homepage - Daywalks Index 2019 - contact me at

2019.07.06 ** Holmfirth Bus Stn (SE143082), 2ndry rds ~ESE thru Scholes to (SE159072), continue thru Hepworth to (SE166065), then paved track N then E up to / across A616 Rd at (SE169066), follow track E / N / E then roads East to the West (upstream but just North of) Broadstone Resr, ~150m down to Resr, track on North side eastward and beyond to road, ~SSE then E on roads to Ingbirchworth Reser, track (on South side) between Resr & Rd up to embankment, rejoin rd ~E towards but short of Ingbirchworth (village), road then track ~S passing below Royd Moor Resr embt, turn NE down access road (cul de sac) to houses, FP (south side of Scout Dike Reser) SE then S to Thurlstone, cross road bridge on A628 over River Don (SE236035), FP (just E of bridge) ~S up to Penistone Way, follow it E into Penistone - solo walk Saturday taking 29 bus (does not run Sundays). Note - not all pictures taken match route given here - some route errors made on walk)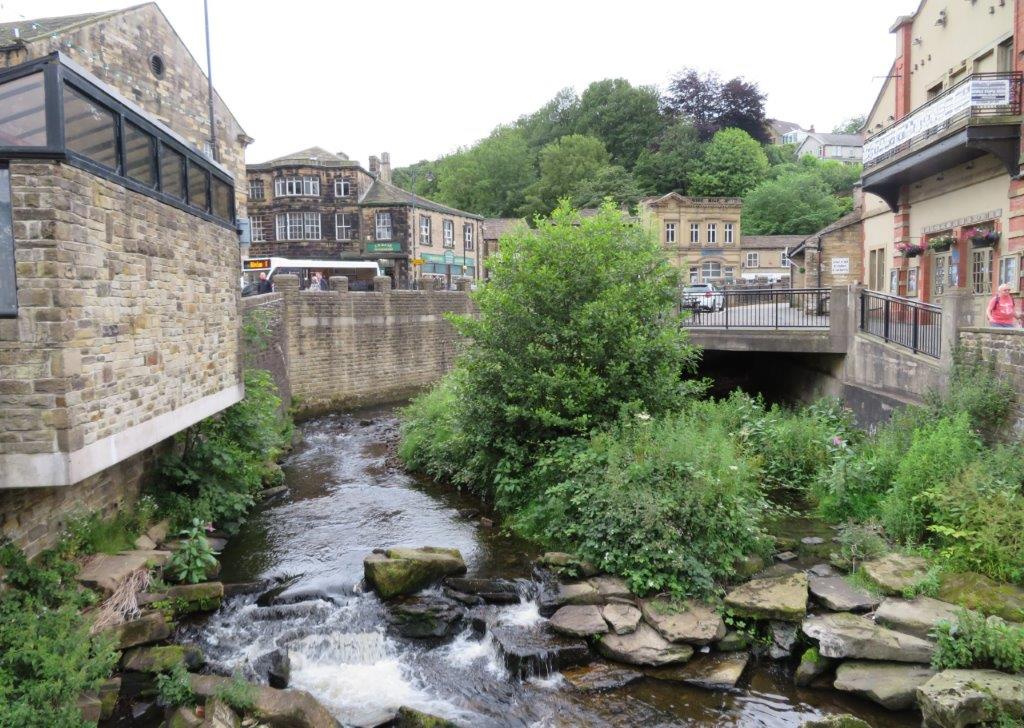 shelter for bus passengers cantilevered over the River Holme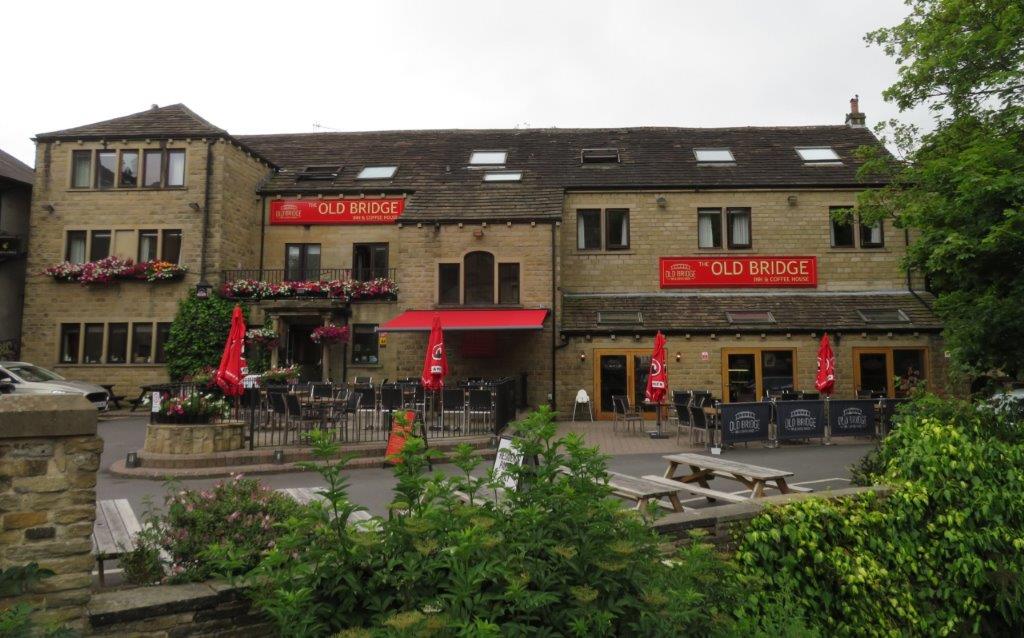 The Old Bridge Inn and coffee House behind the bus station on the river edge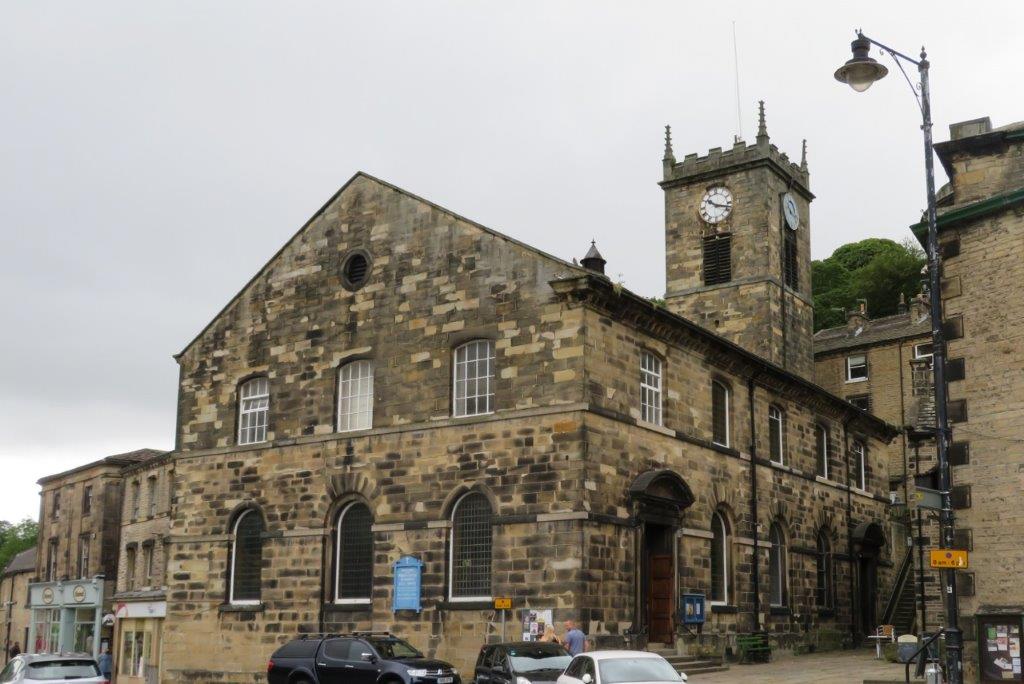 Holmfirth Parish Church - Holy Trinity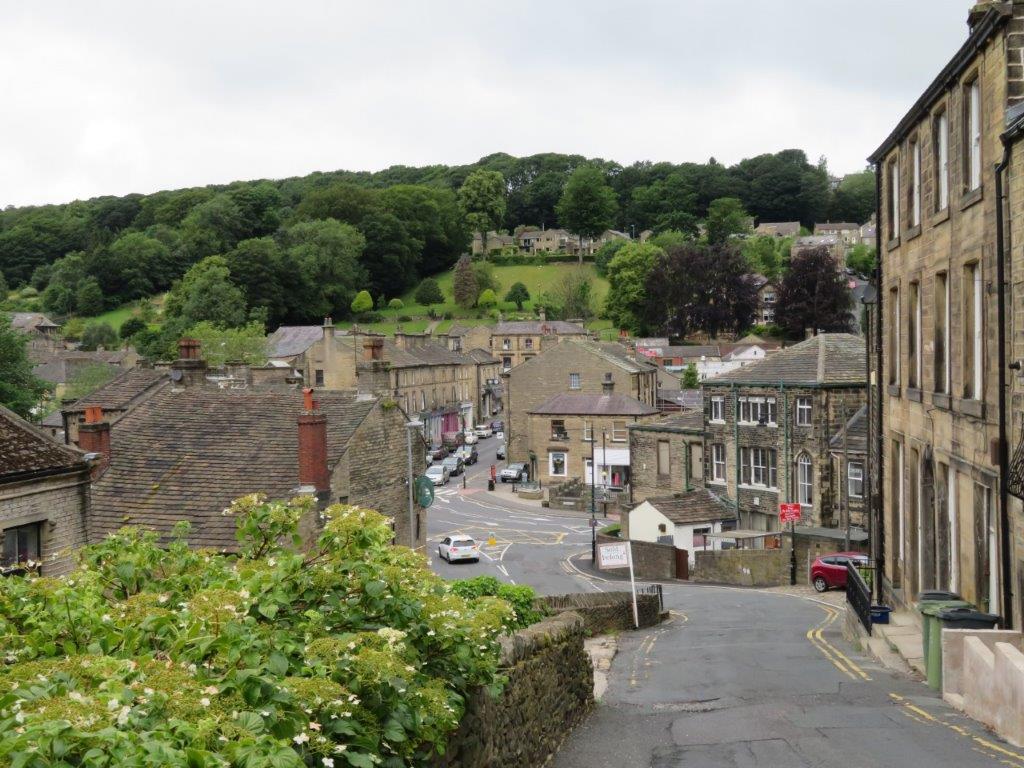 route starts up on road to right - road unseen to left below bushes is from Hade Edge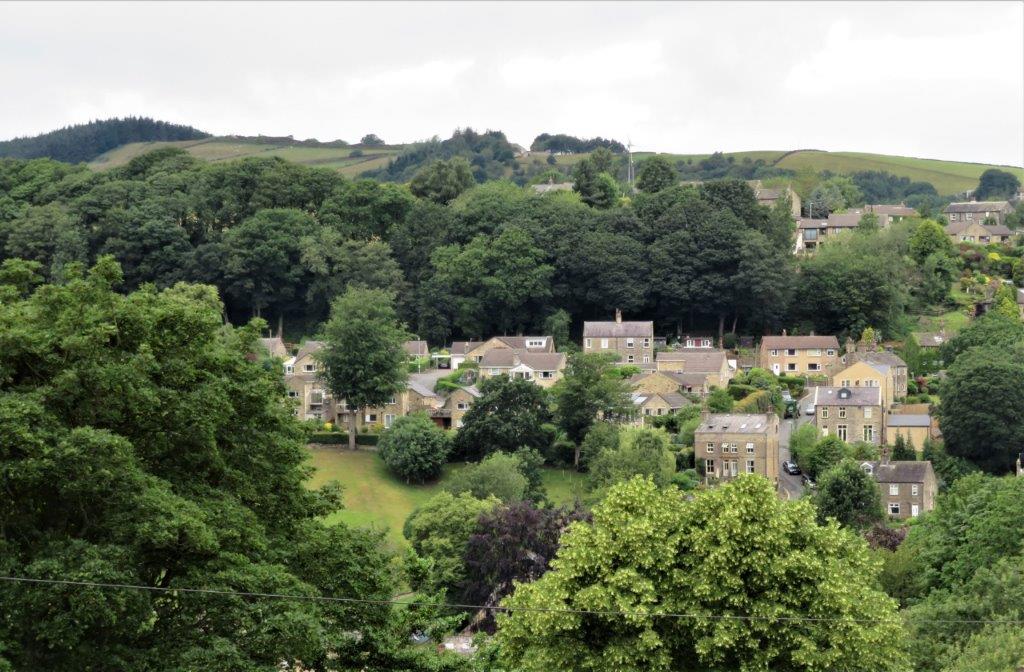 views from route to North / West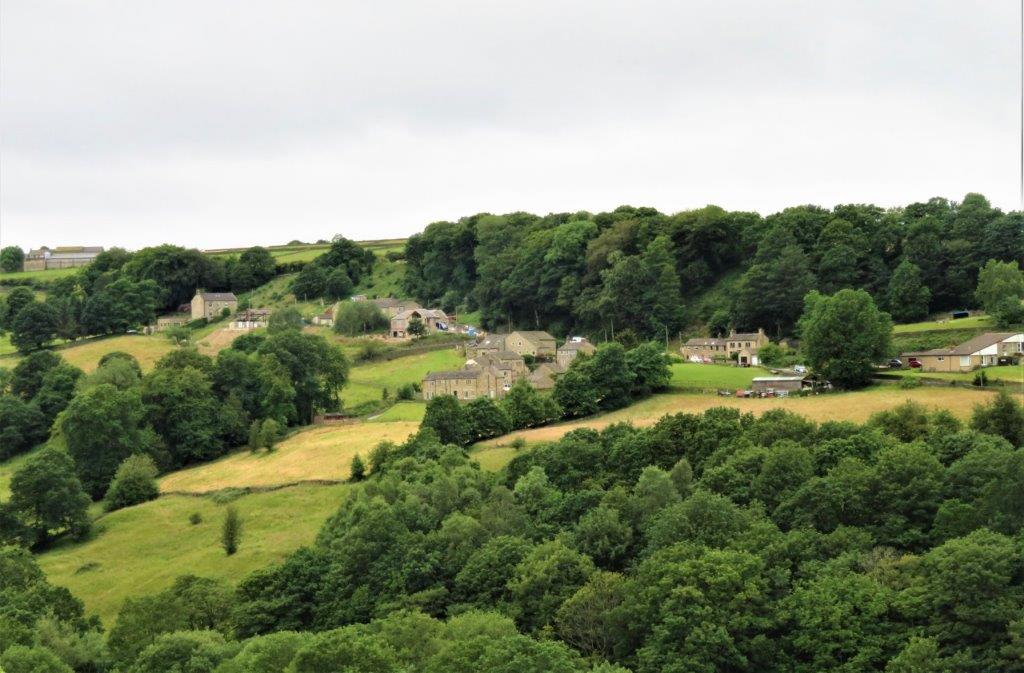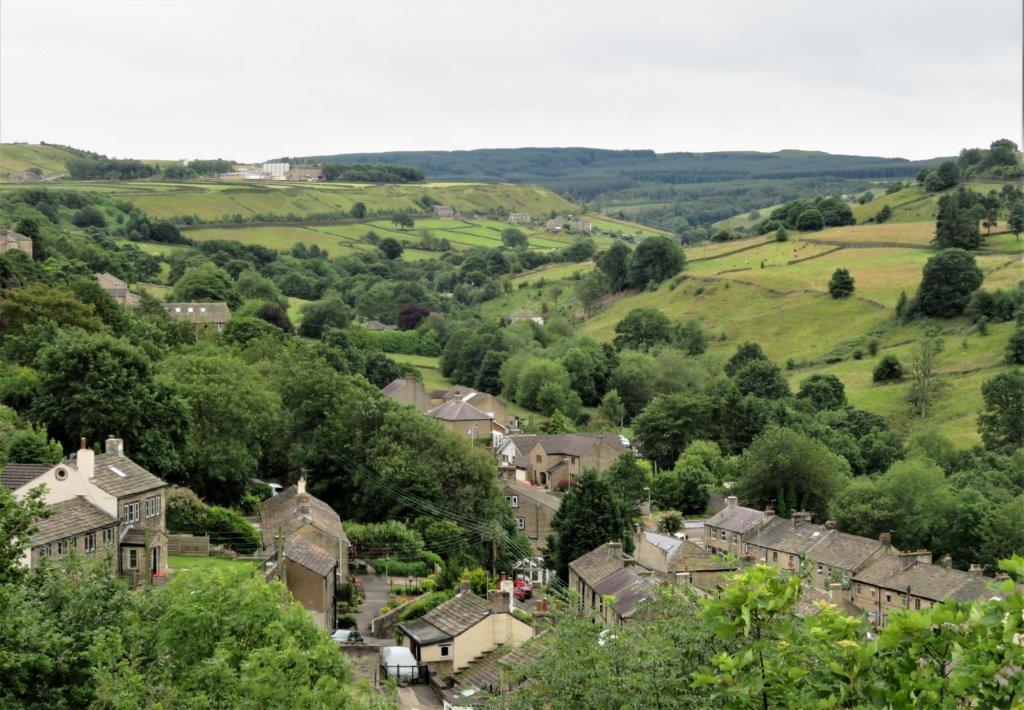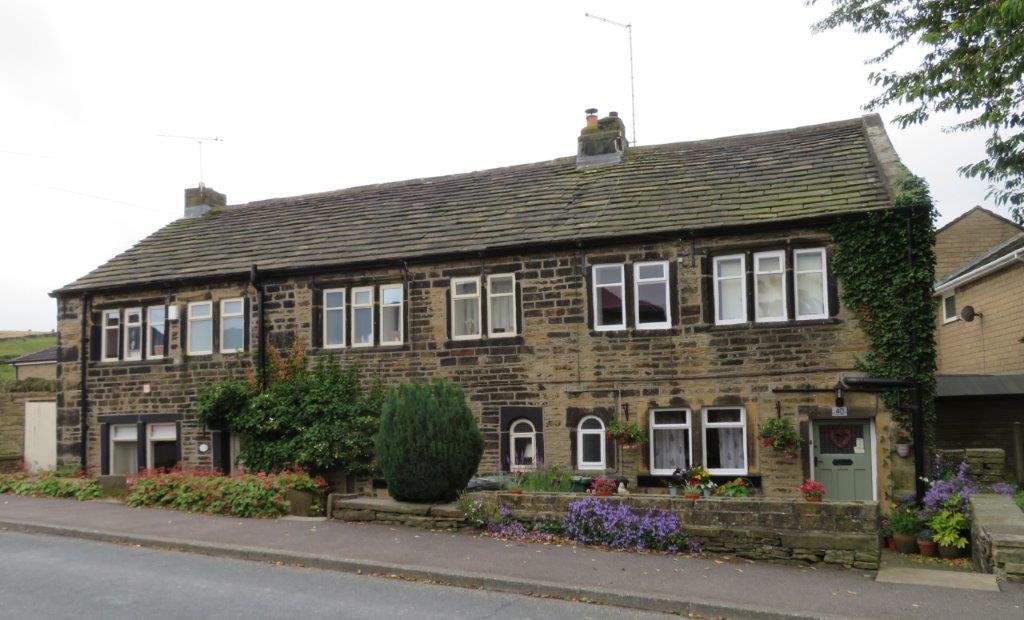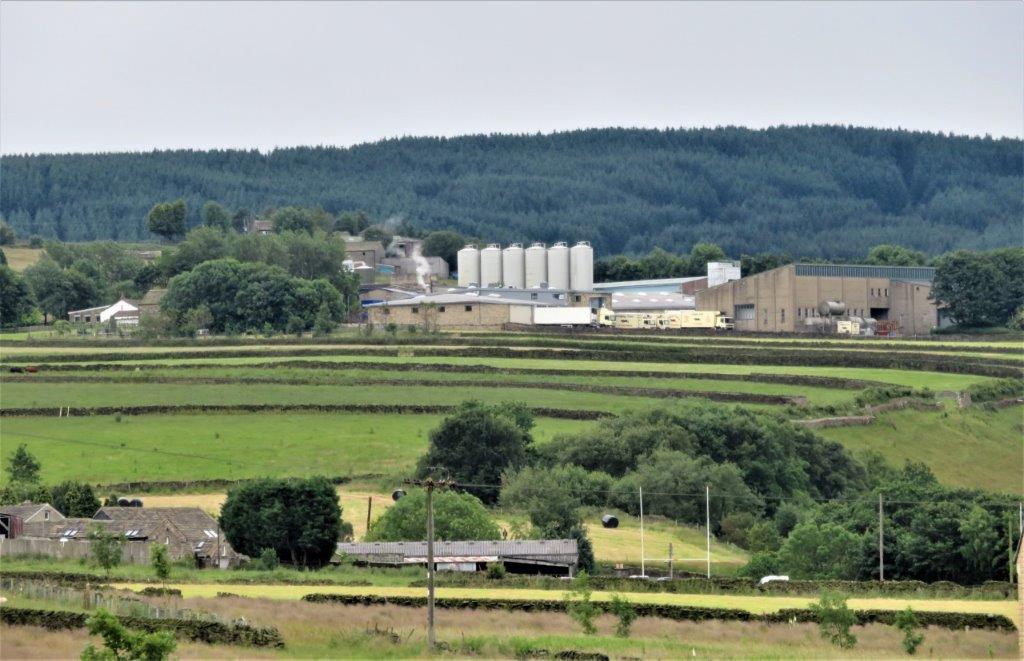 Longley Farm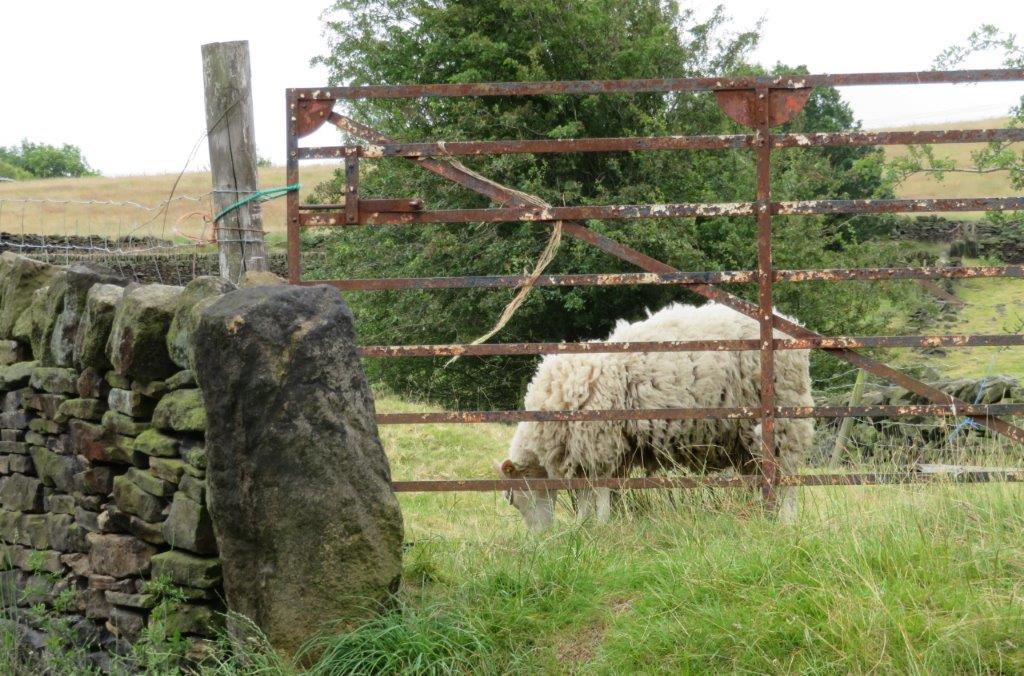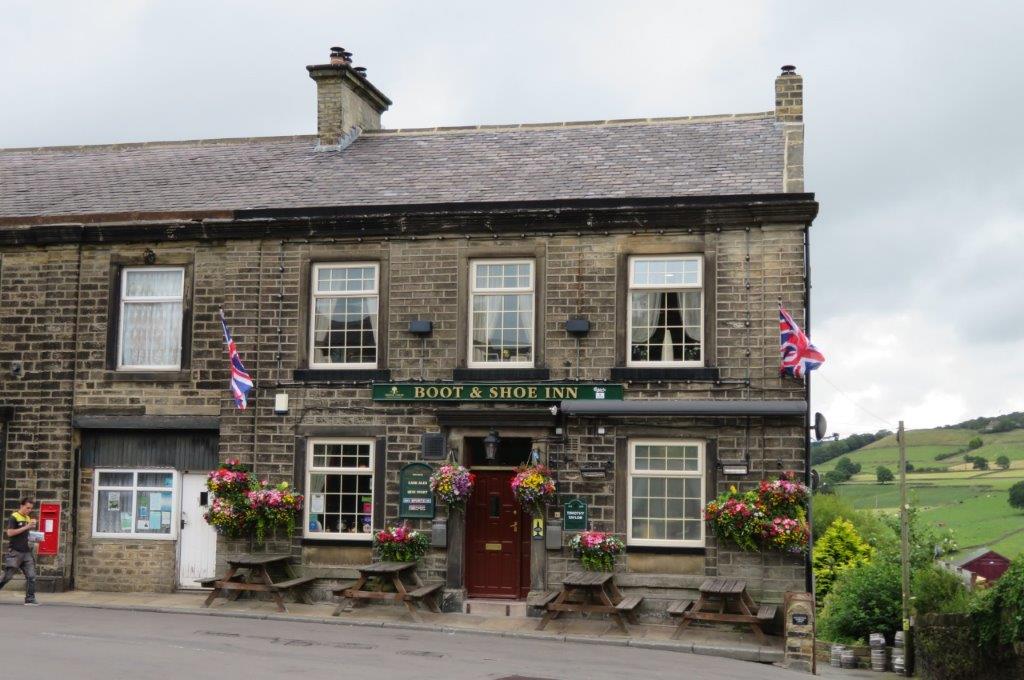 Boot & Shoe Inn (not actually on route as described)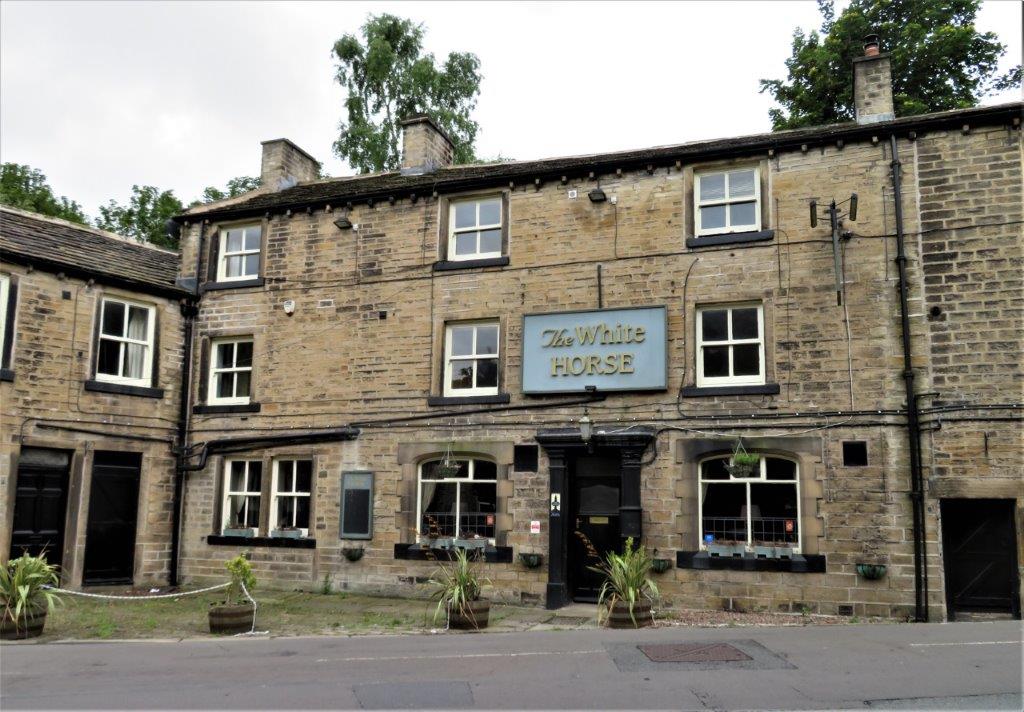 also probably not on route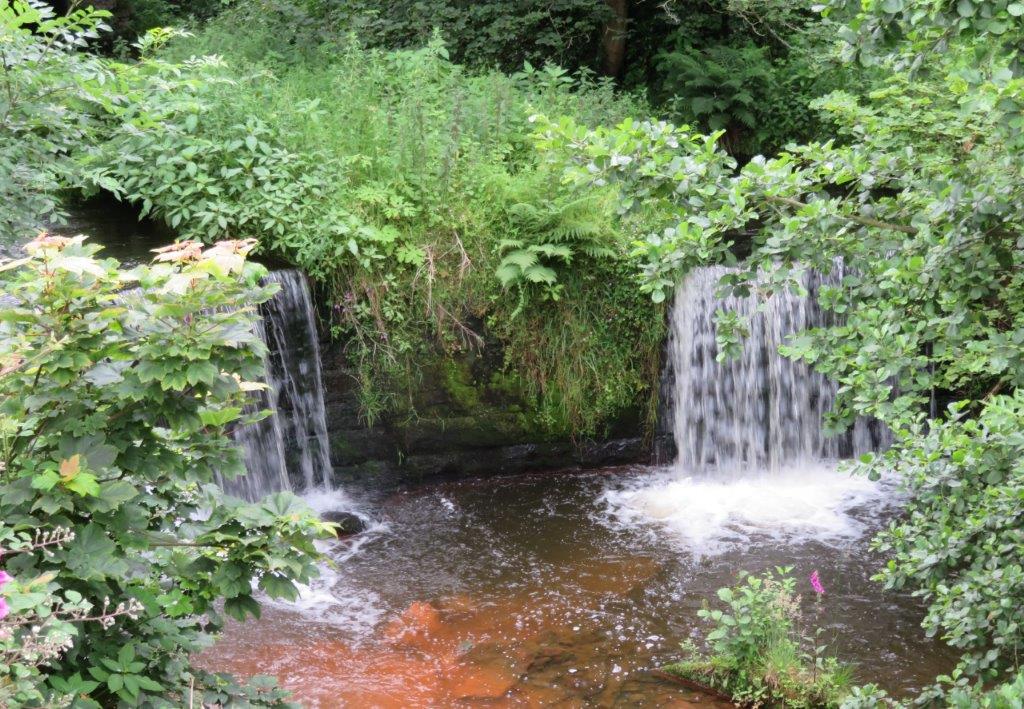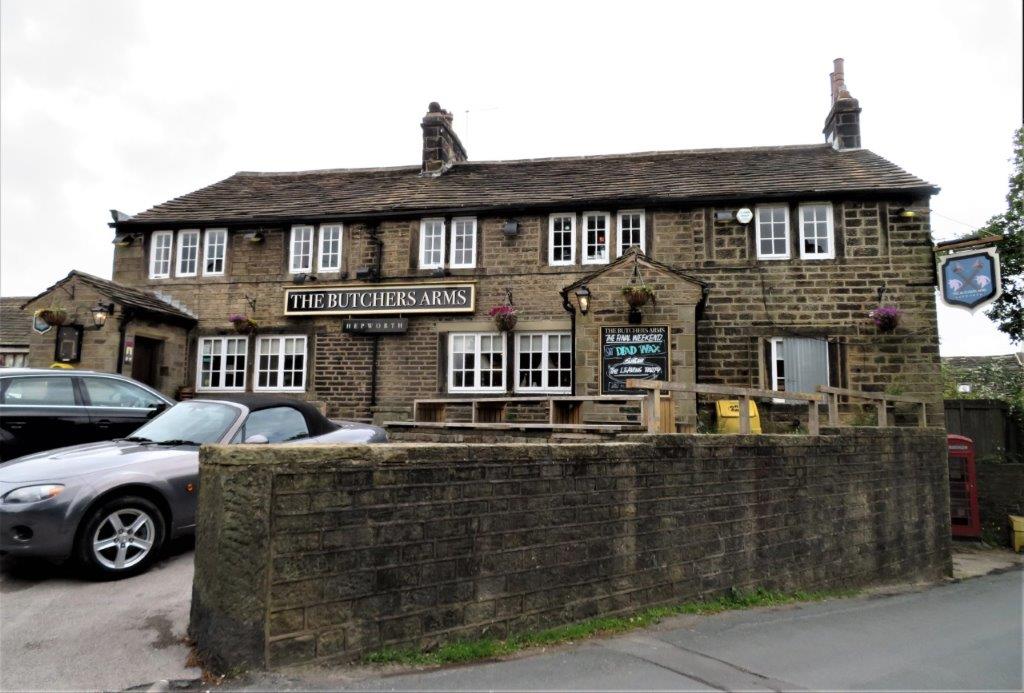 also probably not on route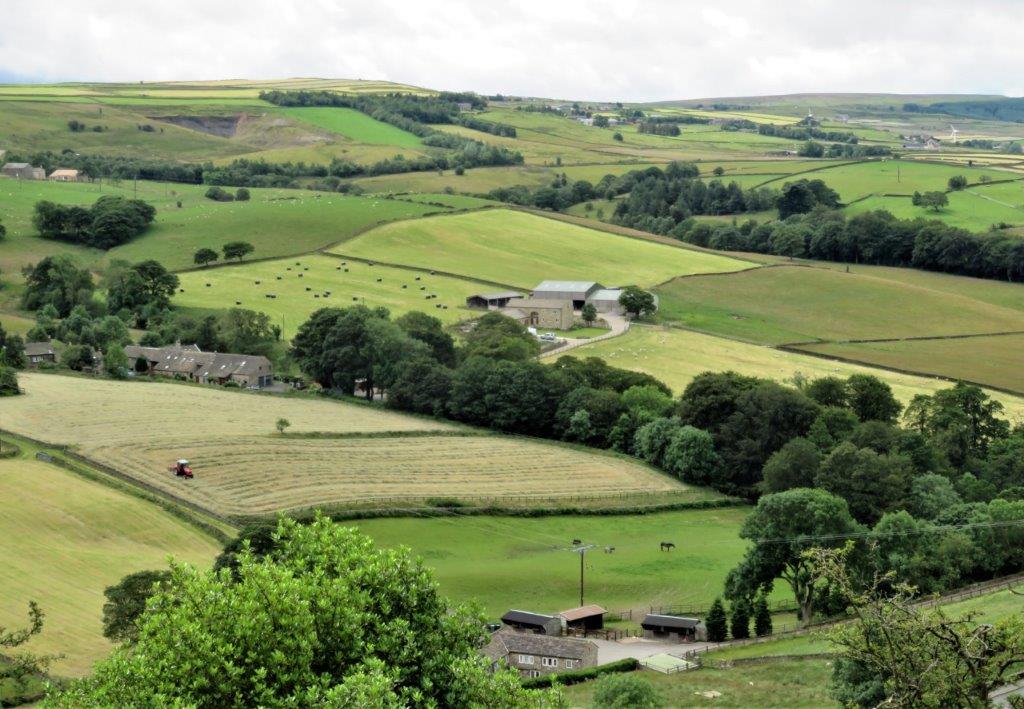 looking back from route once past the A616 road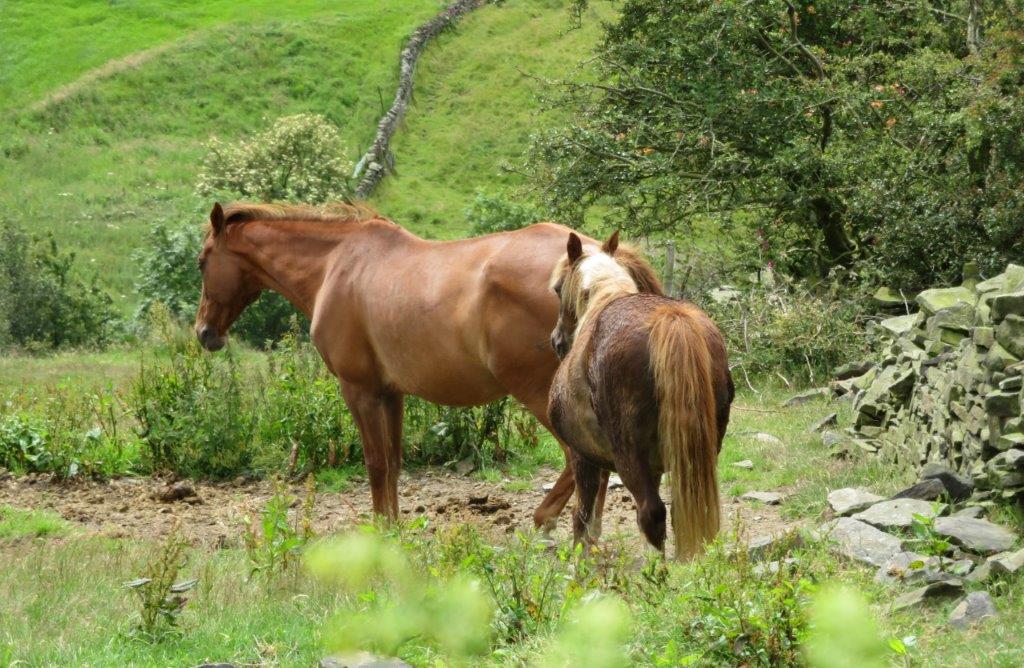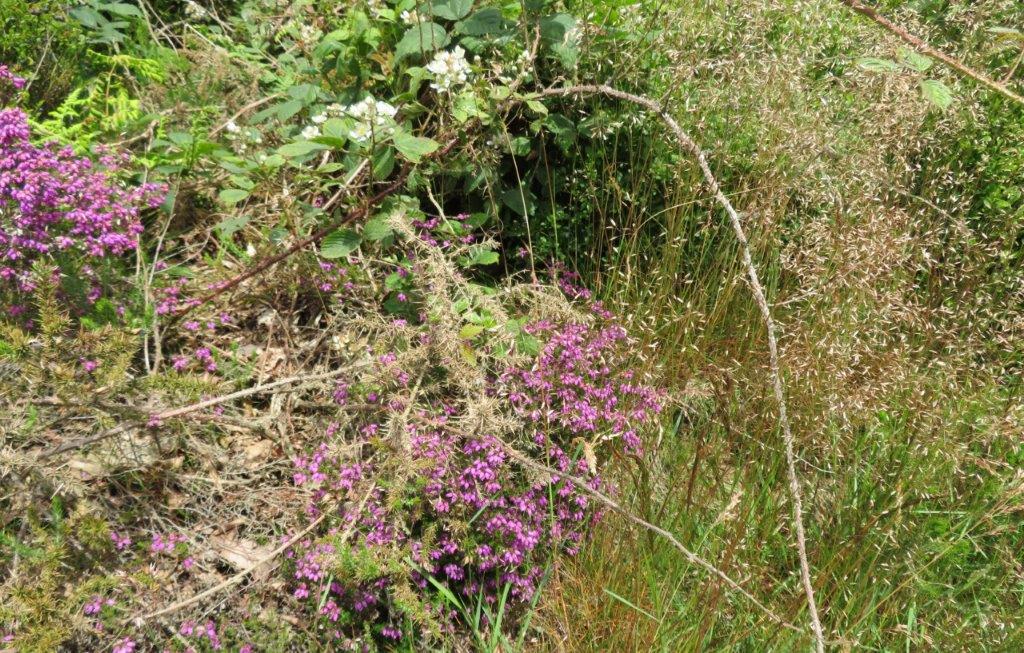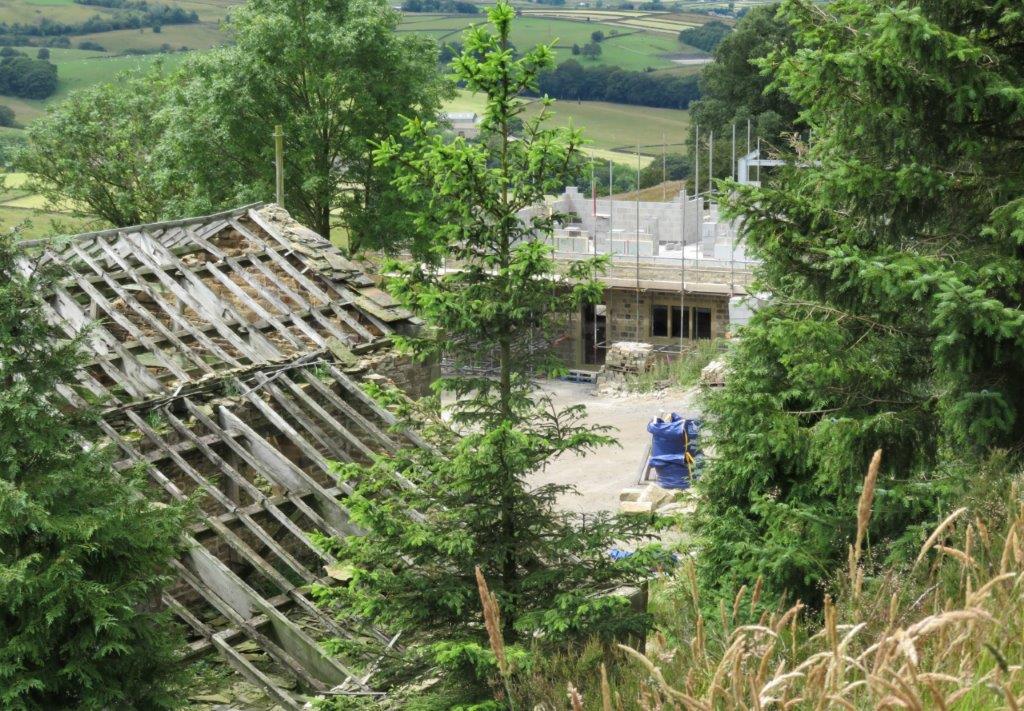 New farmhouse (& barns) being built to replaced decayed buildings?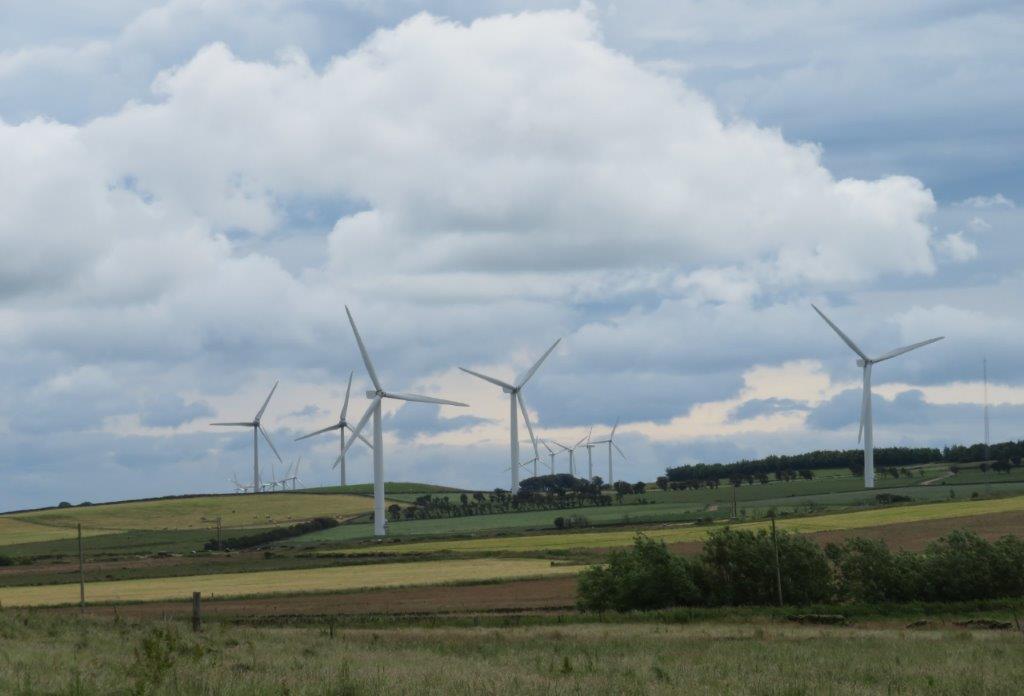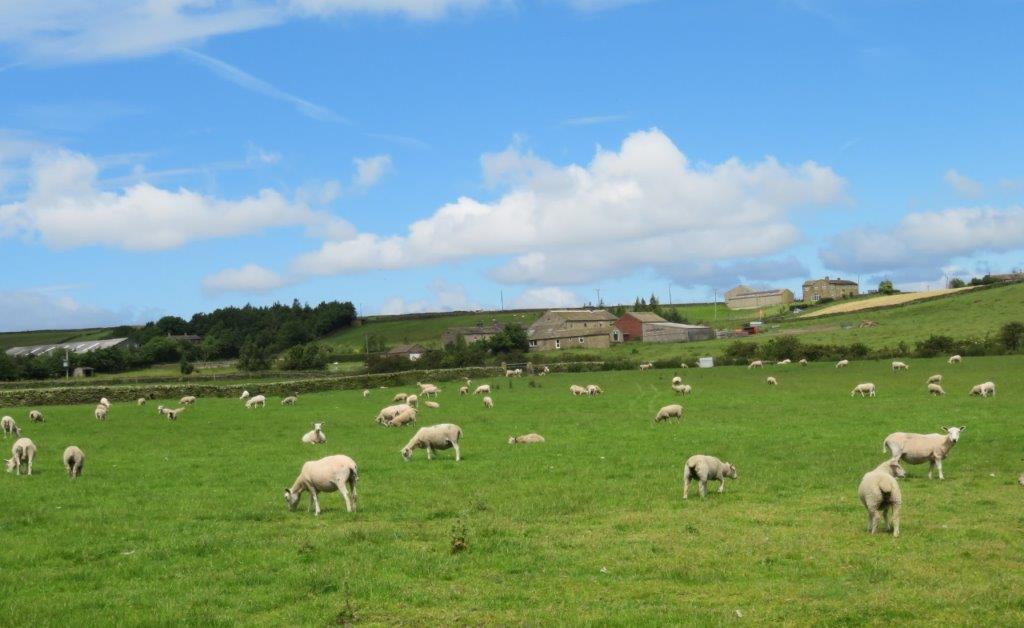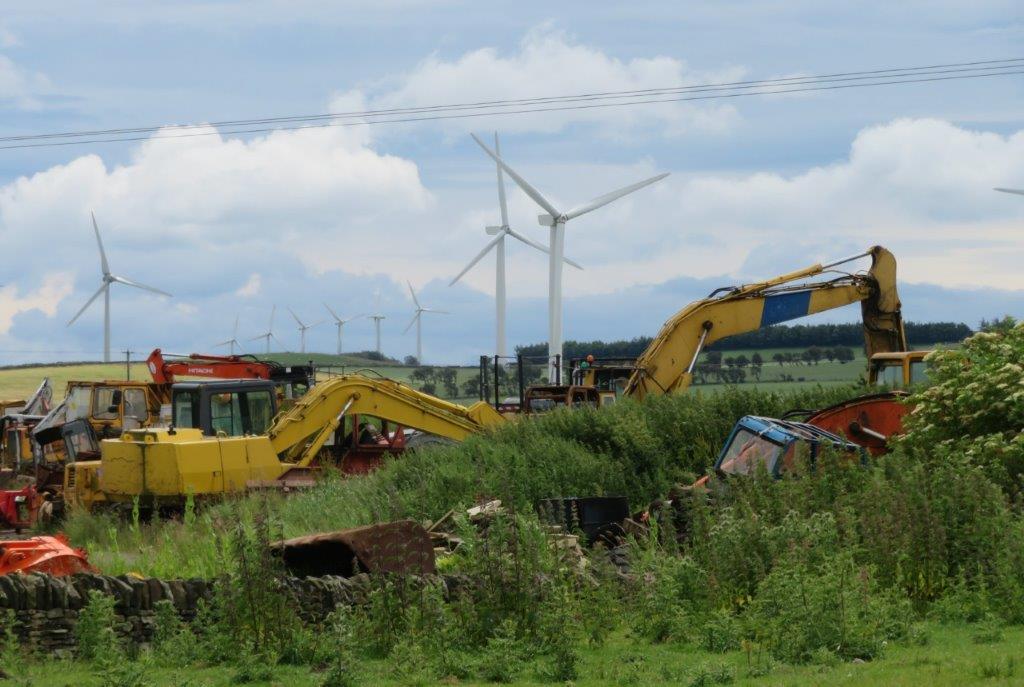 a scrap yard for plant past their working life?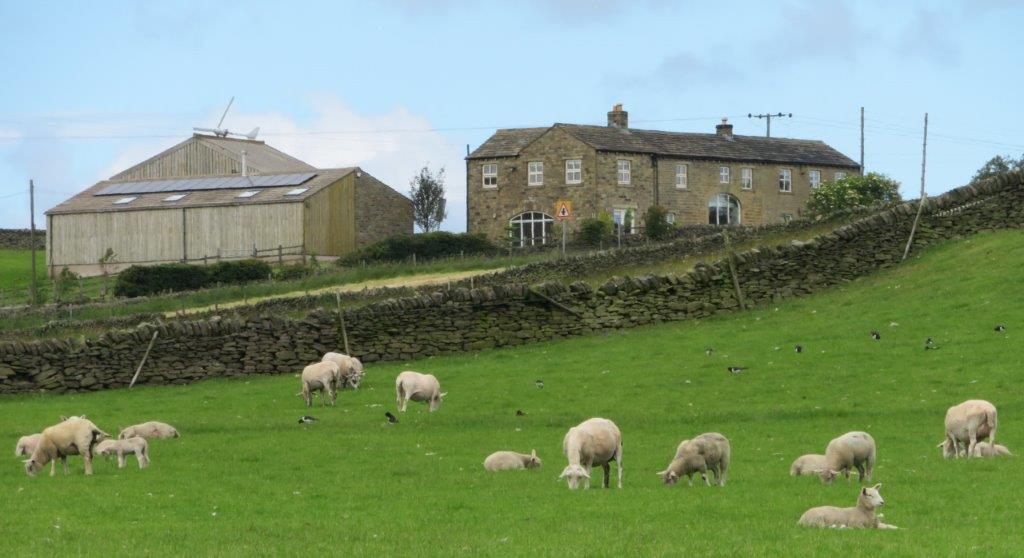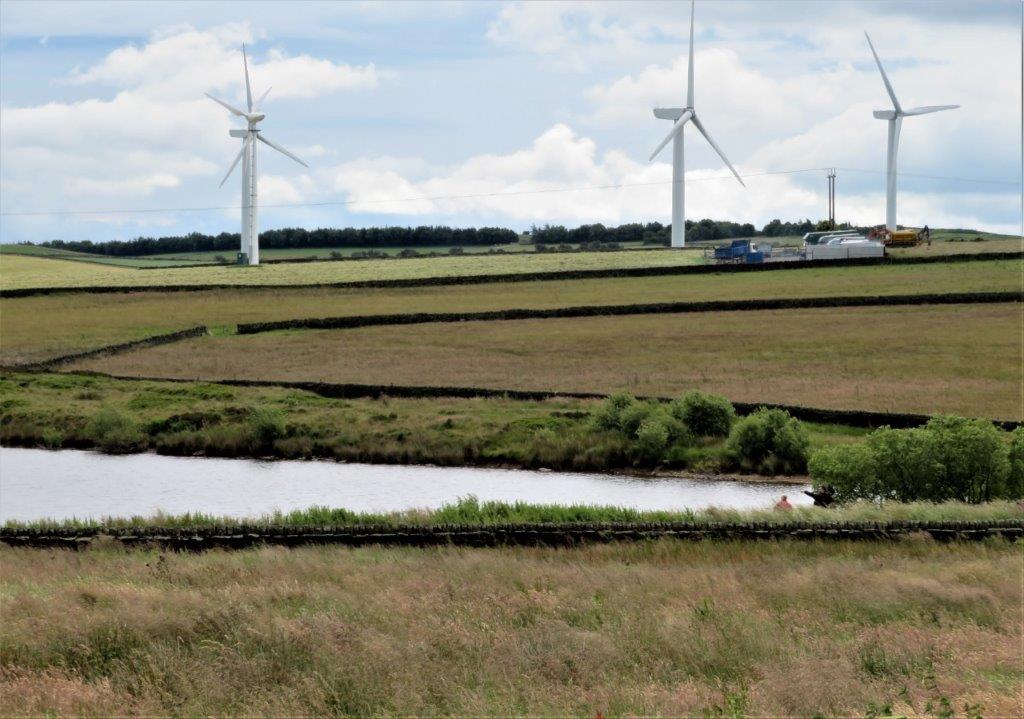 the West end of Broadstone Reservoir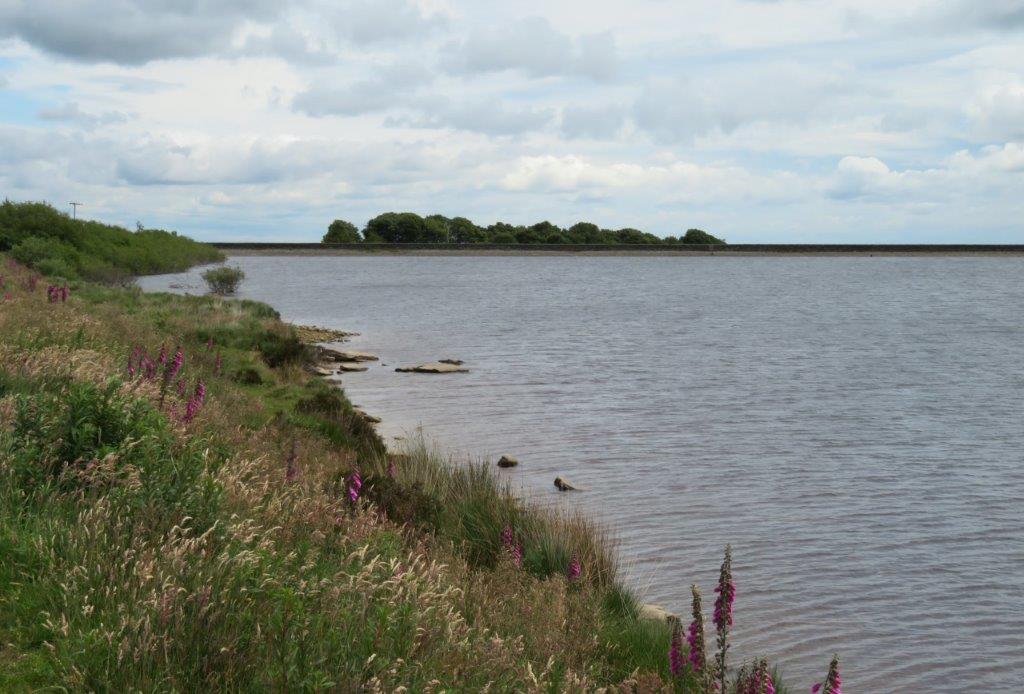 Broadstone Reservoirs embankment across the water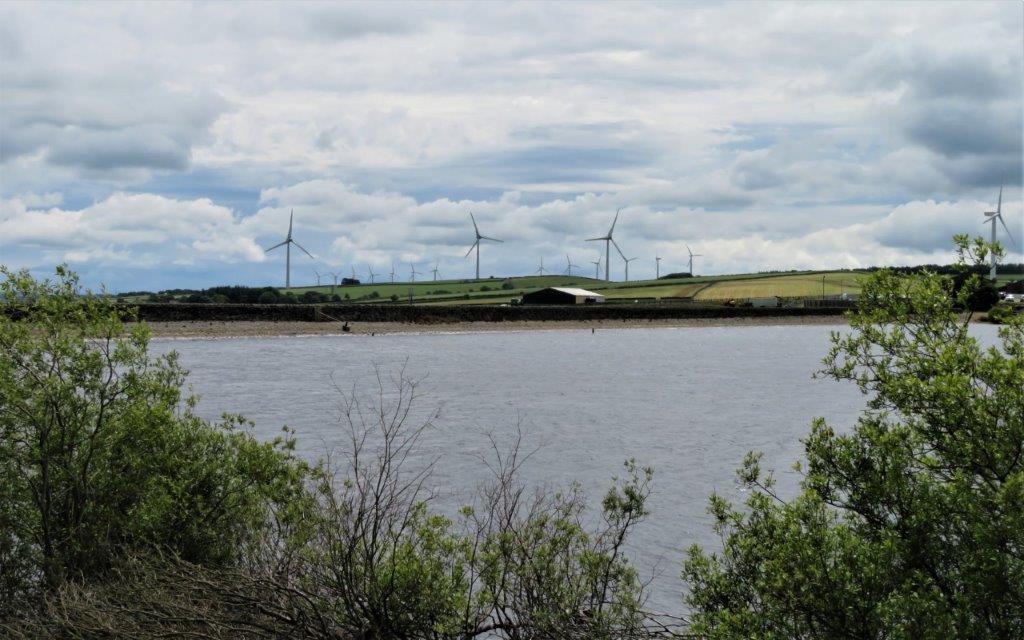 as above - farm beyond end of embankment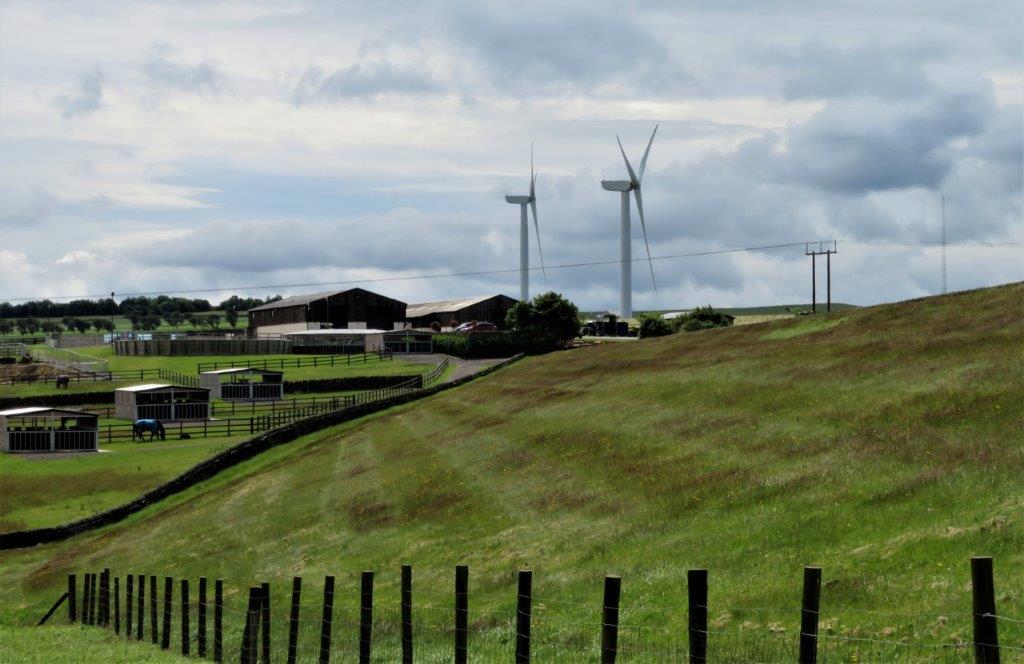 another view of farm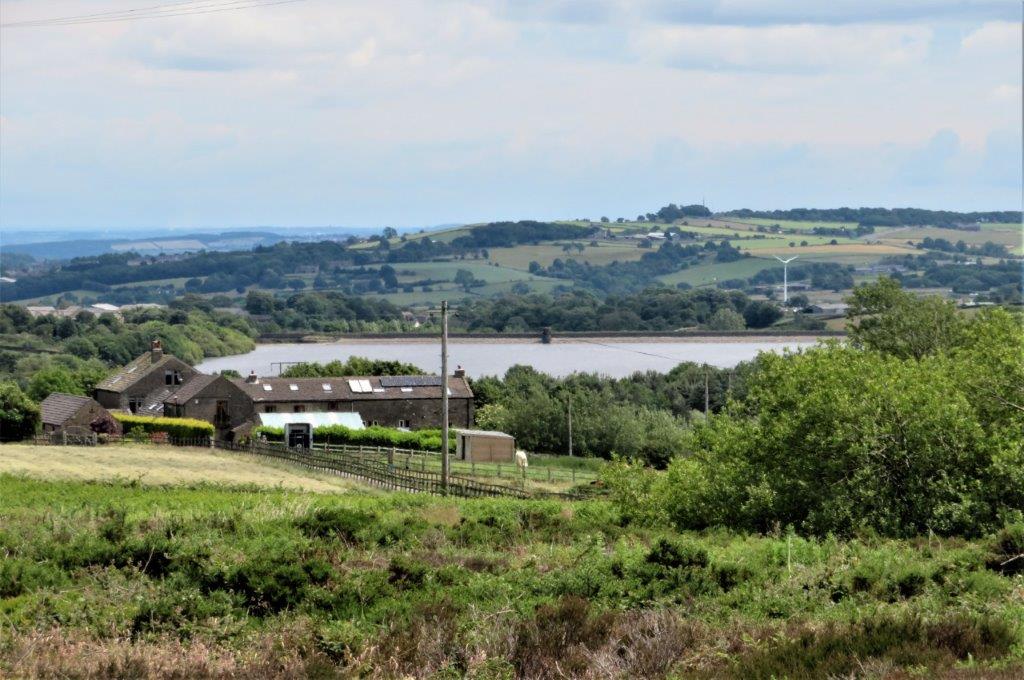 zoomed into Ingbirchworth Reservoir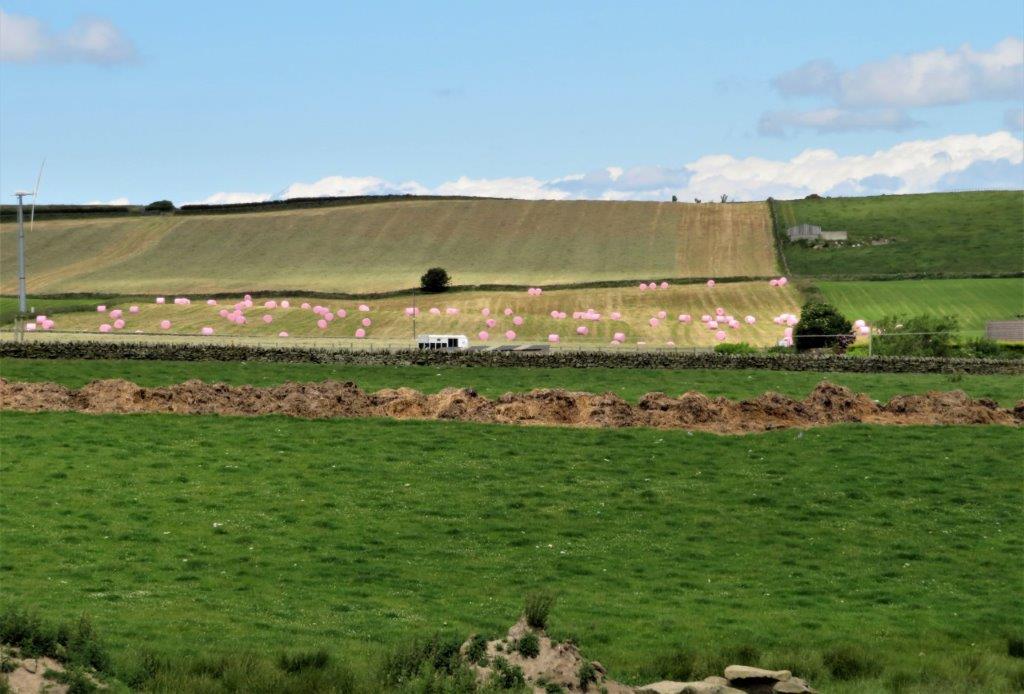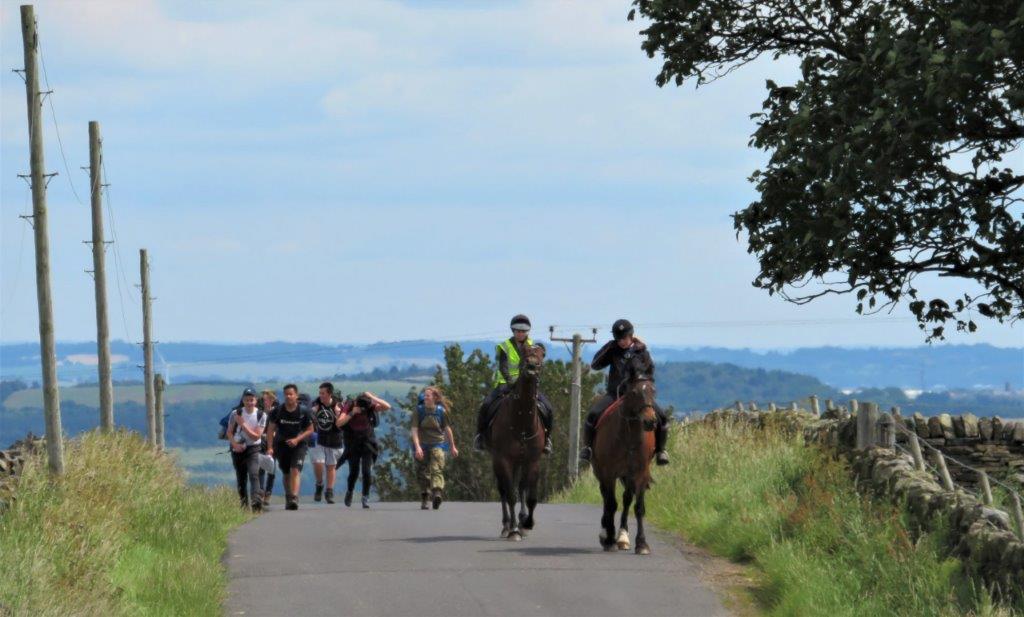 Horse riders and young party with overnight rucksacs on road coming from Ingbirchworth Reservoir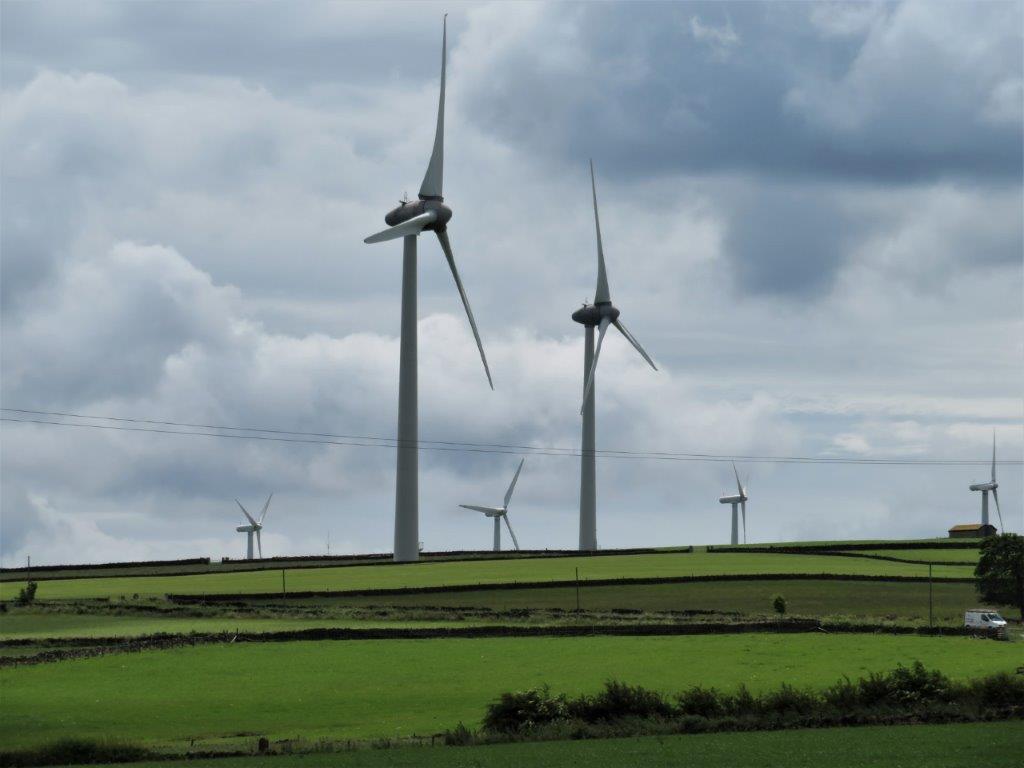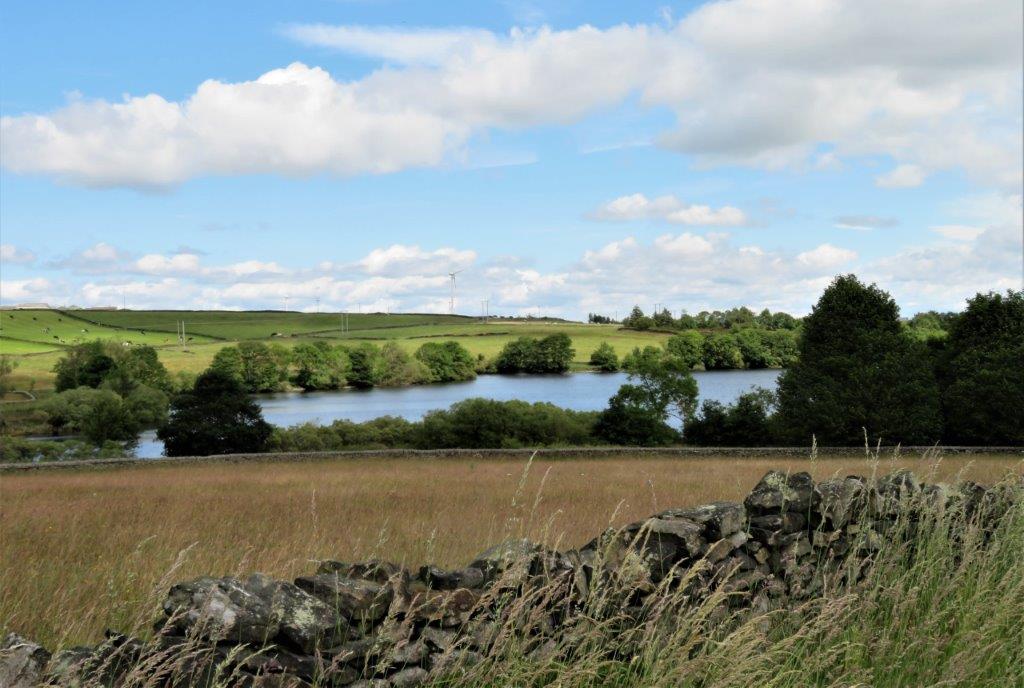 closer to Ingbirchworth Reservoir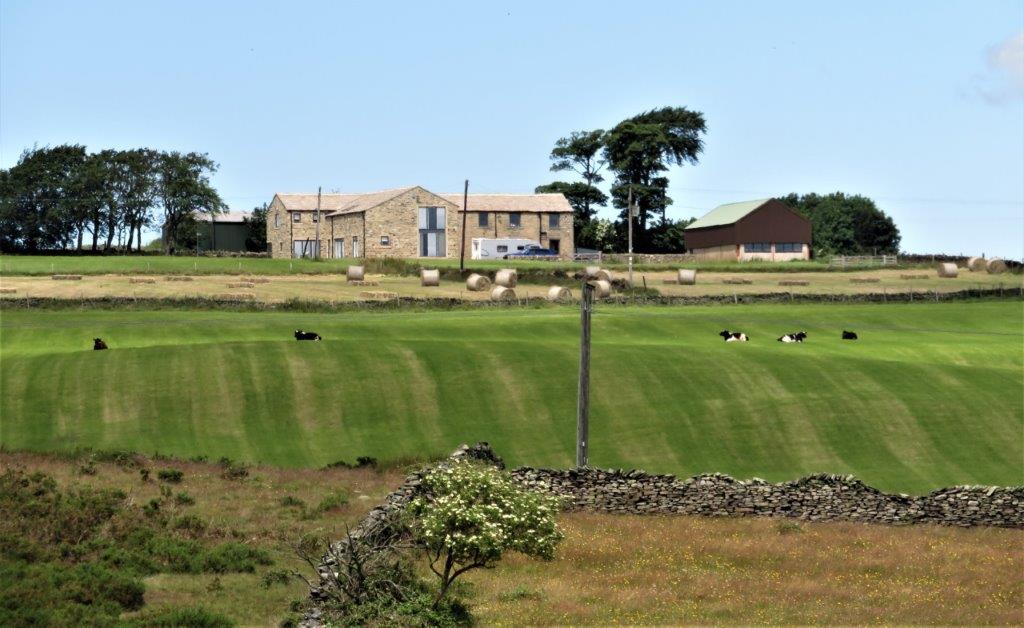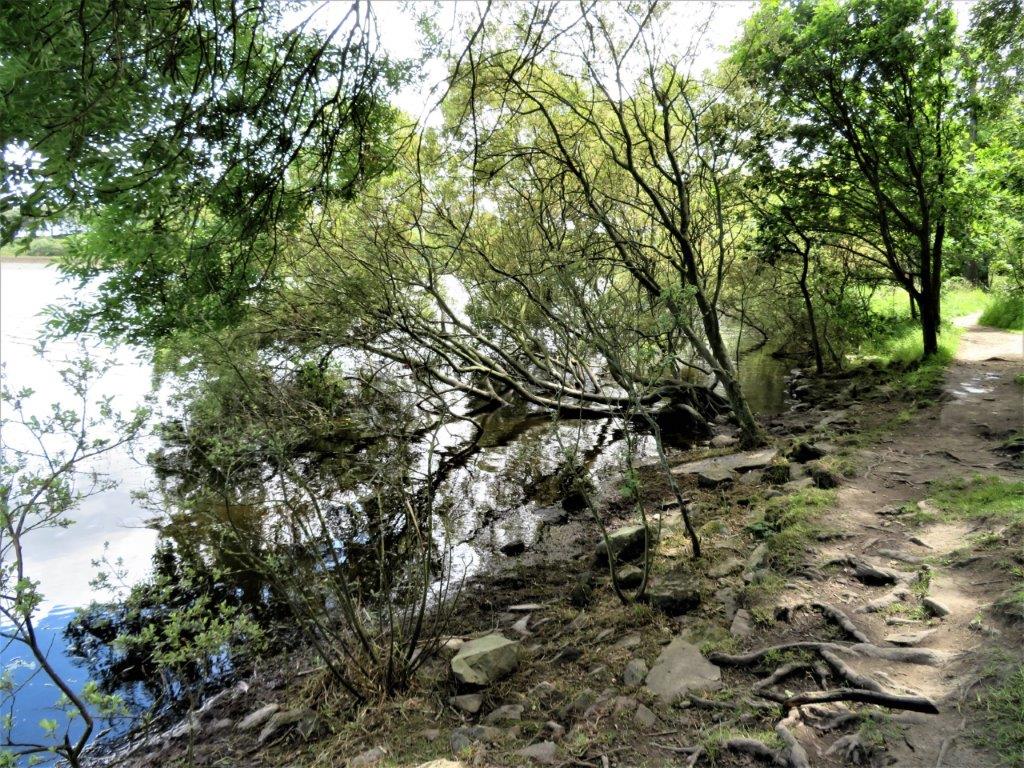 footpath between road & Ingbirchworth Reservoir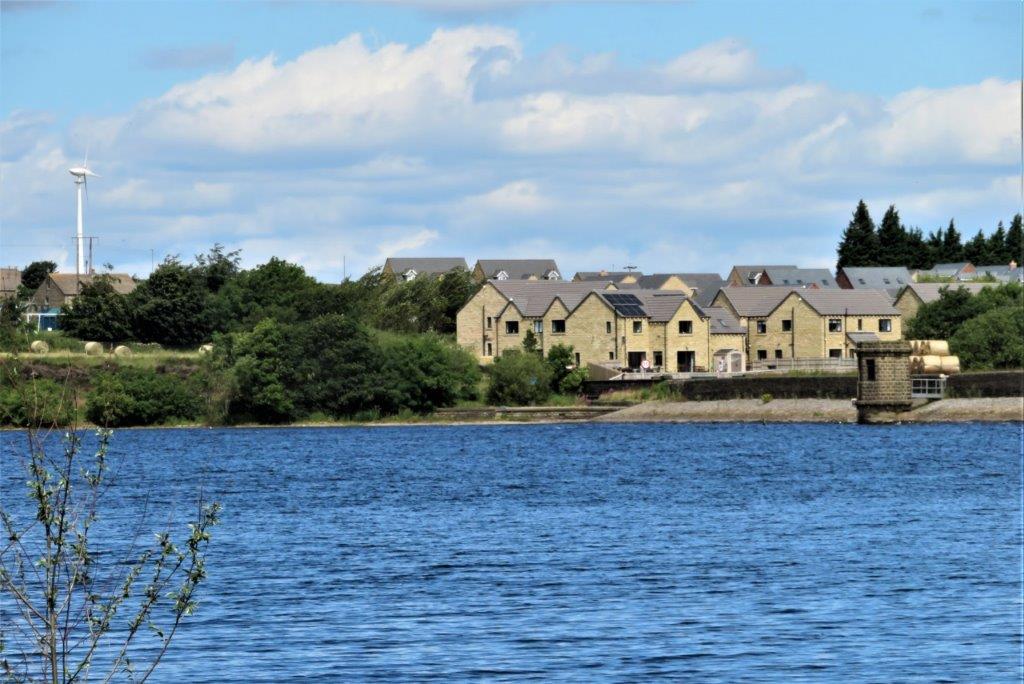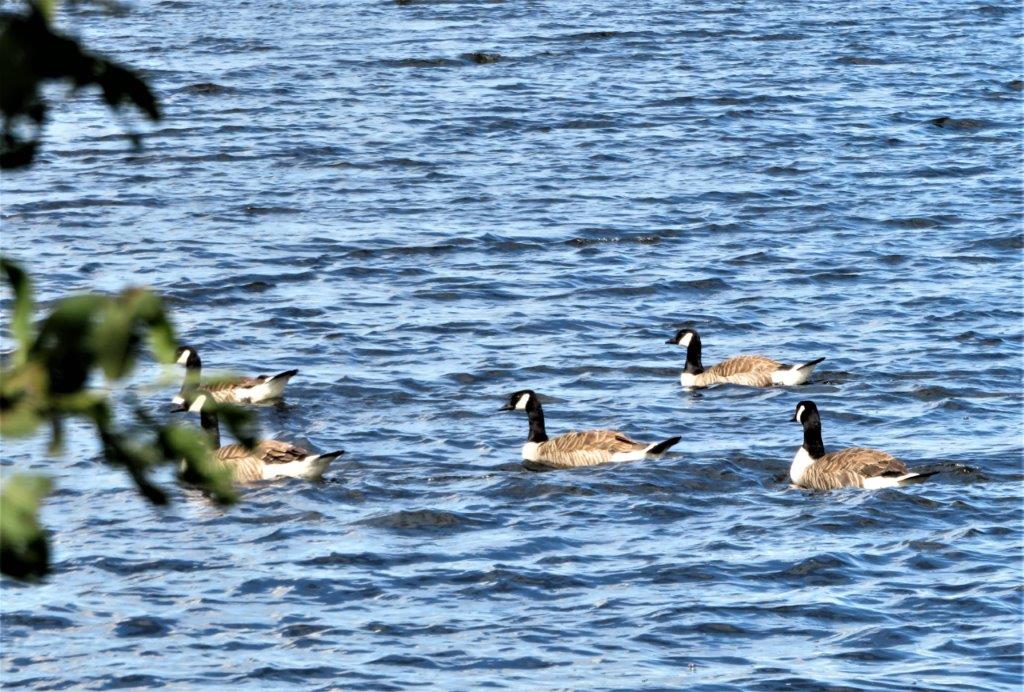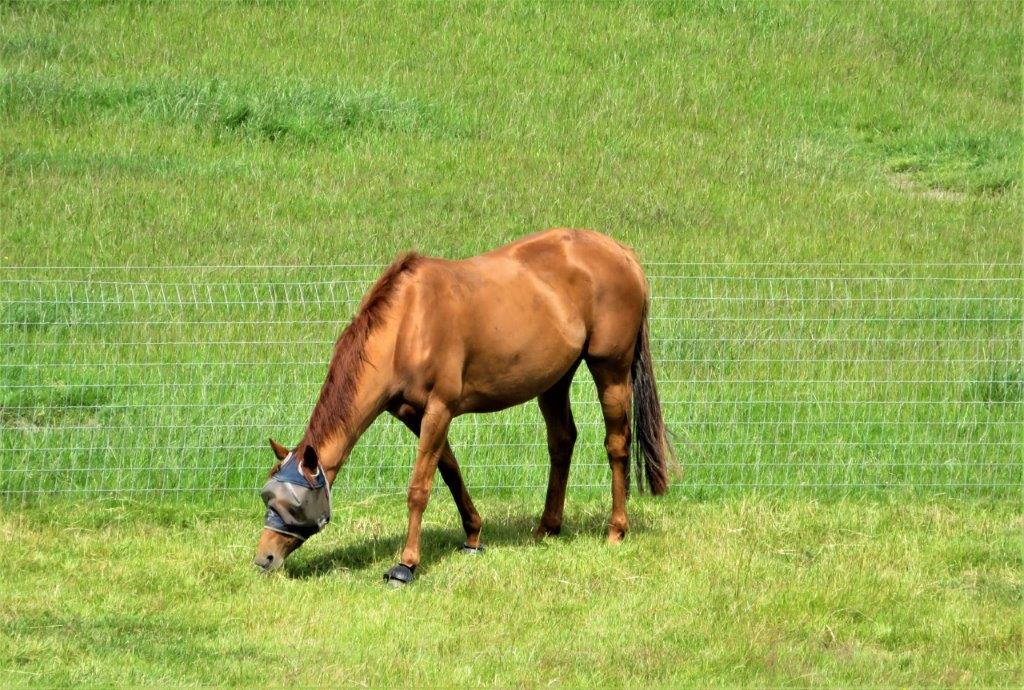 seen after leaving Ingbirchwoth Reservoir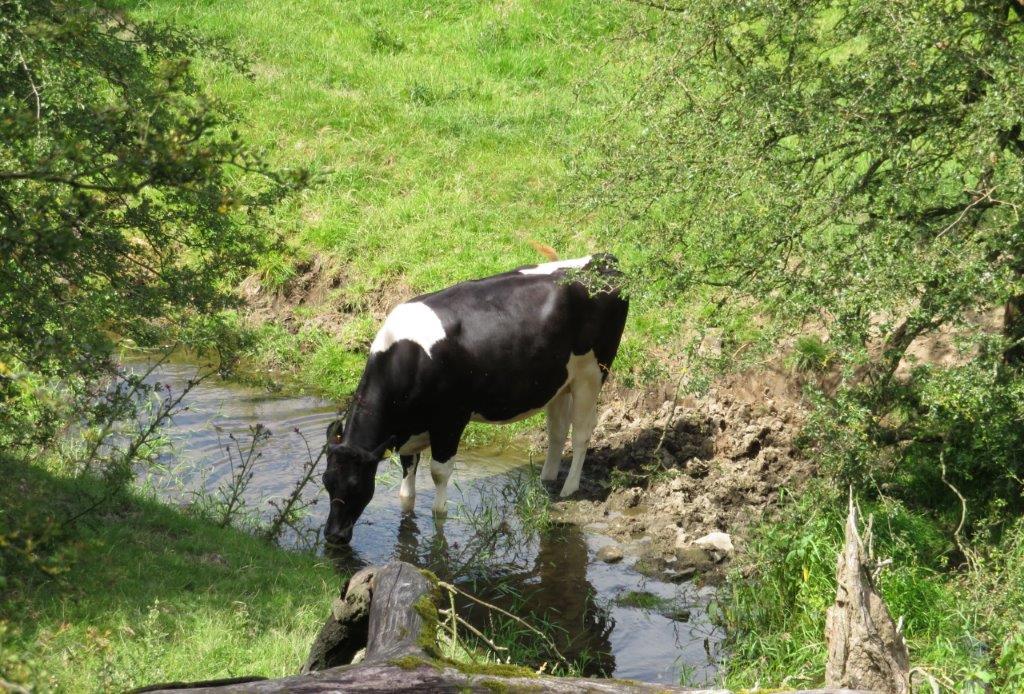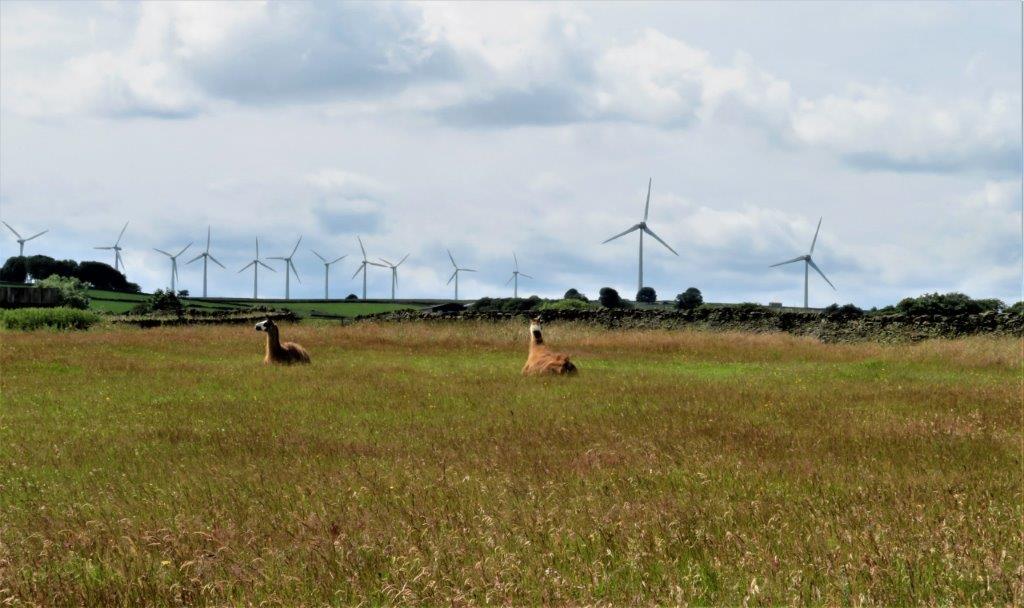 Alpacas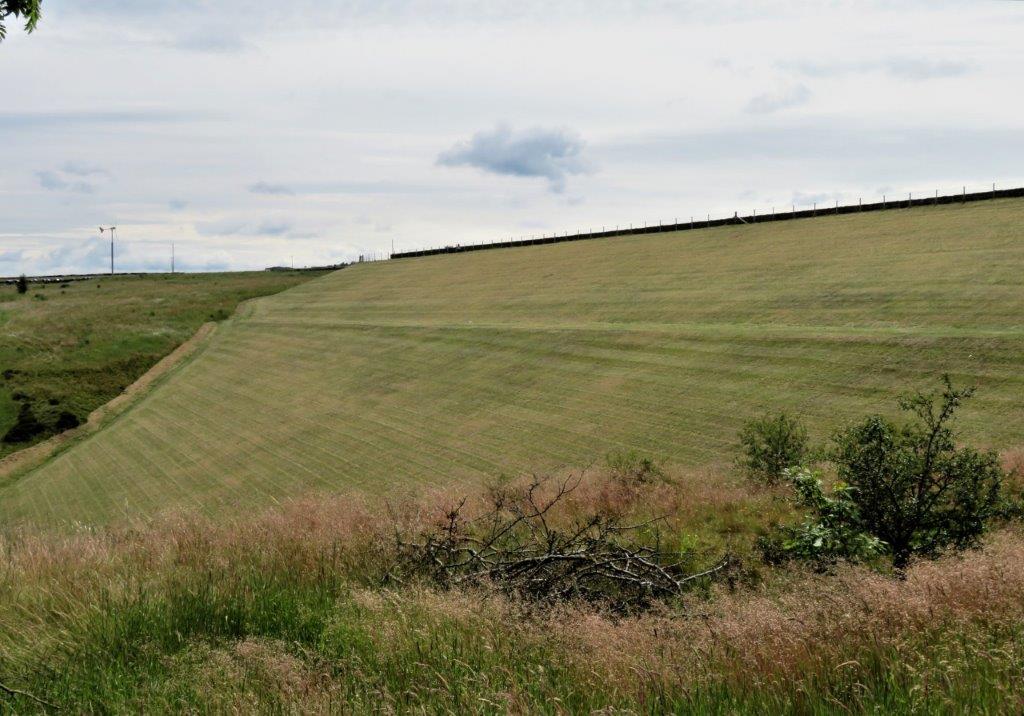 Royd Moor Reservoir Embankment - did not go up to see reservoir itself - but turned down to Scout Dike Reservoir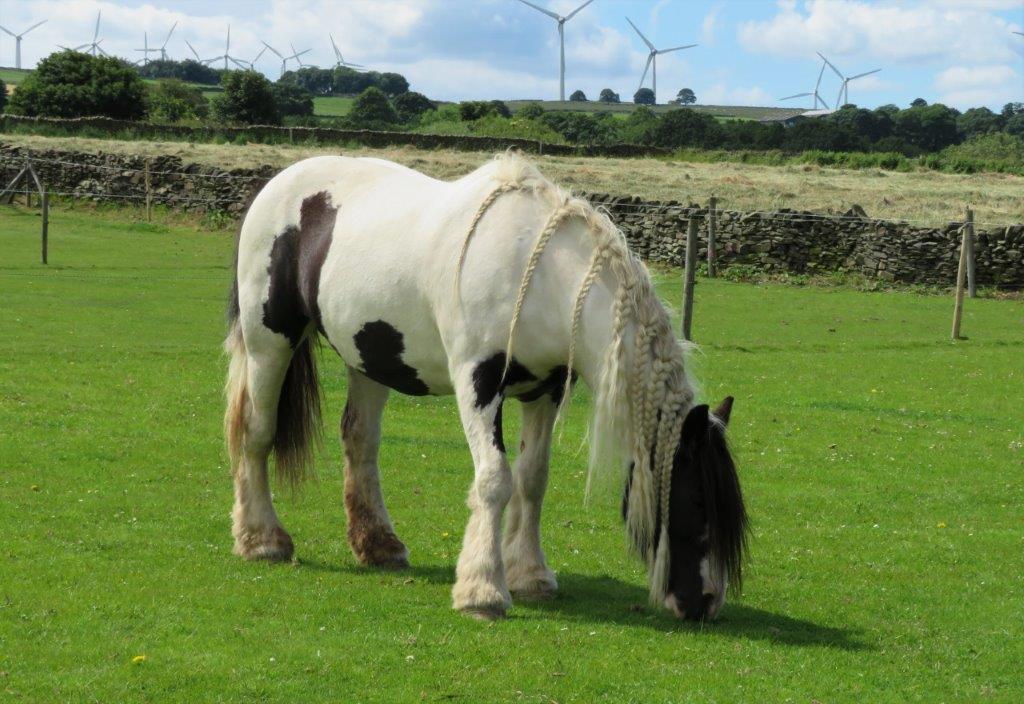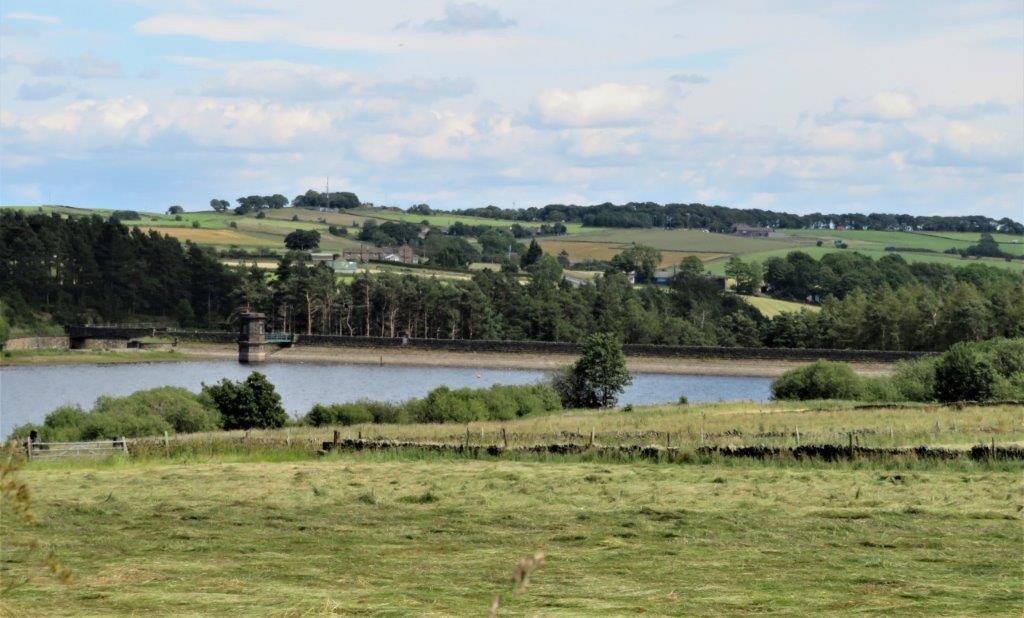 Scout Dike Resrevoir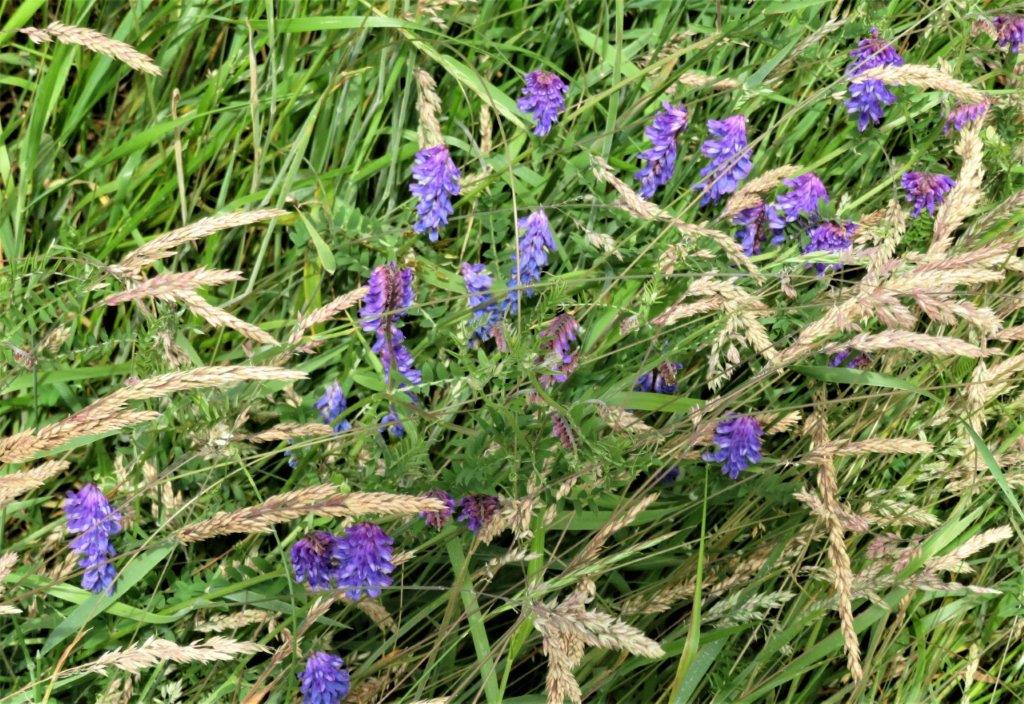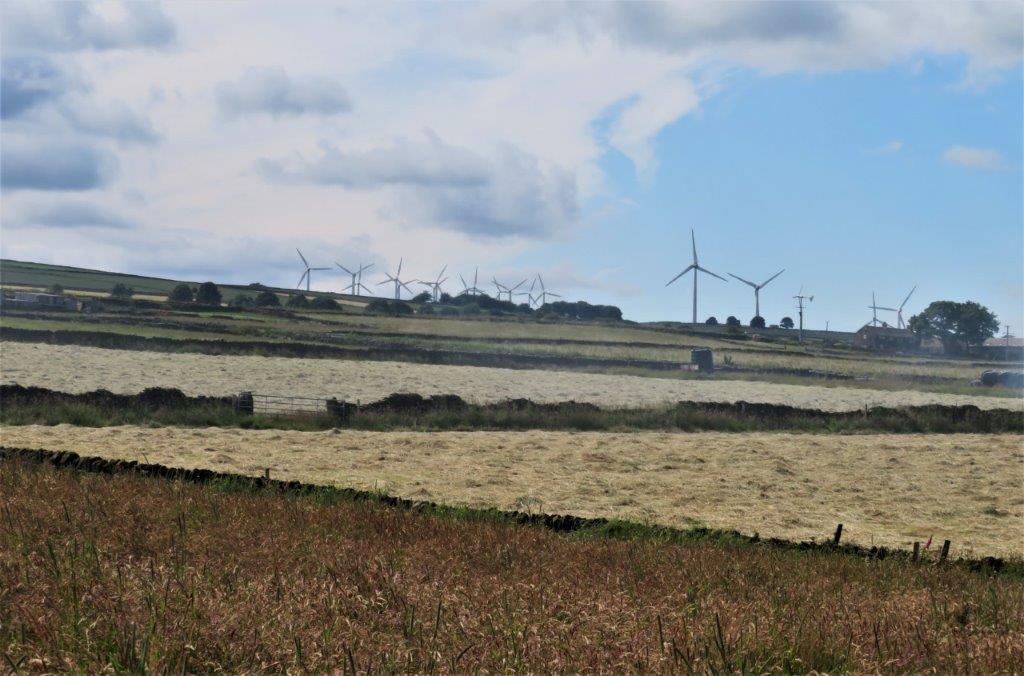 Spicer Hill wind turbines?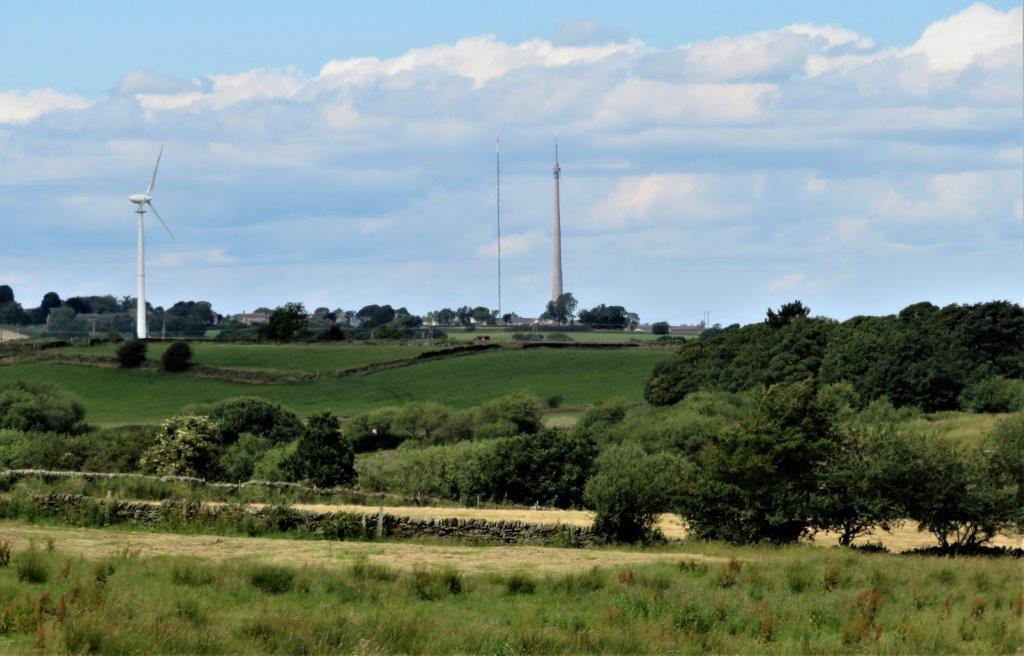 Emley Moor concrete transmission tower with temporary steel guyed tower replacing it when repairs are being done?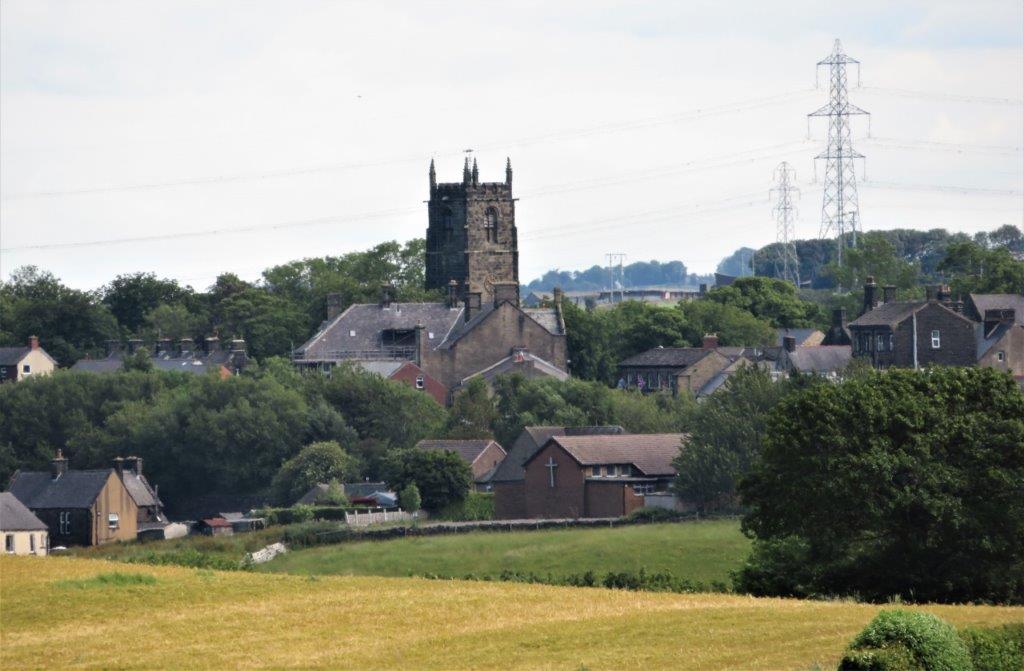 zoomed into

Saint John the Baptist Church, Penistone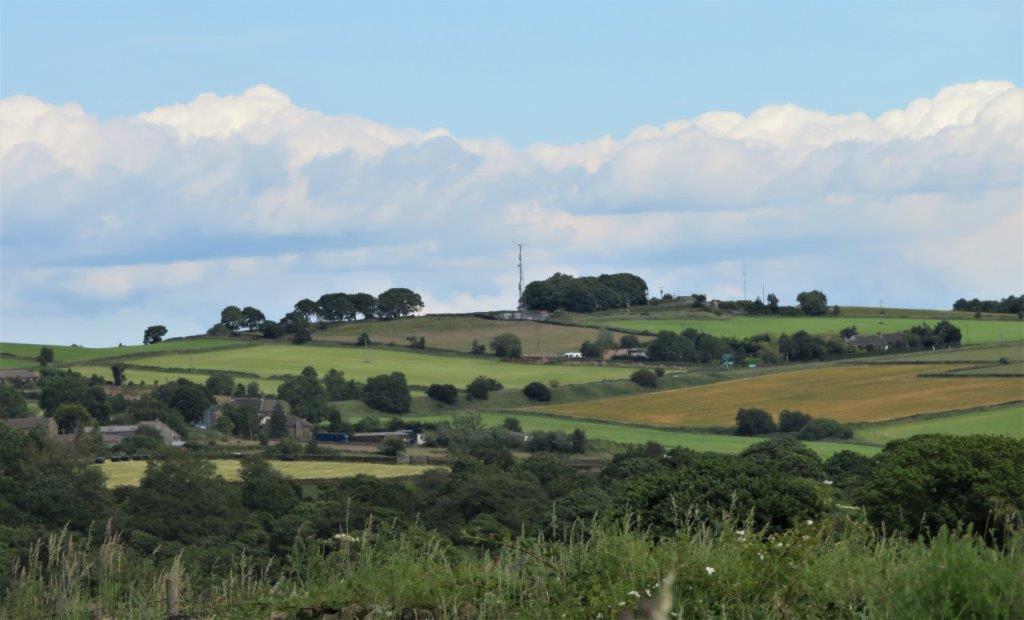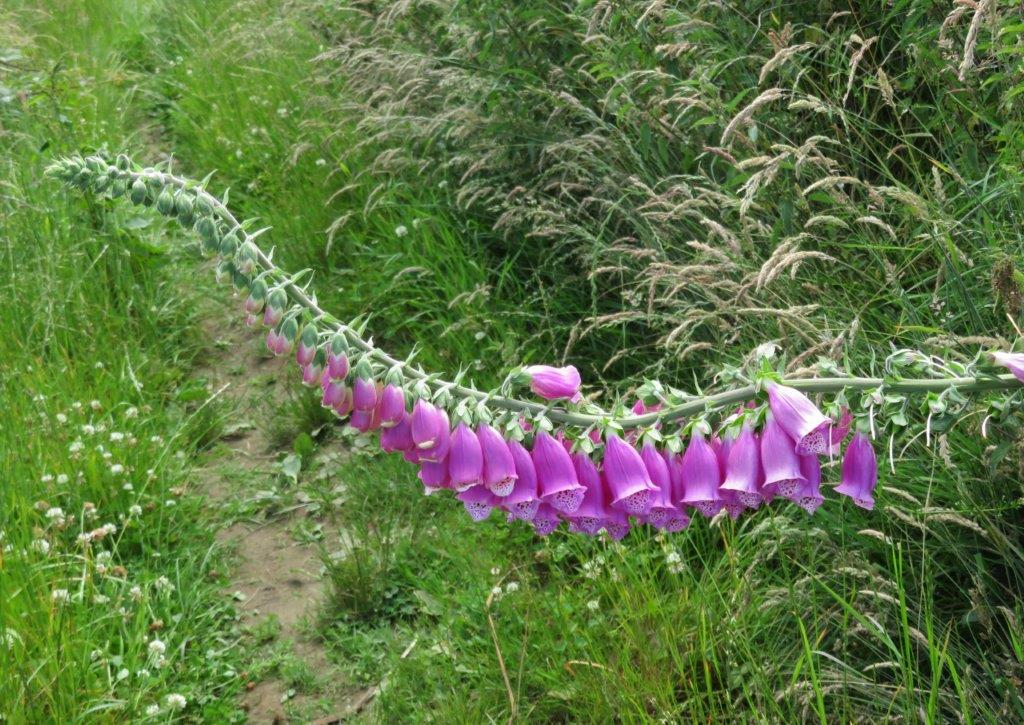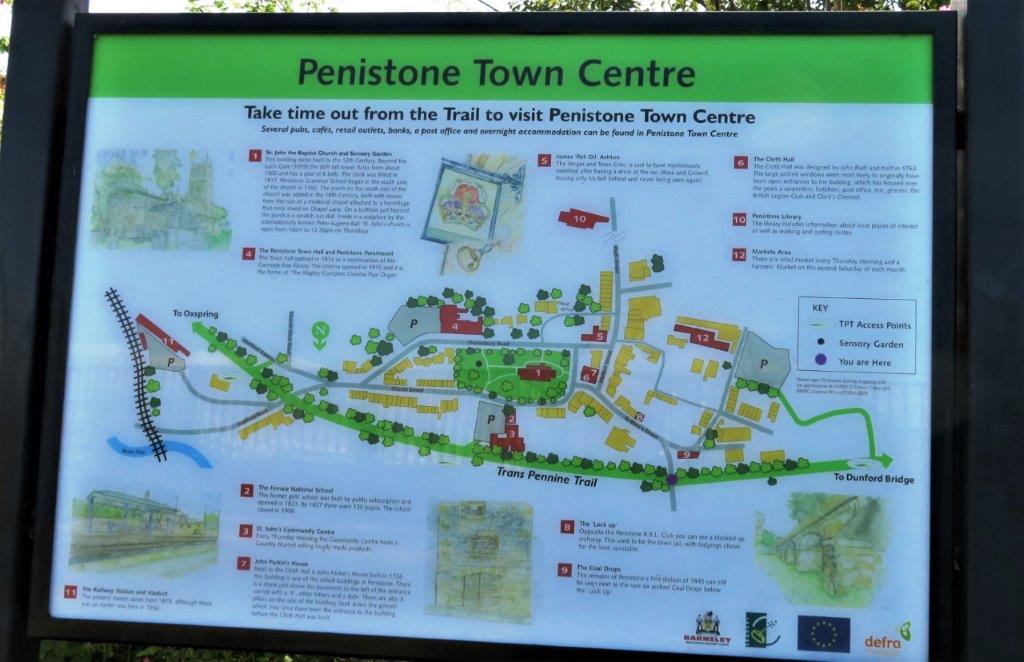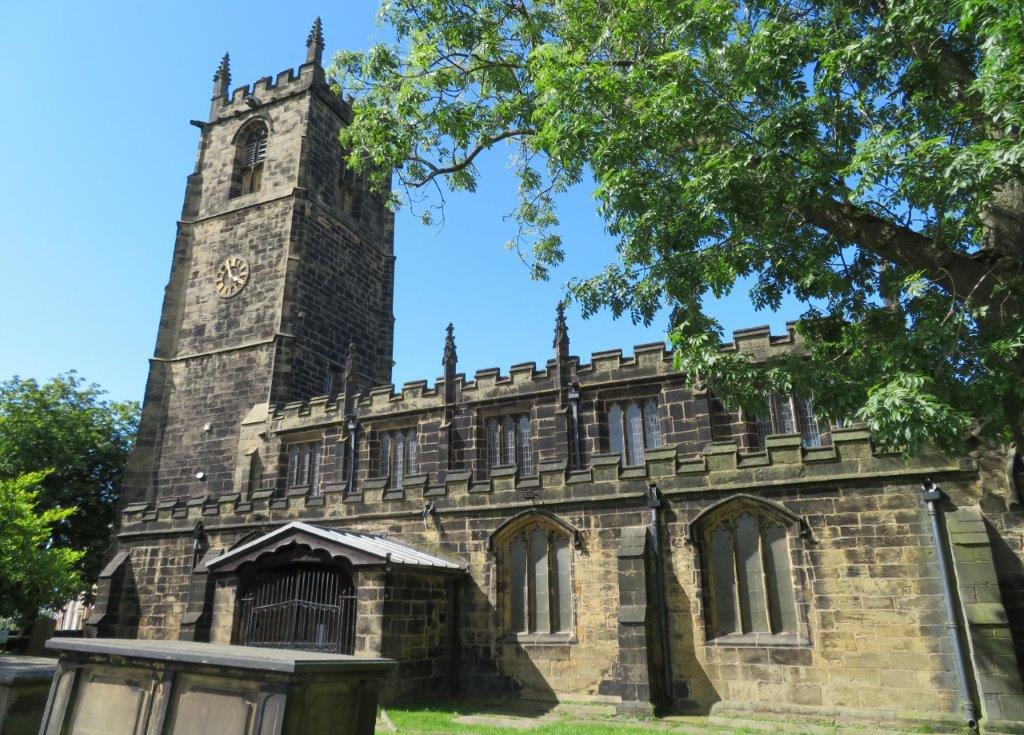 close up to Saint John the Baptist Church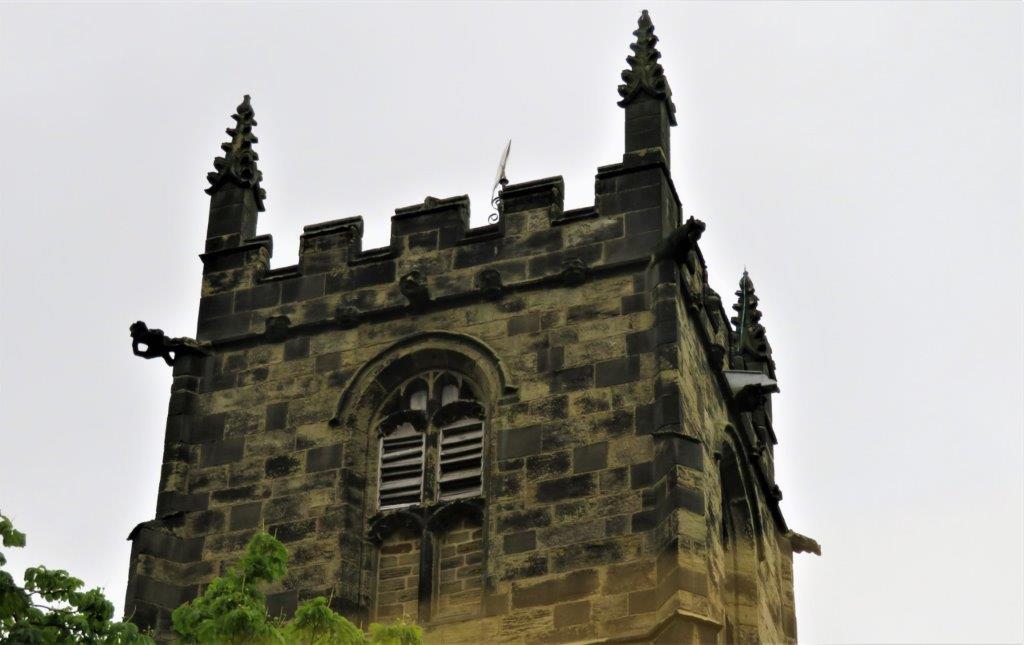 homepage - Daywalks Index 2019 - contact me at