homepage - Daywalks Index 2019 - contact me at

2019.06.29**Castleford (Railway Station), N from Station to ~ SE424260 (near Castleford Stone Ground Flour Mill), follow River Calder (westward always on South bank) to join Aire & Calder Navigation, under M62 motorway, Stanley Ferry, cross river on lattice bridge at SE353212, follow T.P.Trail ~300m to past Railway Bridge, leave TPT & follow canal in path in woods above, at ~SE350200 turn to rejoin canal towards Hepworth Gallery or Wakefield Bridge / Chantry Chapel, Wakefield Kirkgate (Railway Station) - solo walk. Note - Google Maps probably show more .updated information on these canal / river systems than paper map carried.
Castleford Parish Church All Saints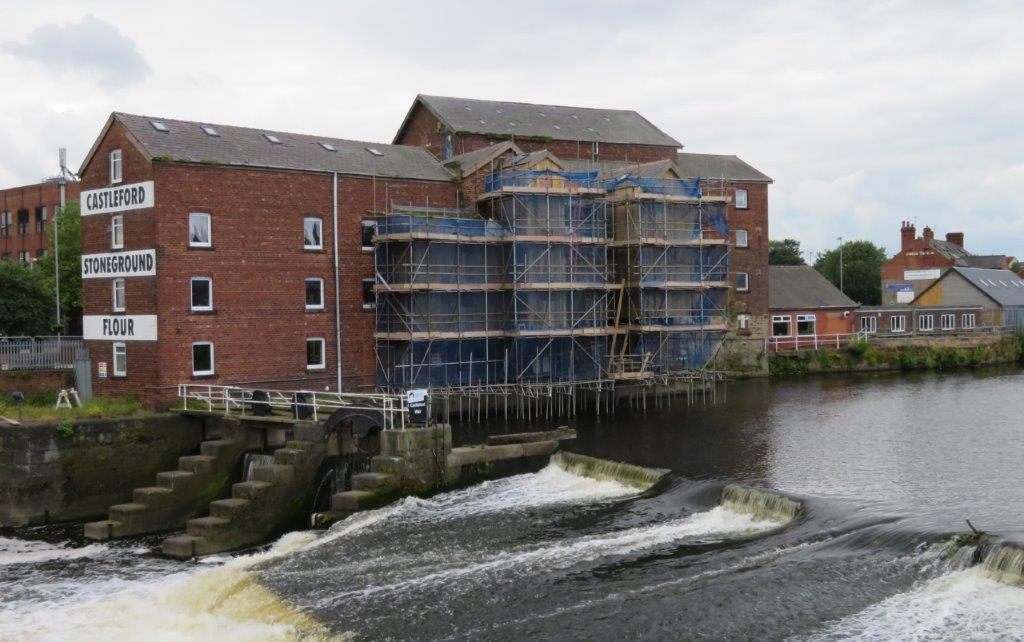 Picture of mill taken on earlier walk on 2019.06.21. Walk along River Calder to Wakefield starts to the west of this Mill (not across the Millennium Walkway)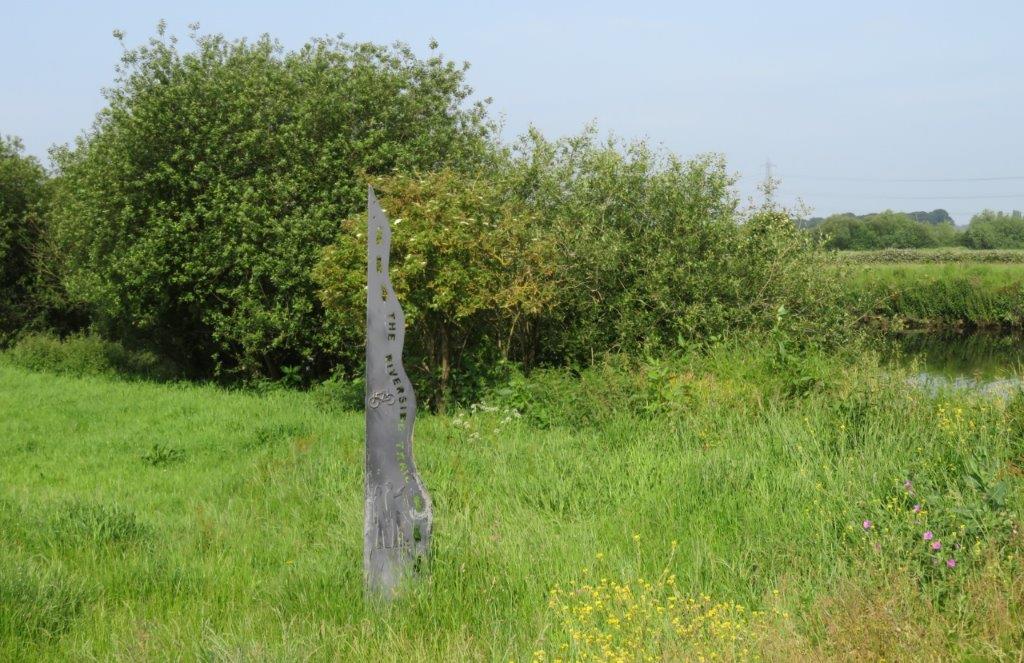 'The Riverside Trail'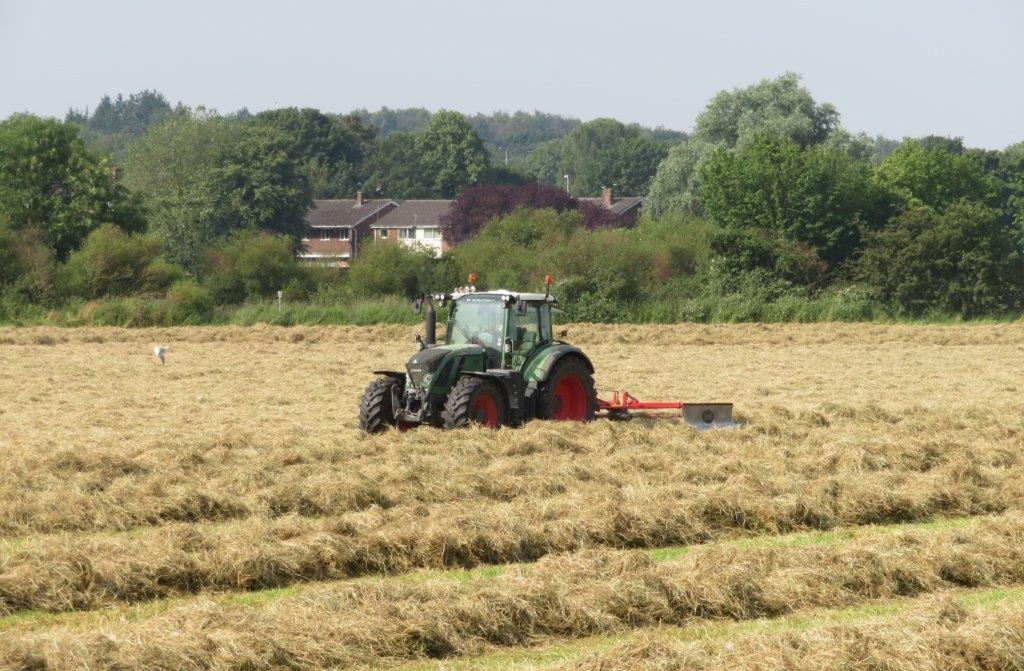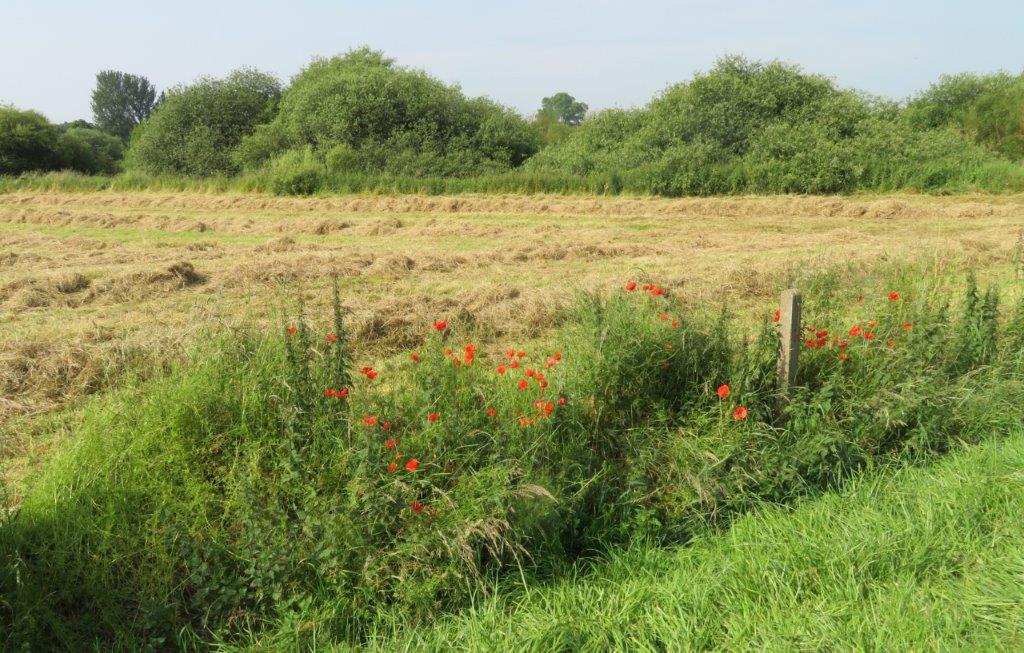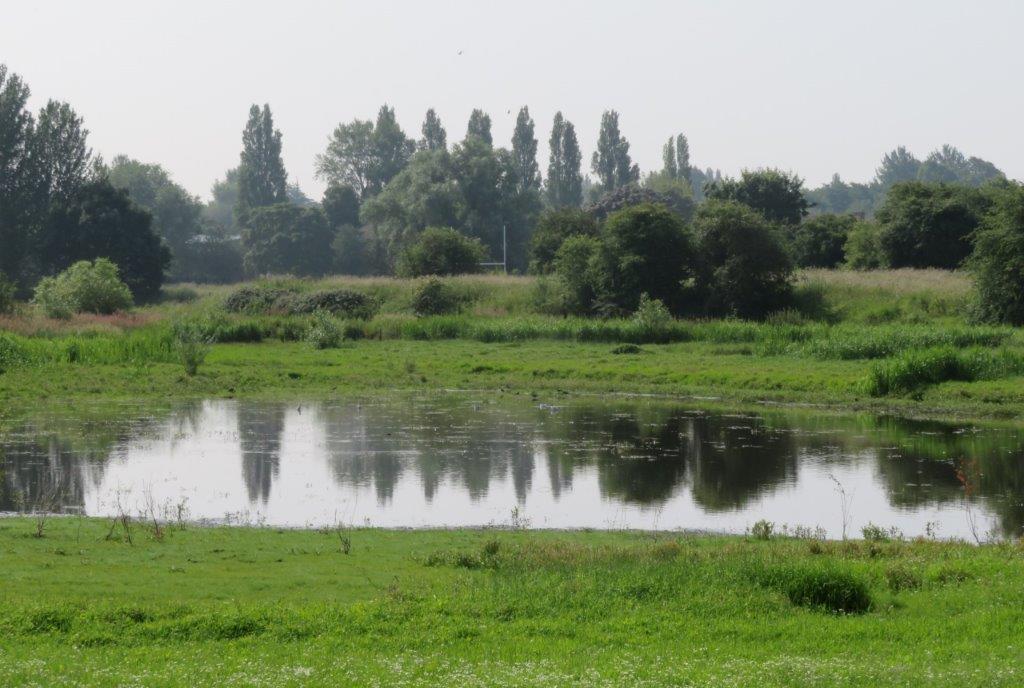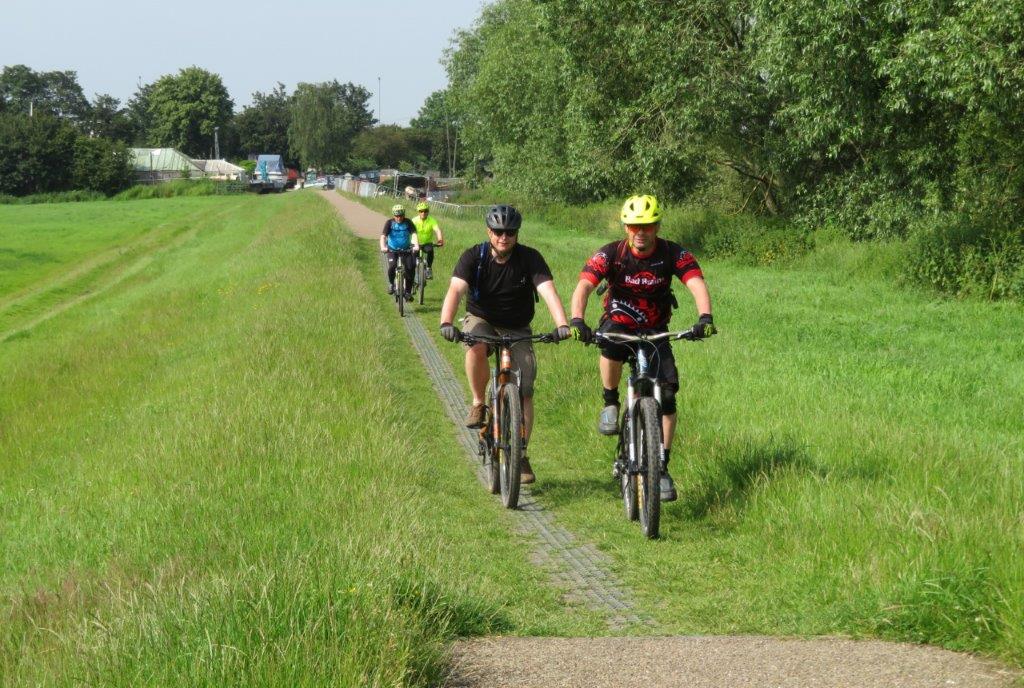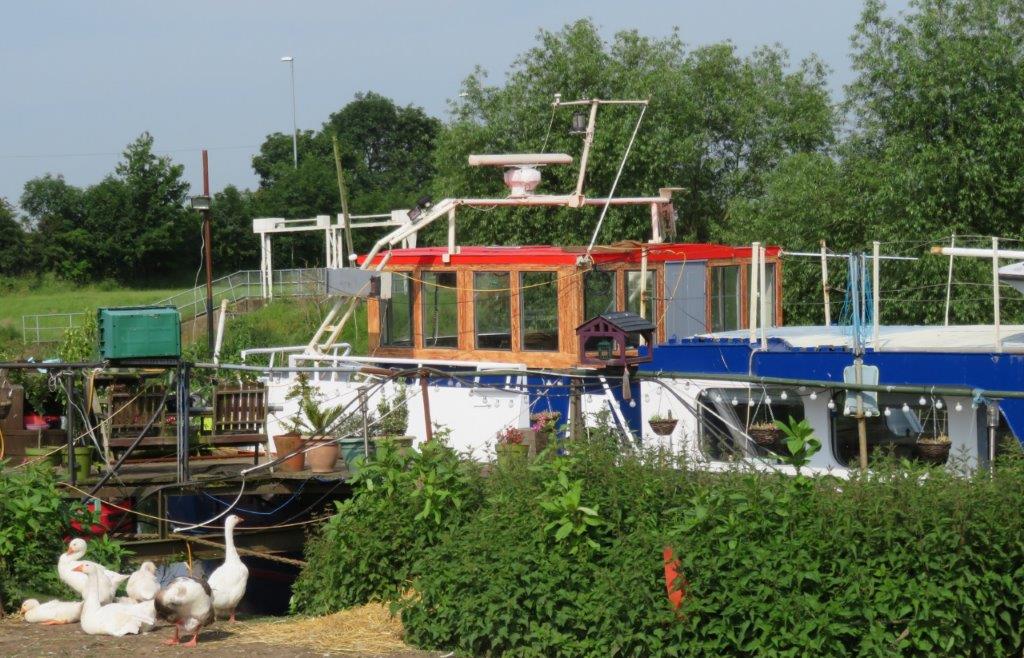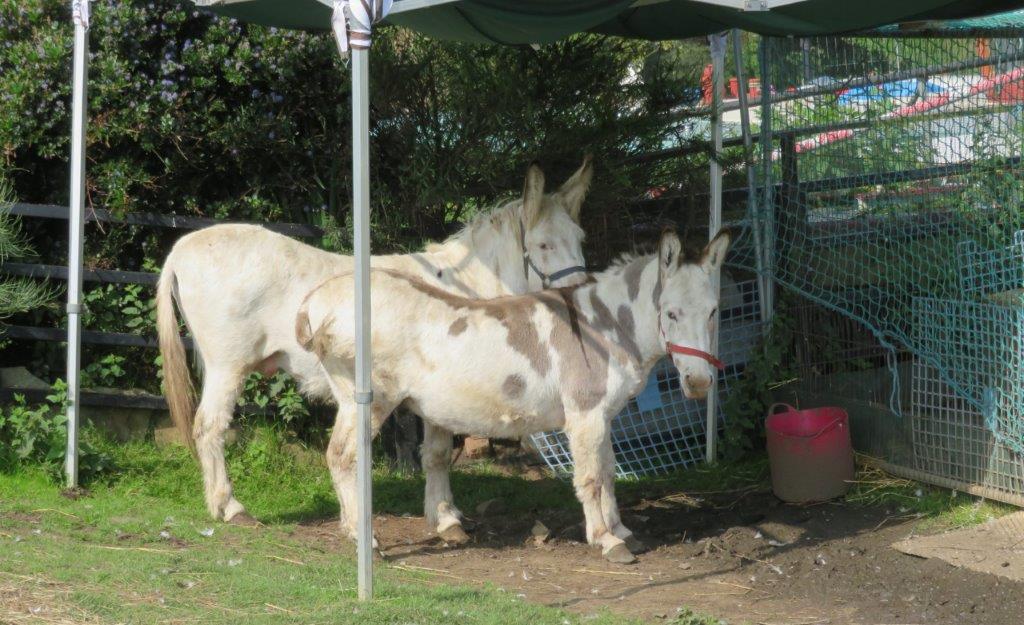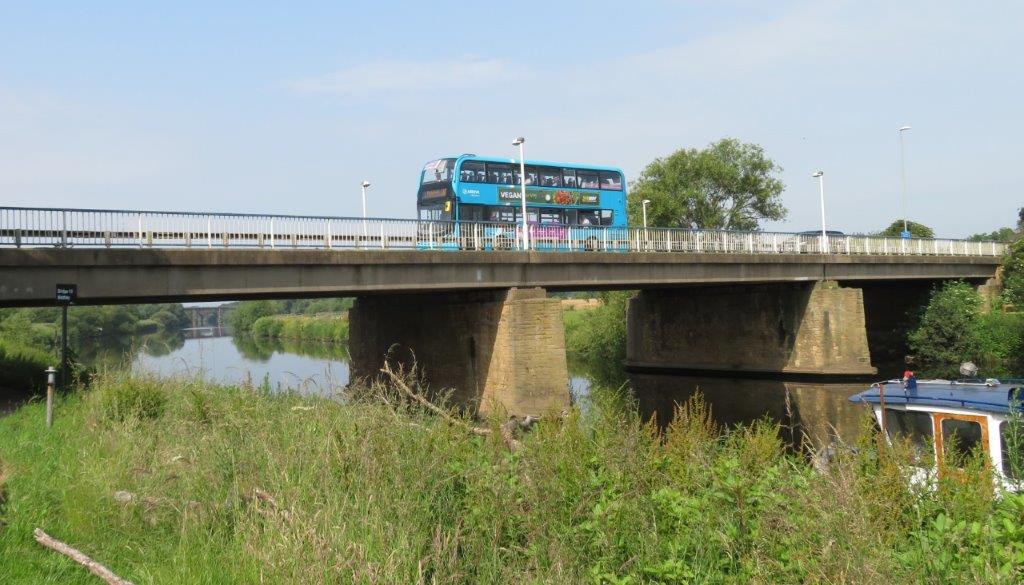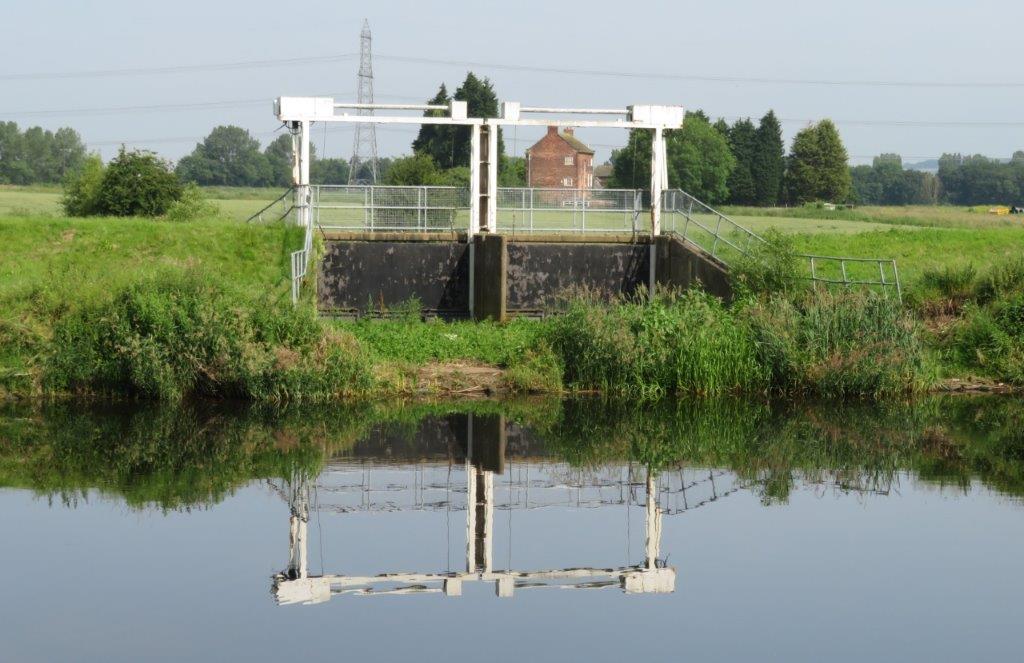 Floodgates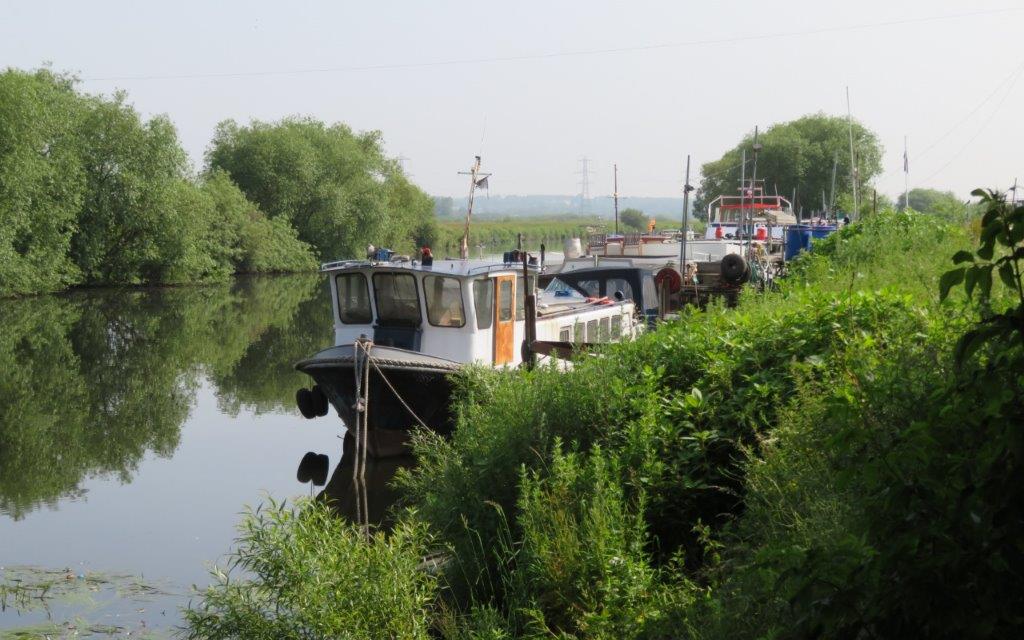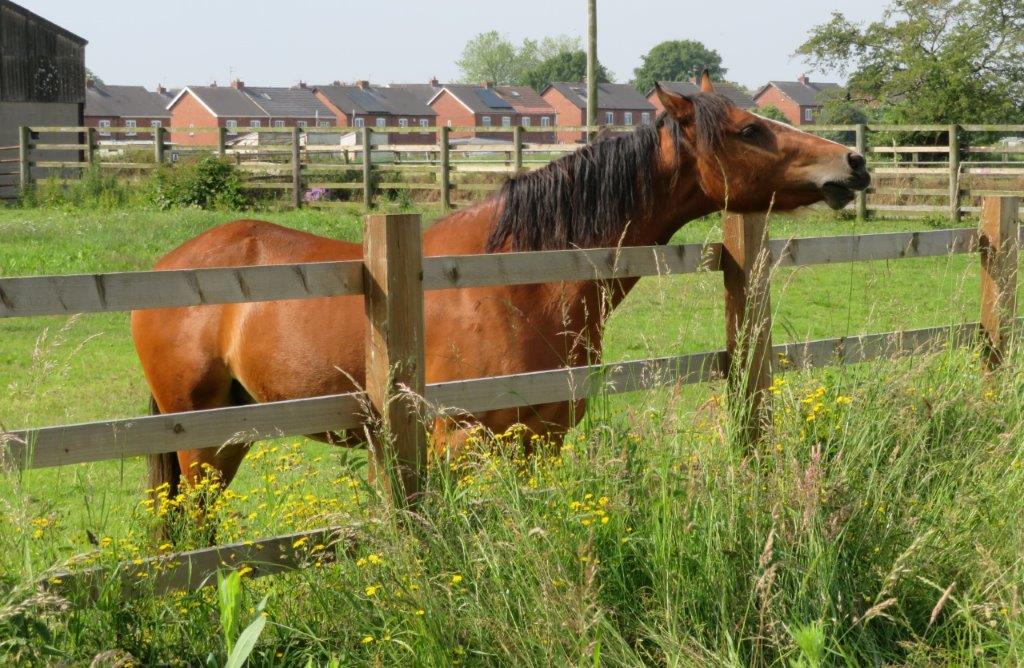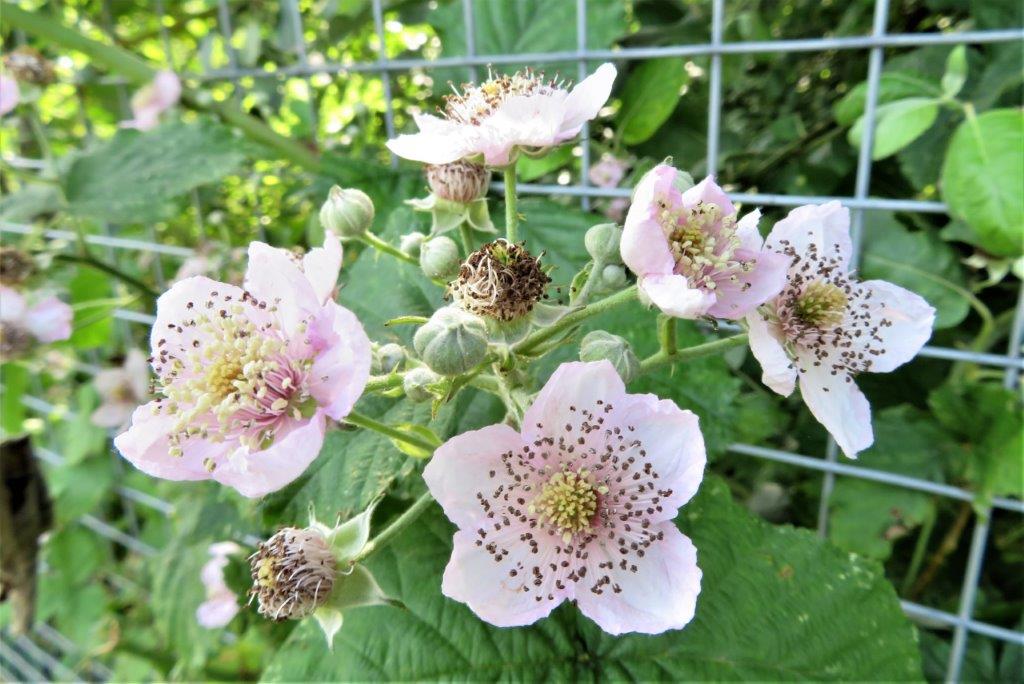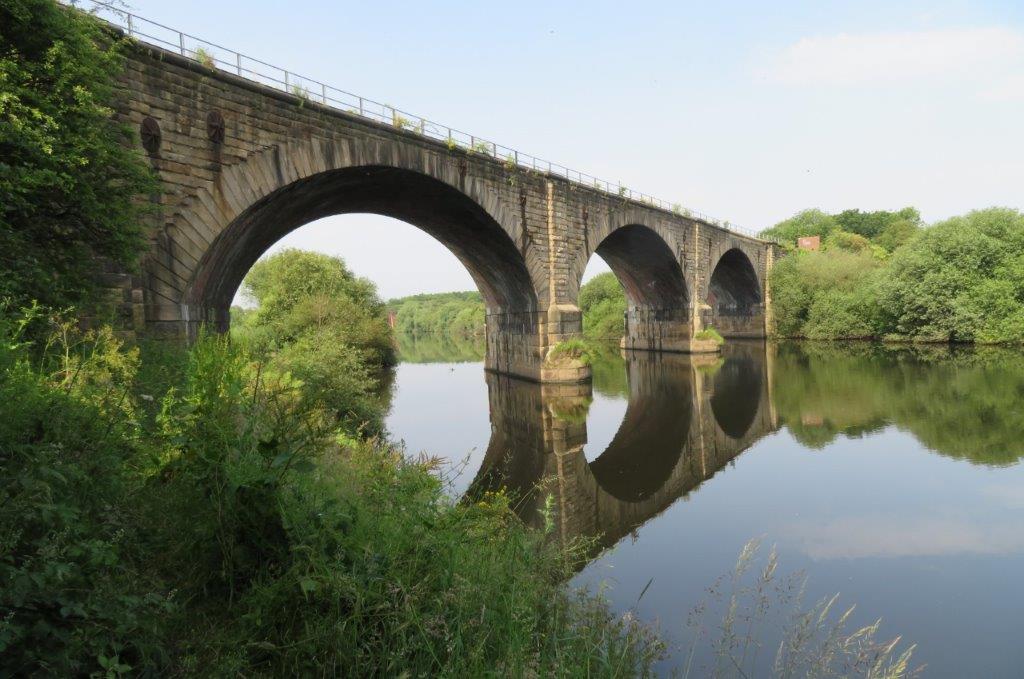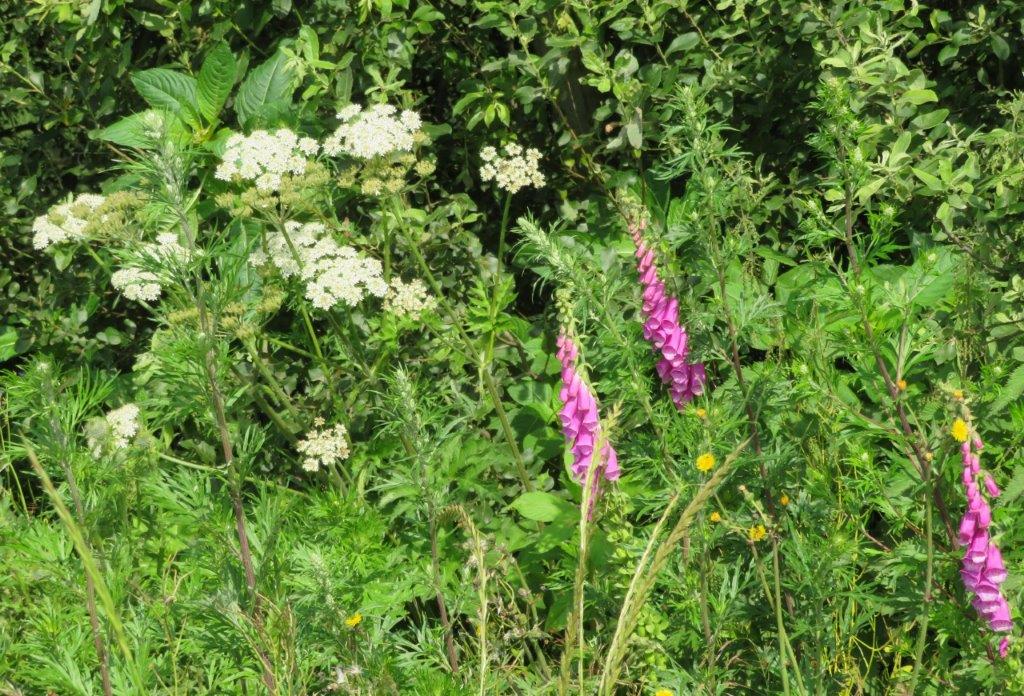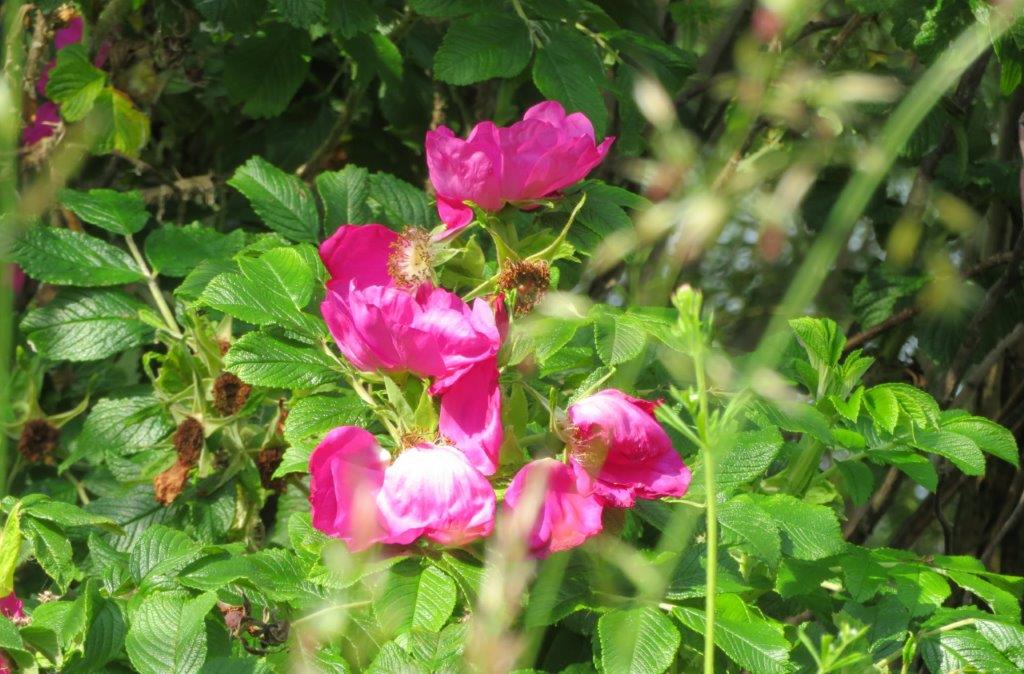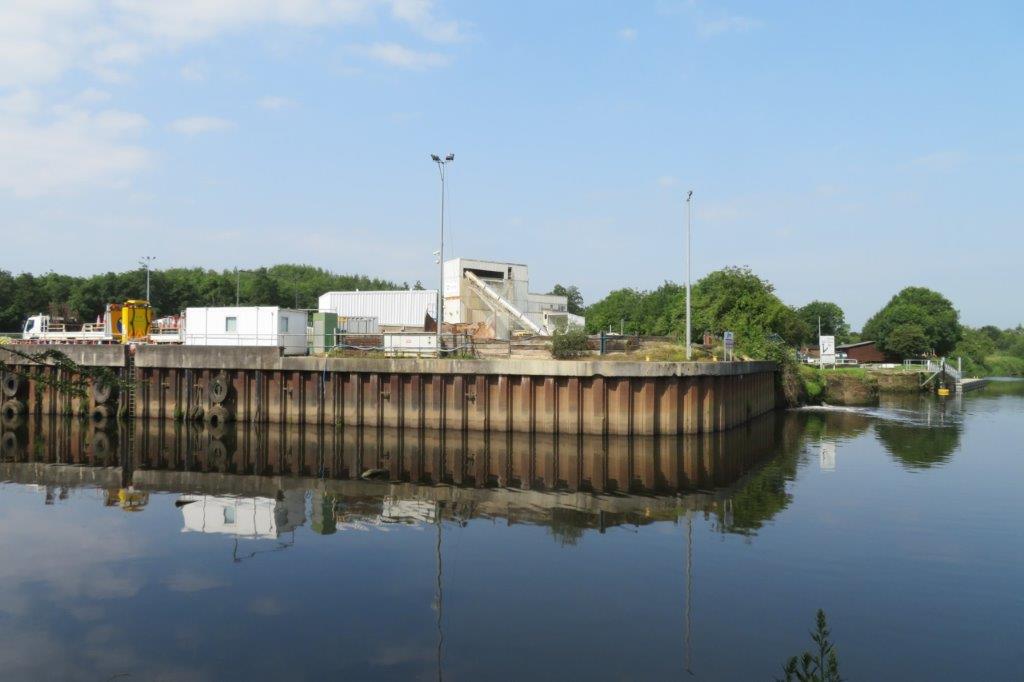 only industrial plant seen on walk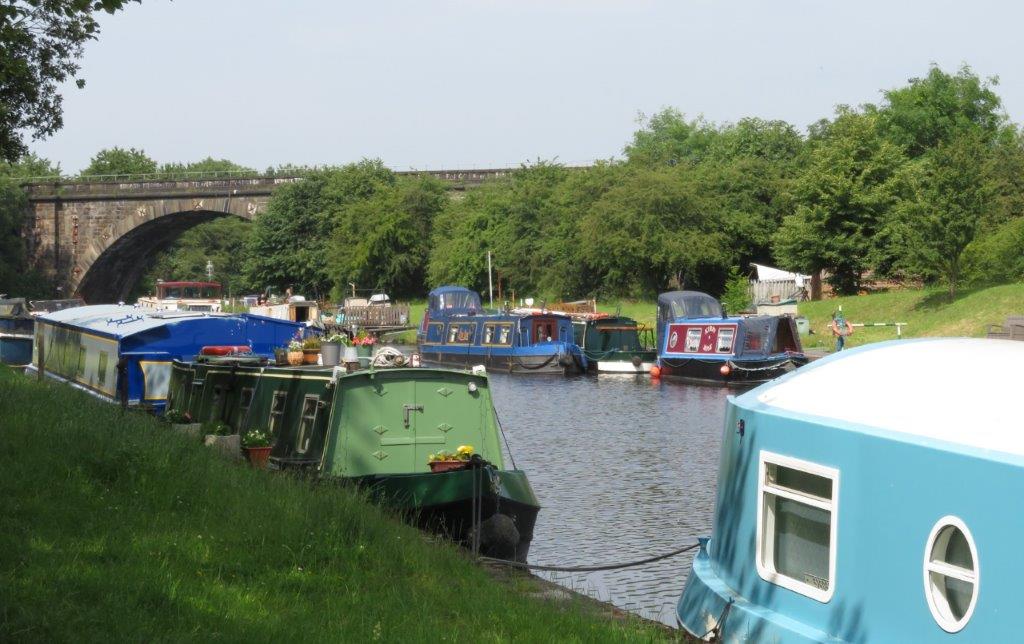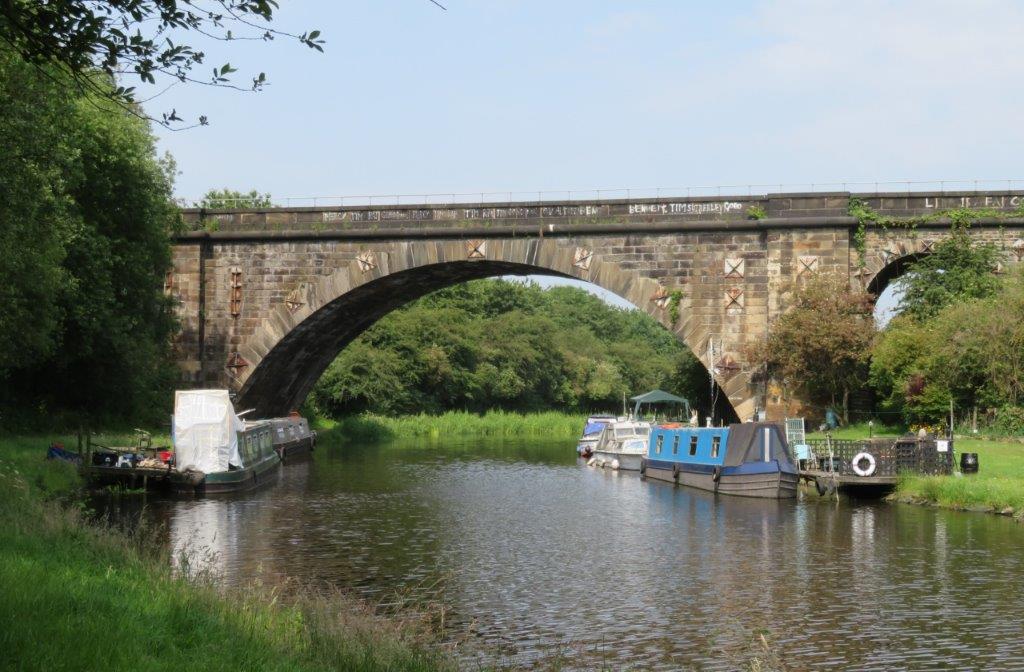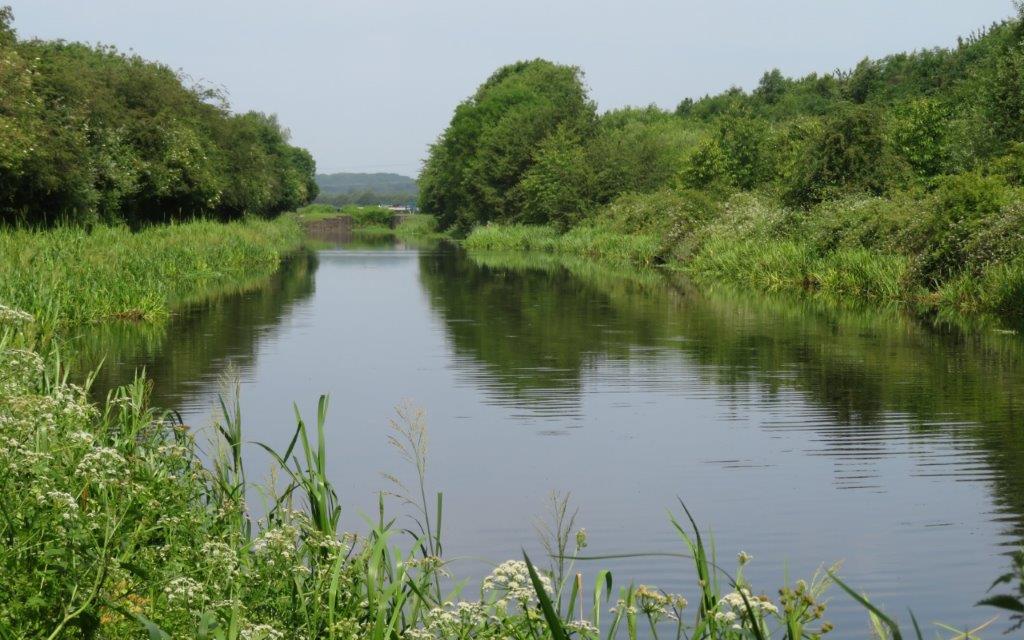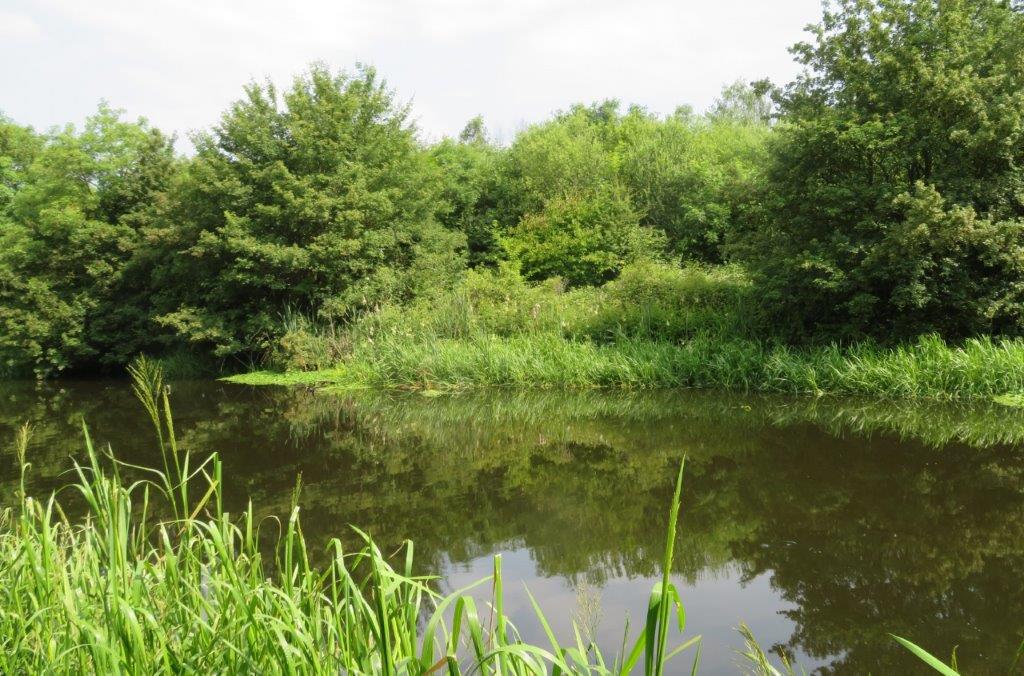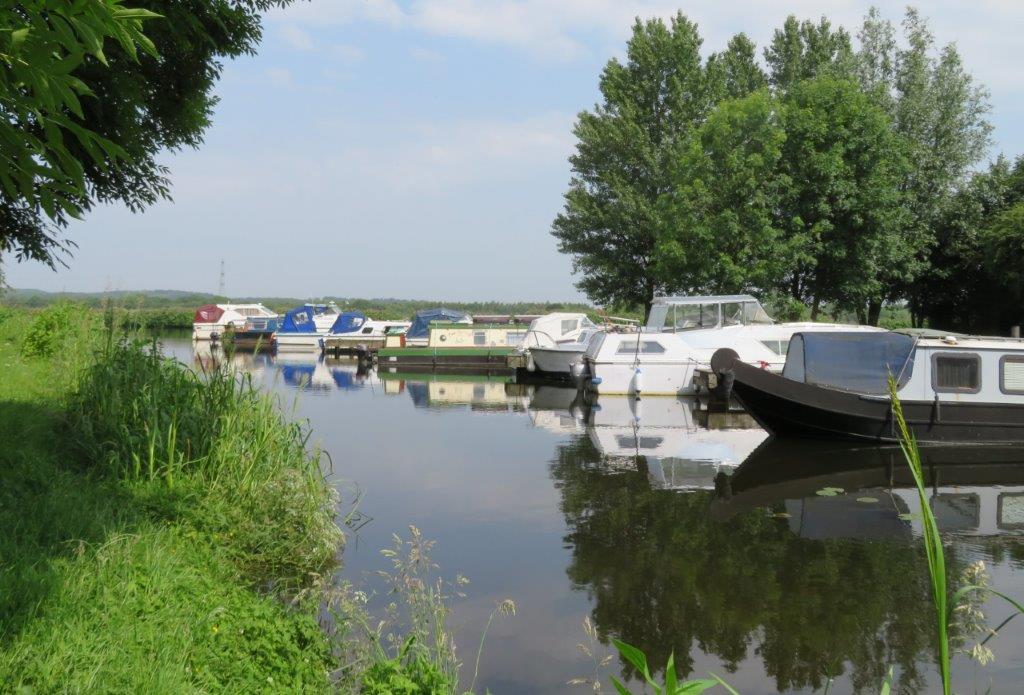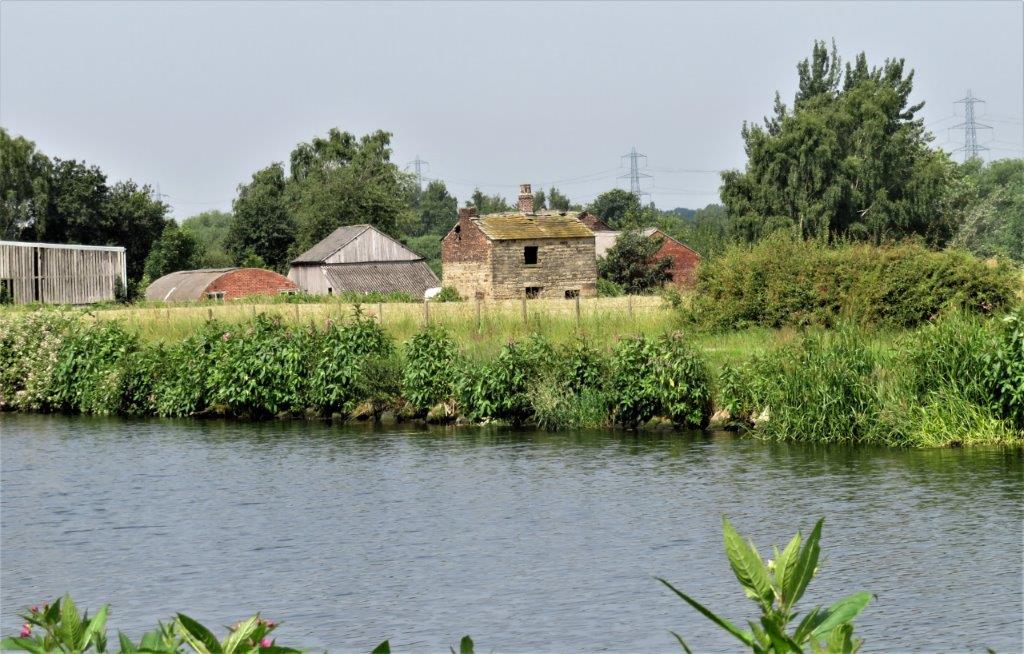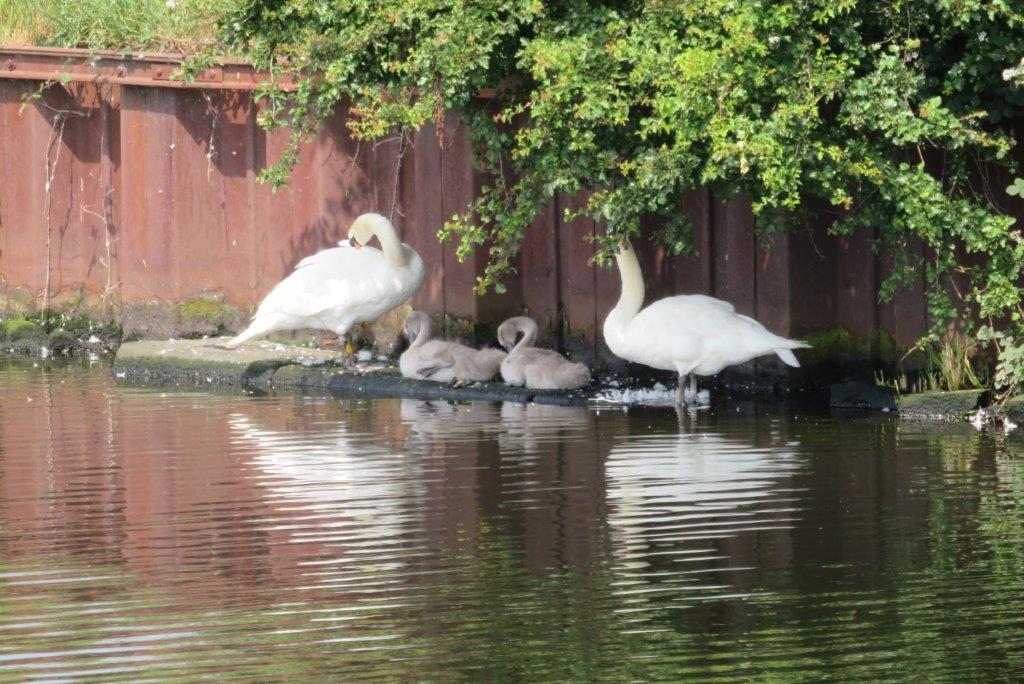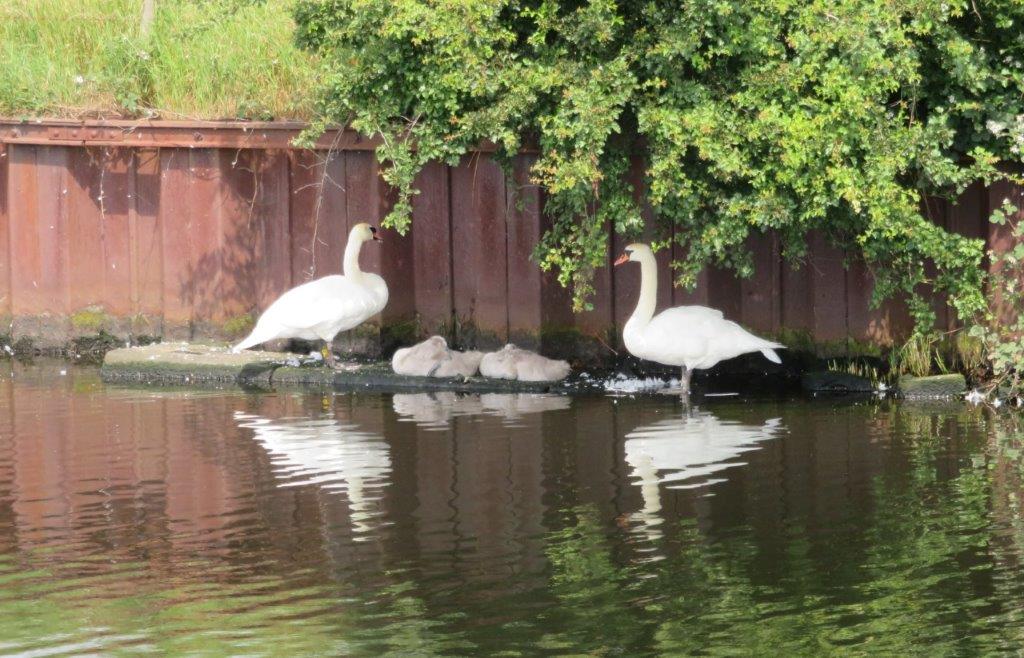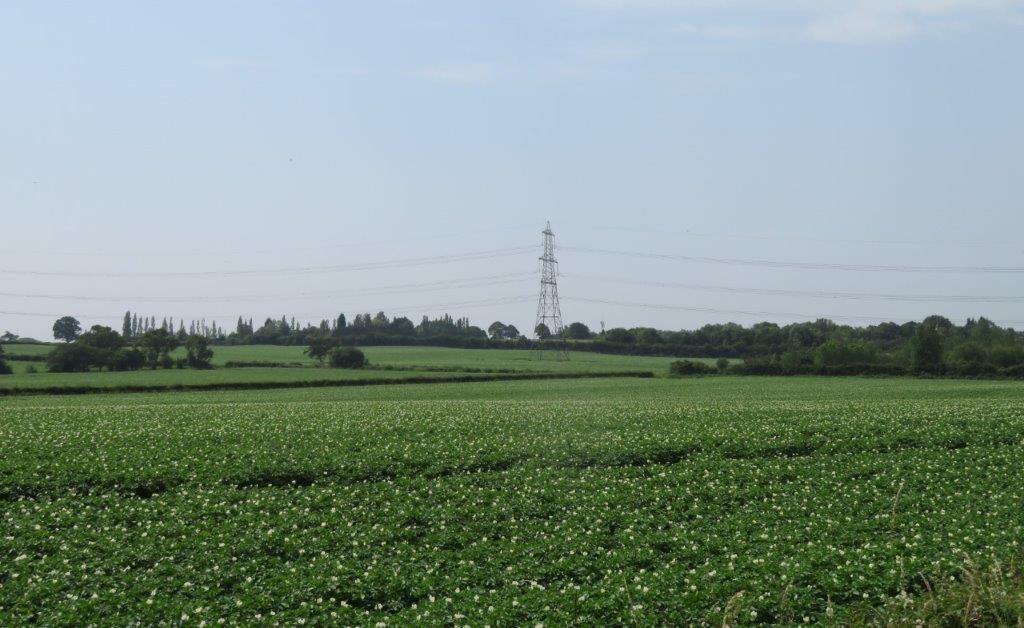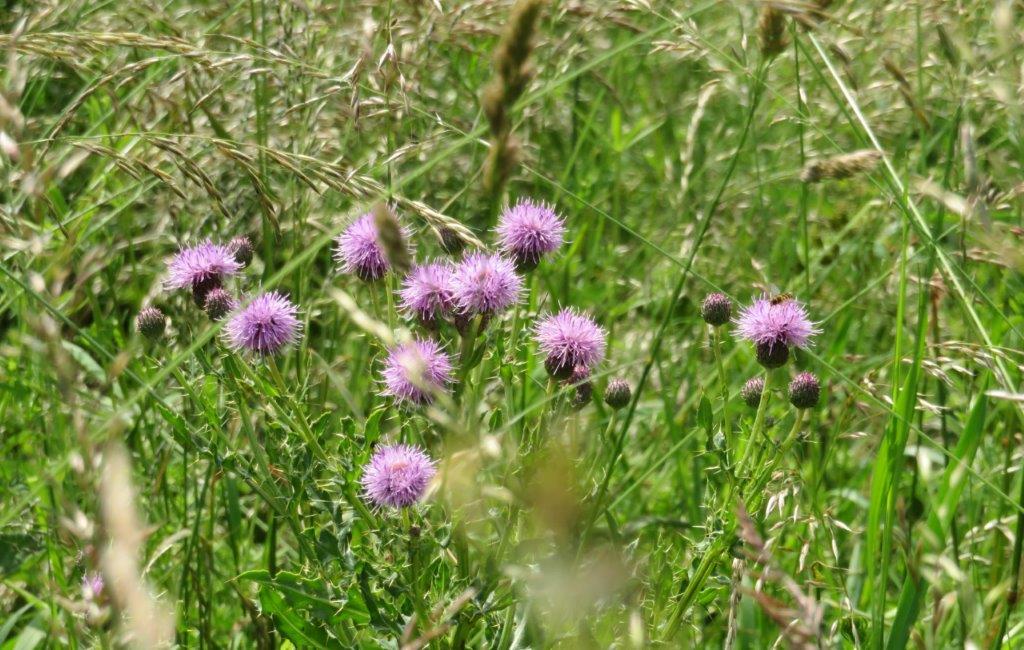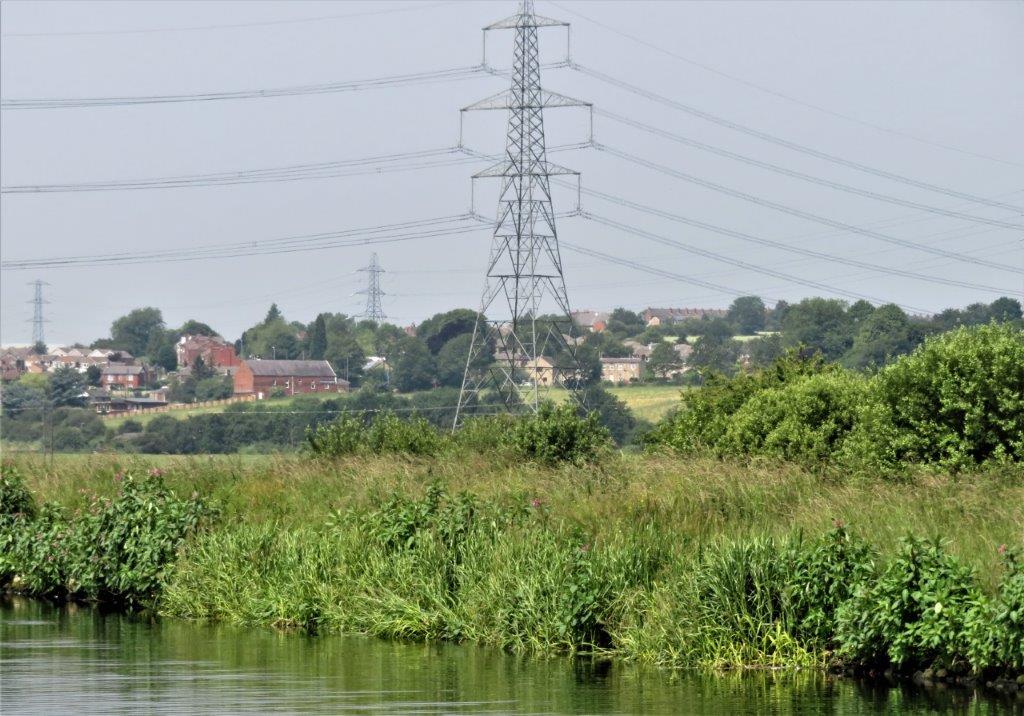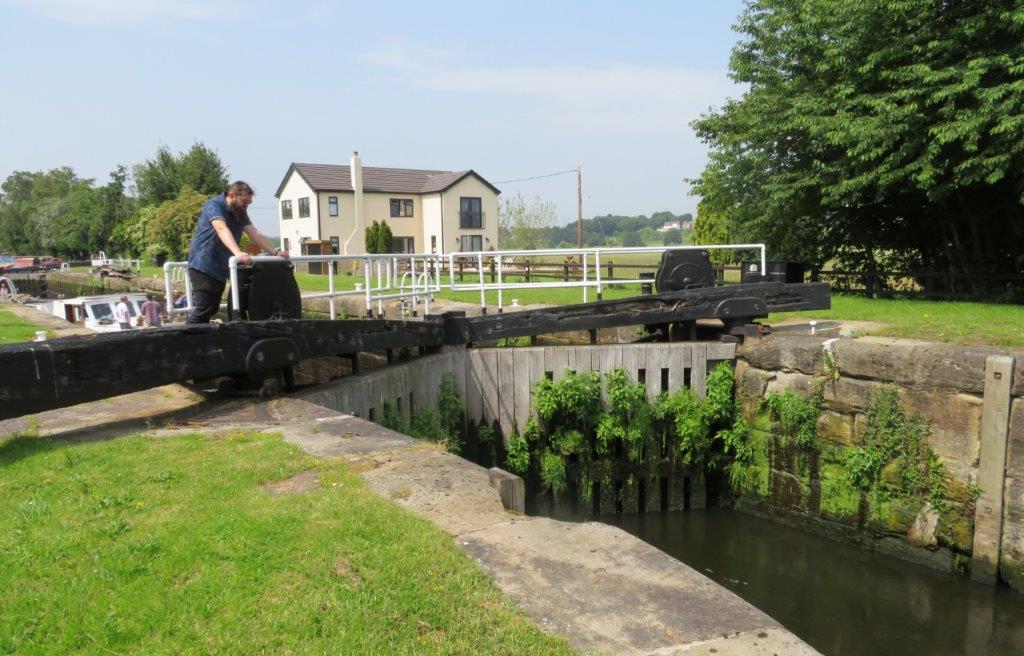 lock about to be opened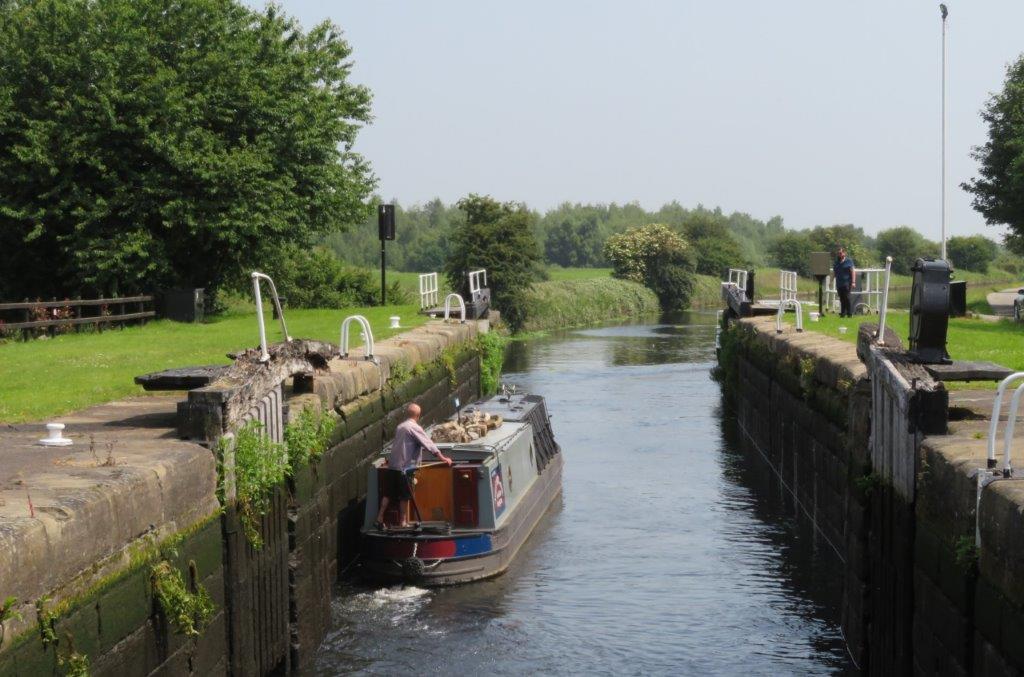 boat about to leave lock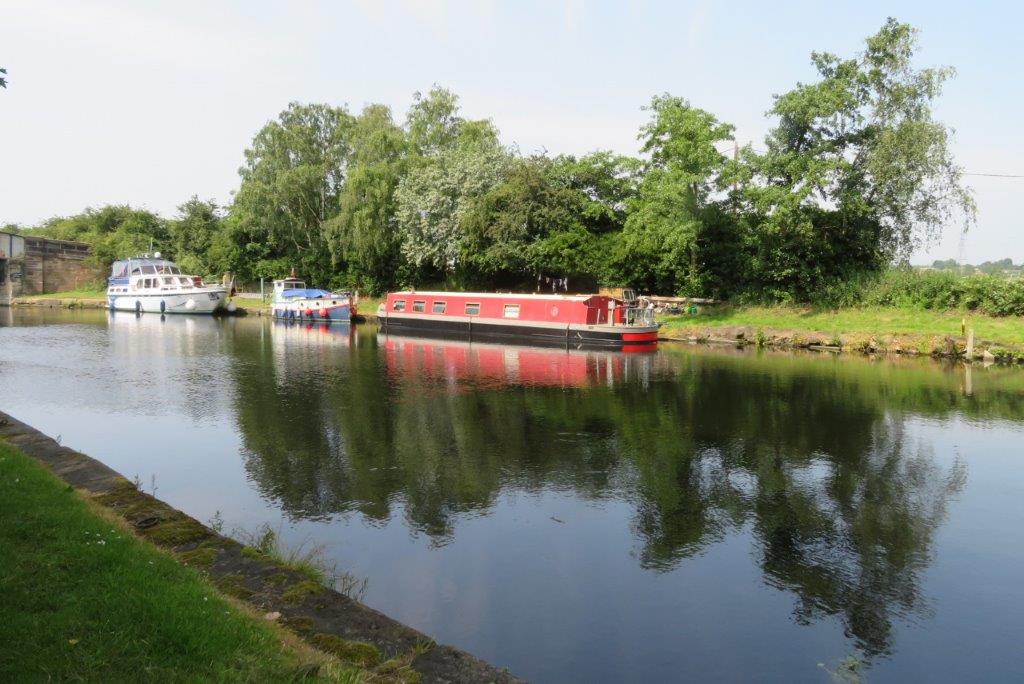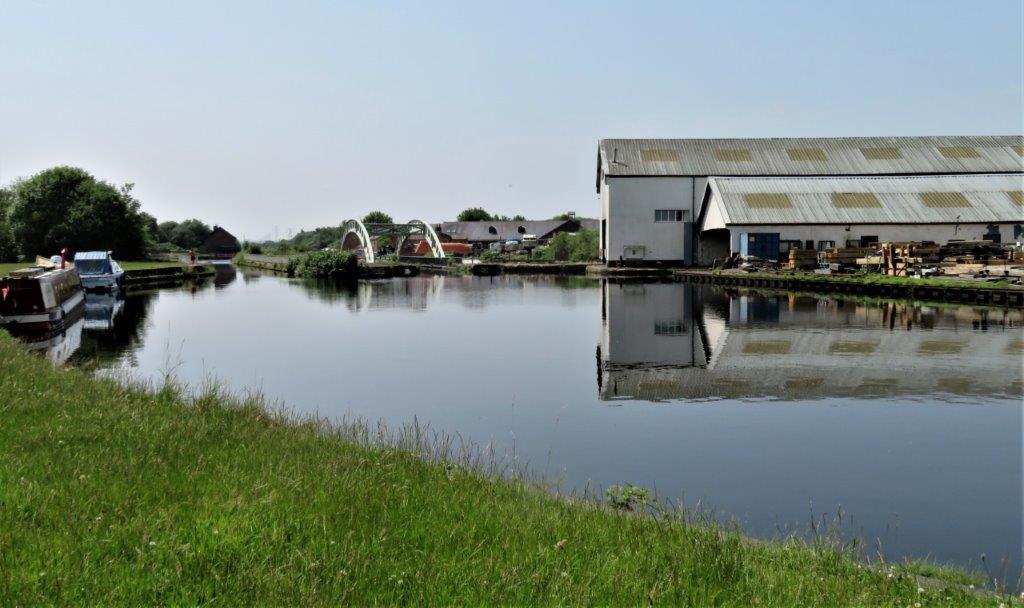 Ahead two bridges carrying canal 'troughs' over the river - also see next picture.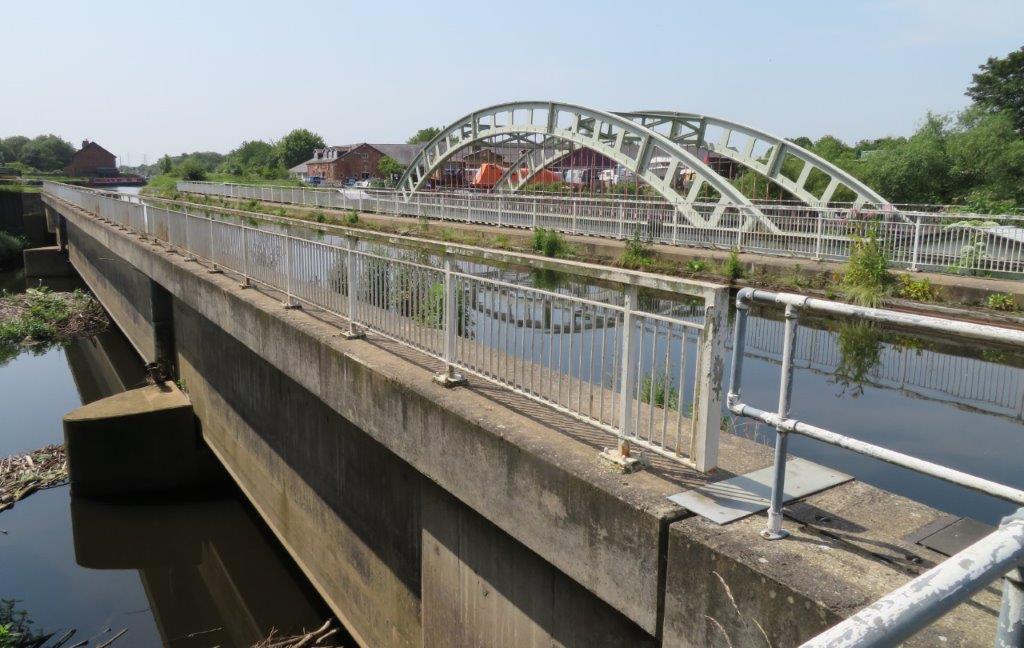 Apparently the arch bridge trough was built first in the 19th century with Cast Iron materials - not sure what the 'hangers' would have been made of as steel taking tension loads not available at that time? The concrete bridge was built later in the 20th century apparently after the first bridge was damaged (opened by PM Harold Wilson). But both bridges are now apparently used.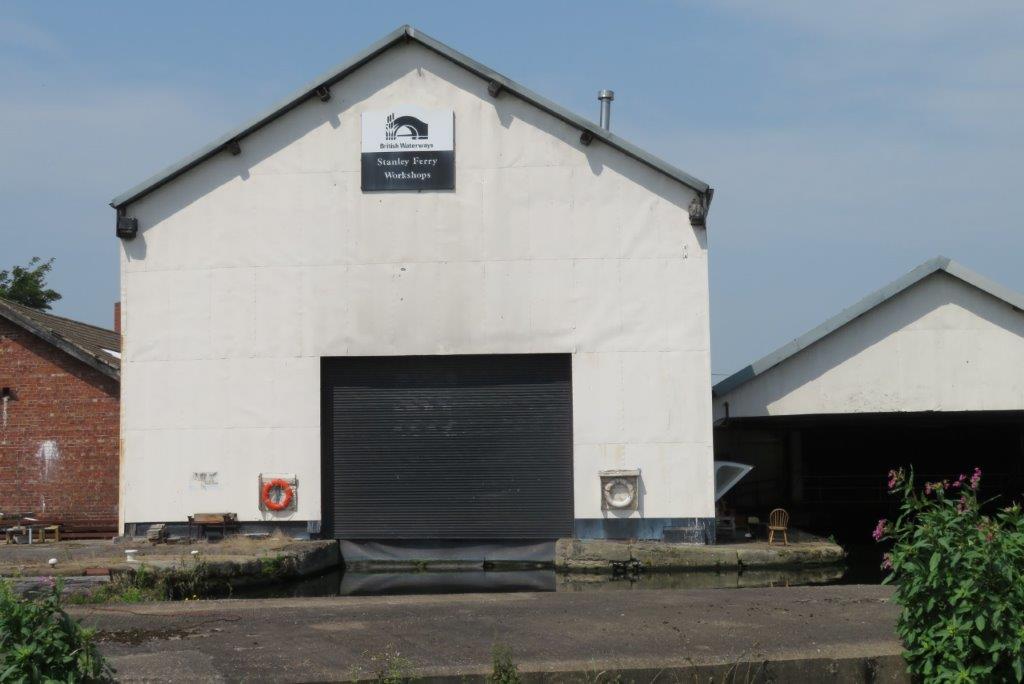 British Waterways - Stanley Ferry Workshops.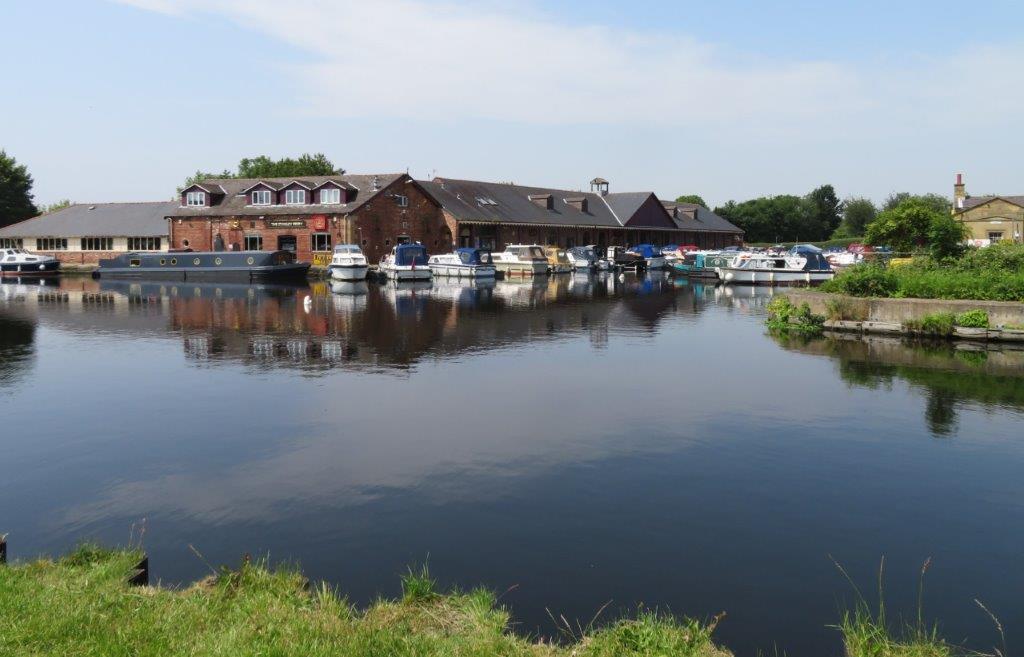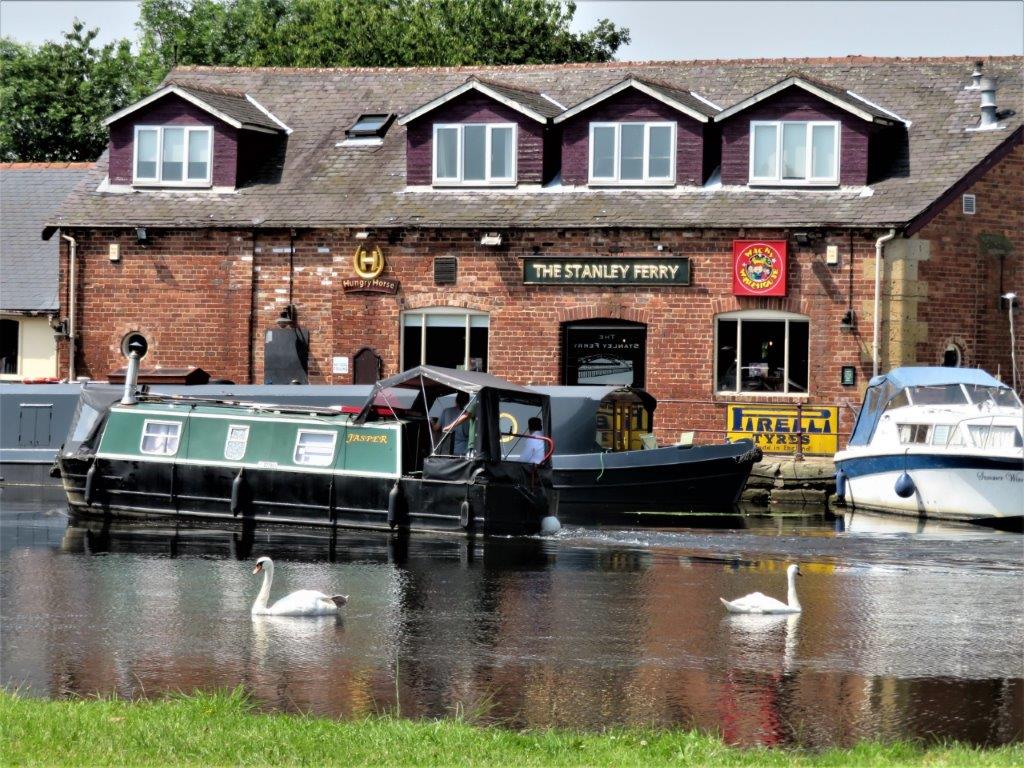 The Stanley Ferry - for a meal and drink? Cross canal by bridge just to North.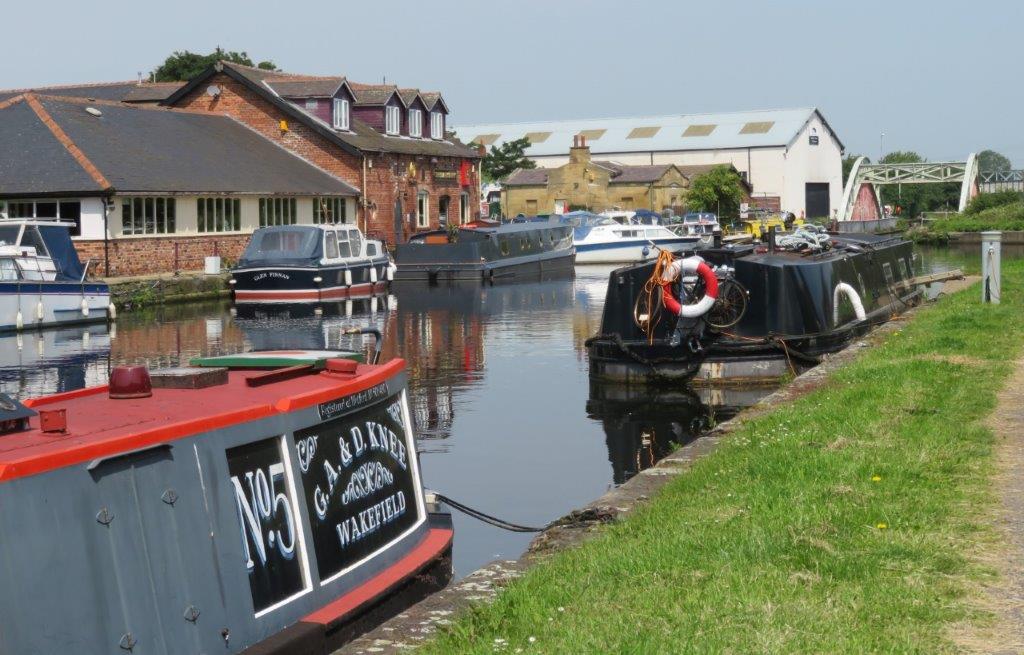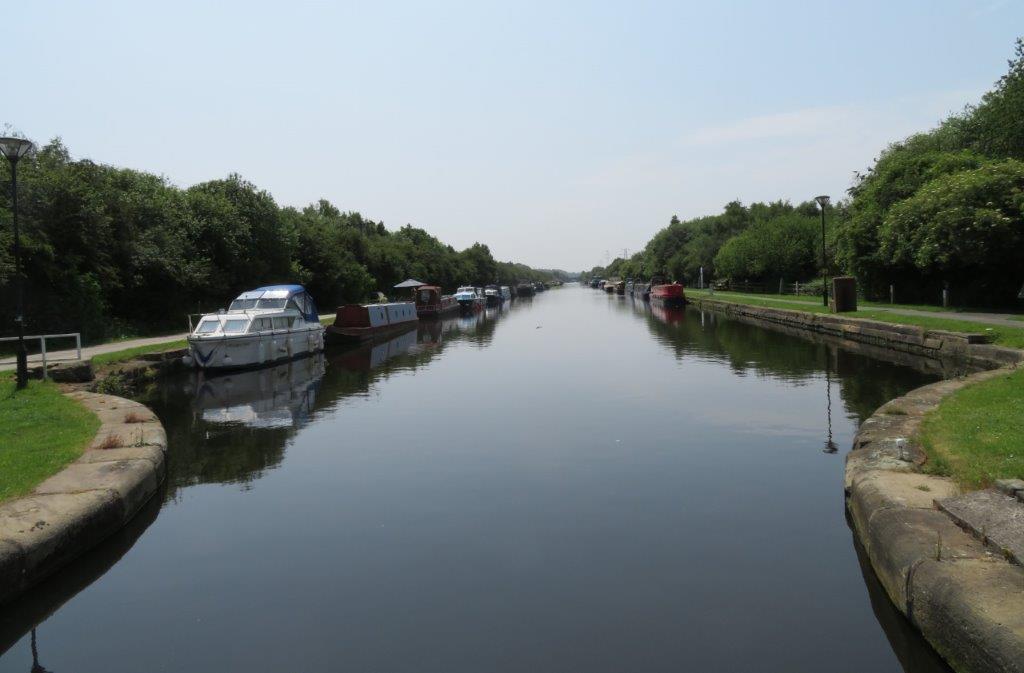 Stanley Ferry Long Term Moorings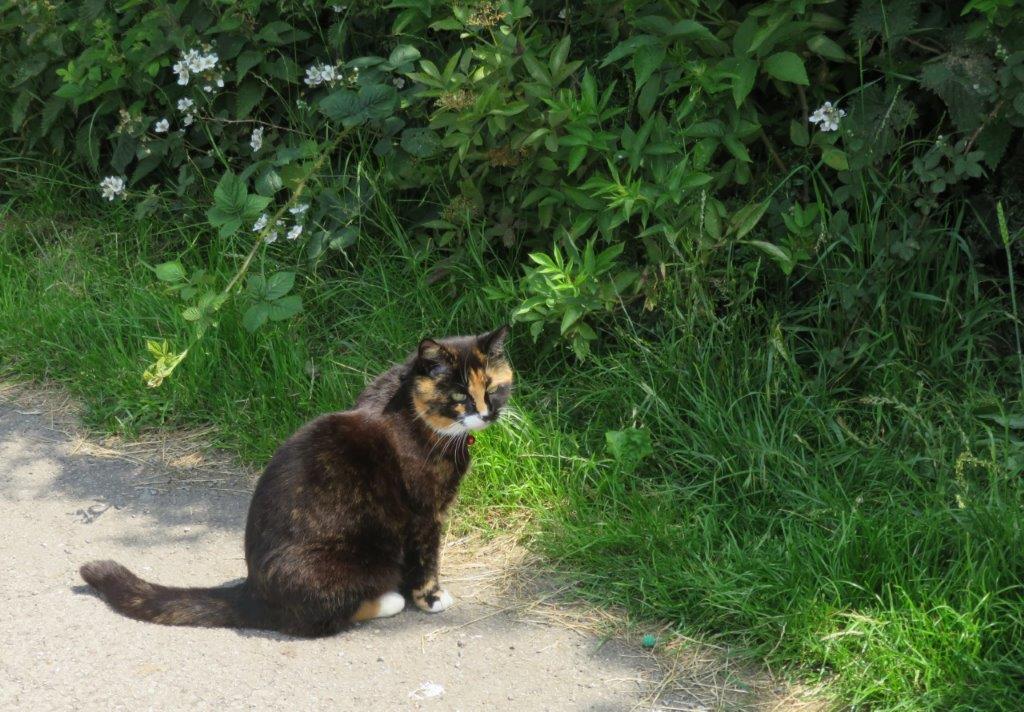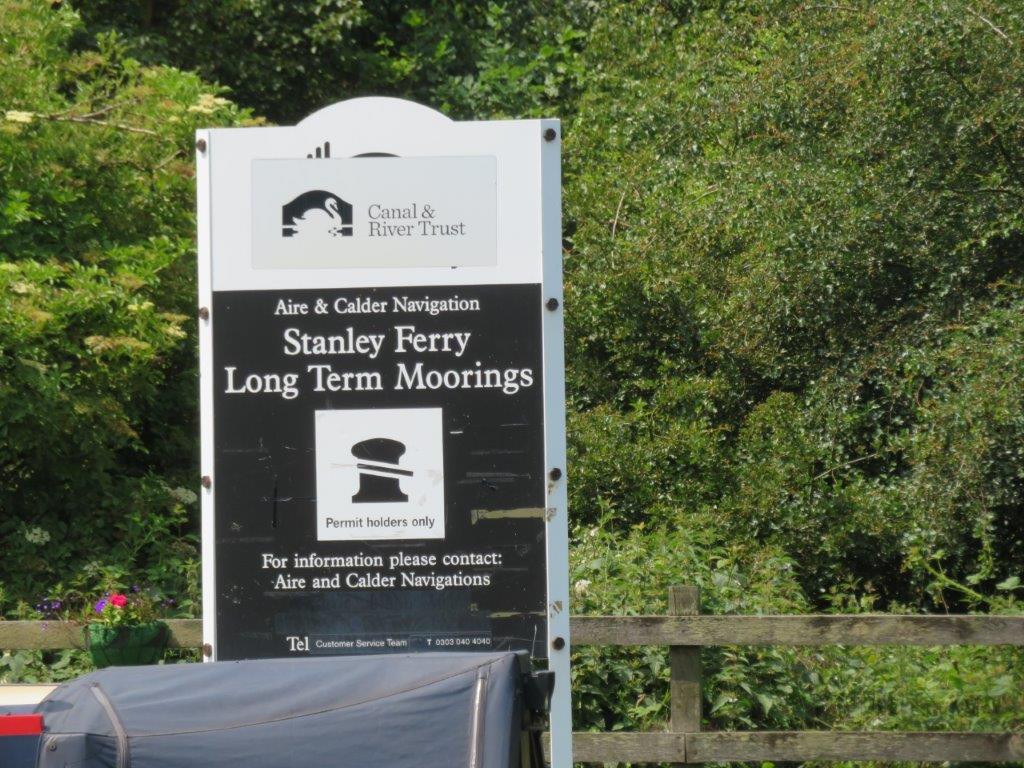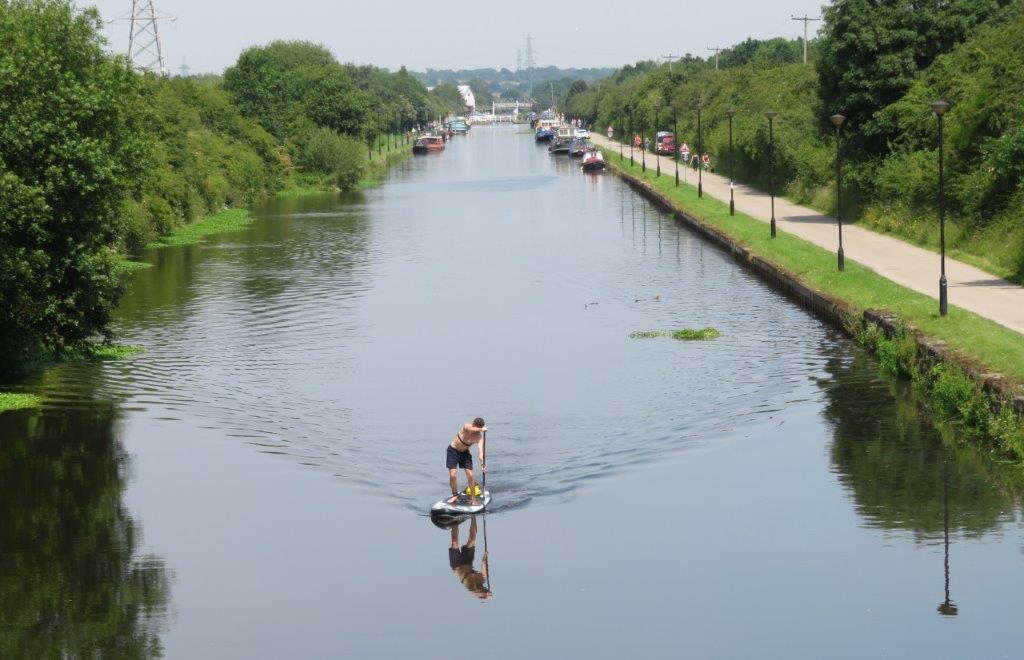 another way to see the canals - faster than walking.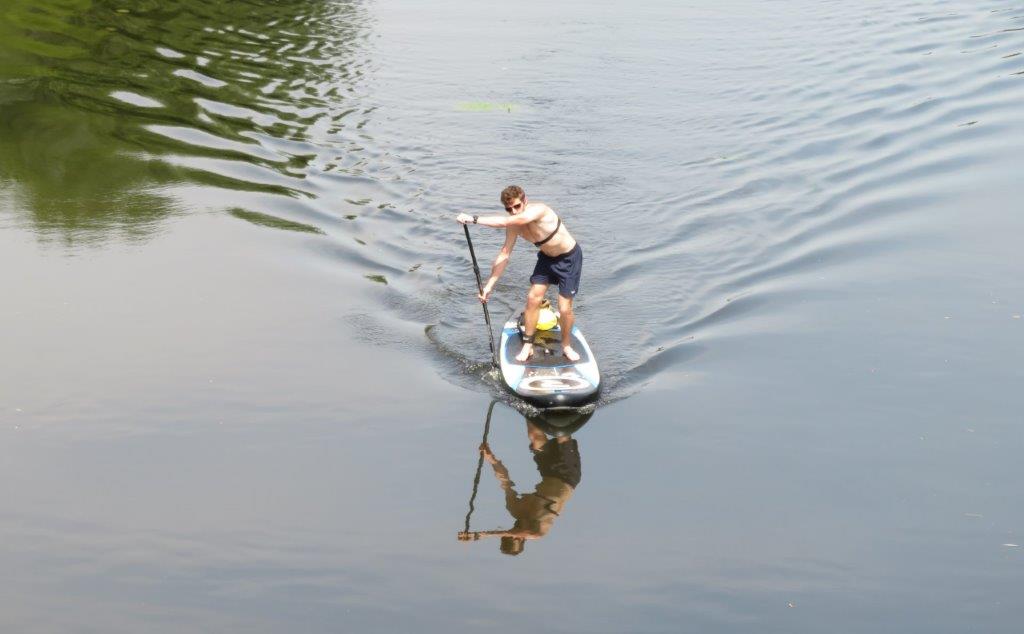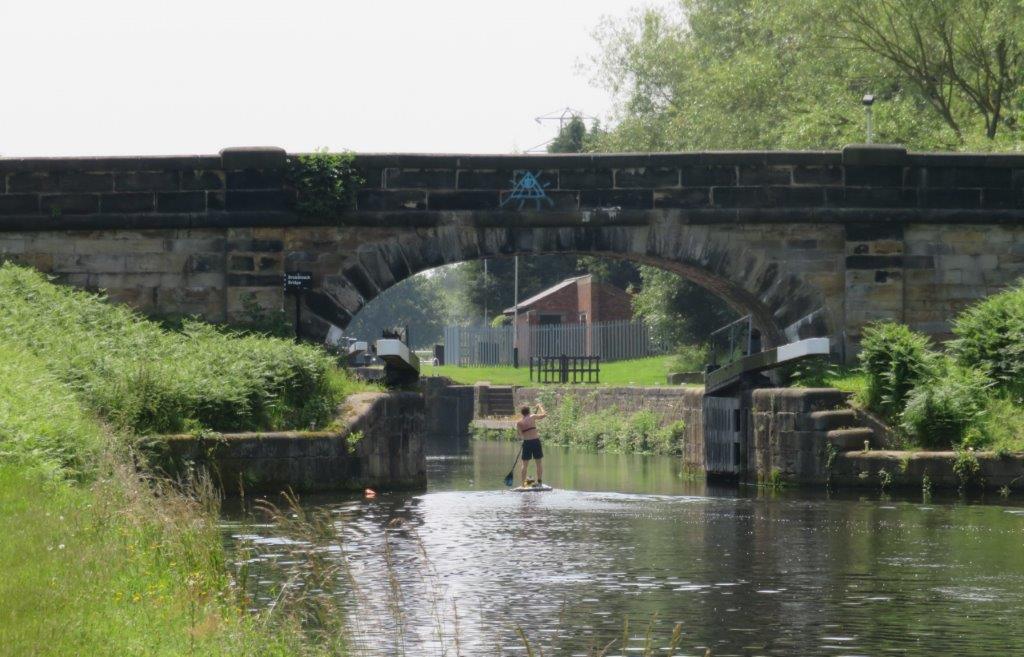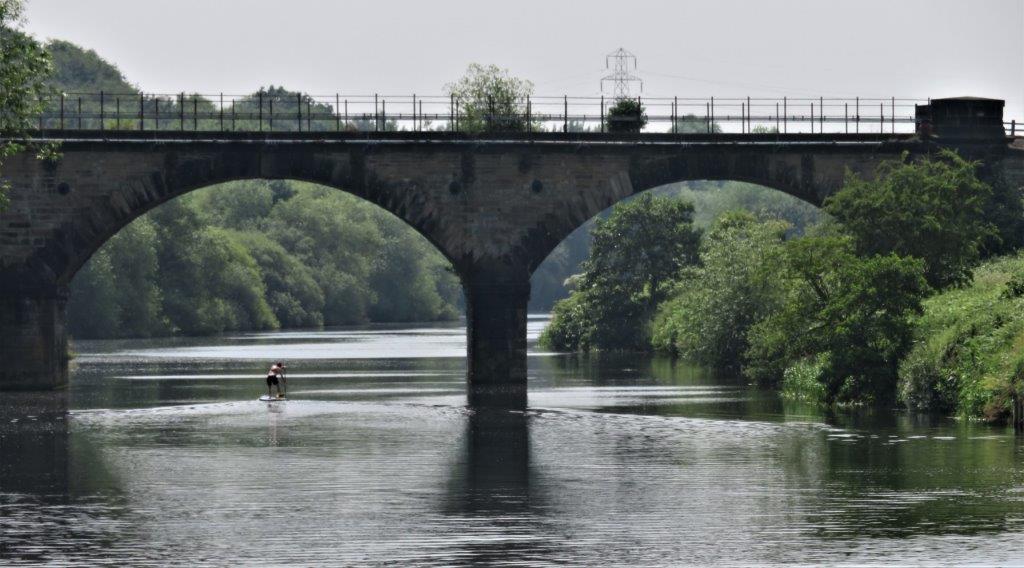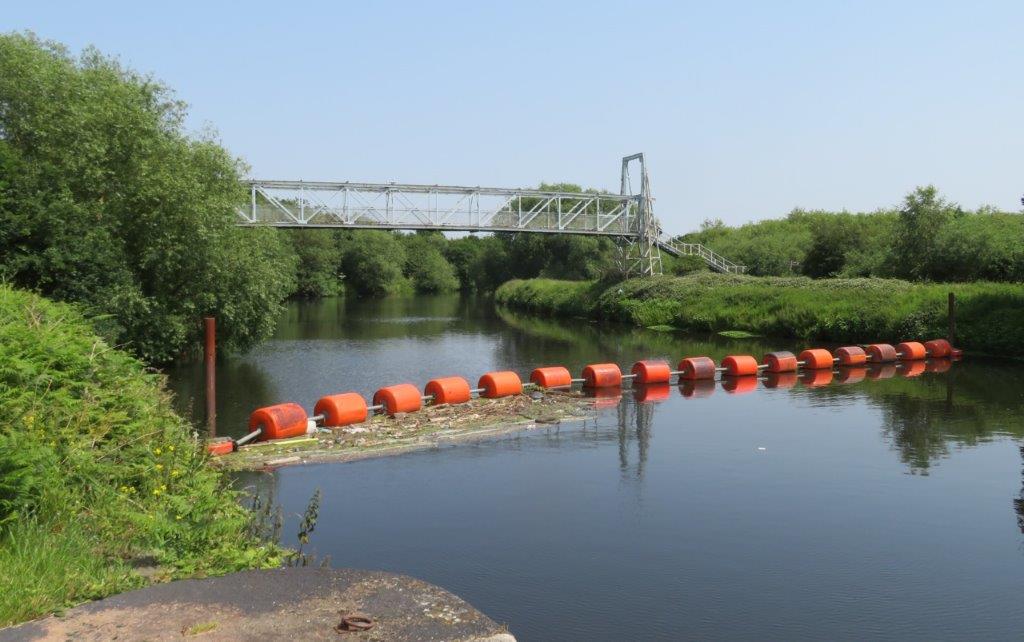 River branches off canal. Crossed bridge which takes Cyclists and pedestrians on the Trans Pennine Trail. Crossed bridge but turned off Trail to Footpath running through Woods above canal. Floating barrier stops boats going into non navigable area (weirs etc)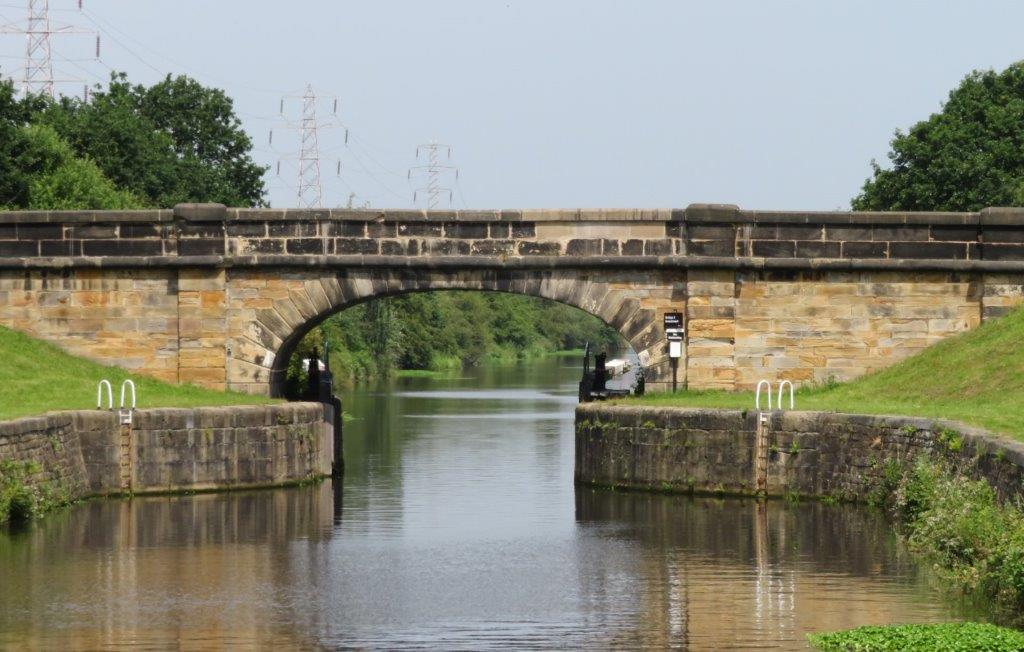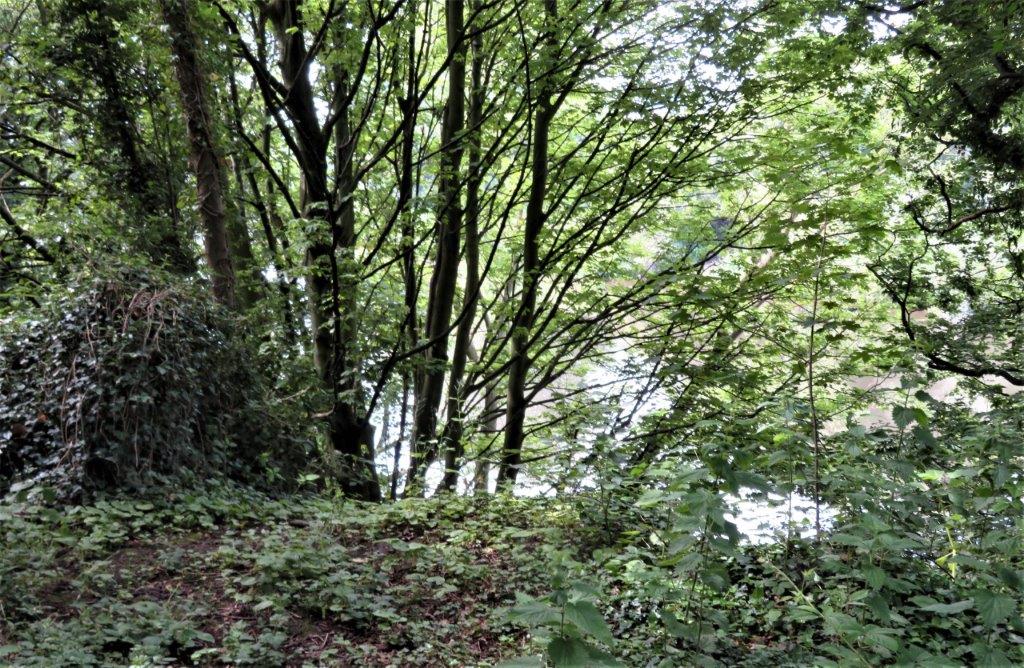 in woods above the canal which is below and only intermettently seen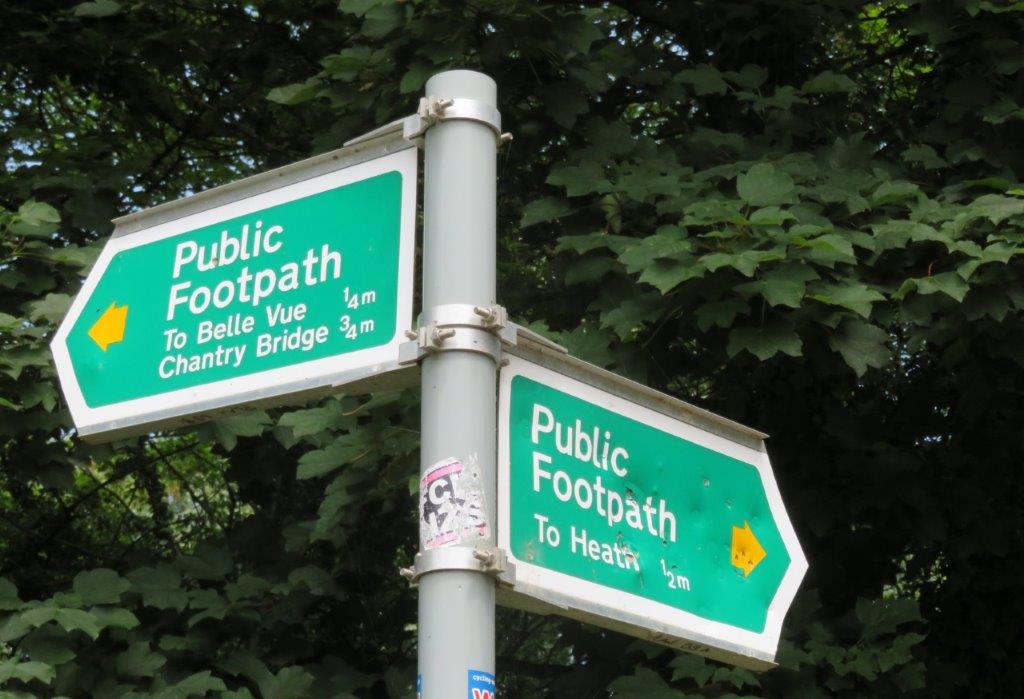 headed toward Chantry Bridge - a useful guiding sign.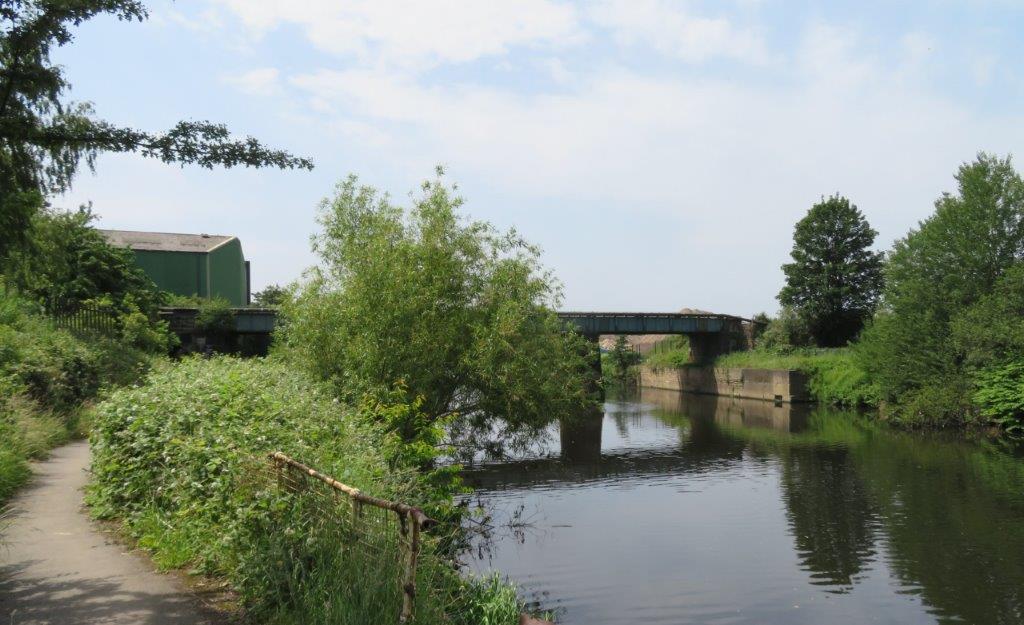 Foundary Shoal Bridge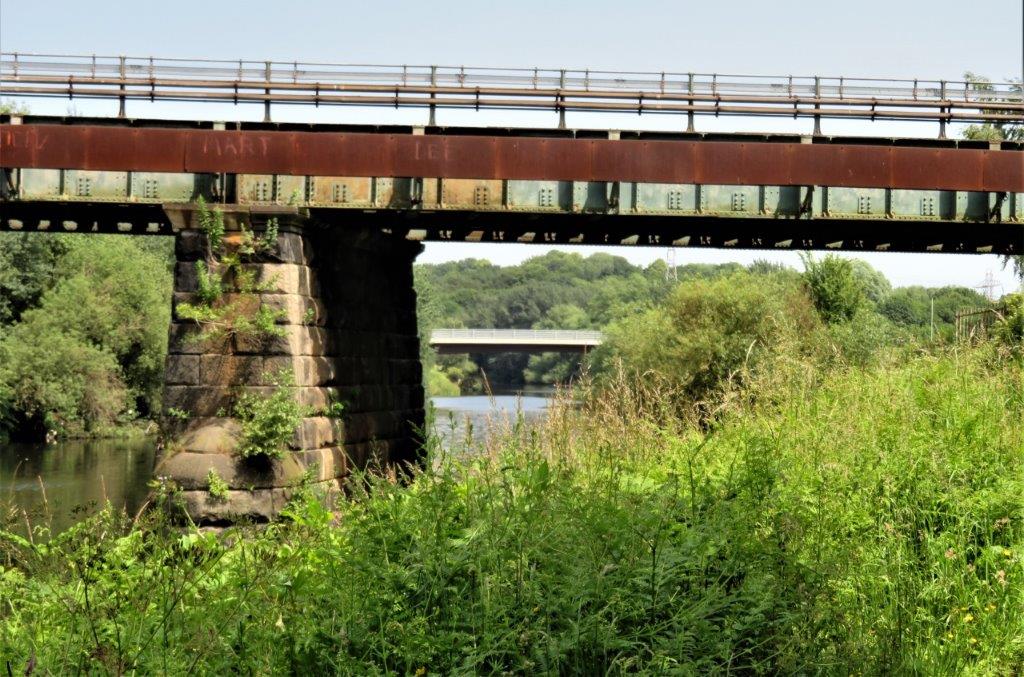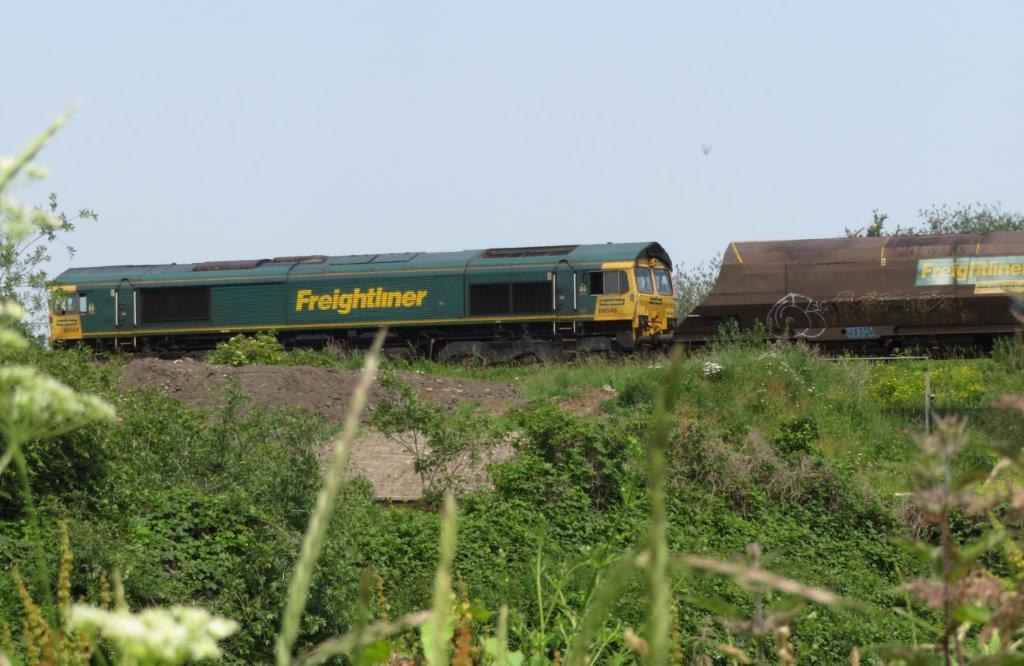 Rail Freight which replaced canal transport.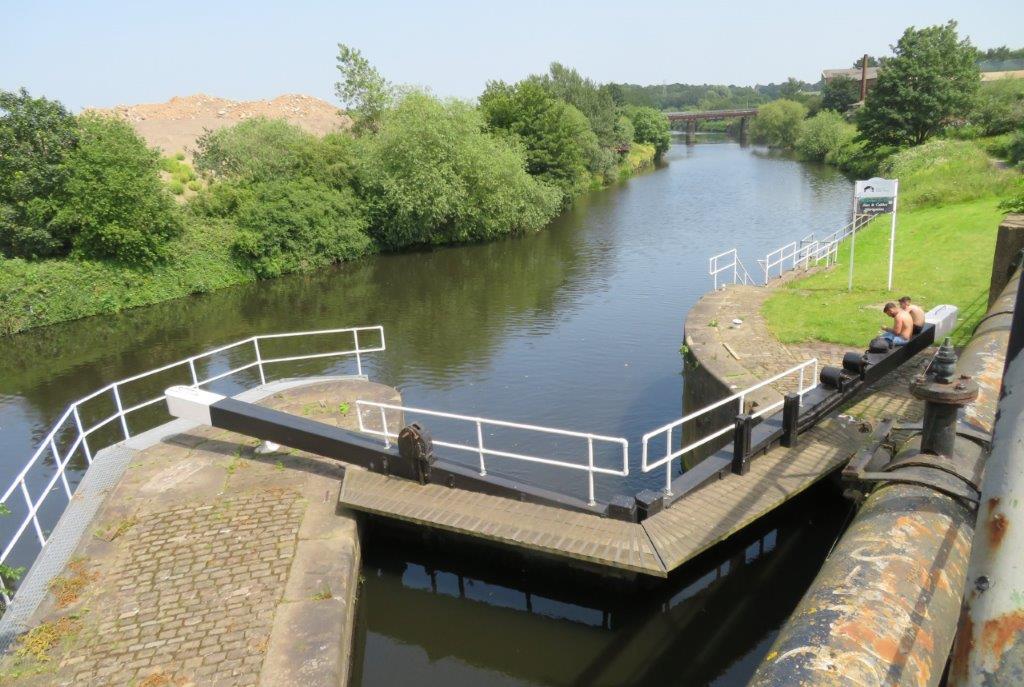 Lock from the Aire Calder Navigation system into The Calder Hebble Navigation?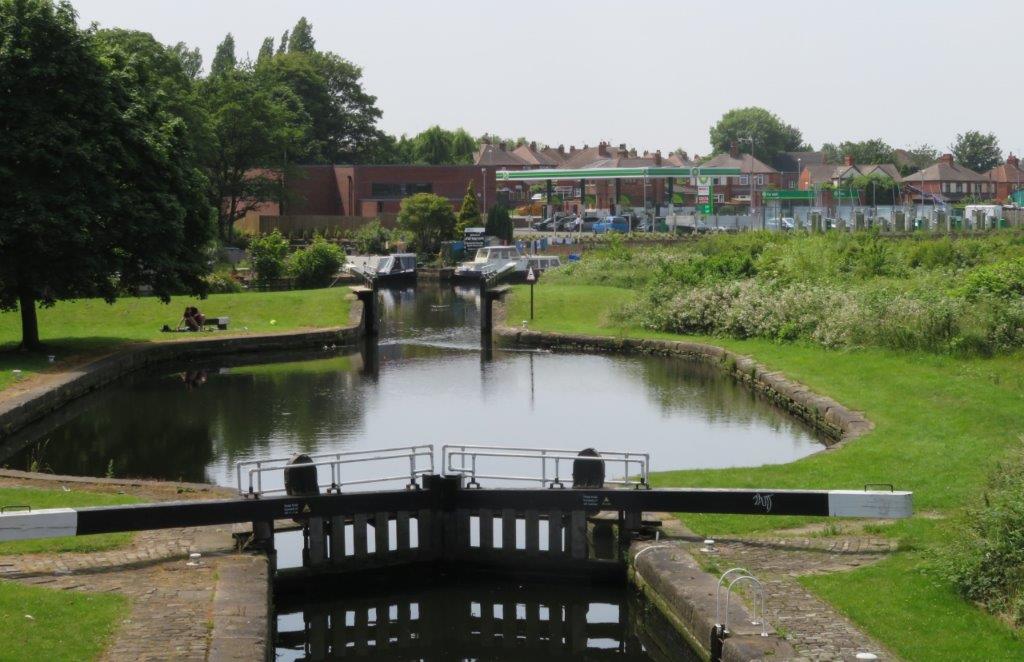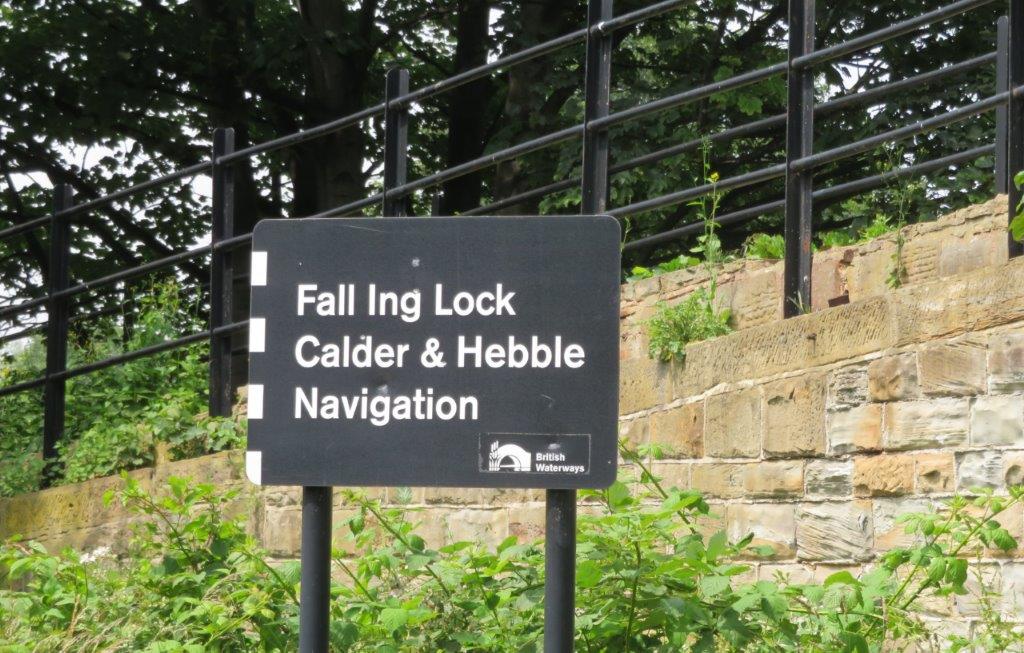 see above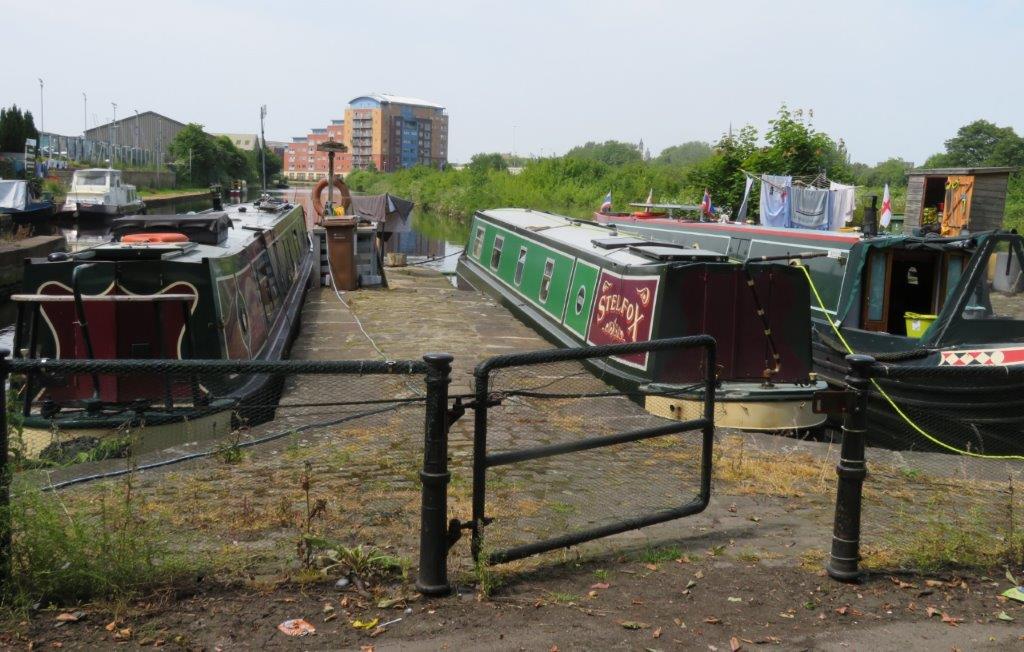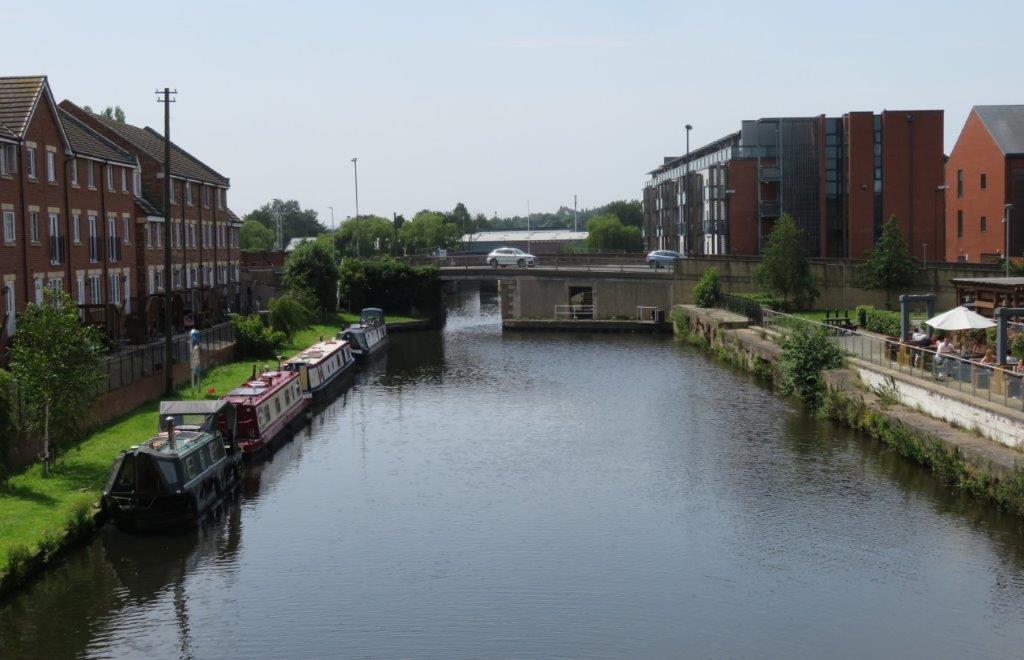 part of Calder & Hebble Navigation seen from road towards Hepworth Gallery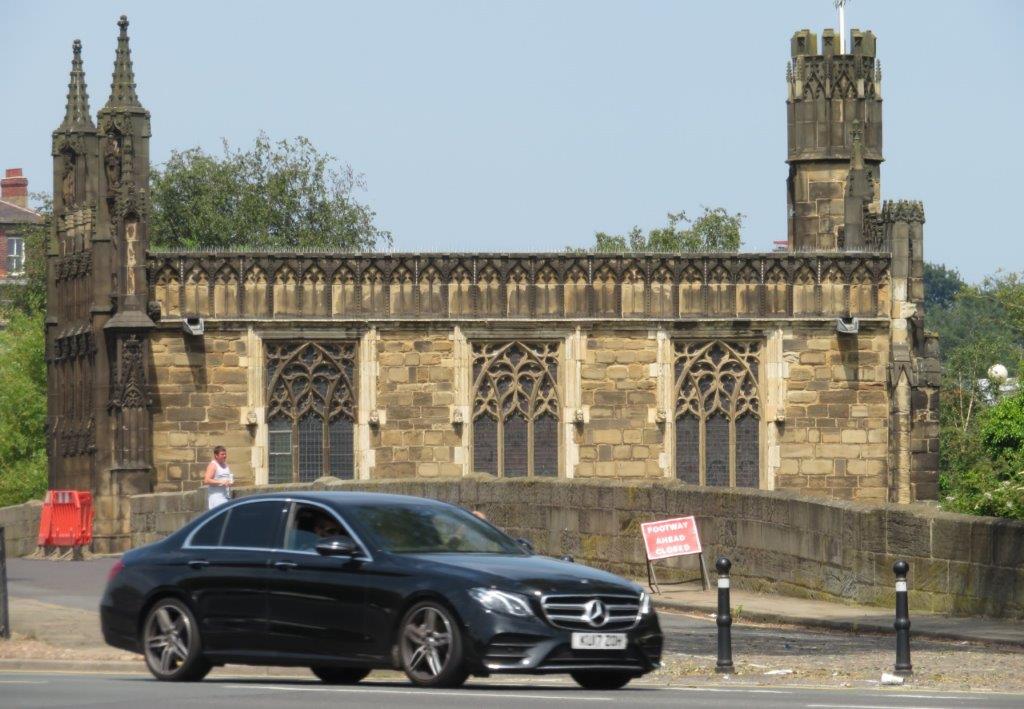 The Chantry
canal near the Hepworth Gallery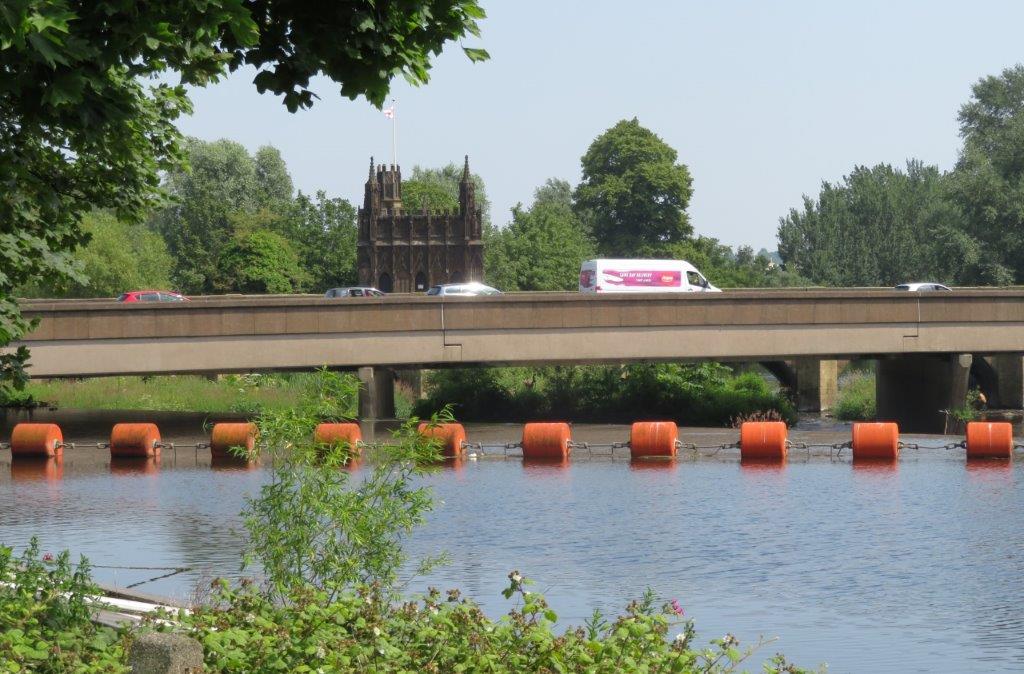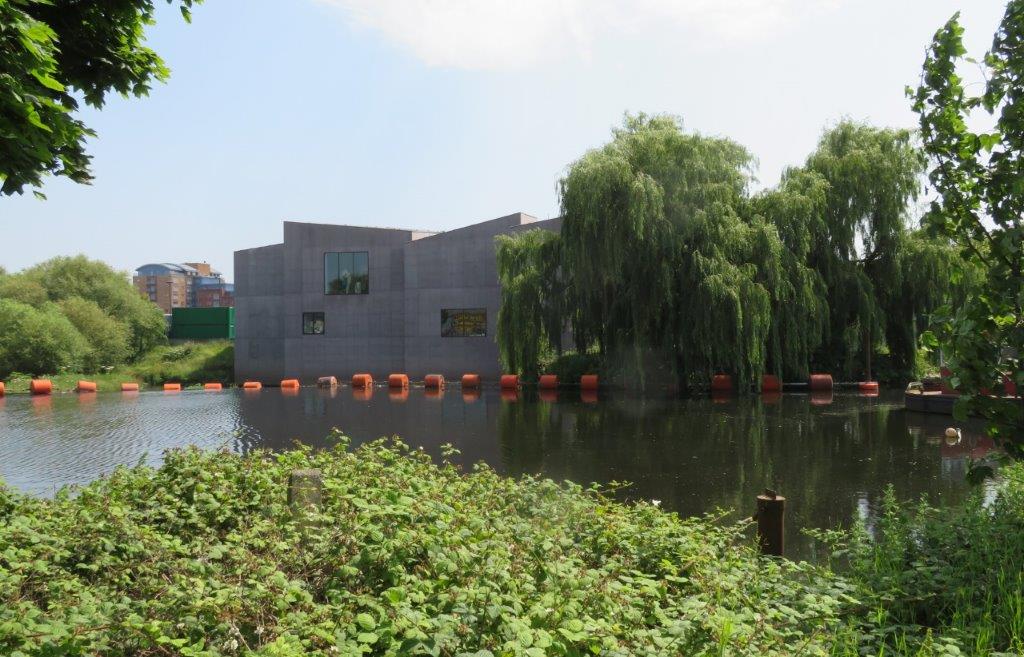 The Hepworth Gallery - http://tonyallsopp.com/Yorkshire/Hepworth.htm
homepage - Daywalks Index 2019 - contact me at