homepage - Daywalks Index 2019 - contact me at

2019.06.26 Hathersage Rwy Stn (SK233810), ~S on B6001 Rd across River Derwent on Leadmill Bridge & on to PH, road (toward Abney) ~W for 250m only, FP ~SW to cross Highlow Brook, ~SSE up past Hoghall (unseen) to V-bend road, ~E then SSW past Leam Farm, at barn at ~SK231793 FP ~S / SSW / SW thru Eyam Moor to Sir William Hill Rd, ~ W for ~700m along this Rd (past Ladywash Farm), FP ~S down to and across minor road at SK817773, ~SE steeply down thru woods to cross (ext of) Edge Rd, ~SSW to Eyam Church, ~WNW along road to Eyam Hall, ~W on road then FP (not lane) to Foolow, PH, Cross & duck pond, ~W on road then FP ~NW to Grindlow, FP ~NNE thru Rose Farm up to Hucklow Edge, on rd (toward Camphill) at SK182782 FP NE across Bretton Brook (near building) to road & FP (starting at SK189786) NNW thru Abney Moor (West part of) to SK184802, Track ~E /NE to Abney Moor (East part of), ~ESE on FP on boundary of moor / enclosed fields to SK204804, ~NE on FP crossing Siney Sitch to Offerton Edge, NE / E down to road above Offerton Hall, ~ESE along road then FP to Callow Farm, ~E down thru Callow Wood to minor road & ESE for ~200m, FP ~E down to Leadmill Bridge, ~N up road back to start. - leaders Anne Vickers & Margaret Brown - Wednesday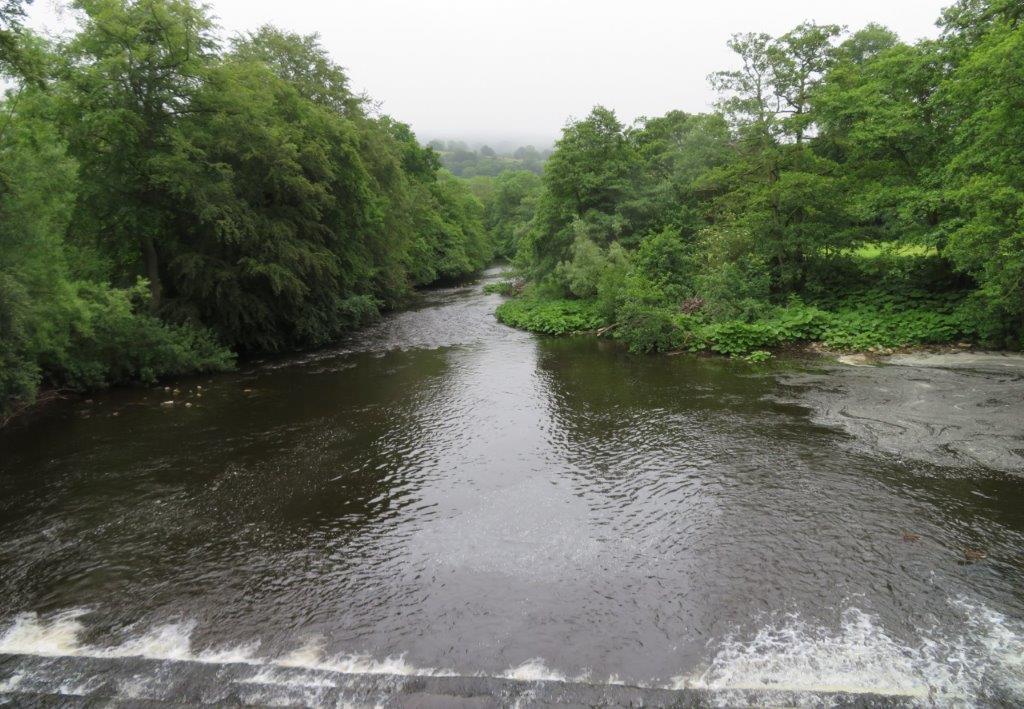 view of River Derwent downstream of Leadmill Bridge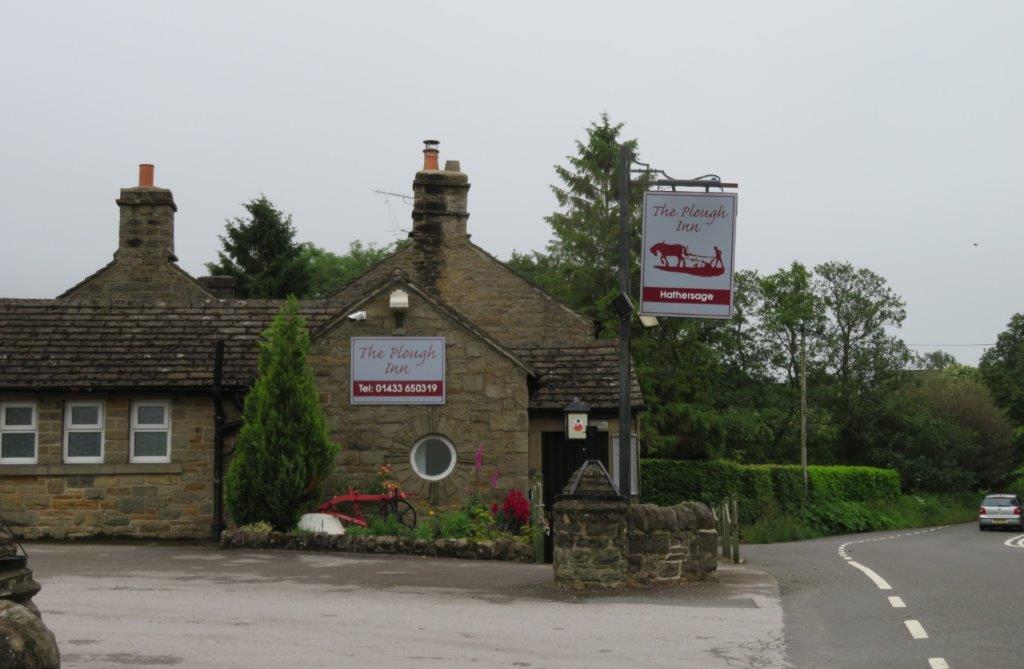 The Plough Inn - the turn off towards Abney is across the road - we turned off here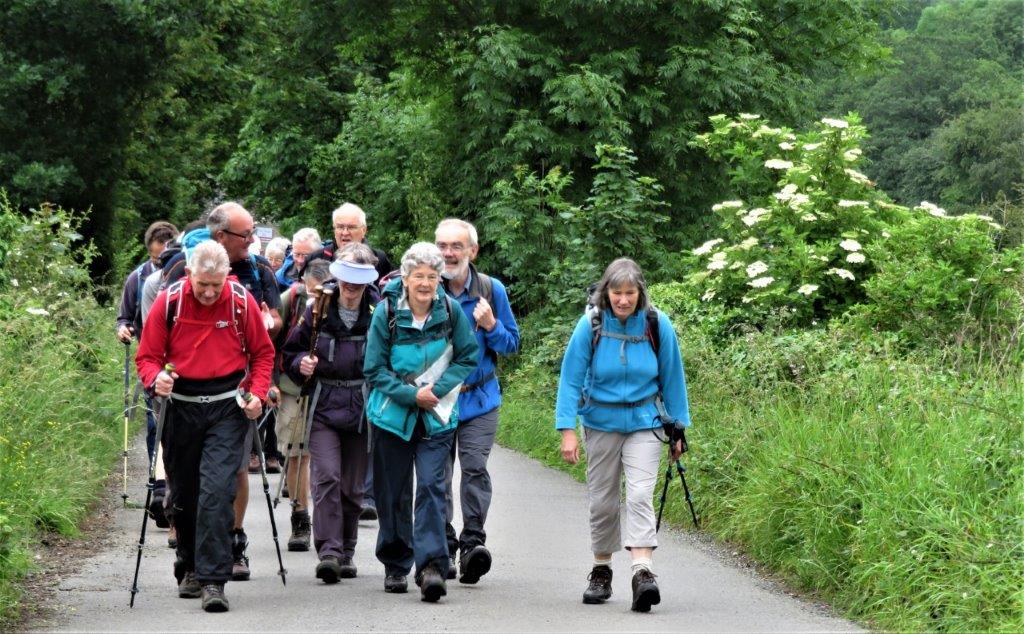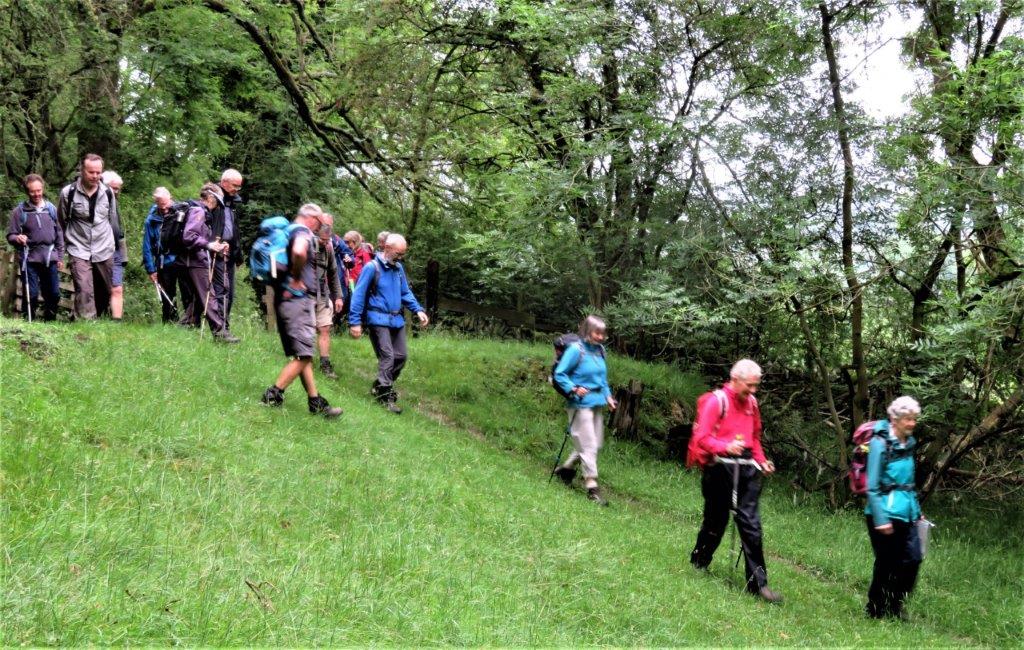 down from the road to Abney toward Highlow Brook
Highlow Brook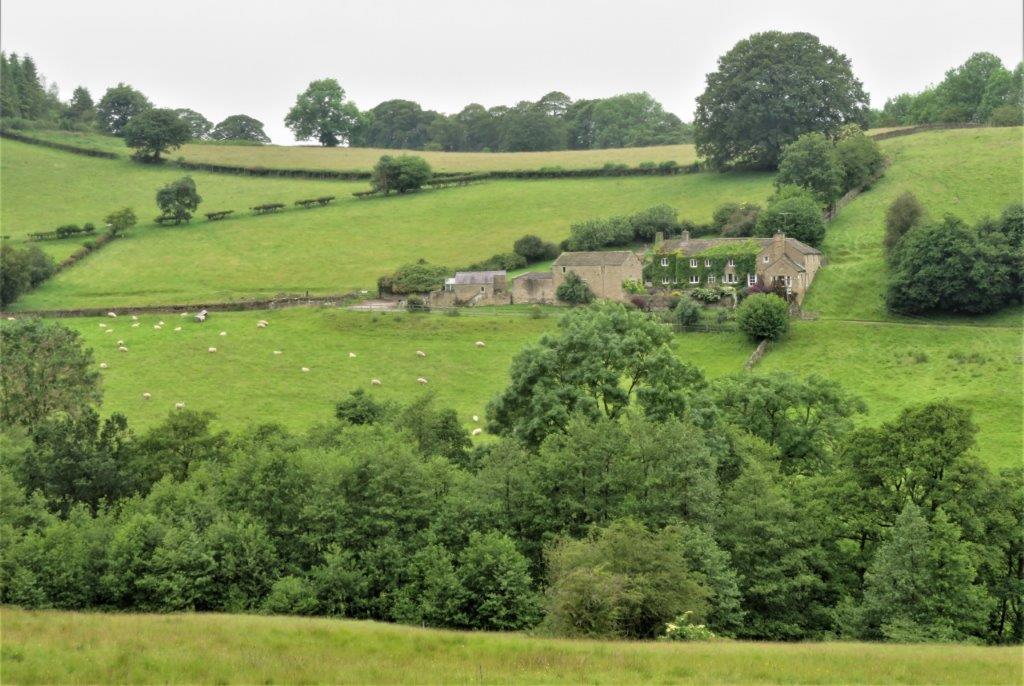 looking North over tree lined Highlow Brook. House - Broadhay?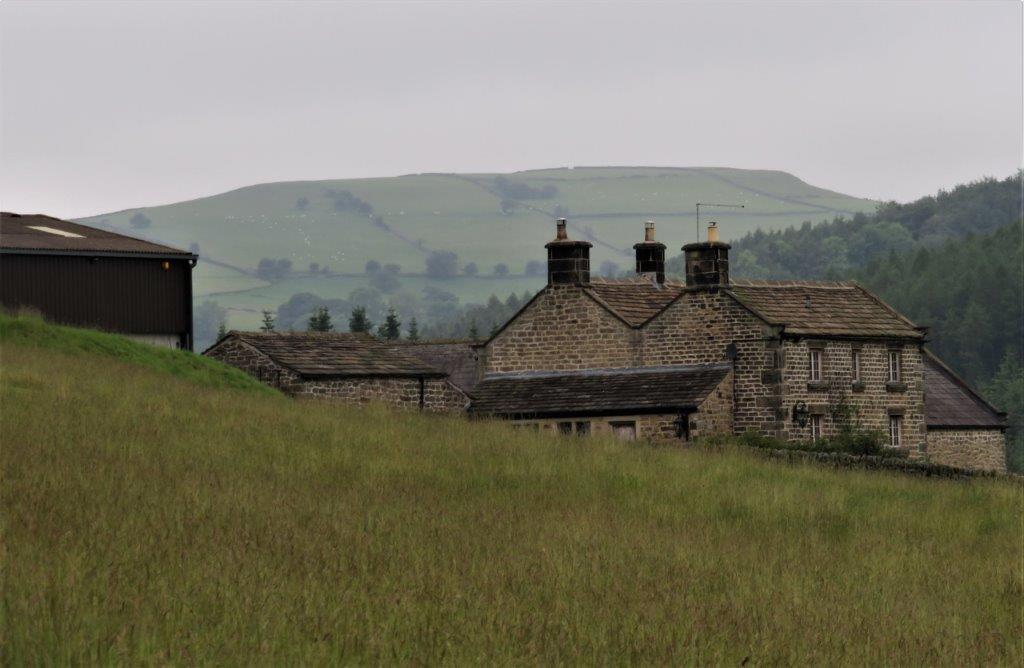 Tor Farm?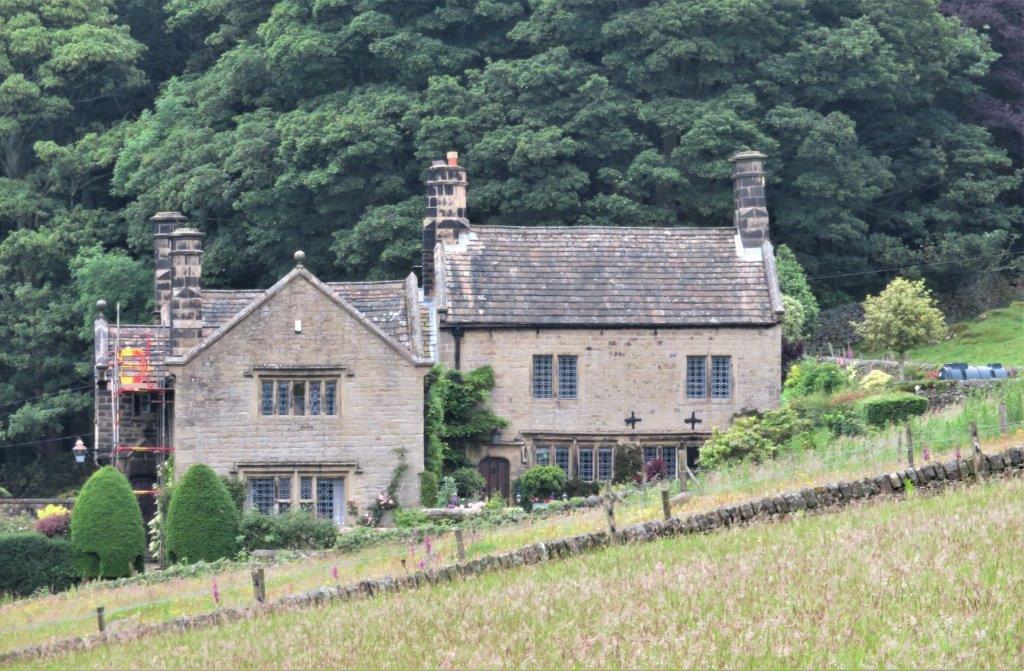 Hazelford Hall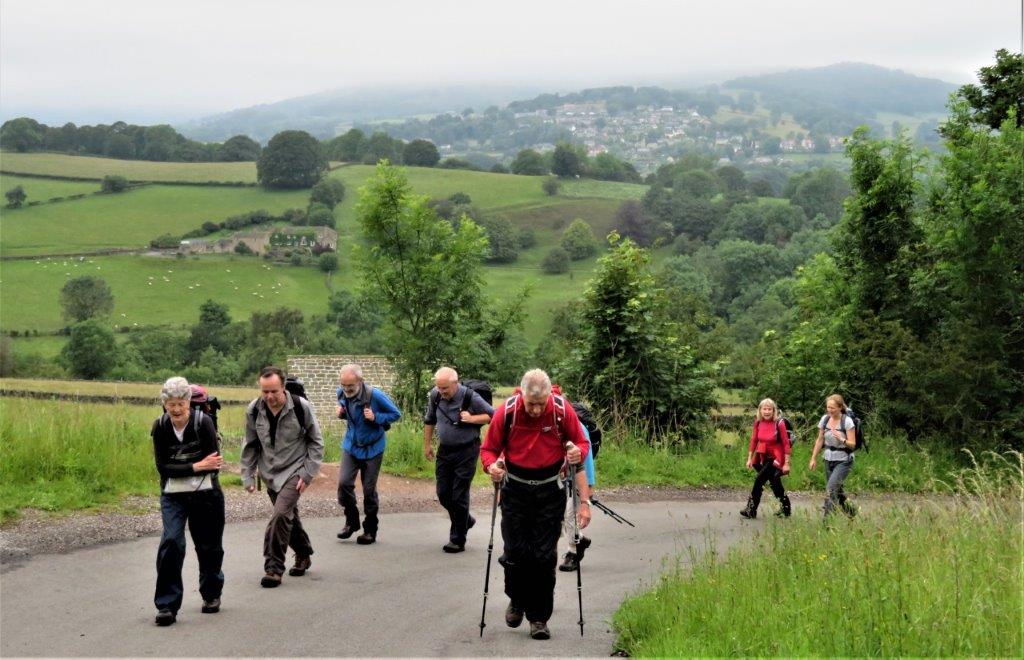 Hathersage in the distance behind us as we turn up towards Leam Farm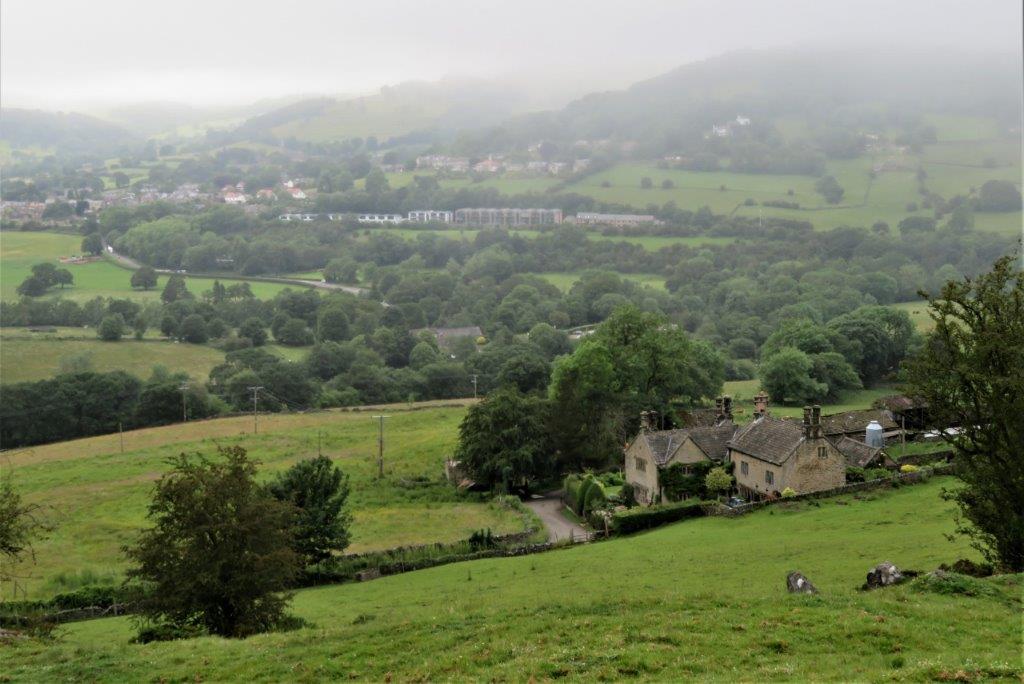 Hazelford Hall now seen from above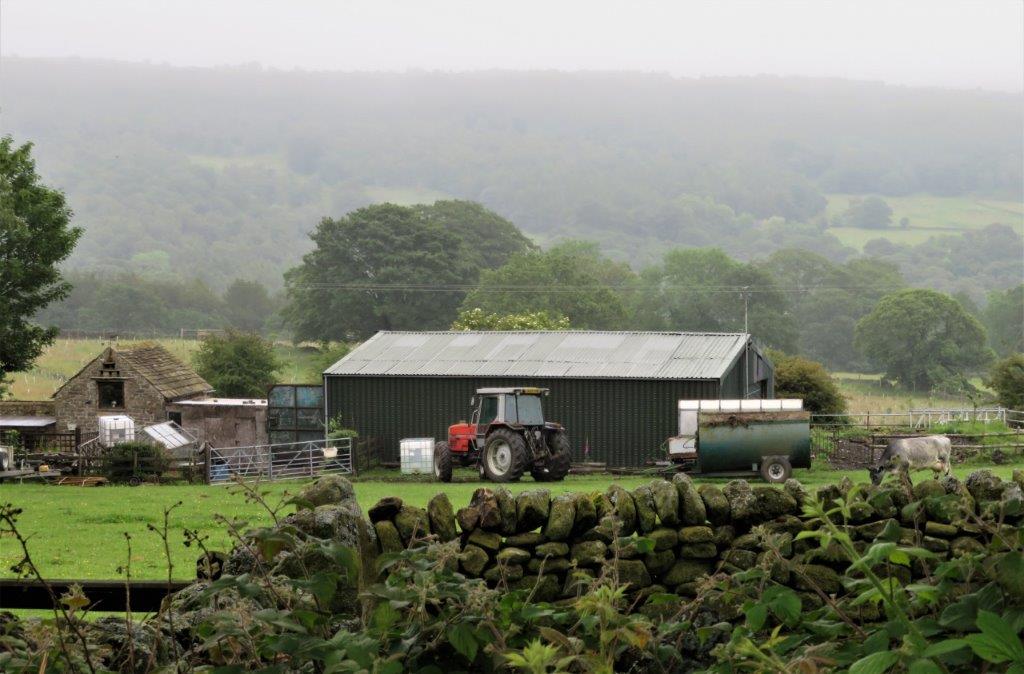 part of Leam Farm?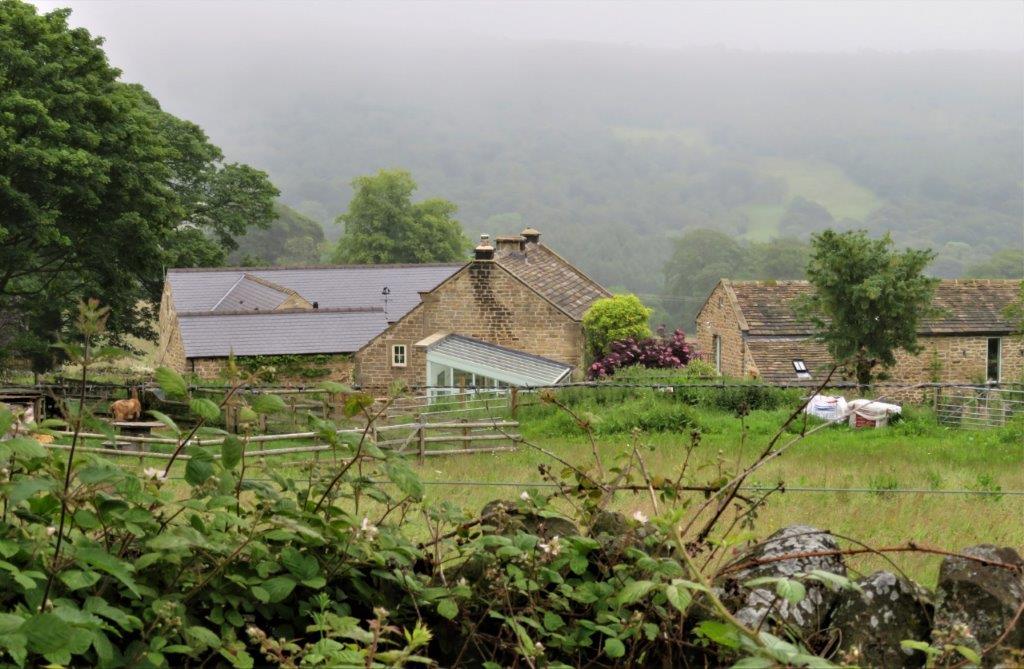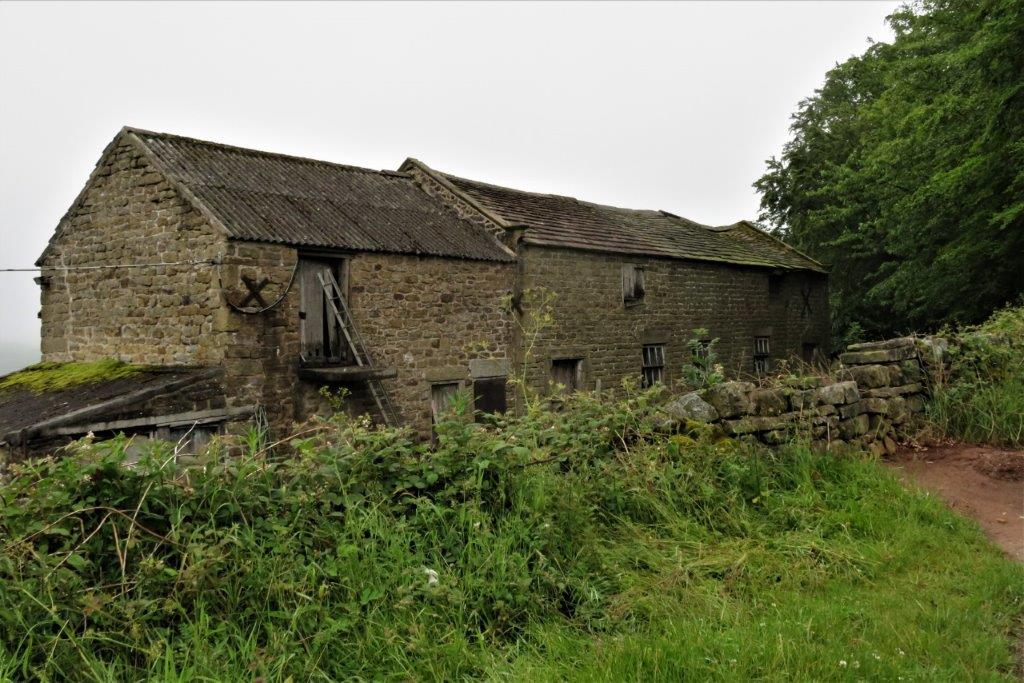 barn near footpath into Eyam Moor. Roof at end sagging.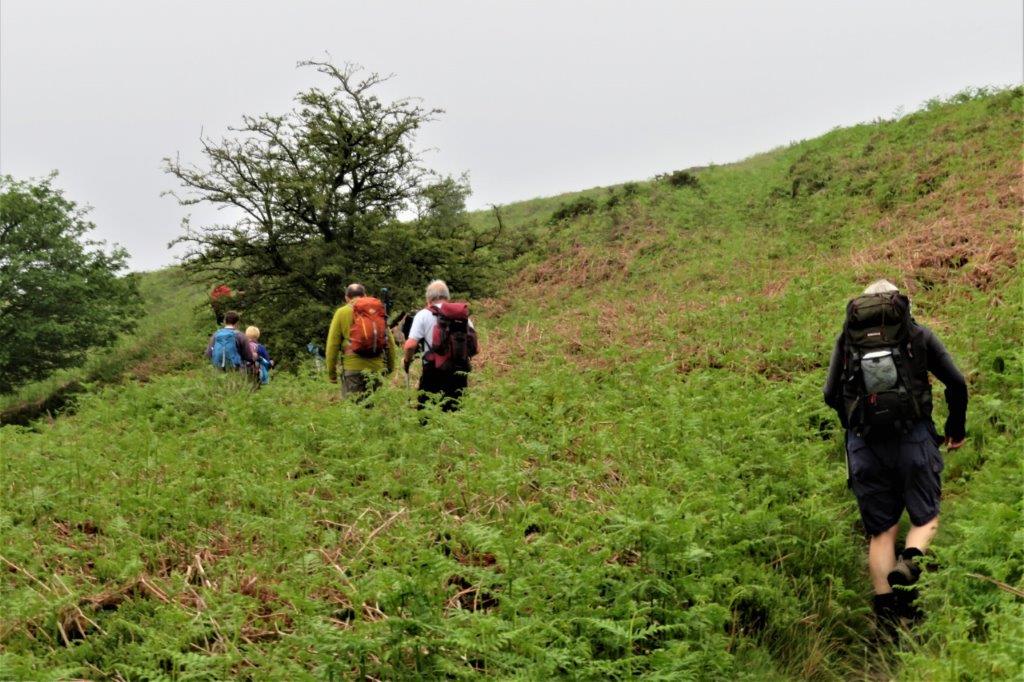 starting through Eyam Moor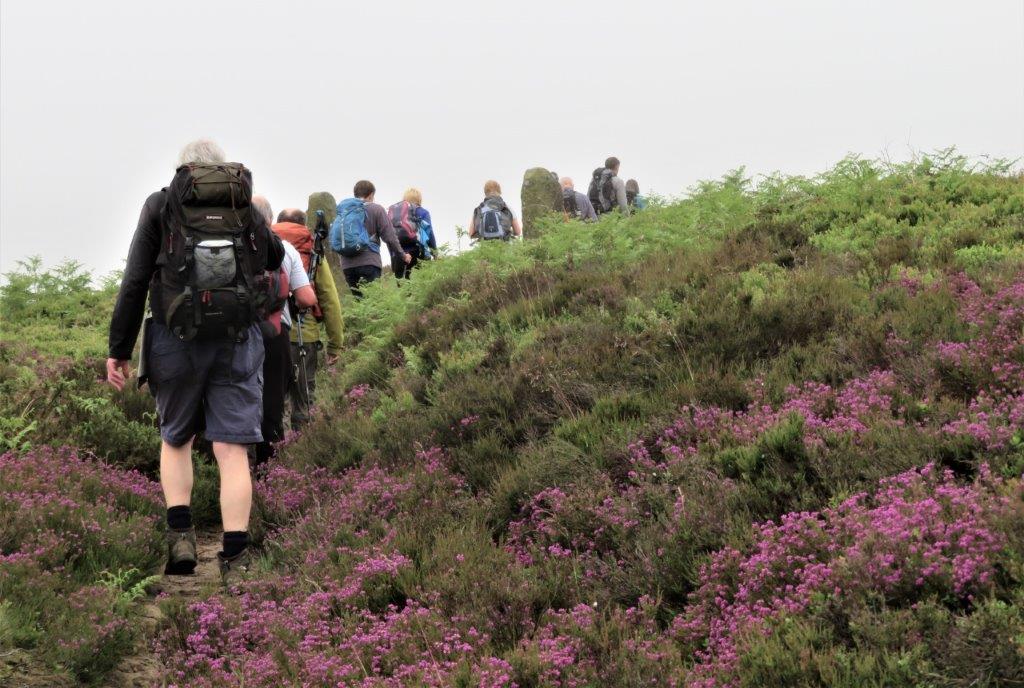 unseasonable early patches of pink heather.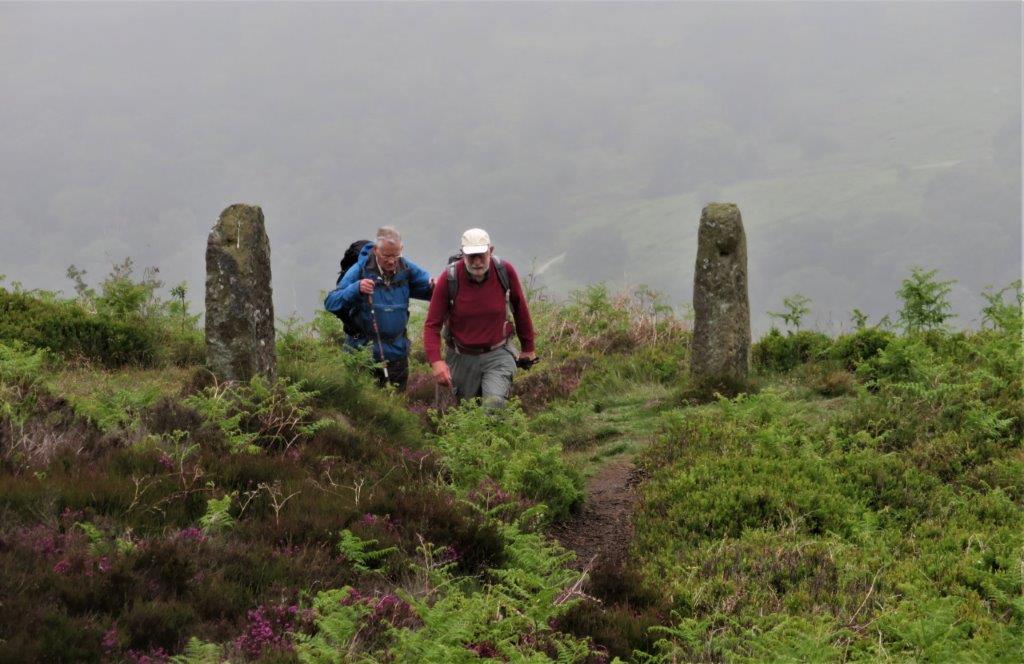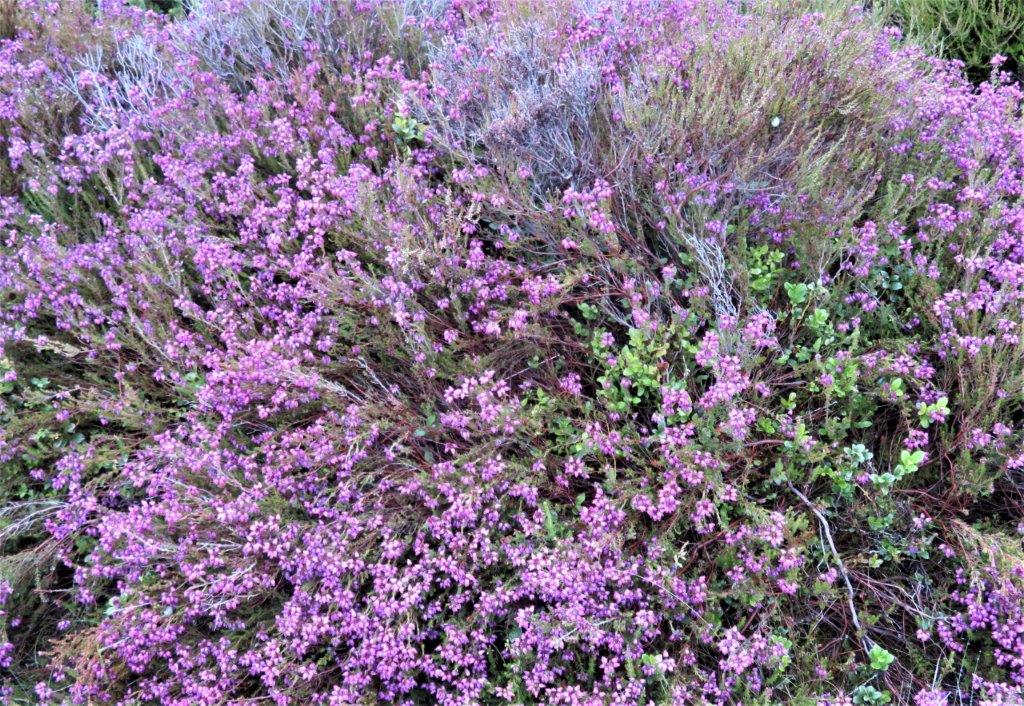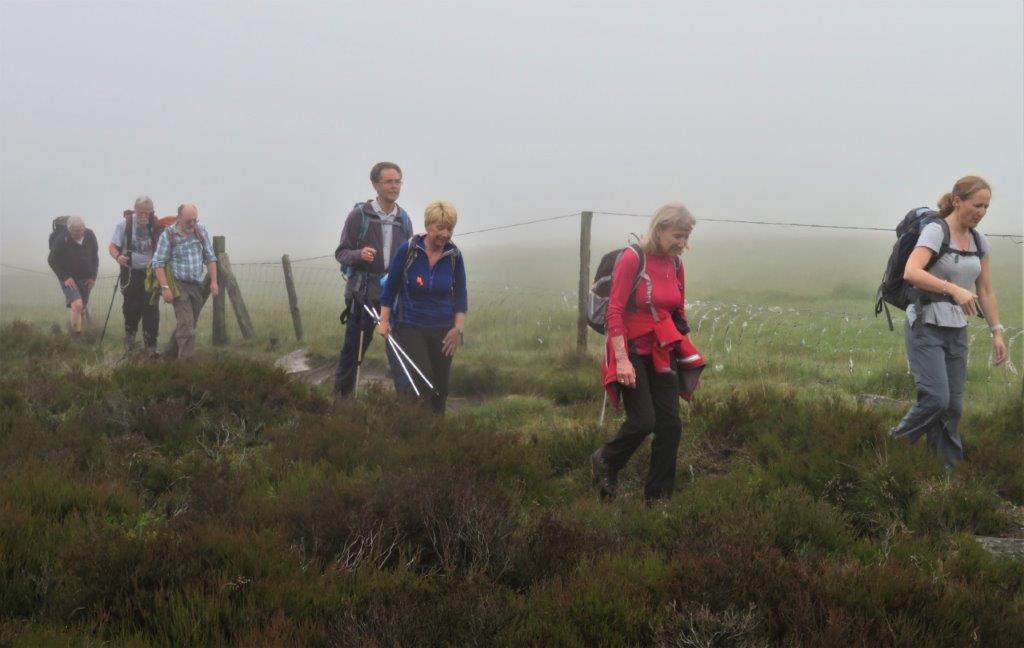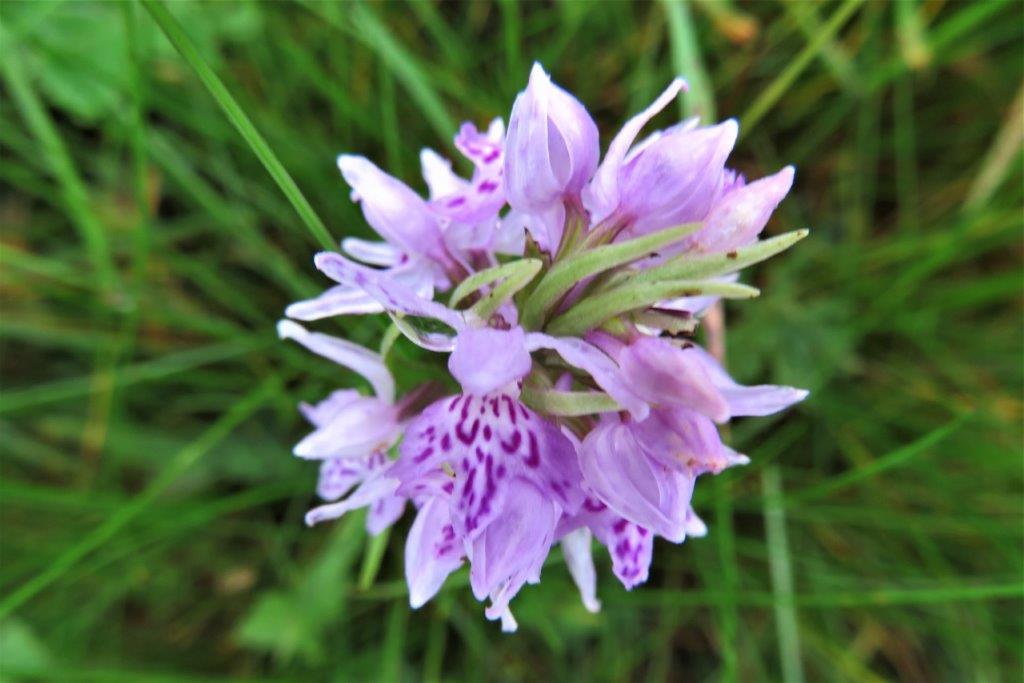 orchid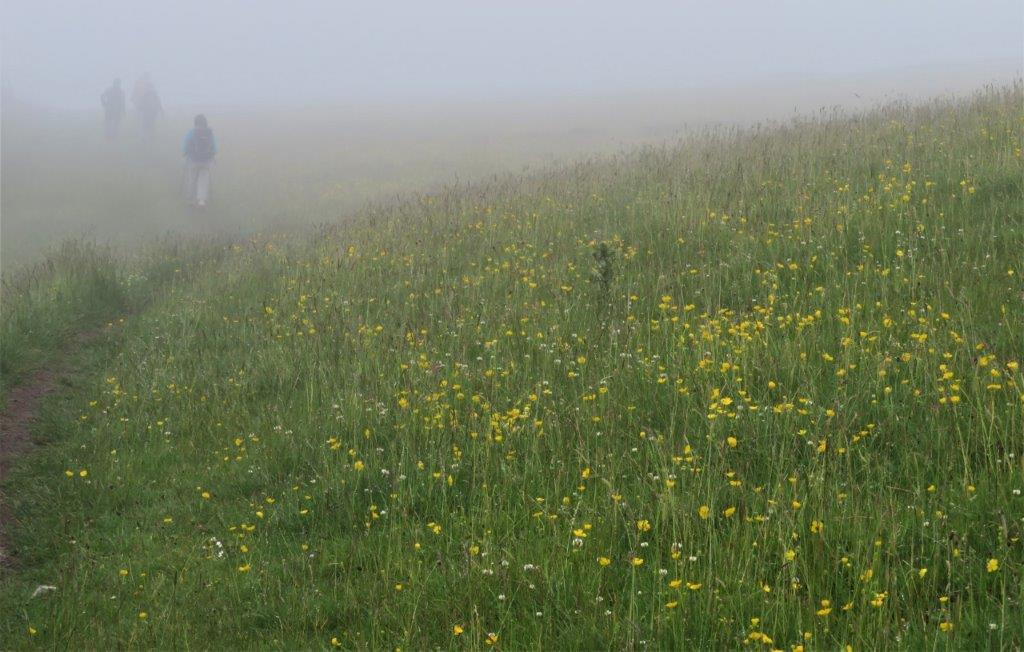 mist still clearing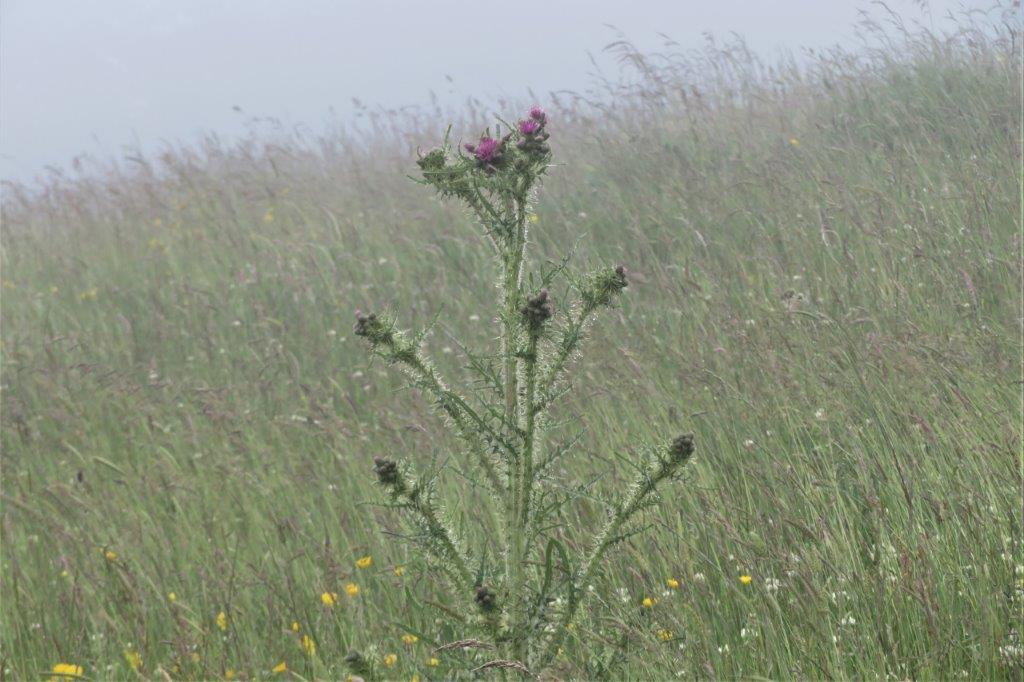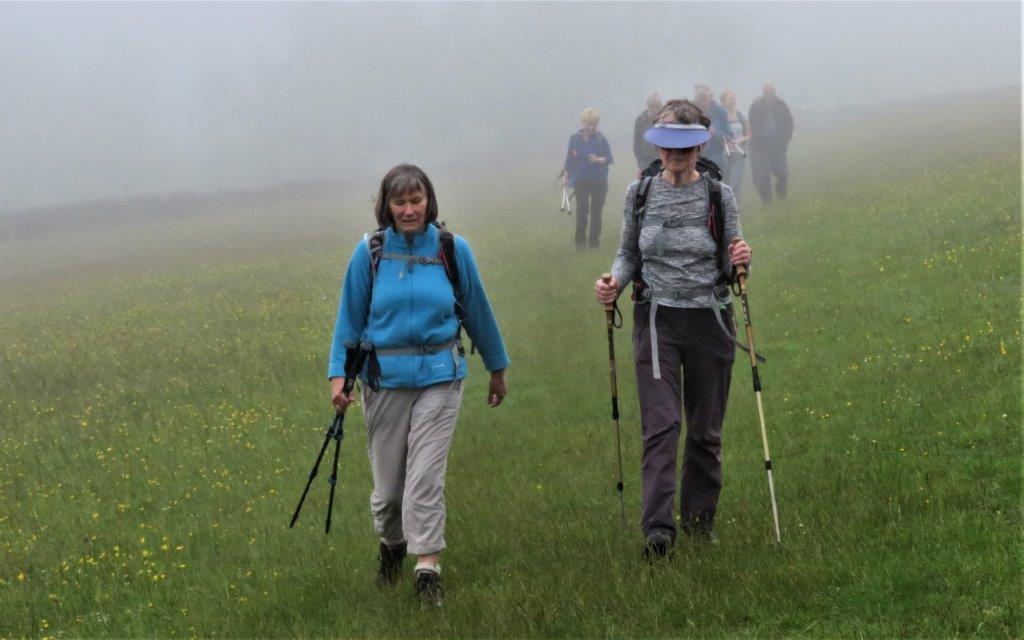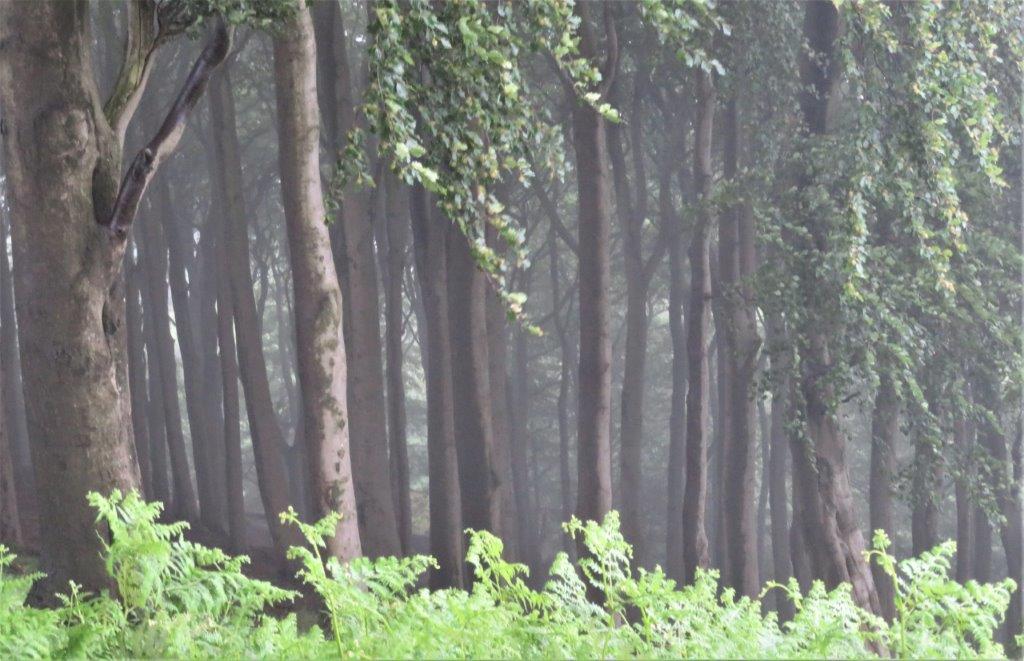 Beech forest where we descended towards Eyam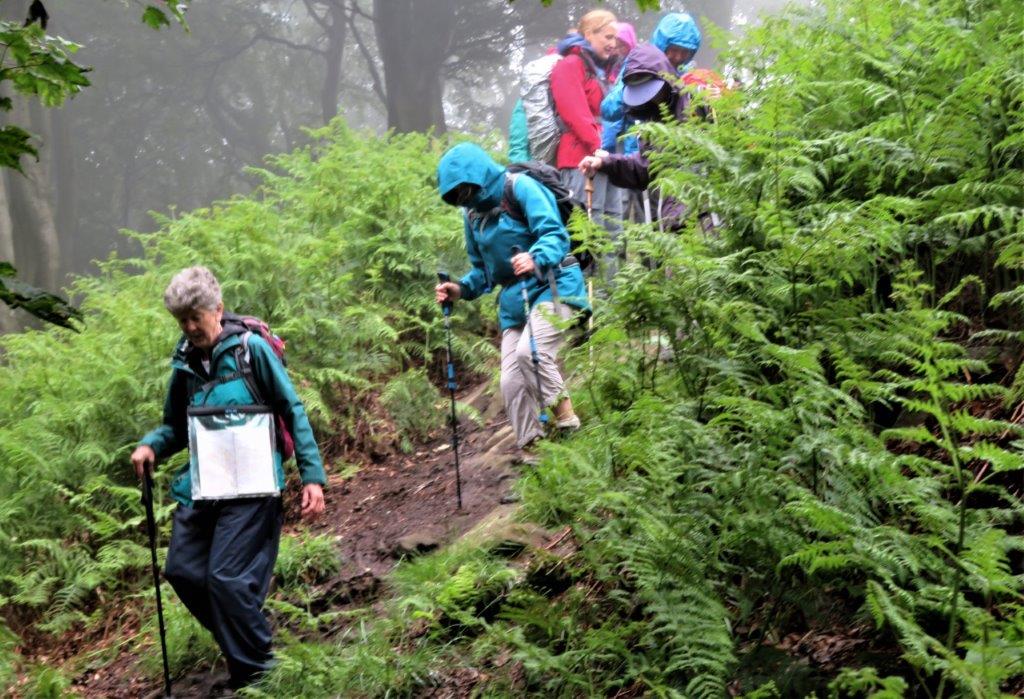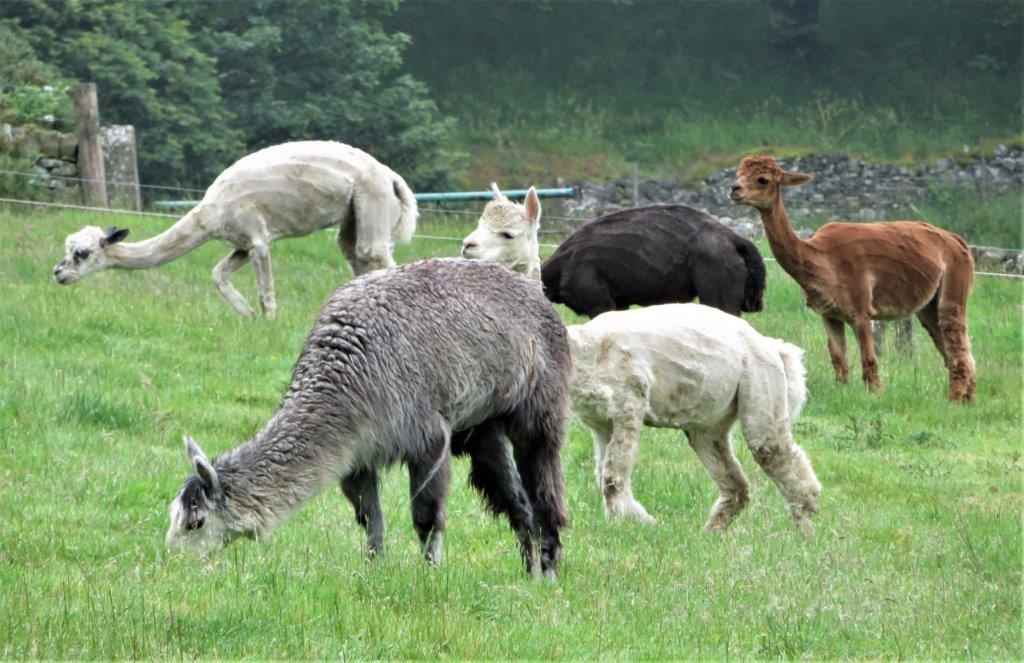 Alpacas on the outskirts of Eyam - apparently recently sheared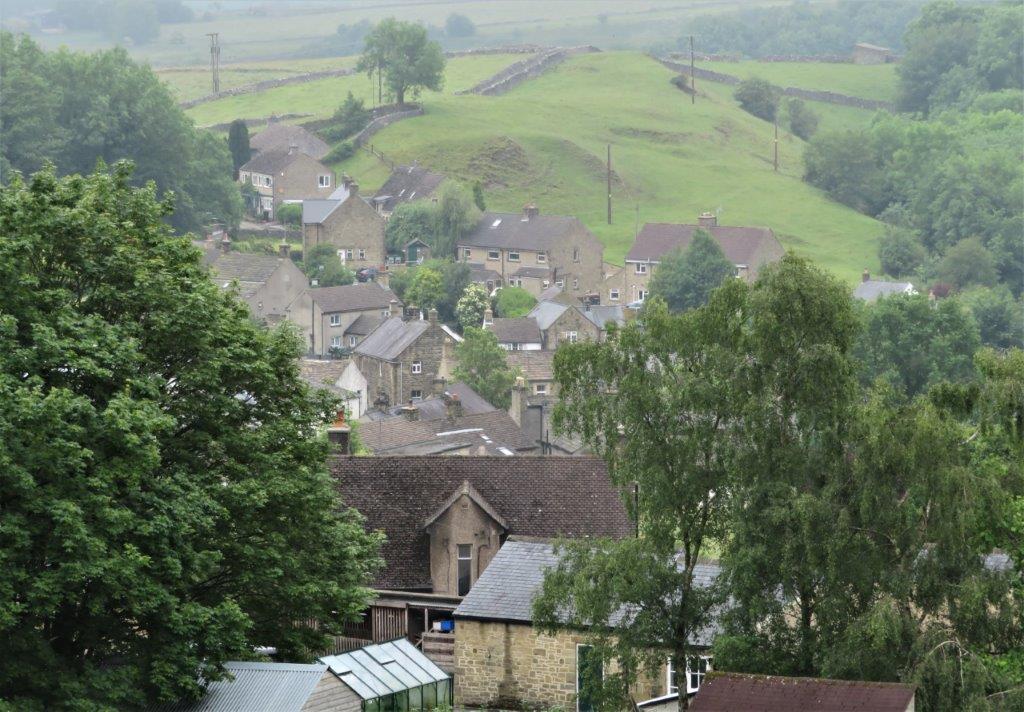 Eyam below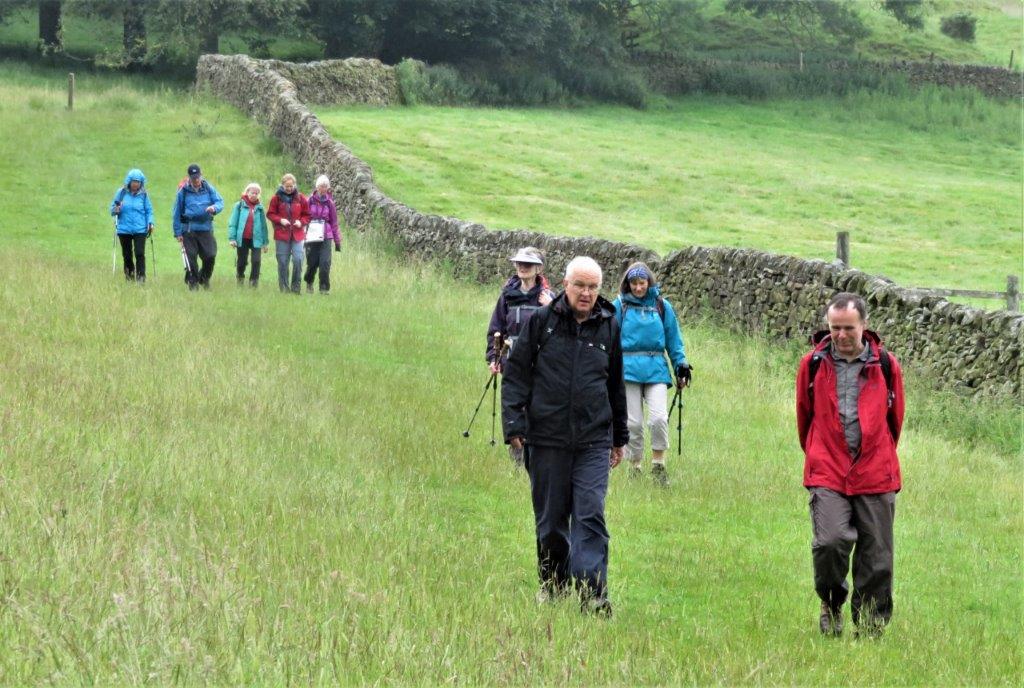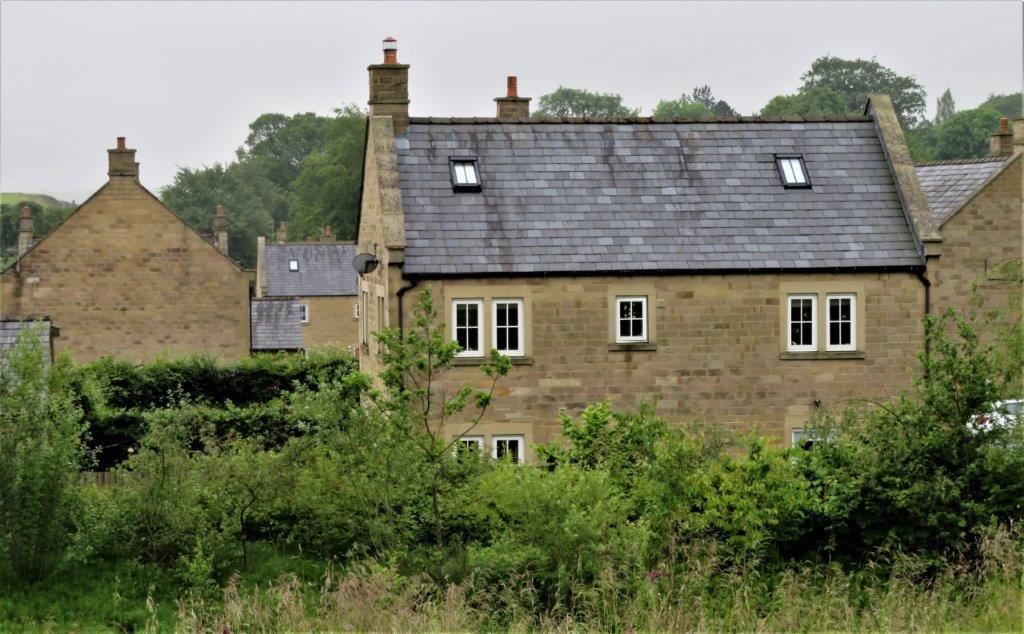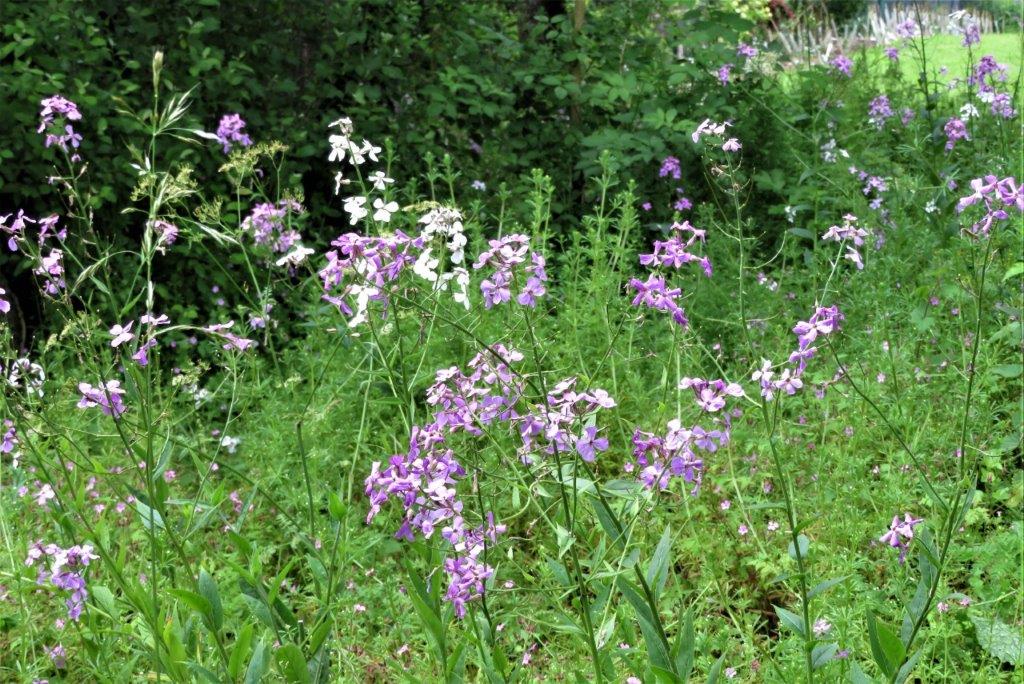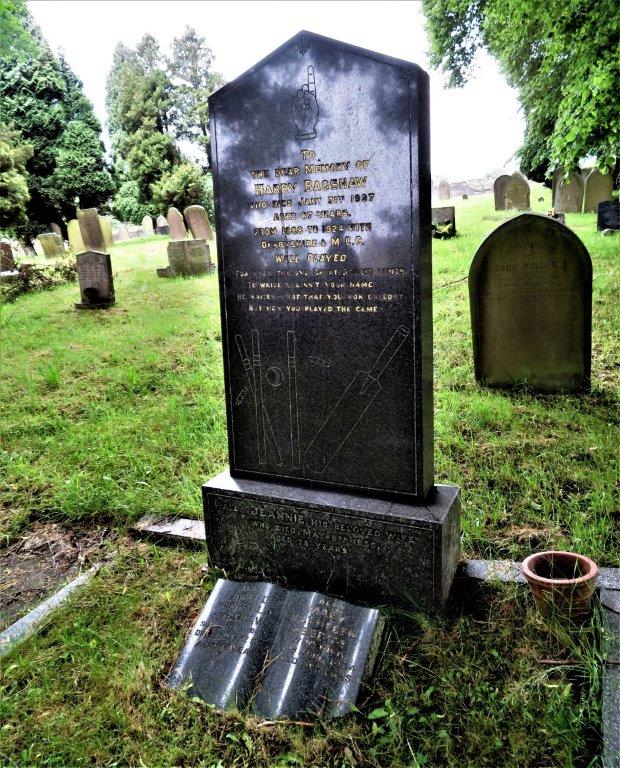 Eyam Churchyard - Cricketer Harry Bragshaws grave here - note the 'stumps'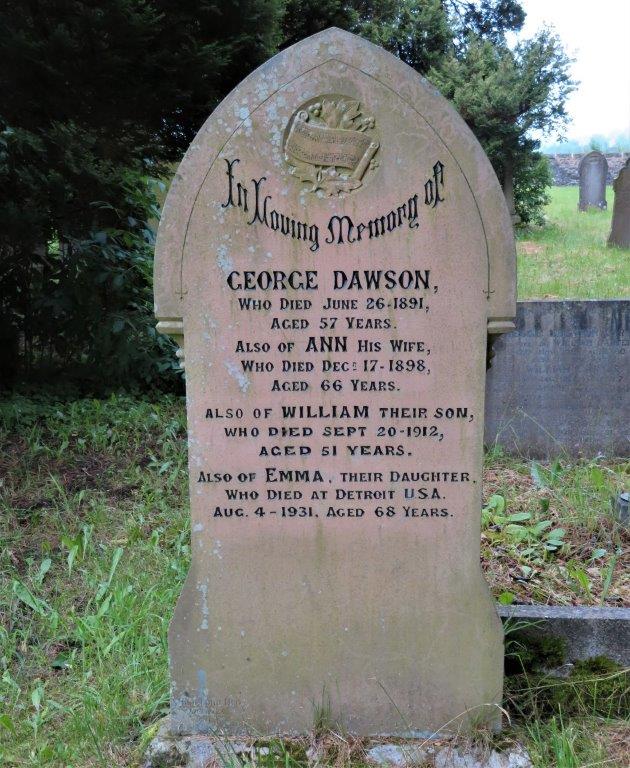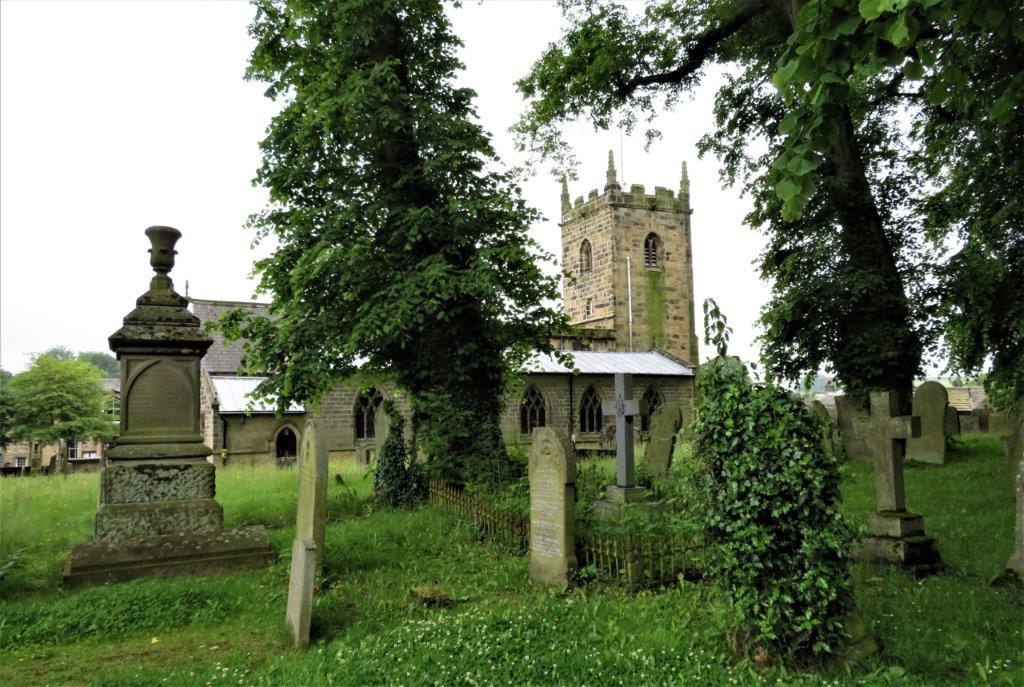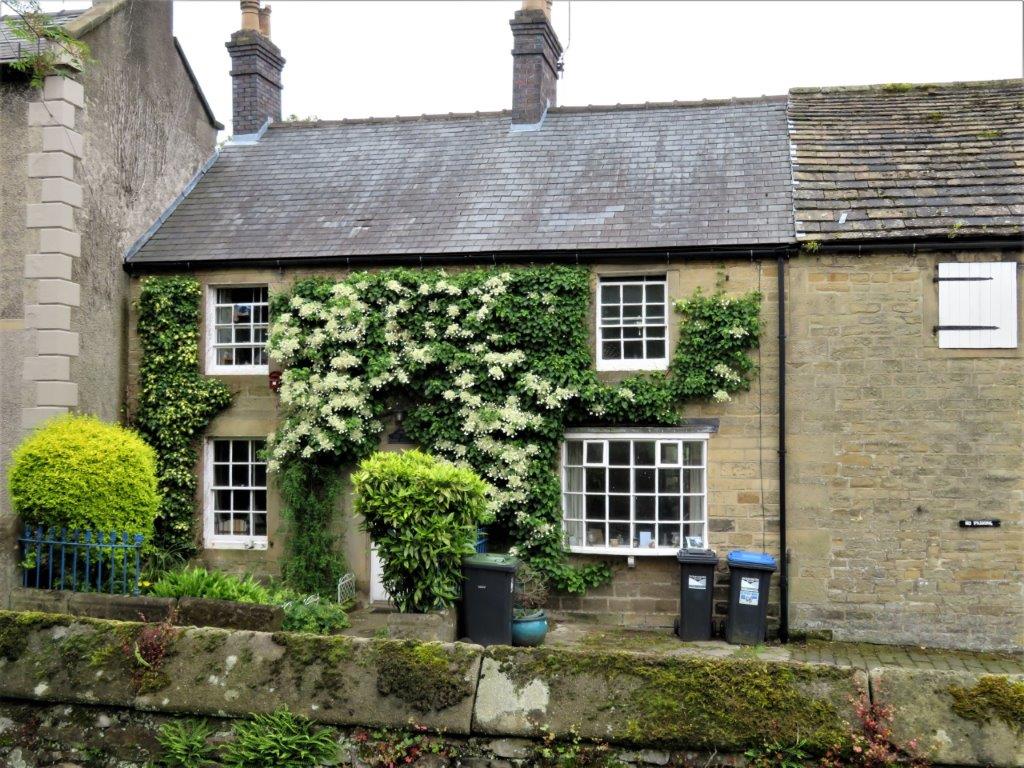 Eyam Hall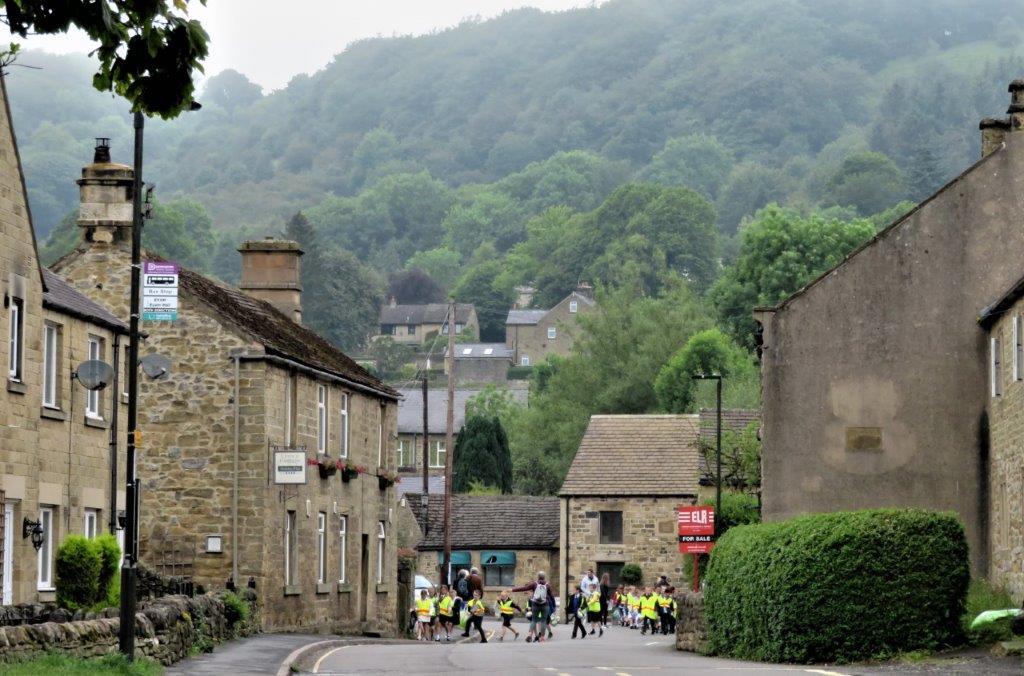 School group? seen in distance as we continued left towards Foolow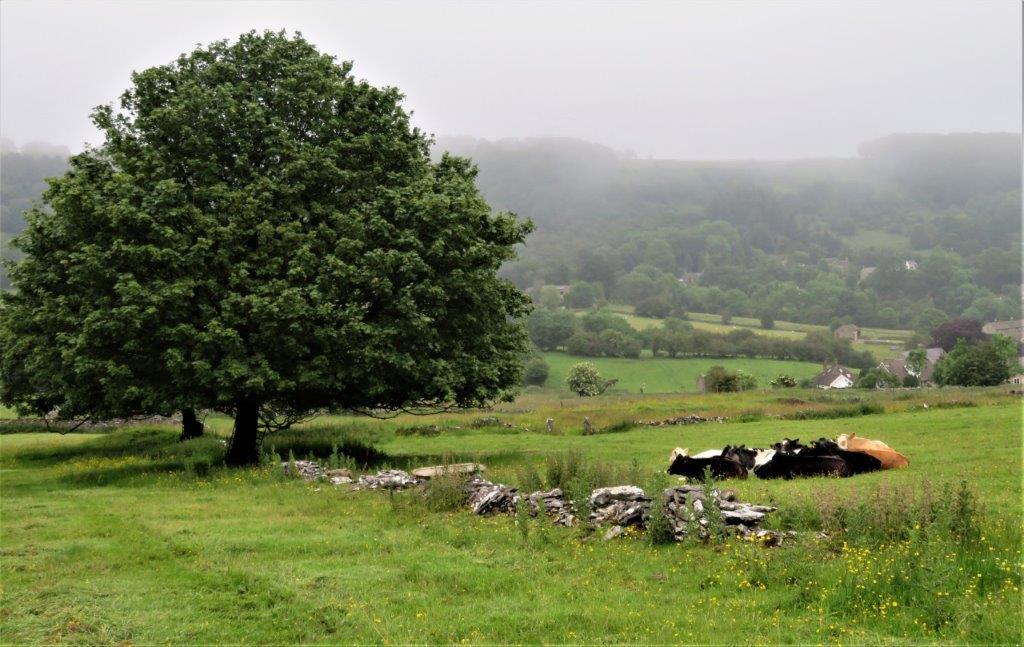 Eyam Edge on skyline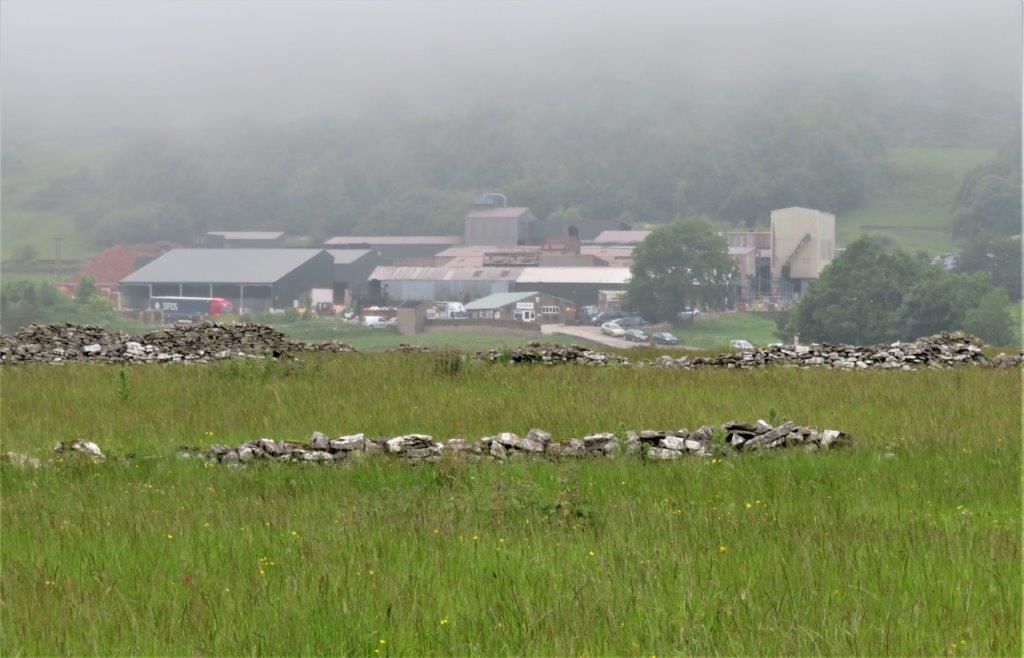 Blackhole Mine? below Eyam Edge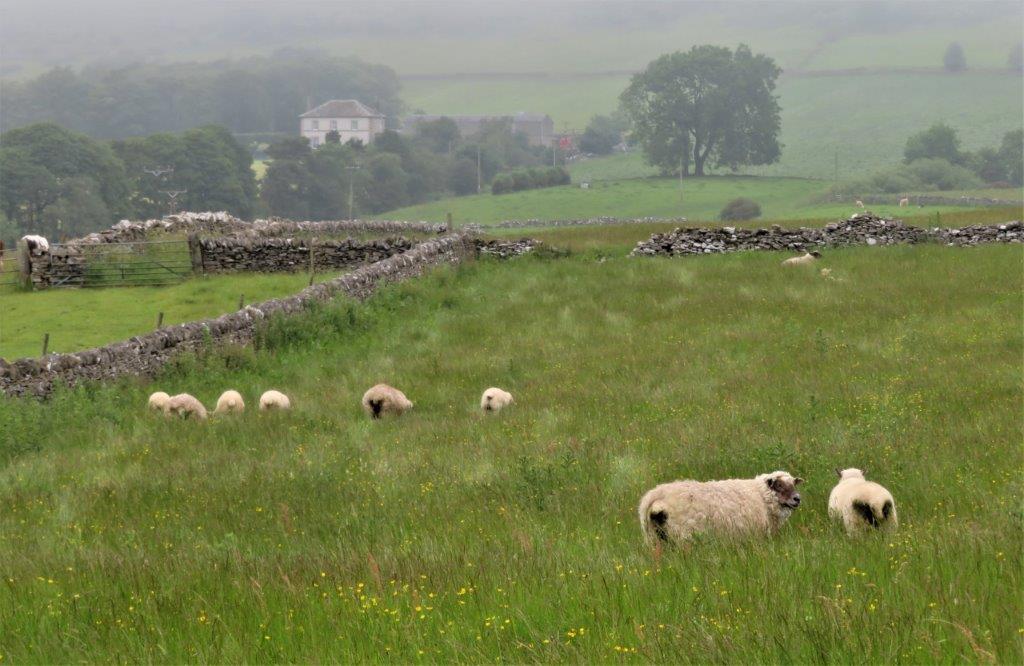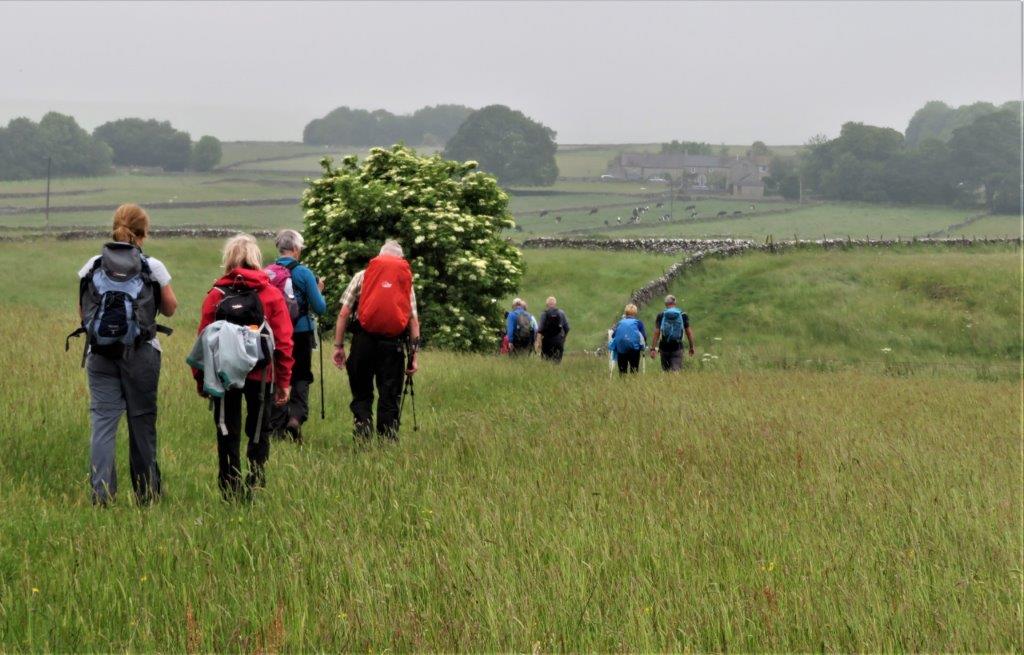 towards Foolow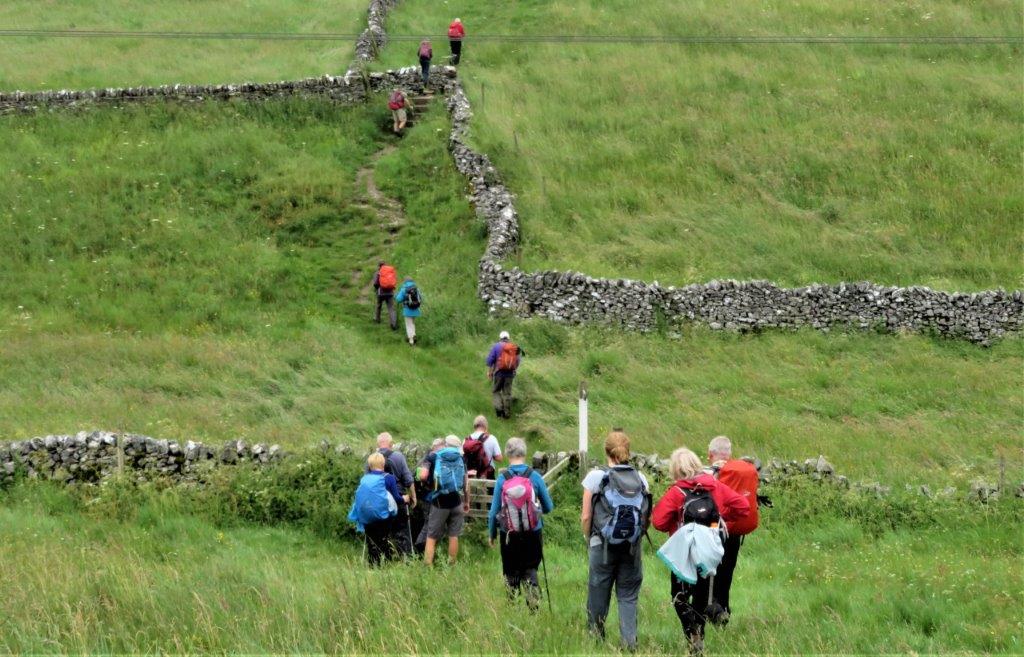 crossing Linen Dale?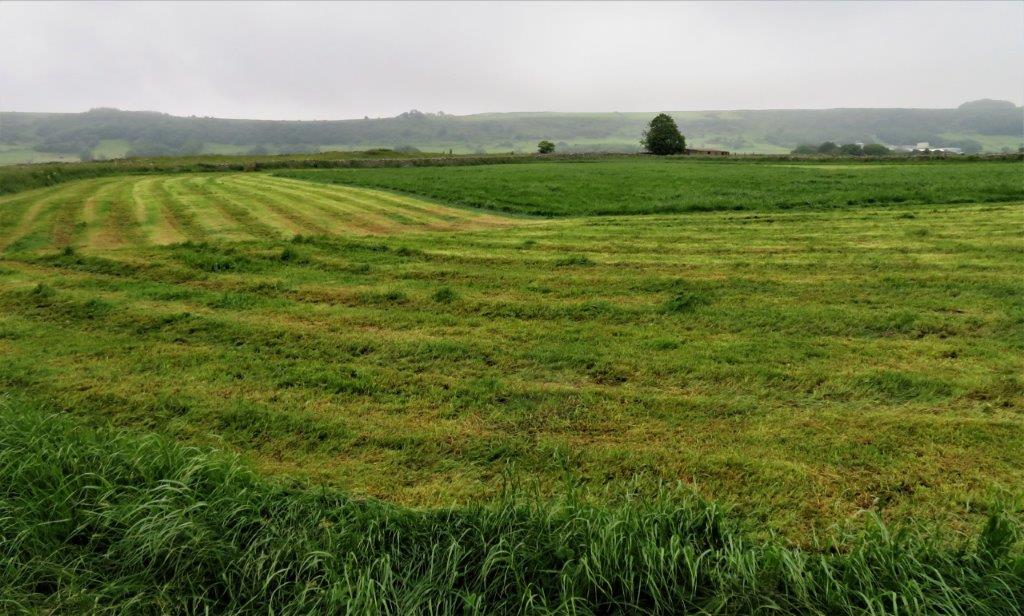 Wet grass cutting suspended due to rain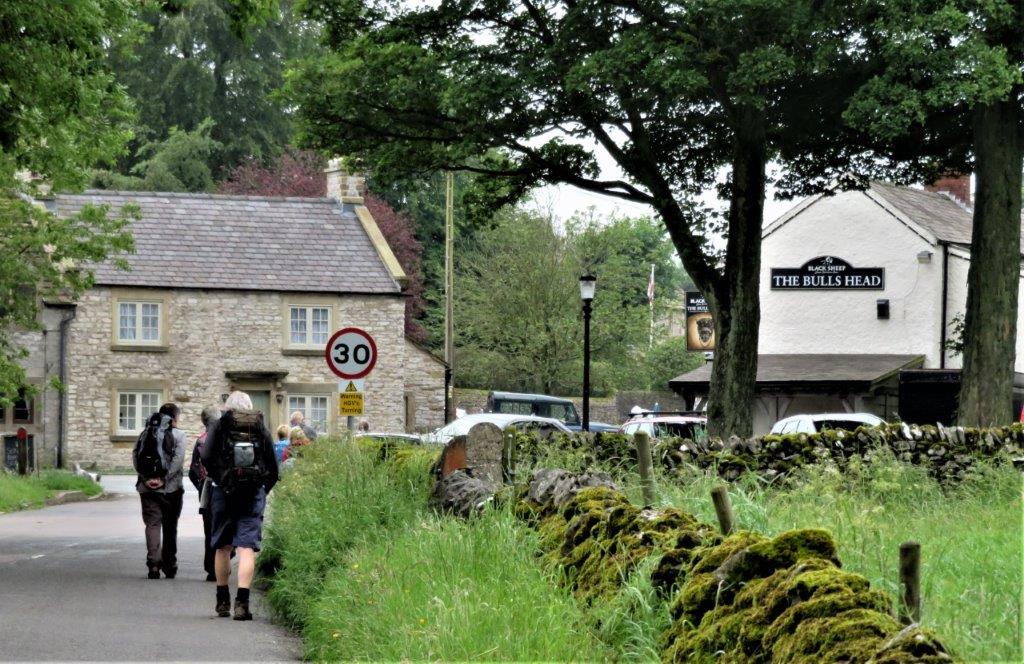 The Bulls Head at Foolow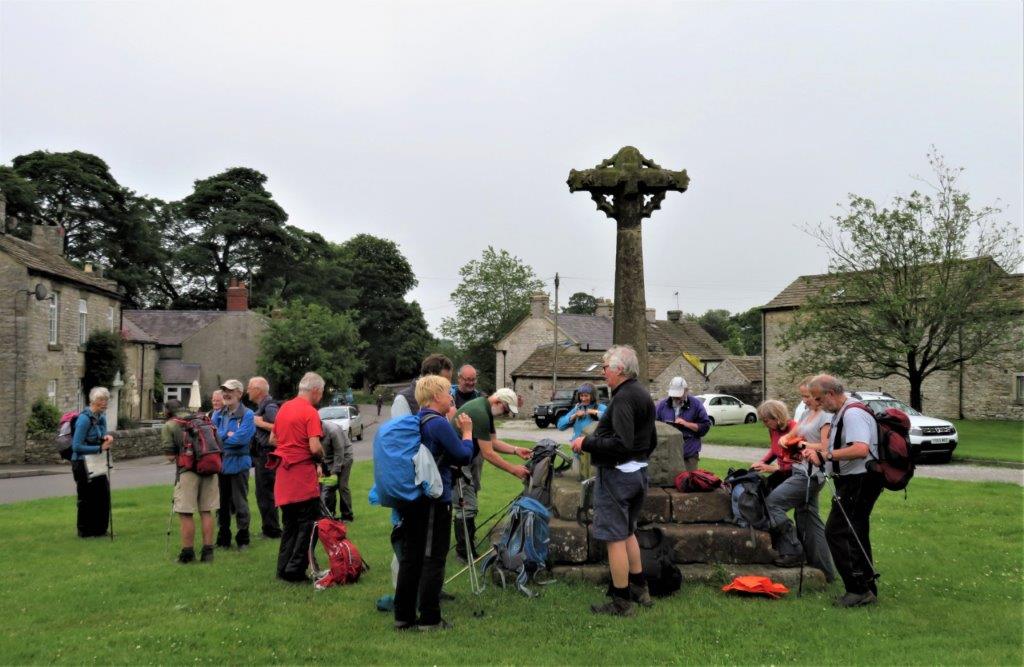 intricate cross at Foolow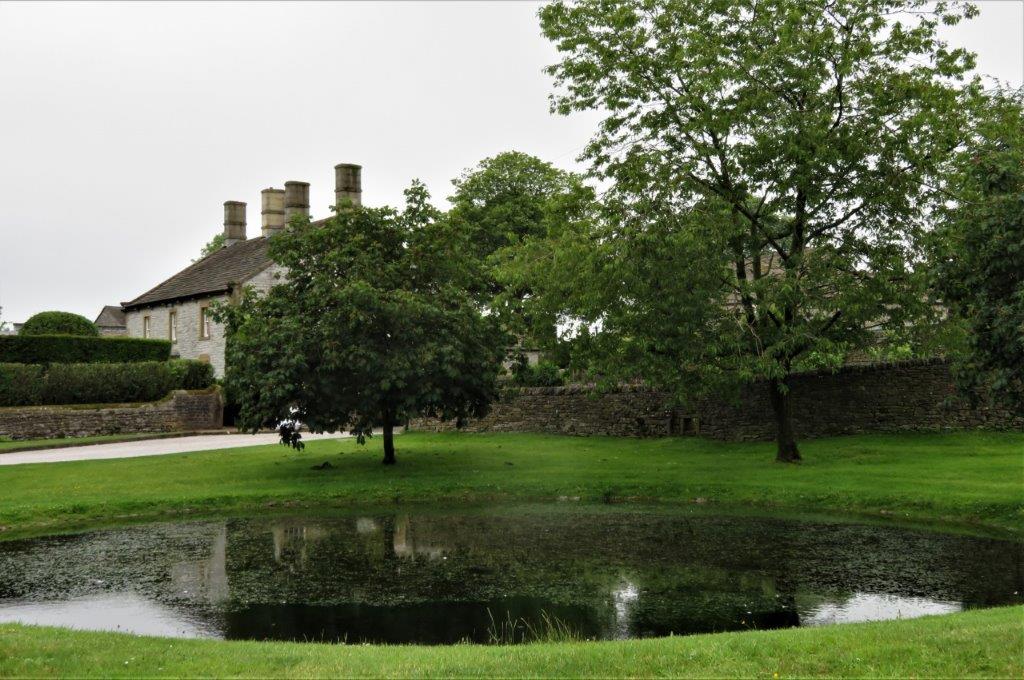 where have all the ducks gone?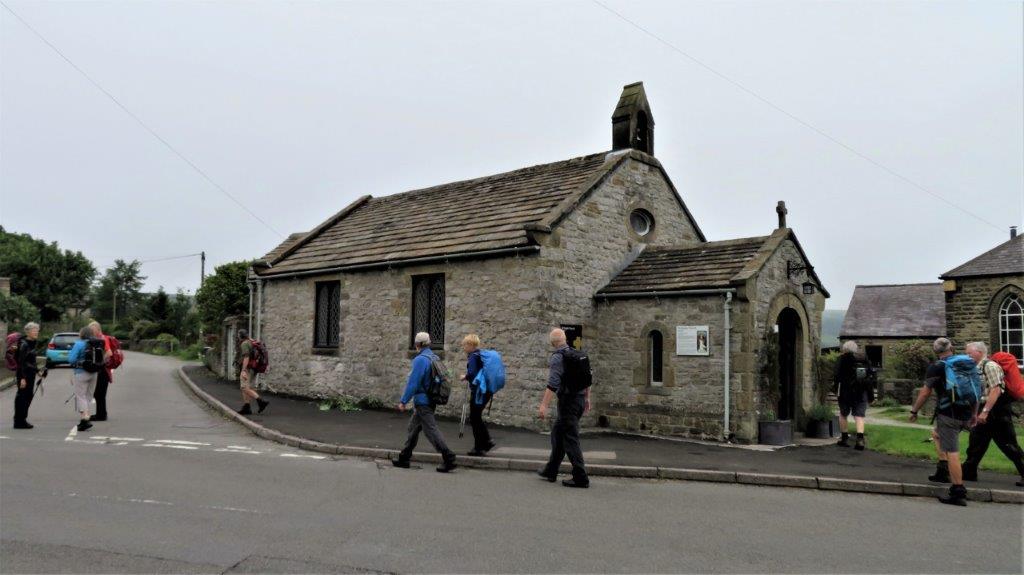 we continued to the left past the road behind going up to Bretton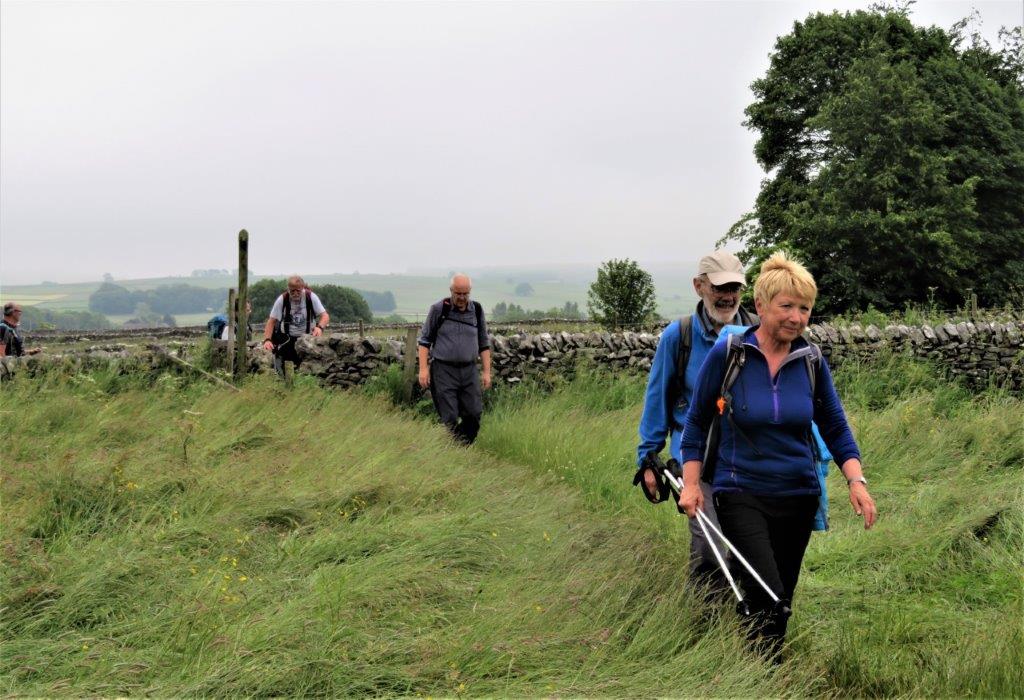 on the footpath towards Grindlow
Roods Farm?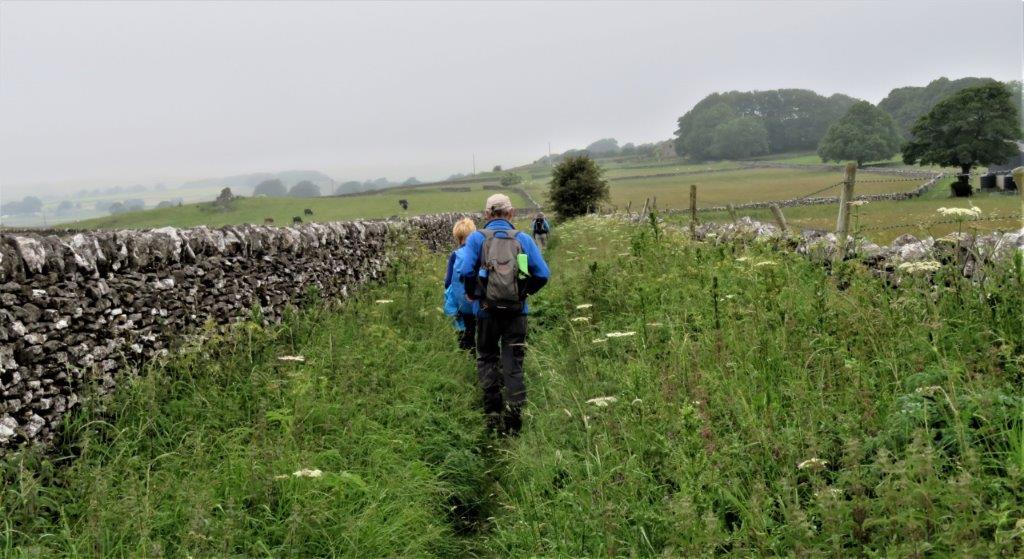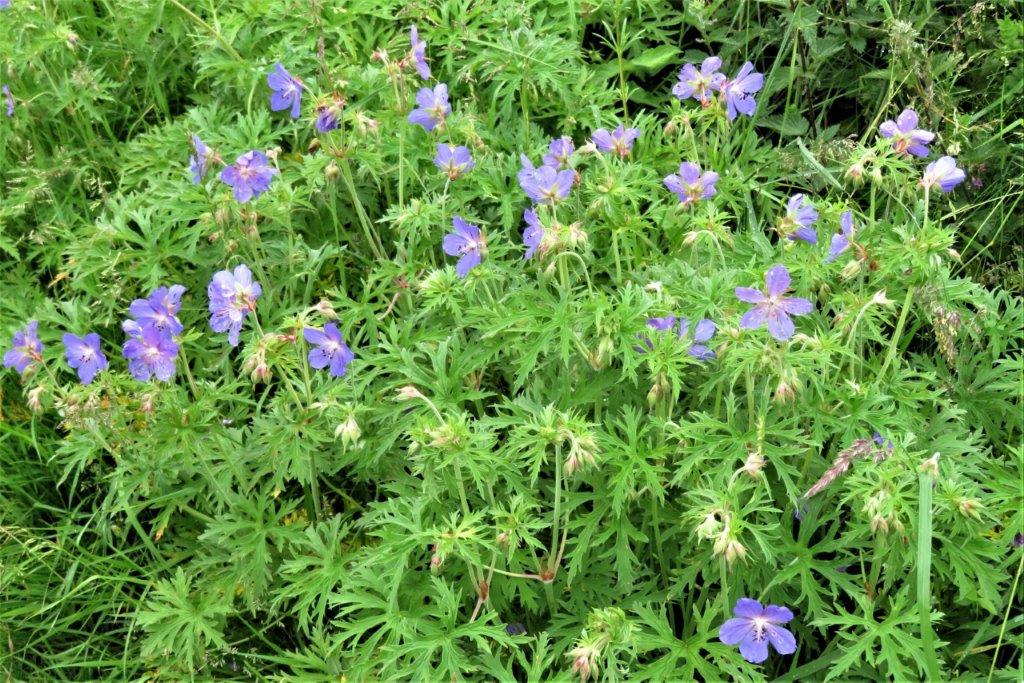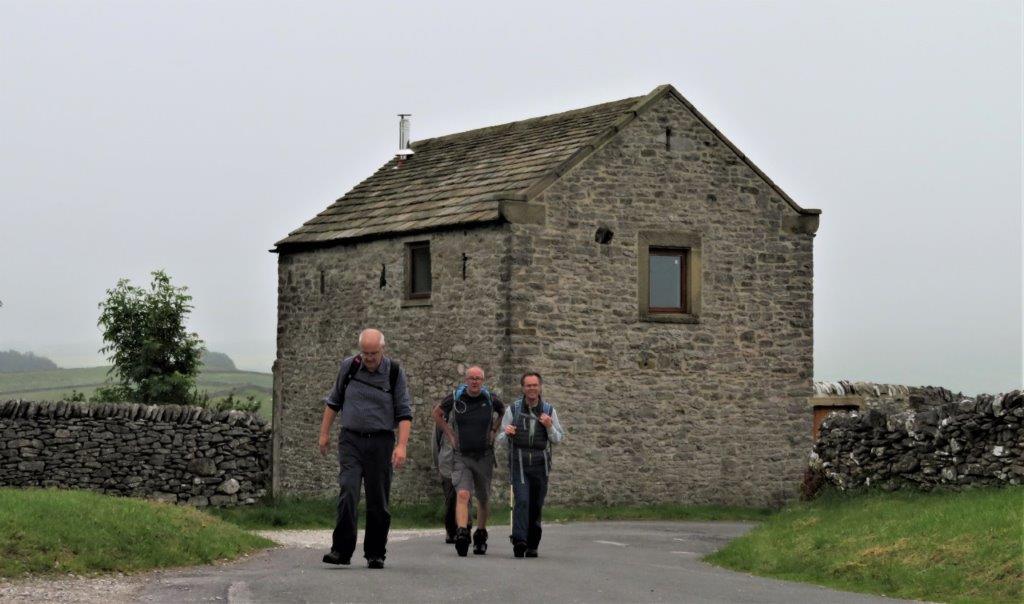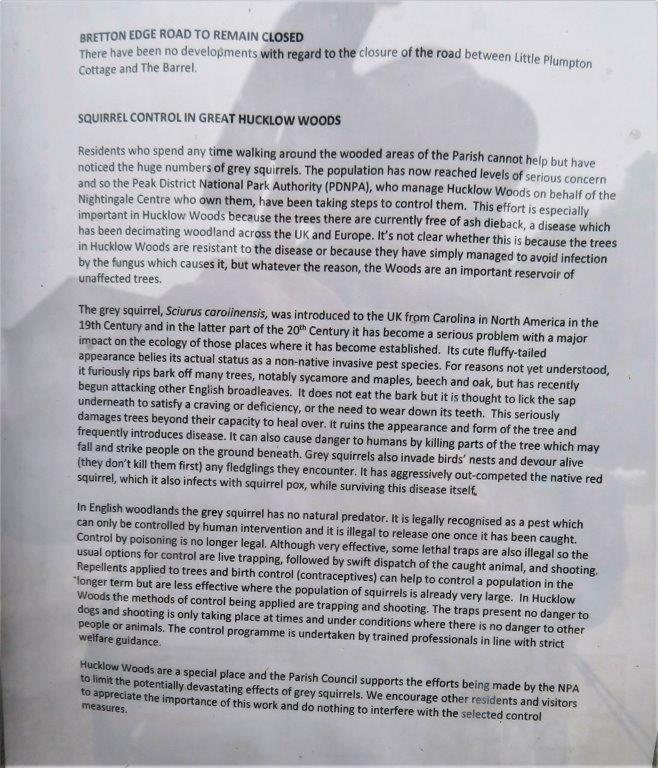 interesting 'Council' notes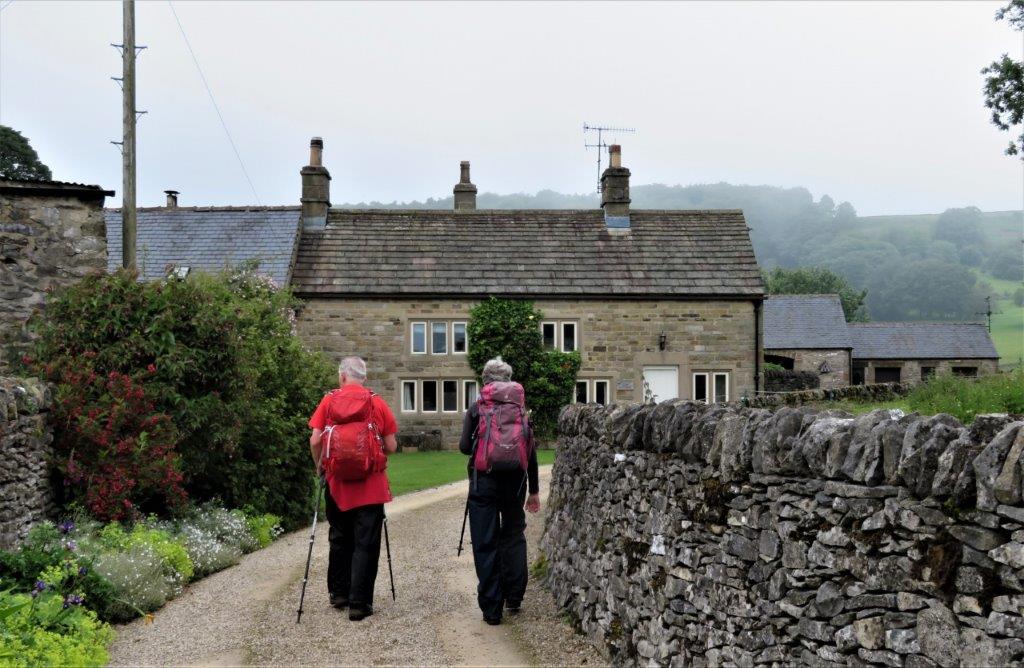 towards Rose Farm/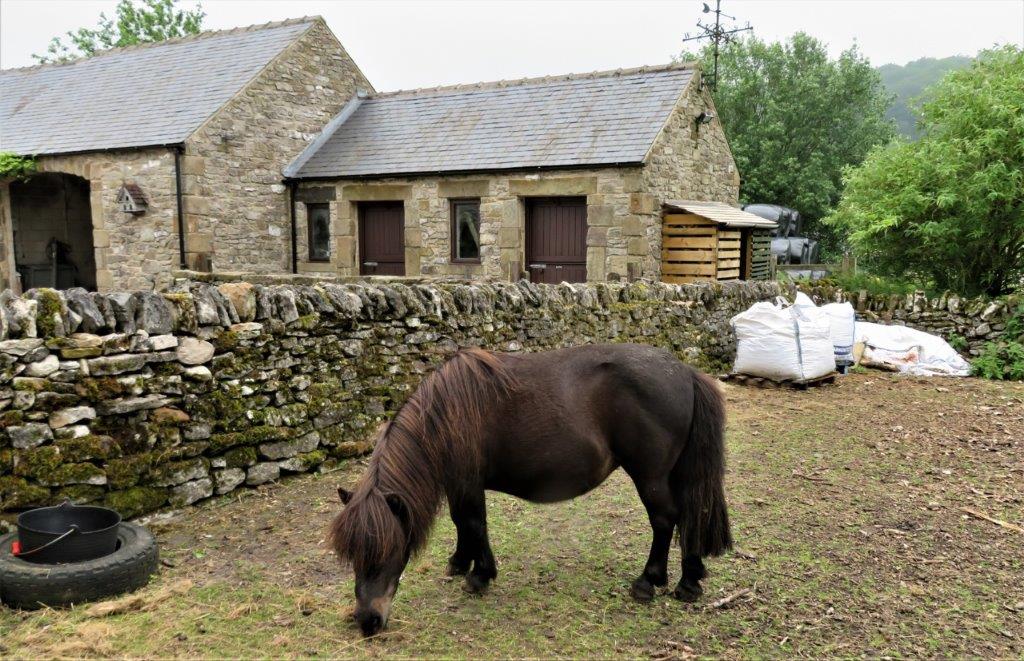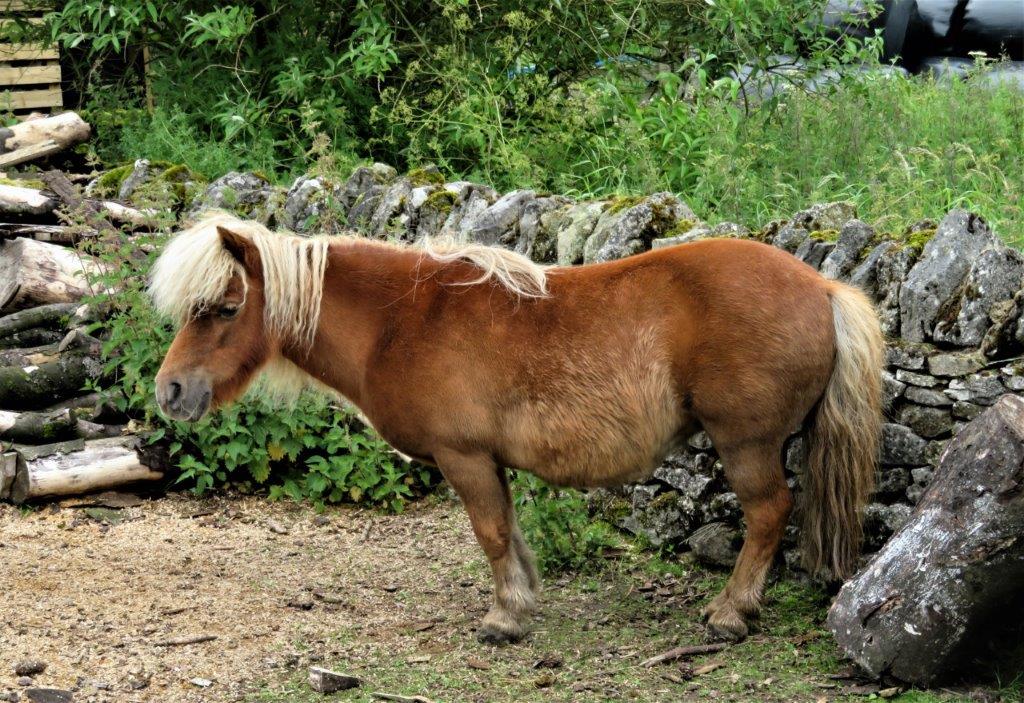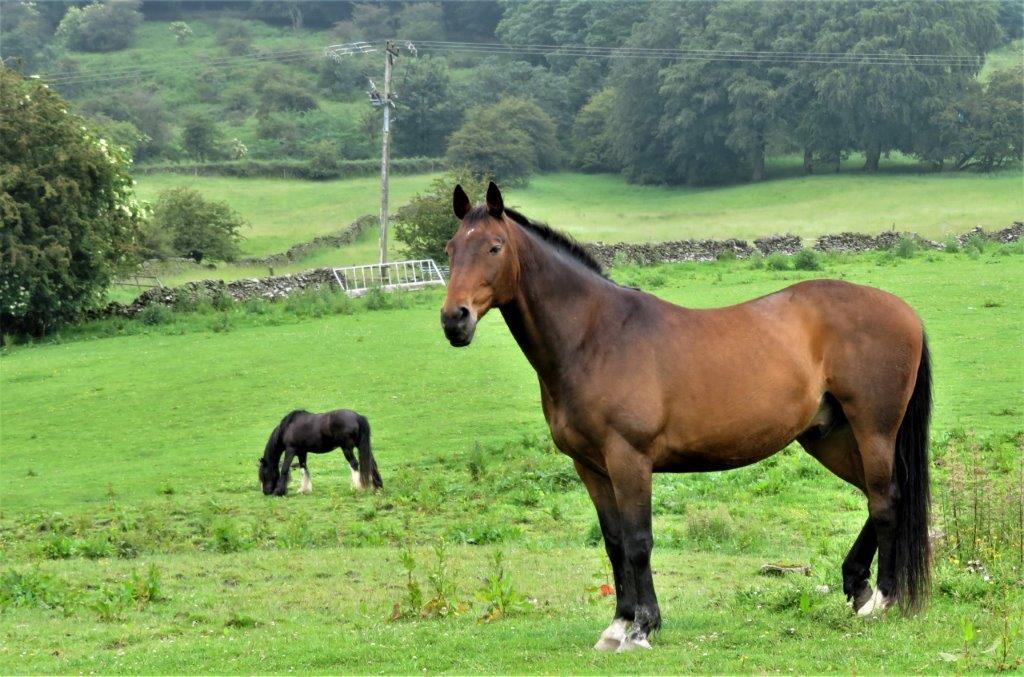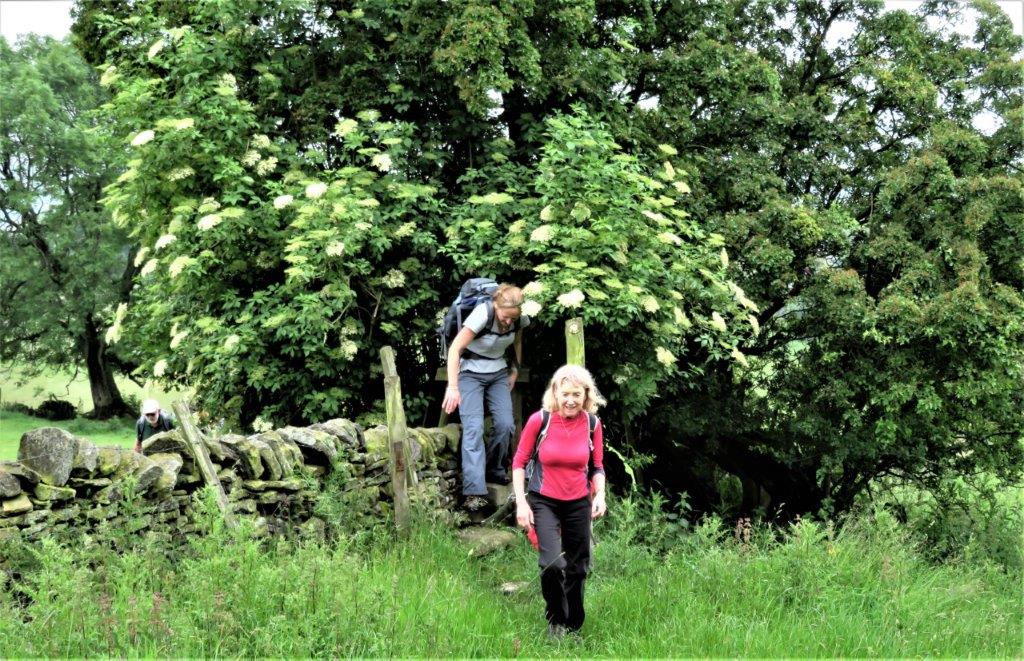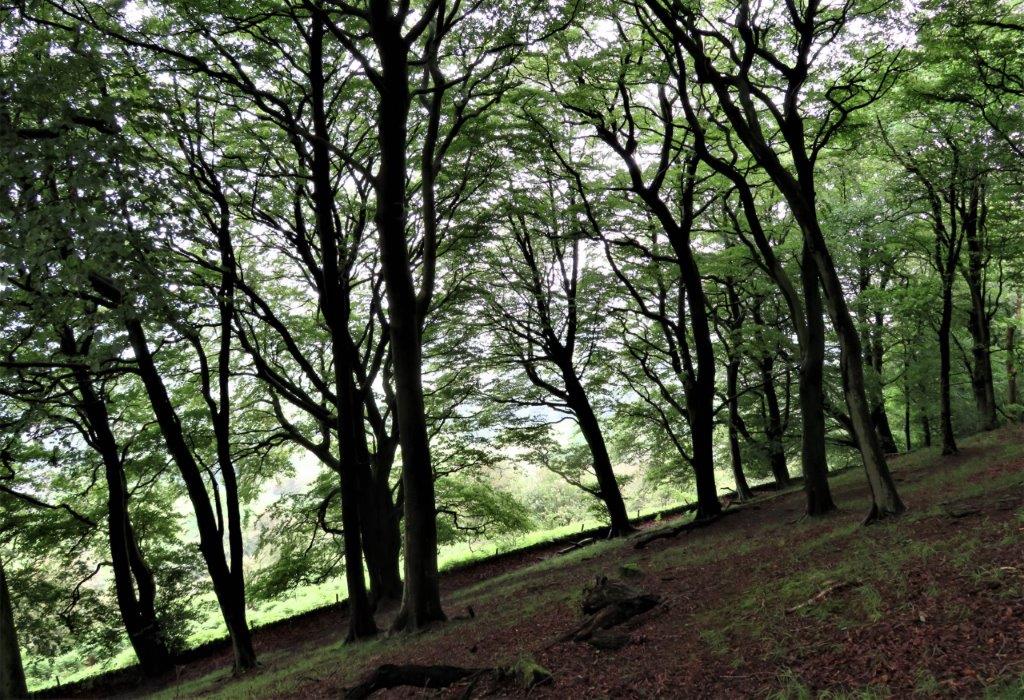 up to Hucklow Edge & Woods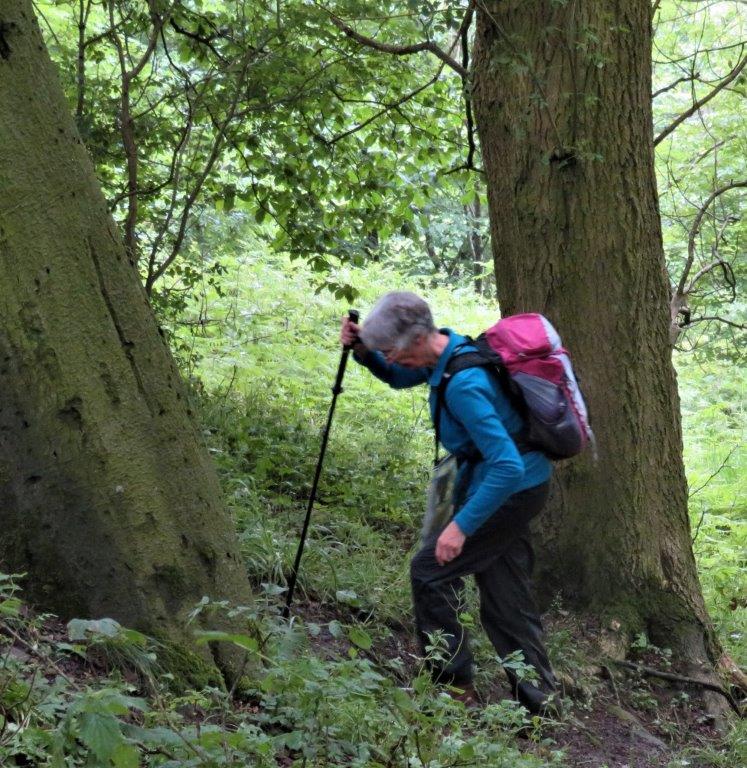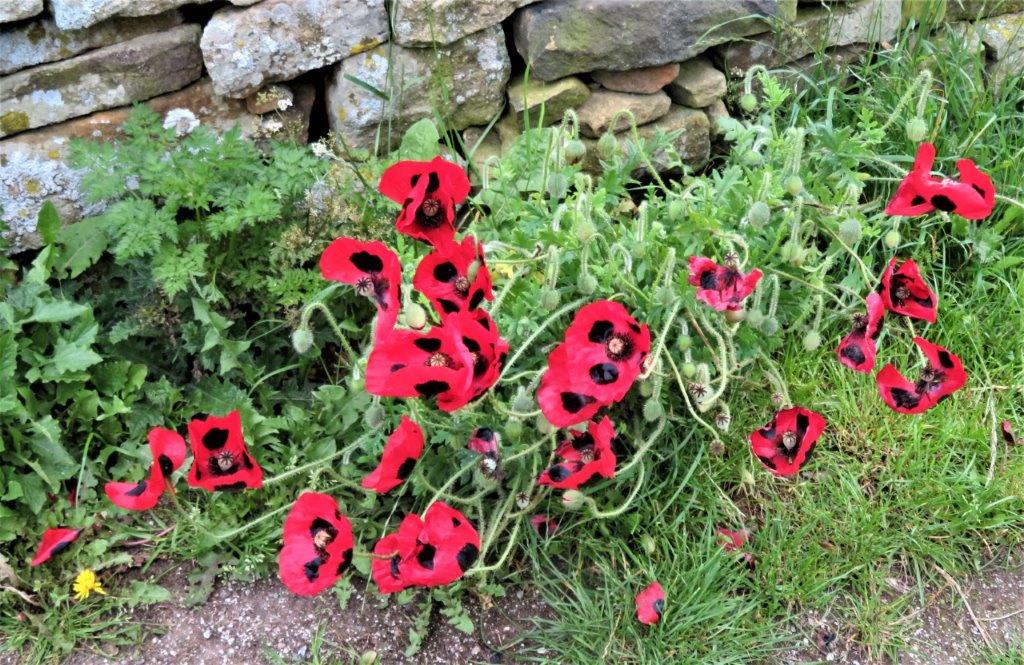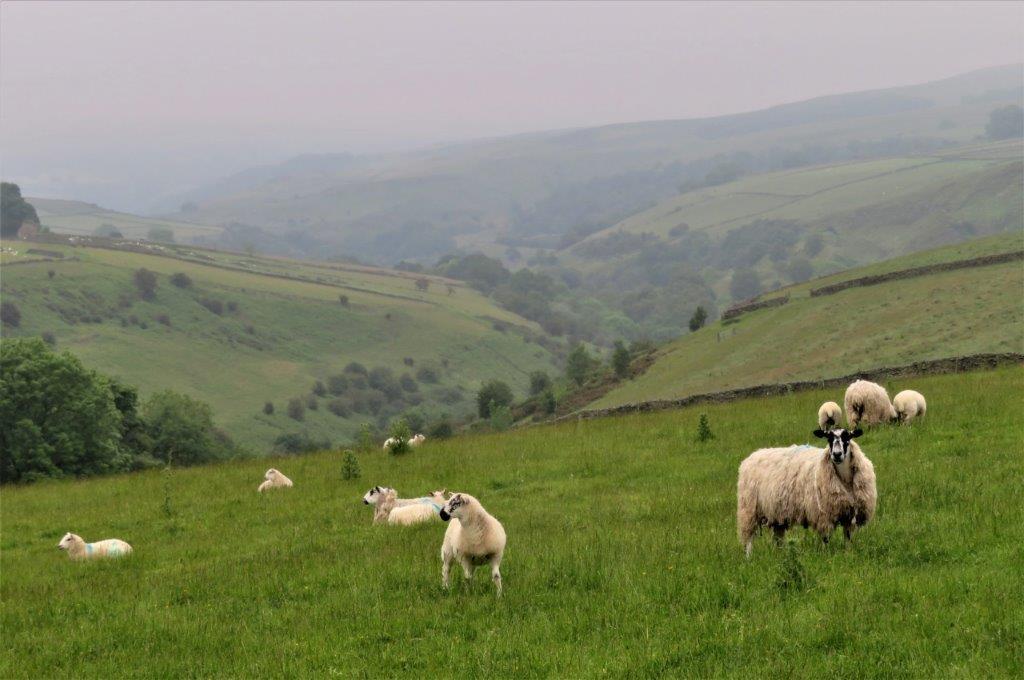 looking down Bretton Brook / Clough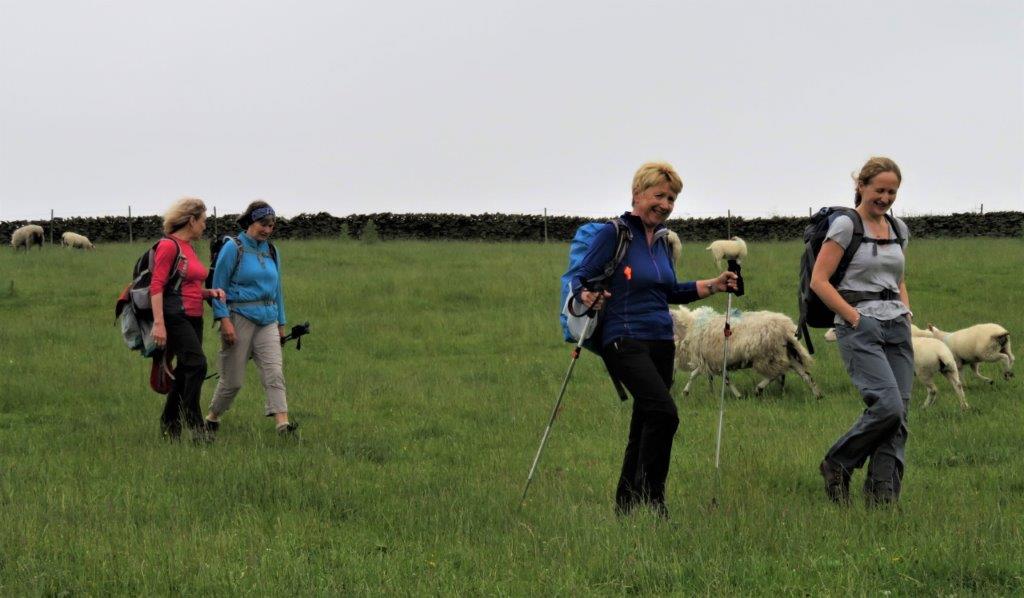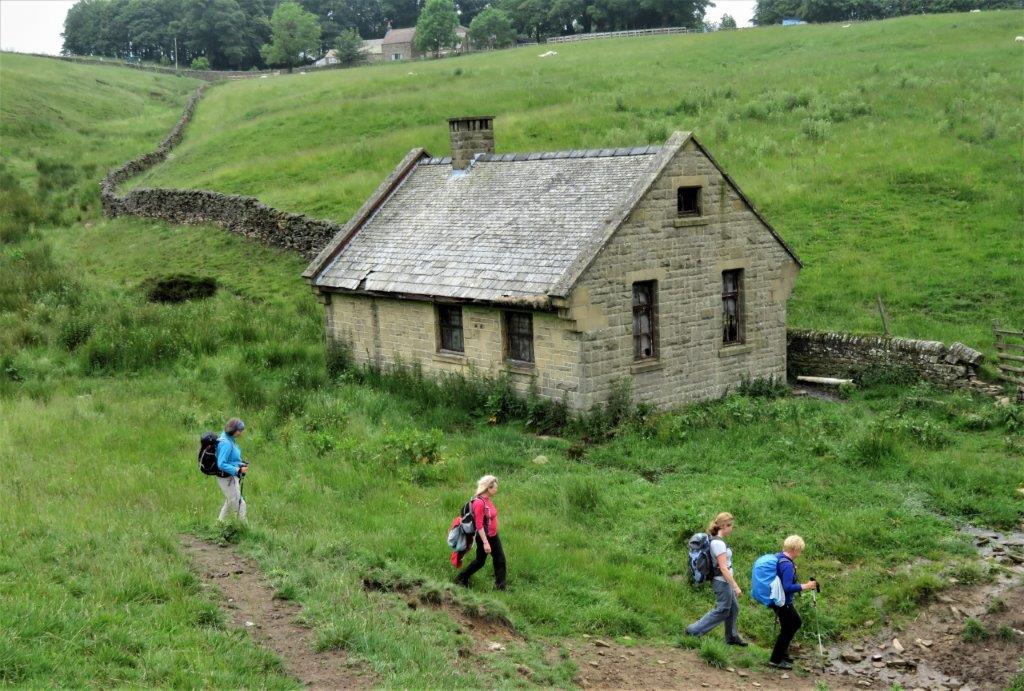 Camphill on edge of Gliding Field at top behind. We are crossing start of Bretton Brook. Building behind was -------?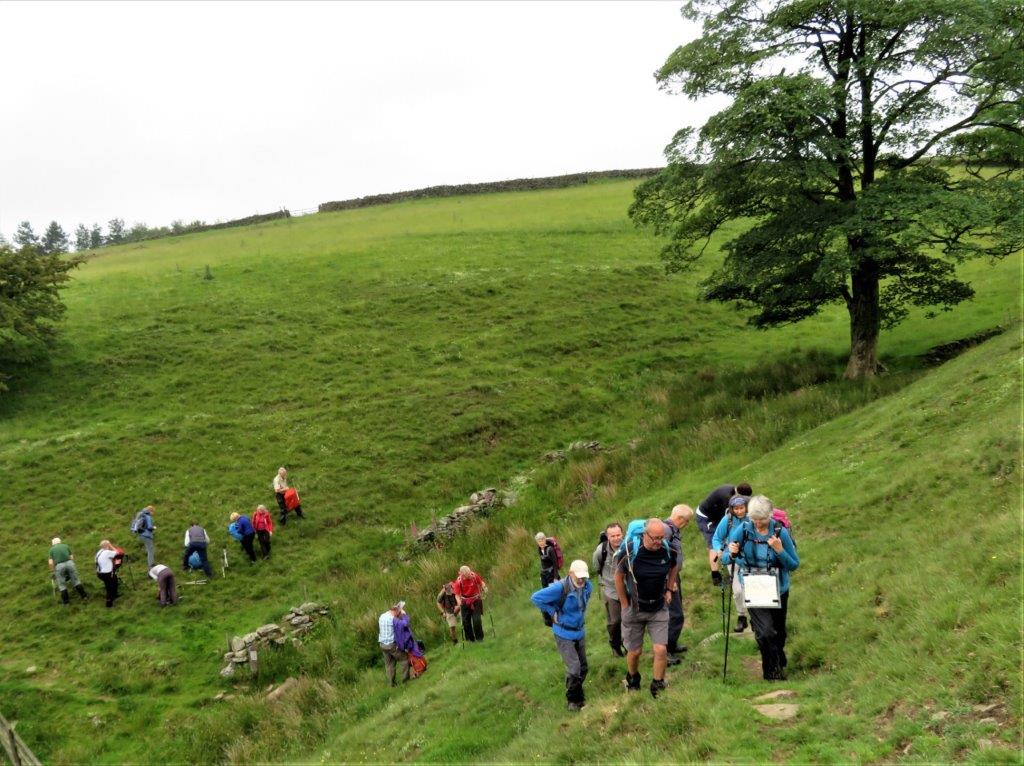 up towards Abney Moor / Abney Grange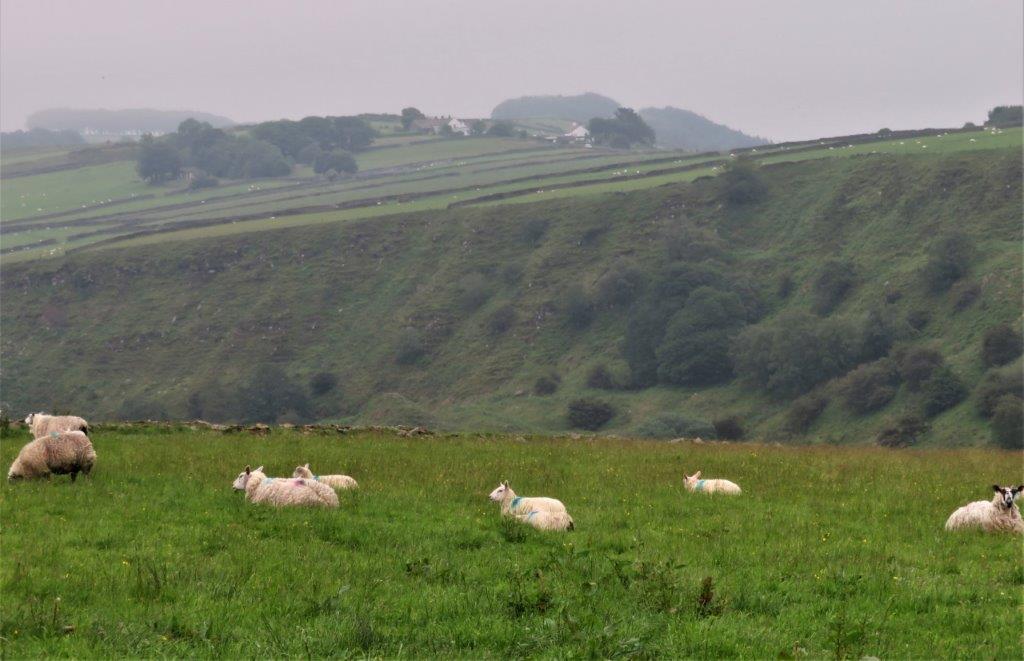 Bretton (Barell Inn?) at top seen across Bretton Clough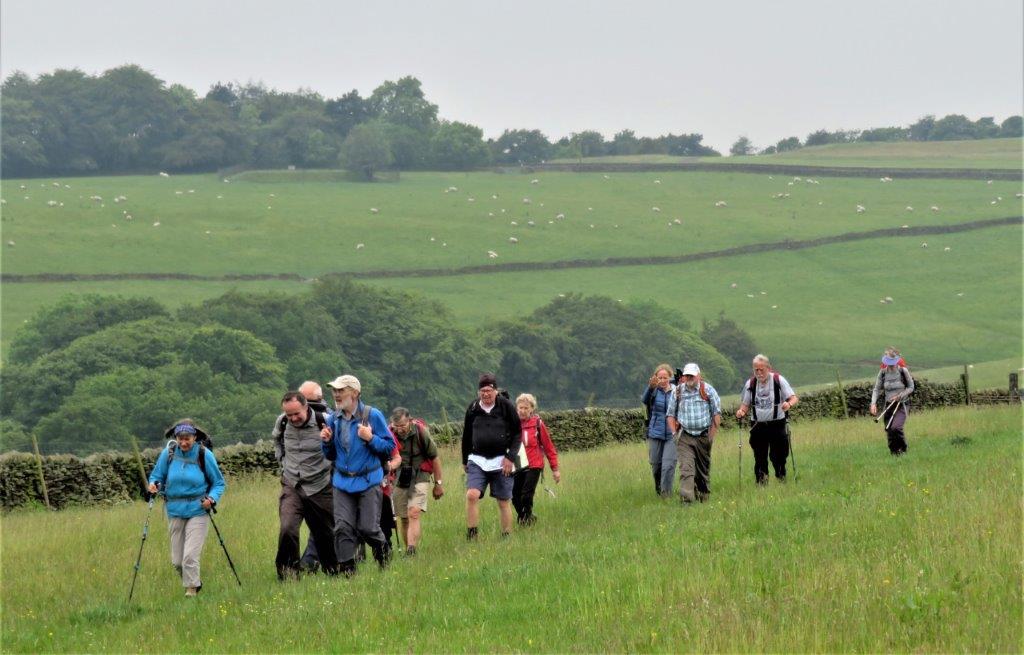 on the south west part of Abney Moor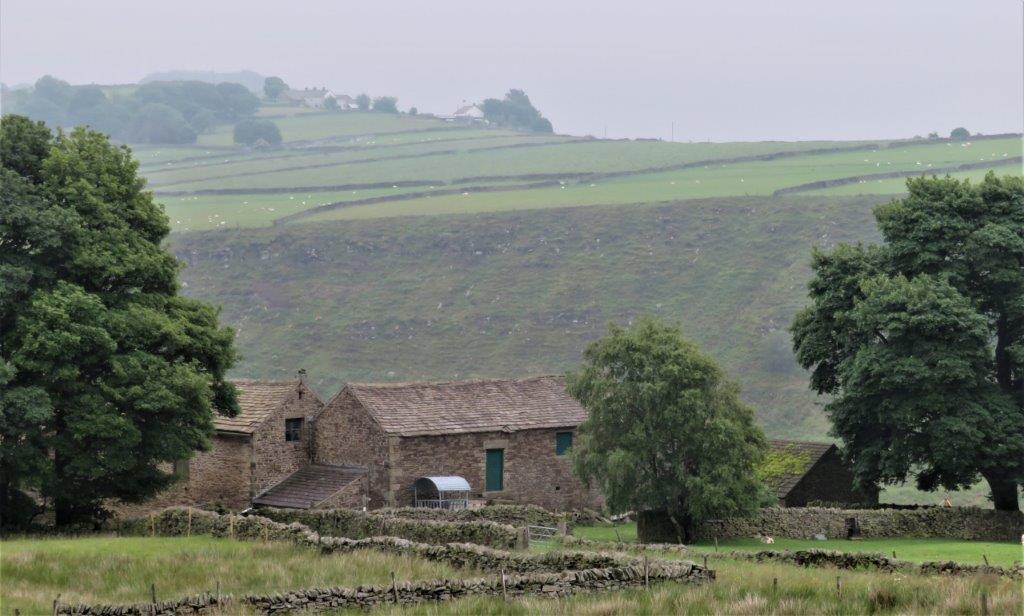 part of the Abney Grange / Farm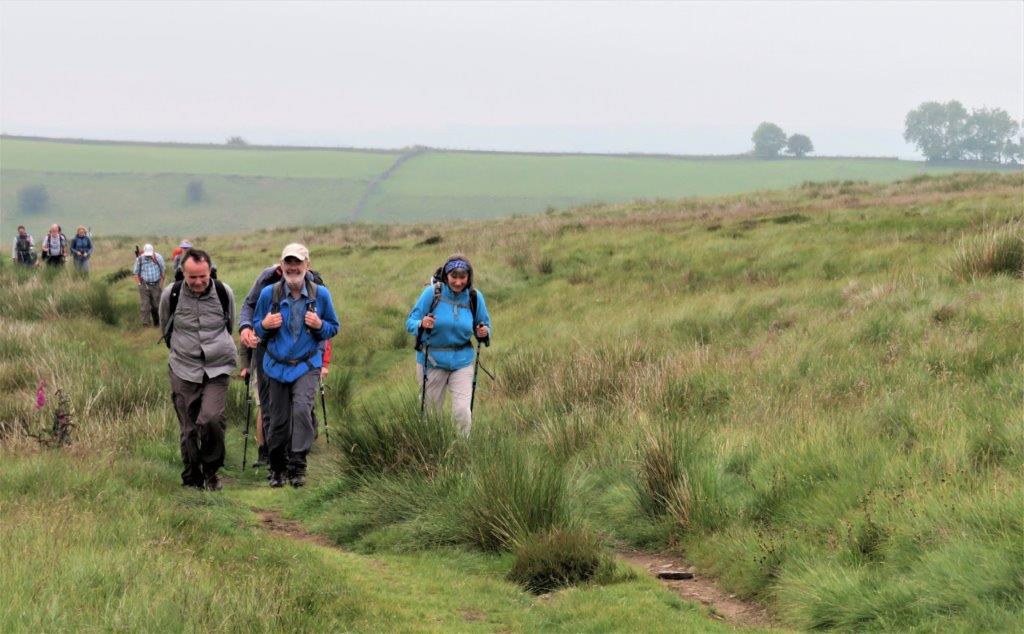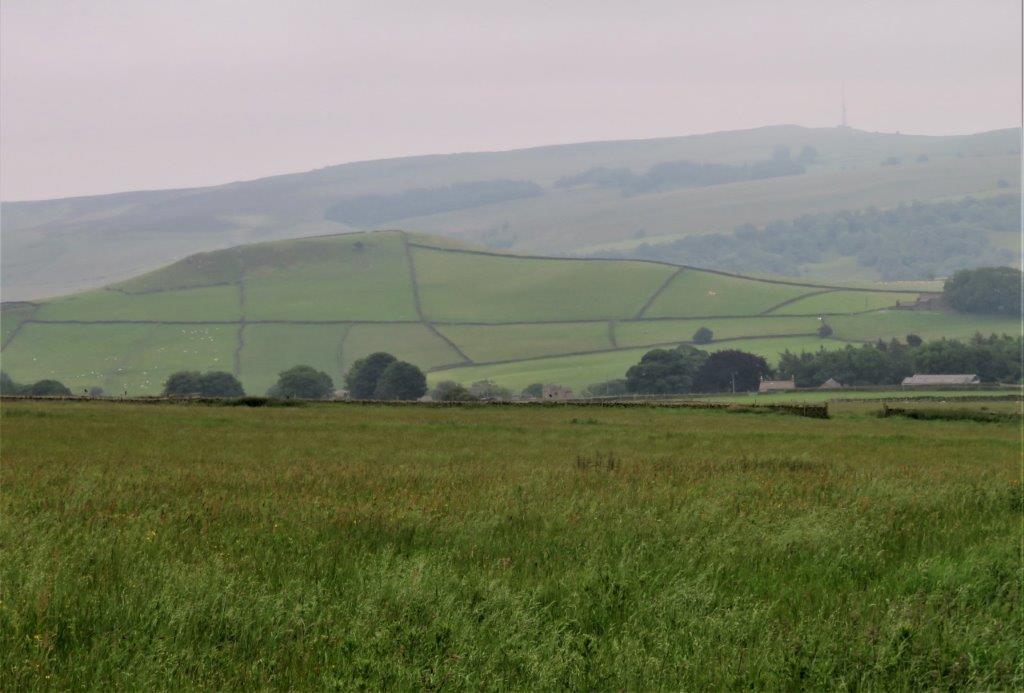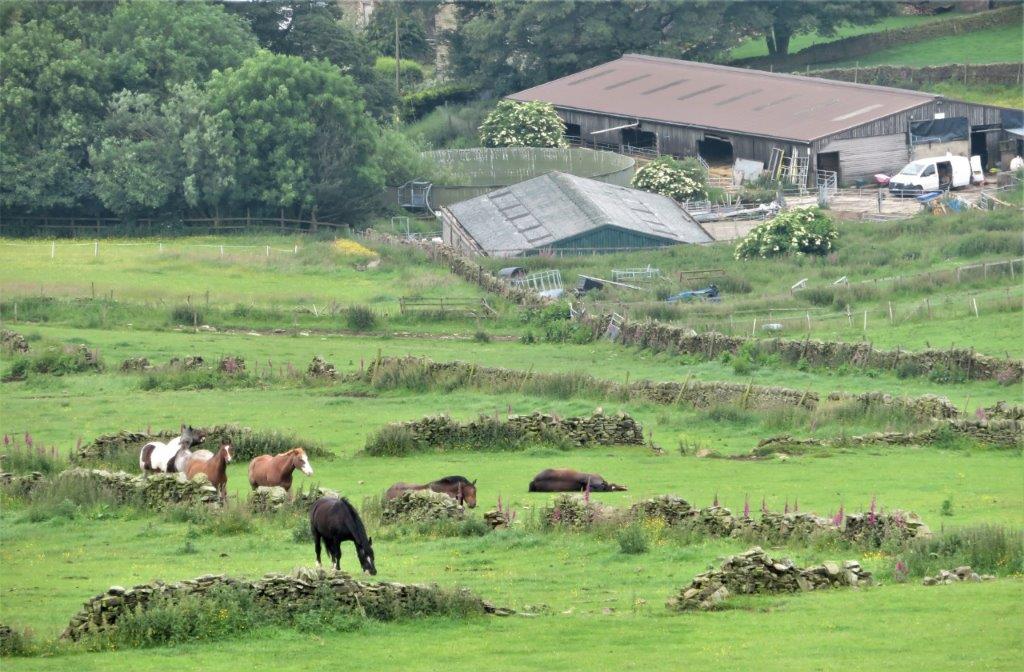 part of Abney seen below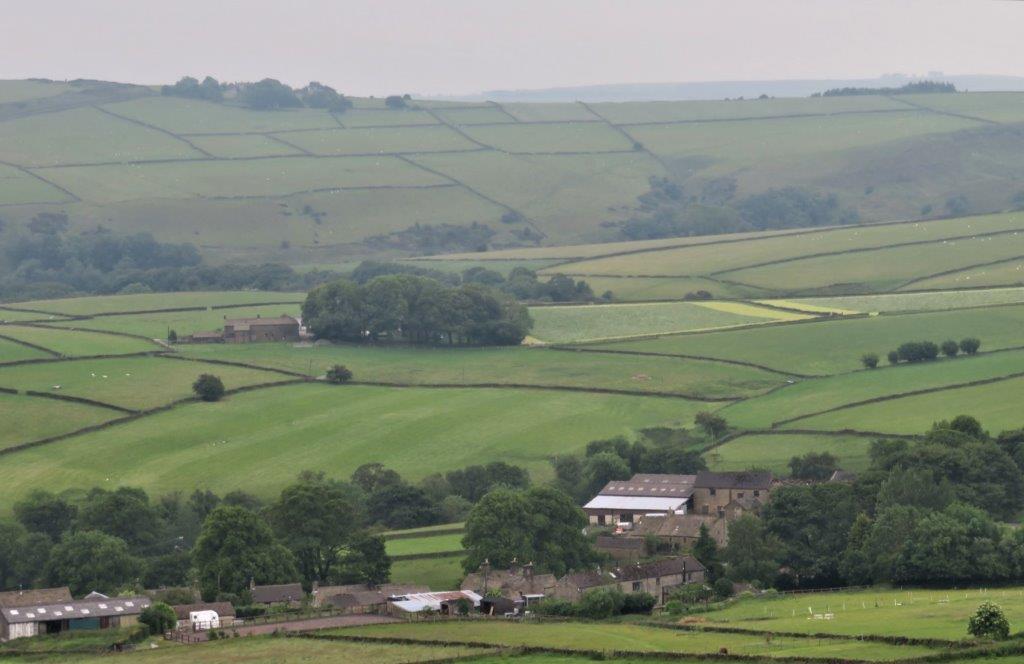 Cockey Farm in middle left? seen behind Abney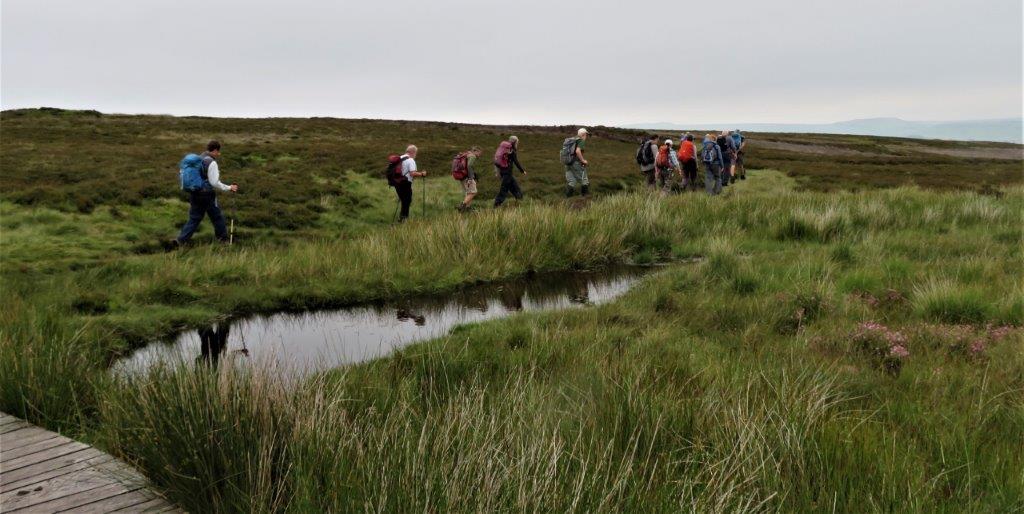 next to Siney Sitch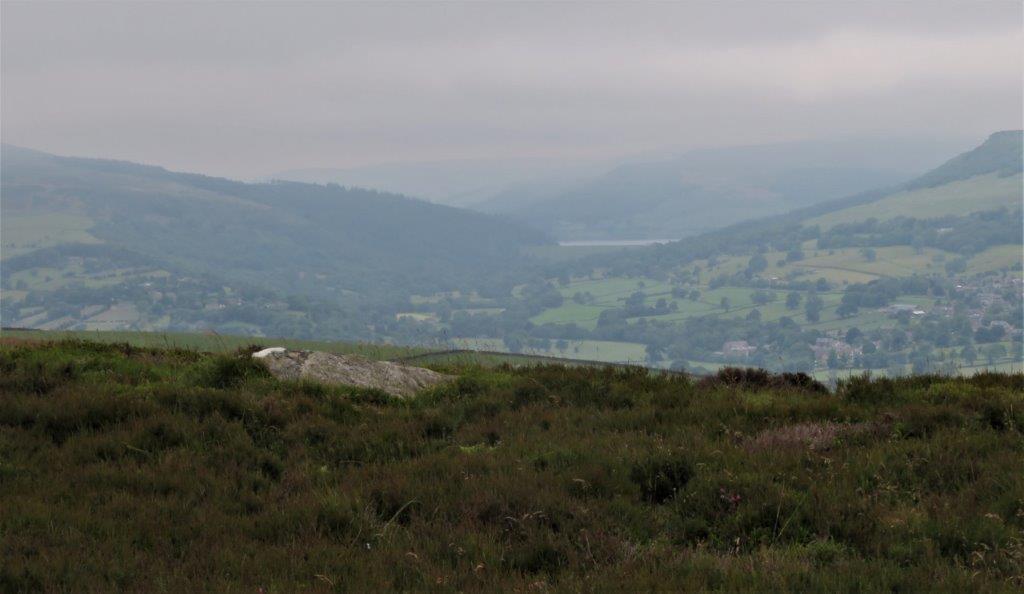 Ladybower reservoir & its embankment to right of centre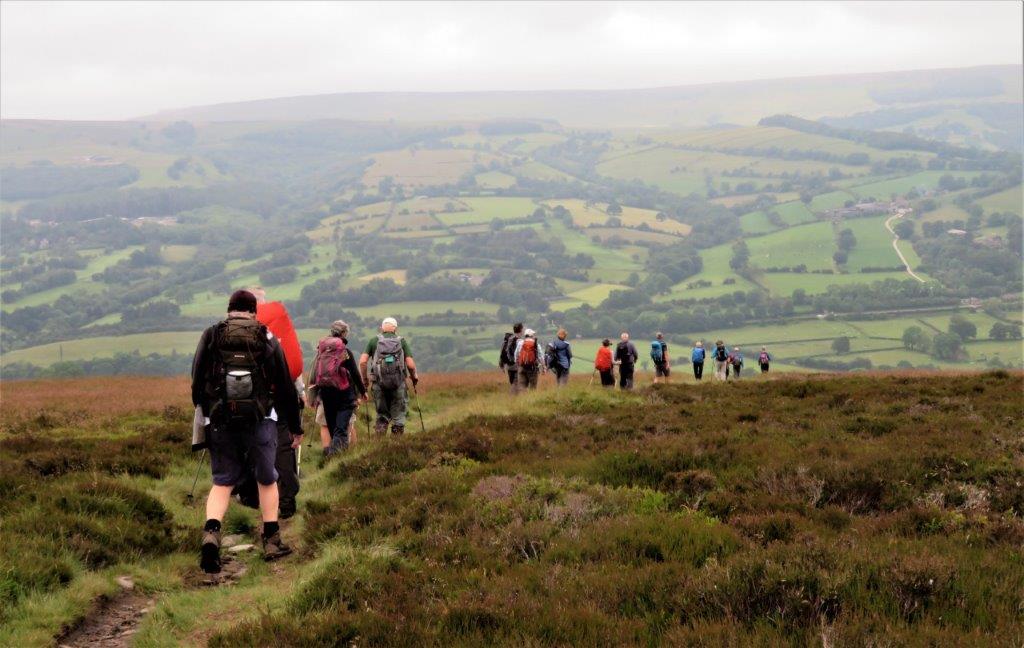 down Offerton Edge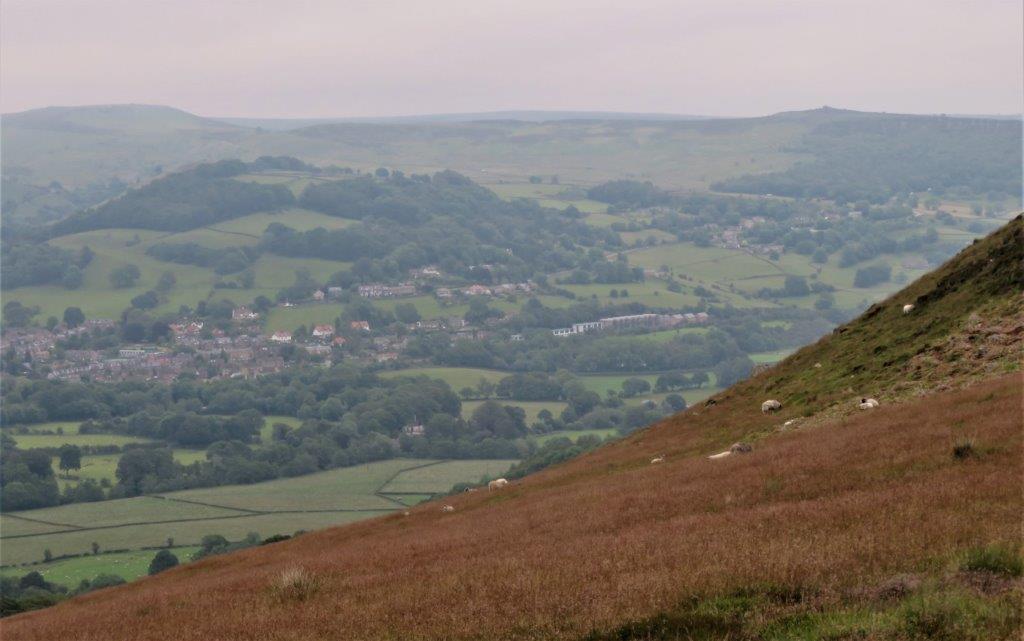 Hathersage below - buildings along railway line to right of centre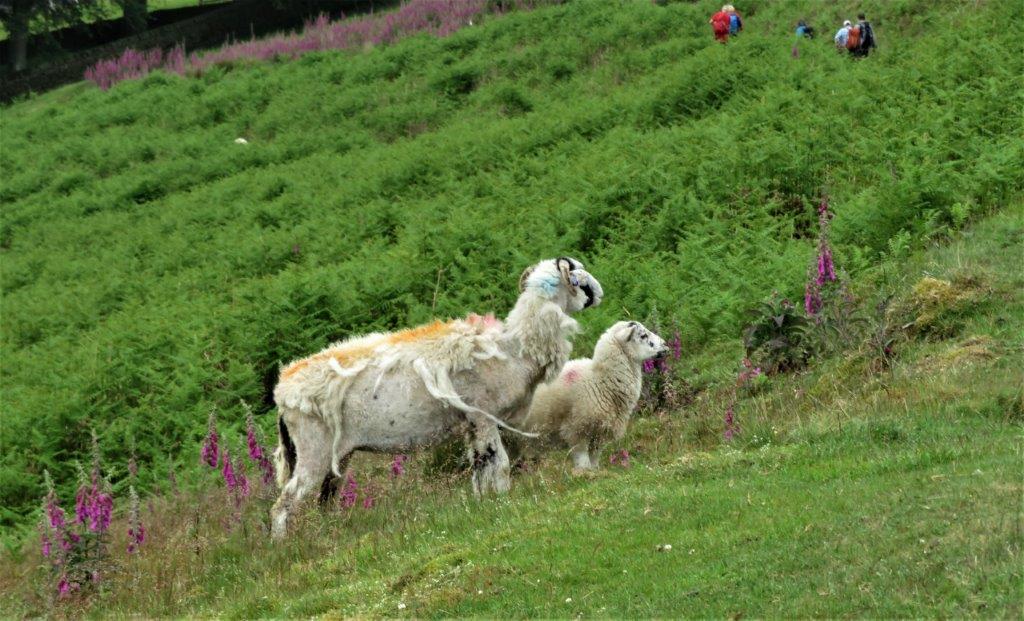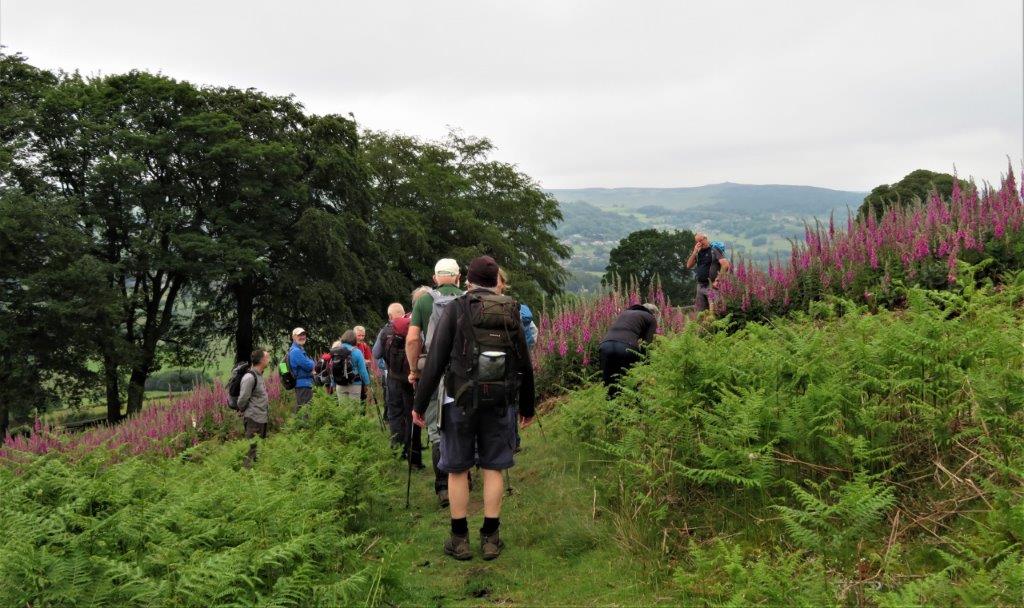 a Foxglove heaven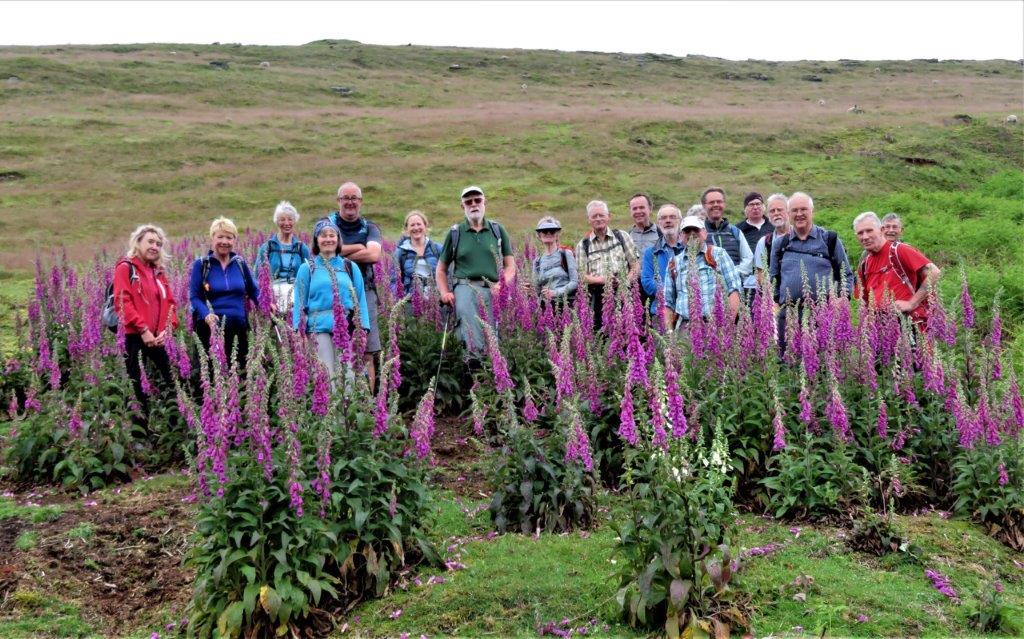 group photo - some hidden?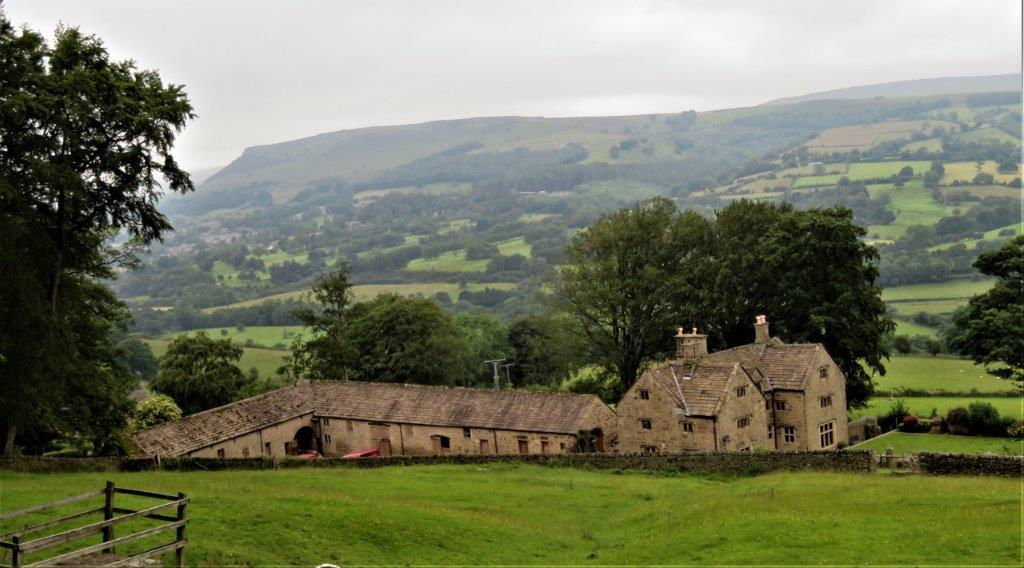 Offerton Hall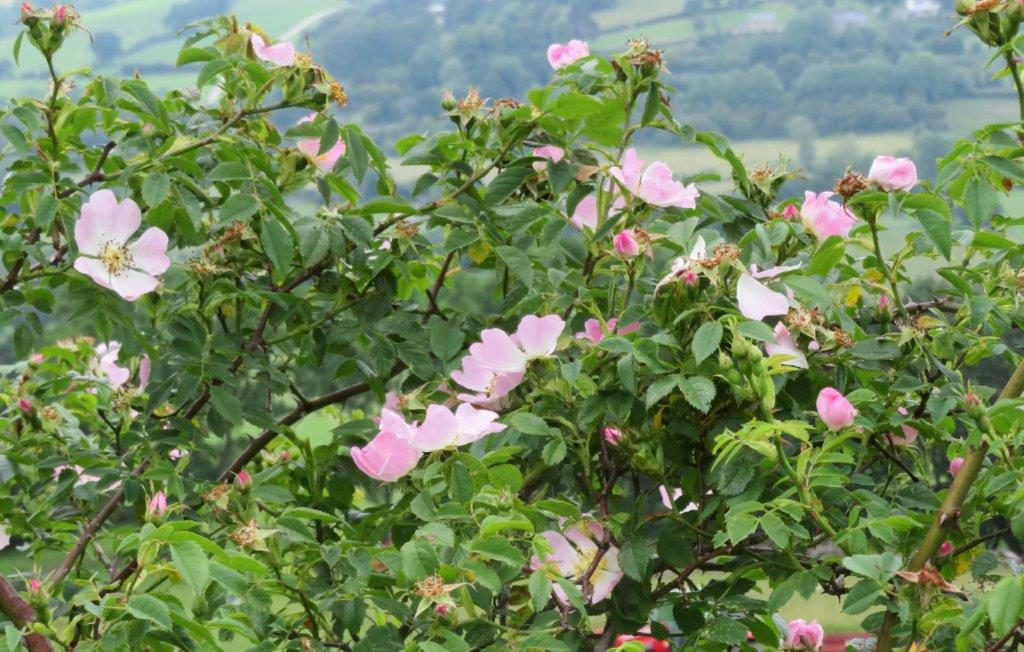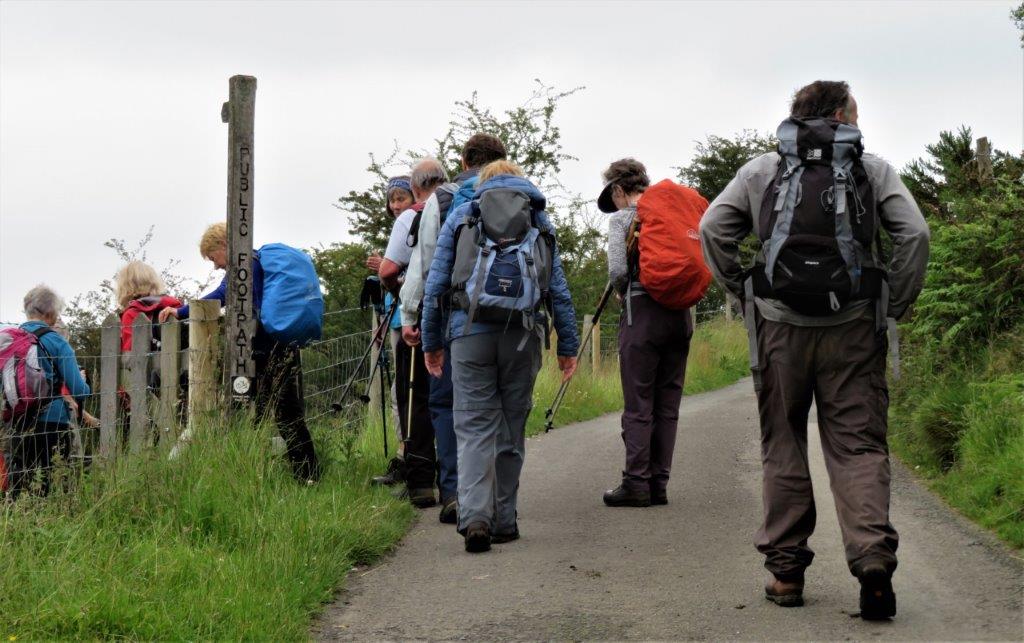 turning off road onto footpath to Callow Farm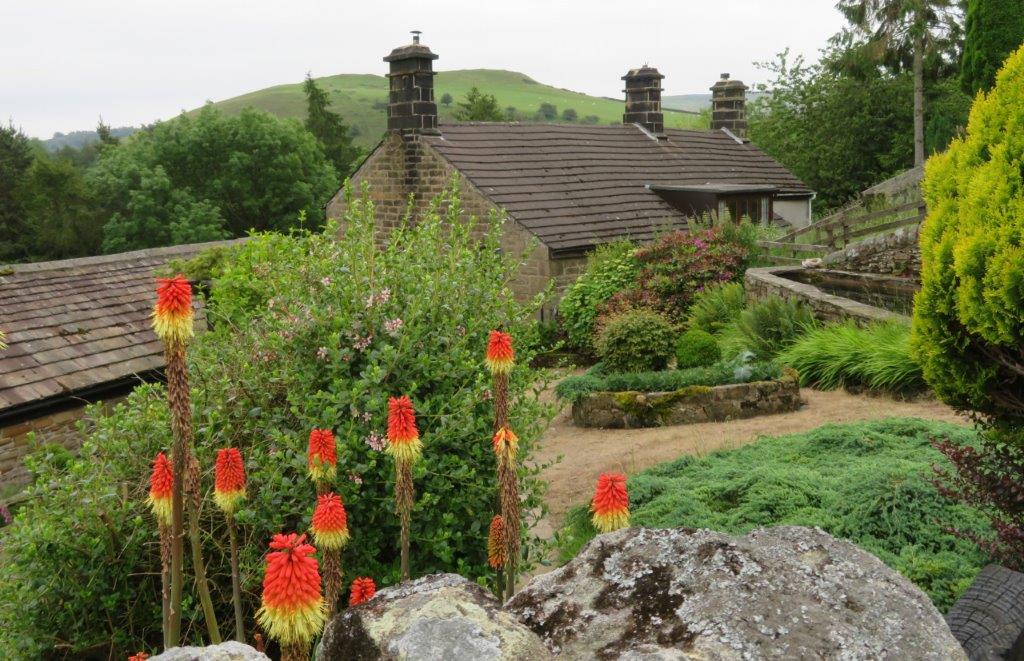 Callow House Farm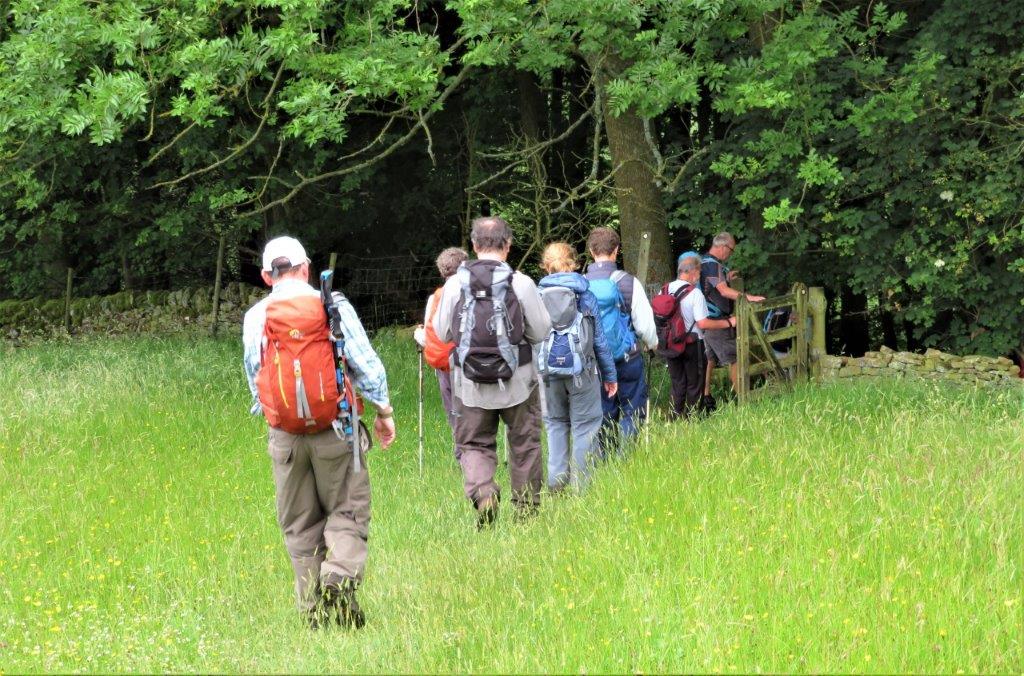 into Callow Wood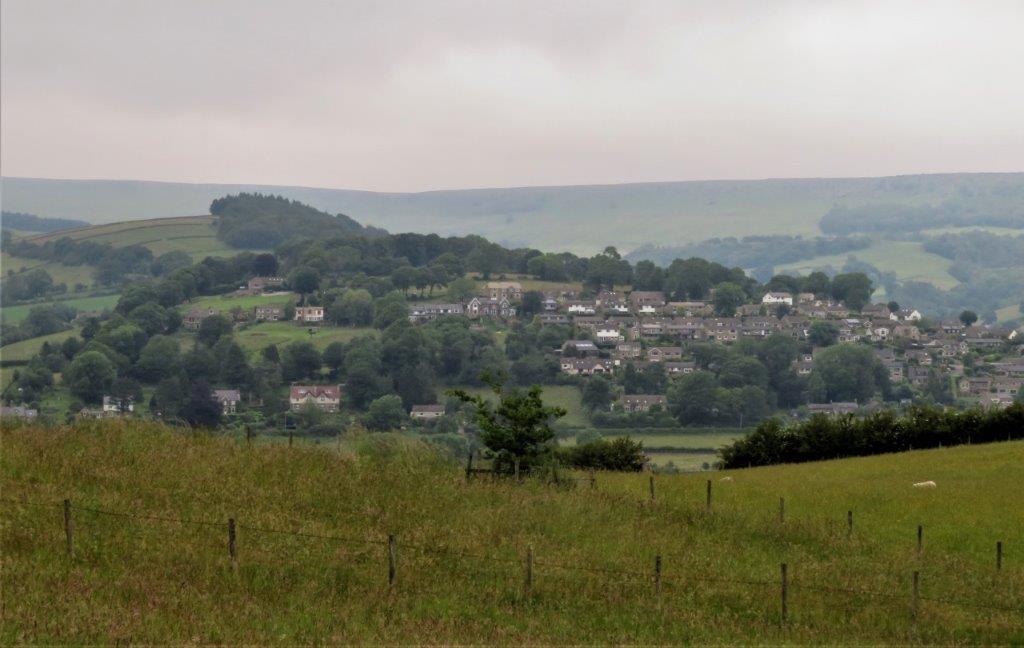 glimpse of Hathersage seen before entering Wood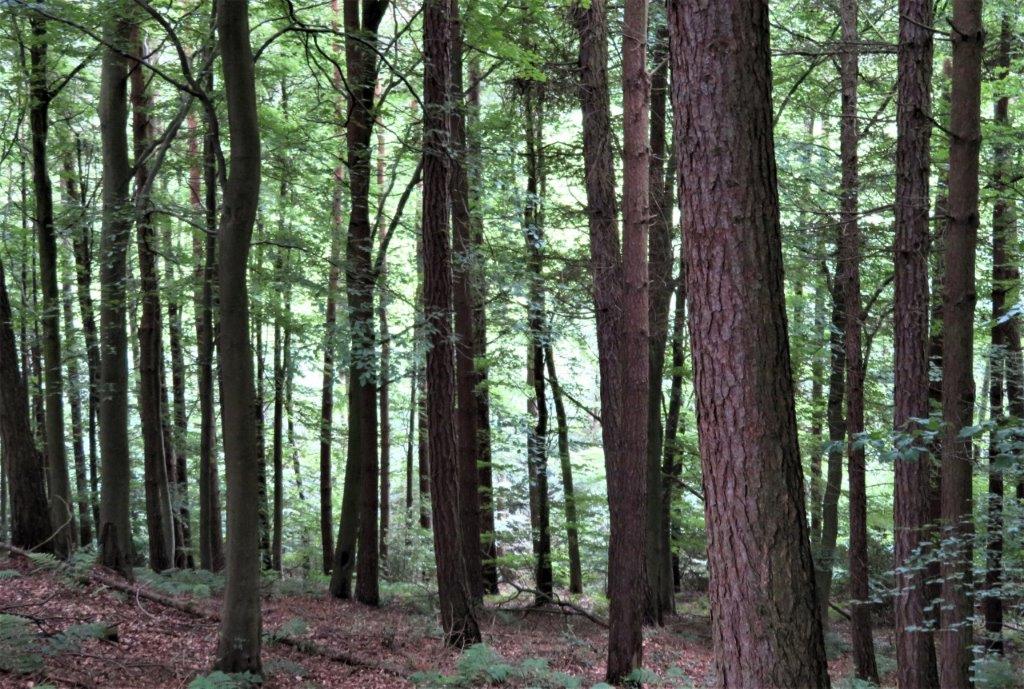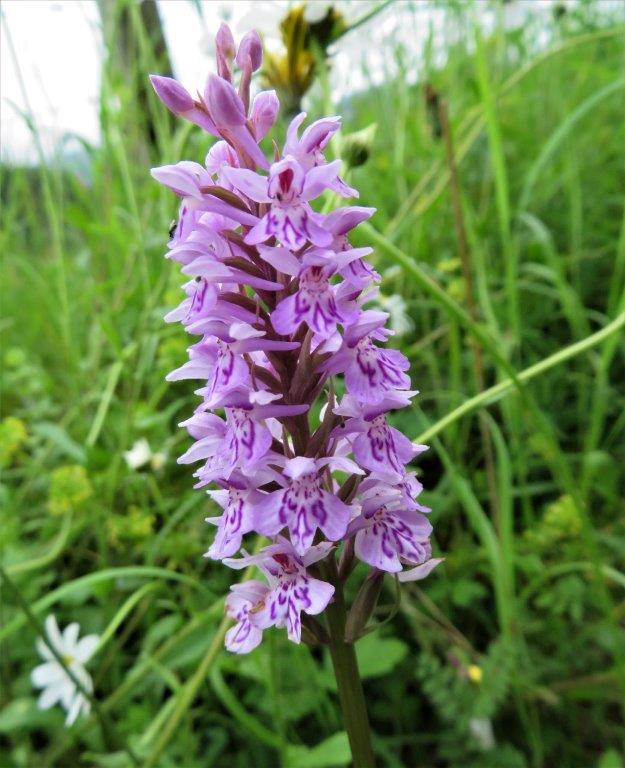 Orchid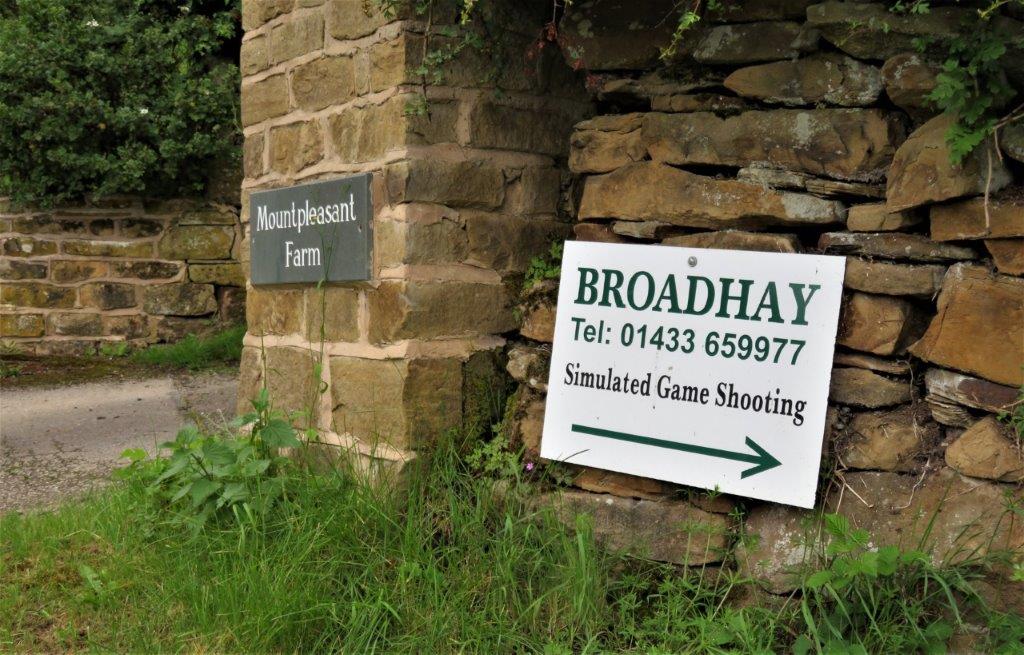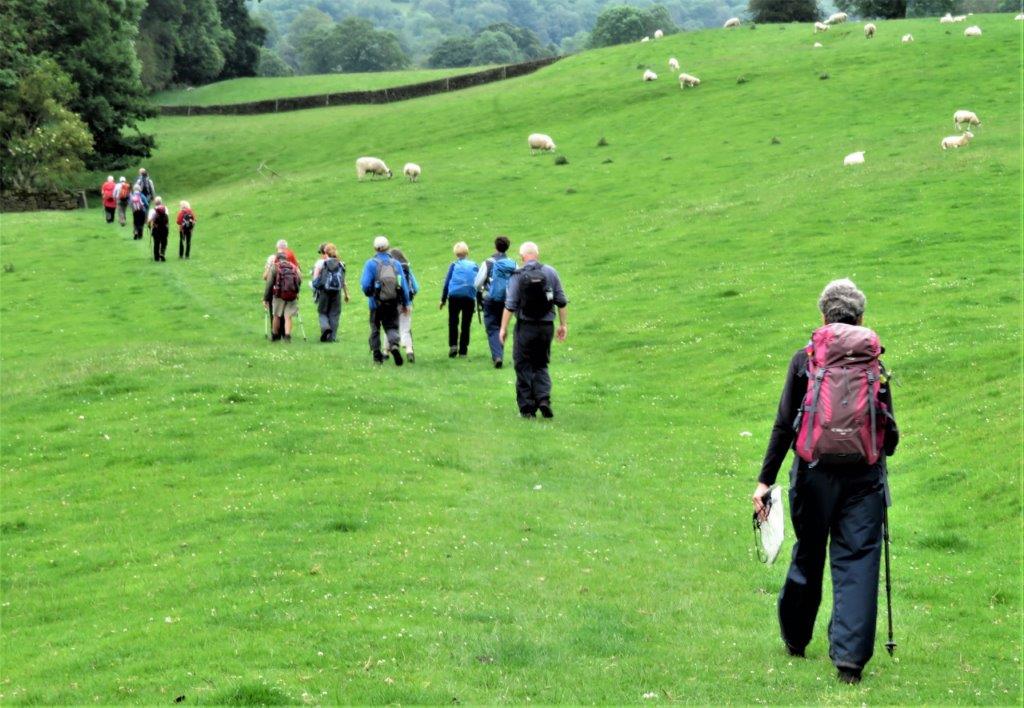 starting down to River Derwent & Leadmill Bridge
homepage - Daywalks Index 2019 - contact me at