homepage - Daywalks Index 2019 - contact me at

2019.05.29 Malin Bridge Tram Terminus (SK328 894), ~W upstream on the North bank of the River Loxley to the Fishing Pond, ~NNE up Stacey Bank, ~W along the B6077 Rd, ~SW across Damflask Reser. Embkt, ~W along the South Edge of Damflask Reser. to Low Bradfield, ~S to PH at SK262916, ~W on FP (South side of Dale Dike), ~NE over Annet Bridge then ~W past Walker House on Dale Road, at SK246920 FP ~S then ~SW along North Edge of Dale Dike Reser, at West end of Dale Dike Reser cross ~S to join Sheffield Country Walk ~SW past Strines Reser, then ~S to pass Sugworth Hall to Sugworth Rd, ~250m SW along rd, FP SSE across Lodge Moor, Byway ~WSW (above Moscar Cross Farm), continue on Byway ~N then ~W on Moscar Cross Rd, ~SSW past Moscar House continuing ~SW to Cutthroat Bridge on A57 Rd. (possibly continue on BW ~SW to PH on Ladybower Reser) - leader Mike West - Wednesday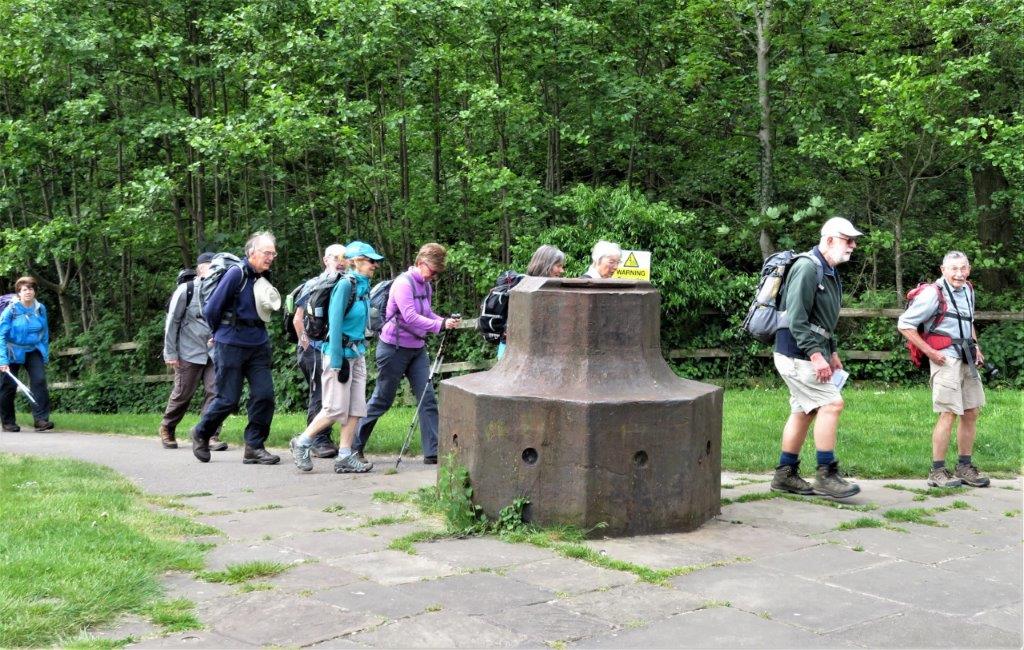 A 'hammer' from Sheffield's industrial past - no explanatory notice unfortunately?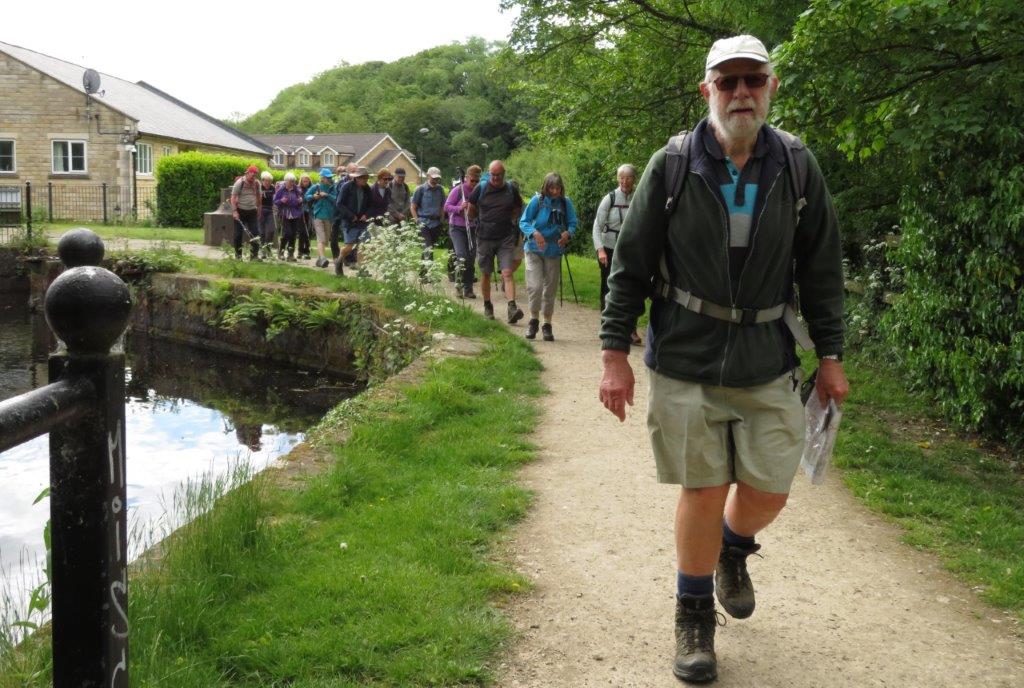 a headrace pond to the left - again no explanatory notice.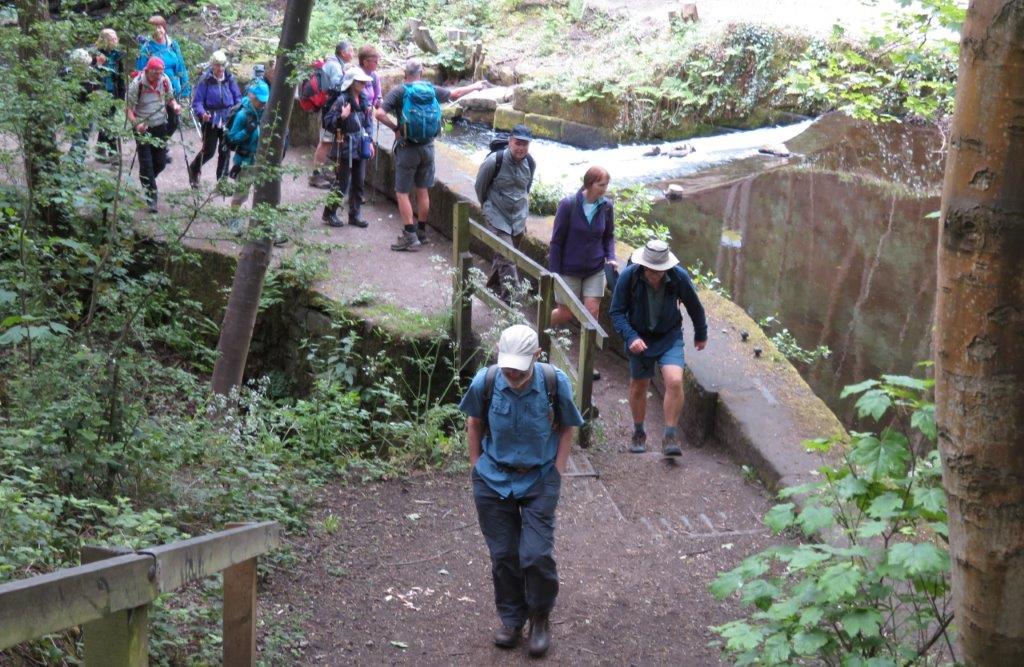 A weir on the River Loxley to the right - to the left a goit (intake channel) to head race pond and water wheel and mill?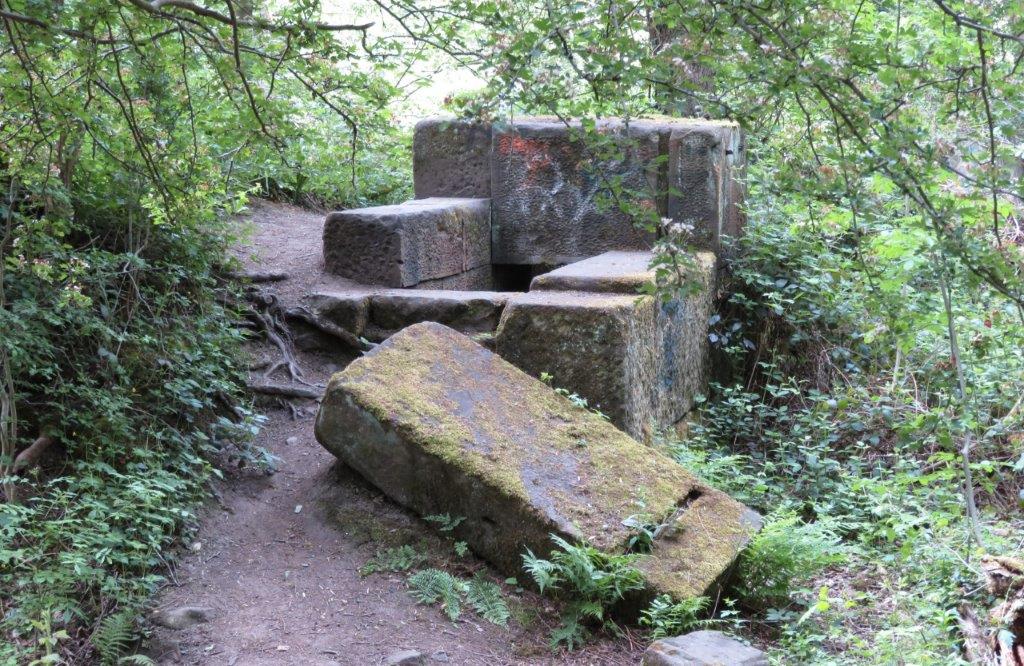 ruins from waterworks or a mil? - no explanatory notice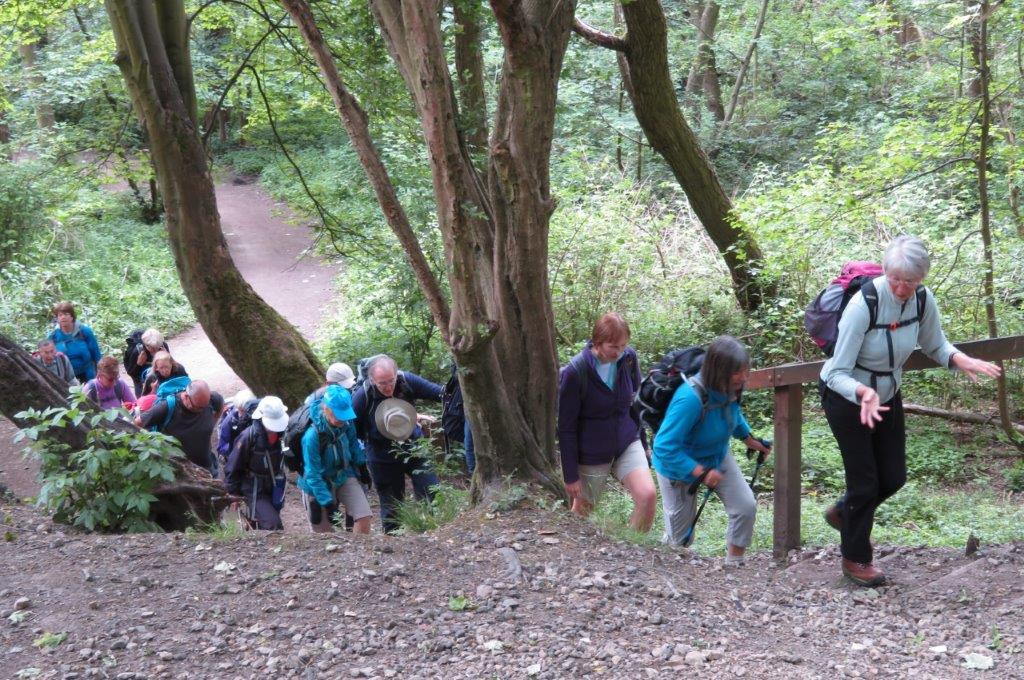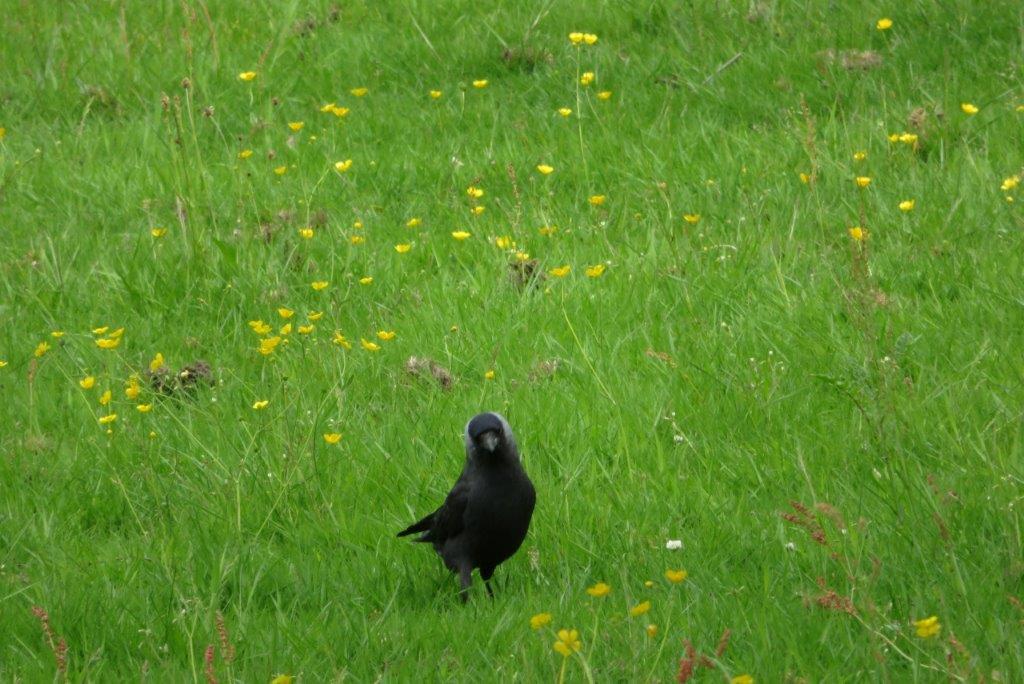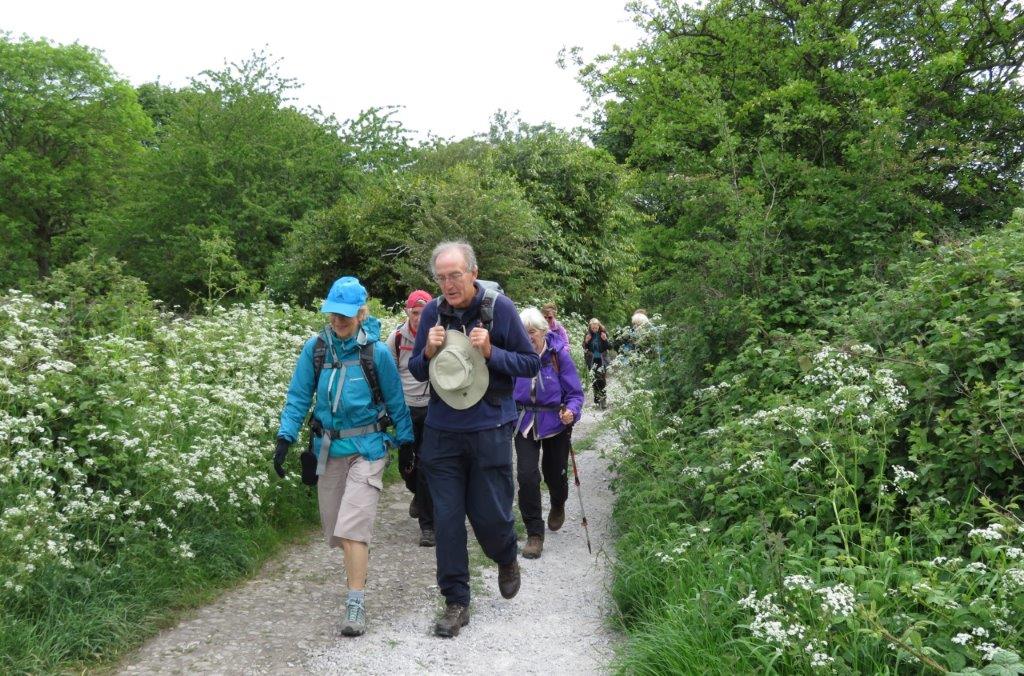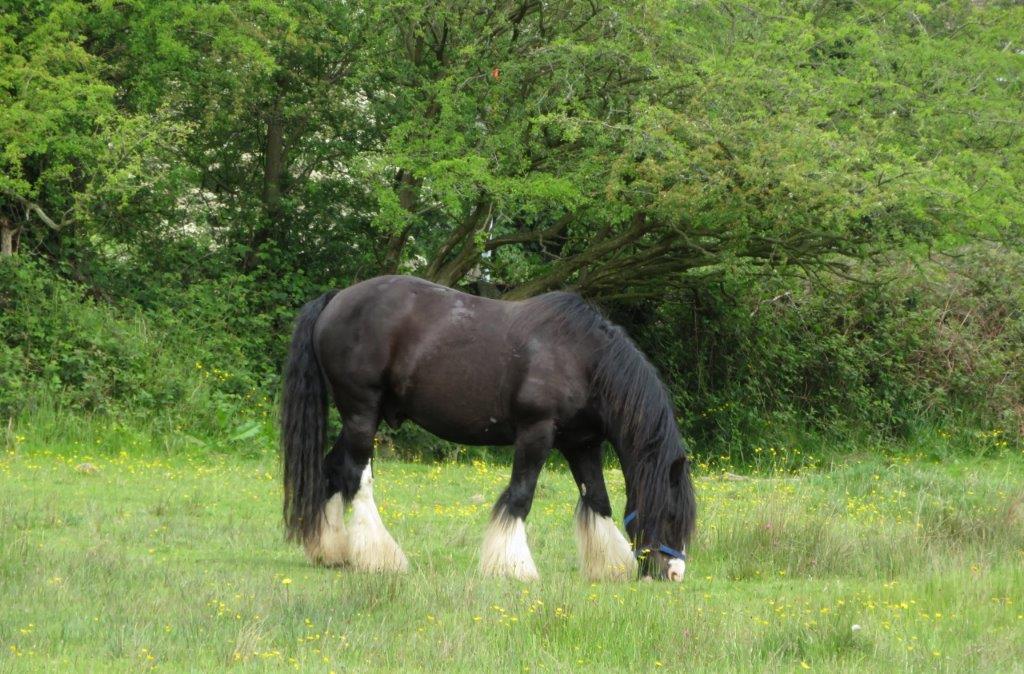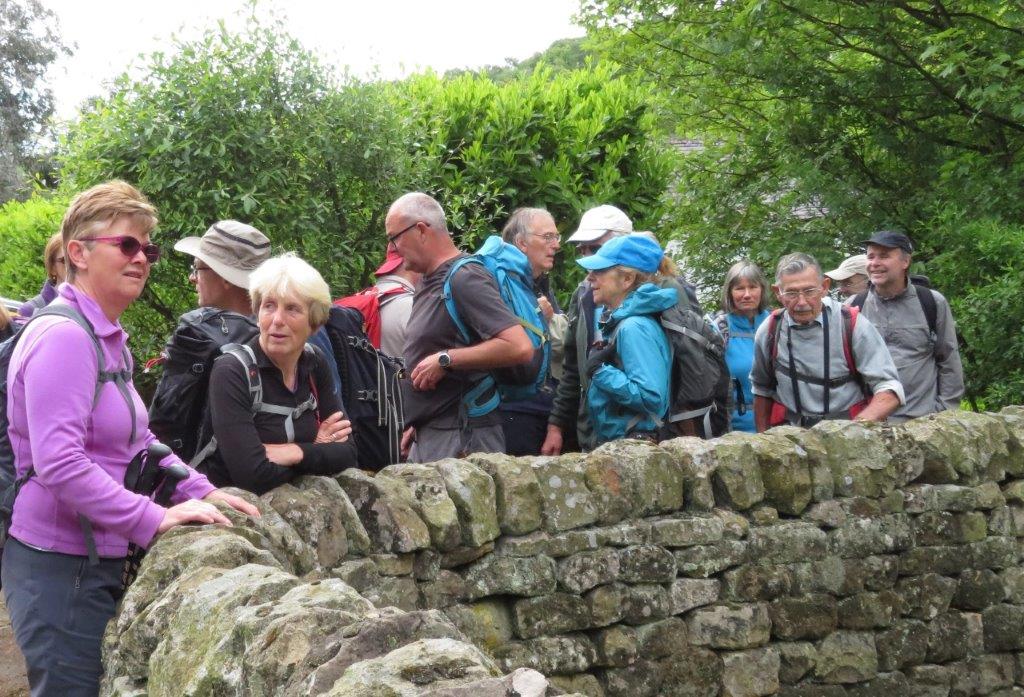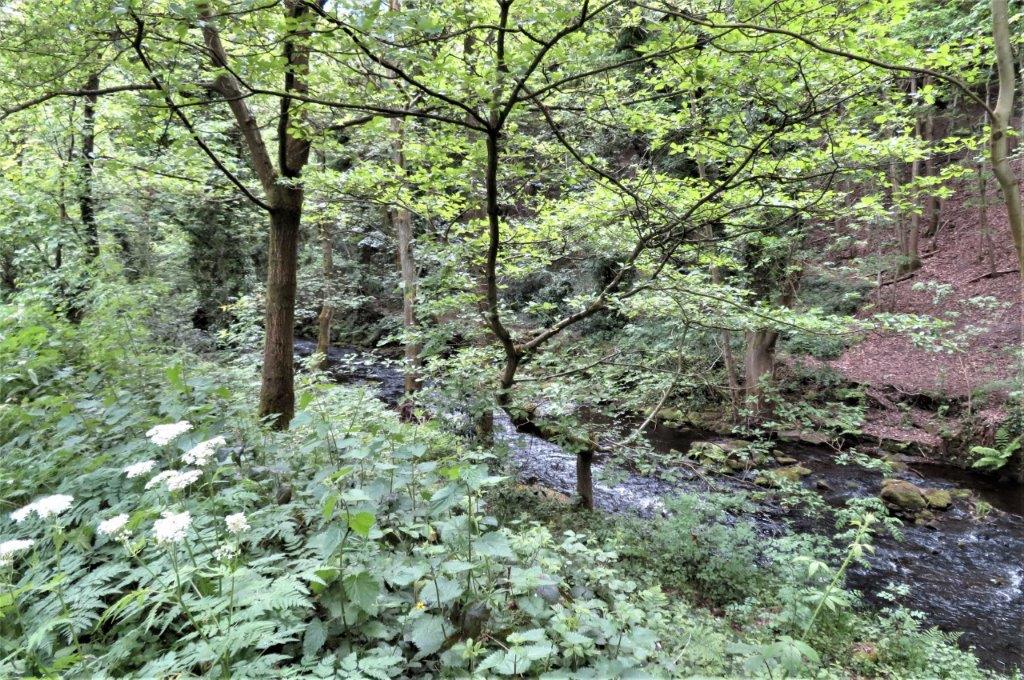 The River Loxley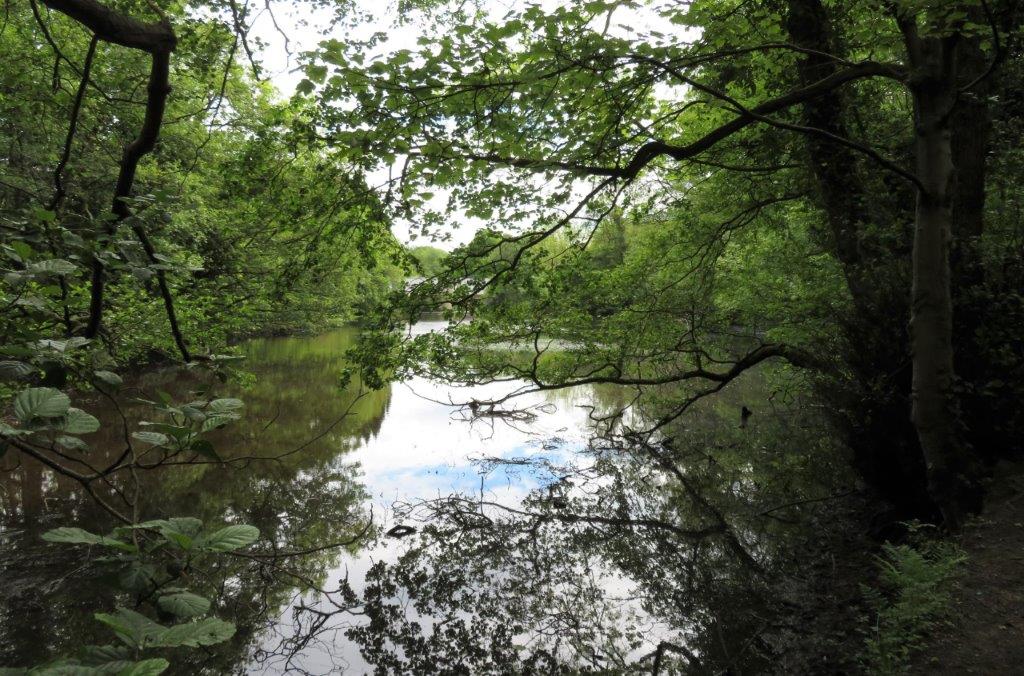 a pond for a mill - no explanatory notice.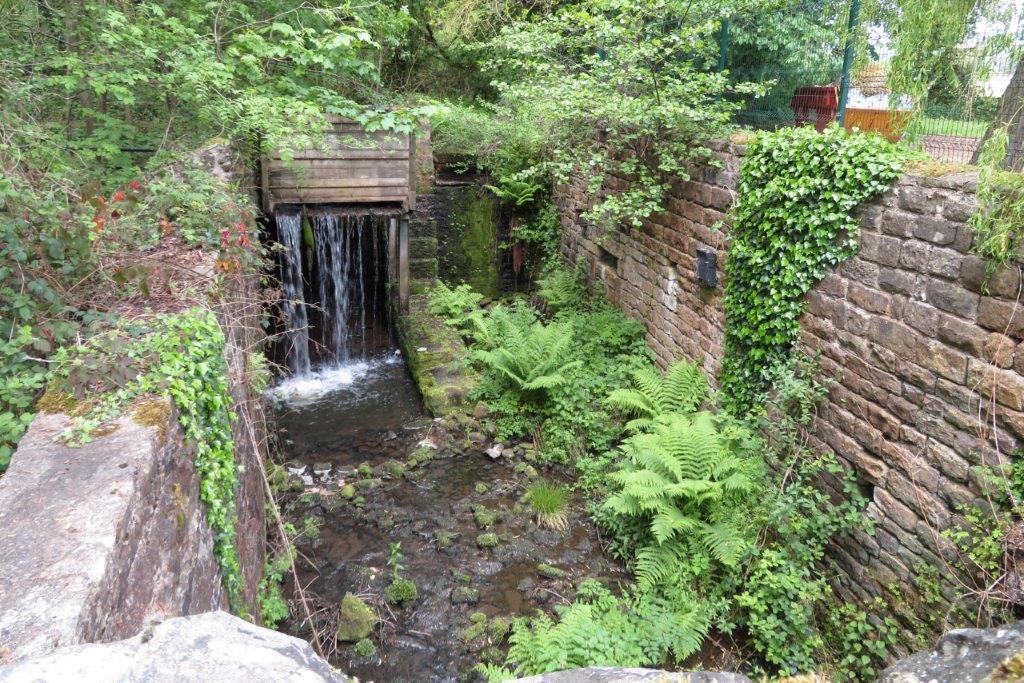 a pit for water wheels? - close to where The River Loxley crosses Long Lane - unfortunately no description on the site of its past use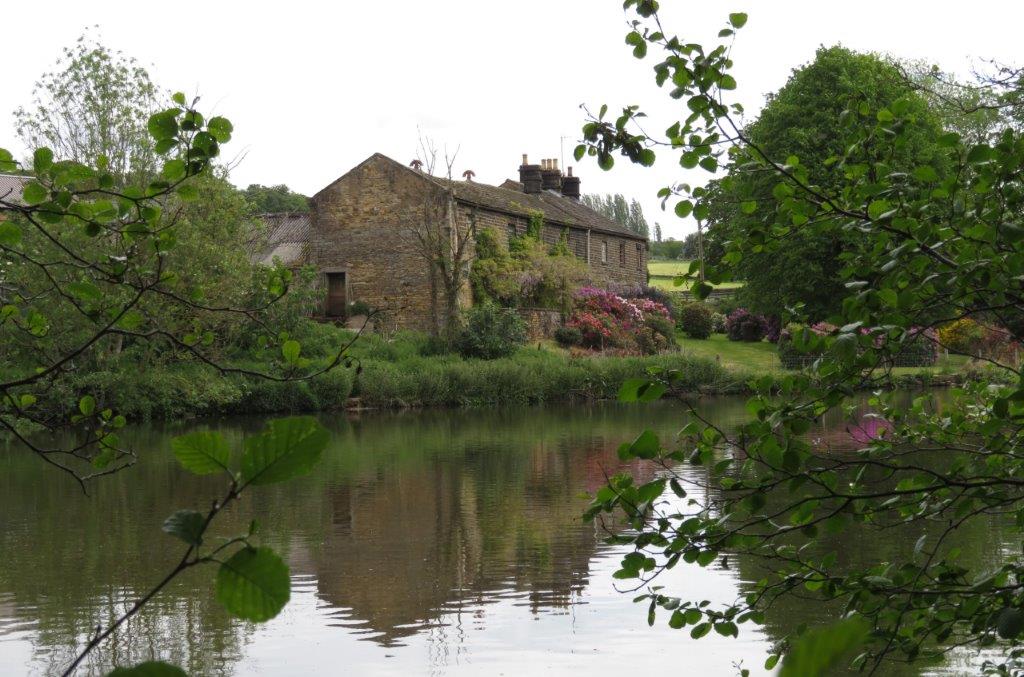 The pond in front of Old Wheel Farm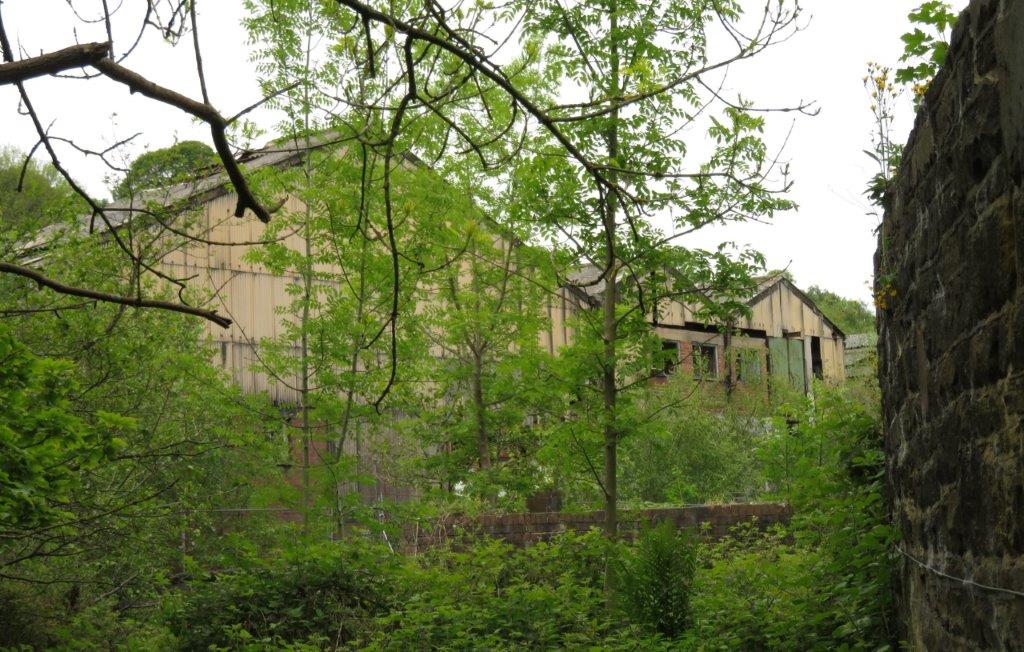 One of the many old decaying industrial buildings apparently awaiting demolition? and removal of any contamination? before the erection of a new suburbia? This area is below the Damflask Reservoir (apparently a Flood Plain). How will this new suburbia interact with the present recreational use of the area and what will be its effect on the surrounding farms and infrastructure?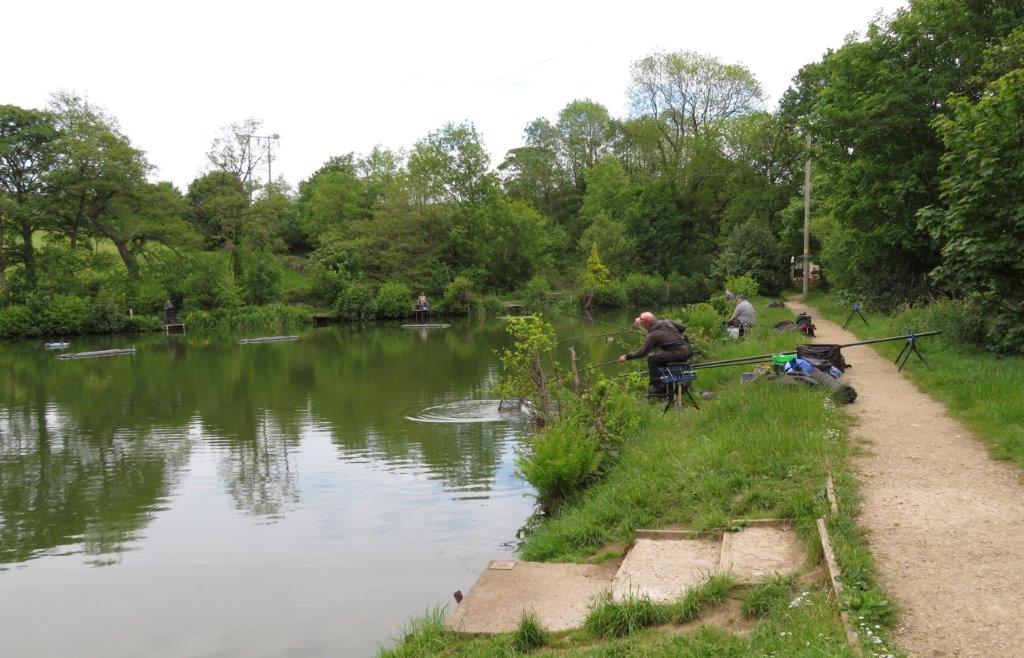 The Loxley Fishery - fisherman in front has caught and is netting a fish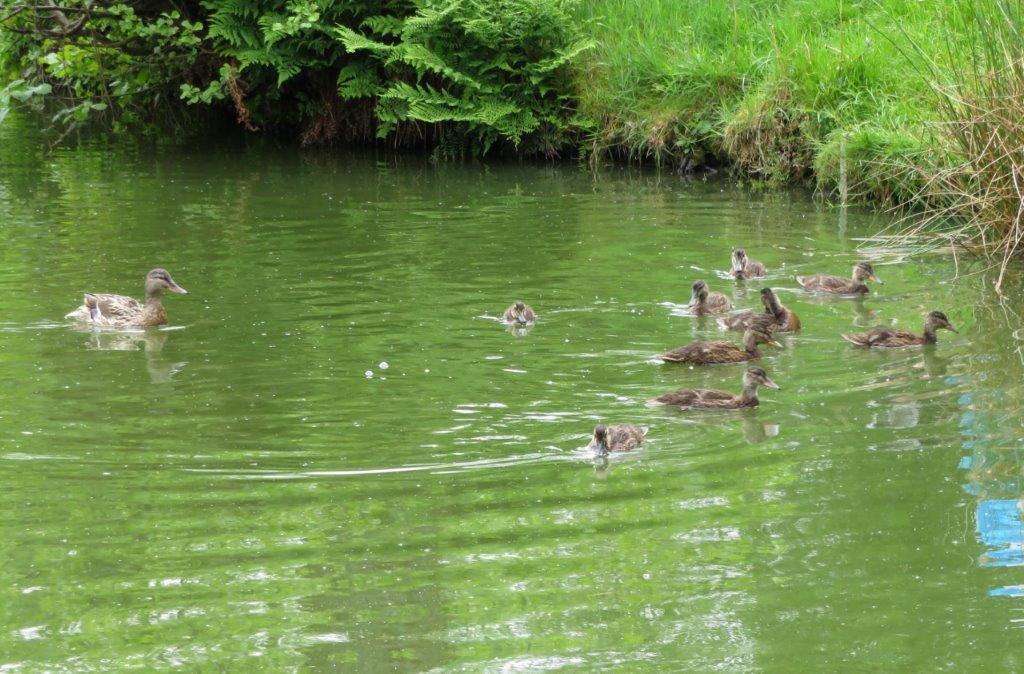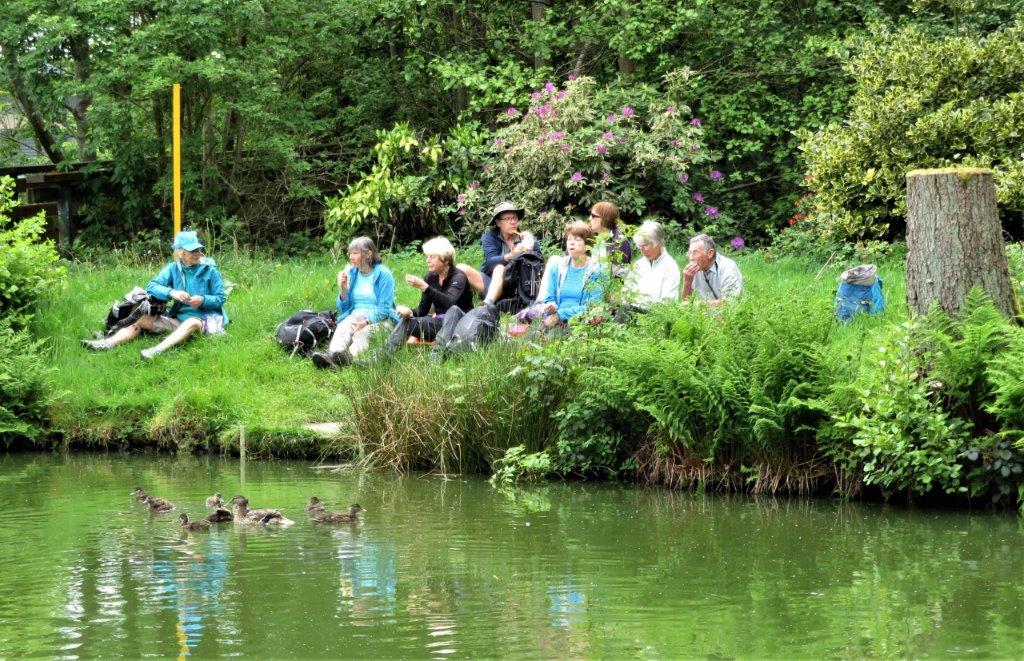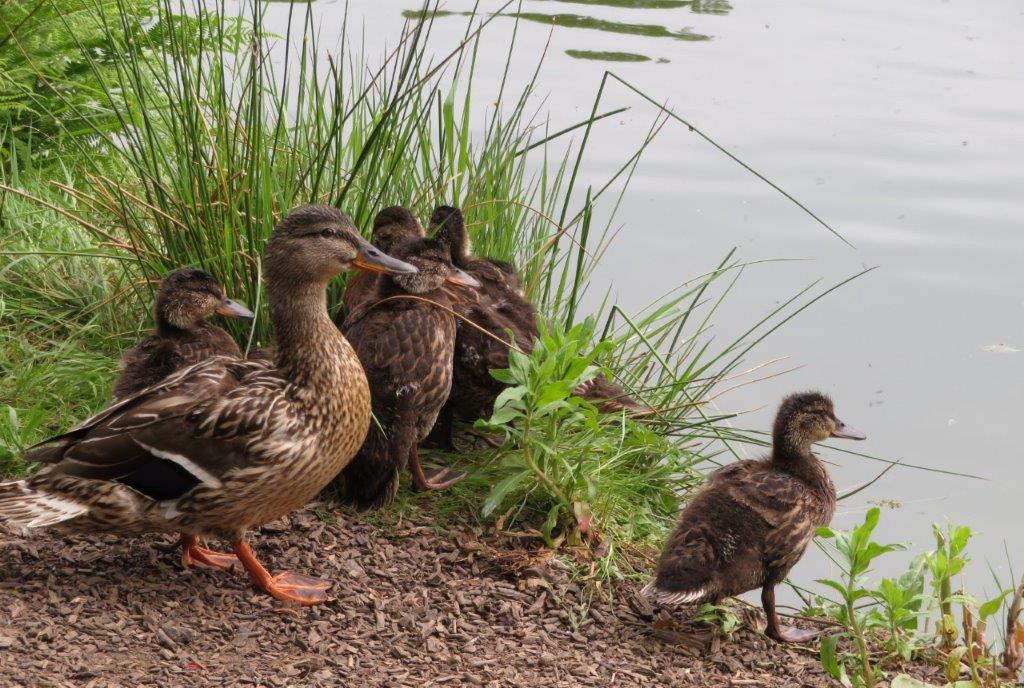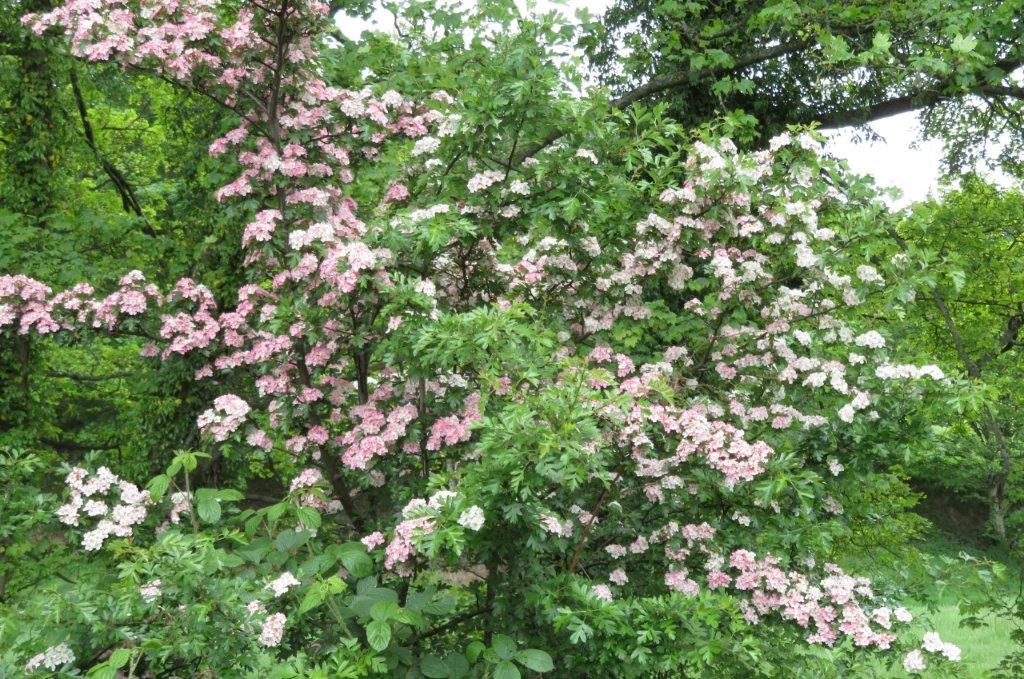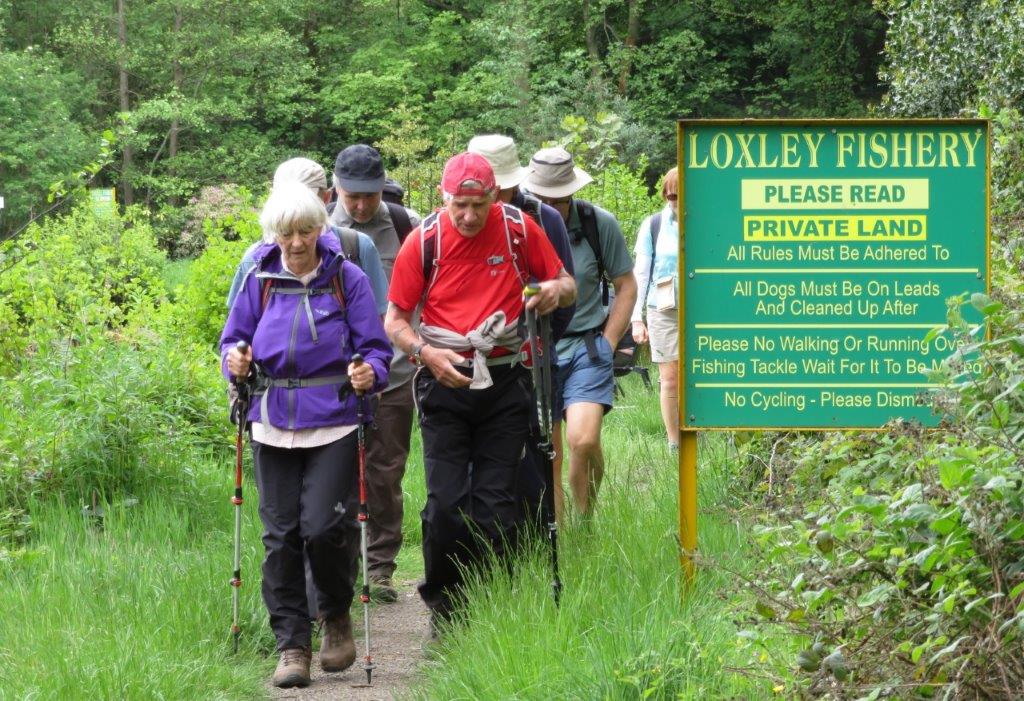 Loxley Fishery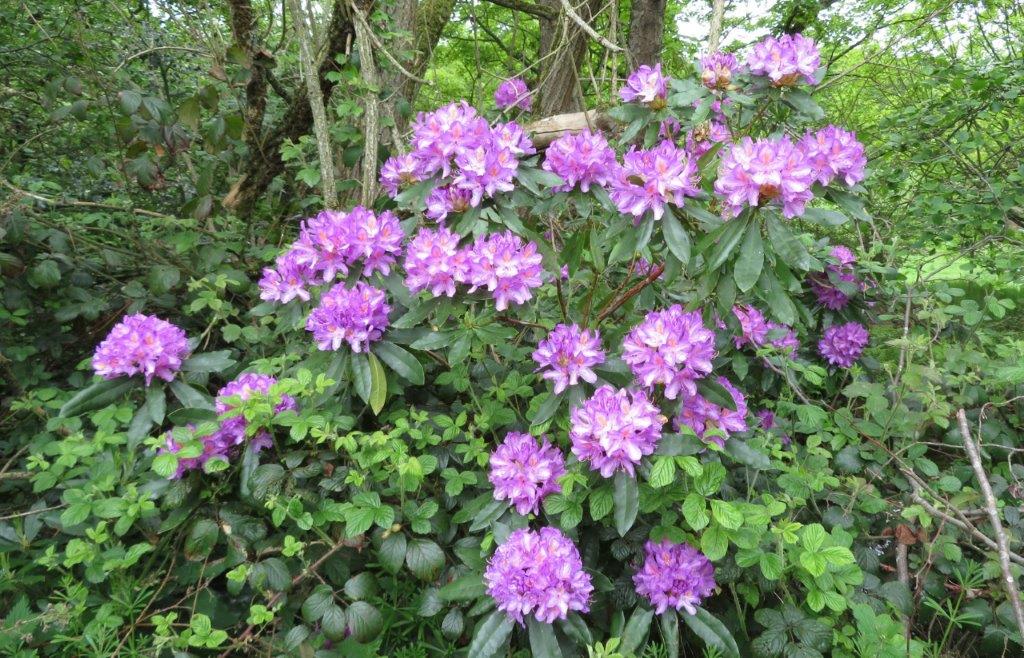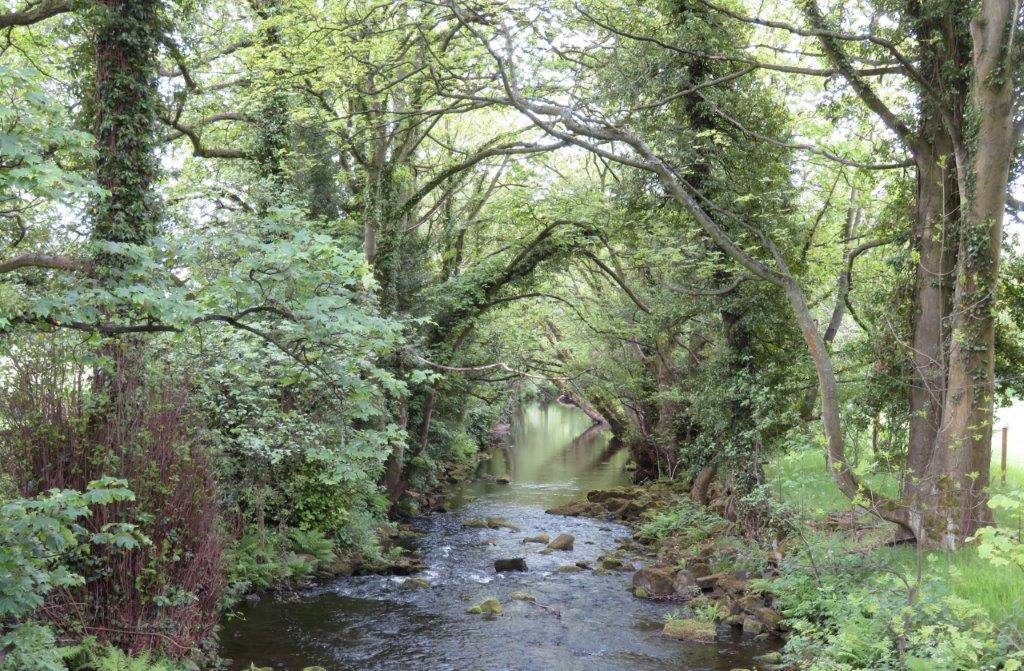 The stream walked alongside below Damflask Reservoir Embankment - before we climbing up Stacey Bank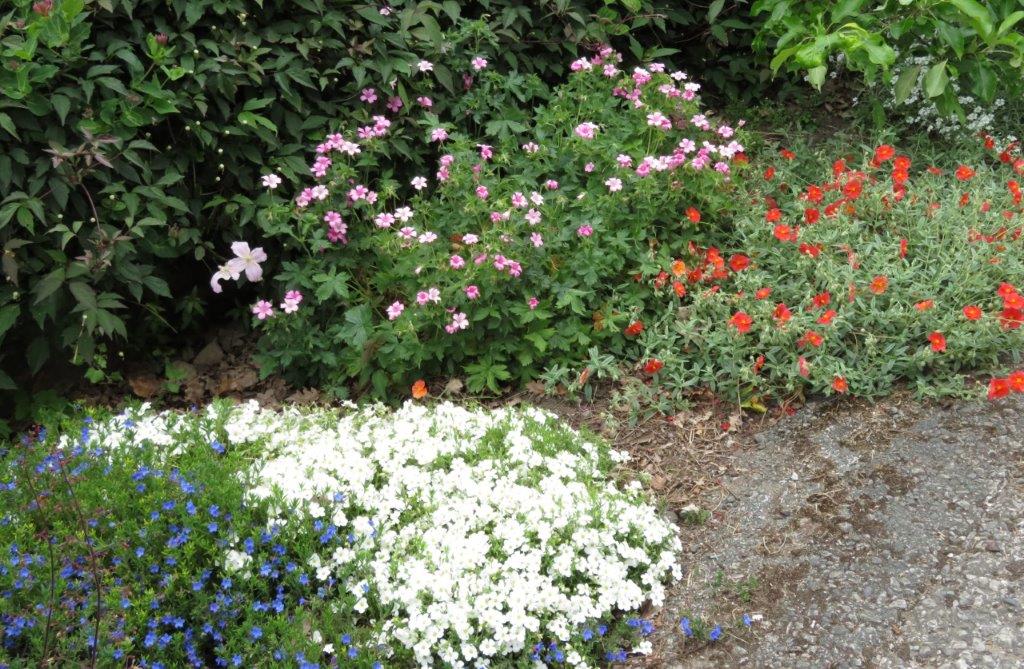 flowers on Stacey Bank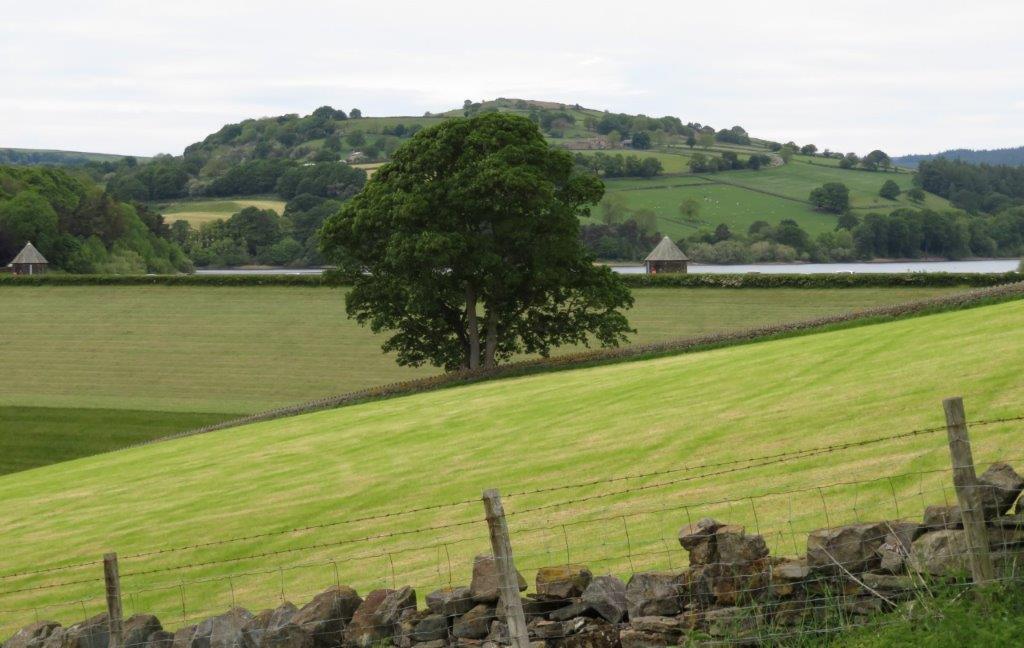 Damflask Reservoir Embankment. Ughill Heights behind?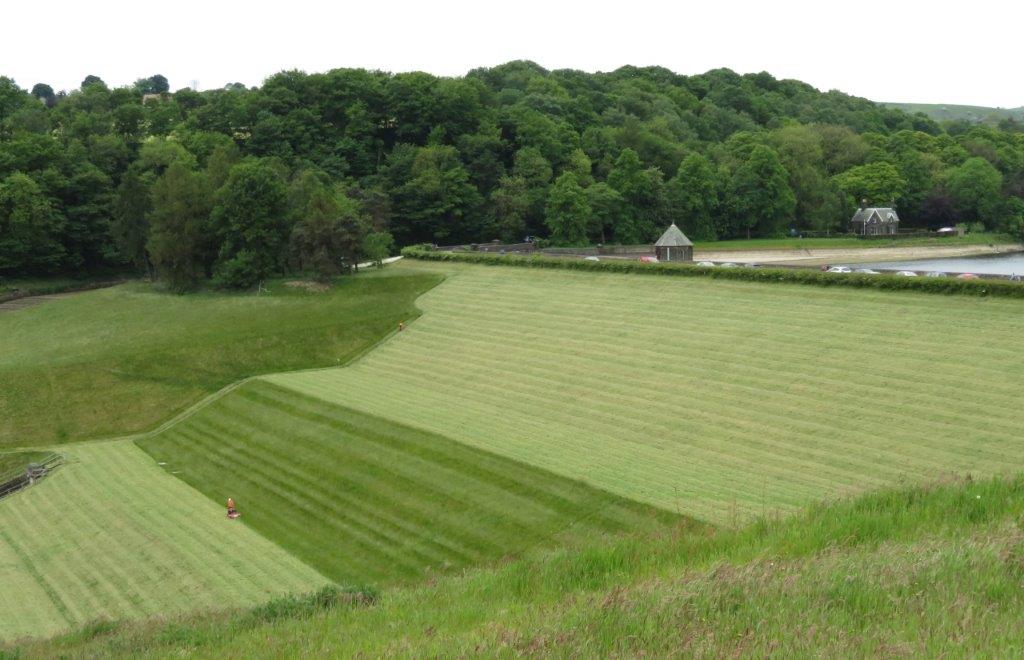 cutting grass on the Embankment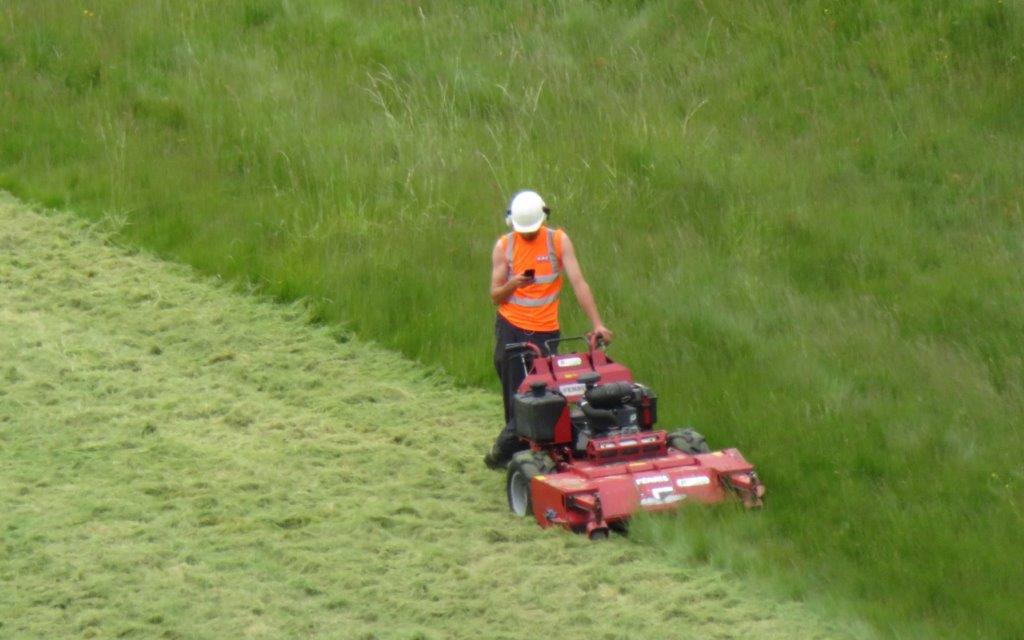 zoomed in view of mower and operator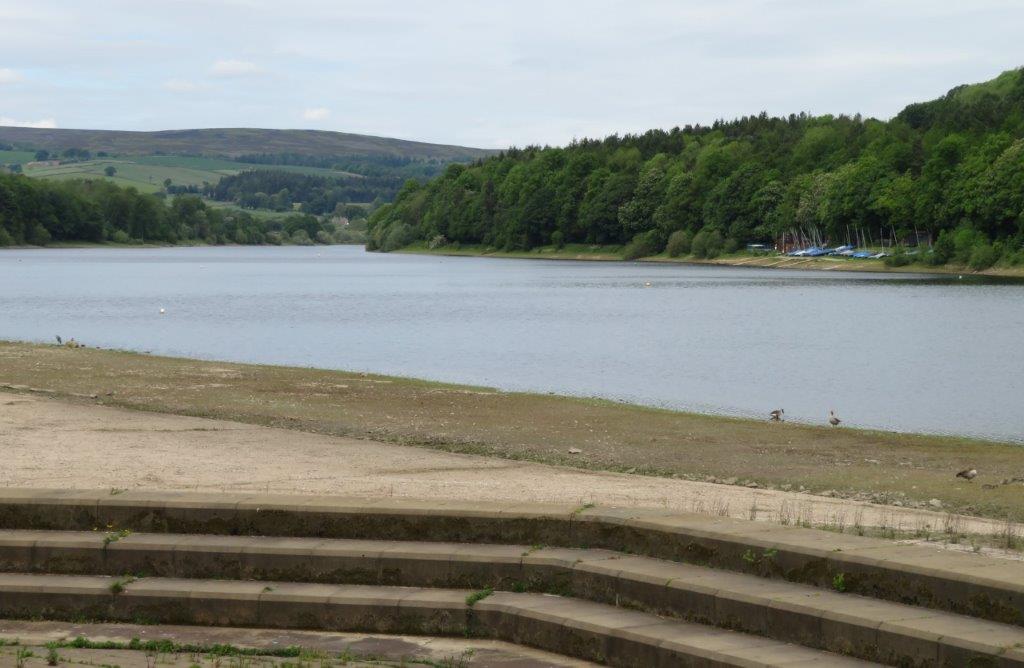 Damflask Reservoir - yacht and rowing clubs on far side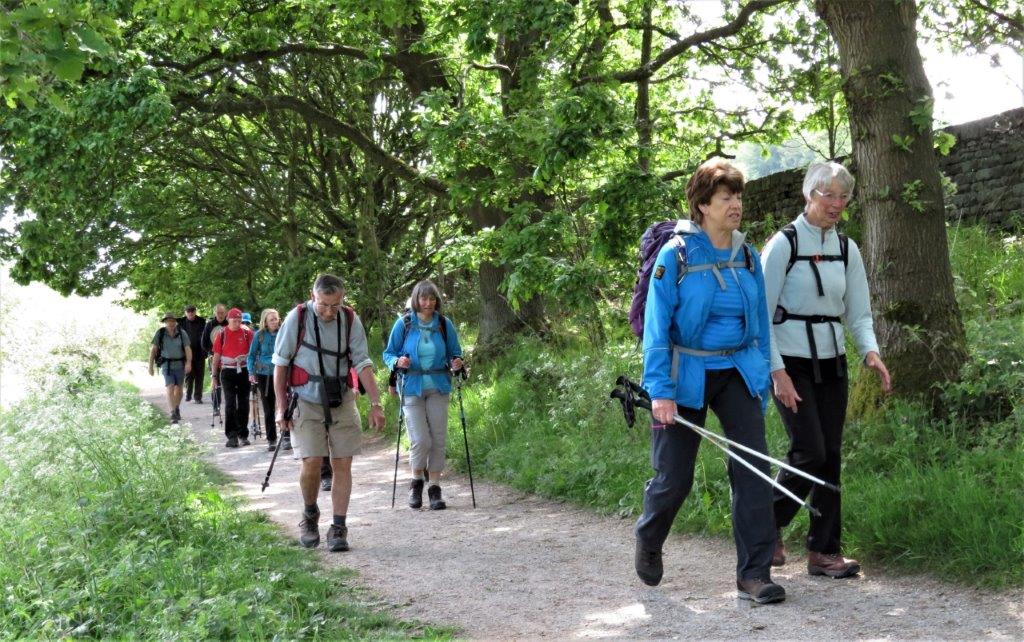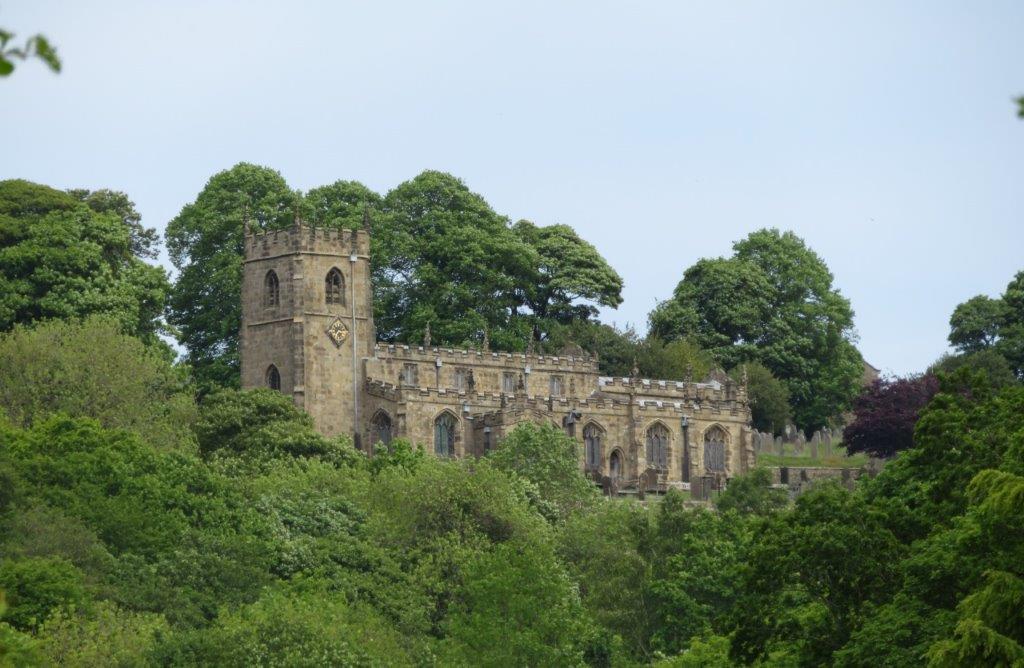 zoomed in view from Low Bradfield of High Bradfield's St Nicholas' Church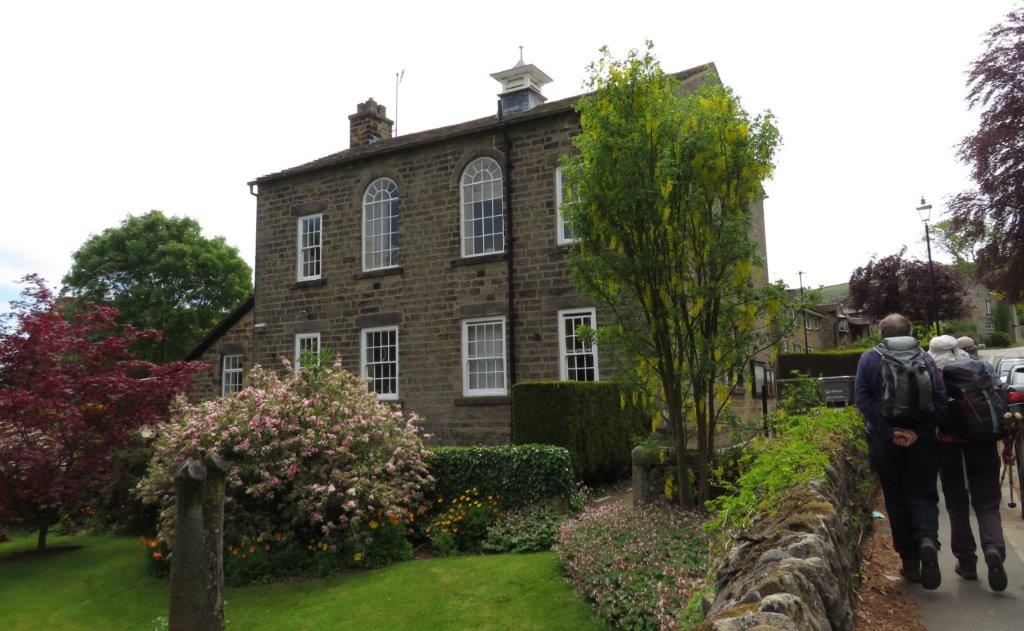 up Southward on Mill Lee Road from Low Bradfield Cricket Field to The Plough (PH) beyond this Bradfield parish Council Building (previously the Old Wesley Chapel)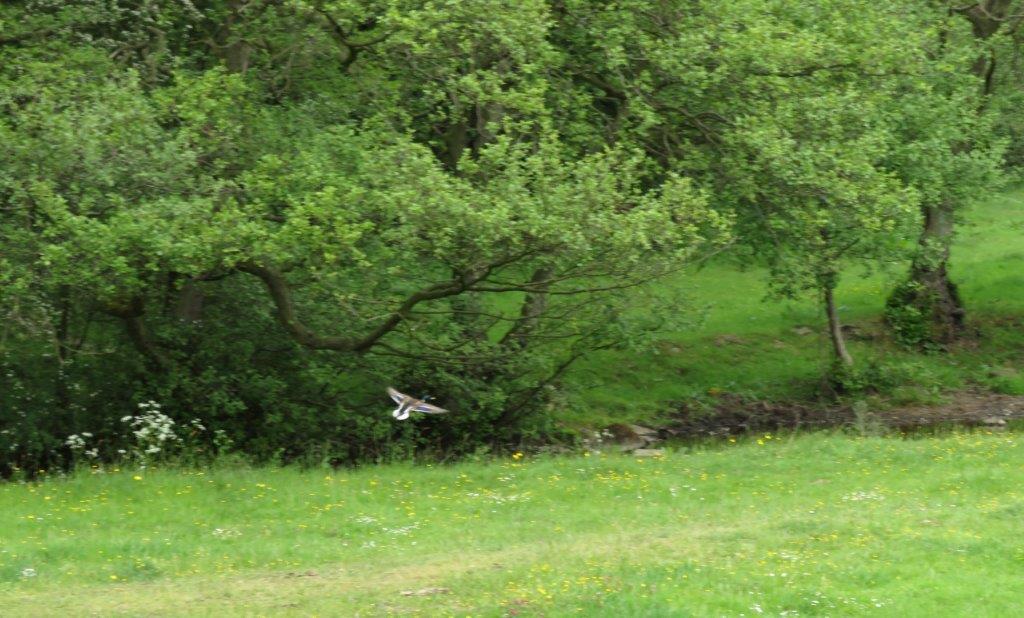 duck caught in flight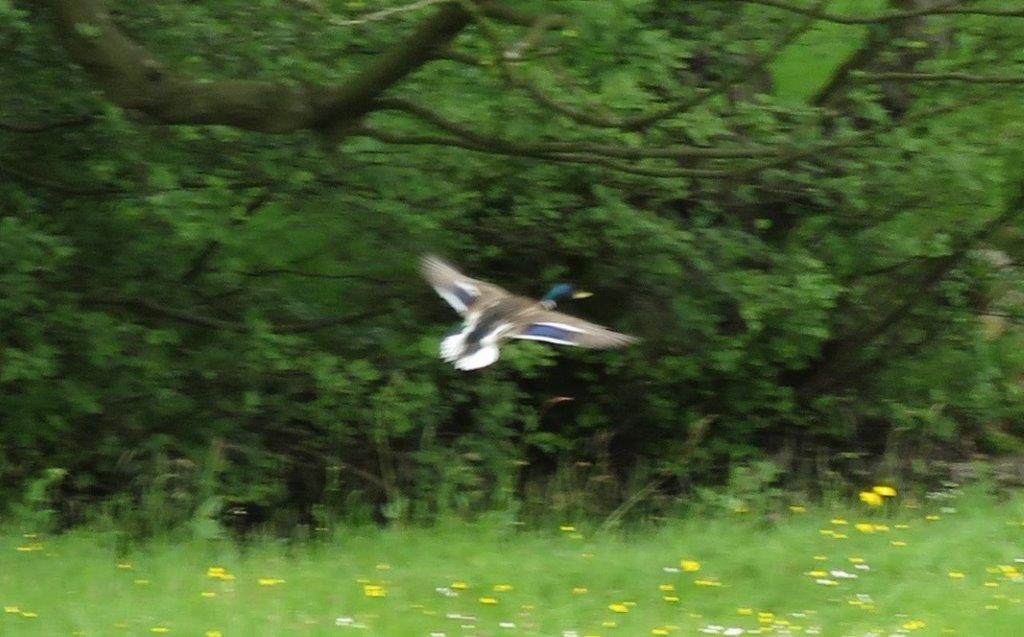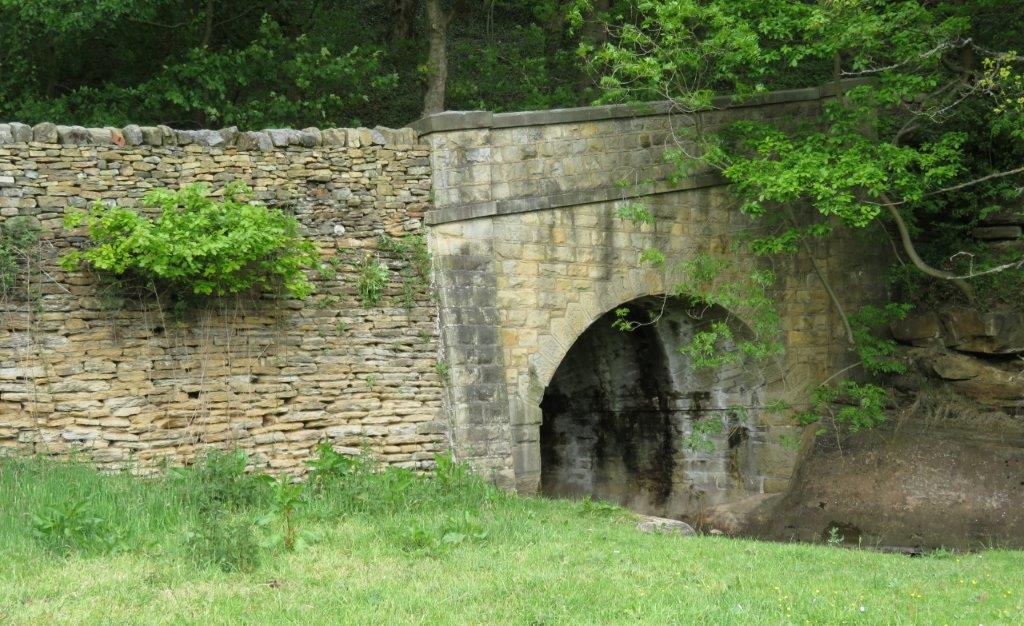 Annett Bridge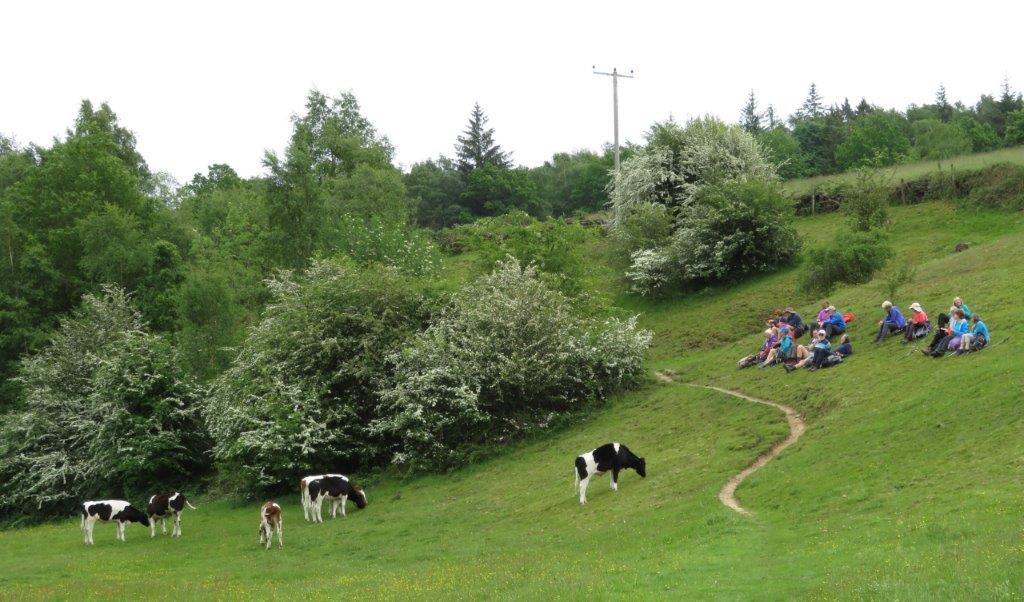 our bucolic lunch break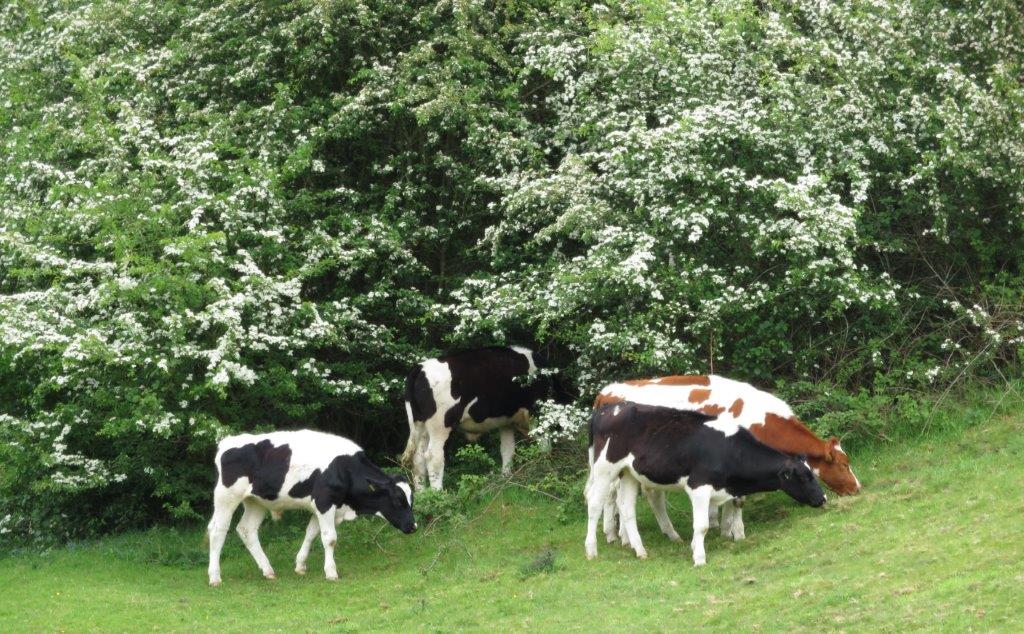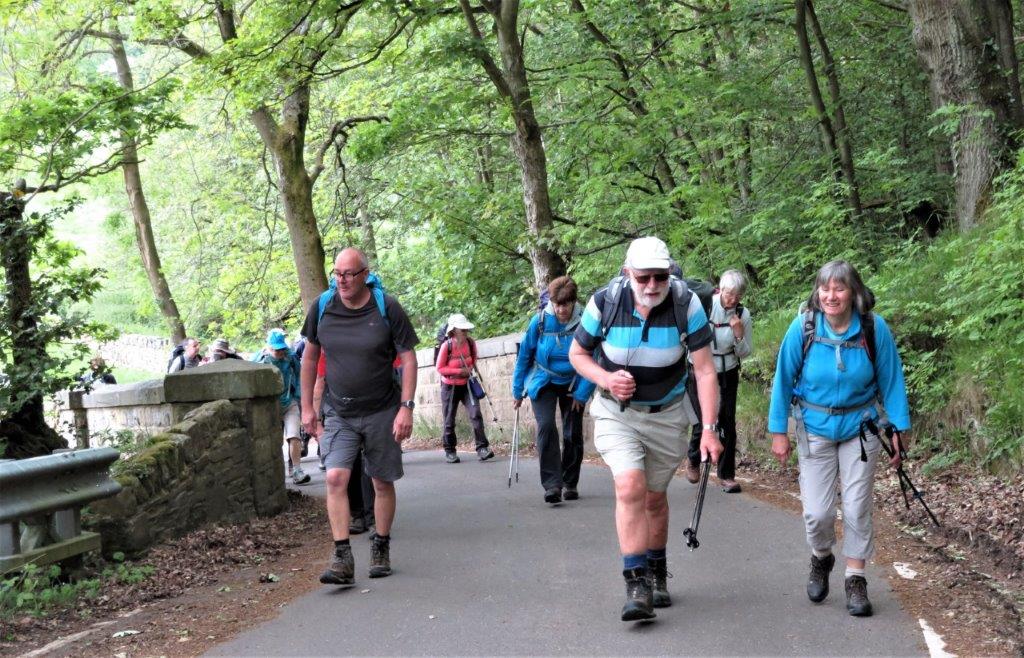 crossing Annett Bridge which crosses Dale Dike (flowing well below the reservoir)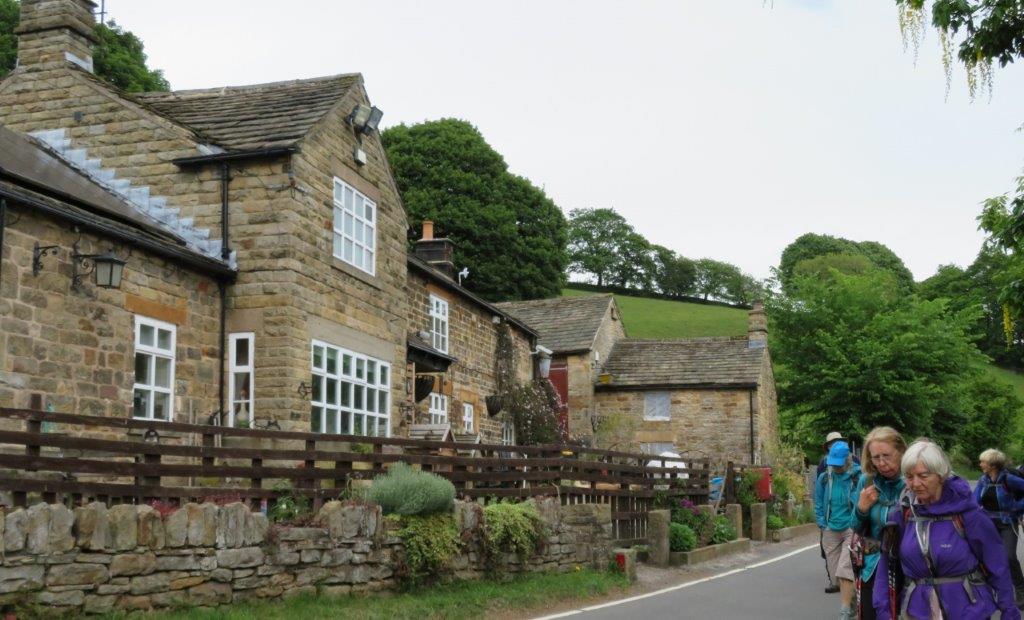 Haychatter House (a Public House in earlier times)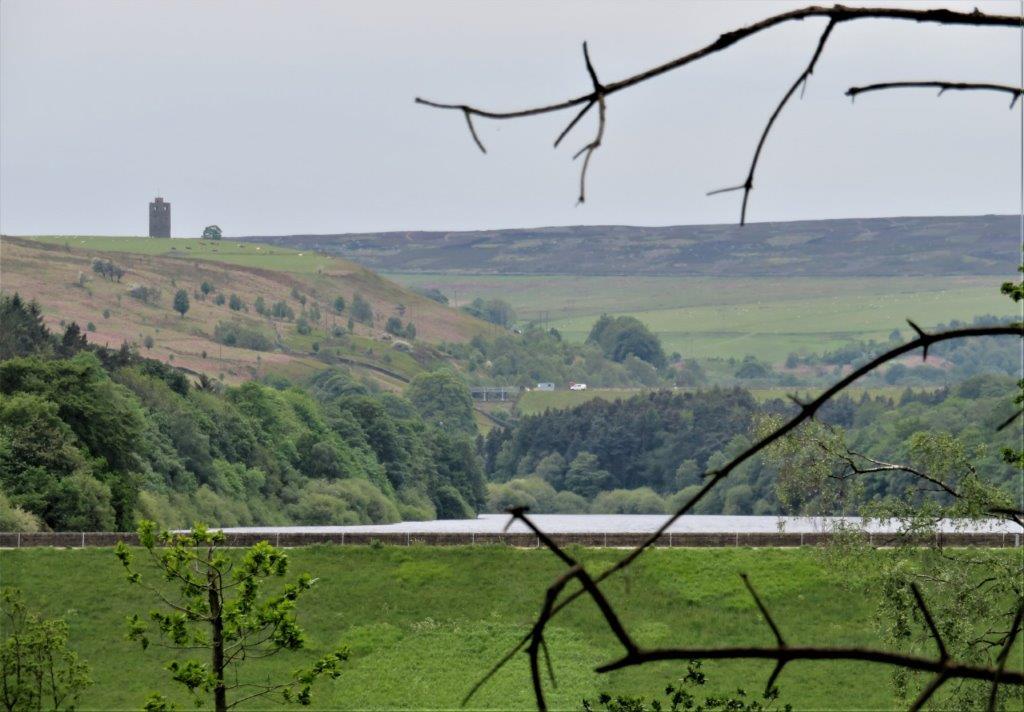 'Boots Folly' at top, Strines Reservoir Embankment (with some vehicles on top) below, Dale Dike Reservoir with embankment & water seen at bottom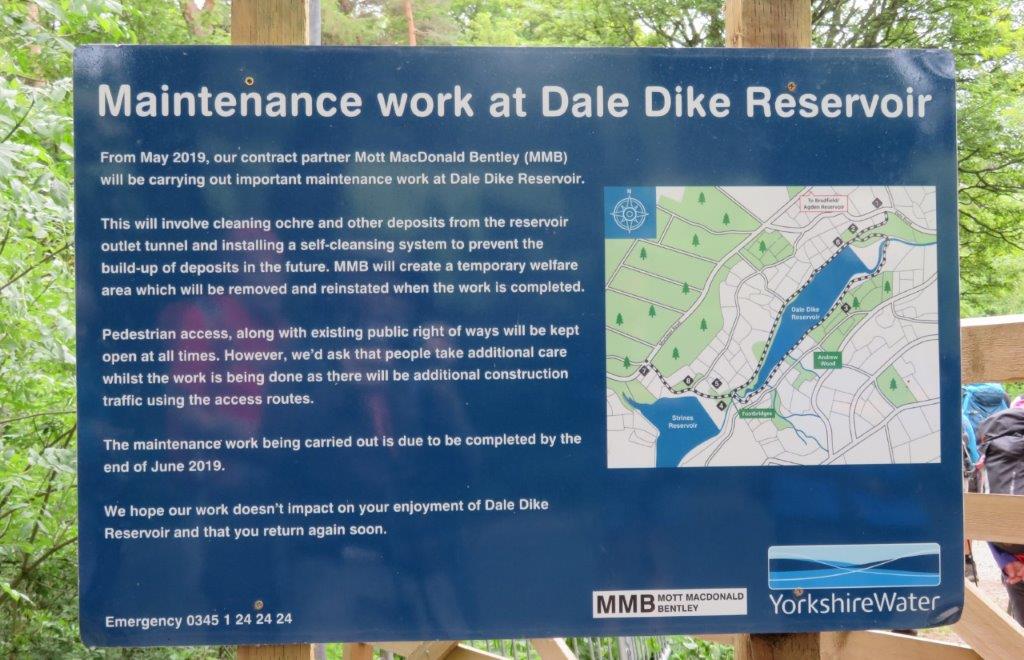 paths on edges of reservoir are Yorkshire Water's 'Permissive Paths'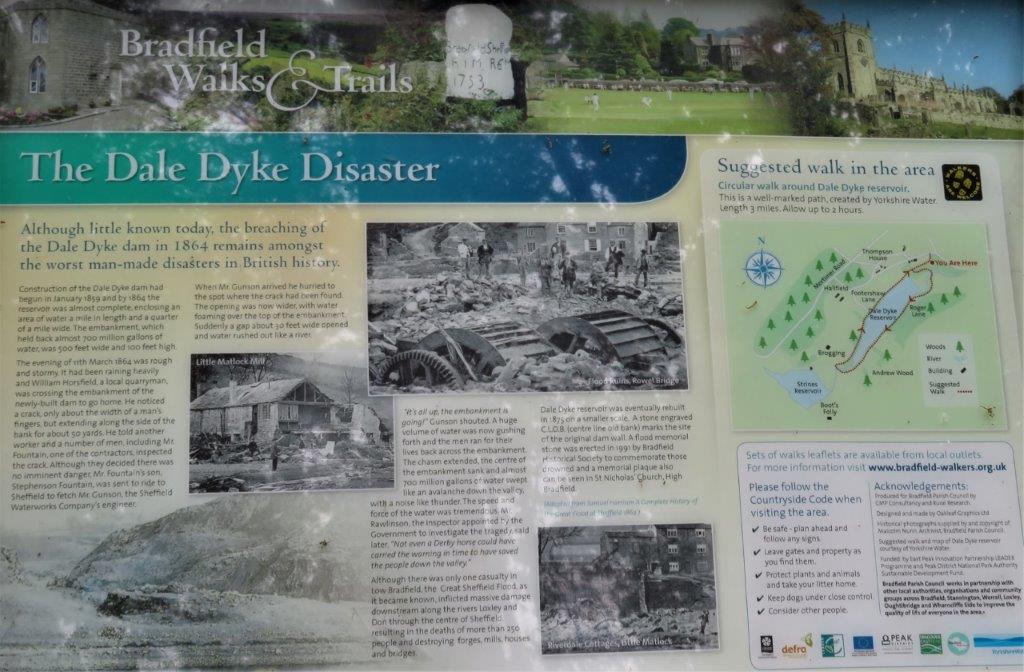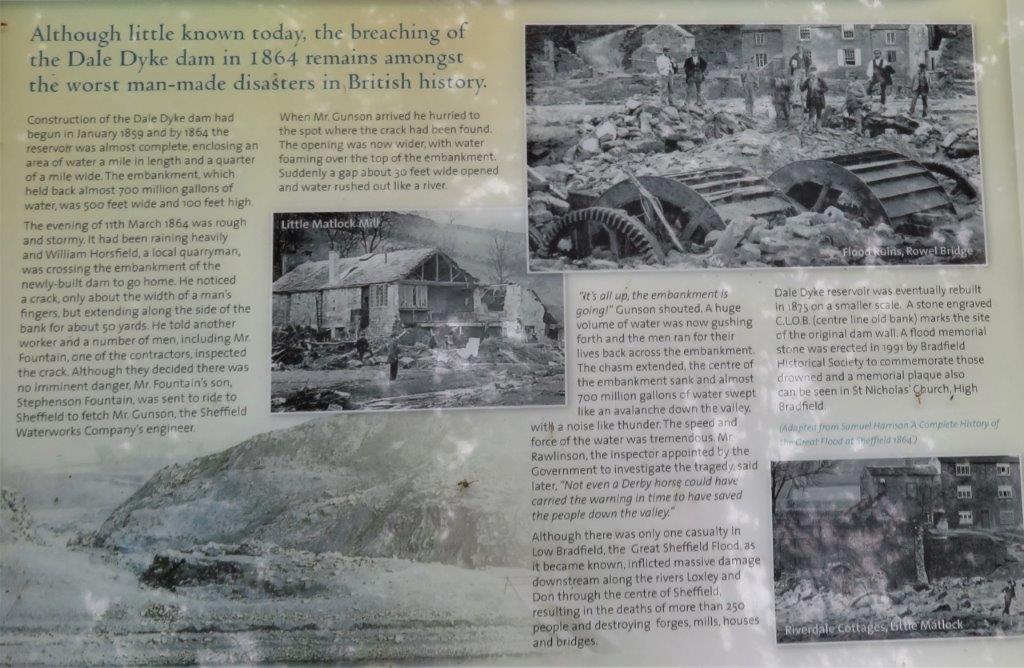 enlarged from picture above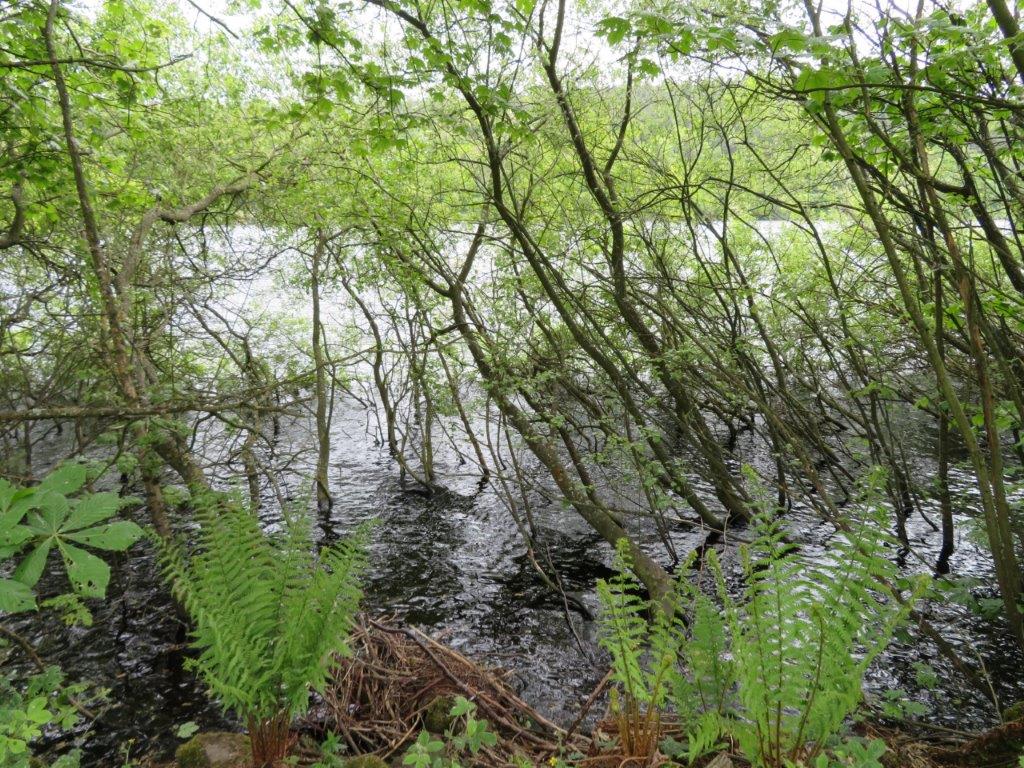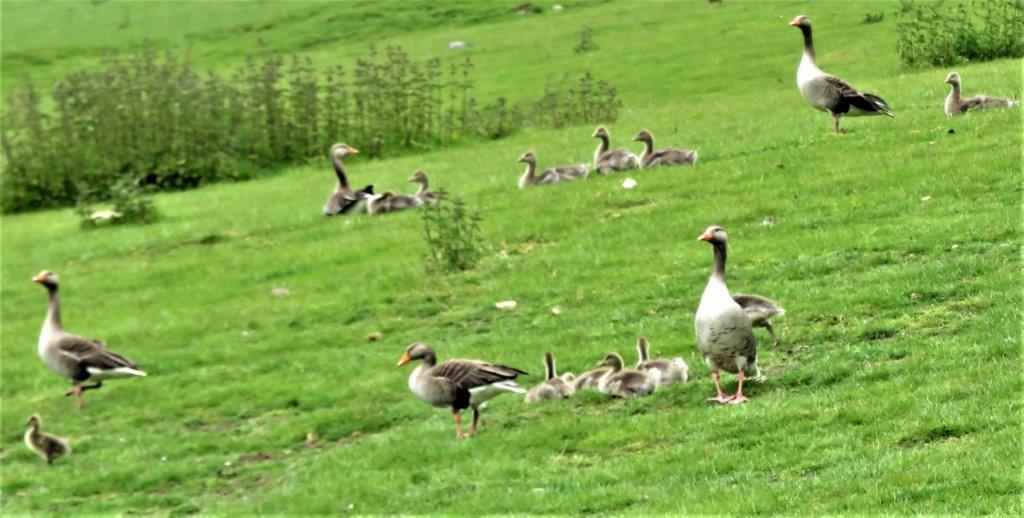 non migratory? Canada Geese? and gosslings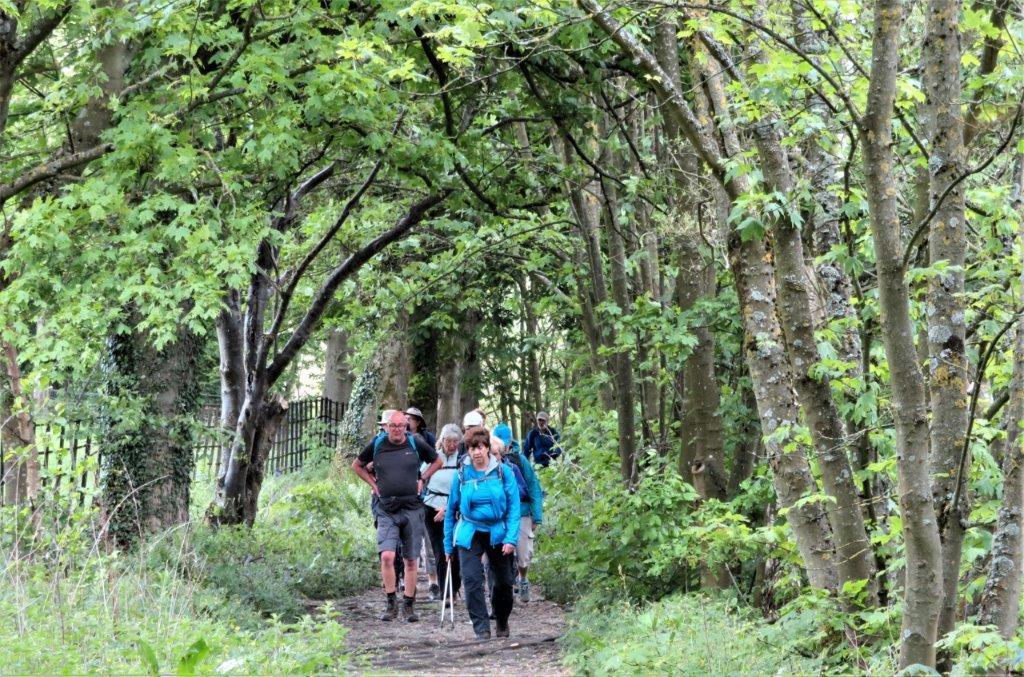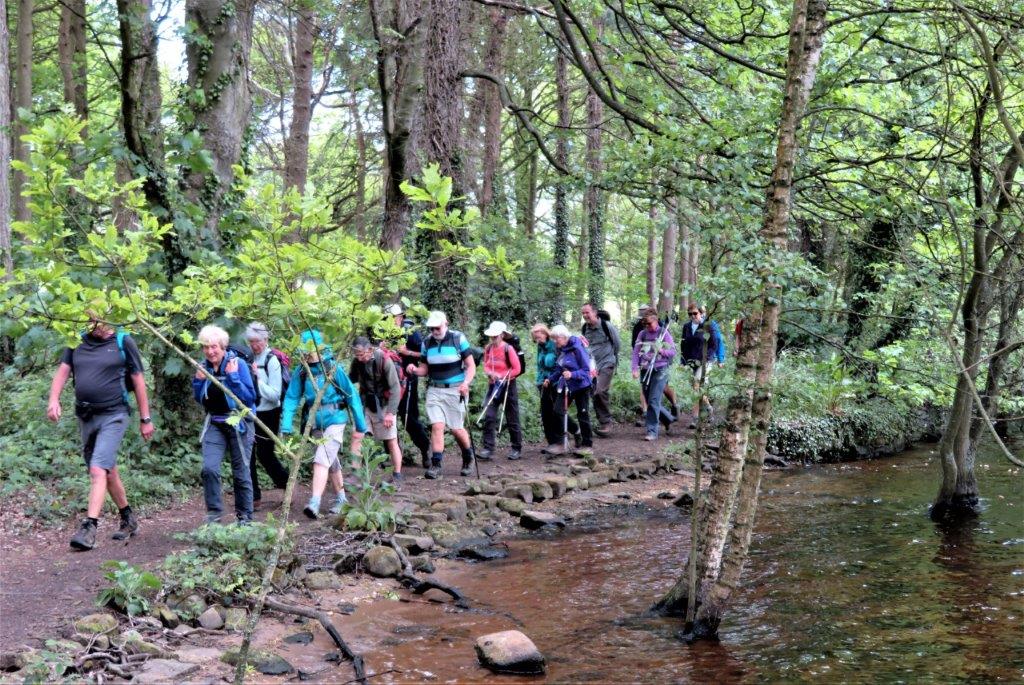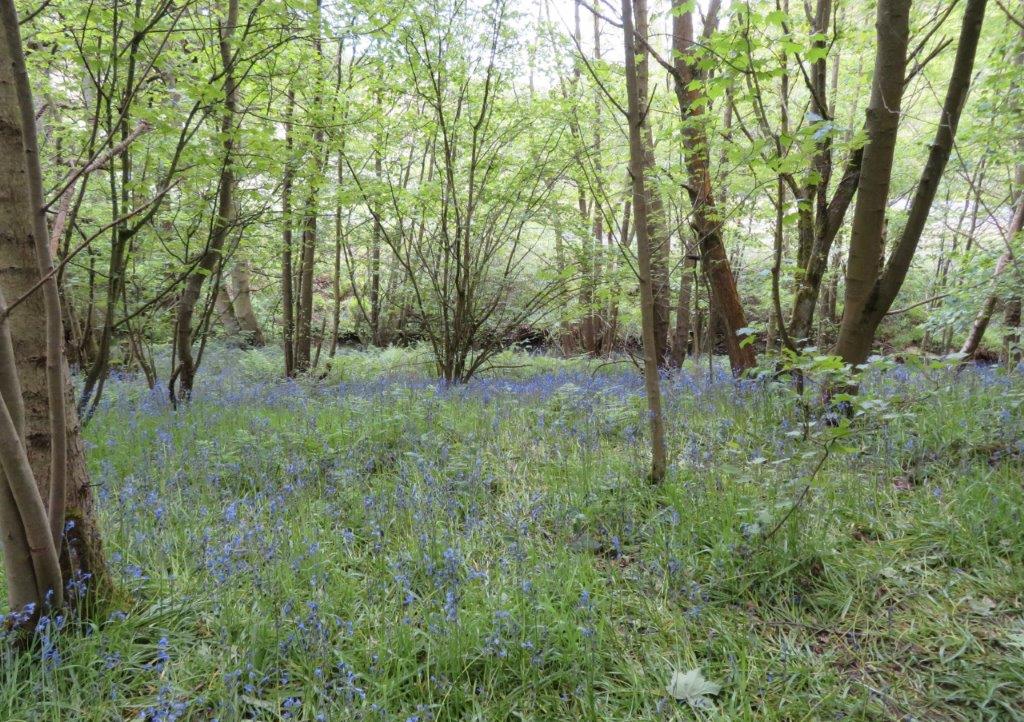 late Bluebells?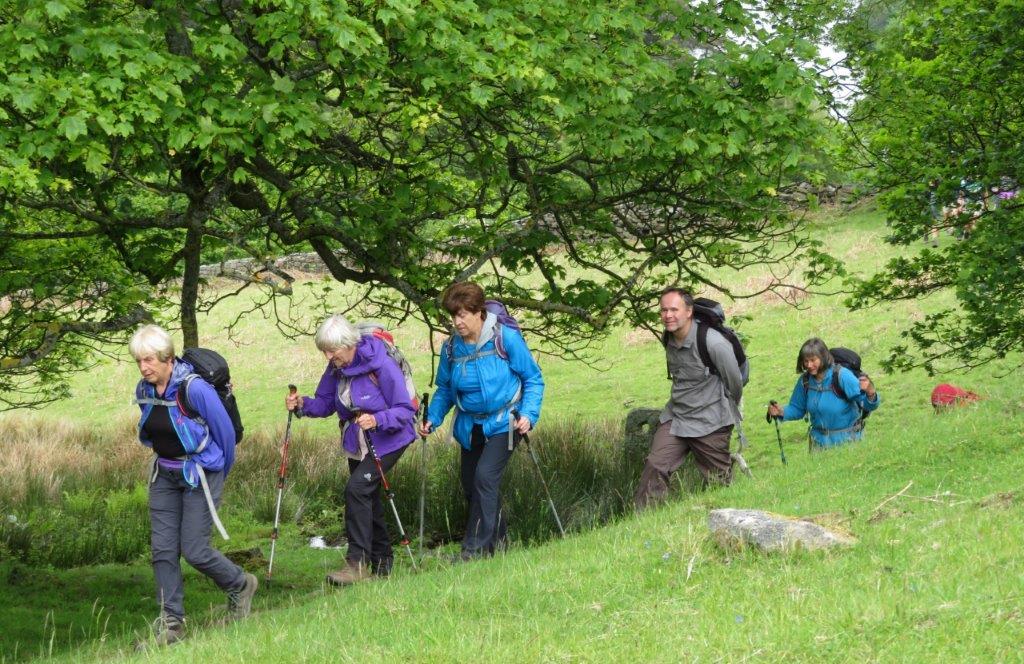 Now on part of 'Sheffield Country Walk'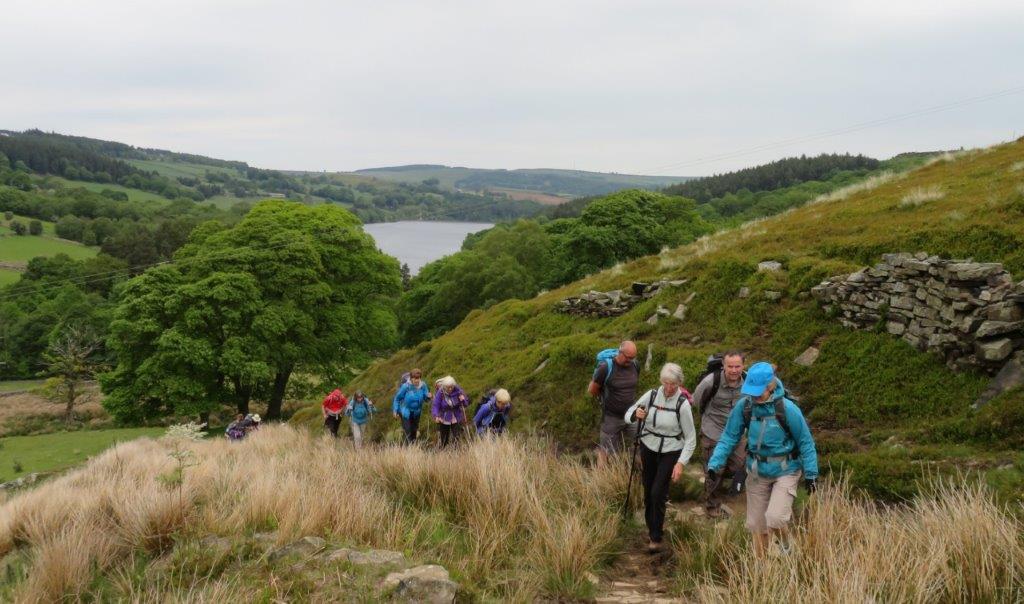 Dale Dike Reservoir behind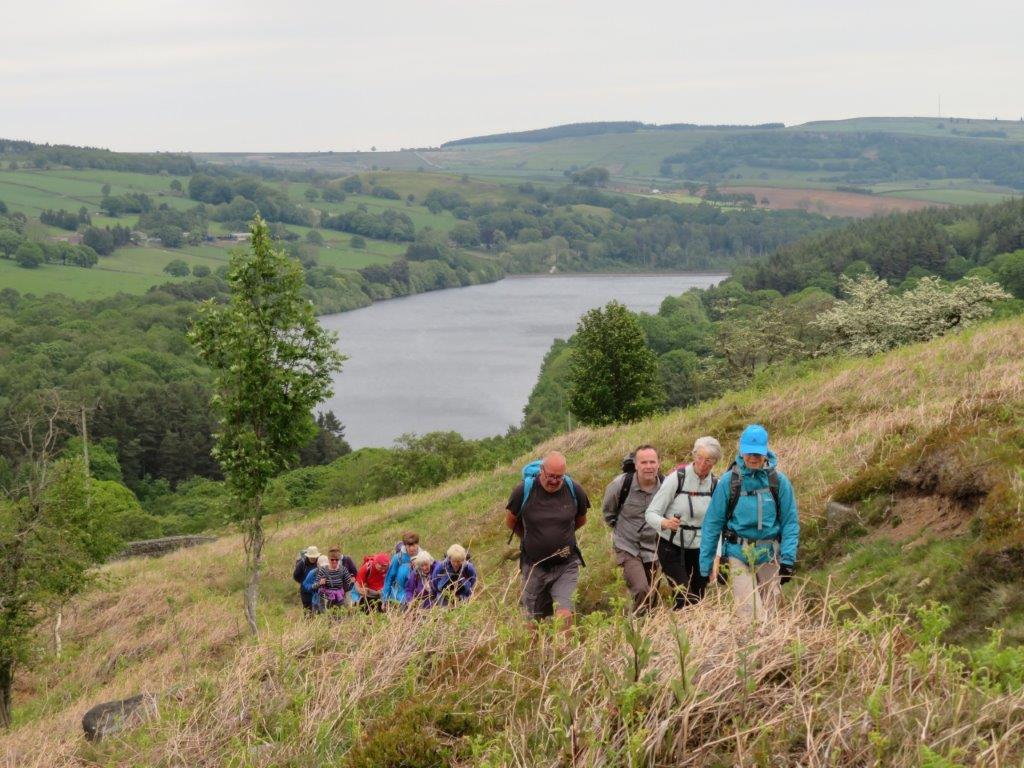 Rocher Rocks amongst trees at top of picture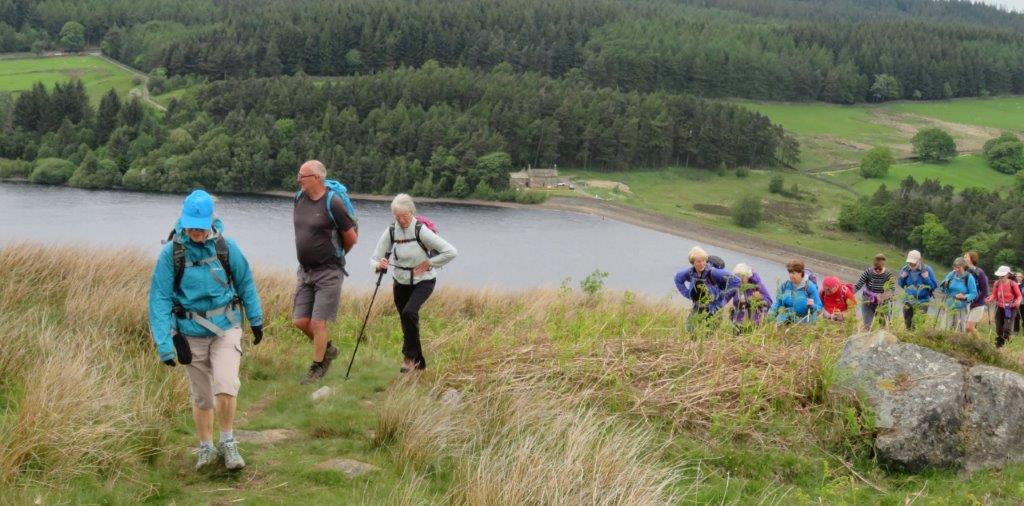 now alongside and above Strines Reservoir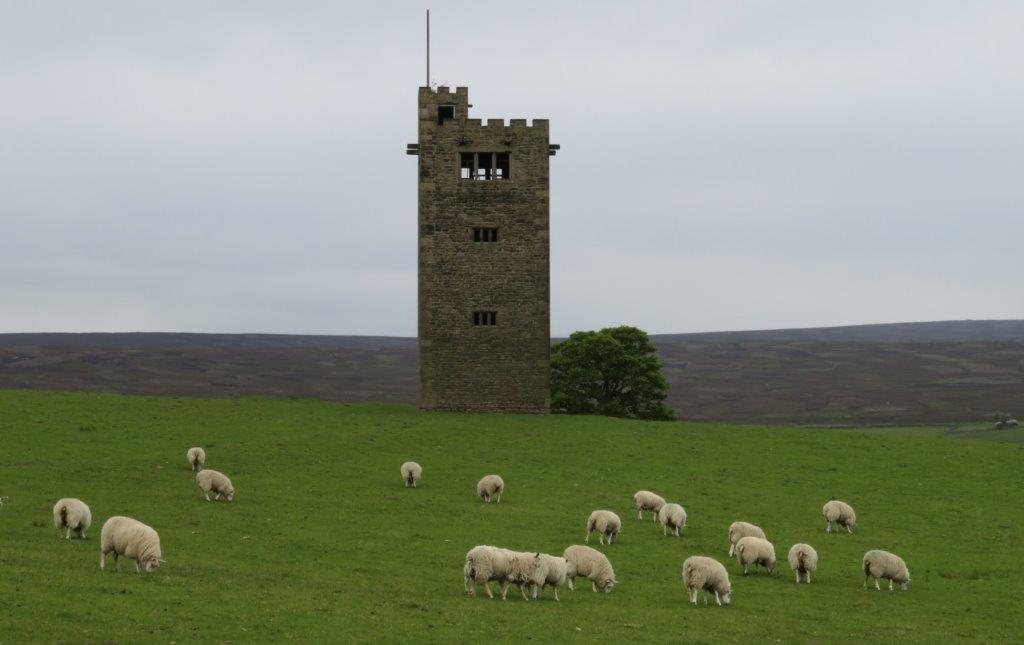 'Boots Folly' a tower possibly built by Mr Boot in 1926 to enable him to see his Wife's grave in High Bradfield? or to give work to his employees?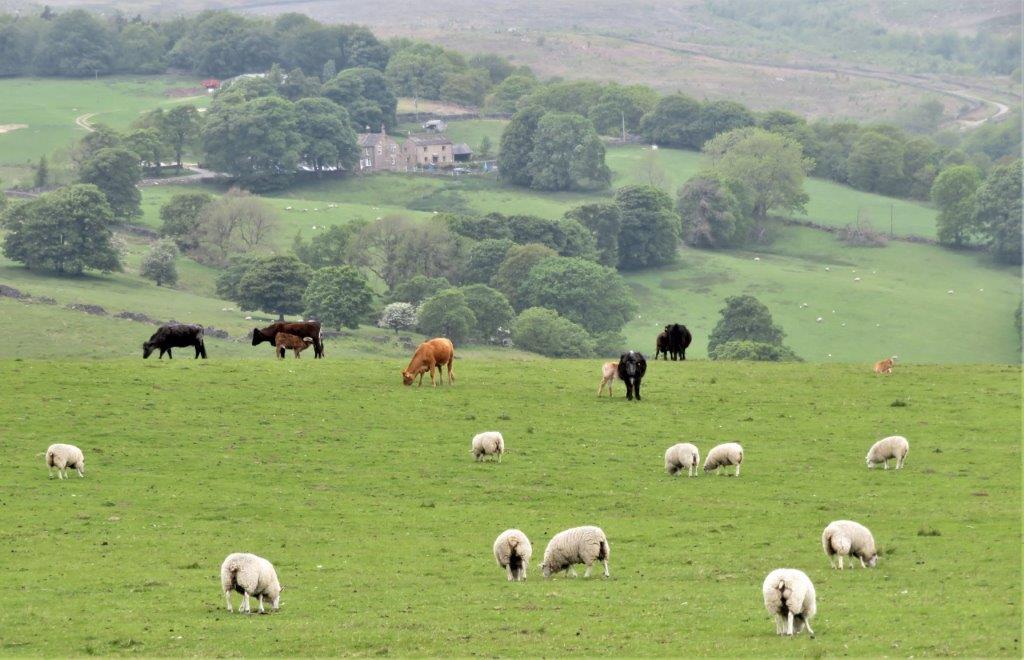 across the valley the 13th centuary Strines Inn and surrounding buildings - several cows and calves in the foreground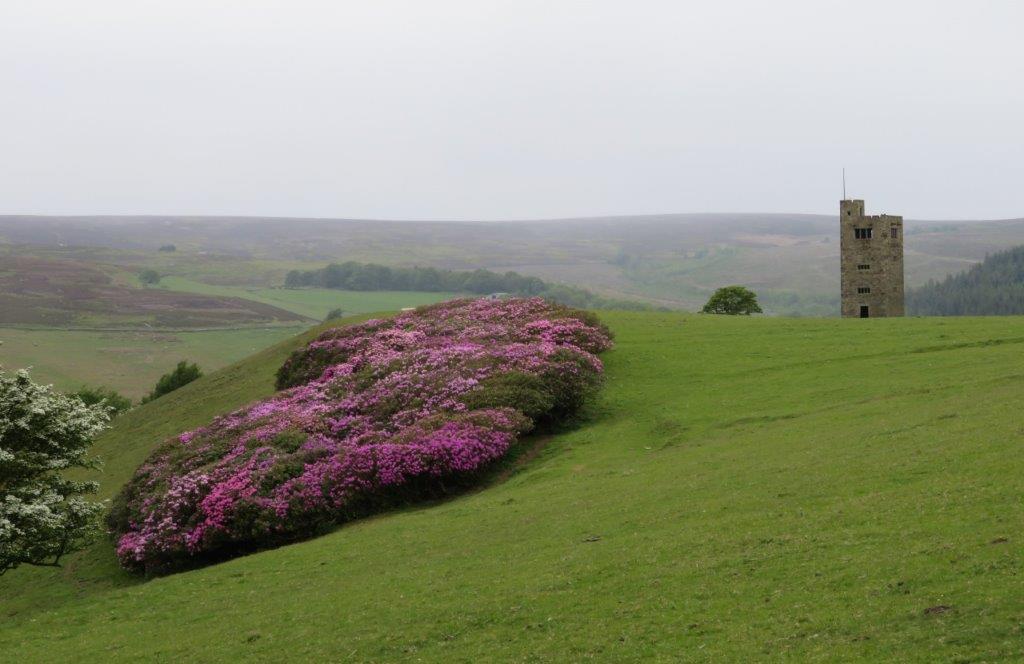 Rhododendron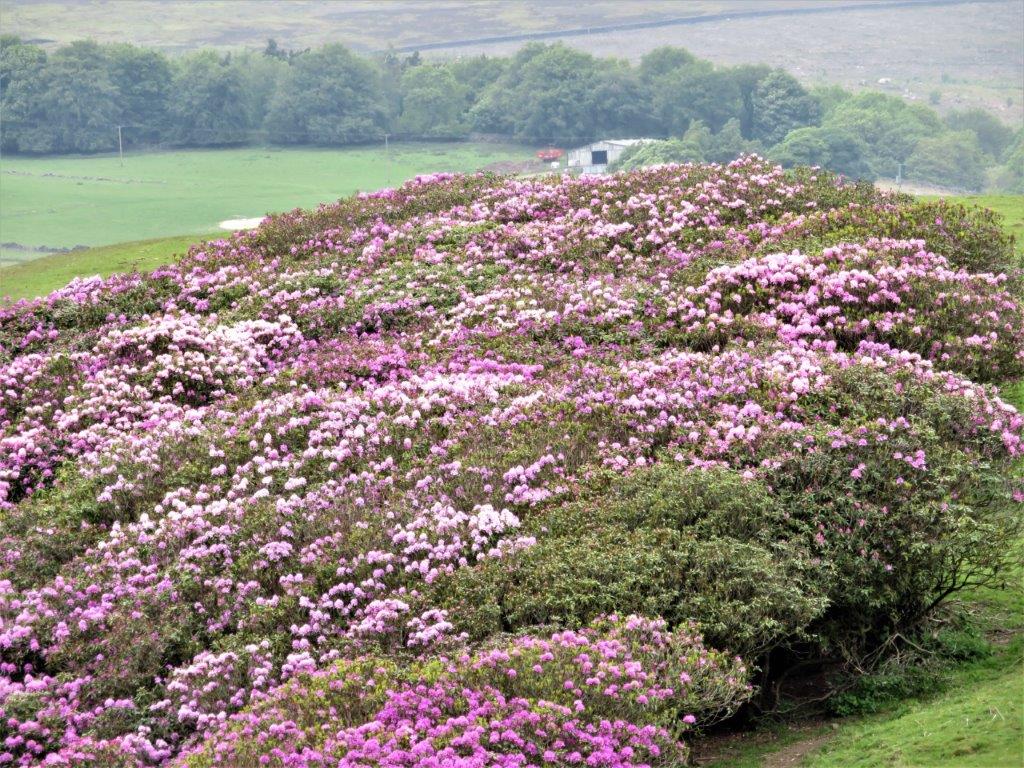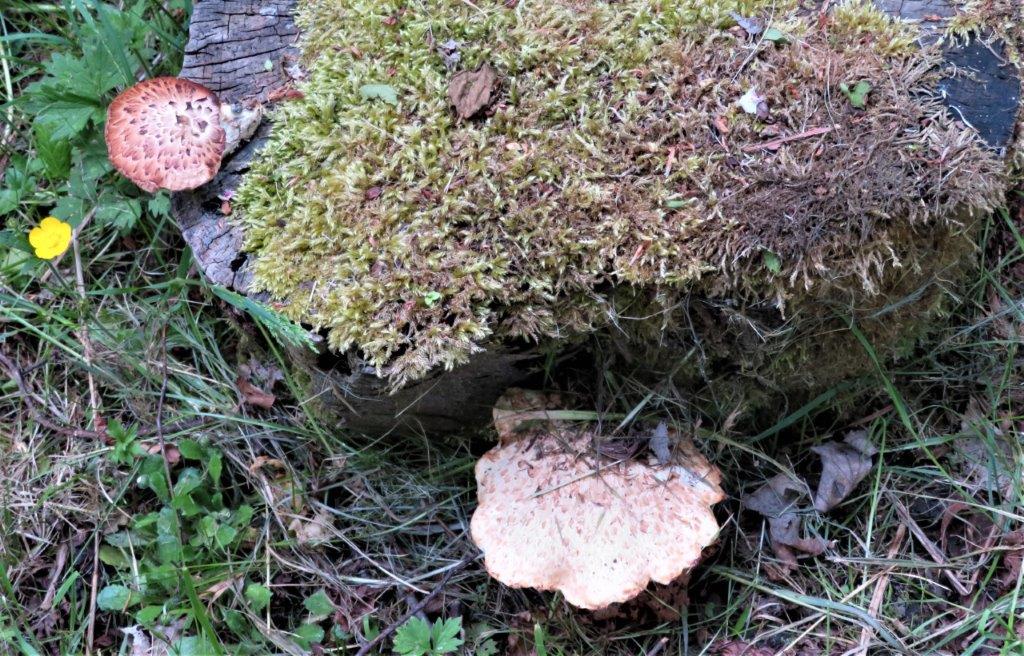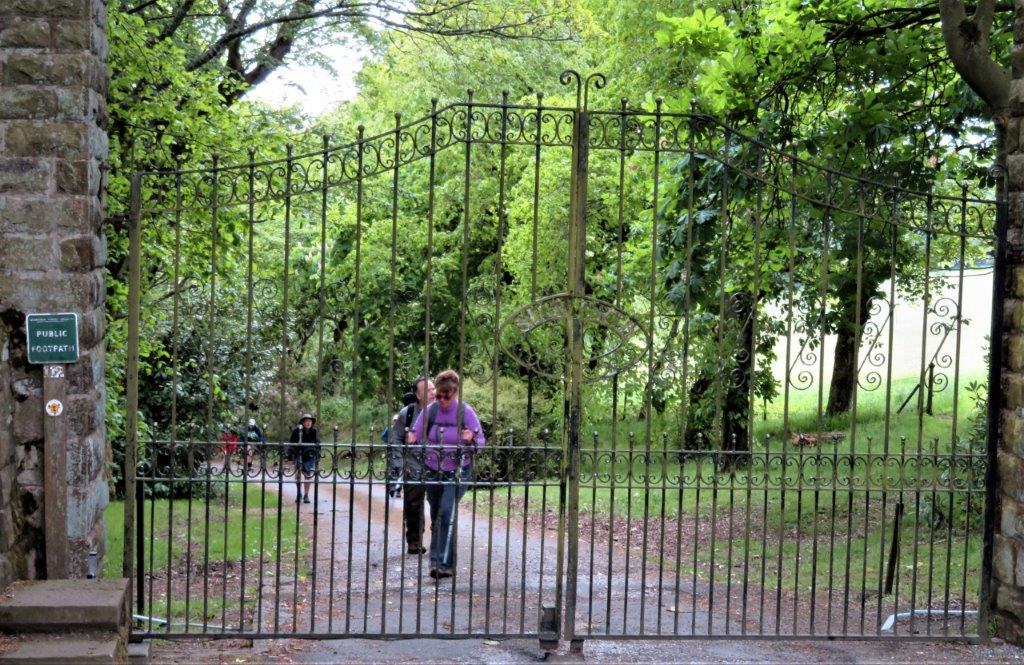 entrance gates to Sugworth Hall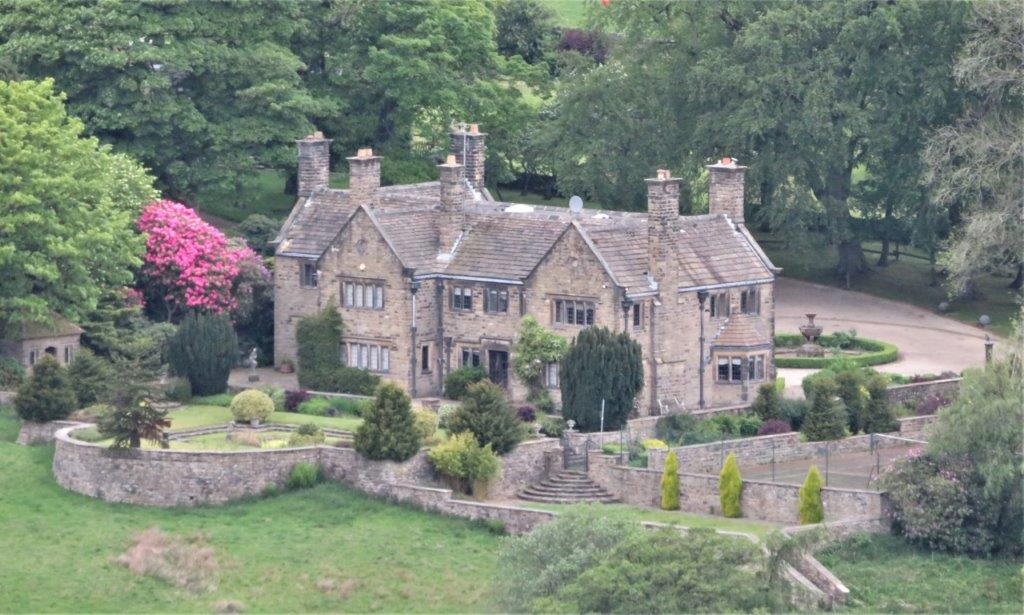 Bents House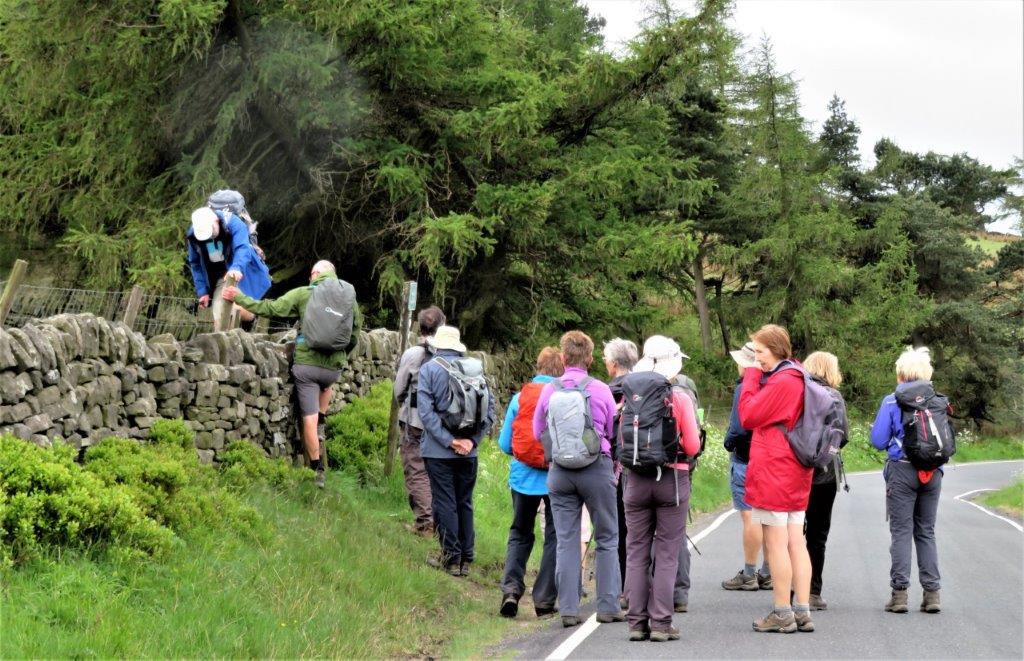 over stile into Lodge Moor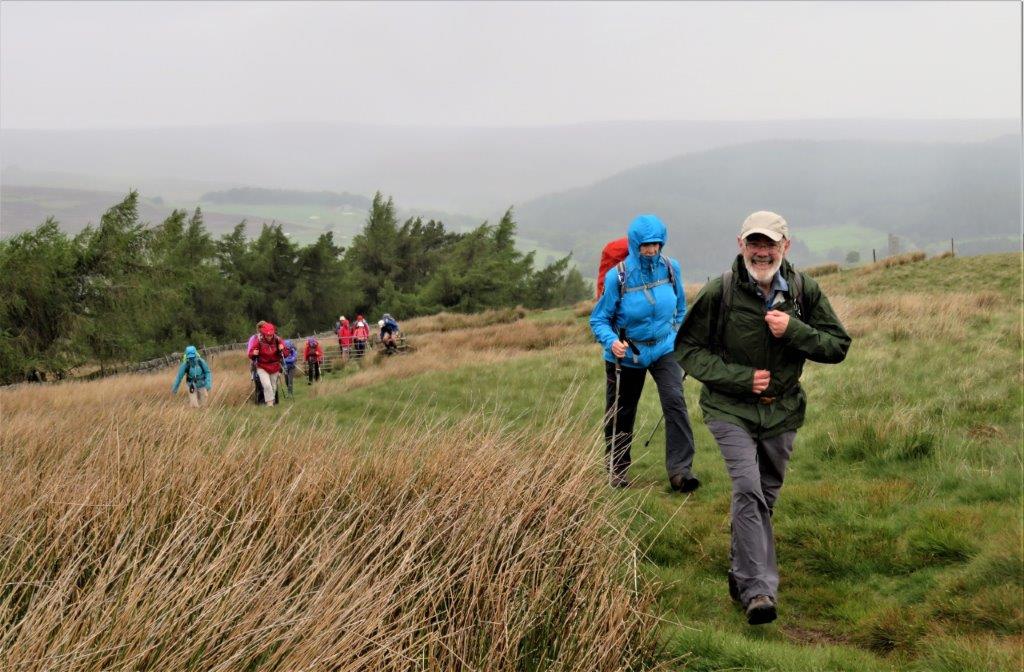 Buttoned up against the persistent rain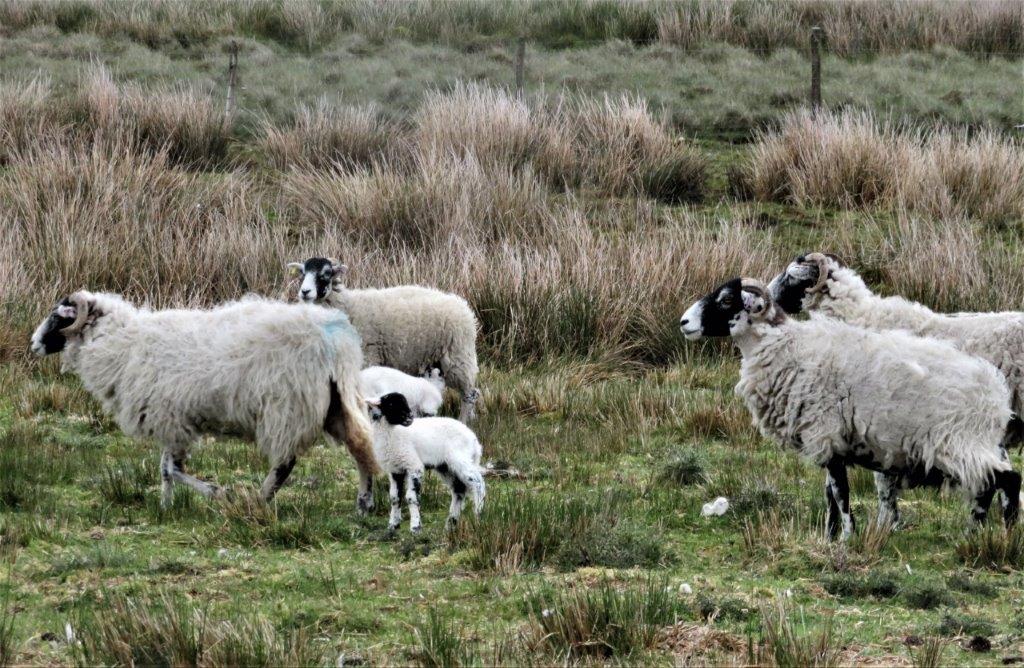 rain stops play and photo taking!
homepage - Daywalks Index 2019 - contact me at