homepage - Daywalks Index 2019 - contact me at

2019.05.22 ** Milldale Parking Area (SK136548), ~E on Rd, over FB on River Dove, up ~E then SE to SK149541(above Hanson Grange), ~NE on track (passing to E of New Hanson Grange), cross Green Lane & field, cross A515 at SK155549, cross Tissington Trail almost directly to find FP ~ENE down to Rd ENE into Alsop en le Dale, Rd to Parwich Lees, Rd to Parwich Church, find Limestone Way & follow ~WSW (to E side of Shaws Farm), cross Tissington Trail, pass Church in Tissington, Rd to W then SW thru The Avenue, cross A515 & follow Washbrook Lane (& short FP bypass) to join FP ~SW at Hollington End Farm, reach Rifle Range, continue W to back of Hotel, ~NNW passing W of Hamston Hill & to E of Thorpe Cloud to River Dove N of Stepping Stones, follow River Dove upstream (~N) - walked on Wednesday - about 11+ miles - possible improvements to route
- a) after crossing Milldale FB follow Northern top Edge of Mill Dale (Shining Tor) to meet Green Lane and continue to join FP to cross A515 at SK155549
- b) leave road at Parwich Lees and take FP south of road into Parwich (views from road were obstructed by trees etc)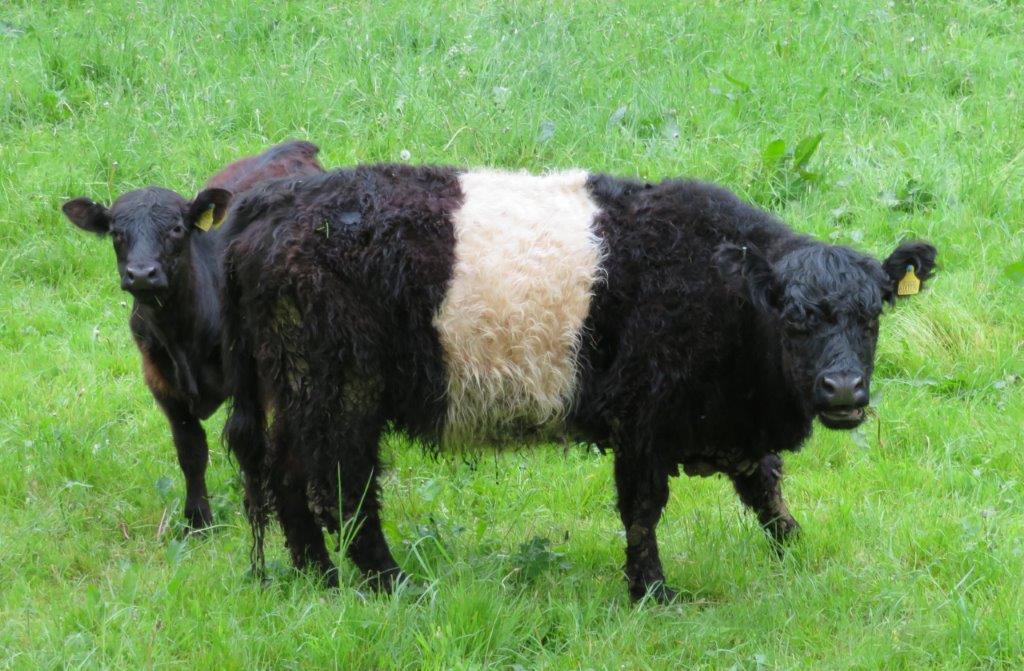 Belted Galloway Cattle in Milldale hamlet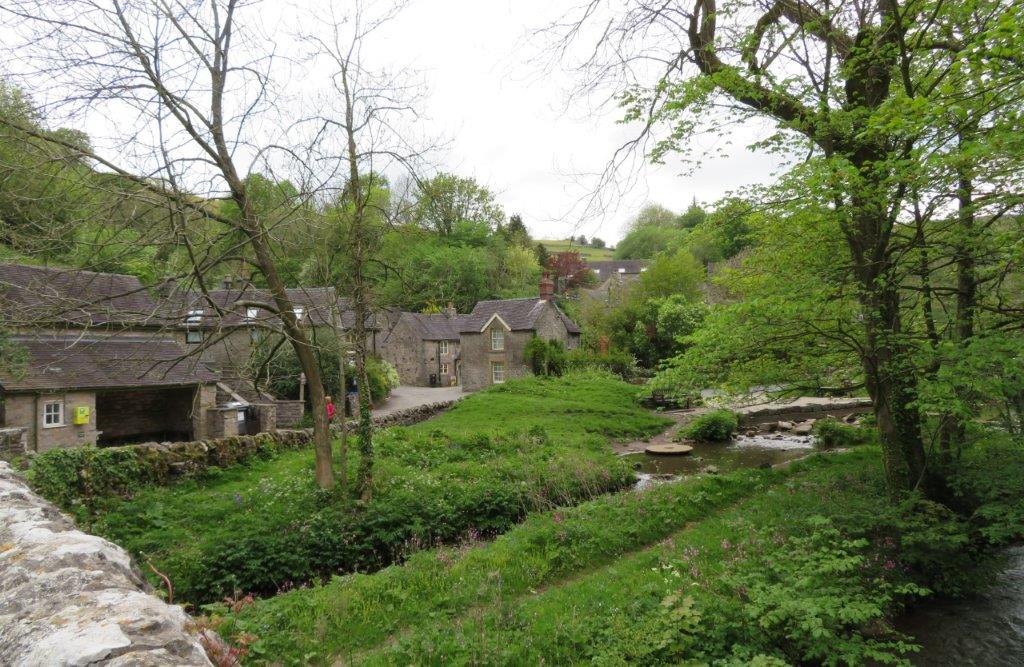 looking across The River Dove at the Milldale hamlet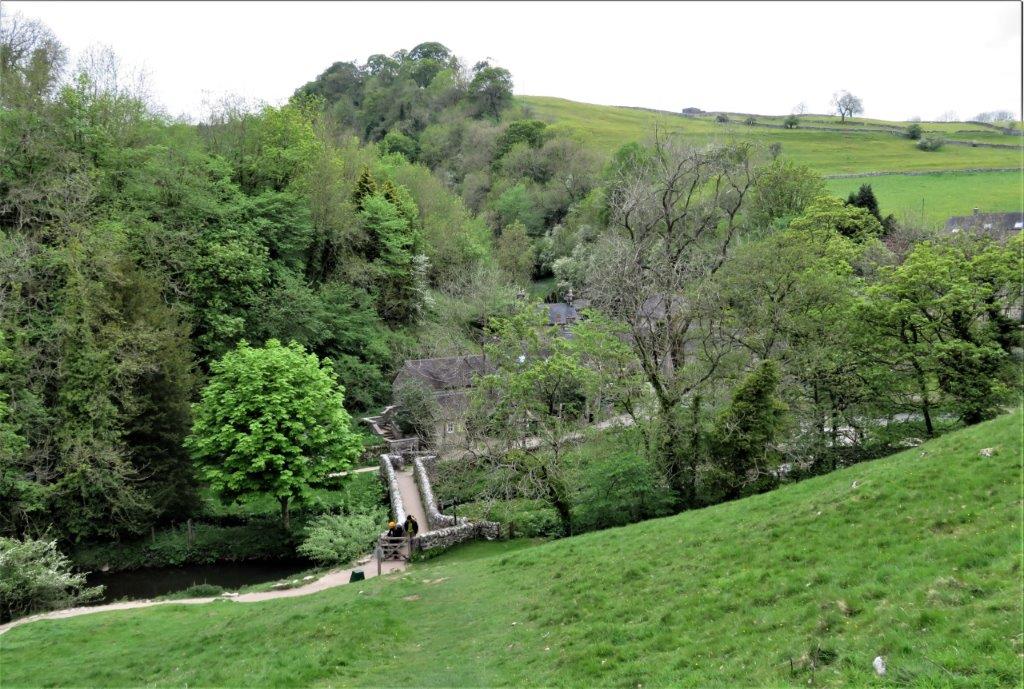 looking down at the stone footbridge over the River Dove. The parking area is down the cleft to the left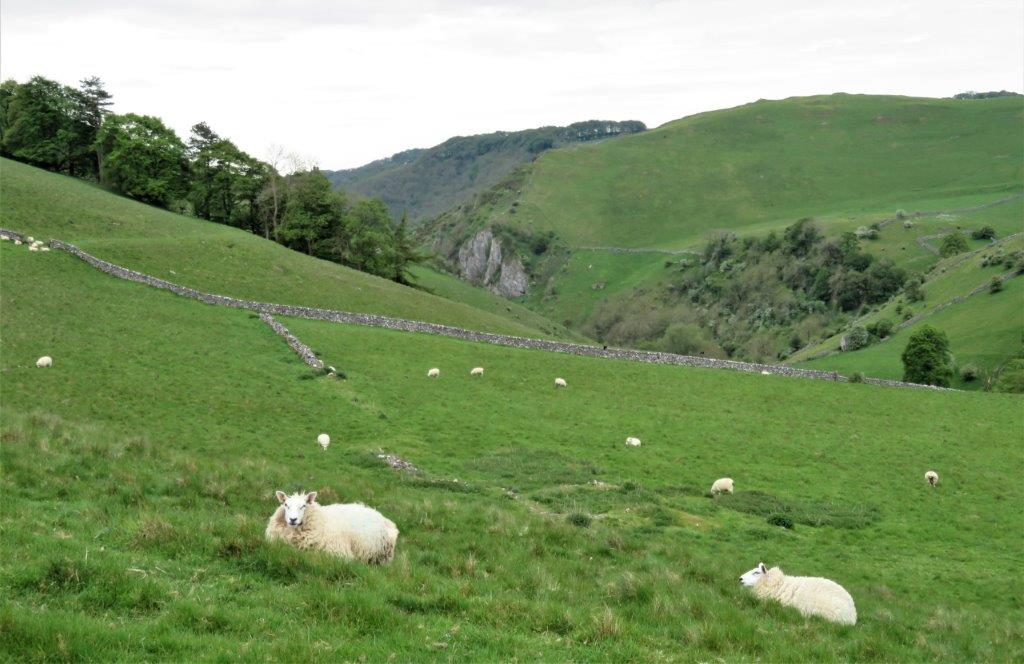 The River Dove unseen below flows from the right to the left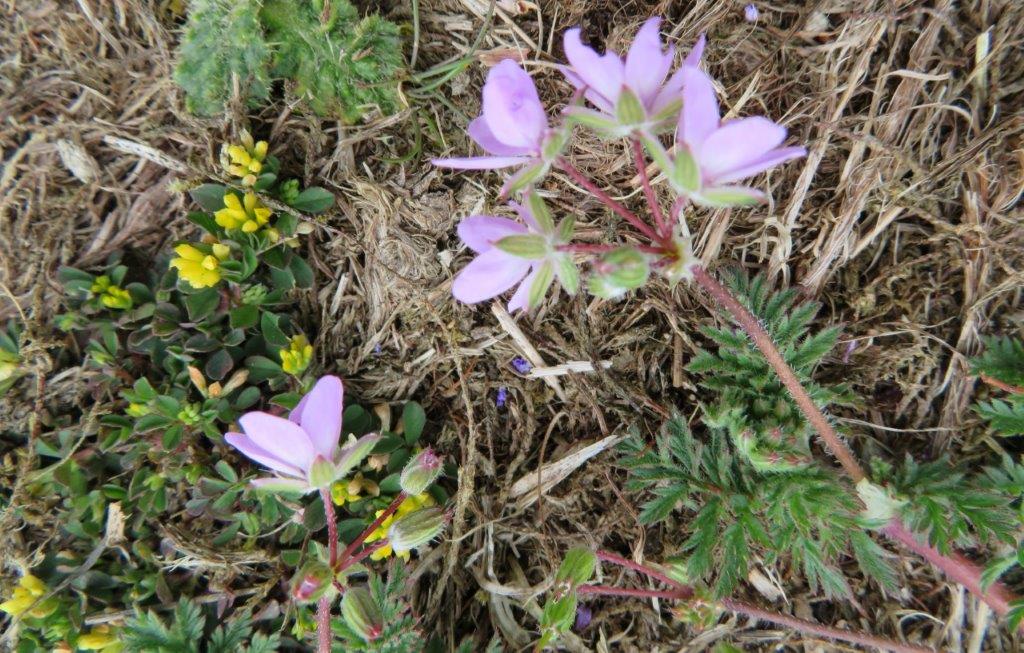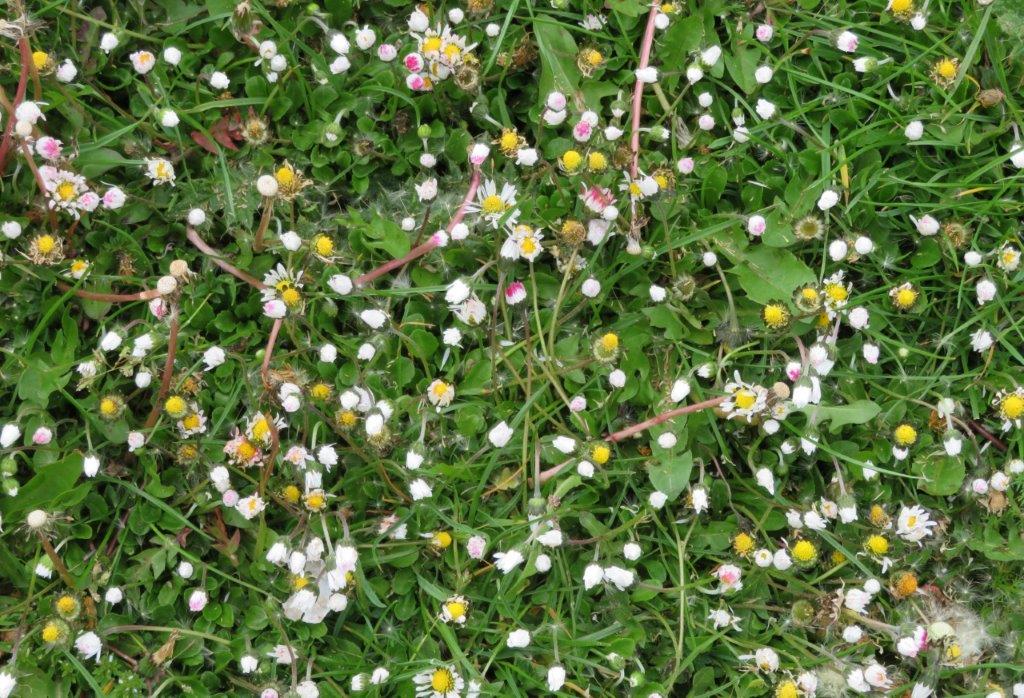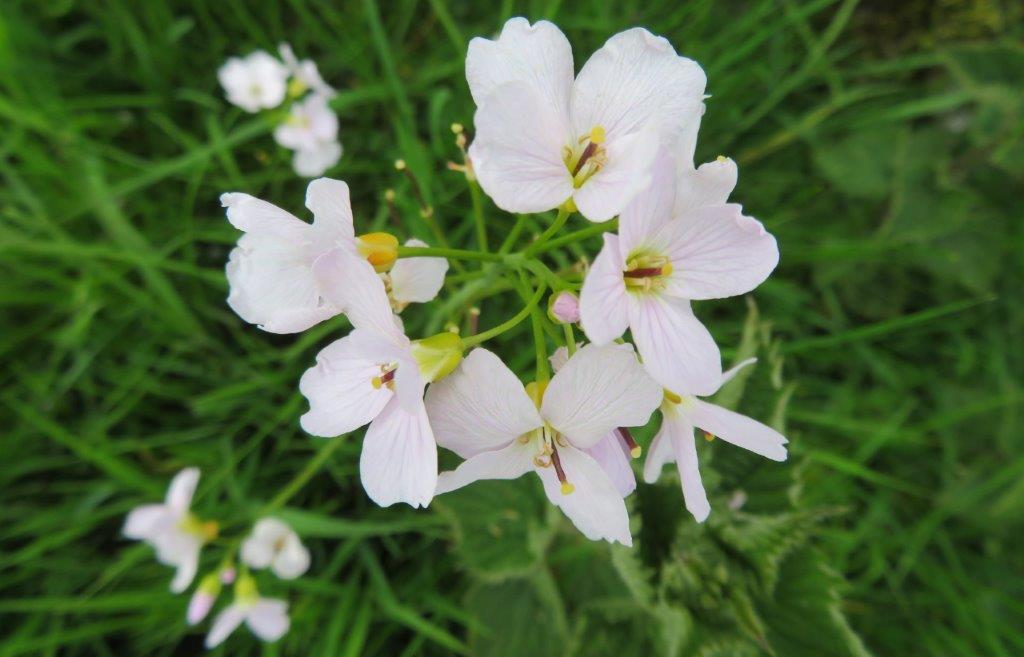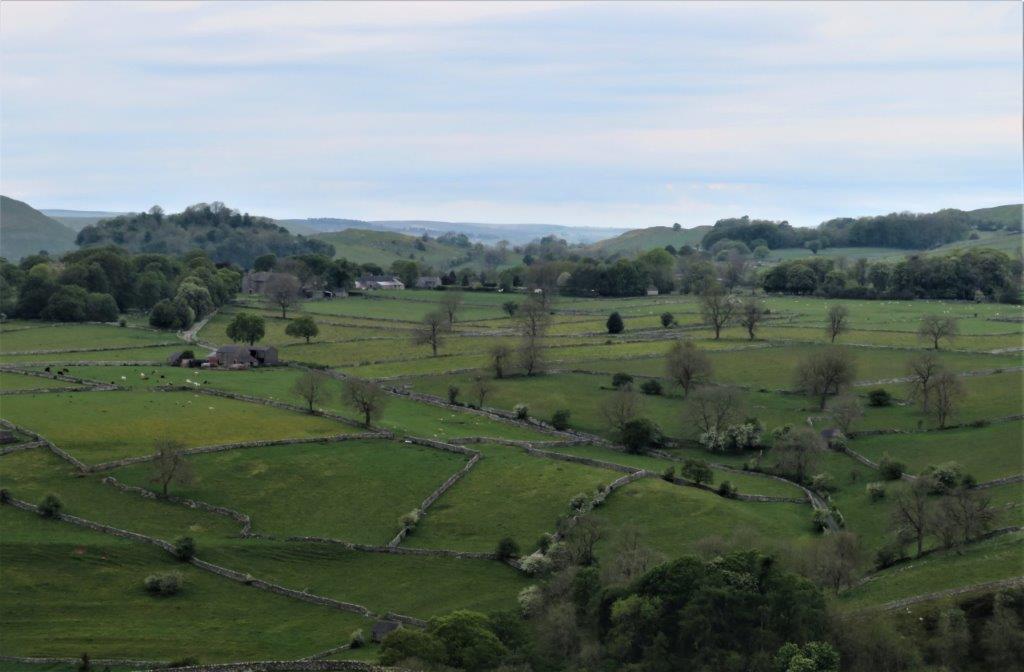 Alstonefield at back of picture. The Road amidst the drystone walled fields is Millway Lane descending to the hamlet of Milldale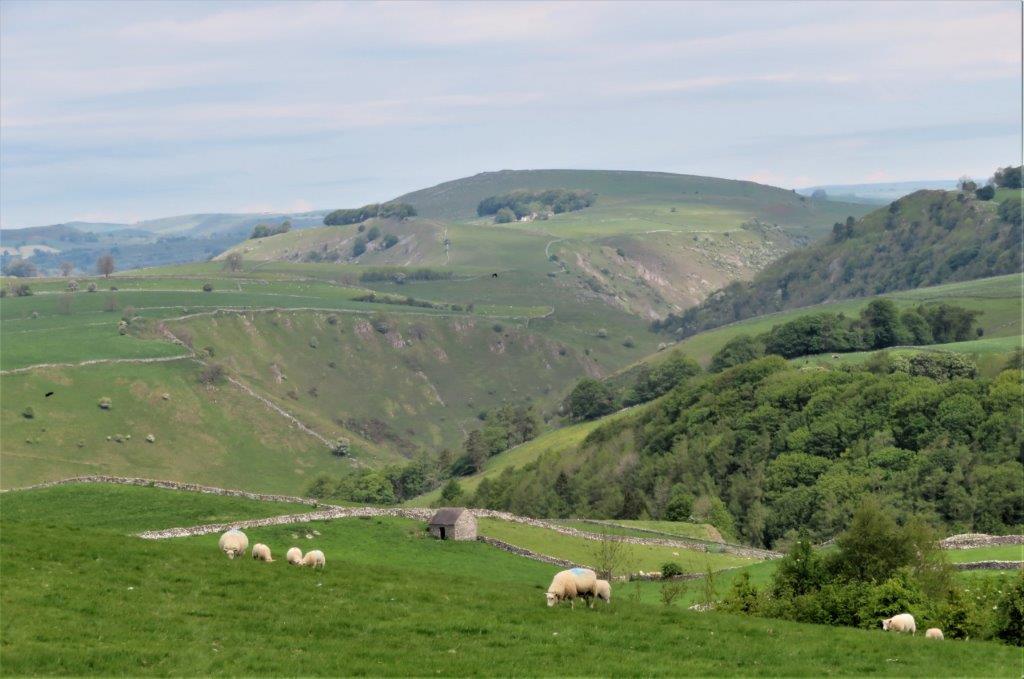 The Whim (a farm or ruin?) below Wolfscote Hill.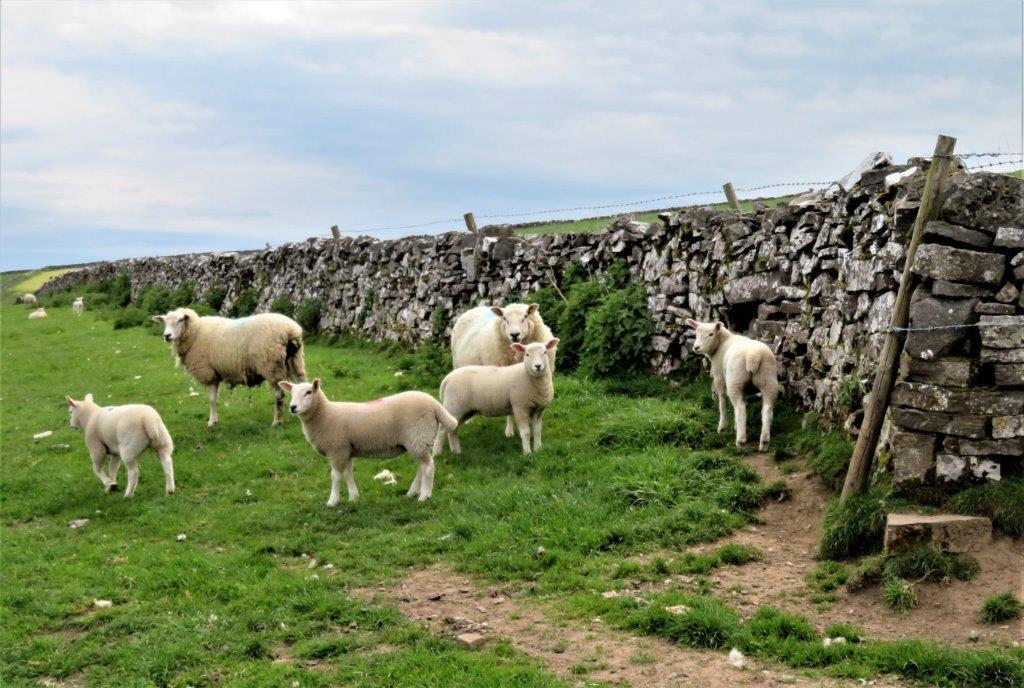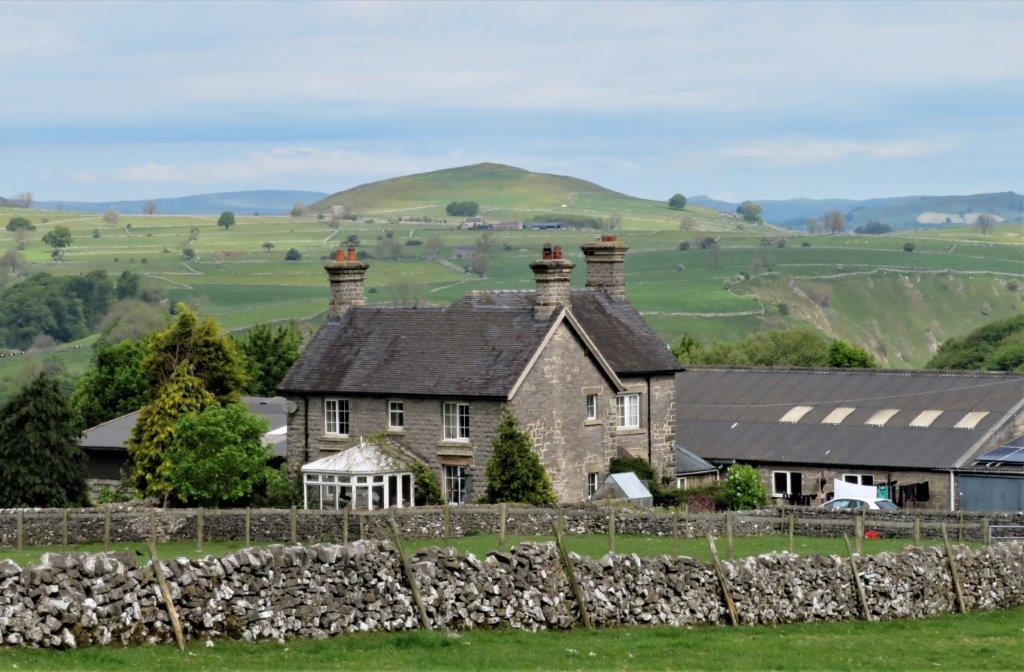 New Hanson Grange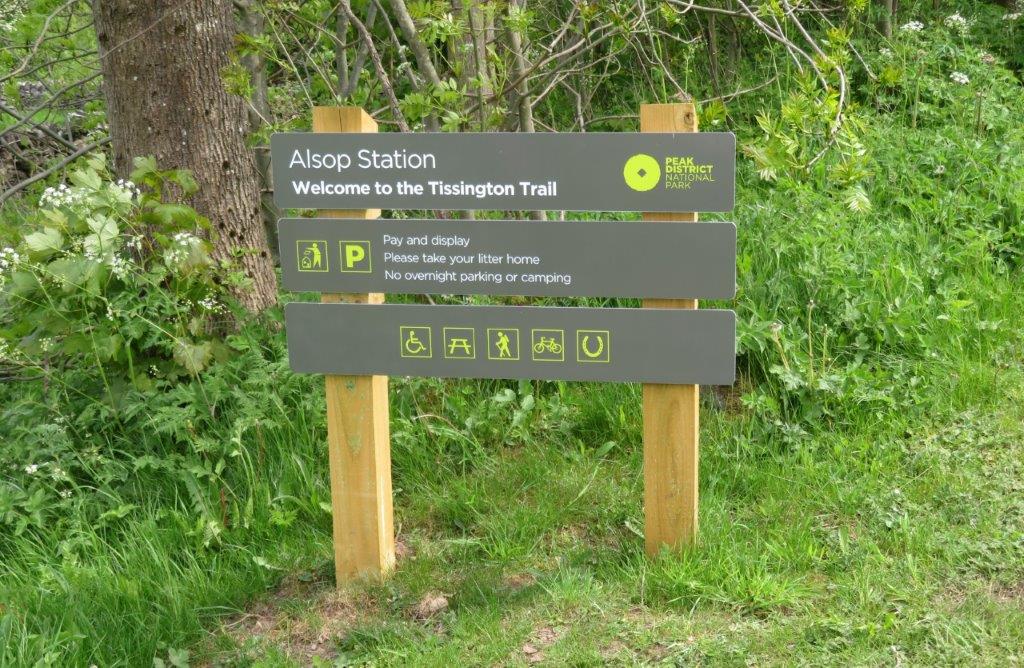 Alsop Station is marked here on the ground - but the former station on the Tissington Trail is not marked on the OS maps? - the marked Parking Area may well be in the station area. The finger post sign pointing towards Alsop en le Dale seemed to be missing, but the footpath was eventually located.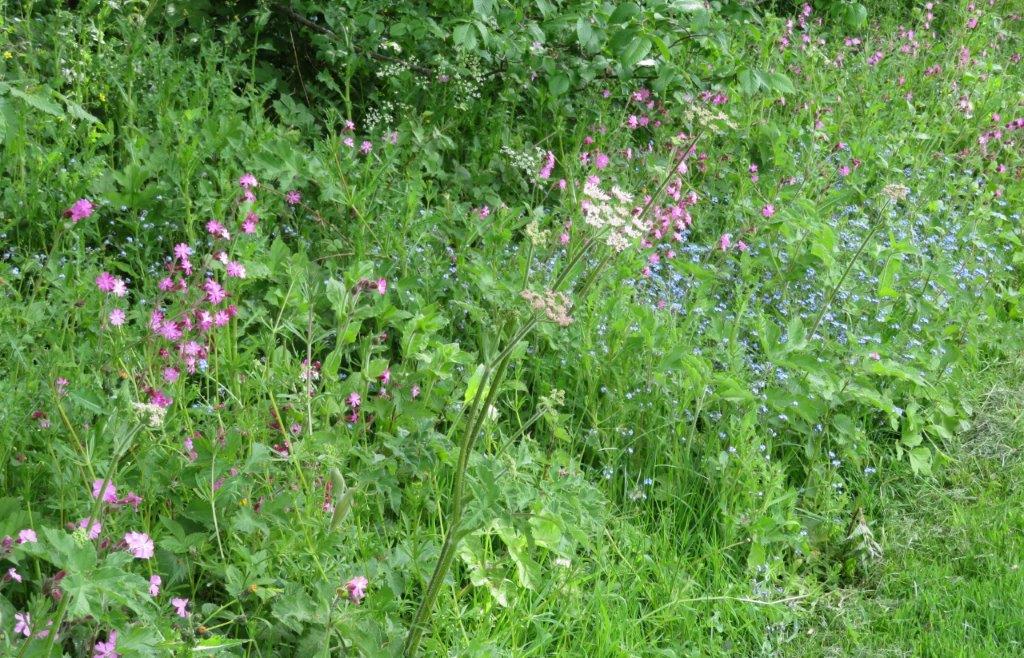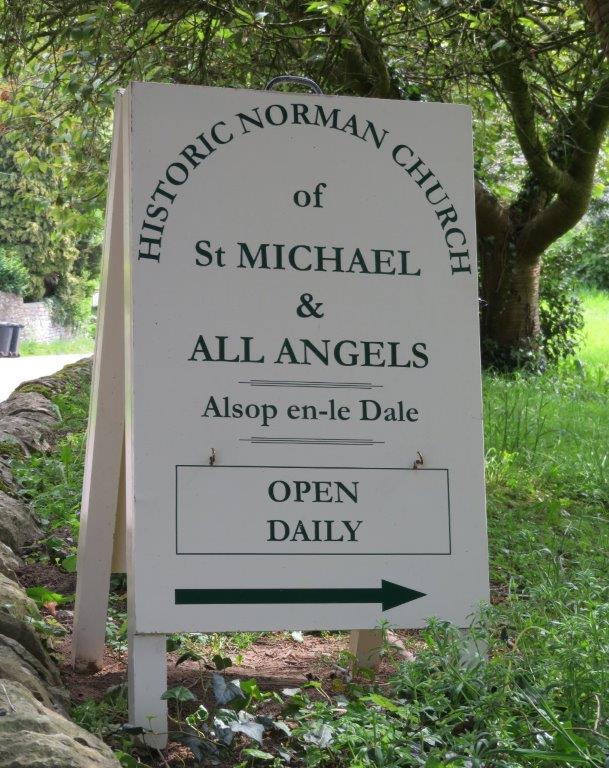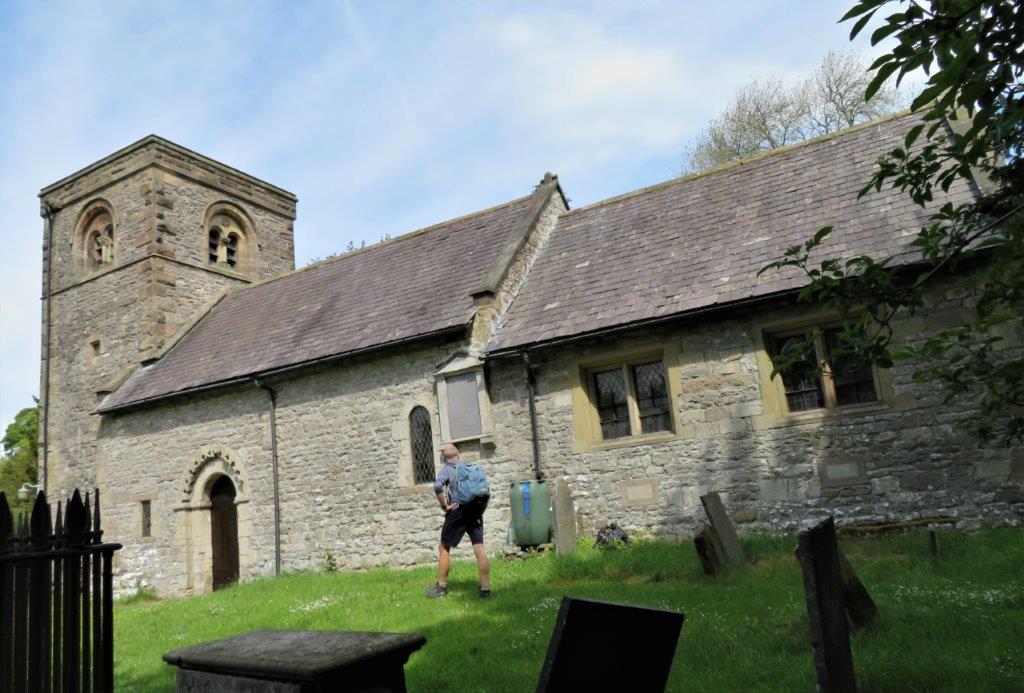 St Michael and All Angels a Norman Church from 1200? has had several changes and additions.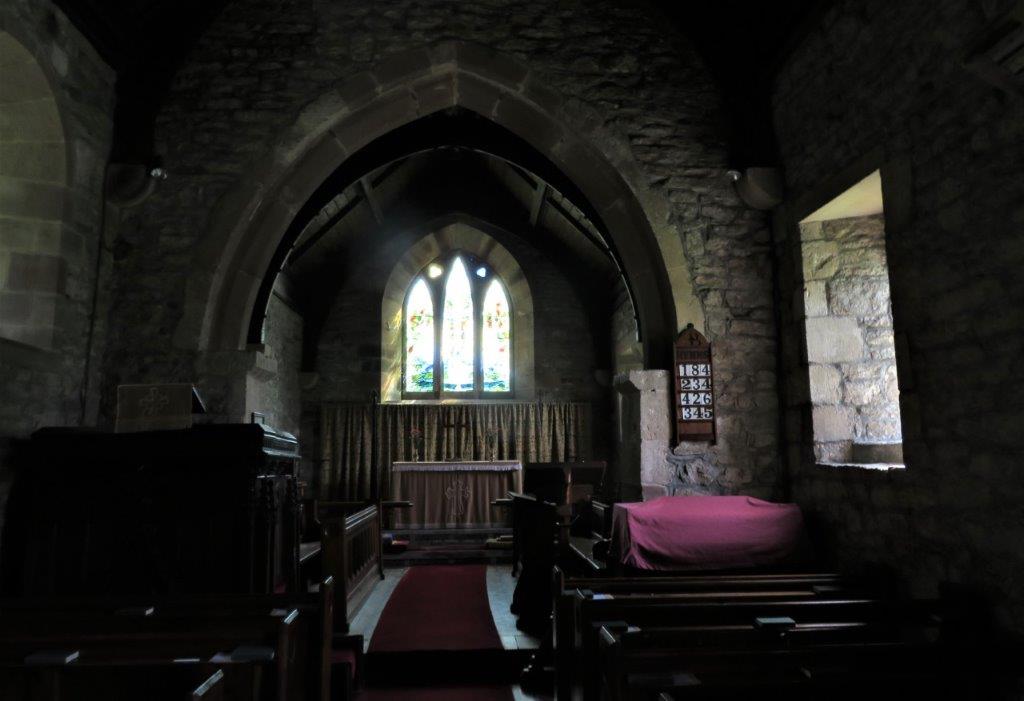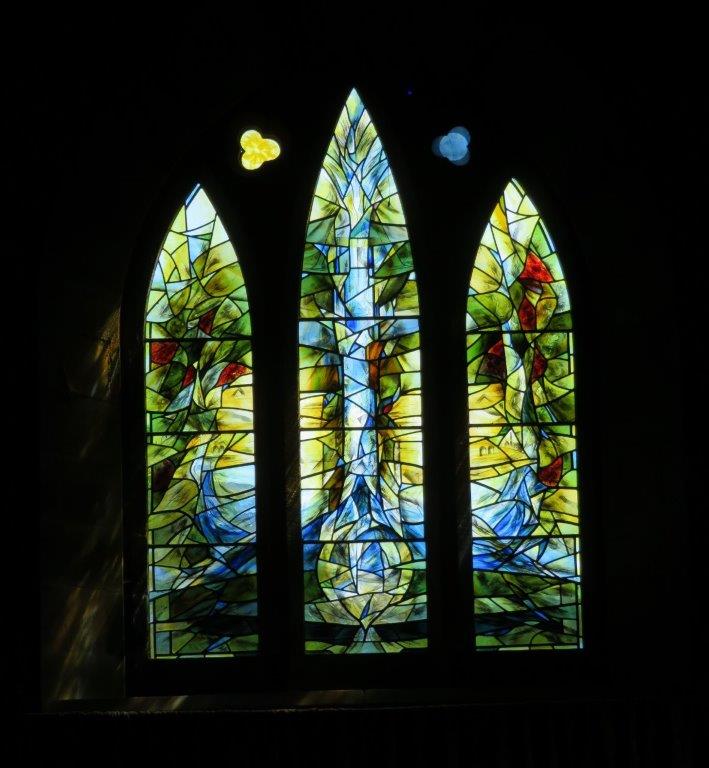 This impressive stained glass window, designed by Henry Haig, was installed in 2001 to mark the millenium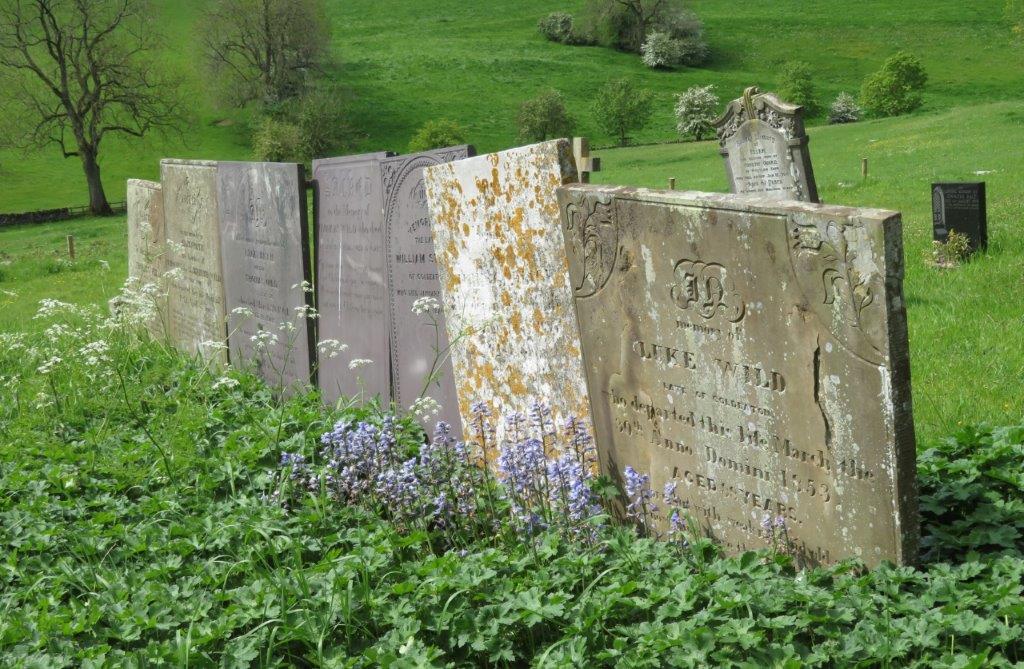 No Alsop graves in the churchyard? Where were they buried?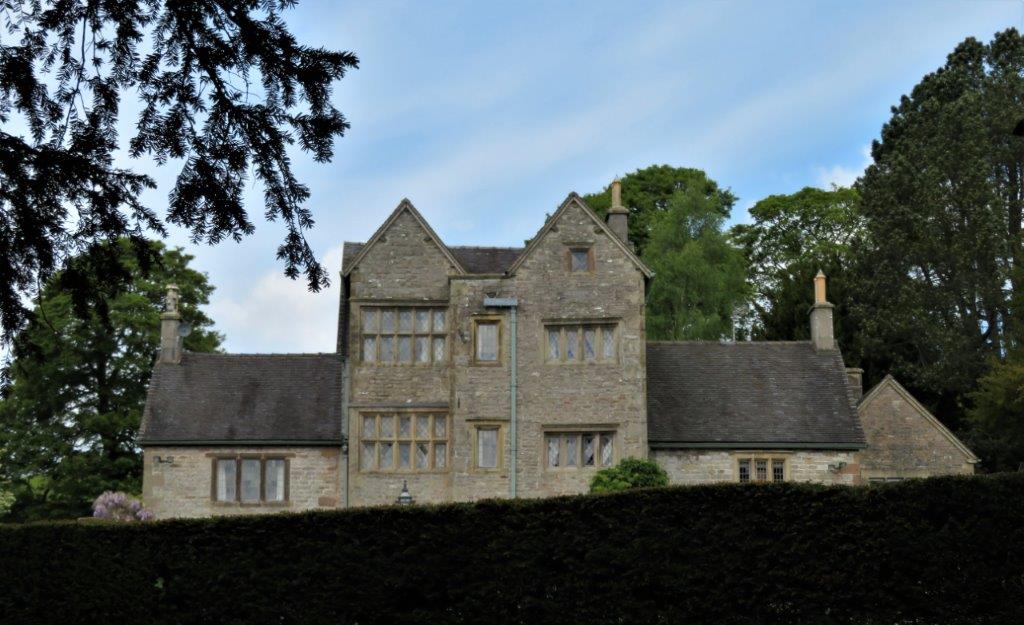 Apparently Alsop (en le Dales) Hall was sold in about 1600 after about 500 years of continuous occupation by the original Alsop family. Sir Henry Allsopp (Baron Hinlip the Brewer) bought the hall in 1880 but failed to prove descent from the original family. Several present day spellings of 'Alsop'.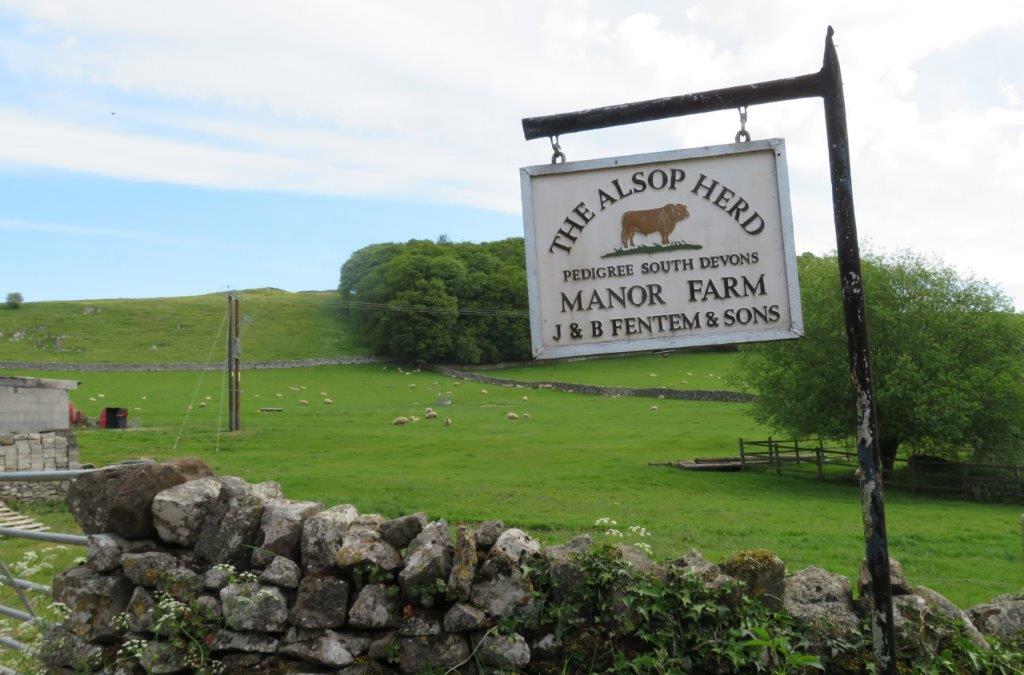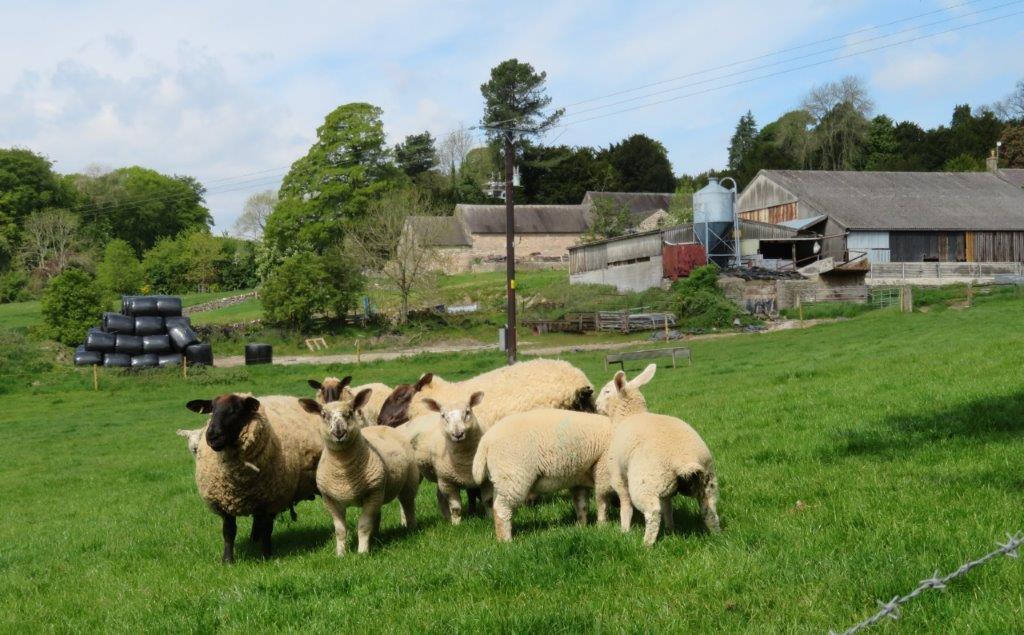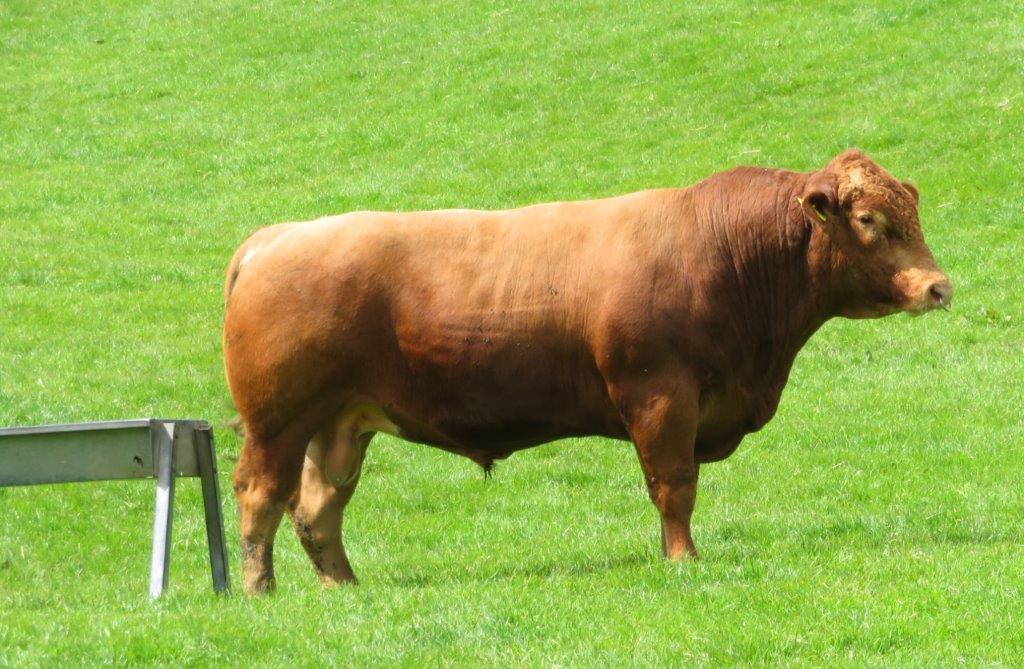 Pedigree South Devon Cattle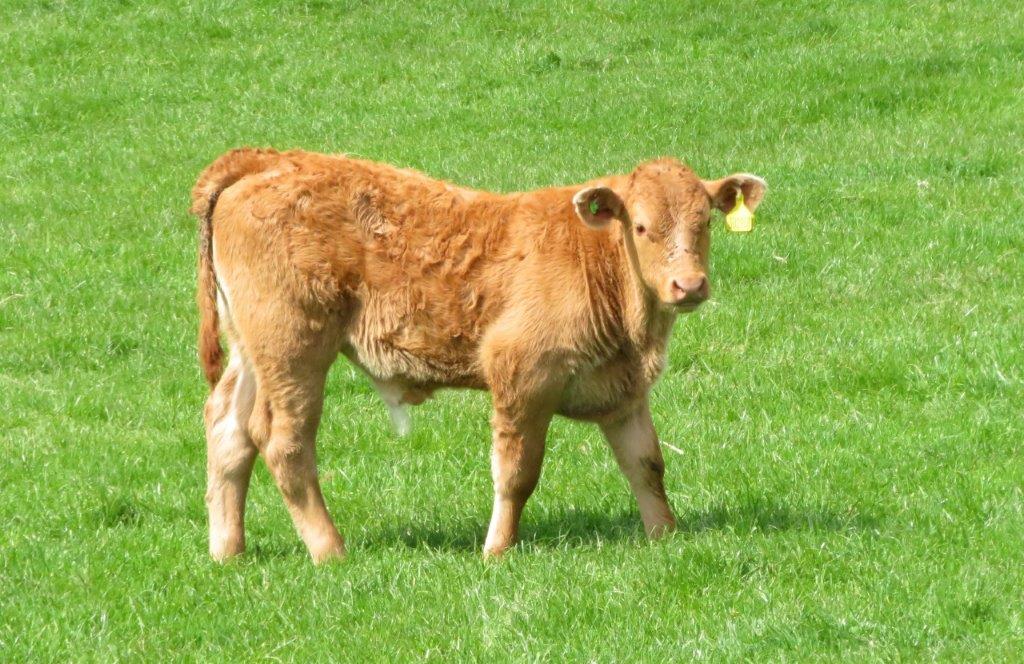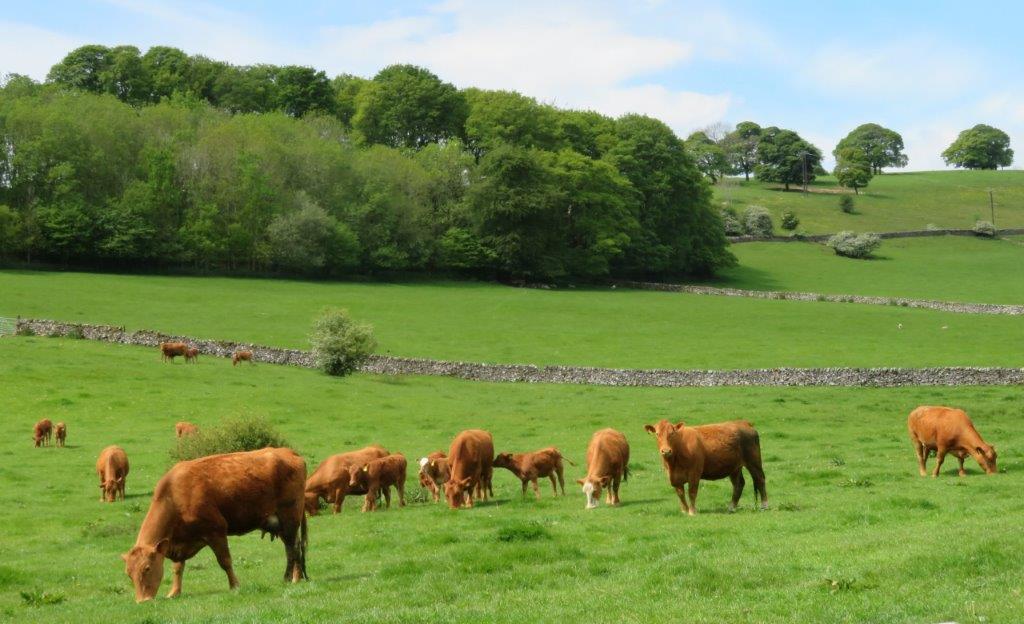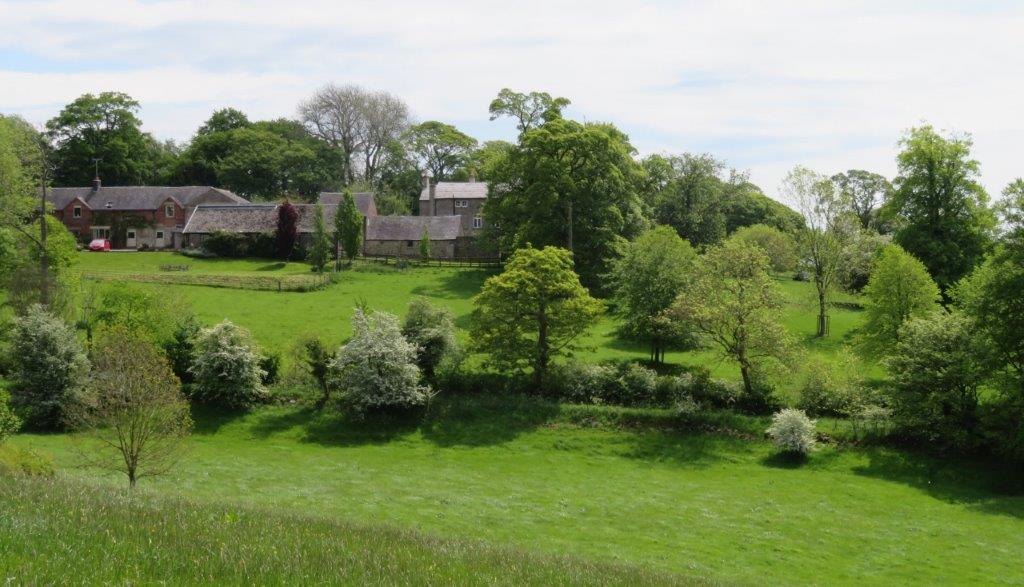 Parwich Lees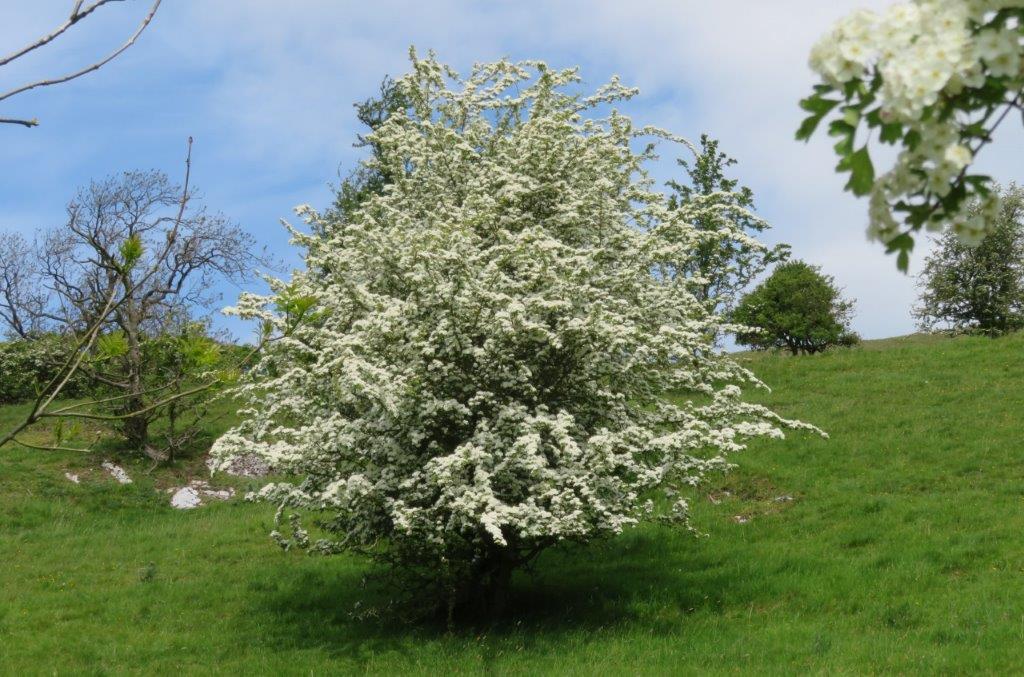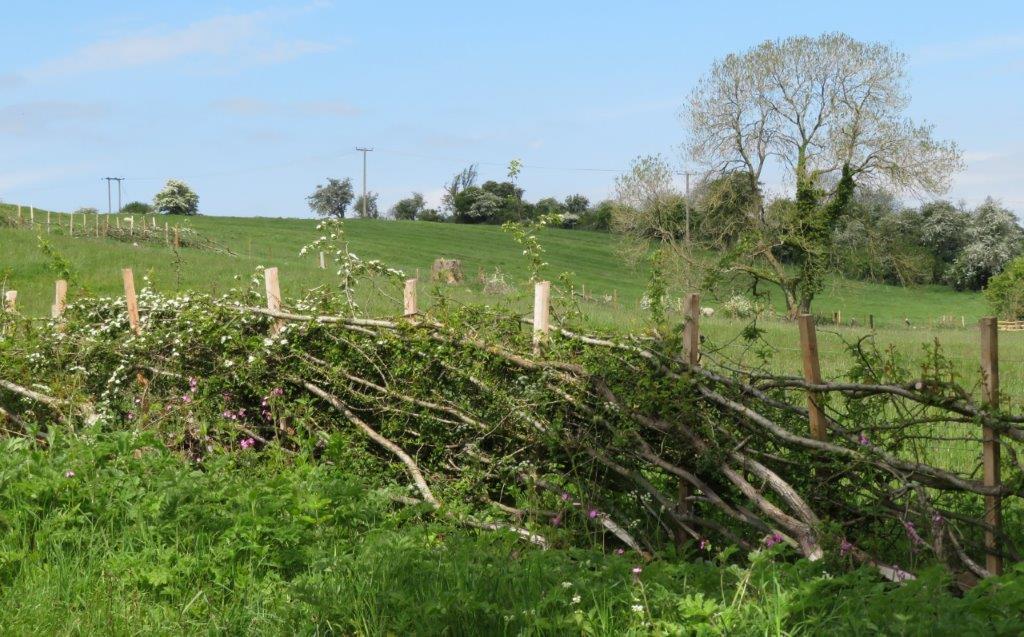 Hedge laying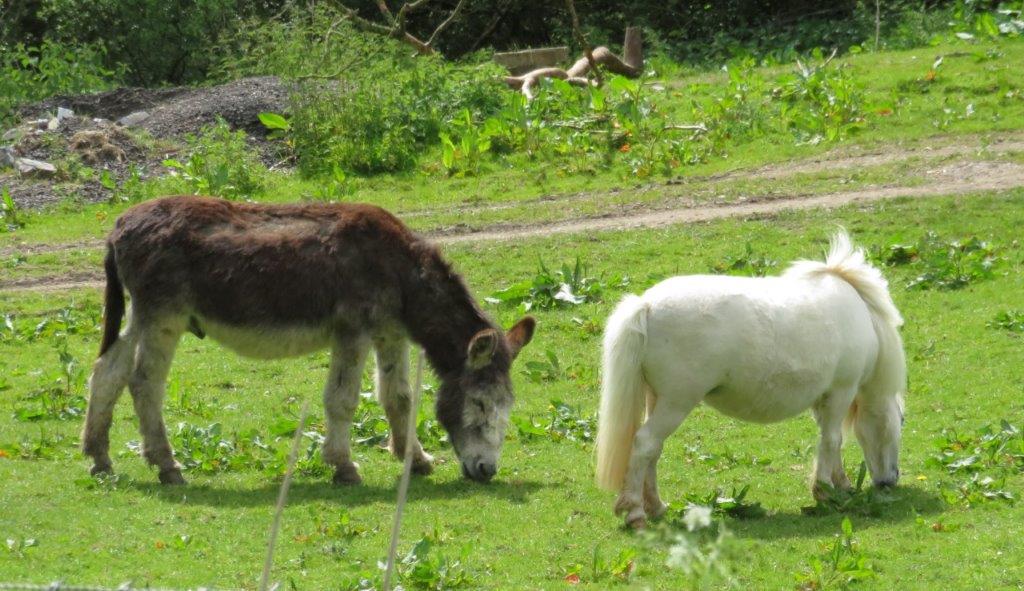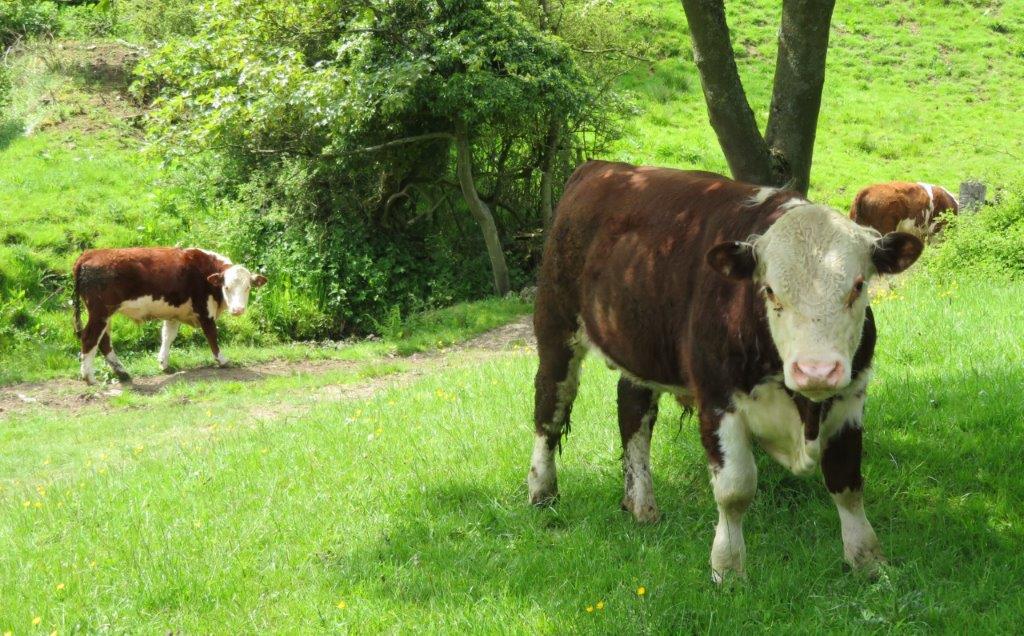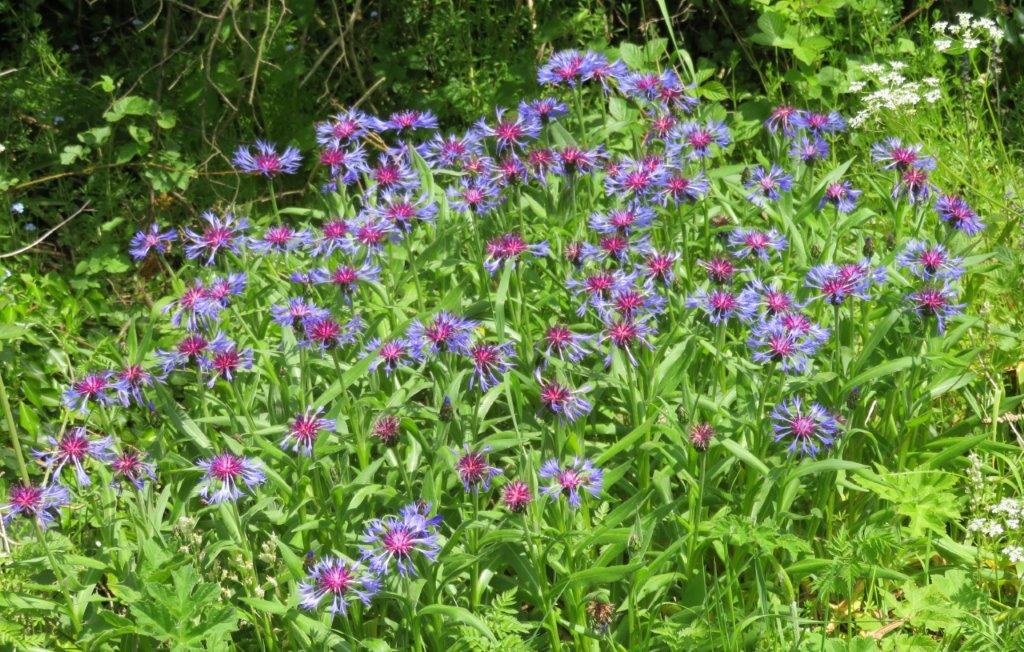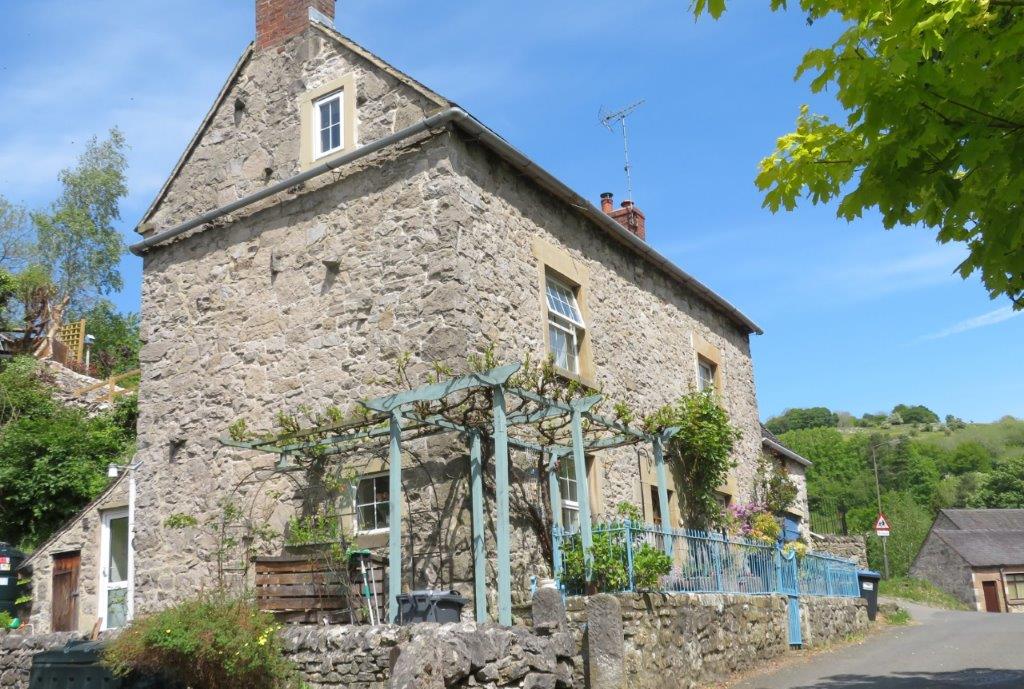 house in Parwich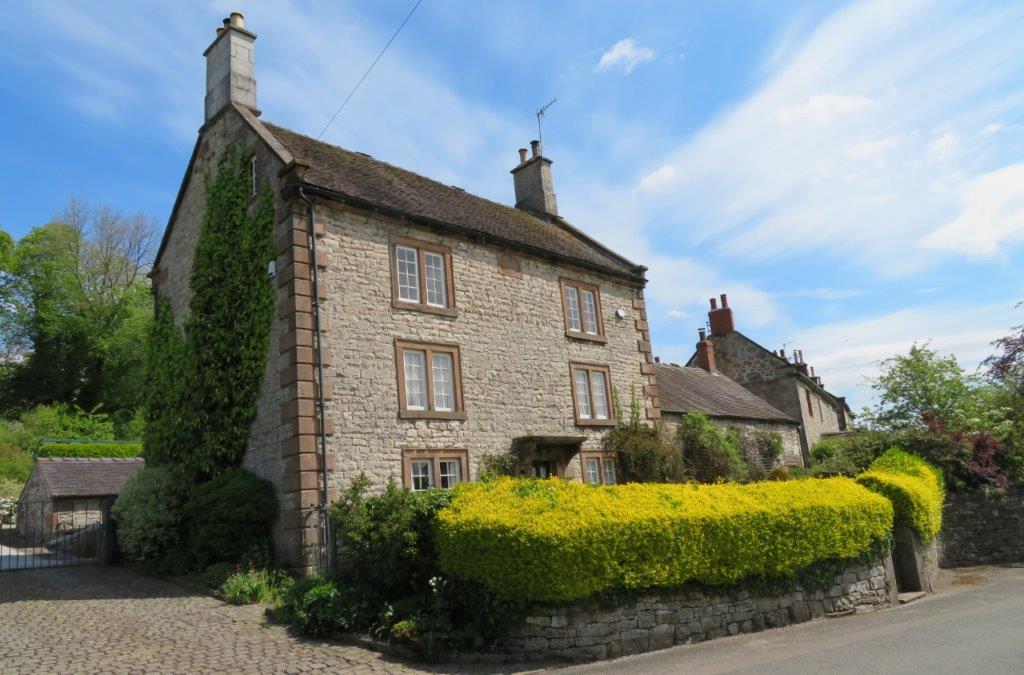 ditto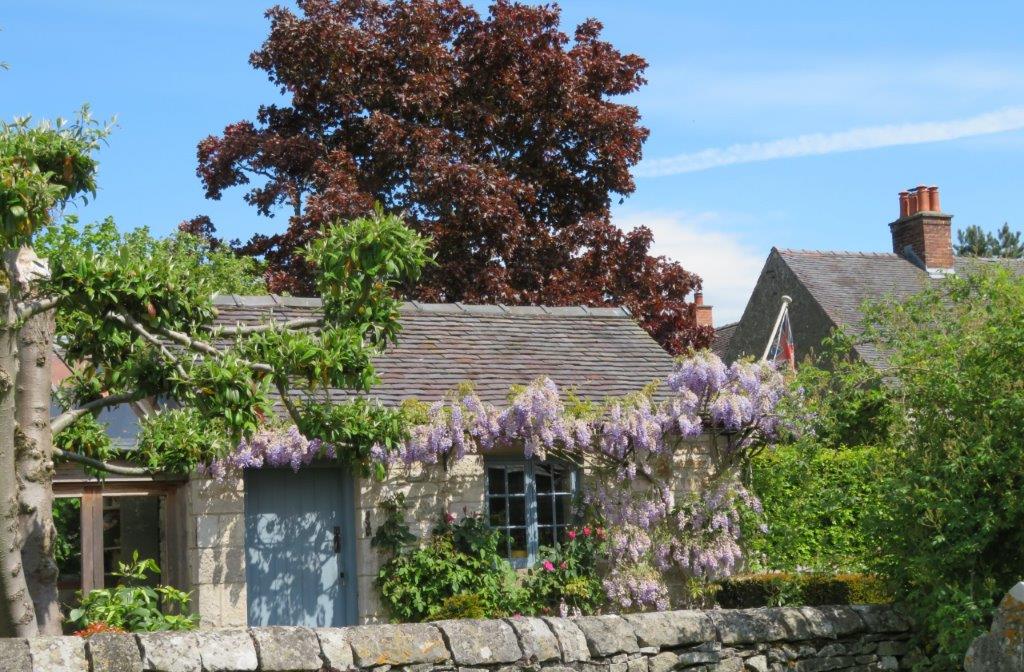 ditto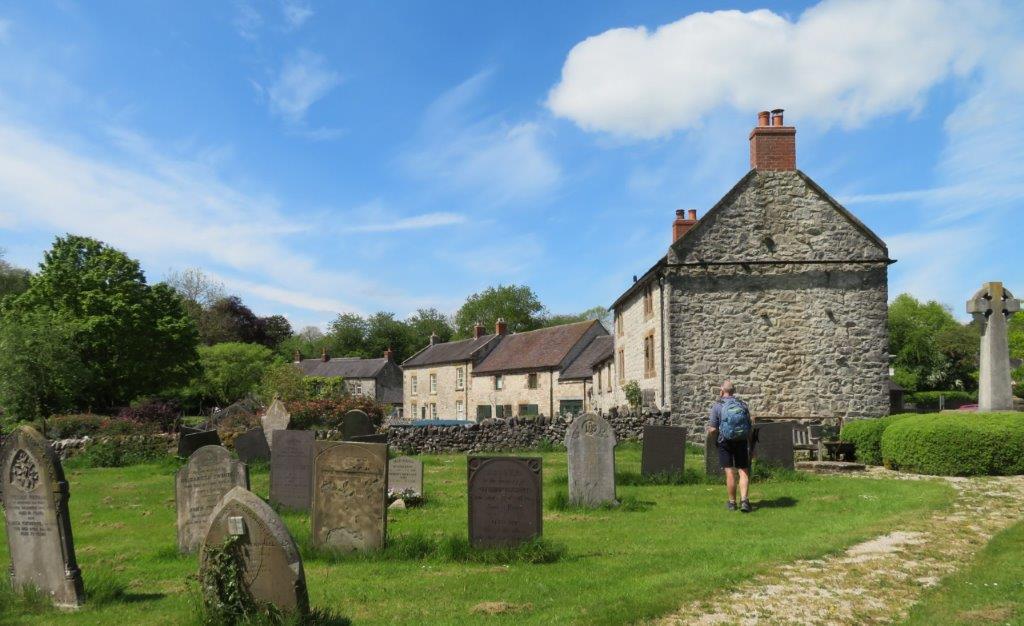 houses in Parwich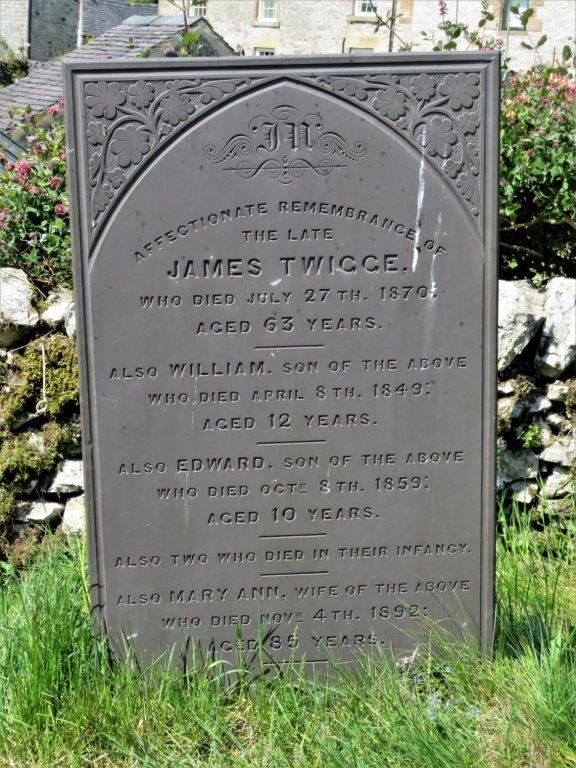 immaculate slate gravestone 150 years old with no sign of wear or weathering - or is it a replacement?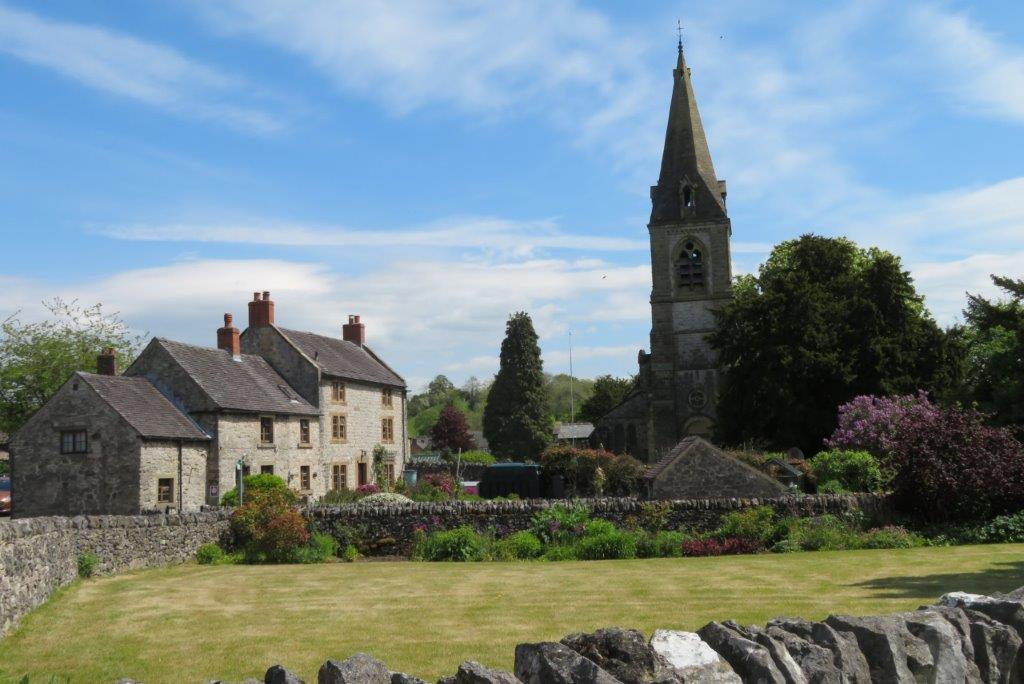 Parwich Church was completely rebuilt in 1872 to 1873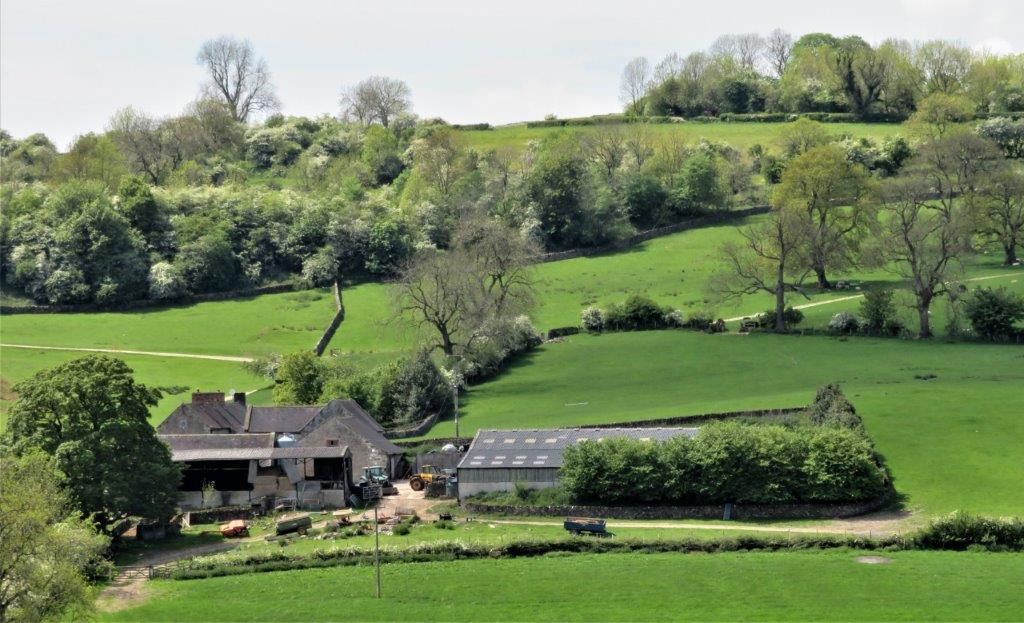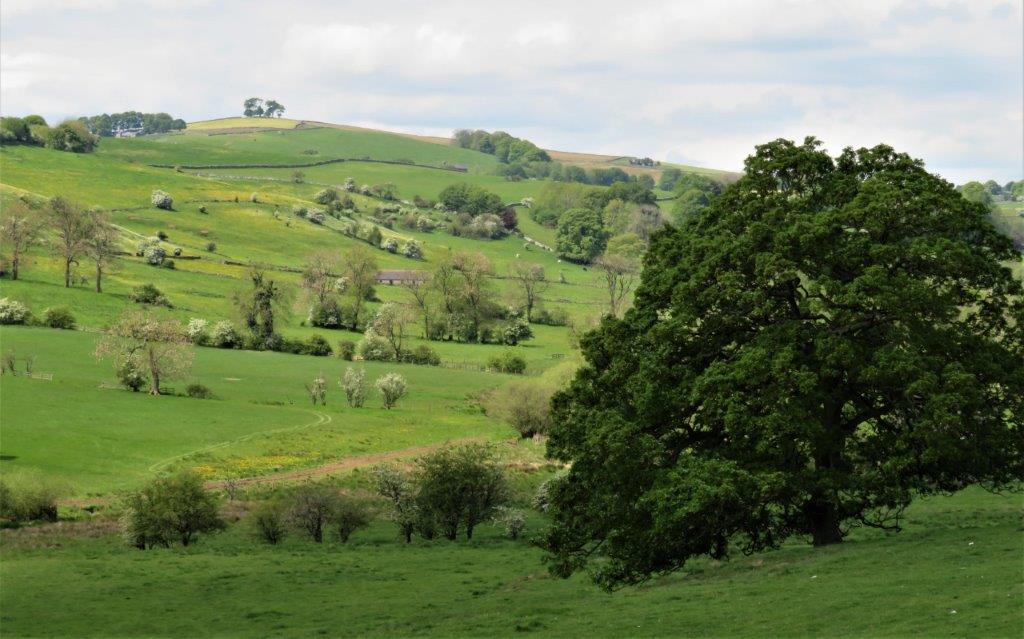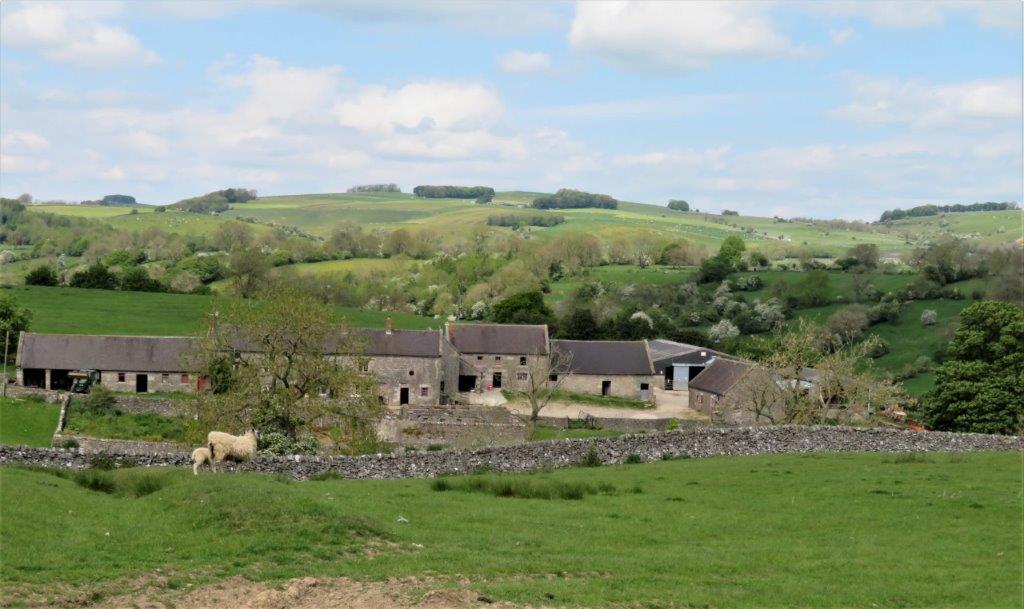 Shaw Farm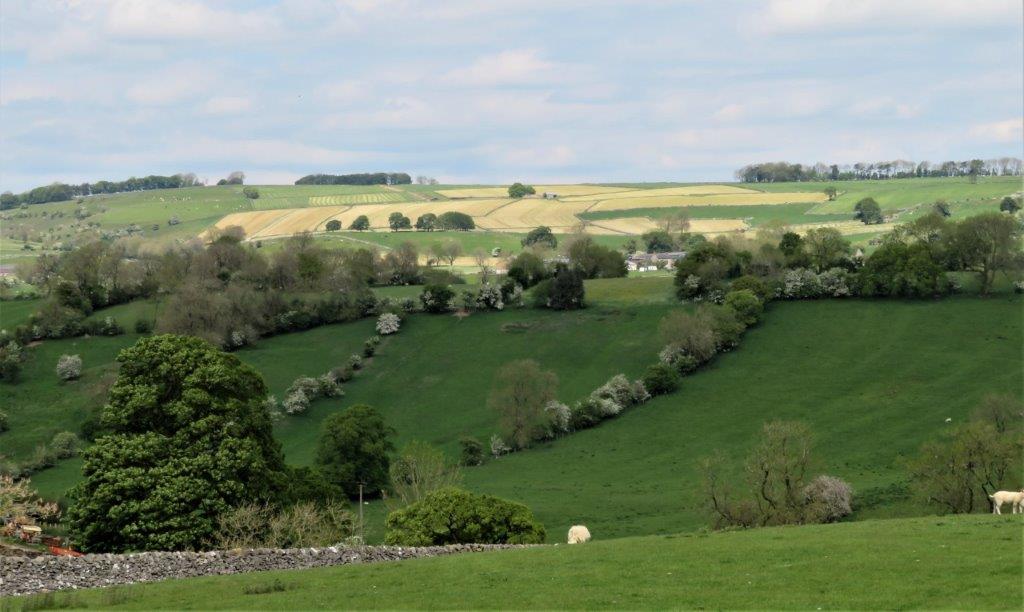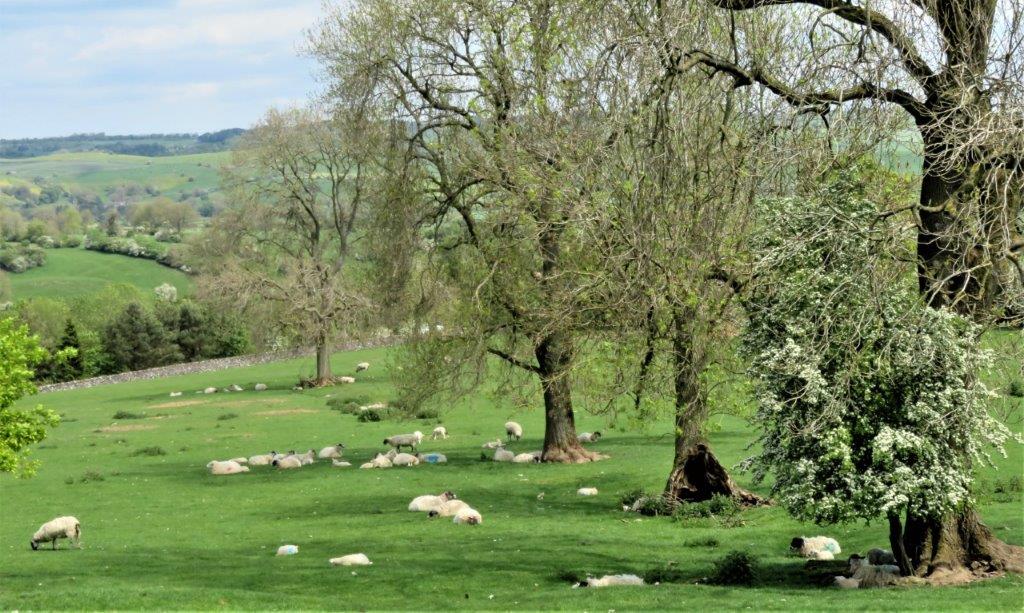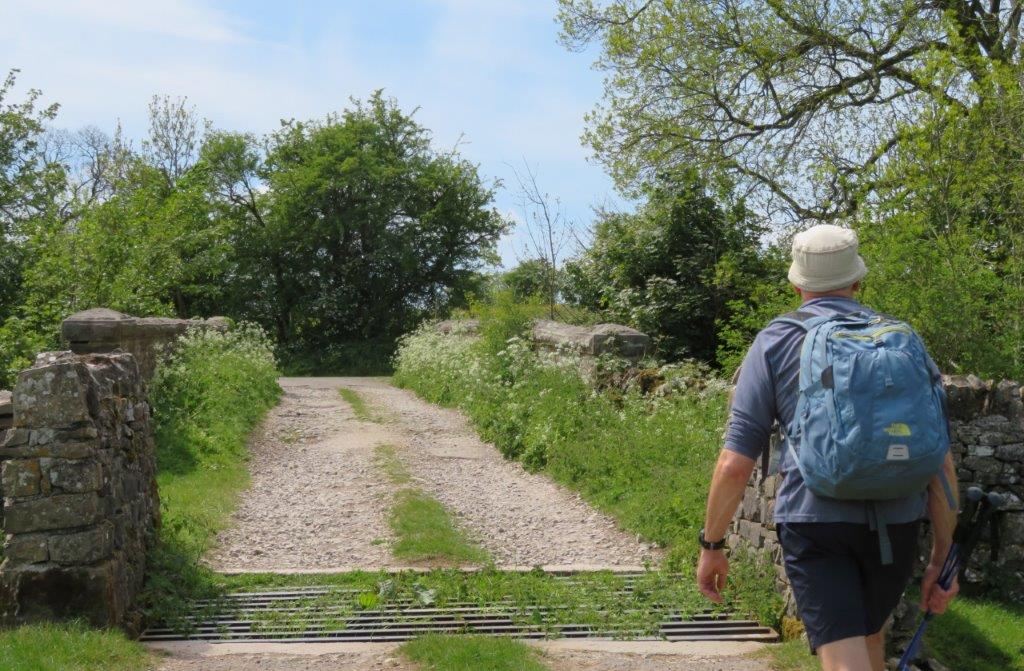 Bridge over the 'milk train' railway - now The Tissington Trail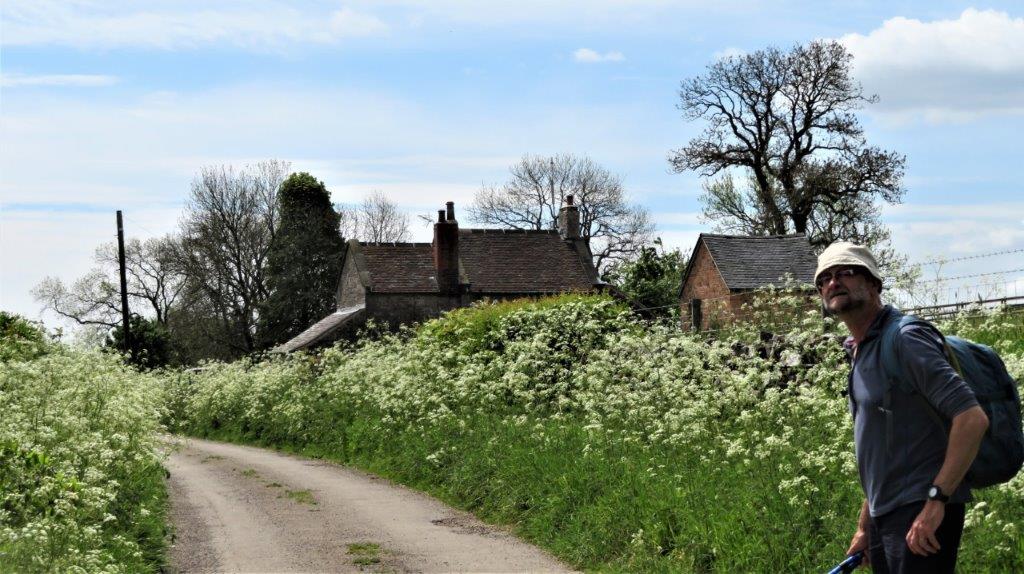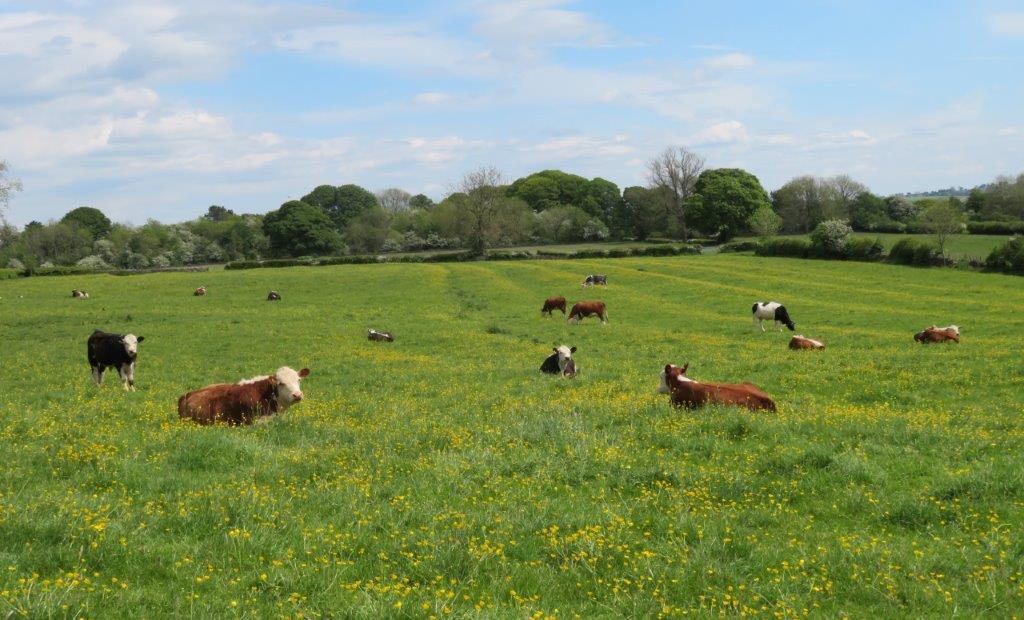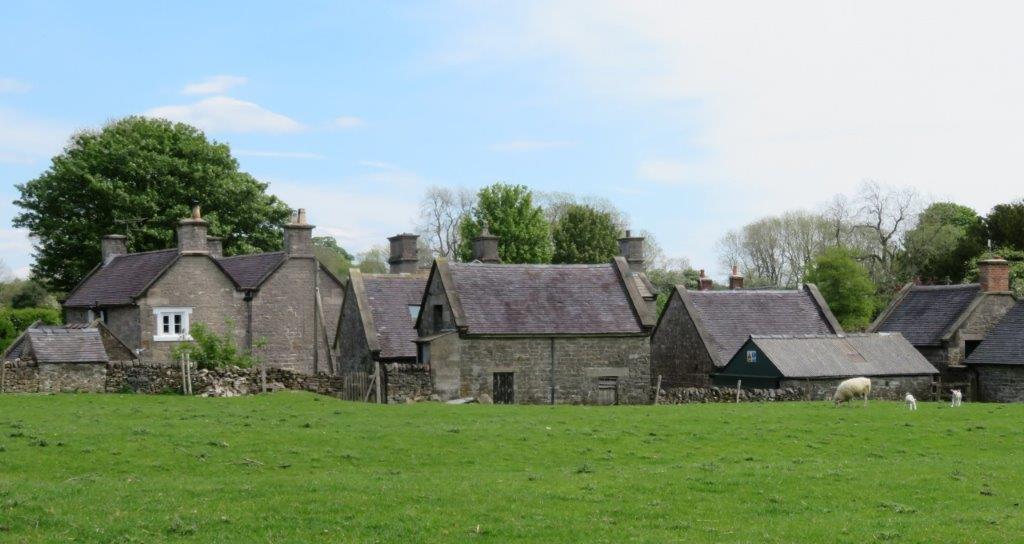 some buildings in Tissington passed before reaching church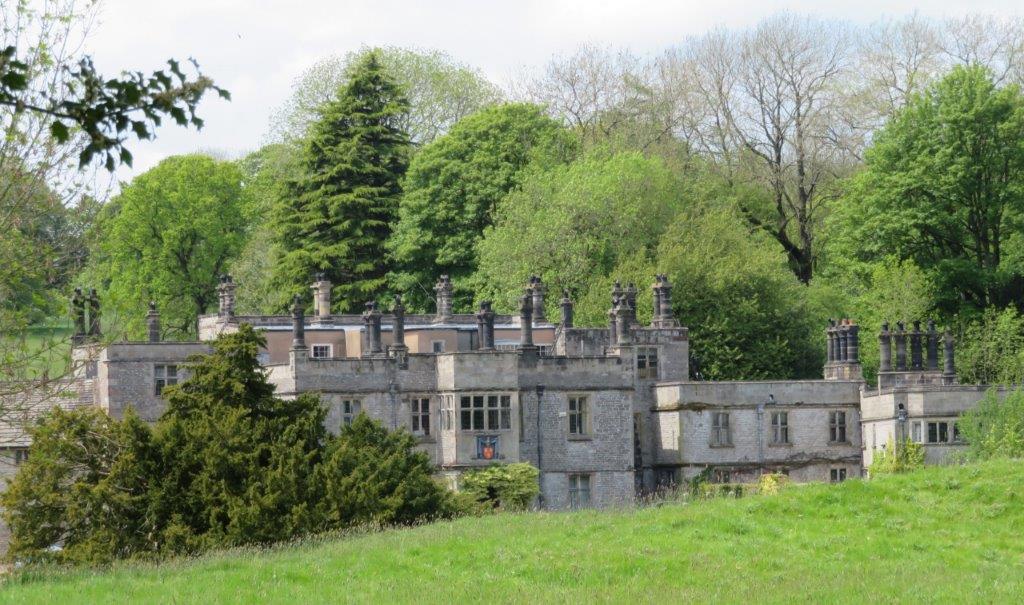 first glimpse of Tissington Hall seen before reaching church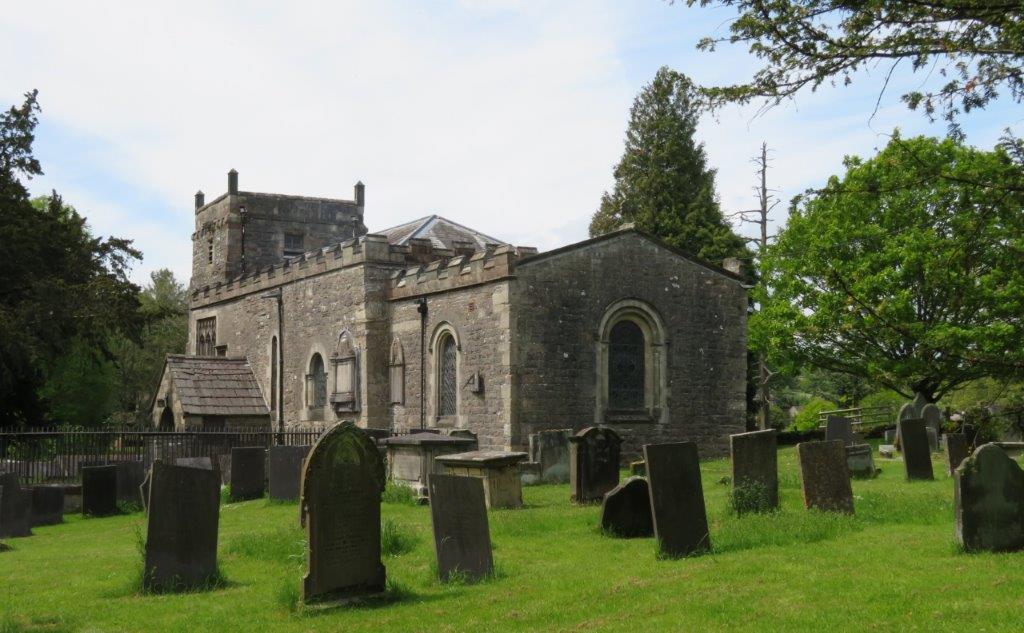 St Marys Church in Tissington - has a memorial to Frank Richard Allsop who died on the Titanic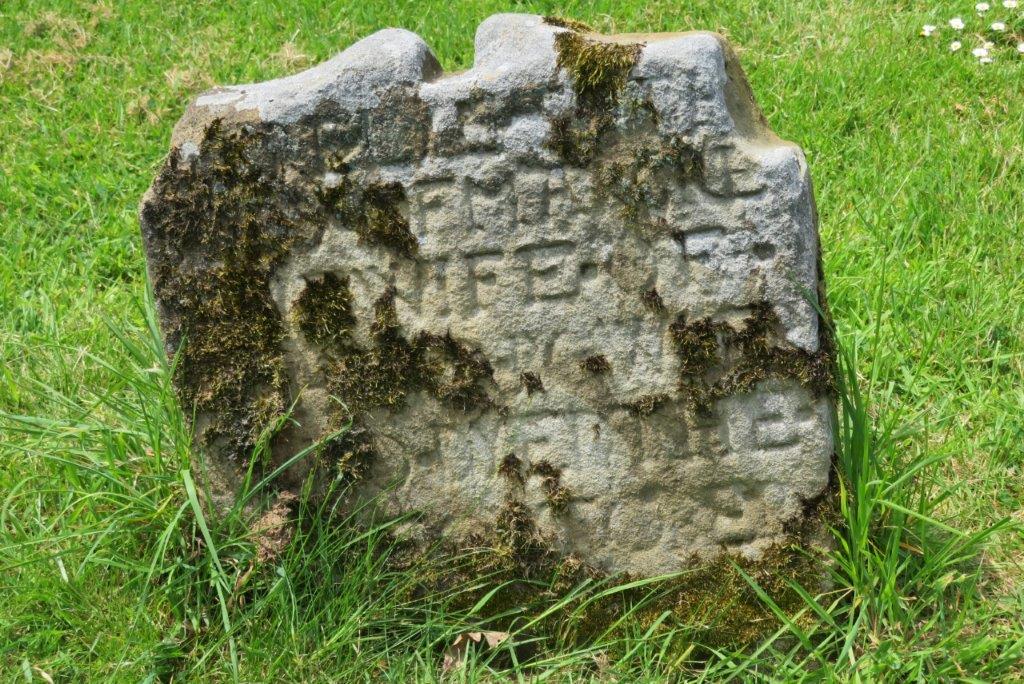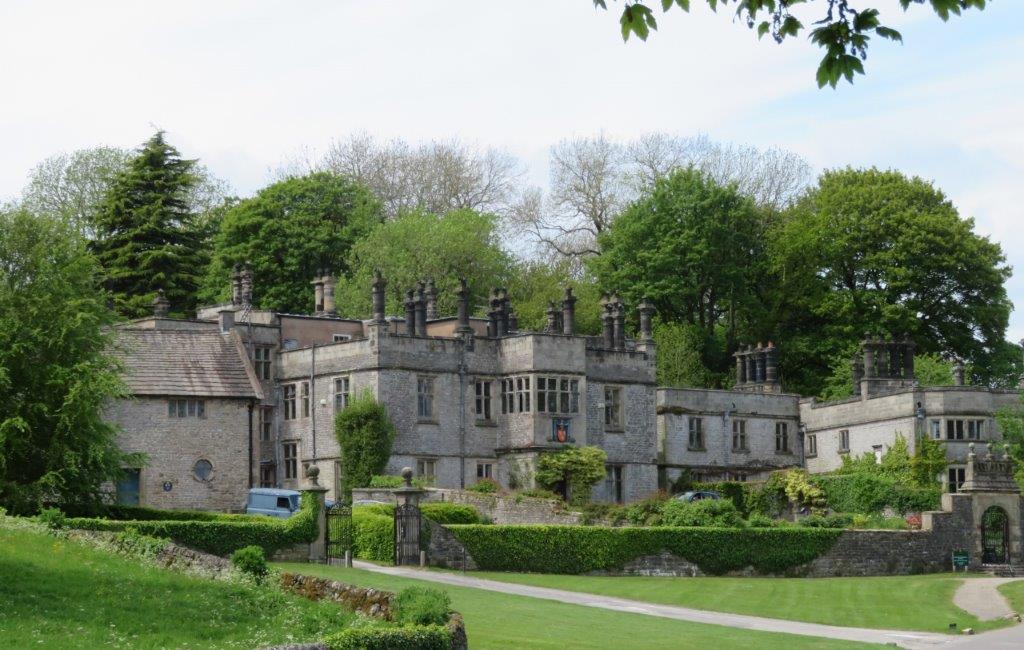 Tissington Hall closer up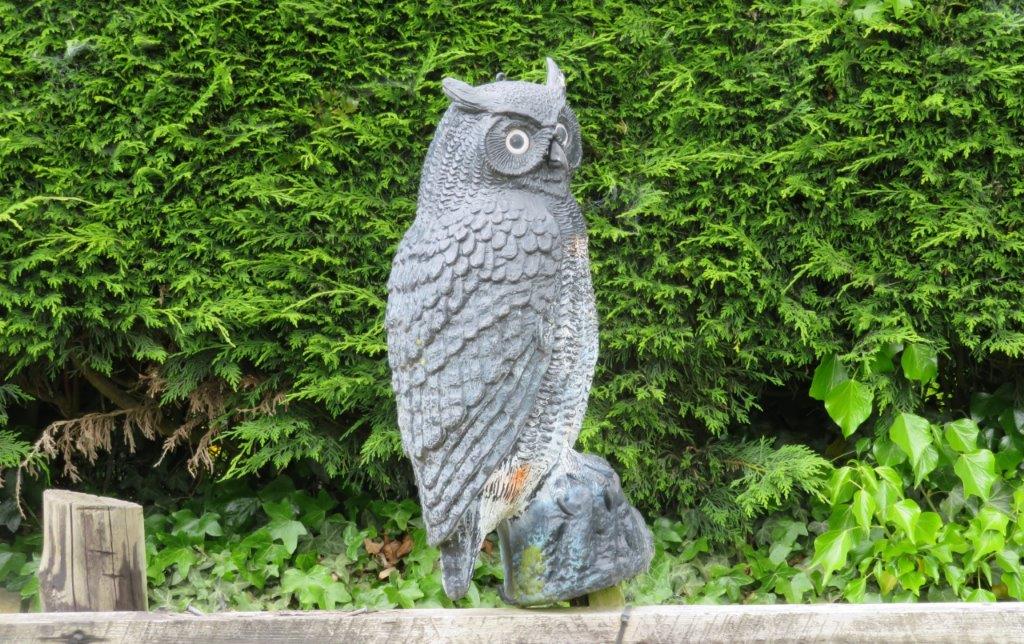 an owl at Tissington Gates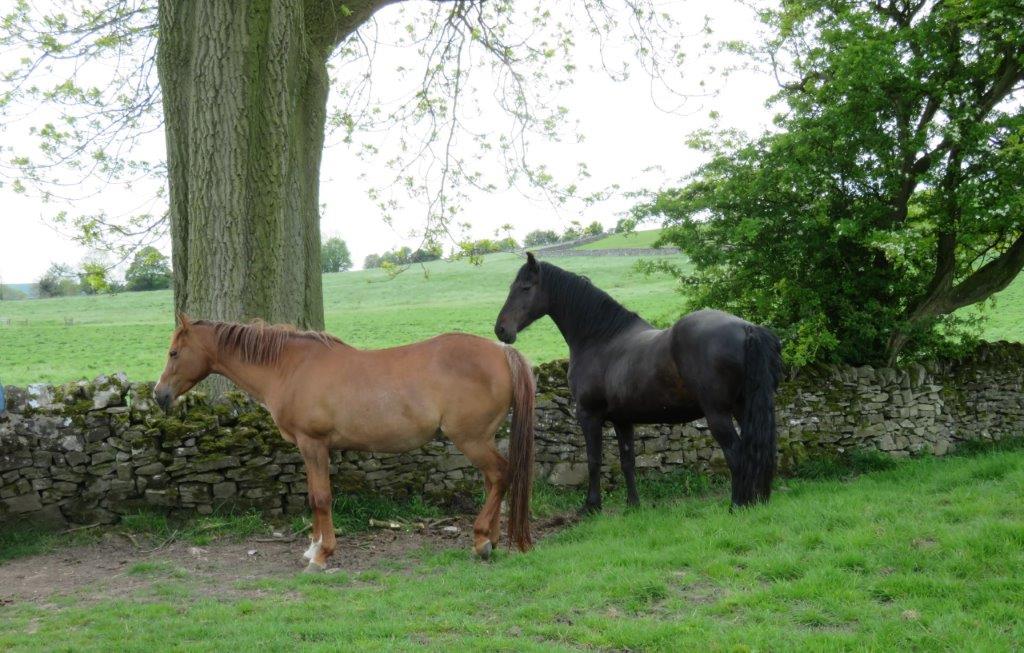 cows queuing to pass the Rifle Range?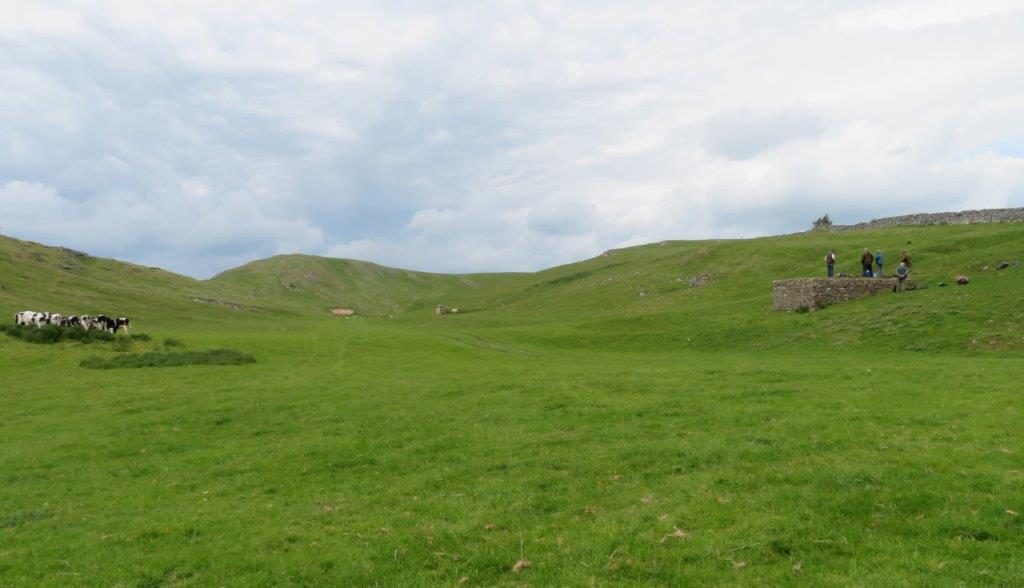 The Rifle Range - targets / butt against distant hill - shooting position on platform on right - being used as we passed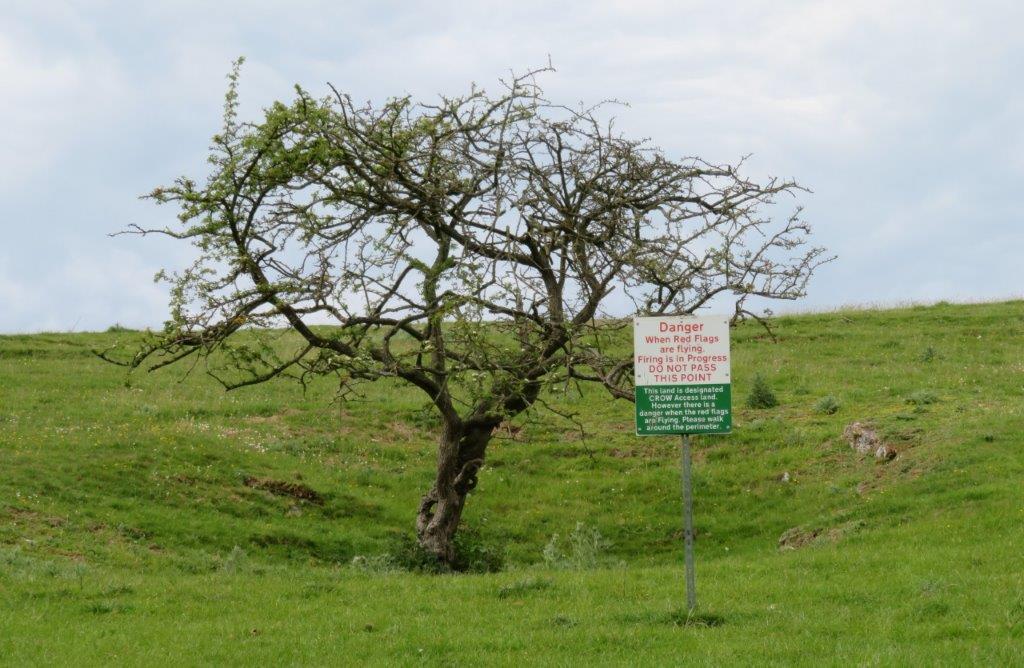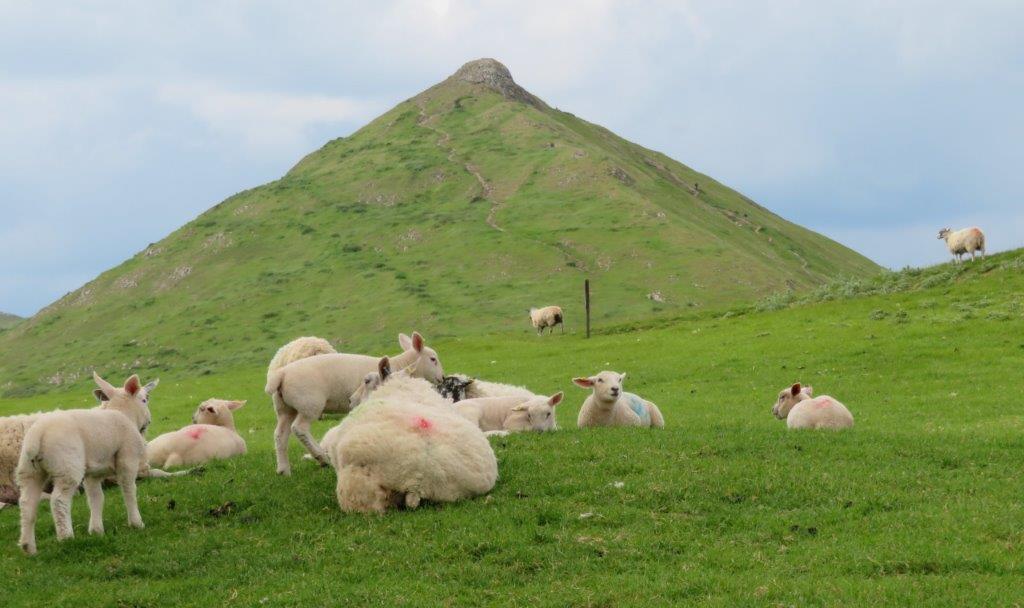 Thorpe Cloud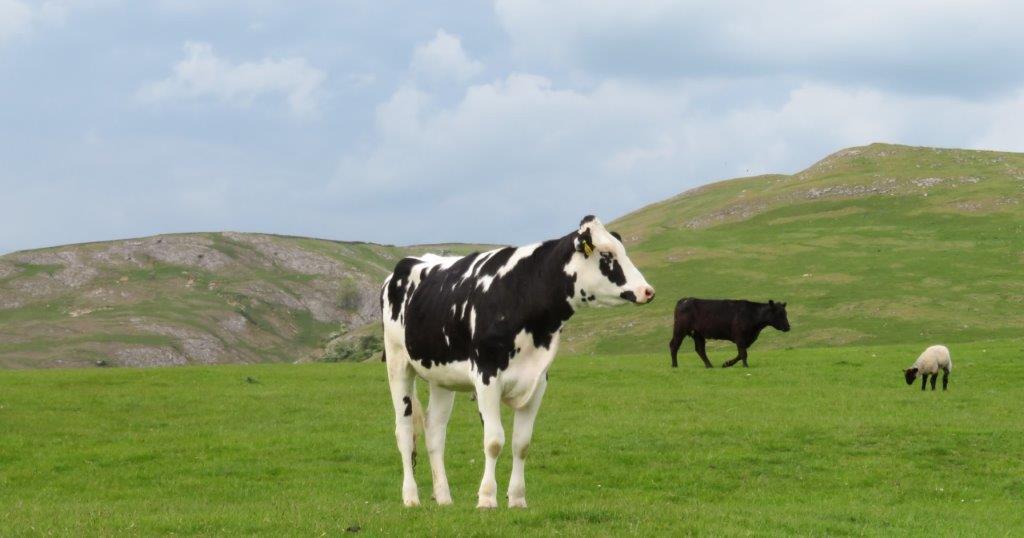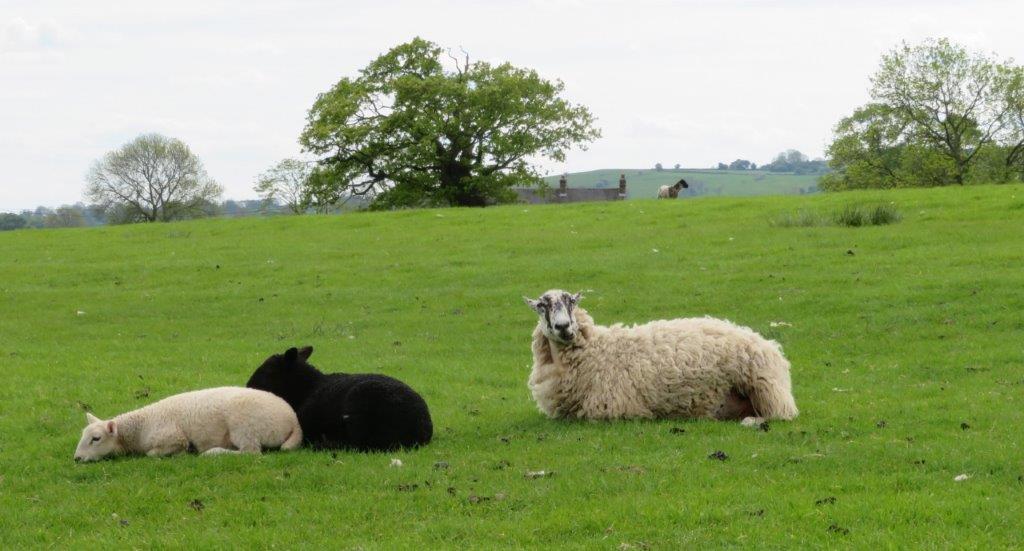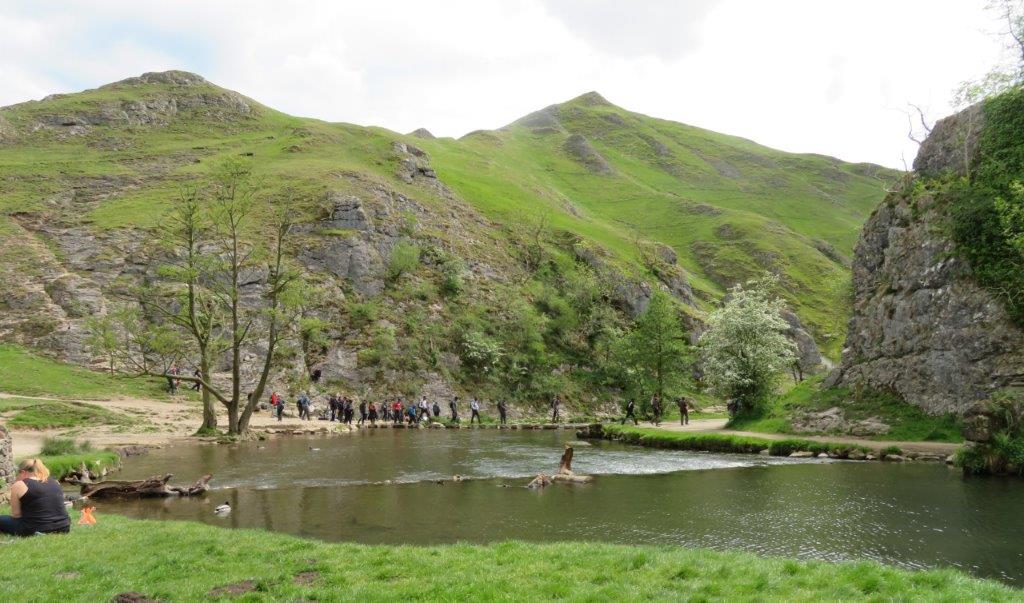 stepping stones with Thorpe Cloud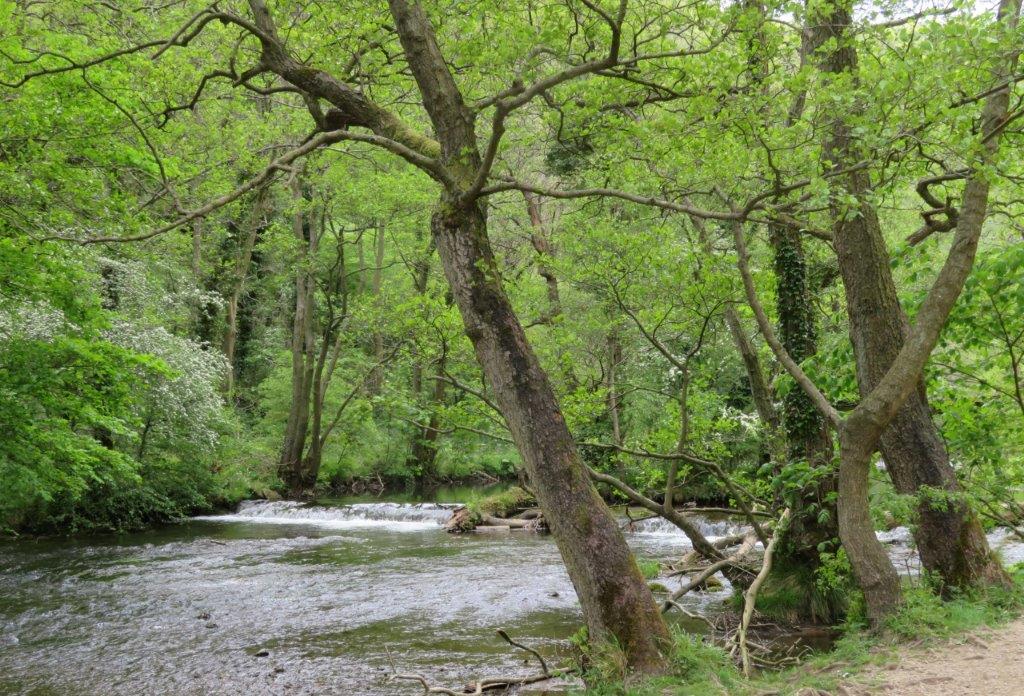 pictures from here on are taken along River Dove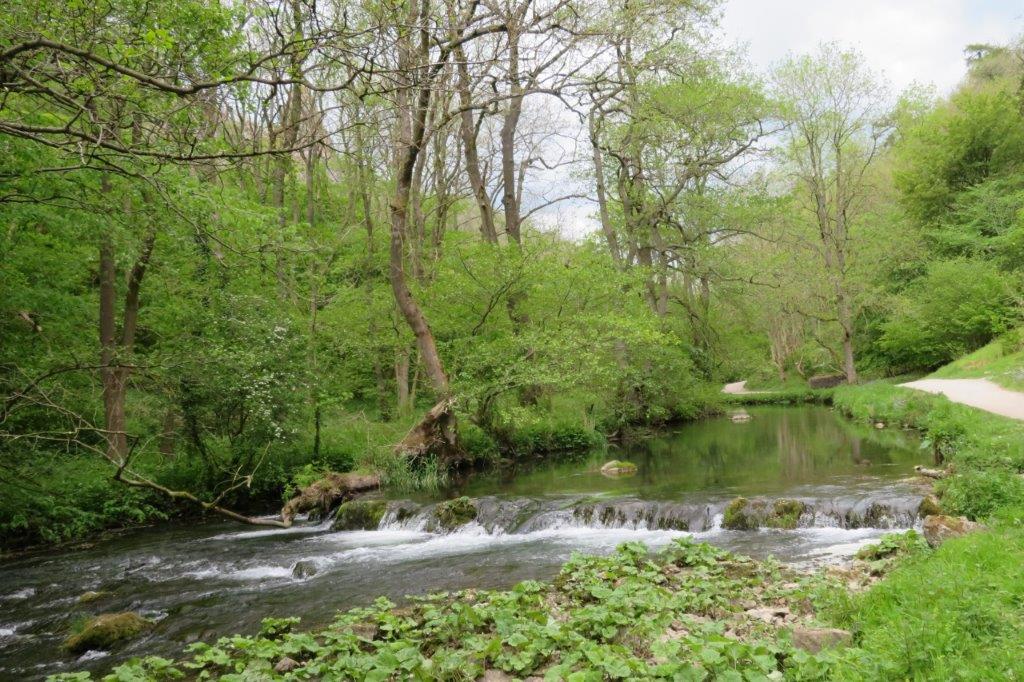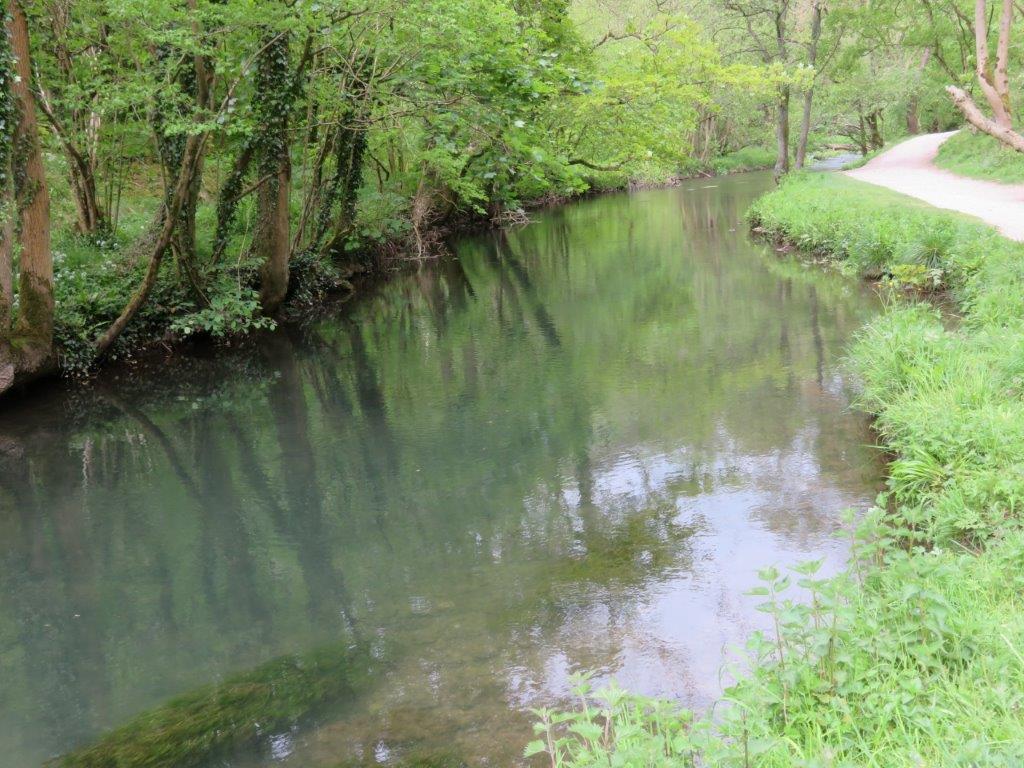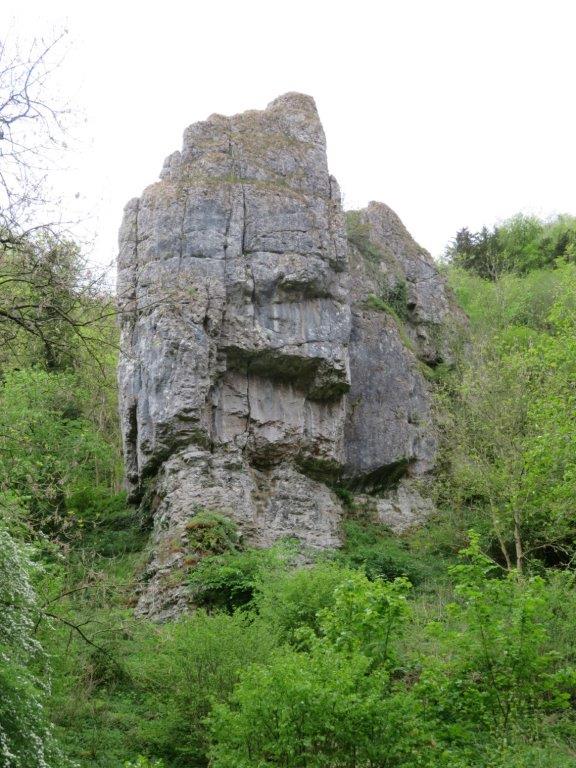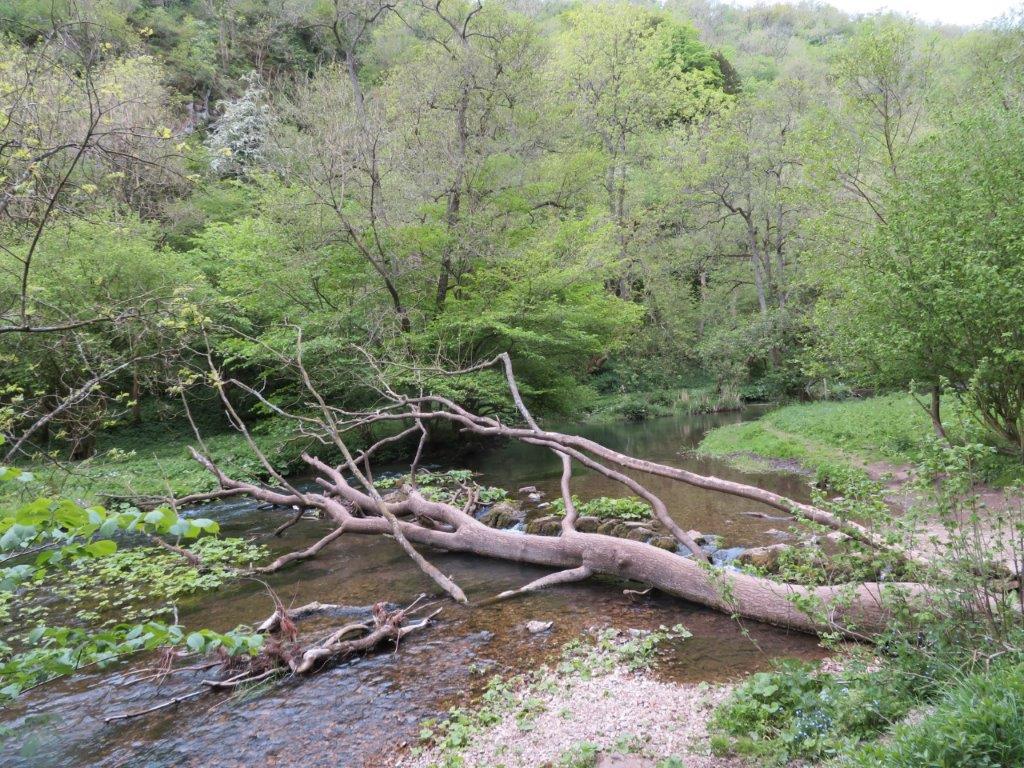 about 4 to 5 trees seen fallen across the river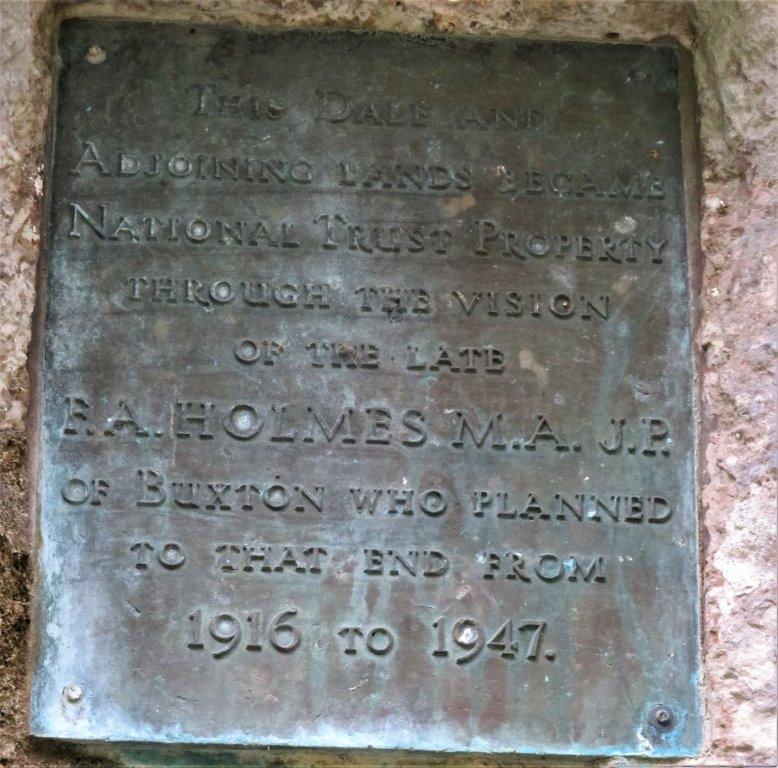 Plaque commemorating F A Holmes contribution to acquiring the area for the National Trust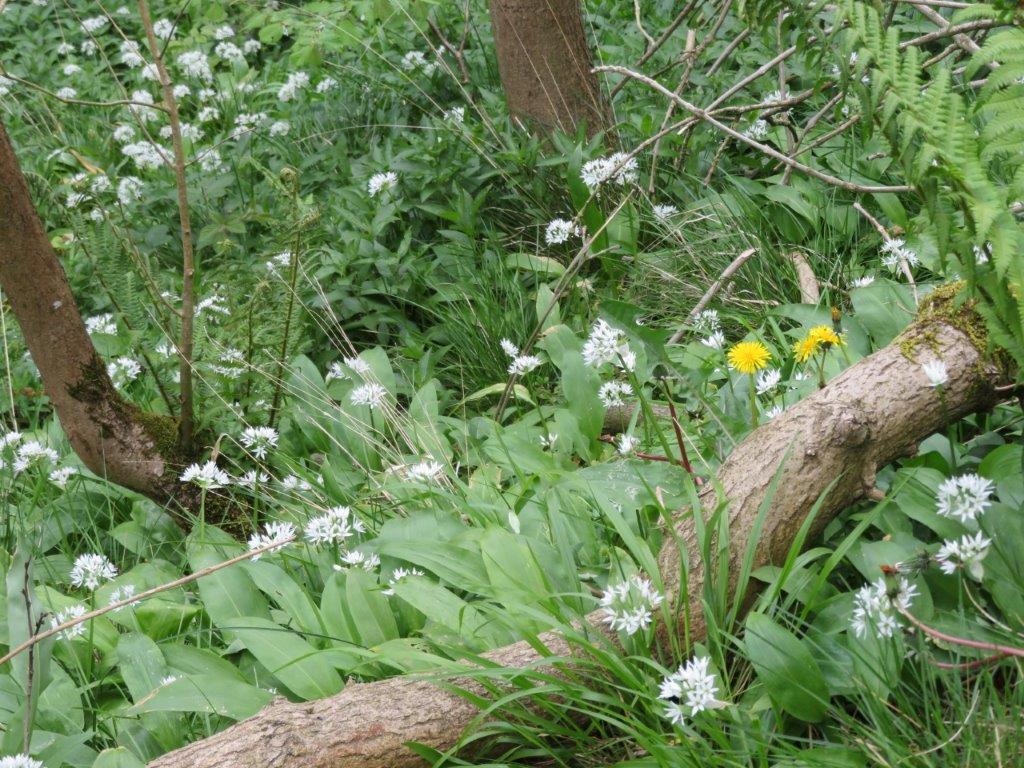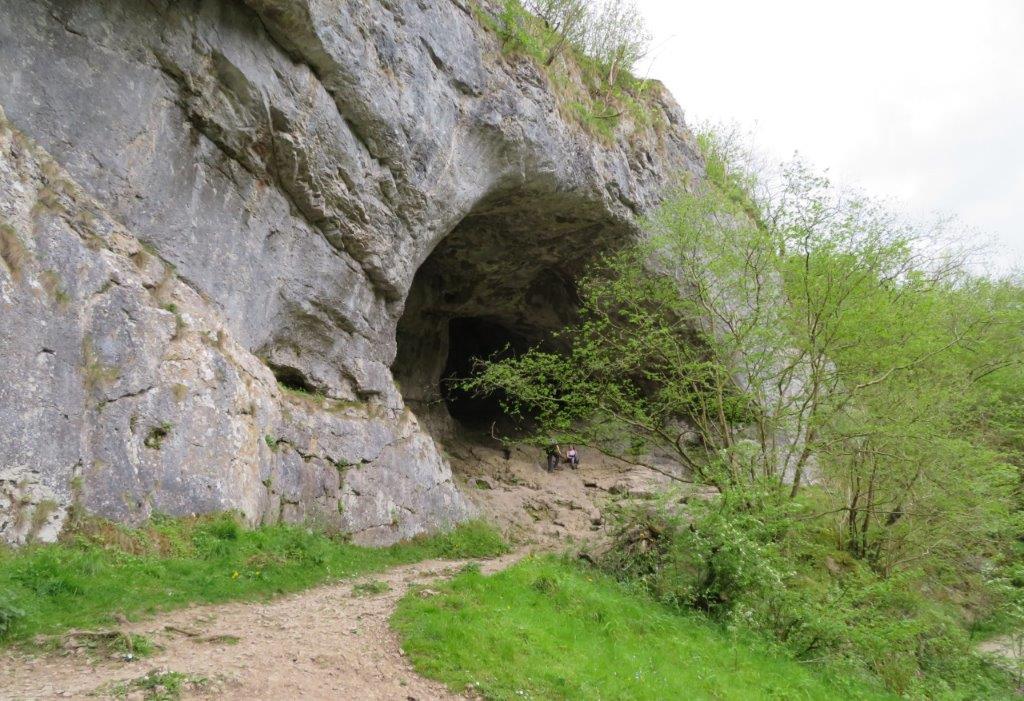 Limestone Rock formed from fossilised remains of creatures living in shallow sea about 350 million years ago. The rock was later cut by vast quantities of water from retreating ice fields.
homepage - Daywalks Index 2019 - contact me at