homepage - Daywalks Index 2019 - contact me at

2019.05.15 Baslow Nether End, FP entering Chatsworth Park at SK258719, ~E to Jubilee Rock, ~S up to SK267713 (nr Yard), V turn N and join / follow Dobbs Edge ~ENE, cross FB over Heathy Lee Brook, cross A619 Rd, follow Roads ~300m E to Robin Hoods Farm, ~200m N then E steeply up to Birchen Edge, follow Edge past Nelsons Column to Trig Beacon, down Edge then ~N to short of junct A621 & Curbar Rd, ~W (well above A621 Rd), to Gardom's Edge, ~S along Edge to SK272726, V turn ~NNW and cross A621Rd & FB over Bar Brook beyond, ~NW to pass under & up beyond Wellingtons Monument, on BW ~N (behind Baslow Edge) to Curbar Rd, E along road then at end of Parking Area ~NE up to White Edge, follow Edge northward (keeping at high level) to junct A625 & B6054 Rds, ~N to Longshaw Lodge, ~NNE to Fox House - leader Christine Gamble - Wednesday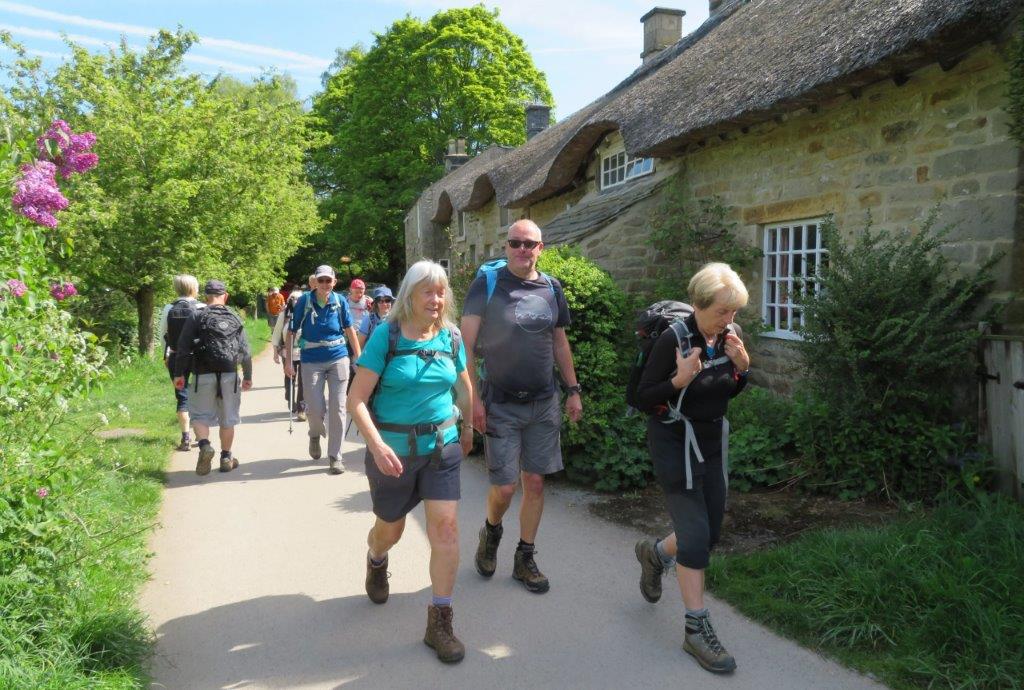 from PC went to East & crossed bridge over Bar Brook. Turned ~SSW past this thatched house and on to Chatsworth Park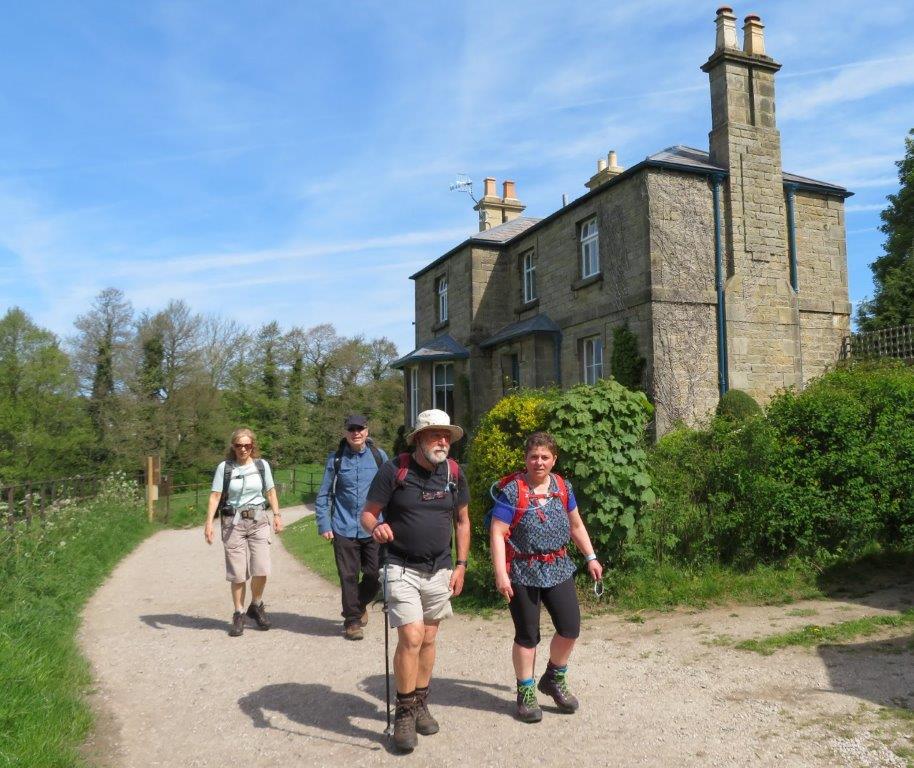 Shortly before entering Chatsworth Park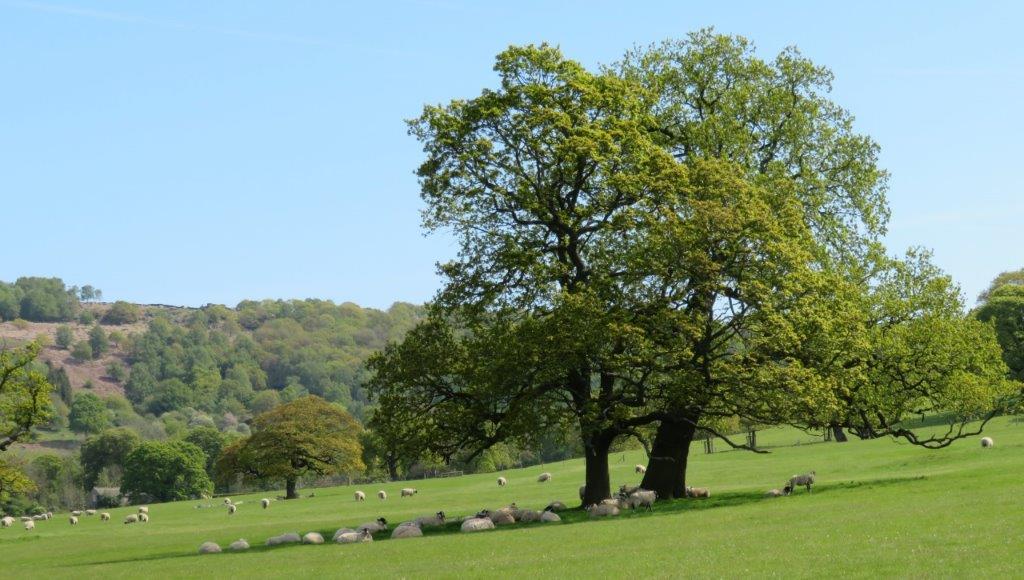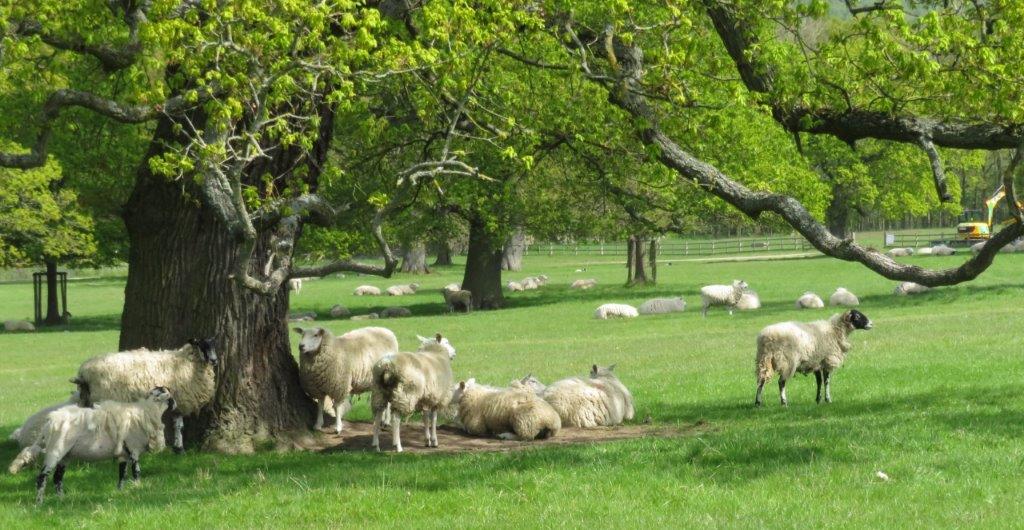 in distance at top right is part of Baslow Edge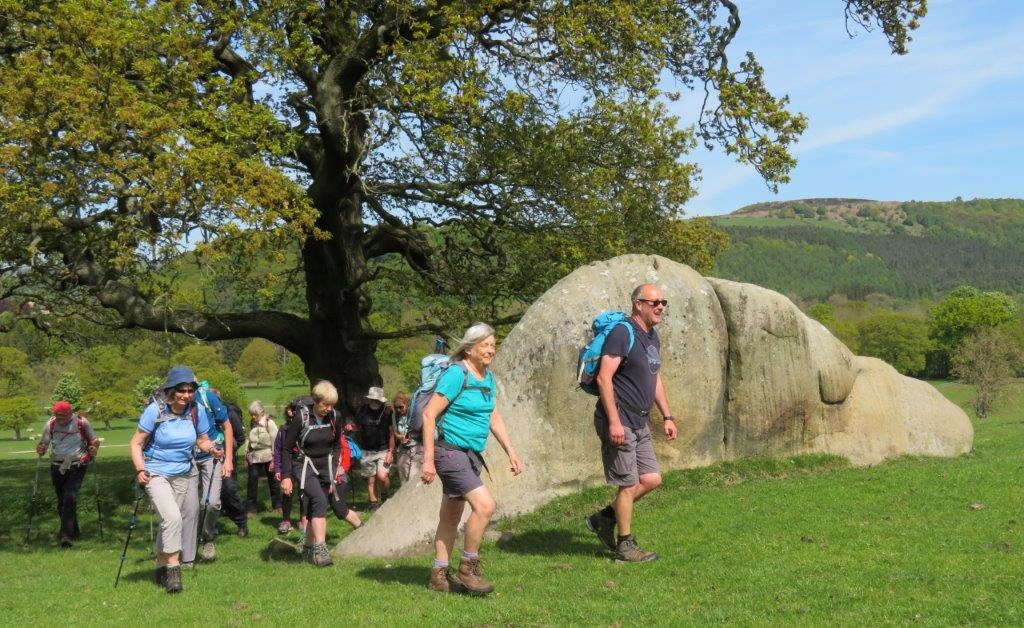 Jubilee Rock (East from the park entrance we used) - a memorial to Queen Victoria born in 1819 - it is engraved on far side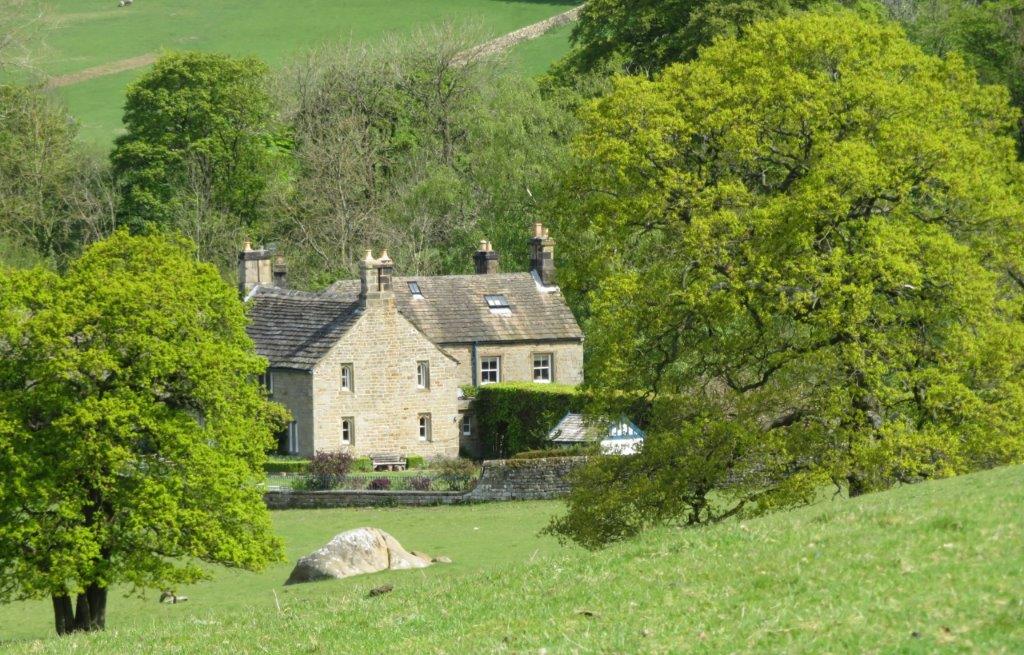 Looking back at Jubilee Rock - Park Lodge seen behind it.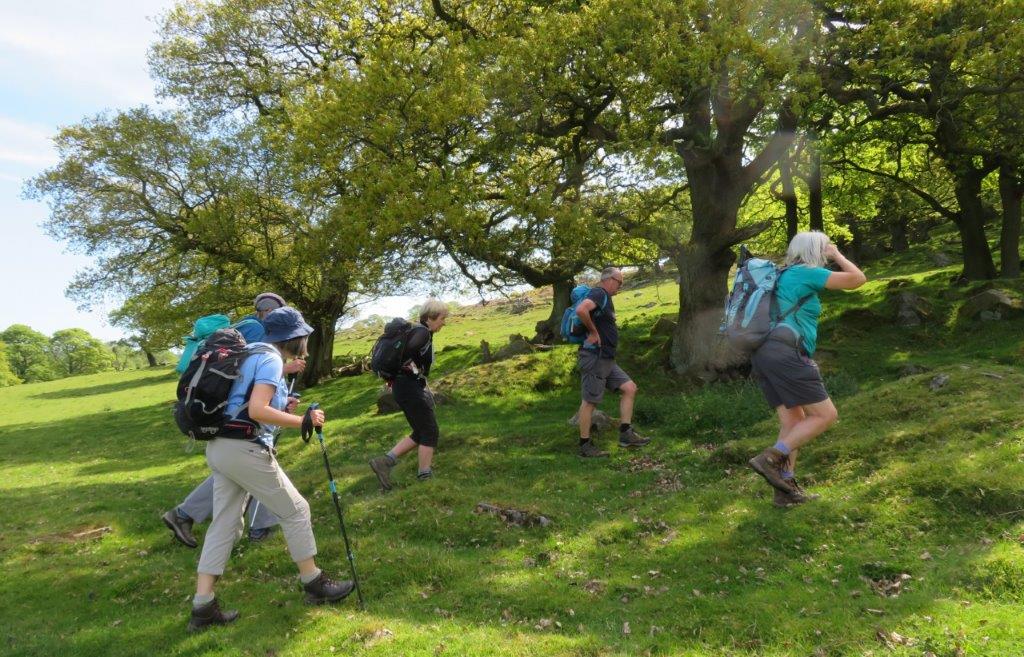 heading ~ South for about 650m towards a 'yard' (to west of another 'Parkgate')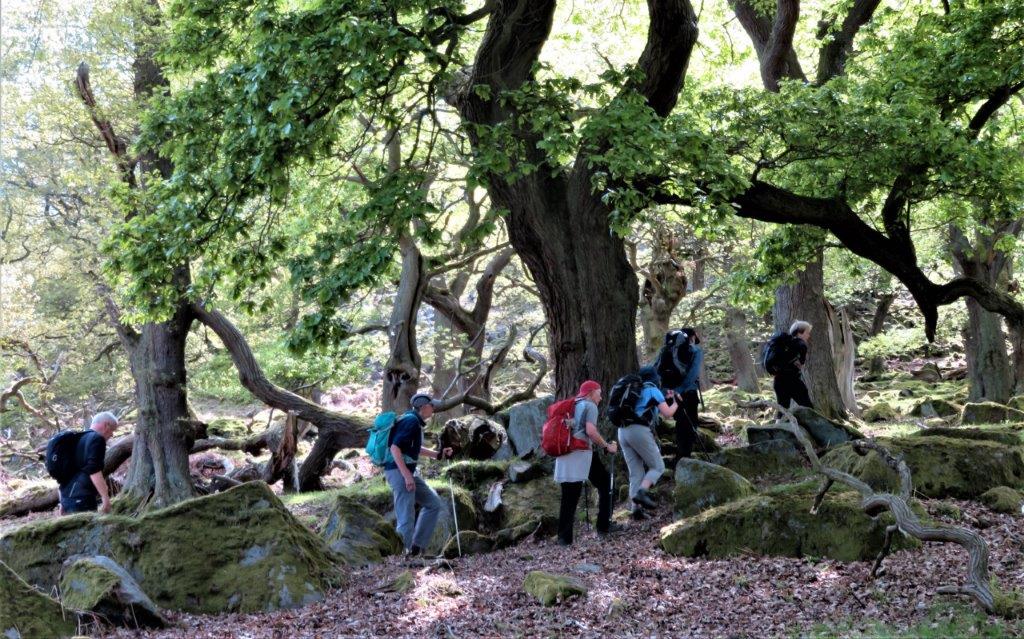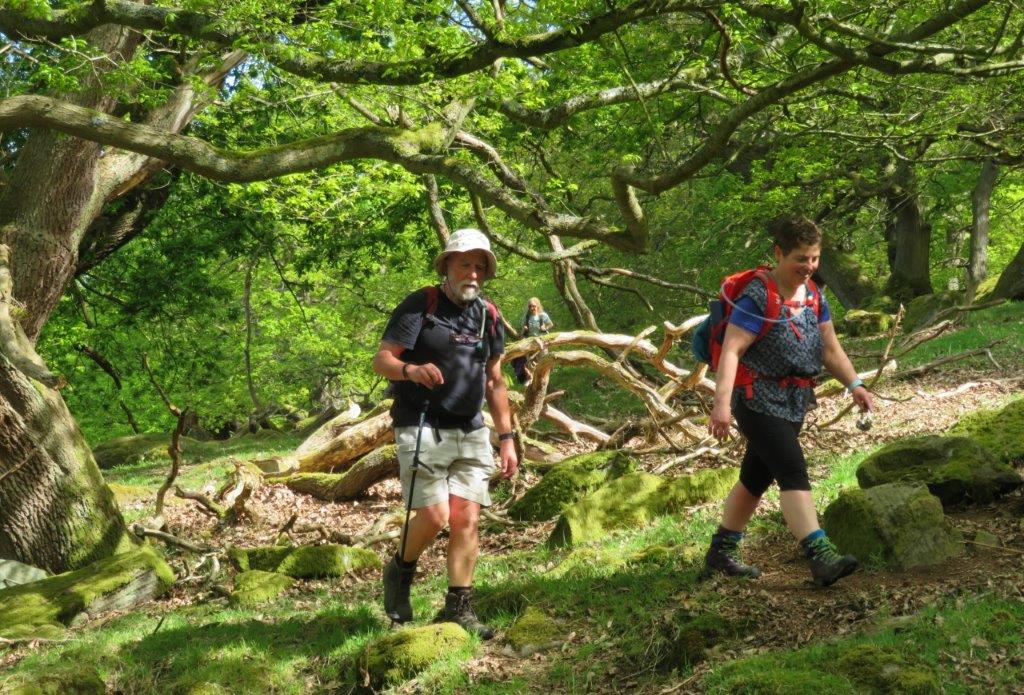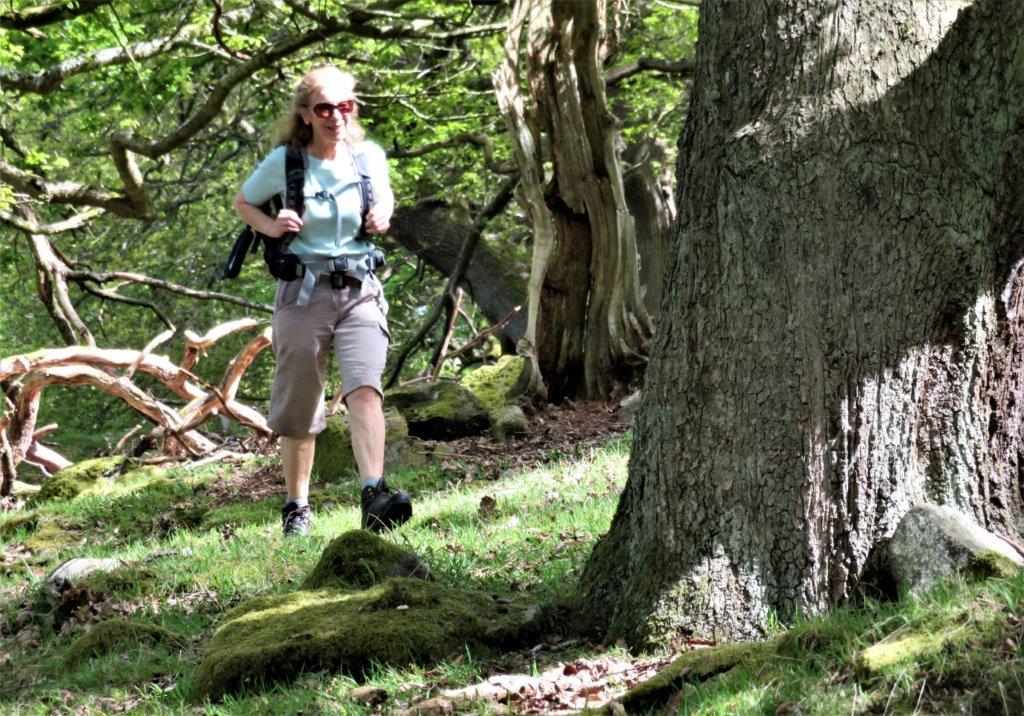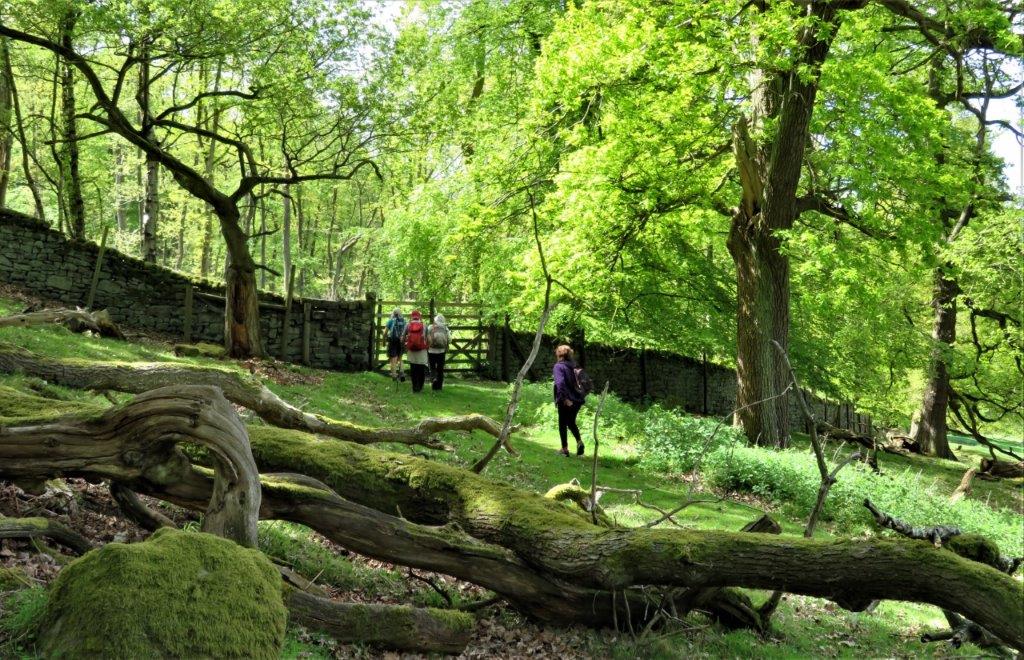 still heading South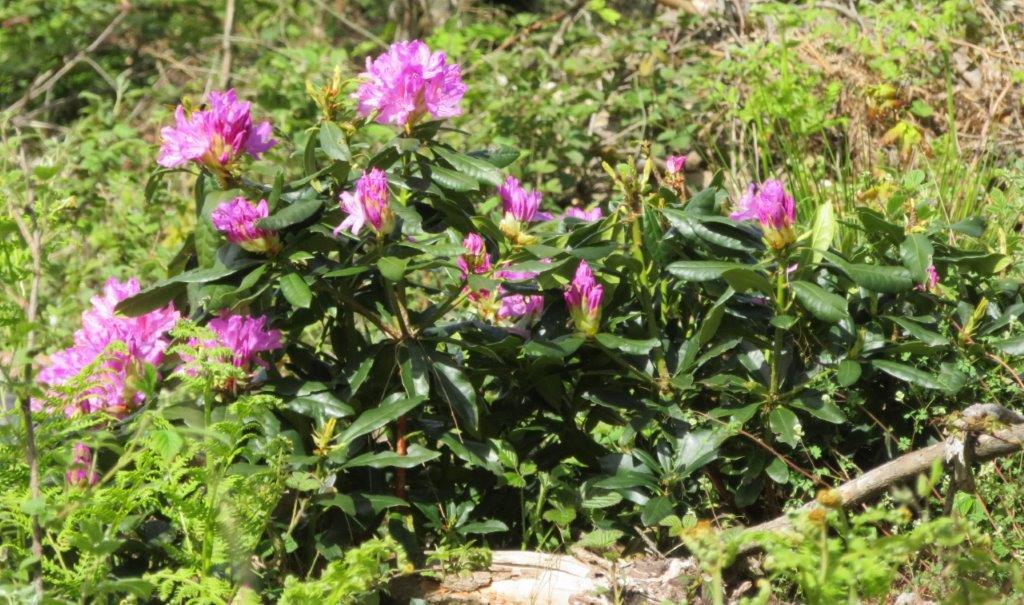 now V turned near yard and going North. Rhododendron have (re)grown here since wooded area cleared fairly recently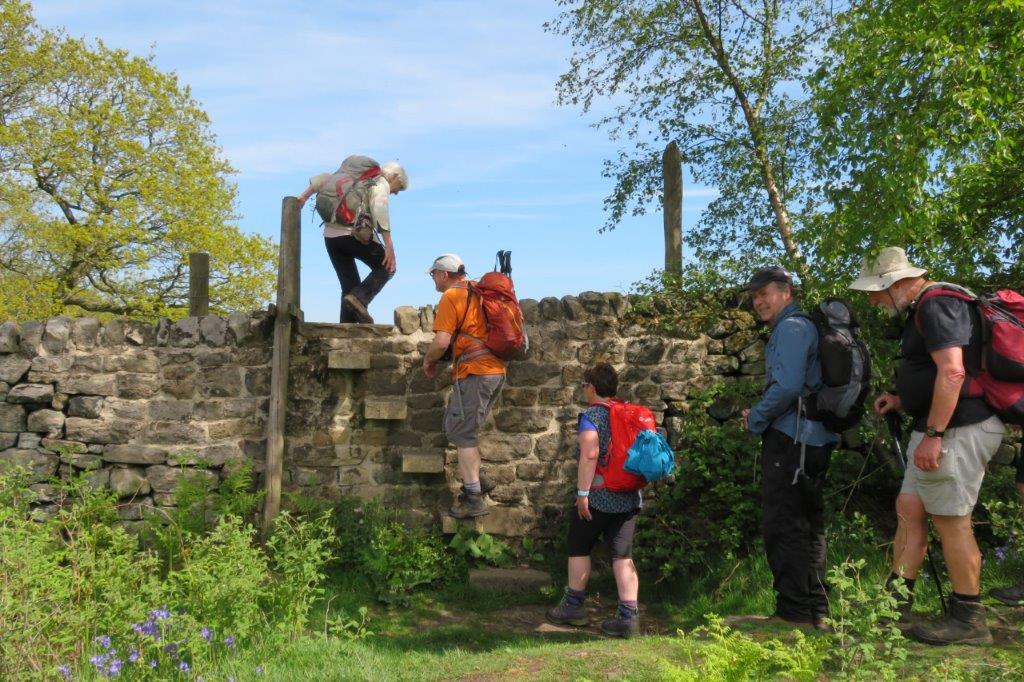 crossing North over Stile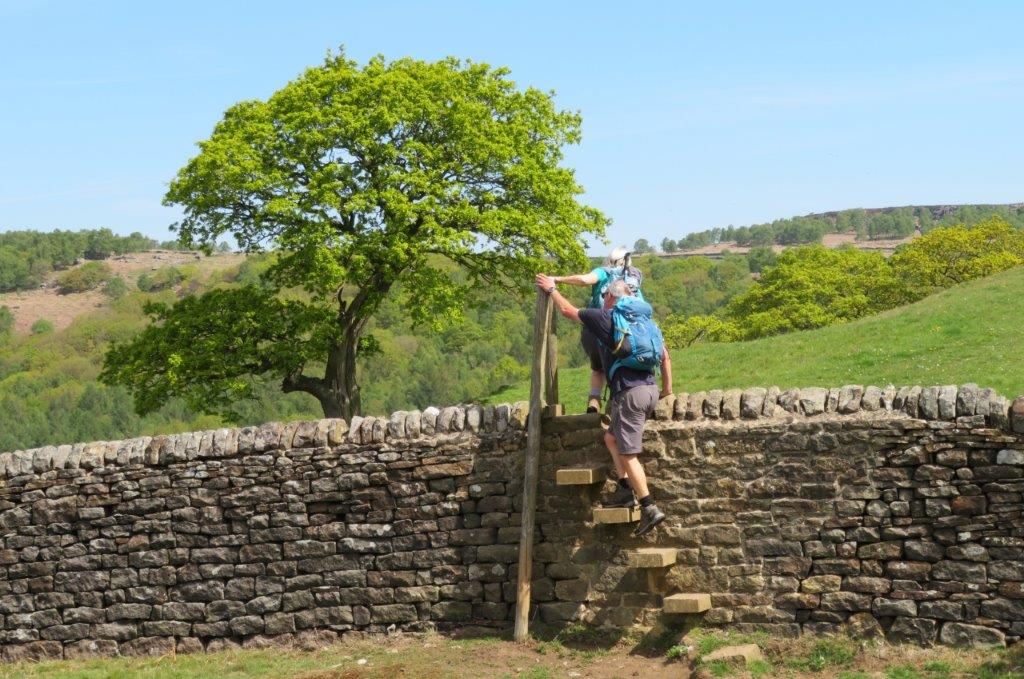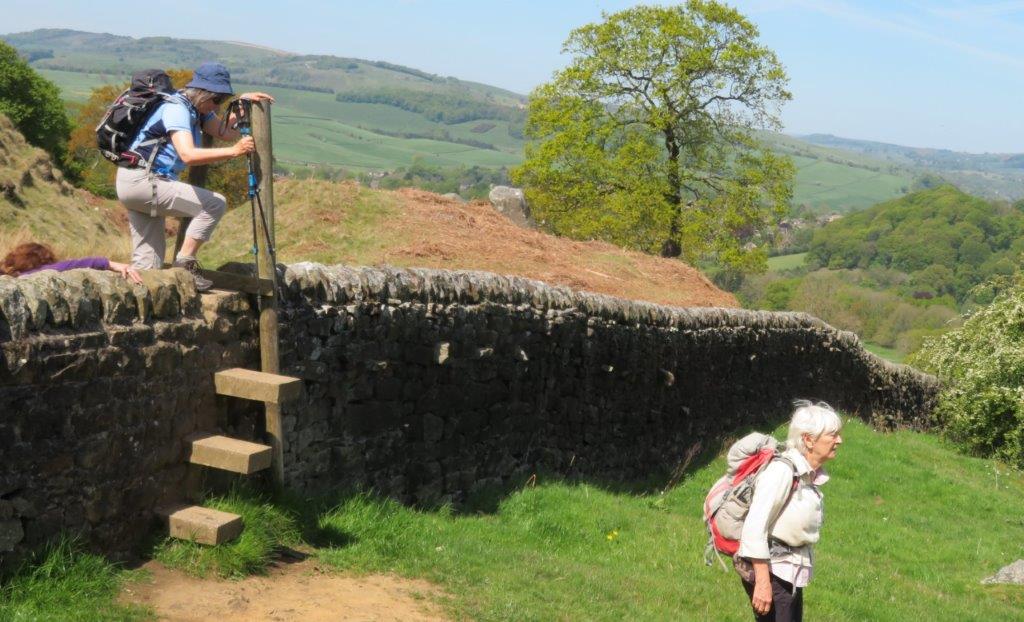 shortly to join Dobb Edge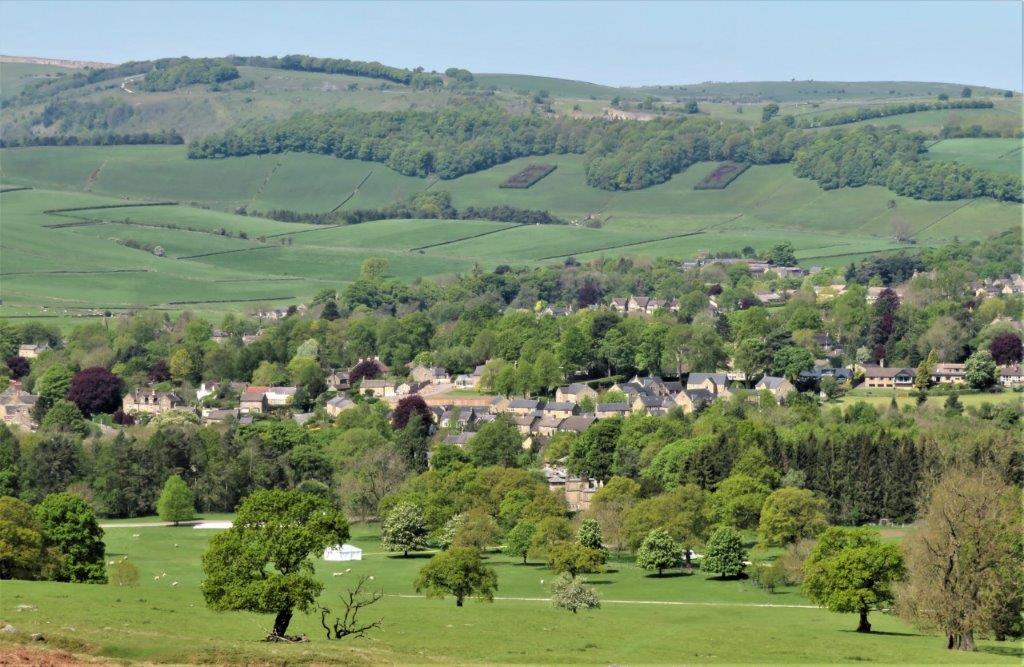 looking at Baslow below us - note ER (Elizabeth Regina) planted on hill side below Bramley plantation (as shown on map).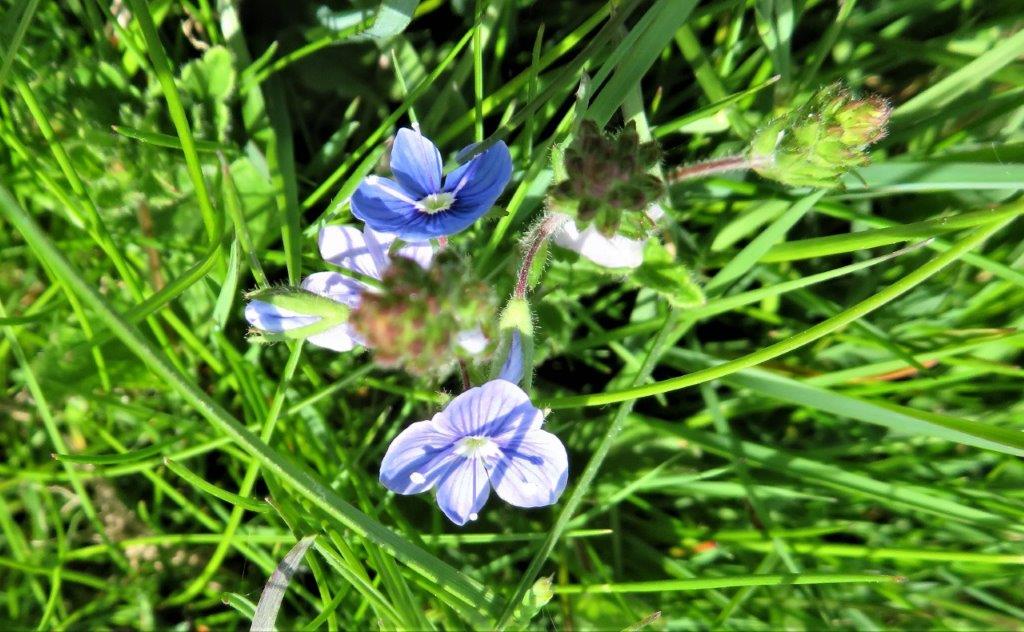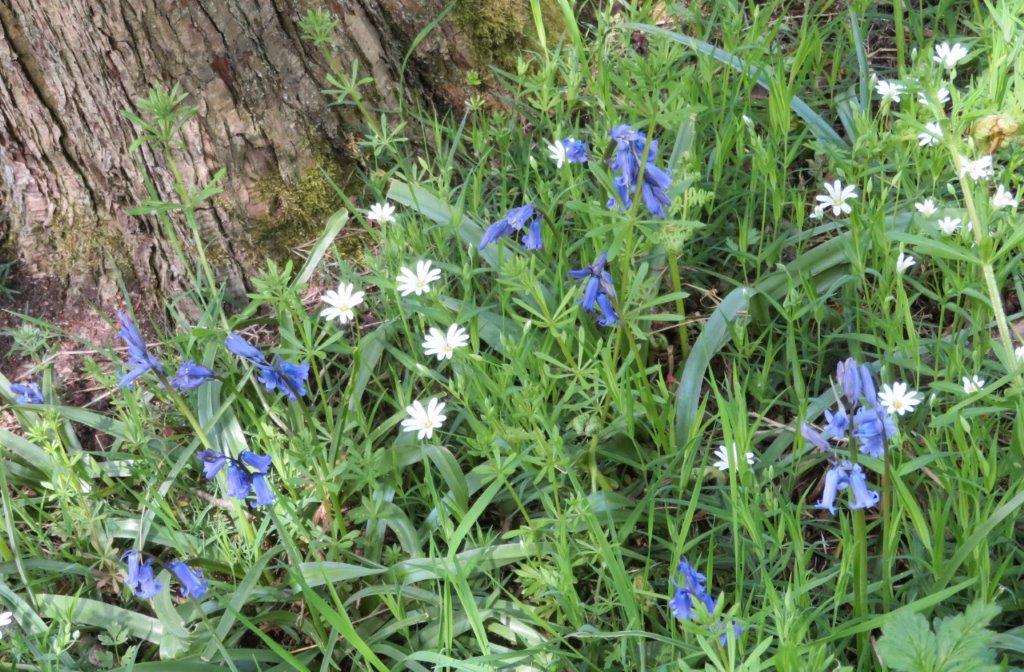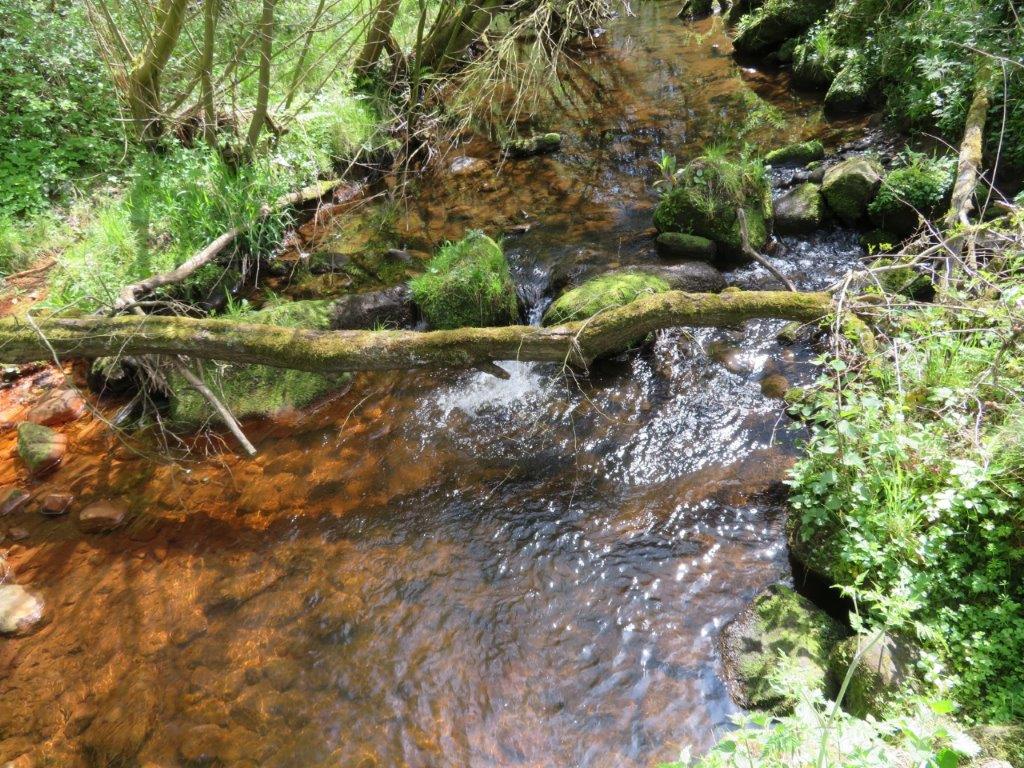 we crossed over an unmarked Foot Bridge over Heathy Lea Brook (which is photographed upstream of the FB.)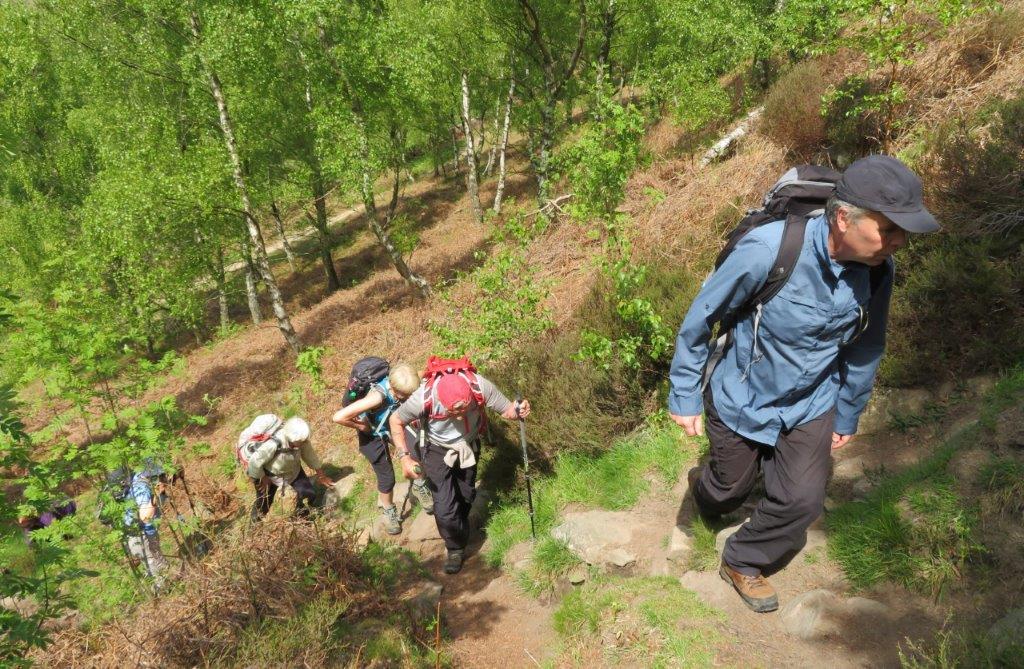 turning East off the path (running North from Robin Hood Farm) and climbing up to Birchen Edge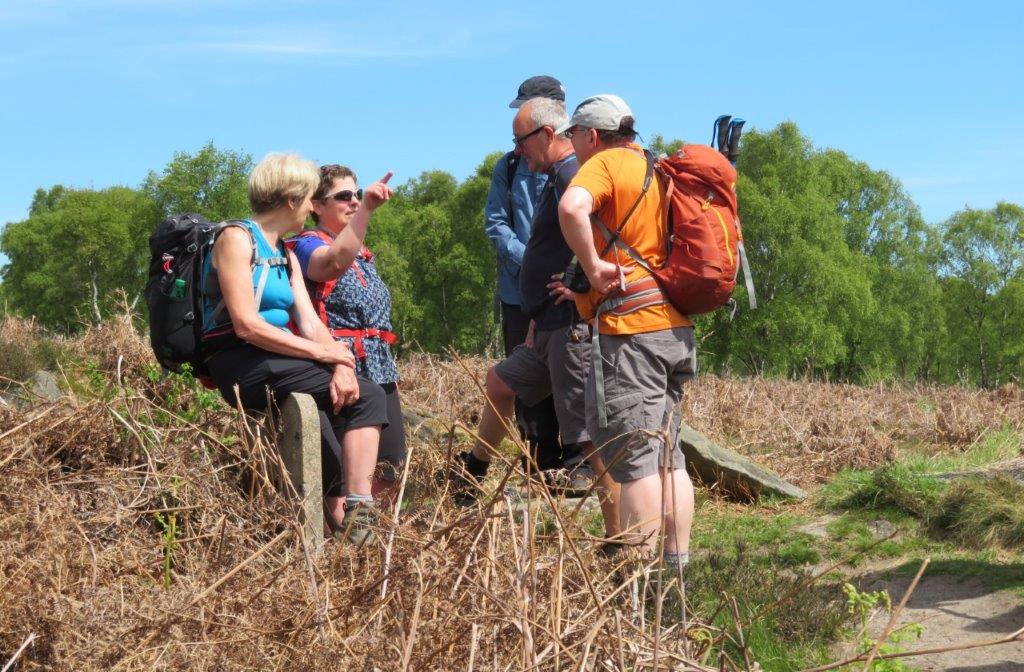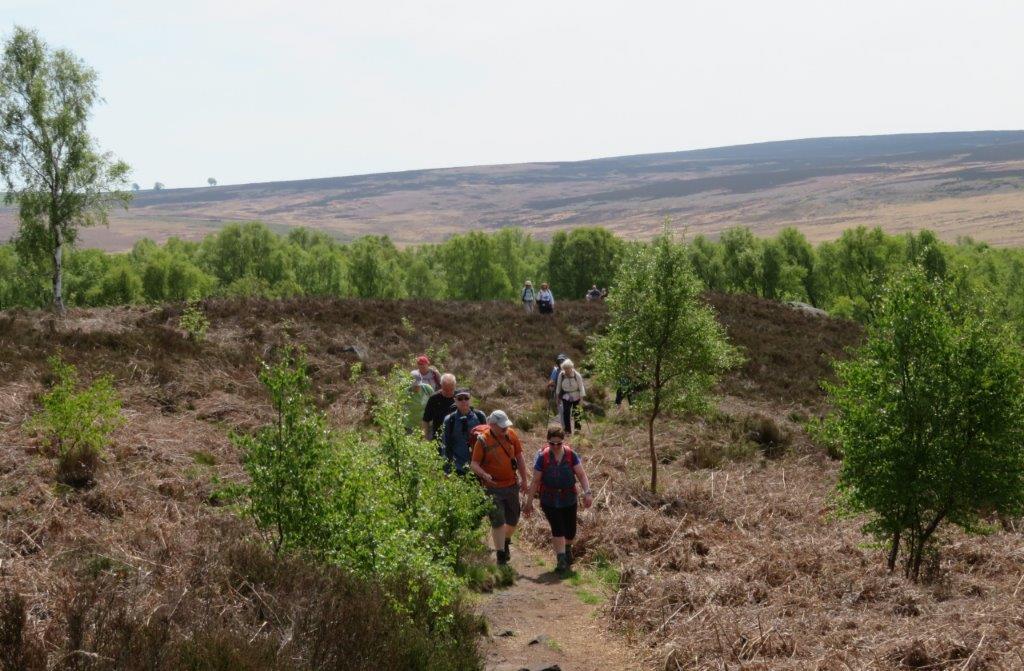 in distance South behind us (over the unseen Heathy Lea Brook) is Gibbet Moor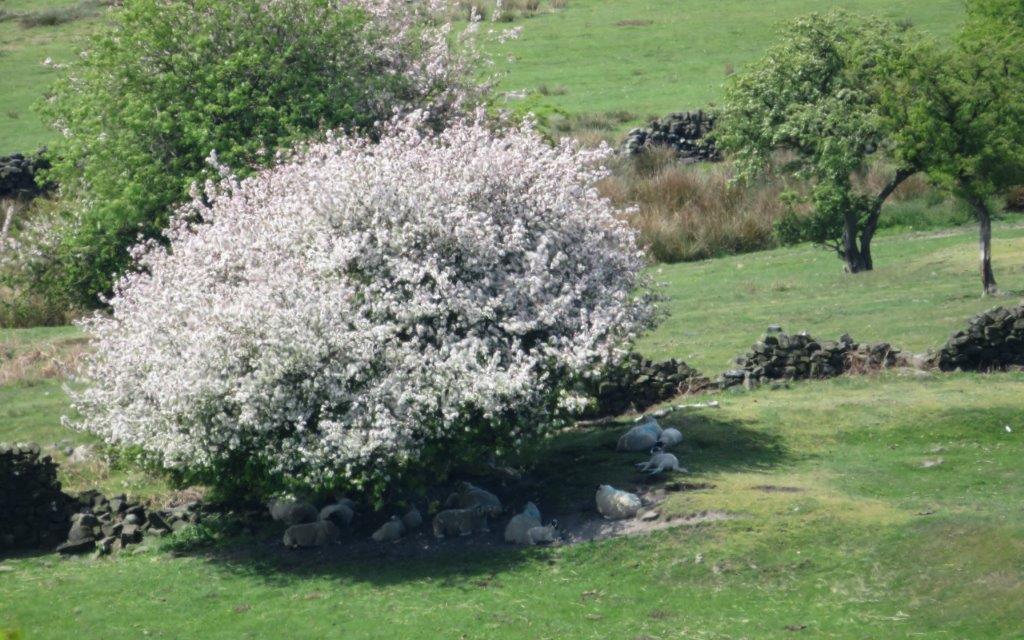 zoomed into flowering tree and found sheep shading themselves from the unusually hot sun (20°C) at this time of year.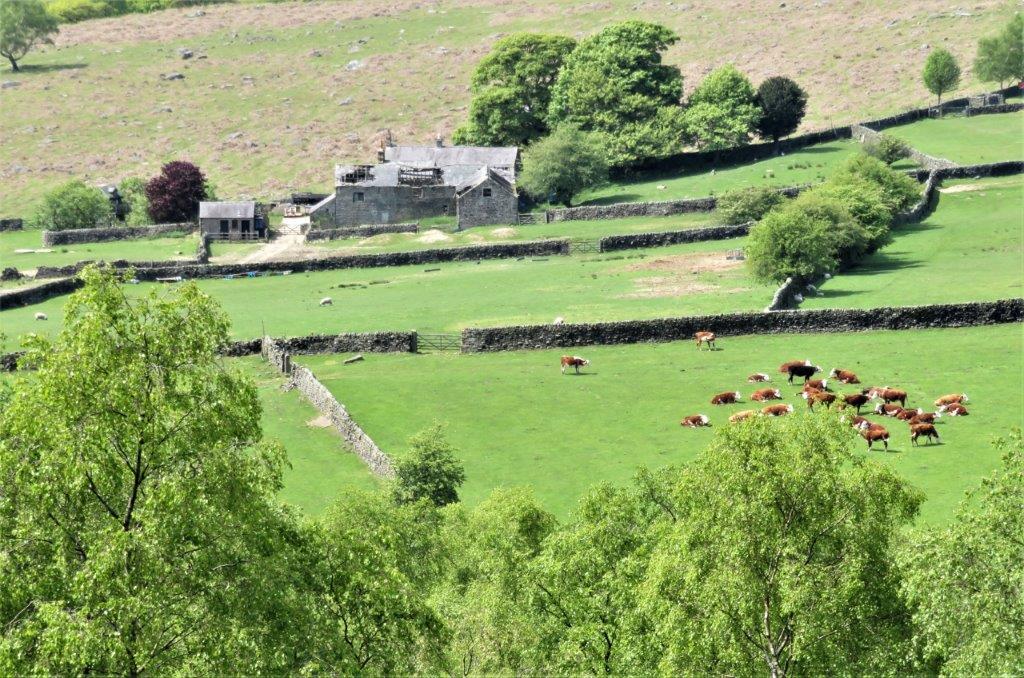 Moorside Farm below seen from Birchen Edge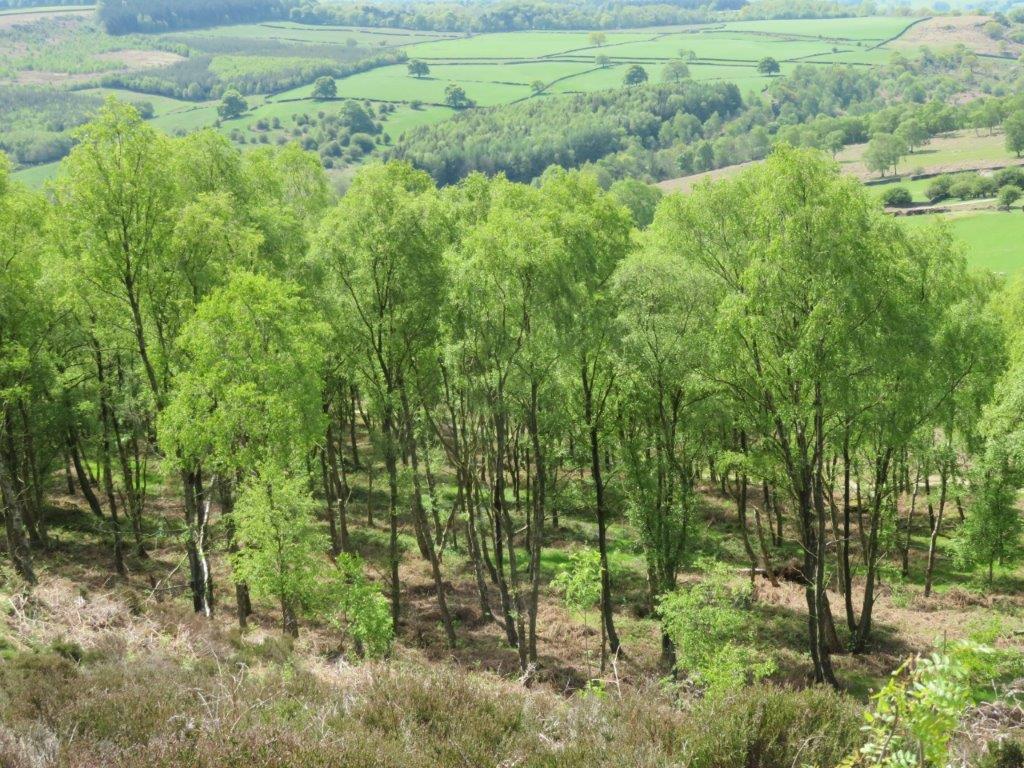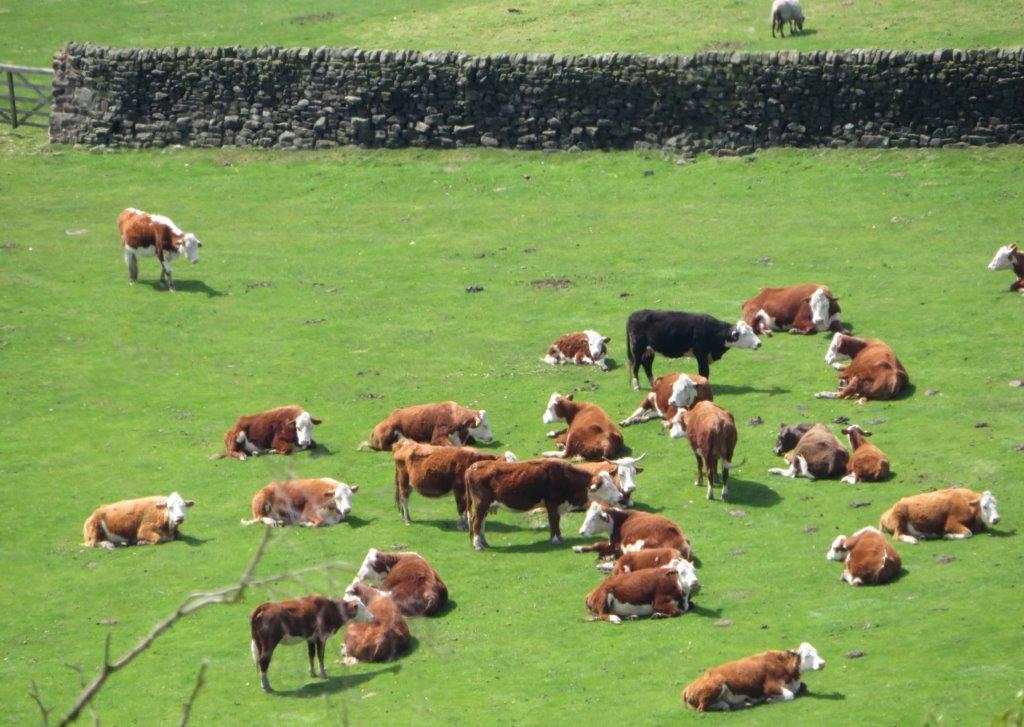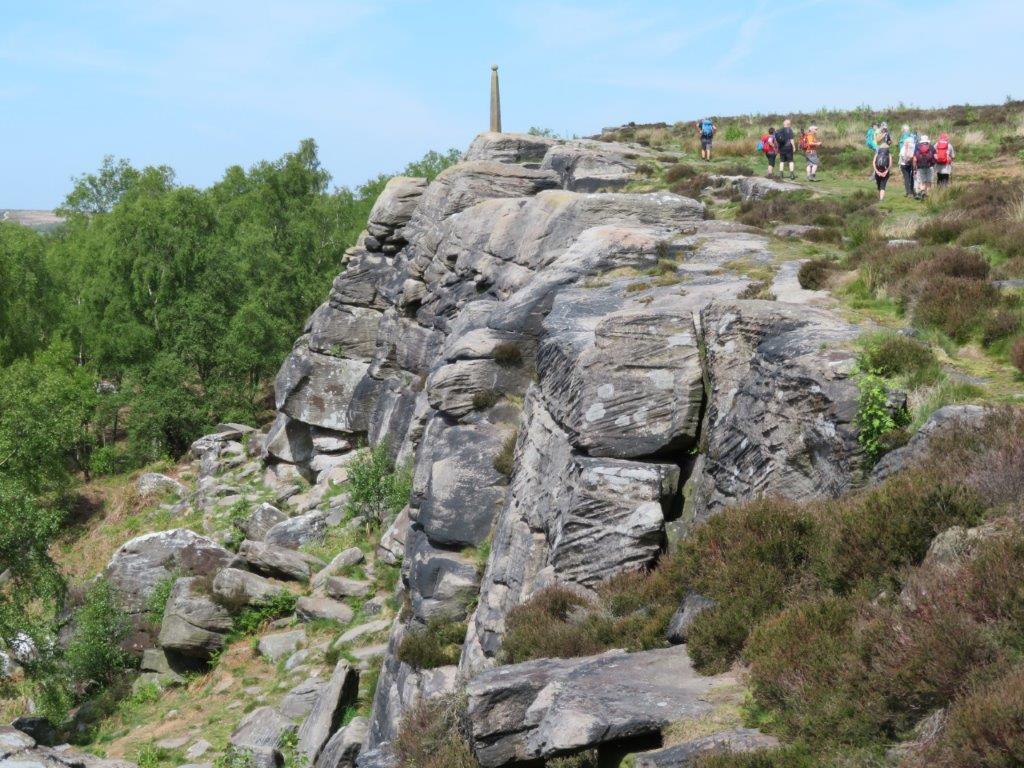 Nelson's monument on Birchen Edge. Rock Climbers frequently in this area.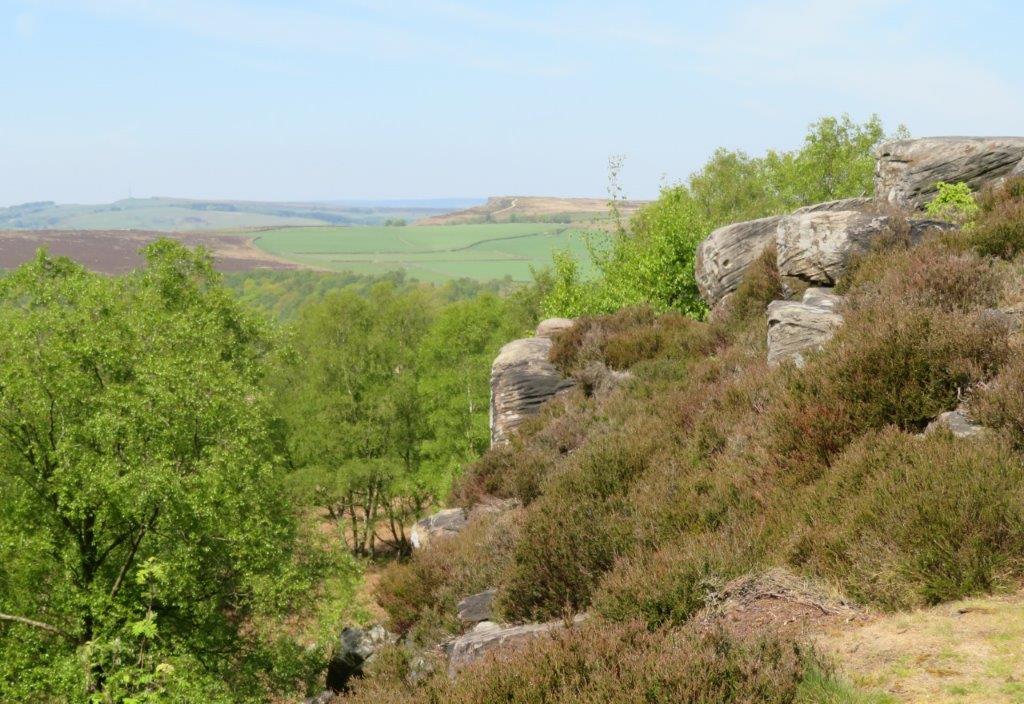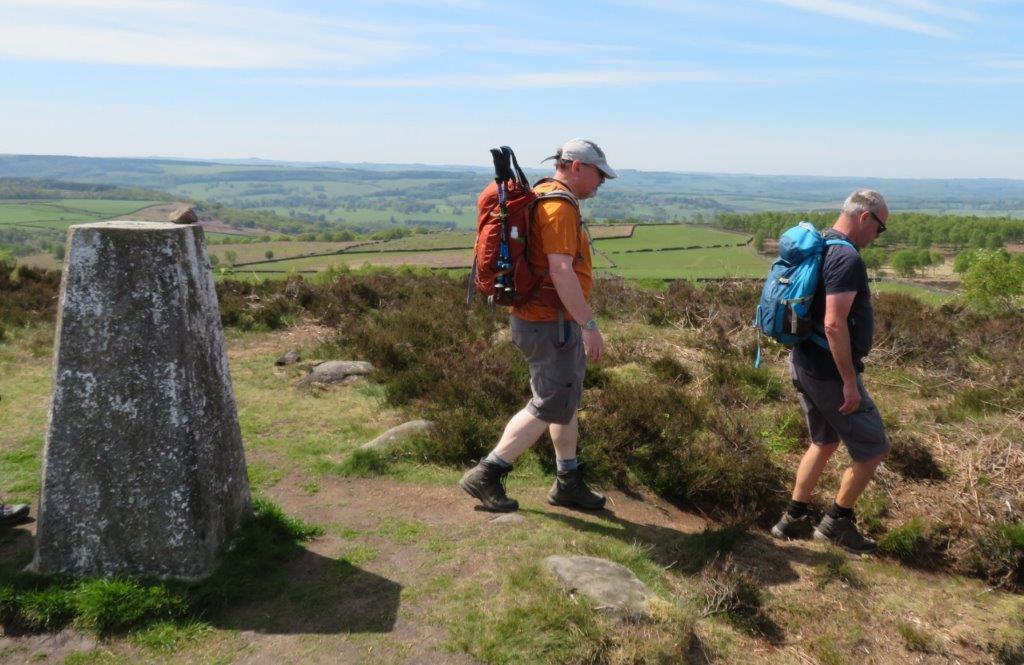 turning down from Birchen Edge at this trig beacon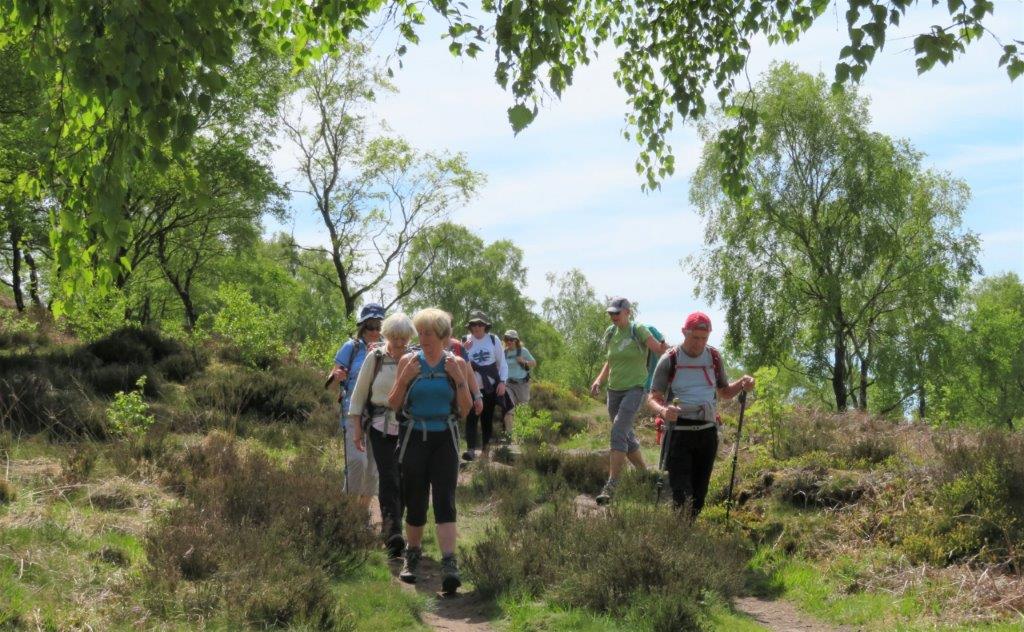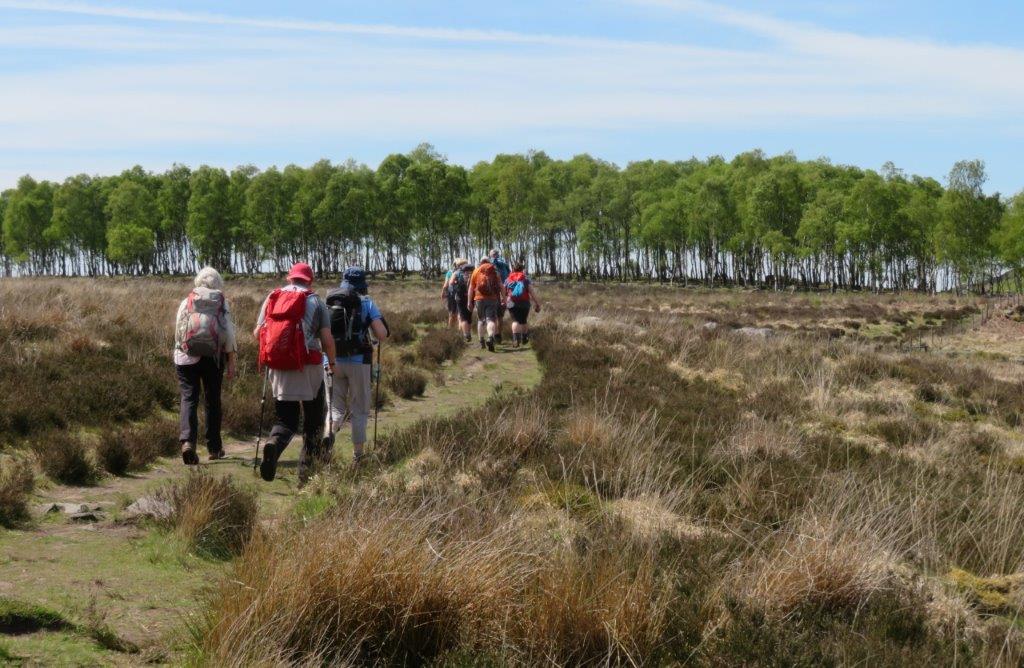 heading up (roughly from the intersection of Sheffield Road & the unnamed minor road towards Curbar) to Gardom's Edge (fringed by trees) -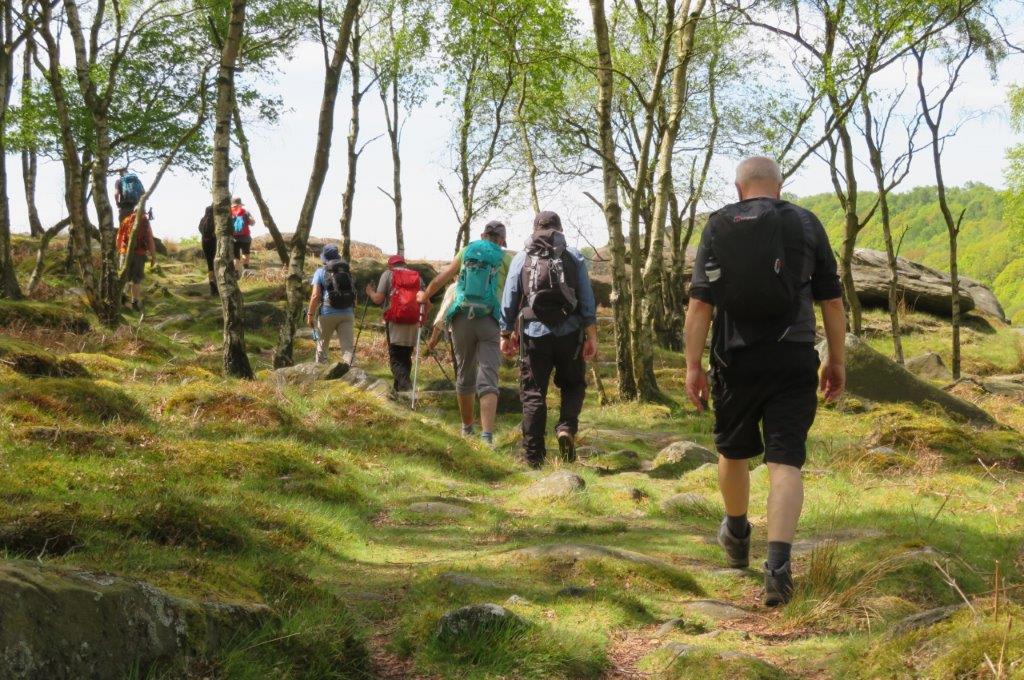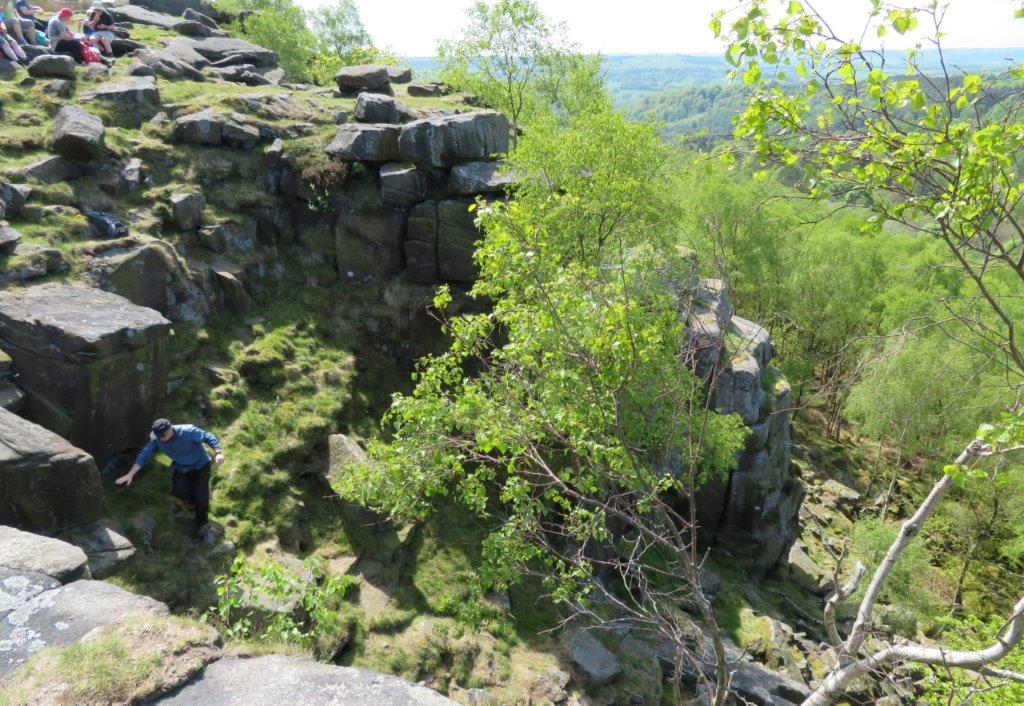 a view below Gardom's Edge while having lunch break
about to turn NNW below Gardom's Edge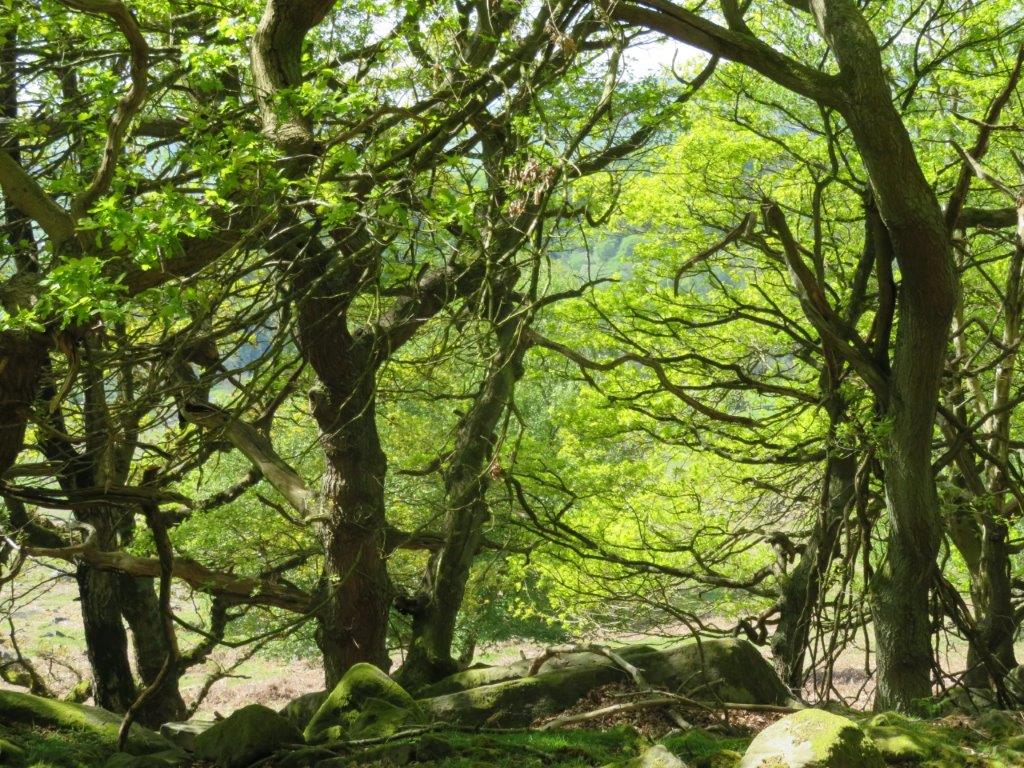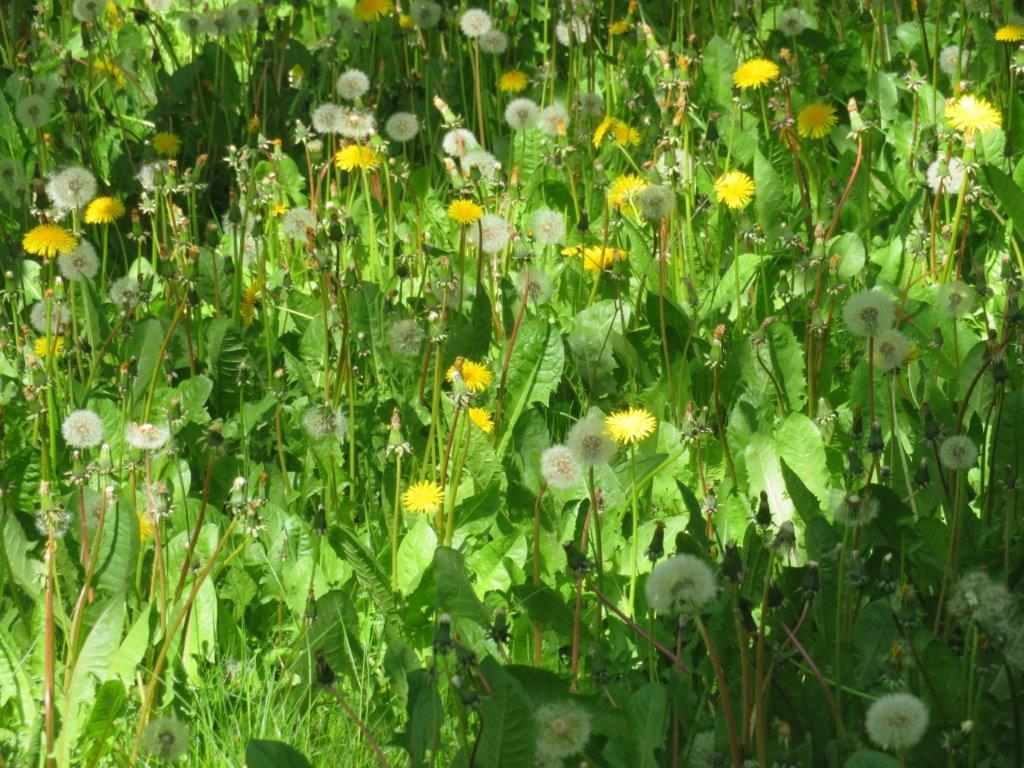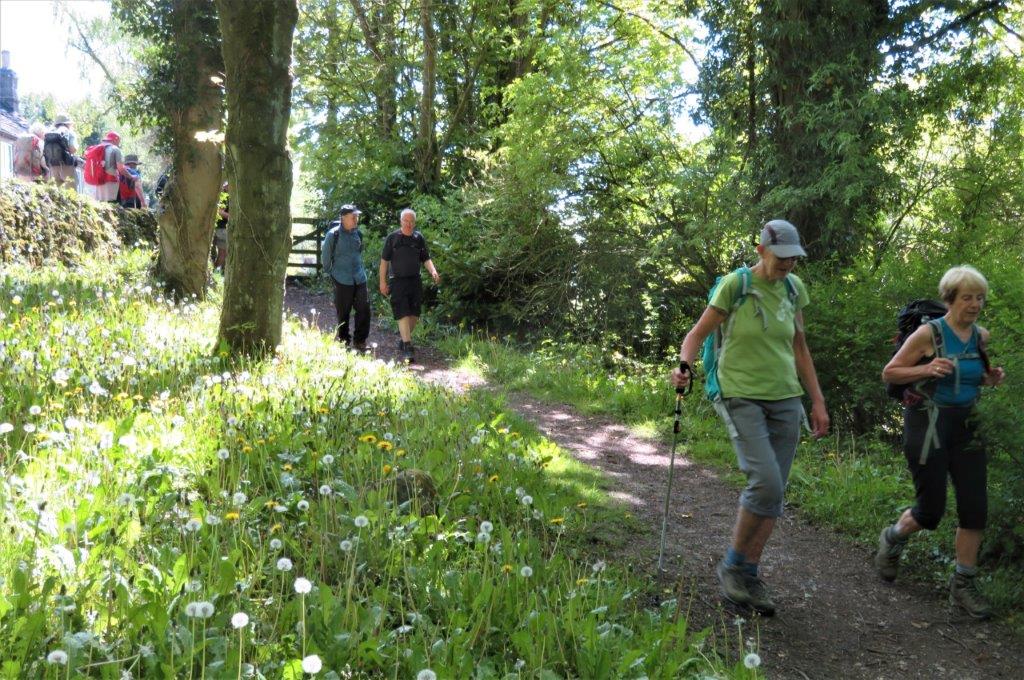 After crossing Sheffield Road (A621), heading towards 'Packhorse Bridge' (and then towards Wellington Monument)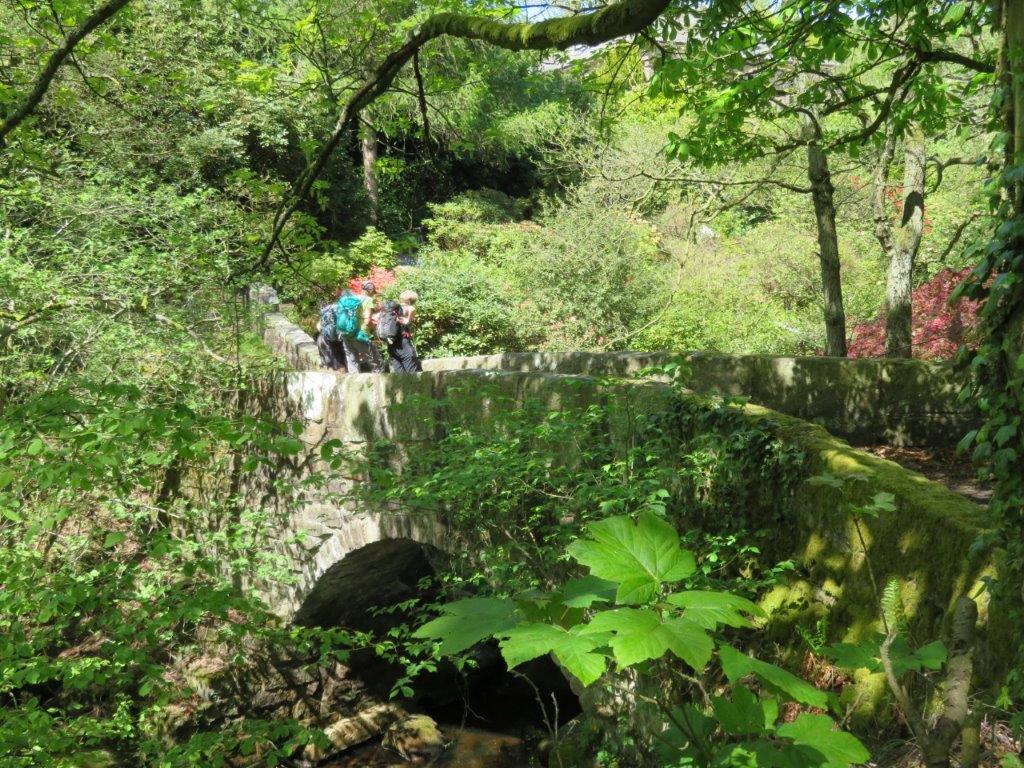 Packhorse Bridge? over Bar Brook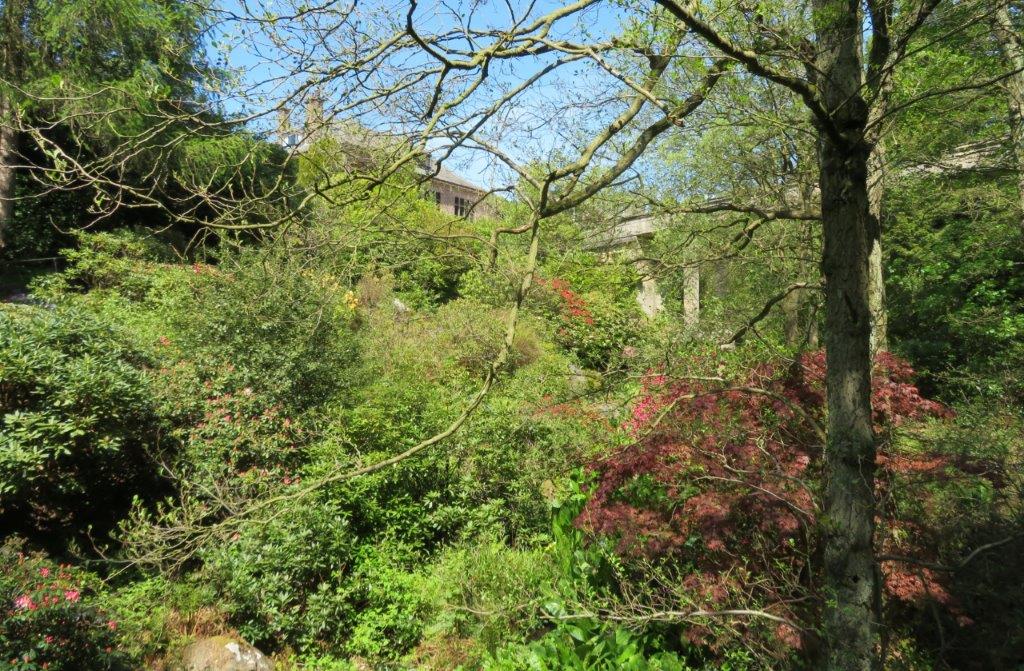 substantial private road concrete bridge from Sheffield Road to property across Bar Brook (seen above the Packhorse Bridge)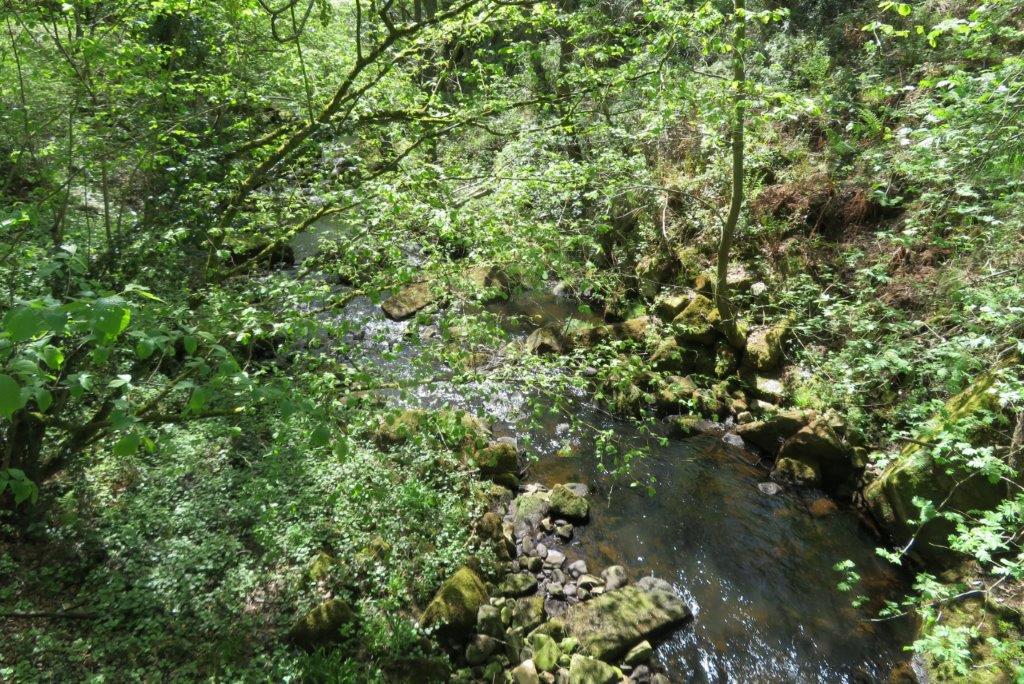 Bar Brook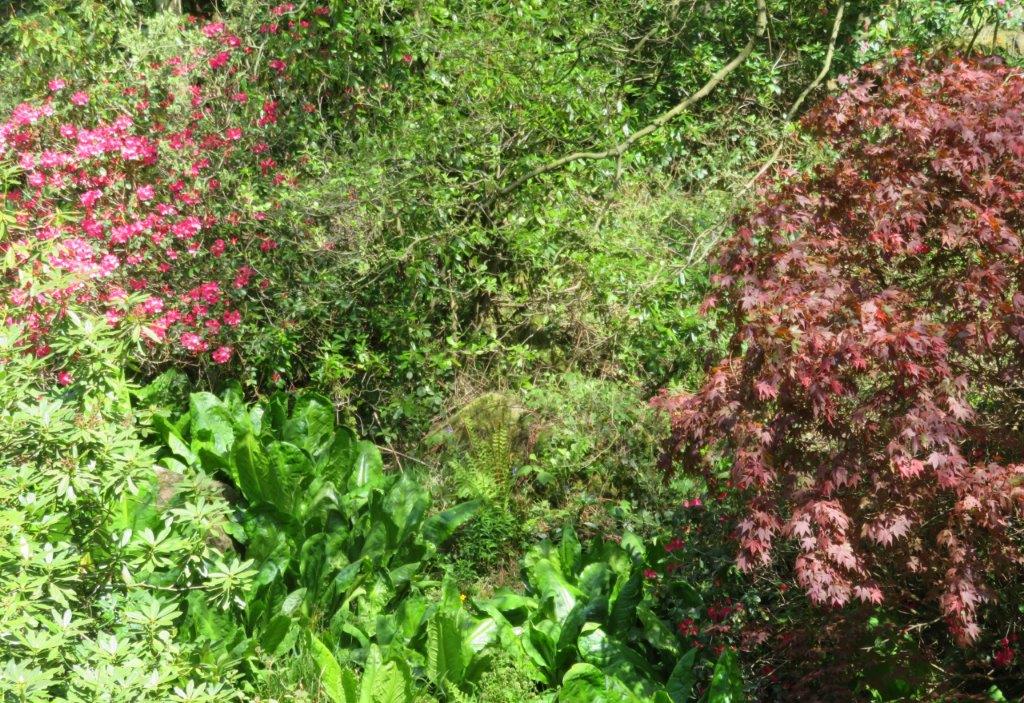 Green Skunk Cabbage below - an invasive species from North America - leaves apparent turn yellow and smell like skunks -eradication could be a problem.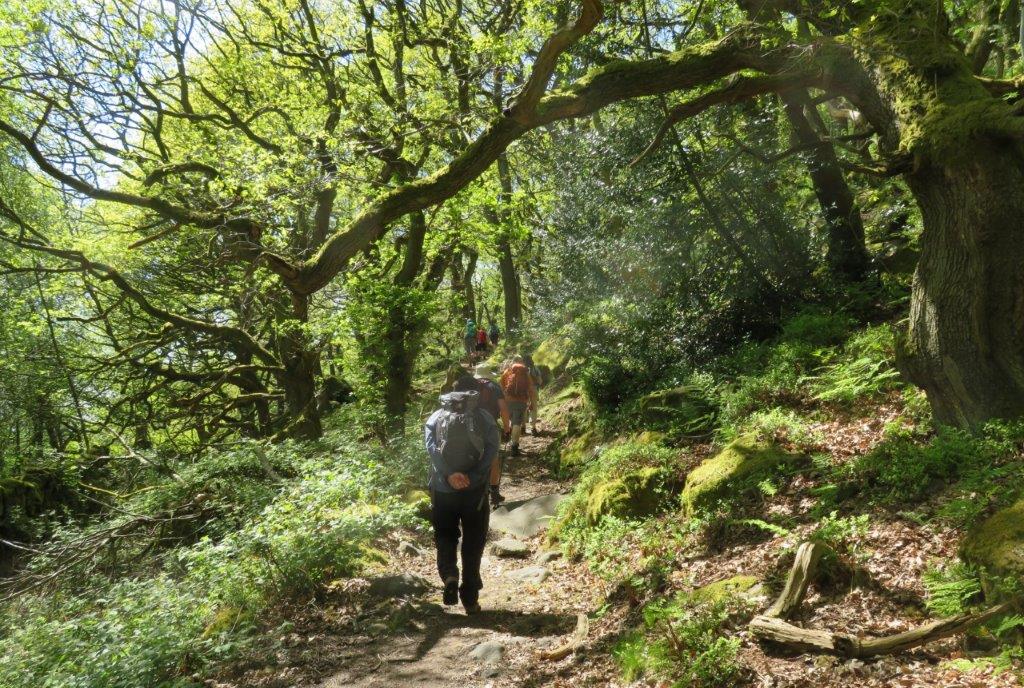 probably passing below Wellington Monument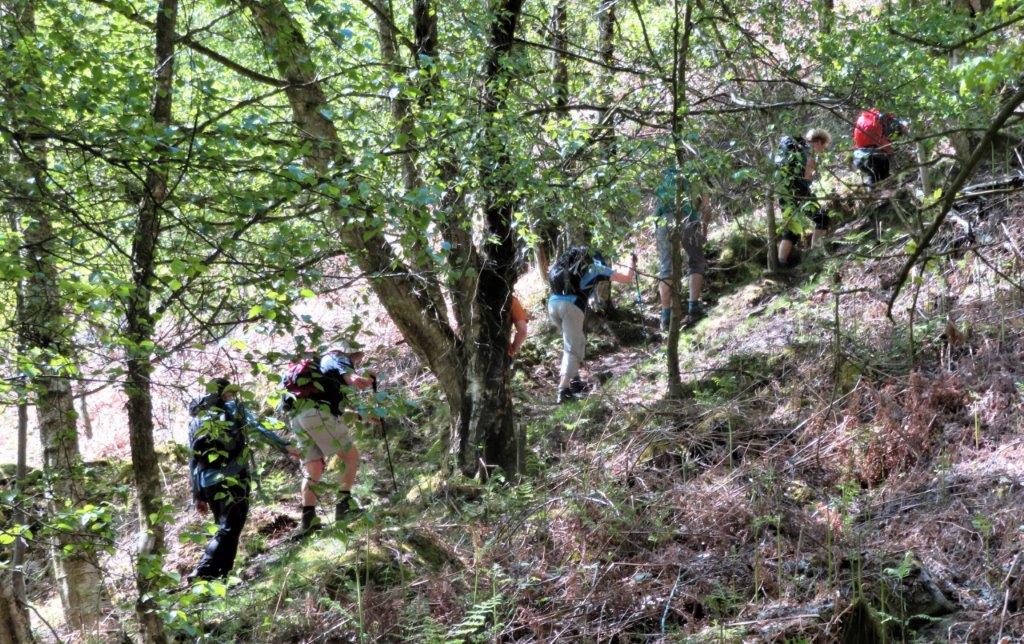 turning up to join the Bridleway West of Wellington Monument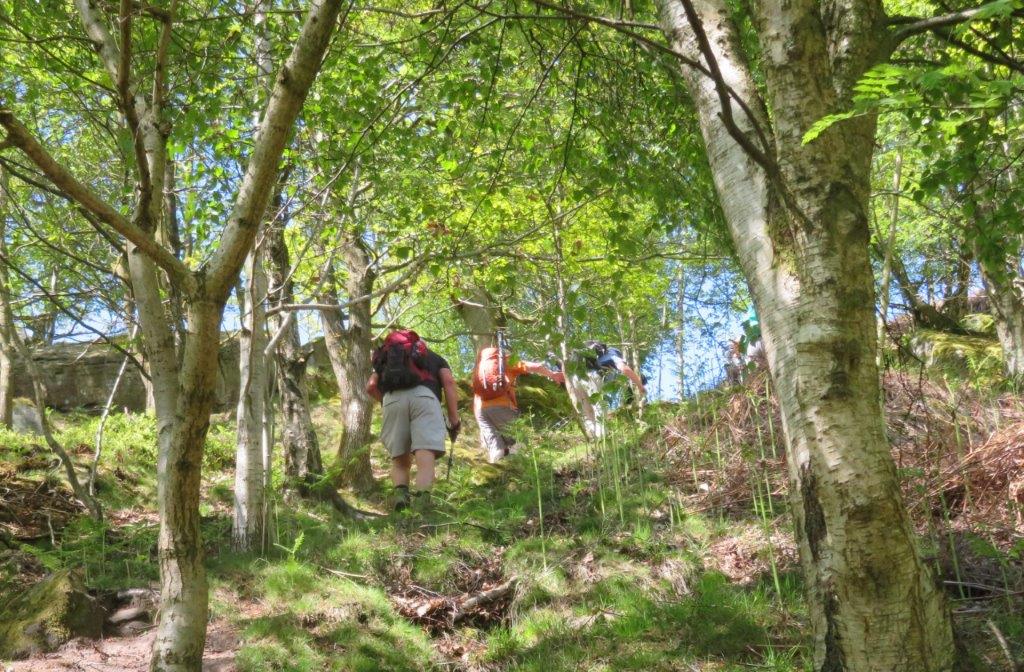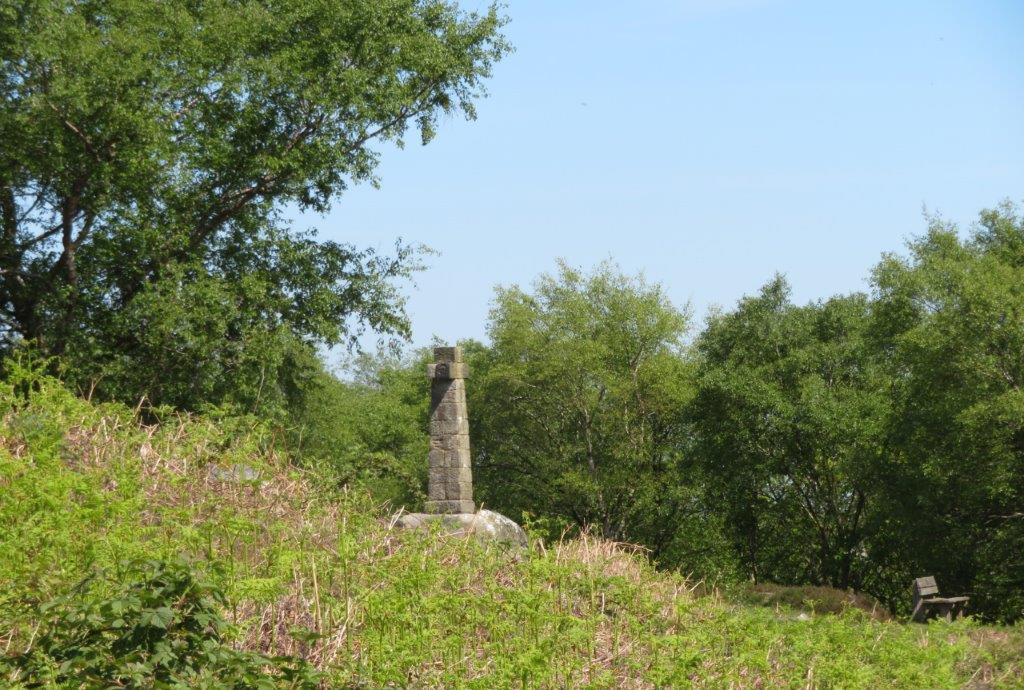 looking back at Wellington Monument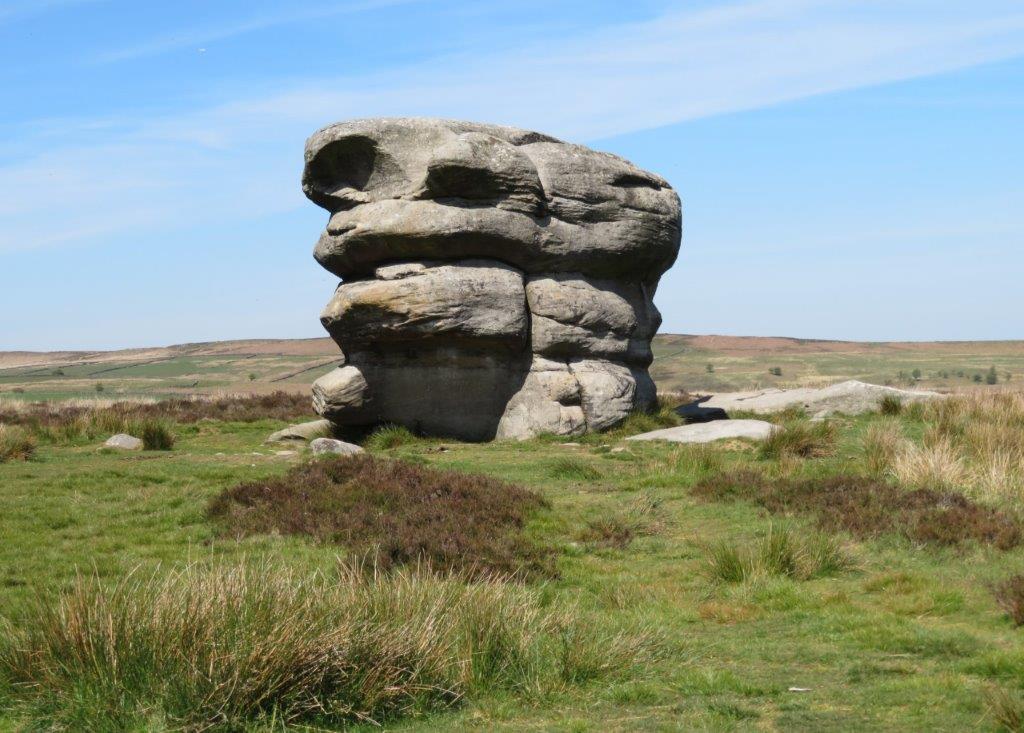 Eagle Stone seen from Bridleway behind Baslow Edge as we head North towards Curbar Gap (an informal name for the gap between Baslow & Curbar Edge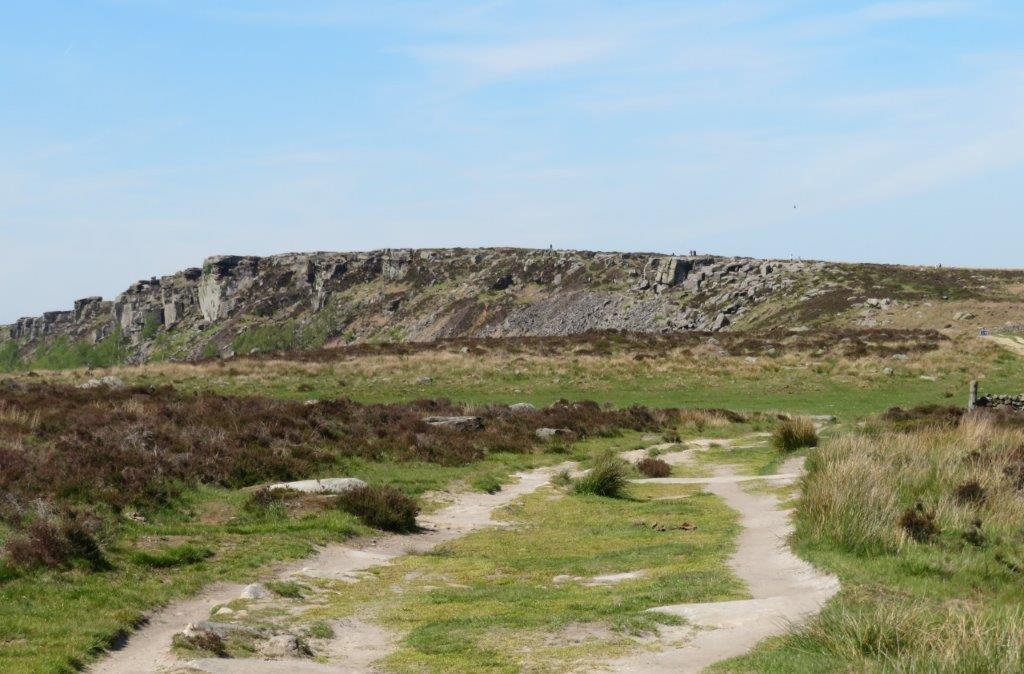 Curbar Edge - seen ahead from the bridleway we followed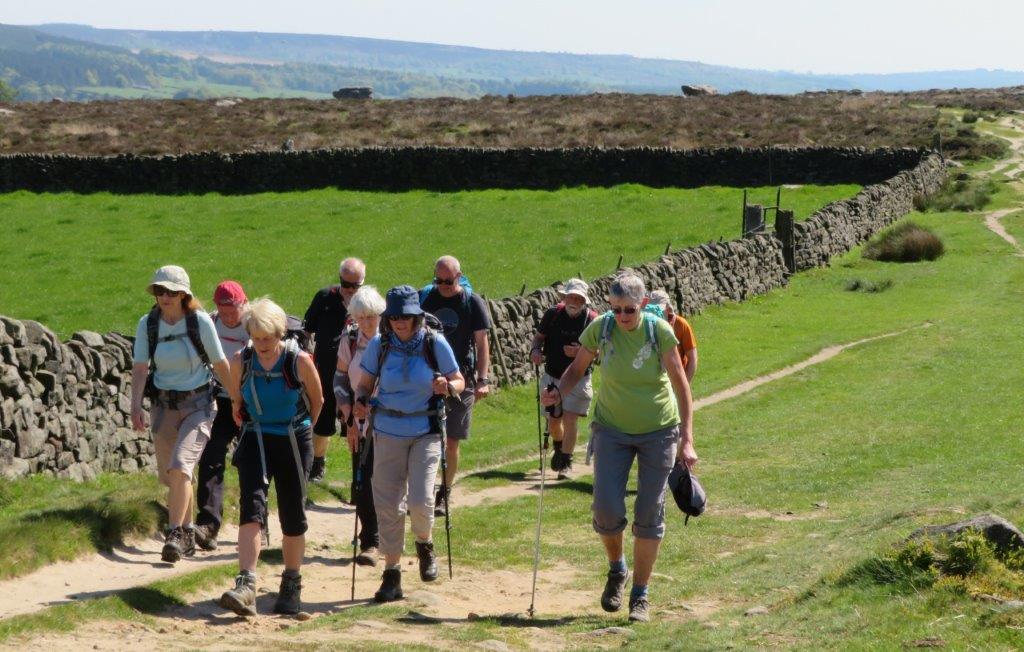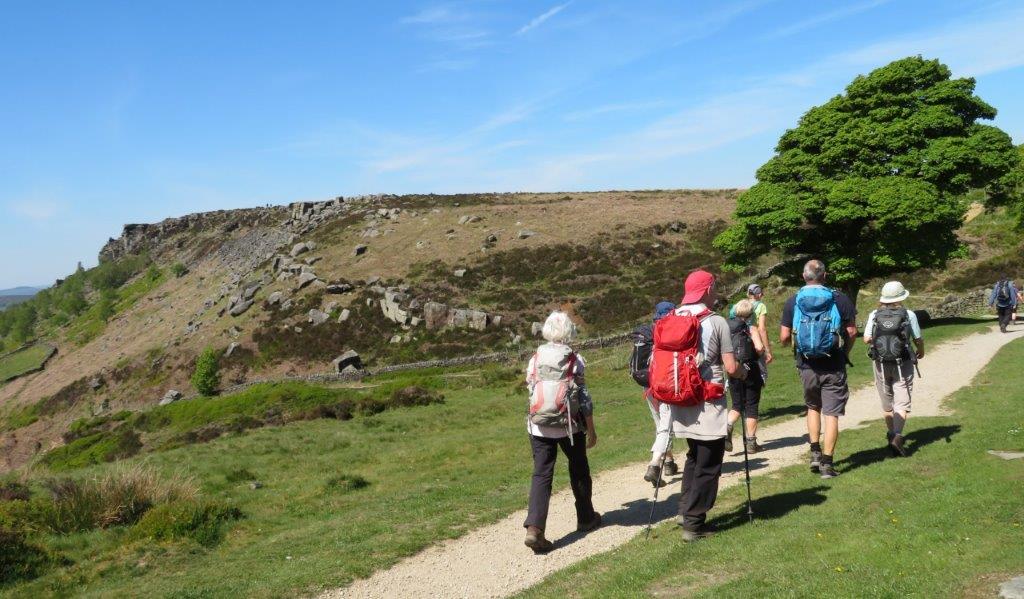 Nearing Curbar Gap where we turned right down road toward Parking Area (and then White Edge beyond)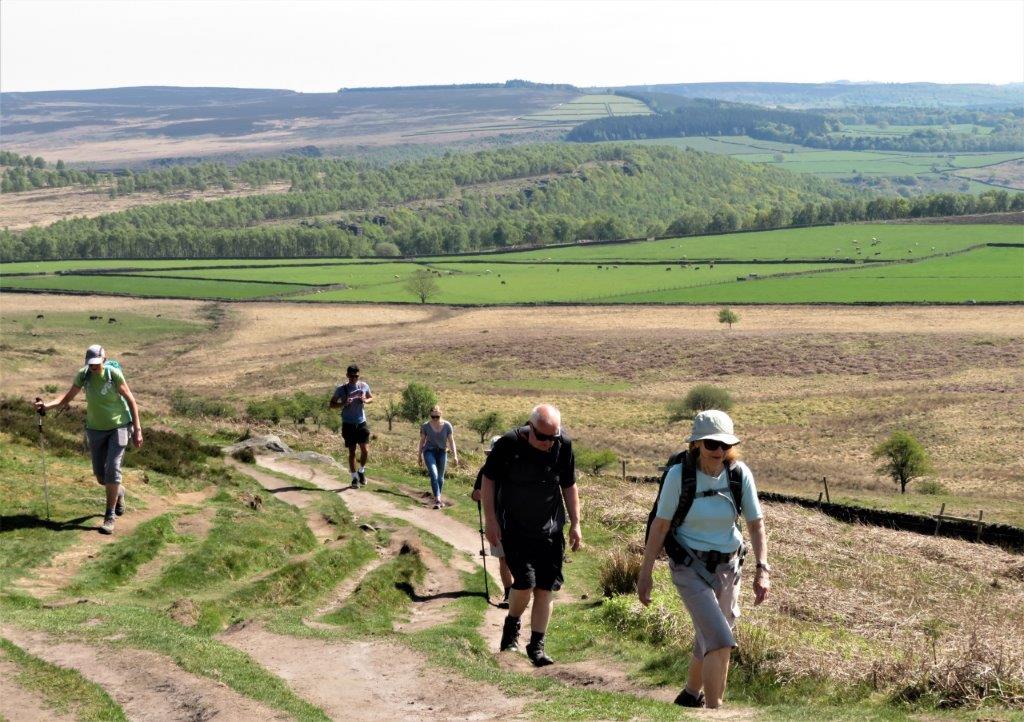 Up toward White Edge from Curbar Gap Parking Area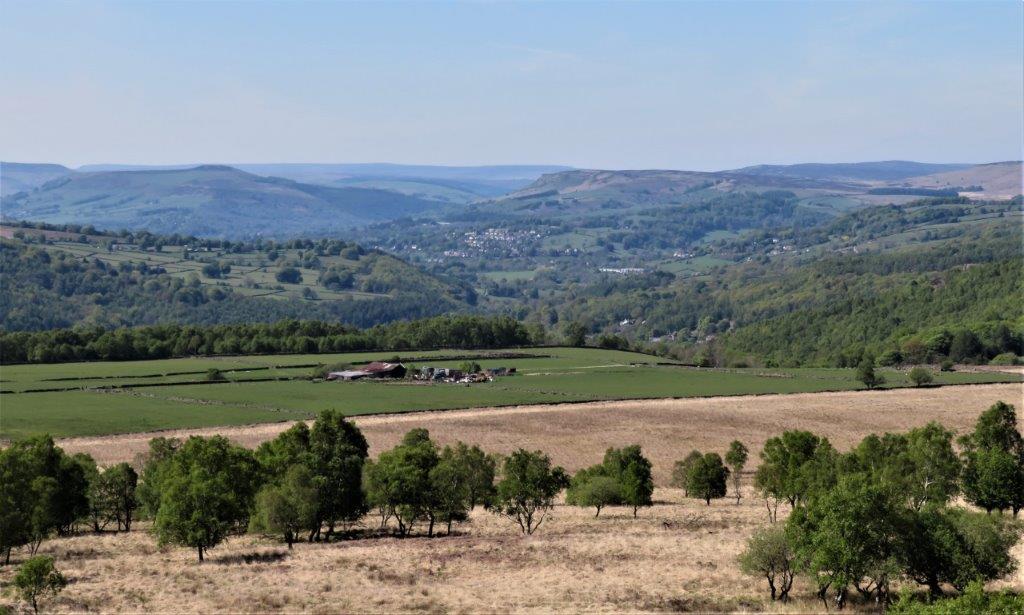 looking North - Part of Hathersage in middle. - Winhill Pike to left. Farmyard closer by is in Stoke Flat?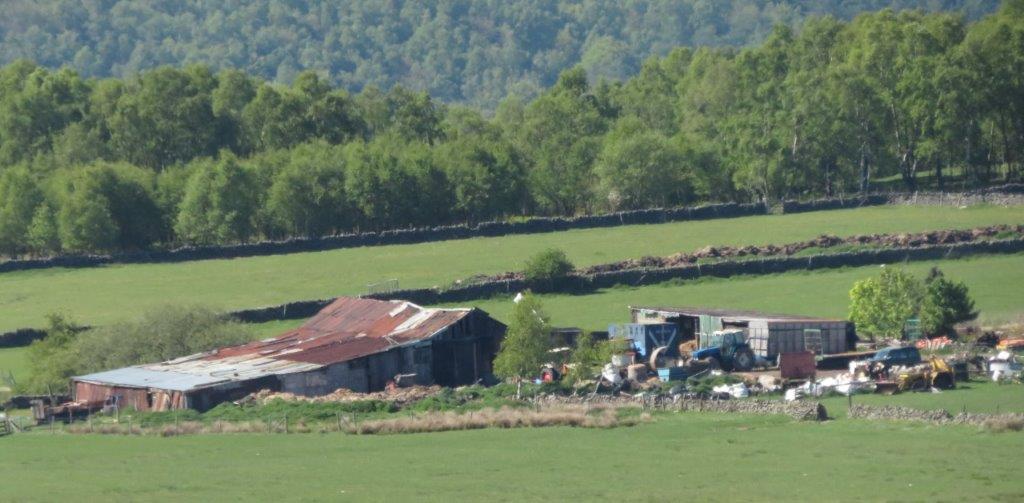 Zoomed into above 'farmyard'.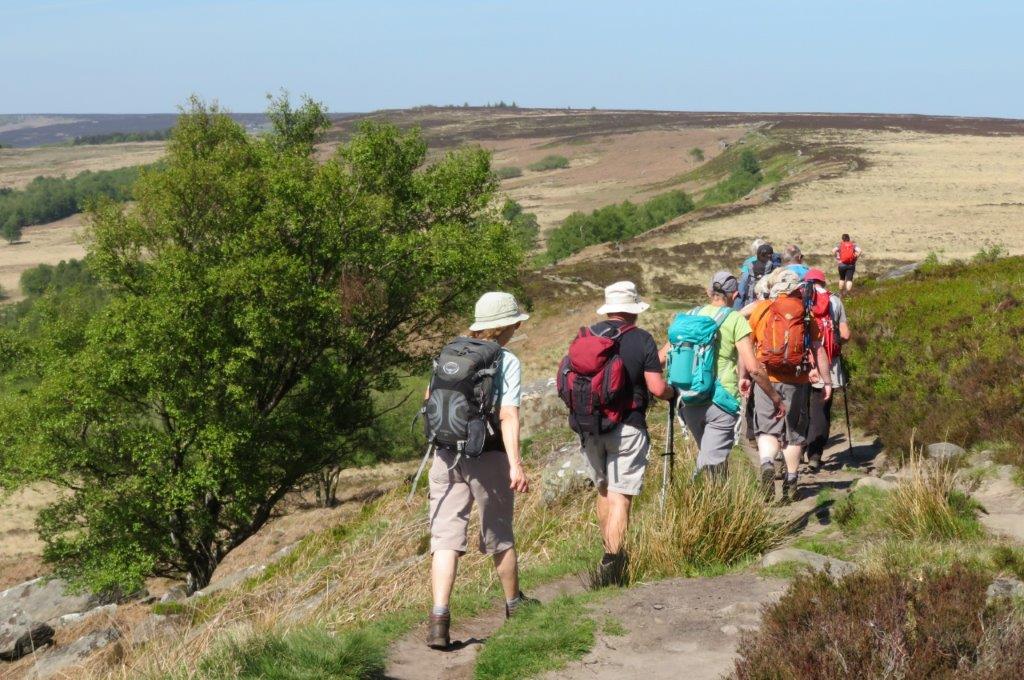 Still on White Edge - some way to go before reaching the A625 and B6054 intersection and Longshaw Estate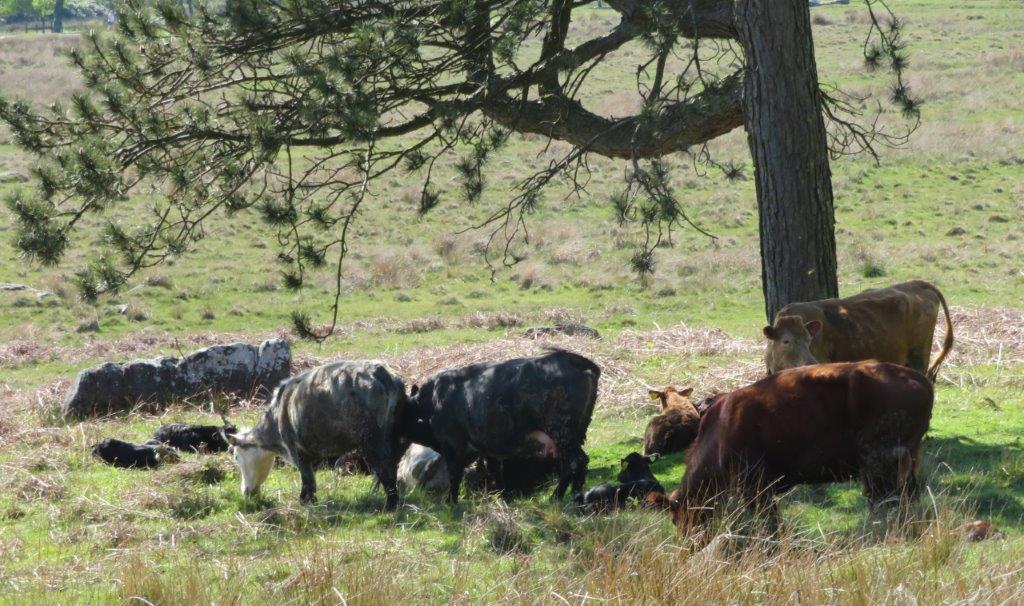 Now off White Edge - heading through Longshaw Estate - where these cows and calves were seen, some way before Longshaw Lodge.
homepage - Daywalks Index 2019 - contact me at