homepage - Daywalks Index 2019 - contact me at

2019.05.12 Coach Ramble - 'B' walk in North York Moors - ending at Ravenscar. Start on North side of Chapel Farm SE953967, ~W down thru Castlebeck Woods to Jugger Howe Beck in Scar Woods, follow Beck in Scar Woods ~N to SE947983, leave Beck then ~NW thru Jugger Howe Moor to SE933996, V turn ~ESE on south side of Burn Howe Dale, to old road parallel to A171, follow old rd ~WNW to NZ942004, ~NE across A171 to Cook House, ~NW on BW to Spring Hill, FP ~E thru Thru Thoney Brow to Howdale Farm, skirt N then NE on Stoupe Brow to NZ954024, ~N for ~100m thru Browside Farm to BW NZ954025, ~280m E on BW - party splits - part of group continue on BW to Ravenscar Visitors Centre, - other group turn N thru Home Farm then follow FP and rd to just past Stroupebrow Cottage Farm, join Cleveland Way at SE959031 and follow ~ESE then divert thru NT Alum Works, continue up to Visitors Centre / Cafe at NZ980016 - Combined B group take coach to Robin Hoods Bay where 'A' walk ended. - leaders Kath & Will Carlile - Sunday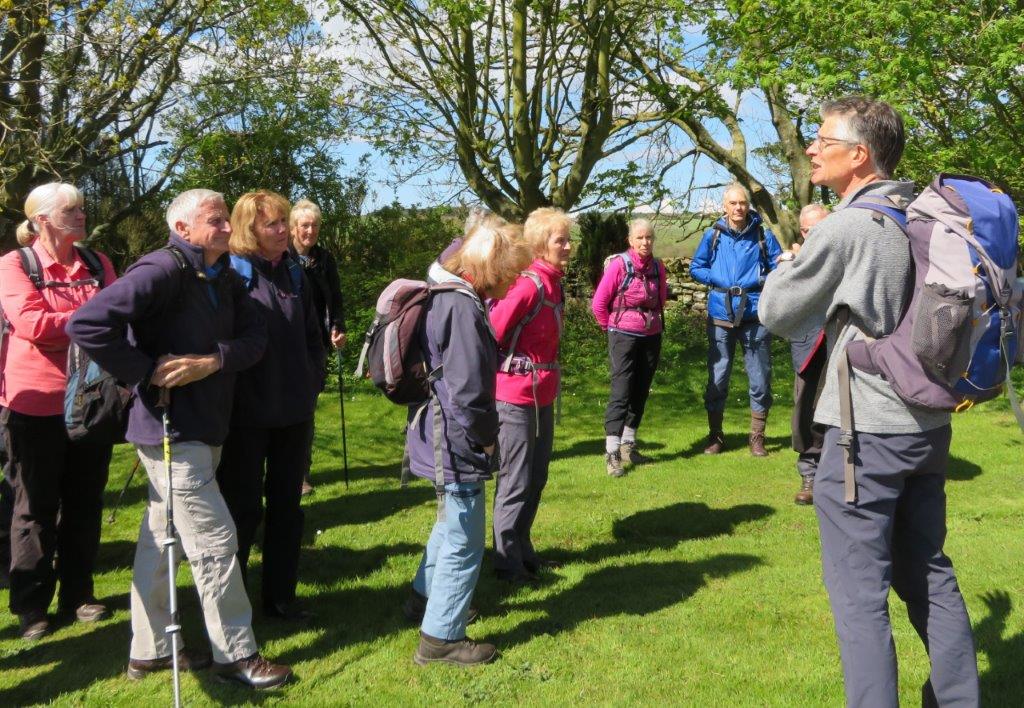 at north of Chapel Farm buildings - leaders briefing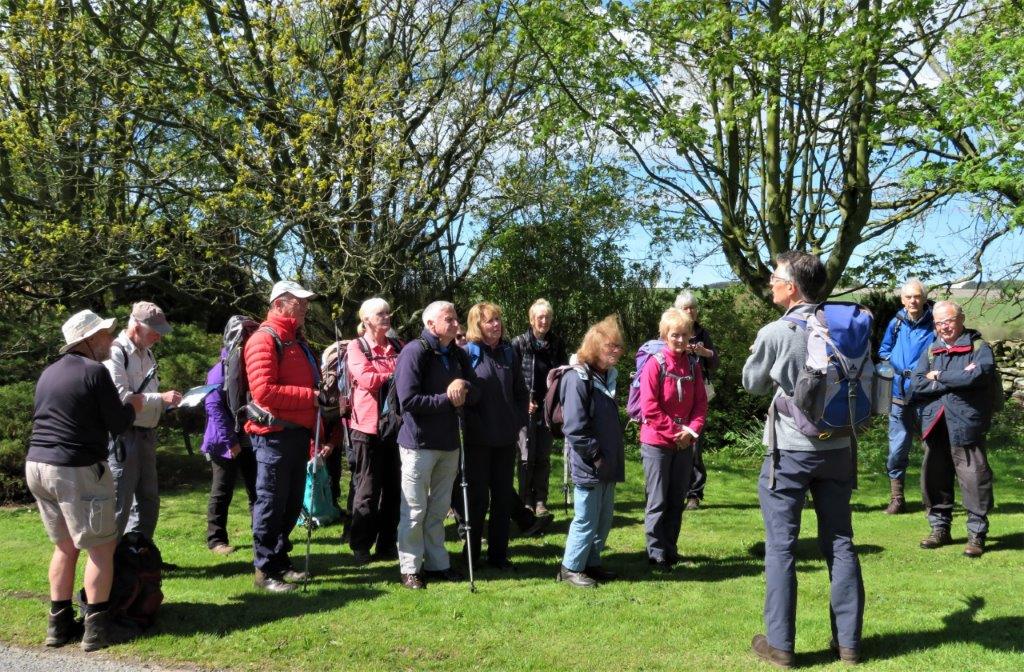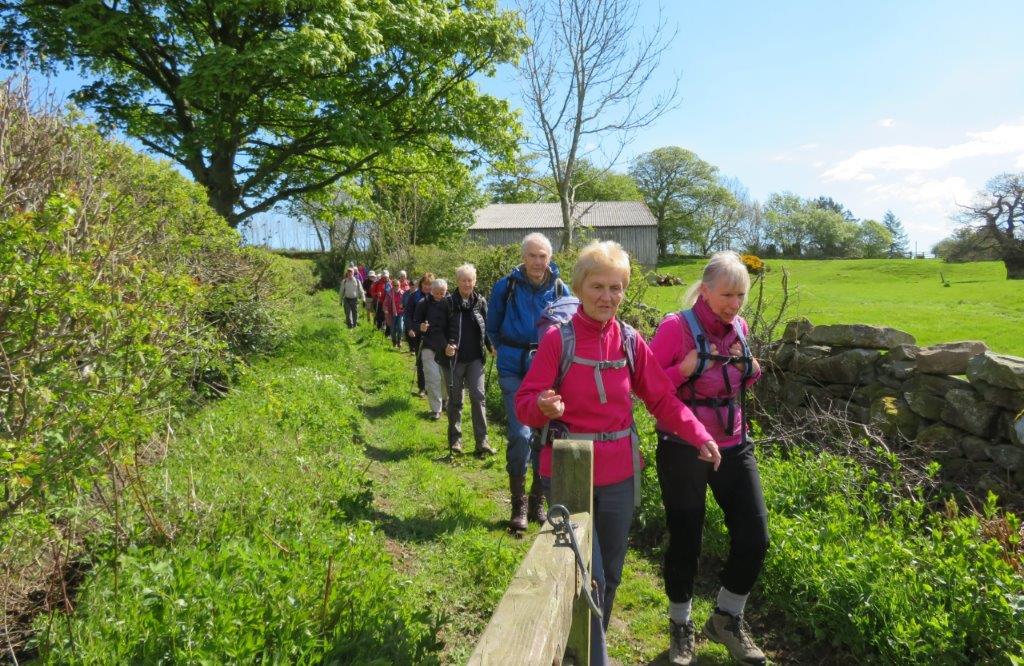 down towards Jugger Howe Beck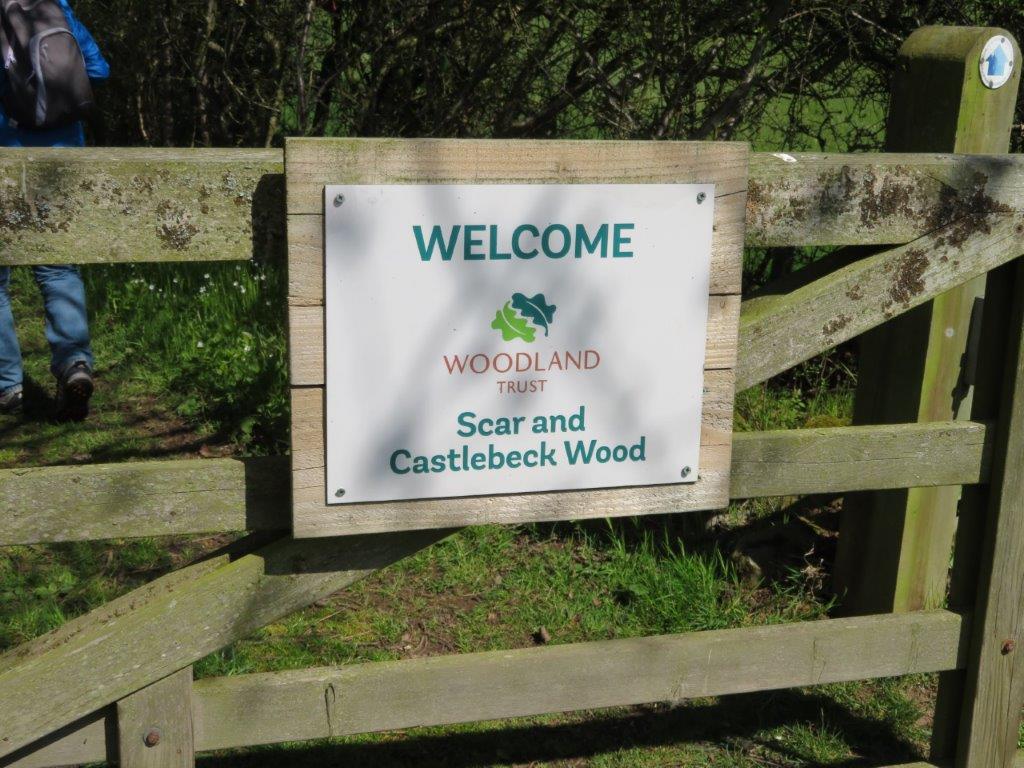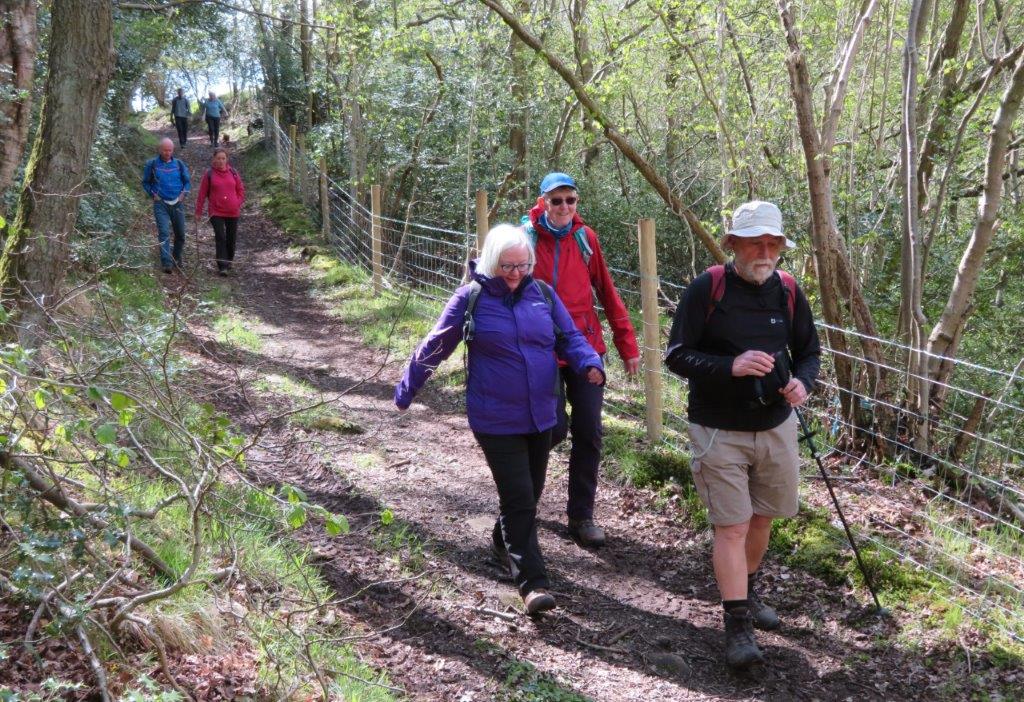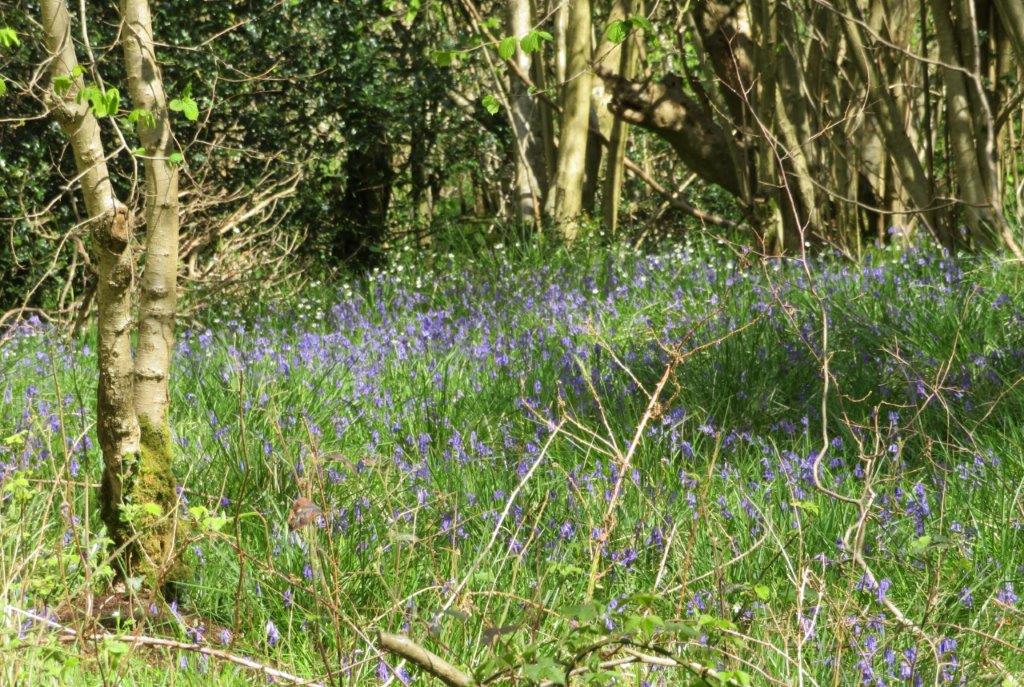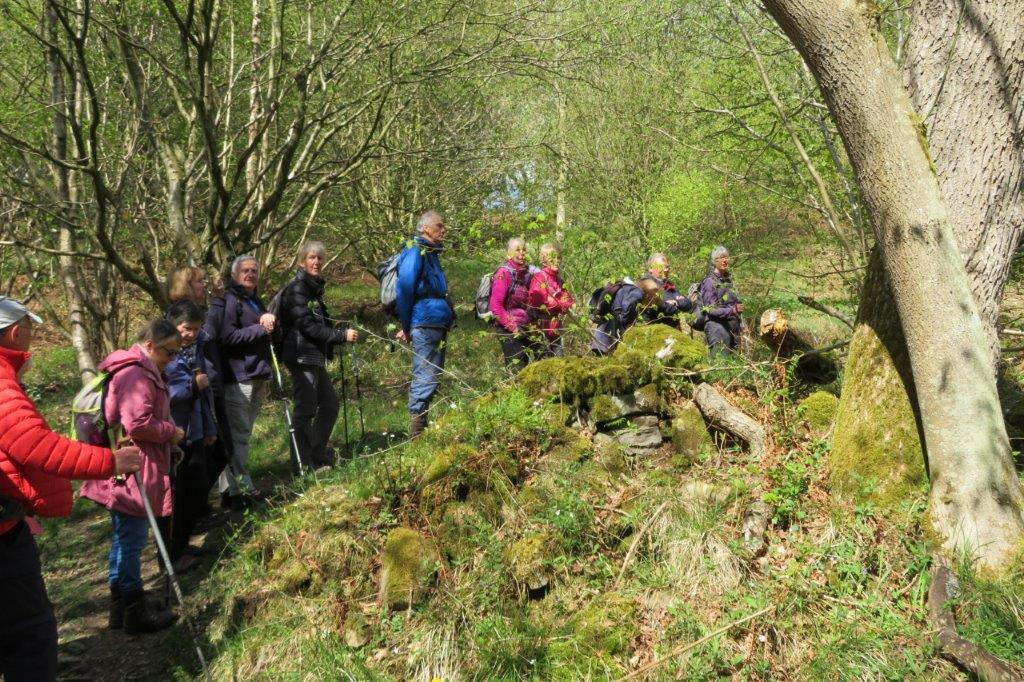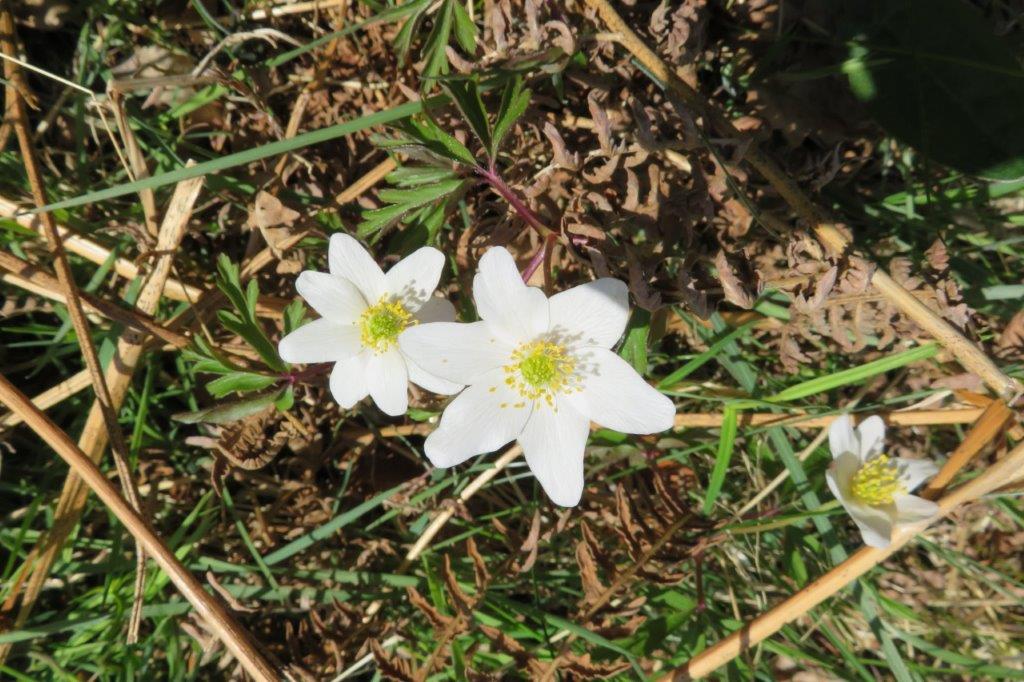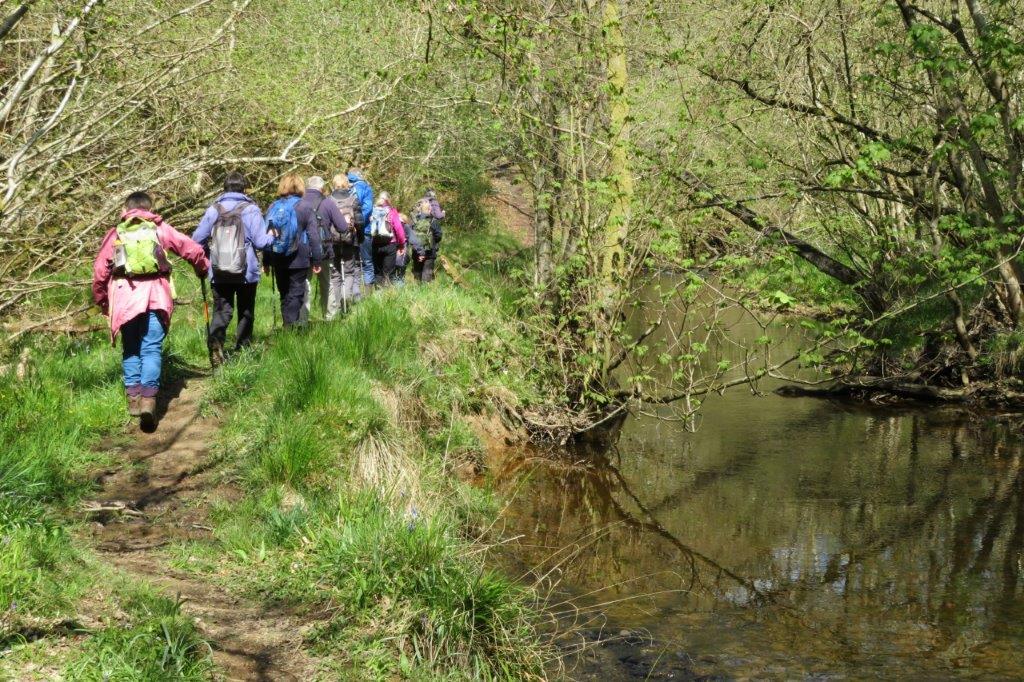 alongside Jugger Howe Beck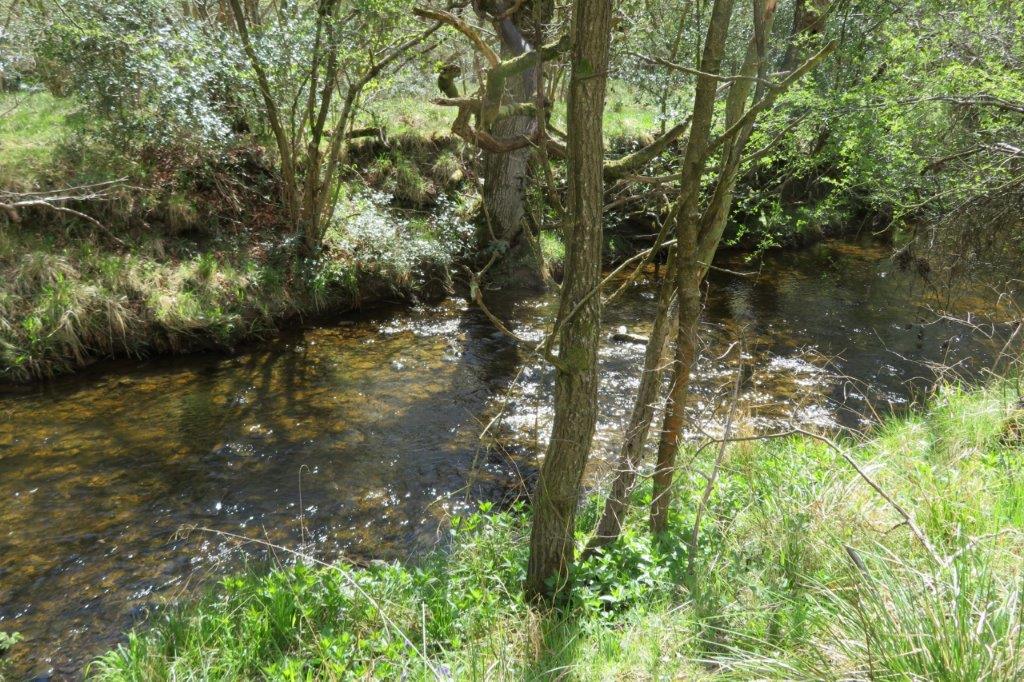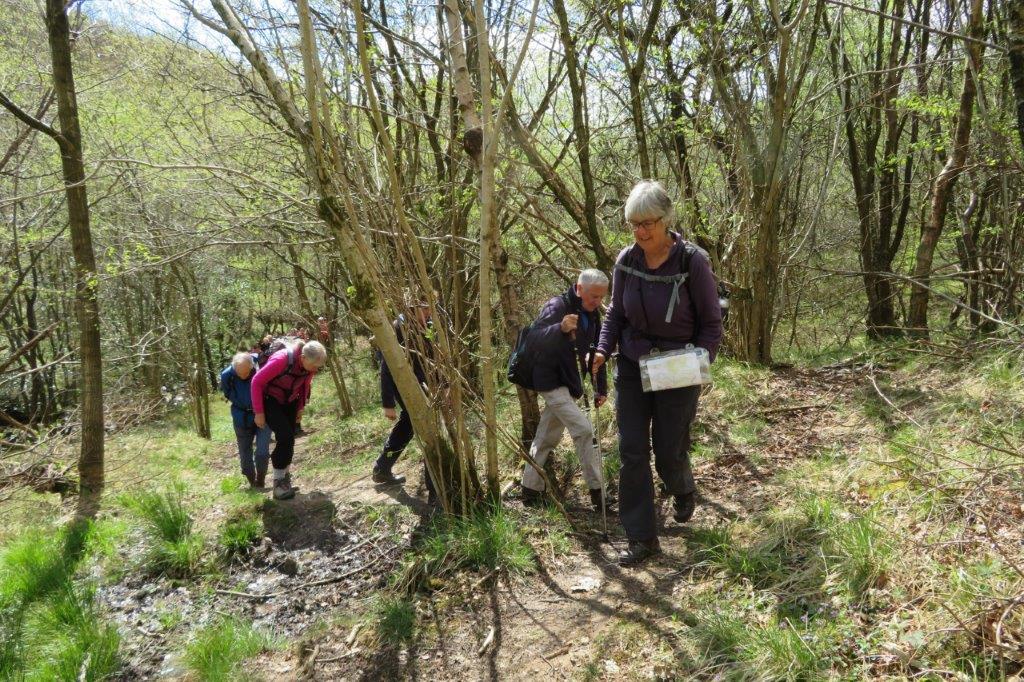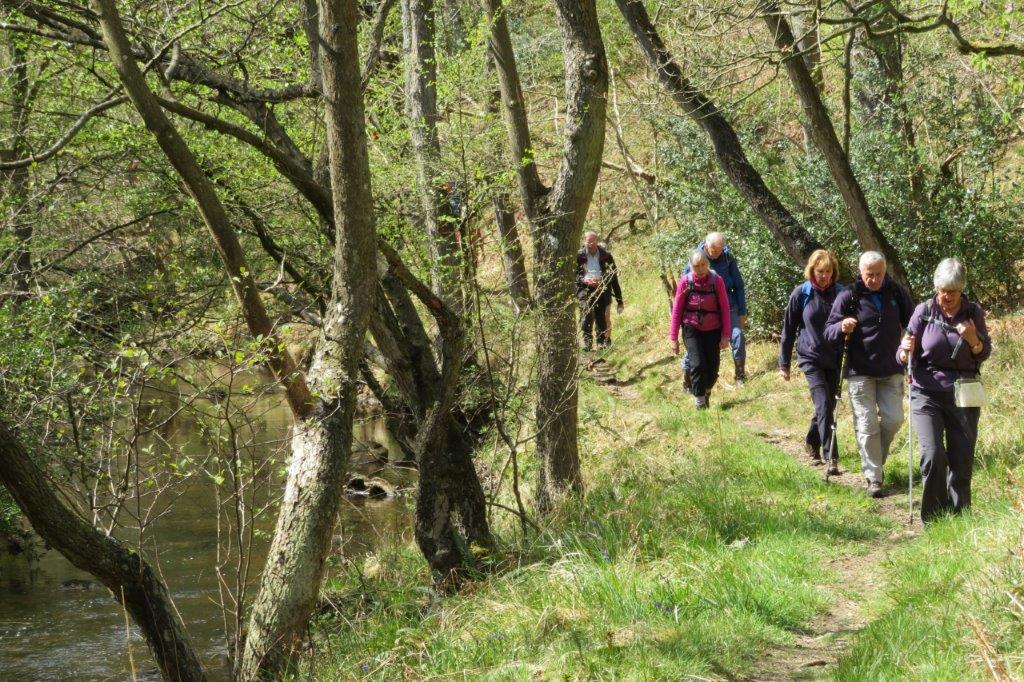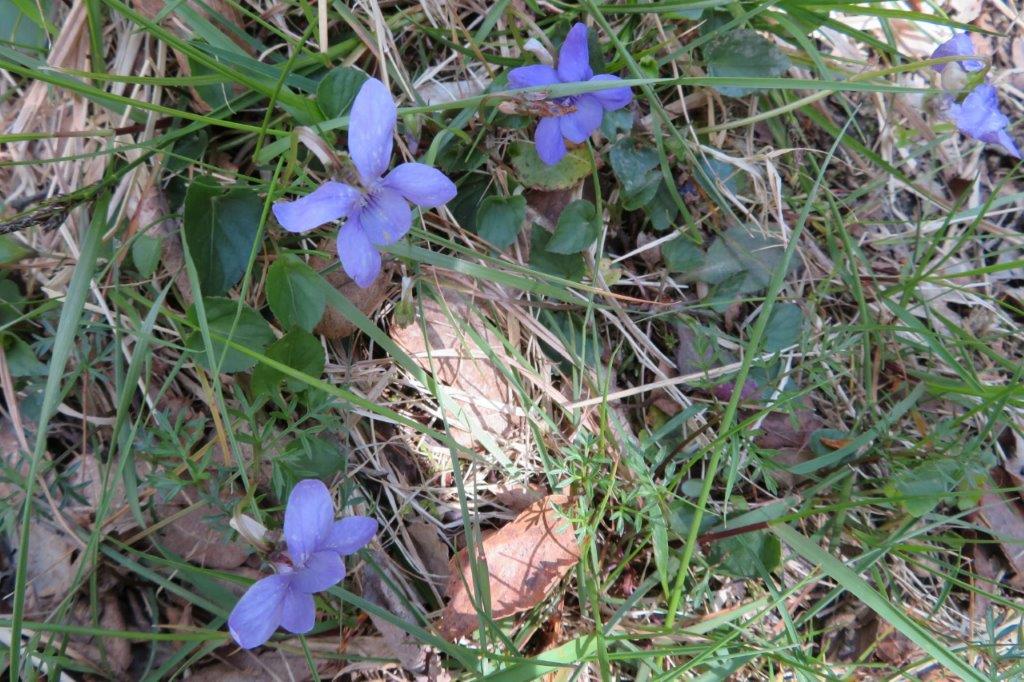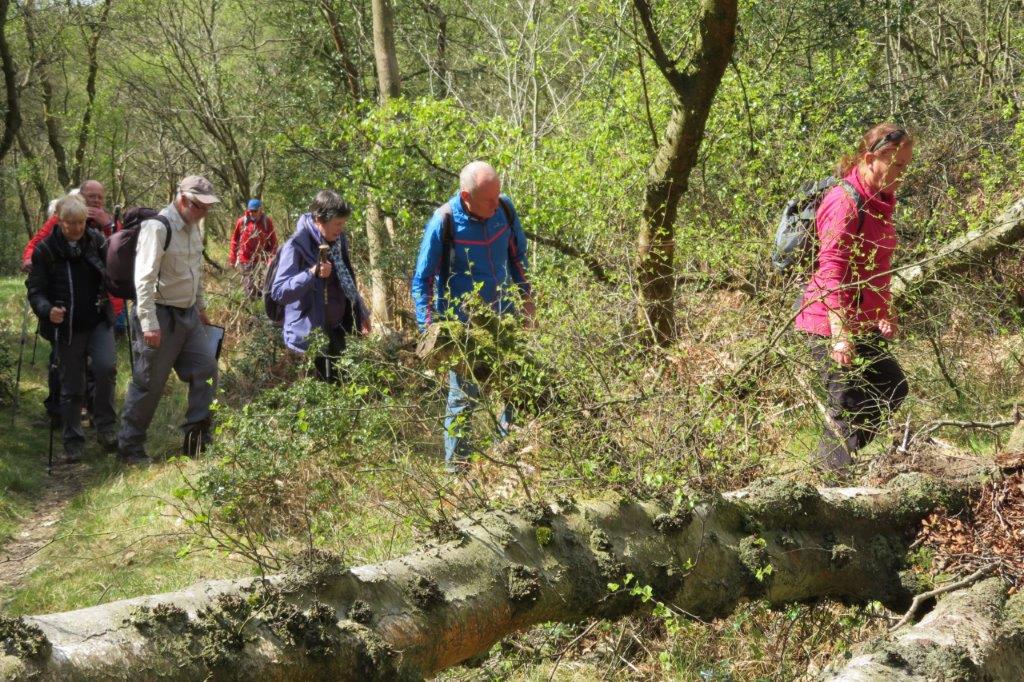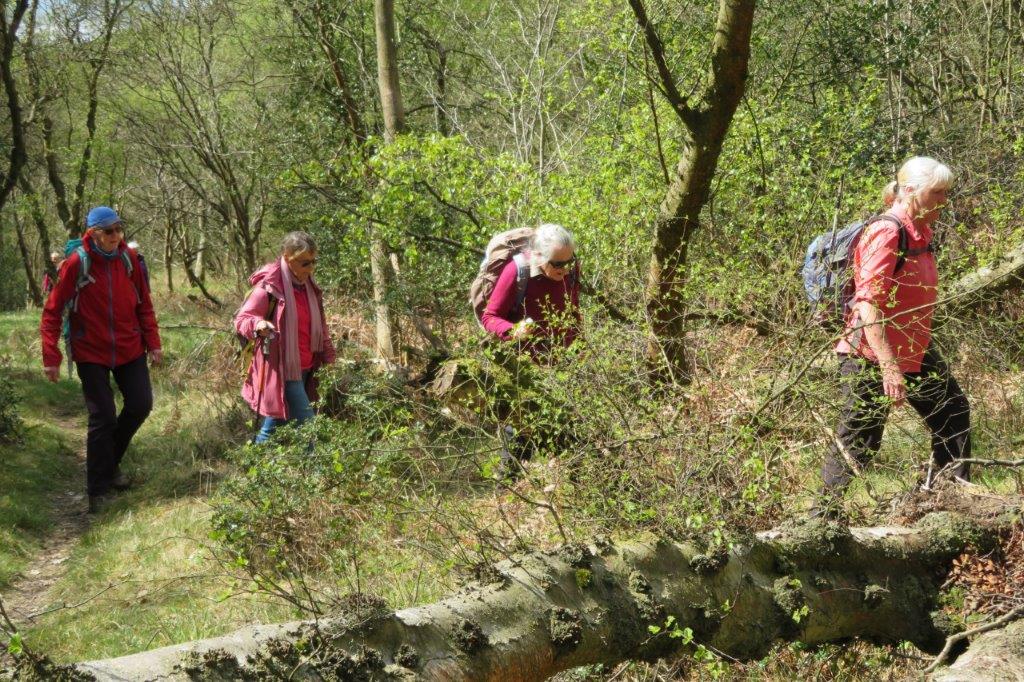 detour round fallen tree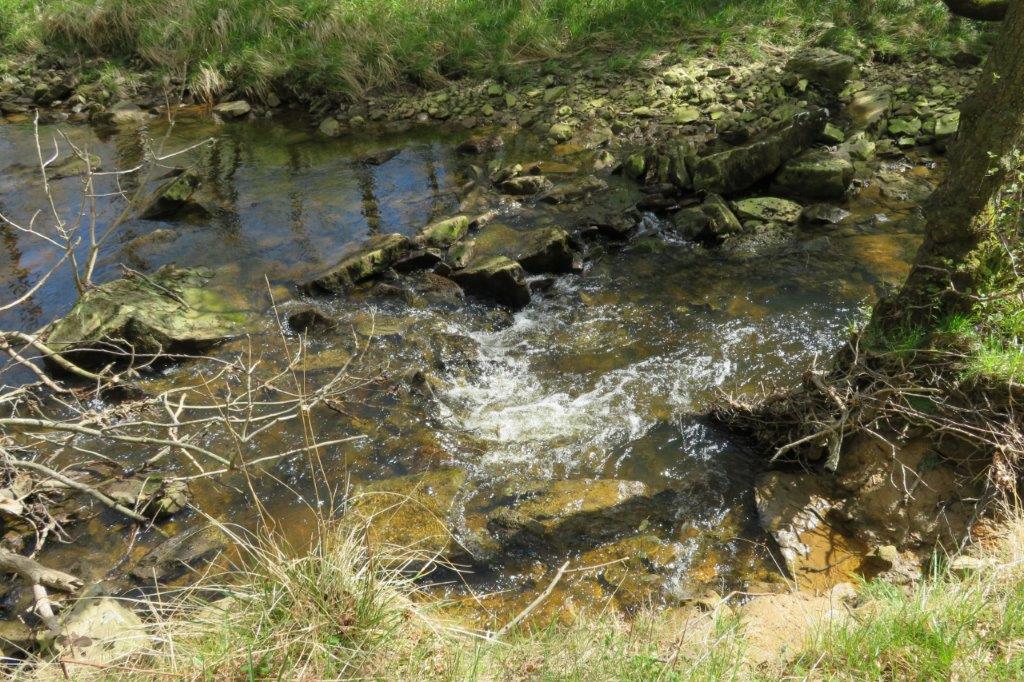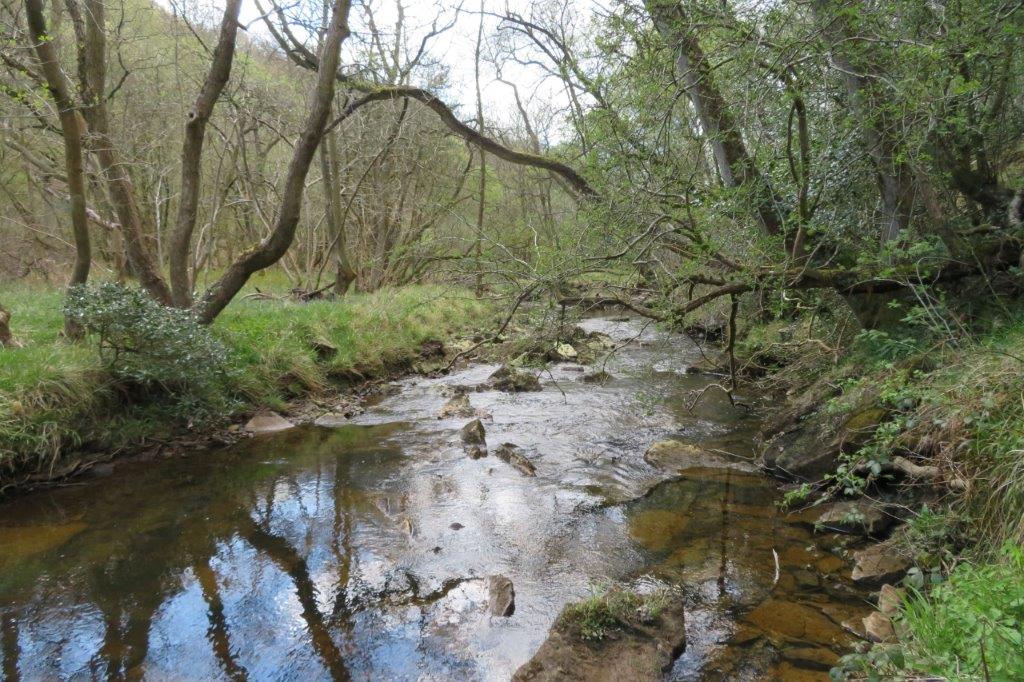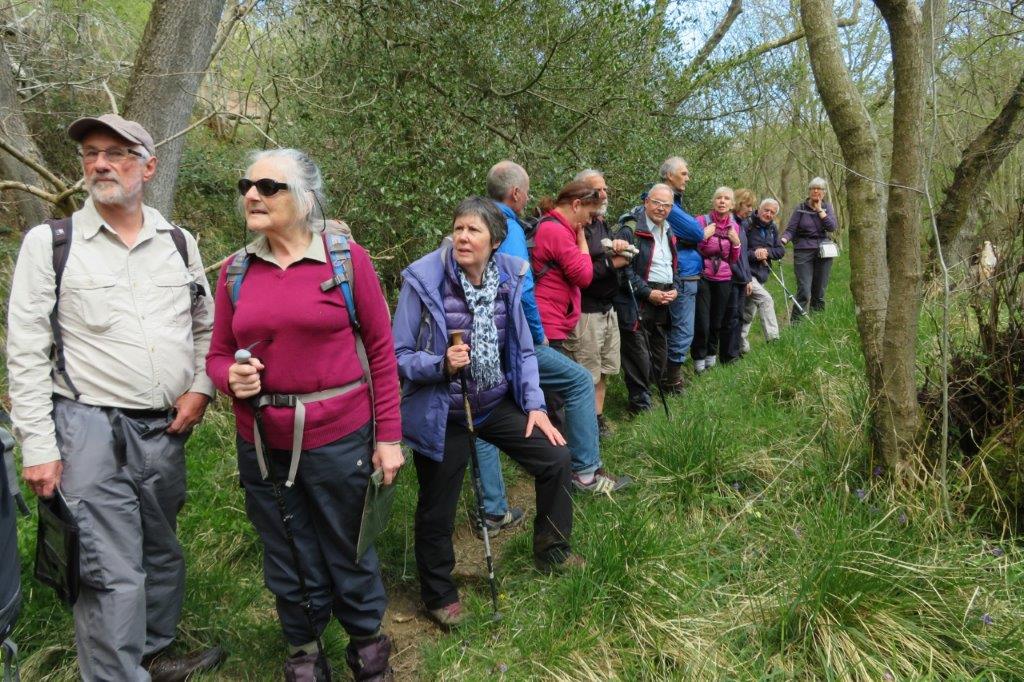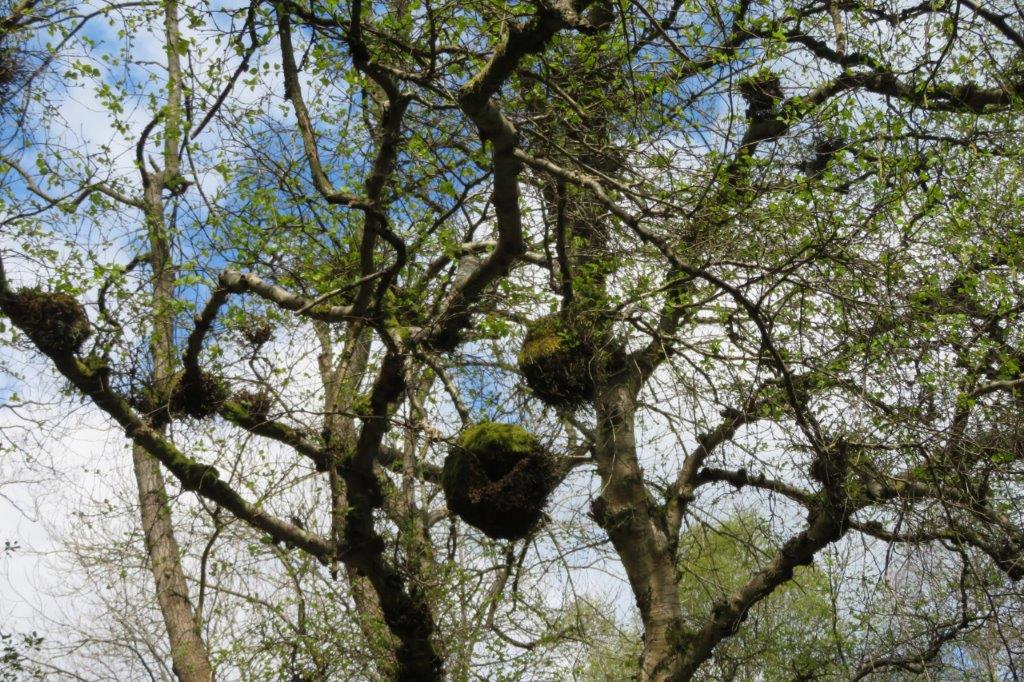 not too clear what these large round balls are?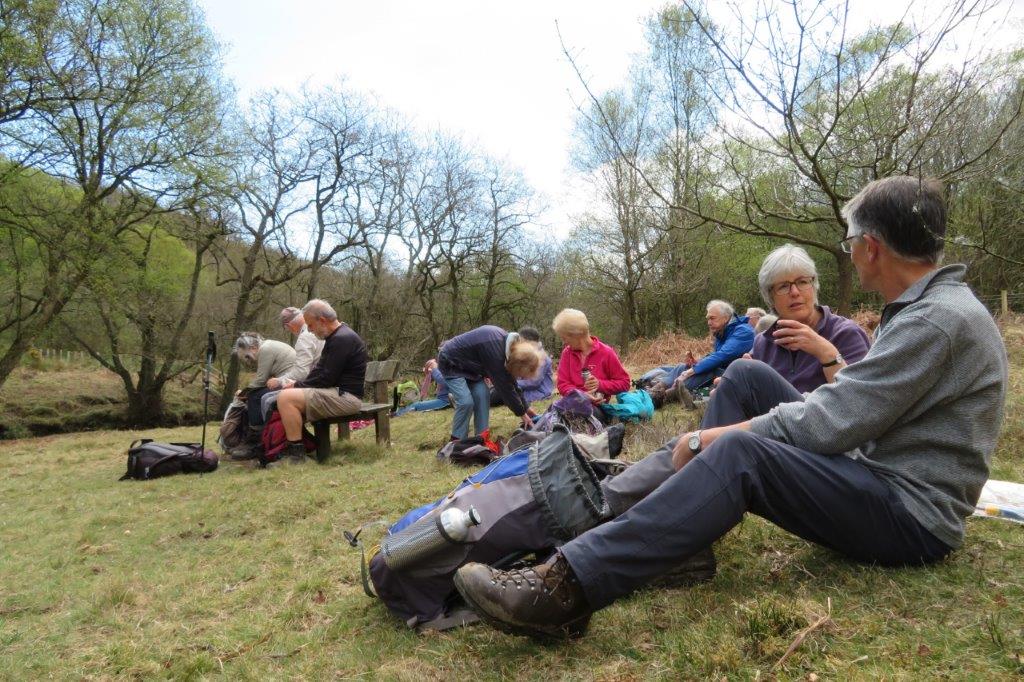 morning break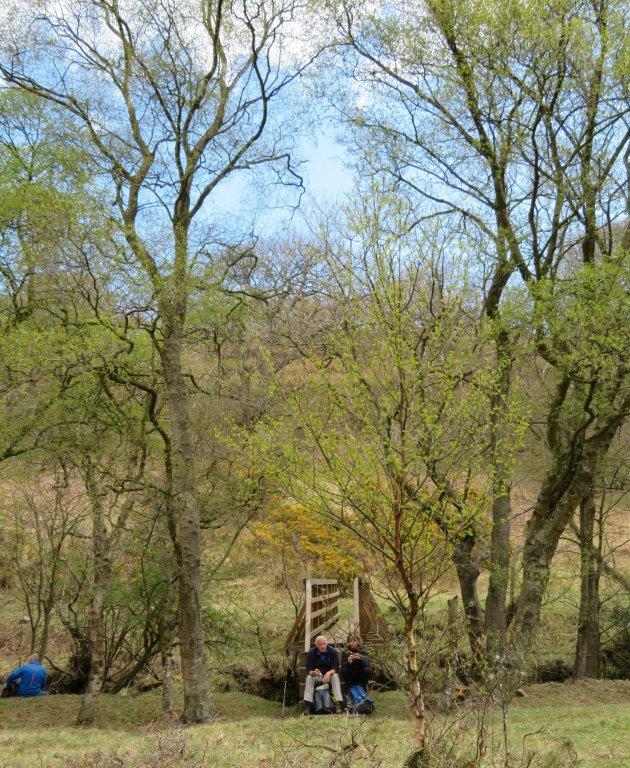 path changes sides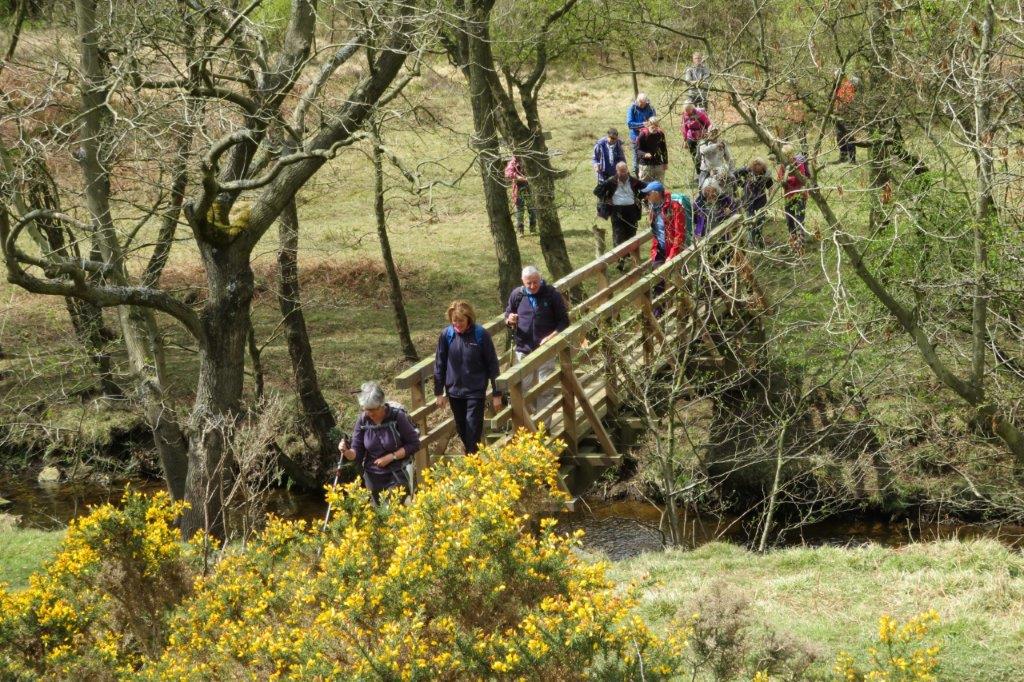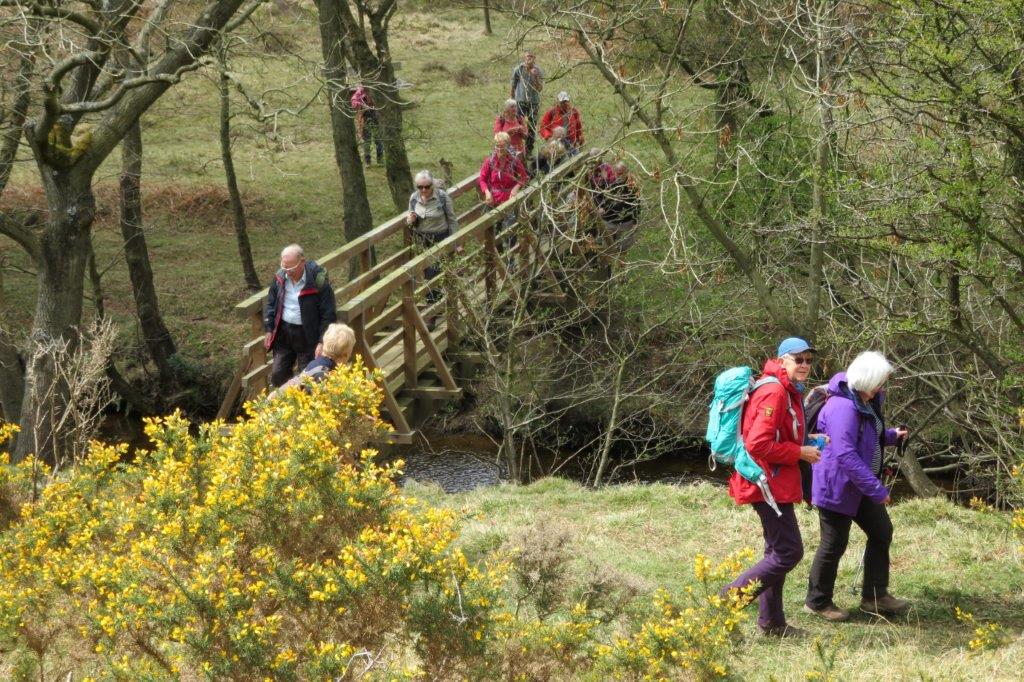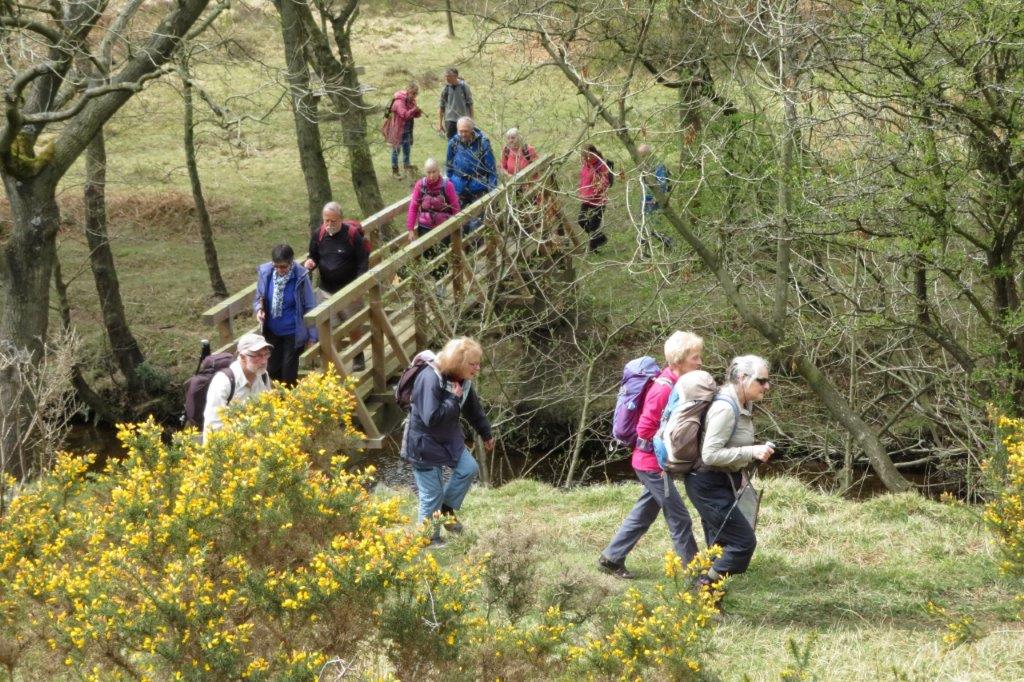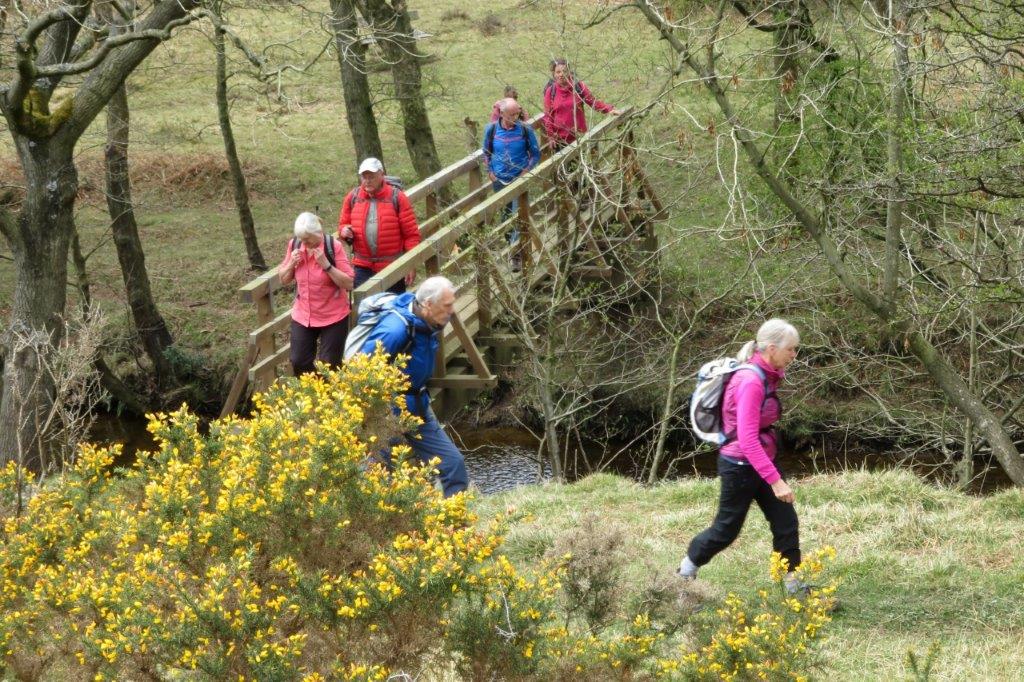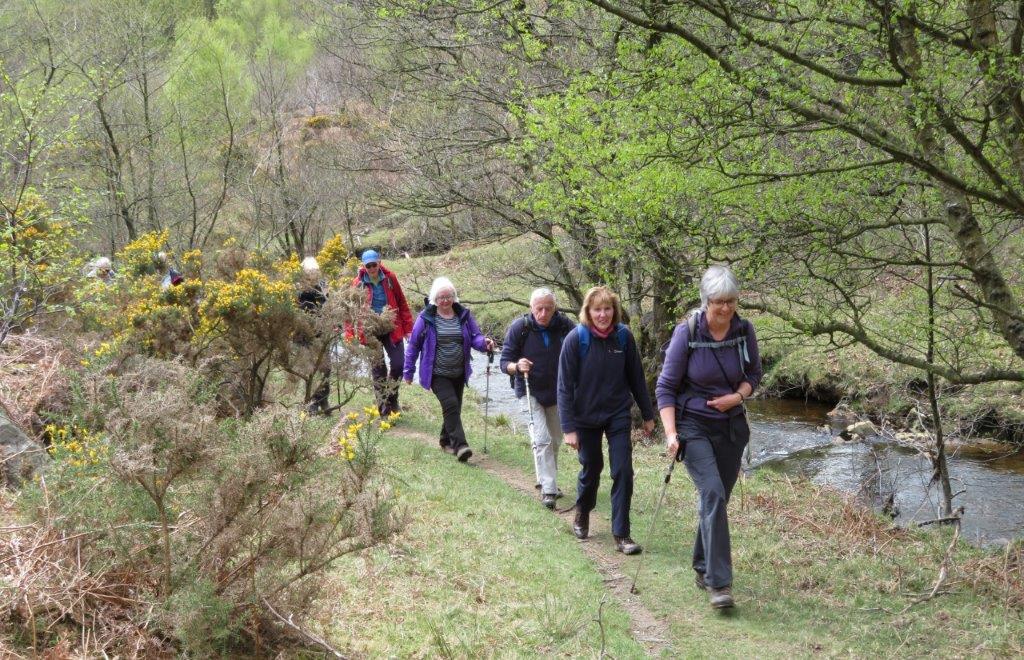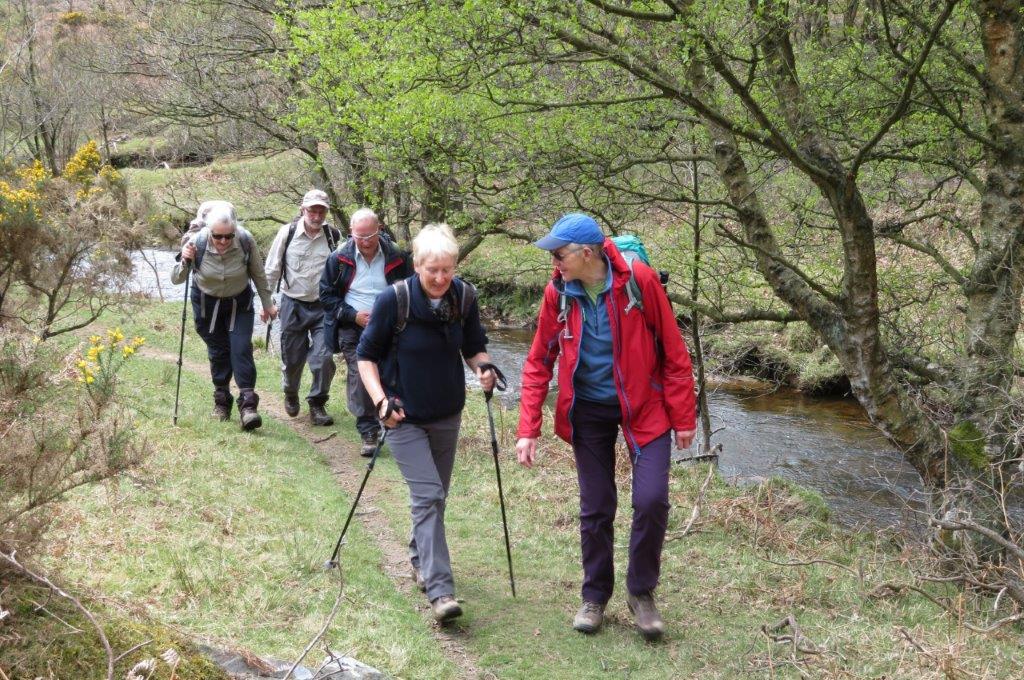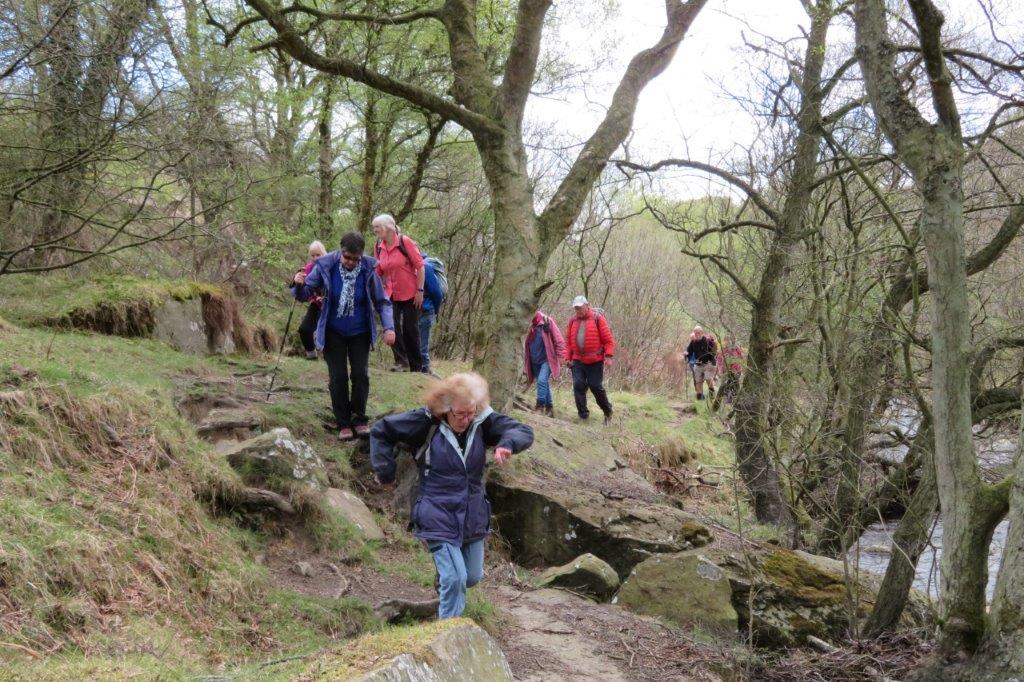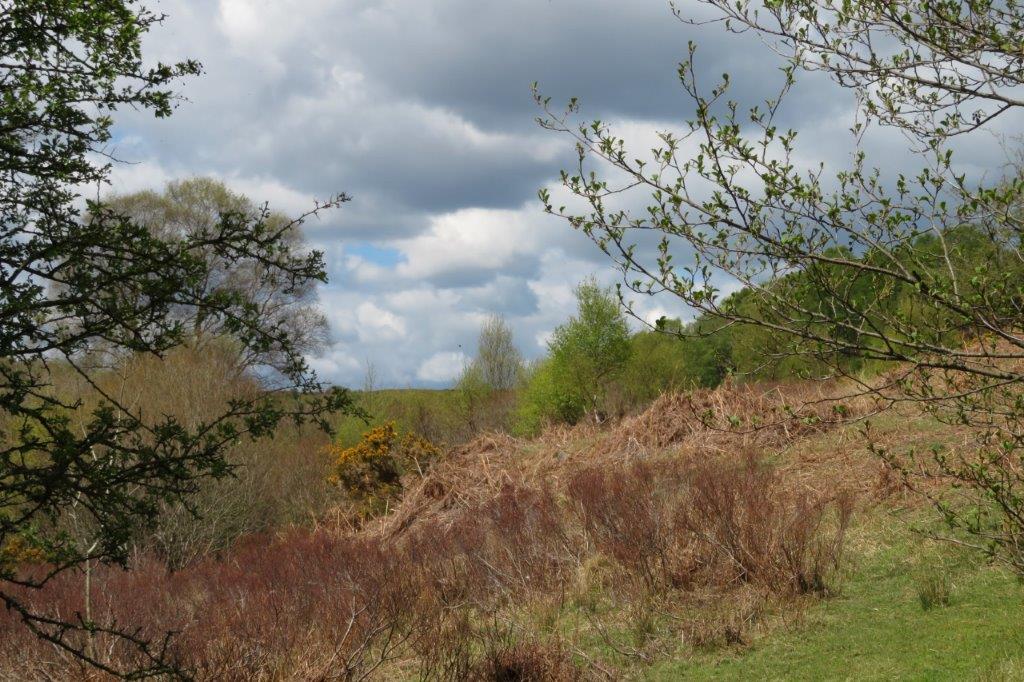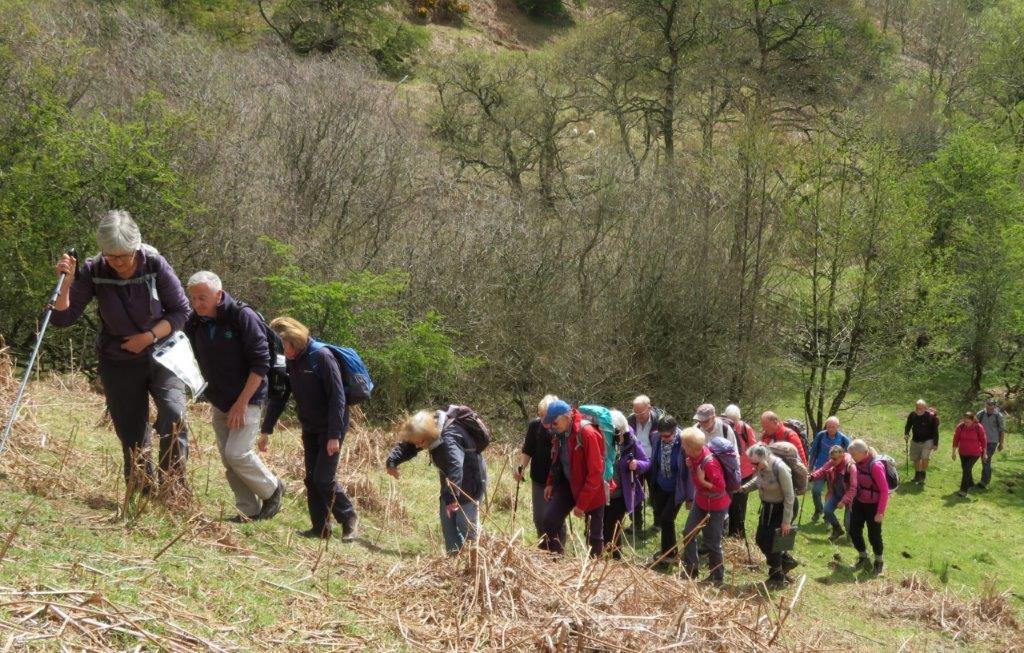 climbing up from Jugger Howe Beck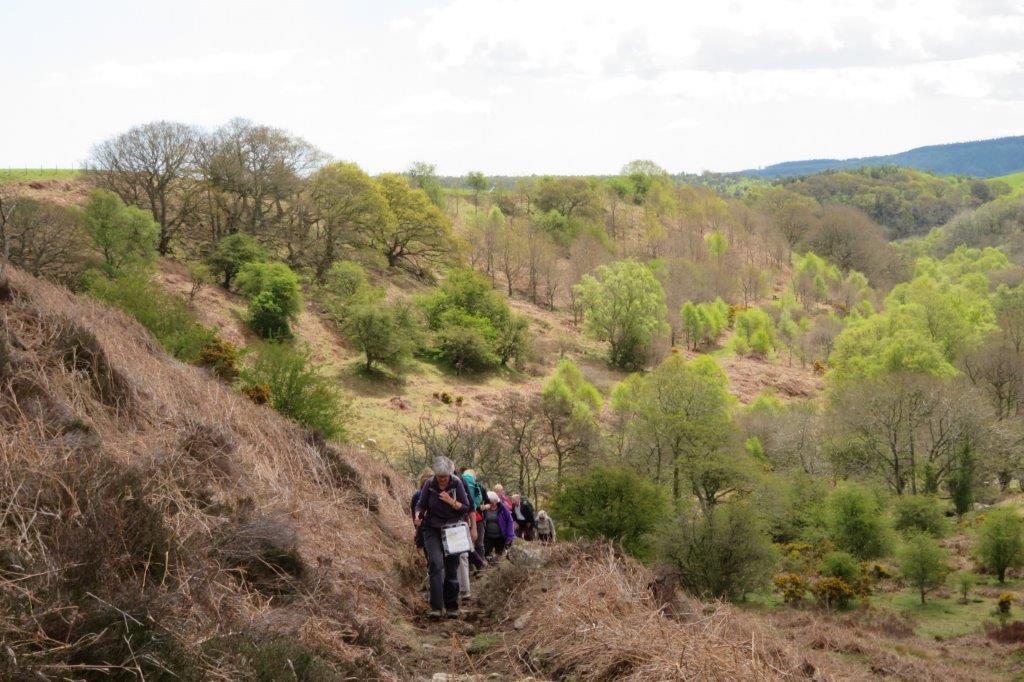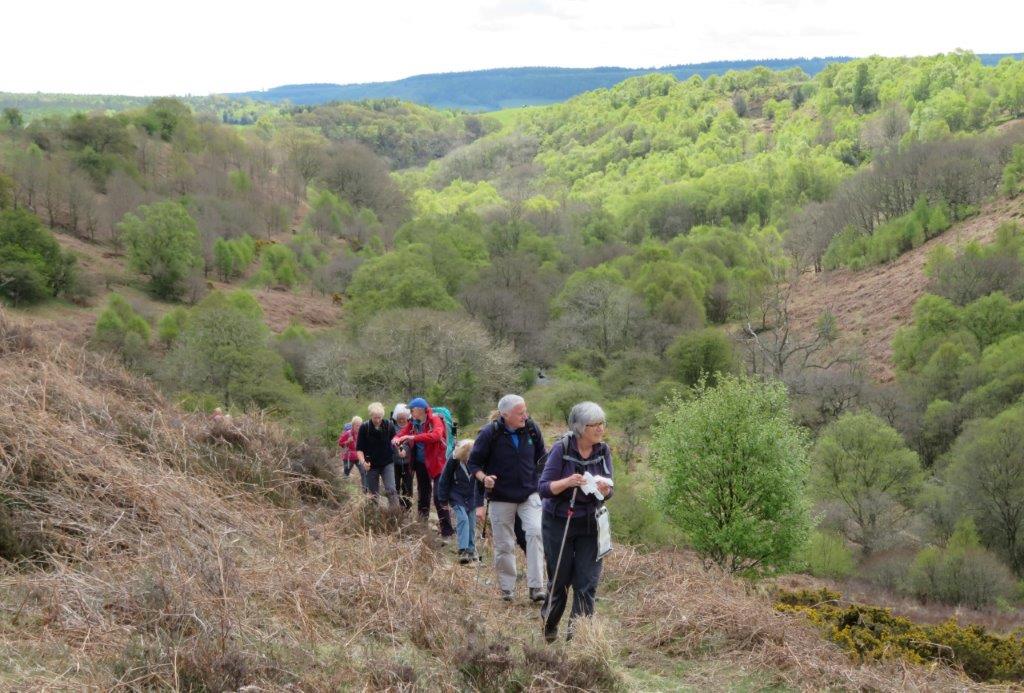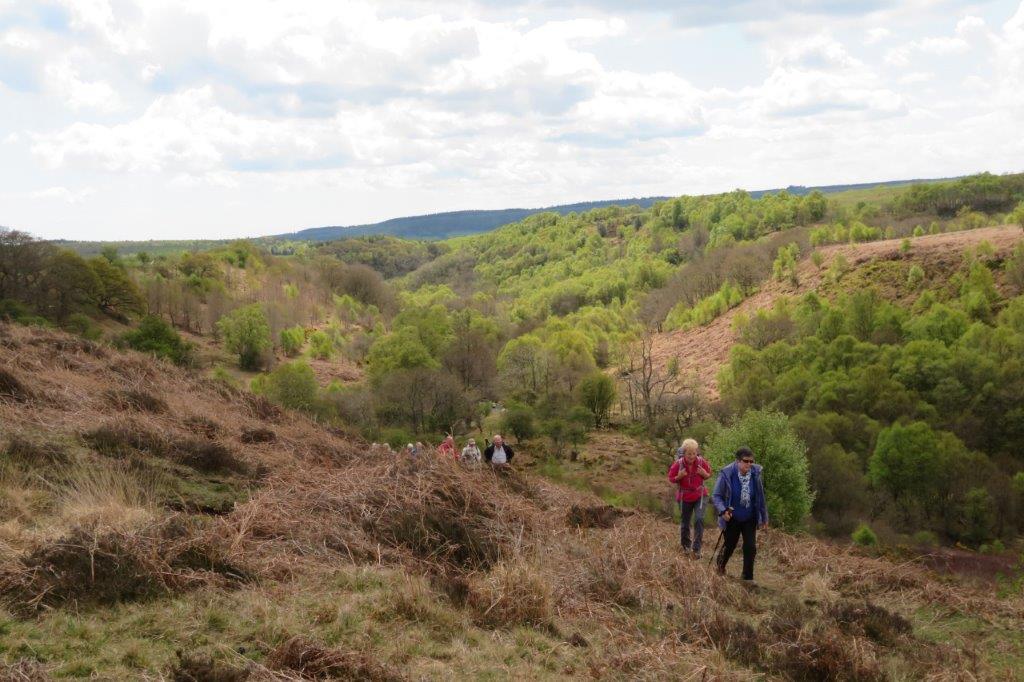 below - the 'A' group walkers passing the 'B' group
above - the 'A' group walkers all now past 'B' group?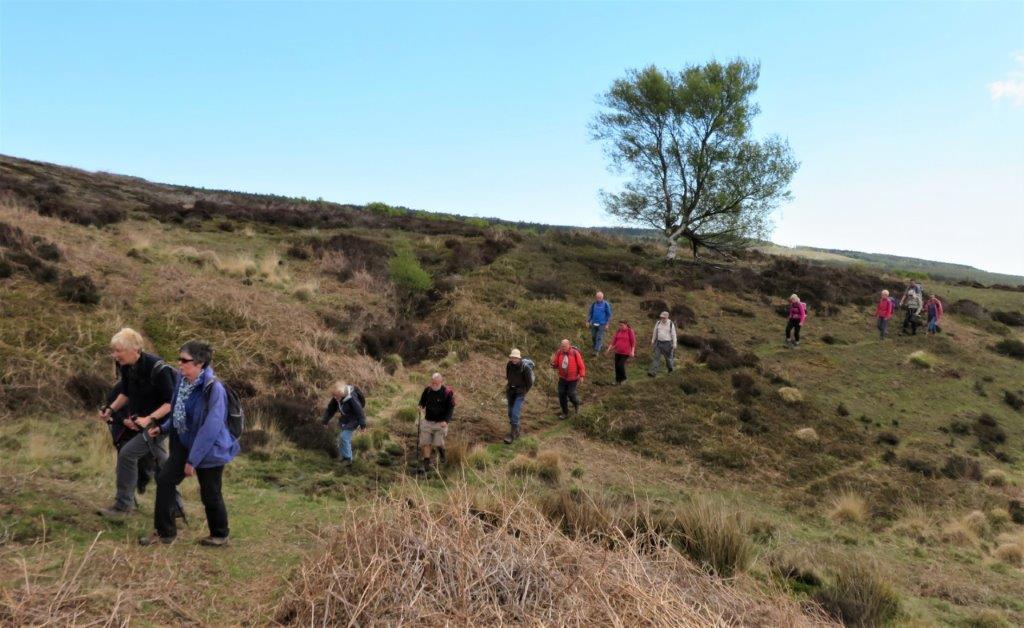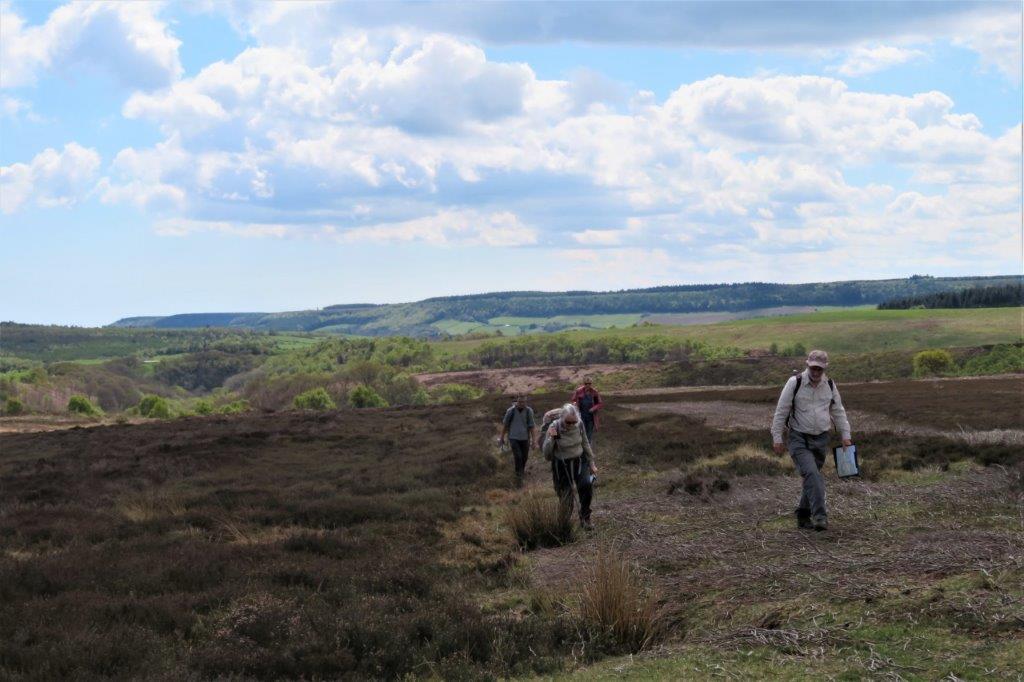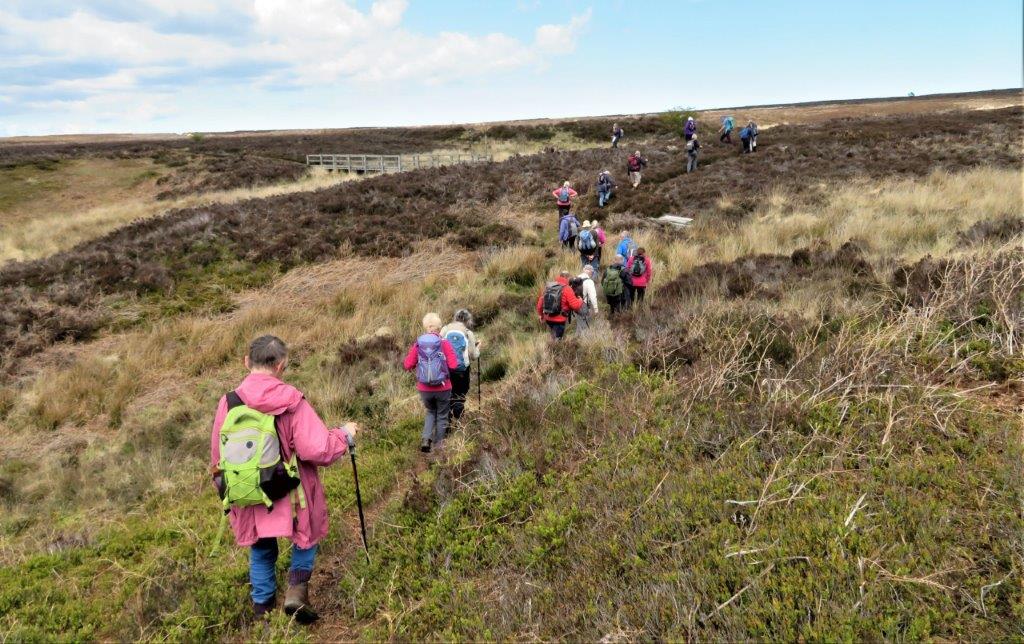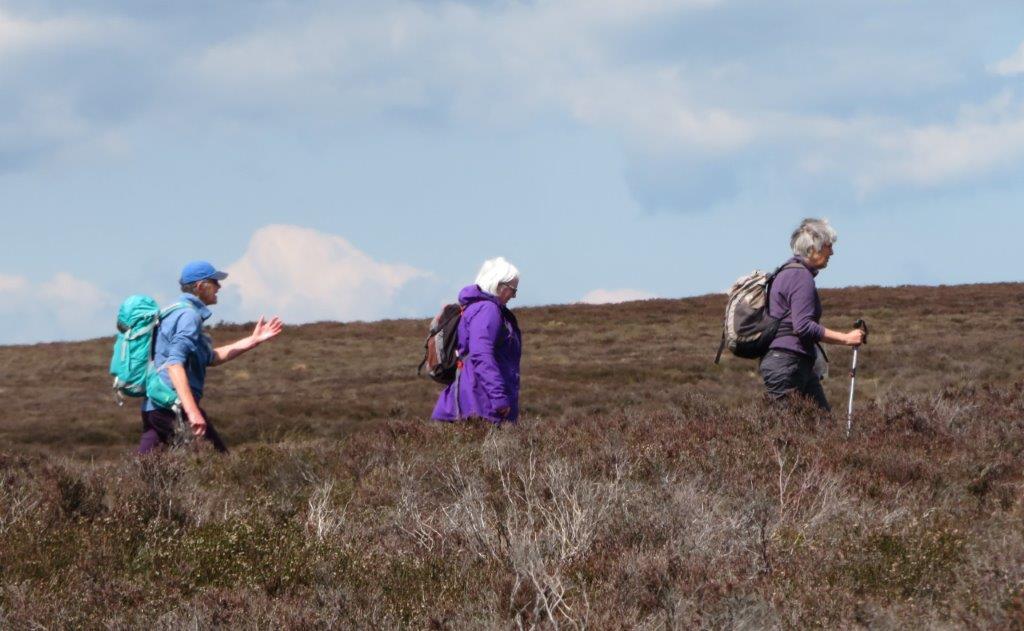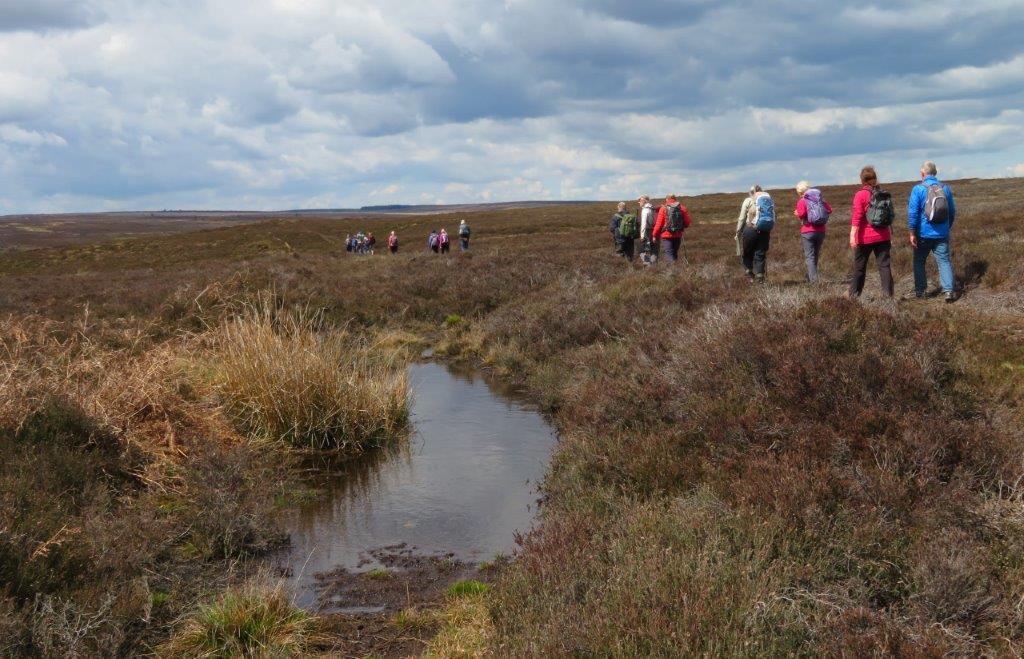 on Jugger Howe Moor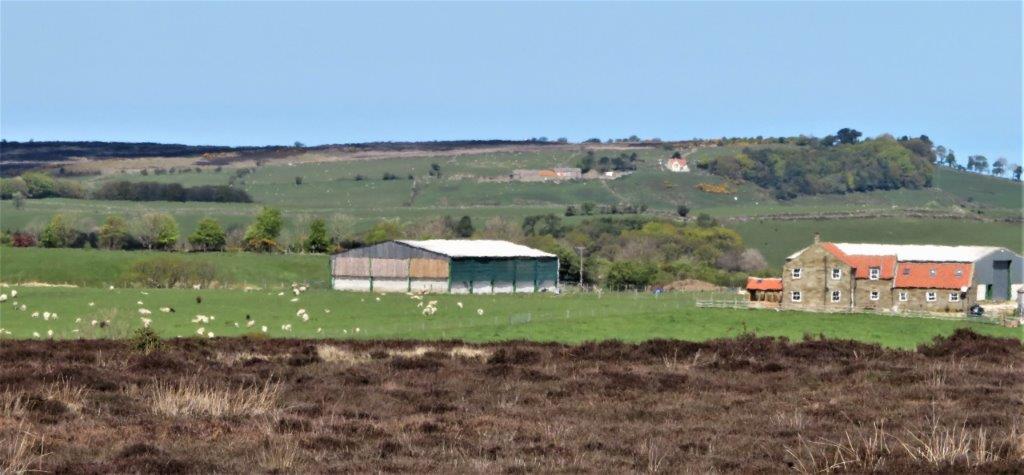 views across Burn Howe Dale - Wragby Farm?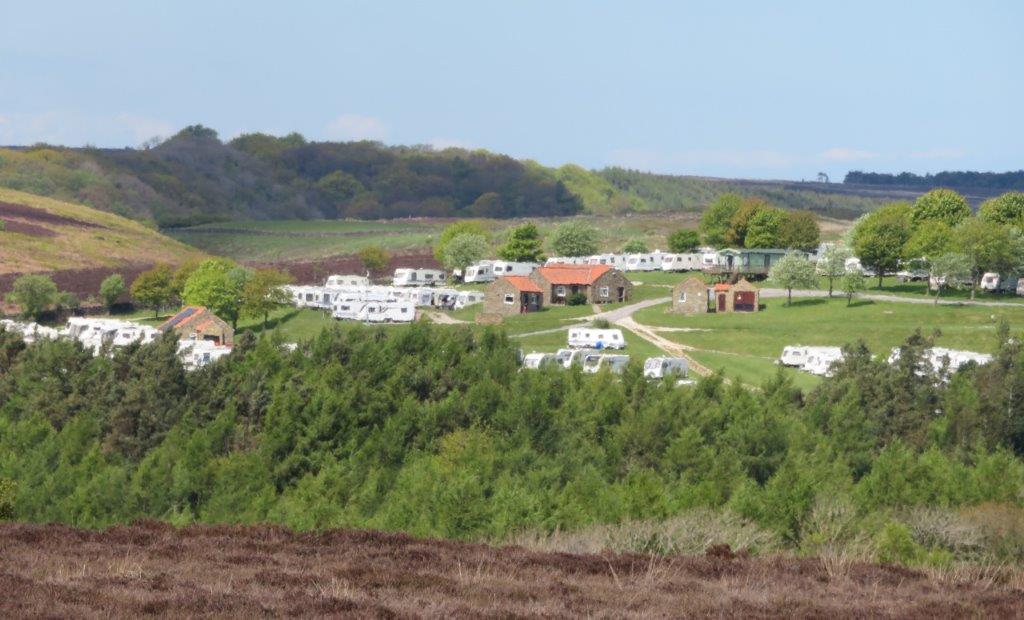 ditto - Caravan / camping site at Grouse Hill?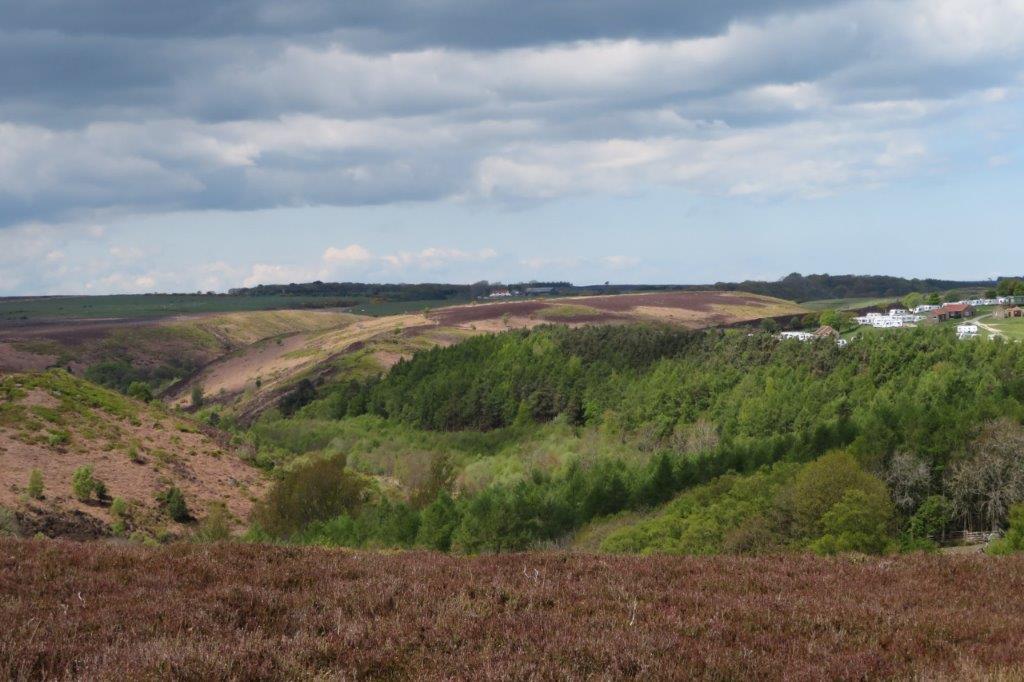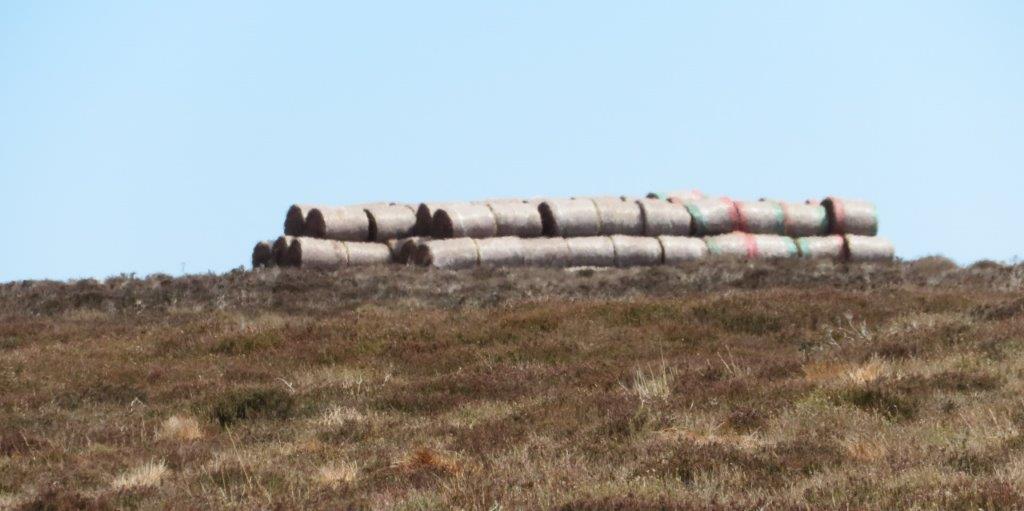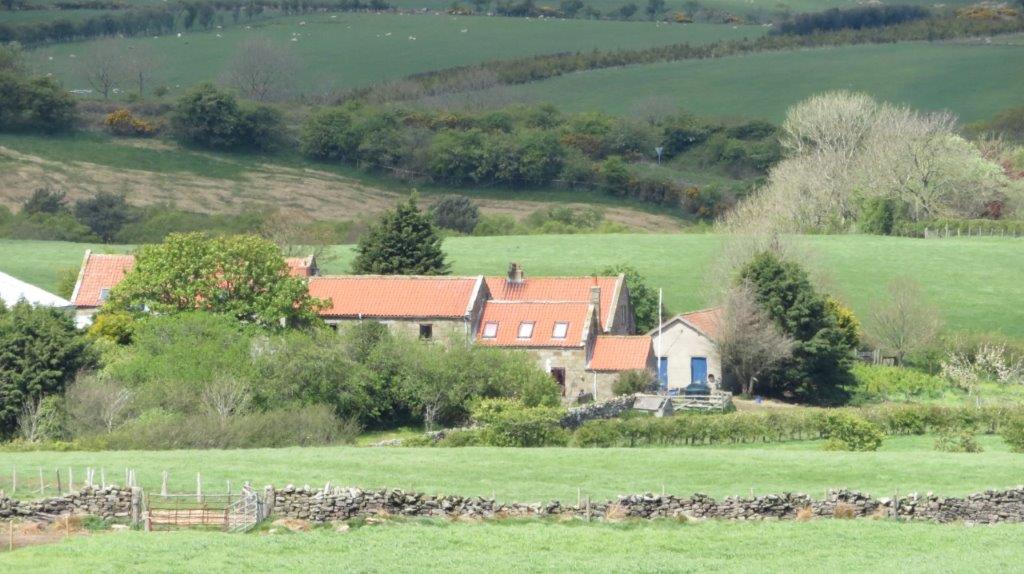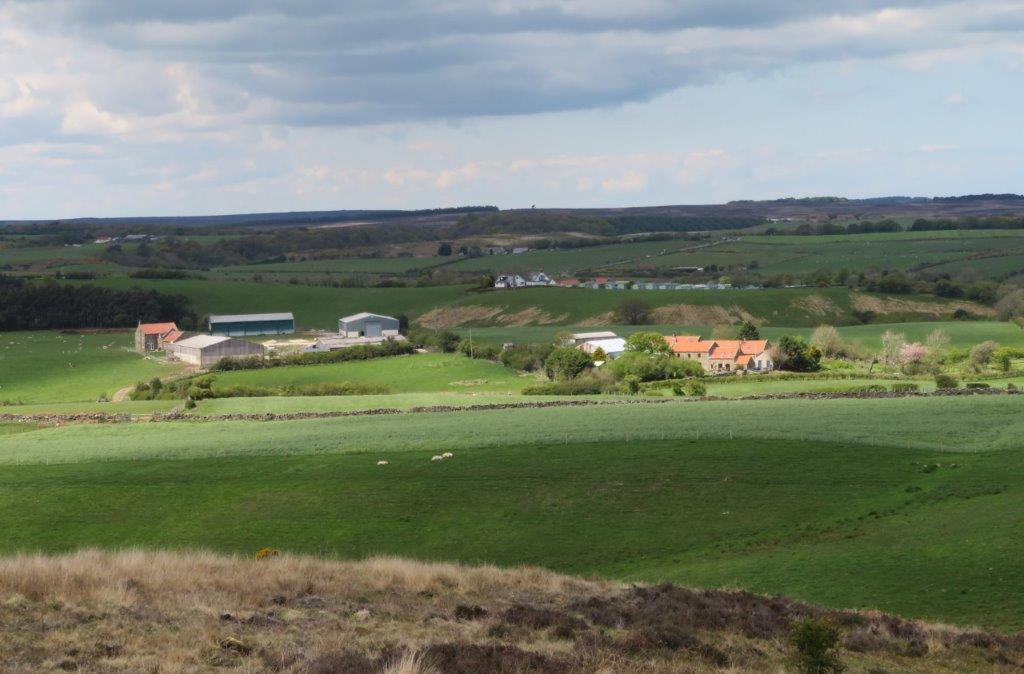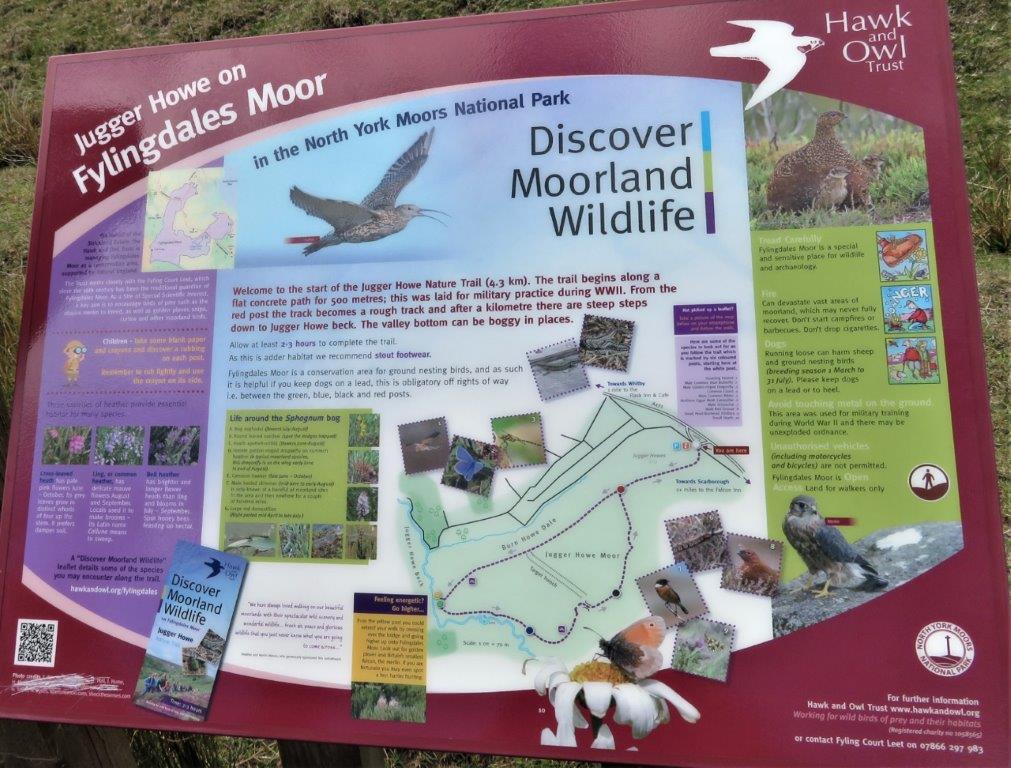 World War II military practise area now a nature reserve - path along Burn Howe Dale shown leading to the old road parallel to the A171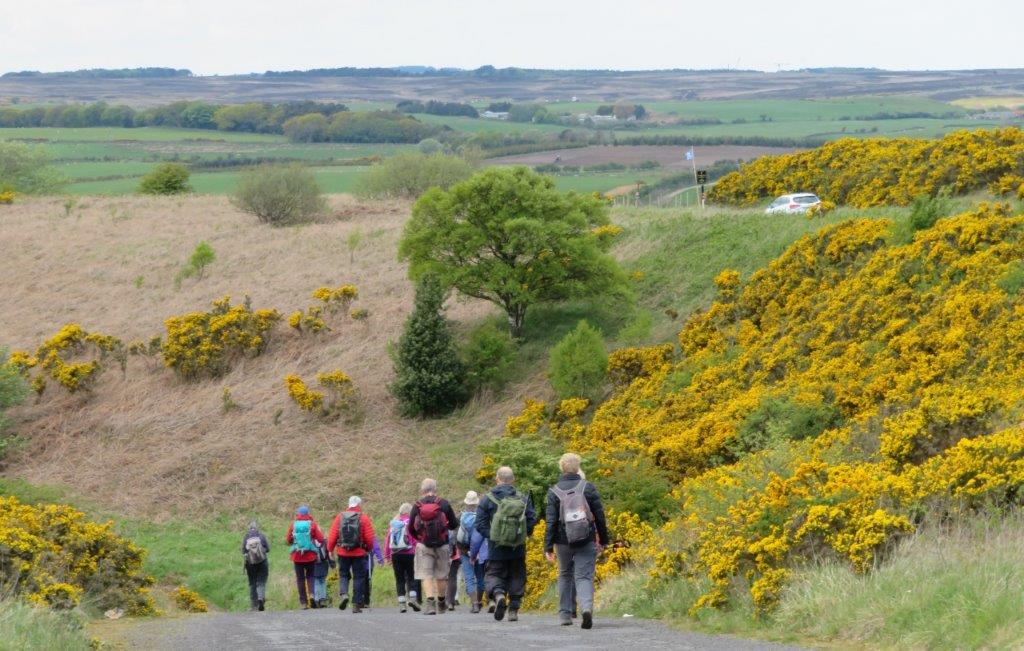 down the old road parallel to the A171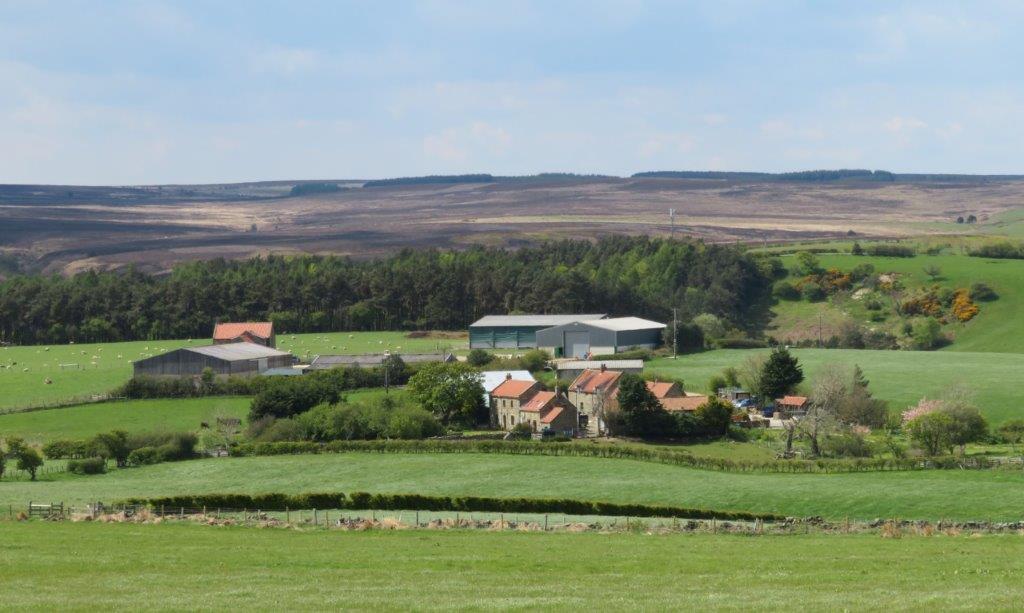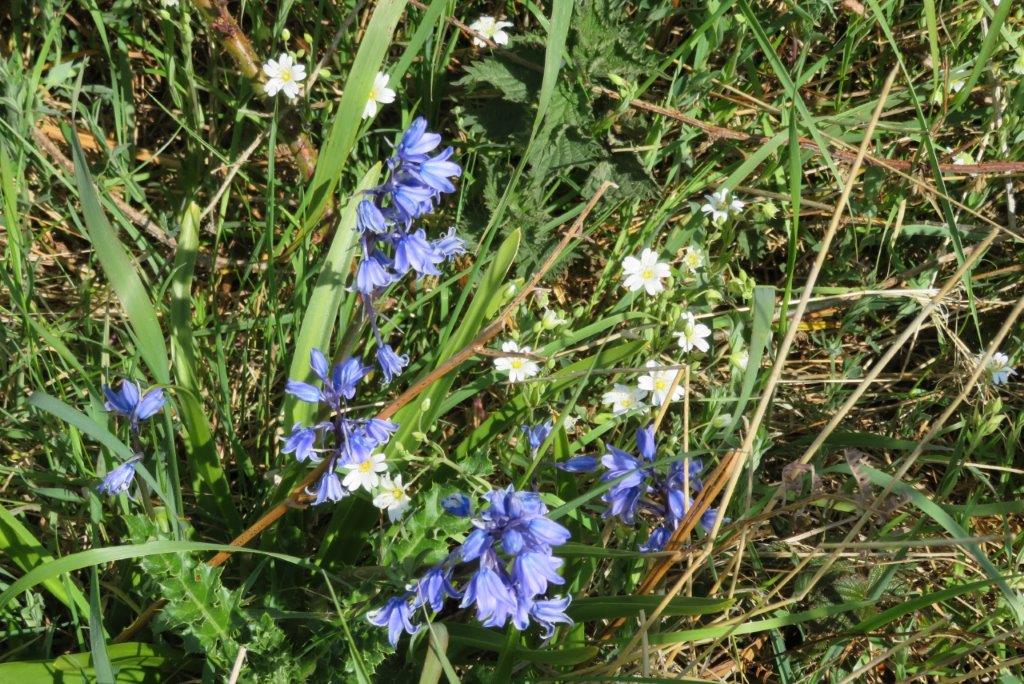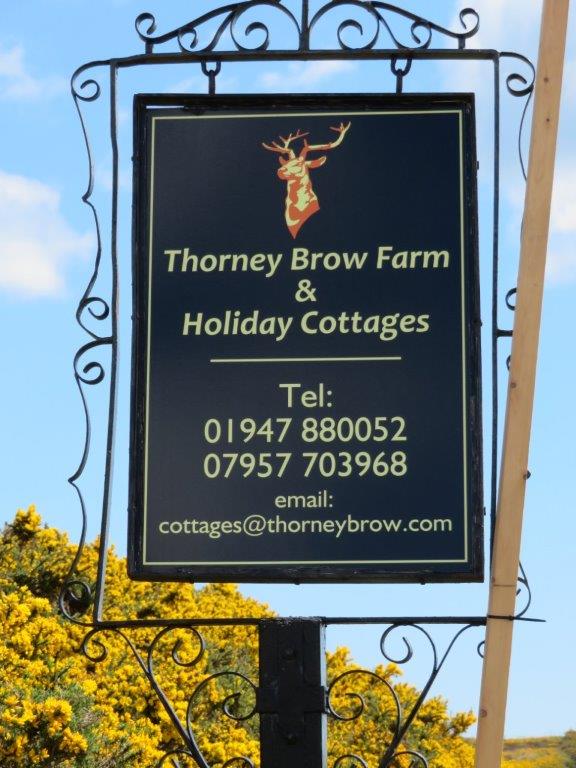 passed through through this farm and cottages later on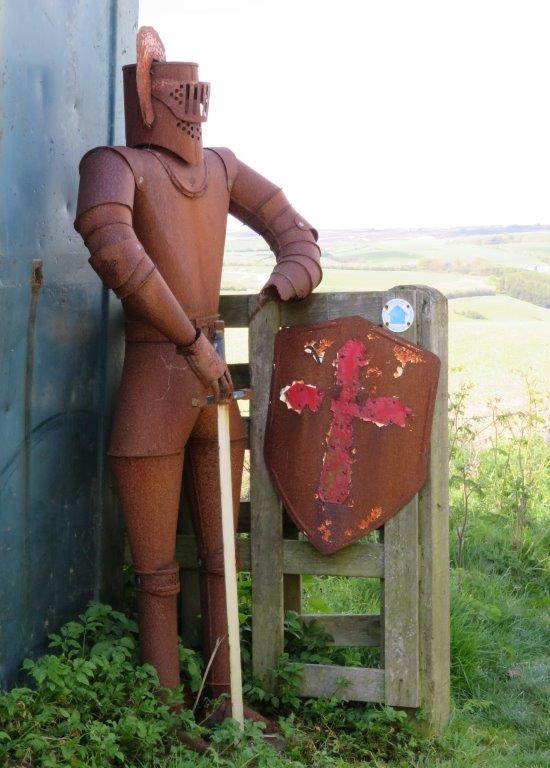 An Iron Knight near Cook House?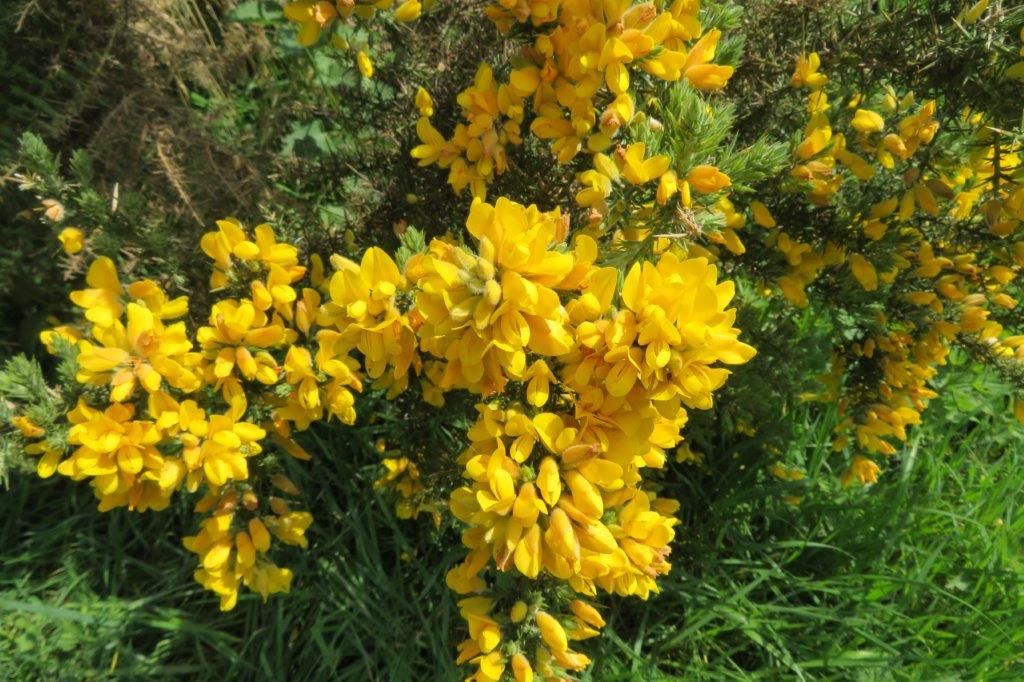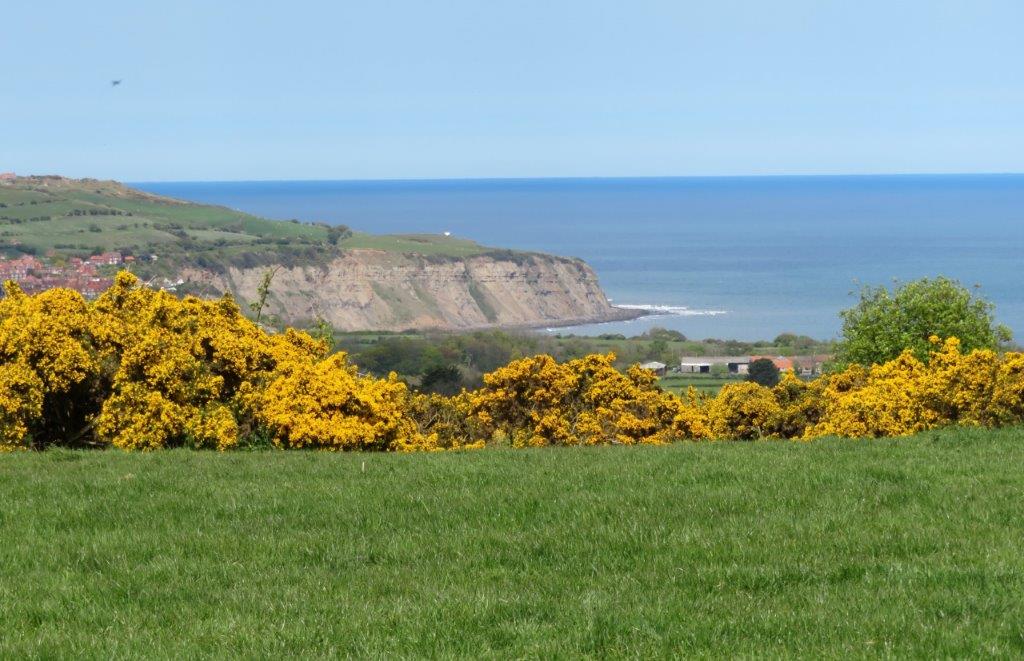 the headland to the North East of Robin Hoods Bay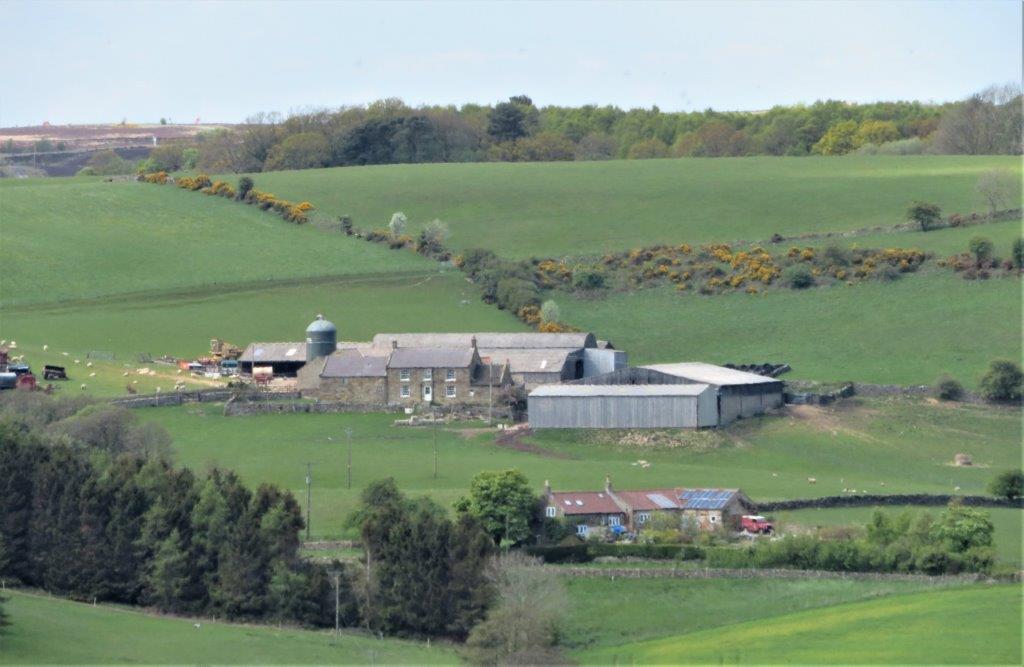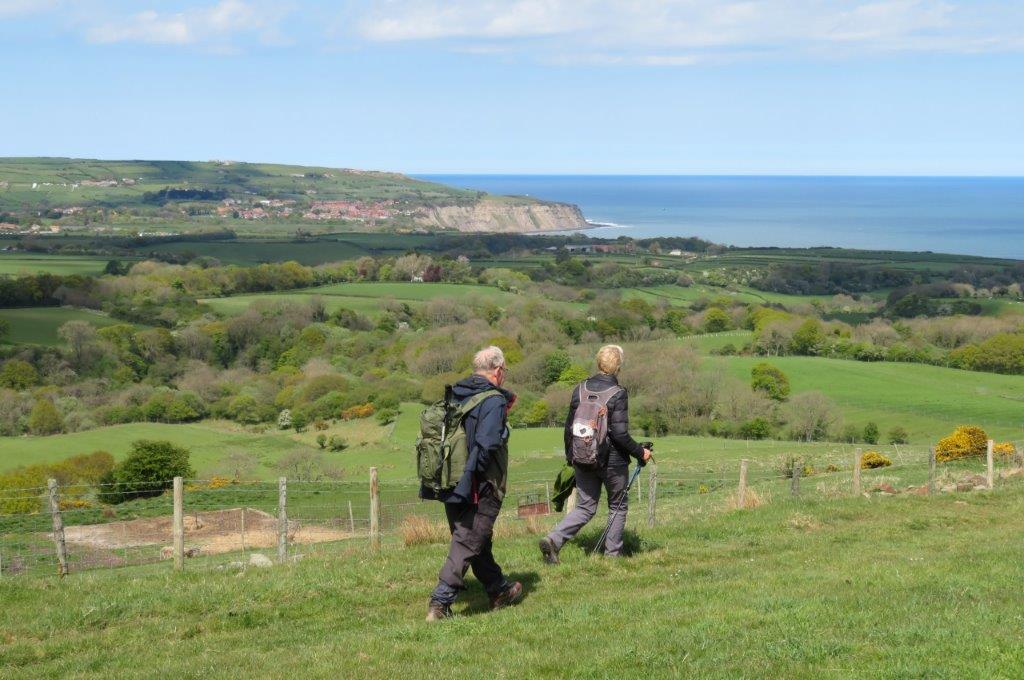 Robins Hoods Bay in the distance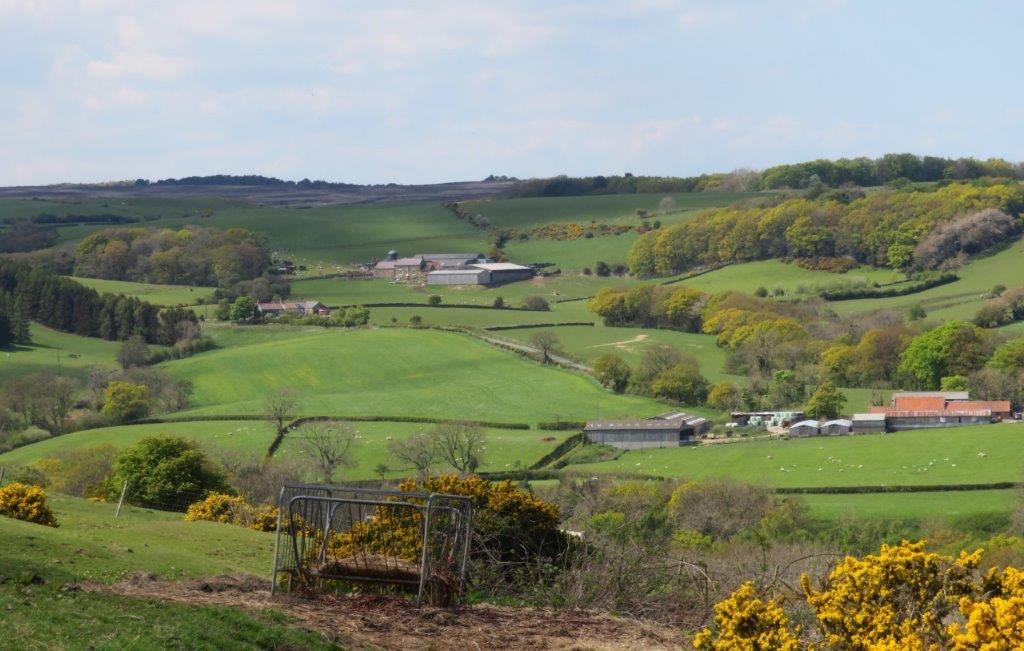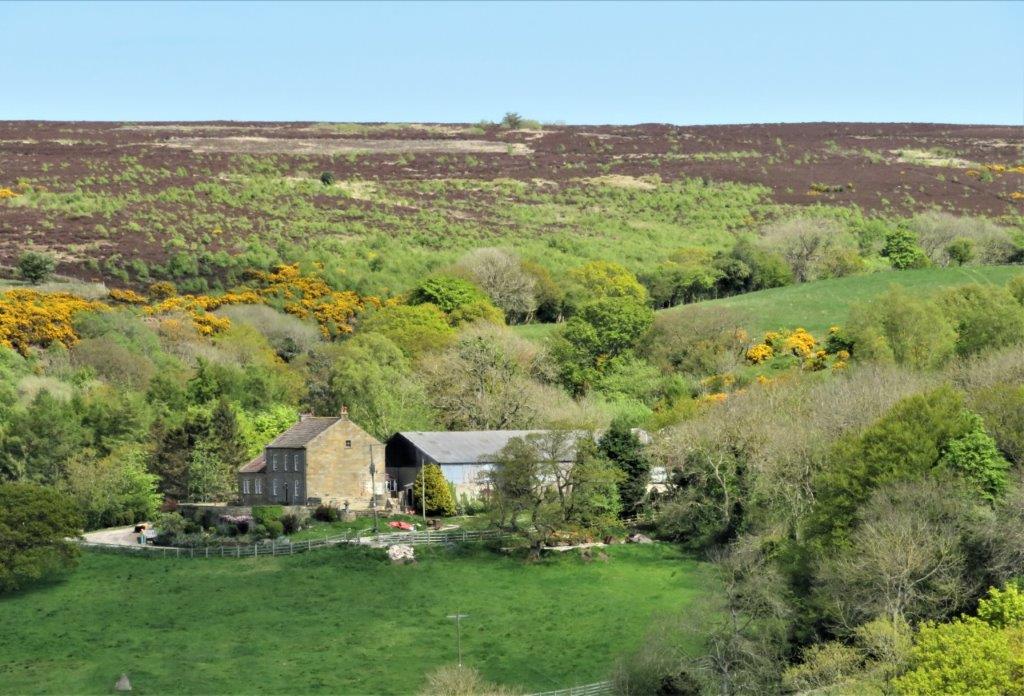 Howdale Farm & House seen in distance - we passed it later on walk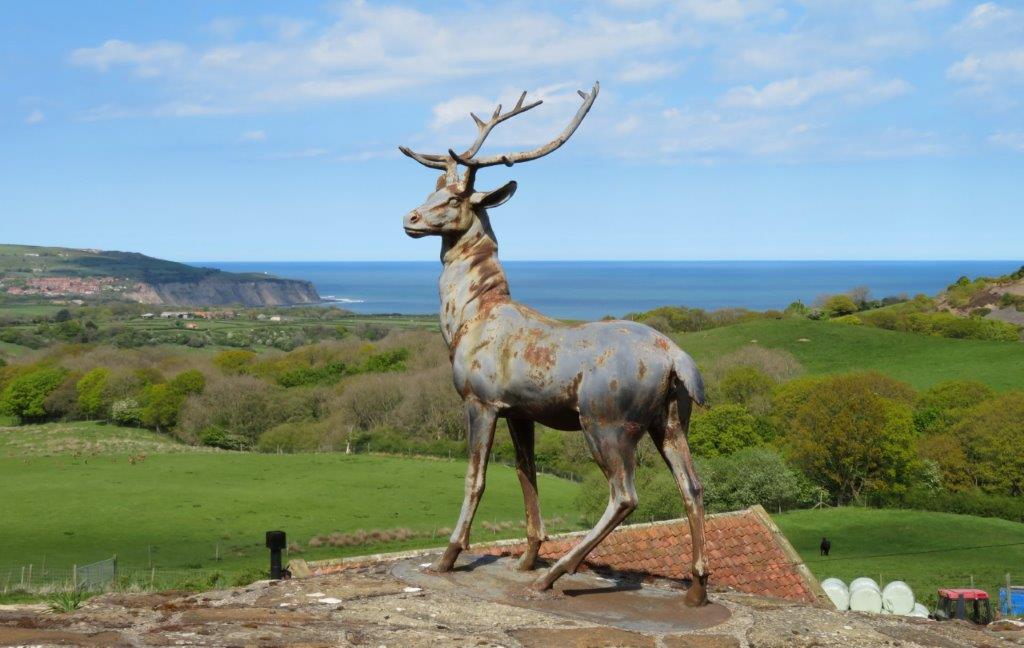 statue of stag at Thorny Brow Farm and Holiday cottages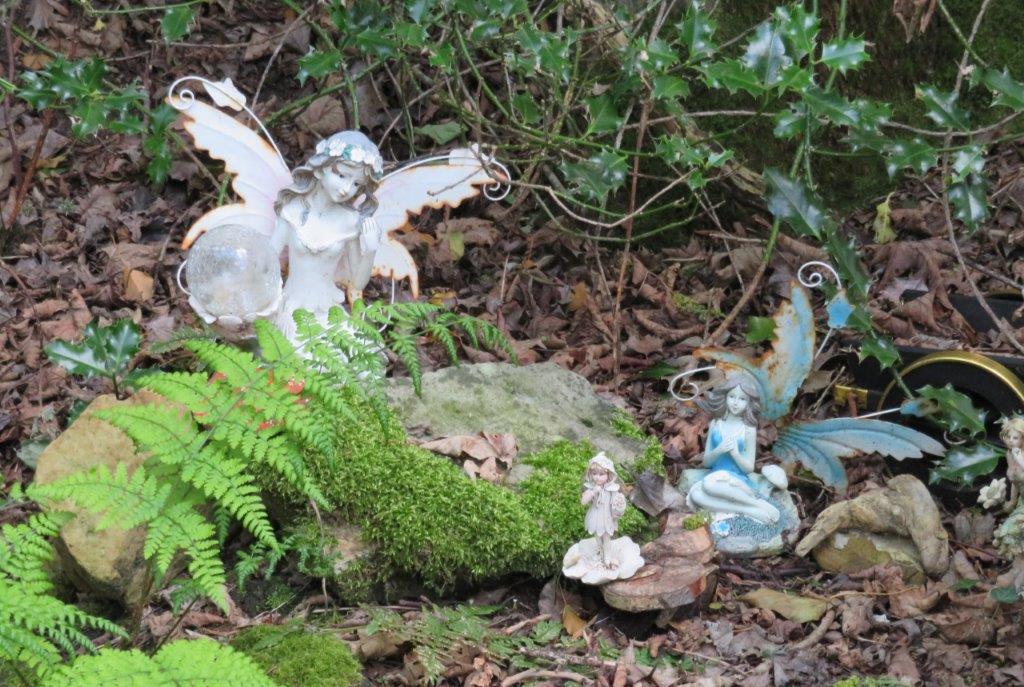 Fairy Glen at above farm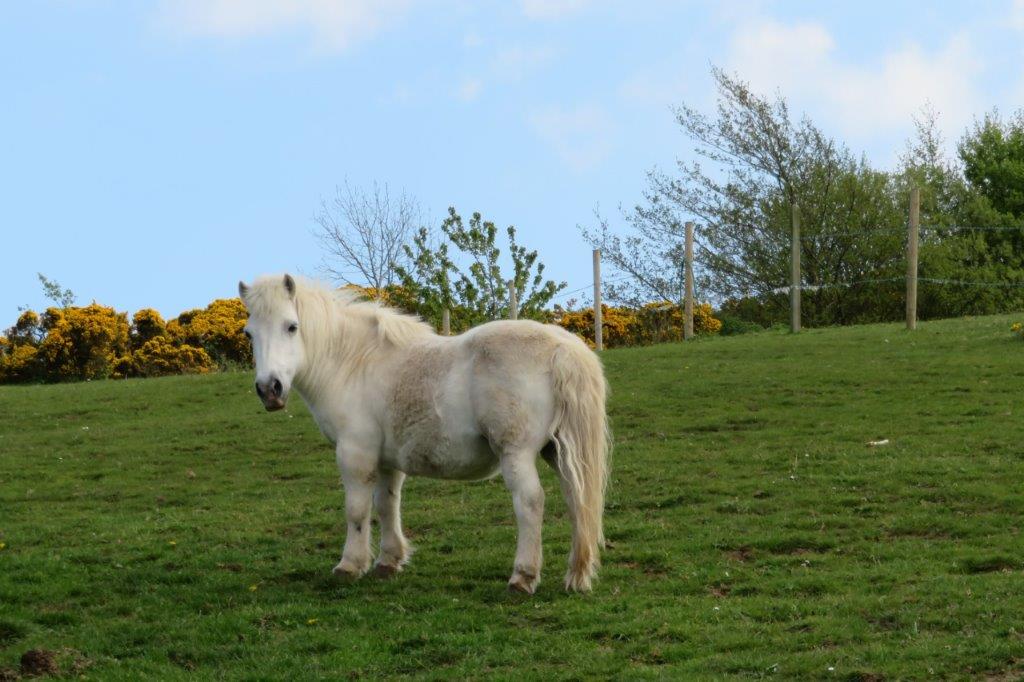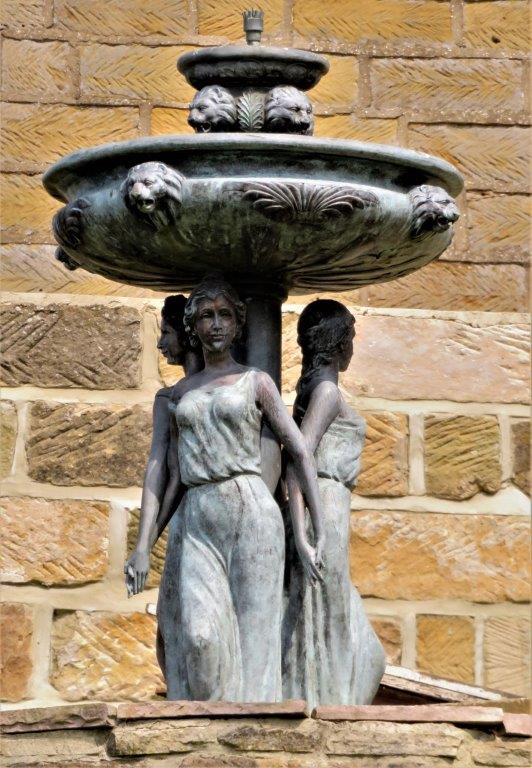 fountain at Howedale Farm / House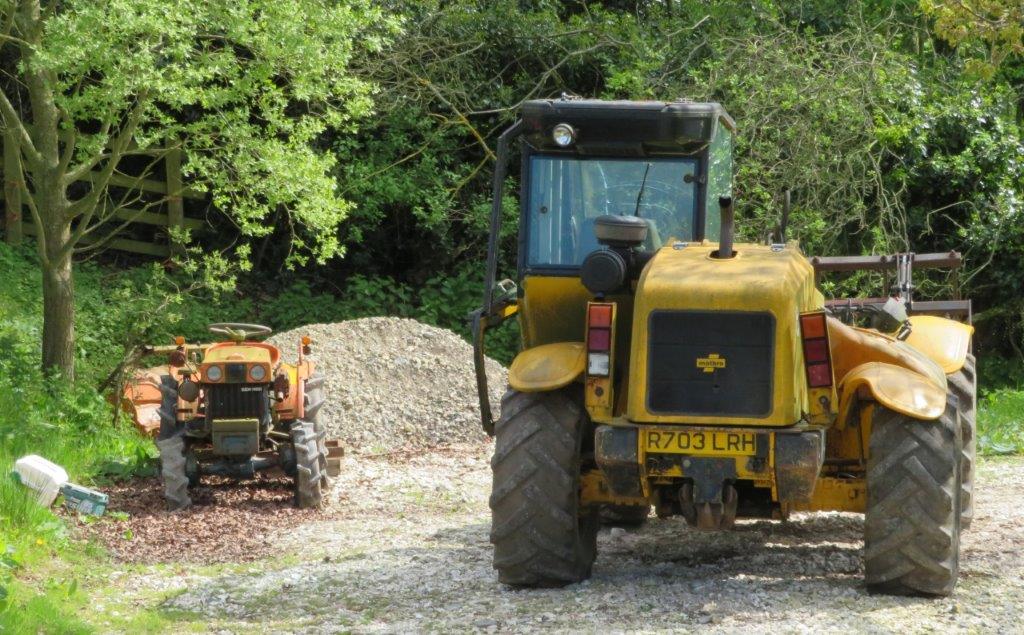 a contrast in 'farm' plant sizes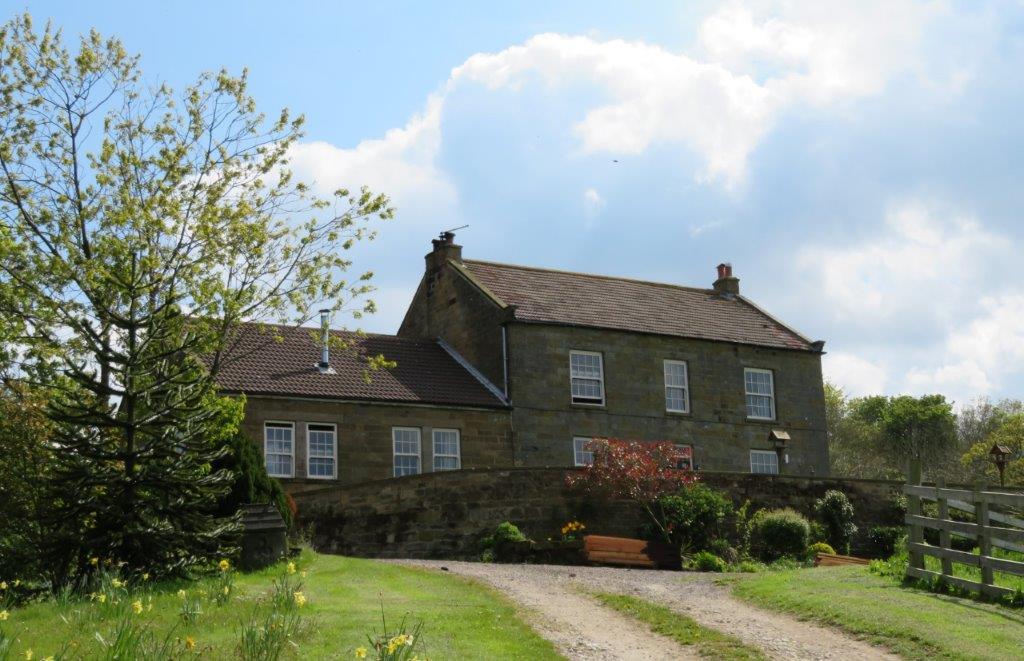 Howedale house passed close by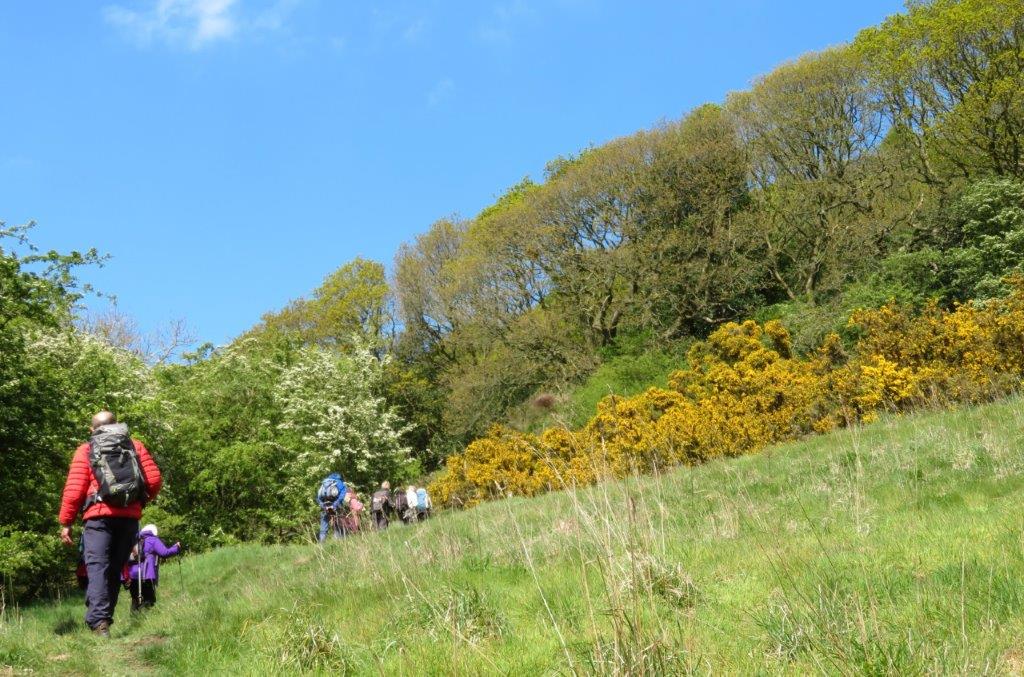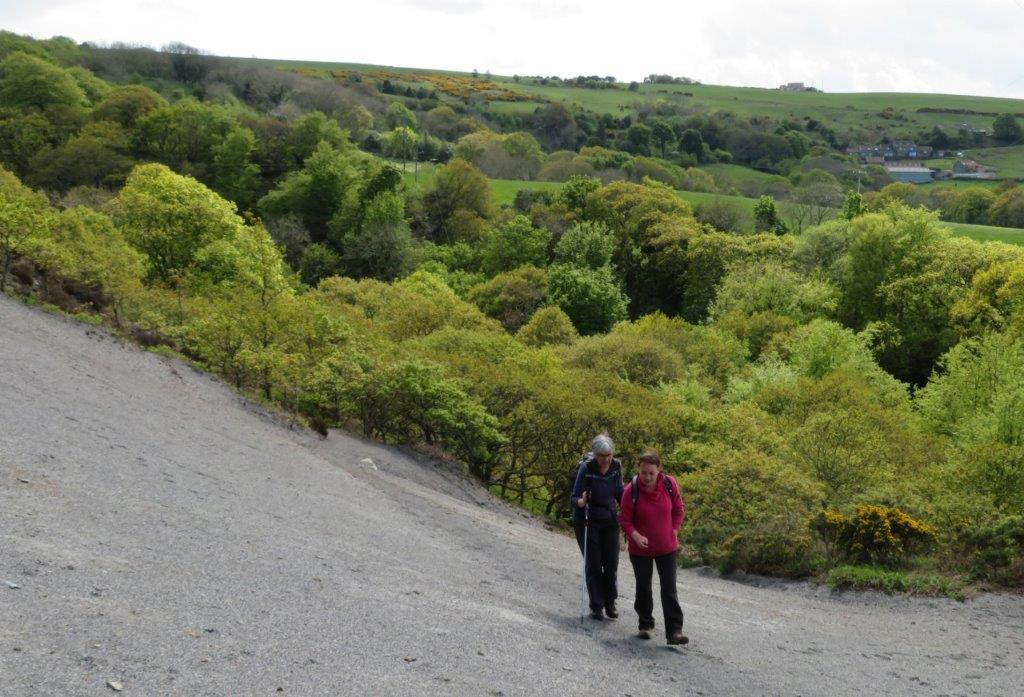 'scree' of fine flaky material on or near Stoupe Brow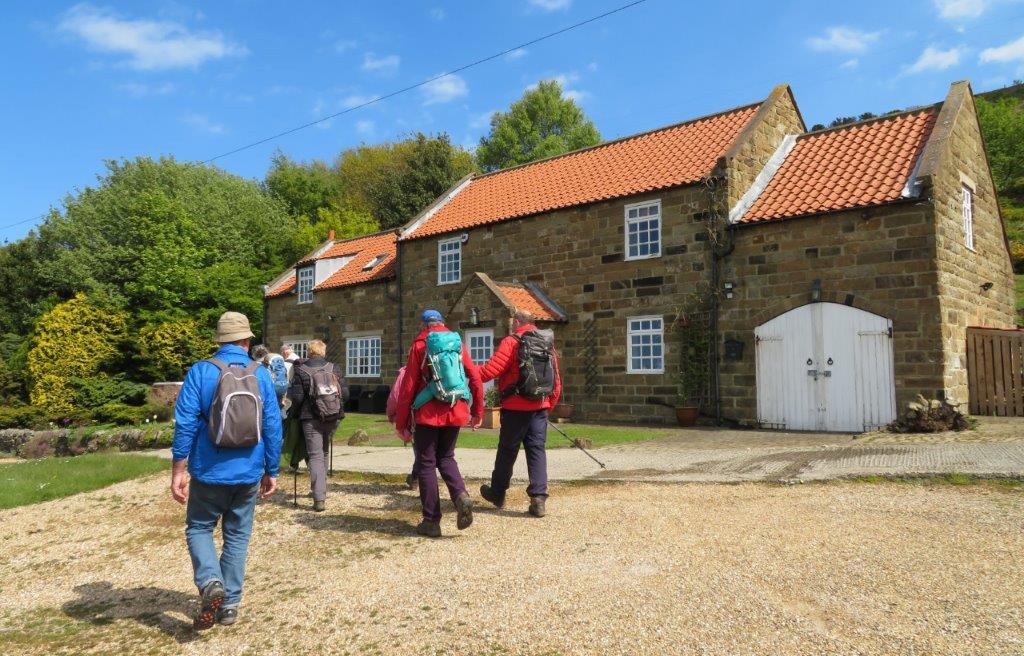 old school at Howdale - now a House?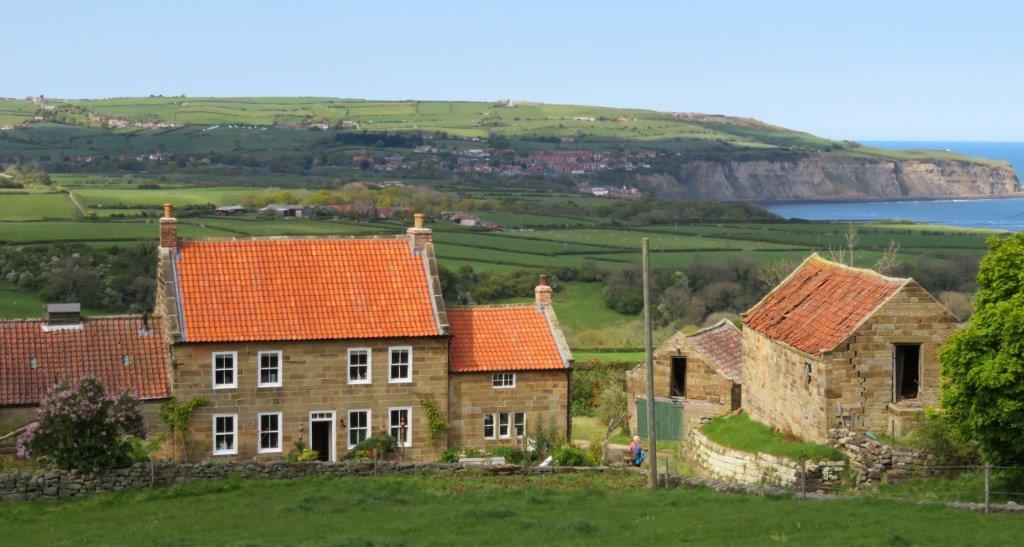 Browside Farm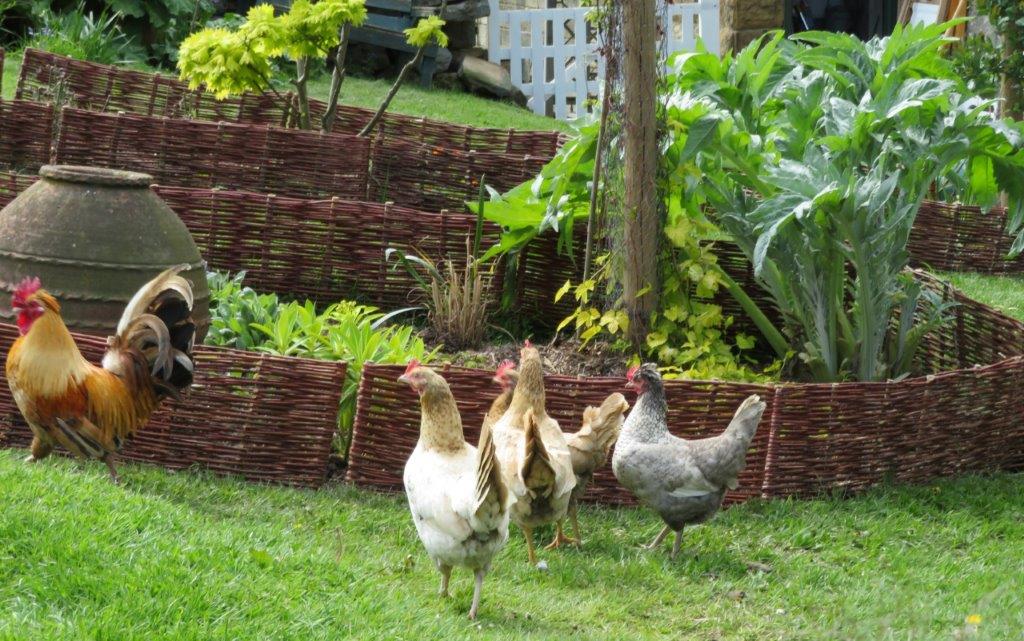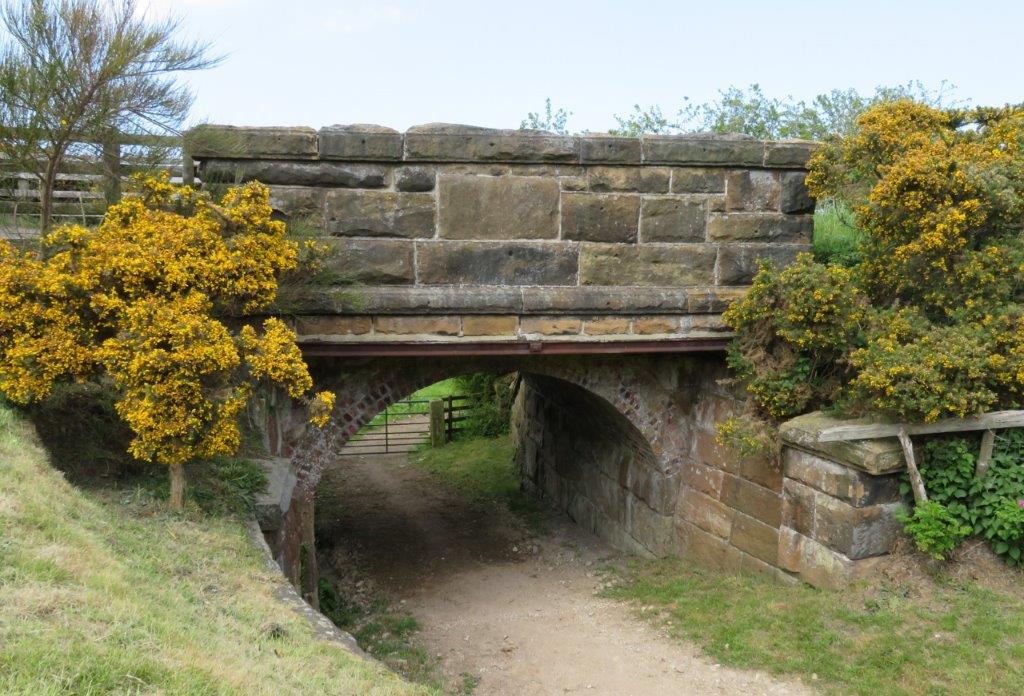 access culvert under once railway track from Ravenscar to Robin Hoods Bay - now a bridleway.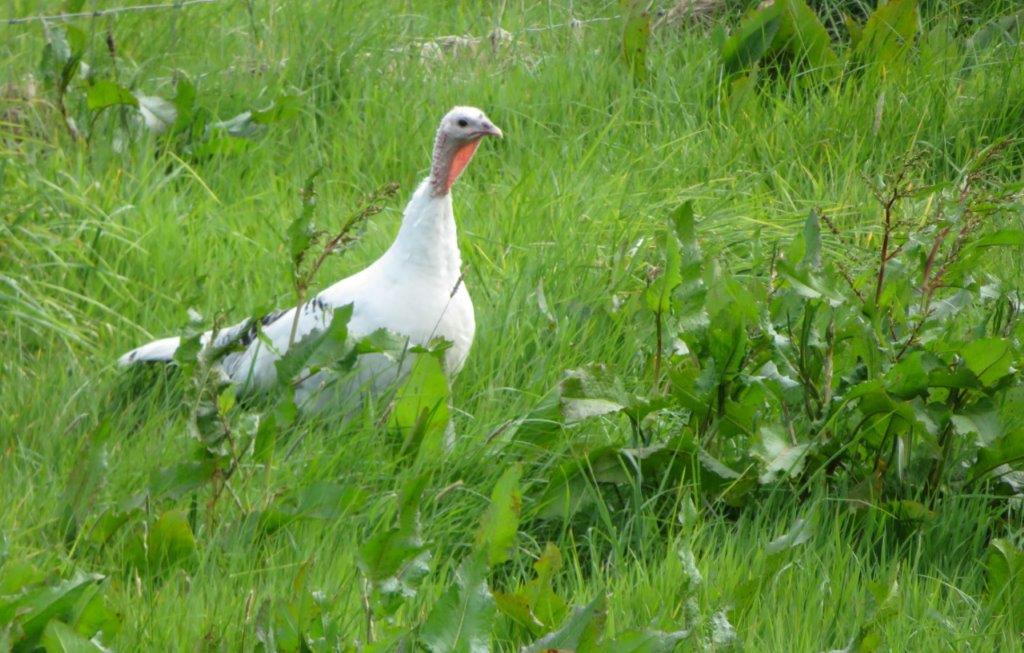 Peahen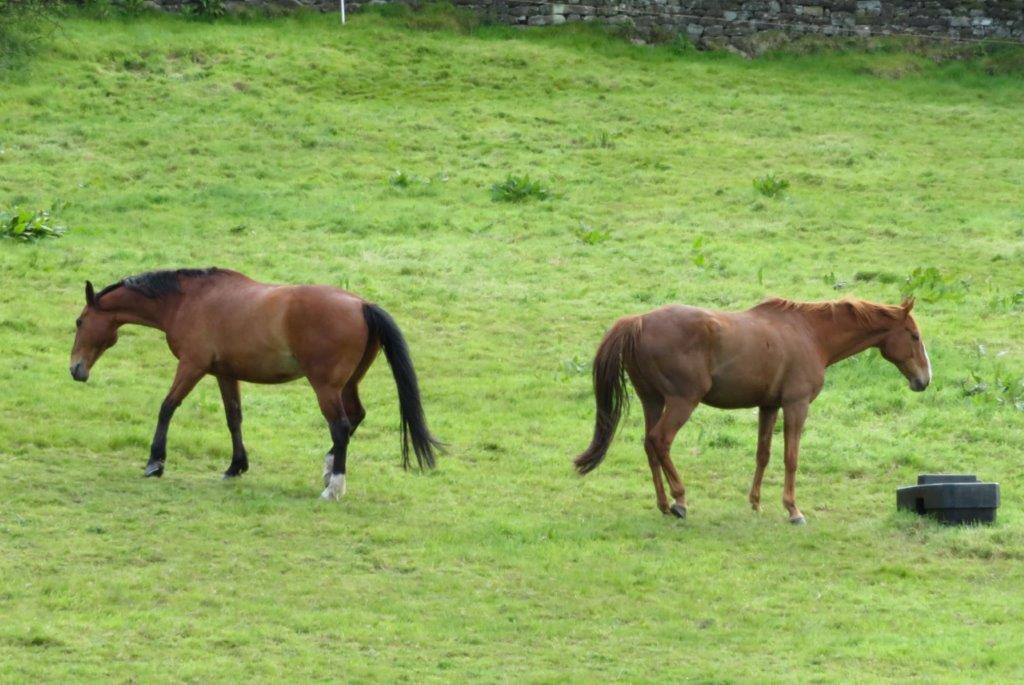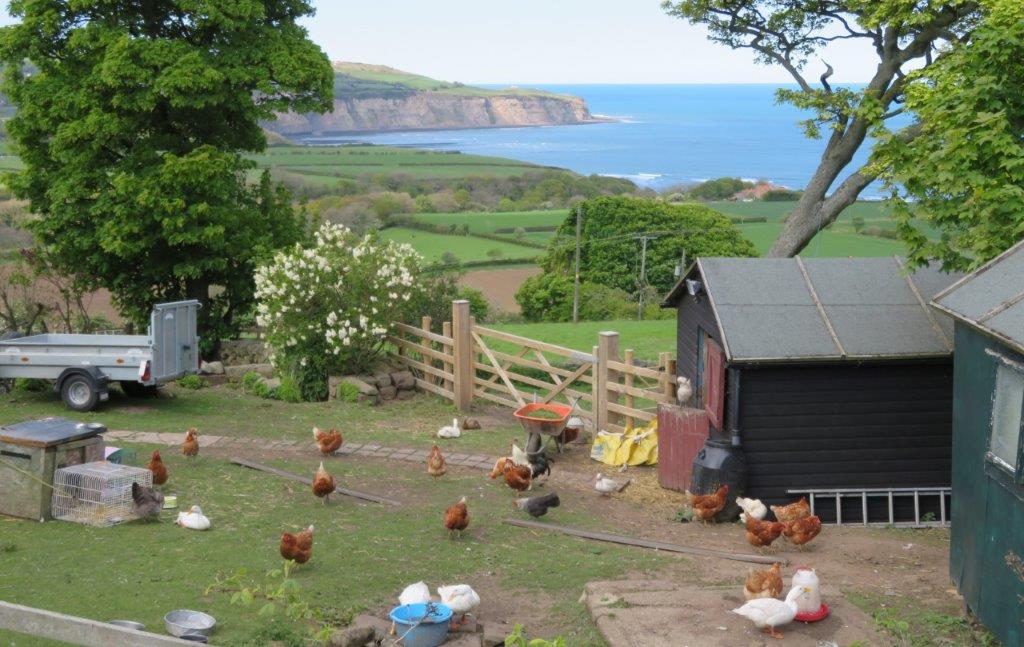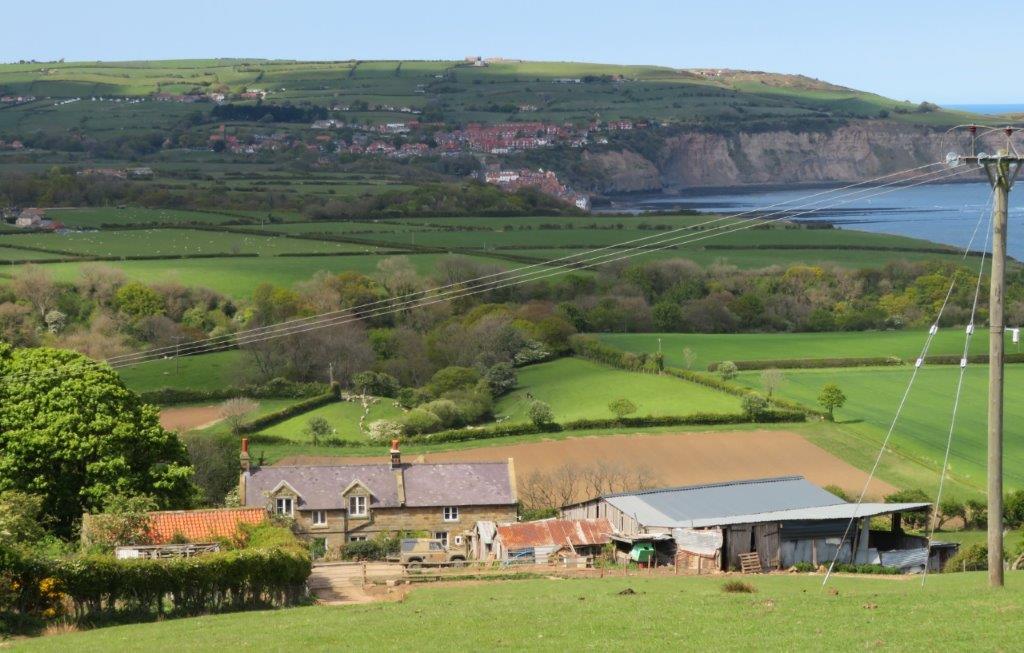 ?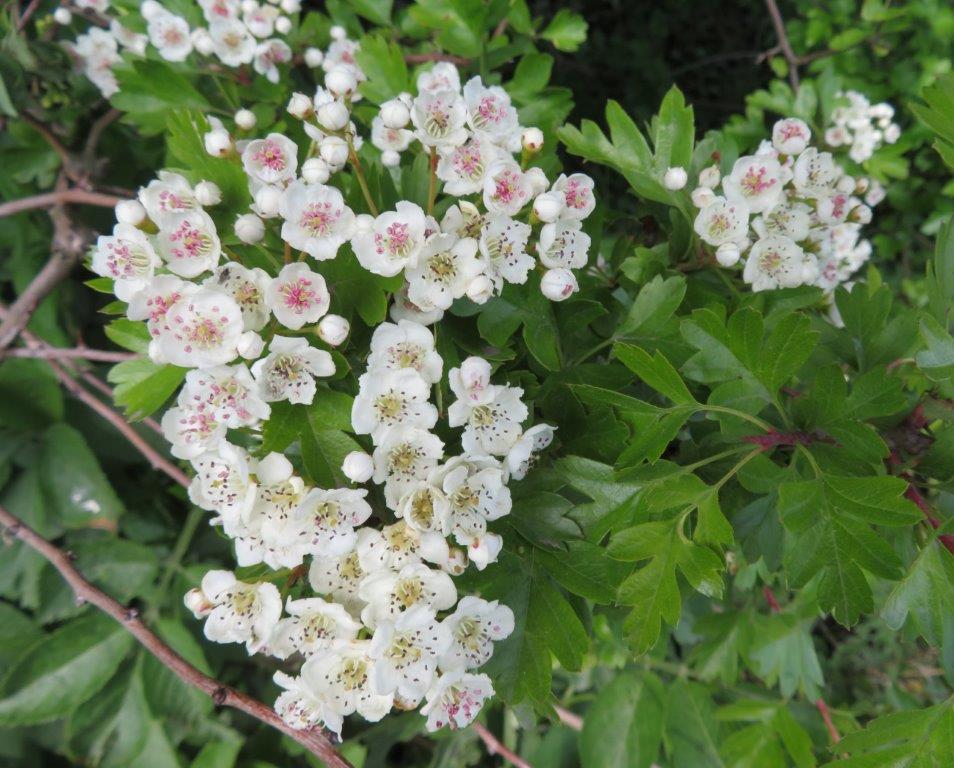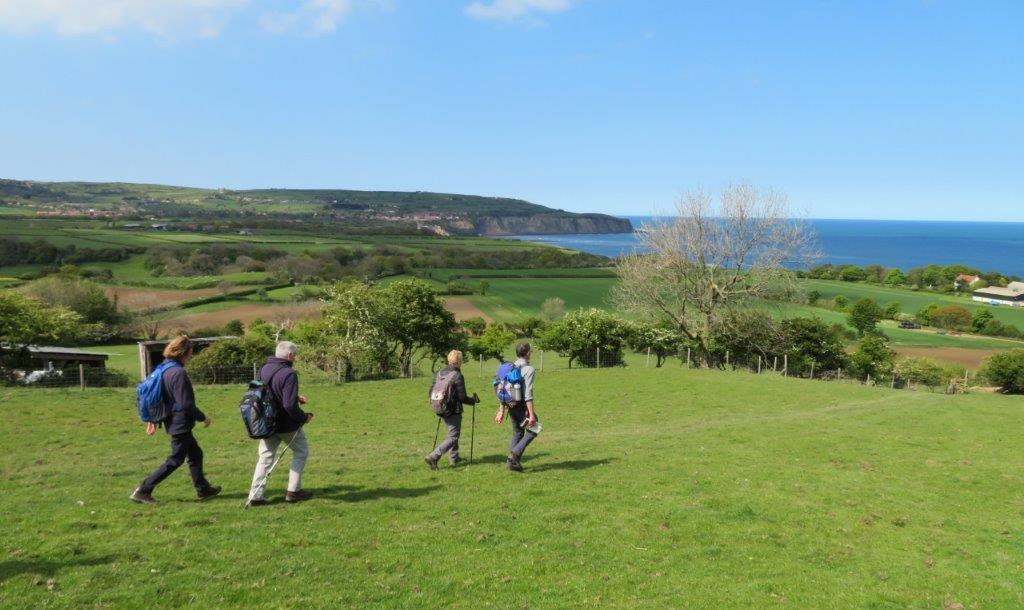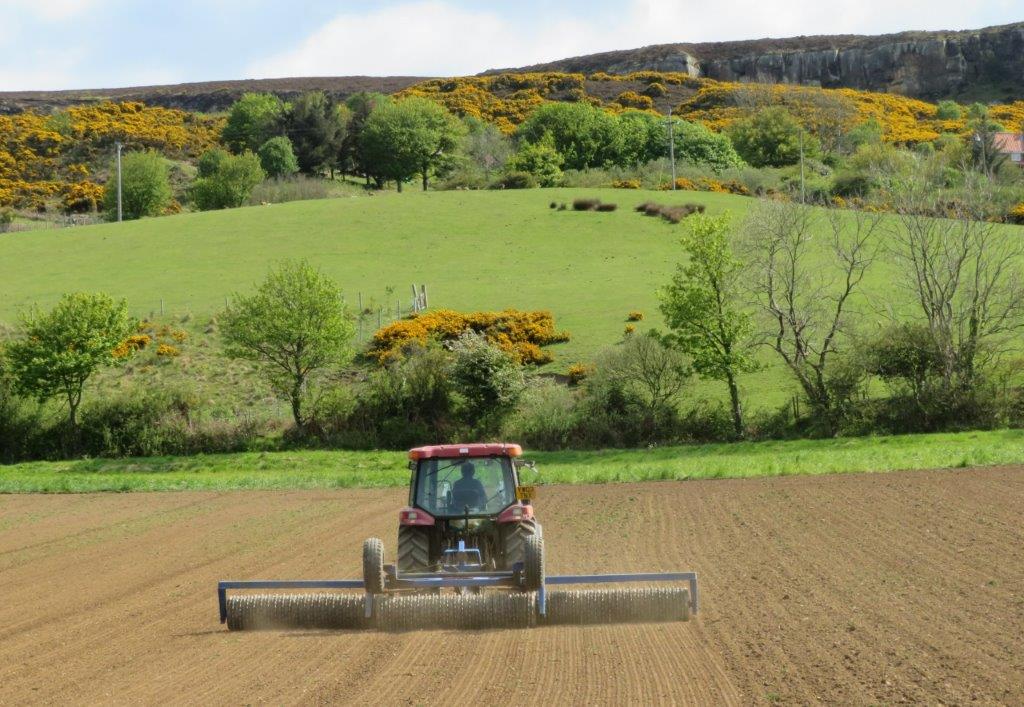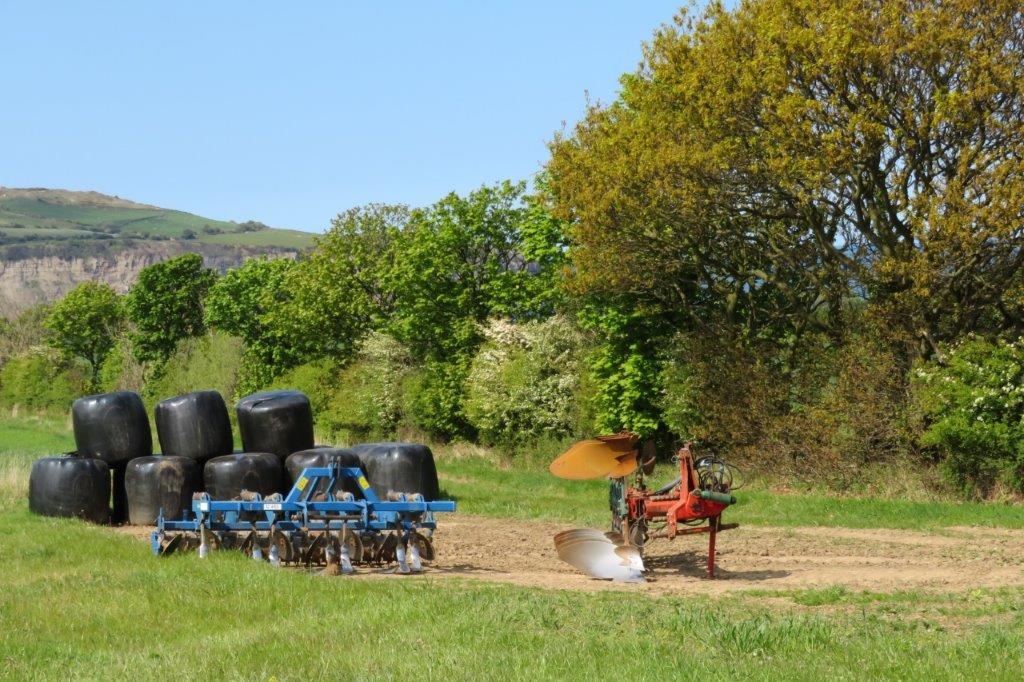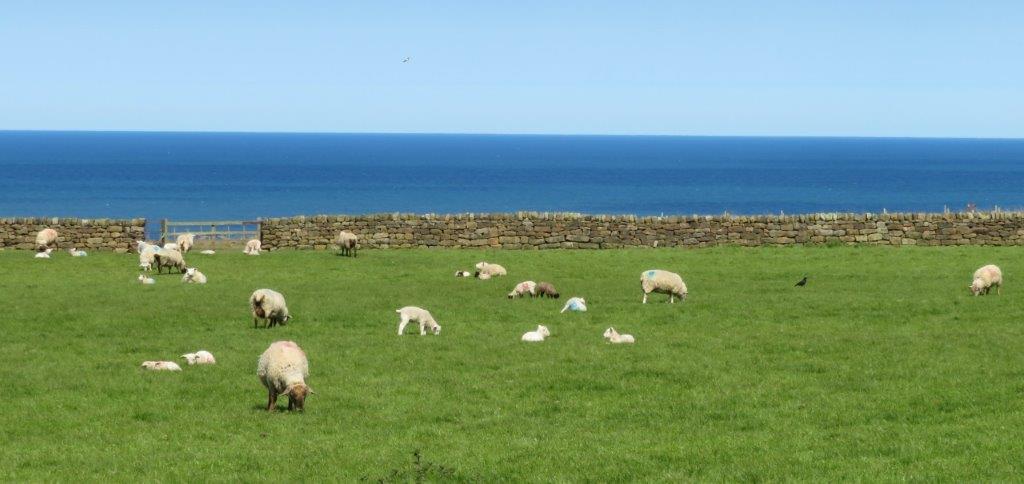 Now on Cleveland Way - looking out to sea across field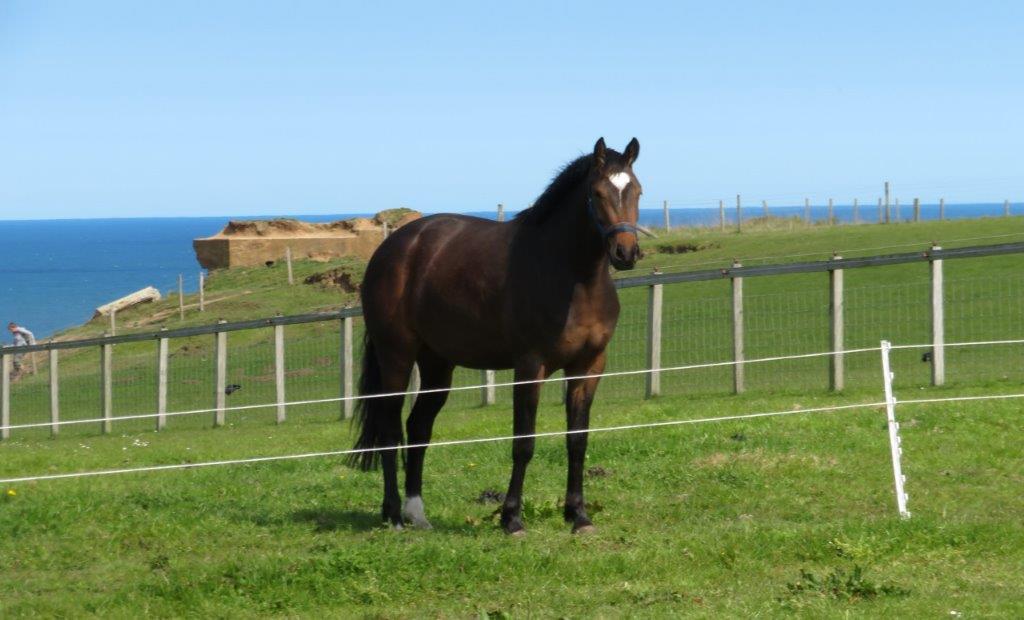 horse in front of decaying blockhouse on cliff edge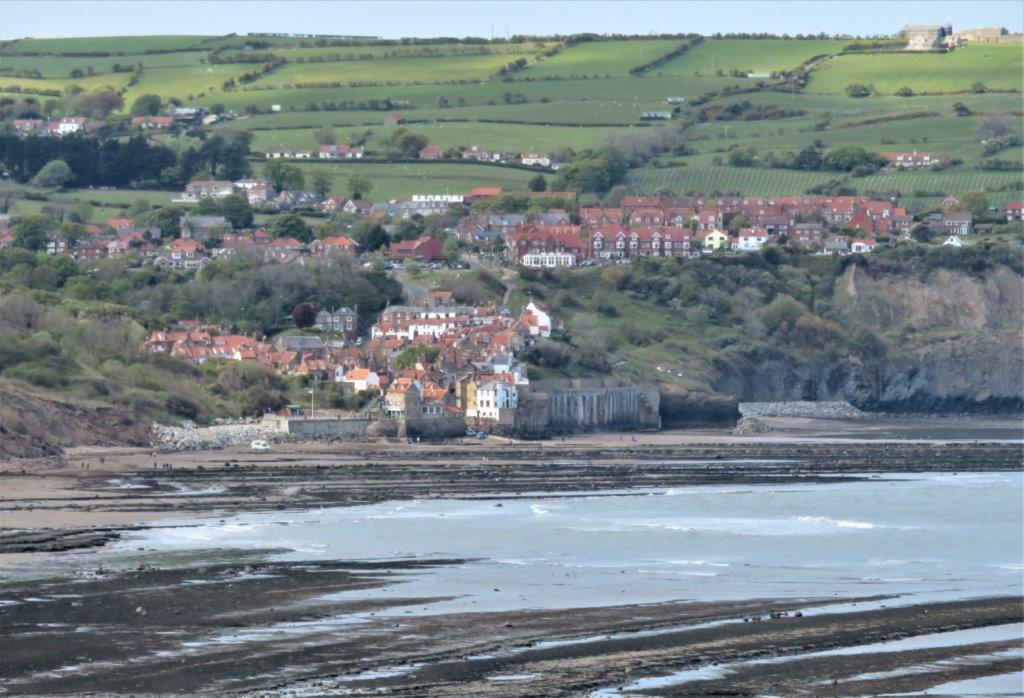 zoomed into Robin Hoods Bay from Cleveland Way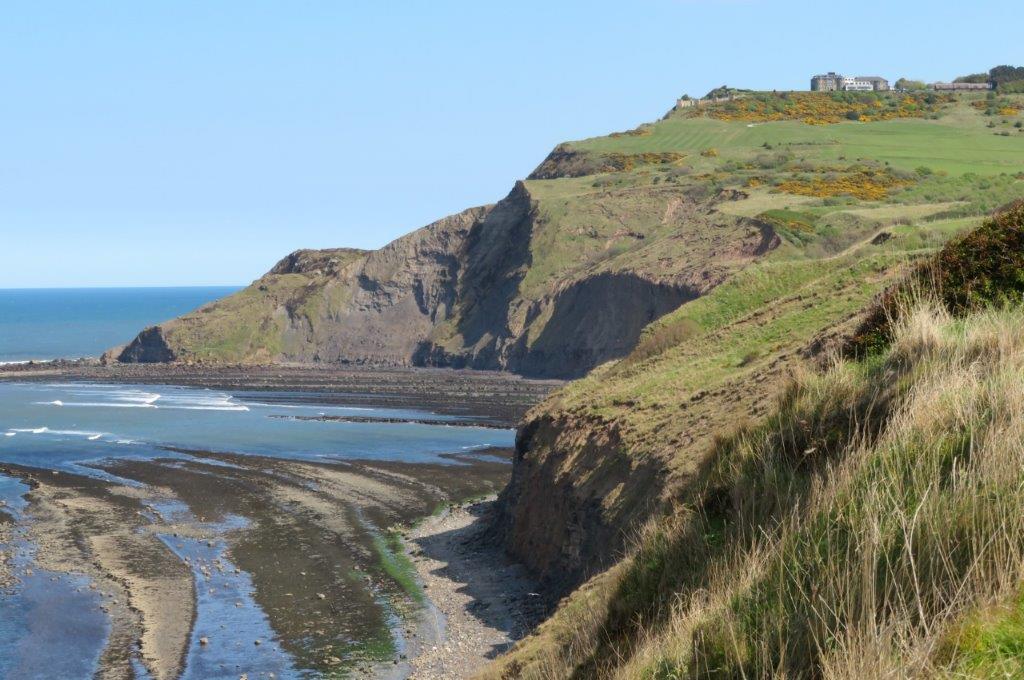 cliffs to west of Ravenscar seen to south from Cleveland Way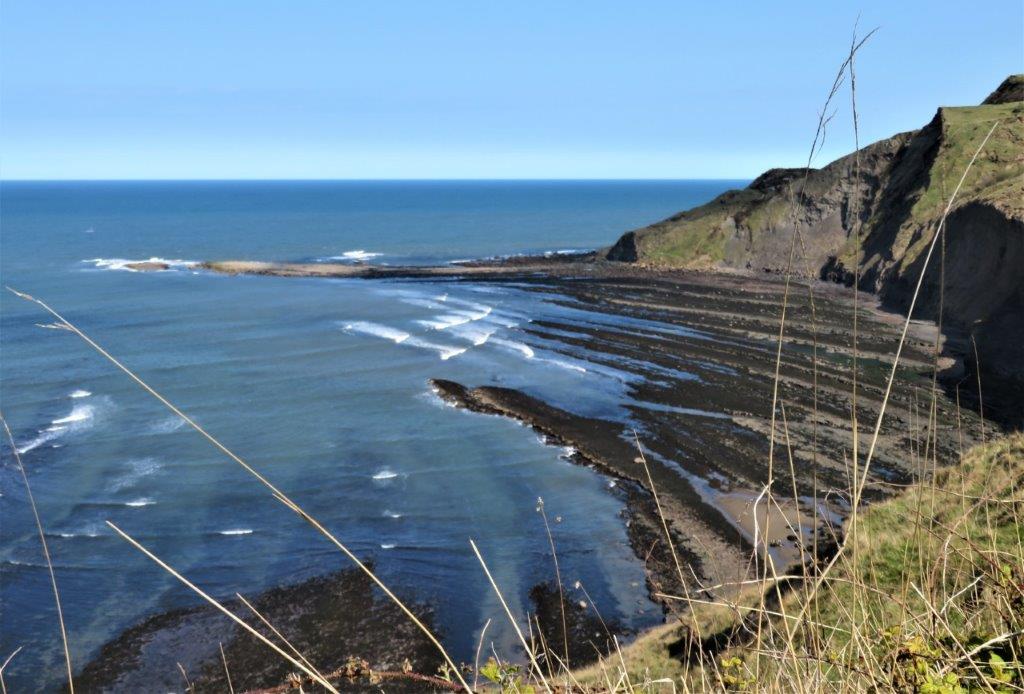 loose gravel in the seabed lined up by tidal movements?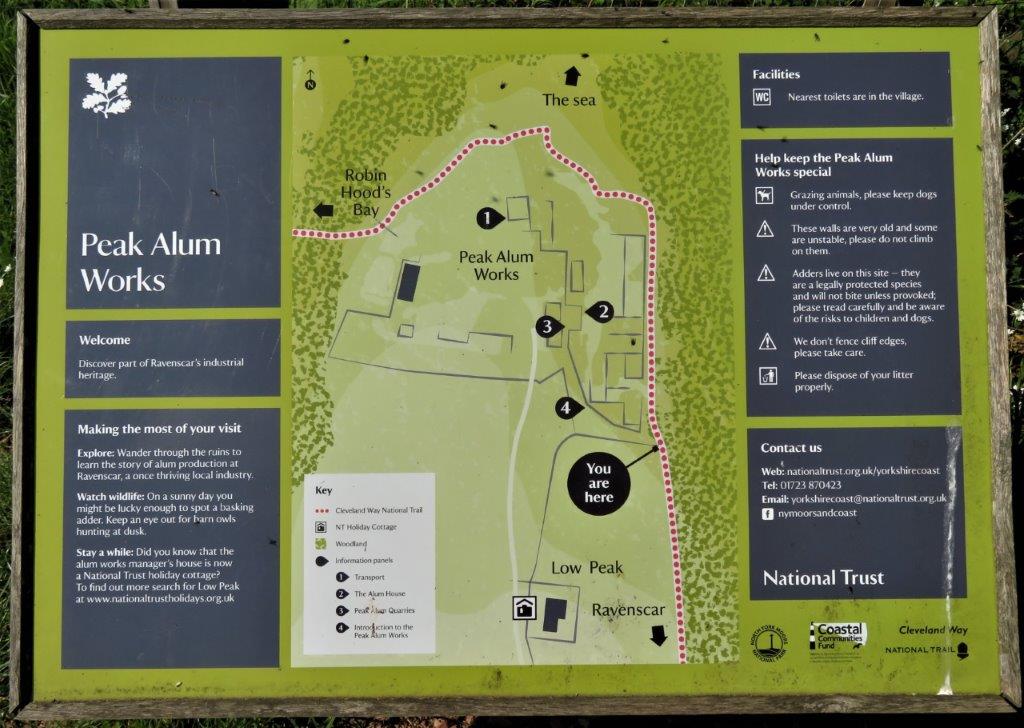 Peak Aum Works (actually approached from the Robin Hood's Bay side)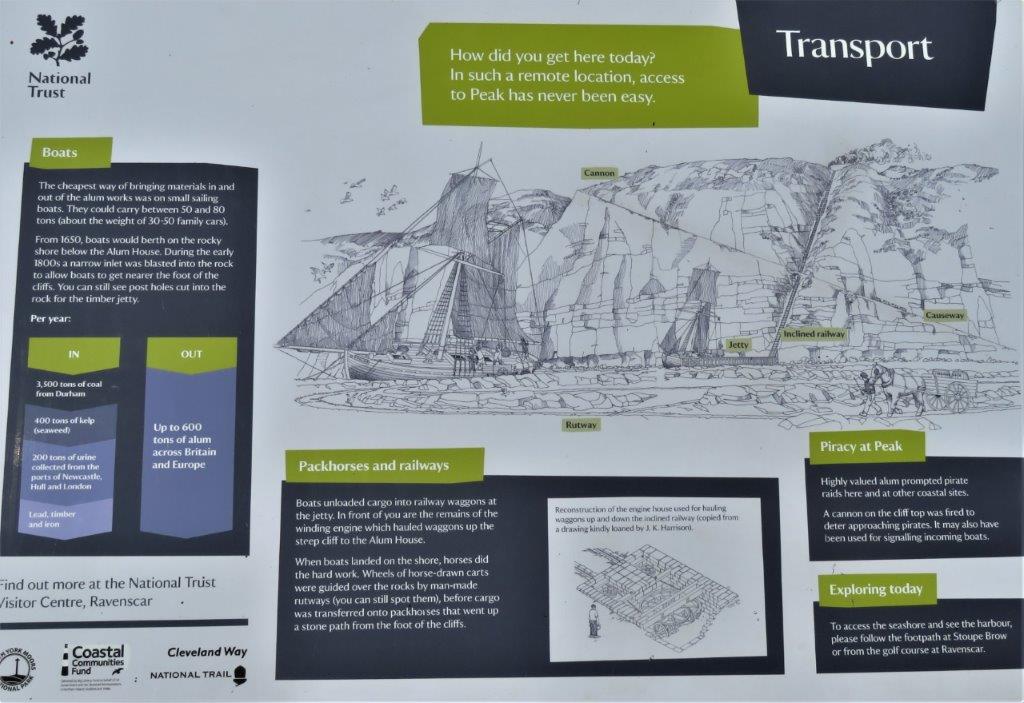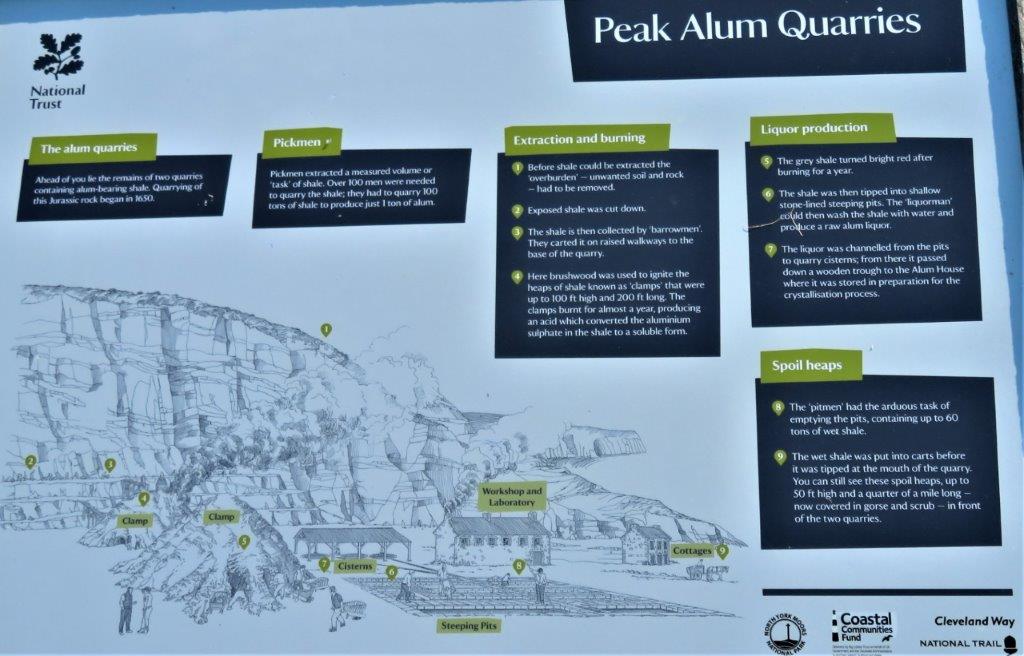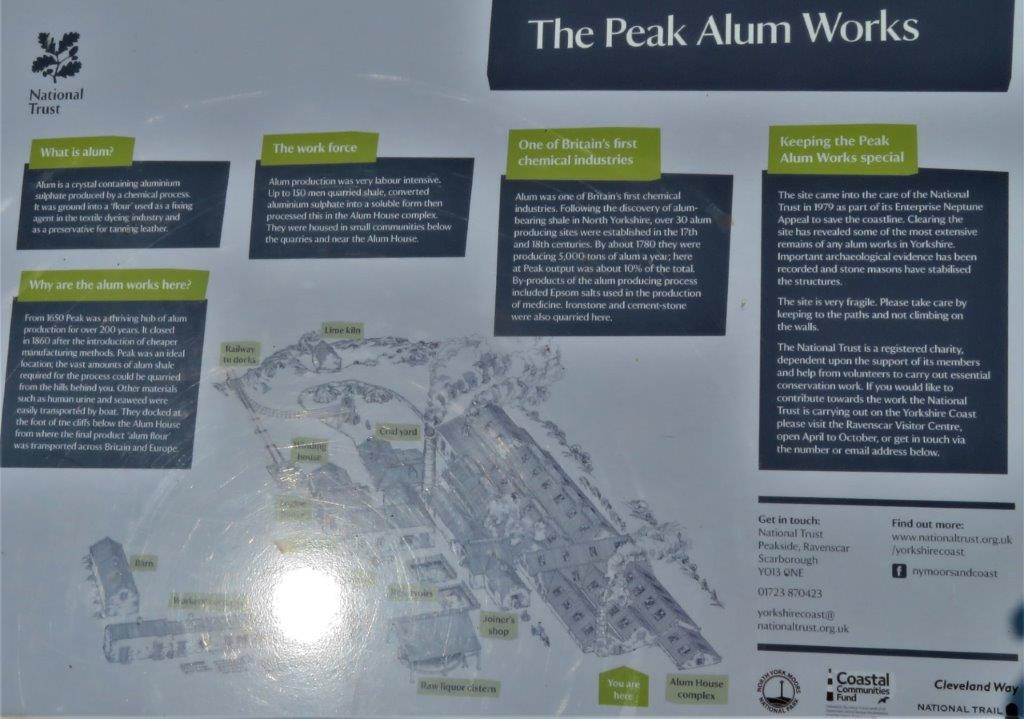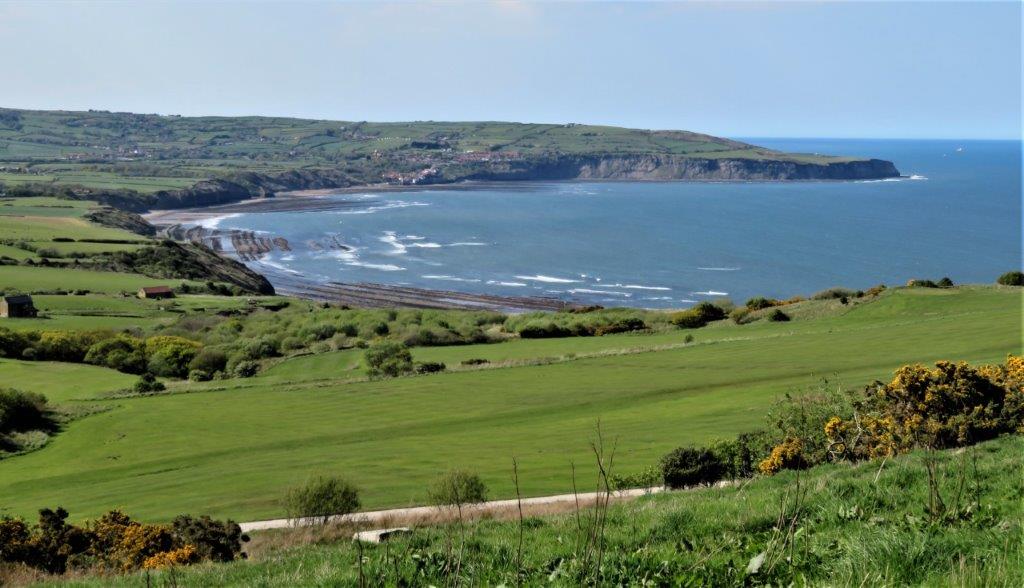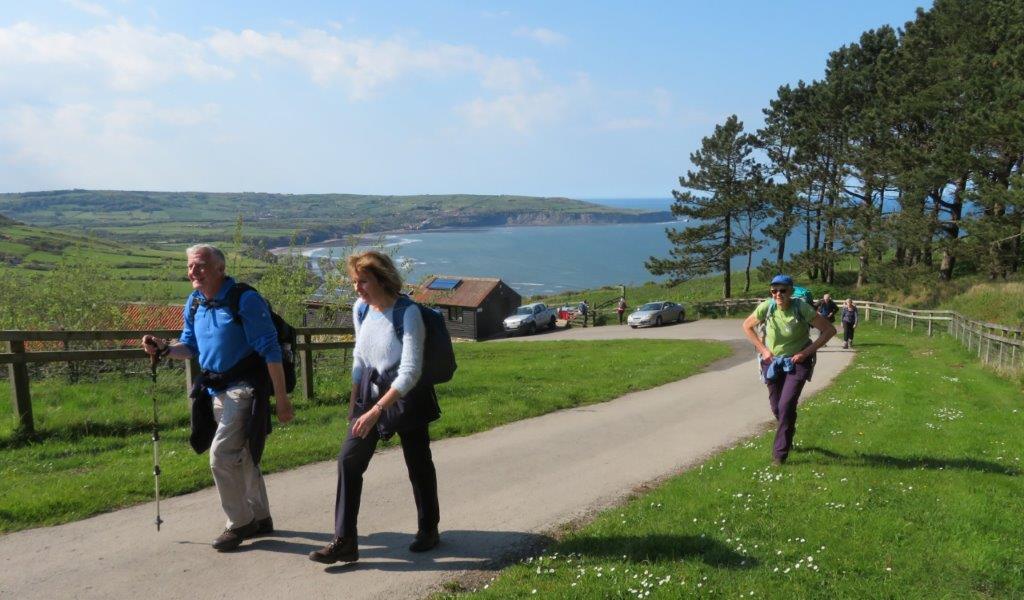 up towards the Cafe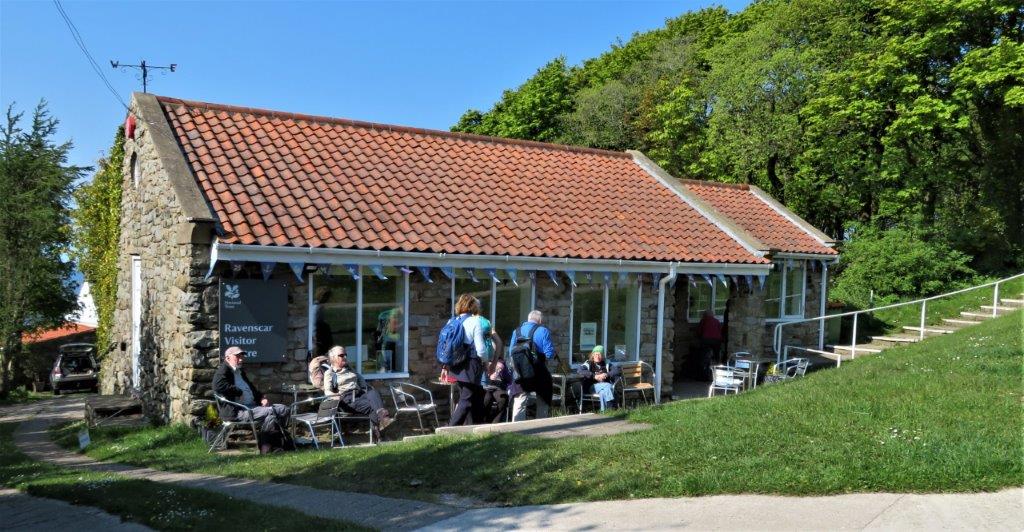 The Cafe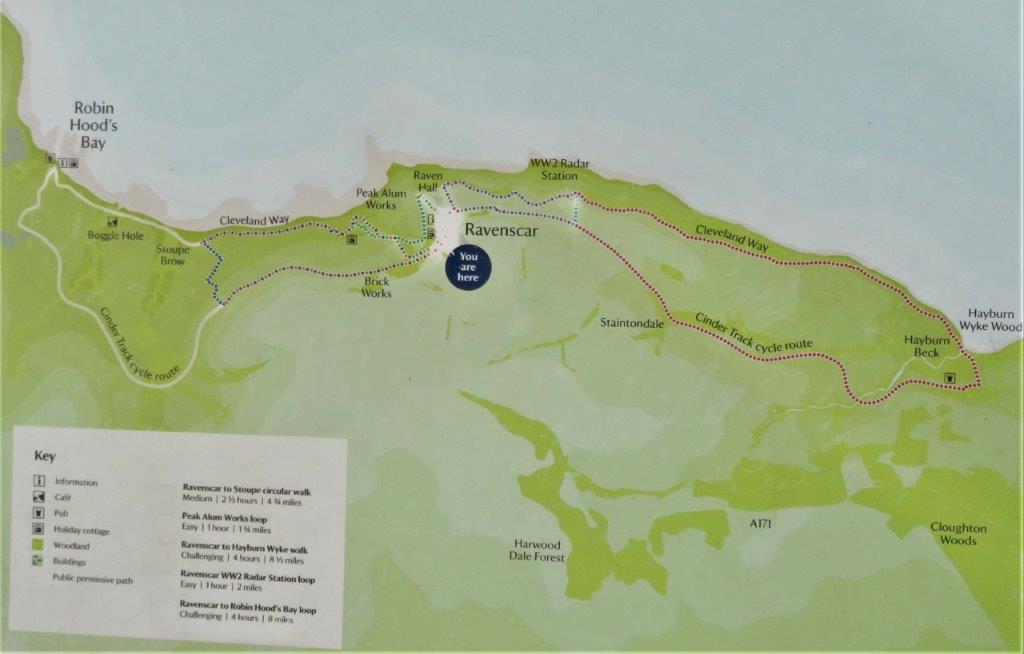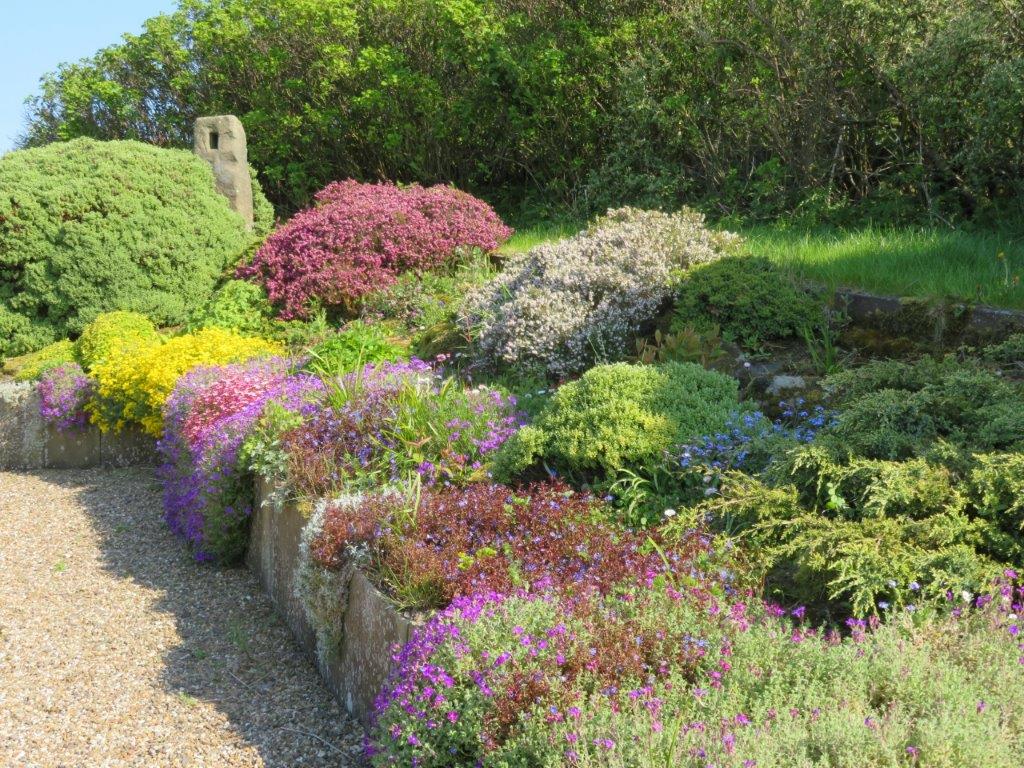 a private garden near cafe
Below - looking from Robin Hoods Bay at Ravenscar where the 'B' group walk ended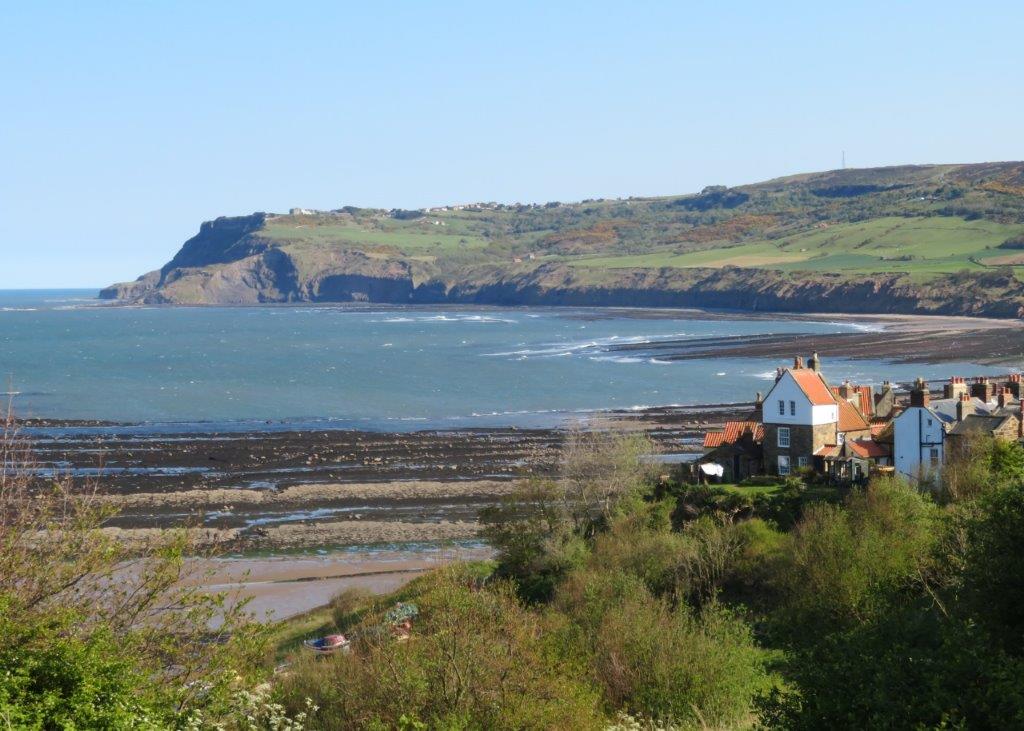 Went by coach from Ravenscar to Robin Hood's Bay to enjoy Fish & Chips with the 'A' group before returning by coach to Sheffield
homepage - Daywalks Index 2019 - contact me at