homepage - Daywalks Index 2019 - contact me at

2019.04.24 Fox House SK267803, ~SSW past Longshaw Lodge, continue to join A625 Rd at SK259782, ~150m S on Rd, ~W for ~400m behind Grouse Inn, then ~S thru Hay Wood to cross brook then A625 Rd at SK255776, ~40m on Rd, join & turn ~SSW along Froggatt Edge, then follow Curbar Edge ~SSE to cross Rd at SK251747, ~S behind Baslow Edge past Eagle Stone, ~SW on BW (heading towards Baslow) but for only 250m, branch off on BW ~N / WNW / ~NW / N to Curbar Rd at SK256746?, ~W down to A623 Rd, cross Derwent River, turn ~N on DVHWay, Stocking Farm, New Bridge, Froggatt Bridge, Spooner Lane, cross B6521 Rd at SK245778, follow above River Derwent to cross Burbage Brook on FB at ~SK243785,(leaving DVHW) ~N then E to cross Rail Bridge at ~ SK246789, ~E to short of Padley Chapel (not shown on map?), turn NE on path through Bolehill Wood to join FP ~NNE at ~SK254794 to follow Burbage Brook (Padley Gorge), cross FB at SK258791 then B6521 Rd, ~SE thru Granby Wood, pass S of Pond, turn NE to Longshaw Lodge, back NNE to Fox House - leaders Margaret Brown & Anne Vickers - Wednesday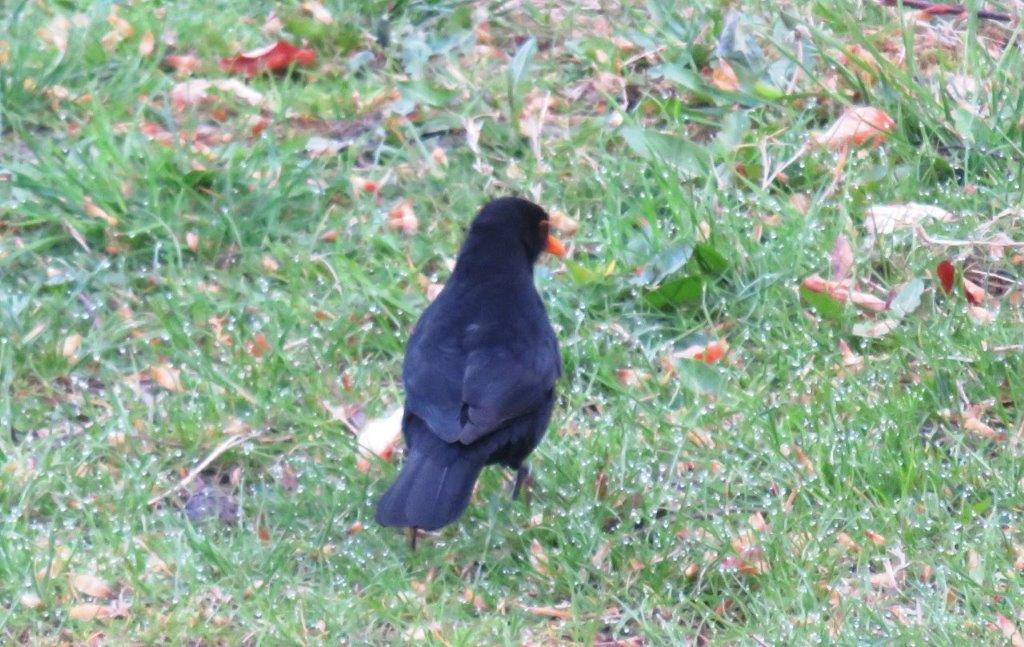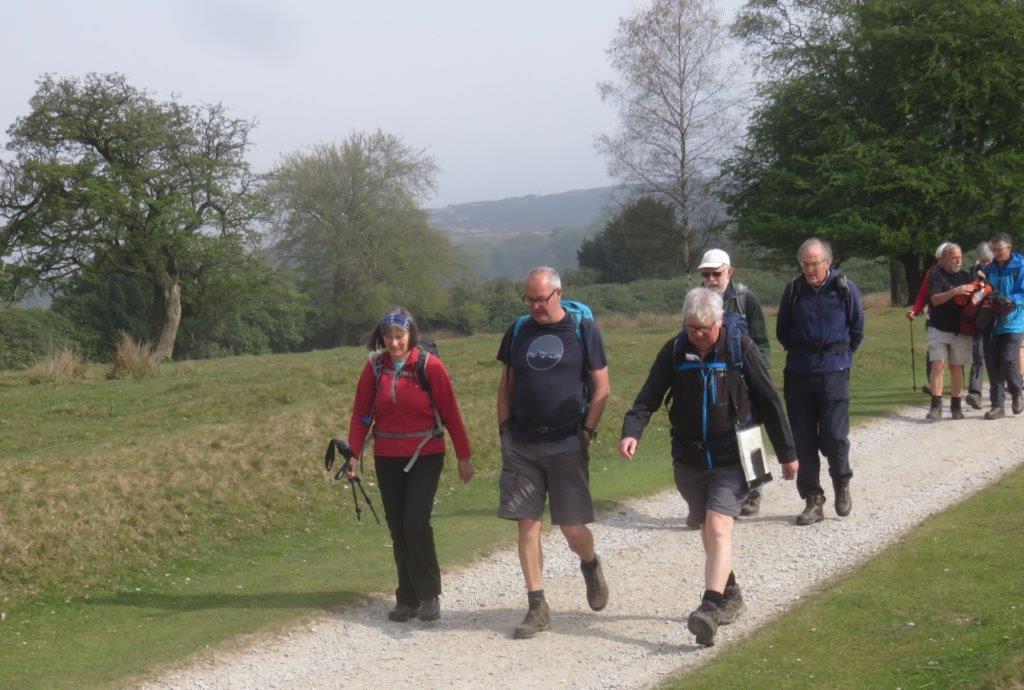 on path ~ SSW from Longshaw Lodge towards the Grouse Inn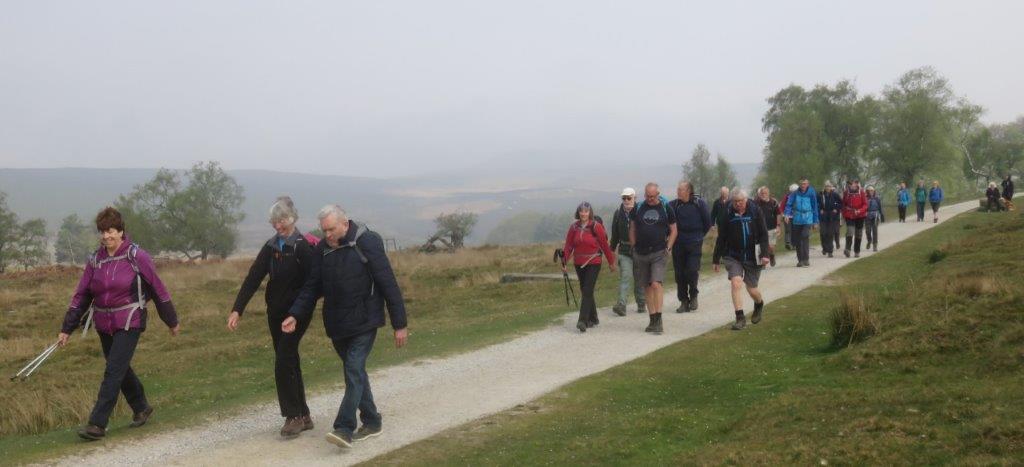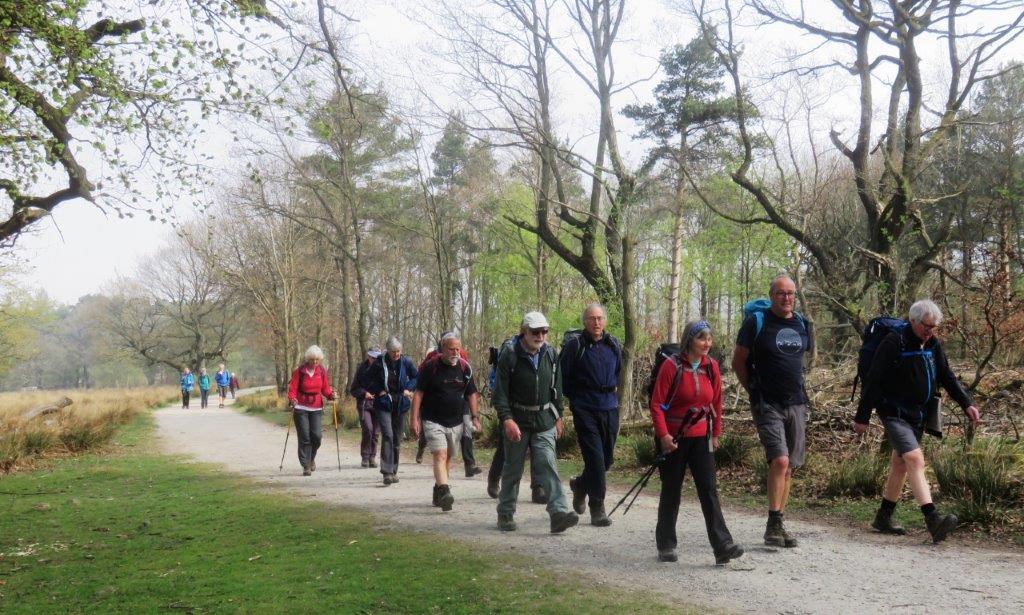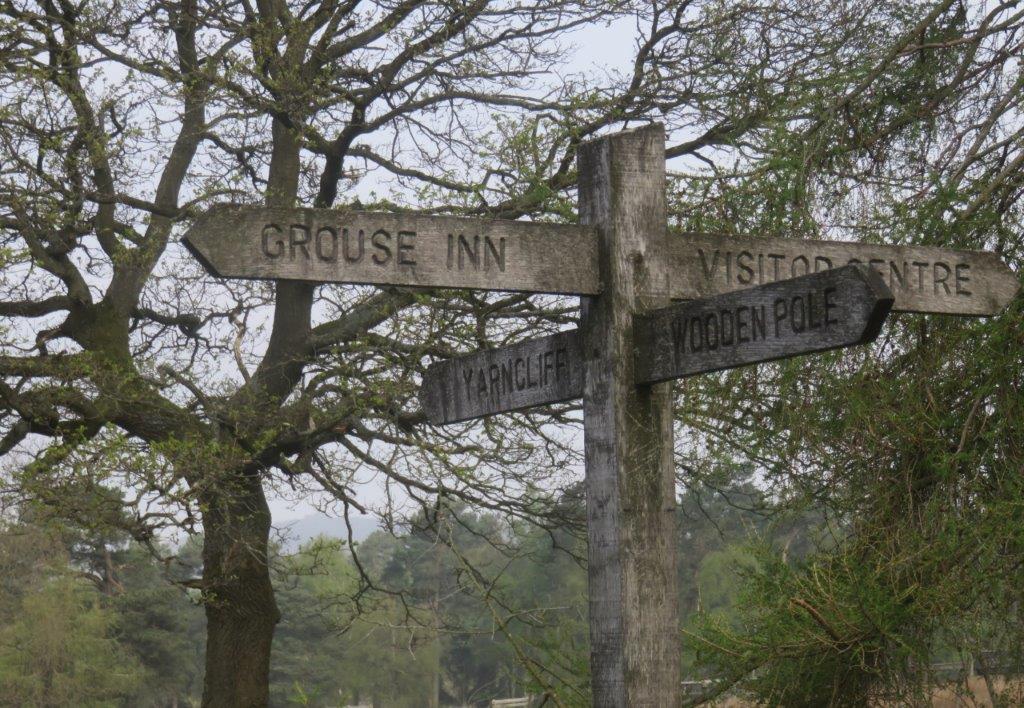 to Grouse Inn from Visitor Centre (National Trust's Longshaw Estate Visitors Centre near the Lodge)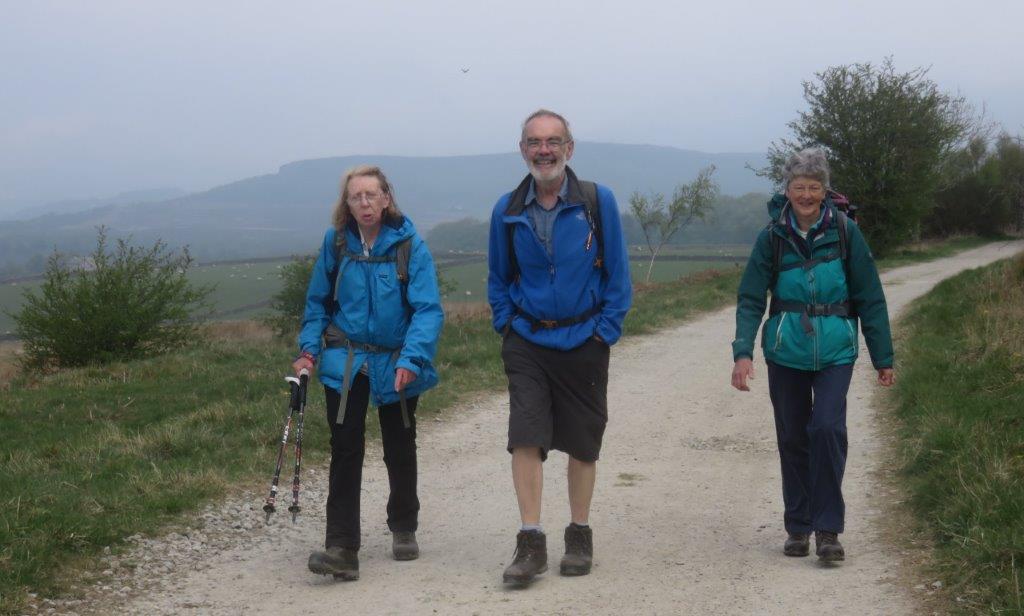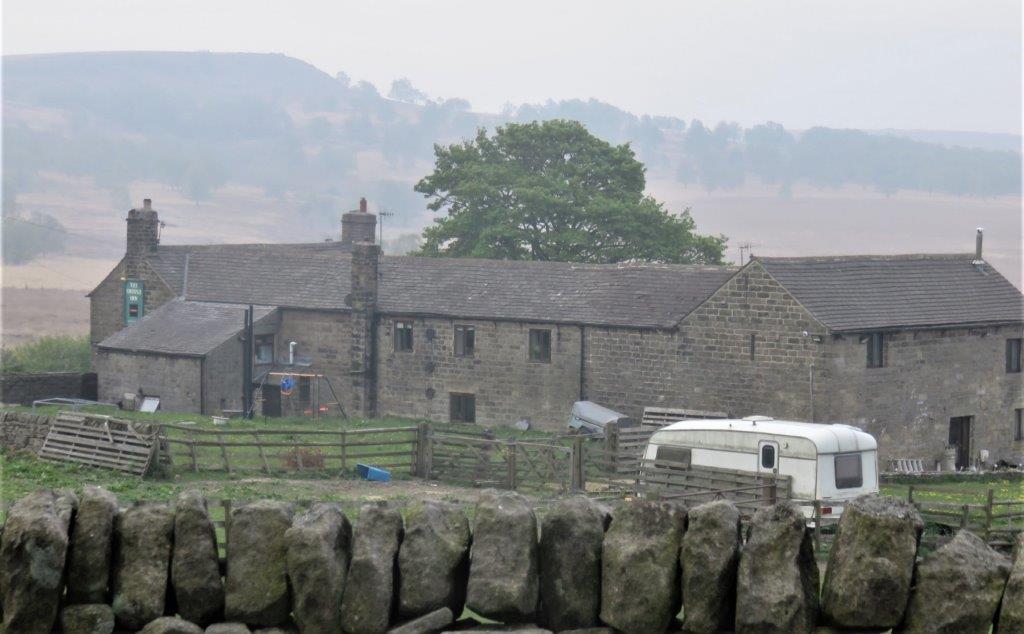 we passed to West behind Grouse Inn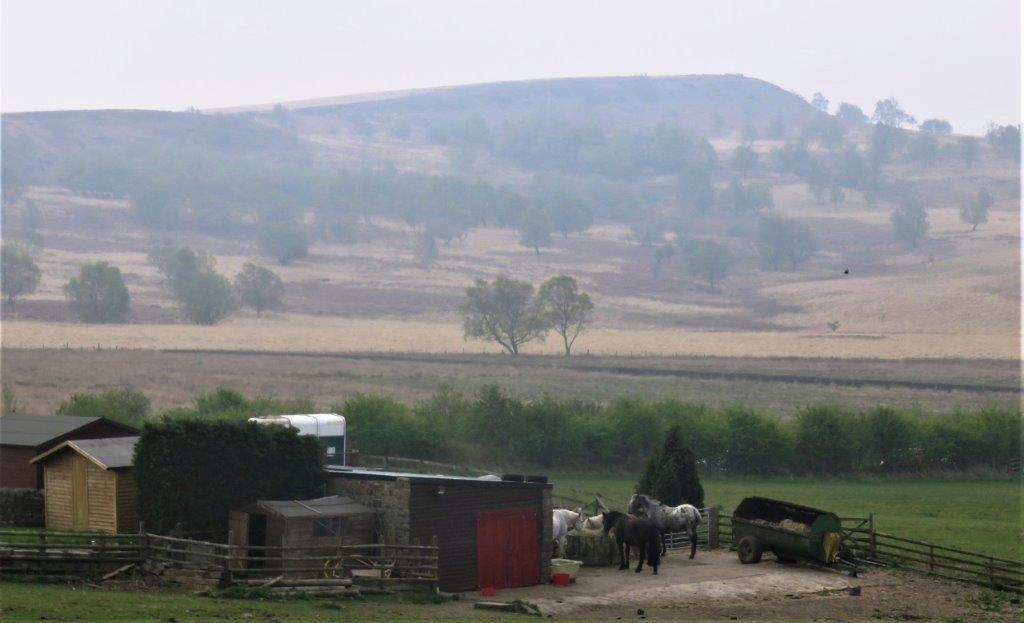 Part of White Edge in the background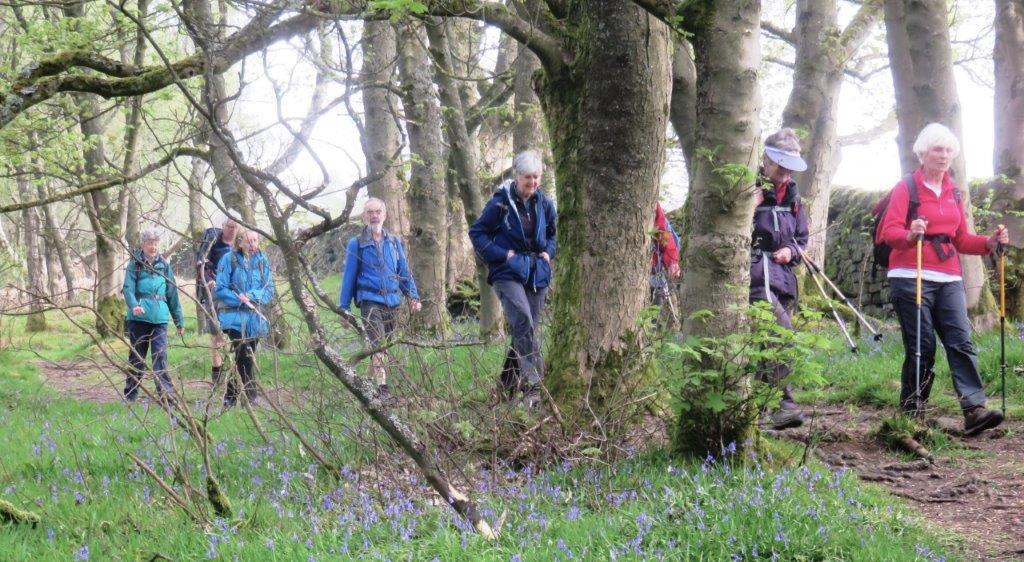 Through Hay Wood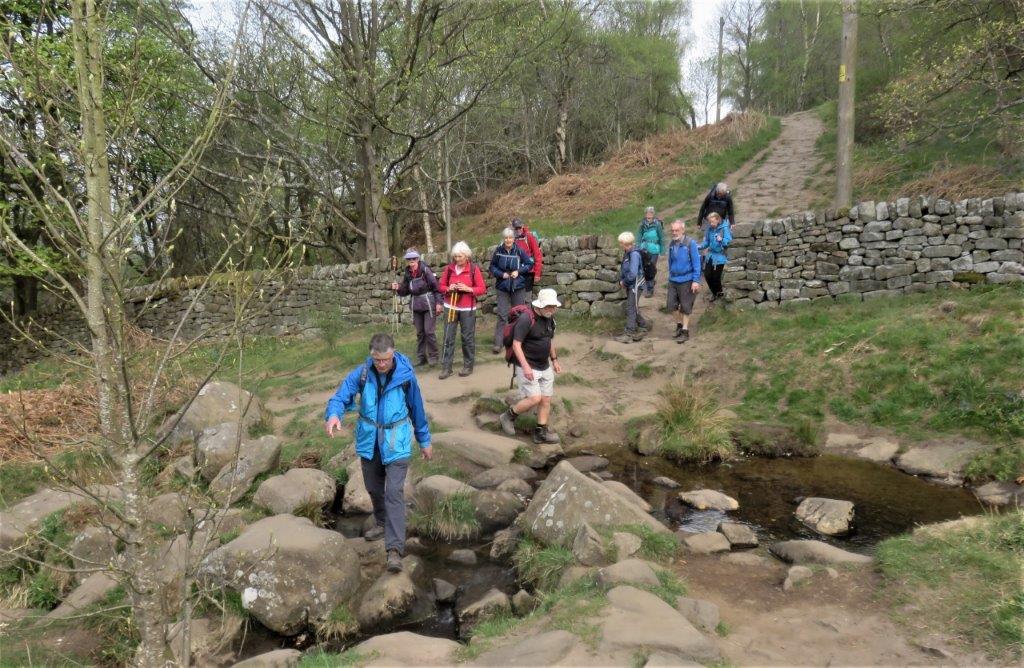 crossing an un-named brook before the A625 Road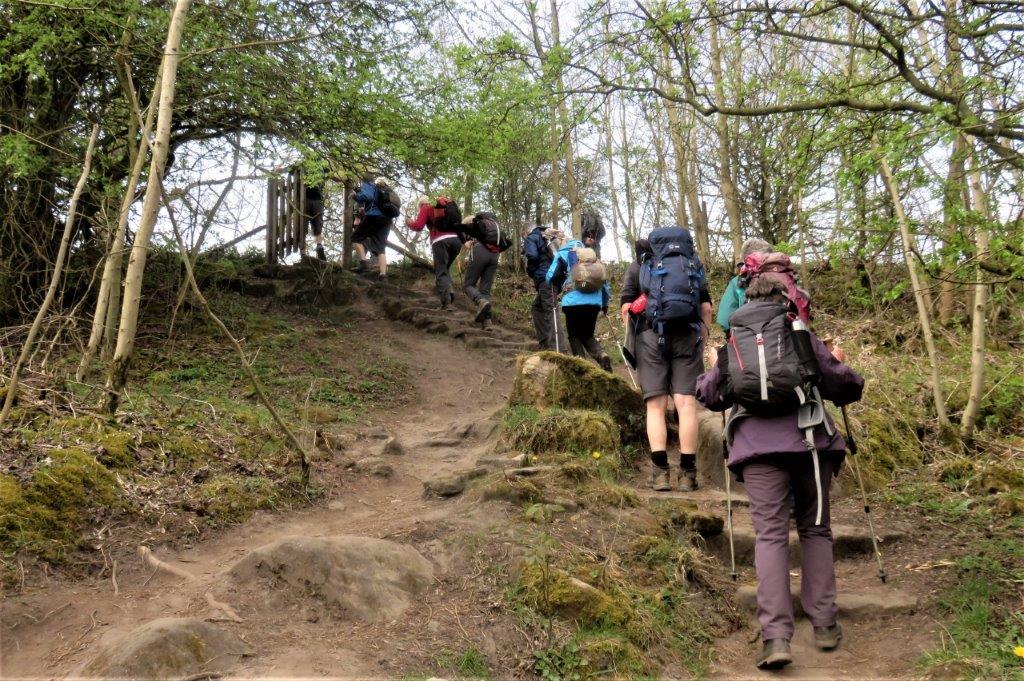 up towards the A625 Road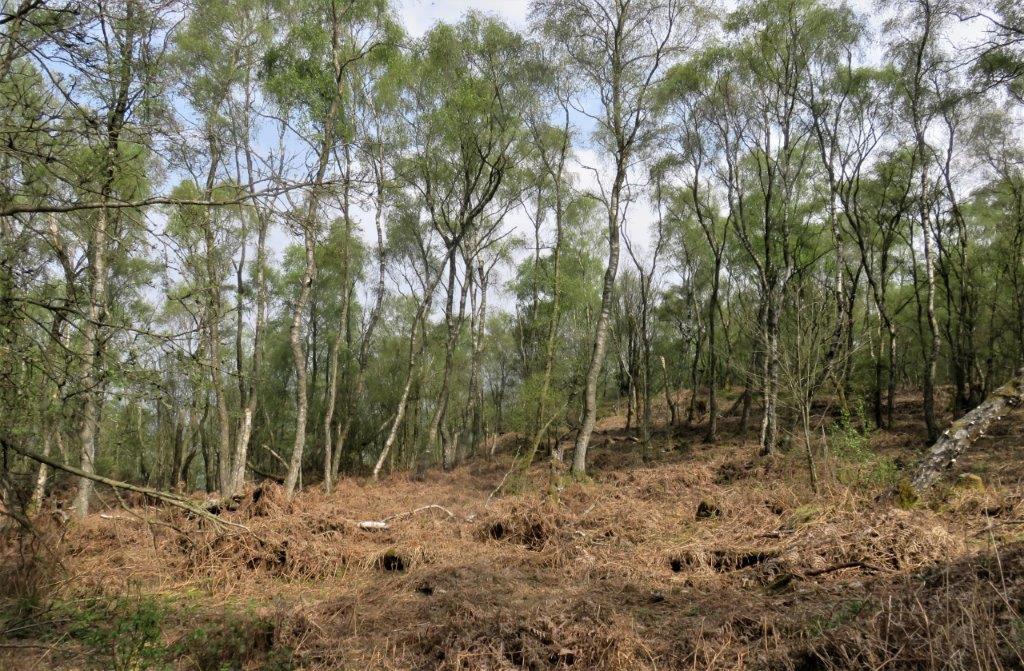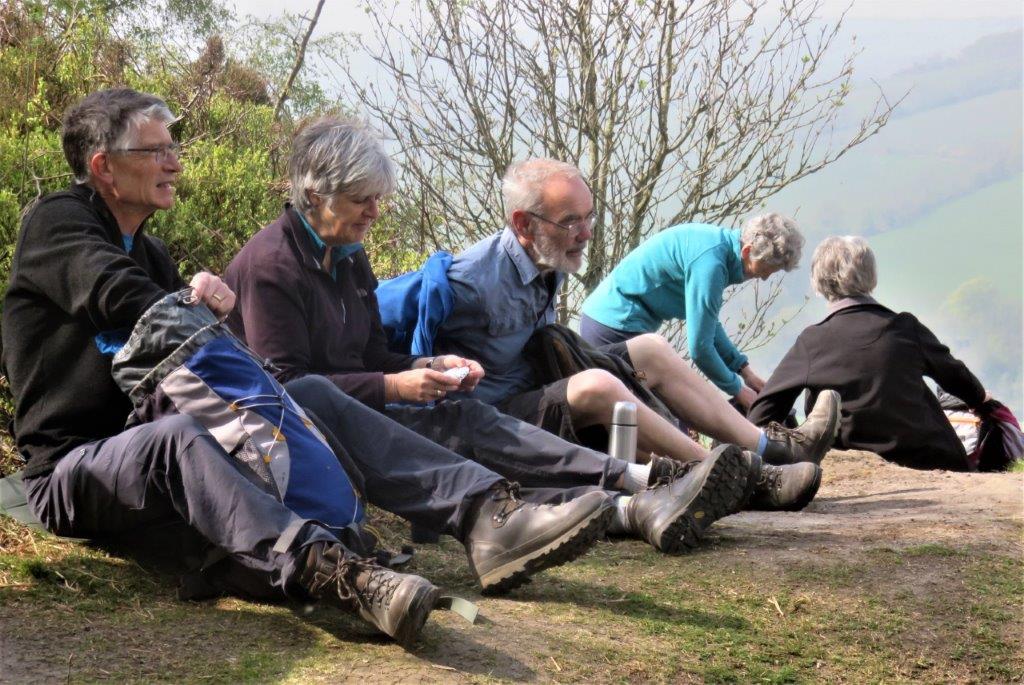 morning break on Froggatt Edge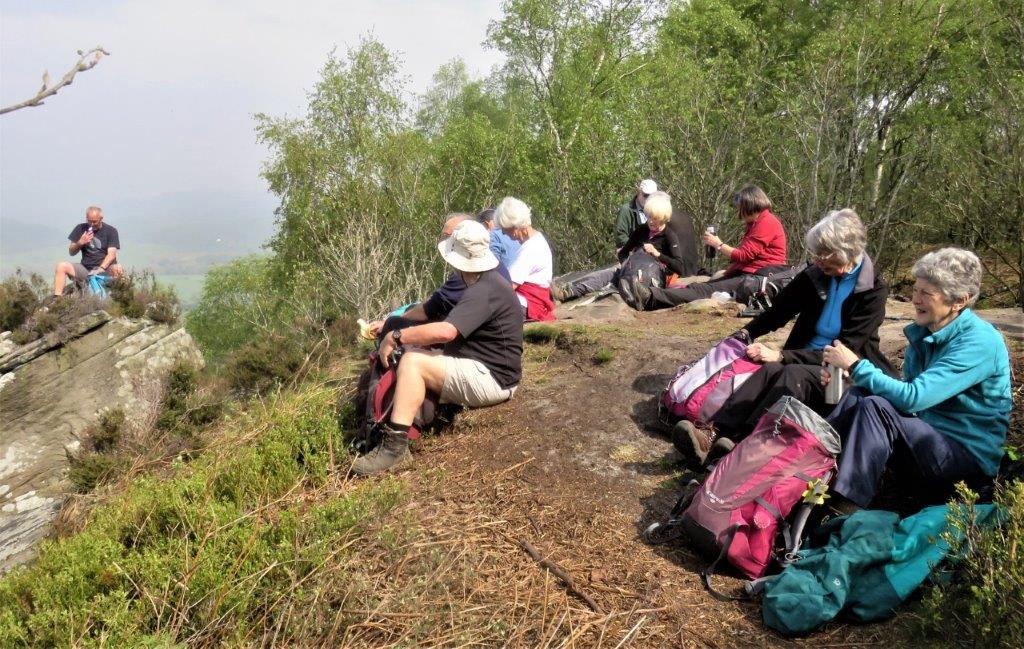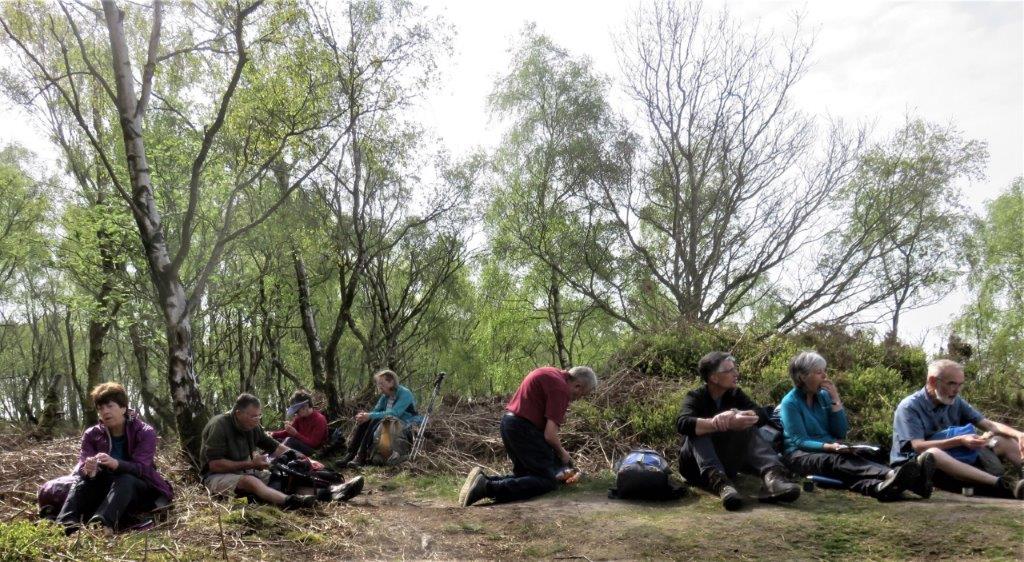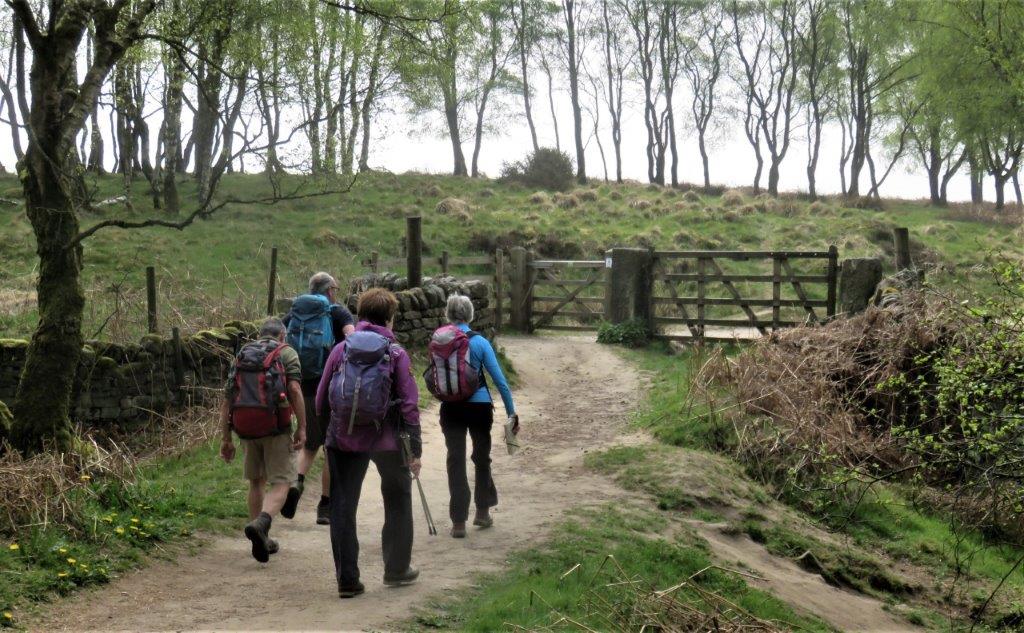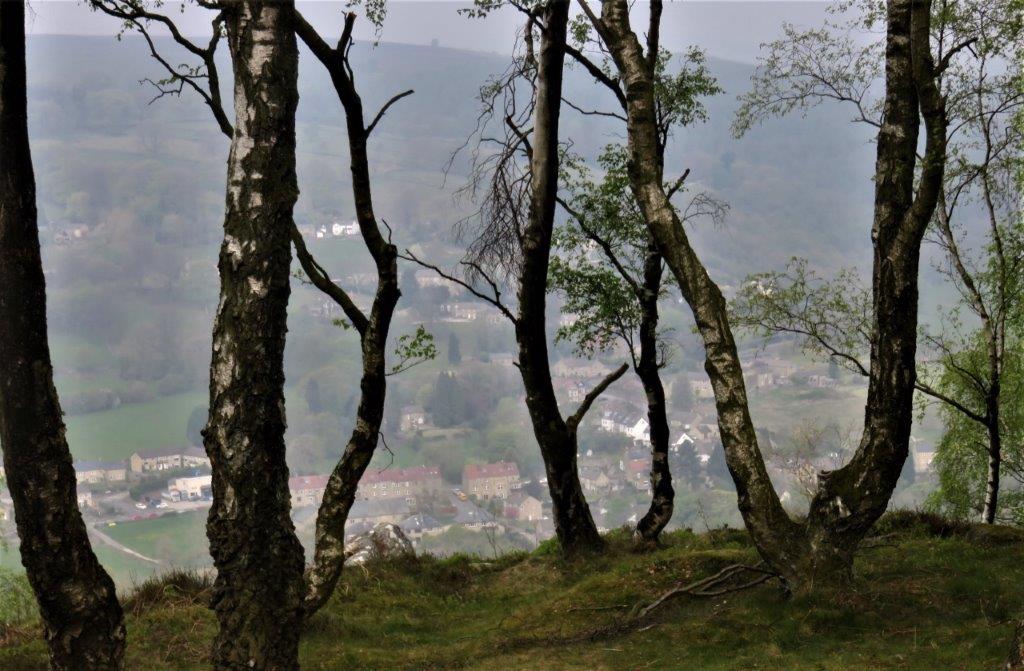 looking down into the River Derwent Valley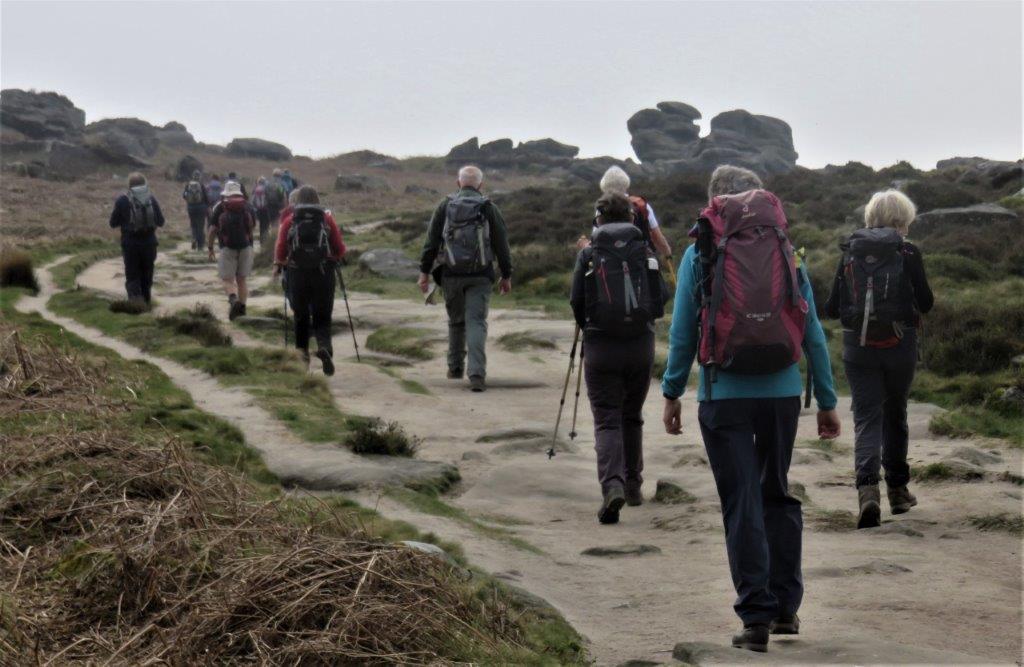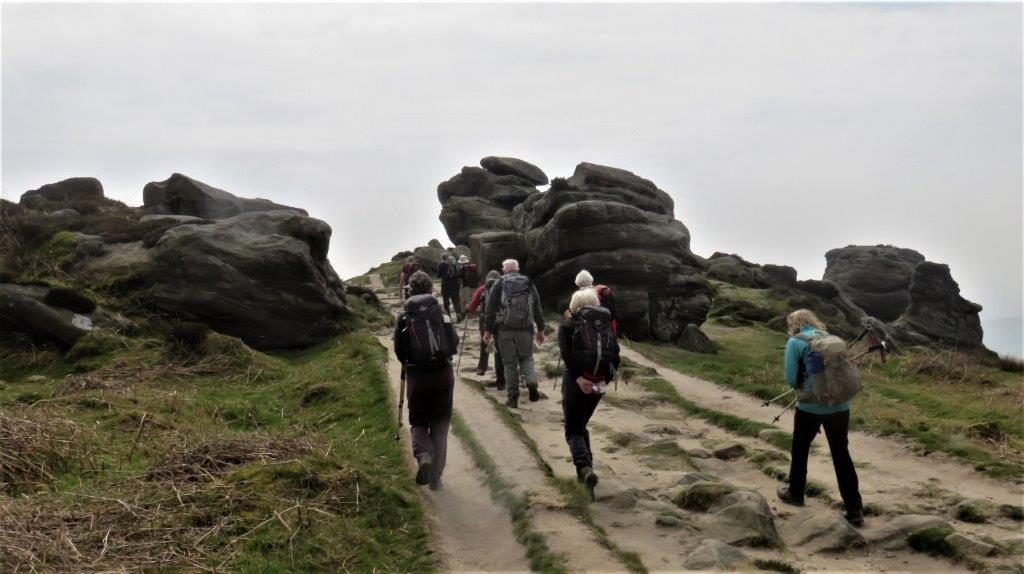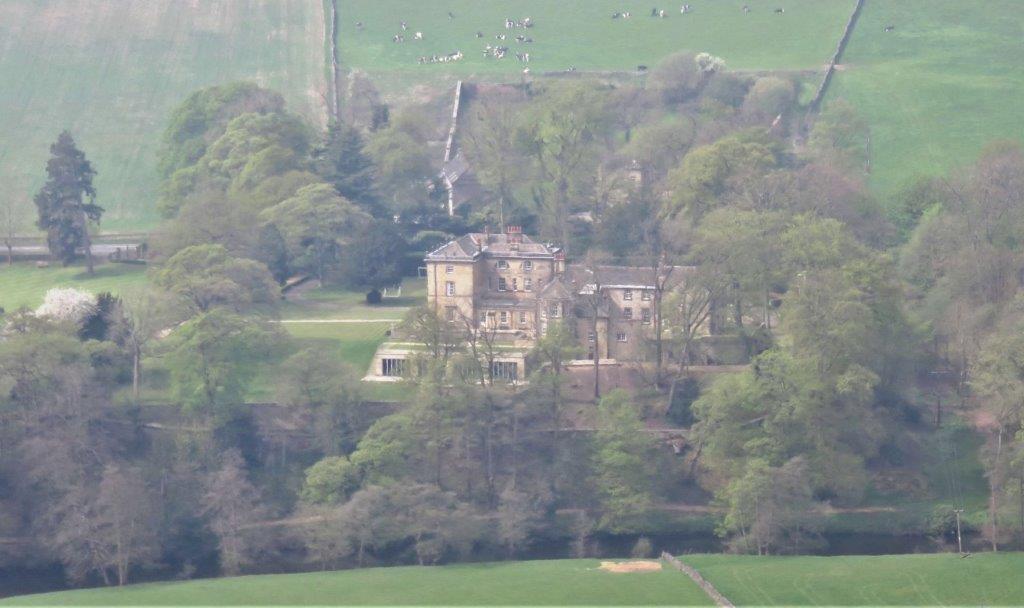 Looking below from Froggatt Edge at the Hotel ( near the B6001 Road and to the West of Frogatt Bridge). The tree lined River Derwent is in front of The Hotel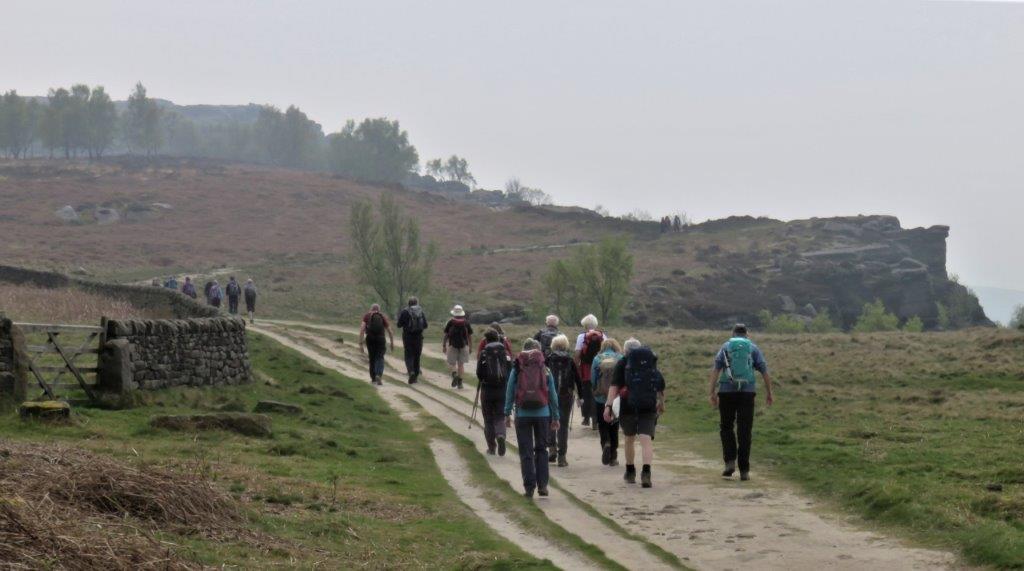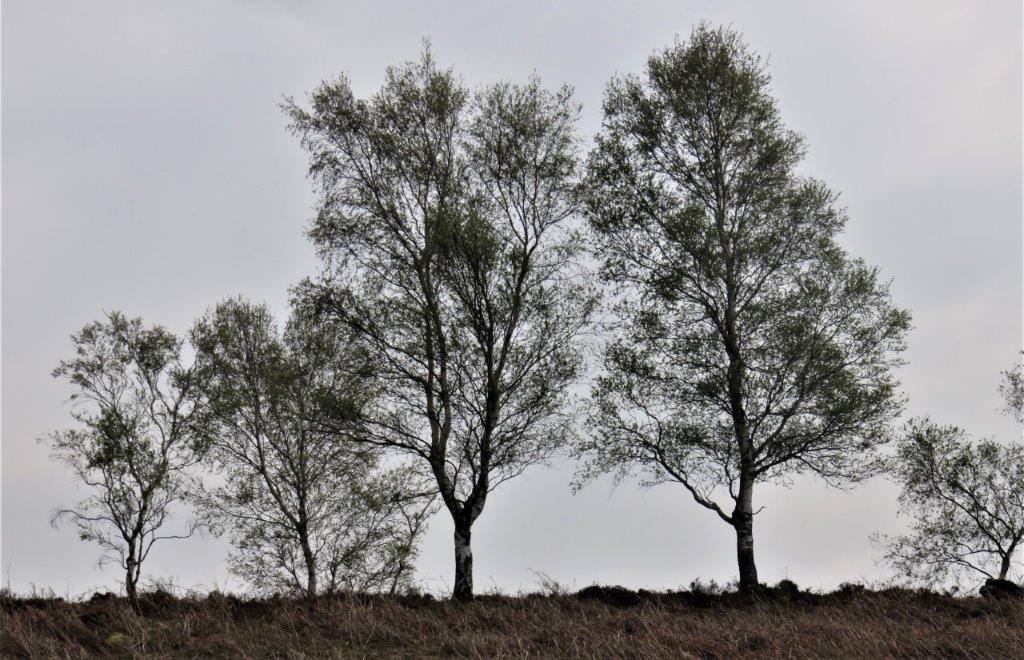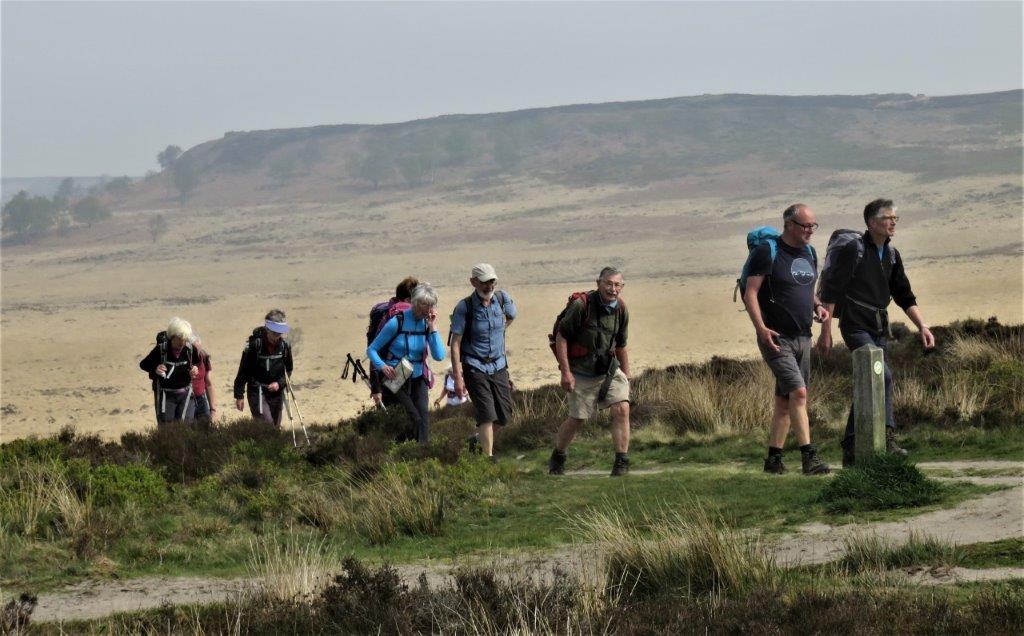 White Edge behind us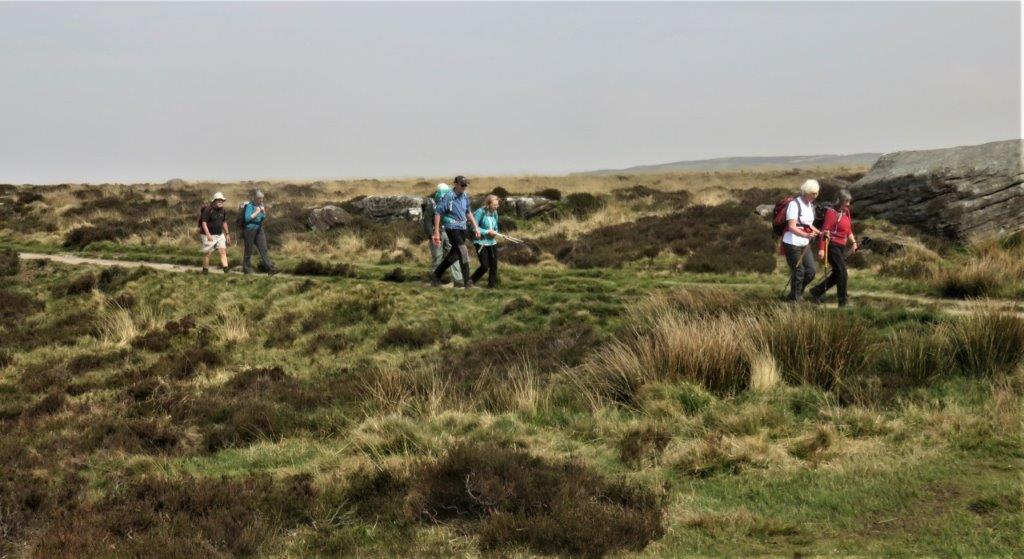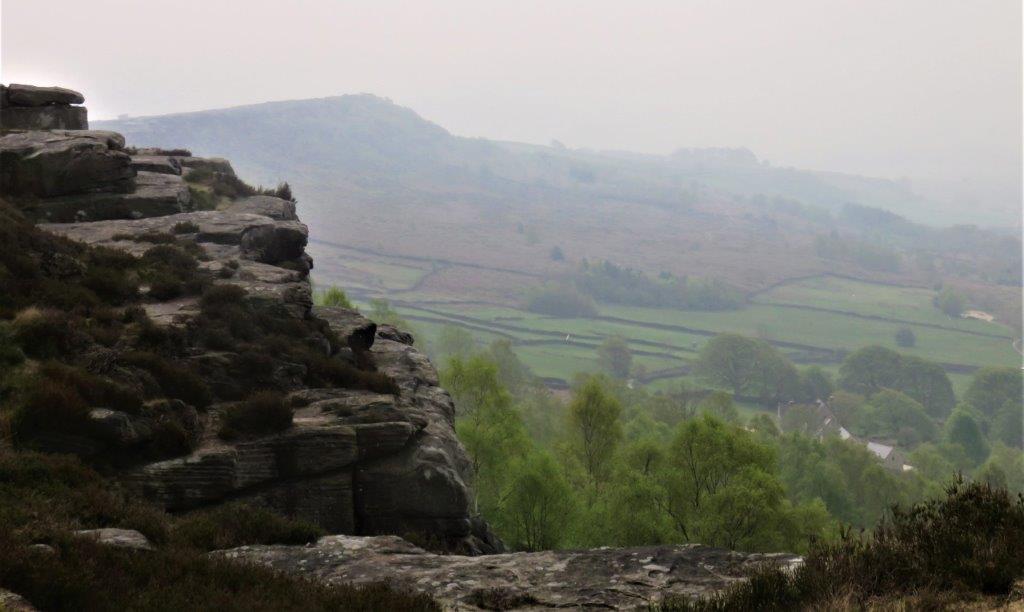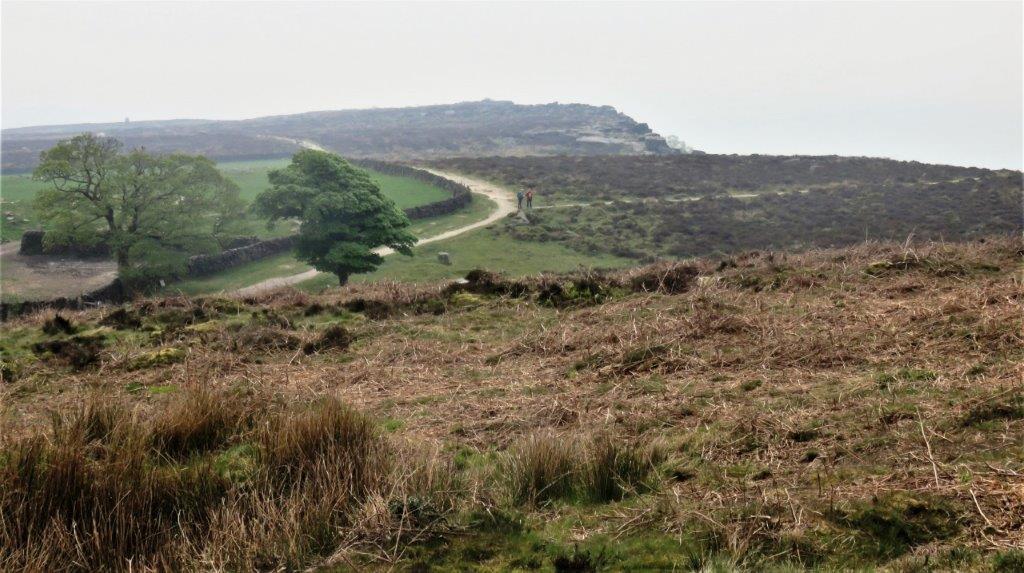 ahead of us - the track we later walked behind Baslow Edge to Eagle Stone (blob on skyline to left?)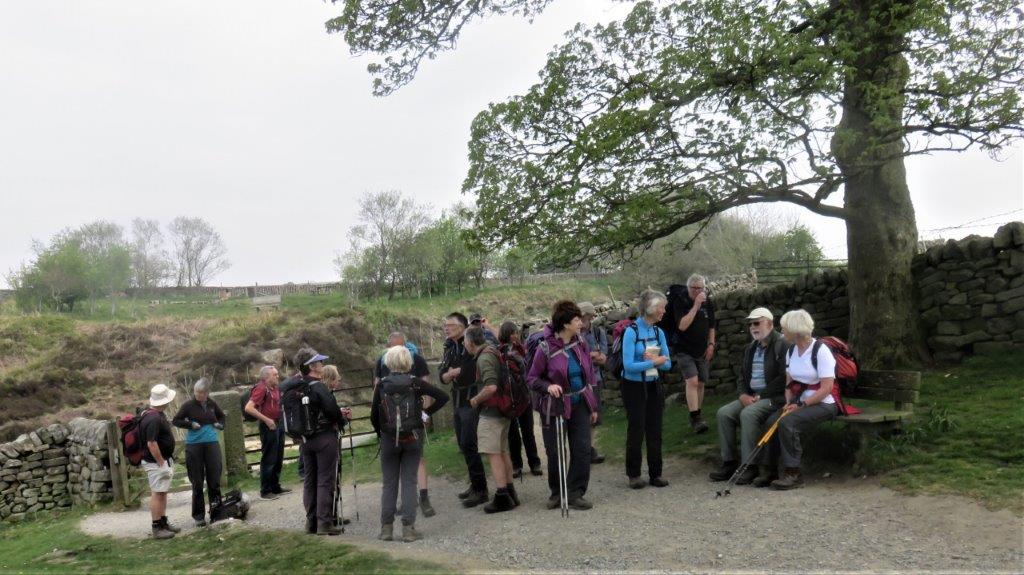 at the road down to Curbar - between Curbar and Baslow Edges (sometimes referred to as Curbar Gap but not marked as such on maps)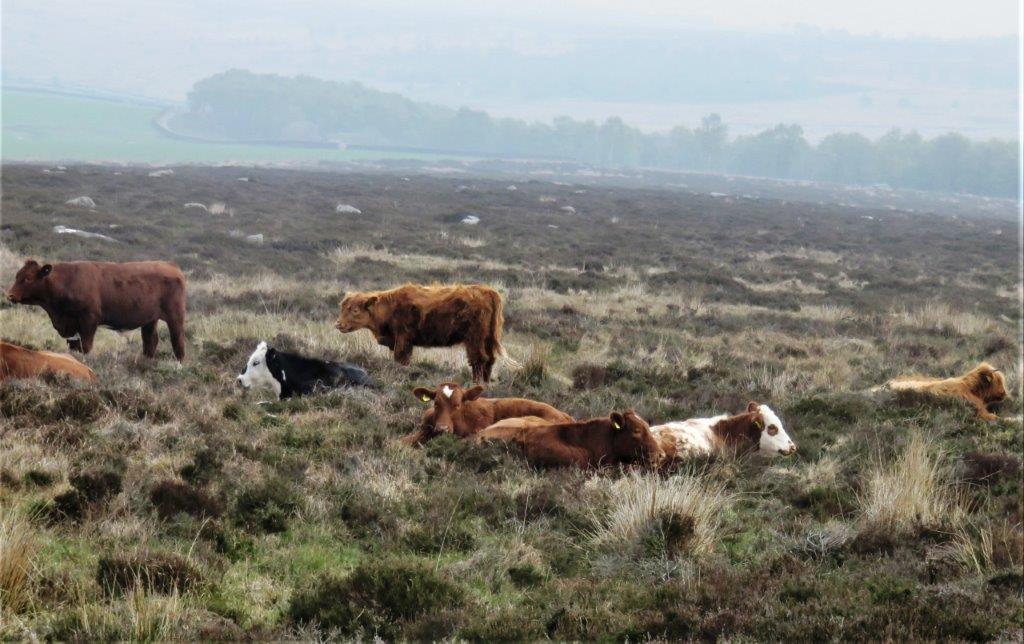 cattle of various breeds (not the usual Highland Cattle) on moor land?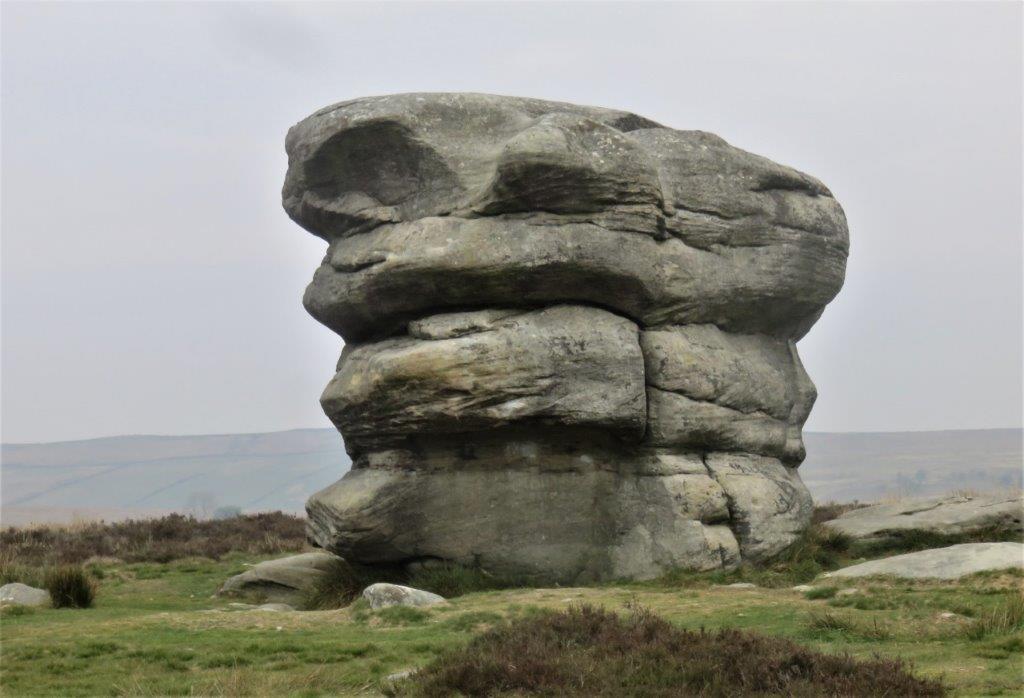 Eagle Stone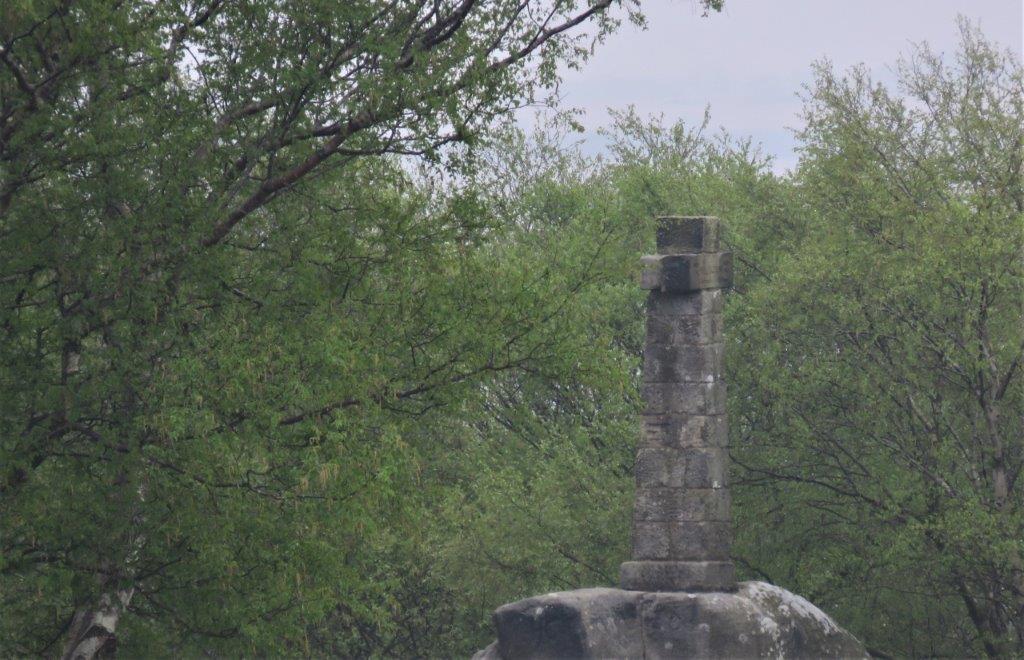 zoomed into Wellington's Monument (close to Eagle Stone)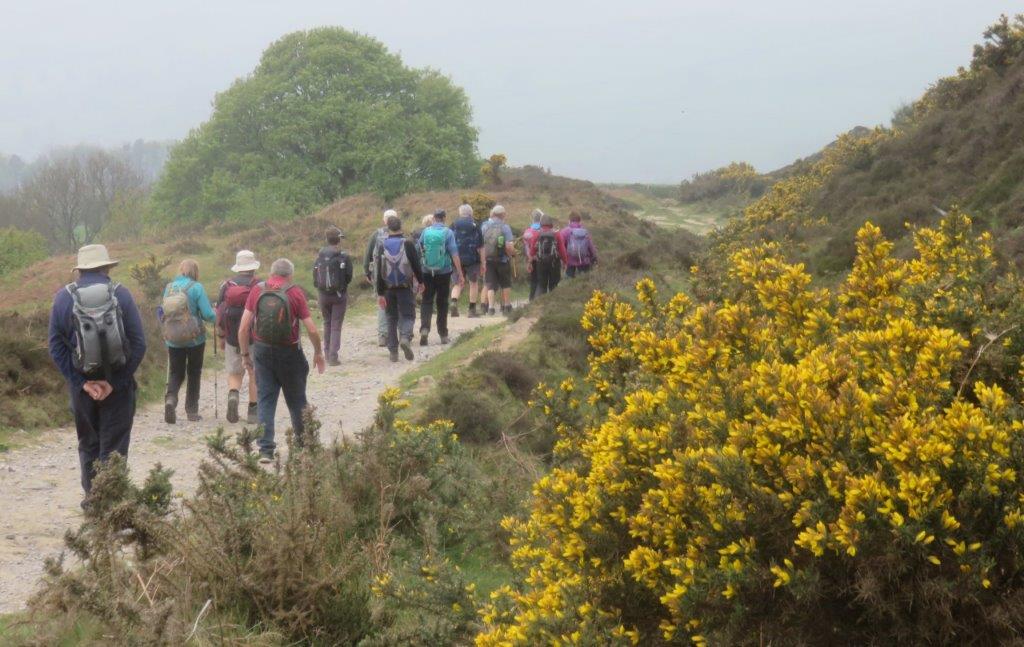 down for a short distance on 'Baslow Bar' a Bridleway, before turning off under Baslow Edge toward Curbar (village).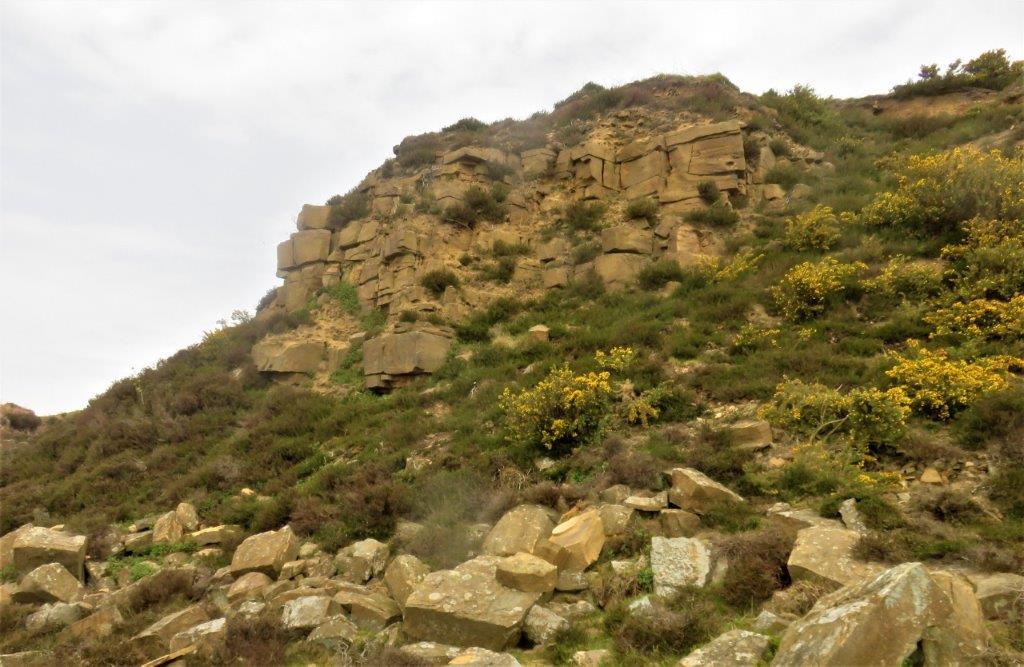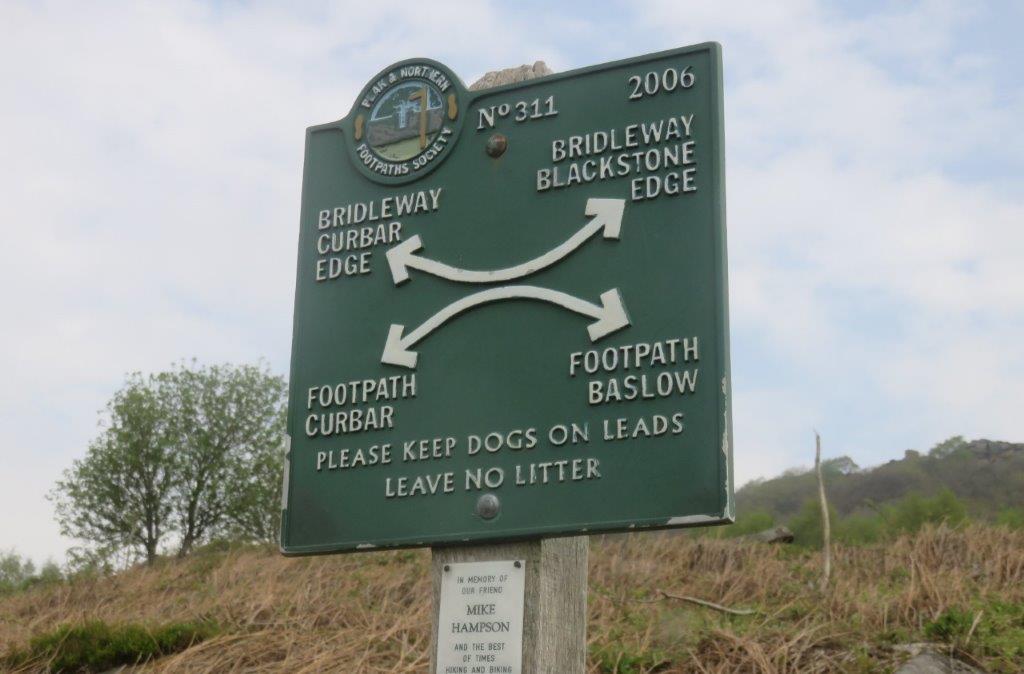 We took footpath toward Curbar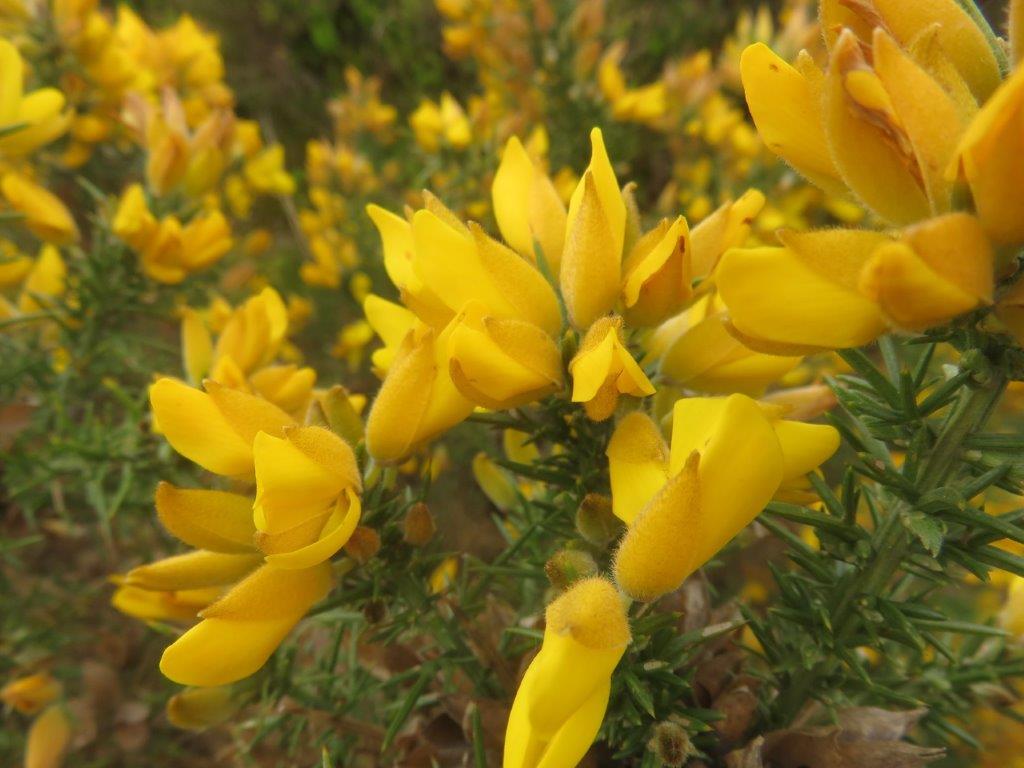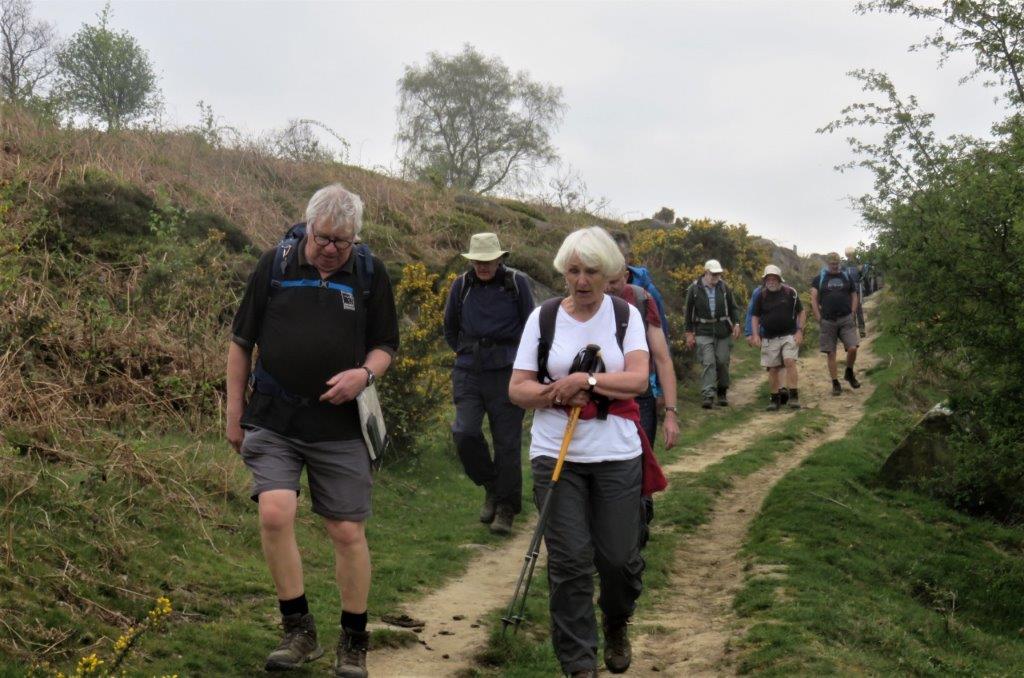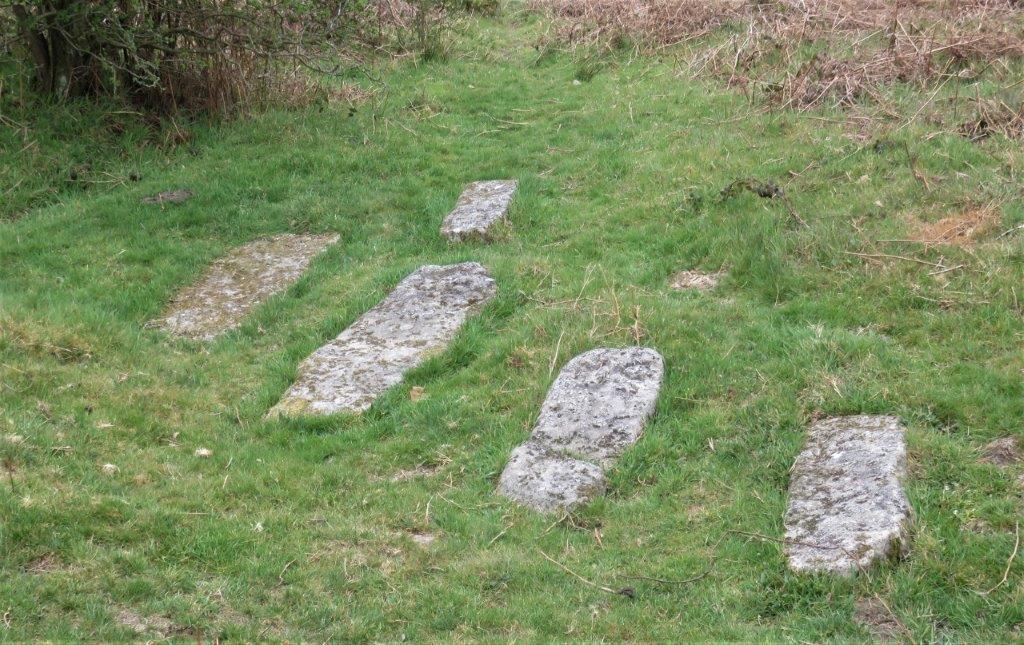 Graves of victims of The Plague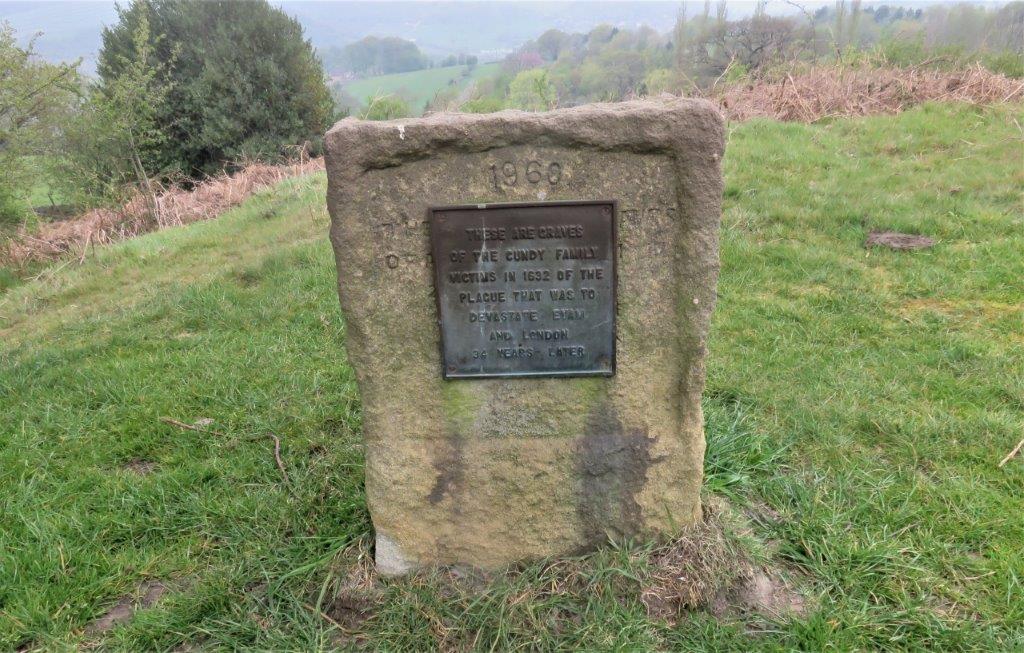 memorial stone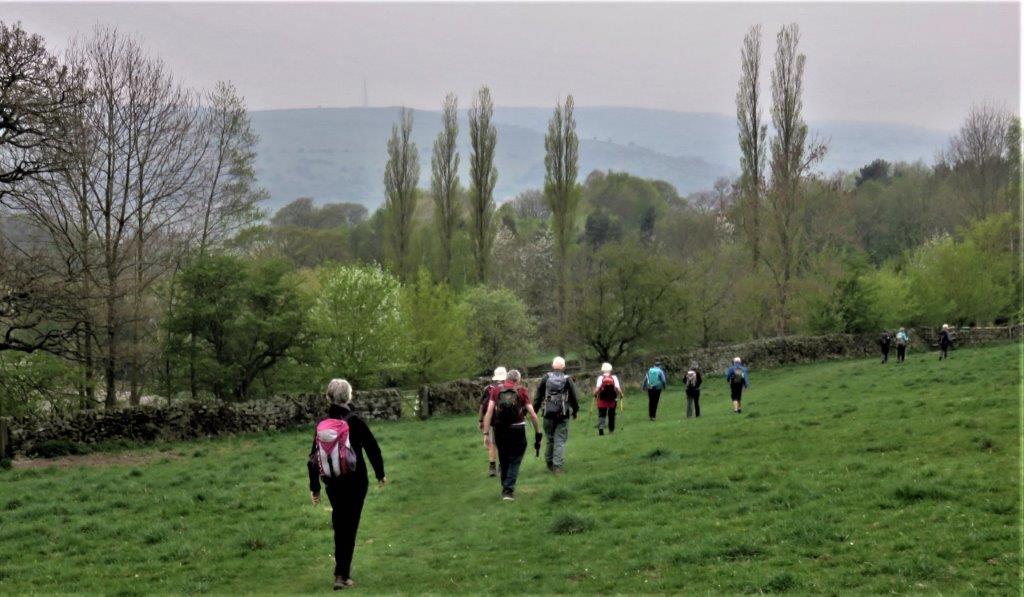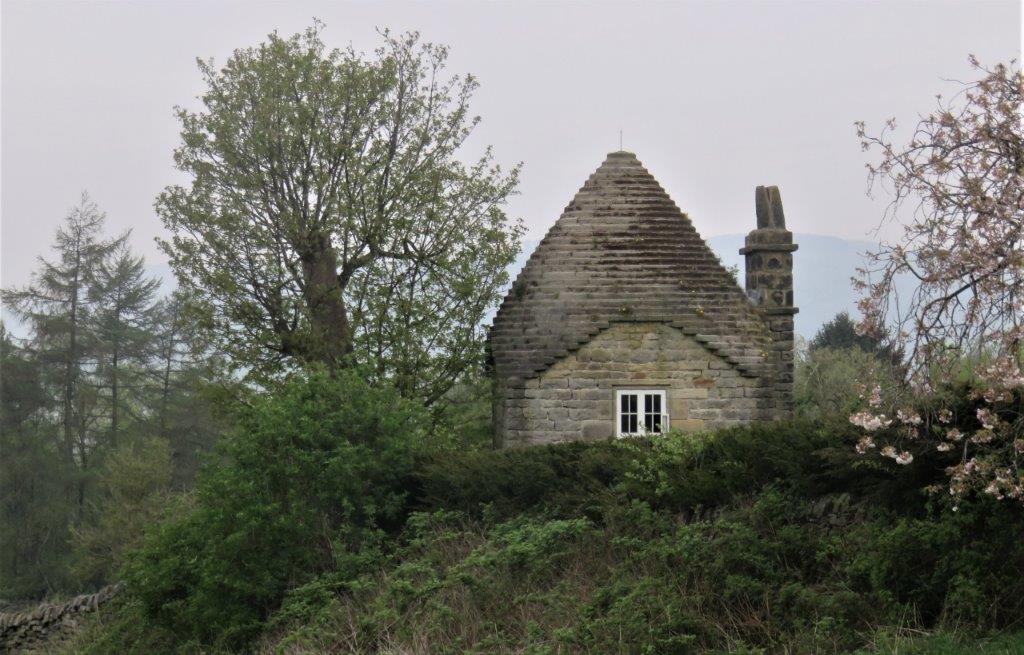 roof apparently built as a cone of stone and mortar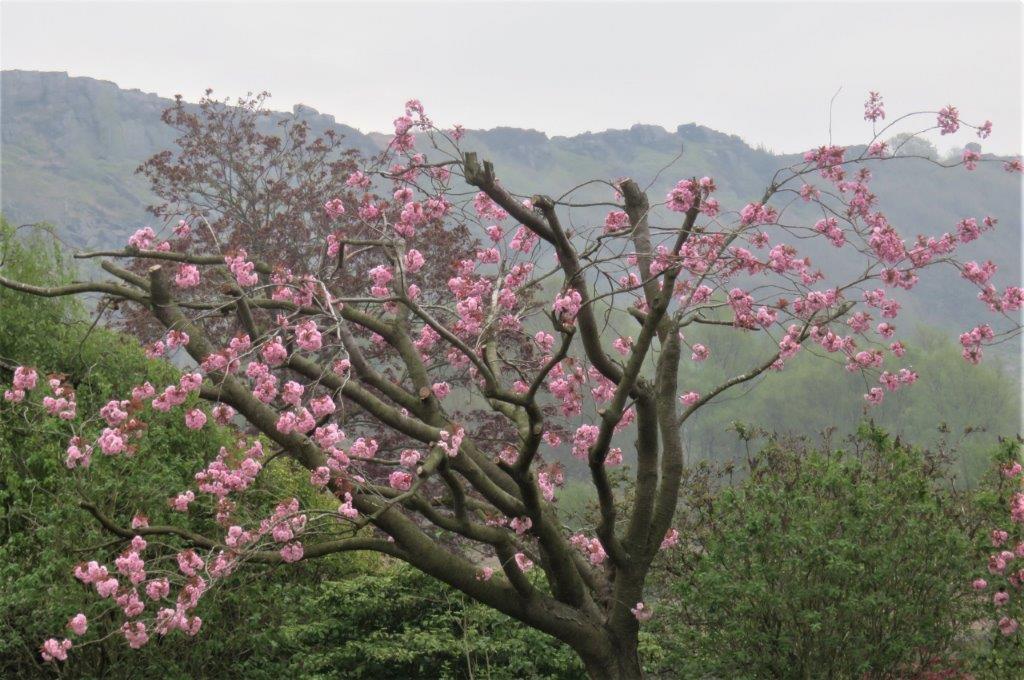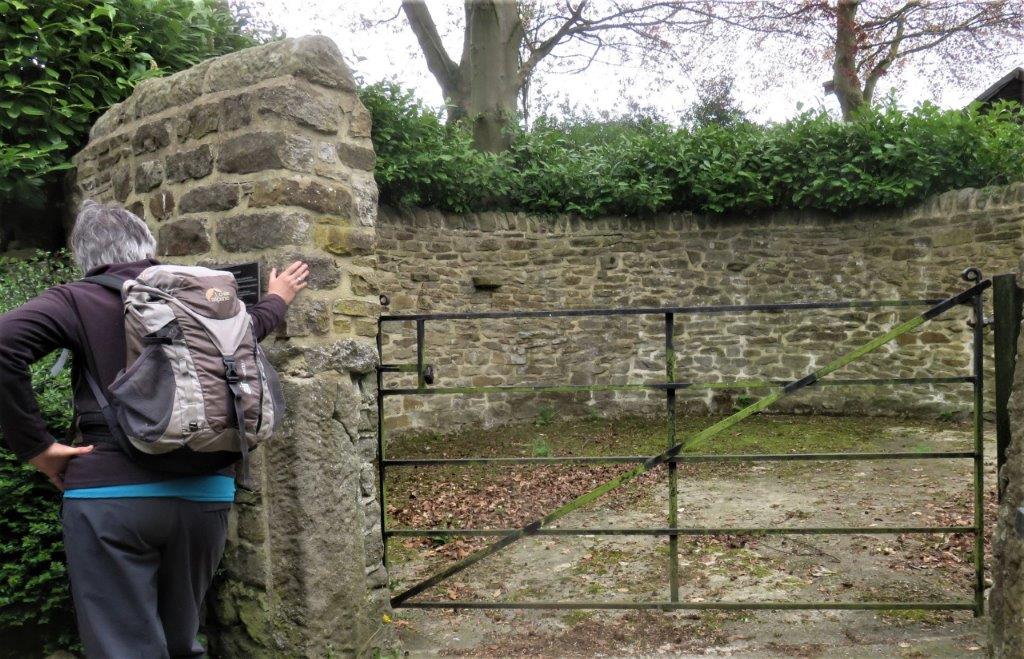 Curbar Pinfold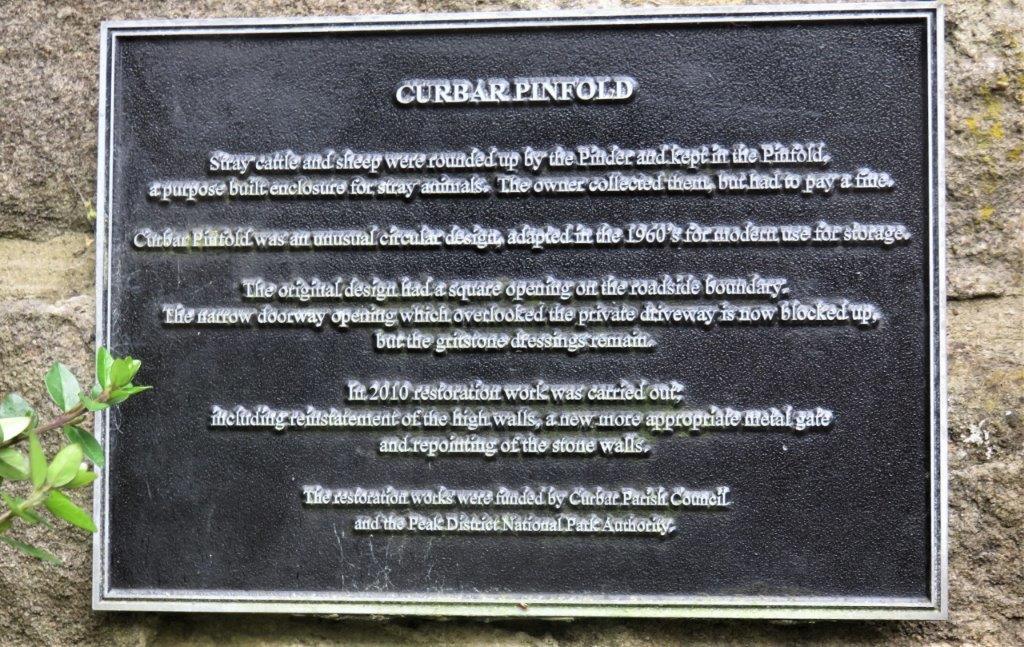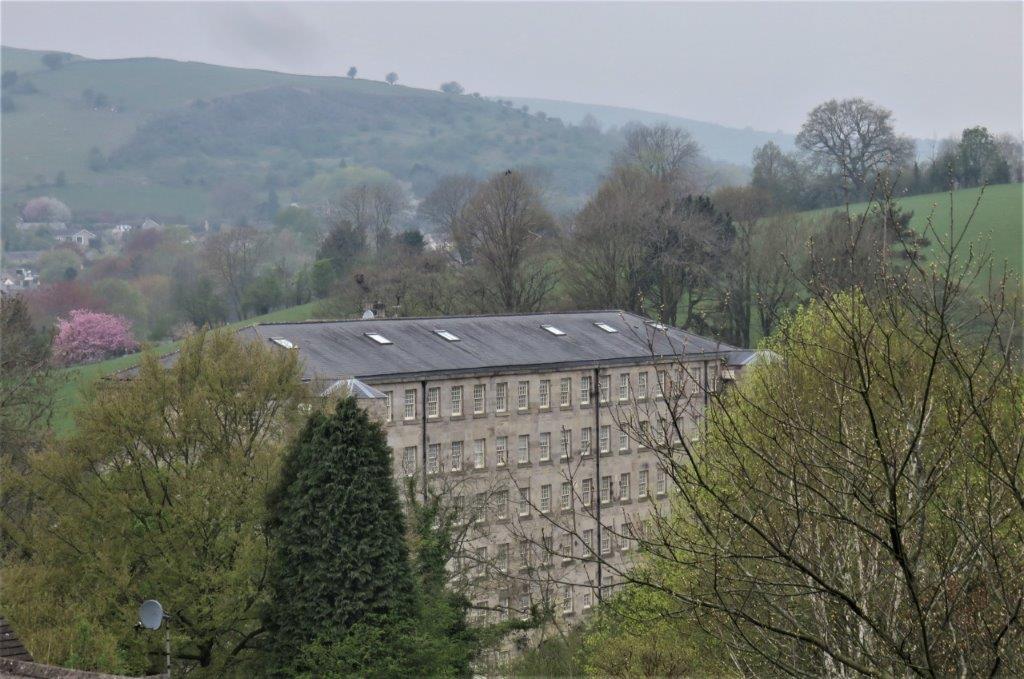 Curbar Mill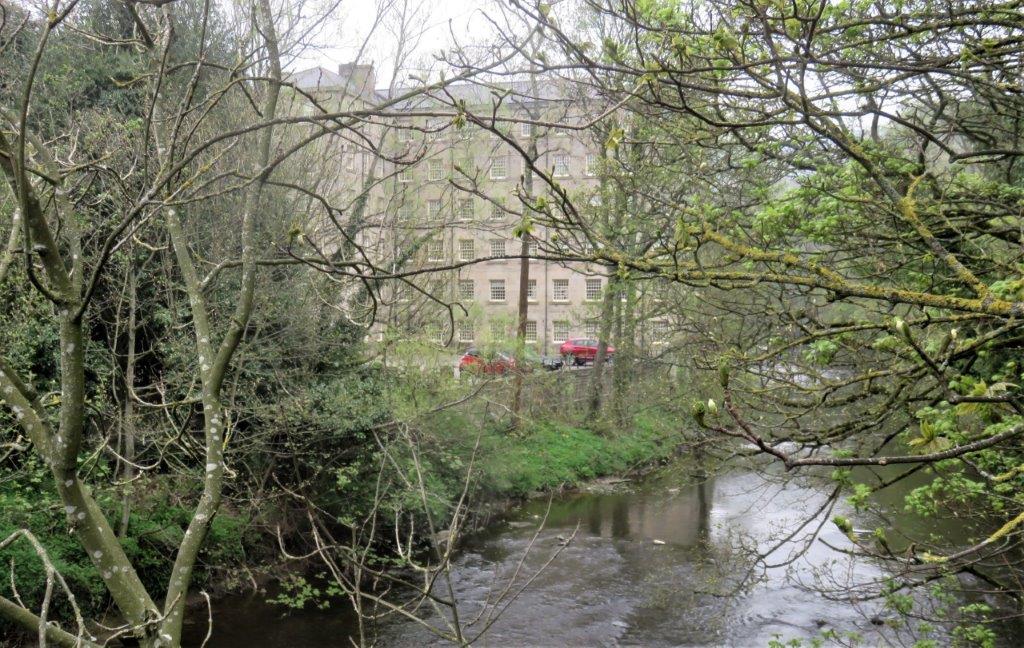 River Derwent passing Curbar Mill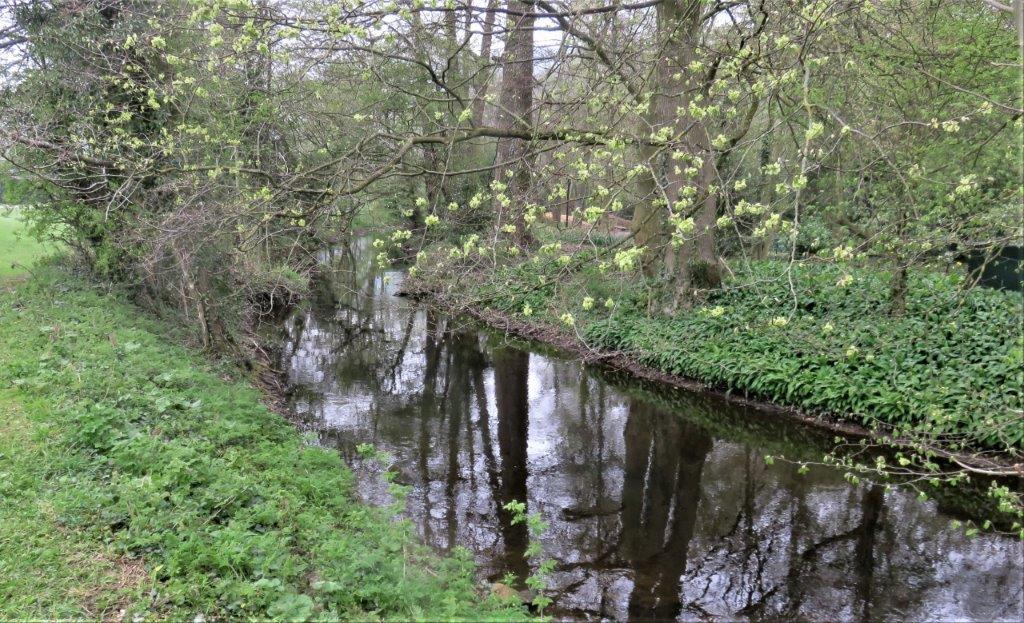 The goit to Curbar Mill - supplying the water power for the cotton spinning mill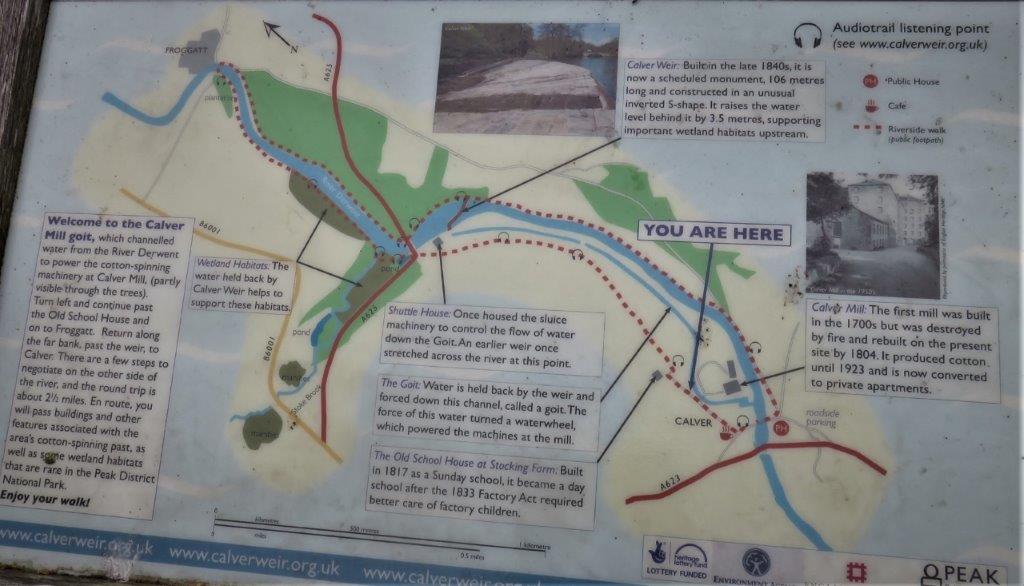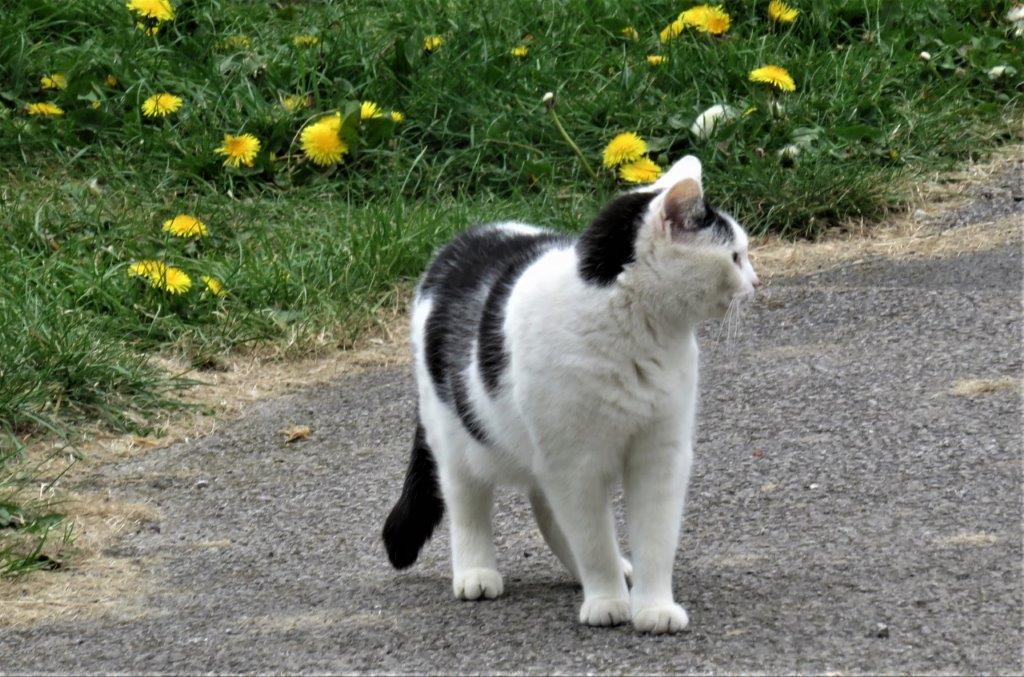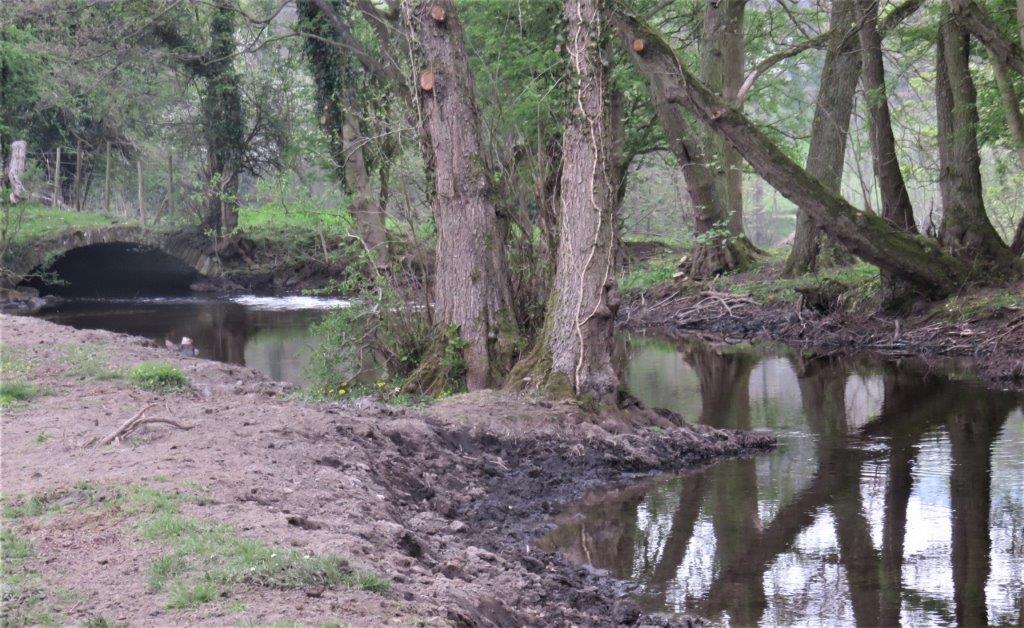 Note simple stone arch presumably providing access for light loads only across the goit?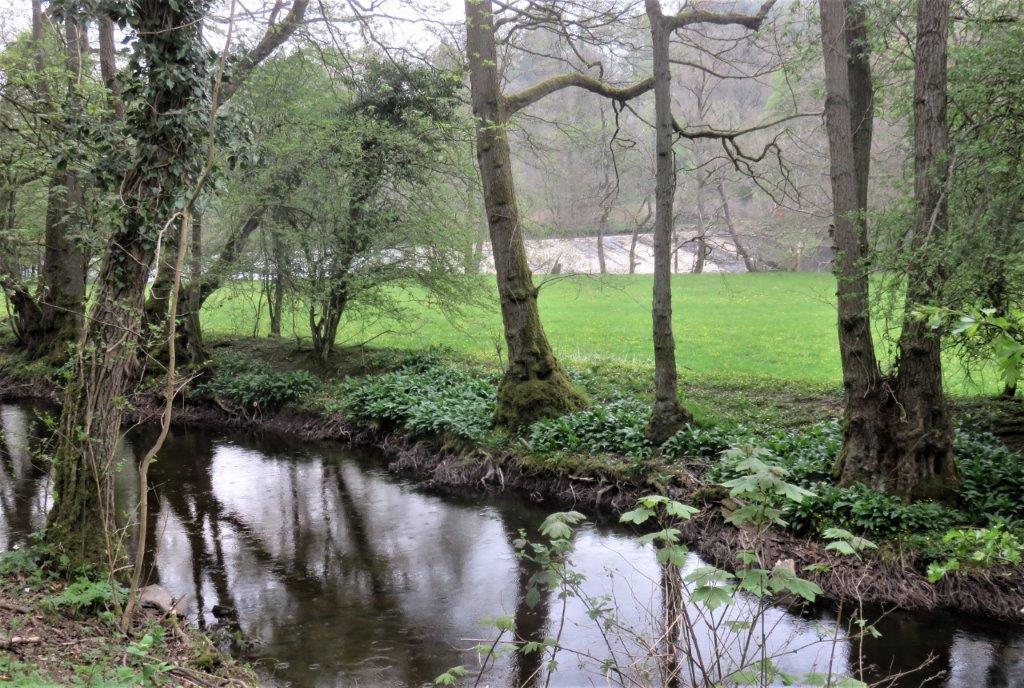 The goit in front. The weir behind (across the River Derwent) supplys water to the goit.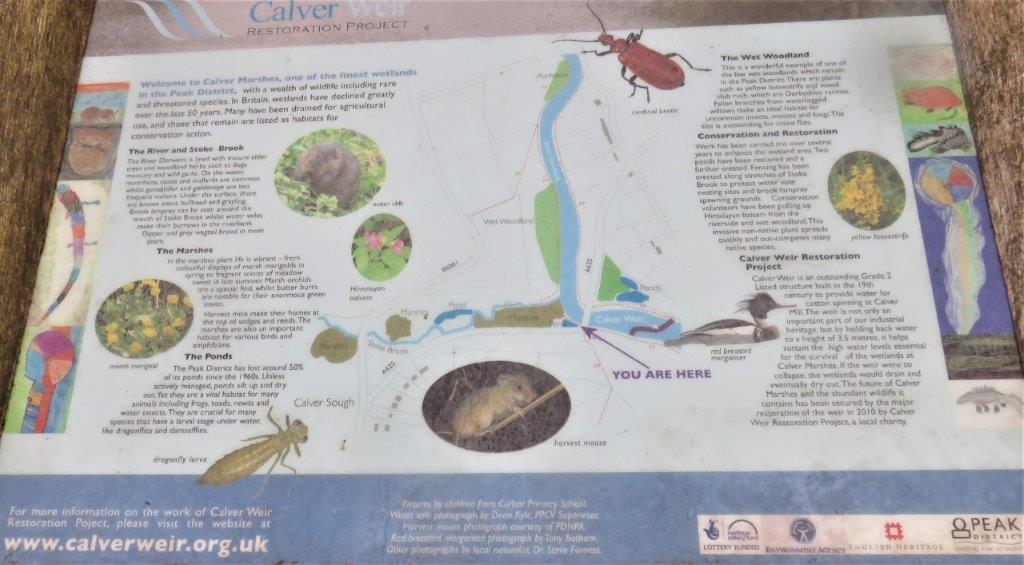 Calver Weir Restoration Project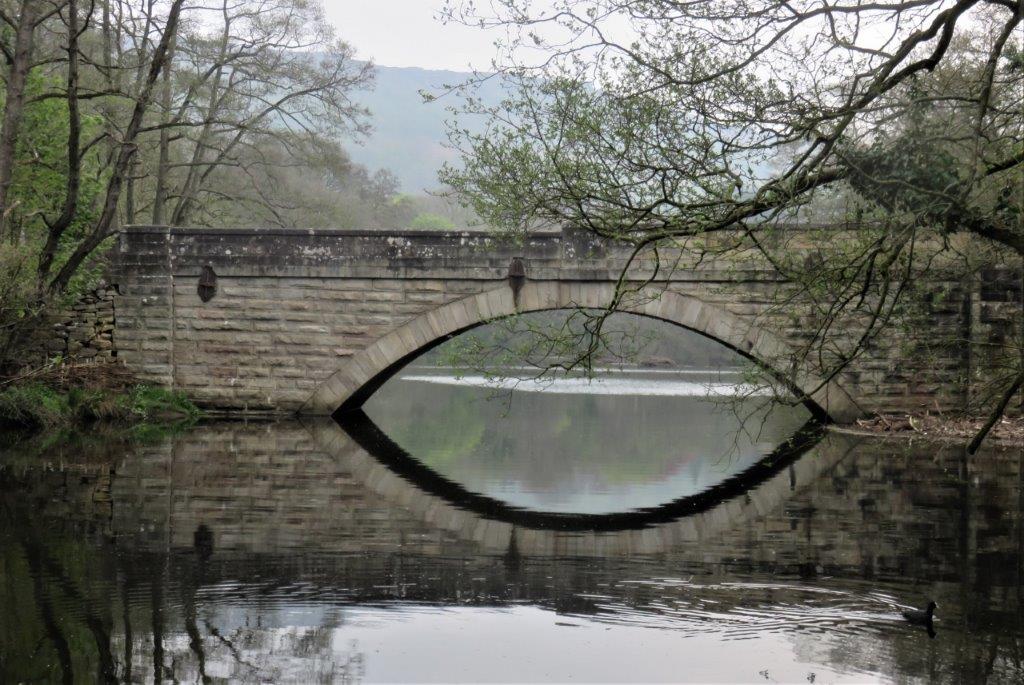 'New Bridge' - now a considerable age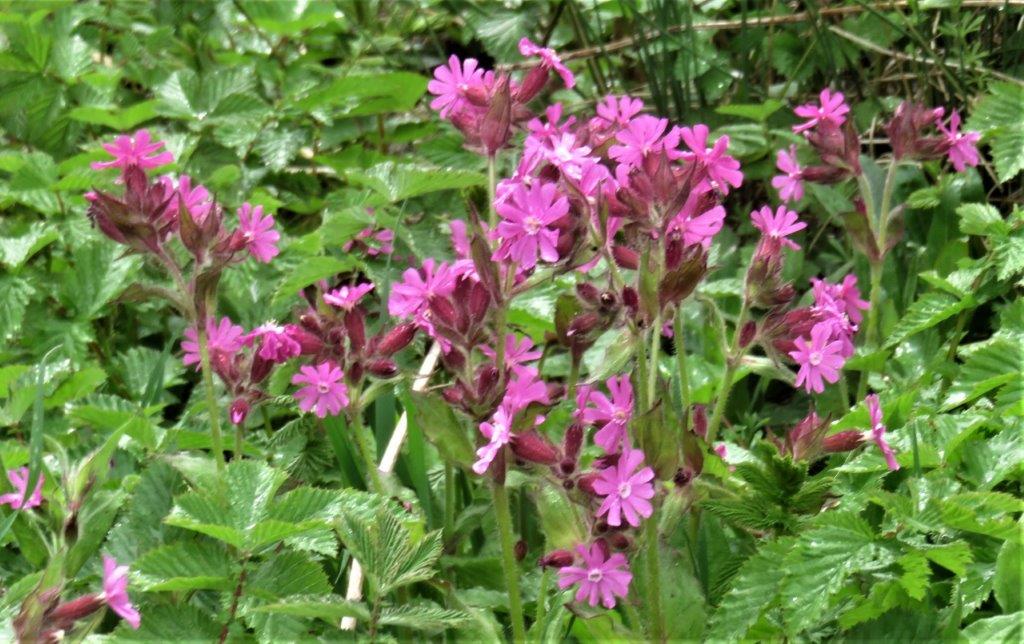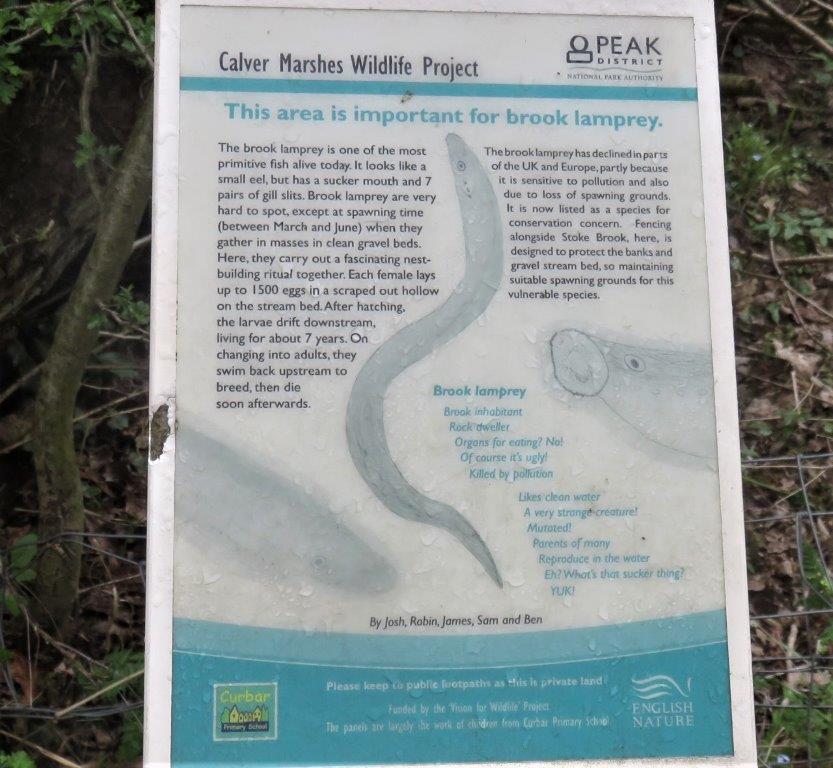 Calver Marshes Wildlife Project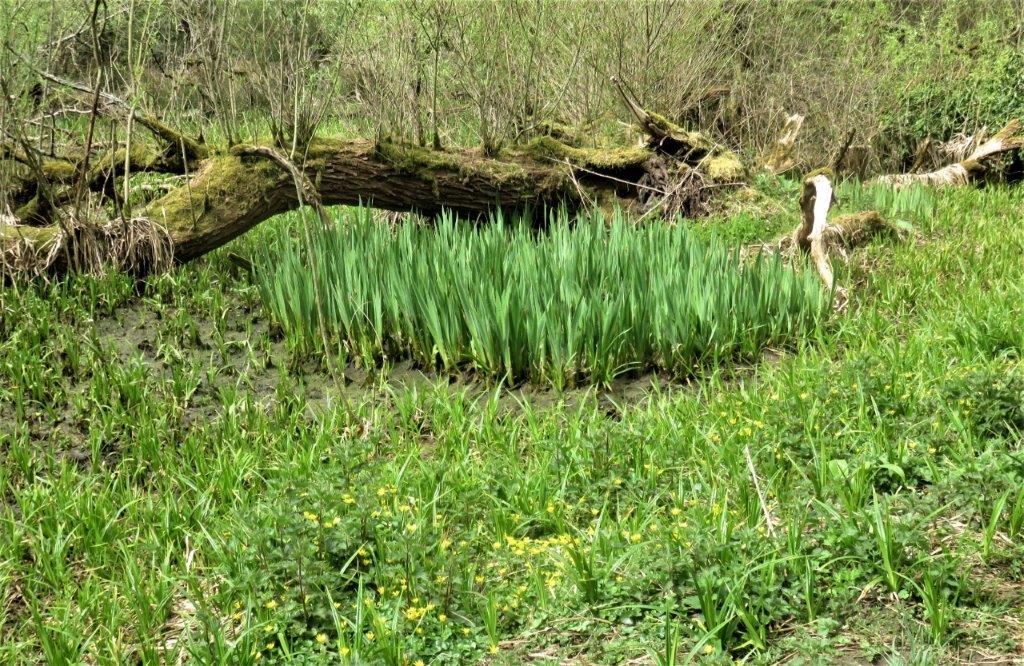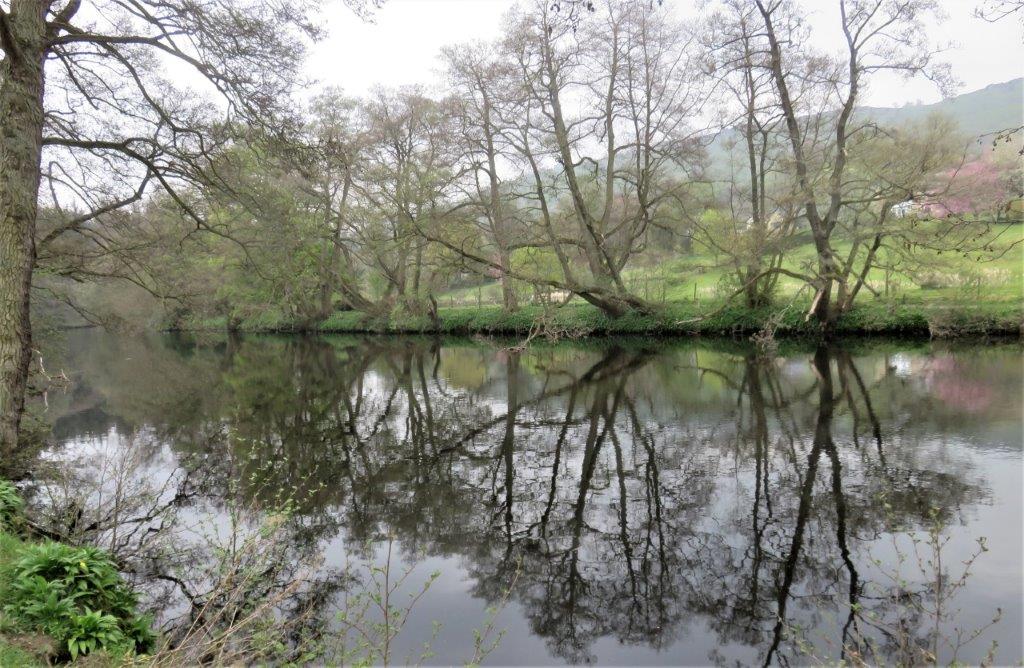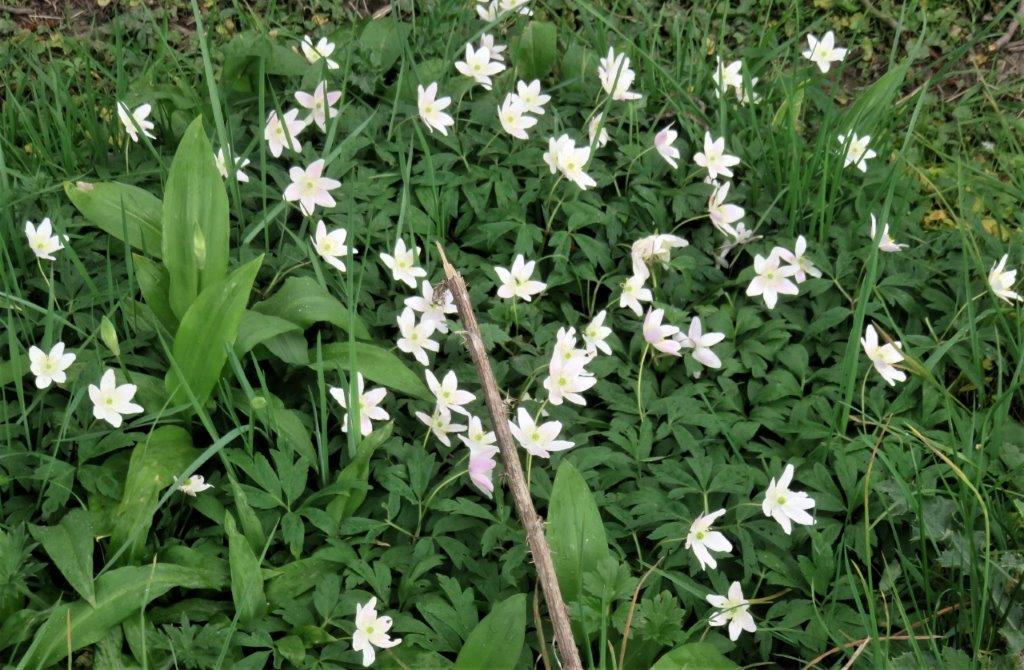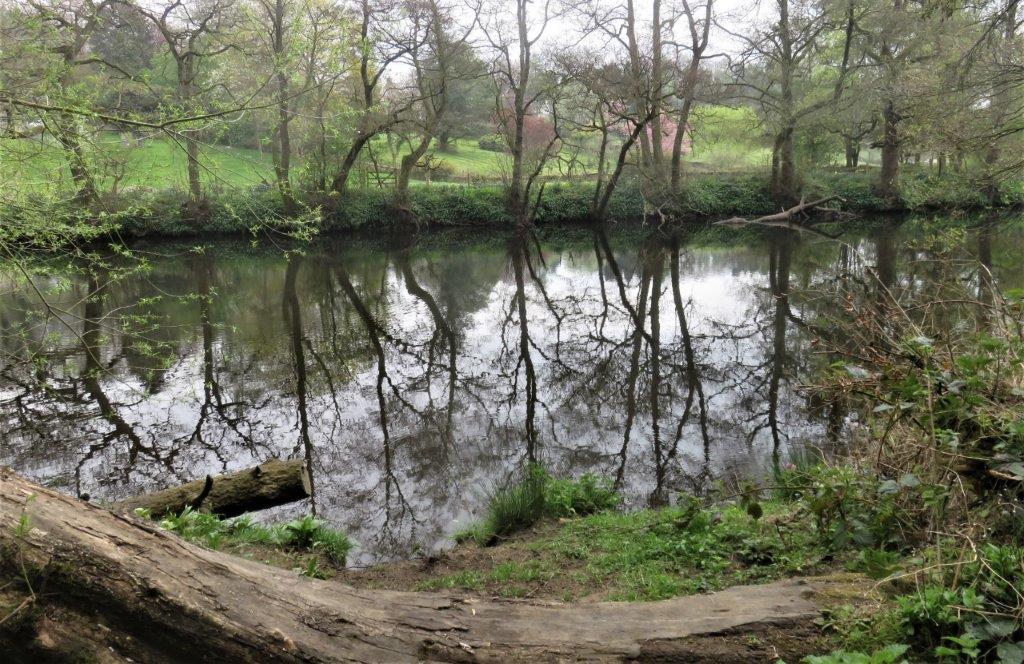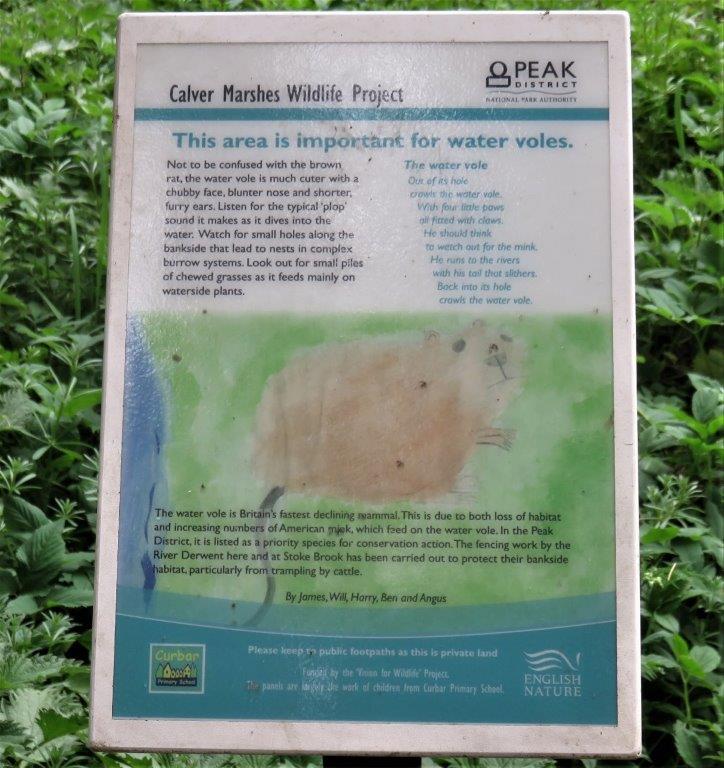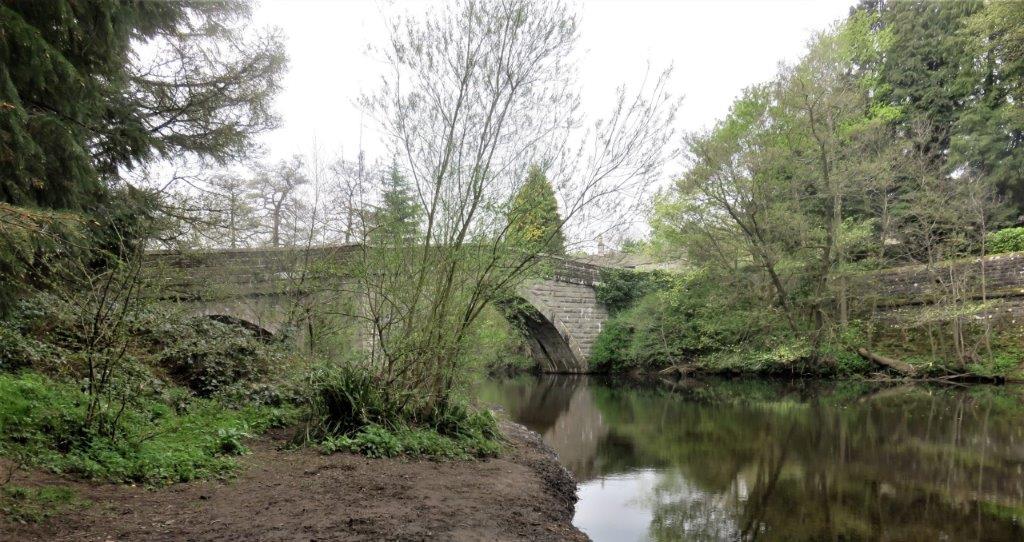 Froggatt Bridge
well worn steps on stile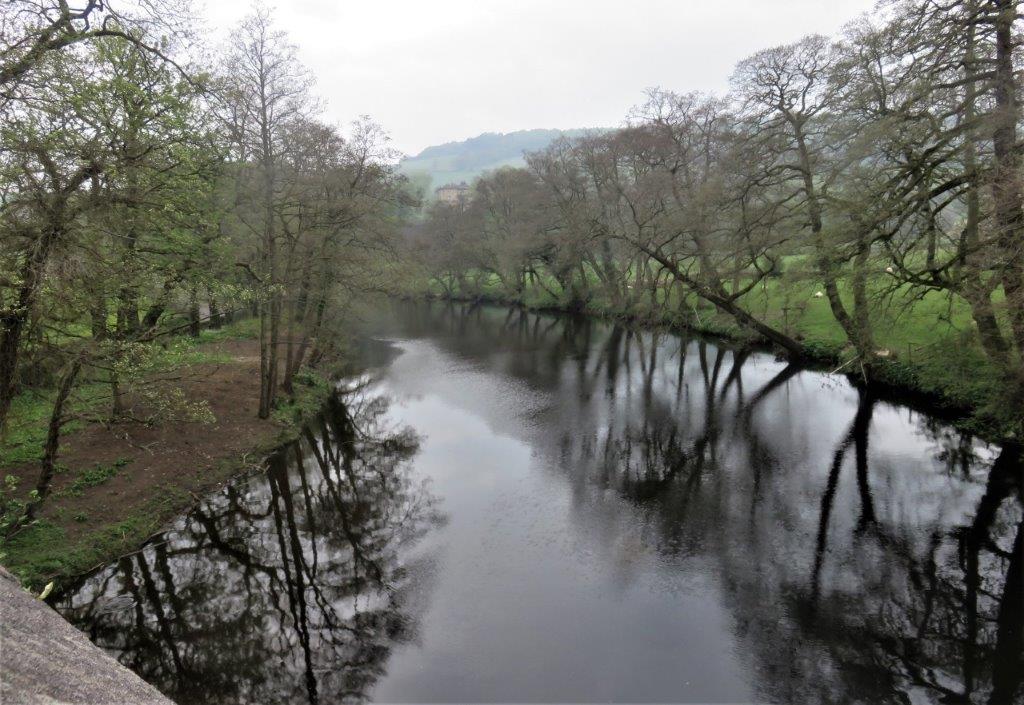 The River Derwent upstream of Froggatt Bridge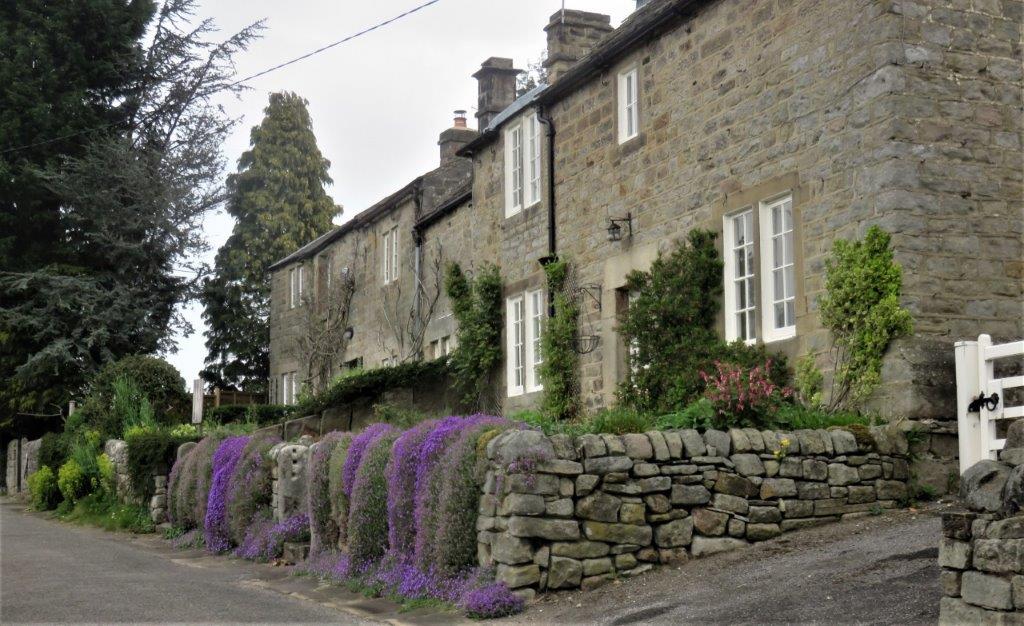 Spooner Lane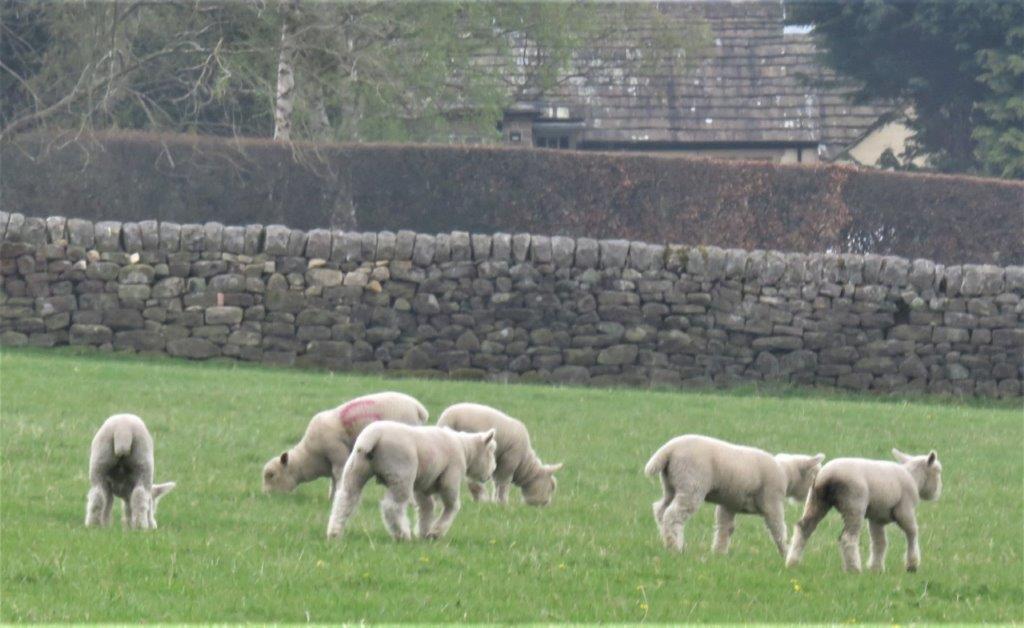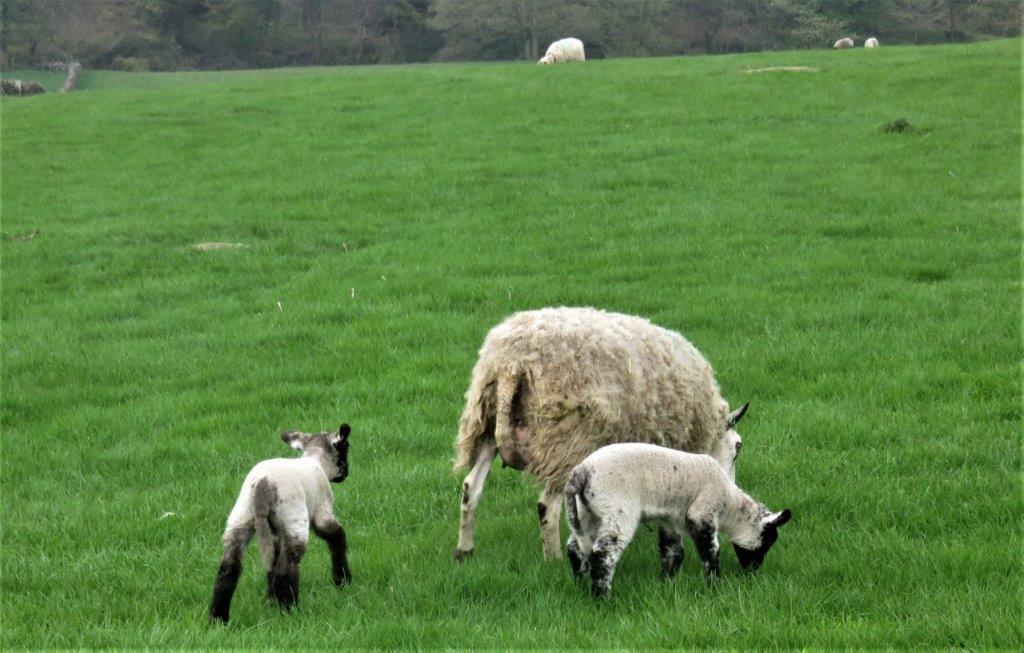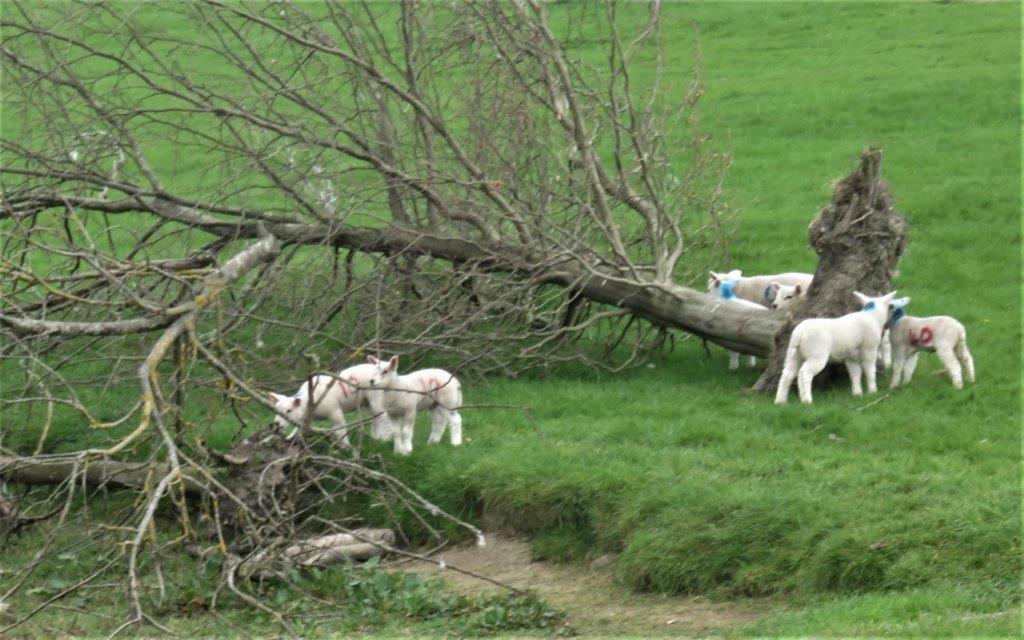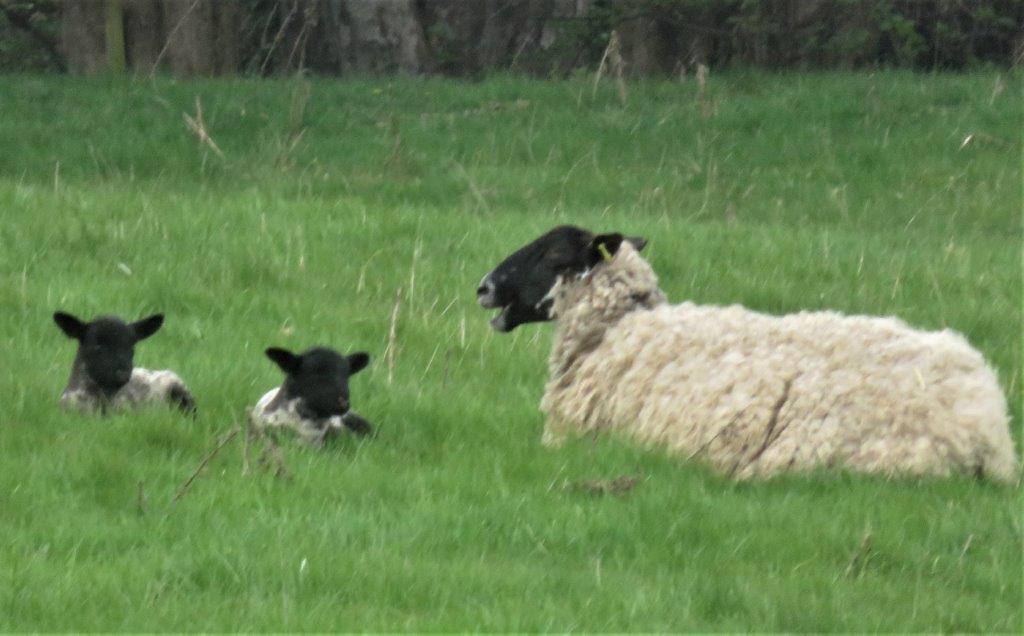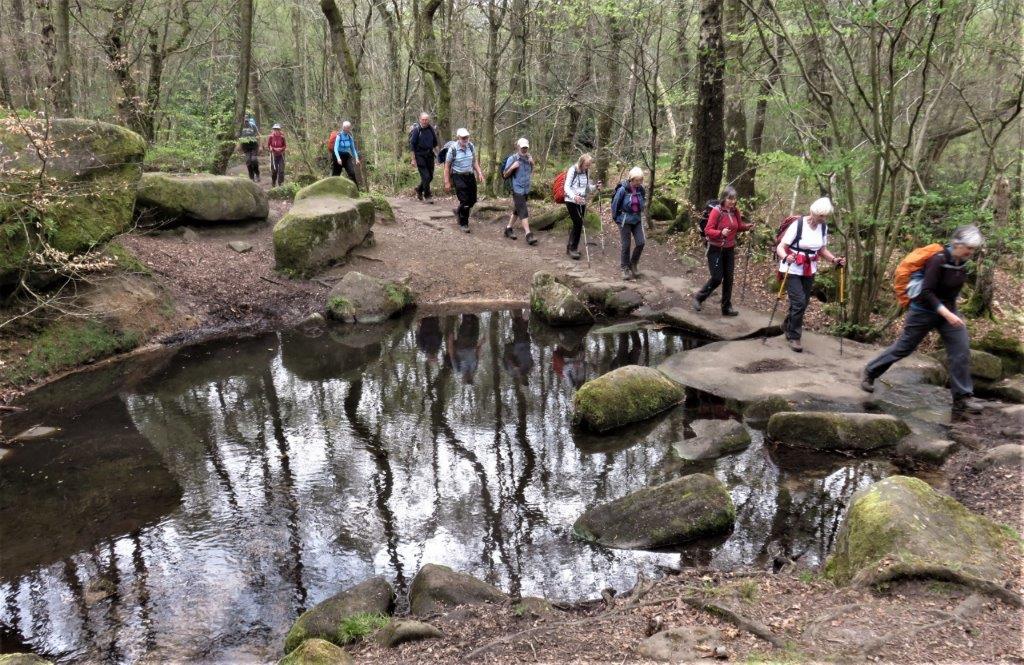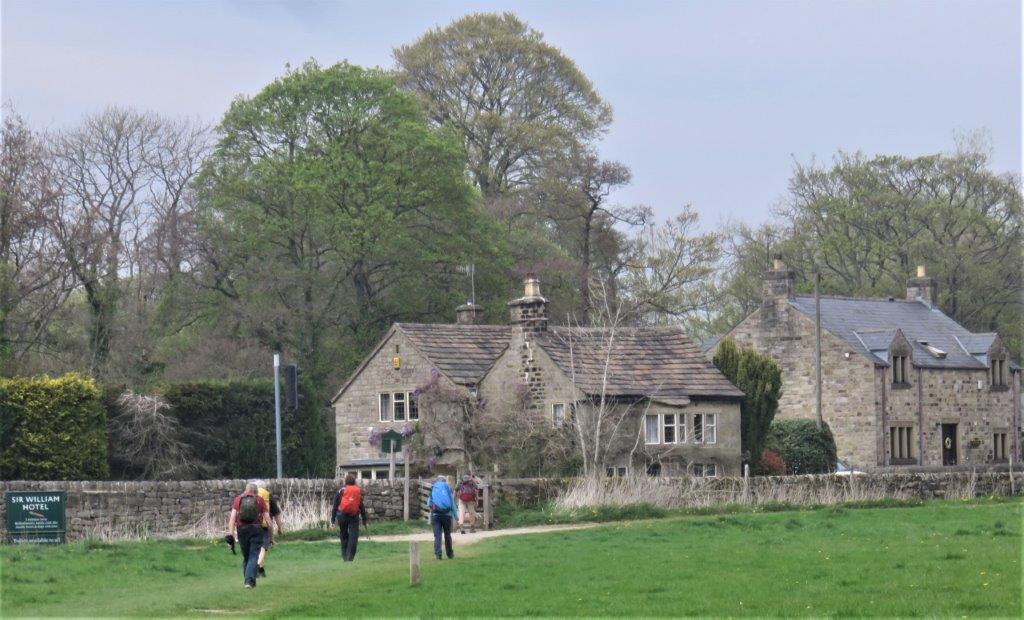 One of these buildings on the B6521 was apparently a Toll House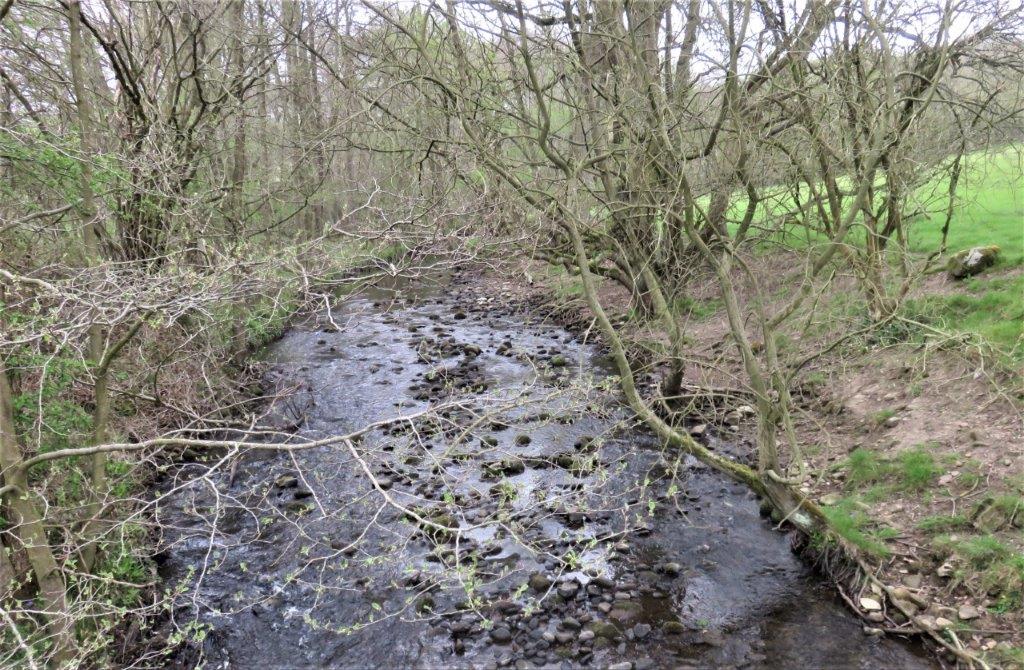 Burbage Brook seen from the footbridge we crossed before turning up toward the Railway Bridge near Padley Chapel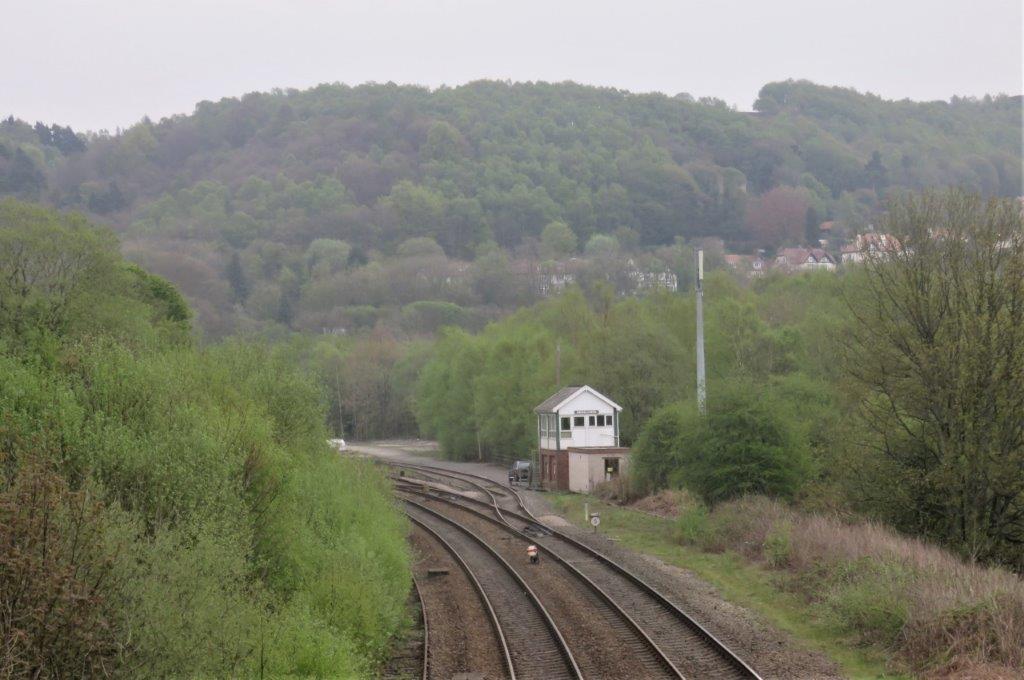 Signal Box near Grindleford Station (unseen around bend). Some houses to right in Nether Padley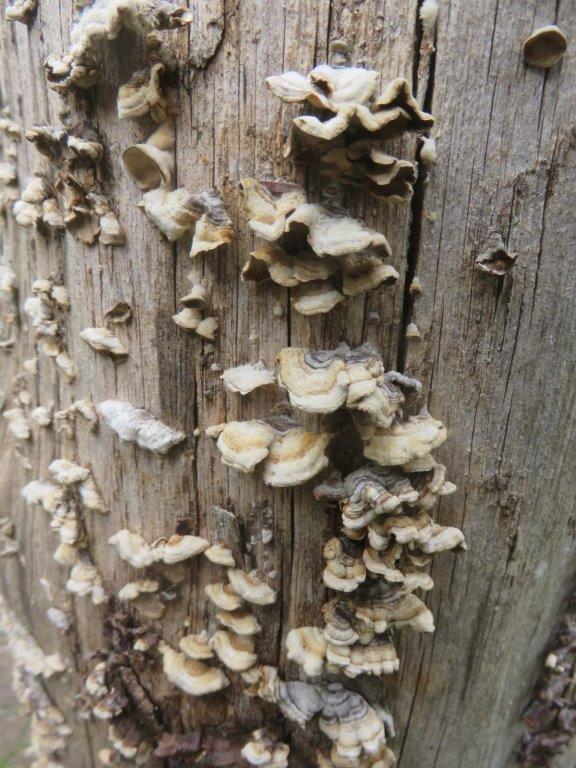 Fungi on well dried out gate post into Padley Chapel's grounds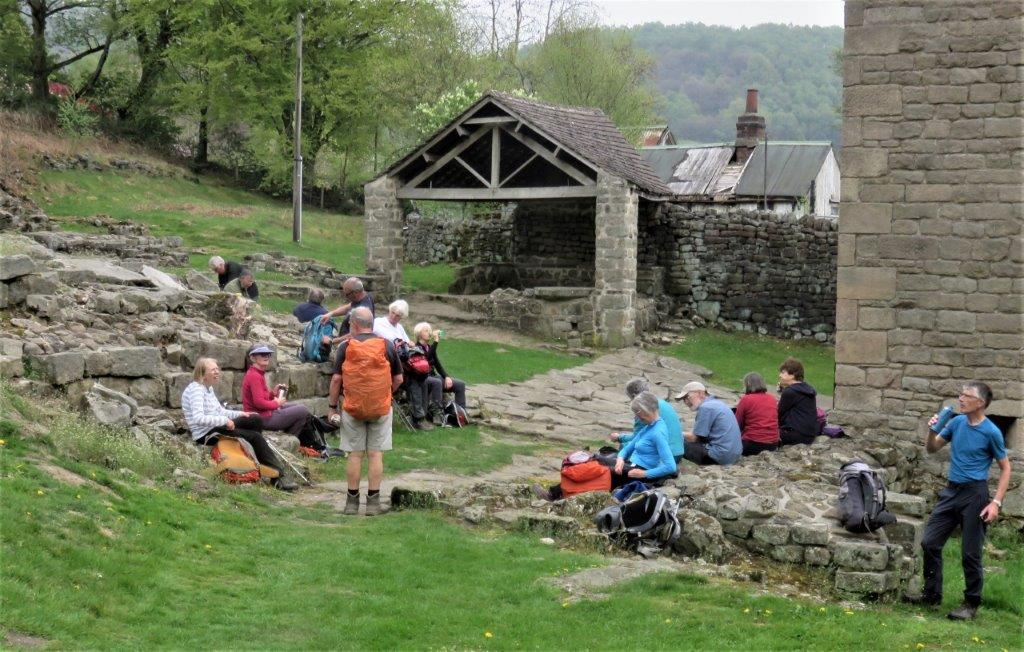 The building to the right is a small part of Padley Chapel (see web for details).We took a break here then retraced our steps for a short distance then turned up North East through Bolehill Wood to join the Burbage Brook / Padley Gorge footpath up toward the Footbridge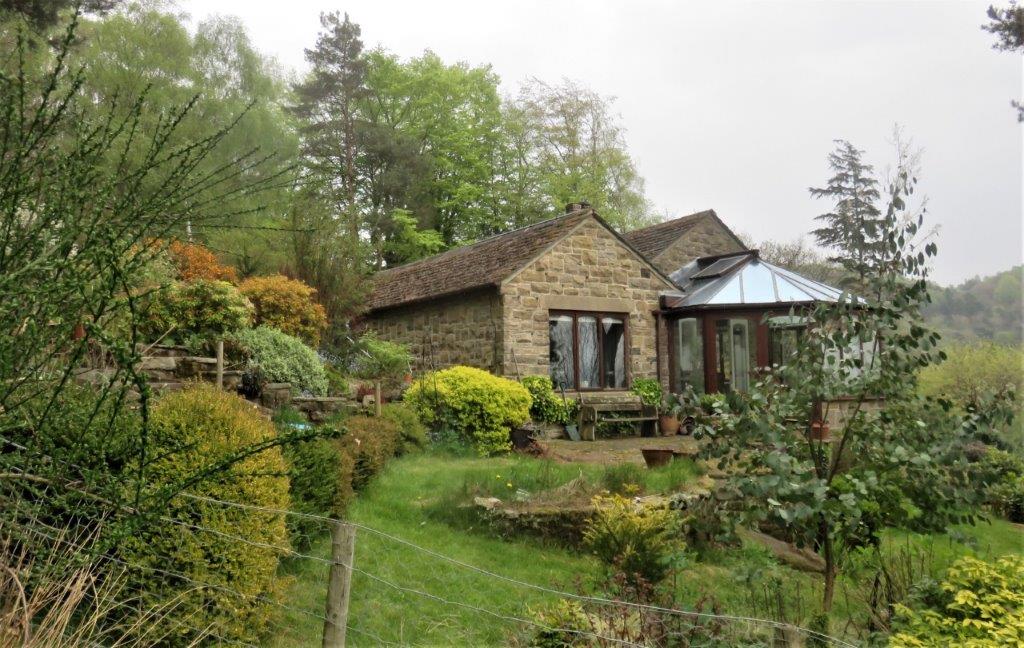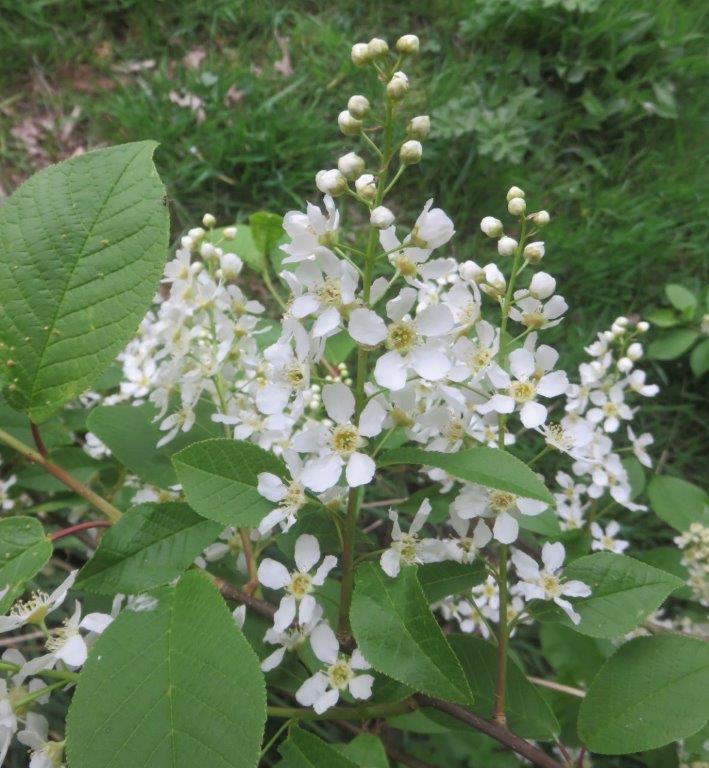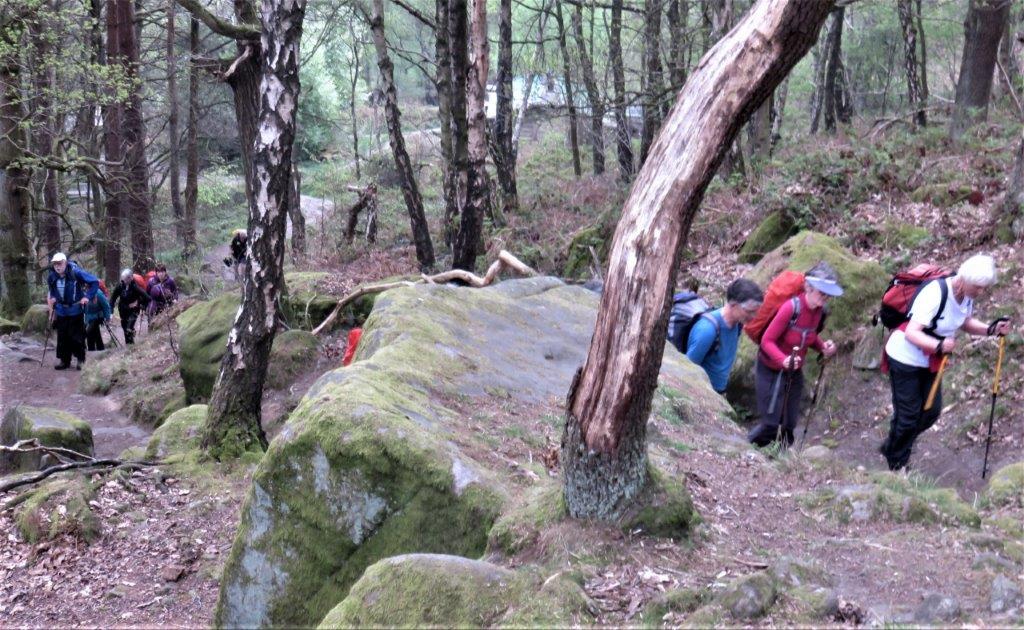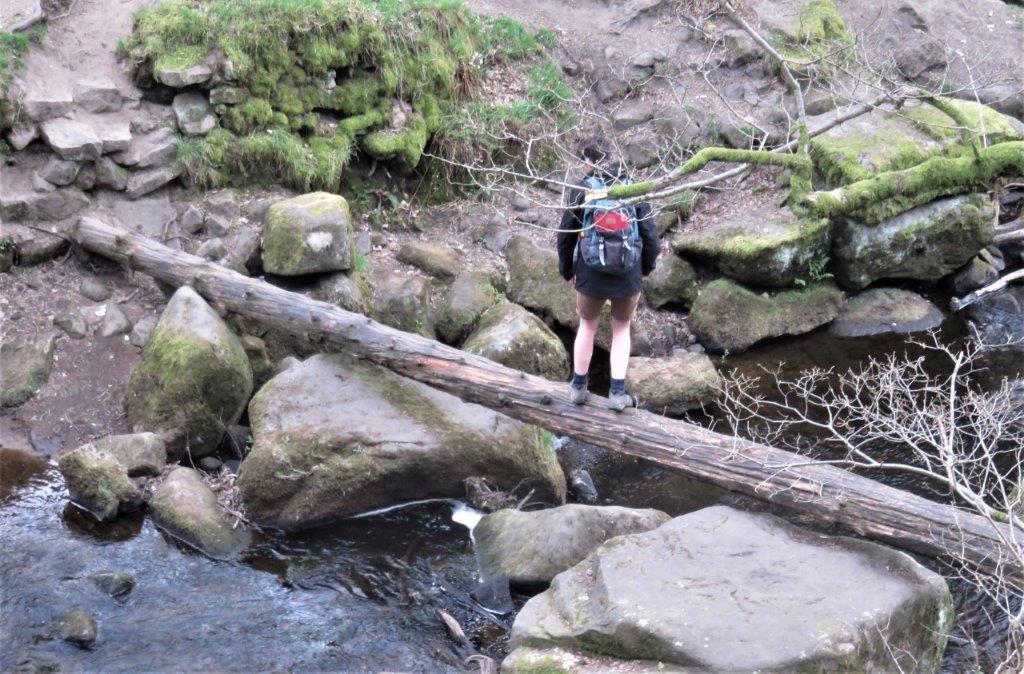 not one of our party!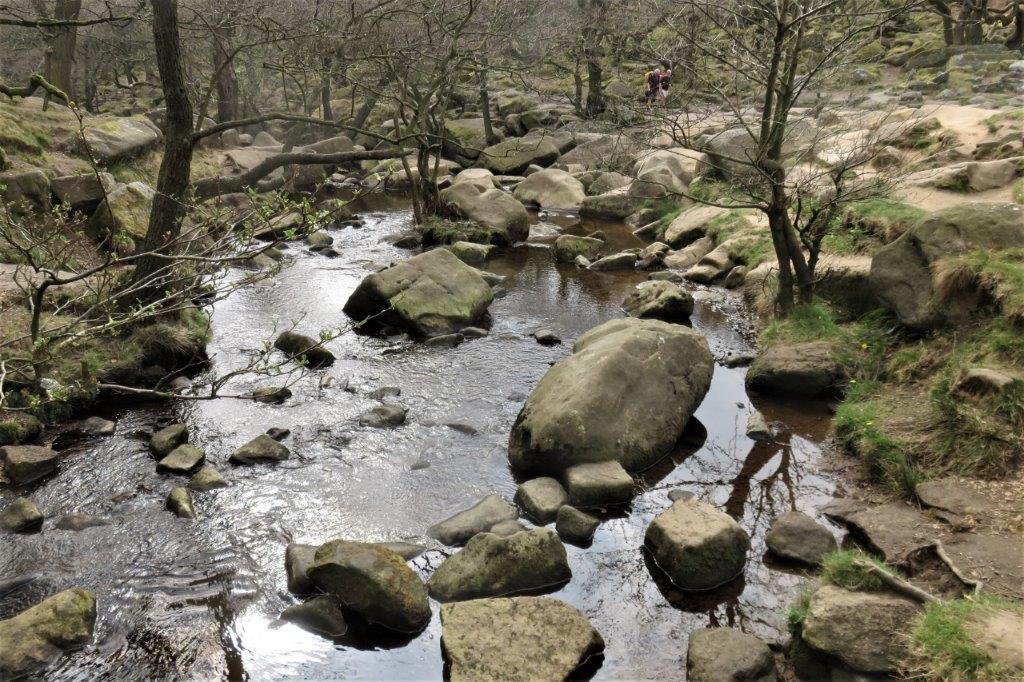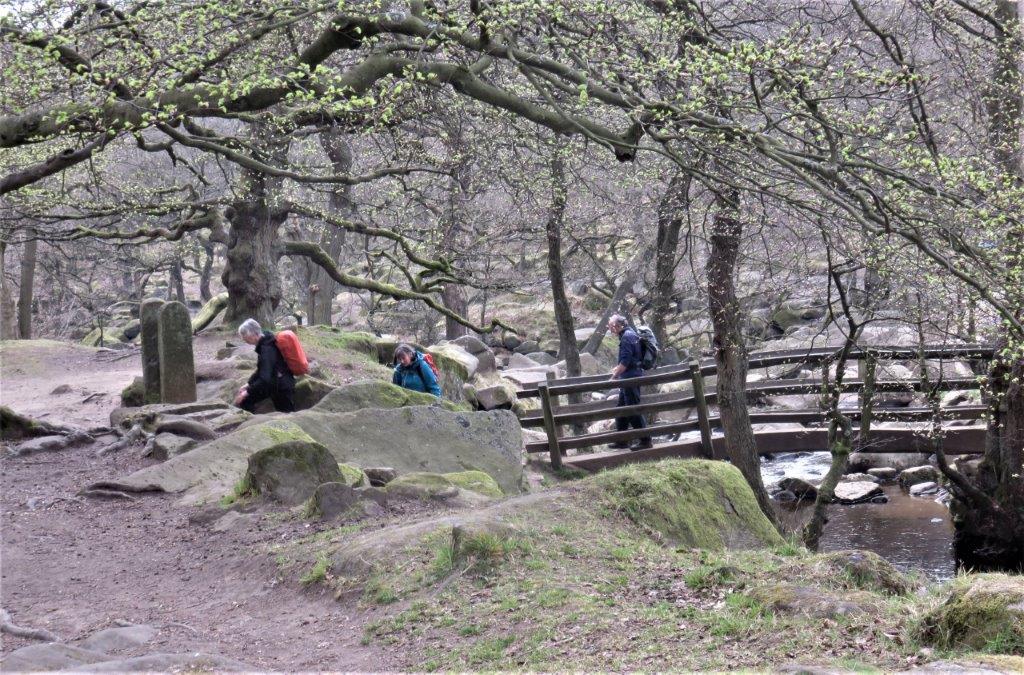 Footbridge at the top of Padley Gorge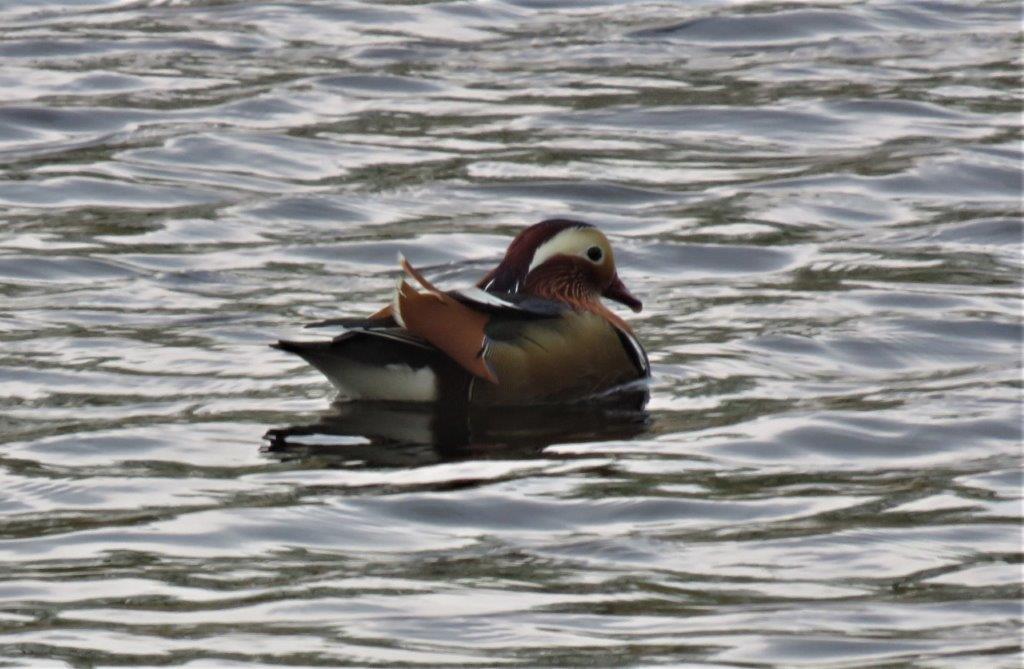 Mandarin Duckes in Longshaw's Pond - unusually no common Mallard Ducks seen.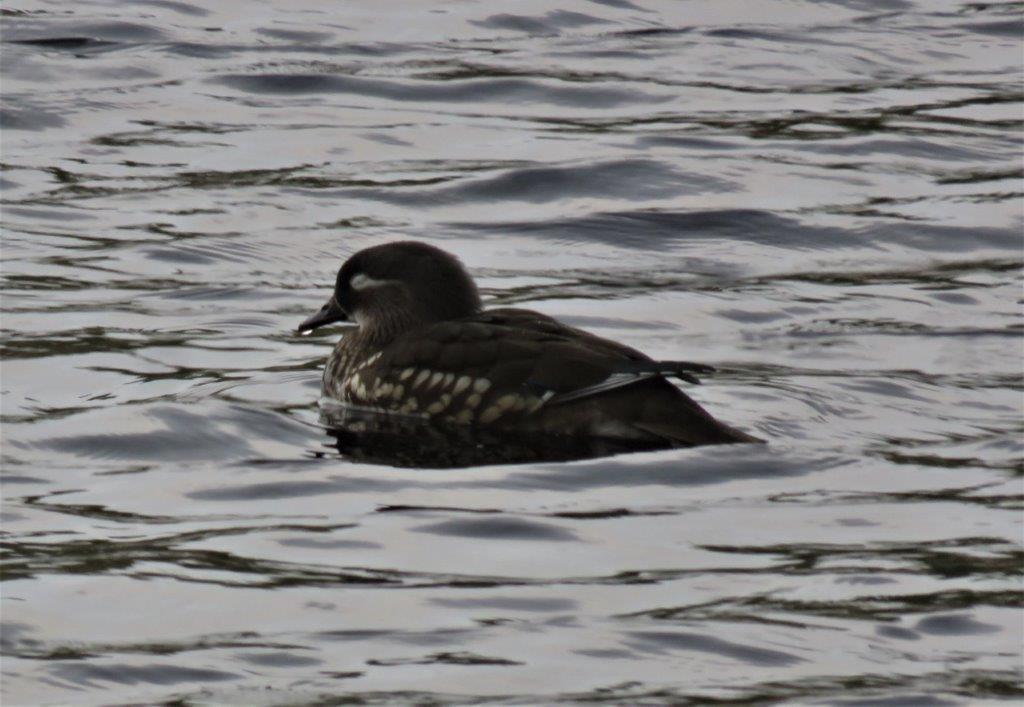 h
homepage - Daywalks Index 2019 - contact me at