homepage - Daywalks Index 2019 - contact me at

2019.04.22 ** an Easter Monday stroll clockwise around Agden Reservoir near Low Bradfield. (Start ~N on the tarred minor road about 200m west of the public parking area)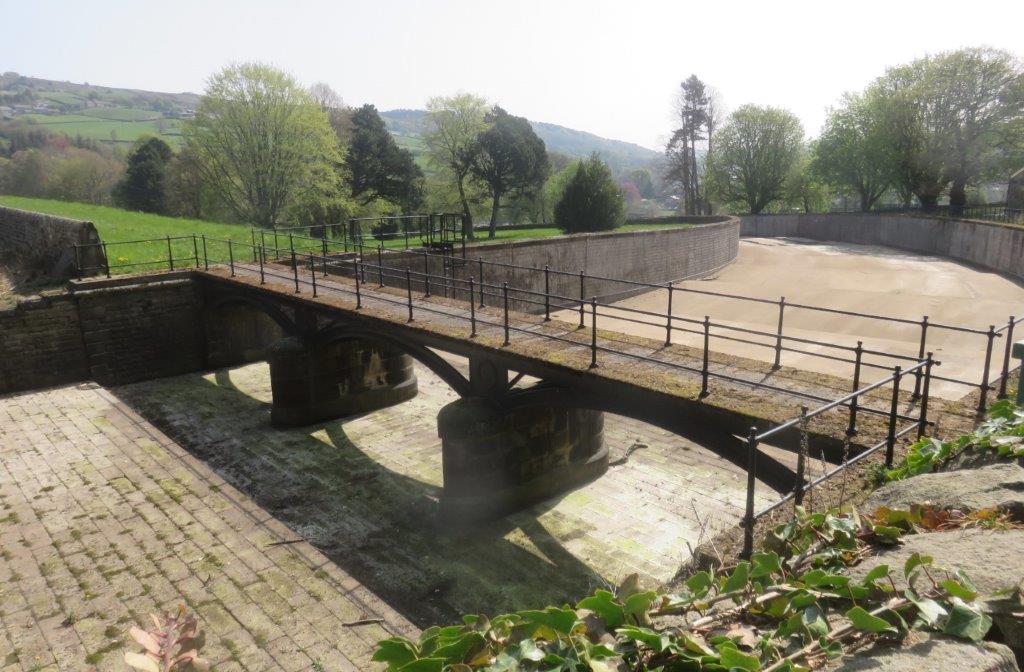 Bridge (not for public use) across spillway channel on the West side of the reservoir - photographed from near the road (past the former reservoir guardian's house) and before reaching the turnoff to the Permissive Footpath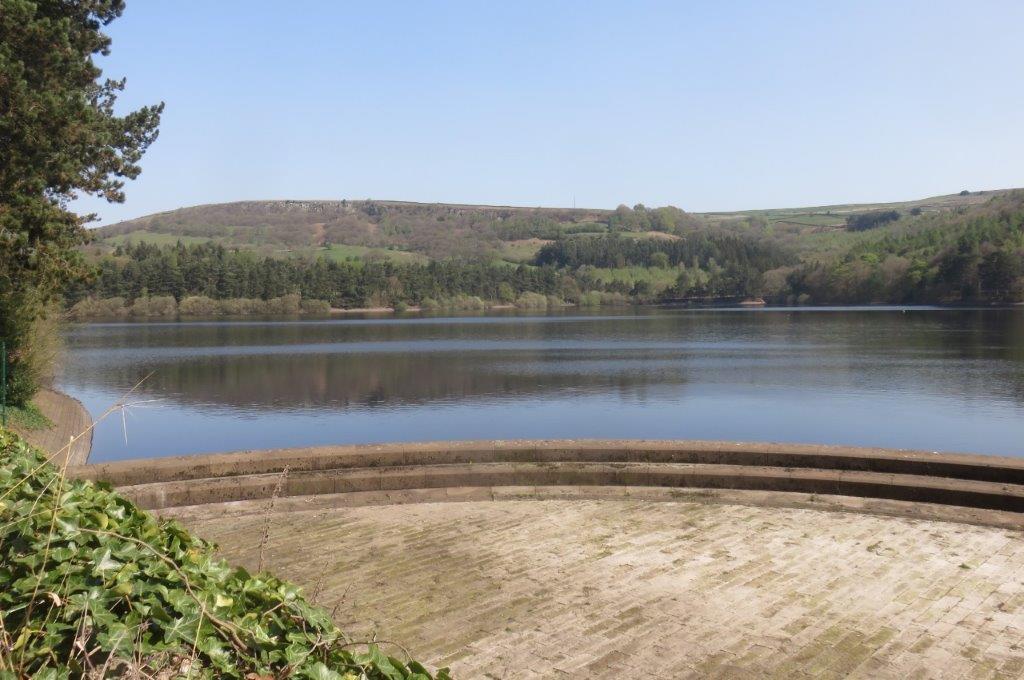 Water level ~ 1.5meters below spillway crest level? Rocher Rocks just visible top left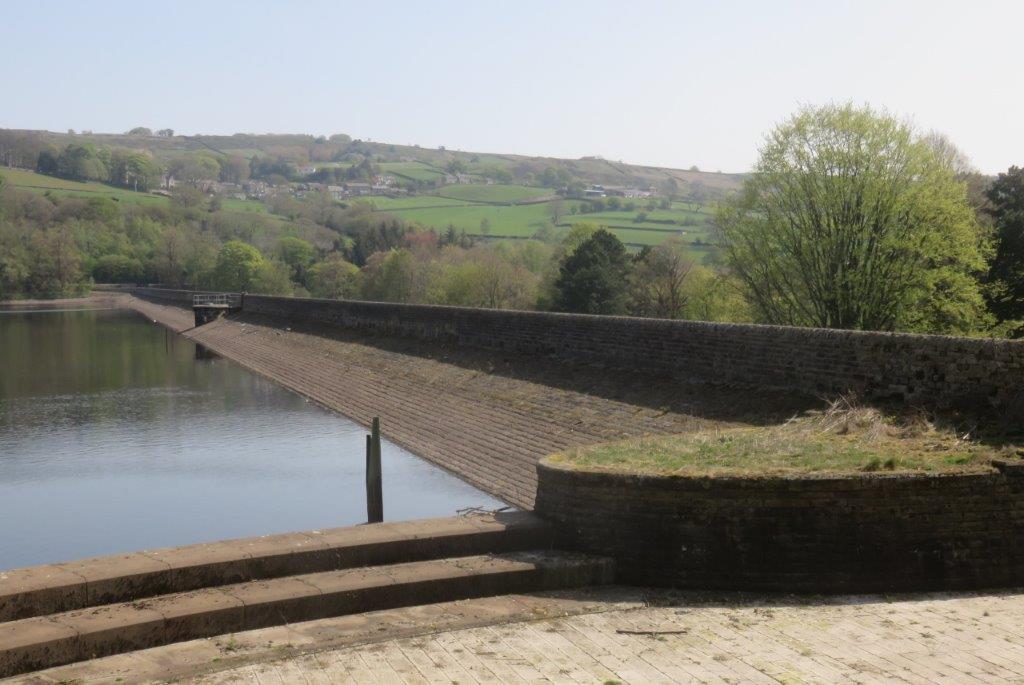 view looking ~E down the upstream side of reservoir embankment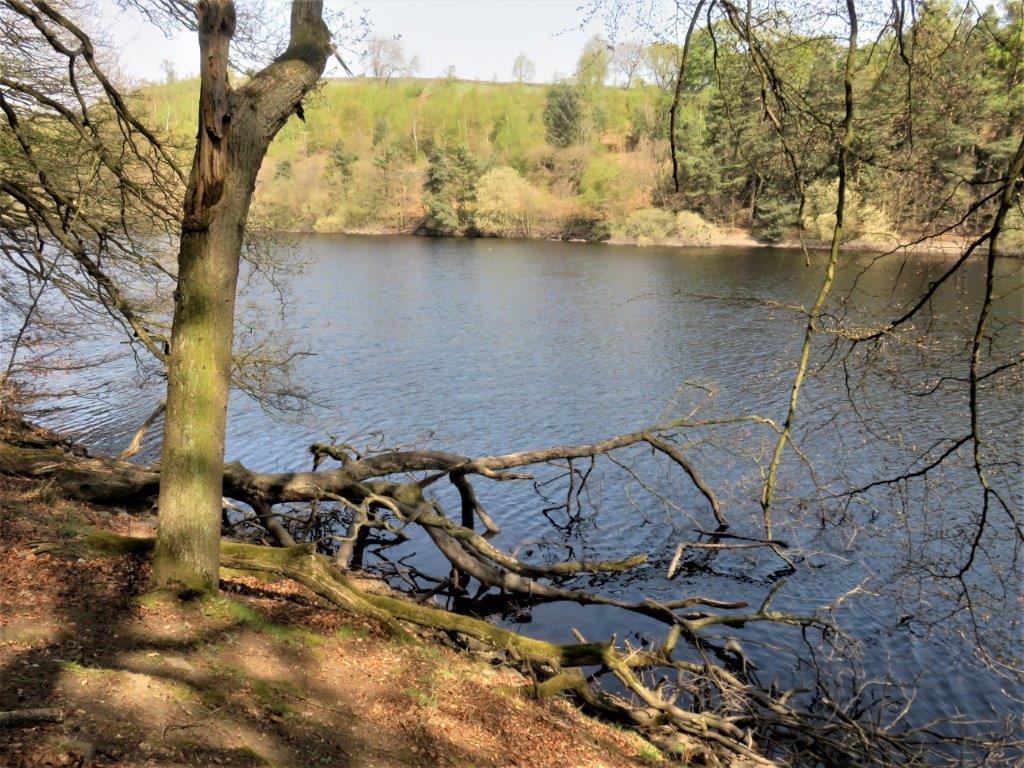 View down to the reservoir from Yorkshire Water's signposted Permissive Footpath. This permissive path starts on the west side a short distance North of the reservoir embankment. Do not confuse the Permissive Footpath with the Public Footpath running ~WNW much higher up.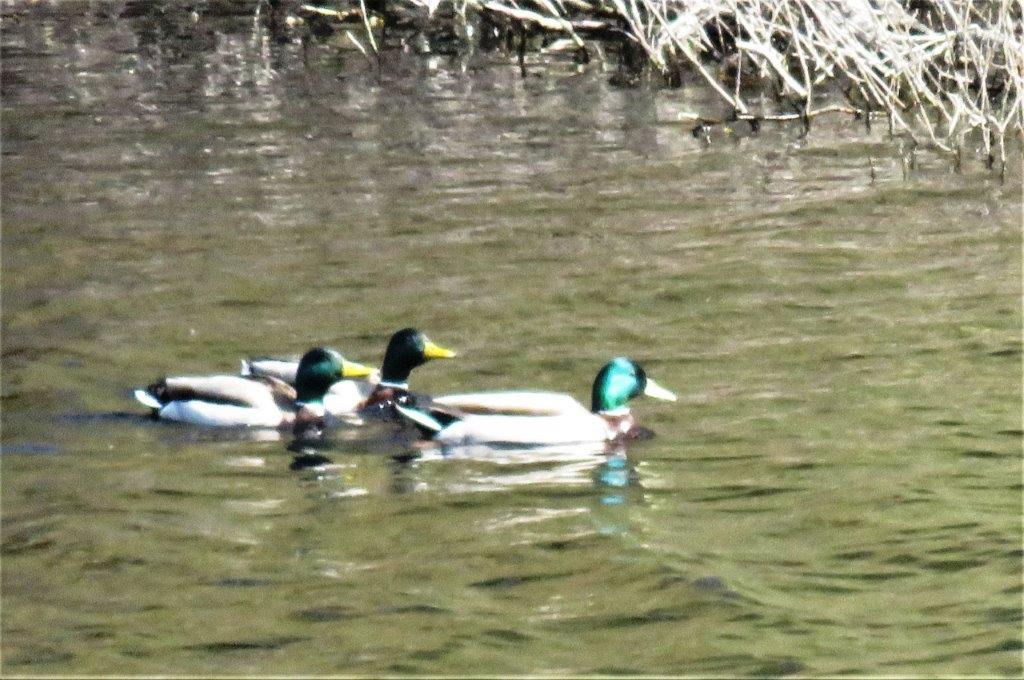 zoomed into ducks on far side of reservoir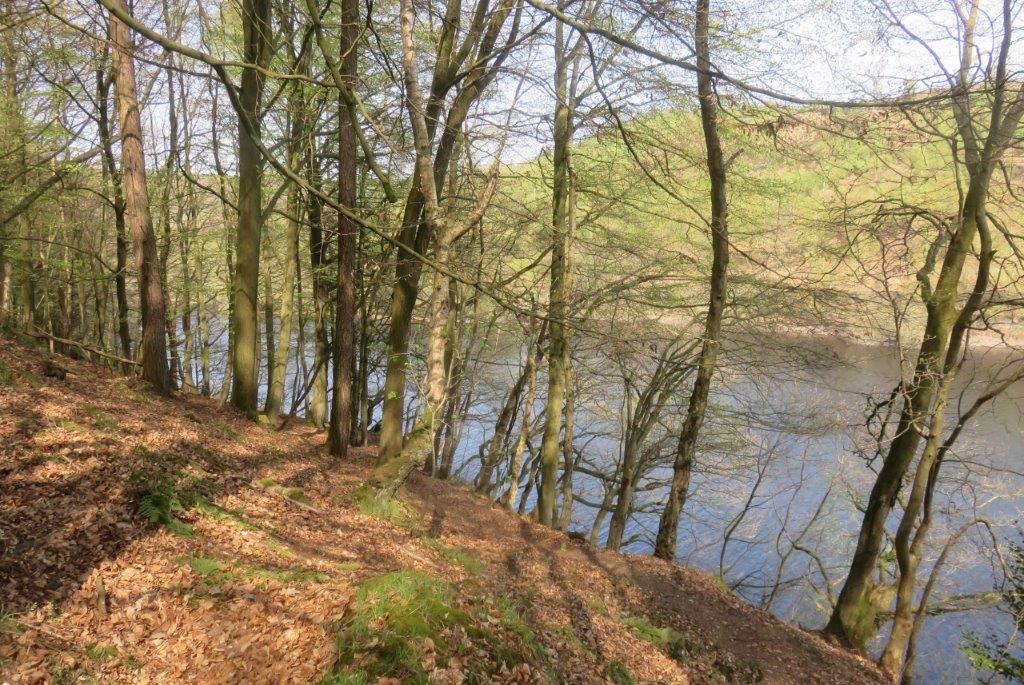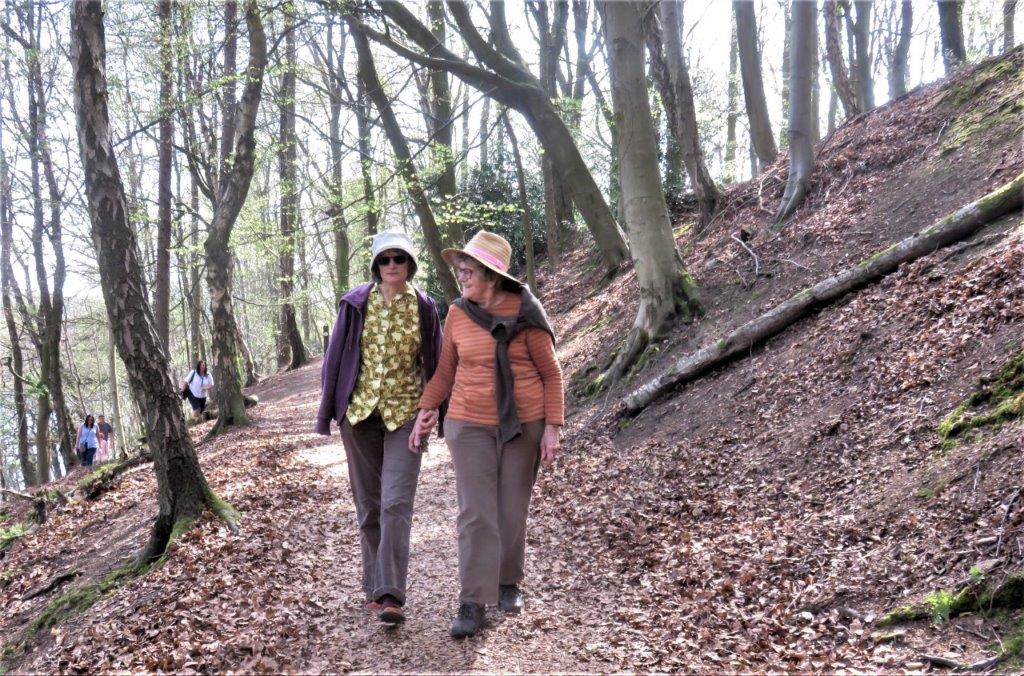 on Permissive Footpath (do not stray downward to reservoir edge)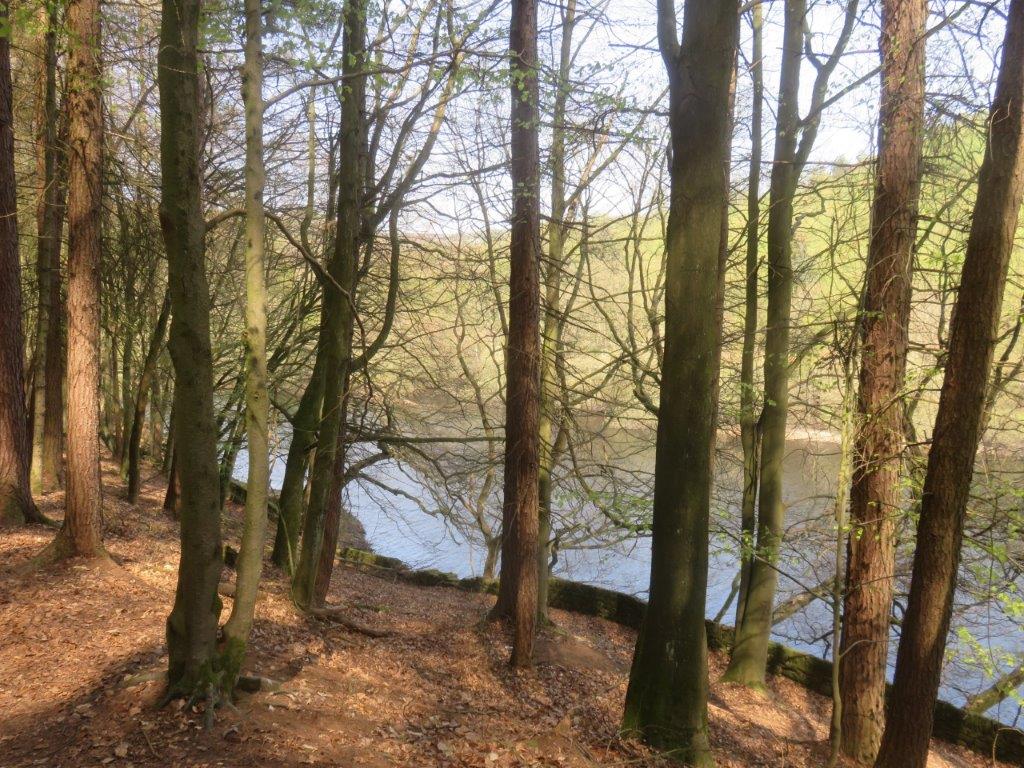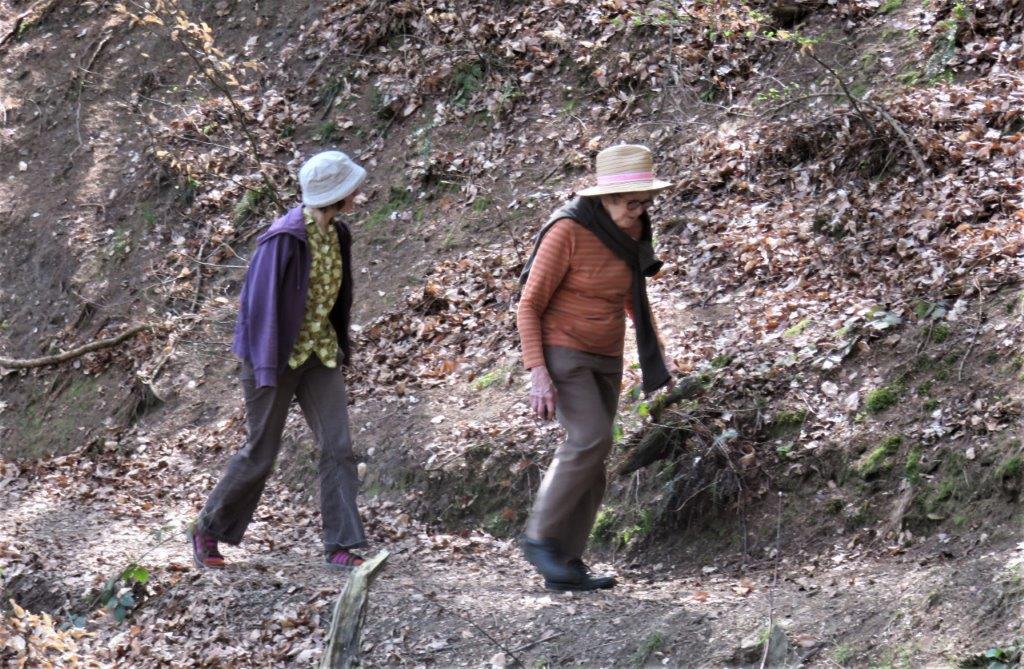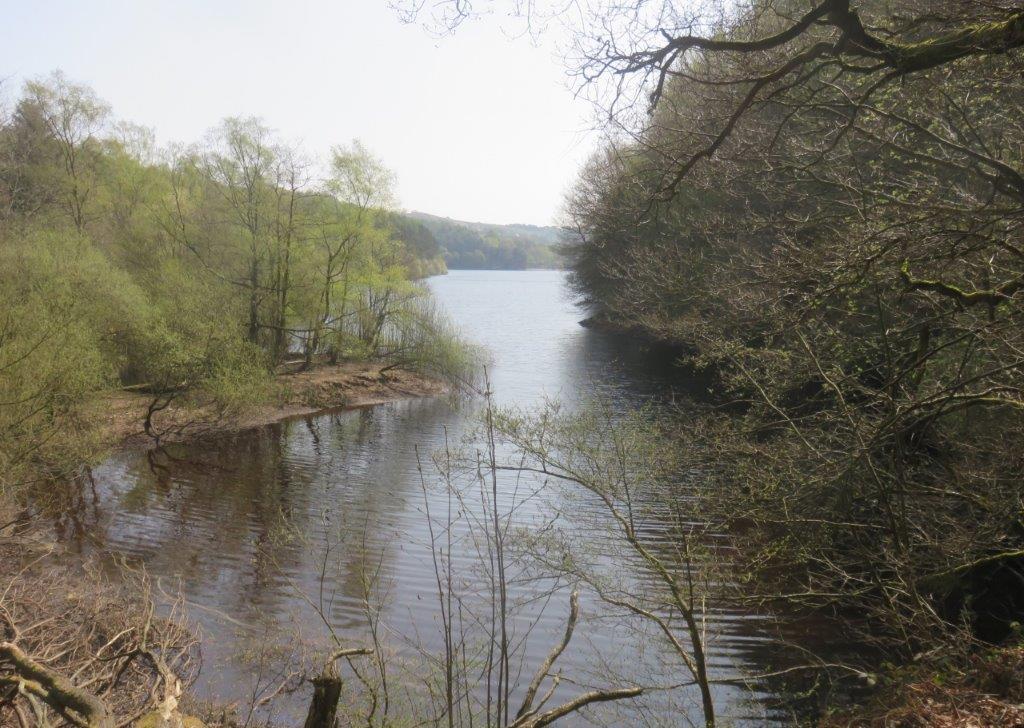 View ~ ESE down reservoir from west end. The embankment is barely visible at top of picture.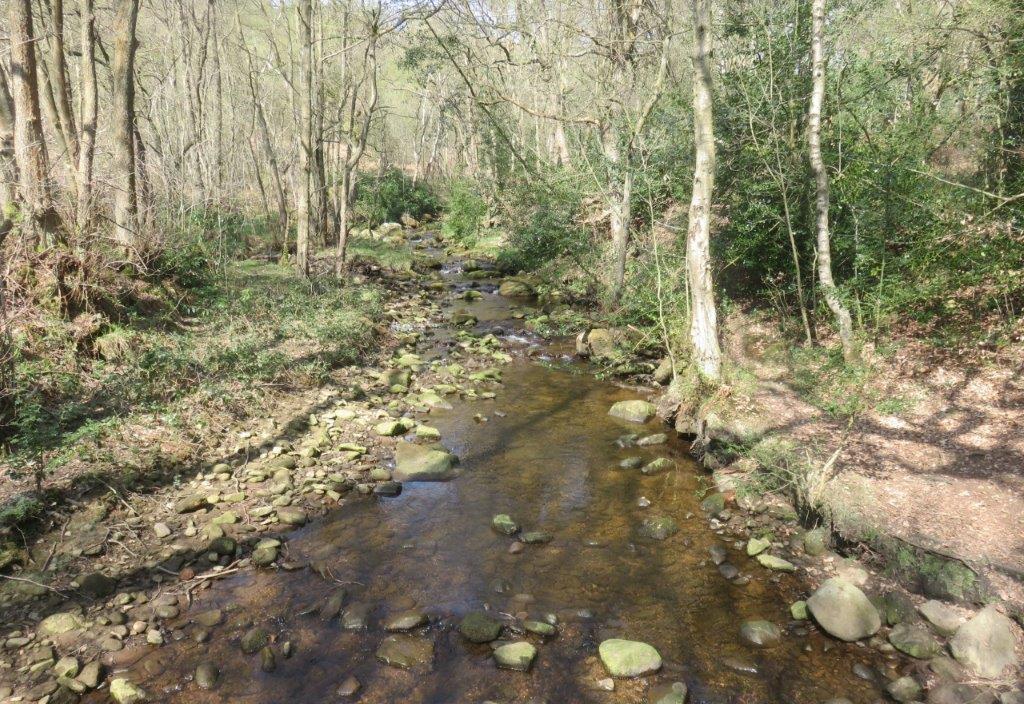 two streams run into reservoir on the West side Enlim and Agden Dikes (a dyke / dike (USspl), is defined in most dictionaries as a 'bank' or a 'ditch' but would seem to be brooks here?)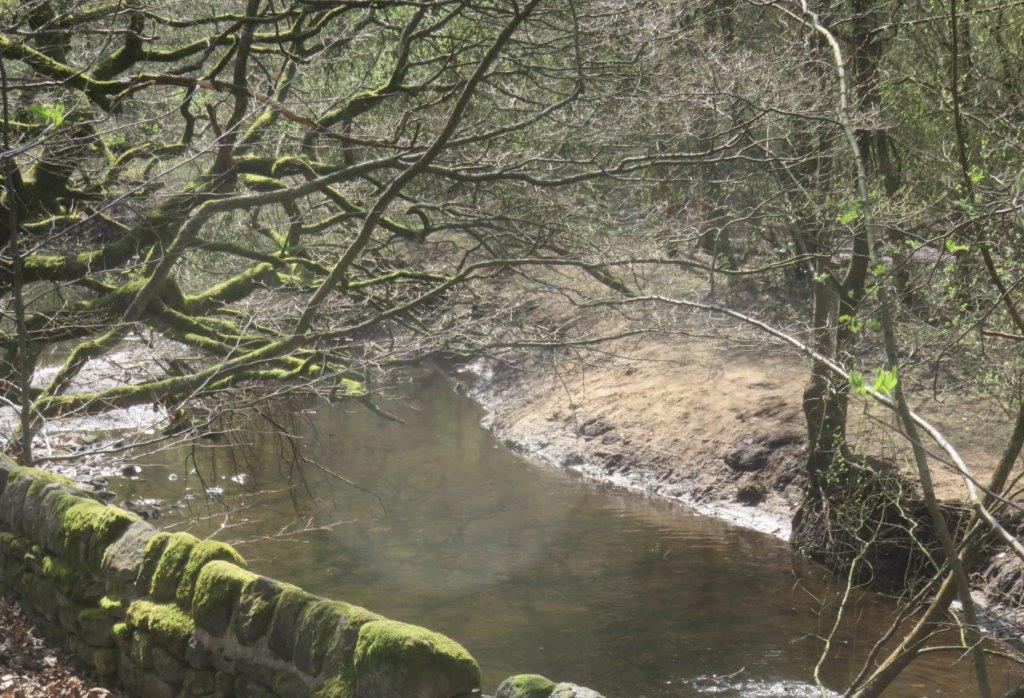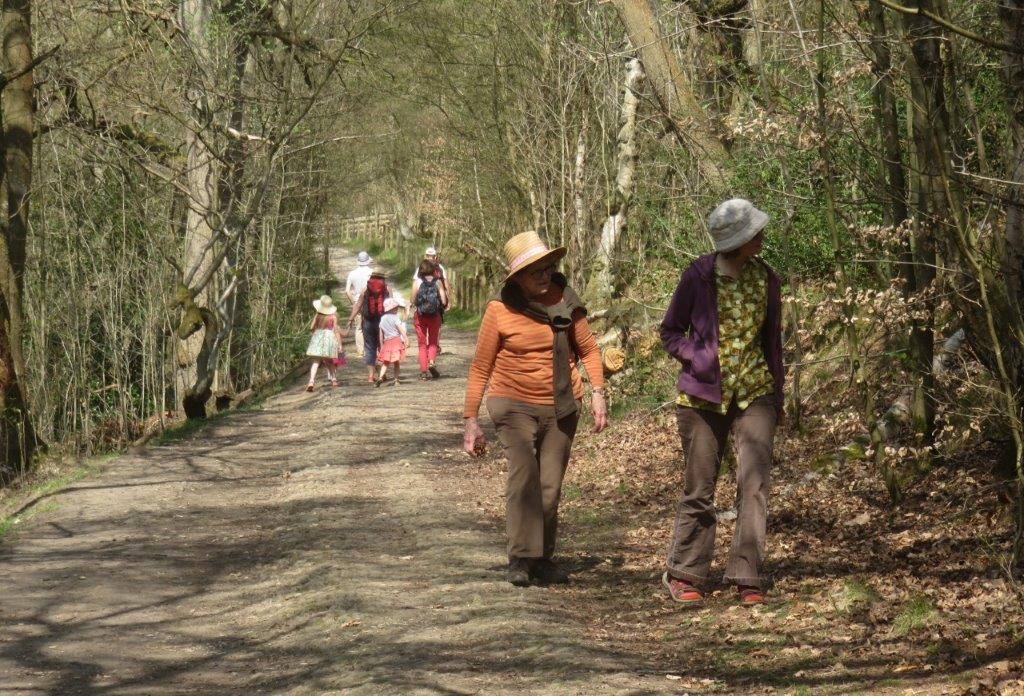 on footpath on northern side of reservoir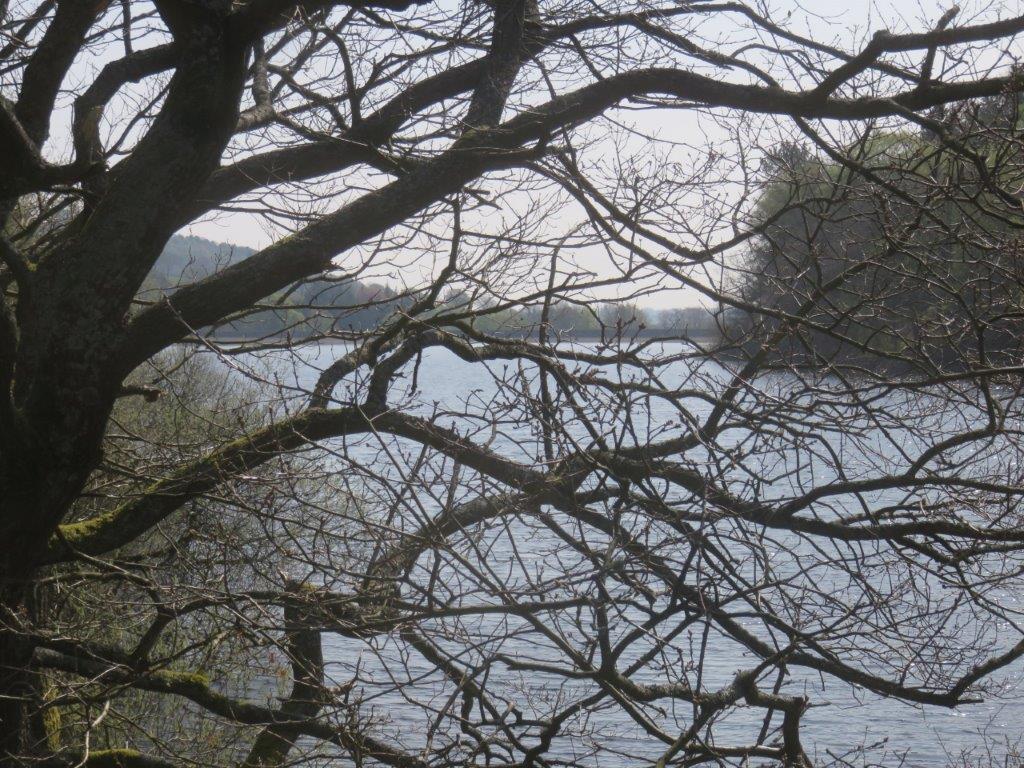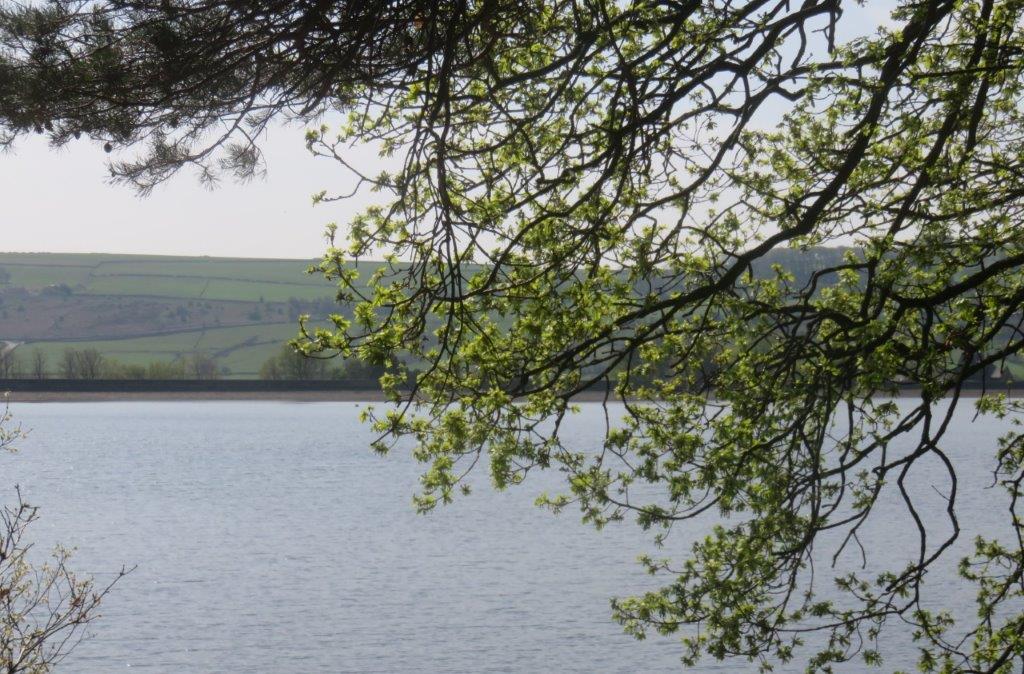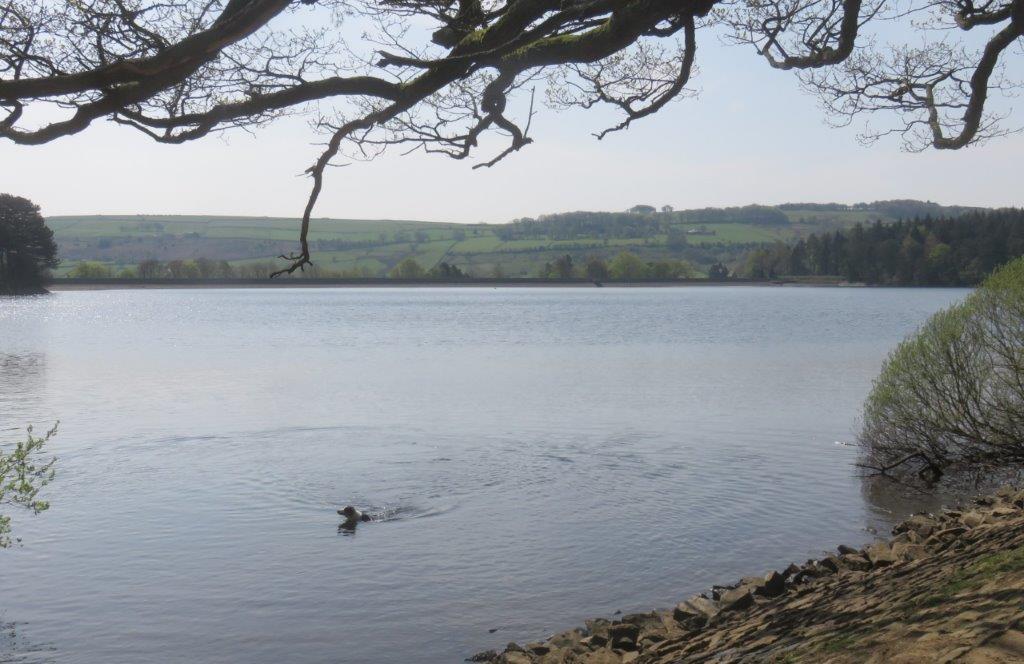 photographed - from another shorter Permissive Footpath taken close to the water on the north east side before reaching the tarred road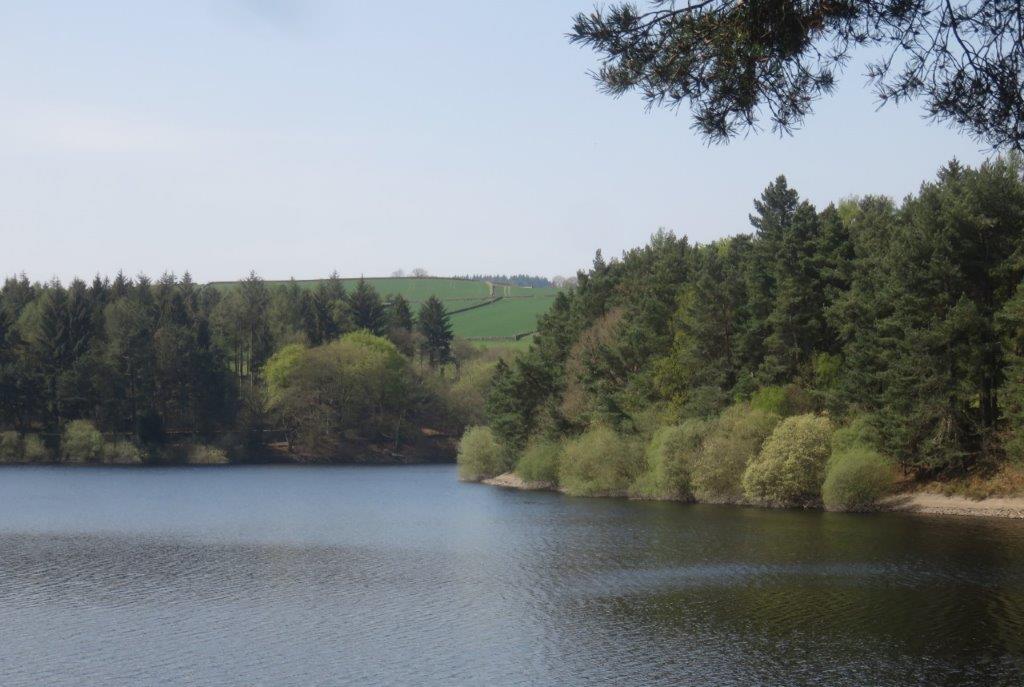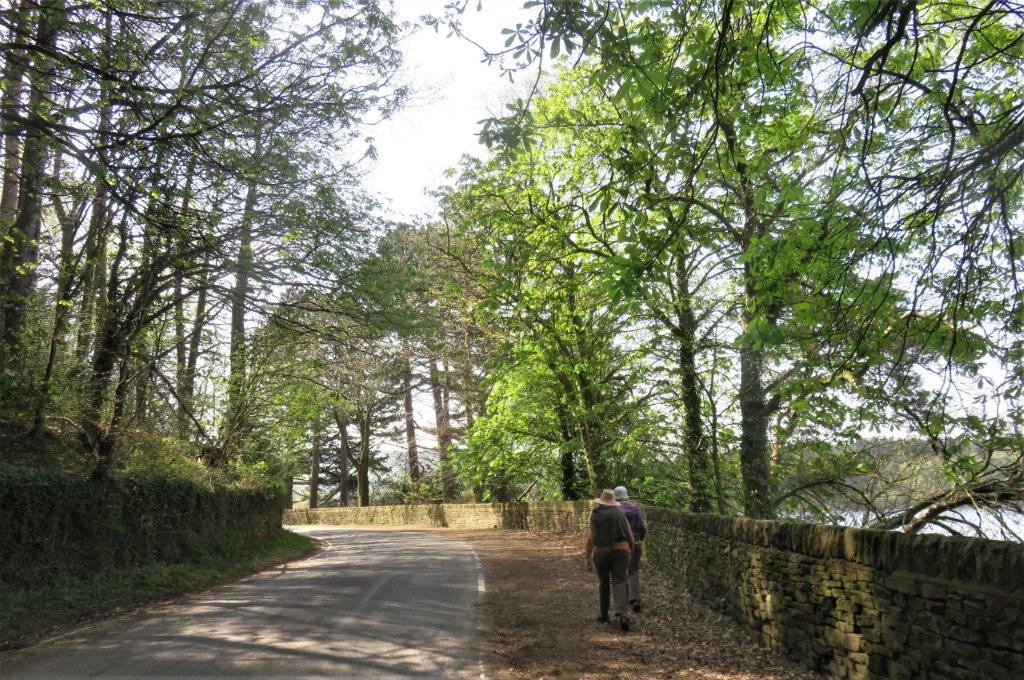 Following the tarred road on the east edge of the reservoir back towards Low Bradfield - (option to road - just after large house, a steep path & steps ~SW down to cross stream below spillway course, can be taken by the firm footed).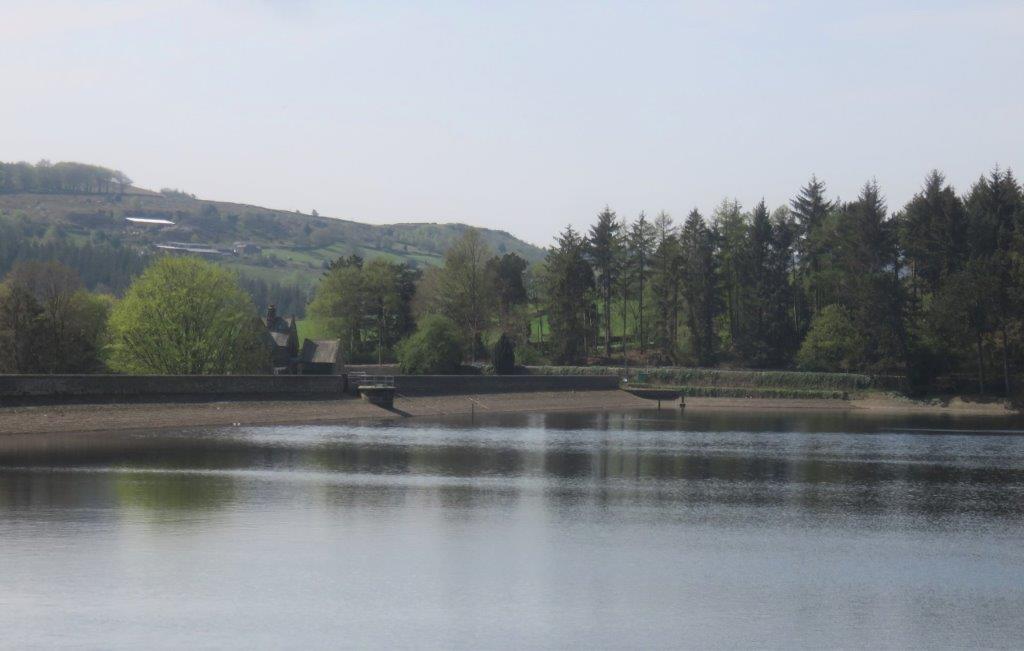 Looking across reservoir at embankment and to its right the spillway crest (seen at the walk start from its other side)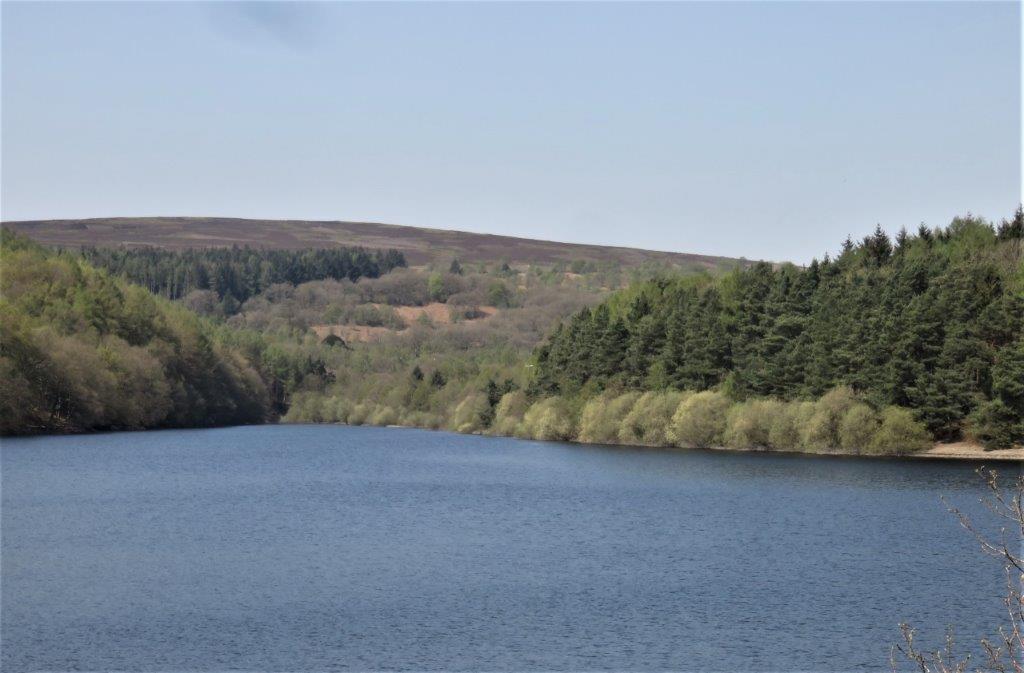 Looking back at the NW end of the reservoir with moor land beyond
homepage - Daywalks Index 2019 - contact me at