homepage - Daywalks Index 2019 - contact me at

2019.04.03 - Start at SK296.864 on Redmires Road (near Shiny Sheff PH), ~N across H'Shire Golf Course, ~E in Woods (on north side of Golf Course) & down to A57 Rd, ~250m East on rd, slow 'u-turn' circle to River Rivelin at SK310877, follow river ~ West to Rails Rd, ~N up R' rd to Woodbank Rd (SK290877), FP ~N to & across Riggs High Rd, ~N passing West side of Stope Works (now housing estate), ~ West for 140m along rd, turn ~ENE up 'track' passing Brookside & follow up to Hazelhurst Farm, ~ E along Lee Moor Lane to Storrs Hall, ~NNW down to River Loxley (SK291902), ~ ESE for 150m, NNE passing ruins of Claremont House up to B6077 Rd (Loxley Rd), ~E along Rd then NNE on FP passing Loxley Chase then crossing Myers Lane up to Low Ash Farm* - ~NE to Worrall (playground), then to Oughtibridge - Church Street & start Sensical Park (SK303932) & thru it, cross bridge on Oughtibridge Lane over River Don & follow Don ~ SE, re-cross Don on FB at SK317921 & follow Don on edge right bank to Road, then thru Winn Park & road to Middlewood tram terminus - Leader Angela Coles - Wednesday - * (photographer retired with sprained leg here)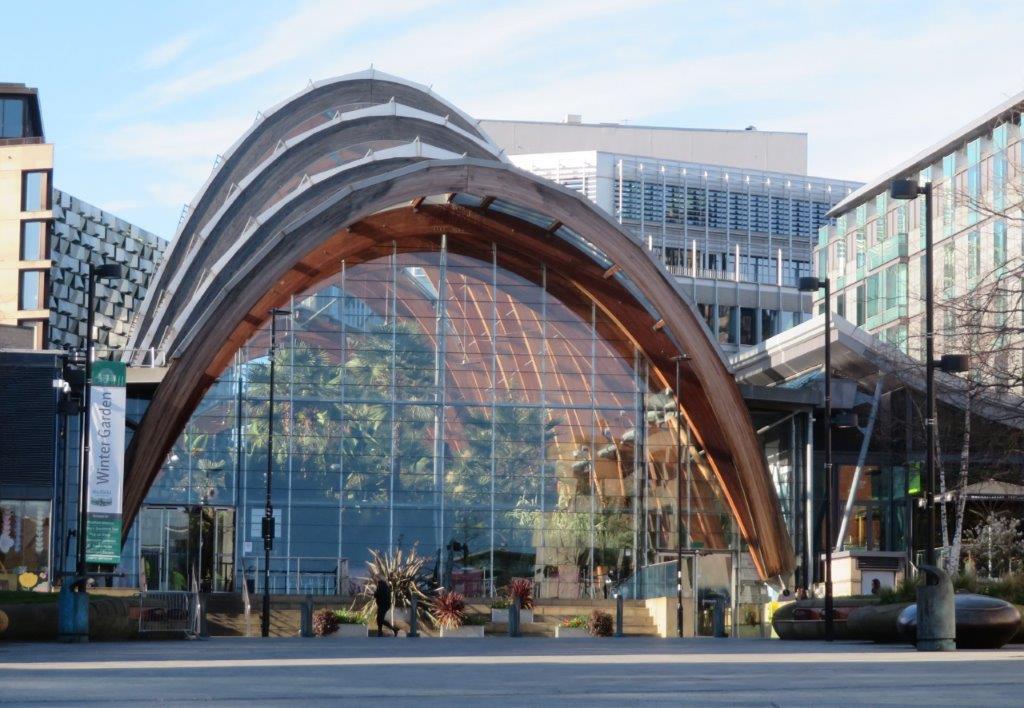 The Winter Gardens - good spot for a coffee before catching a bus on Arundel Gate for a walk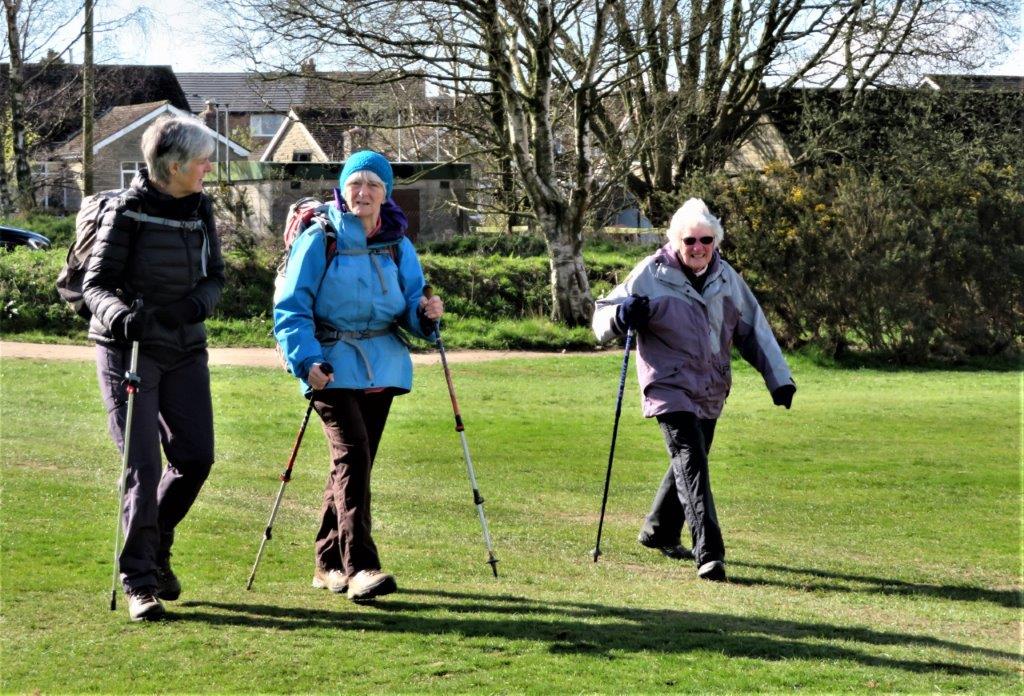 crossing the Hallamshire Golf Course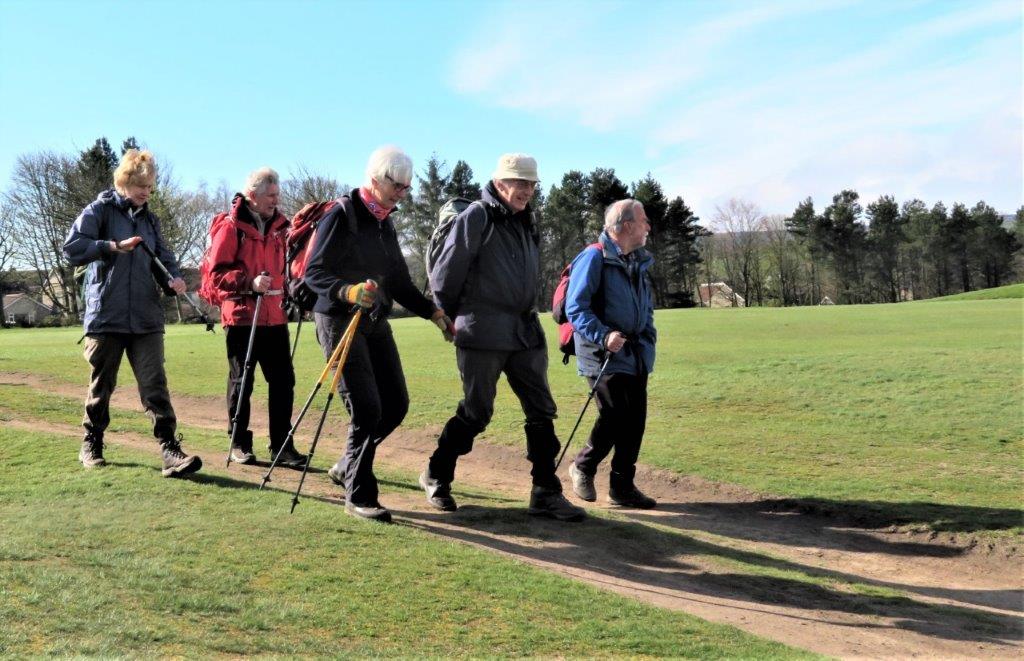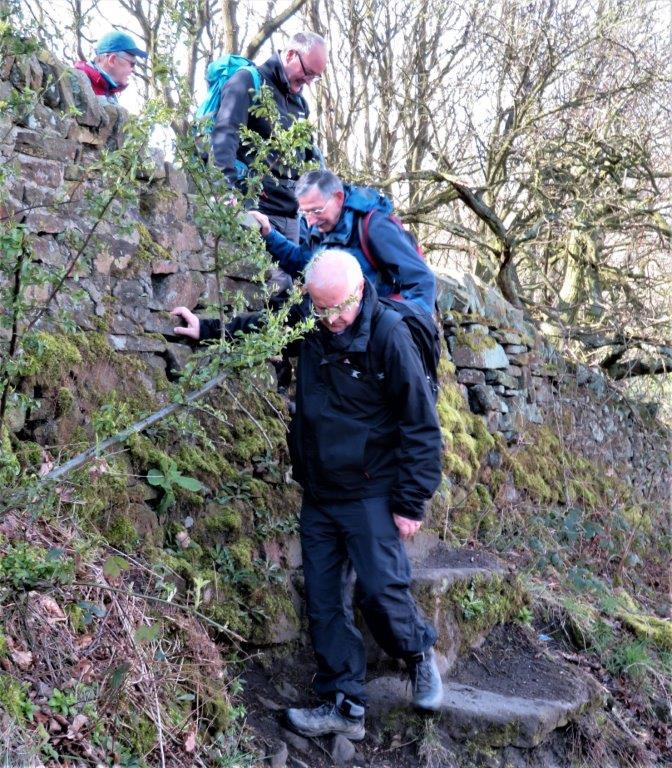 leaving the golf course into the woods and onto edge path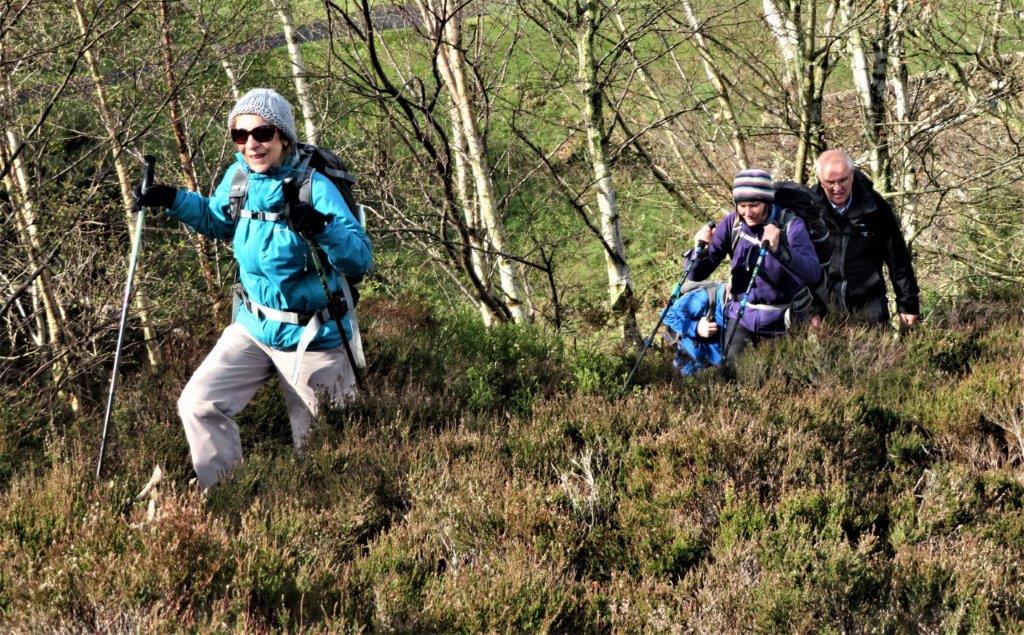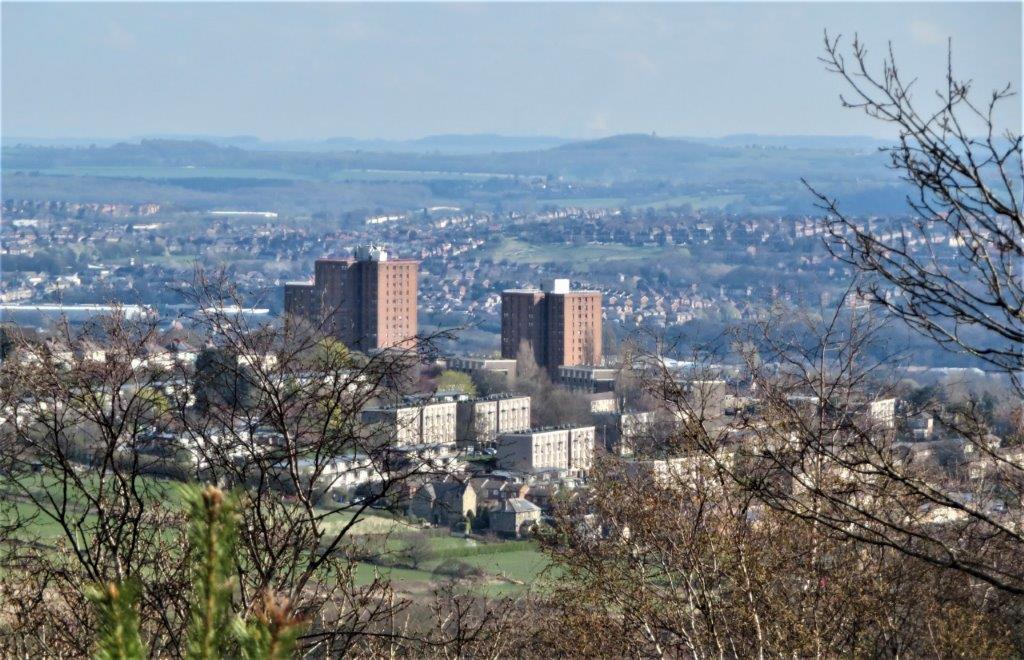 Stannington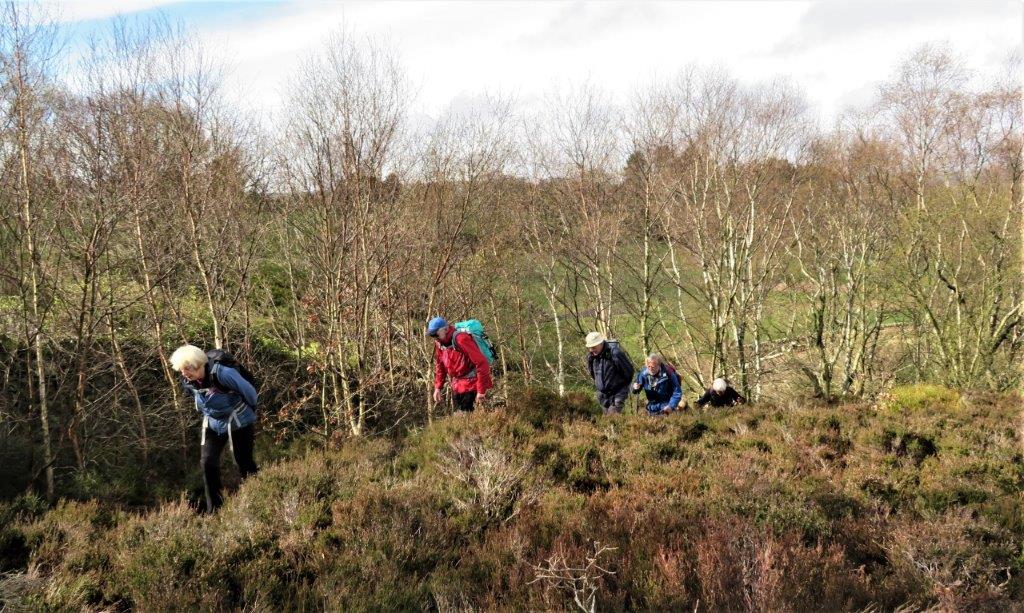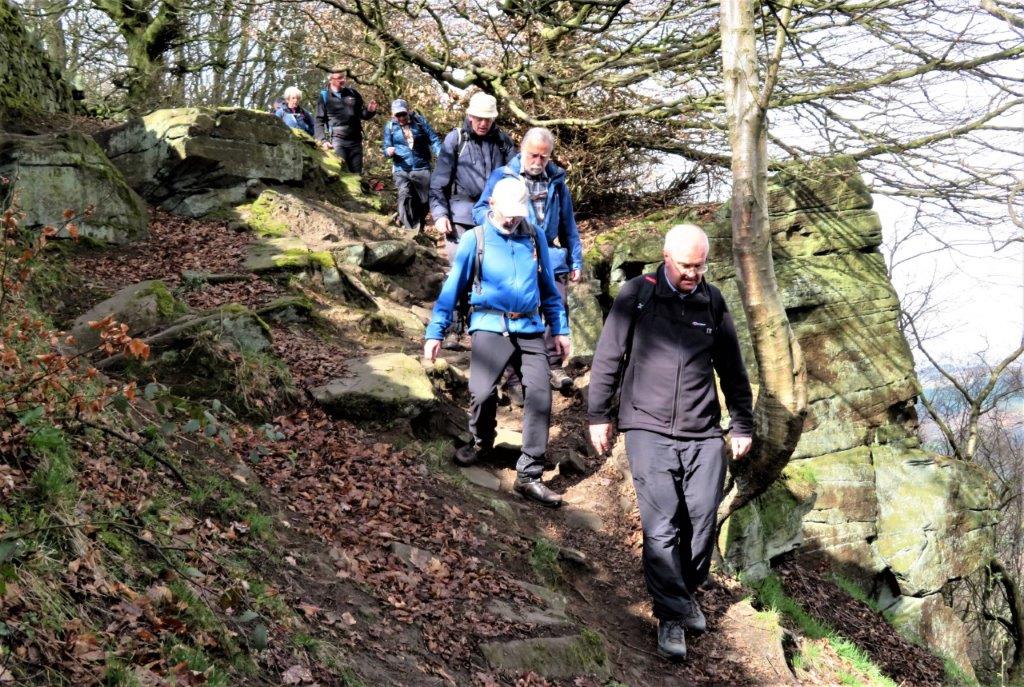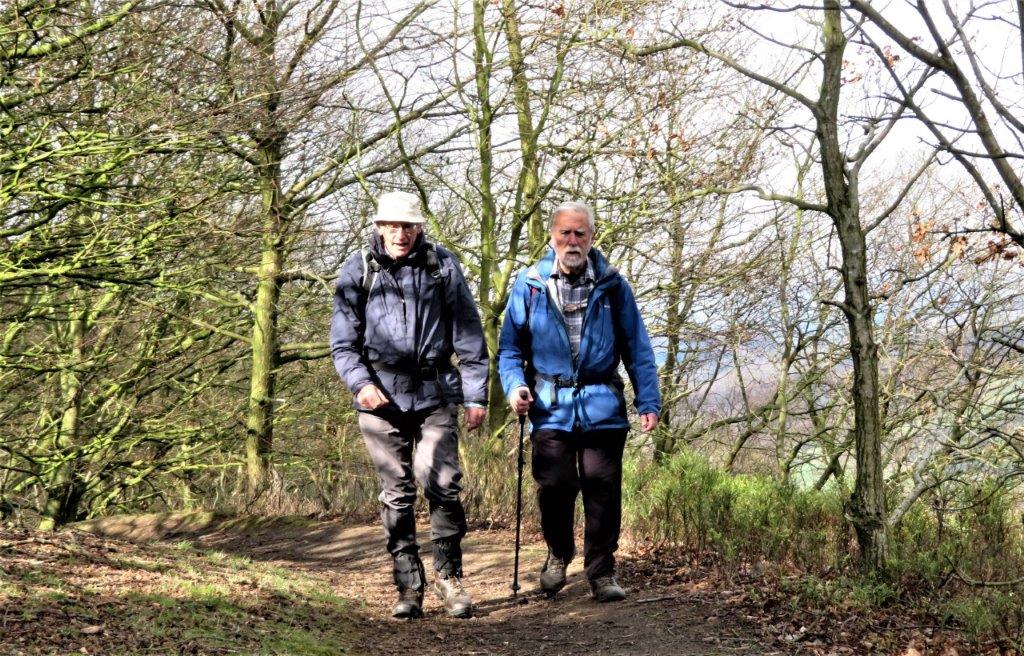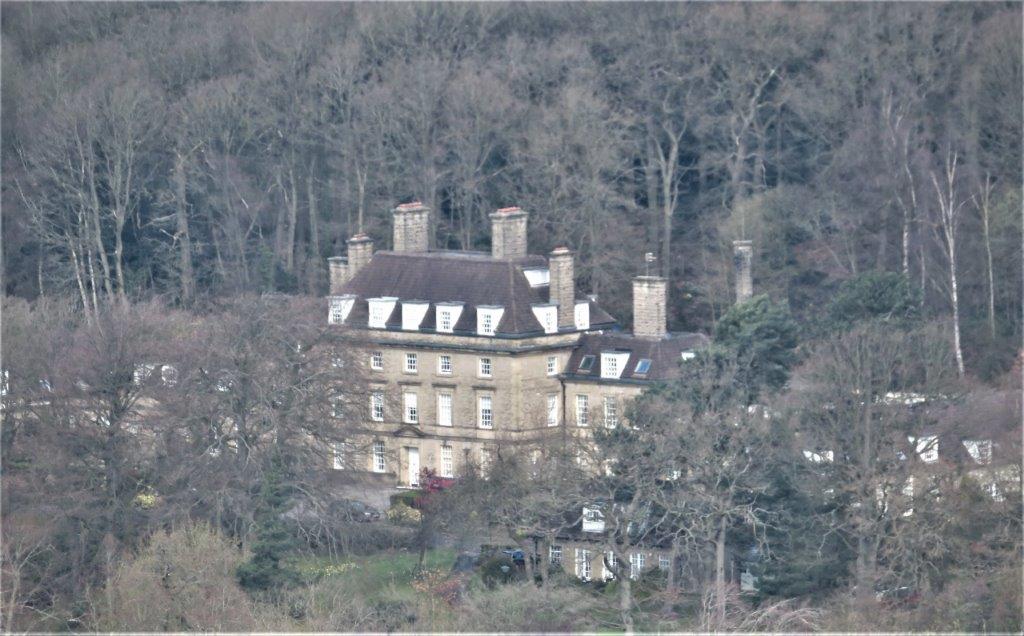 King Edward VII hospital near Rivelin Valley Road - now converted into apartments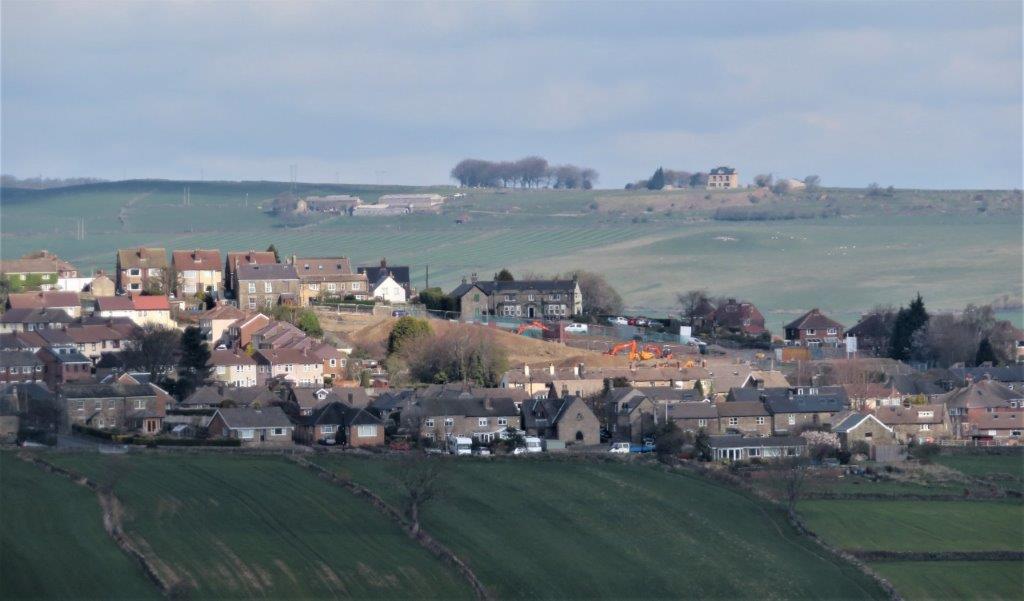 ?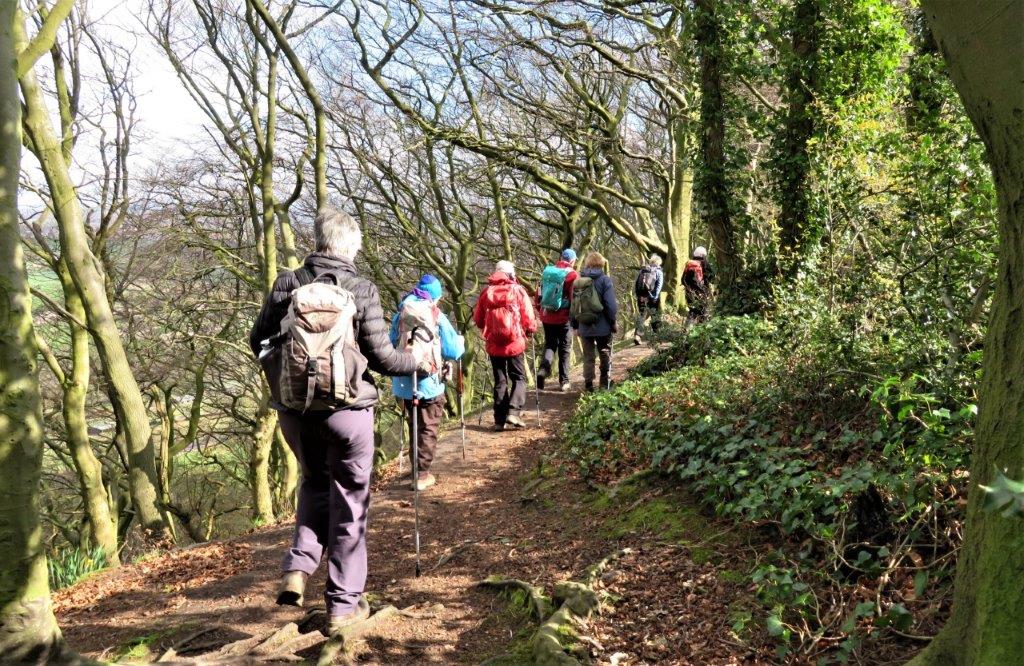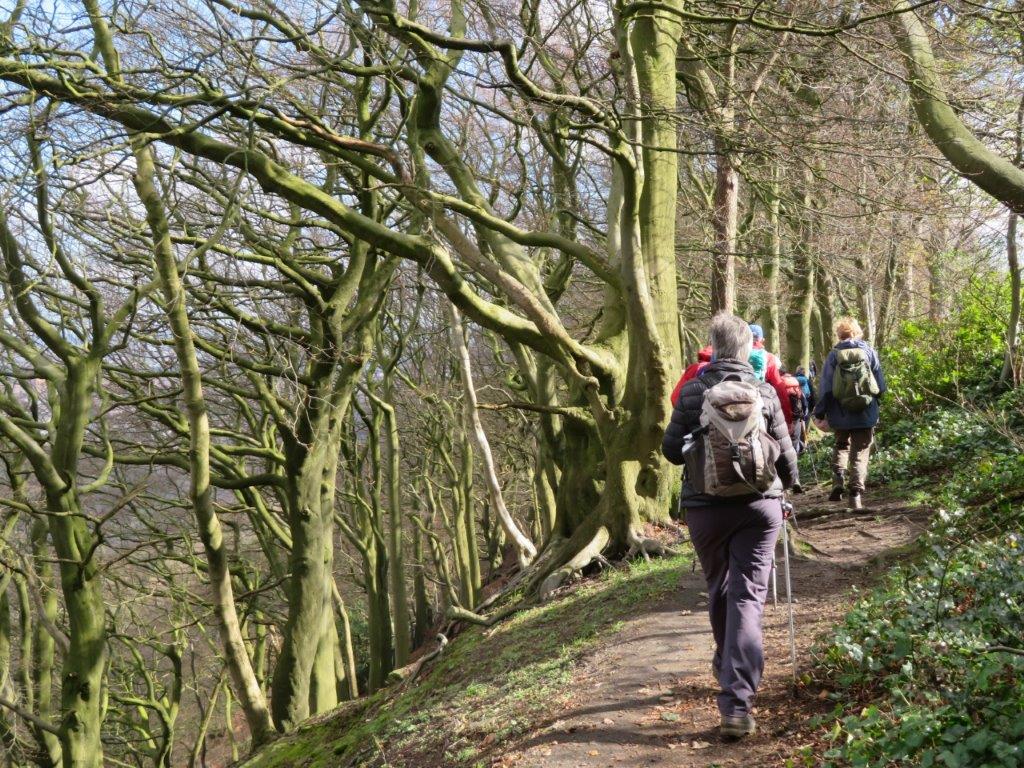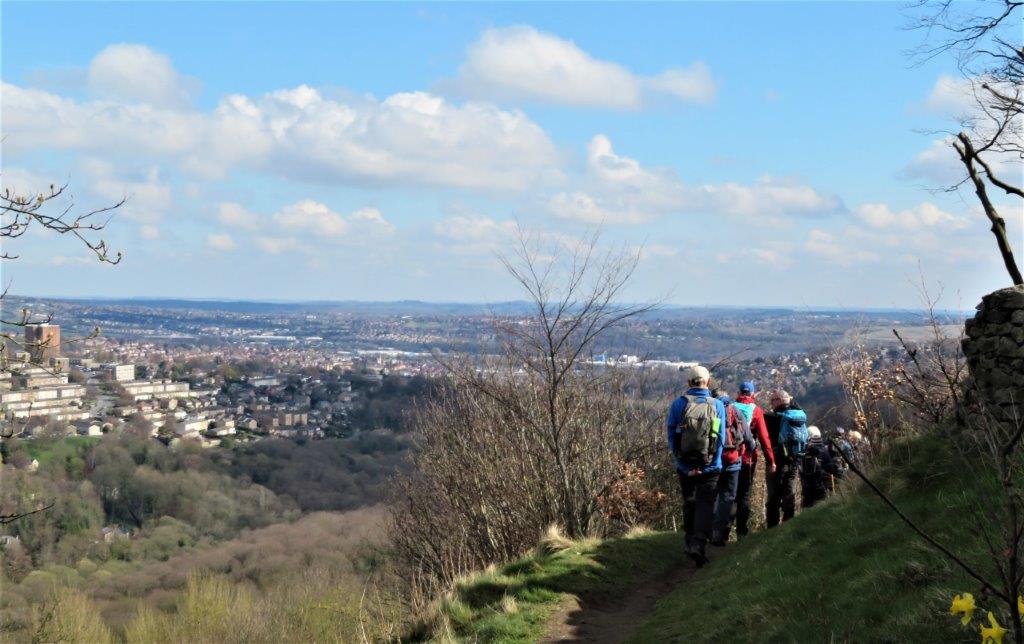 Stannington to left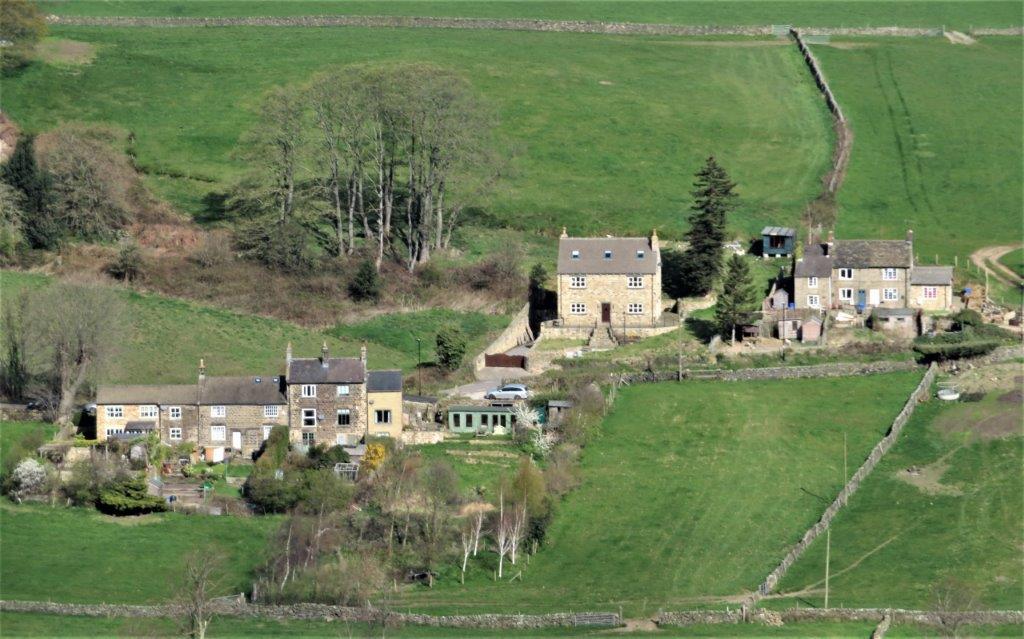 ?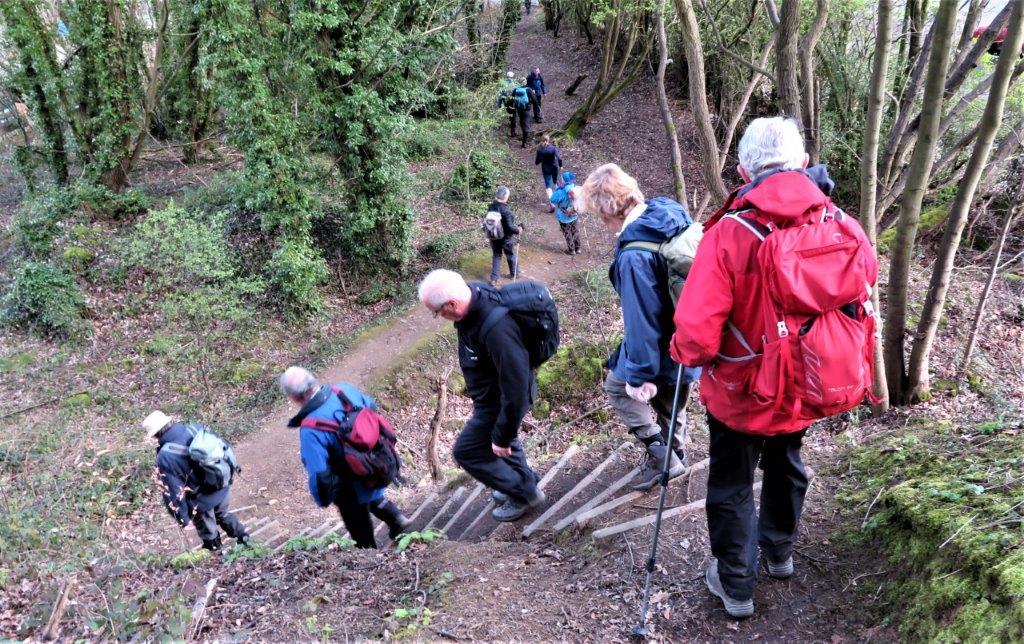 down towards the A57 road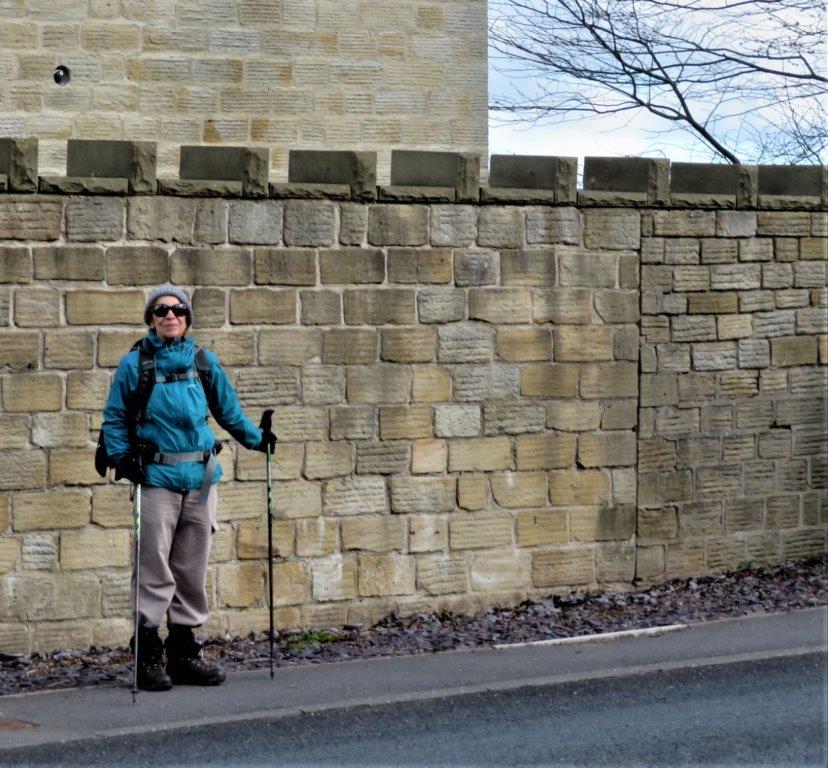 waiting for the walking group on the A57 road near the once Bell Hagg PH now converted into a home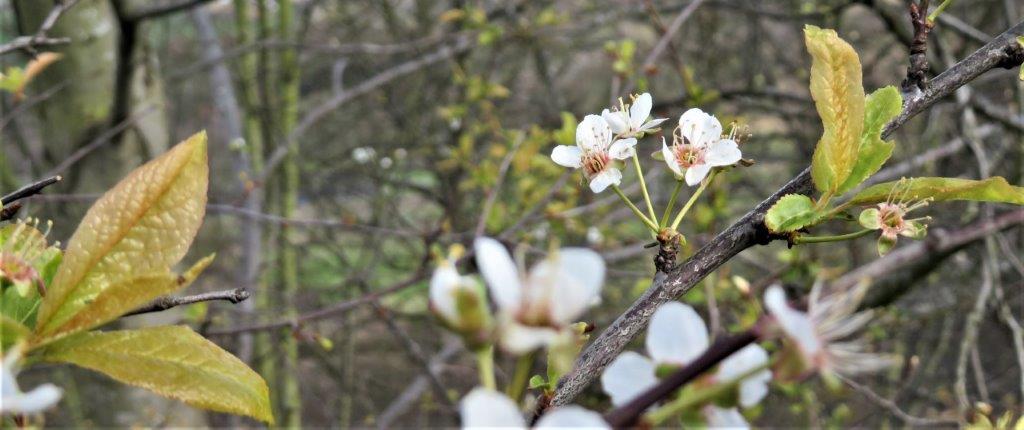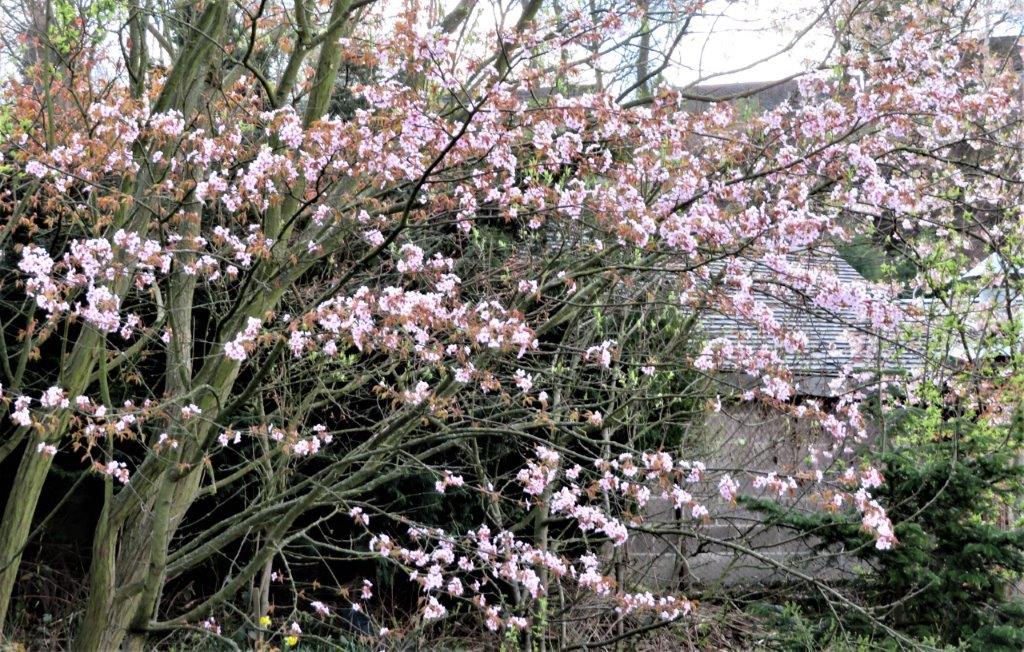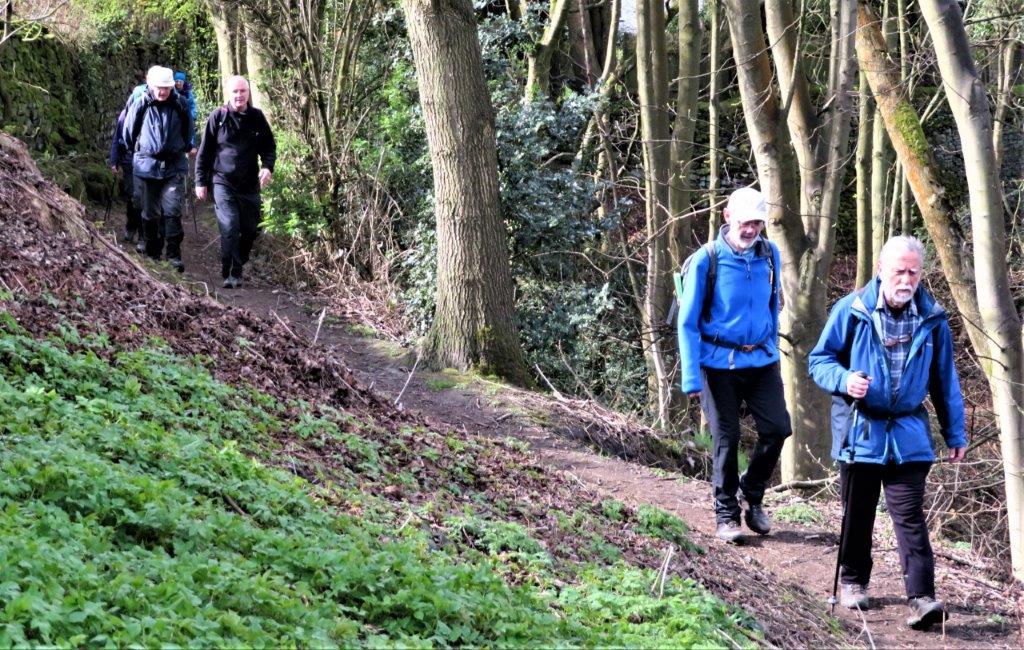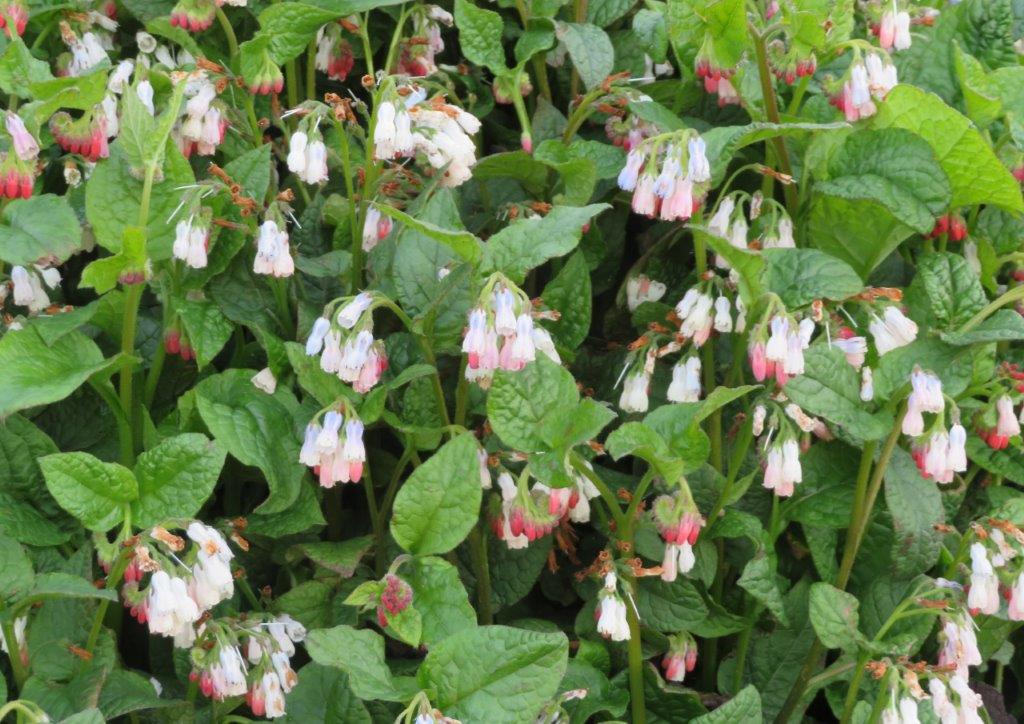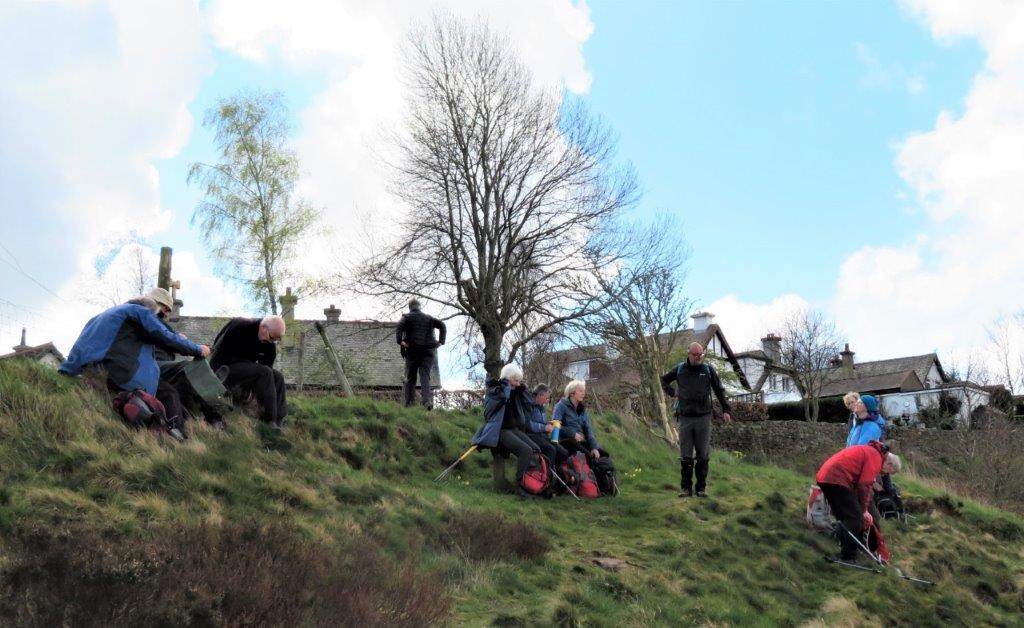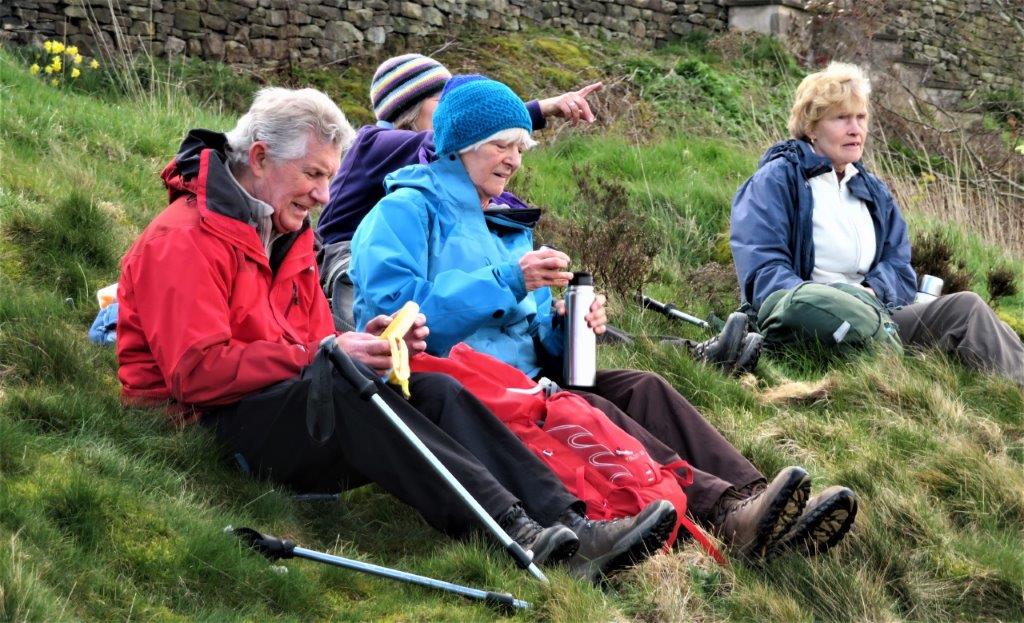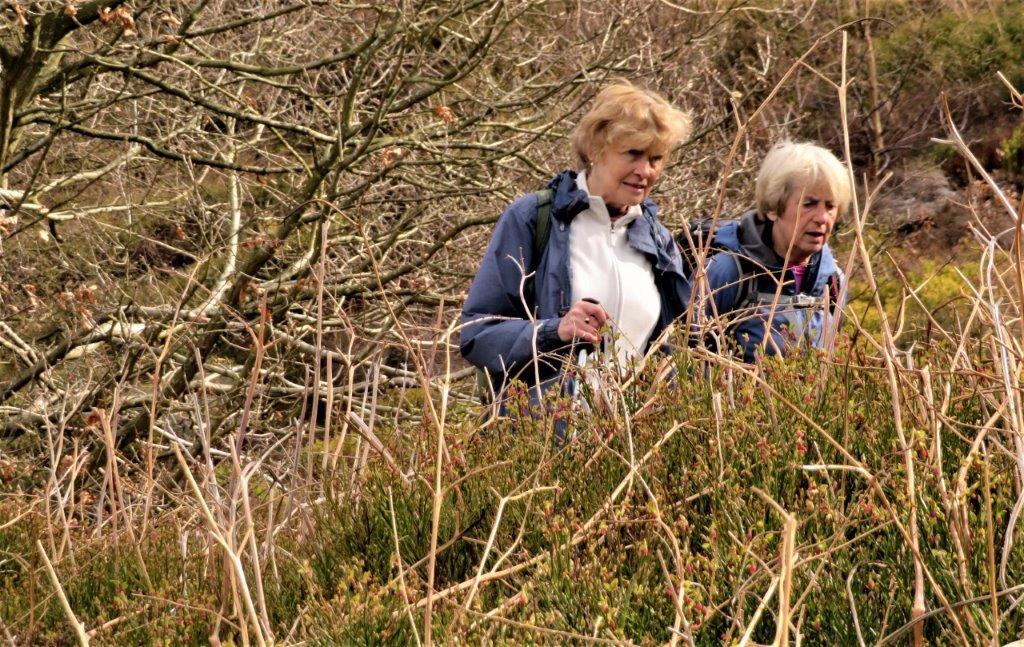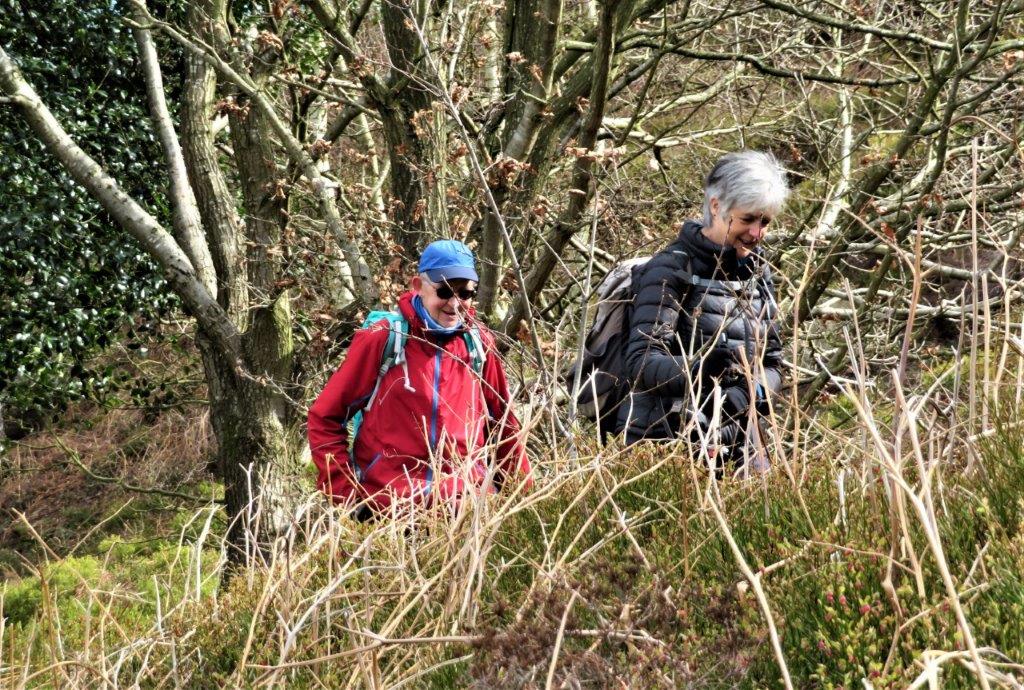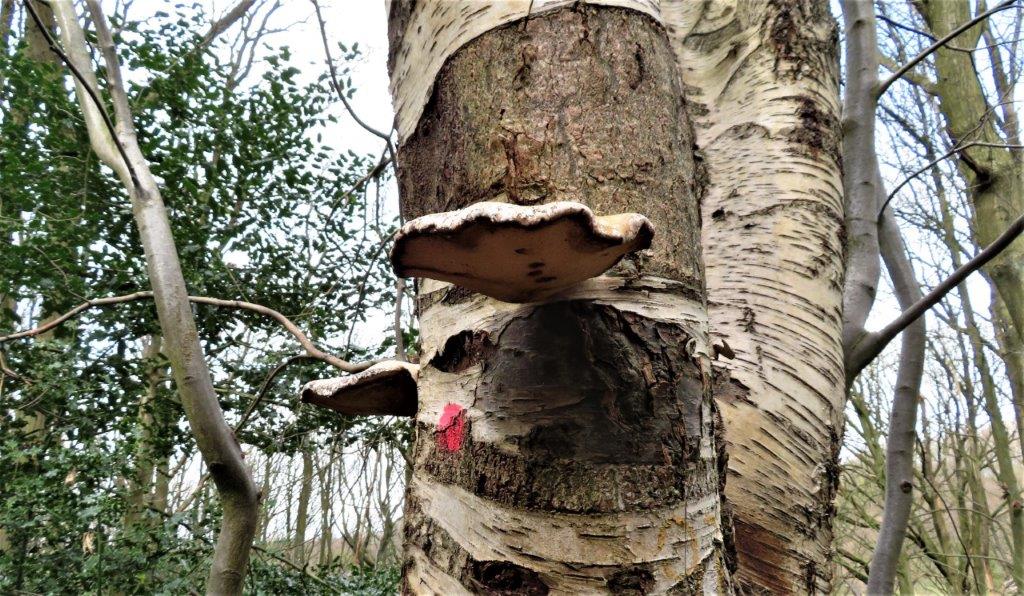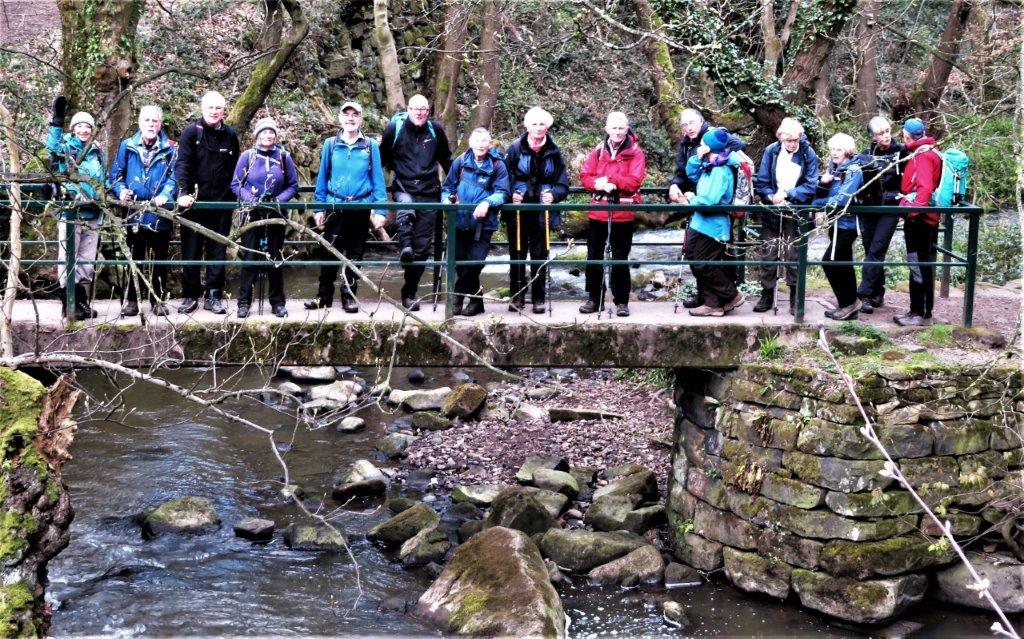 bridge shot in Rivelin Valley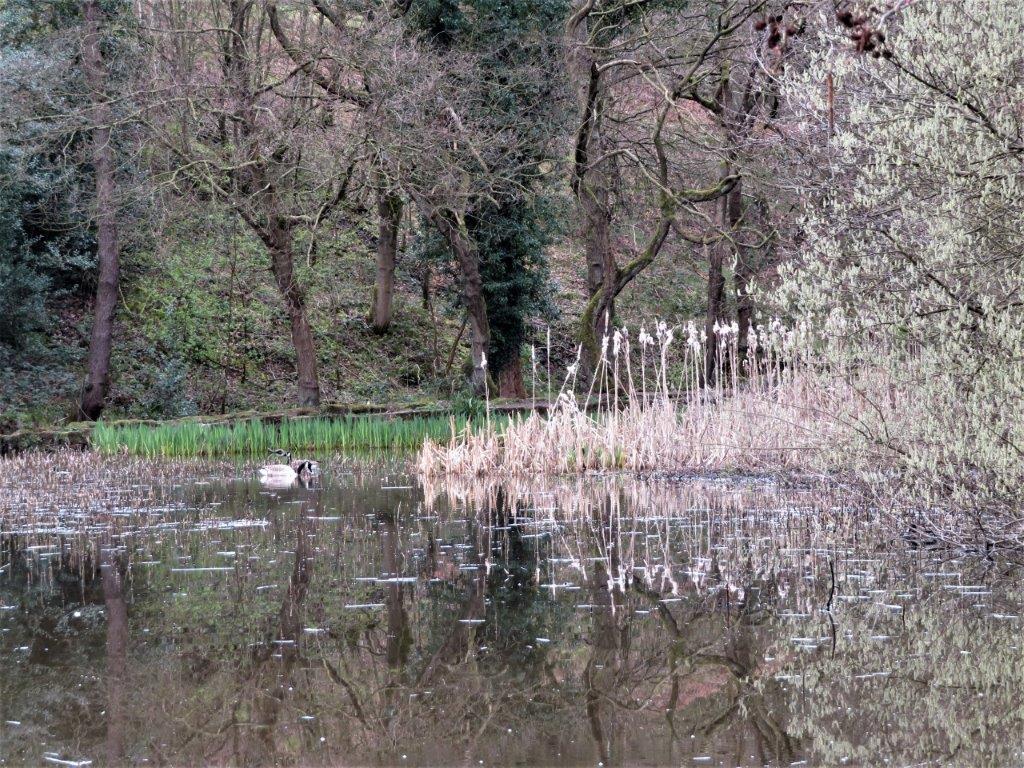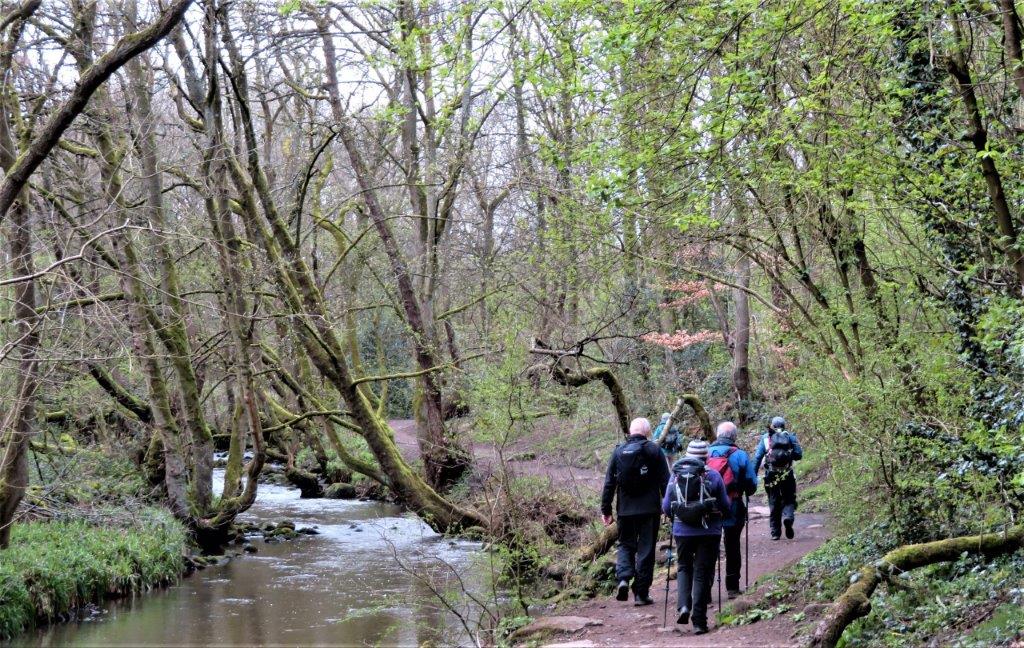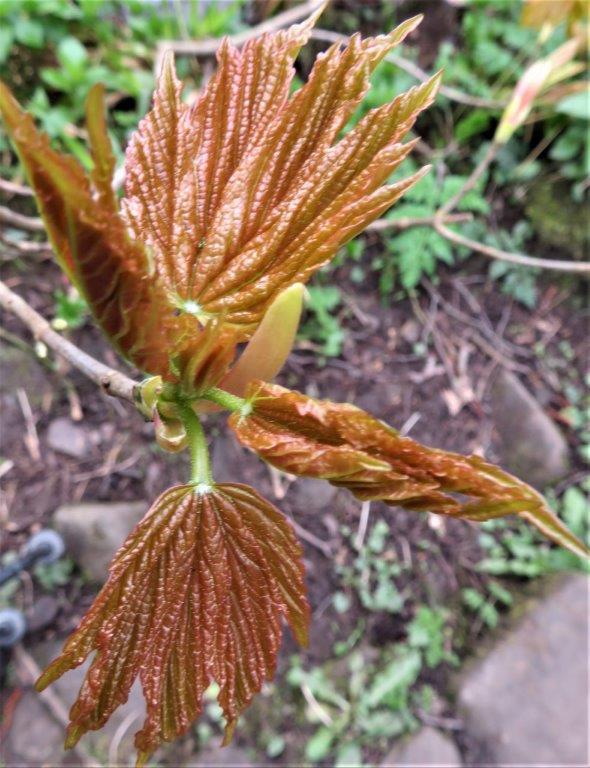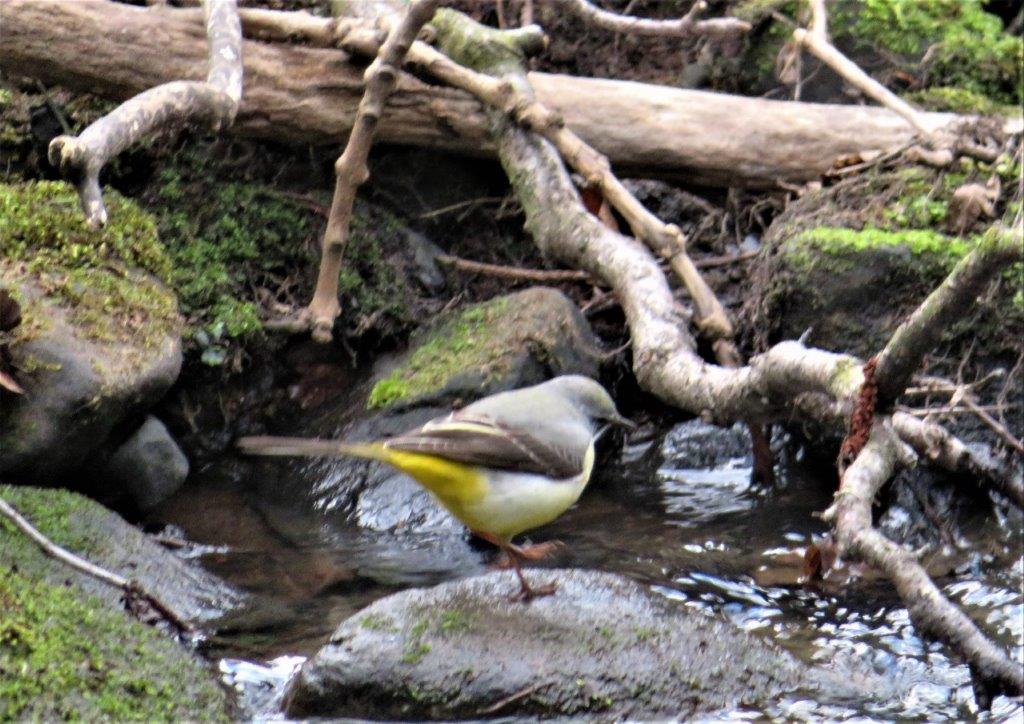 Dipper? - but can't find colour match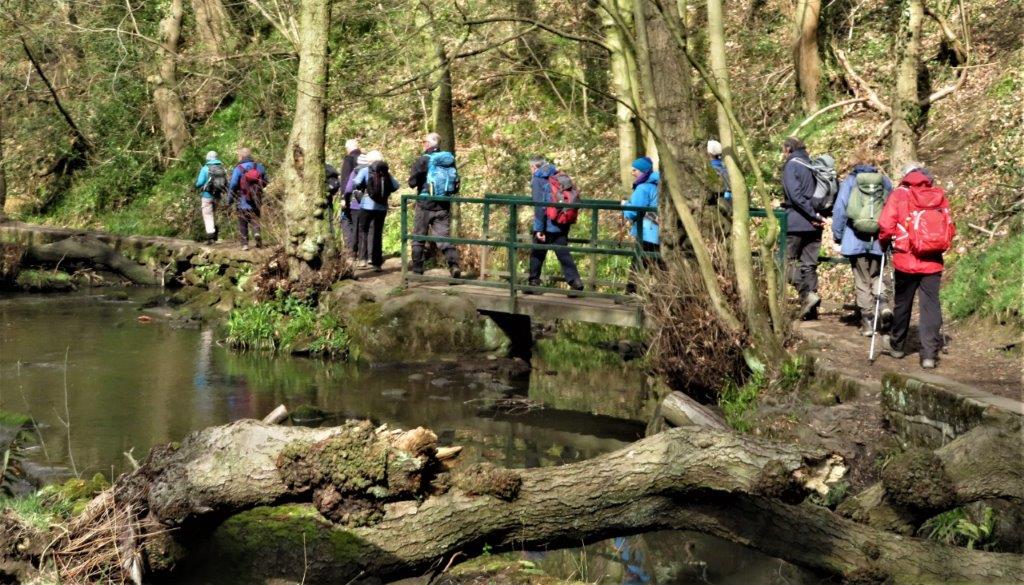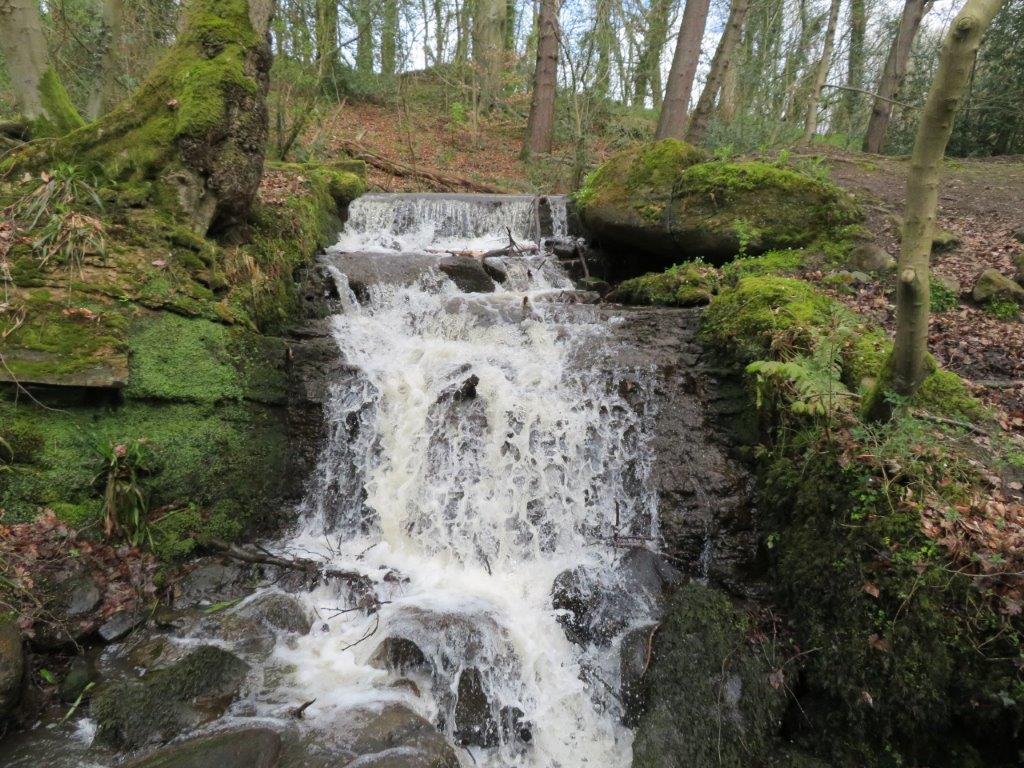 River & weir to left. Head race to right leading ultimately to waterwheel & mill - many remnants in Rivelin Valley.- see walk 2018.11.15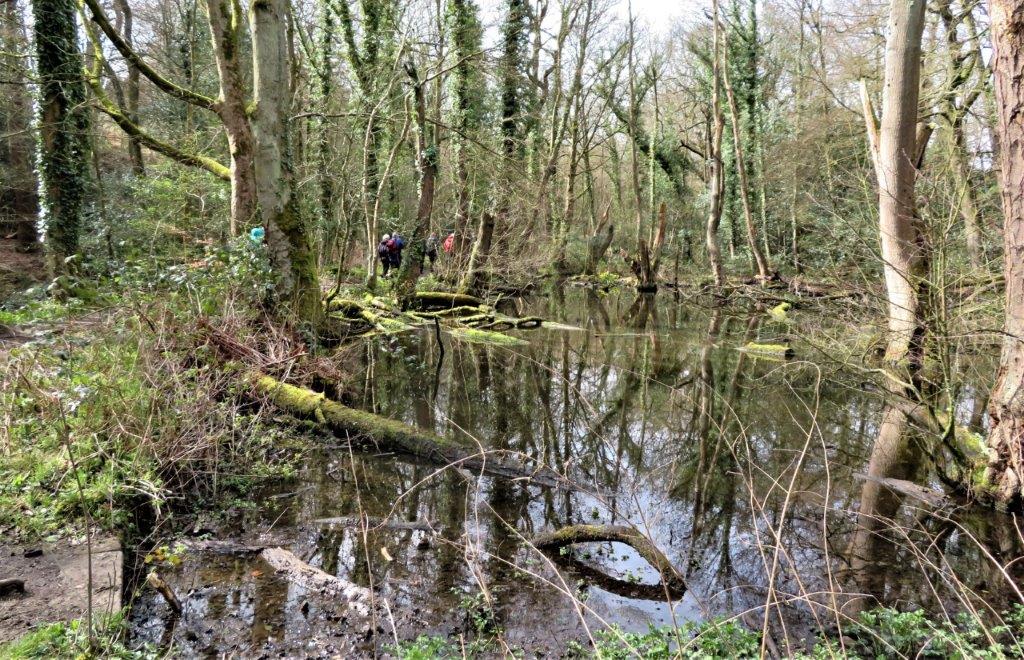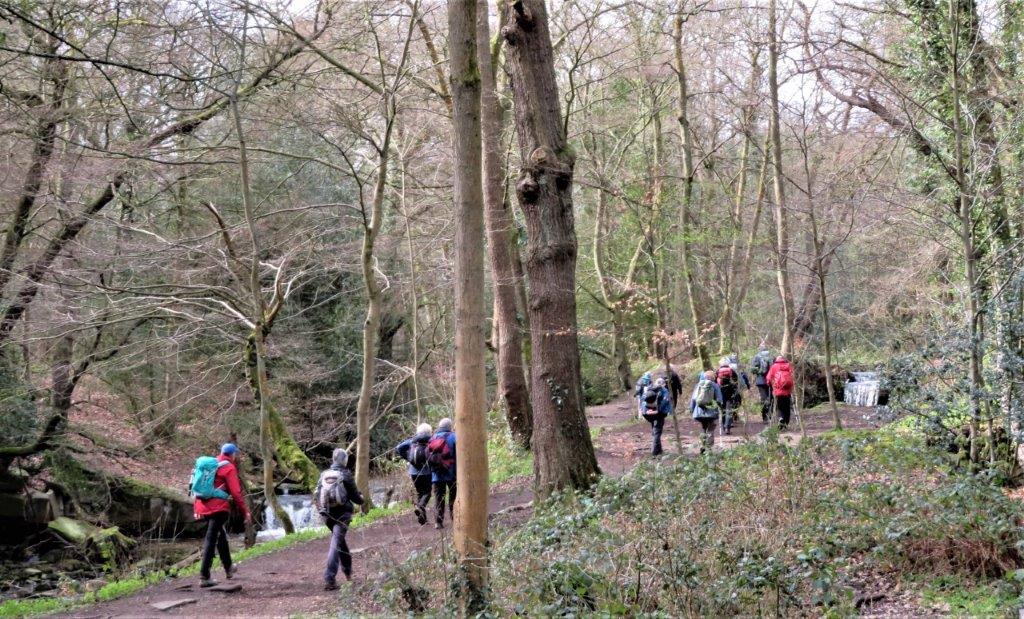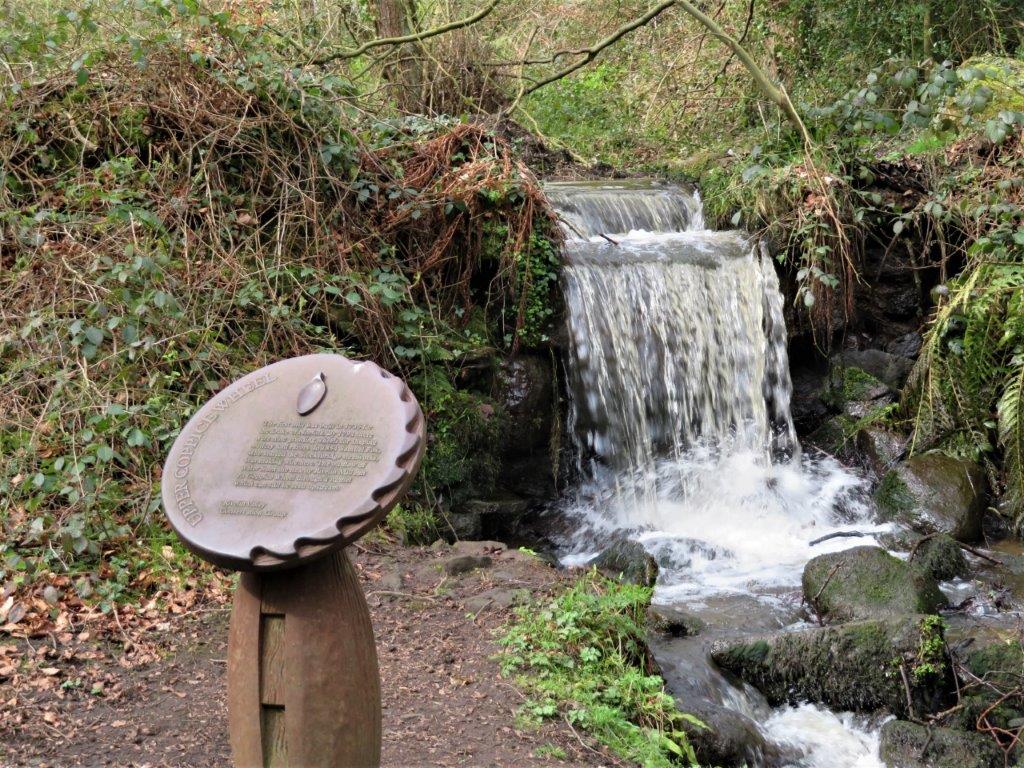 Upper Coppice Wheel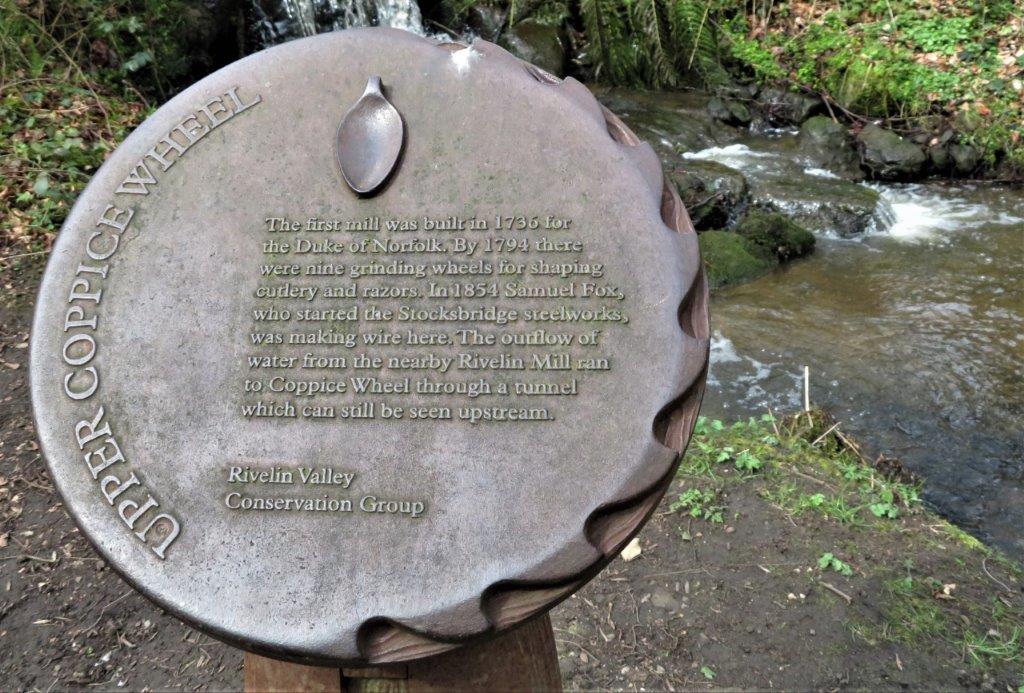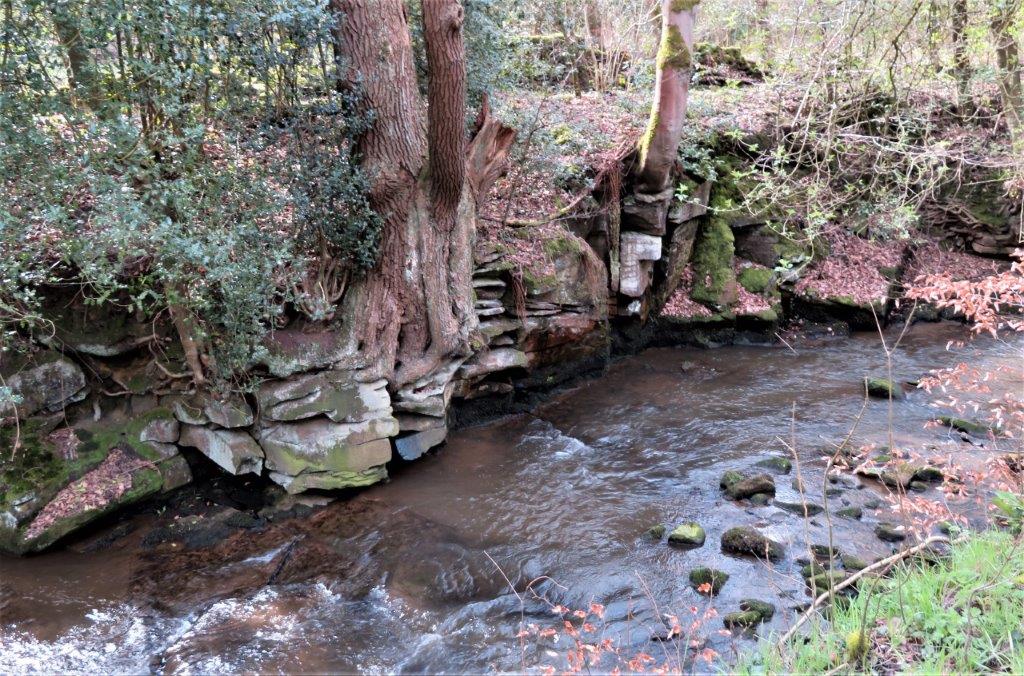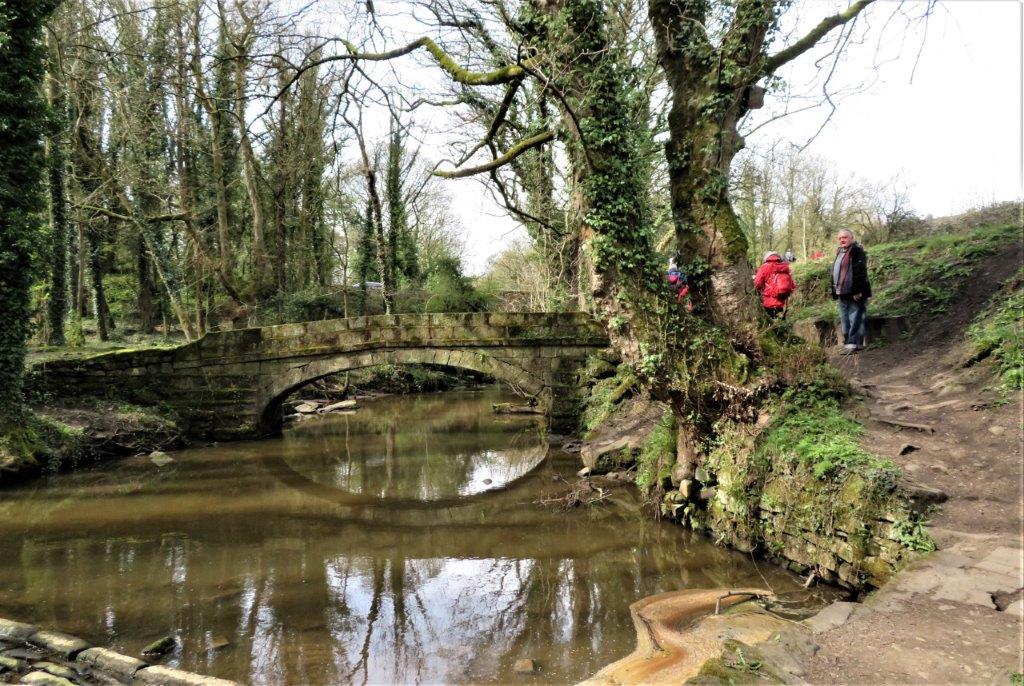 Footbridge just before Rails Road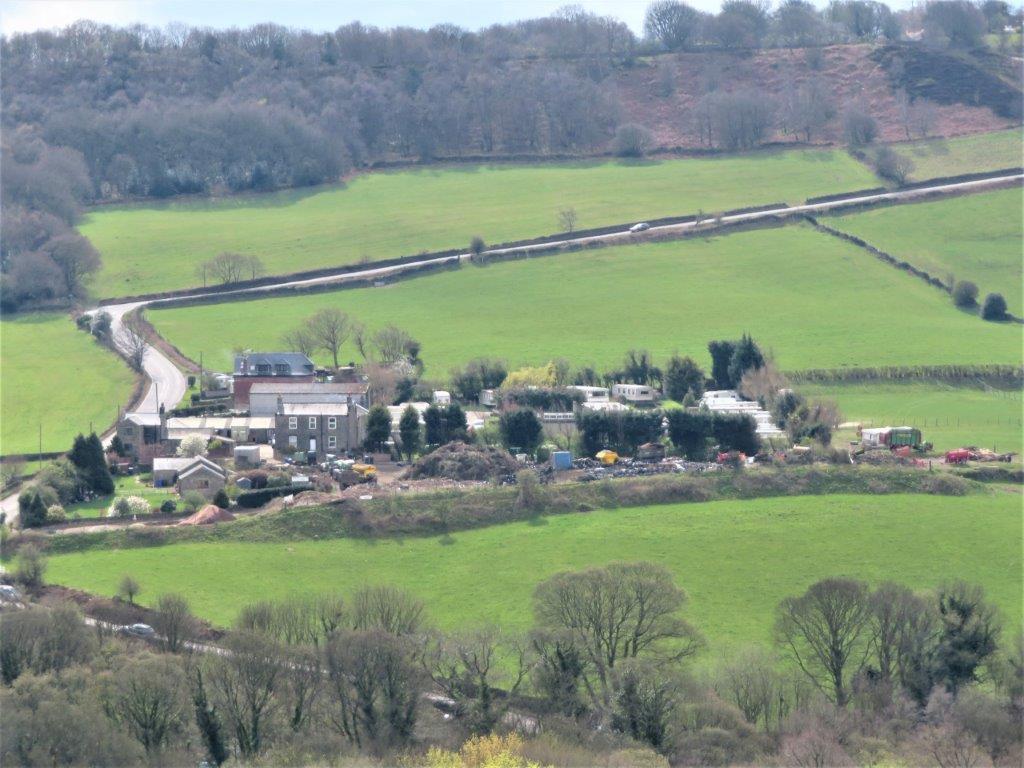 Lodge Lane up to Lodge Moor - Fox Hagg Farm in middle?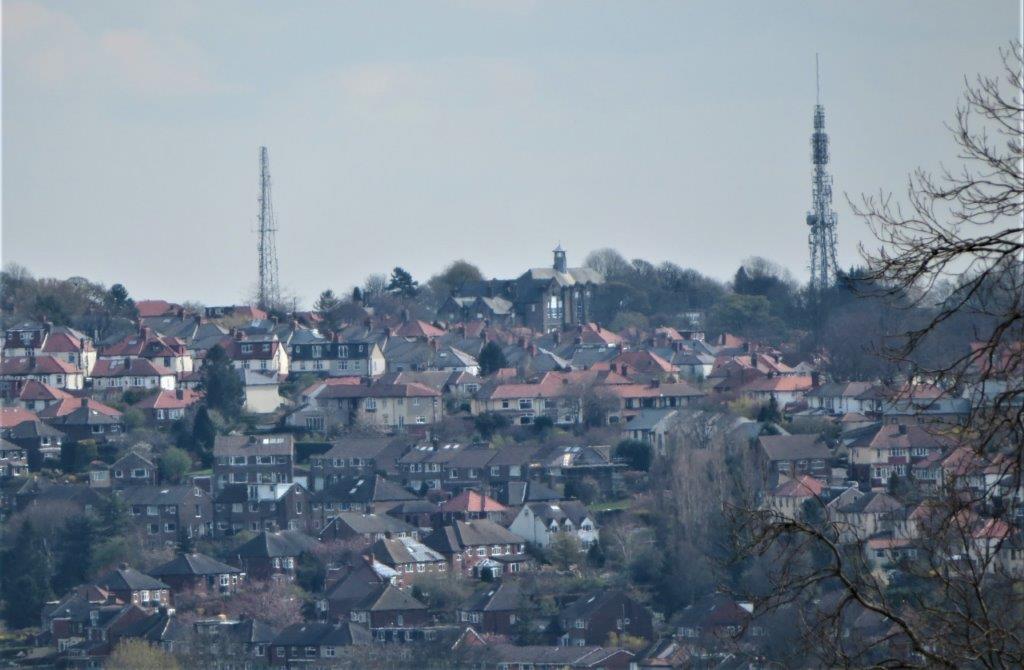 ?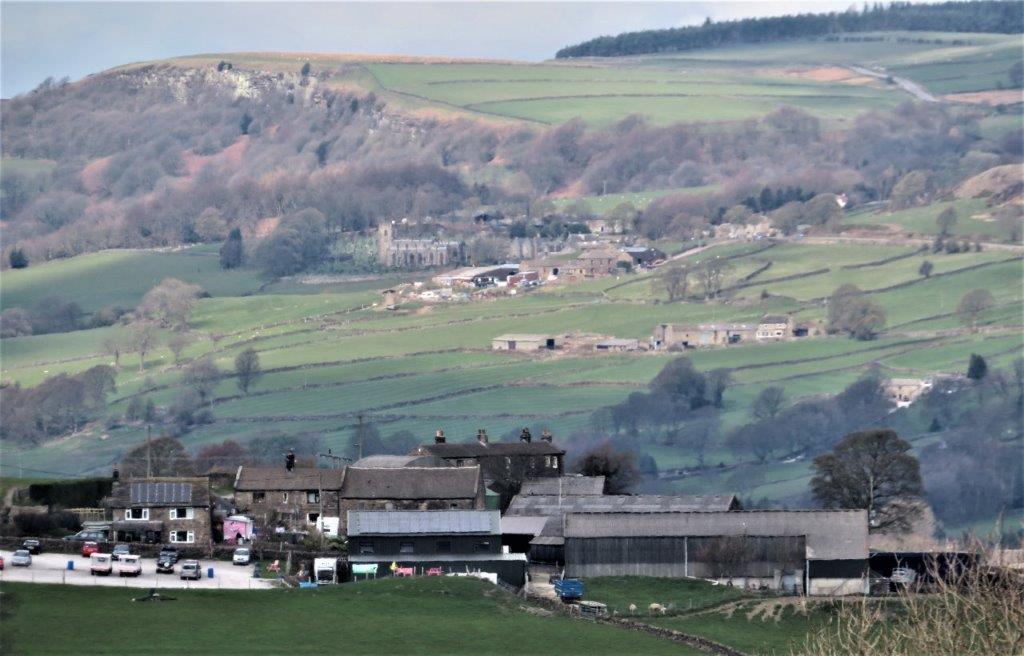 At top back to left - Rocher Rocks with High Bradfield and its church in middle. In foreground Our Cow Molly's Farm - a must stop for an Ice Cream!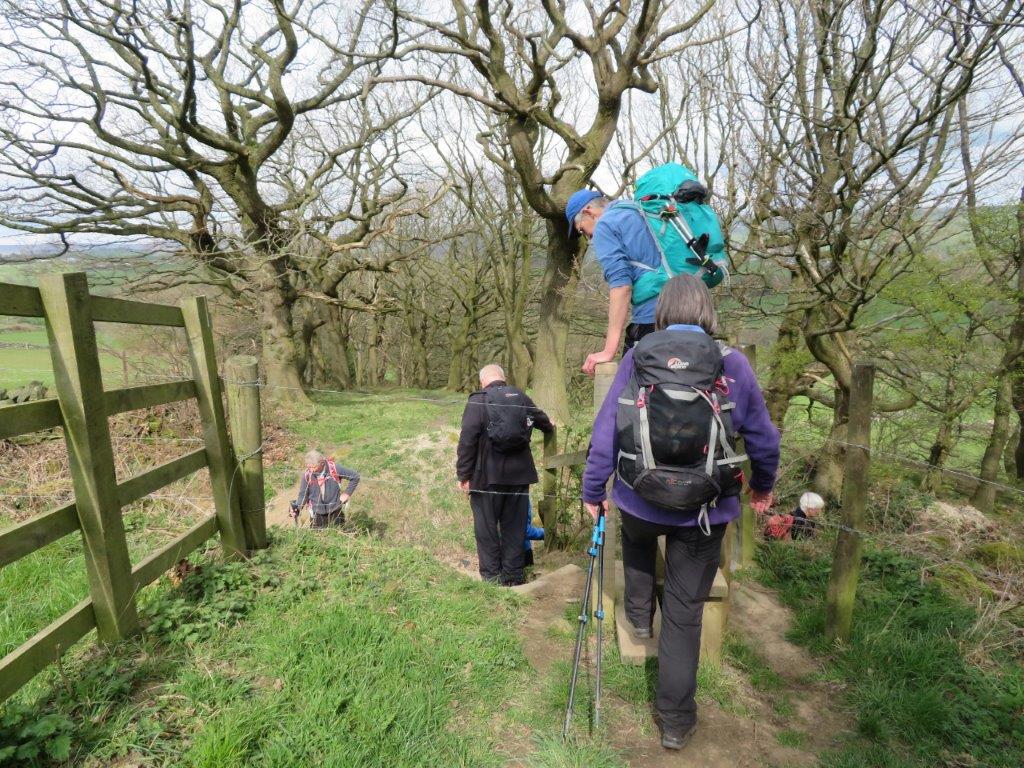 descending towards the now demolished Dyson Works at Stopes - where a new suburbia is being erected.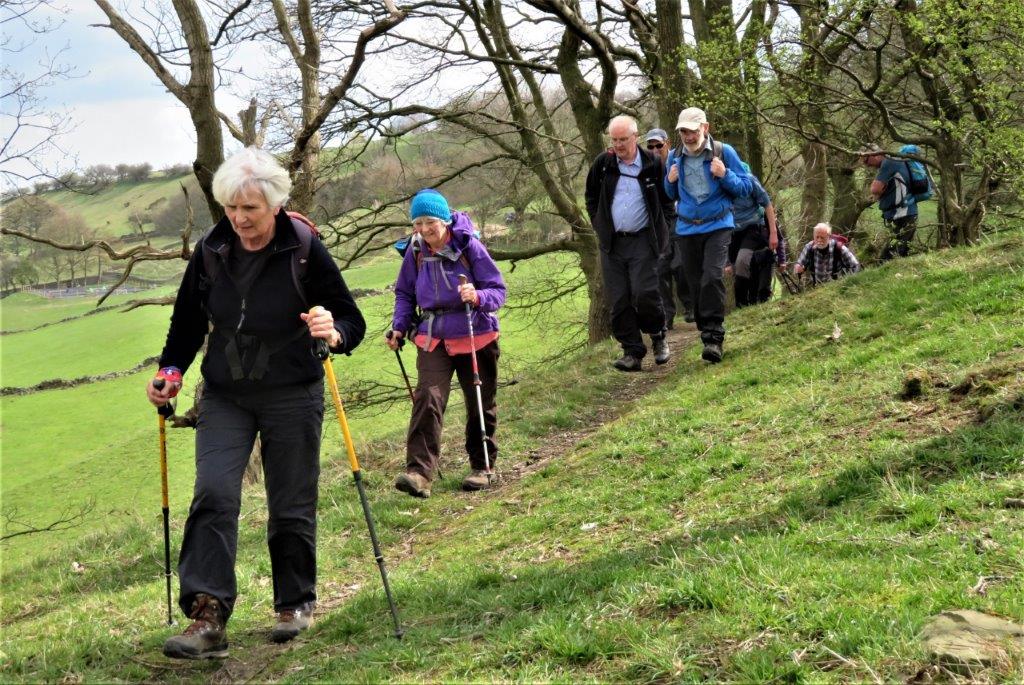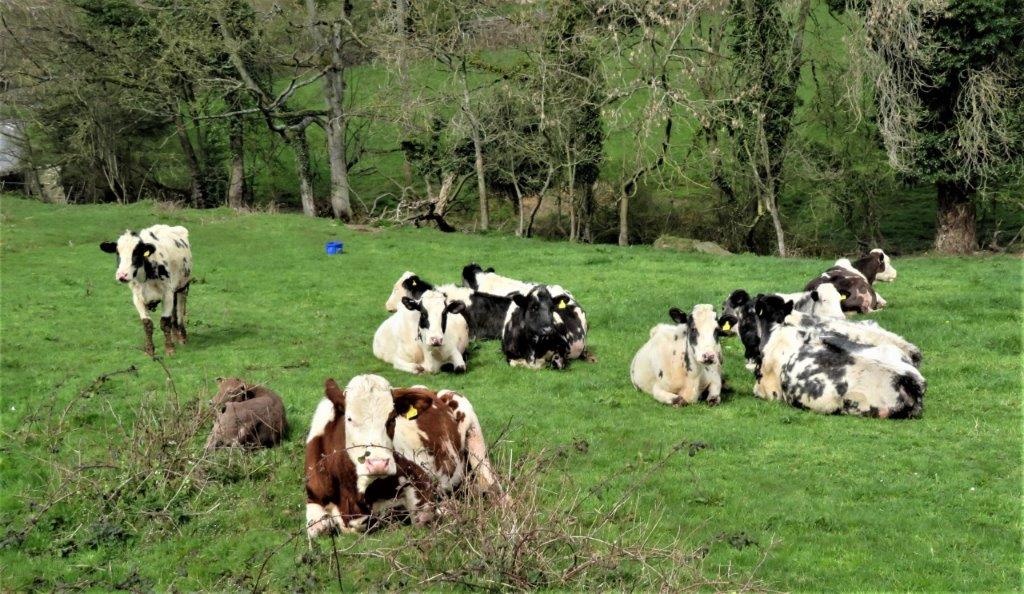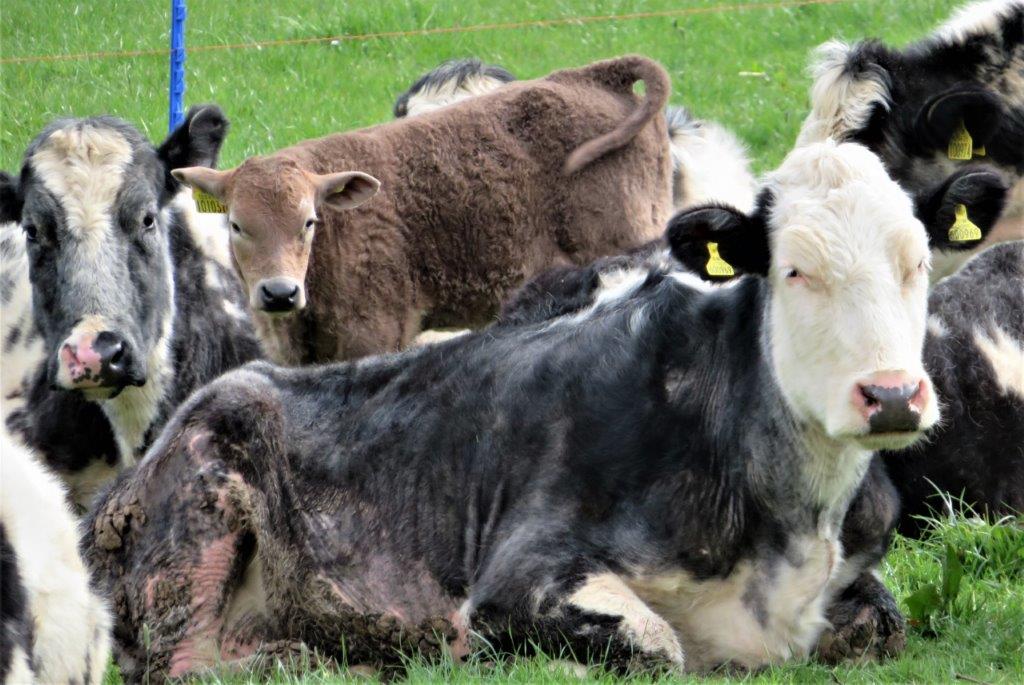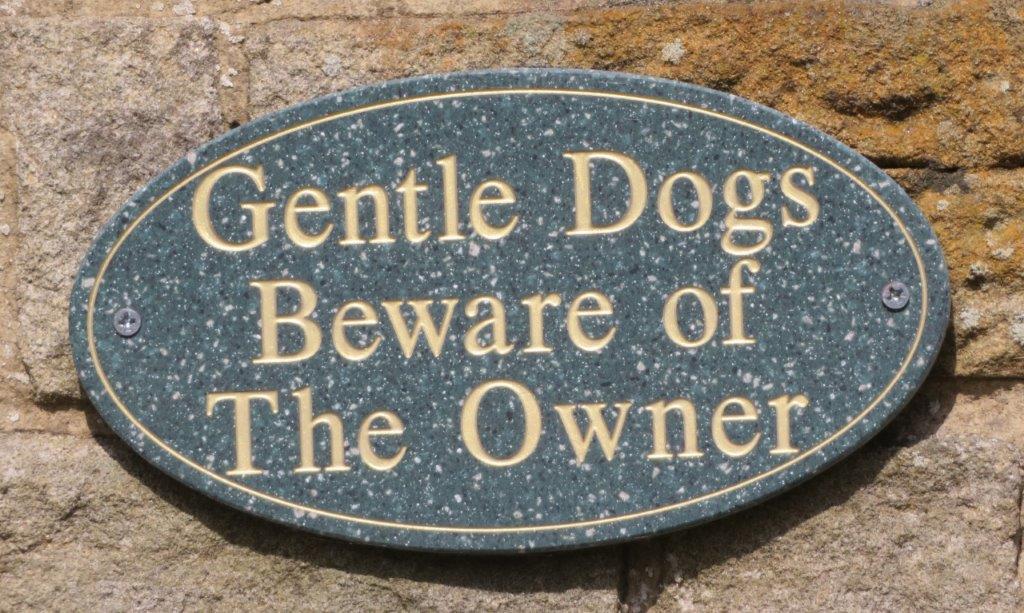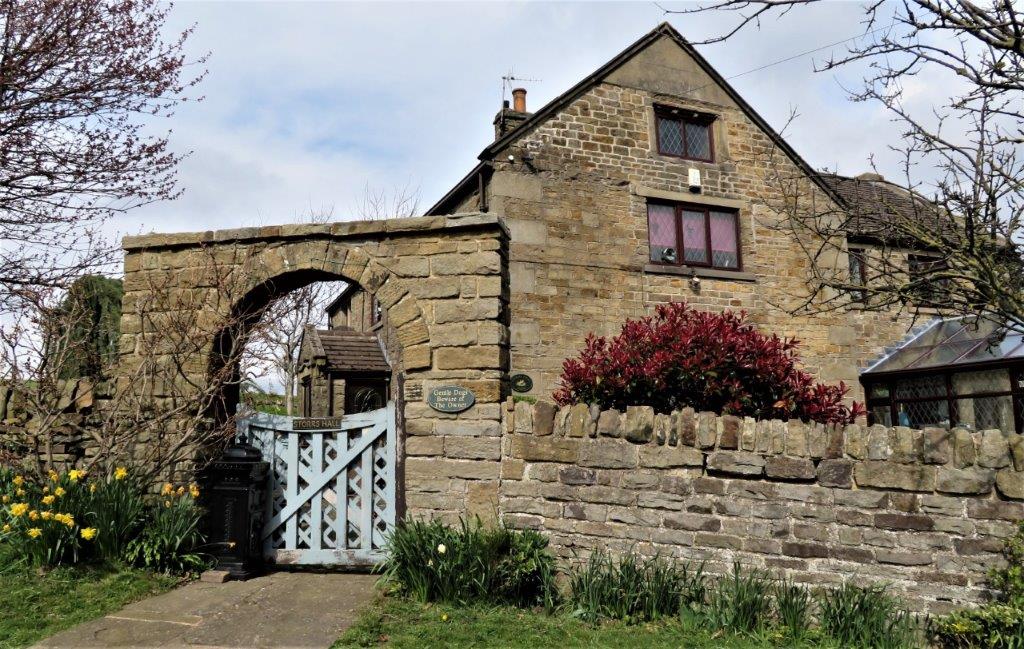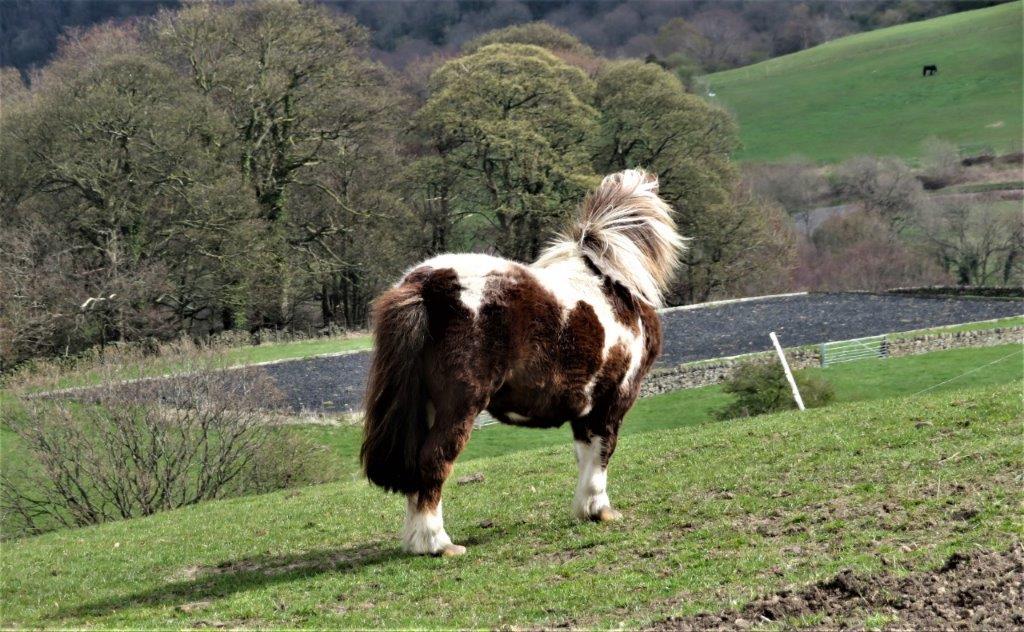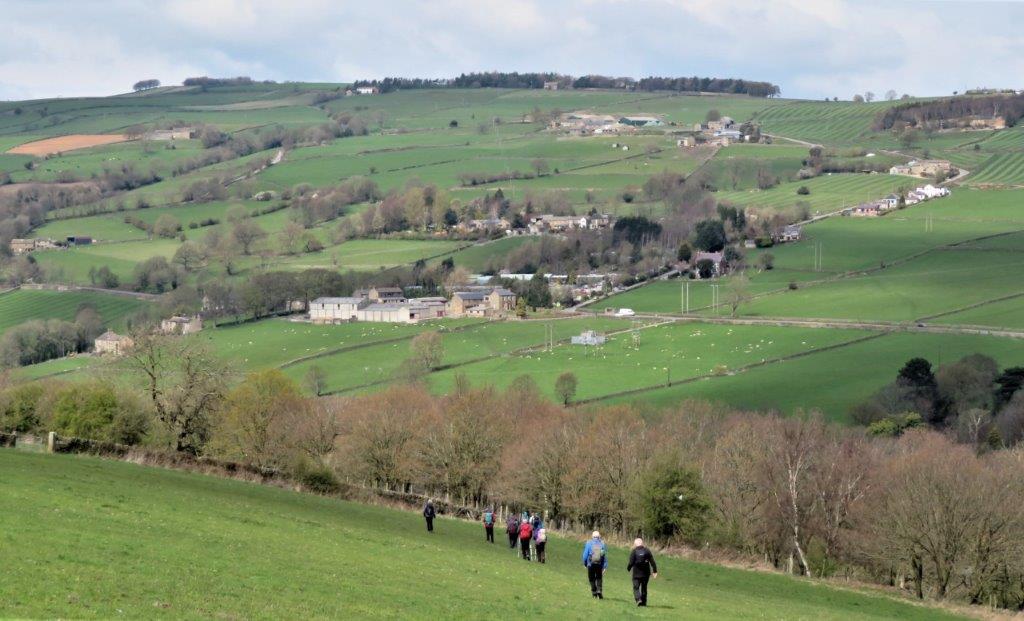 at top of picture Convent on Kirk Edge Road in woods? Holdworth below top right?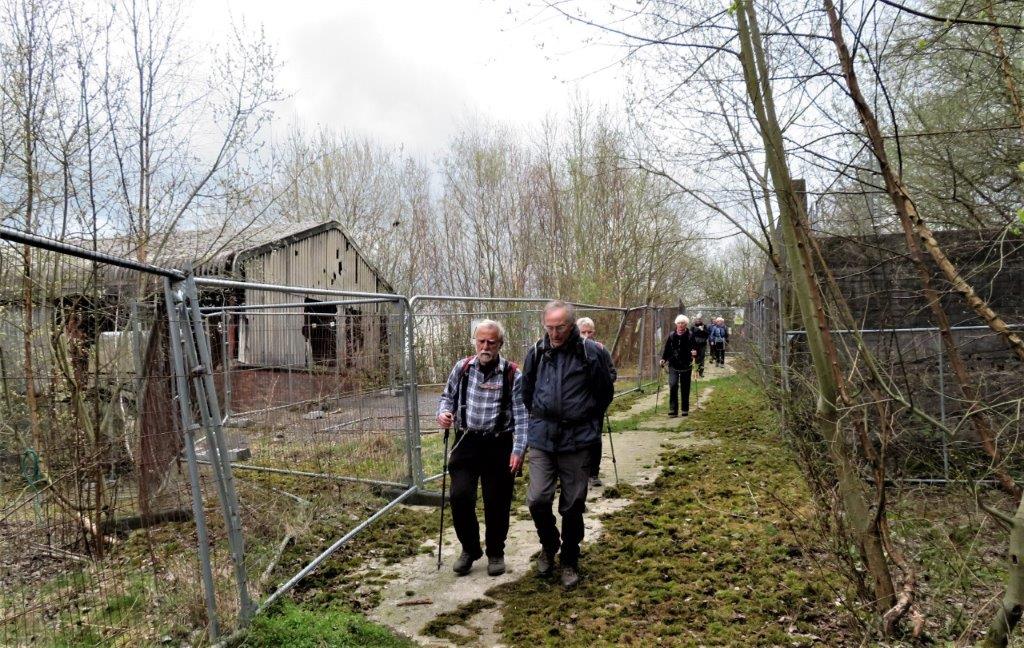 Derelict factories in Loxley Valley - to be demolished within another 20 years time? and a further suburbia erected? or an open access recreation / walking area?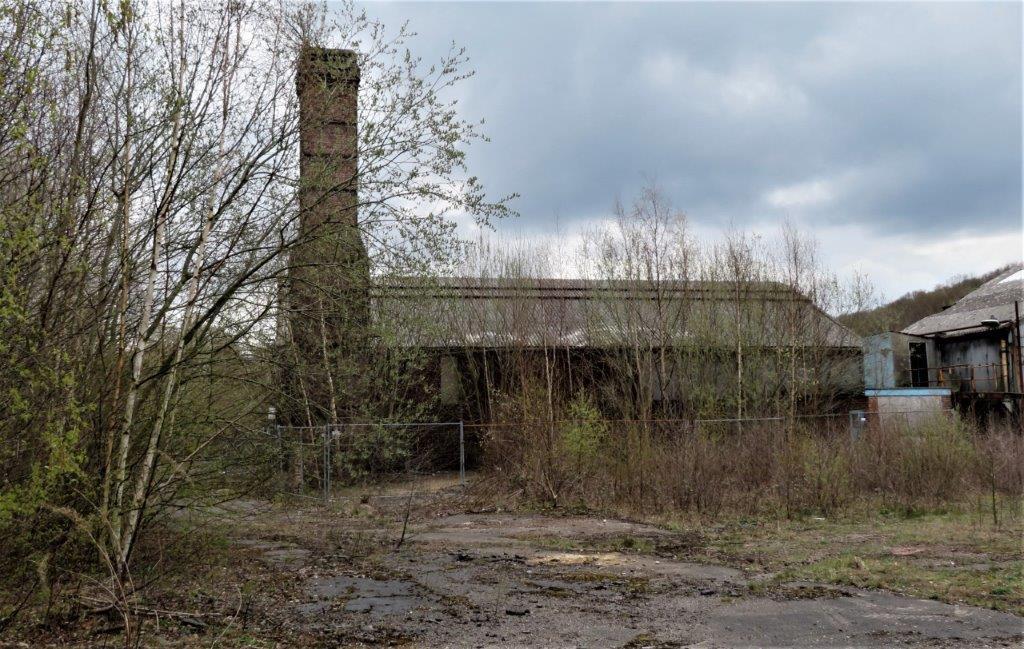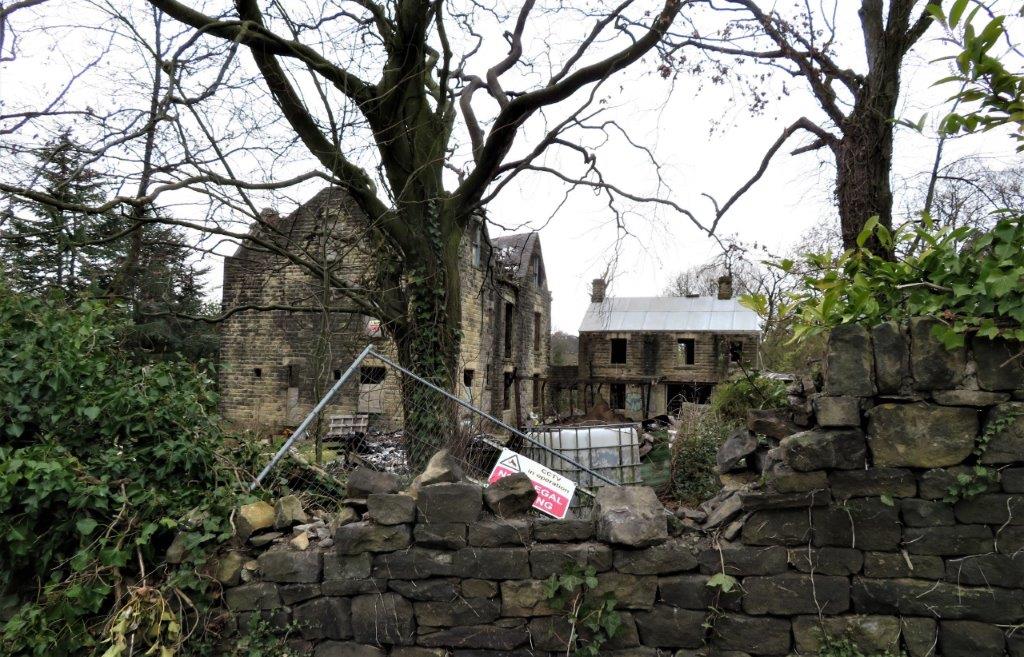 a view from Bridge Lane of the remnants of a once proud Claremont House.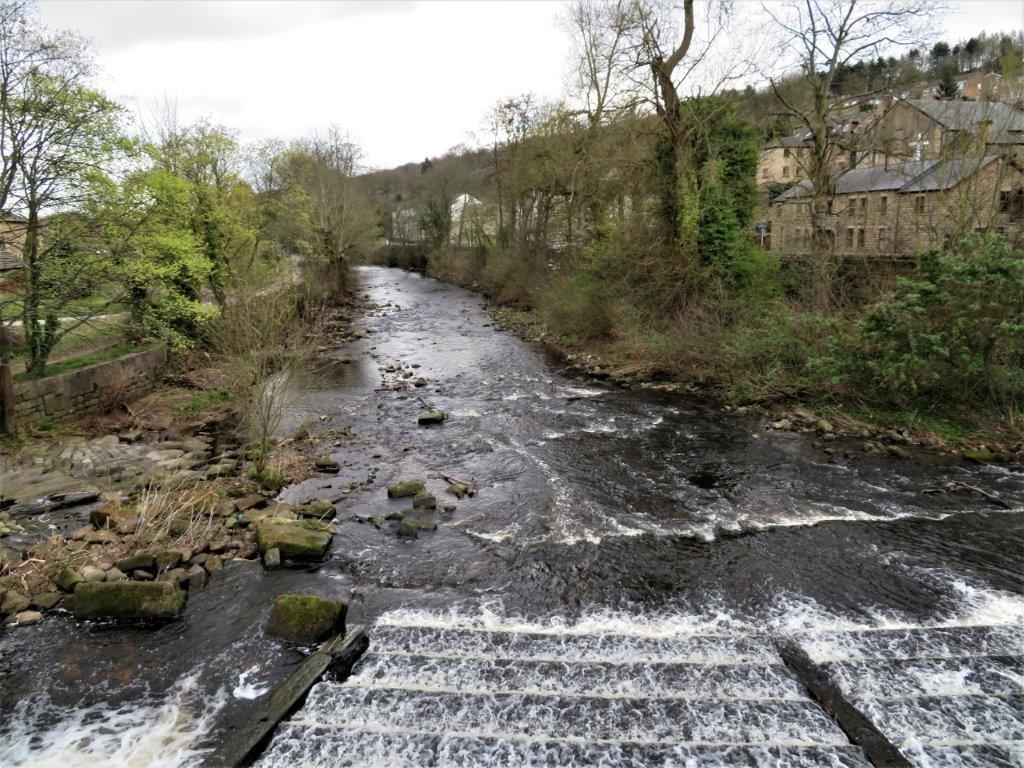 The River Don at Oughtibridge - taken from road bridge - path on left bank towards Middlewood was followed by group.
homepage - Daywalks Index 2019 - contact me at