homepage - Daywalks Index 2019 - contact me at

2019.03.24 - Pilsley - start B6048 Rd at SK241709, thru village NNW / W, down ~N / NW / WNW to A619 Rd, ~80m ~E along Rd & cross to BW leading to Hassop, ~NE on B6001 Rd thru Hassop, branch off on School Lane ~ENE / S to SK232724, ~N then NE on ridge thru Bank Woods (cross Bramley Lane) & Bramley Wood, at SK242740 ~ NNW down to Calver, cross B6001 Rd ~WSW at SK238745, ~S past Peak Pasture to edge of Black Dale Mine, track ~E back down to A6001 (Hassop Rd), follow just above Hassop Rd ~WSW for ~600m, ~W through Hassop Common (steep cross slope), continue ~W below Longstone Edge (roughly along grid SK---730) to SK185728 (just short of B6564 Rd), V turn ~ESE to Dale Farm, ~E / S / SE into Great Longstone, before PH White Lion ~S past Cricket Ground, ~ESE on FP to pass under Monsal Trail bridge, on minor Rd / FP ~SW to Churchdale Farm, ~S to Churchdale Hall, ~SW to A6020 Rd & follow it ~SSW past the East Side of Ashford in the Water, cross River Wye ~SSE on minor Rd to A6 Rd & follow ~50m , take FP ~E / SE following River Wye, rejoin A6 Rd at SK209691, follow A6 Rd into Bakewell - leader Trevor Moss - Sunday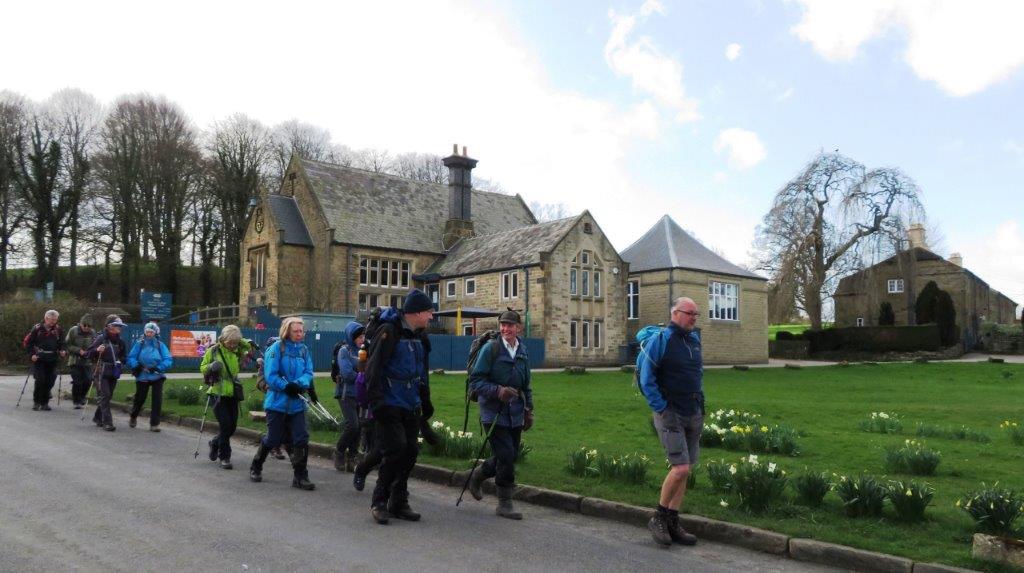 starting walk through Pilsley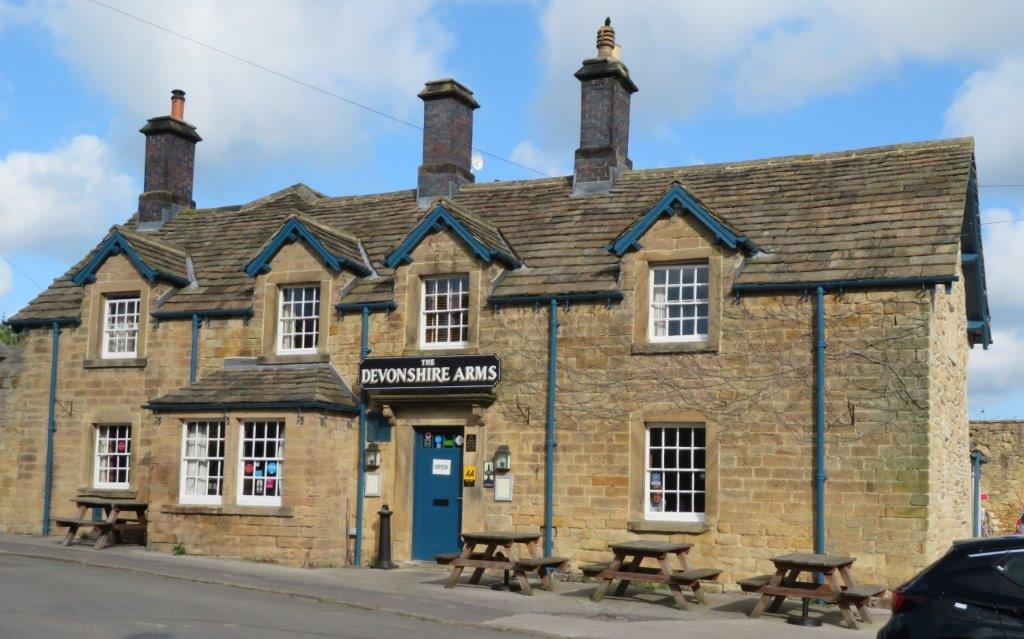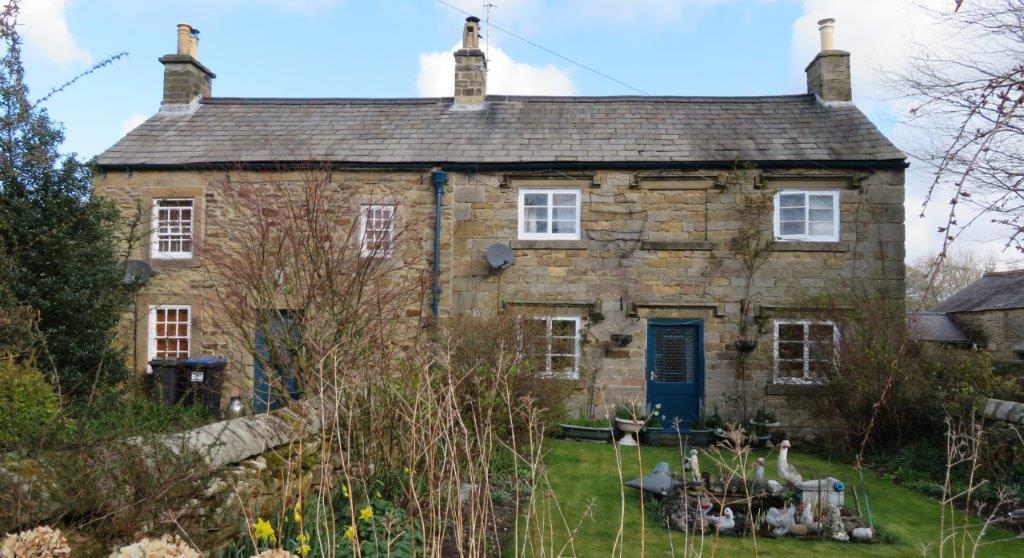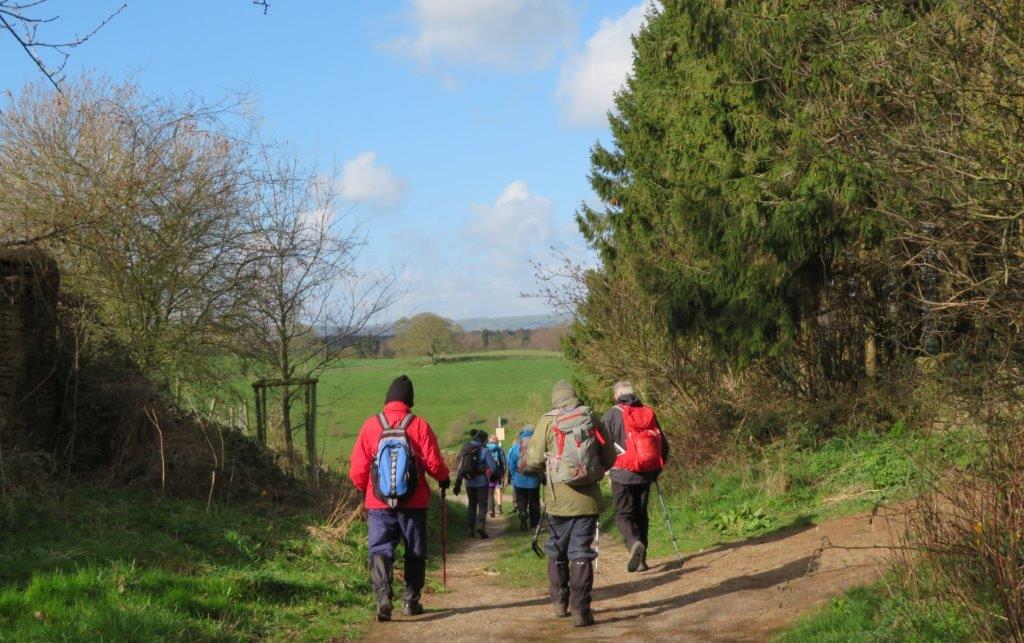 leaving Pilsley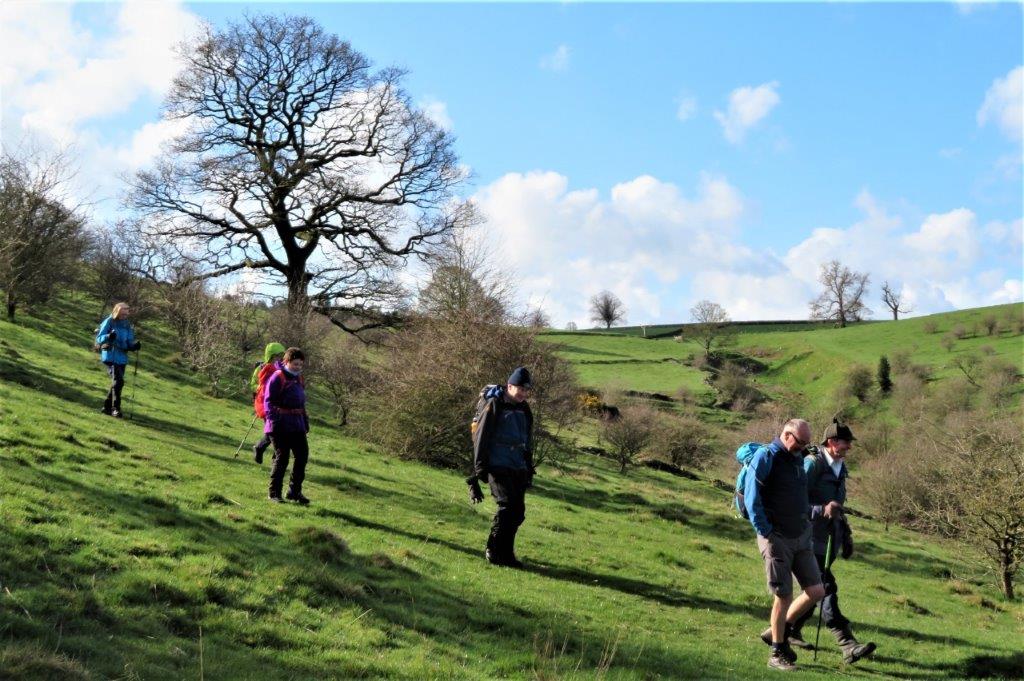 starting down toward the A619 road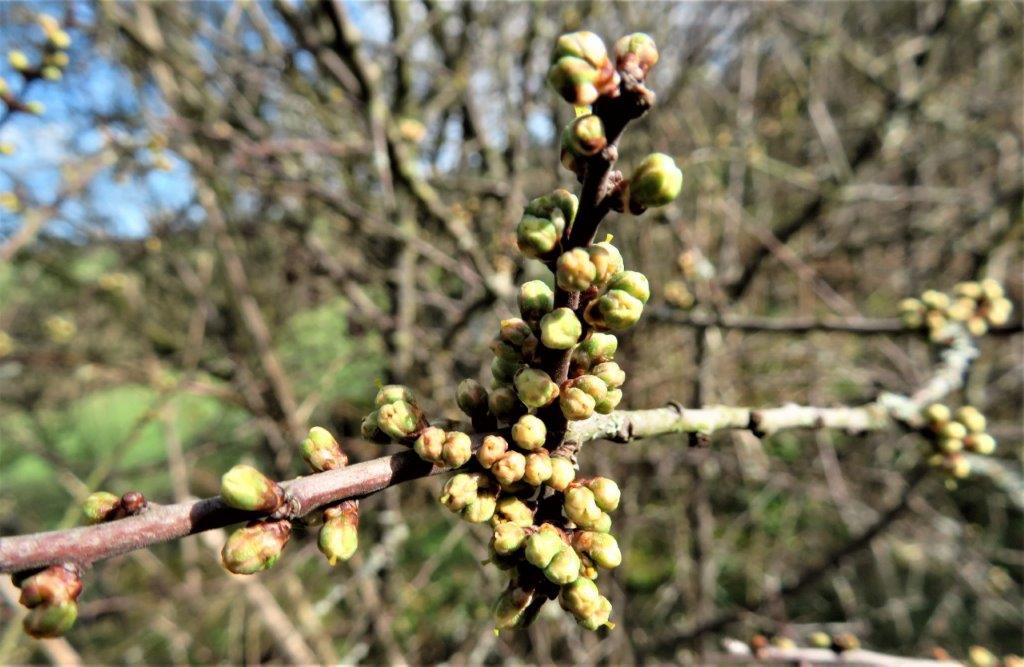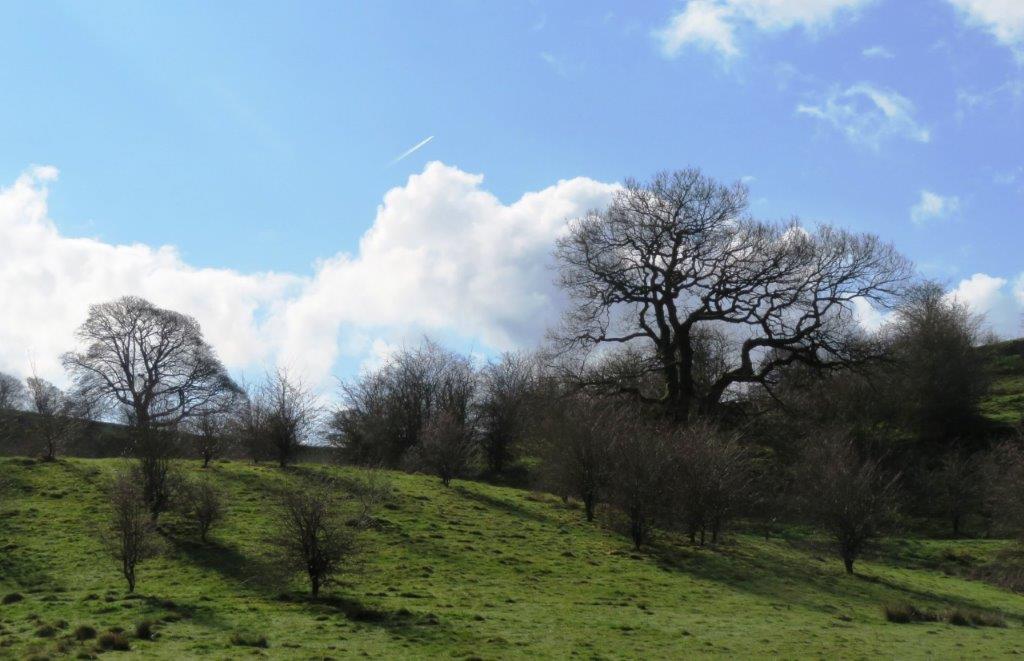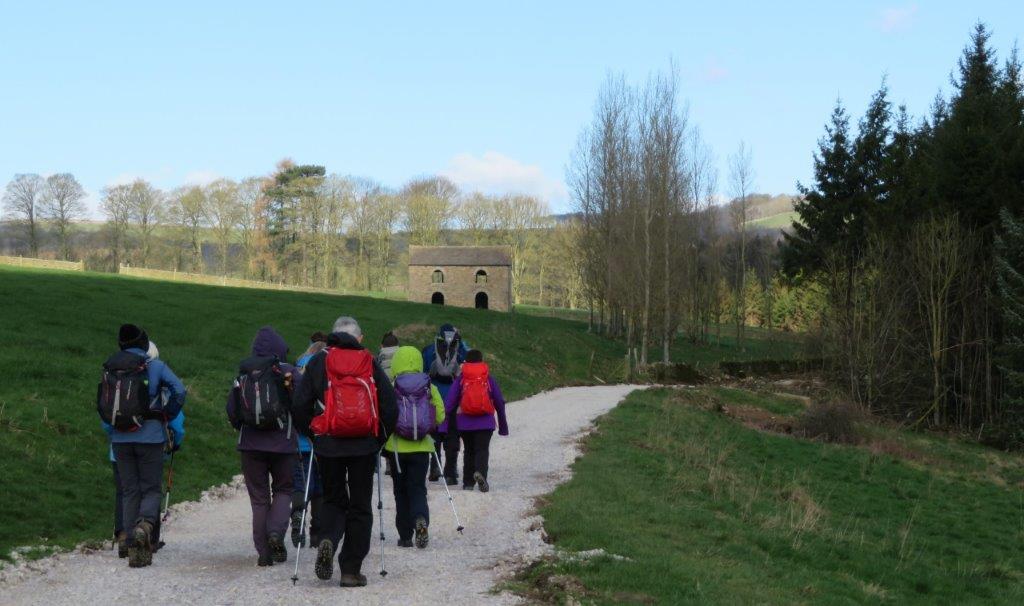 after crossing A619 road on Bridleway heading towards Hassop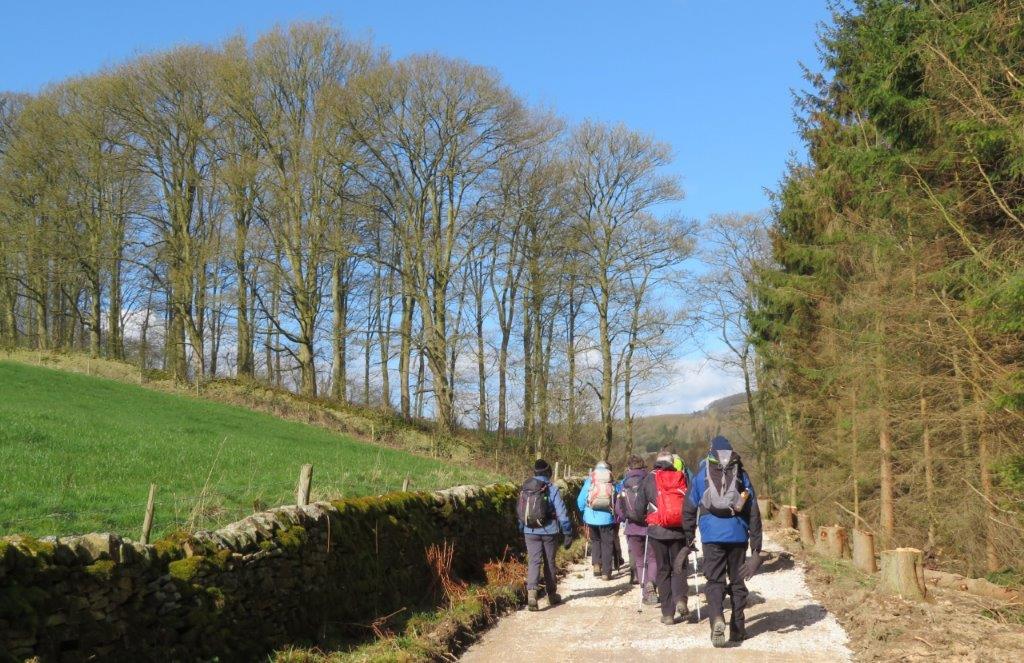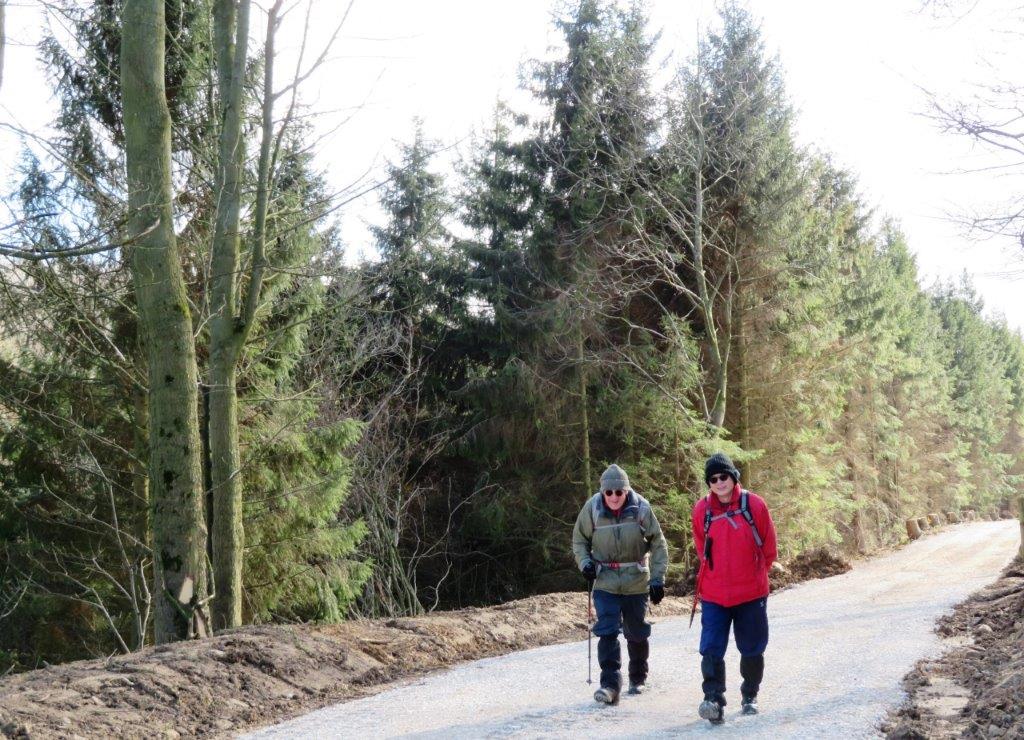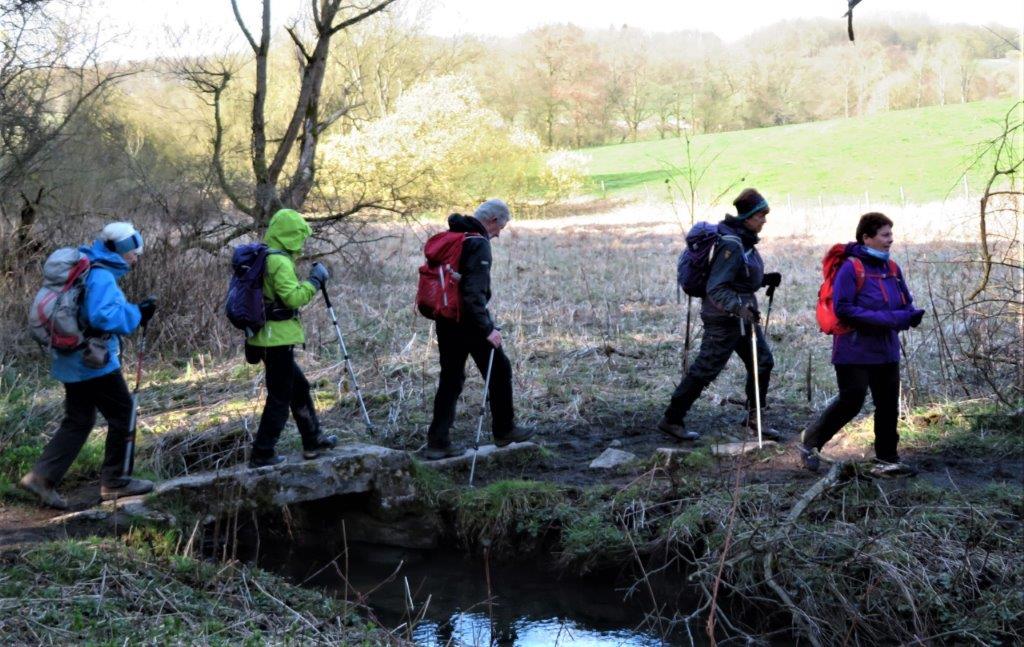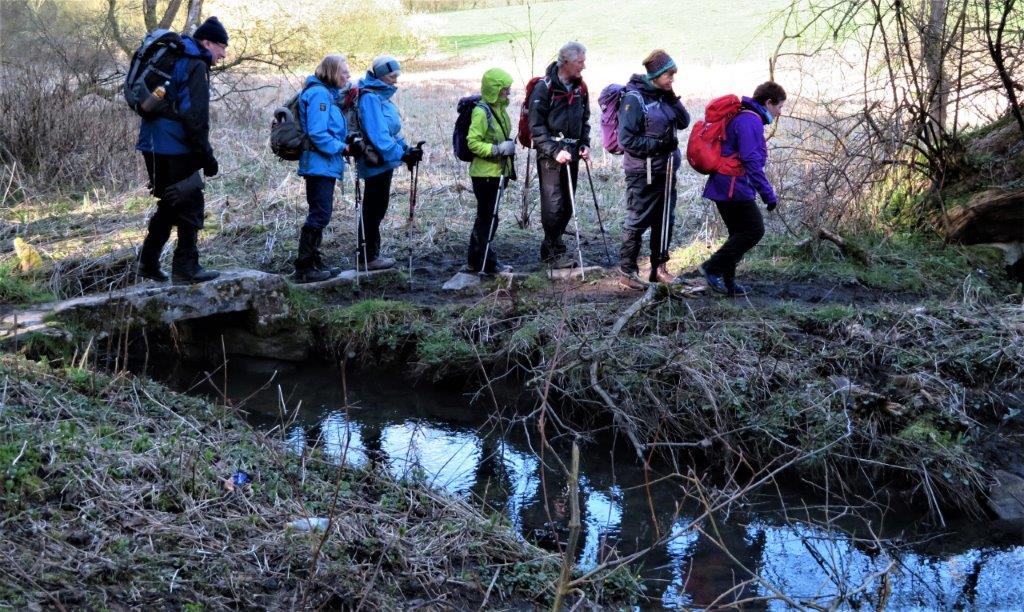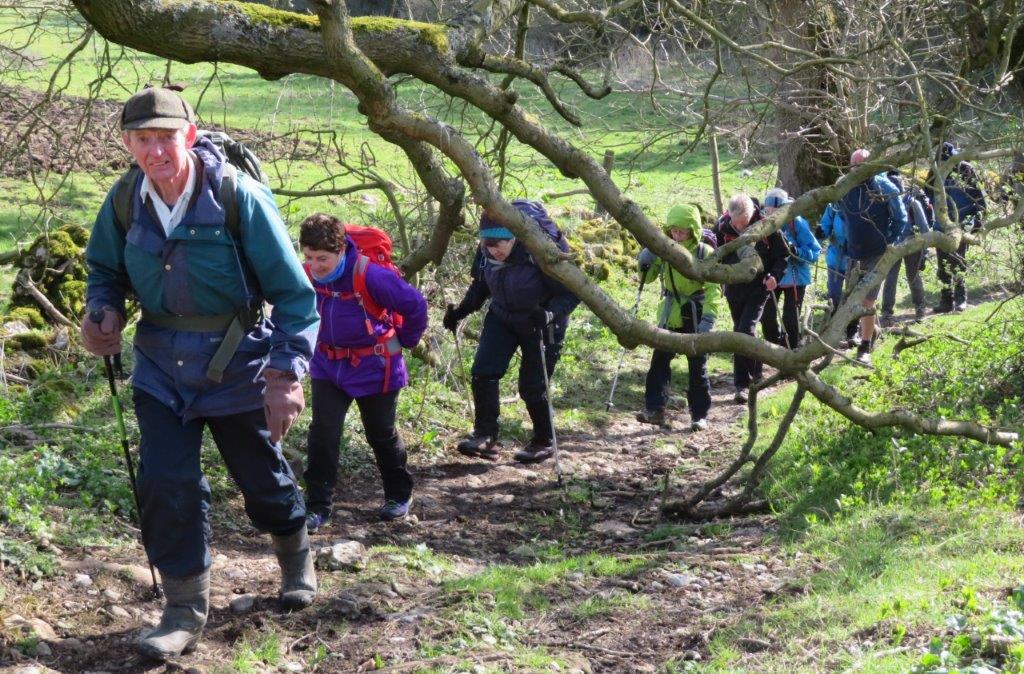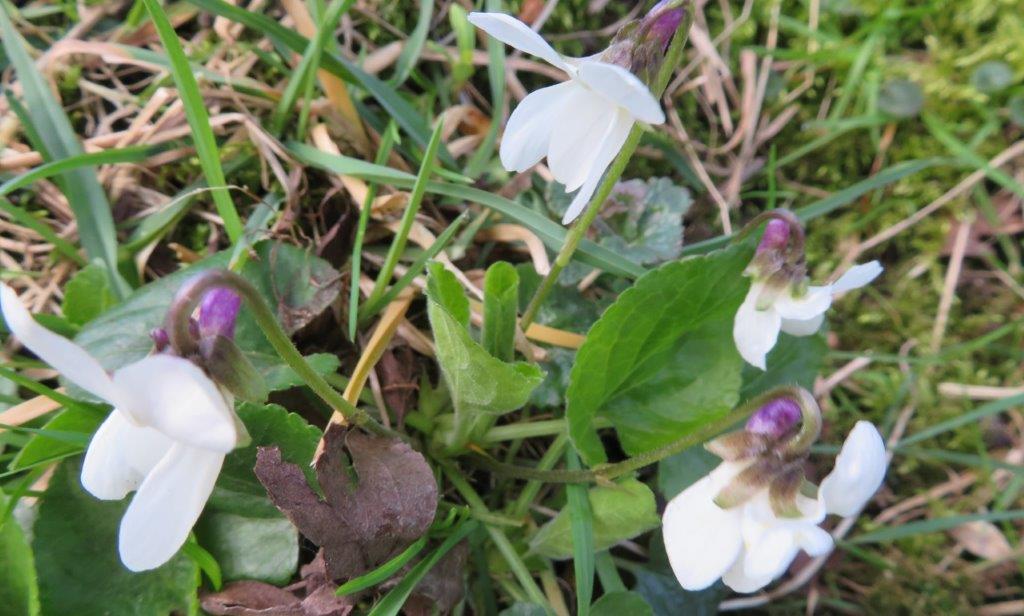 Marsh Violets?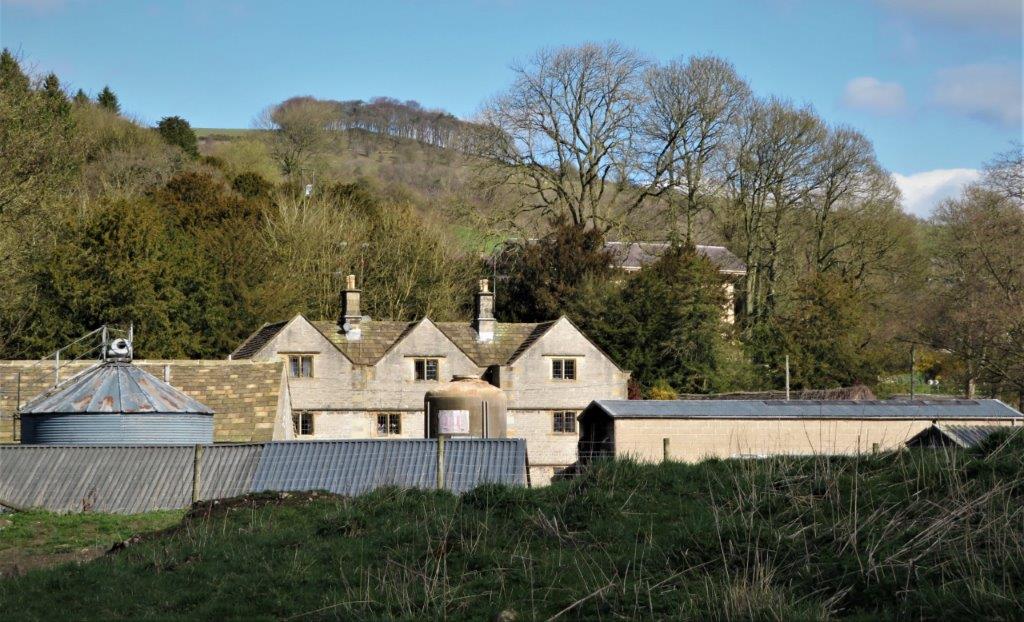 Home Farm just before reaching A6001 - Hassop Road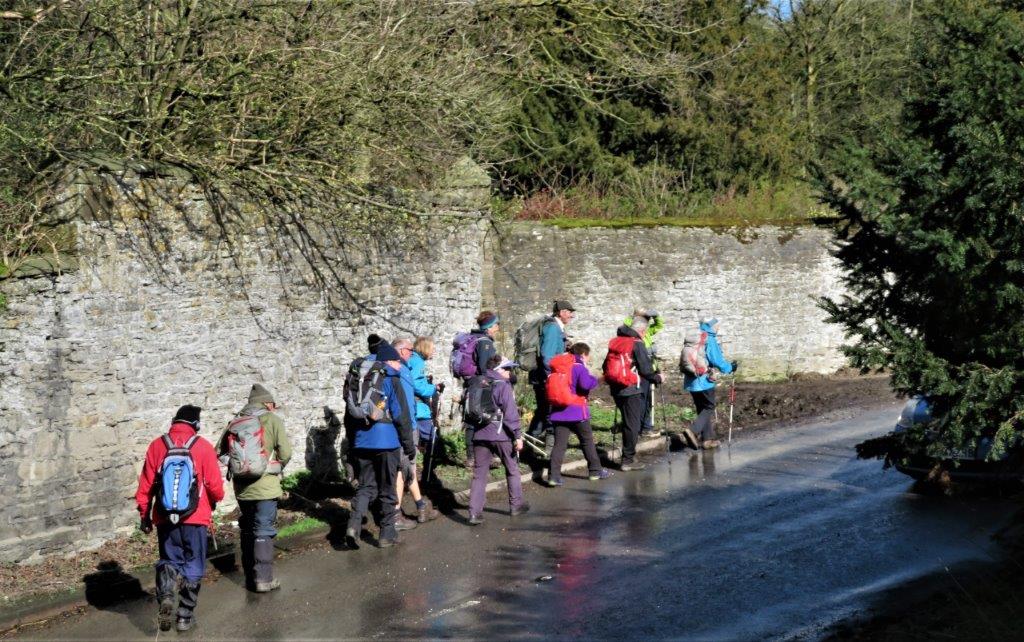 care required on road bend crossing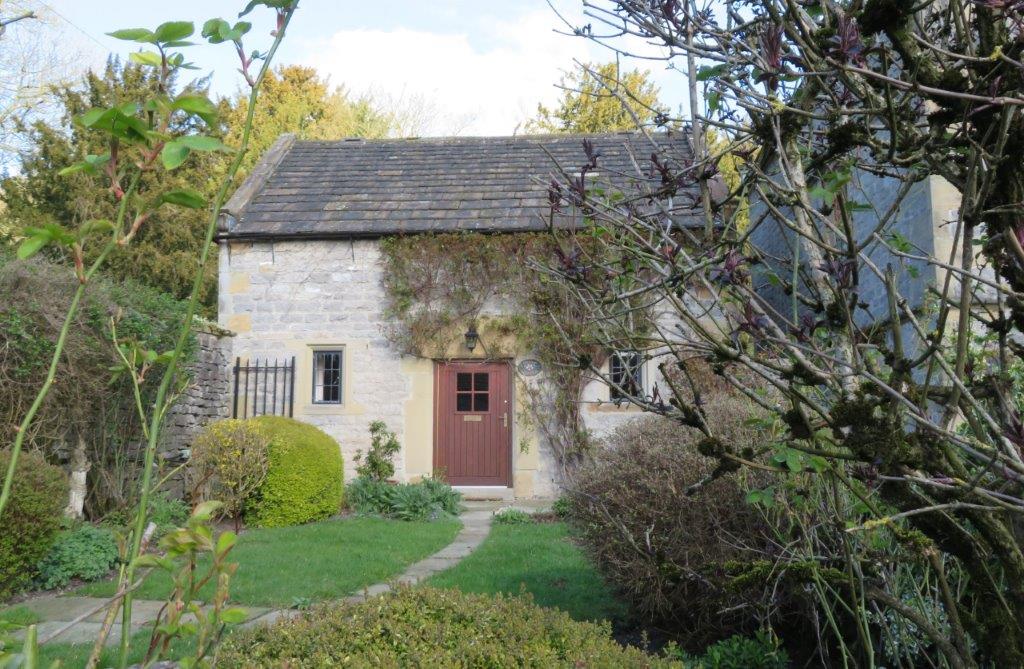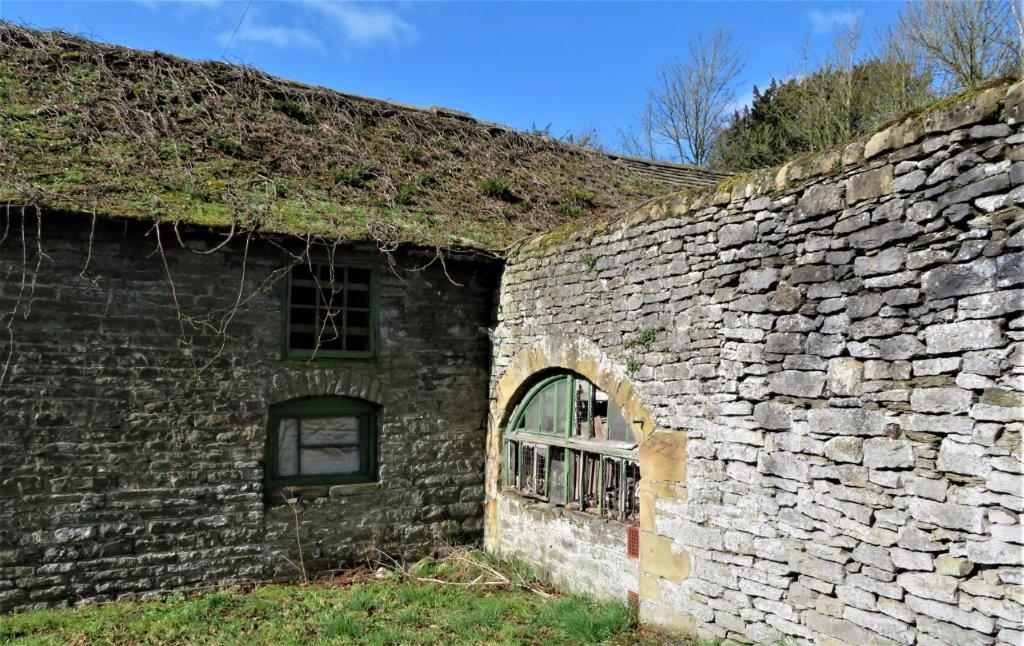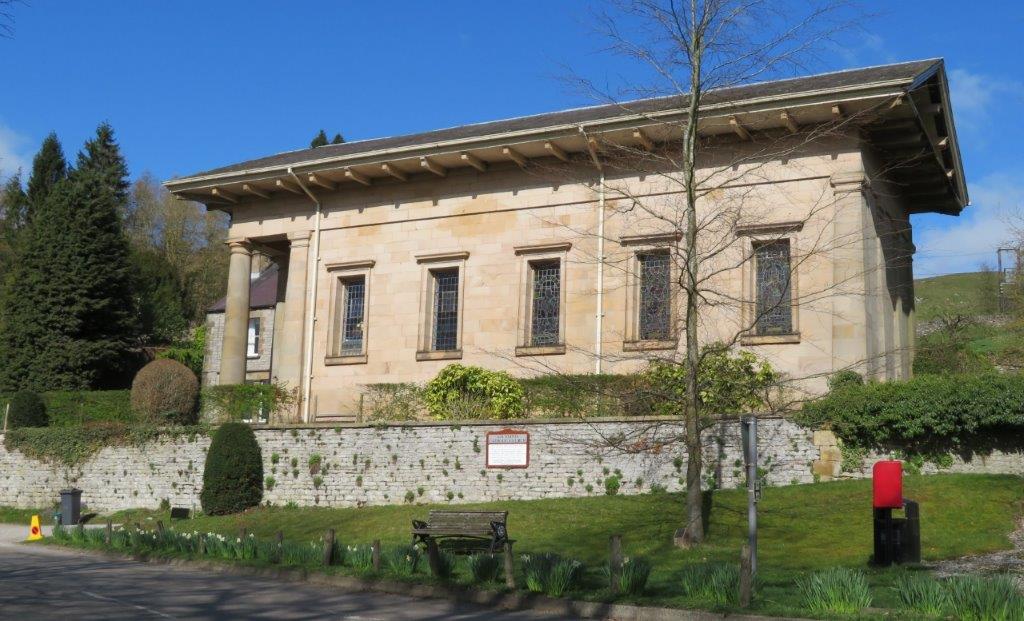 All Saints Catholic Church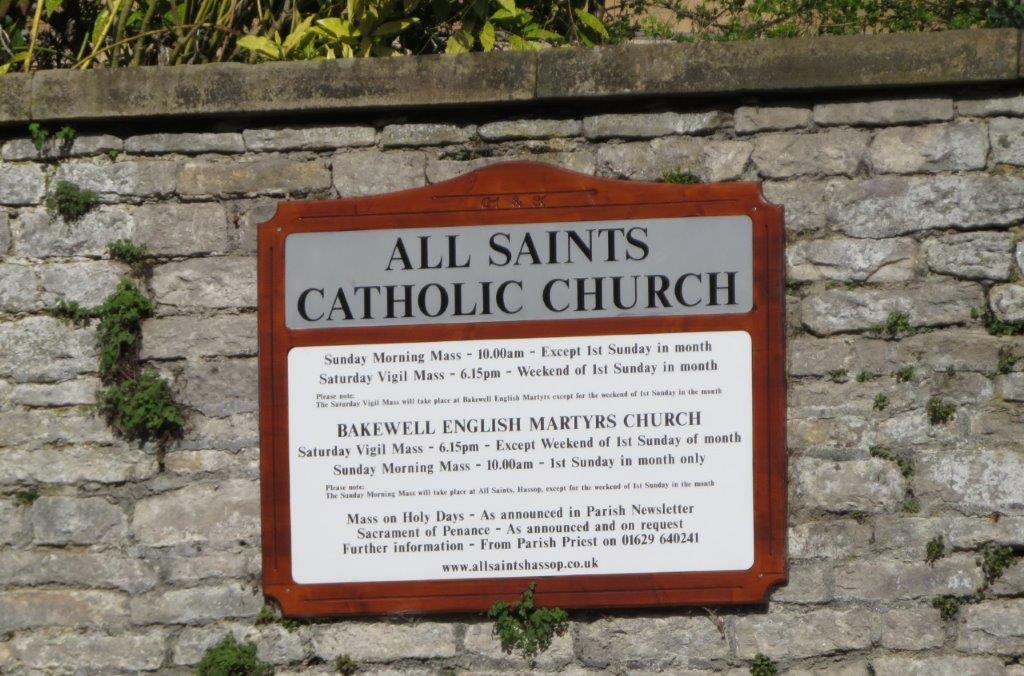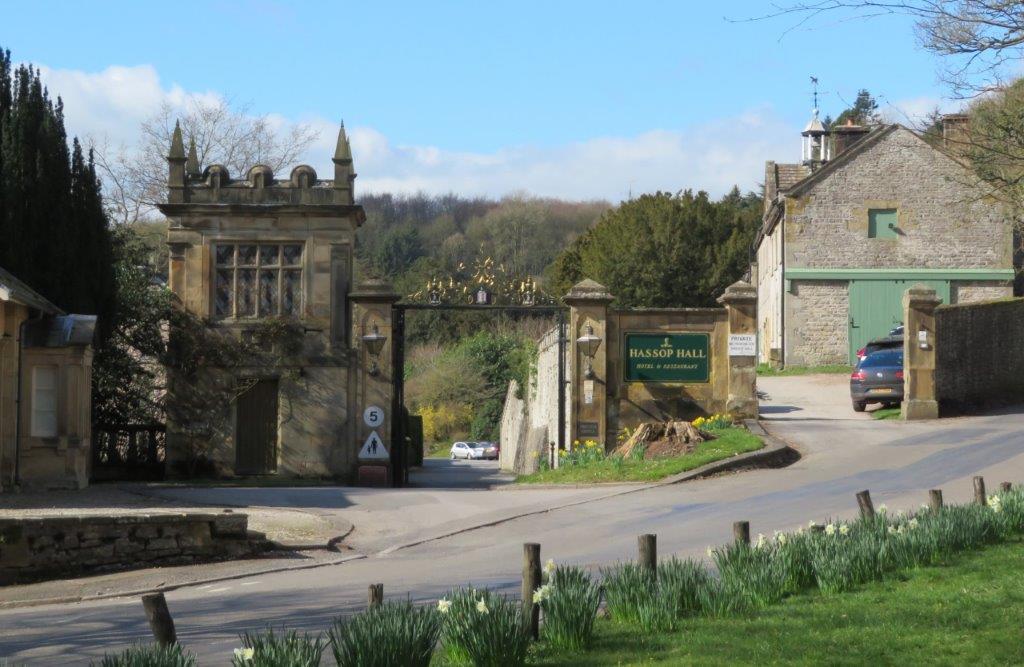 entrance to Hassop Hall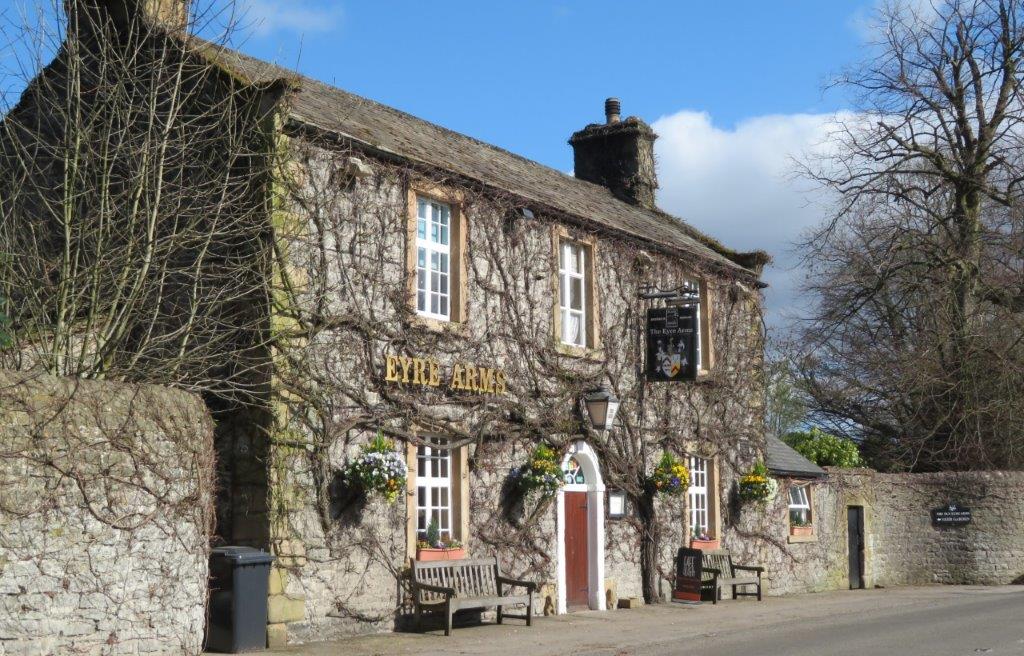 The Eyre Arms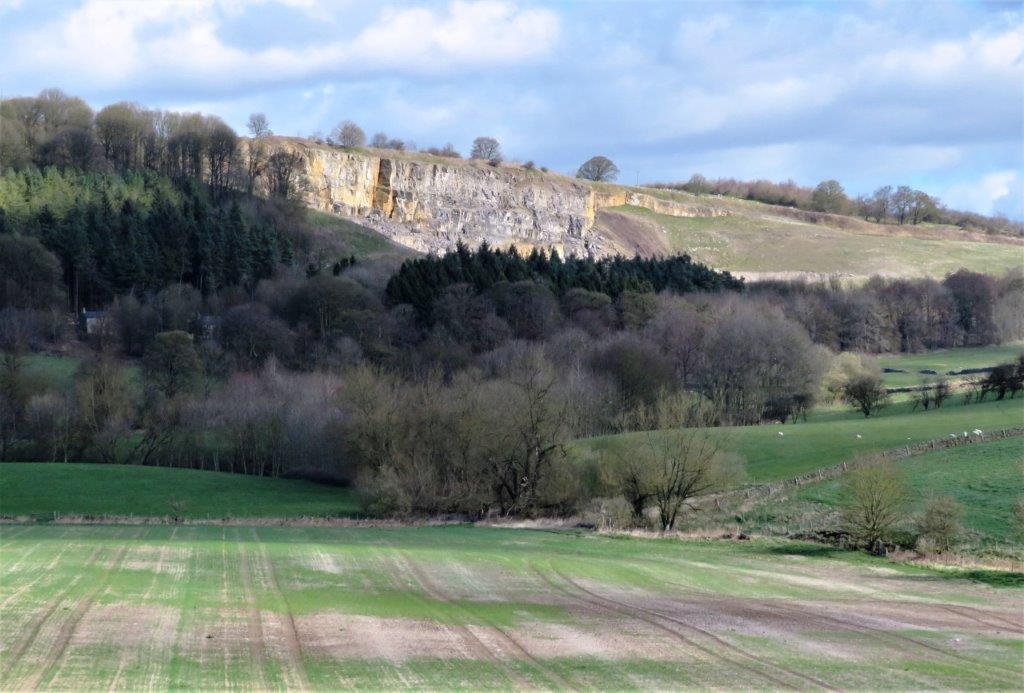 Black Dale Mine seen from School Lane. Also seen from several places after this..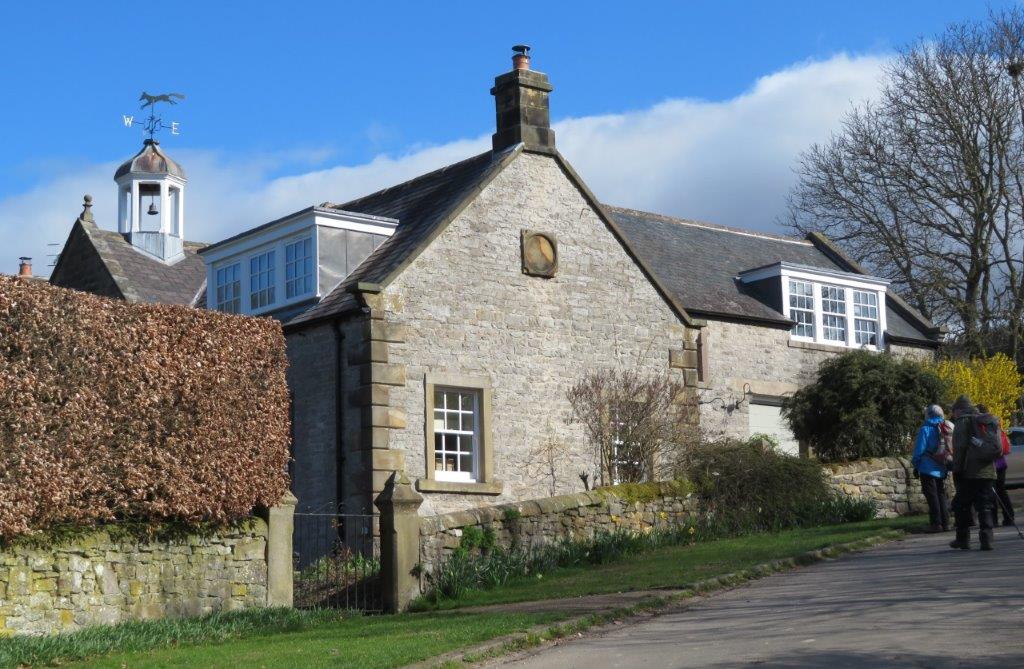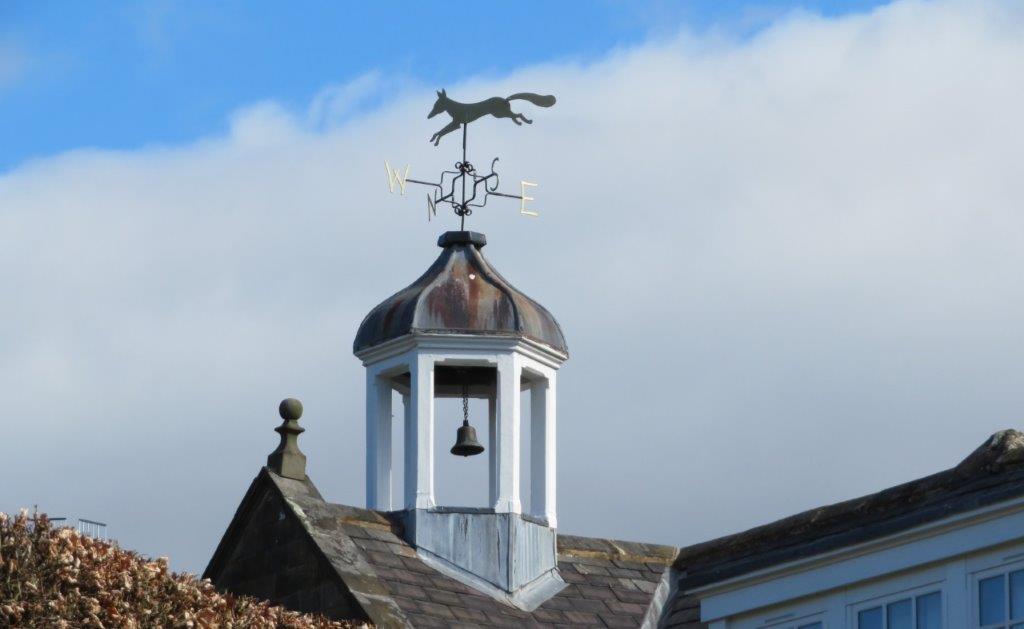 interesting bell tower and weather vane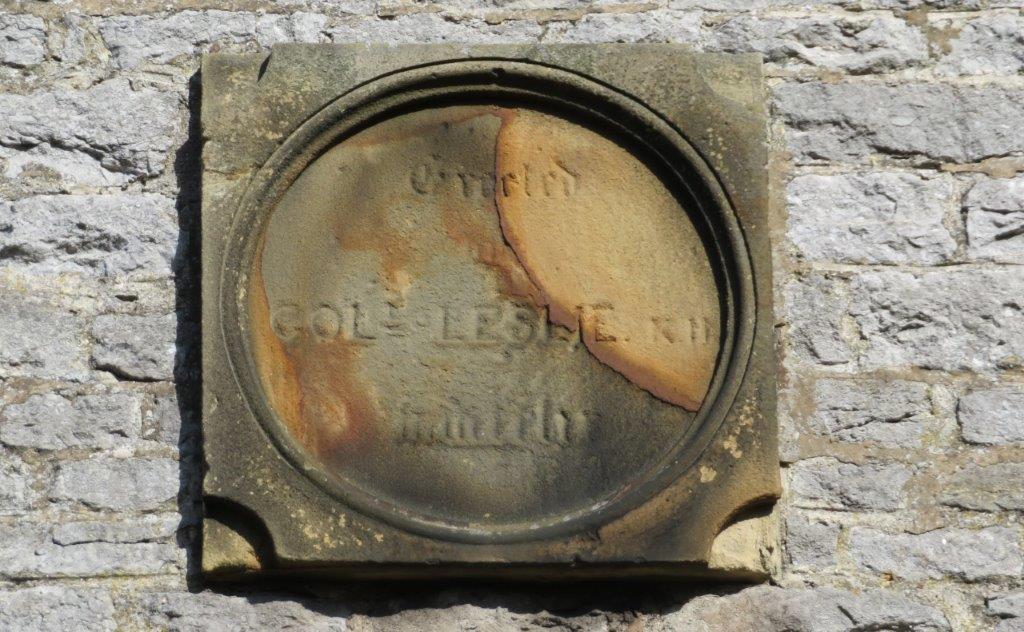 Memorial Stone to - Col Leslie?- unfortunately other words not clear - any ideas?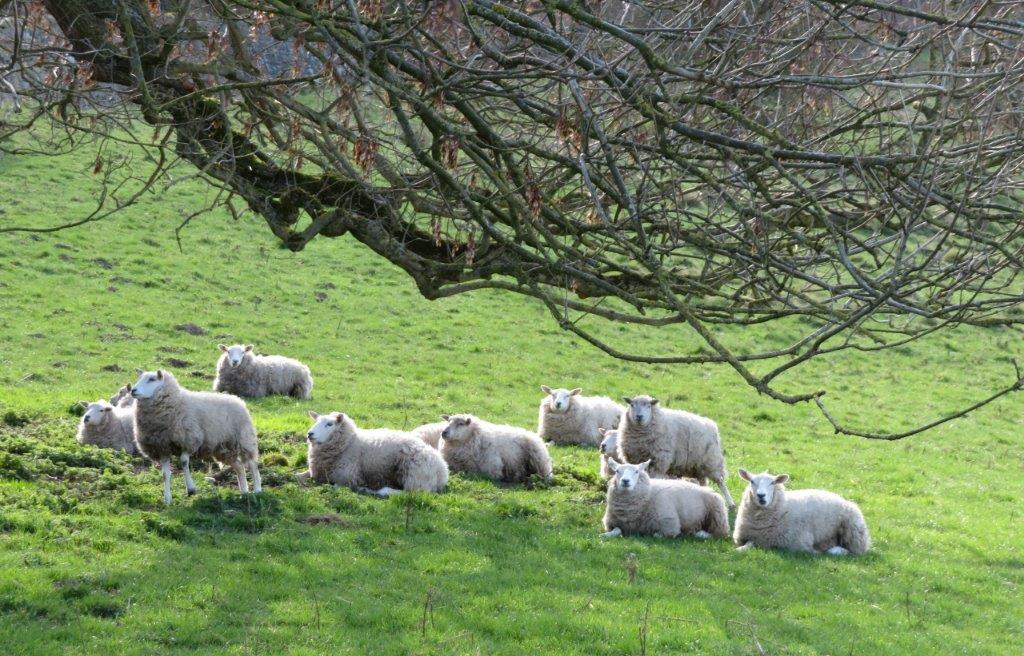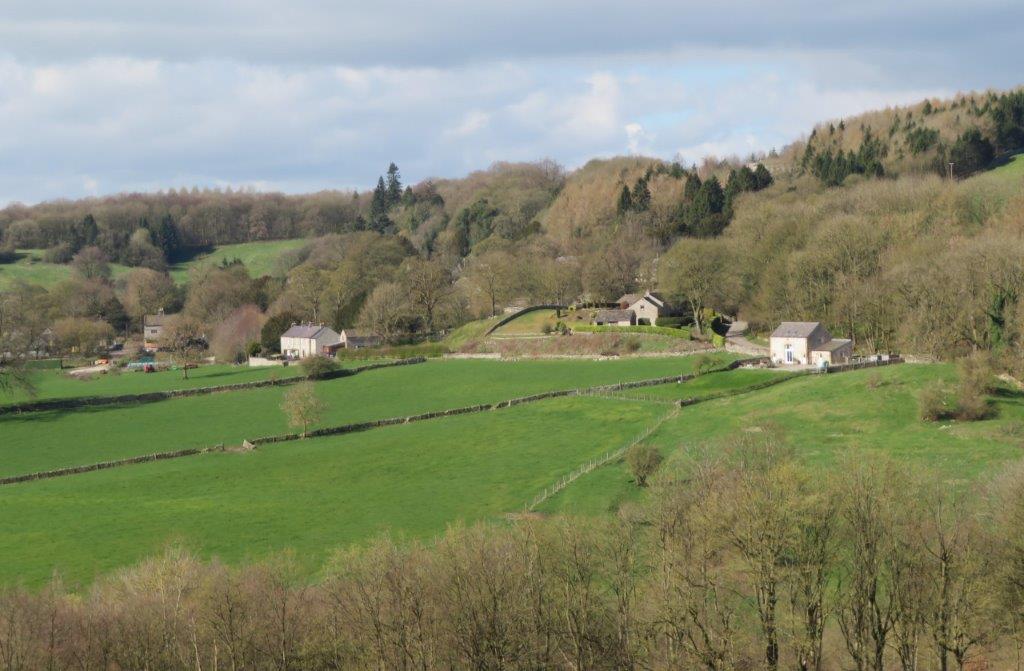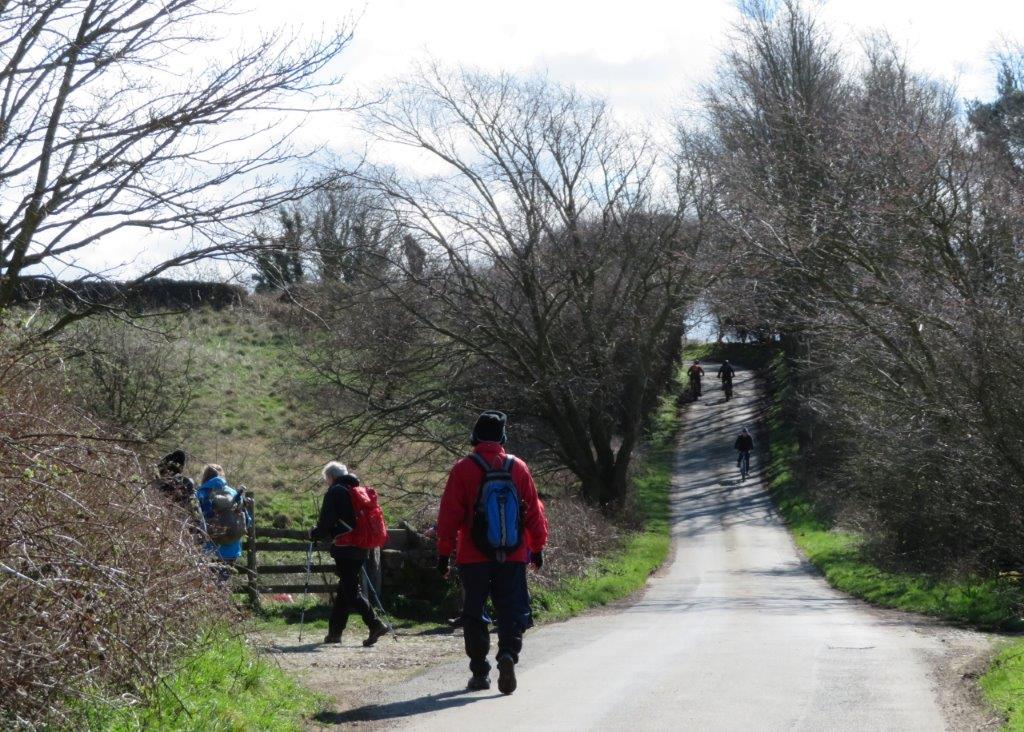 branching off School Lane onto paths along Bank & Bramley Woods. (School Lane to right later joins Wheatlands Lane towards Baslow )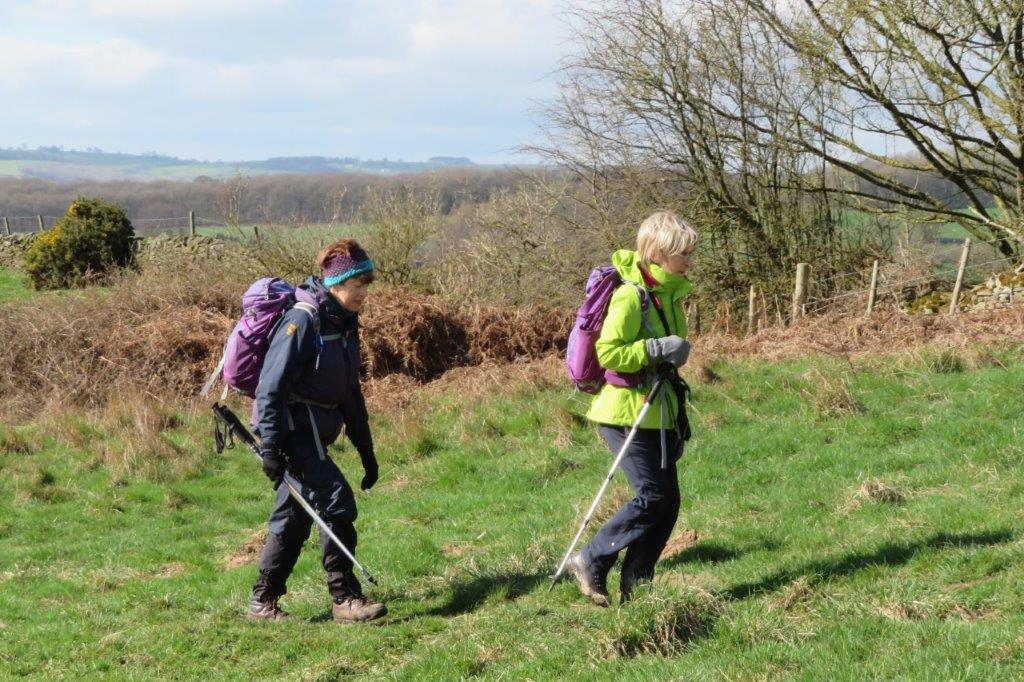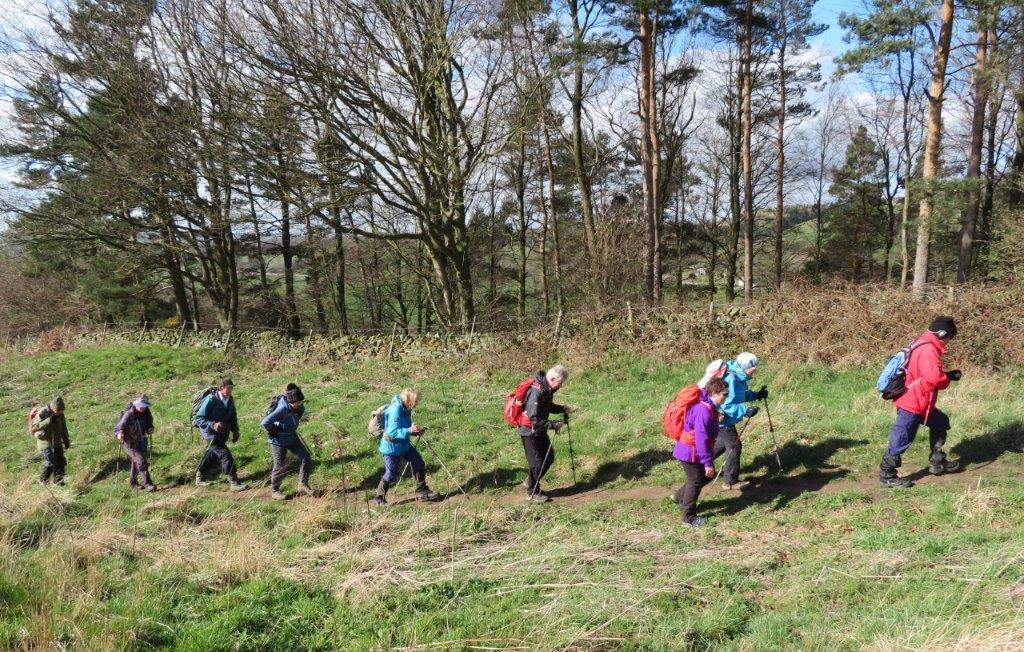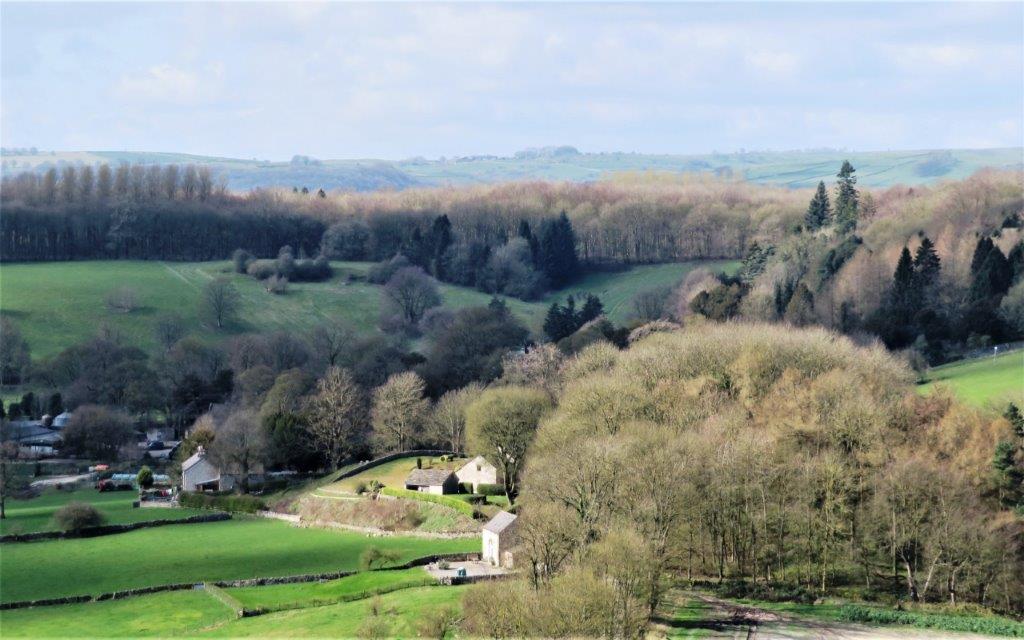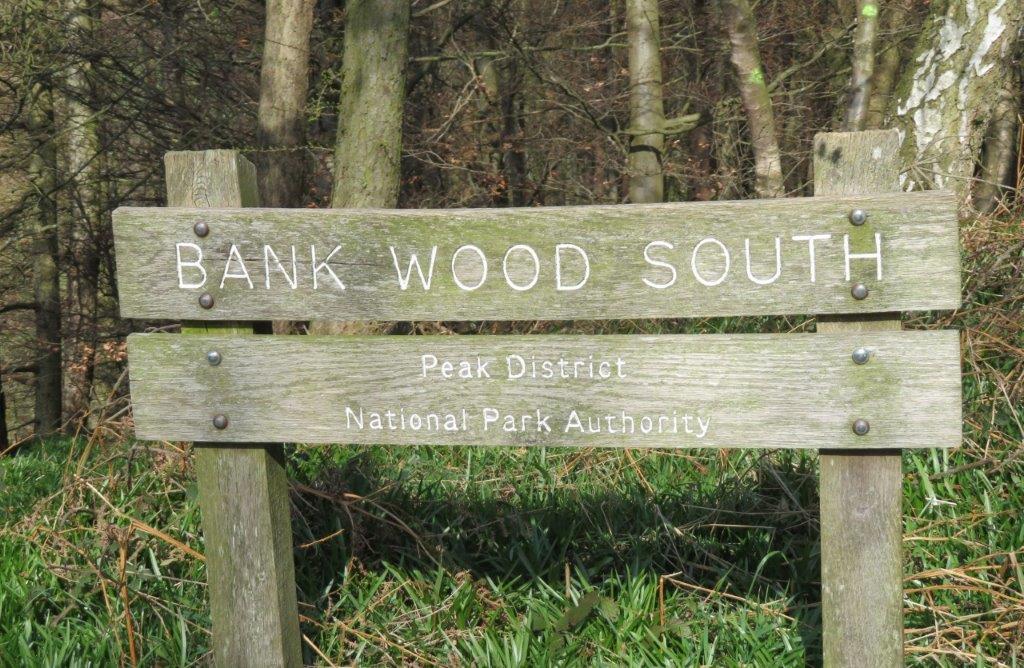 Bank Wood South - Bank Wood North also marked further on.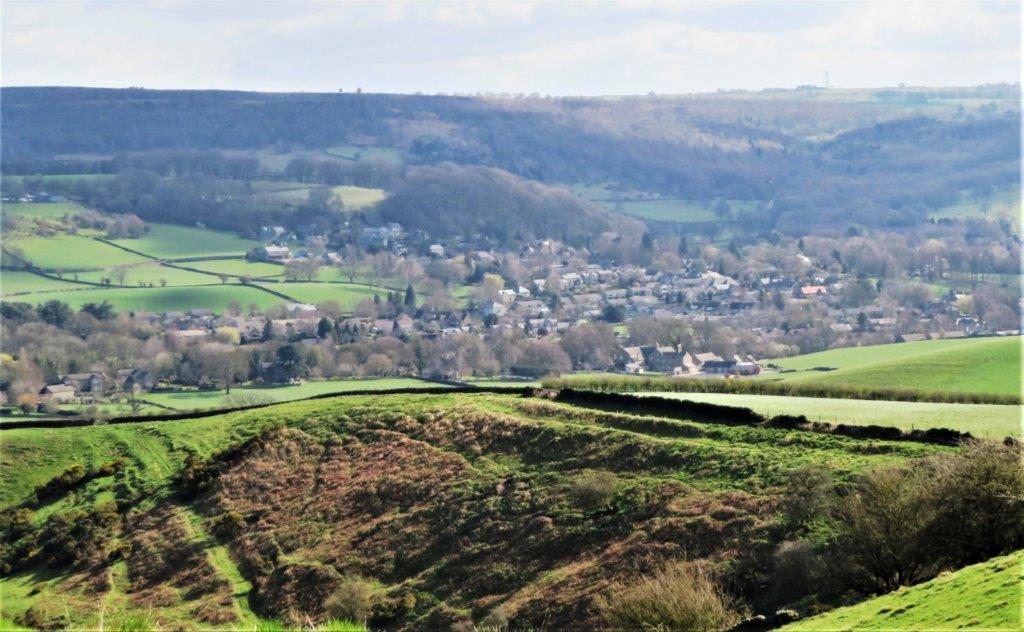 looking down towards Baslow?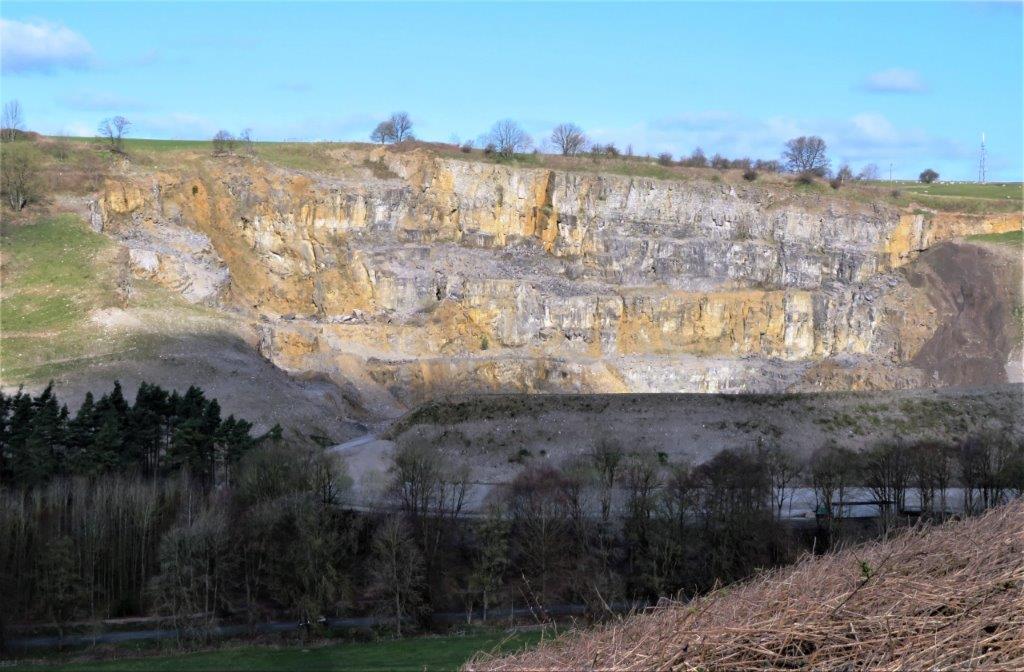 Black Dale Mine seen from Bank Woods. Note bank in front of mine presumably a stage in reclamation? and to protect road in front from water runoff?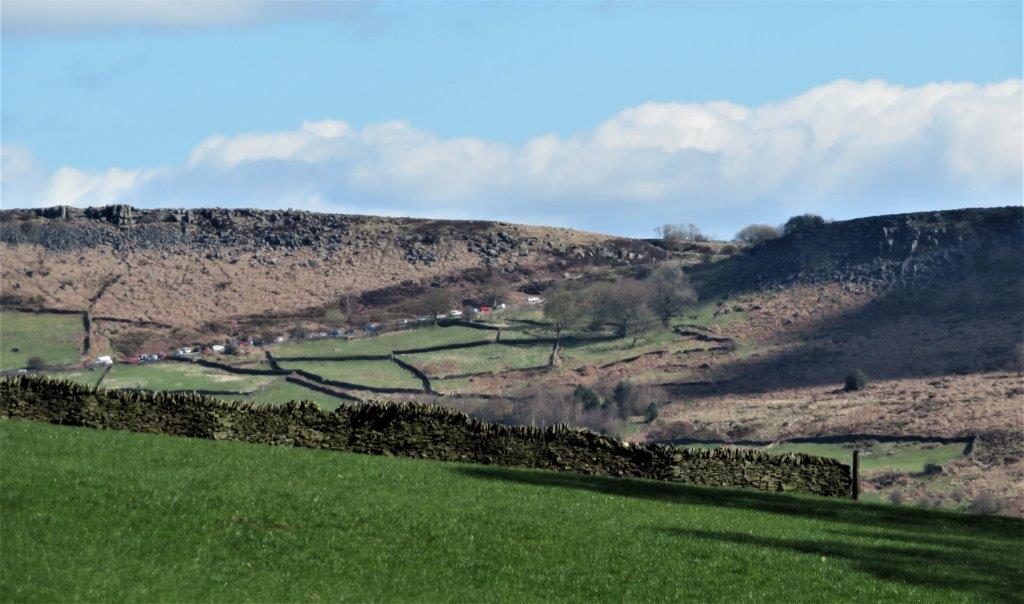 Curbar Edge to left - Baslow Edge to right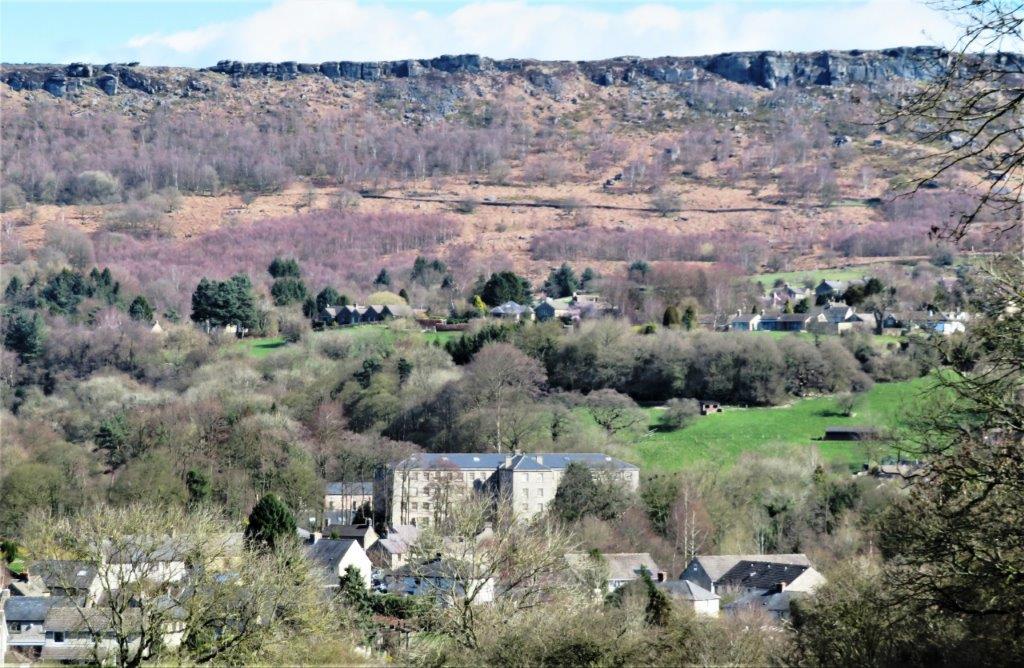 Calver Mill in bottom of picture - now residential accommodation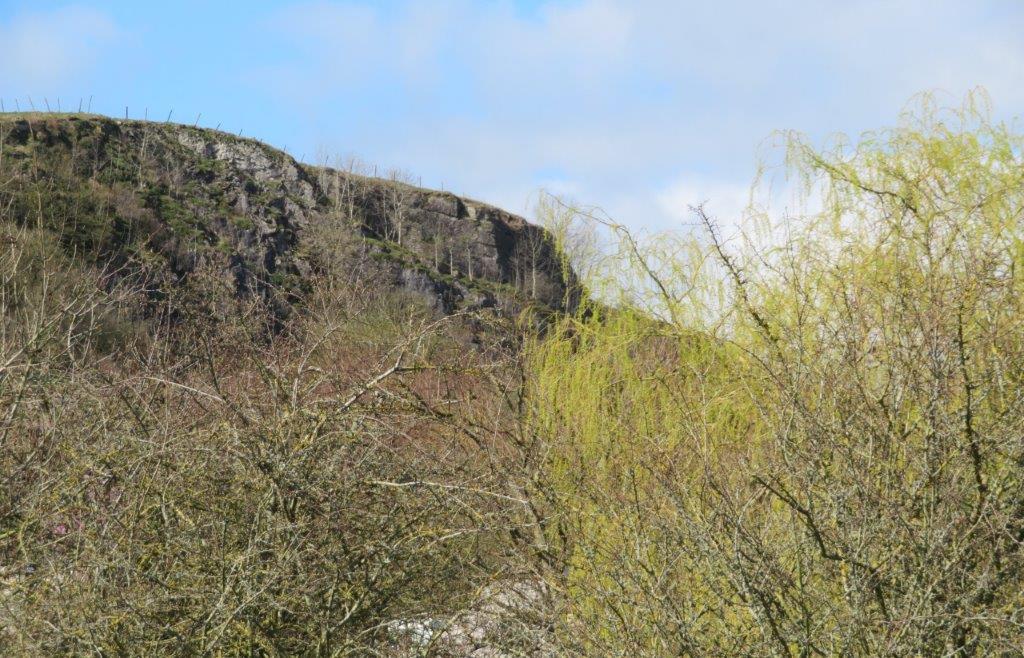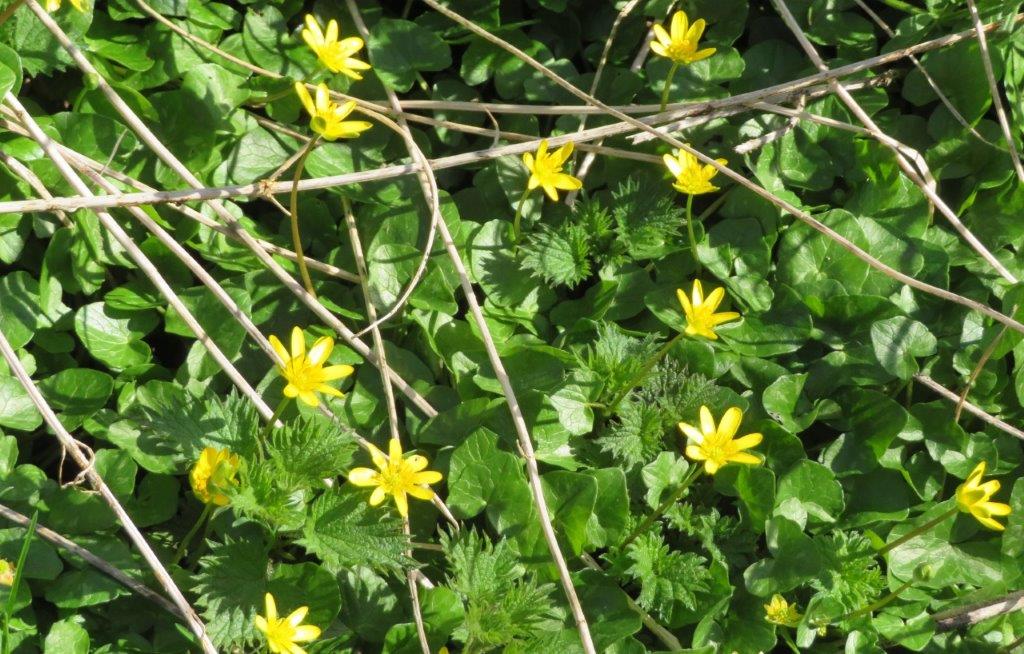 Lesser Celandine?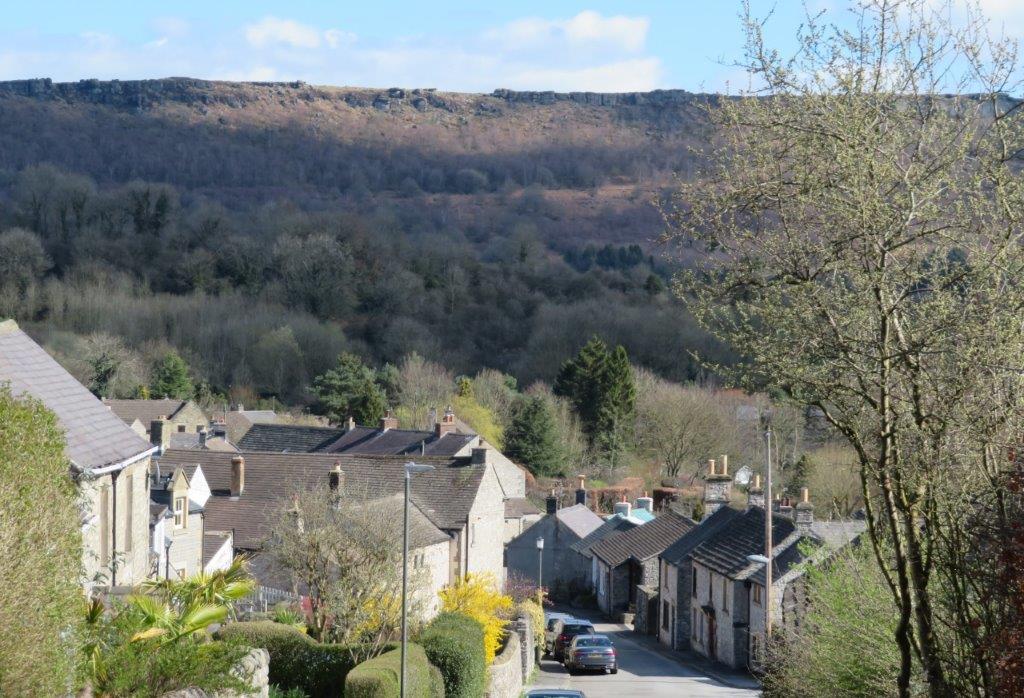 looking back at Calver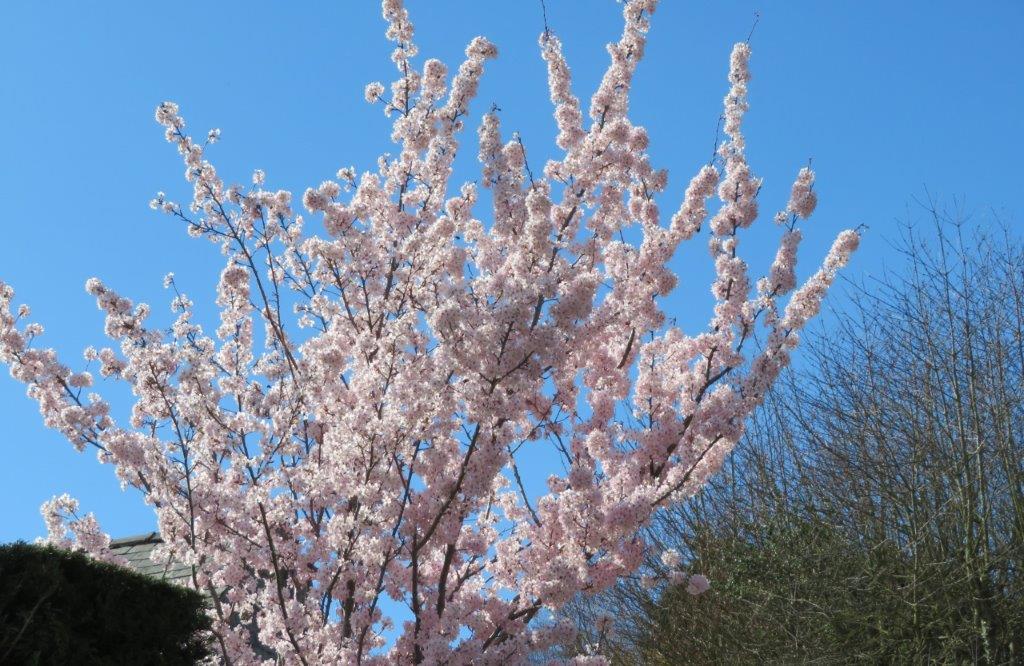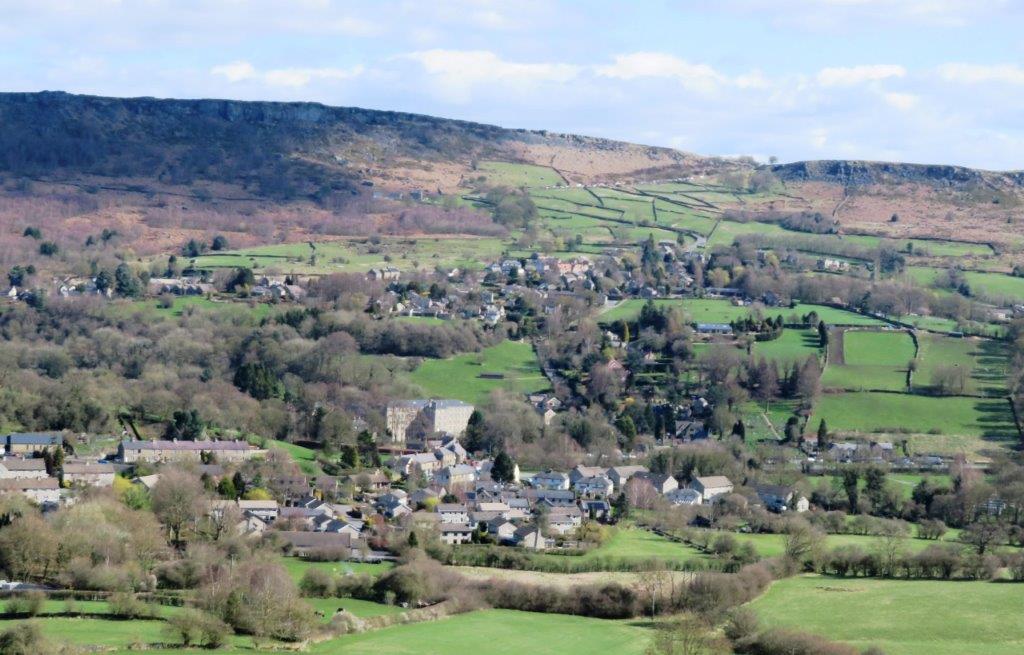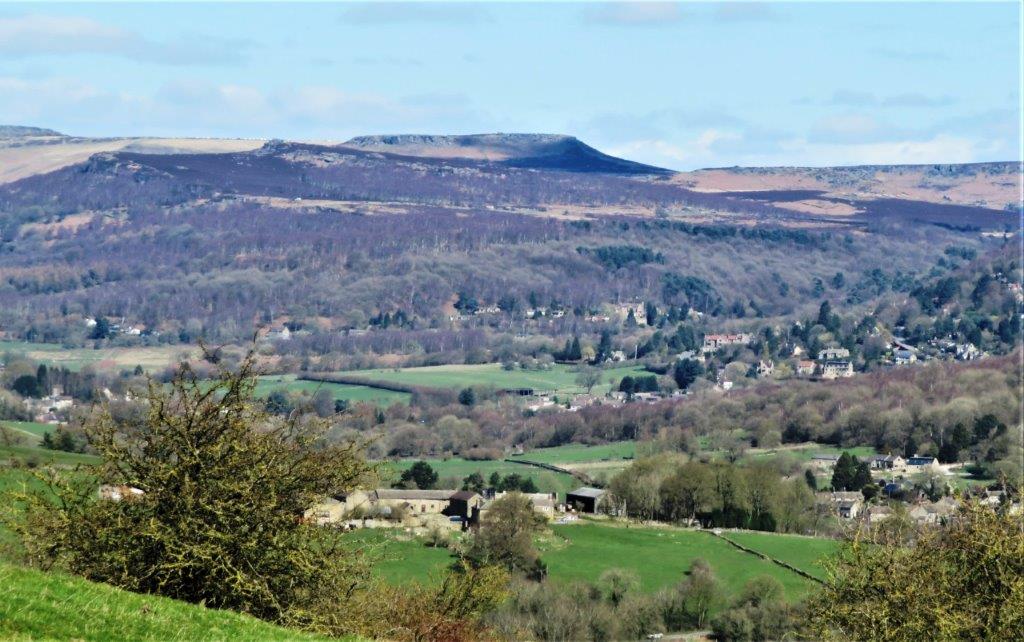 Higger Tor at top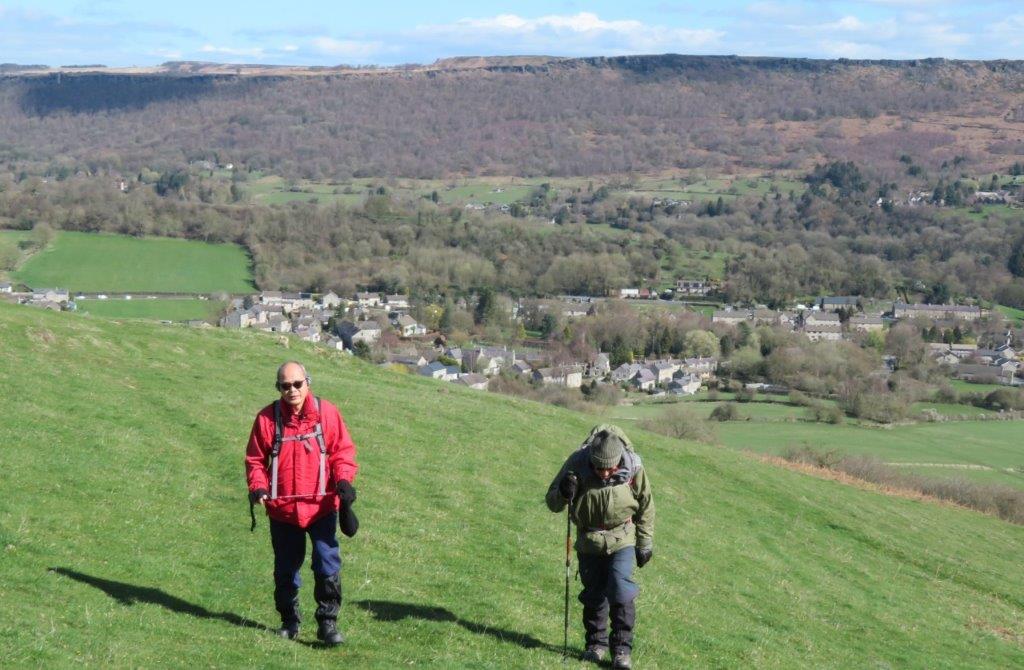 climbing up from Calver / Road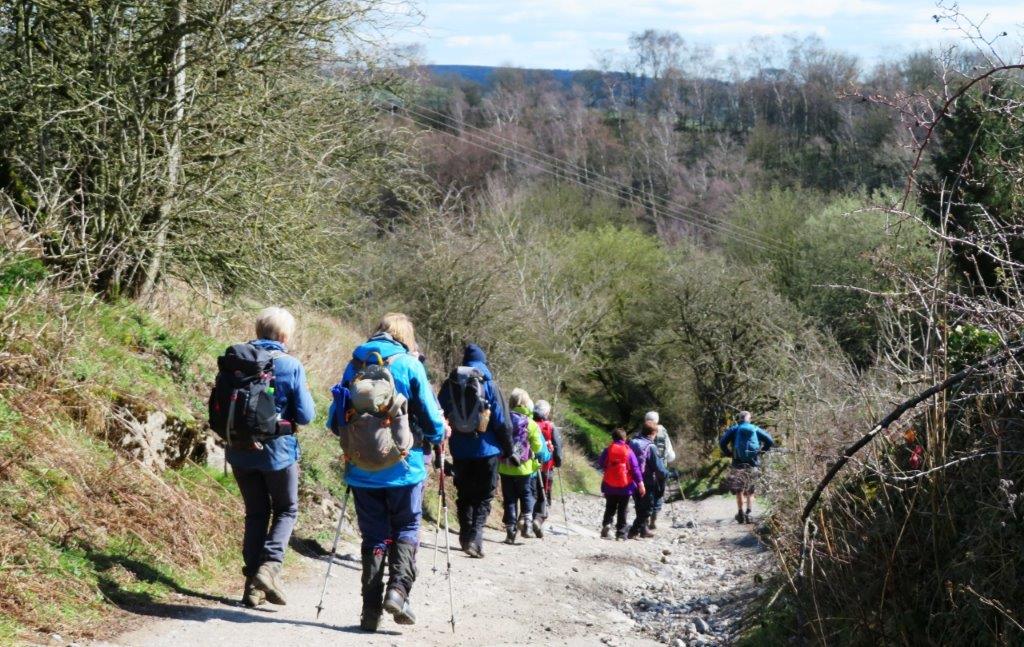 down on track before Black Dale Mine to Hassop Road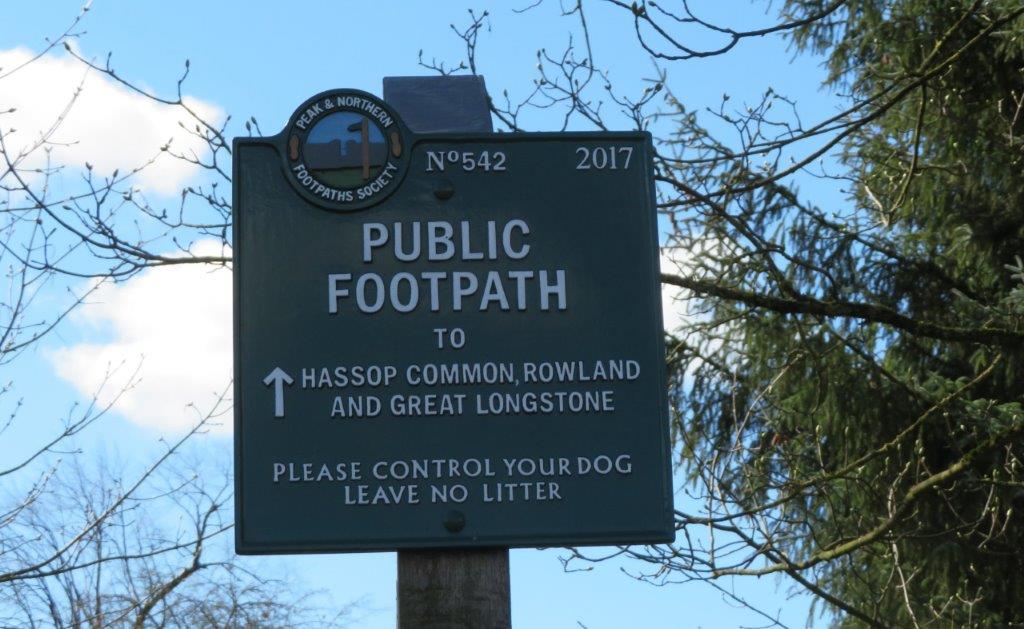 We continued after Hassop Common roughly Eastward below Longstone Edge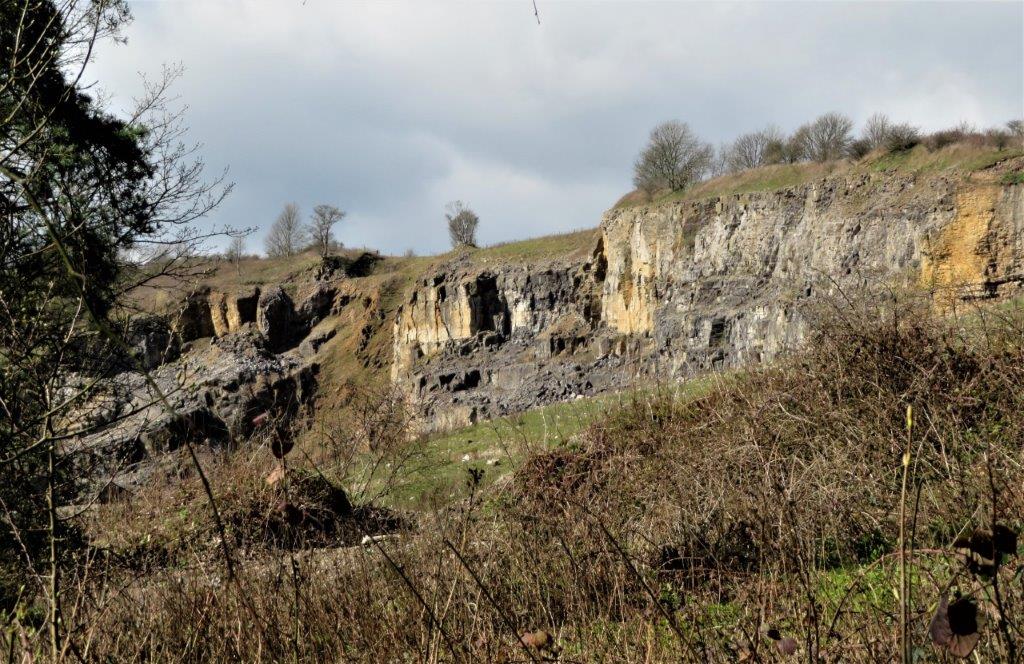 Black Dale Mine again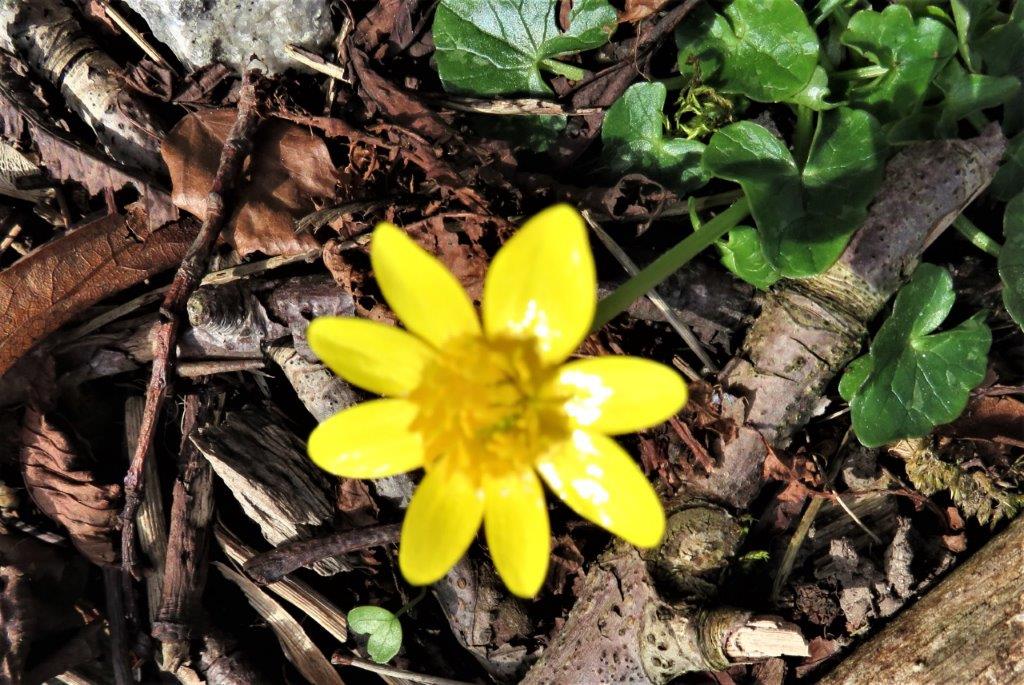 Lesser Celandine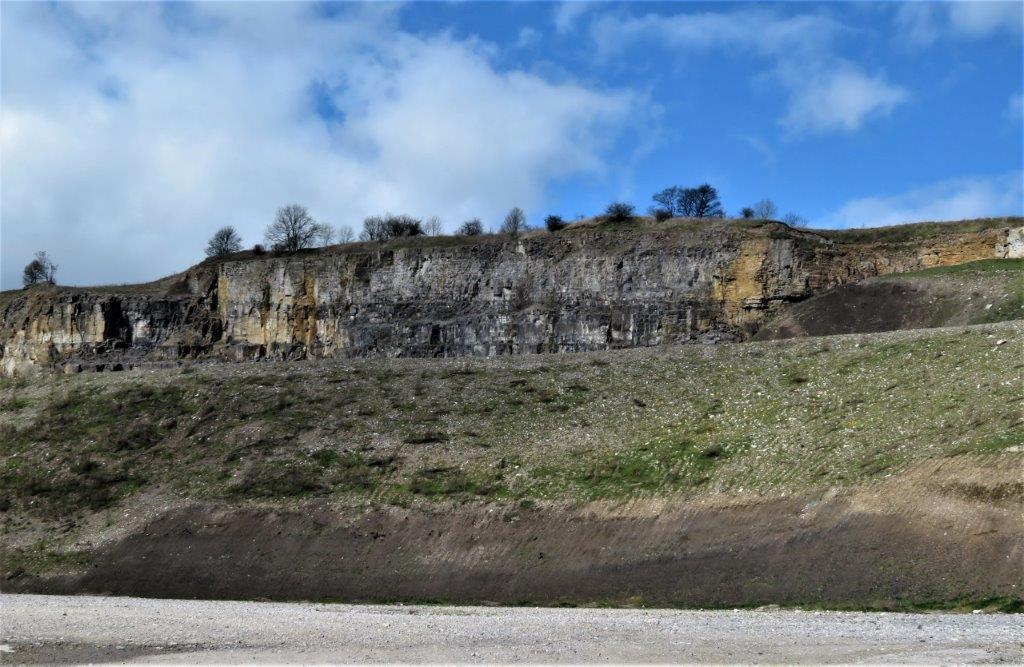 Black Dale Mine seen from near Road Hassop level - reclamation bank in front?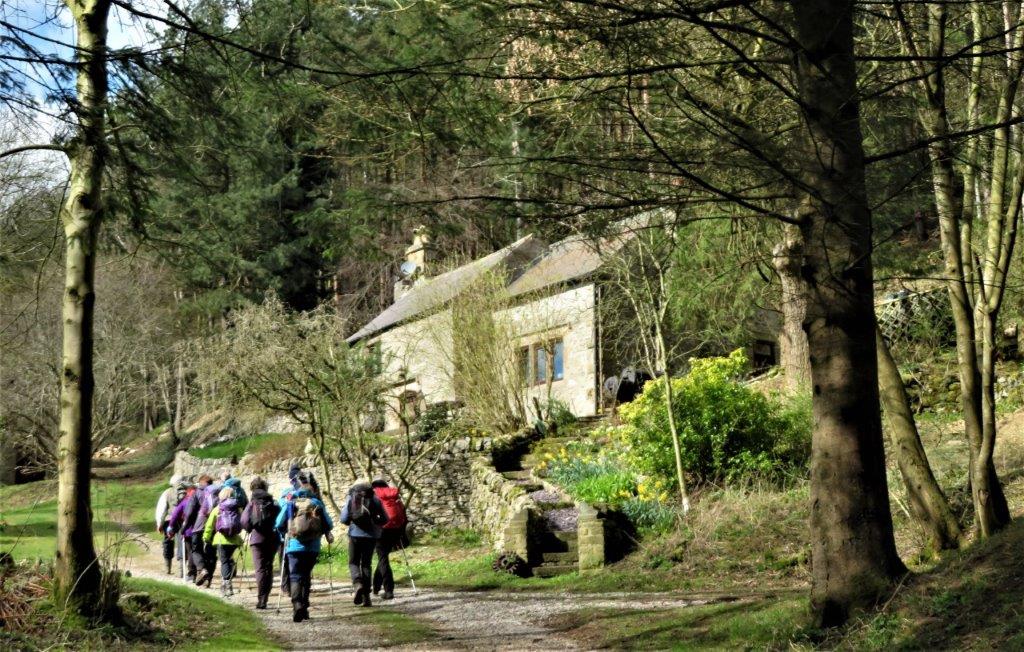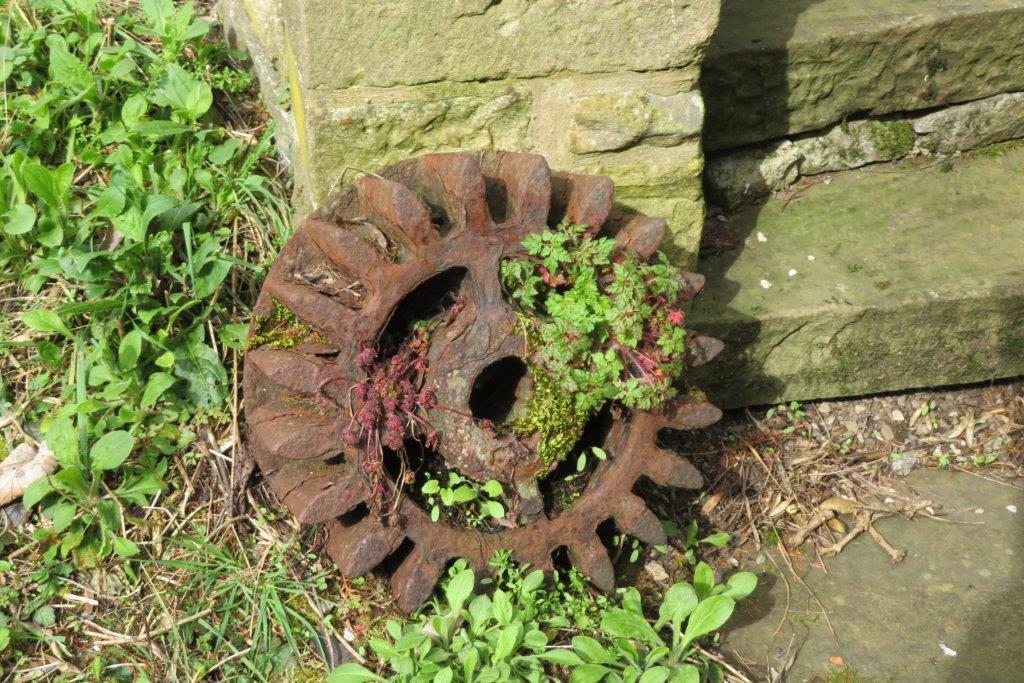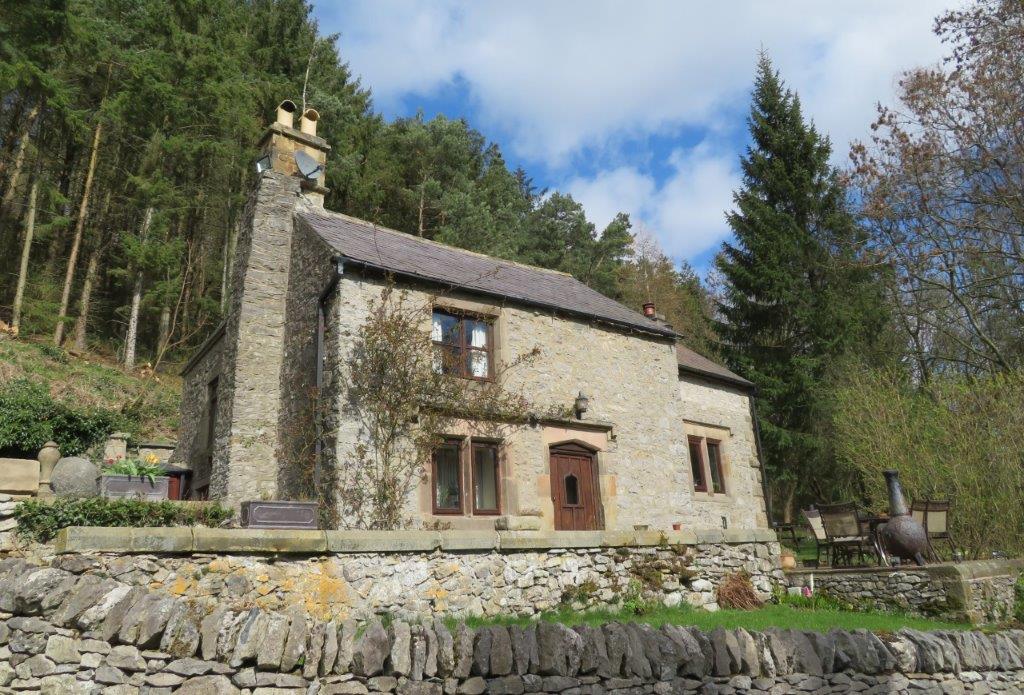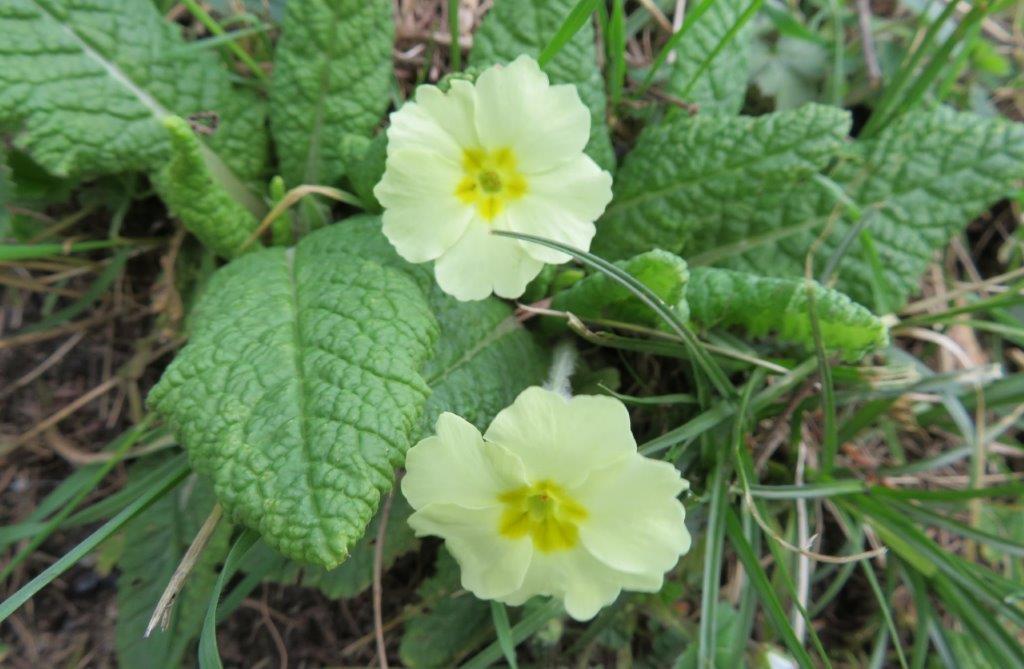 Primrose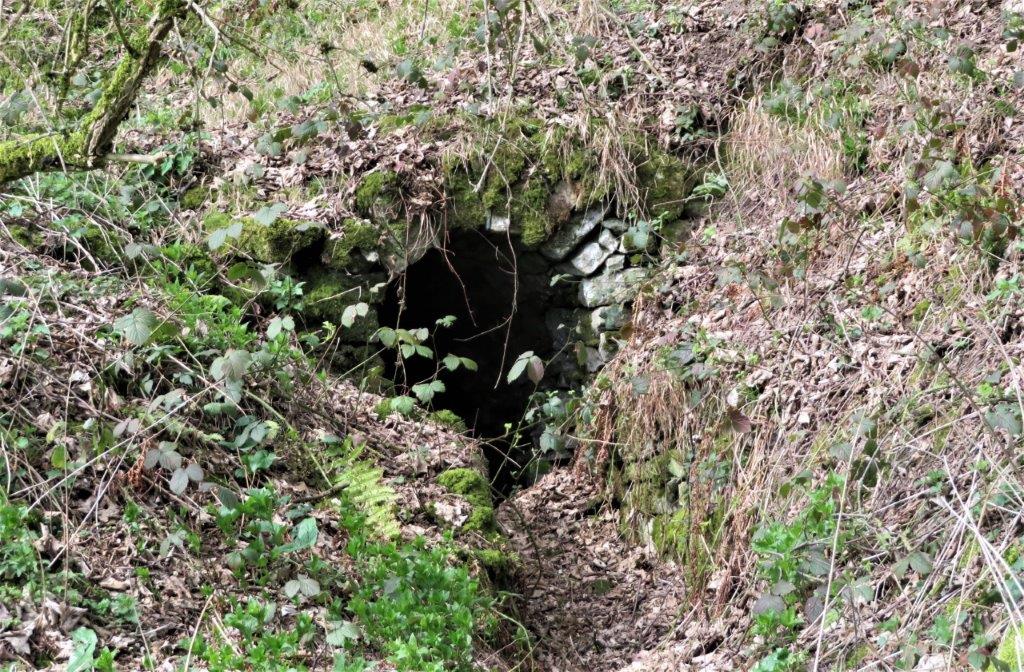 Old mine entrance or ice store?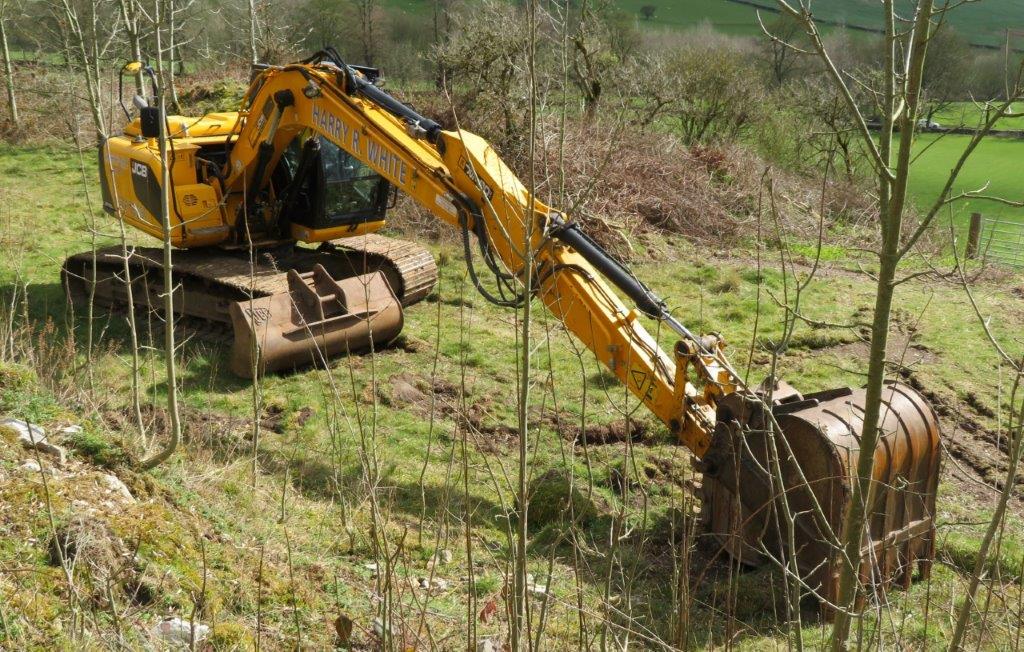 ?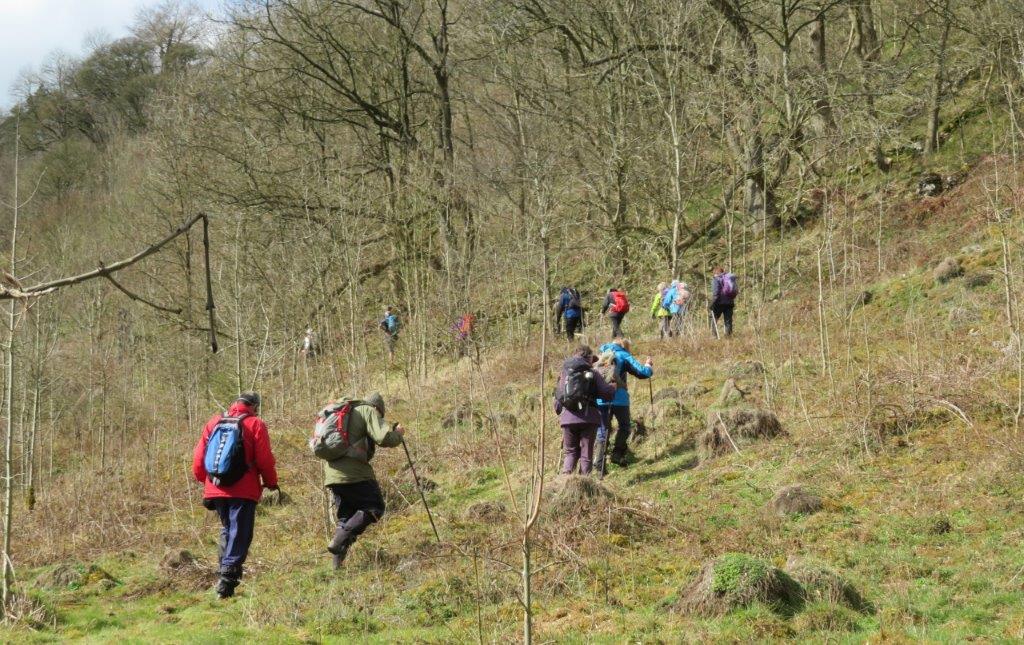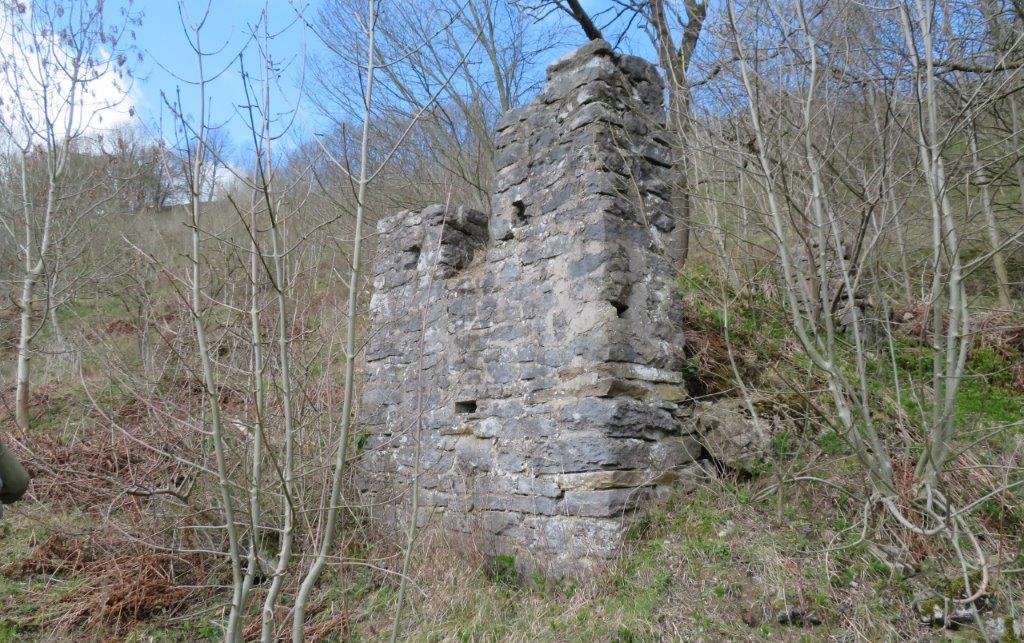 mining relic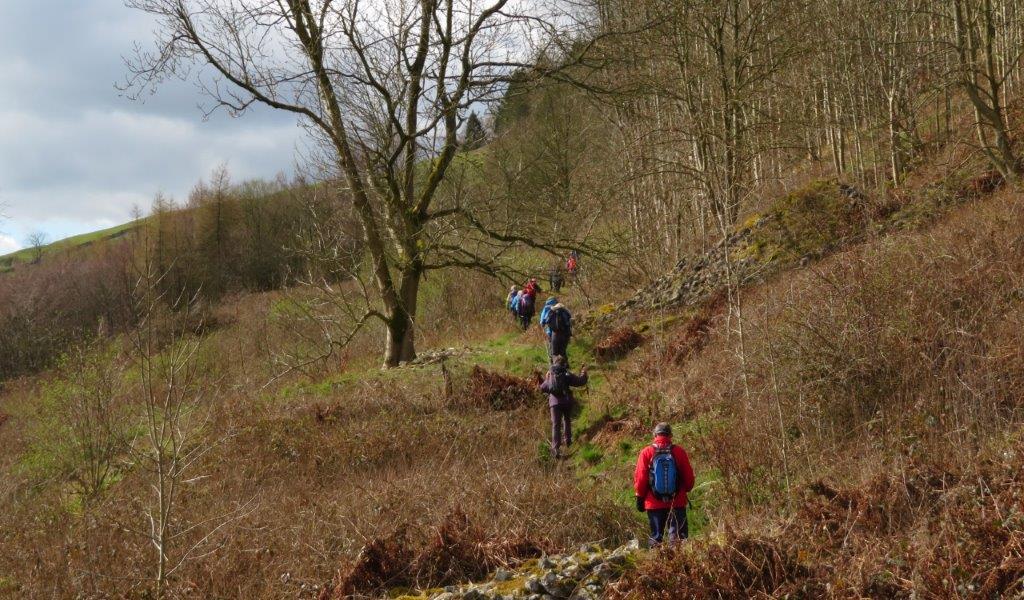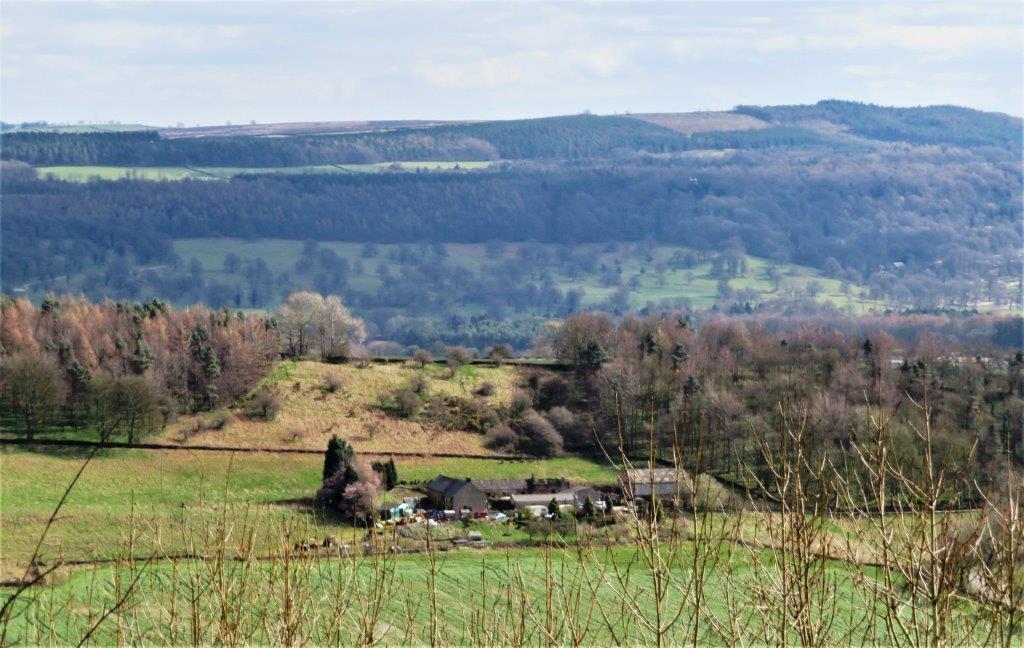 looking toward Bank Woods ridge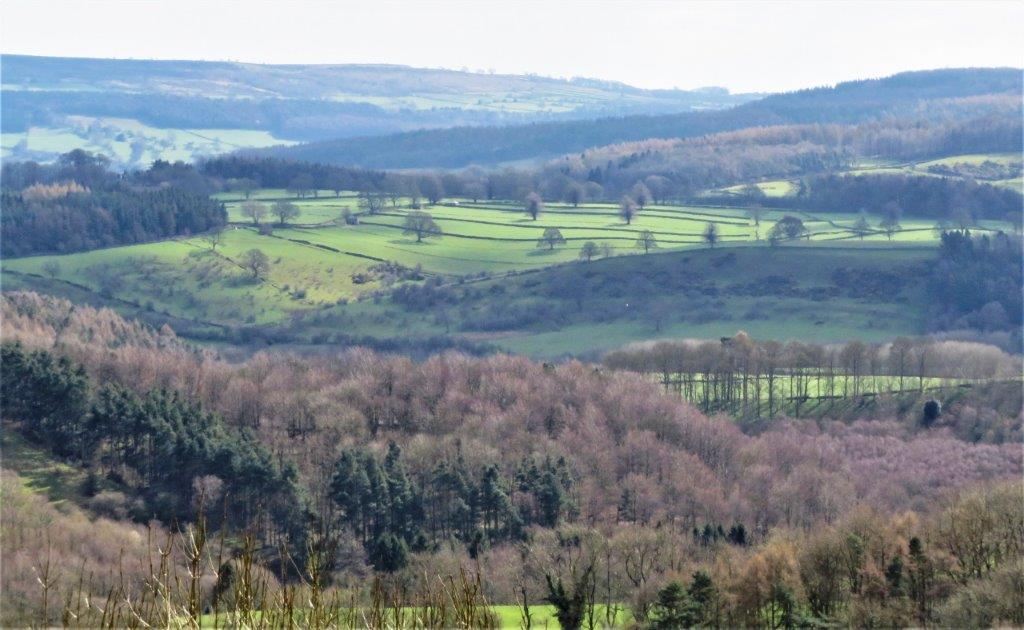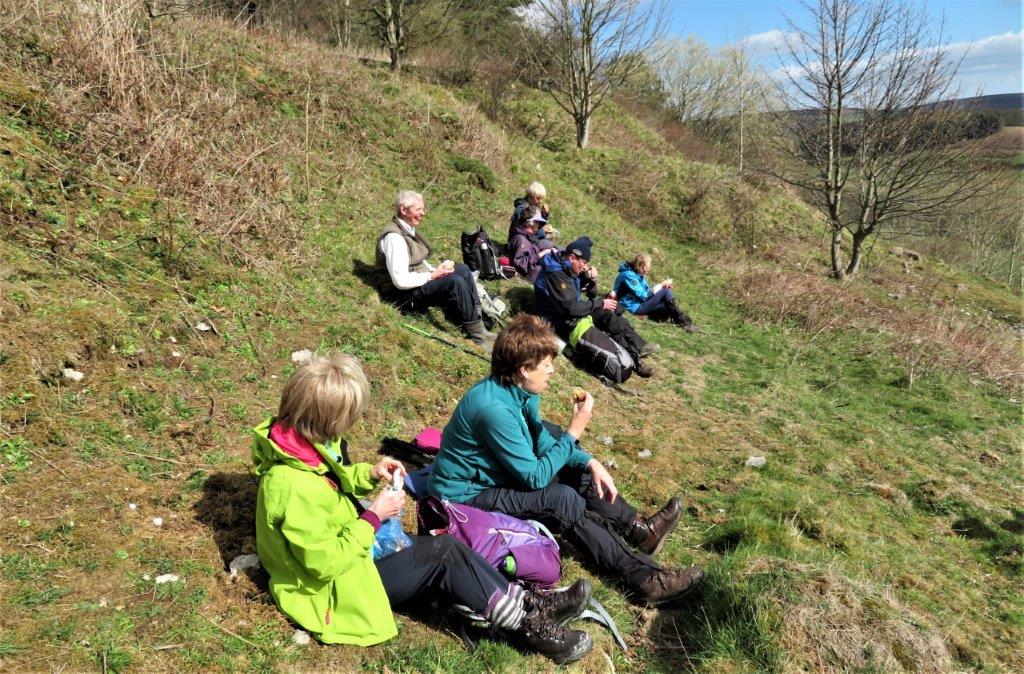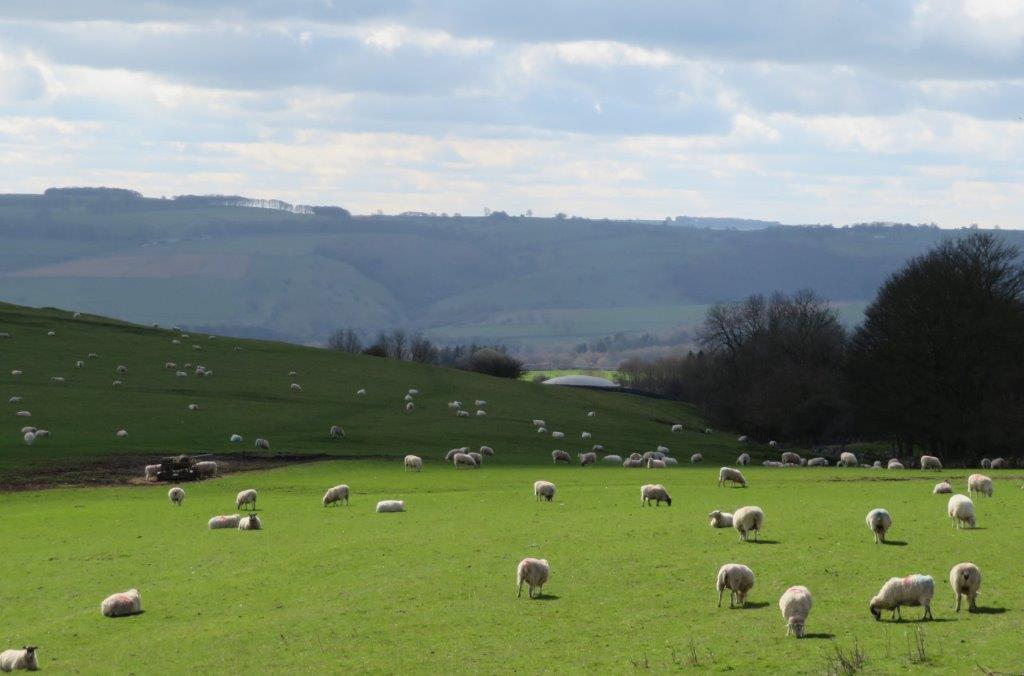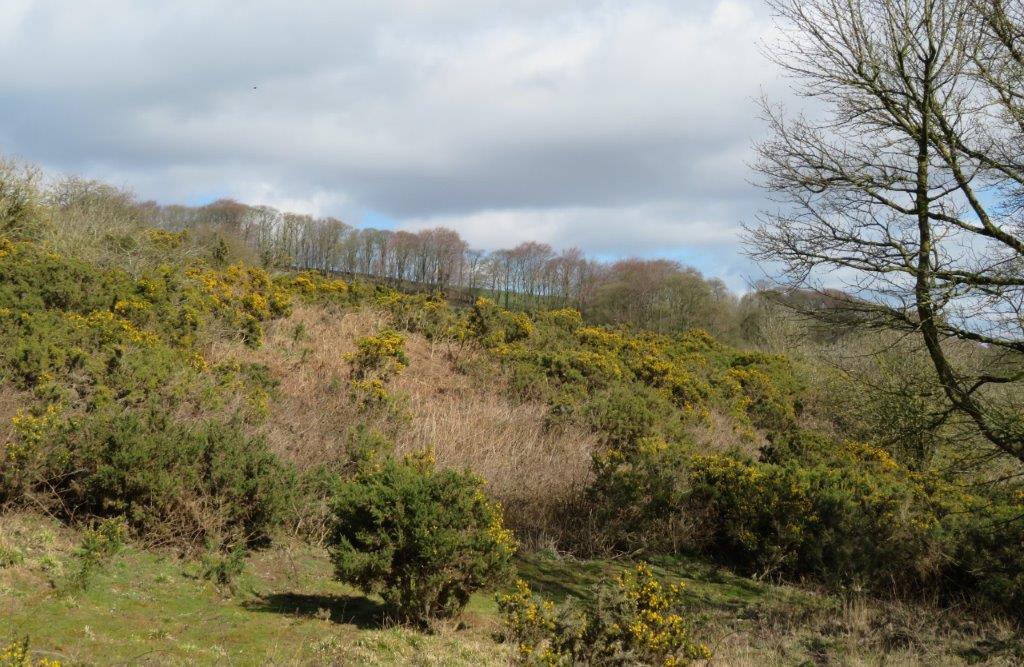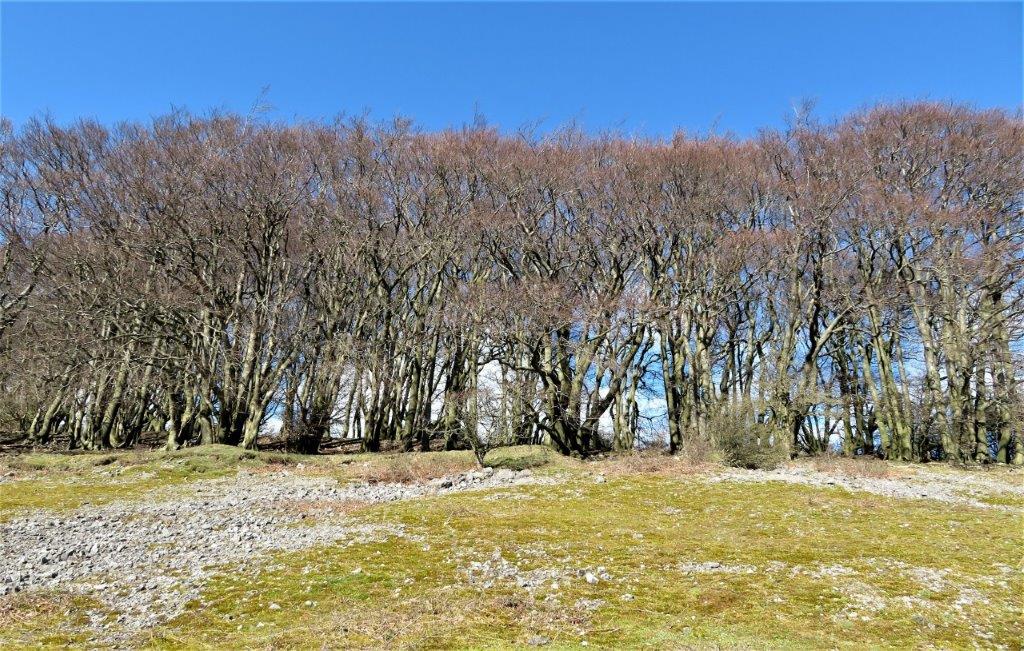 Longstone Edge above us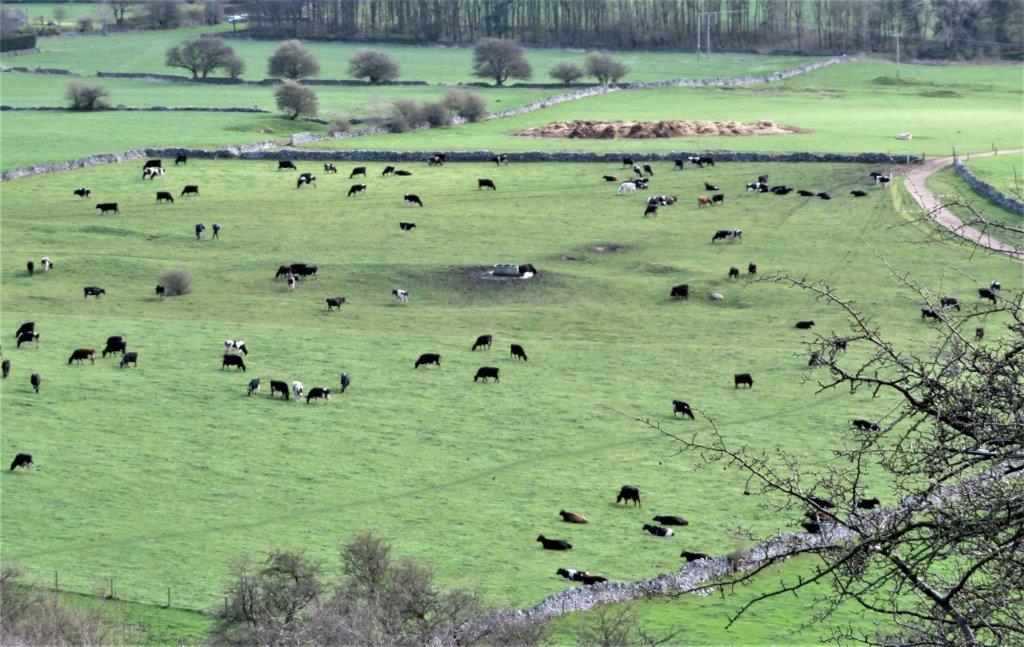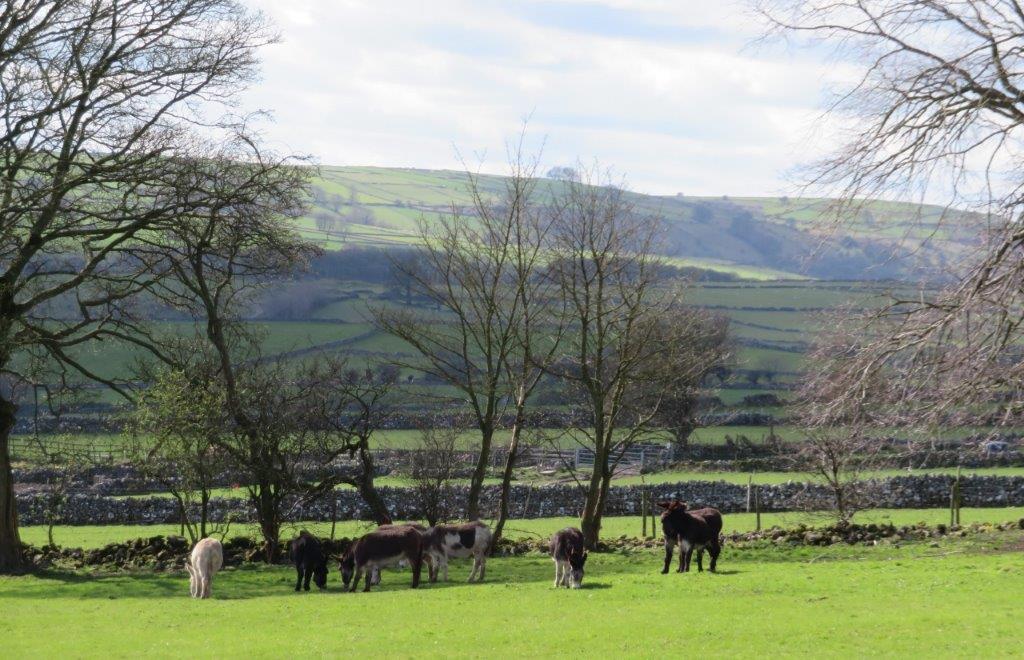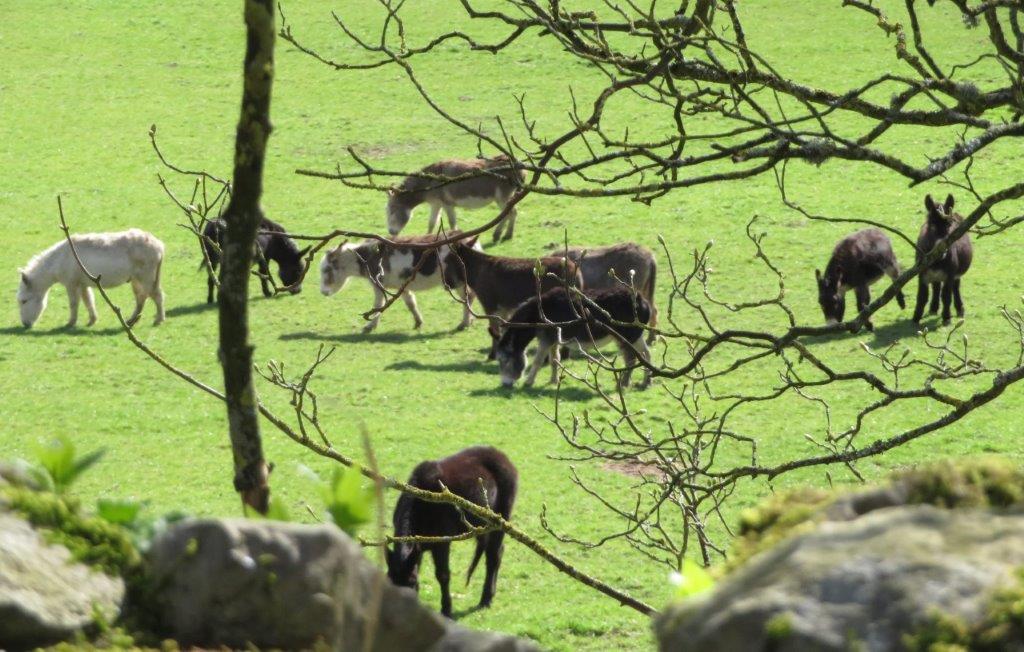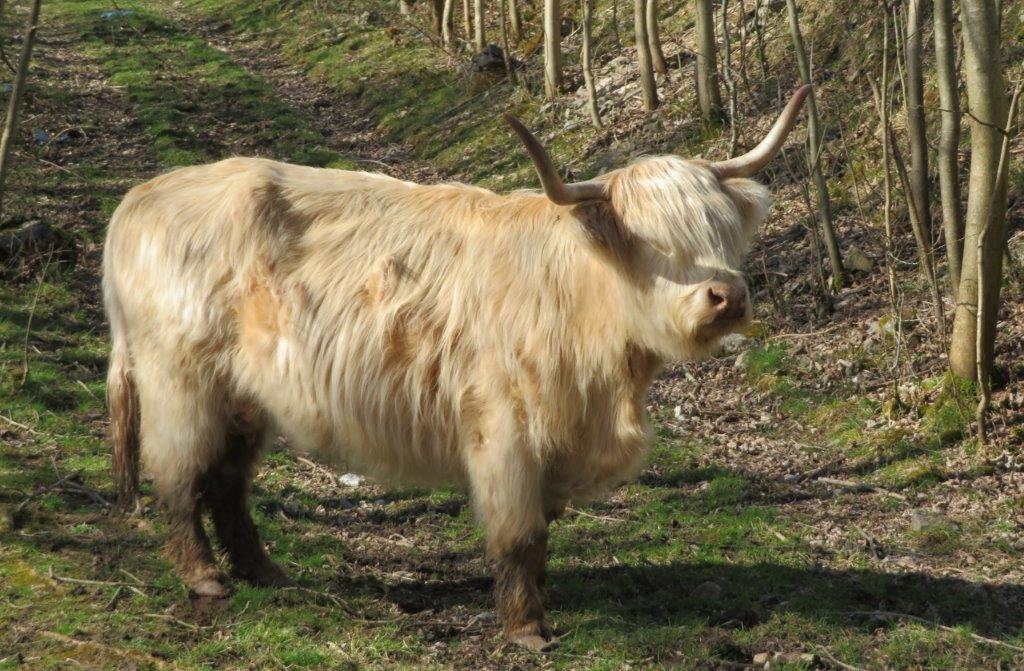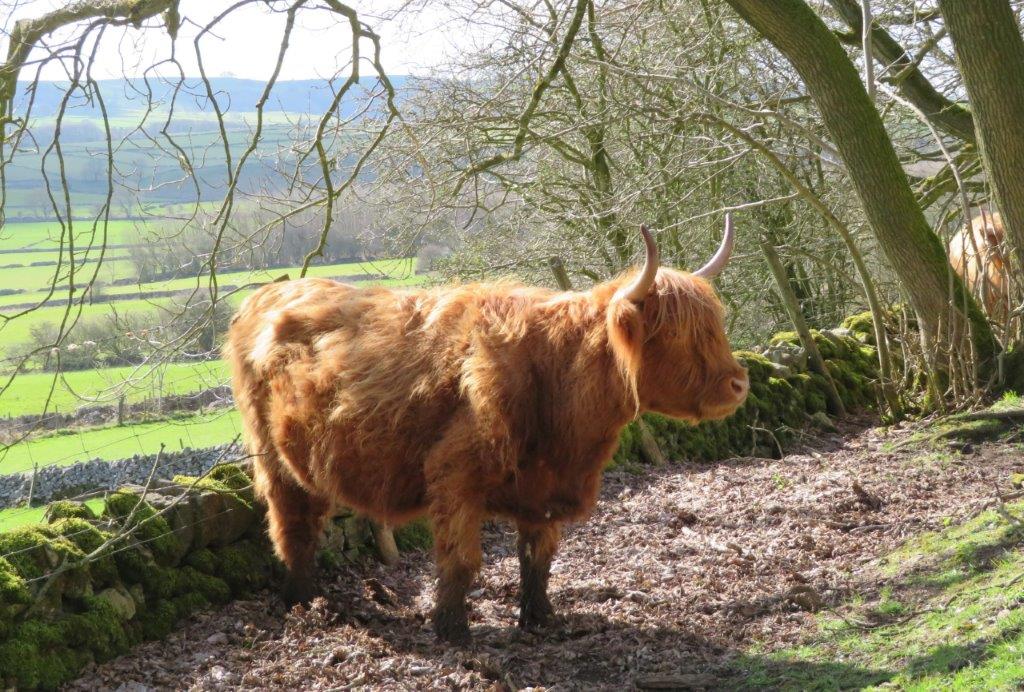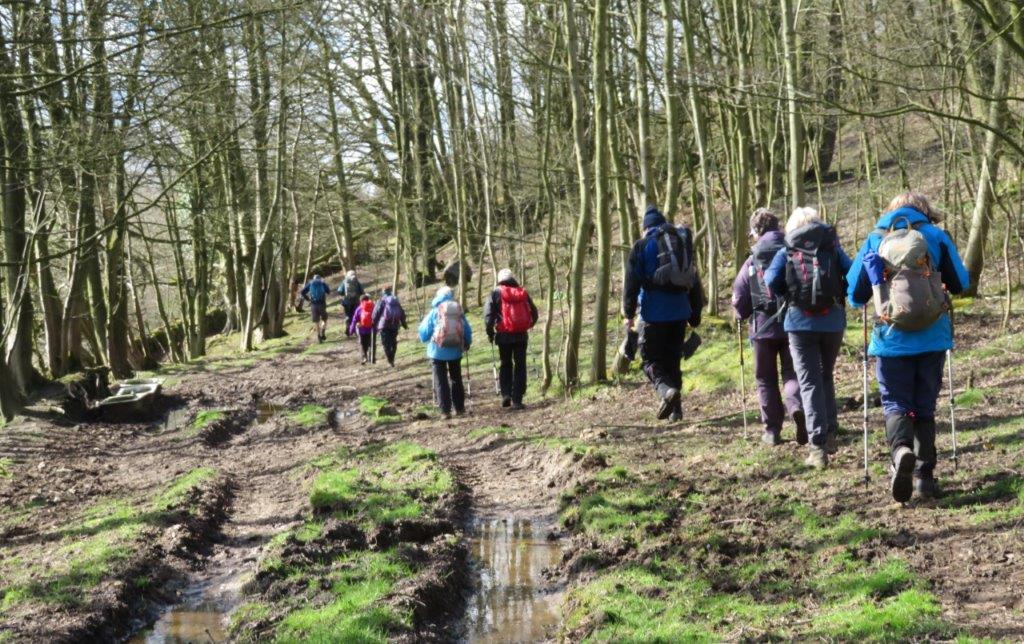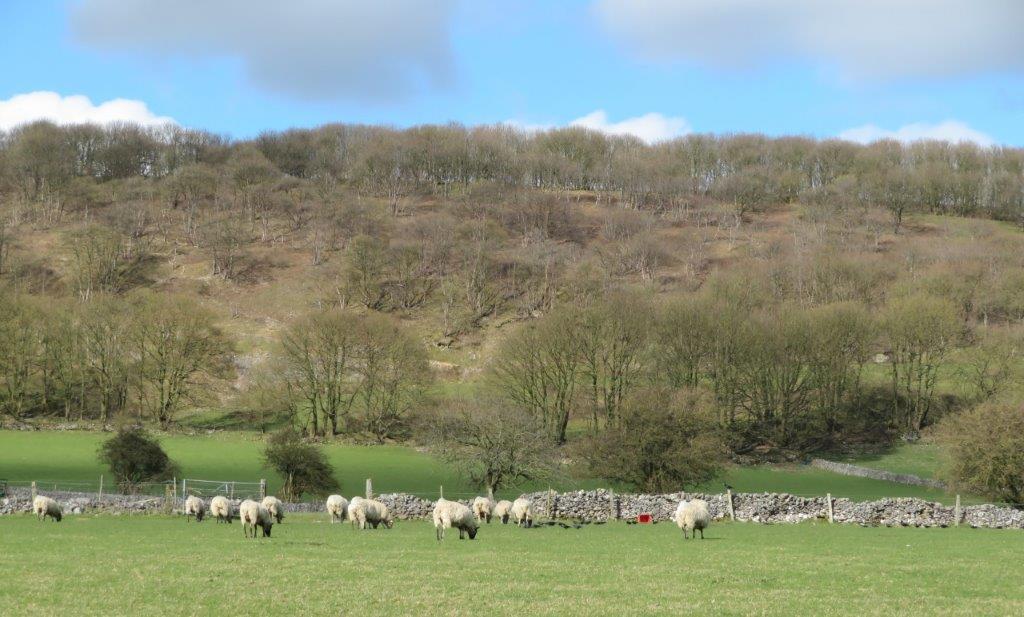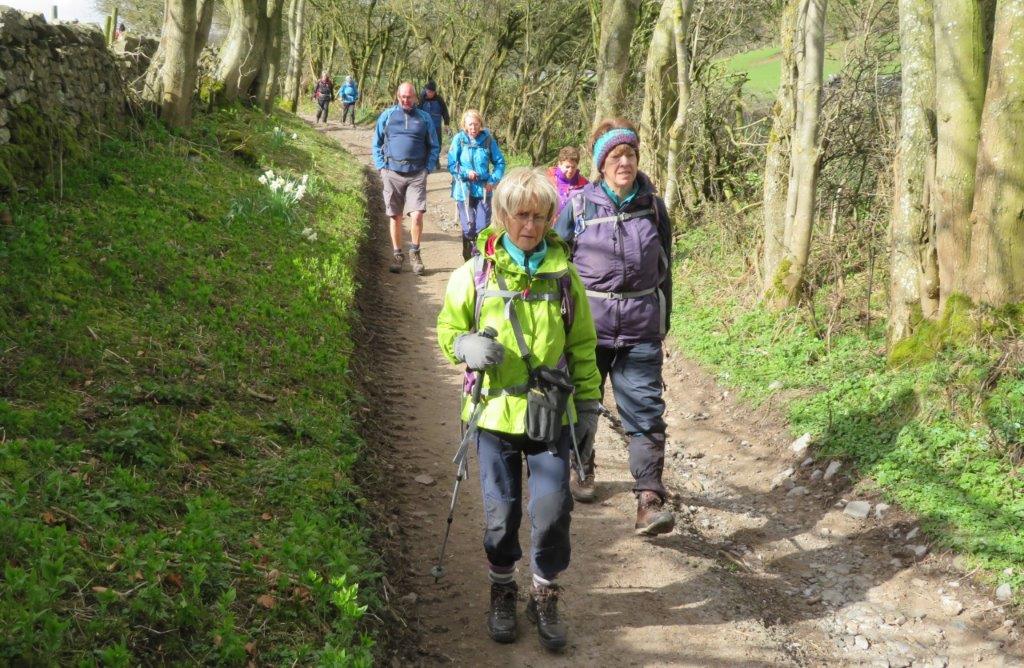 on Byway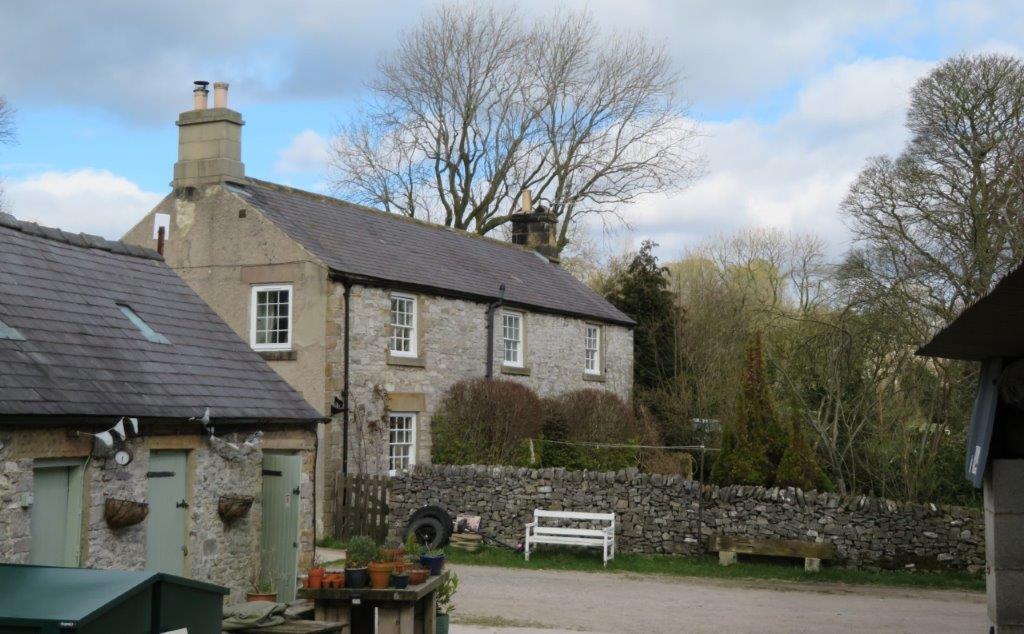 Dale Farm (also farm shop and small caravan park)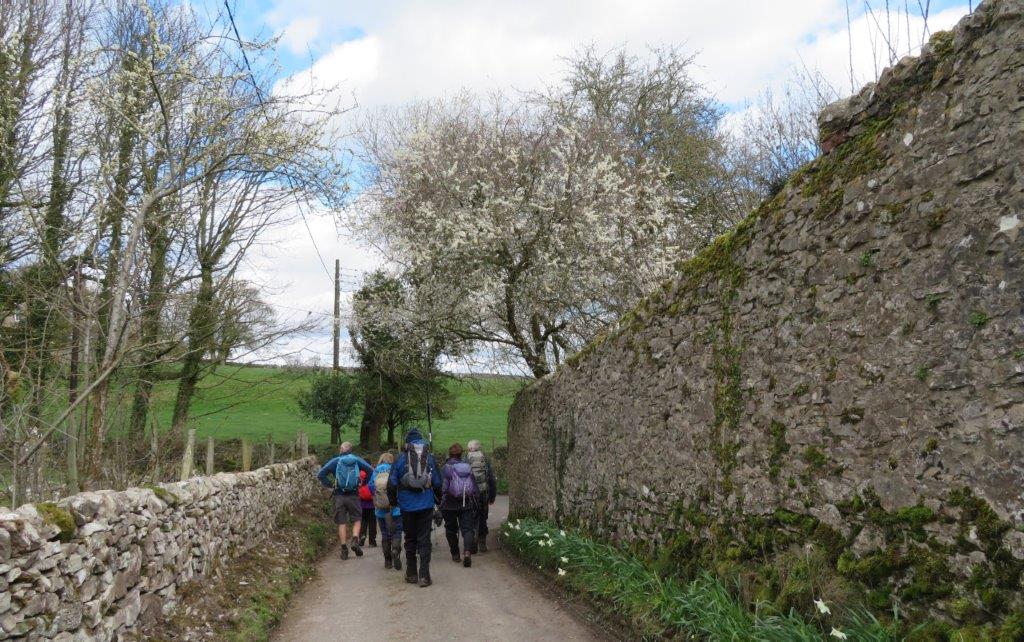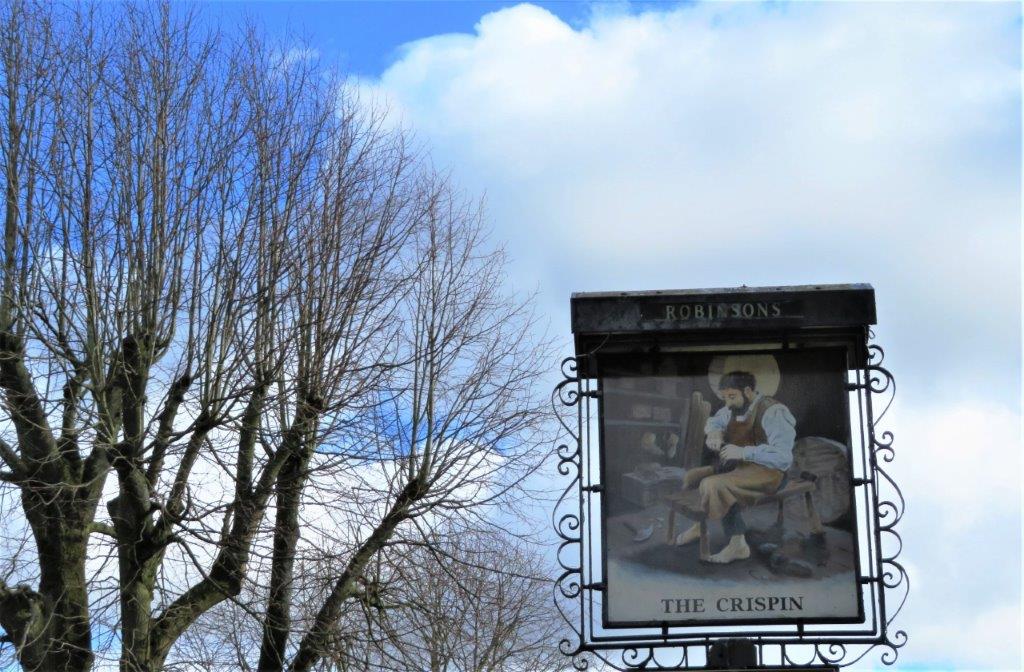 The Crispin - PH sign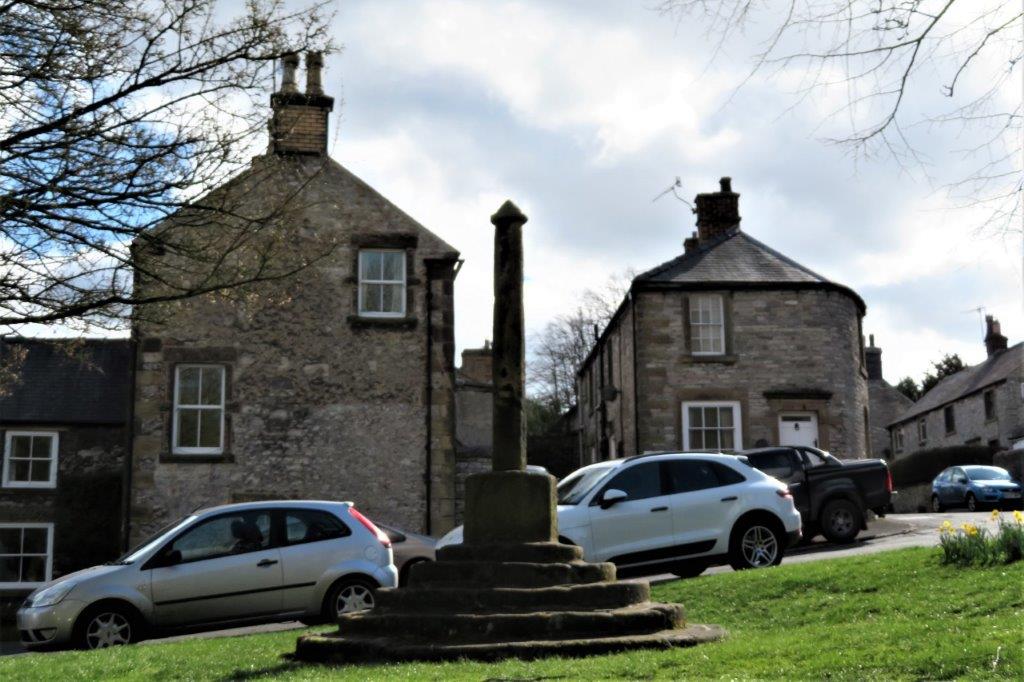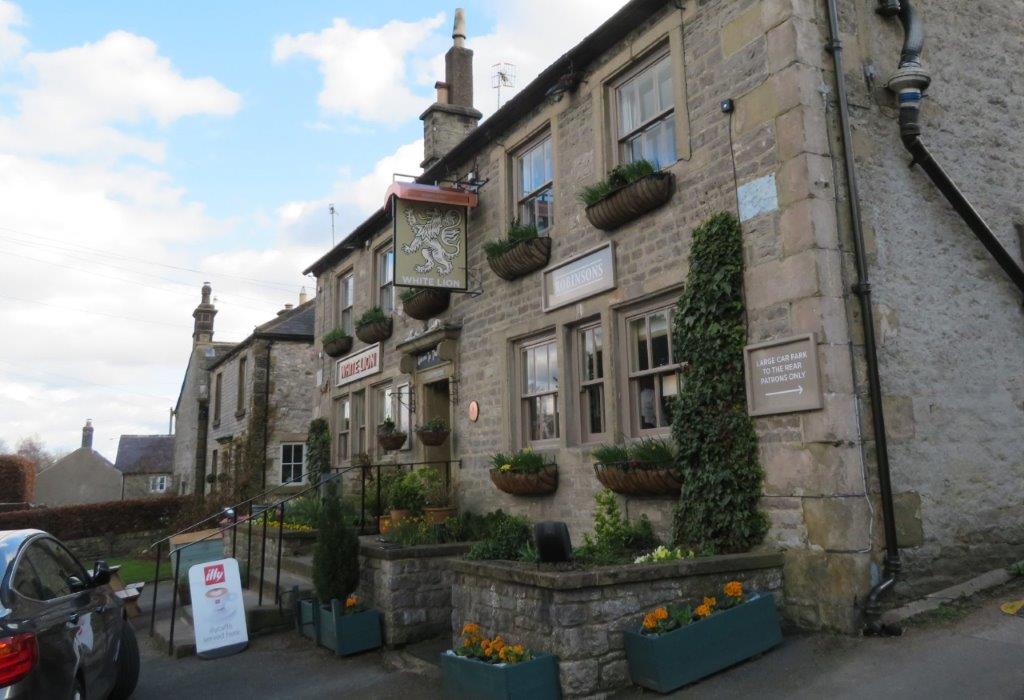 The White Lion PH - we turned to right just before it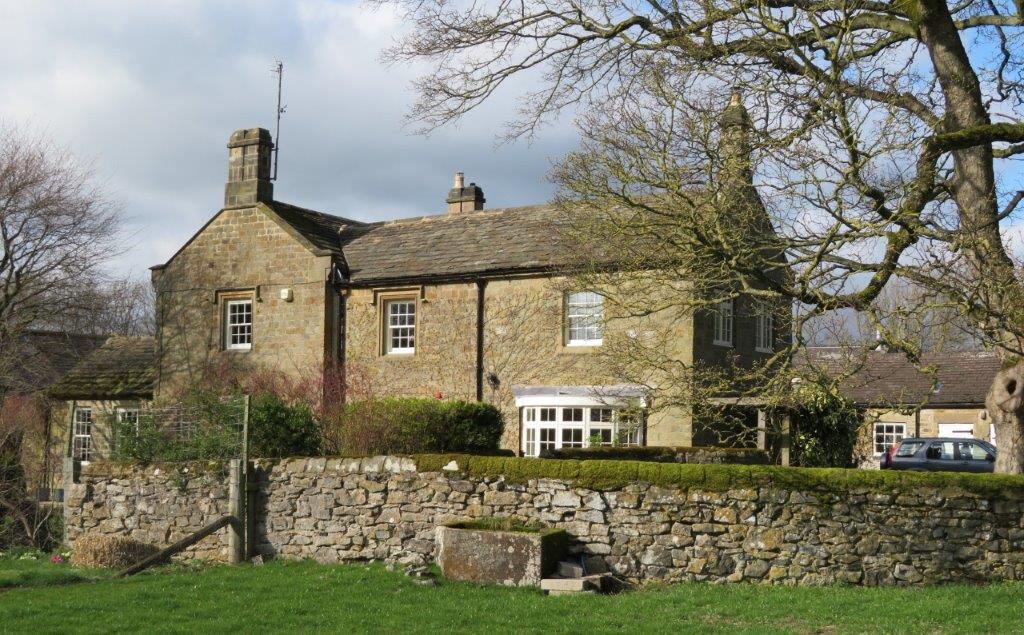 Churchdale Farm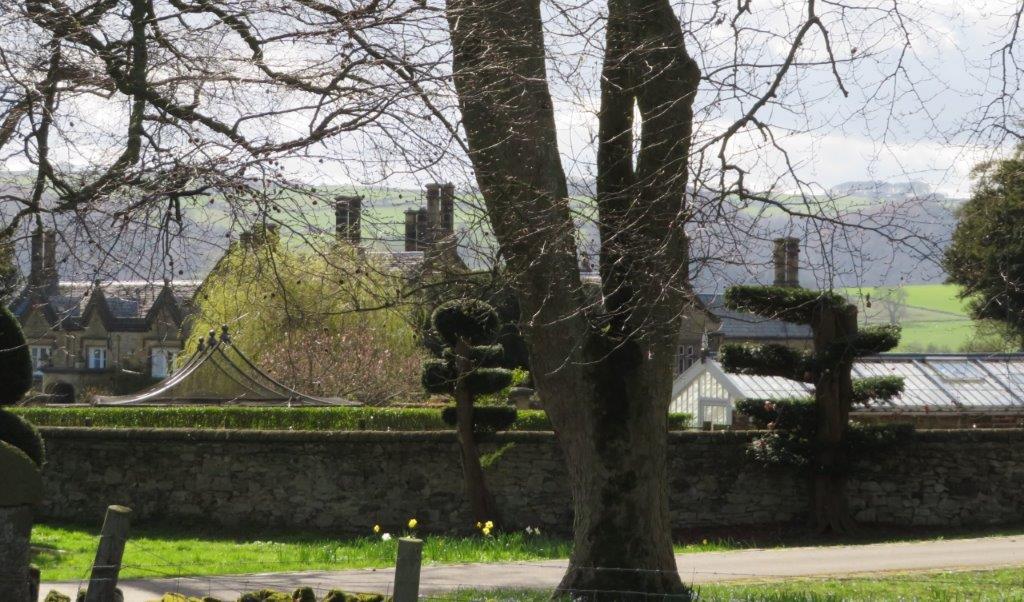 view of Churchdale Hall - note topiary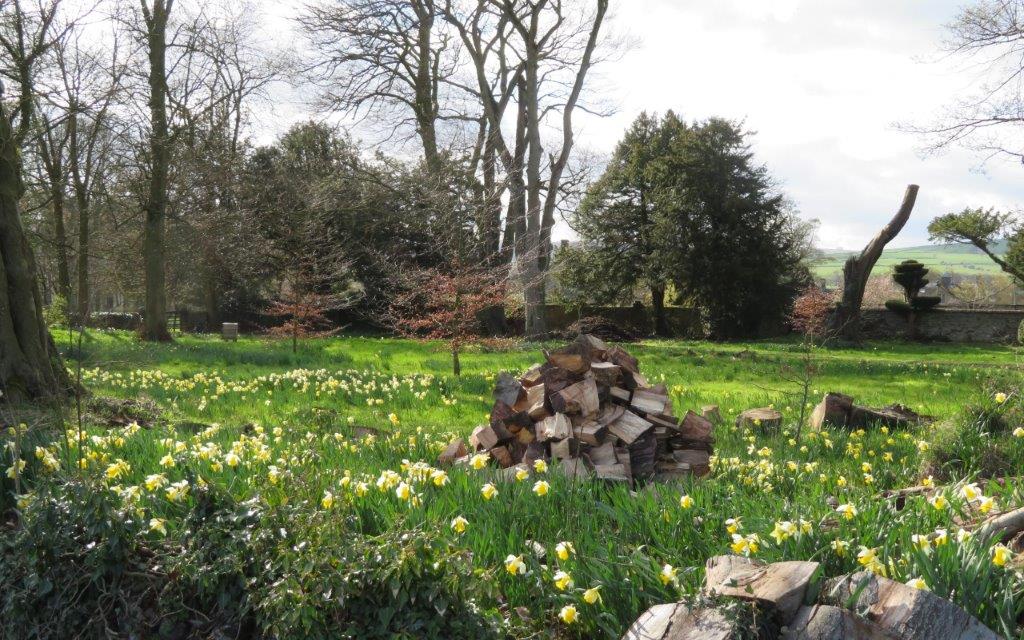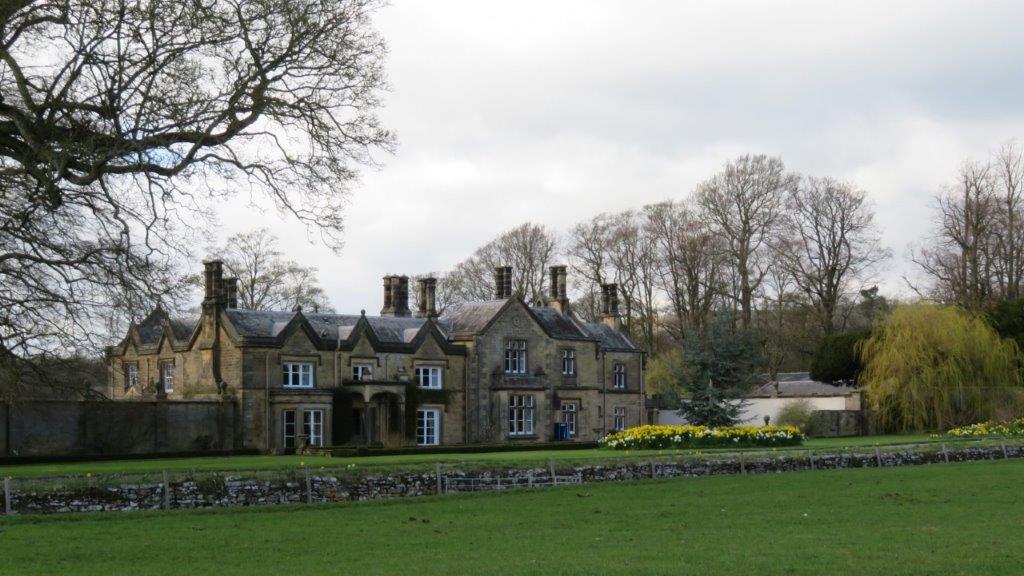 another view of Churchdale Hall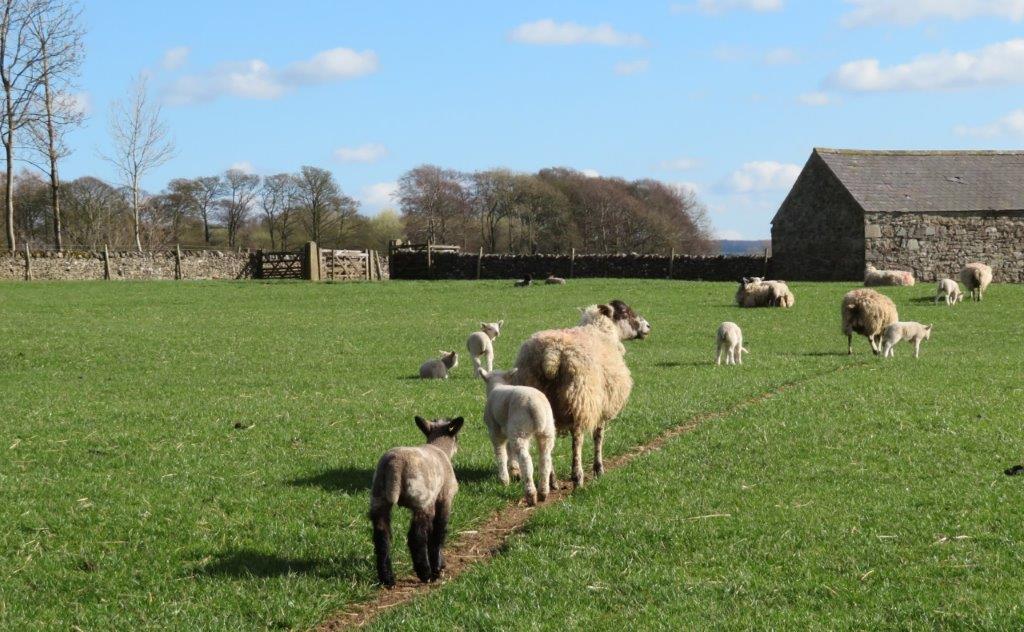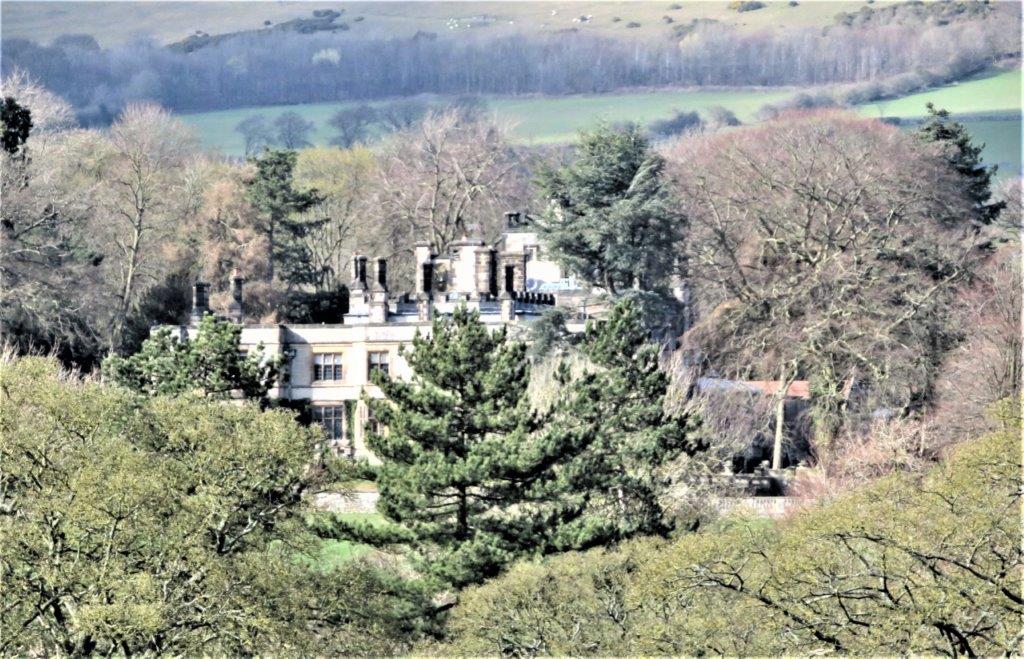 zoomed into distant mansion - can you identify?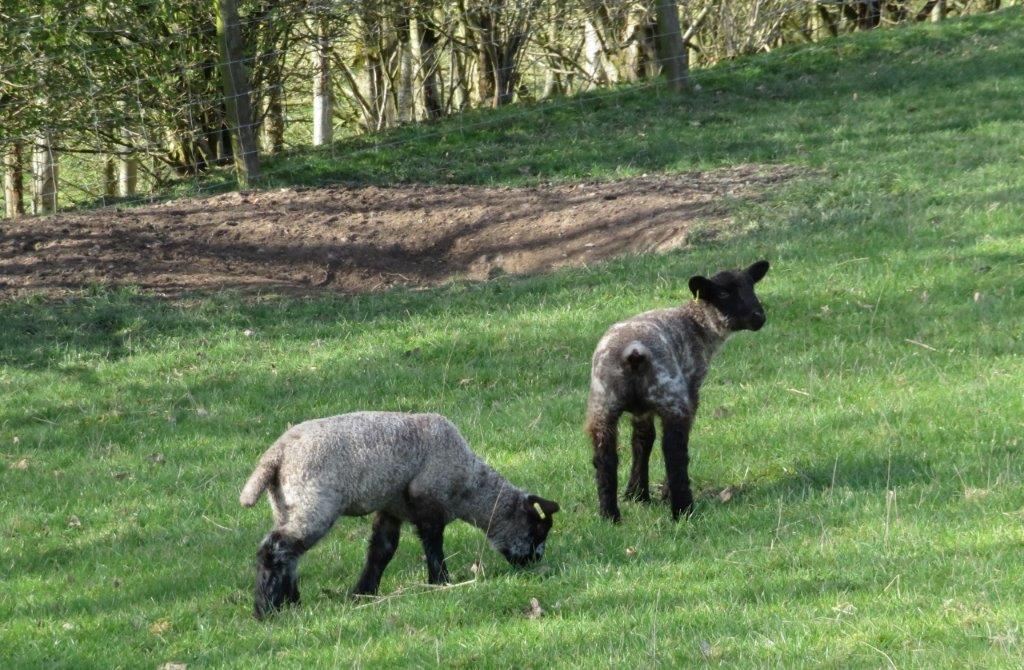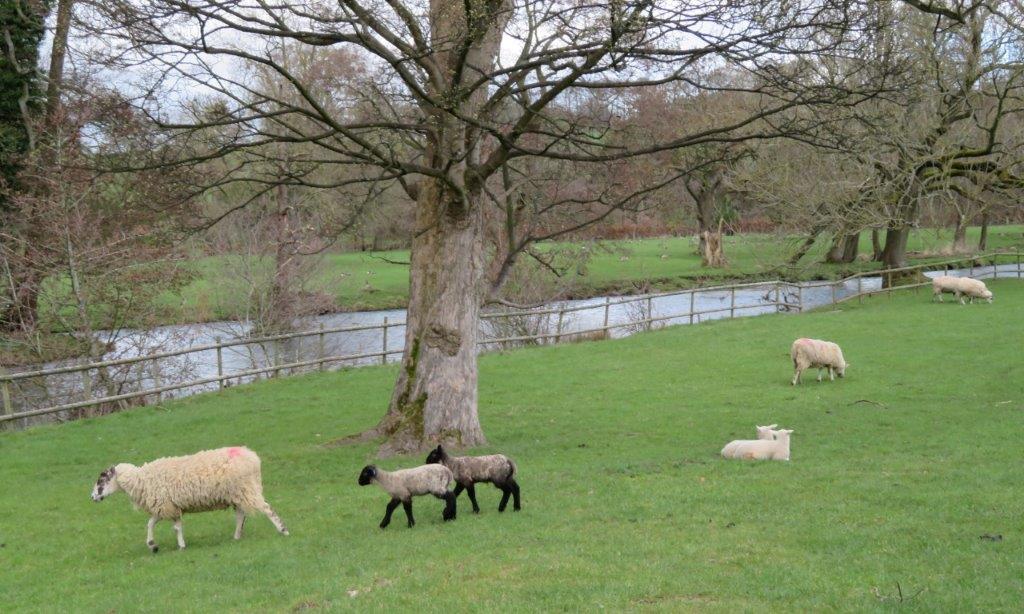 The River Wye beyond Ashford in Water - flowing toward Bakewell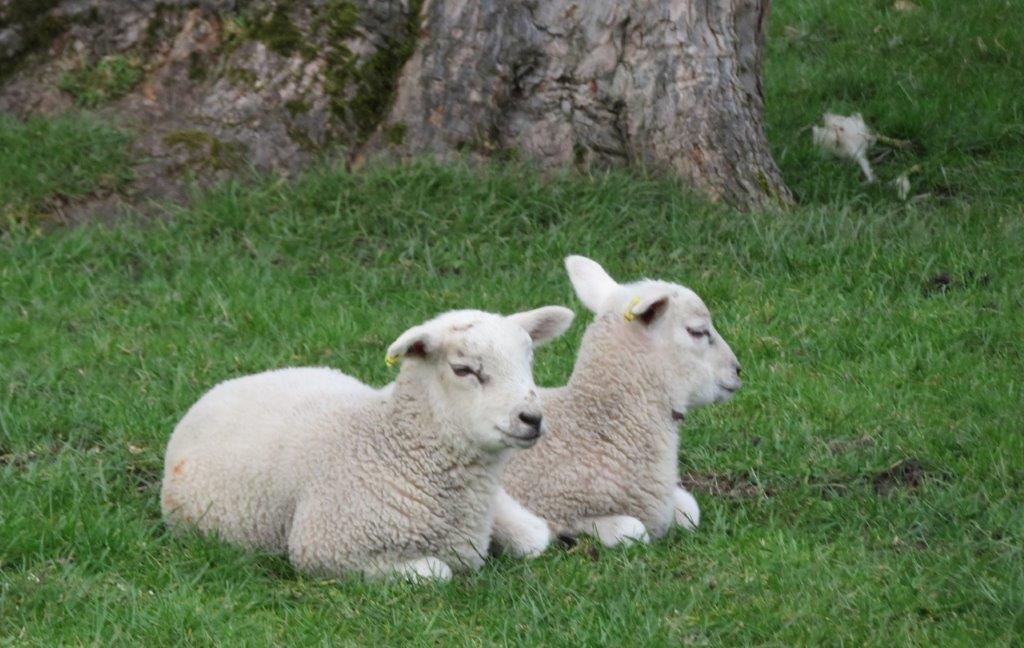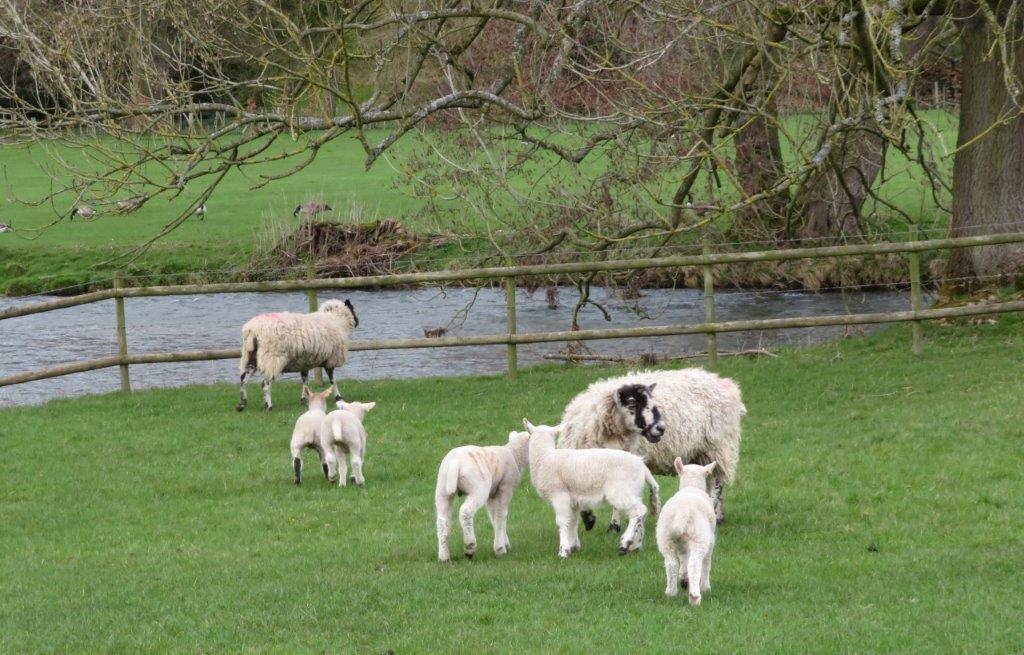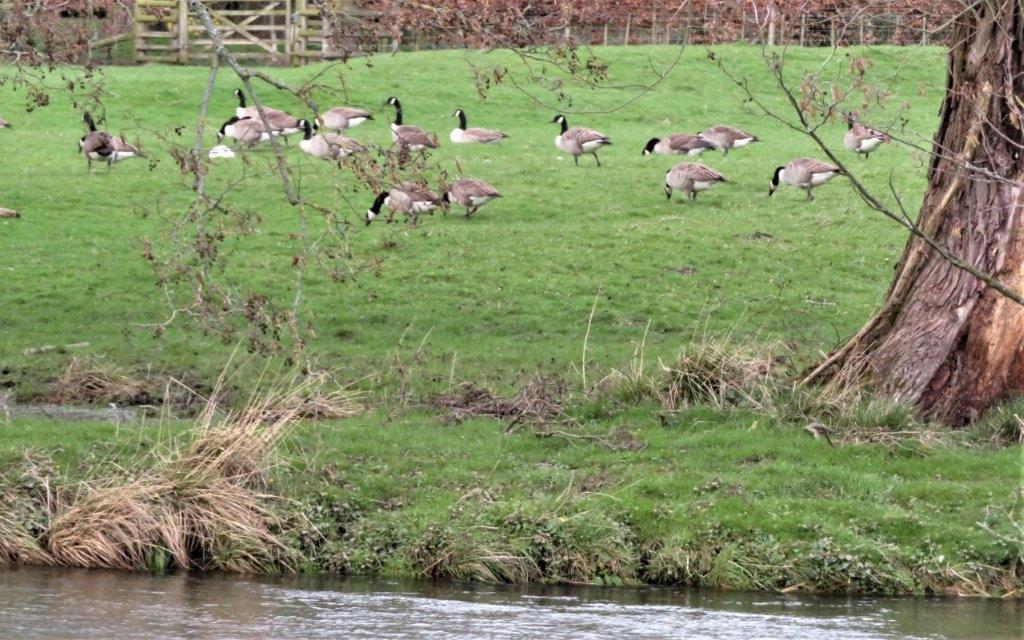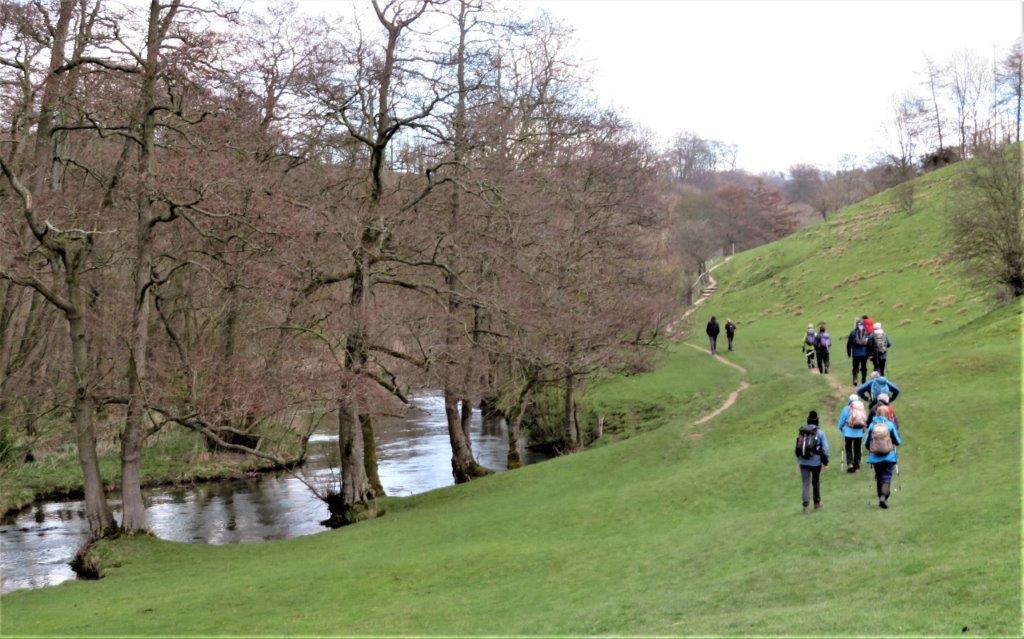 along The River Wye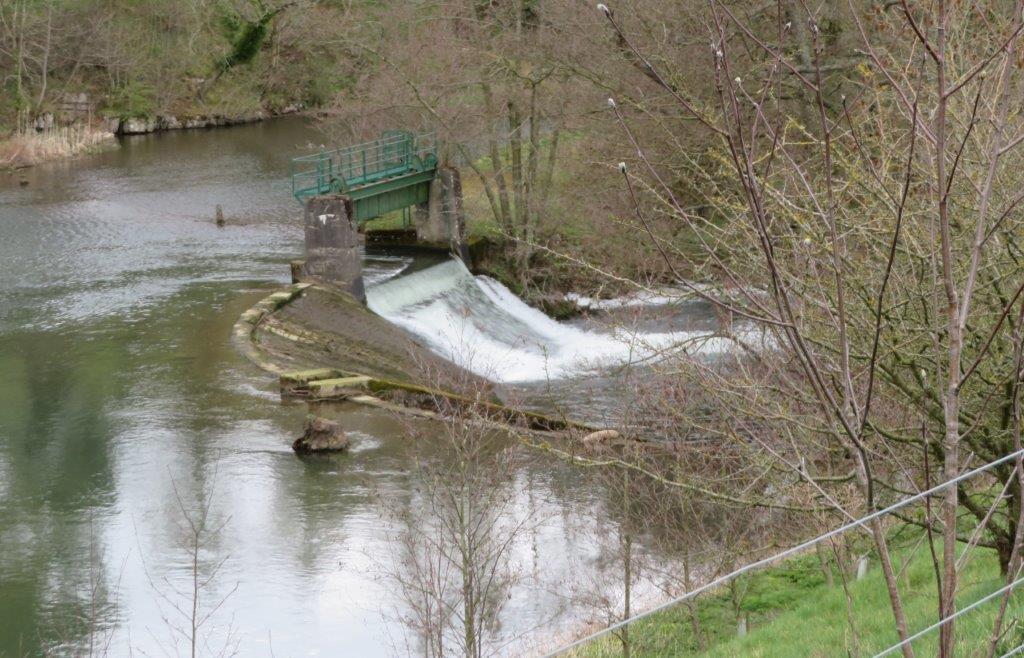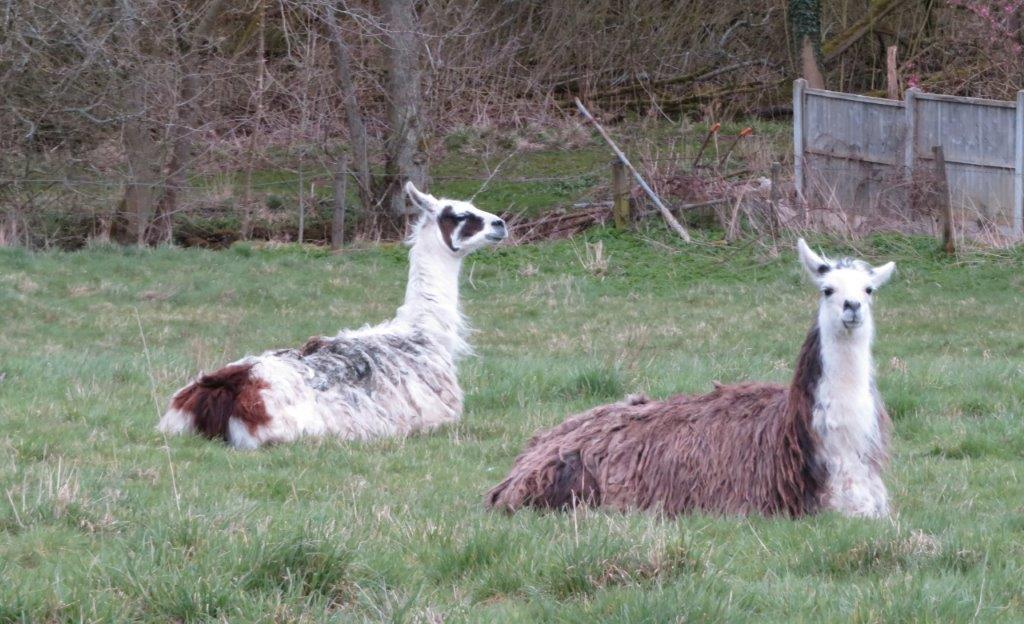 Llamas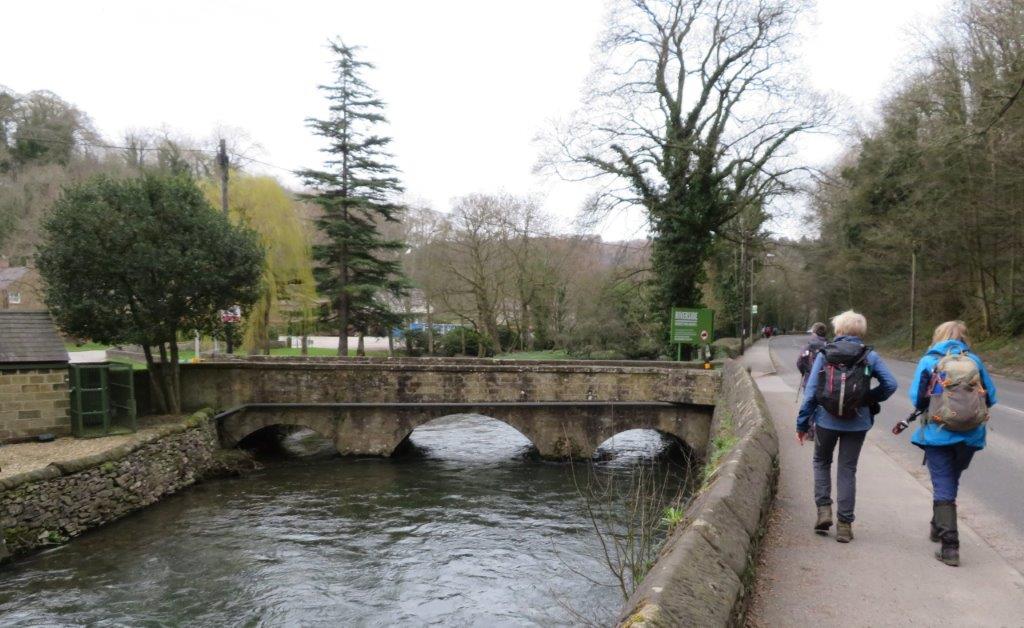 on the A6 road toward Bakewell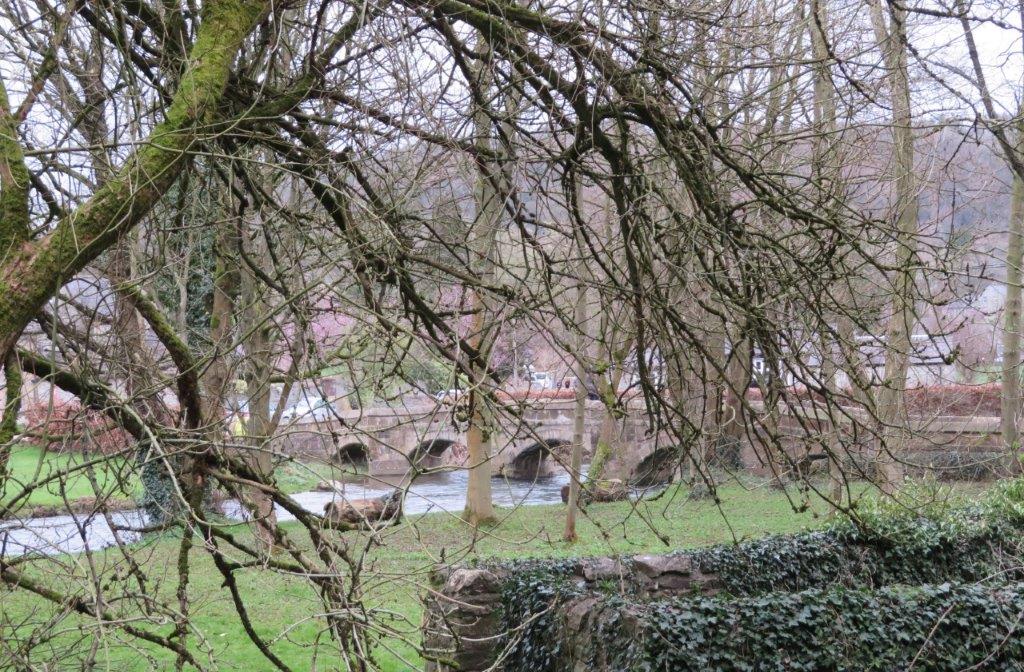 Packhorse Bridge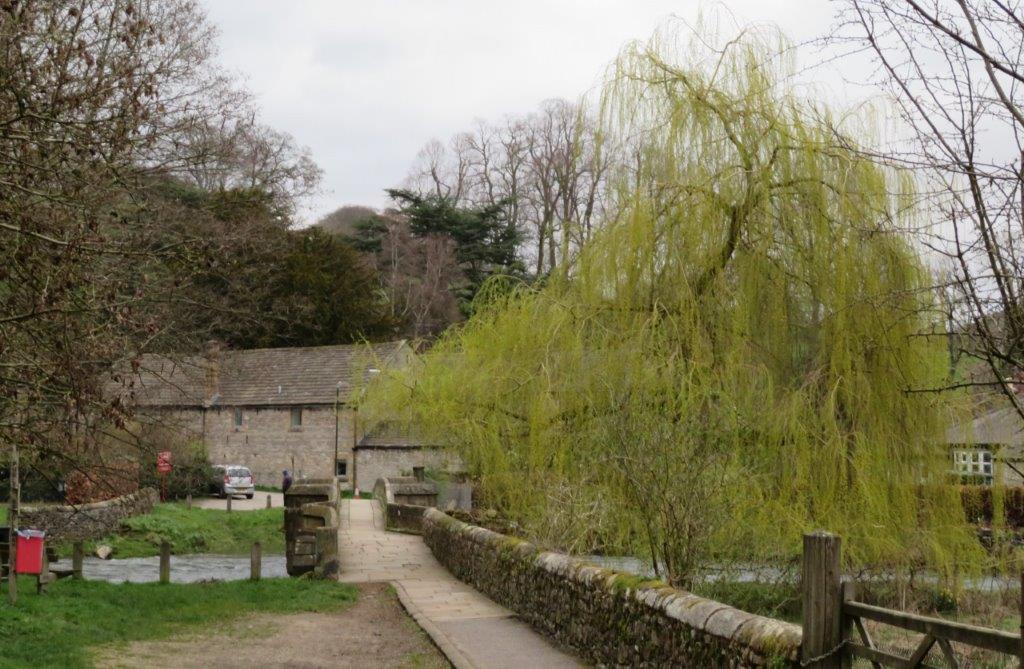 looking down Packhorse Bridge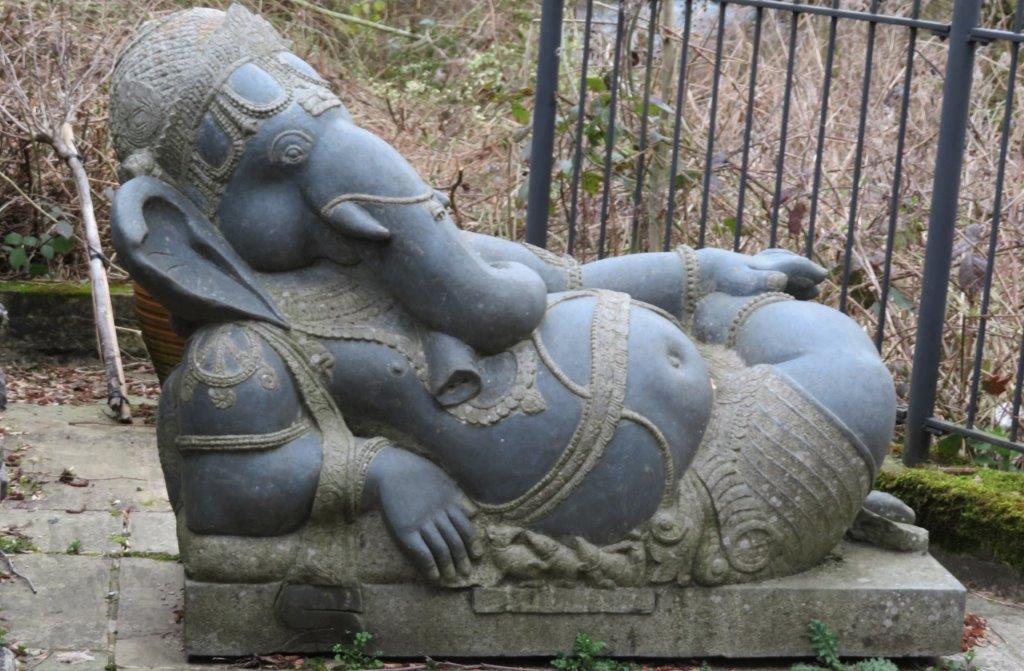 Bakewell - garden gnome?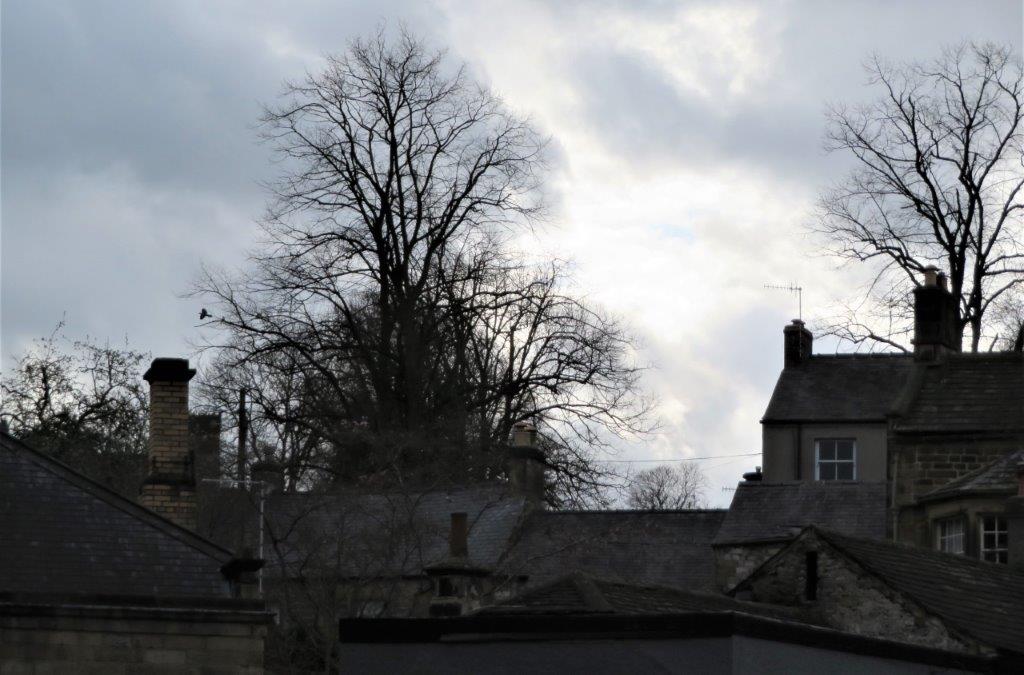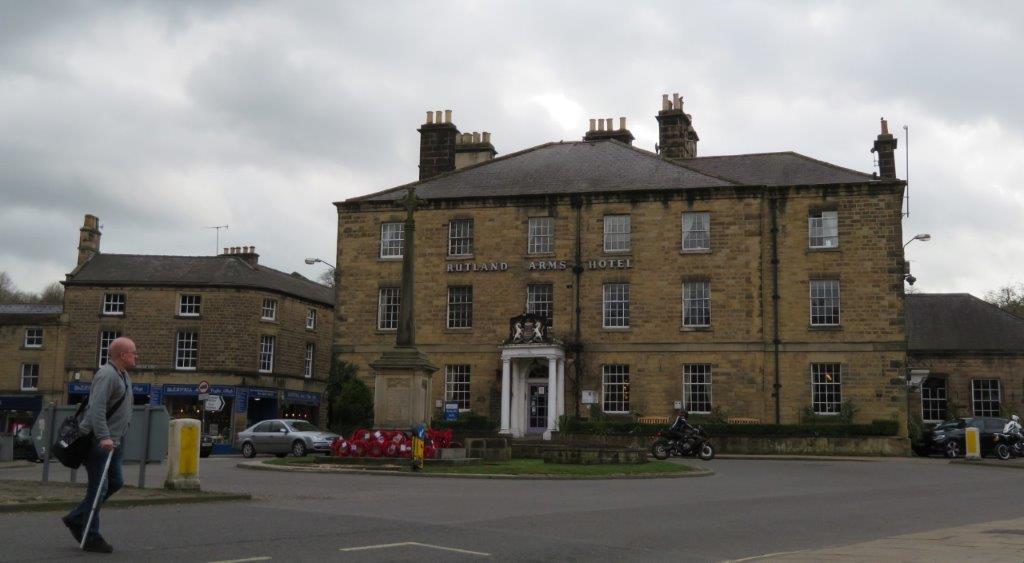 Bakewell
homepage - Daywalks Index 2019 - contact me at