homepage - Daywalks Index 2019 - contact me at

2019.03.20 - Brough (SK183826), Brough Lane ~E for 200m then ~S for ~2.5km to cross Stile (~SK 185801), ~S thru Abney Moor to road, follow road ~120m in direction of Camphill Gliding Field, FP ~SSW crossing Bretton Brook, rejoin road at ~SK182782, road ~S to start then ~E for ~2km to PH (Barrell Inn) at Bretton, rd ~NE (to West of PH) then Byway ~SE, nr Duric Well take FP ~ NNE, 'V turn' at SK212788 ~W for 250m, FP ~NNE above Bretton Brook to Stoke Ford, take FP above Highlow Brook ~E past Tor Farm to hairpin bend at Hazelford, FP ~N past Hoghall, cross Highlow Brook, ~NE up to road & follow it to and across Leadmill Bridge, follow River Derwent ~E then ~S turning off at SK238803 onto FP under railway to pass Kettle House & ~ parallel to rail-tracks to ~SK243793 (a rail over-bridge not taken), ~E for ~150m to join FP ~S to Padley Chapel, before Chapel ~ENE thru Bolehill Wood, join track following ~NNE above Burbage Brook*, cross FB up to & across B6521 Rd at SK258800, ~SE below pond then NE past Longshaw Lodge up to Fox House - leader Judy Gathercole - Wednesday *an alternative route would be to follow Burbage Brook further up ~NNE to and then ~SE thru the woods (before the A6187 road) and then on to Fox House.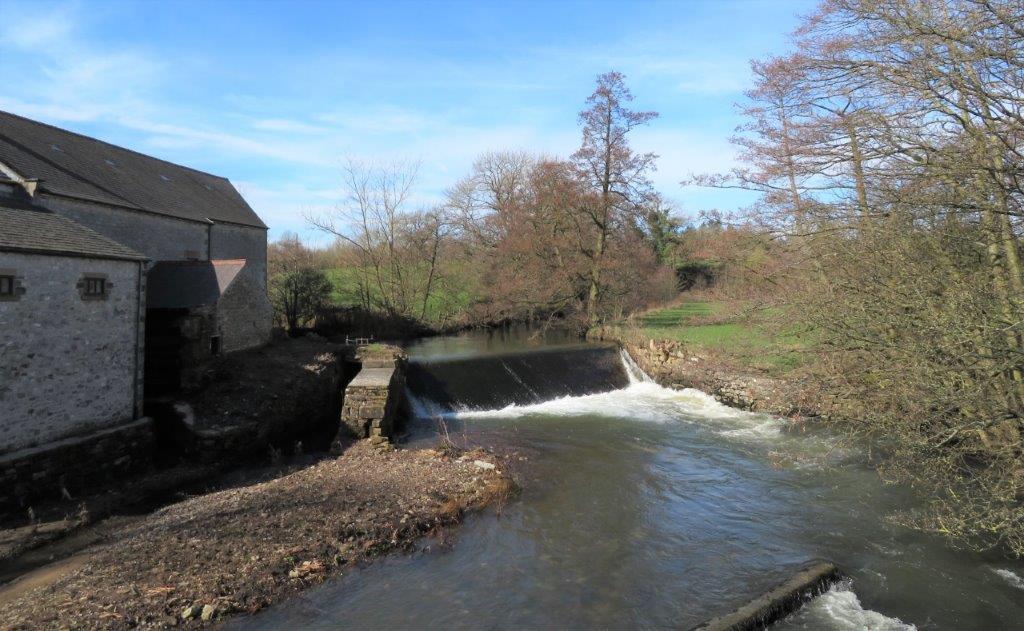 Taken from footbridge alongside B6049 (part of a Roman Road) crossing the River Noe. To the left is an old Mill - the dark patch in the wall is the water wheel.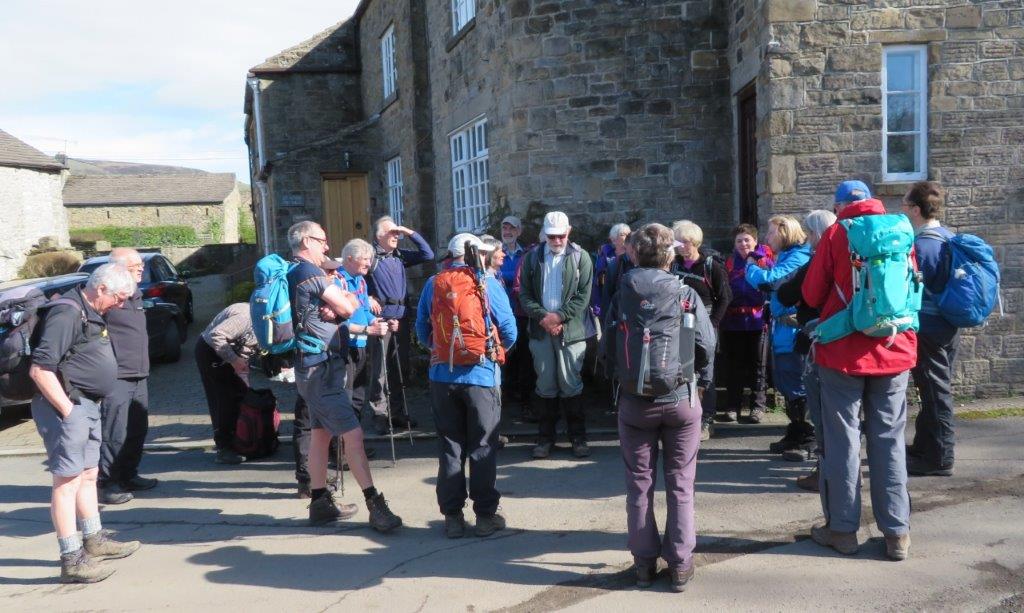 Leaders briefing at the start of Brough Lane (East to begin then turning South)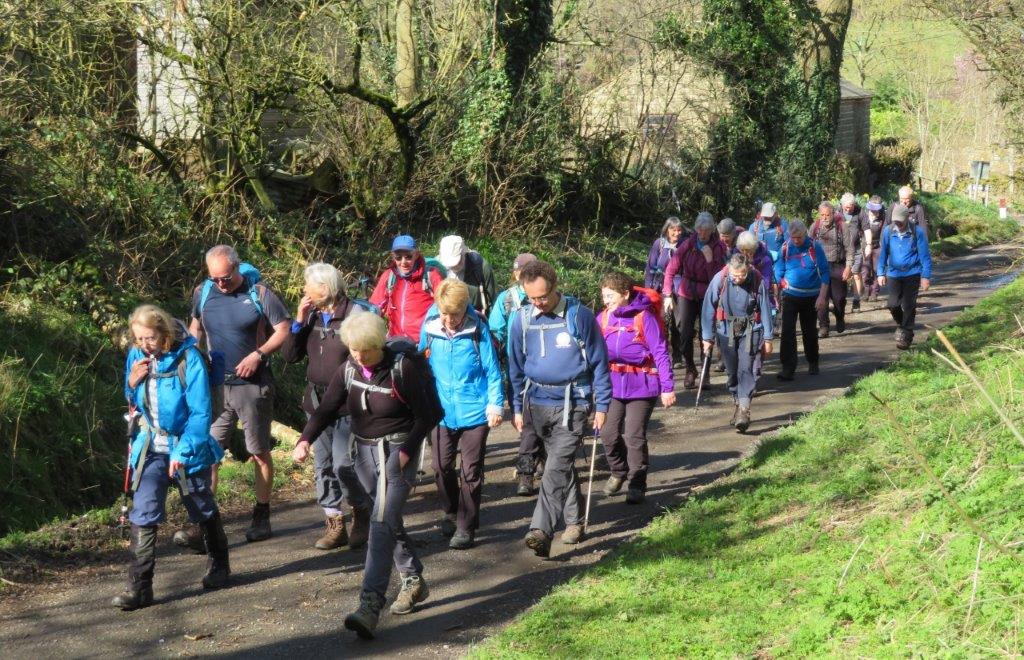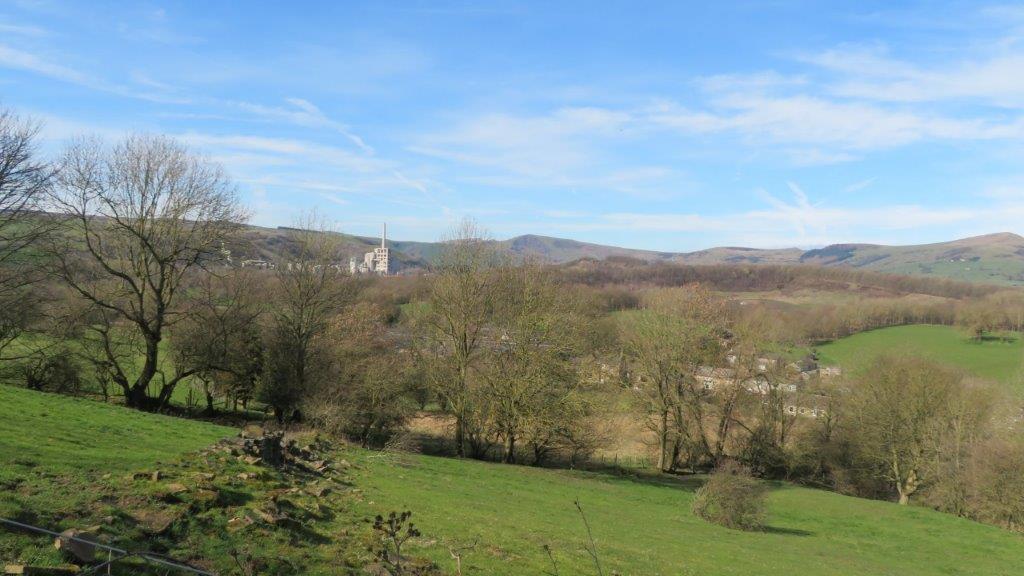 At back - Hope Cement Plant - in middle Mam Tor - to right Lose Hill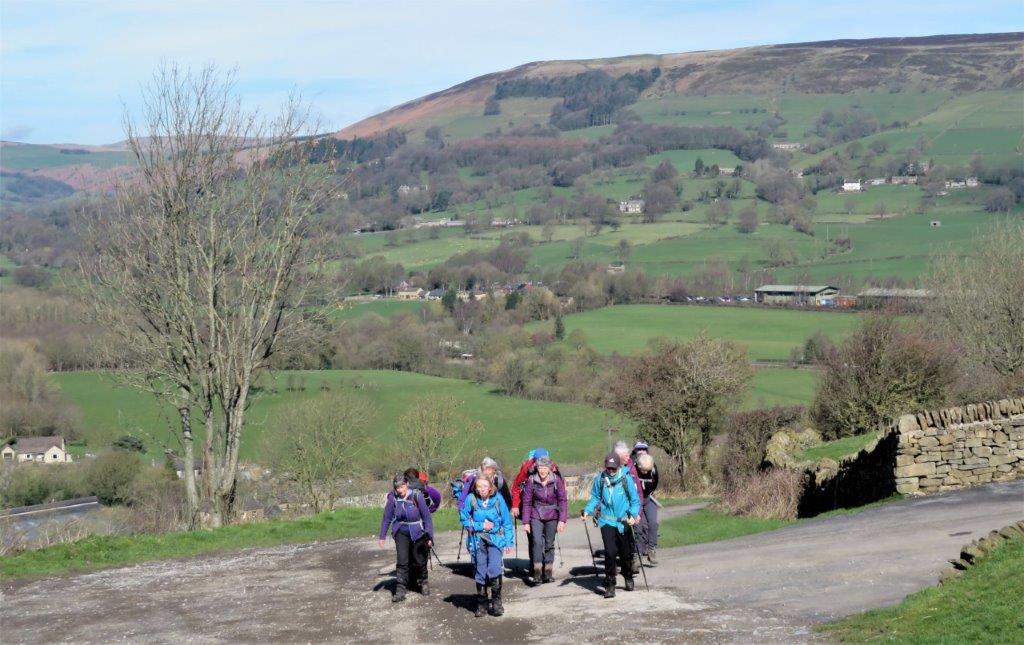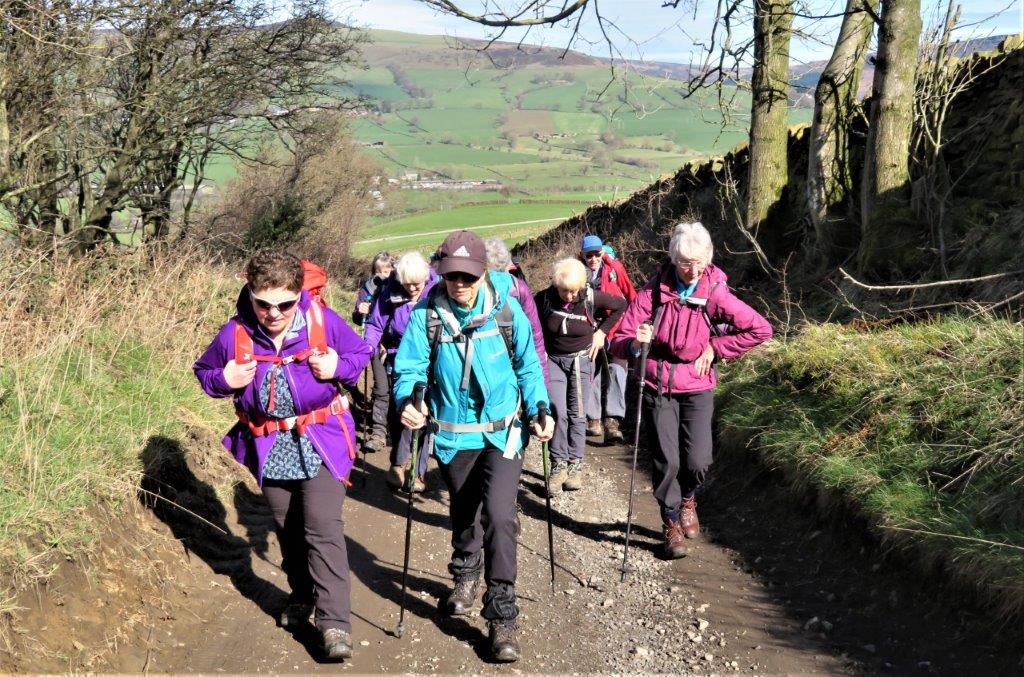 part of Bradwell - some disused quarries? or opencast mine workings? seen at top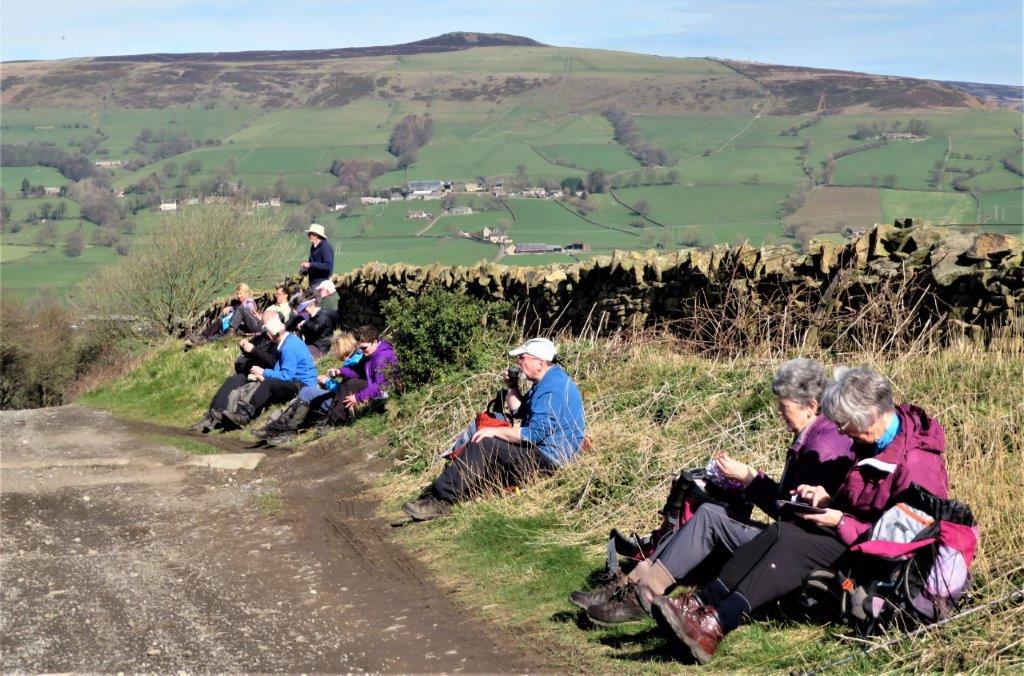 Winhill Pike at top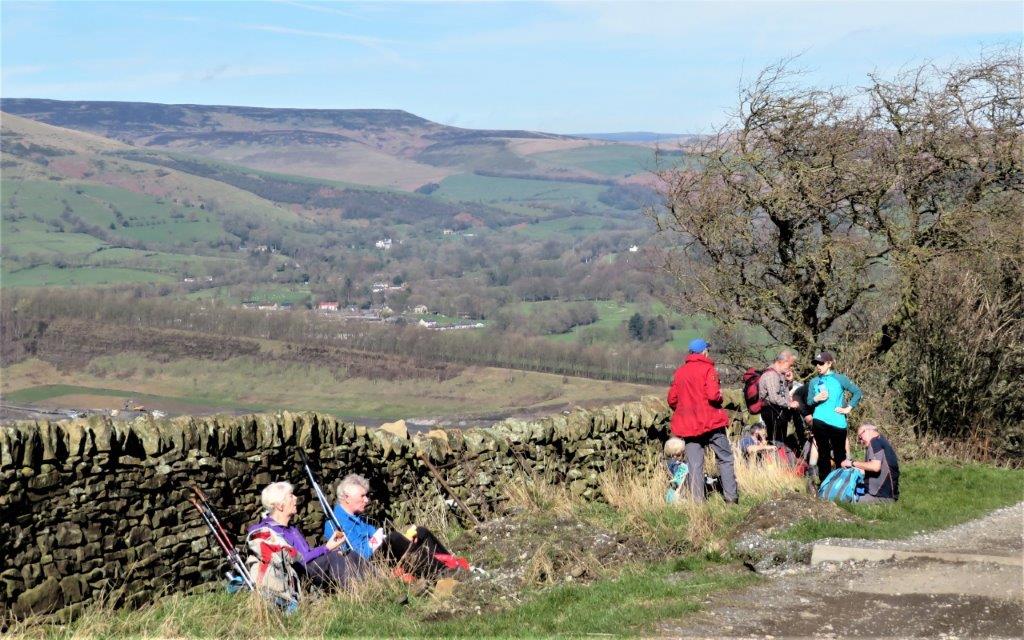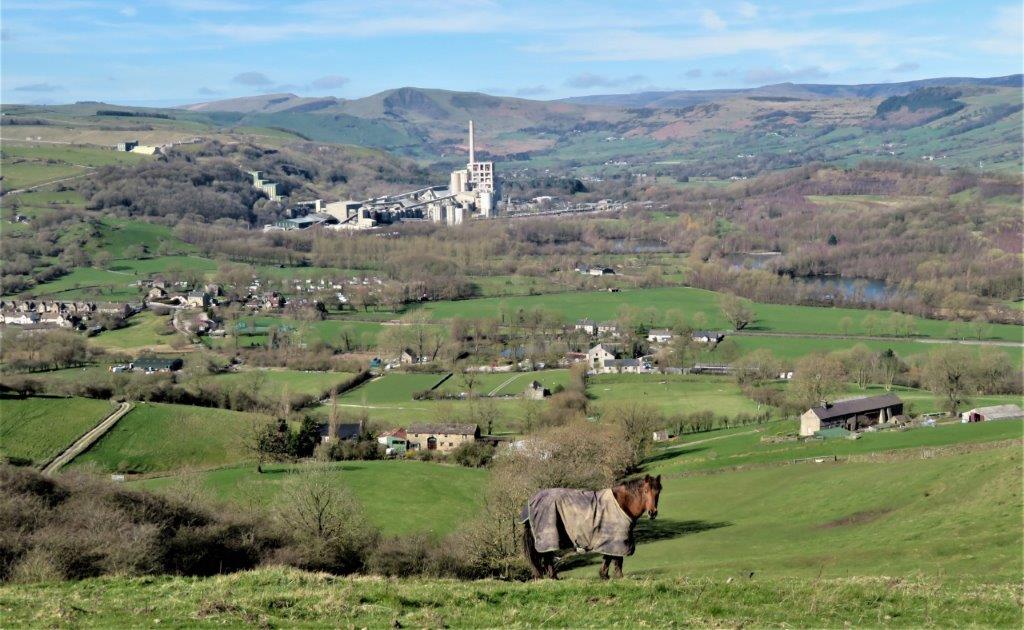 Hope Cement Plant, Mam Tor to its left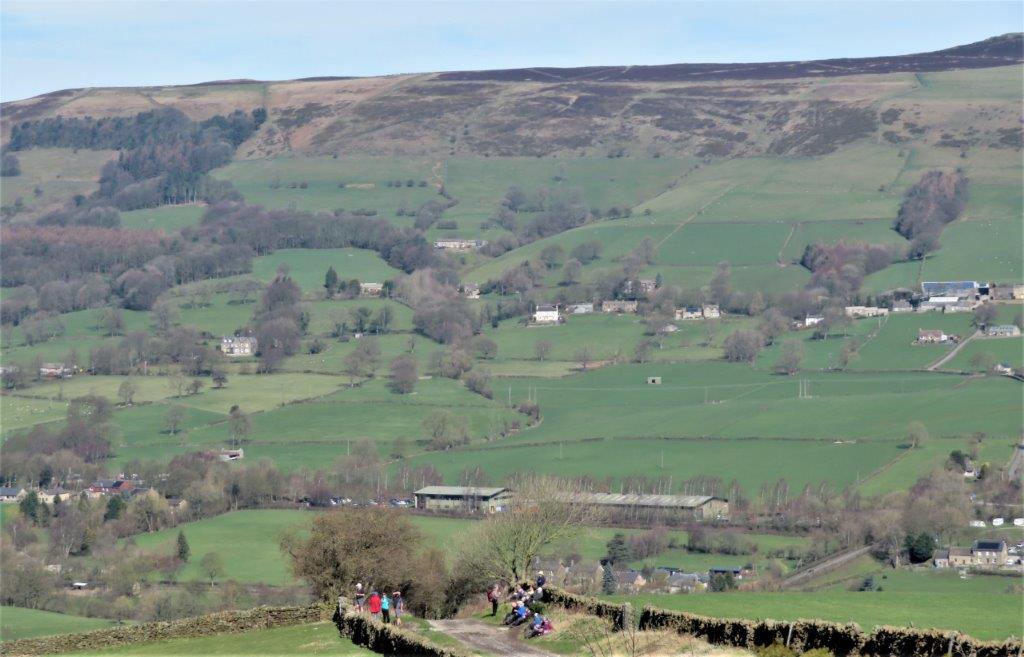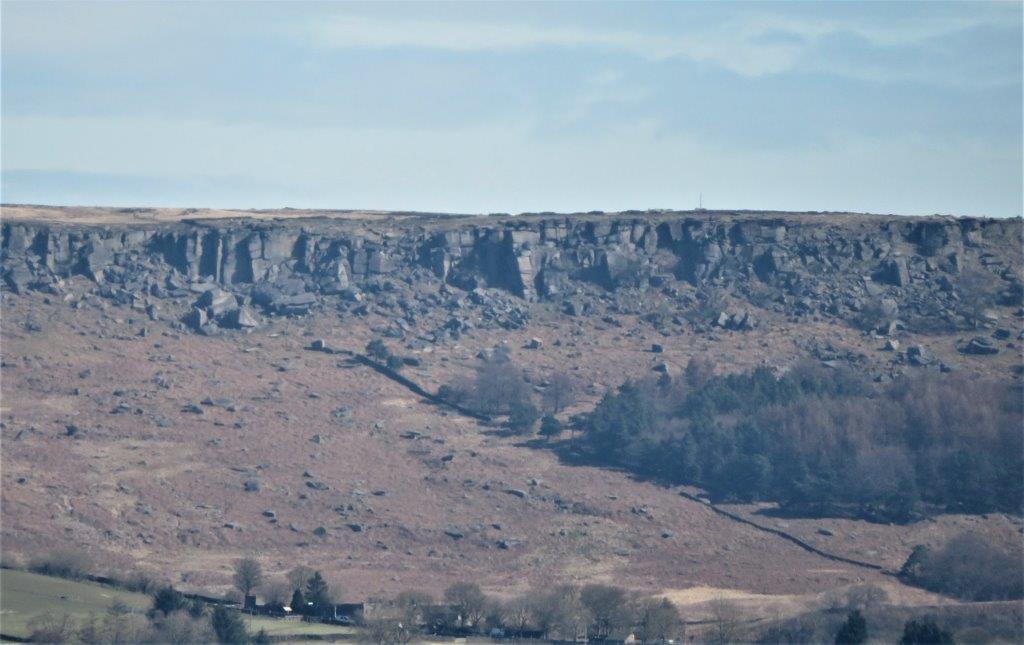 Stanage Edge with Stanage Plantation below right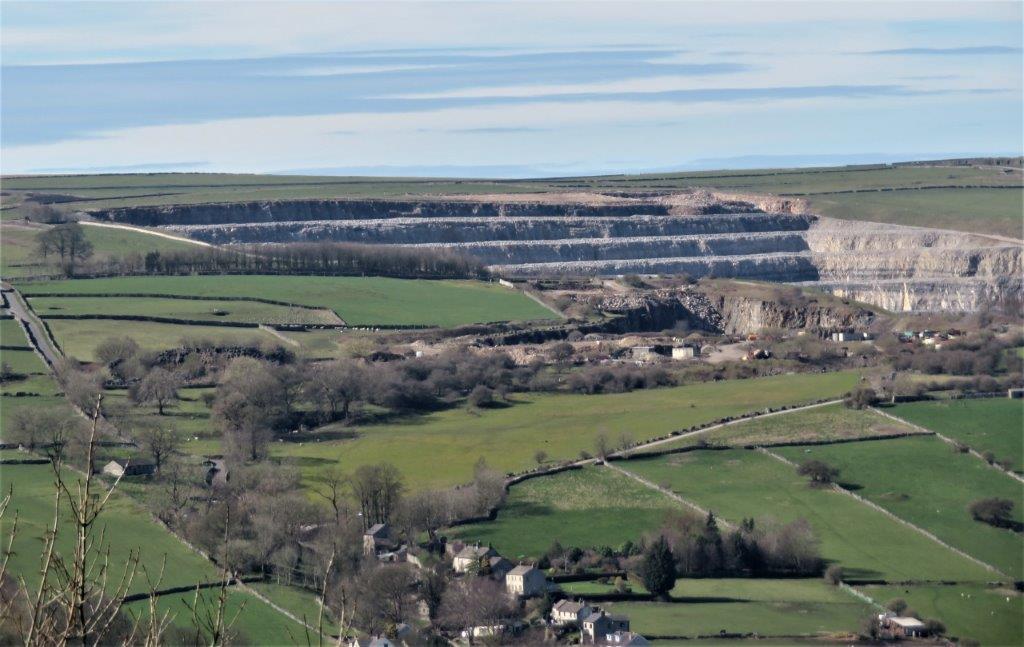 Limestone Quarry above Hope Cement Plant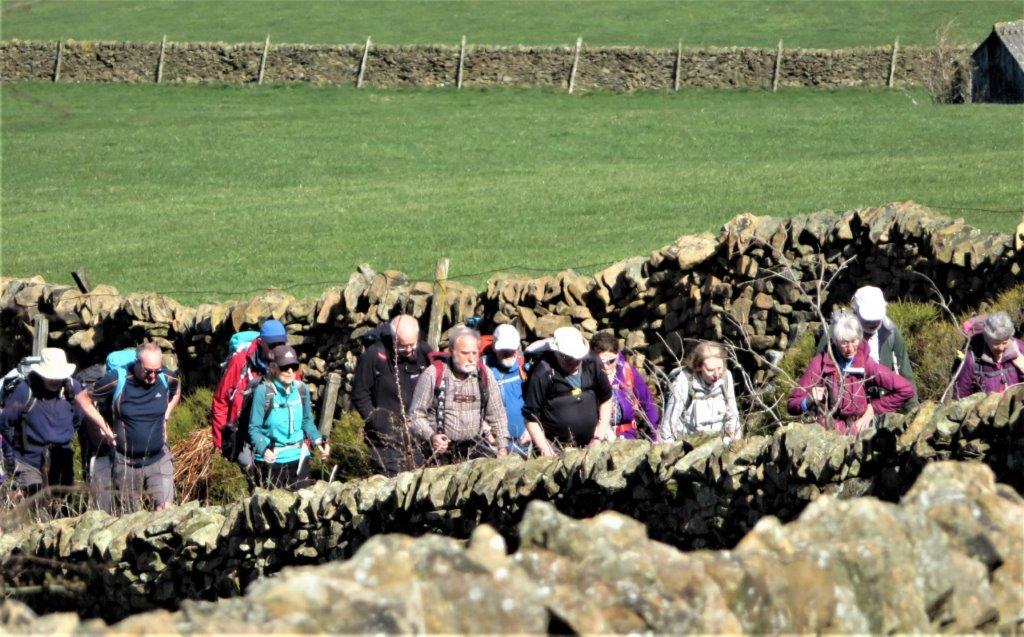 on Brough Lane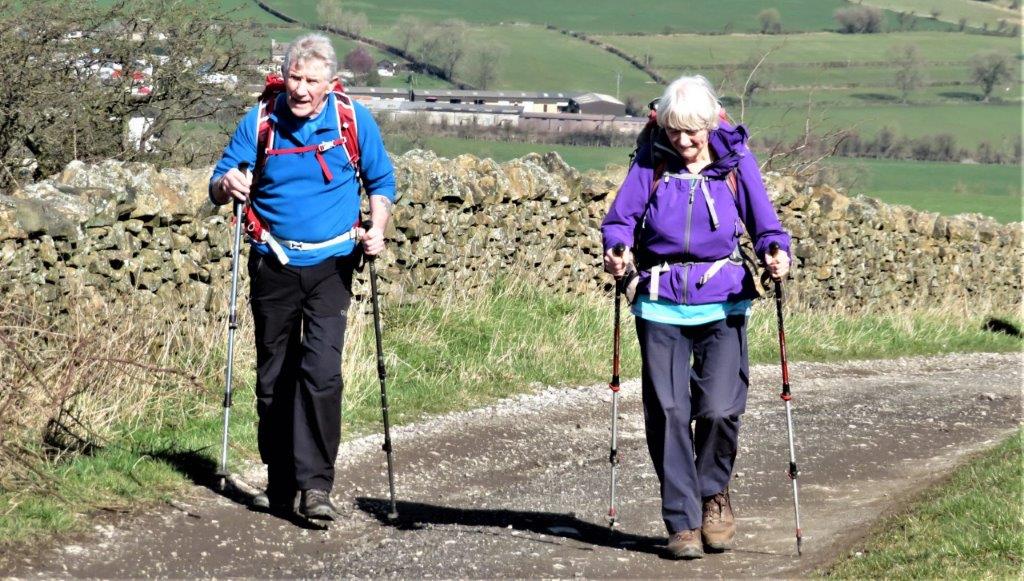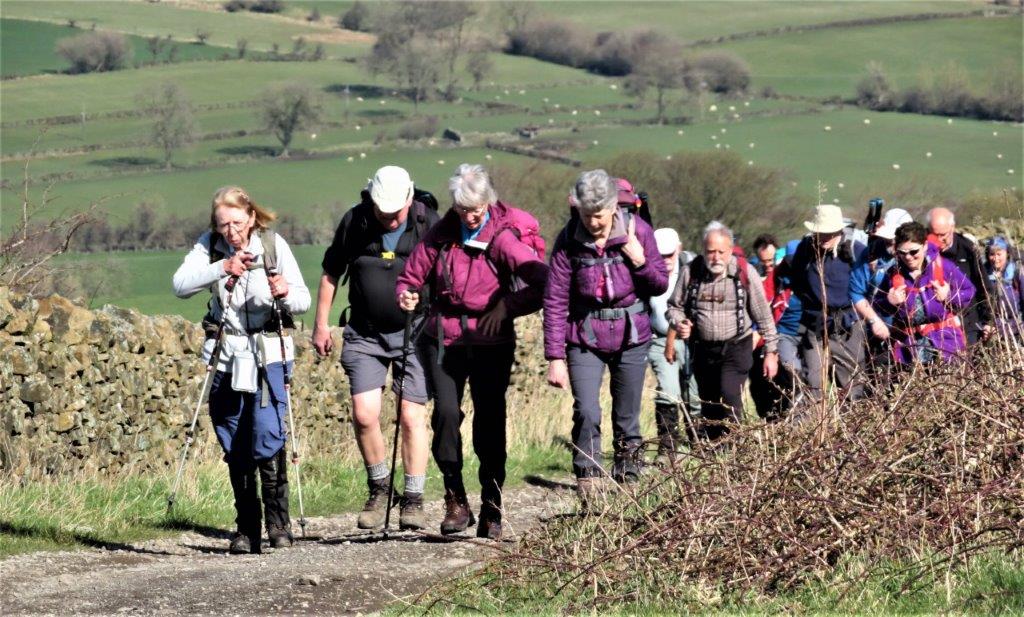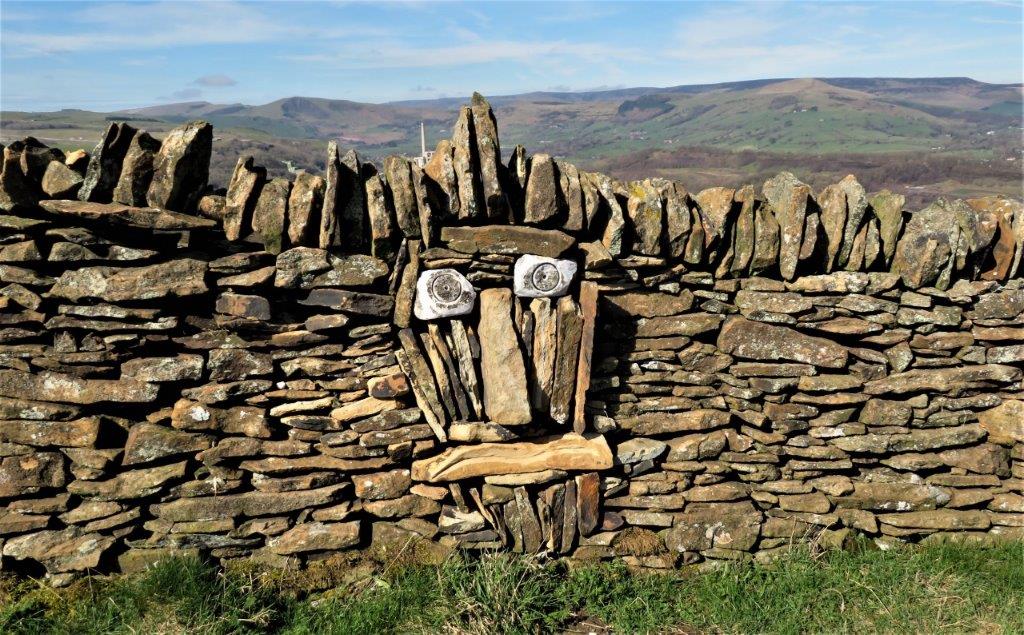 face in rebuilt part of dry-stone wall flanking Brough Lane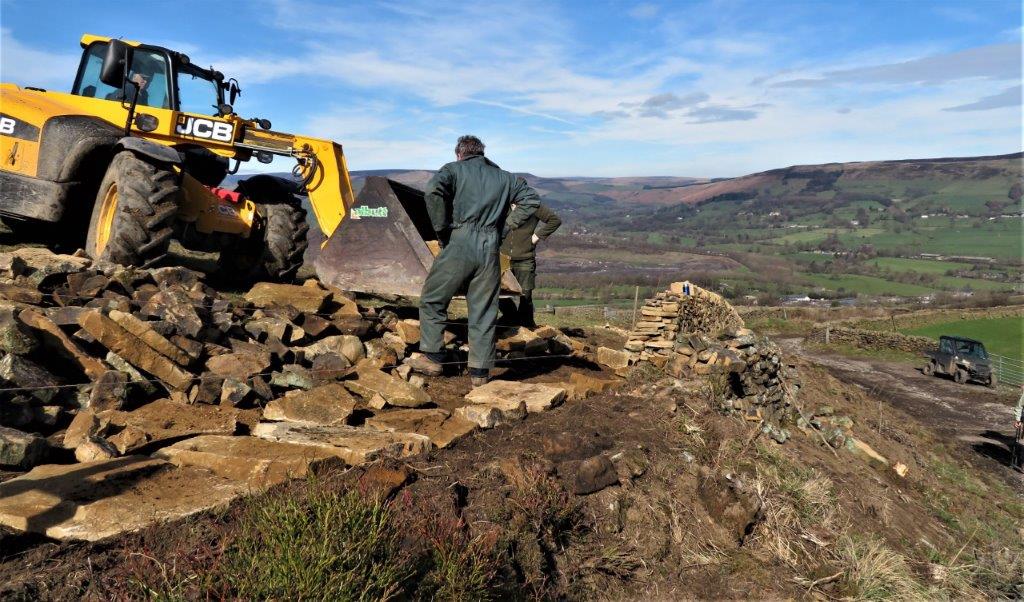 part of dry-stone wall being re-built further up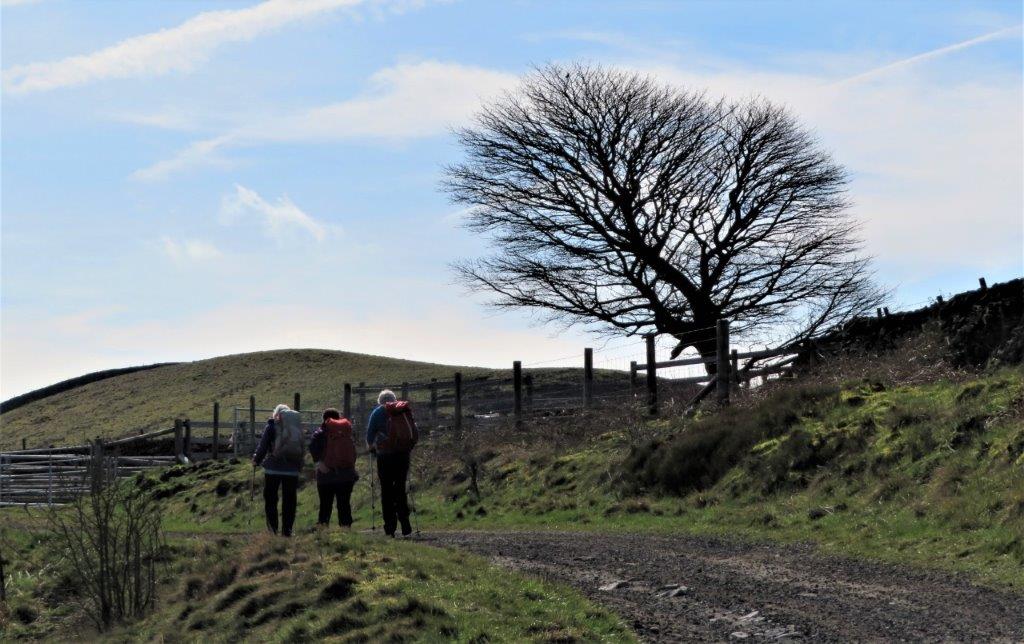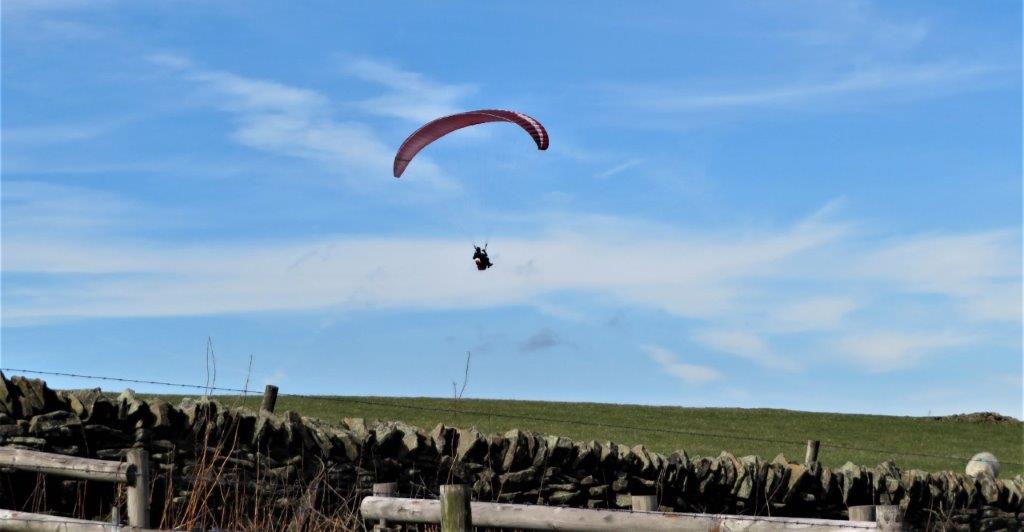 Paragliders out on a fine day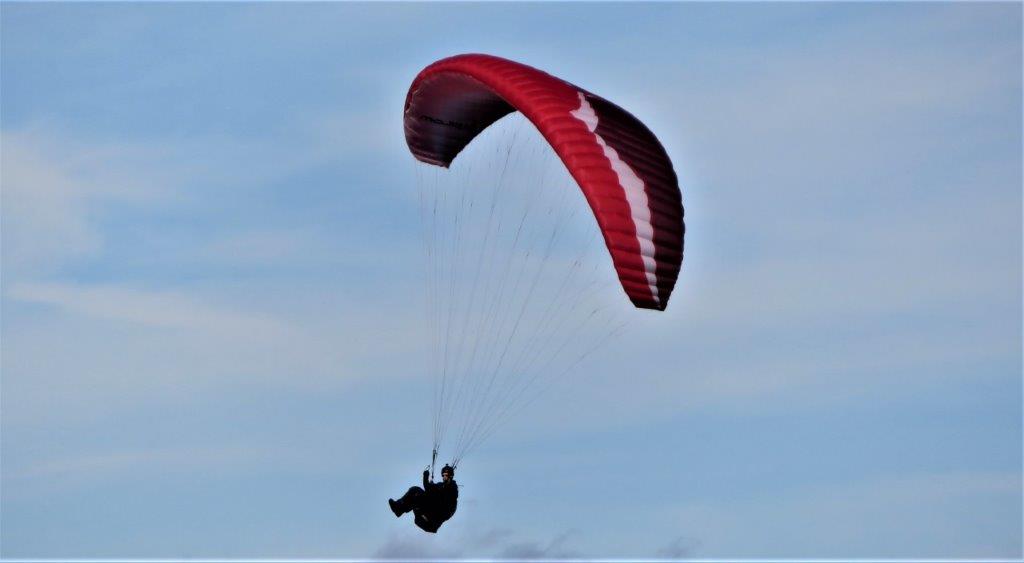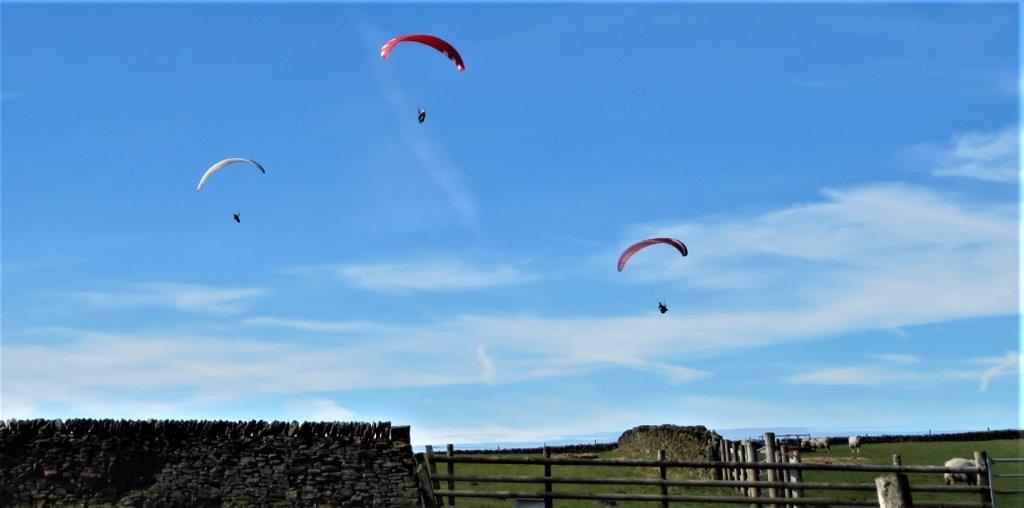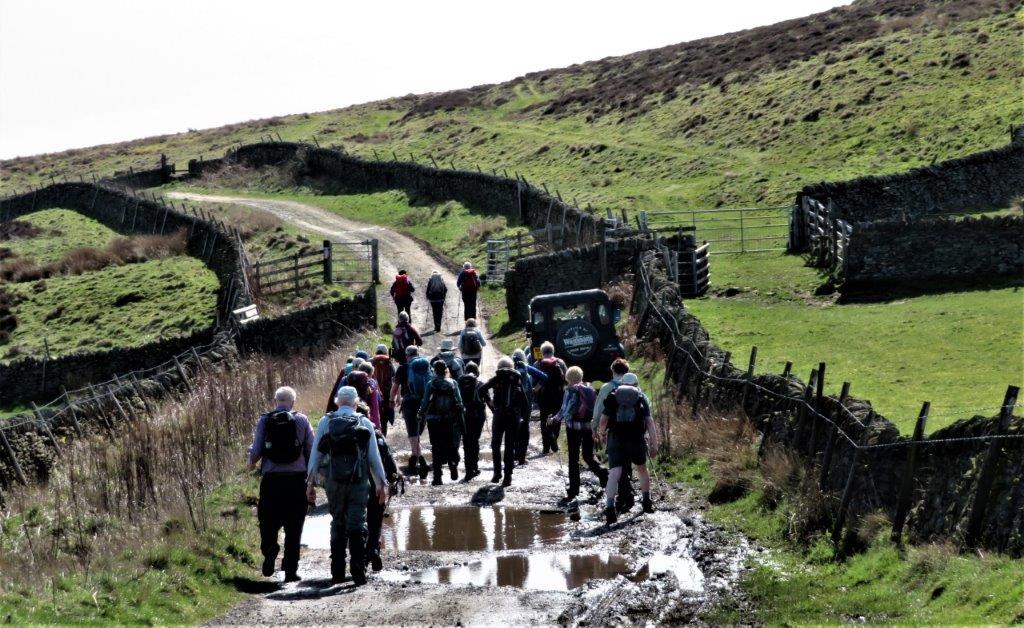 turn-off stile into Abney Moor to left ahead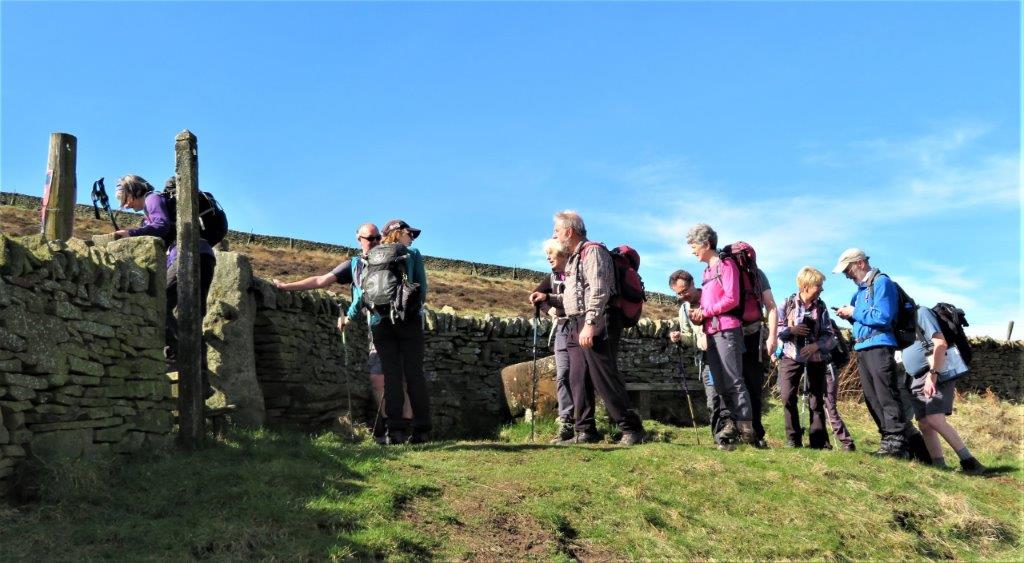 through stile into Abney Moor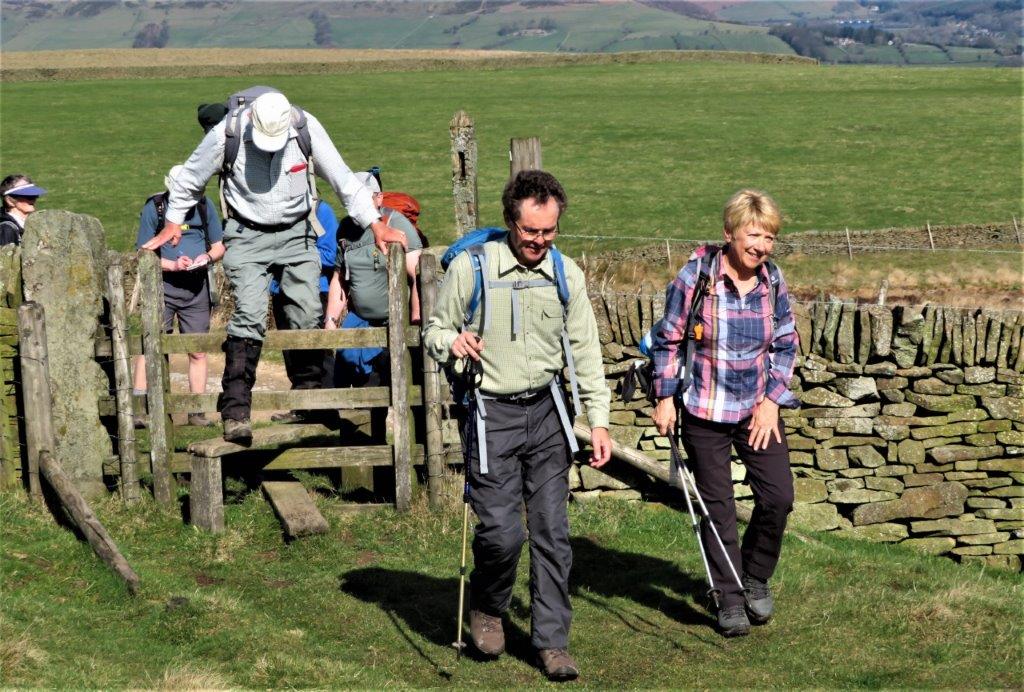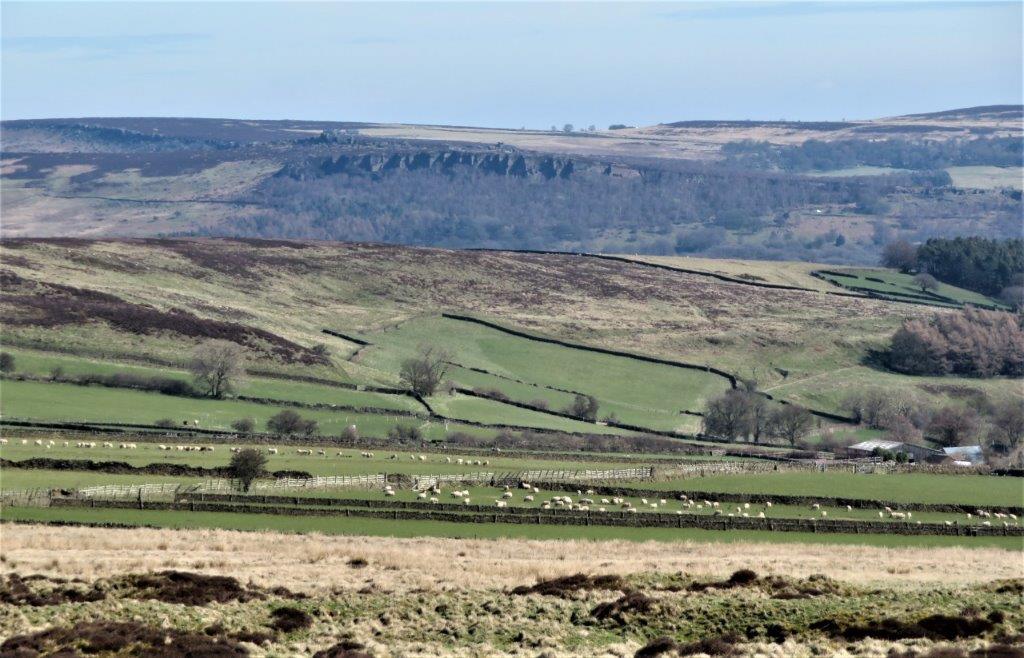 In distance in middle / left is Millstone Edge?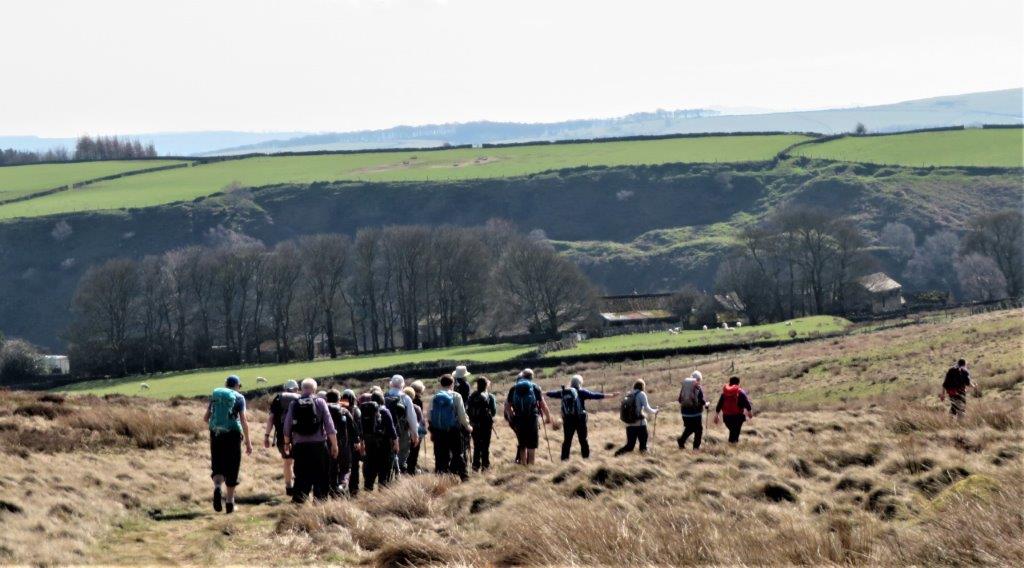 approaching Grange Farm / Abney Grange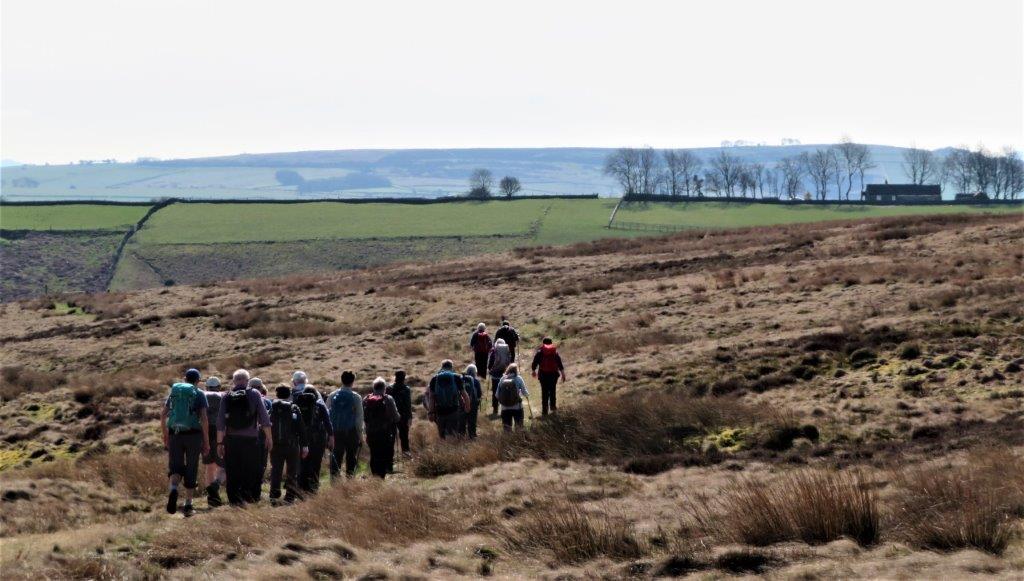 House to right on Hucklow Edge beyond 'valley' in which Bretton Brook runs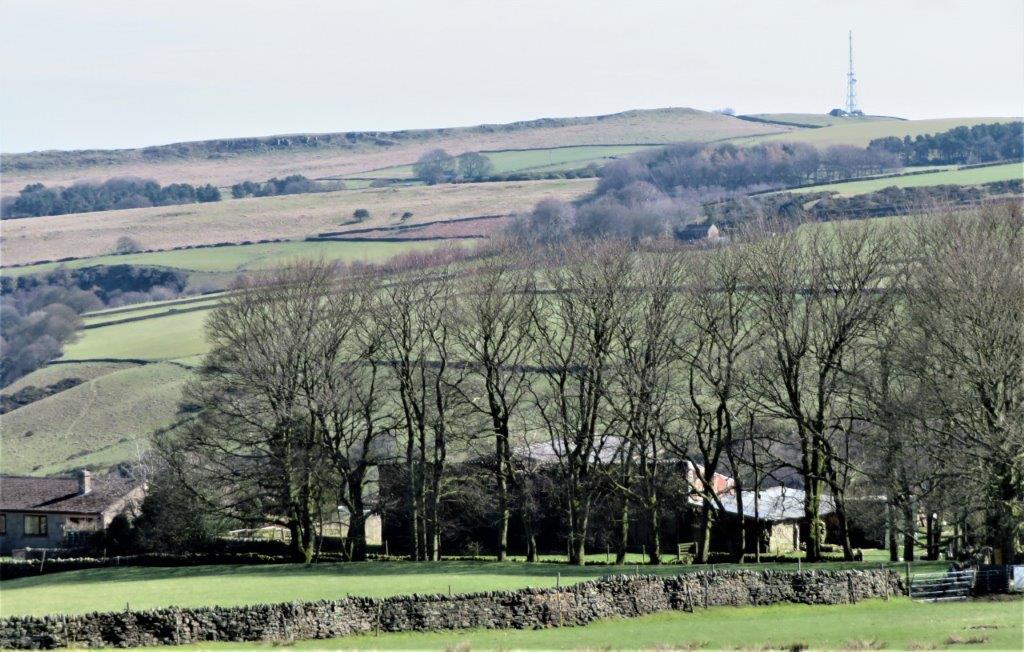 closer to Abney Farm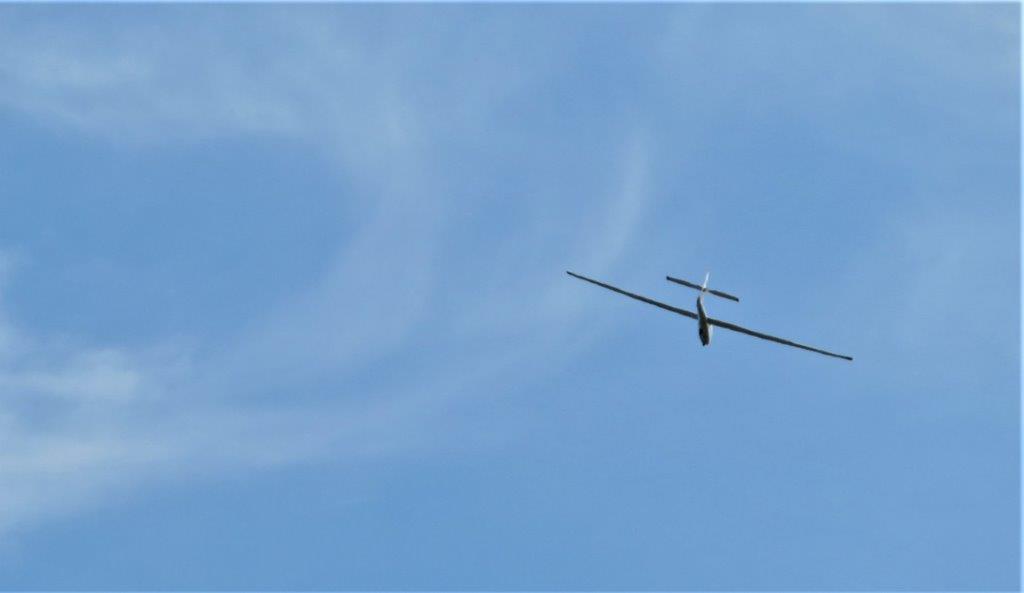 glider from Camphill Gliding Field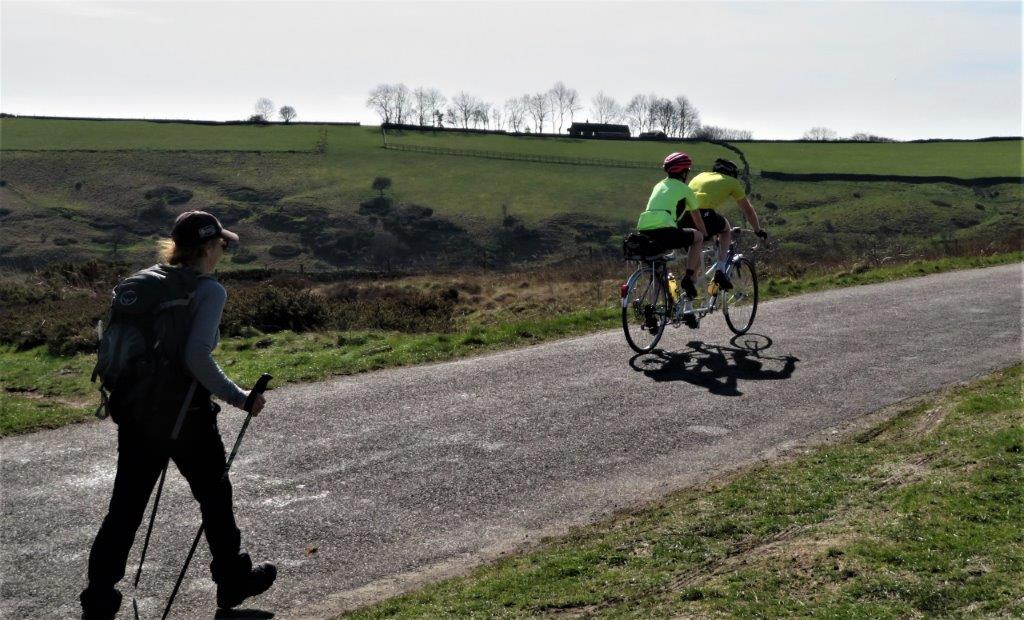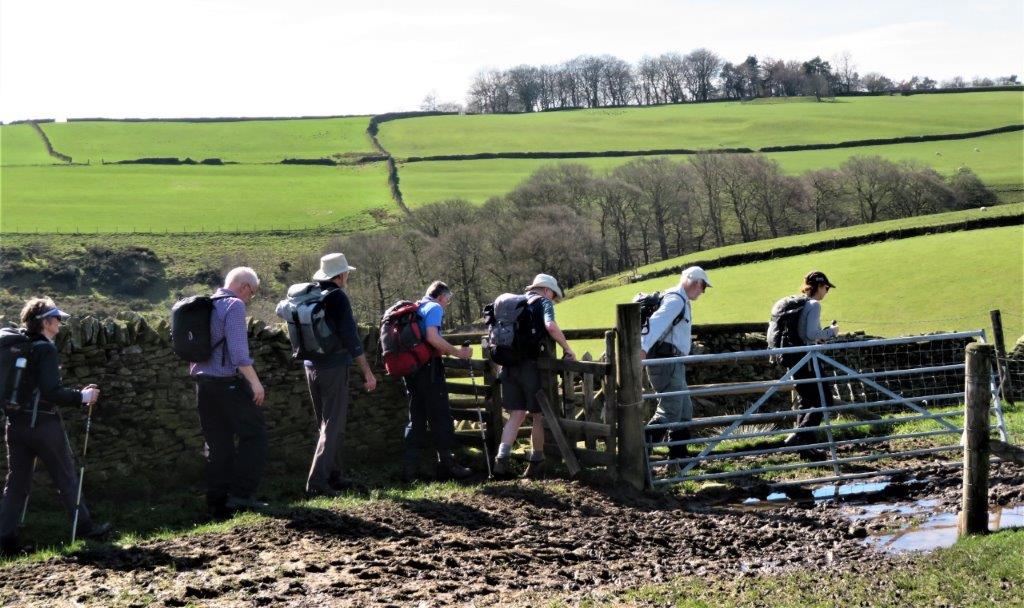 cutting down to cross upper reaches of Bretton Brook (actually two stream beds crossed)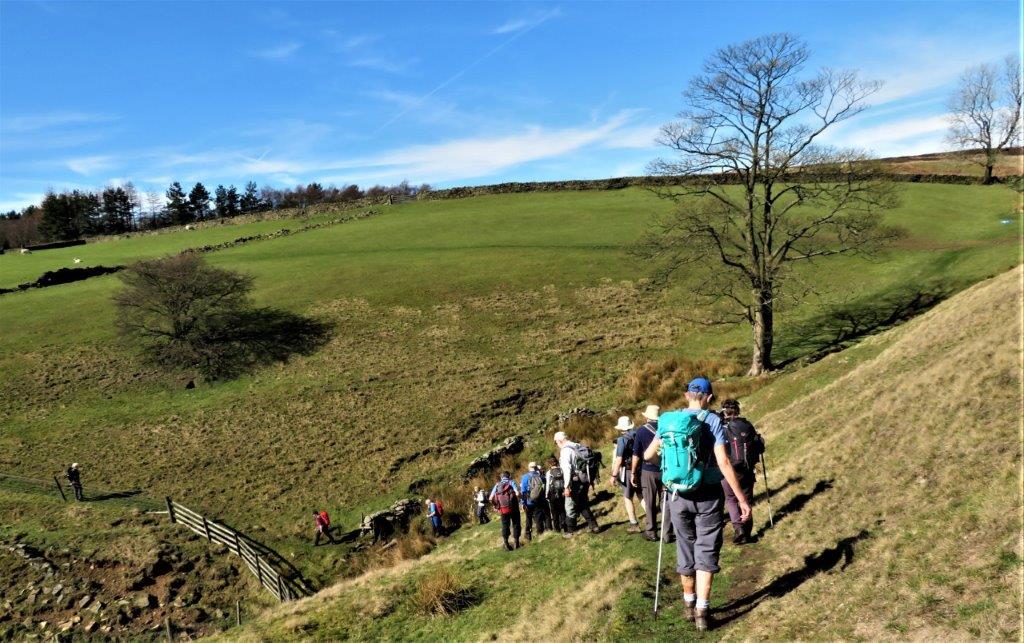 first stream bed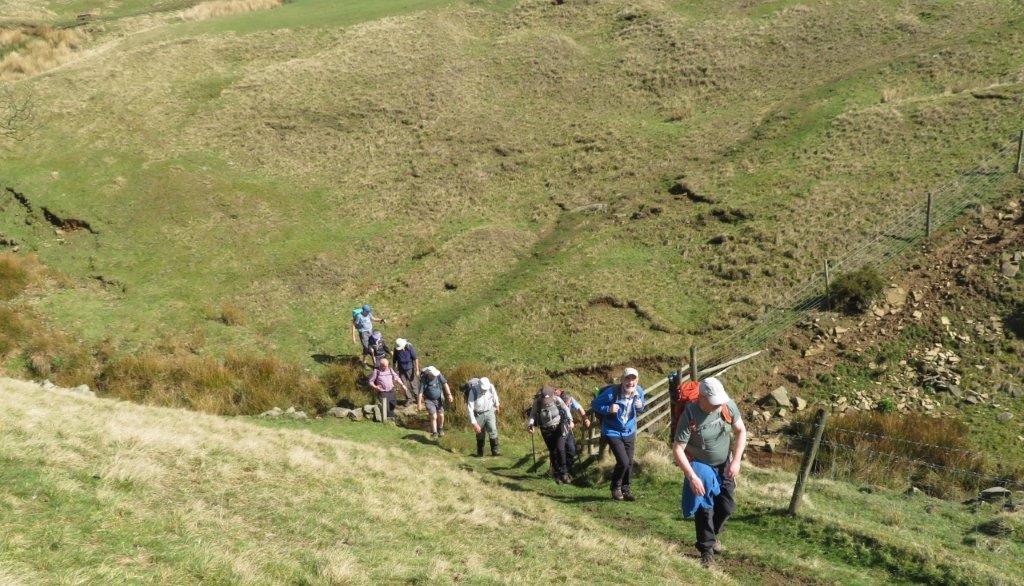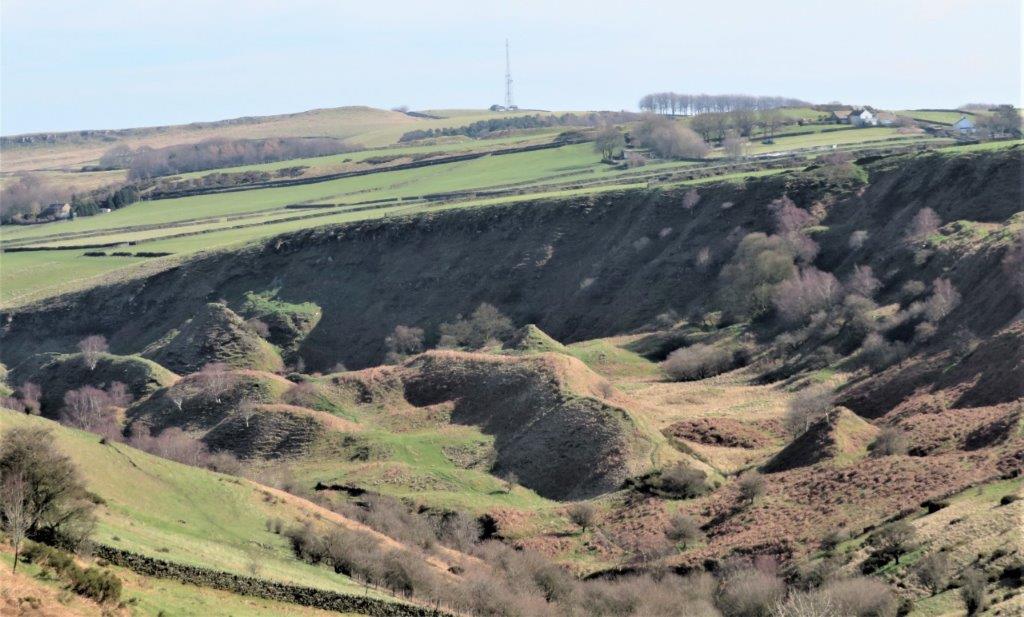 land disturbed by earlier mining operations in Bretton Brook?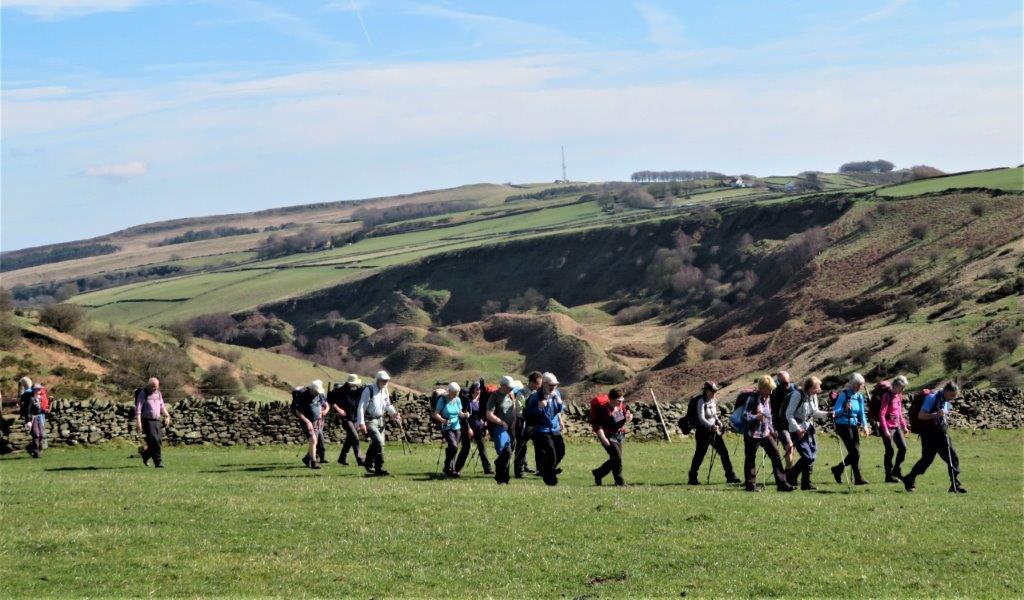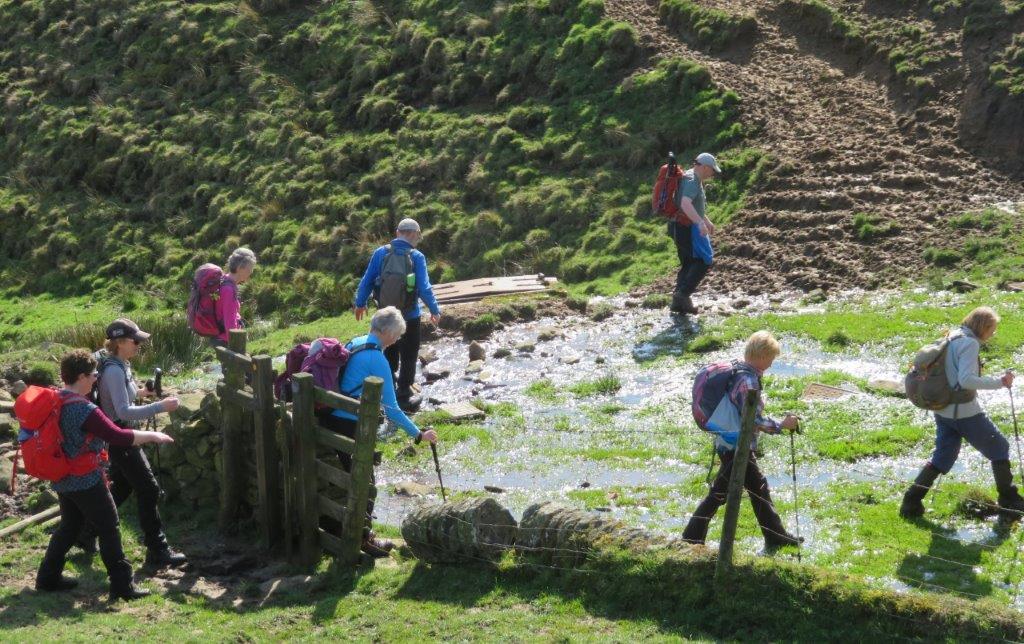 crossing second stream bed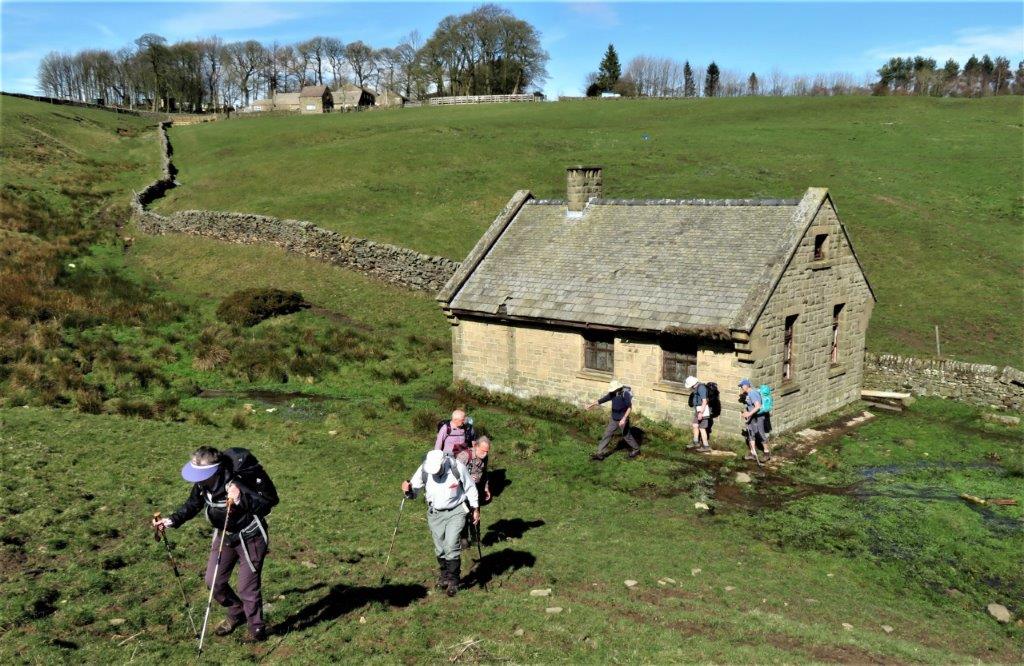 Old Pumphouse? - not marked on map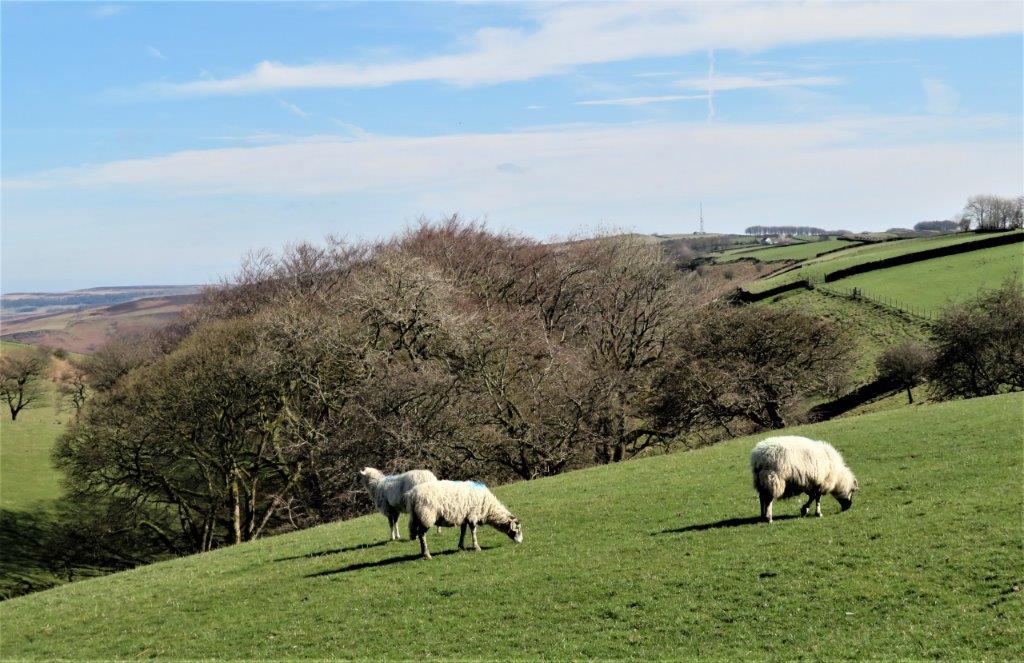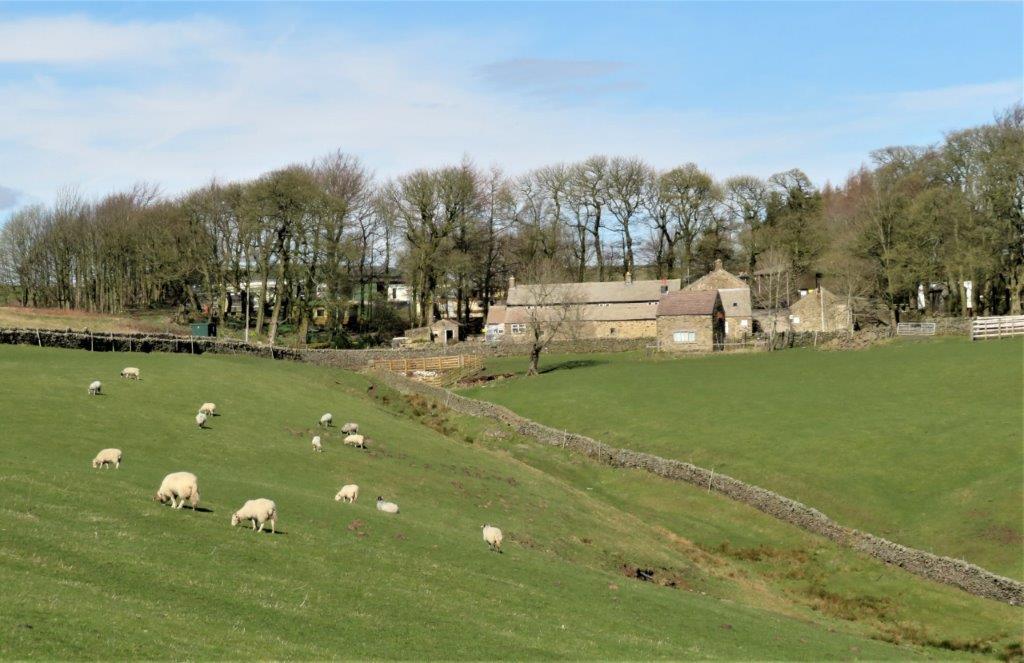 Camphill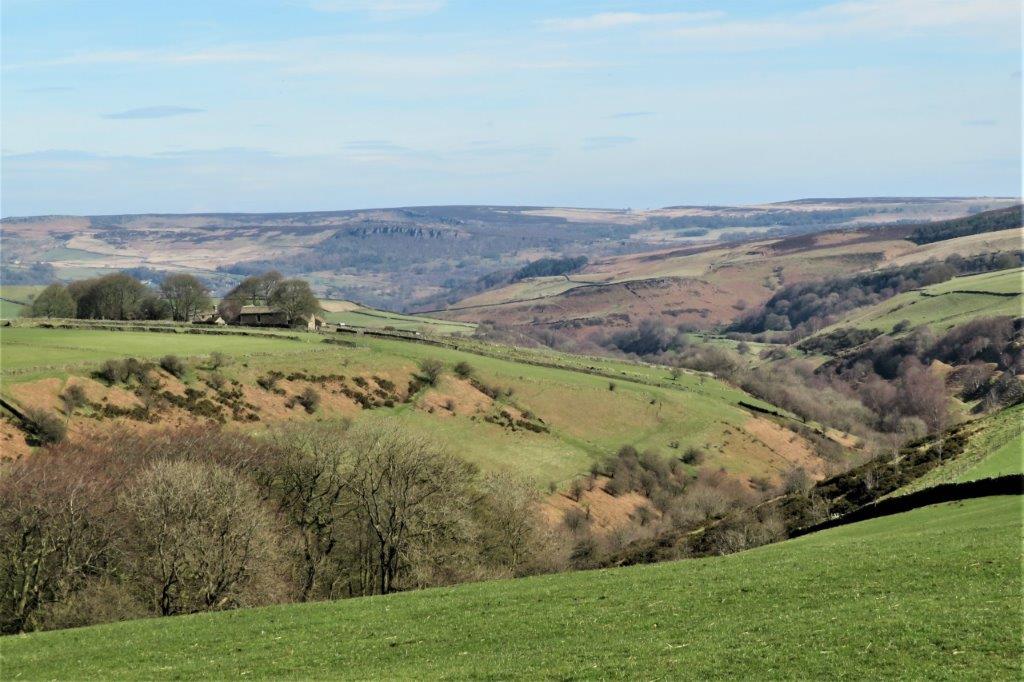 Abney Grange to left? Millstone Edge beyond to its right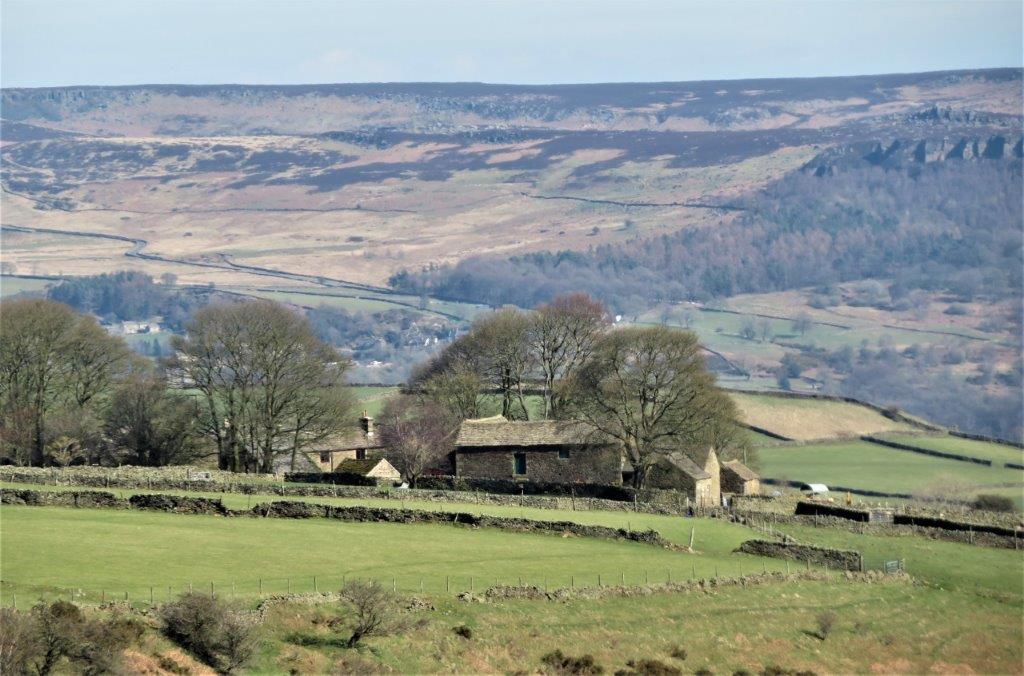 zoomed in picture as above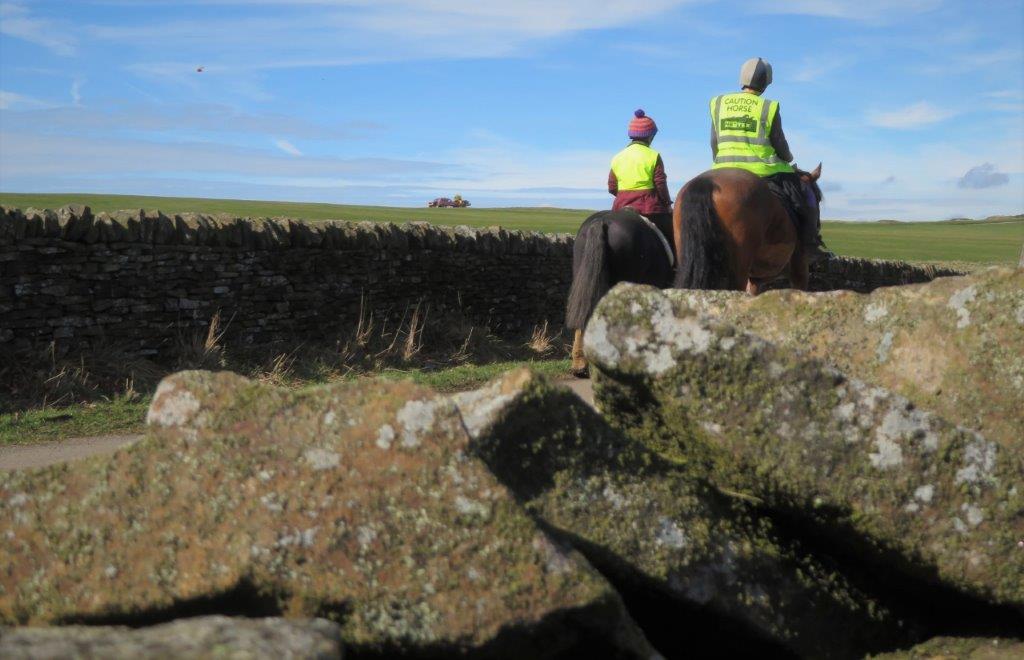 'plant' on gliding field behind - roller or unit pulling gliders at take off?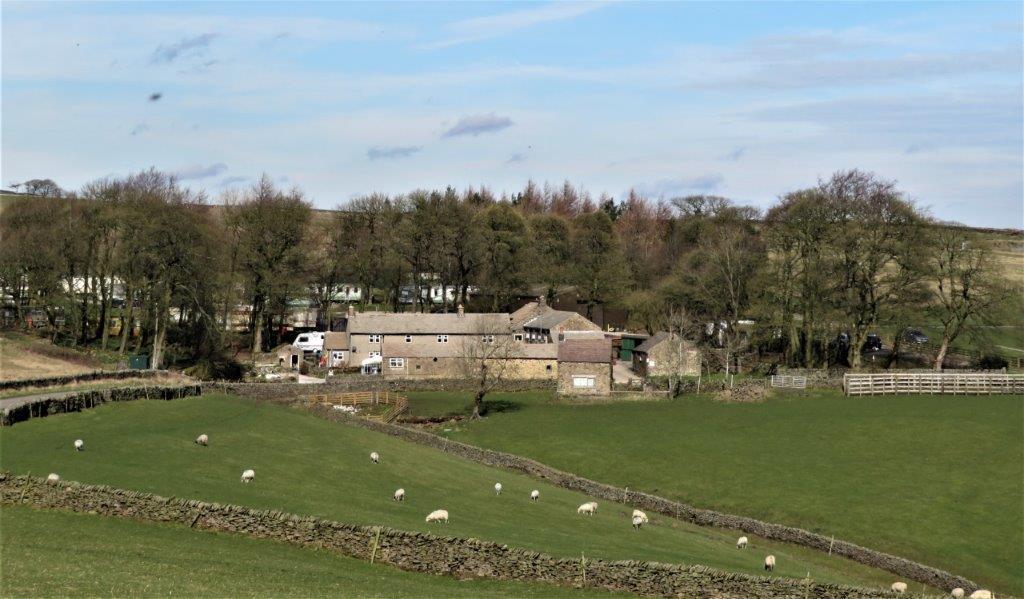 Camphill seen behind us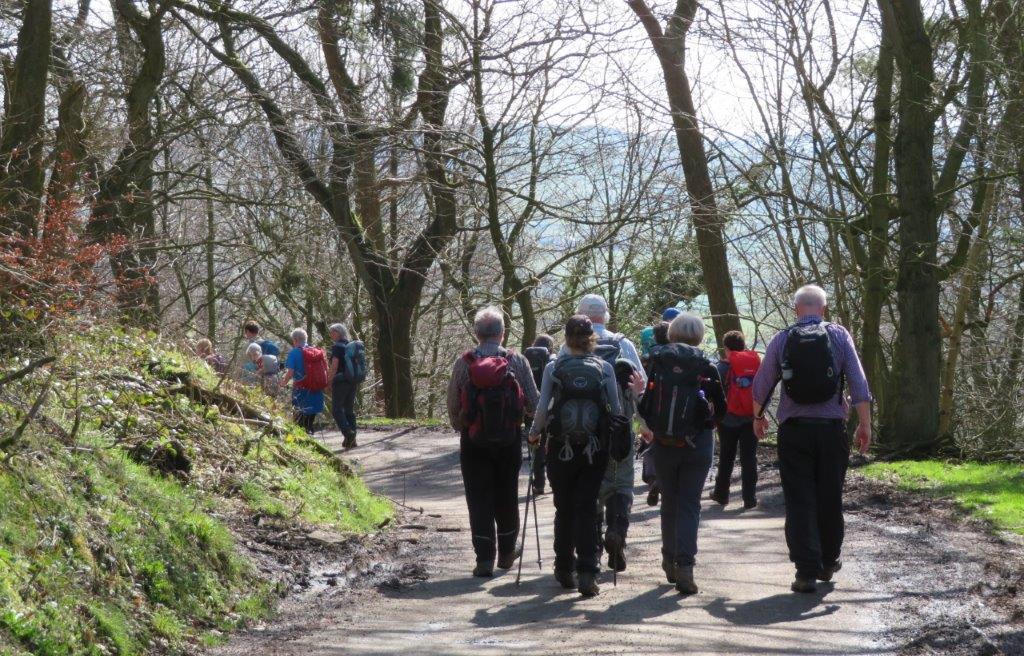 on road on Hucklow Edge heading towards Bretton Mount
Great Hucklow below - Wardlow Mires (to left of arm of Cressbrook Dale) - Wardlow - Wardlow Hay Kop - further away in distance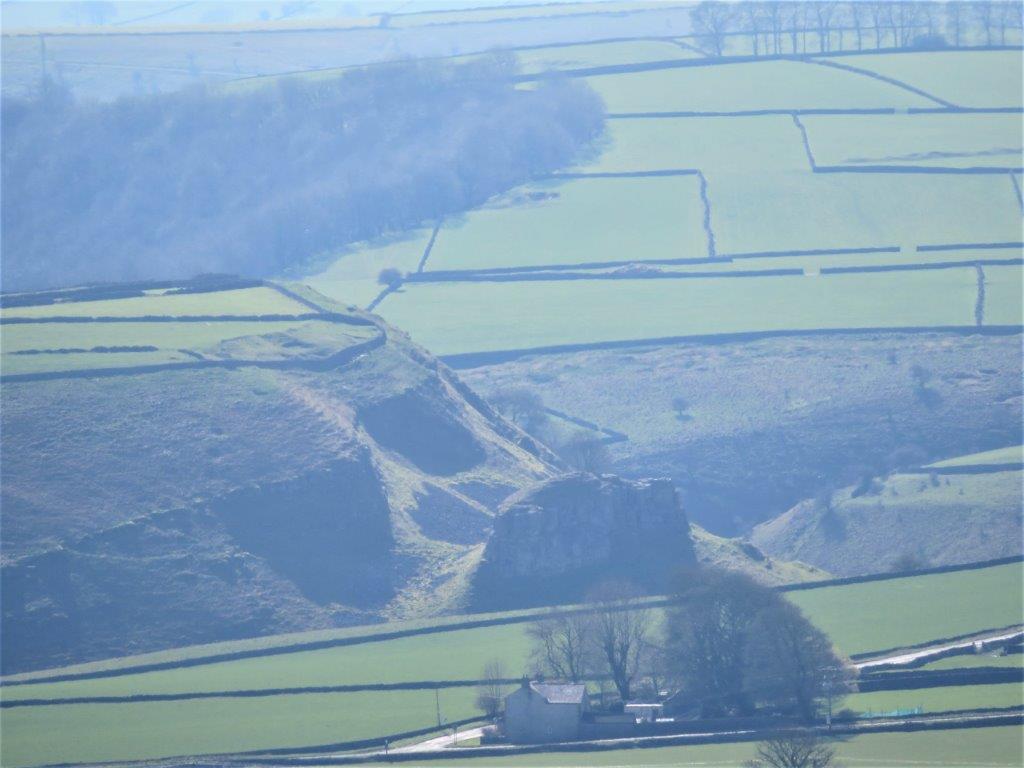 zoomed into St Peter's Stone in Cressbrook Dale - Littonfields in front between Mires lane and the A623 Road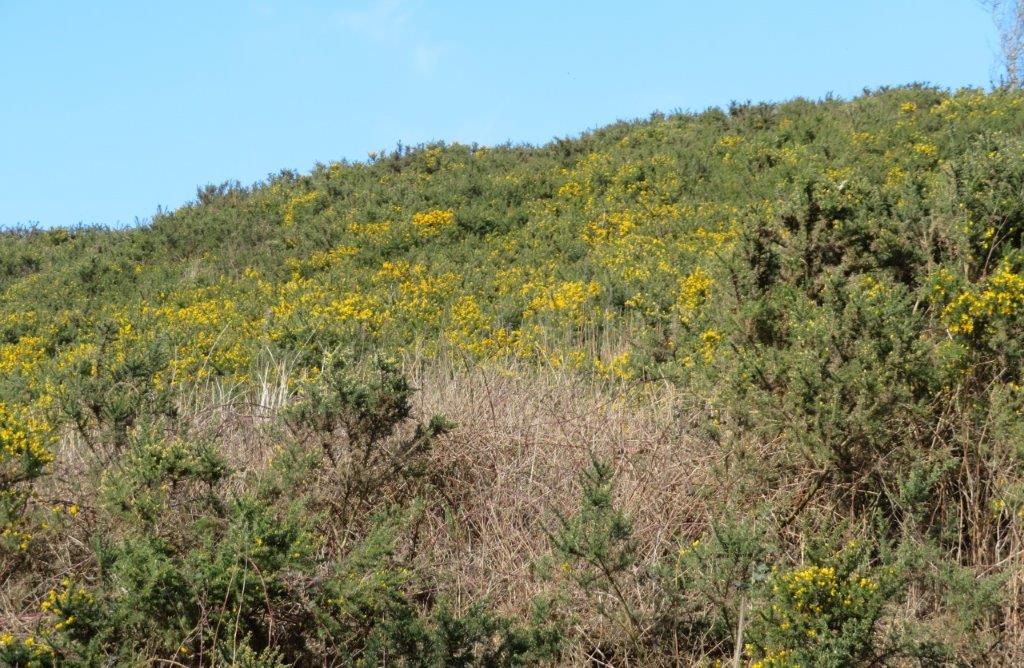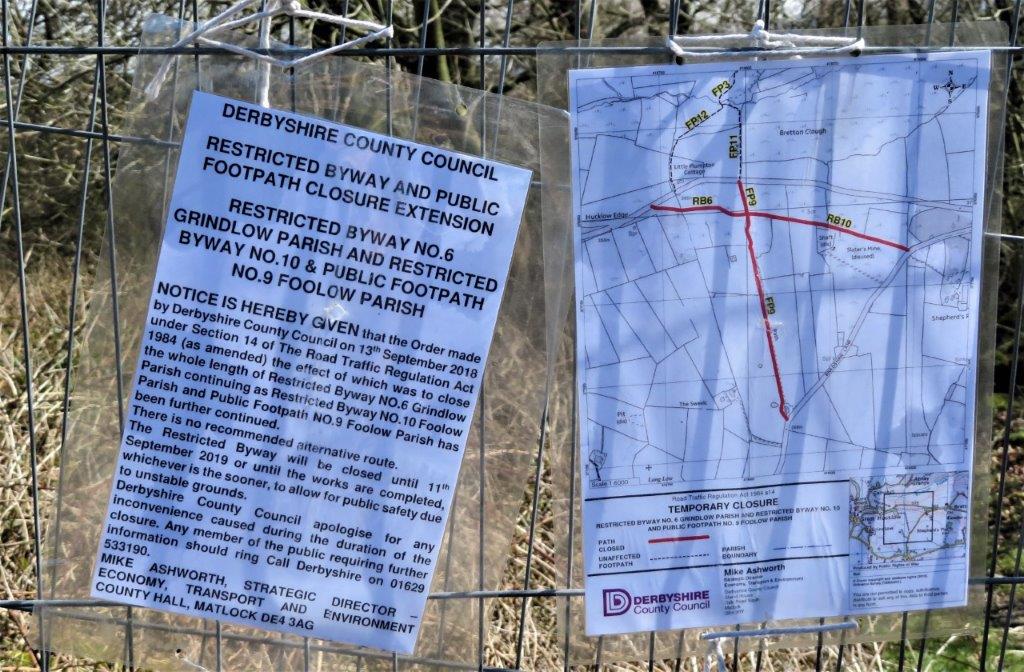 footpath closures due to unstable ground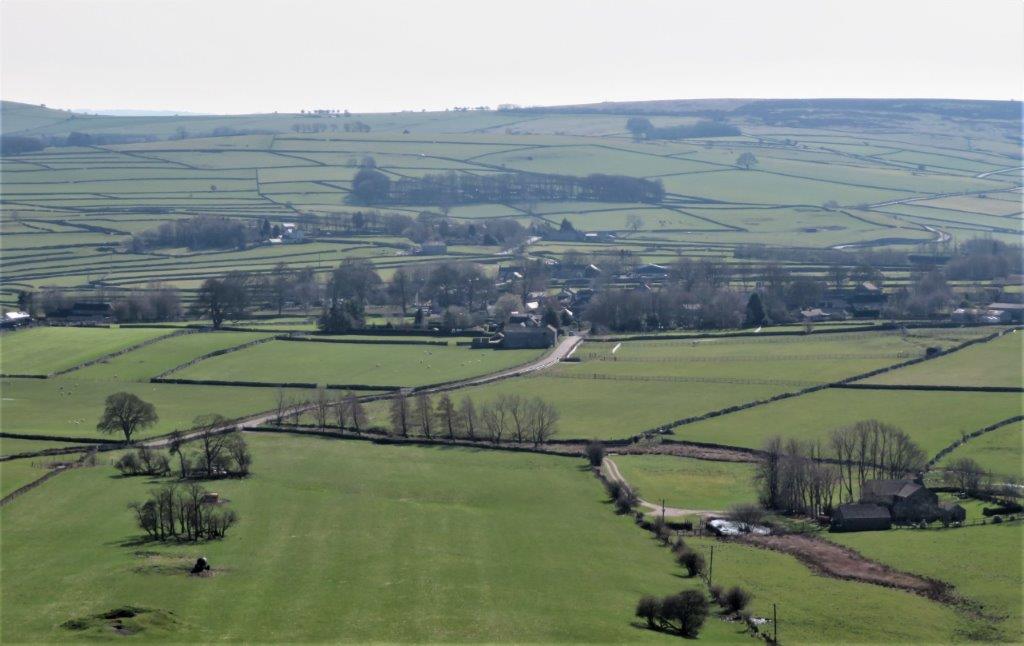 Foolow below us - road leads to Bradshaw Lane up to Bretton & Barrel Inn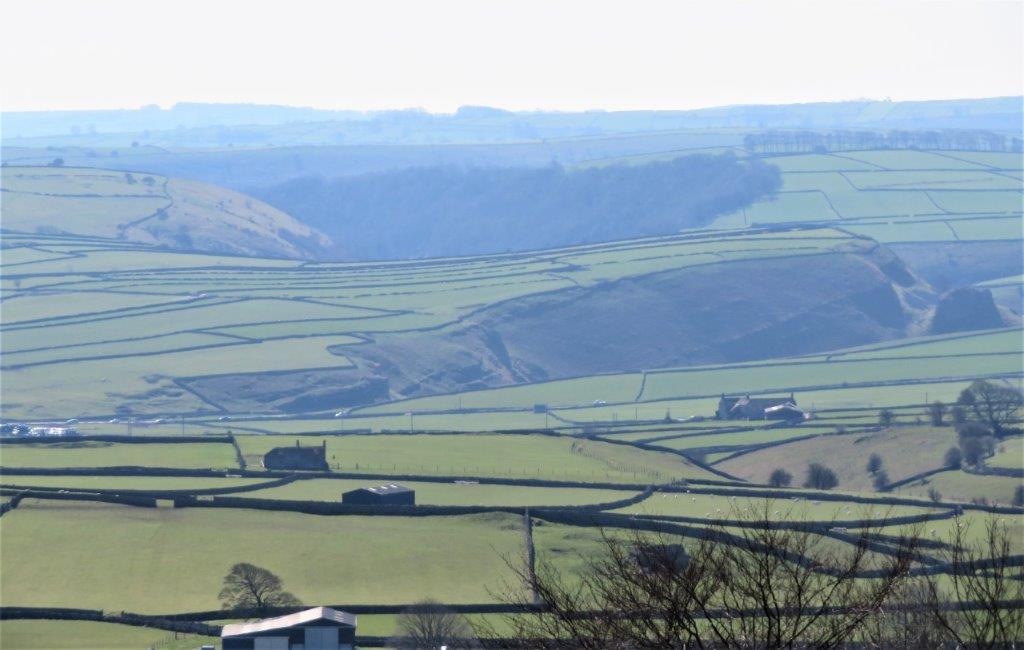 view from Barrel Inn of Peter's Stone in Cressbrook Dale to right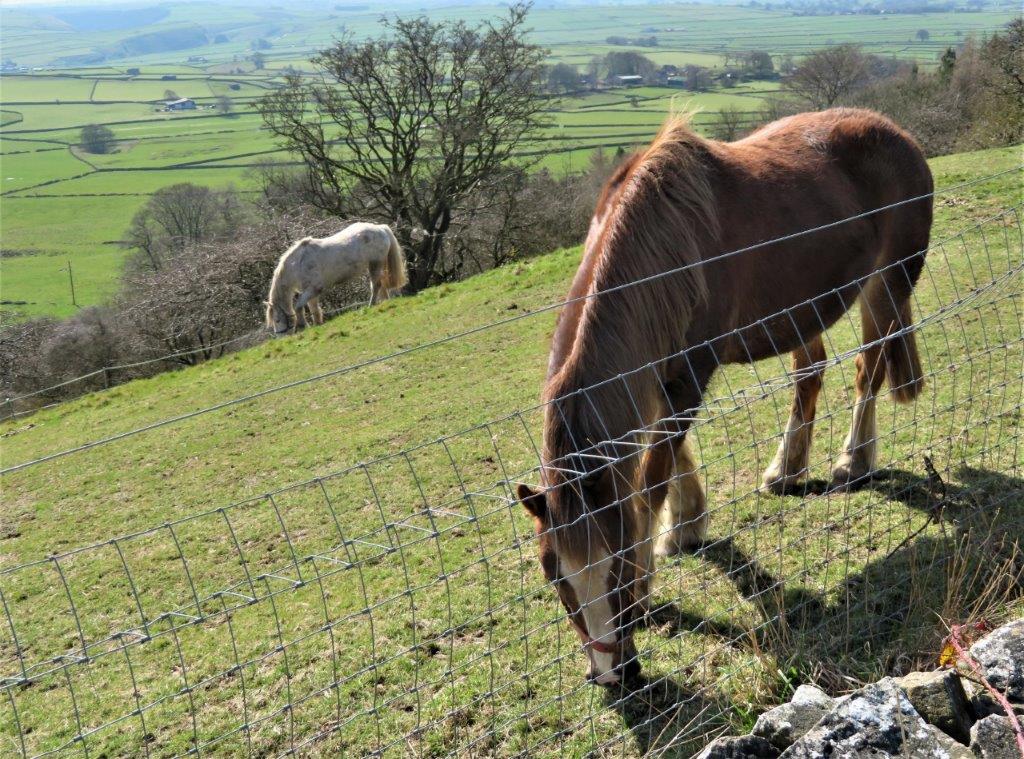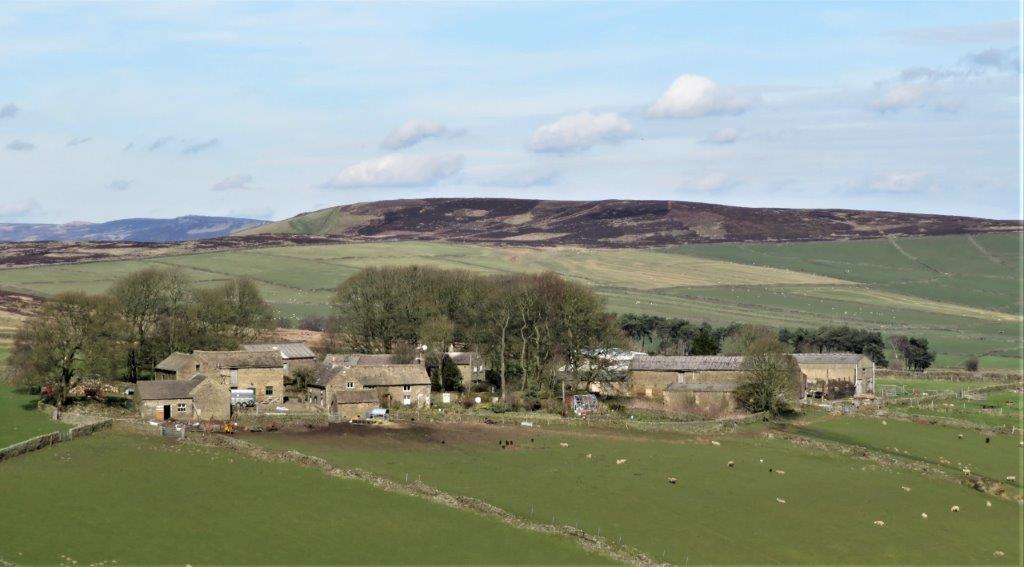 looking back across Bretton Brook valley at Grange Hall / Farm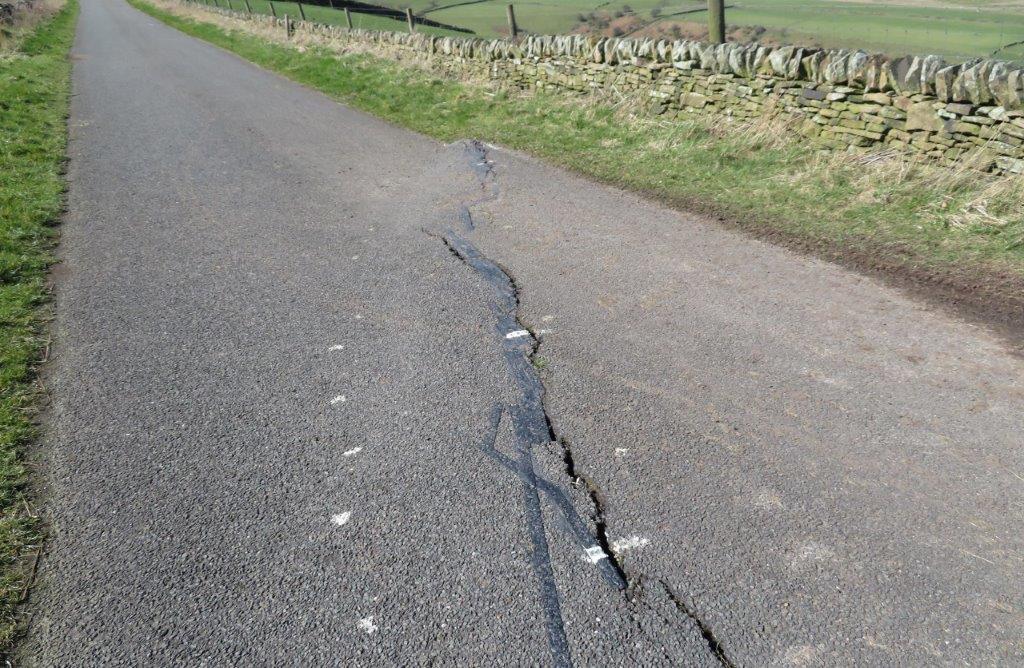 Further unstable ground leading to road closure for vehicles, but we walkers could pass.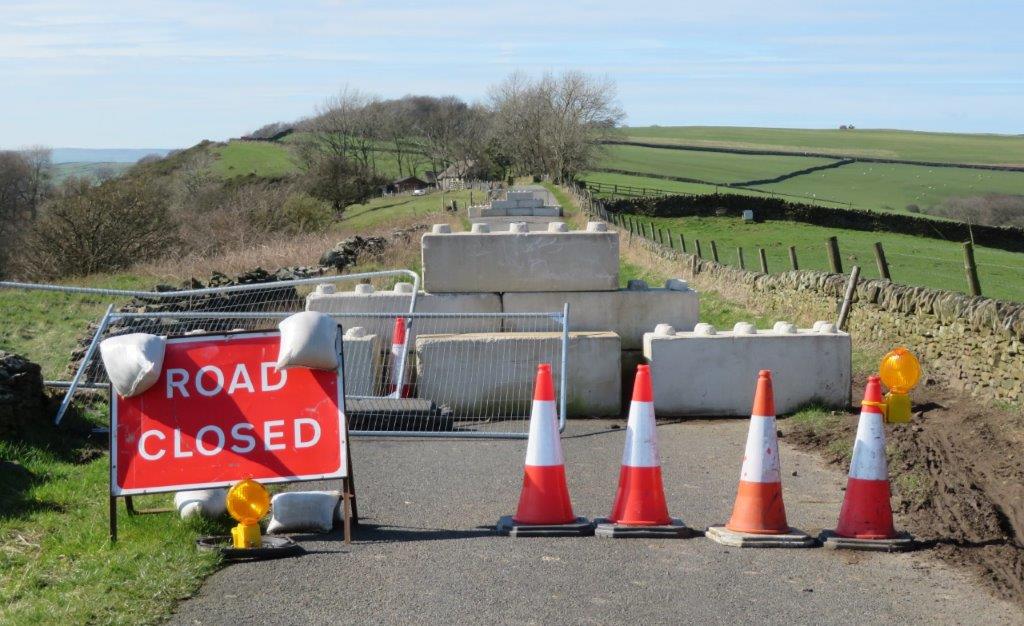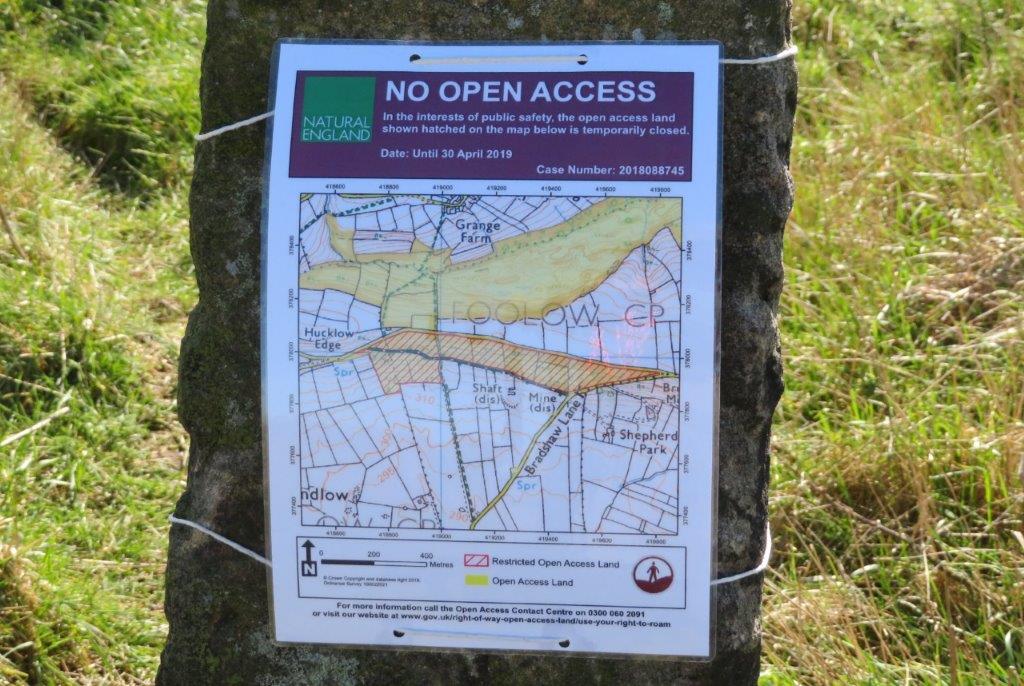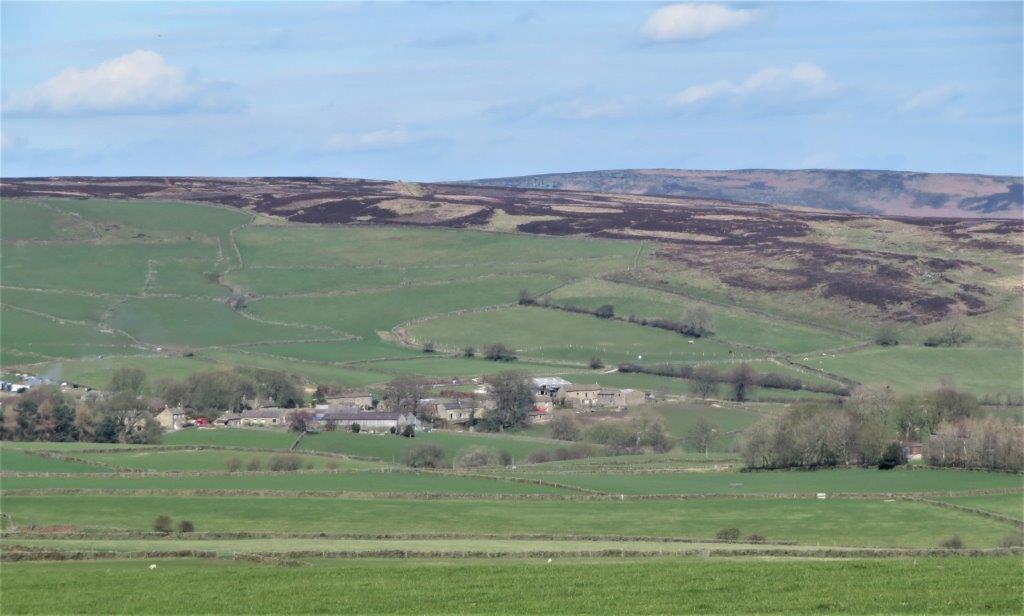 Abney (village) seen to North of Hucklow / Bretton Edges road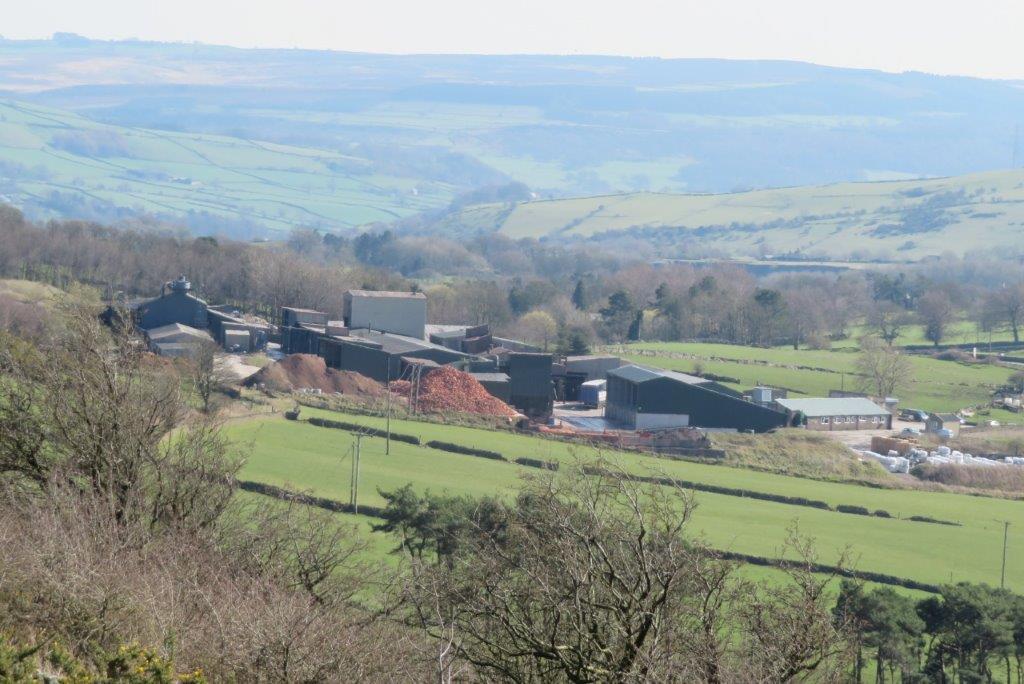 Black Hole Mine seen below Bretton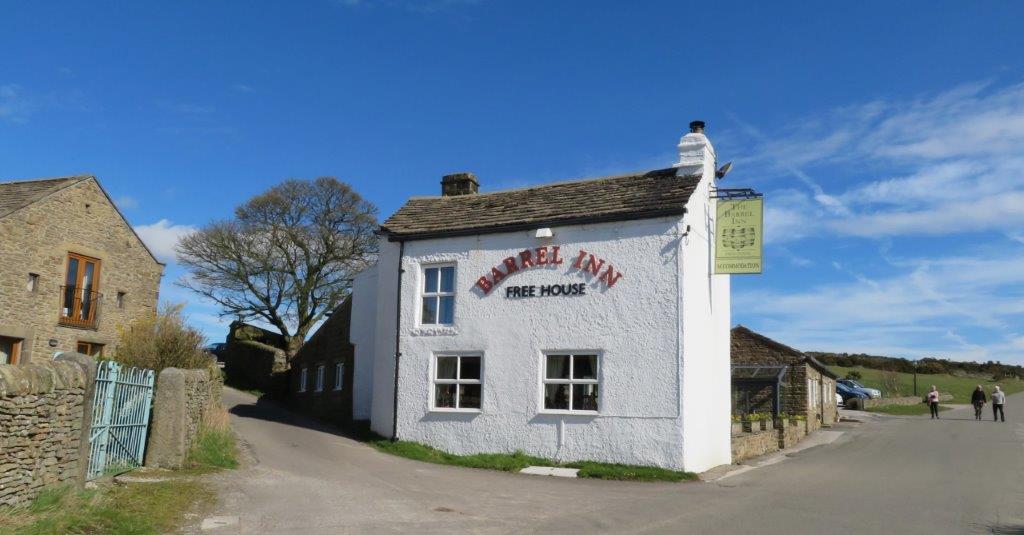 Barrel Inn - our route continued through gap to the left of it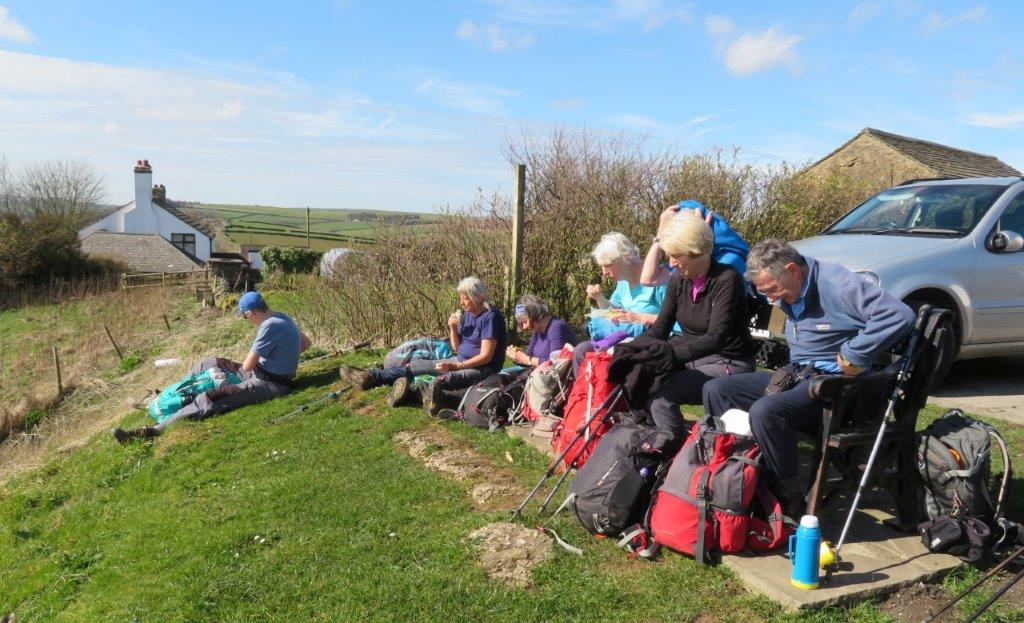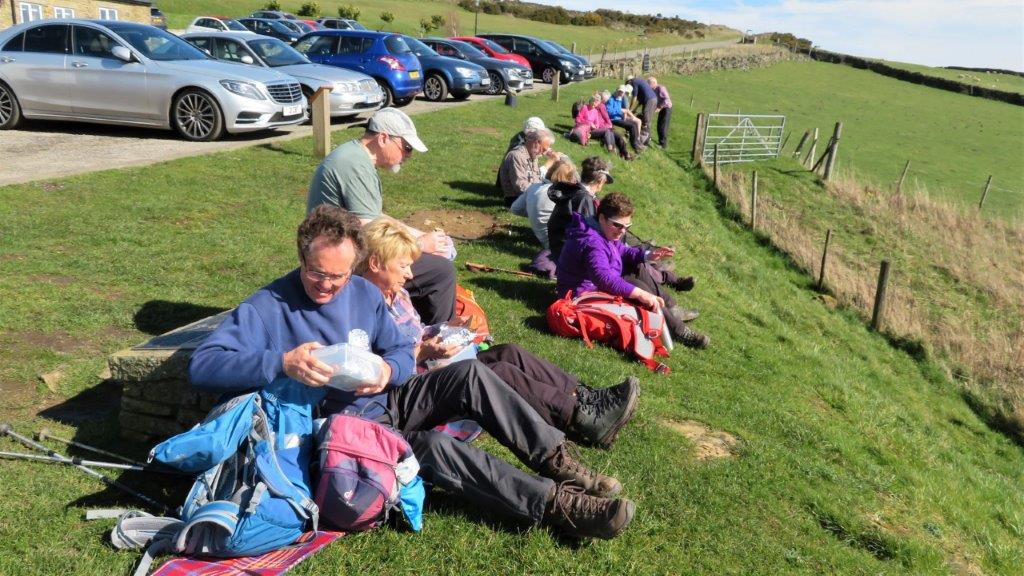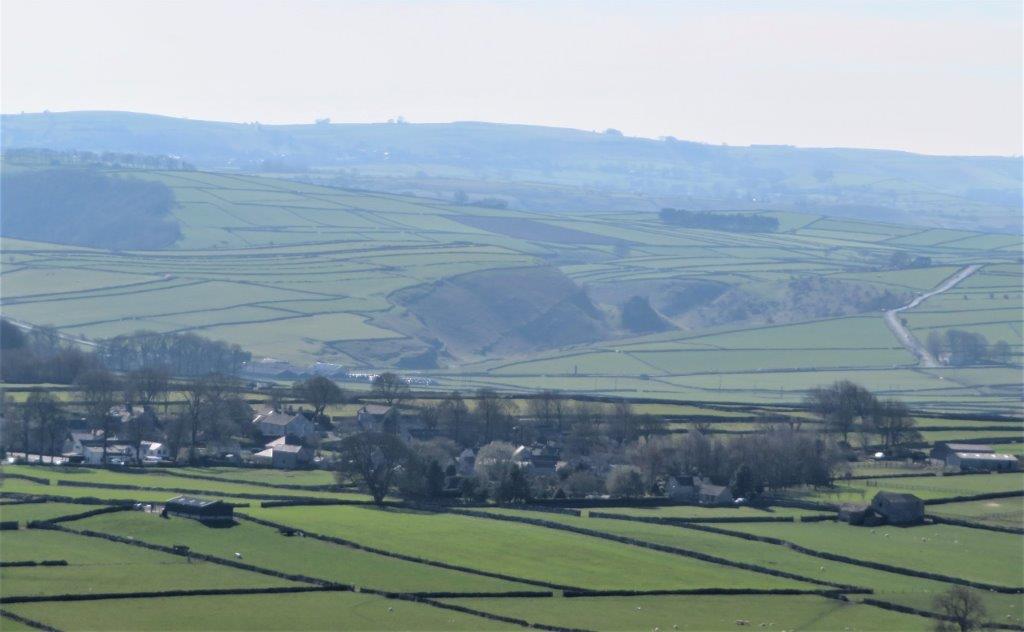 Foolow with St Peter's Stone in Cressbrook Dale behind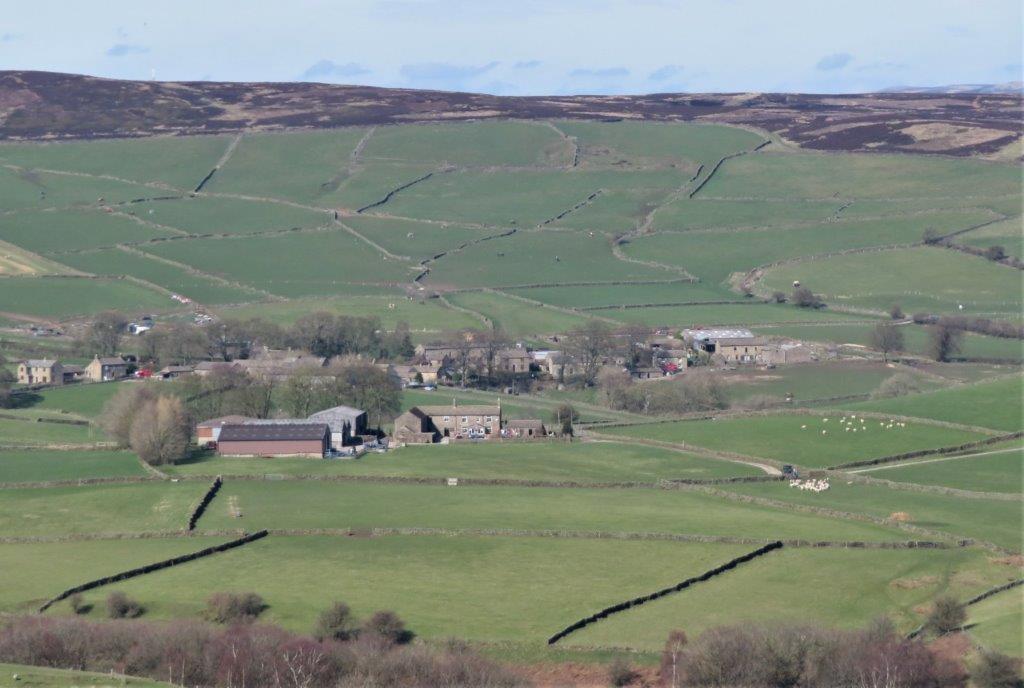 zoomed into Cockey Farm to left in front of Abney (village)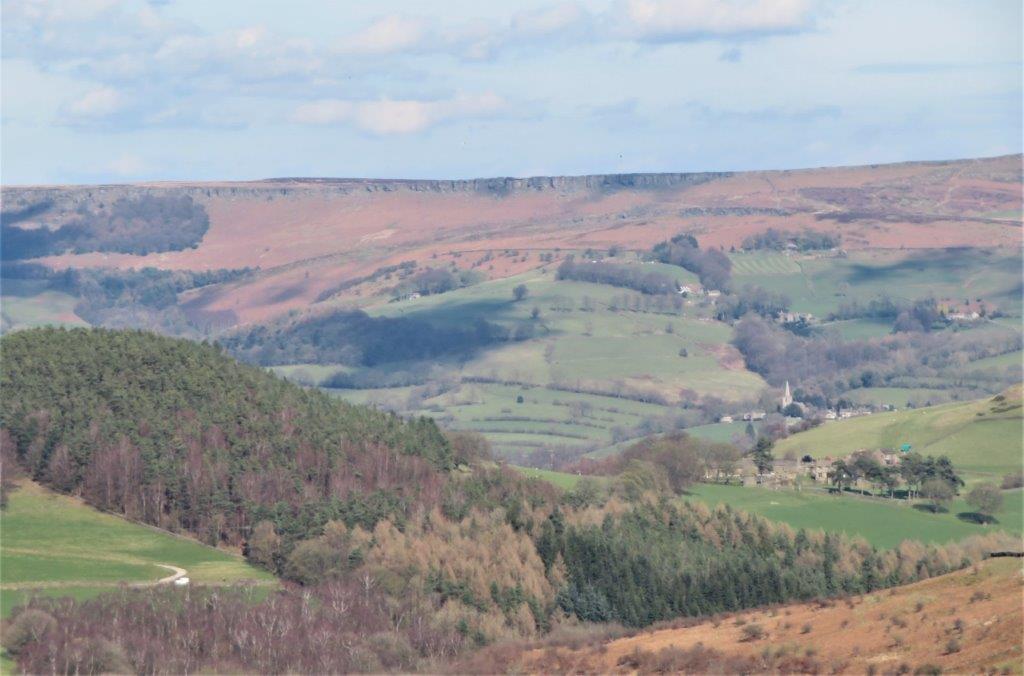 Stanage Edge at back - Hathersage Church Spire seen to right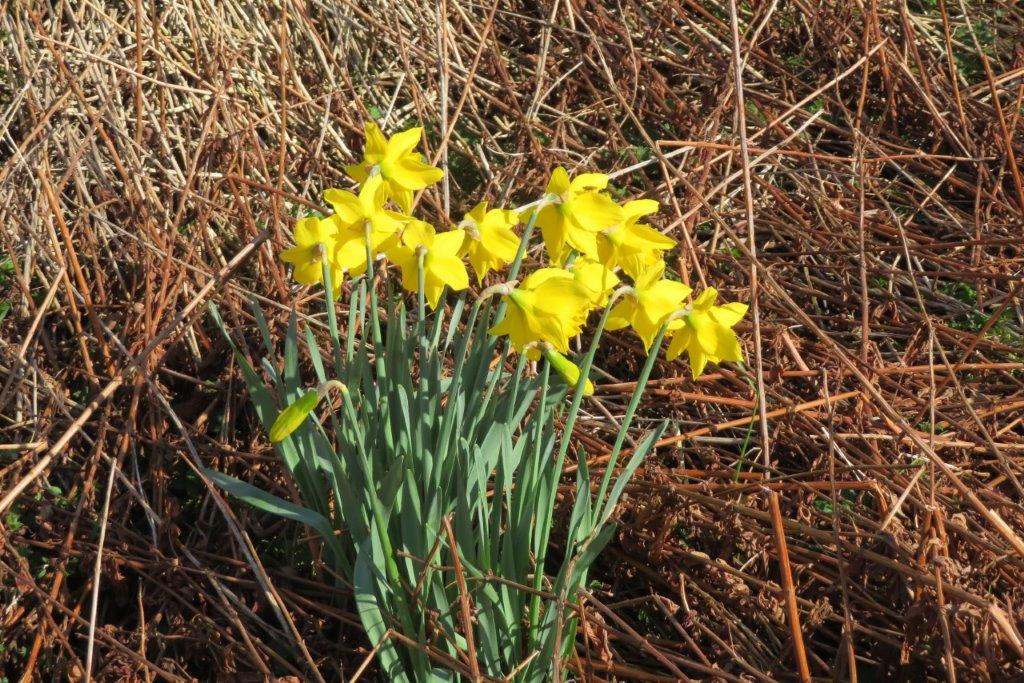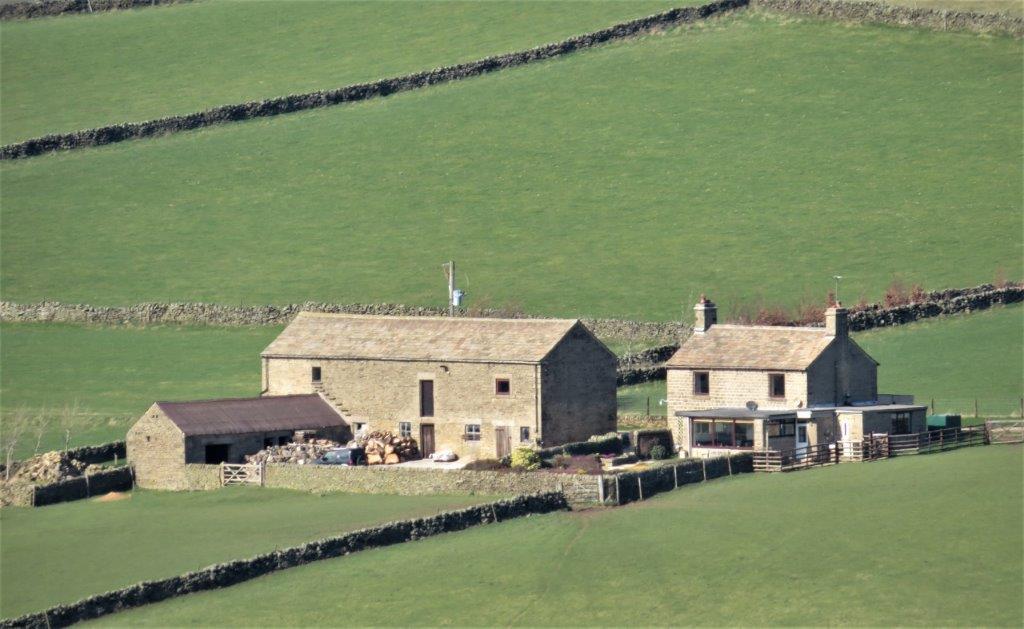 Abney Low? or Abney Low Barn? - vehiclar access via Cockey Farm??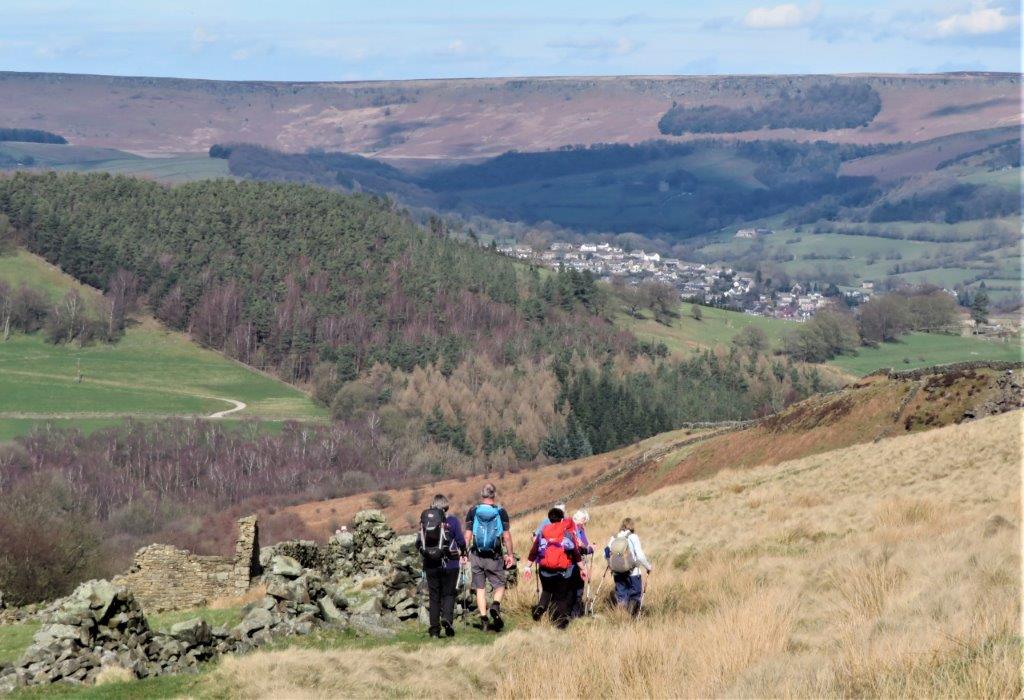 Stanage Edge with Hathersage below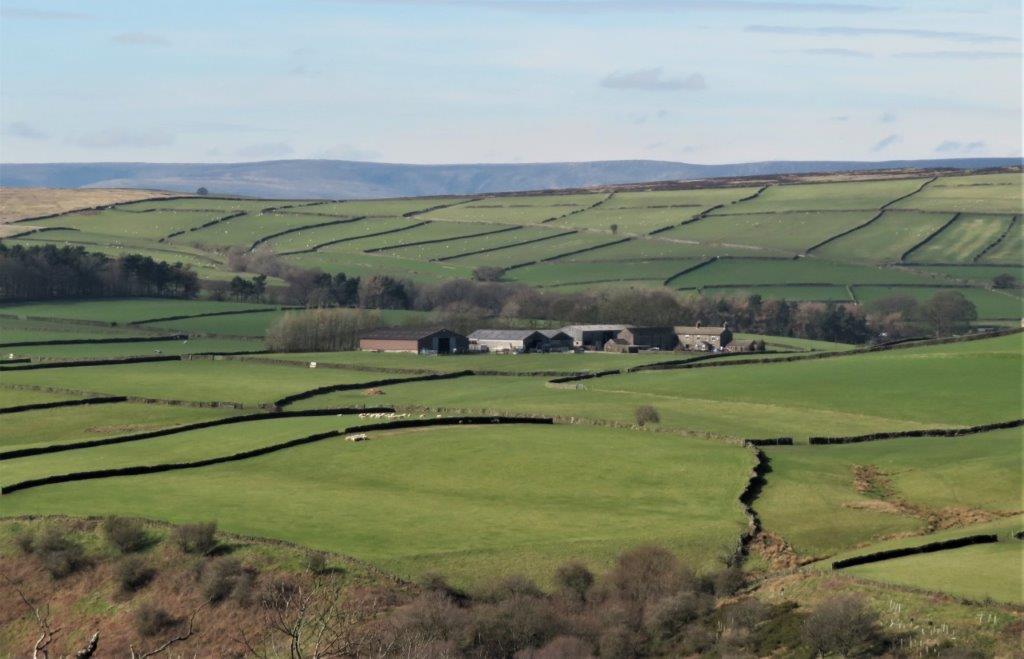 Cockey Farm again?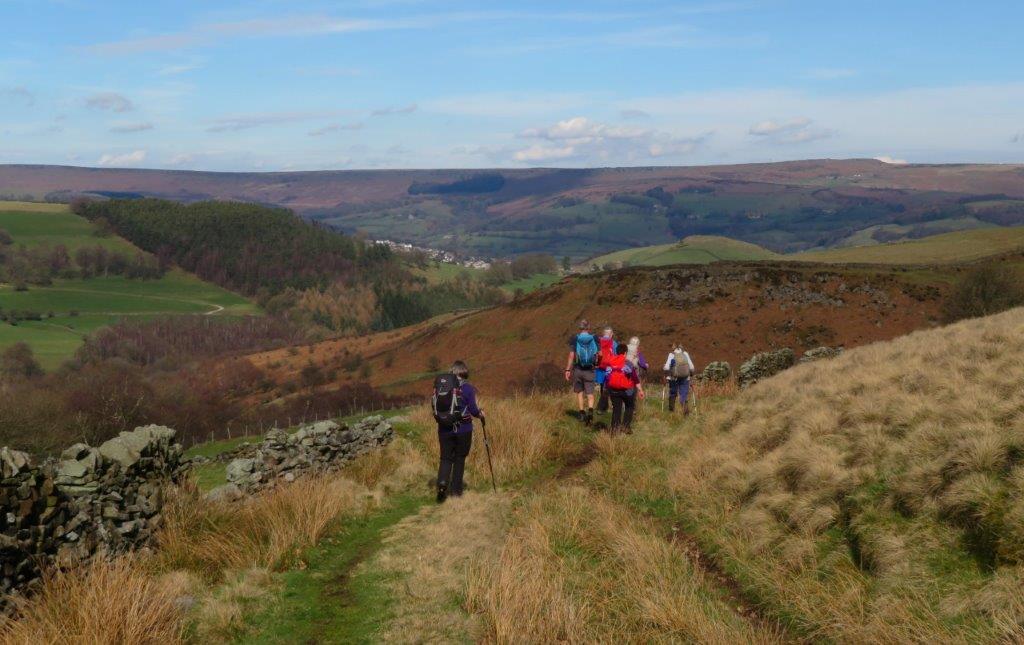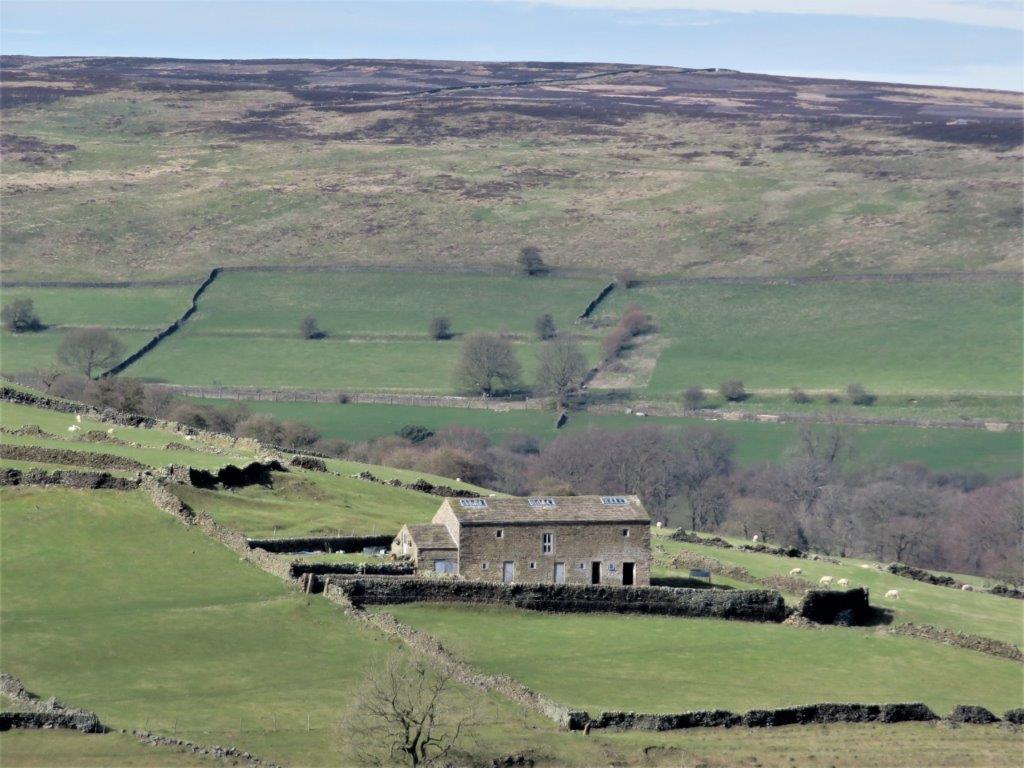 Abney Low Barn? - note roof lights / solar panels?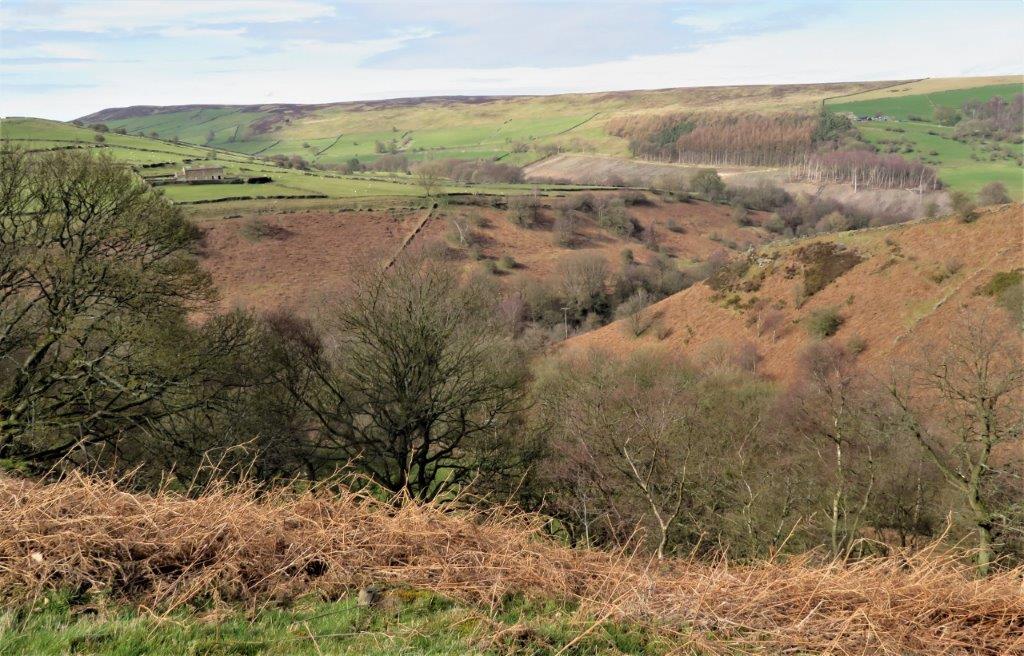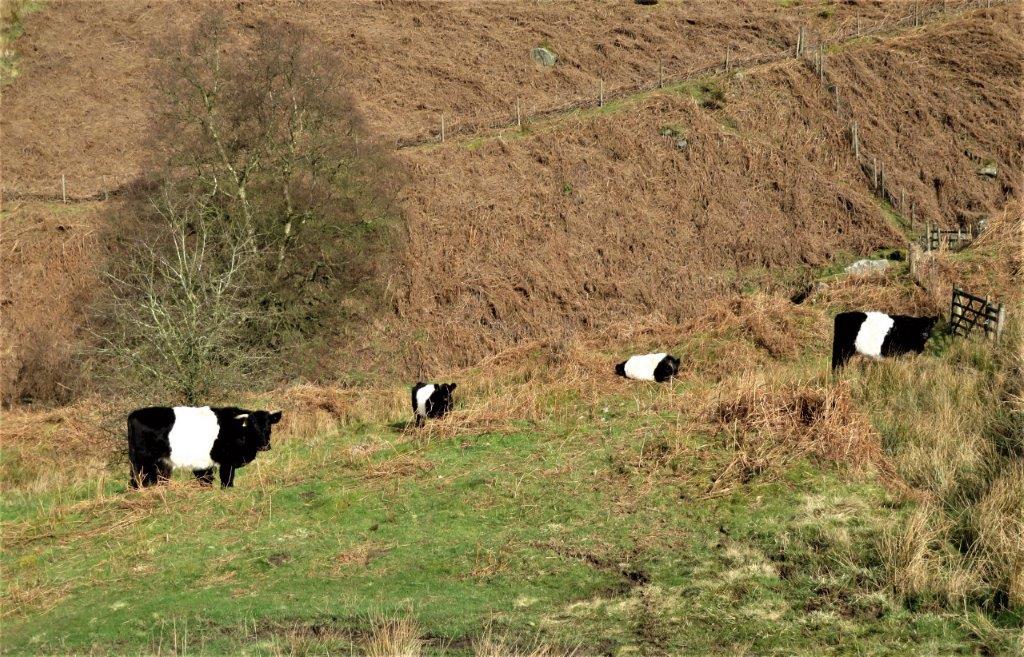 Belted Galloway Cattle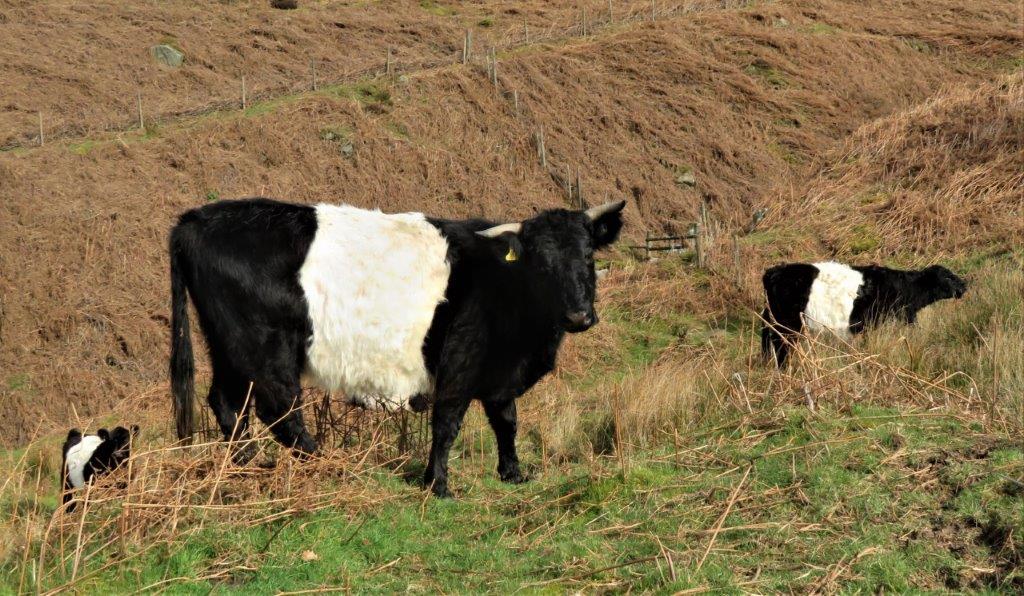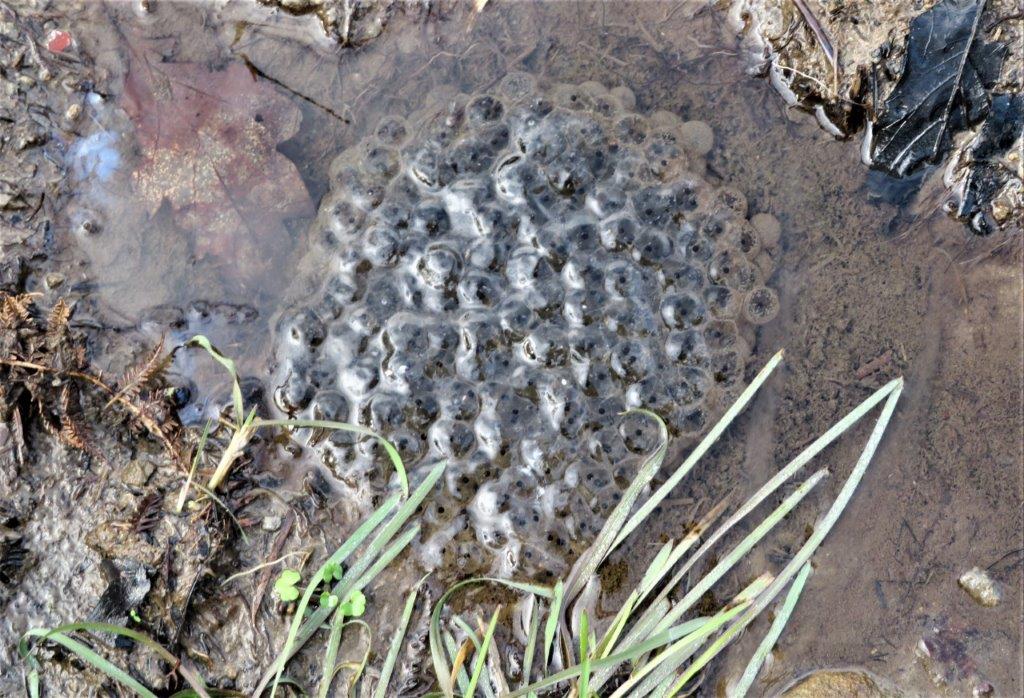 frog spawn?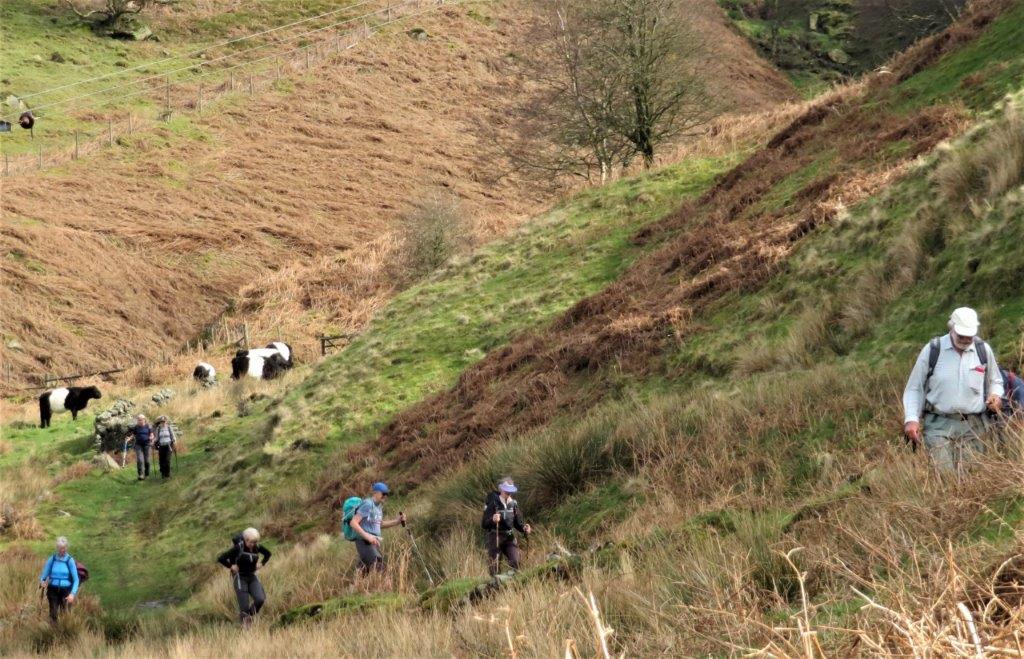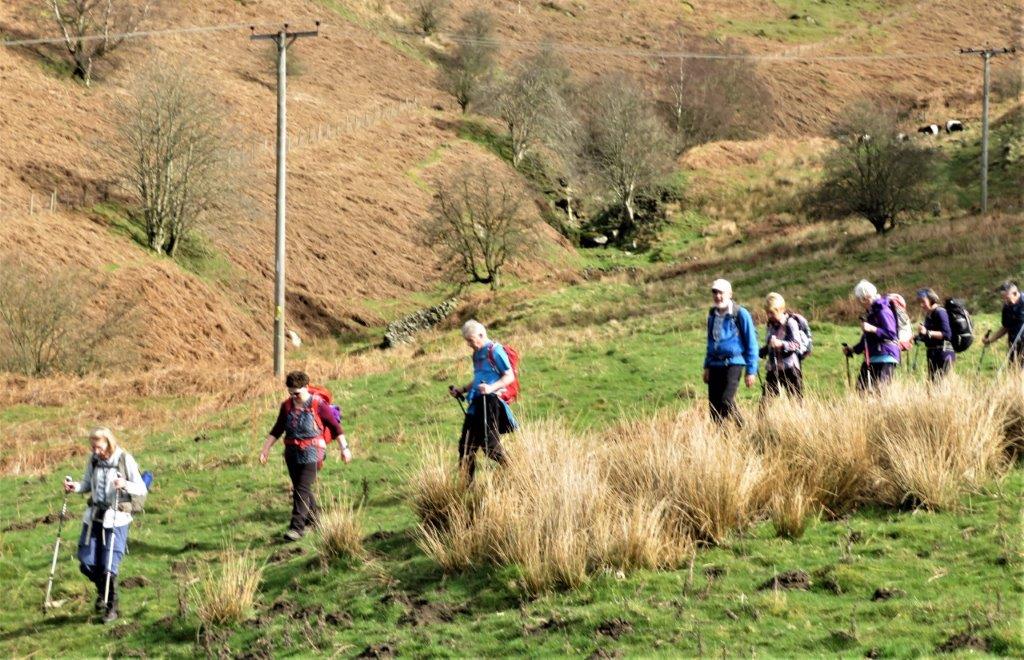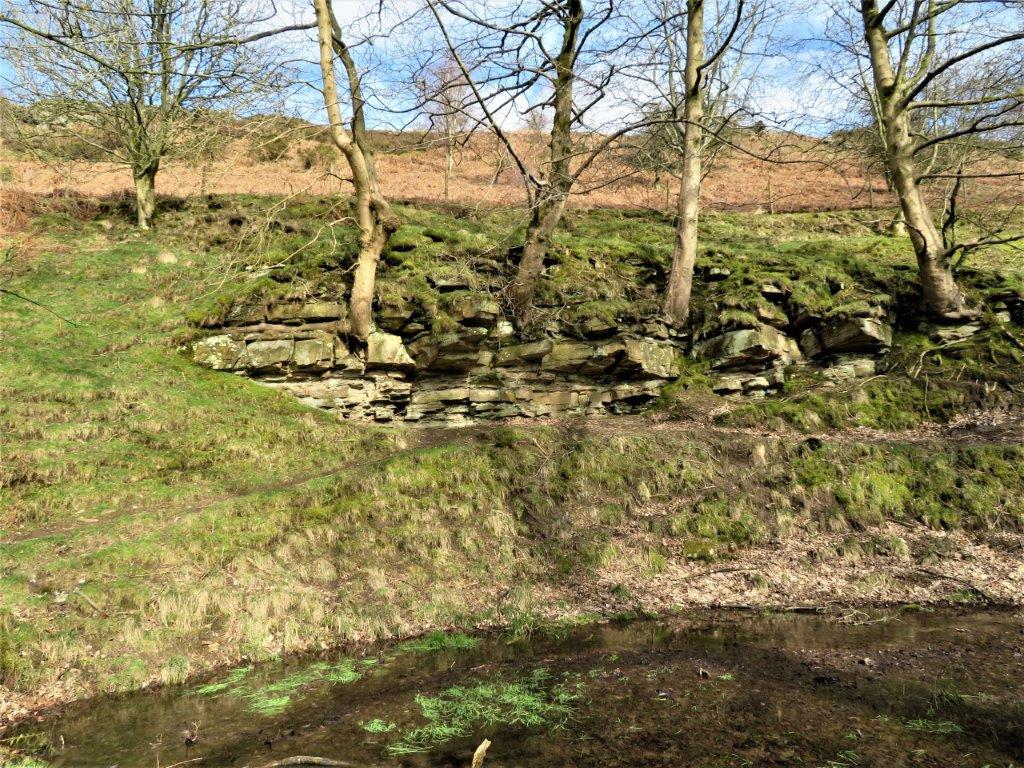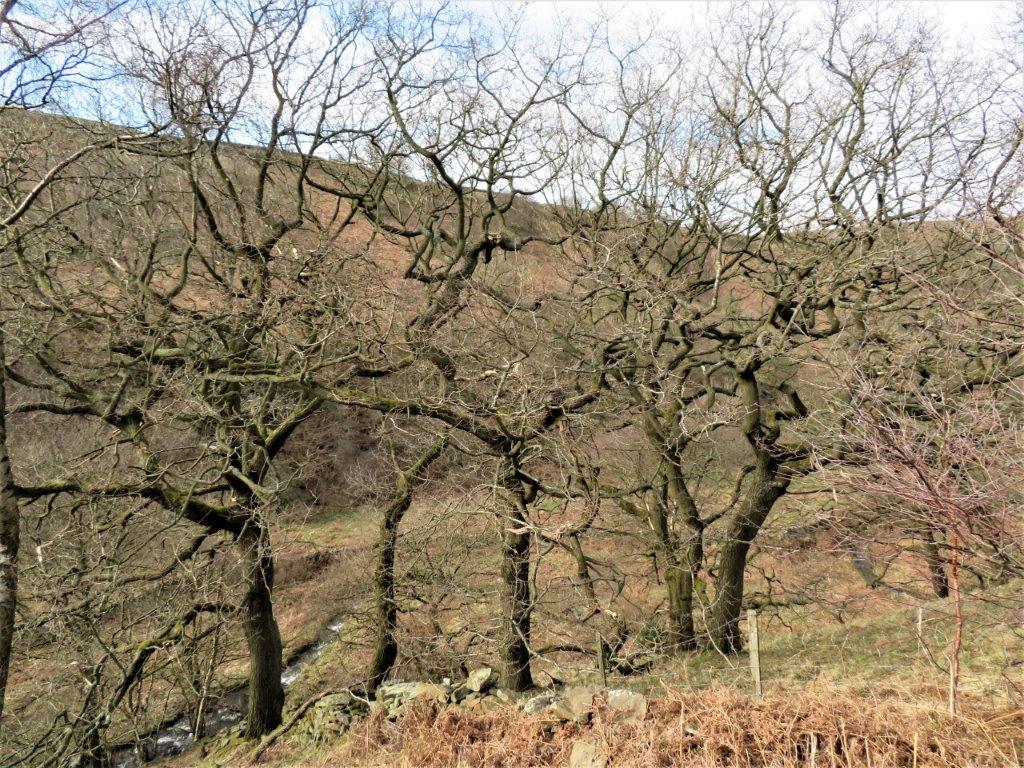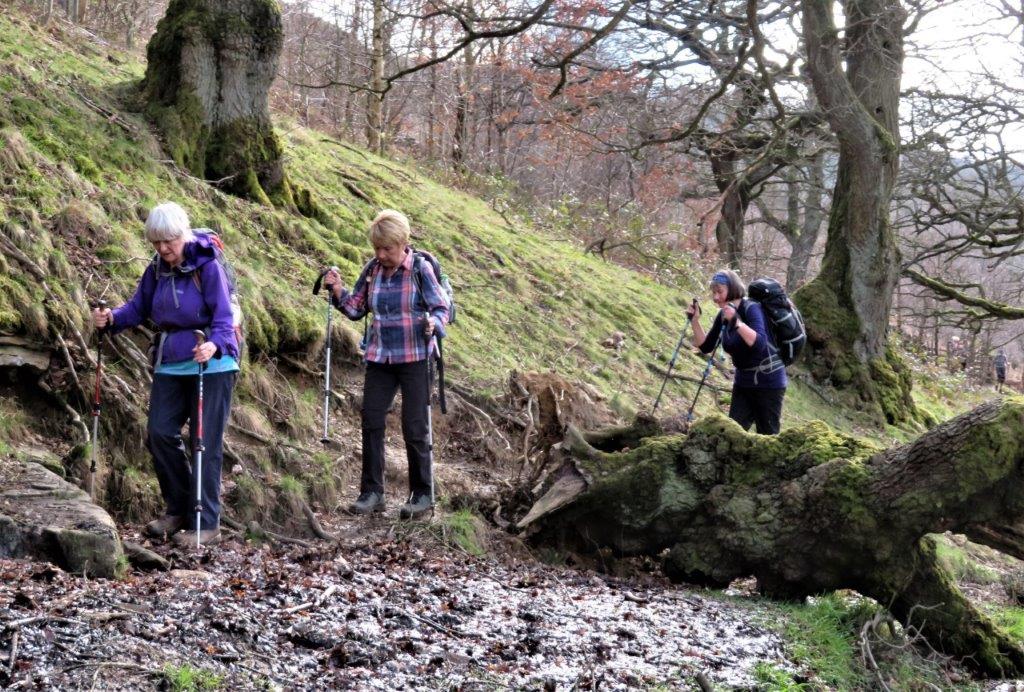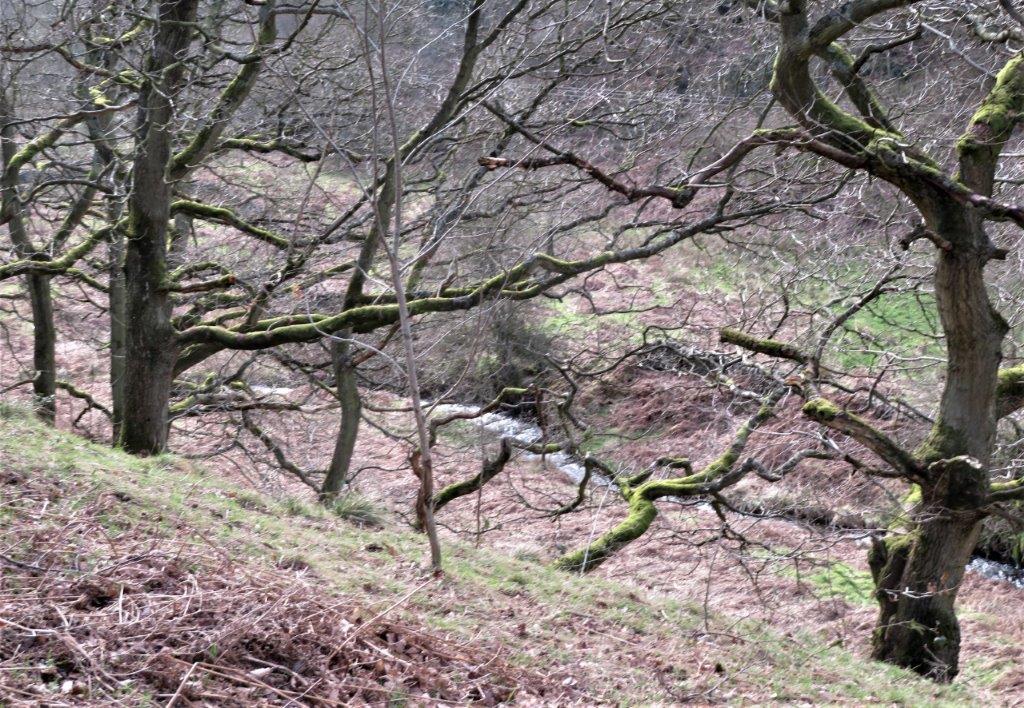 Bretton Brook below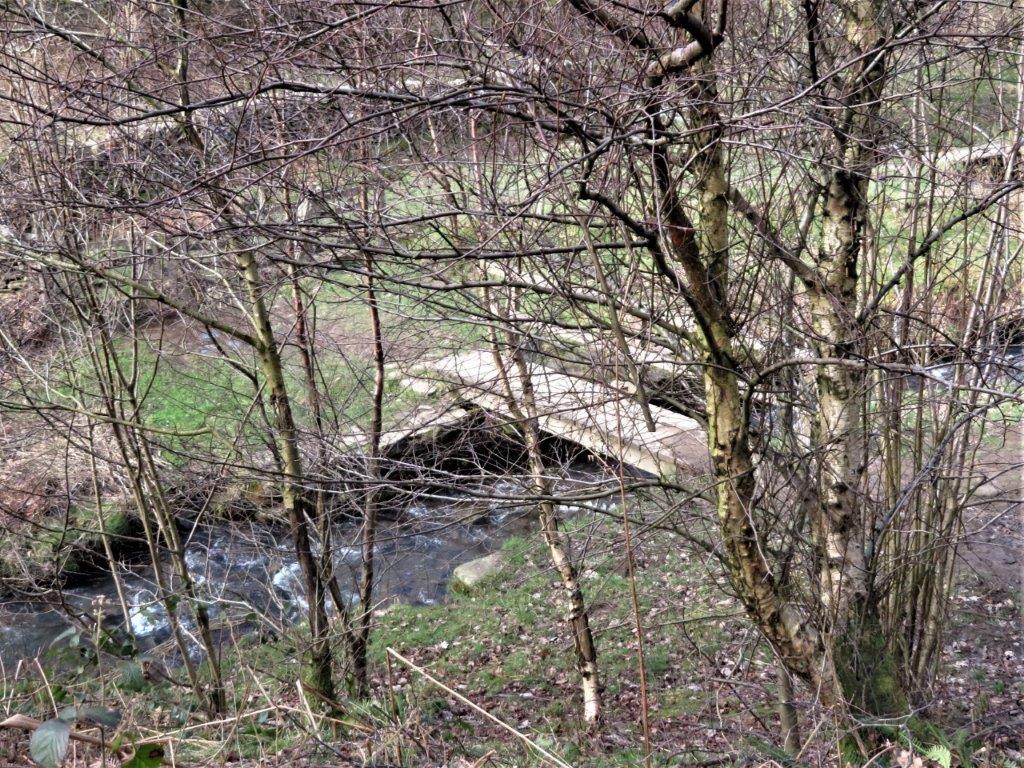 Stoke Ford - Bretton Brook runs into Highlow Brook here?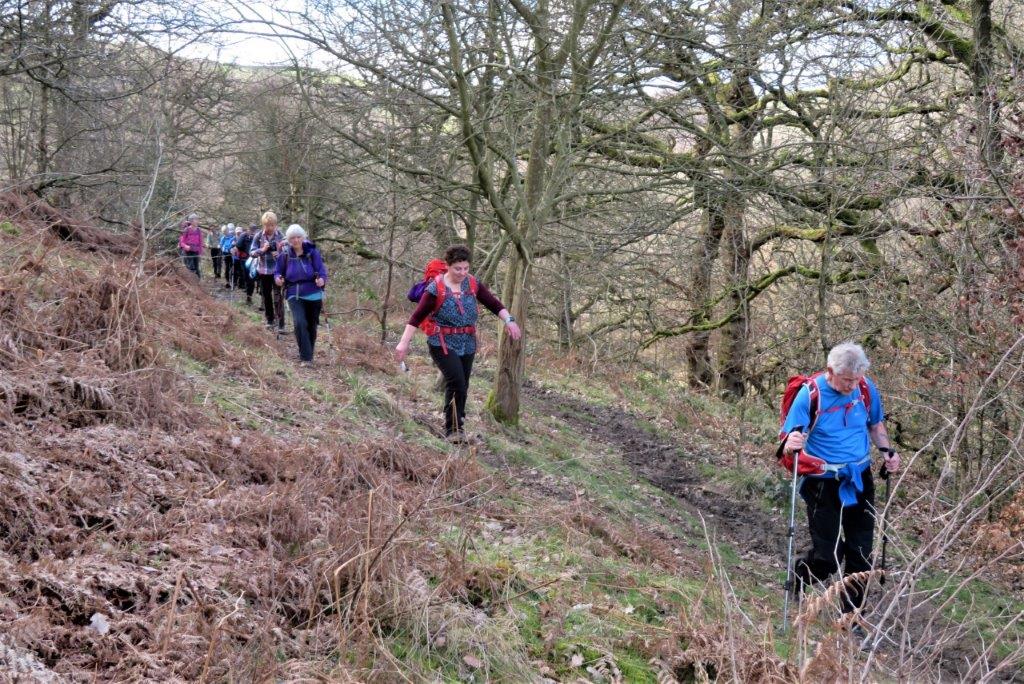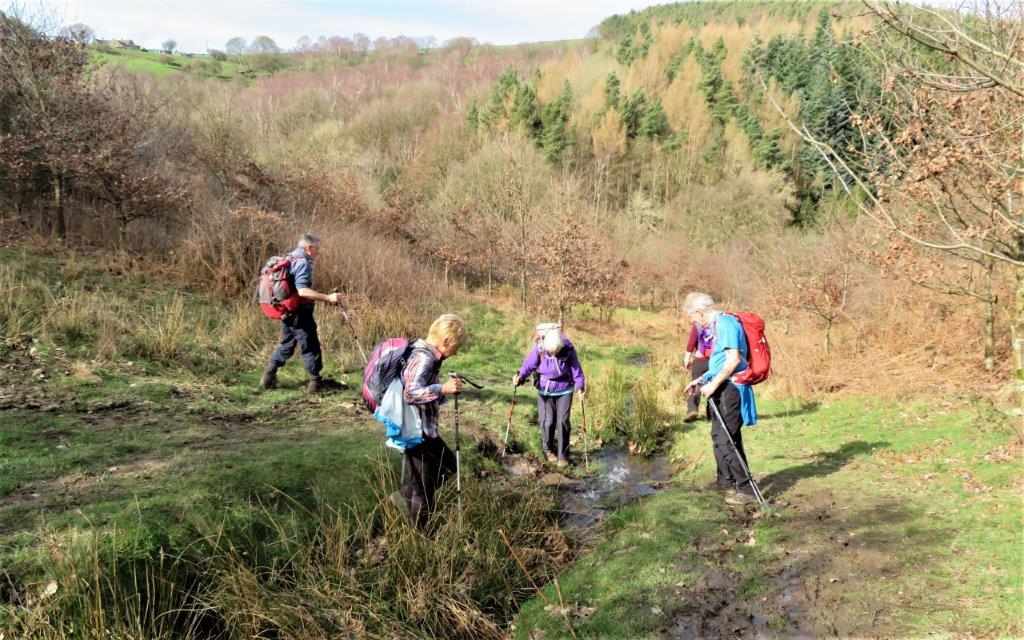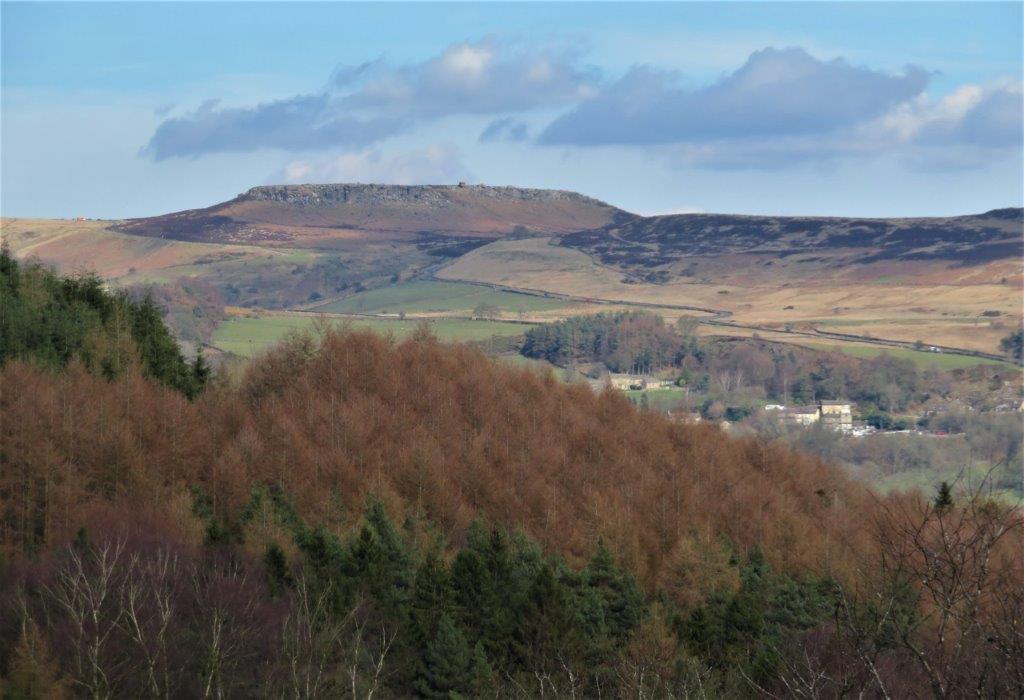 Higger Tor at top - left / middle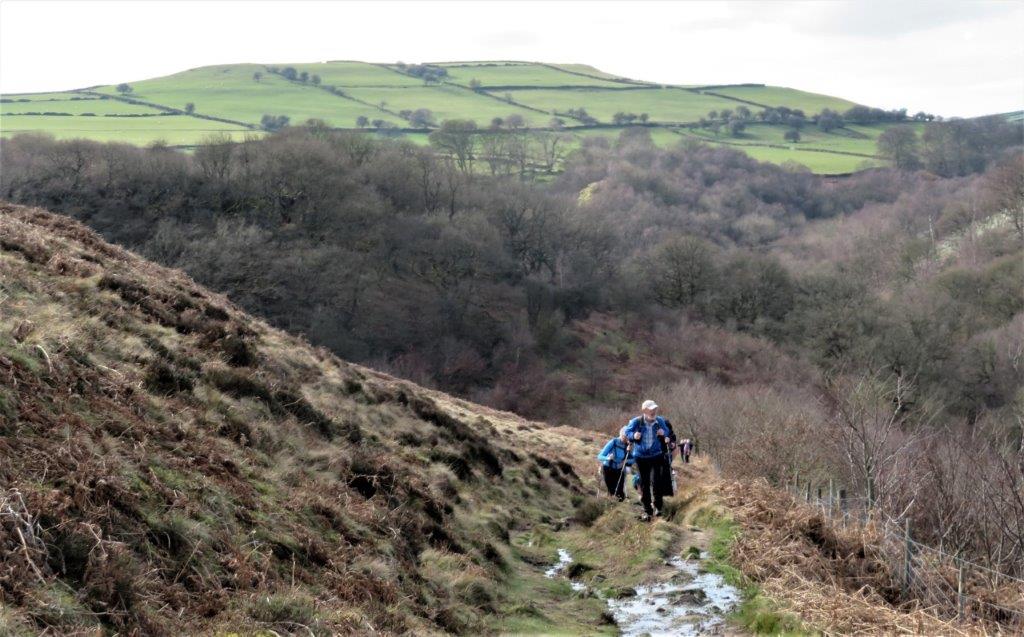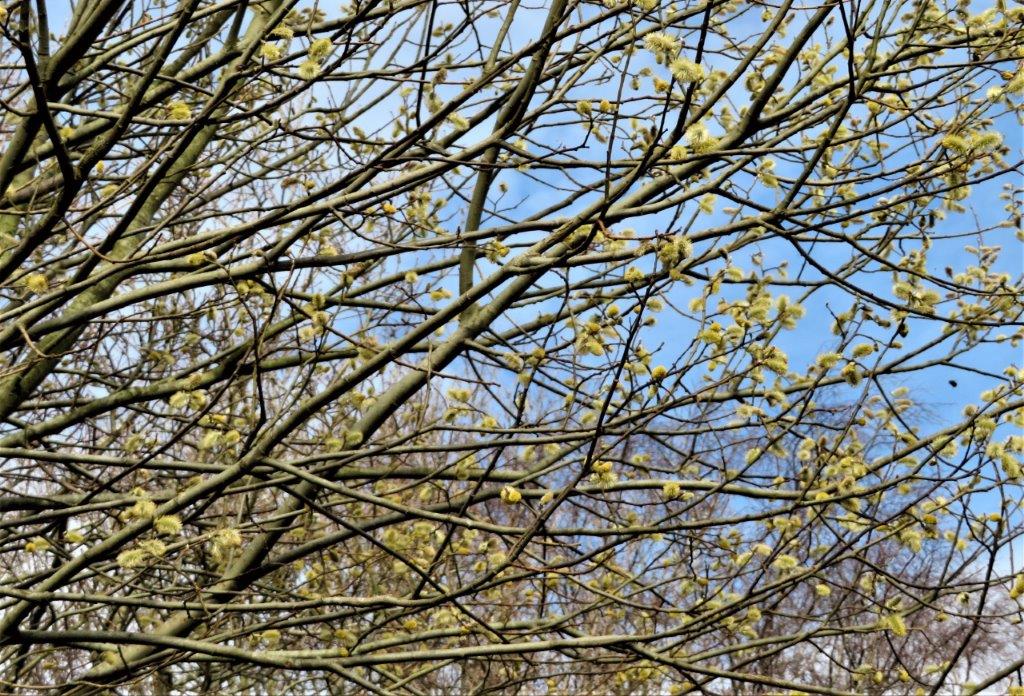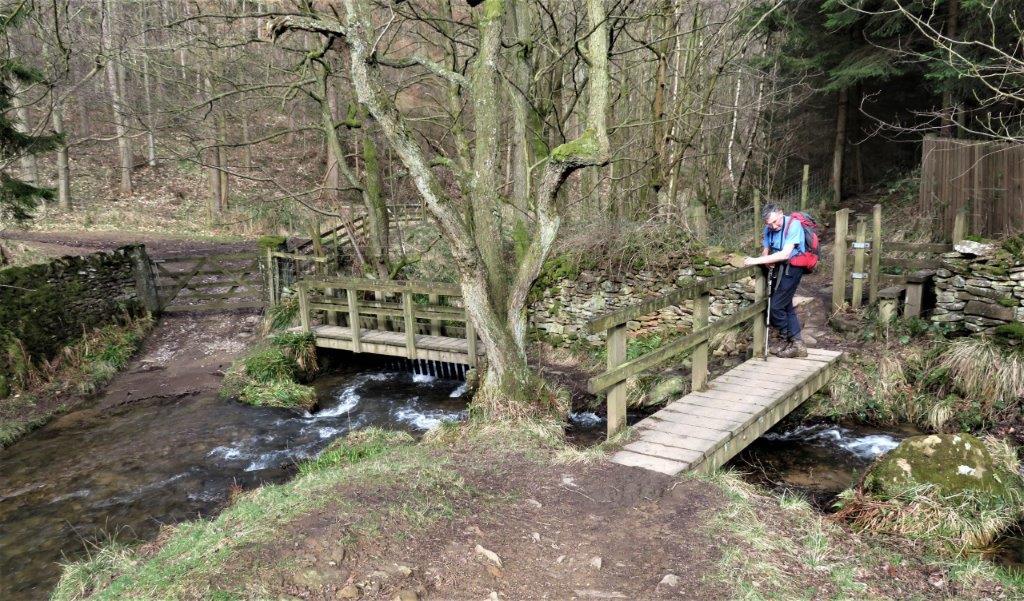 bridge & gate to left lead up to Highlow Hall - we continued on right toward Hazelford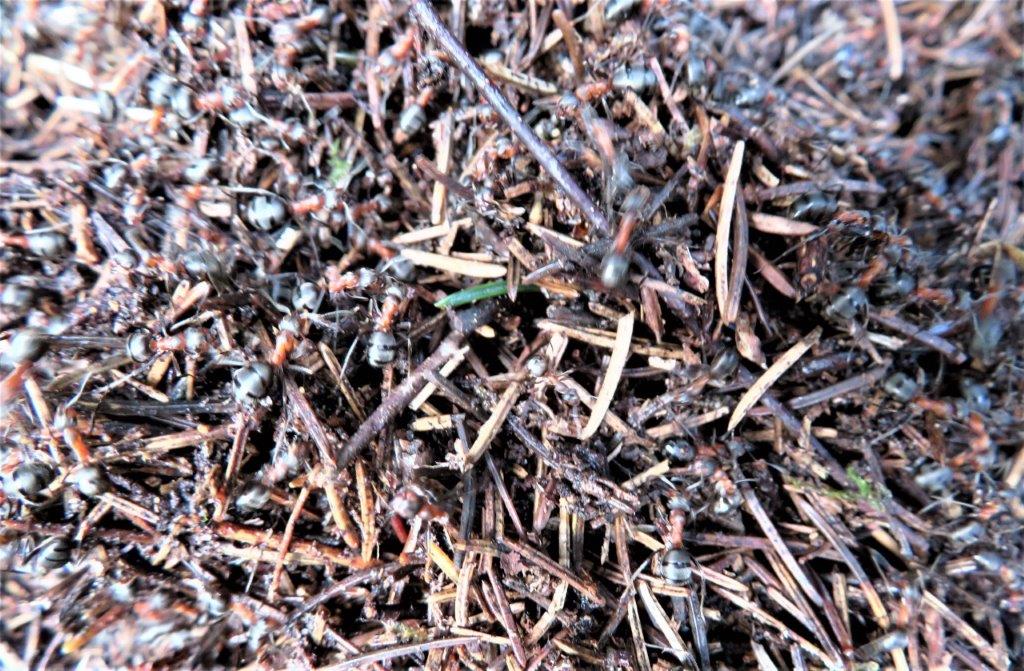 close up of ants - not too distinct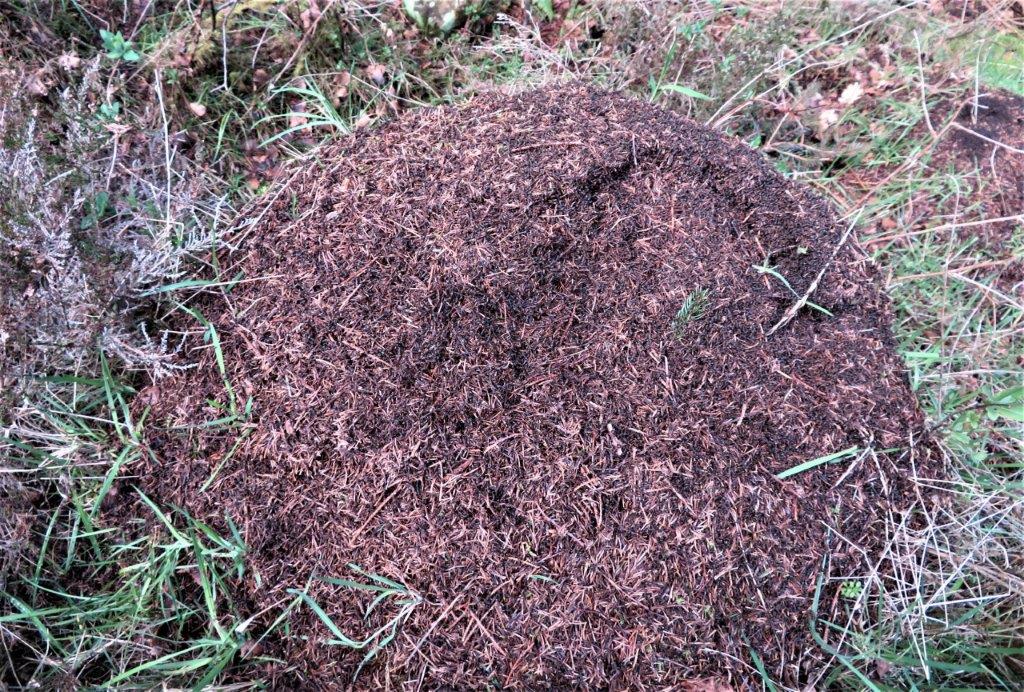 the complete ant heap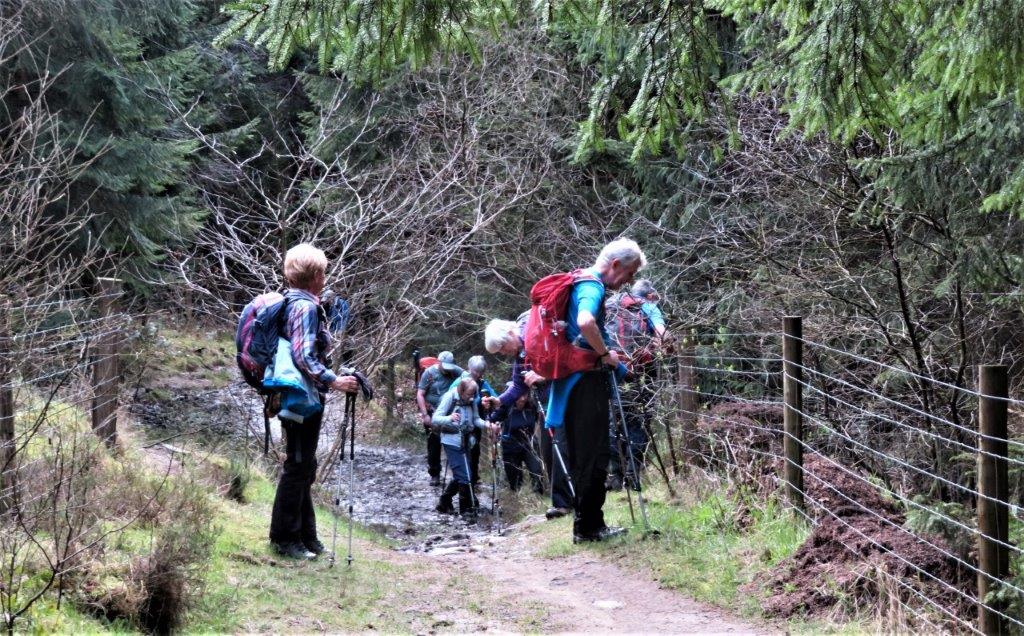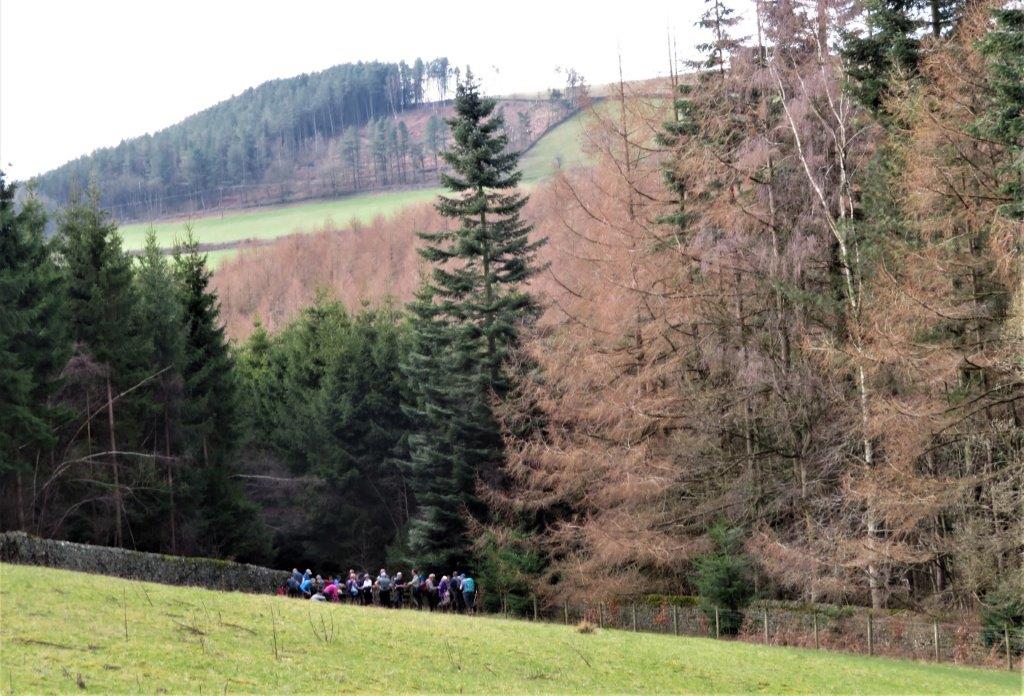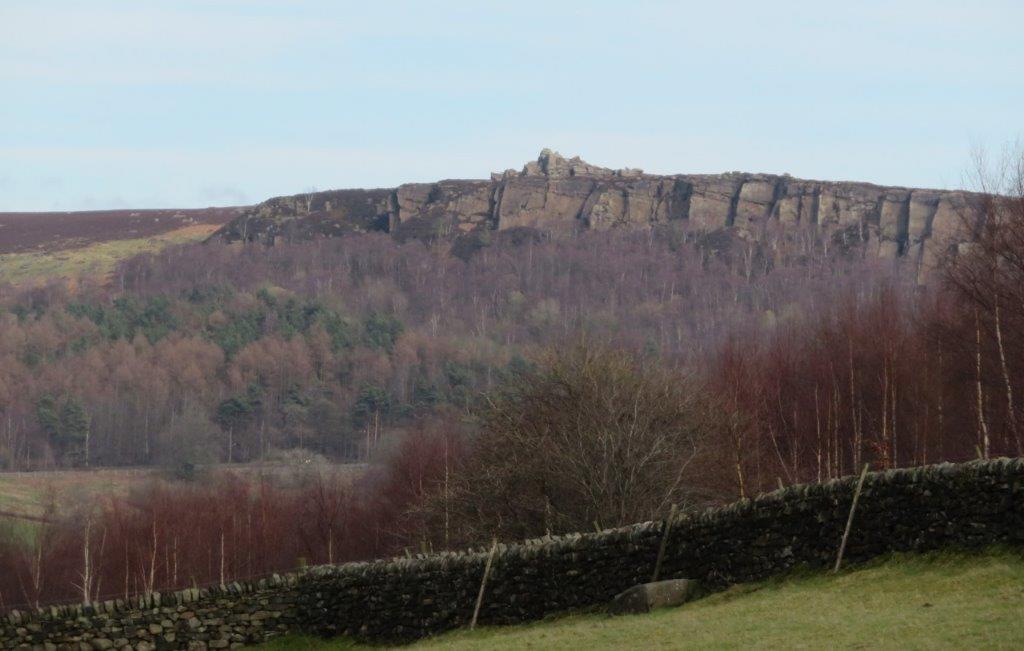 Millstone Edge again - Over Owler Tor or Higger Tor behind?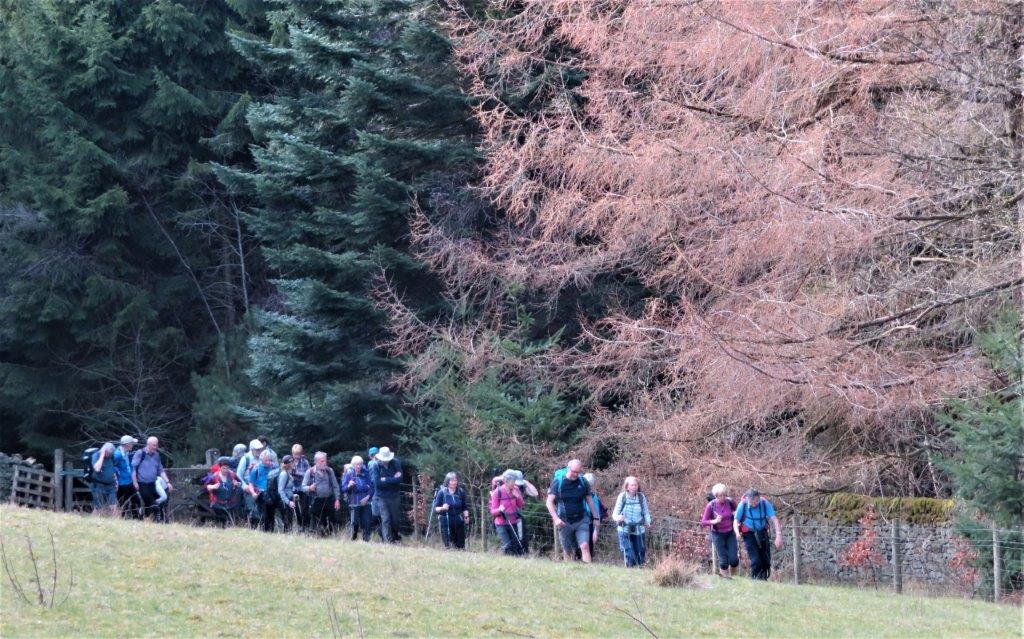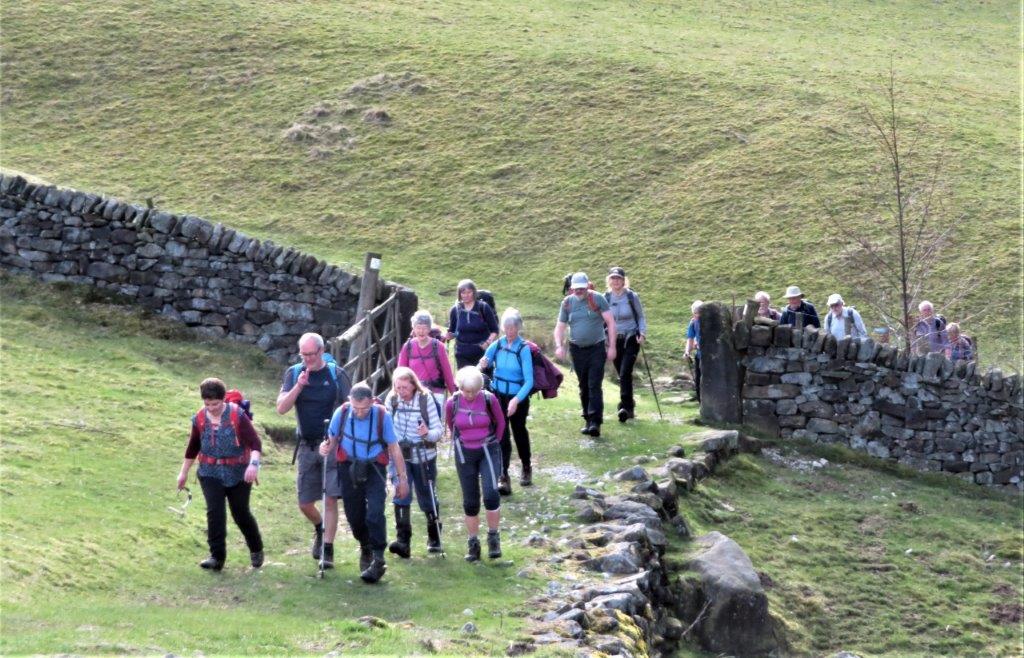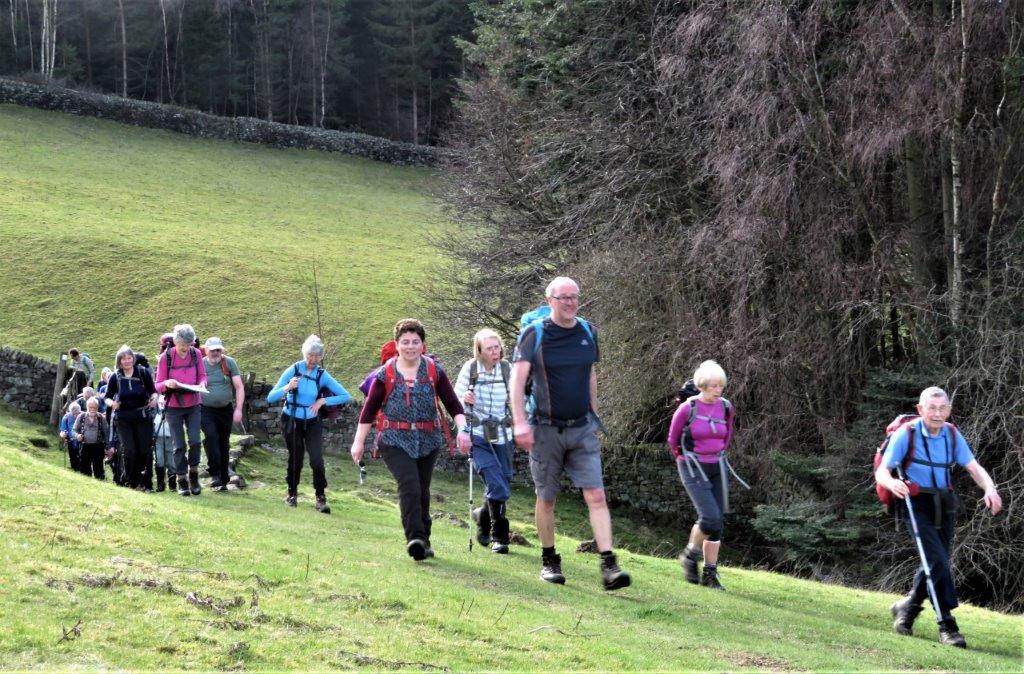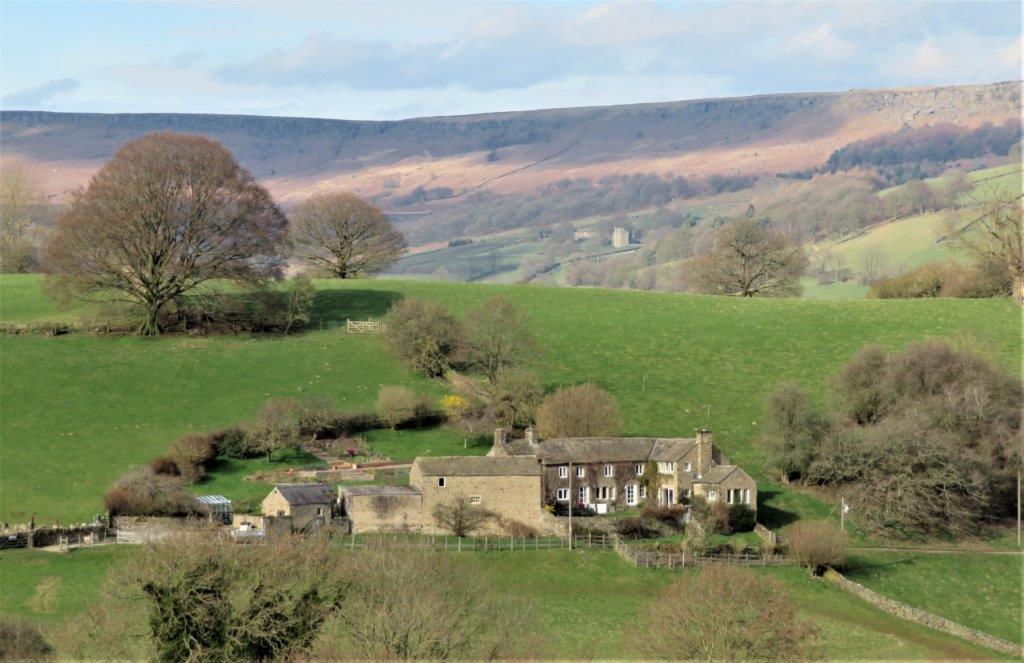 North Lees right of centre well below Stanage Edge - which farm to right below??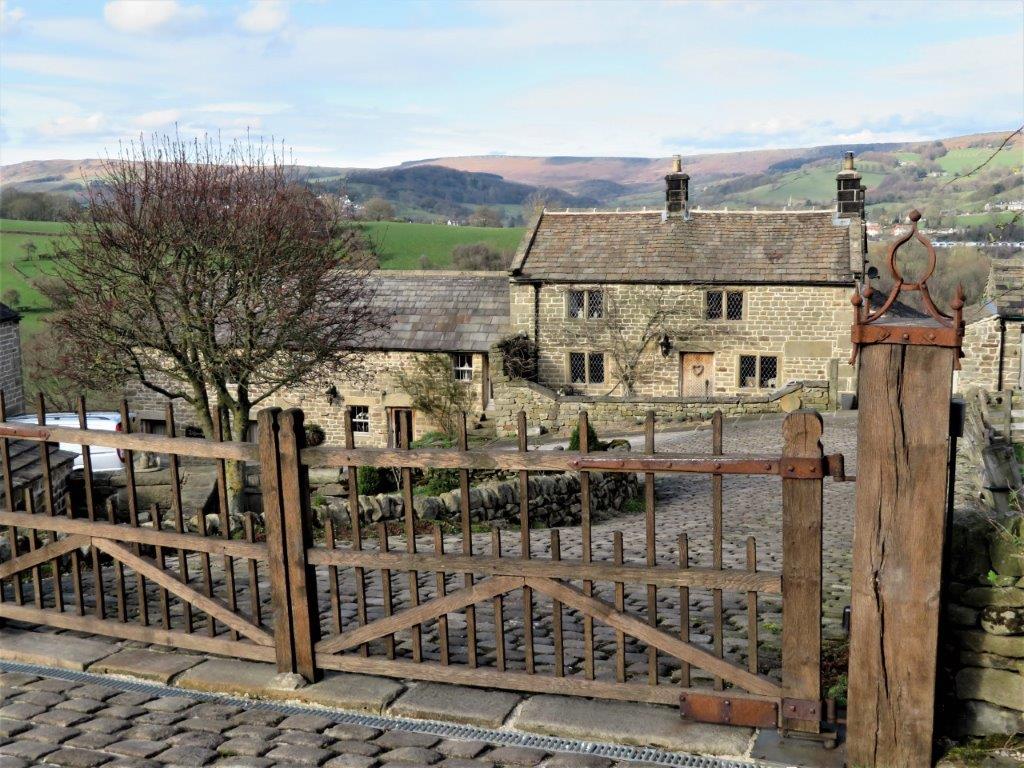 Tor Farm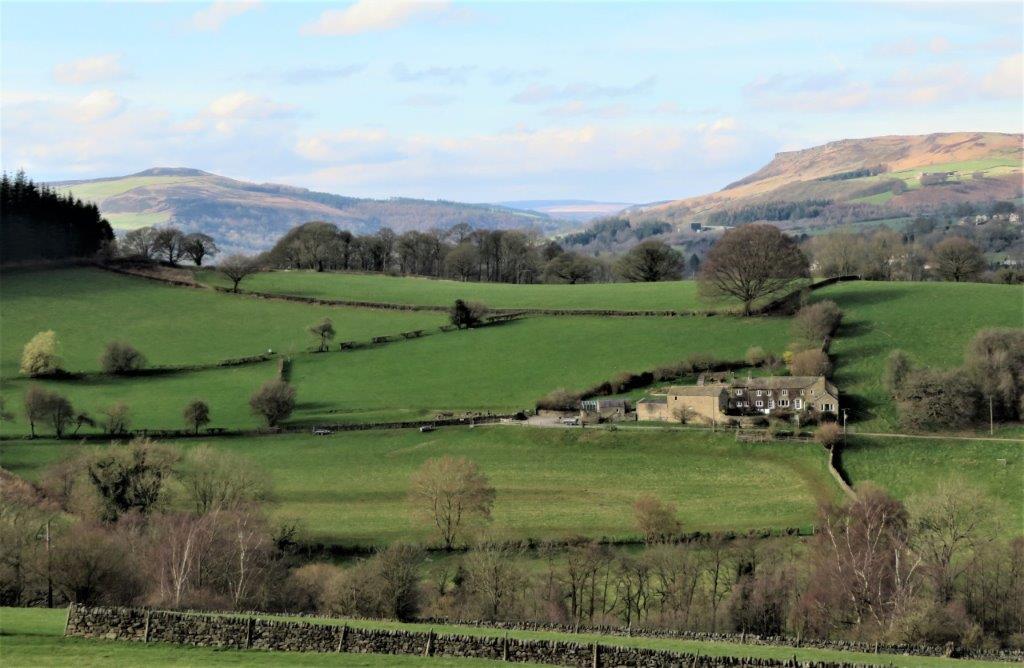 which farm?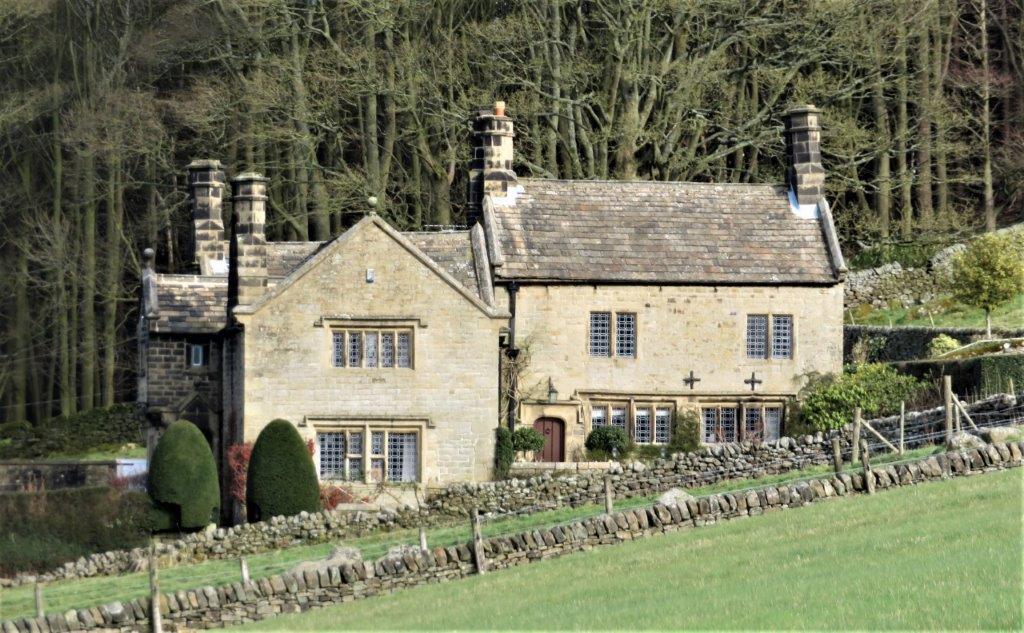 zoomed into Hazelford Hall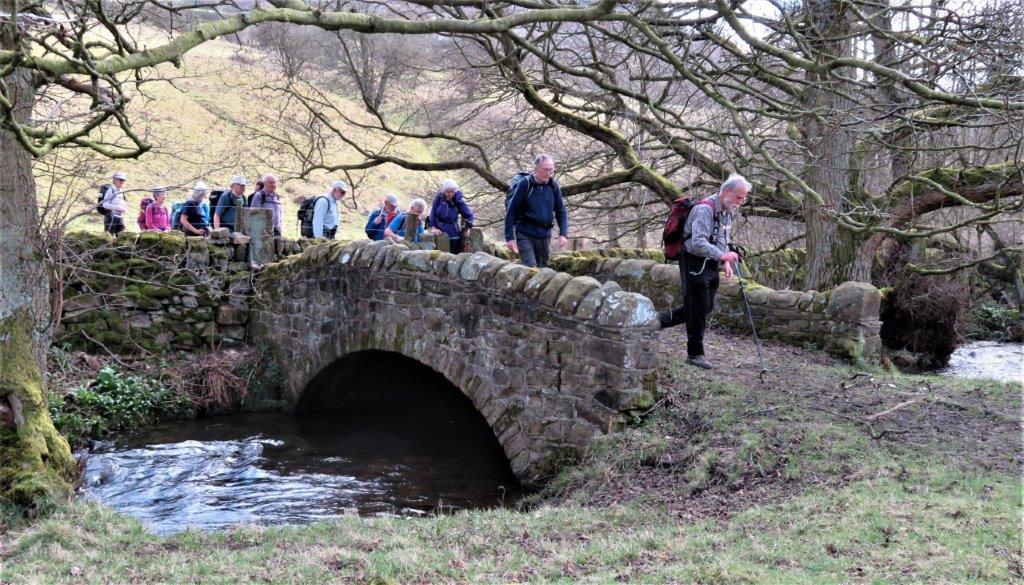 crossing Highlow Brook then turning to right up to road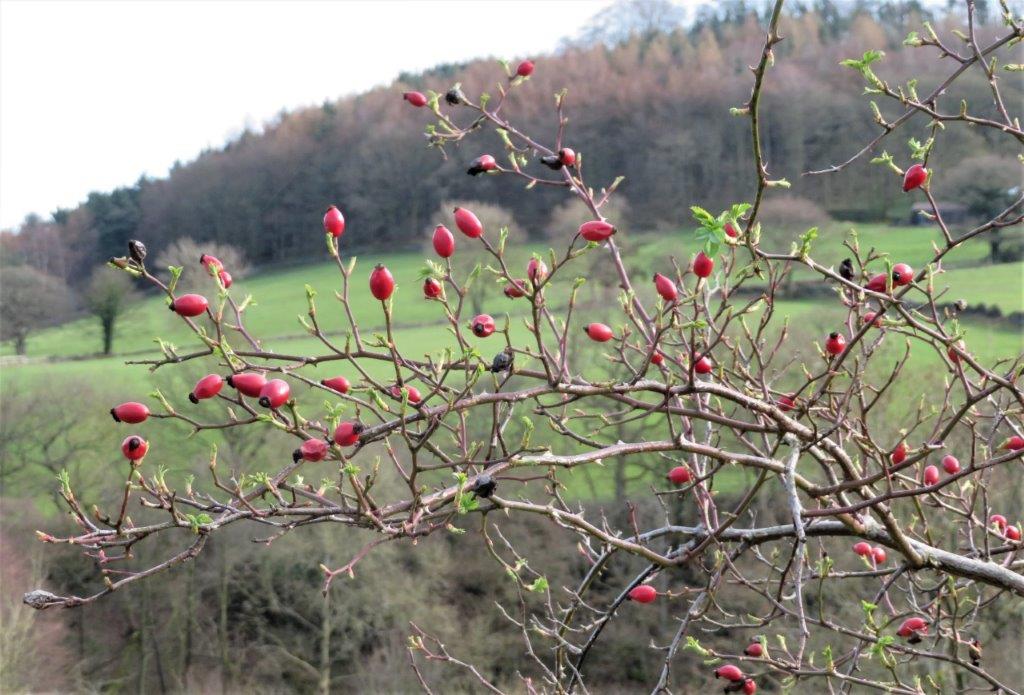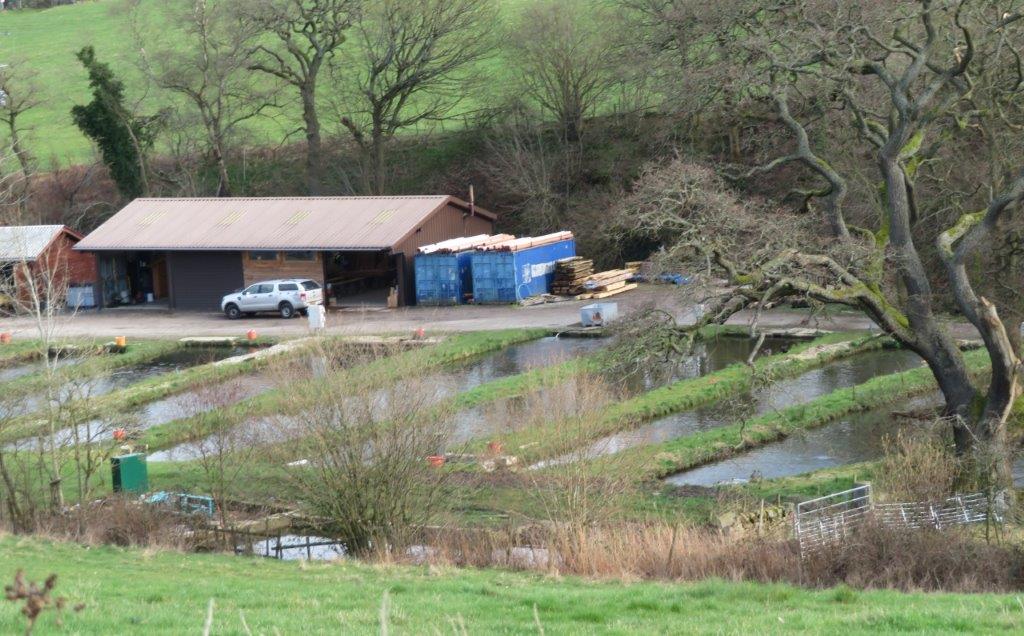 Fish Farm seen from road leading to Leadmill bridge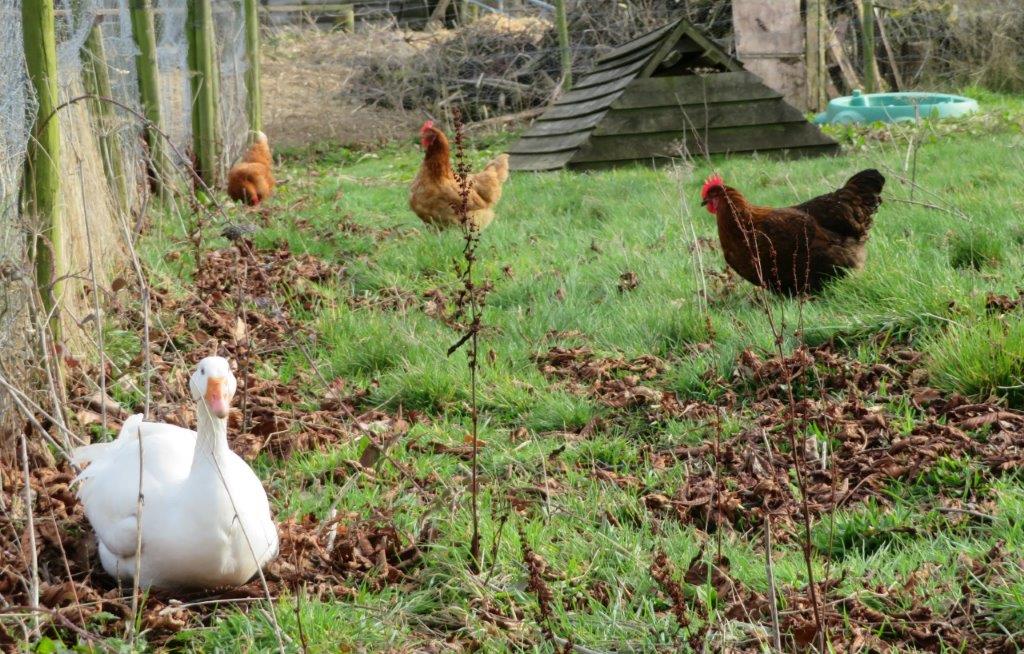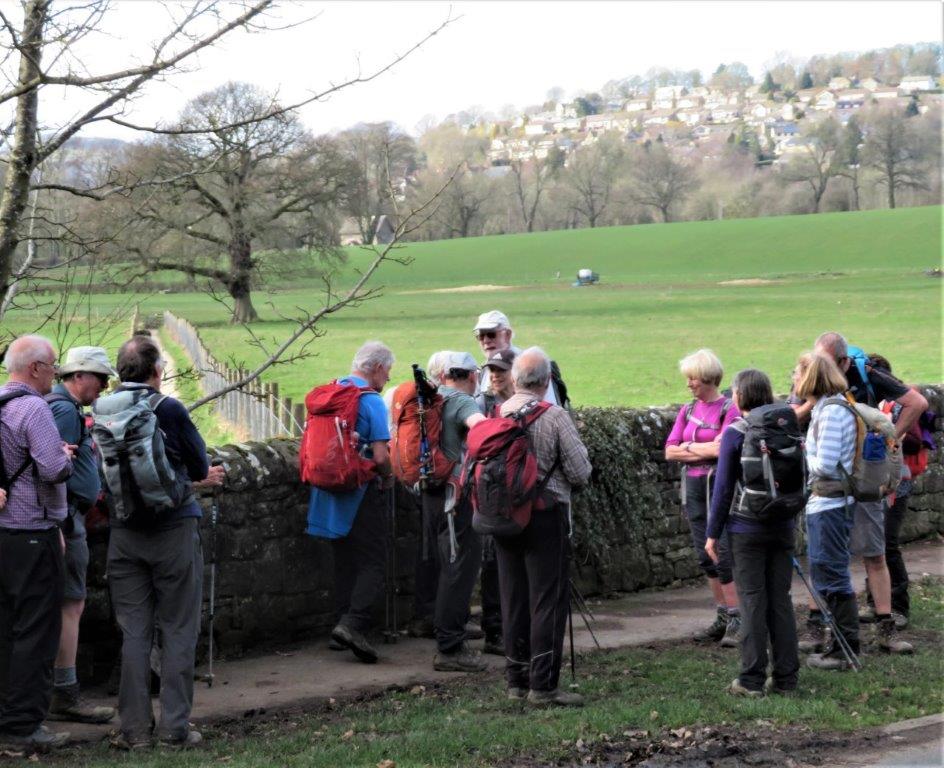 possible break-off point near Leadmill Bridge into Hathersage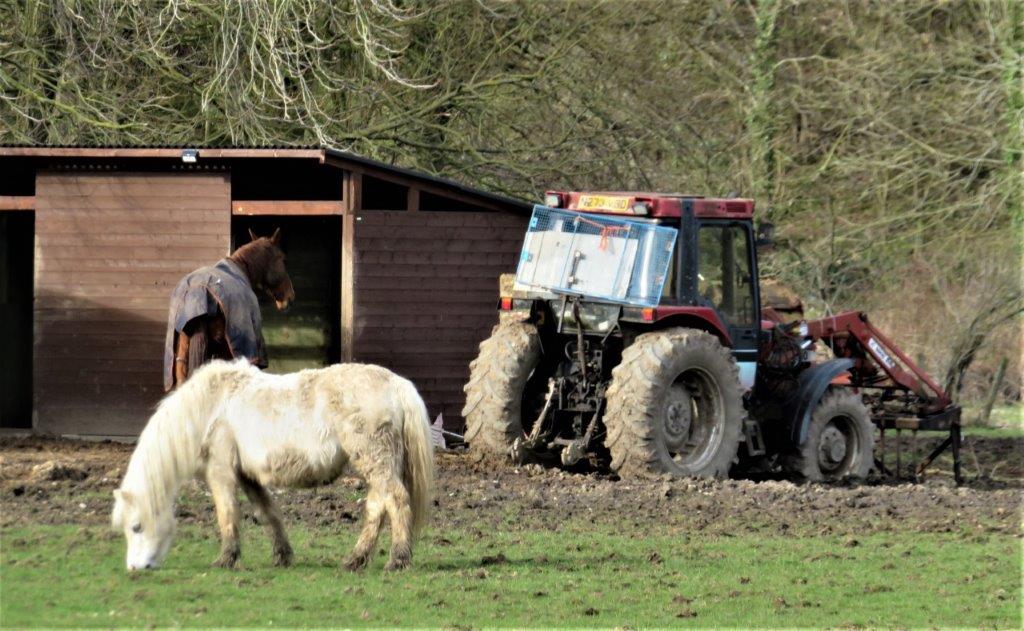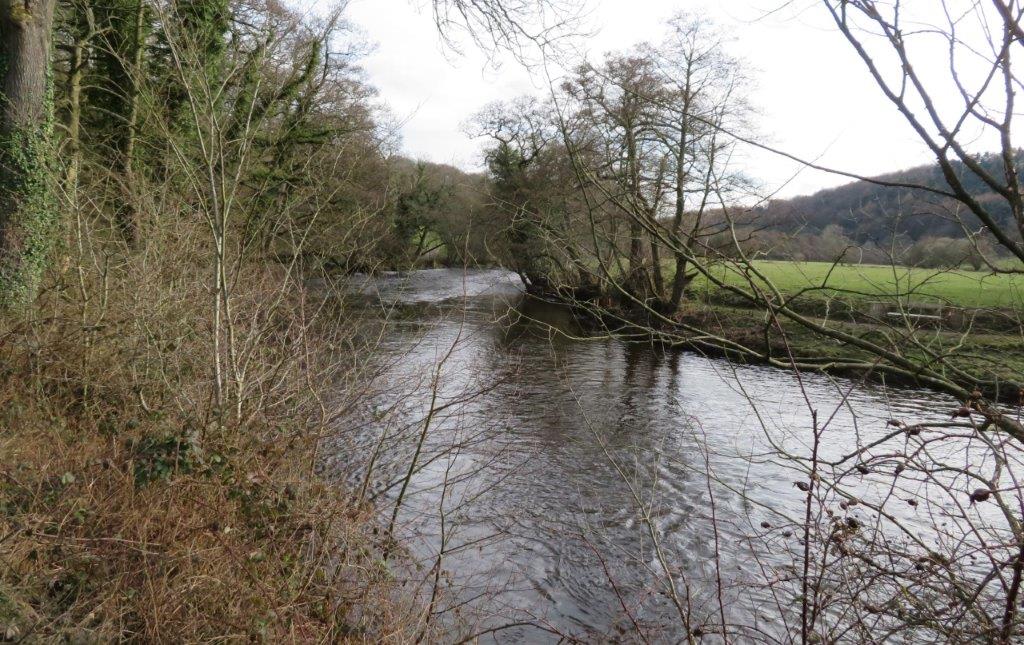 River Derwent (flowing toward Grindleford)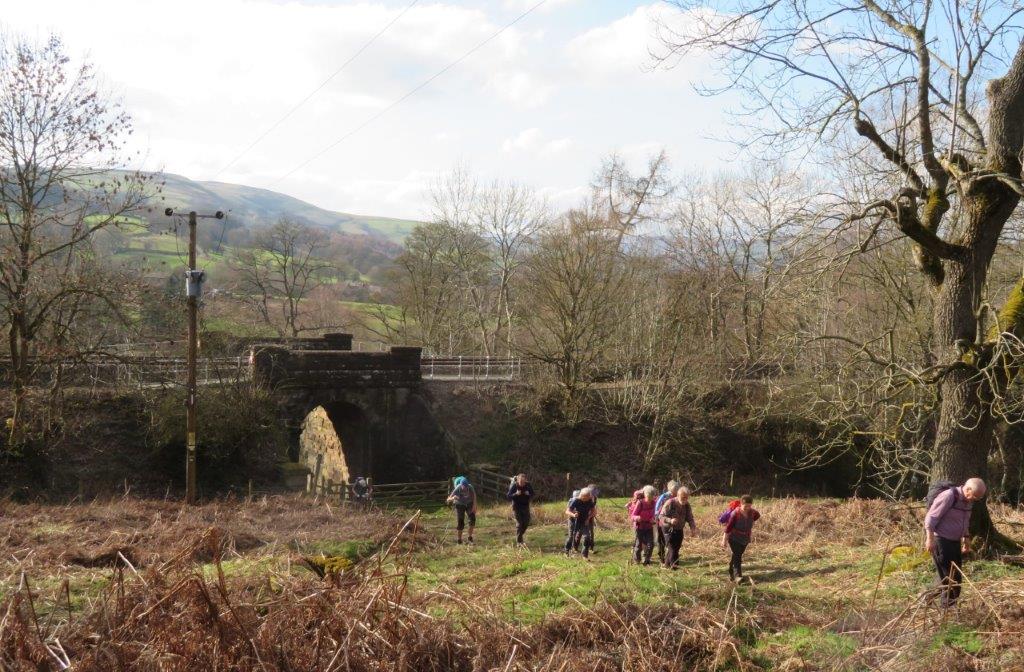 under the Railway Lines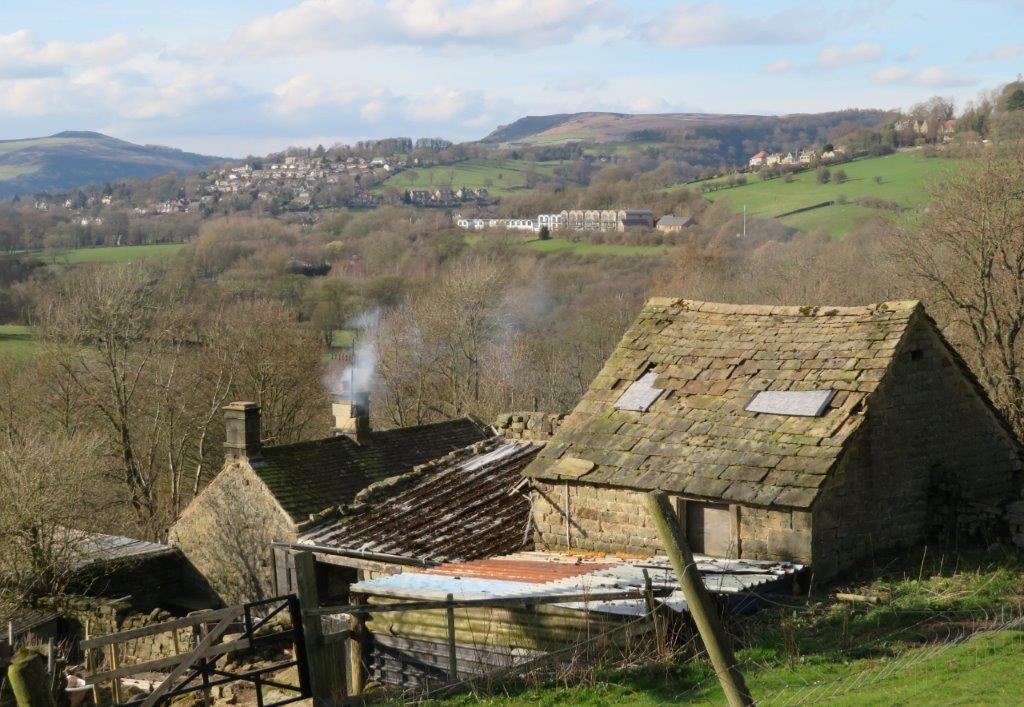 Kettle House?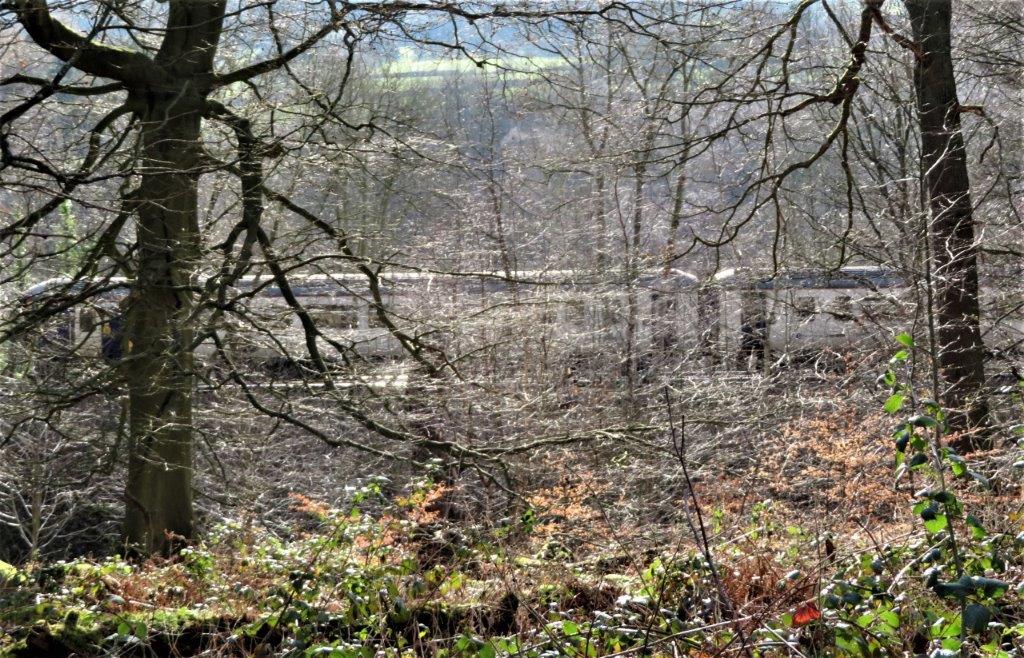 roughly parallel to railway tracks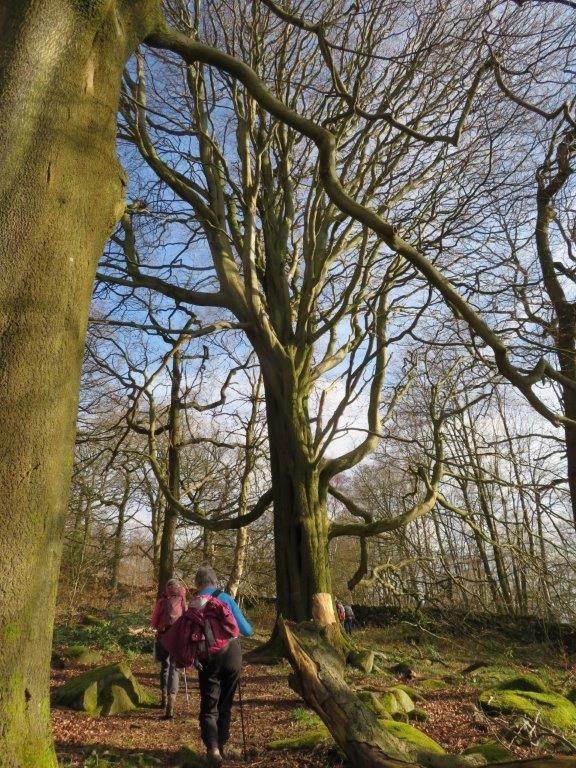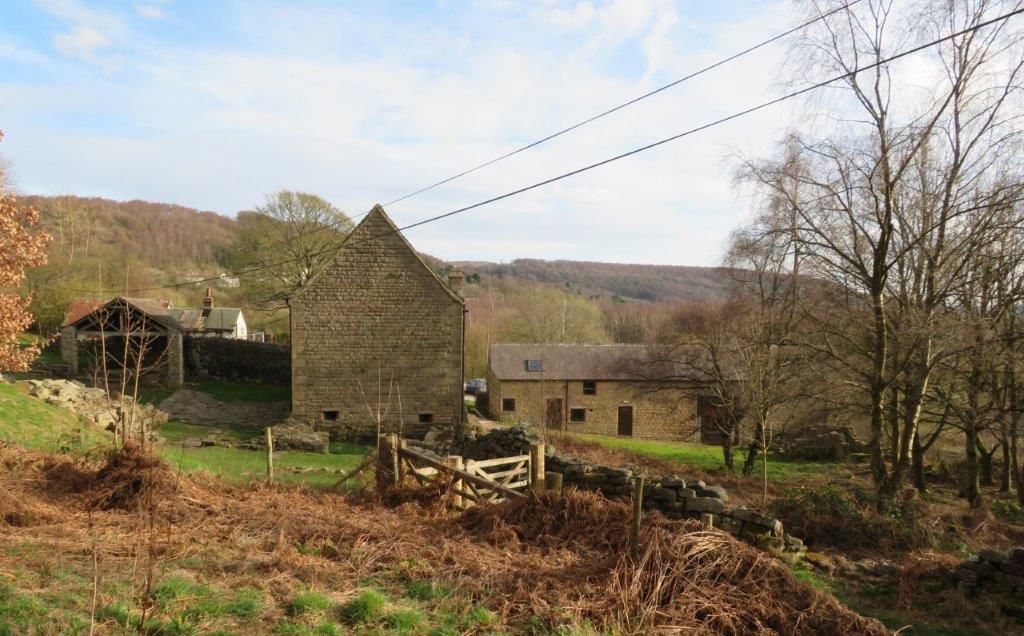 Padley Chapel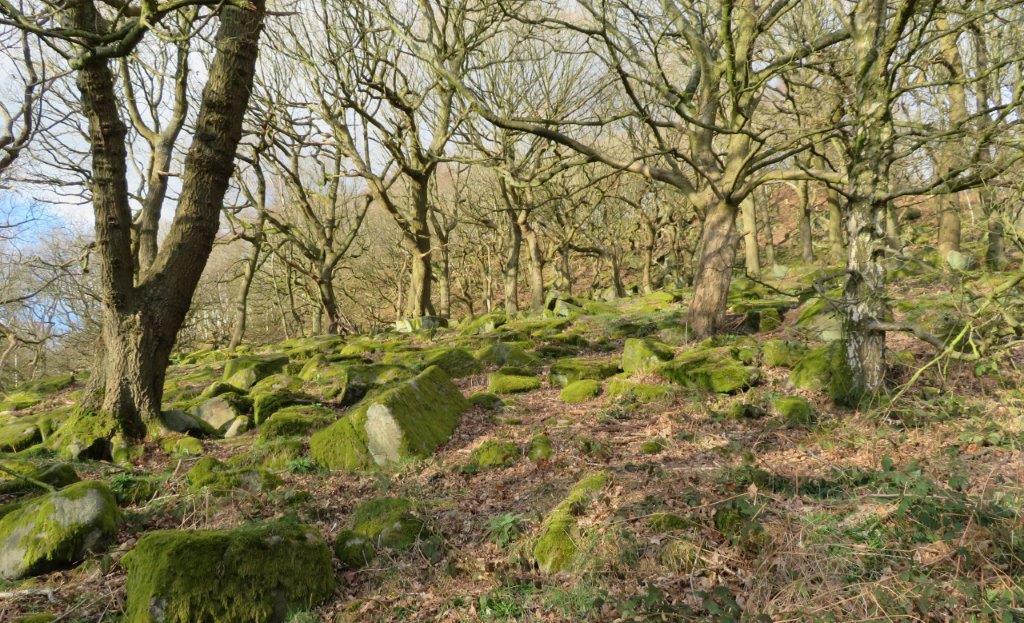 through Bolehill Wood (turning up before Chapel)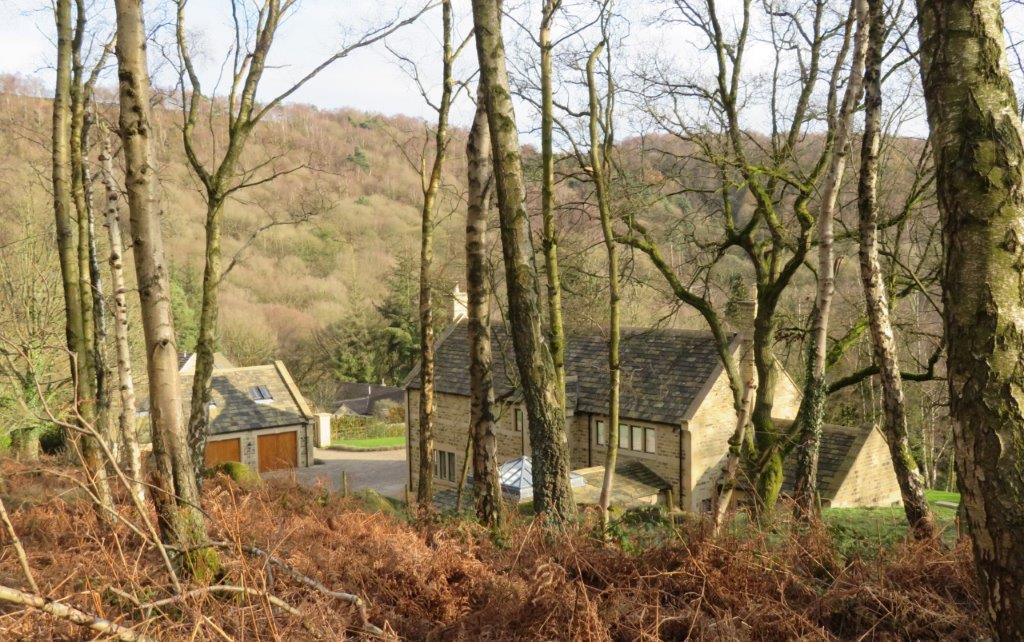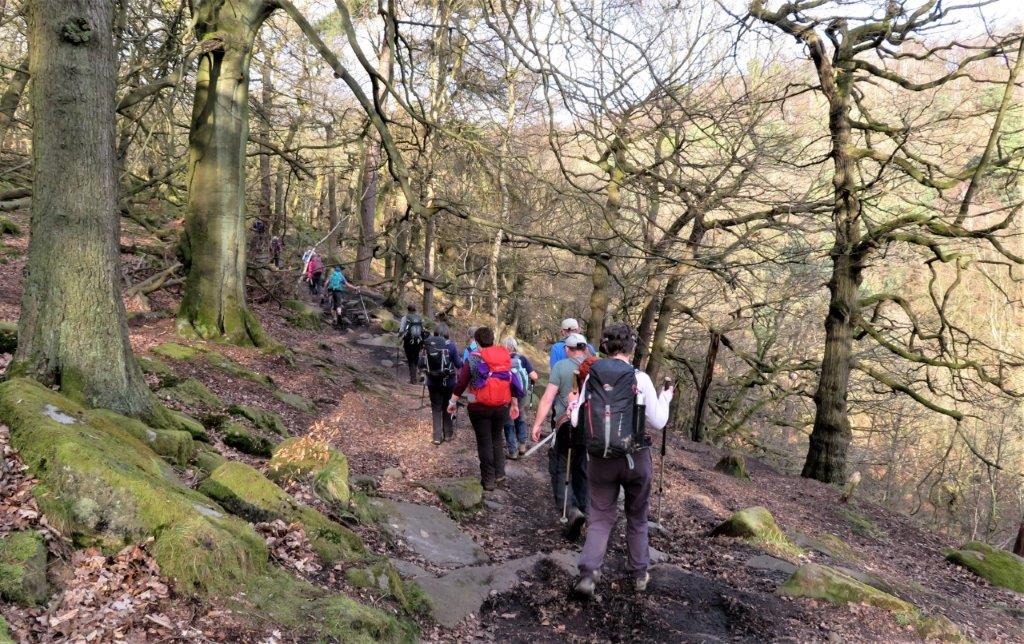 path upward - following above Burbage Brook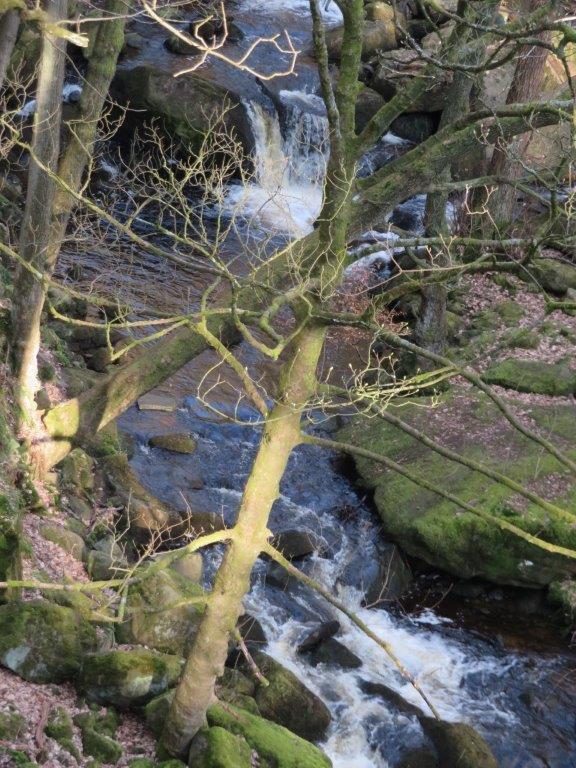 Burbage Brook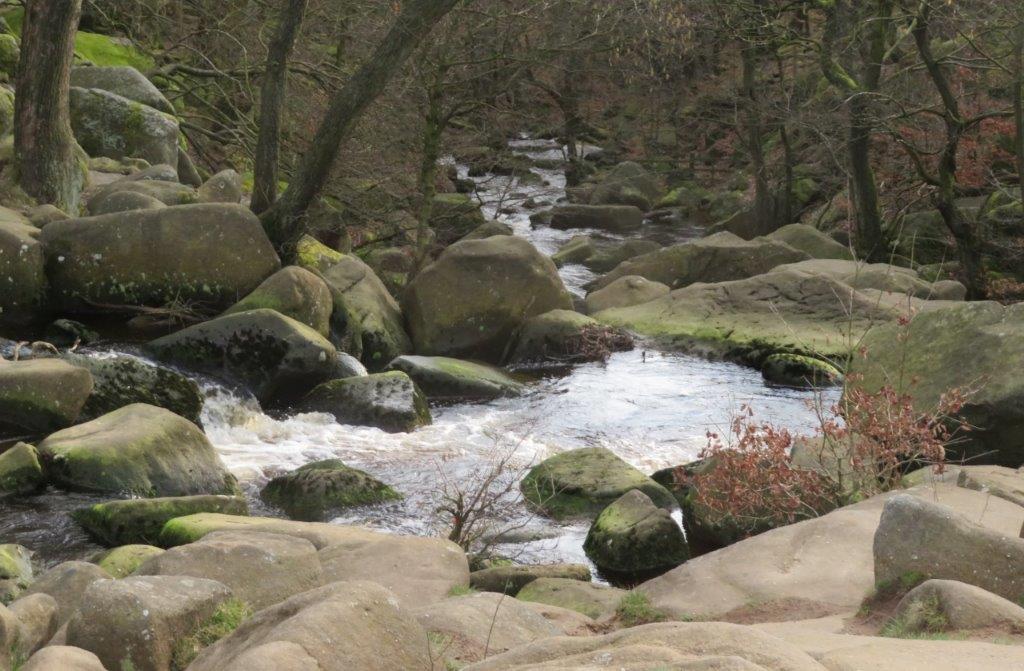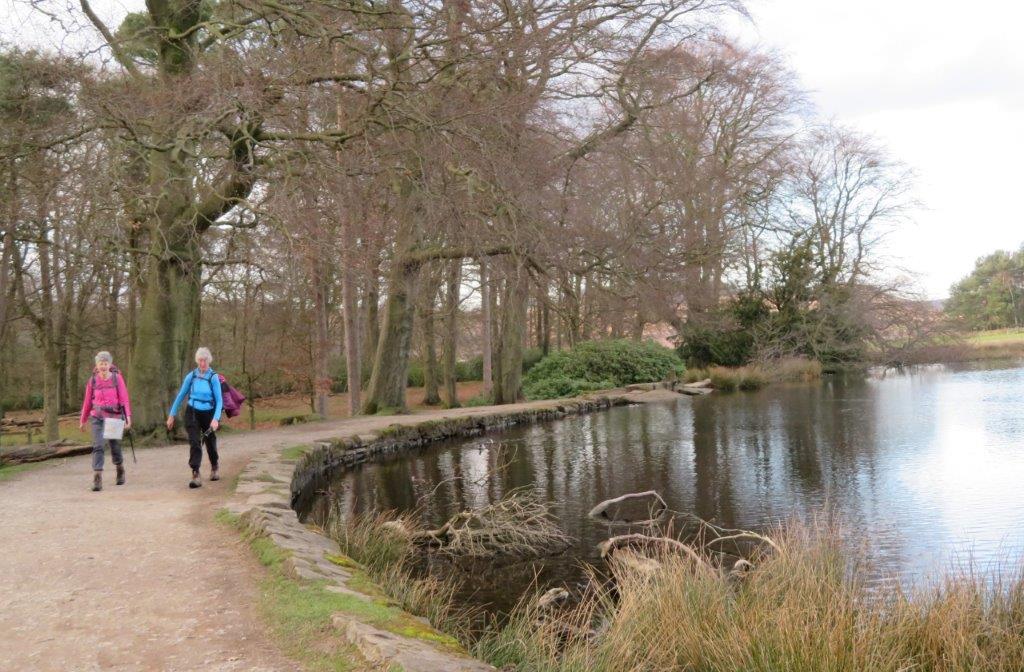 pond well before Longshaw Lodge
homepage - Daywalks Index 2019 - contact me at