homepage - Daywalks Index 2019 - contact me at

2019.03.17 ** Acorn Inn (cnr Burncross Rd & Hollow Gate), ~W up Hall Wood Rd, ~WNW thru Low Hall Wood, ~NW on A61 Rd ~150m short of 'once' PH, cross Rd & ~WNW on FP's to Hazelshaw Farm & Smithy Fold to across Woodhead Rd, follow FP then unmarked path* on North Edge of Wharncliffe Chase to join Wharncliff Crags at SK301973, follow path ~S along W Crags to Wharncliffe Lodge, follow track along base of Brownlow Rocher and then around Broom Royd to W Chase exit ladder stile at SK317952, ~E thru Wharncliffe Woods to P Area on Woodhead Rd, ~100m S on Rd to join & follow ~NE Sheffield Country Walk thru Greno Wood then ~ESE to & across A61 Rd to Holt Fm, ~NE across Elliot Lane past Barnes Hall Farm, thru Foxfield Spring (woods) then alleyway to leave S Country Walk on Chapel Rd turning ~N to Crown & Cushion PH, ~W on Burncross Rd back to Acorn Inn - solo walk - Sunday - *to walk full length of Crags do not take unmarked path but turn NNE down FP to pond at SK298981 and then ~S / W to actual start of Crags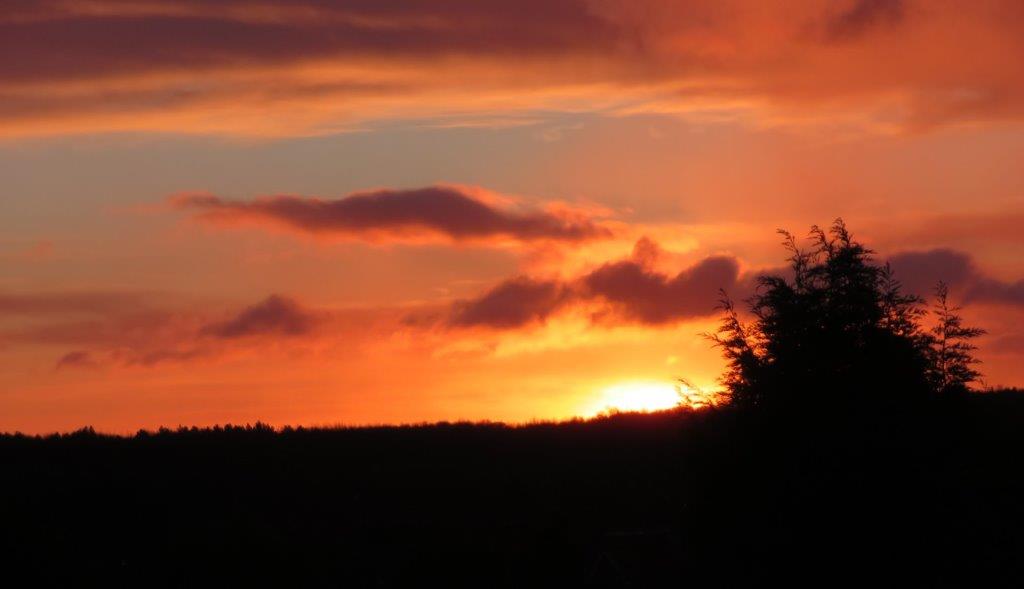 sunrise on 'storm warning' day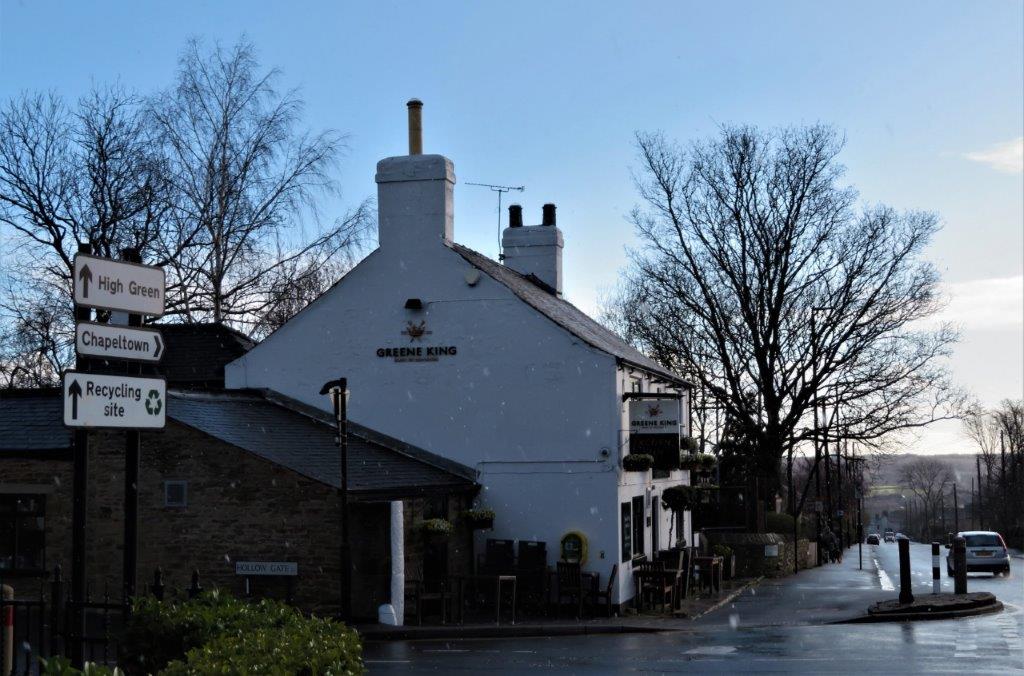 The Acorn Inn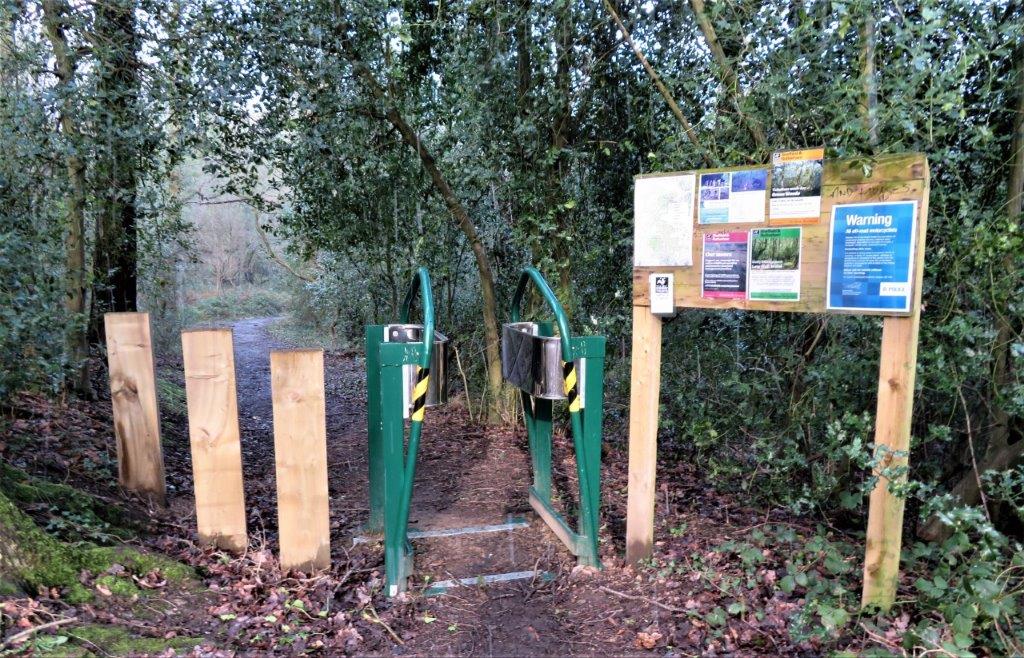 entrance taken in Low Hall Wood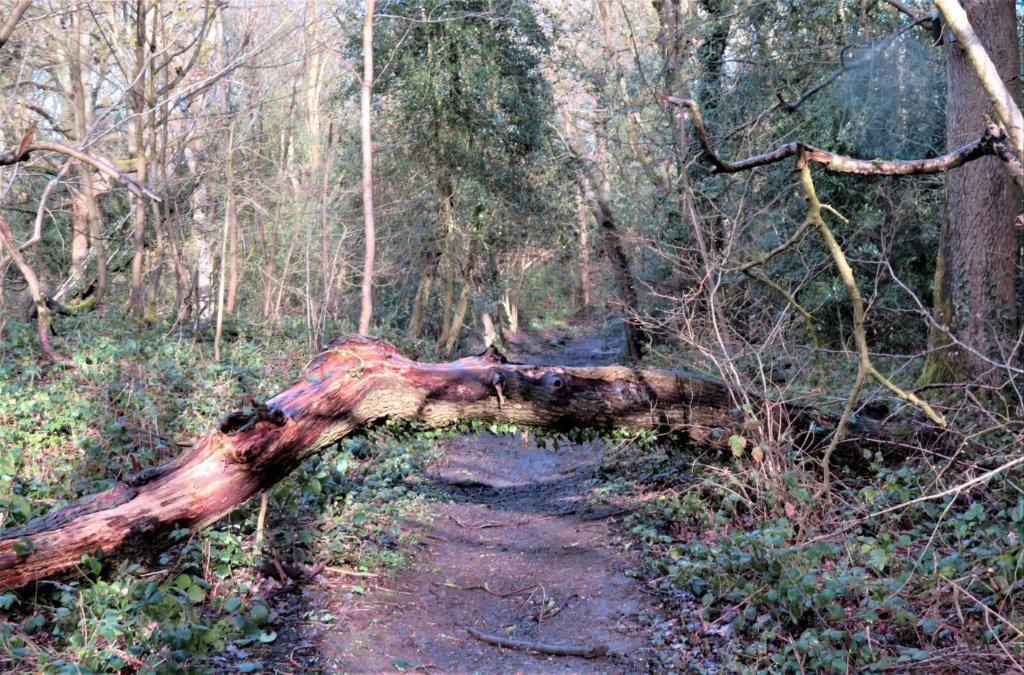 tree recently fallen over footpath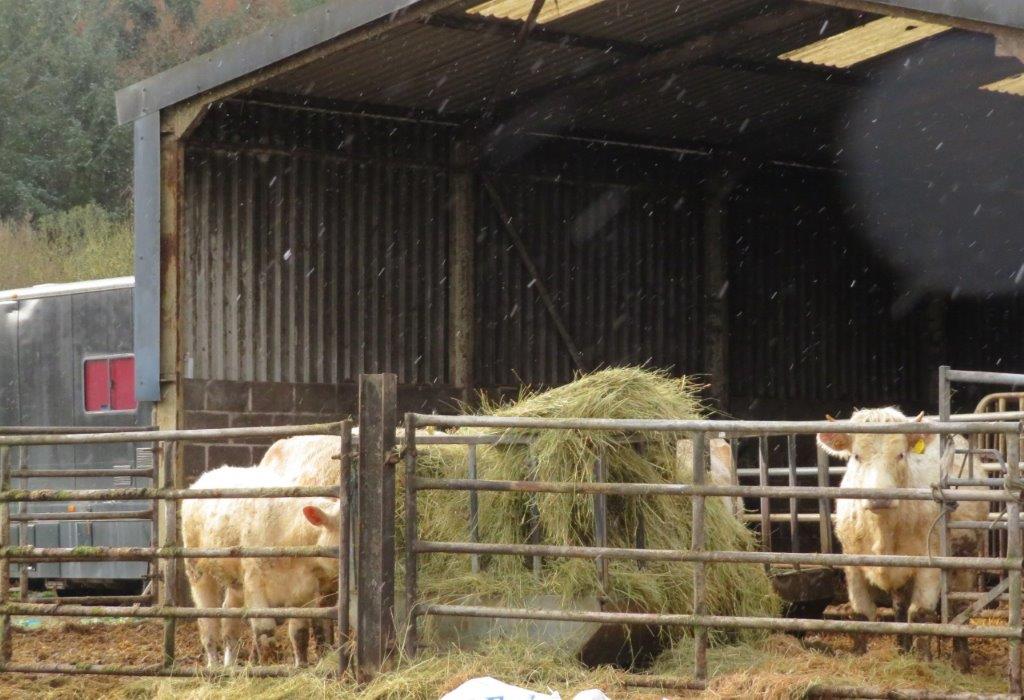 farm across A61 road before 'once' Public House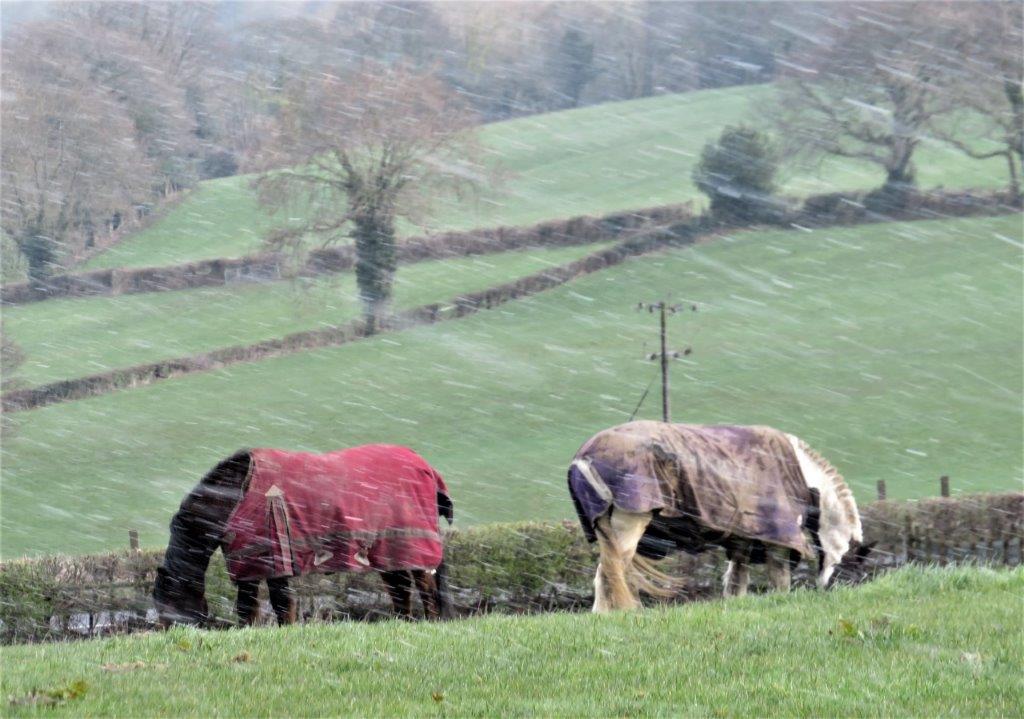 cold sleet storm not lasting very long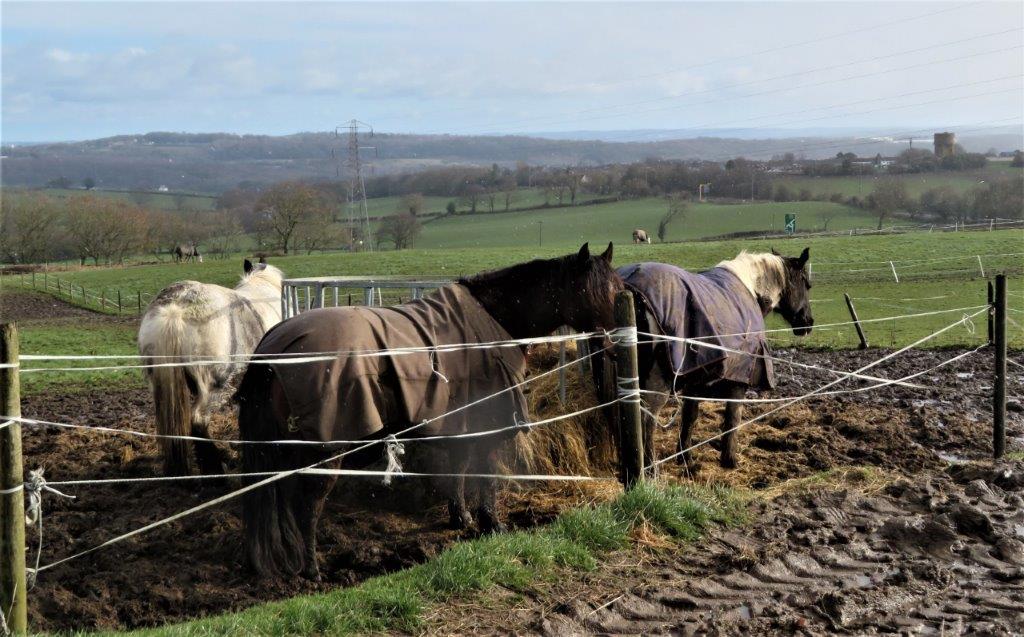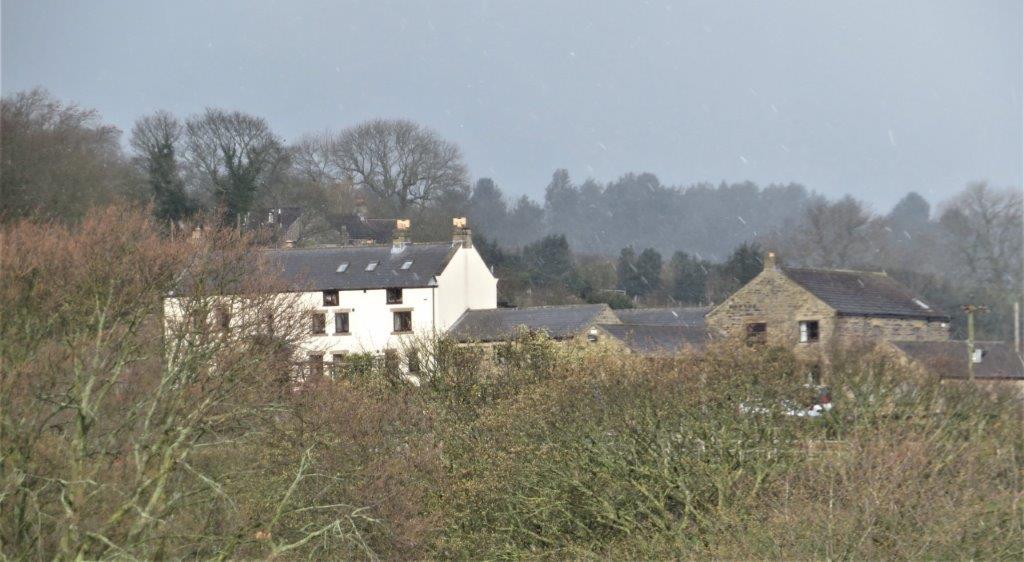 zoomed into distant buildings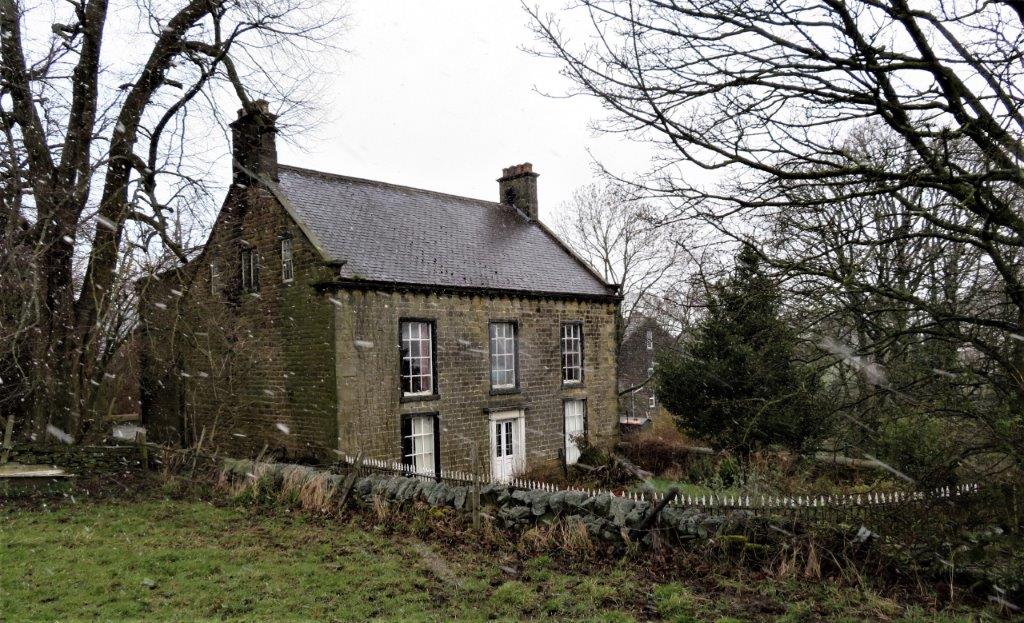 Hazelshaw Farm?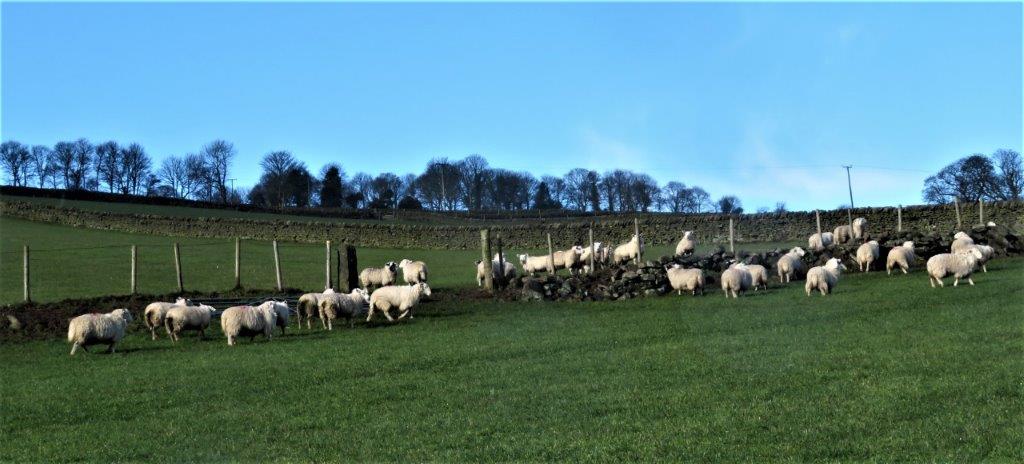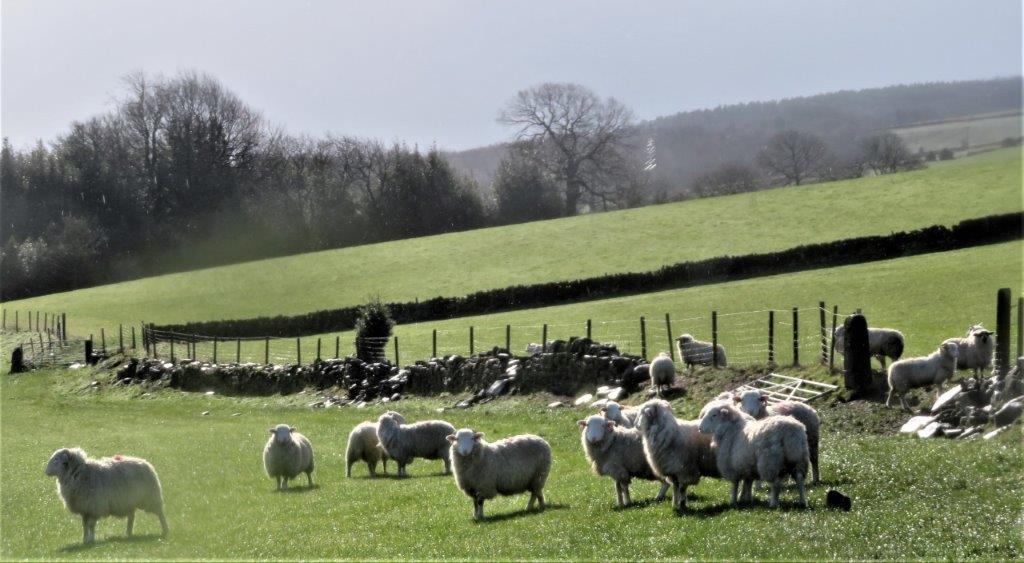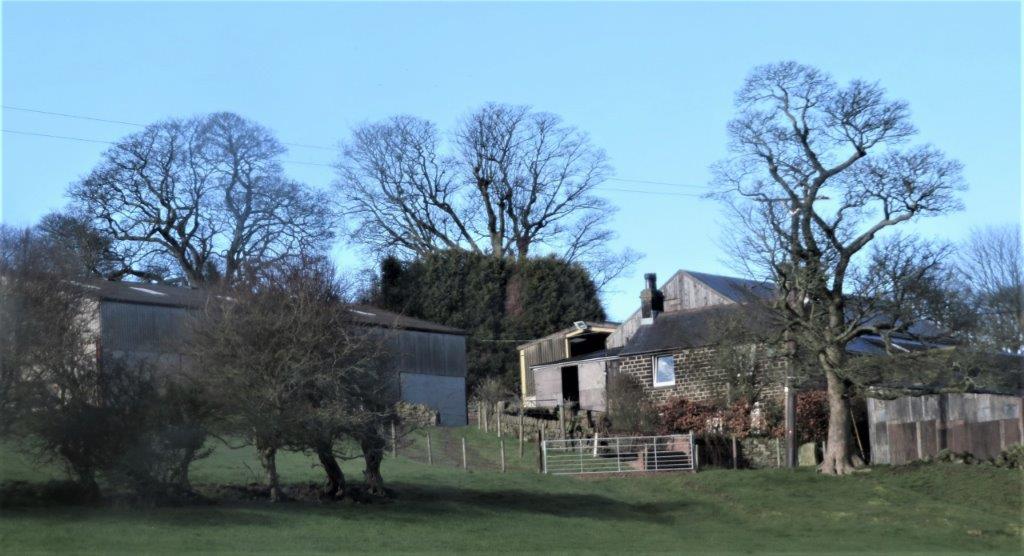 Smithy Fold Buildings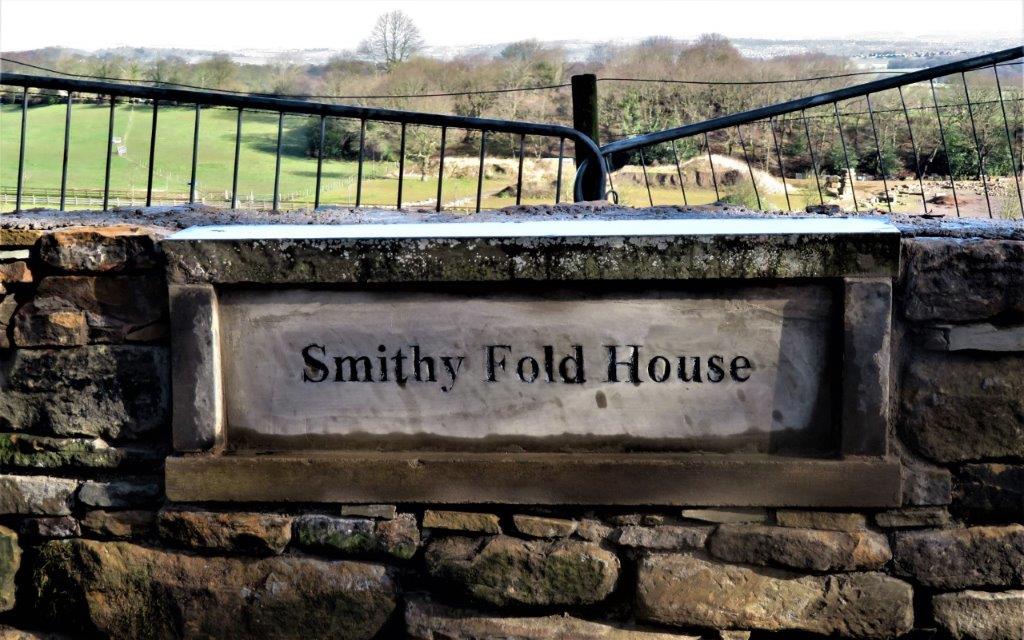 Name tag near Woodhead Road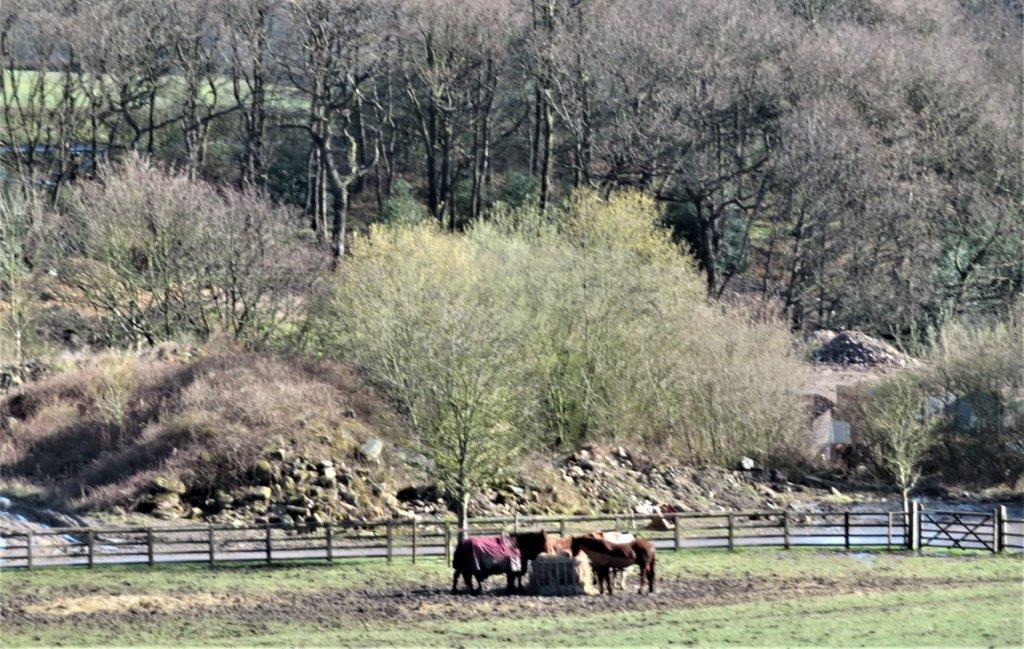 looking back down to Smithy Fold area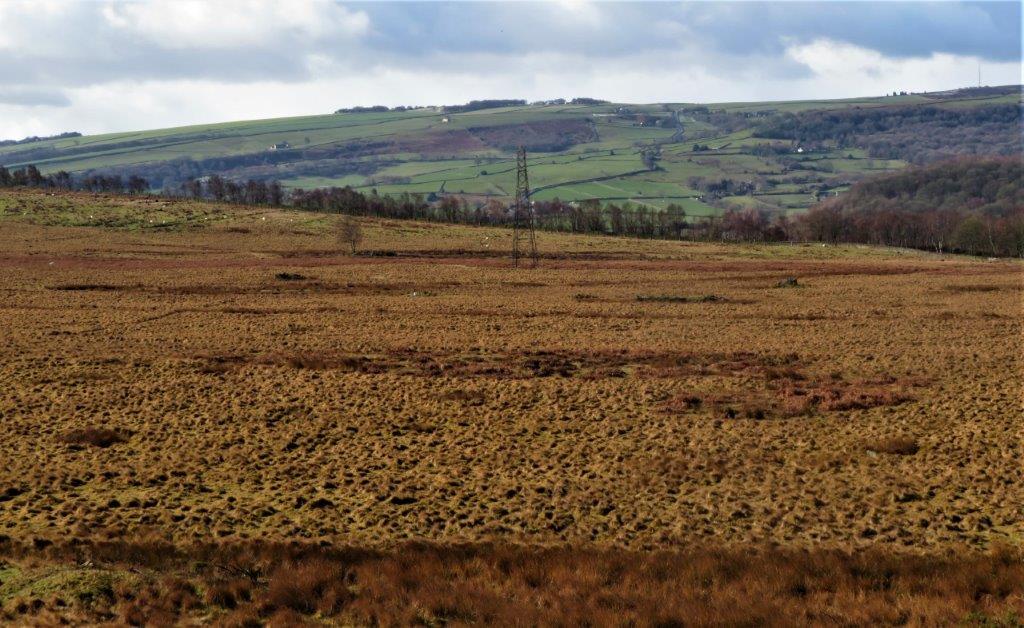 near north boundary of Wharncliffe Chase, looking across moor land at grassy hills in distance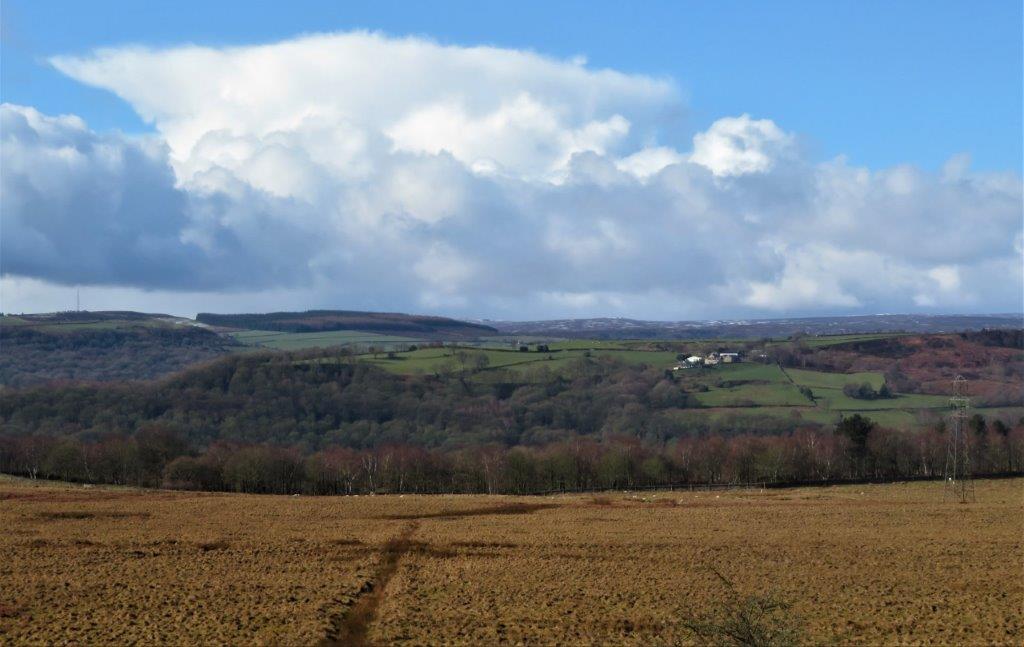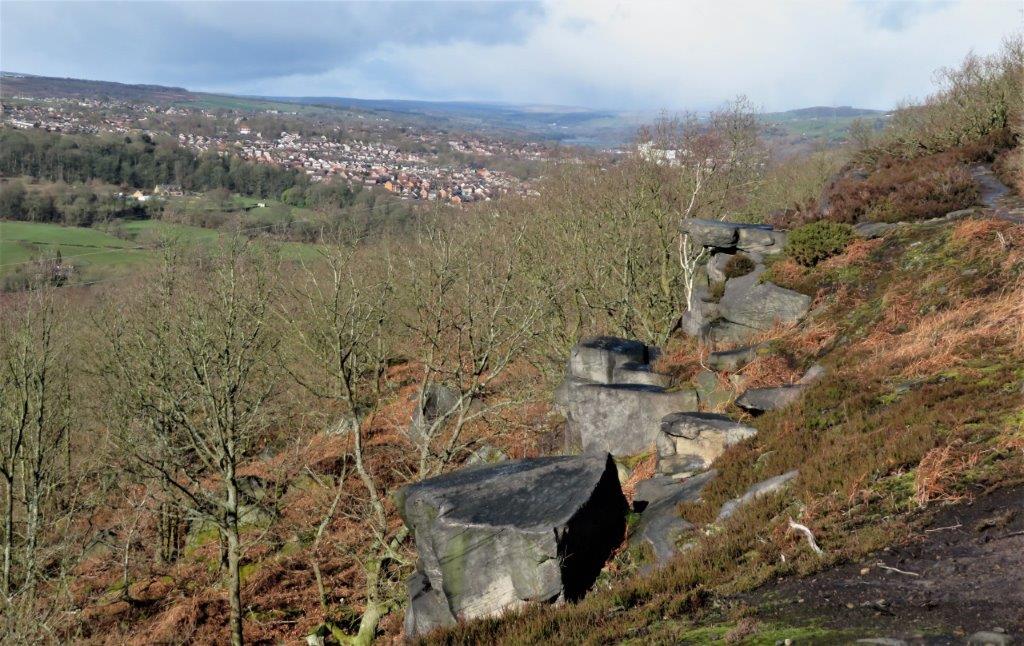 part of Wharncliffe Crags with Deepcar in distance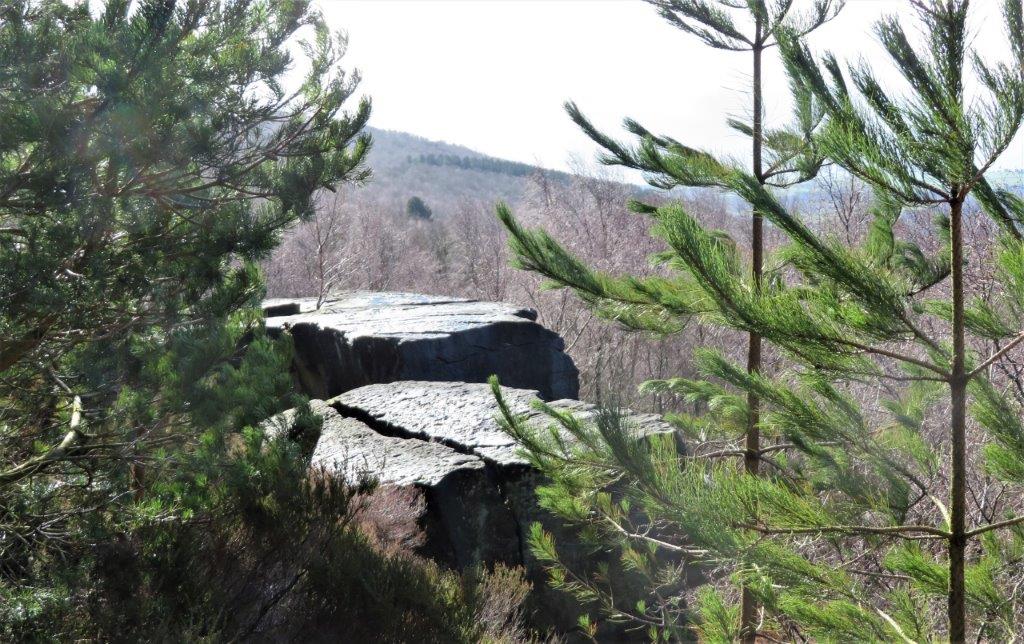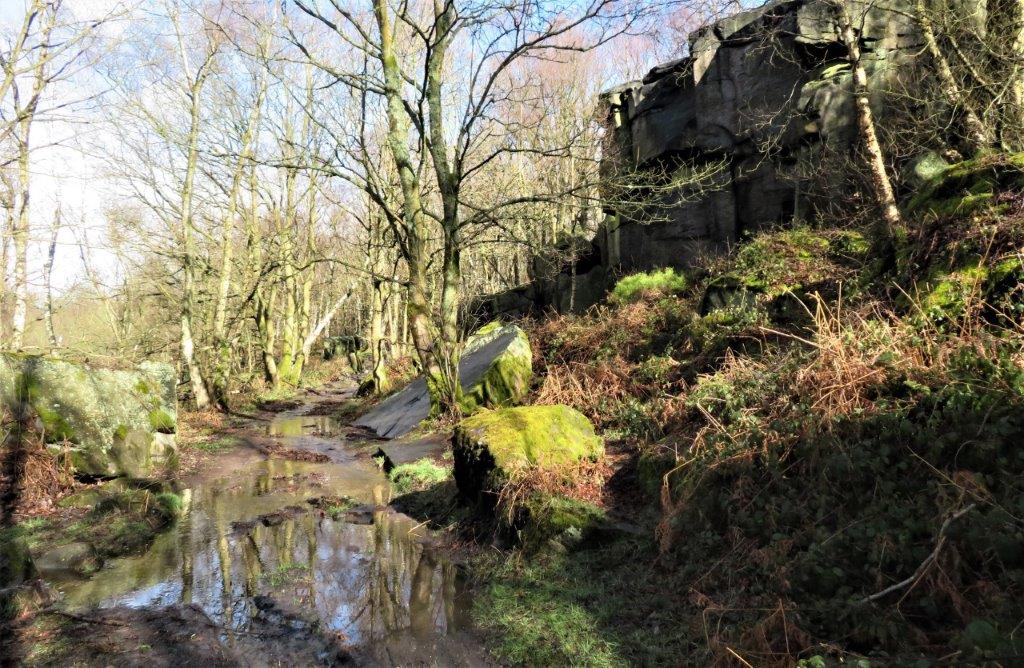 much water about from recent heavy rain showers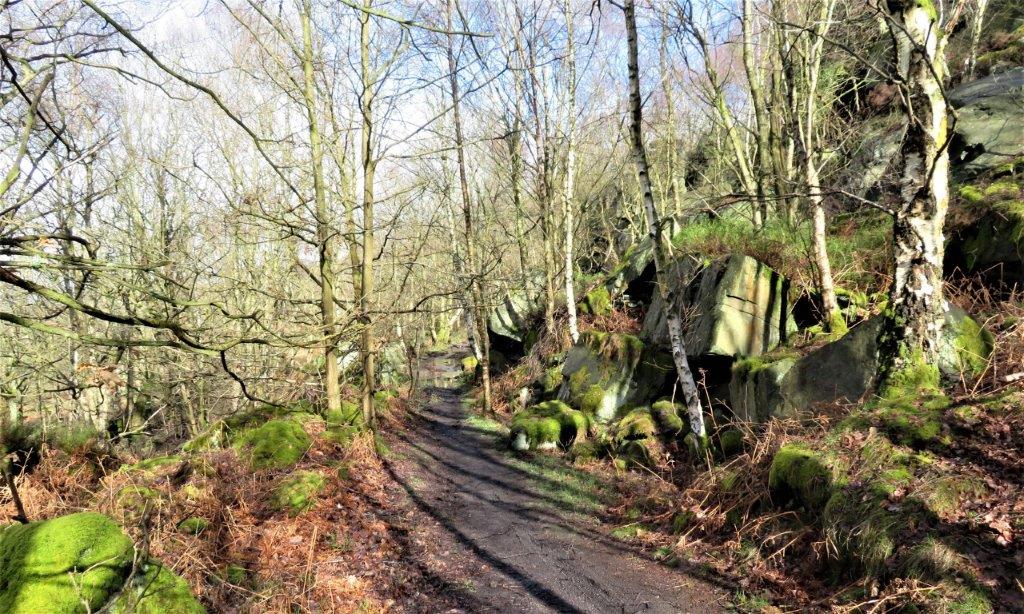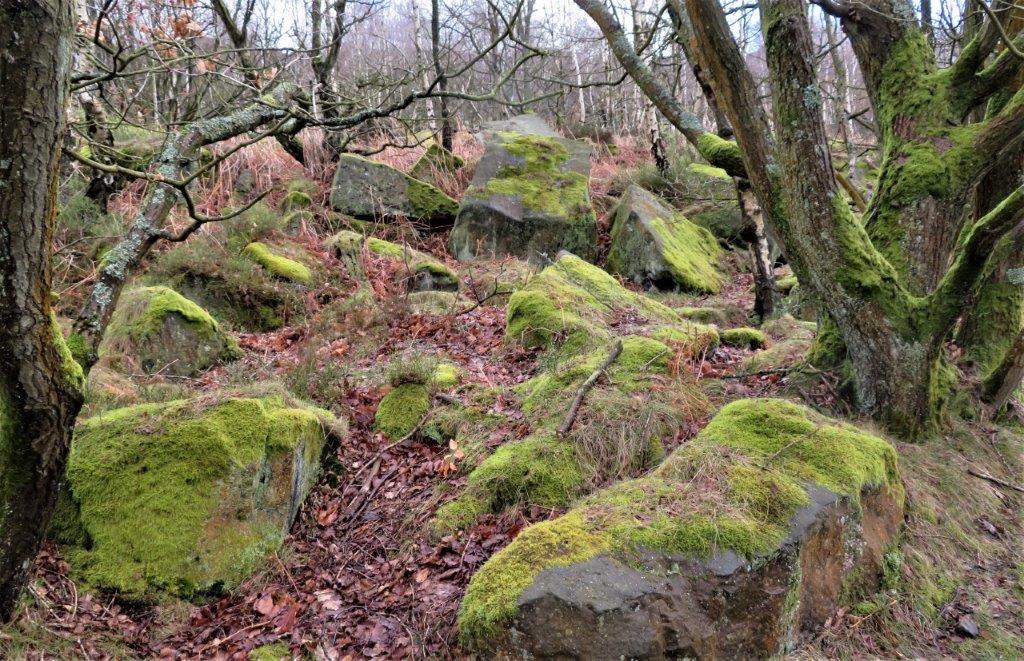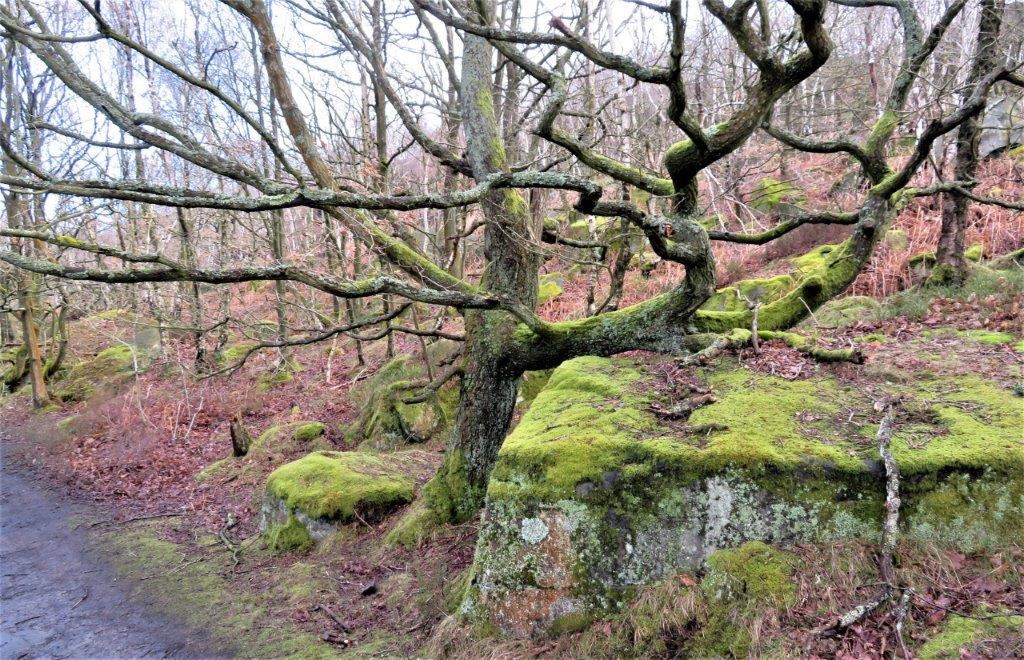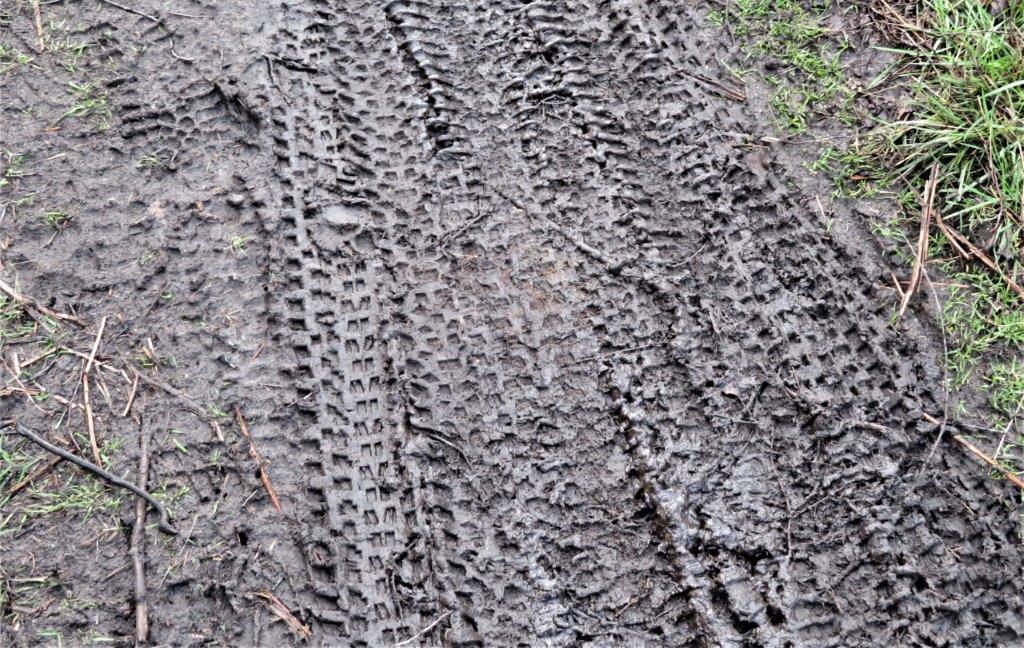 much mountain bike use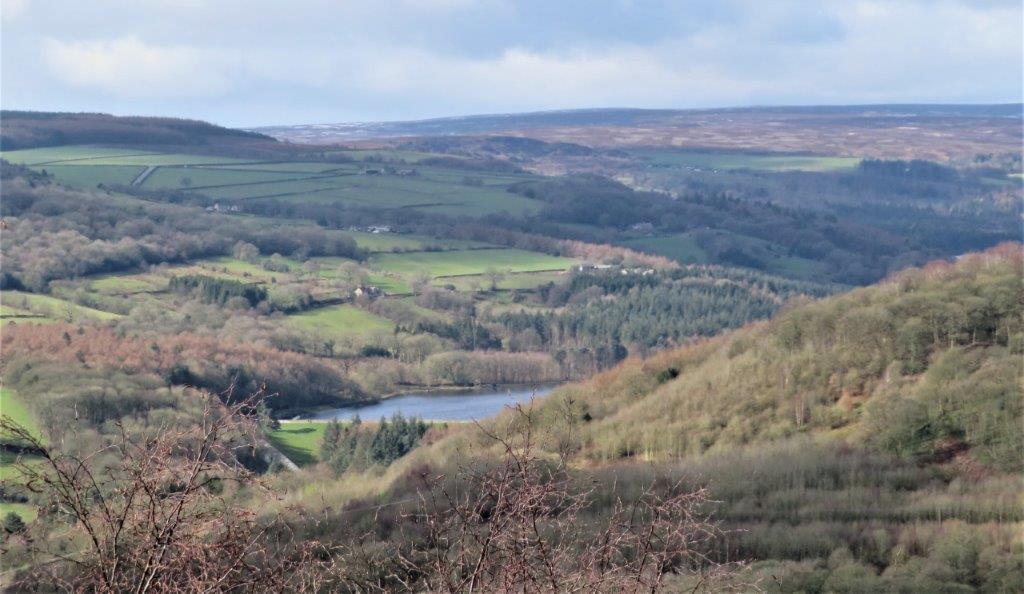 first glimpse of More Hall reservoir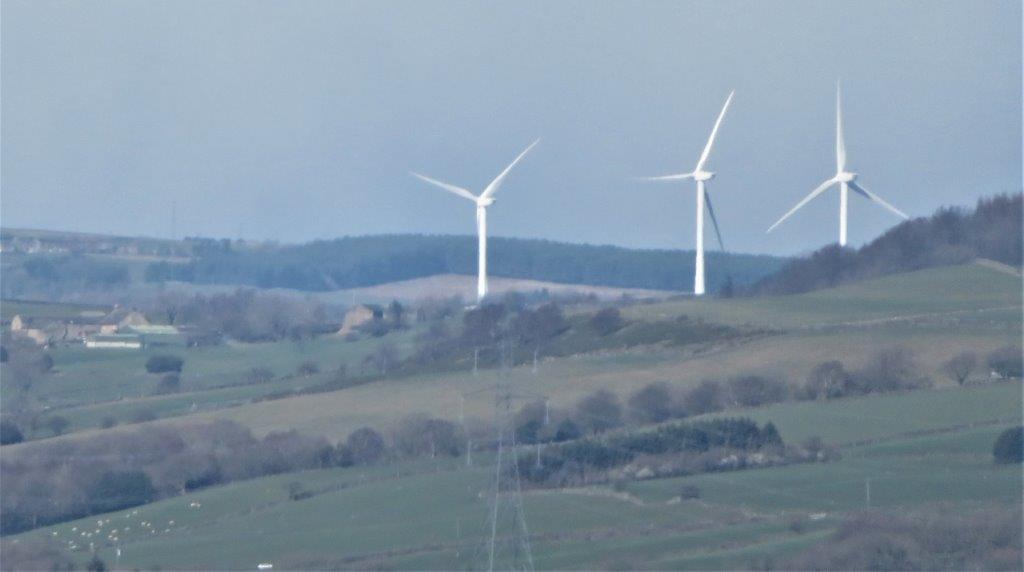 zoomed into Wind Turbine Generators well beyond Stocksbridge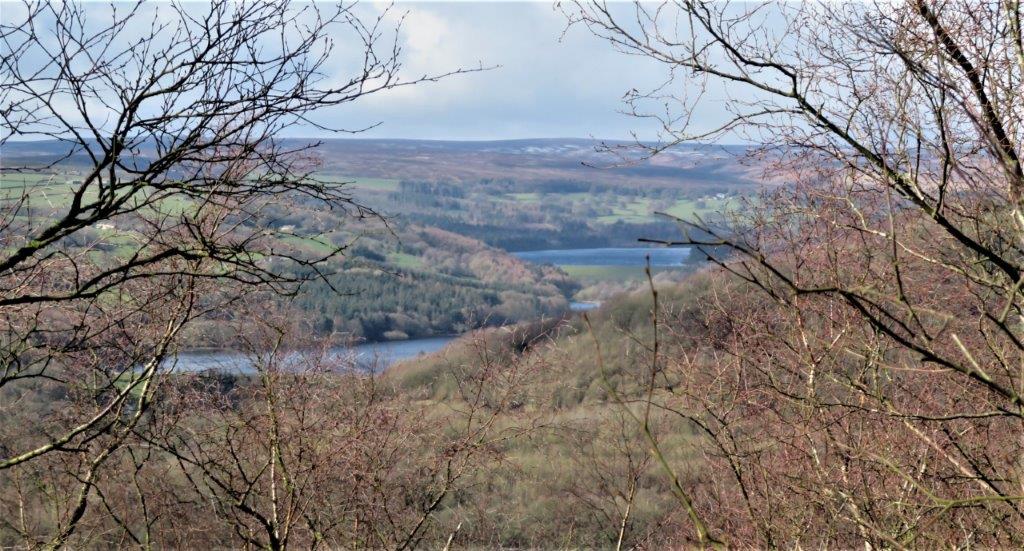 More Hall Reservoir with Broomhead Reservoir behind - snow patches on hills in distance?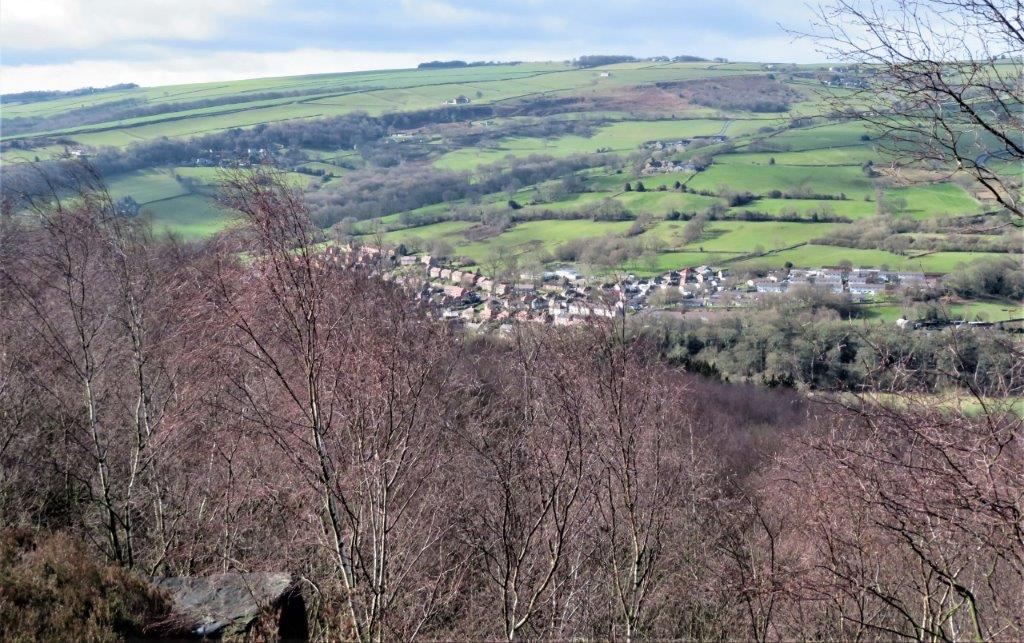 Wharncliffe Side?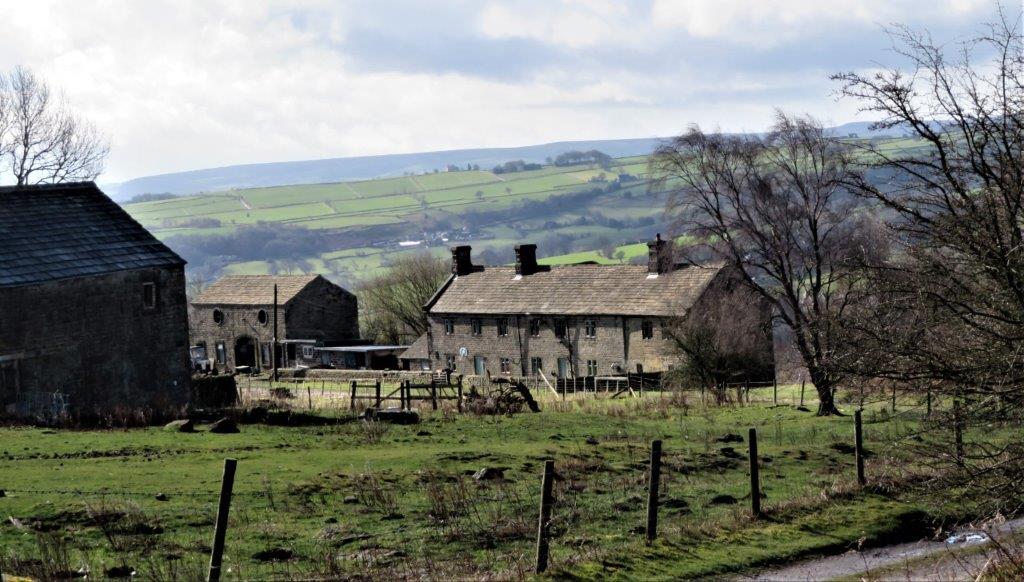 Wharncliffe Lodge in centre with barn to its left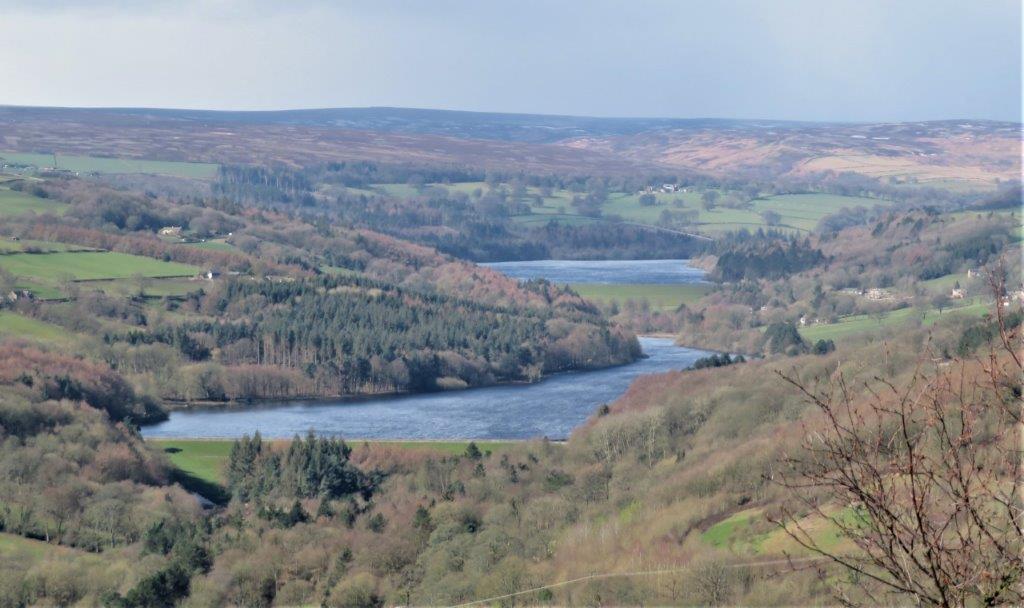 Reservoirs again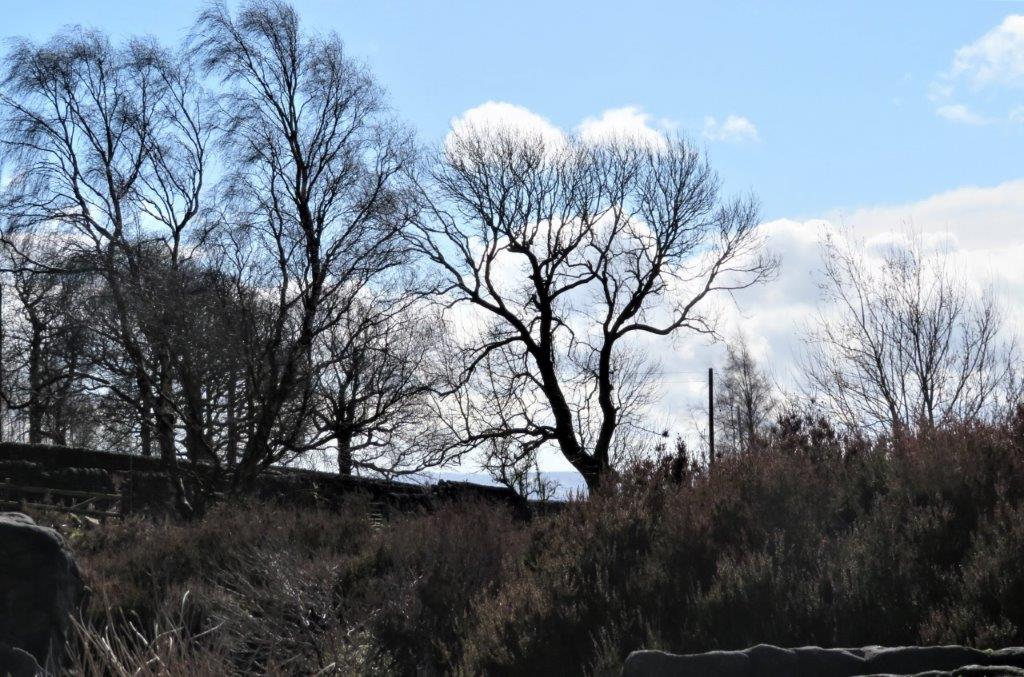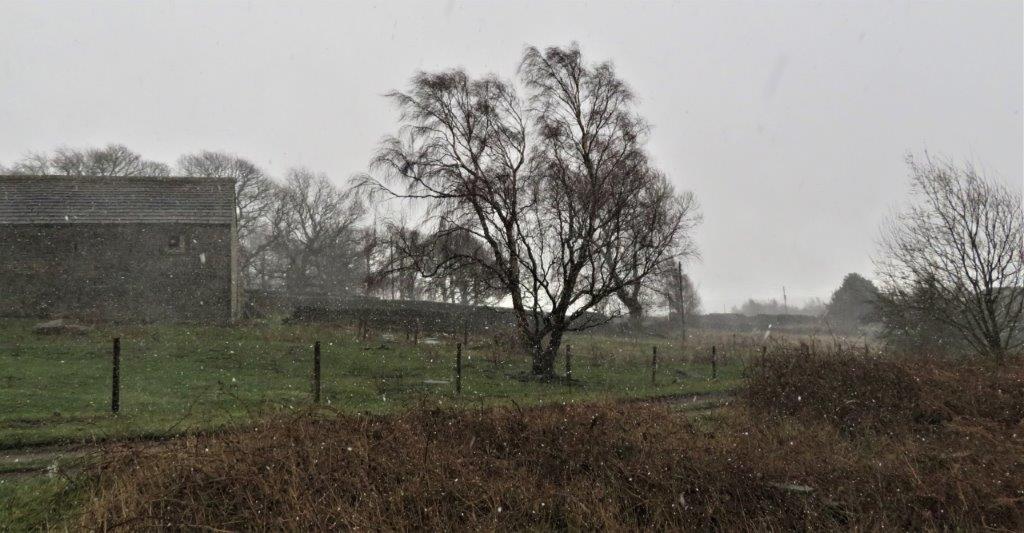 another storm flurry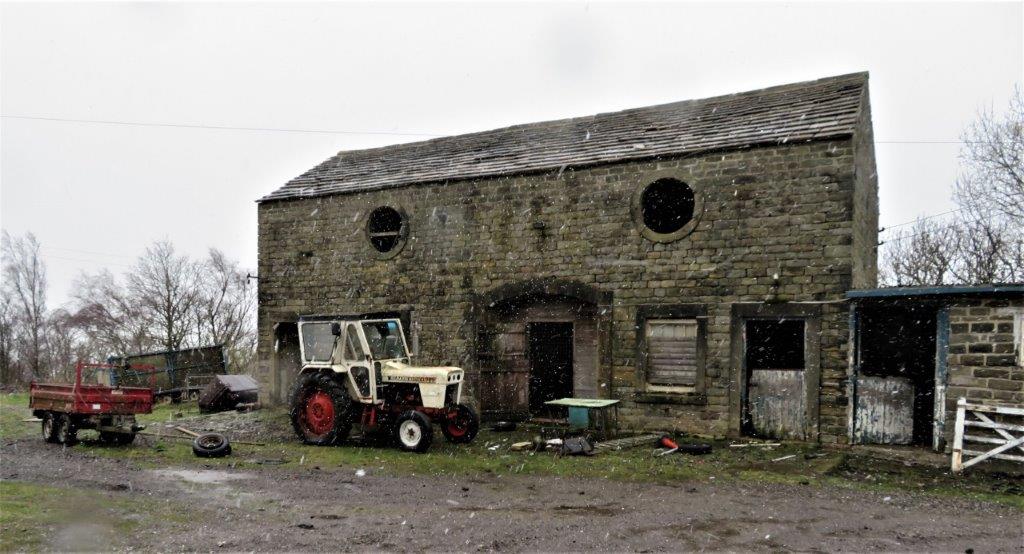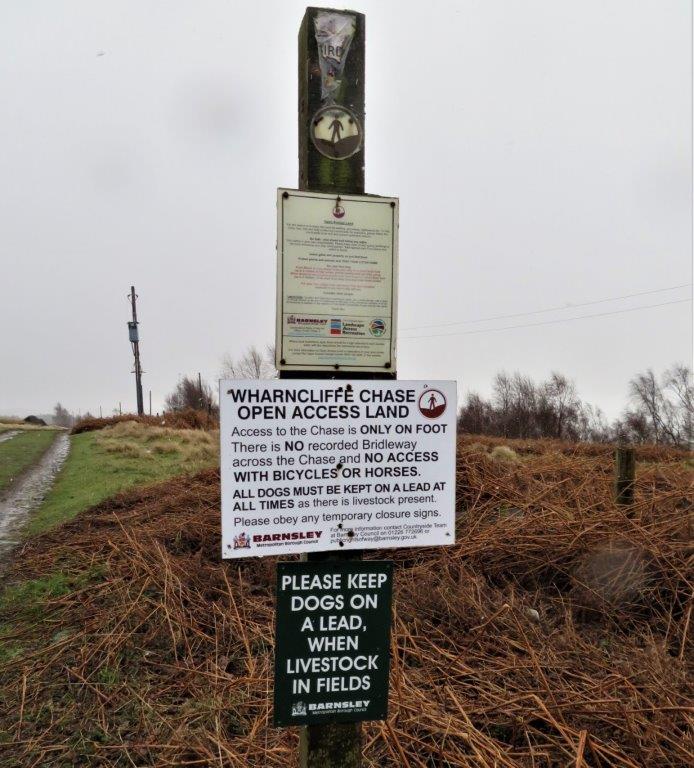 Wharncliffe Chase a peninsula in the Barnsley area apparently intruding into Sheffield areas?
sheep grazing in Brownlow |Rocher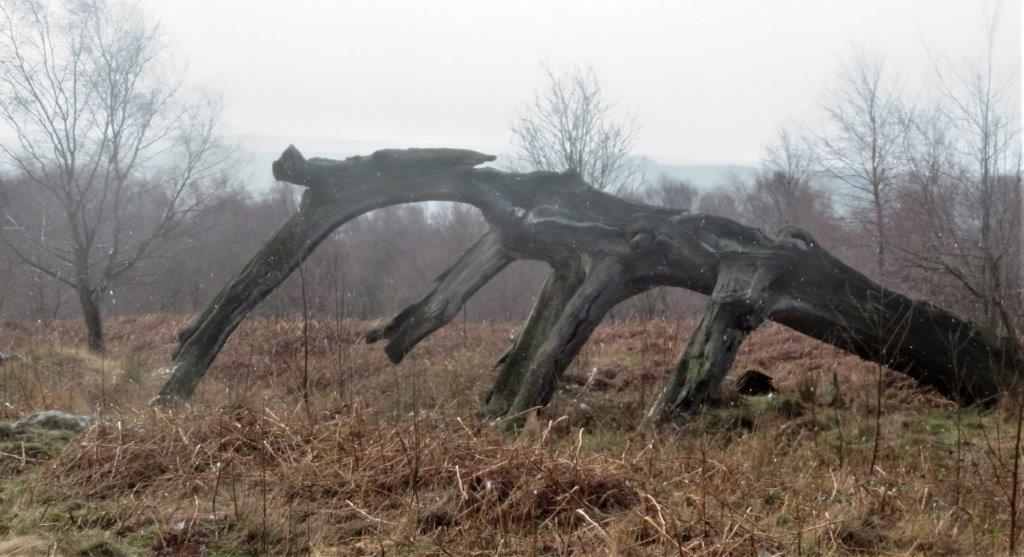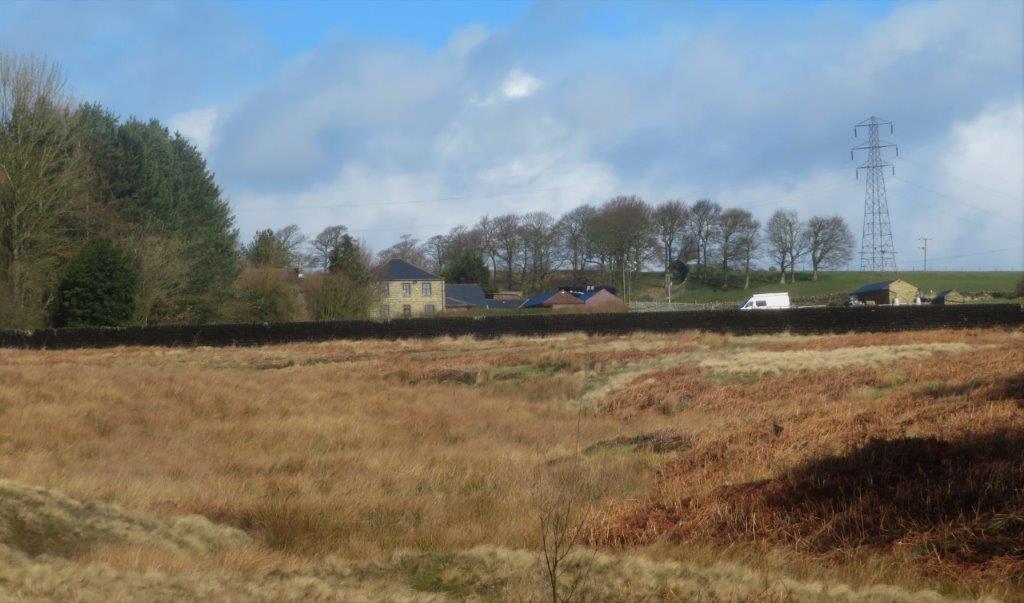 zoomed into Hollow Farm?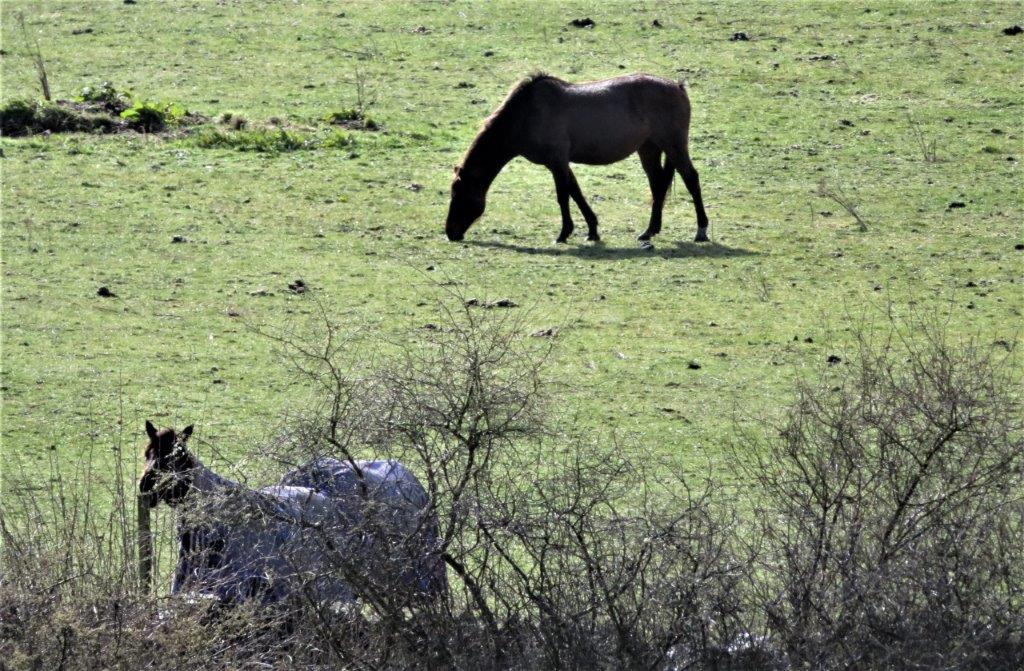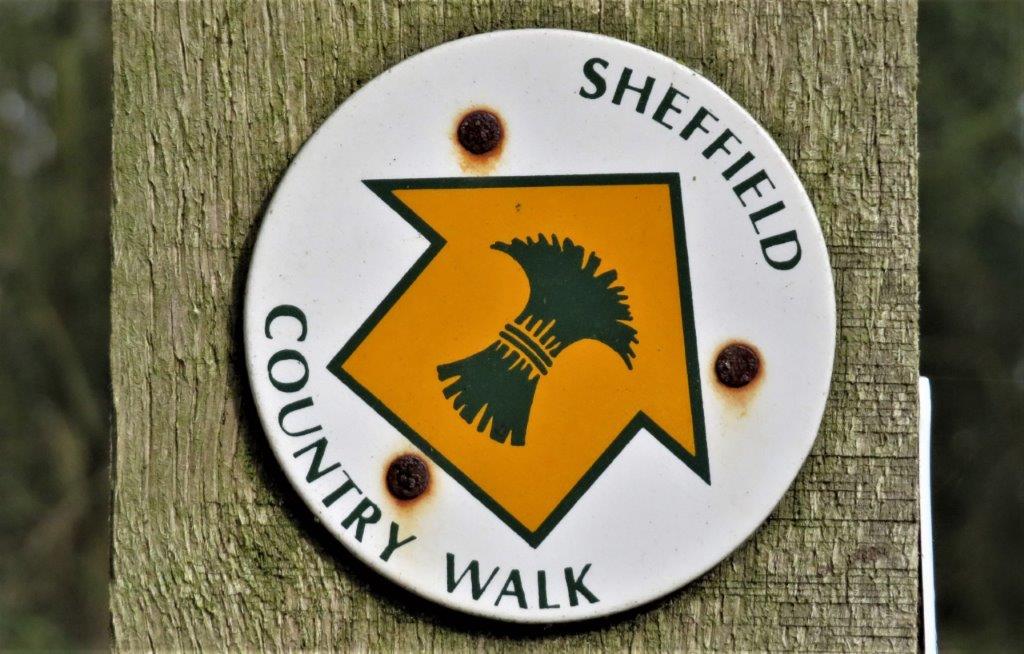 Sheffield Country Walk - route well marked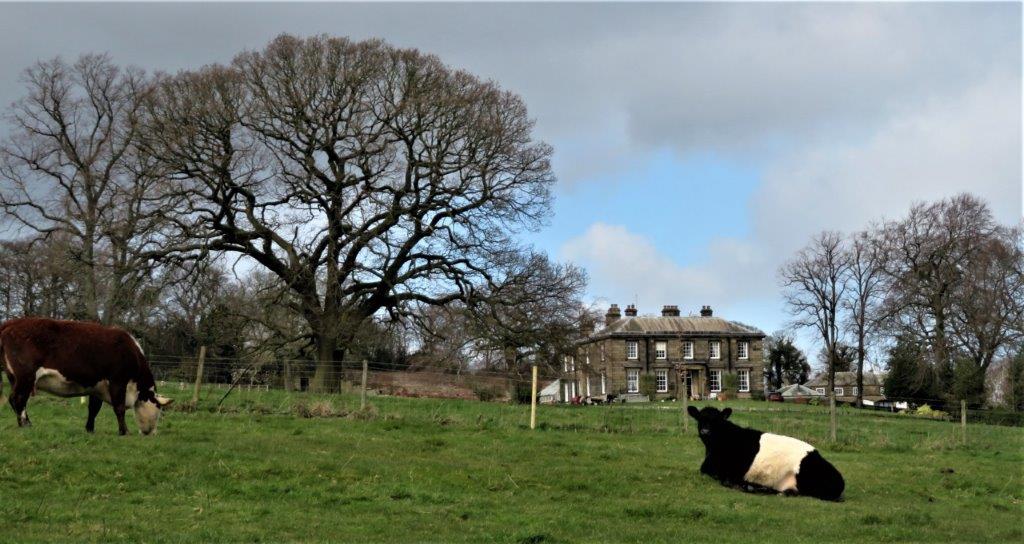 Barnes Hall Farm or Barnes Hall?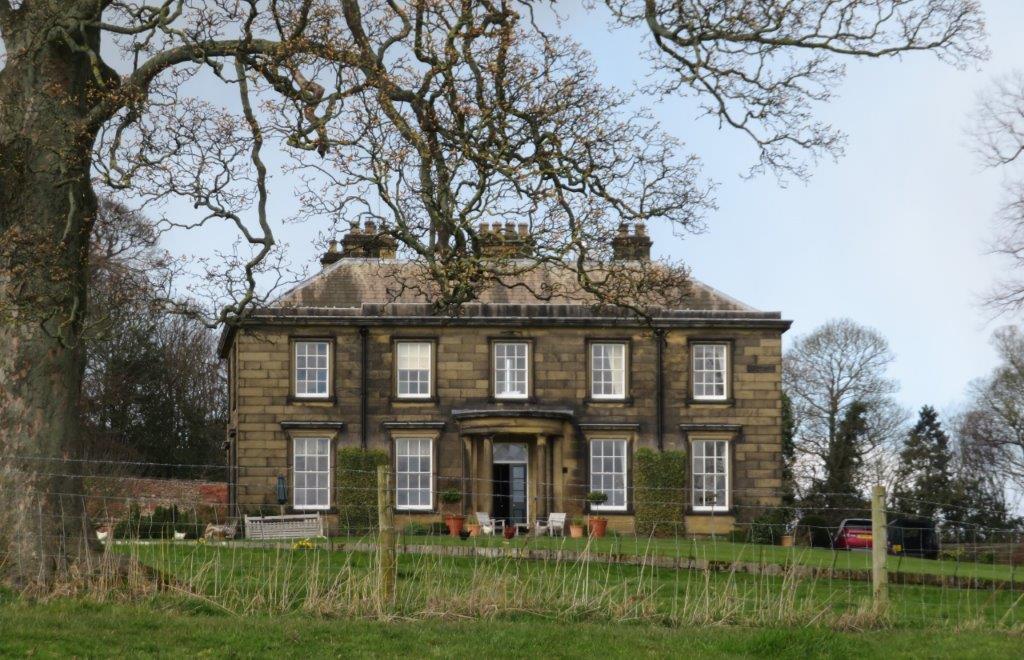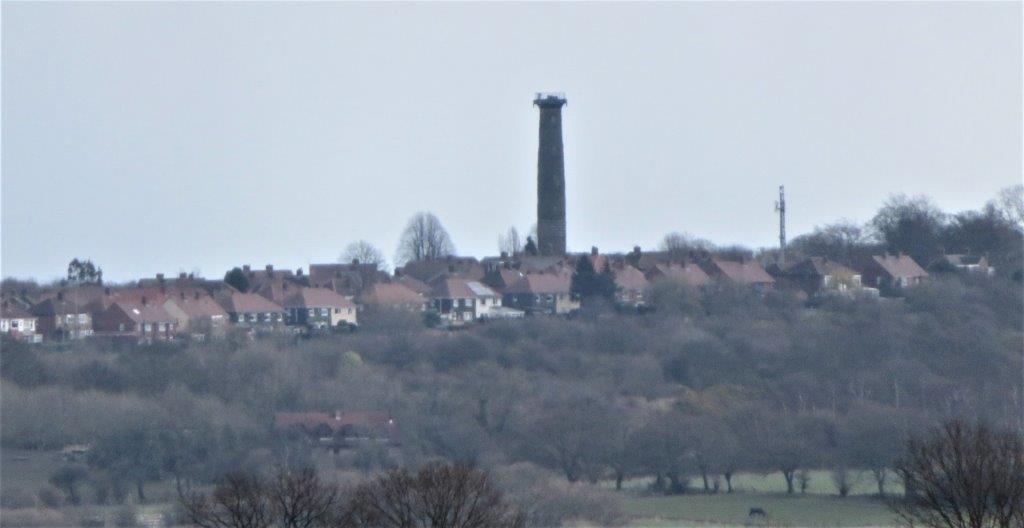 zoomed across M1 motorway at Keppel's Column on the fringes of Rotherham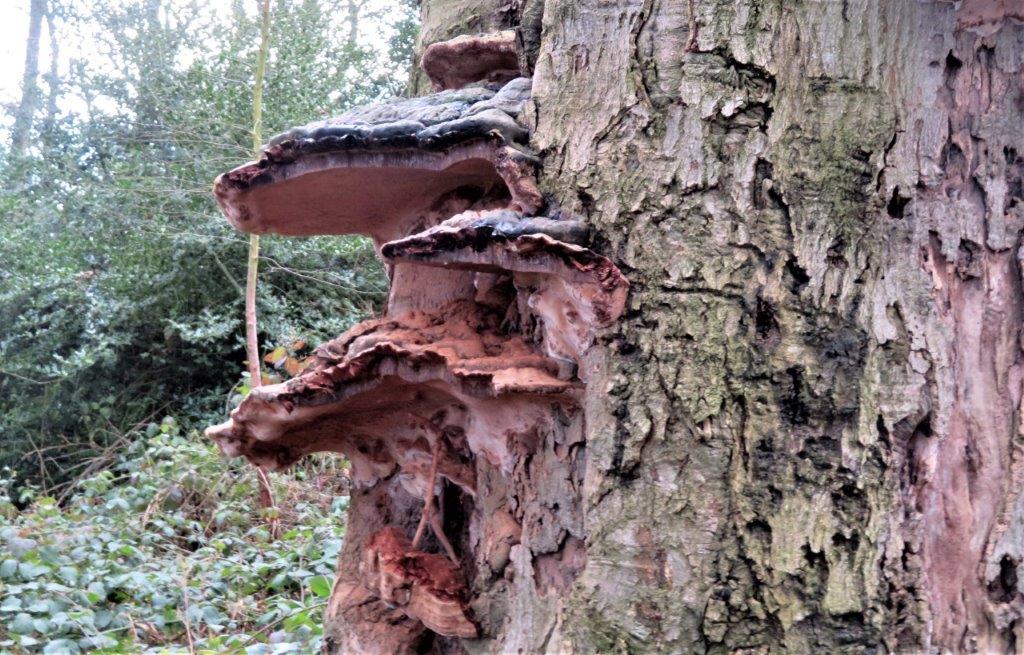 old decaying bracket fungi in Foxfield Spring (woods)
homepage - Daywalks Index 2019 - contact me at