homepage - Daywalks Index 2019 - contact me at

2019.02.20 - join DVHWay crossing A619 Rd at SK258722 and follow toward Baslow Church, cross bridge over River Derwent and follow DVHWay to SK245742, turn NW off DVHWay into Calver, and cross Hassop Rd (B6001) at SK239747, continue ~NW for ~200m then ~WSW (to the north of Calver Peak) then ~S to Deep Rake, follow Deep Rake then High Rake ~westward to road turning ~NW past Longstone Moor Farm, at SK197738 turn ~S for ~280m, turn ~W above Watersaw Rake and slow 'U Turn' to ~ESE below Crossdale Head joining Byway ~ESE then SSE to Dale Farm, ~WSW then S down to Road (~WSW to Little Longstone), but at SK191718 turn on FP ~S to Monsal Trail and follow Trail Eastward to Toll Bar House, take BW ~S below Holme Hall, cross footbridge ~S over River Wye to A6 Rd, and follow rd Eastward into Bakewell - leader Dave Jefferies - Wednesday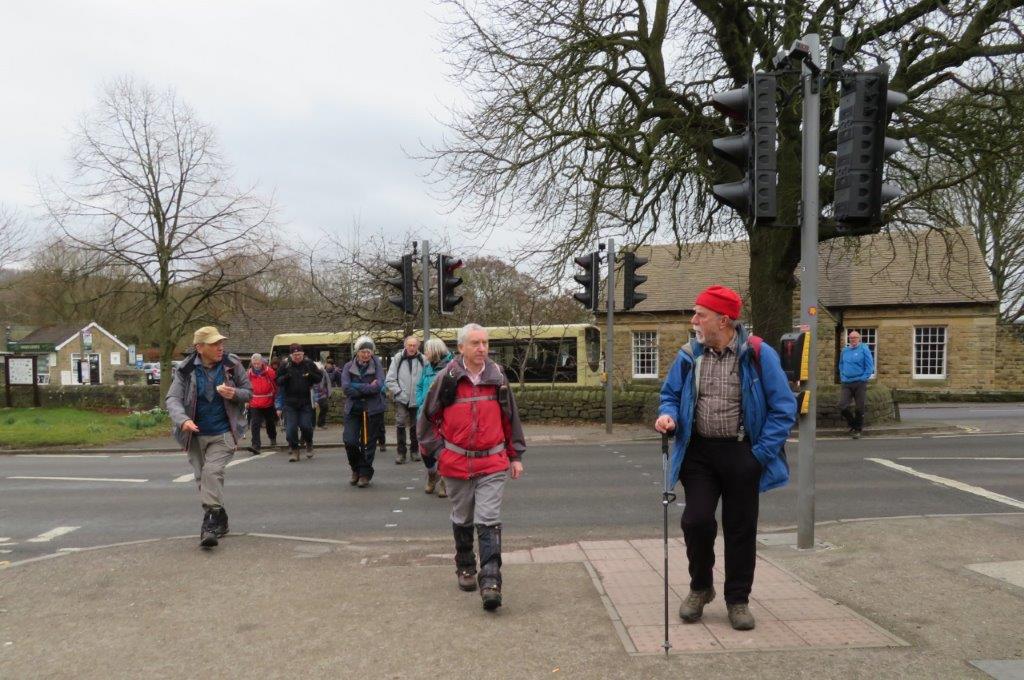 At Baslow Nether End - crossing the A619 road on the D.V.H.Way going towards Baslow Church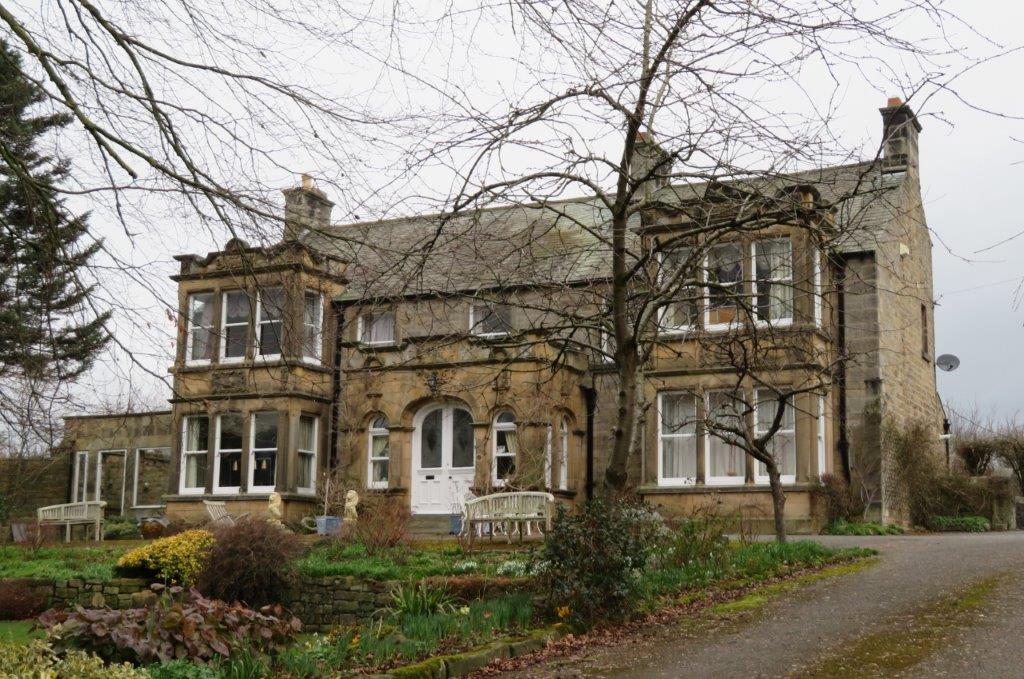 Baslow Hall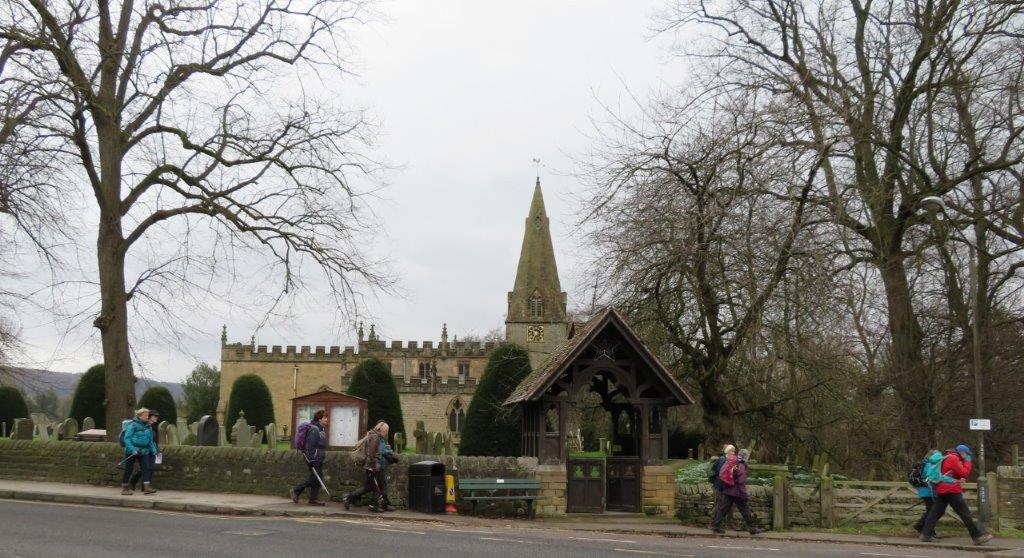 Baslow Church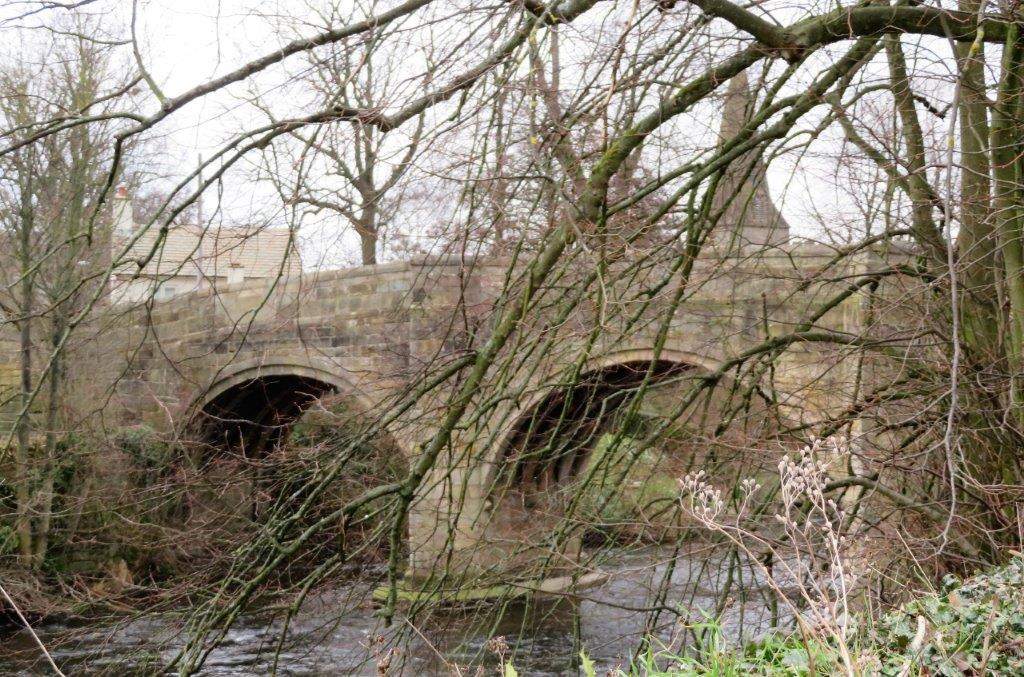 Bridge across River Derwent near Baslow Church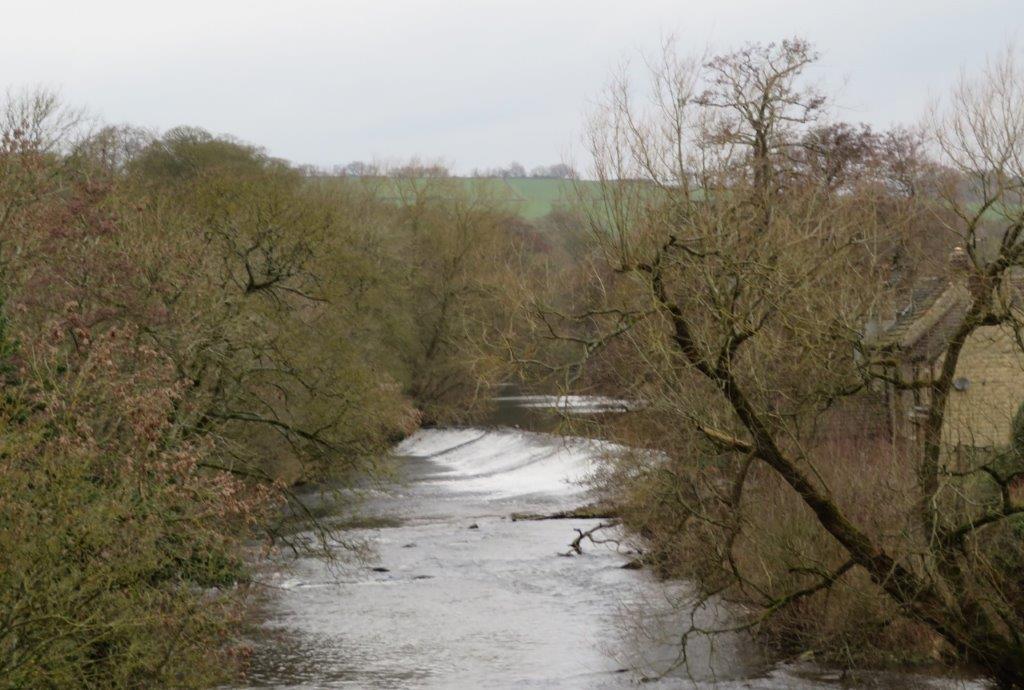 Weir on River Derwent upstream of Church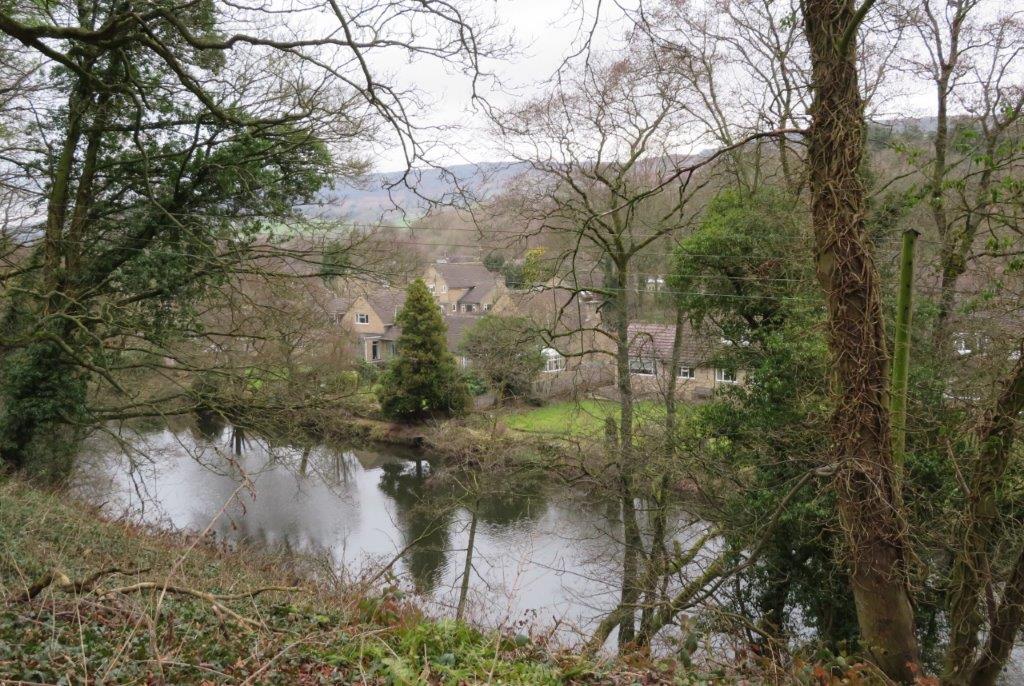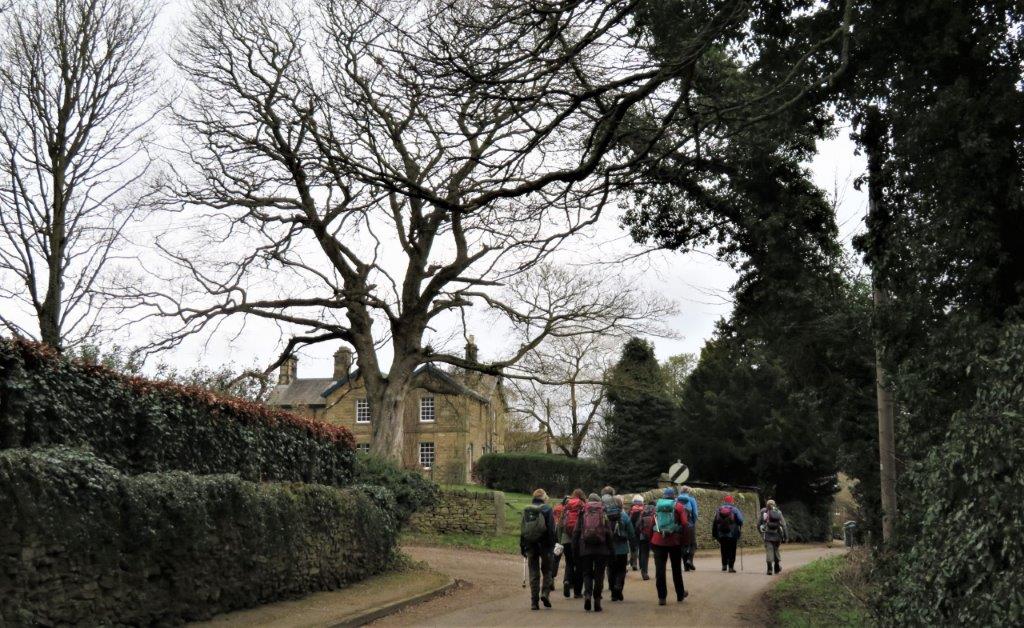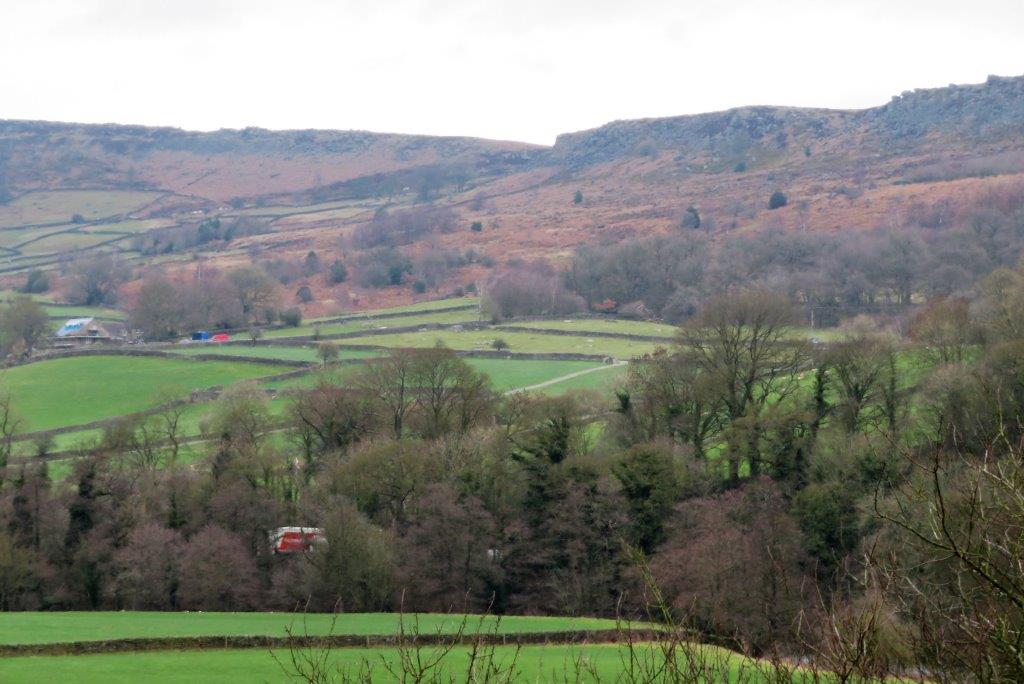 at top - Curbar Edge to left - Baslow Edge to right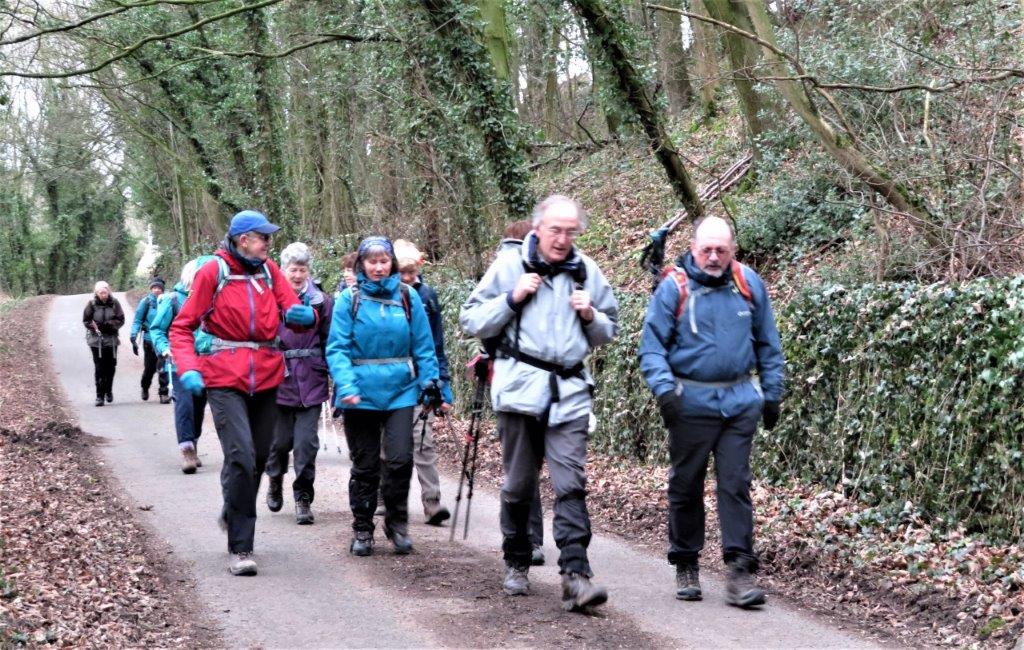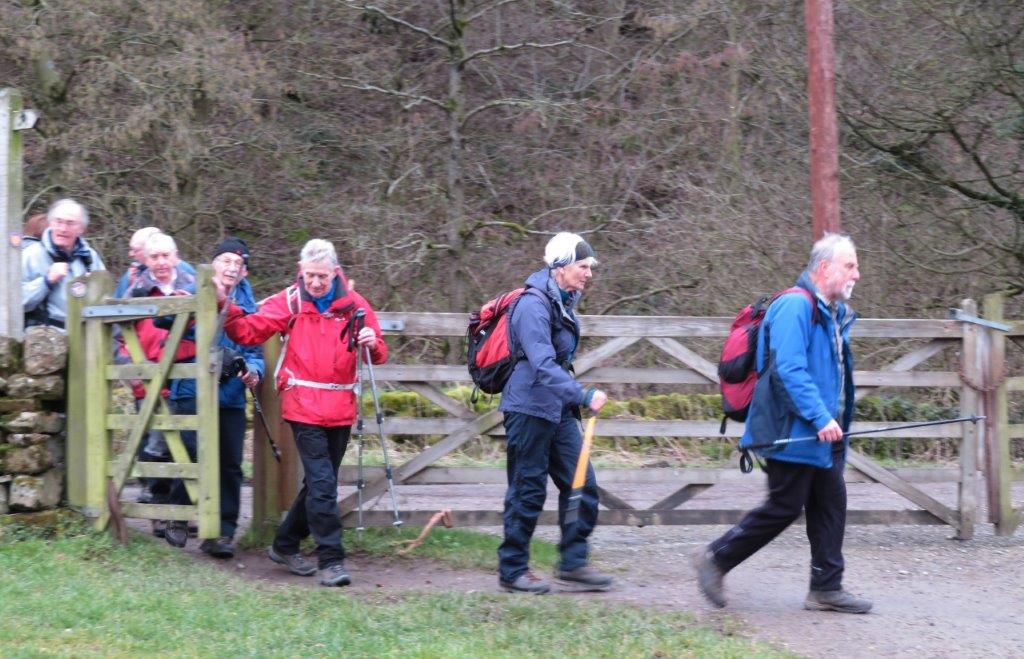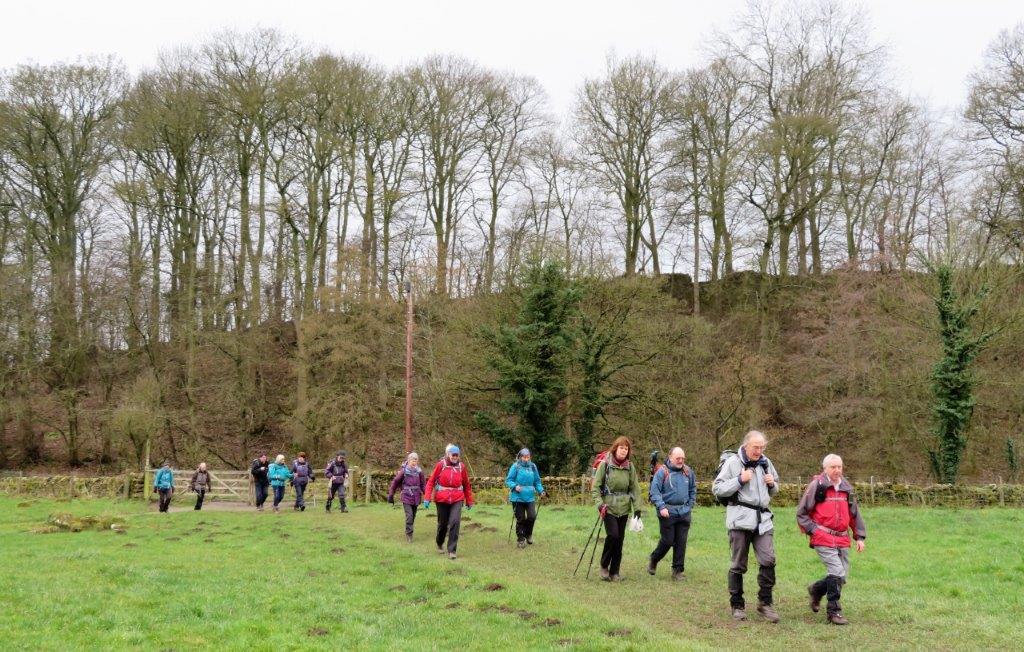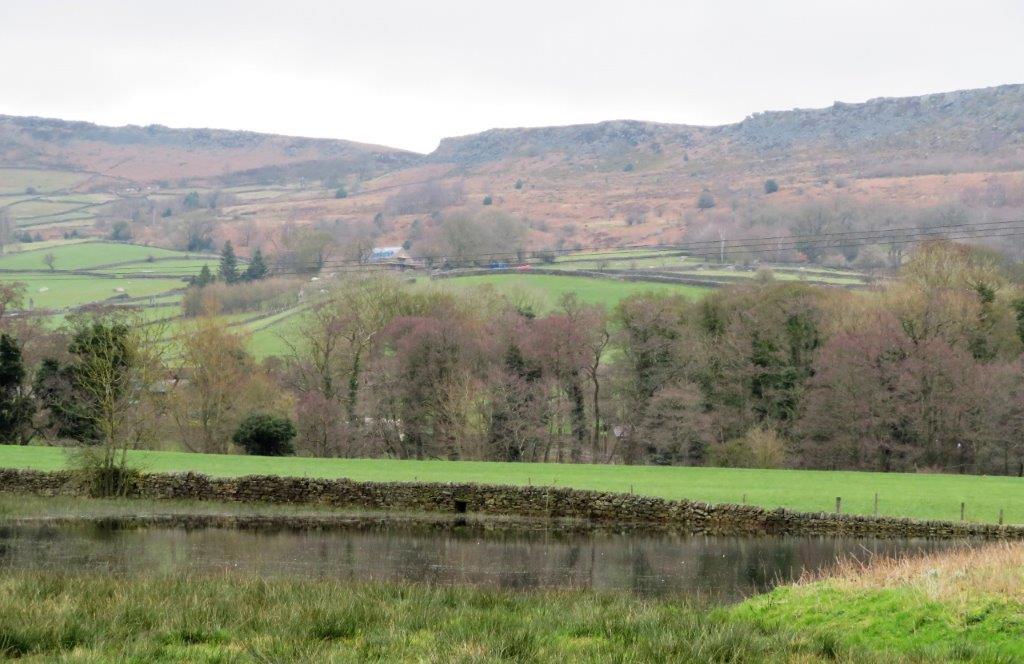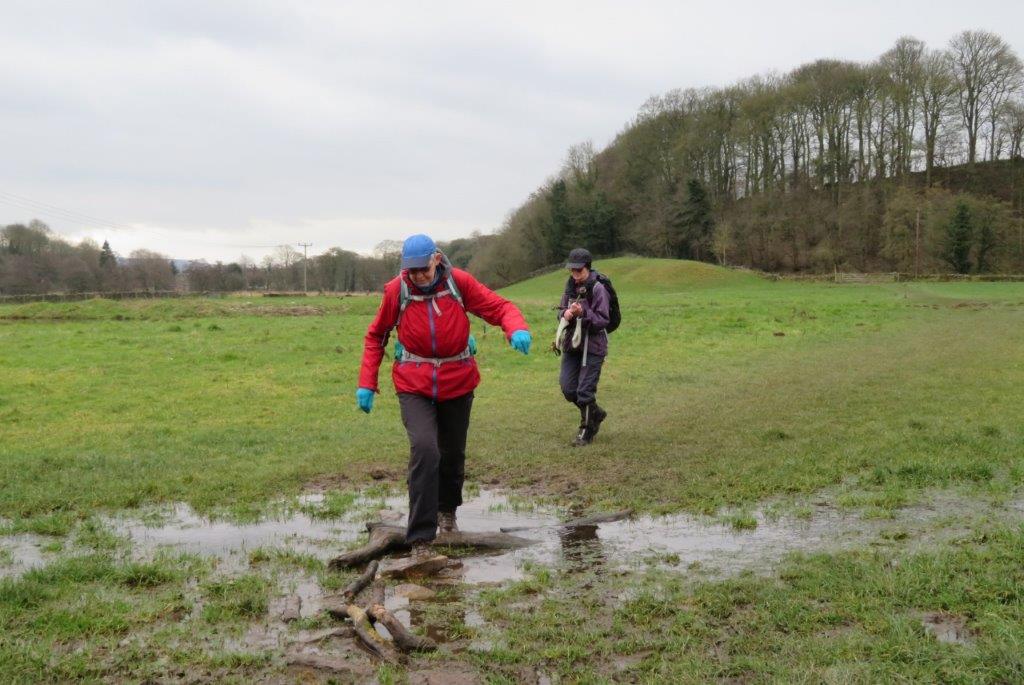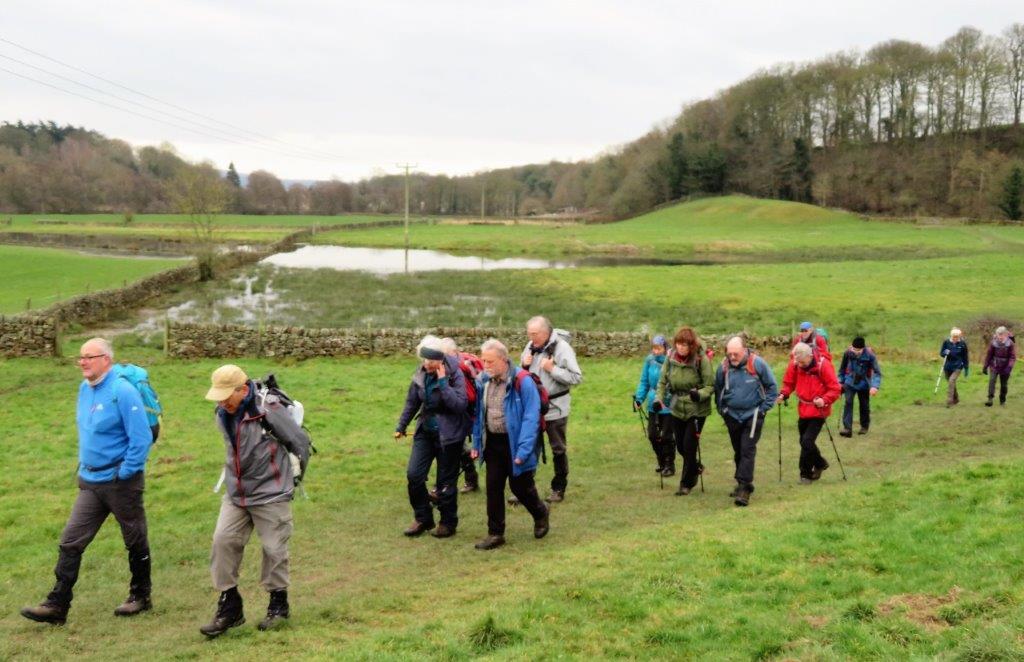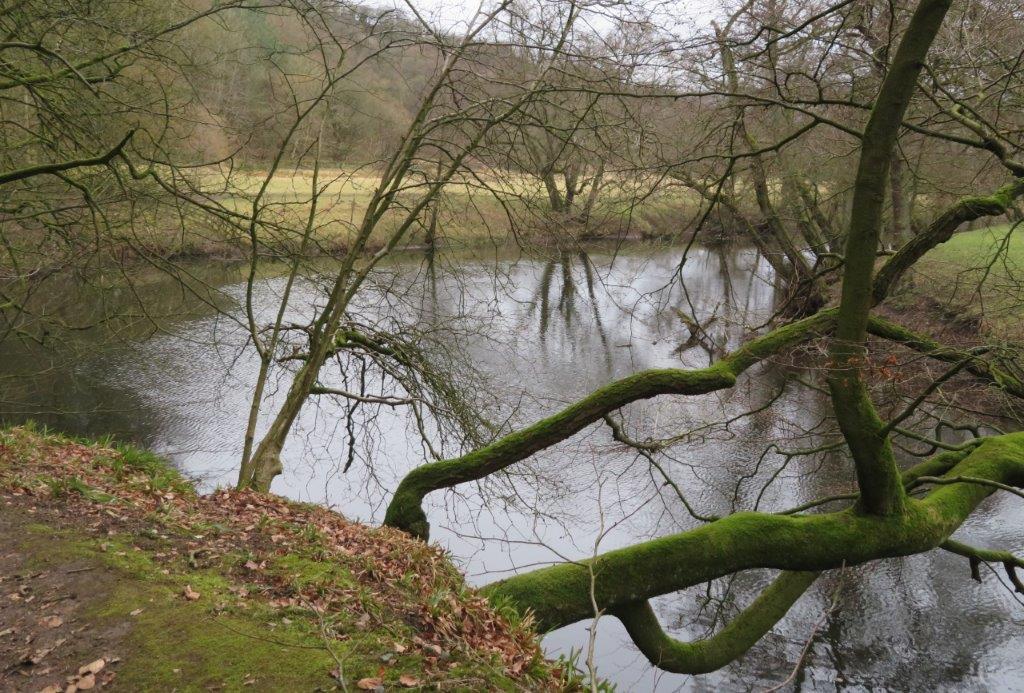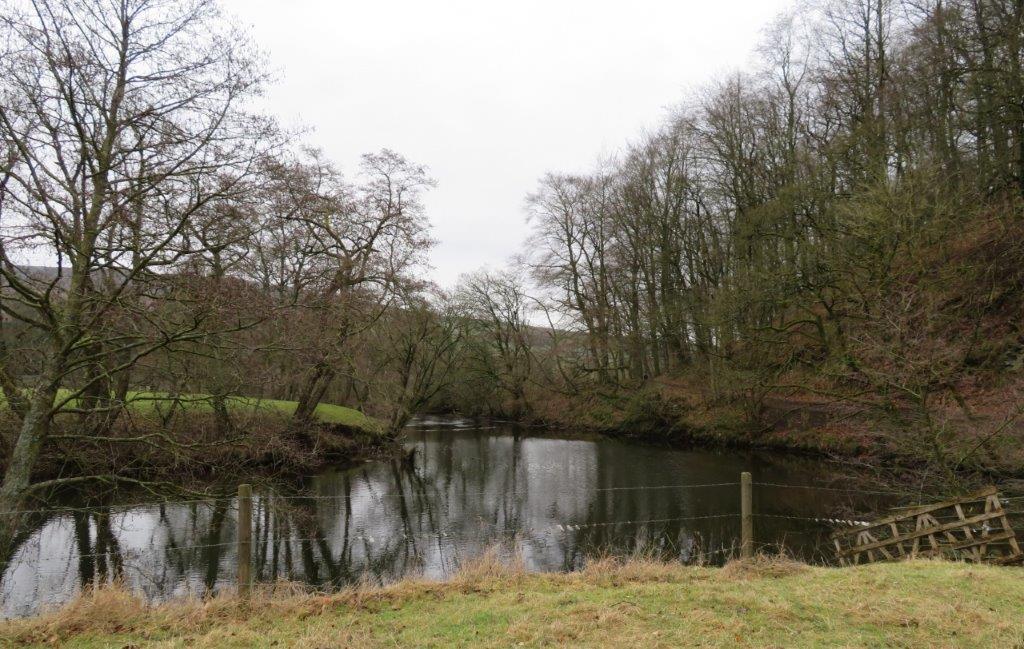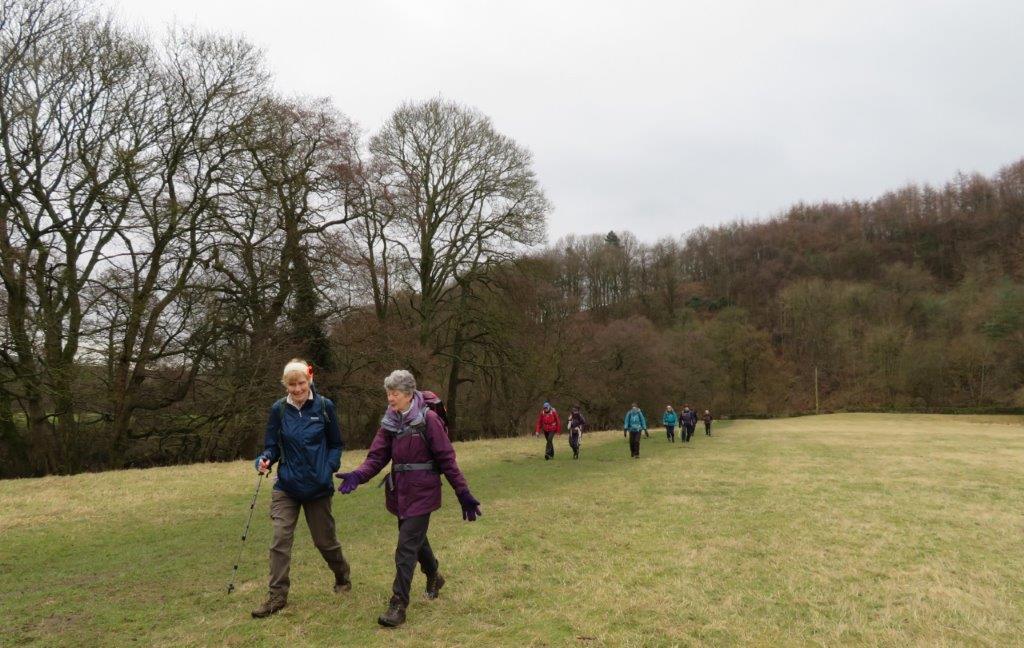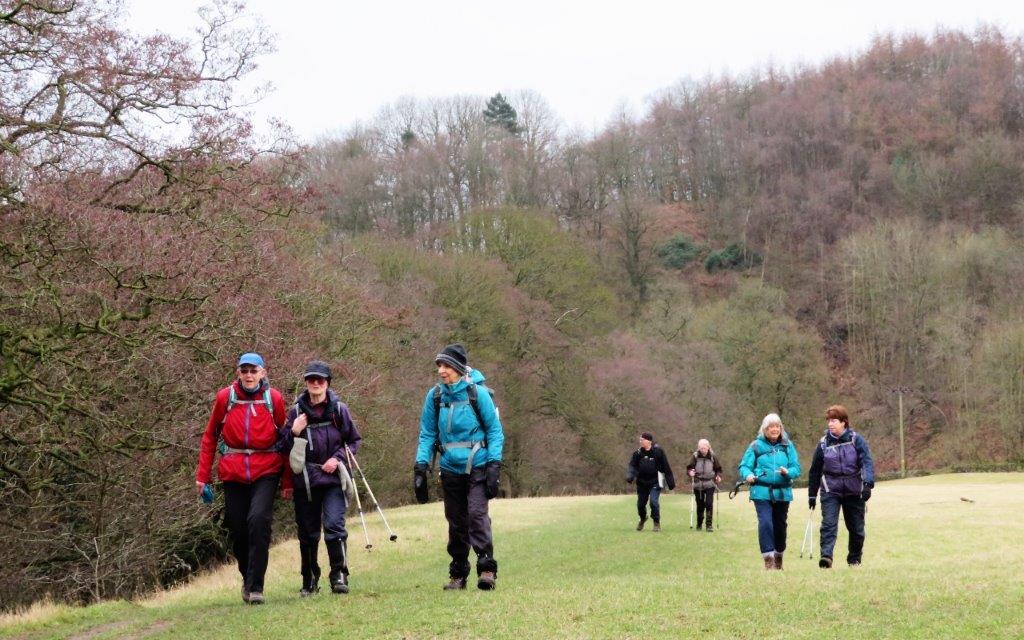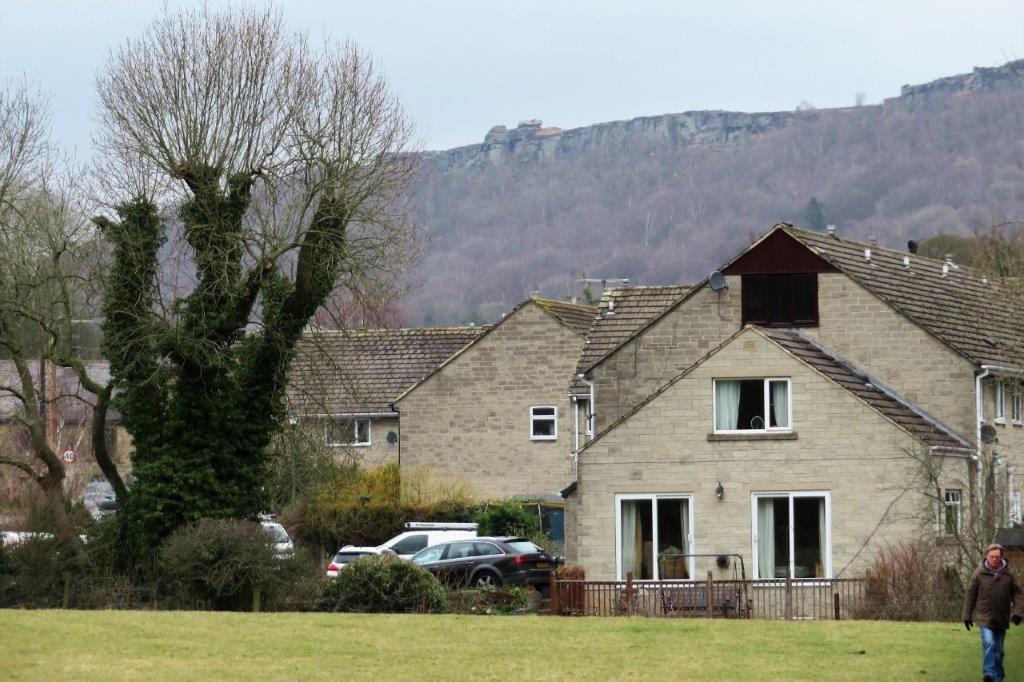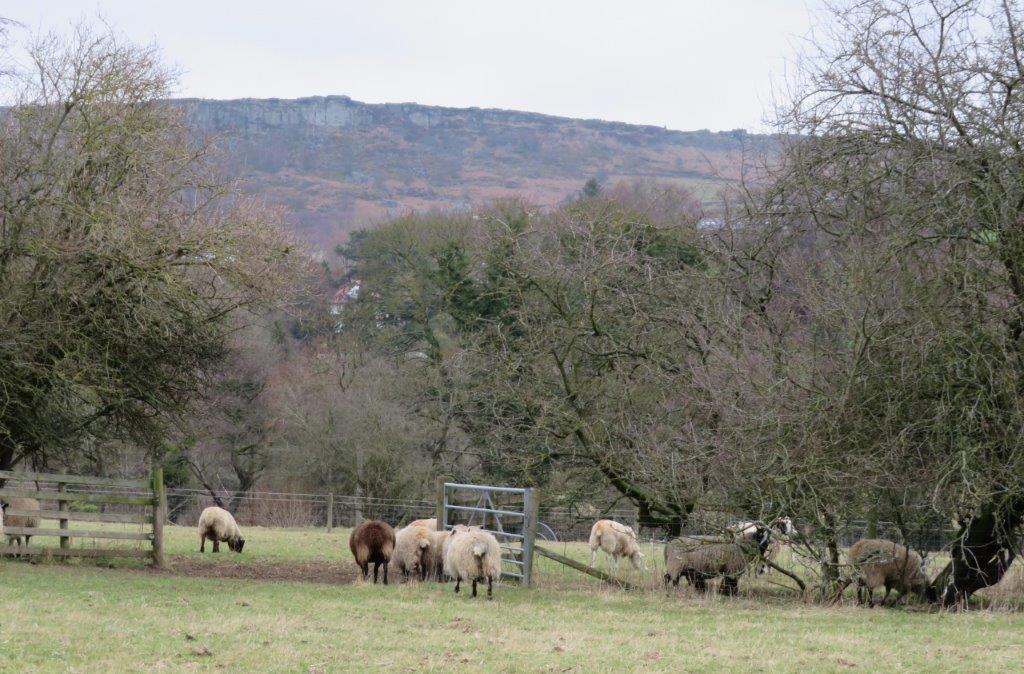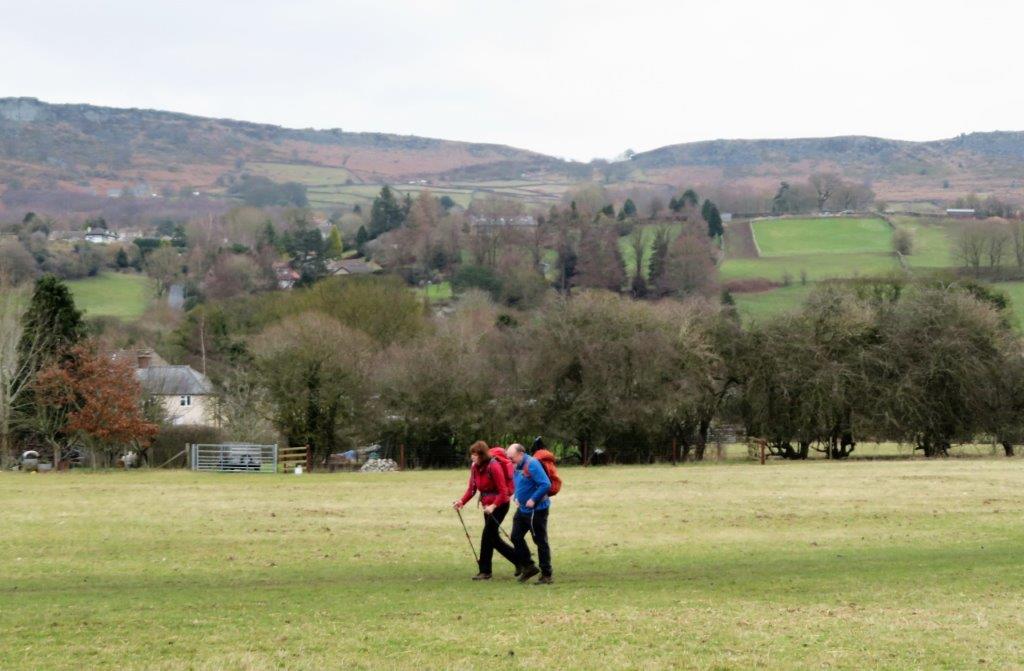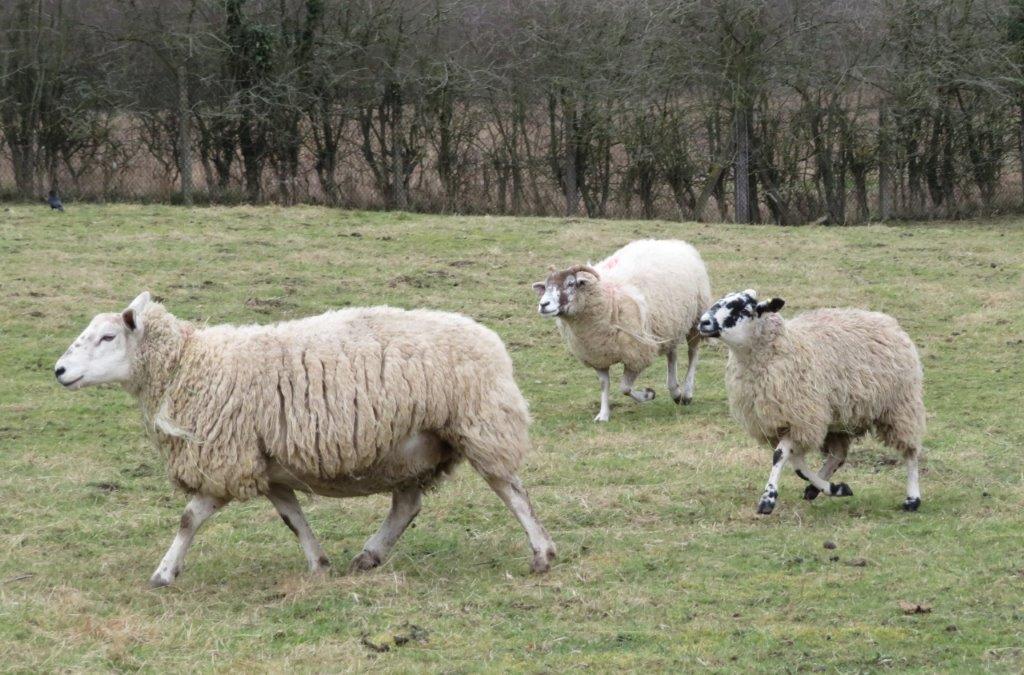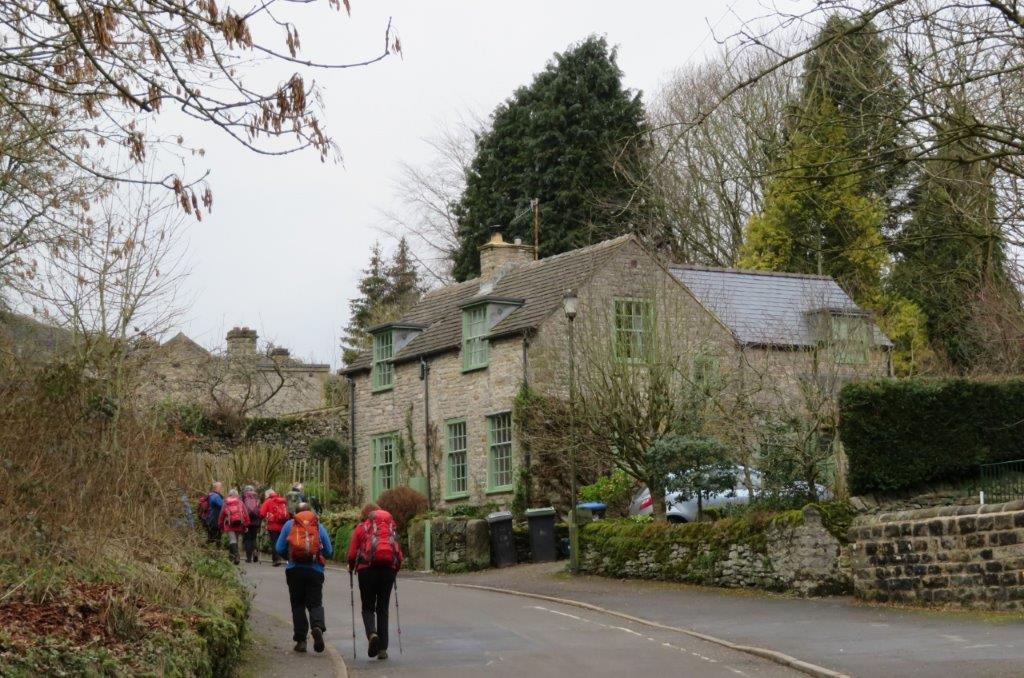 passing through the southwest part of Calver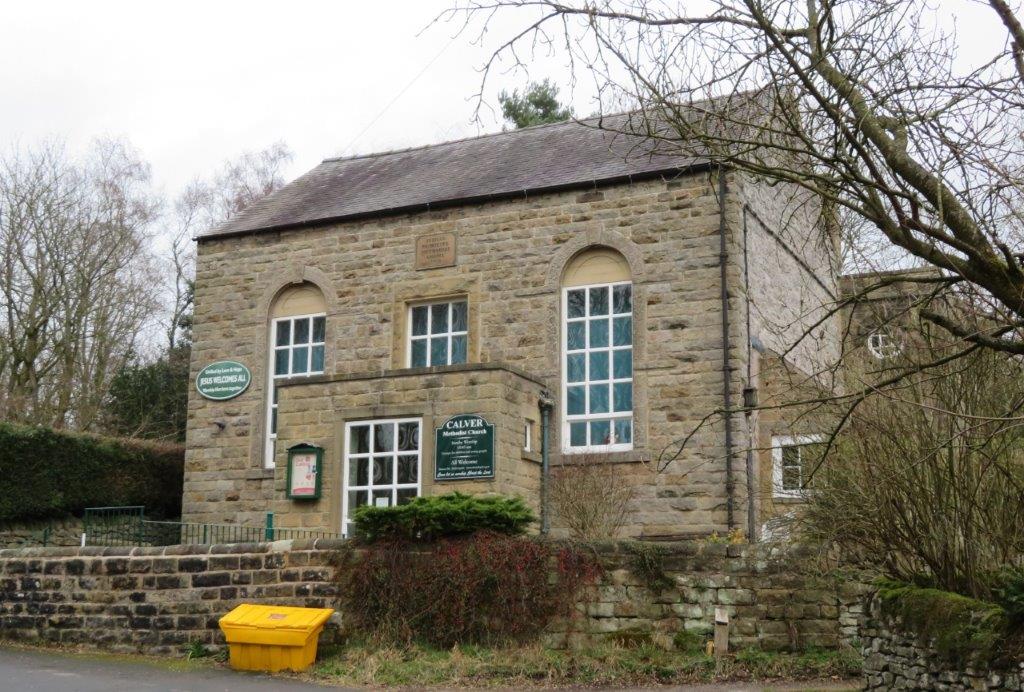 Methodist Church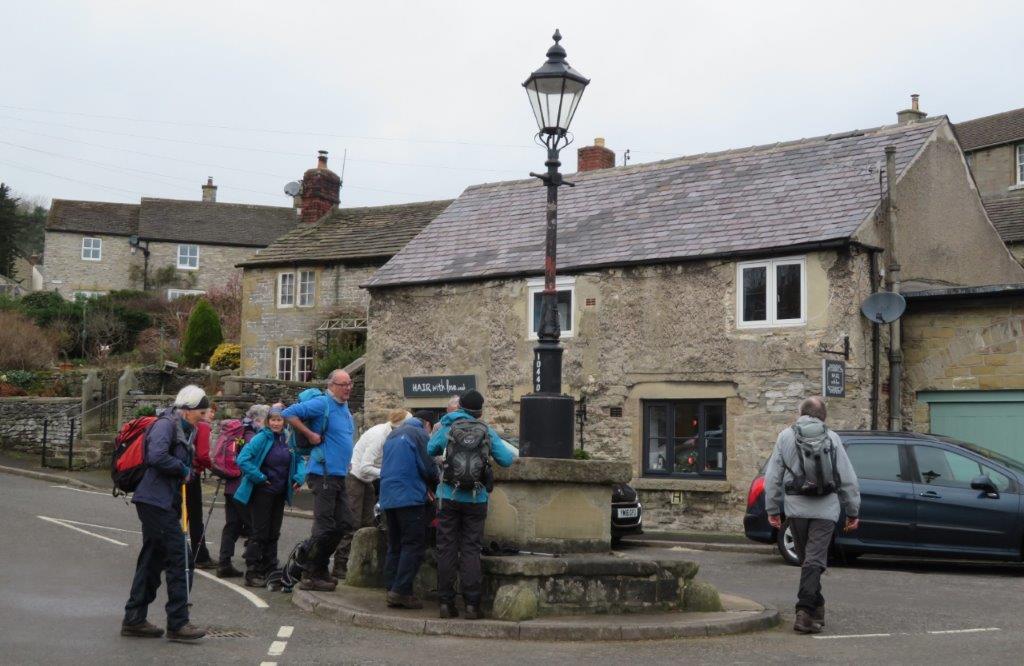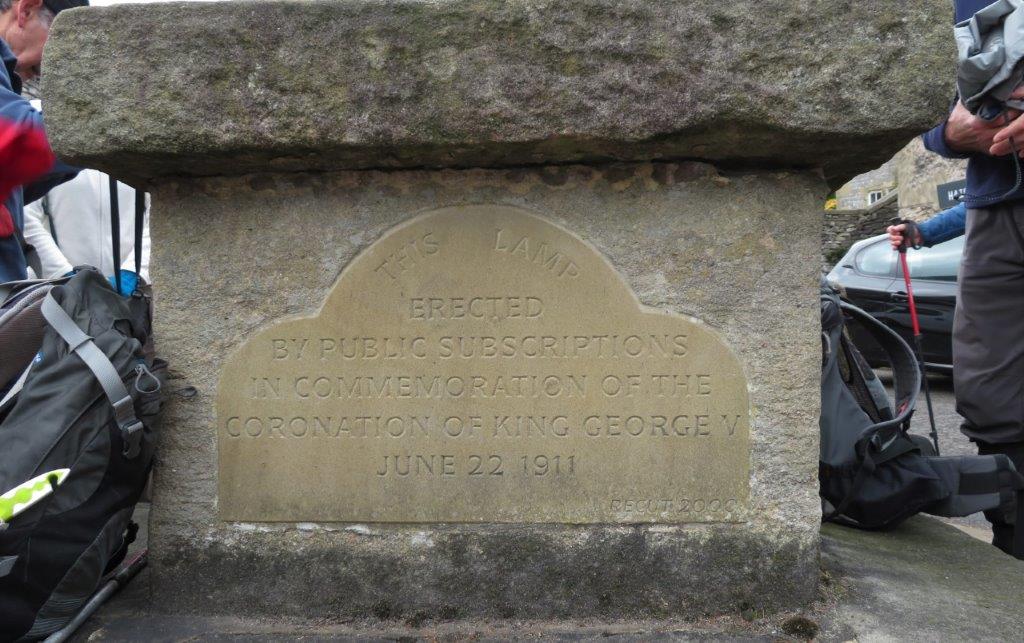 The Lamp was erected as a commemoration of the coronation of Gearge V on June 22 1911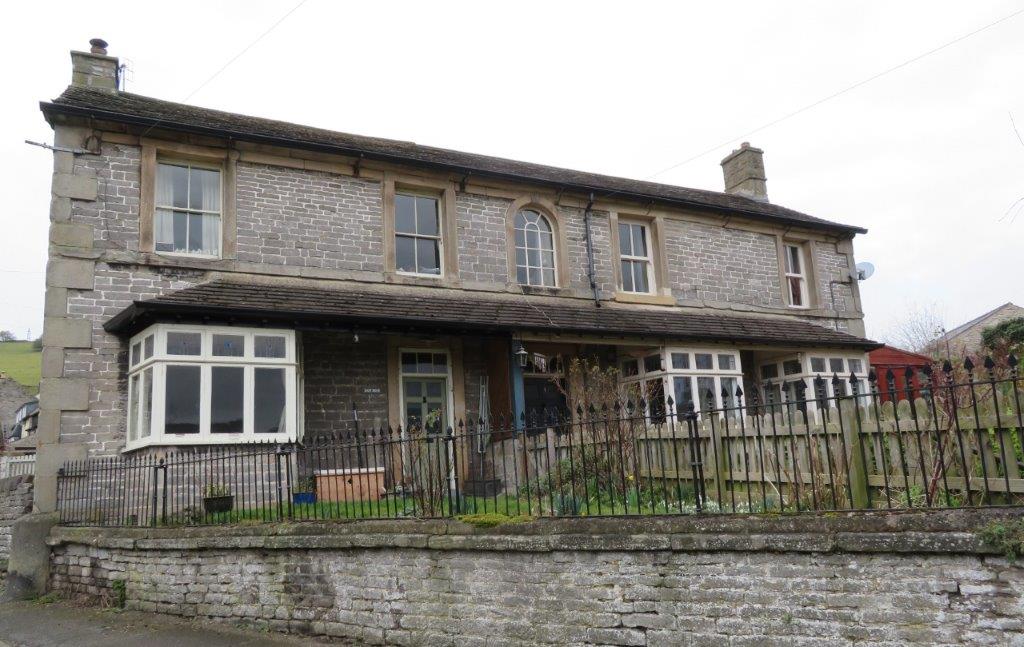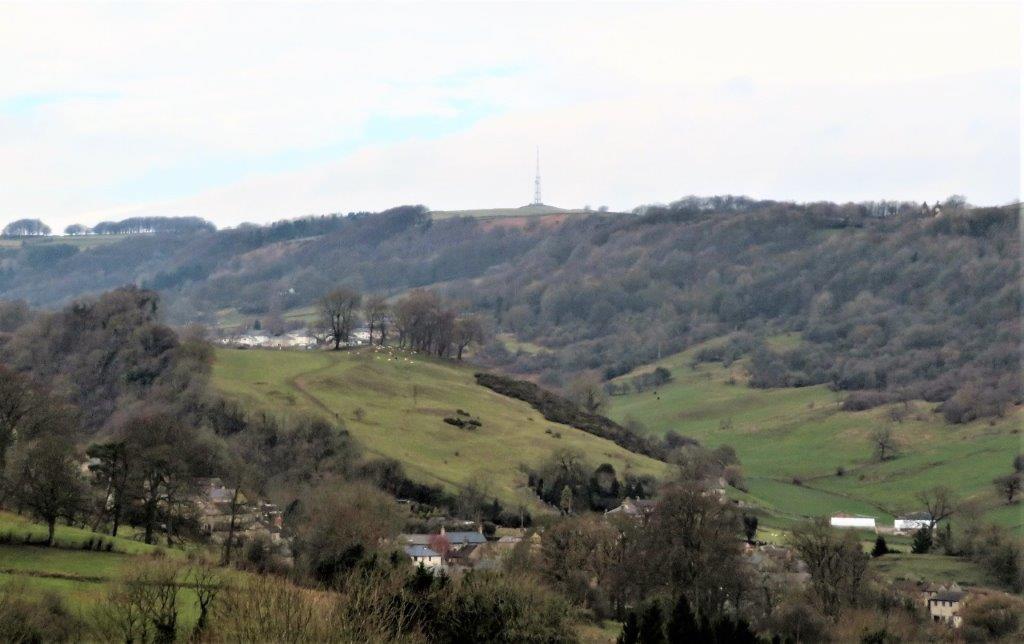 zoomed in shot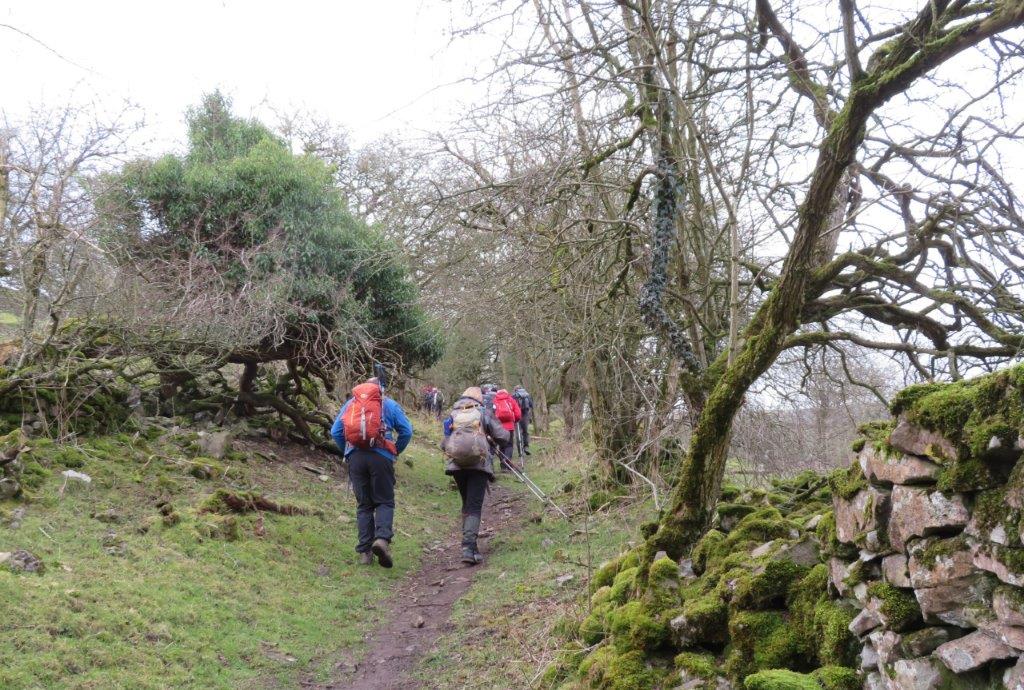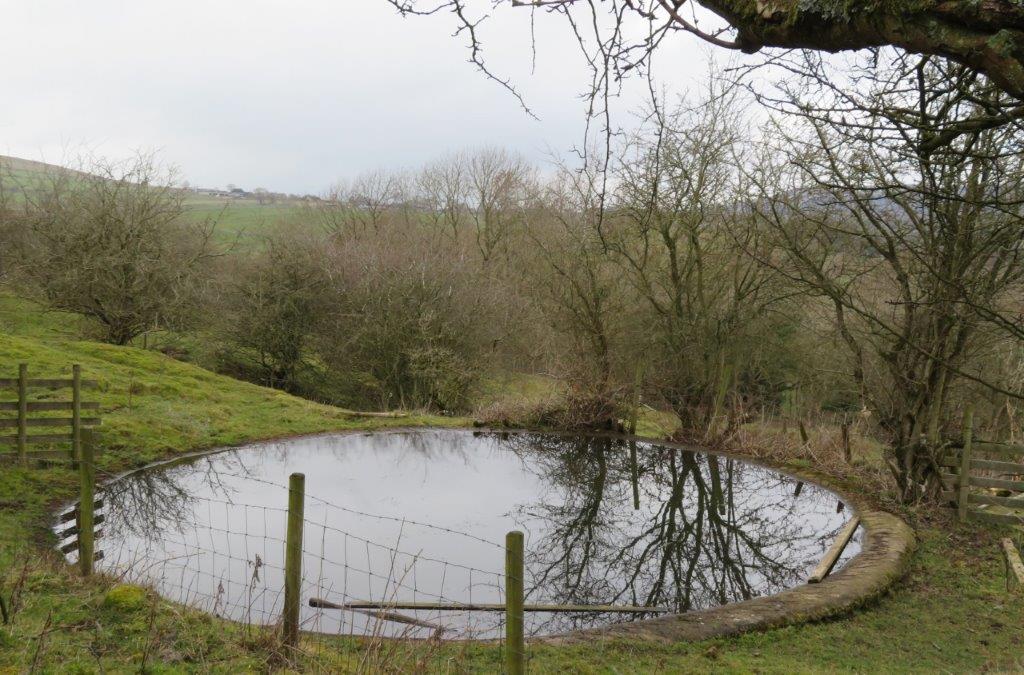 dewpond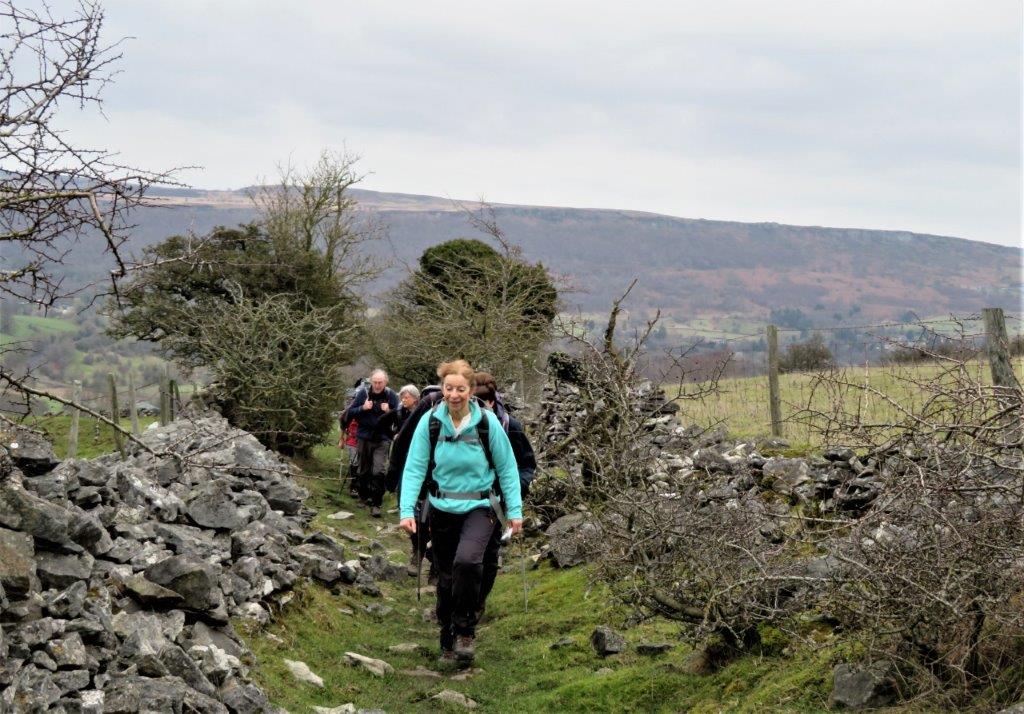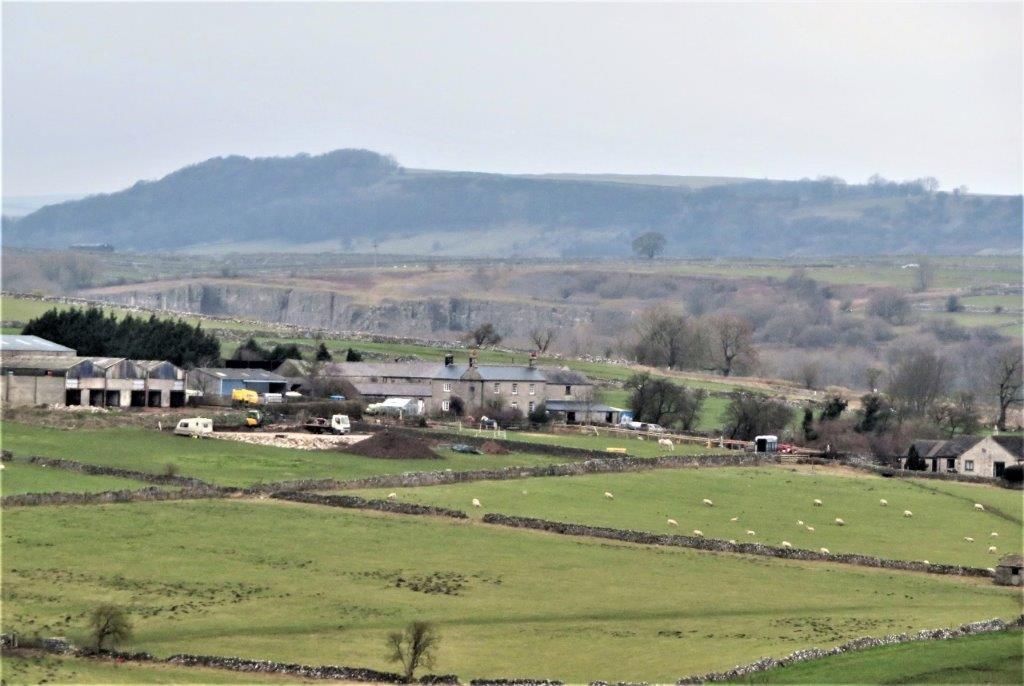 zoomed in to quarry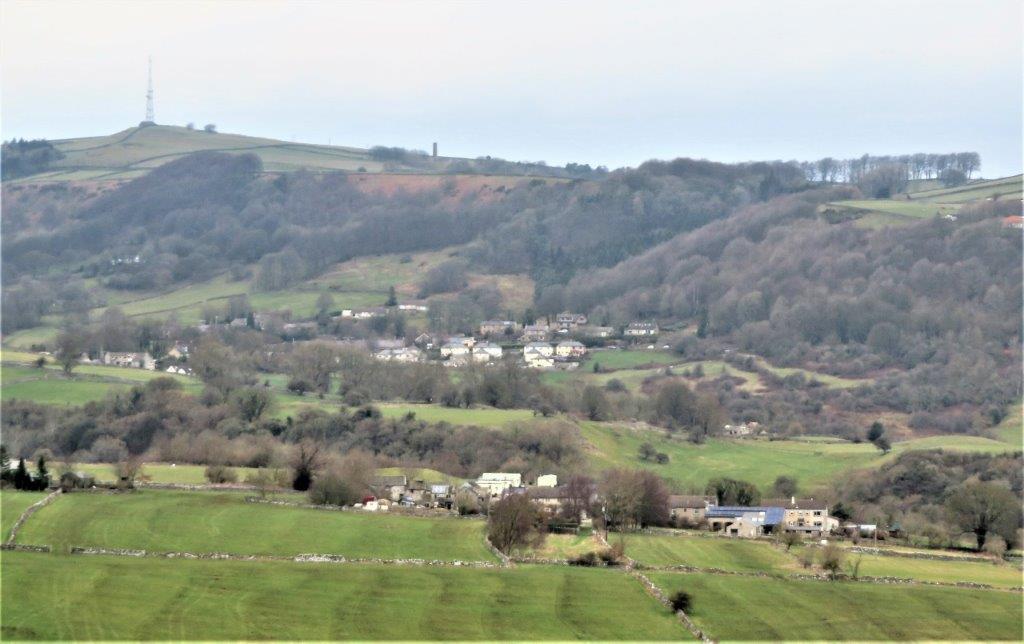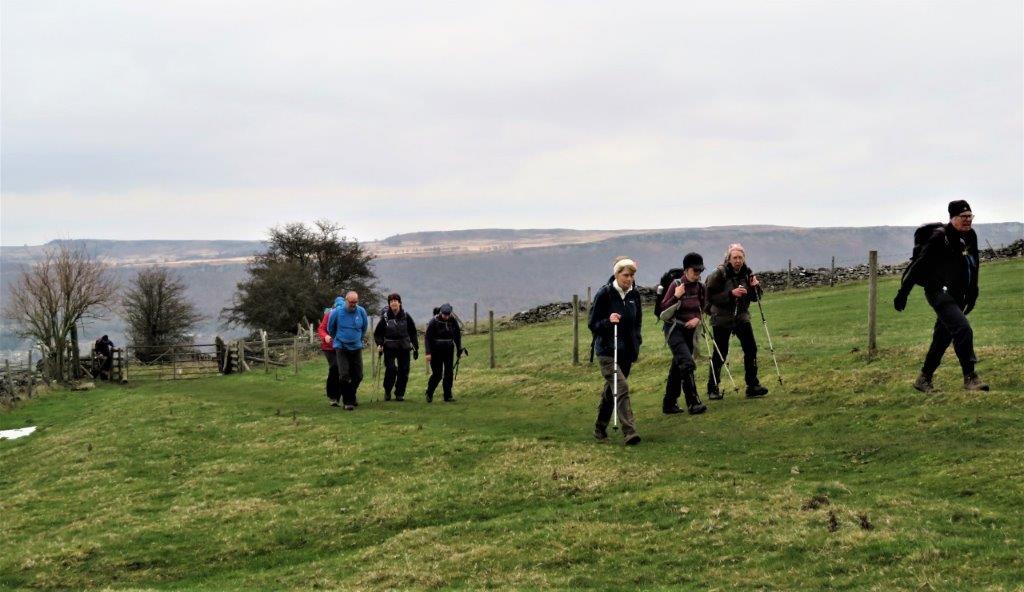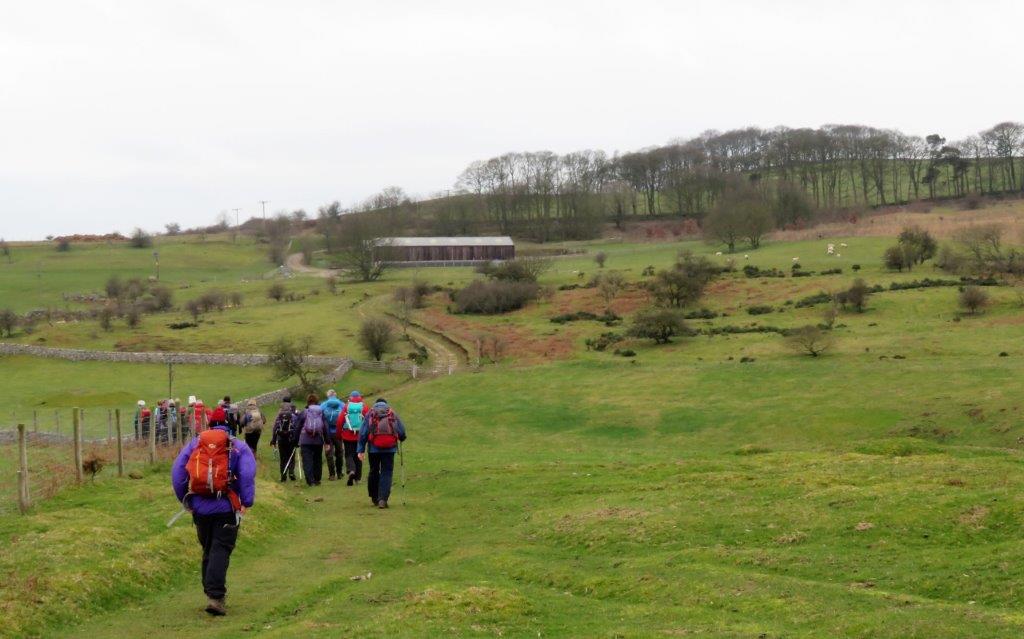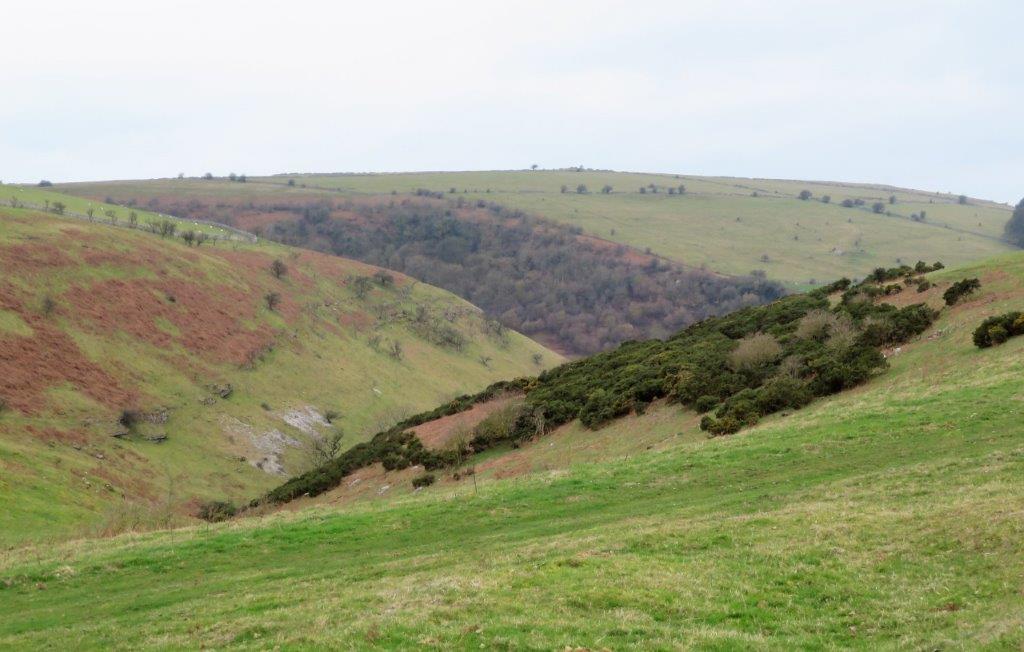 Coombs Dale at back?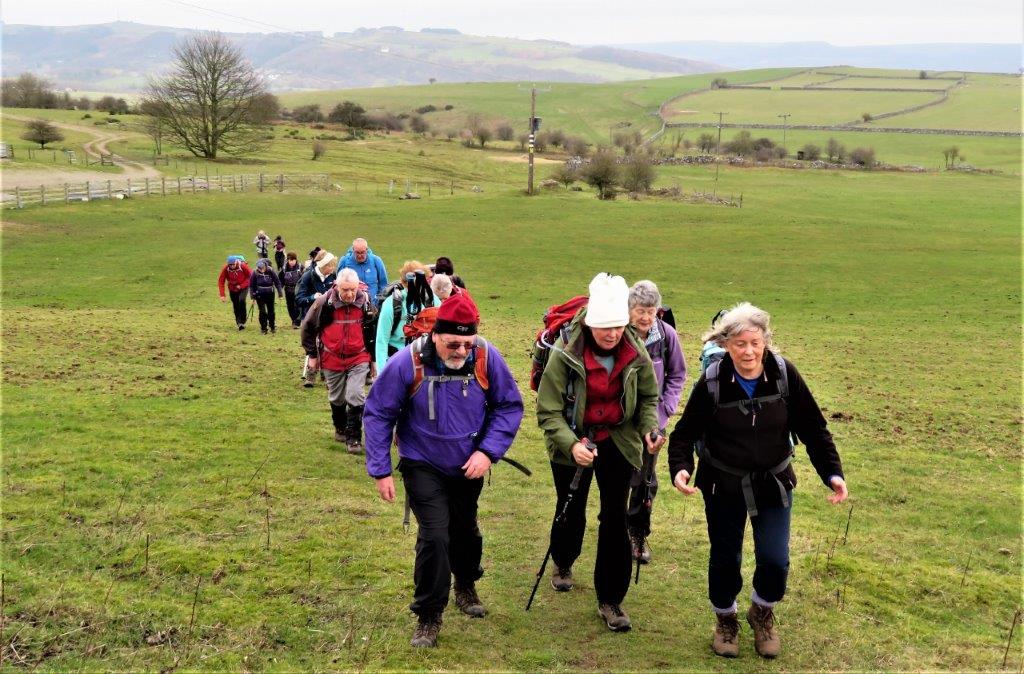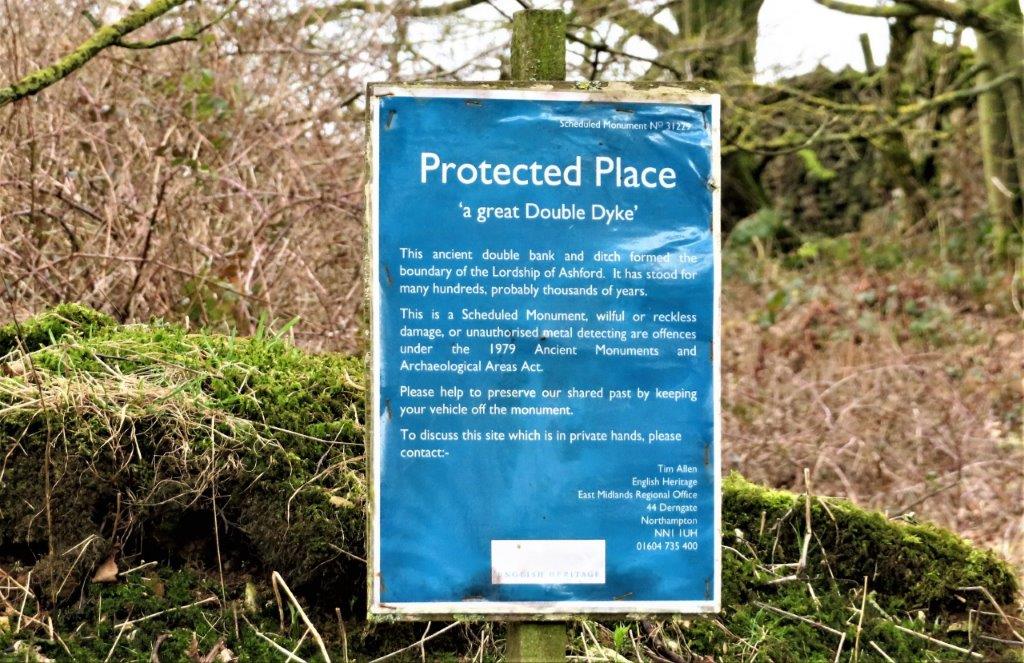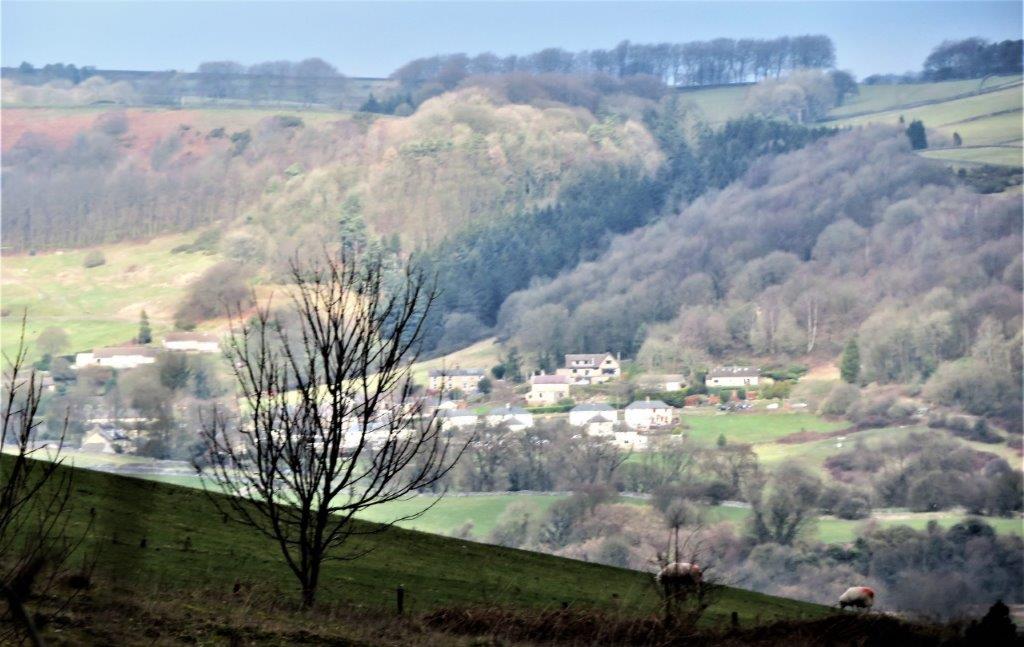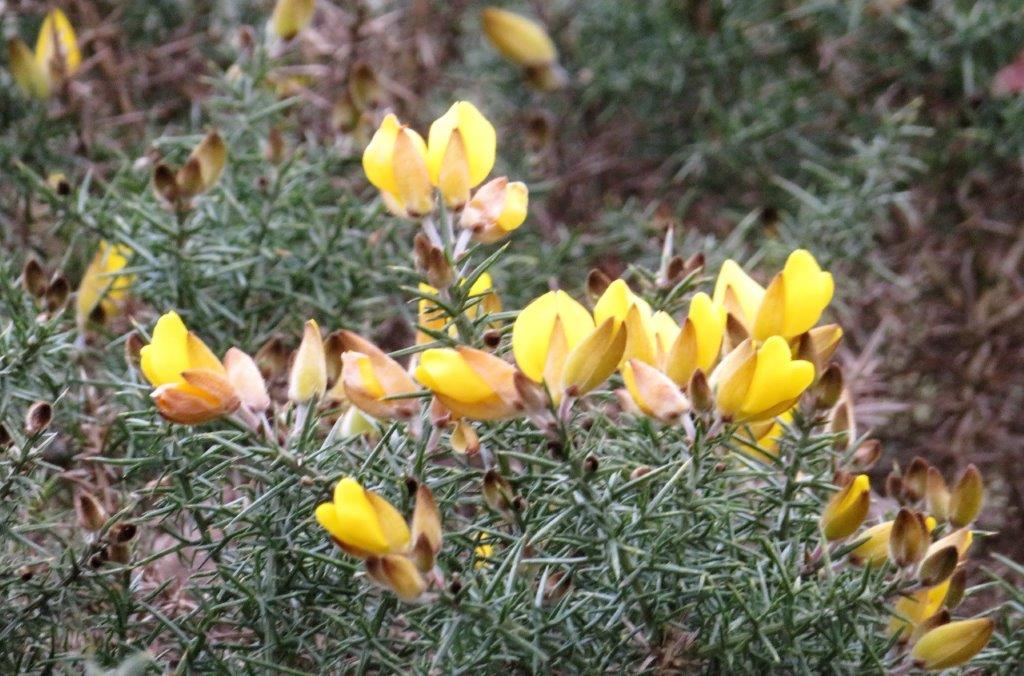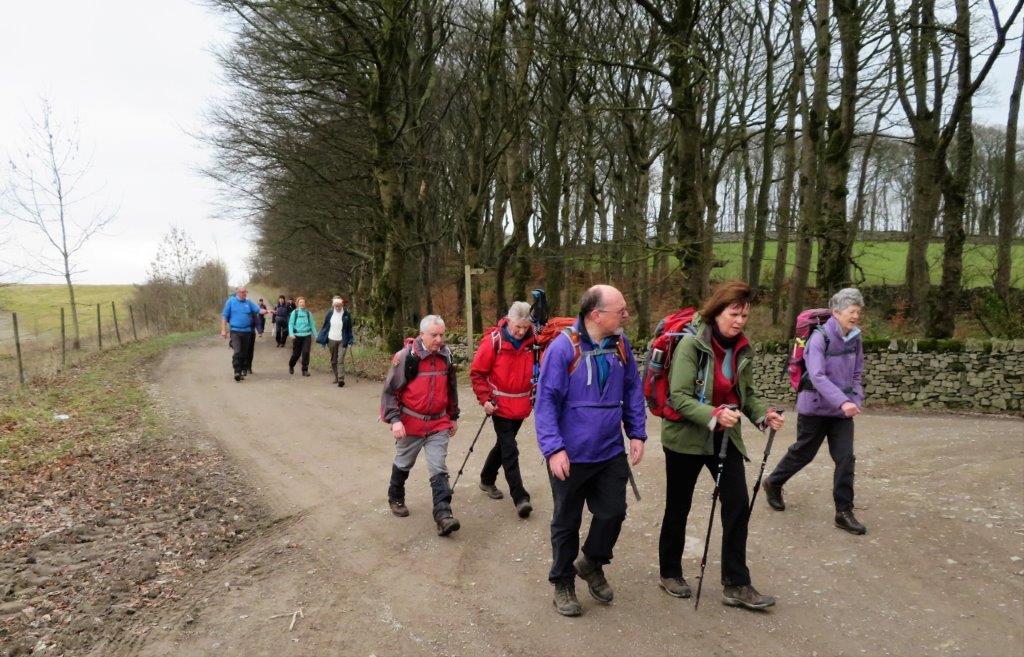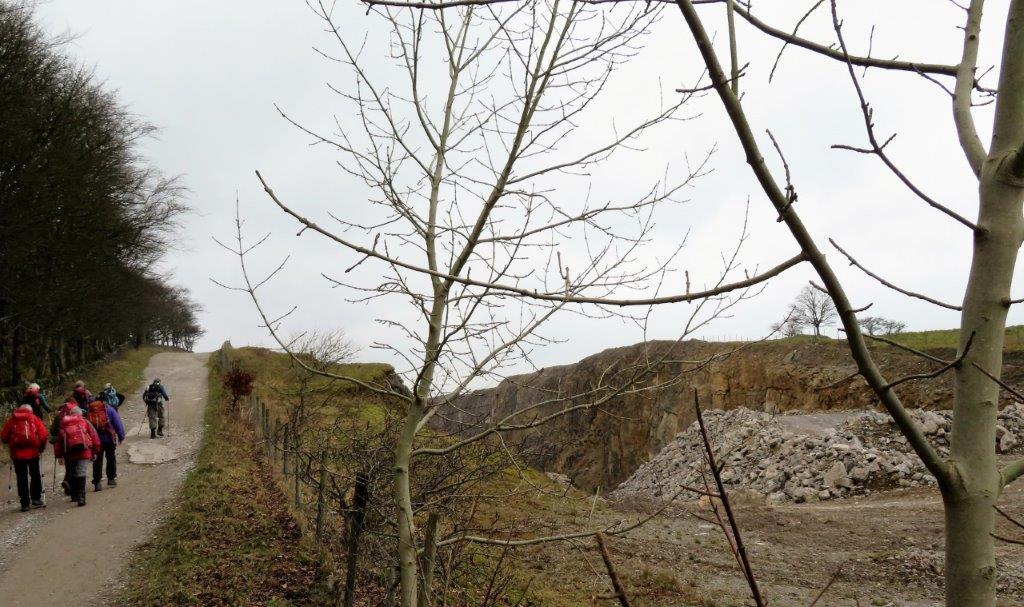 passing along Deep Rake then High Rake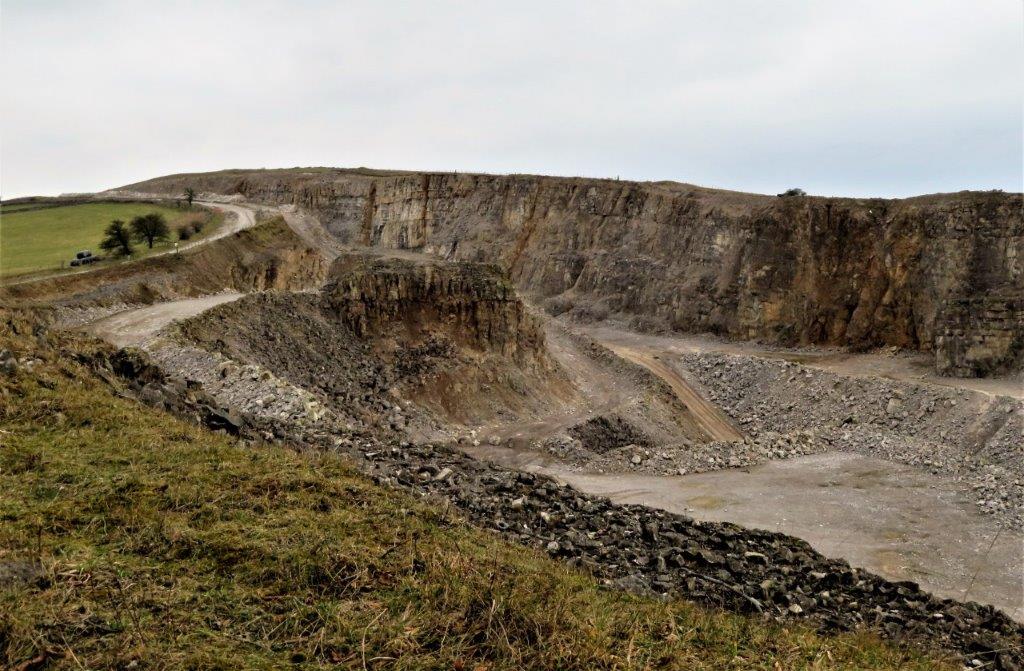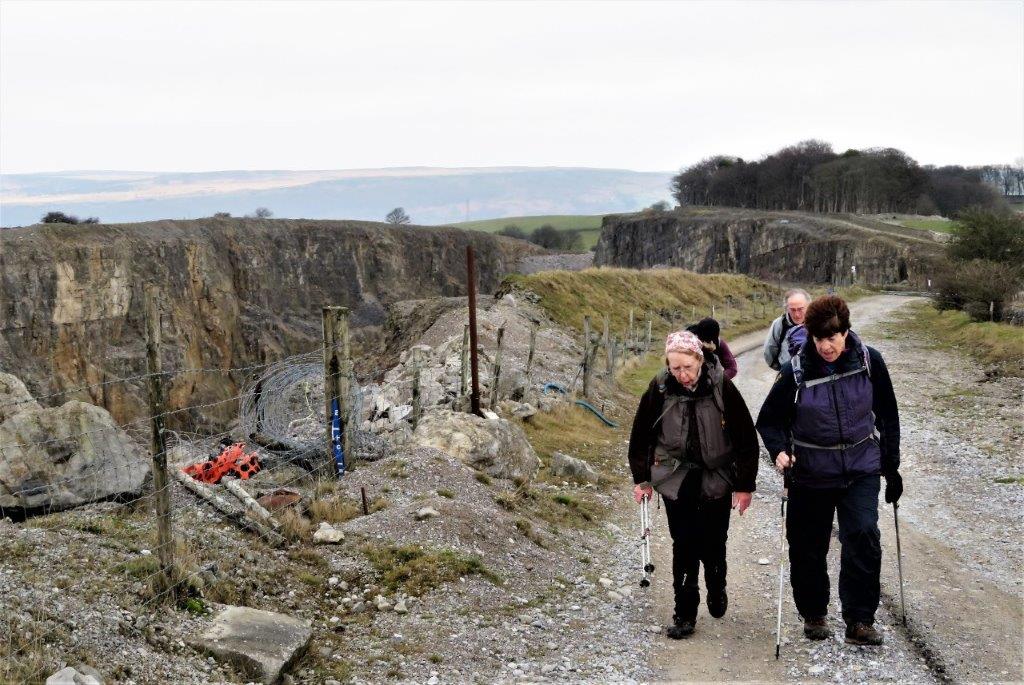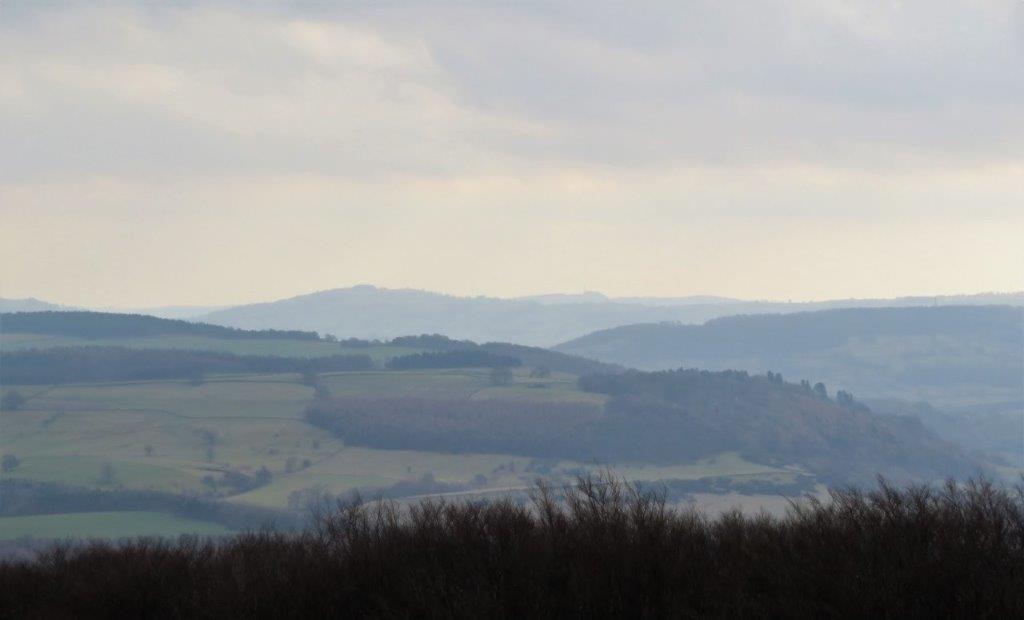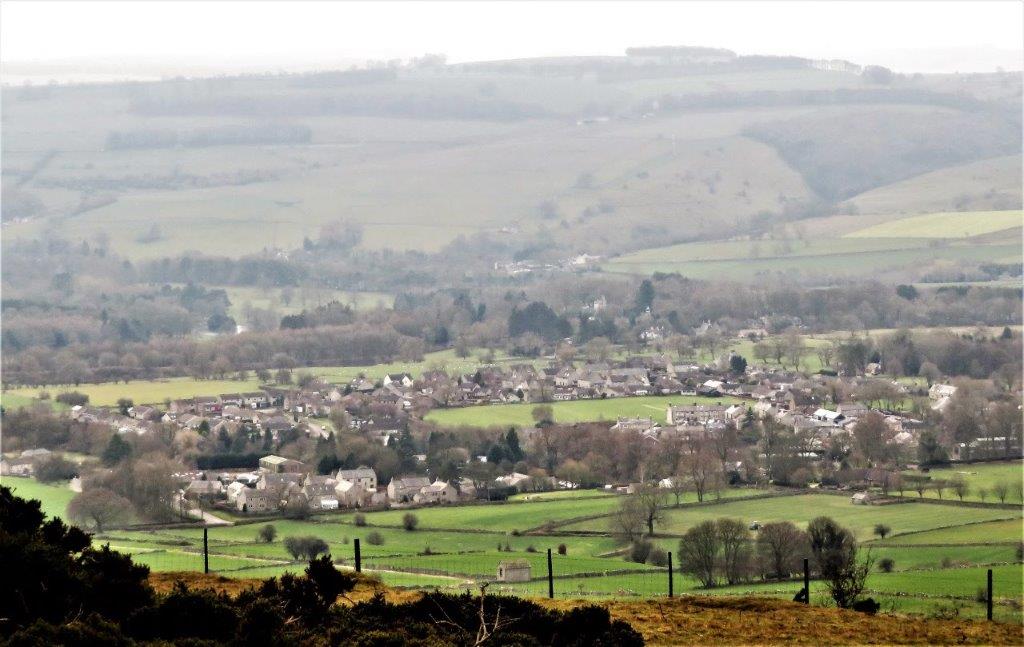 Great Longstone below us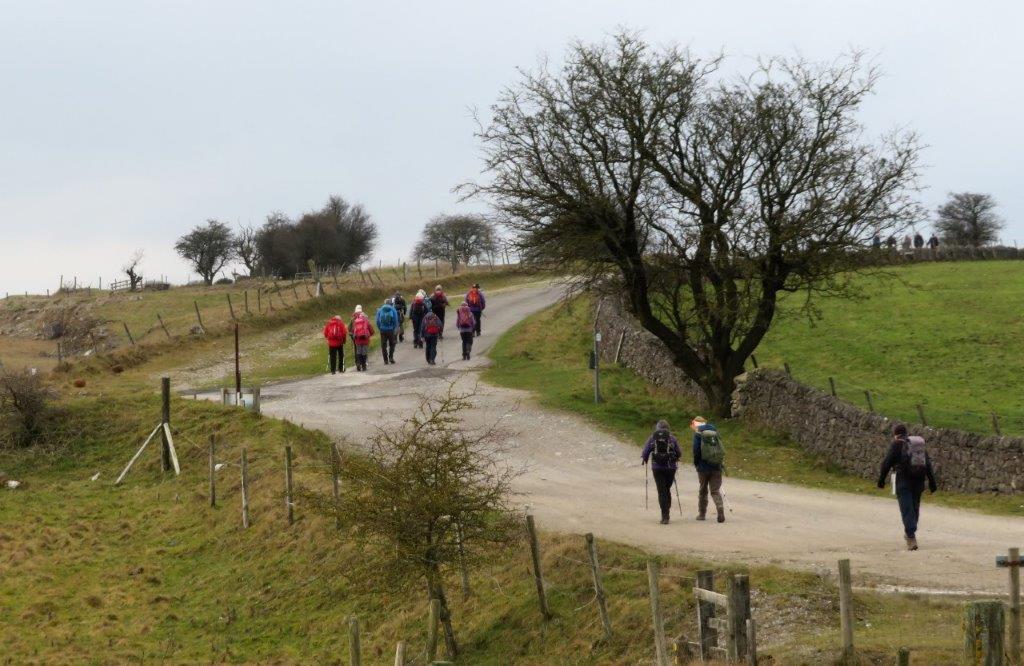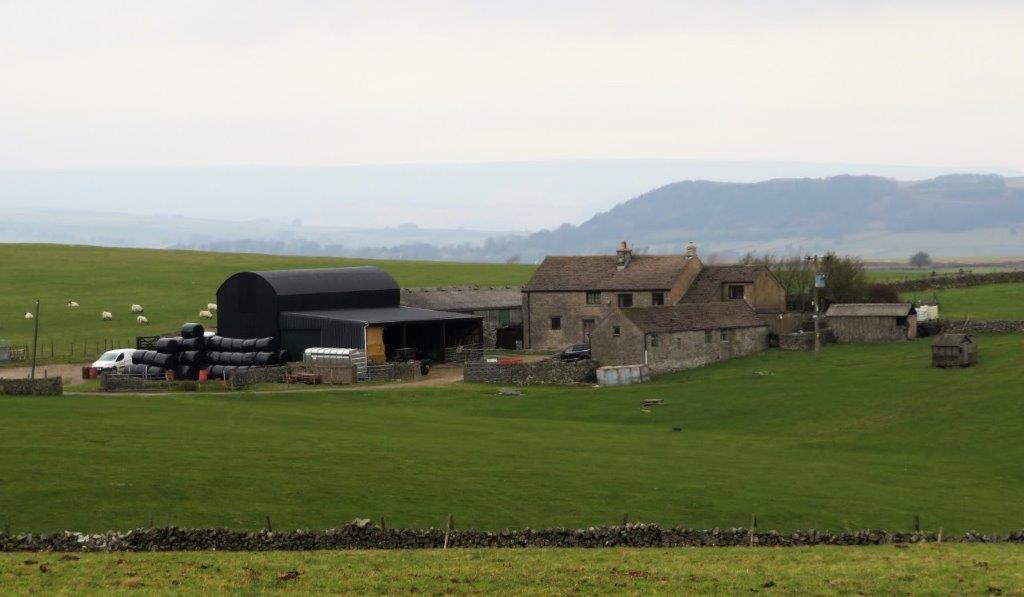 Longstone Moor Farm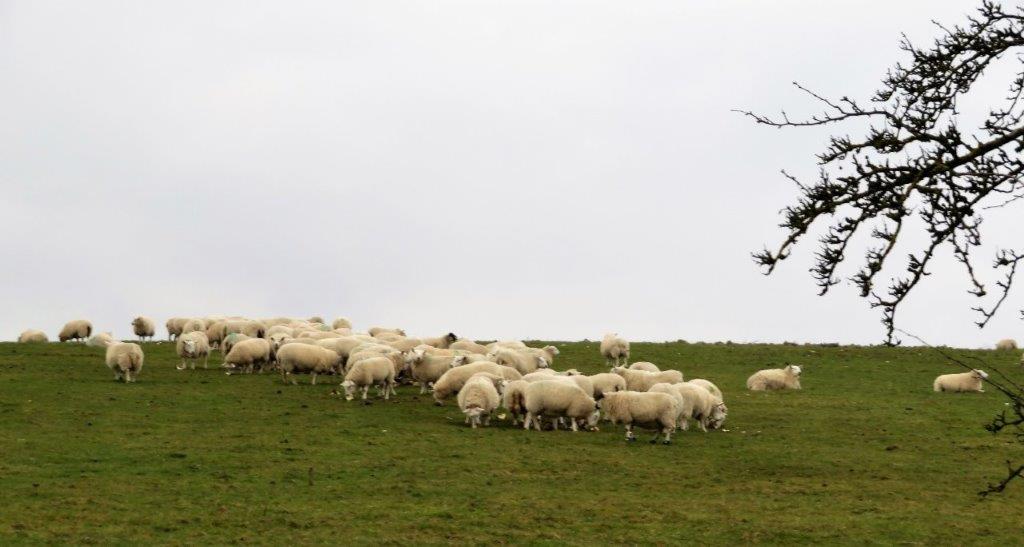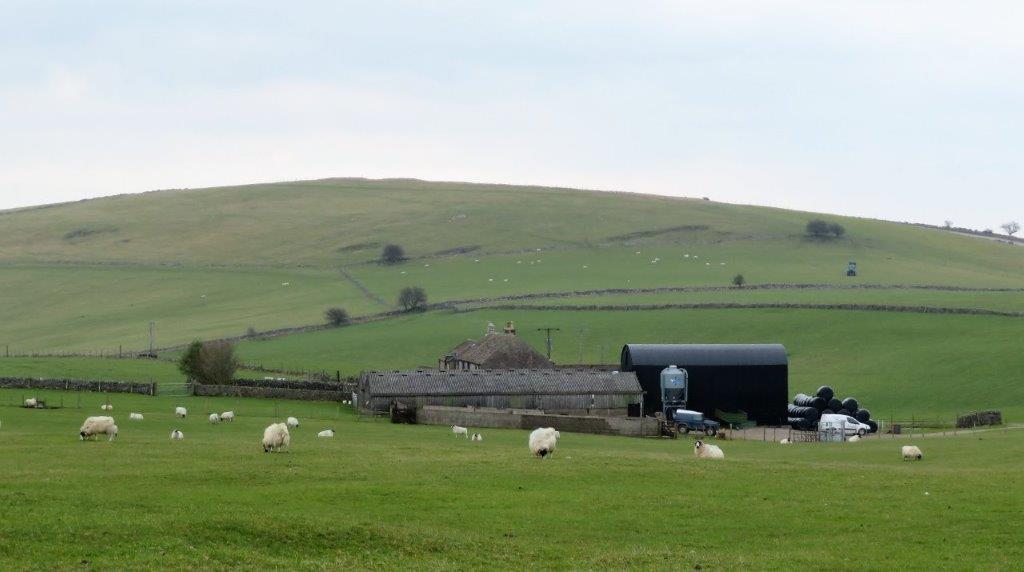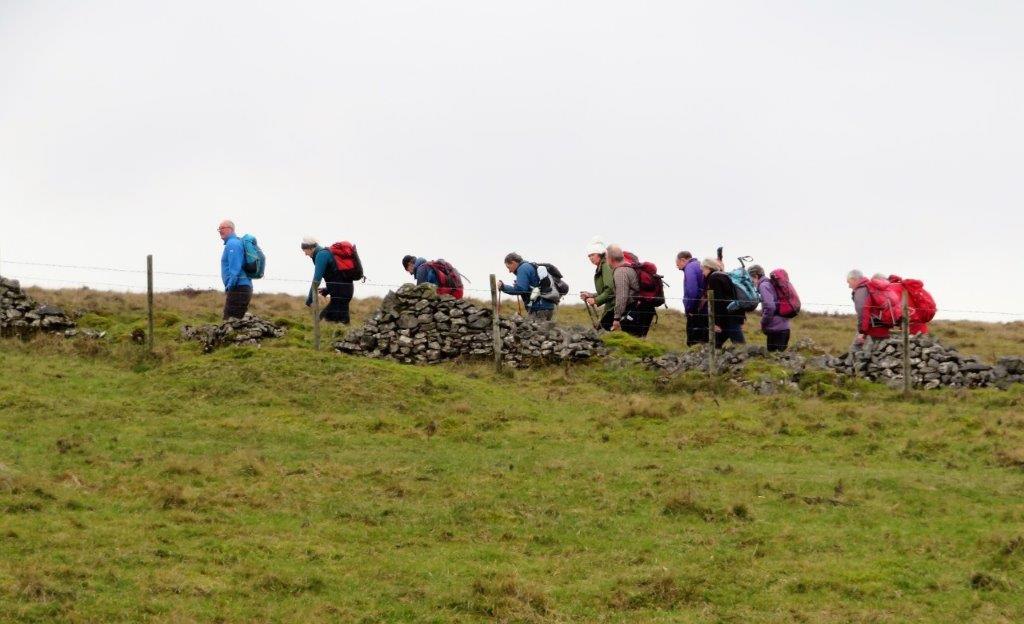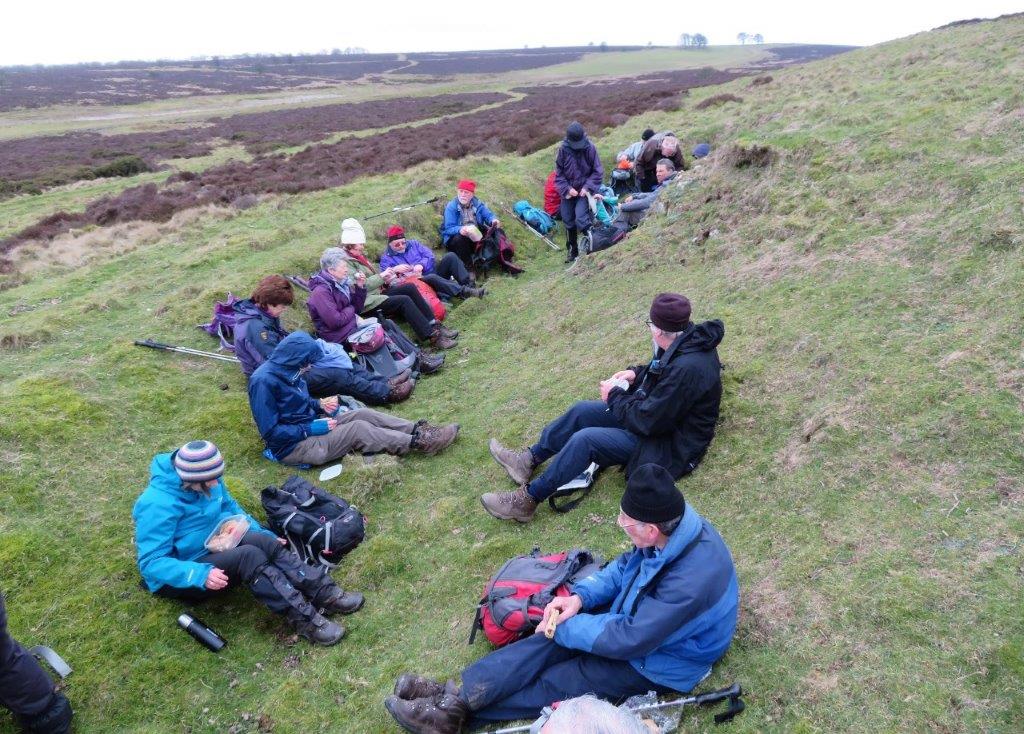 lunch break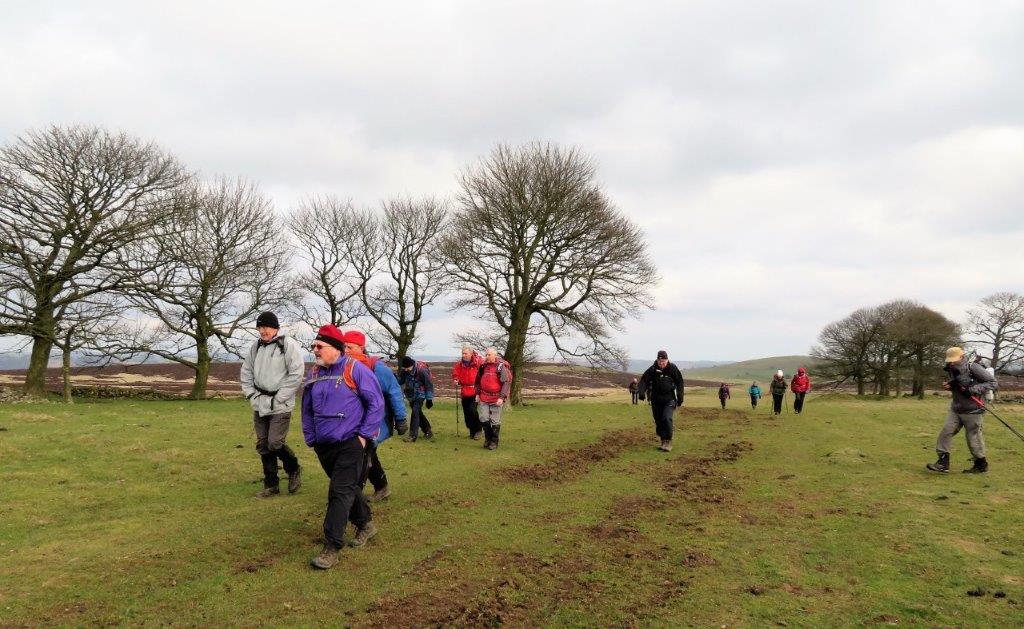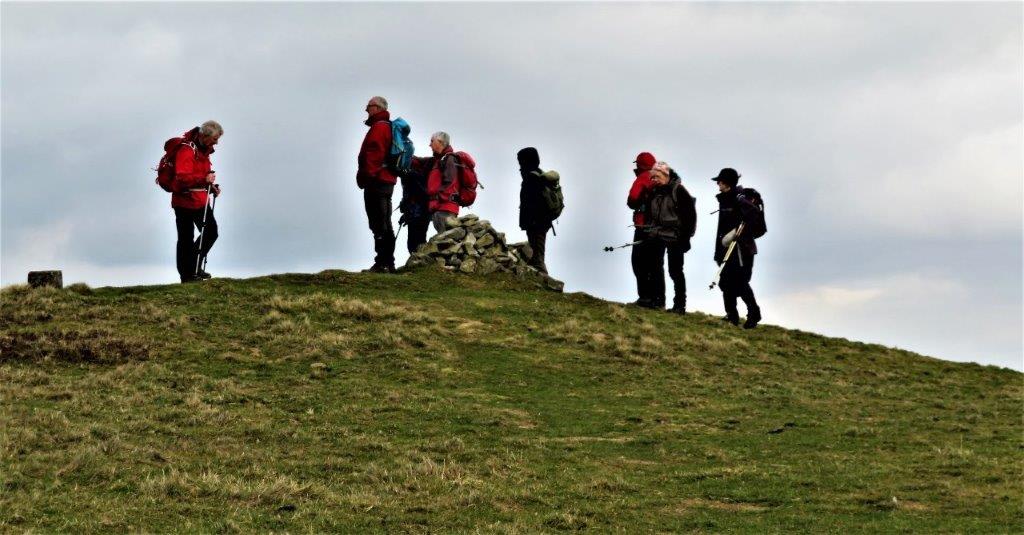 360 degree viewing point at 395m height - to west of Watersaw Rake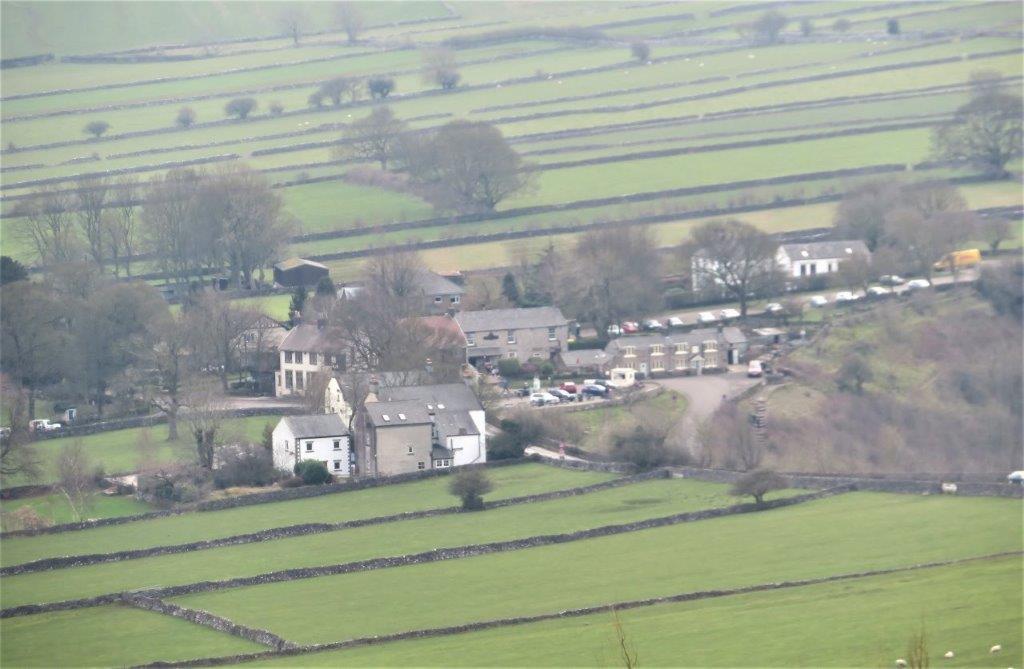 a zoomed in view of Monsal Head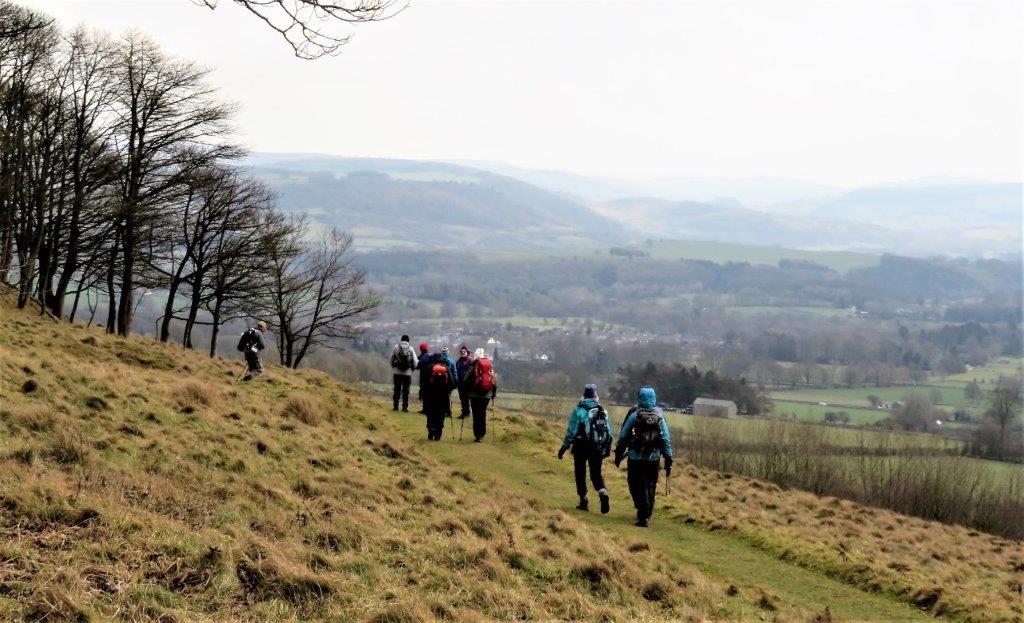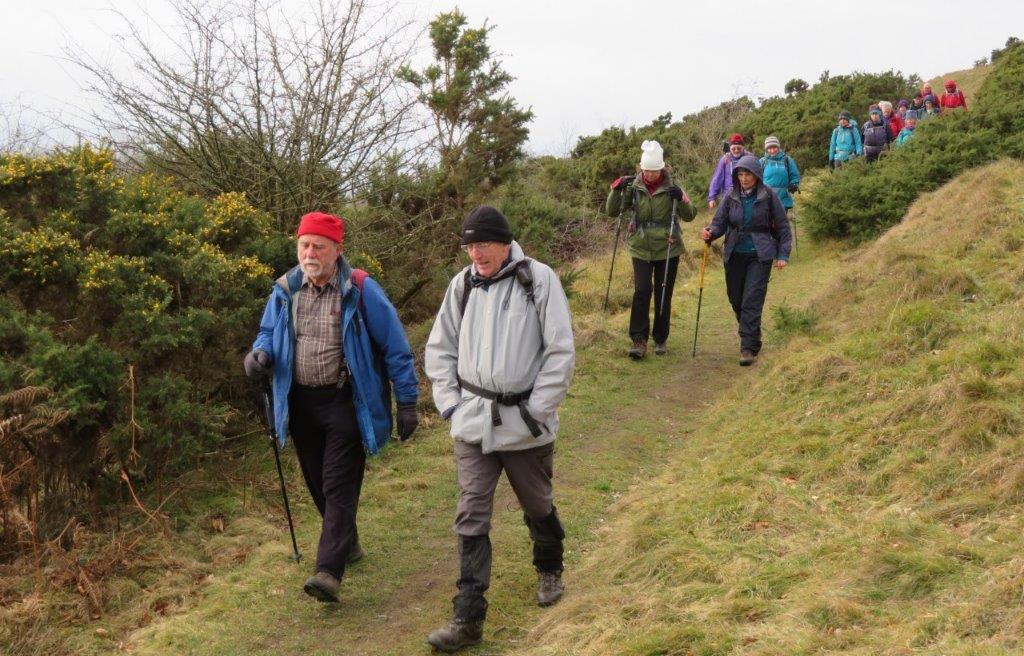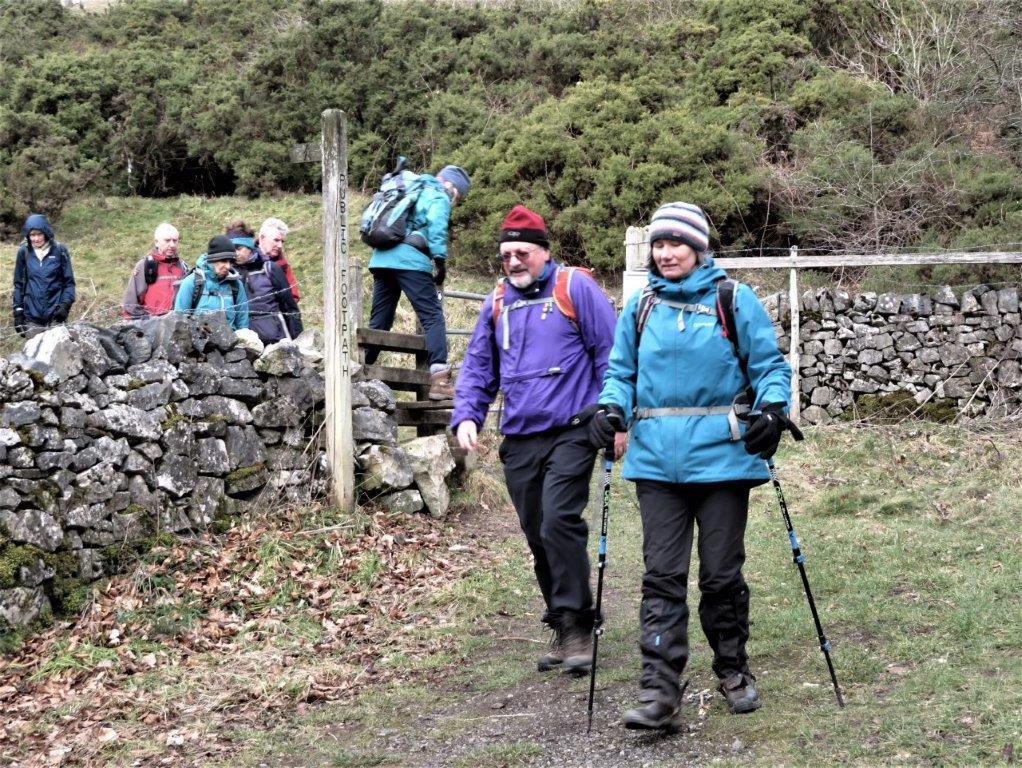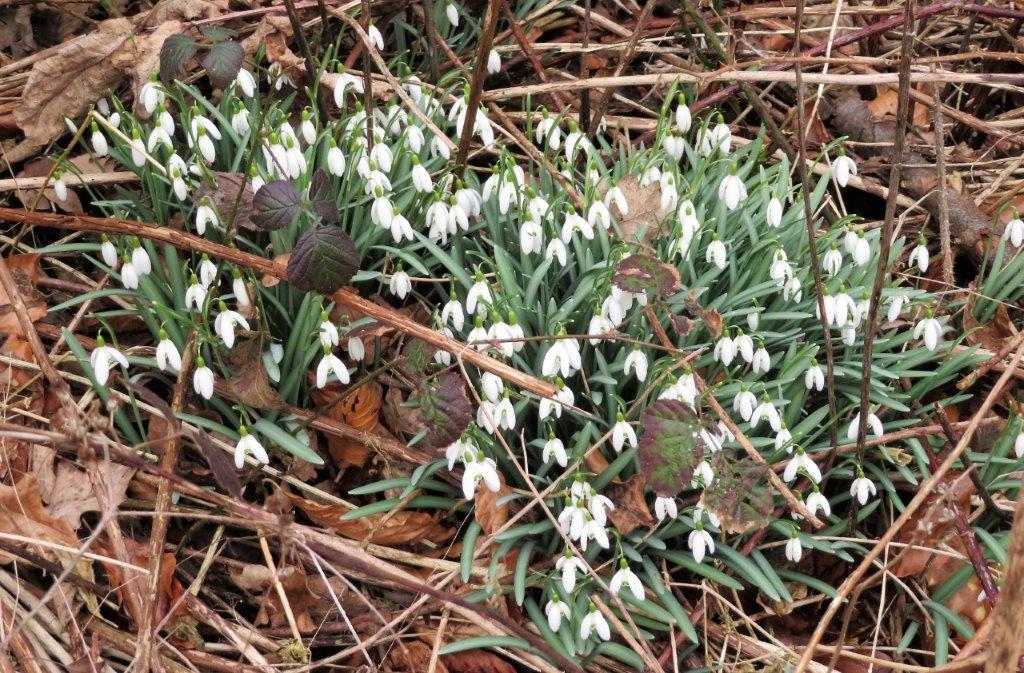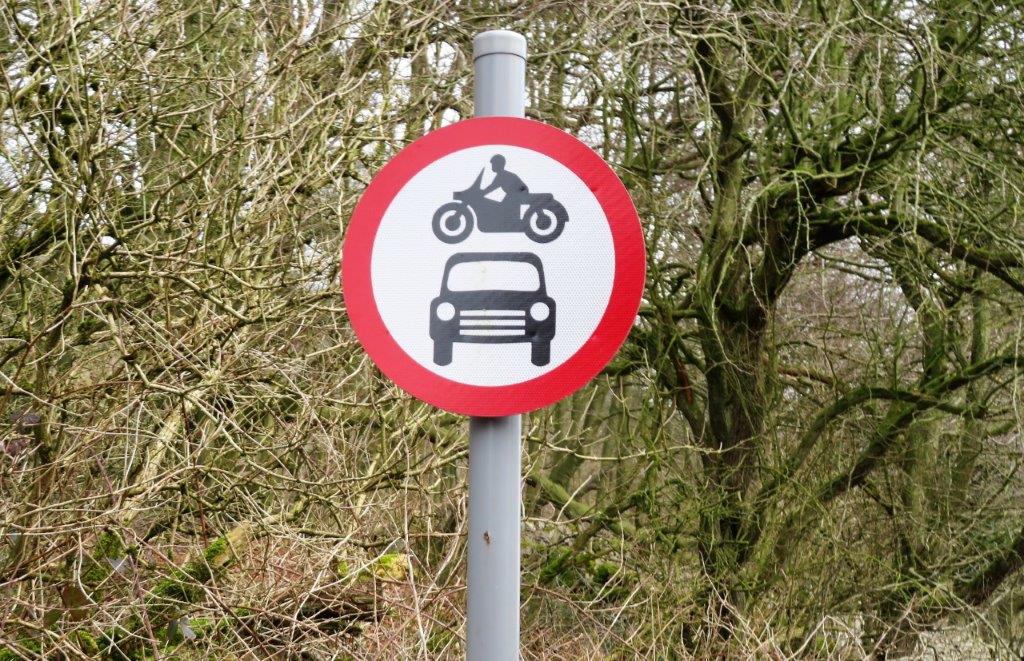 a Byway is marked on map - but restricted use as above sign notes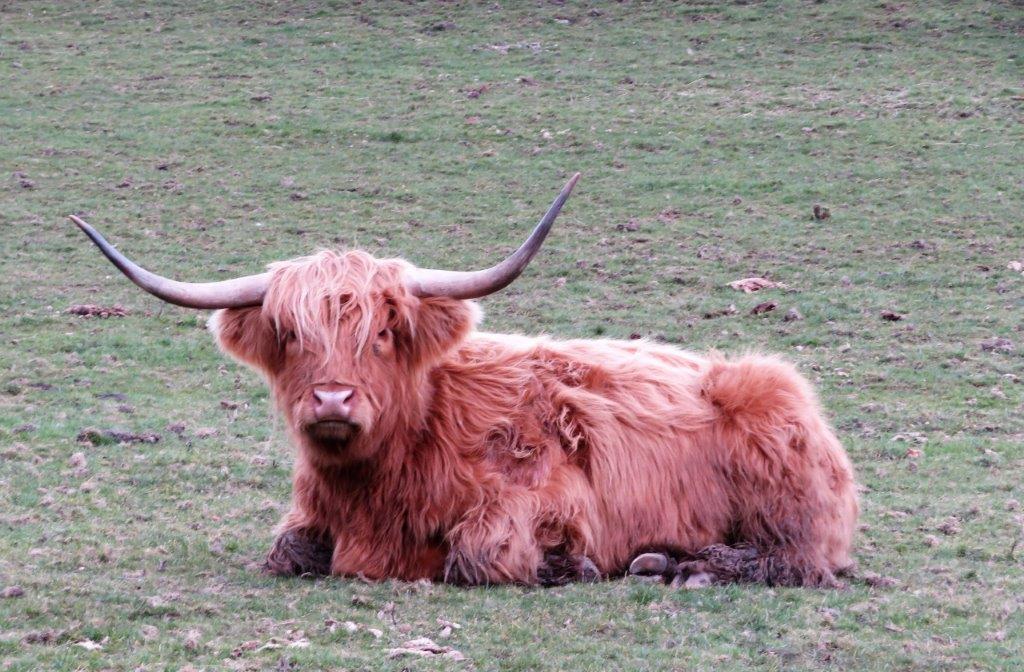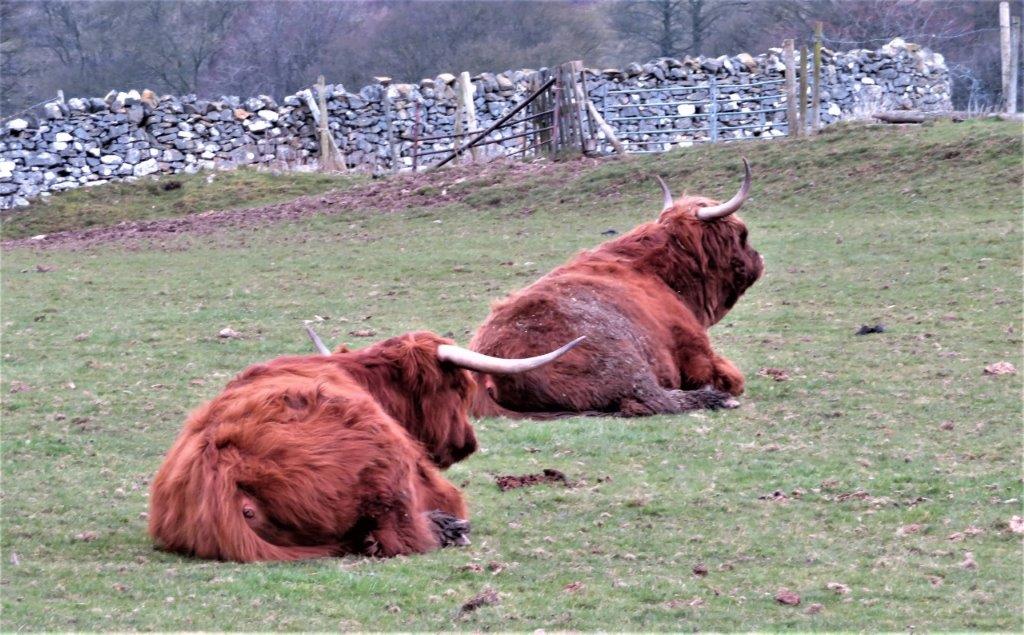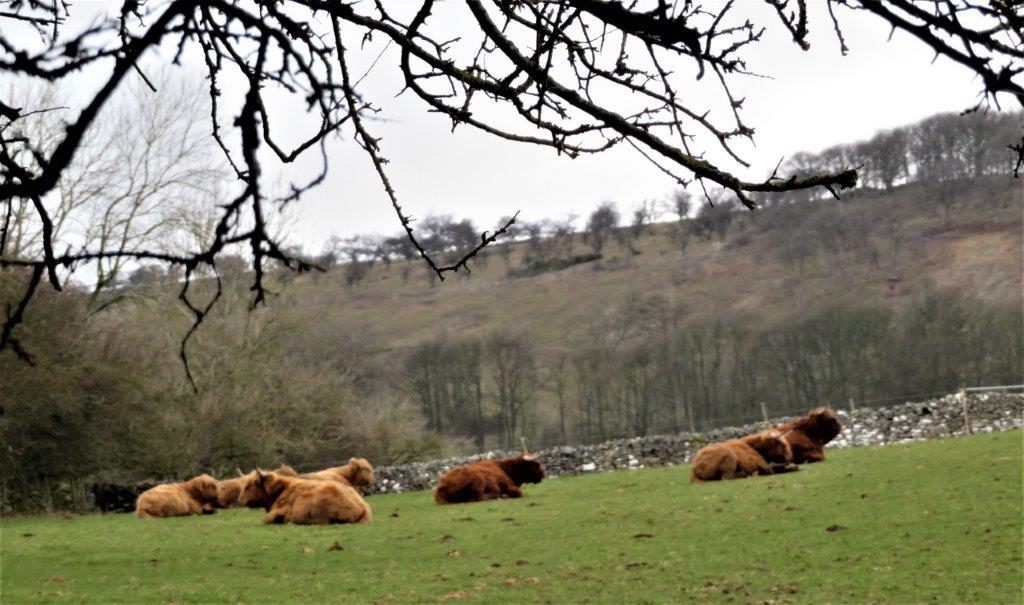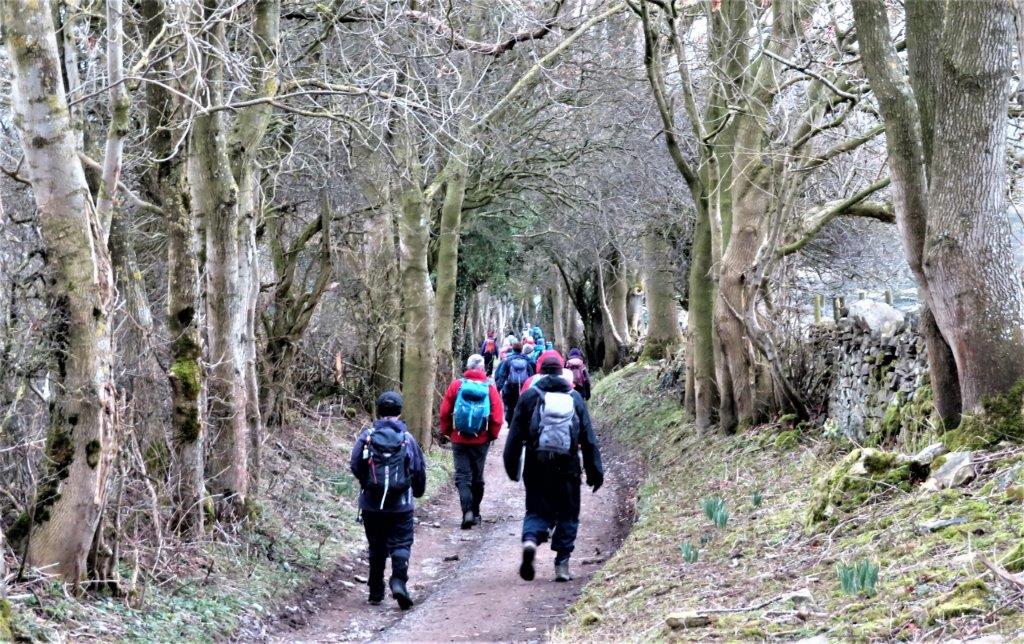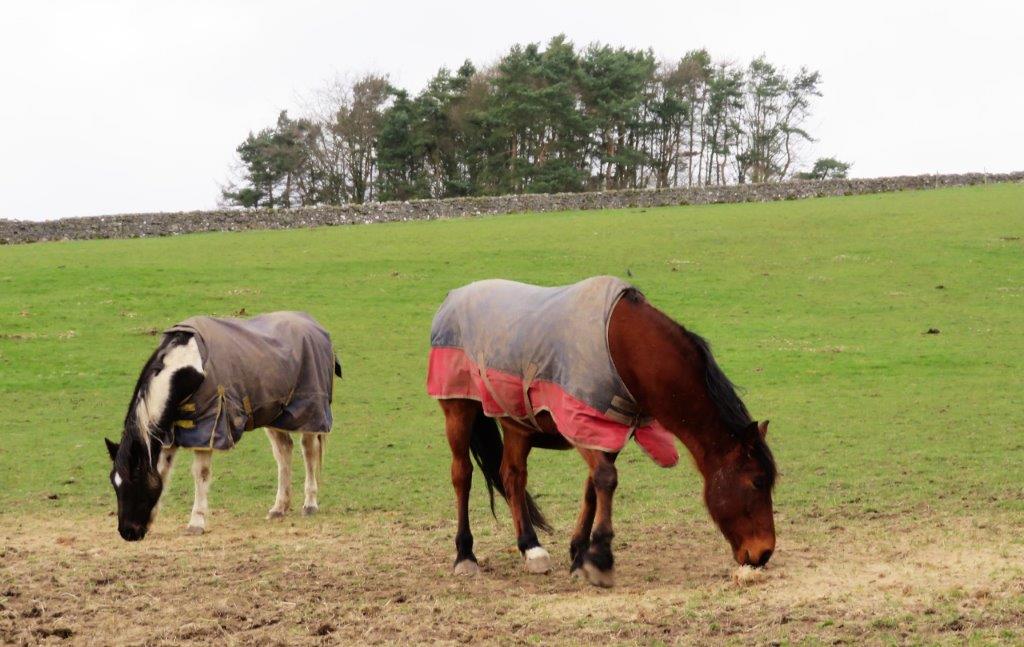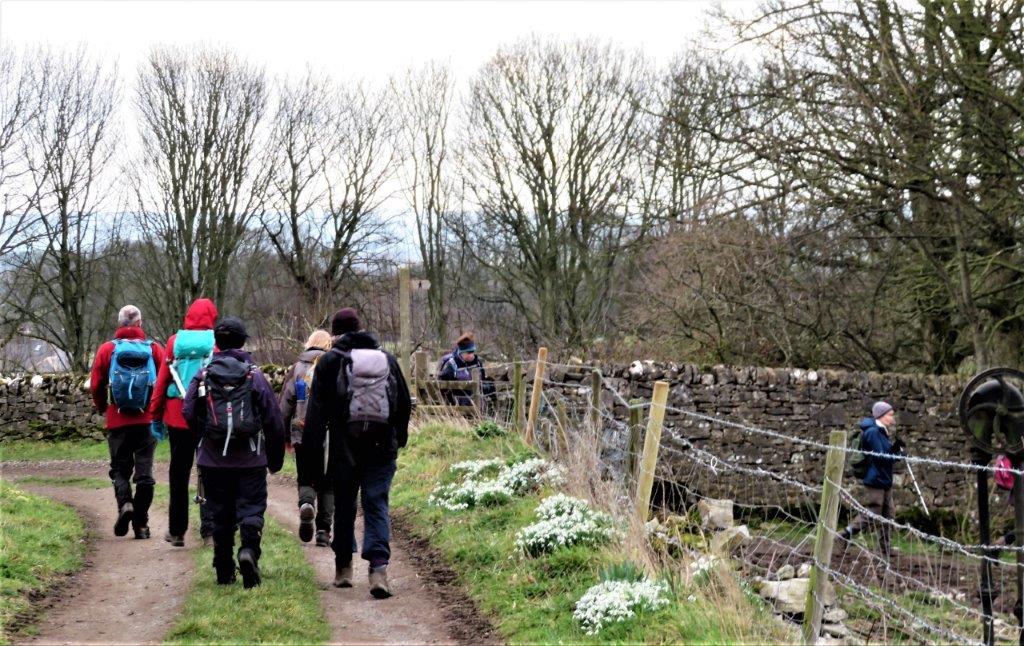 passing Dales Farm and turning down to the road to Little Longstone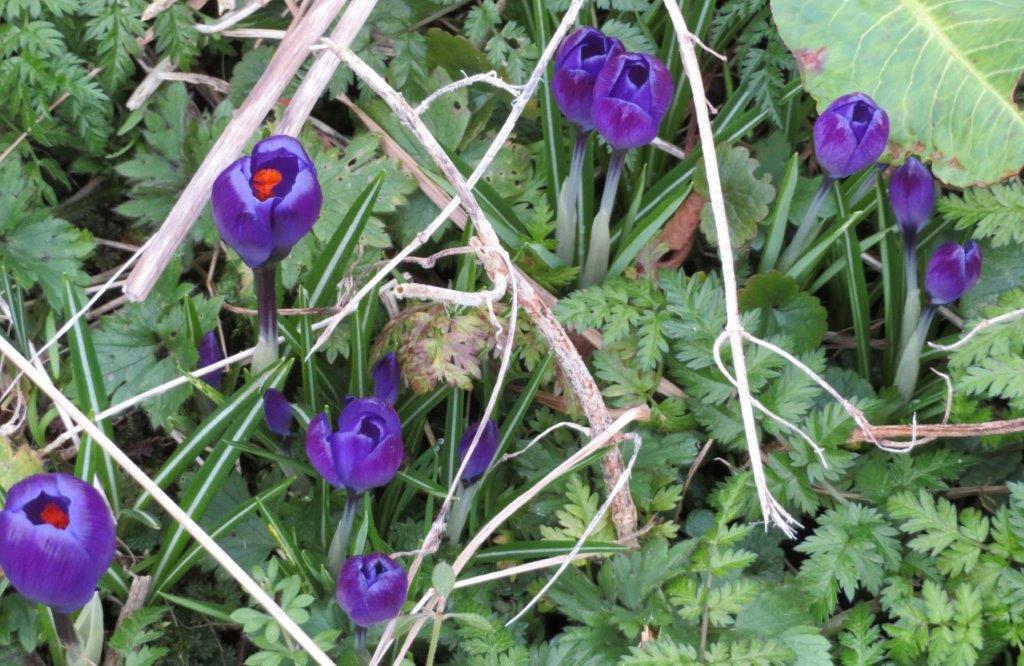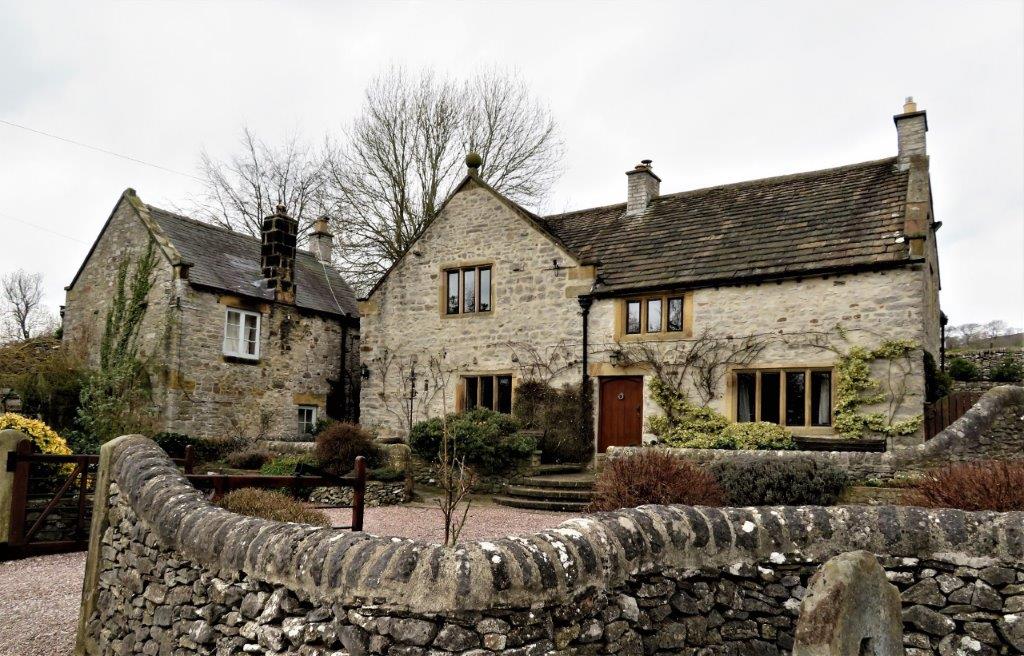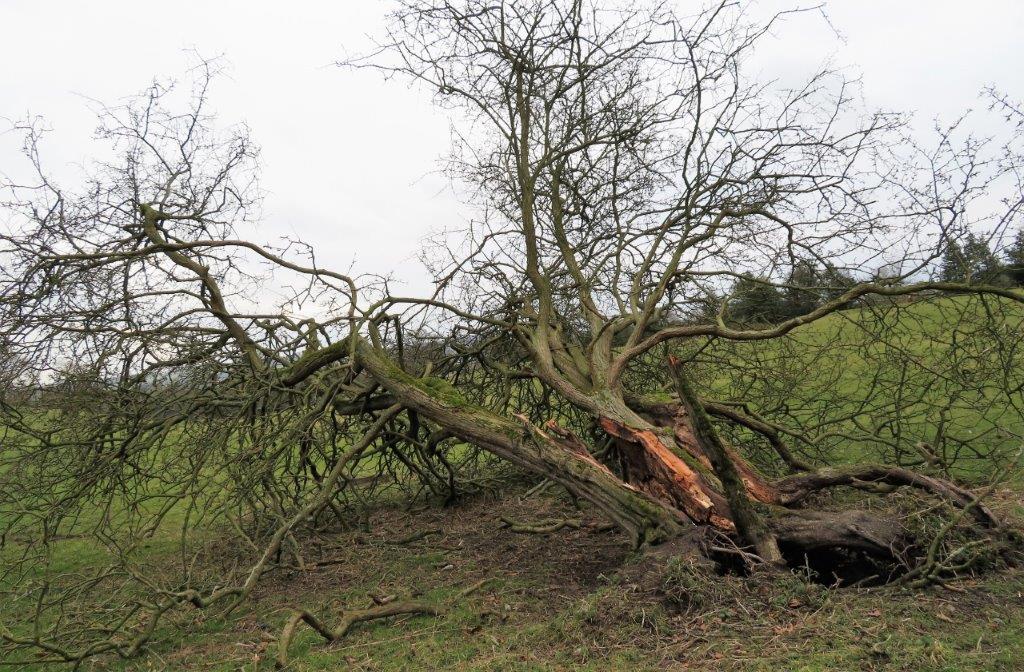 crossing from Little Longstone road to the Monsal Trail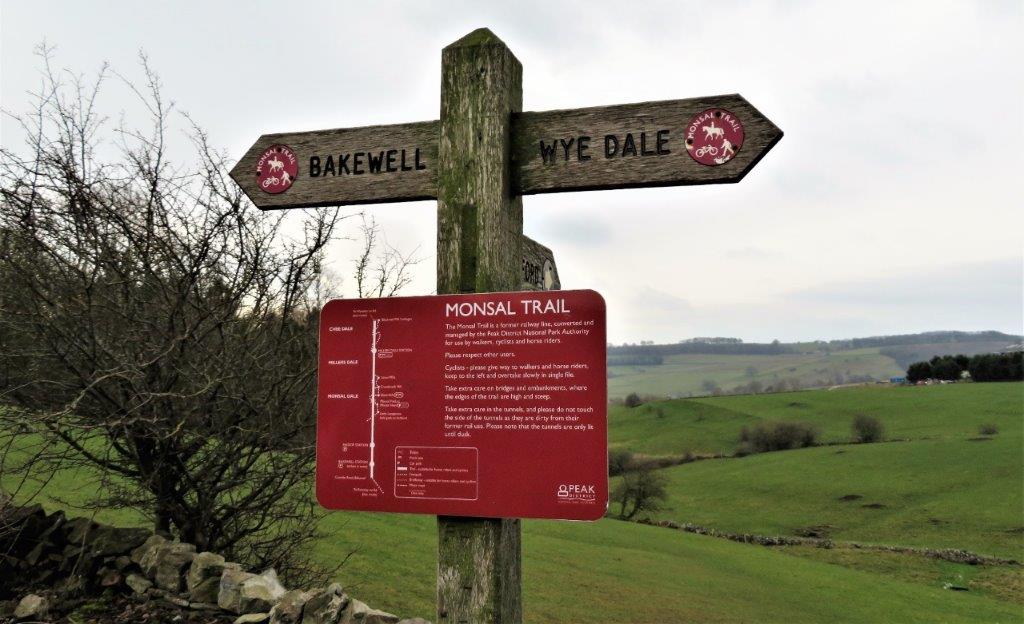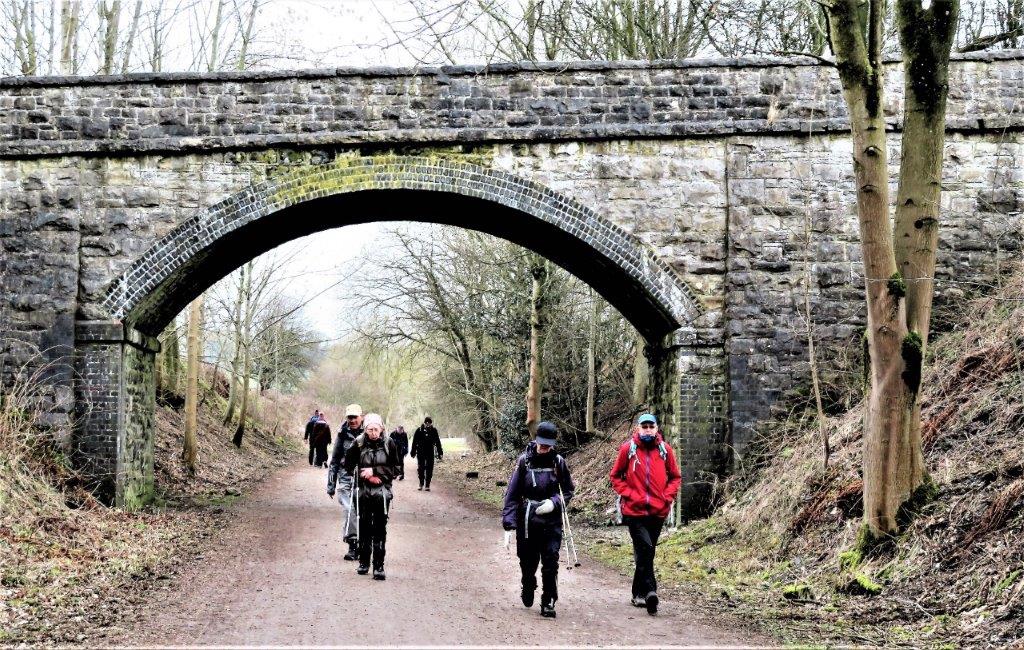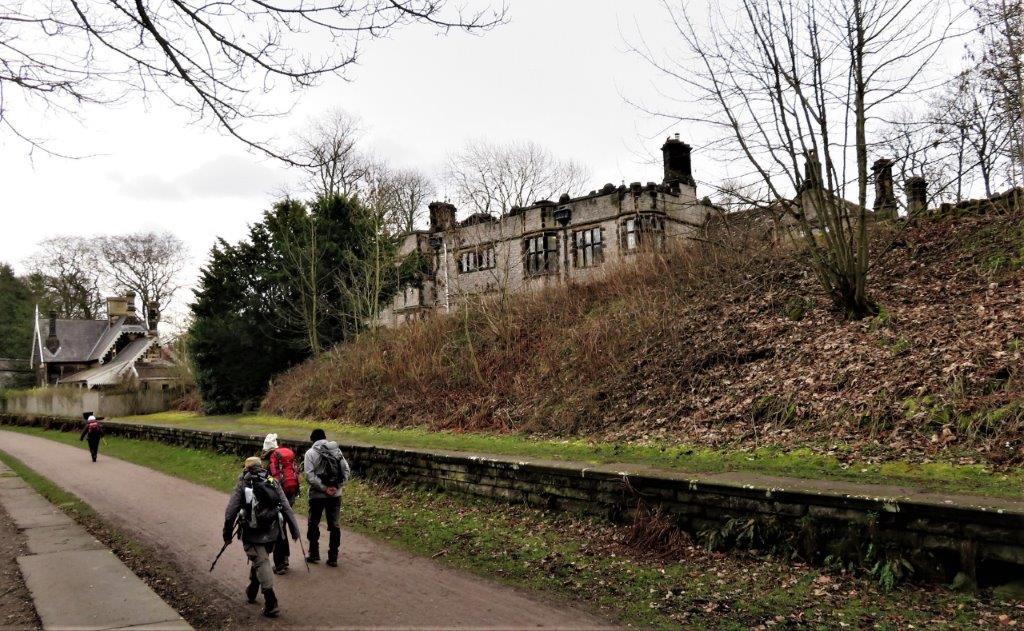 old railway station platforms - not sure that this is marked and named on maps?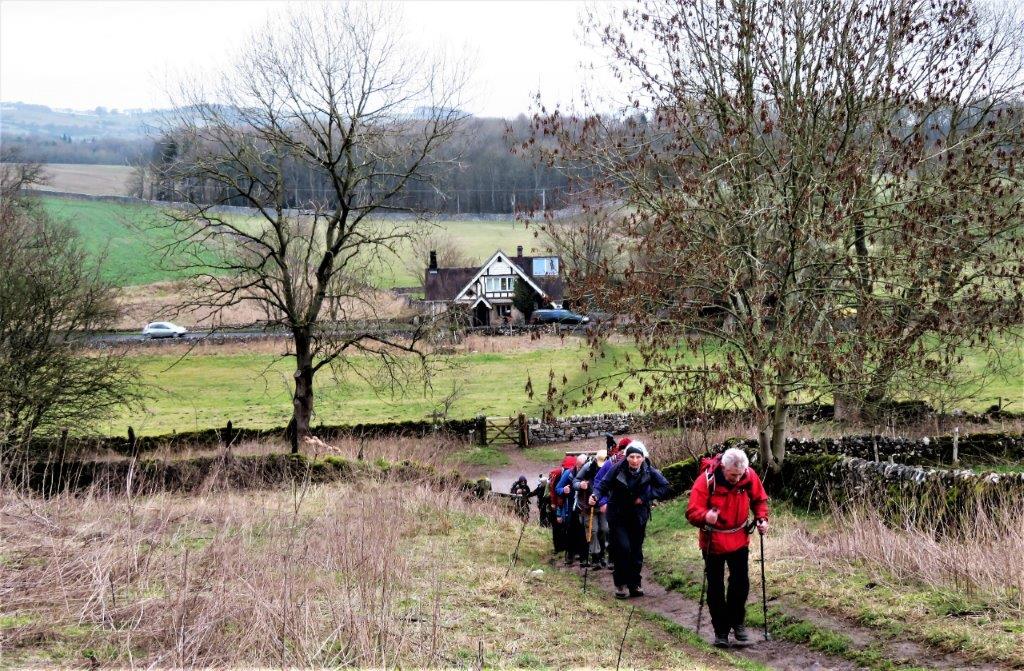 Toll Bar House on the A6020 Road near the Monsal Train. We turning off the Monsal Trail and headed North toward Bakewell on a Bridleway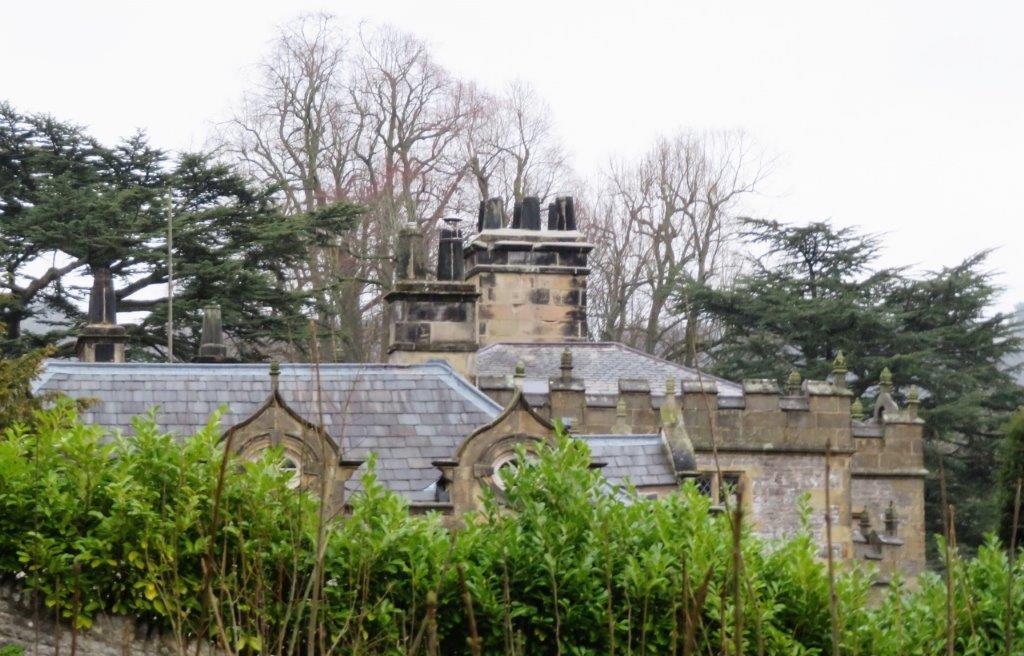 passing Holme Hall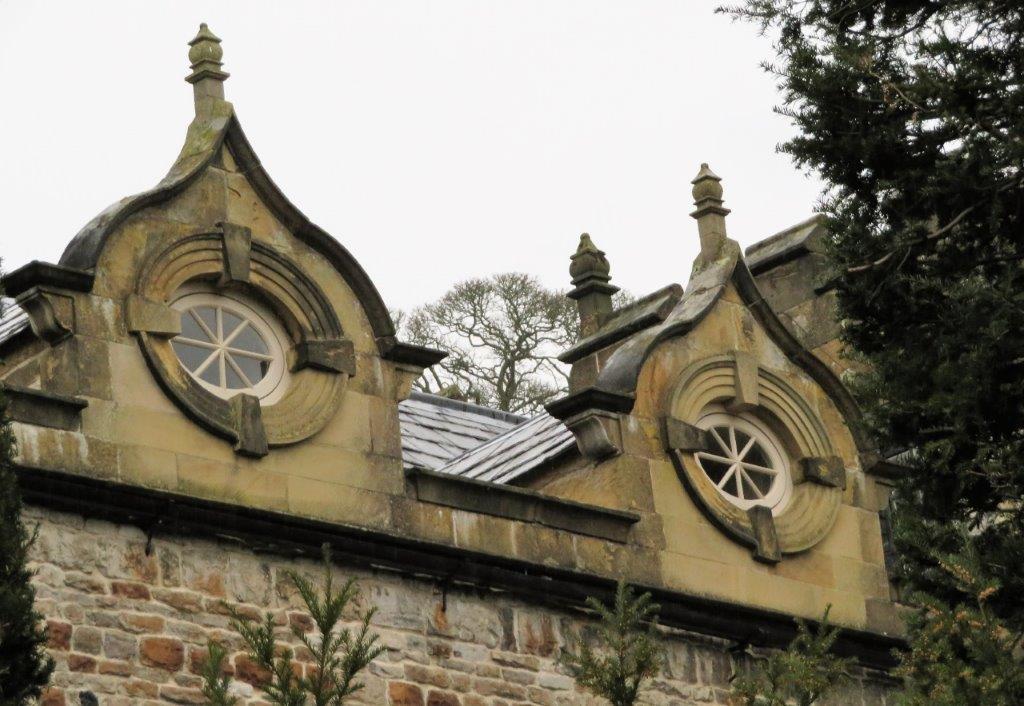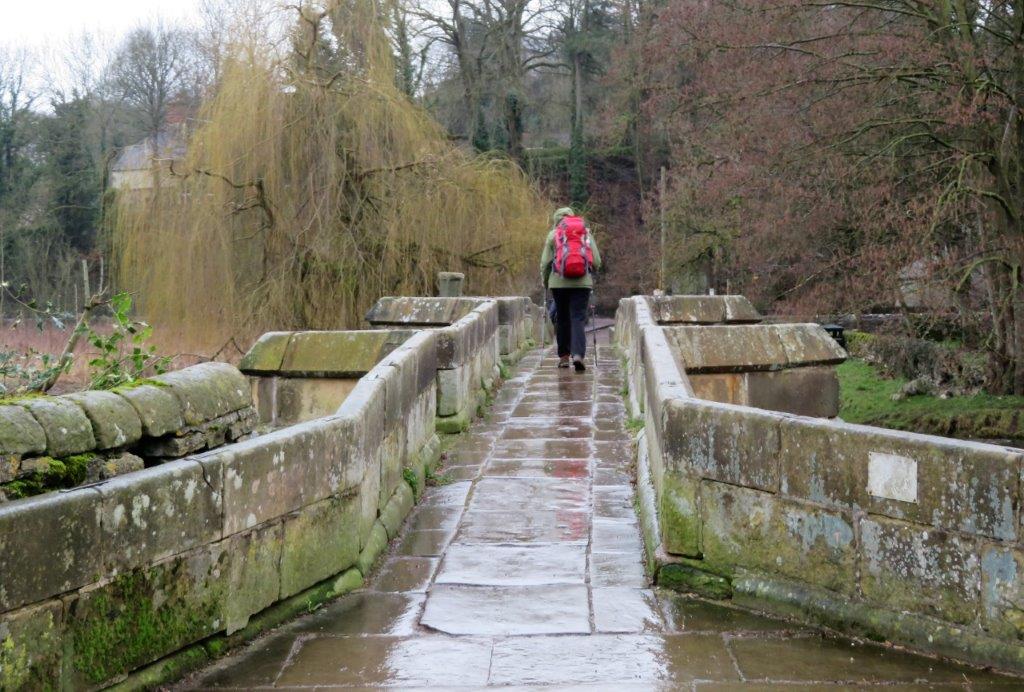 packhorse bridge (Holme Bridge) over the River Wye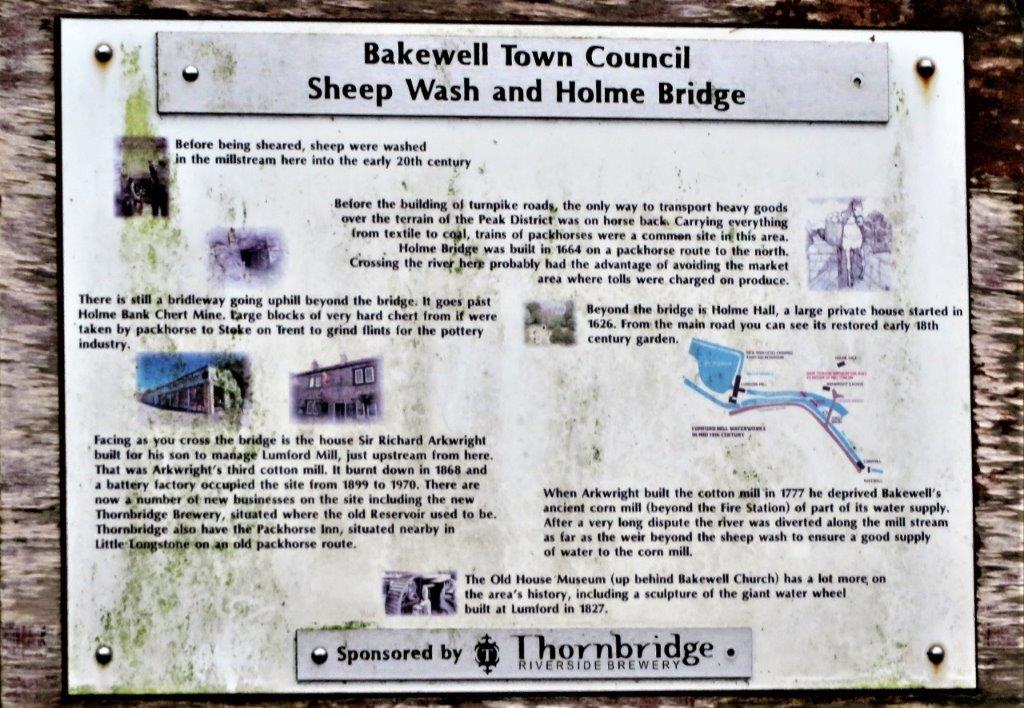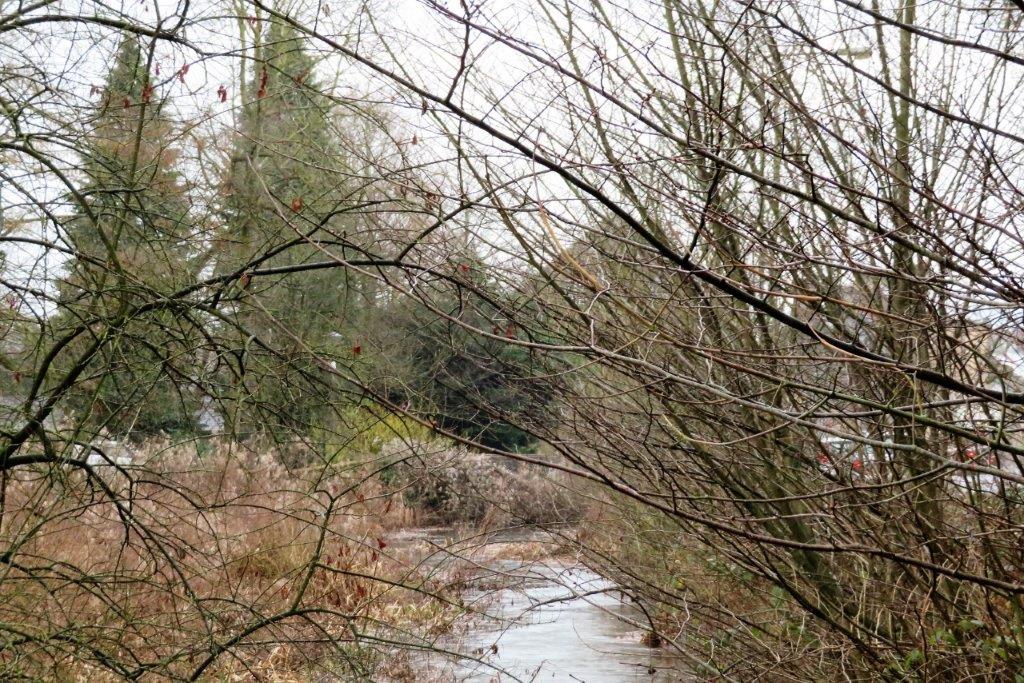 head race to old Corn mill (see notes in placard)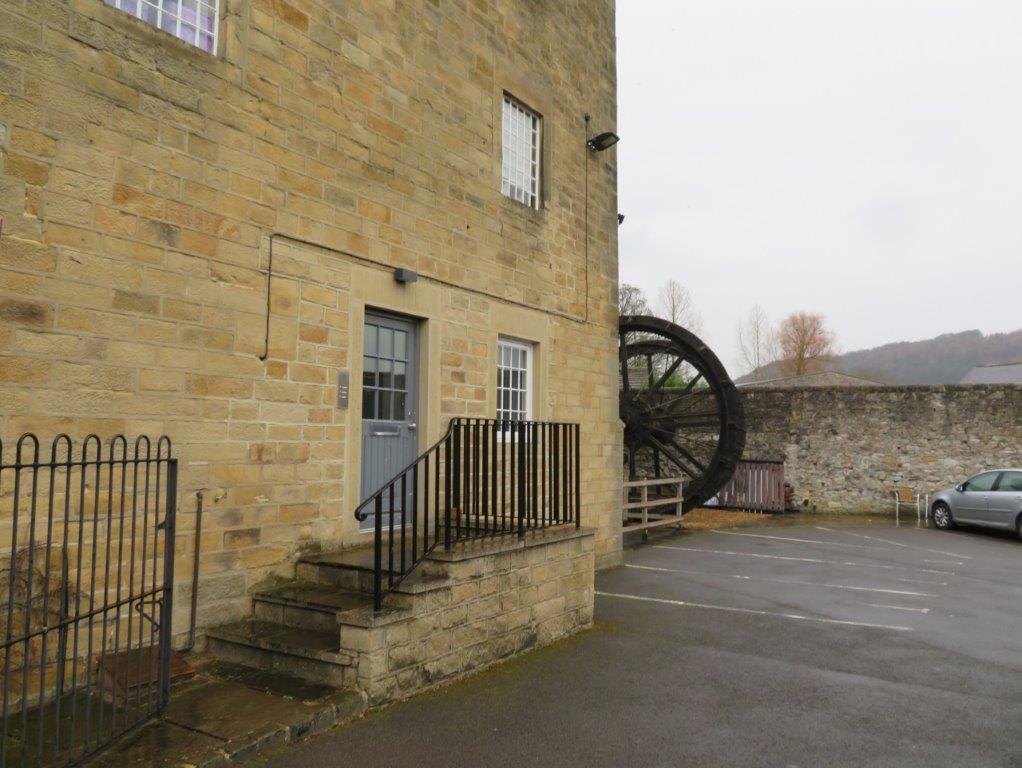 water wheel of Old Corn Mill not in position.
homepage - Daywalks Index 2019 - contact me at