homepage - Daywalks Index 2019 - contact me at

2019.02.03 - White Lane tram stop SK387.830, ~SE Carter Lodge, ~S Carterhall Farm, ~S Geerlane Farm, ~SSW past Troway, ~W to PH Gate Inn, ~S to B6056 Road & PH (Blacka Moor Inn now The Brook), ~E 70m on Rd then ~S to Eastside of Apperknowle & PH -The Travellers Rest, ~400m ~SSE on Rd, ~E past Butchersick Farm, ~150m ~S on B6056Rd, ~E ~300m short of Middle Handley, ~S / ~E to cross B6052 Rd, ~S thru Nether Handley, ~S / SW / SE to Handley Wood Farm, ~E to U-turn under Railtrack at SK415753, ~W to join and follow River Rother, cross & re-cross under Railtrack then cross E over River it to join Chesterfield Canal at ~SK393740, follow Canal ~SSW cross under rail tracks at SK388732, ~S towards but just west of Chesterfield Station, ~SW to Crooked Spire - leader Trevor Moss - Sunday. Note OS 1 in 50000 map used to describe route together with A to Z Guide scale ~1 in 18000 of SHEFFIELD / Barnsley / Chesterfield / Doncaster / Rotherham - (1 in 25000 map may show different information)
Some descriptive changes added 2019.02.11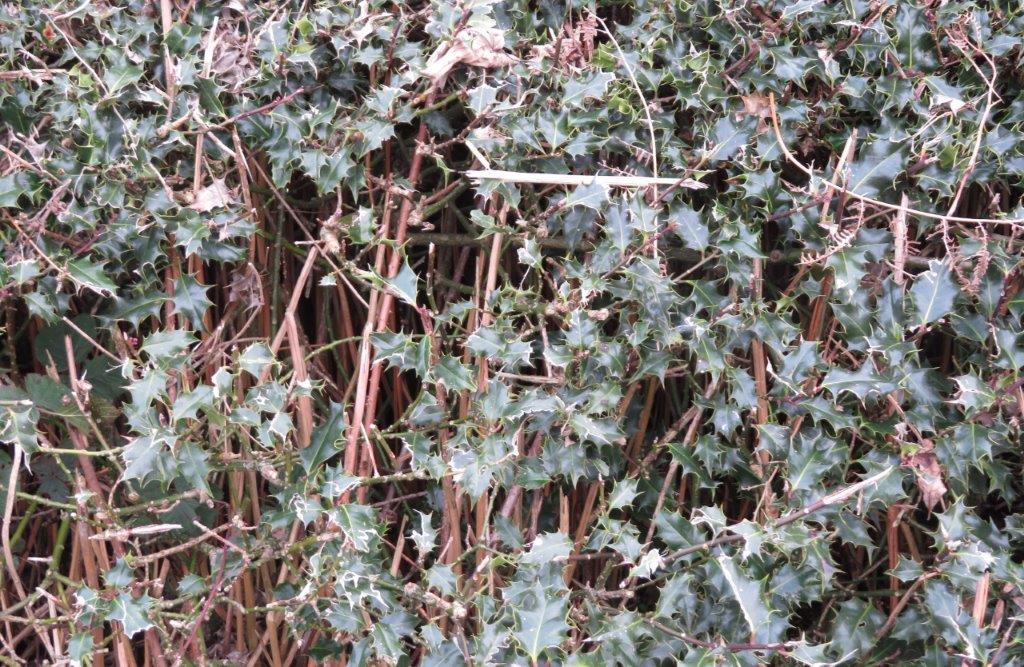 1. Trimmed Ivy hedge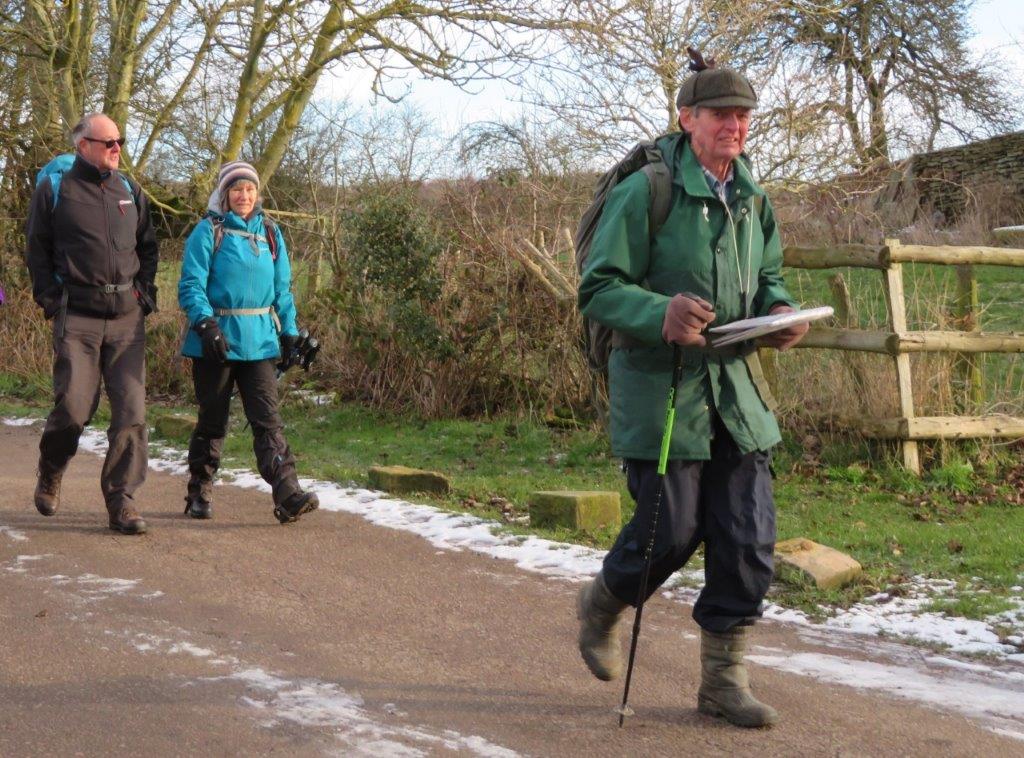 2.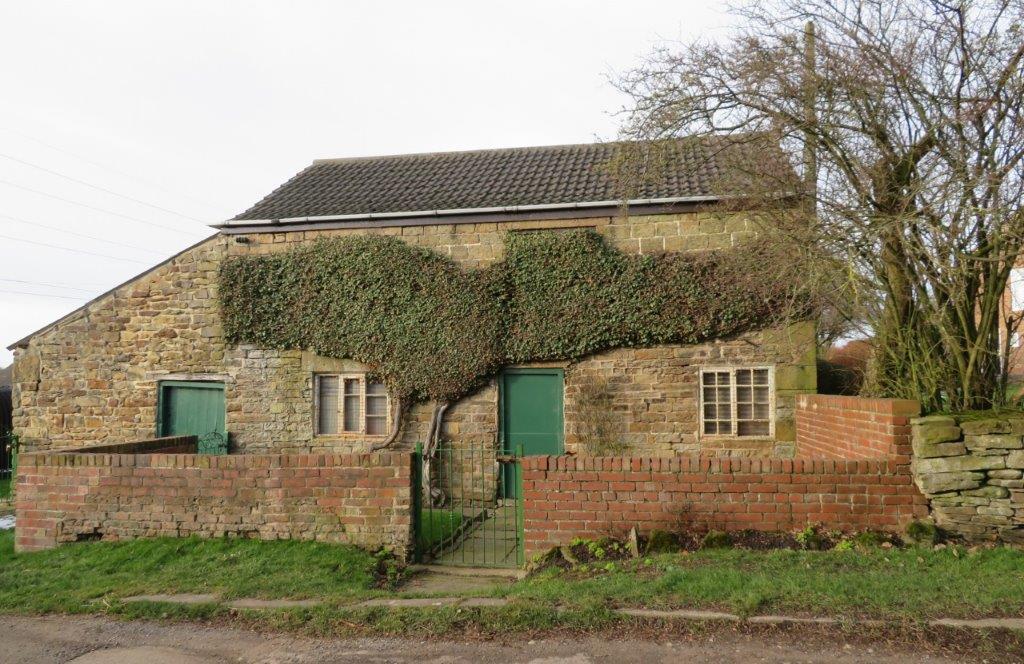 3. Carter Lodge?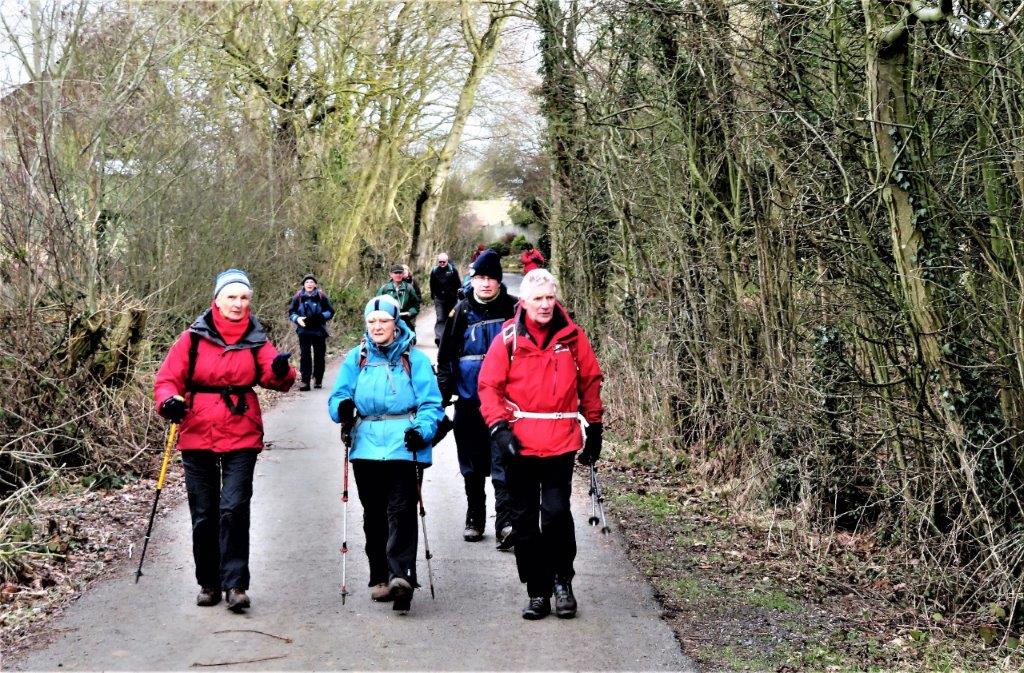 4.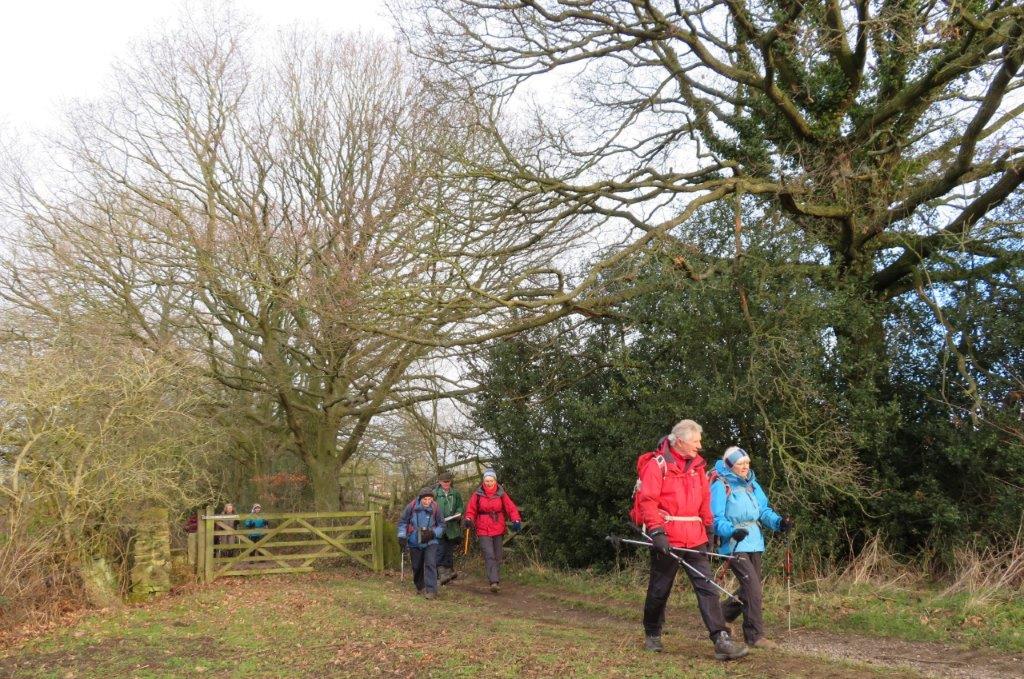 5.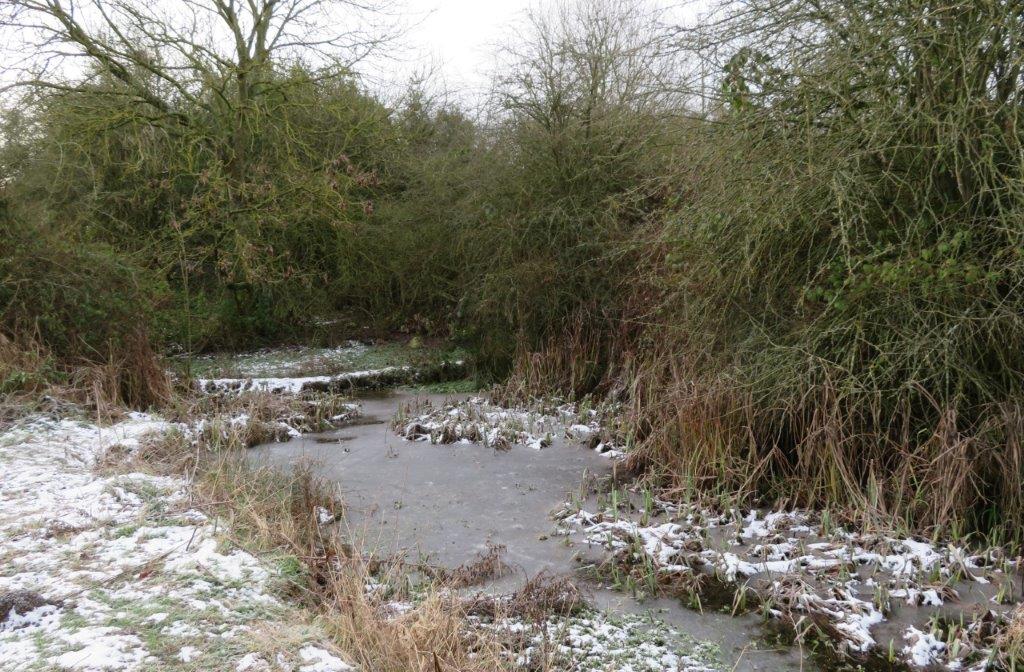 6.the deep freeze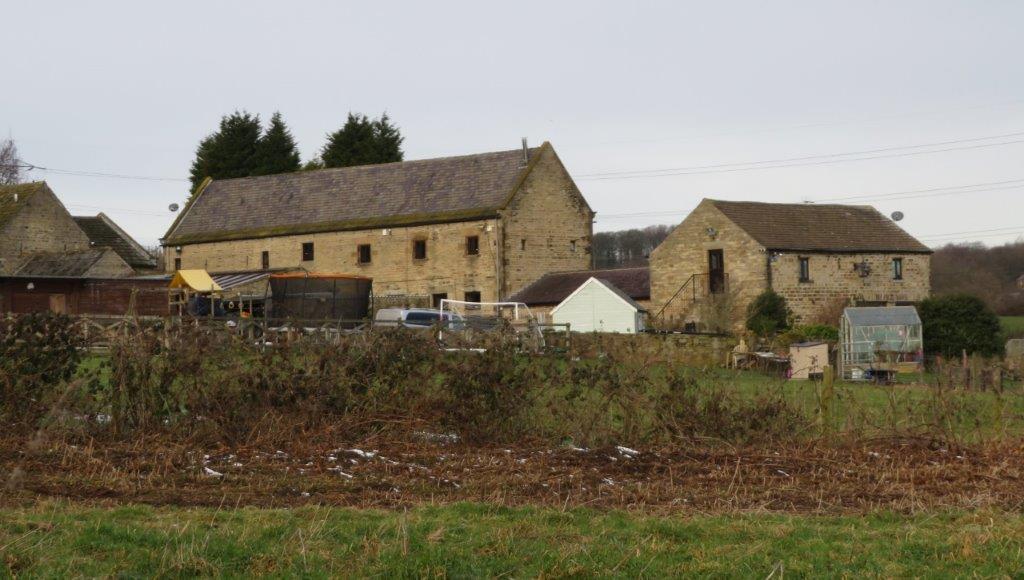 7. Carter Hall Farm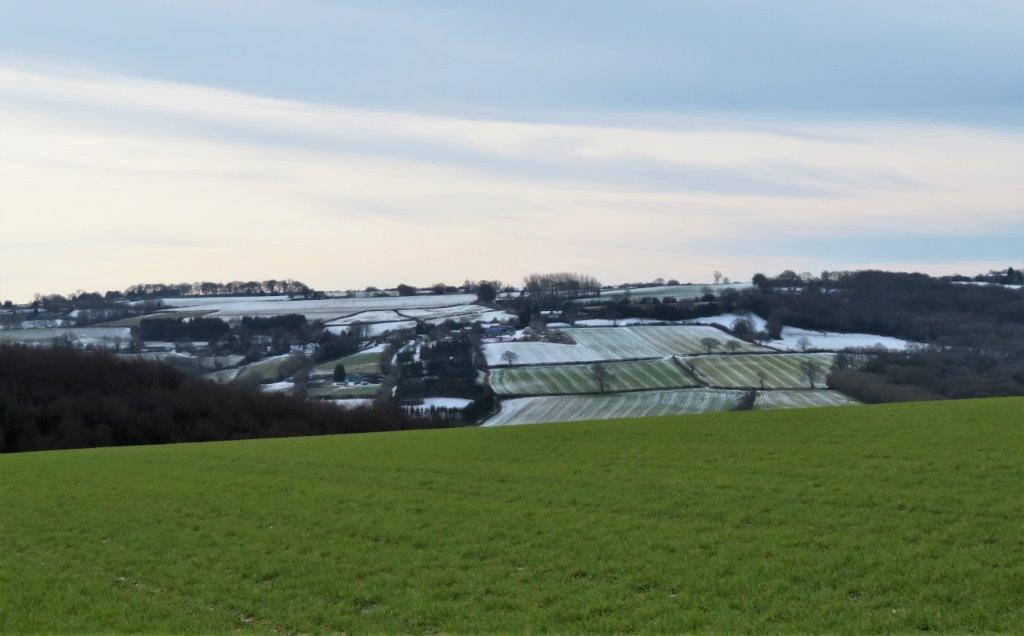 8. zoomed in picture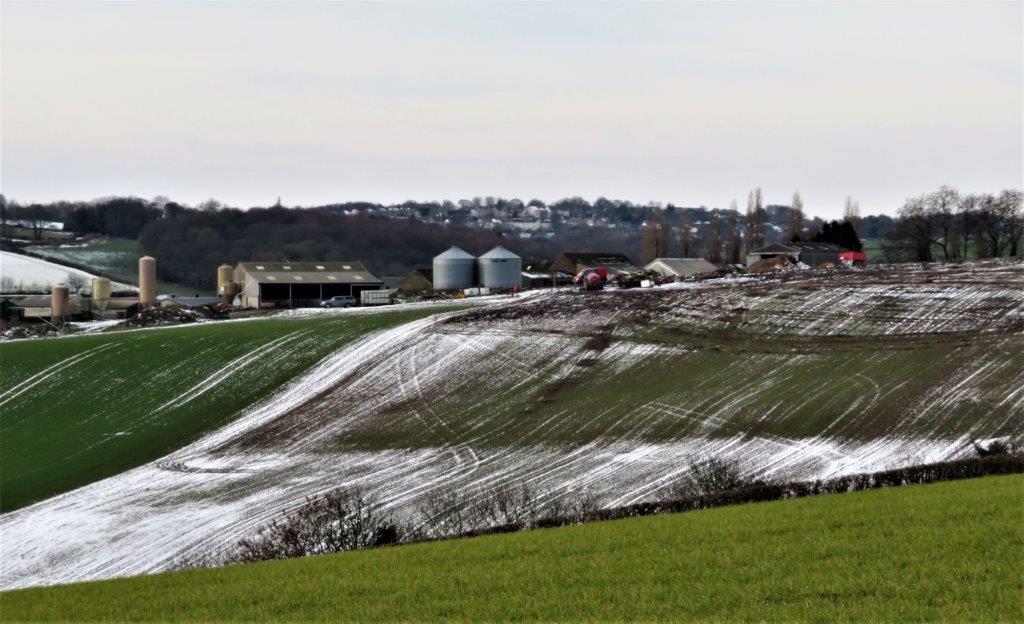 9. zoomed in picture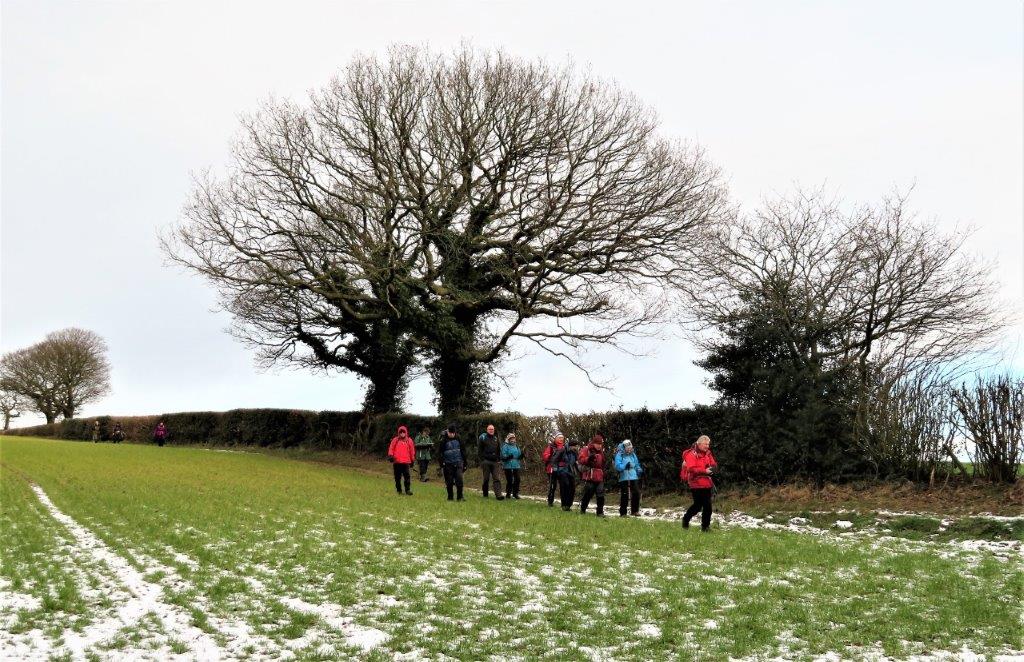 10.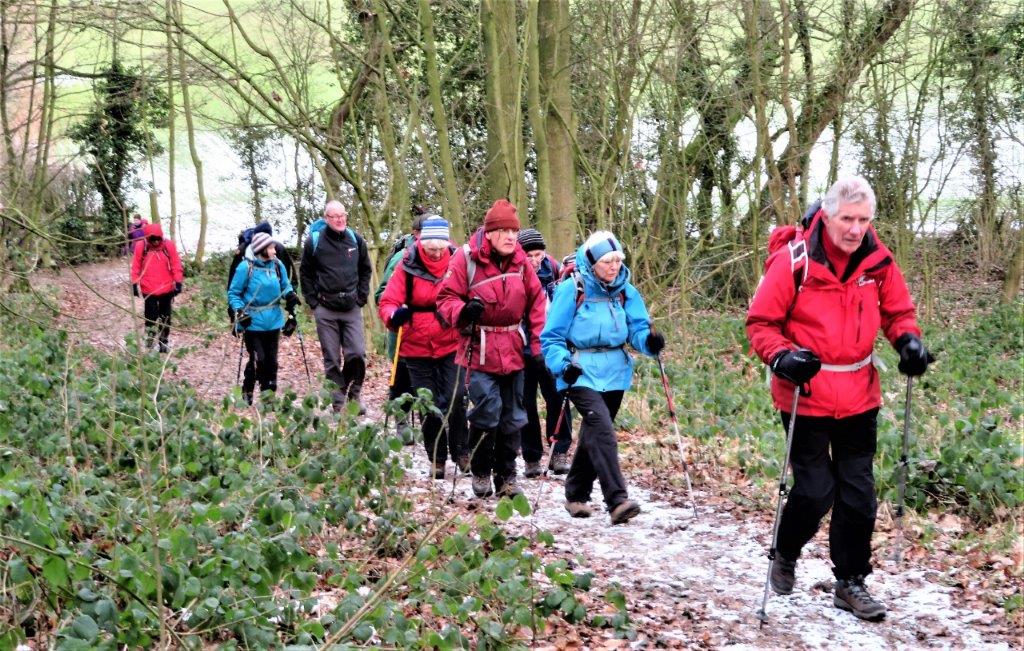 11.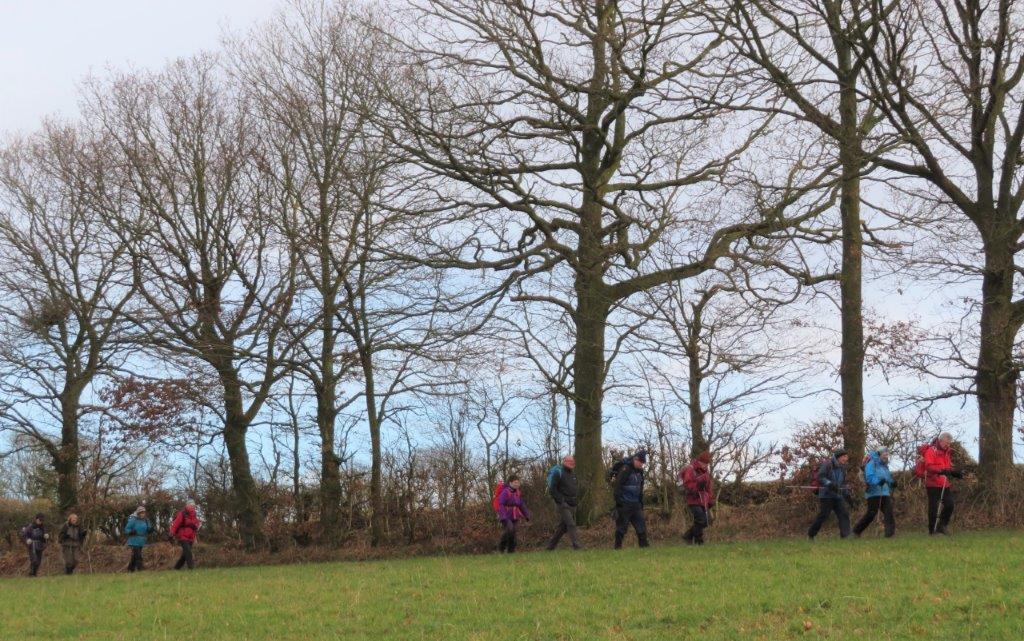 12.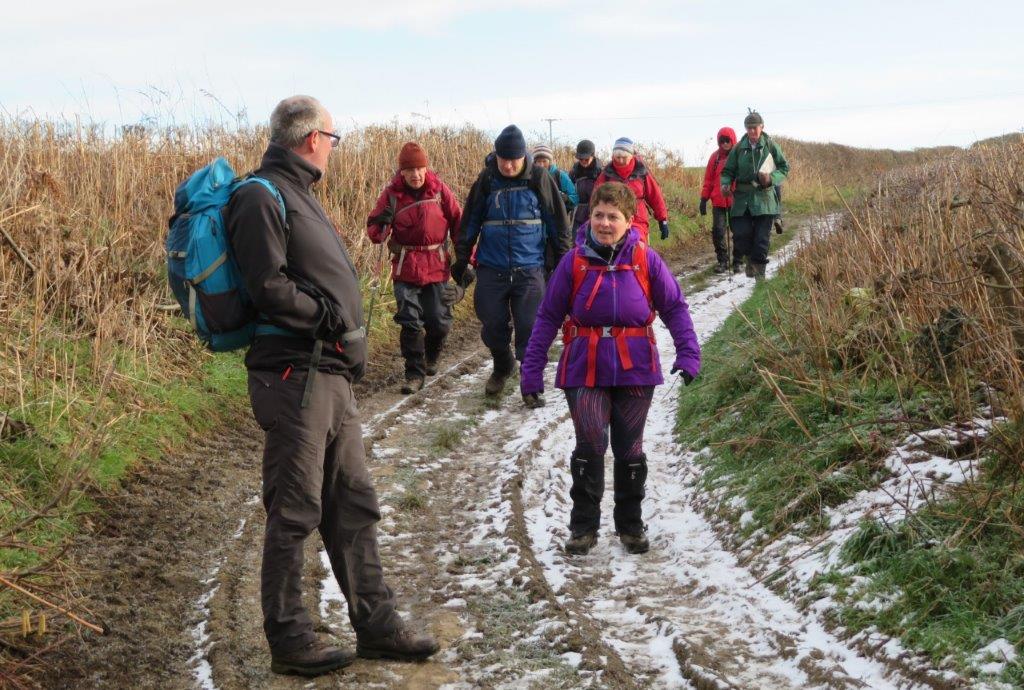 13.dropping down to Geerlane Farm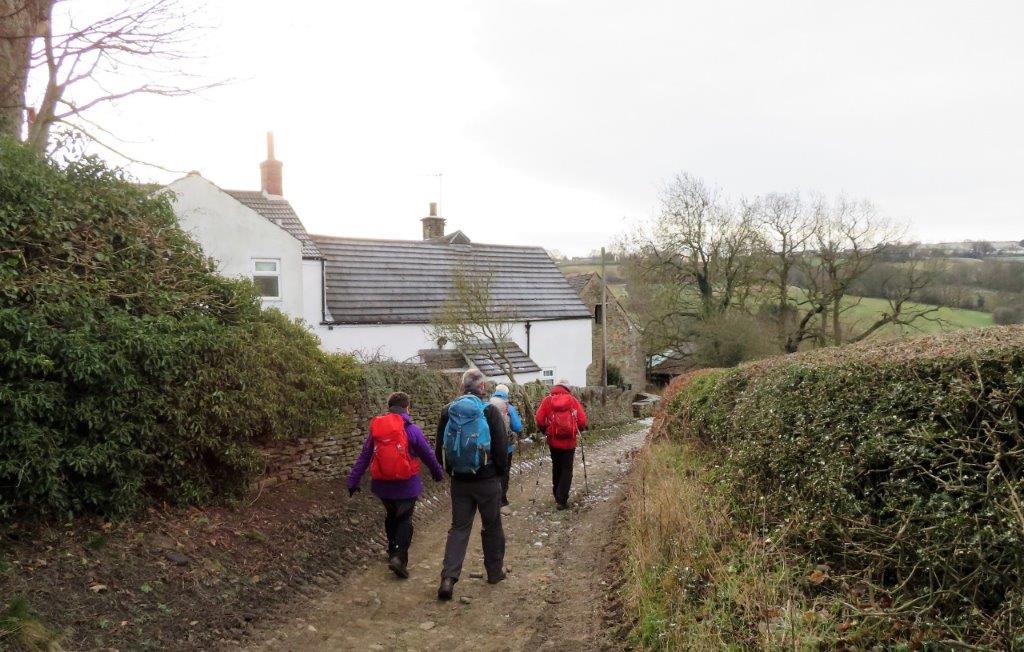 14.Greerlane Farm?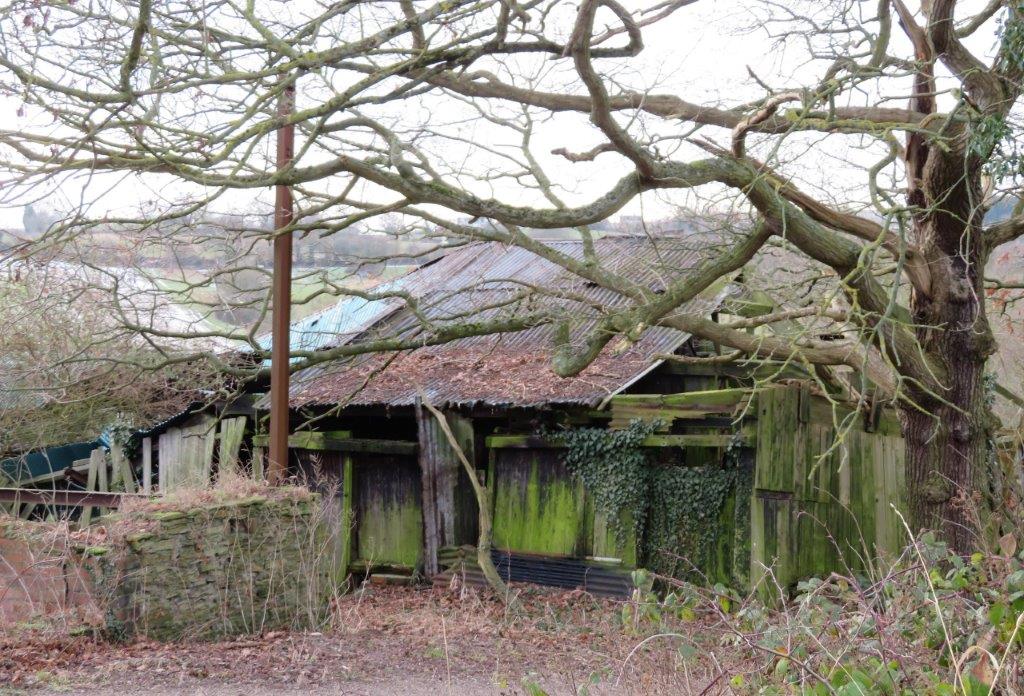 15.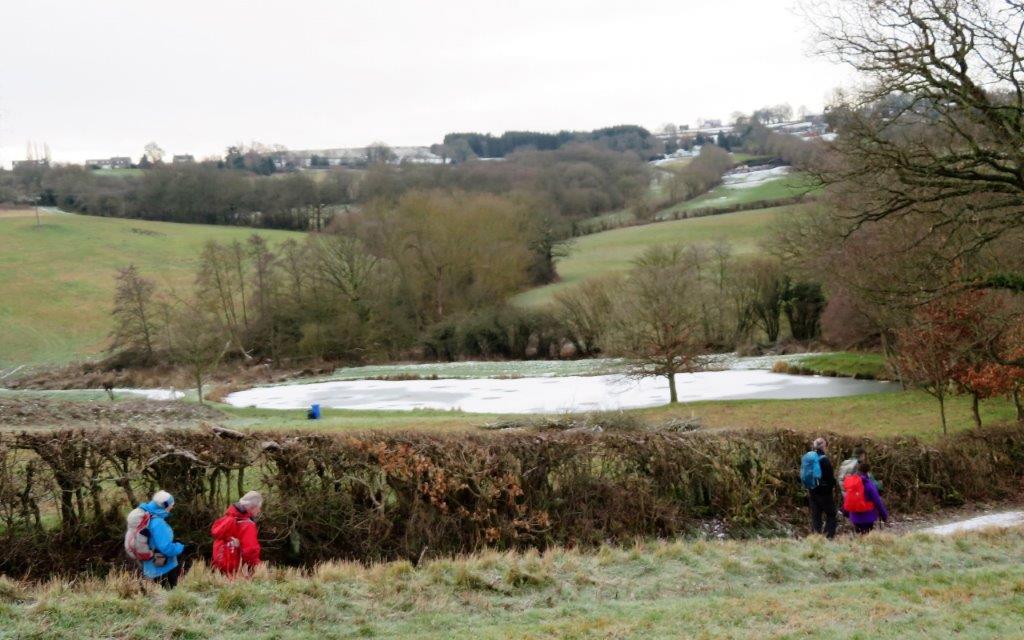 16. pond near Geerlane Farm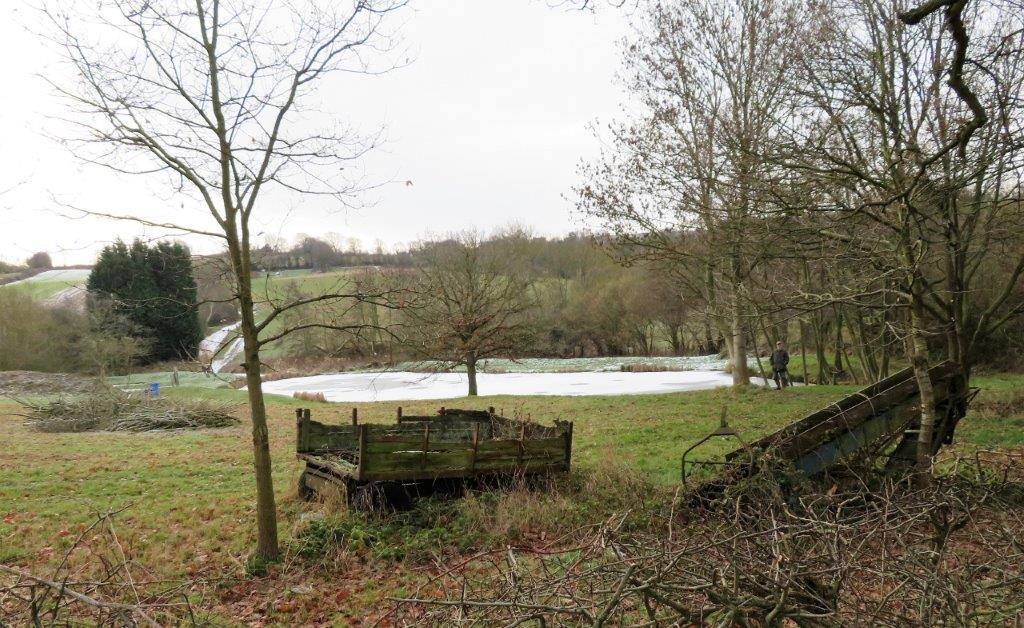 17. ancient decaying farm equipment in foreground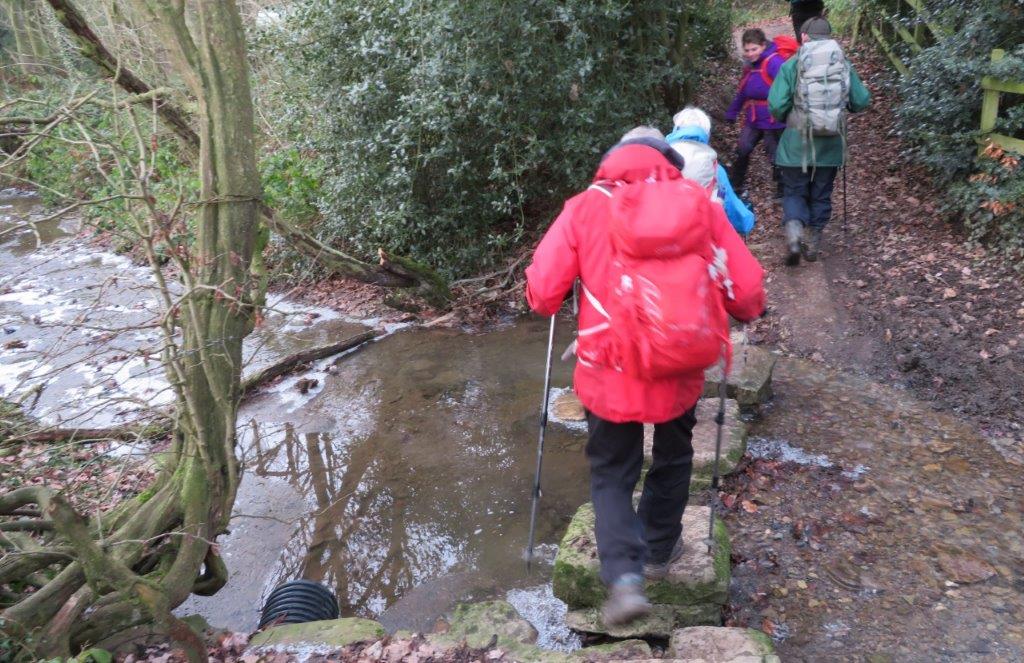 18. Two brook crossings near Geerlane Farm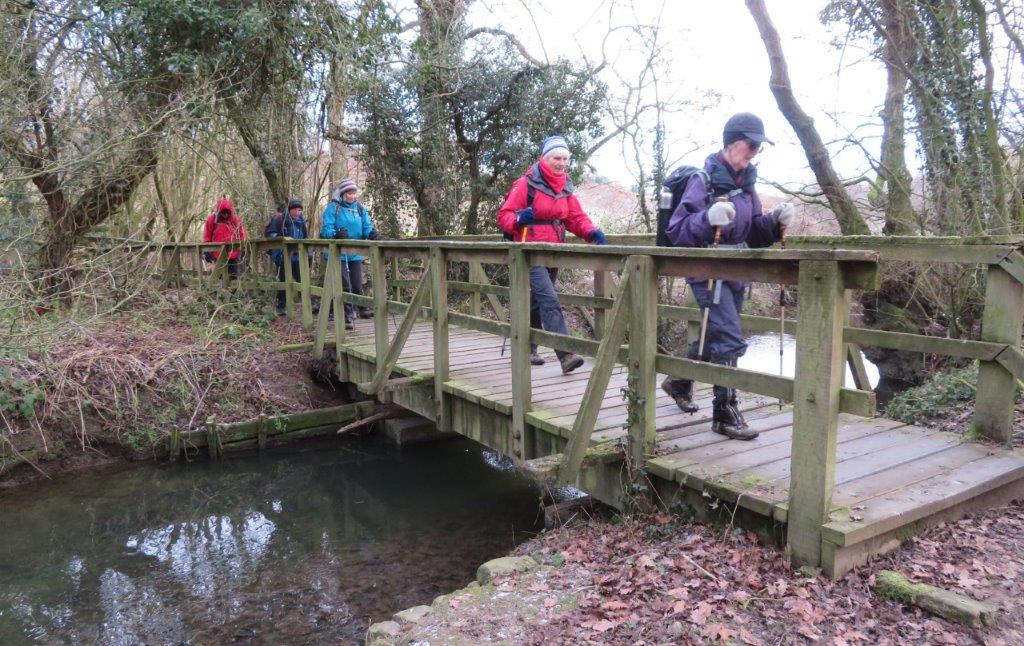 19.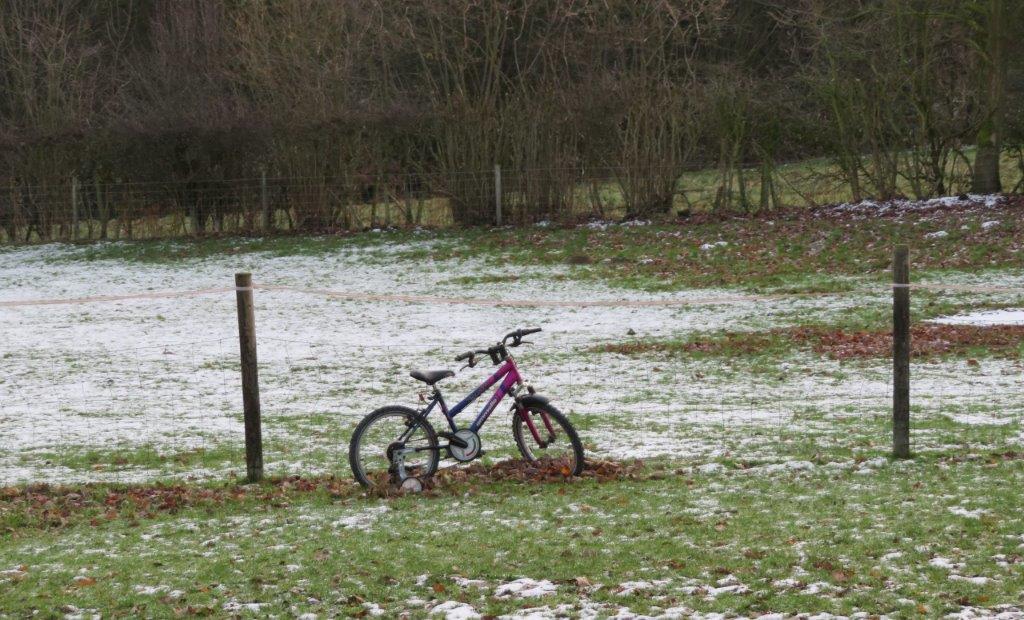 20.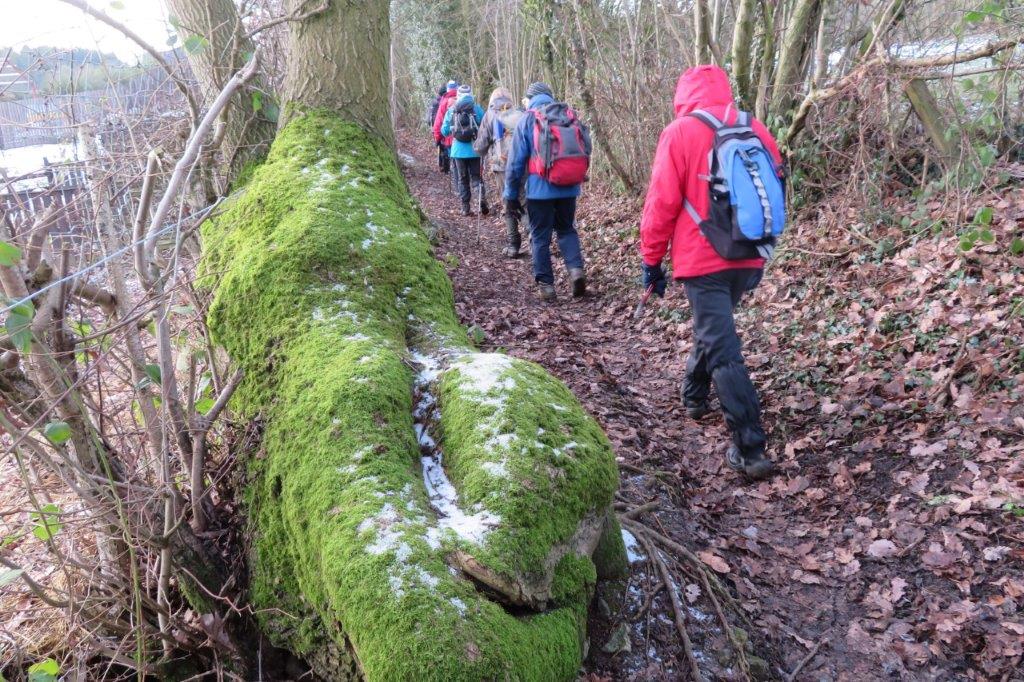 21. Doe Lane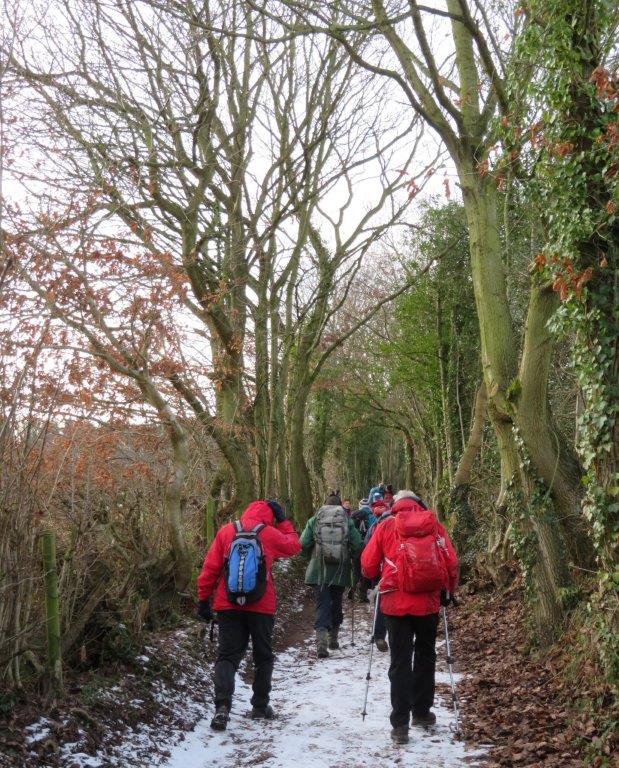 22. Doe Lane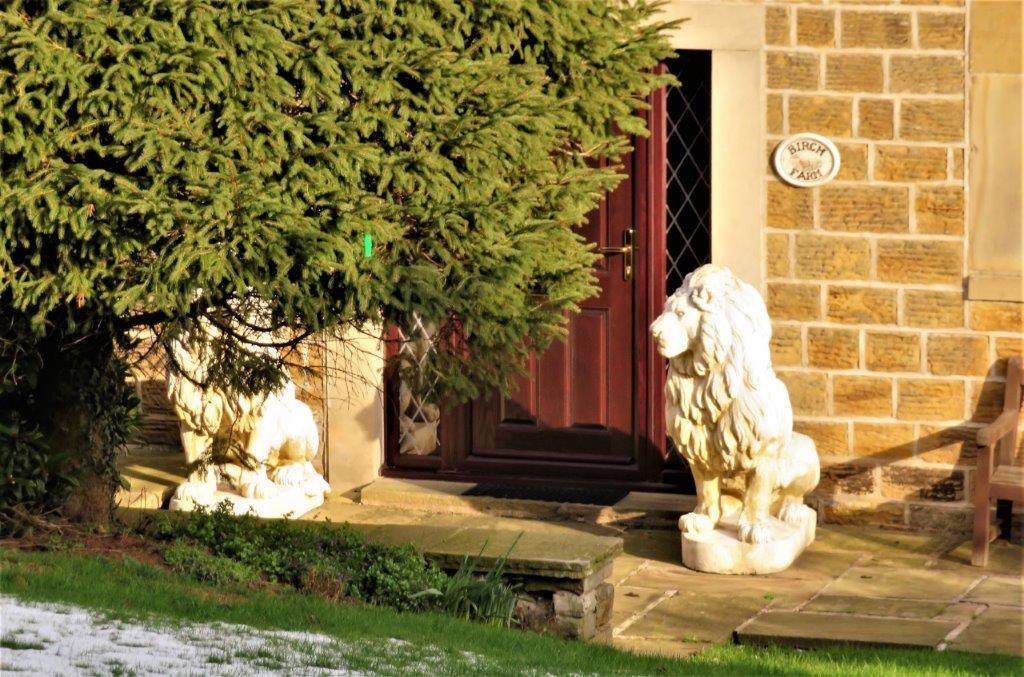 23. Birch Farm before Troway Hall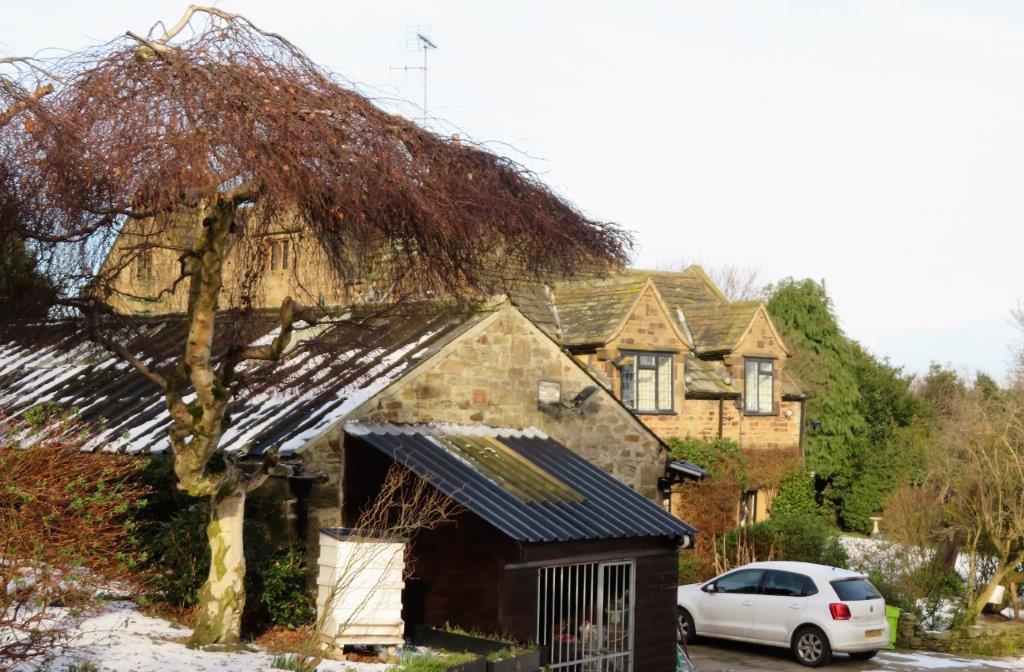 24. a glimpse of Troway Hall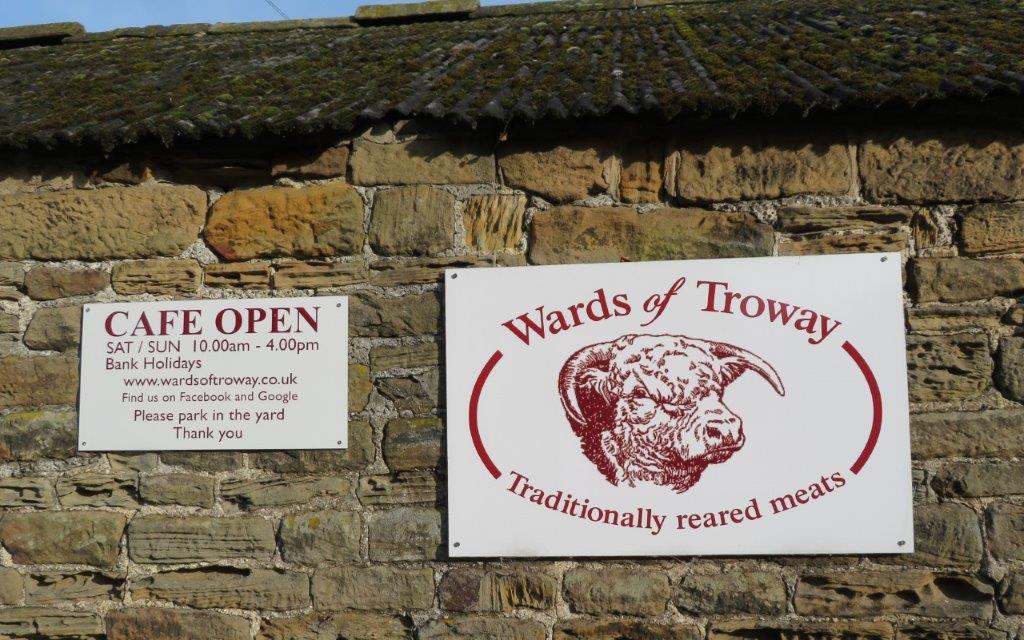 25.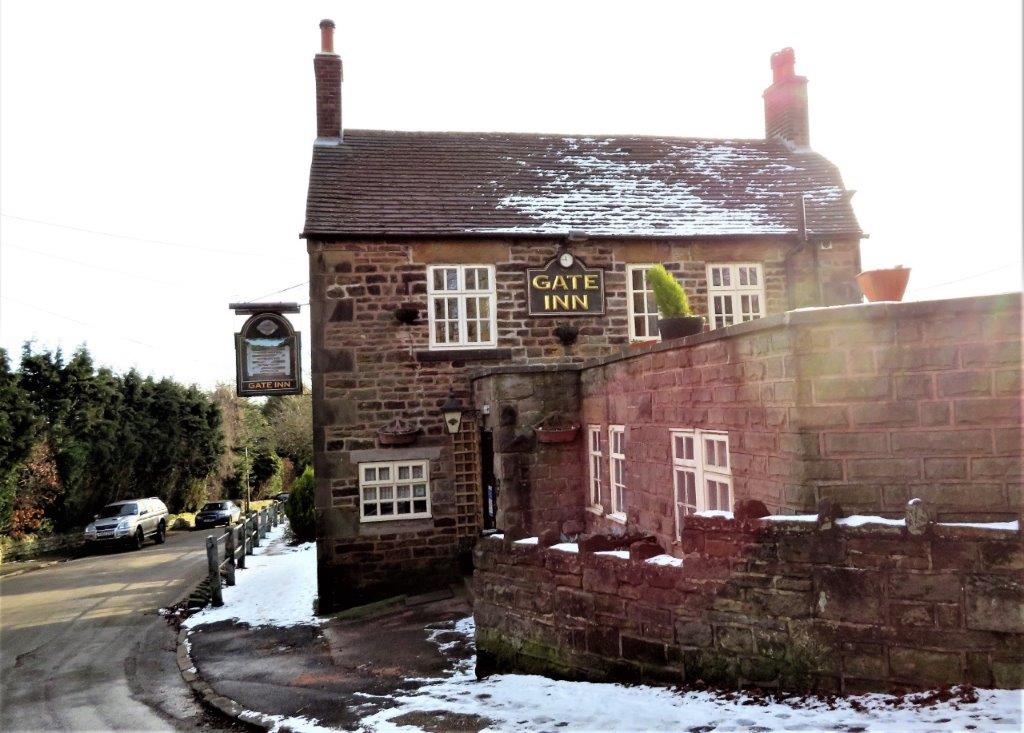 26. a glance back at the Gate Inn (PH on map)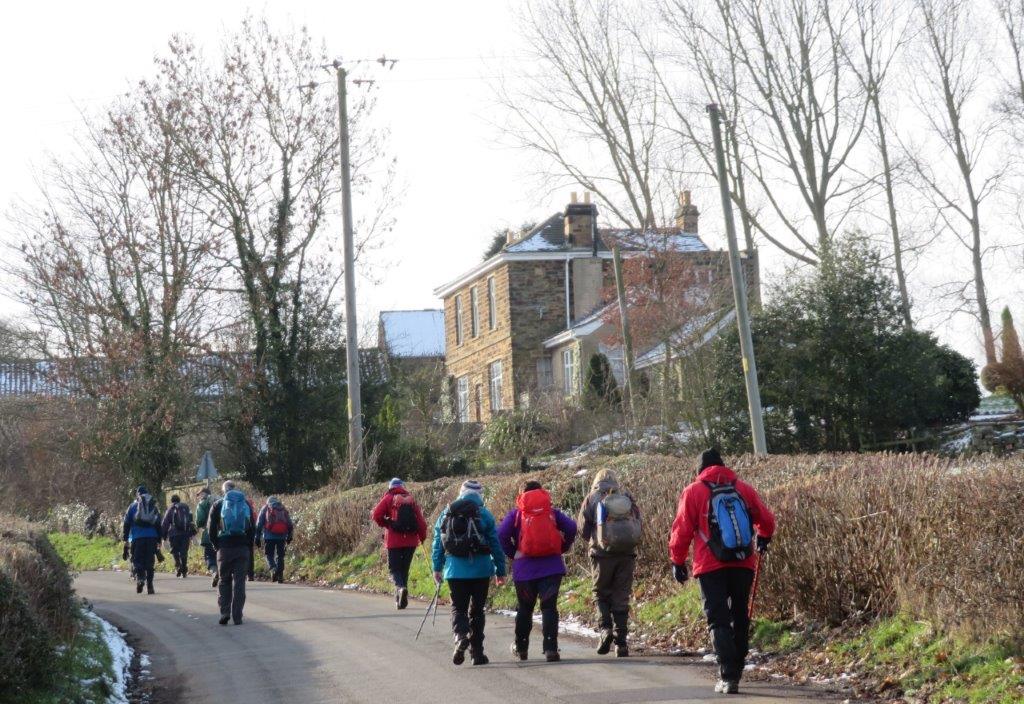 27. Leicester Farm (Troway -area - is across road from farm)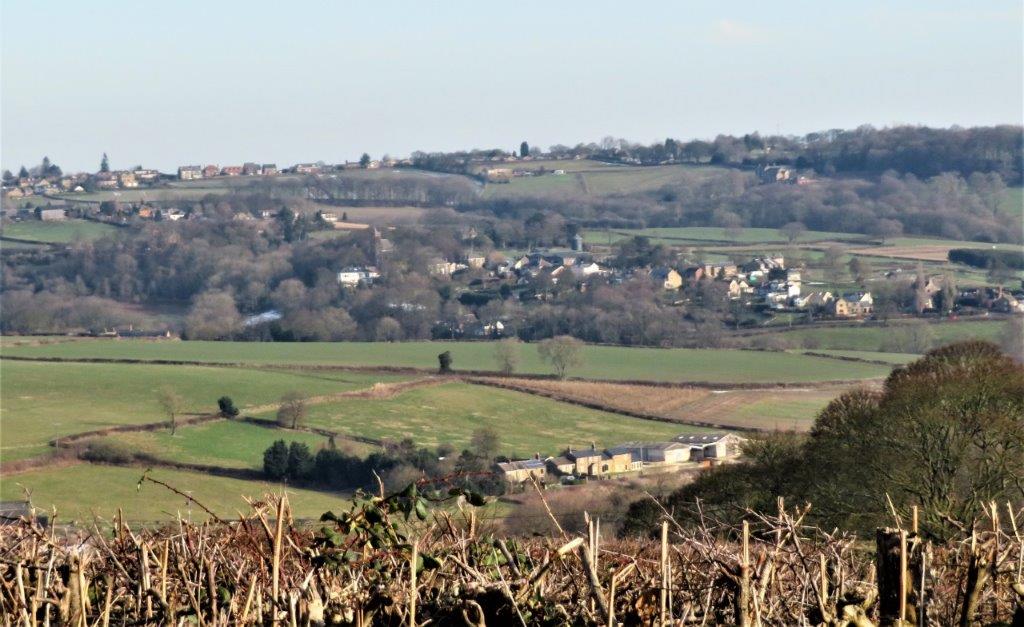 28. zoomed in picture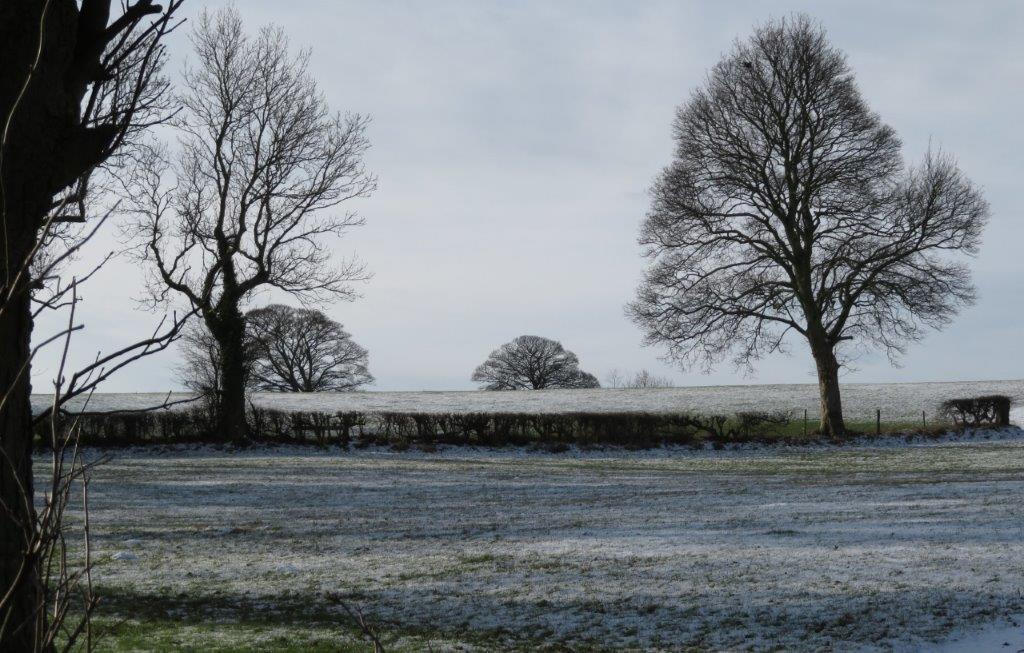 29.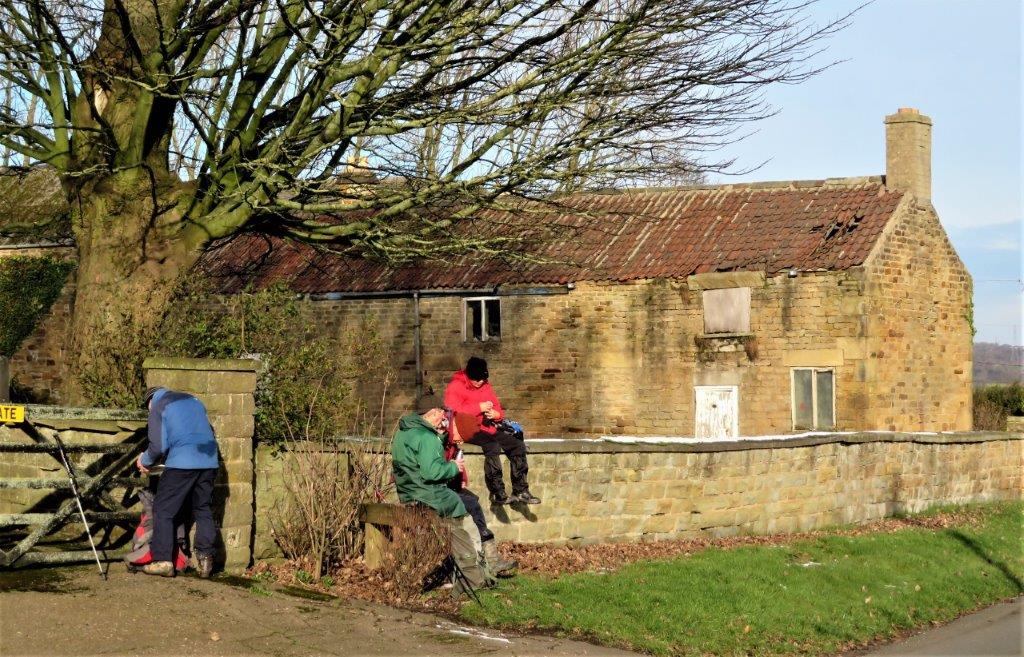 30. Leicester barn roof decaying - opportunity for a barn conversion?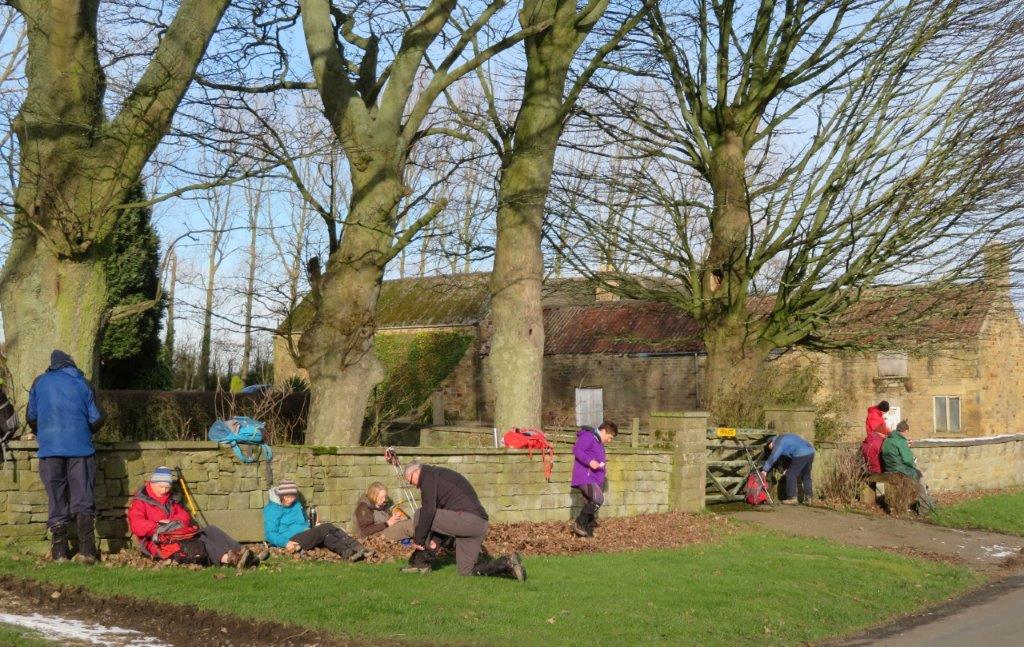 31. as above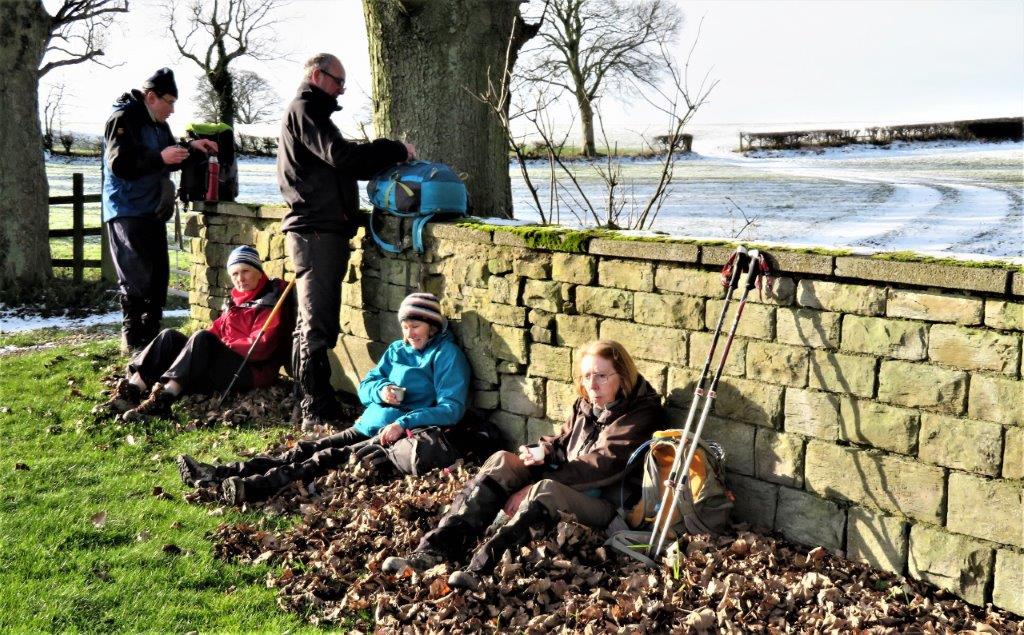 32.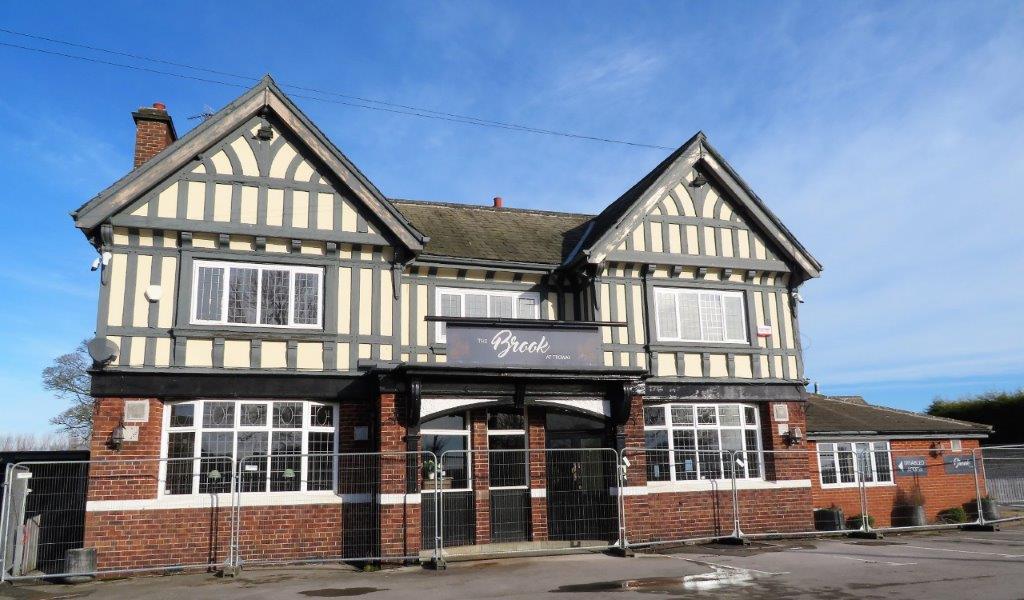 33. Public House on corner of Lane passing Leicester Farm and the B6056 (Snowdon Lane).-was this the site of the original Blacka Moor Inn rebuilt as the The Brook but now closed?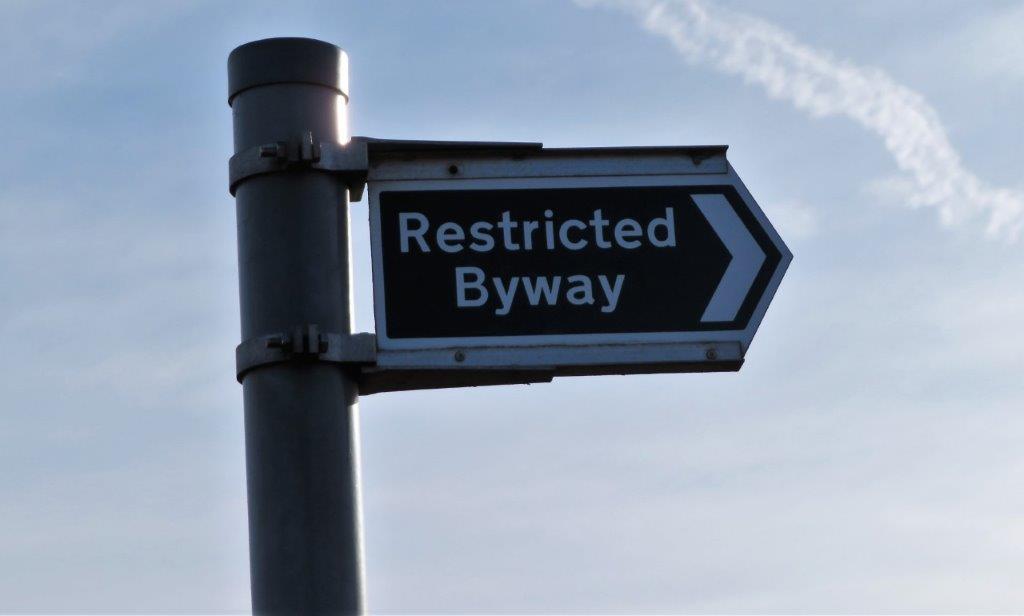 34. This sign a 'Restricted Byway' is ~70m East past the PH and points out the route southward on 'Bridle Lane' (to Apperknowle Cricket Ground) - the narrow path seems to be unsuitable for use by vehicles.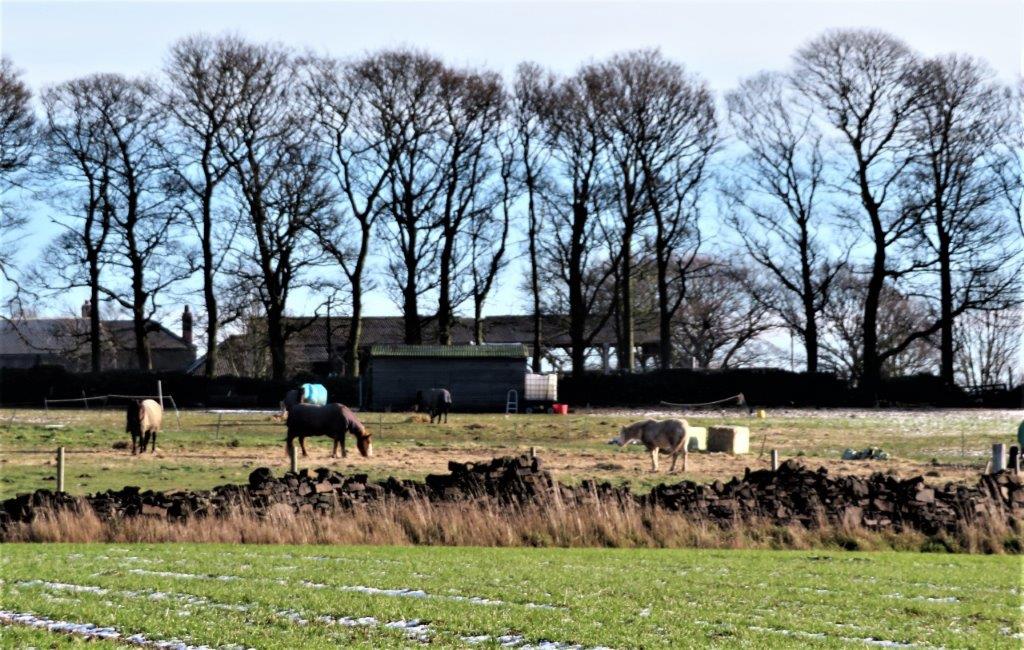 35. Moor Top Farm?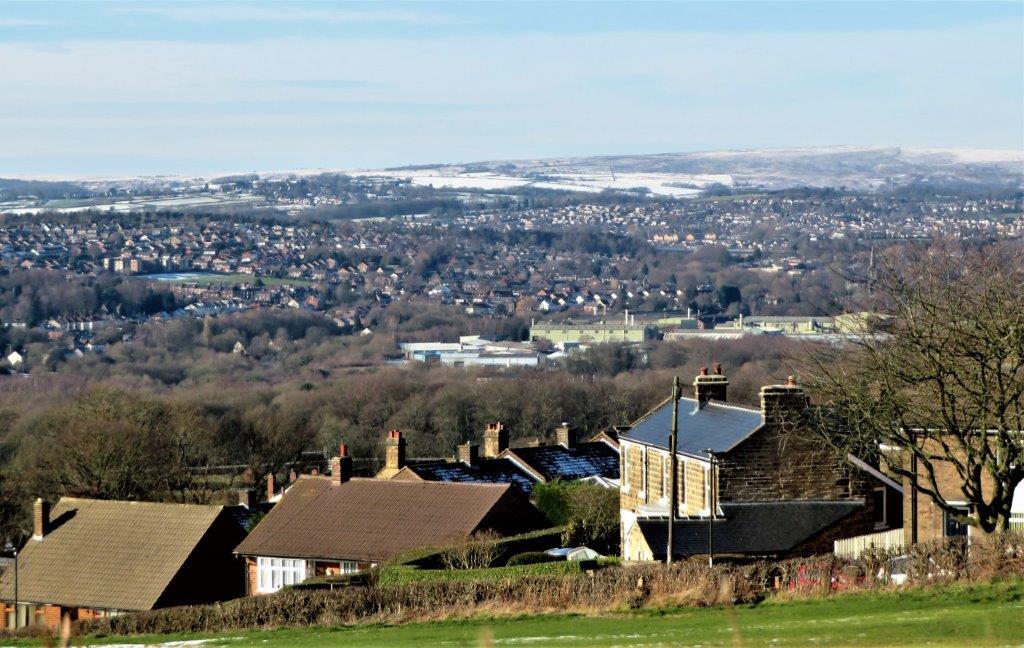 36. dropping down to Apperknowle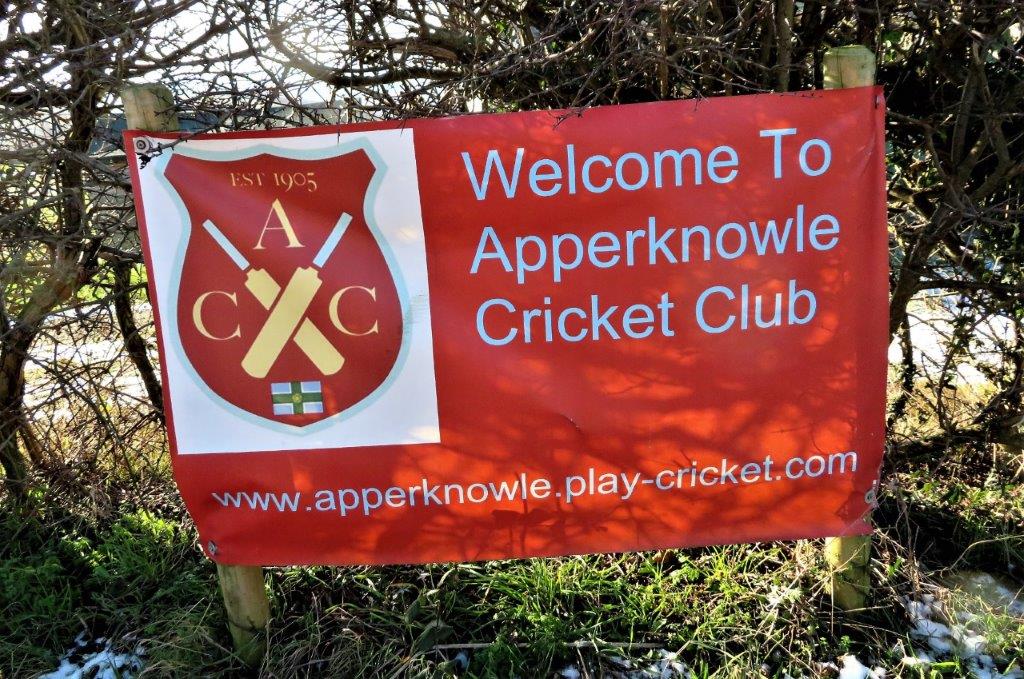 37.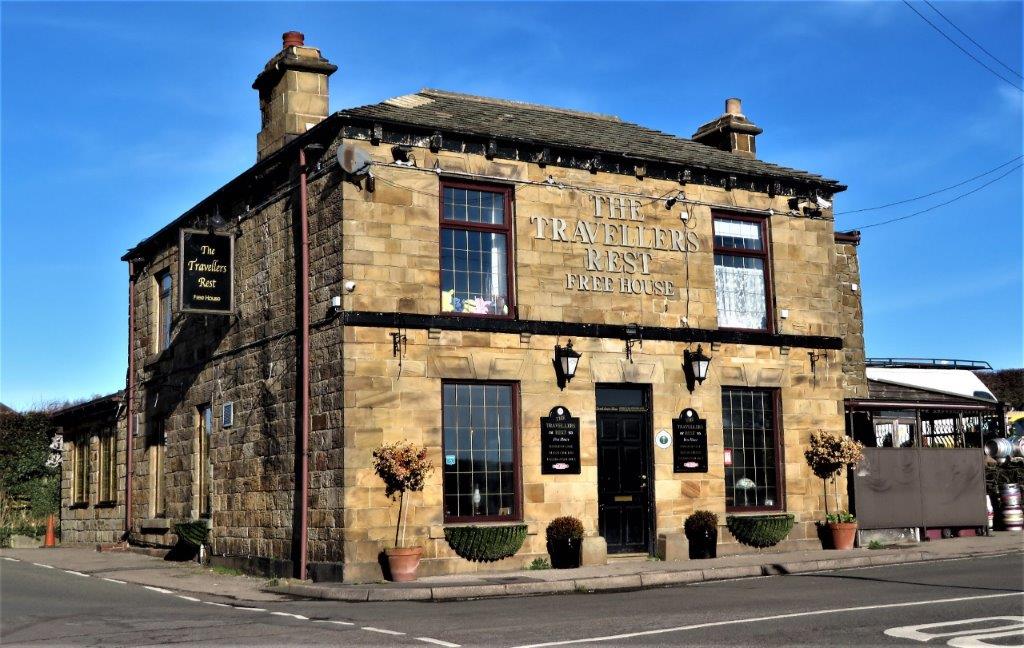 38.Public House - The Travellers Rest to East of Apperknowle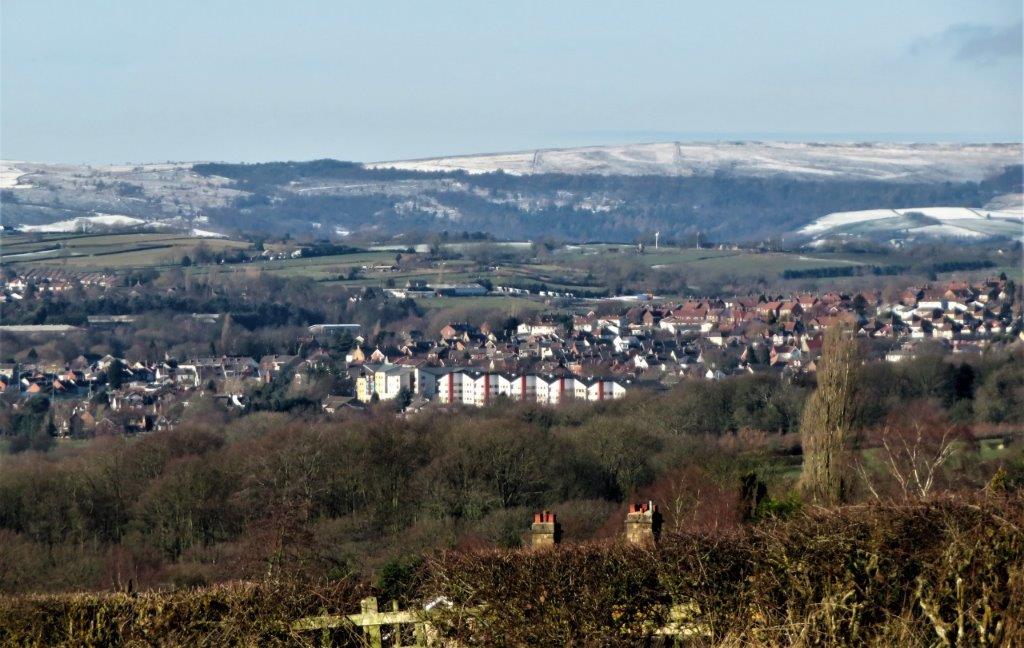 39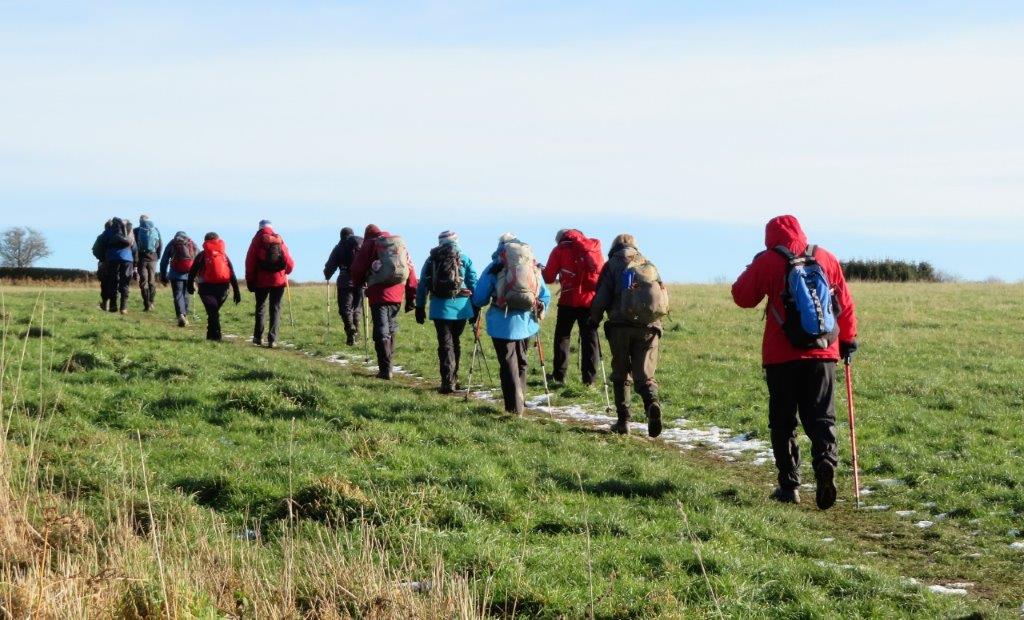 40 Heading for Butchersick Farm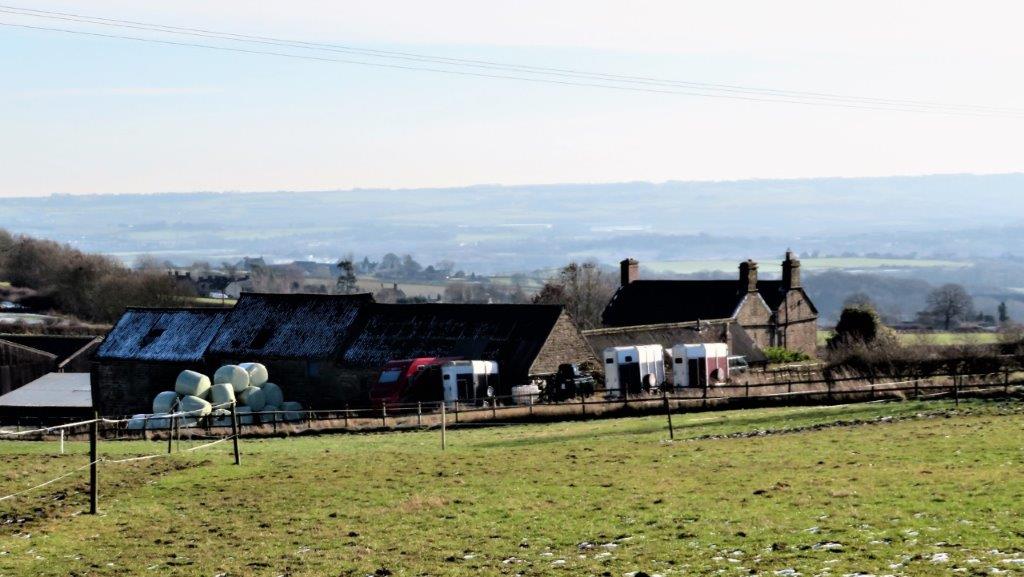 41. Butchersick Farm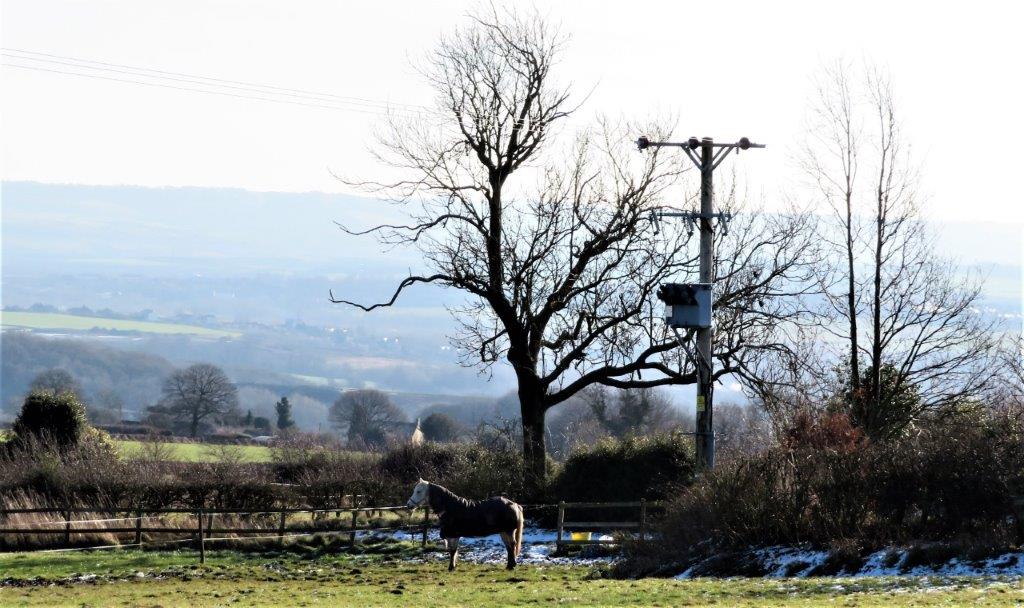 42.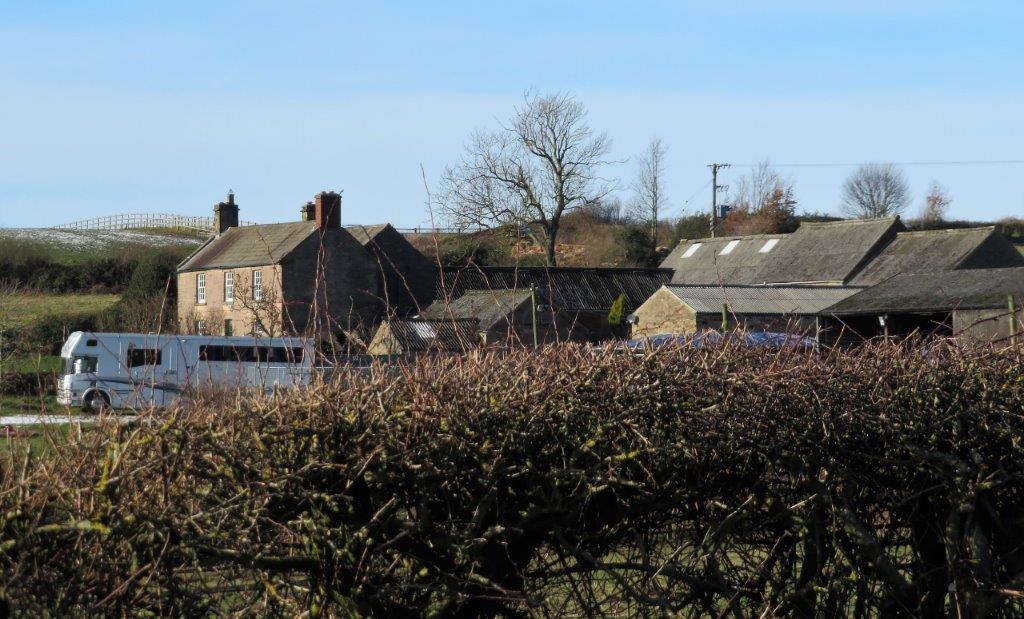 43. looking back at Butchersick Farm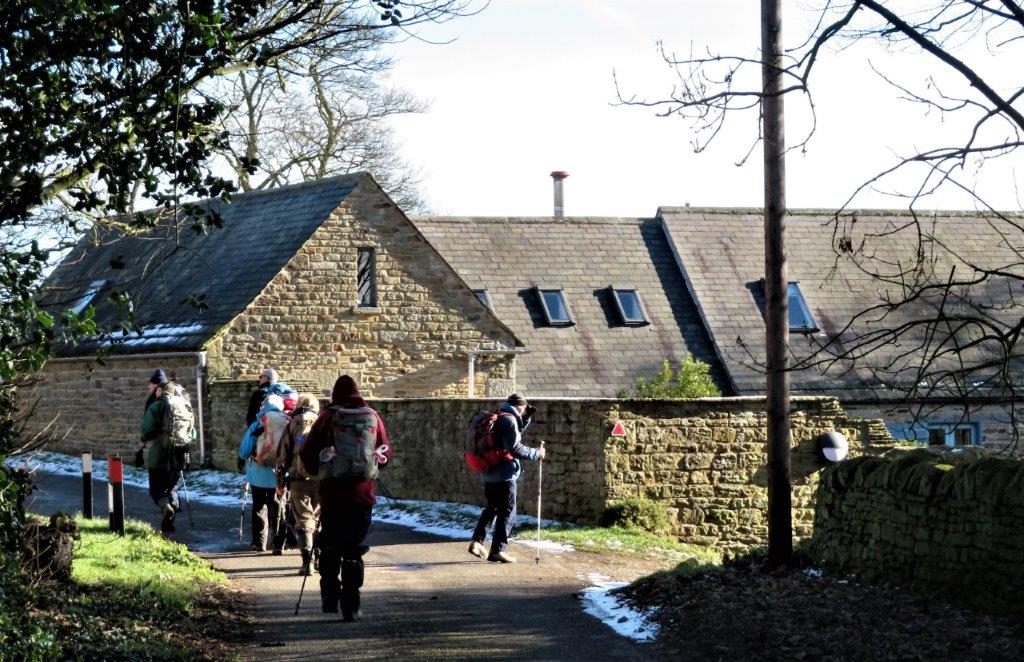 44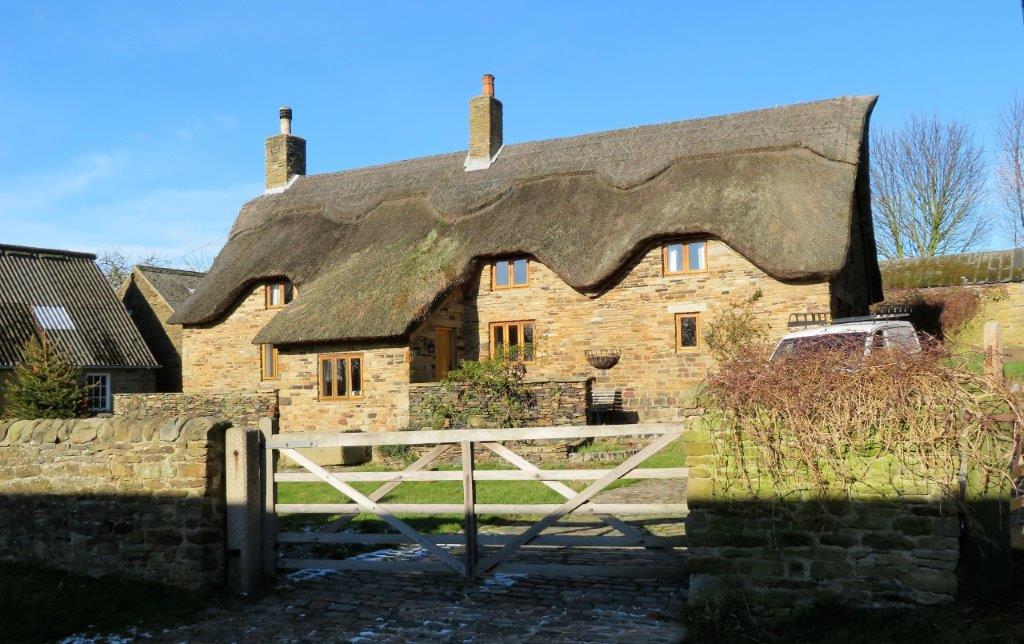 45. thatched house North of West Handley?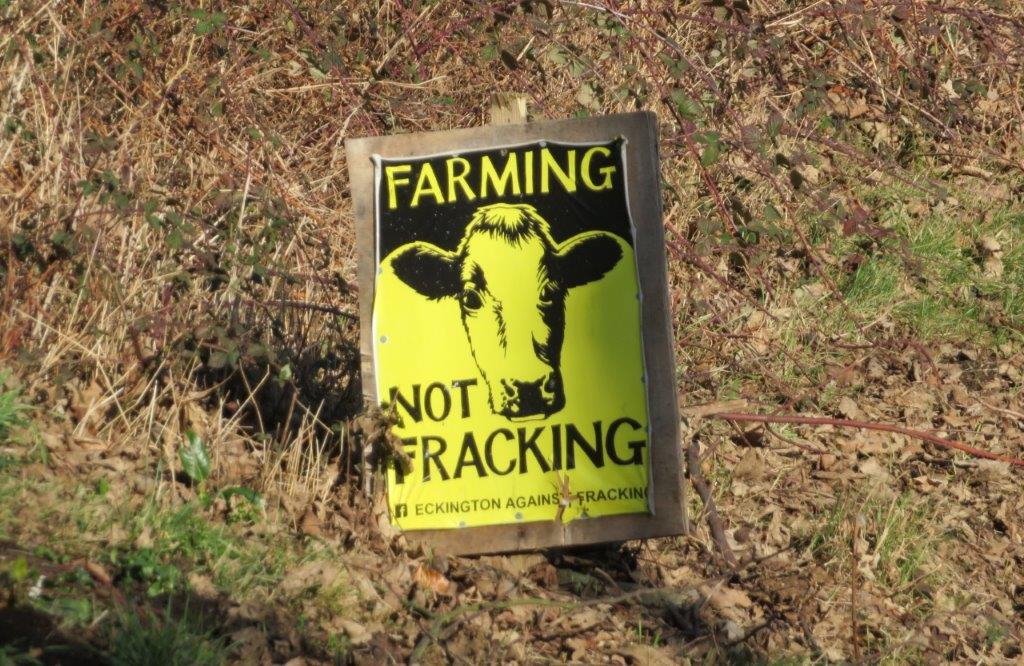 46. Elkington against Fracking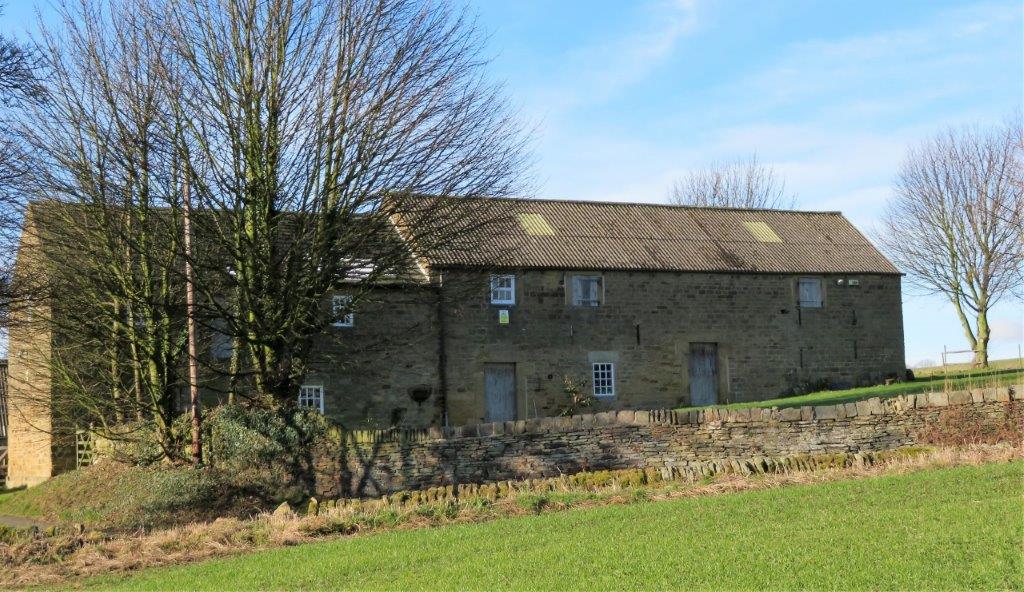 47. looking back at barn next to Thatched House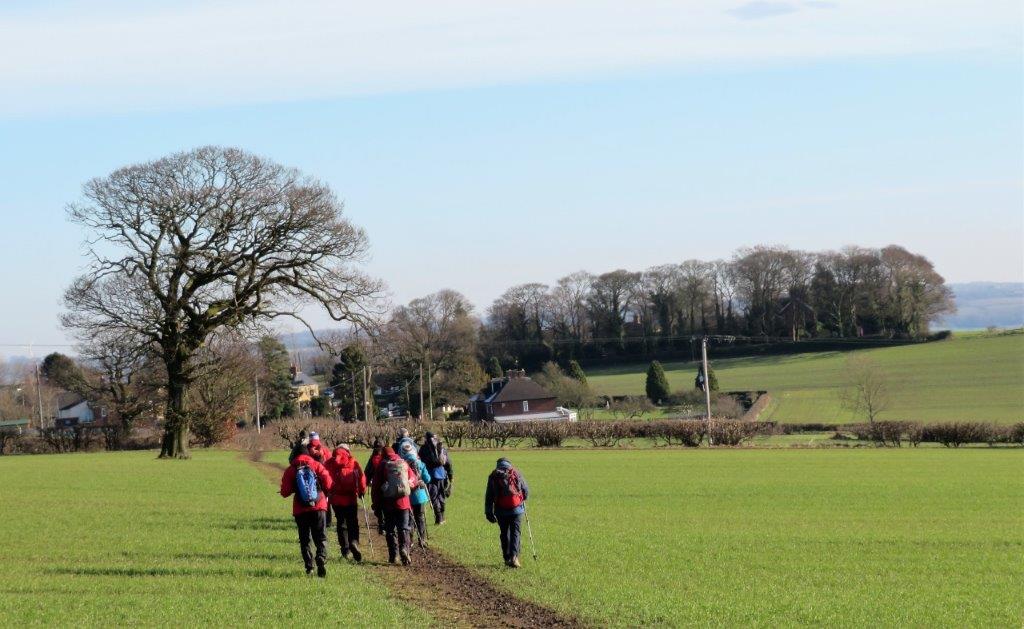 48. heading East towards Middle Handley but turned South before reaching it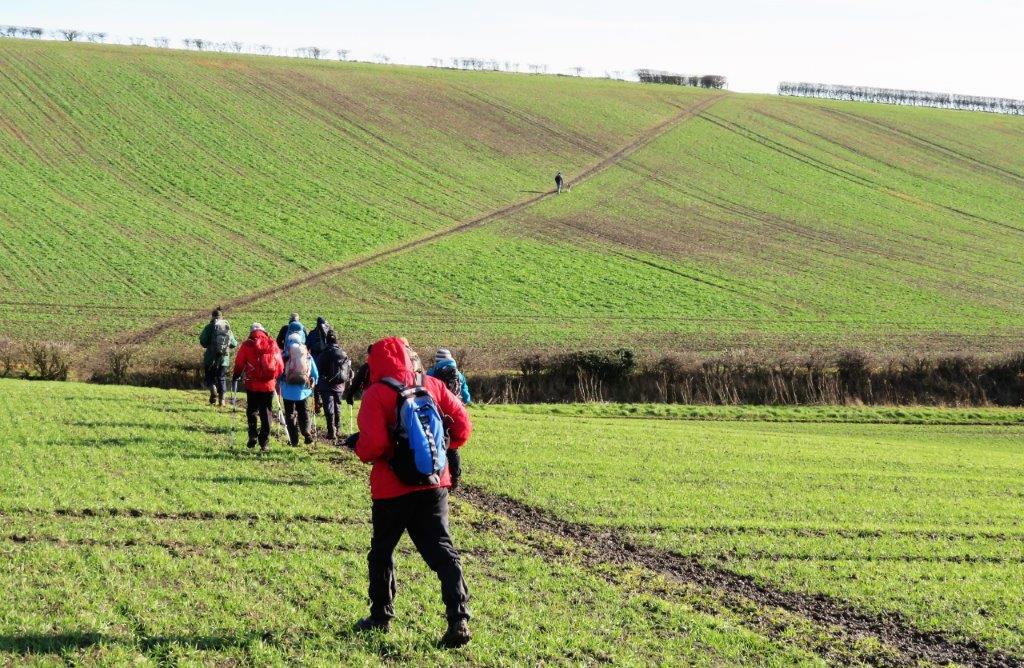 49.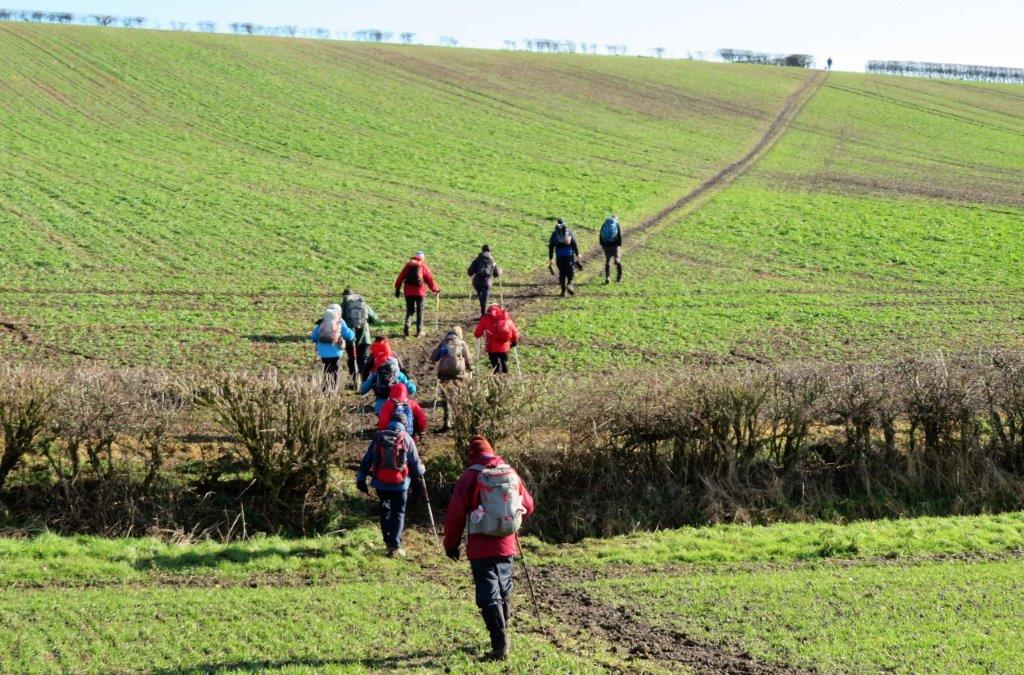 50. heading toward Nether Handley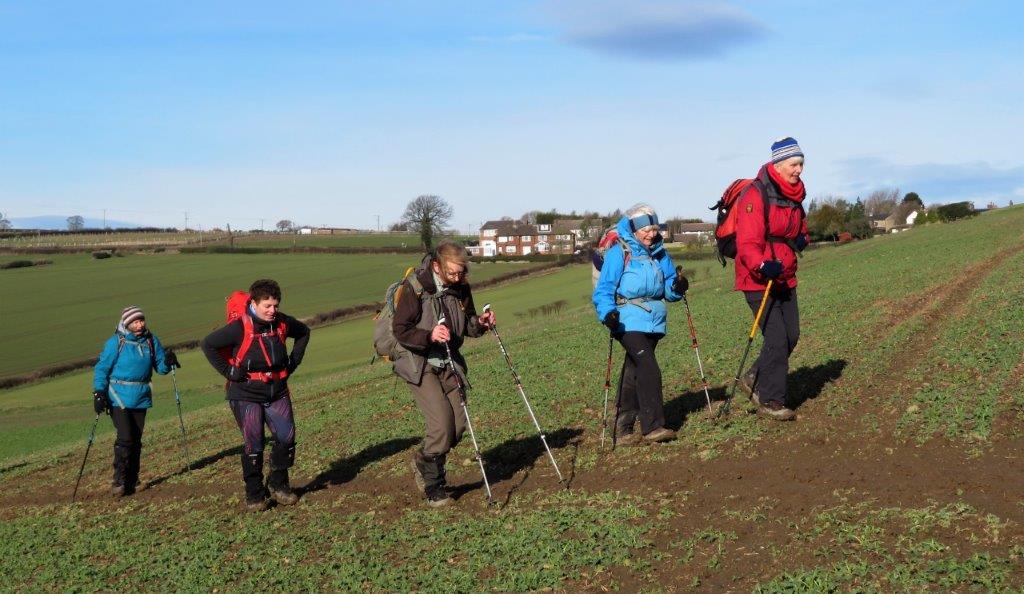 51 Middle Handley behind us?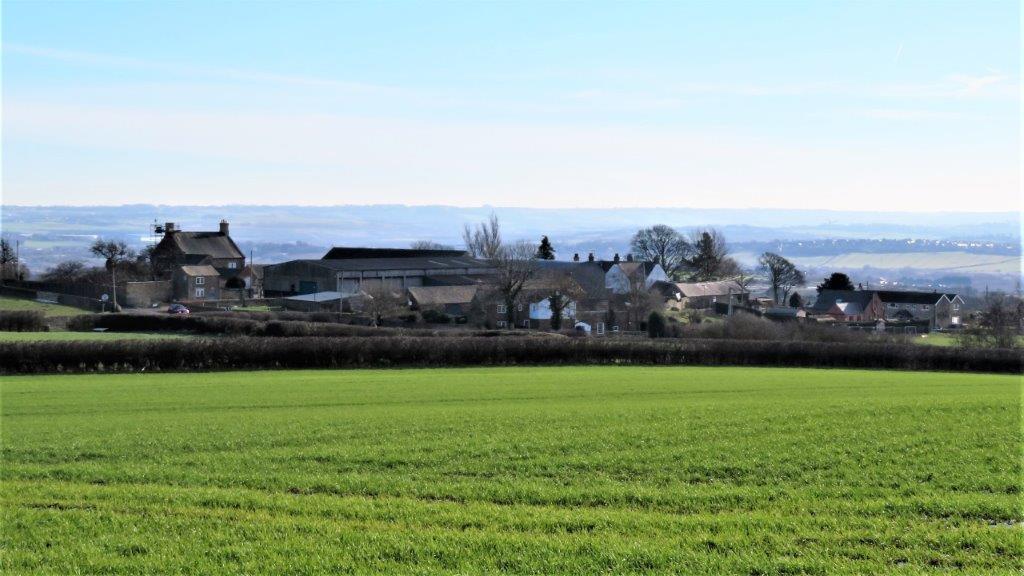 52. looking across to Nether Handley which we reached and passed through later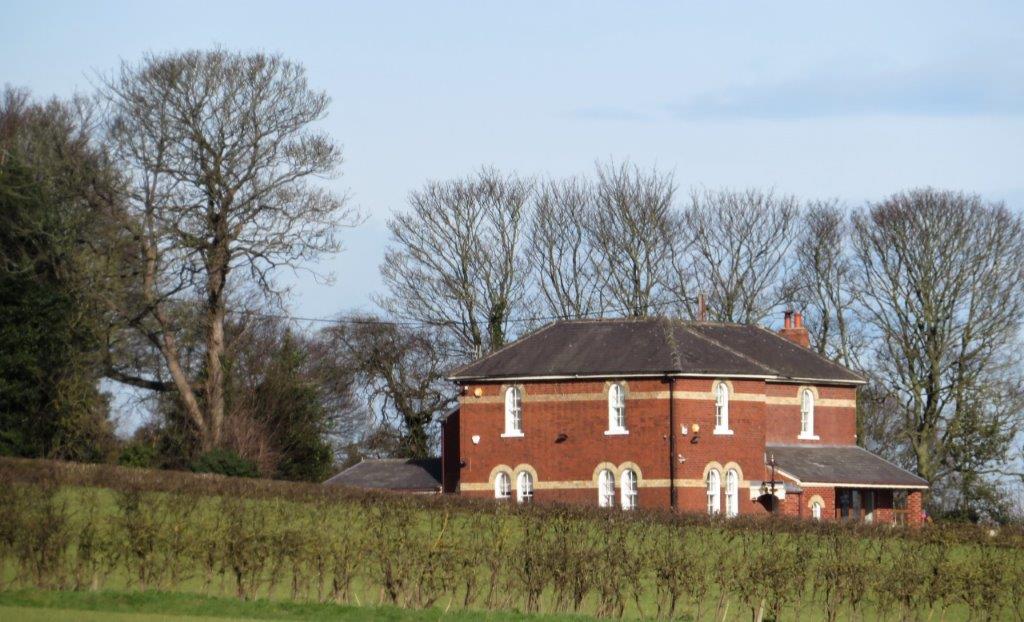 53. zoomed to South to unknown mansion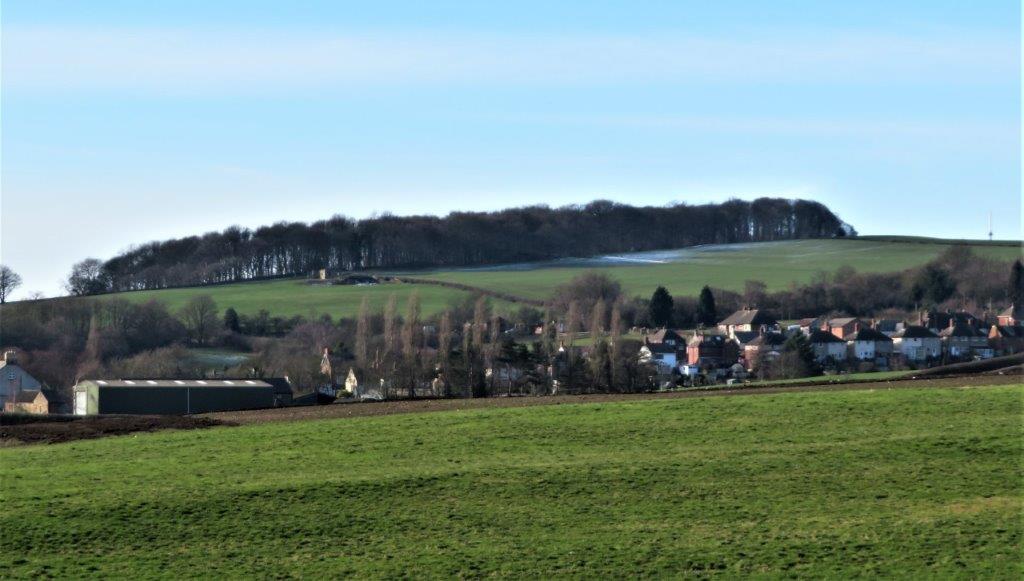 54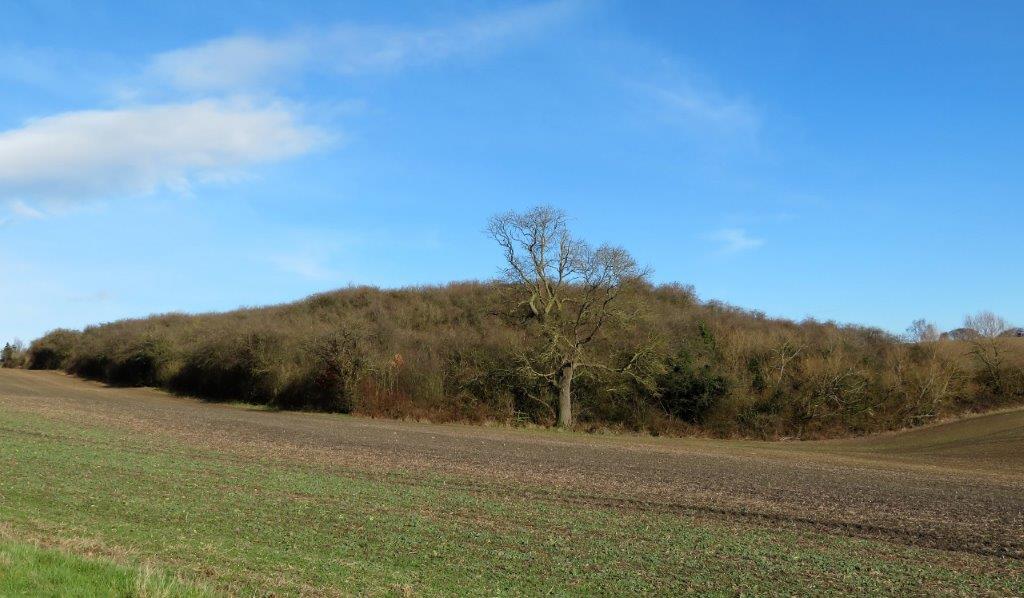 55. woods below Nether Handley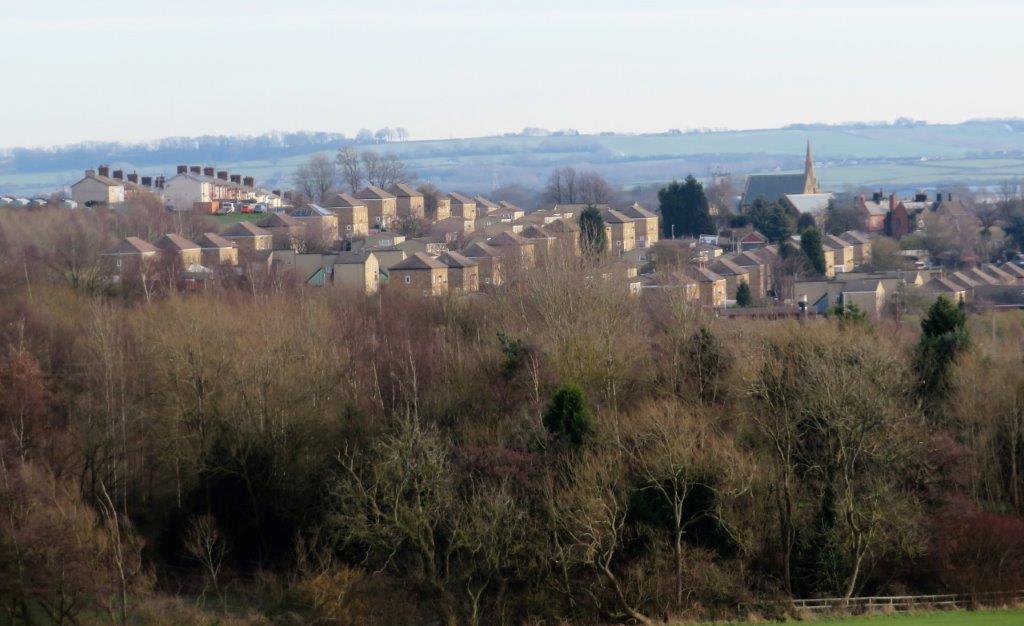 56. note older terraced houses behind with chimney stacks - newer detached houses without chimneys dependent on central heating in front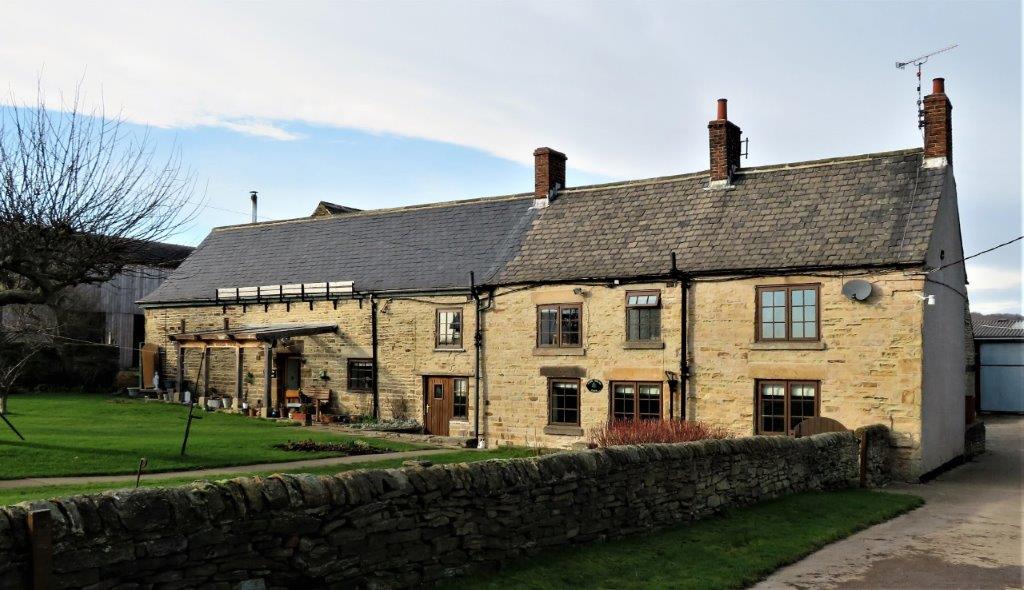 57. Park House Farm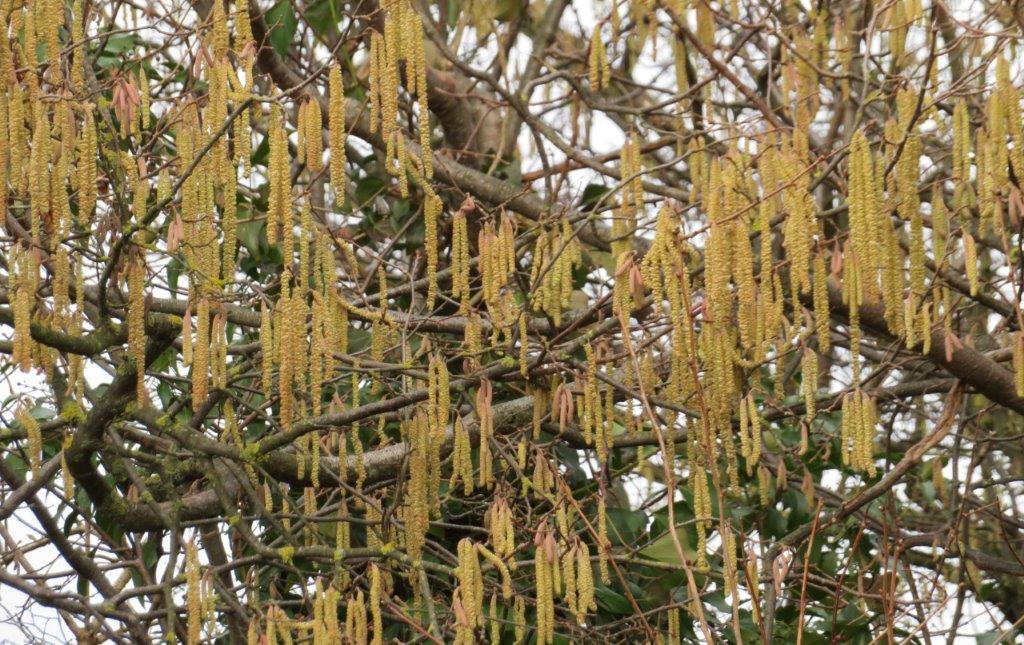 58. Catkins on Hazel Tree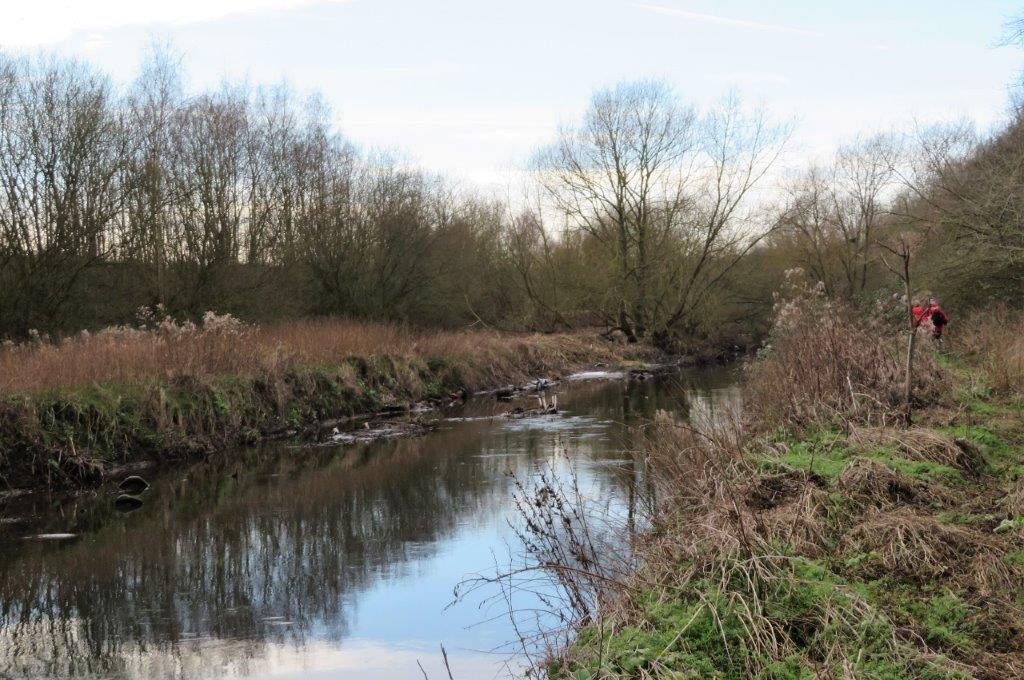 59. The River Rother - apparently once the dirtiest river in Europe but now apparently supporting fish.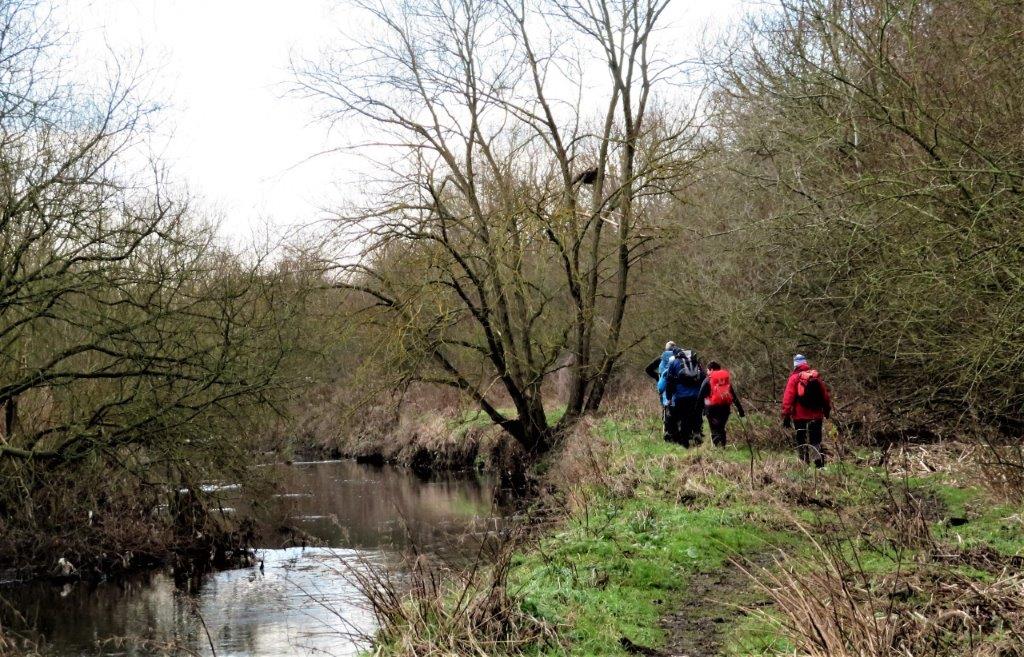 60.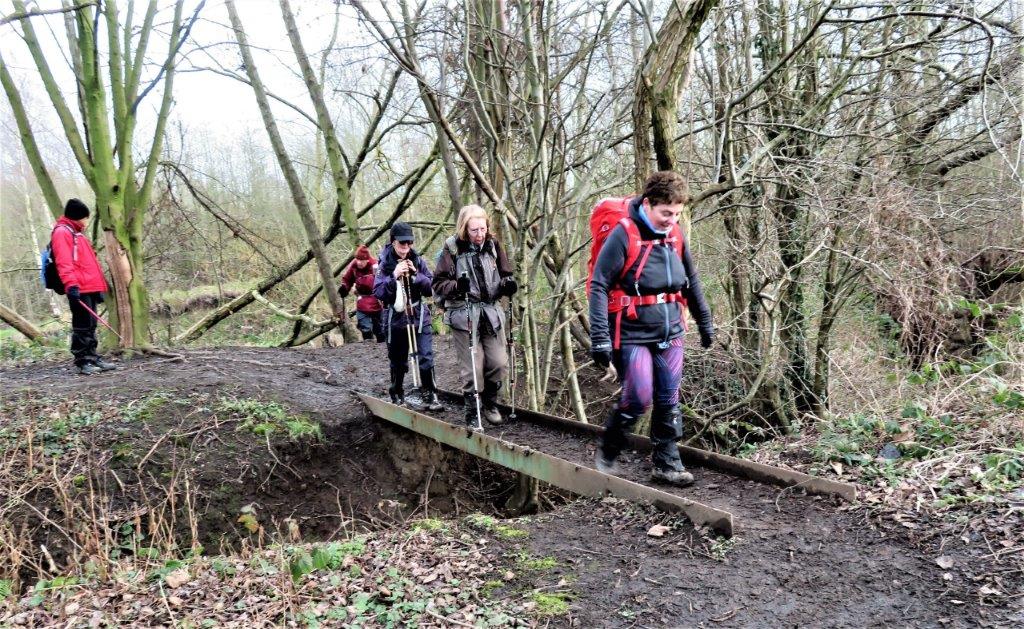 61.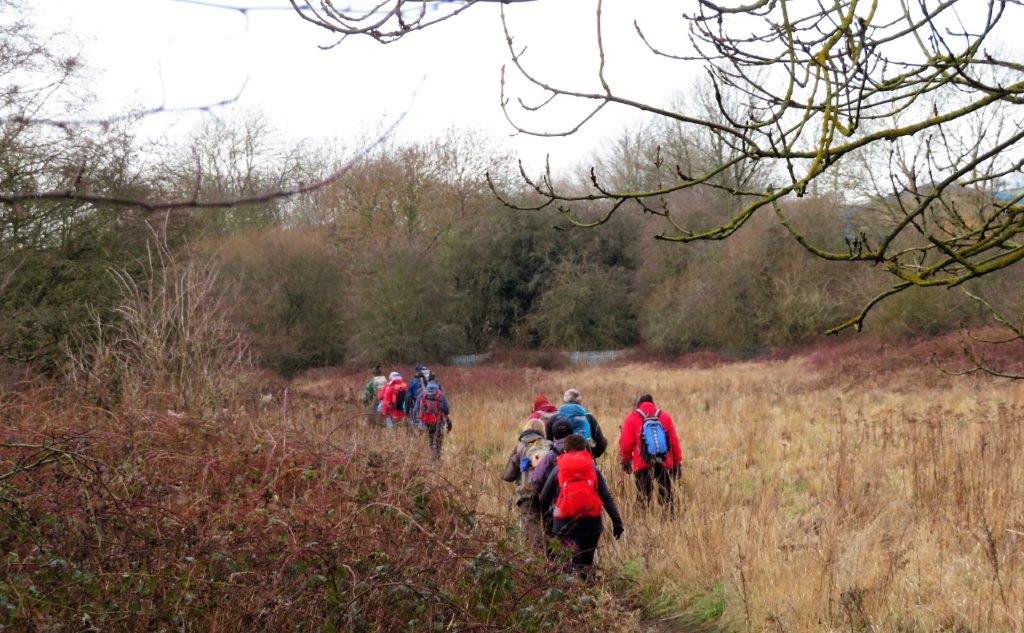 62.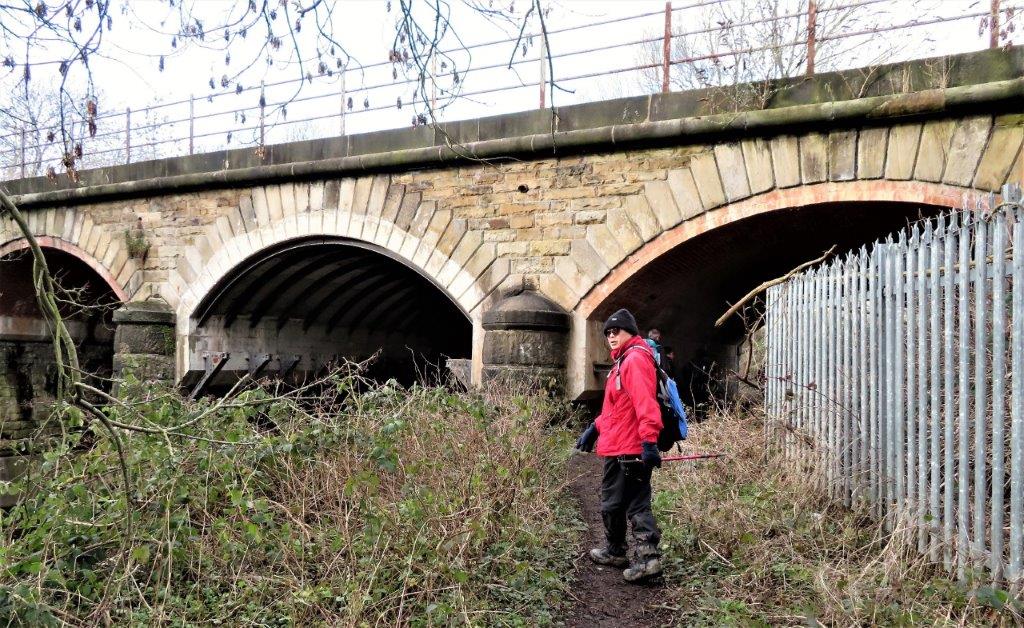 63. masonry bridge - arches now reinforced with concrete and steel arches - note corbelling on the piers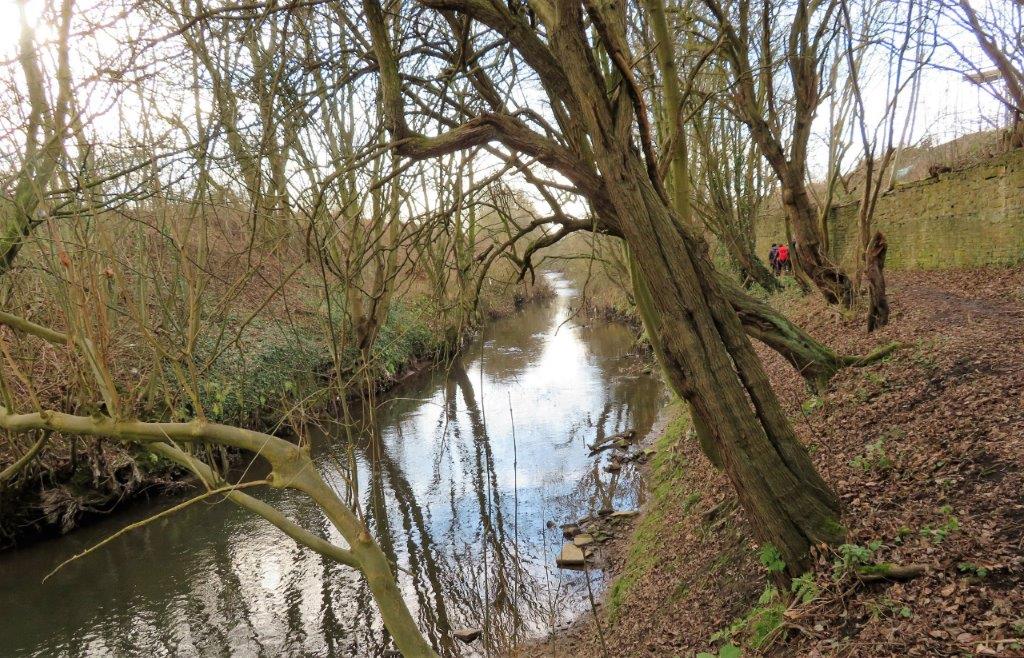 64.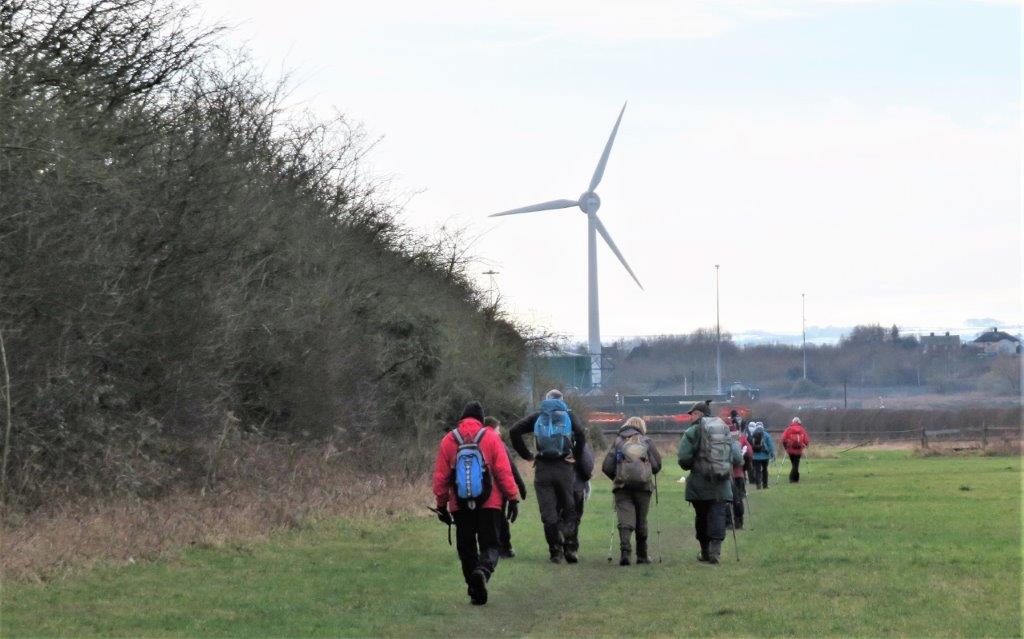 65.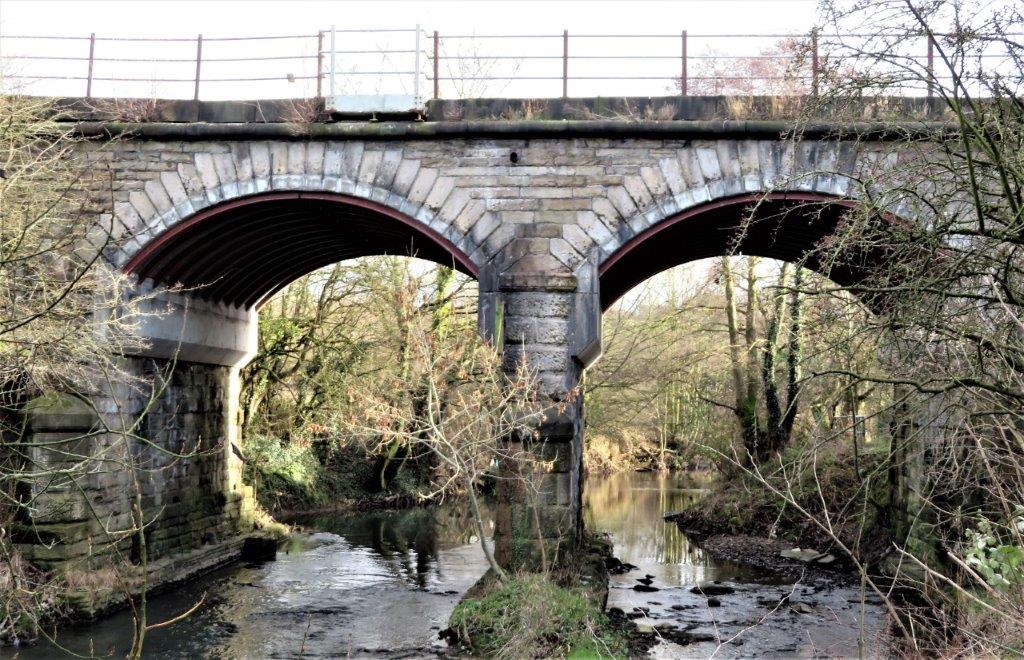 66.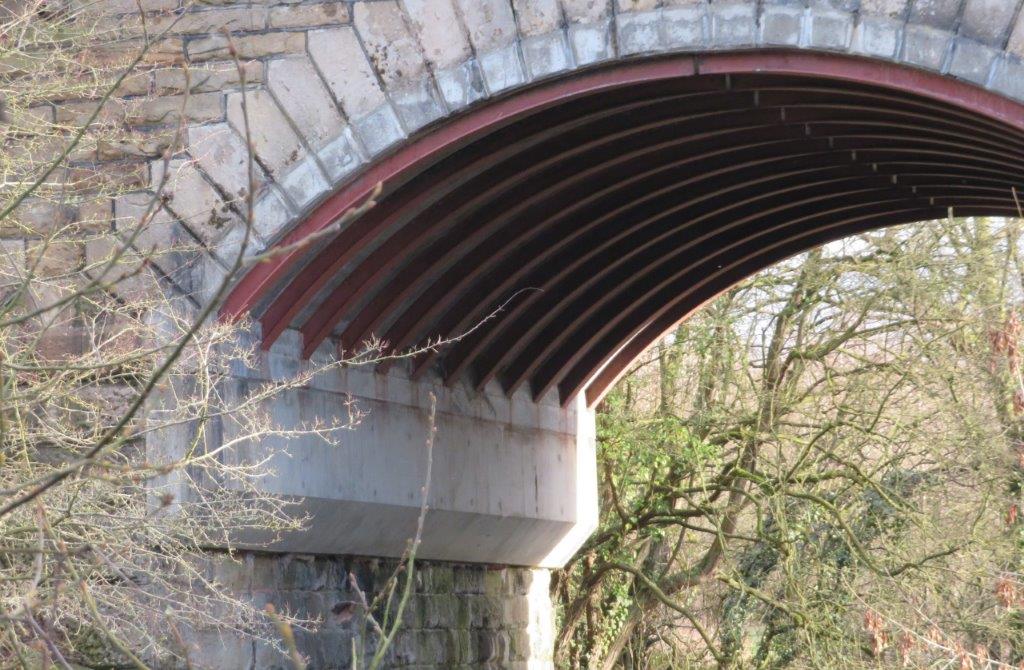 67. detail of arch reinforcement on this bridge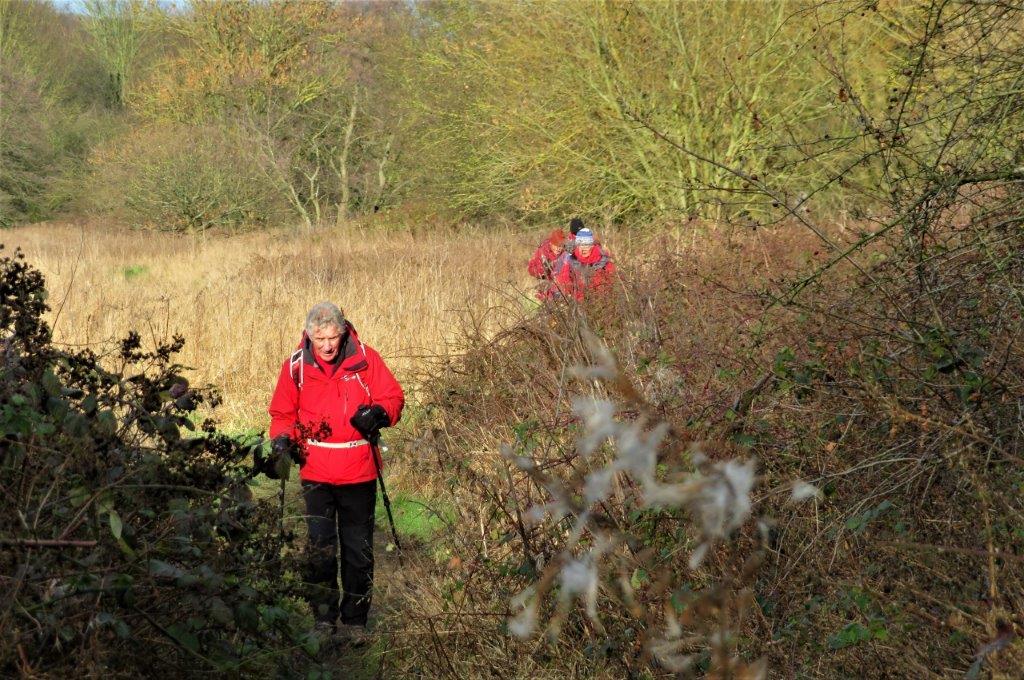 68.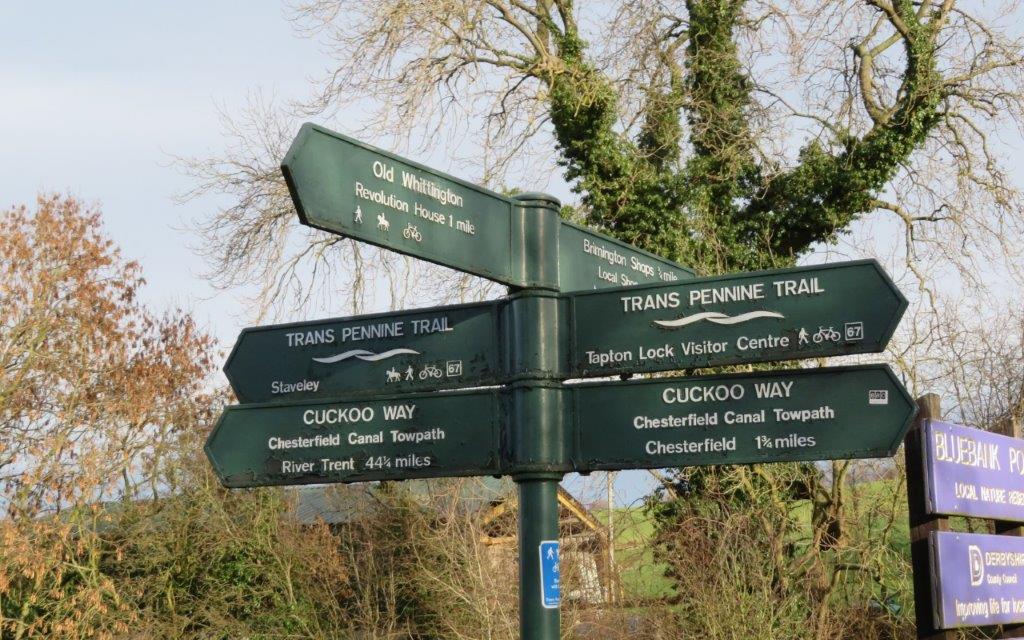 69. we headed on the Cuckoo Way on Towpath towards chesterfield.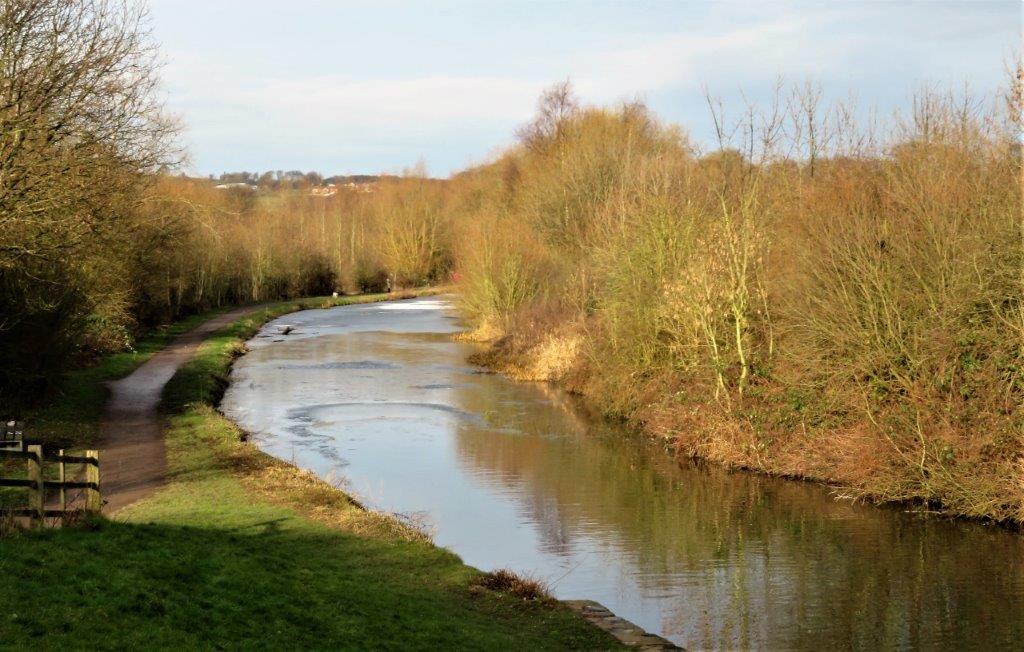 70.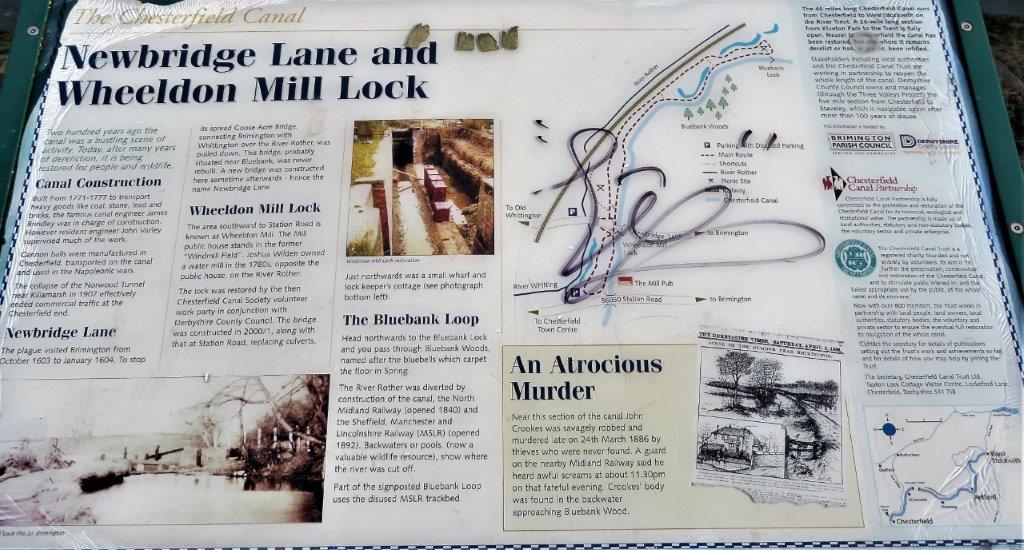 71.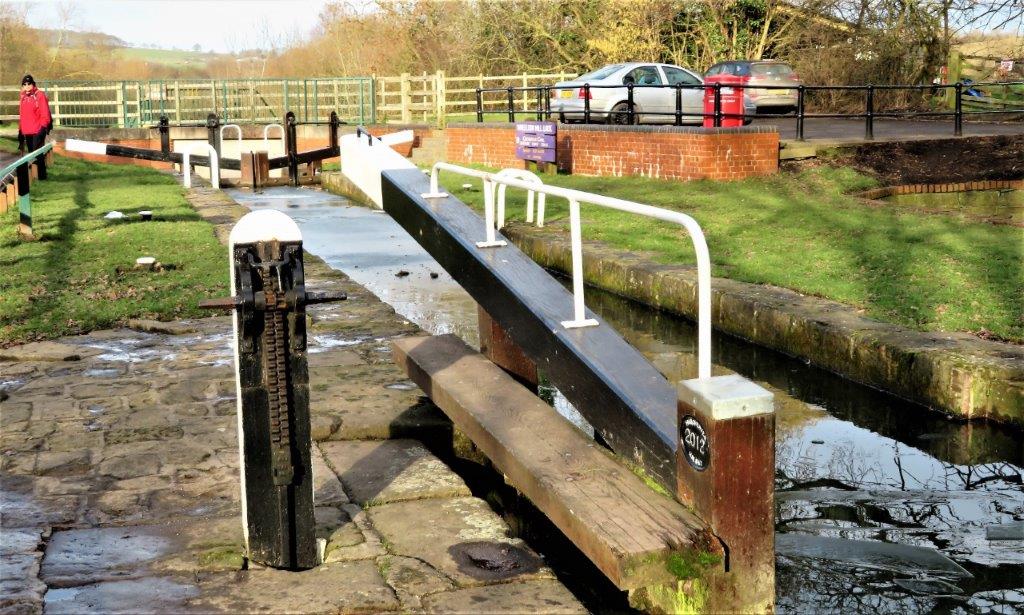 72. Wheeldon Moor Lock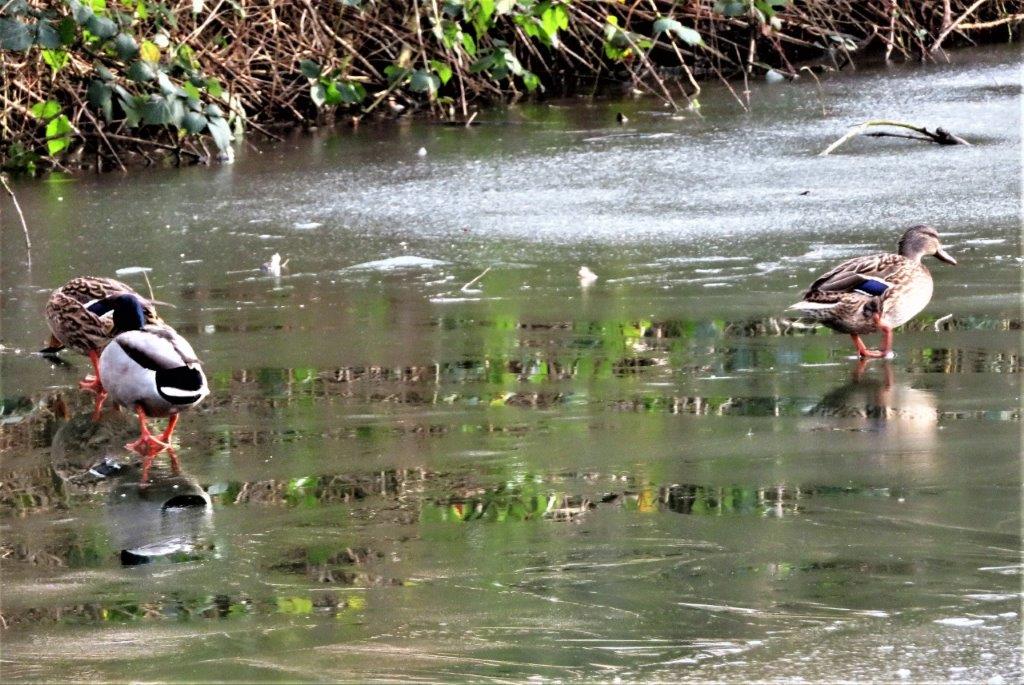 73 Iced over canal with ducks walking on it. Their webbed feet slide on the ice with comical effects - really need a video film to see this.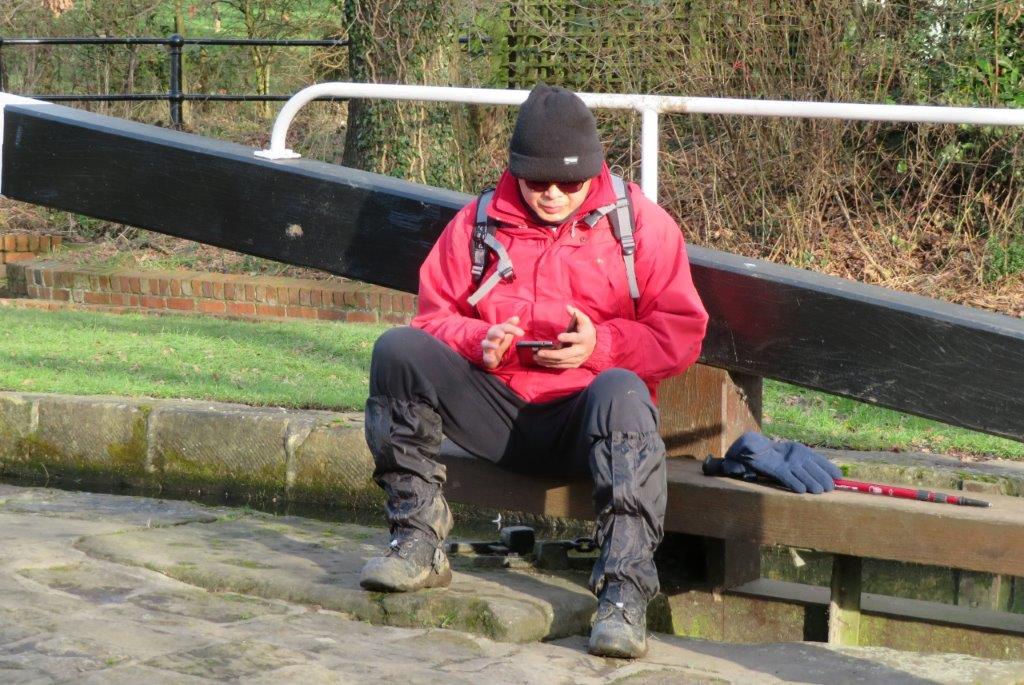 74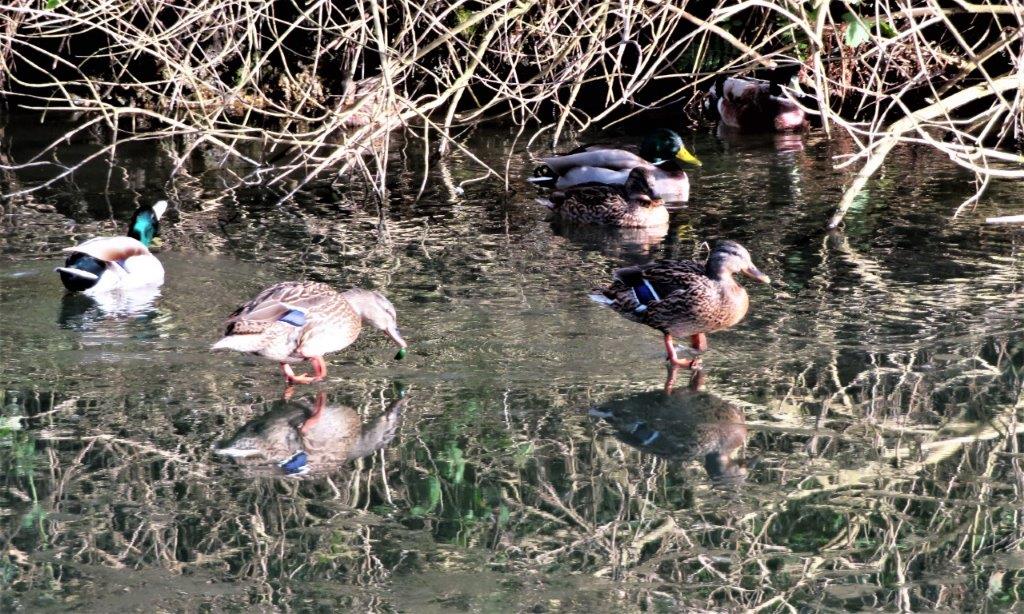 75.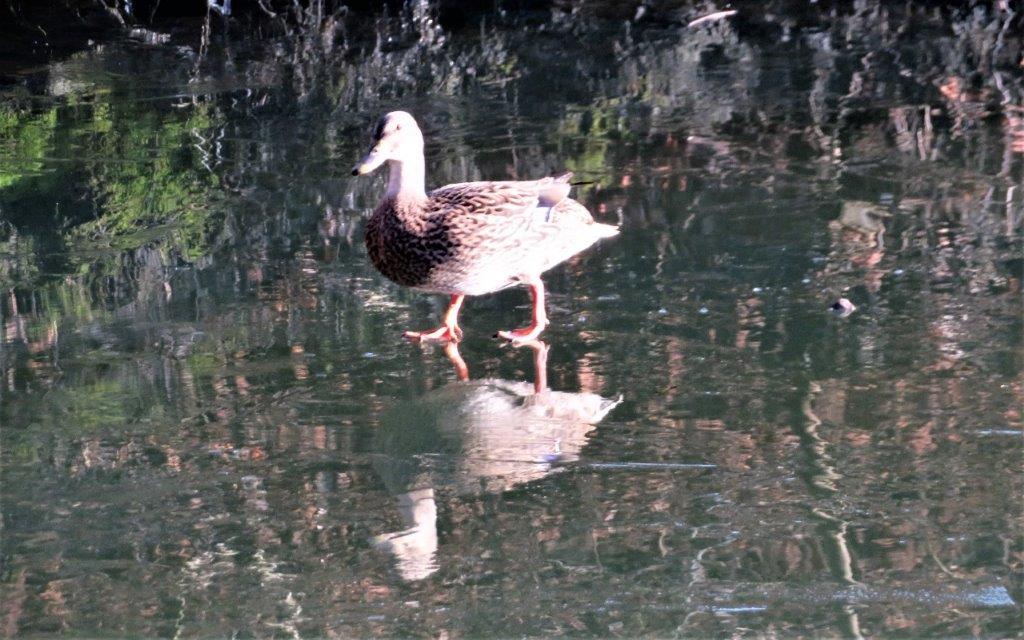 76.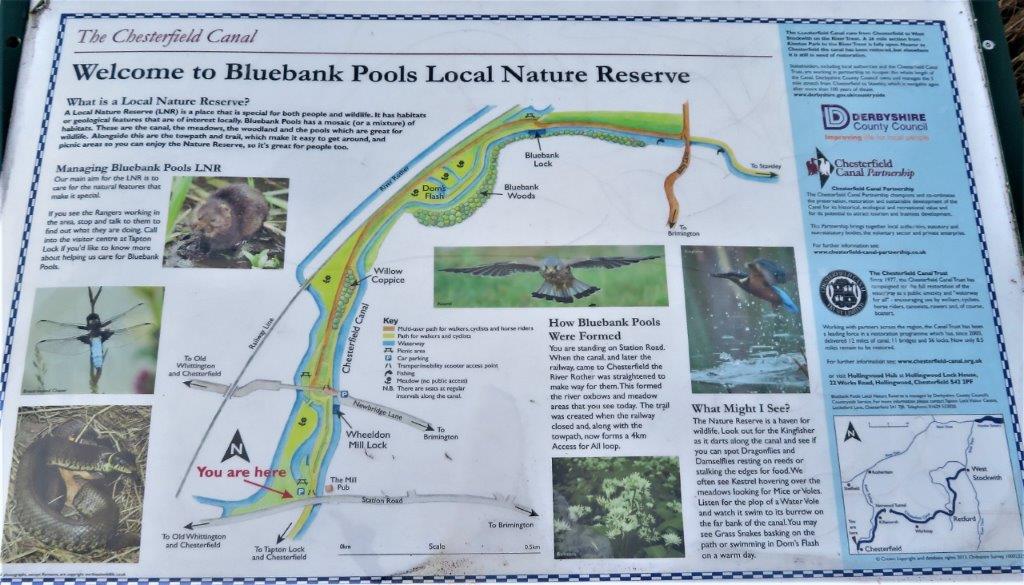 77.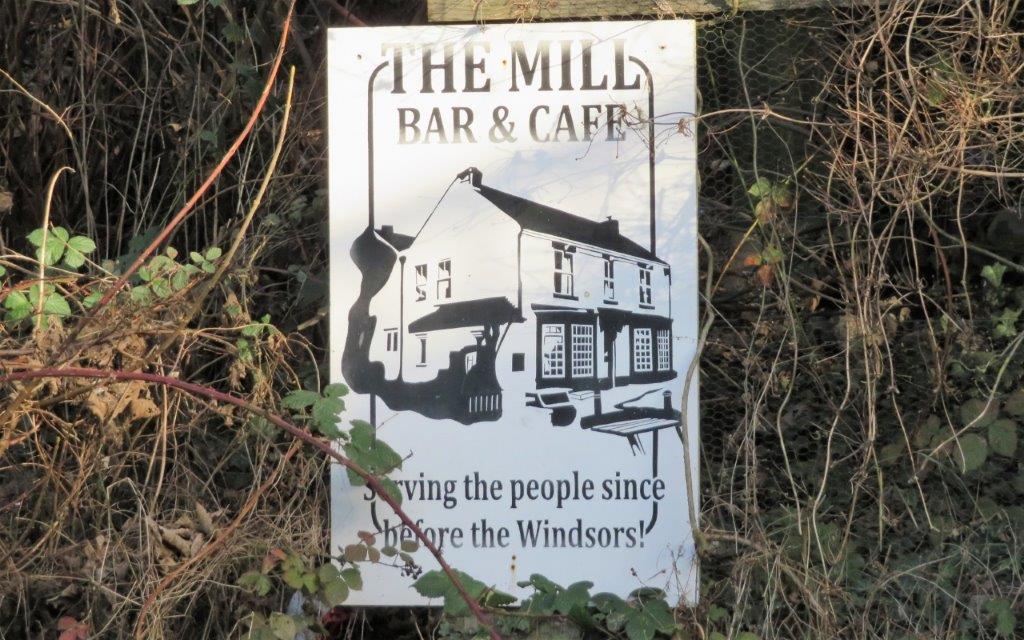 78.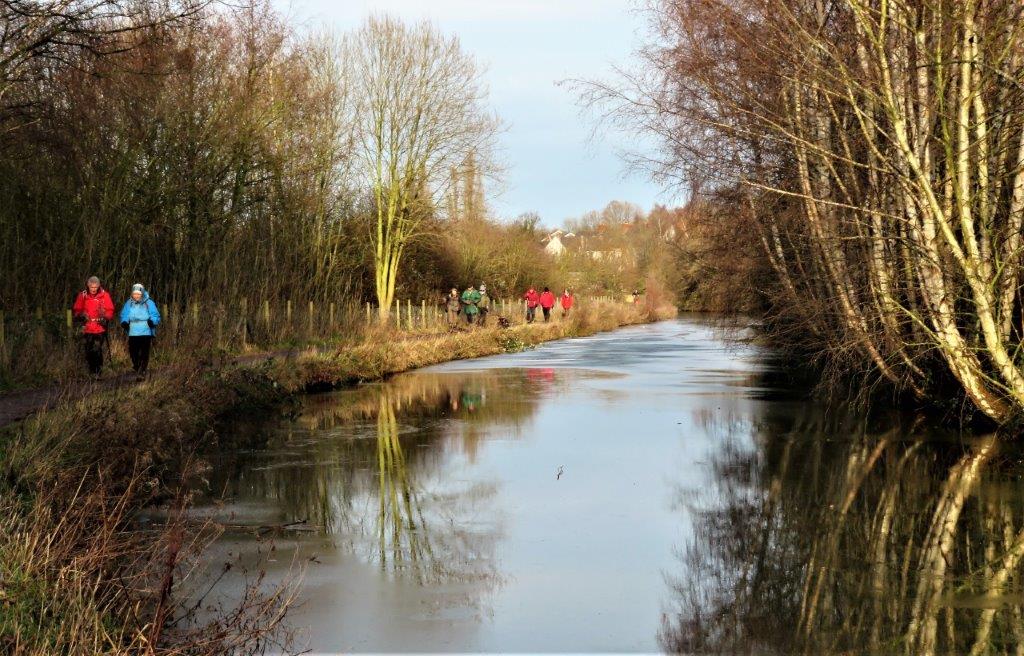 79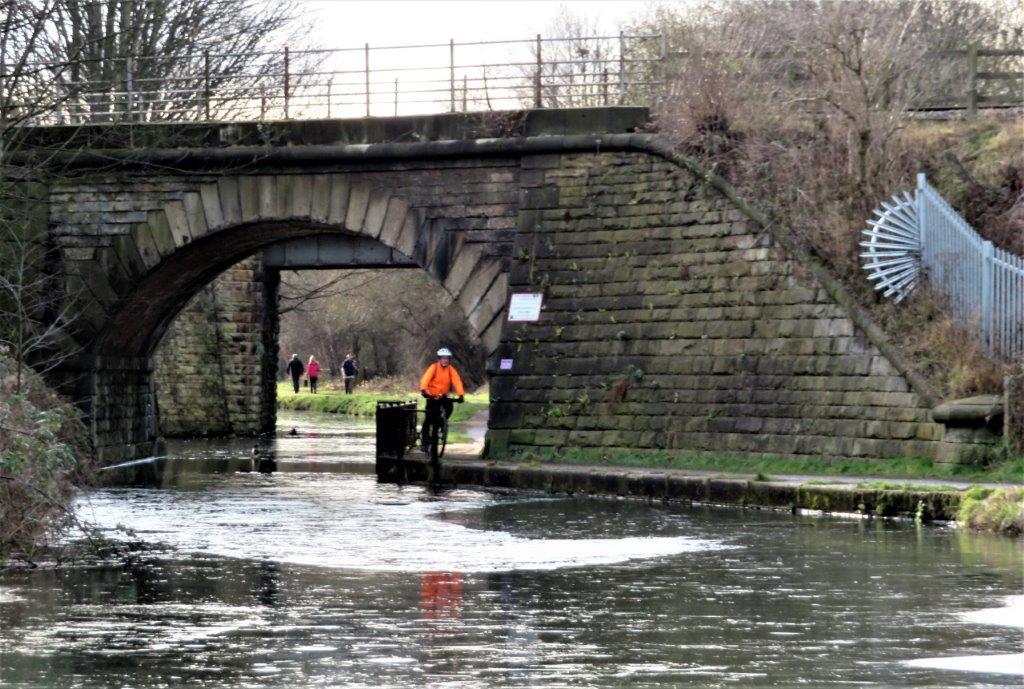 80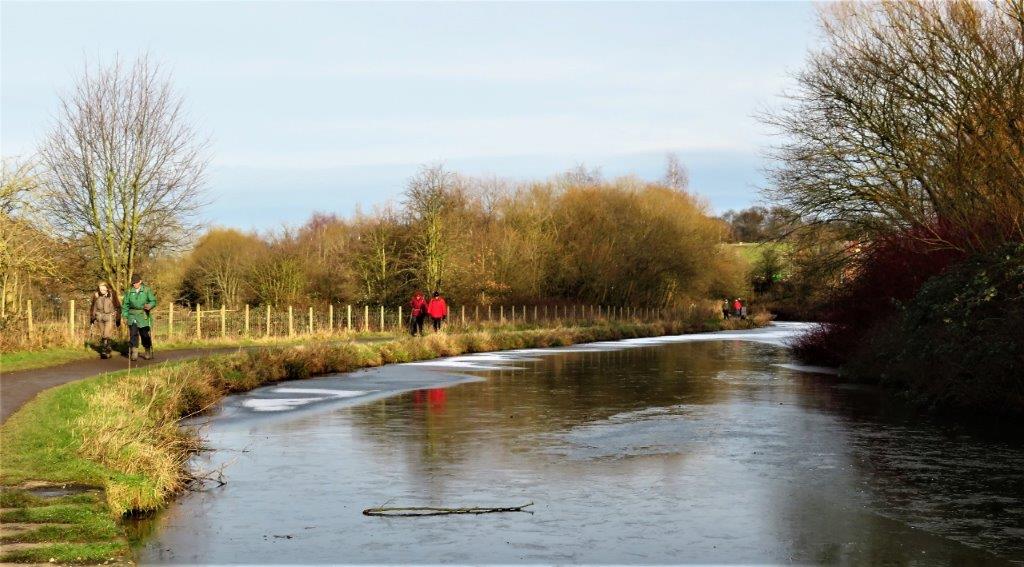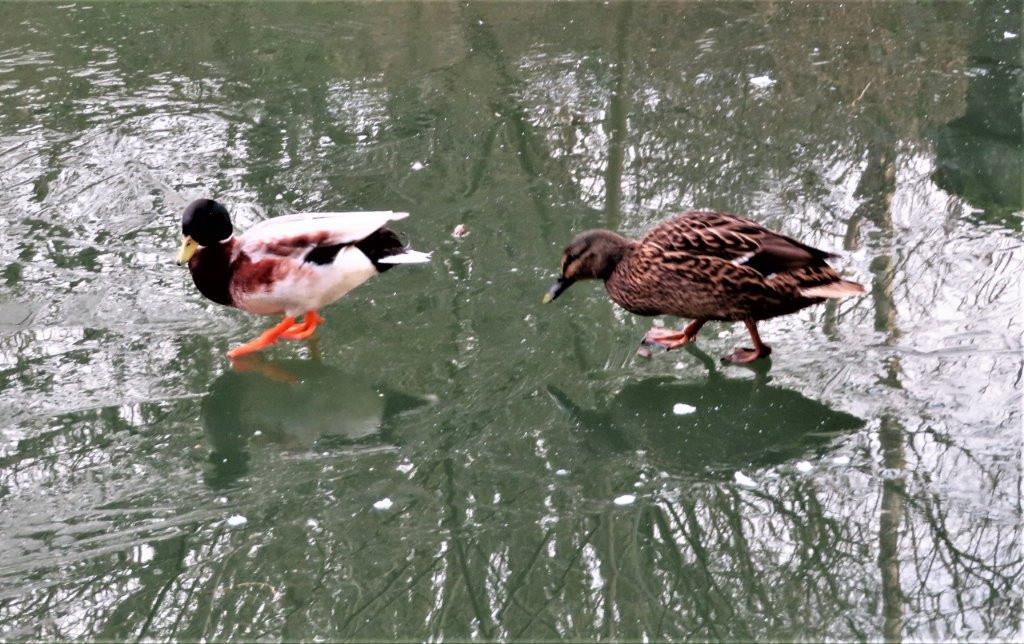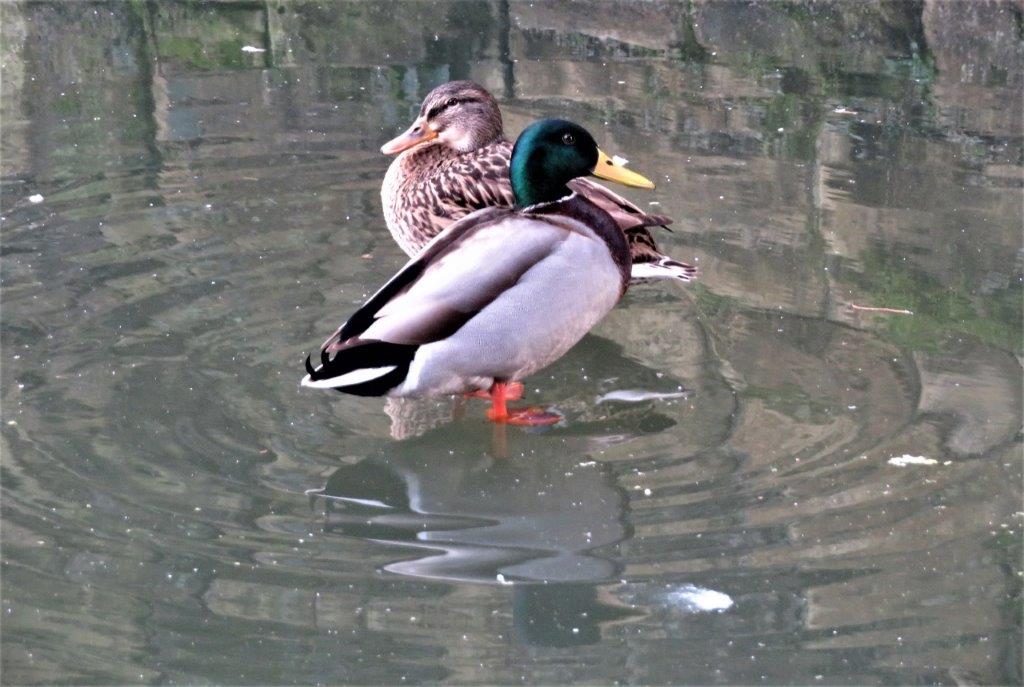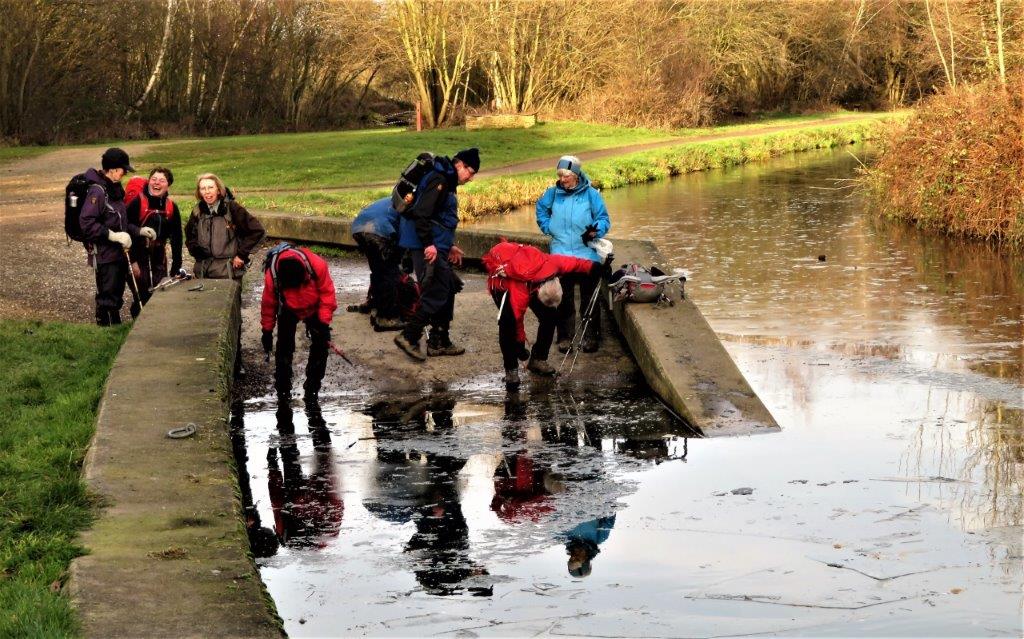 boot cleaning on slipway - very slippery under water and care requied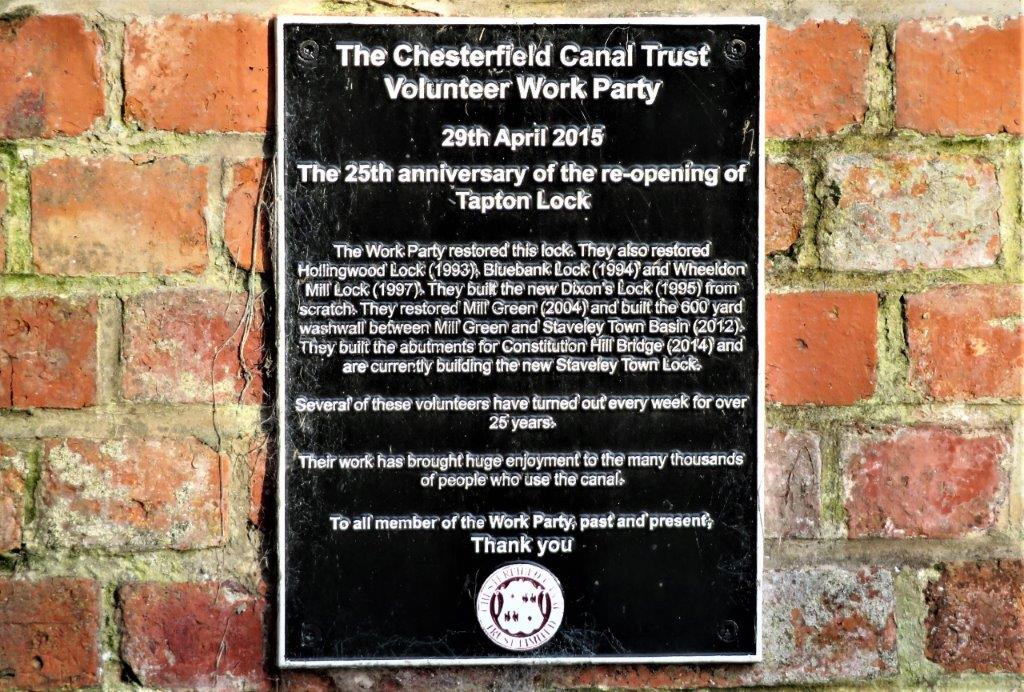 Much of Chesterfield Canal rebuilt by volunteers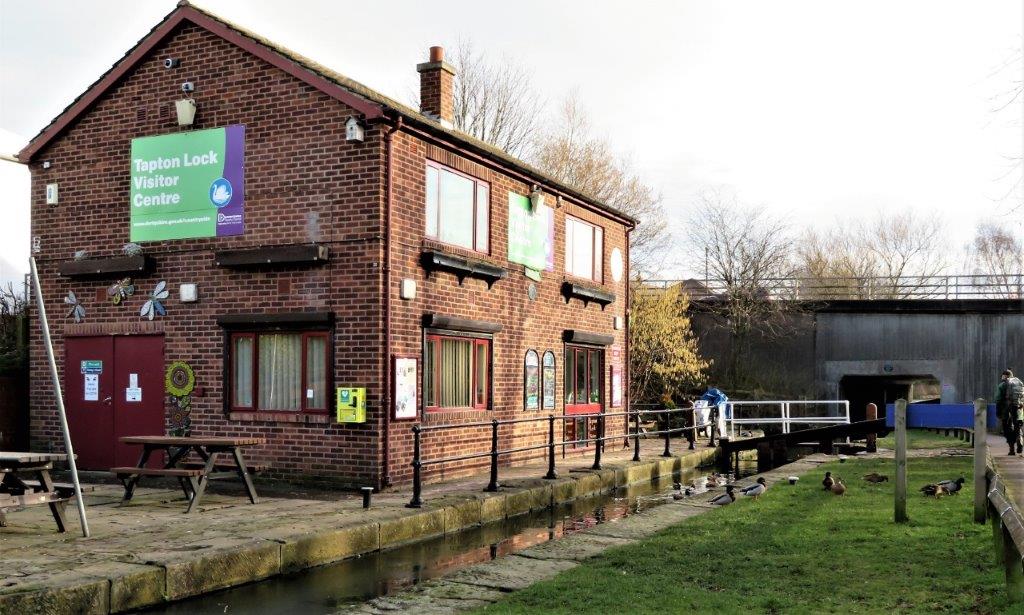 Tapton Lock Visitor Centre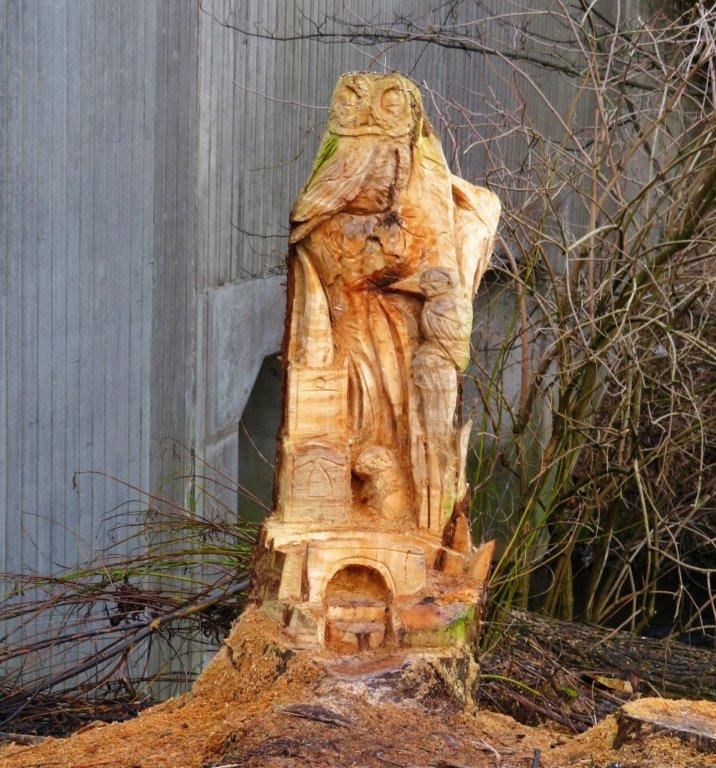 a work in progress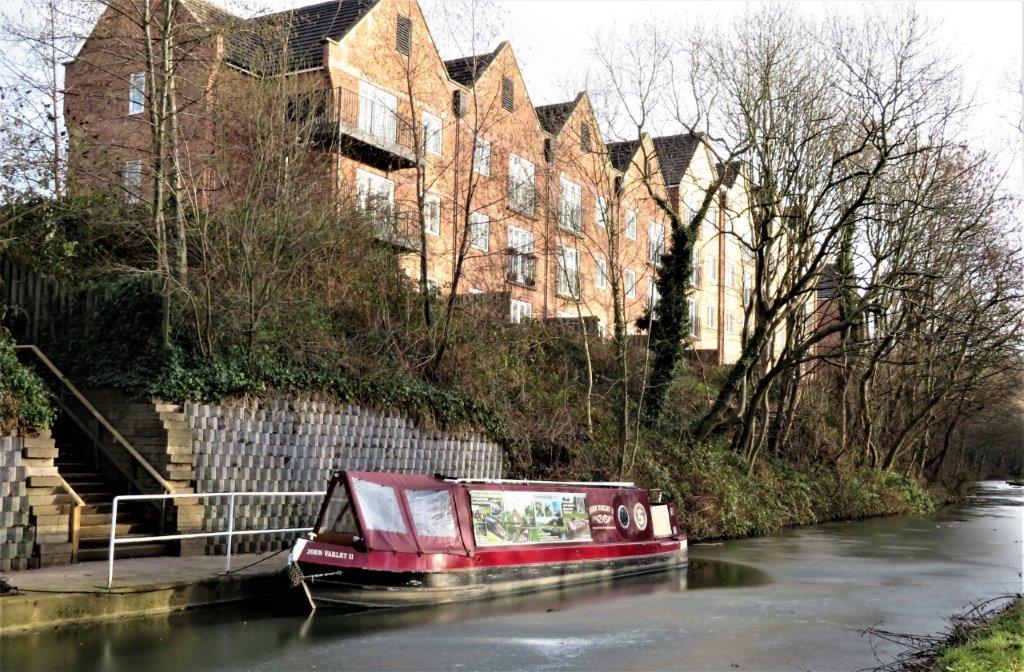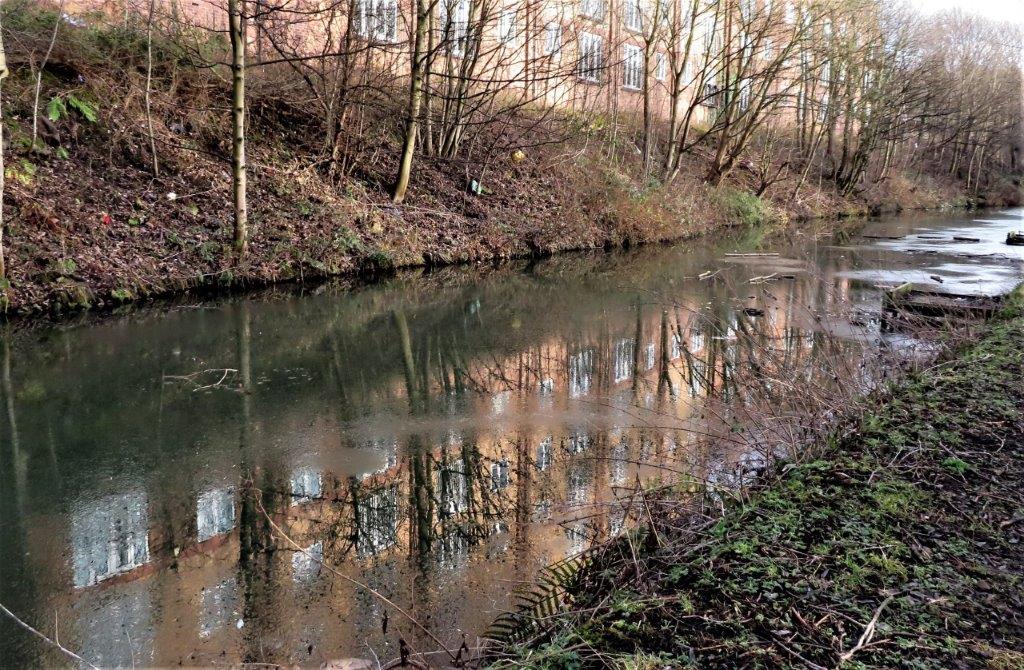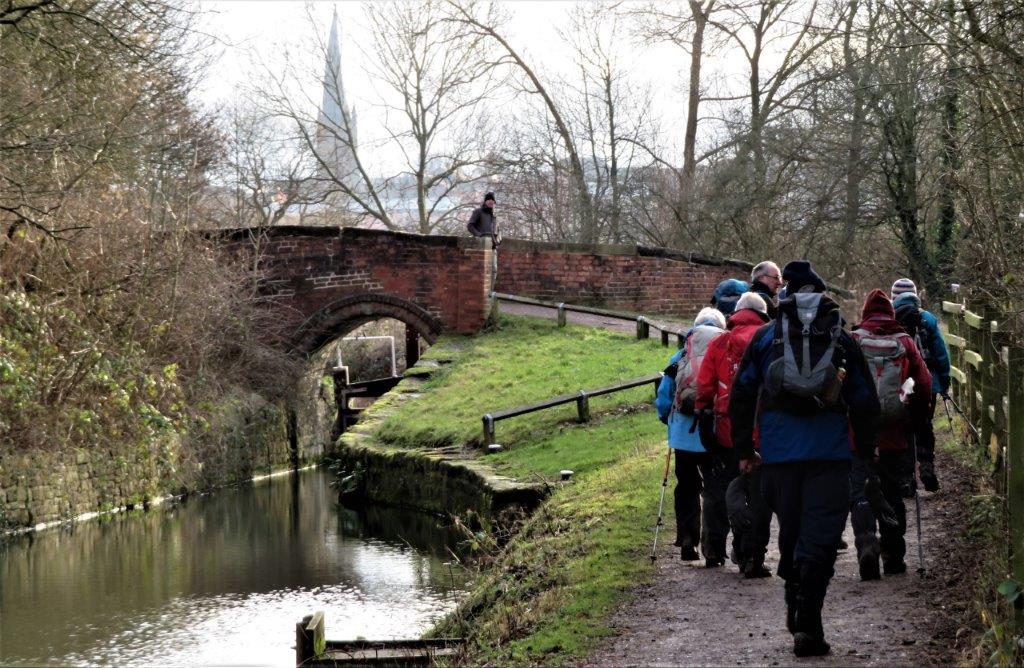 Chesterfields Crooked Spire in Distance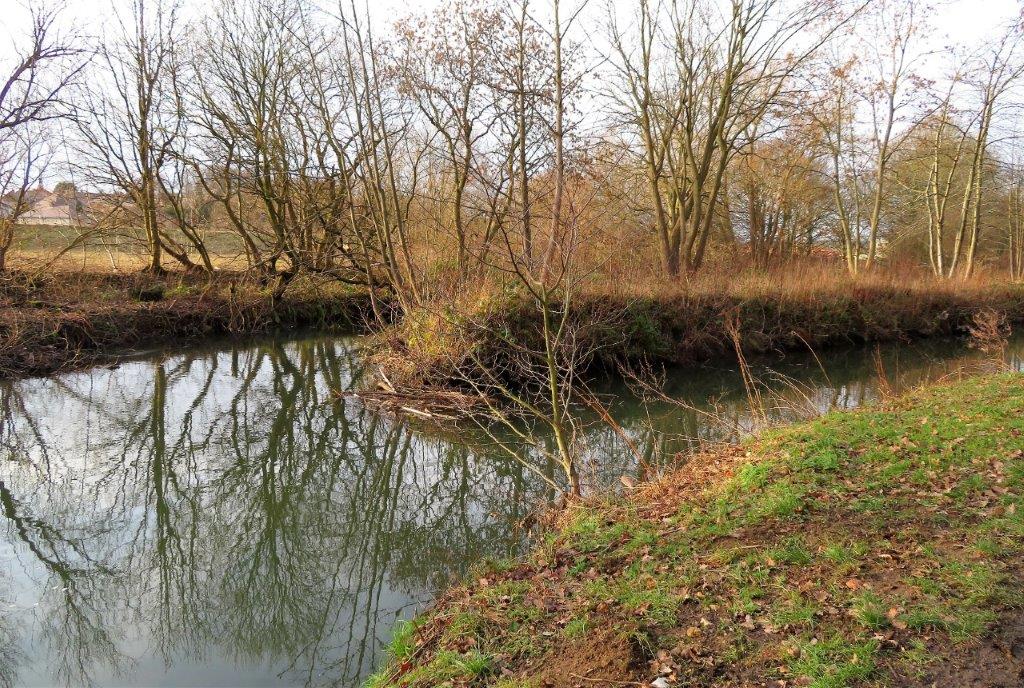 the confluence of the River Rother (behind) and the Chesterfield Canal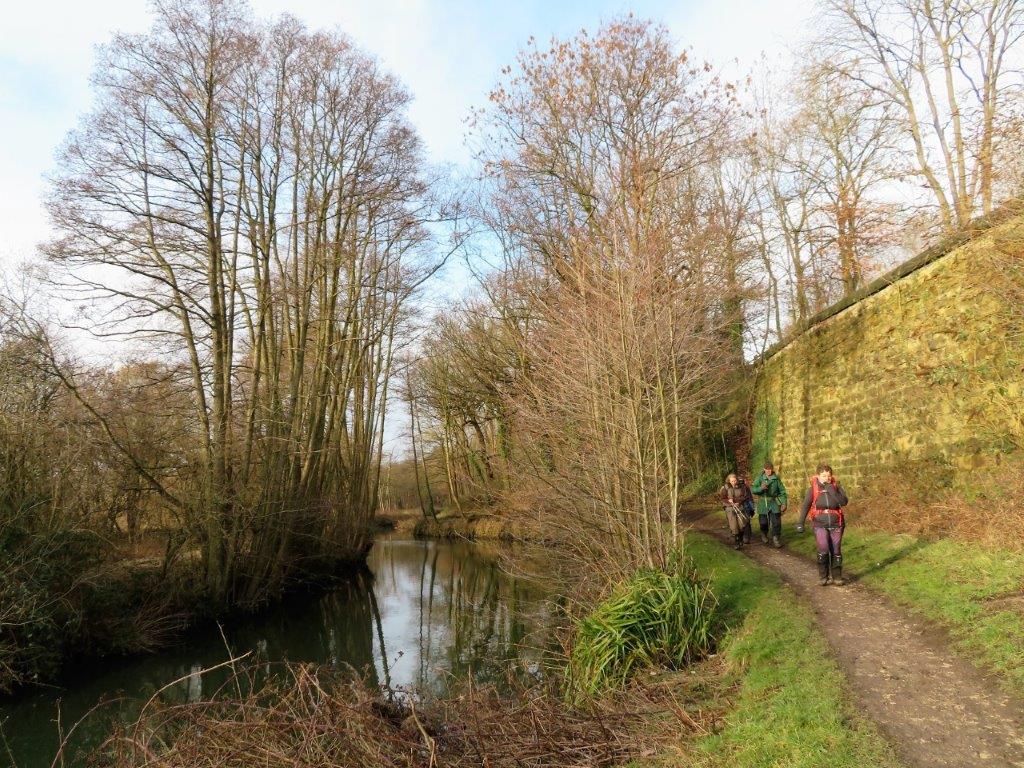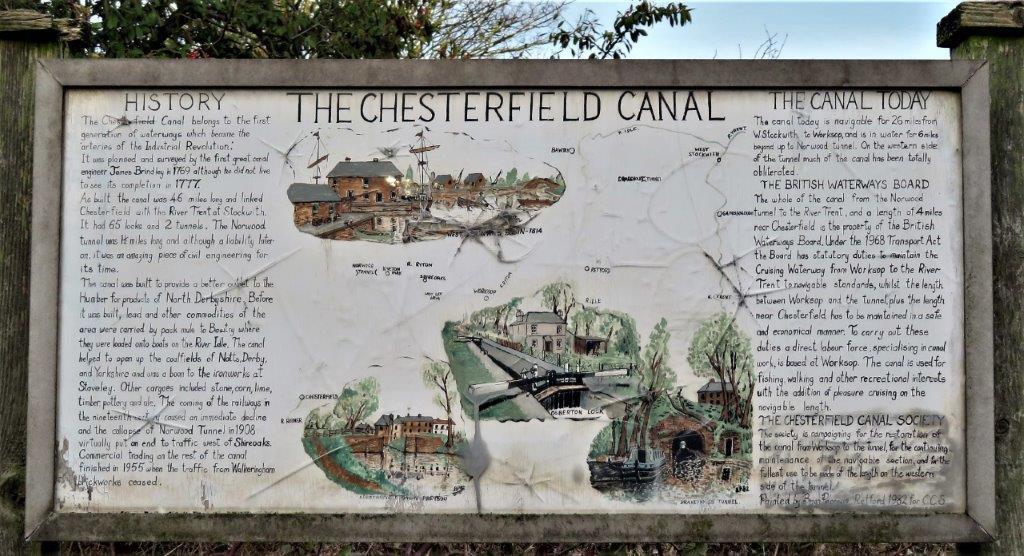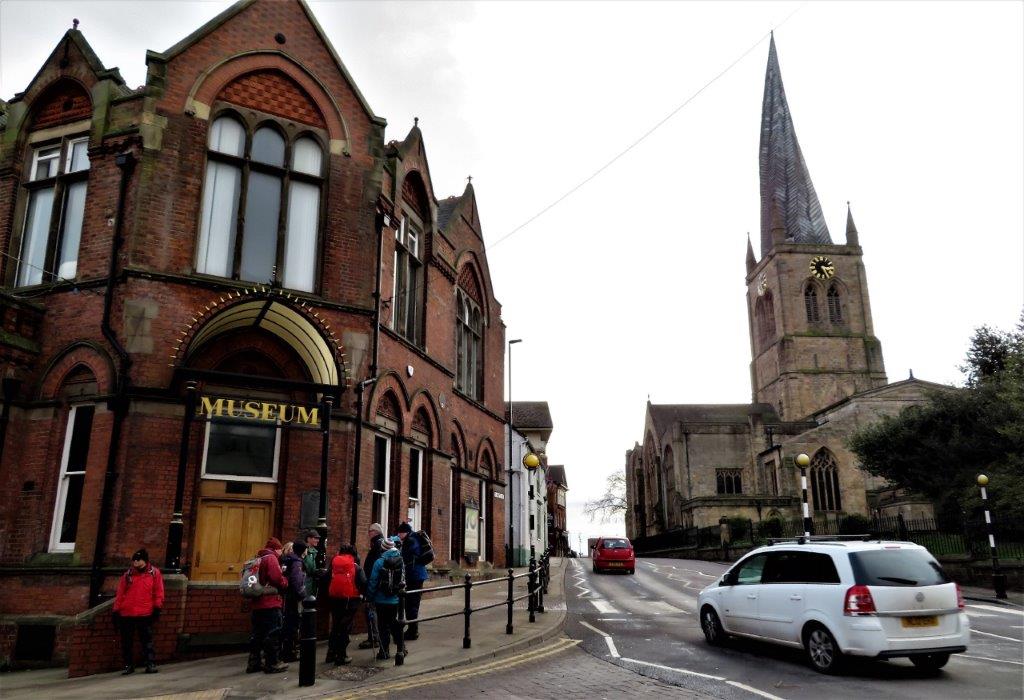 Chesterfield and the Crooked Spire
homepage - Daywalks Index 2019 - contact me at