homepage - Daywalks Index 2019 - contact me at

2019.01.27 - Fairholmes, at ~SK172892 start of Concession Path (C.P) zig zag ~WNW up to B.W., ~S on BW ~350m past Lockerbrook O.Centre., ~NNW on C.P then ~WNW then ~NNW on path (on south side of Rowlee Pasture) to ~SK145912 (south side of Alport Castles), ~S then ~W down to cross FB on River Alport then up to Alport Farm, ~SSE on track then path to cross A57 Rd near Alport Bridge, ~SE across River Ashop, ~SSE on BW (below Upper Ashop farm), BW splits - branch to C.P along Canal (well above River Ashop) and follow ~E / ESE , BW to near Hagglee Ford, zig zag ~W then follow SSW on BW up to Roman Rd, ~SSE to Hope Cross, FP ~SE on edge of woods to Wooler Knoll, C.P ~ SSE then E to Winhill Pike, ~E on C.P thru Winhill Plantation, ~S thru Thornhill Carrs, ~SSE above Thornhill onto DVHWay* ~SSE to Quaker Centre, FP / track ~E to Station Rd, ~S to Station / bus turnaround.- leader Andrew Irwin - Sunday - * main party took another route from here?
on concession footpath up from Fairholmes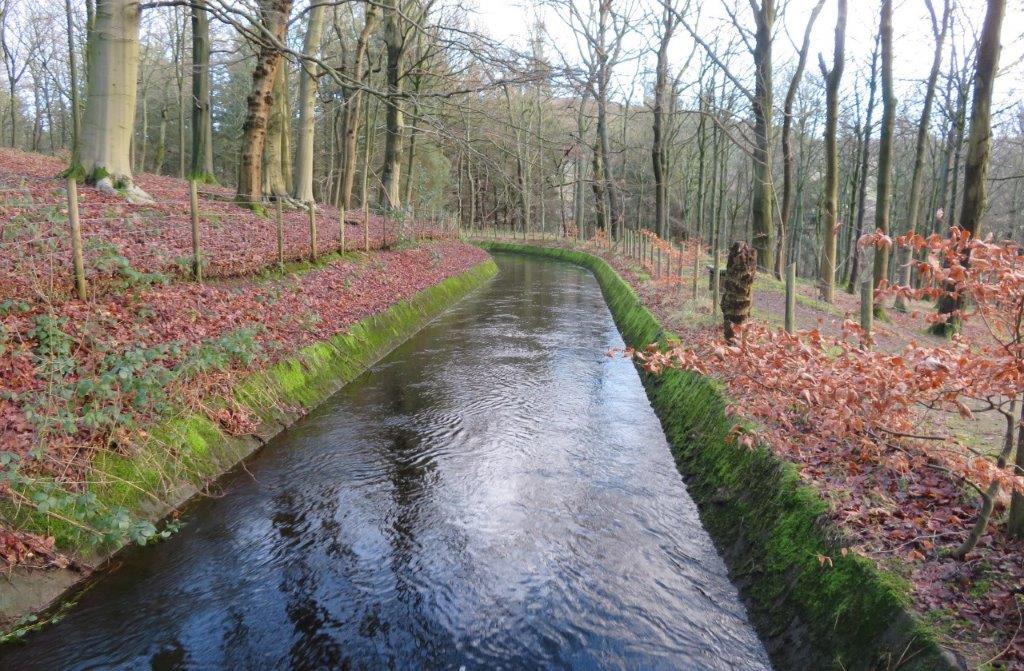 'canal' which starts from River Ashop in Woodlands Valley and discharges into Derwent Reservoir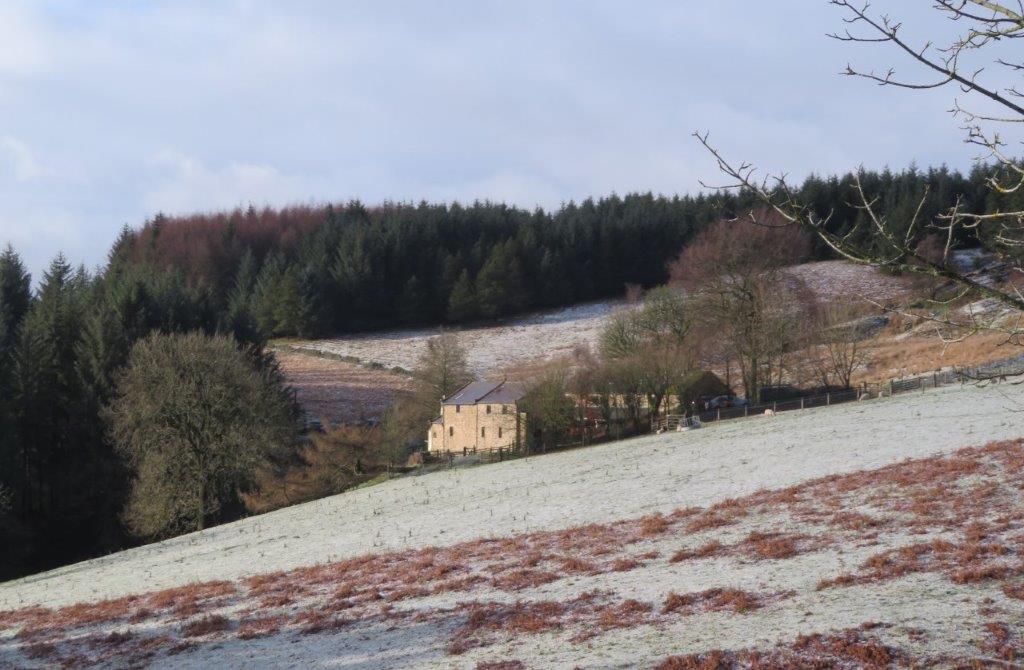 looking across from concession footpath at Lockerbrook Outdoor Centre (once a farm)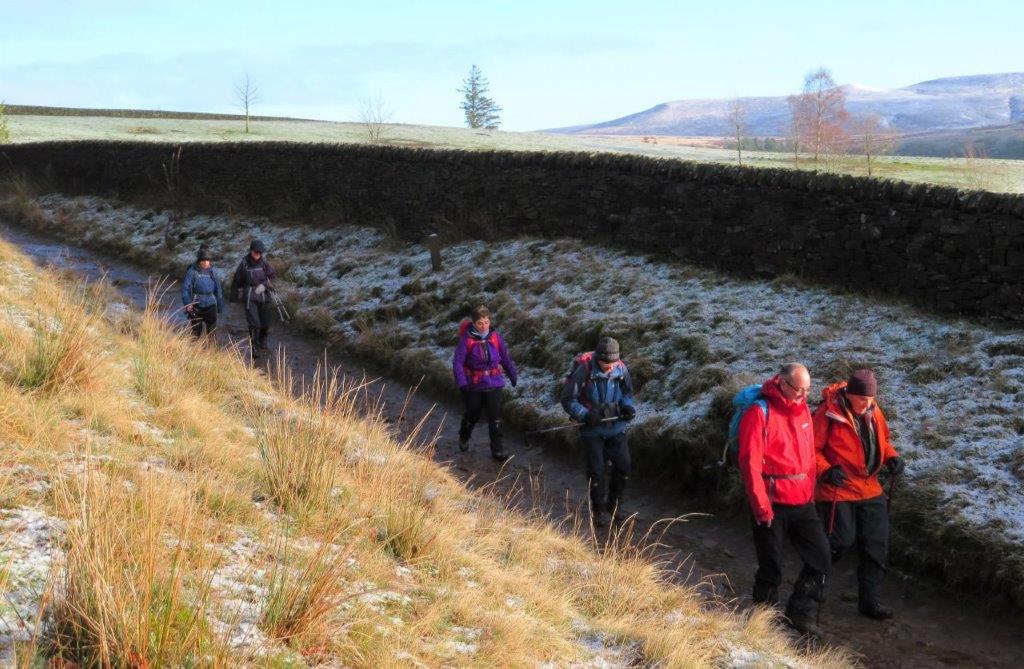 on bridleway heading south and about to pass Lockerbrook Centre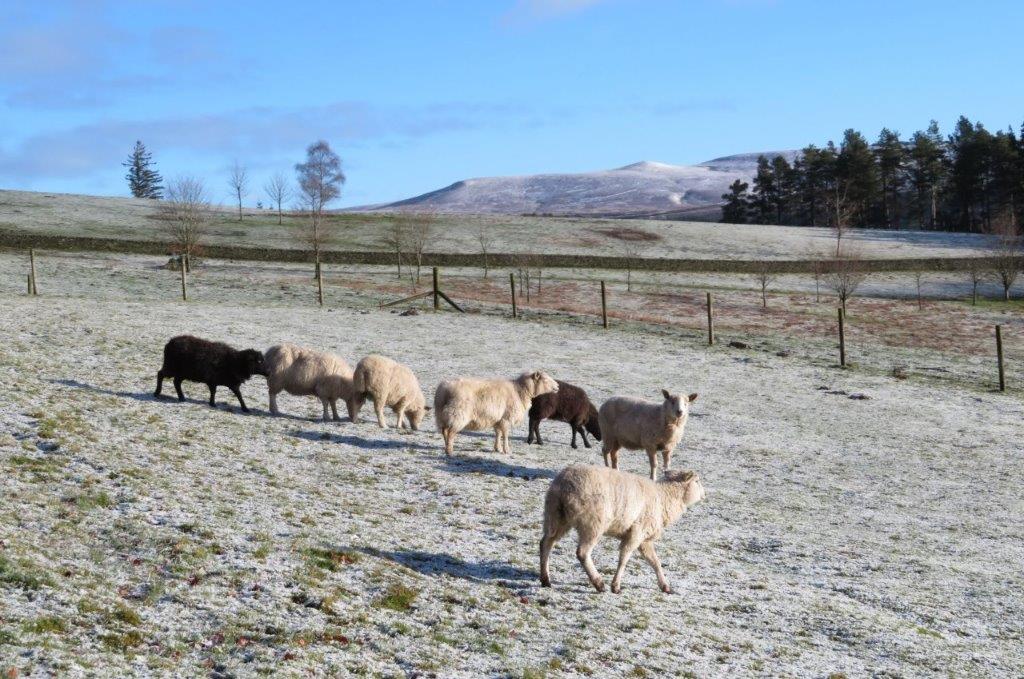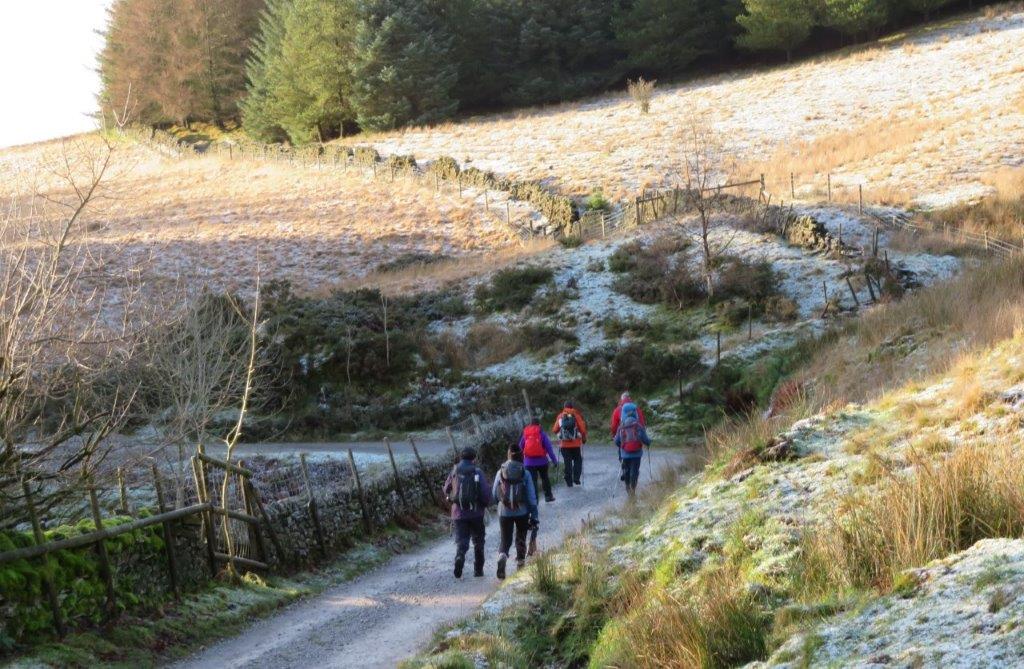 past Lockerbrook Centre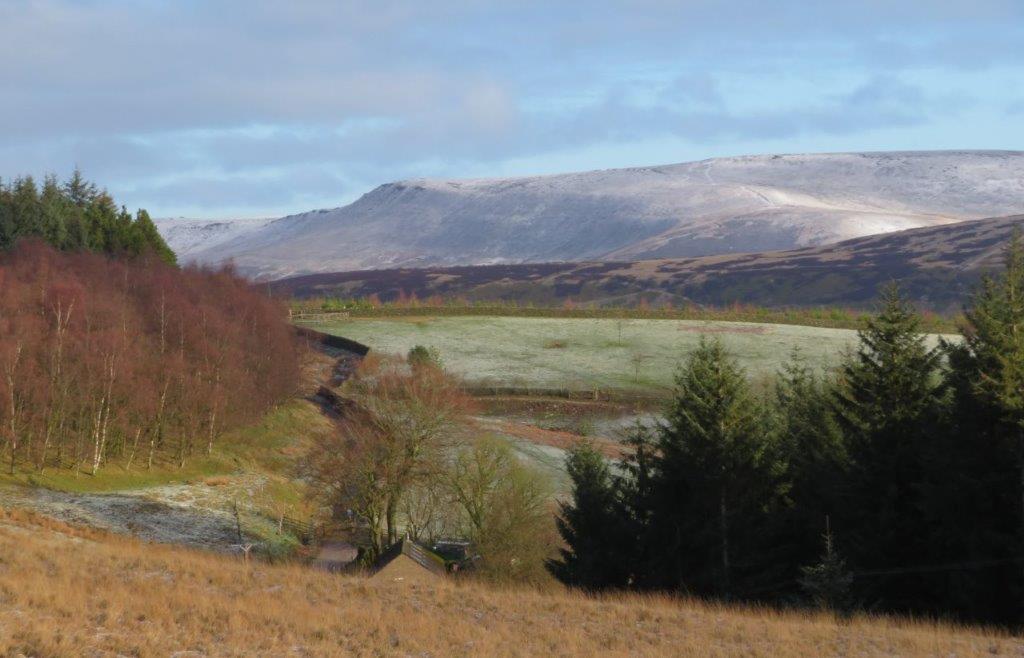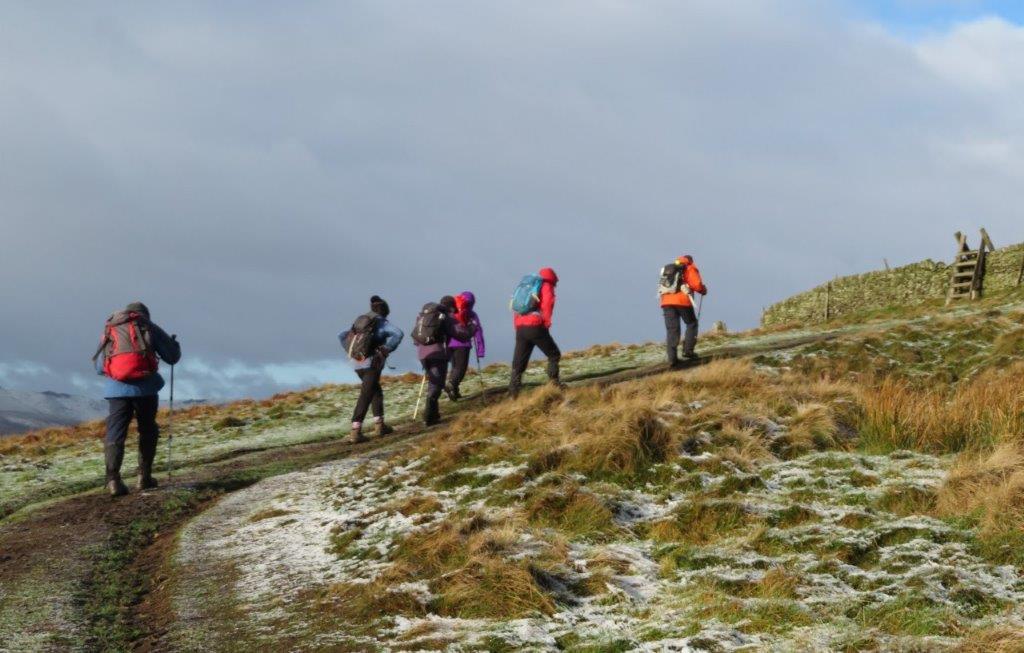 Up from the Bridleway (which ran past Lockerbrook Centre) on another concession path running into Rowlee Pastures (near Bellhag Tor)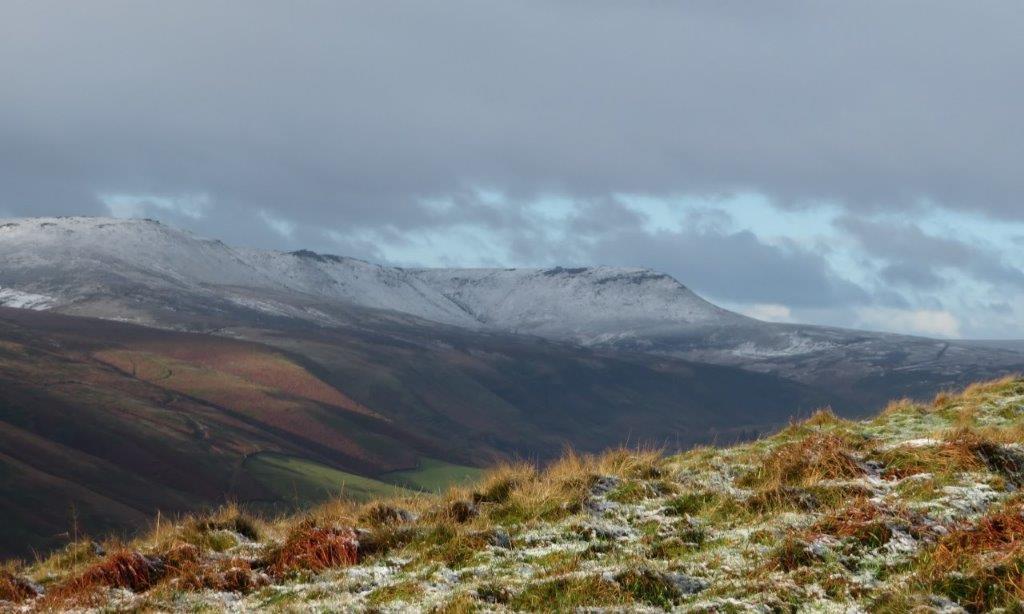 Kinder - Fair Brook in middle?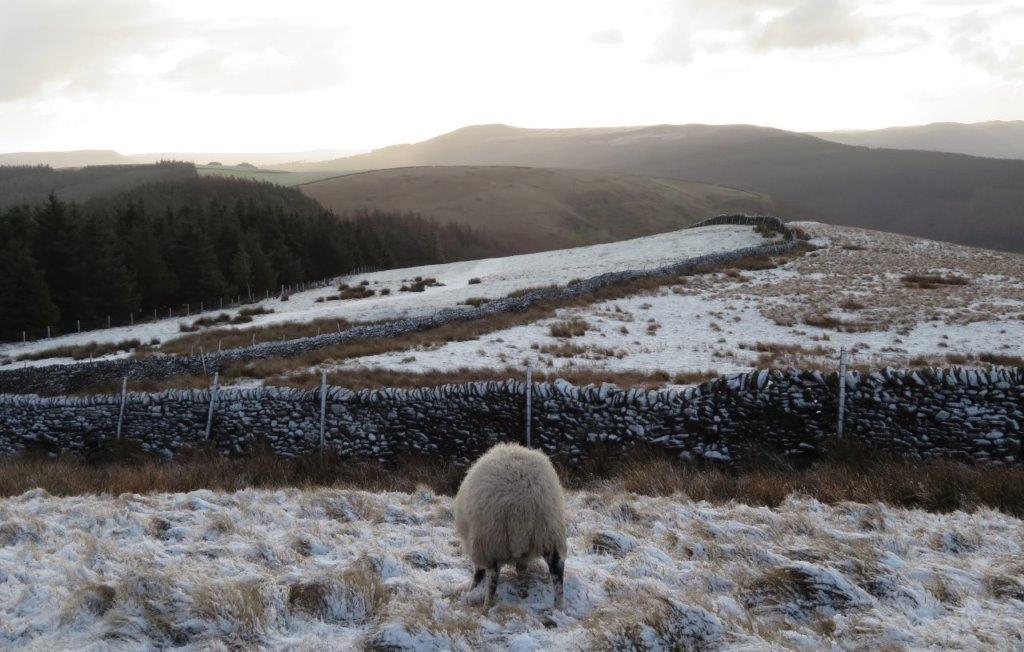 Winhill Pike (centre top)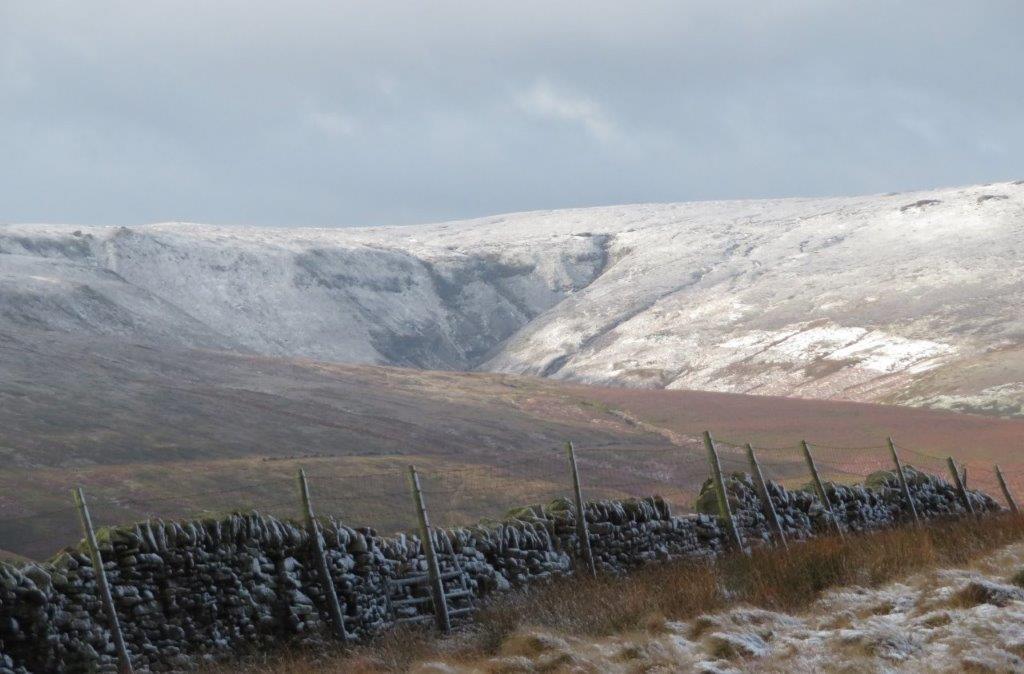 Blackden Clough?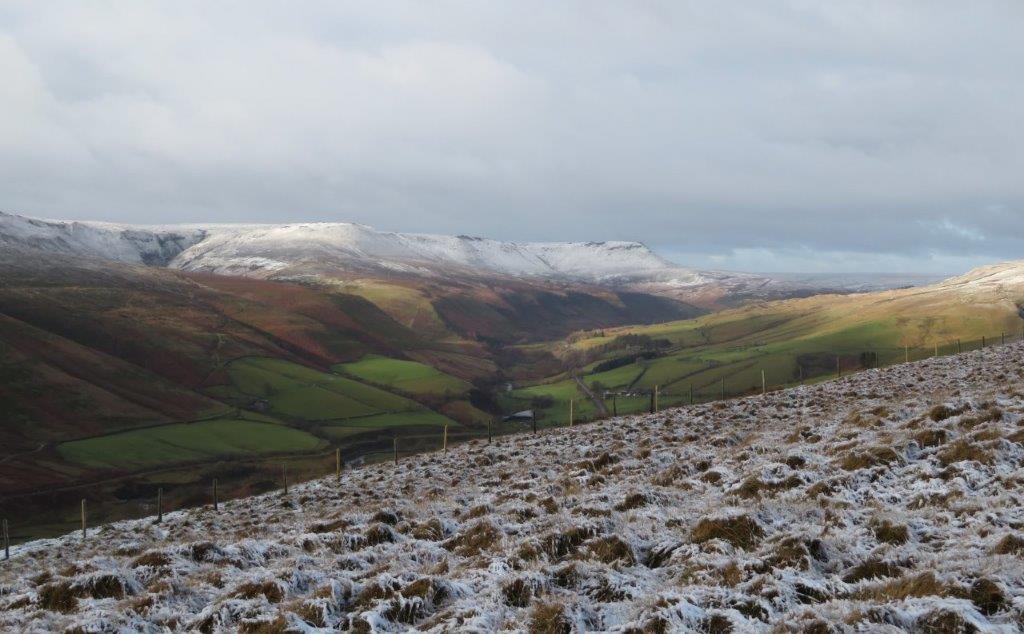 Blackden Clough? top left on Kinder. Fair Brook in middle?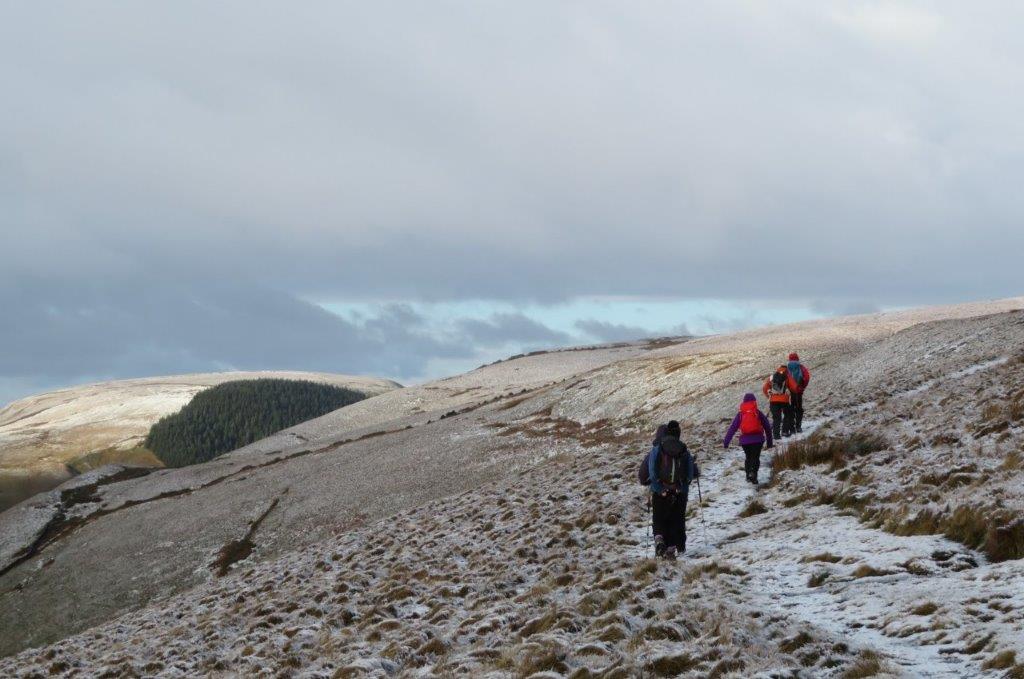 on the edge of Rowlee Pasture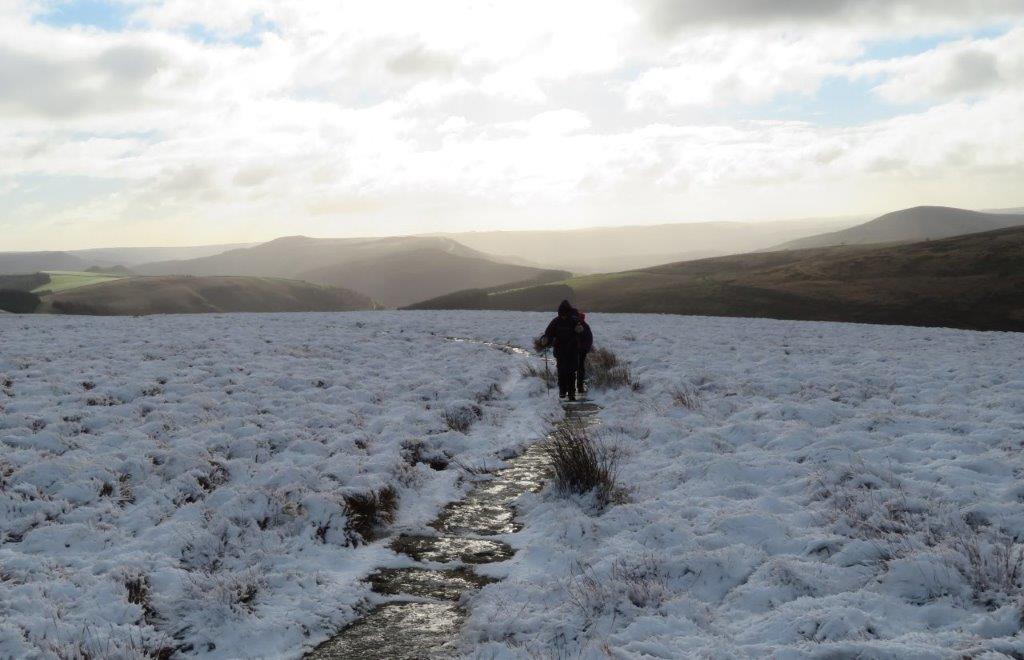 Looking back at some of our party approaching (Winhill Pike at left in back, Lose Hill to right?). Note ice on paving slabs. High speed cold winds makes walking uncomfortable.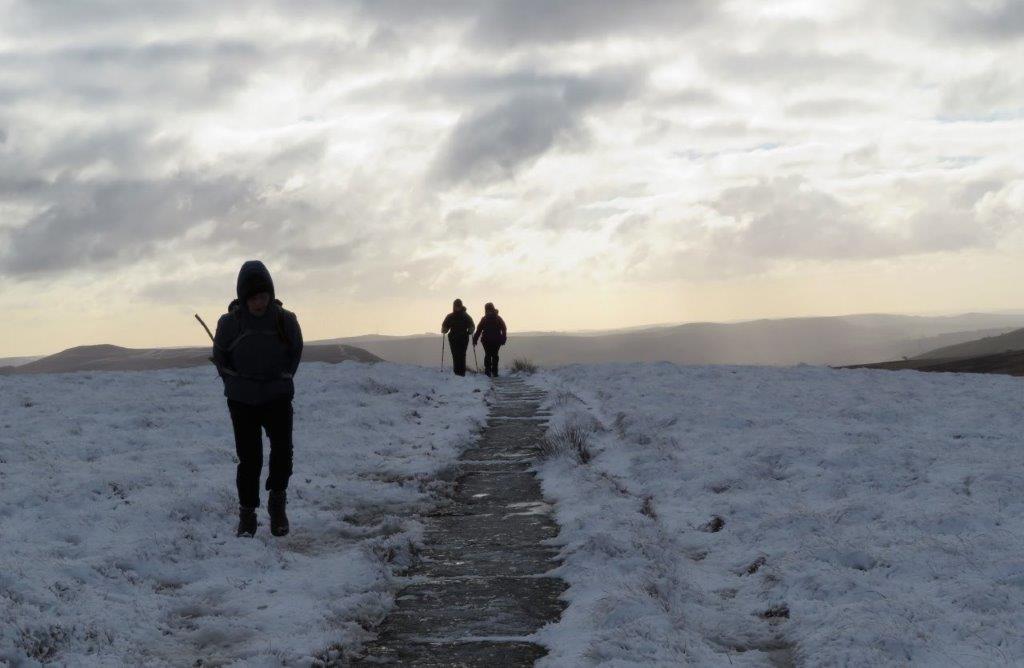 walking off slabs due to slippery ice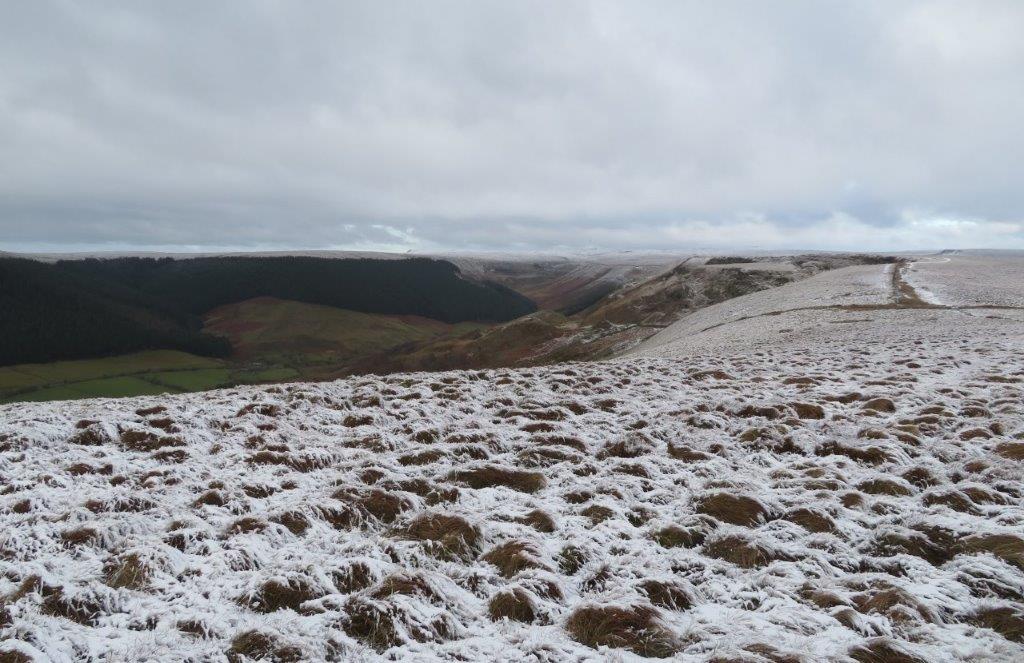 Alport Valley and its plantation to the left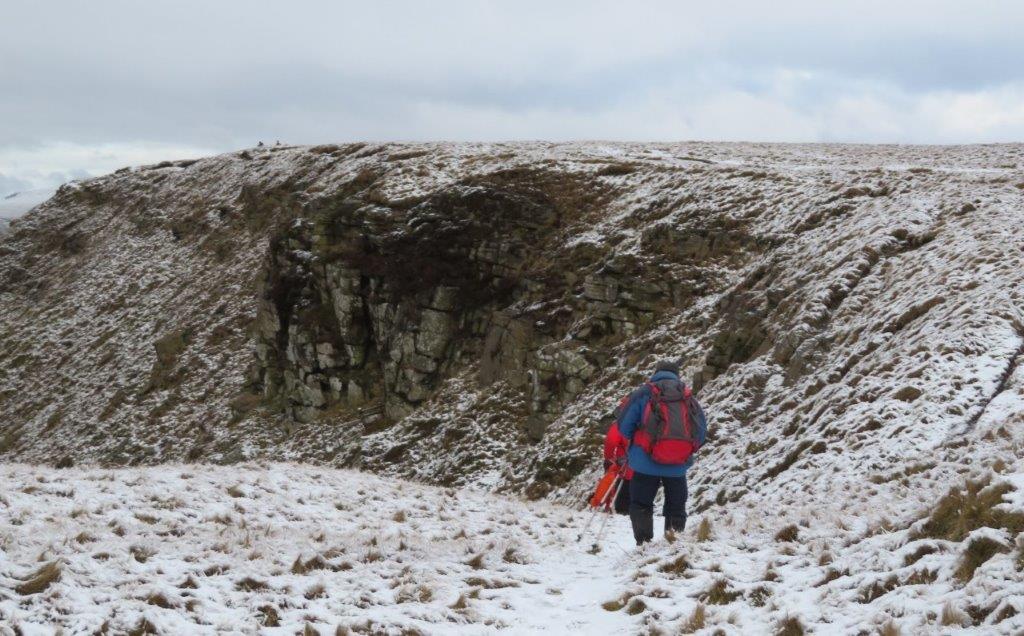 descending just before Alport Castles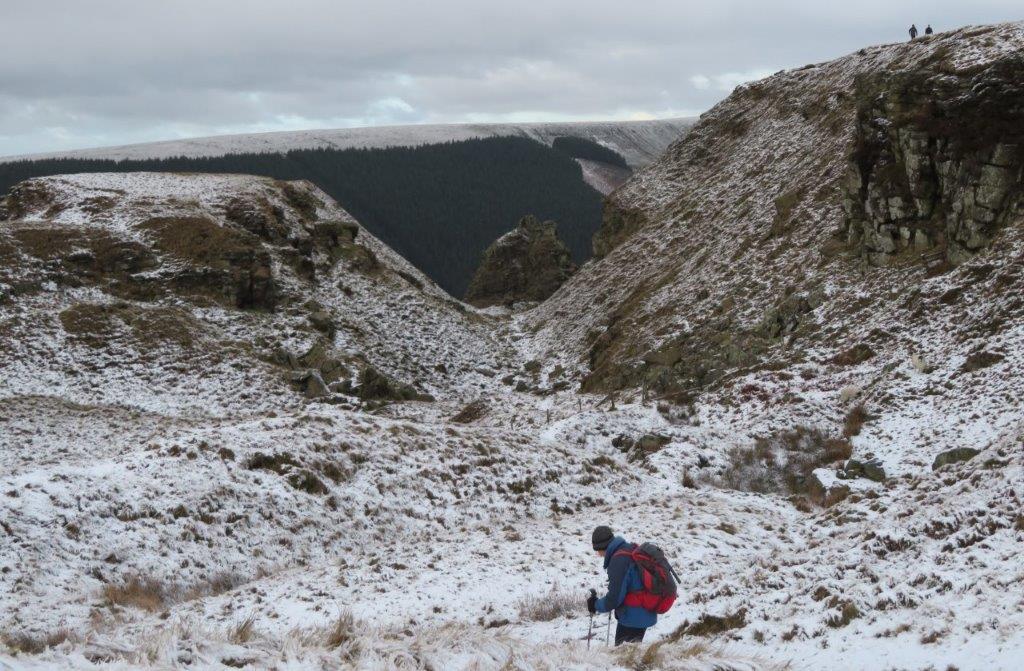 The Tower just visible in mid picture well below the top of Alport Castles to right and the top of the plantation across the valley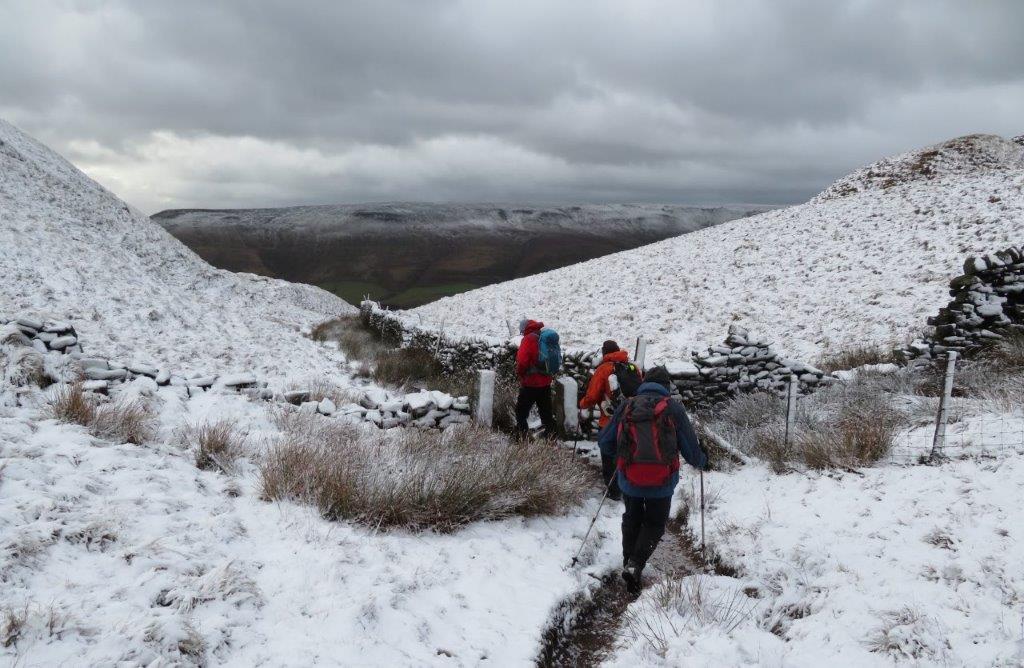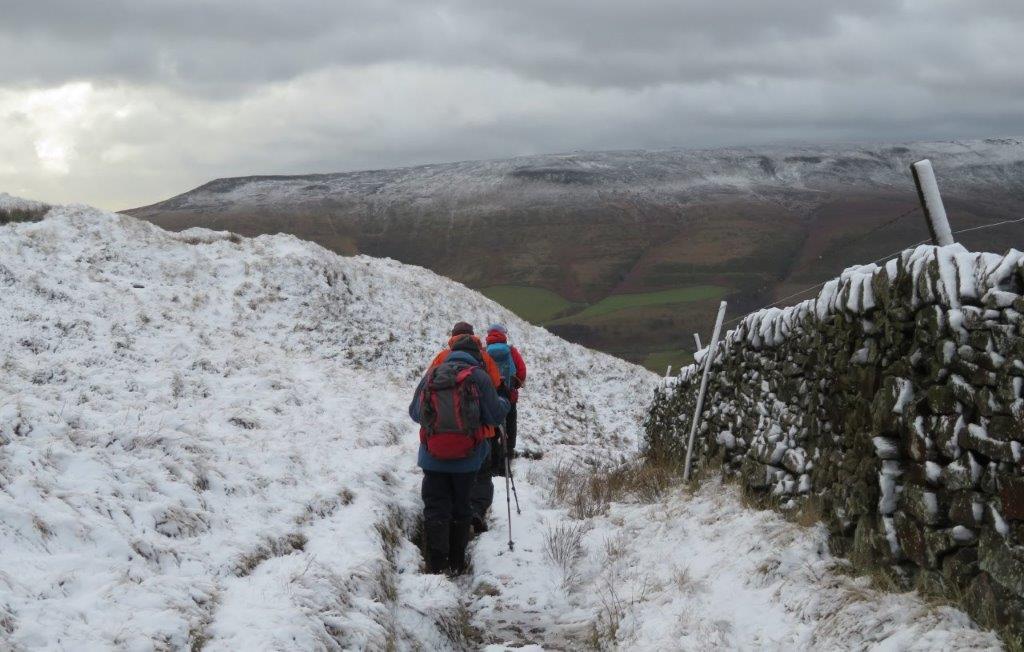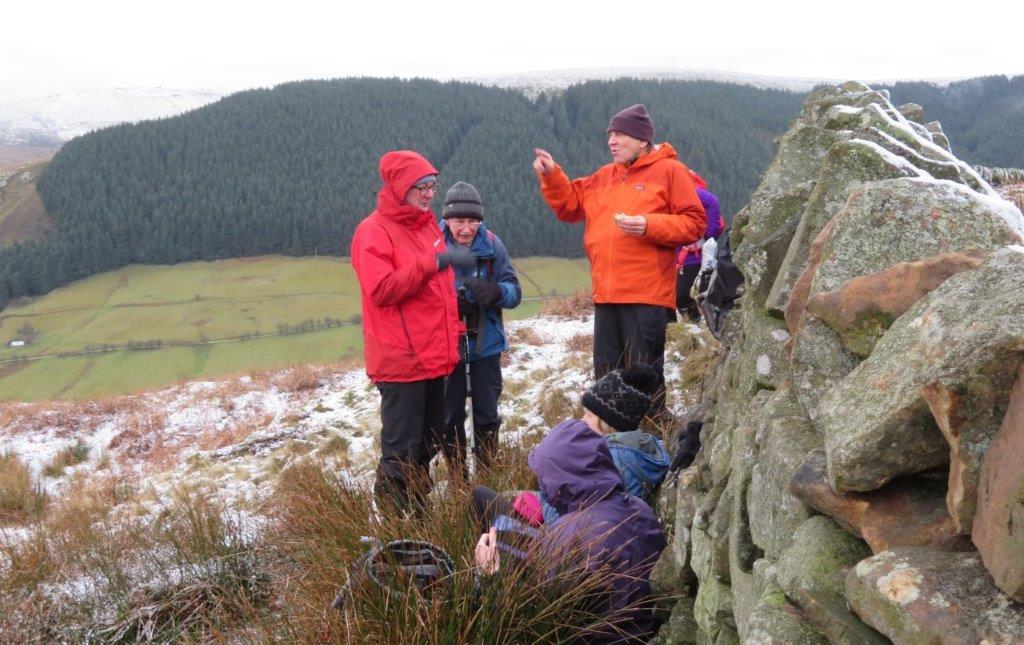 lower down, sheltering behind a wall out of the wind, having lunch break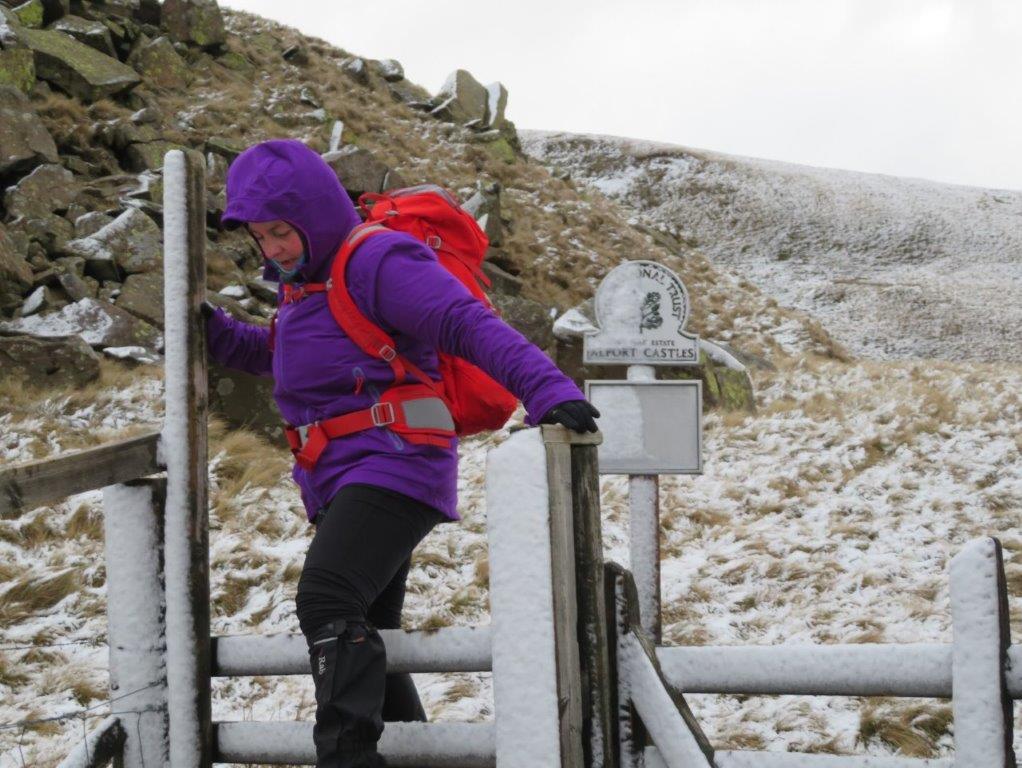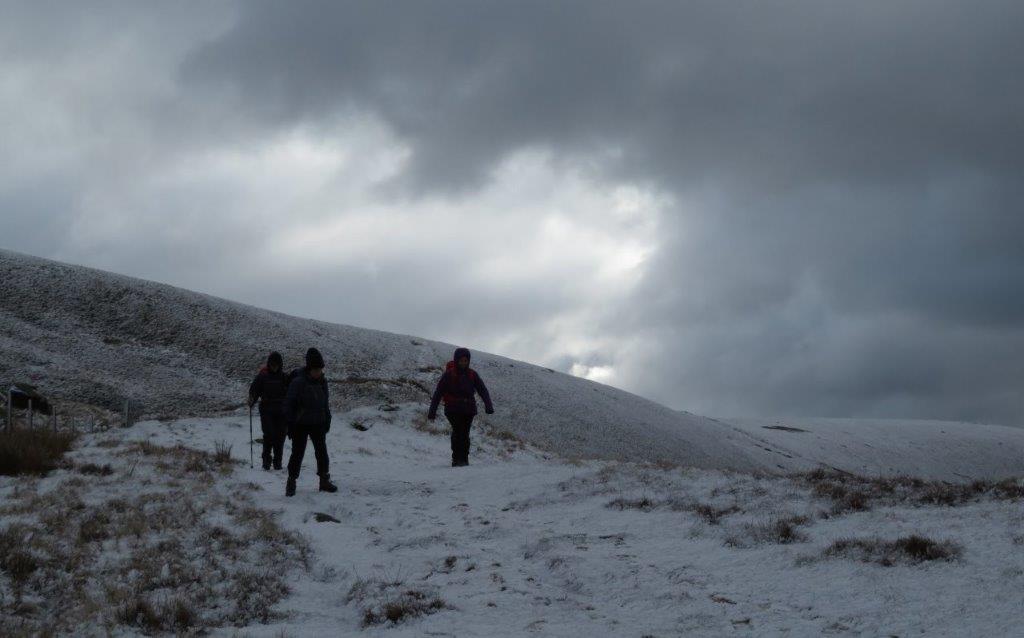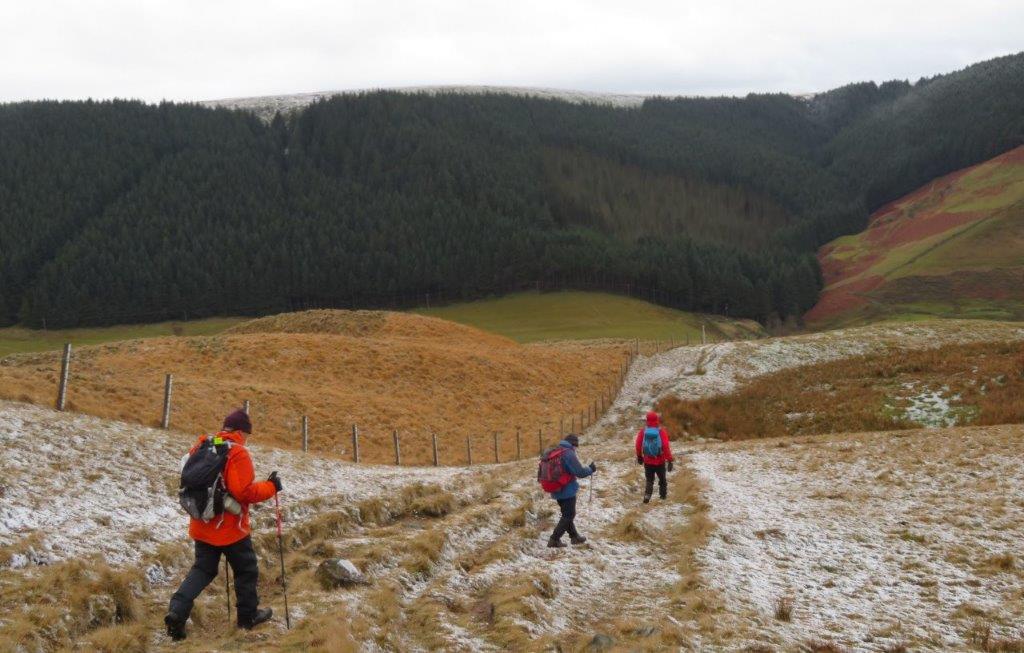 down towards the Farm Buildings in Alport Valley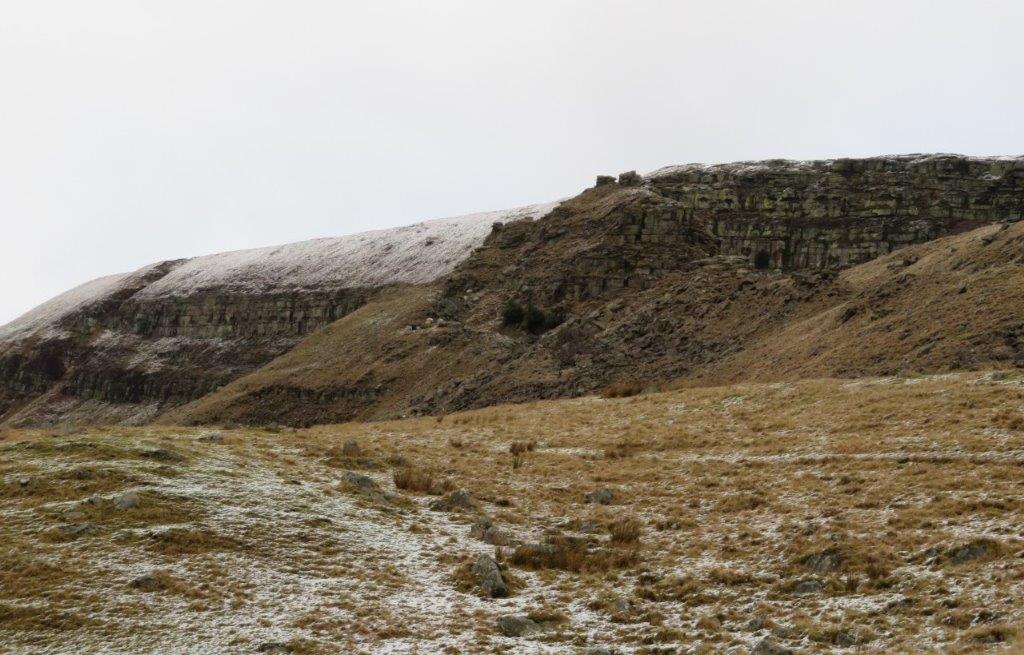 looking up towards Alport Castles - The Tower just visible in front.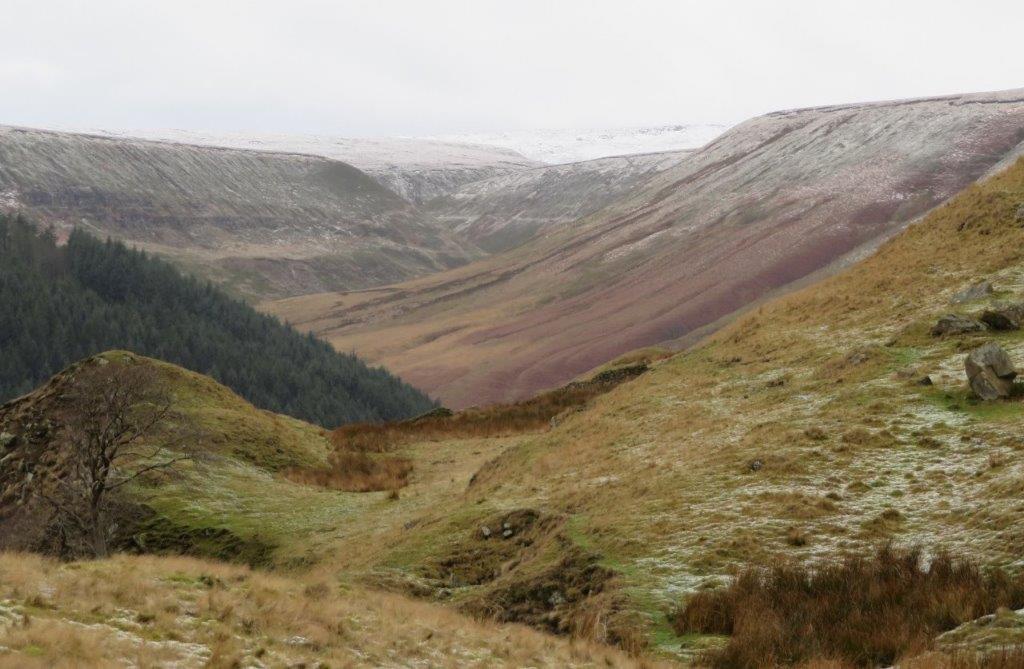 looking up Alport Valley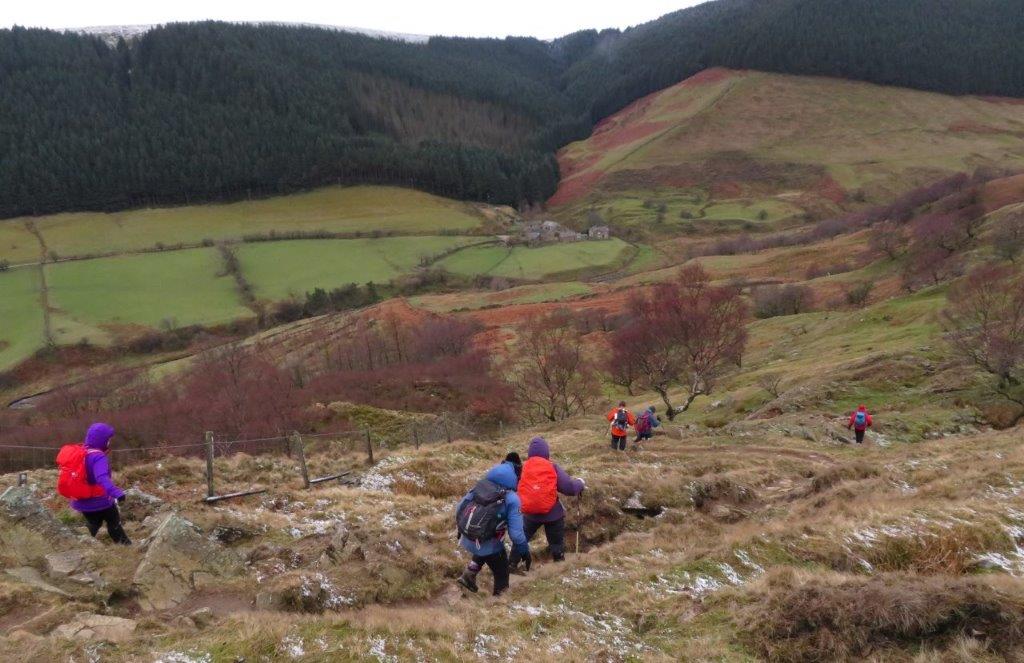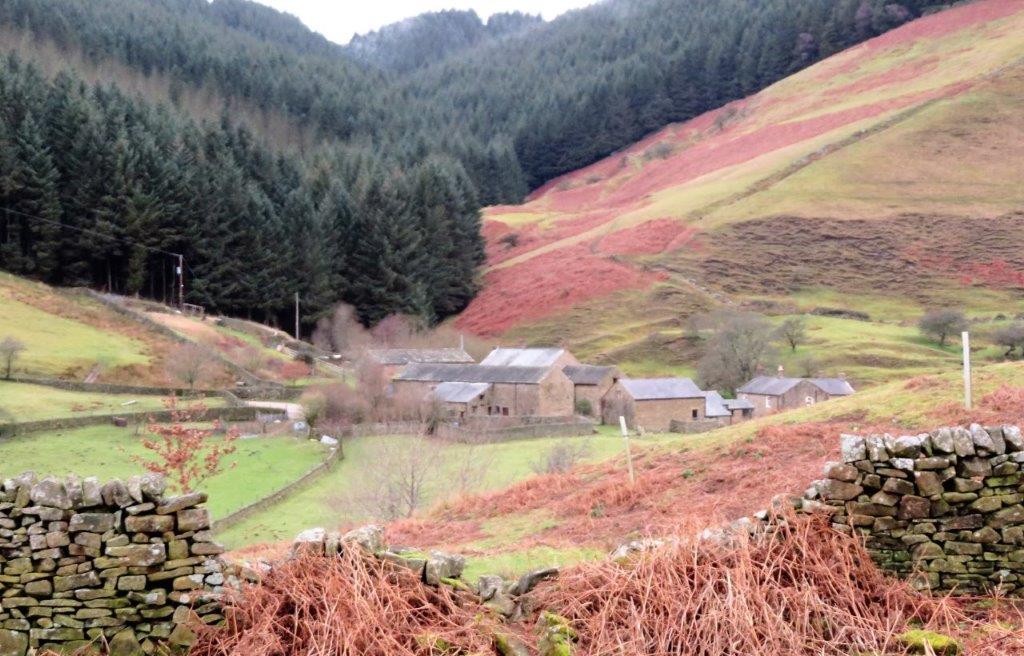 closer to Alport Farm buildings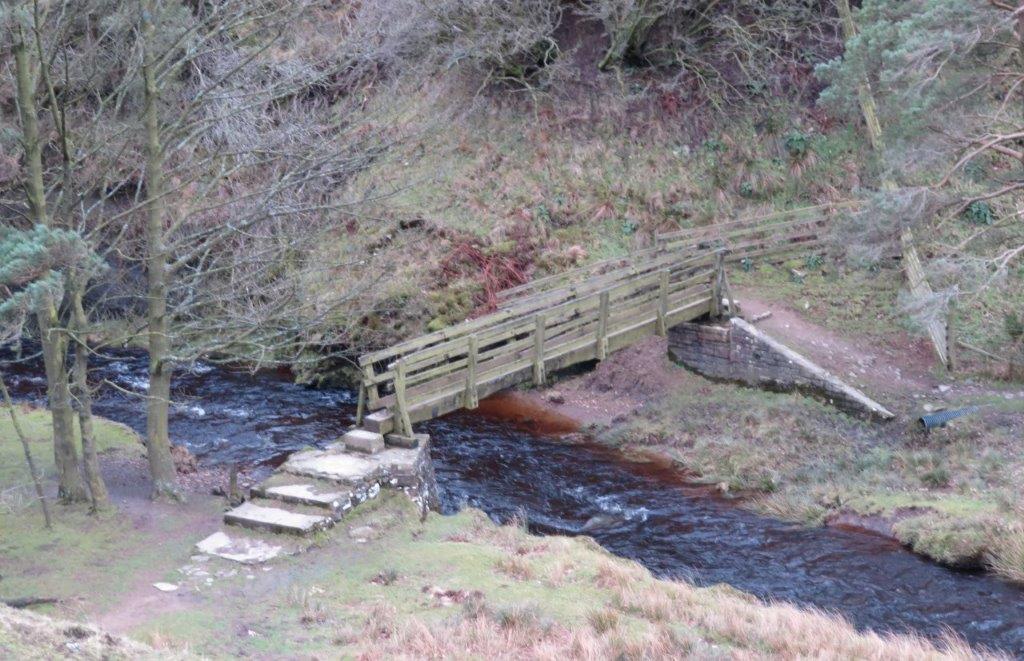 footbridge across River Alport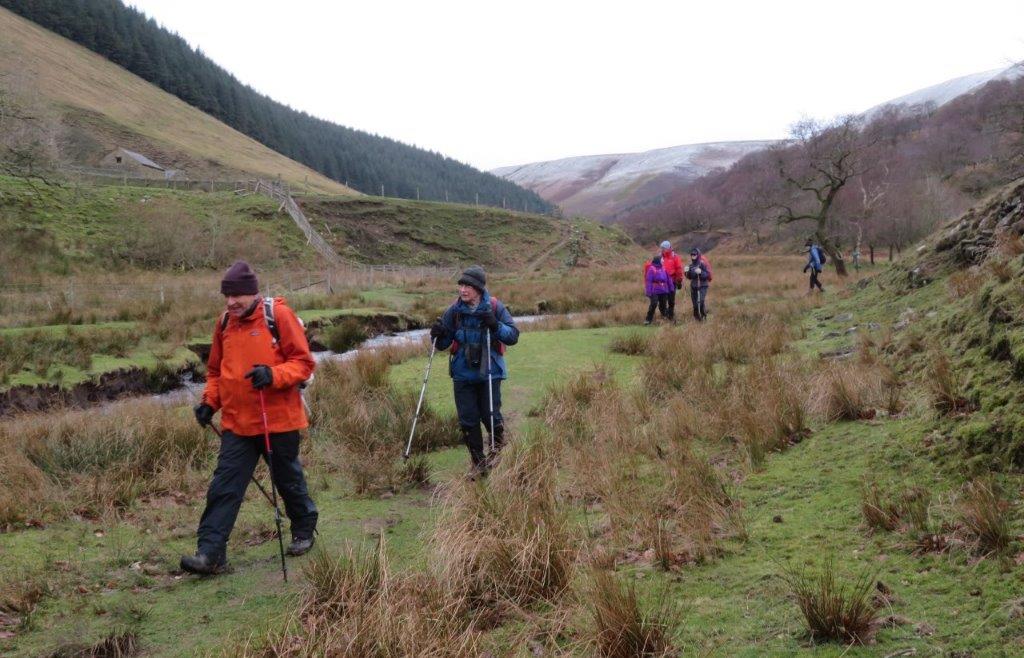 approaching footbridge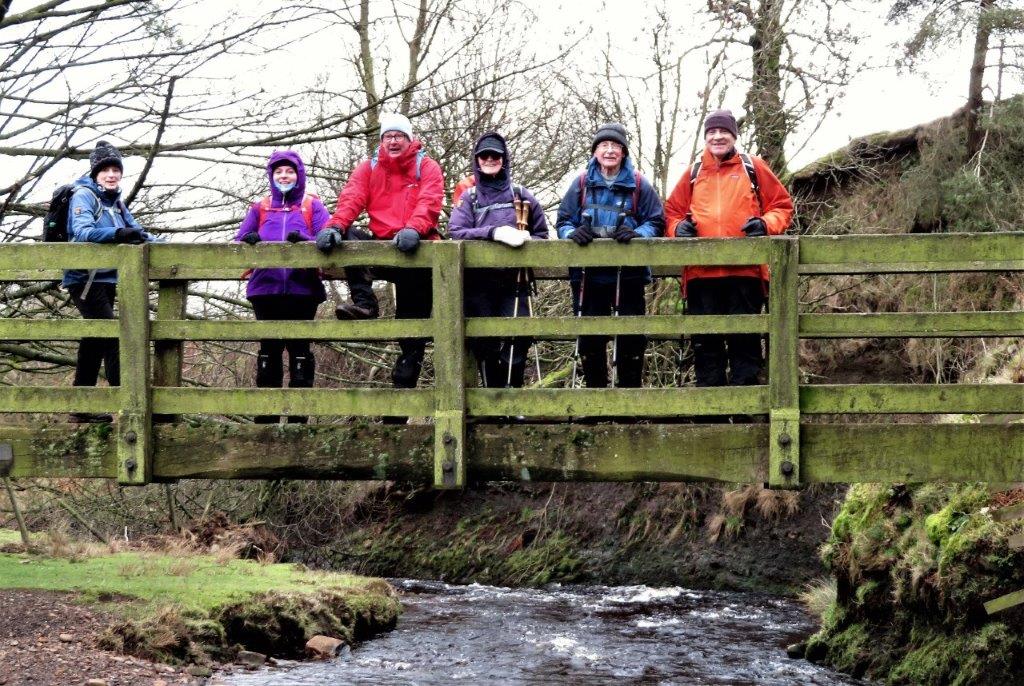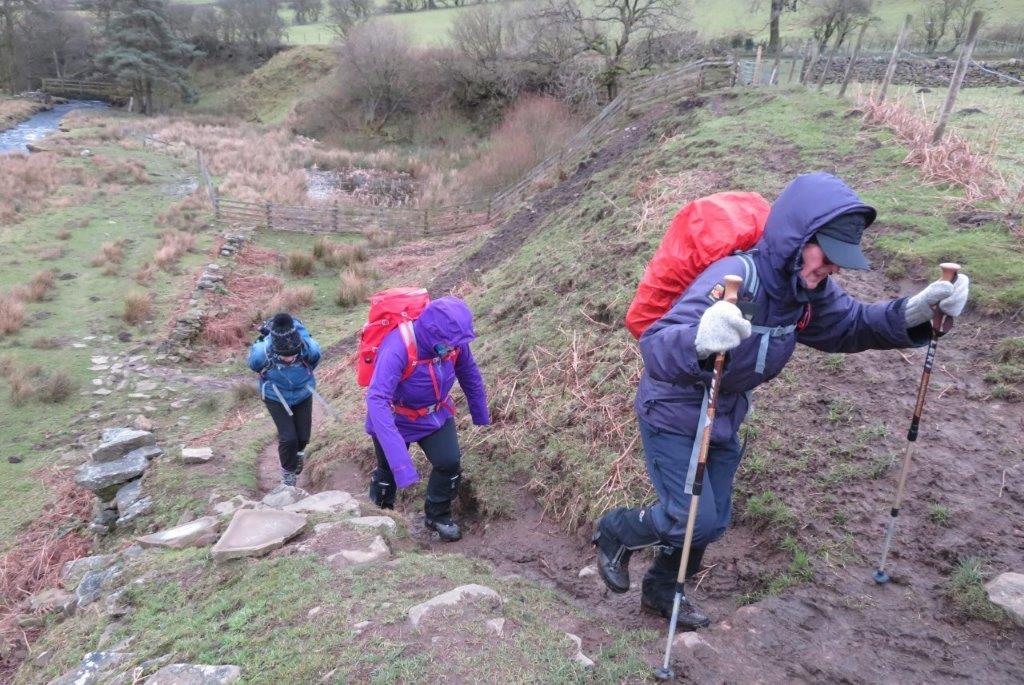 footbridge behind left, short climb up to Farm Buildings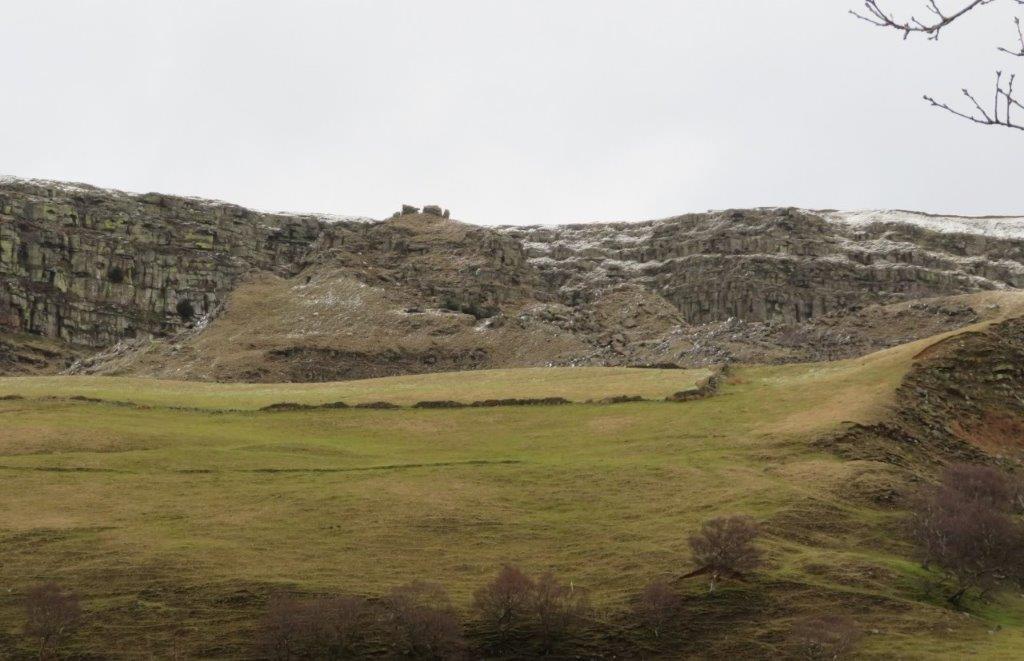 Alport Castles with The Tower in front of them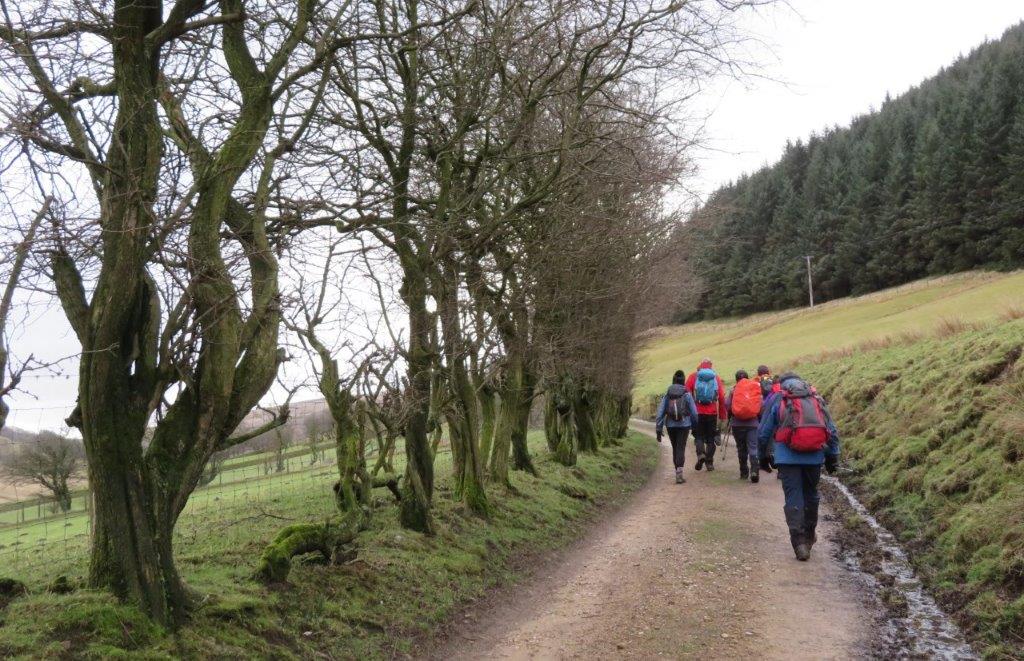 grown-out hedgerow to our left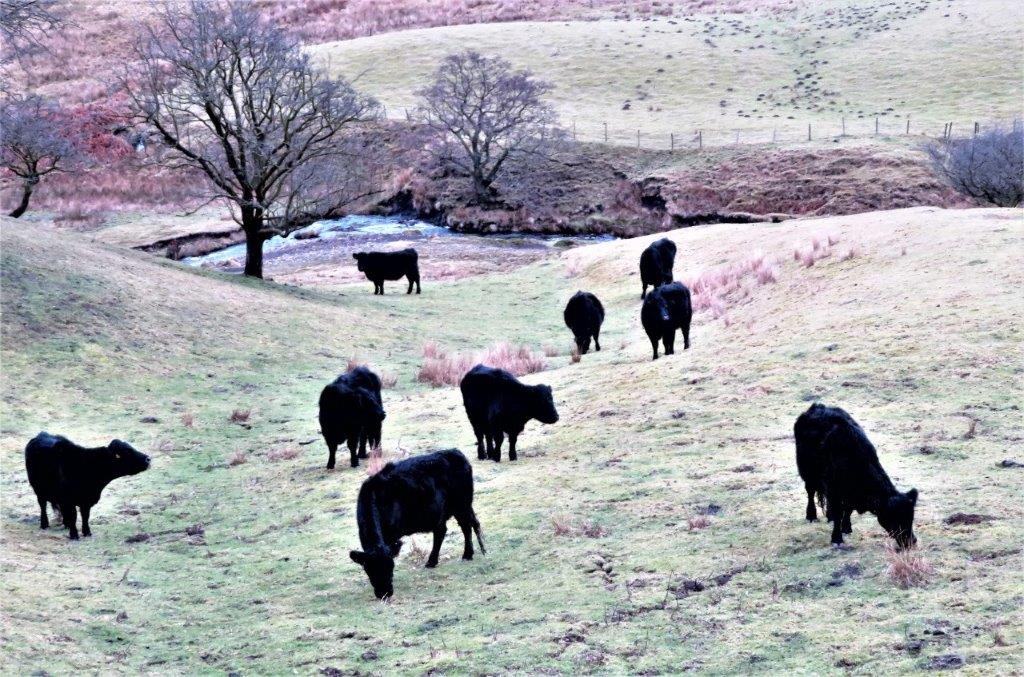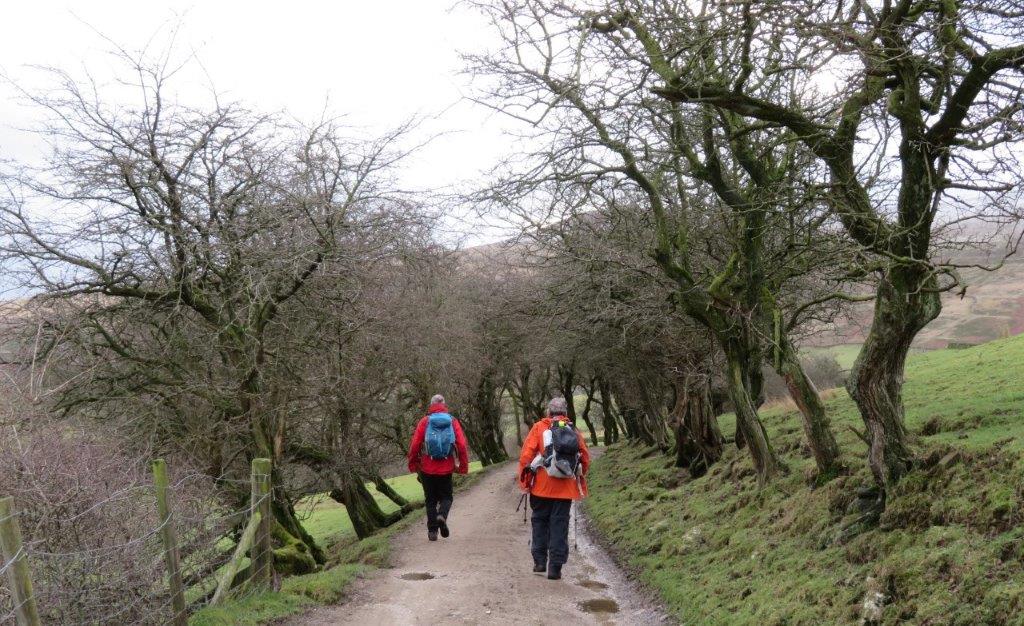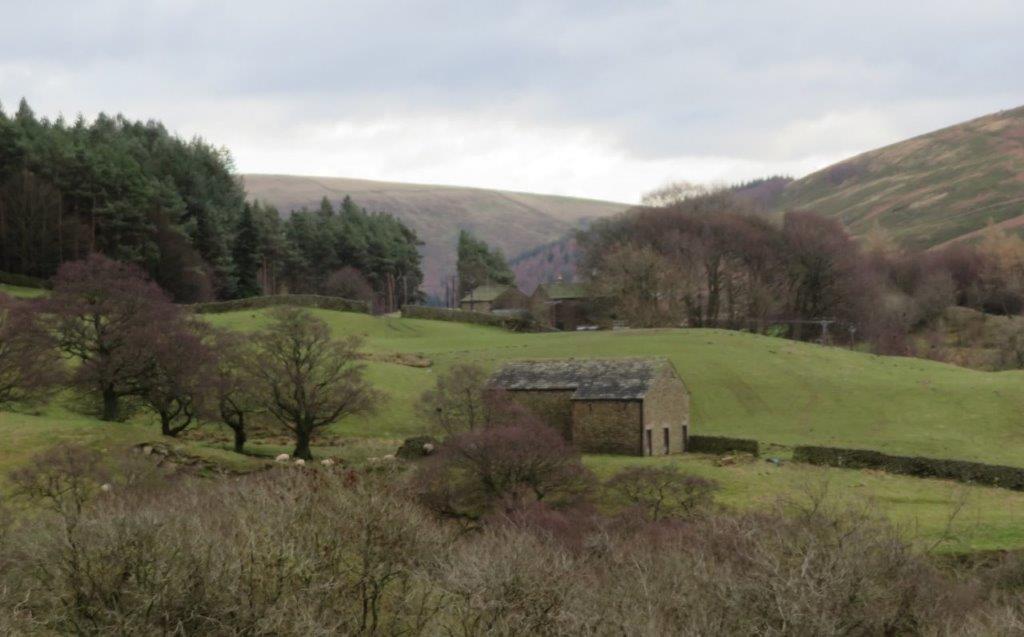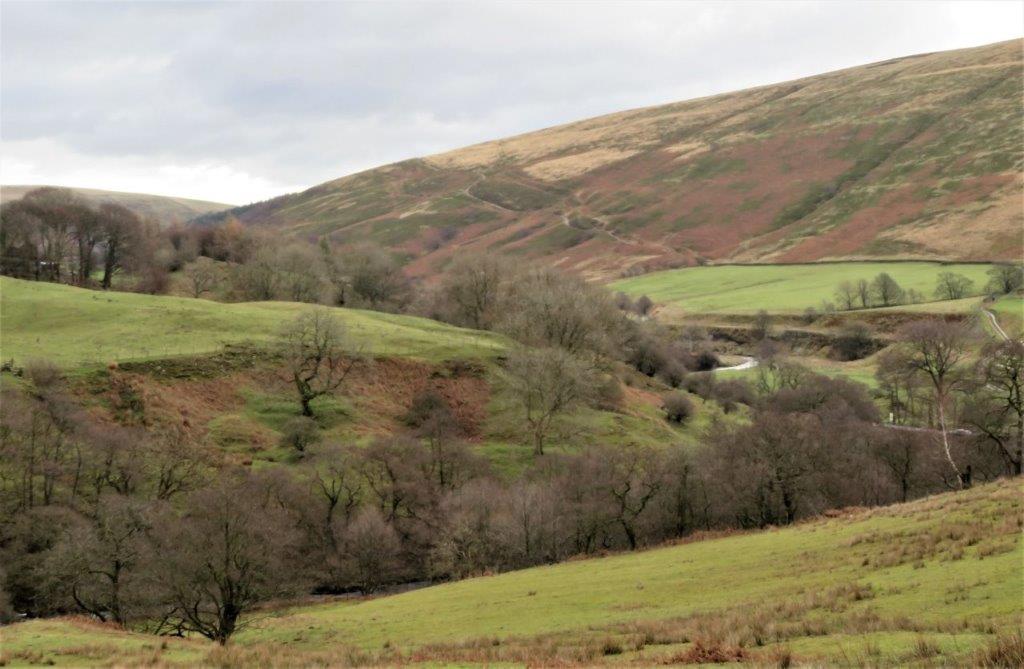 In the top half of this view the Roman Road climbs upward. - we did not take it but followed the lower canal unseen to the left.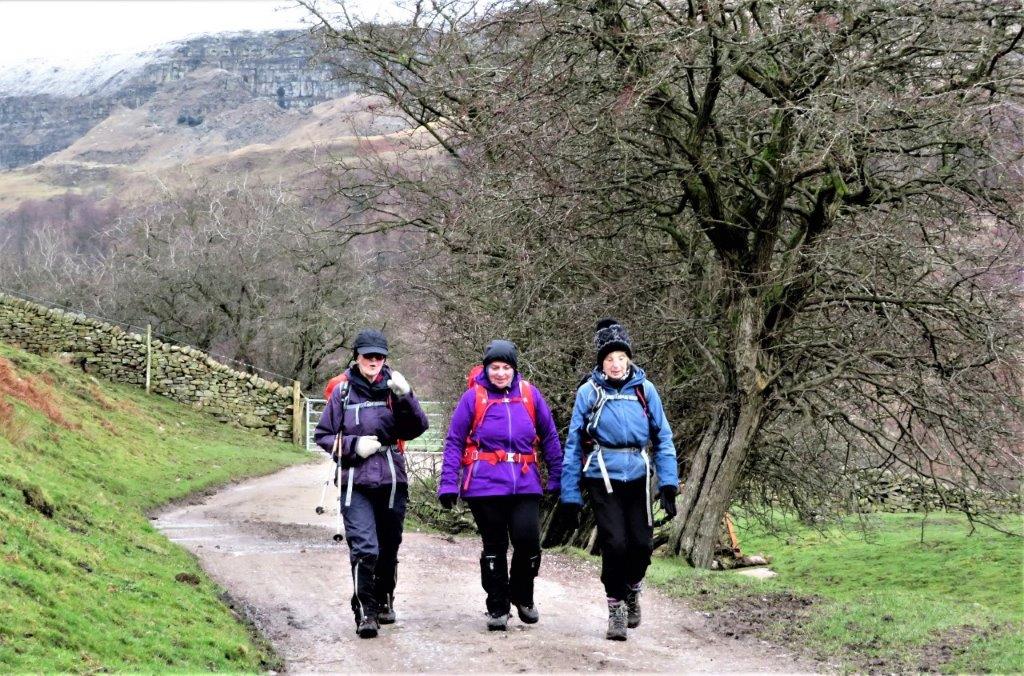 At top left another view of The Tower with Alport Castles behind. Turned down onto footpath shortly after this towards Alport Bridge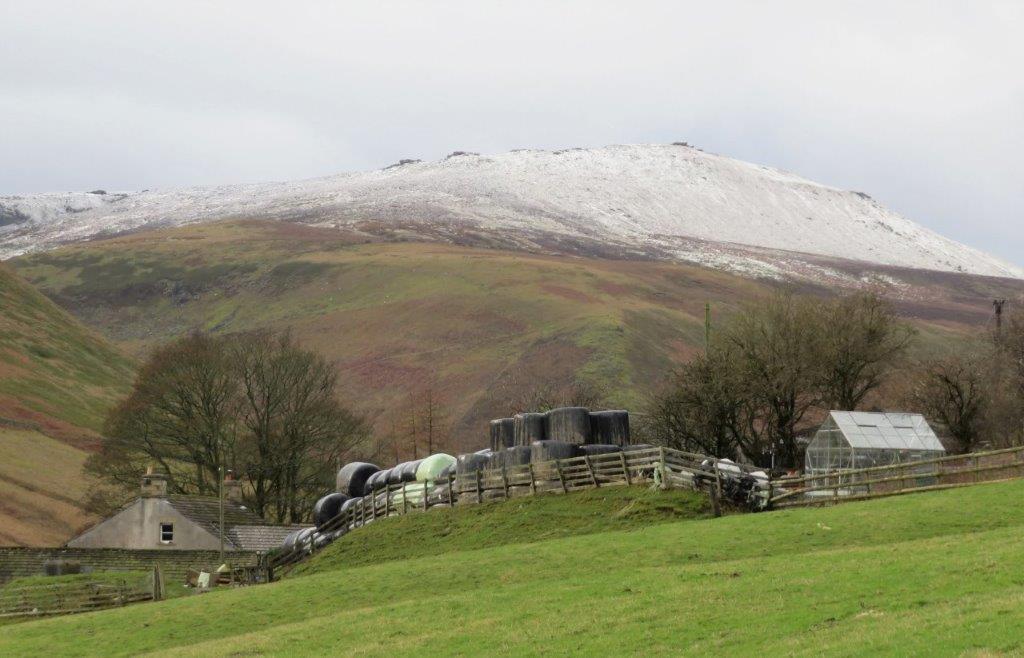 Kinder seen behind Hayridge Farm (slight diversion to get shot)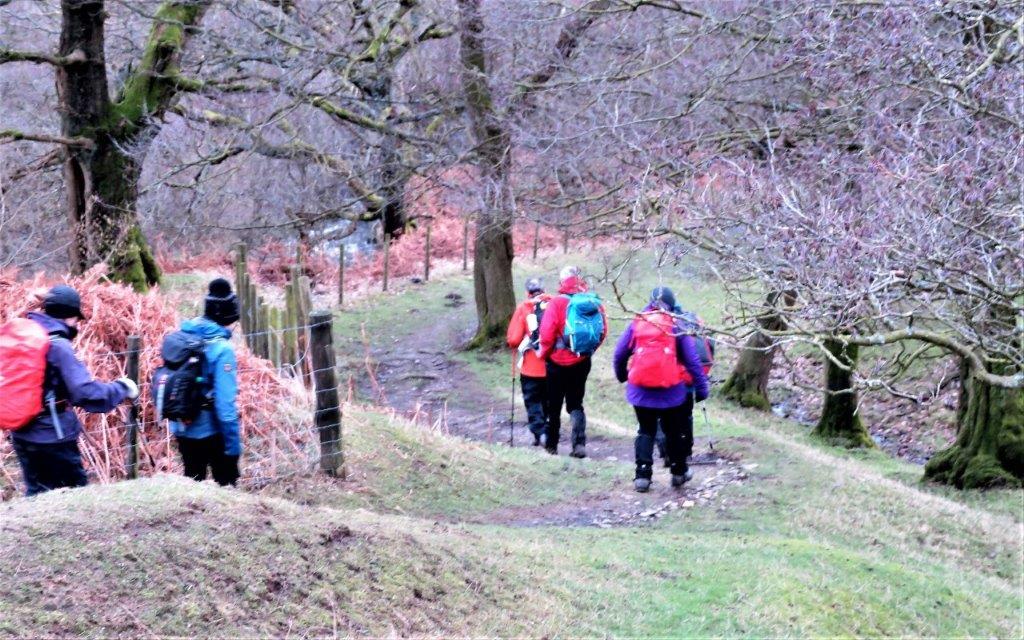 on path down toward Alport Bridge
Alport River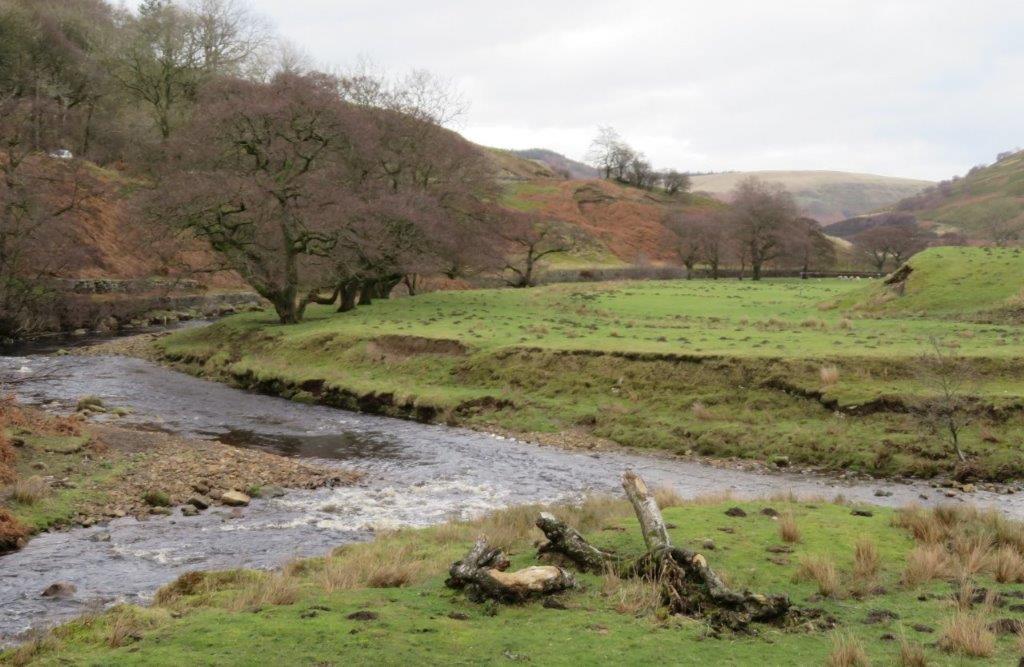 after crossing Snake Pass, River Alport joins River Ashop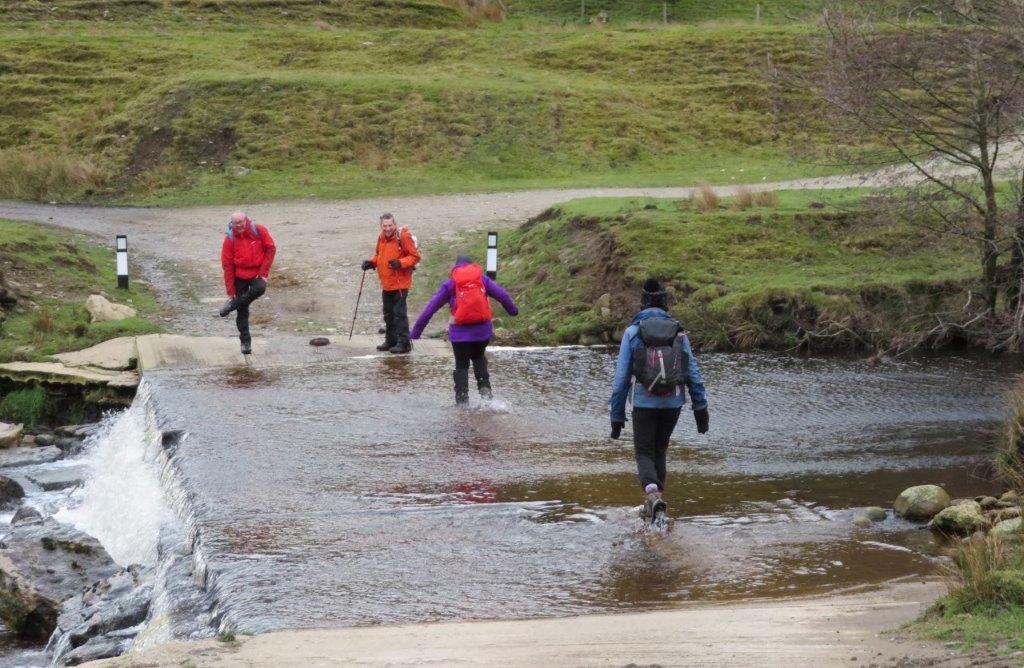 cross ford across River Ashop - some took footbridge further upstream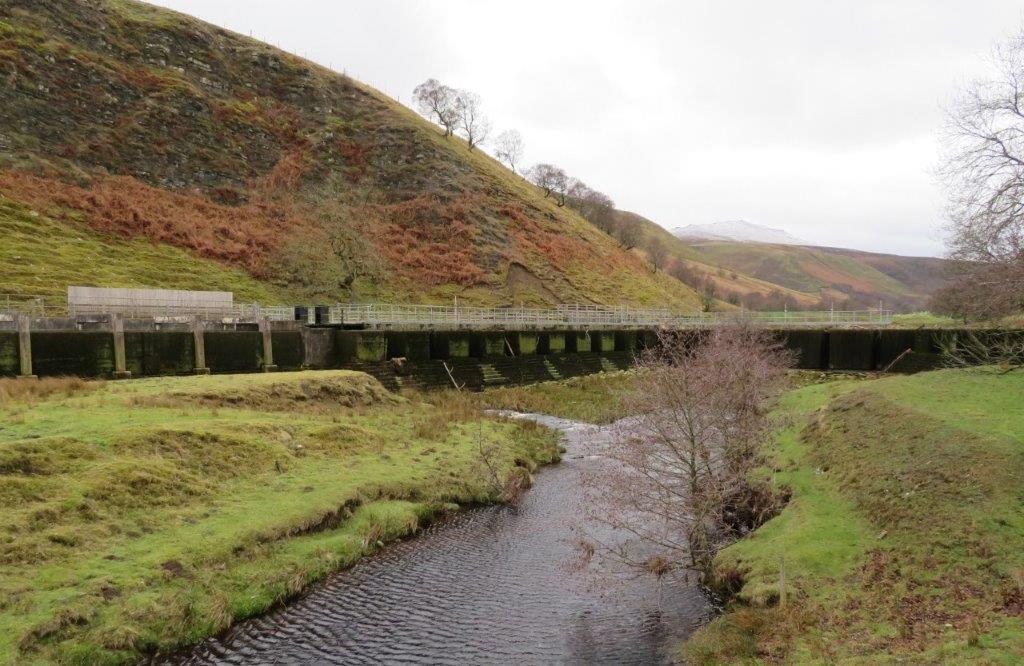 barrage / intake on River Ashop into canal which ultimately flows into Derwent Reservoir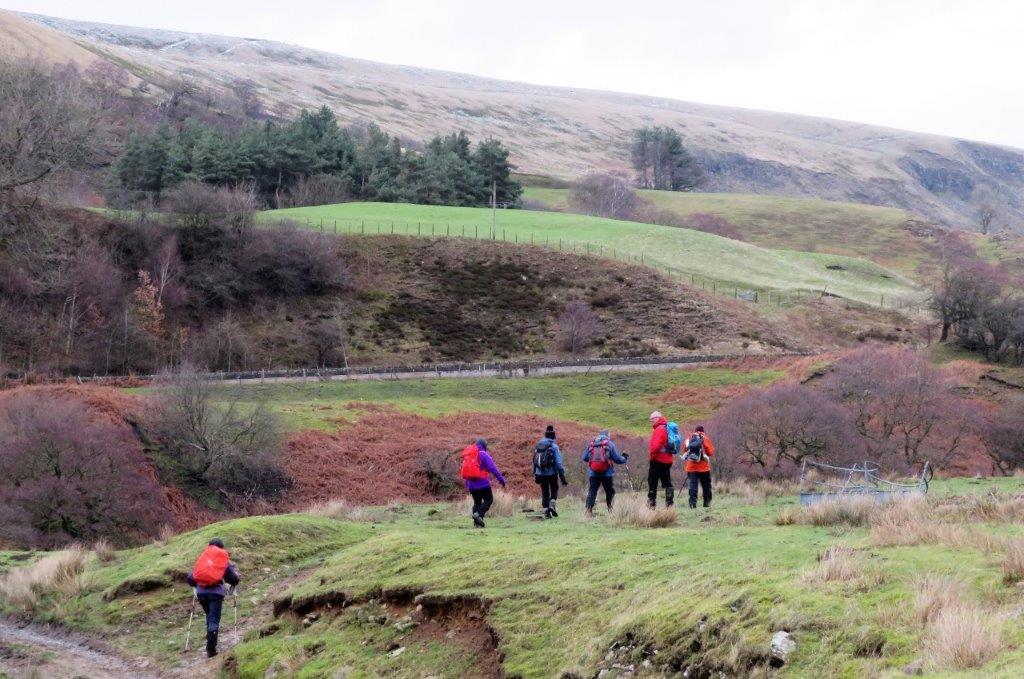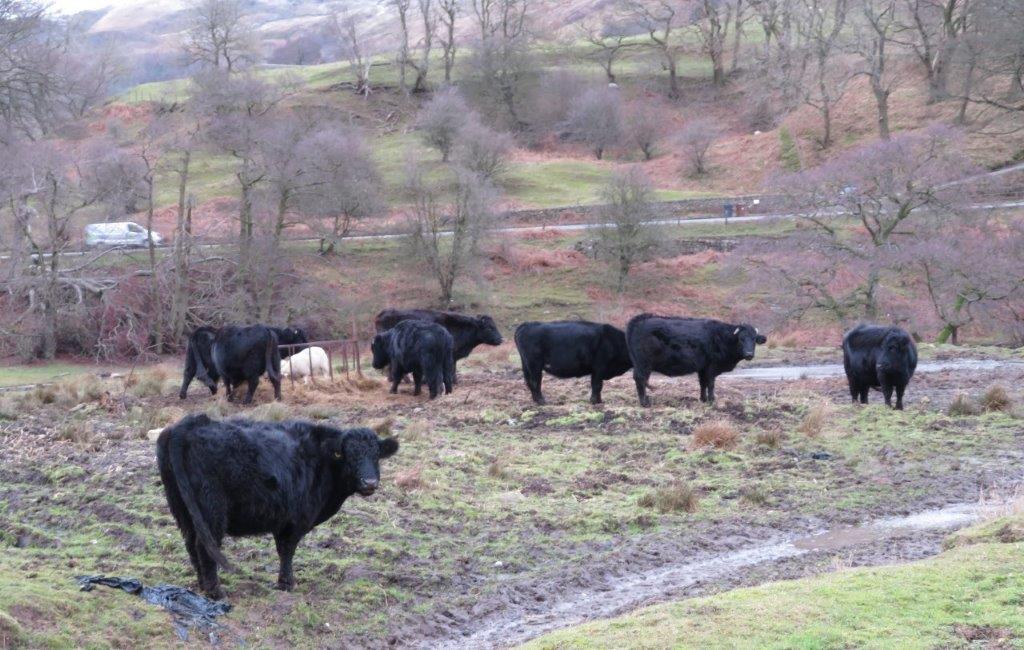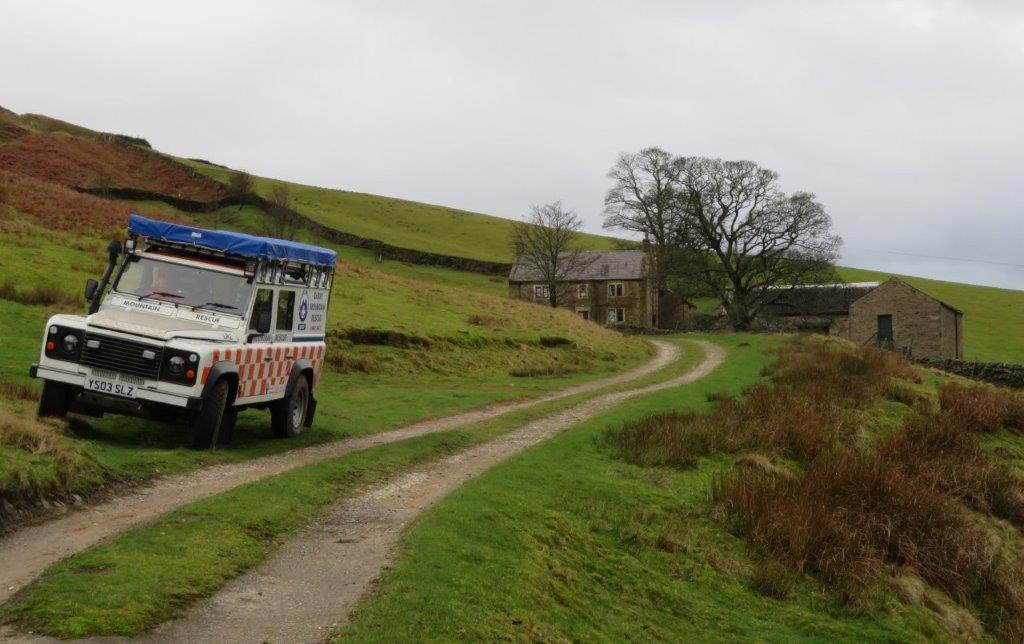 Upper Ashop (farm) behind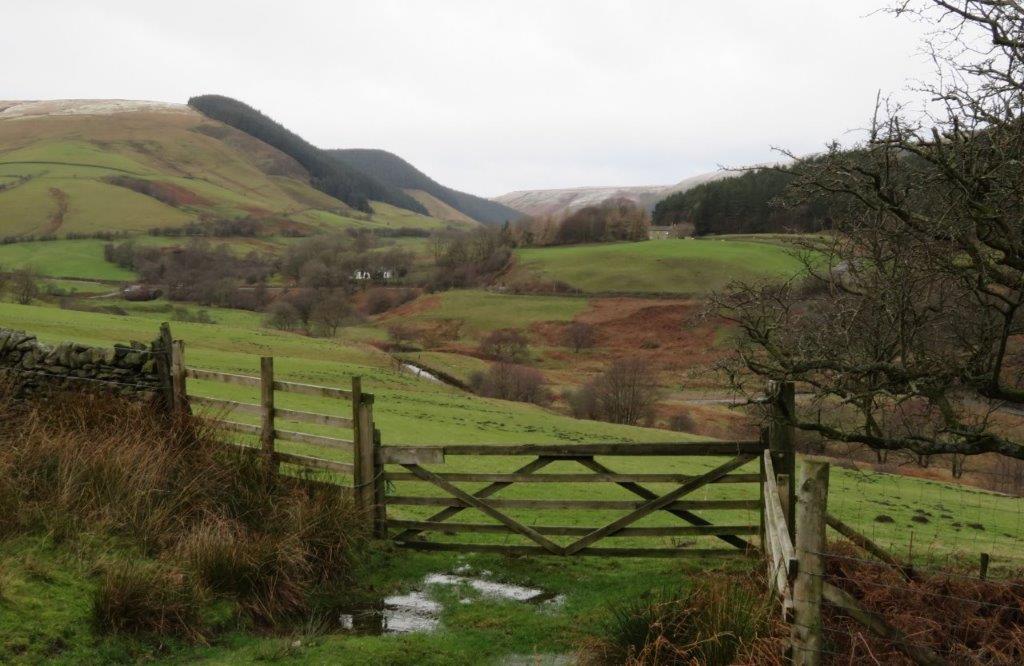 looking back at Alport Valley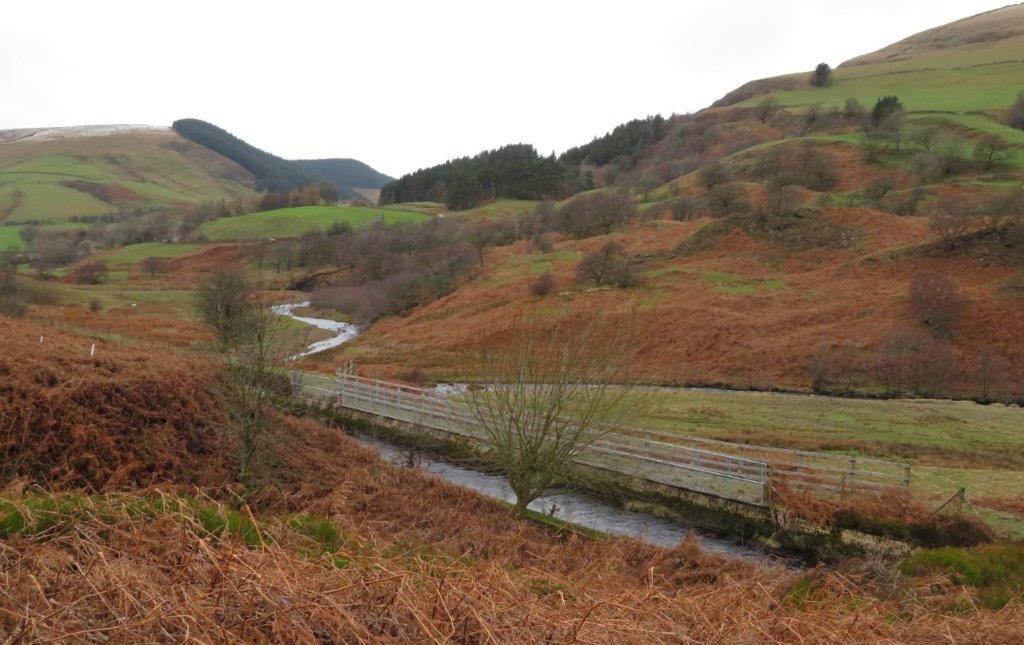 The canal in foreground with the River Ashop behind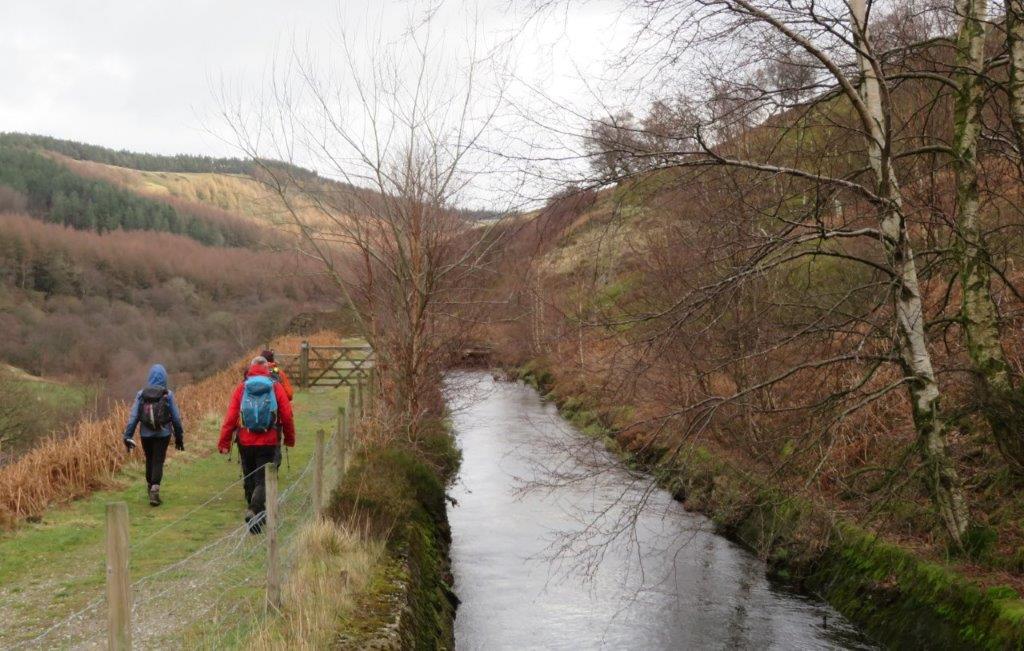 alongside the canal - the River Ashop is to left lower down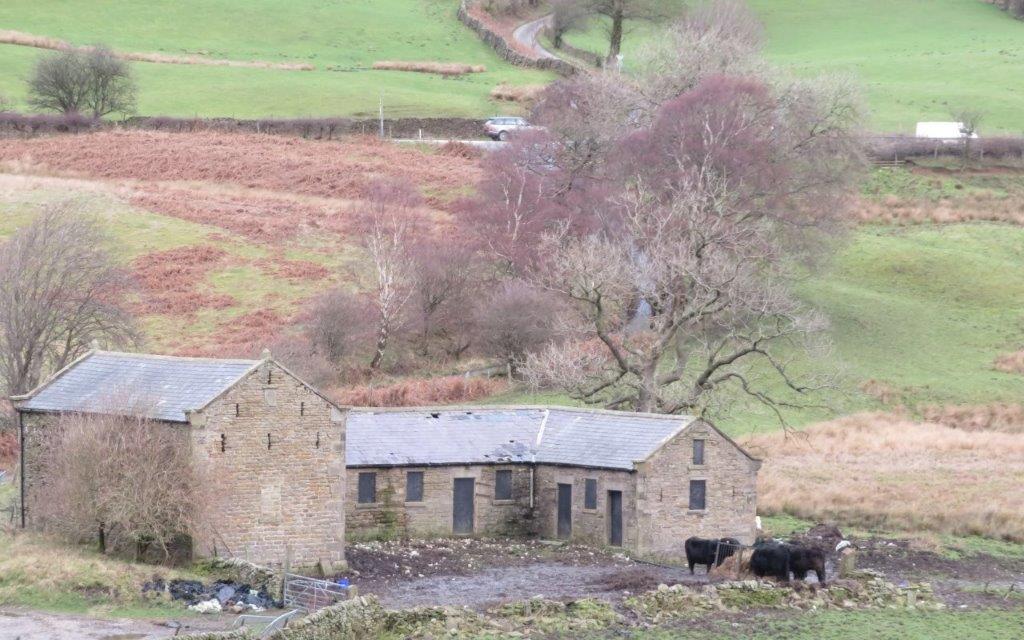 Low Barn seen below us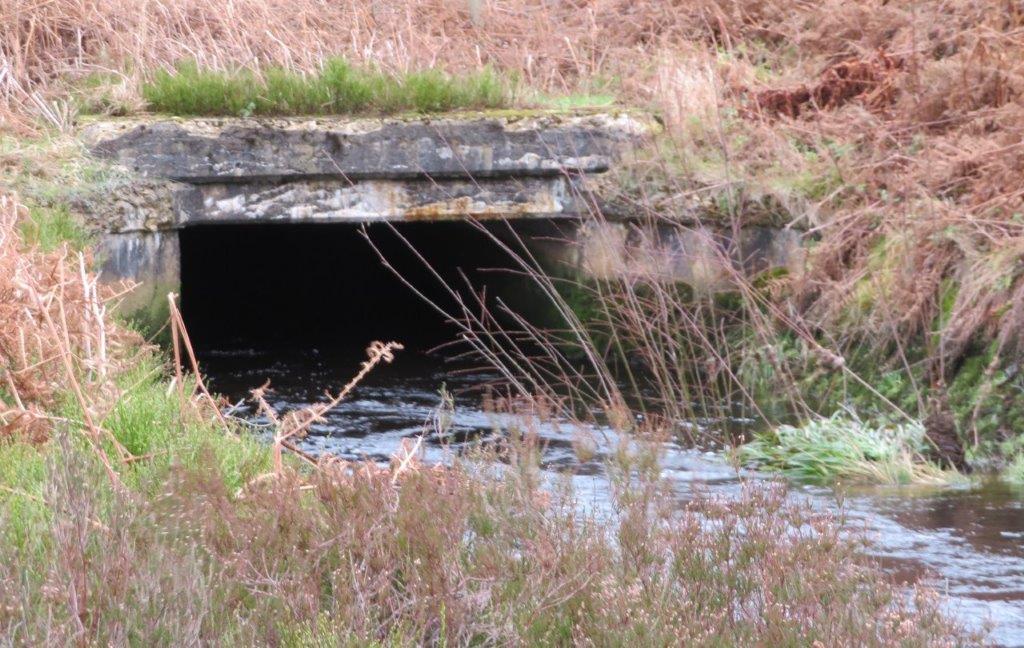 portions of canal are below ground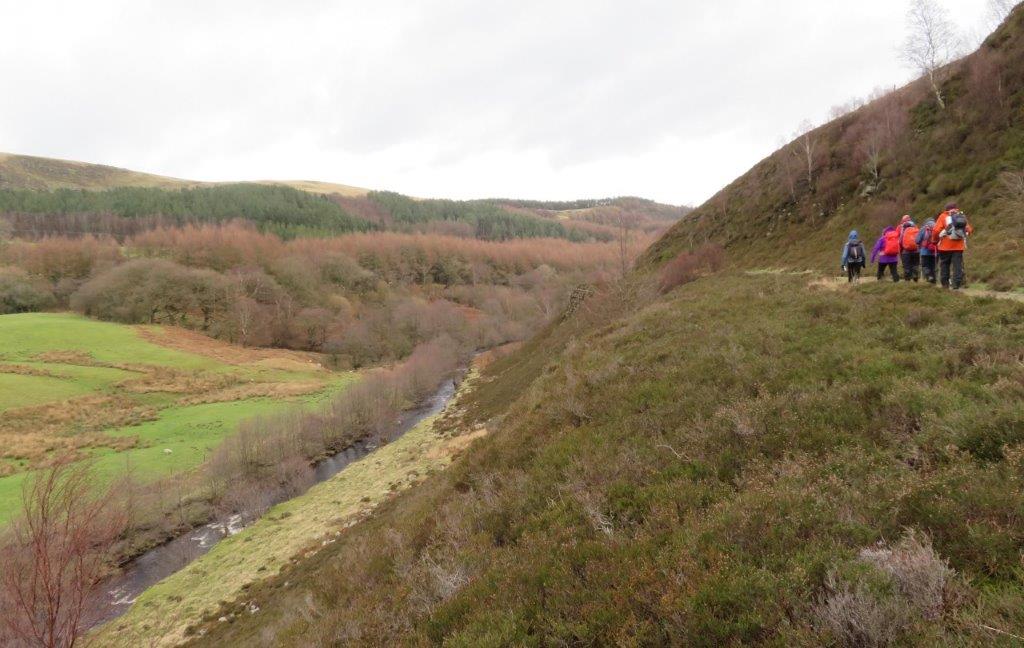 walking on covered section of canal - River Ashop below to our lefy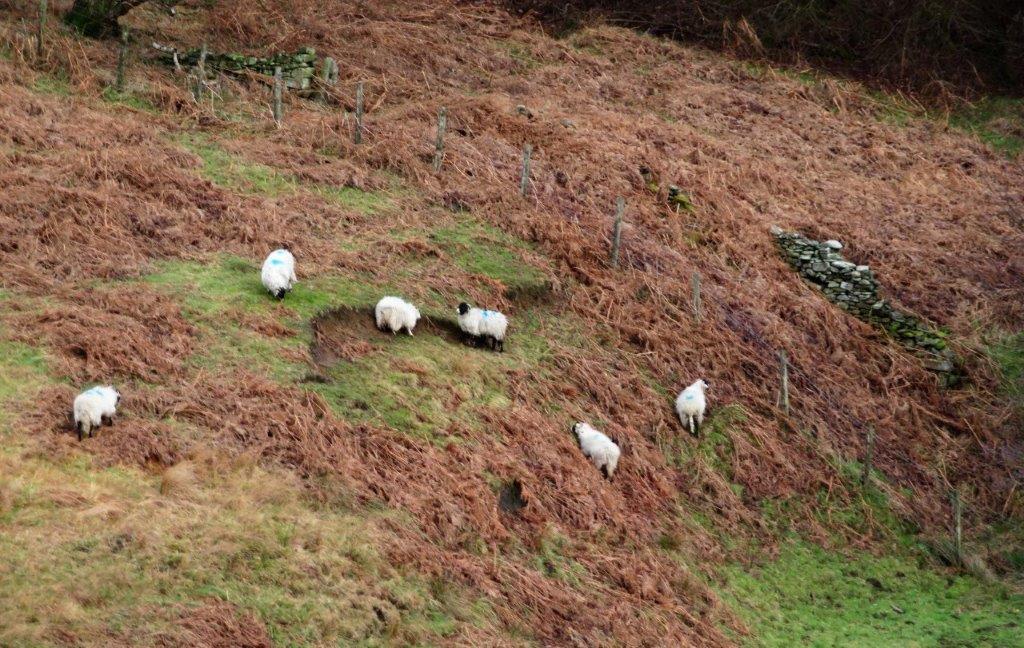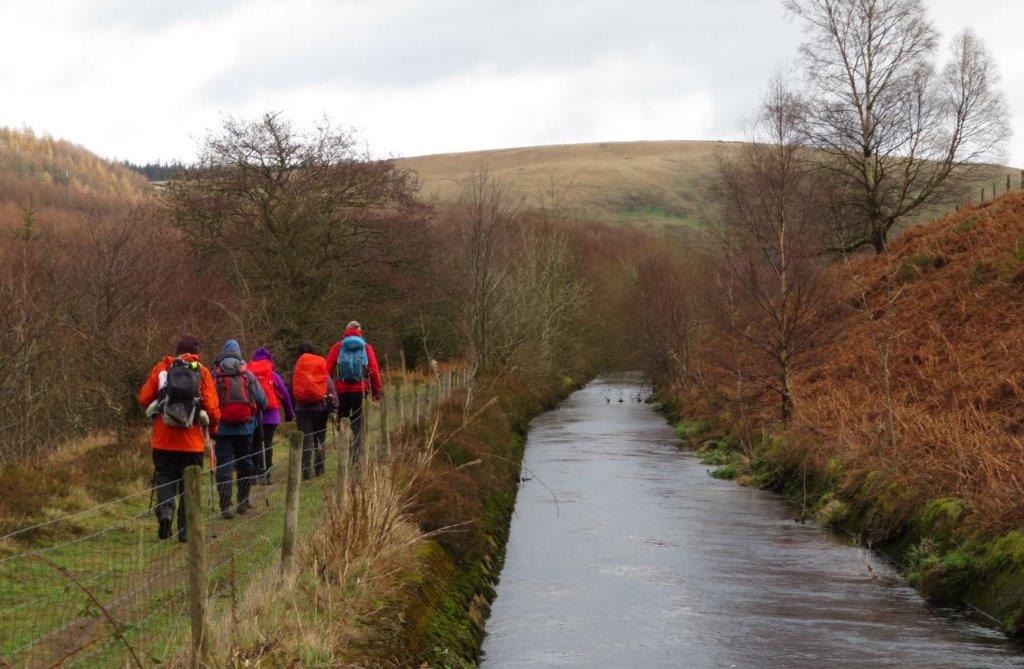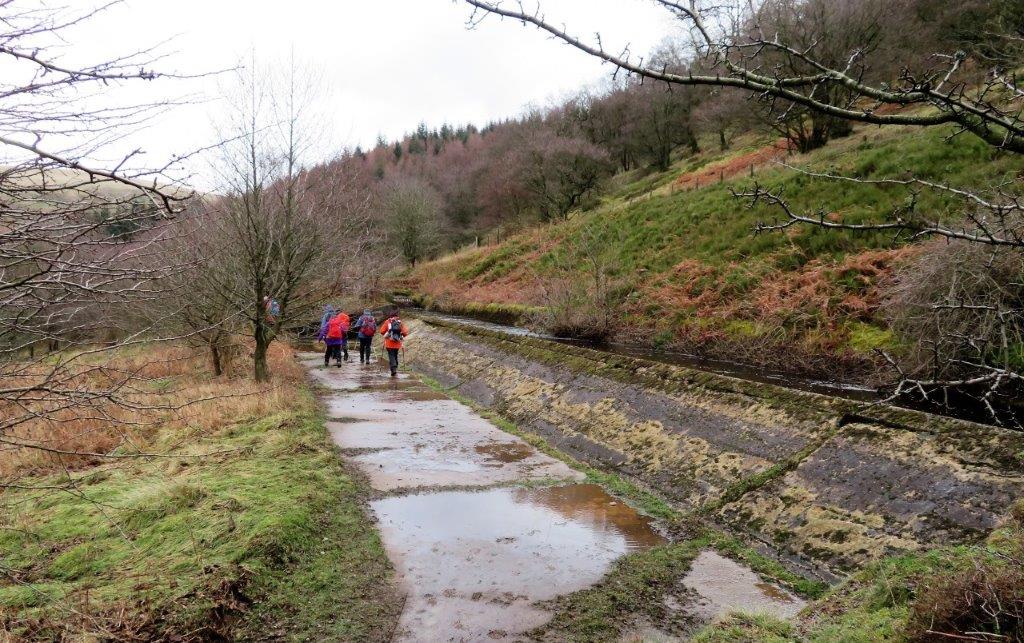 apparently an emergency spillway for the canal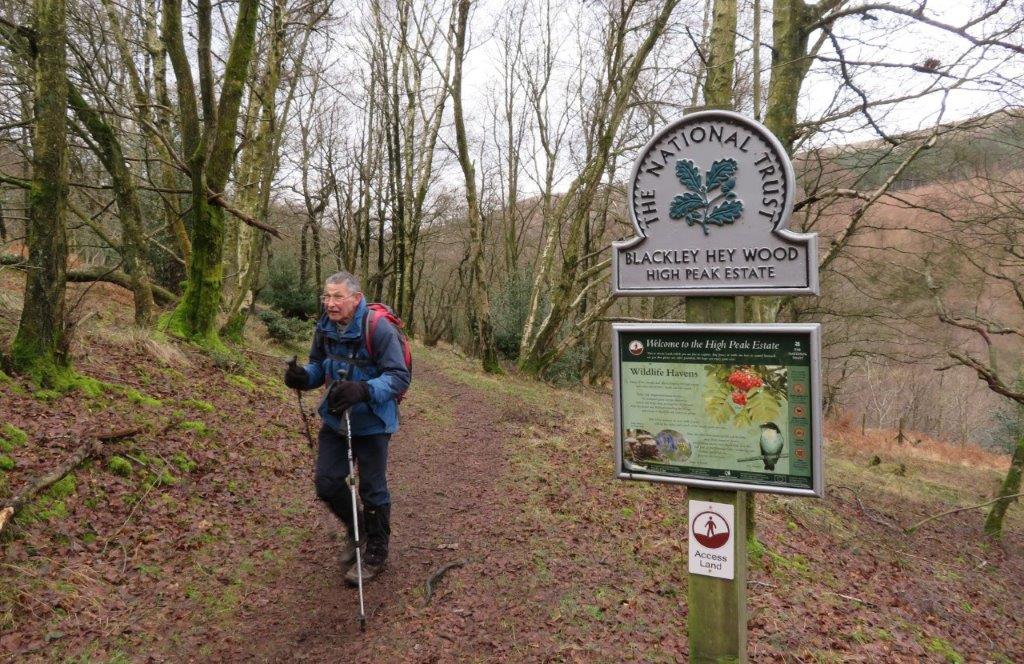 Through Blackley Hey Wood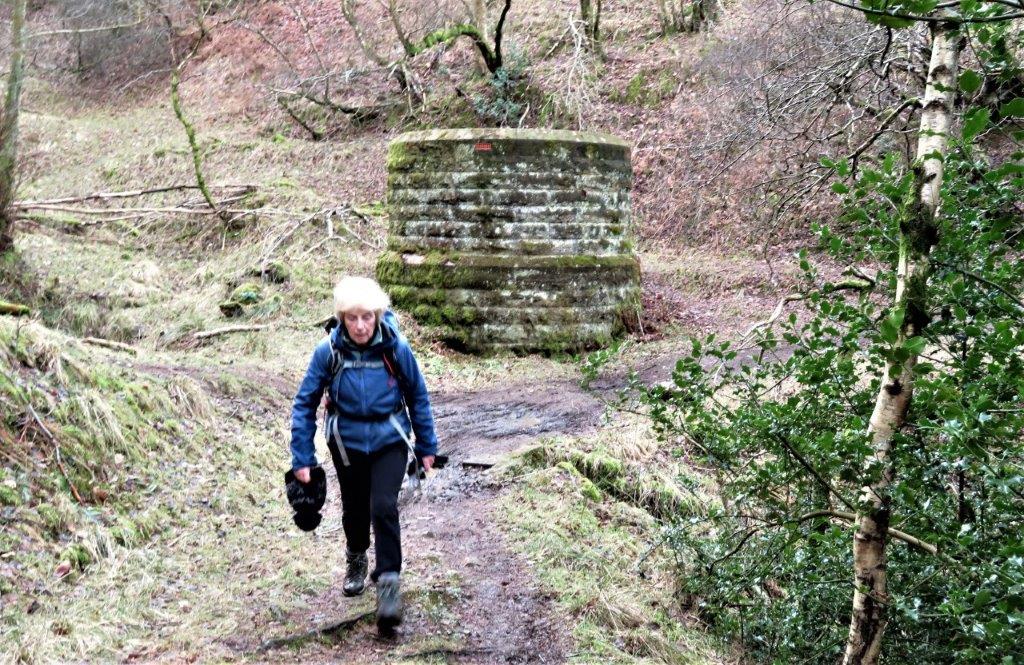 ventilation or access tower down to possible inverted siphon section of 'canal' crossing the River Ashop and the Snake Pass (road)? Not too clear how crossing is achieved.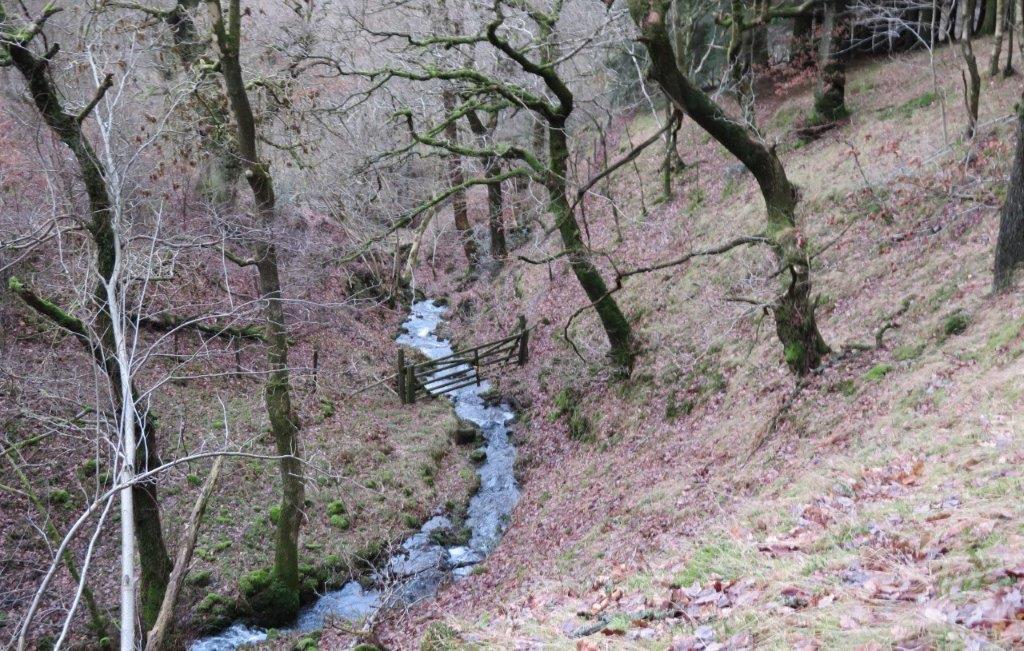 Blackley Clough? to River Ashop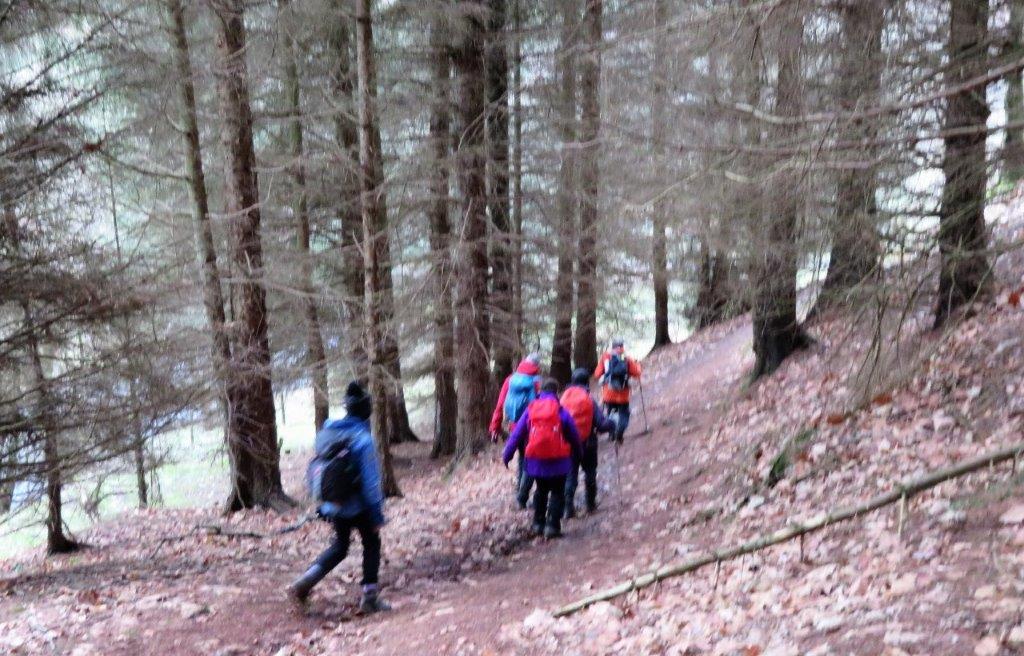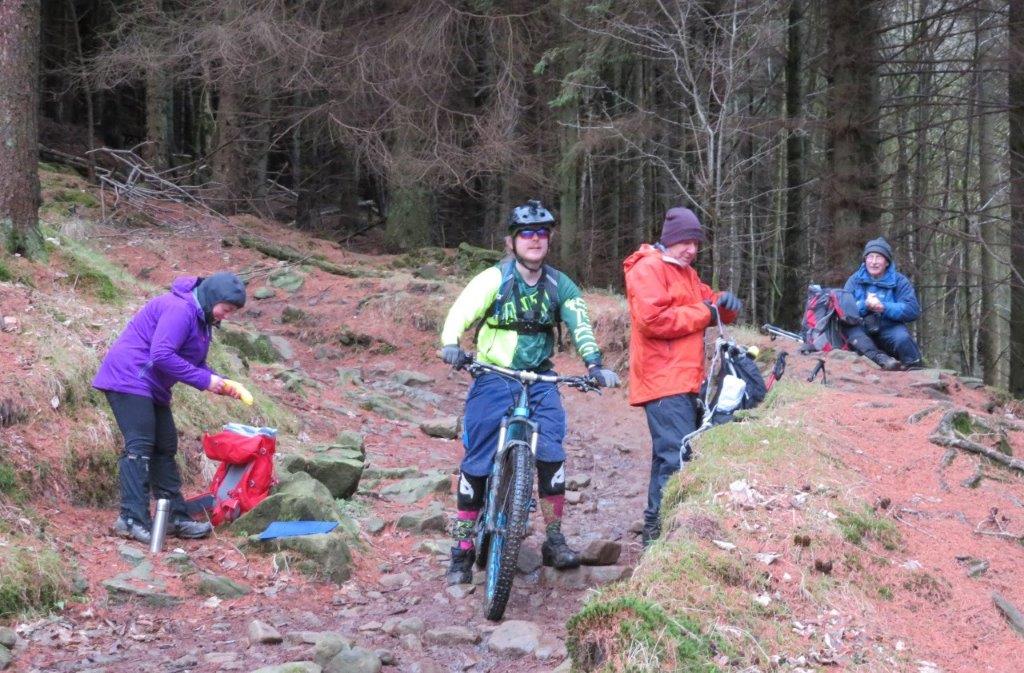 bridleway above Hagglee Ford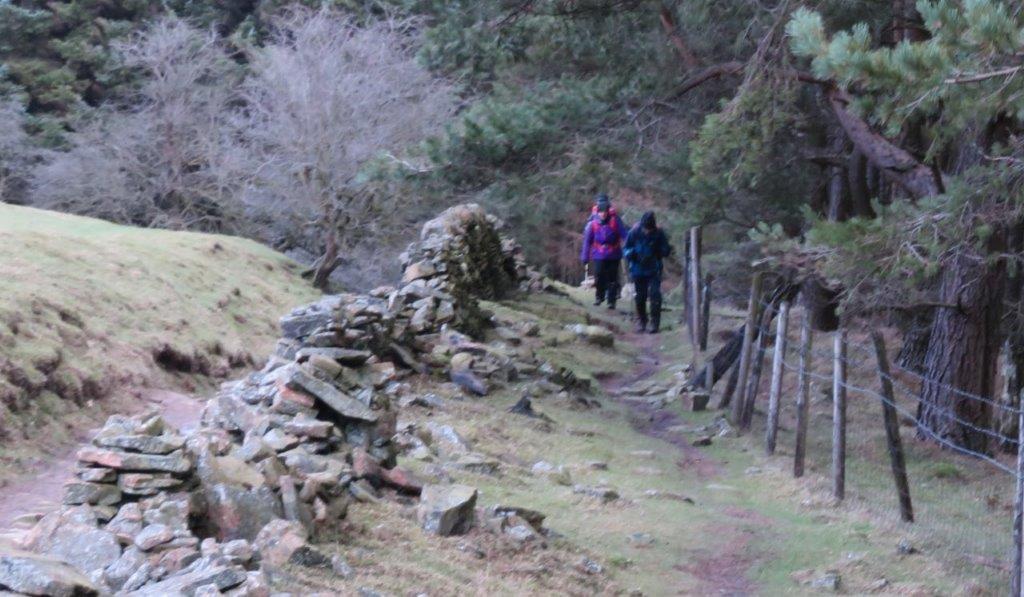 up bridleway to join the Roman Road. Skirting along edge to avoid rough BW bottom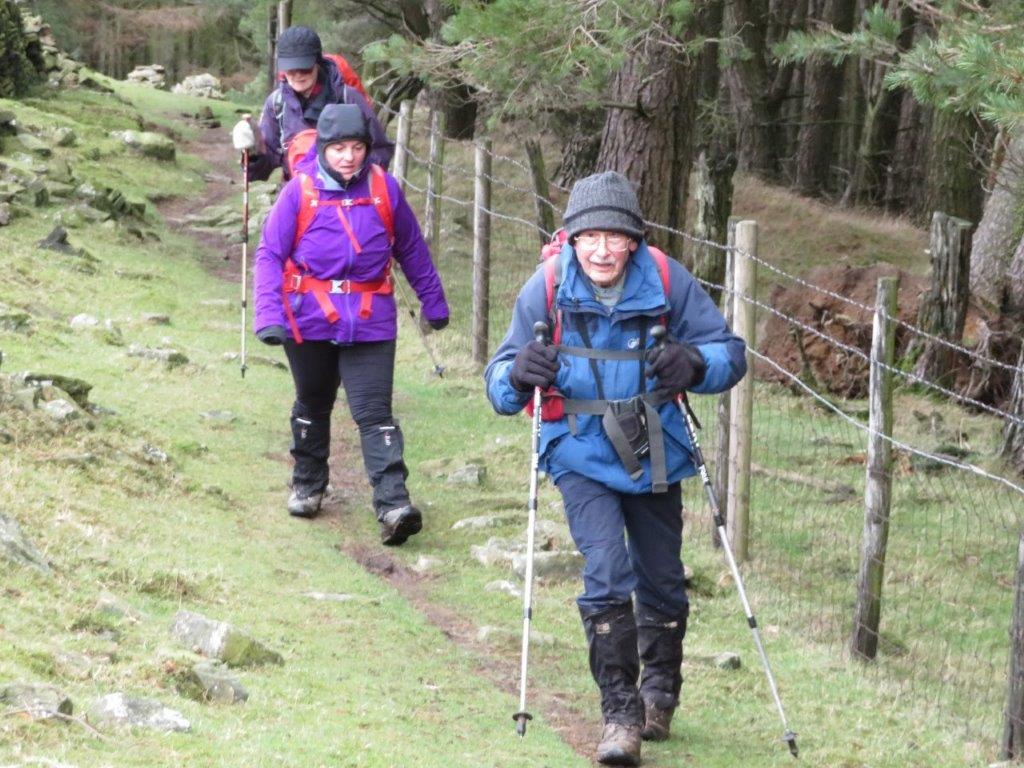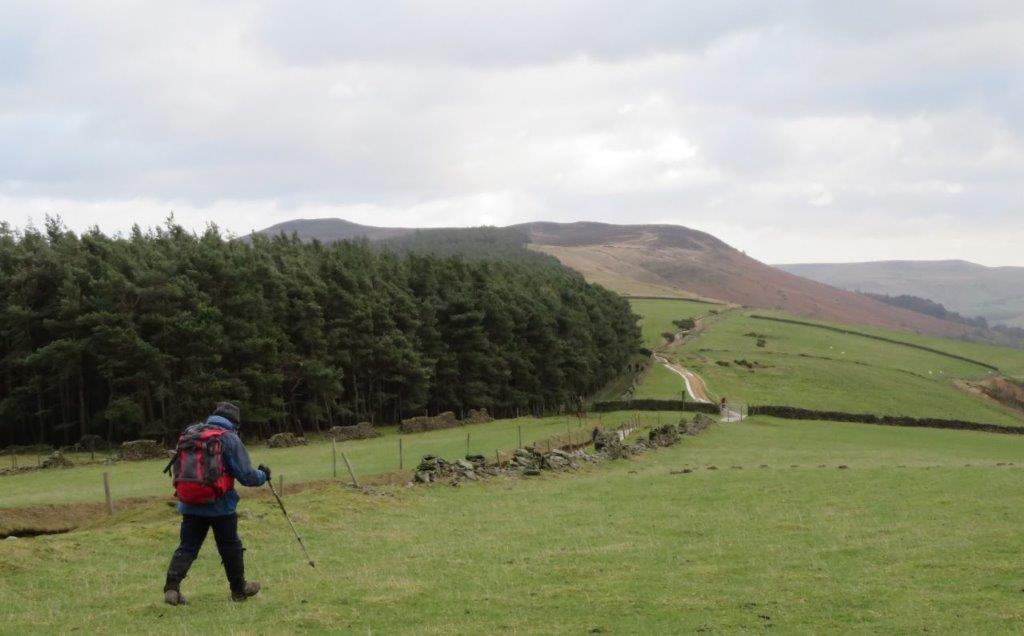 along edge of Roman Road - Winhill Pike visible top left and Hope Cross ahead left of gate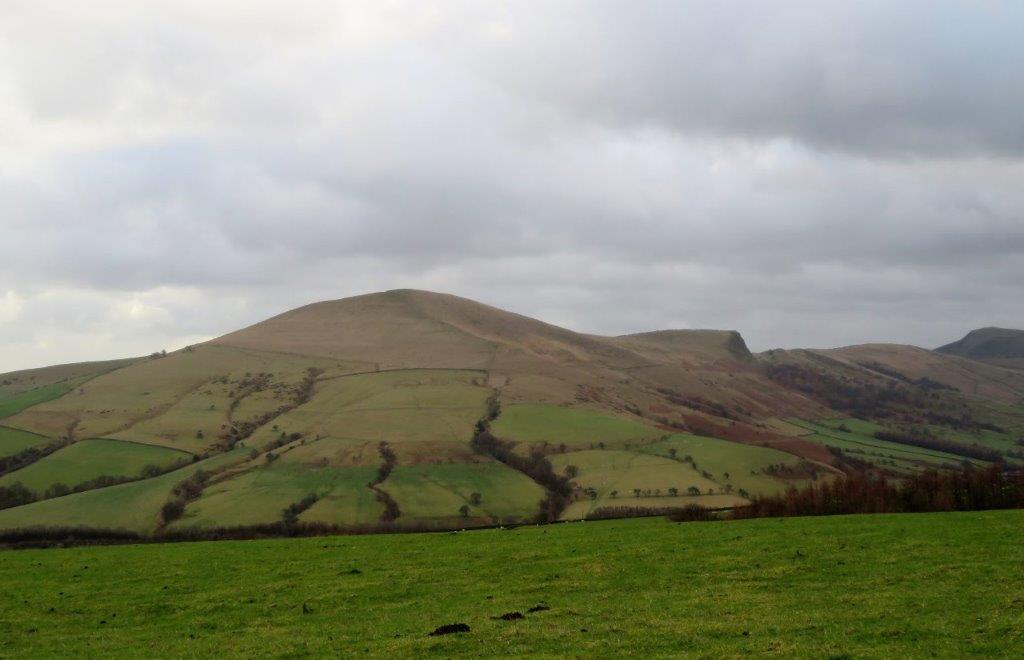 Lose Hill to Mam Tor seen across valley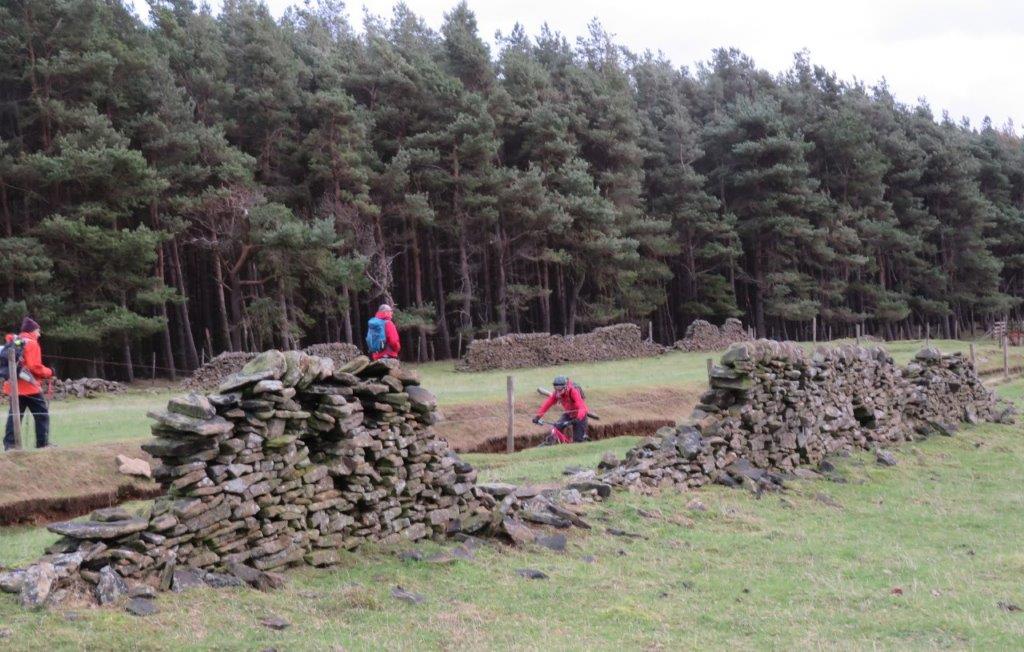 sunken Roman Road with cyclist - walkers above on edge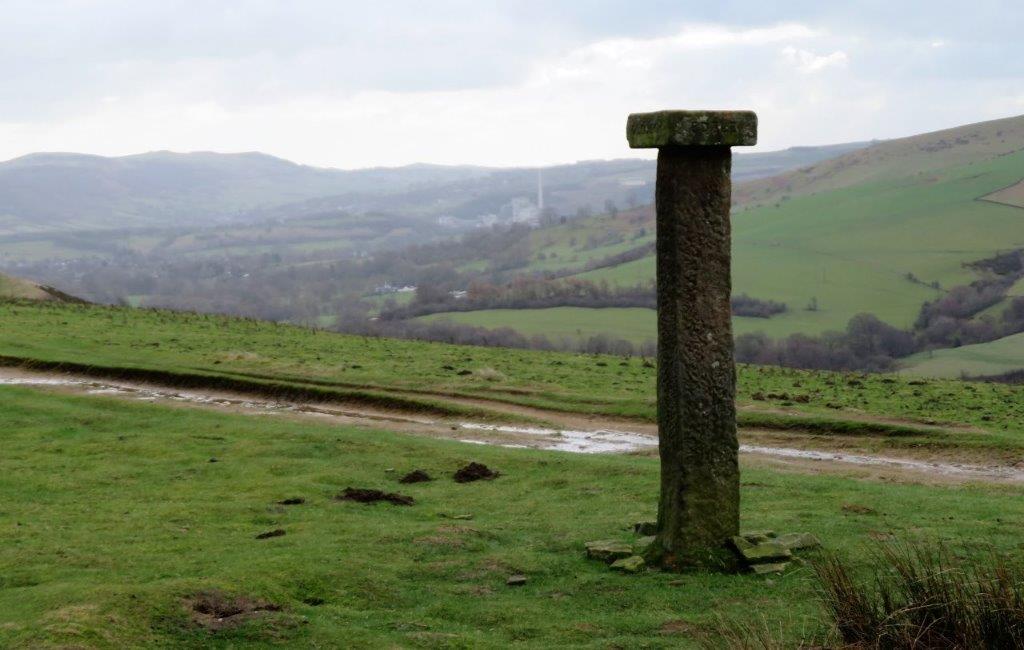 Hope Cross - Hope Cement Plant in distance to its left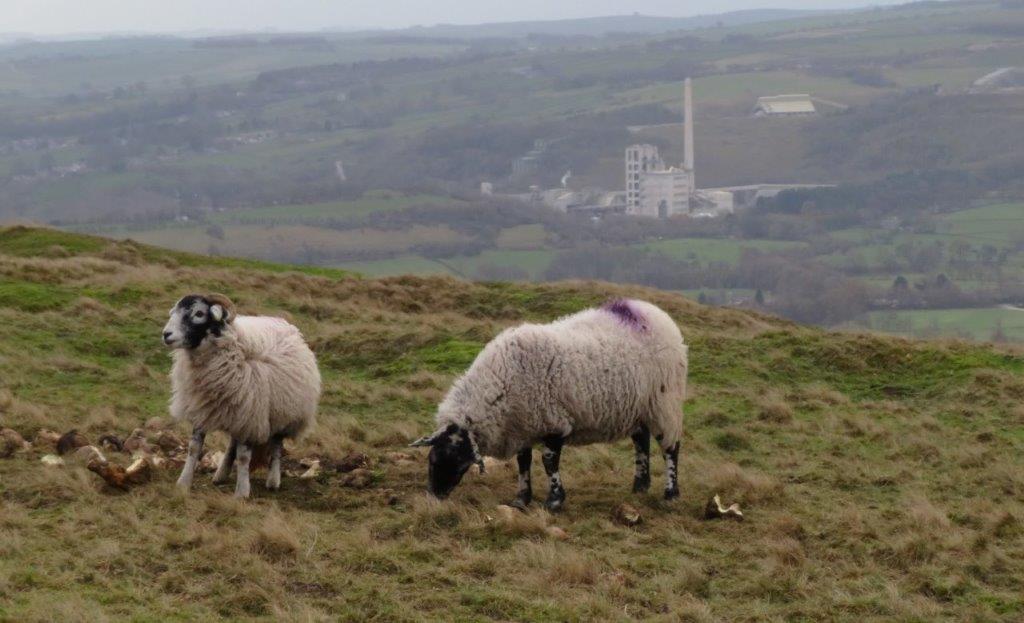 Hope Cement Plant - sheep in front being fed 'beets' or other root vegetables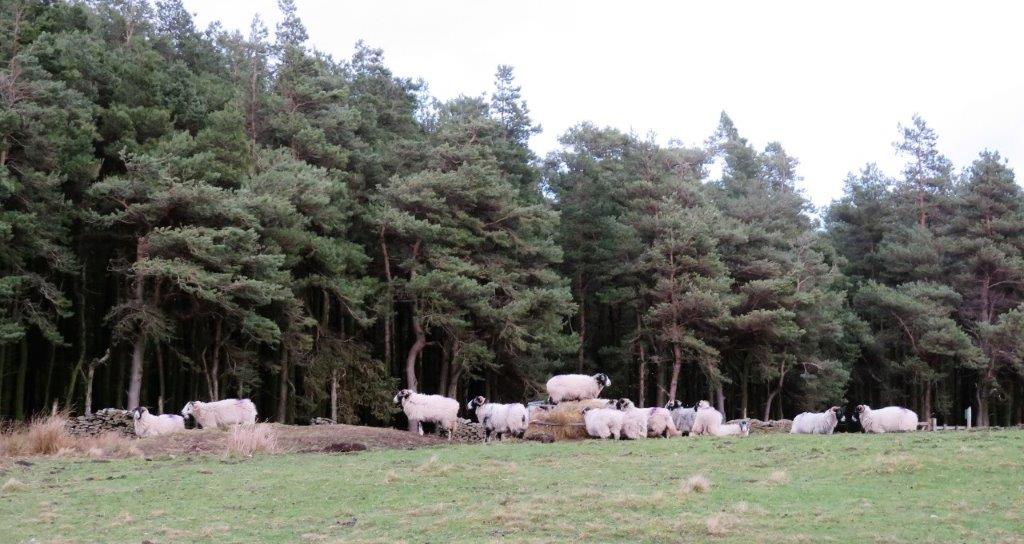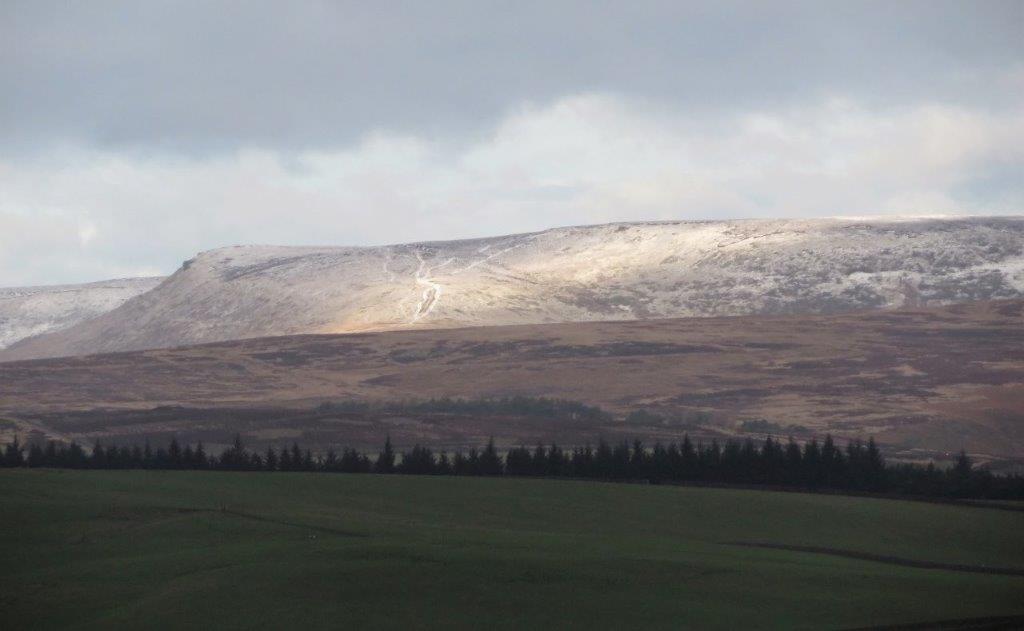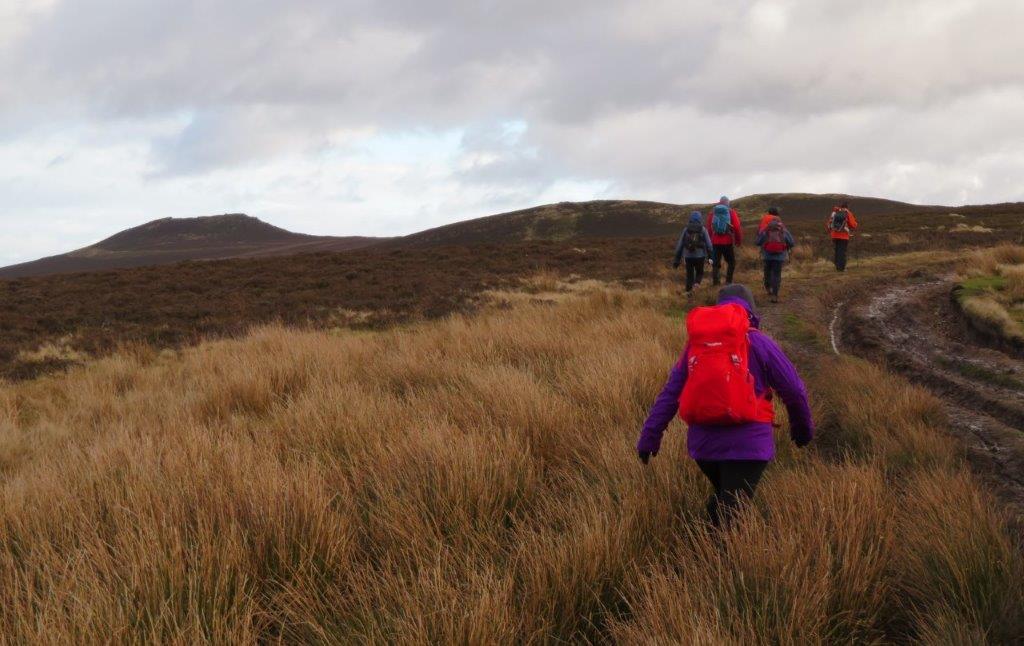 Winhill Pike to left top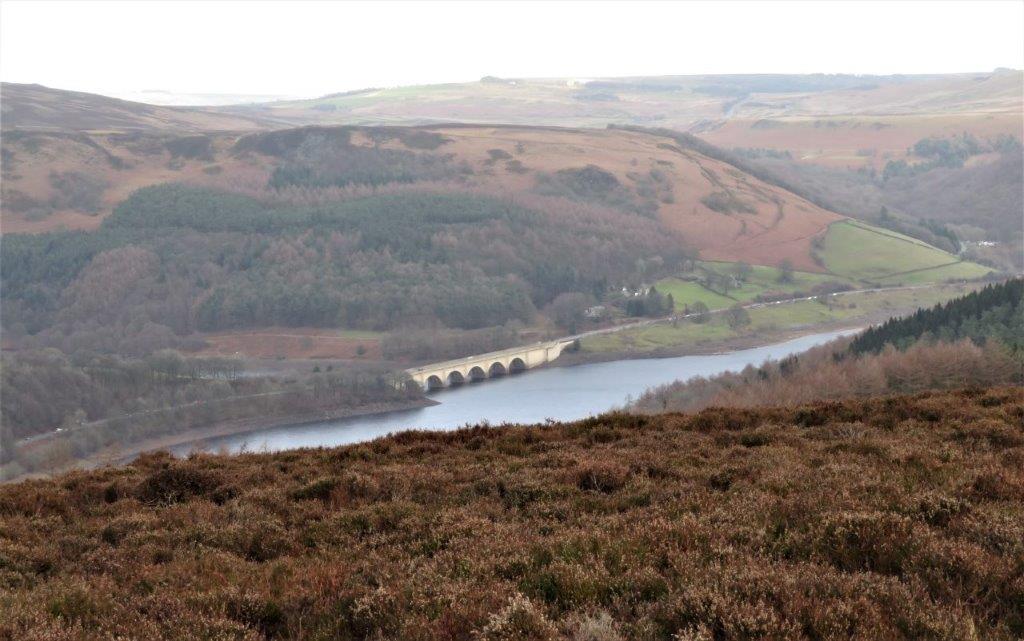 Ashopton Viaduct leading to Snake Pass crossing & alongside arms of Ladybower reservoir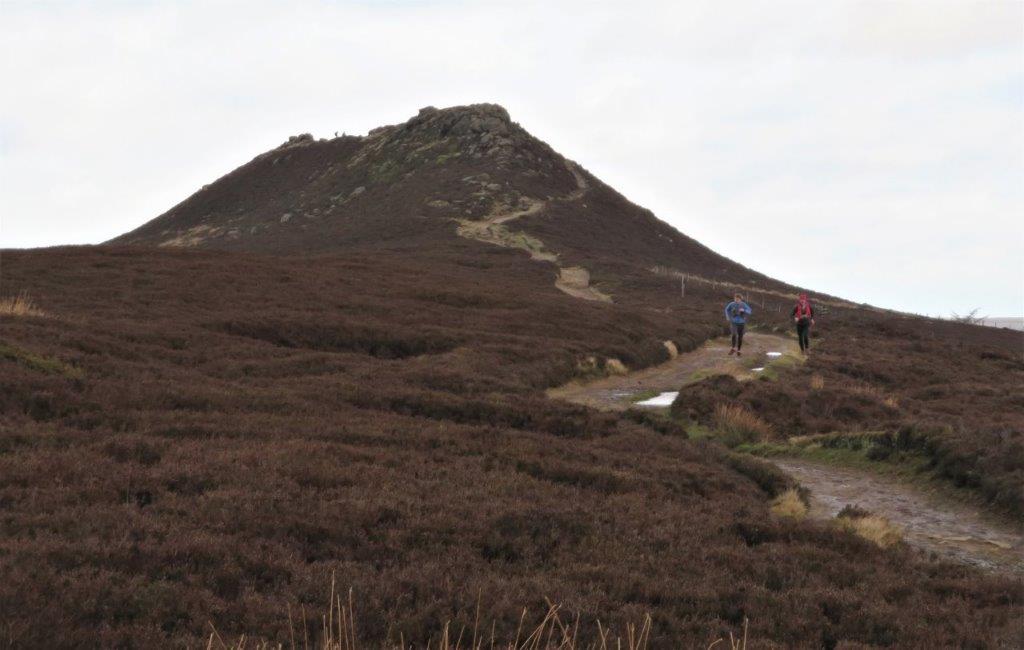 closer to Winhill Pike which we climbed up - care required because of very strong gusty wind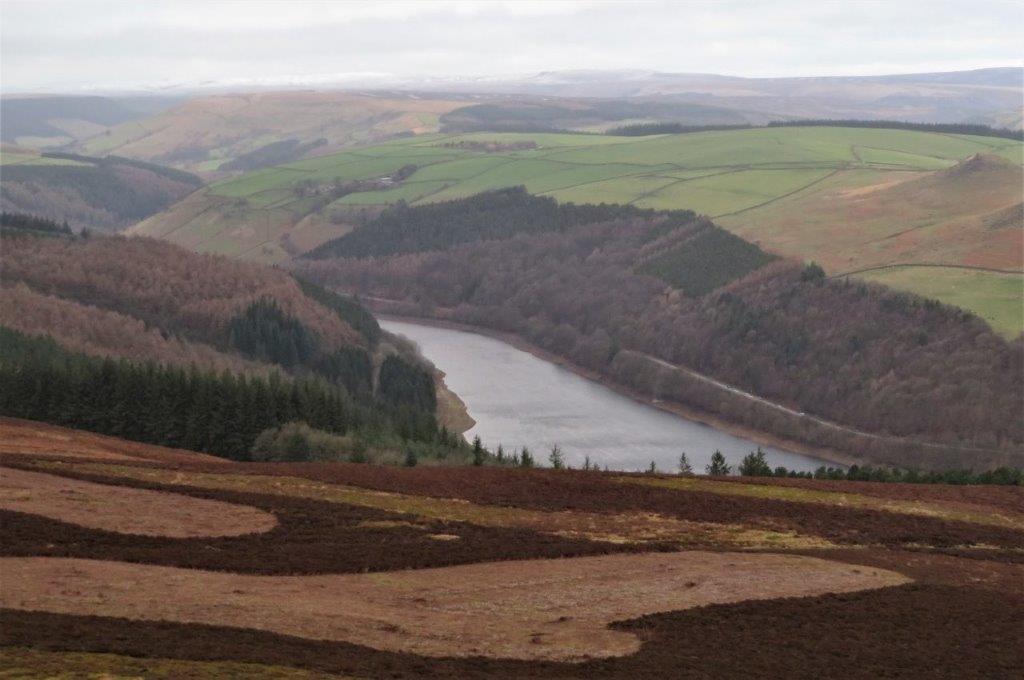 road to Snake Pass on Edge of Ladybower Reservoir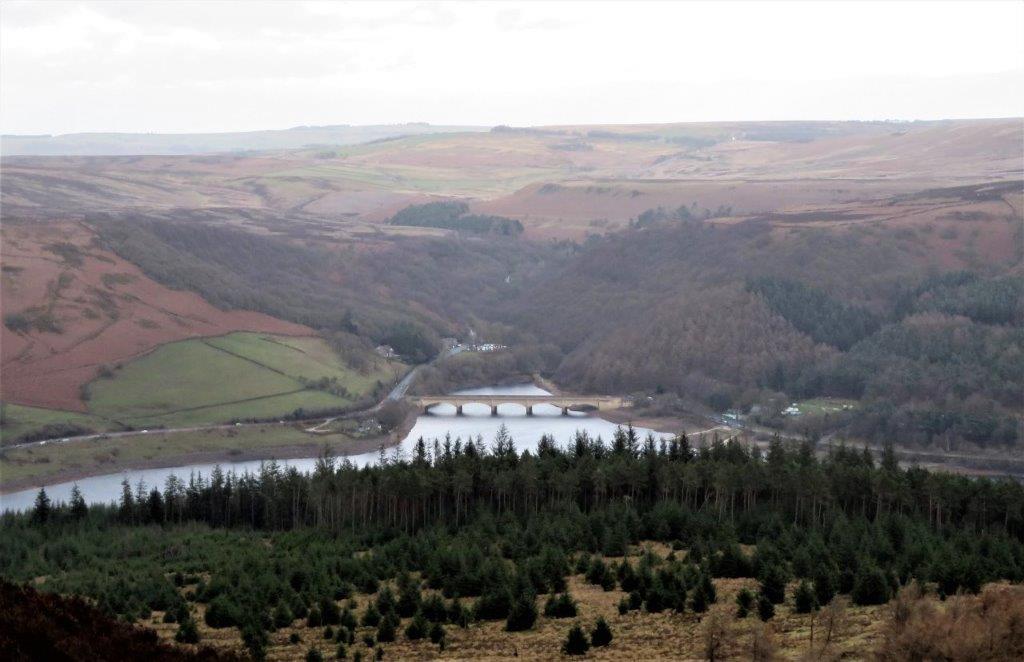 road viaduct in middle crossing part of Ladybower Reservoir owards Bamford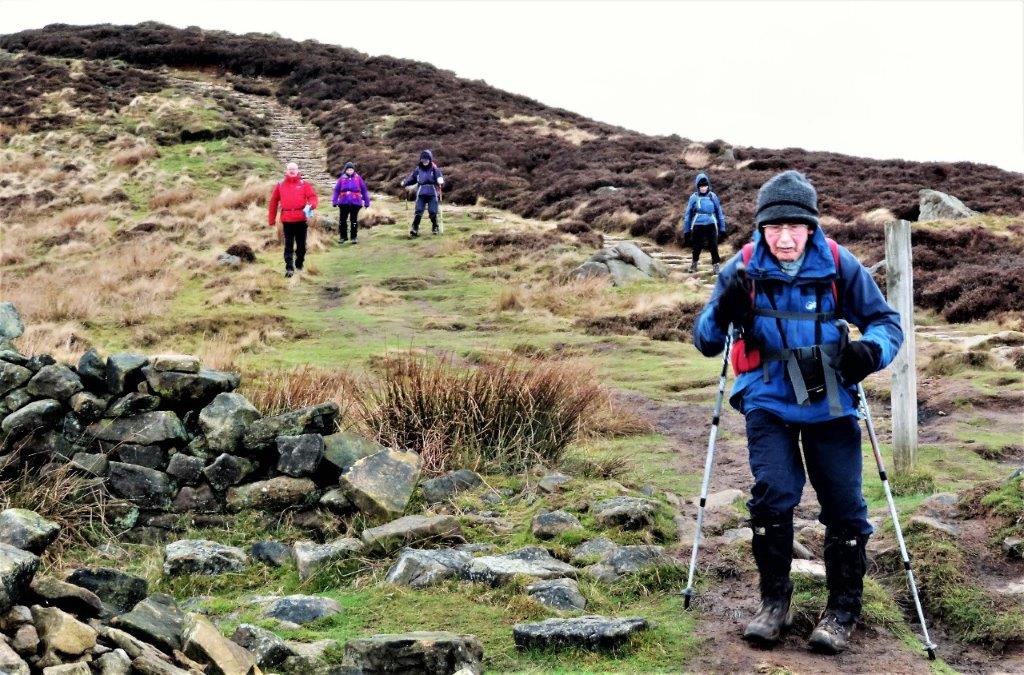 down from Winhill Pike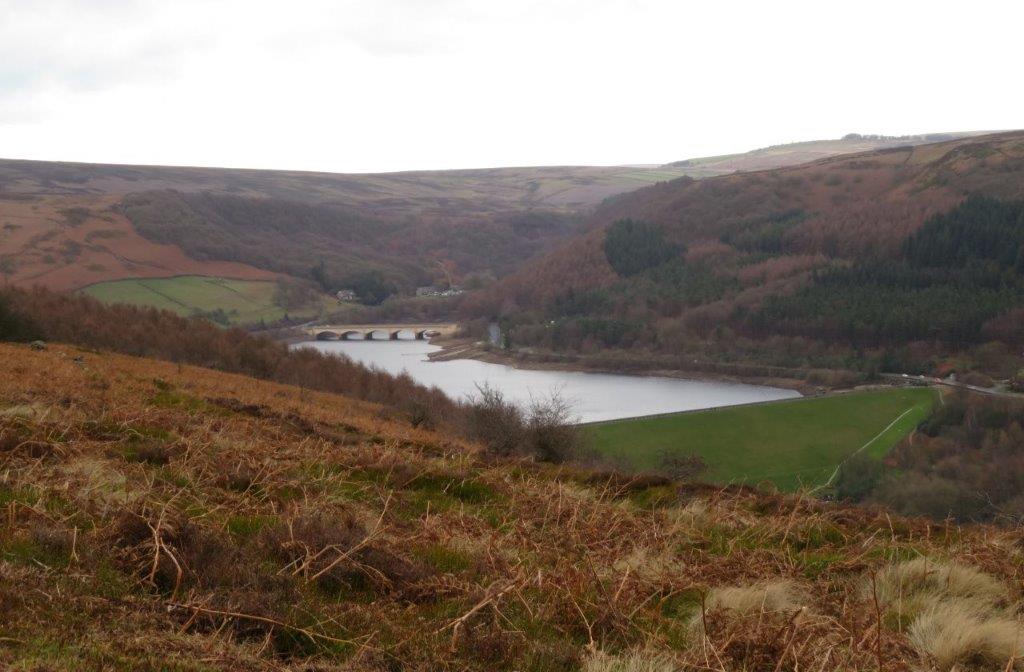 Ladybower Reservoir Embankment in front right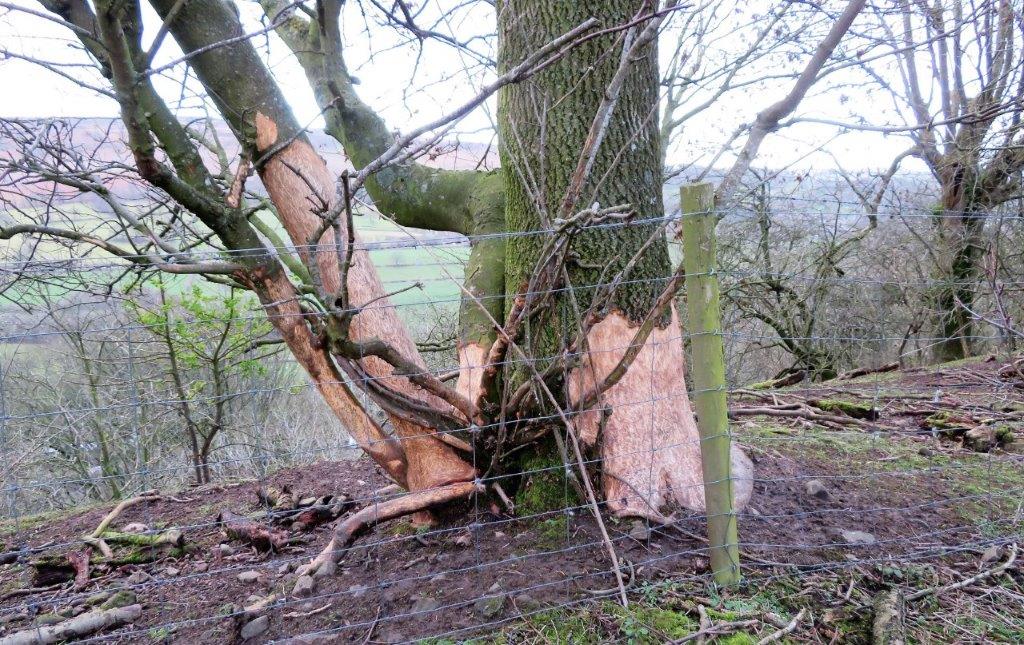 on descent to Bamford - on very muddy paths above and towards / bypassing Thornhill - trees seen eaten by animals possibly feral pigs?
homepage - Daywalks Index 2019 - contact me at