homepage - Daywalks Index 2019 - contact me at

2019.01.06 Fox House (SK207803), ~SSW to Longshaw Lodge, continue to 'X-path' above rail tunnel at ~ (SK262731), ~SE to & across A625 Rd, SW / SE past White Edge Lodge up to White Edge then Lady's Cross, then Barbrook Bridge (on B6054 Rd), ~SSE to pass about 100m to East of disused reservoir, track ~SW along Bar Brook past small dam, divert up to Stone Circle / unnamed tomb, rejoin track & follow to ~150m short of A621 Rd, ~S thru wood then moorland (on East side of Bar Brook), find 'safe crossing' & head for gate on 'Curbar Rd' at (SK277741), ~ESE ~150m along Rd to junction with A621 Rd, thru gate then ~SW / W up to Gardoms Edge & ~S along it to Three Men, ~SE down to A619 Rd , (well before PH (Robin Hood) cross Rd & F.Bridge over Heathy Lea Brook, ~WSW into Chatsworth Park then ~S to Road Bridge over River Derwent (W of Chatsworth House), FP ~WSW to Edensor*, track / road ~ W to short of Ballcross Farm, ~SW on BW thru woods, cross Monsal Trail, B6084 Rd then A619 Rd over River Derwent into Bakewell - leader Andrew Irwin - Sunday *Photographer broke off here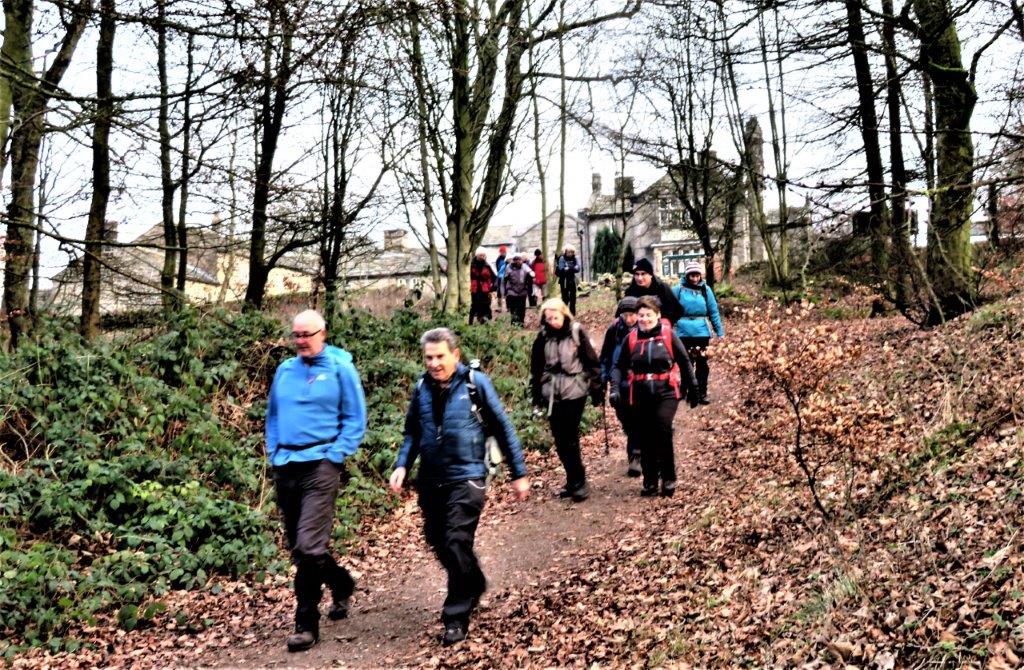 walking down from Fox House into NT Longshaw Estate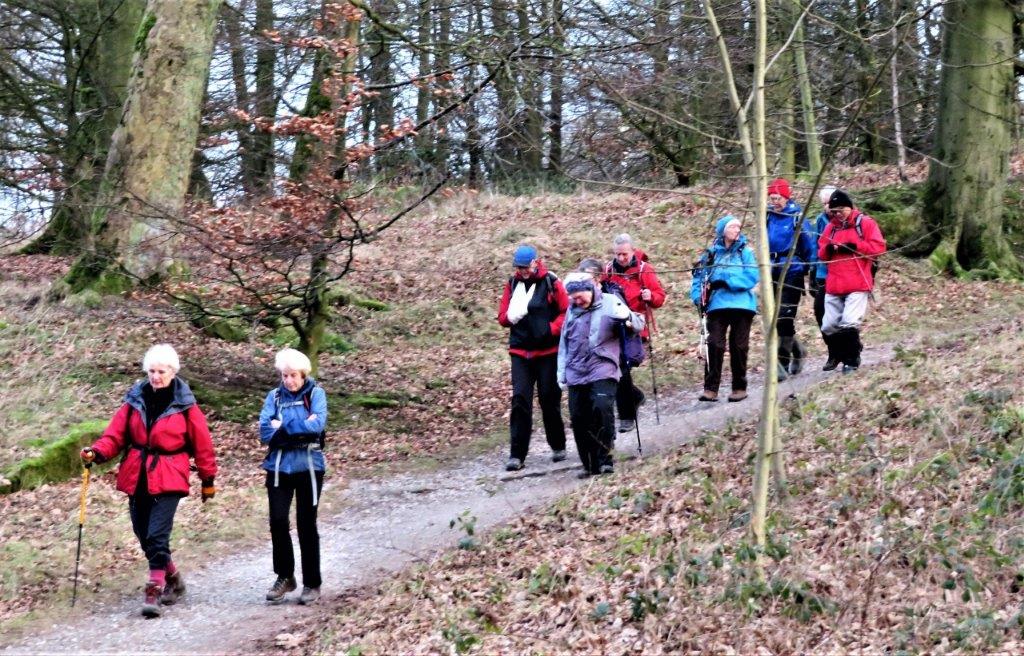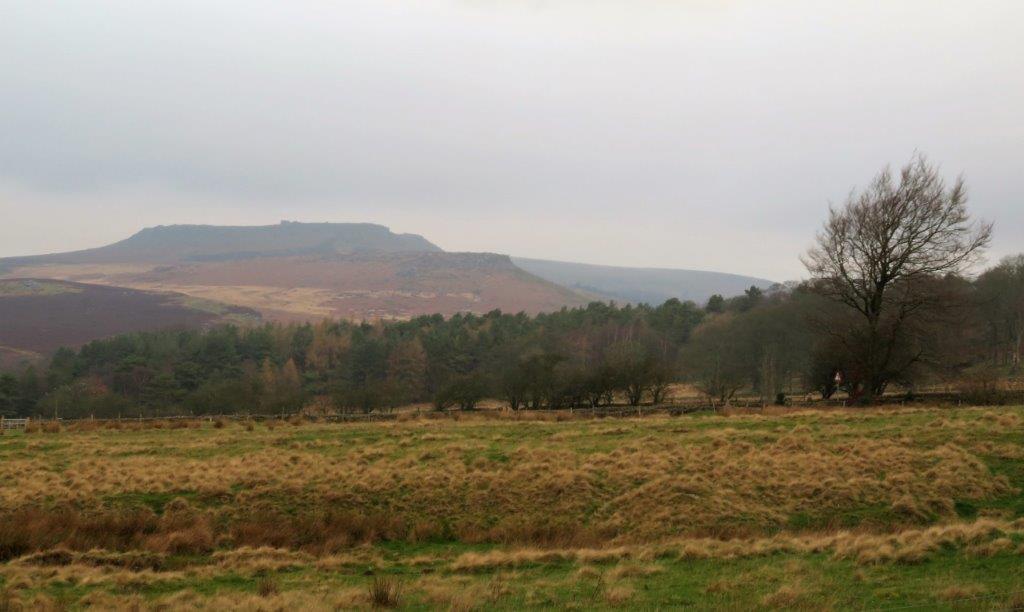 view across to Higger Tor at top left, with Carl Wark Fort below it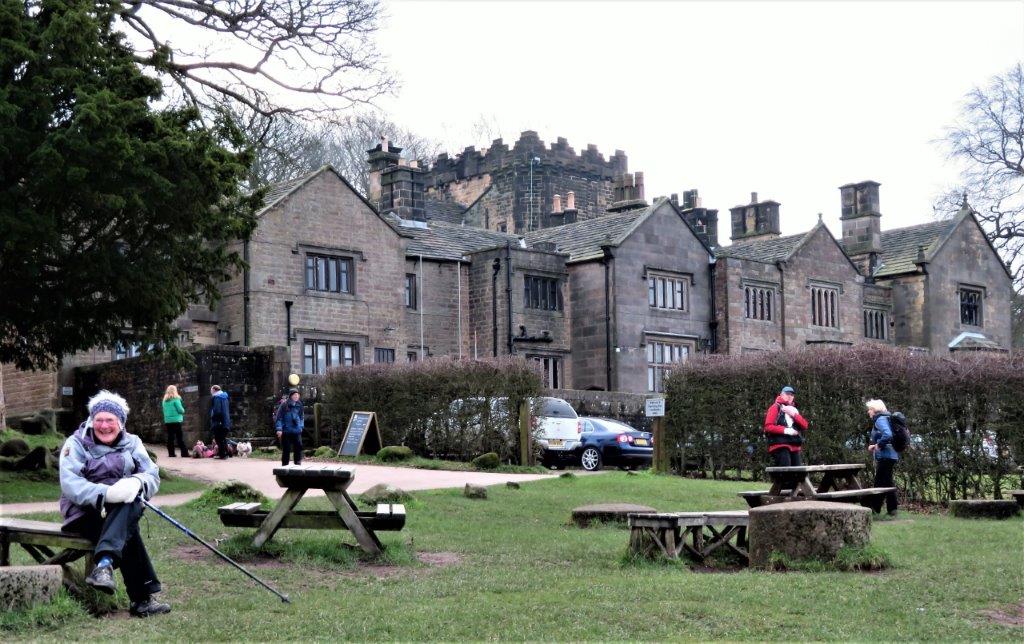 Longshaw Lodge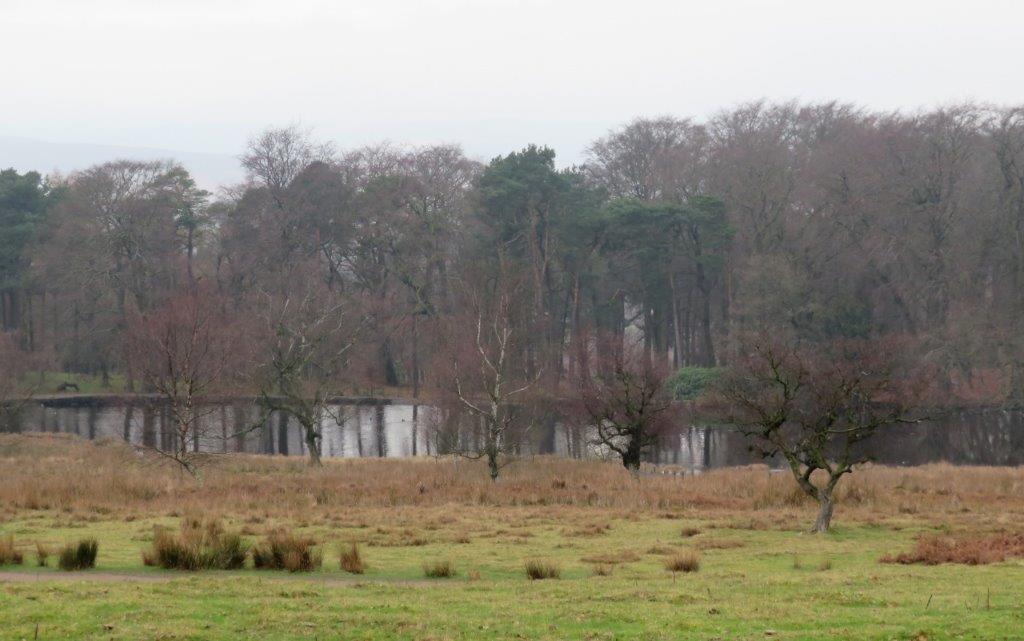 pond near Granby Wood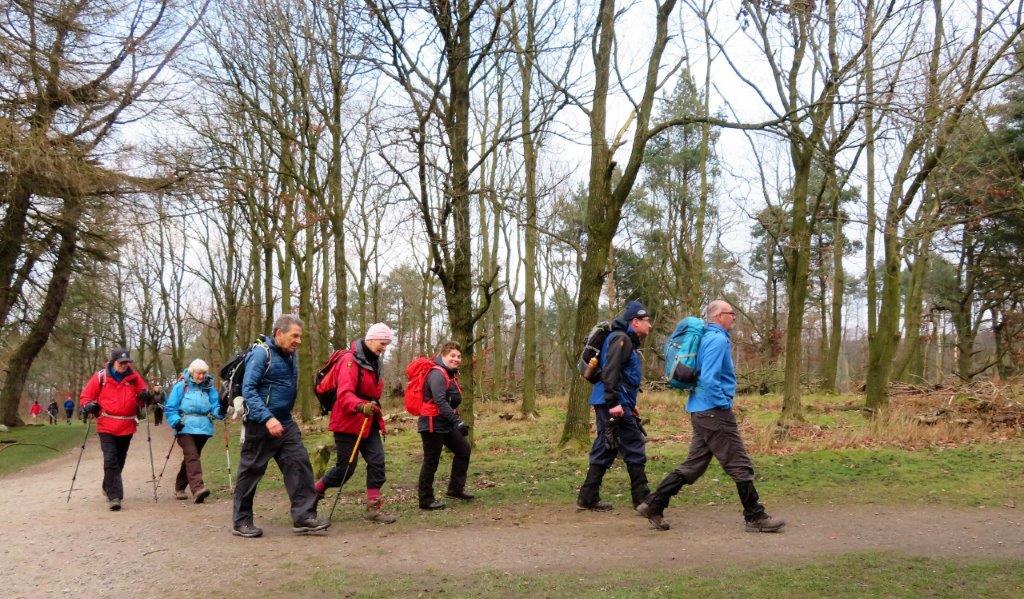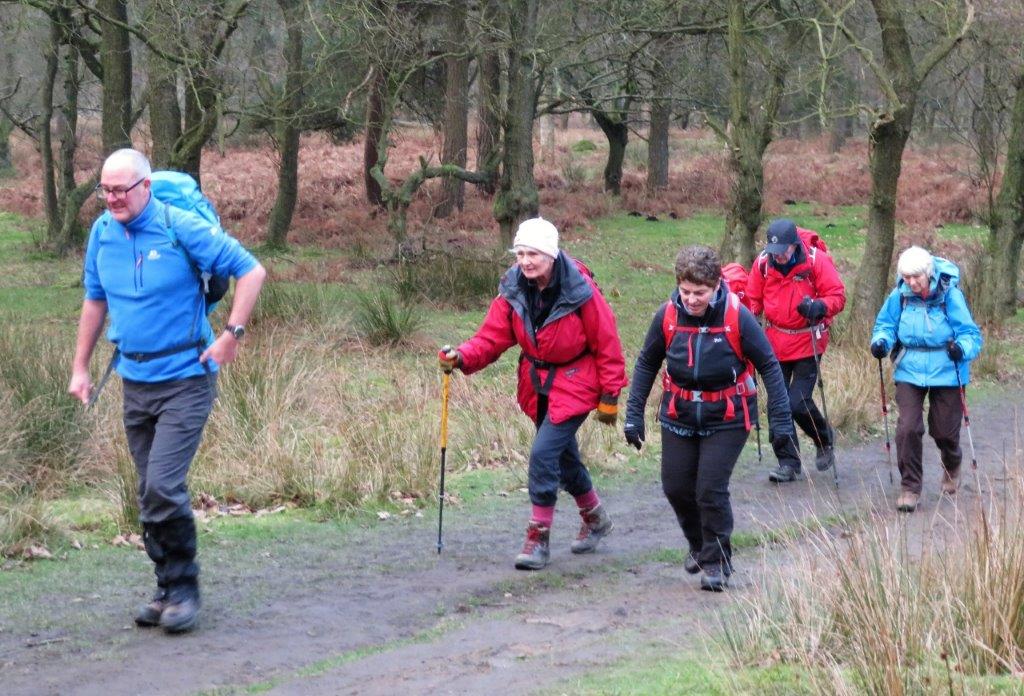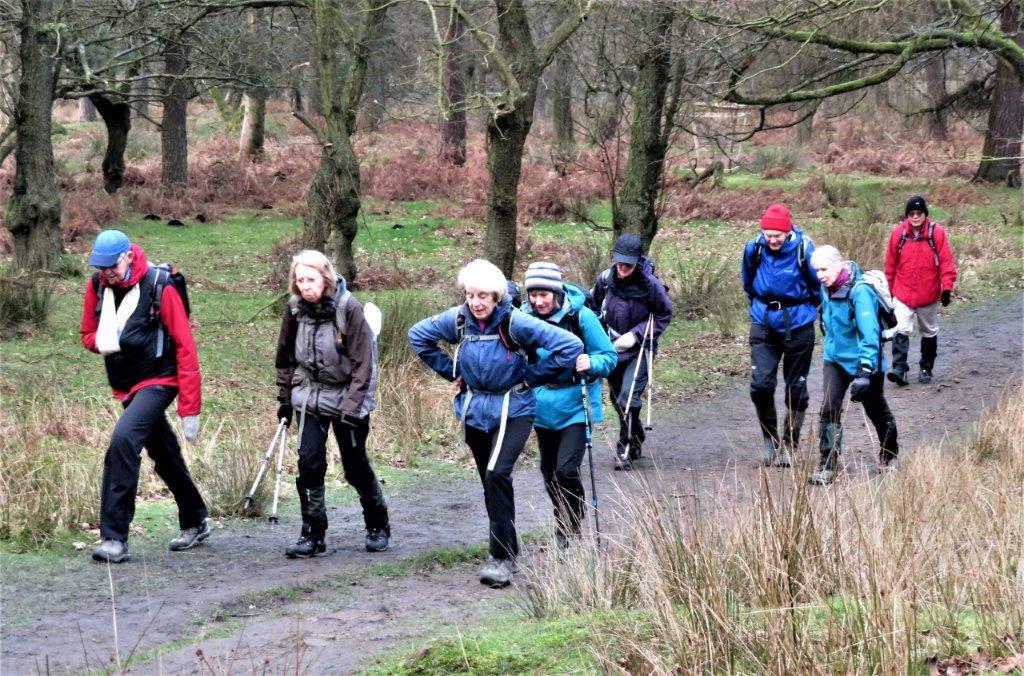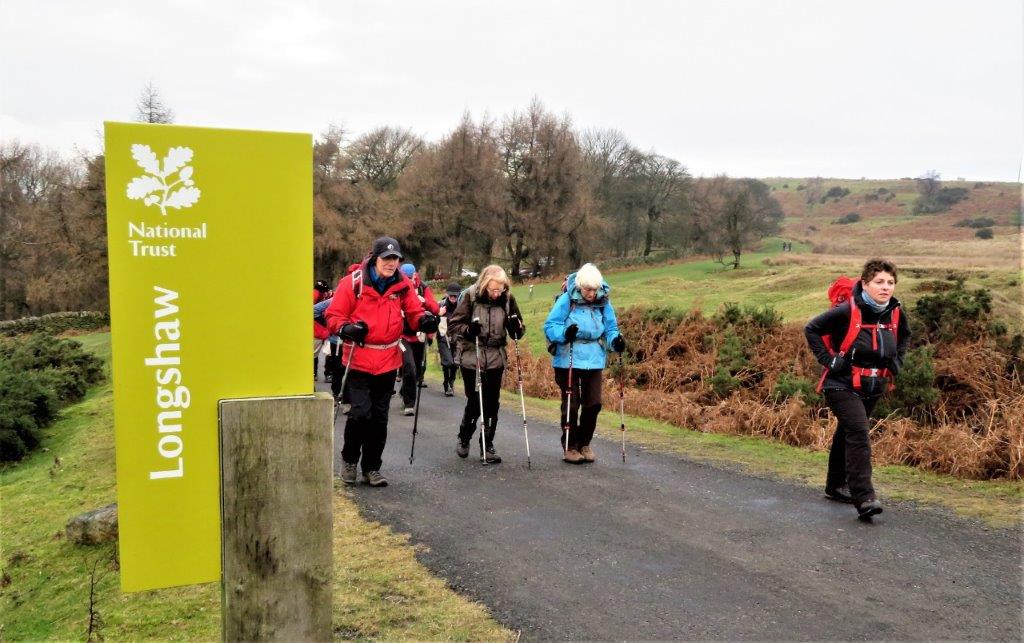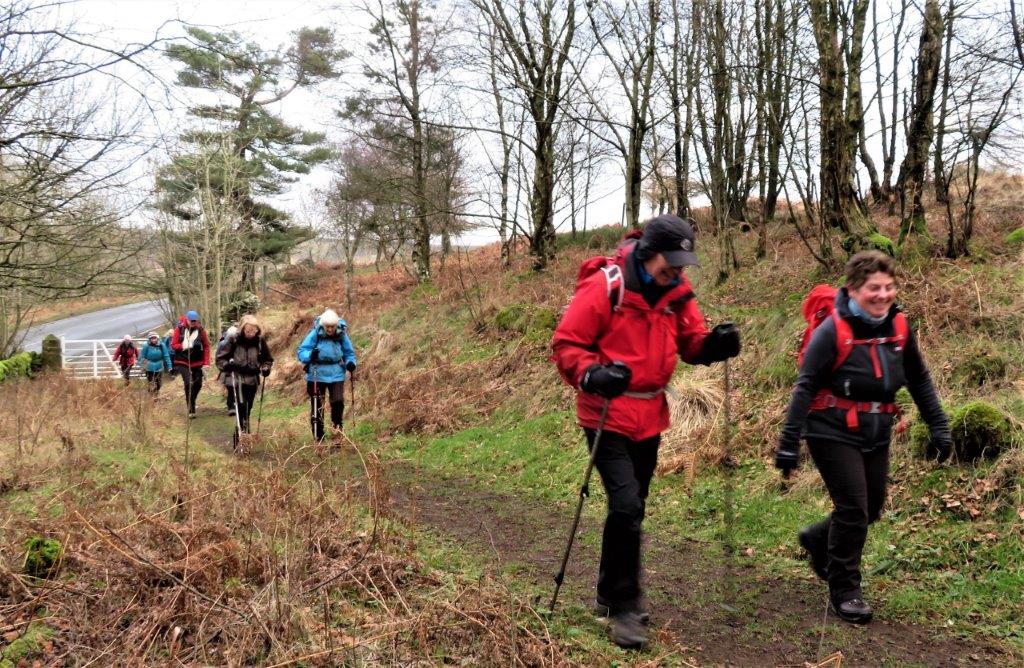 A625 Road behind us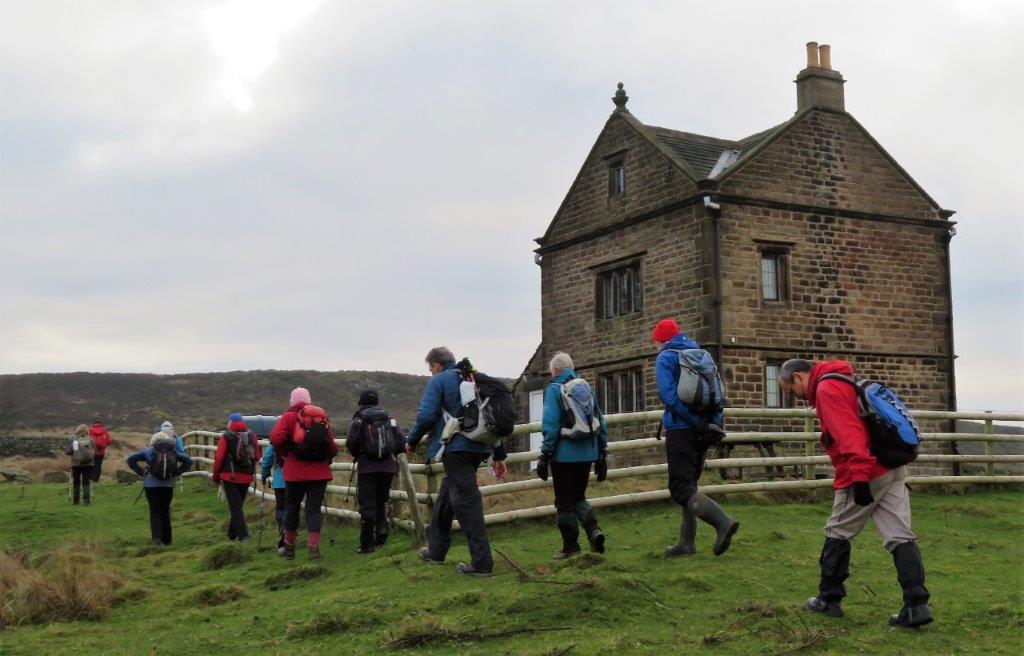 passing White Edge Lodge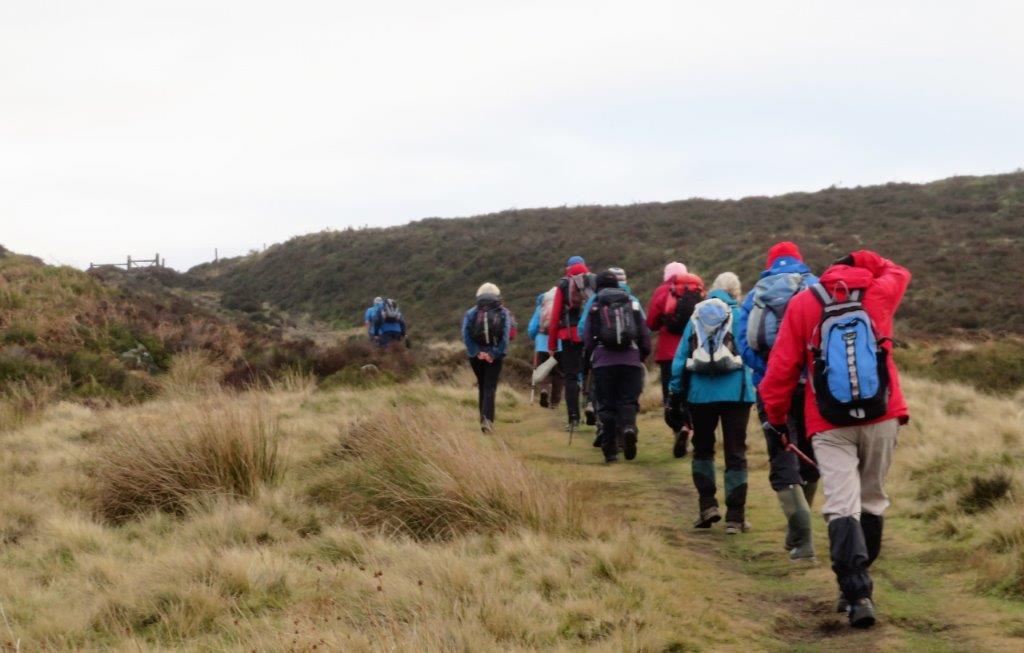 starting up to White Edge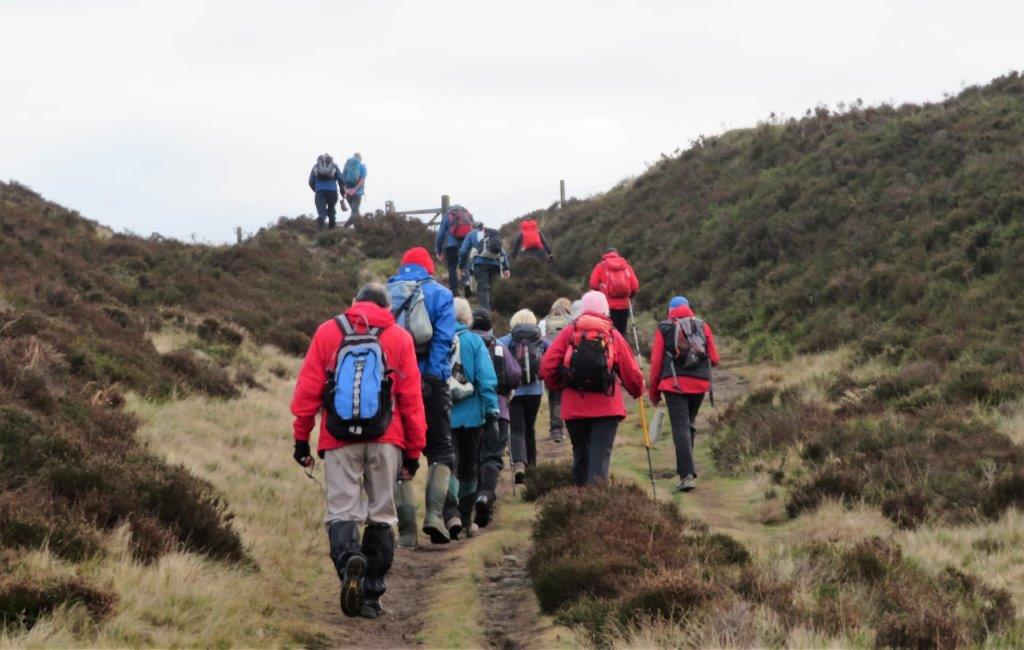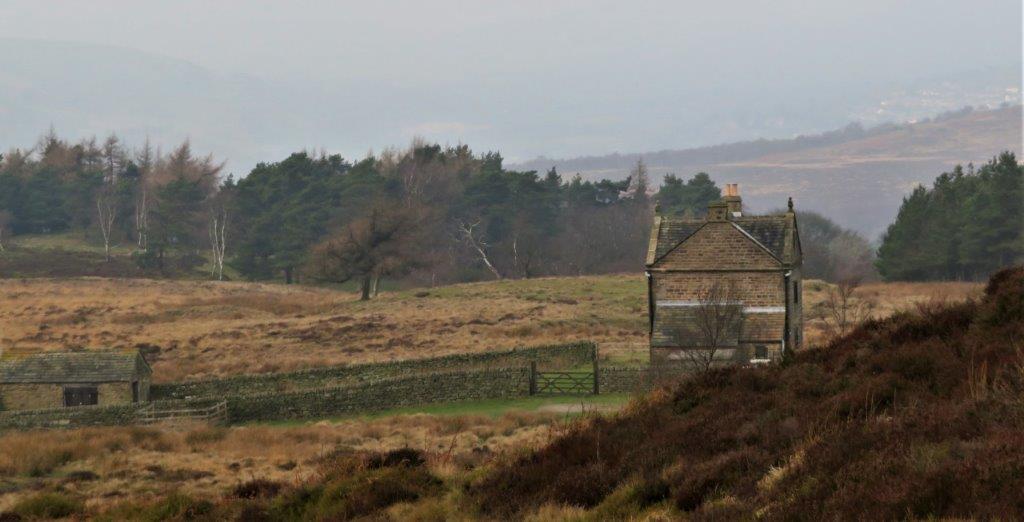 looking back at White Edge Lodge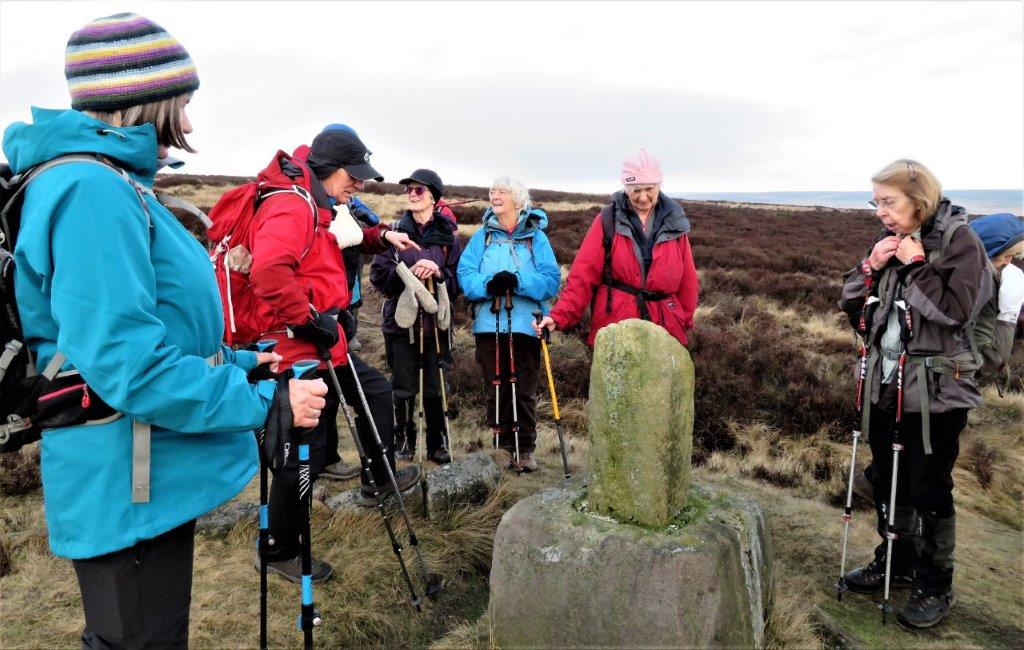 gathered around Lady Cross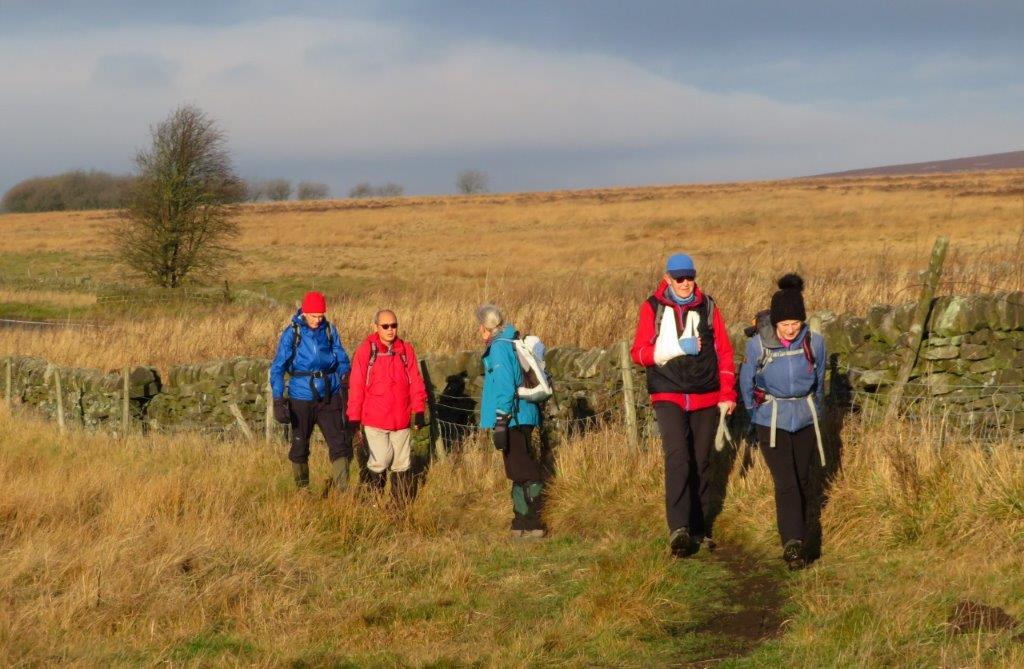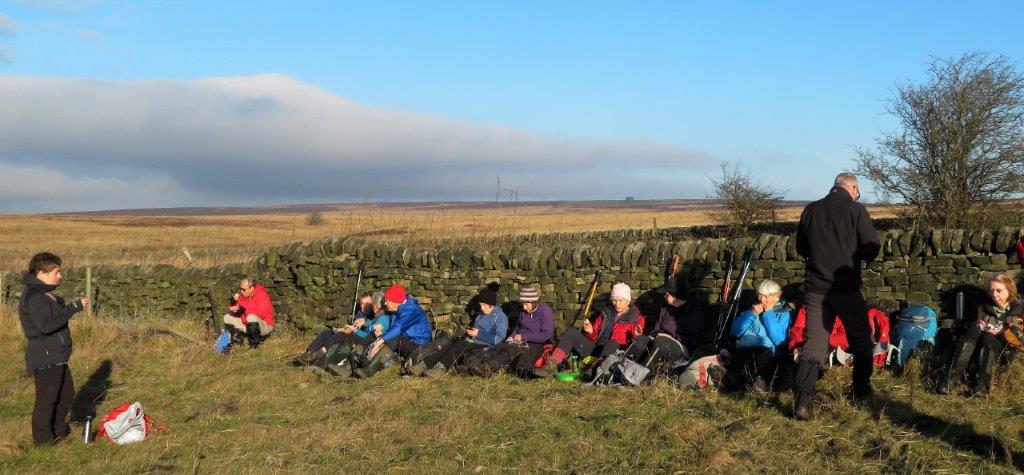 tea break near Burbage Bridge which takes the B6054 Road over Bar Brook. In distance on skyline is a ventilation shaft from Totley (Railway) Tunnel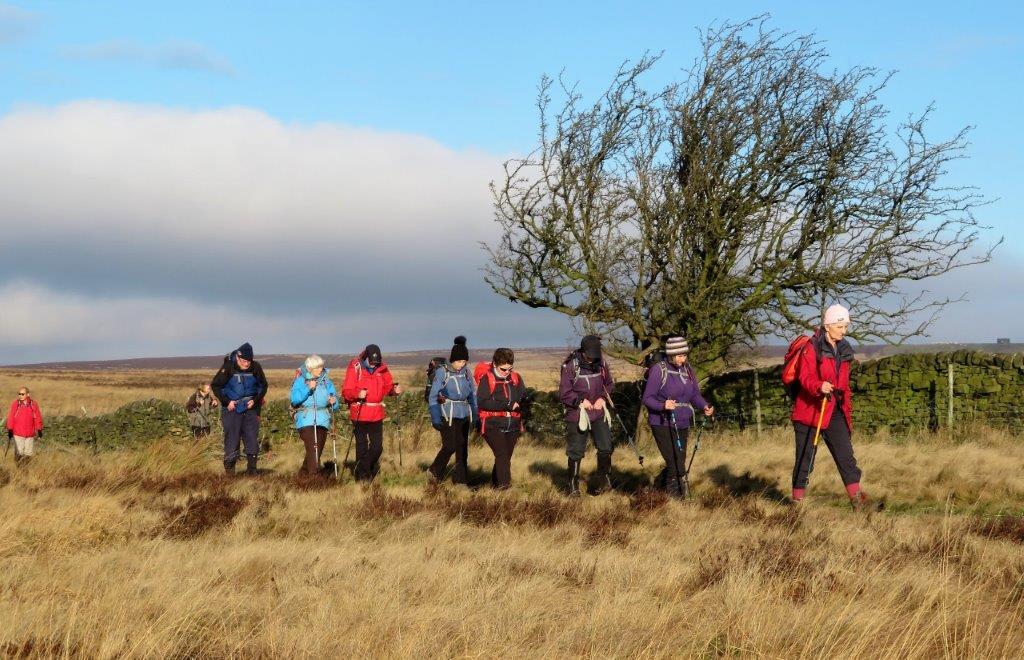 on way to pass the remnants of the breached Bar Brook Dam (not seen at close quarters on this walk)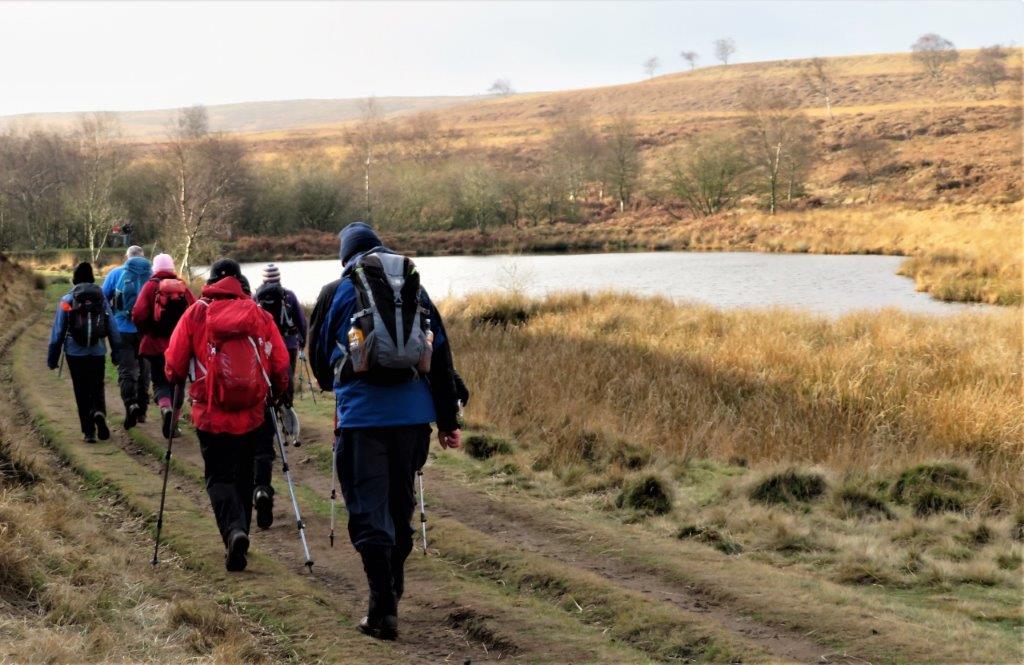 approaching small dam on Bar Brook (SK276751)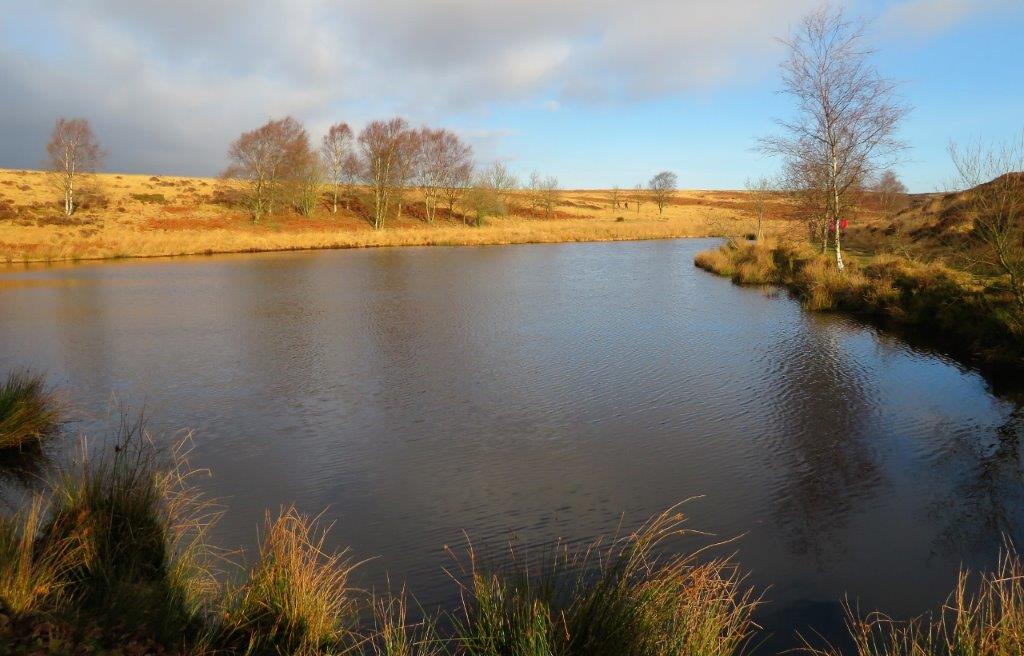 looking back at small dam from its embankment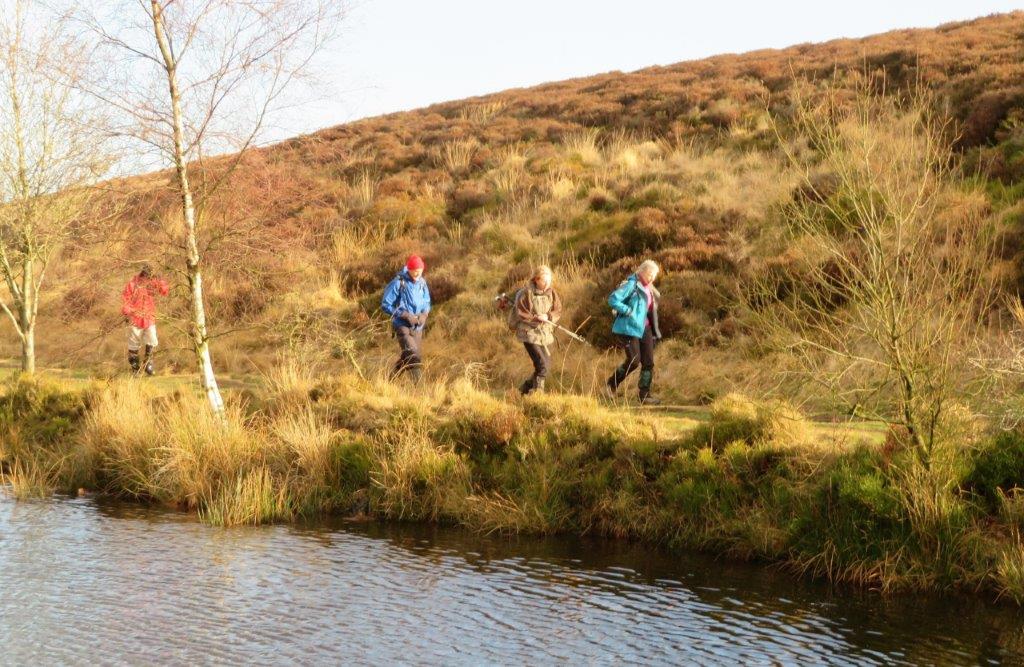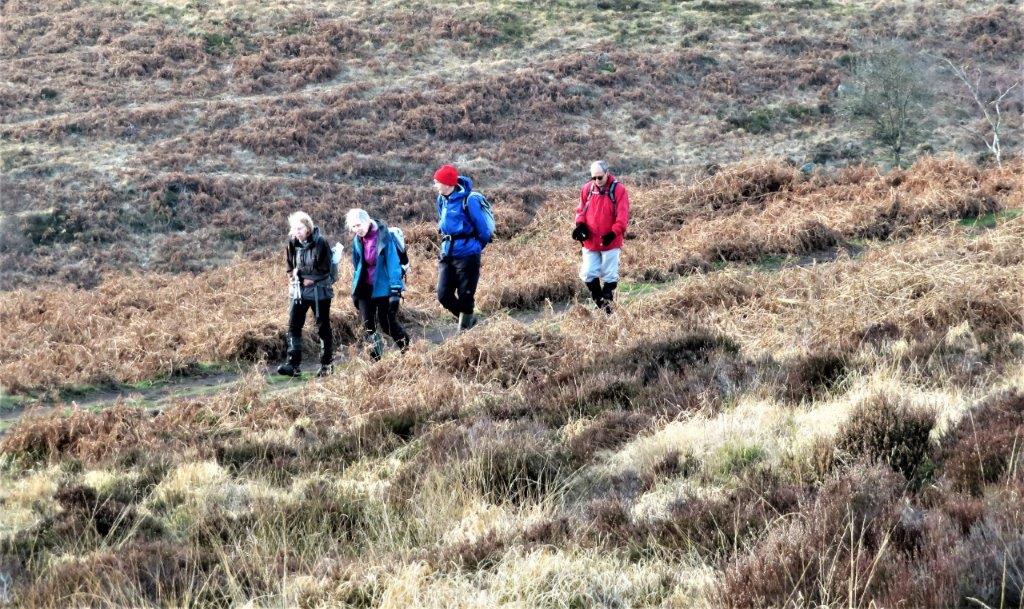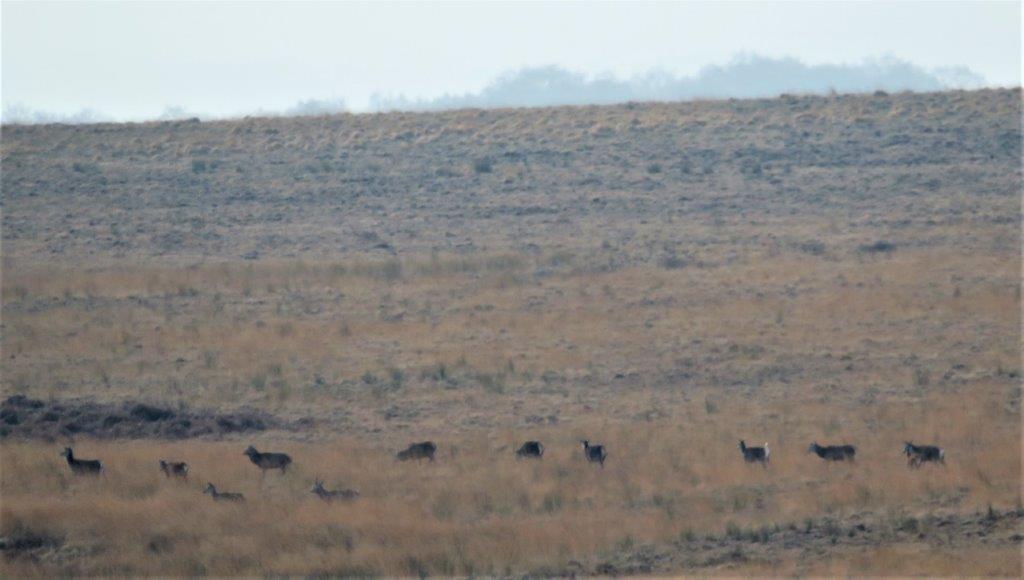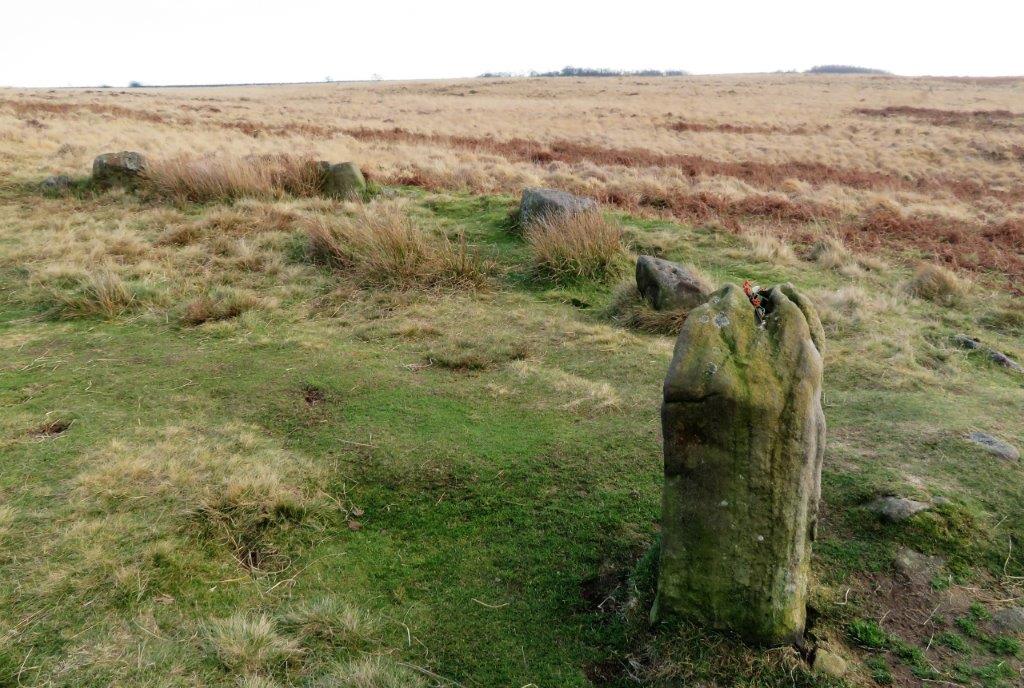 part of Stone Circle at SK279756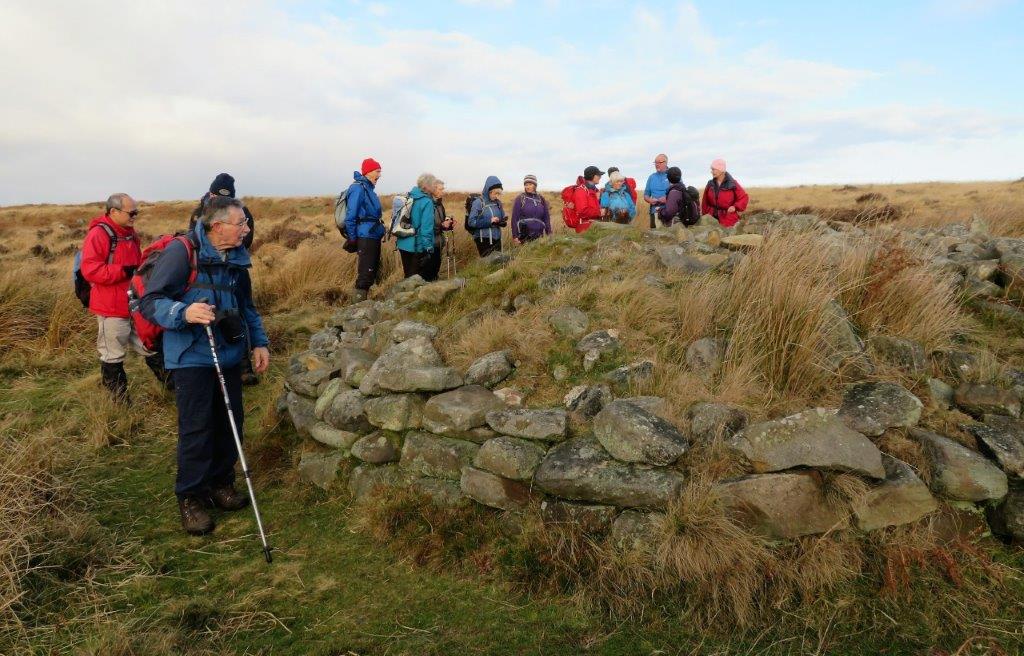 Burial Mound? adjacent to stone circle. Mound is not shown on map and could not find any information 'on line'.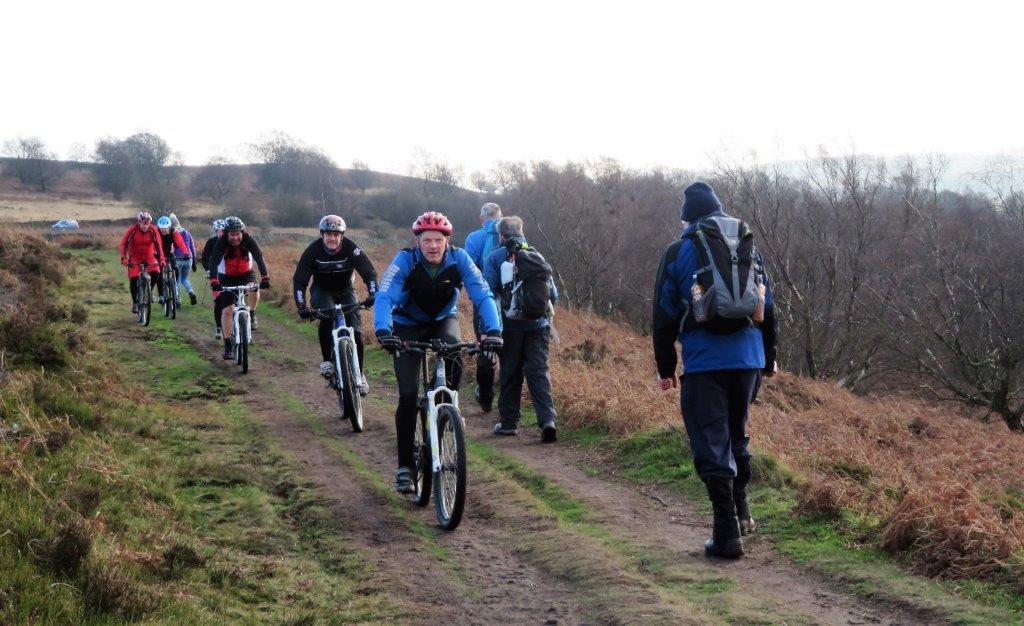 Sheffield Road (A621) in distance. We left this track and passed South through Woods parallel to Bar Brook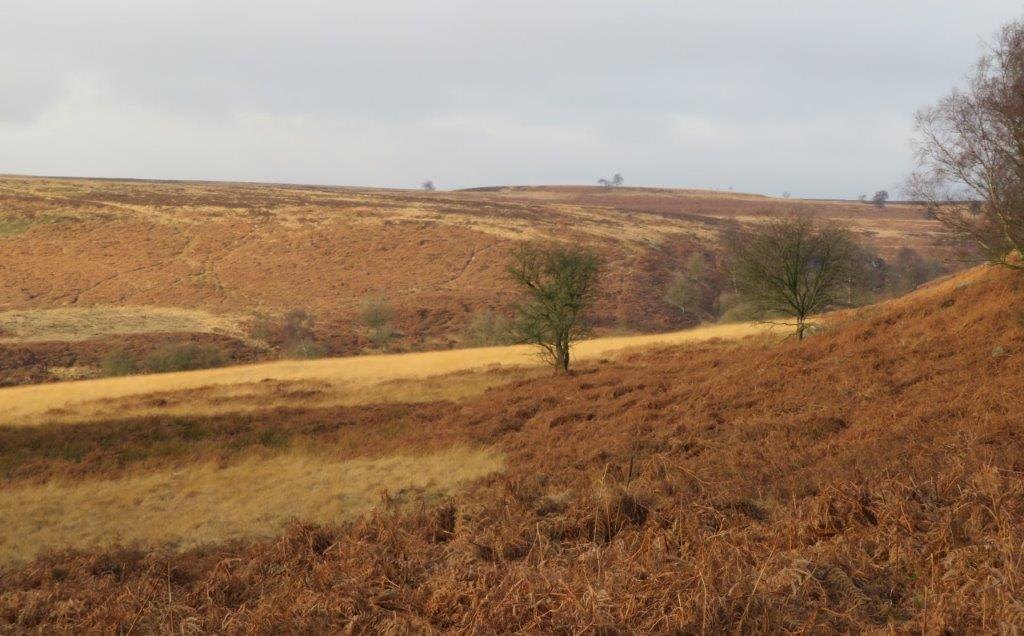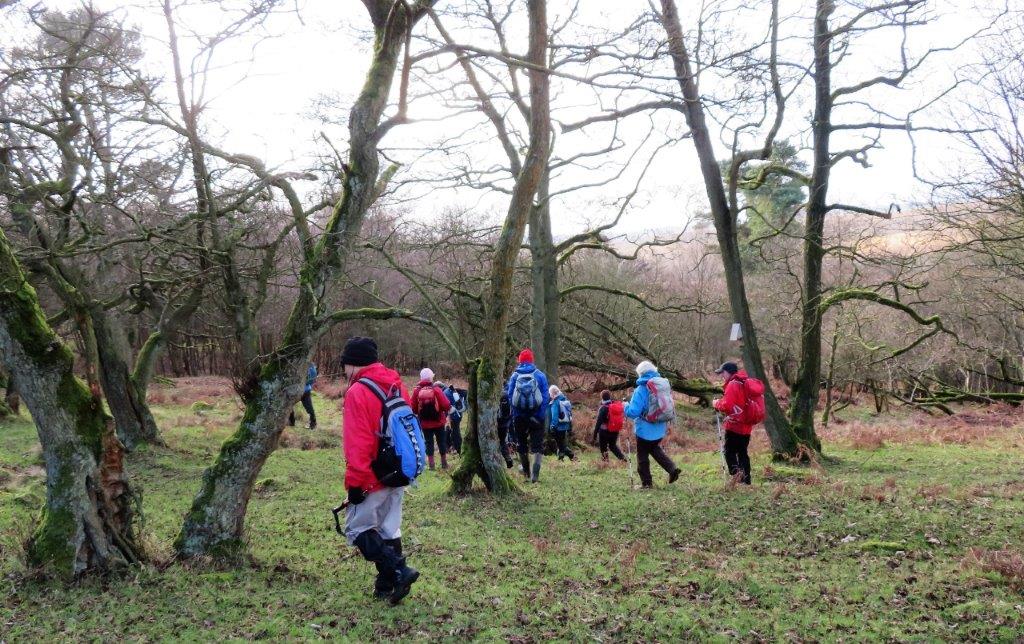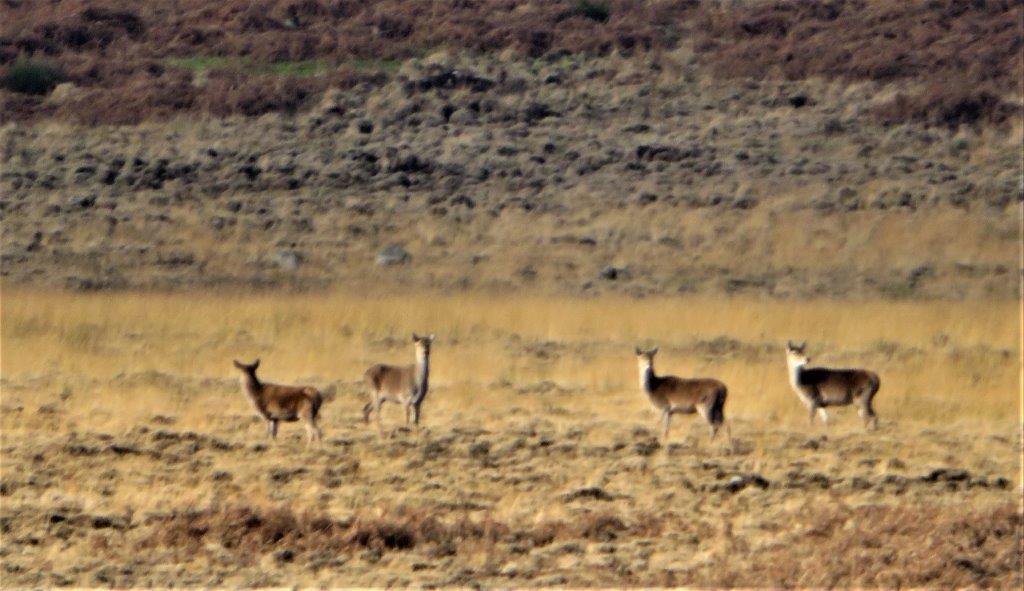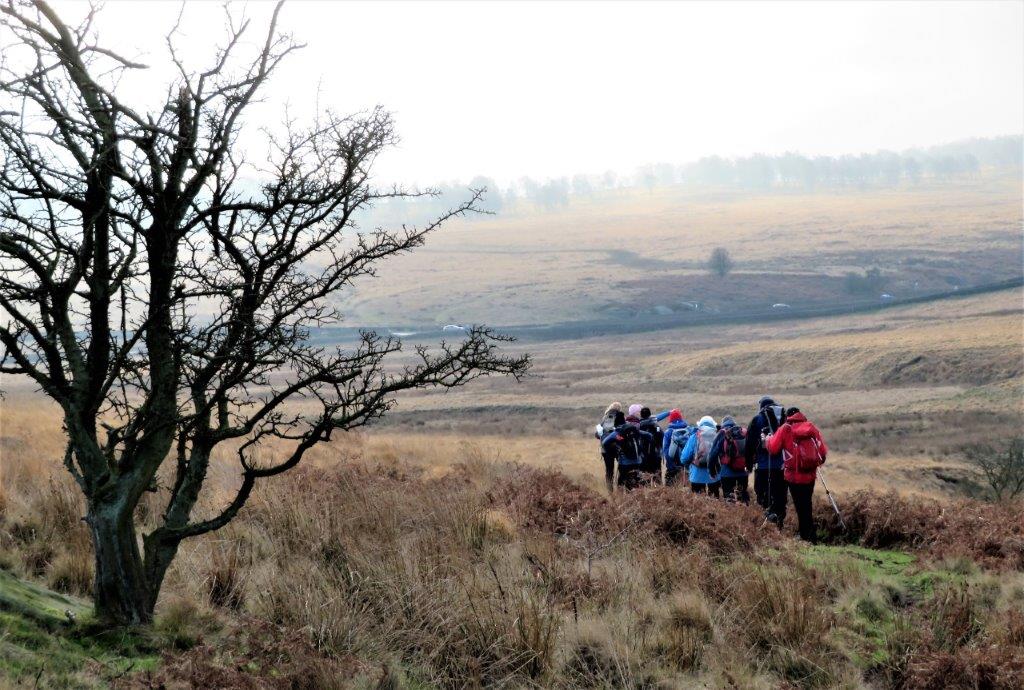 Cars on Sheffield Road in distance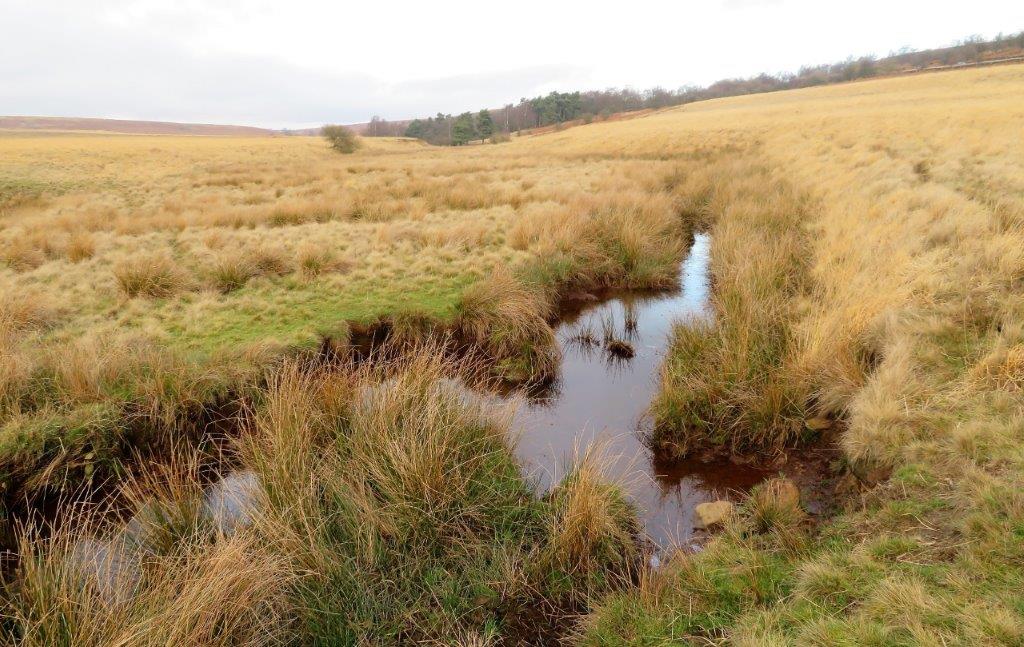 Bar Brook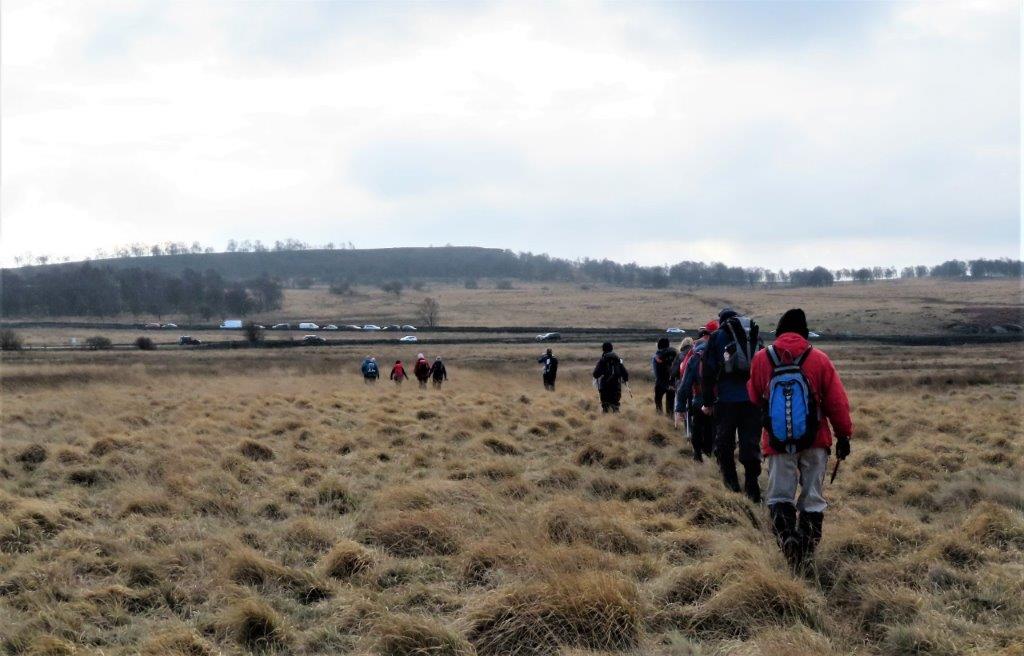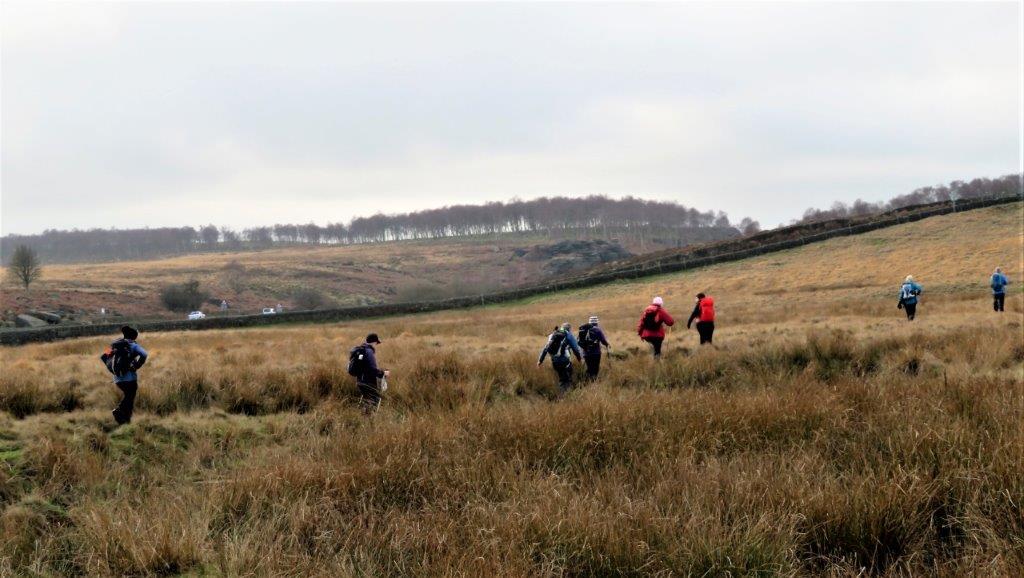 Trees on Gardom's Edge on skyline.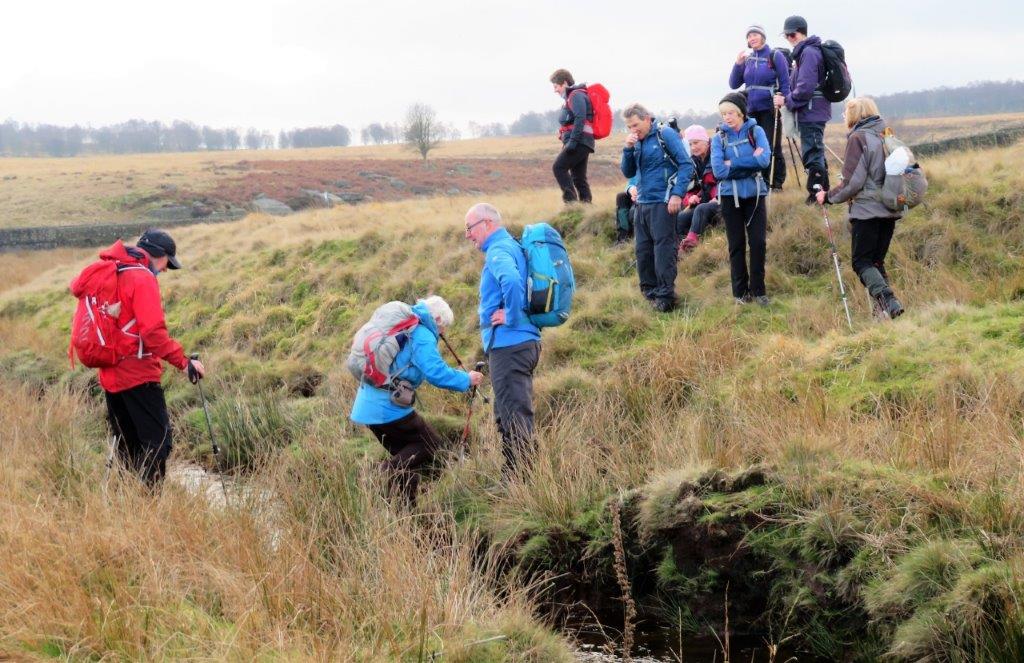 a big step across Bar Brook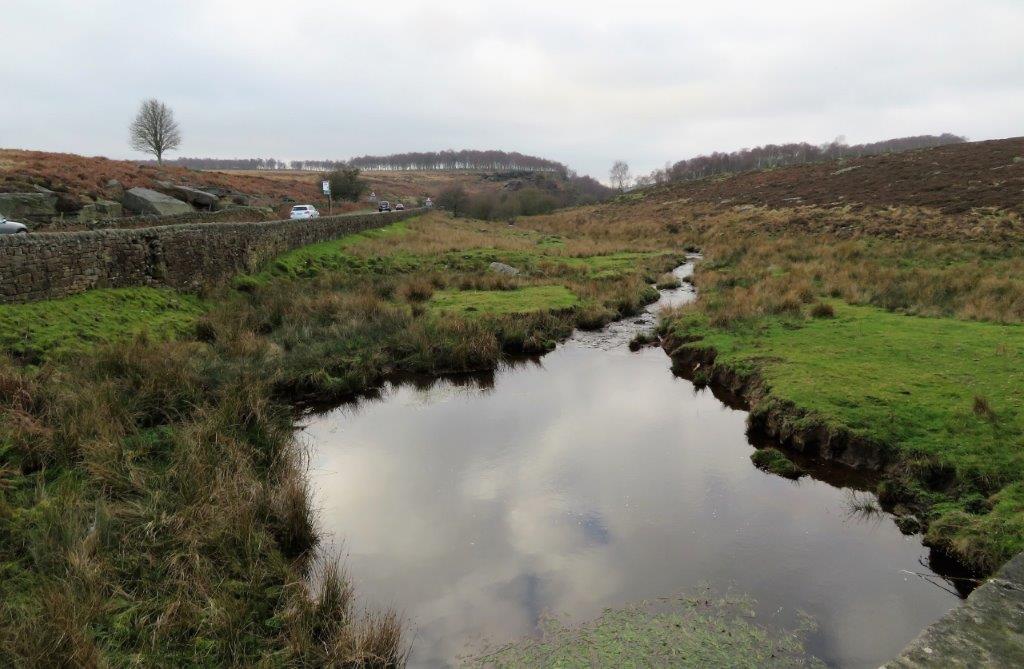 Bar Brook running parallel to Sheffield Road towards Baslow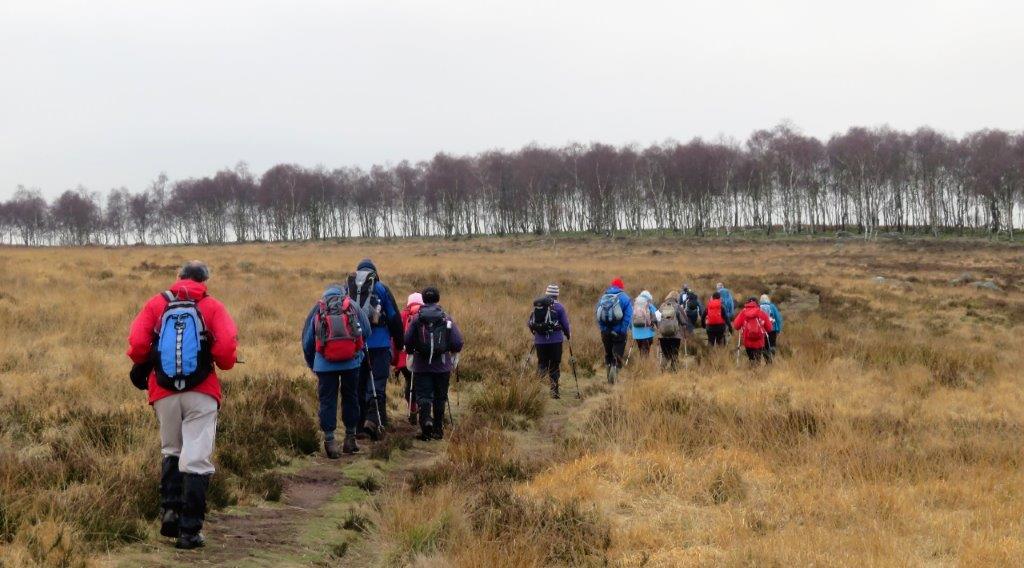 Heading up to Gardom's Edge (from a gate at the intersection of Sheffield and the minor road up to Curbar / Baslow Edges)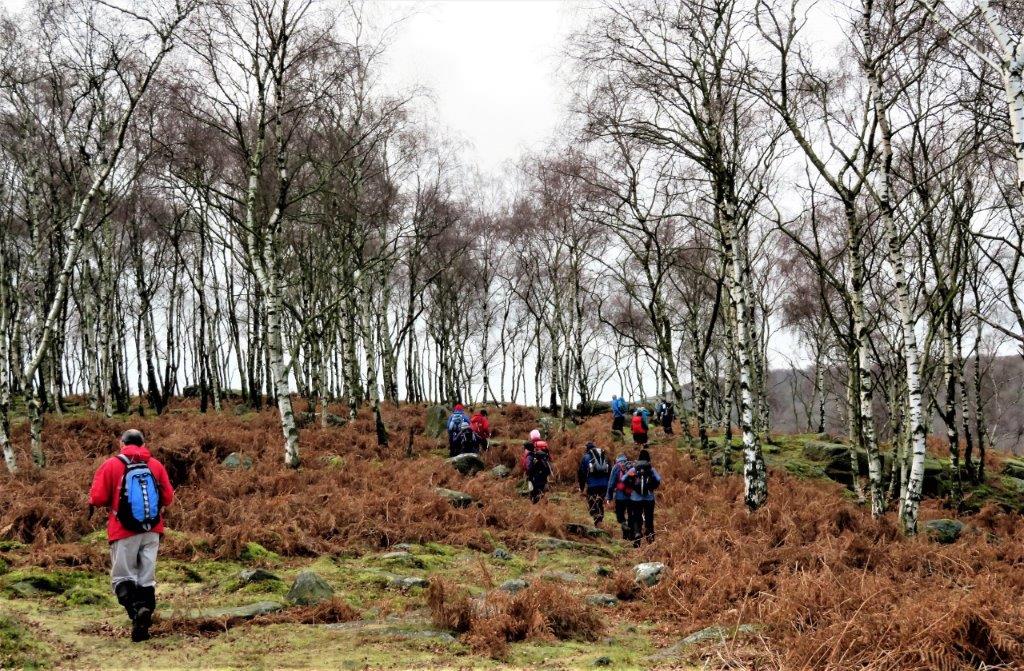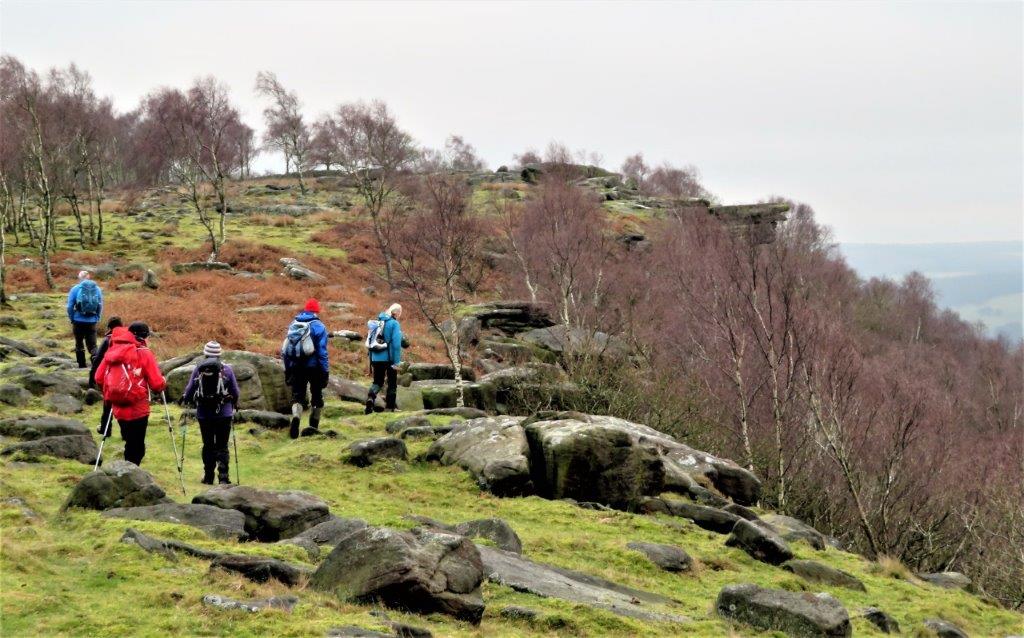 Gardom's Edge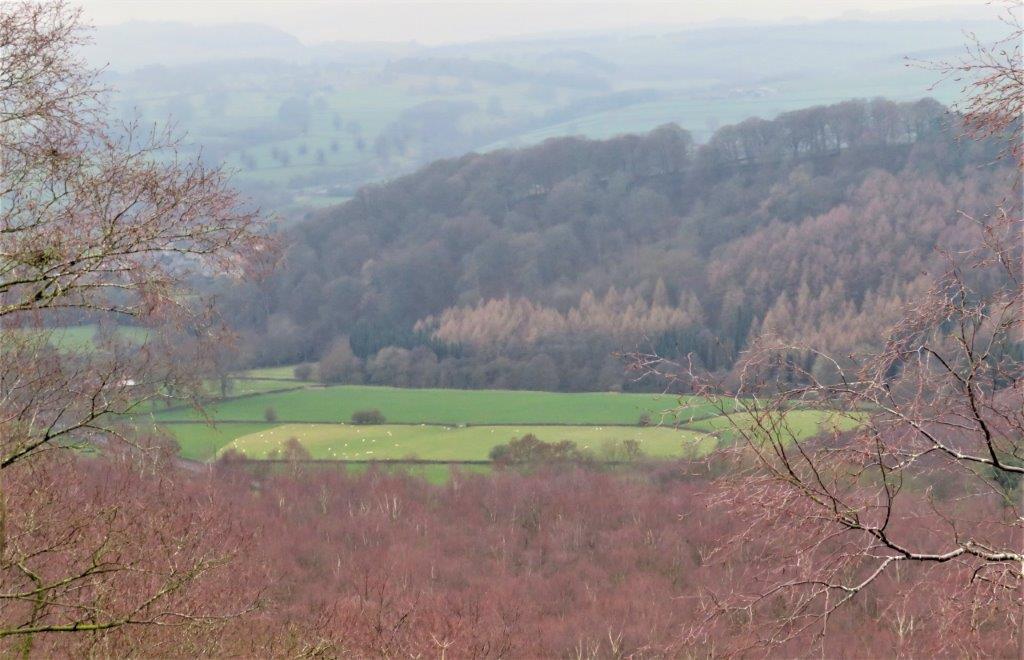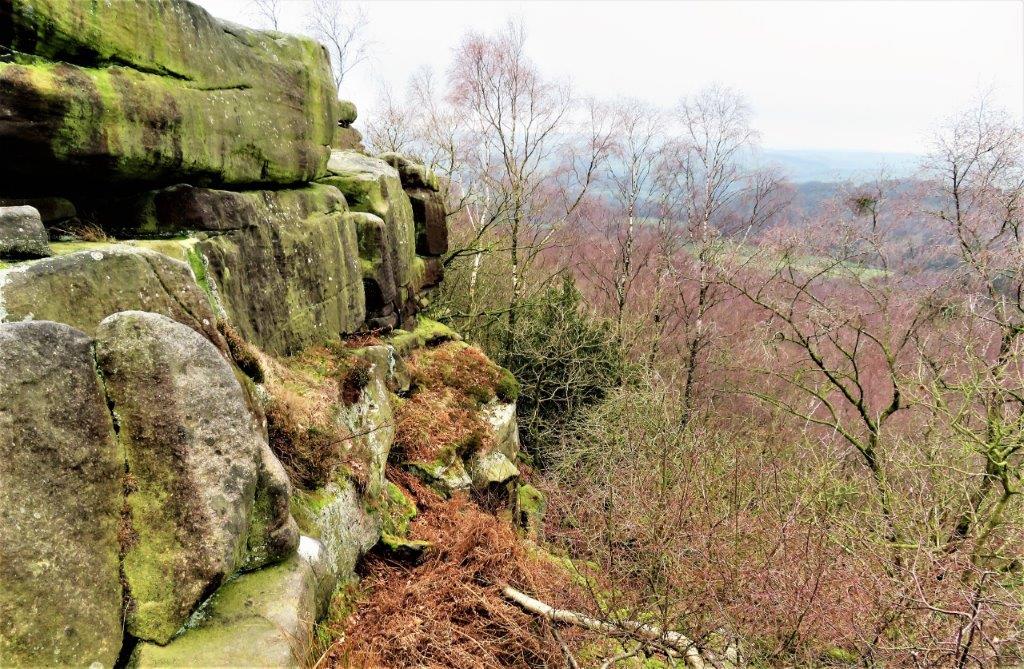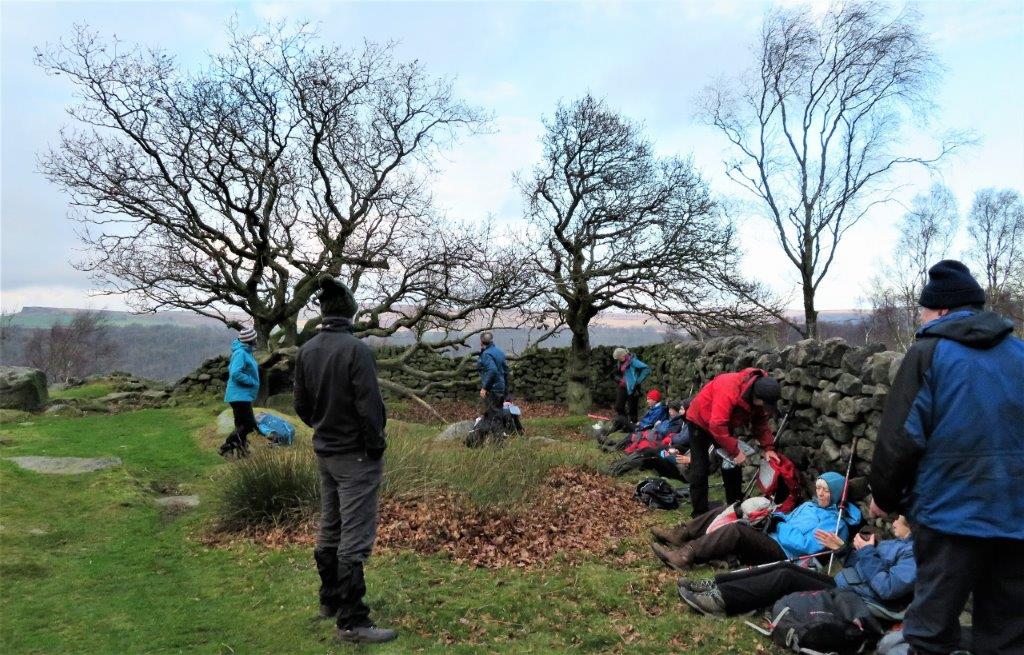 lunch break on Gardom's Edge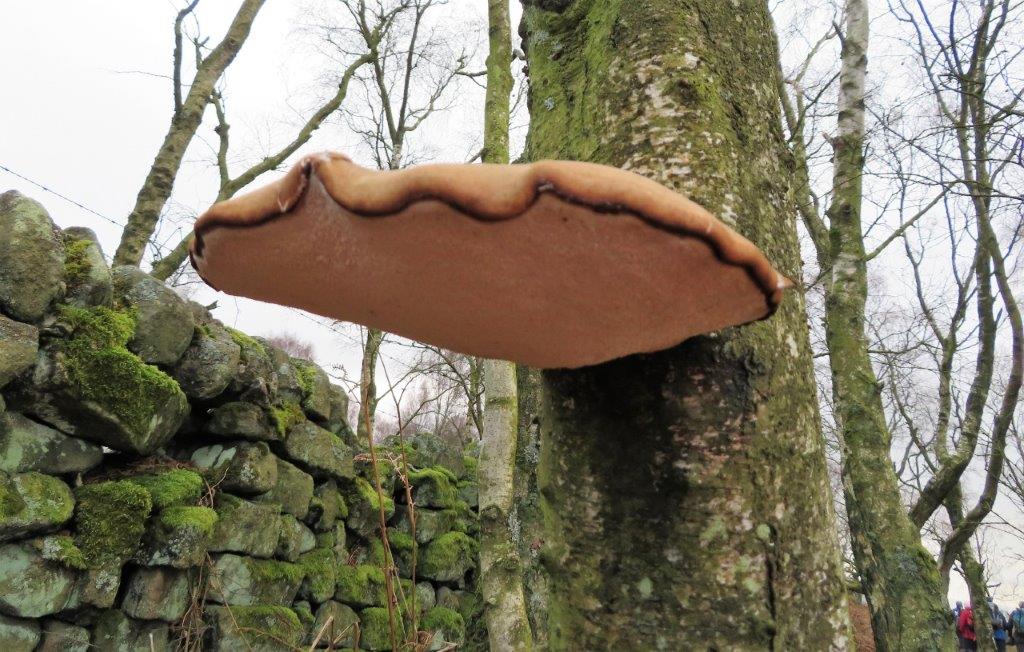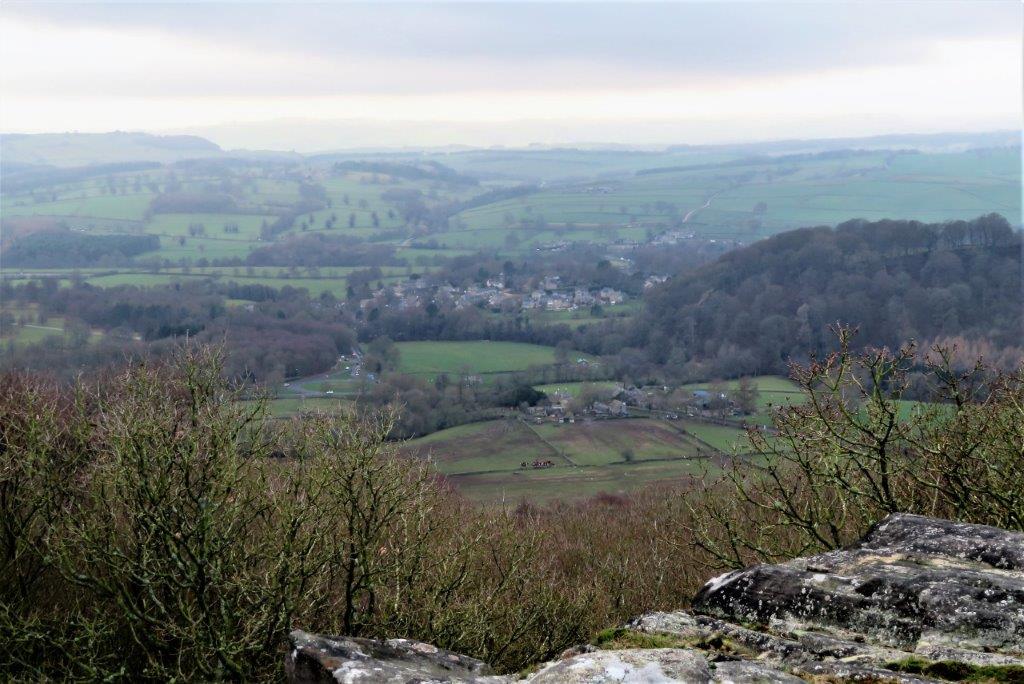 Yeld Farm is to right above roundabout - Baslow is to right below the roundabout. Road A619 runs to left of roundabout and leads to Robin Hood then Chesterfield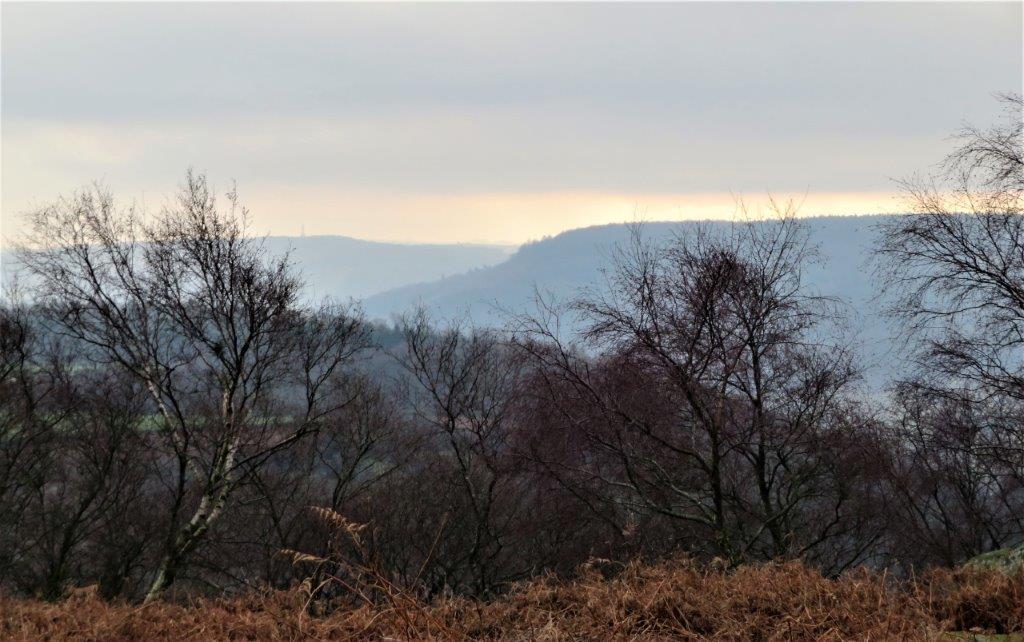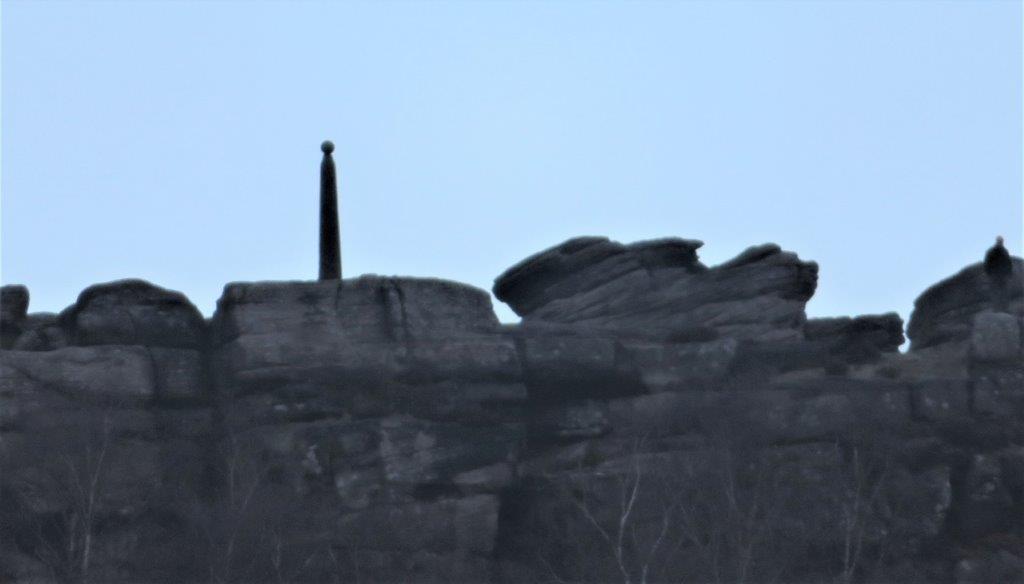 Nelson's Column zoomed into on Birchen Edge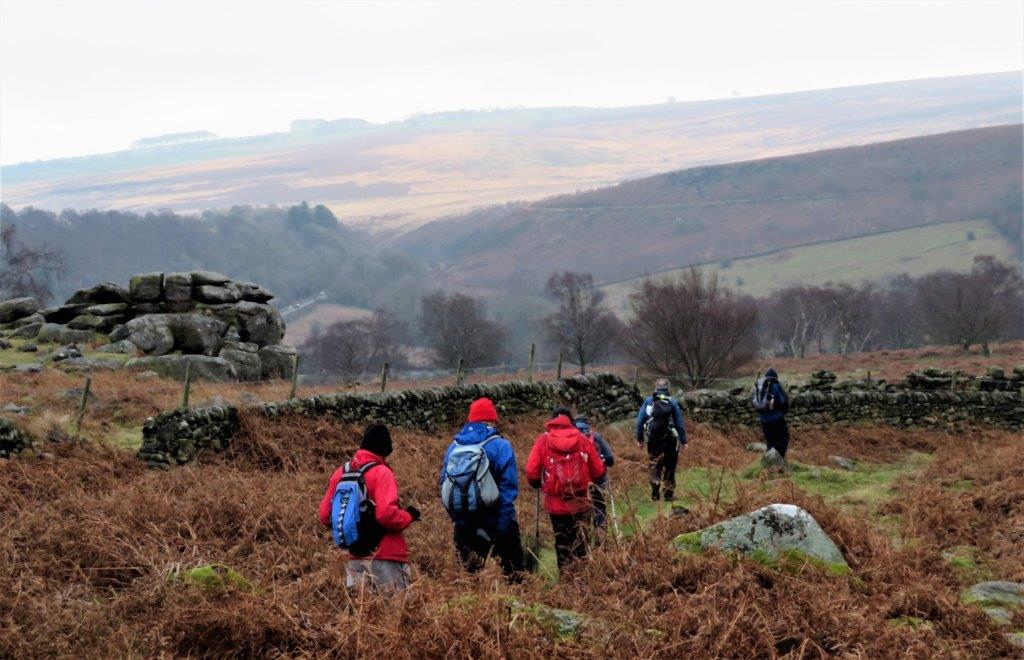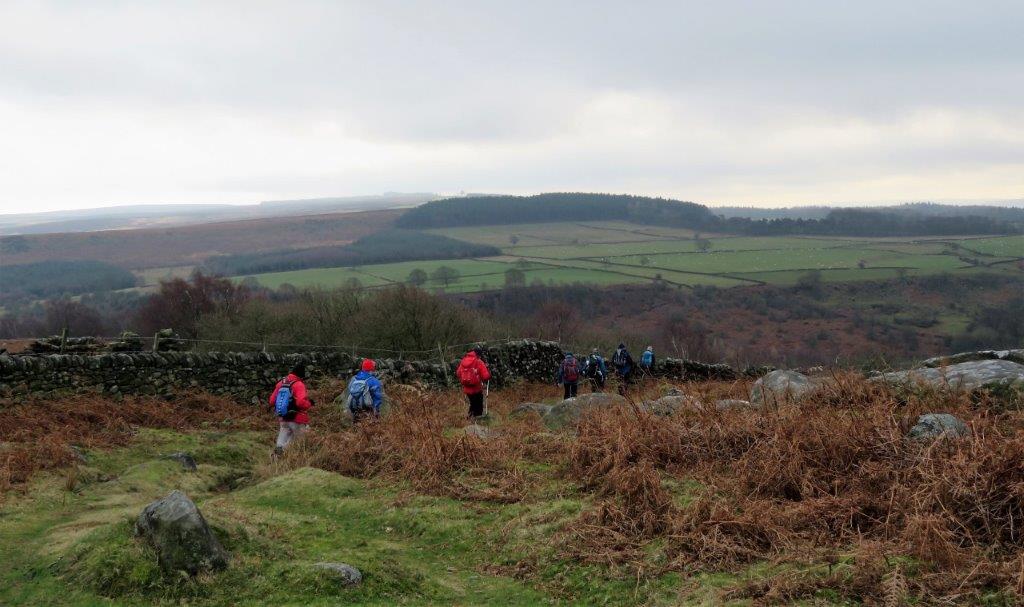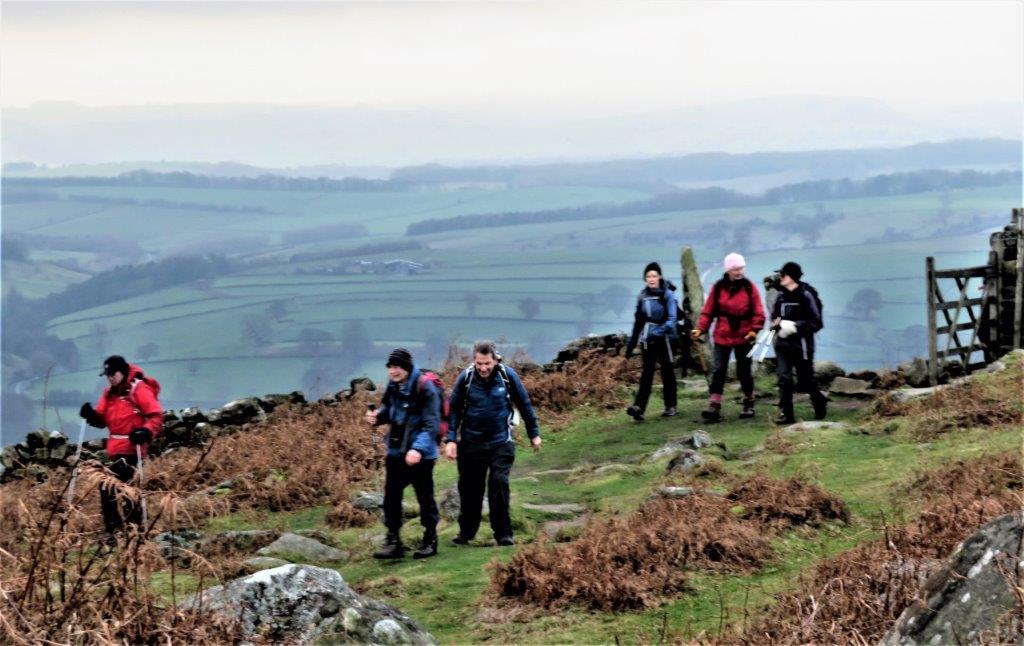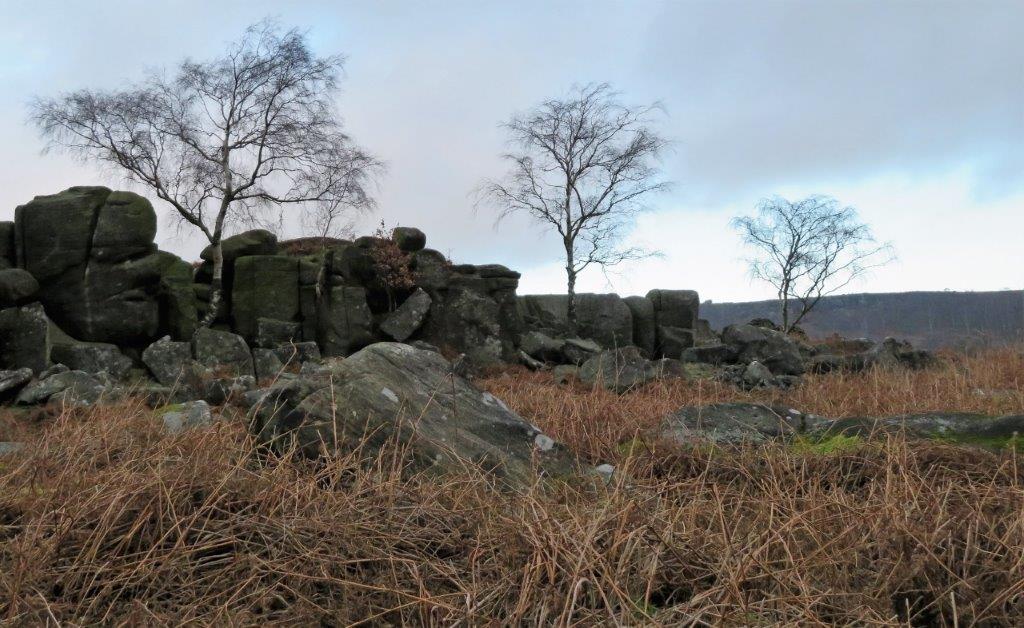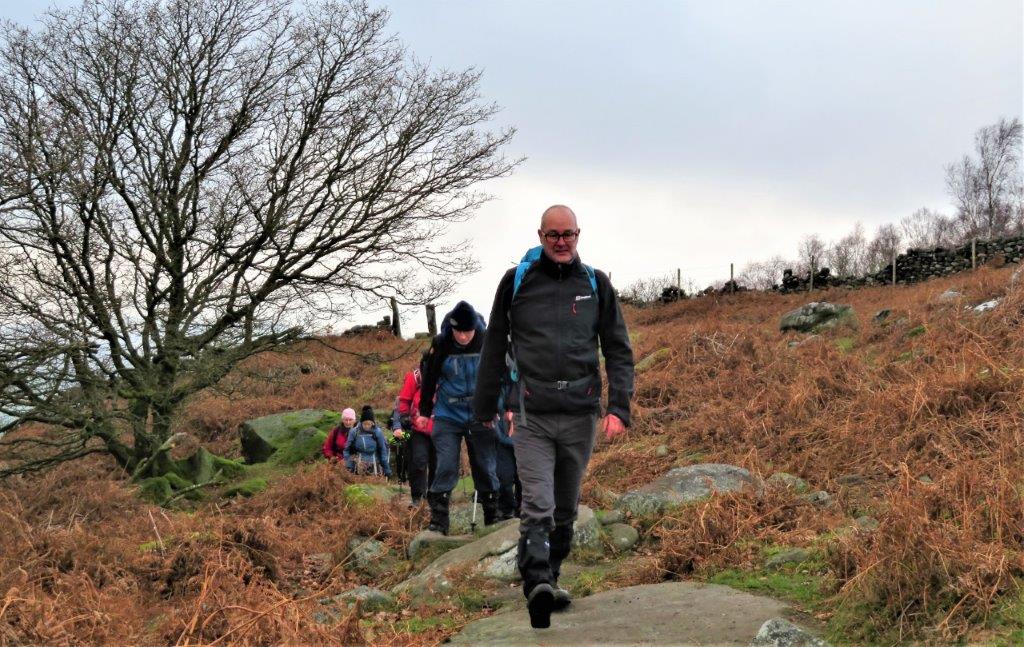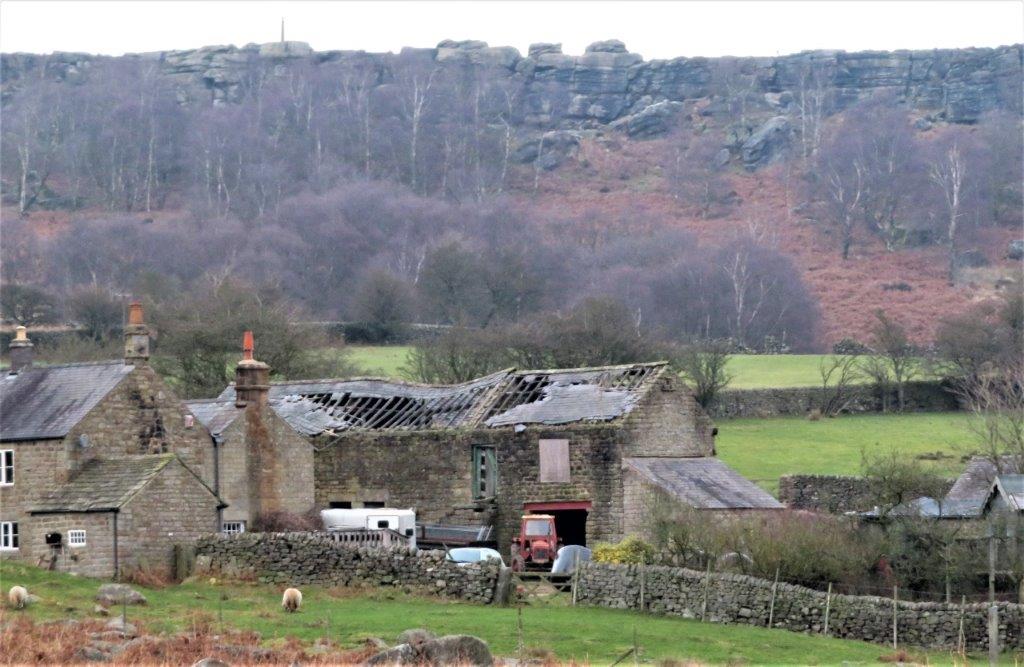 Birchen Edge again with Nelson's Column. - Moorside Farm and its barn with decaying roof in front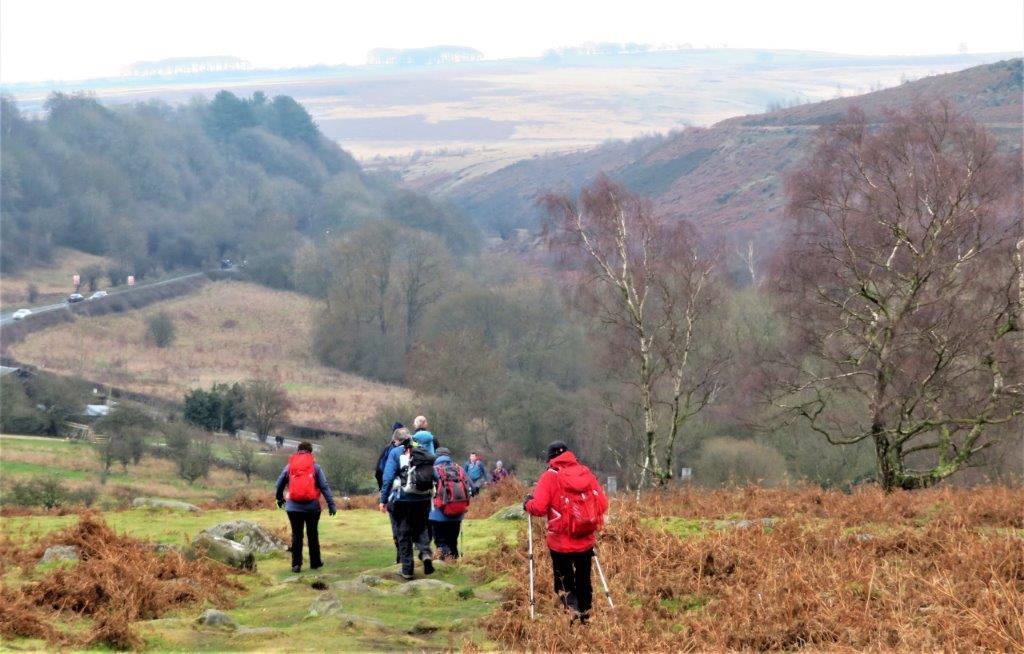 Down towards Robin Hood and the A619 Road which leads to Chesterfield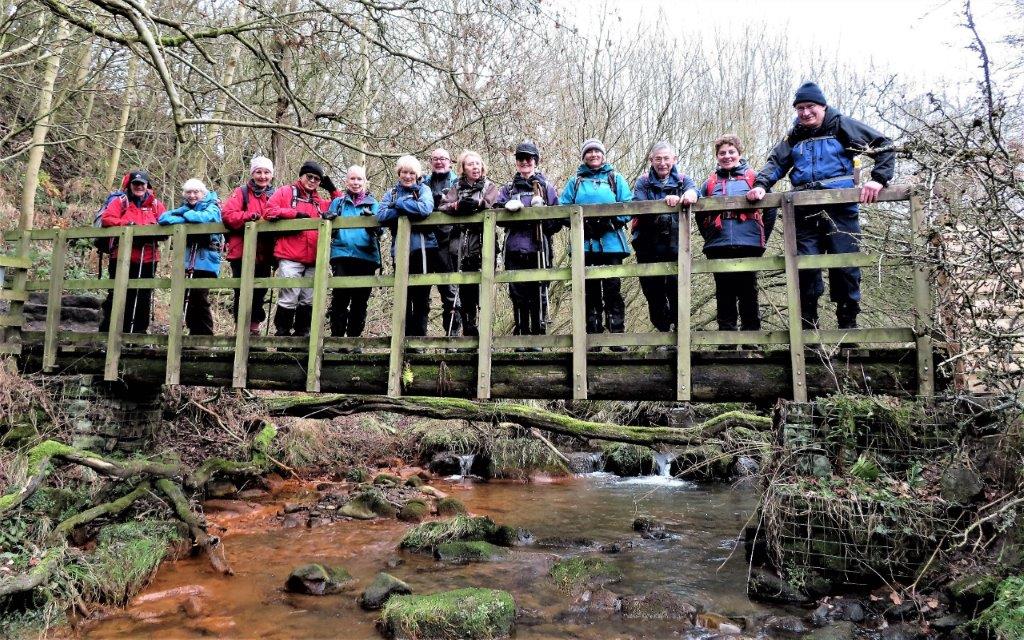 After a short steep descent from the A619 road, the party was photographed on the footbridge across Heathy Lea Brook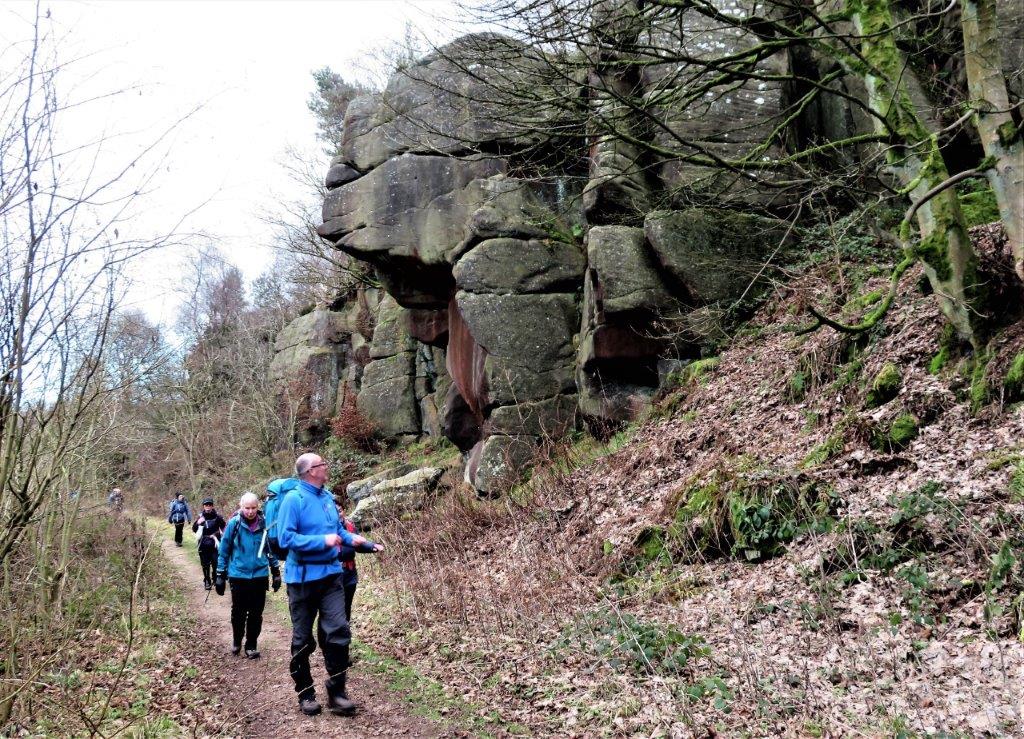 walking West towards Chatsworth Park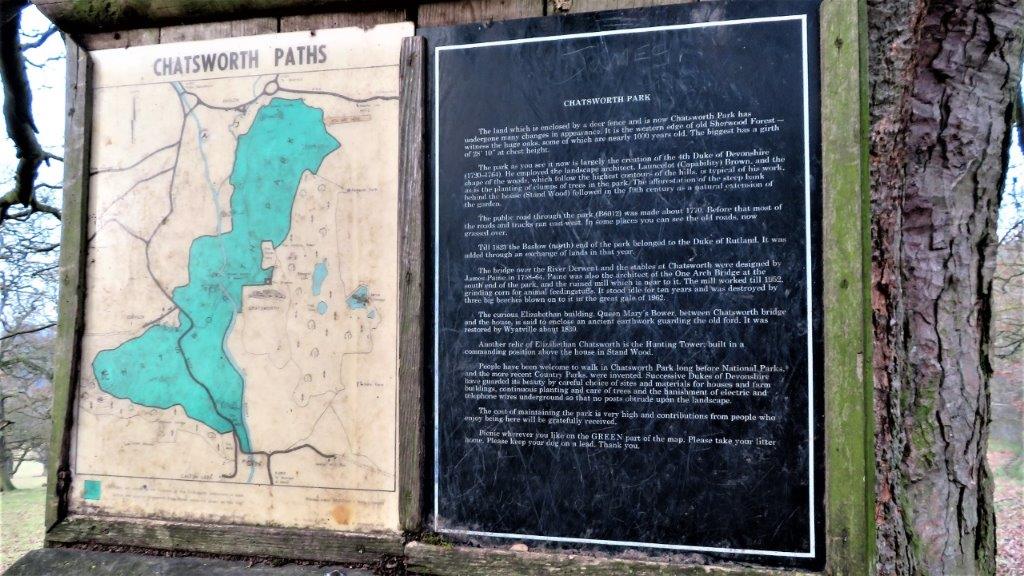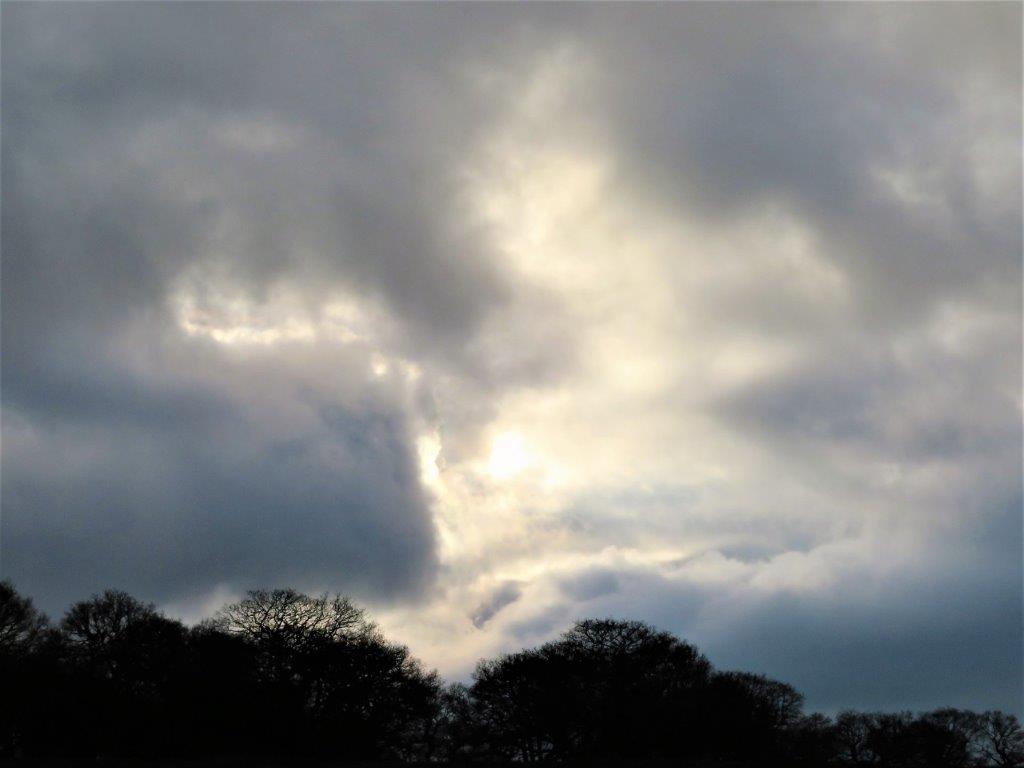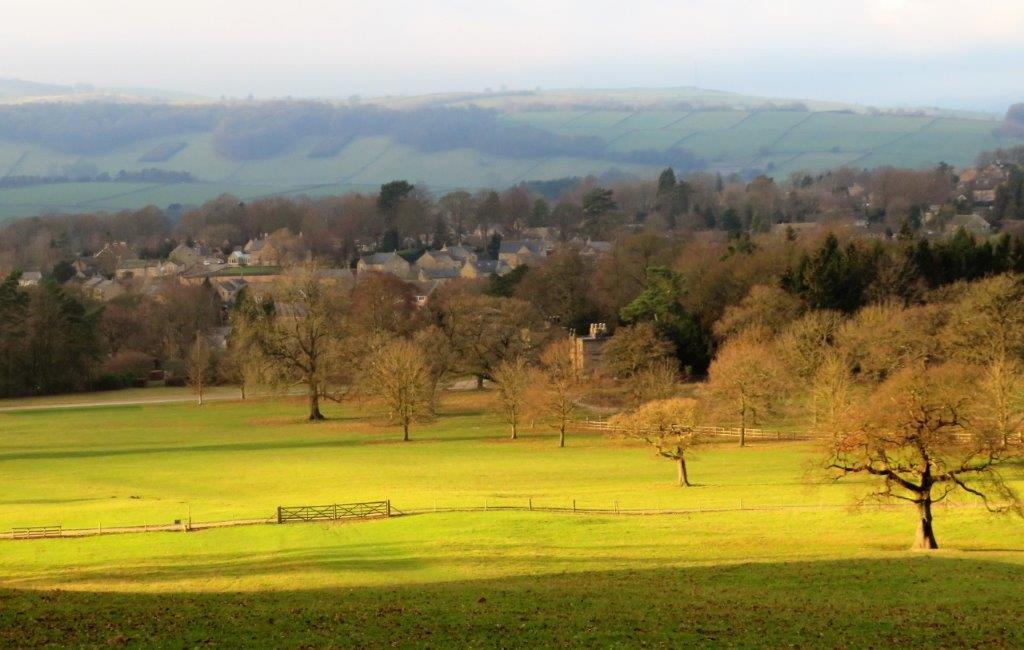 part of Baslow? Is the Church Spire visible?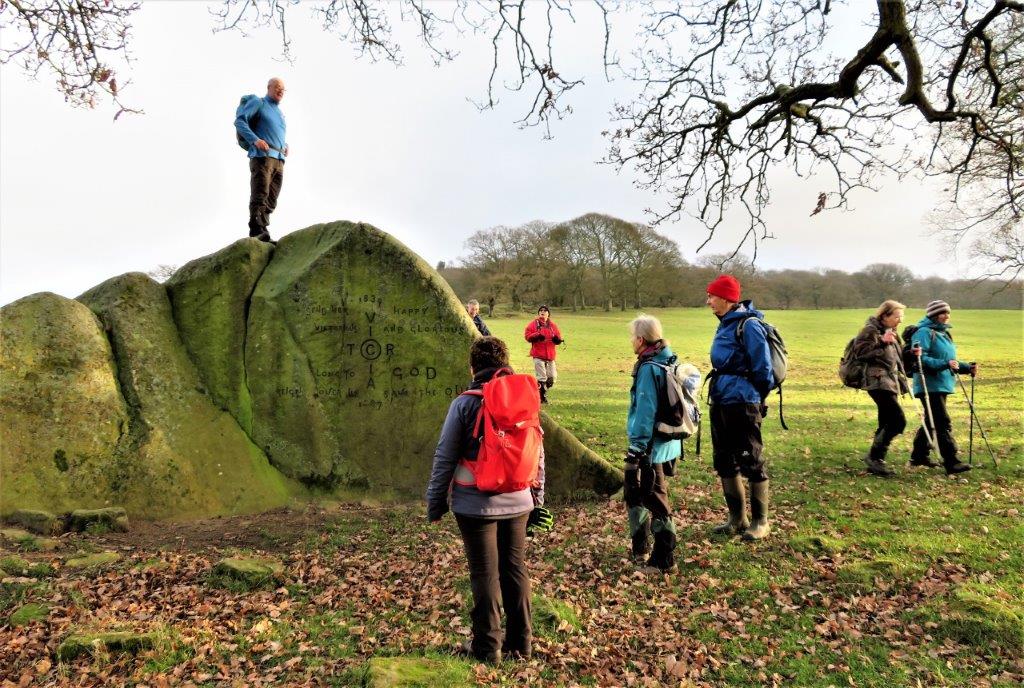 Jubilee Rock commemorating Queen Victoria's Golden Jubilee in 1887. The rock was previously known as Elephant Rock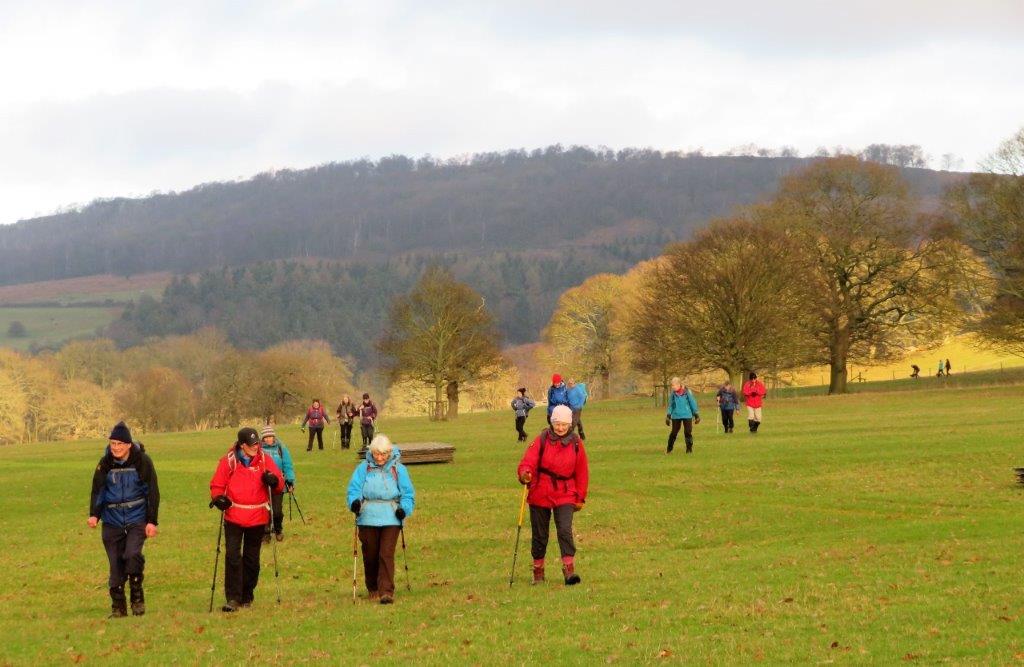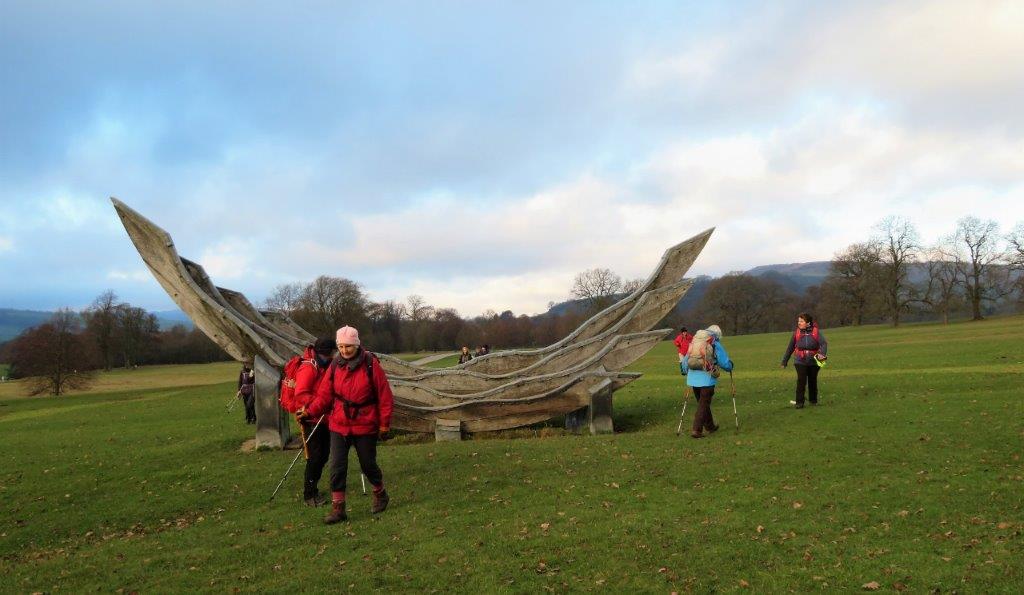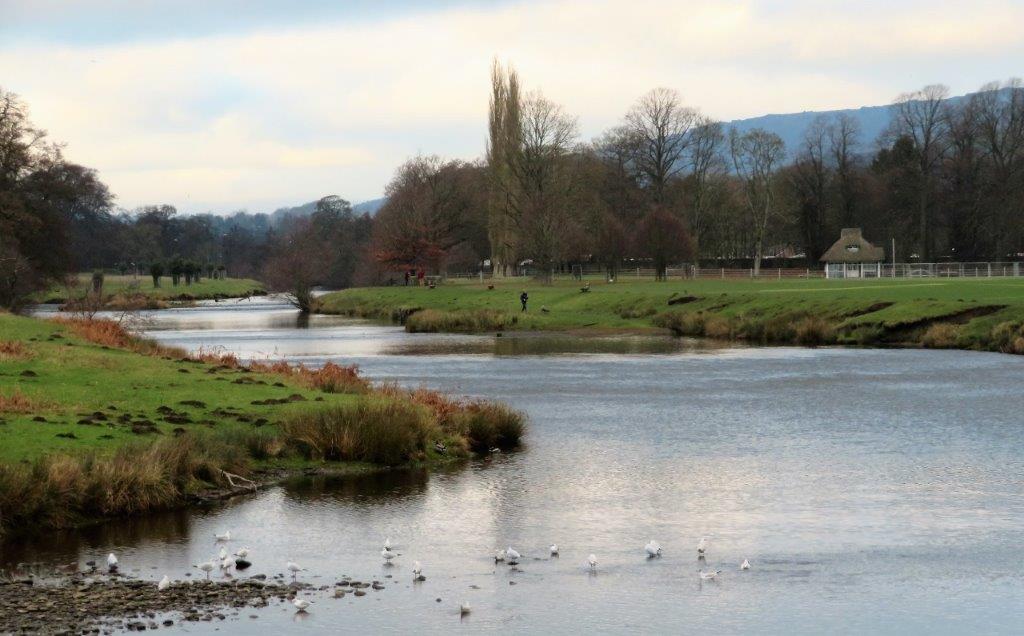 looking up The River Derwent - cricket field & pavilion to right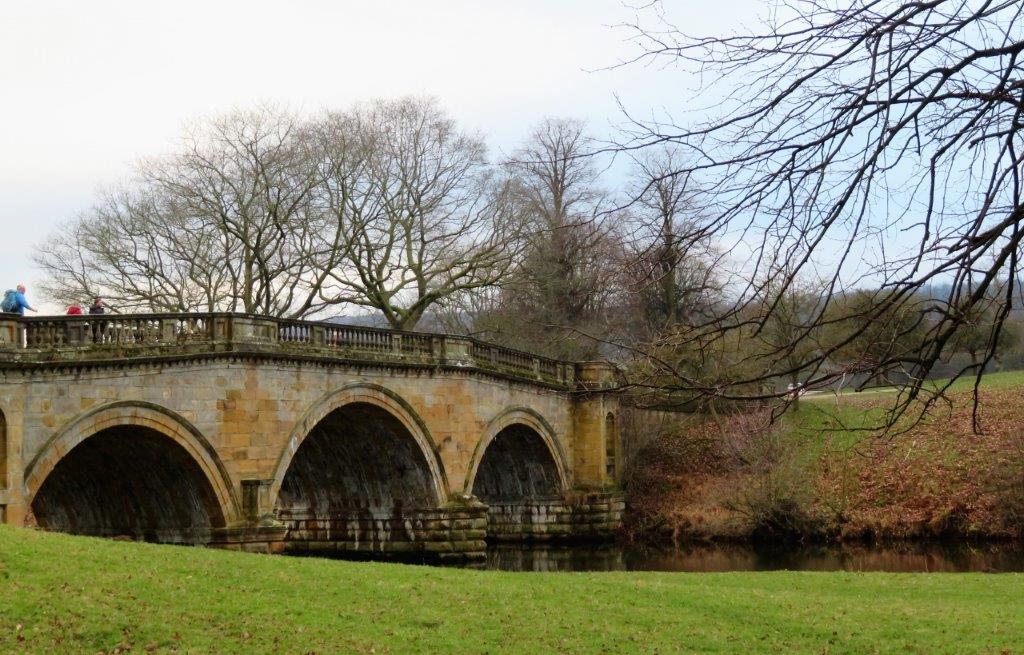 road bridge crossing The River Derwent near Chatsworth House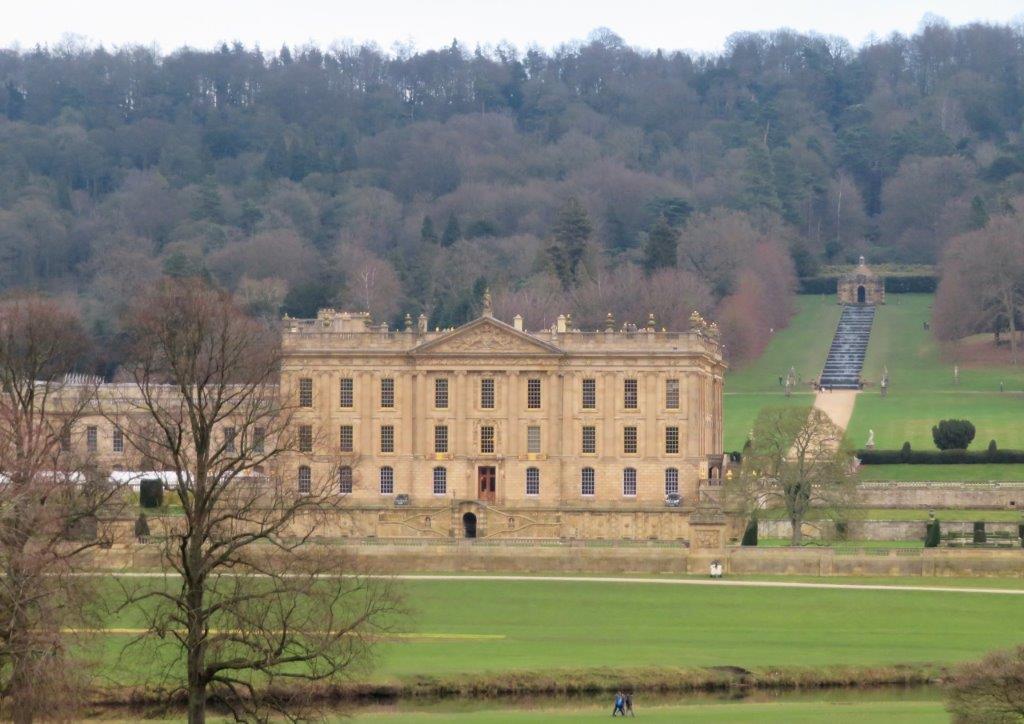 Chatsworth House. The Cascade and The Cascade House are to the right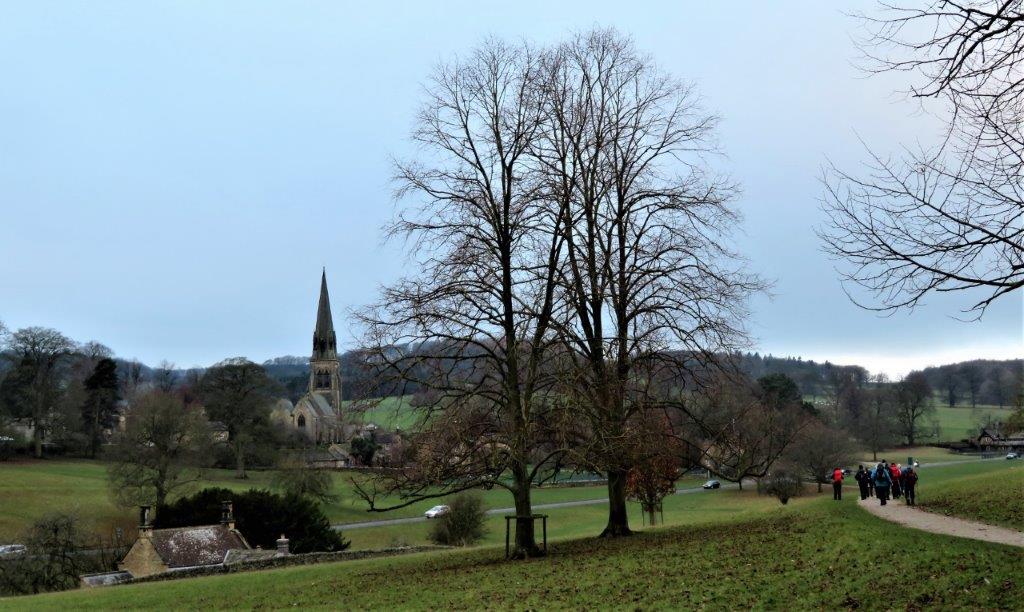 Edensor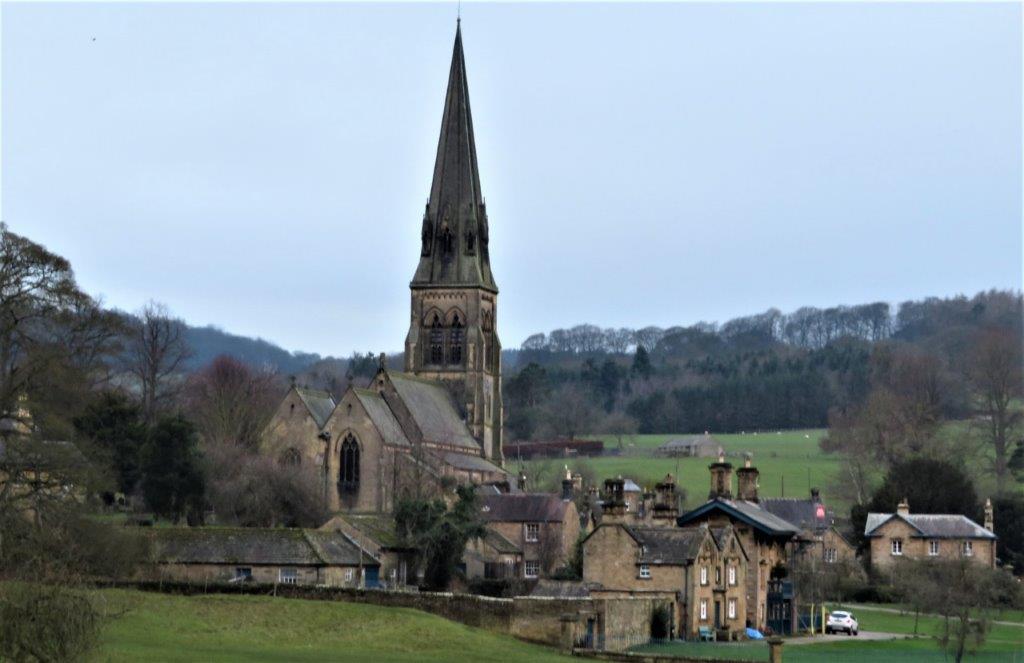 zoomed shot into church
homepage - Daywalks Index 2019 - contact me at