homepage - Day Walks Index 2018 - contact me at

2018.12.19 - Lane Head (~SK159762 - NE of Tideswell), Conjoins Lane to past Bank Farm, FP ~SE skirting Litton Edge to Mires Lane at ~SK169752, ~W on Lane back to Village Shop in Litton, S / E / S on lanes & FP to top then down Tansley Dale, ~S down Cressbrook Dale to Ravensdale Cottages then to Cressbrook Mill (~SK173727), short distance N to River Wye & W on FB across, up slope then S to Monsal Trail, SE on Trail - ~100m before 'Railway Viaduct' ~N down FP to & across FB on R.Wye, BW ~SE up to Monsal Head, ~SW on FP (on top of slope) to SK180710, on FP S / E / S to follow Pennyunk Lane, PC in Ashford in the Water, ~ESE thru village then FP along R.Wye to meet A6 Road, cross it then up & thru Endcliff Wood, ~SE into Bakewell - leader Will Carlile - Wednesday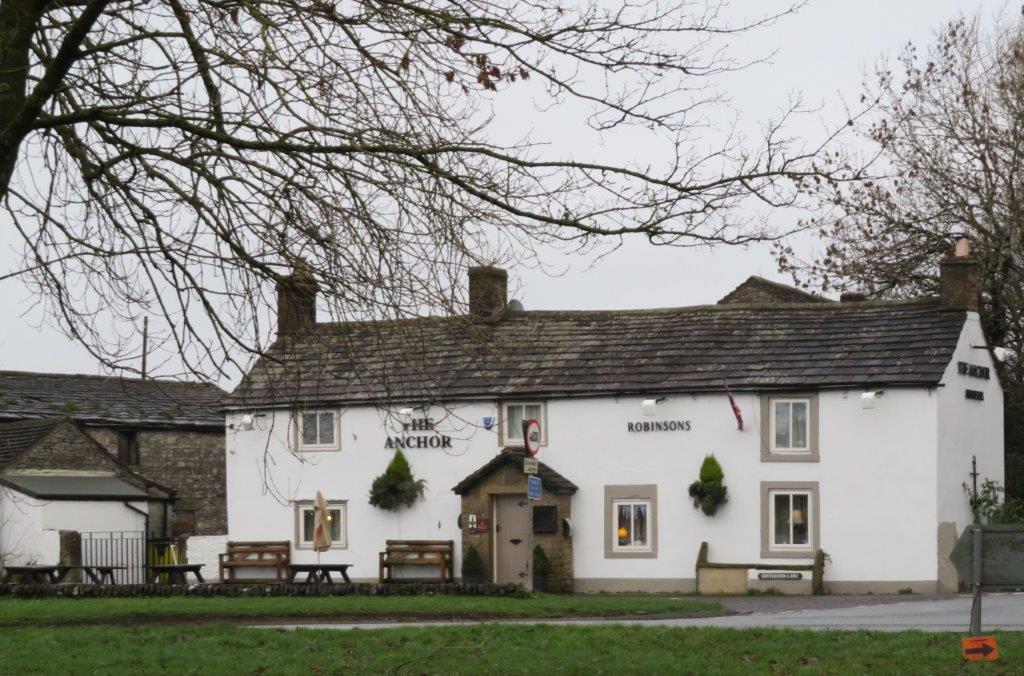 The Anchor Inn is at Lane End at intersection A623 & B6049 Roads. Conjoins Lane starts just to South of intersection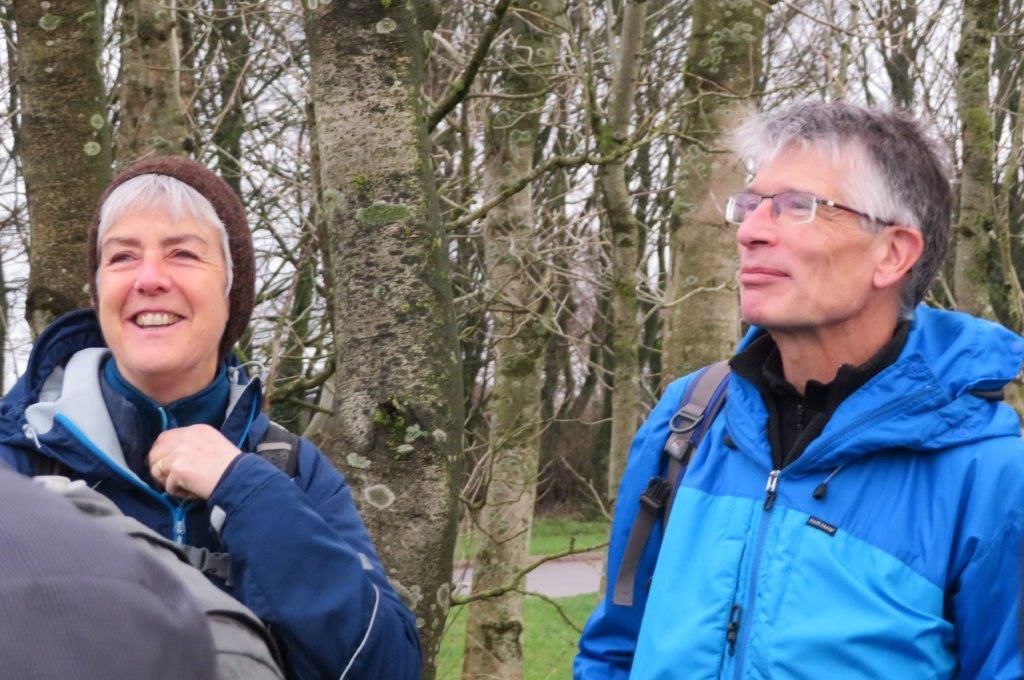 Leader, to right, briefs on walk. Backmarker to left.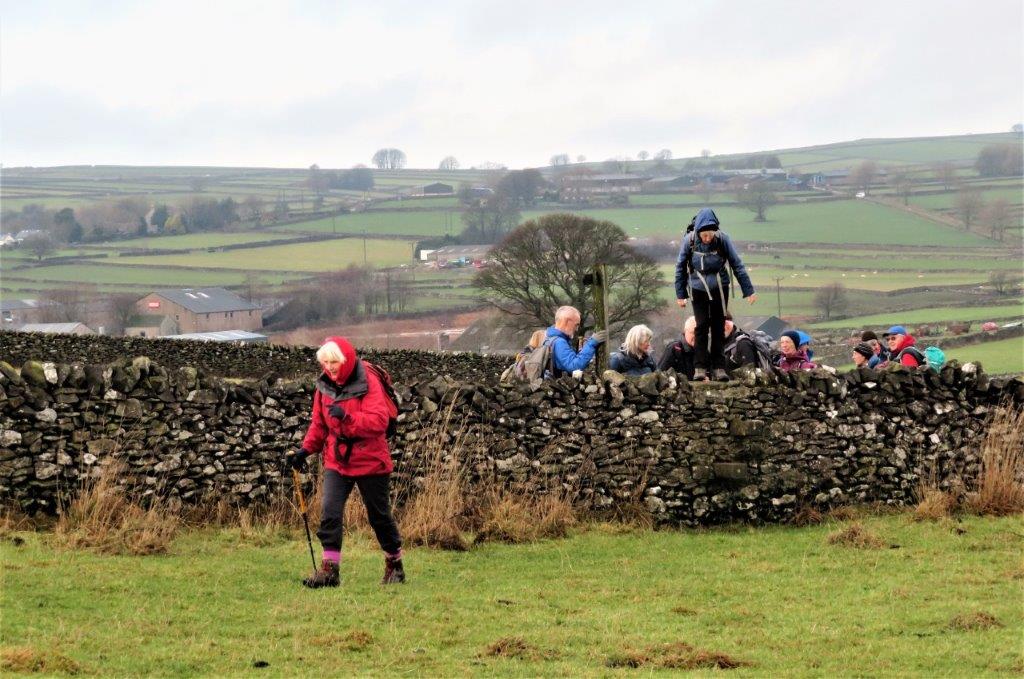 over stile someway past Bank Farm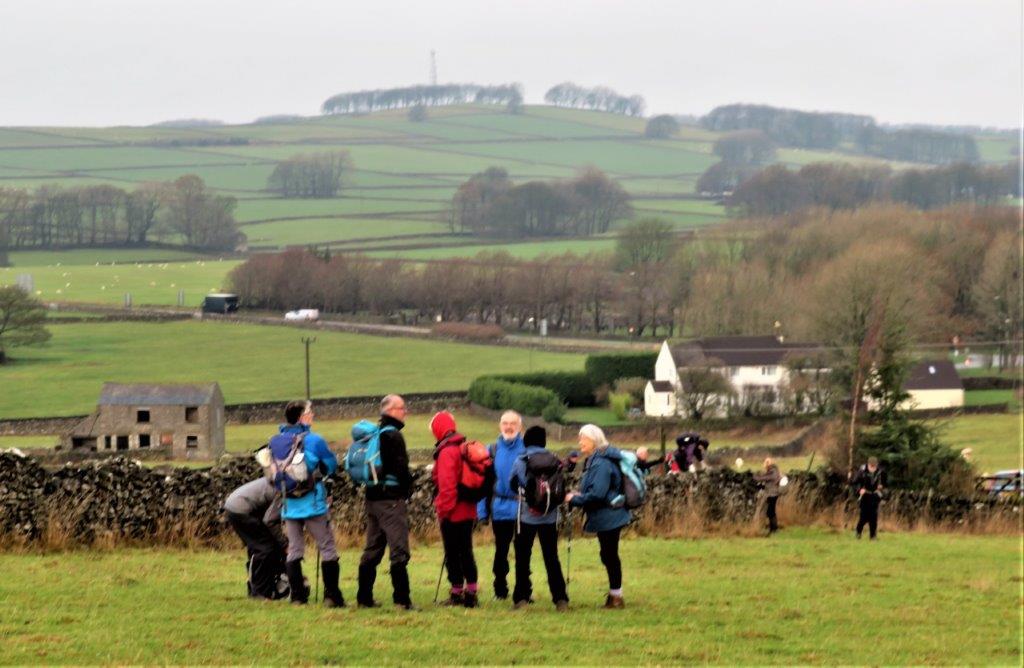 Tower to NNW near Tideslow Rake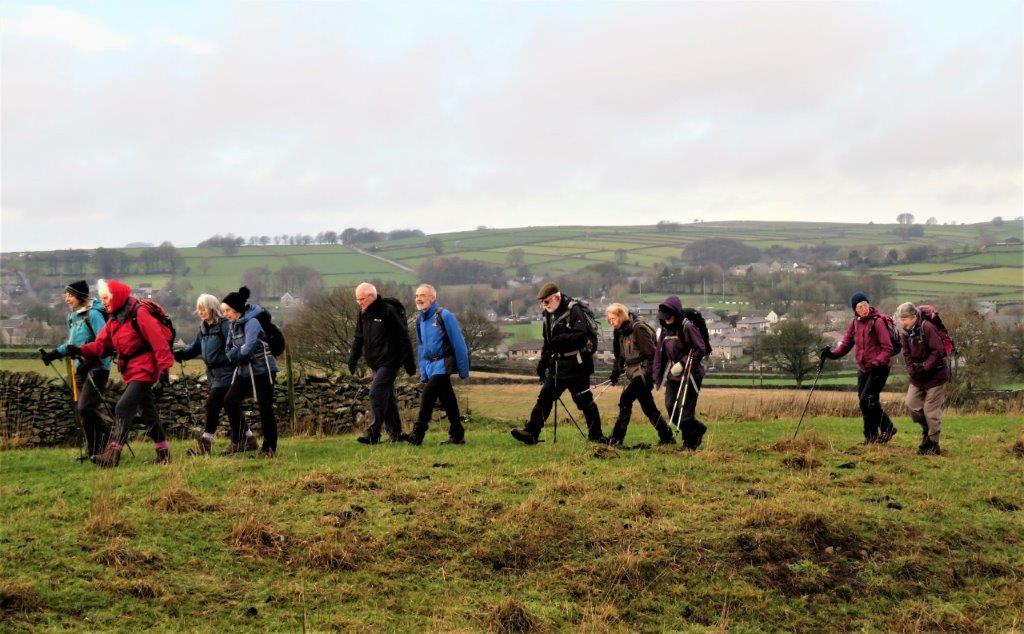 Tideswell in distance?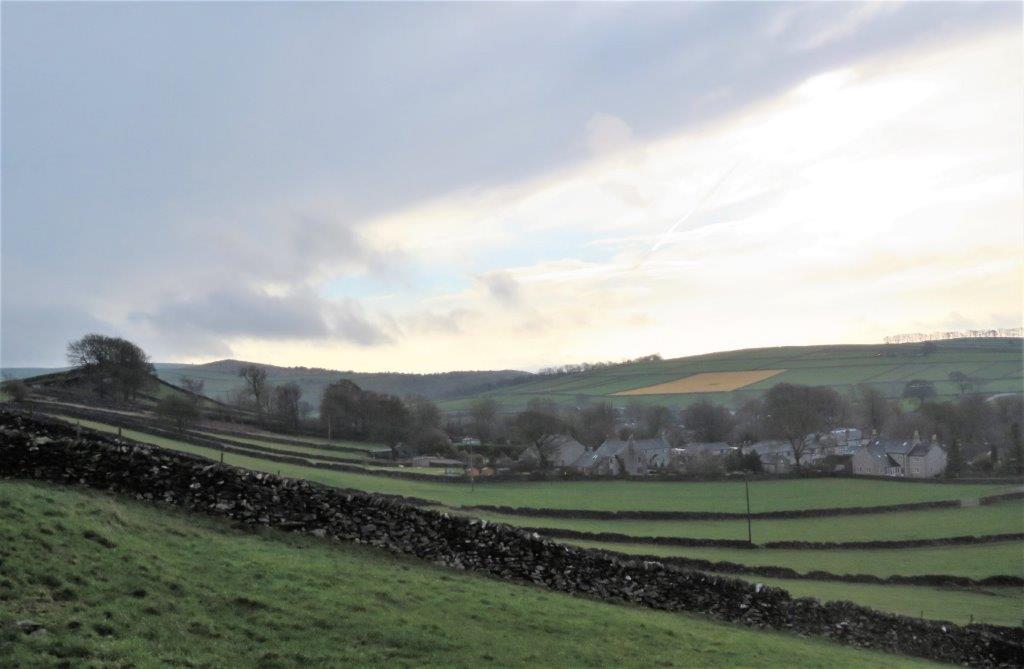 Looking W along Litton Rake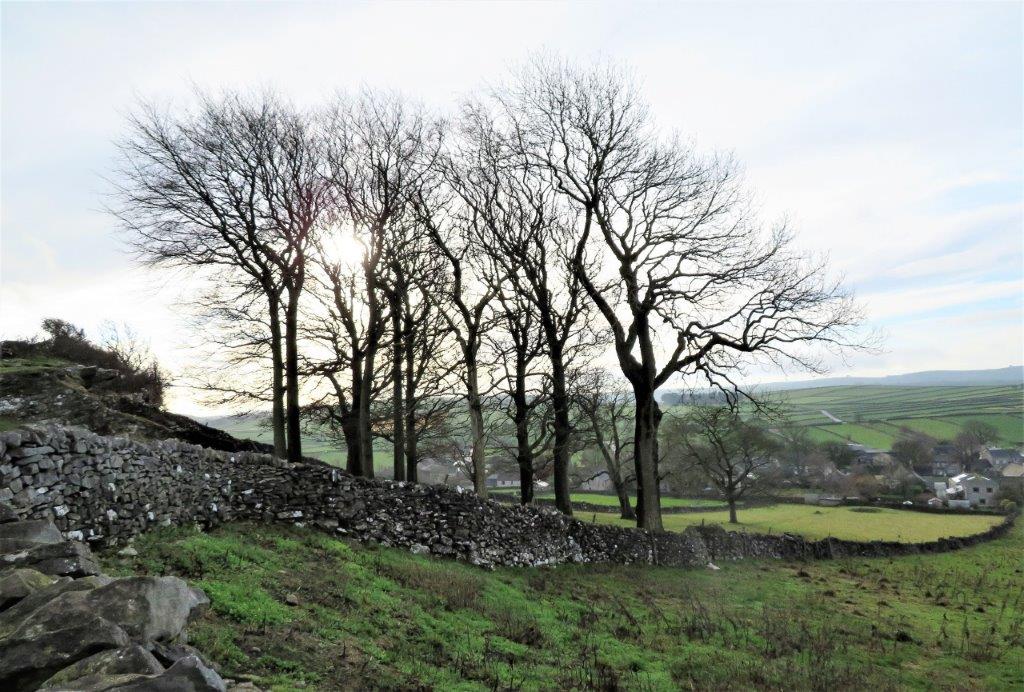 Litton down to right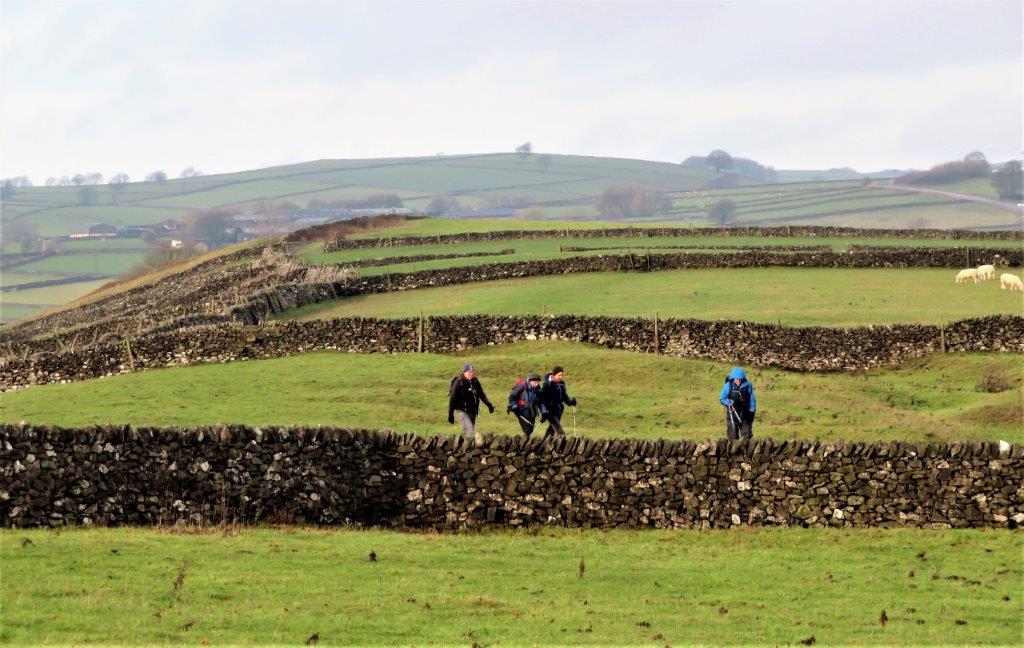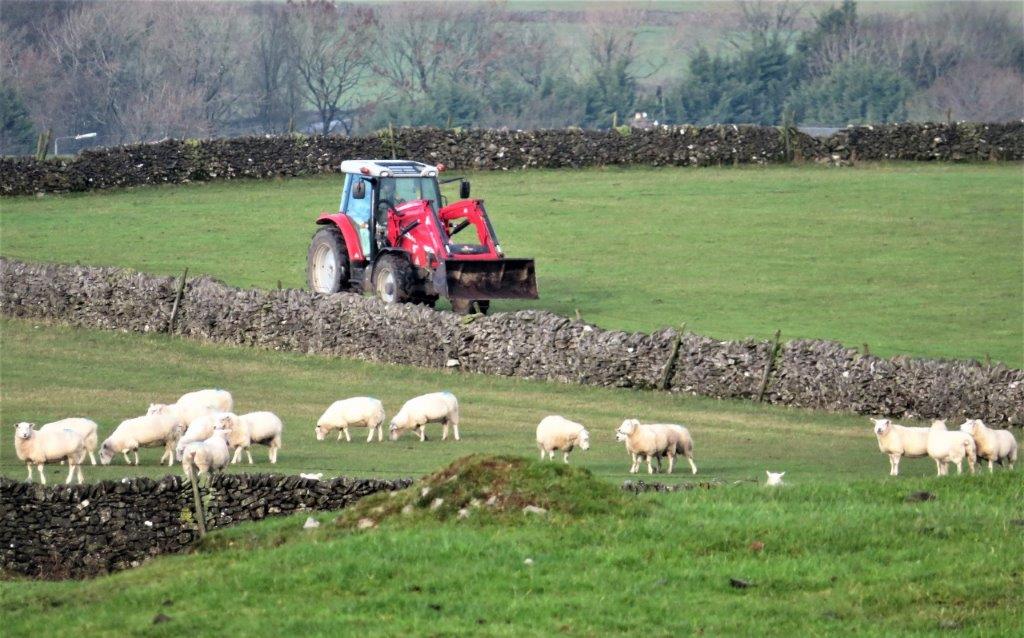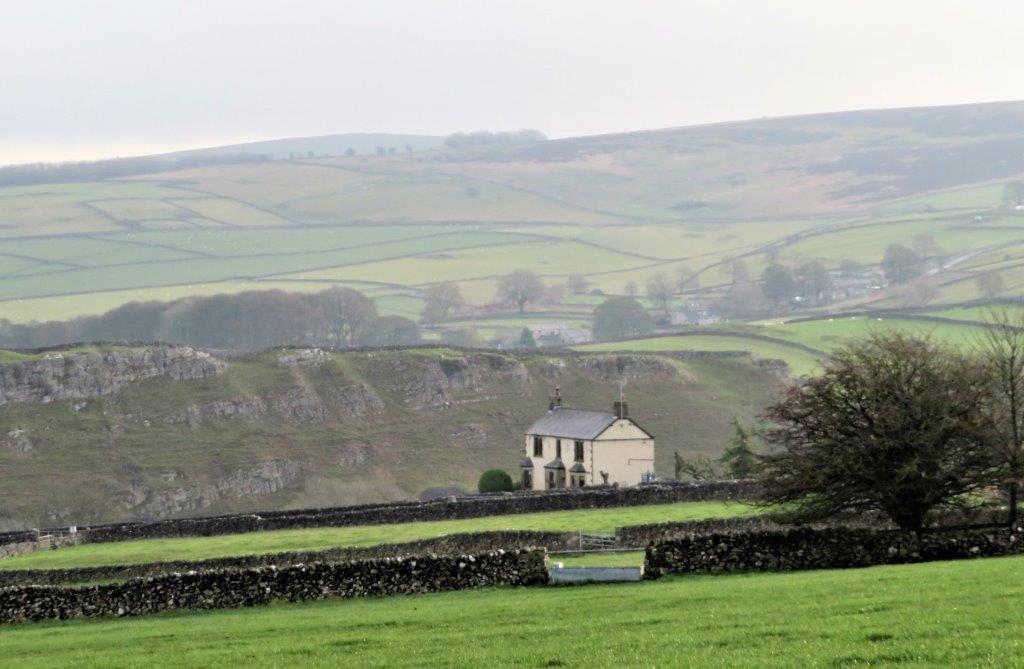 Beacon House?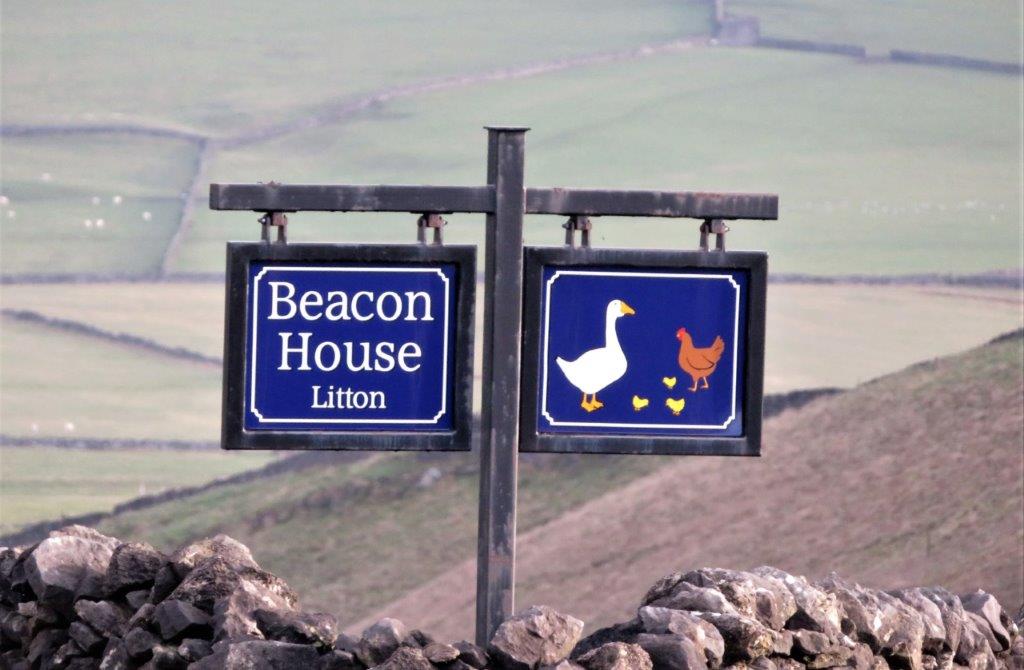 sign zoomed into down Mires Lane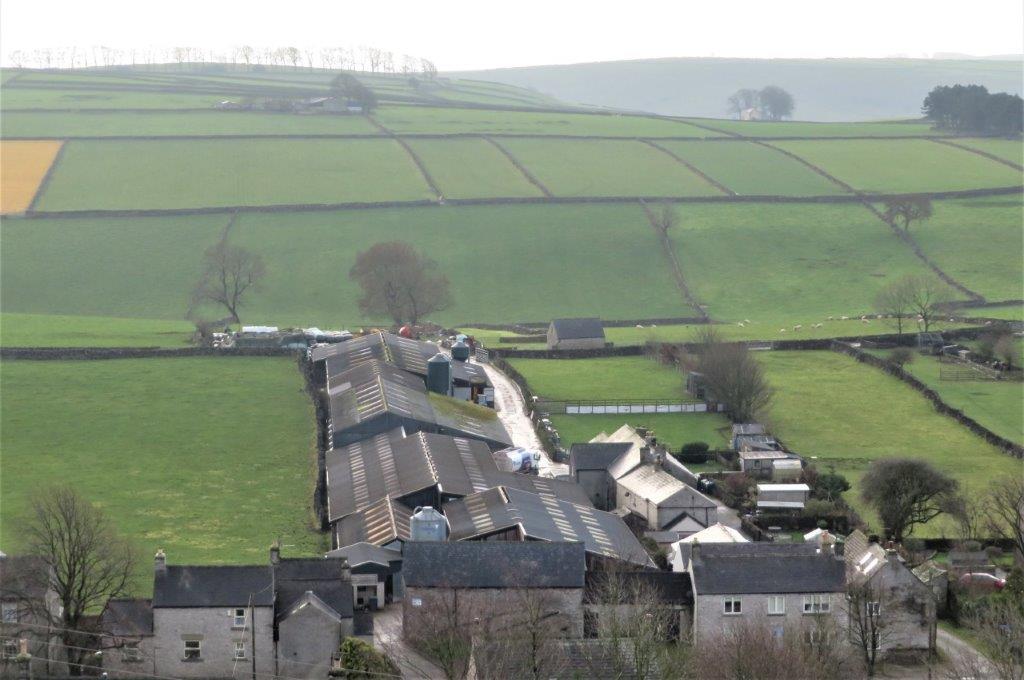 seen from FP along Litton Edge going to Mires Lane. Same farm as in picture 'x' further on.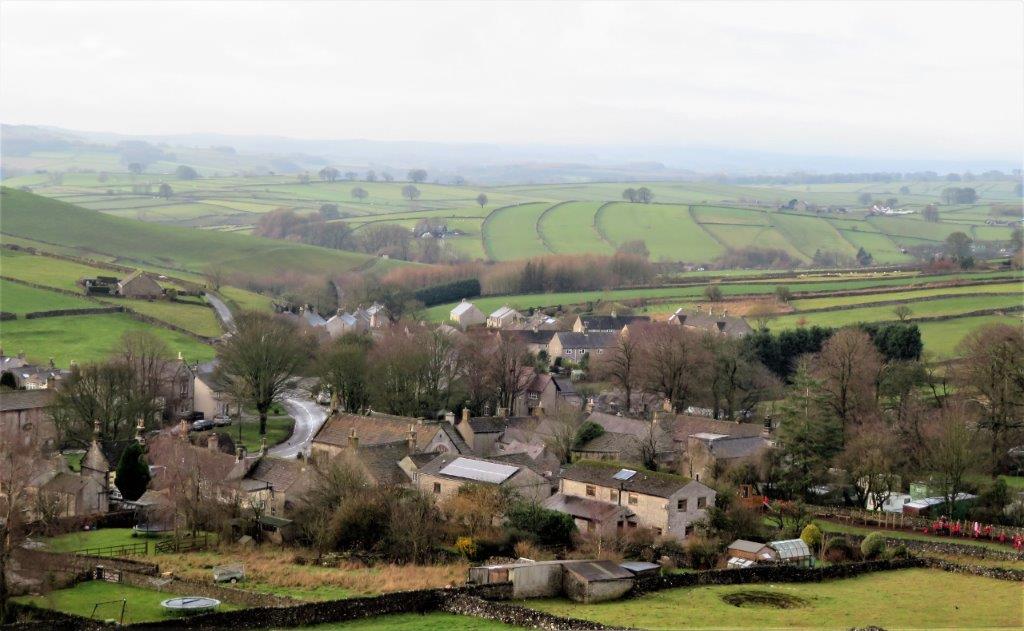 seen from Litton Edge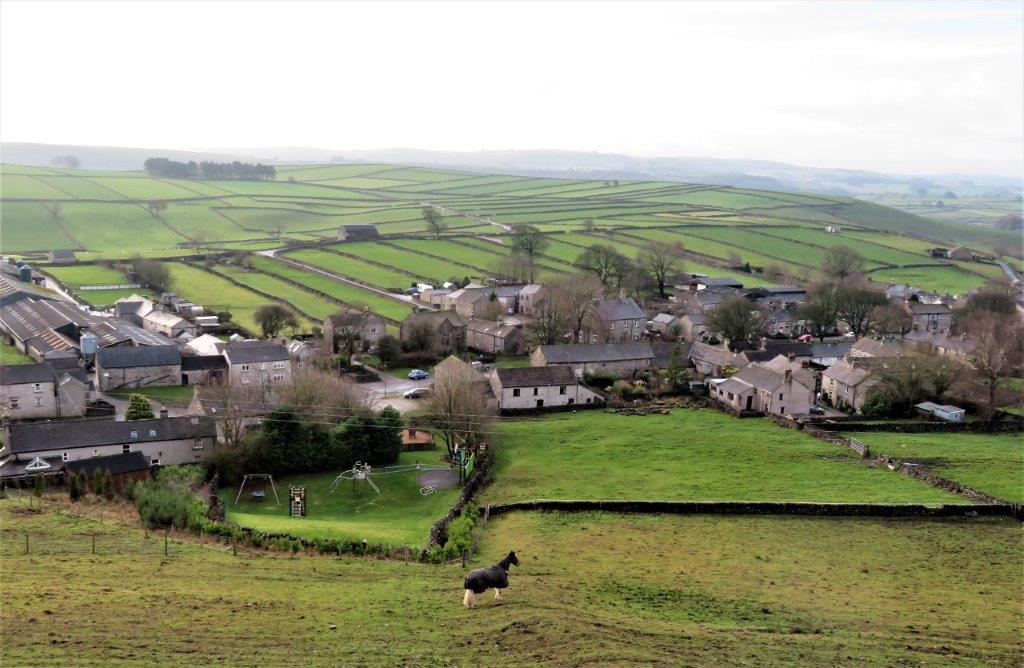 seen from FP along Litton Edge to Mires Lane? Farm to left - also in earlier picture 'x'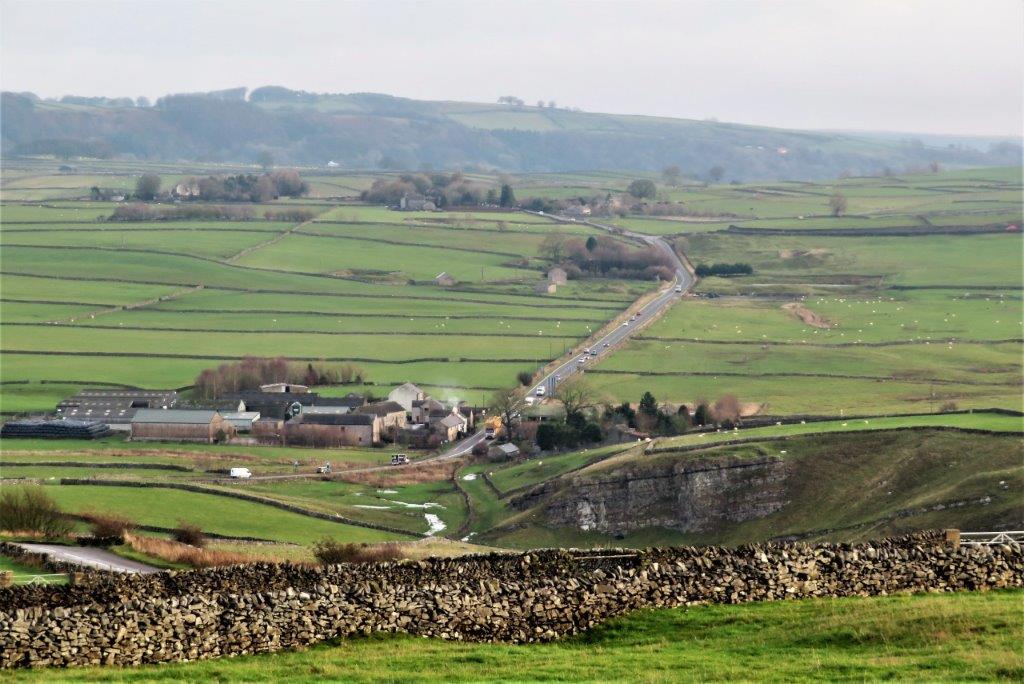 Wardlow Mires on A623 road seen to East. Cressbrook Dale to right.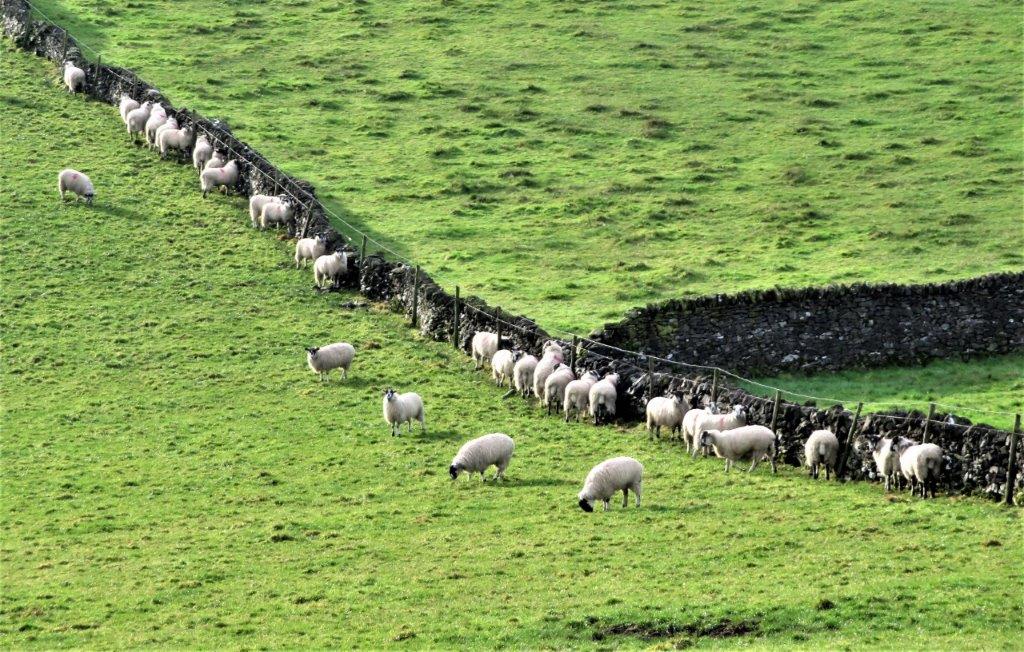 seen from Mires Lane before entering Litton?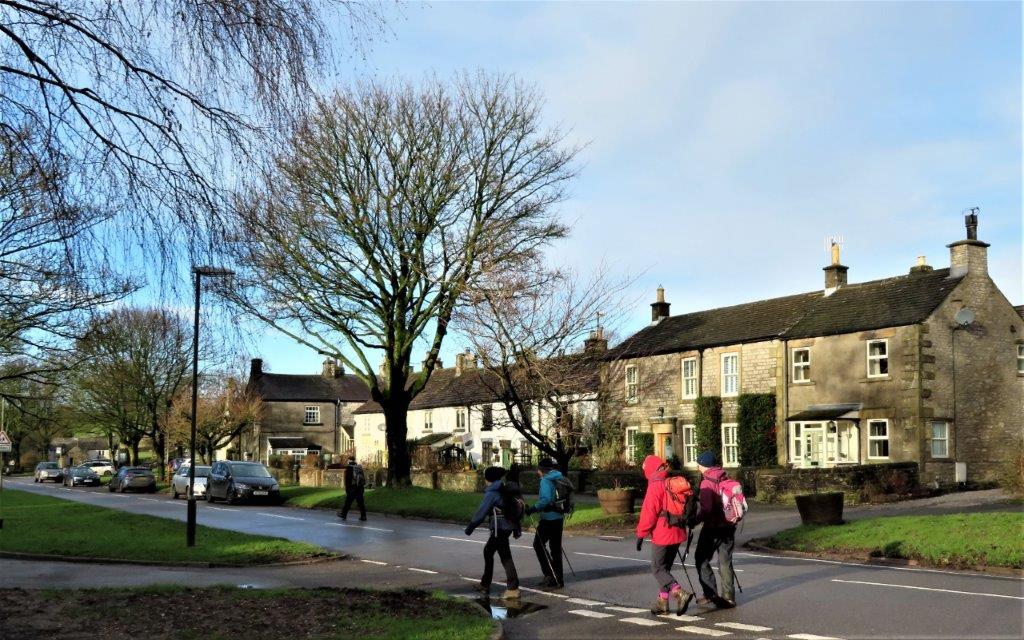 Litton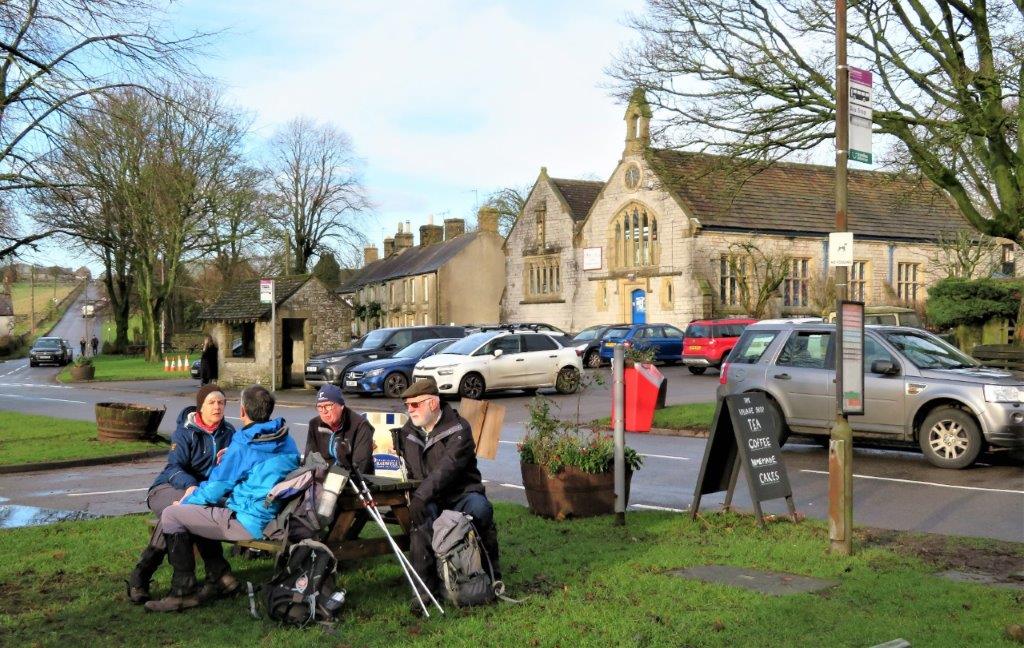 Litton School at back. Tea break at the Community run Village Shop - see board to right.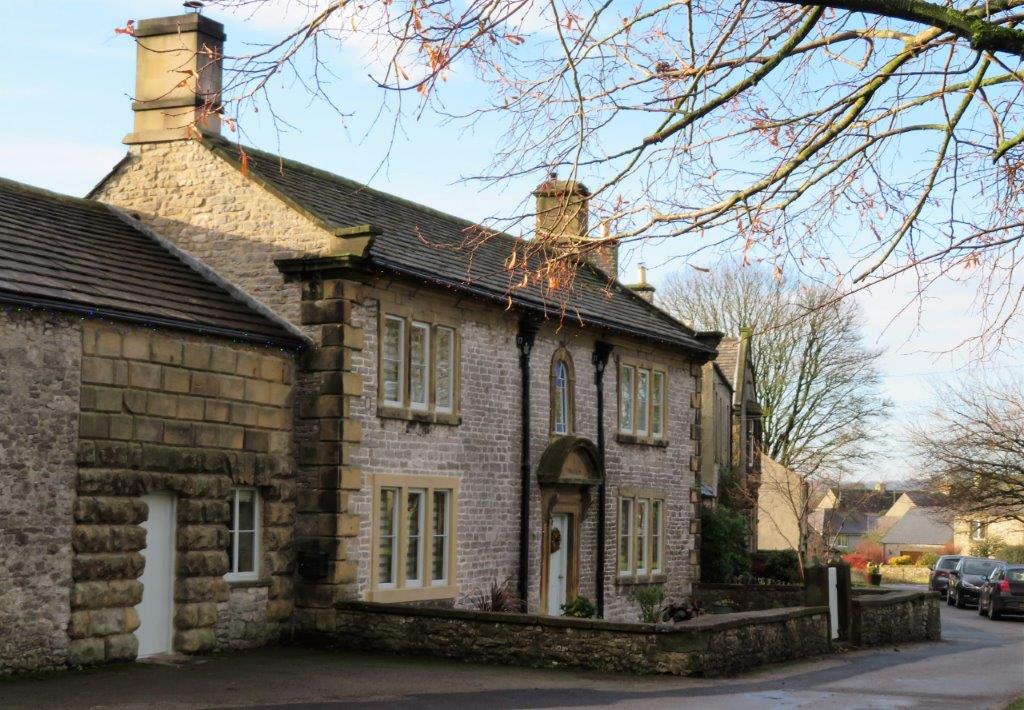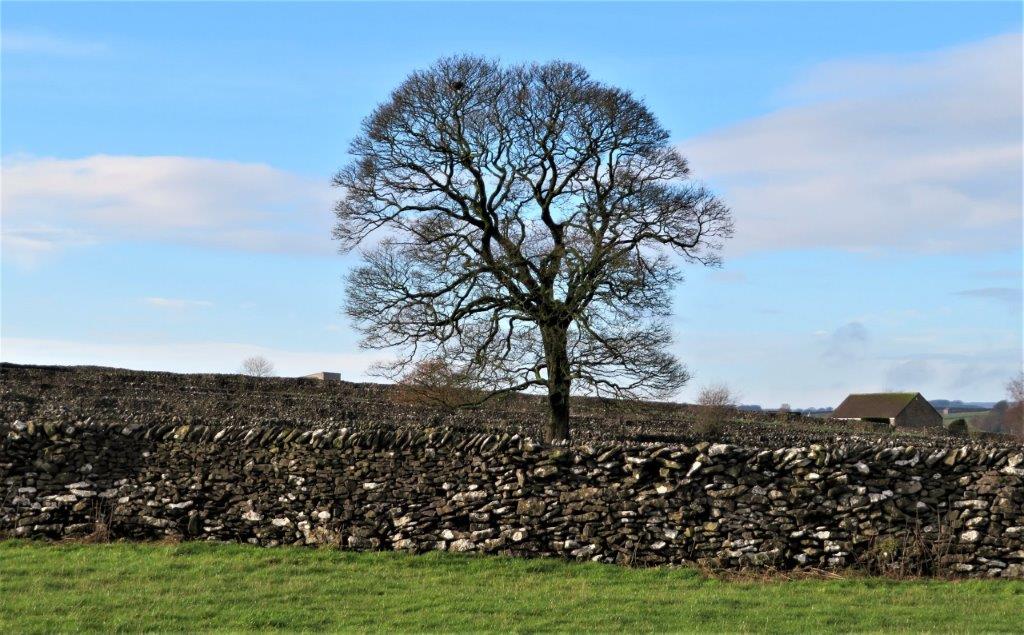 very closely spaced dry-stone walls seen to West when going South from Litton towards Tansley Dale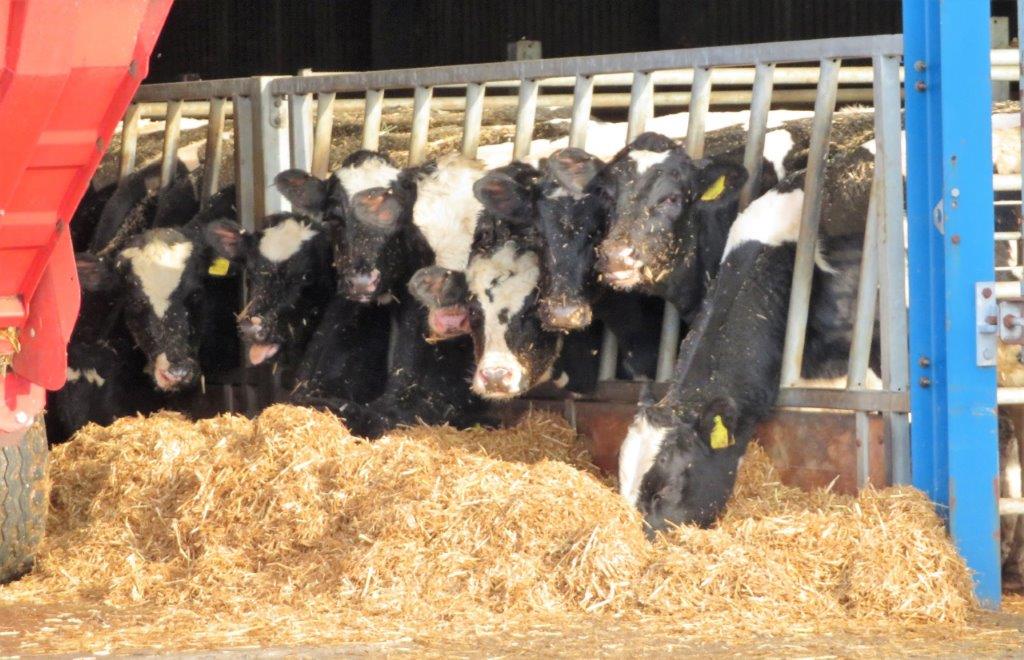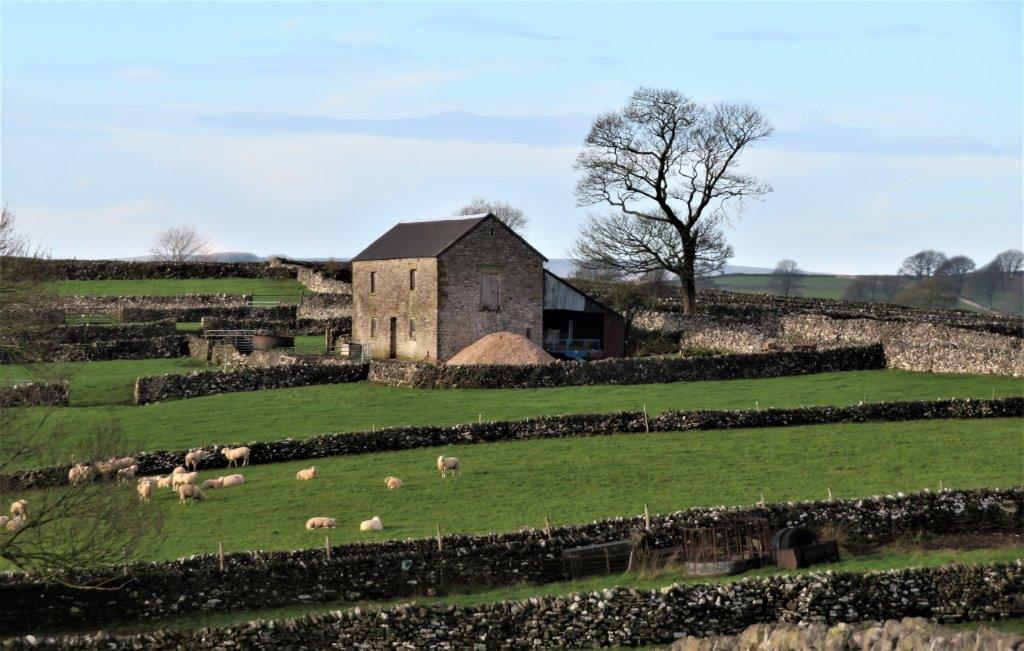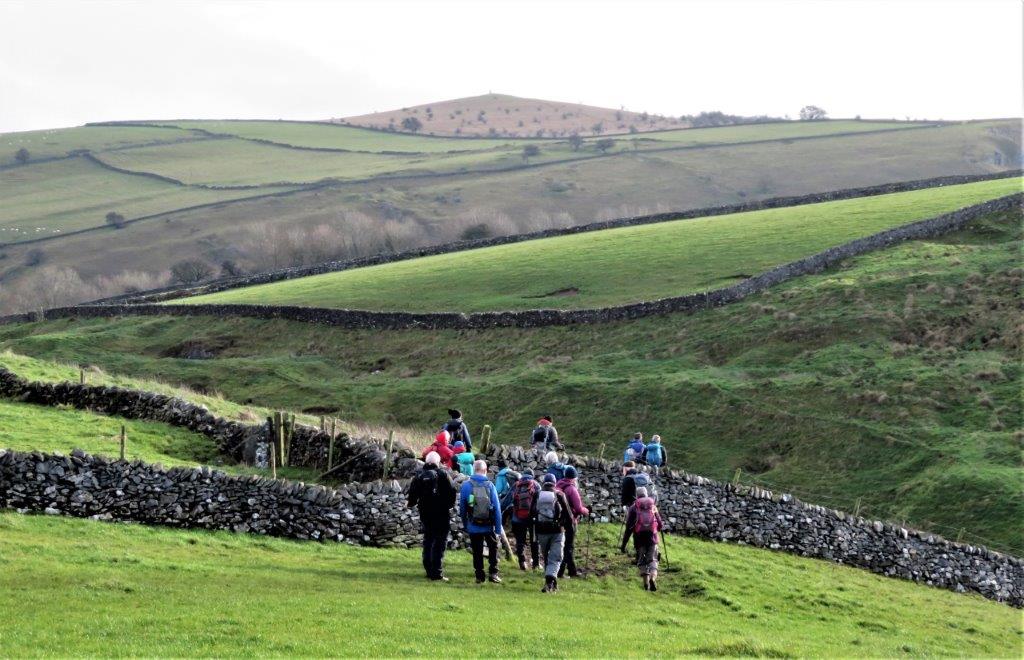 entering Tansley Dale - top of Cressbrook Dale running South is seen behind Tansley Dale. Also Wardlow High Cop?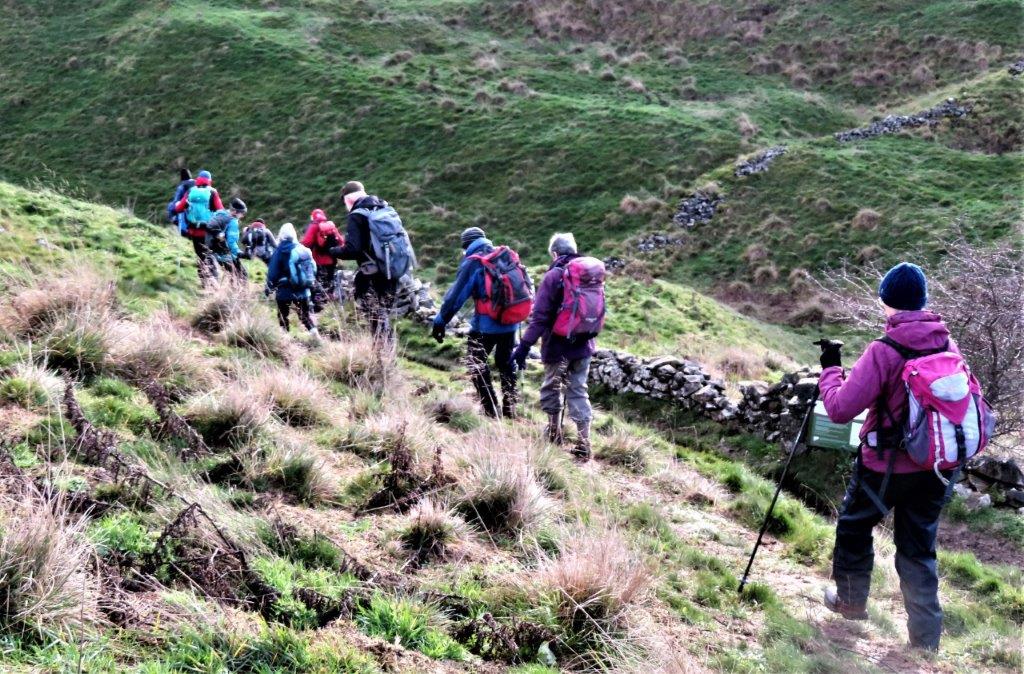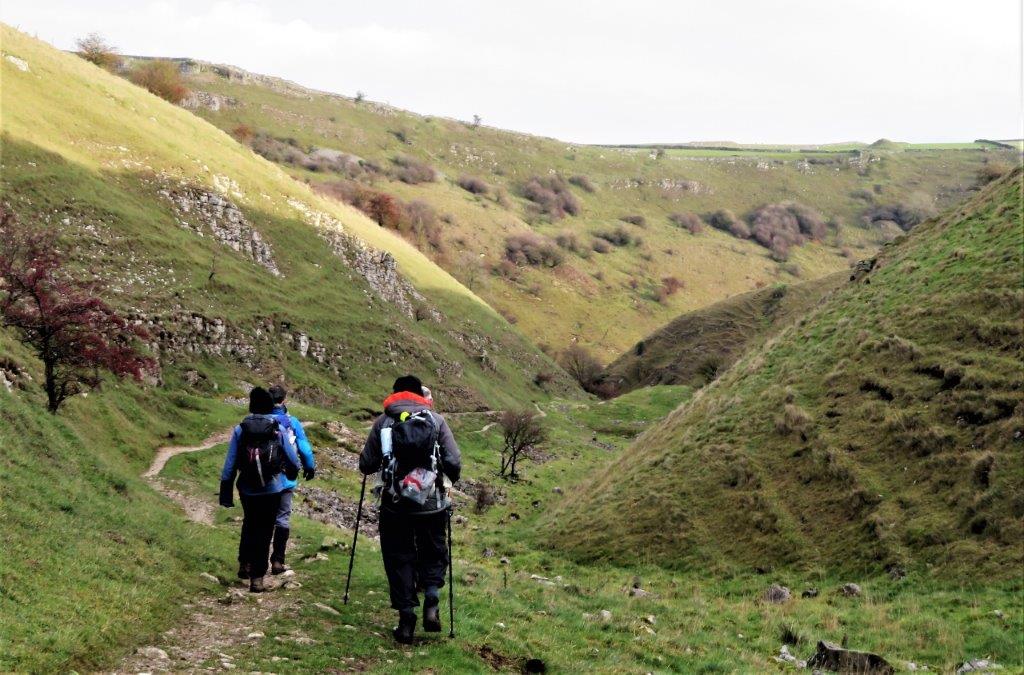 down Tansley Dale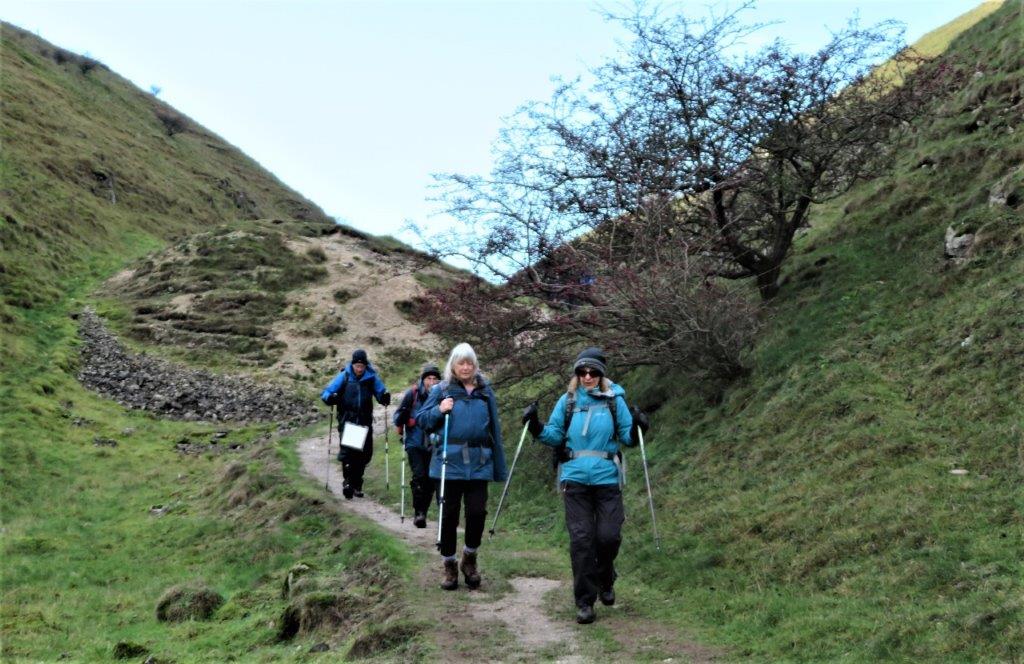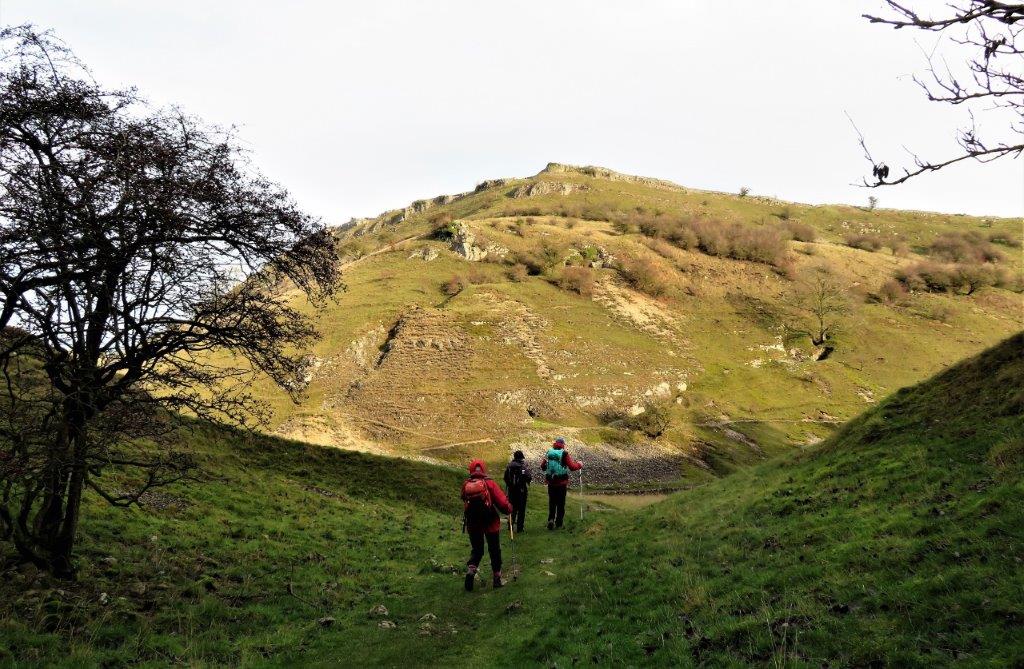 Still in Tansley Dale - about to enter Cressbrook Dale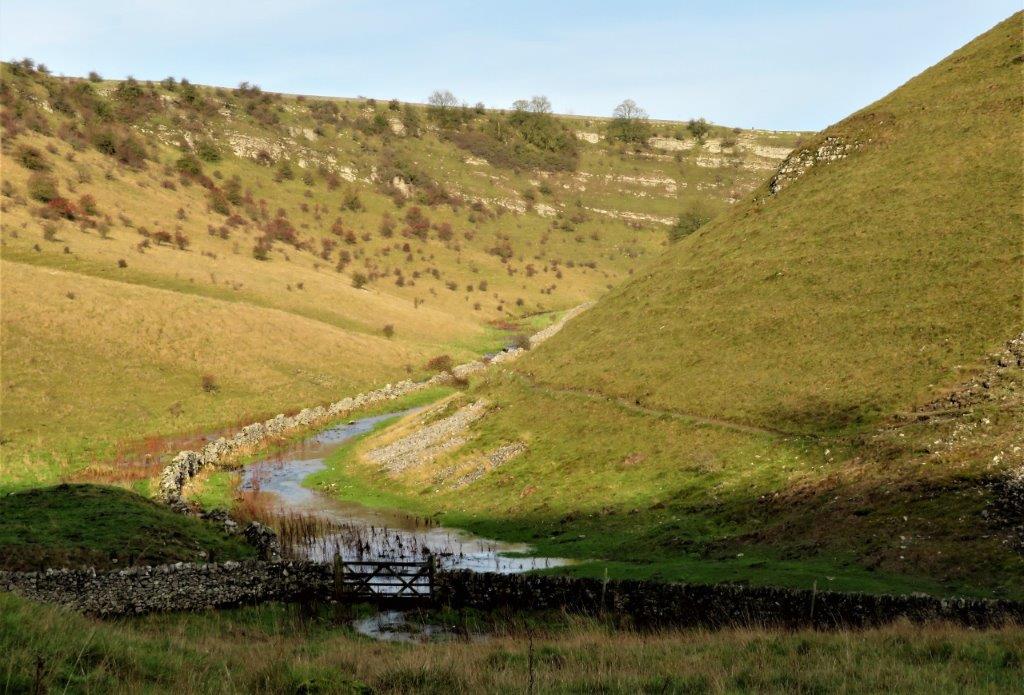 Cressbrook Dale turns West then North under Peter Stone (to right top unseen) - but we went South down Cressbrook Dale. River flows seasonally only in winter?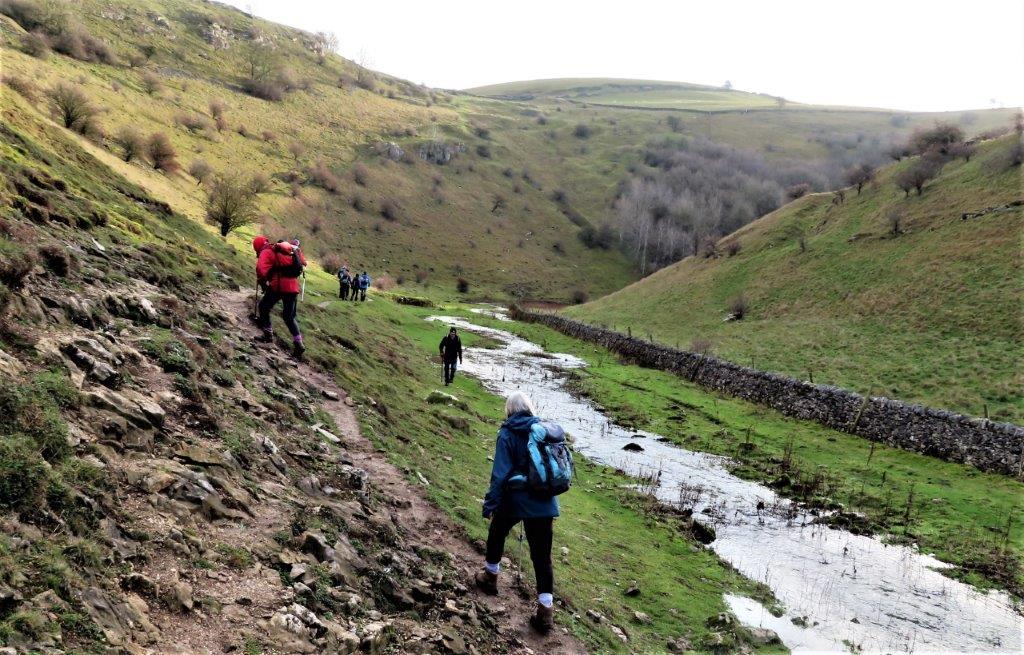 South along Cressbrook Dale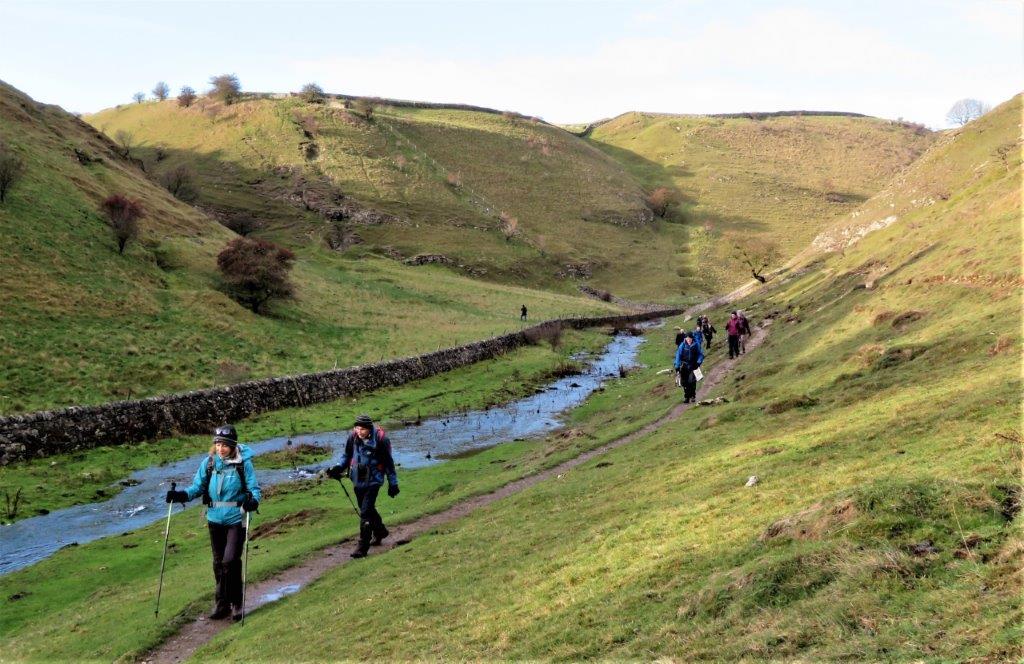 as above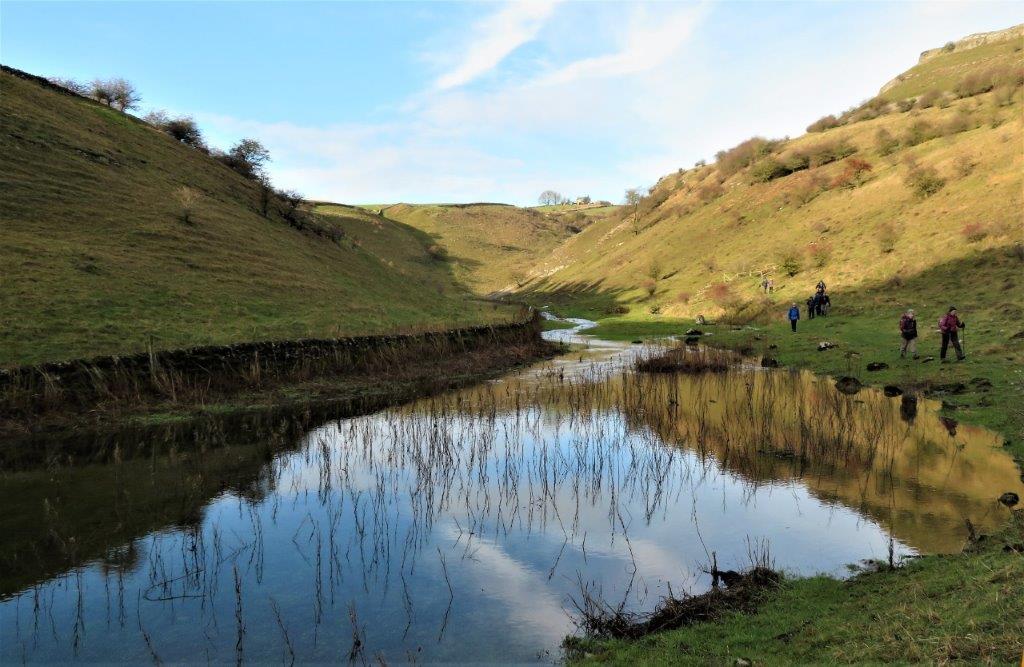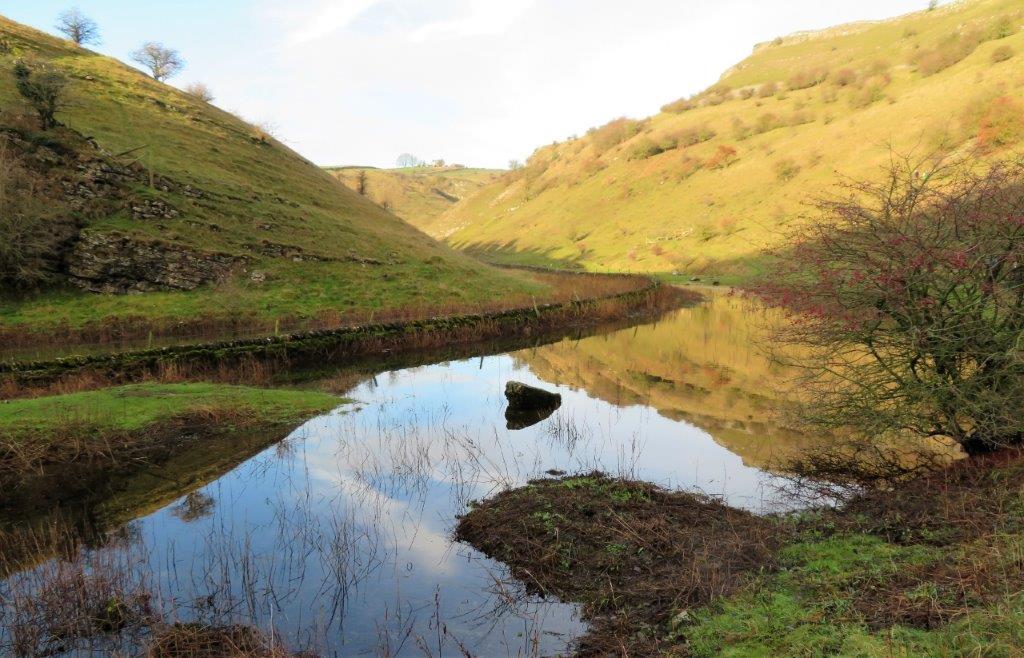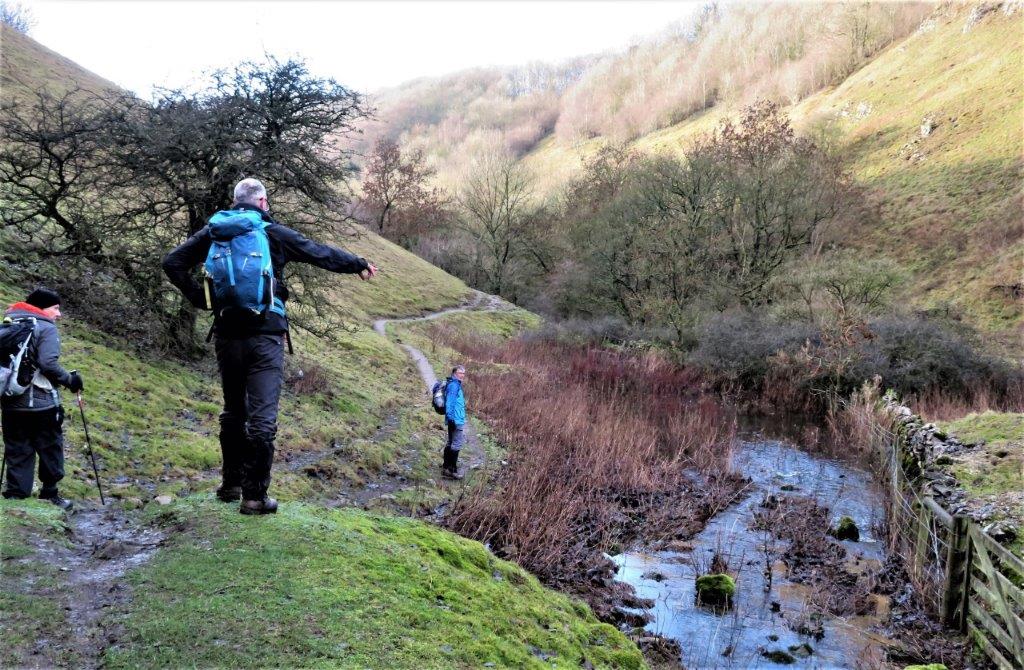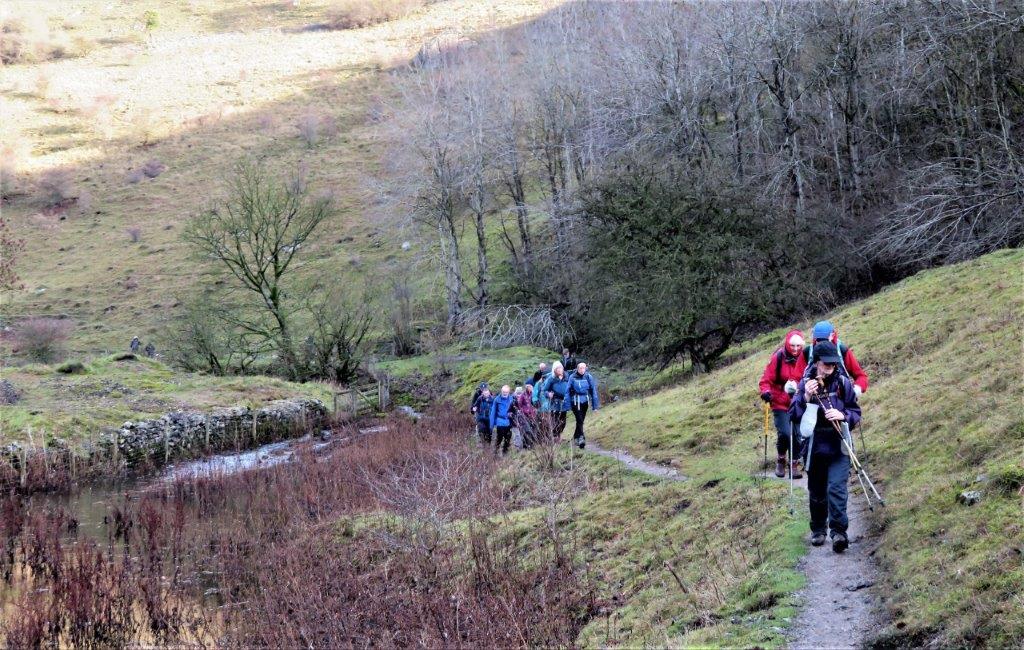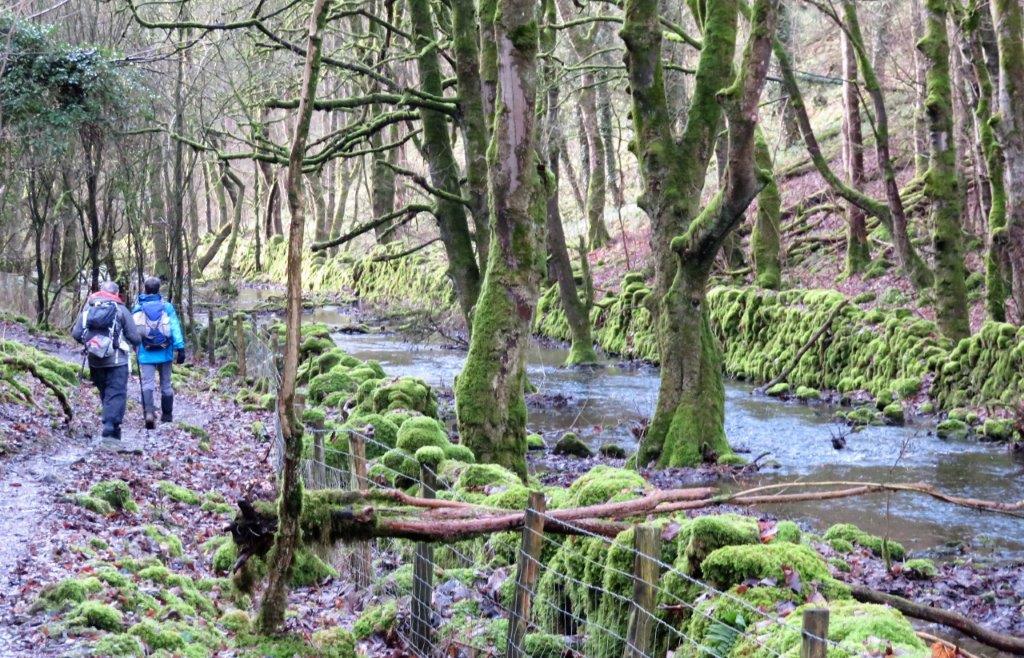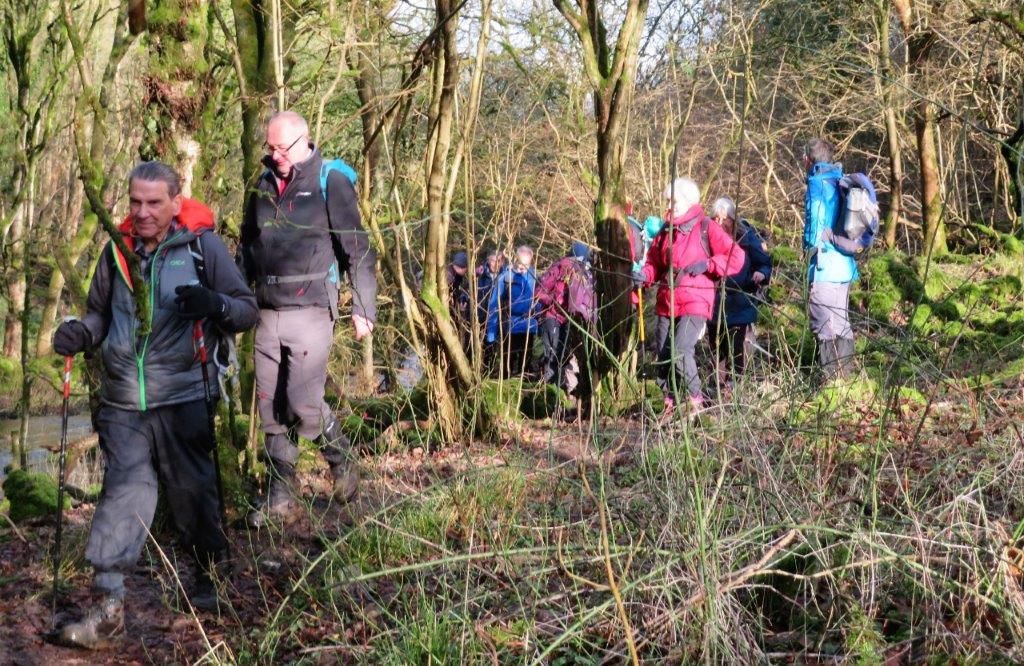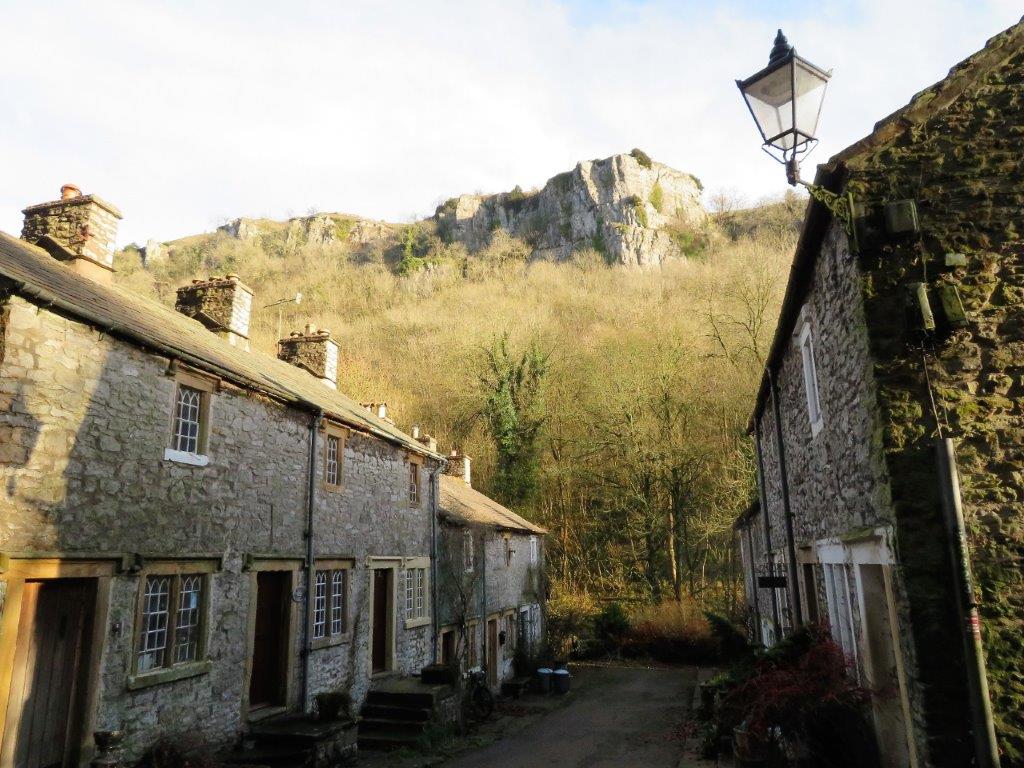 Ravensdale Cottages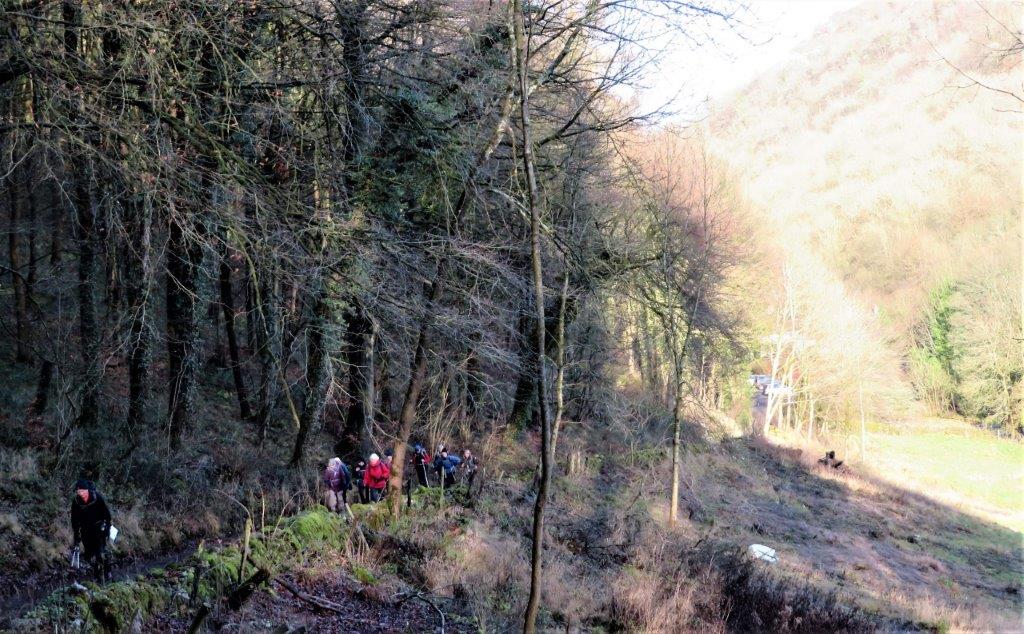 several routes possible to Cressbrook Mills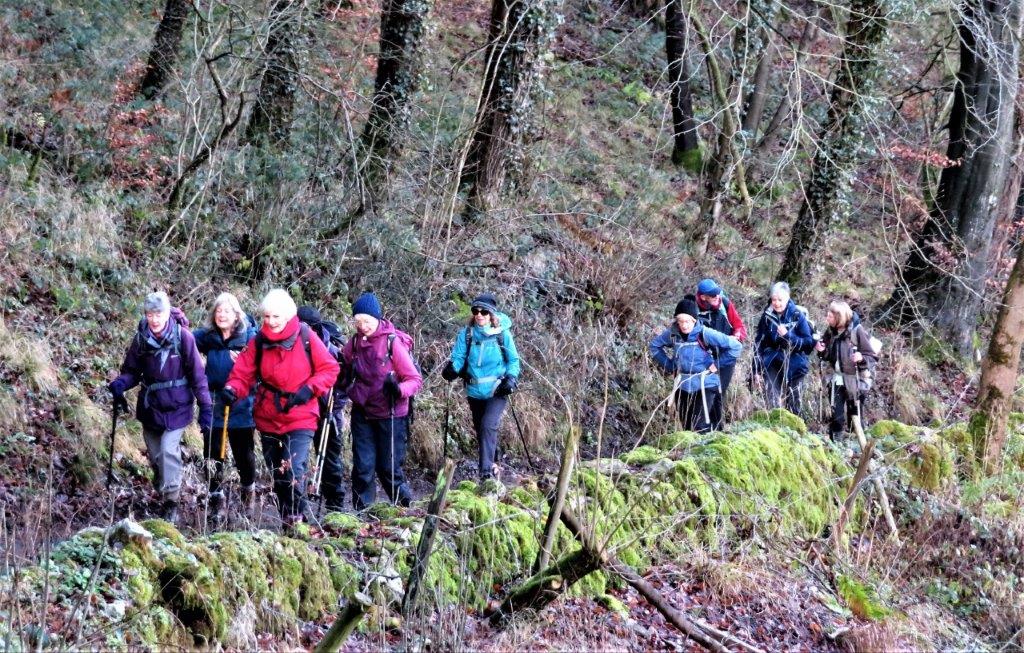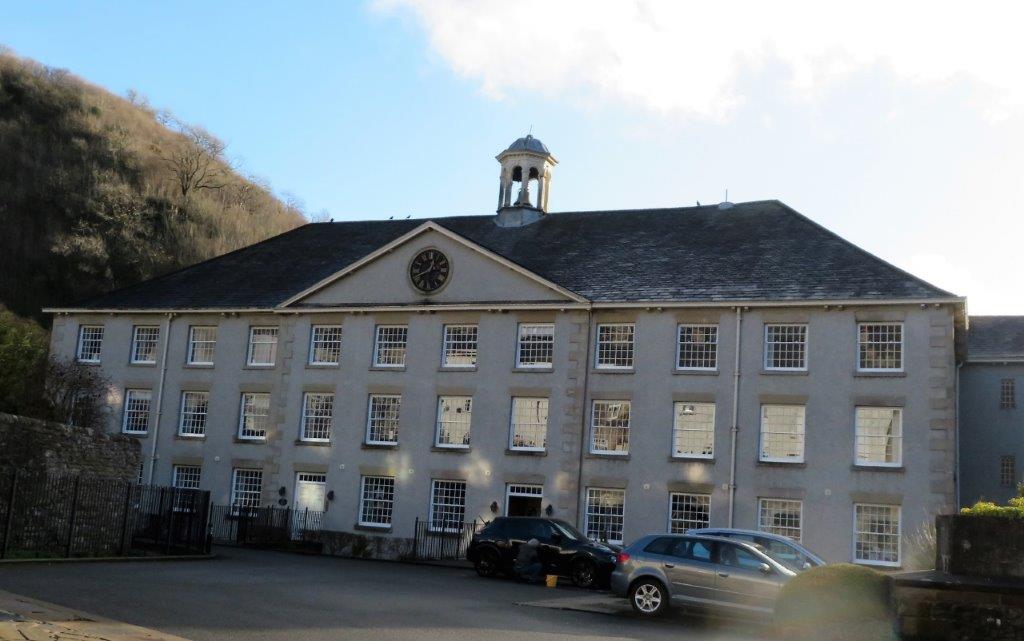 Cressbrook Mill - now apartments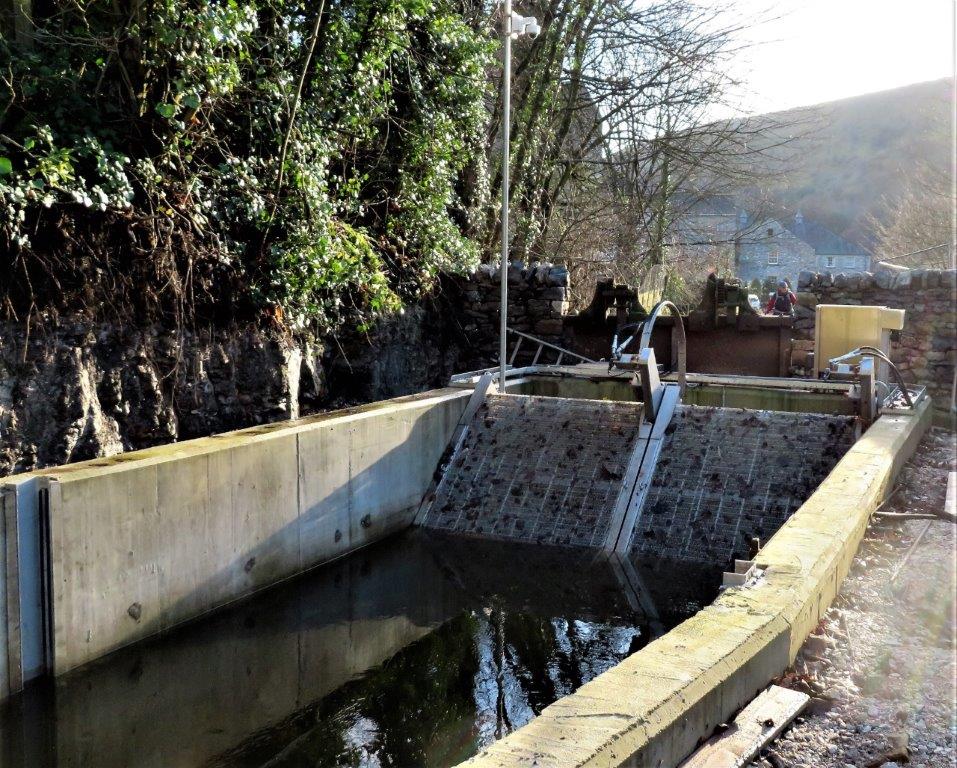 screening mesh before crossflow water turbine (unseen)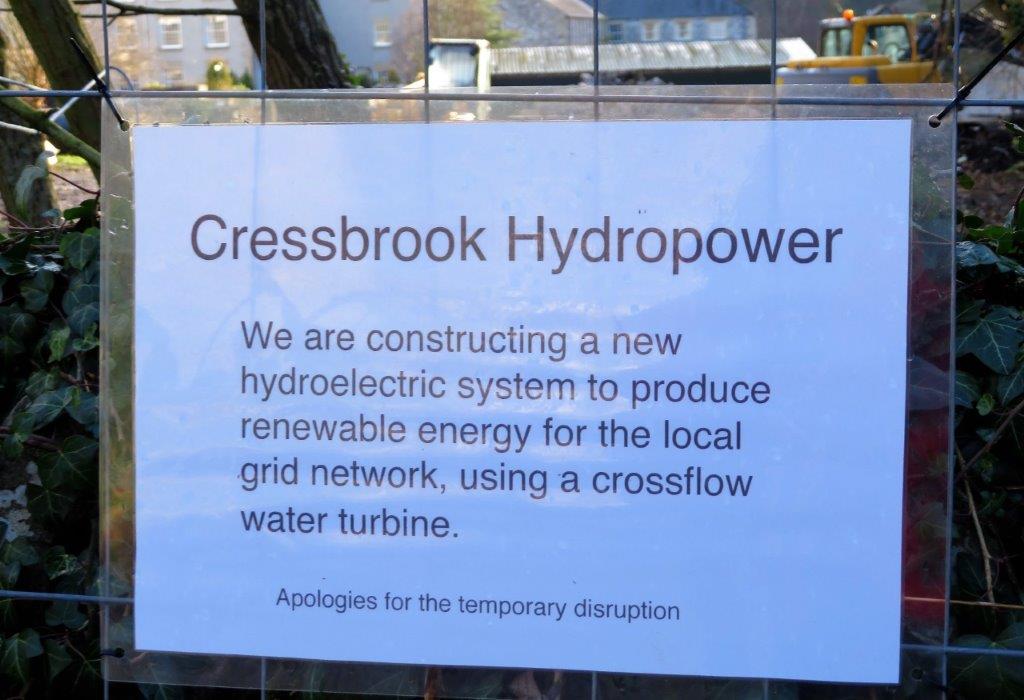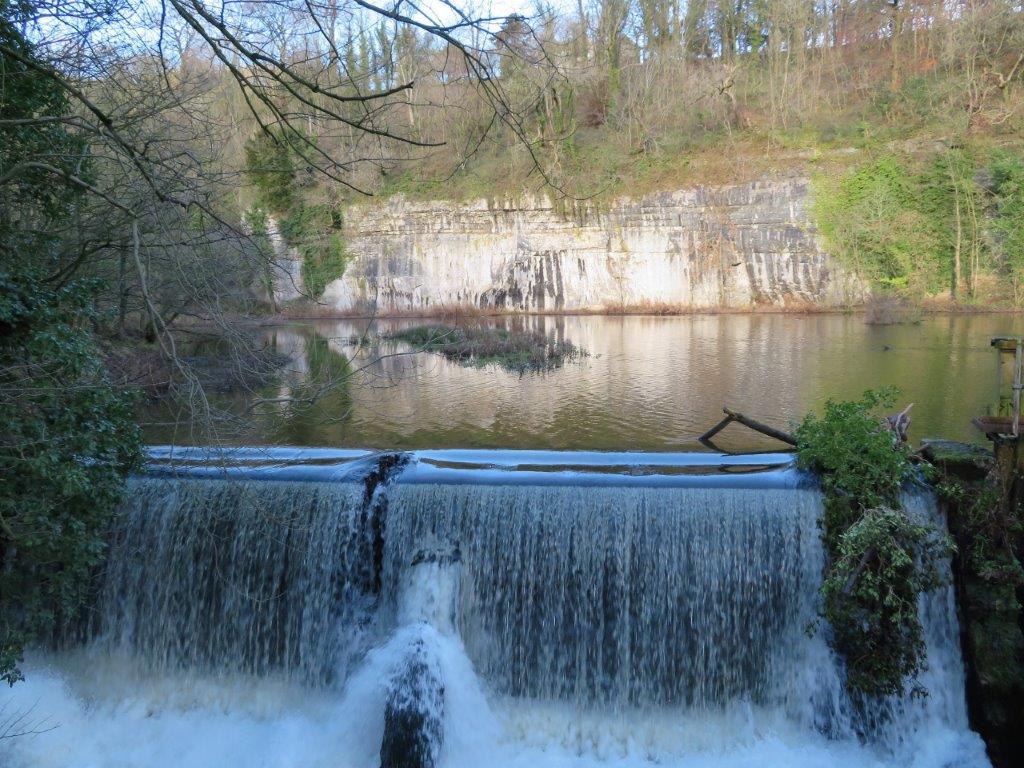 Mill Pond on River Wye photographed from footbridge crossing stream flowing from spillway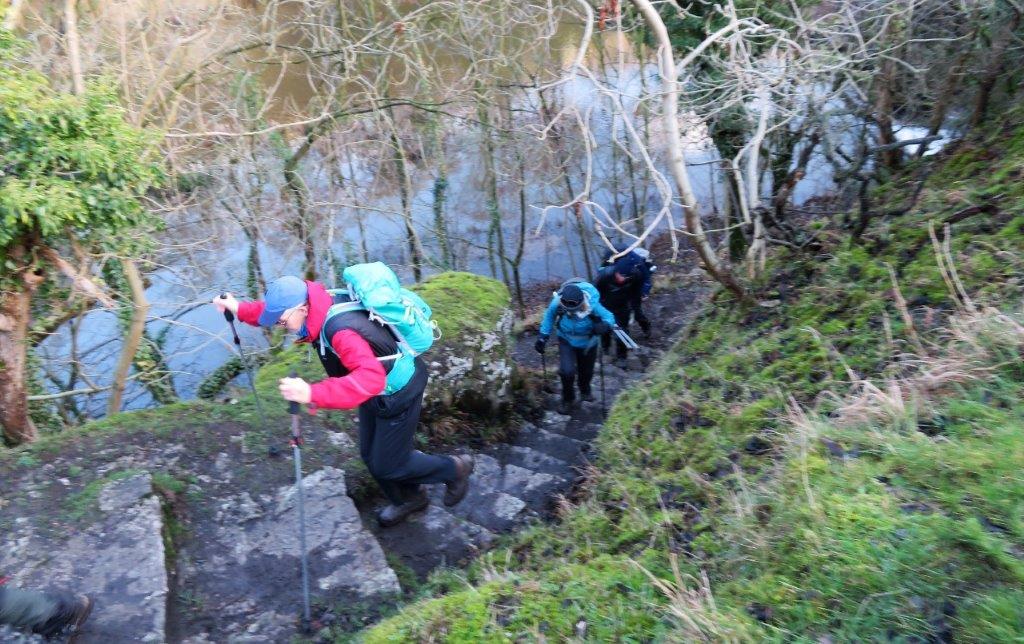 climbing up to meet path running South to Monsal Trail (just to east of Cressbrook Tunnel portal)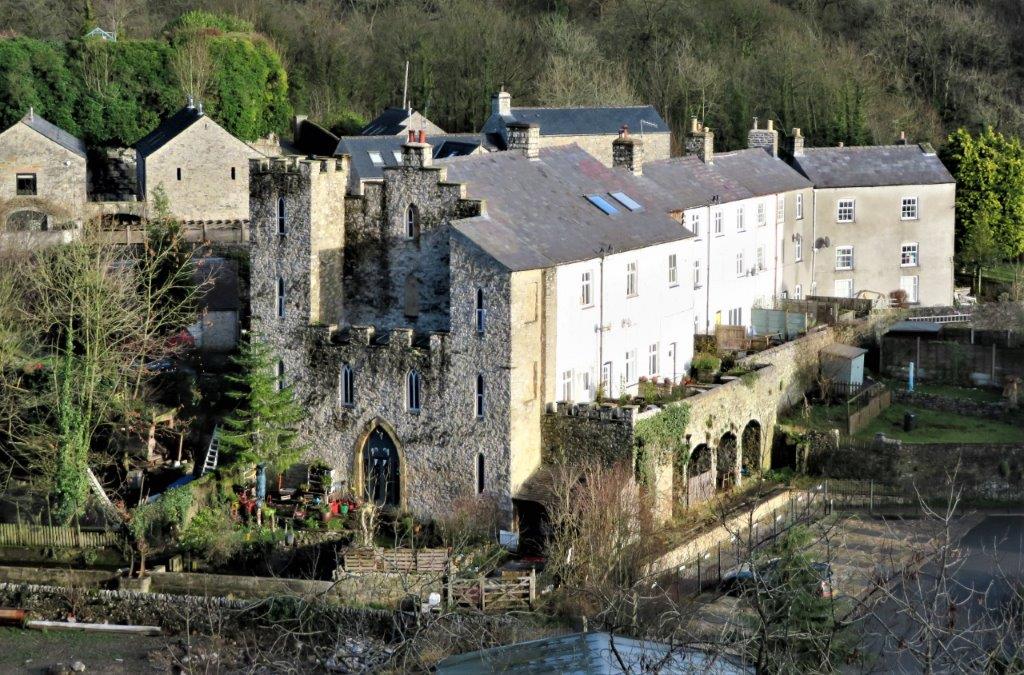 looking back at buildings opposite Cressbrook Mill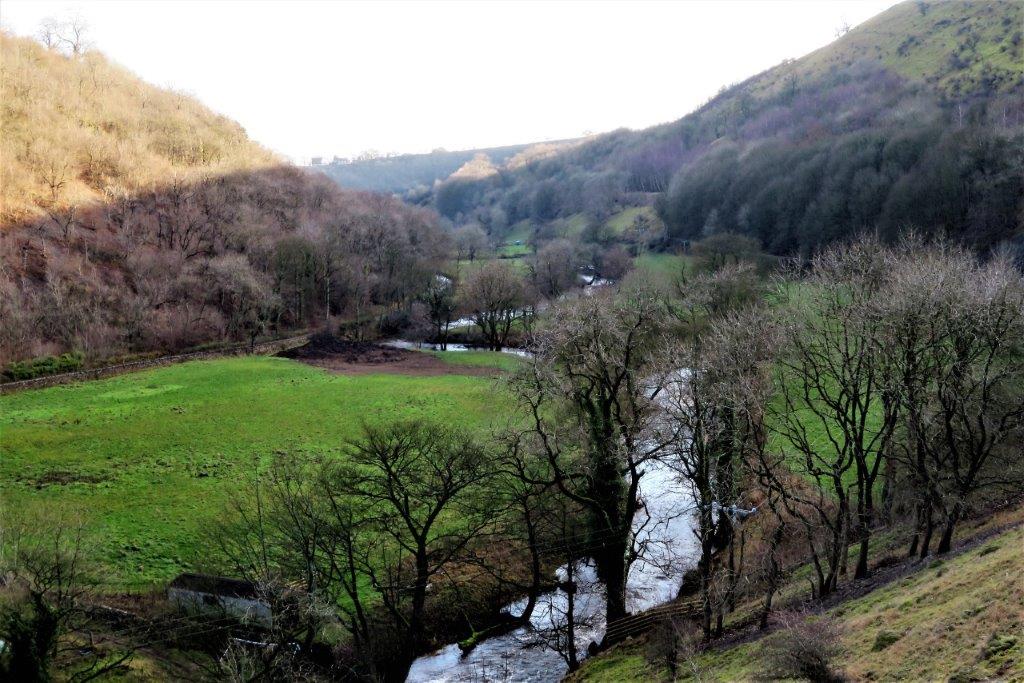 looking SSE down River Wye toward Monsal Head - just visible at top of picture to left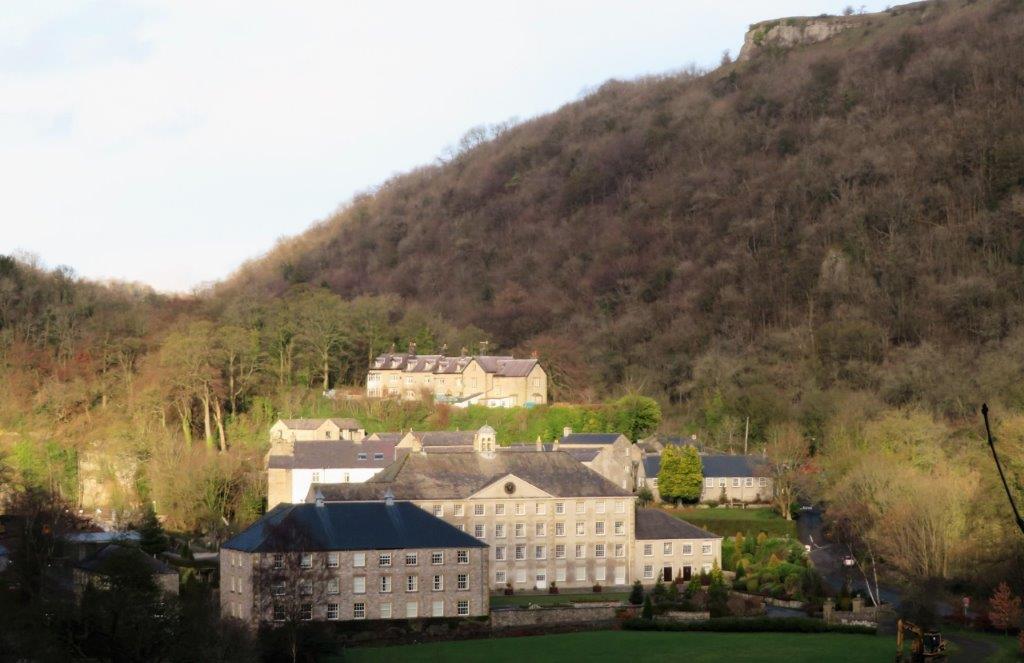 a glance back to Cressbrook Mills and other buildings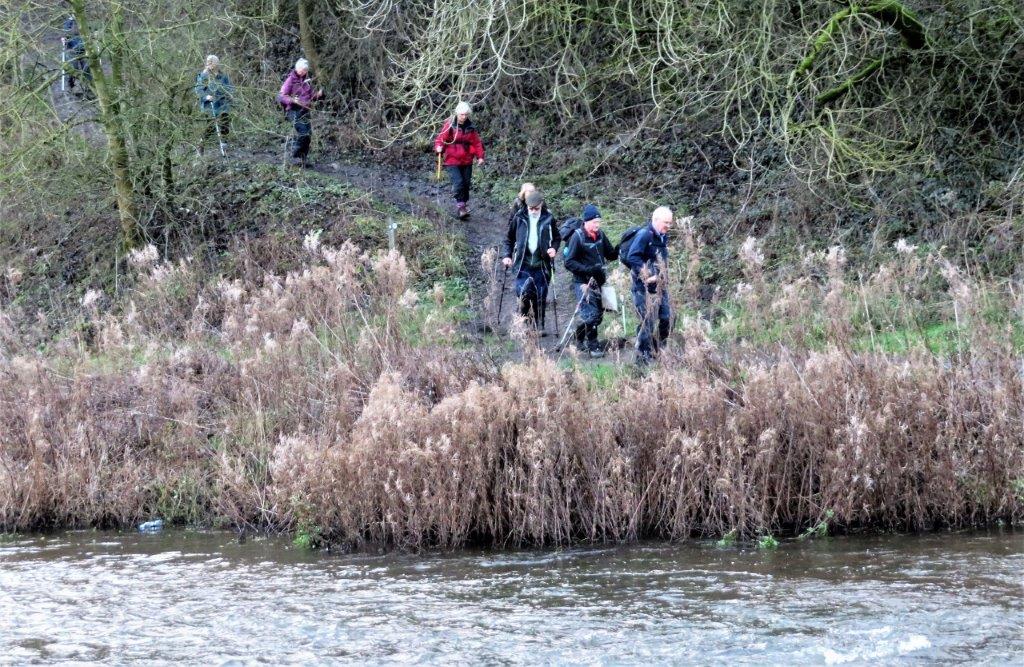 North down from Monsal Trail (before railway viaduct) to Foot Bridge at SK181718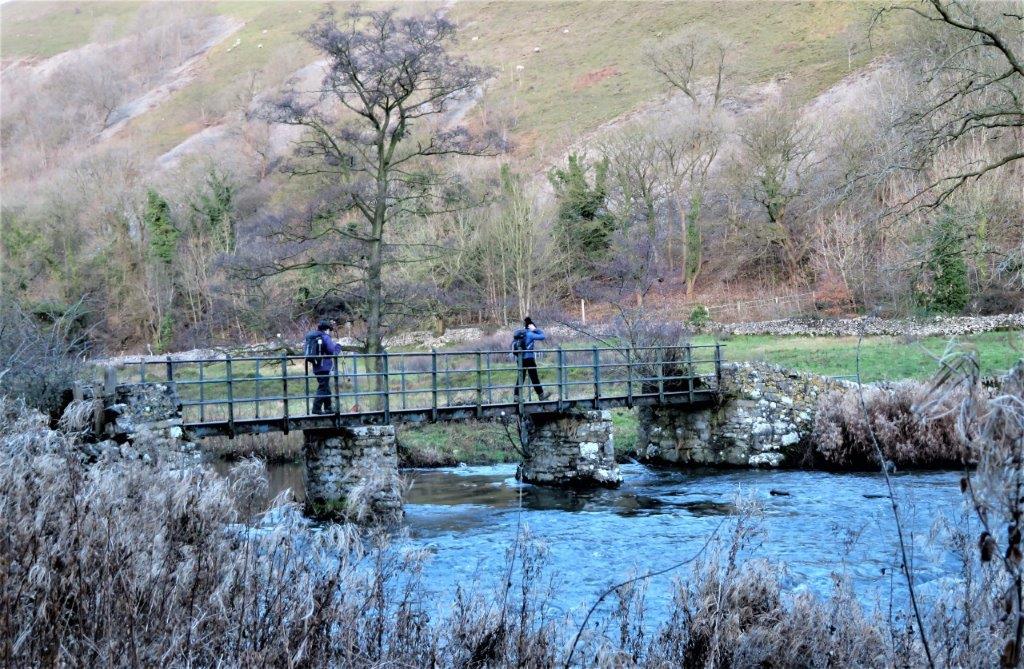 Footbridge referred to above.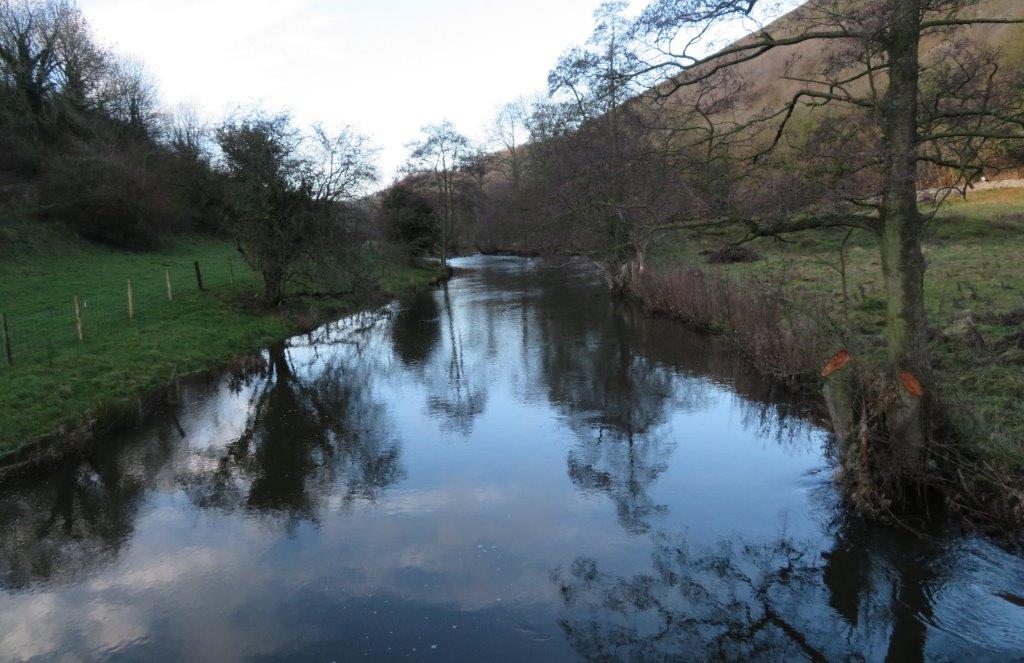 River Wye upstream of Footbridge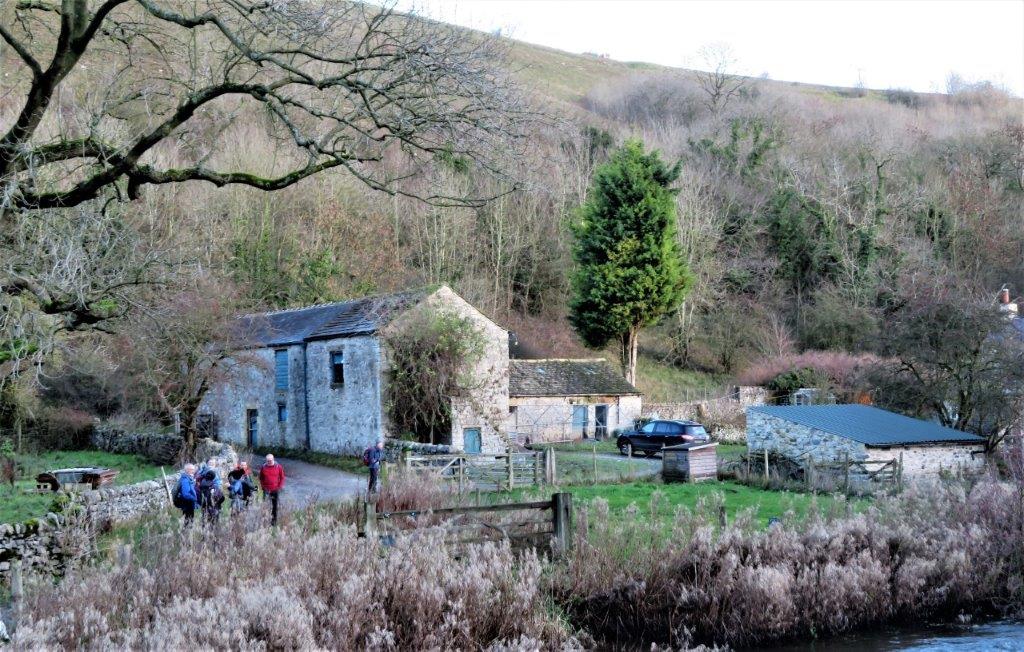 part of Upperdale Farm? - Bridleway up to Monsal Head starts from here.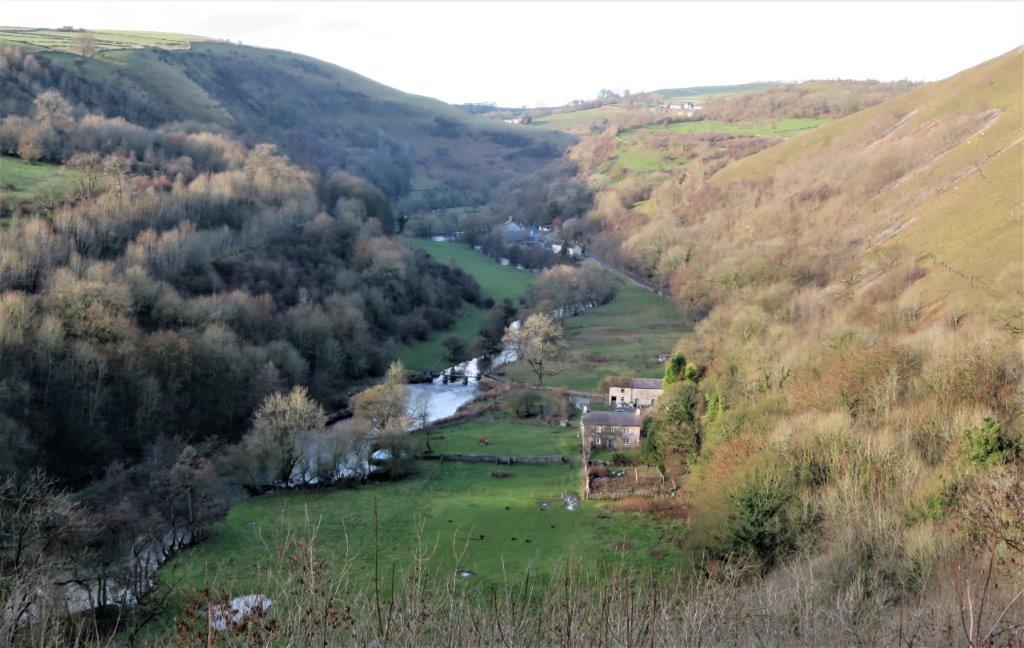 a glance, WNW up the River Wye, higher up from Bridleway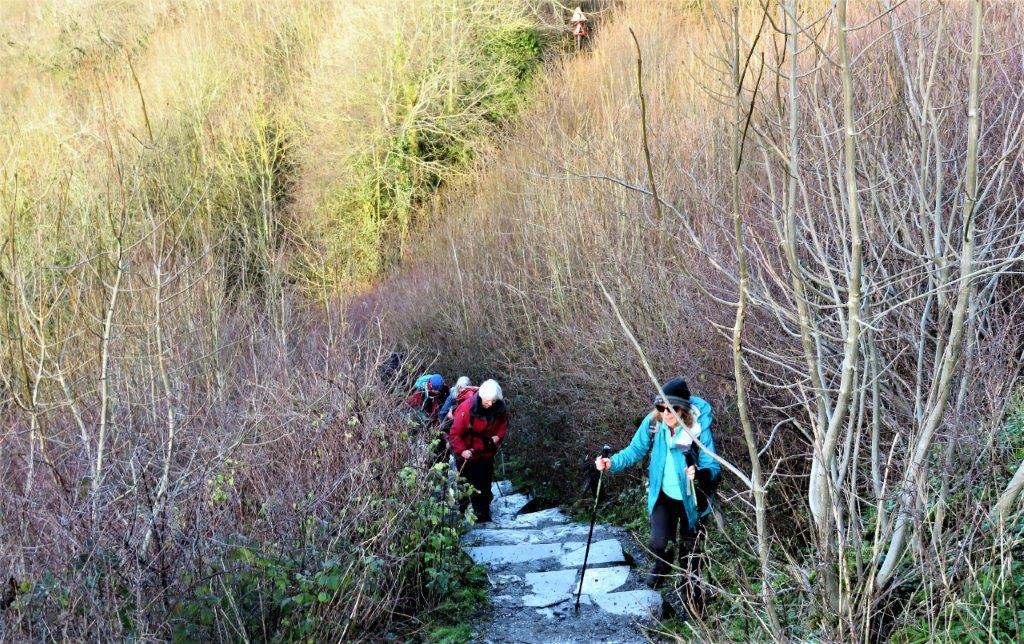 Bridleway steps (near end) of climb up to Monsal Head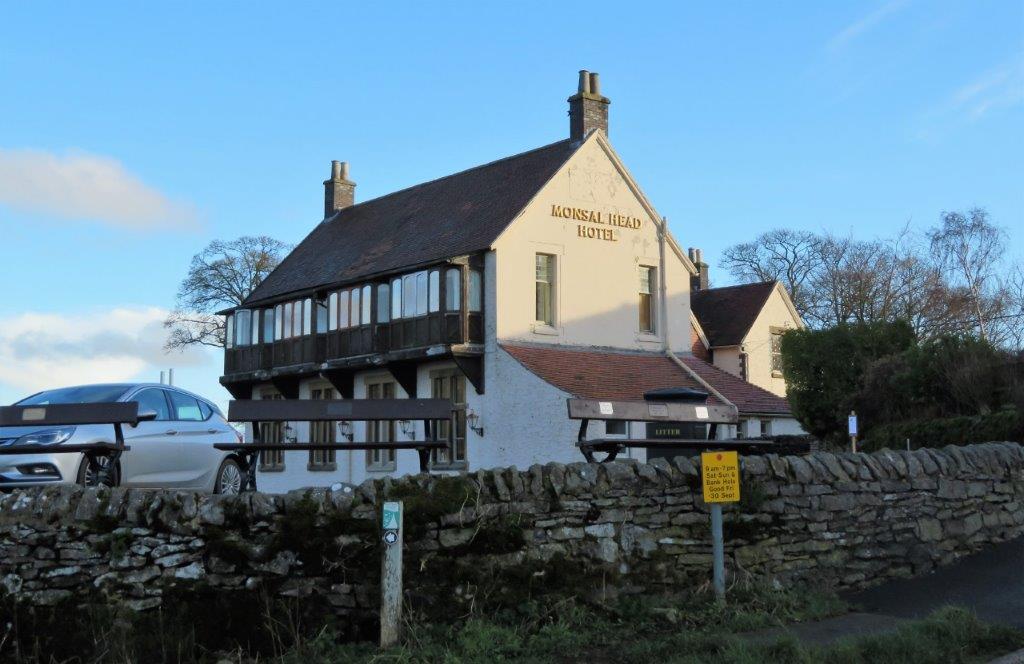 Monsal Head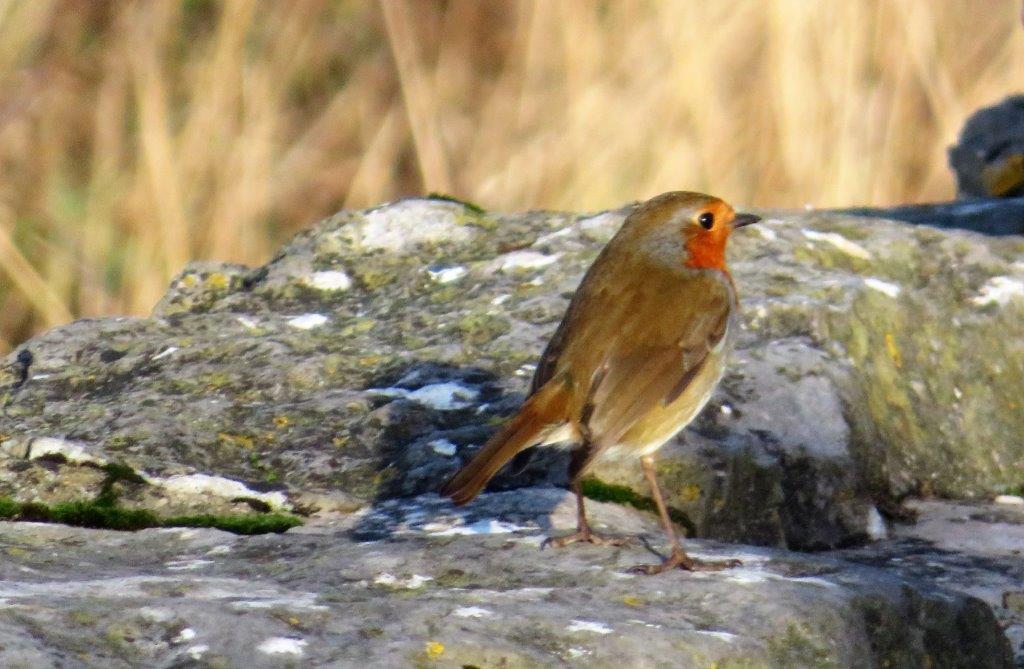 tame Robins near benches at Monsal Head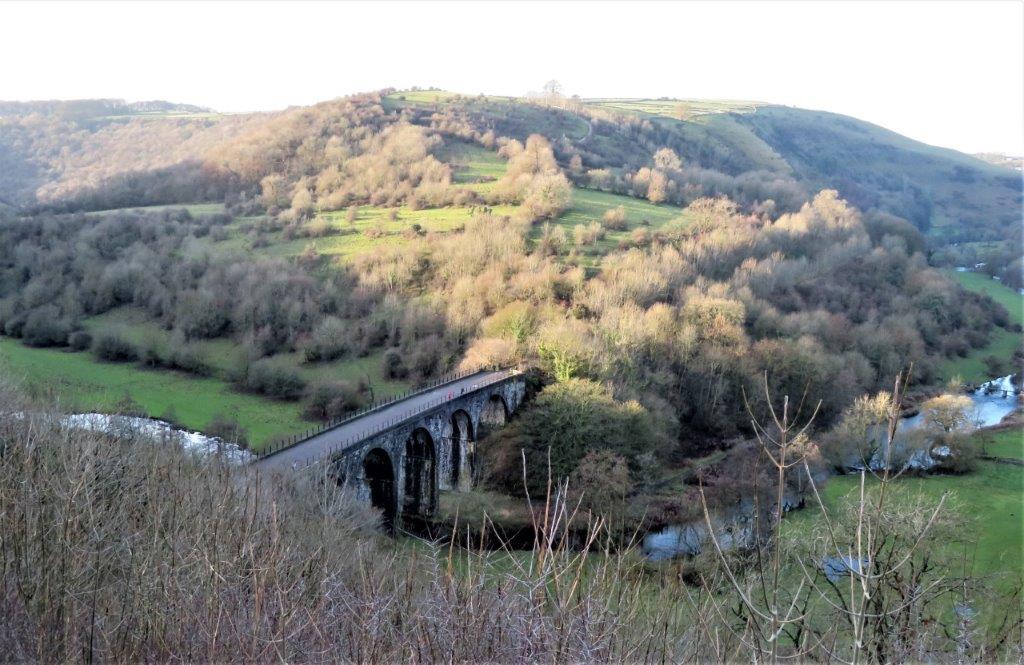 Railway Viaduct on Monsal Trail seen from Monsal Head. The Viaduct was not crossed on this walk - we V-turned before reaching viaduct and started descending North (to right) to cross footbridge (just visible) over River Wye.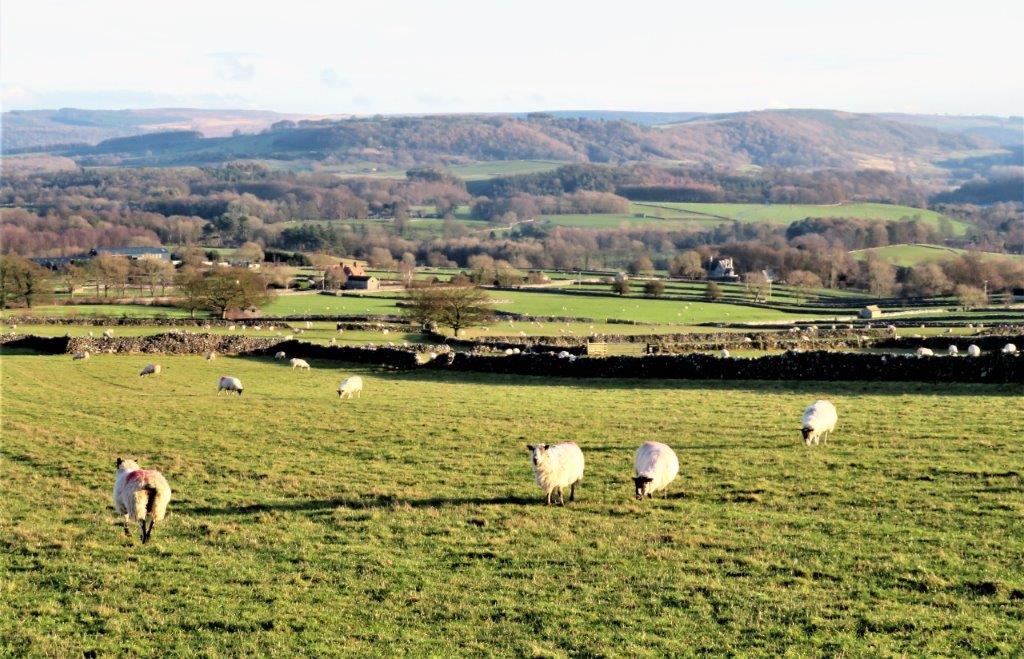 Longstone Edge at top of picture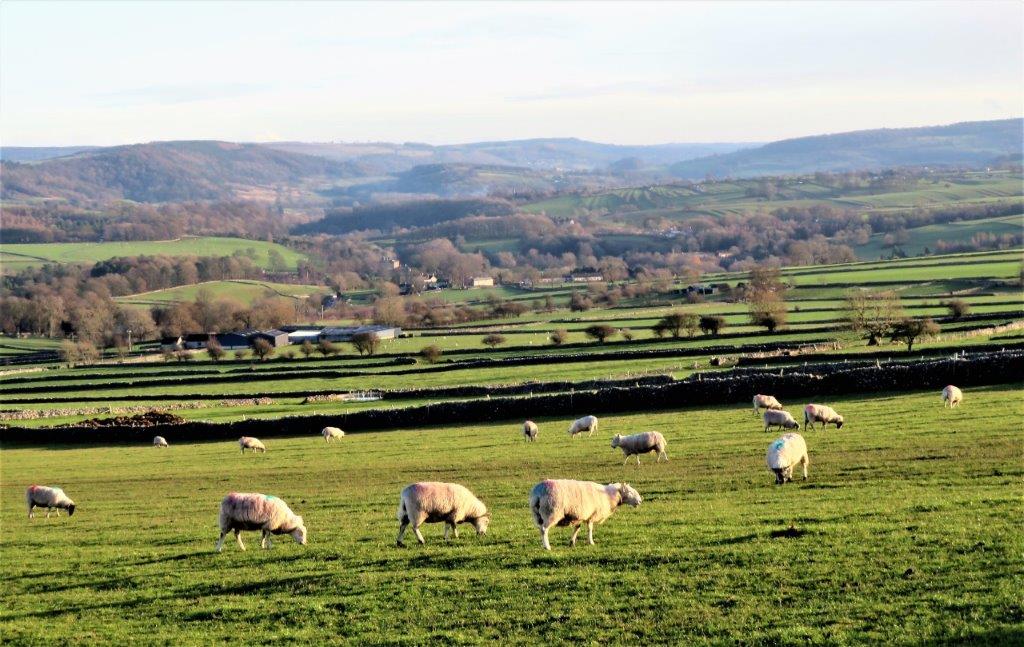 linking to right of picture above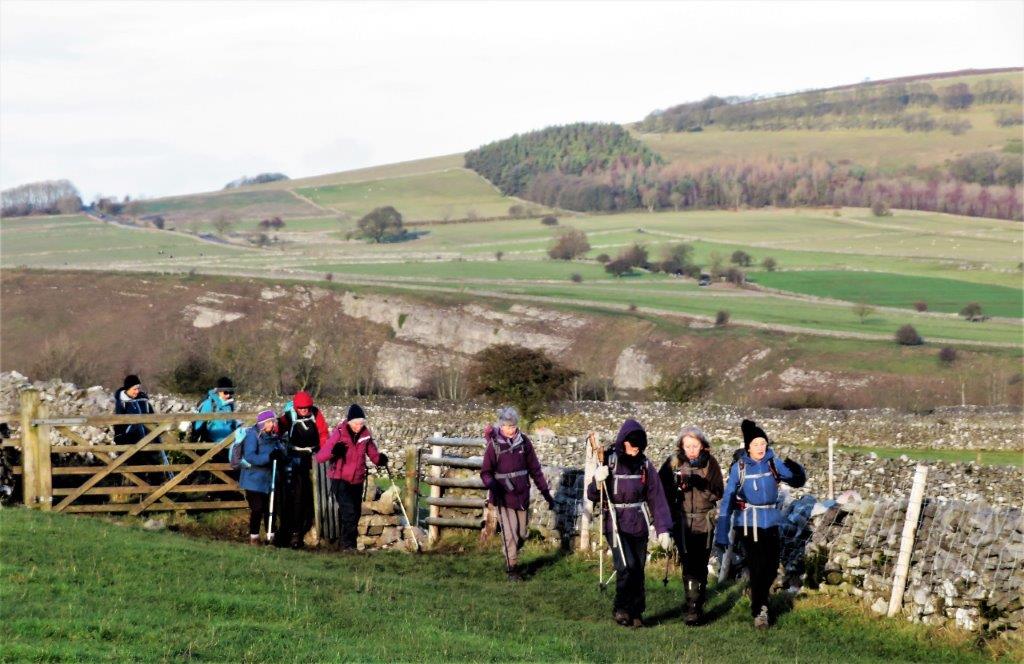 en route to Ashford in the Water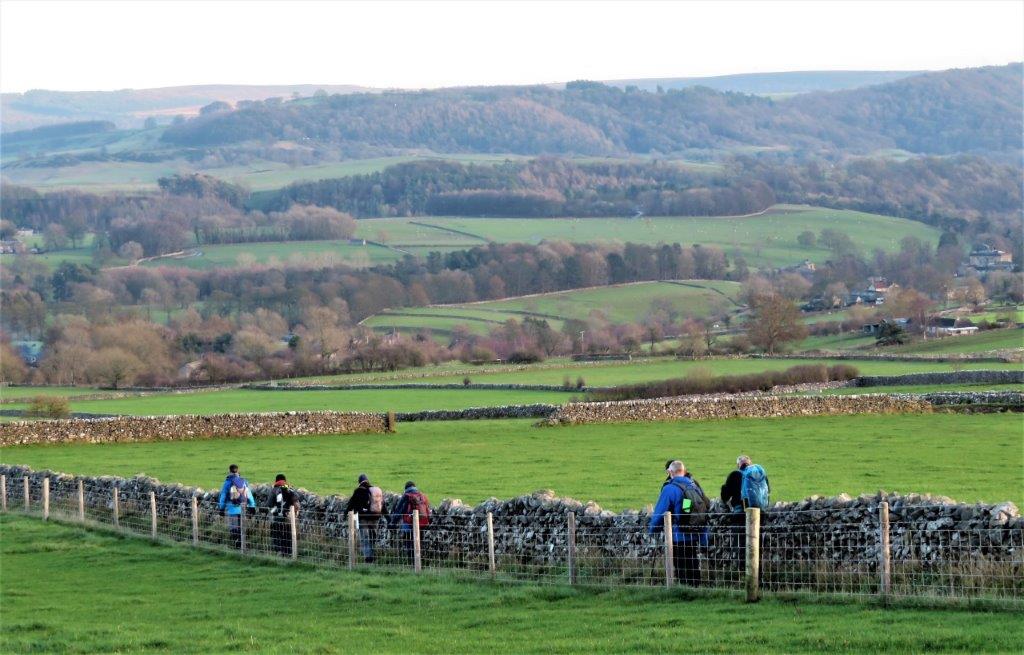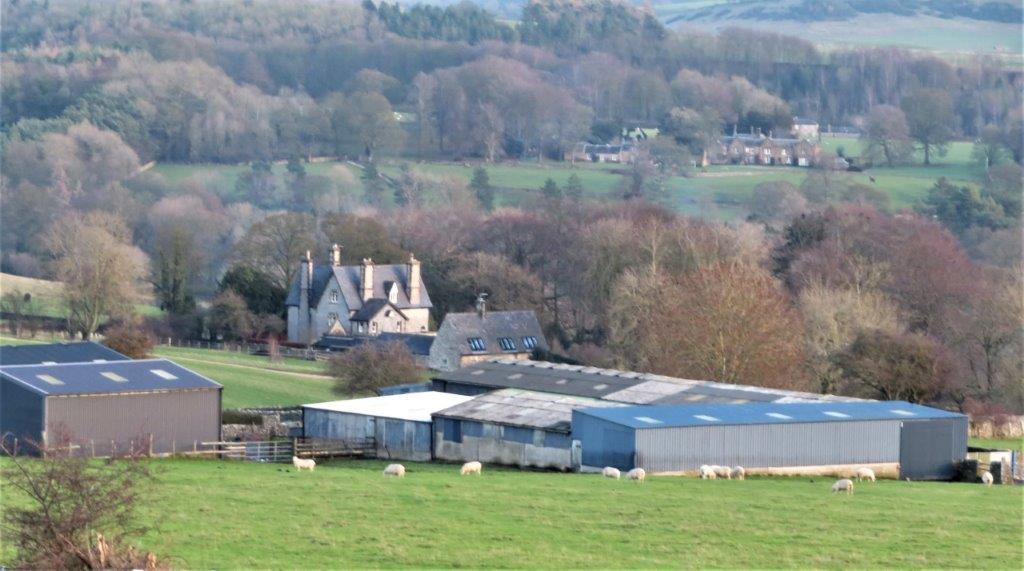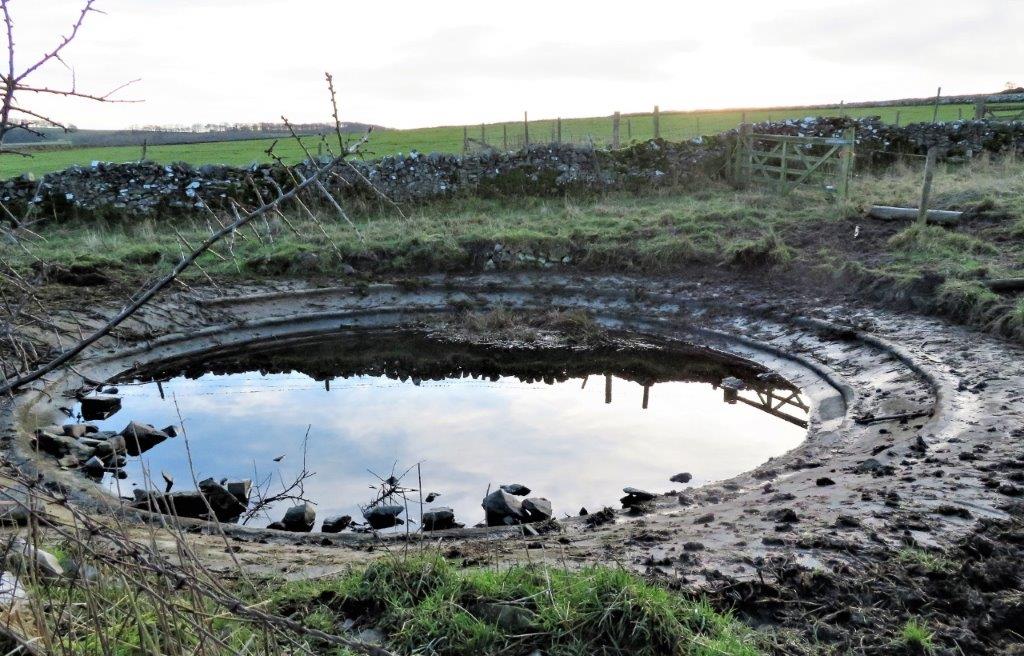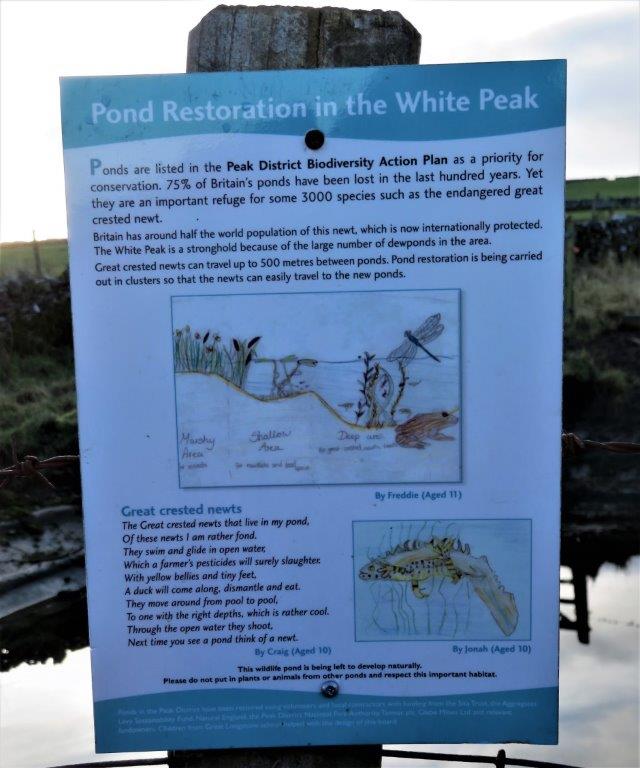 Note about Pond Restoration - see poem 'Great crested newts' by Craig (aged 10)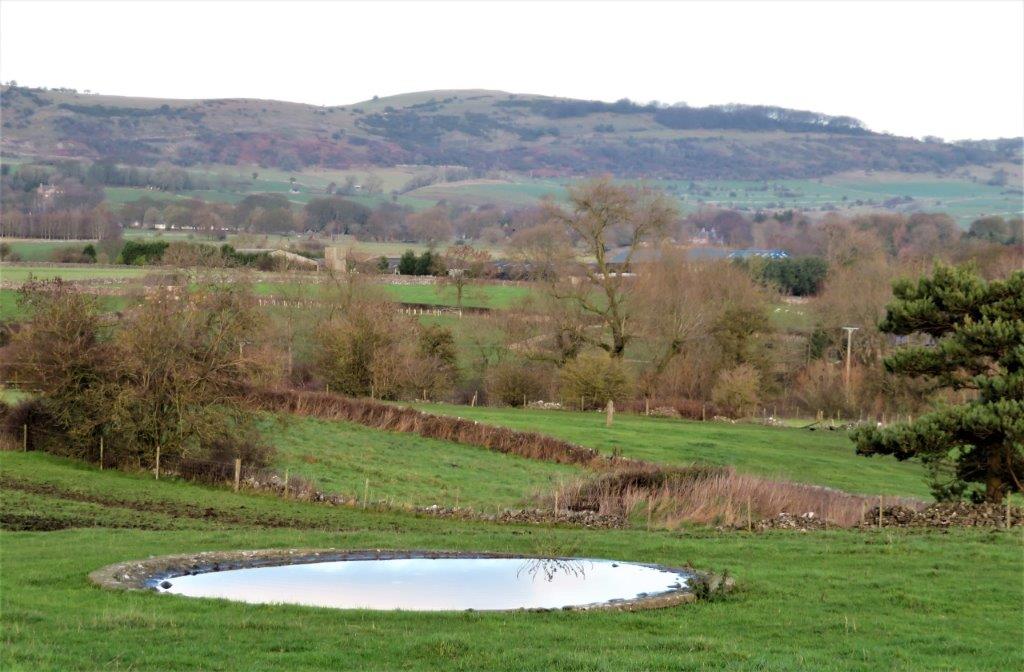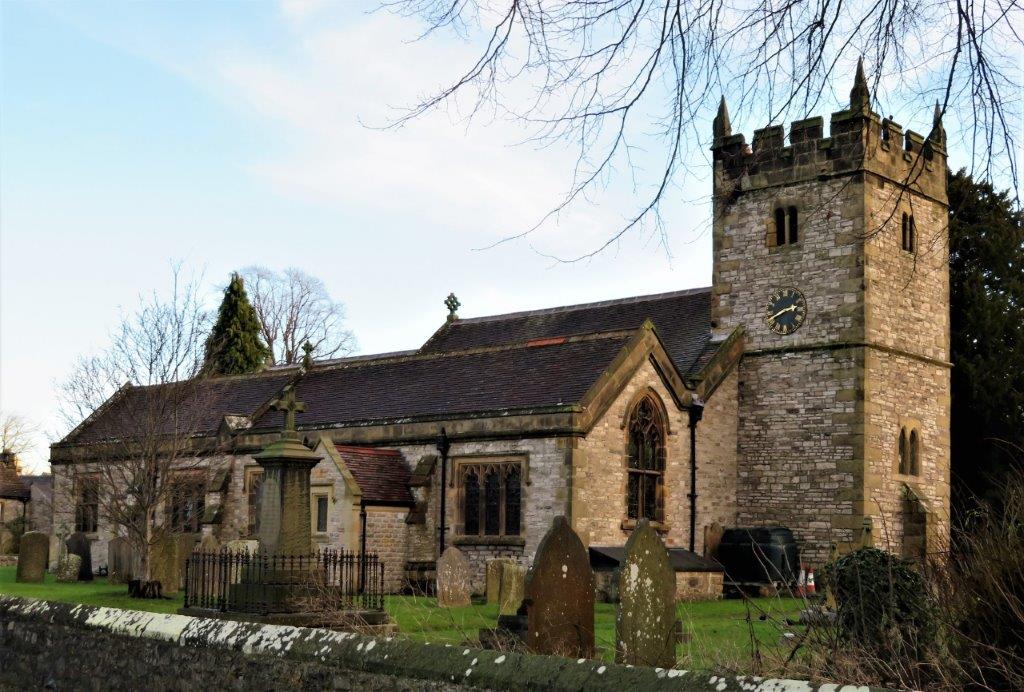 church in Asford in the Water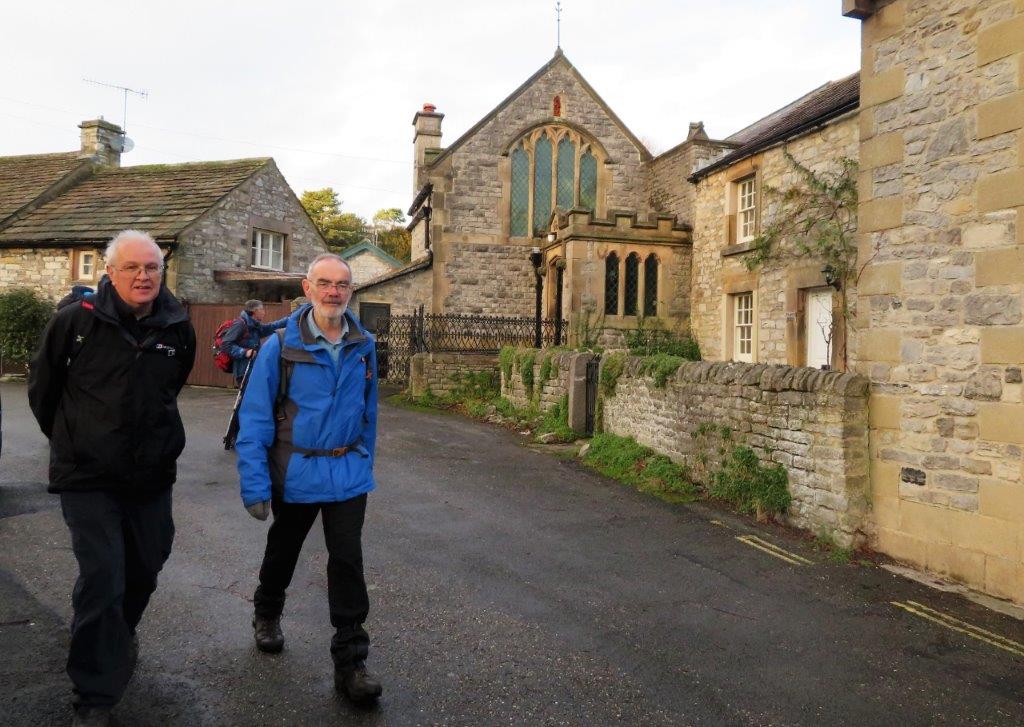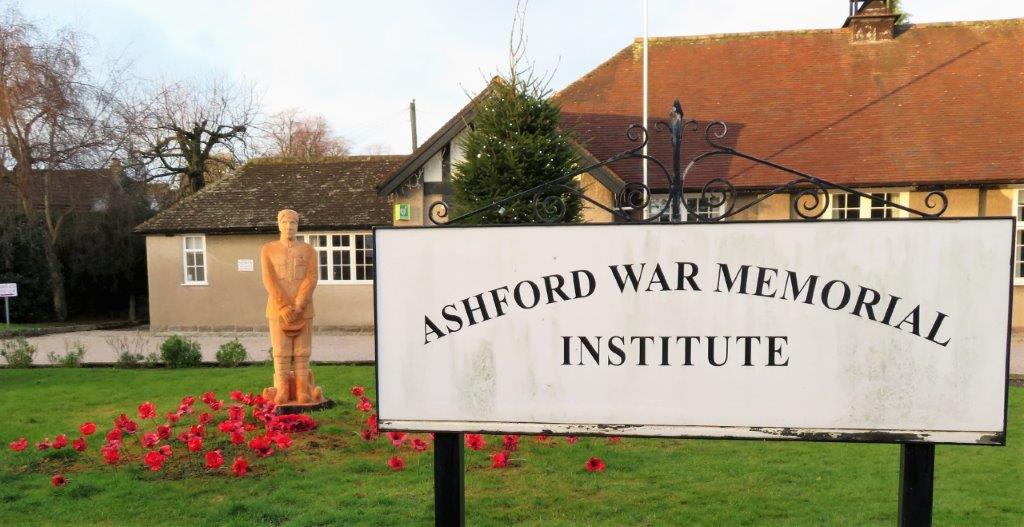 Soldier Statue carved from wood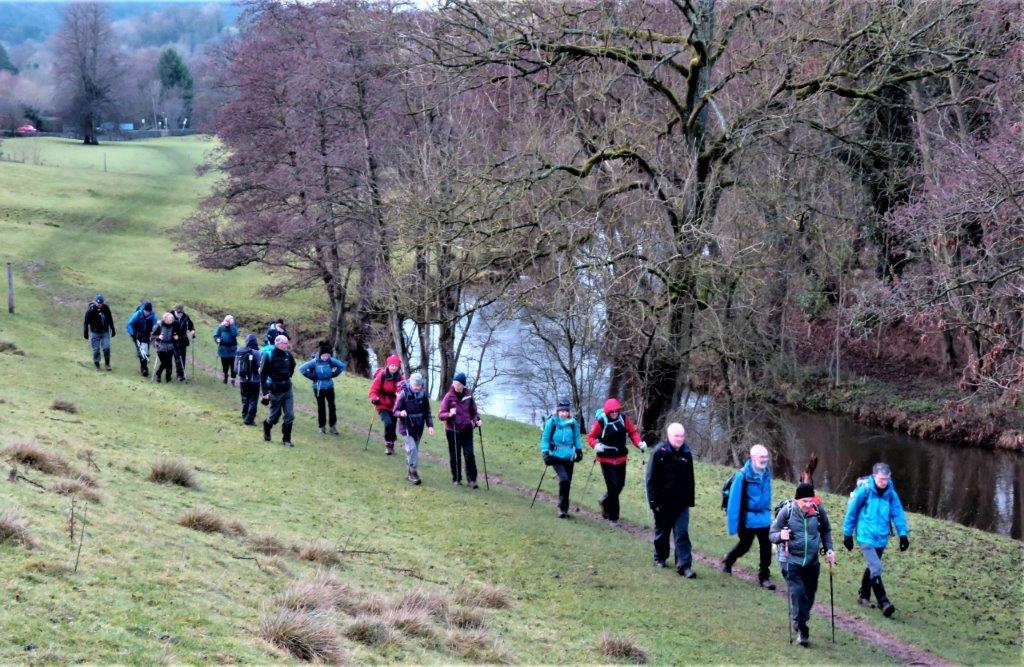 along the River Wye towards Bakewell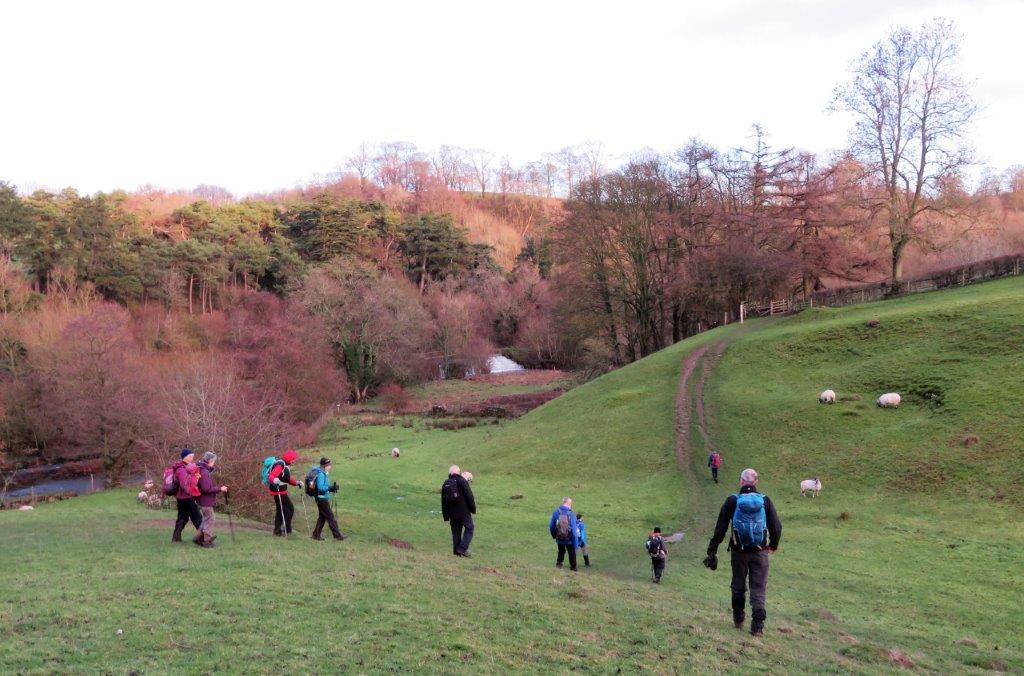 numerous water control works - presumably for mills now removed?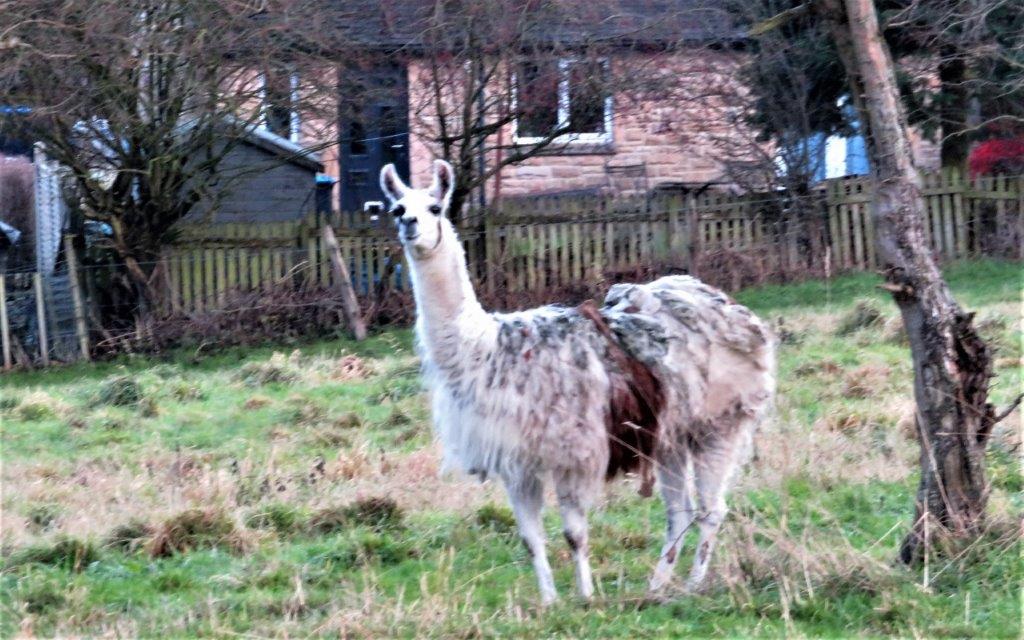 Llama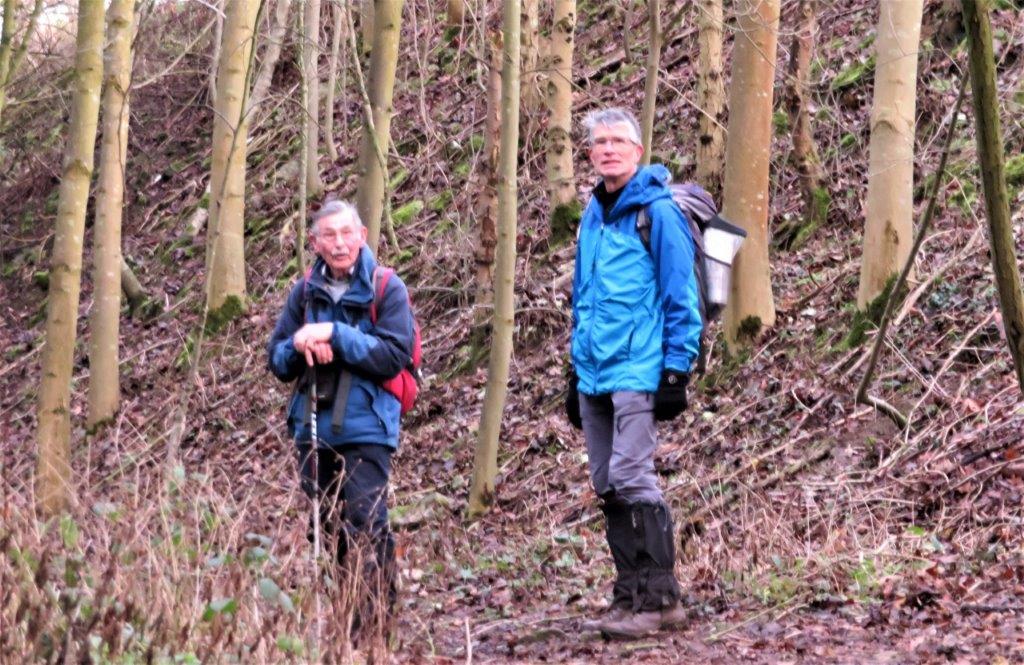 Through Endcliff Wood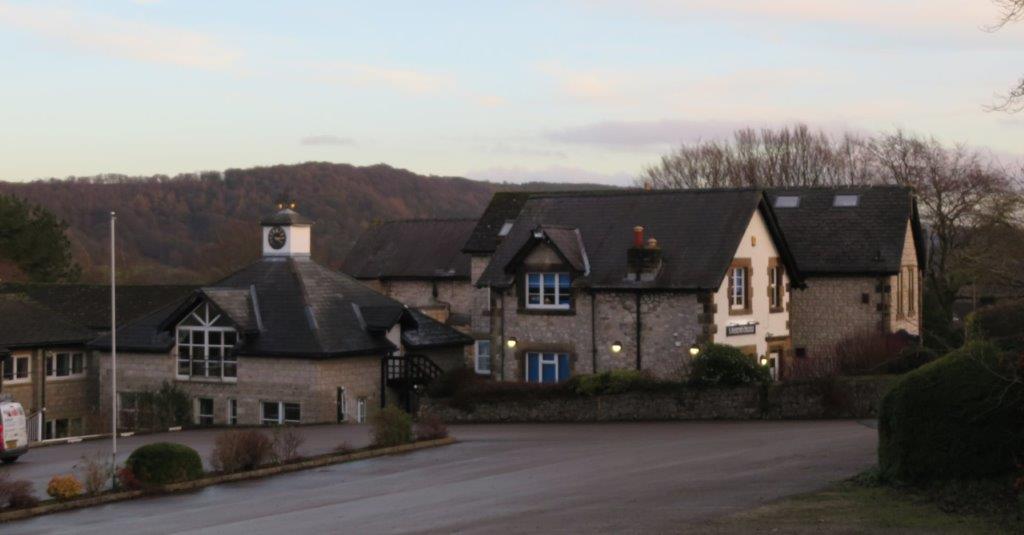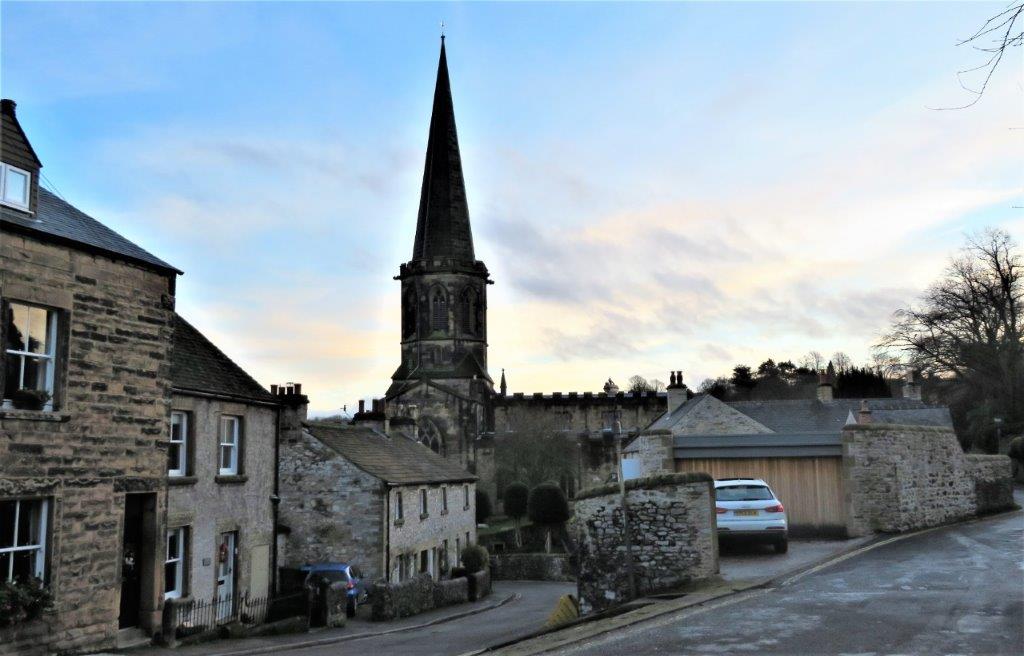 Bakewell's Church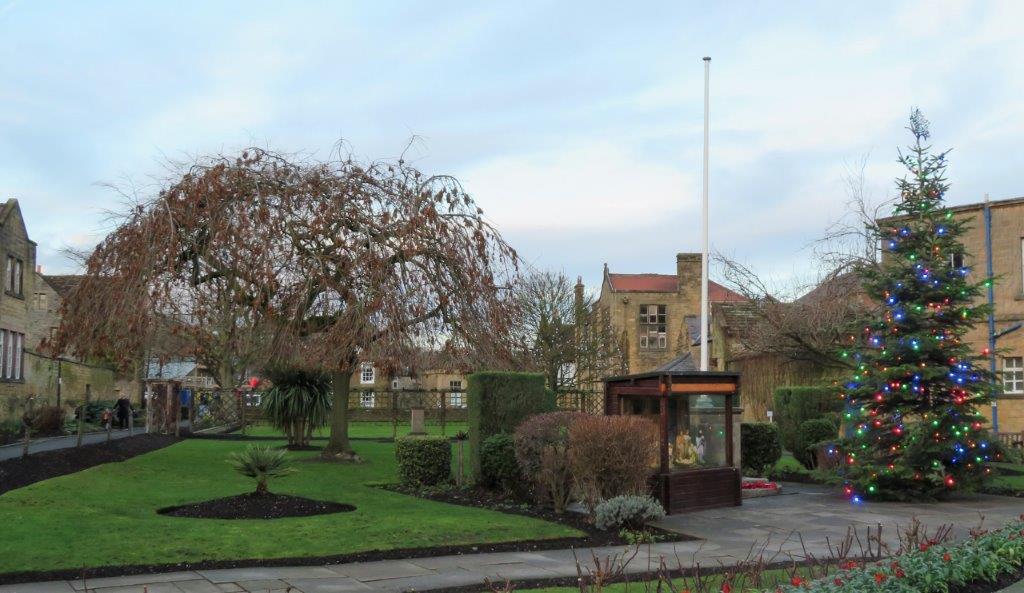 homepage - Day Walks Index 2018 - contact me at