homepage - Day Walks Index 2018 - contact me at

2018.12.16 - CHRISTMAS DINNER WALK - Hathersage (SK230815), ~SSW under Railway Viaduct, ~SE on FP to cross Leadmill Bridge (over River Derwent on B6001 Rd), ~200m ~W along R. Derwent, up embkt & ~W on FP to Mount Pleasant, ~ WSW on rd toward Highlow Hall, 'other routes' WNW / NNE /NW to Offerton Hall, BW ~WNW to Shatton Lane (SK201815), on 'Lane' to Wheat Hay Farm then ~E to cross River Noe, ~N across A6187 Rd & under RW Line, up to Quaker Centre & then ~N on DVHW, at SK200836 V-turn ~ESE to Bamford Mills, ~NE to 'Town Square' near P.O. & PH, FP ~E across Joan Lane, ~S then ~E on FP below Bamford Filters, cross Hurst Clough, follow Hurstclough Lane, before Gatehouse FP ~N (to E.side) of Upper Hurst Farm, turn ~E on FP, cross rd then ~E then N to Greens House, ~SSE then ~S (between Bronte Cottage & Brookfield Manor\), continue on Baulk Lane into Hathersage & to LITTLE JOHN HOTEL - leader Malcolm Dixon - Sunday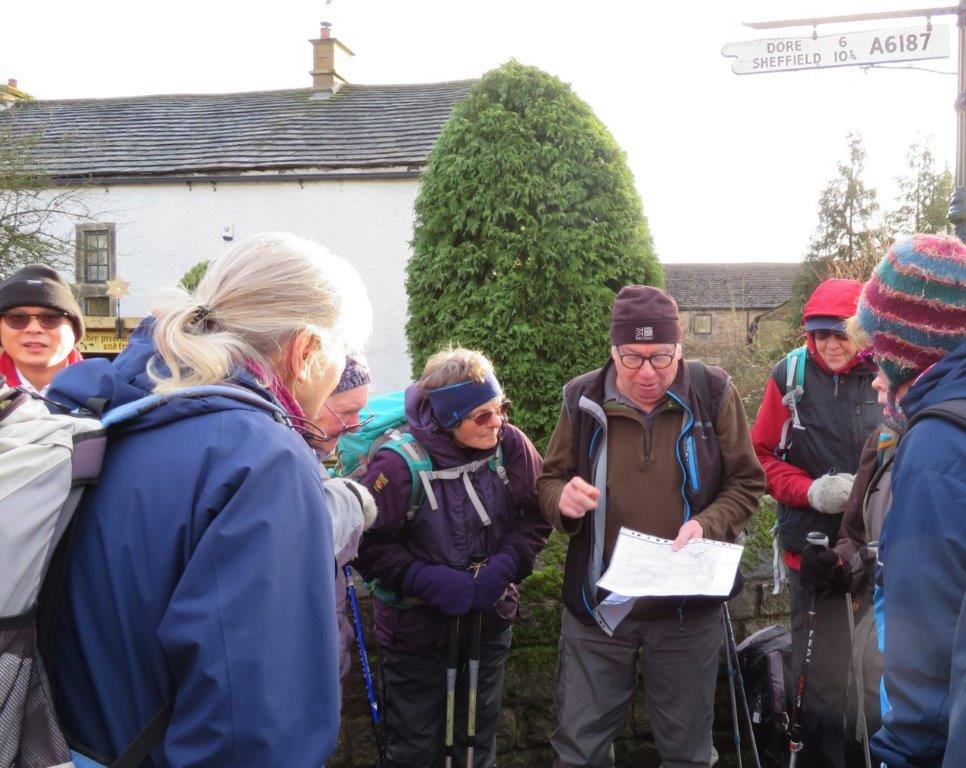 leaders briefing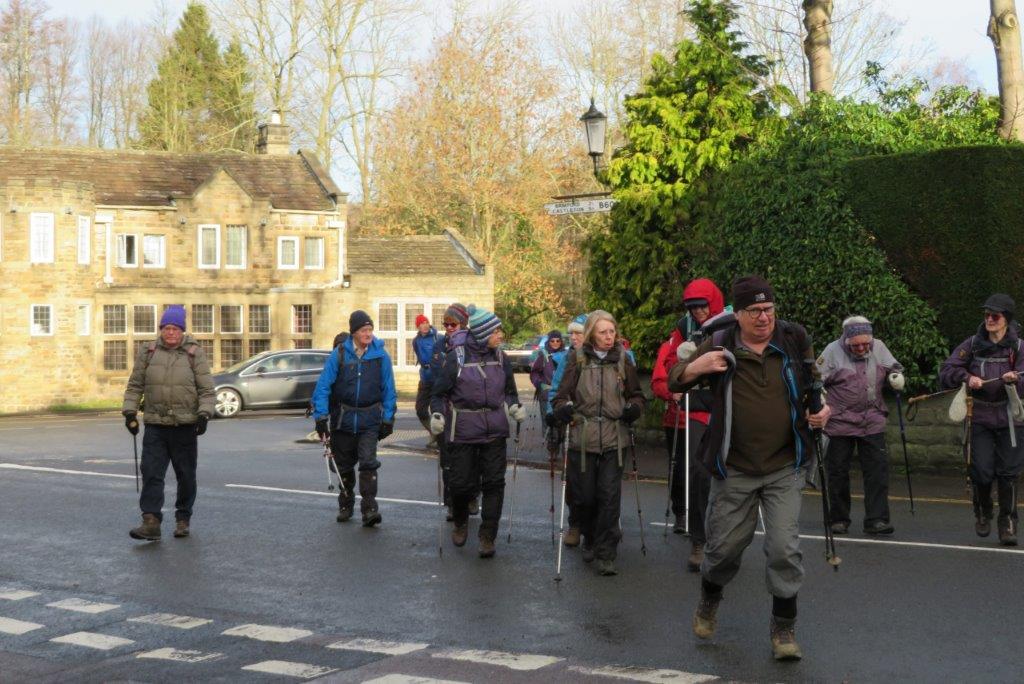 passing close to Little John Hotel where we had our Christmas meal after the walk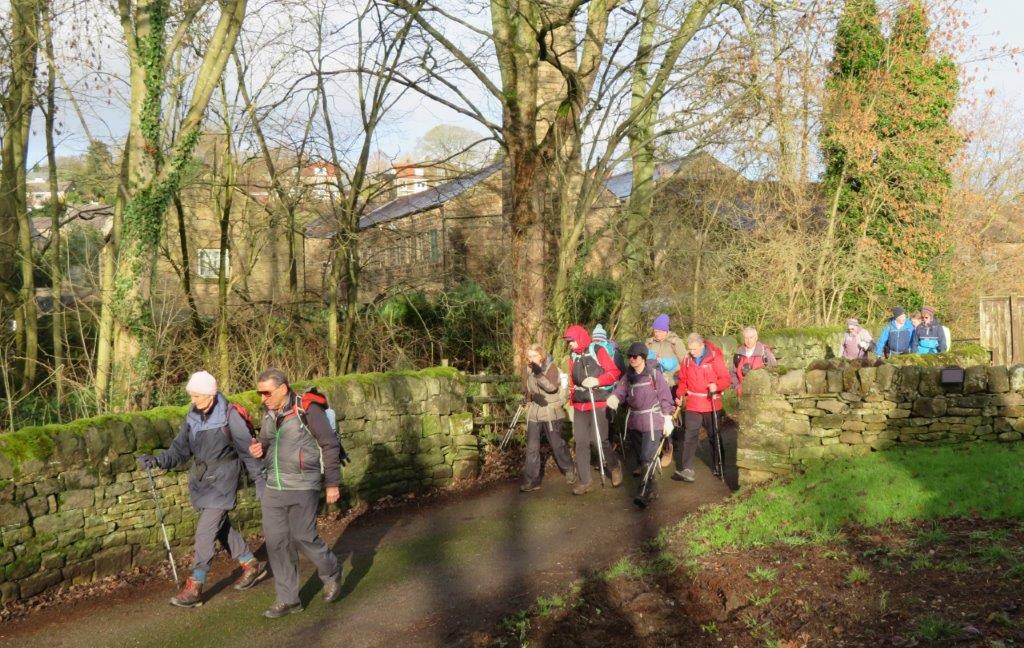 Old mill with Chimney seen just behind group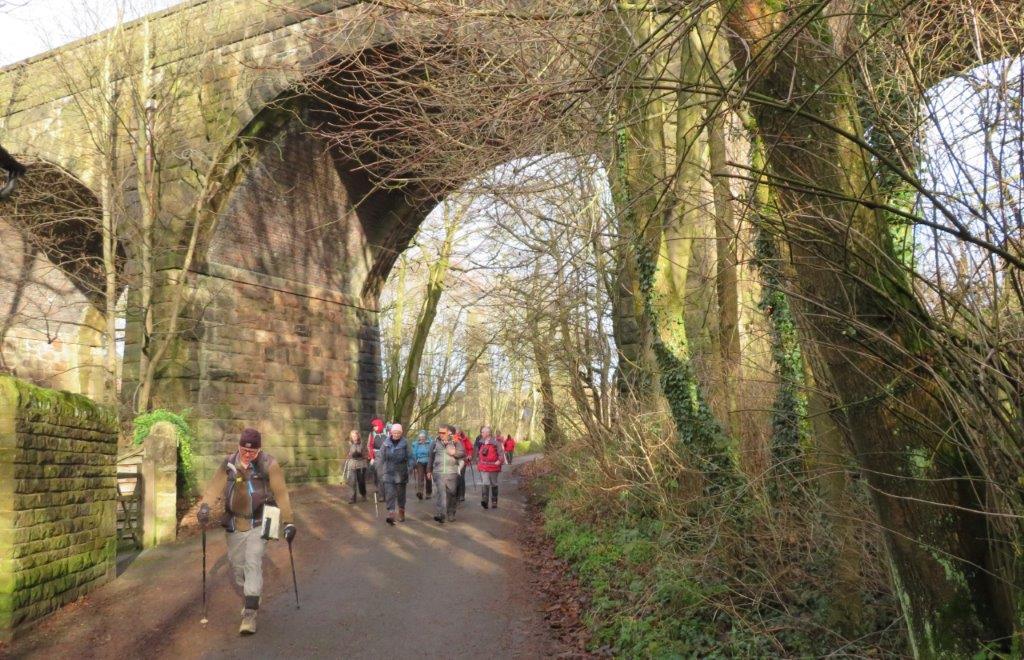 under Hope Valley Railway Viaduct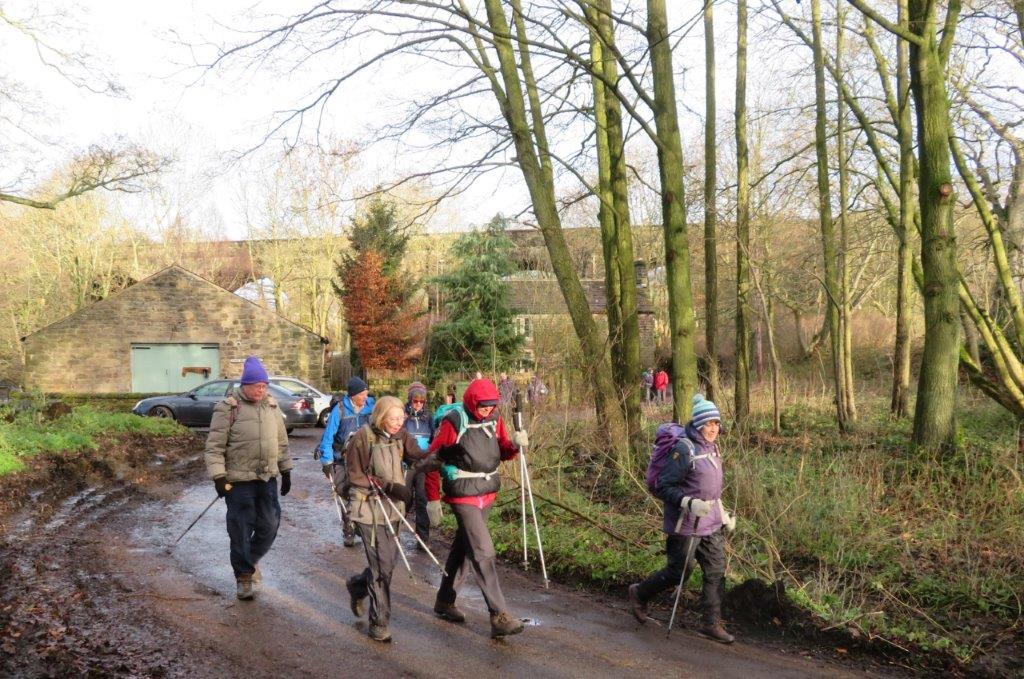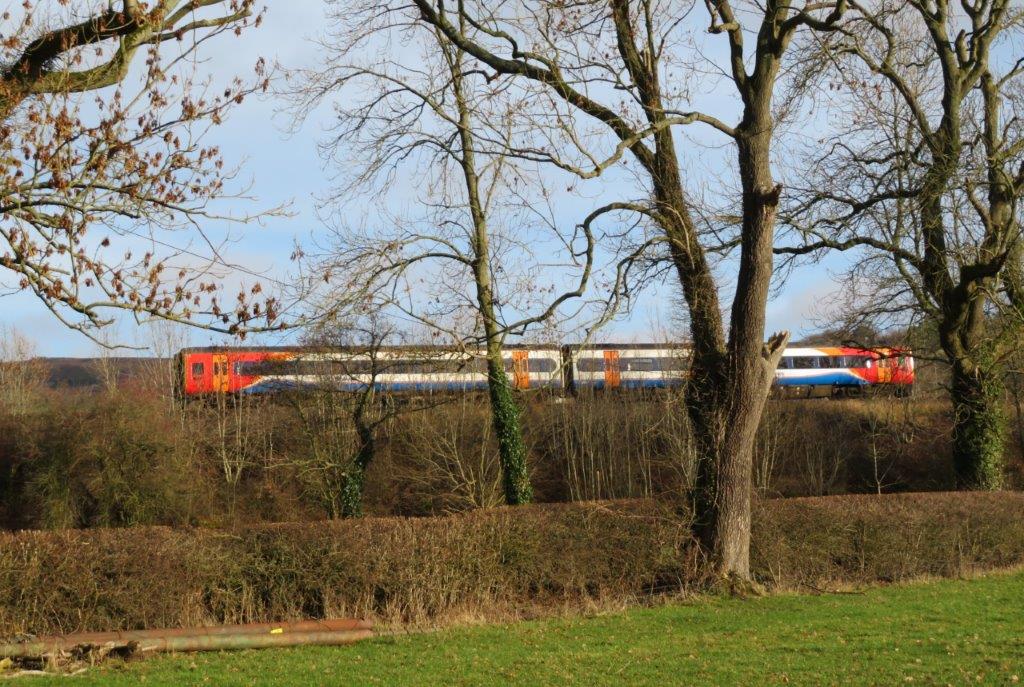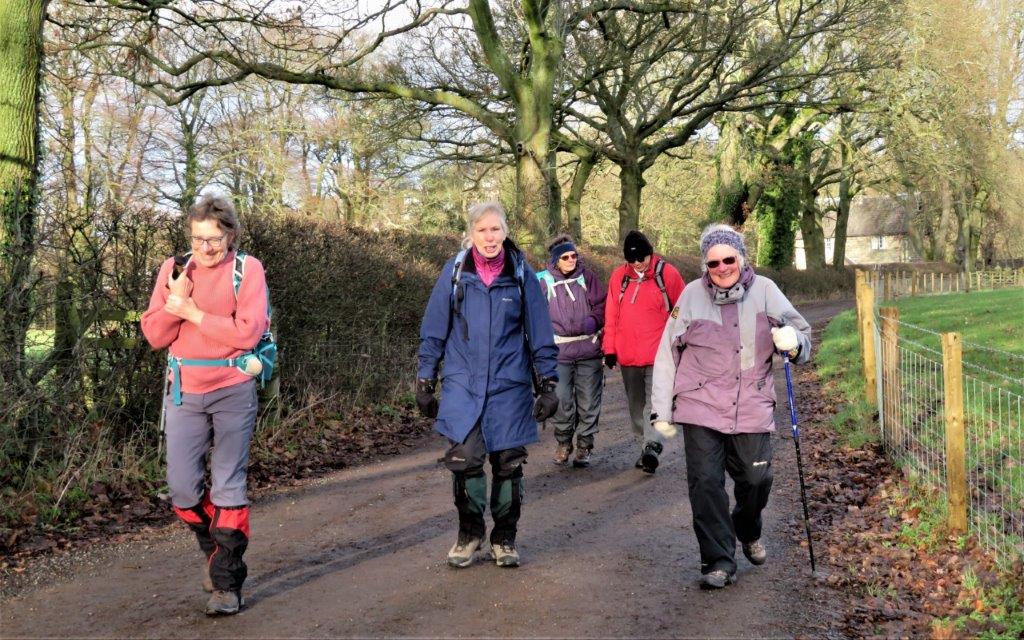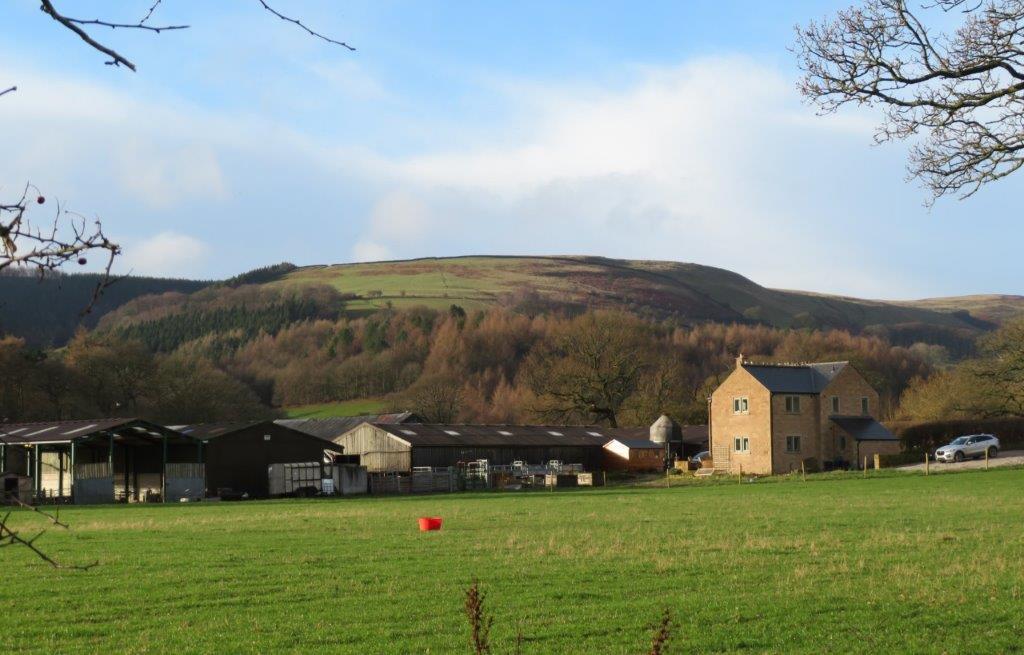 Offerton Moor & Edge seen in distance across the unseen River Derwent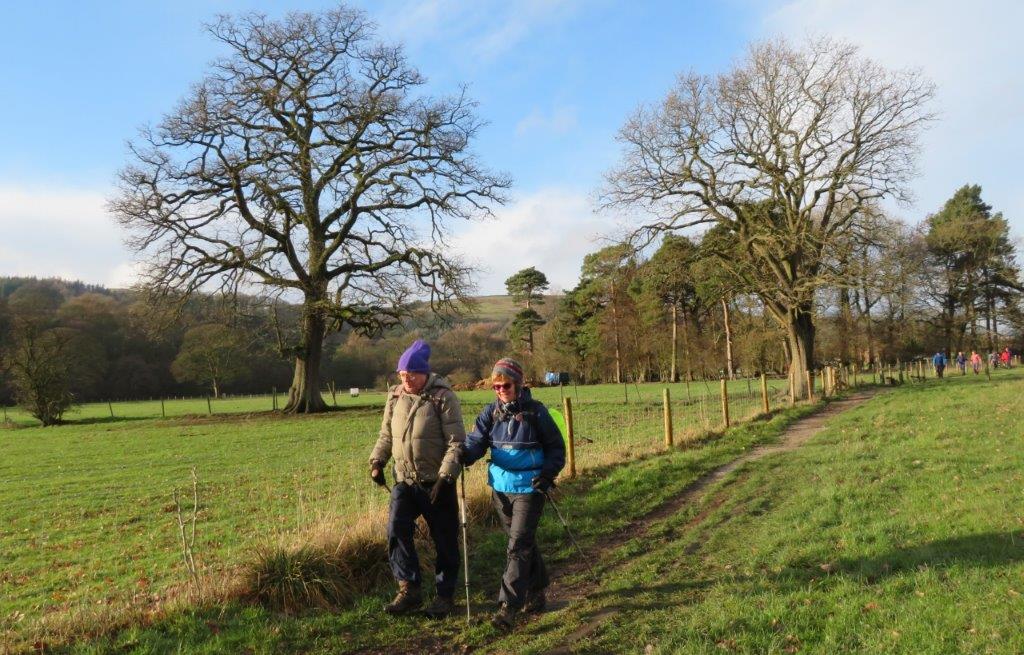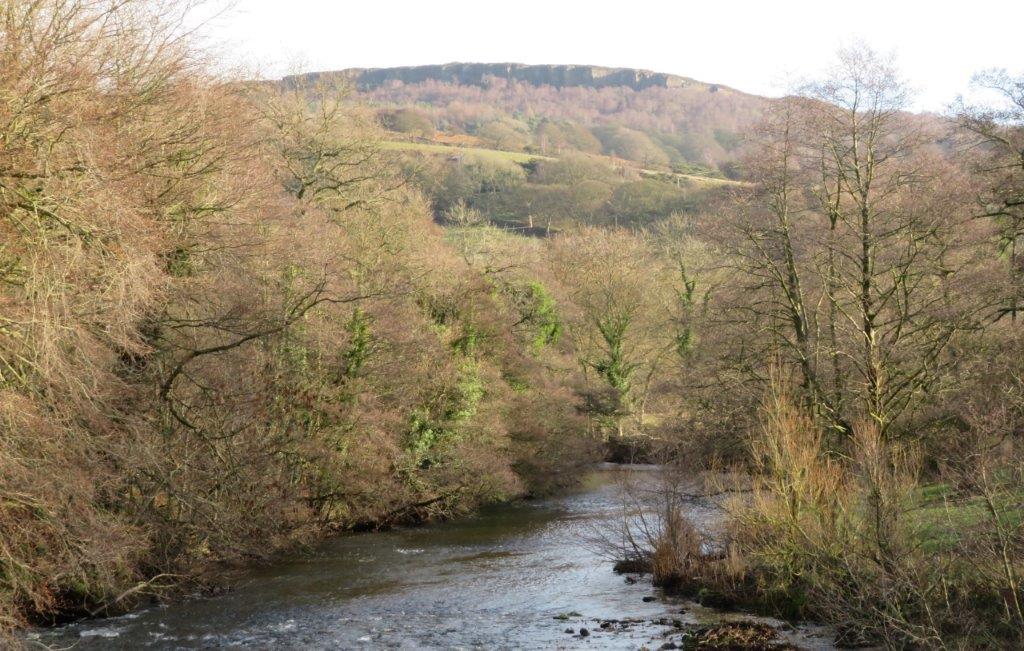 looking down The River Derwent from Leadmill Bridge - Millstone Edge behind at top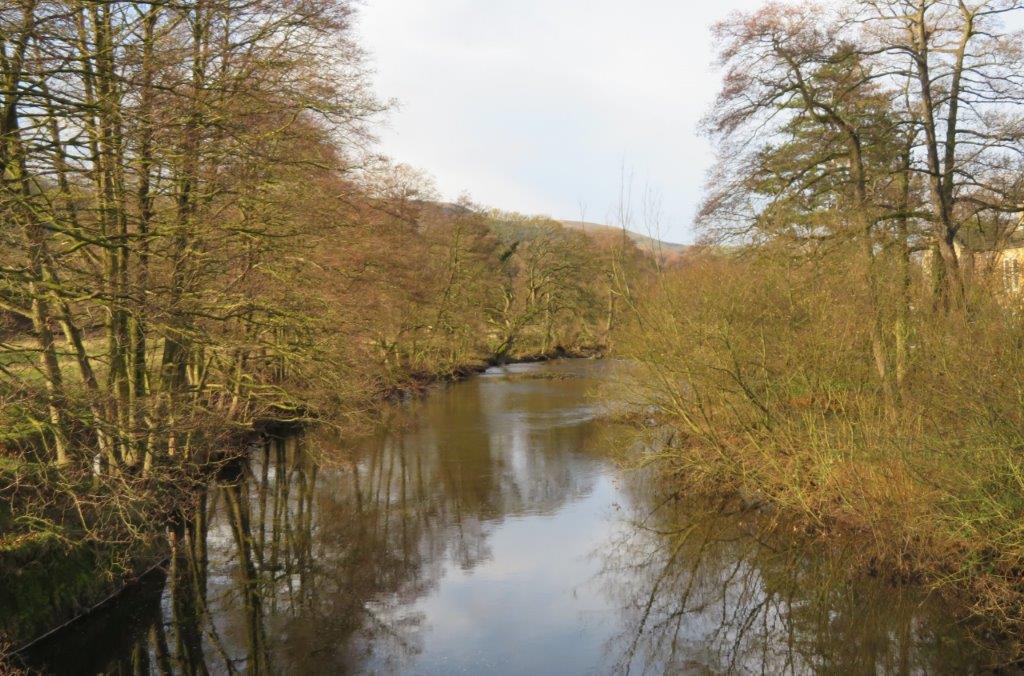 looking up The River Derwent from Millstone Bridge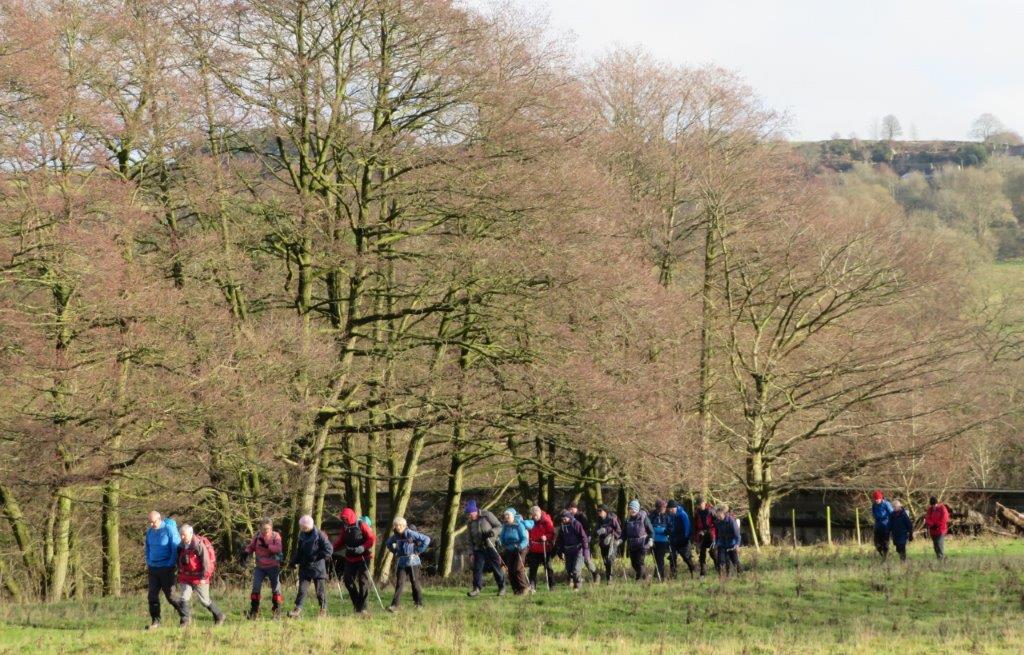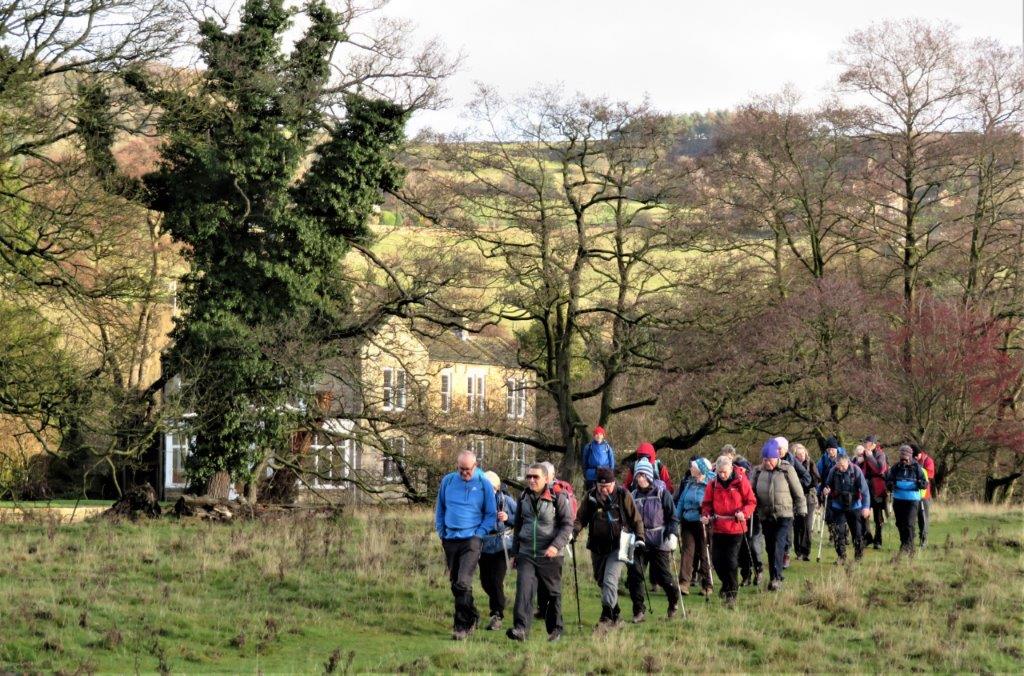 house close to Leadmill Bridge across unseen River Derwent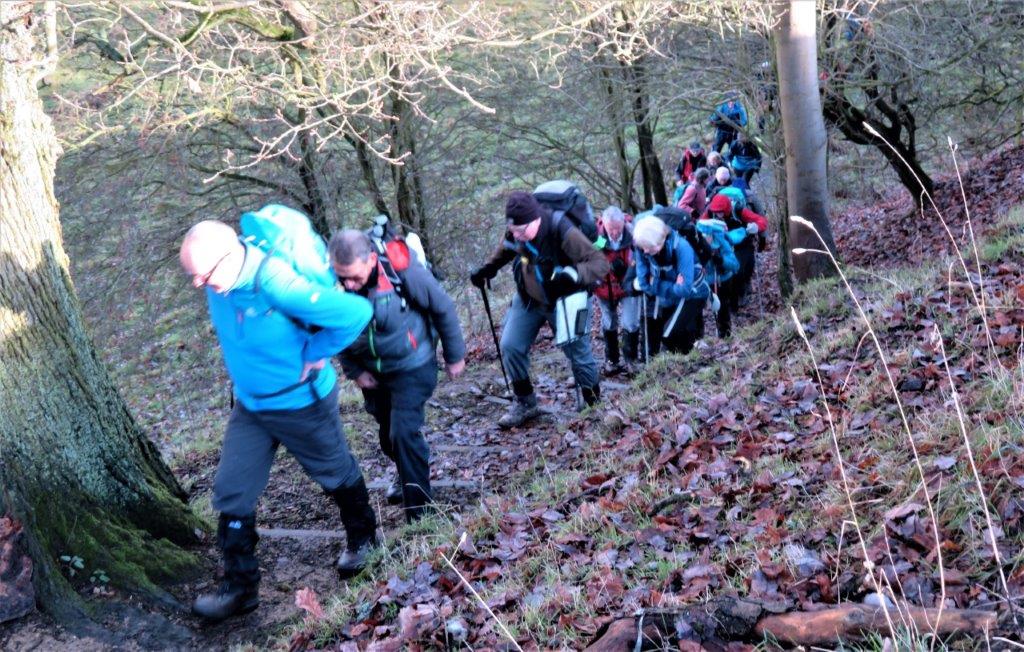 climbing up from the River Derwent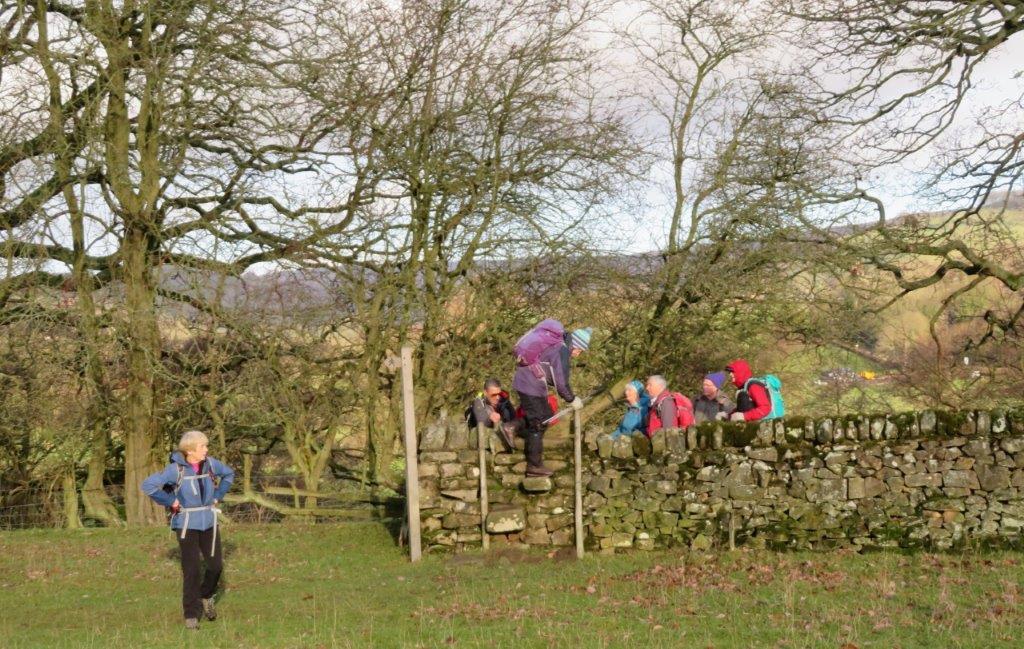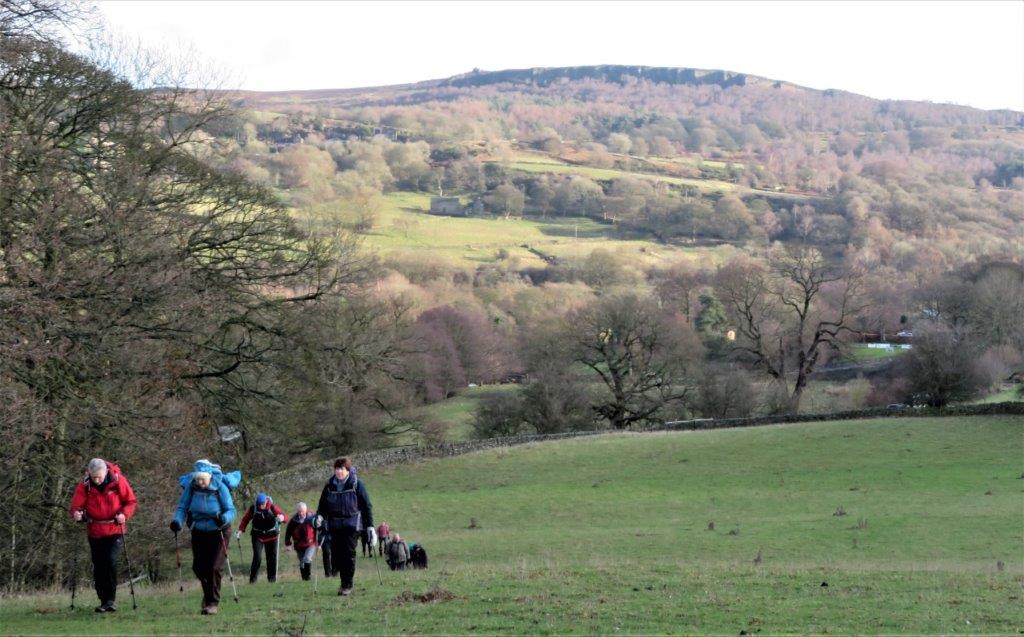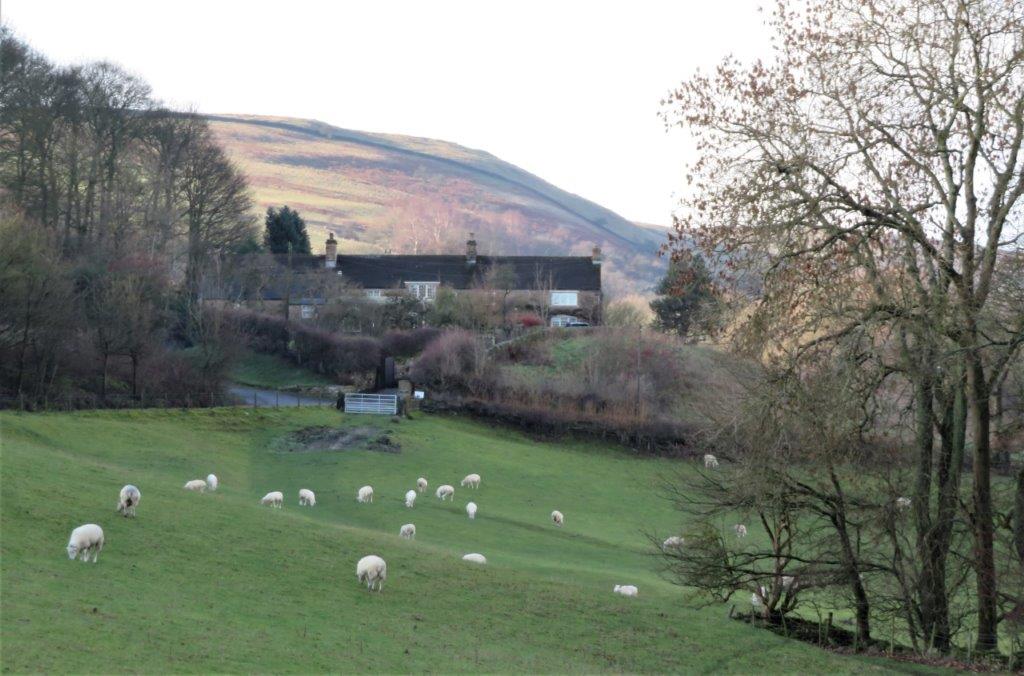 Mount Pleasant?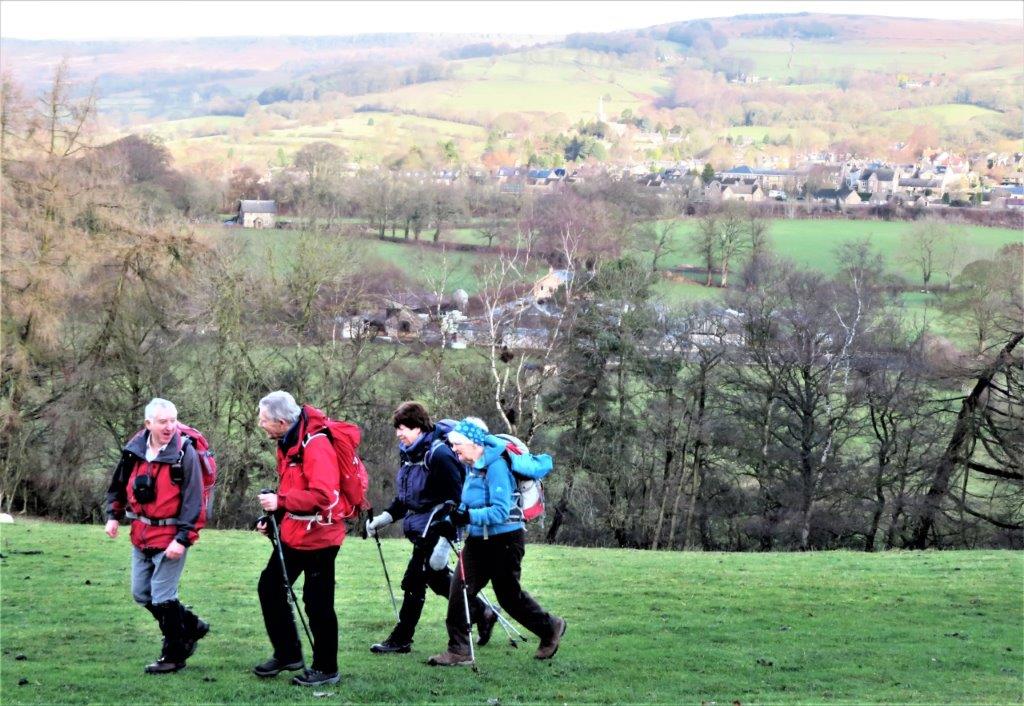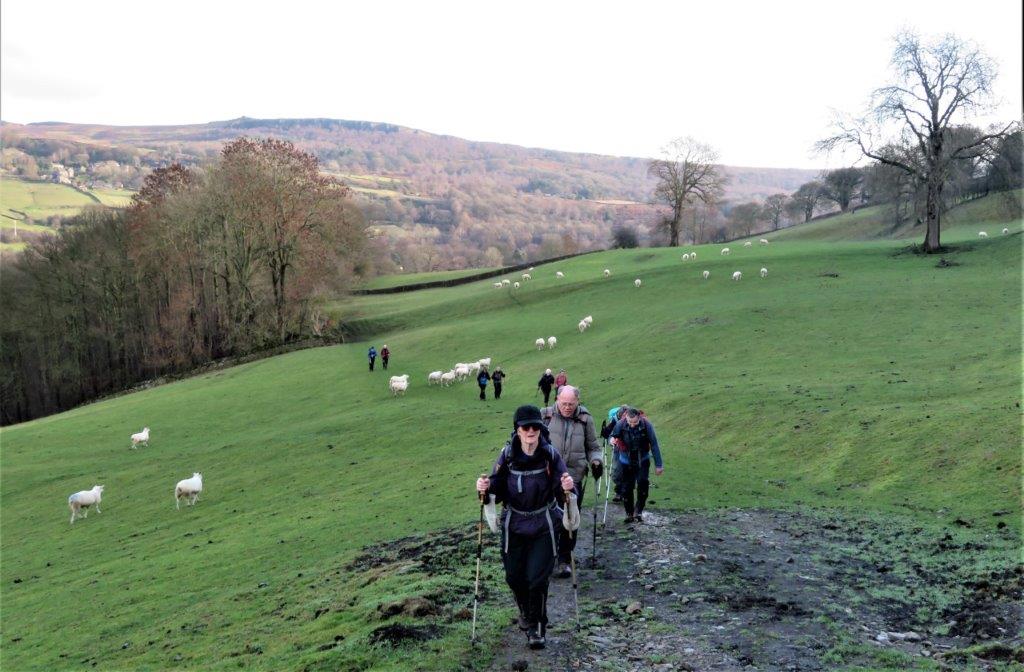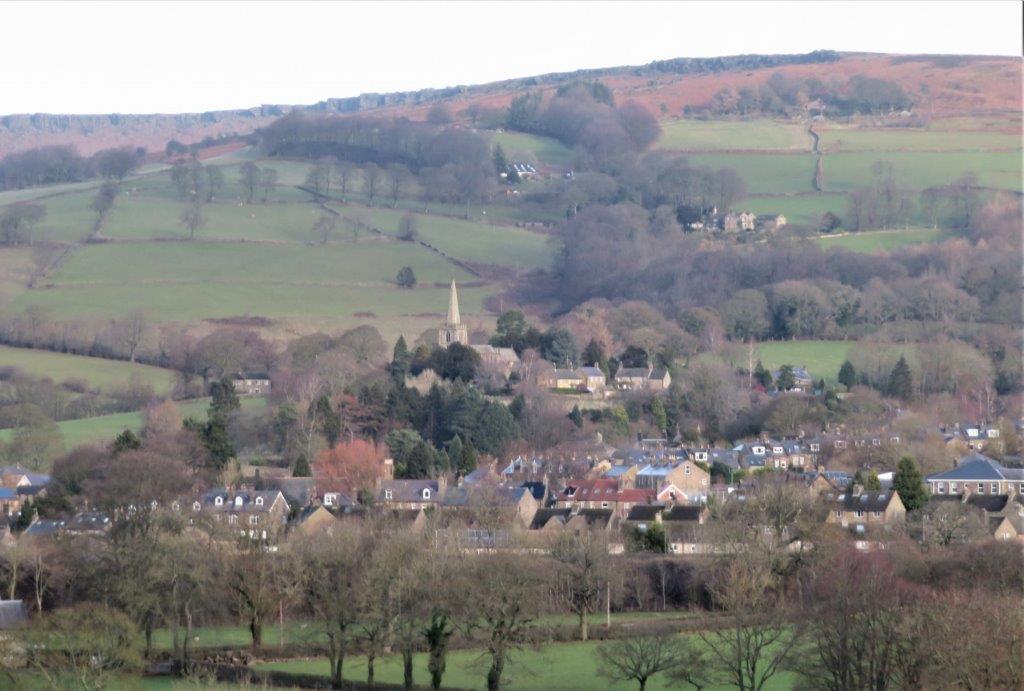 Hathersage's St Michaels and All Angels' Church in the distance
Modern development (not yet shown on map) along The Hope Valley railway Line in the distance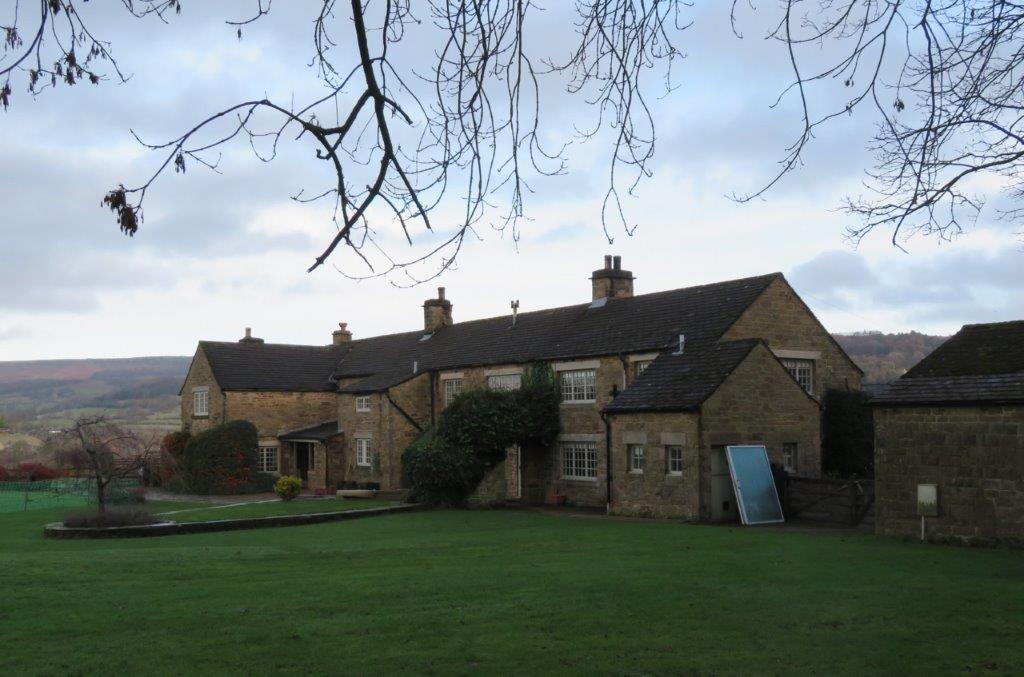 looking back at Mount Pleasant? Then headed toward Highlow Hall but turned away just below it towards Offerton Hall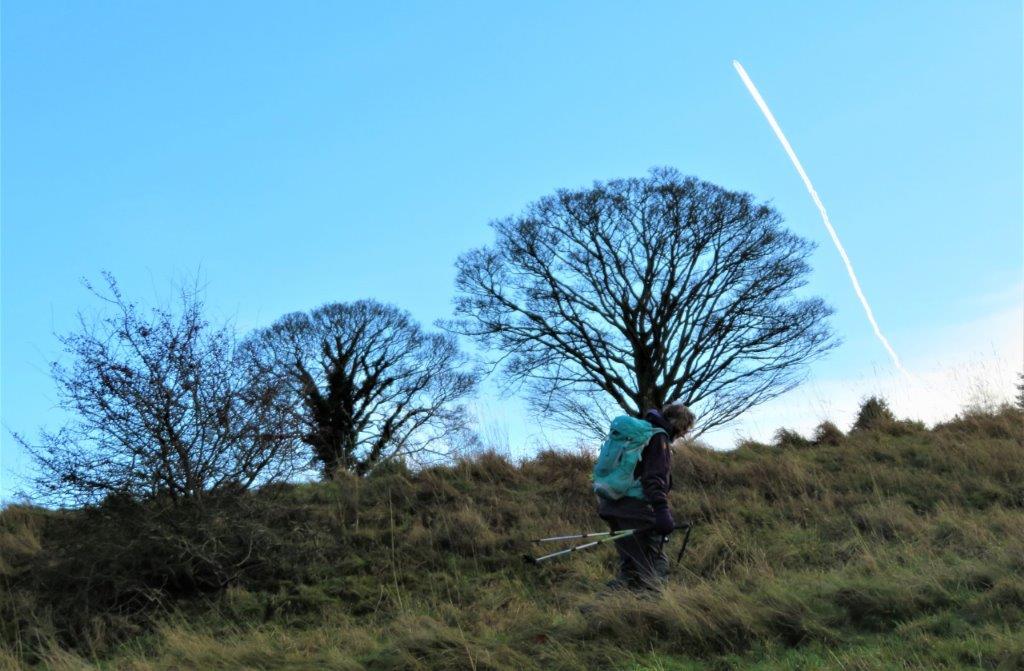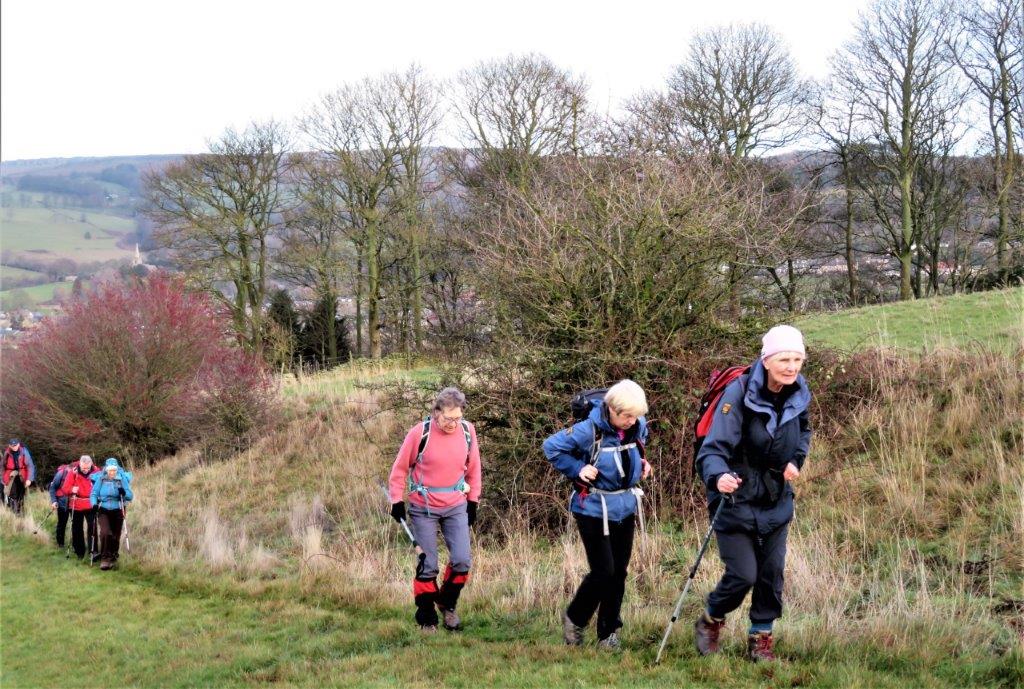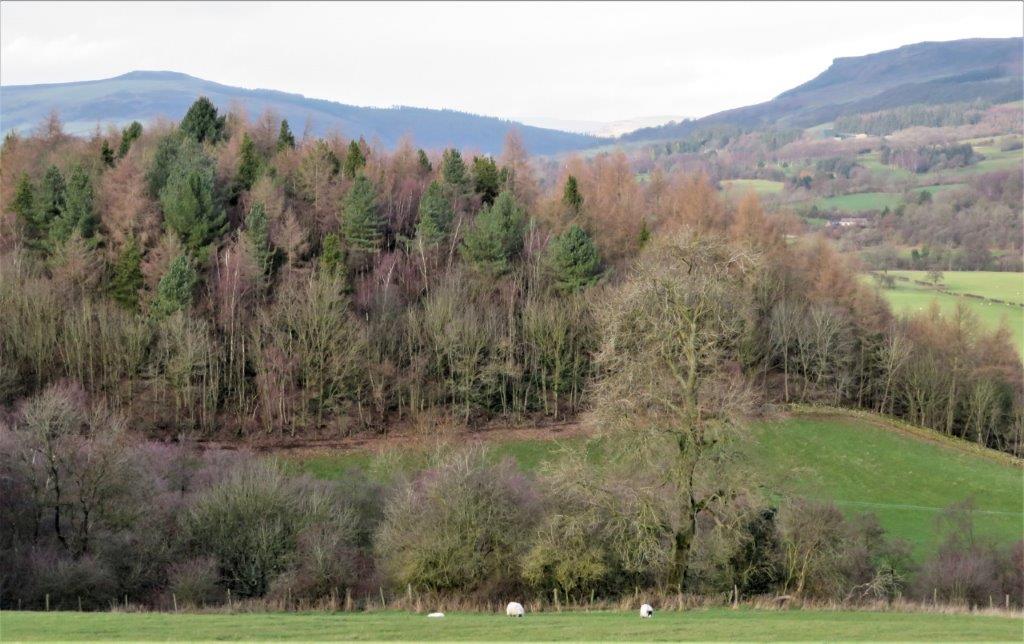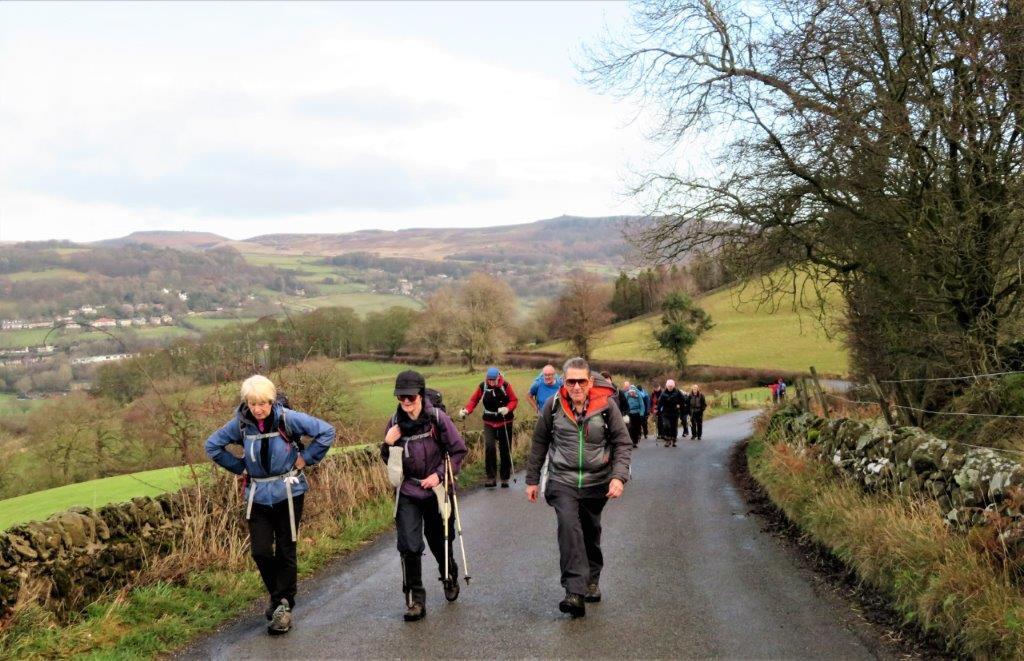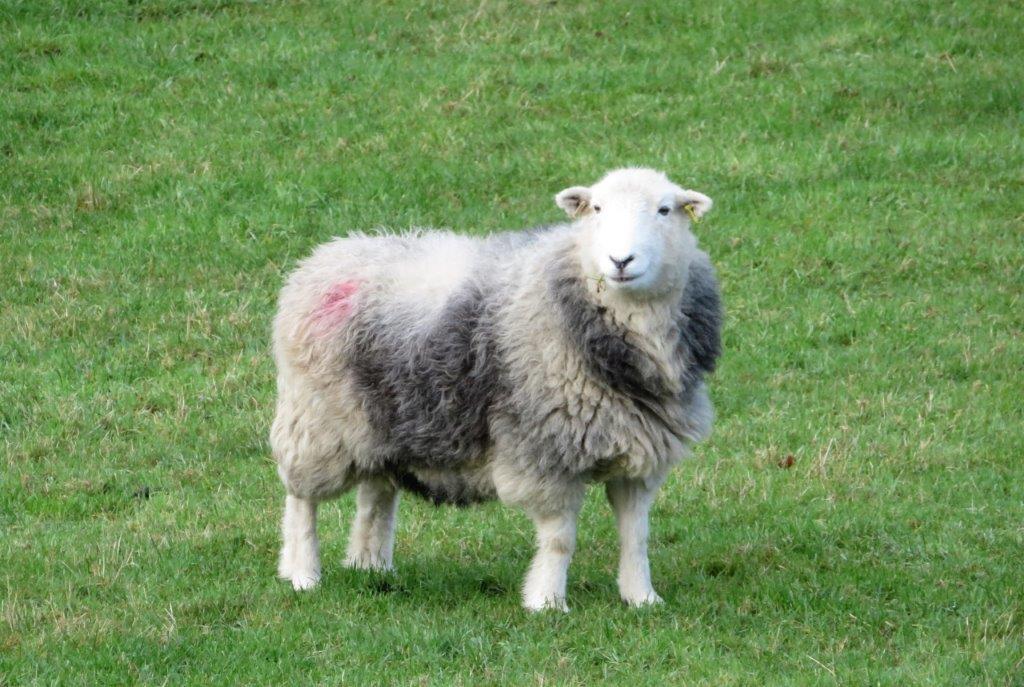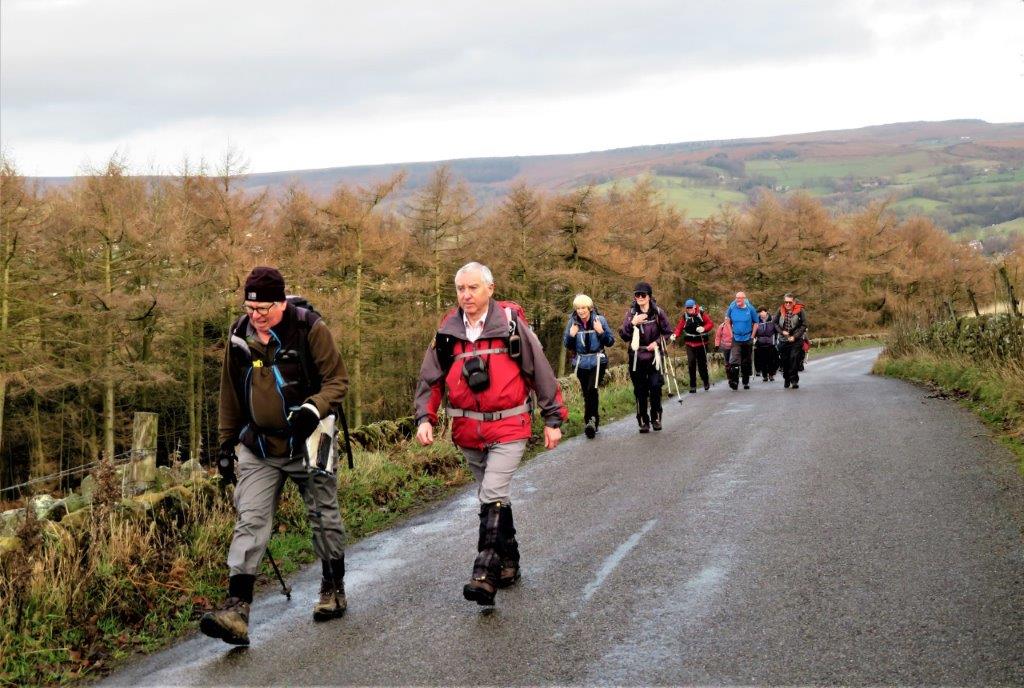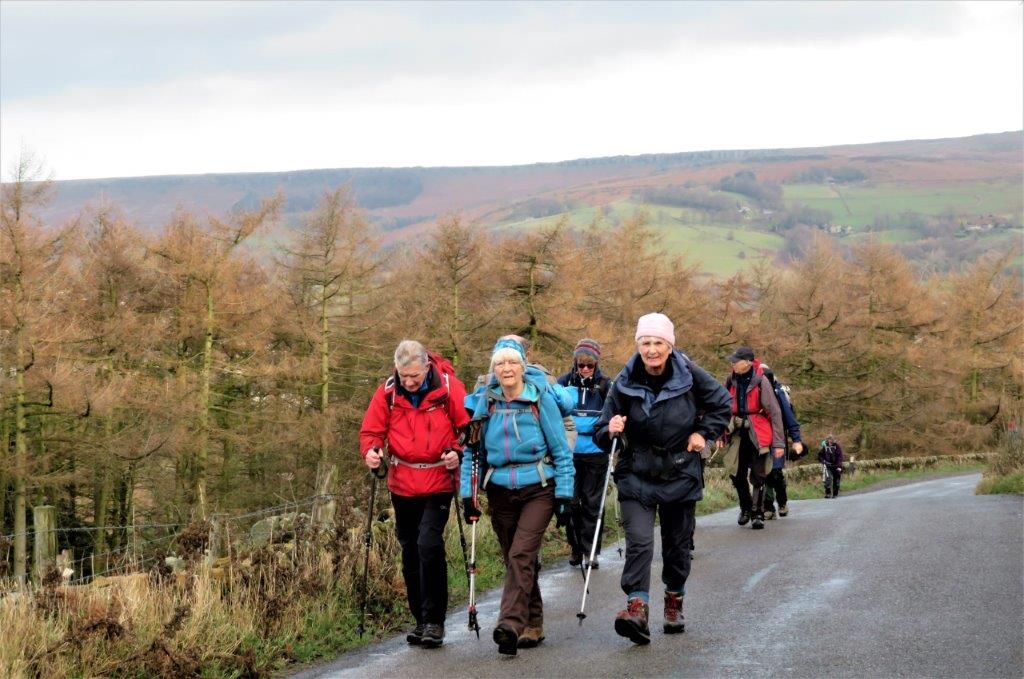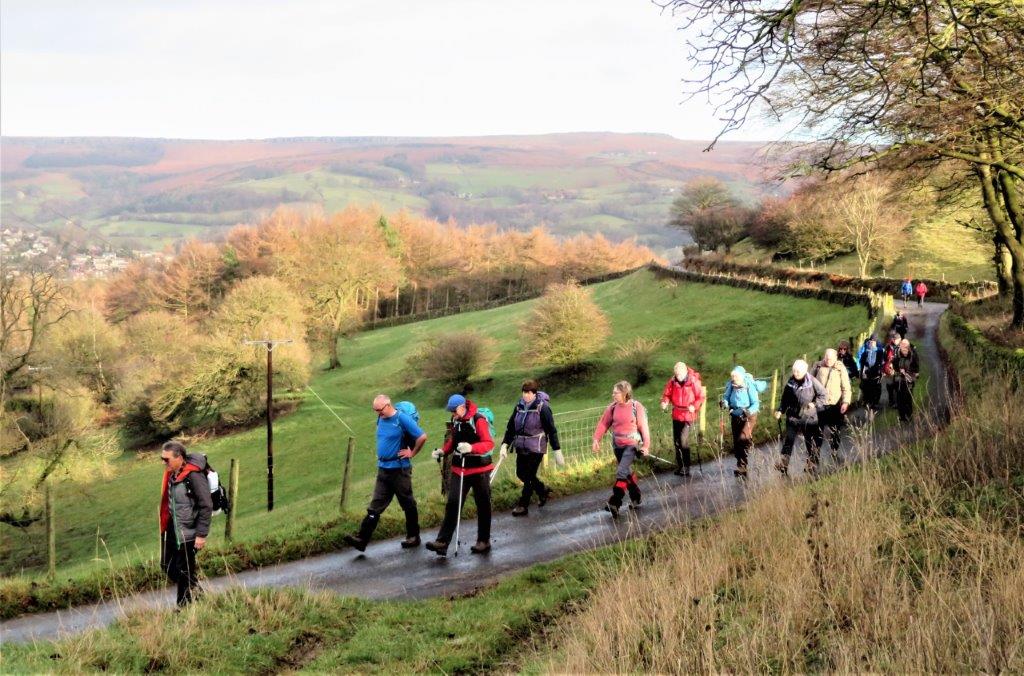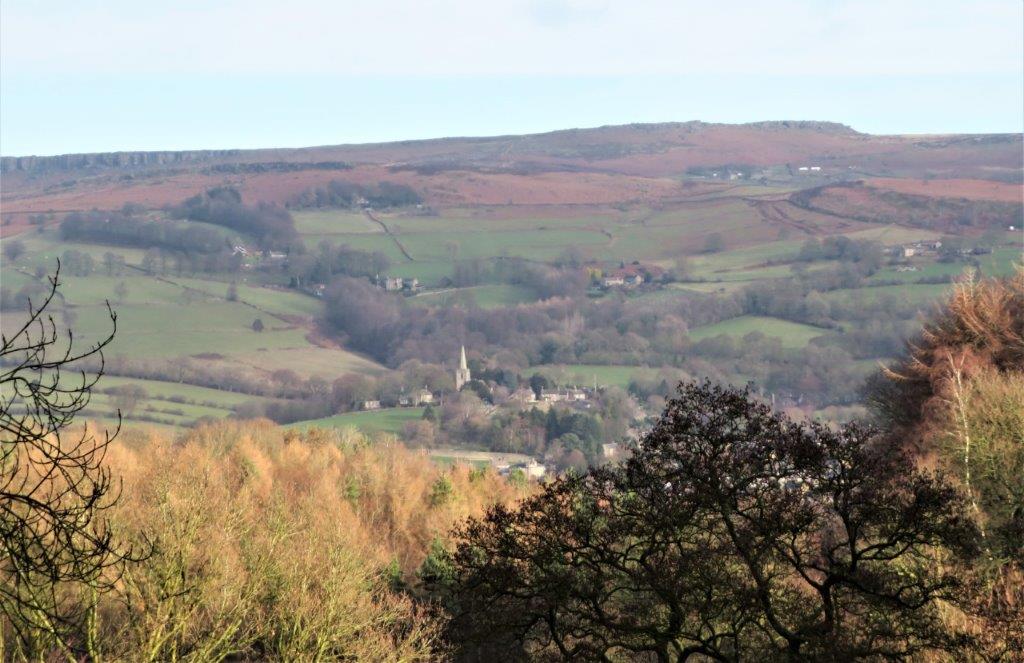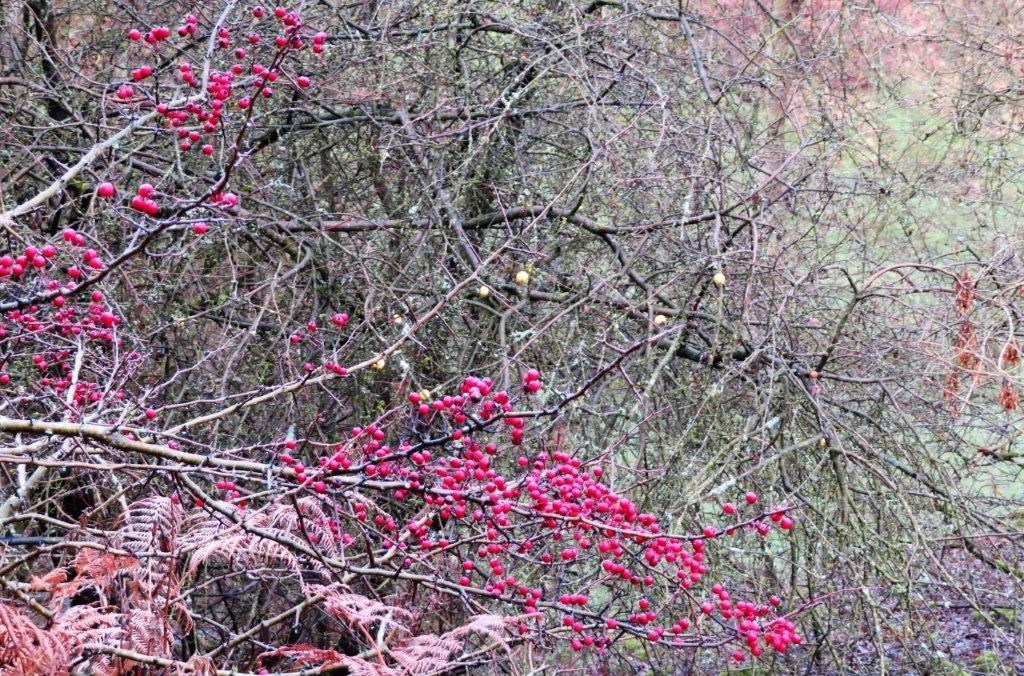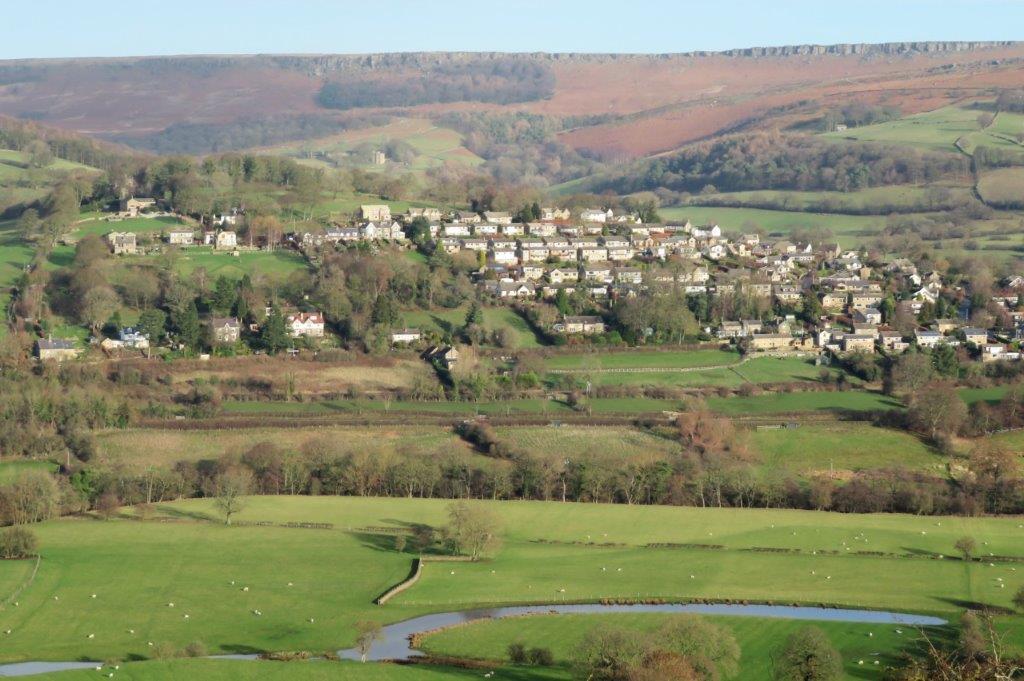 ancient marooned River Derwent meanders? River Derwent is further away behind the trees on its edge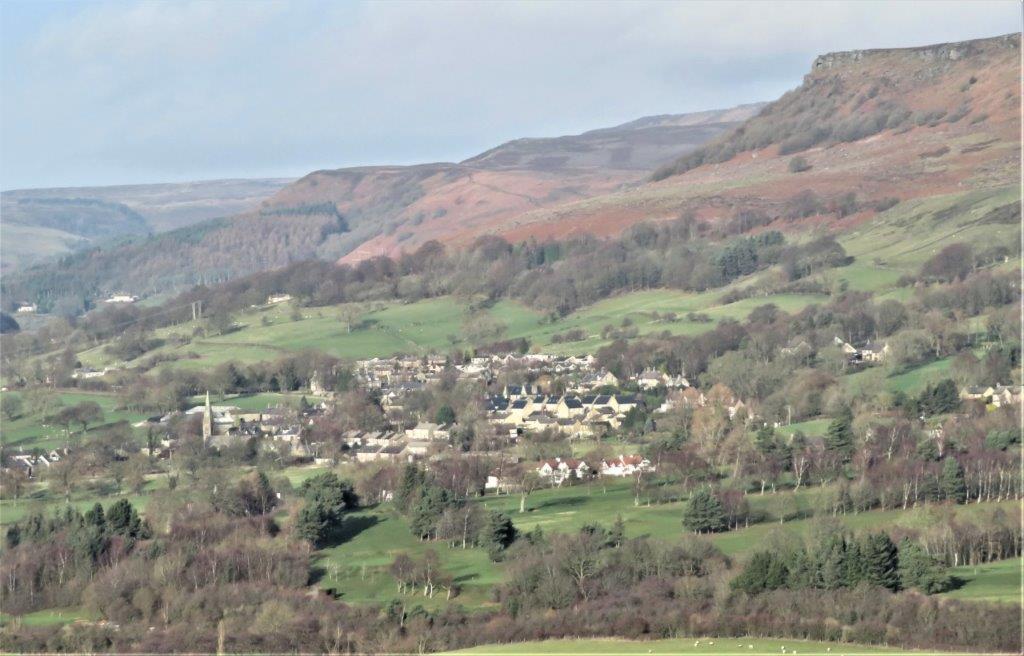 looking across Hope Valley. Bamford below with the steeple of St John the Baptist Church to left. Which edge top right?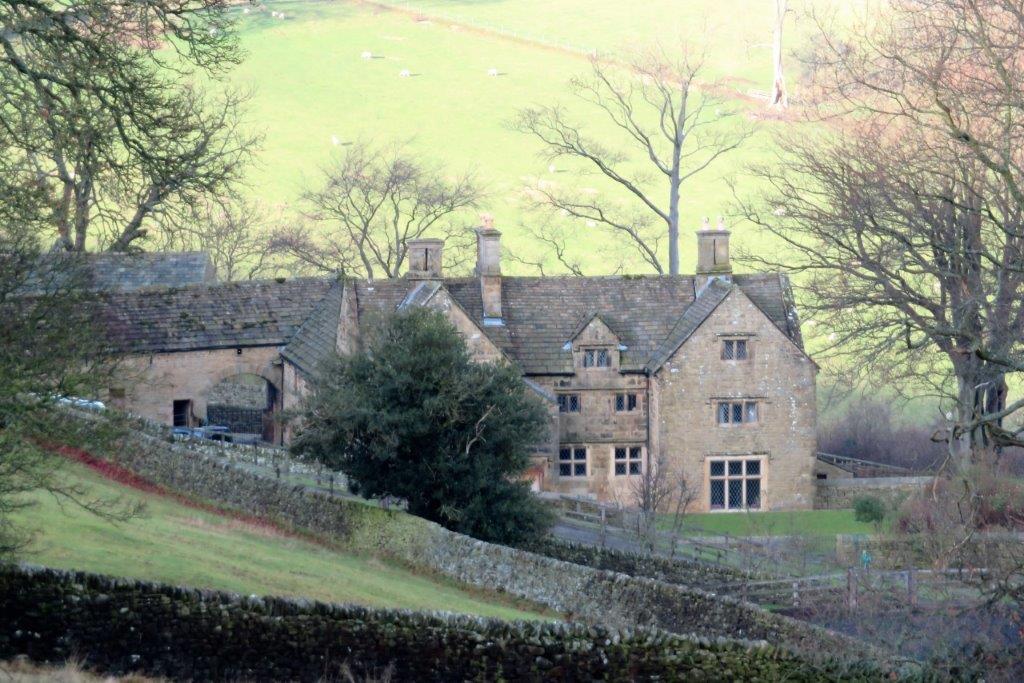 Offerton Hall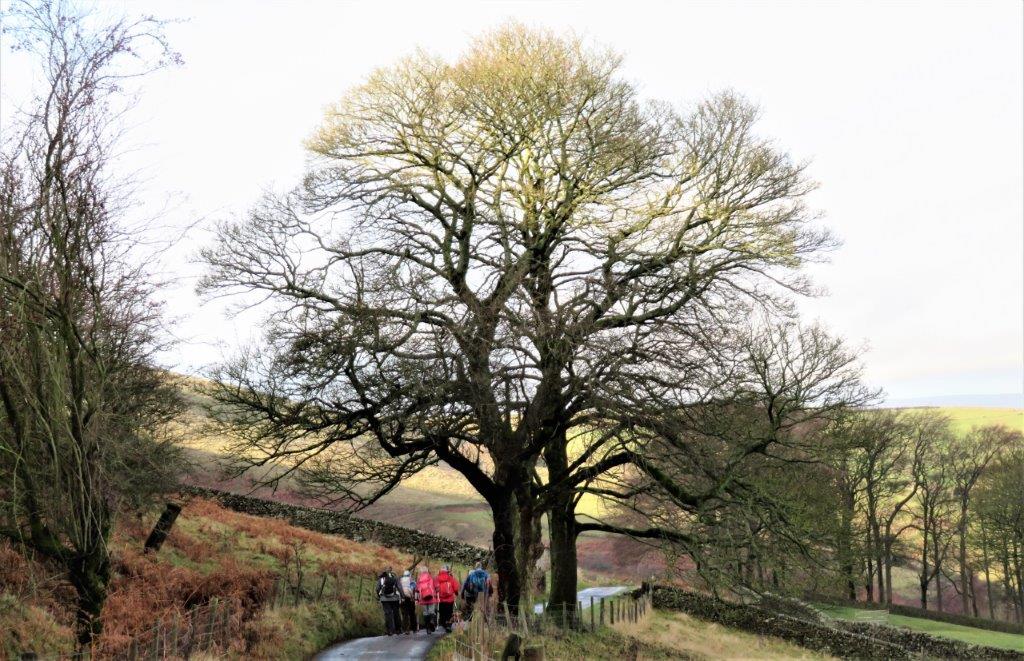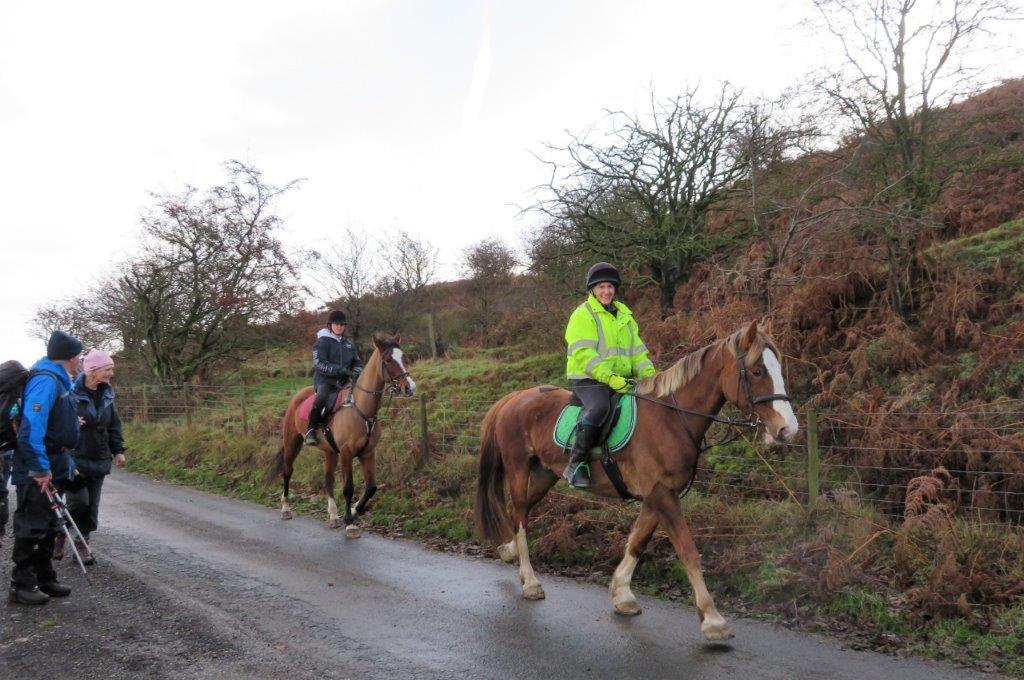 Offerton Hall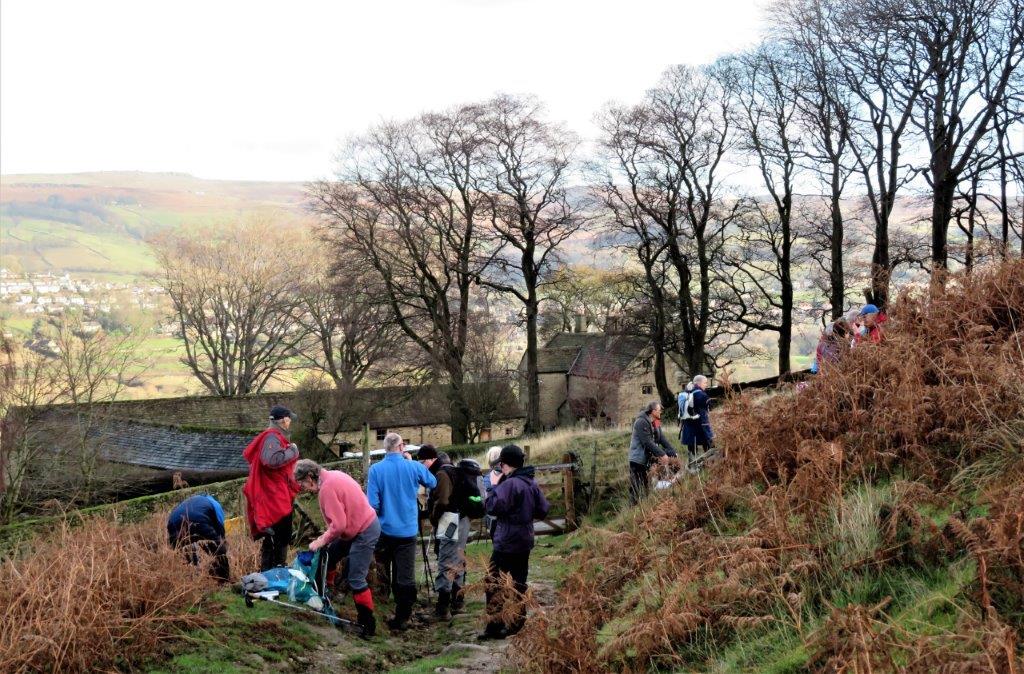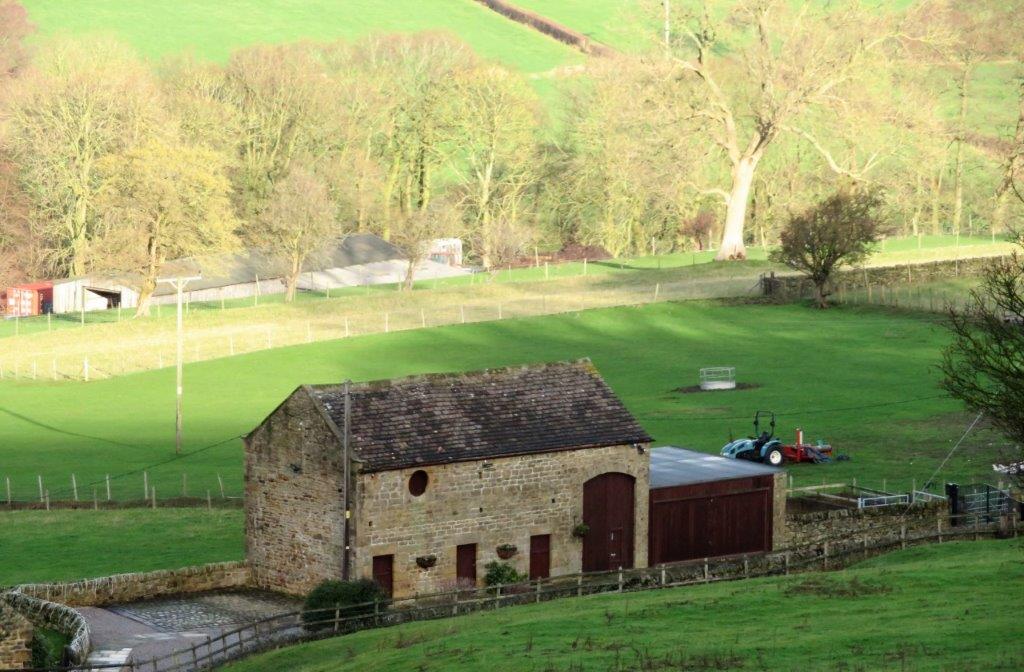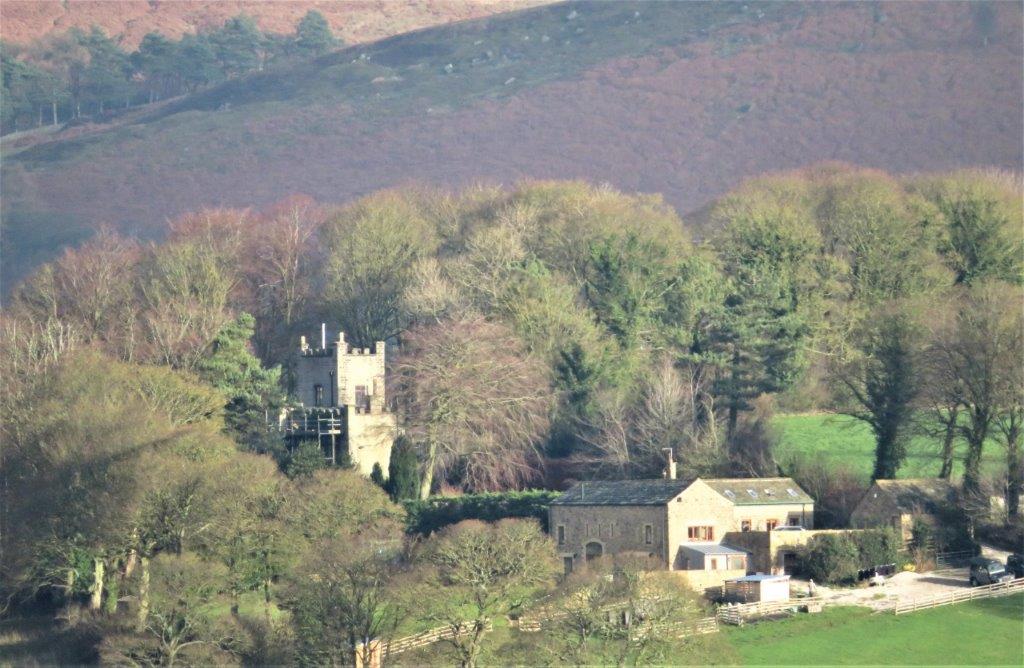 The Tower across valley near Coggers Lane?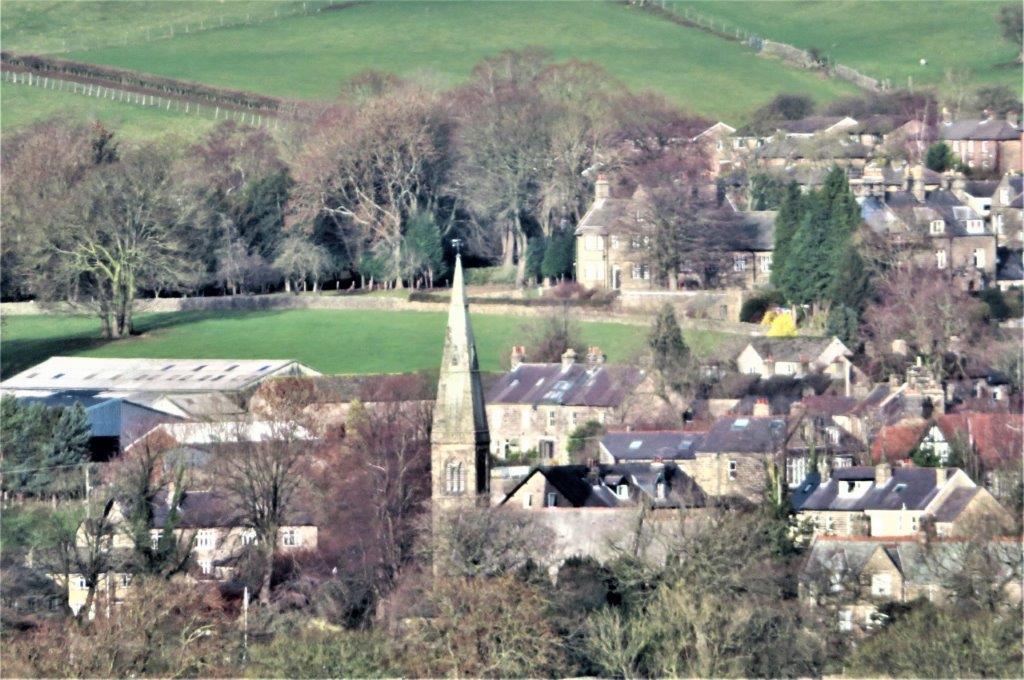 Bamford Church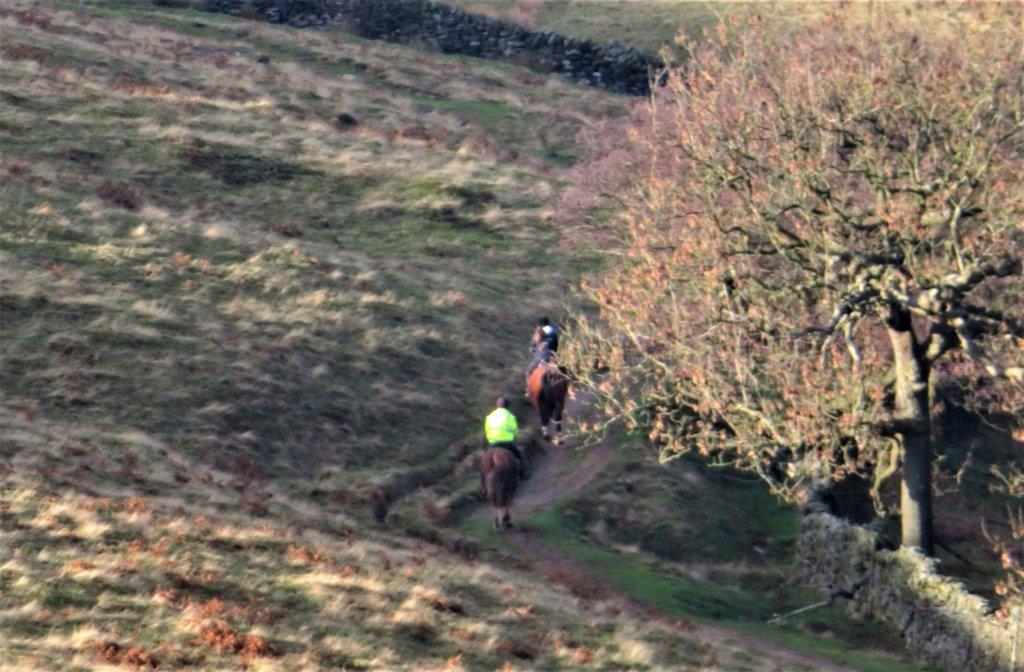 zoomed into distant Horse riders on Bridleway running from Offerton Hall to Shatton Lane - the same route we took.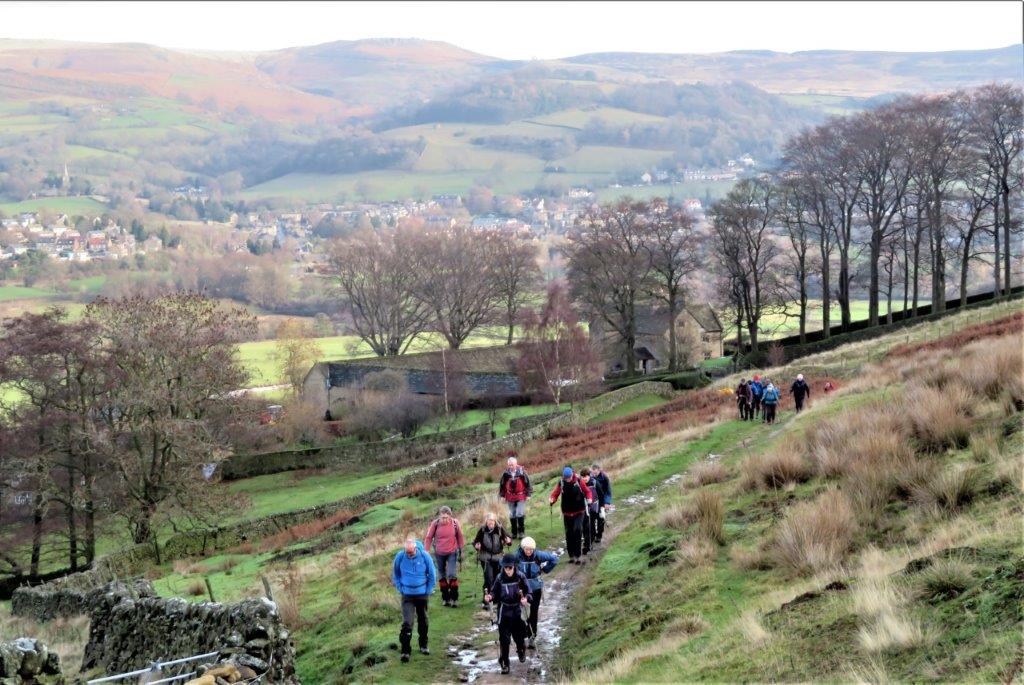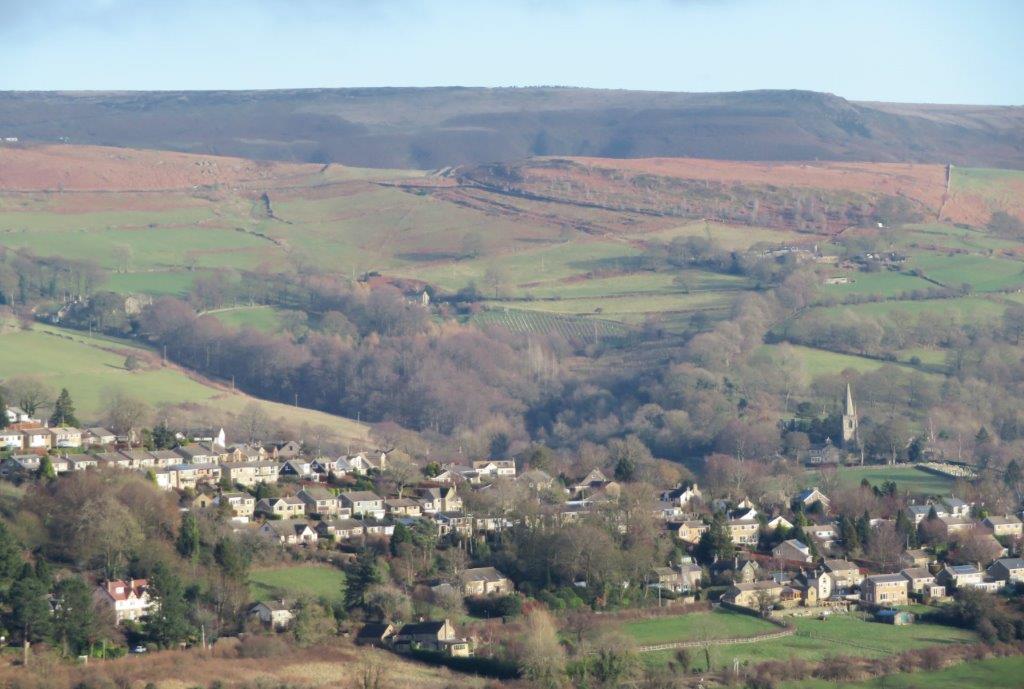 a glance back to Hathersage - Stanage Edge behind at top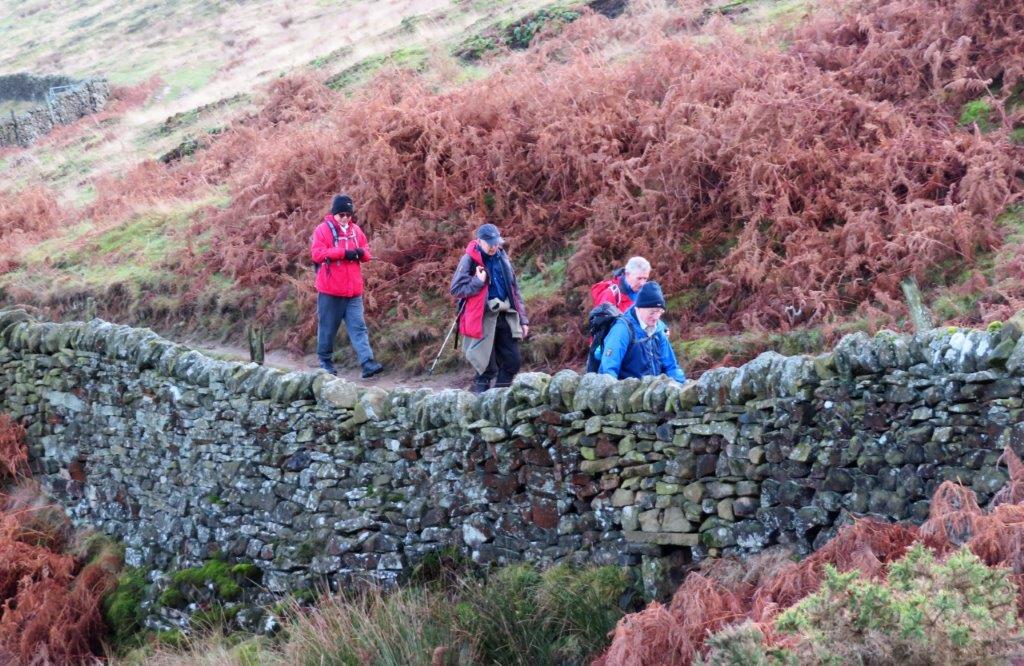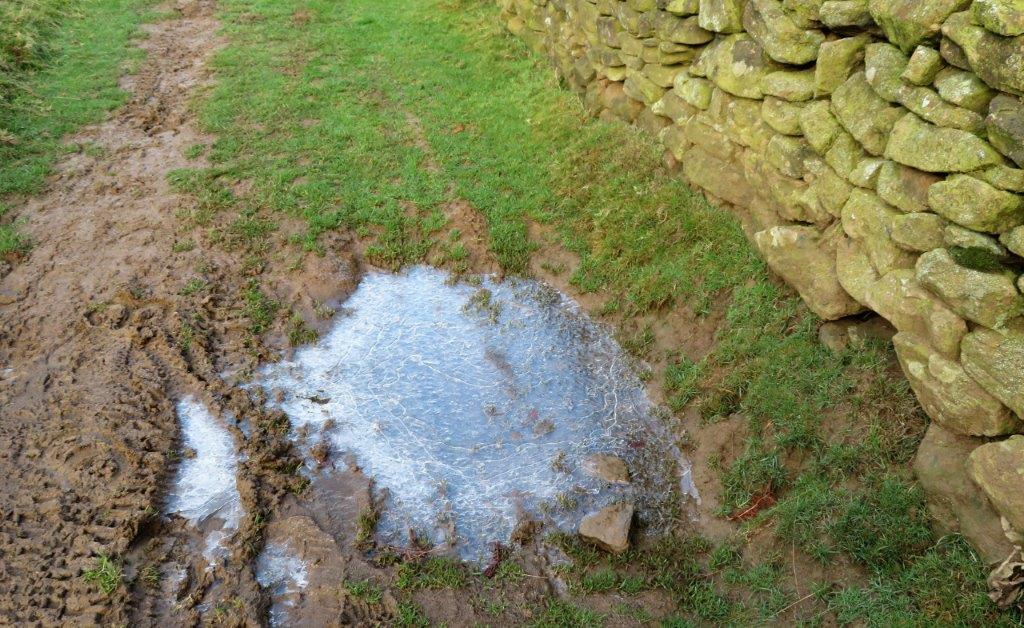 a lone patch of ice remaining from the cold weather a few days earlier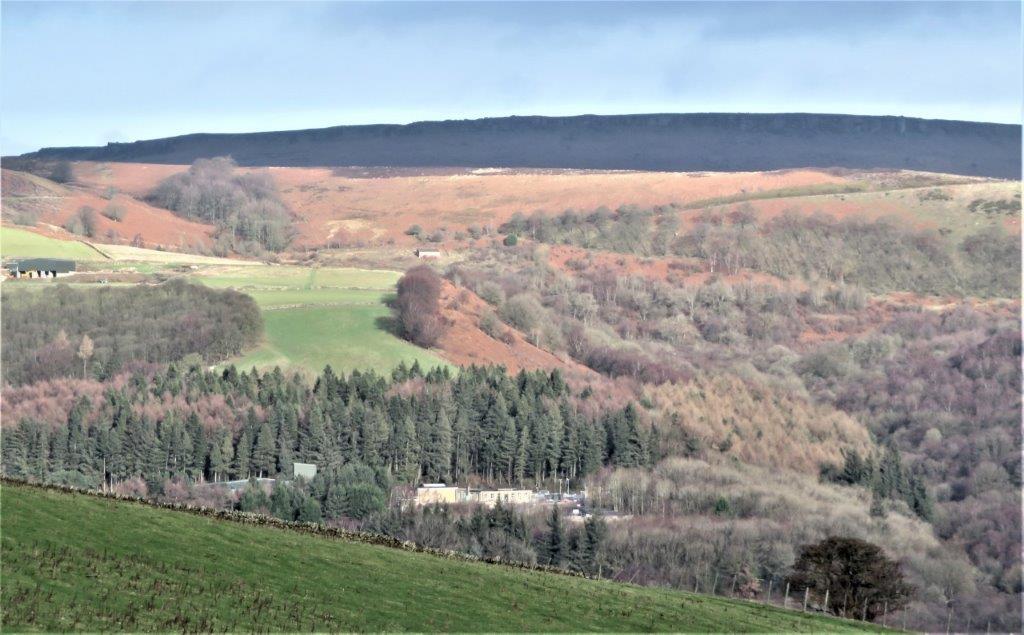 Stanage Edge at top behind?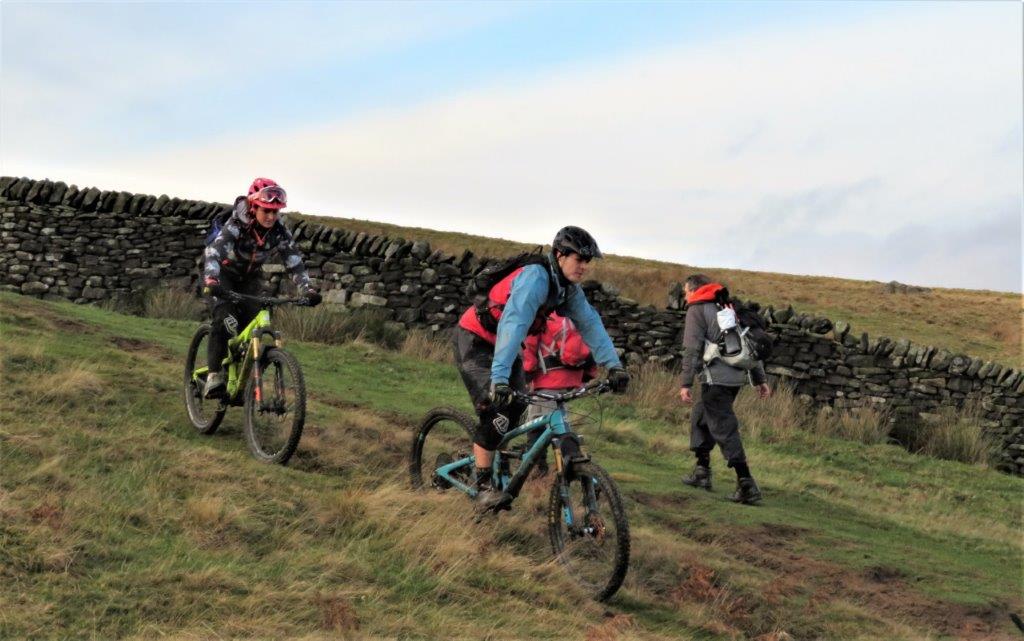 mountain bikers sharing bridleway with walkers and horse riders - unfortunately most bikers consider warning bells unnecessary and do not have them fitted even though sometimes descending fast towards unaware dozy walkers.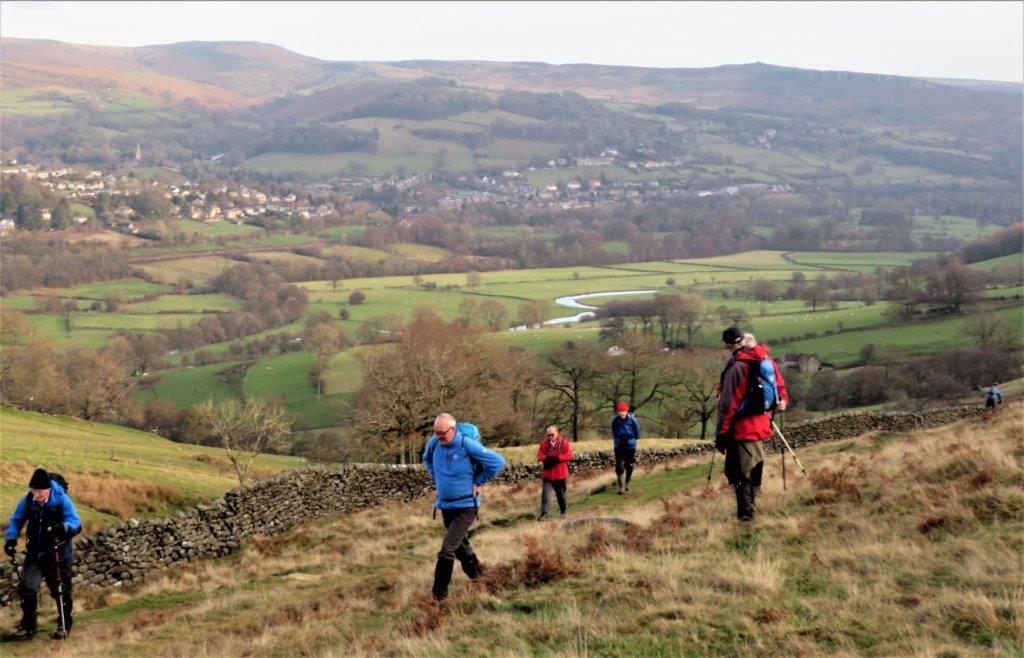 'meanders' seen again in background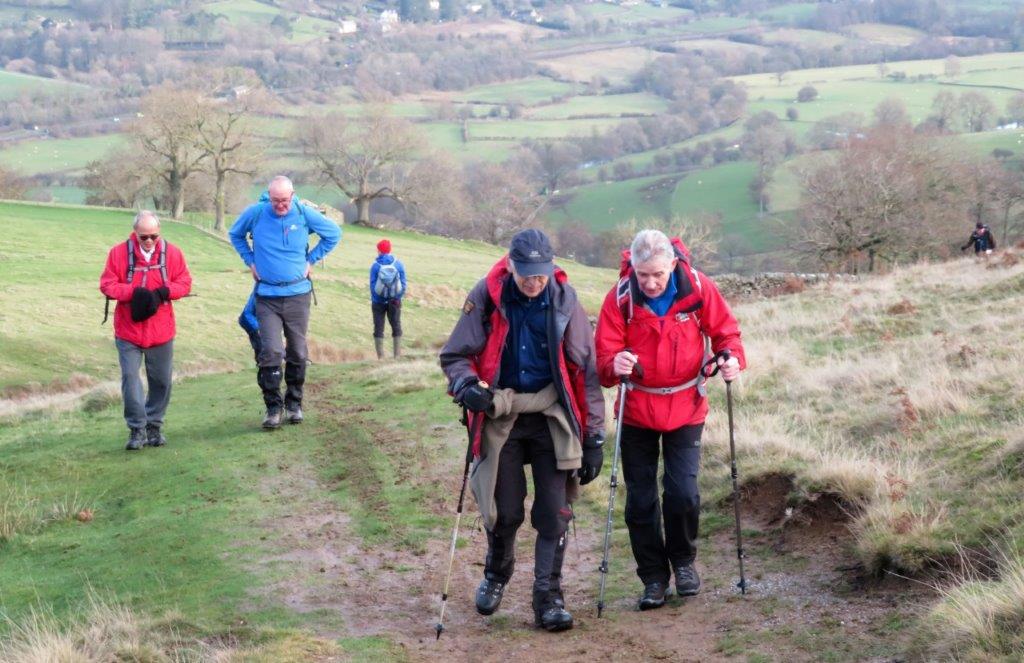 a glimpse of Mam Tor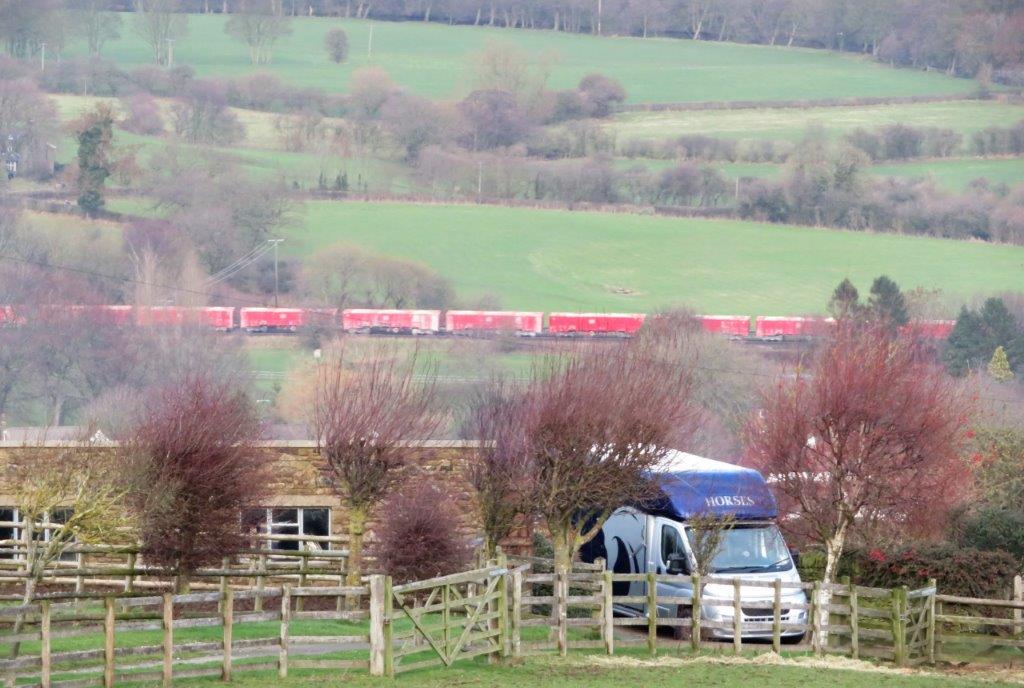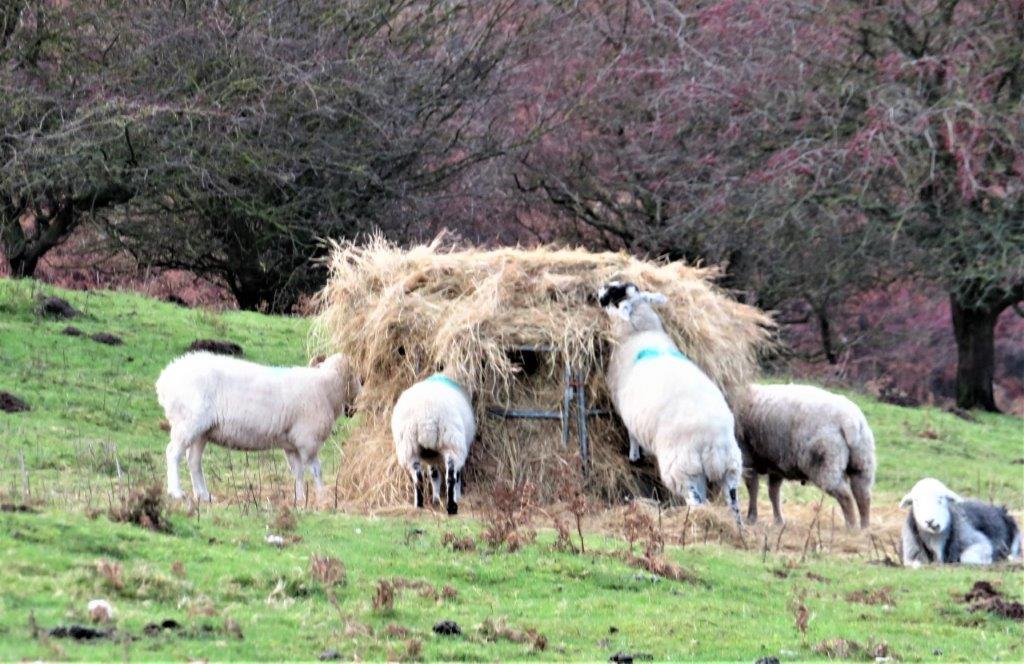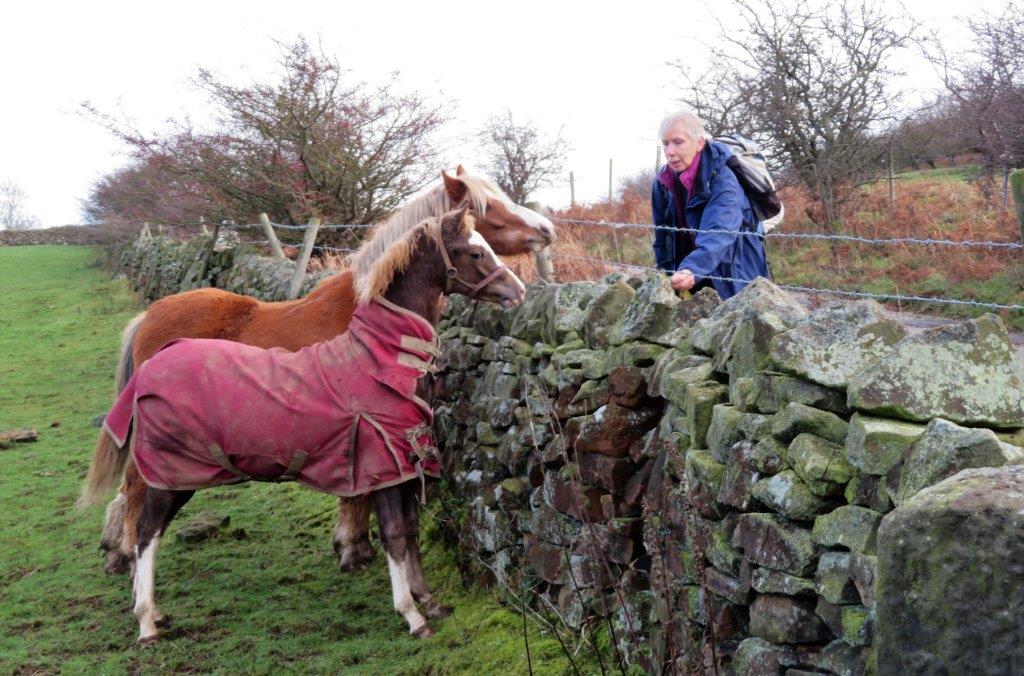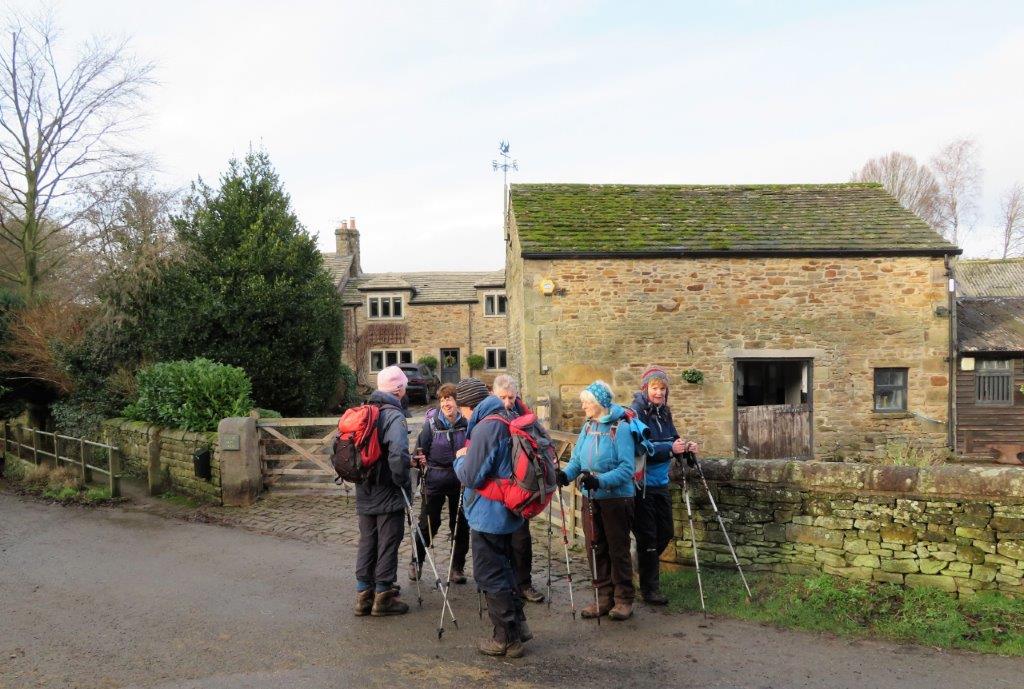 Shatton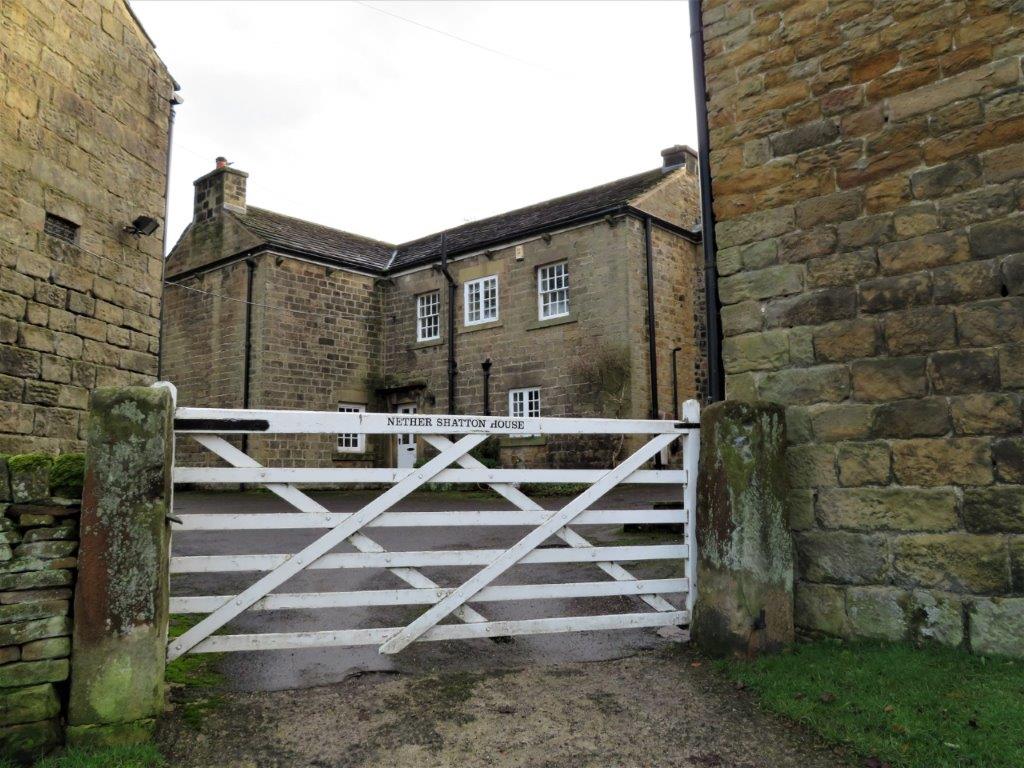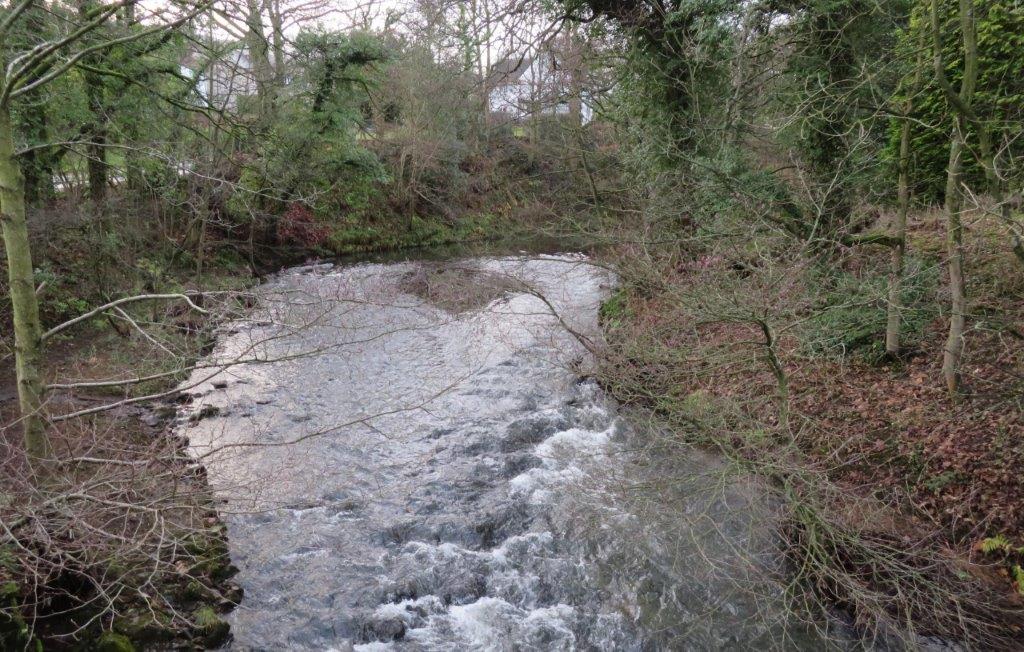 crossing the River Noe which flows into the River Derwent close by.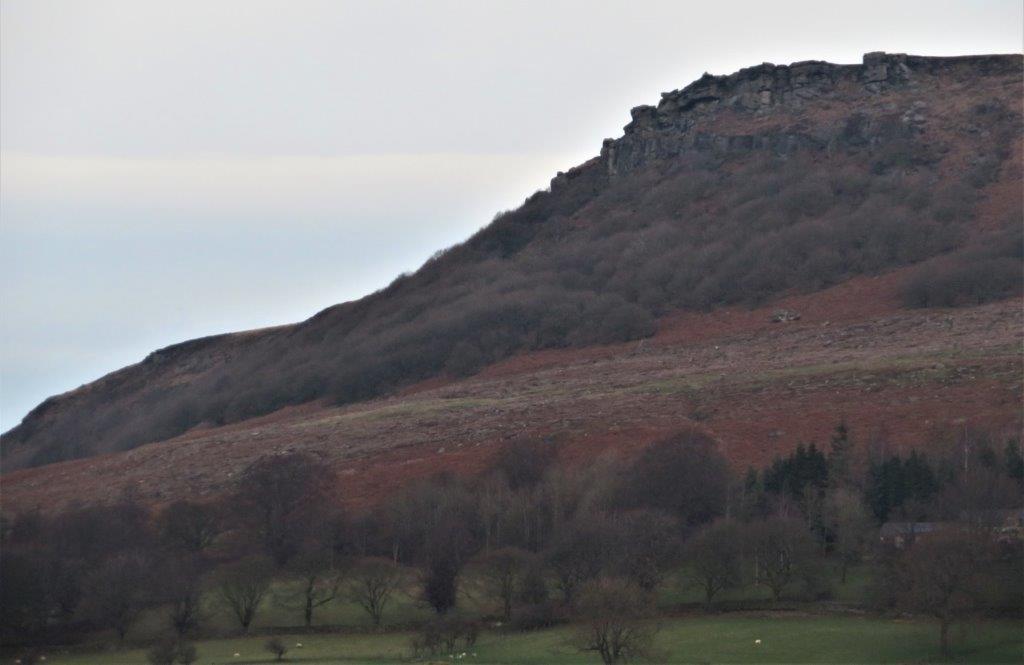 Bamford Edge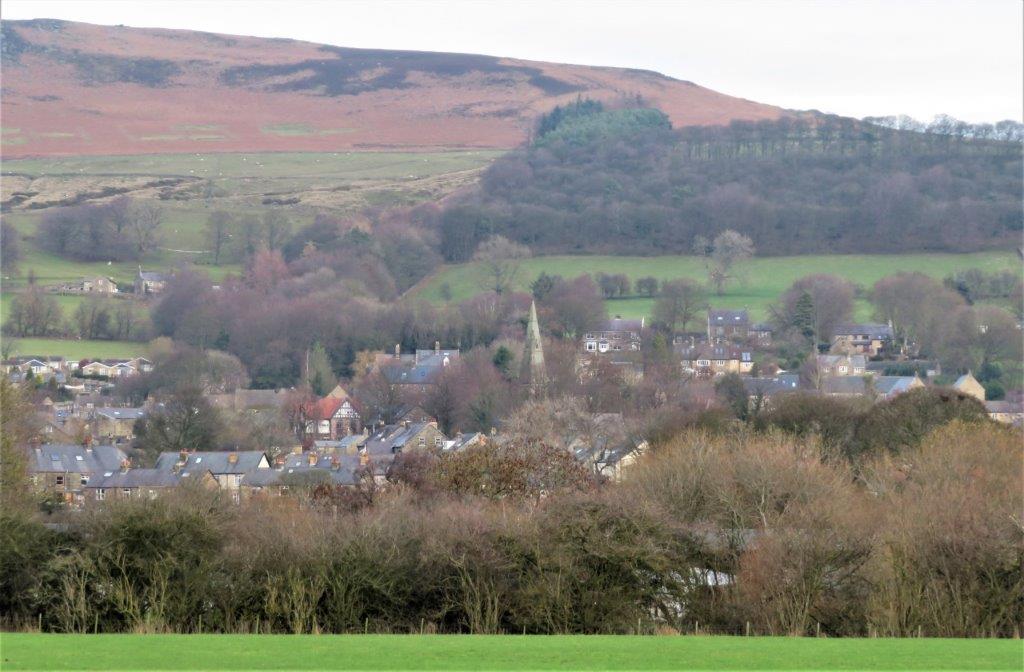 Bamford Church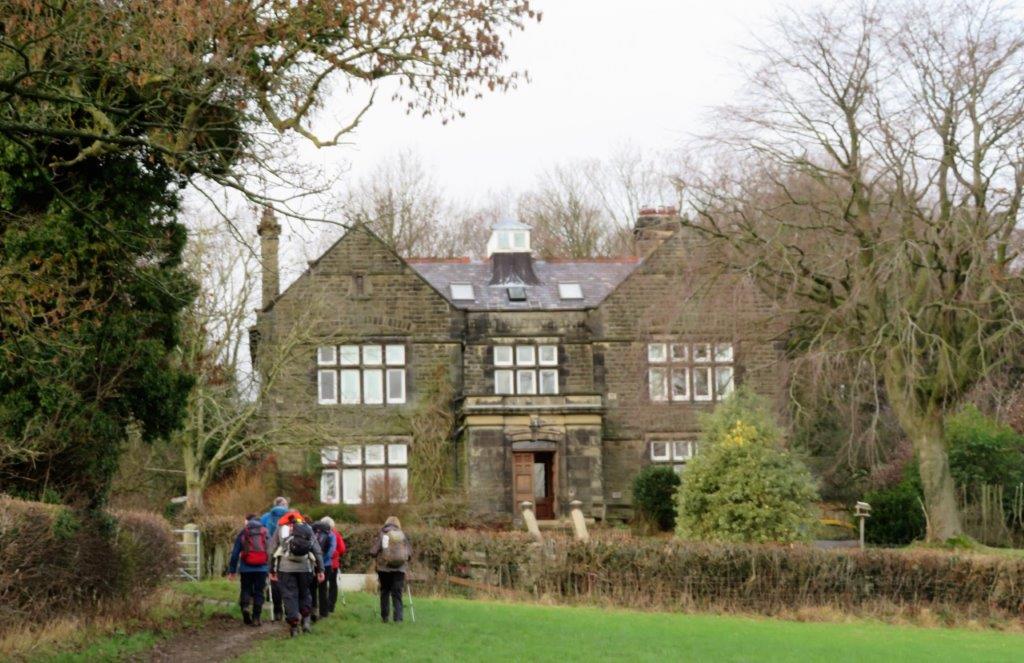 Old Waterworks Authorities Building - now a Quakers Centre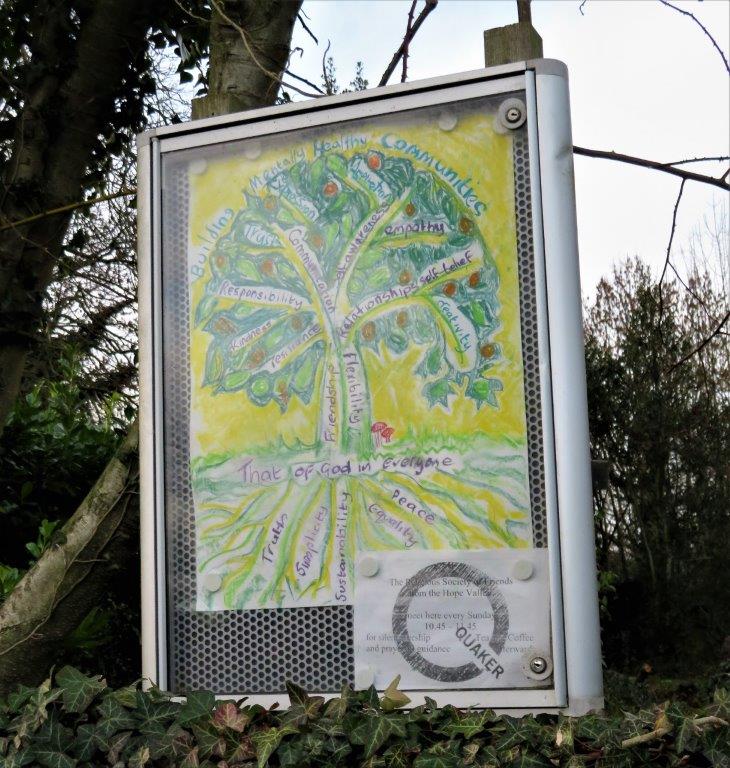 a few useful lessons for parliamentarians on manners and constructive communication during the present Brexit crisis?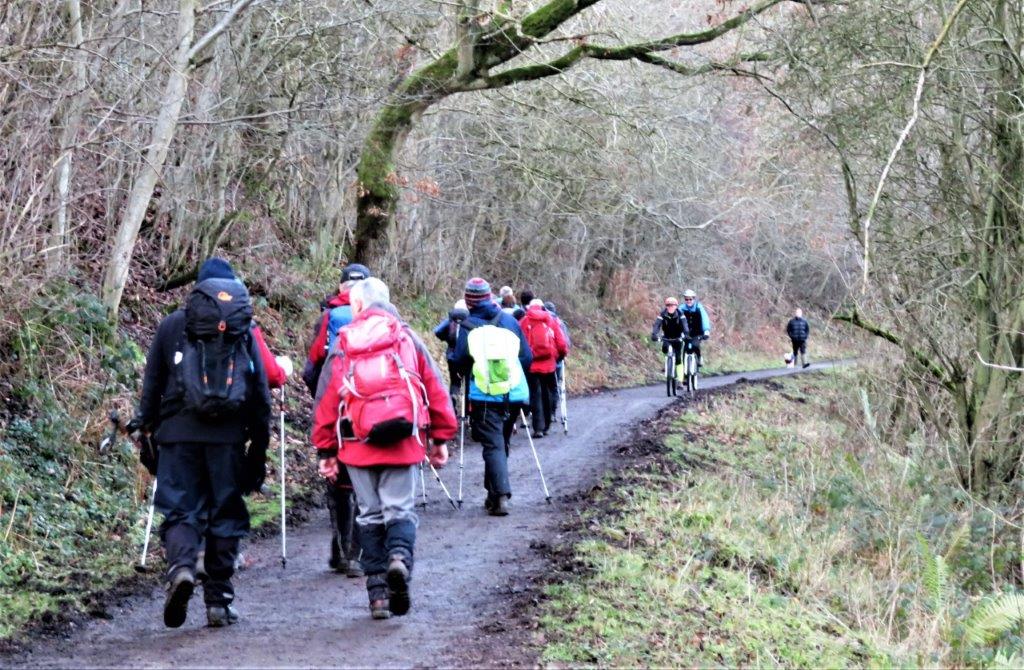 Track running toward Ladybower Reservoir. It is now labelled on maps as - The Derwent Valley Heritage Way, a permissive bridleway and a Traffic-free cycle route.. Originally rail track took stone to masonry dams - Howden and Derwent during their construction.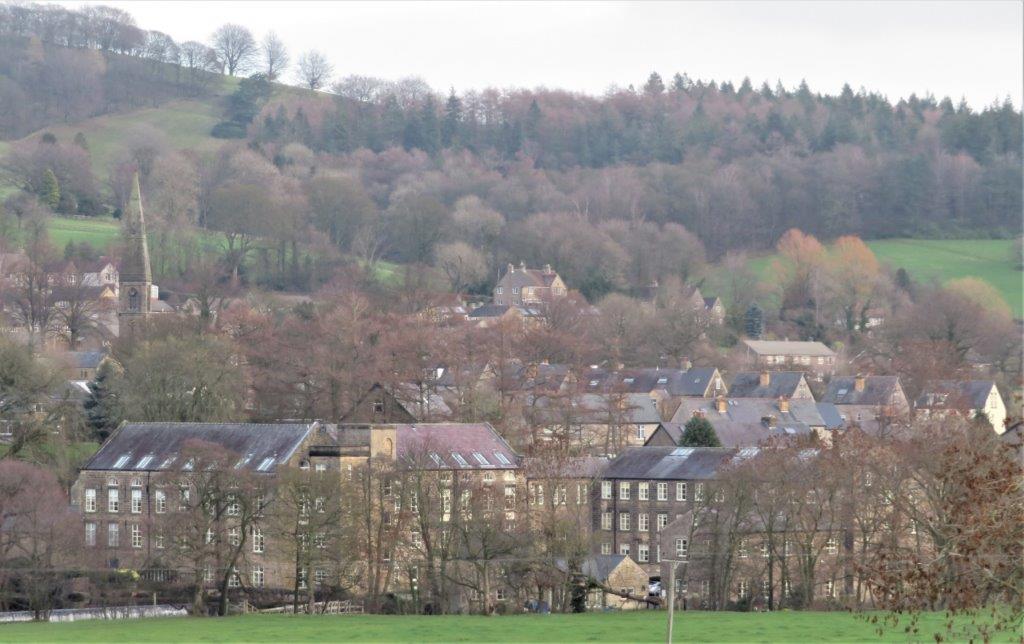 a view from the 'rail track' to Bamford Mill and Church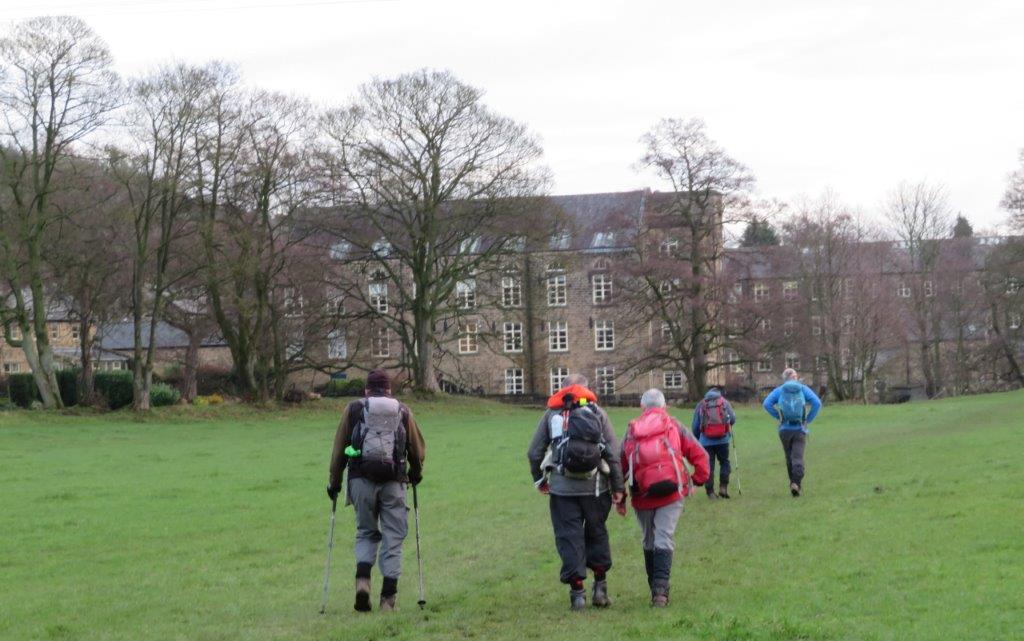 towards Bamford Mill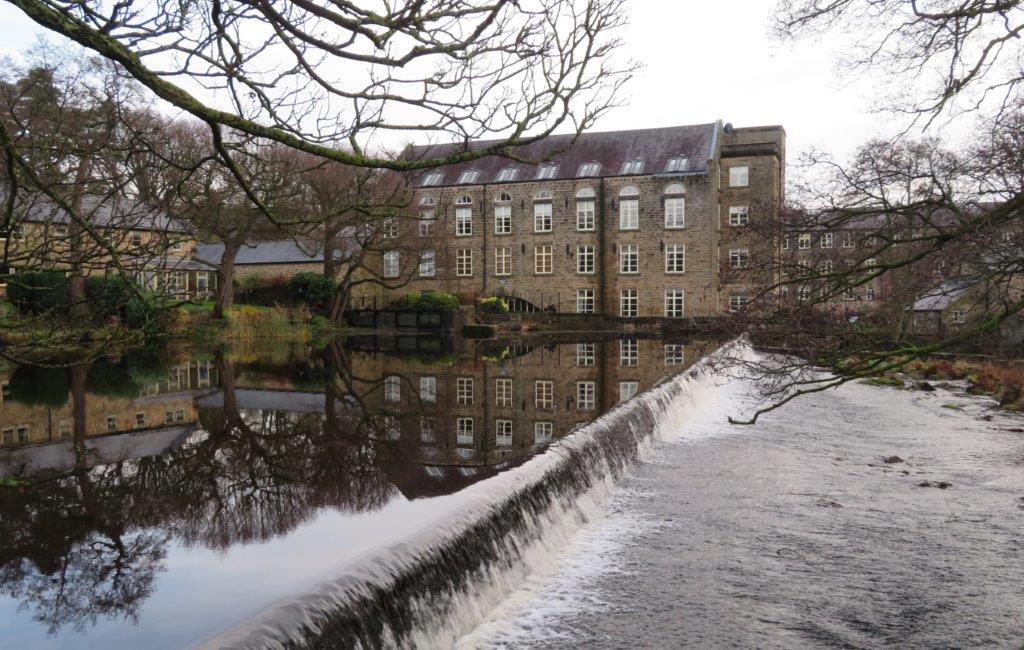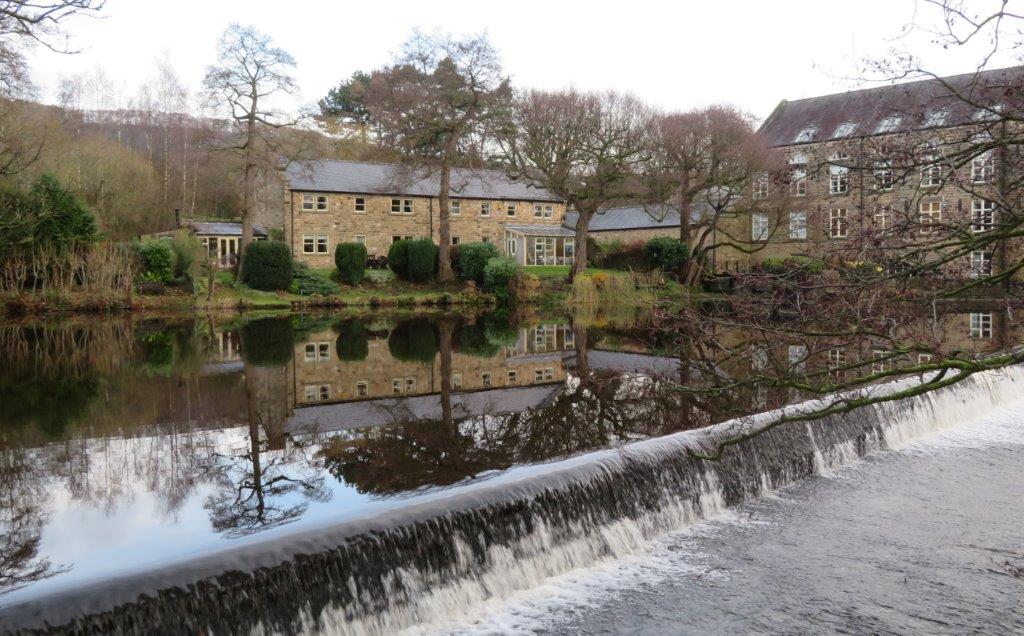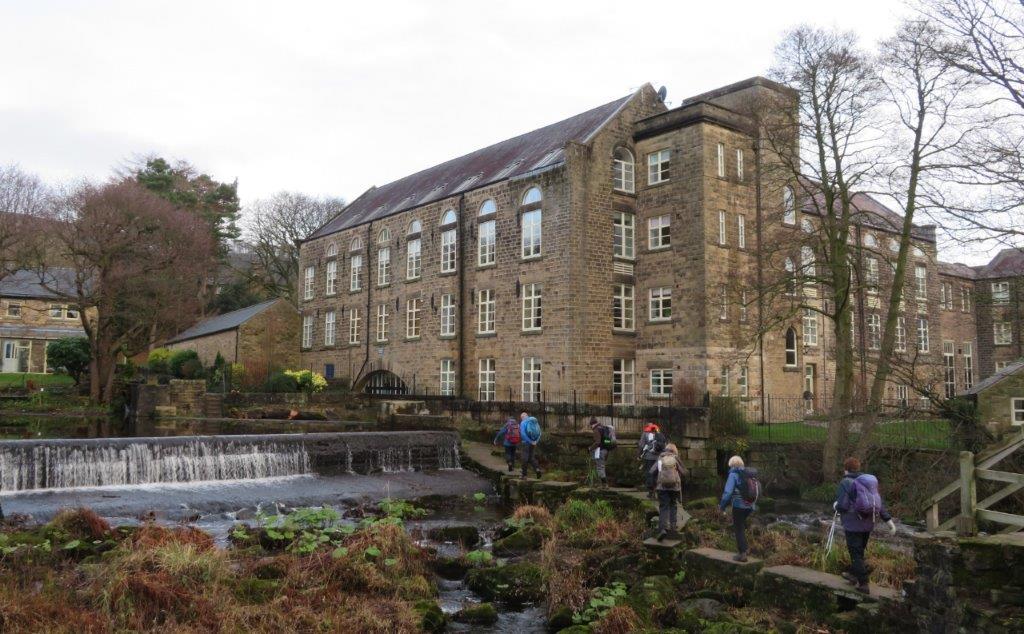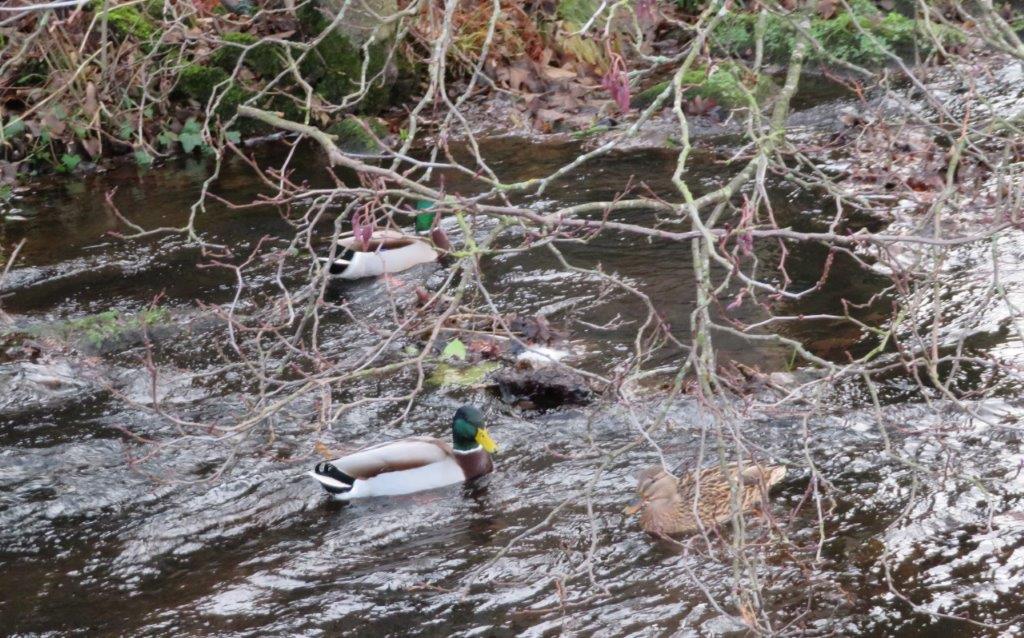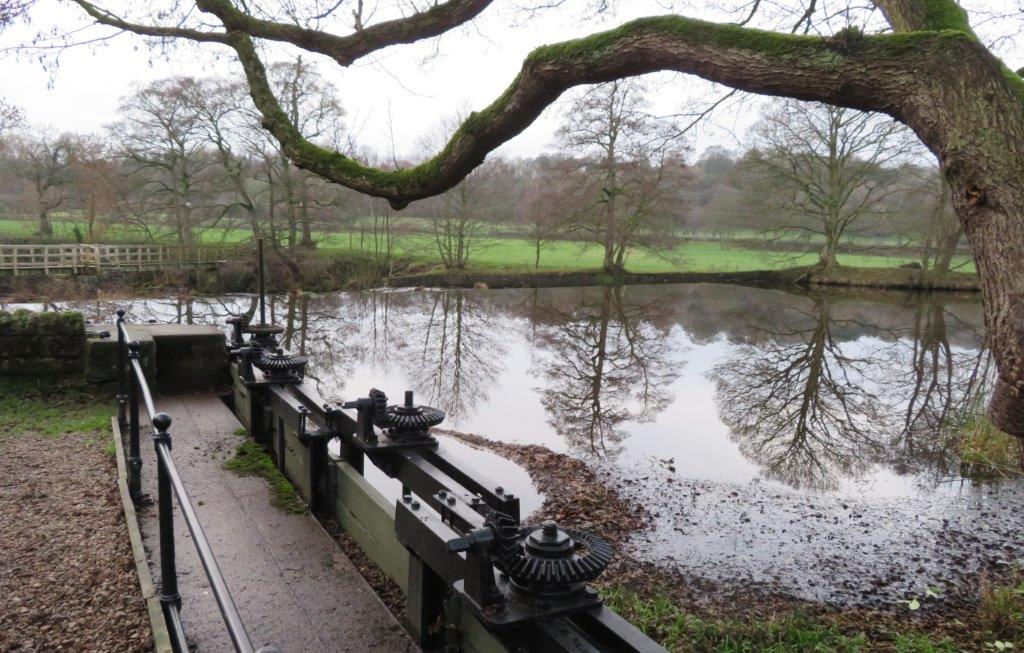 old water control works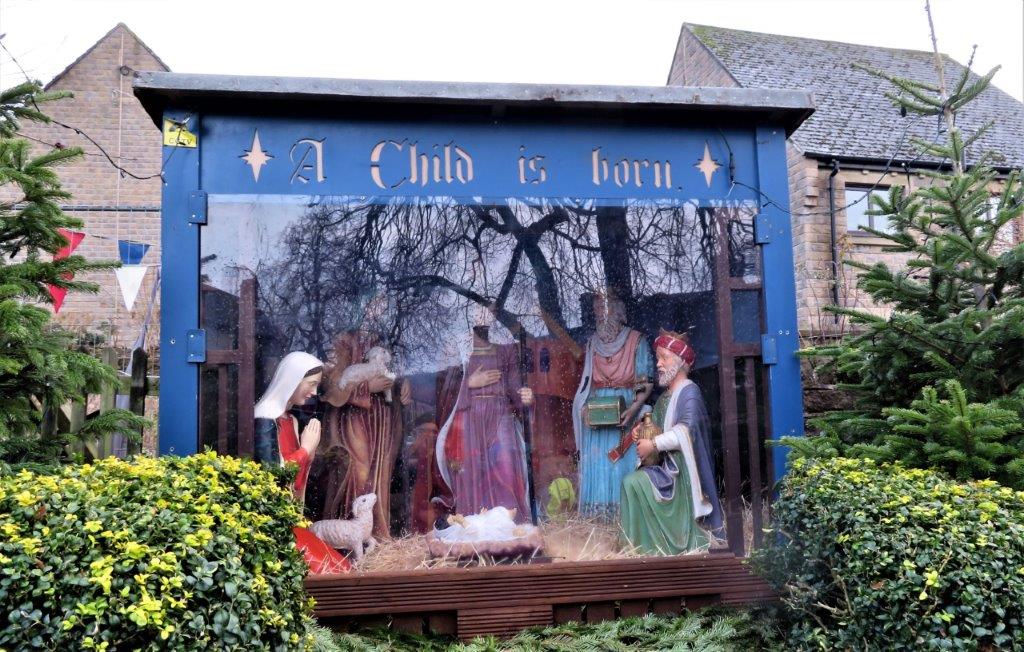 Nativity Scene at Bamford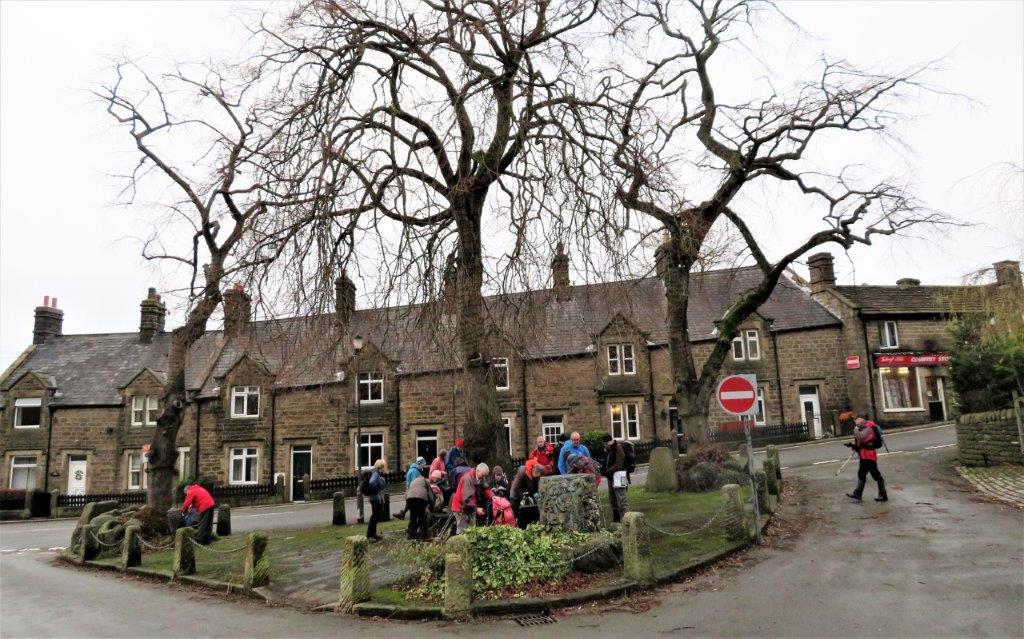 Bamford - 'village square' a pleasant benched stop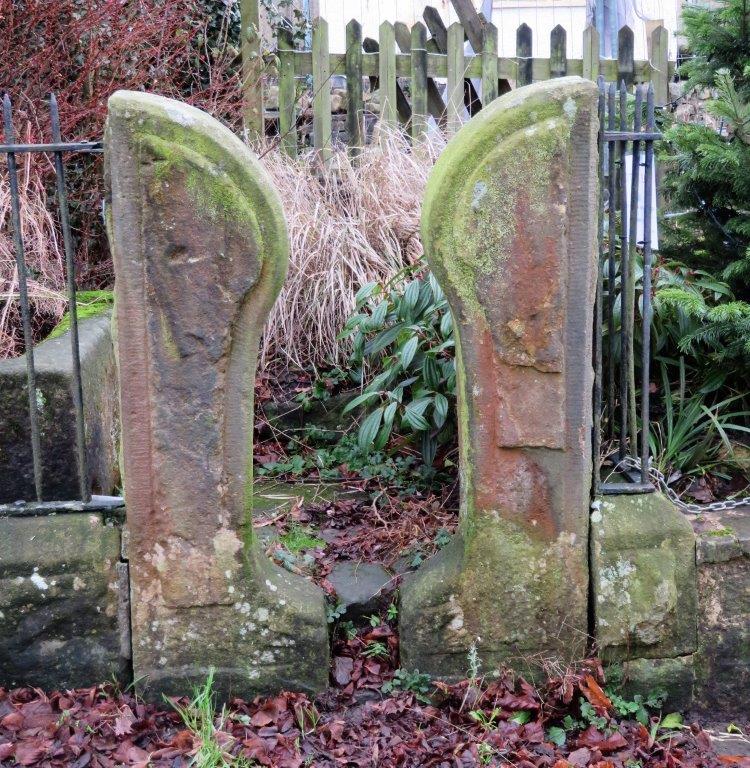 possibly a stile to permit passage of sheep but to exclude cattle and horses? Horse head head engraved on stone?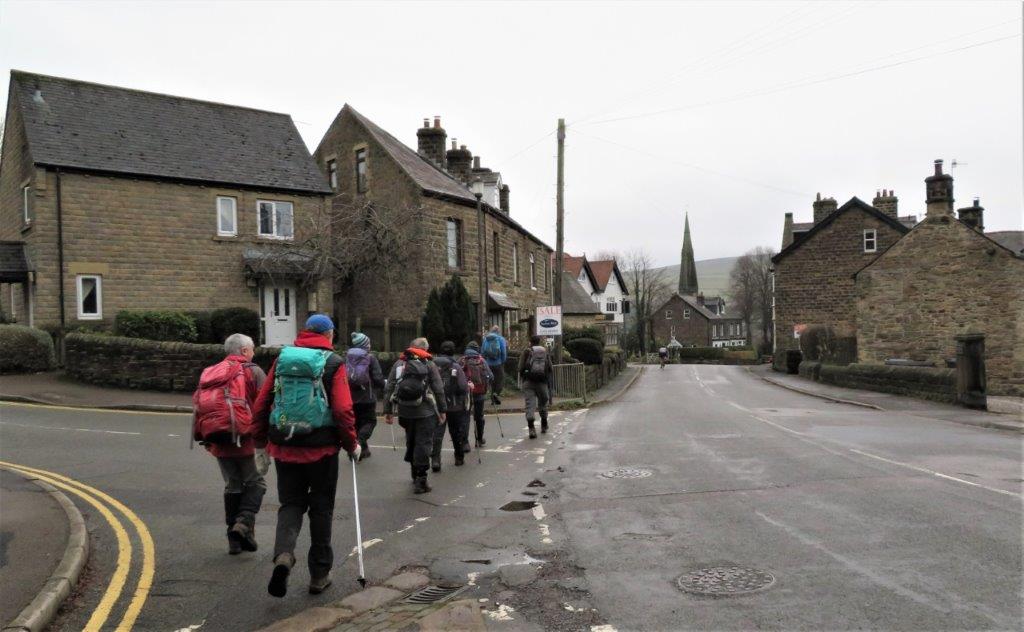 footpath sign pointing between buildings just ahead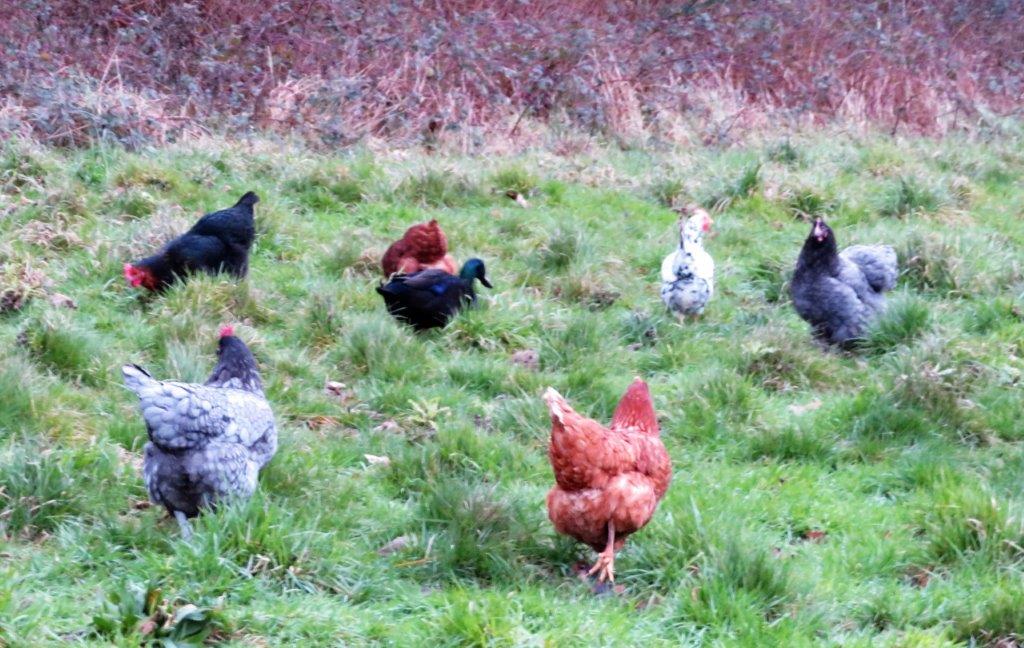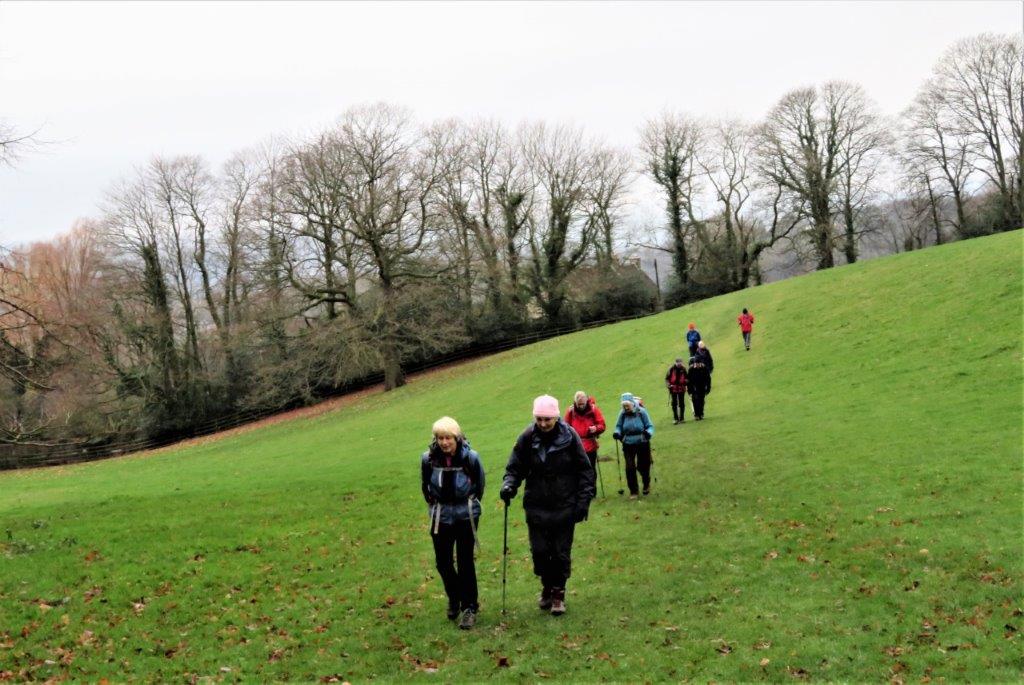 towards Bamford Filters - a Severn Trent water treatment plant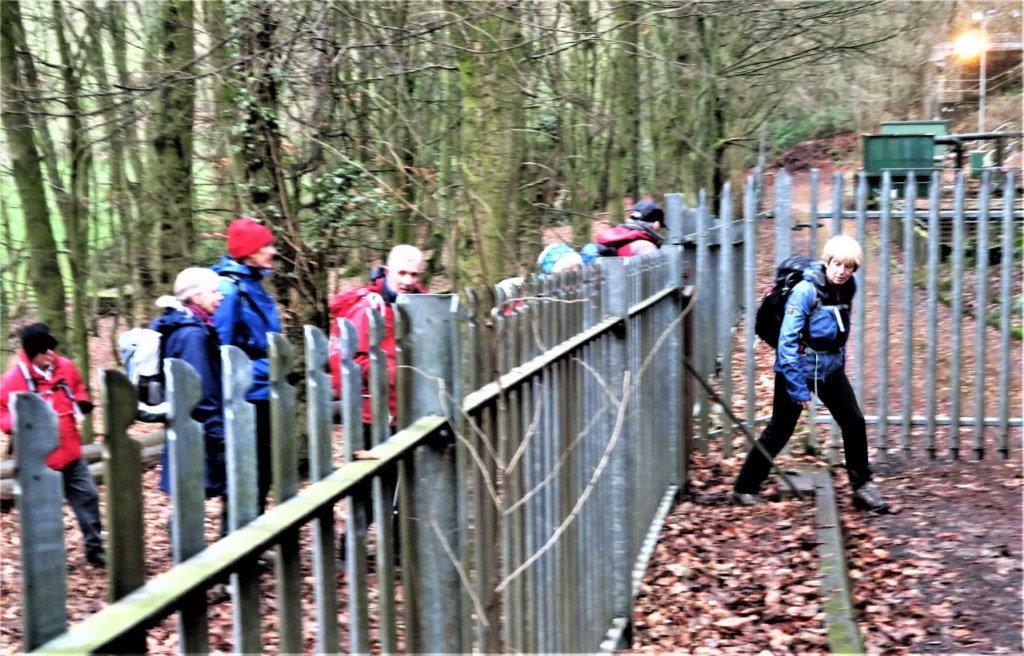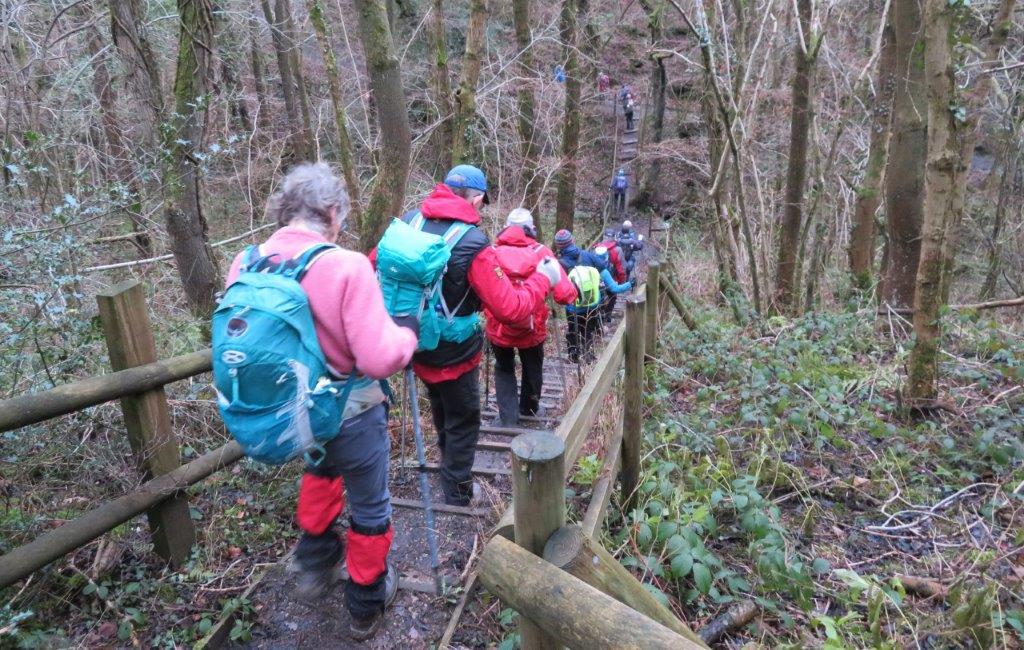 down towards & to cross Hurst Clough (carrying Upper Hurst Brook). Join Hurst Clough Lane leading up to Gate House
We turned off just before Gate House towards Upper Hurst Farm. Turned East near farm on FP leading to Outlane and then Green's House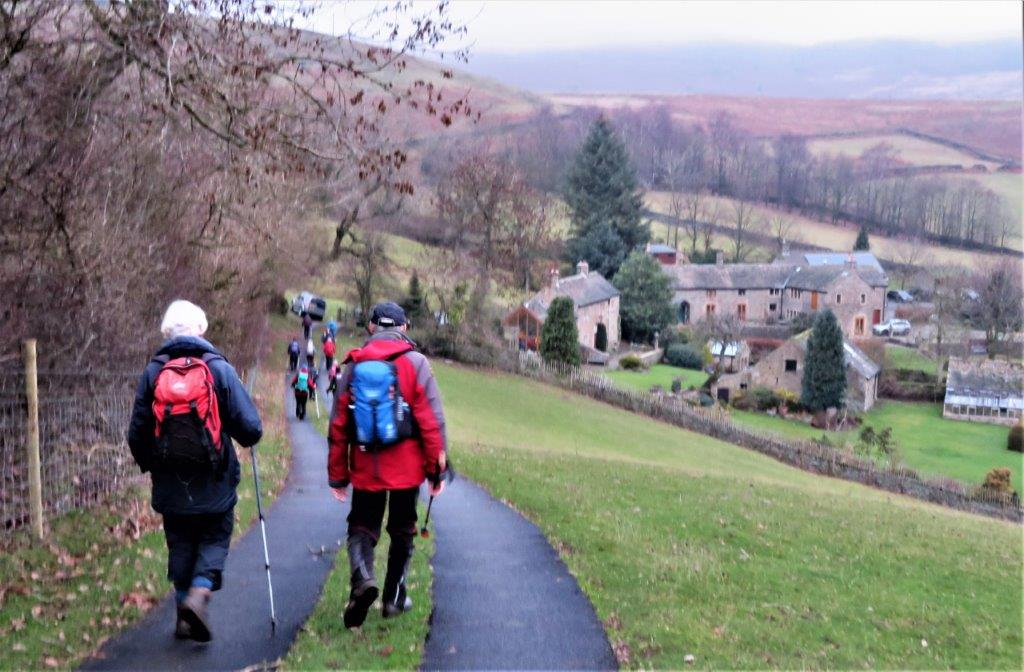 Green's House ahead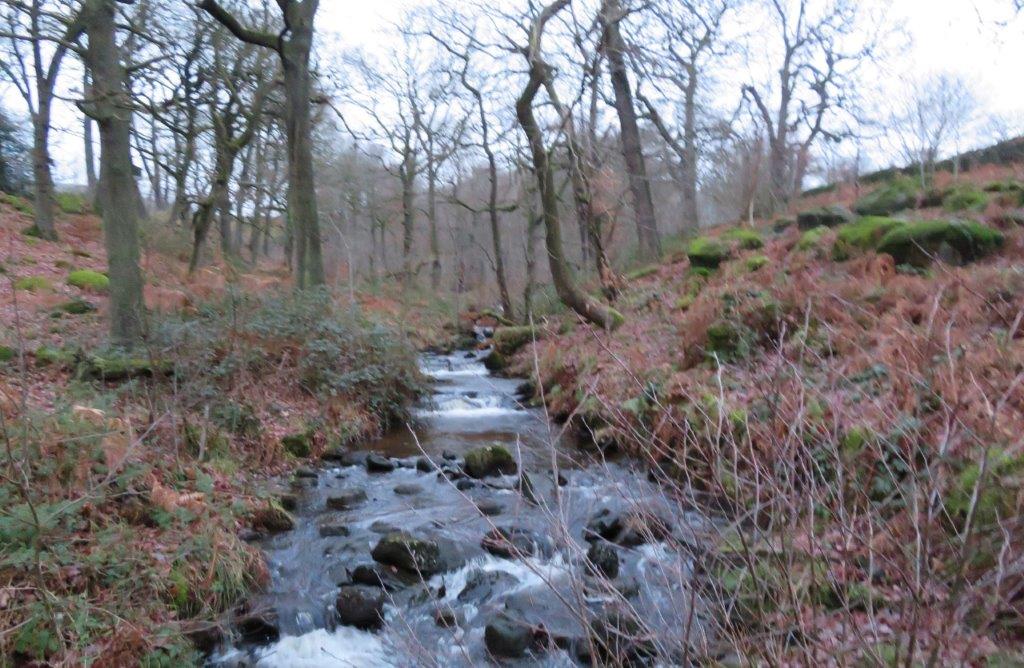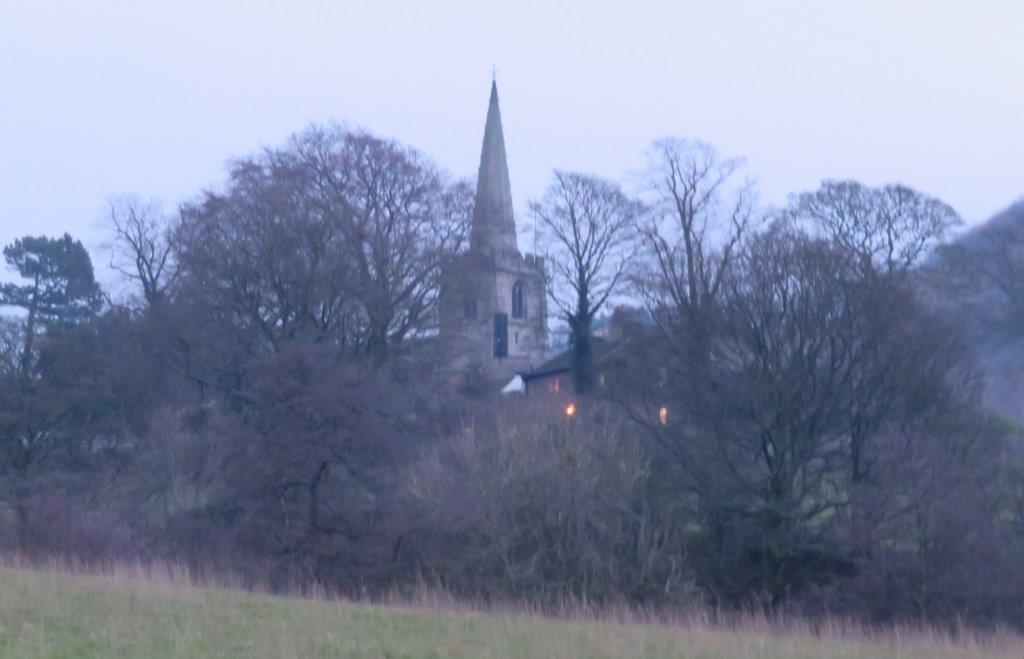 Hathersage Church seeing in passing in the gloom.
homepage - Day Walks Index 2018 - contact me at