homepage - Day Walks Index 2018 - contact me at

2018.12.12 - Fox House (SK267803), ~SSW to Longshaw Lodge, ~SW to pond, ~SSW thru woods to Nether Padley (SK252784), ~N on service rd to B6521 Rd, ~N between Rd & Burbage Brook to & across FB (SK257801), down Brook to SK253794 & Zig Zag up Bole Hill turning N towards Millstone Edge, at A6187Rd turn ~E to short of Owler Tor, cross Rd & ~N to Mother Cap, & Over Owler Tor, continue to 'Rain Guage', FP ~600m E then turn off ~N to & up Higger Tor, gradually ~N down to (Upper) Burbage Bridge, ~SE / S / SW on edge of *Burbage Rocks & disused quarry to short of A6187 Rd, & then SE to Fox House - leader Chris Gamble - Wednesday- (note *- photographer & others followed track below Burbage Edge).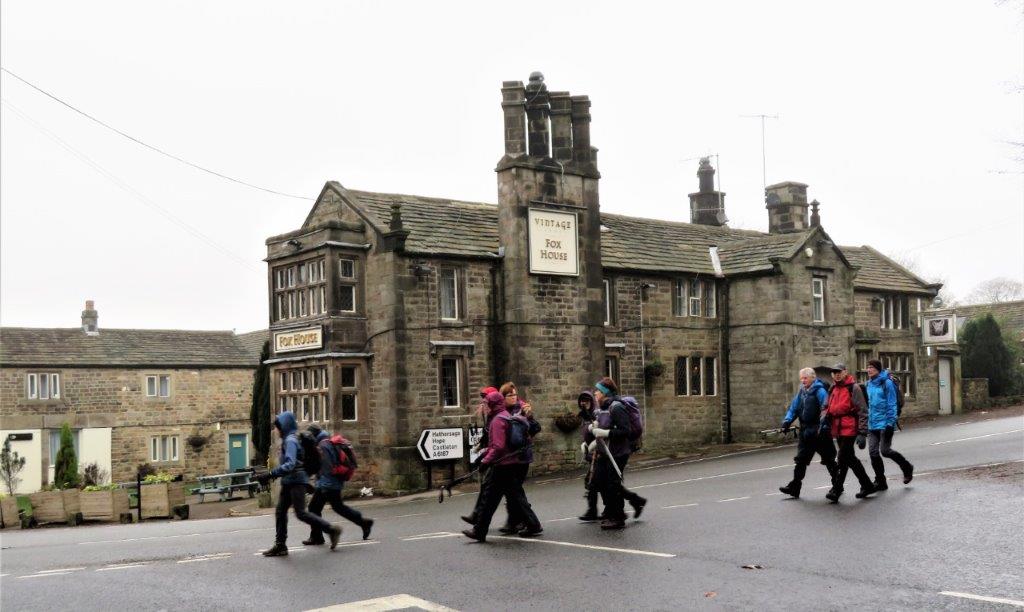 Starting walk from Fox House Inn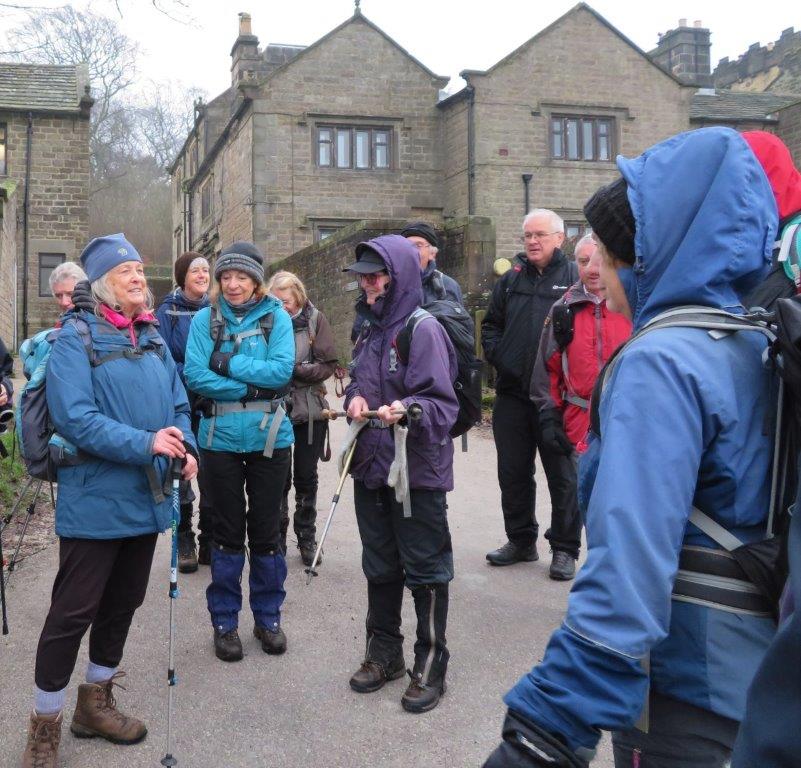 Leaders briefing at NT Longshaw Lodge / Cafe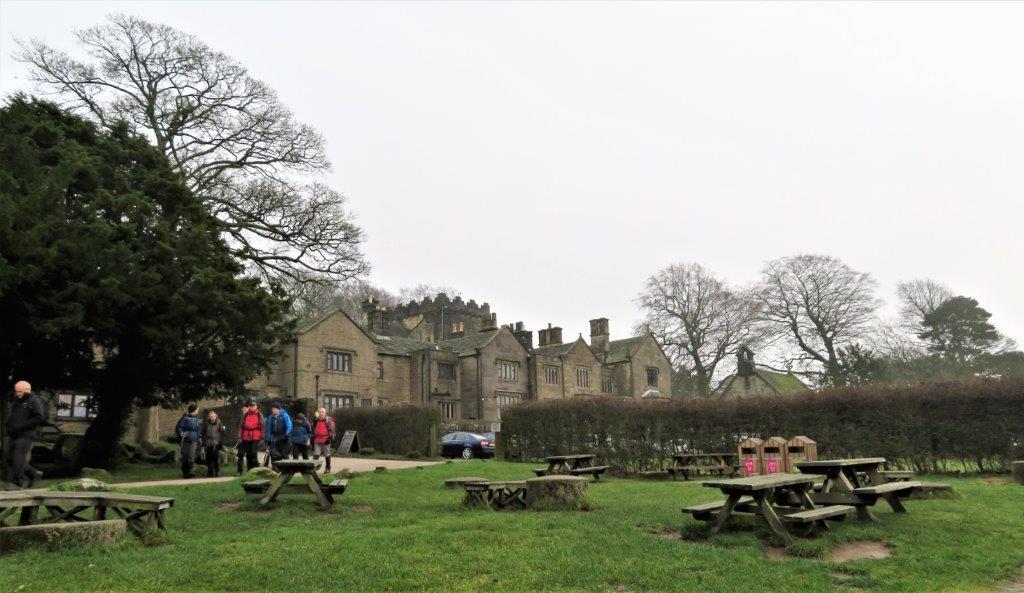 Longshaw Lodge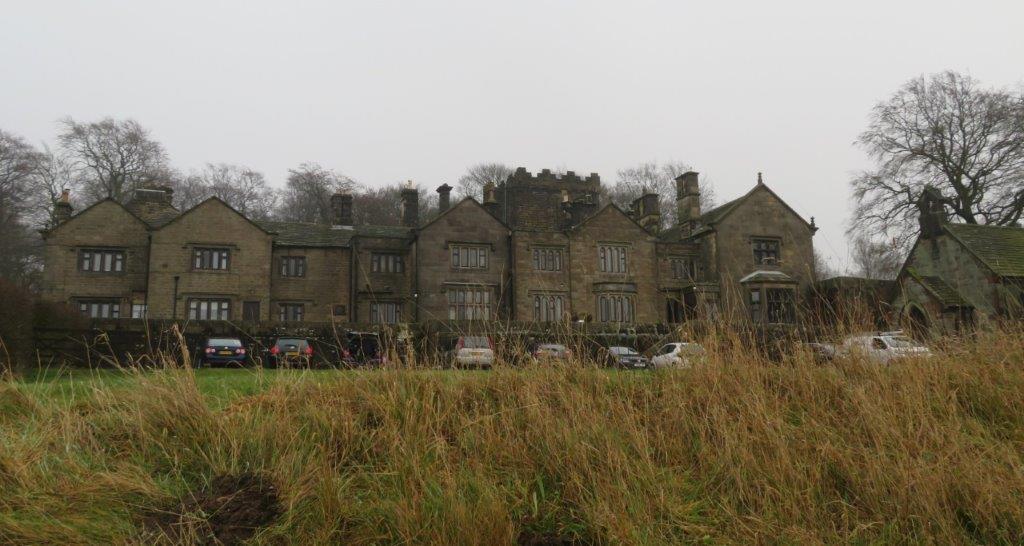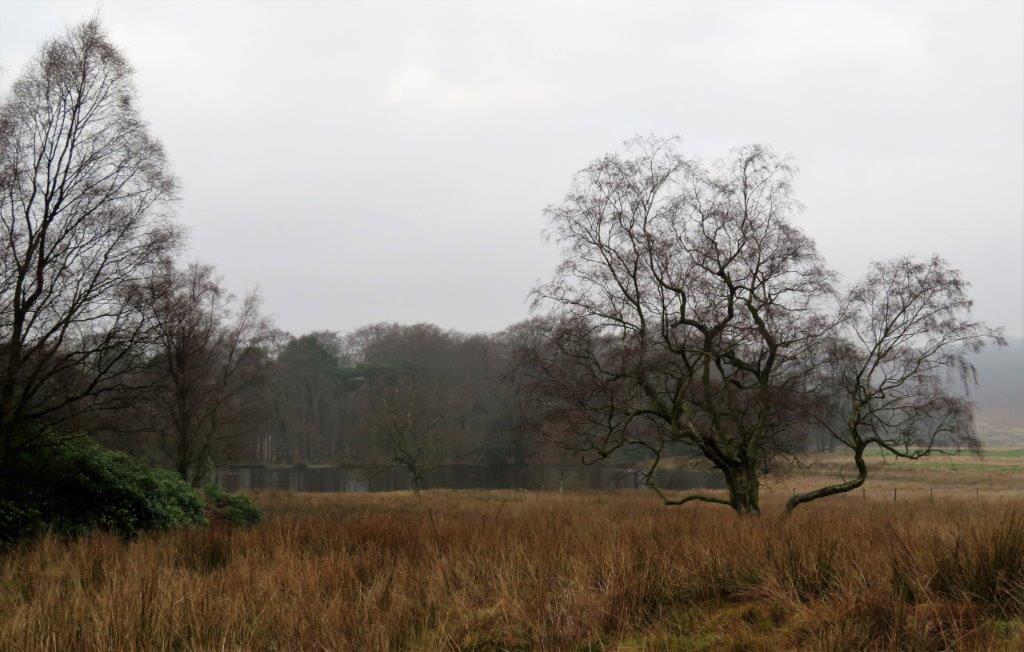 Pond SW of Lodge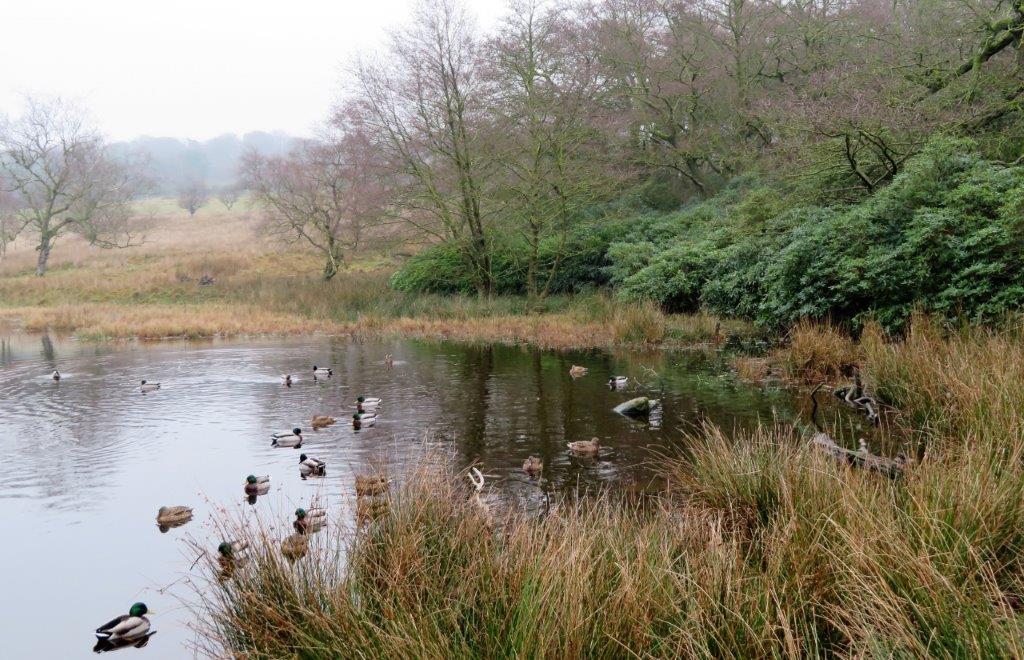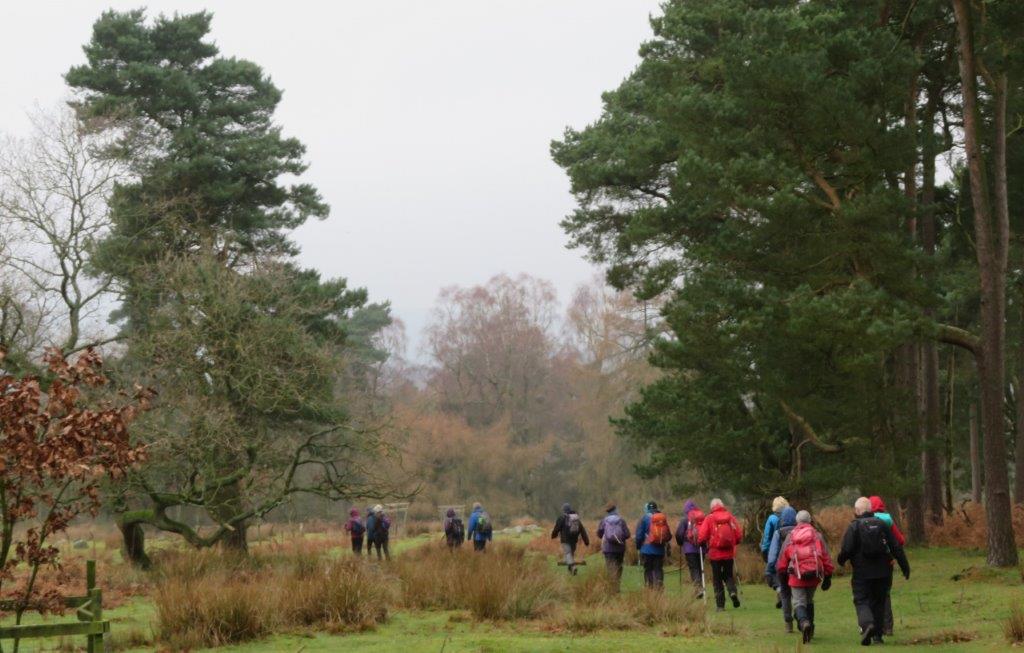 Heading from Pond to Nether Padley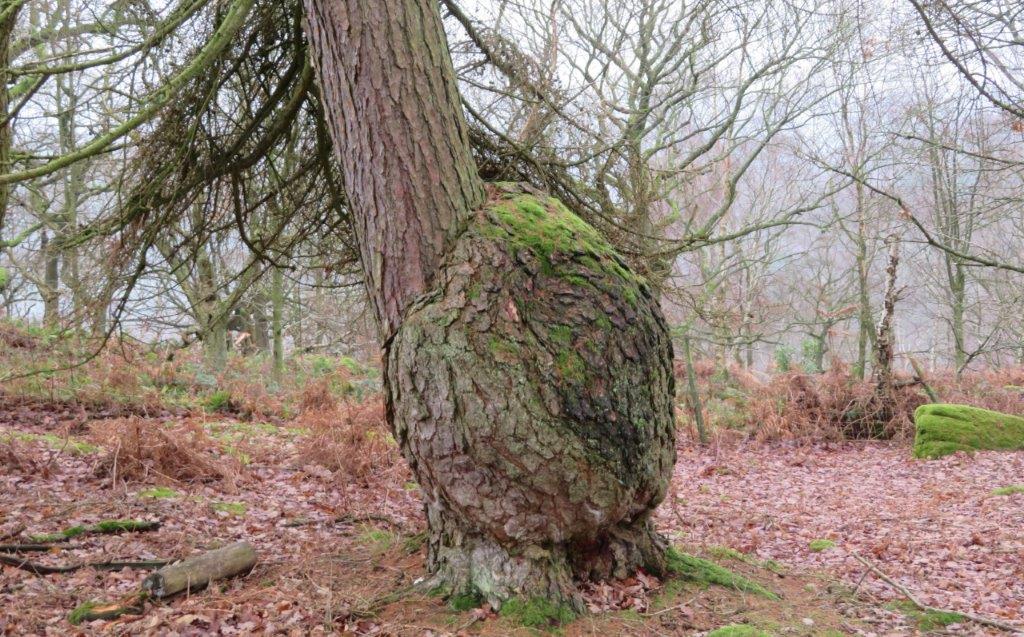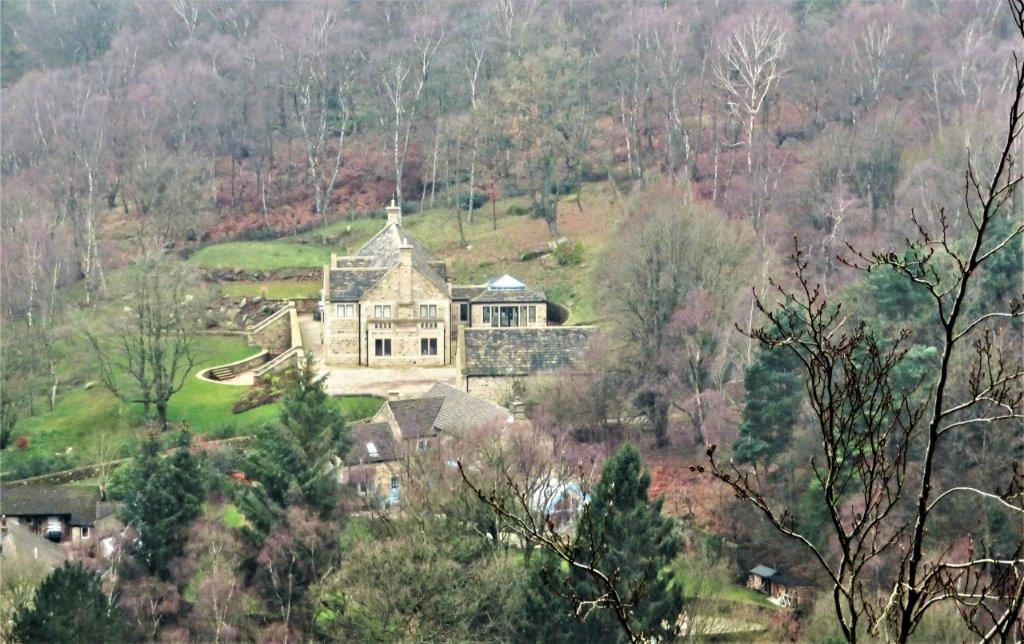 zoomed into house somewhere down in Padley Gorge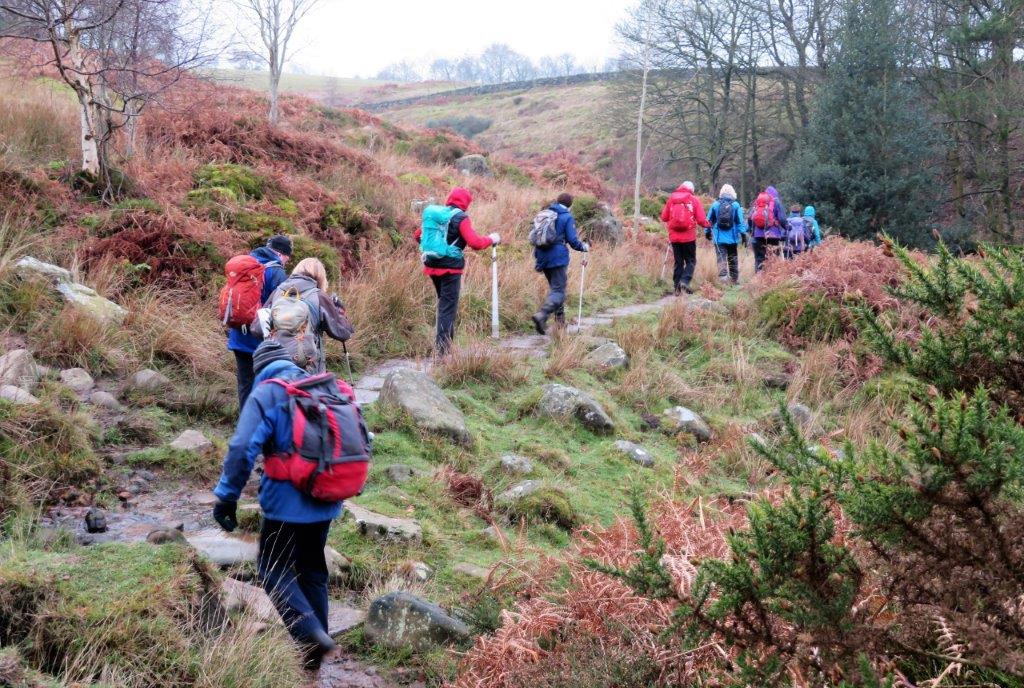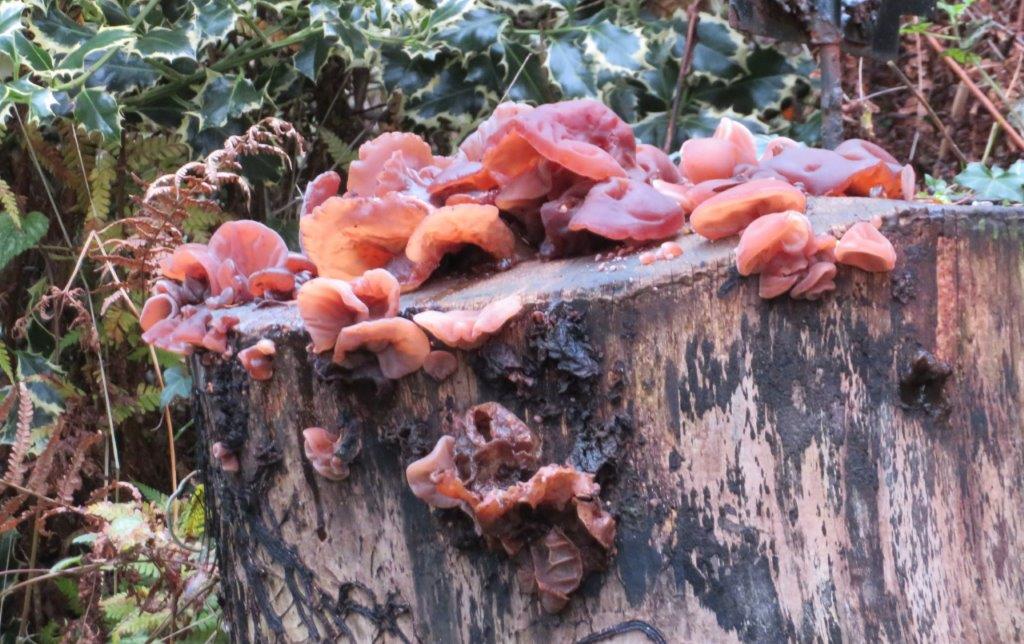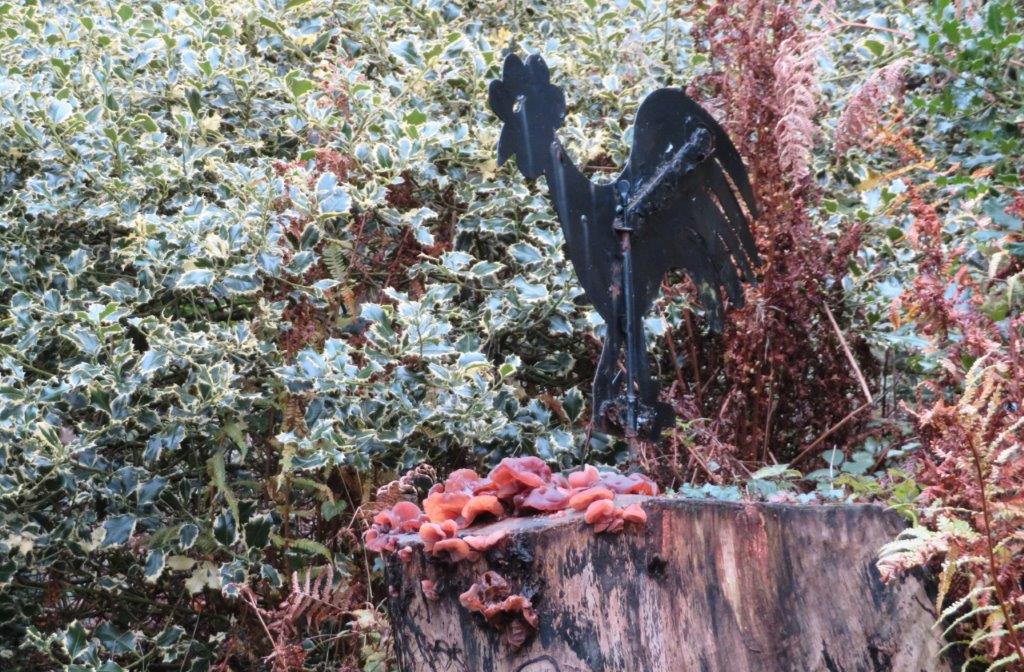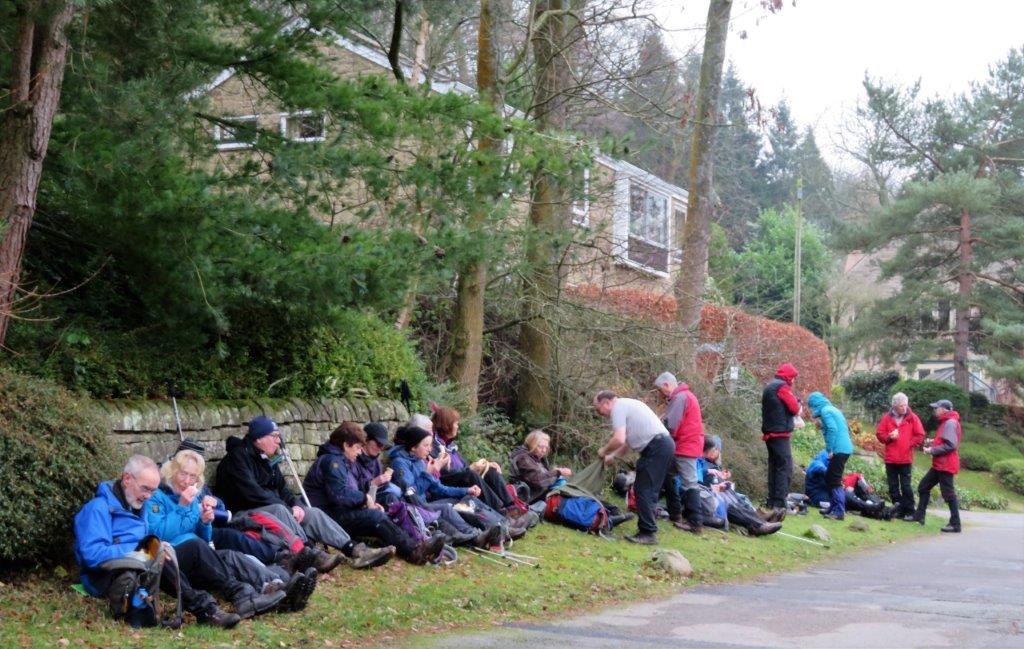 Break on service road from Nether Padley to B6521 road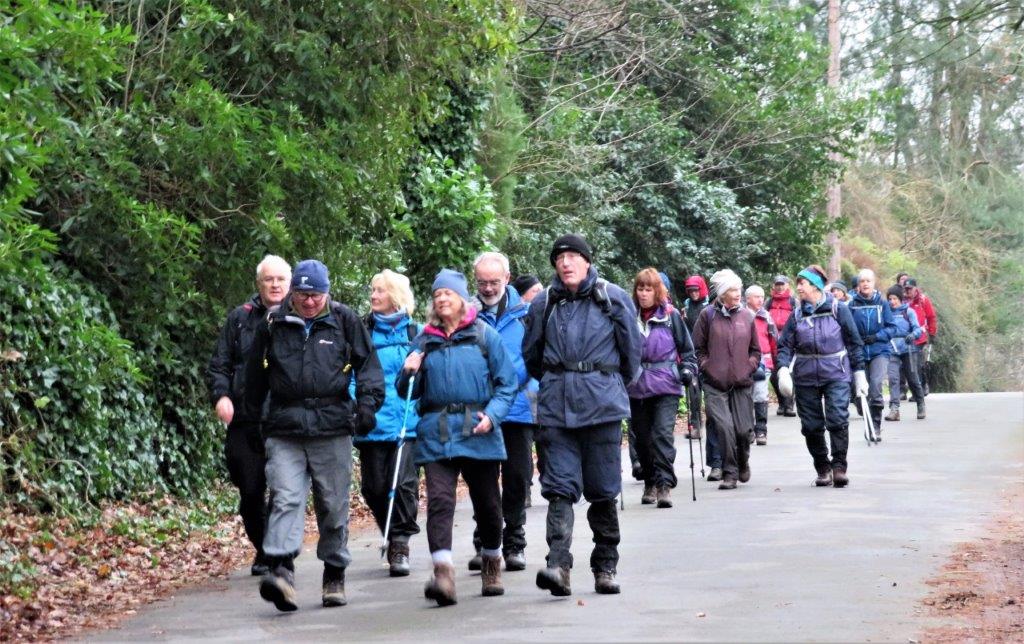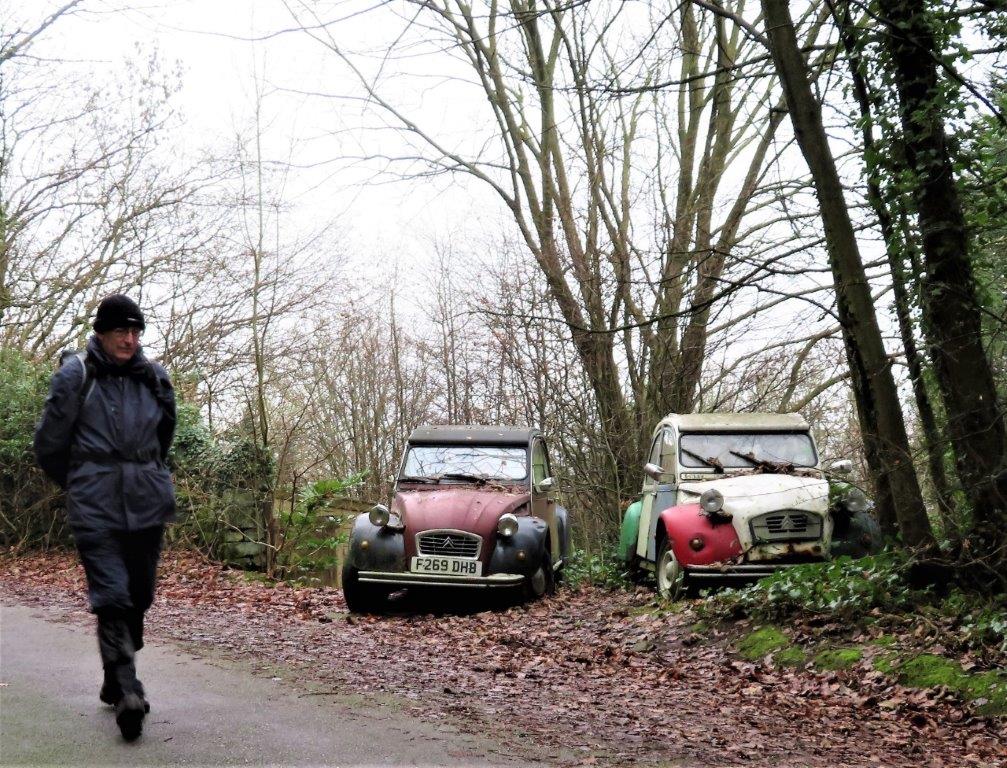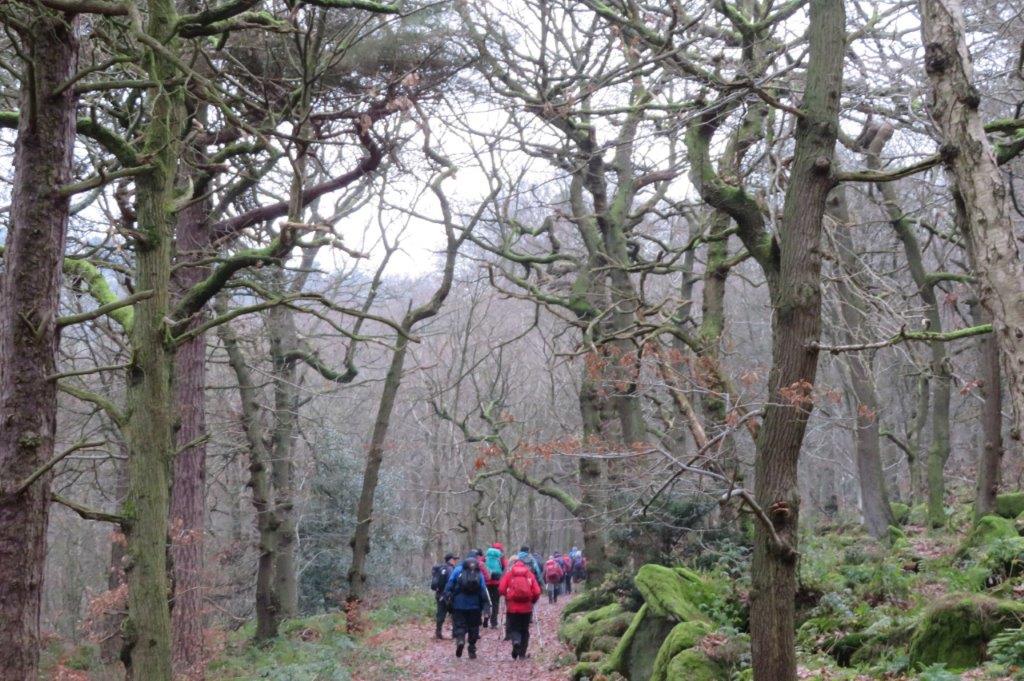 walking here ~NNE between below B6521 road and Burbage Brook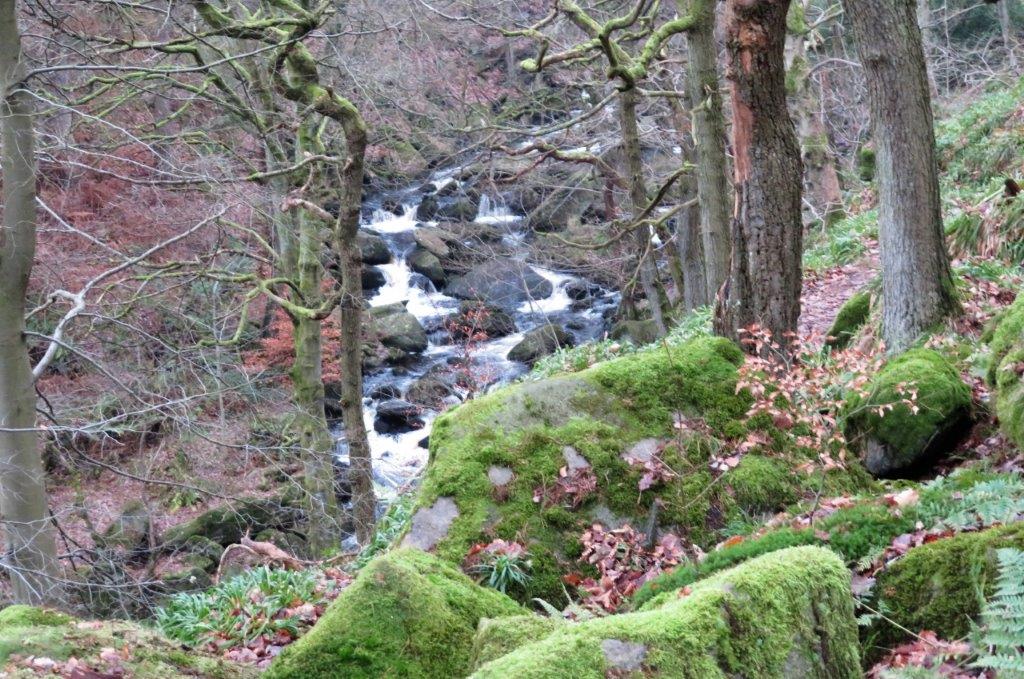 Burbage brook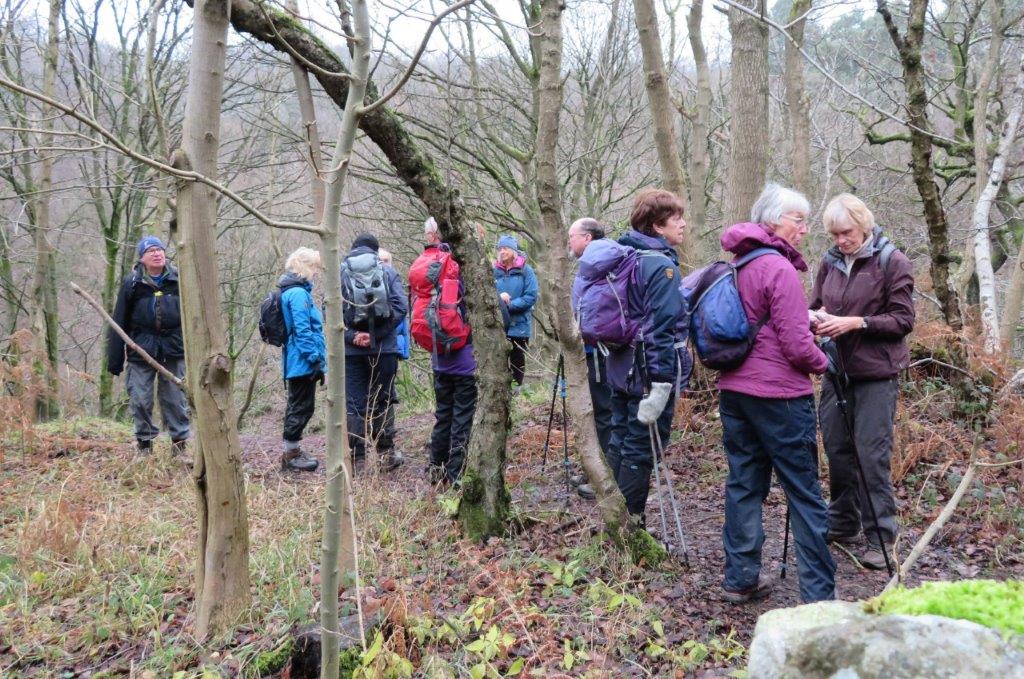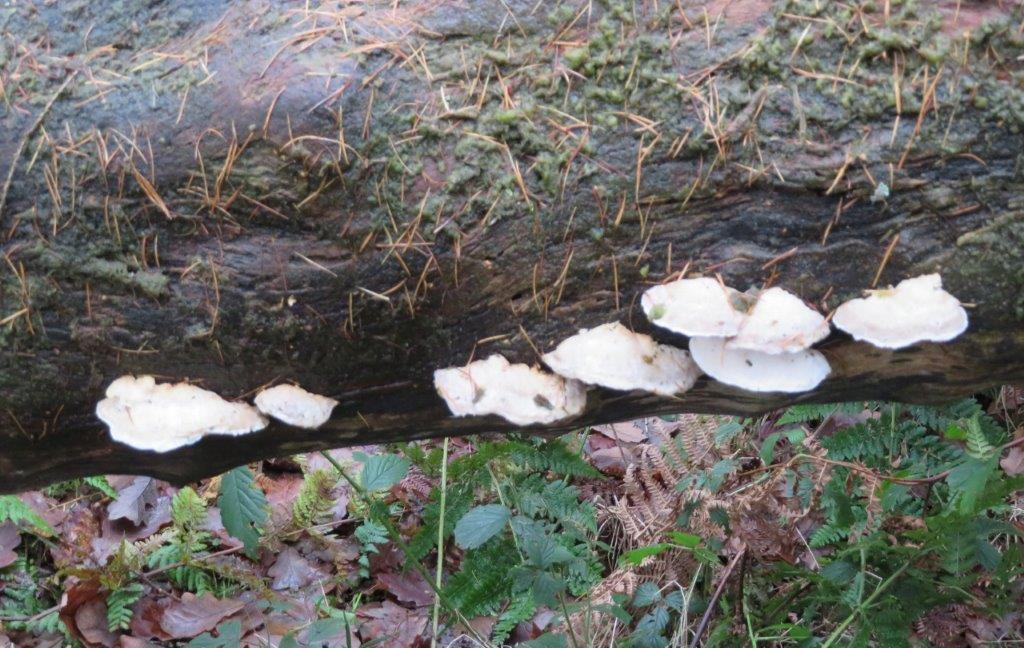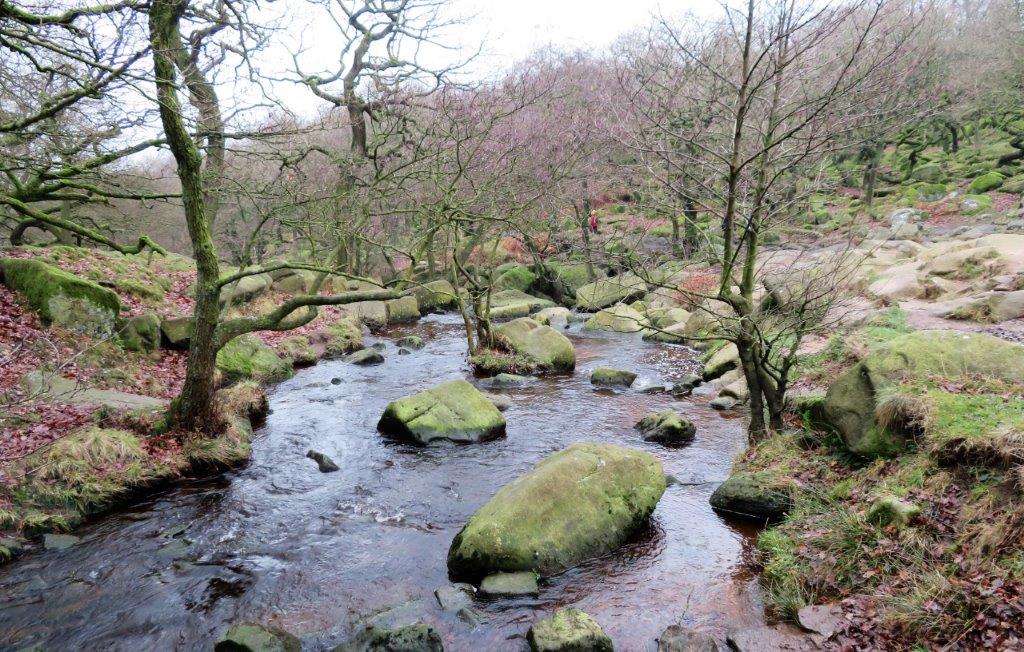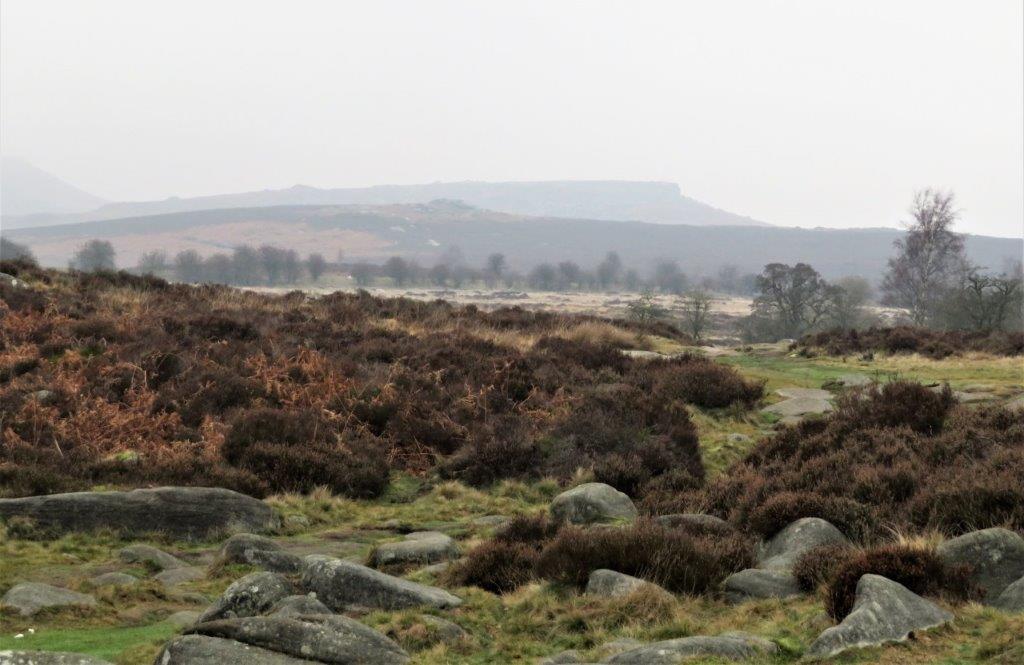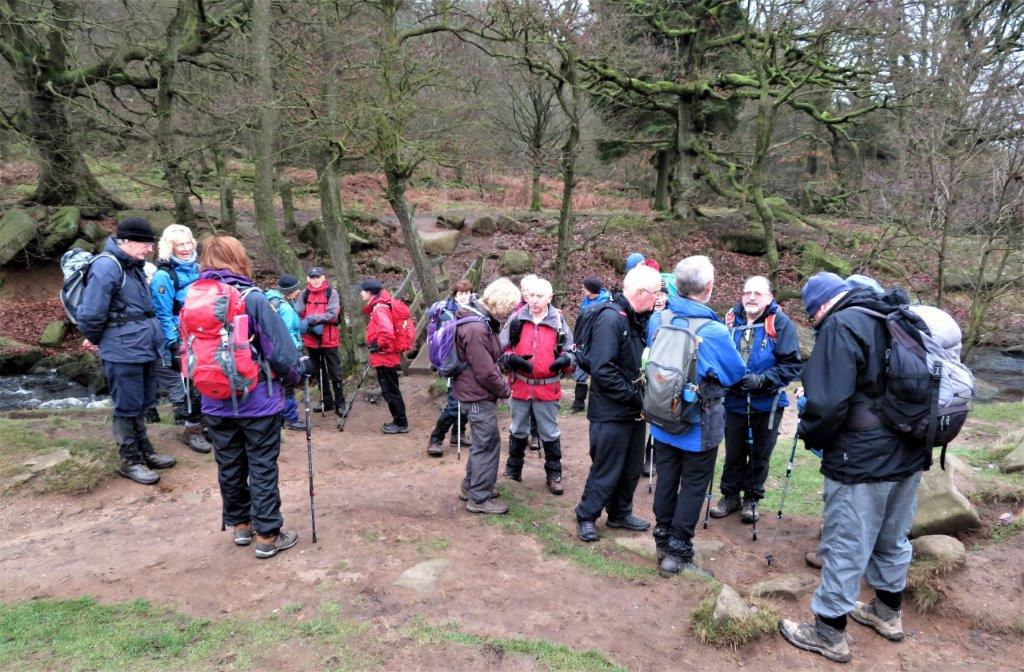 Footbridge which we crossed just visible behind group. We 'U turned here to go down Brook.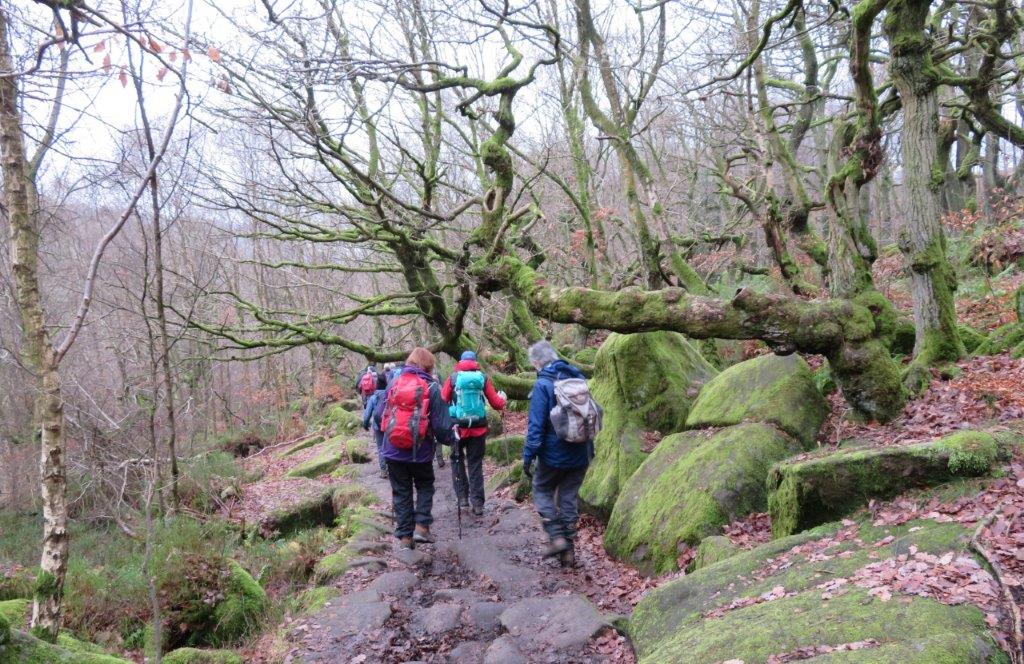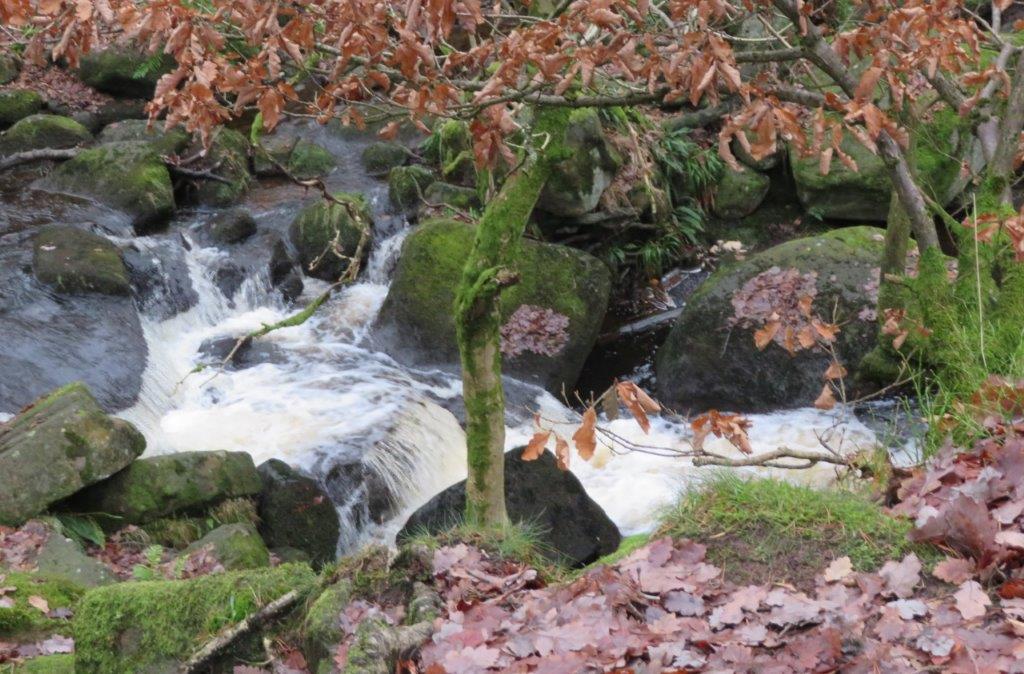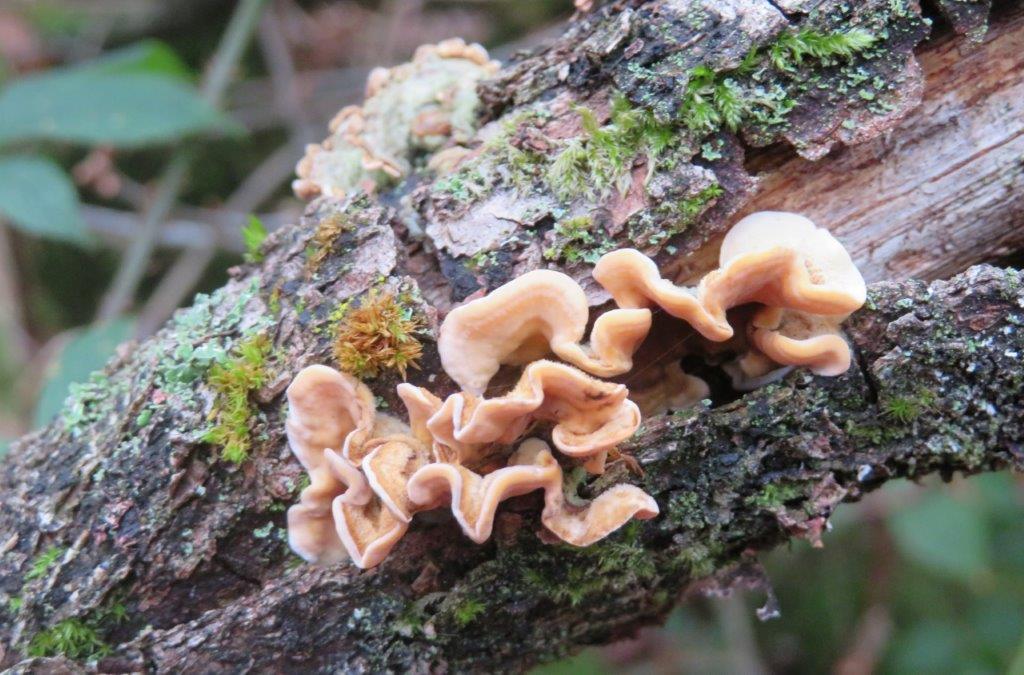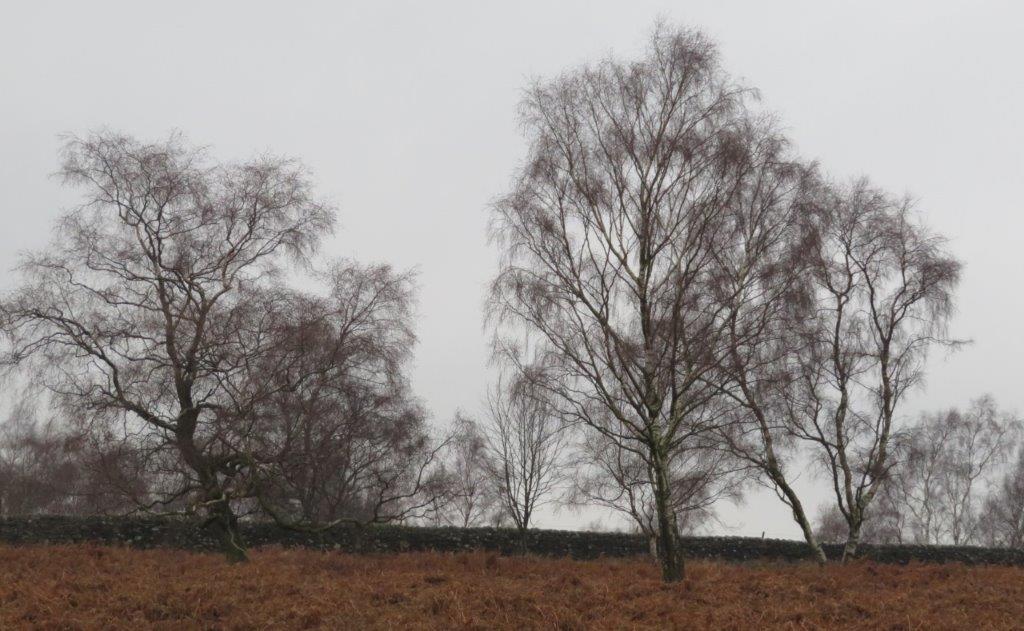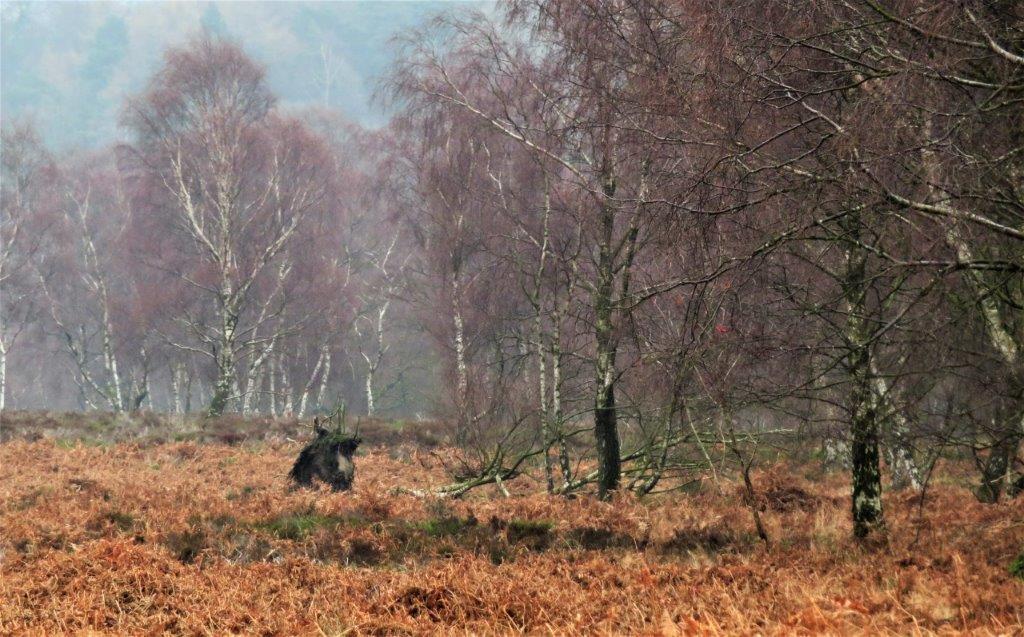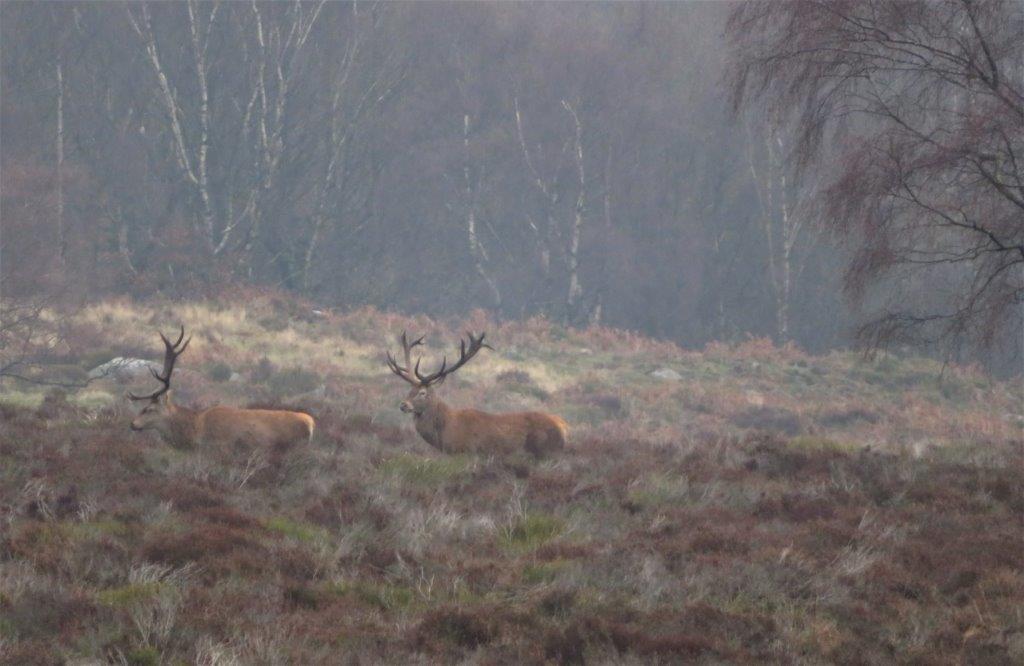 seldom seen stags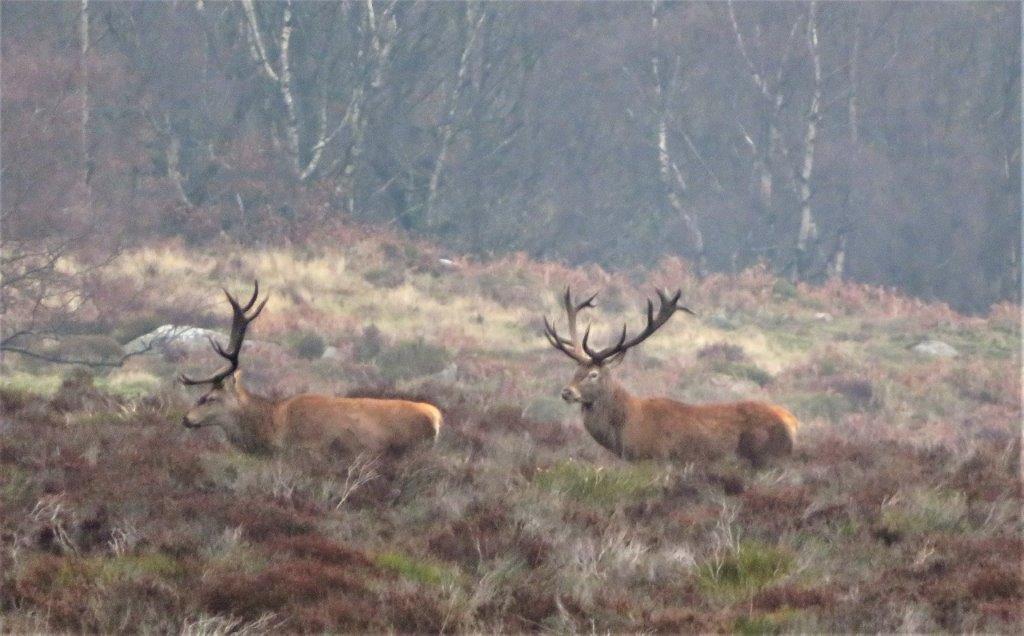 enlarged view of stags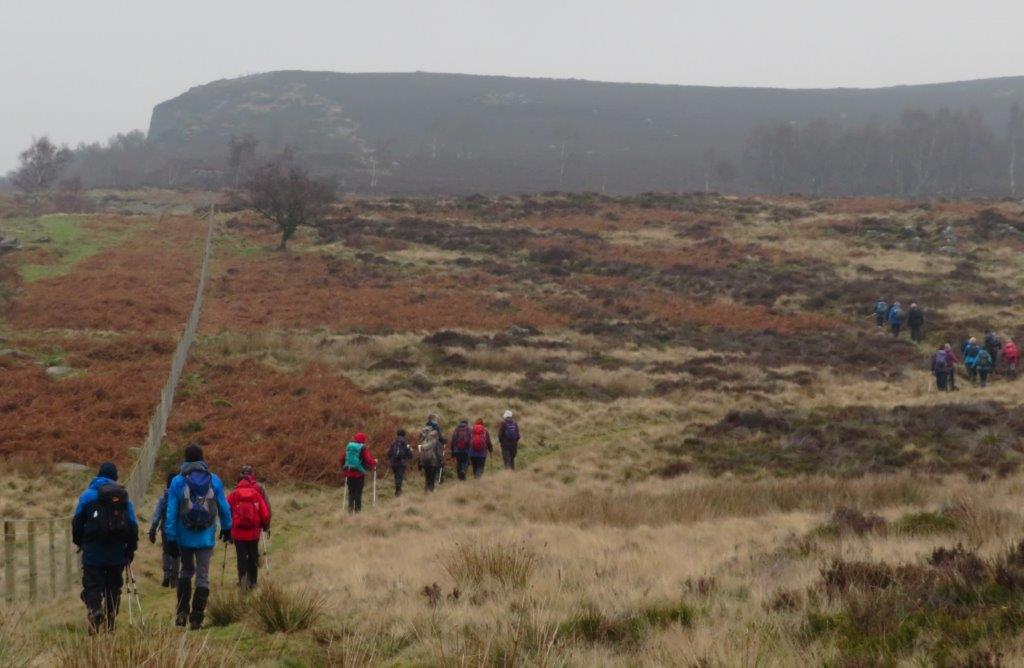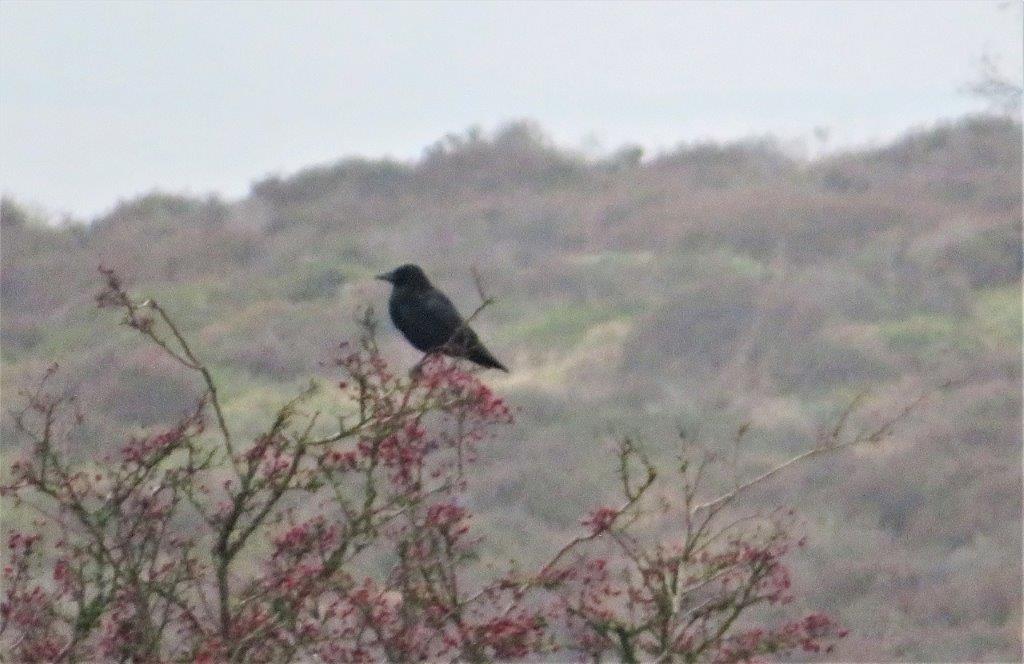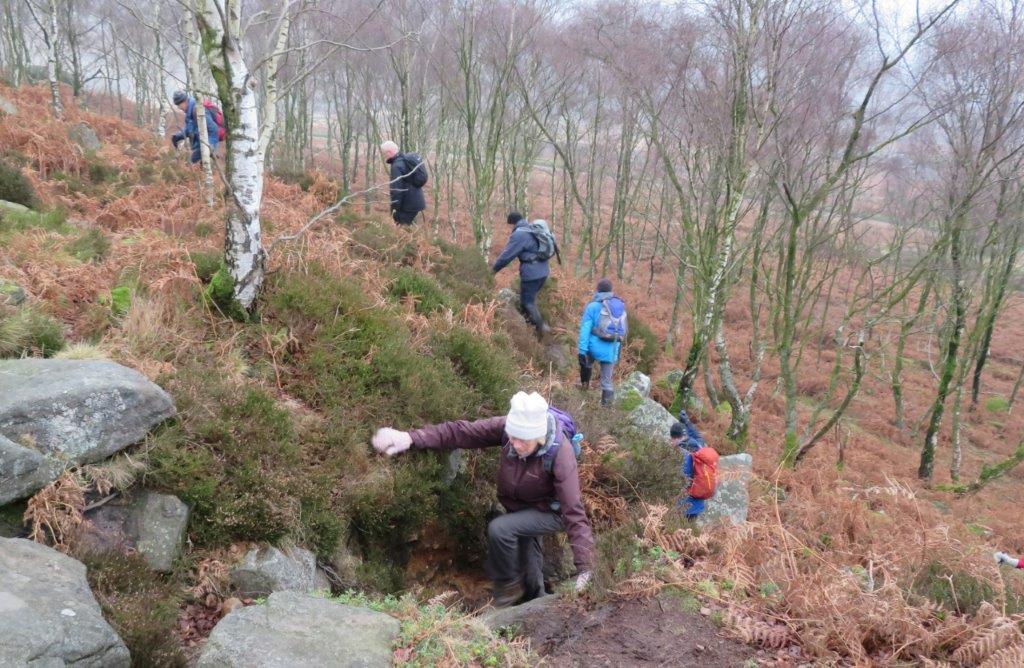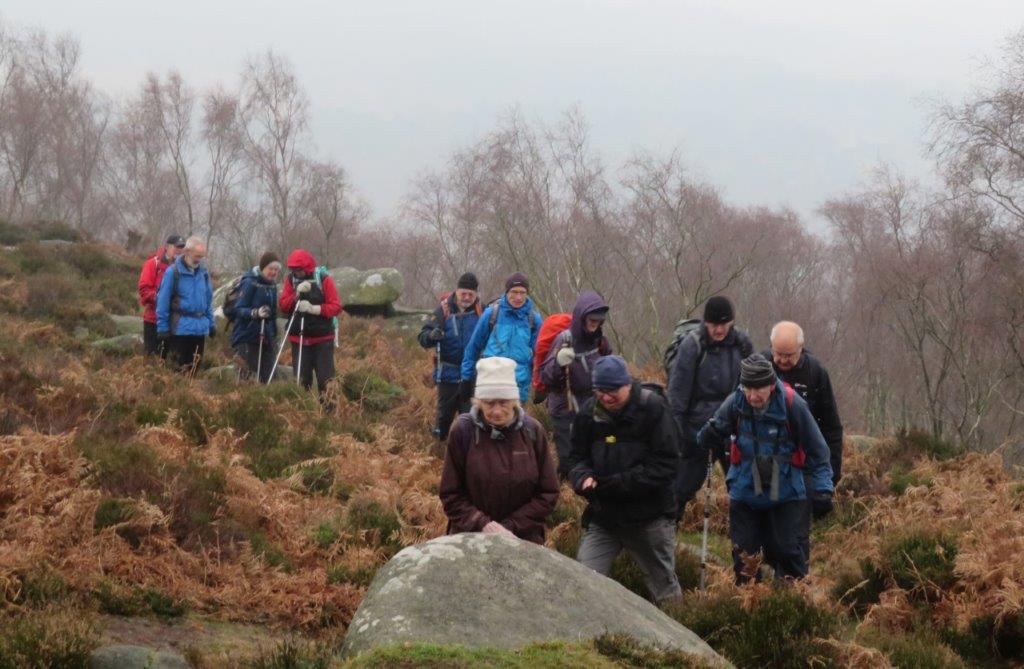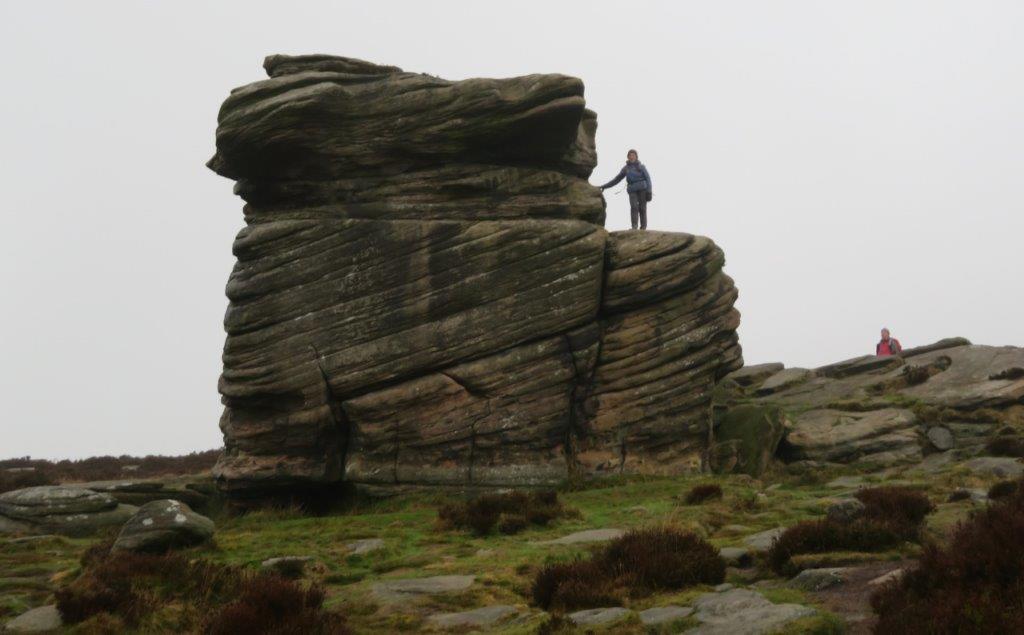 Mother Cop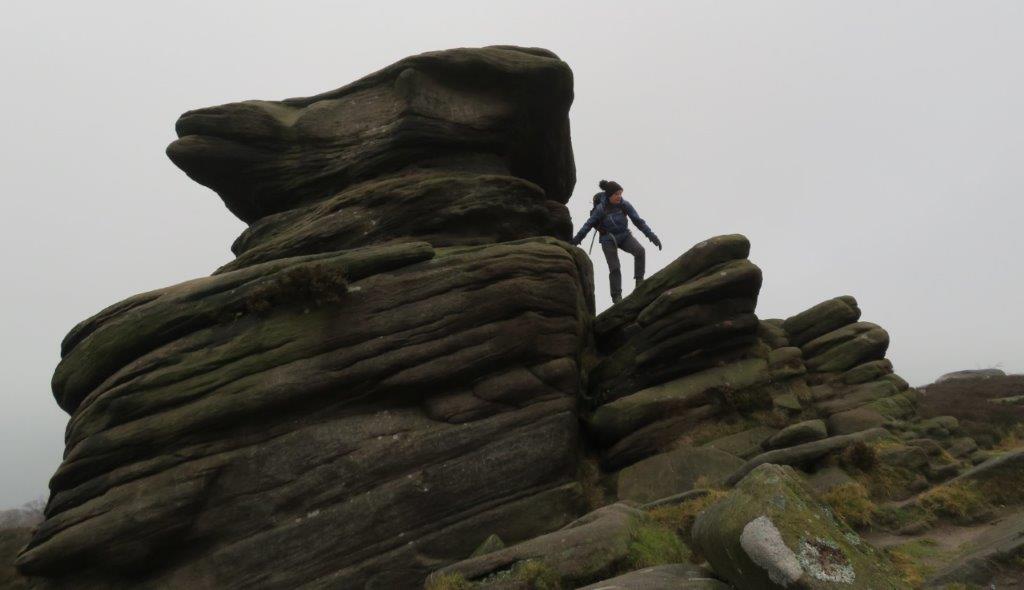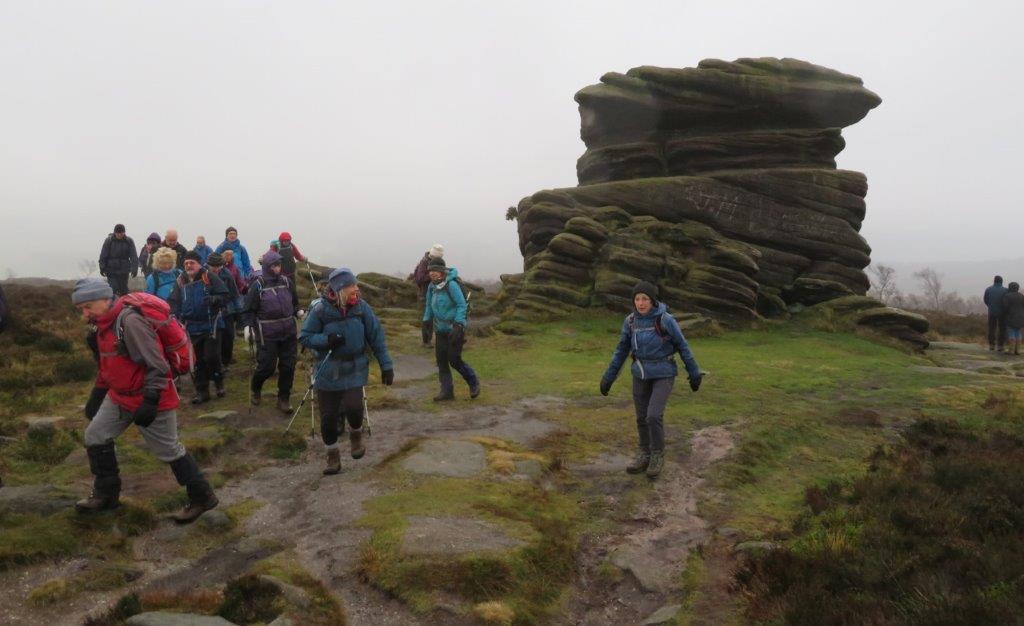 leaving Mother Cop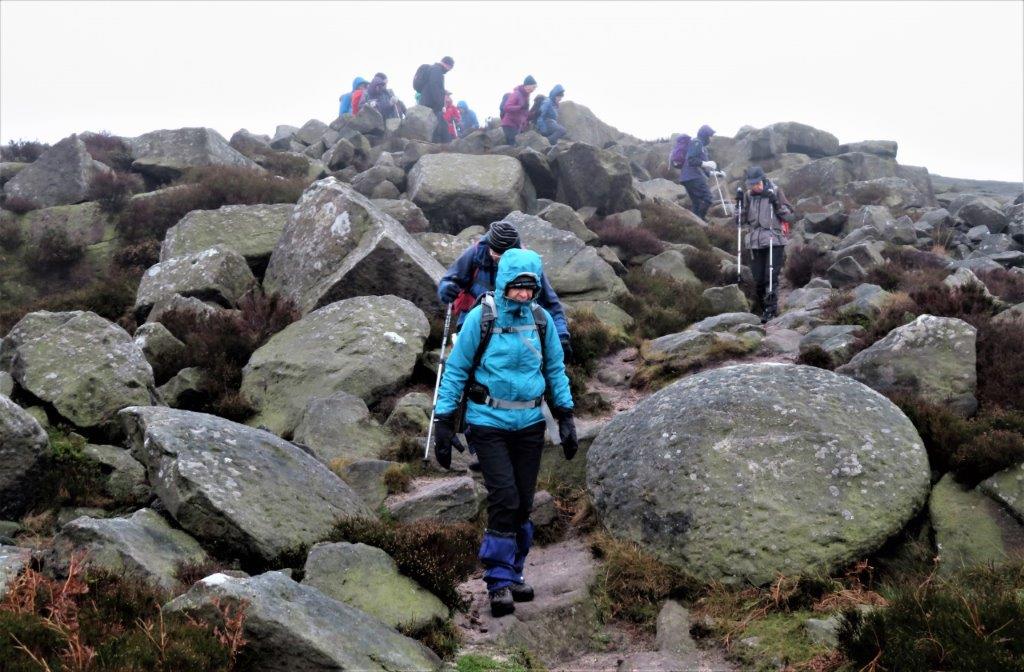 down from Over Owler Tor?
climbing up Higger Tor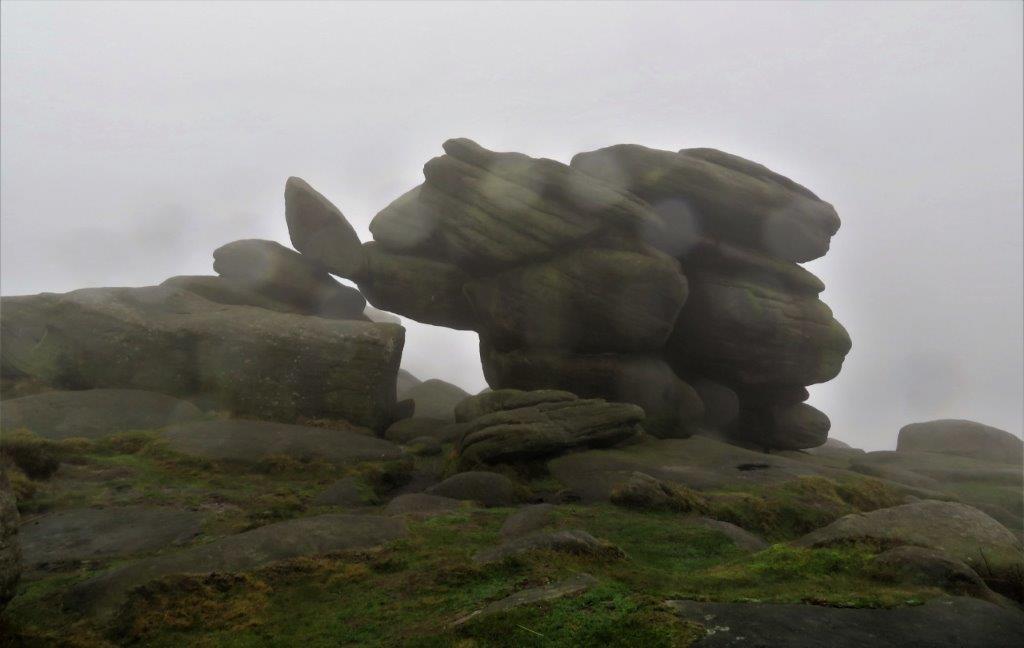 top of Higger Tor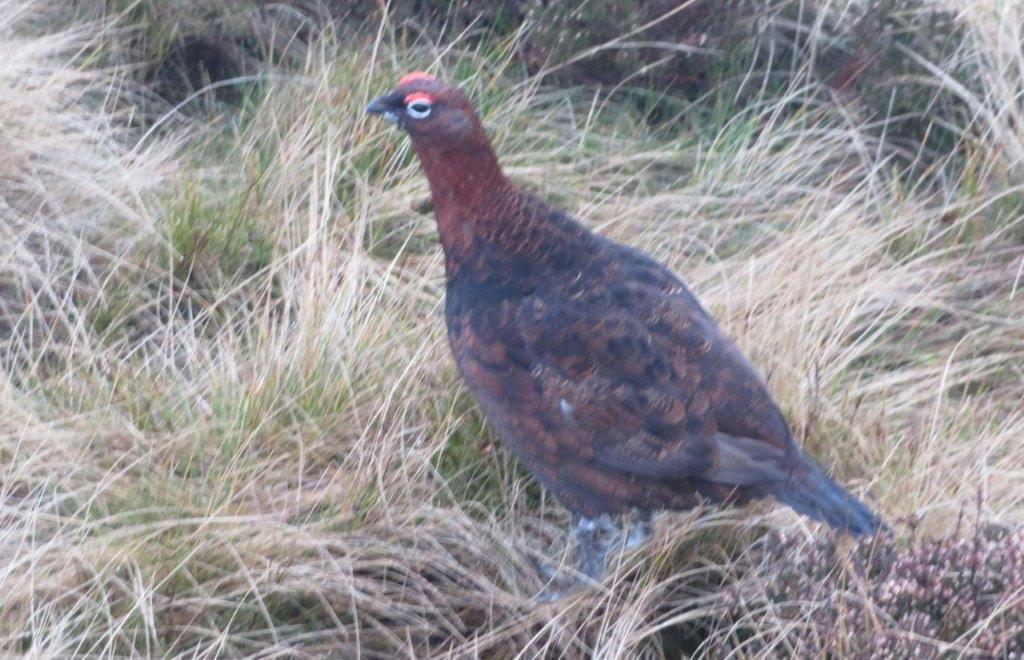 grouse seen for many minutes while walking from Higger Tor to (upper) Burbage Bridge - apparently trying to distract us from its nest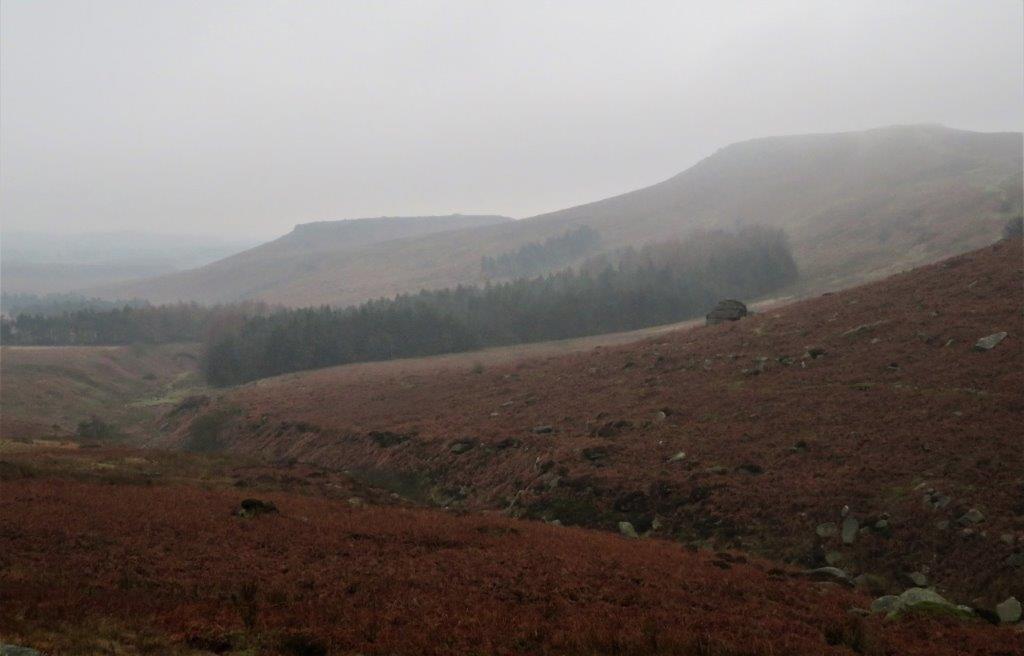 view with Higger Tor to right and in middle Carl Wark Fort - Burbage Brook in channel at bottom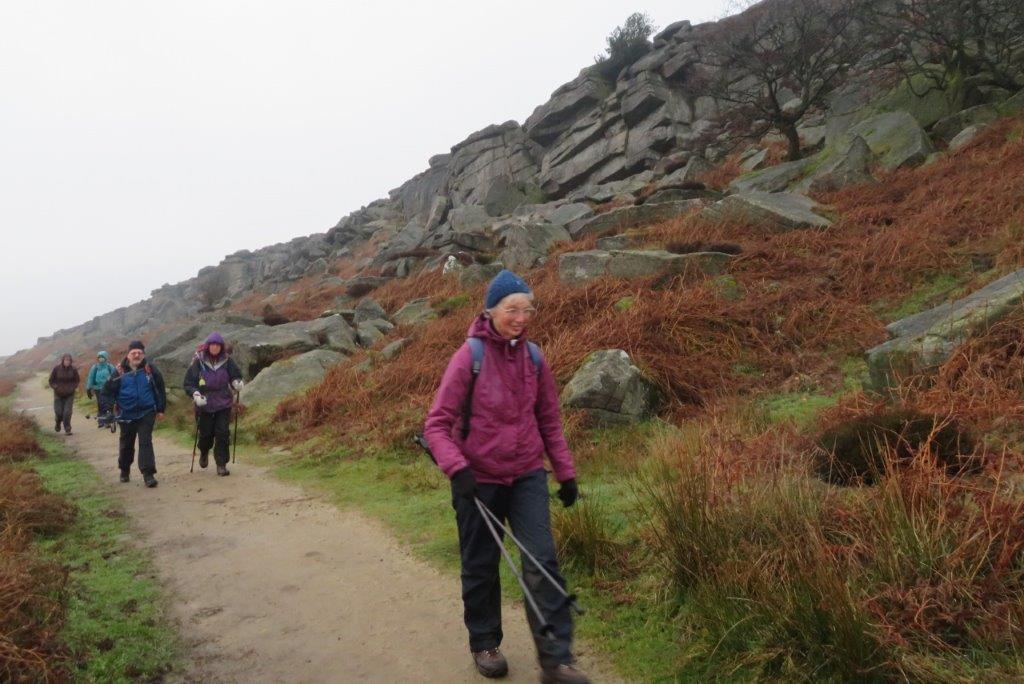 some took path (Sheffield Country walk) below Burbage Edge - main group walked on Burbage Edge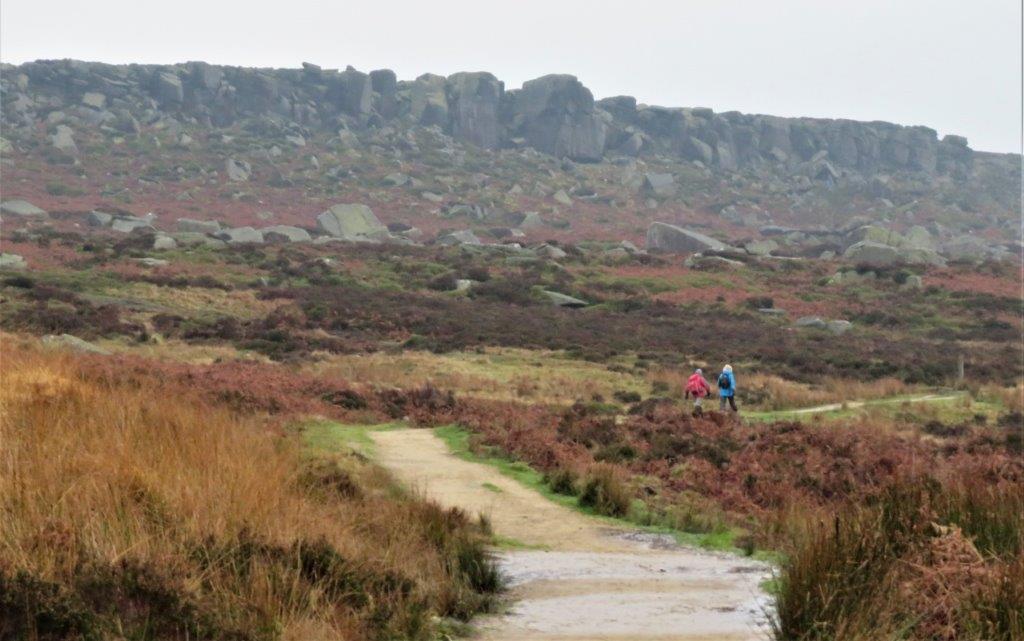 disused quarry area above group on path below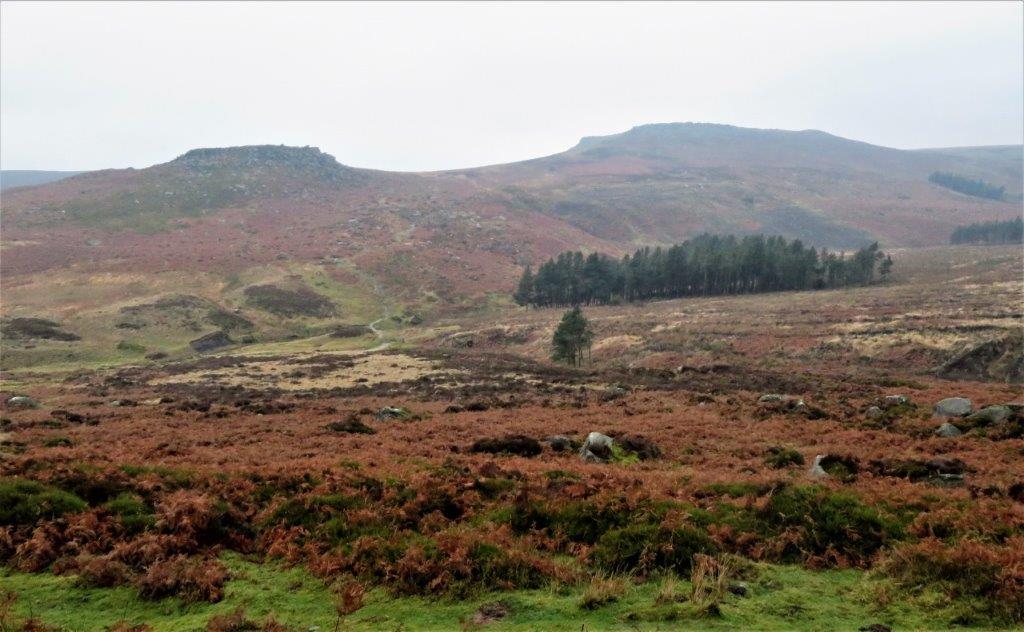 Path seen to left of centre crosses Burbage Brook on a packhorse bridge. Carl Wark Fort And Higger Tor visible on skyline
homepage - Day Walks Index 2018 - contact me at