homepage - Day Walks Index 2018 - contact me at

2018.11.25 - Ladybower Inn (PH at SK 205865), ~ 250m W on A57 Rd, turn ~S over A6013 viaduct & rd, W across Ladybower Reser. embankmemt, ~150m N along Reser, ~NW on FP into woods for ~300m, V-turn ~S for ~700m then ~W up to Winhill Pike (trig beacon), ~W to Hope Brink ~NNW to Hope Cross (SK161874) & ~300m beyond, BW ~SW to V cross Jaggers Clough, ~WSW to pass N of Clough Farm, continue toward Lady Booth Brook, NNW to cross brook to Rowland Cote (now Youth Hostel), permissive FP & FP to Ollerbrook Farm, FP ~WSW across Grinds Brook to rd, ~S to pass beyond Edale Stn, zig zag West at rd then ~S on 'BW' to Hardanclough Farm and beyond, cross brook to East then ~S through Greenlands continuing to & up rd below Mam Tor, ~E toward but short of Blue John Cavern, ~N down Land Slipped rd then V turn on rd (well before Mam Farm) continuing to Odin Mine, turn off ~ESE past Knowlegates Farm, along Odin Brook then to A6187 rd into Castleton - leaders Andrew Irwin & Liz Savage - Sunday - about 12.5miles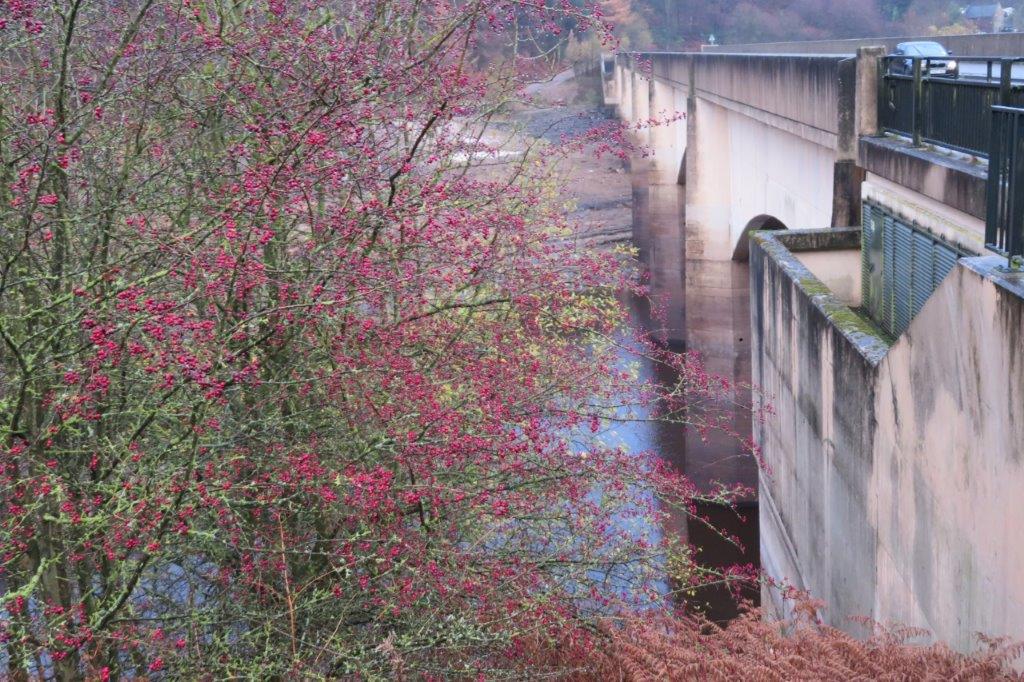 viaduct on A6013 road which we crossed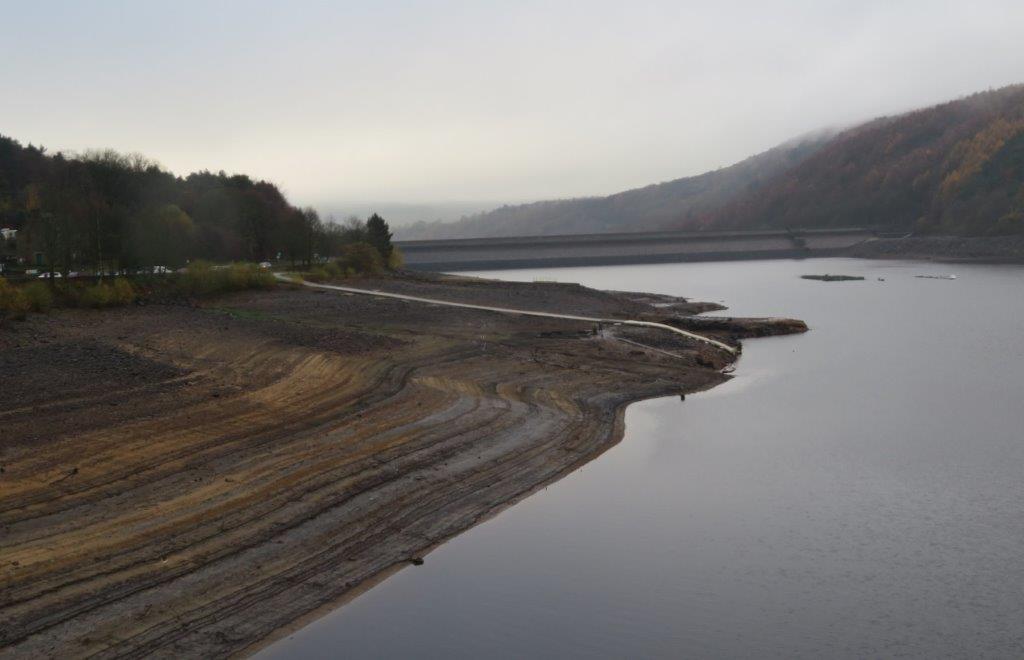 looking toward Ladybower Reservoir embankment which we crossed later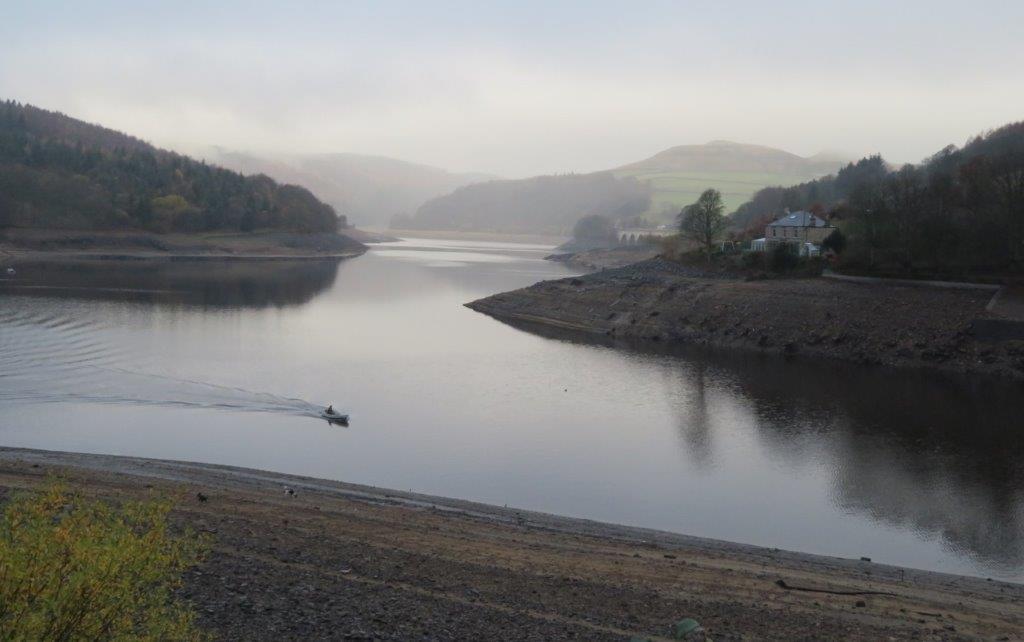 looking towards Ashopton Viaduct with Crook Hill behind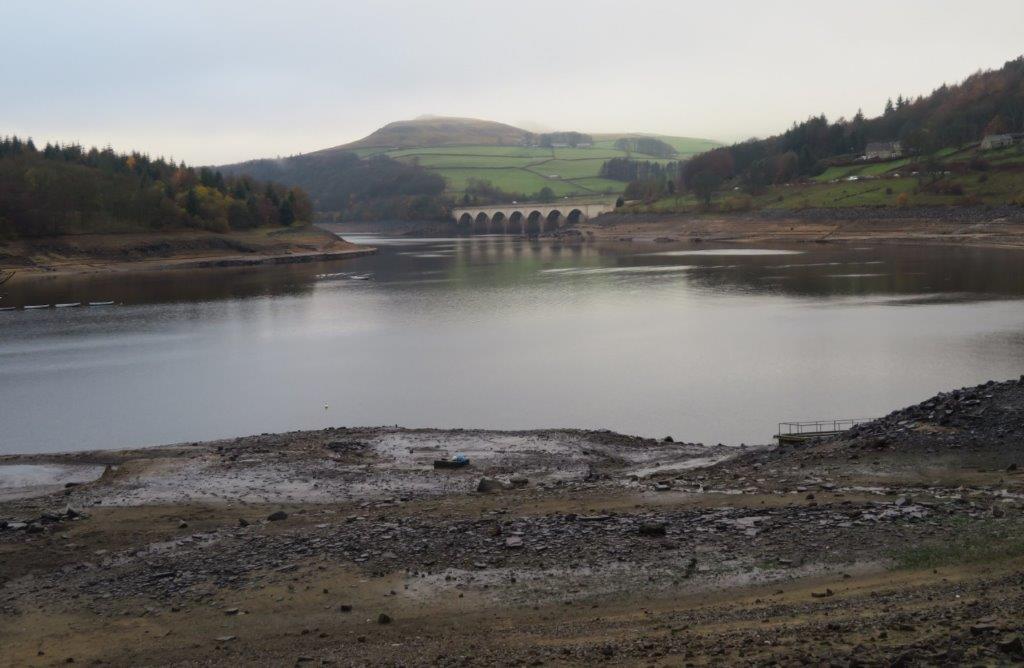 as above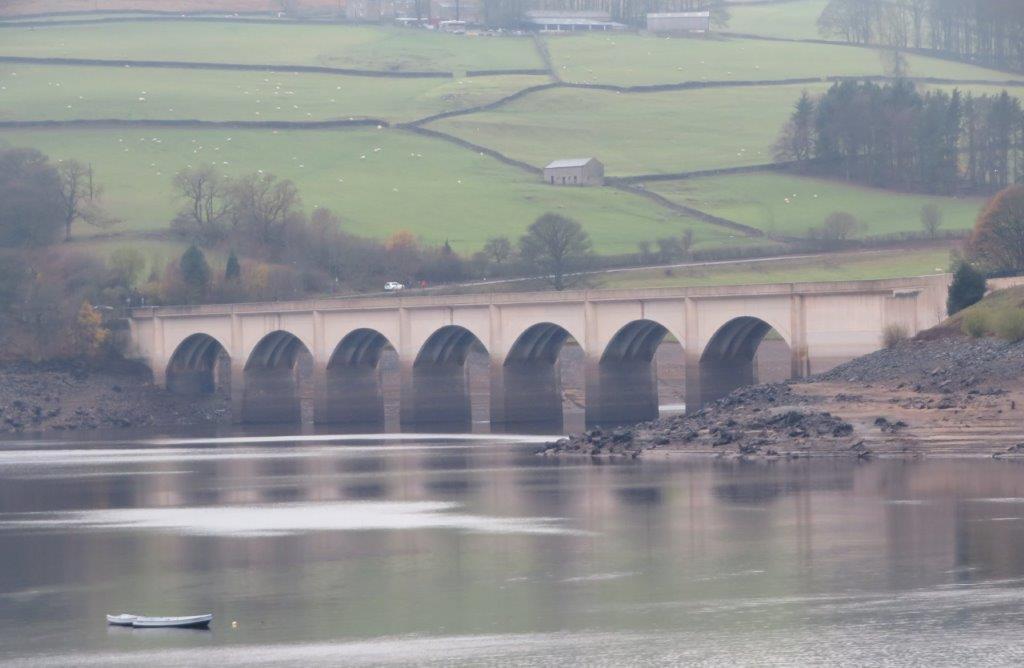 close up view of Ashopton Viaduct - with low water level large depth of piers are visible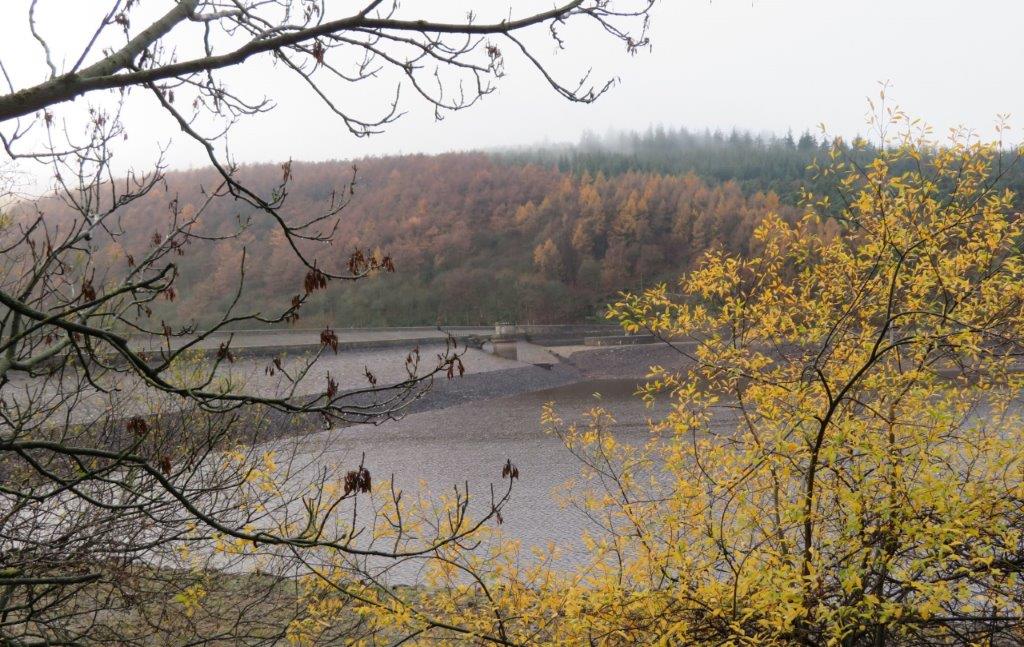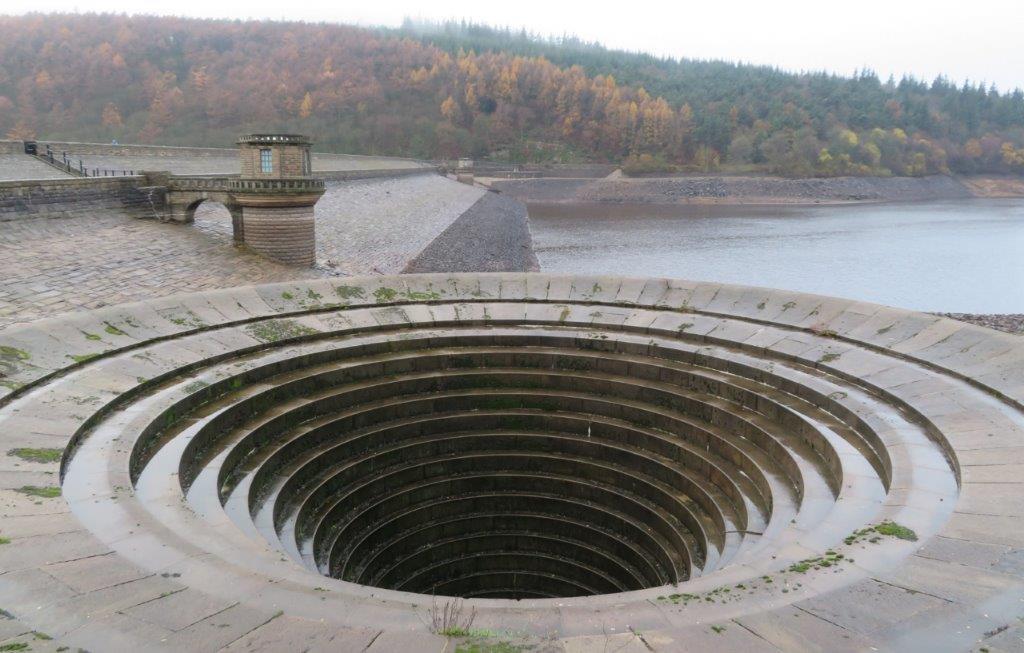 one of two bellmouth shaft spillways on the embankment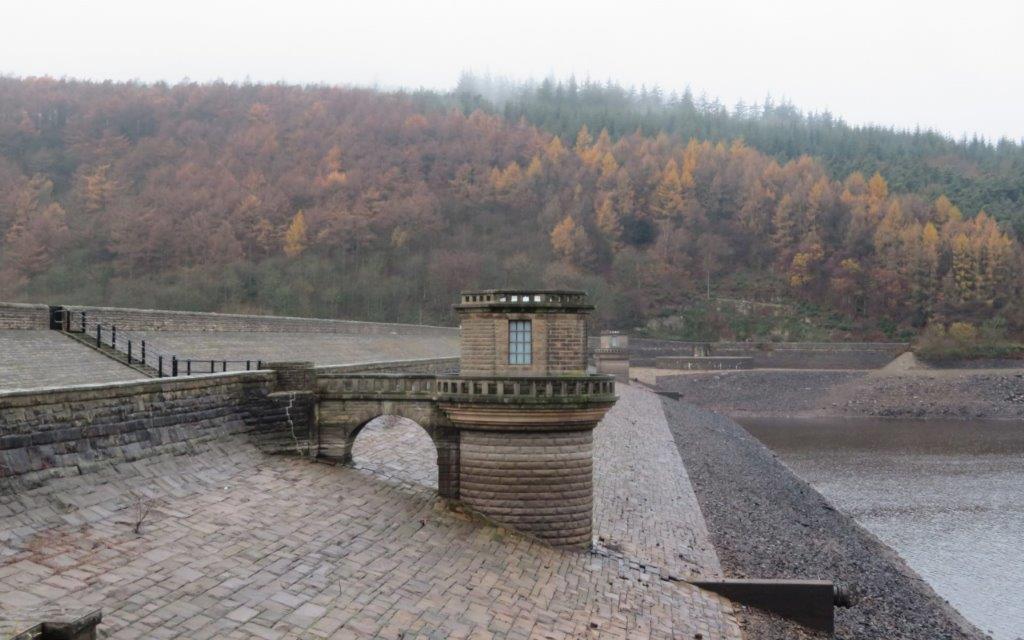 drawdown shaft?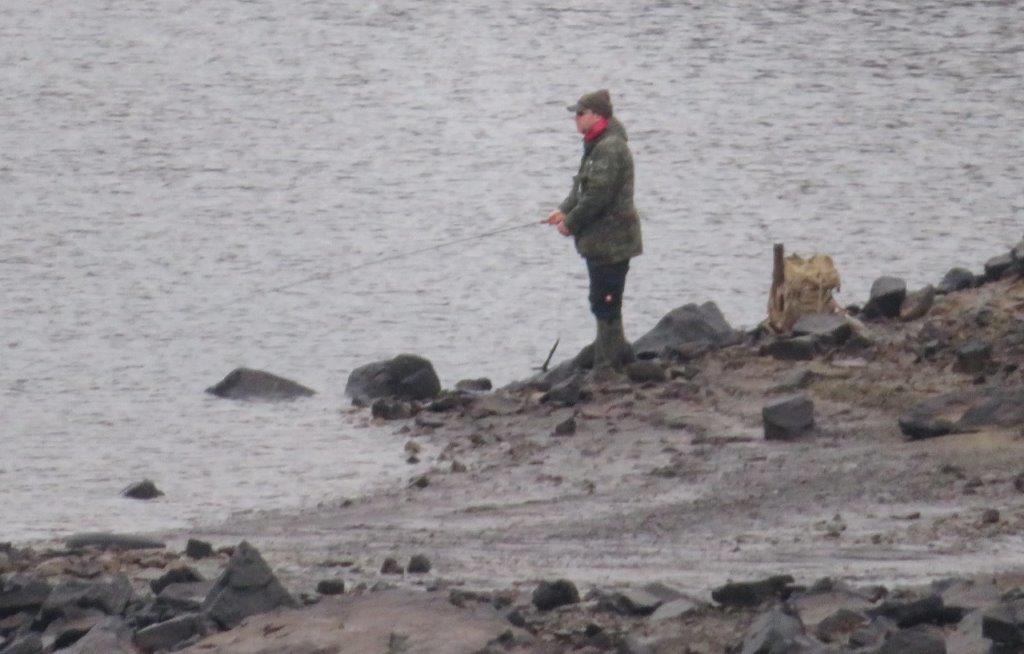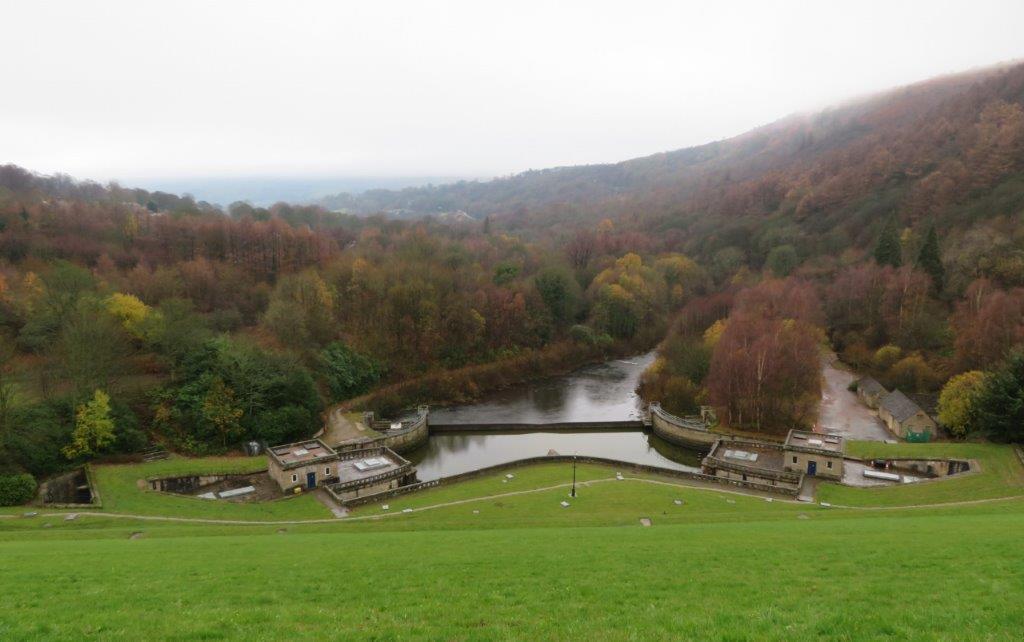 works below the embankment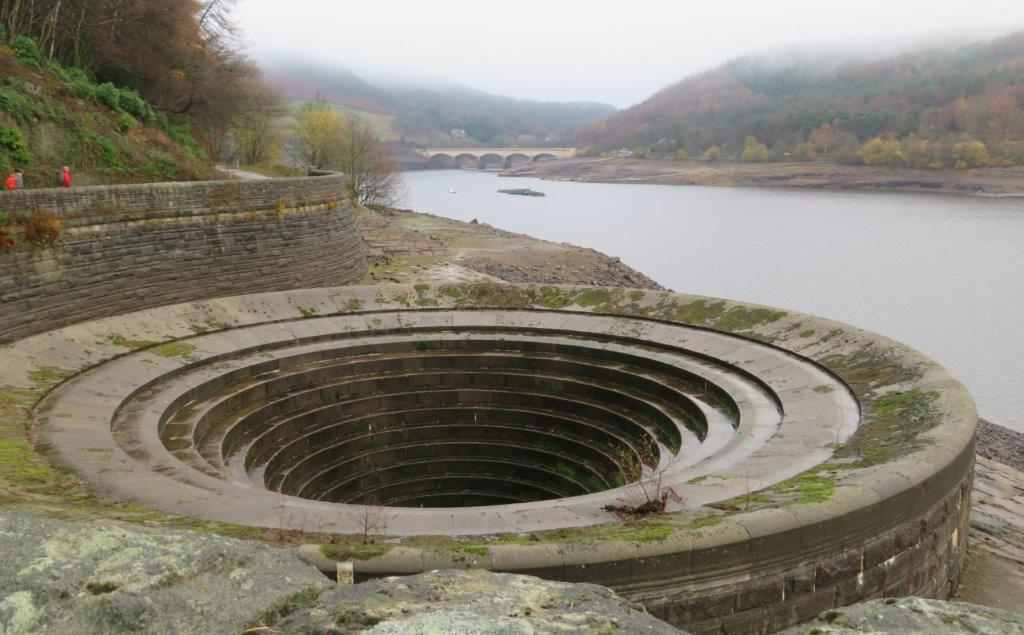 we walked ~ north past this spillway.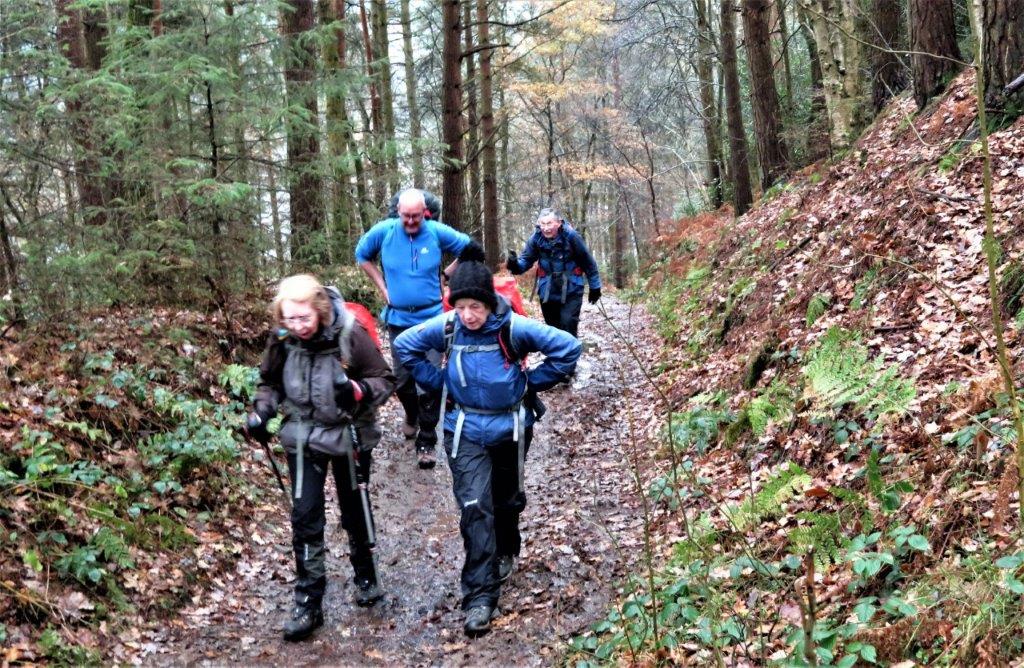 in the woods on paths leading up to Winhill Pike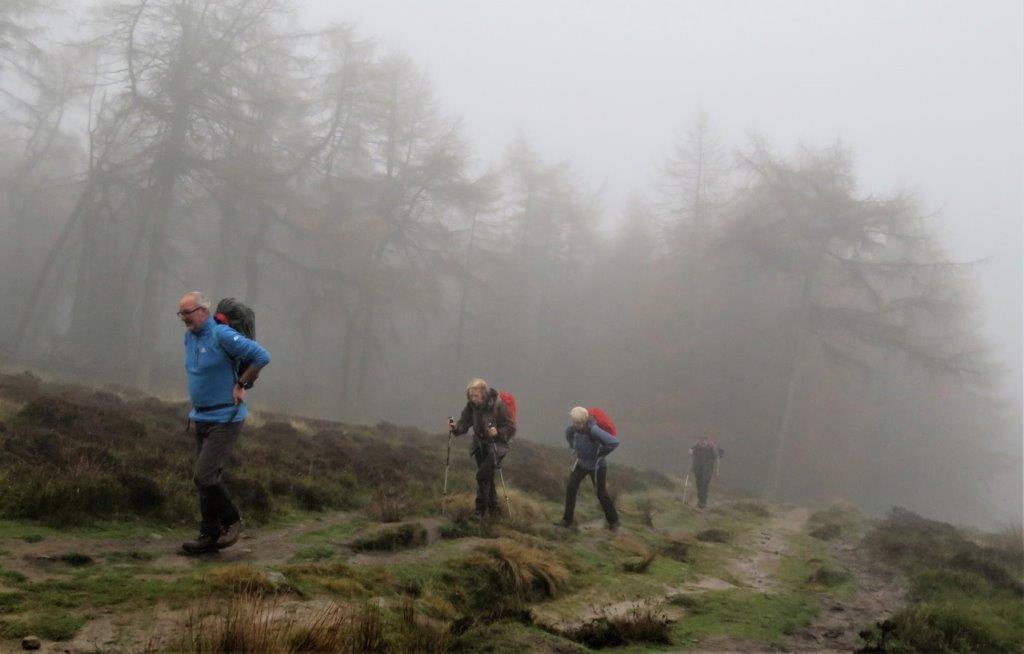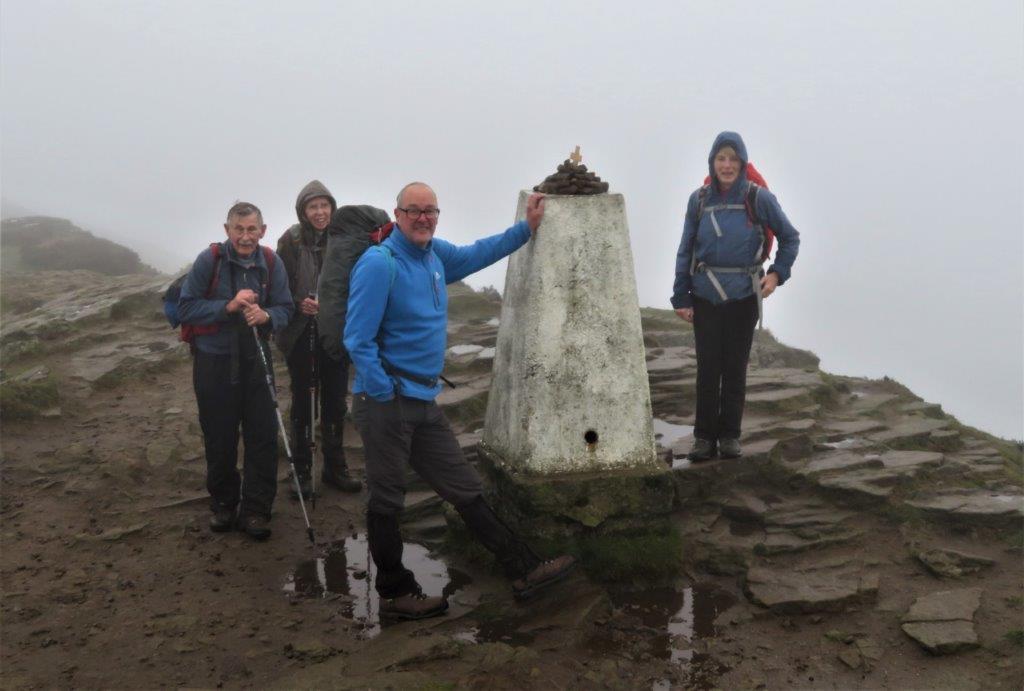 Trig. beacon on top of Winhill Pike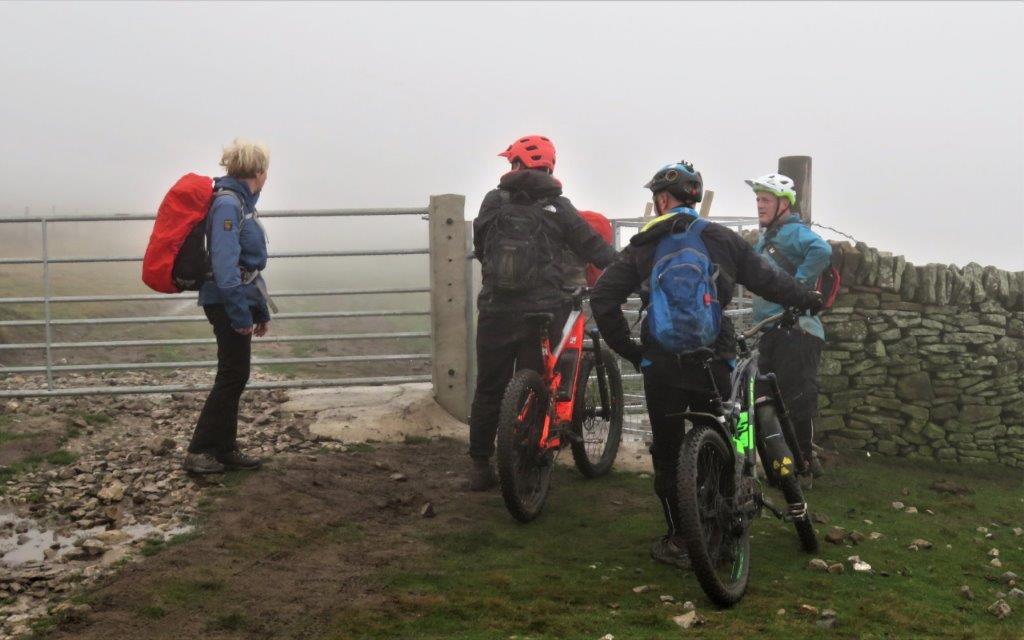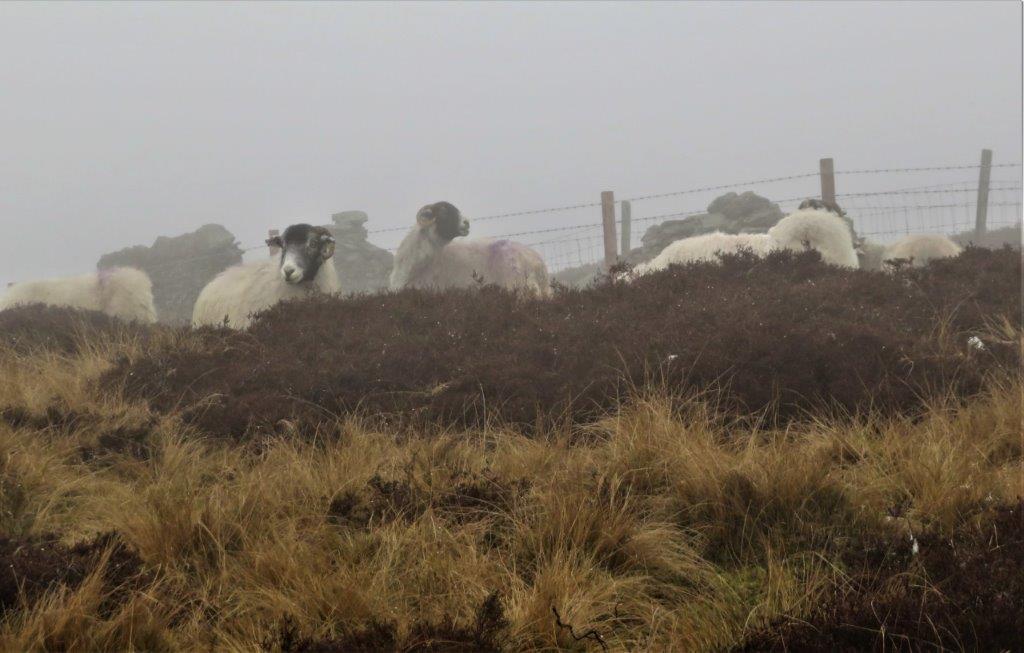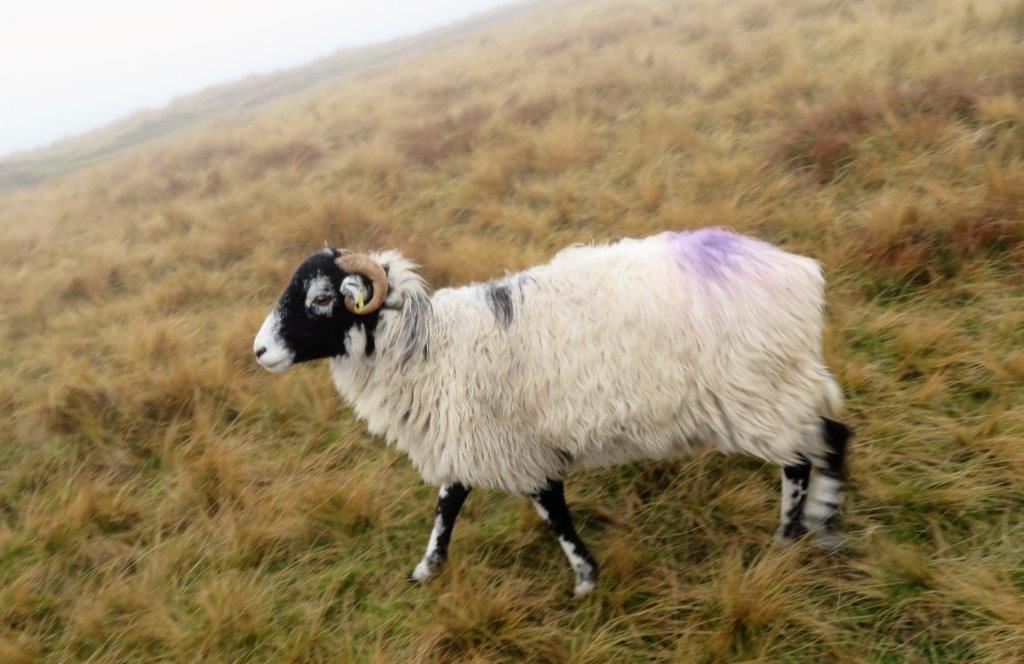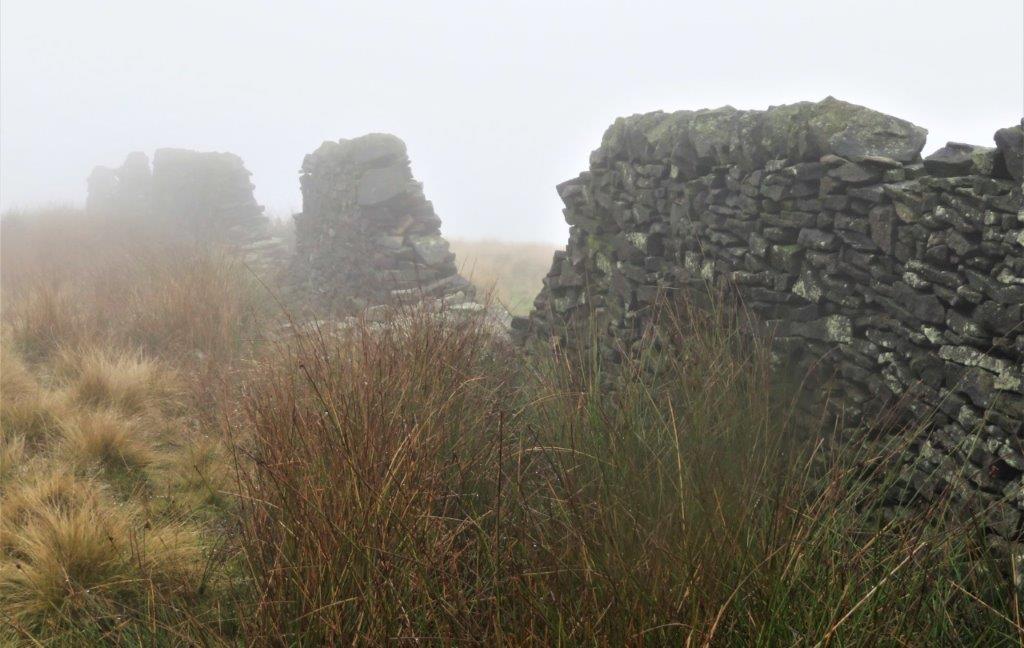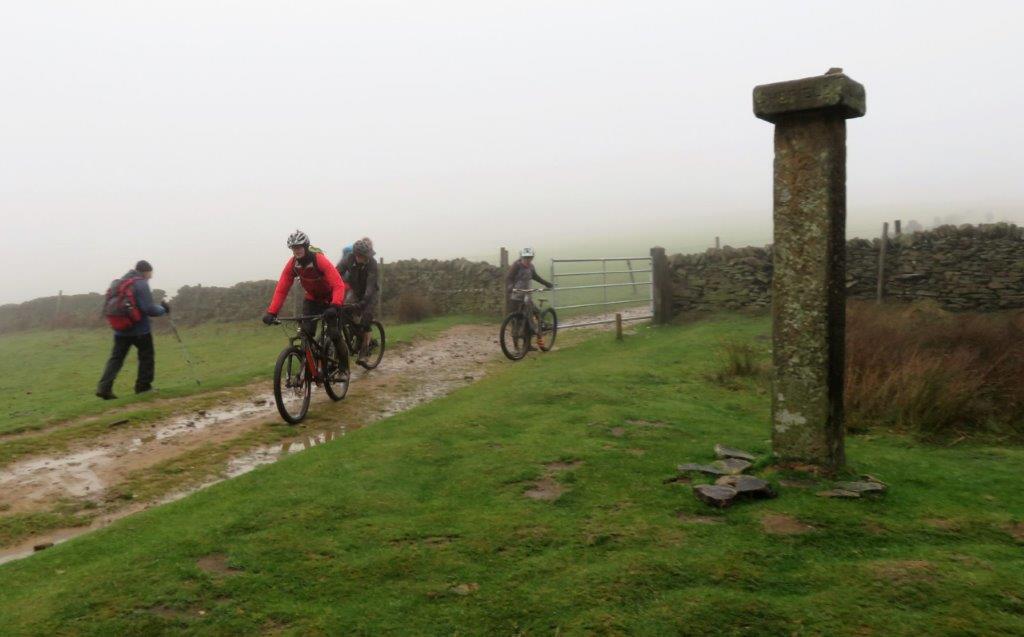 Hope cross - we continued through gate and turned left further on down bridleway to Jaggers Clough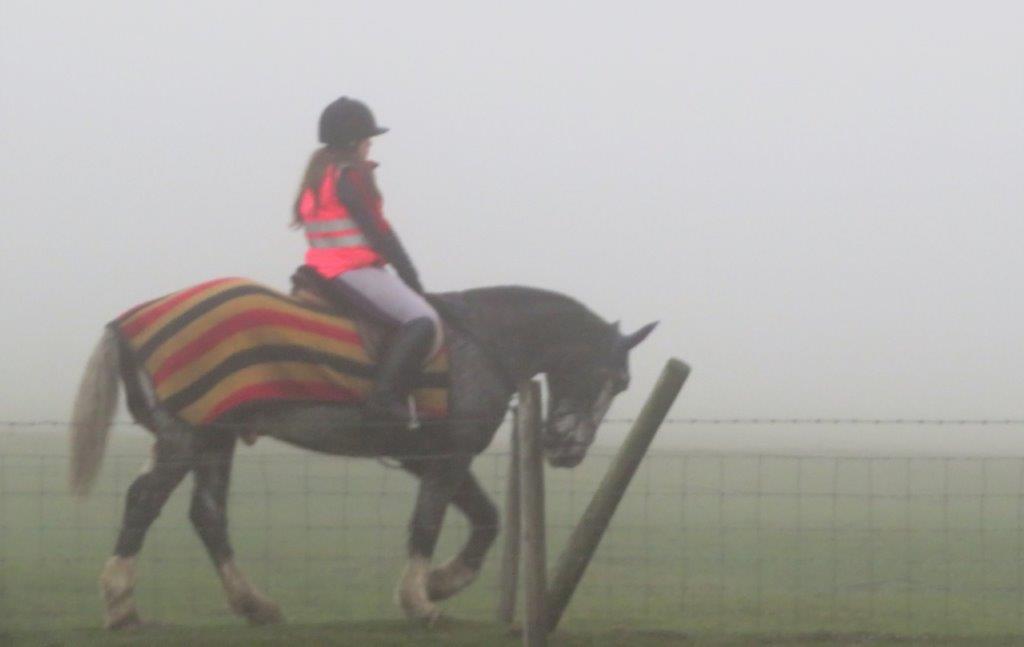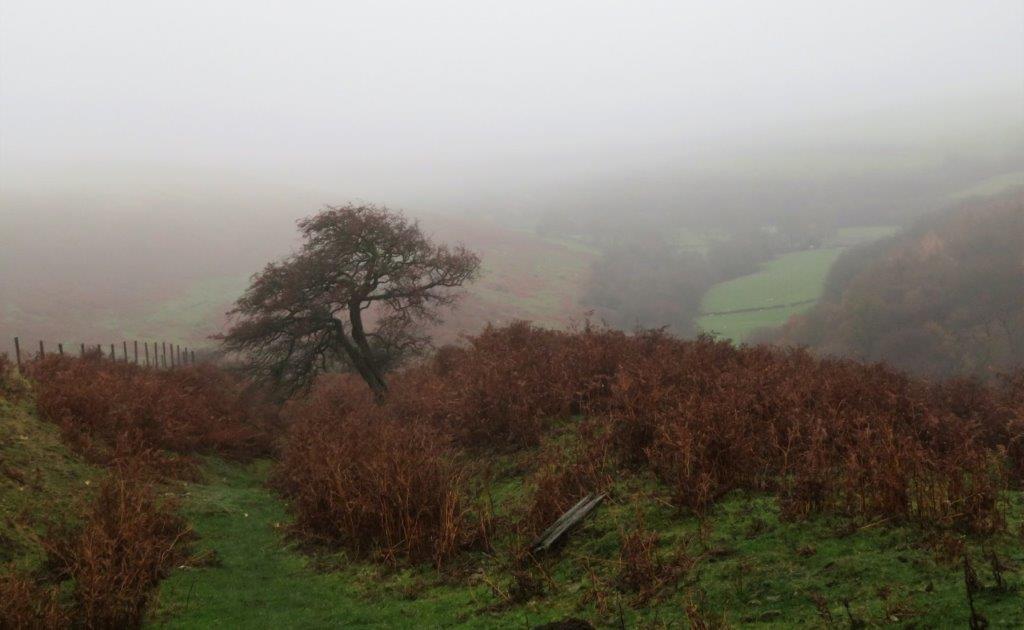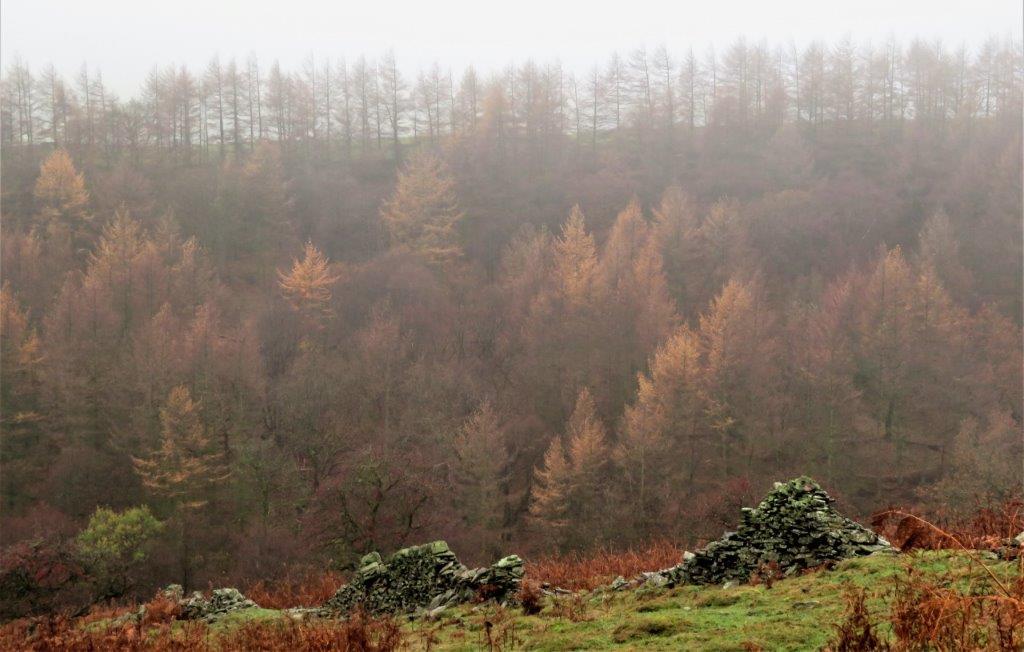 Backside Wood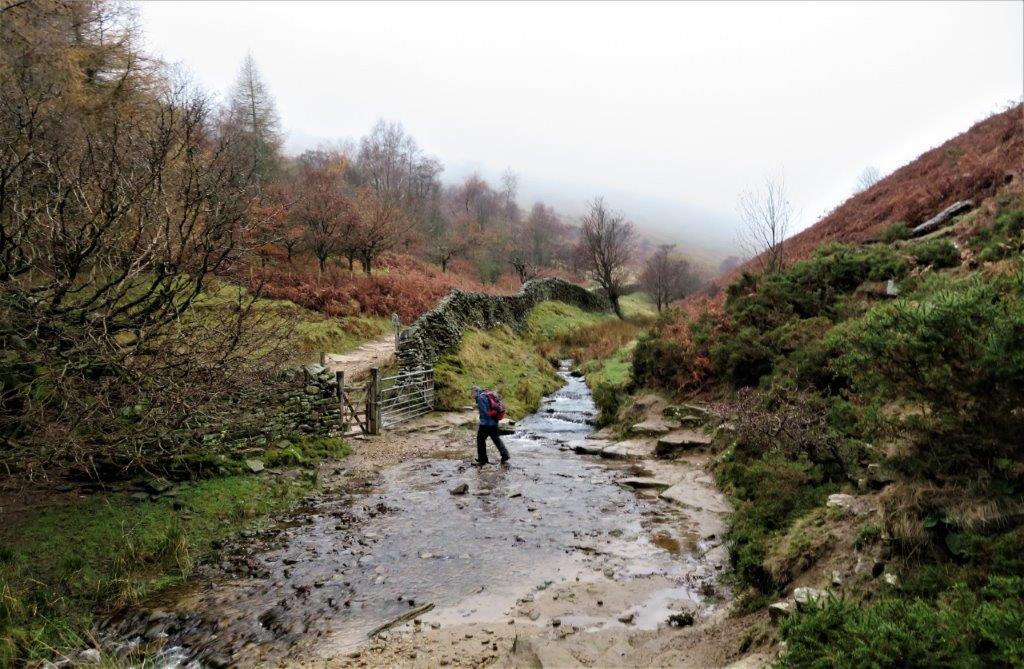 crossing Jaggers Clough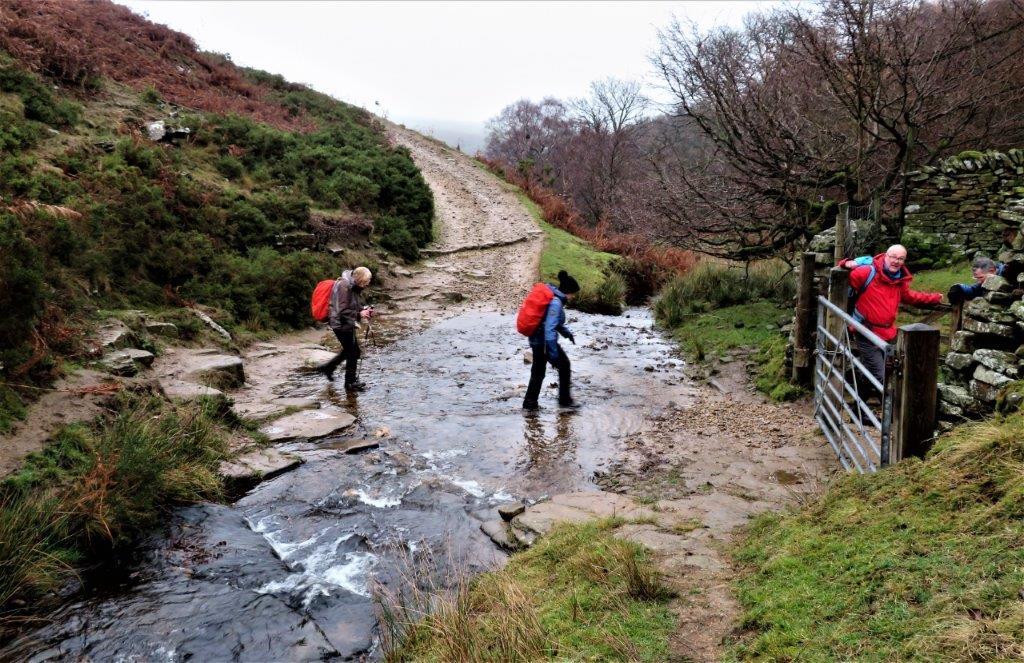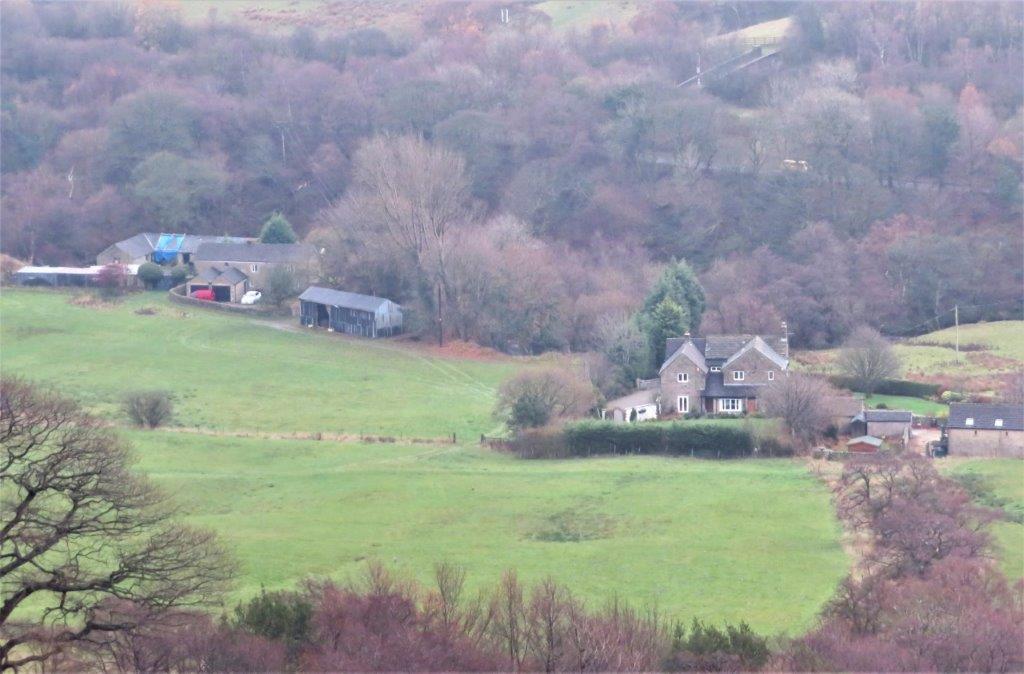 view across Vale of Edale at farm near bottom of Lose Hill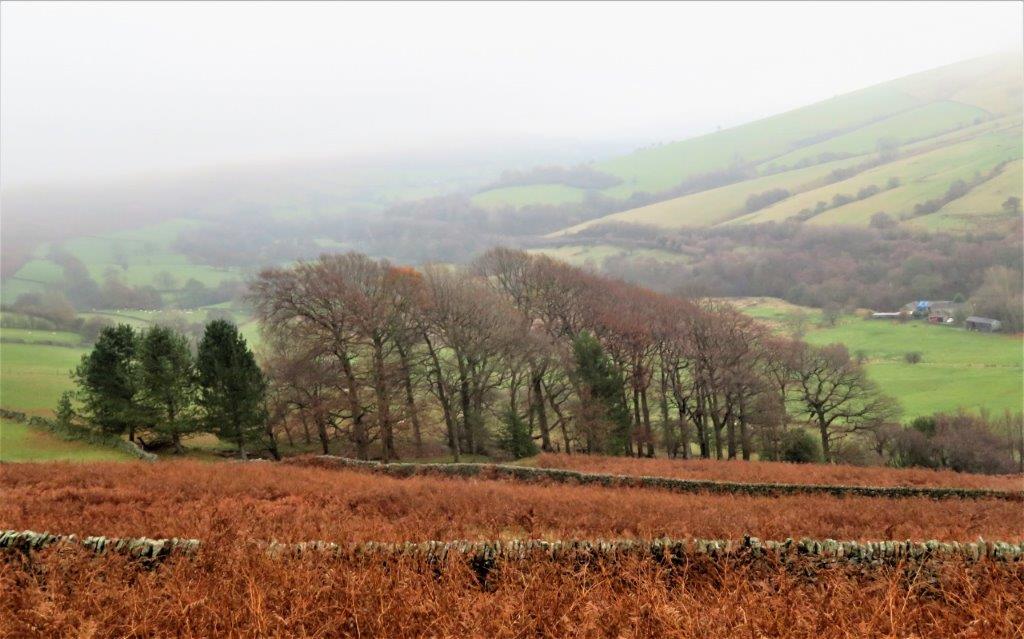 take the narrow path branching off the wider path to get above Clough Farm (wider path leads down to Edale Road)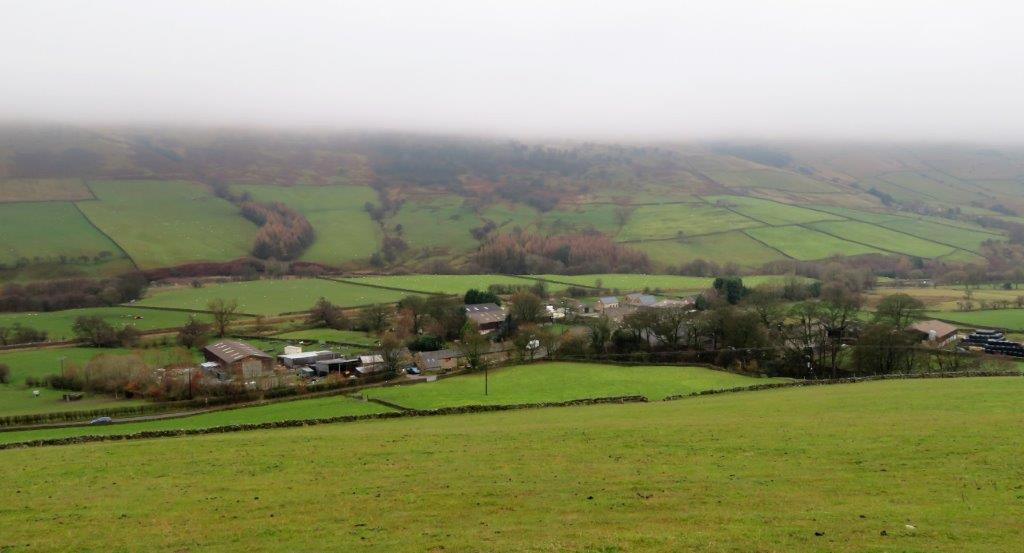 Nether Booth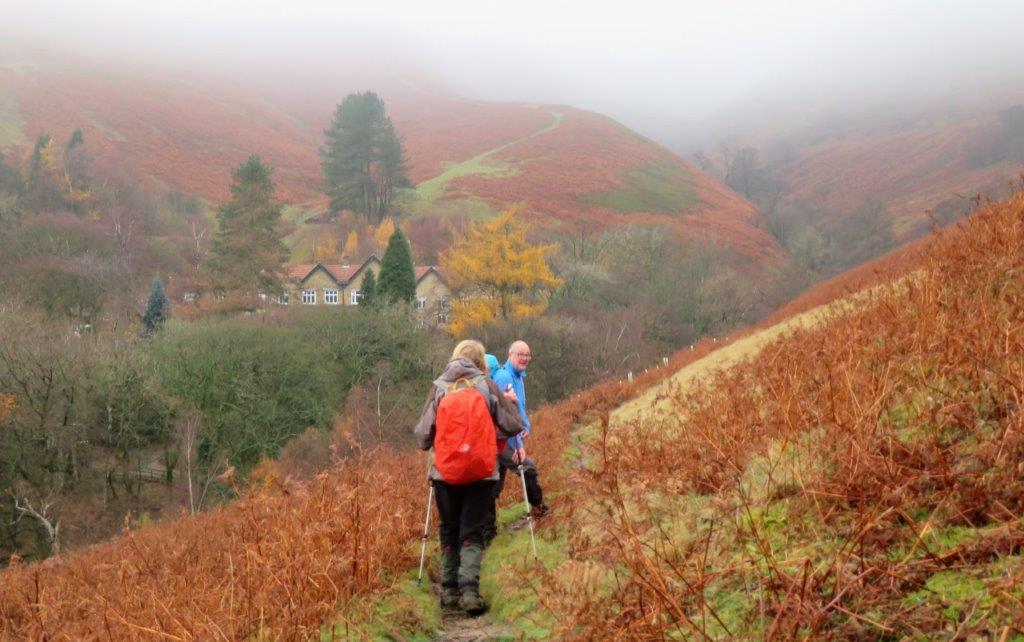 approaching - Edales Youth hostel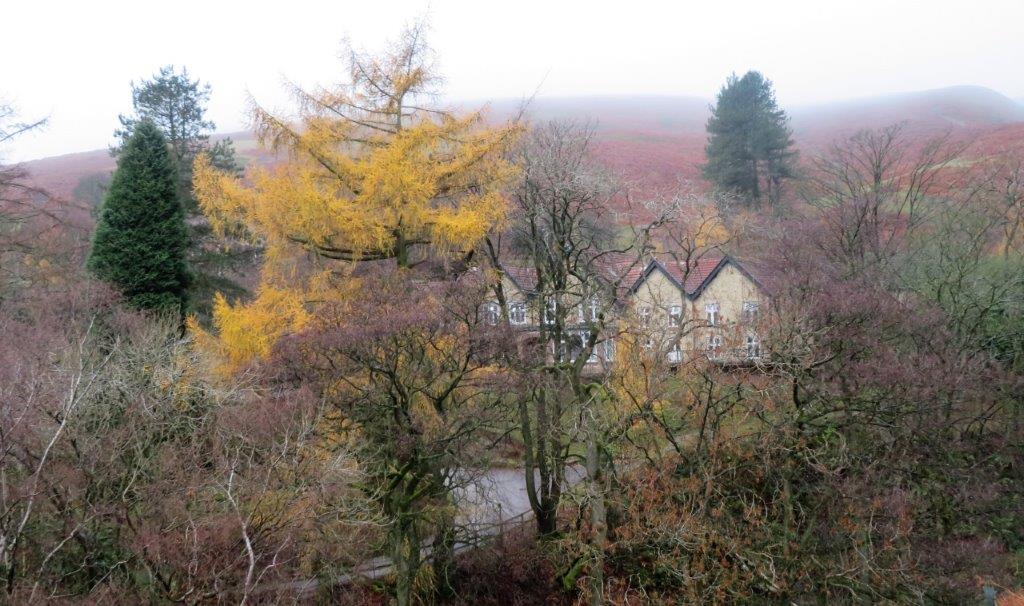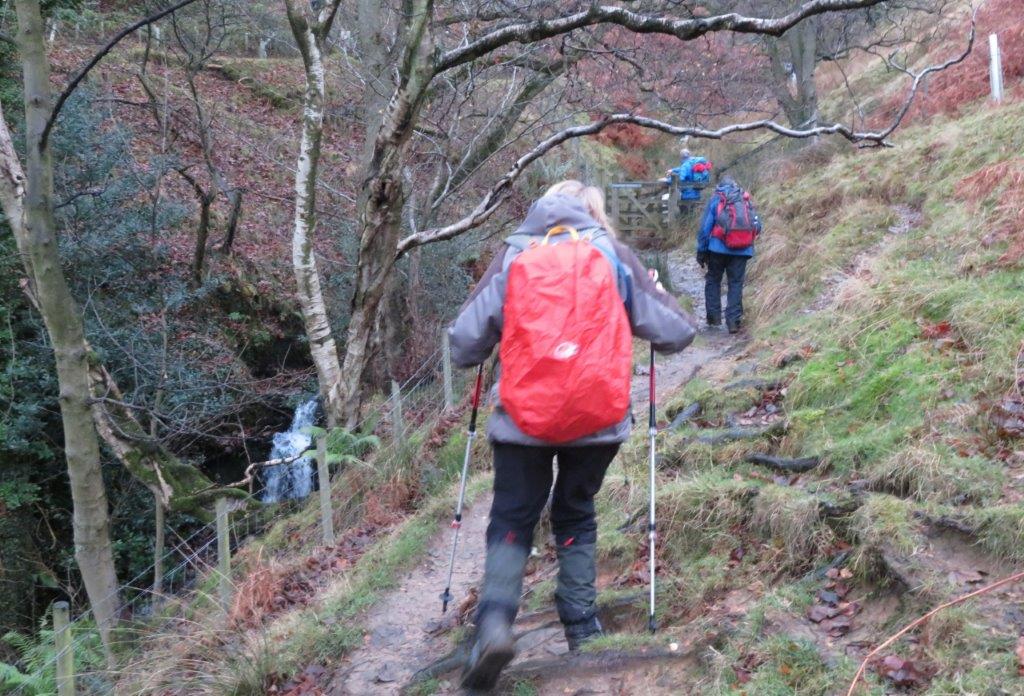 along Lady Booth Brook before crossing to Youth Hostel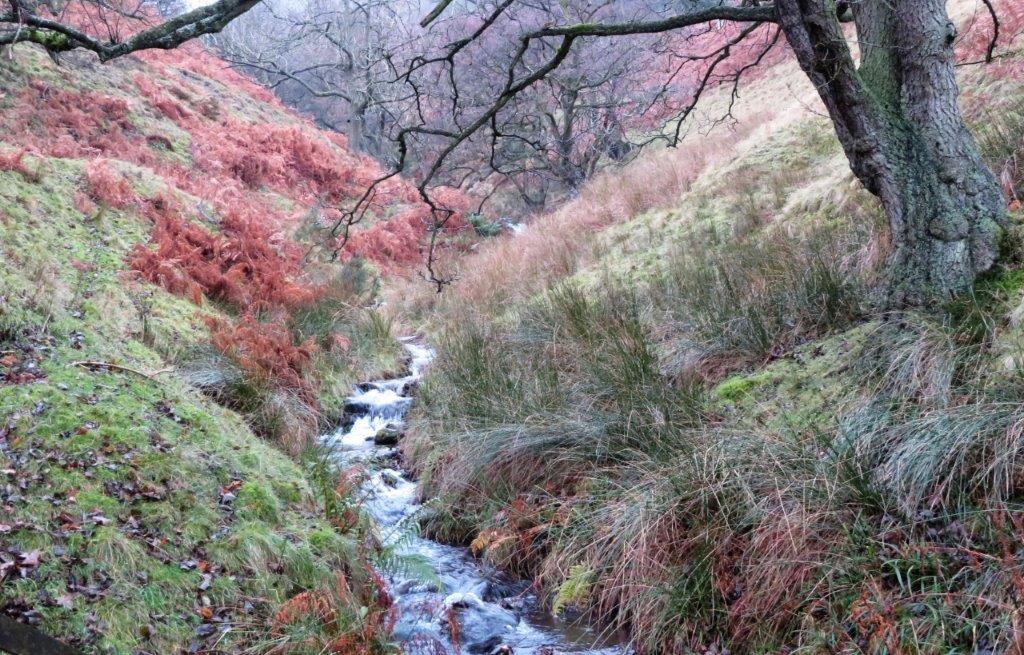 Lady Booth Brook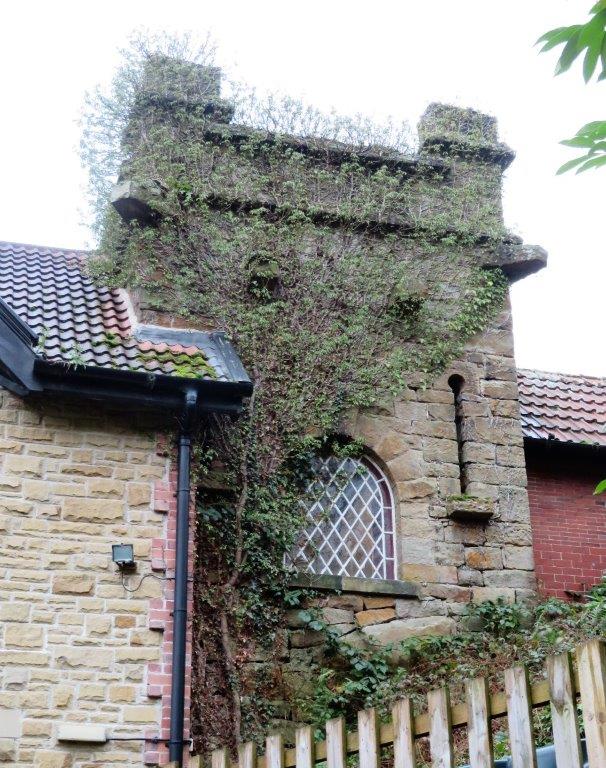 relic of what earlier building incorporated?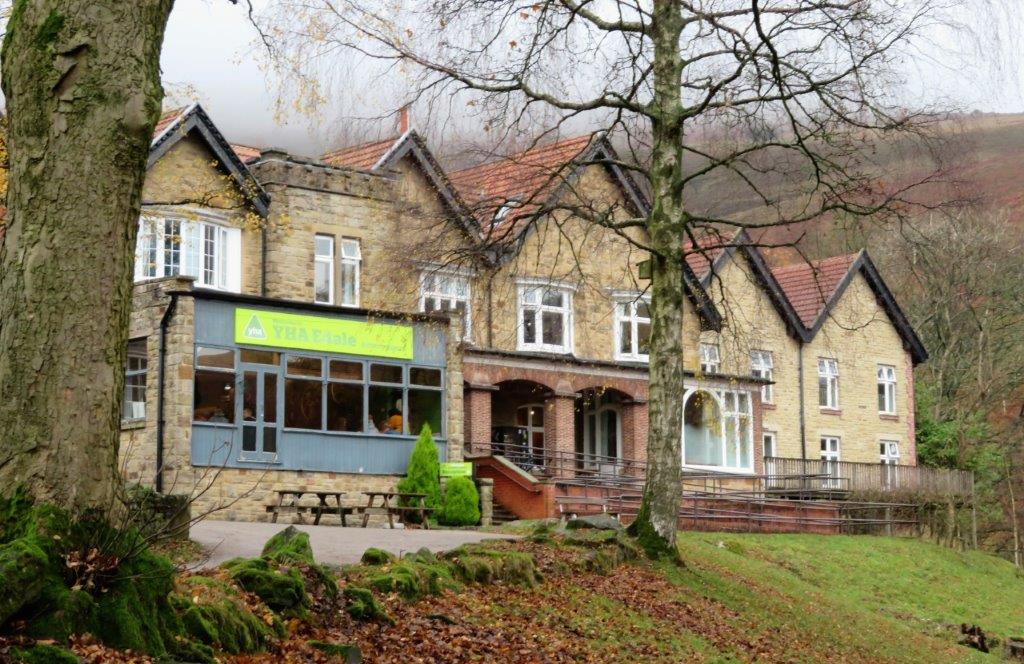 Edale's Youth Hostel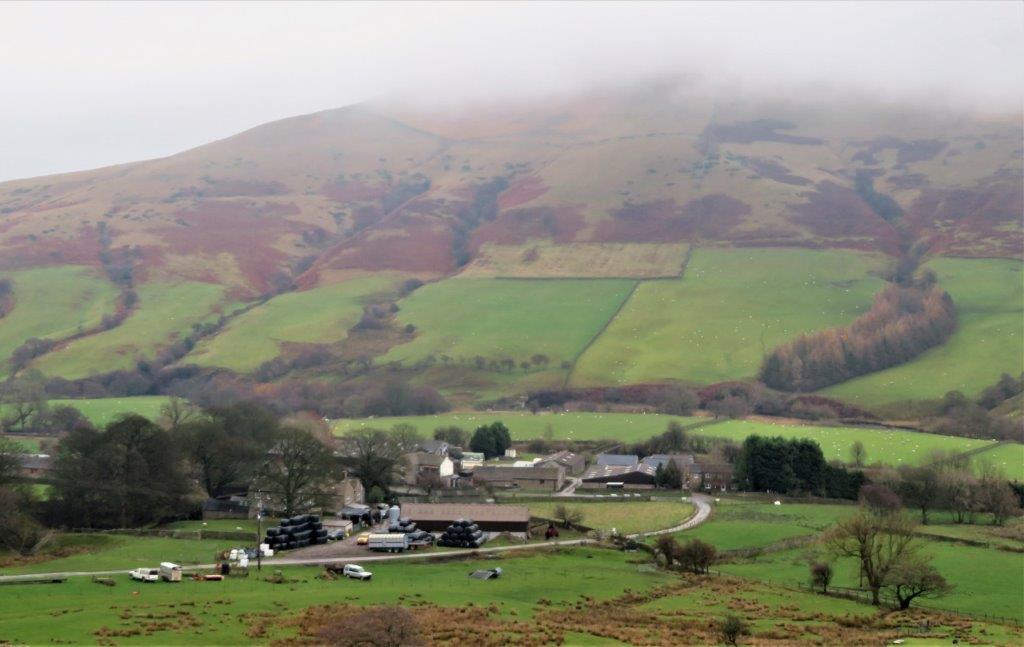 road up to Youth Hostel - lose Hill across valley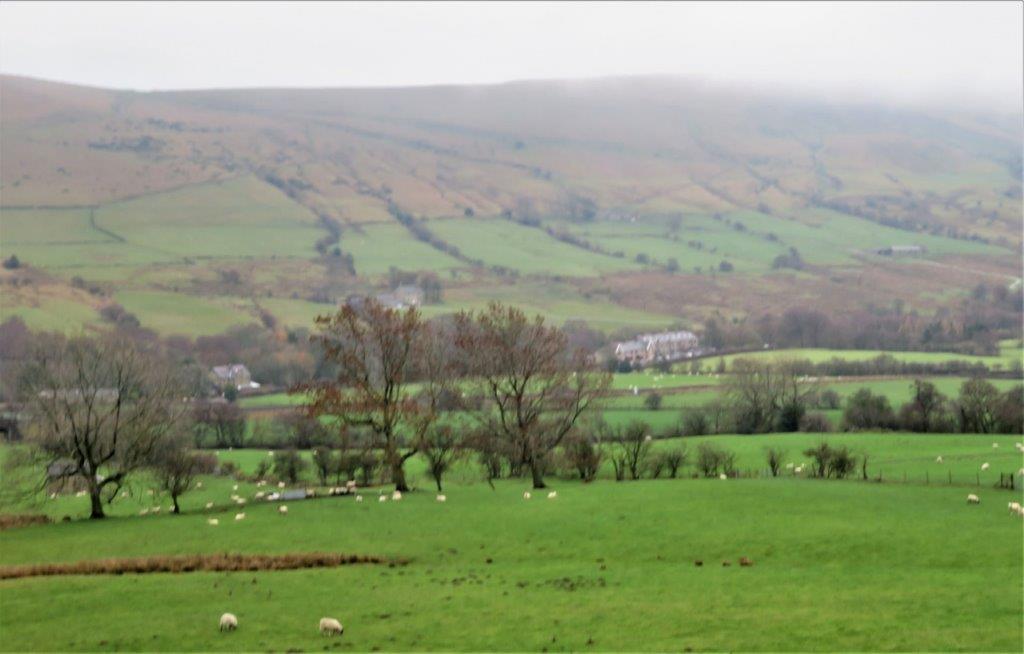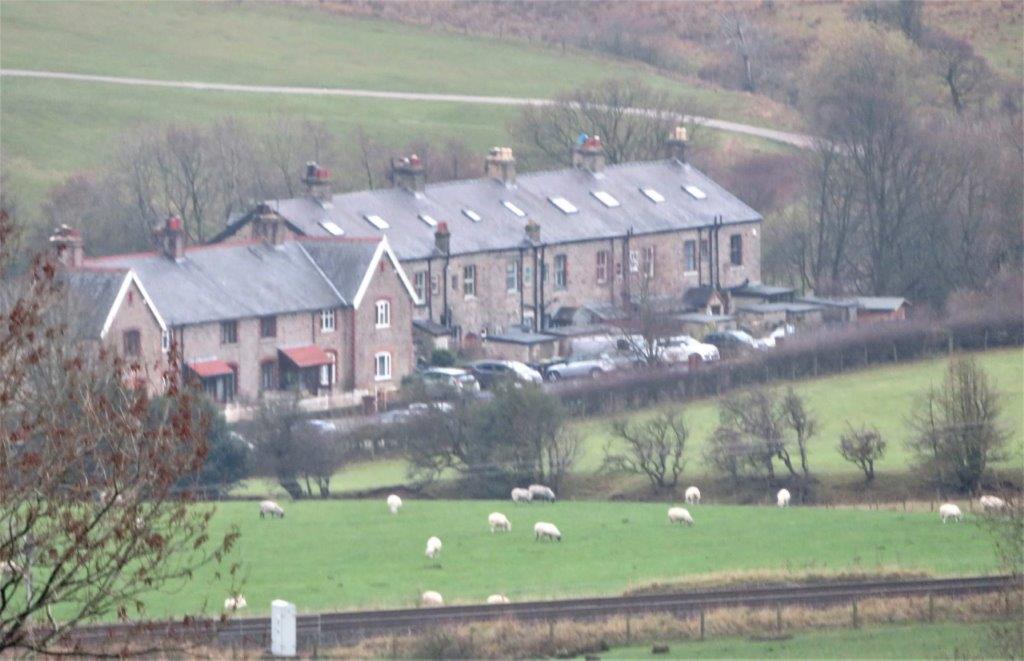 zoomed into houses above in front of the railway track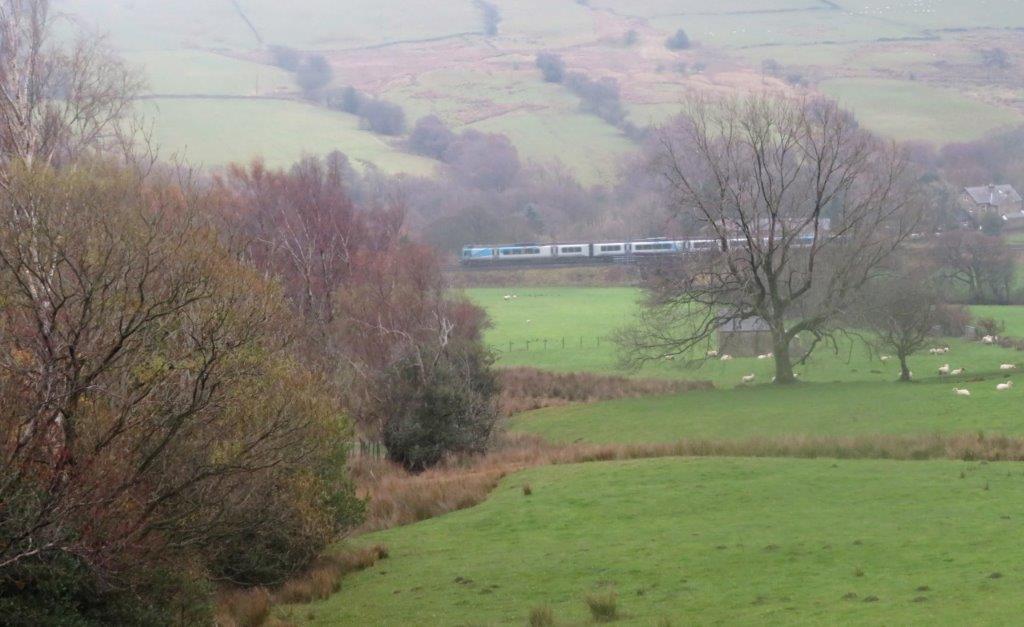 Trans Pennine Express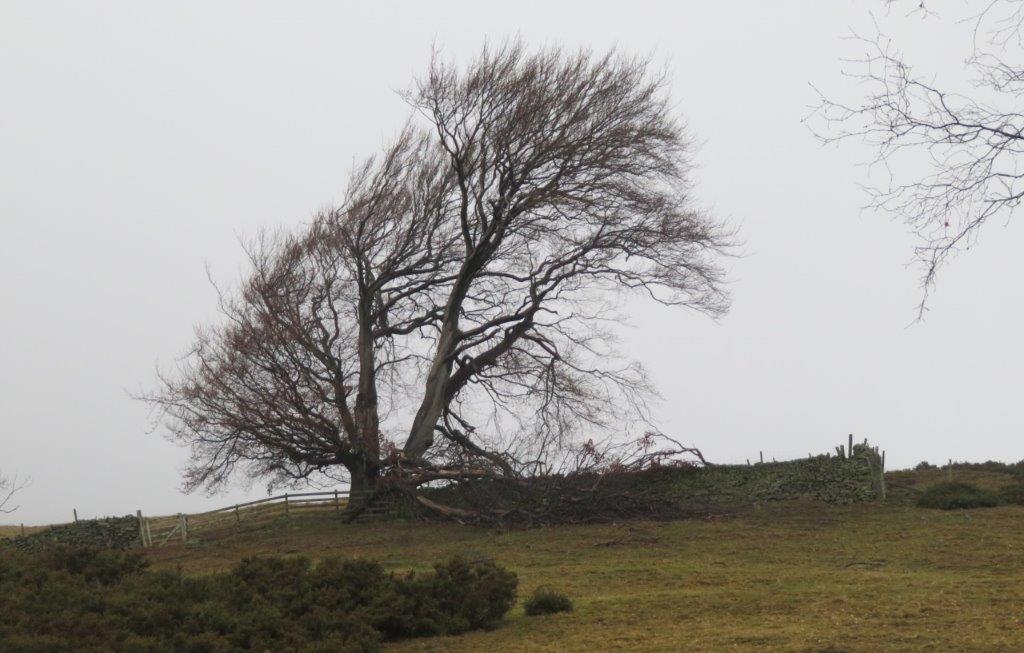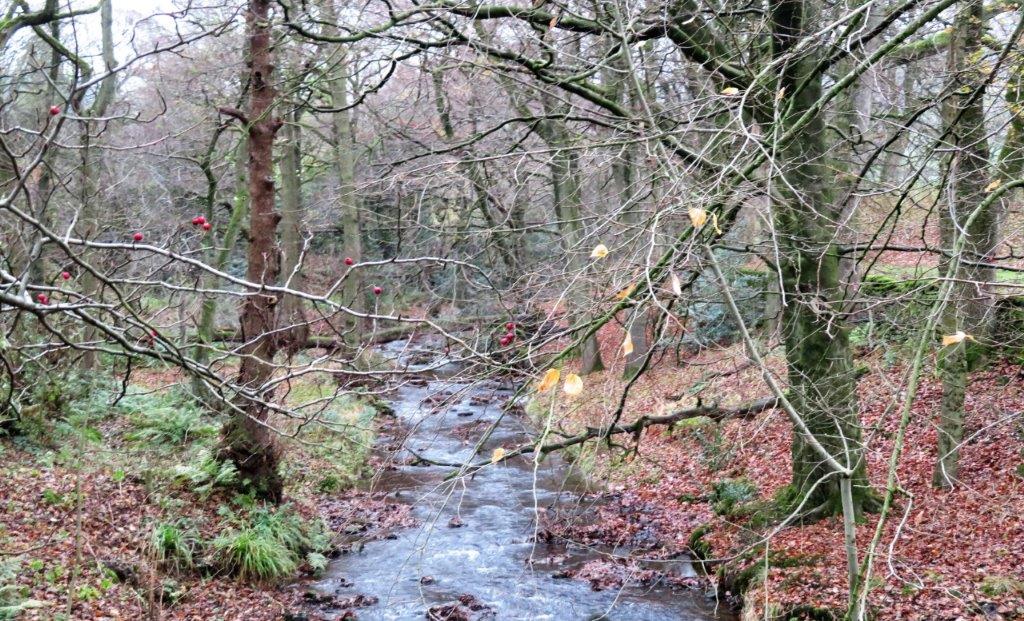 Grinds Brook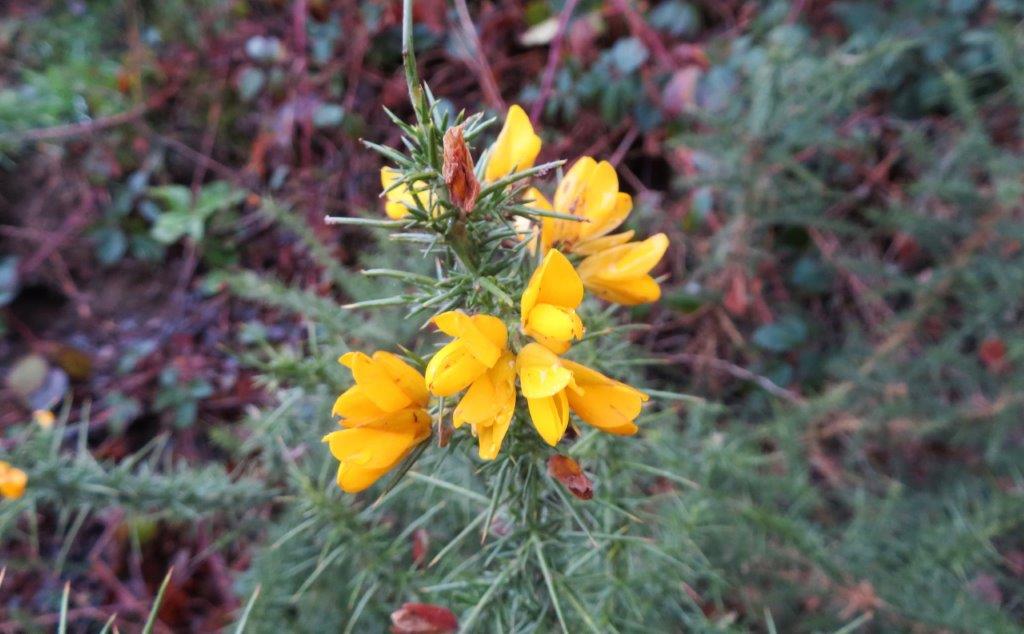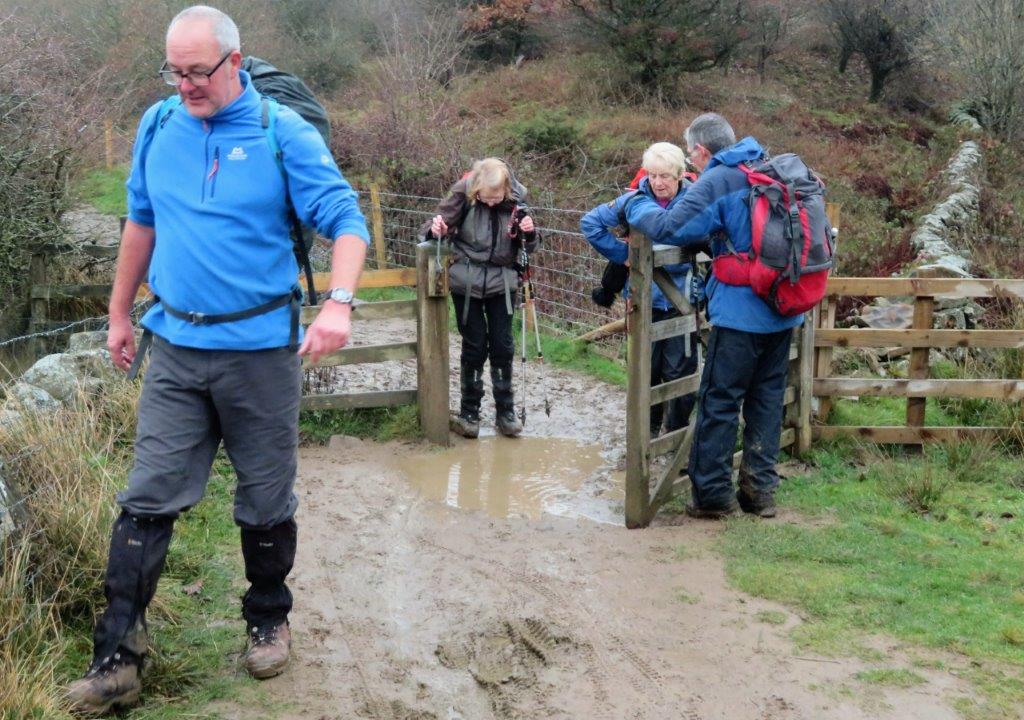 up from Edale towards Mam Tor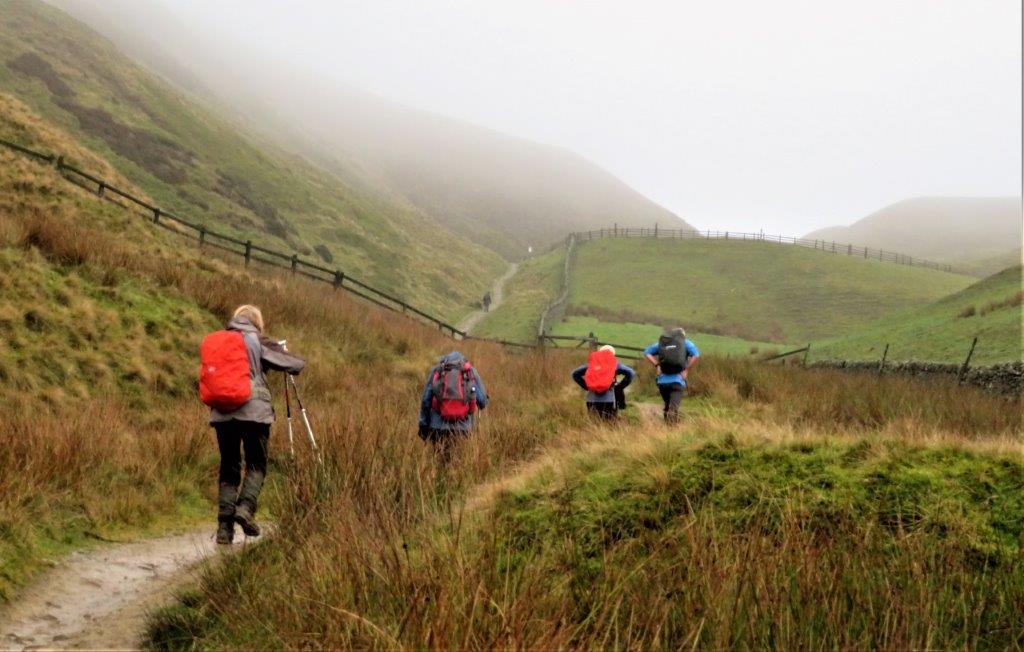 Mam Tor ahead to left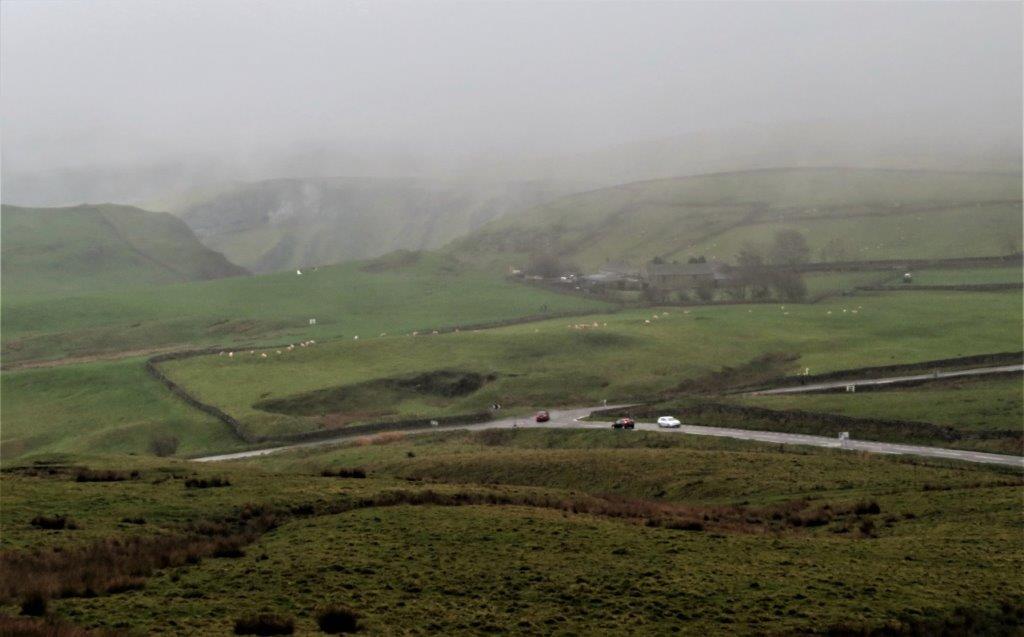 looking down from base of Mam Tor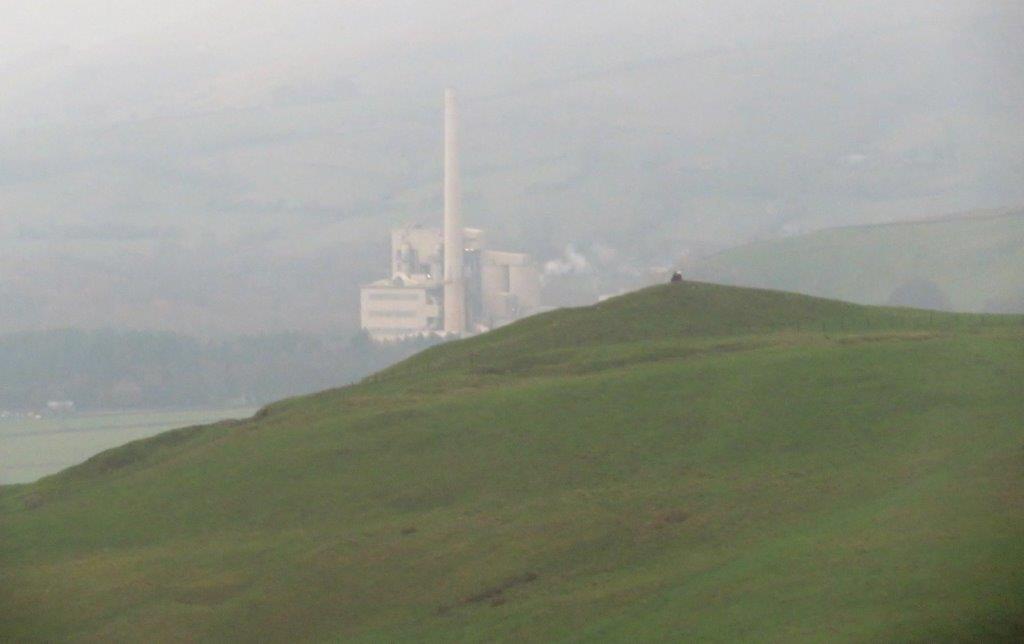 Hope Cement Plant zoomed into through the gloom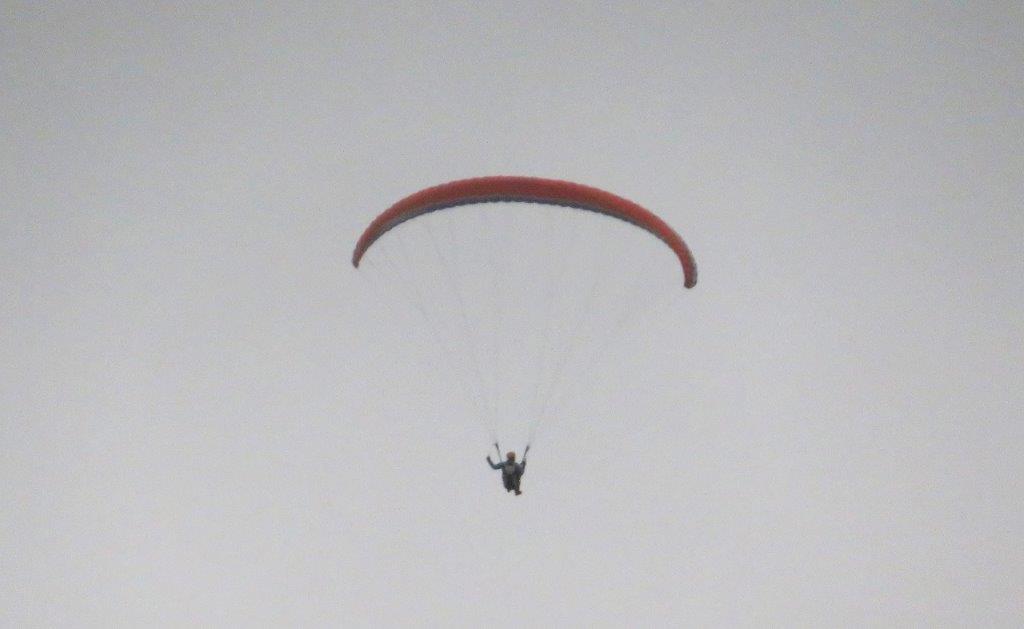 lone paraglider in the mist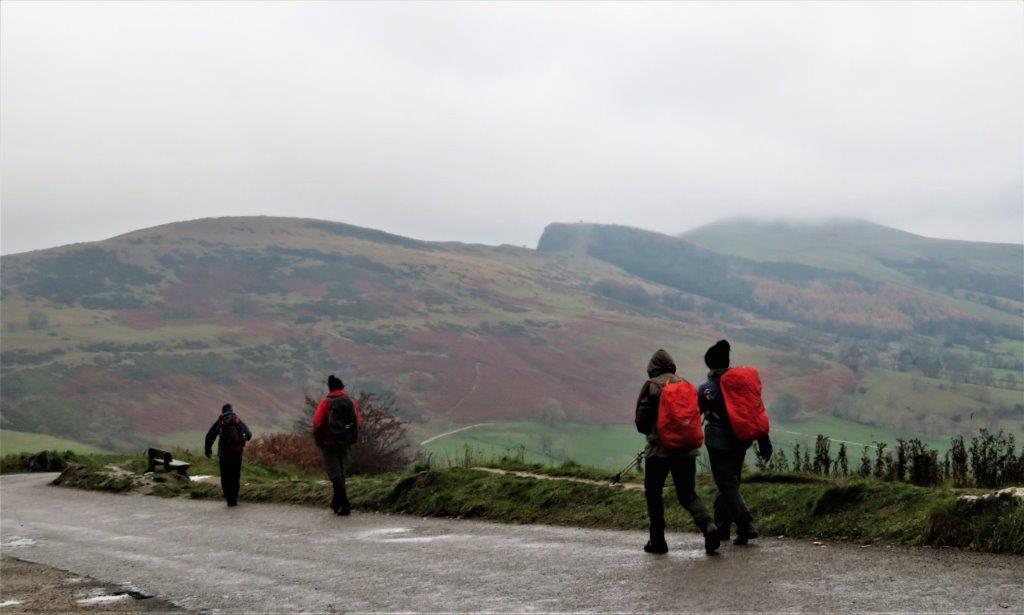 starting down toward the land-slipped road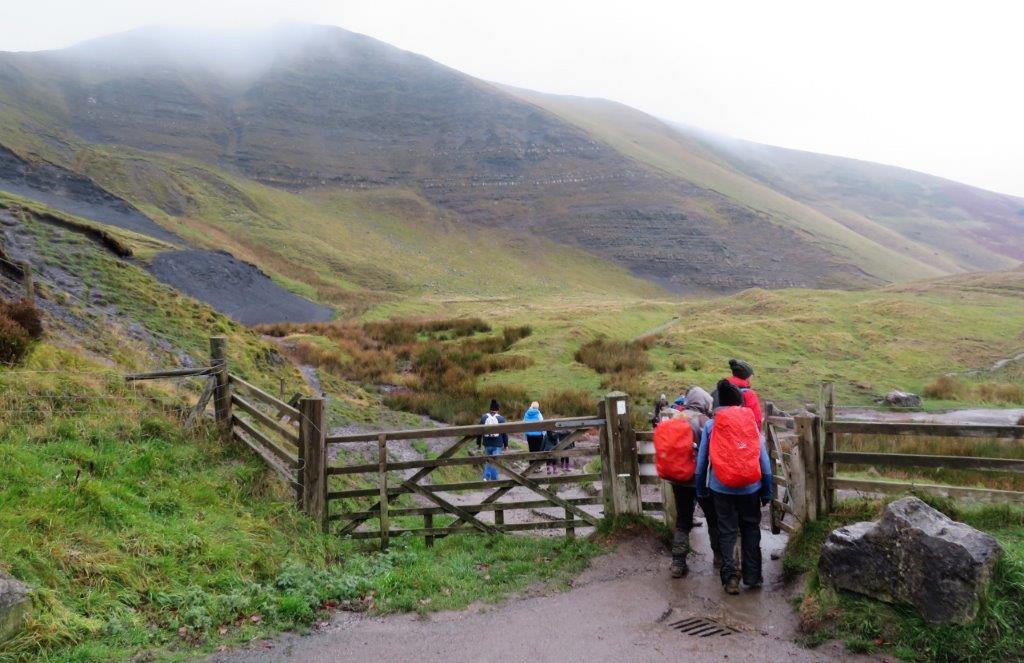 Mam Tor frontal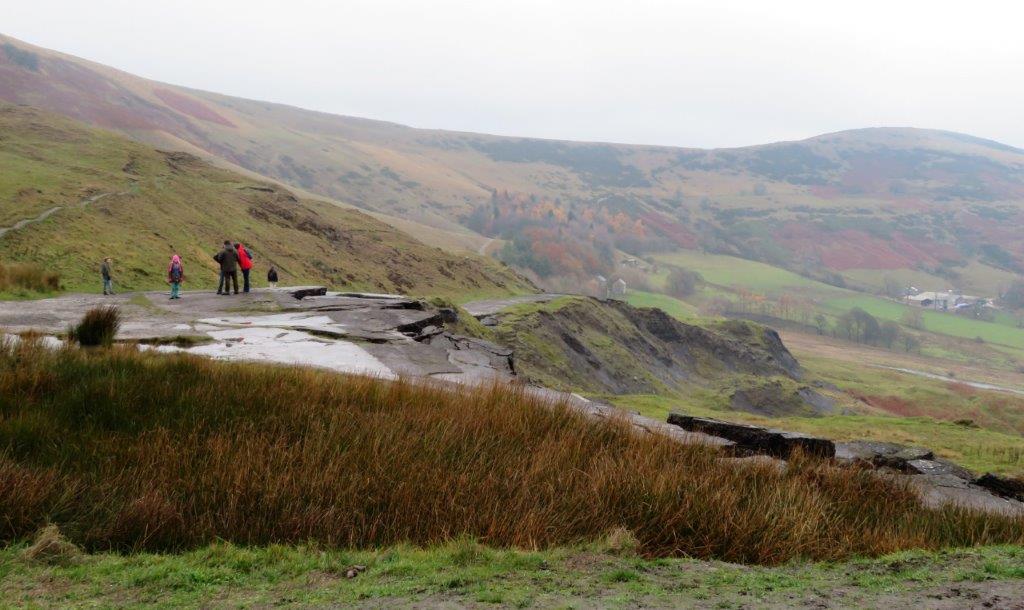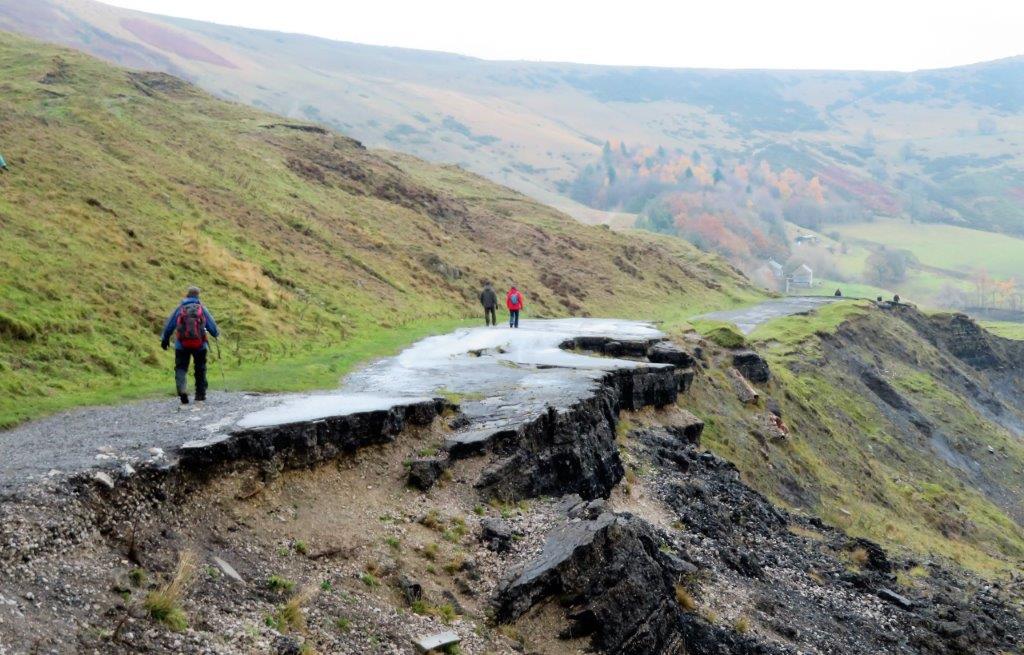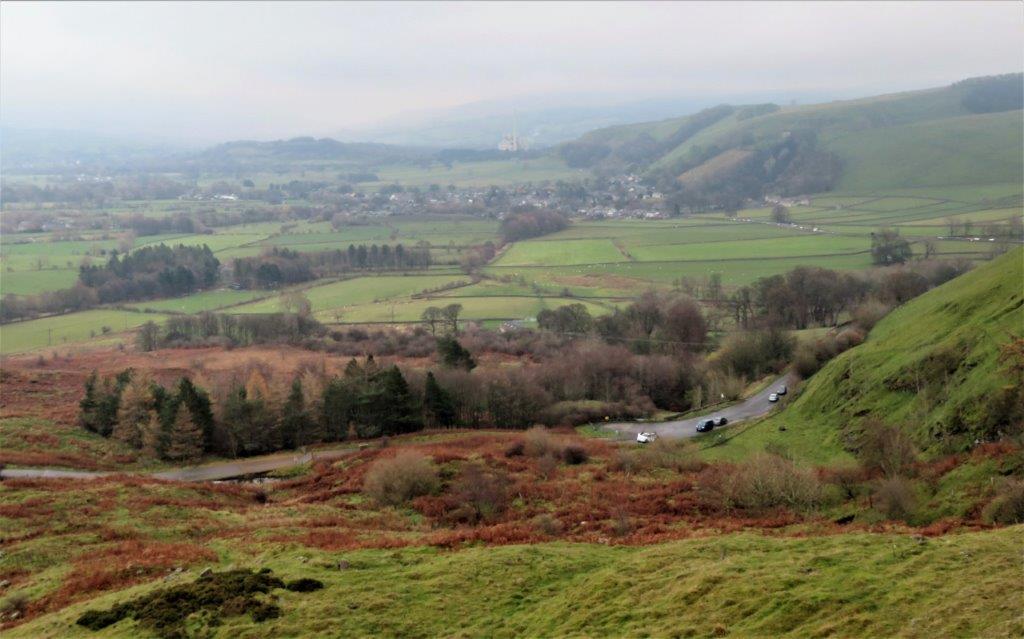 lower portion of land slipped road still gives access to lower farms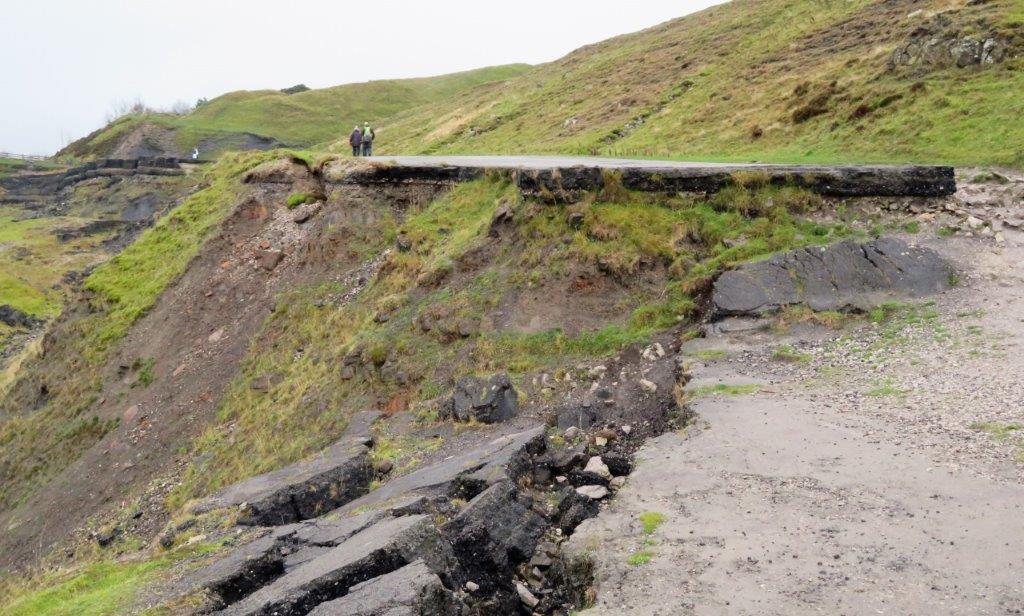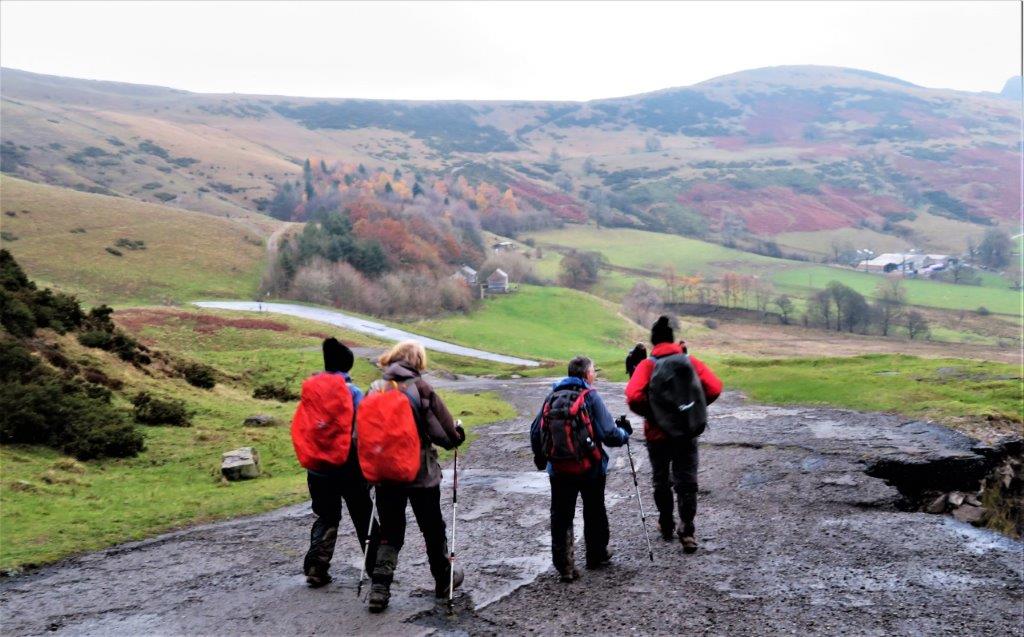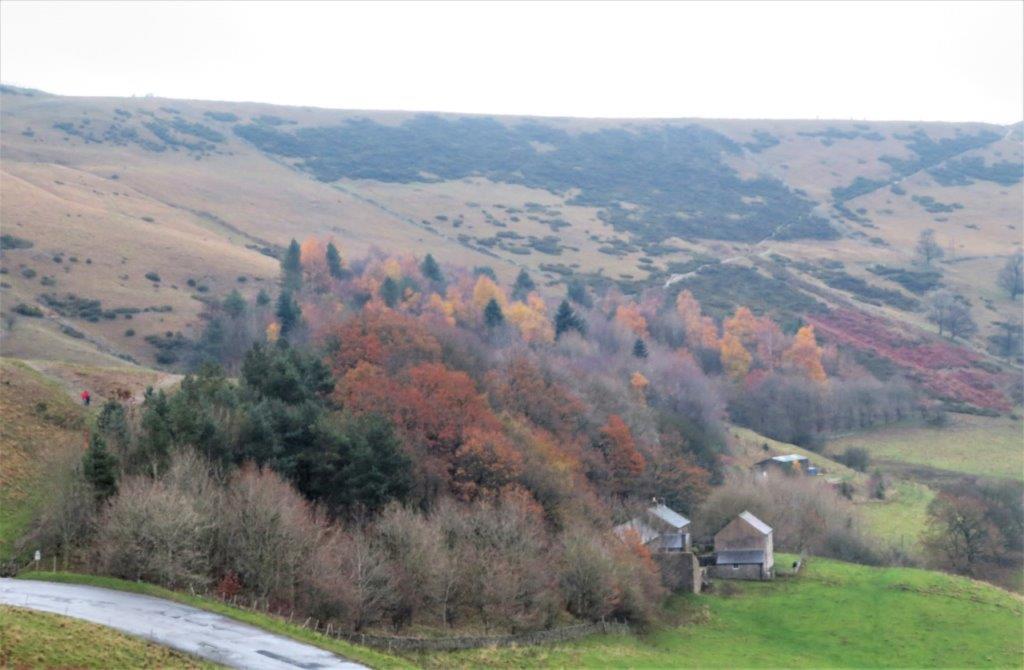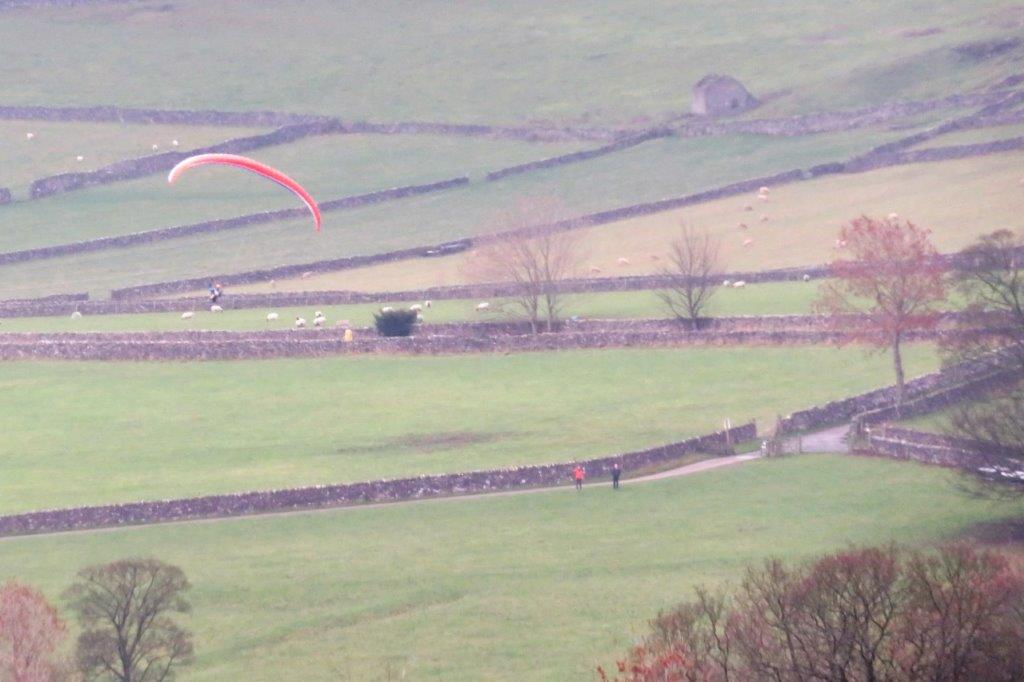 lone paraglider zoomed into as he lands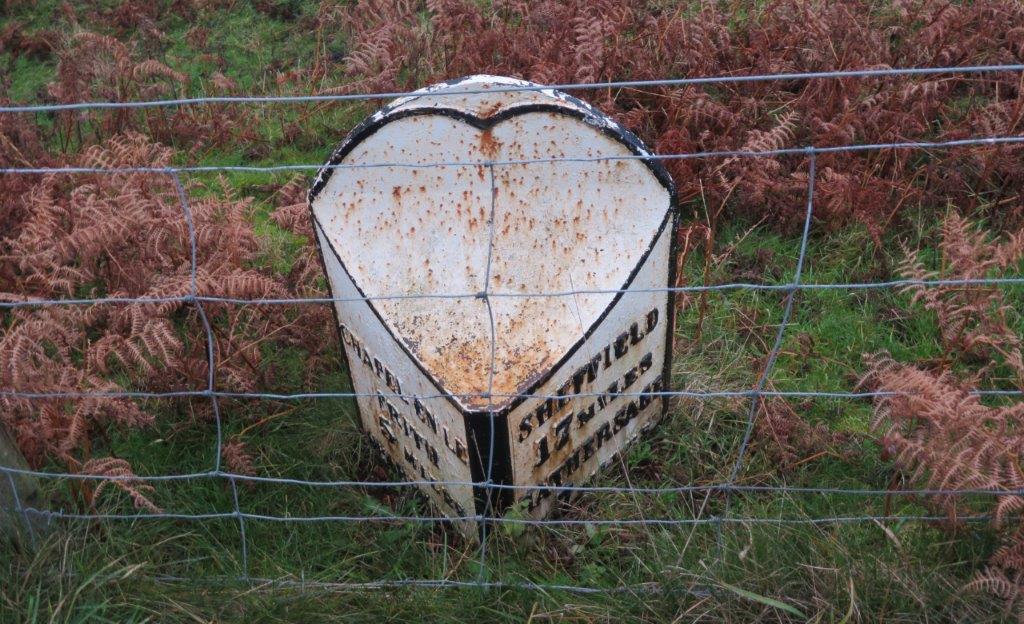 Signpost on landslipped road - to Chapel en le Firth and Sheffield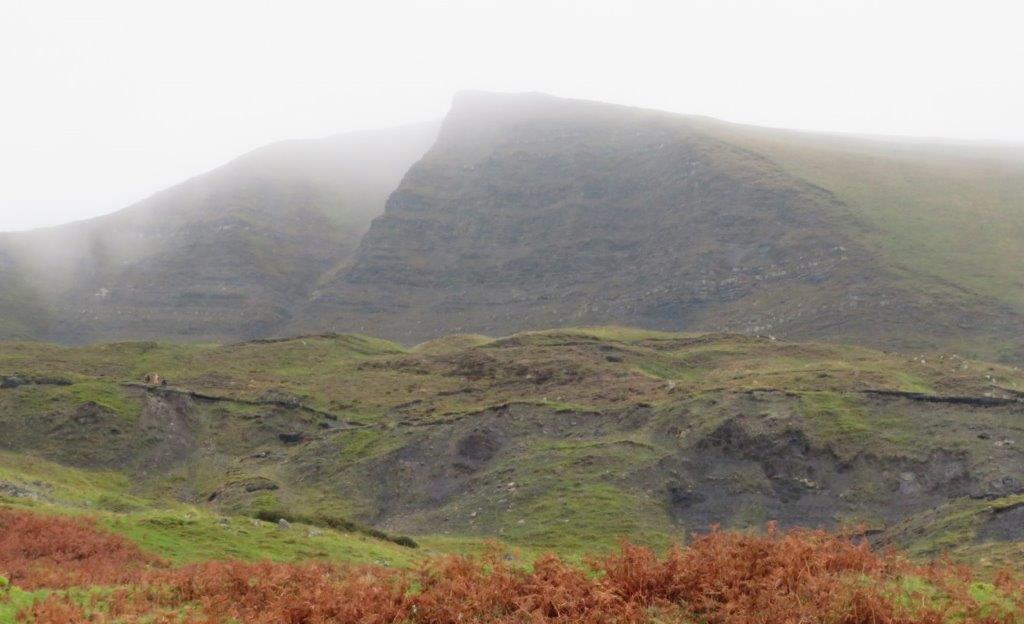 Mam Tor again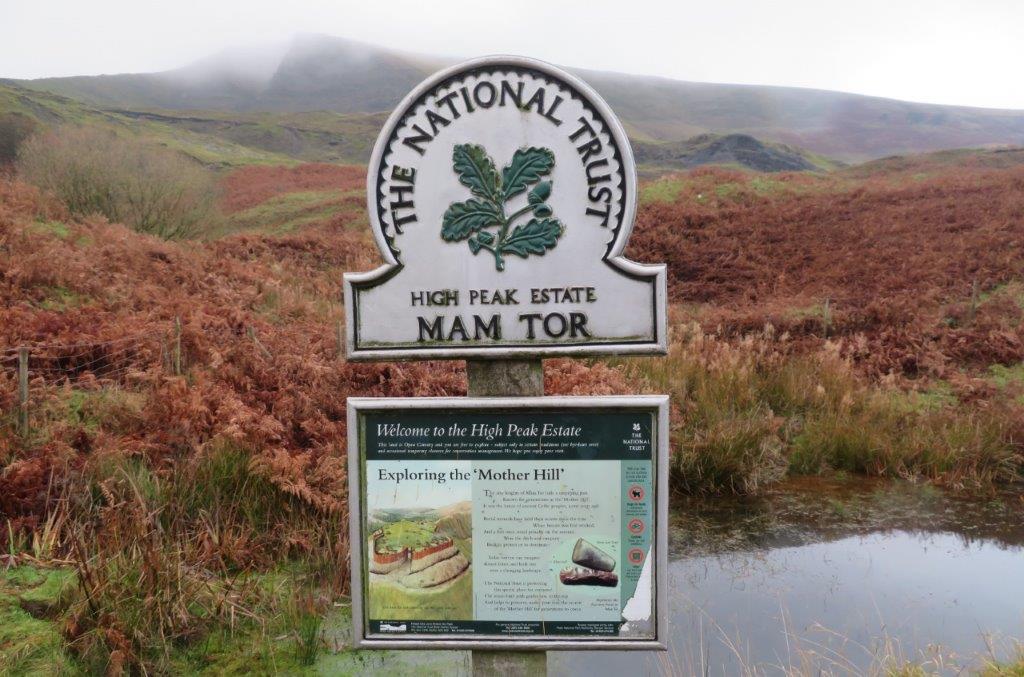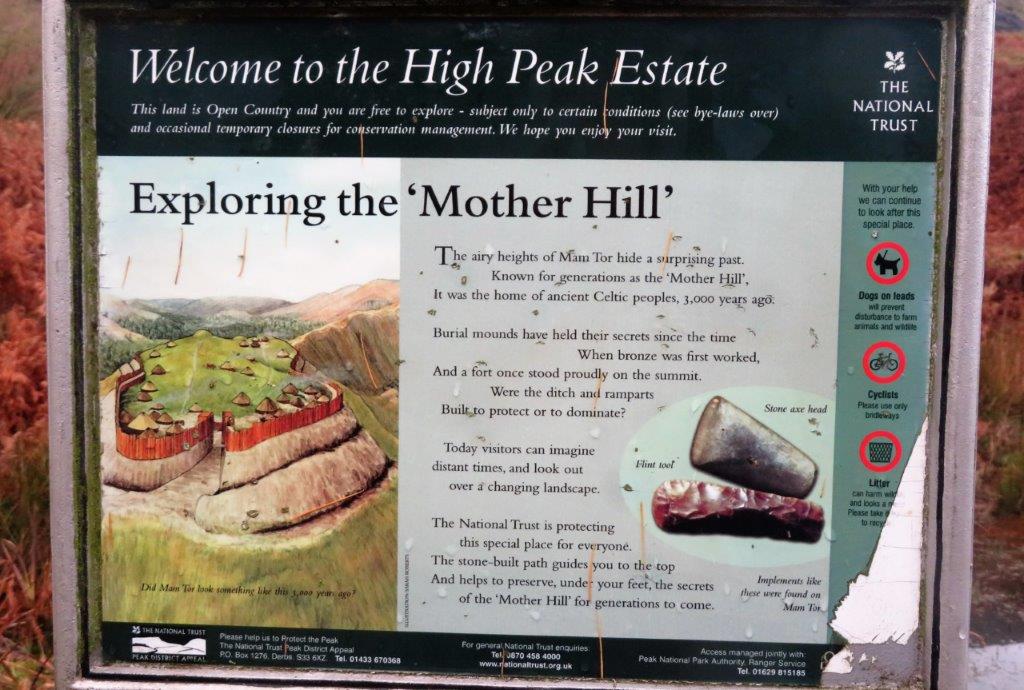 Mam Tor - the Mother Hill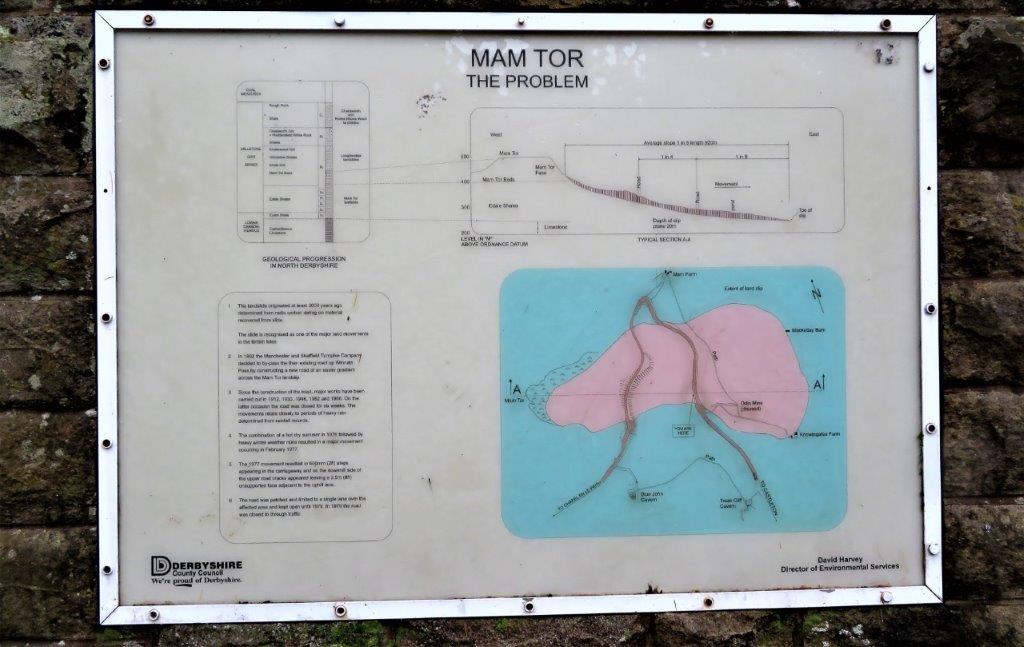 description of land slipped road and its history and causes of the slippages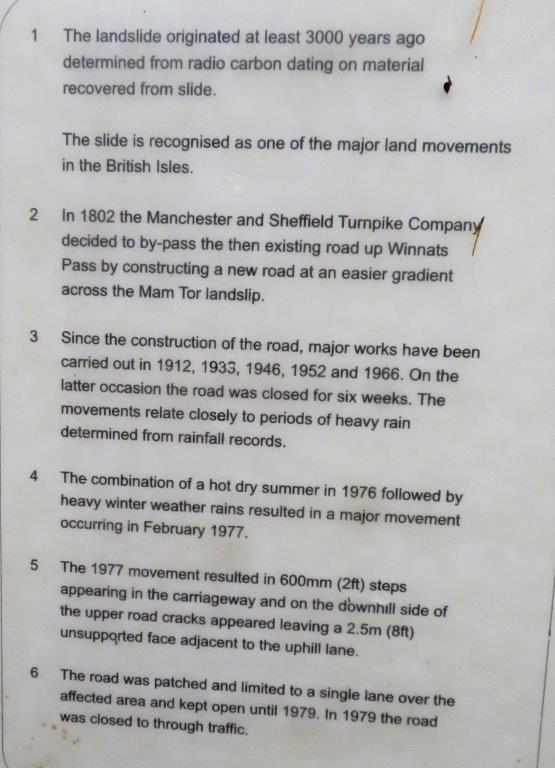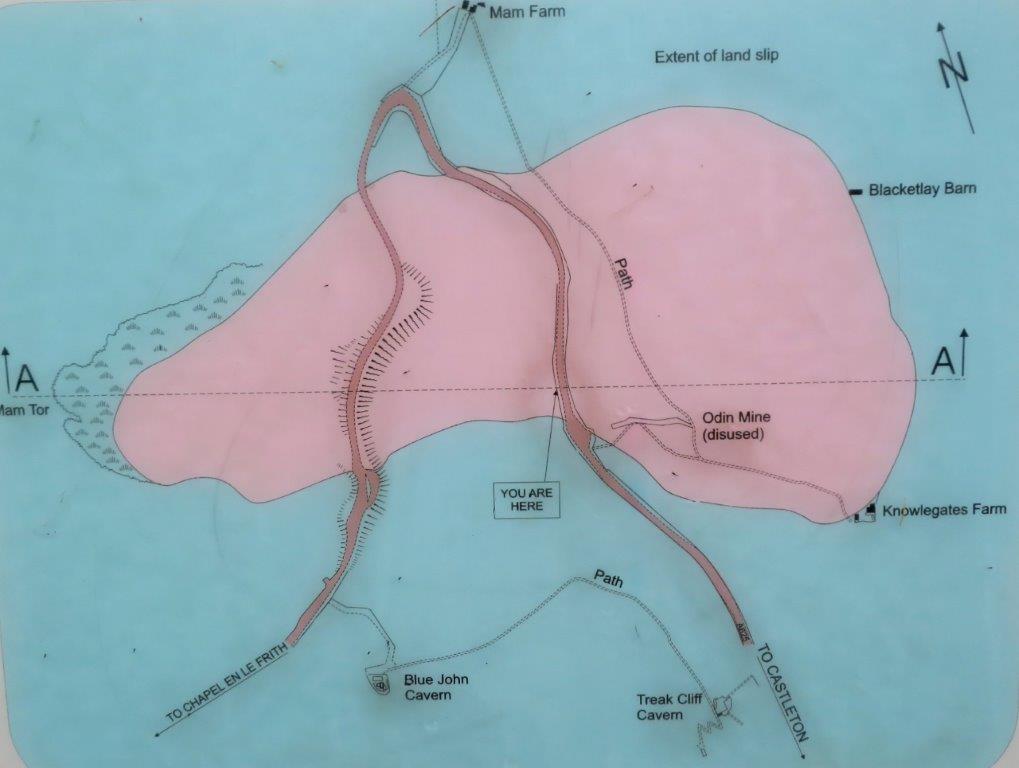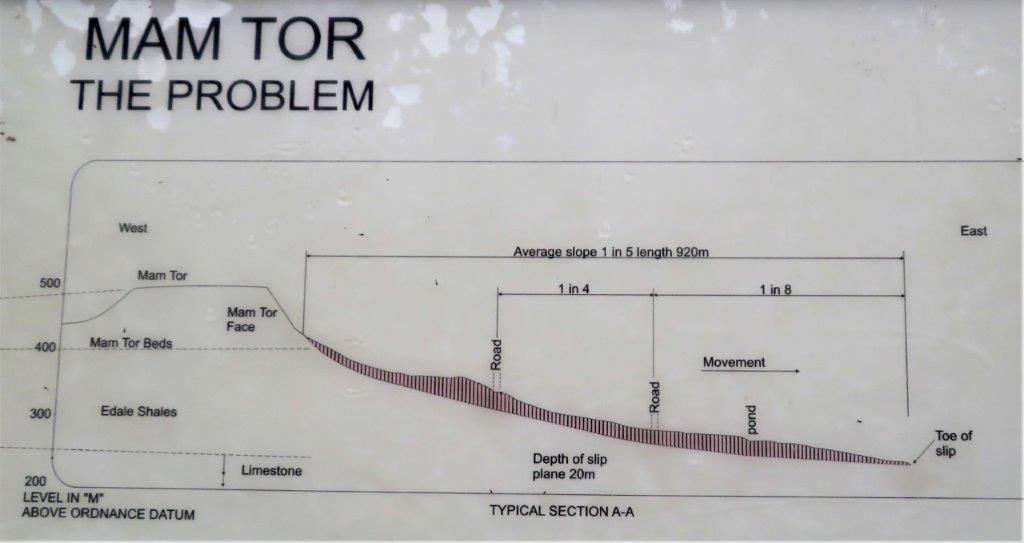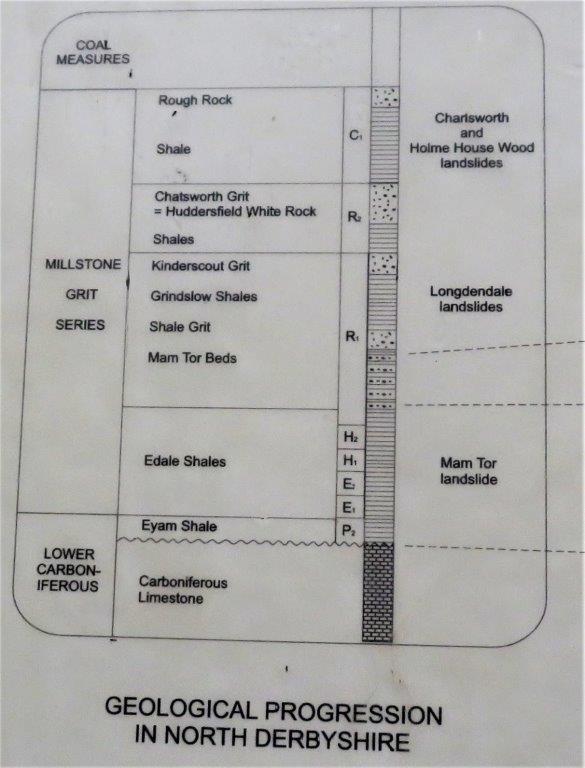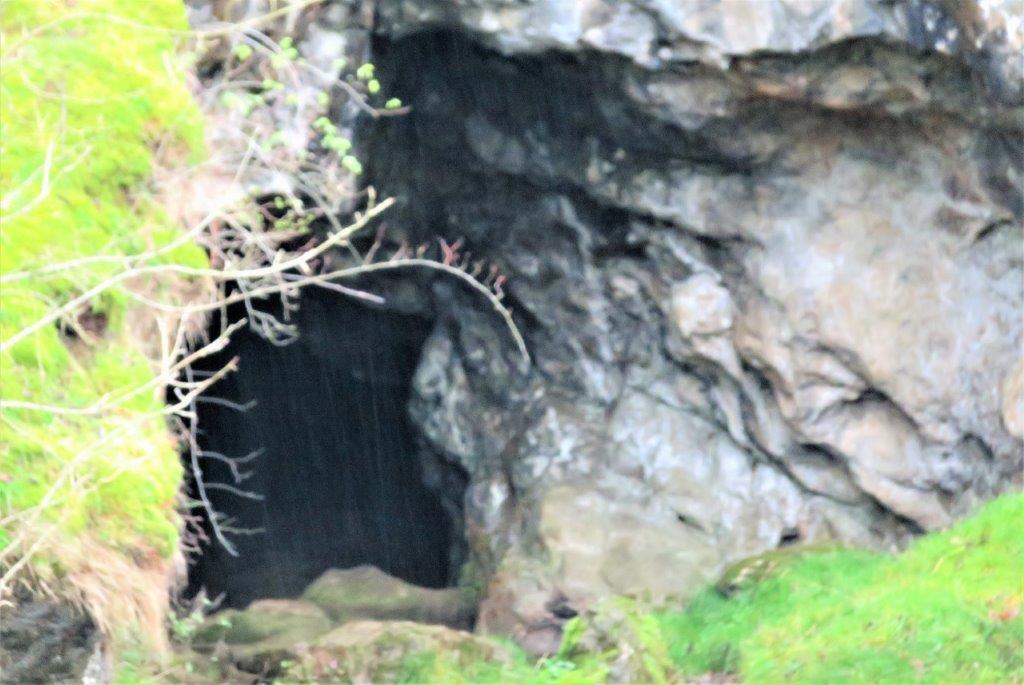 Odin Mine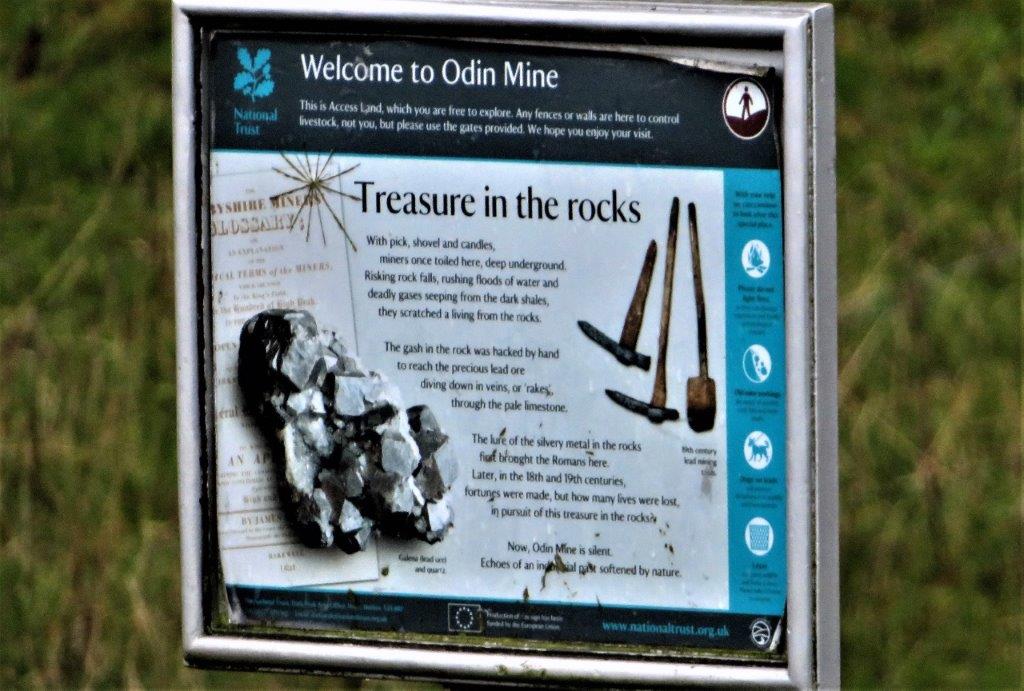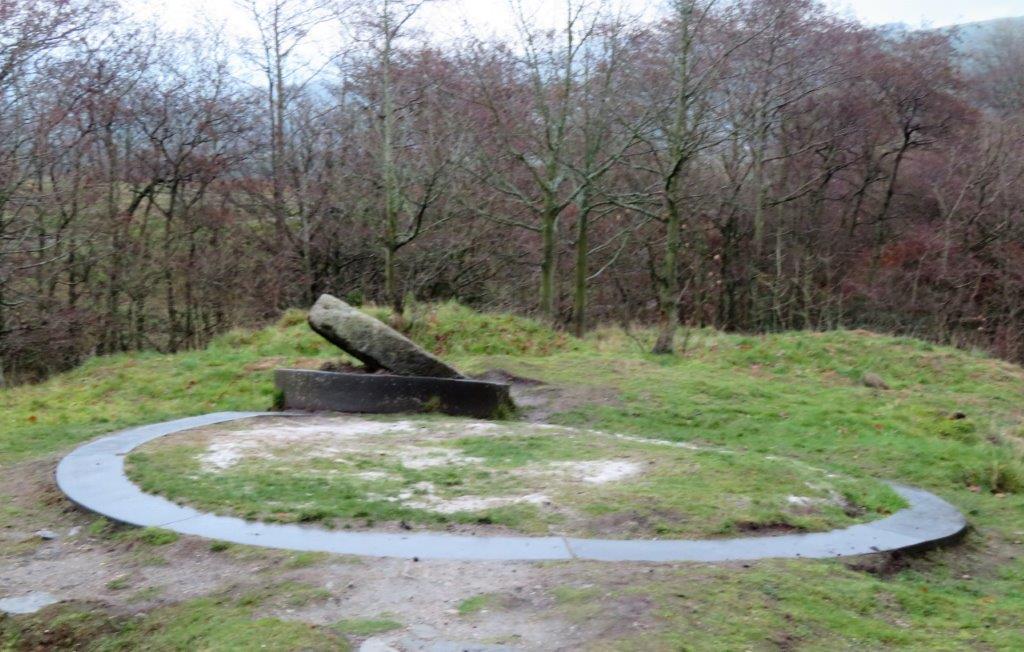 relics of the ore crushing system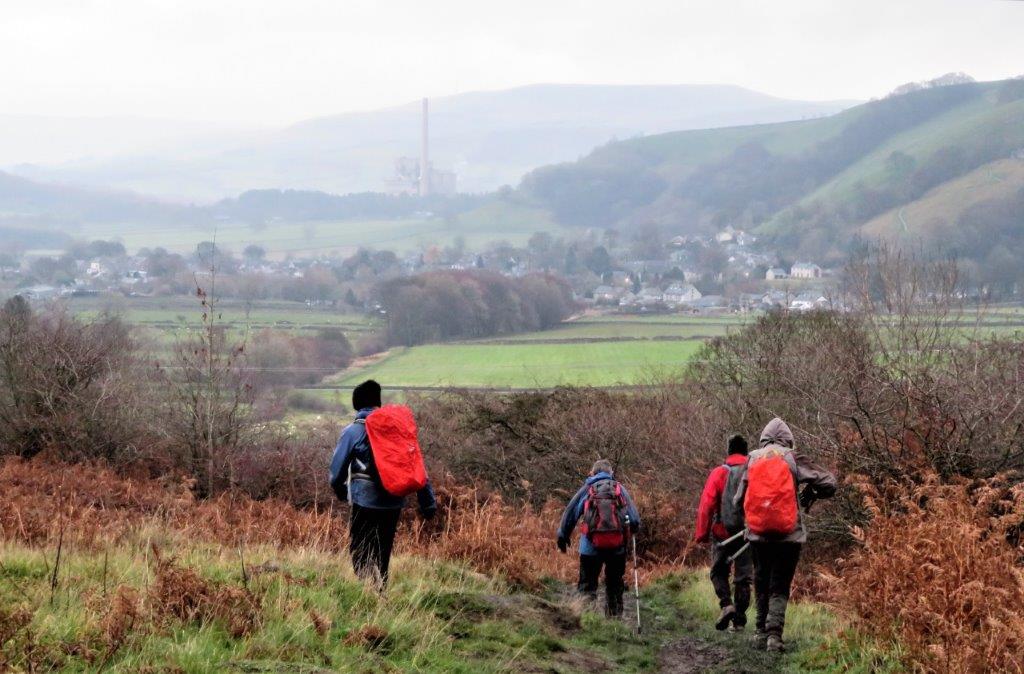 down towards Castleton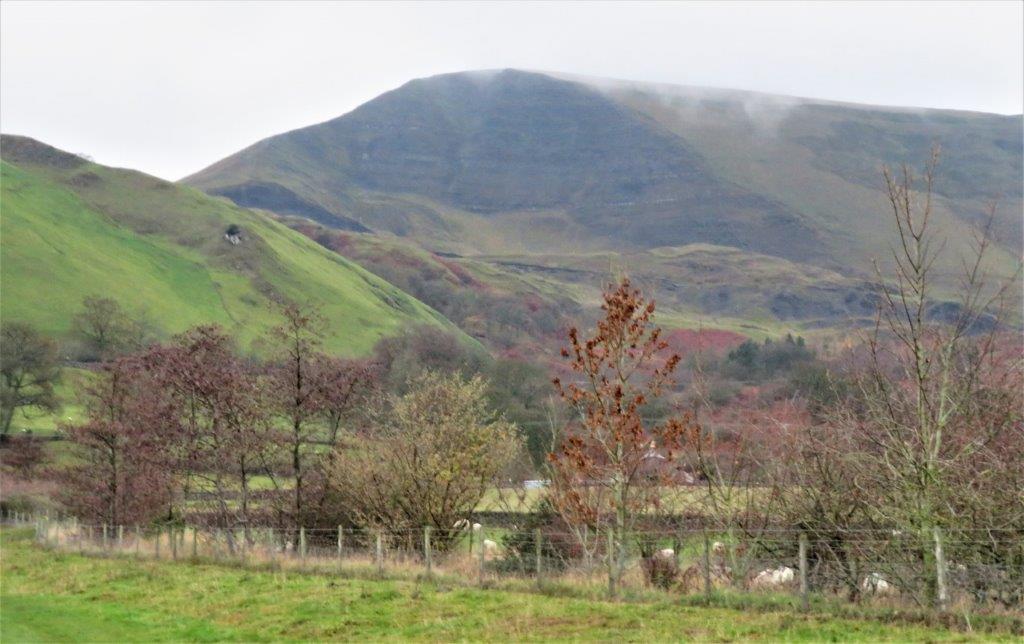 glance back at Mam Tor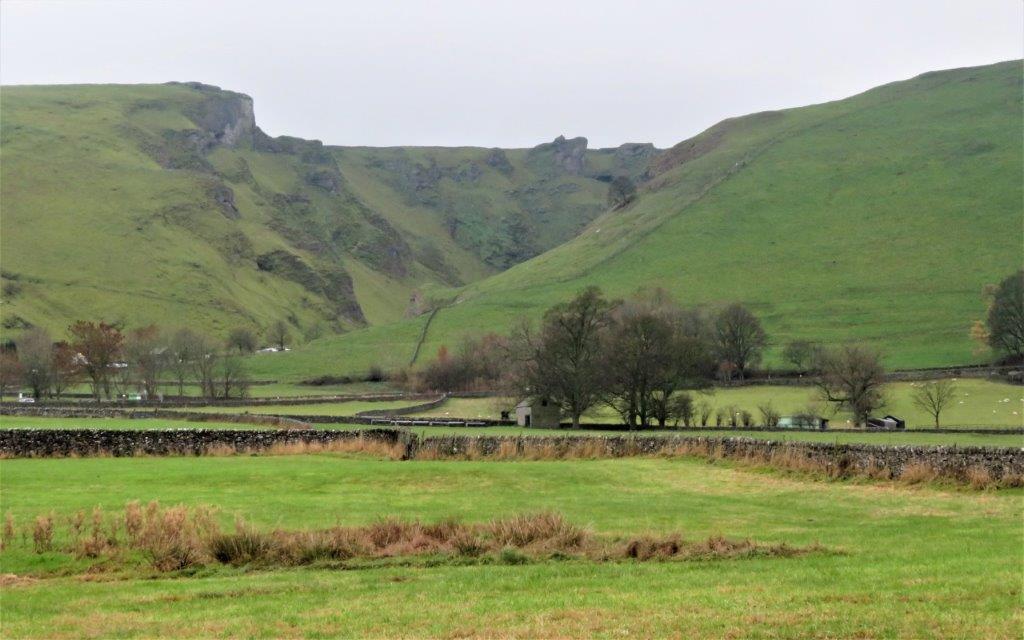 Winnats Pass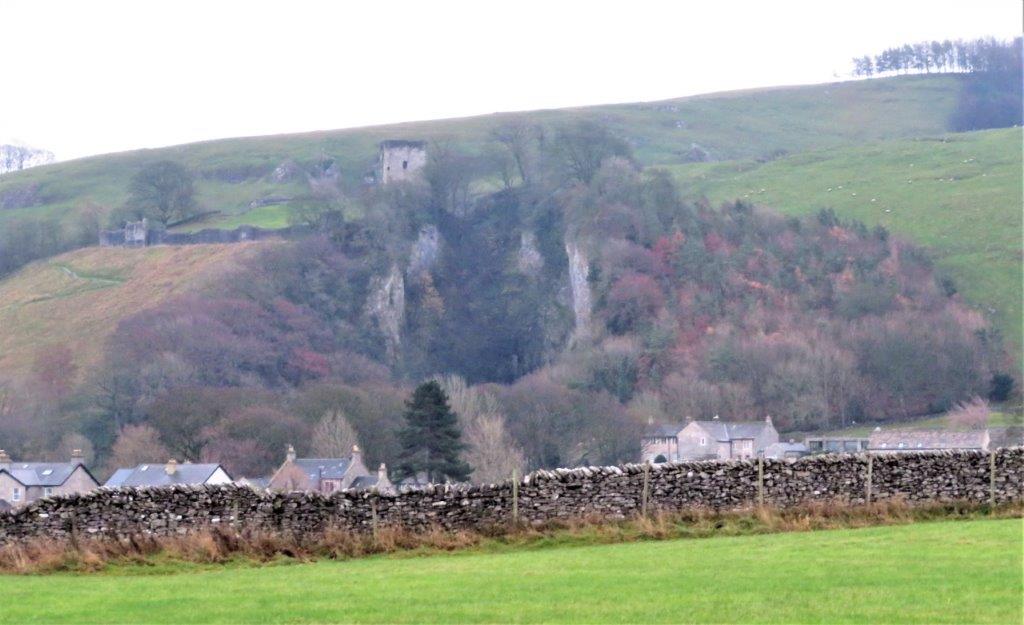 Peveril Castle above cavern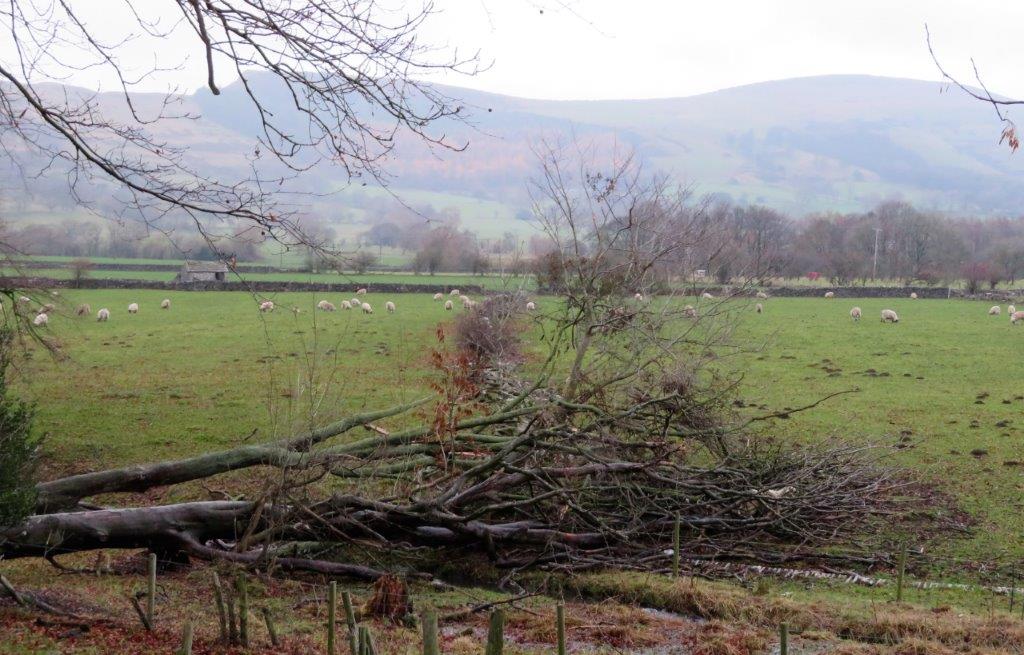 trees fallen over Odin Sitch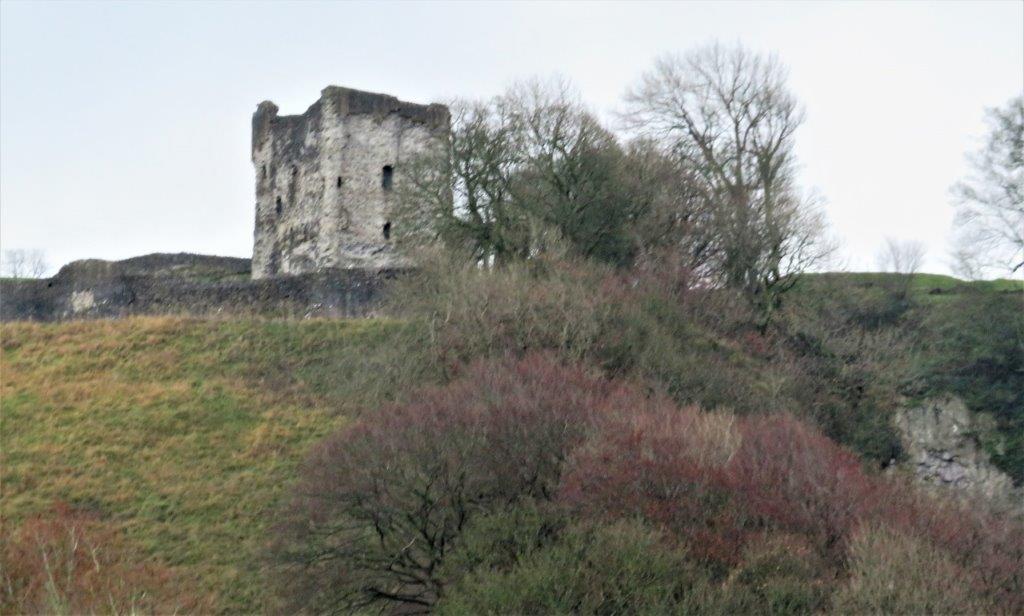 closer in to Peveril Castle
homepage - Day Walks Index 2018 - contact me at