homepage - Day Walks Index 2018 - contact me at

2018.11.21 - Bradwell (PH - Shoulder of Mutton at SK175810), E side of rd then SSW to Hazelbadge Hall, ~W on Green Lane, FP SSW to Lower Farm, ~S to Little Hucklow, ~W for ~250m on rd, then rd to S for ~800m, take FP ~W along Tides Low Rake, continue ~W to Pittlesmere Lane, ~W on Lane for 250m (to SK138783), FP ~NNW crossing Baltham Gate (~100m W of Wheston Hse) & continue to The Cop, ~ WNW thru The Cop continuing to fence along Oxlow Rake, follow fence ~WSW to stile at SK121798, FP ~N thru 'Farm Houses' and down then up Conies Dale to SK120803, FP ~NNE up to BW at SK126814, FP ~N to Rd to E of Oxlow House, road ~ENE to Winnats Head Farm, down Winnats Pass alongside rd into Castleton - leader David Jefferies - Wednesday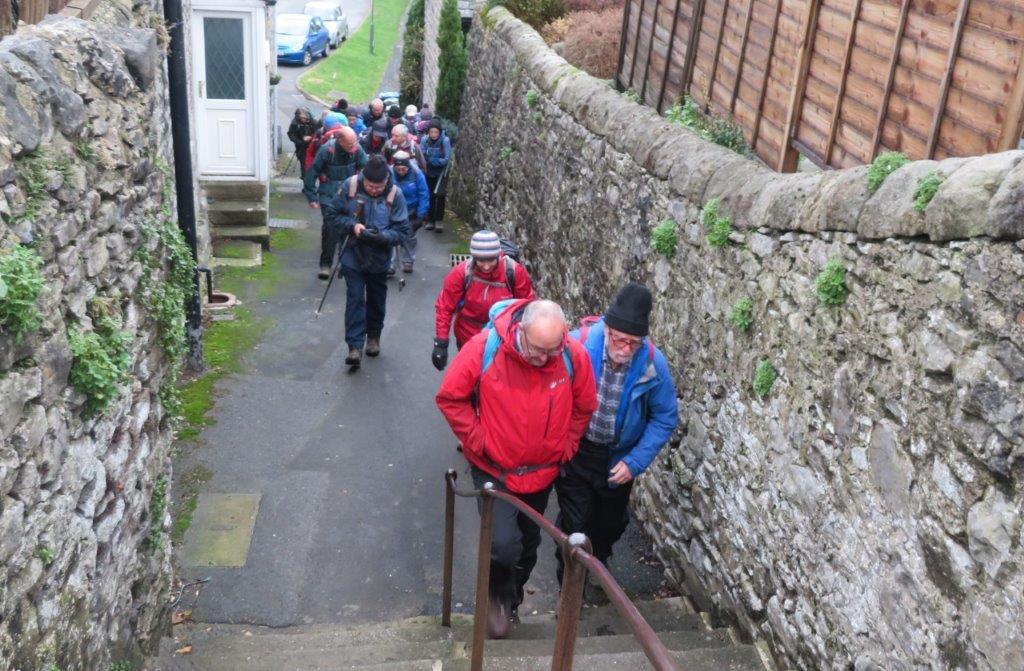 leaving Bradwell and heading toward Hazelbadge Hall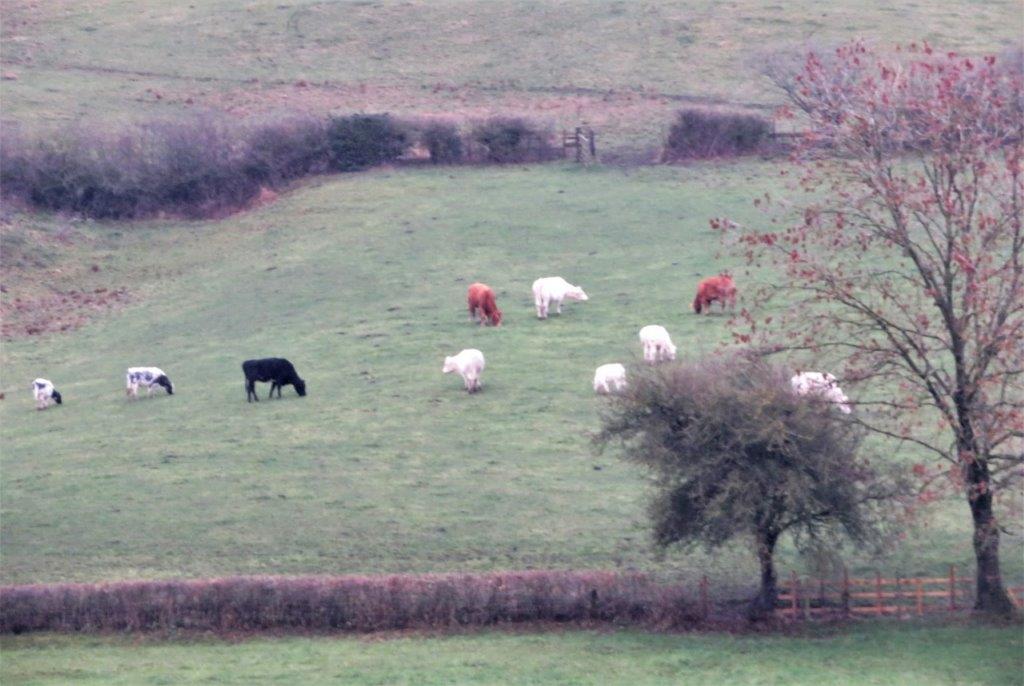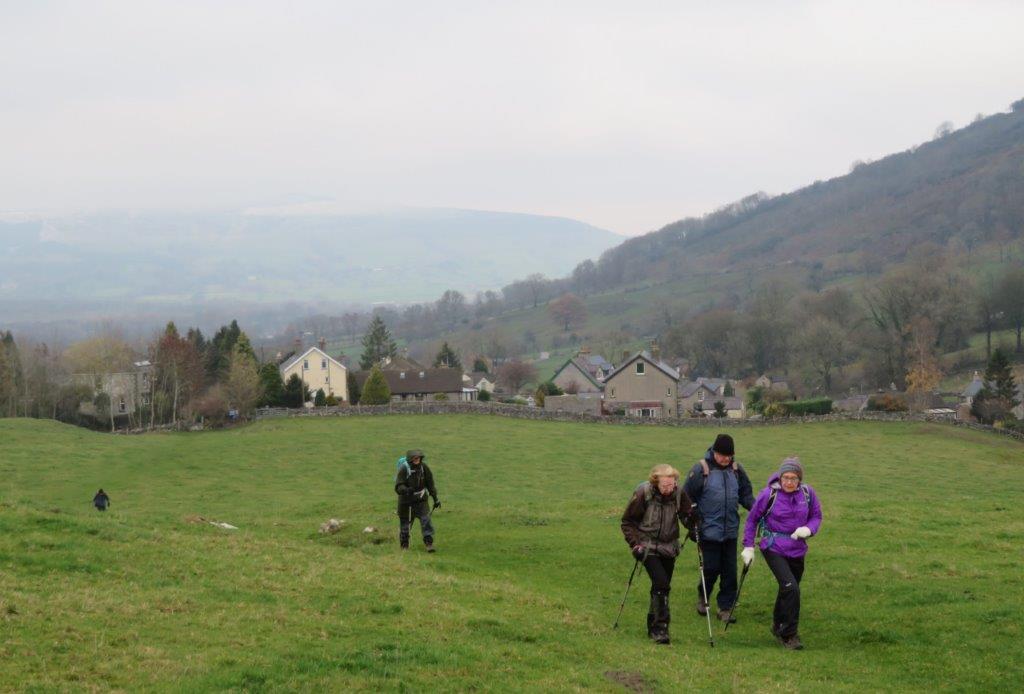 Bradwell behind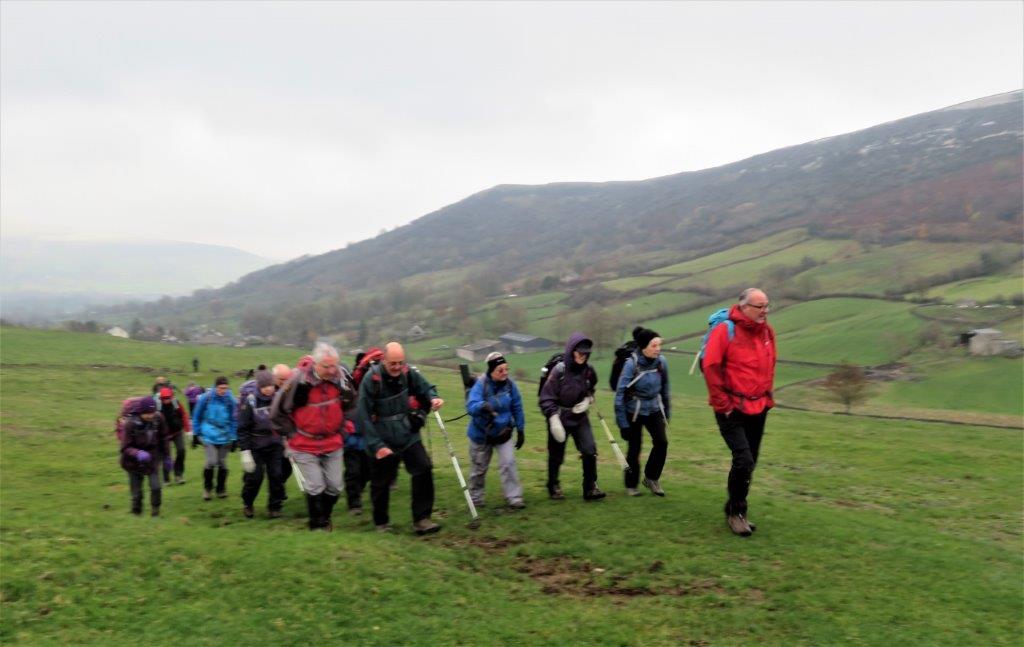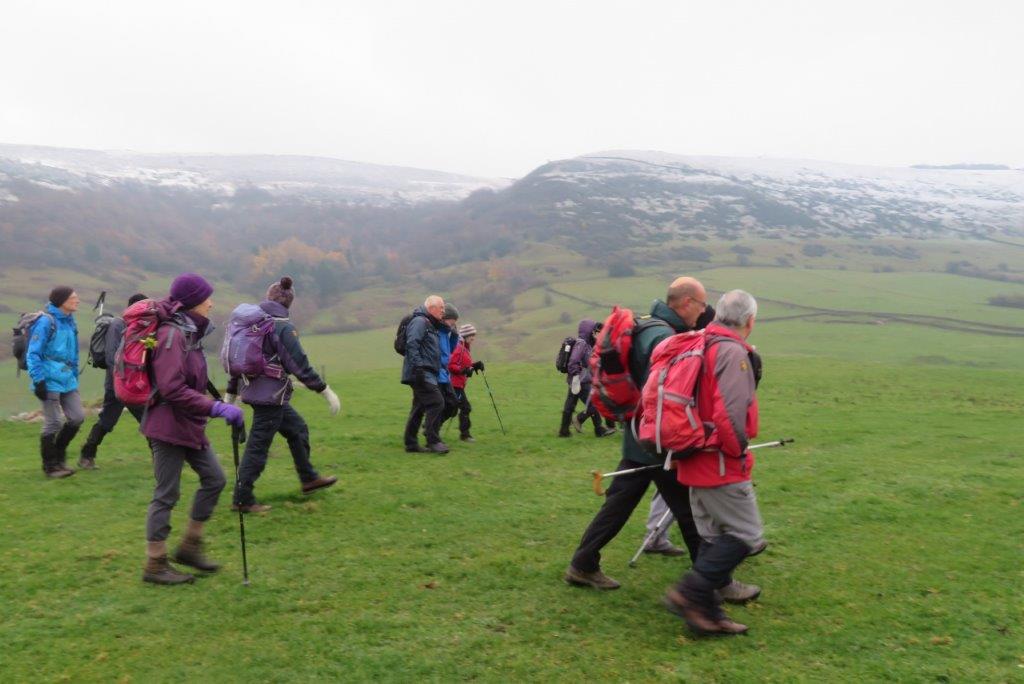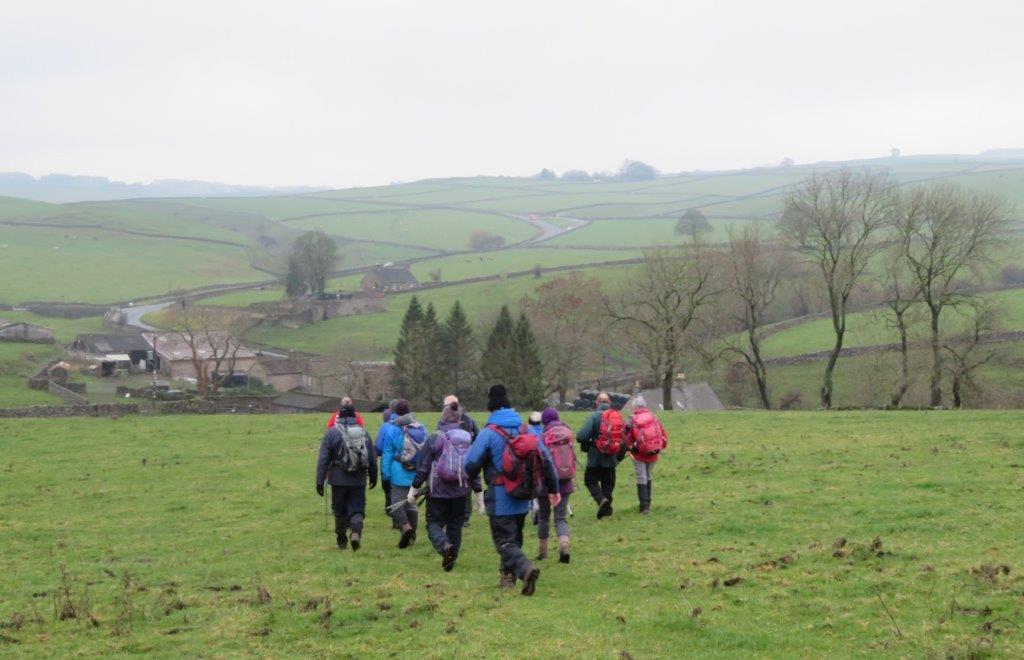 down toward Hazelbadge Hall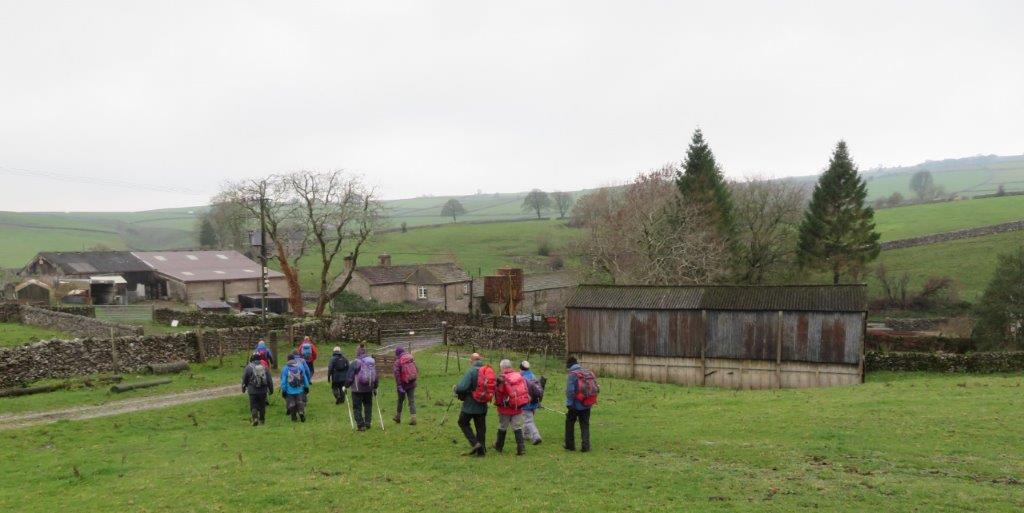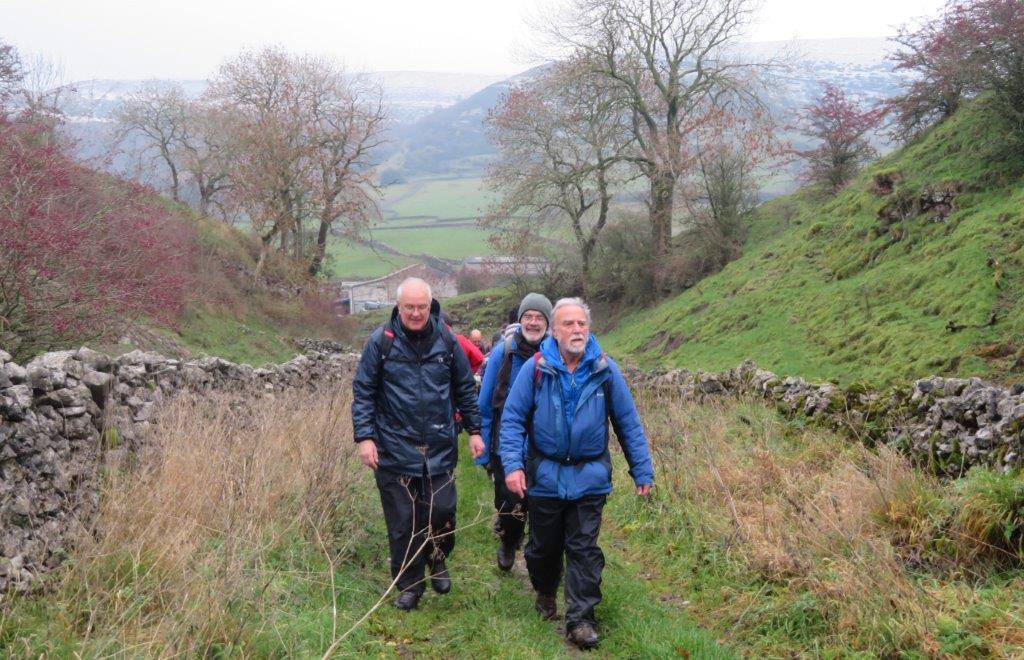 in Green Lane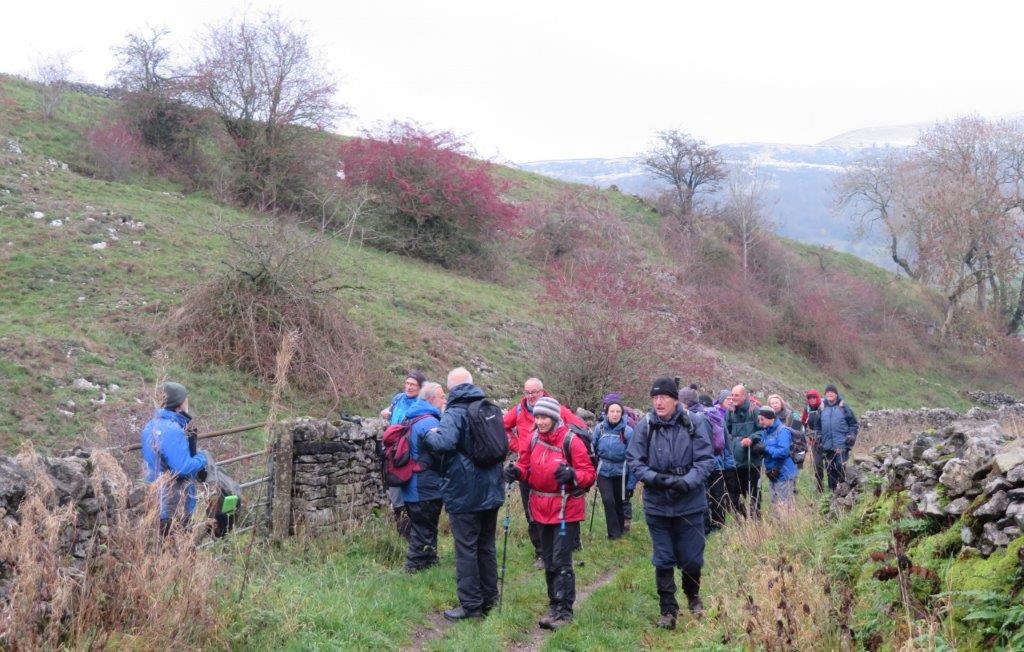 about to have a tea break in Green Lane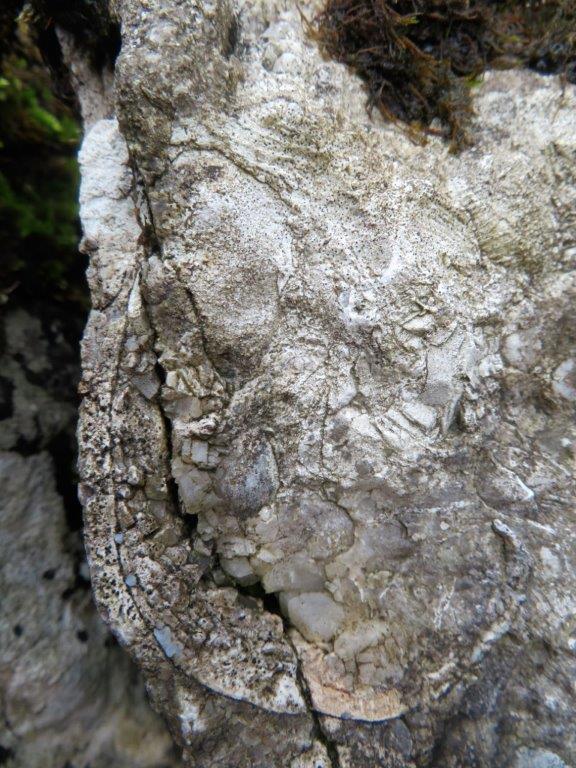 Limestone rock in drystone wall with large embedded shell and other shell imprints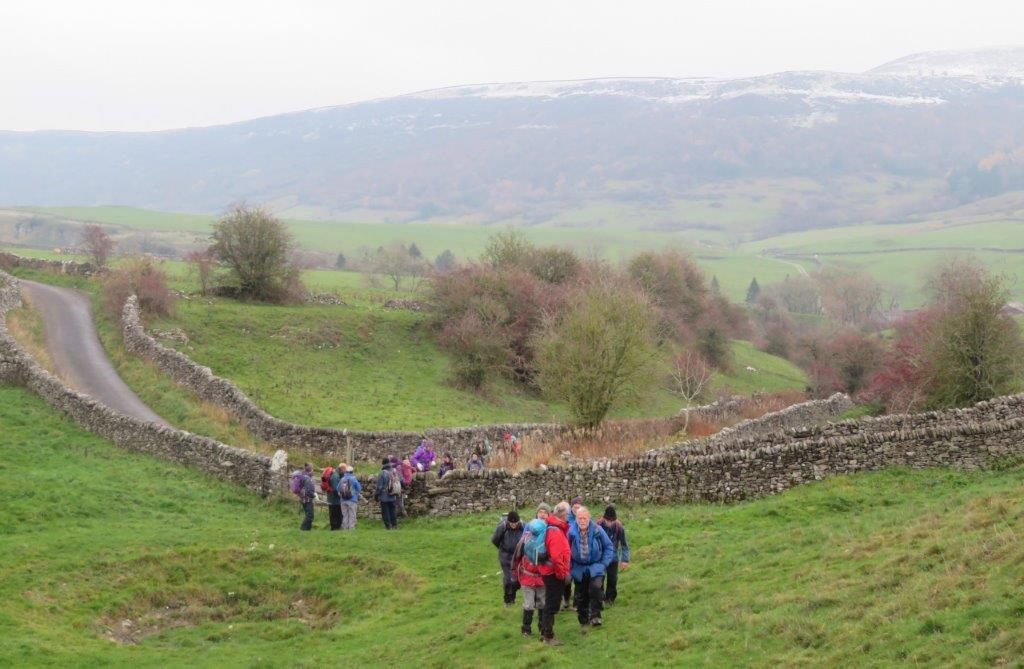 leaving Green Lane and heading uphill toward Lower Farm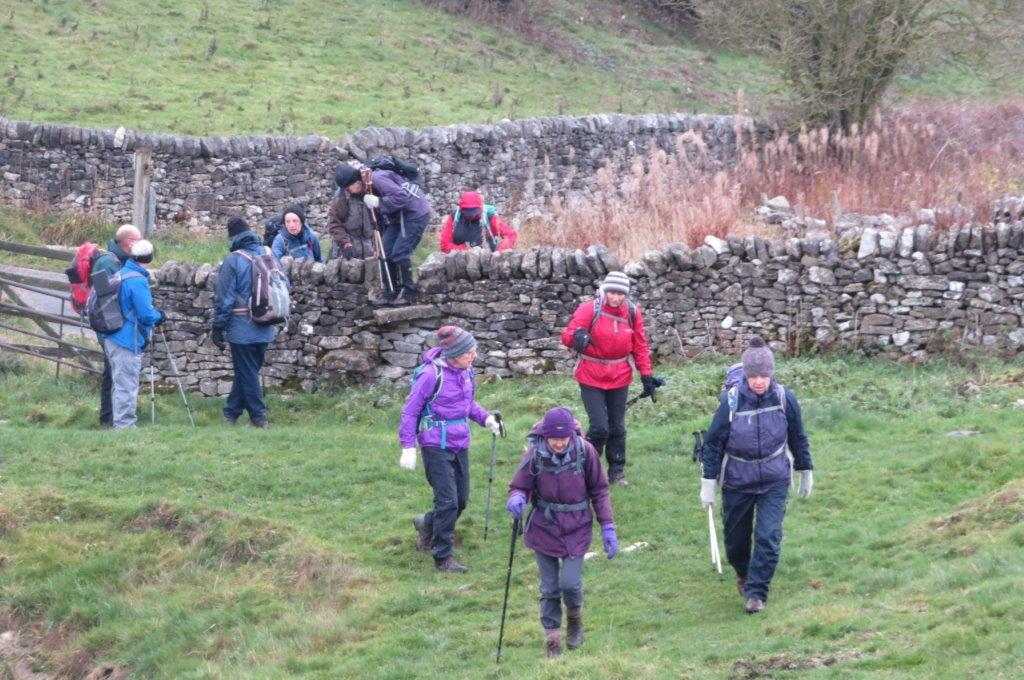 one of many stiles on walk which tended to slow our large group down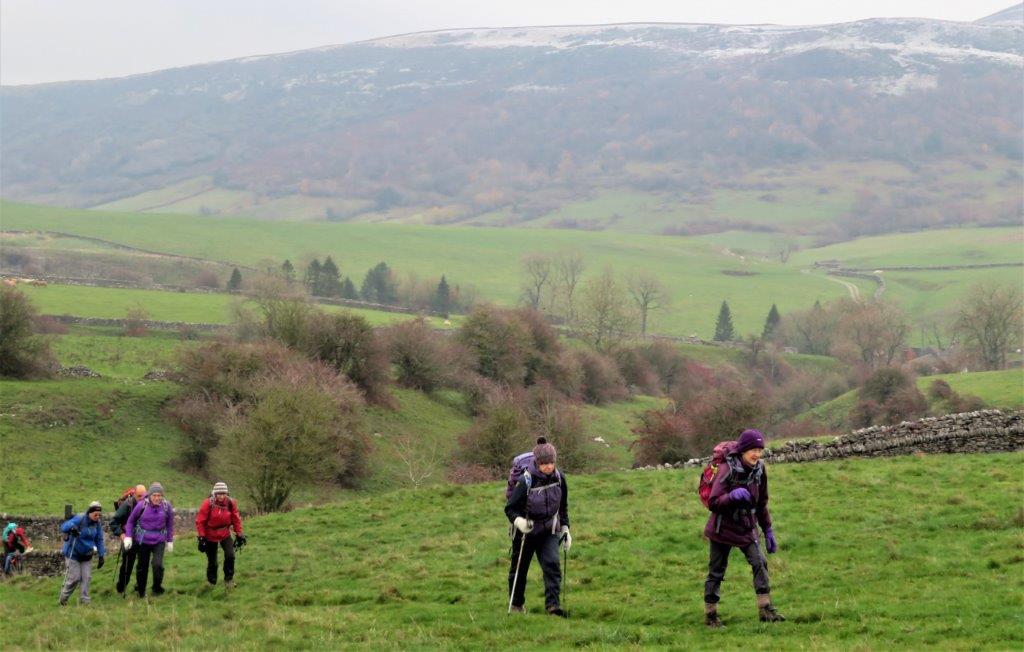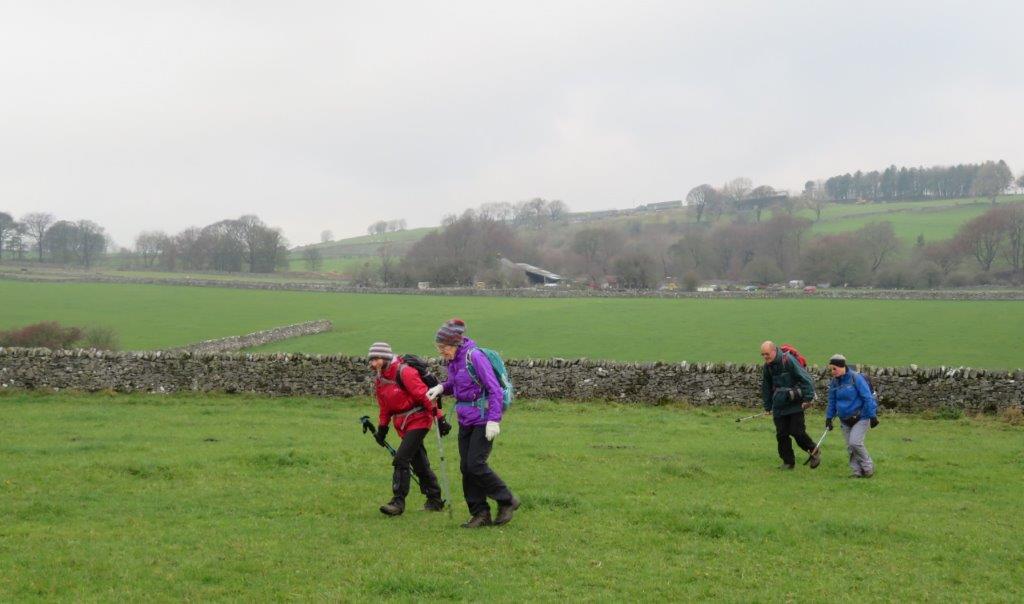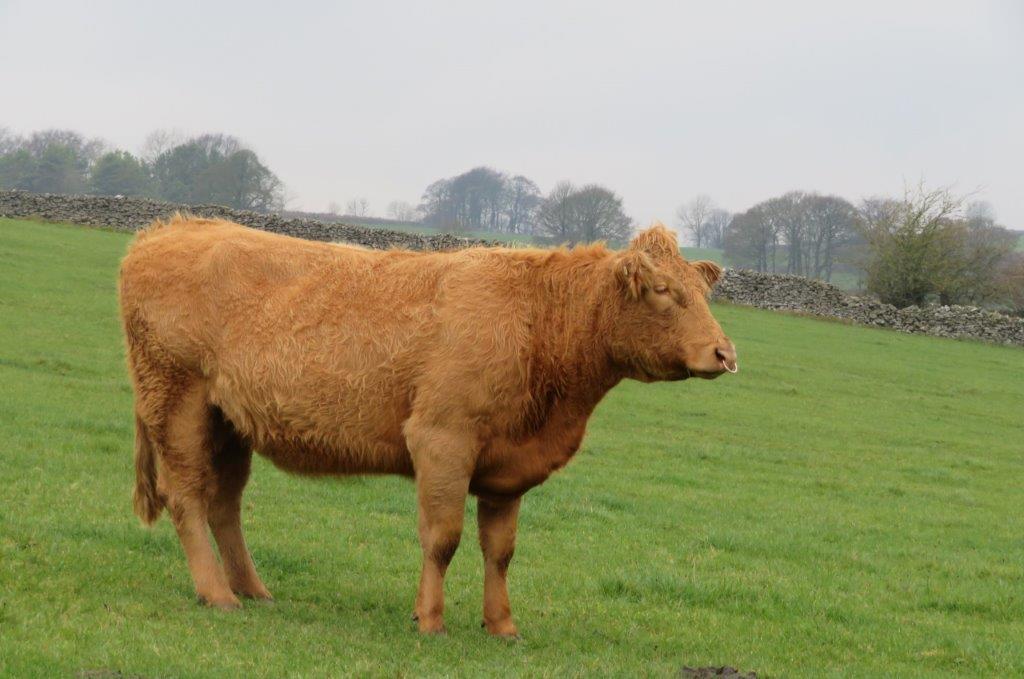 a cow rather than a bull with a nose ring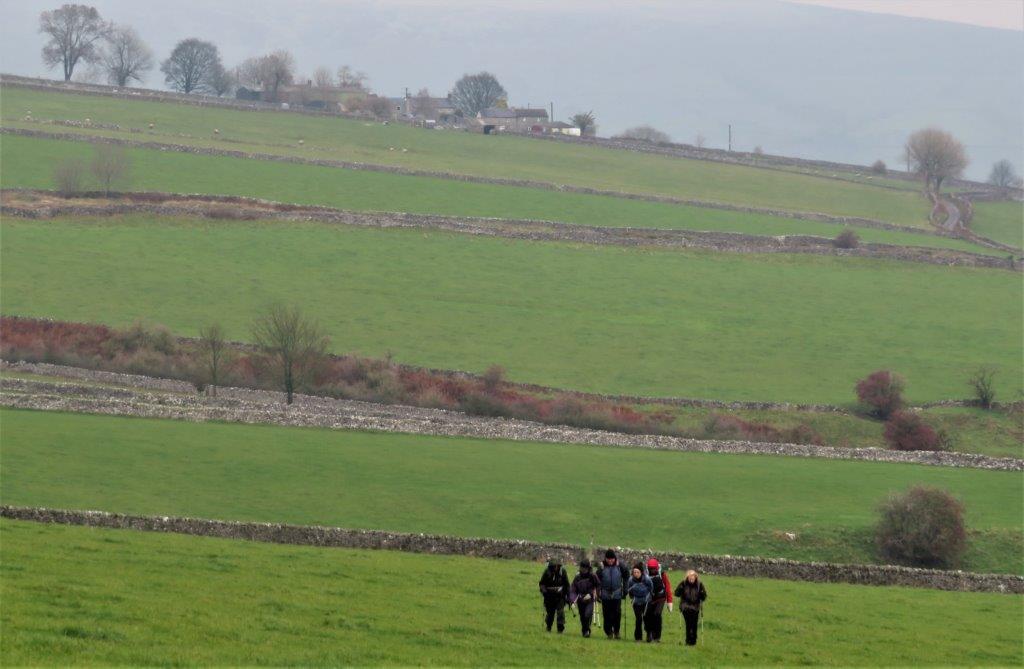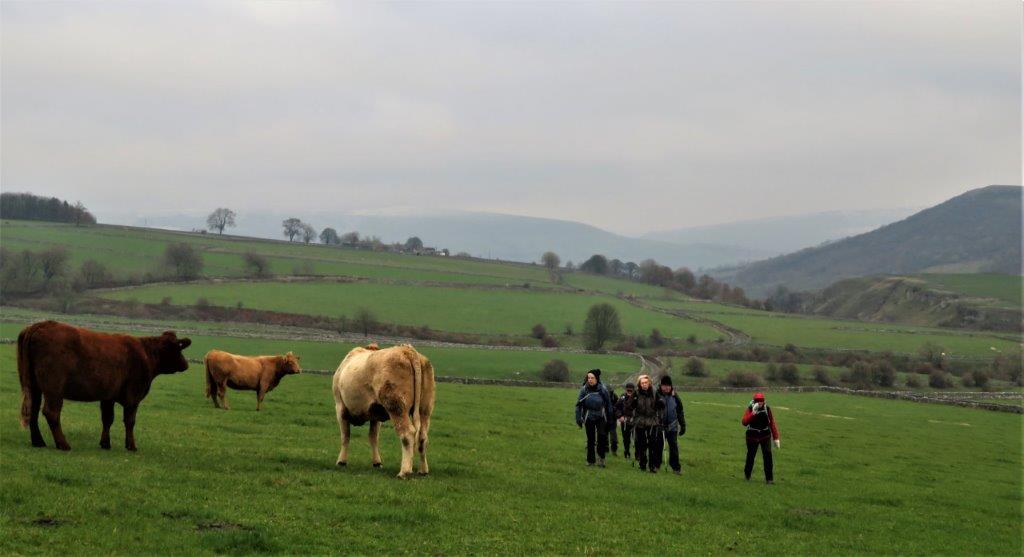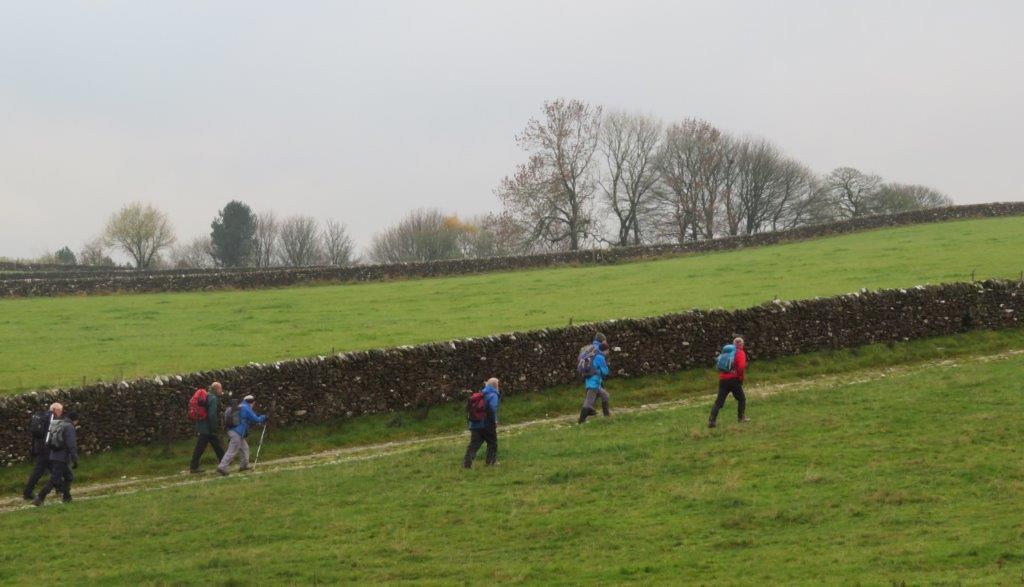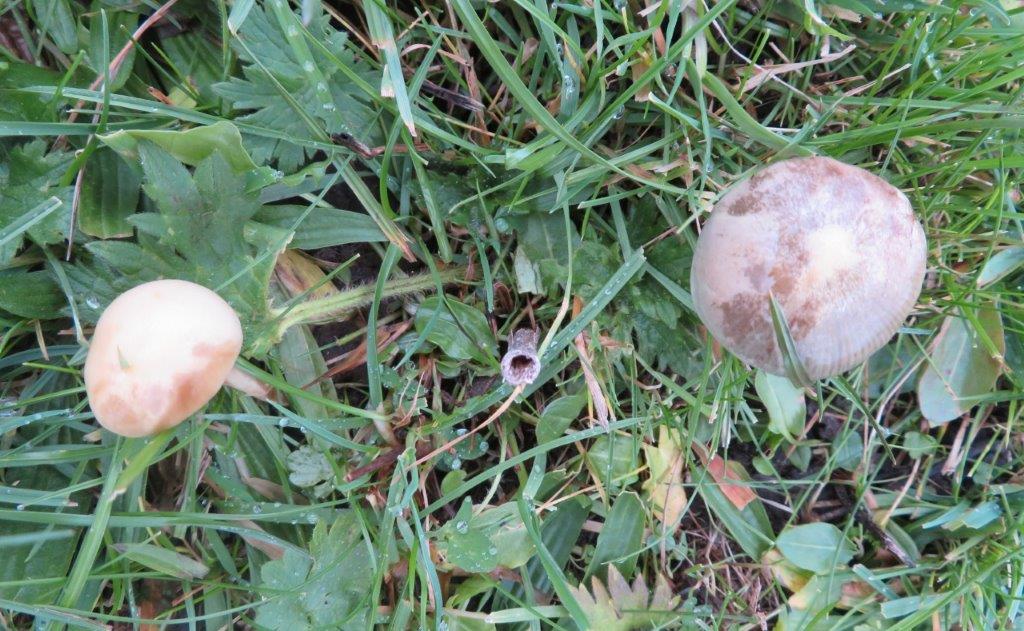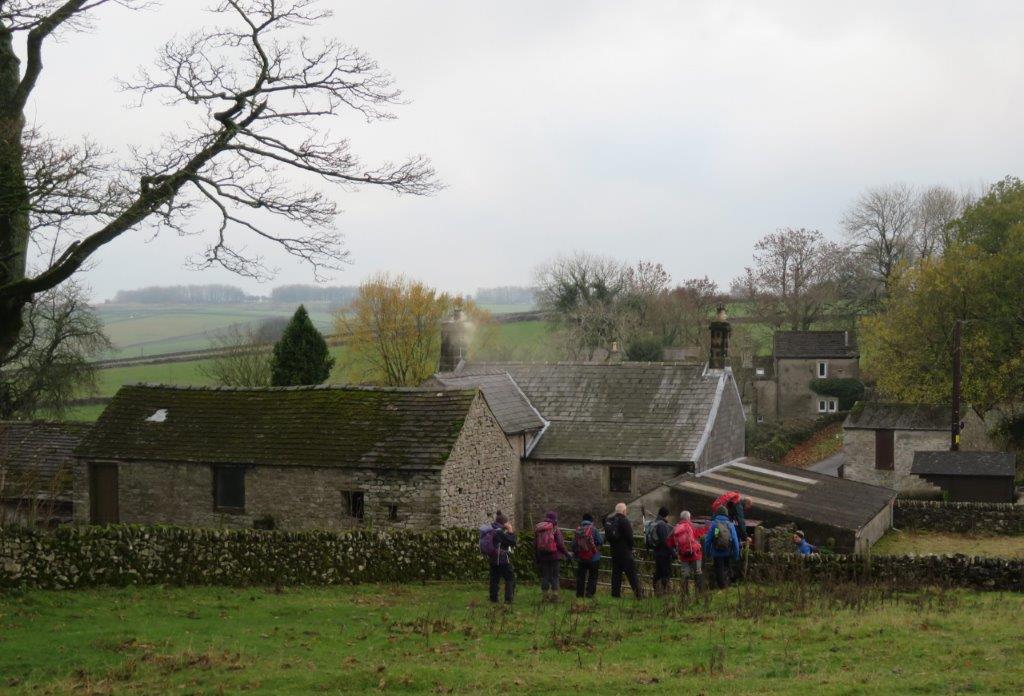 Lower Farm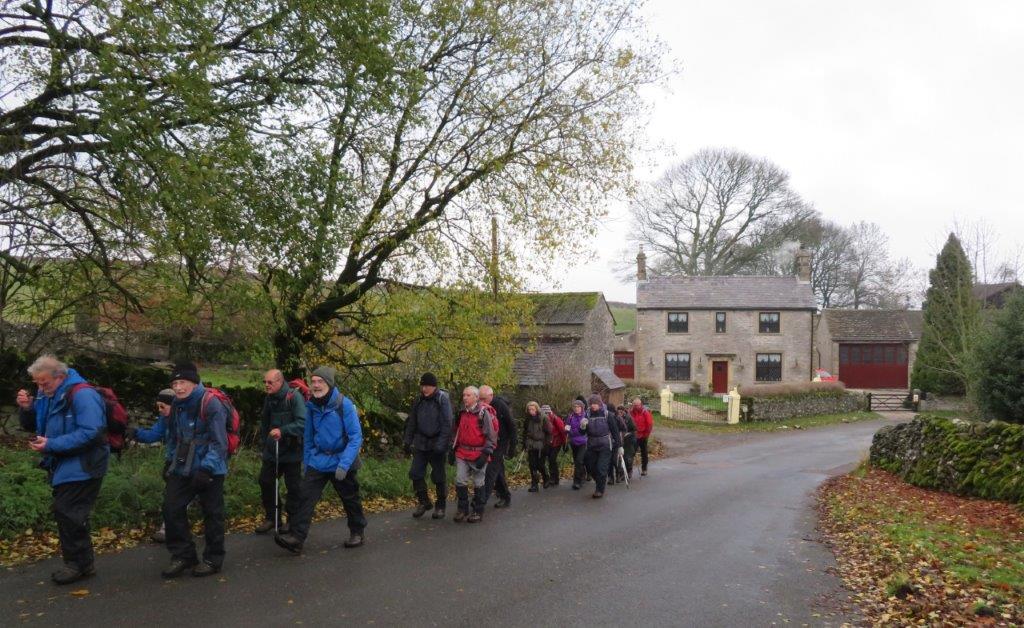 leaving Lower Farm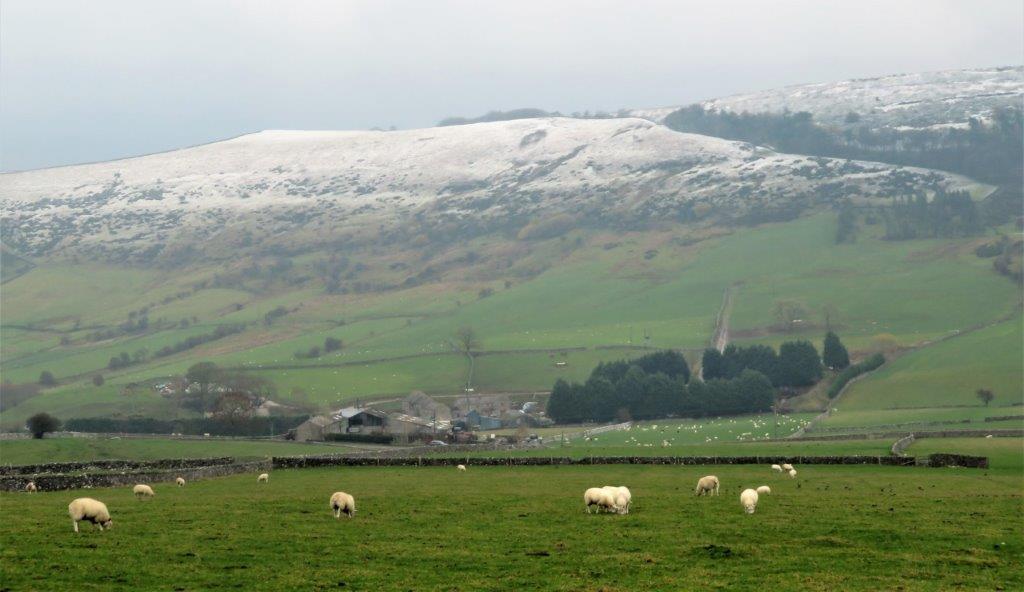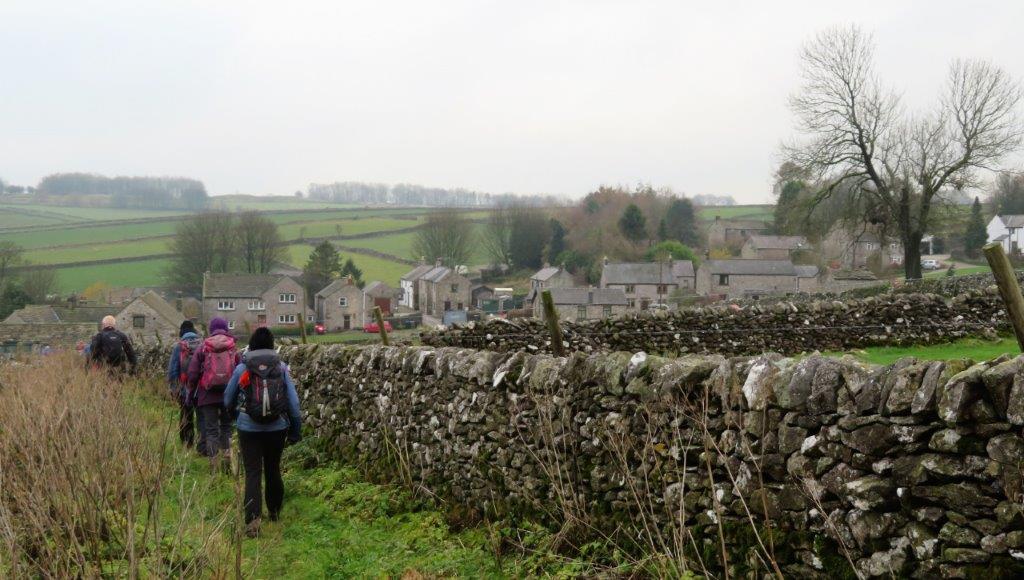 nearing Little Hucklow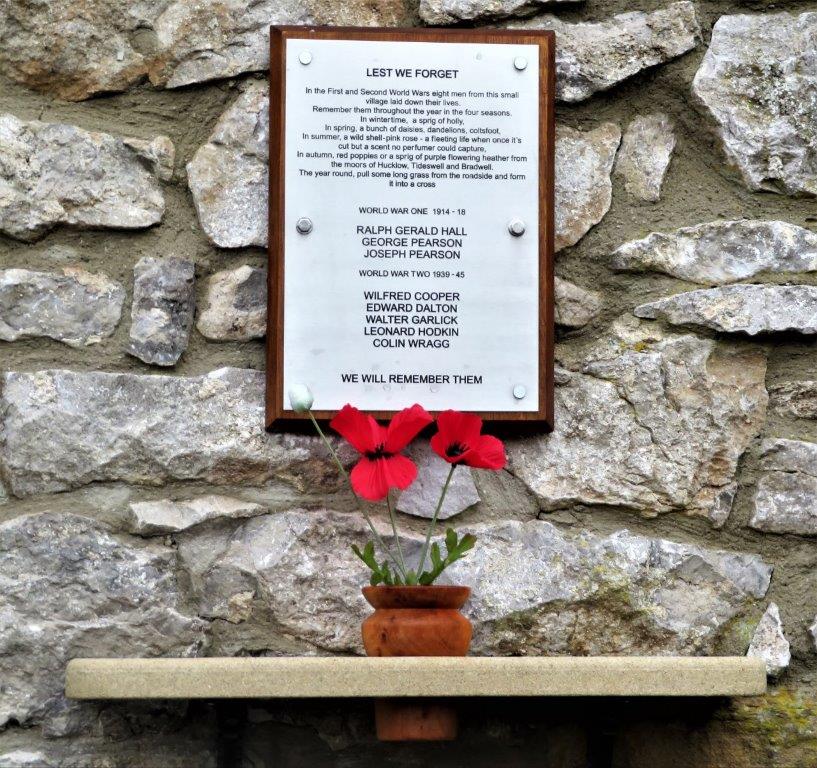 War Memorial in Little Hucklow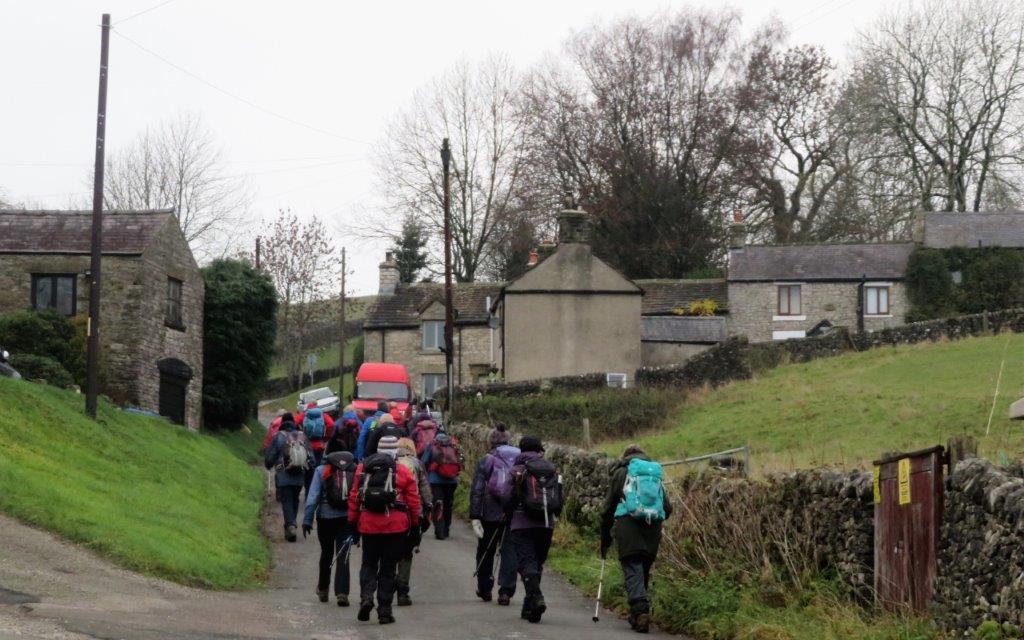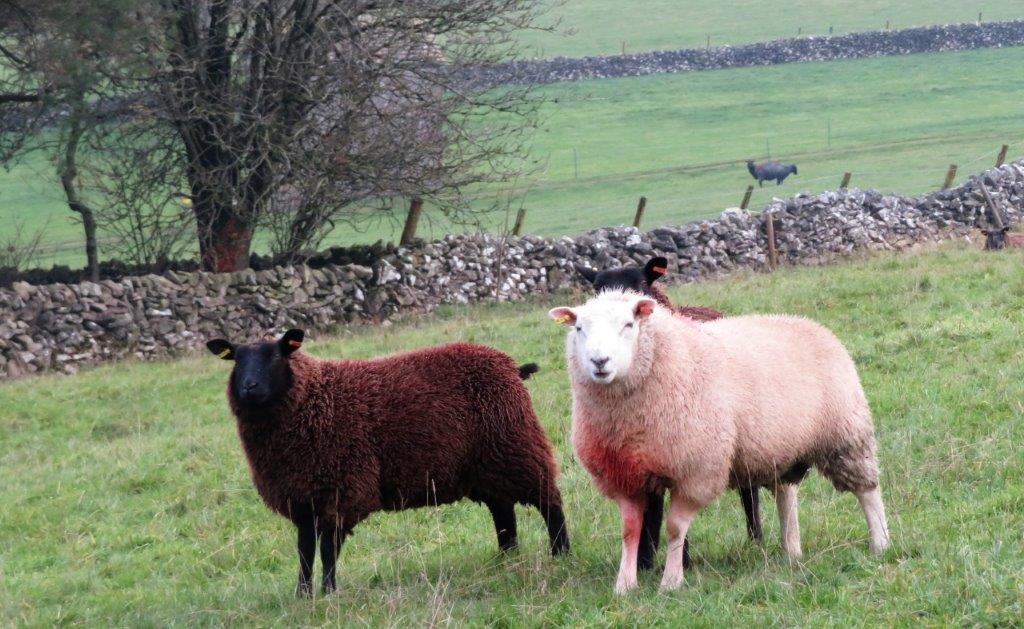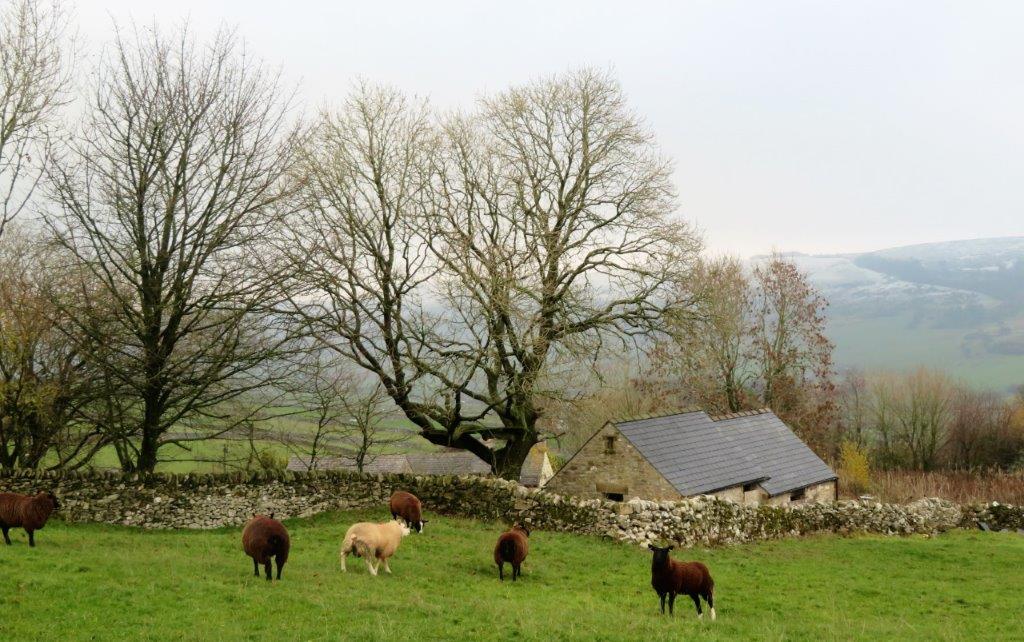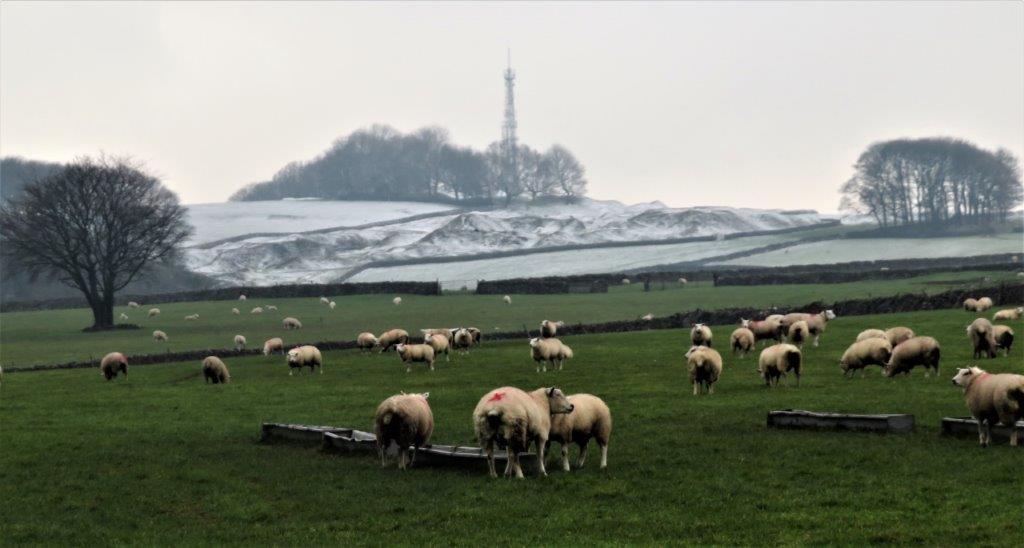 Tideslow Rake ahead of us - seen from road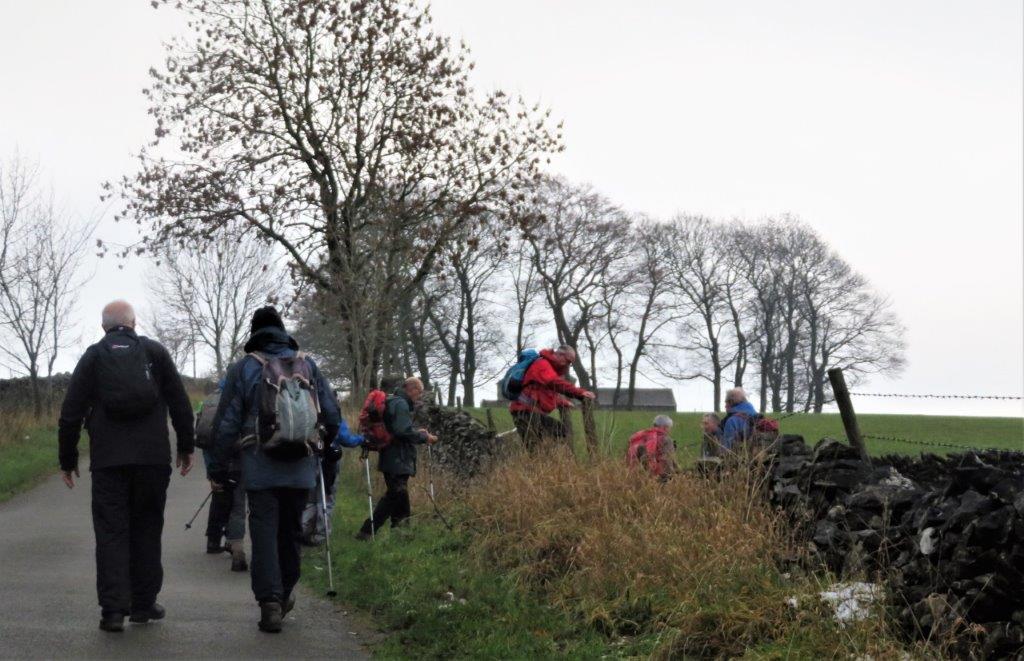 turning off road onto Tideslow Rake Footpath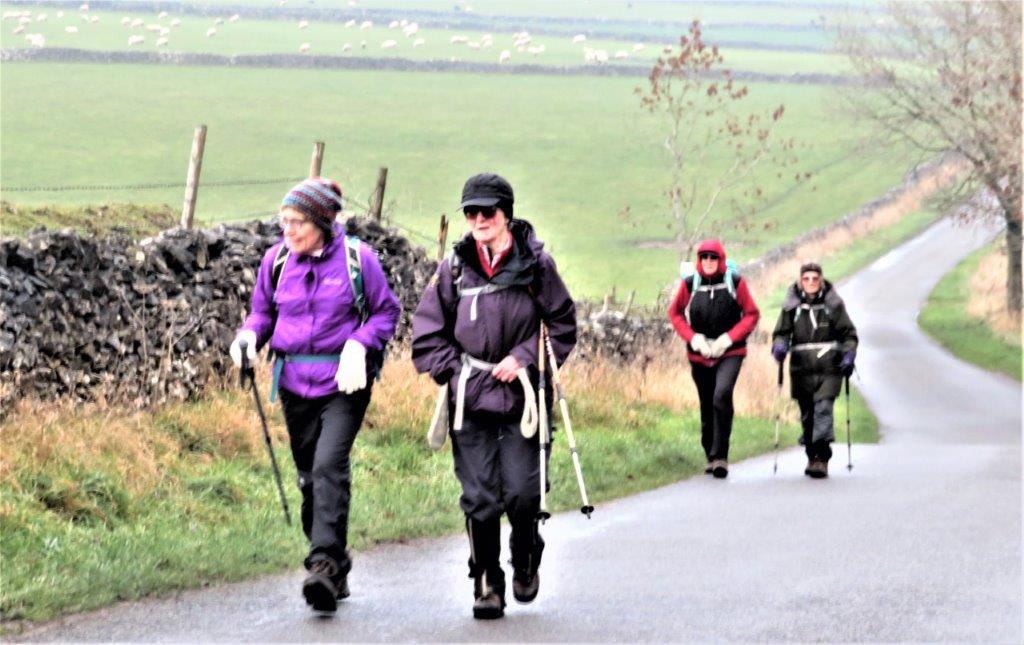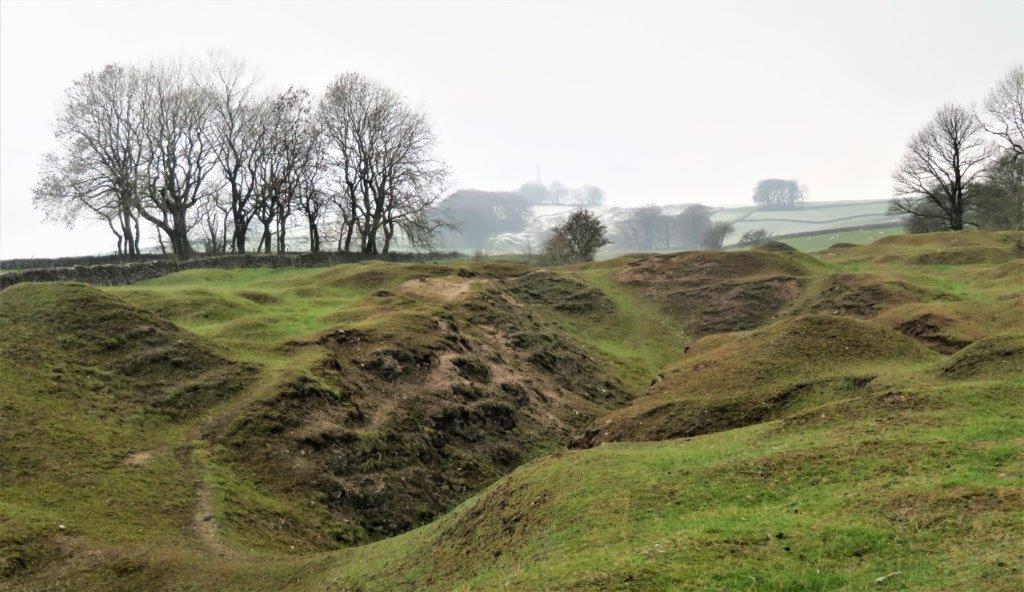 Tideslow Farm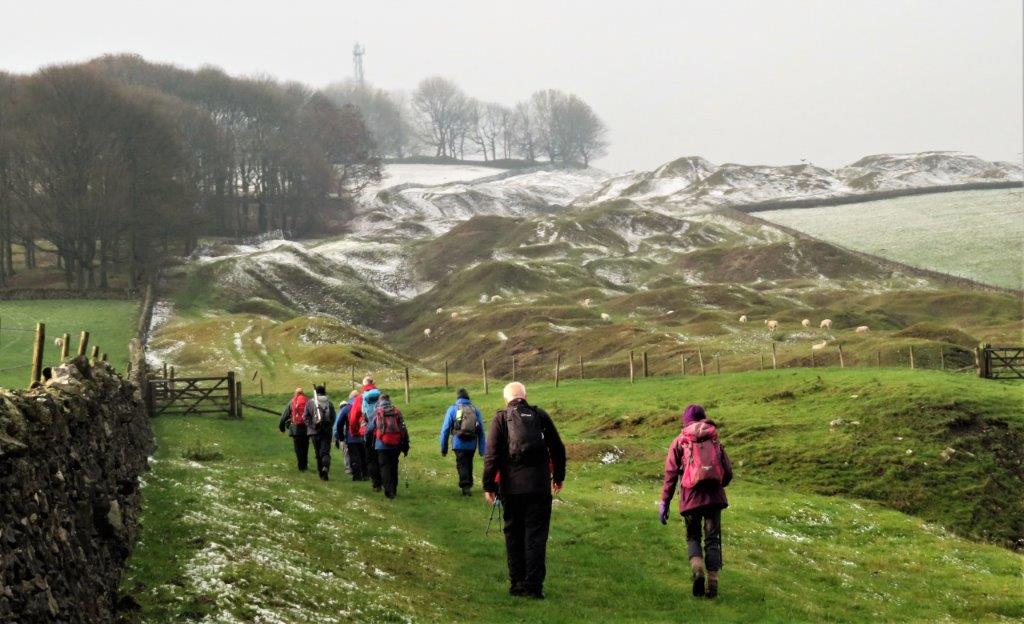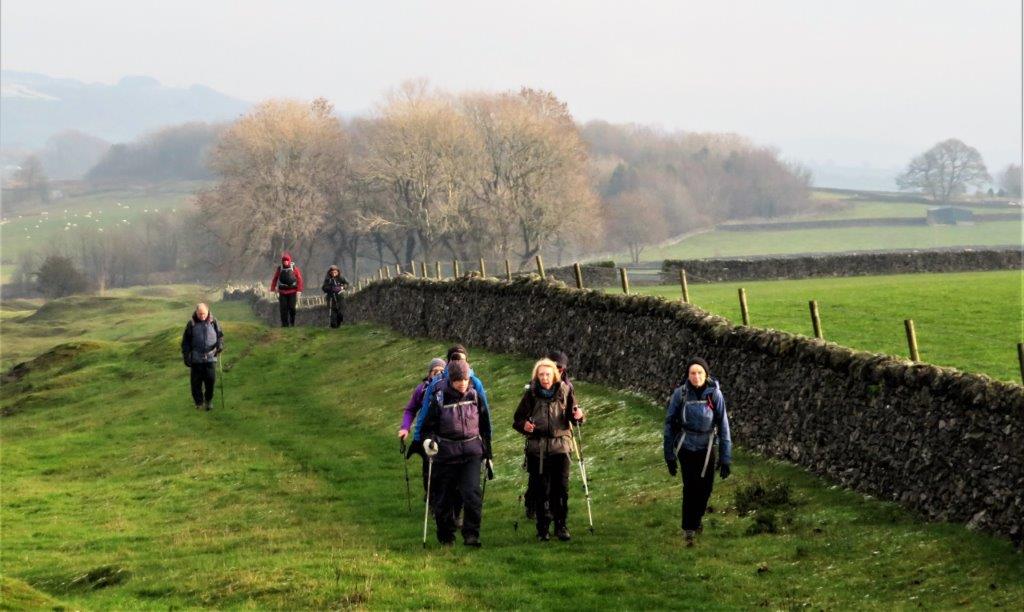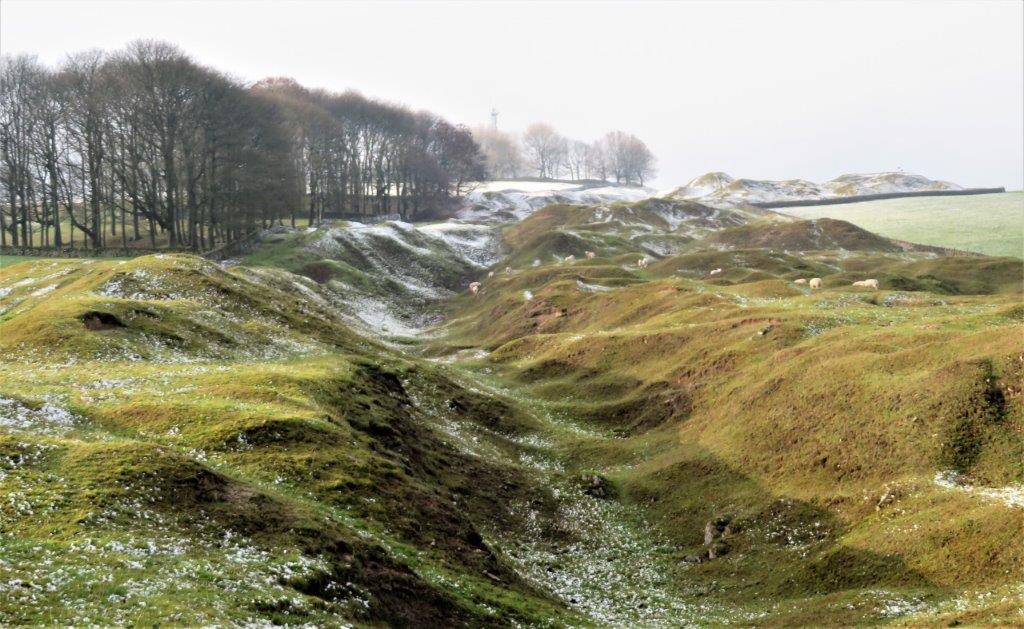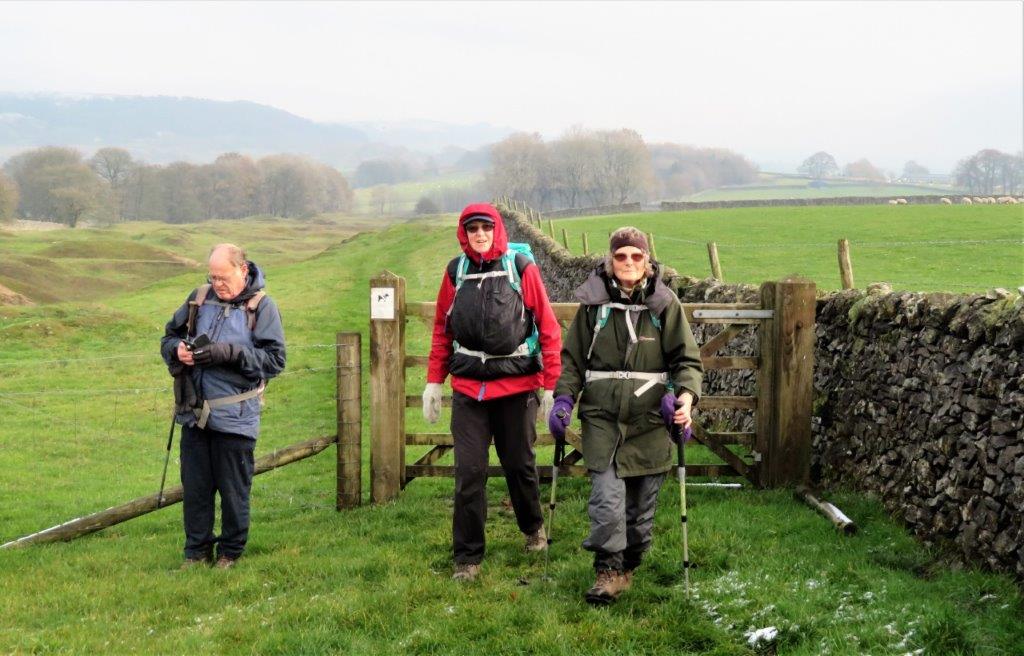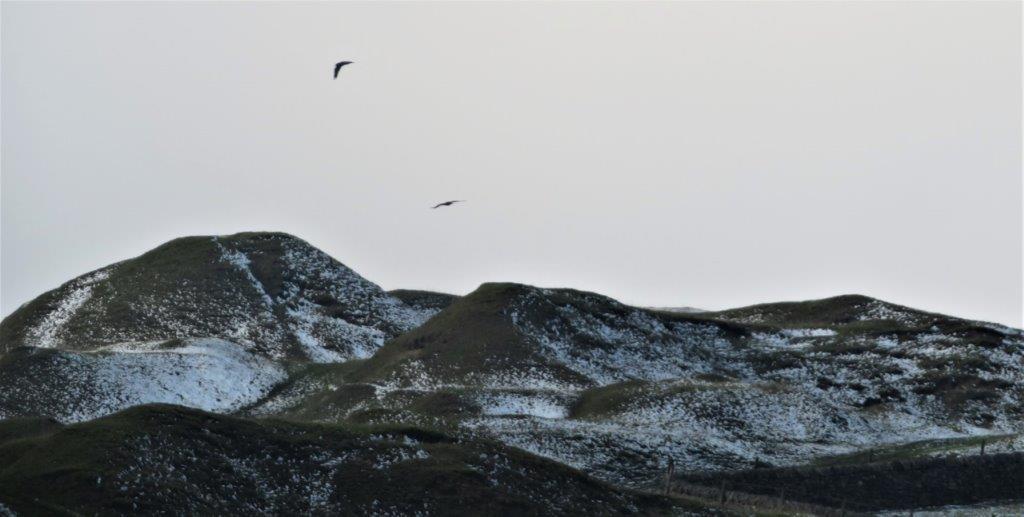 an 'unkindness' of ravens ('unkindness' is a collective noun for Ravens)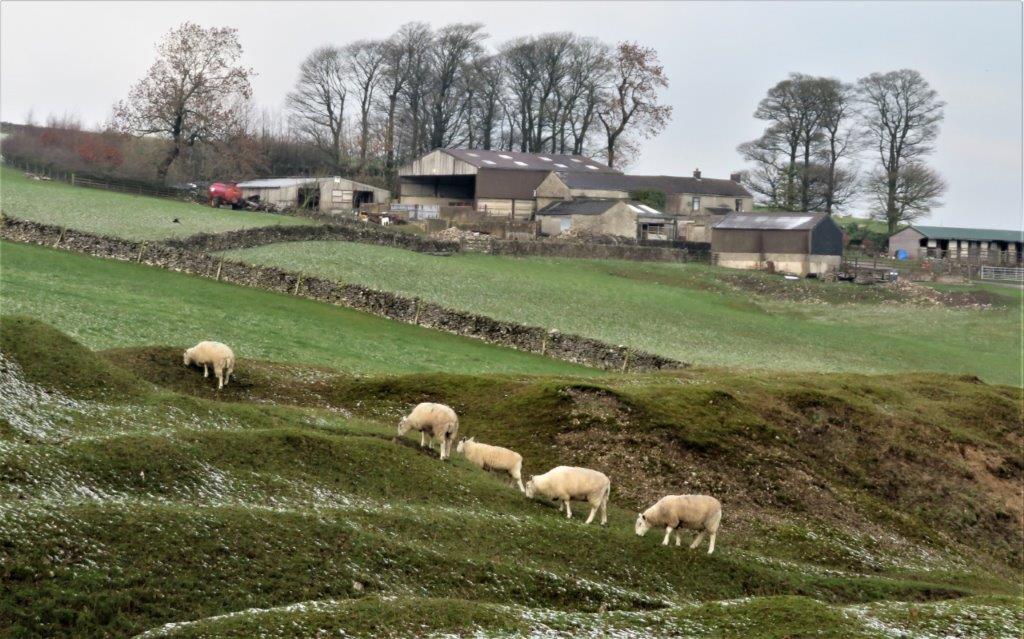 another view of Tideslow Farm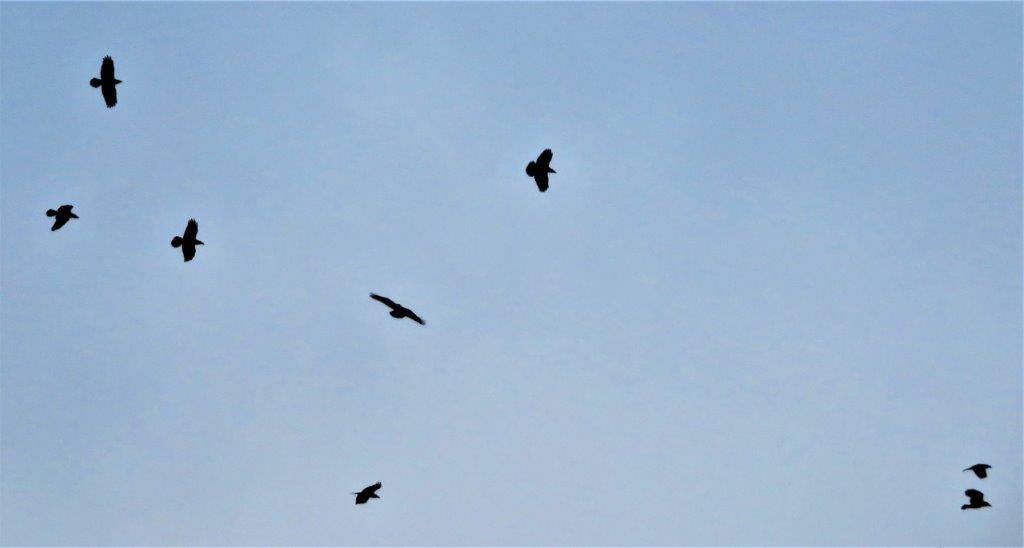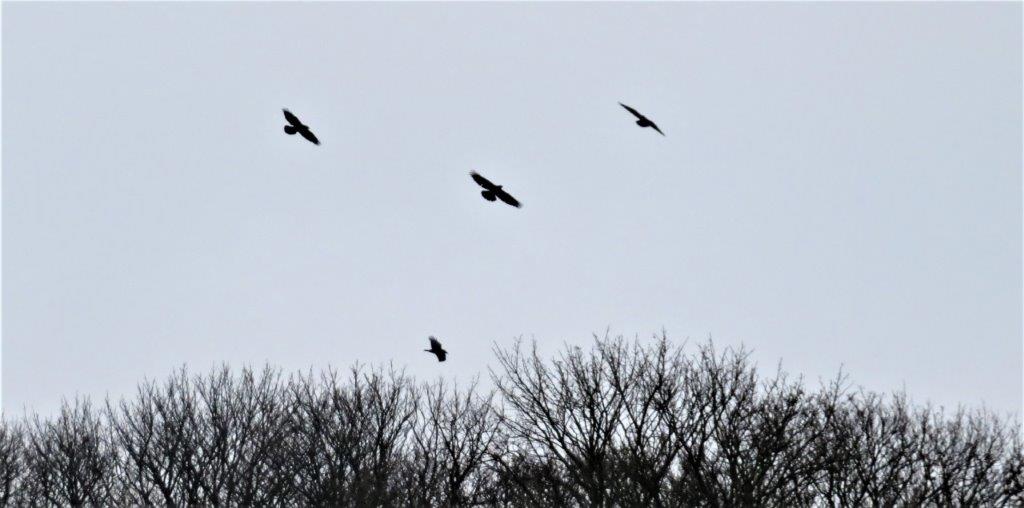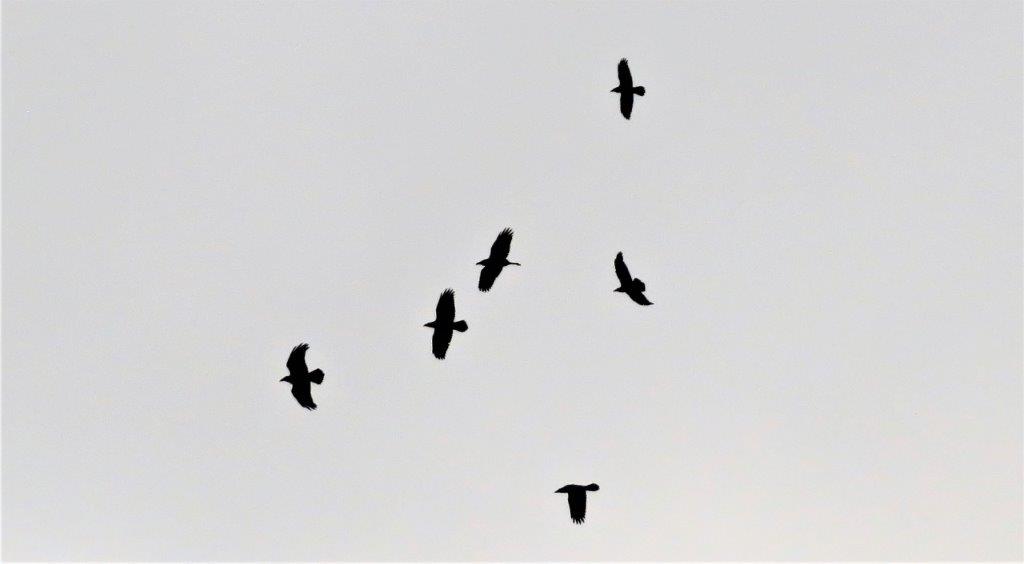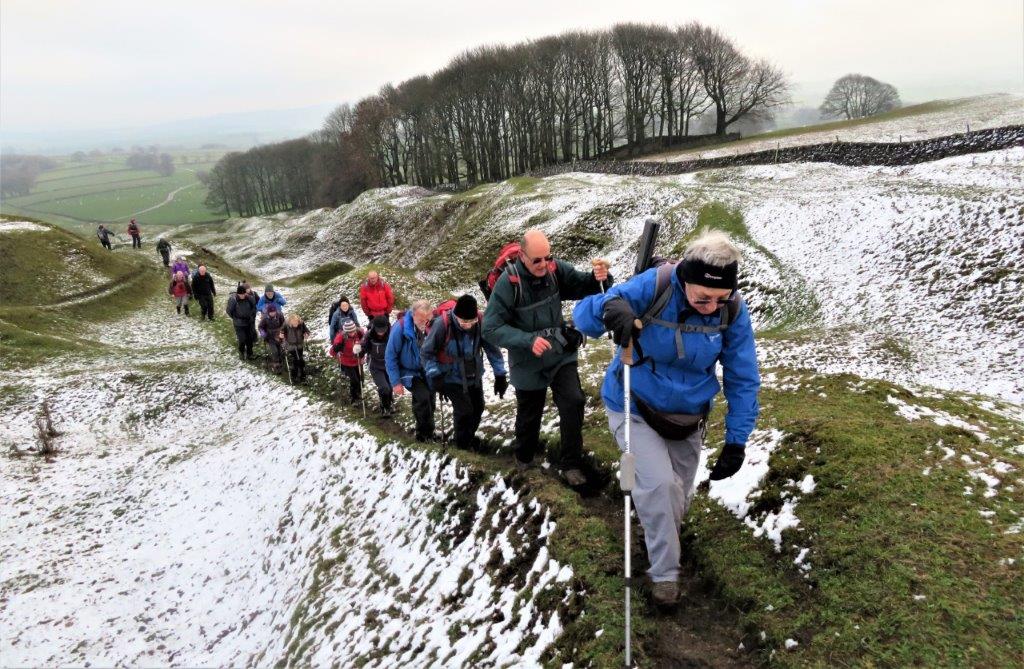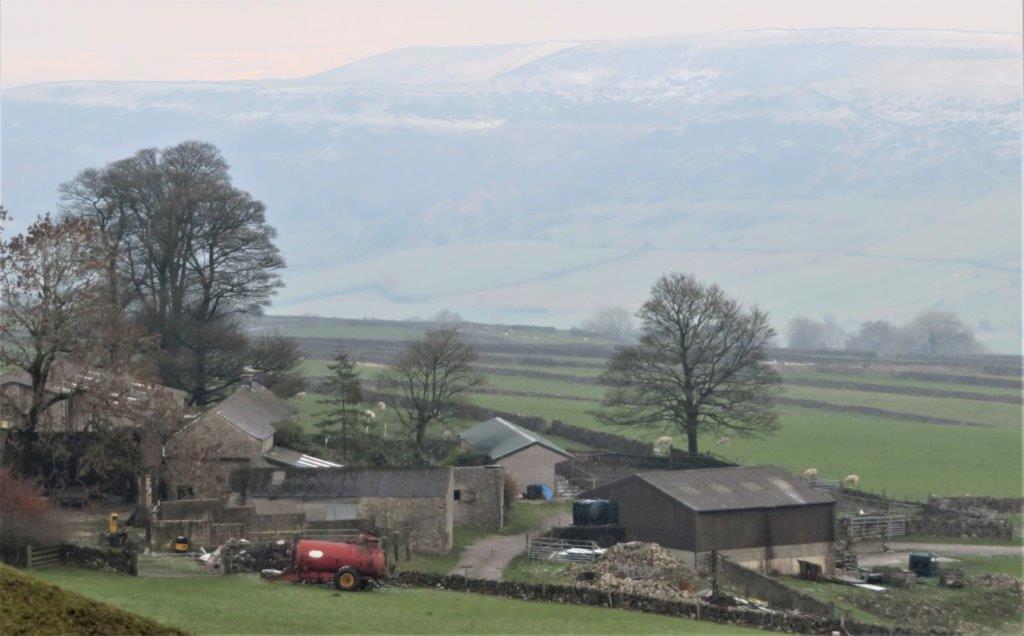 last glance of Tideslow Farm - hill behind has glider field on top?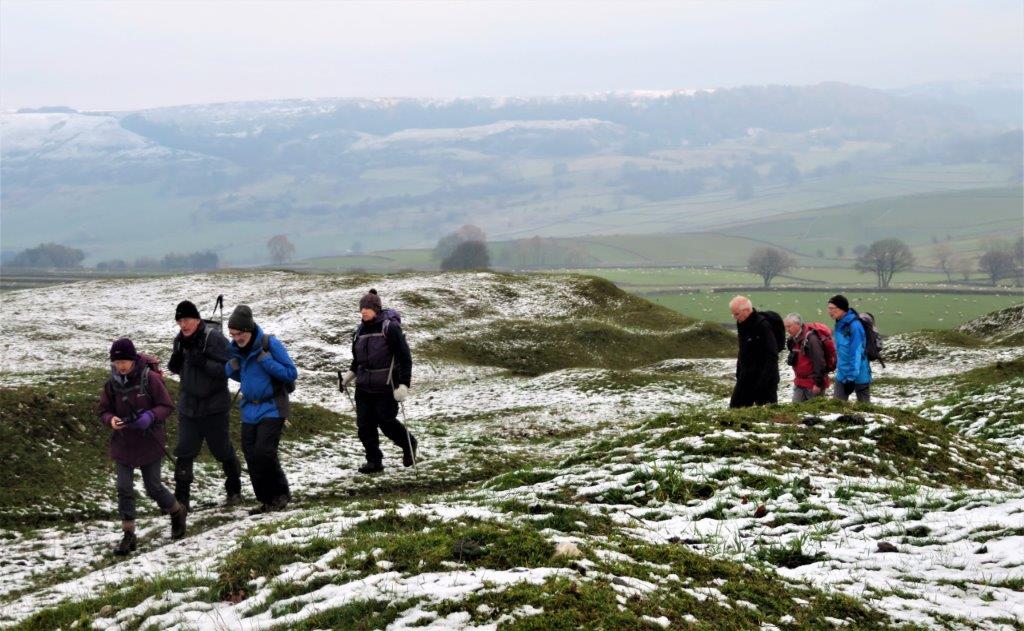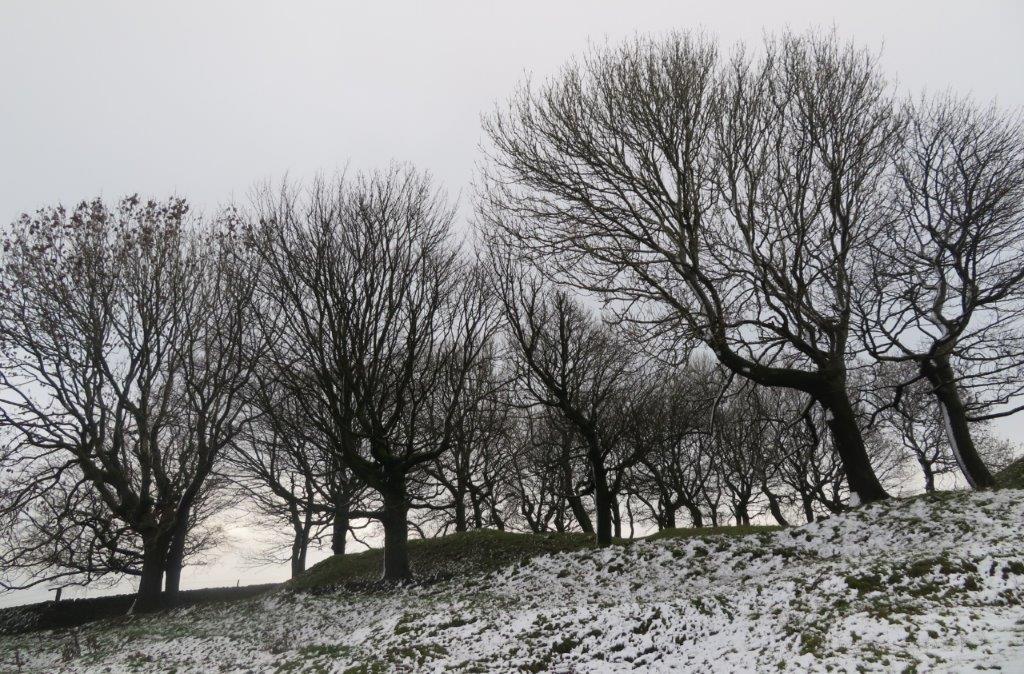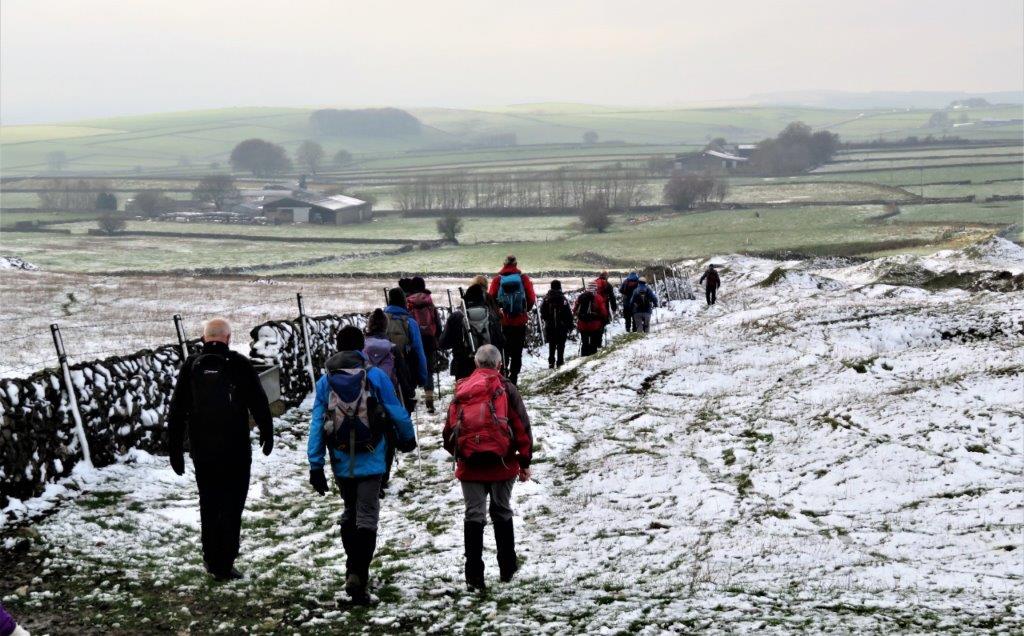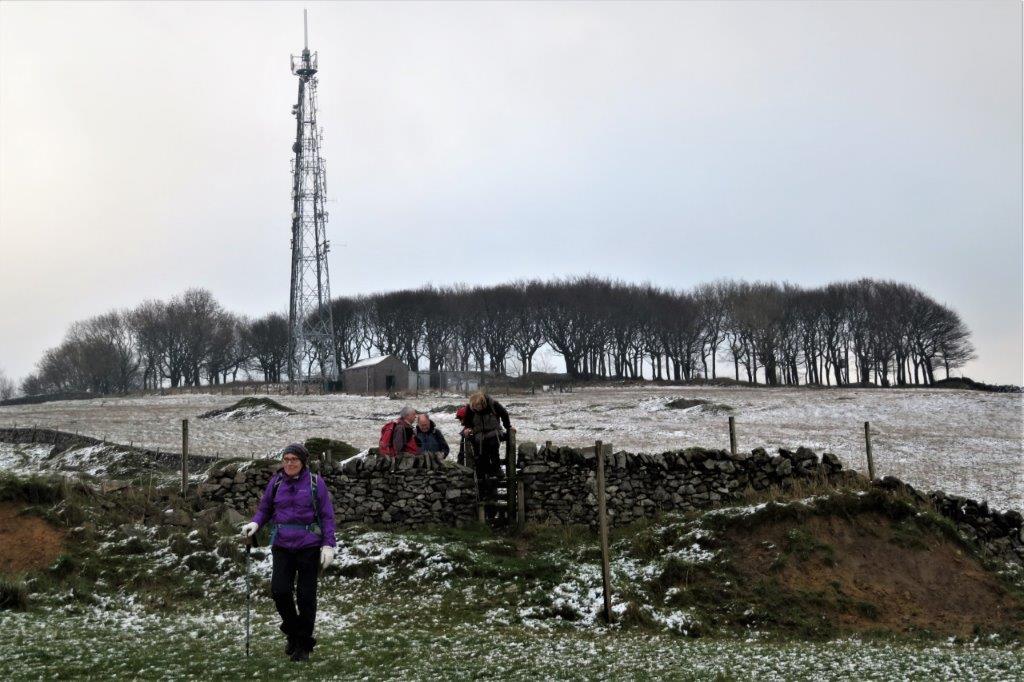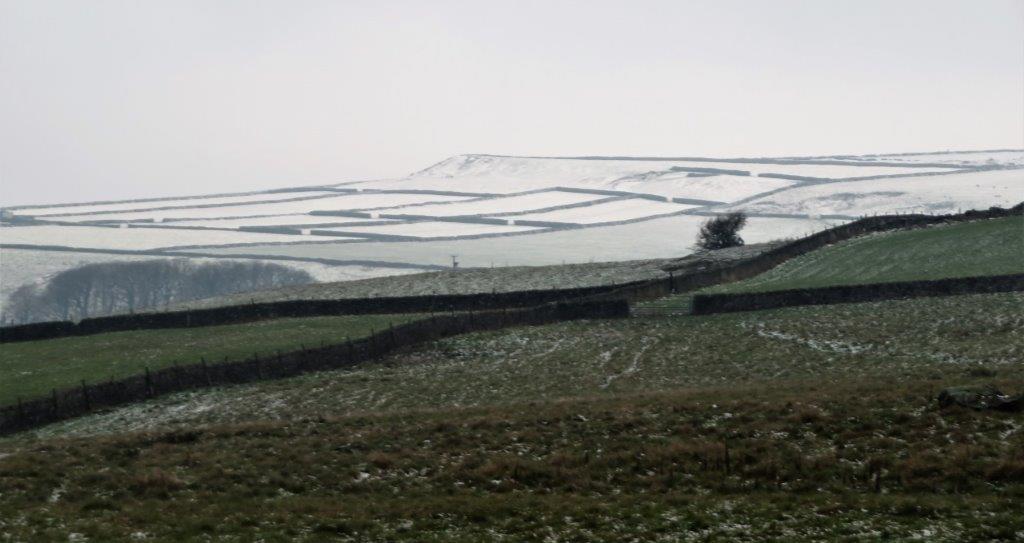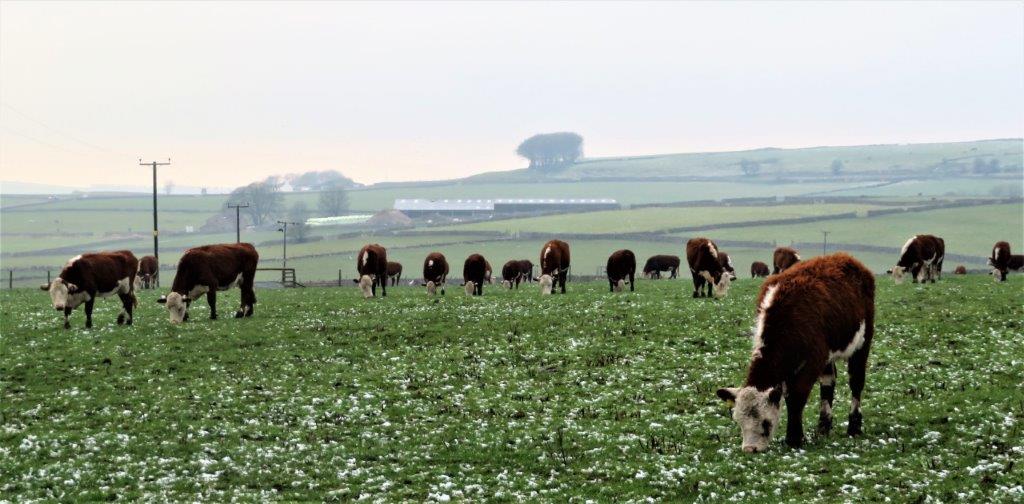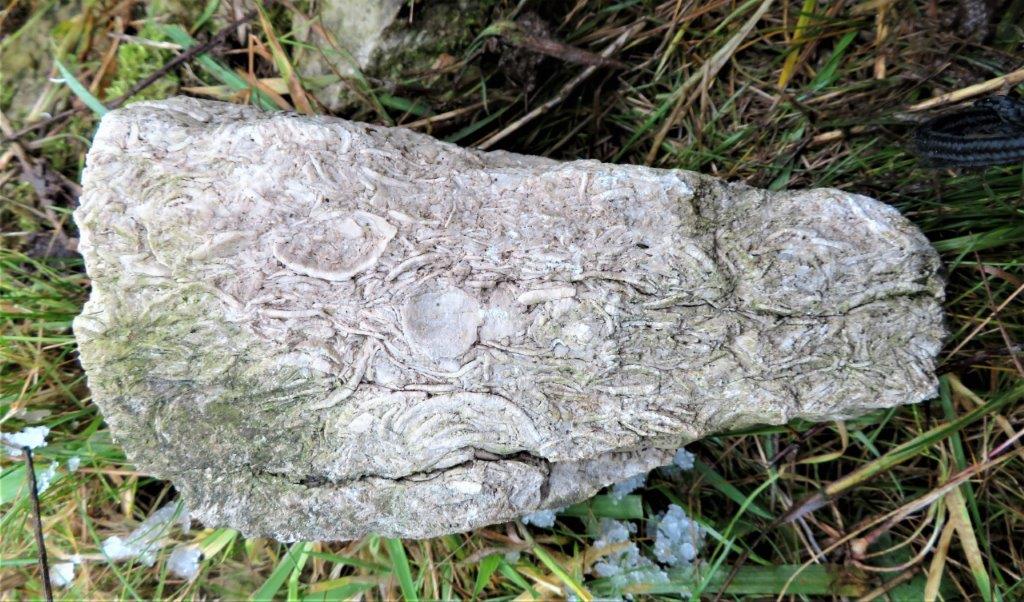 another rock fossil found at Lunch Break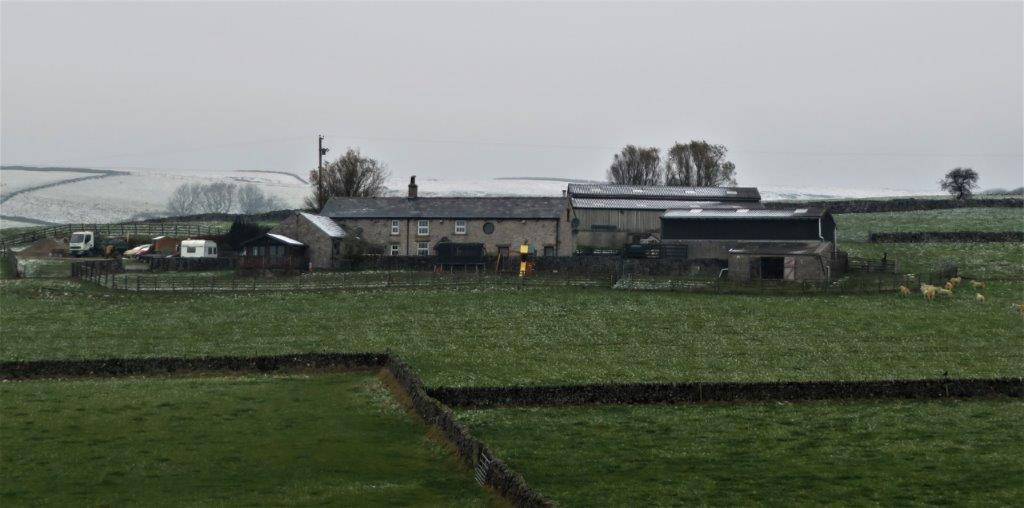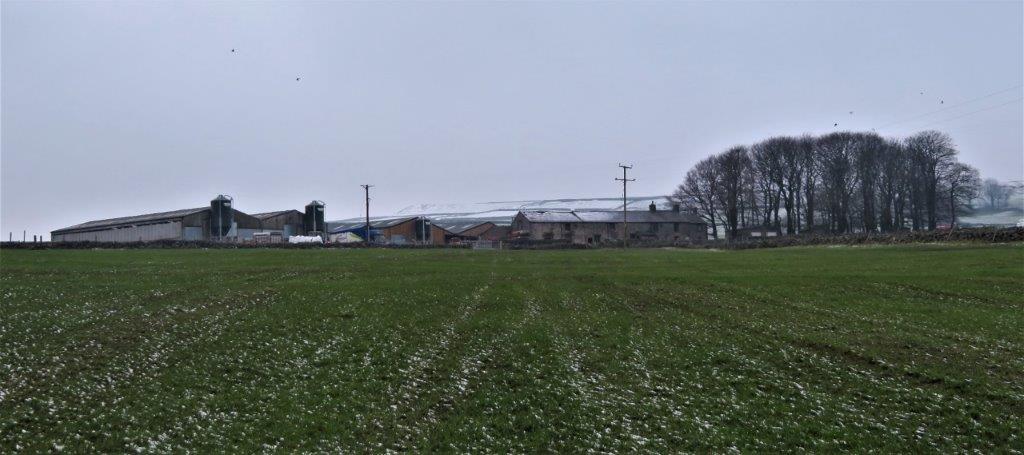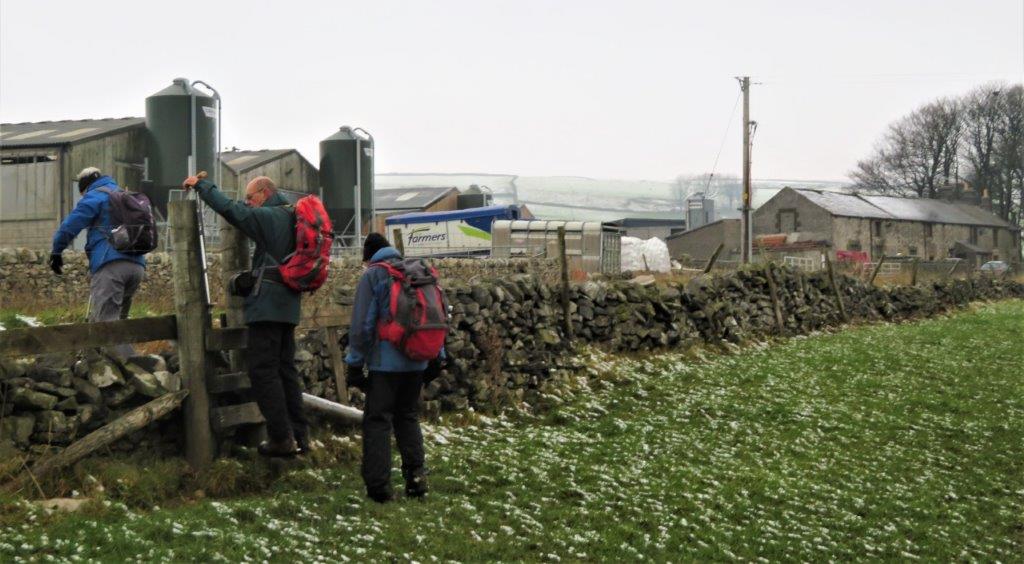 passing close to Wheston House?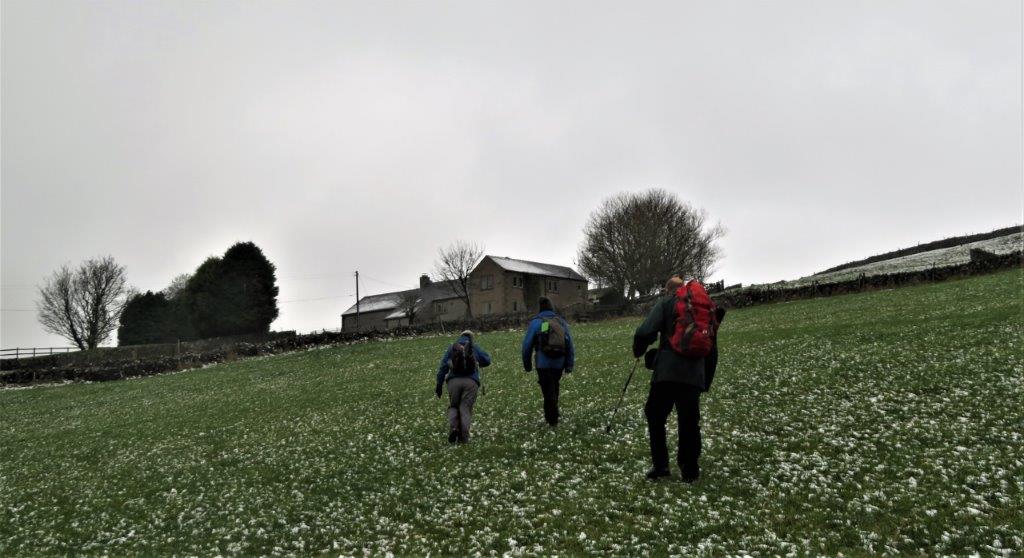 Heading toward The Cop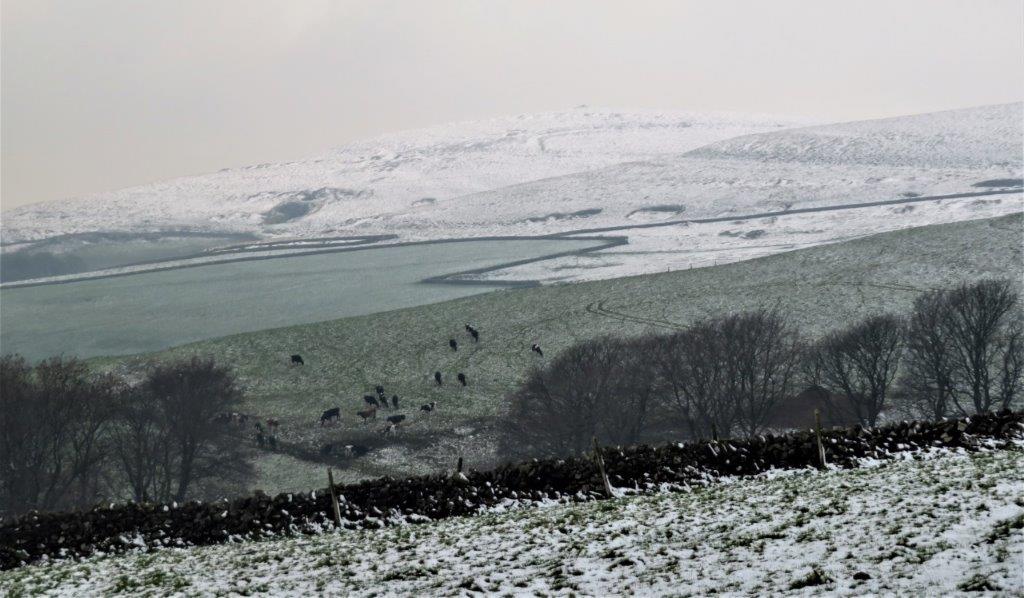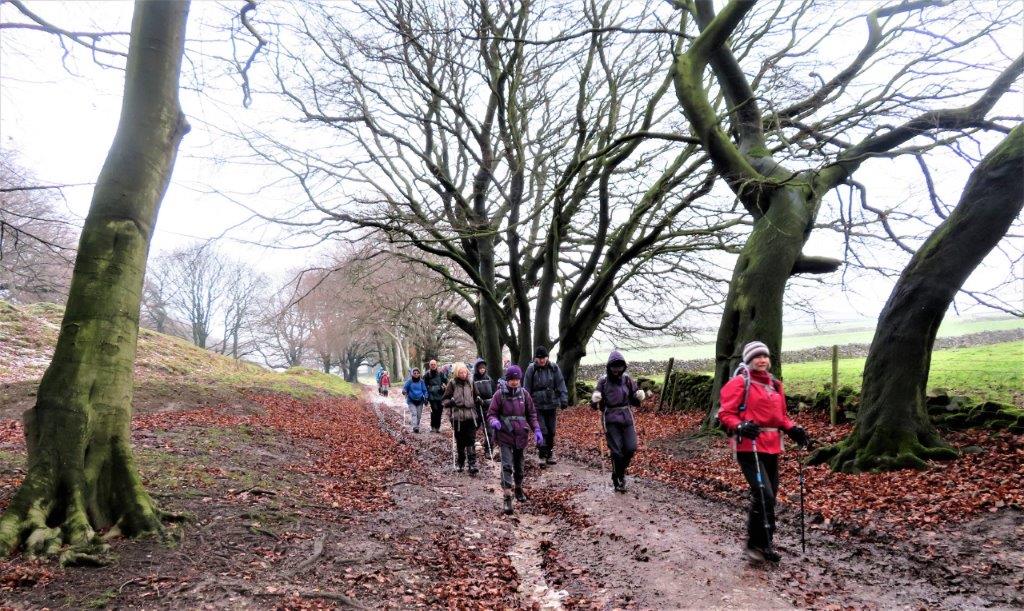 Oxlow Rake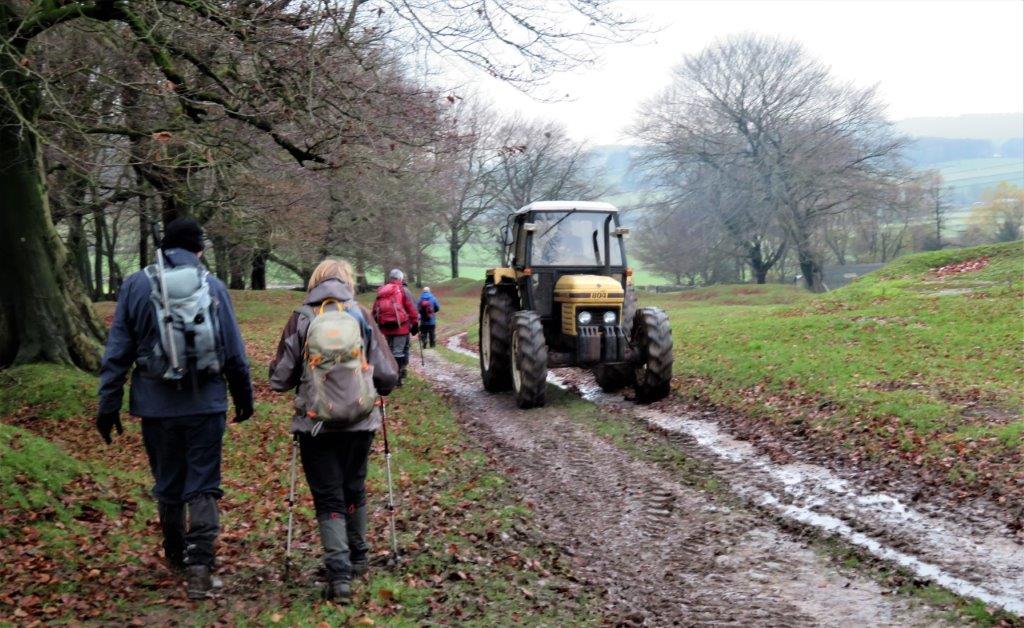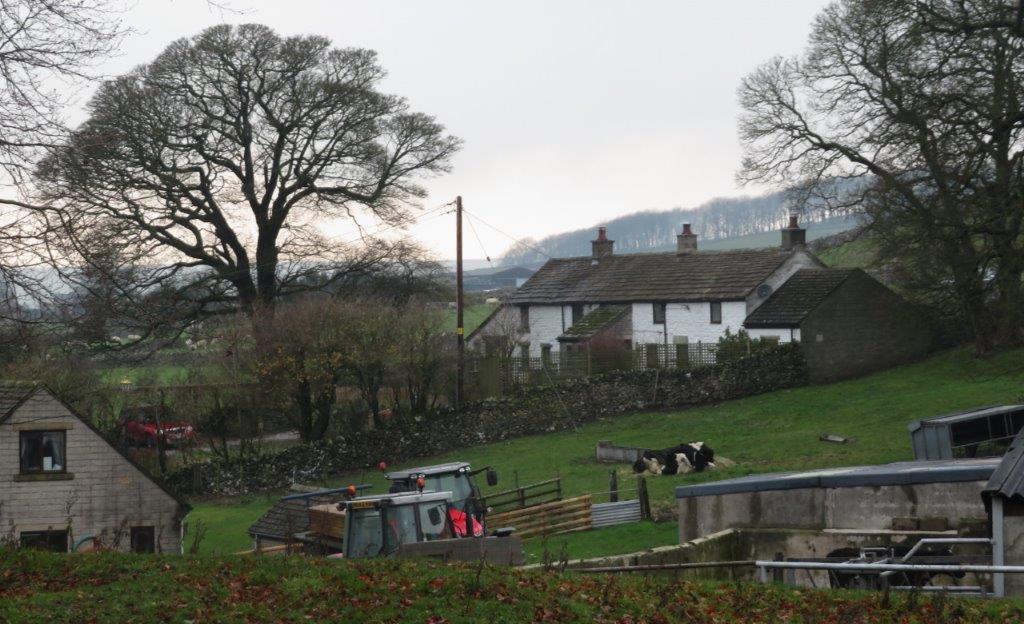 farm at South west end of Oxlow Rake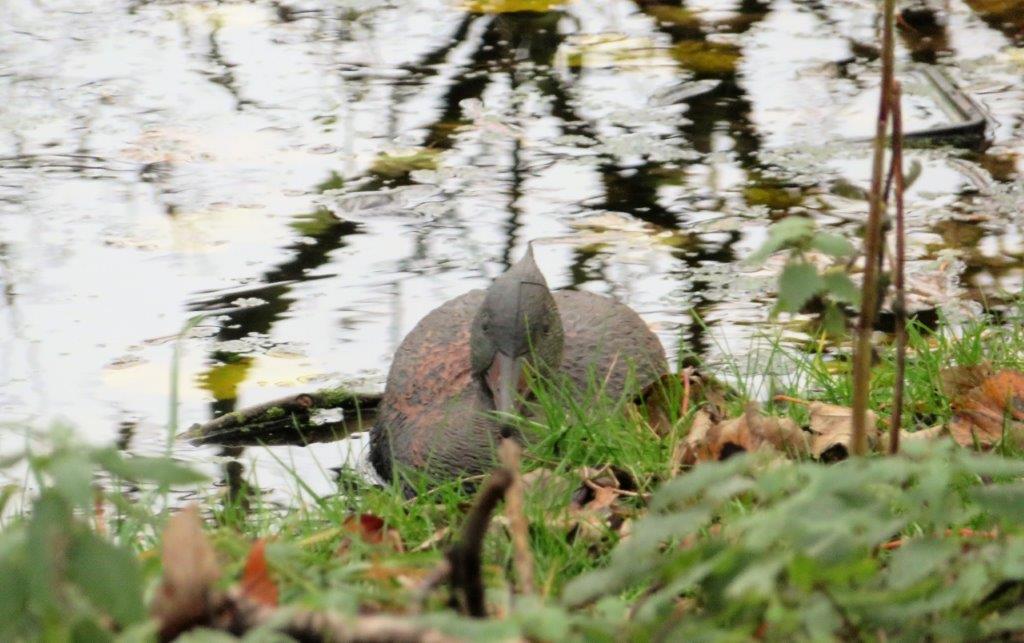 a new species of wooden duck in a dewpond?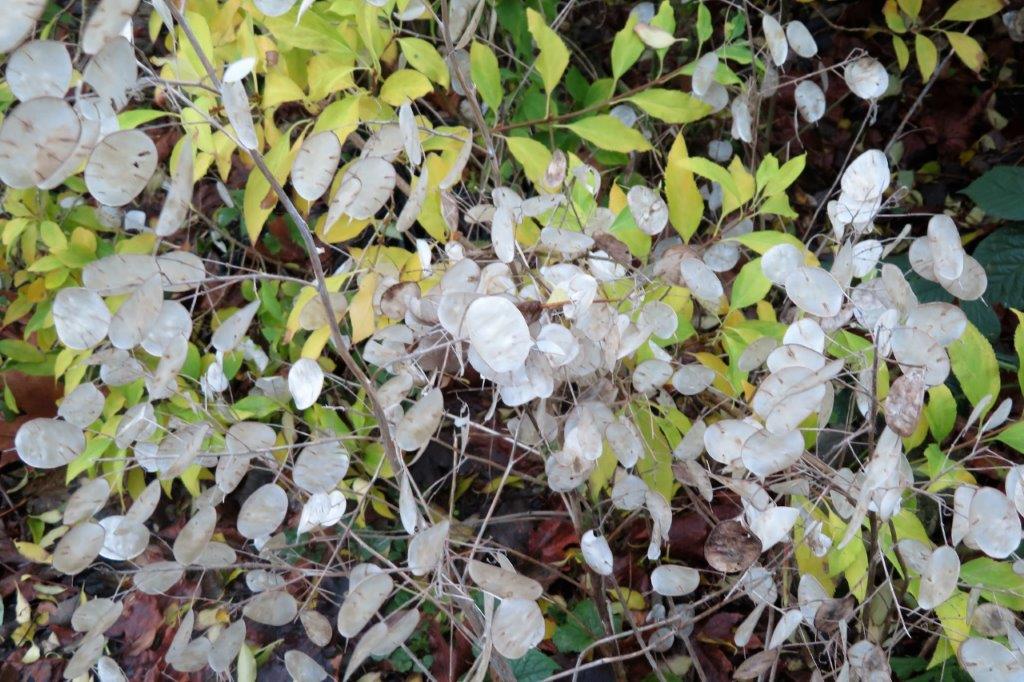 Honesty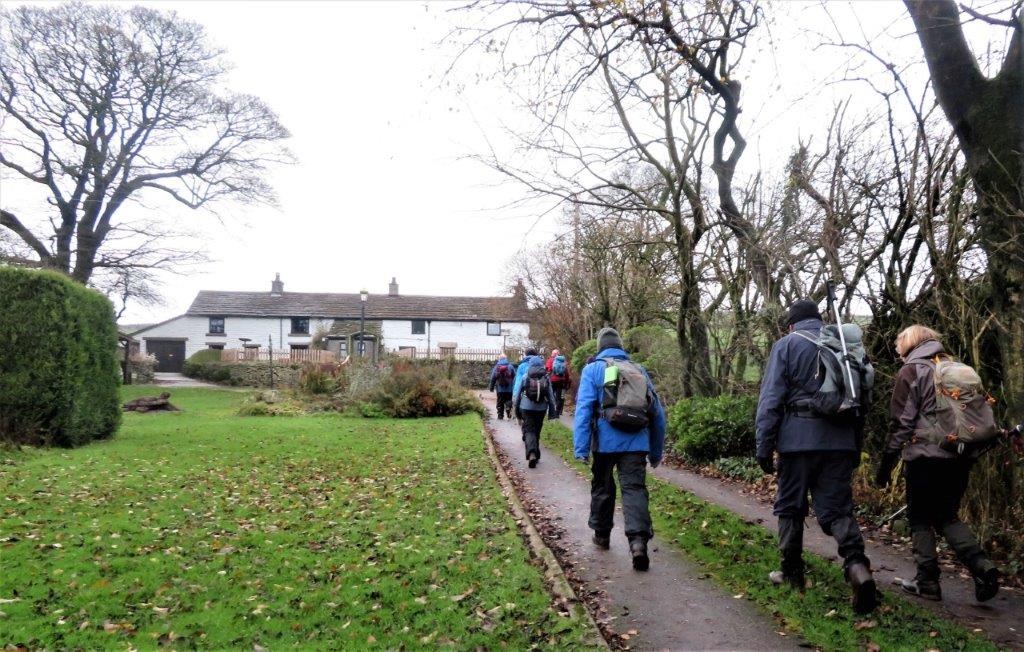 just to the left of the garage door (in an extension to the original house? the footpath passes through the building in a narrow passage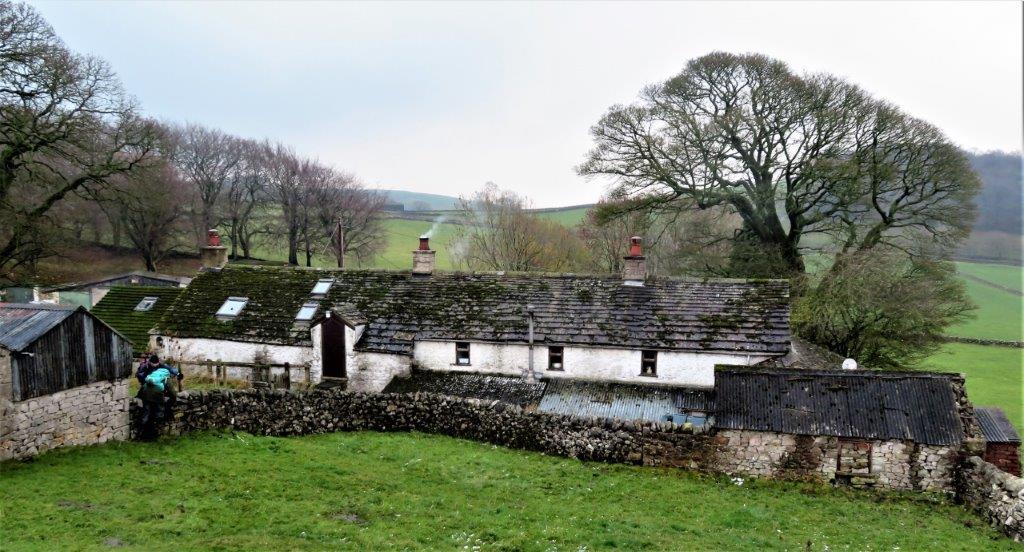 back view of house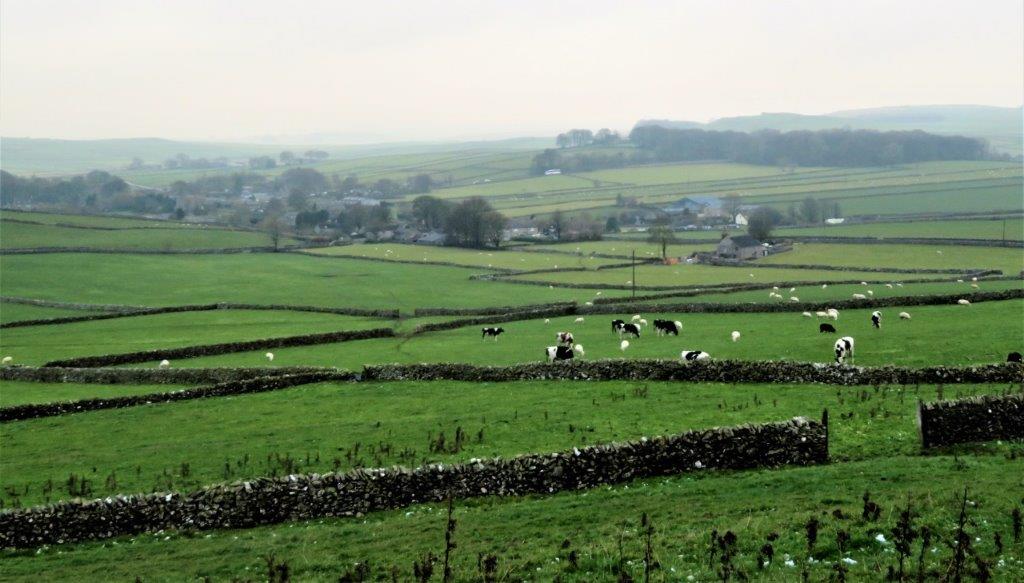 views toward Peak Forest?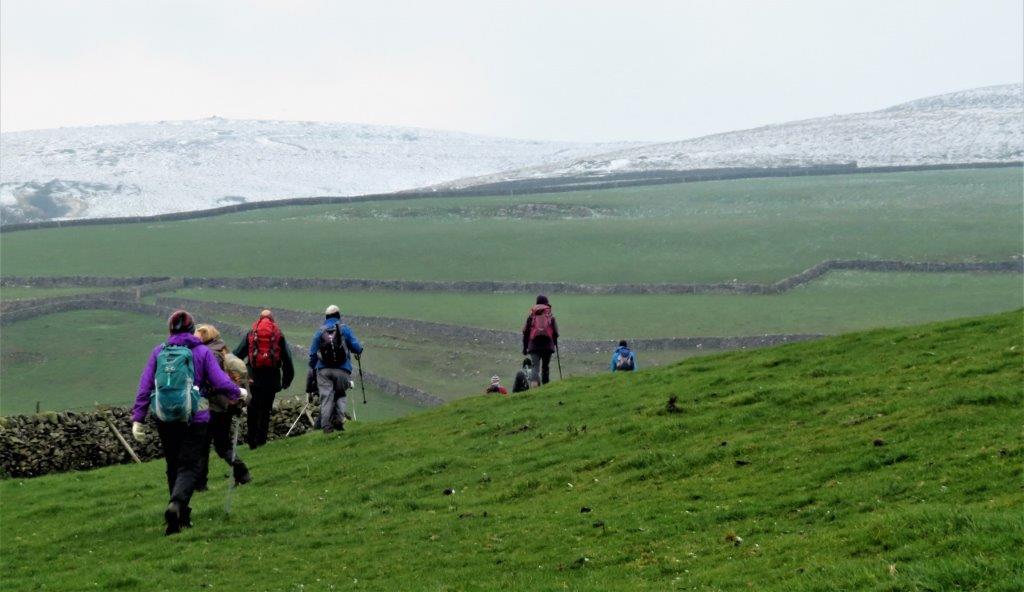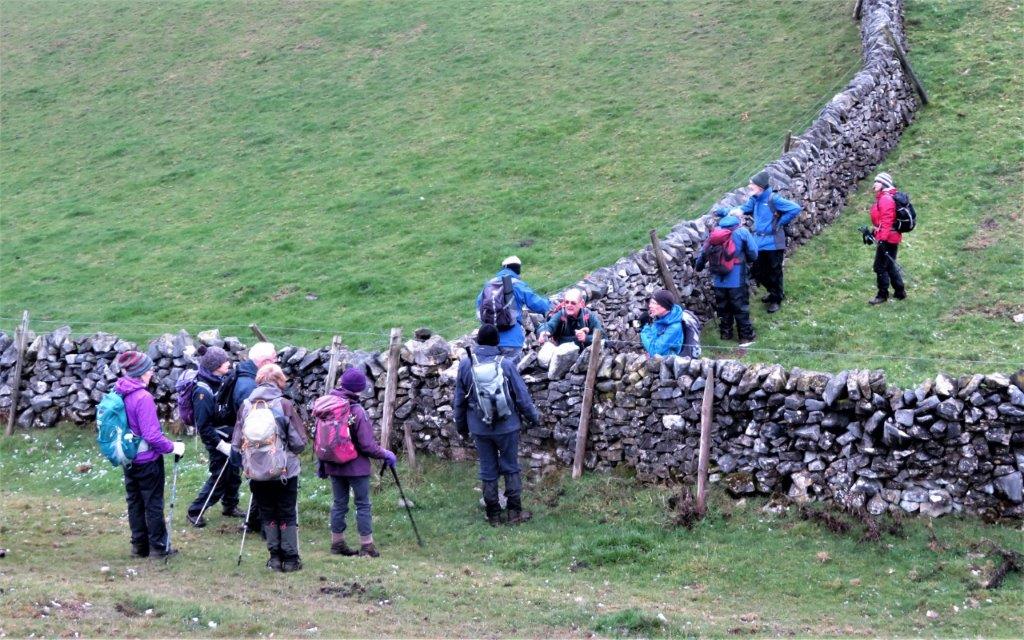 at the bottom of Conies Dale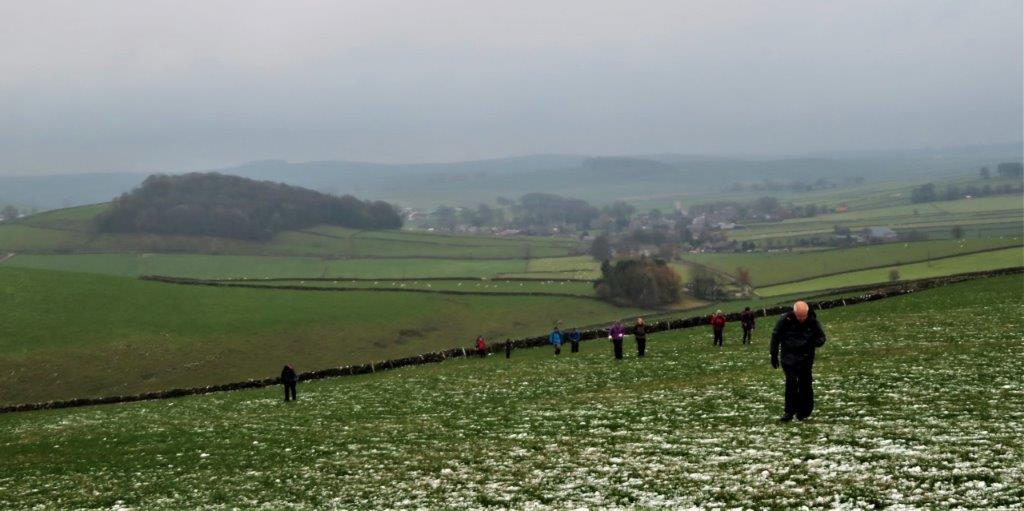 looking down the steep slope out of Conies Dale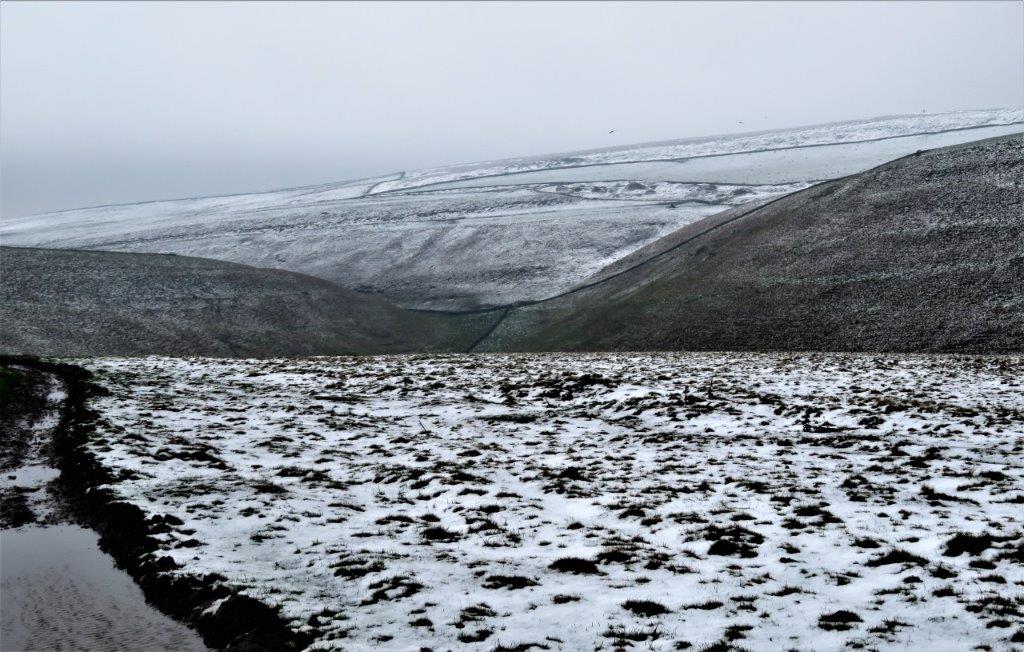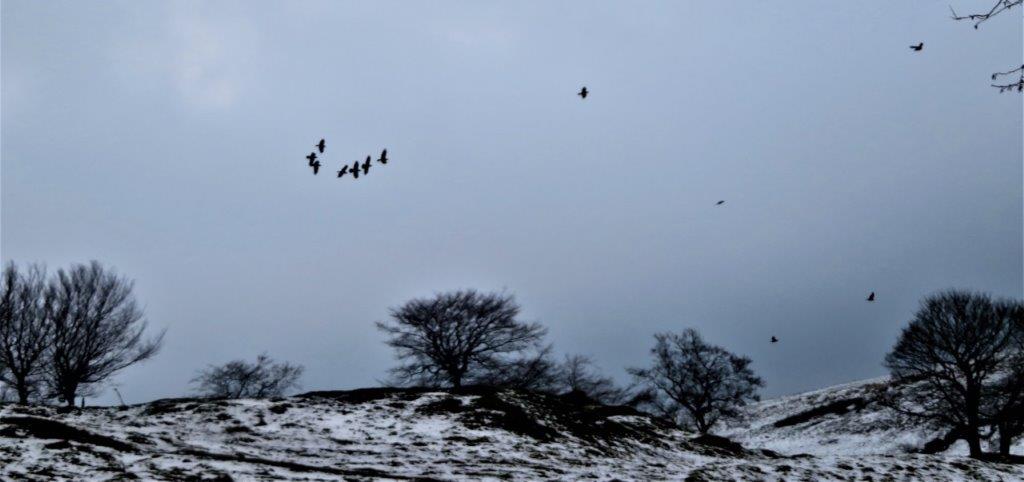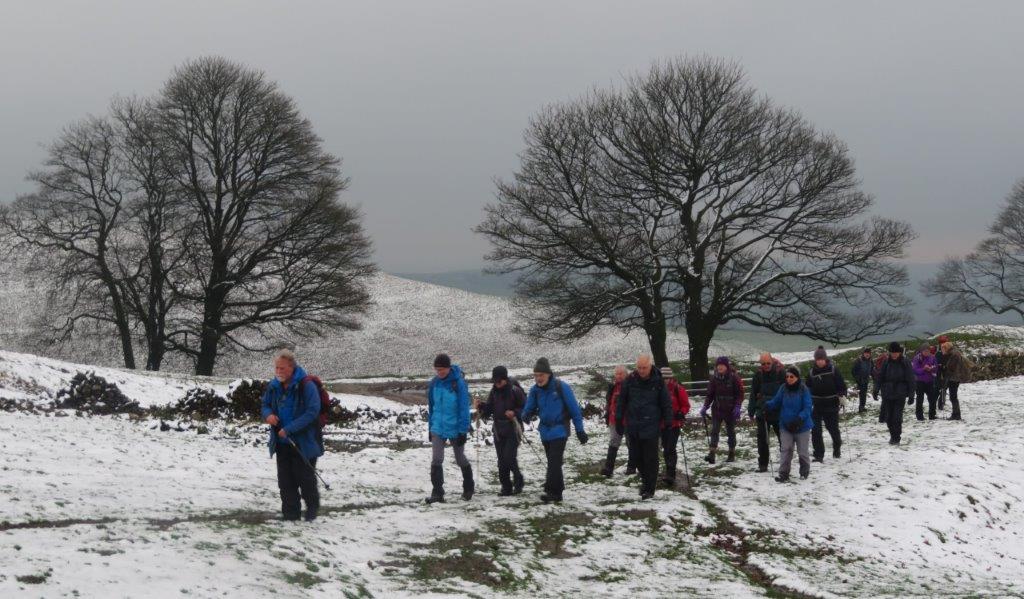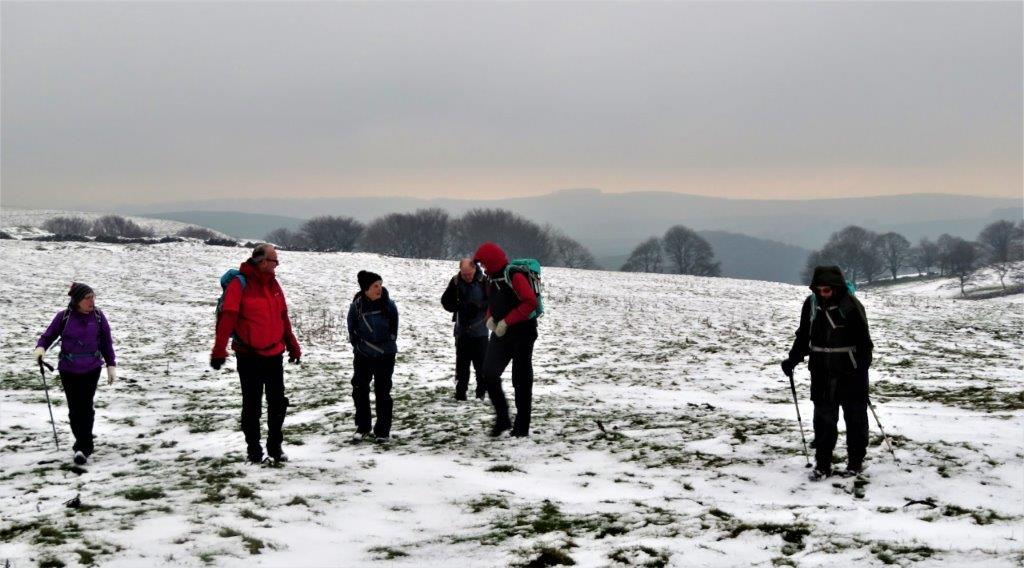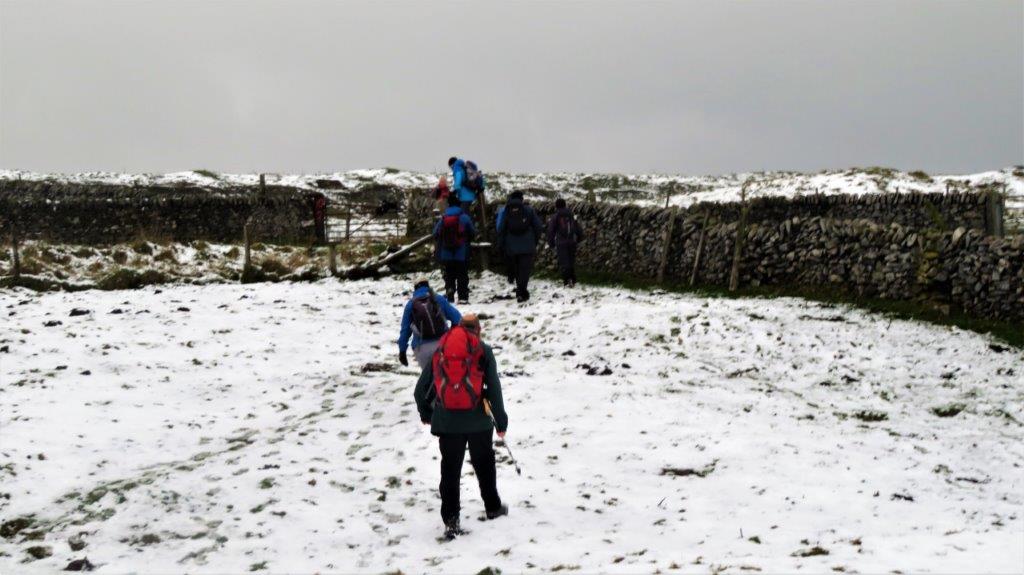 over a stile onto the bridleway which we crossed heading northward just East of Oxlow House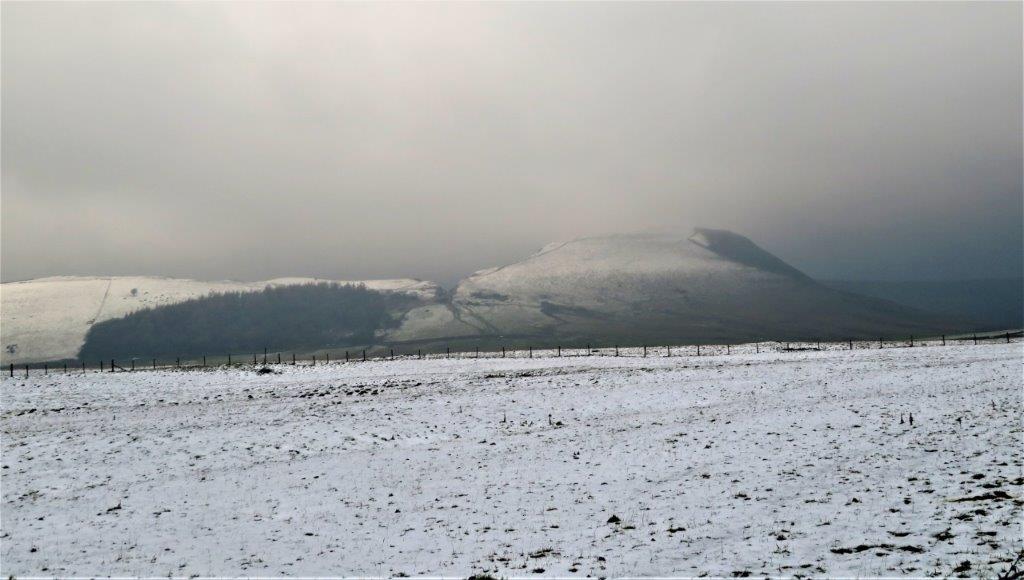 Mam Tor to right - 'Mam Nik' to left of it takes road down to Edale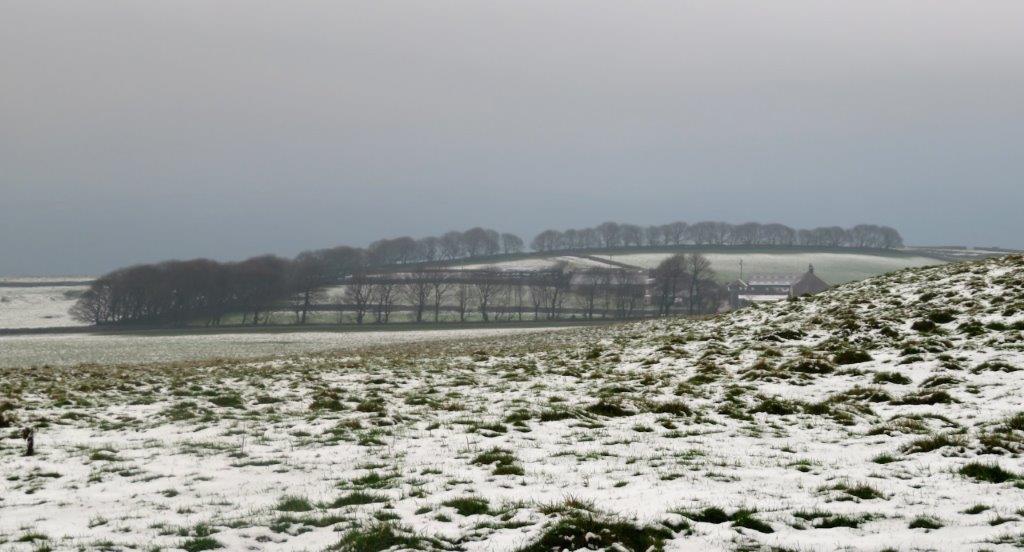 Rowter Farm just visible to right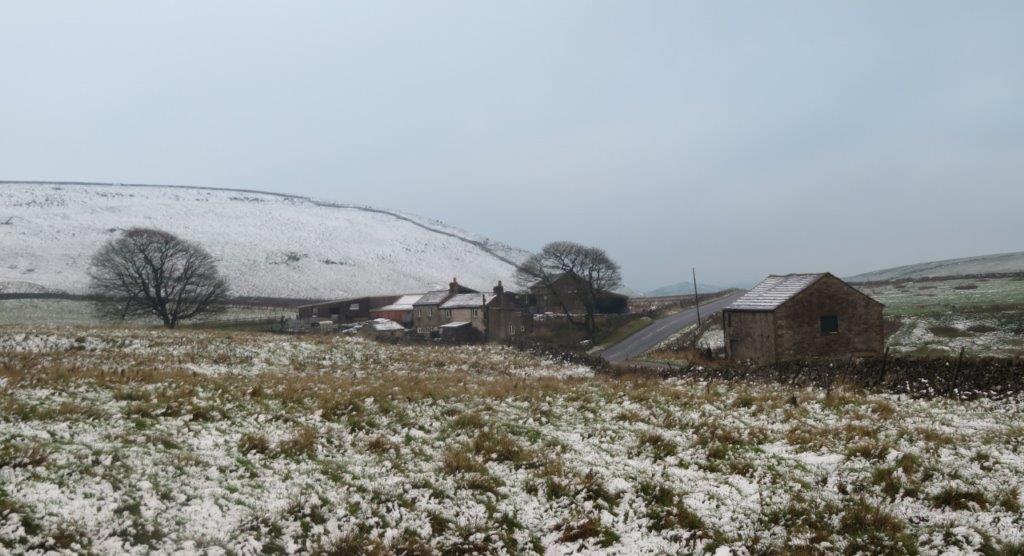 Oxlow House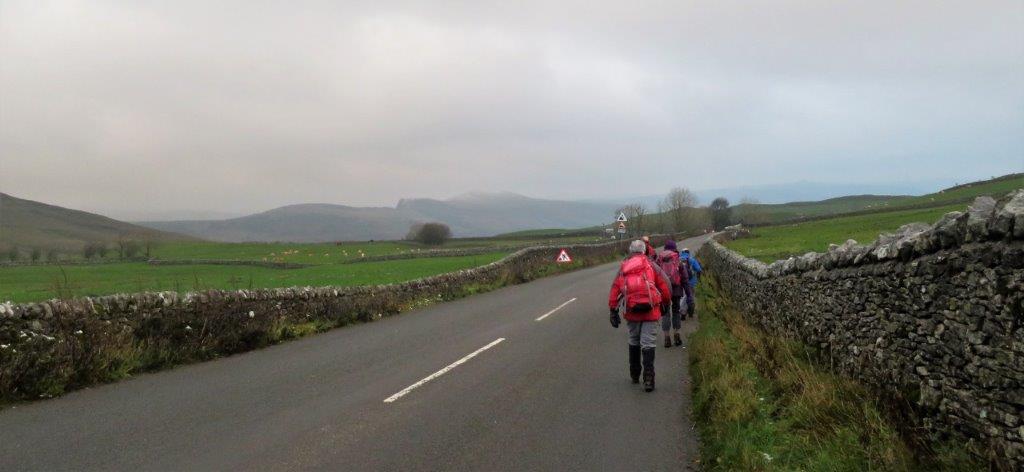 heading on road to top of Winnats Pass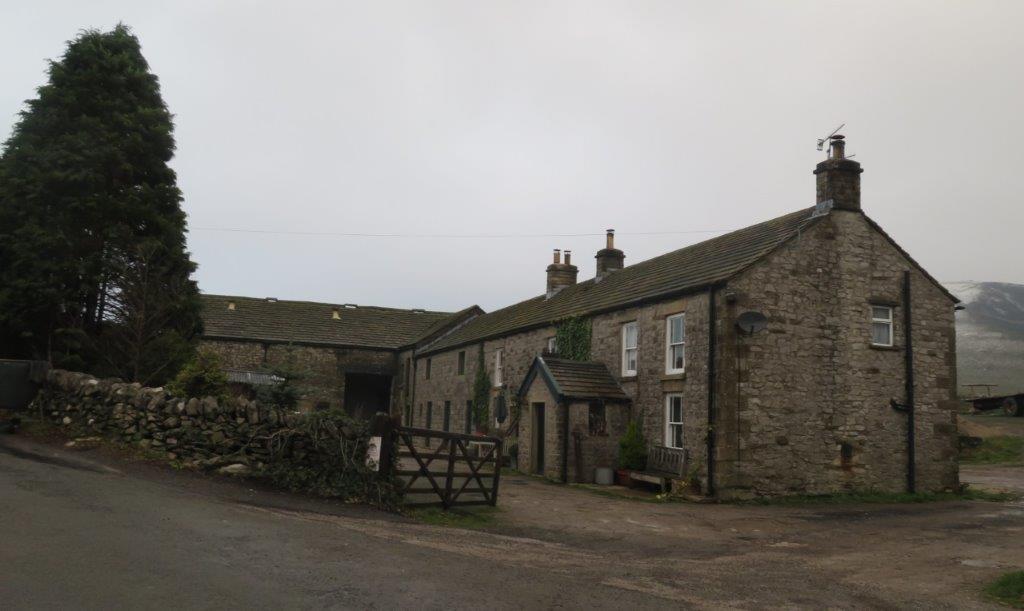 Winnats Head Farm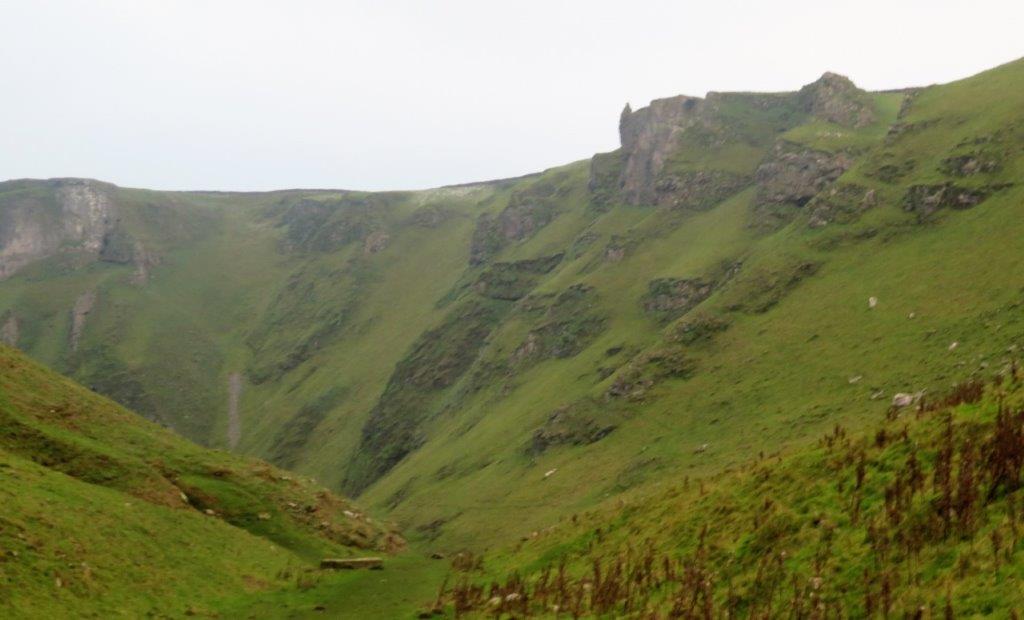 looking down Winnats Pass (road hidden here)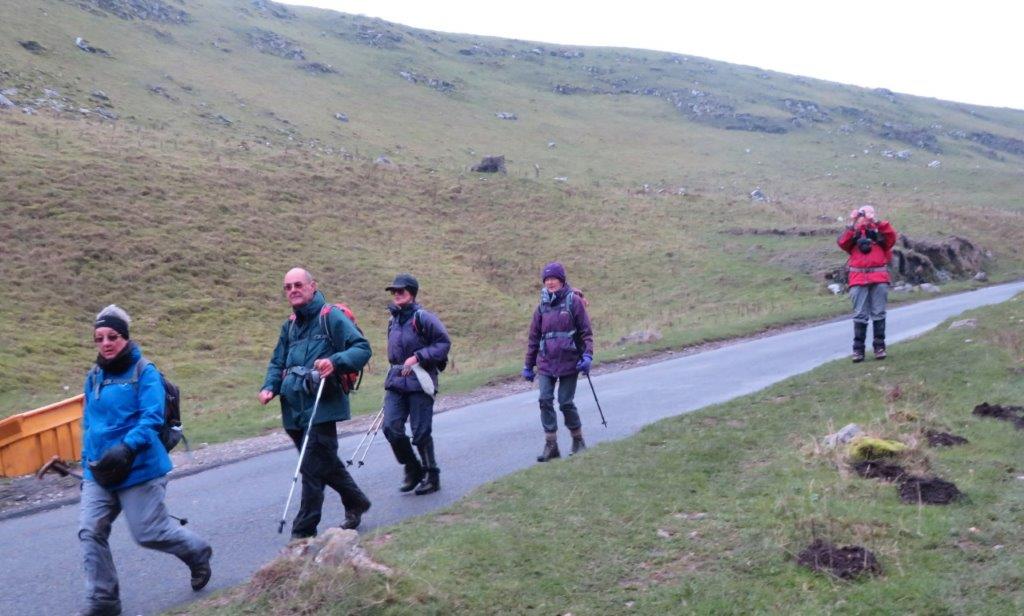 on Winnats Pass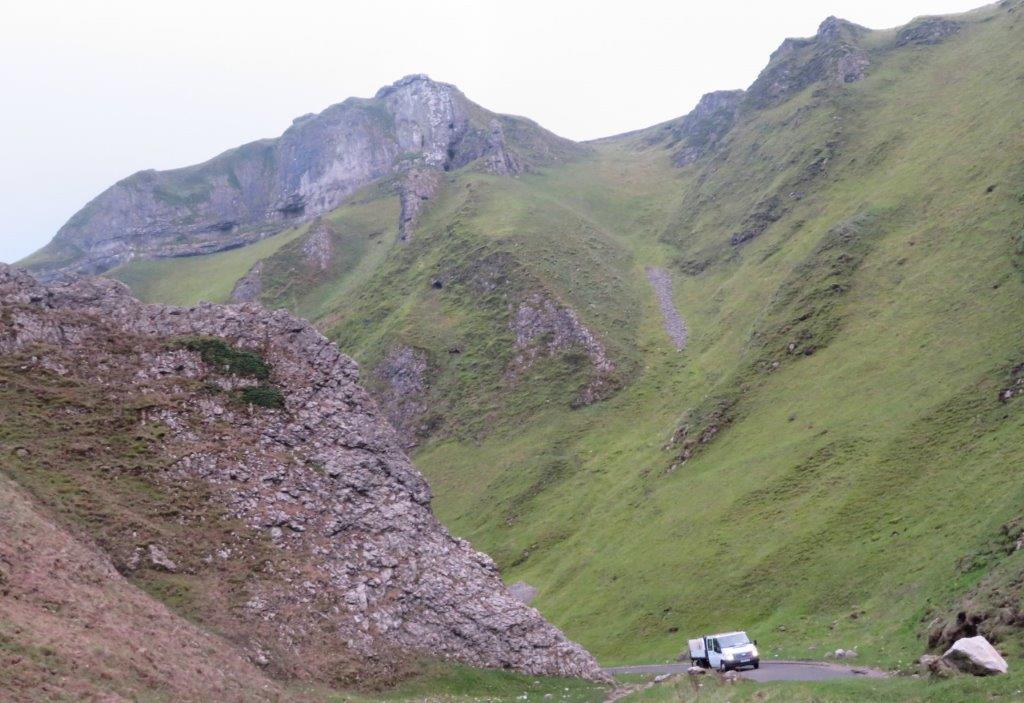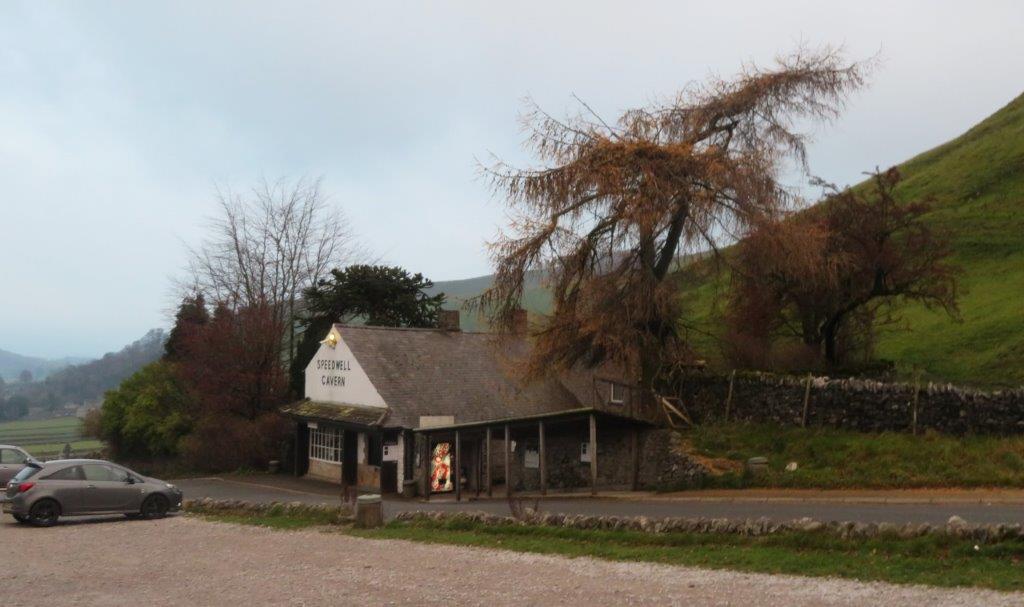 Speedwell Cavern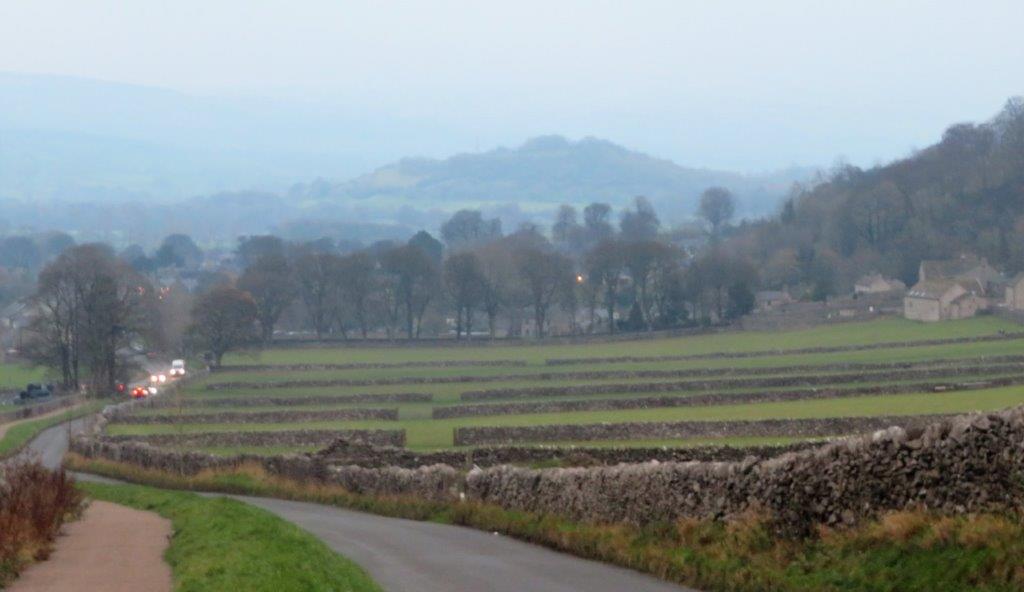 road into Castleton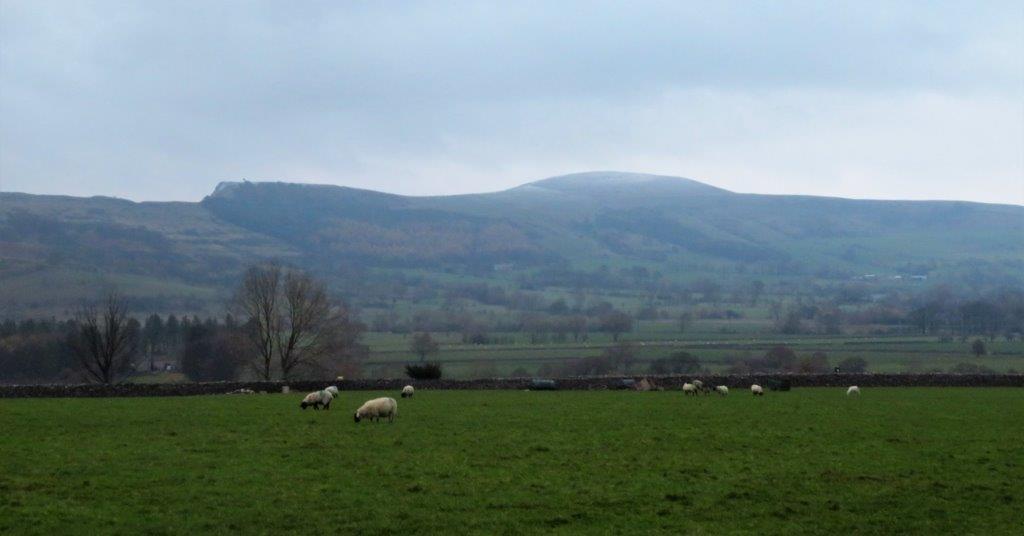 Lose Hill right of centre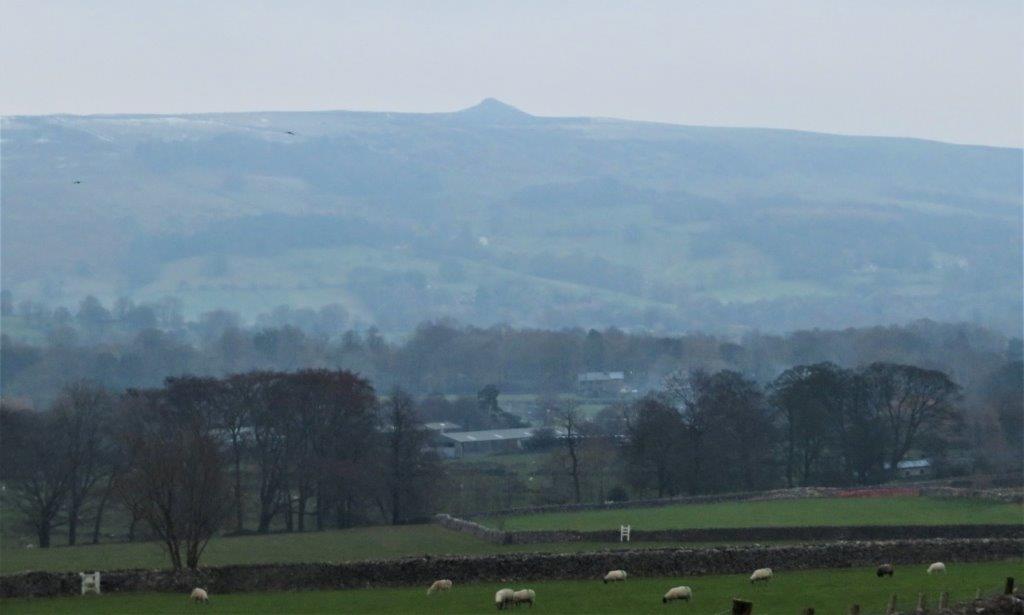 Winhill Pike at top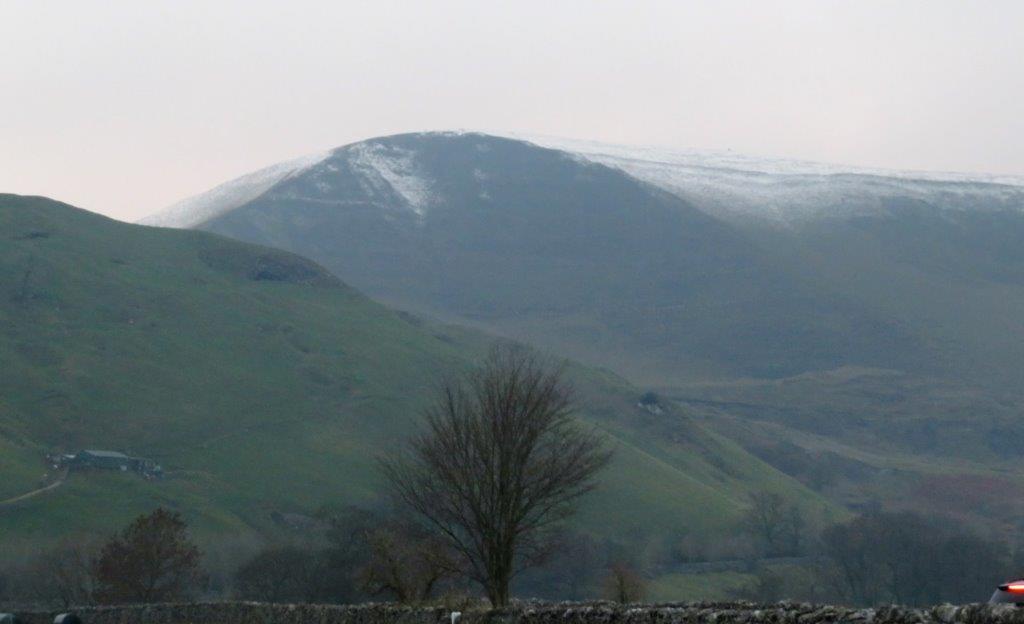 Mam Tor seen from lower down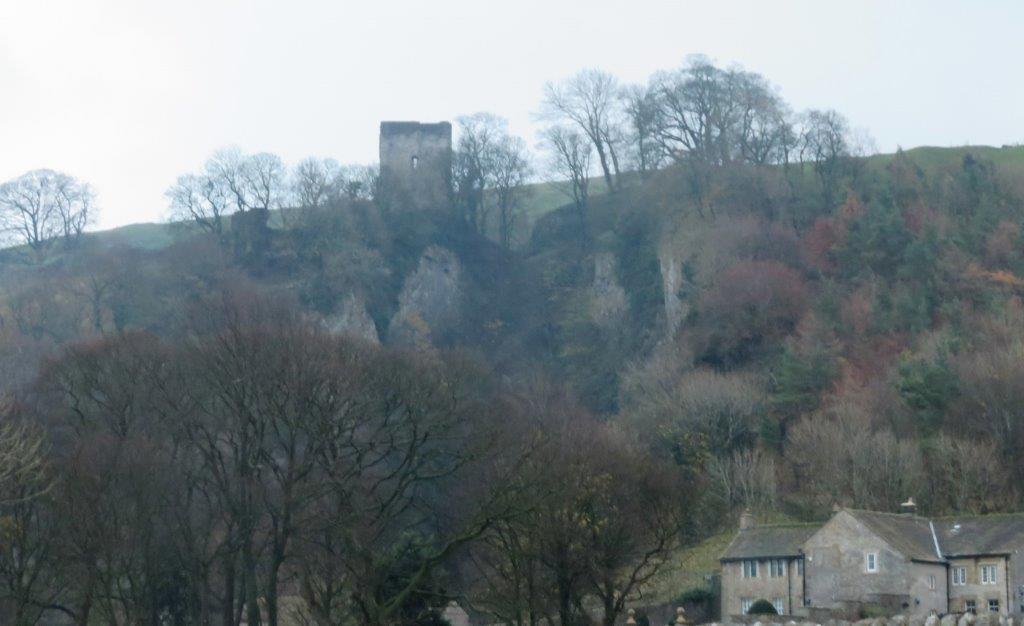 Peveril Castle
homepage - Day Walks Index 2018 - contact me at