homepage - Day Walks Index 2018 - contact me at

2018.11.04 - Castleton, Cave Dale start at SK151827 & ~SW up Dale to SK135813, take track ~W for ~200m then NNW (to West of Rowter Farm), cross rd, pass thru Windy Knoll, cross further 2 rds up to B.W. on Rushup Edge & W along it to SK099829, ~N for ~300m on SUV track toward Chapel Gate , branch off NW onto slab paved path ~2km to Brown Knoll (Survey Beacon), & ~300m beyond, track ~N then NW to BW at SK081861, BW ~E to Jacobs Ladder (north side path), ~ESE to Upper Booth, FP ~SE to Rail track & ~100m along it, cross rail bridge S & ~E thru Barber Booth, cross bridge N then ~400m along track, cross track S then ~600m (past Edale RW Stn) to PC, *S / W / S on rds to pass Hardenclough Farm, cross E over brook then S short of Greenlands, BW ~E to Hollins Cross, ~SE on 'very degraded' path then road into Castleton - leader Andrew Irwin - Sunday *(route taken by photographer + 2 others in advance of main party) - this route about 13.5miles in fast time of about 6 hrs)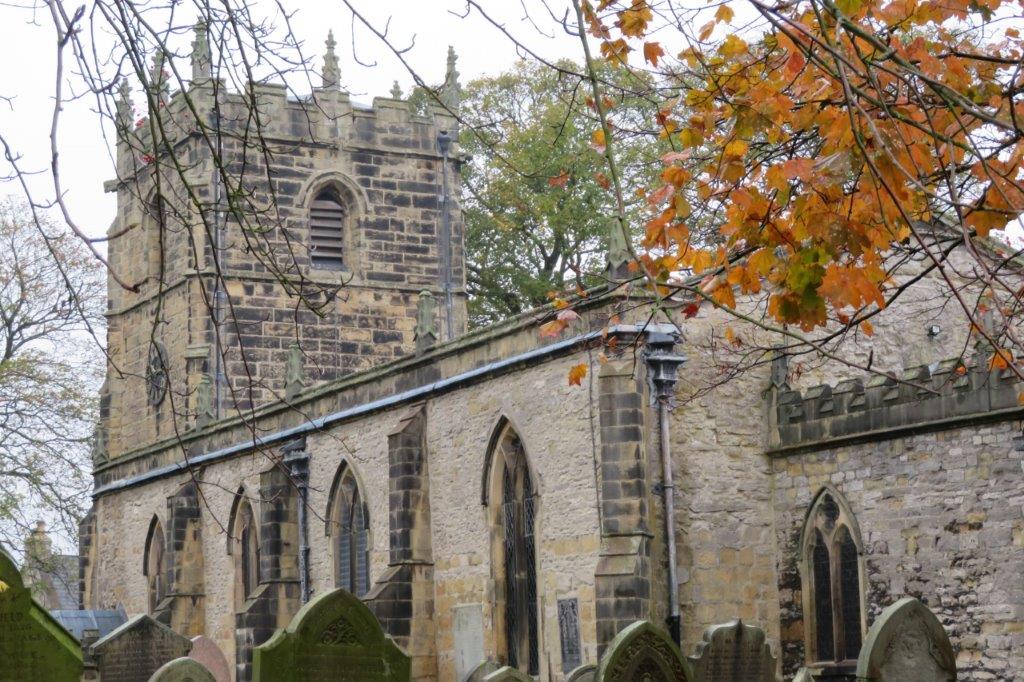 Castleton's Church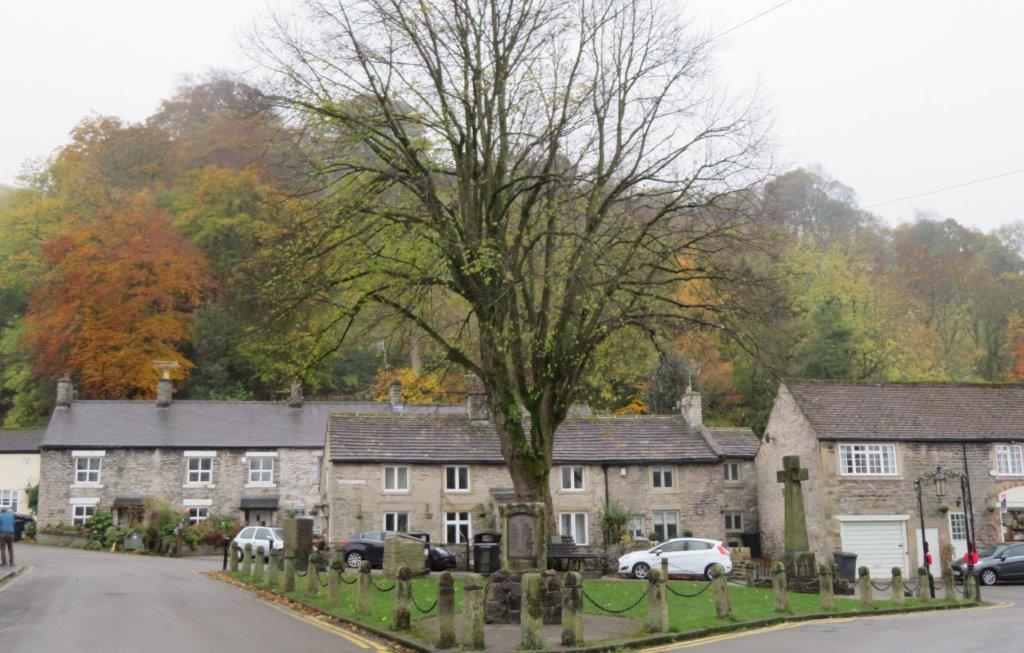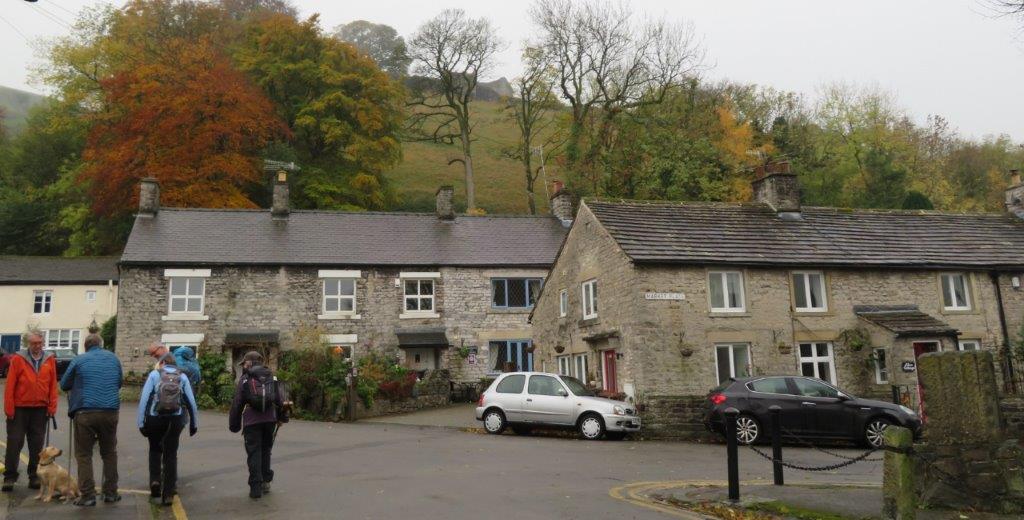 On the way to Cave Dale - house on left has has Halloween pumpkins - see next picture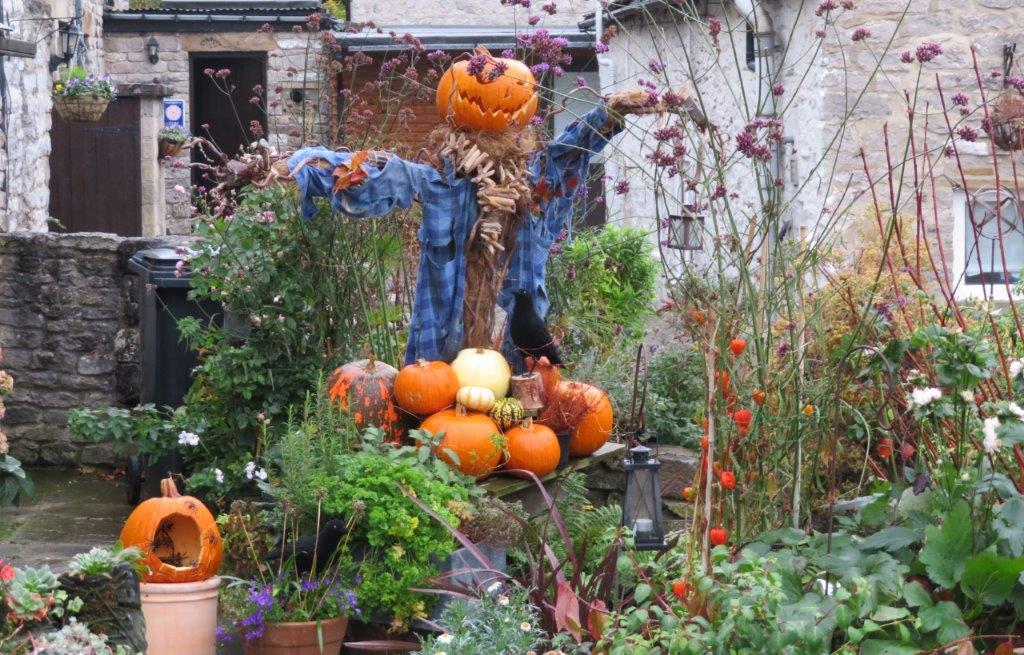 delightful Halloween pumpkins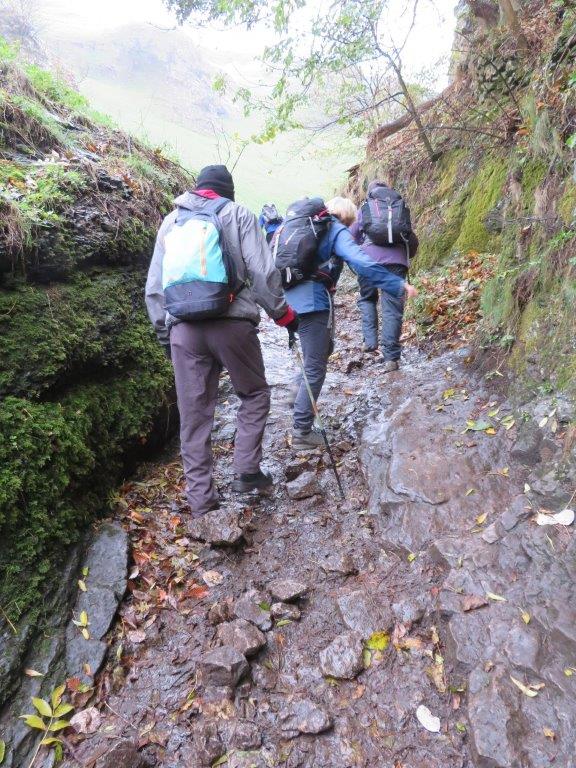 slippery entrance to Cave Dale - care required in wet, snowy & icy conditions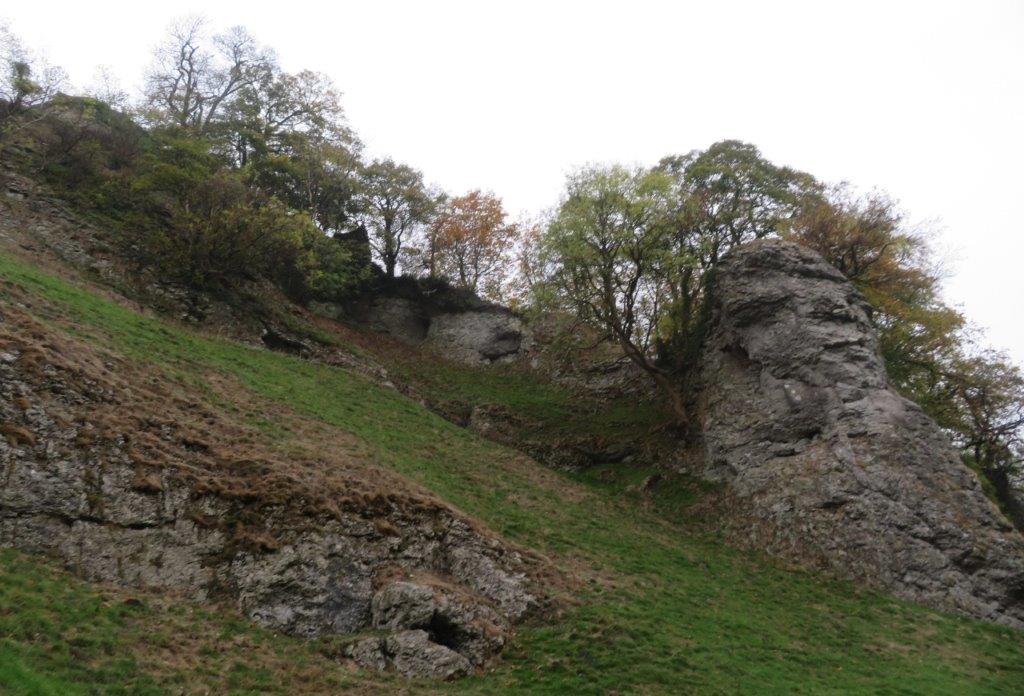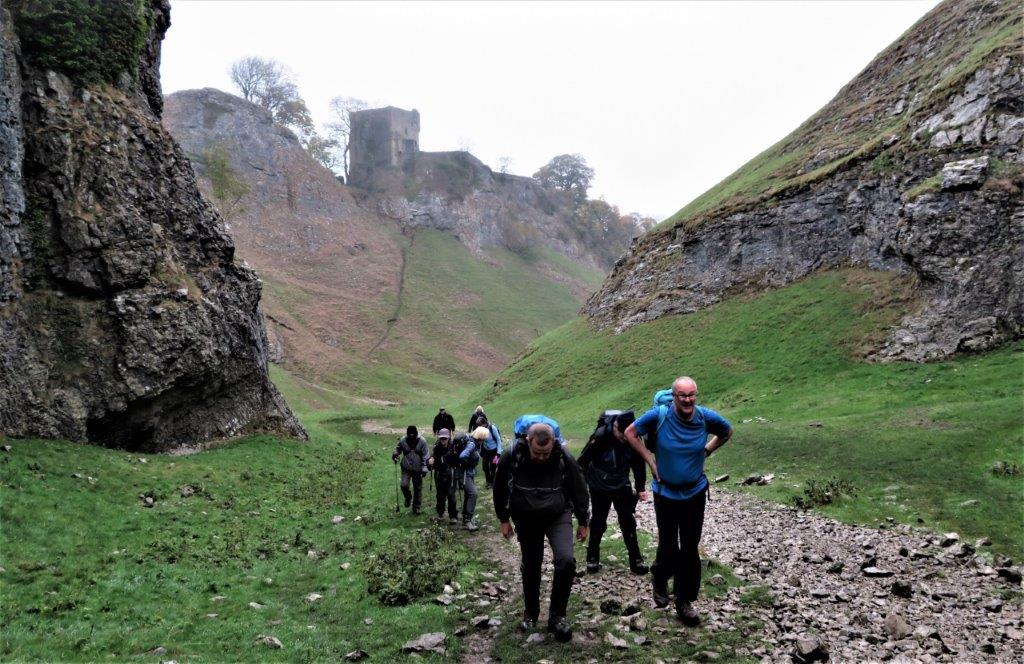 Peveril Castle behind us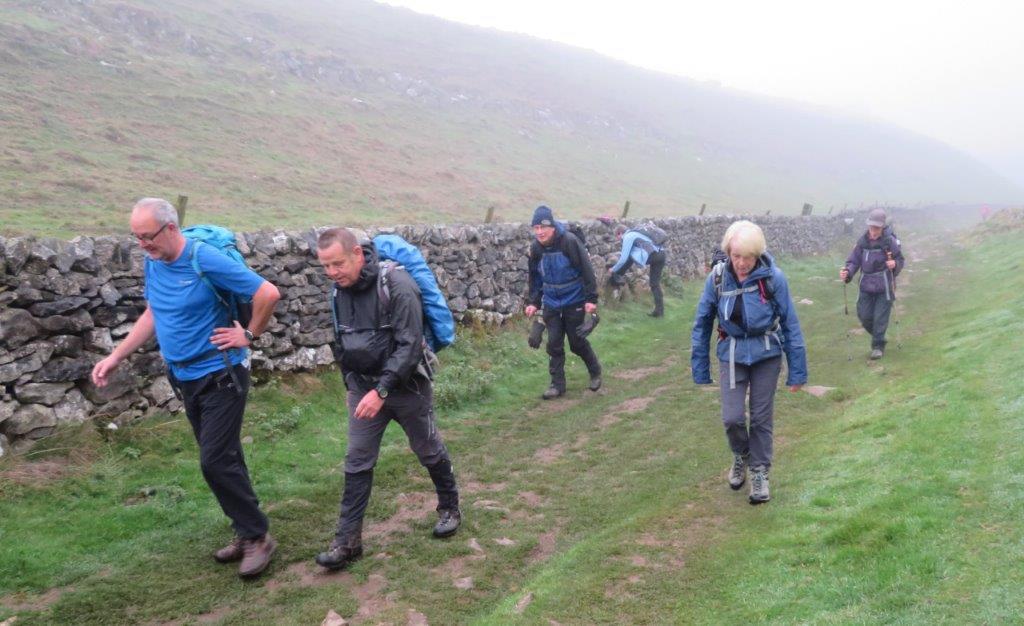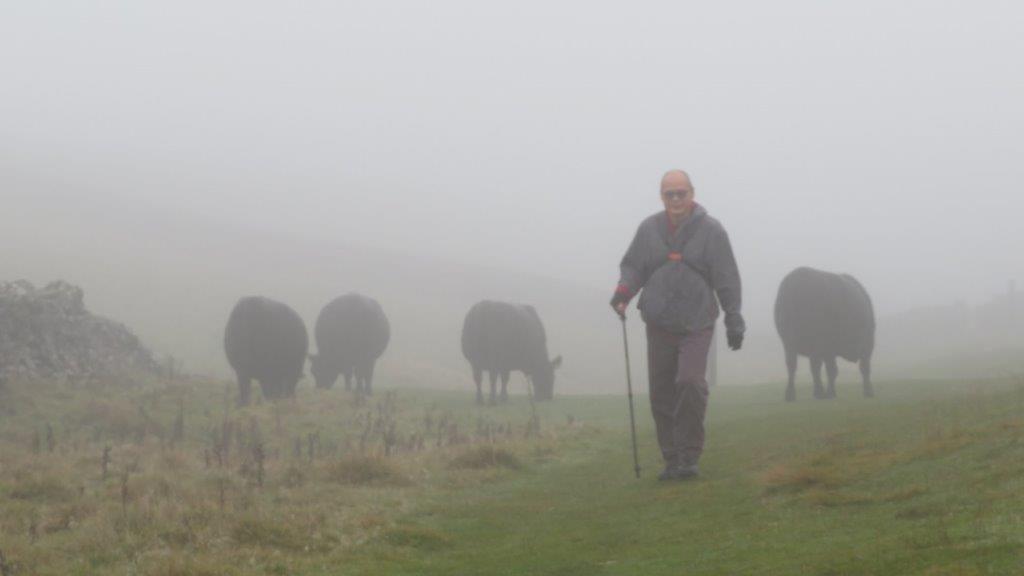 the gloom thickens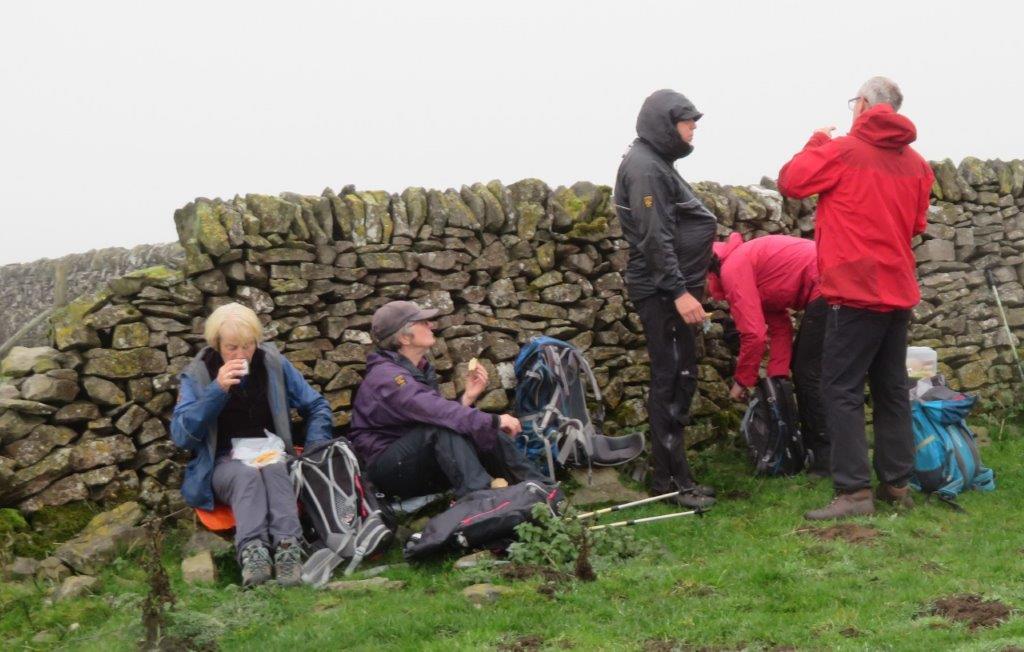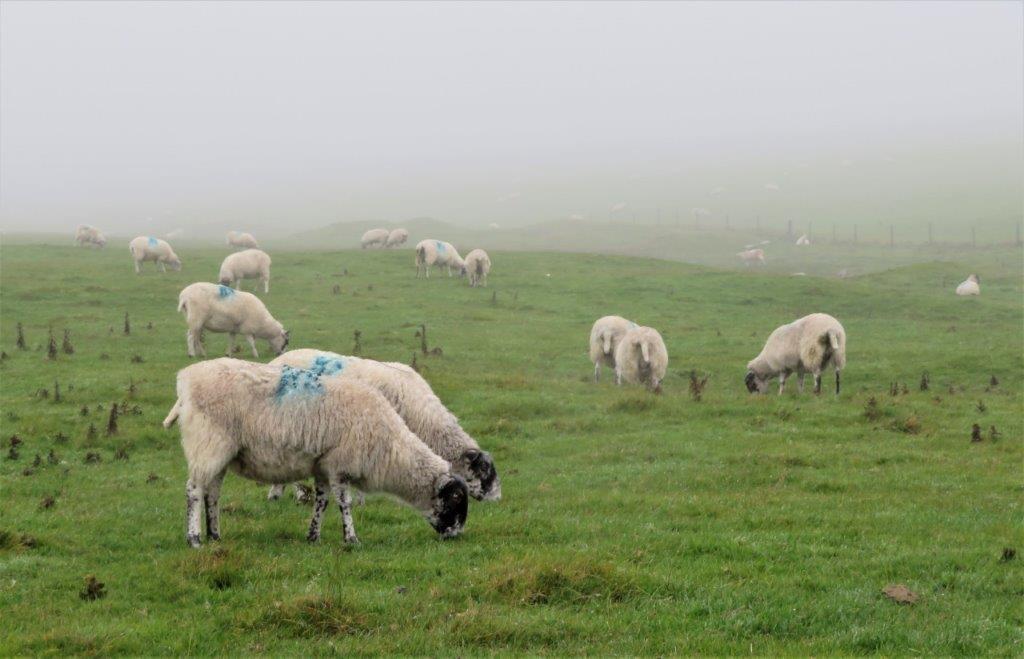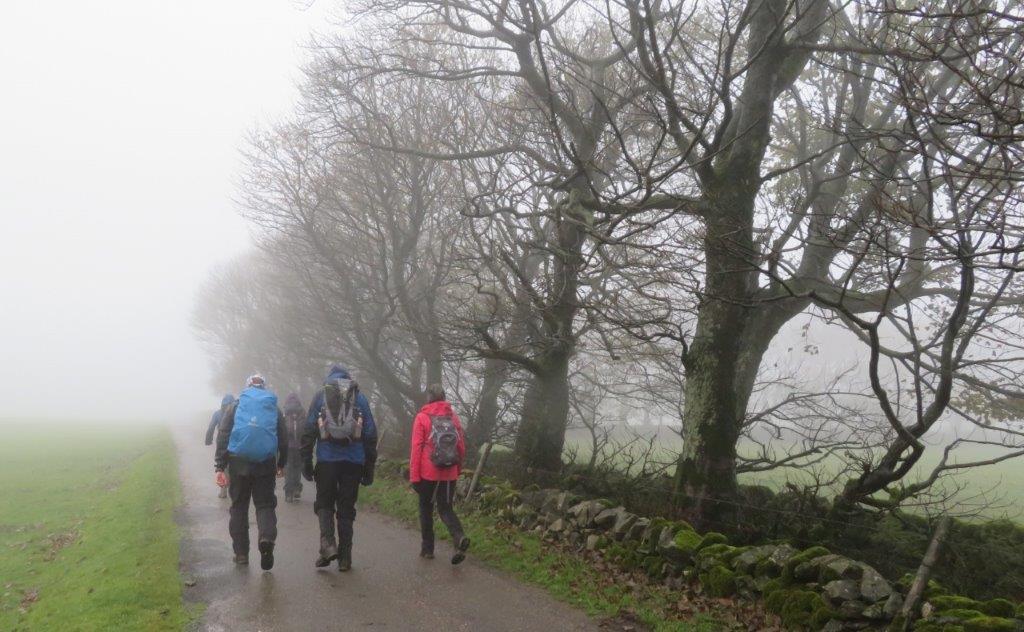 near Rowter Farm but hidden by mist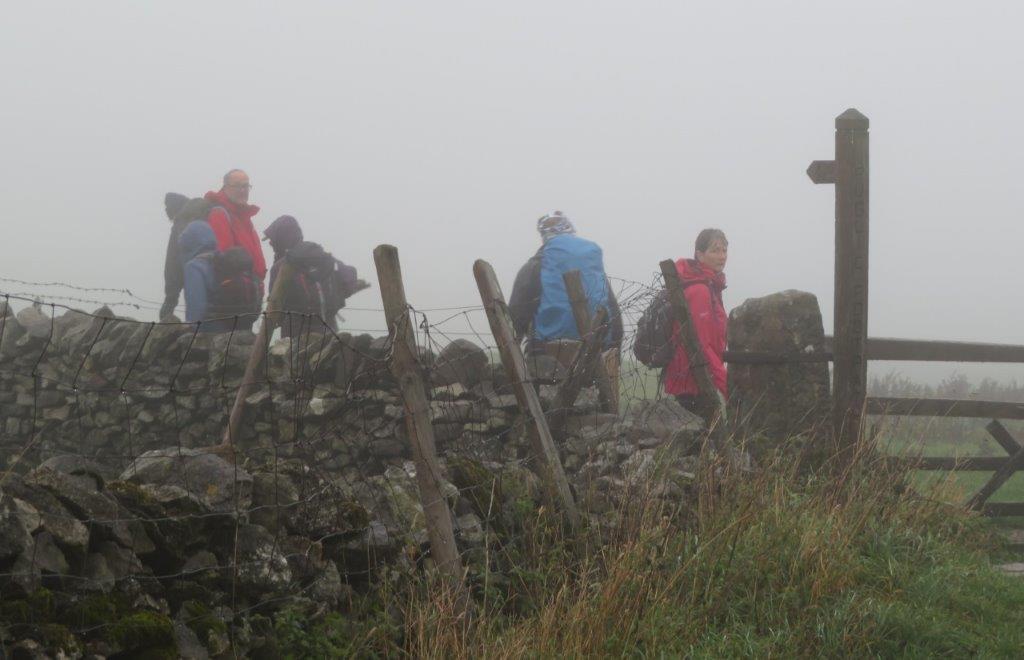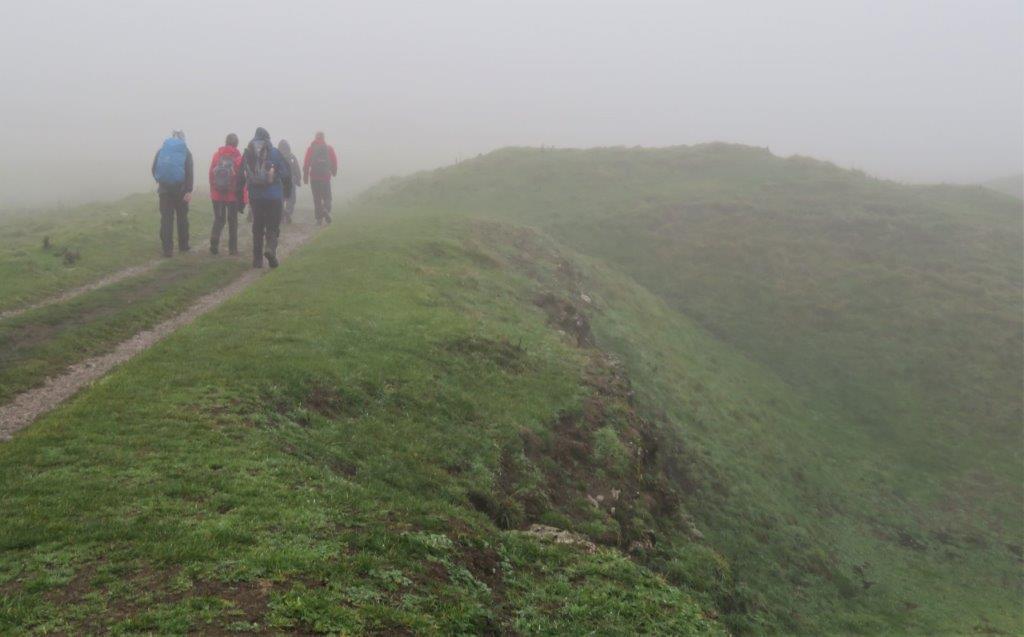 passing Windy Knoll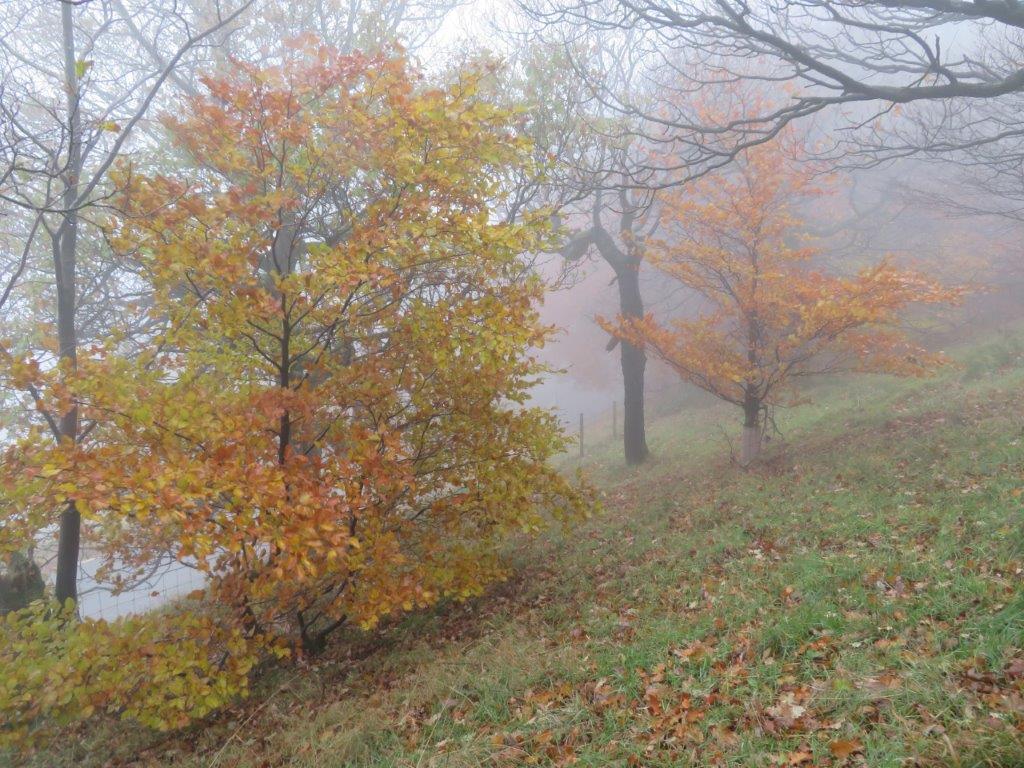 on the slopes leading up to Rushup Edge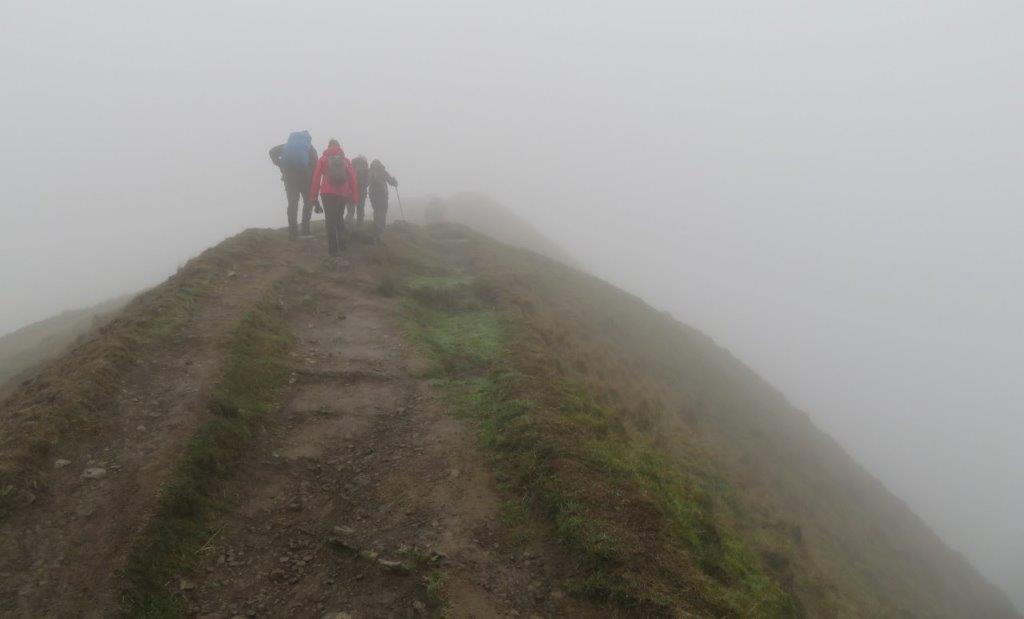 Rushup Edge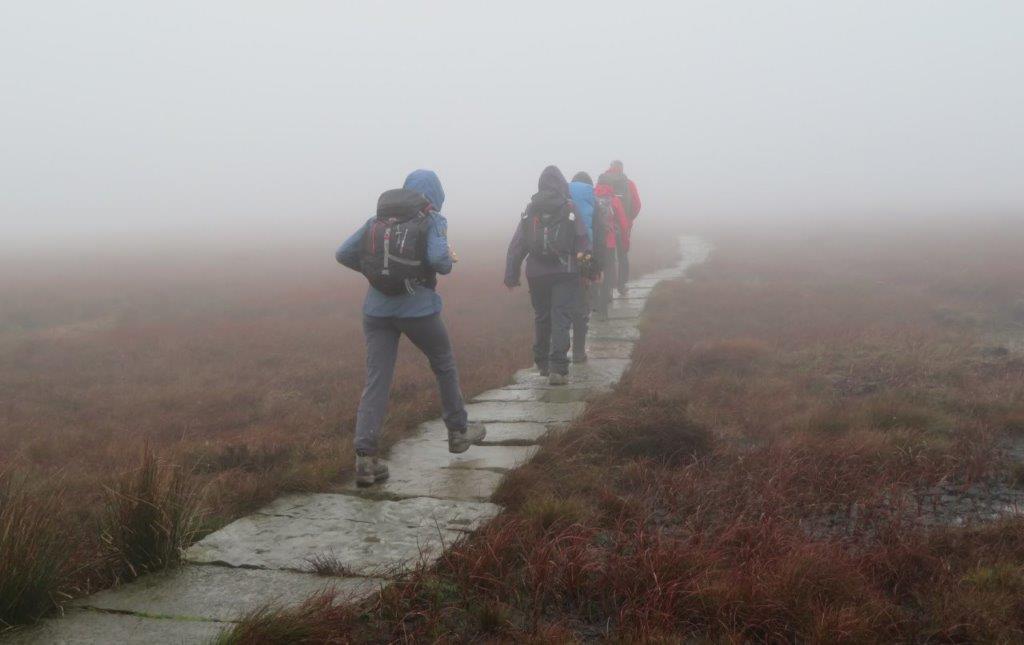 path across moor land to Brown Knoll apparently paved with old 'millstone'about four years ago (previously the path through peat & slush was difficult and slow to navigate)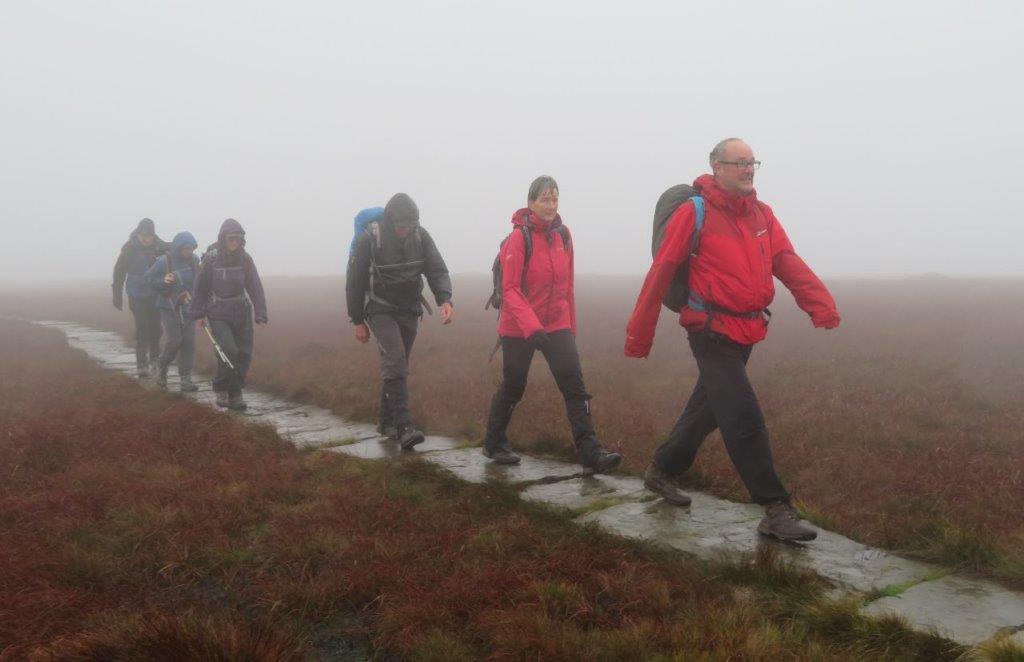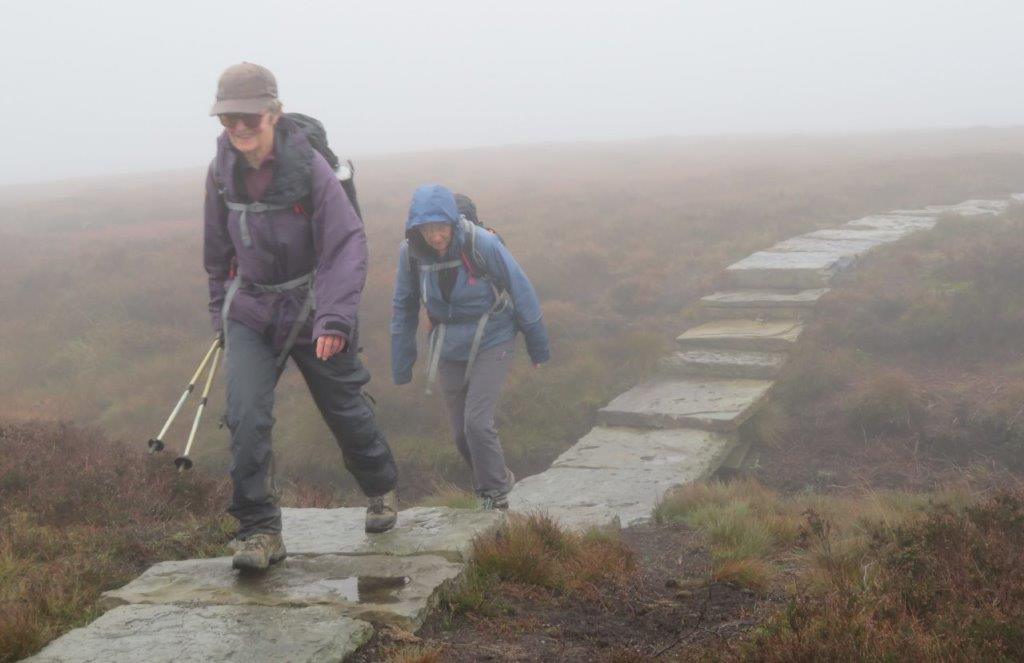 stream crossing with paving slabs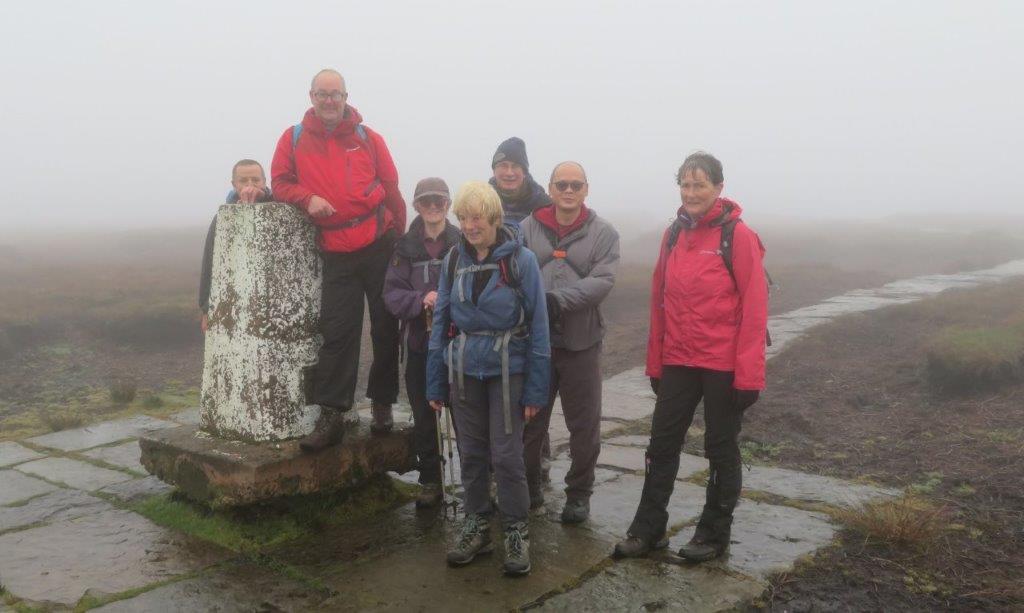 our party at Brown Knoll Trigonometric Survey Beacon - now most surveying is done from airplanes and this point (undermined) is probably not used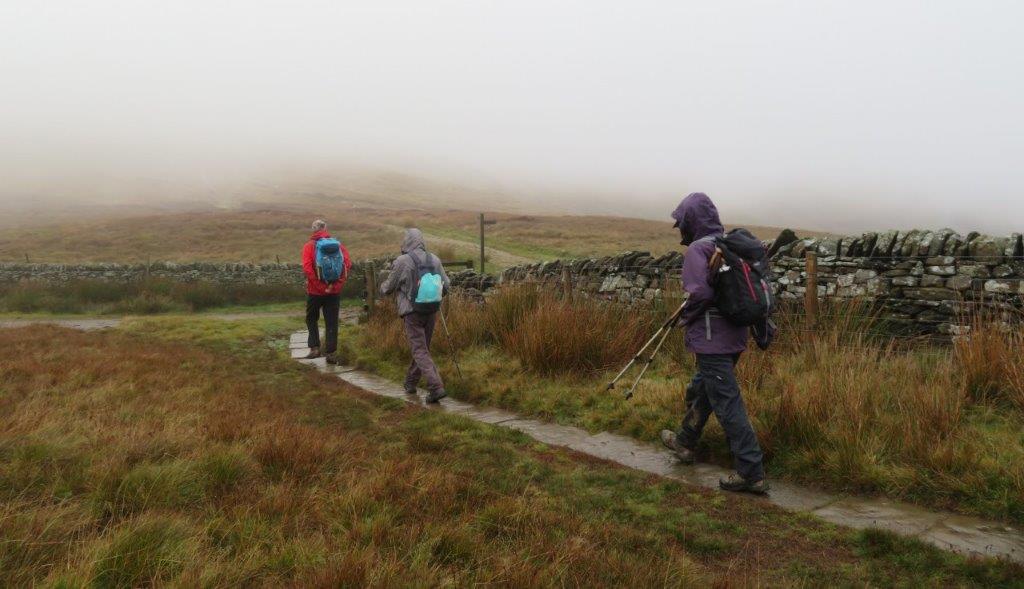 our path taken leading to the bridleway (Edale Cross to Jacob's Ladder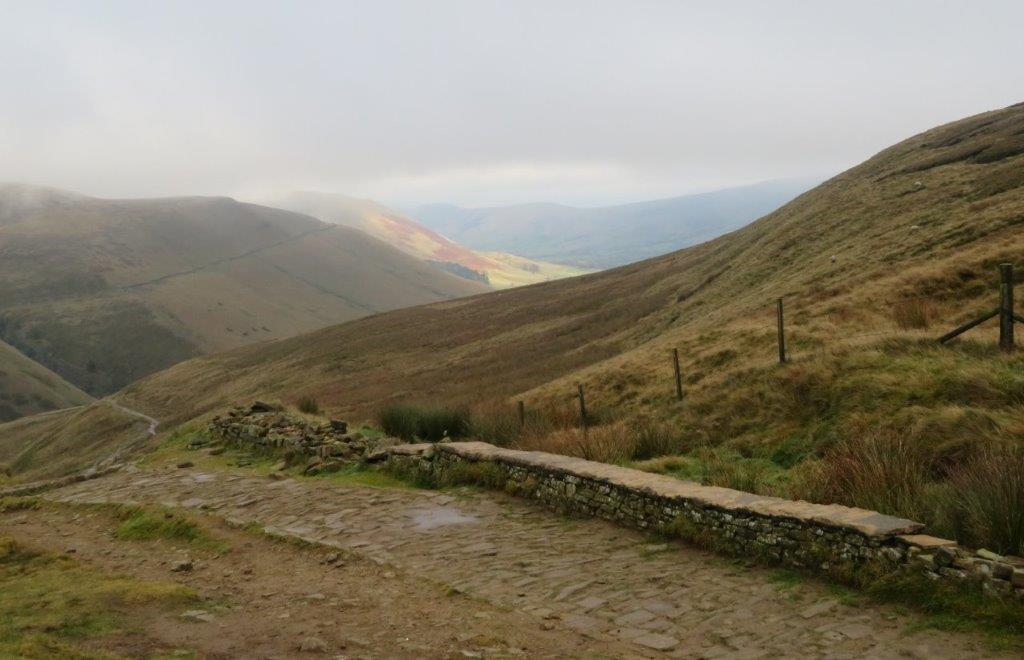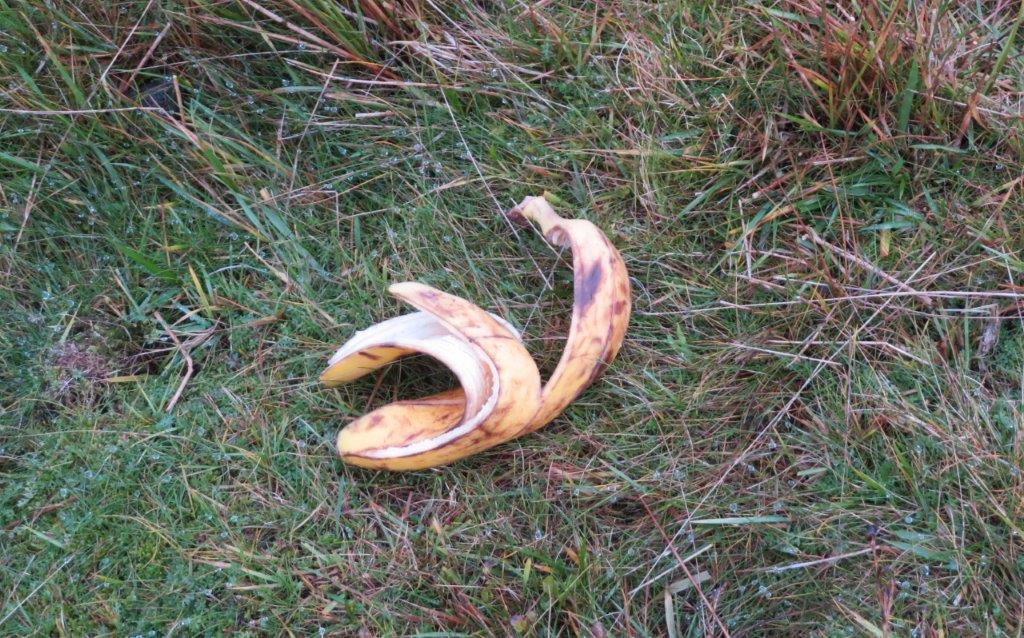 banana count on this walk at least three!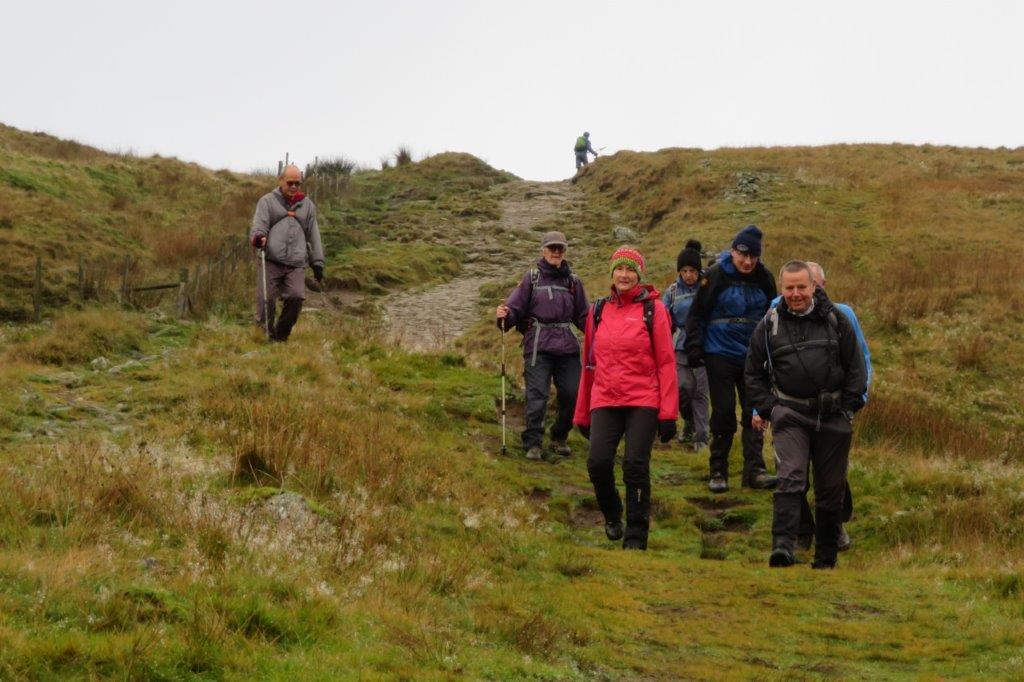 downward towards Jacob's ladder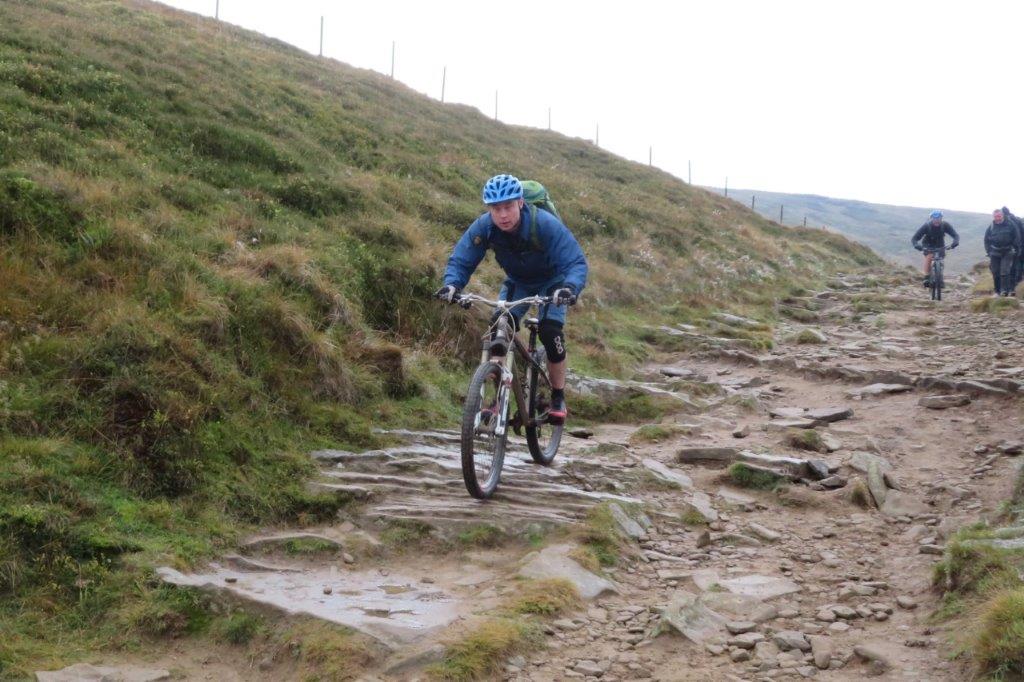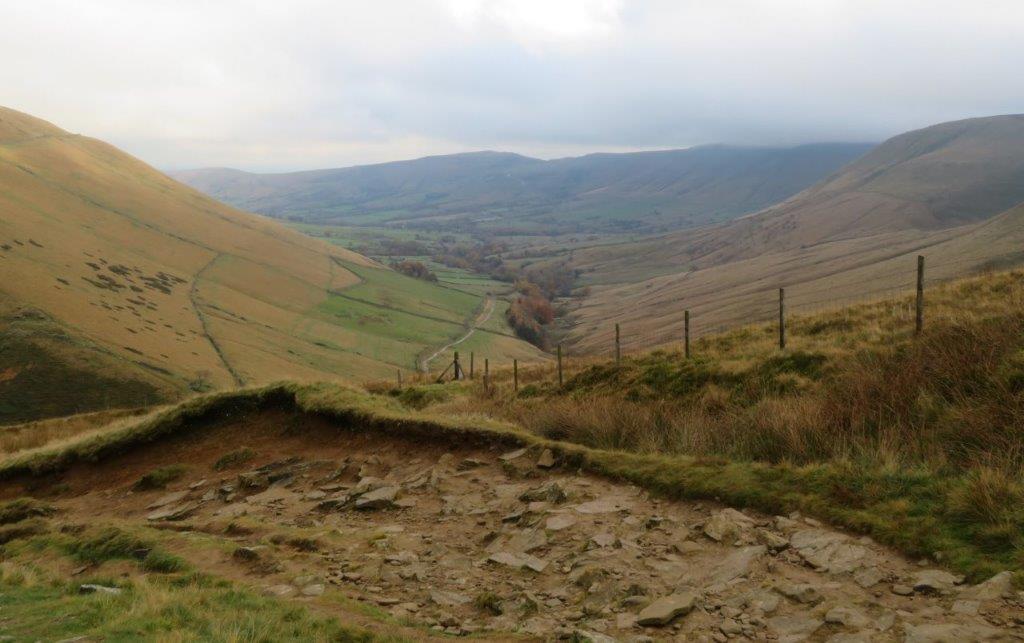 looking towards Mam Tor top centre with Rushup Edge to its right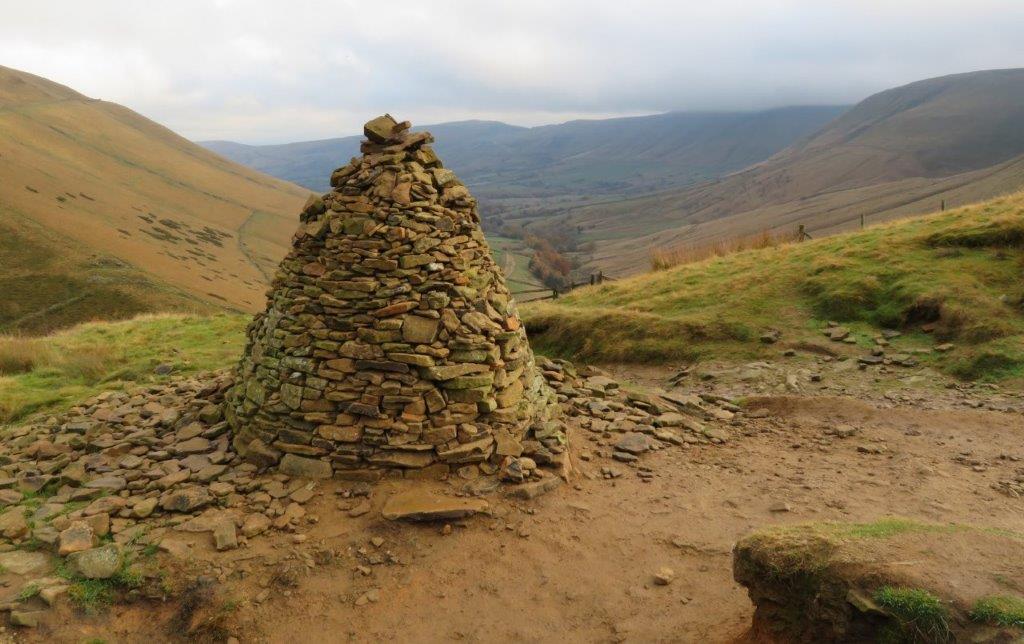 beacon at top of Jacob's Ladder which is to its left. - an alternative more gradual but still interesting path goes to its right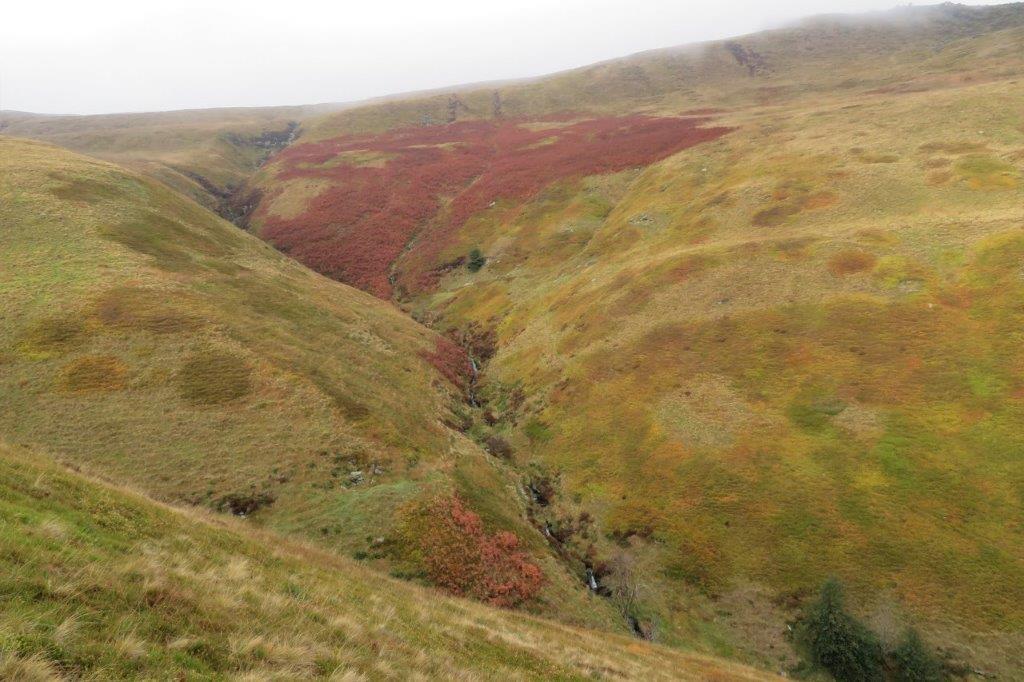 brown patch of bracken ahead - greener / yellow patches to right are probably bilberries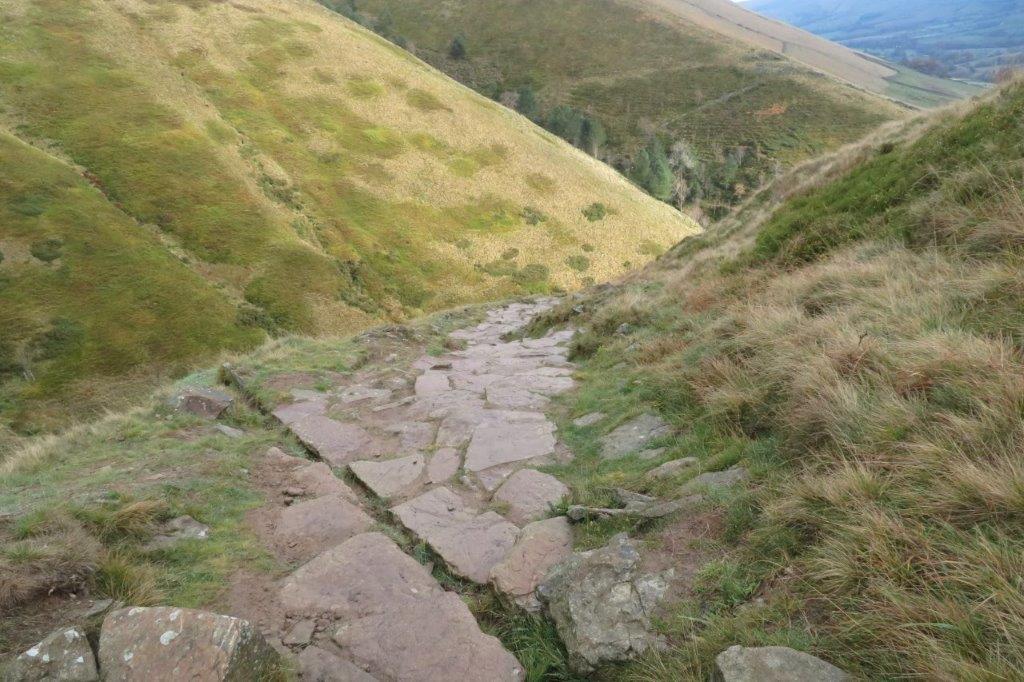 Jacob's Ladder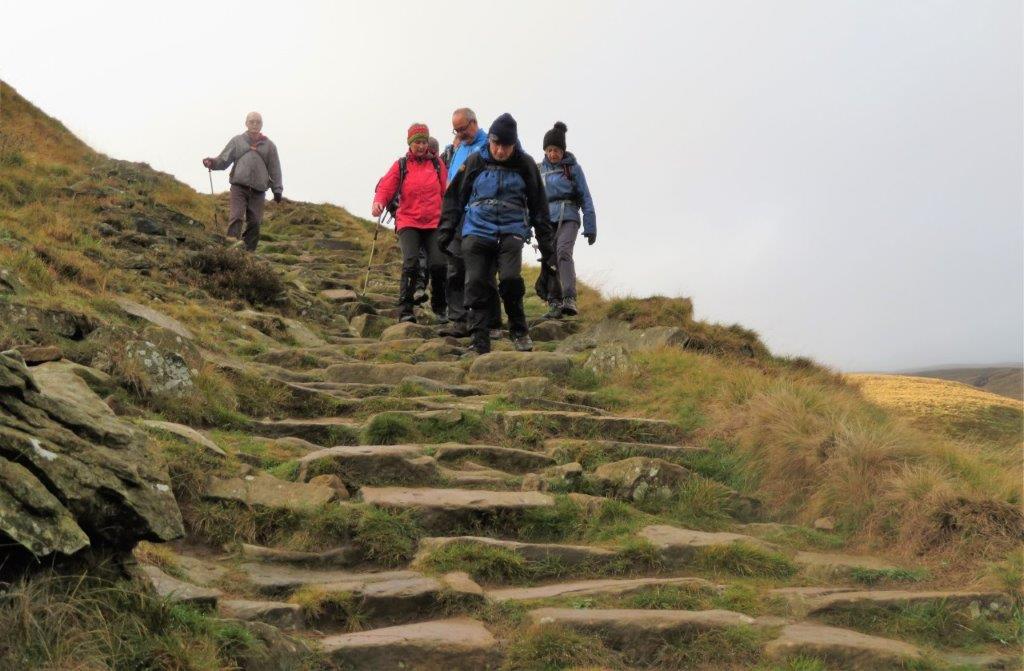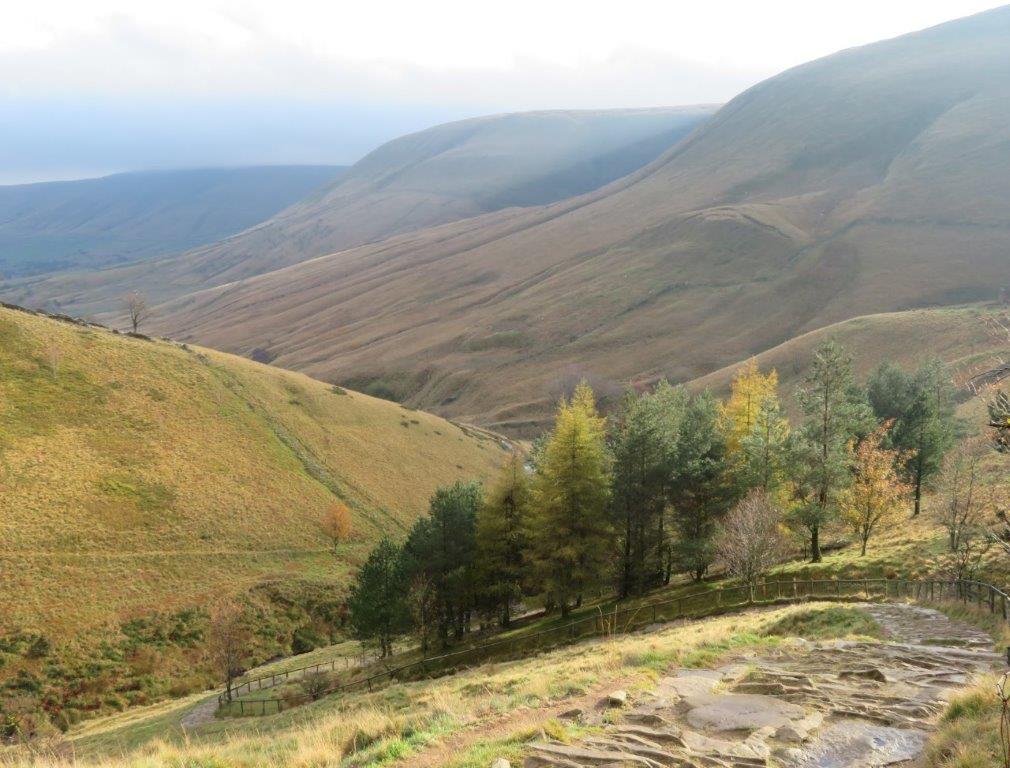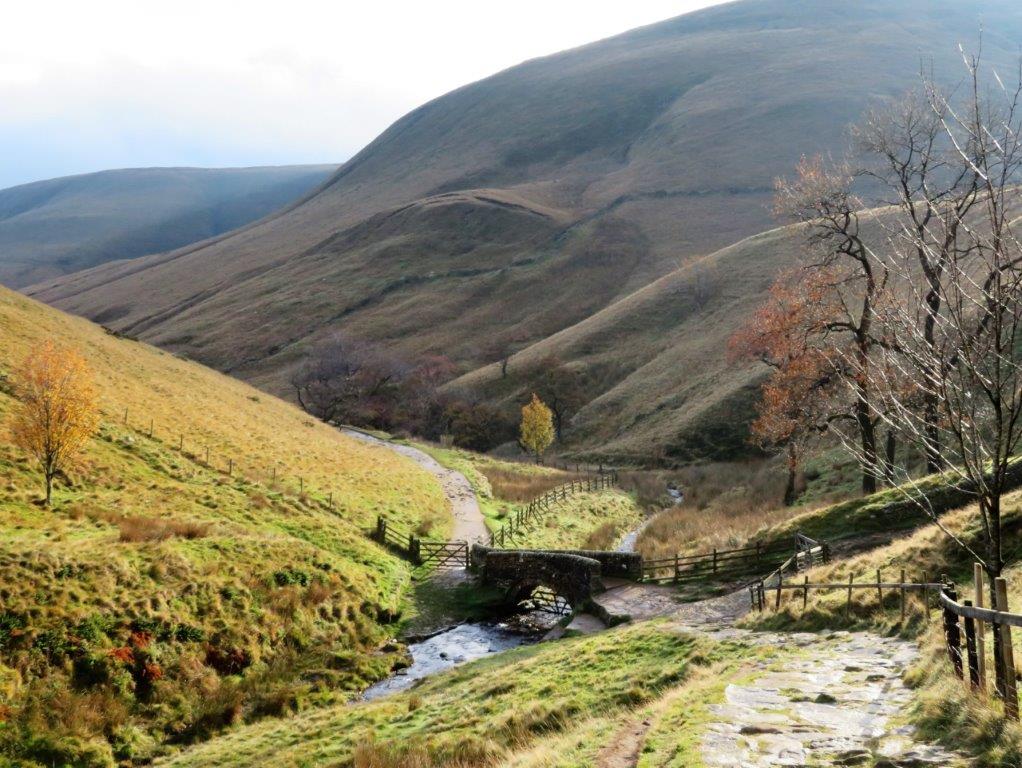 packhorse bridge crossing brook below? - but probably easier more gradual sloping alternative route (gate into lane to right just visible) was used by pack animals.. A derelict building (possibly farmhouse) is passed on that route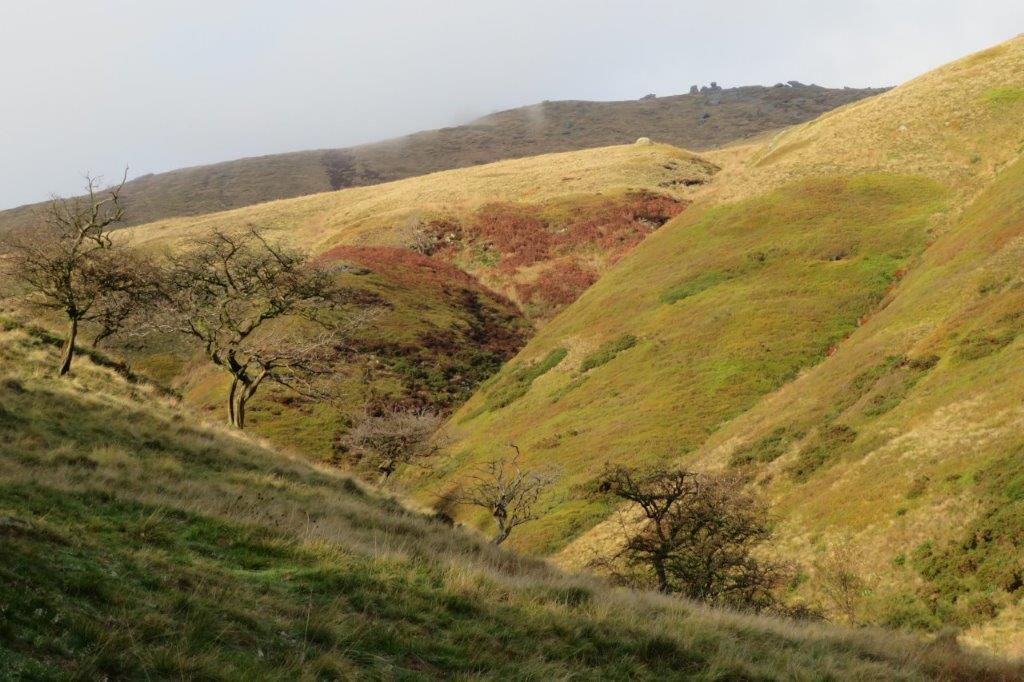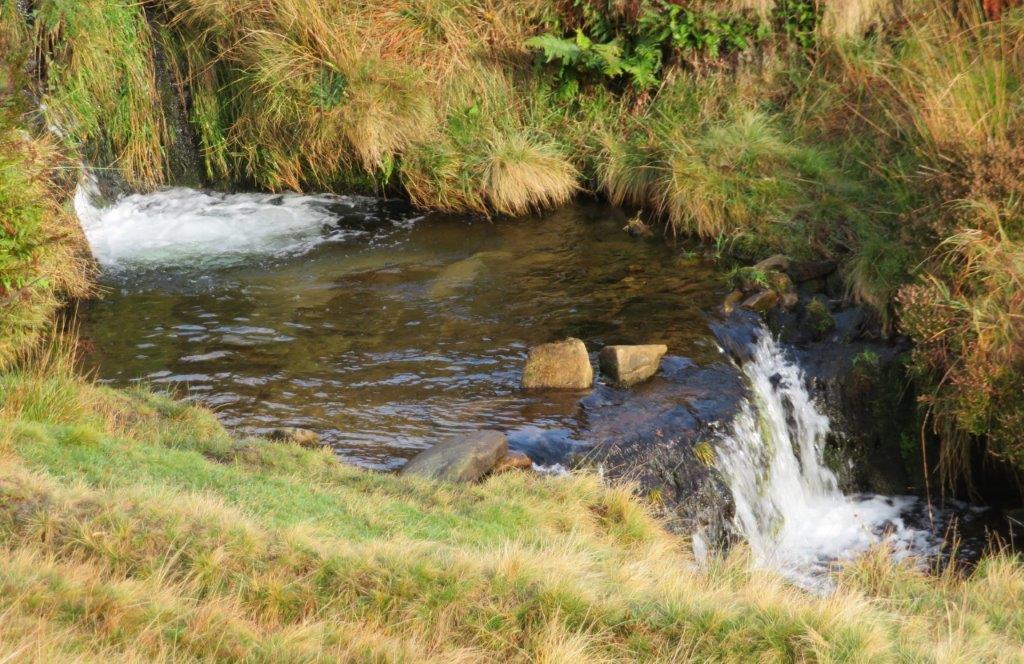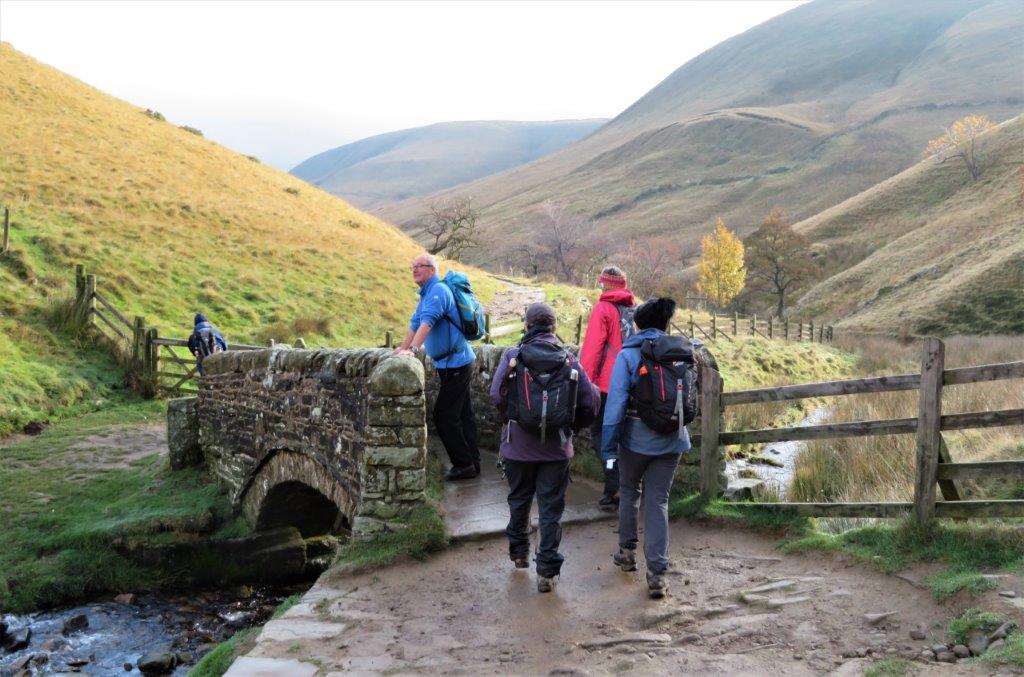 Brook is one of several leading into the River Noe passing through The Vale of Edale lower down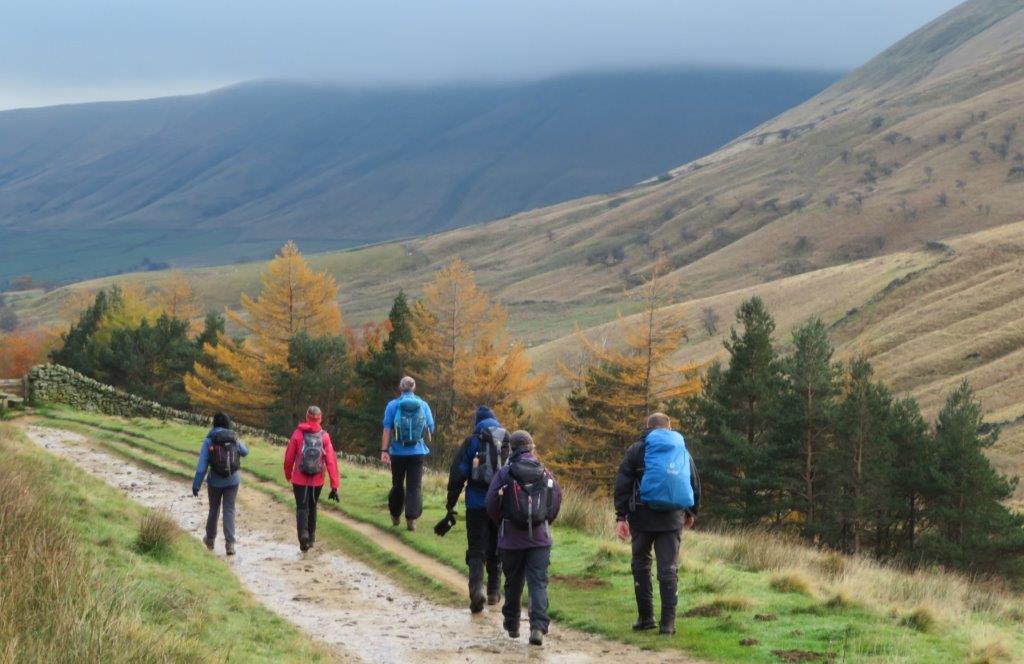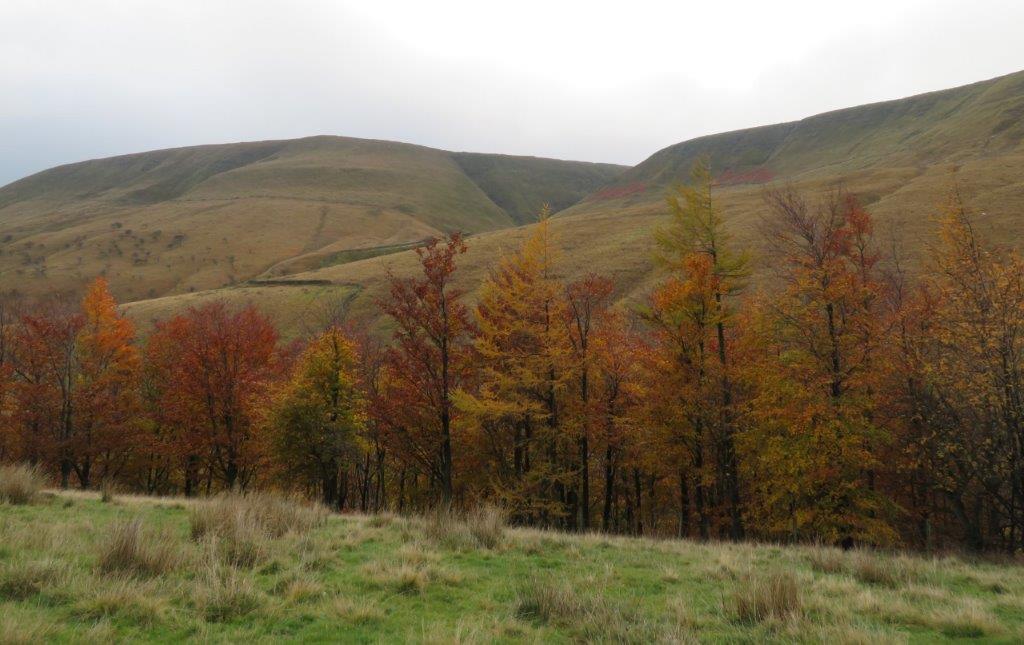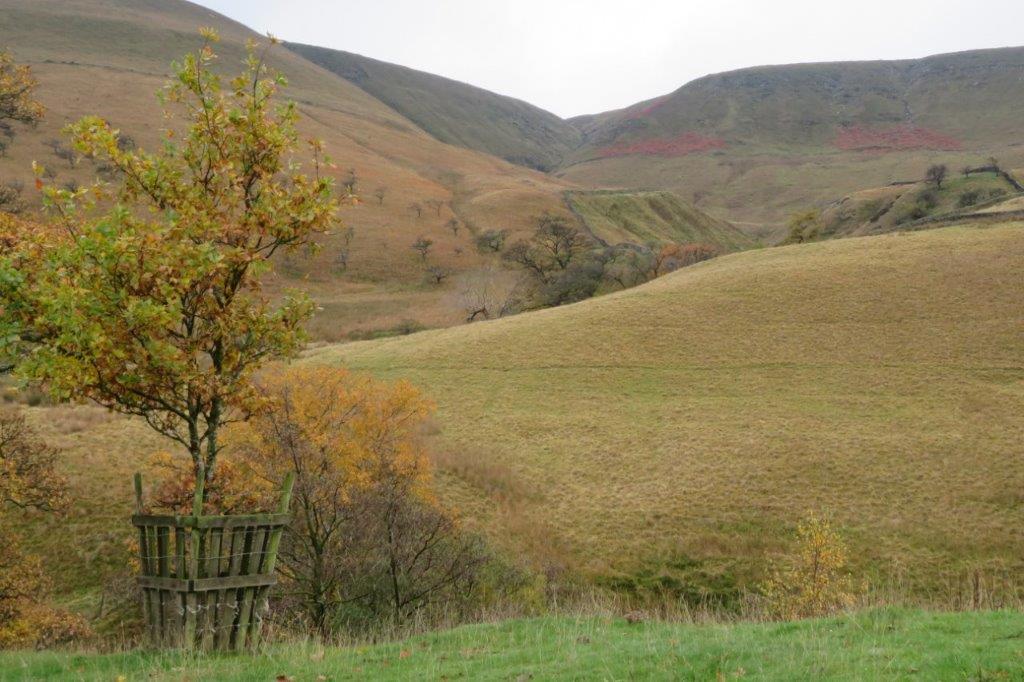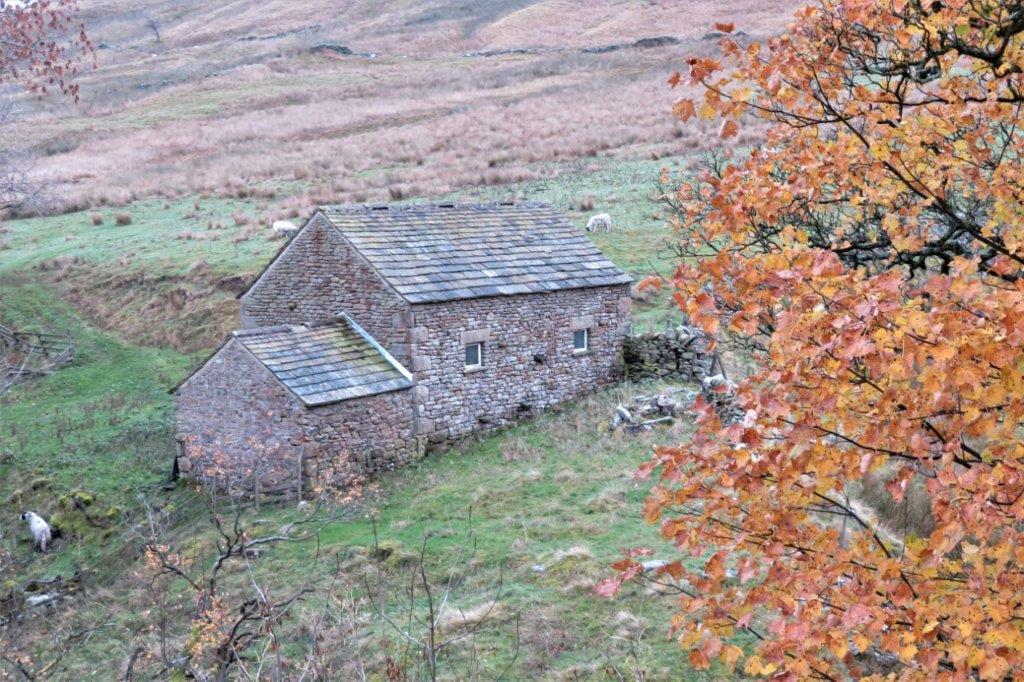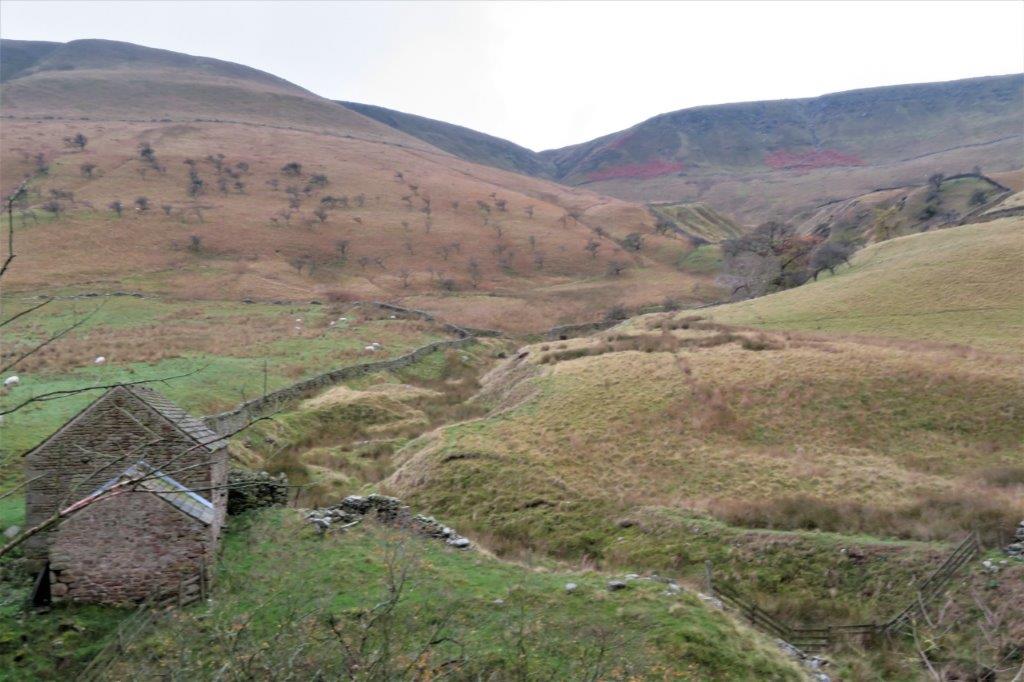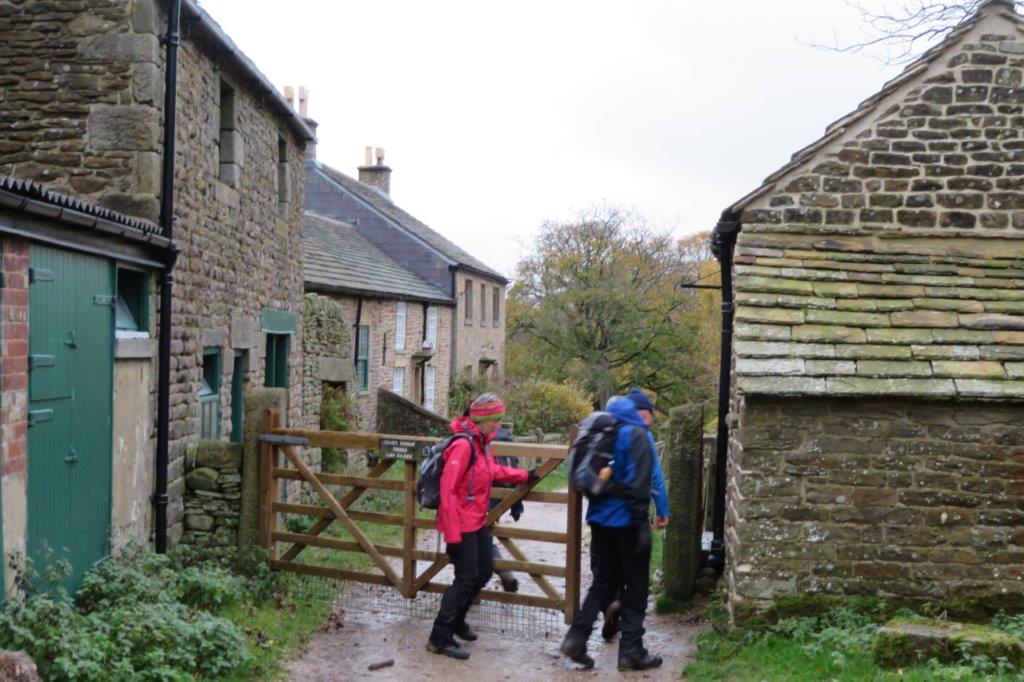 Lee House?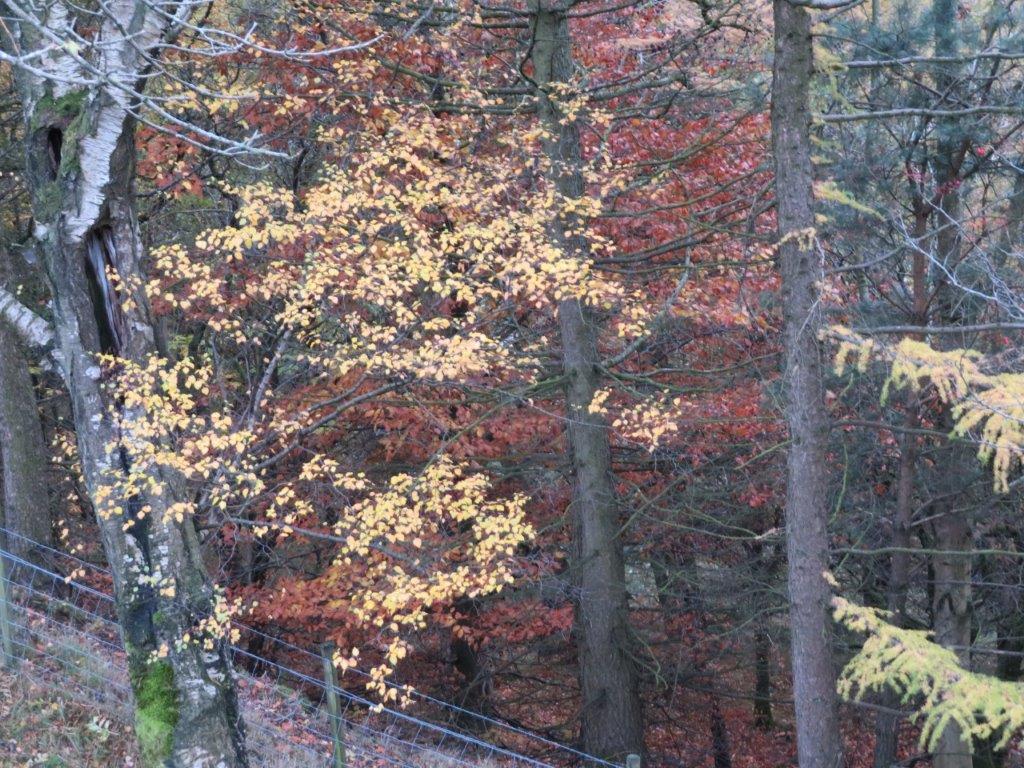 Crowden Brook somewhere behind barn?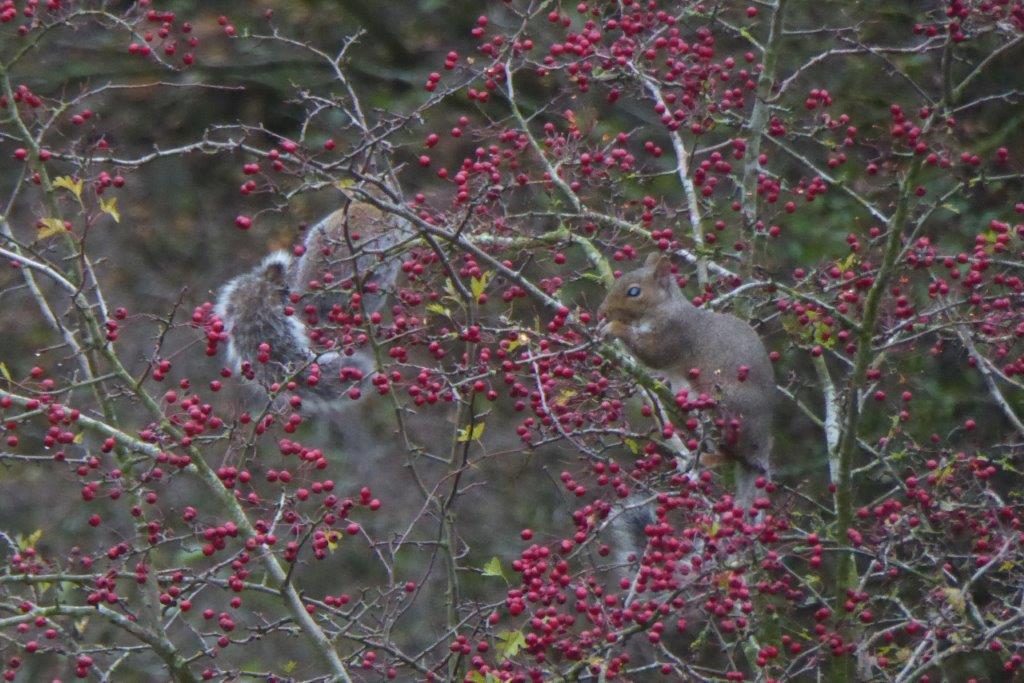 grey squirrels eating berries - picture taken by Richard Bennett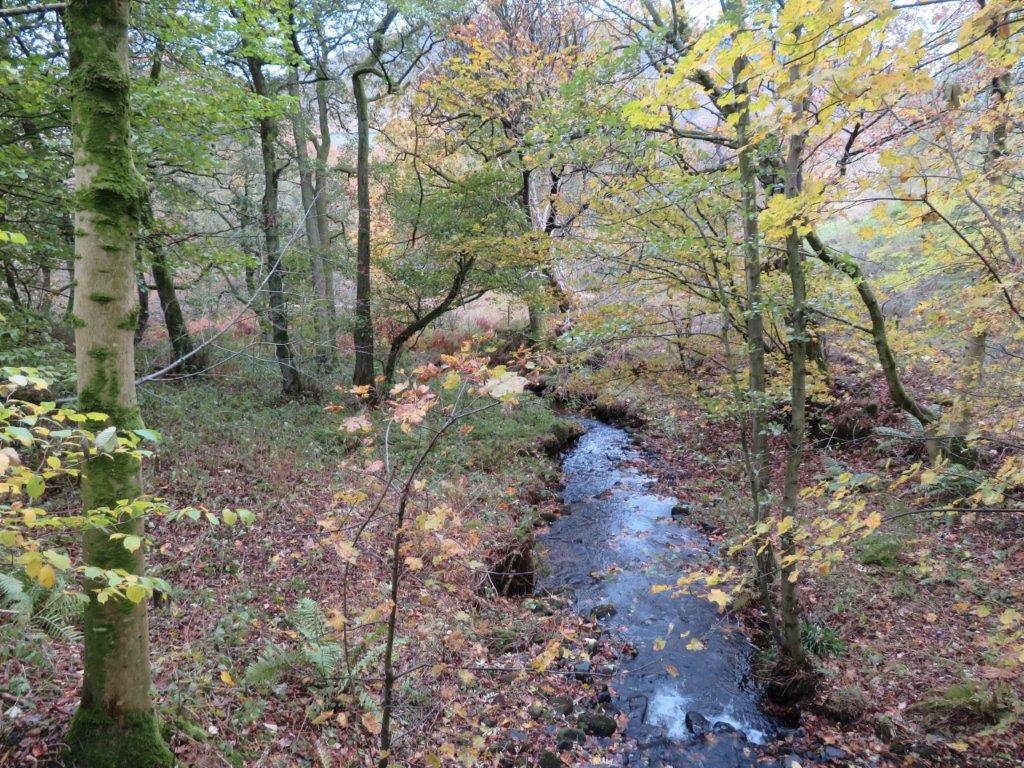 Crowden Brook just before Upper Booth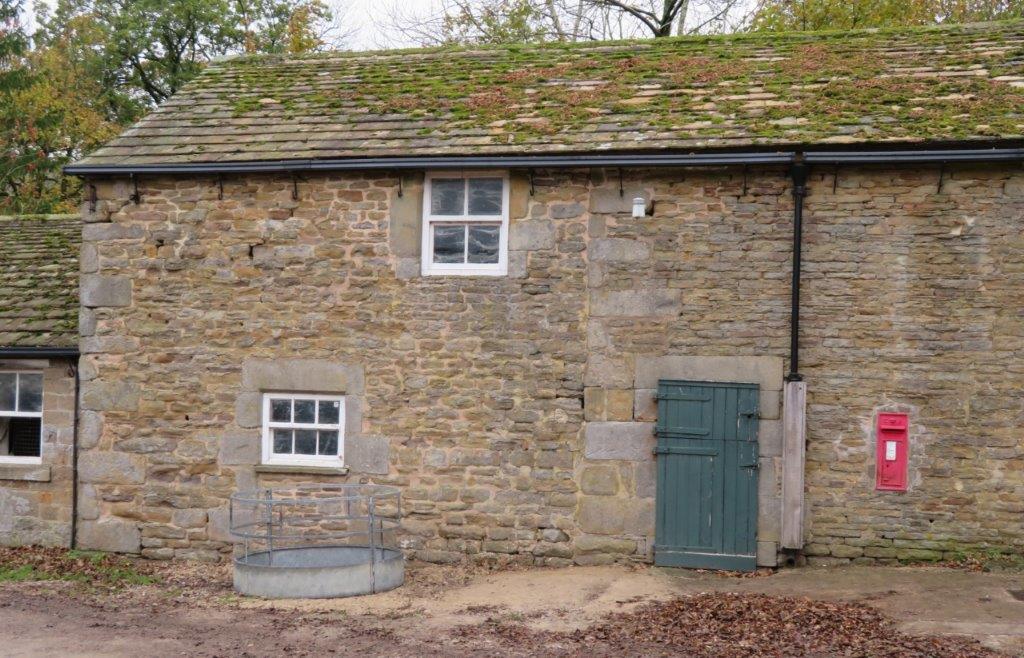 Upper Booth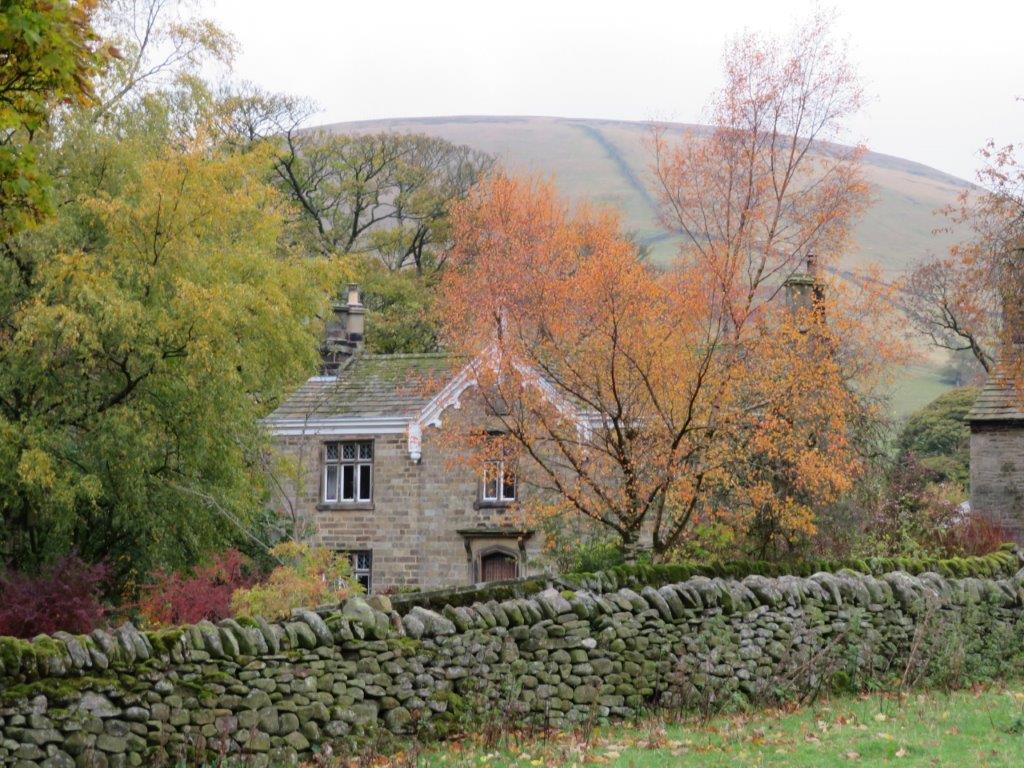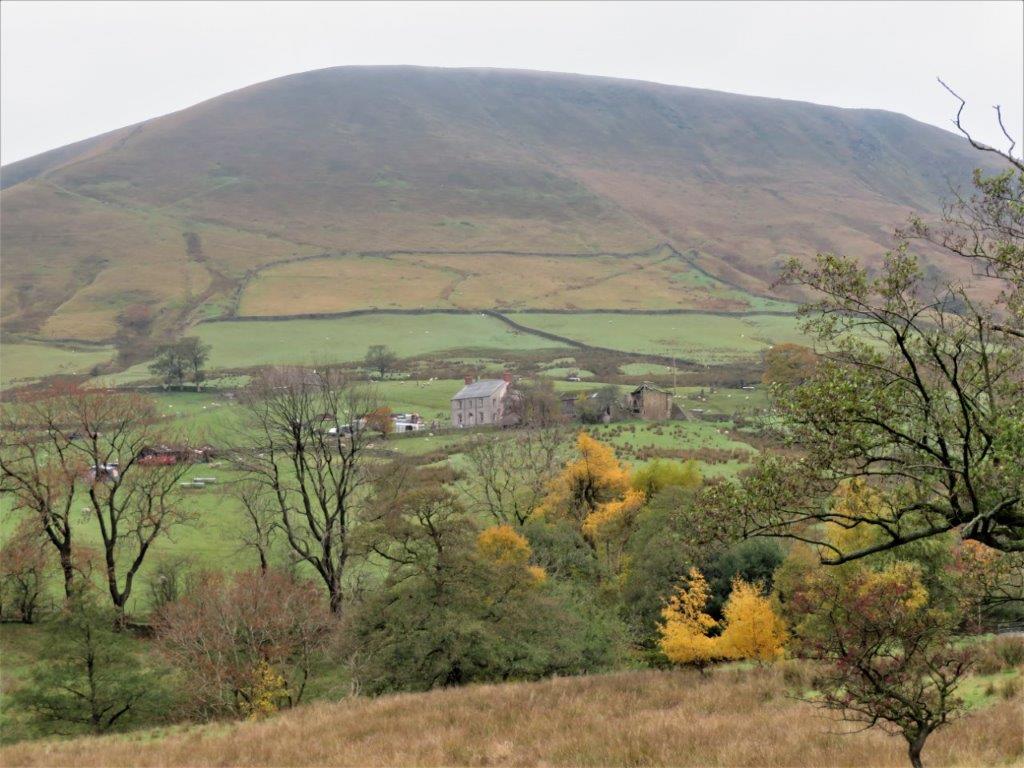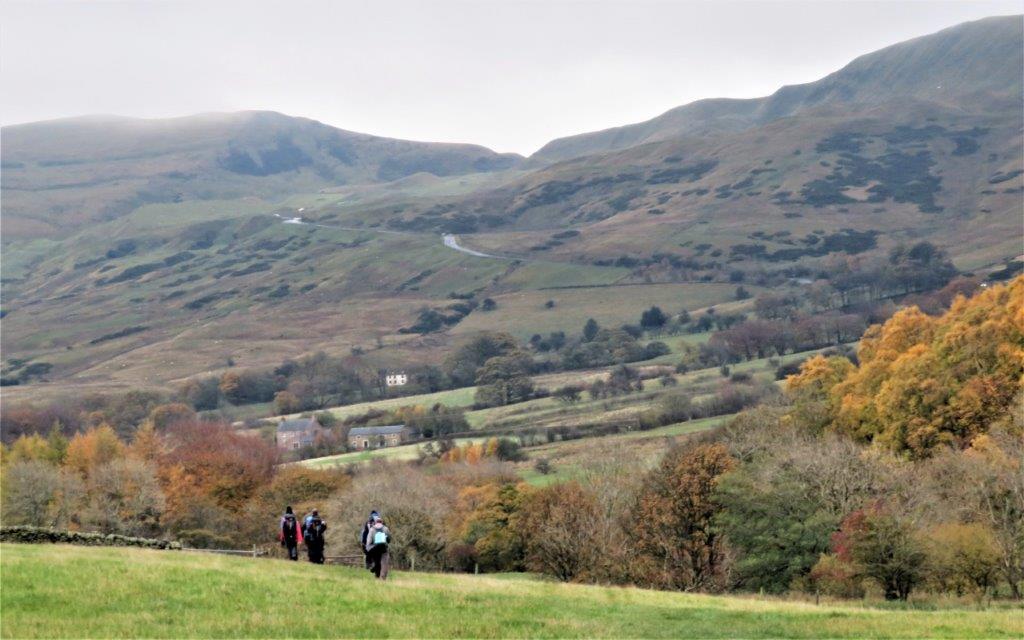 road up from Edale to Mam Nik & Castleton visible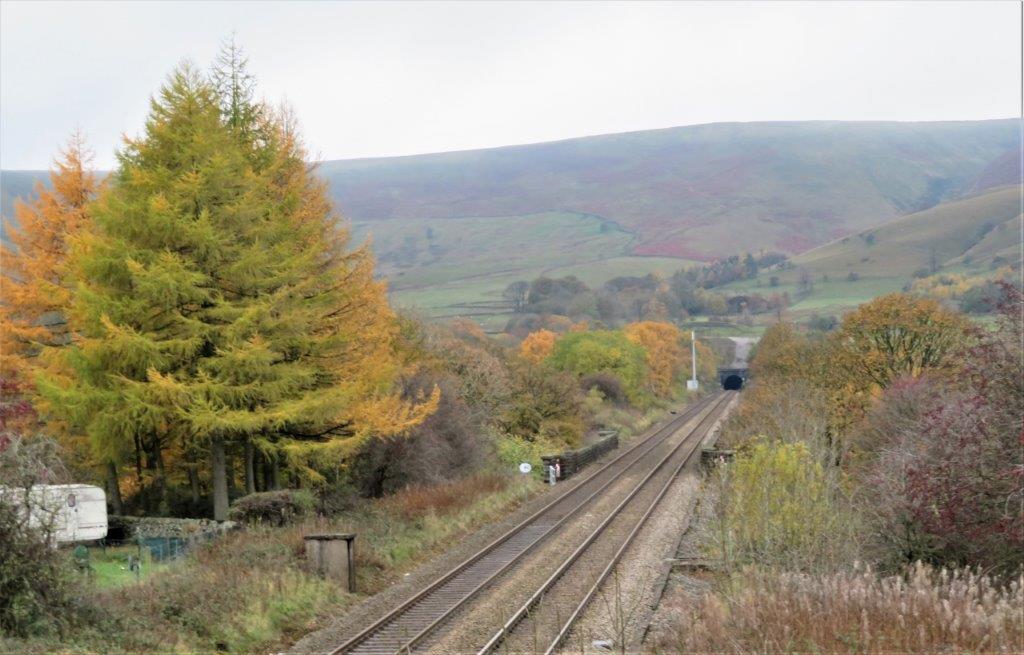 looking back SWS from rail bridge (before Barber Booth) to Gowburn Tunnel. Brown Knoll Survey Beacon is North of the rail track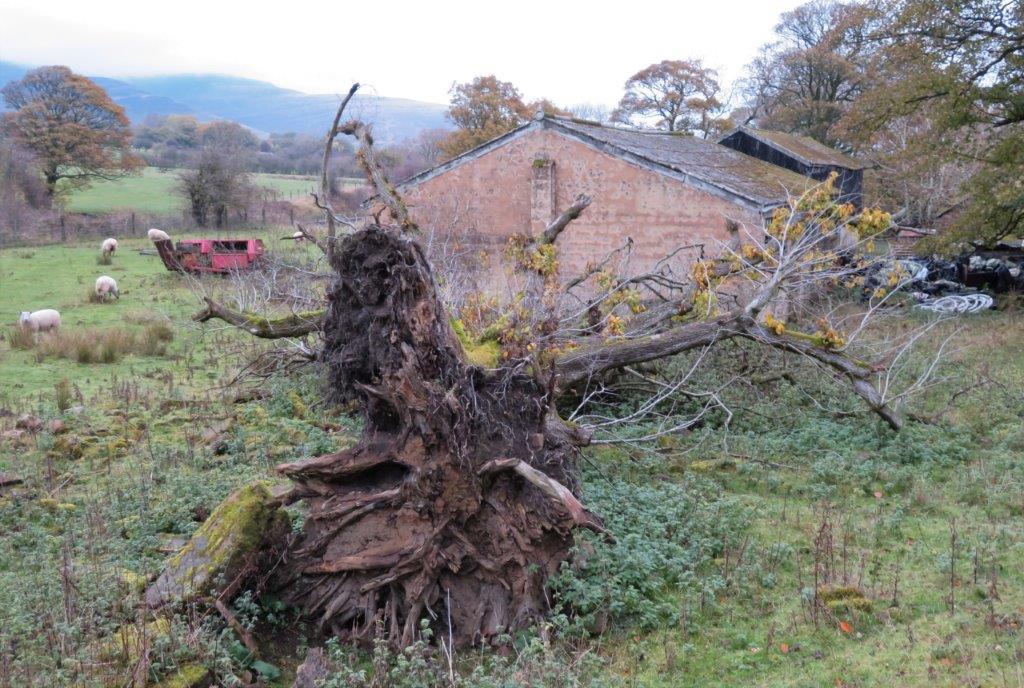 fallen tree before Barber Booth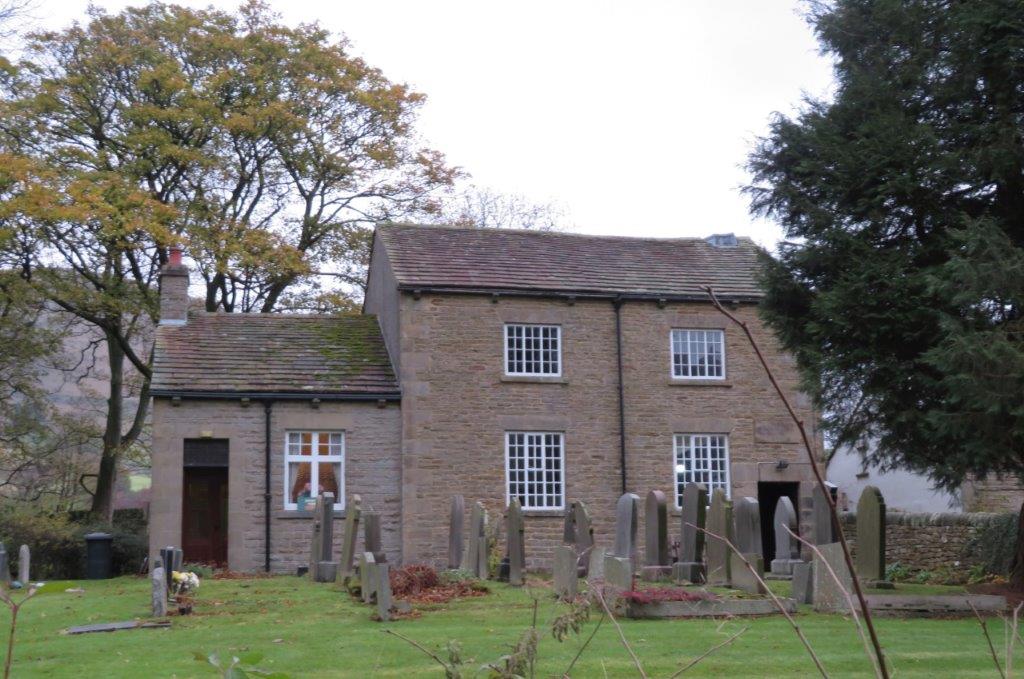 Methodist Chapel with graveyard near Barber Booth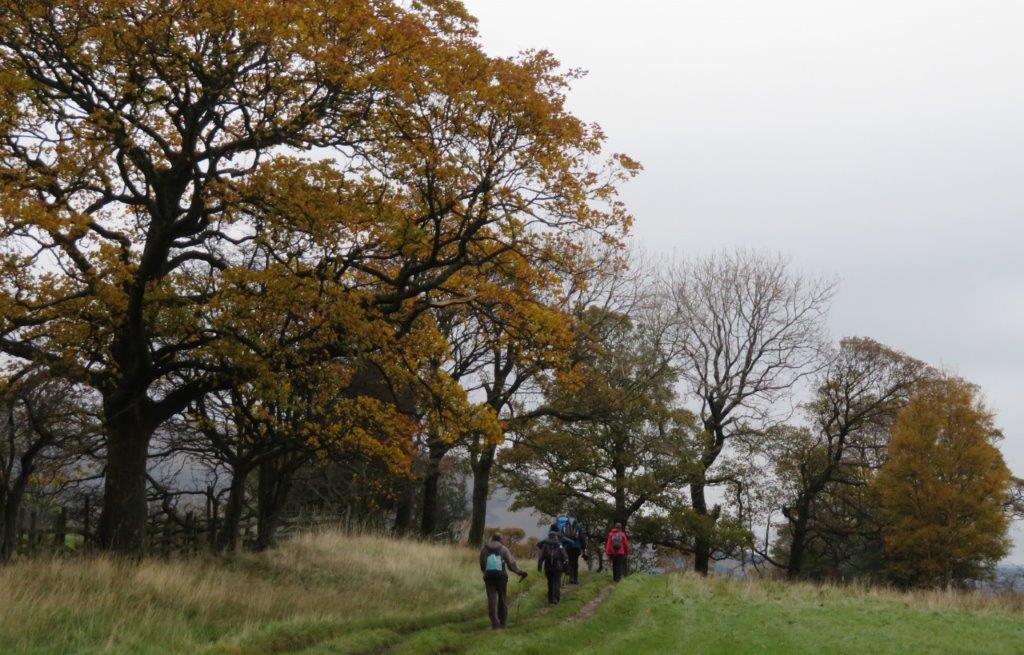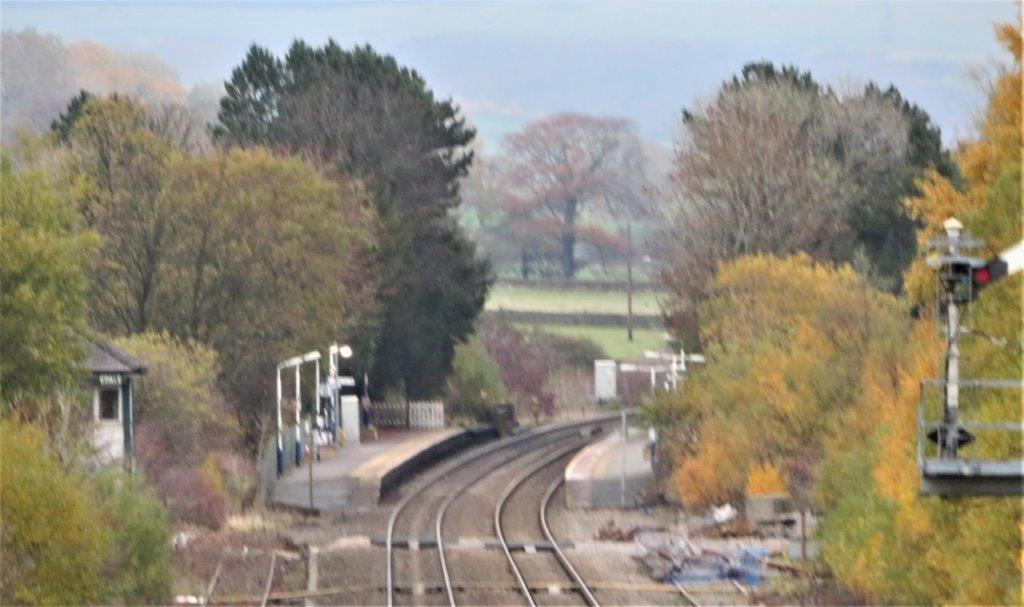 zoomed in picture of Edale Signal Box (near left) then Station from bridge some distance away to west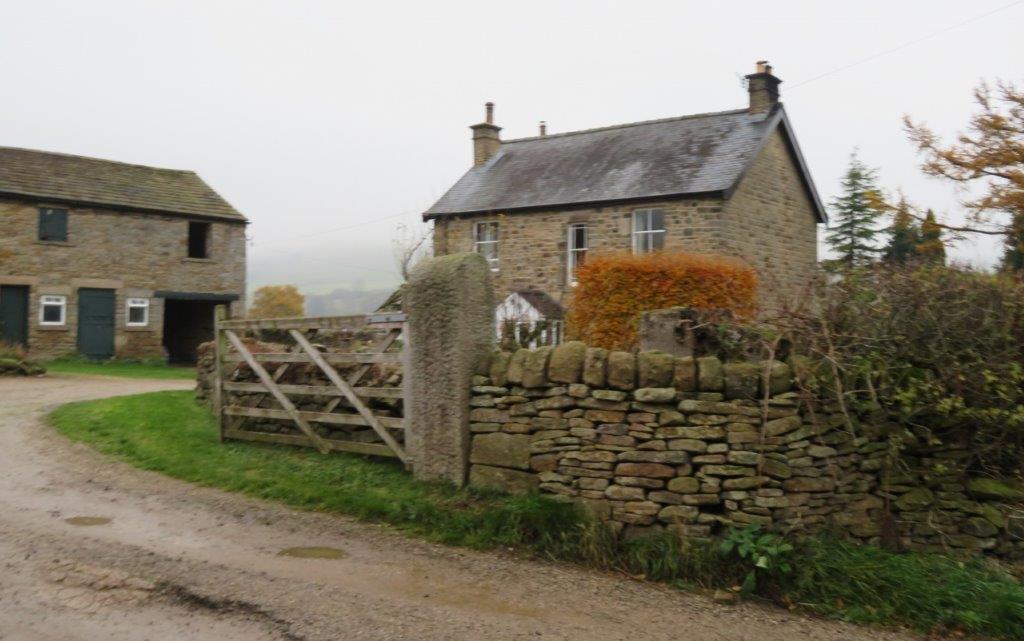 Harden Clough Farm - passed on way to Hollins Clough
h
homepage - Day Walks Index 2018 - contact me at