homepage - Day Walks Index 2018 - contact me at

2018.10.28 - Tideswell Dale (P.C at ~SK154742), ~S thru Dale down to Rd along River Wye, ~E to before Litton Mill, cross F.B. over River Wye & up to Monsal Trail, ~100m W on Trail & at Over Bridge ~SW up to sharp bend in Bultor Lane, ~200m SSE on lane to FP (at ~SK153723), ~SW across High Dale & A6 Rd into Taddington, ~S thru Tad'on to junction of Moor Lane & The Jarnett, FP (between walls) ~ESE to Wheel Lane & ~400m ~S along it, FP ~ESE across Deep Dale & to west end of Sheldon, FP ~SSE / SE / E to cross rd in Kirk Dale at ~SK181680, ~ESE (pass under Magshaw Mine) & cross B5055 Rd continuing to west end of Over Haddon, ~E thru O.Haddon and on to Noton Barn Farm, ~150m N on rd then Intake Lane ~NE to Haddon Road A6, follow Rd ~NNW into Bakewell. - leader John Taylor - Sunday. note - few pictures taken at end - cold affected battery power?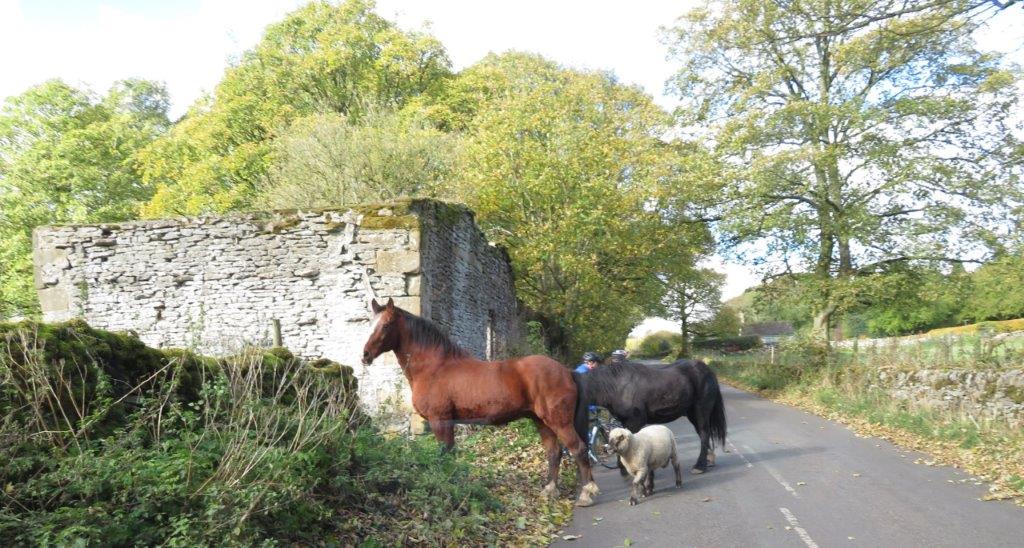 Horses and sheep photographed on road through bus windscreen near Great Hucklow - some cyclists hidden by horses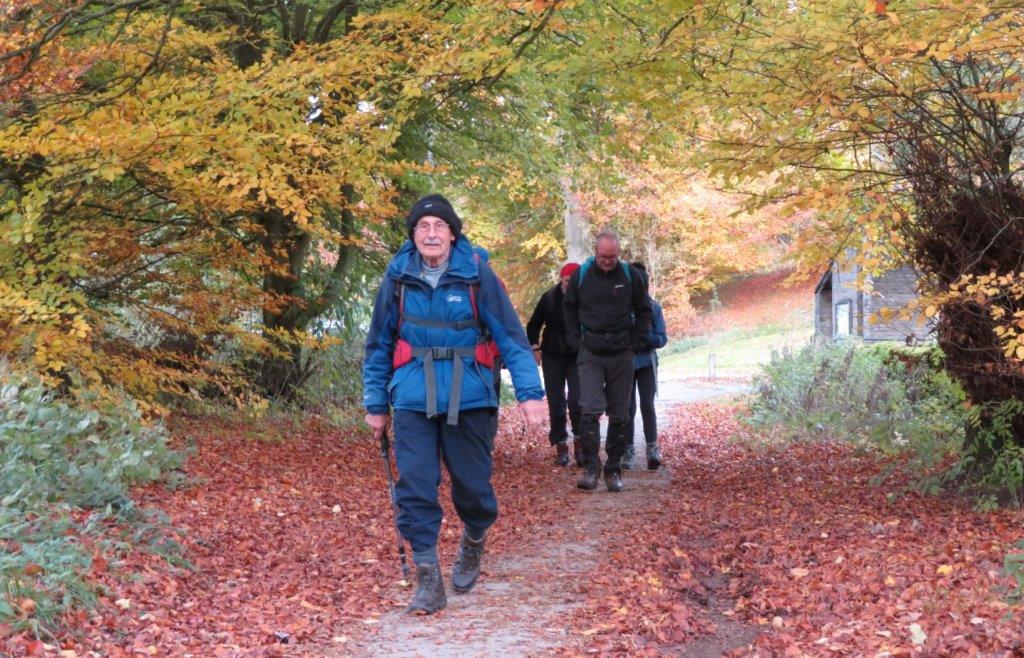 starting down Tideswell Dale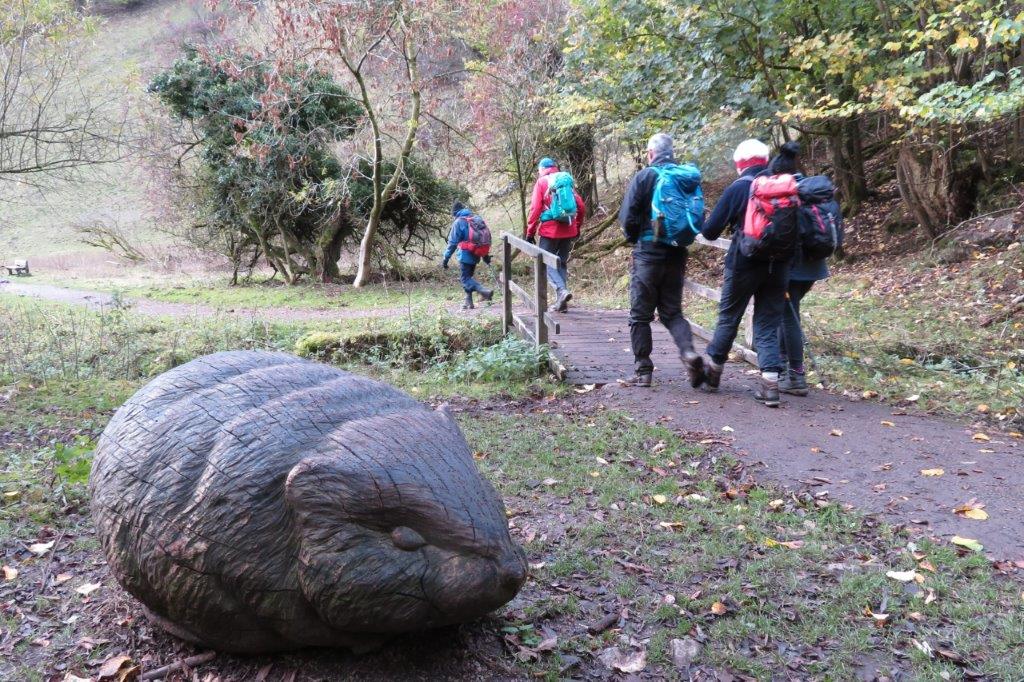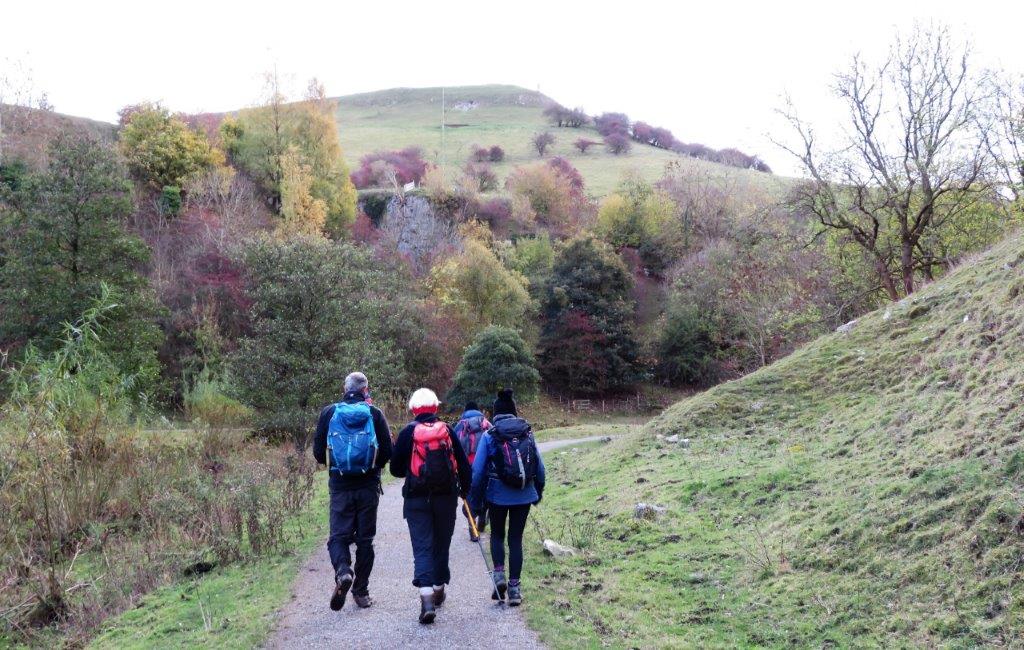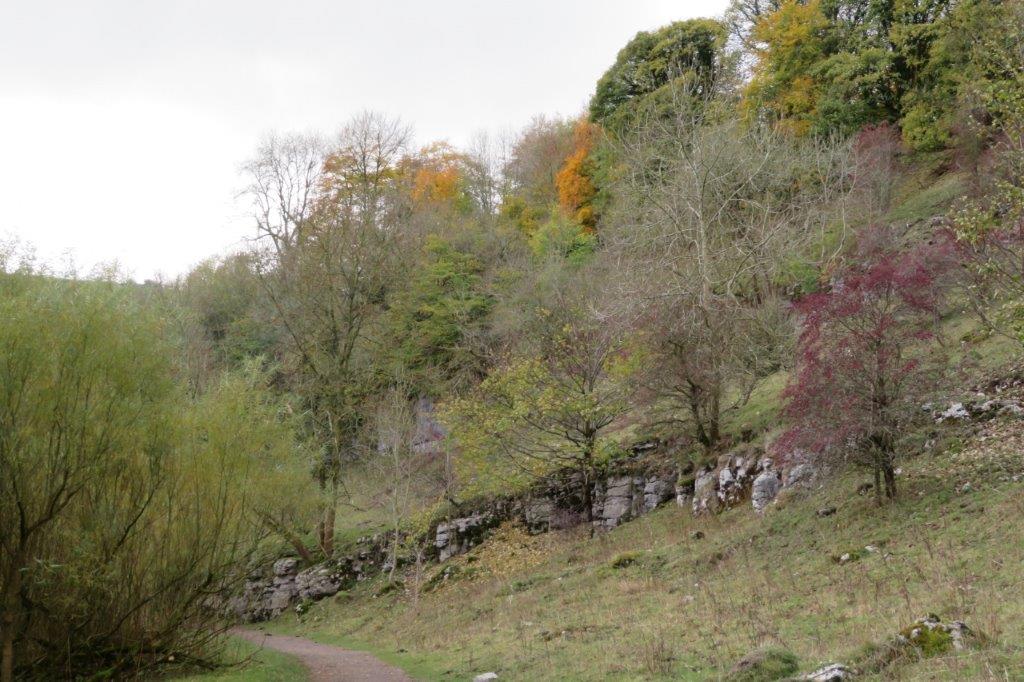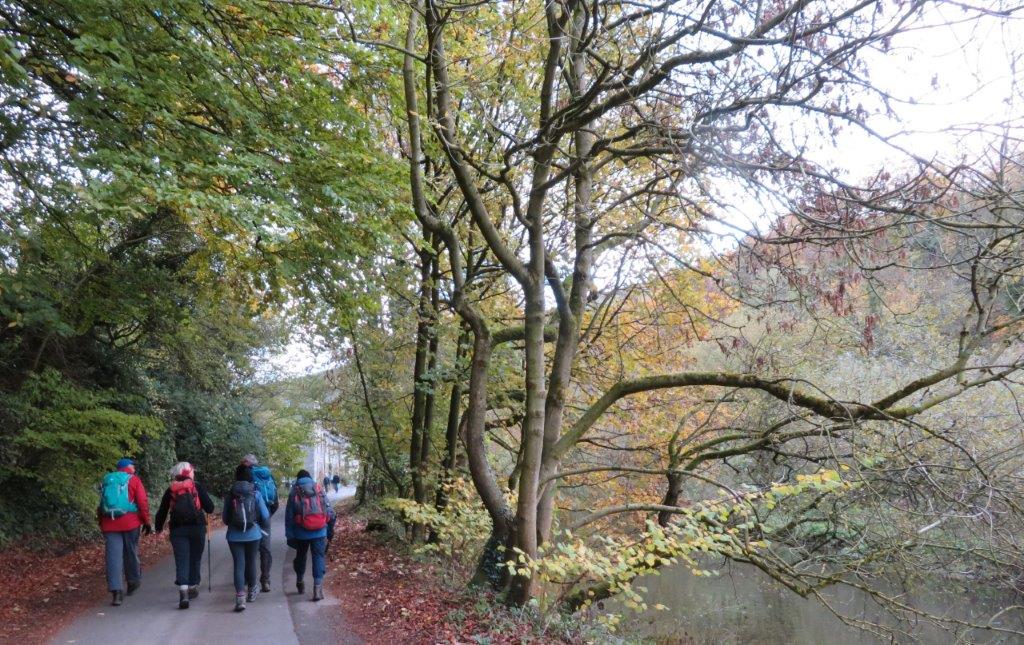 on road running along River Wye towards Litton Mill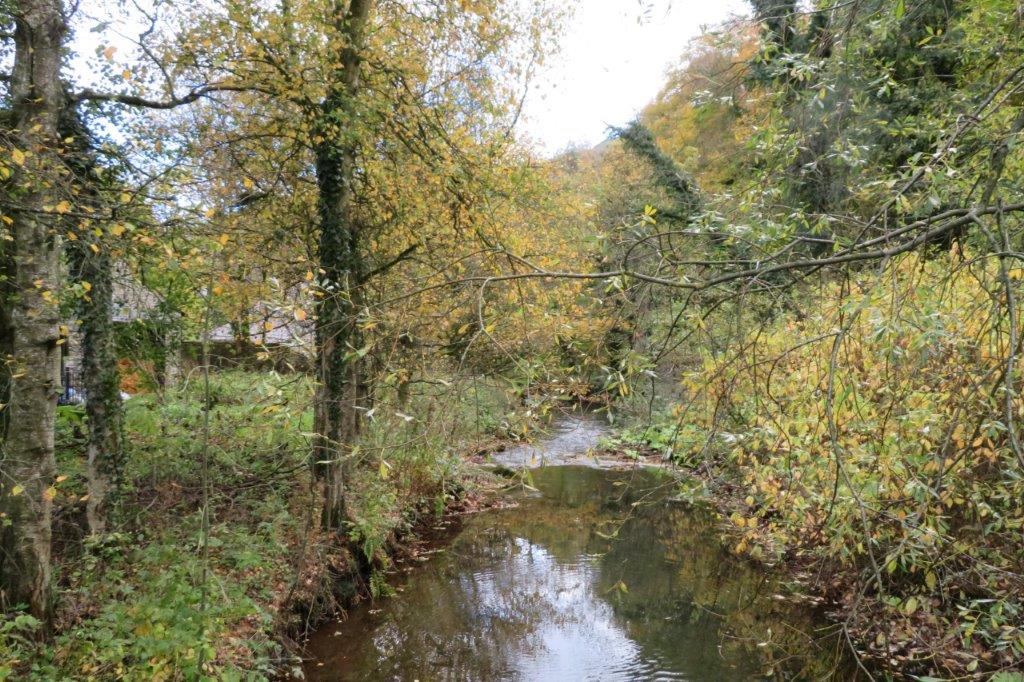 River Wye downstream from pedestrian bridge over it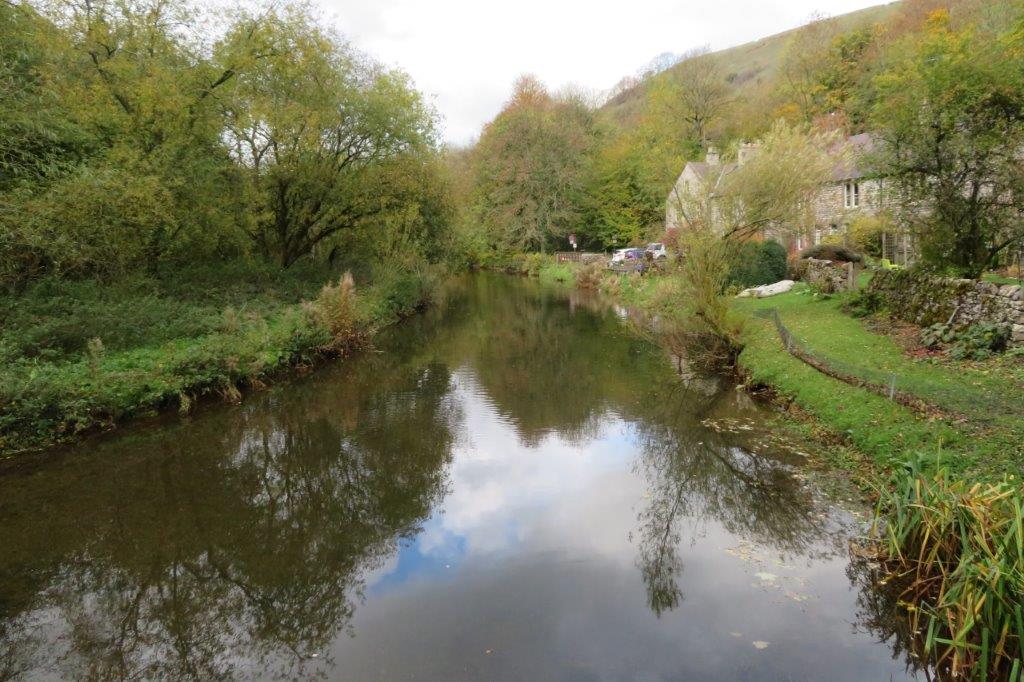 River Wye upstream from pedestrian bridge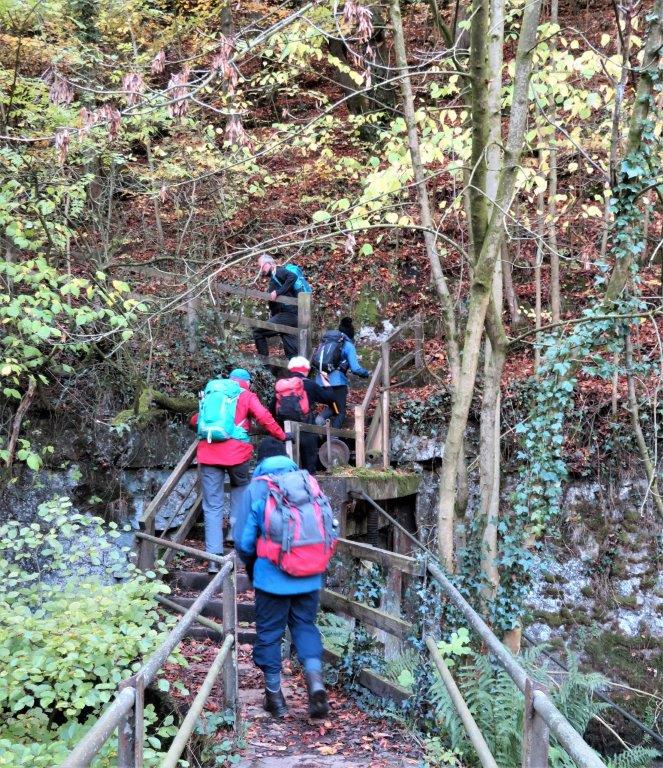 at the end of the pedestrian bridge and starting climb up to Monsal Trail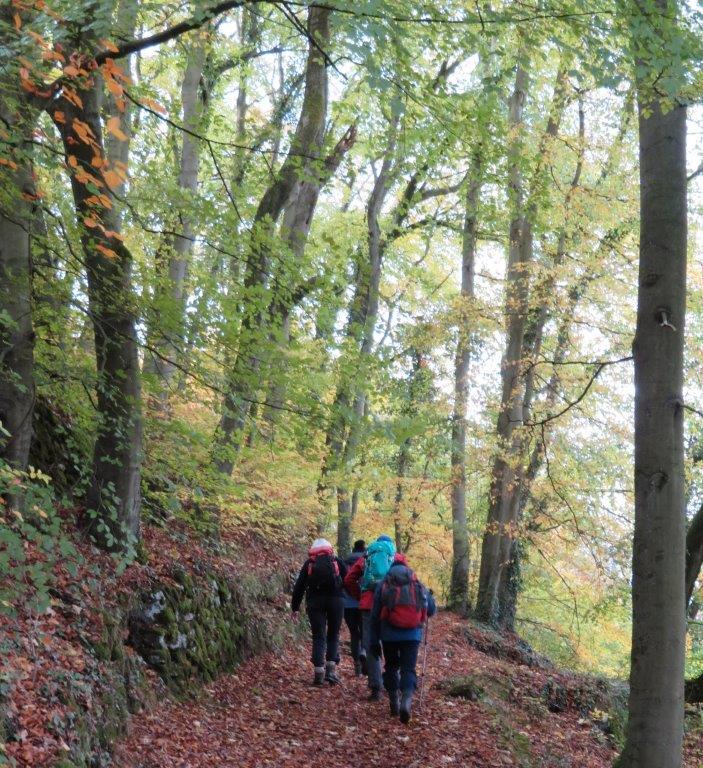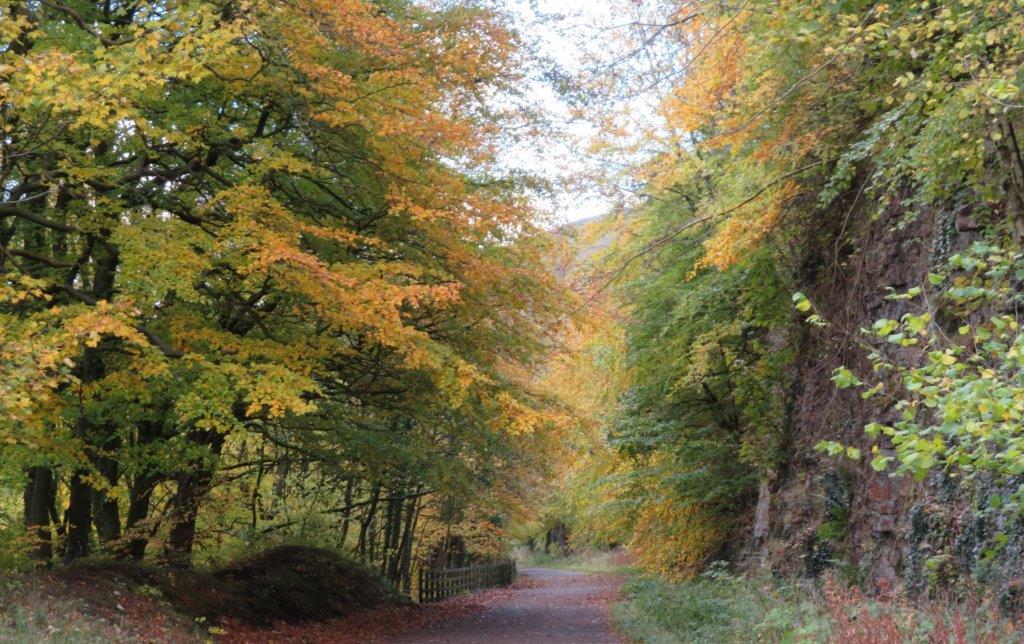 on the Monsal Trail looking in the Monsal Head direction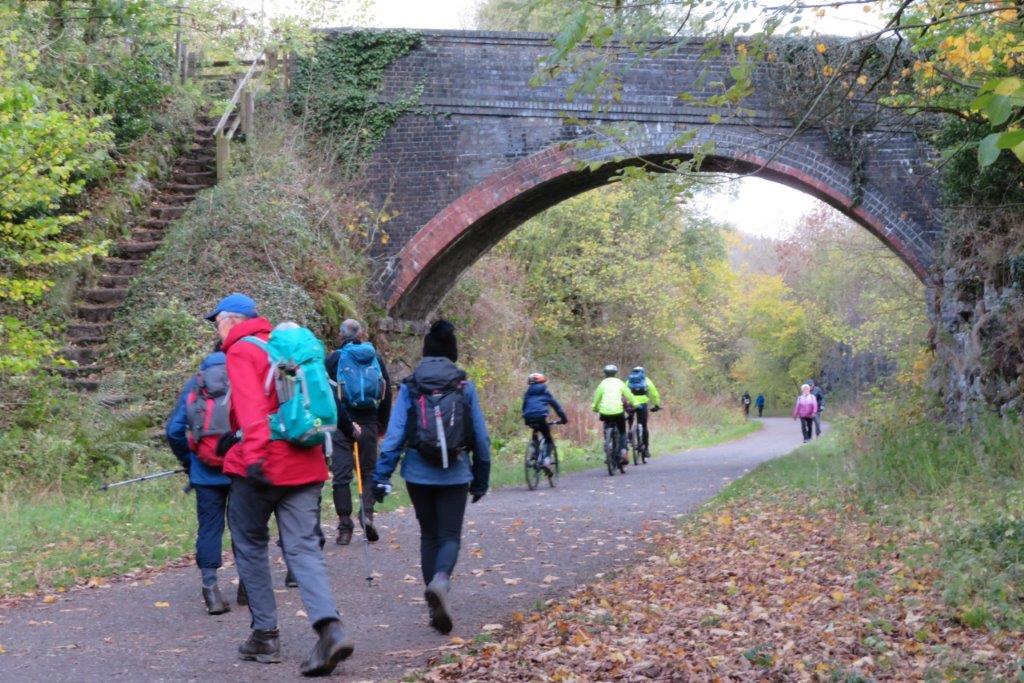 we climbed up steps to the left of bridge and continued left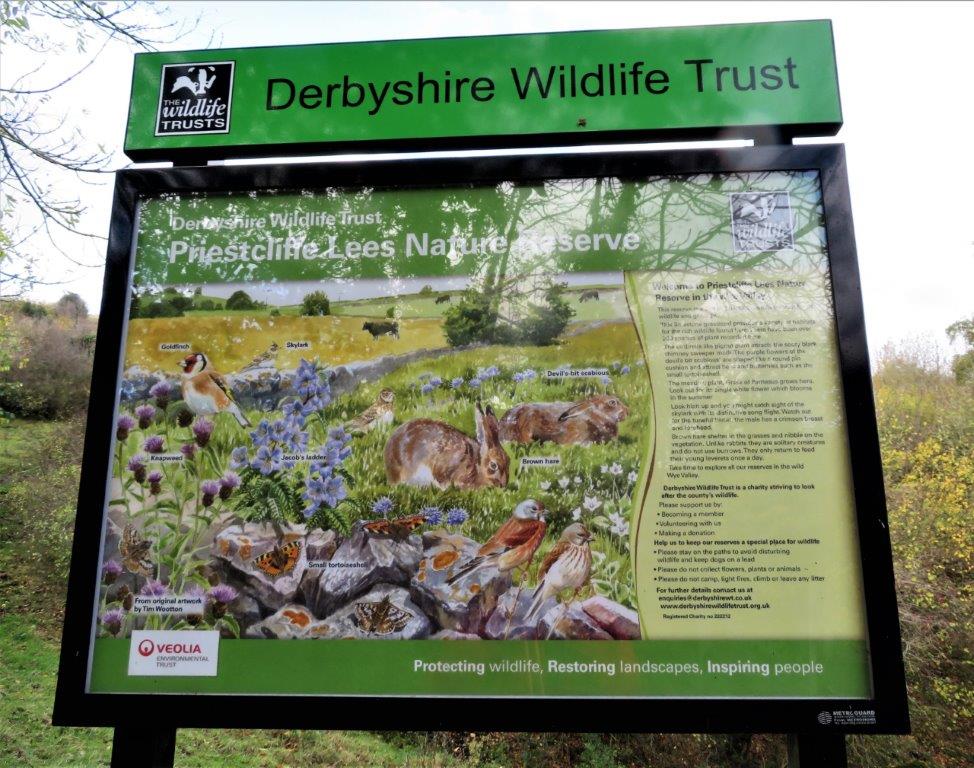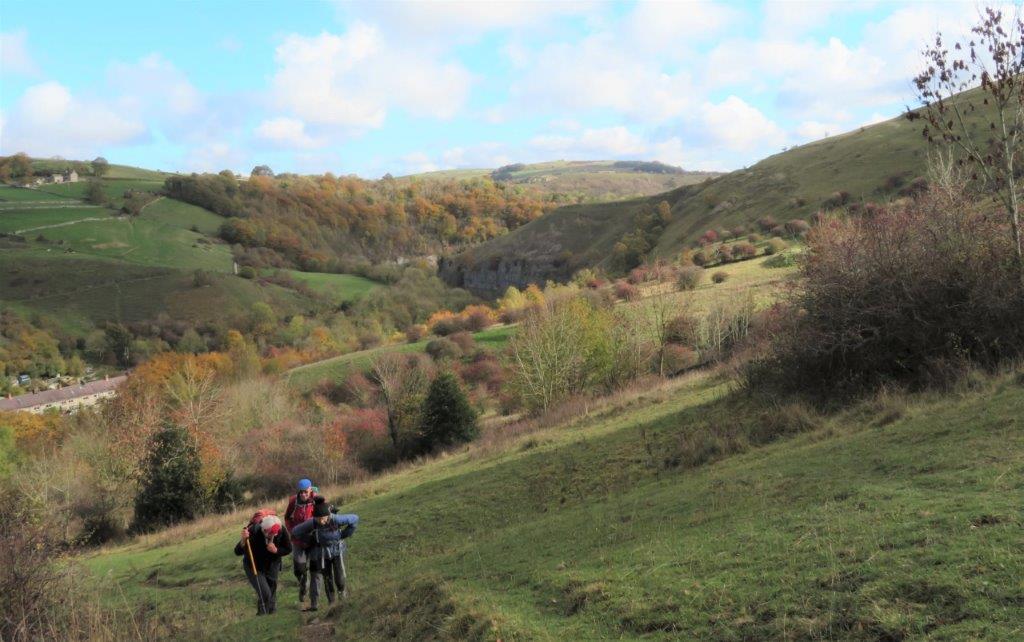 climbing up from Monsal Trail - River Wye in valley behind us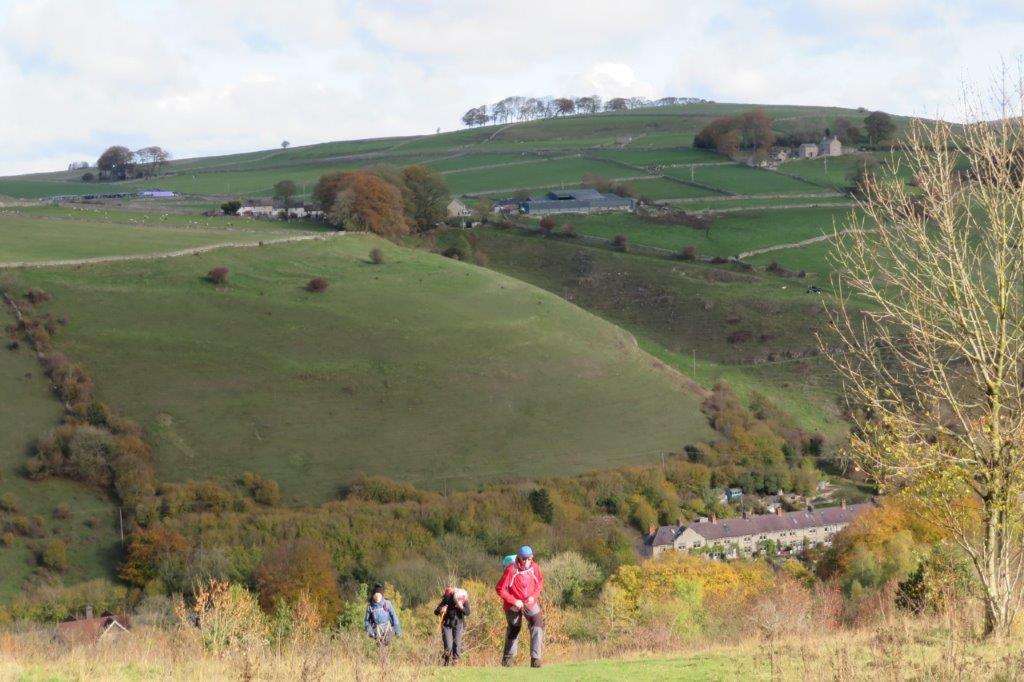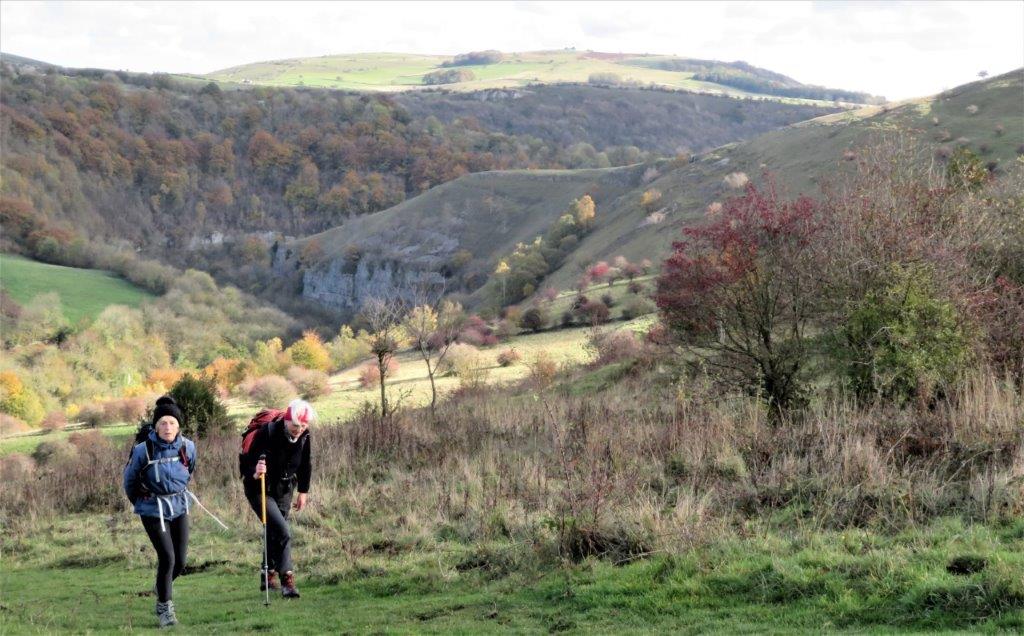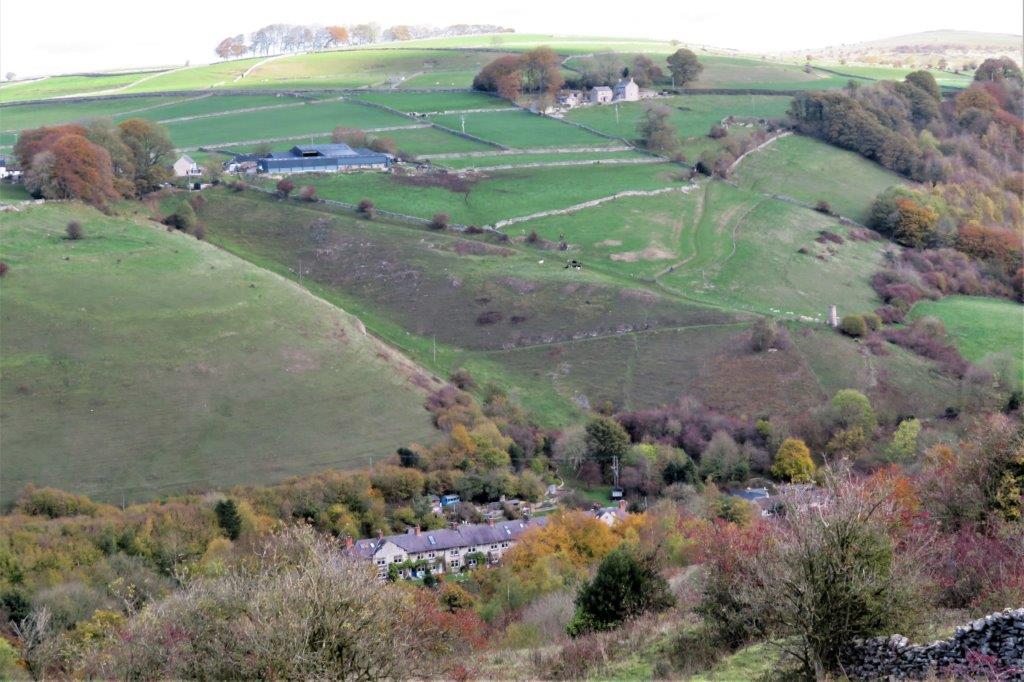 cottages before Litton Mill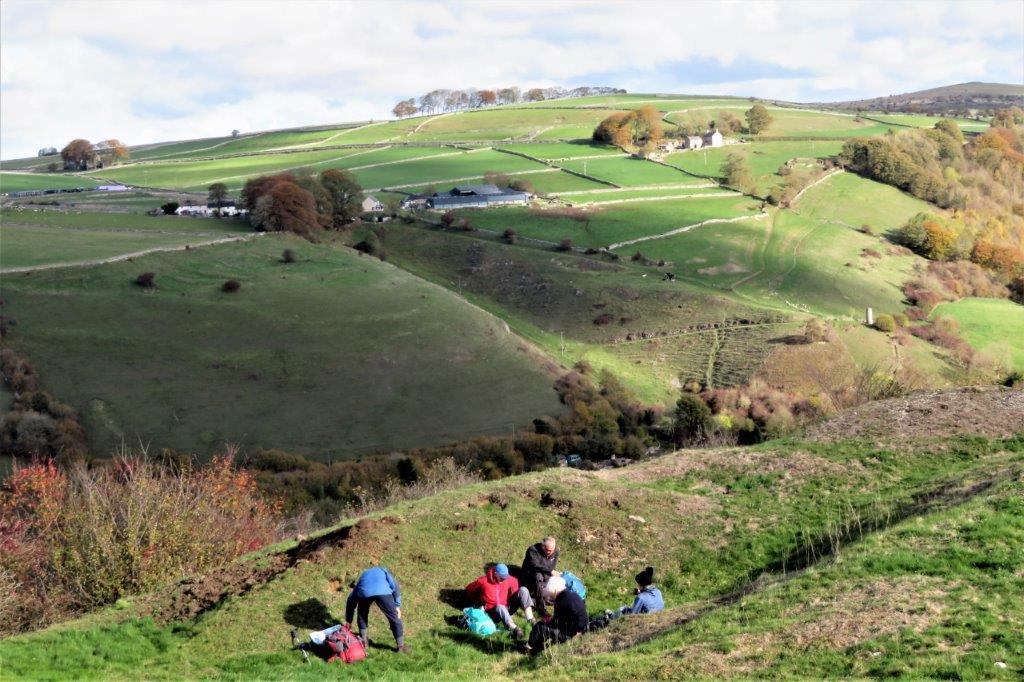 tea break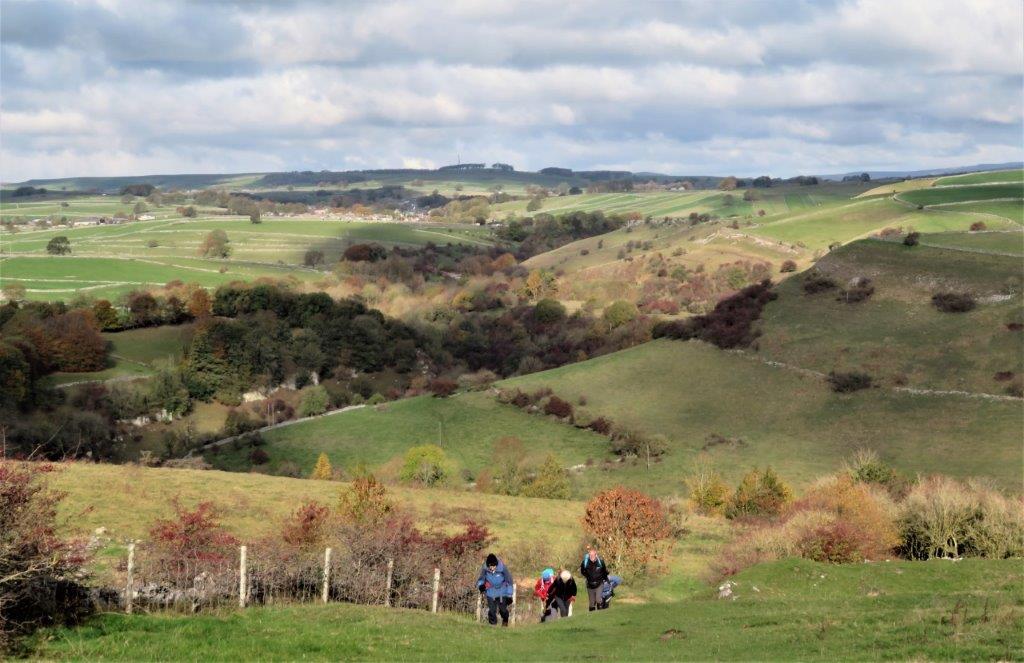 still upward in direction of Priestcliffe (which we did not pass through) and Taddington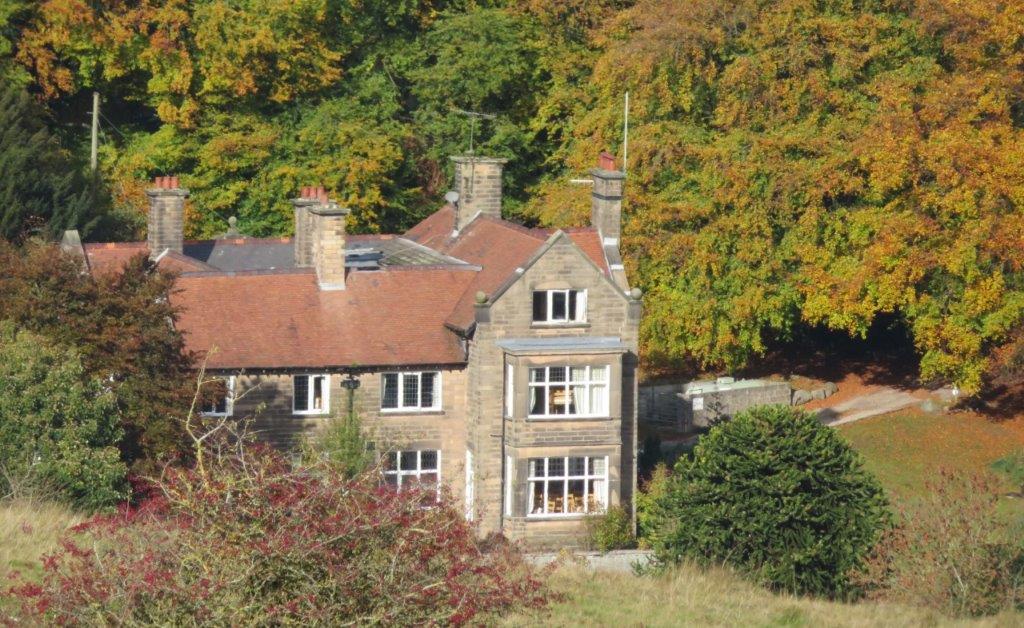 zoomed back at a Field Study Centre near River Wye?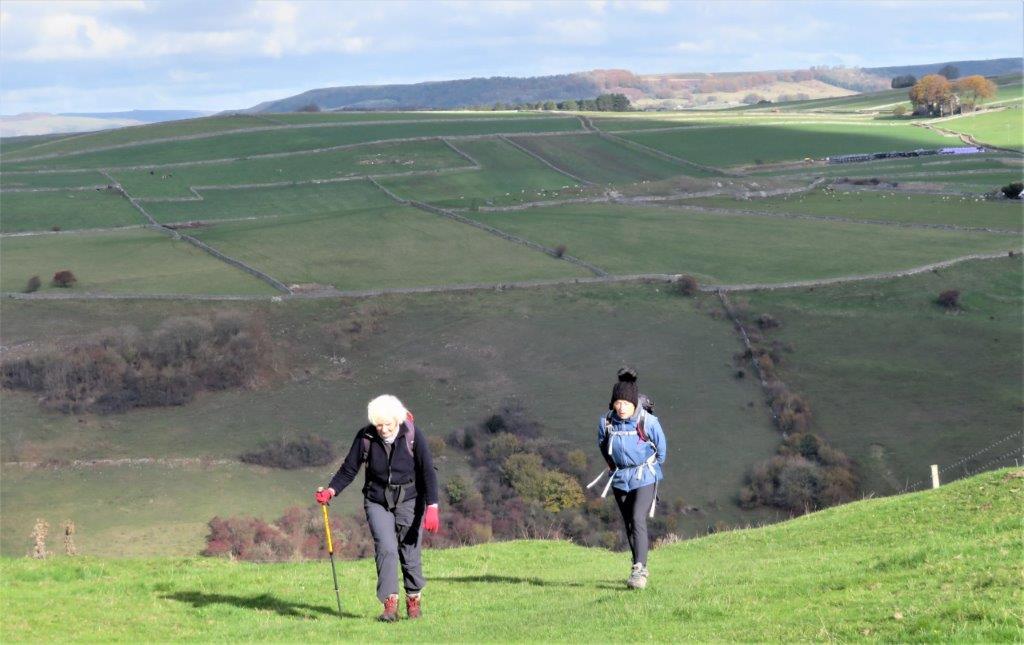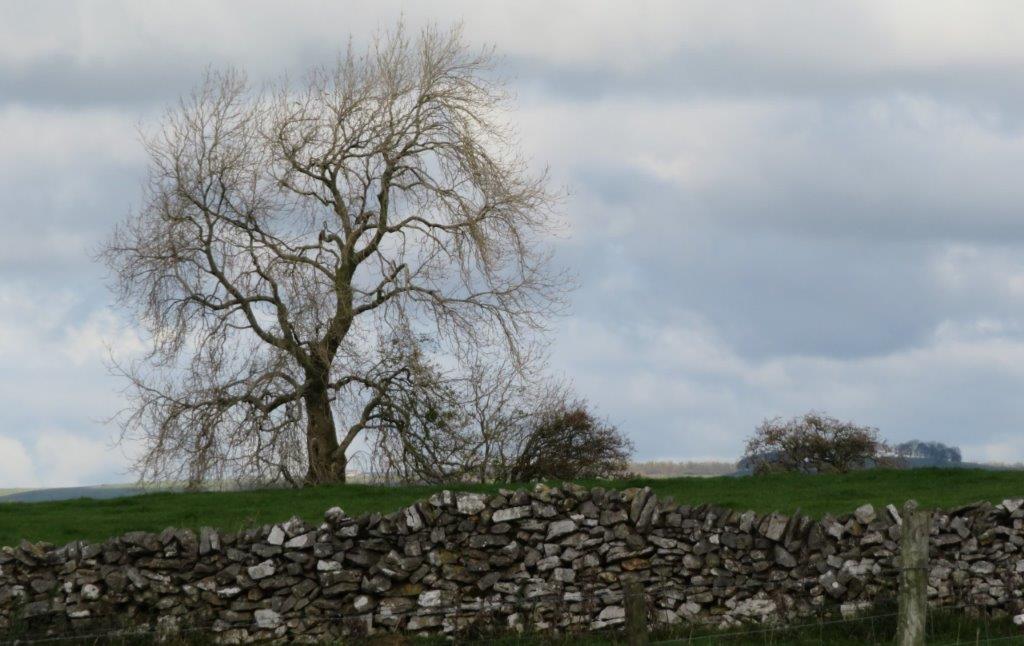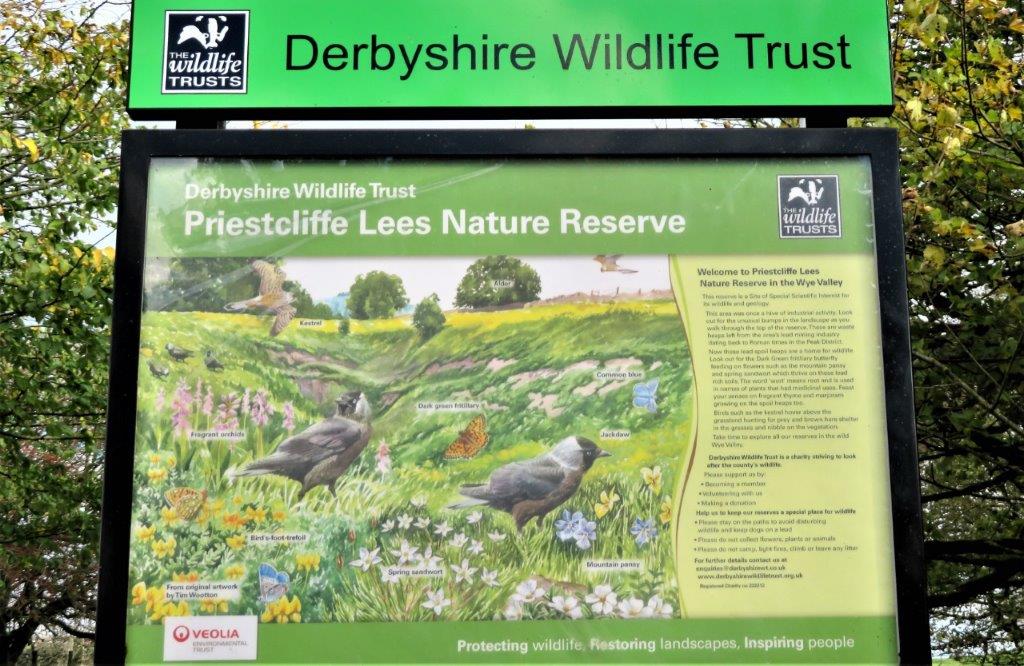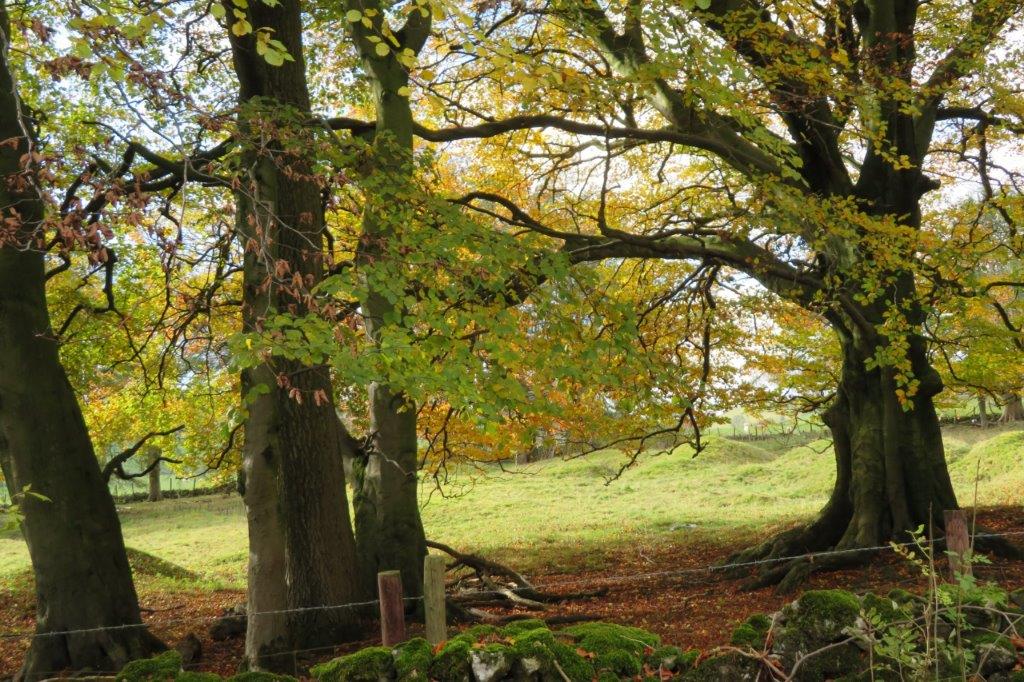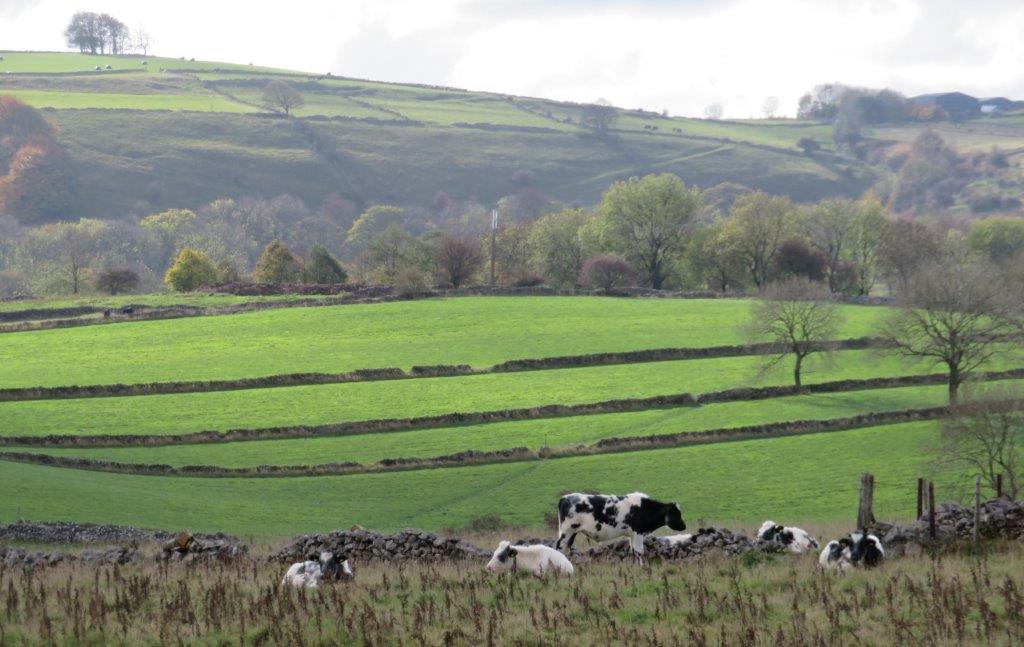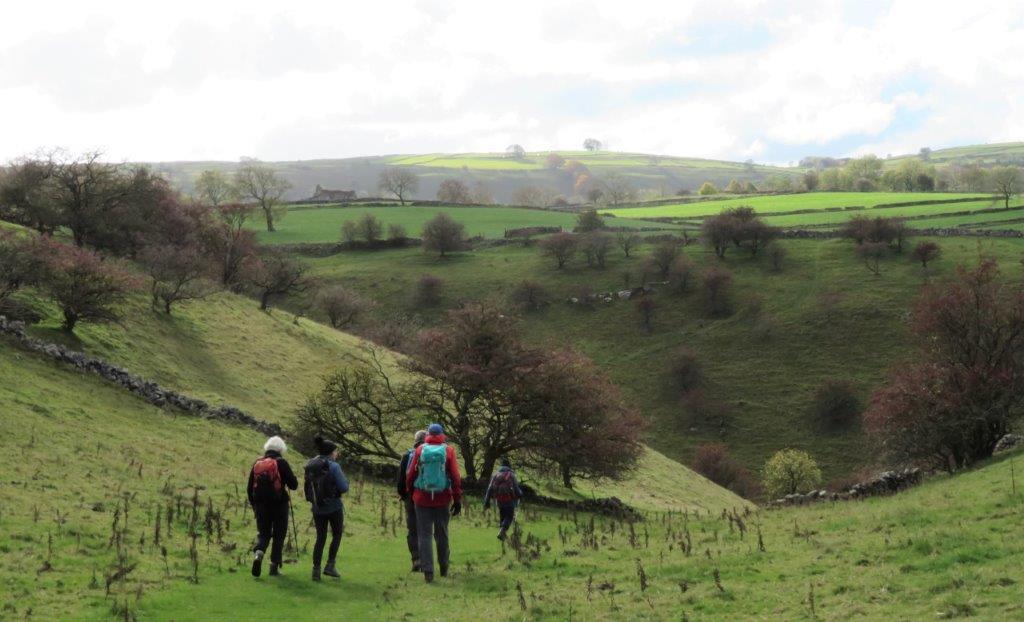 descending into High Dale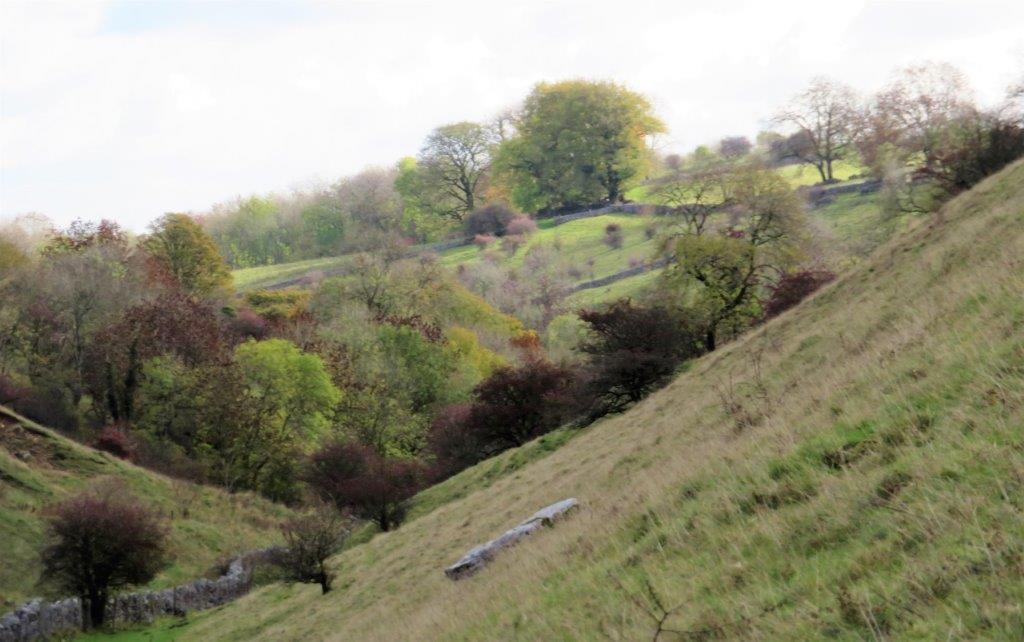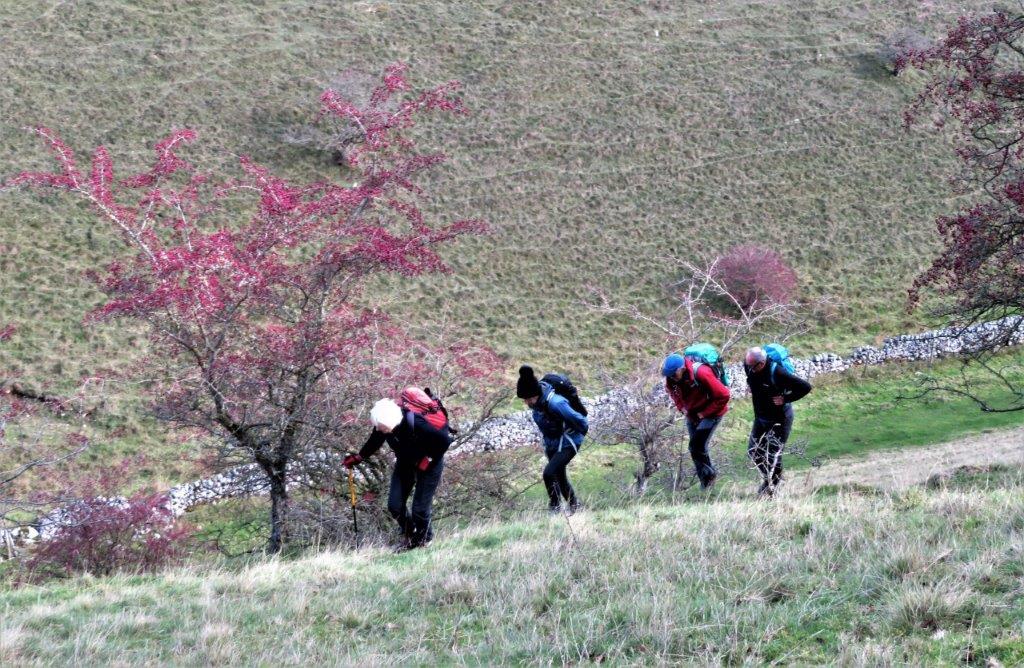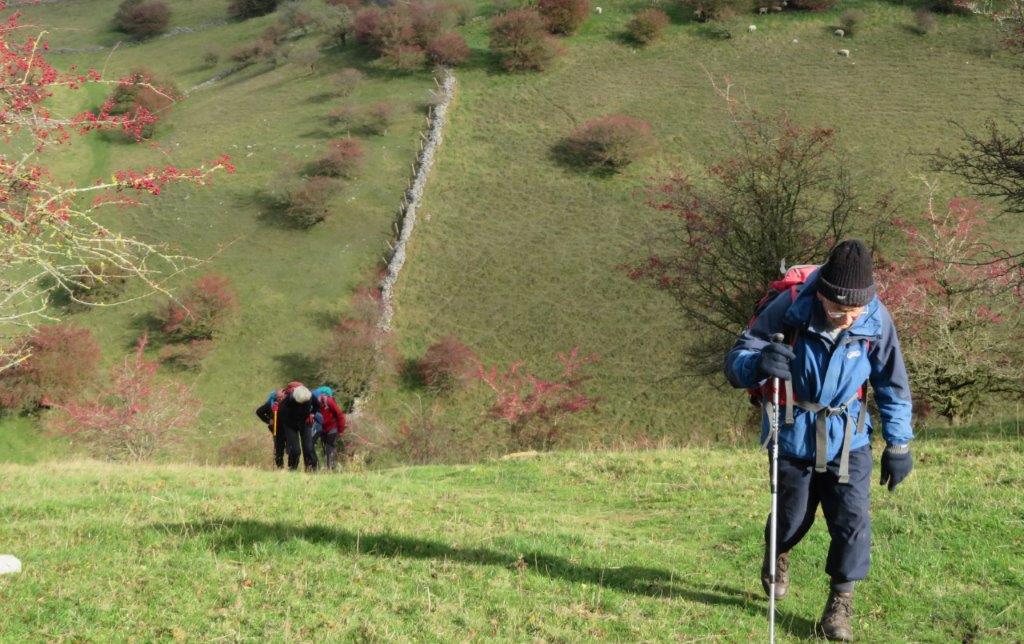 climbing out from High Dale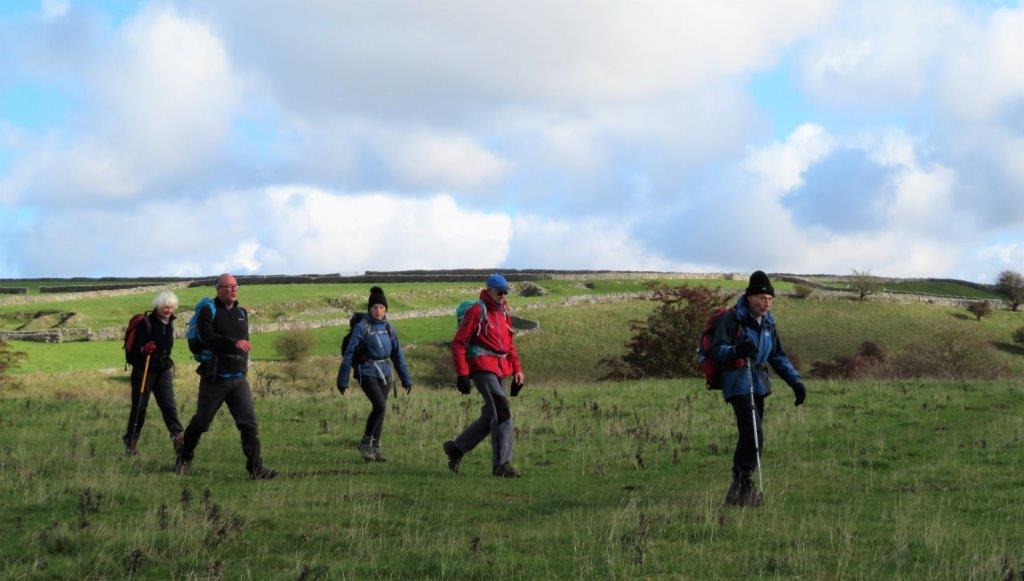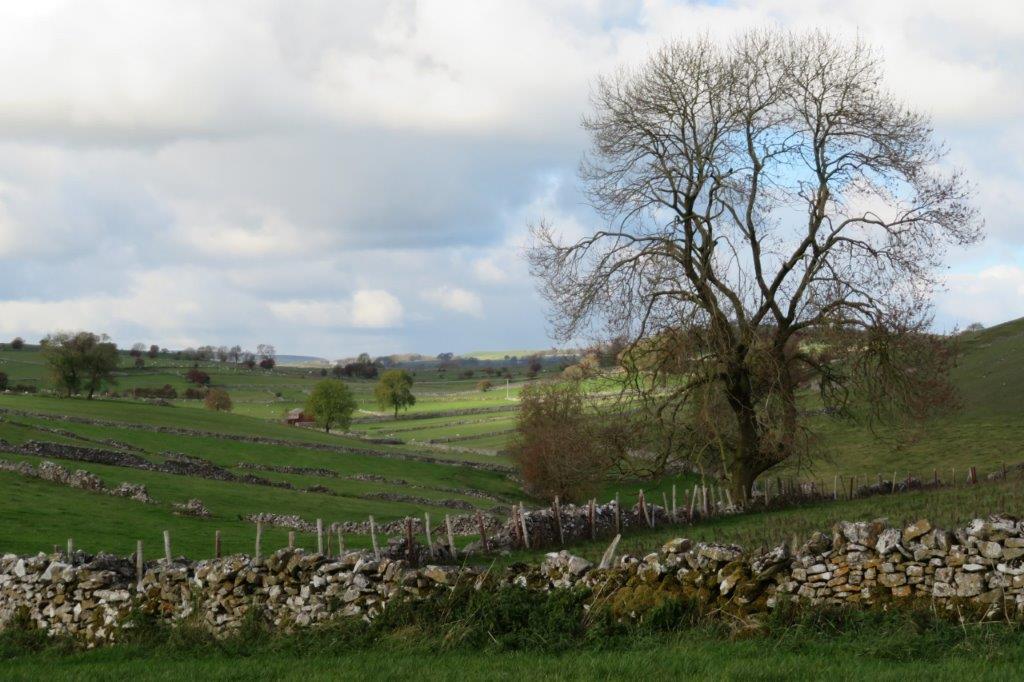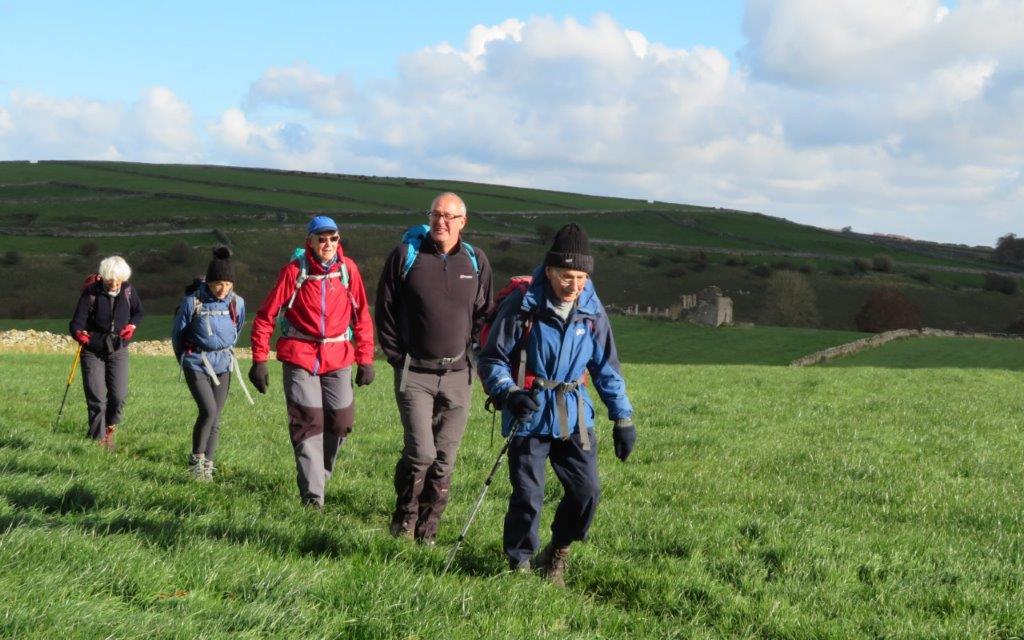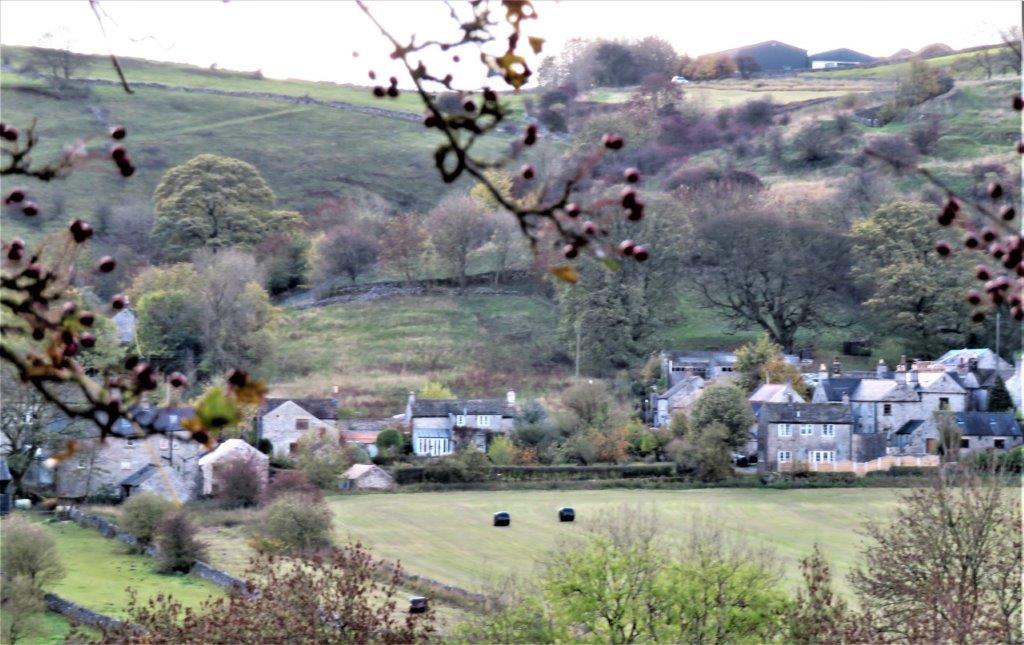 Taddington ahead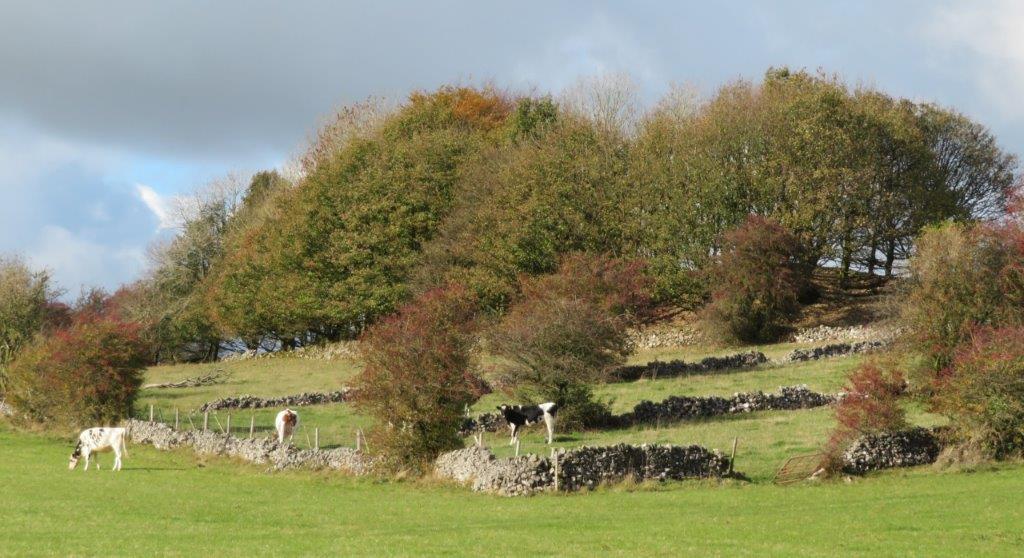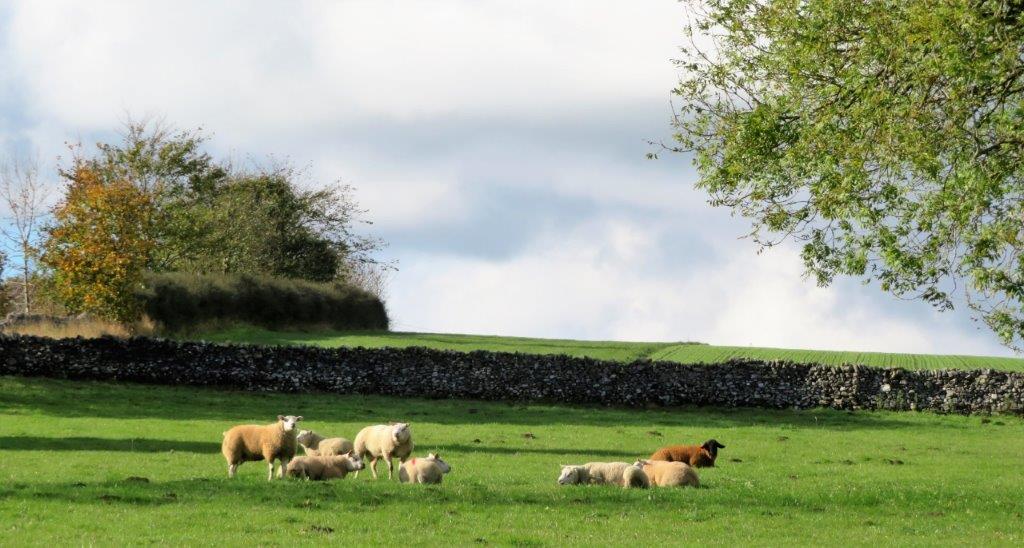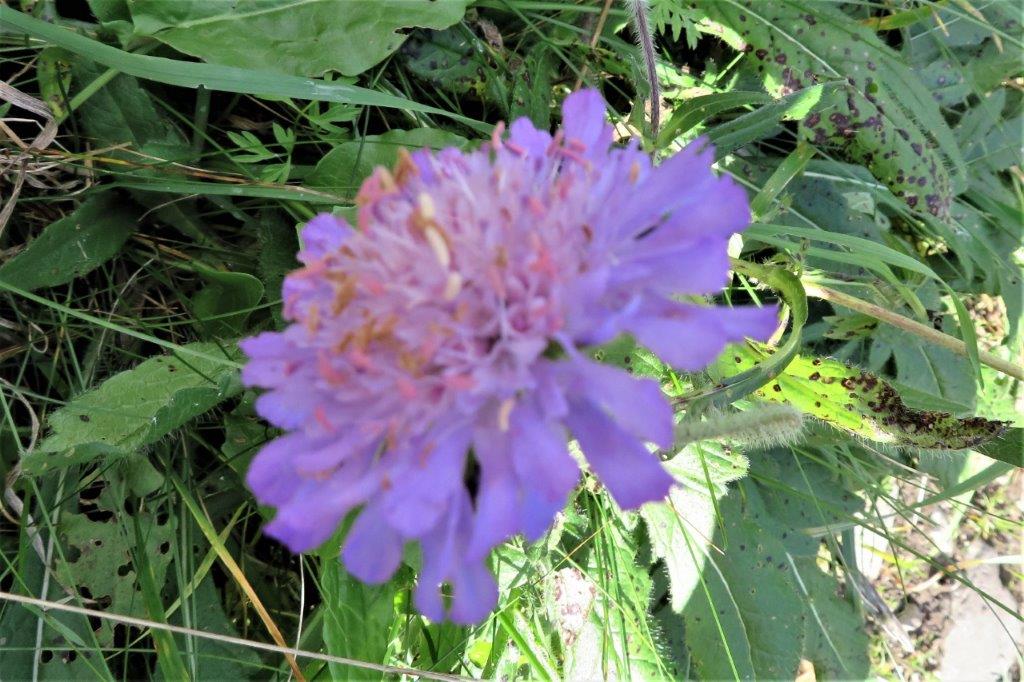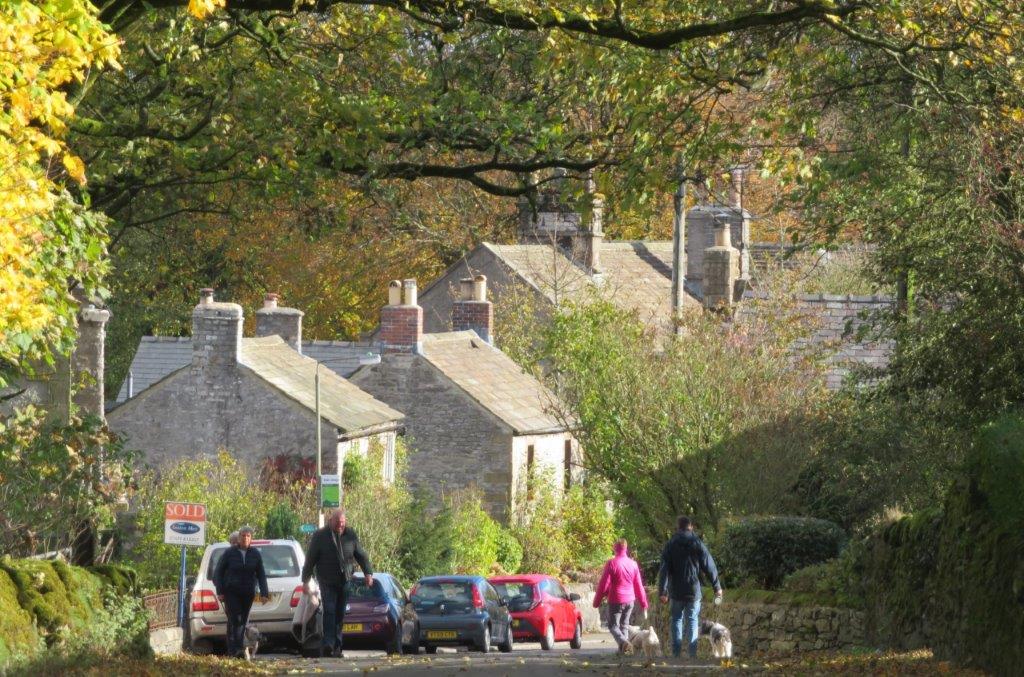 a glimpse down Taddington main road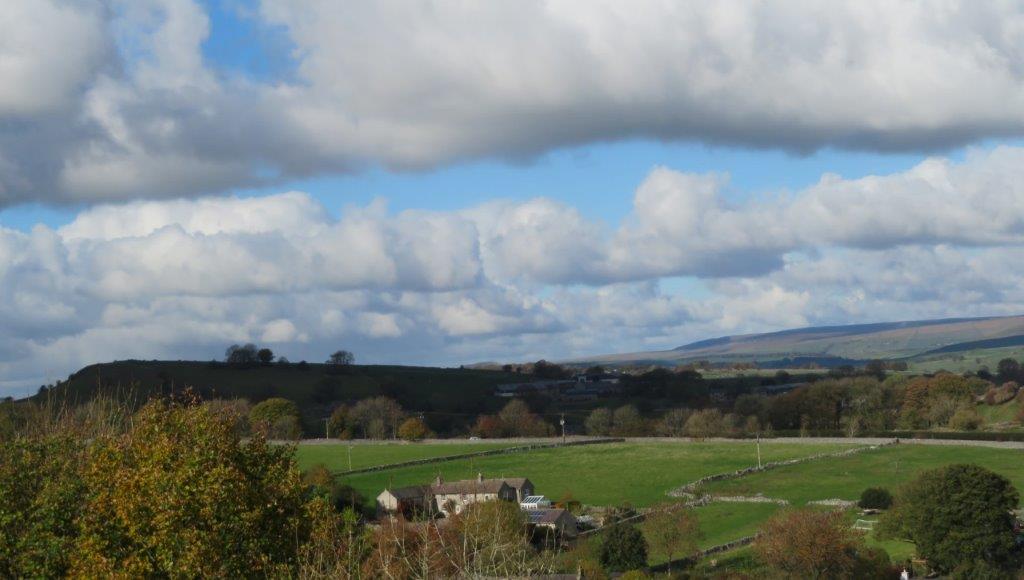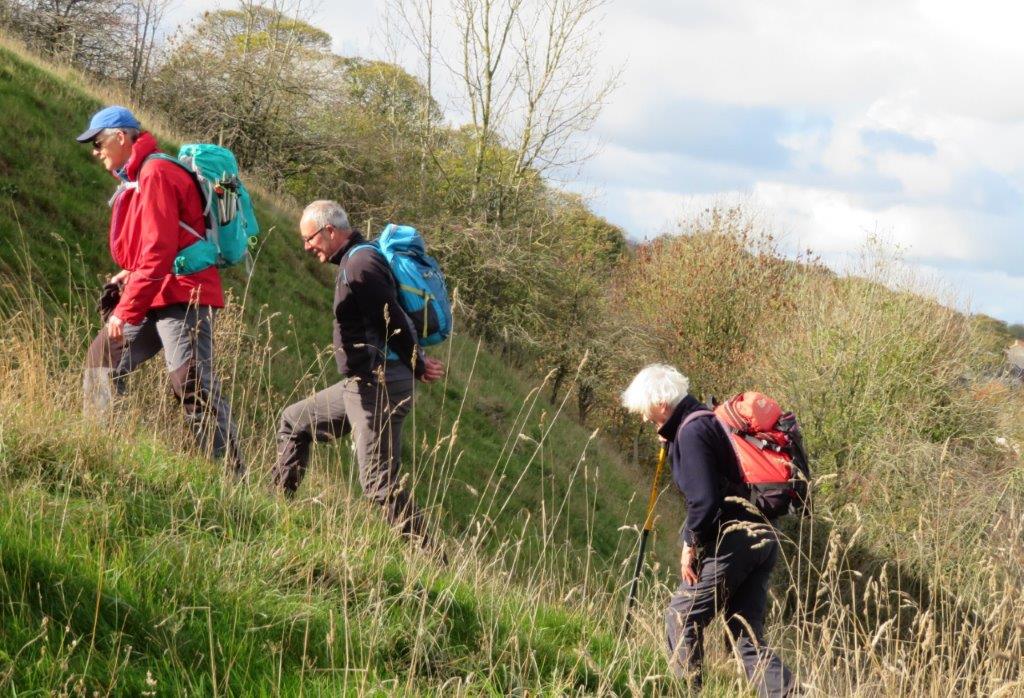 climbing out of Taddington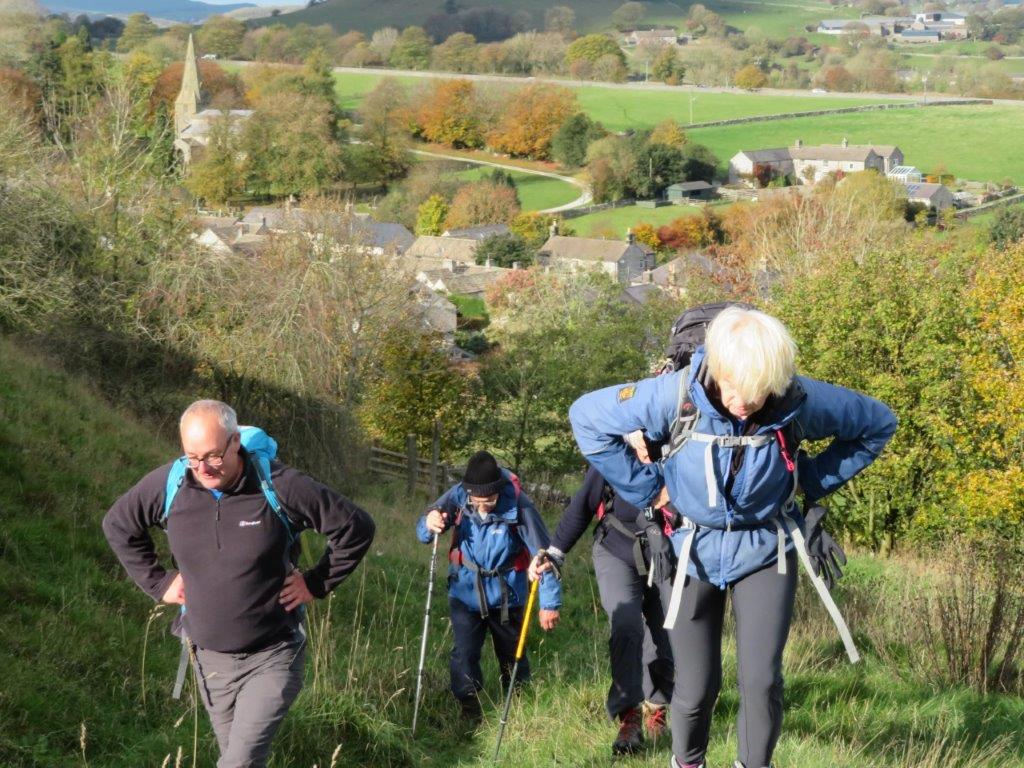 Taddington Church behind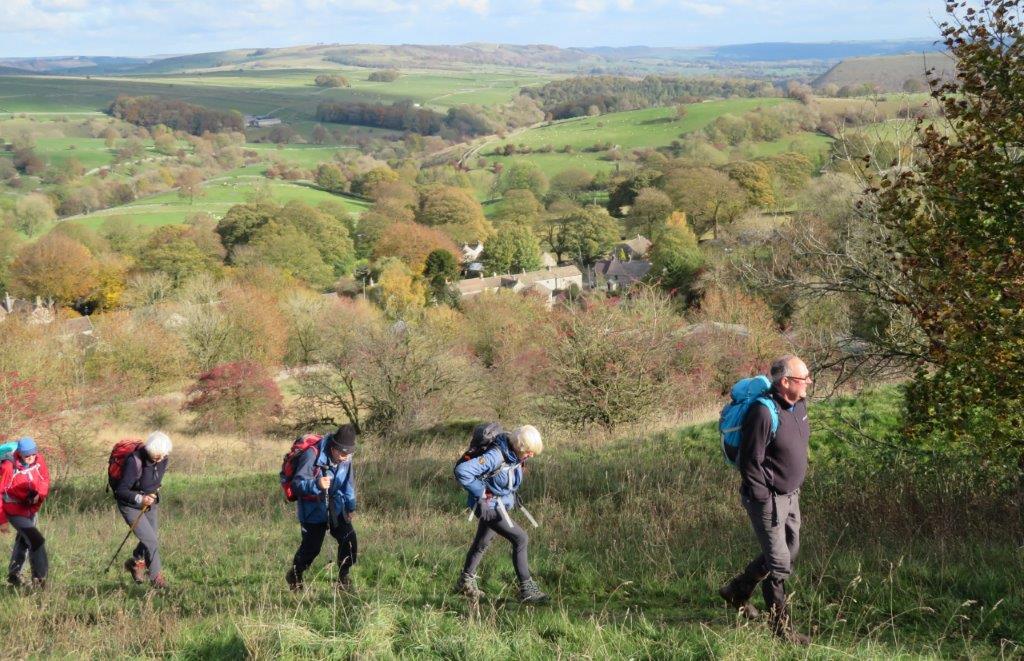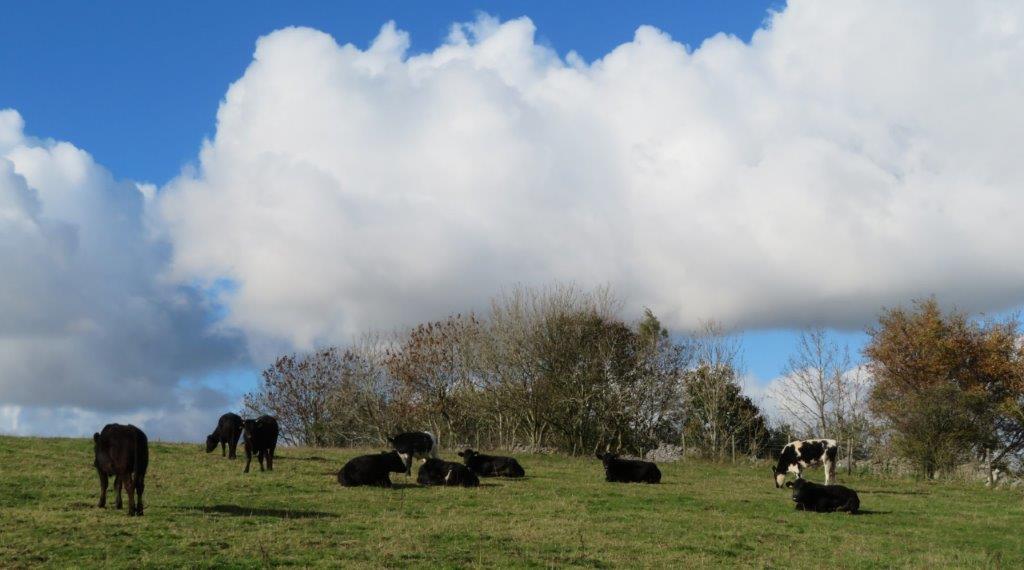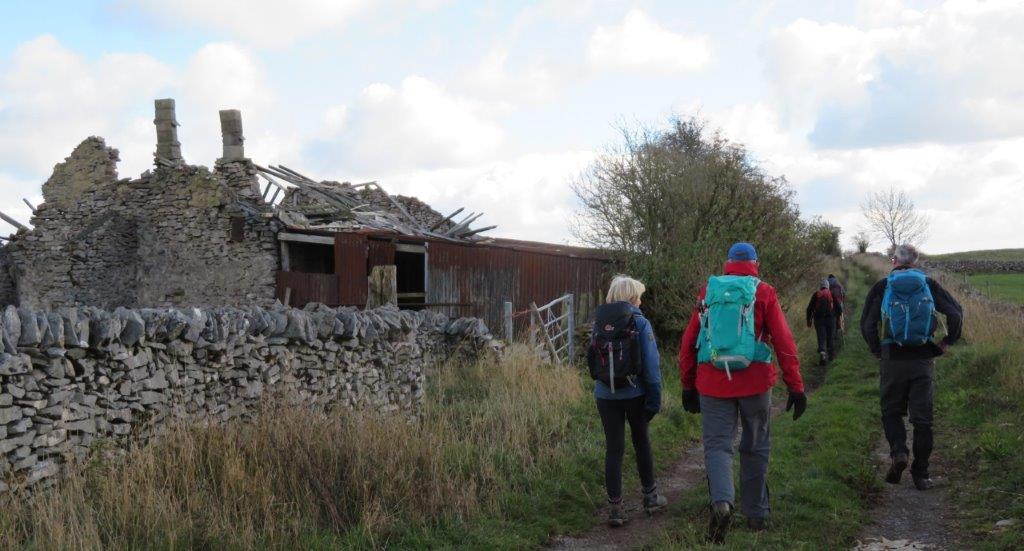 on lane which started from the intersection of Moor Lane & The Jarnett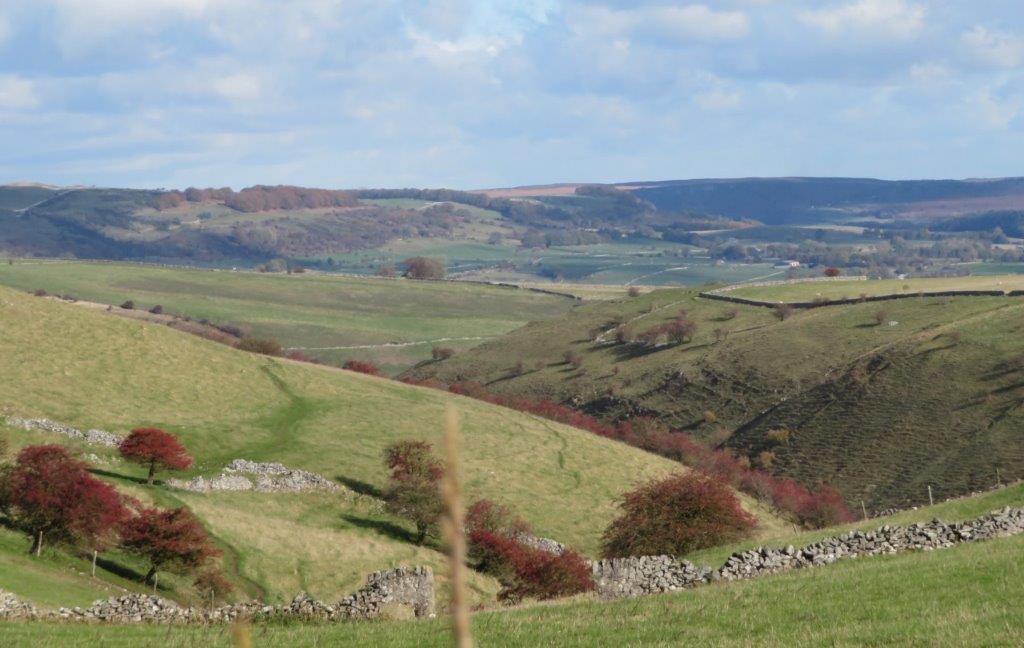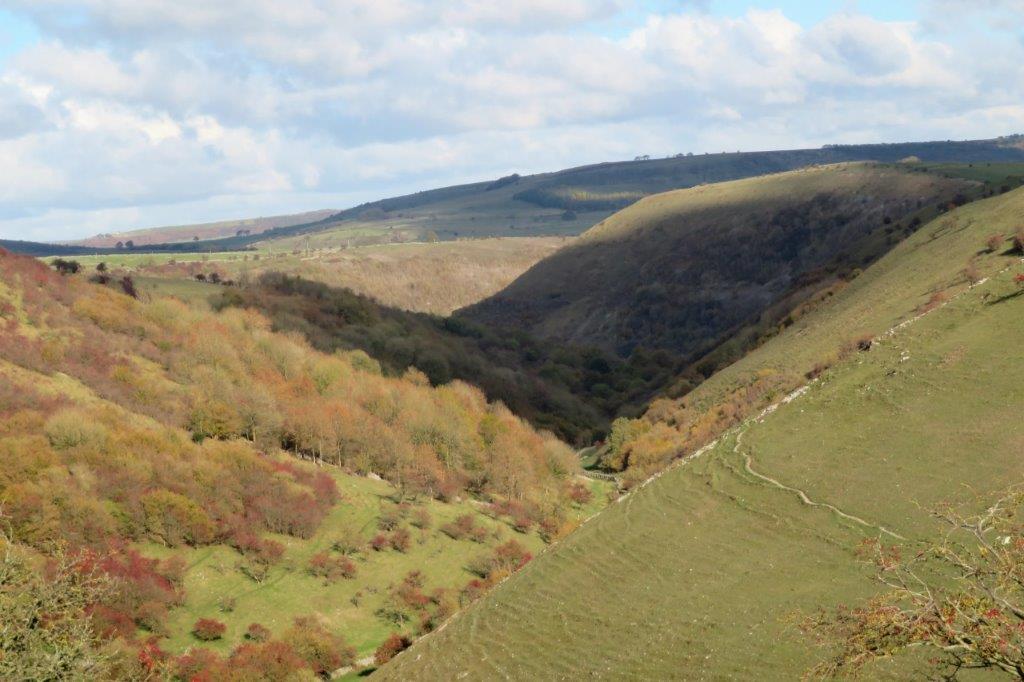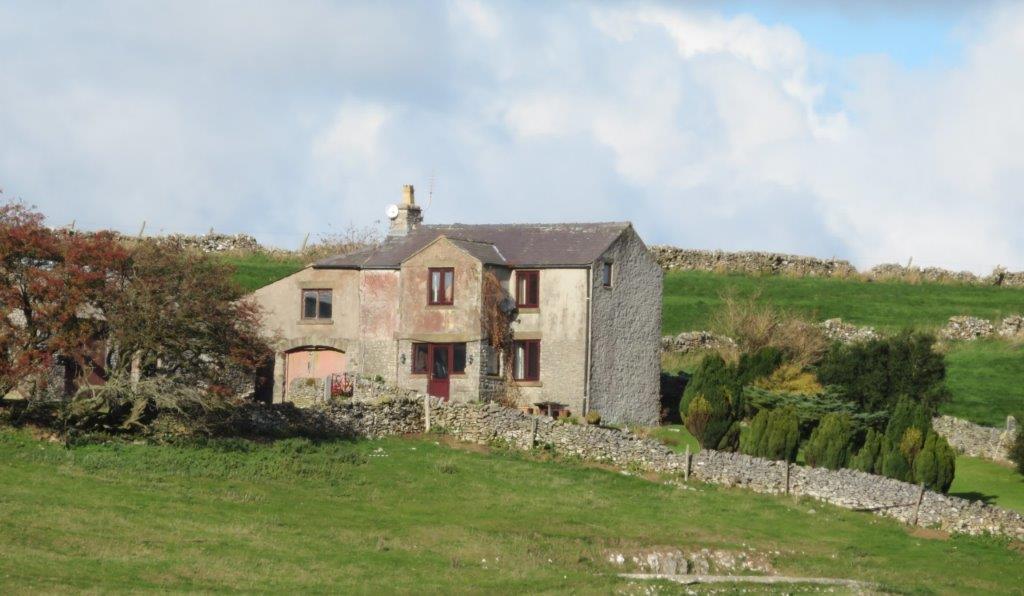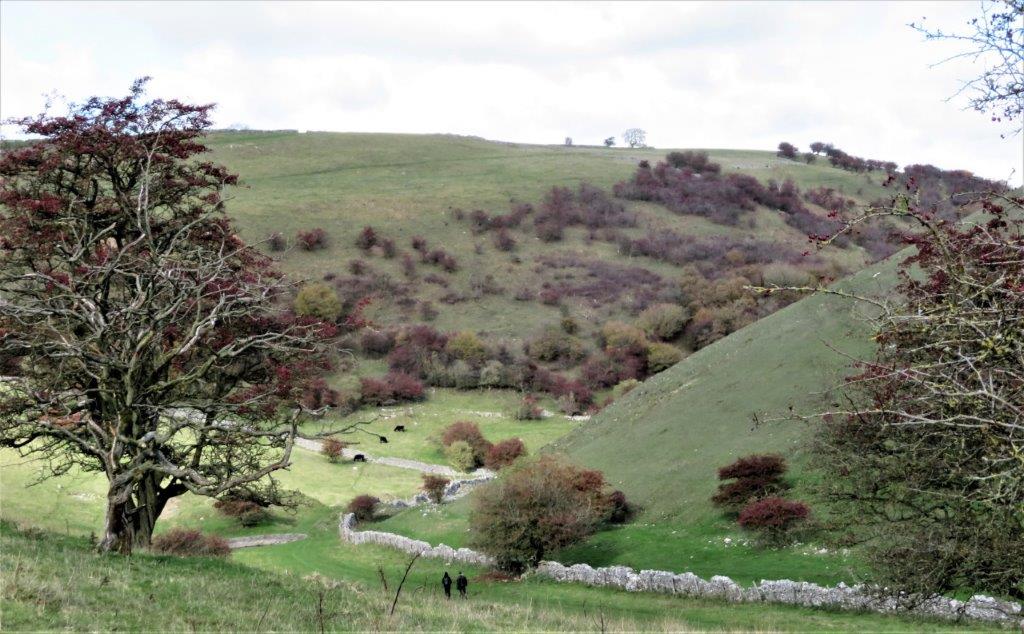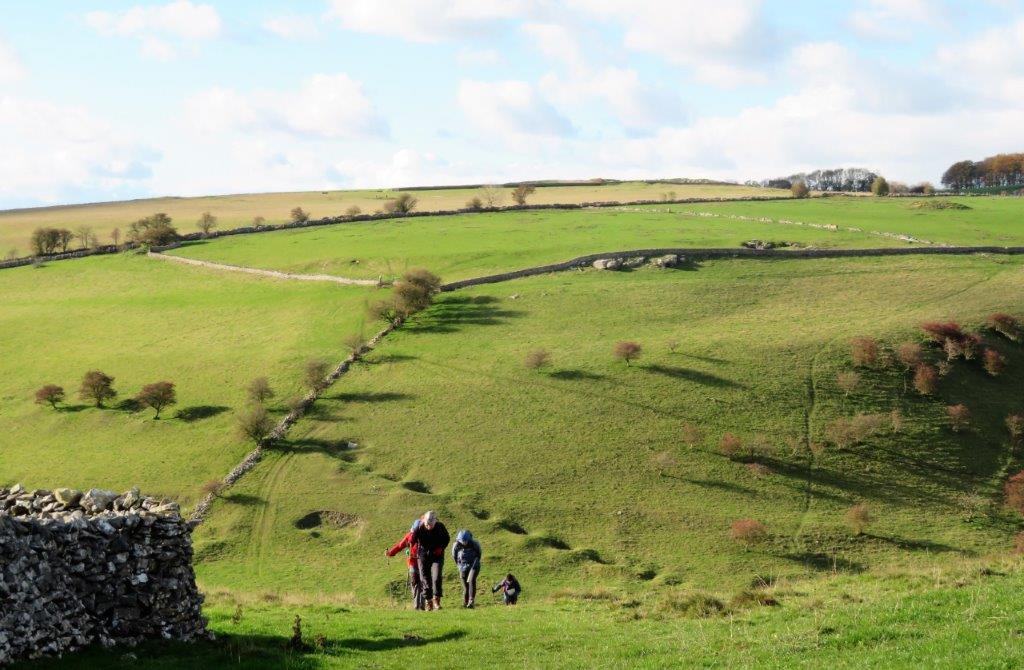 coming up Deep Dale in Sheldon Direction - note series of holes (in ore rake?) on far side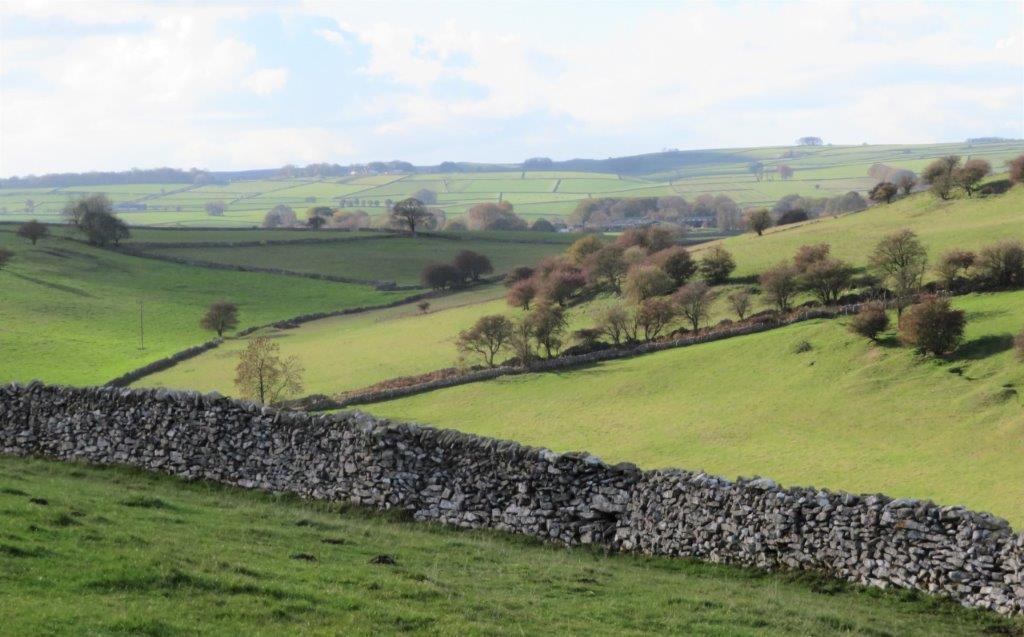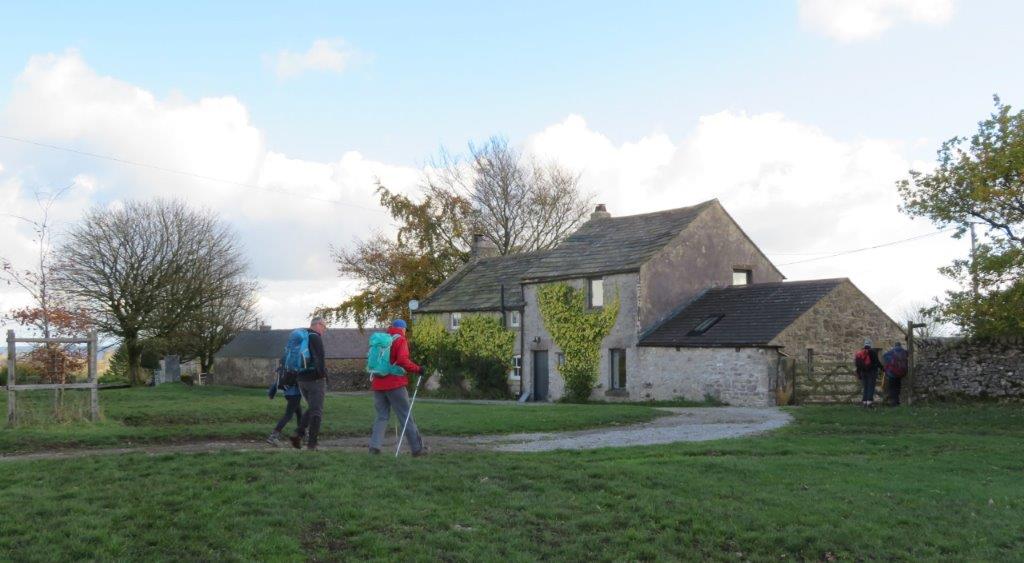 approaching west edge of Sheldon - we took footpath seen to rightj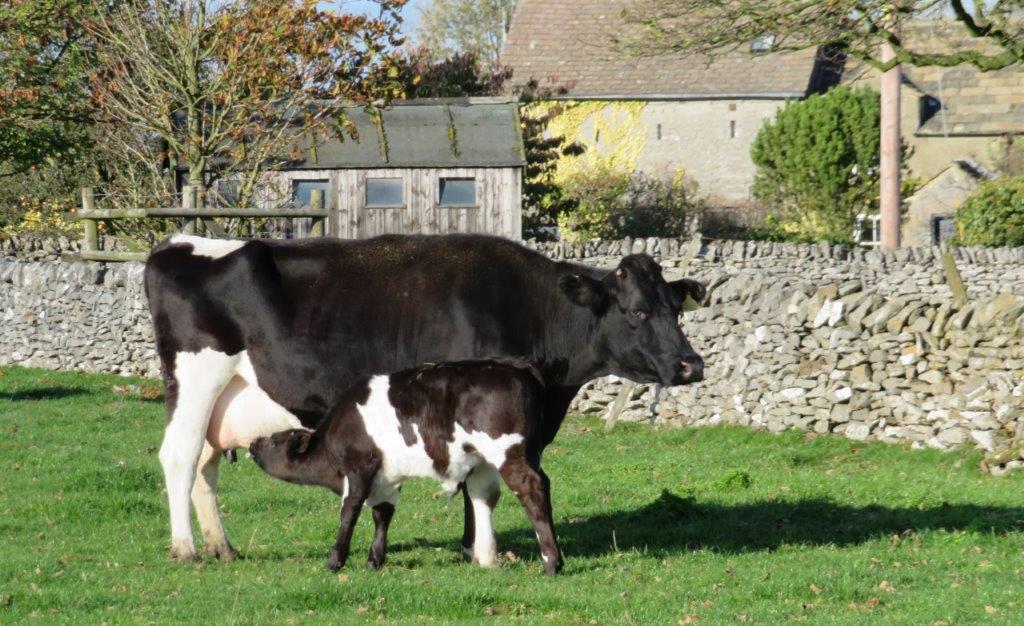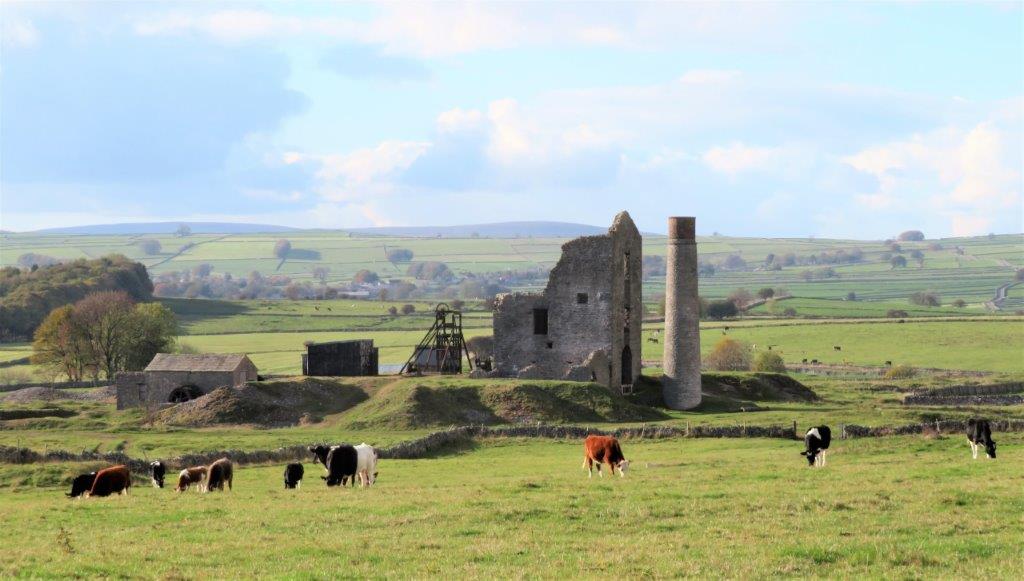 a zoomed in view of Magpie Mine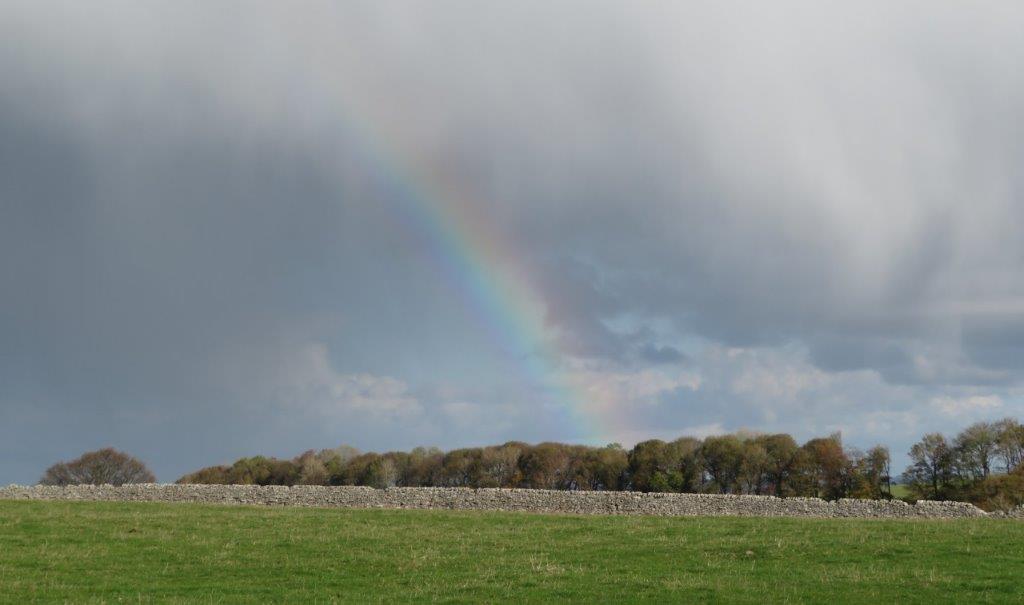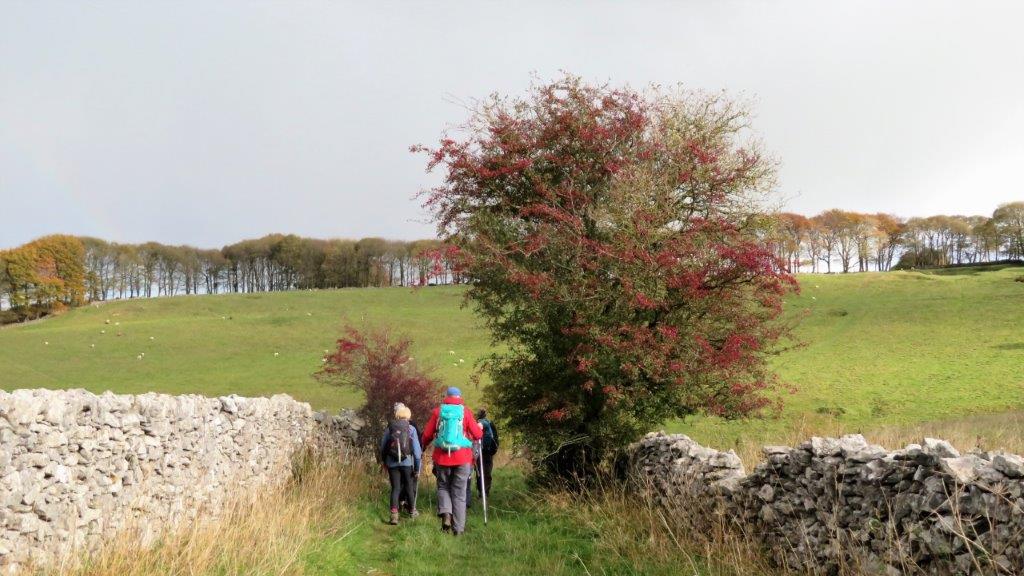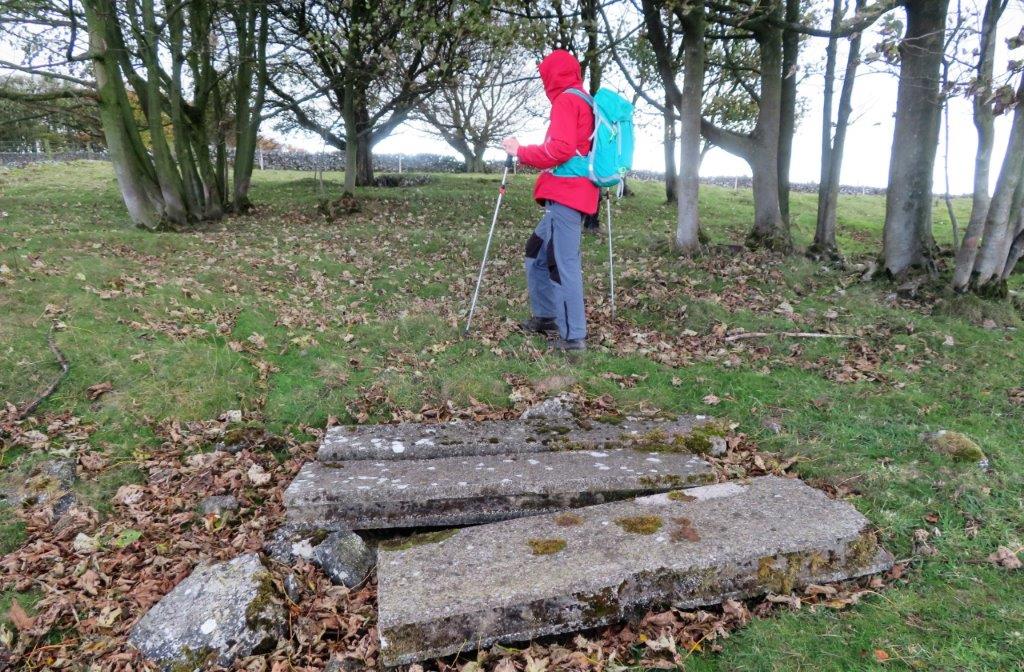 Magshaw mine shaft? covered over.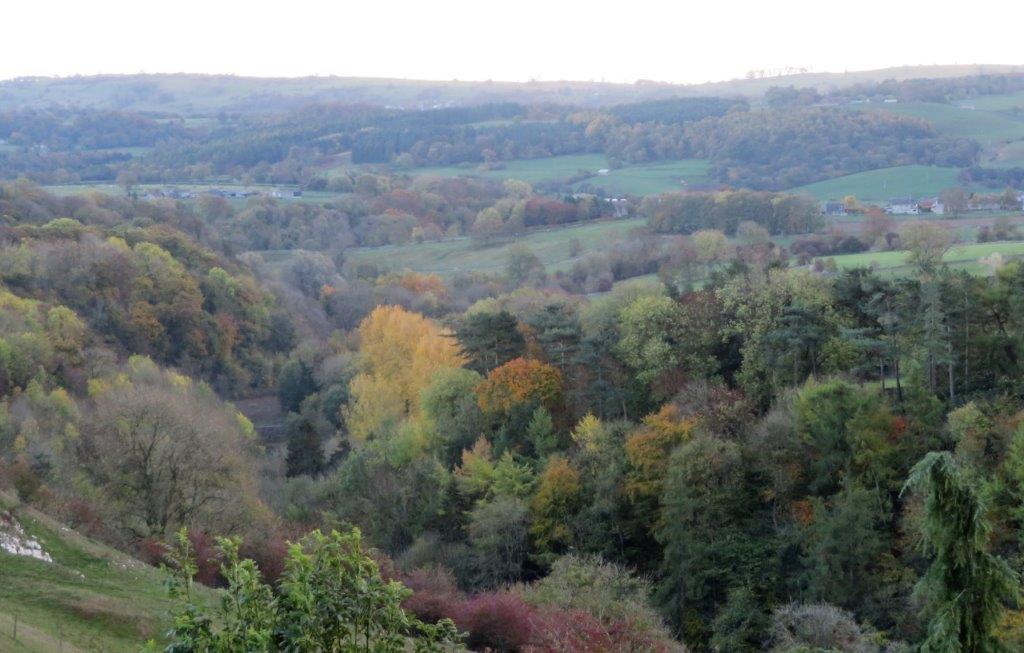 view below Over Haddon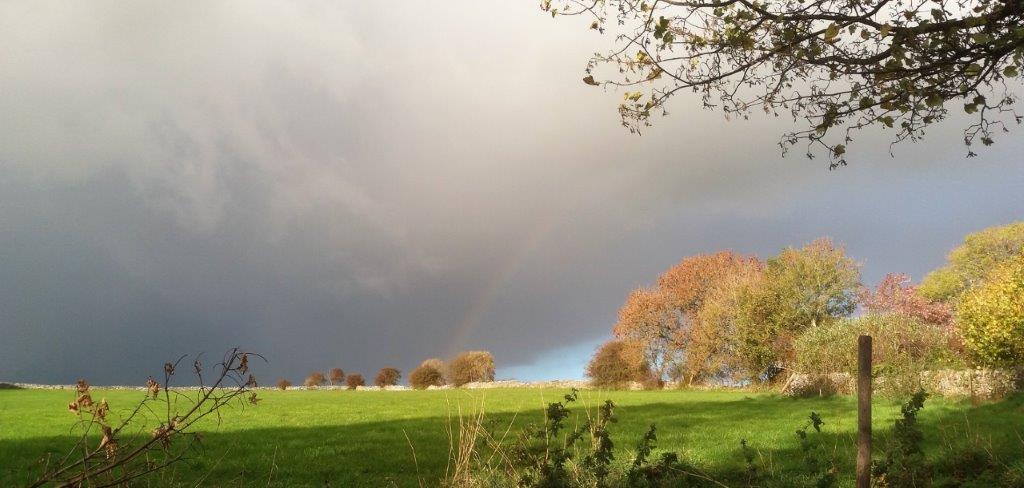 homepage - Day Walks Index 2018 - contact me at