homepage - Day Walks Index 2018 - contact me at

2018.10.24 - Nether Padley (Grindleford), ~SW down B6521 Rd, turn onto FP ~N along River Derwent and short distance ~W to B6001 Rd & then ~S past Leadmill Bridge, at PH (Plough Inn) take minor road ~W for ~300m then FP ~SW down to Highlow Brook, cross ~S past Hoghall up to road / FP ~W past Tor Farm continuing to Stoke Ford, FP ~SSW through Bretton Clough to SK205785 & U turn NW then NNW thru Cockey Farm up to Abney (Rd), ~NE on rd (for short distance) then paved & walled lane ~WNW up to Brough / Shatton Lanes, ~W along lane then down to Bradwell (two or more possibilities?), on road B6049 then road ~N thru Ponds & Eccles House Farm to Hope - leader Dave Jefferies - Wednesday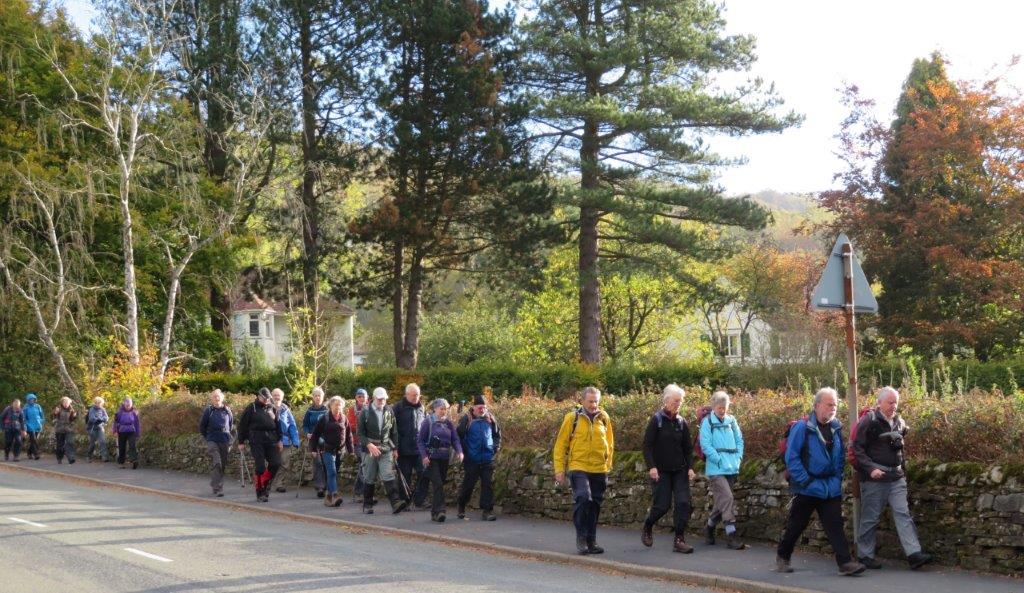 On Grindleford Road (B6521) starting from Nether Padley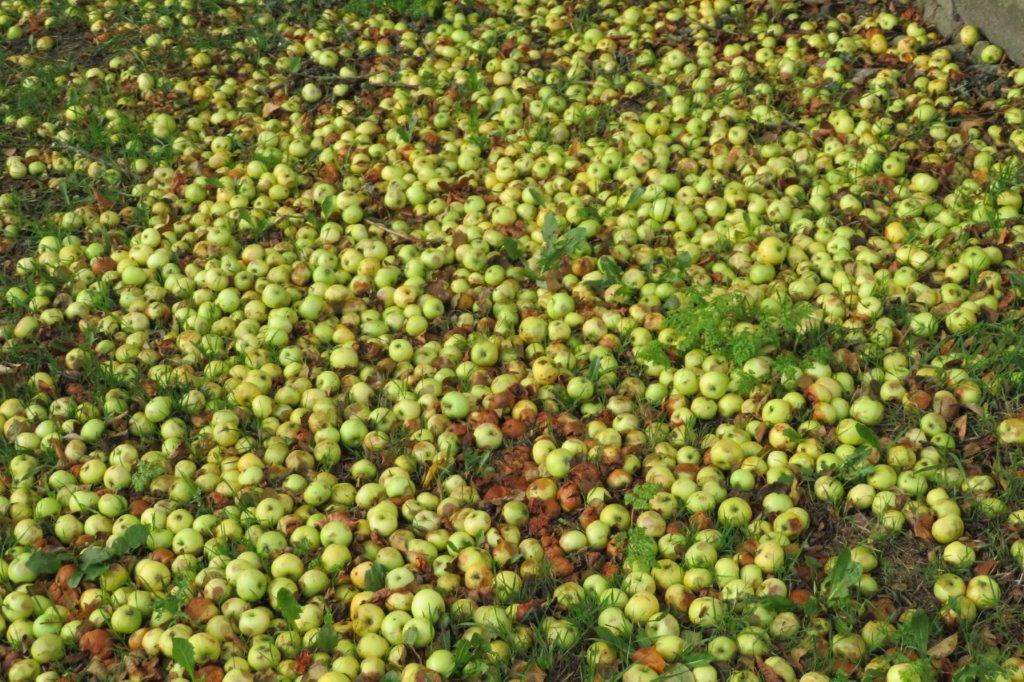 The 'Fall' season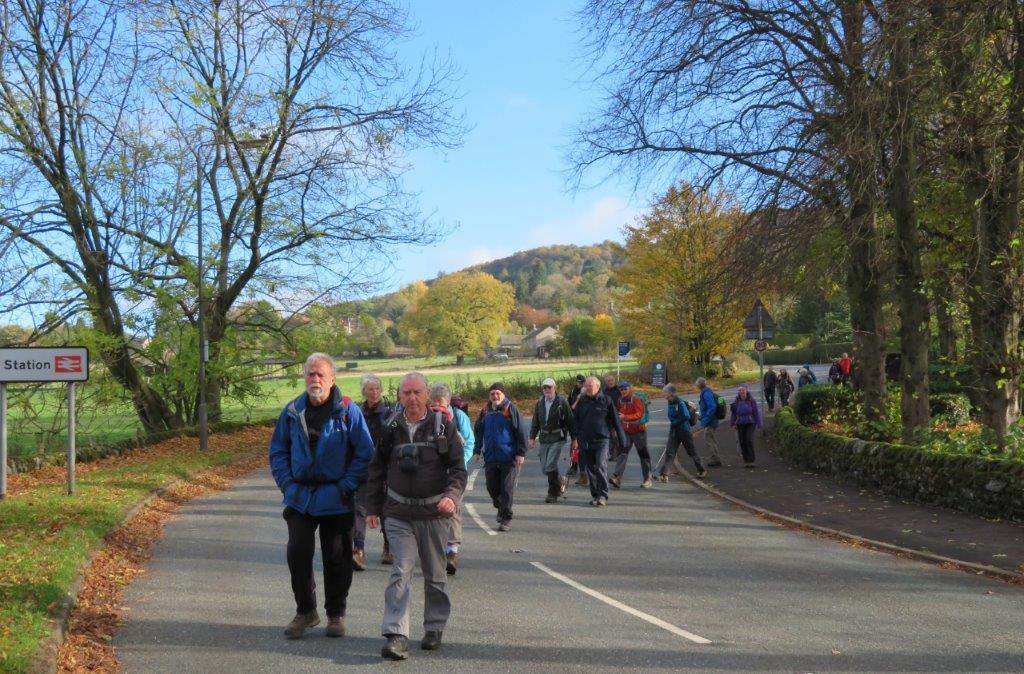 crossing over road to Footpath along River Derwent - Part of Derwent Valley Heritage Way. Grindleford Railway Station is accessible further up road.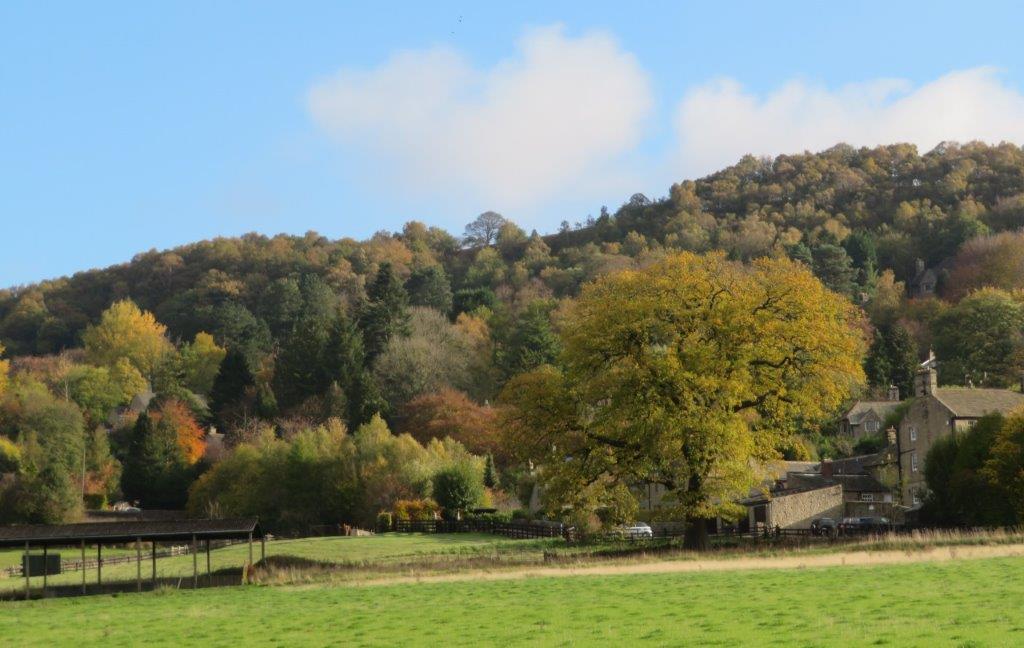 looking up Eastward to Lower Padley?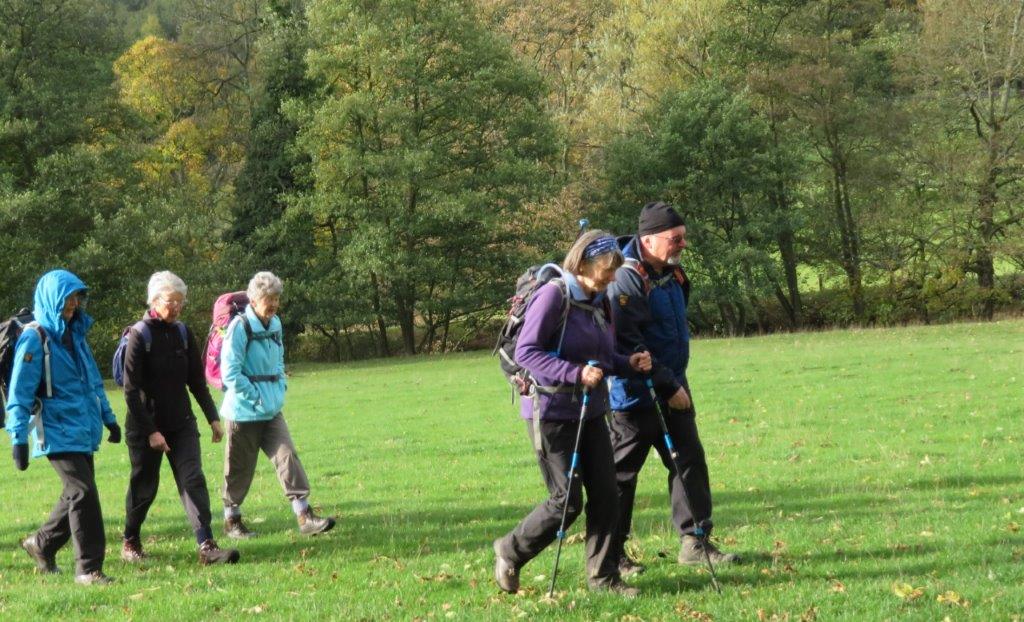 some distance away from the tree lined River Derwent to our left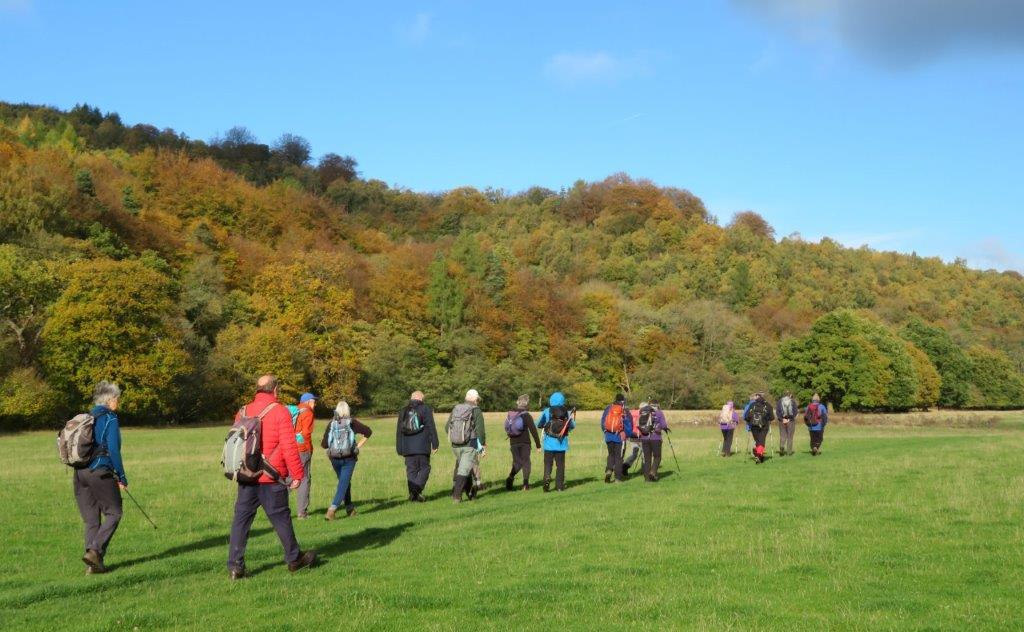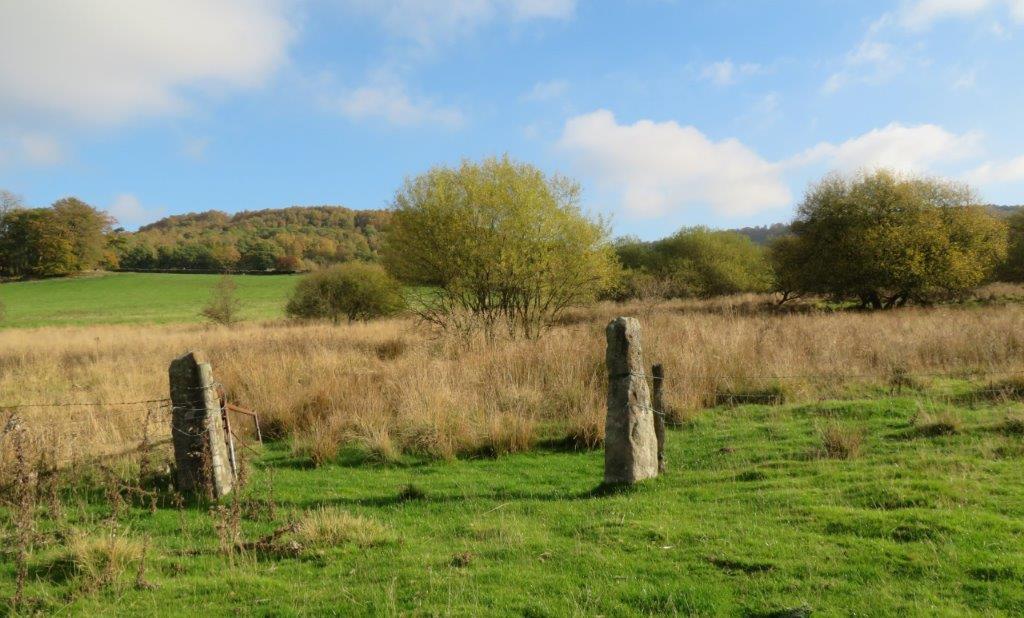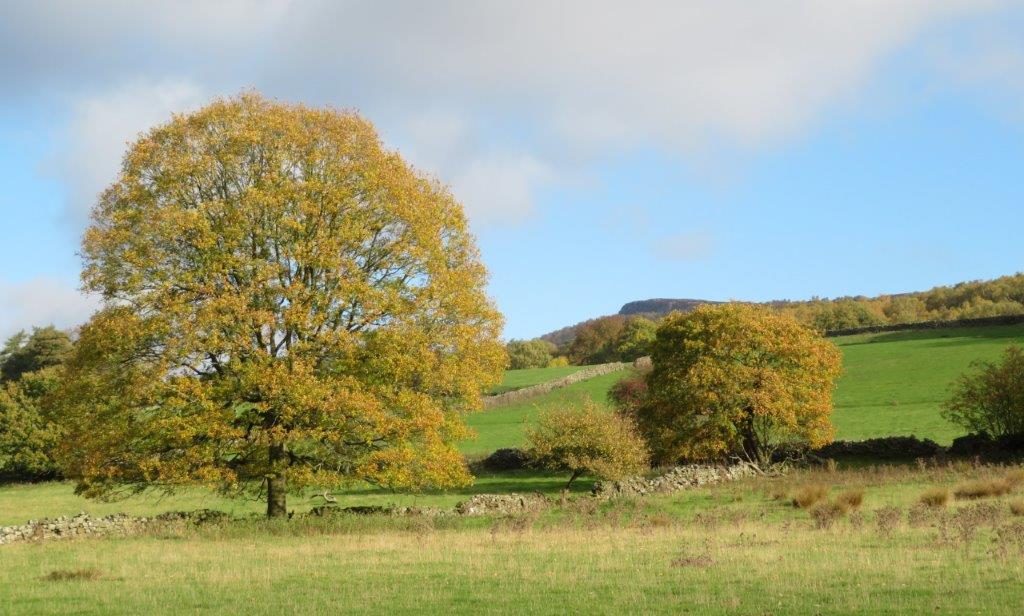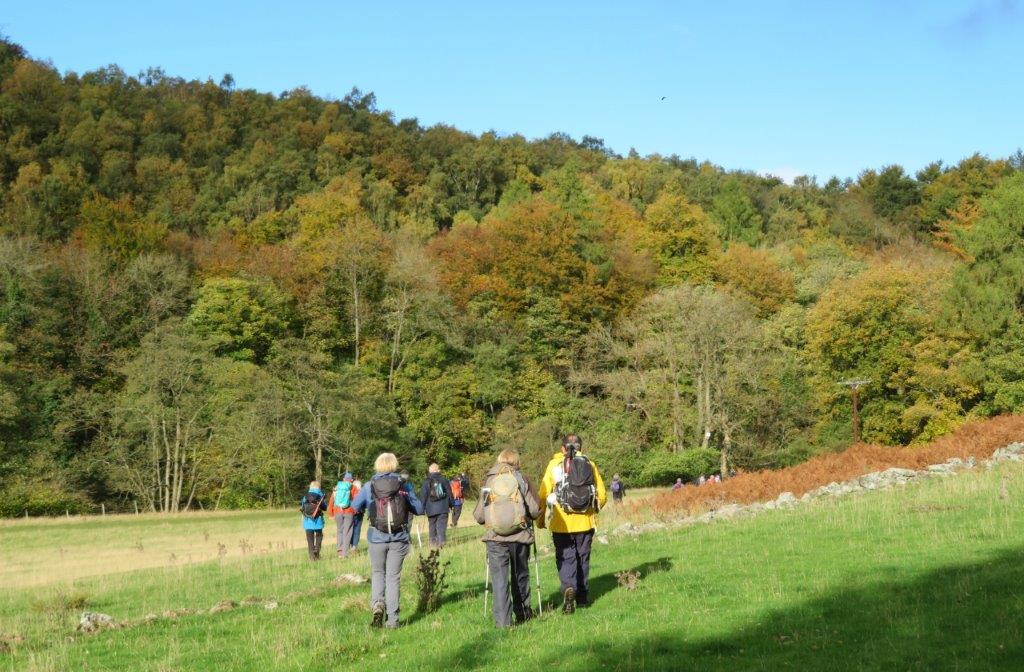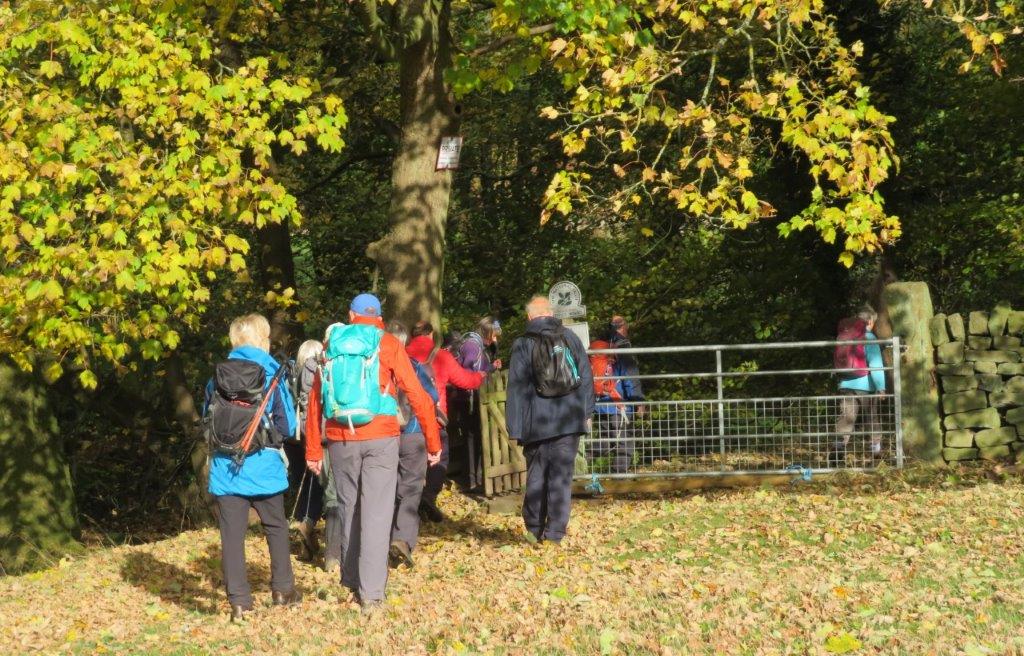 National Trust Property - Coppice Wood part of Longshaw Estate - marked on sign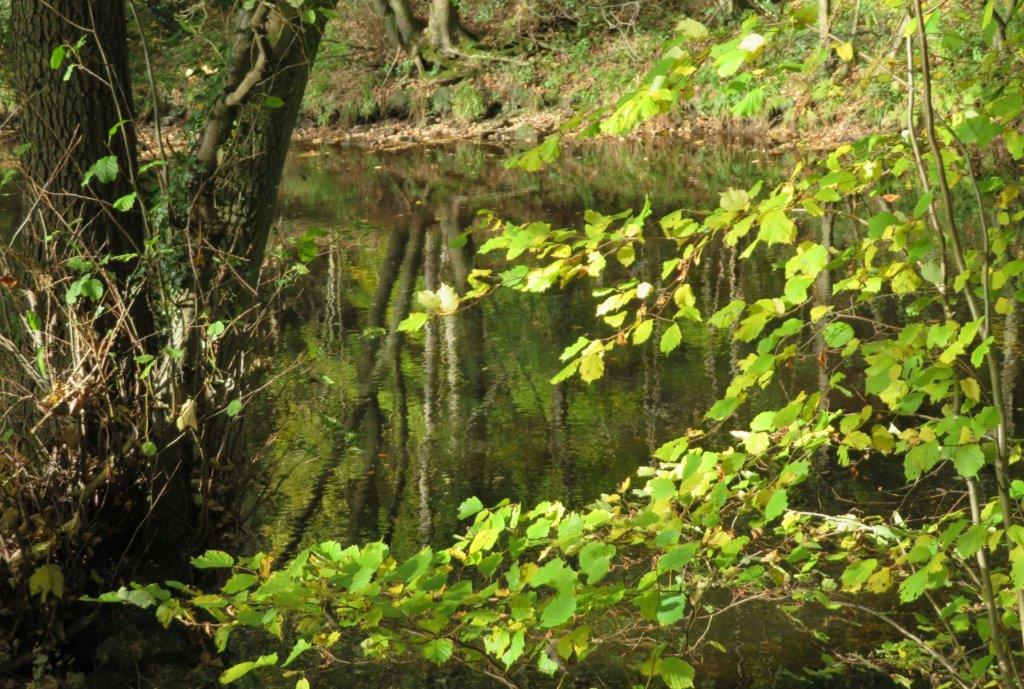 reflections in the river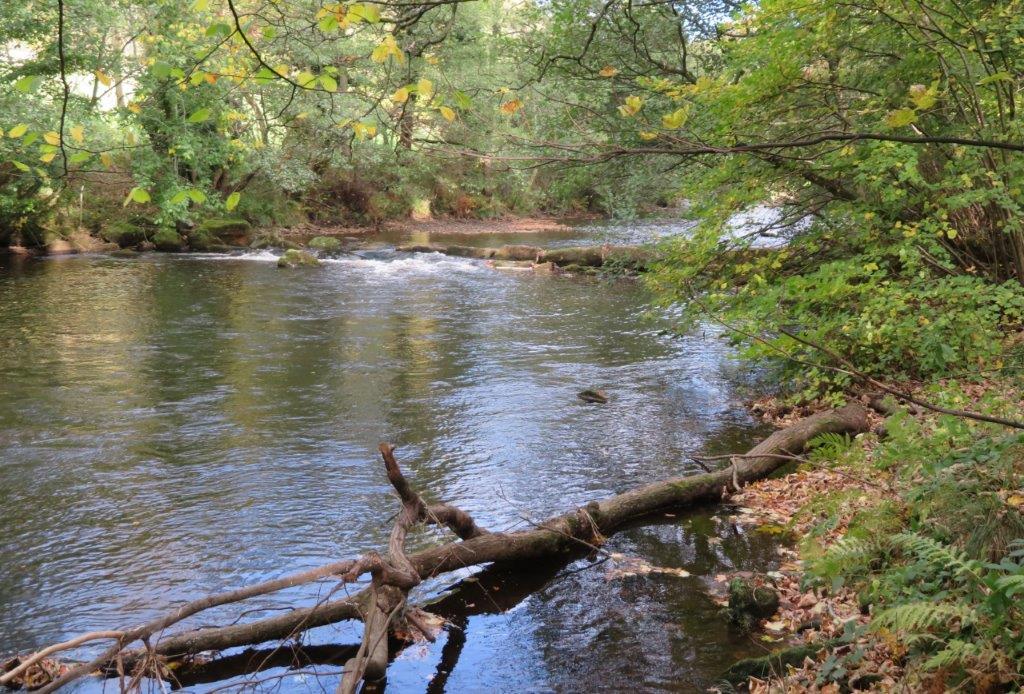 looking up the river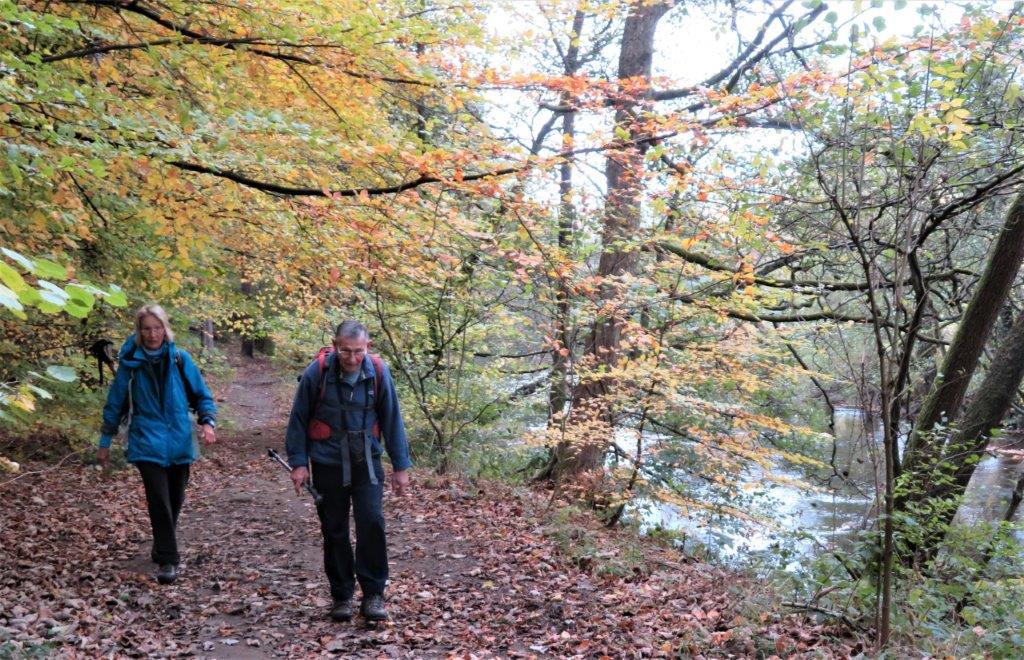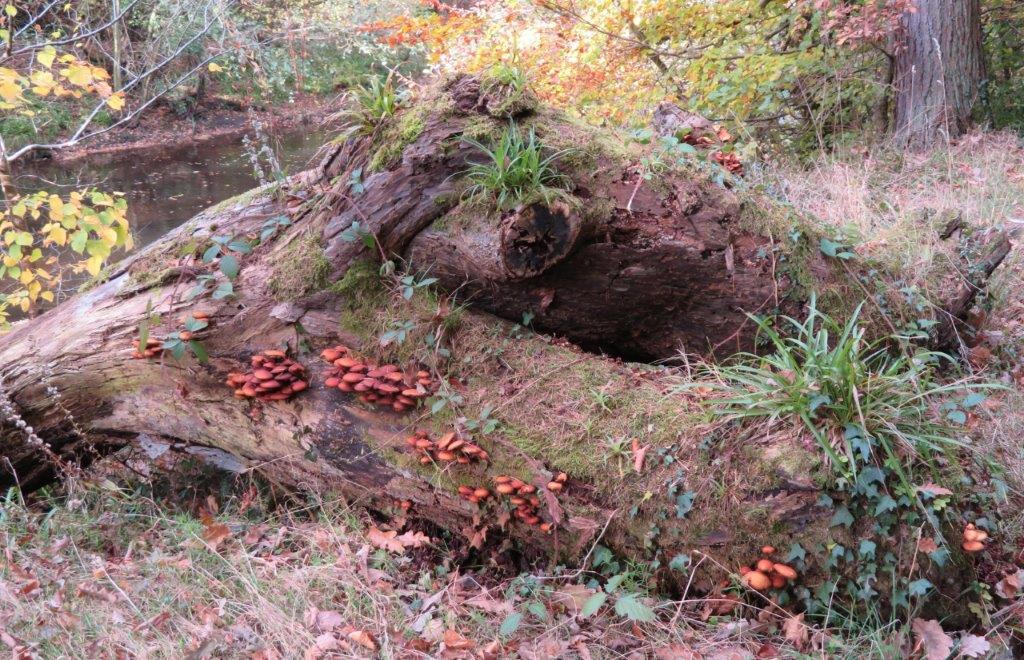 fungi growing on dead tree trunk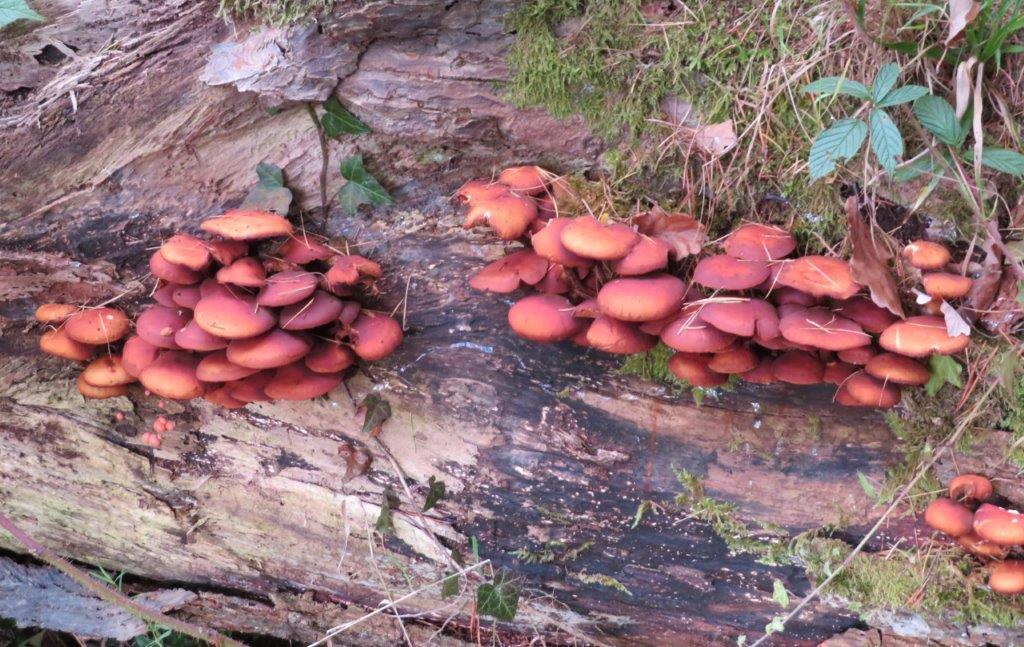 as above enlarged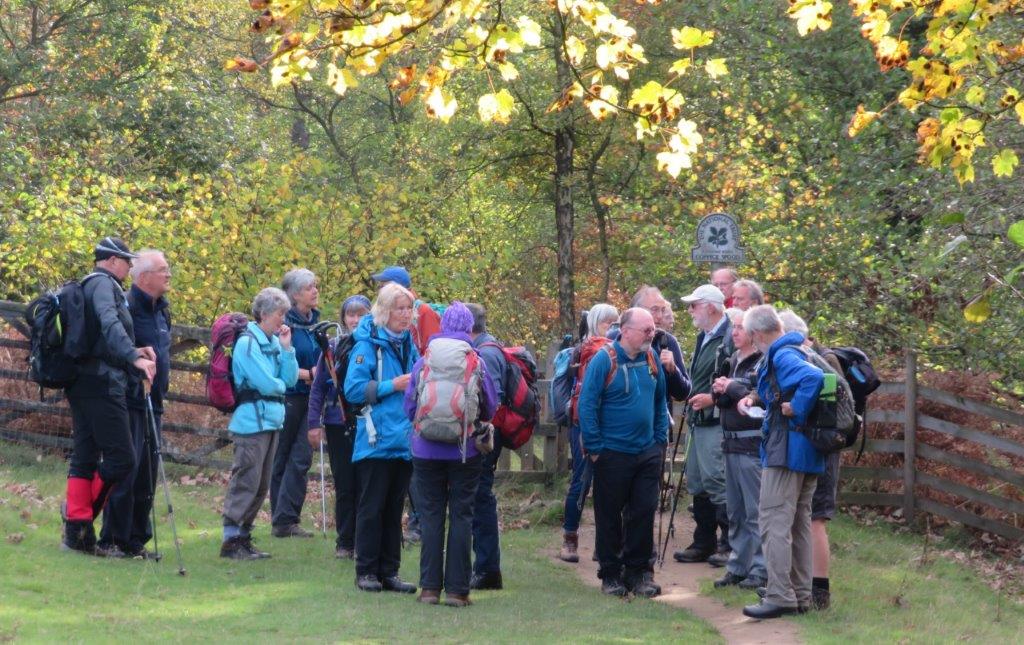 the other (North end) of Coppice Wood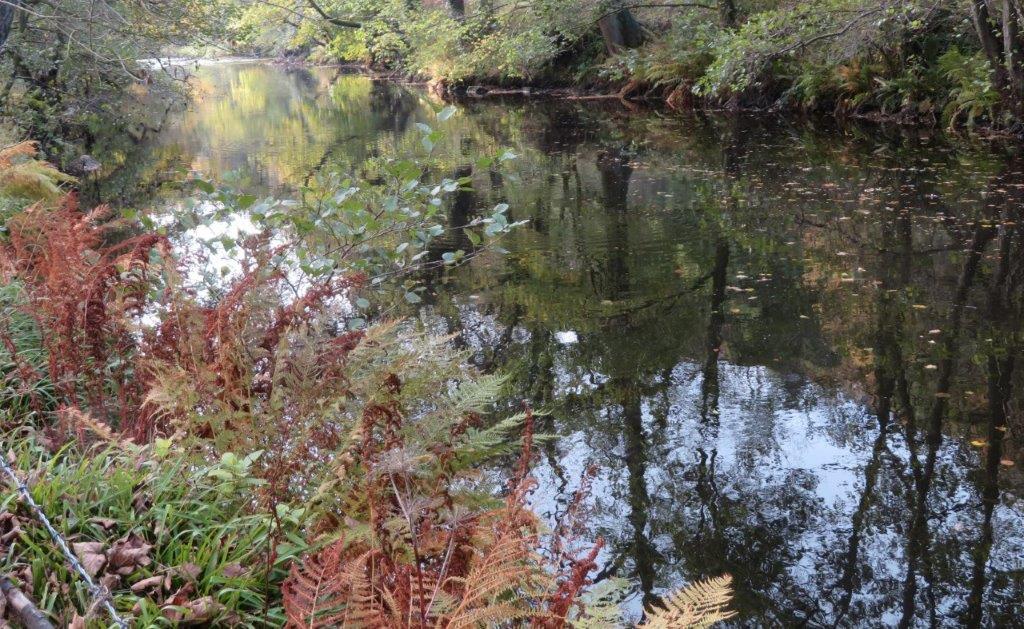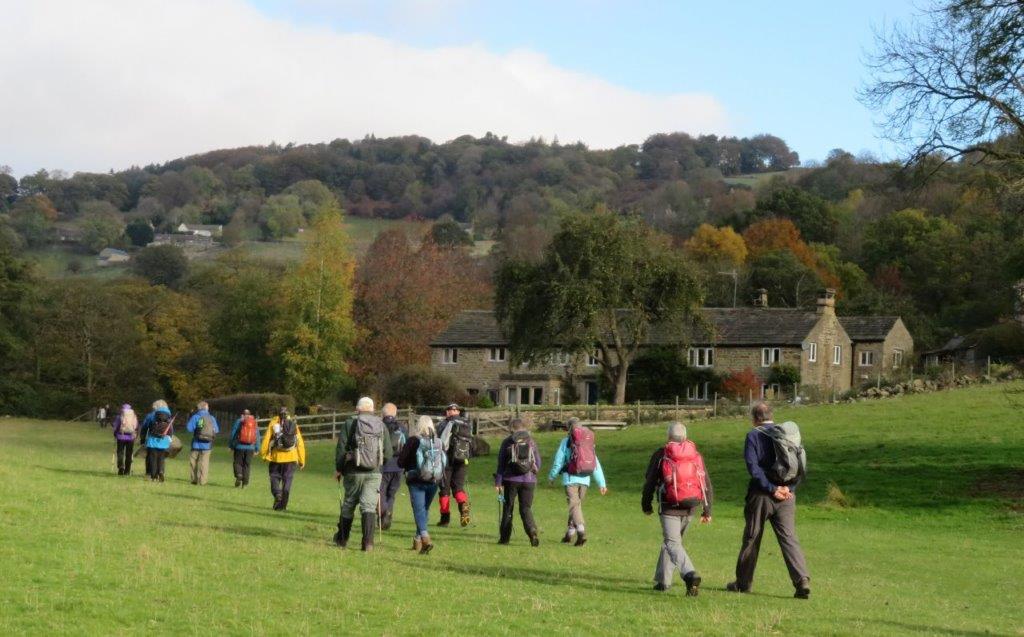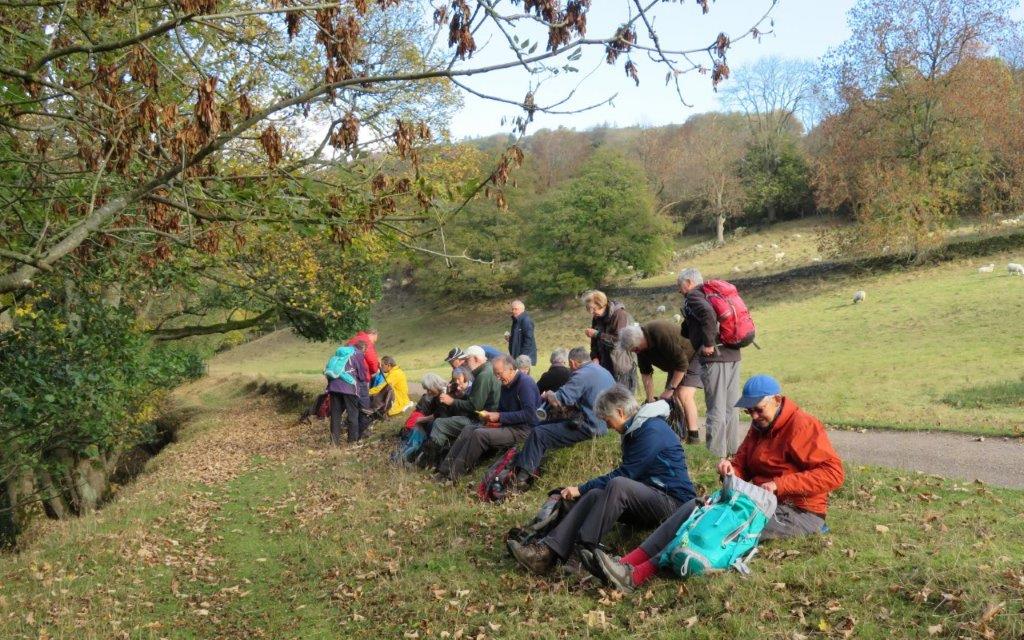 tea break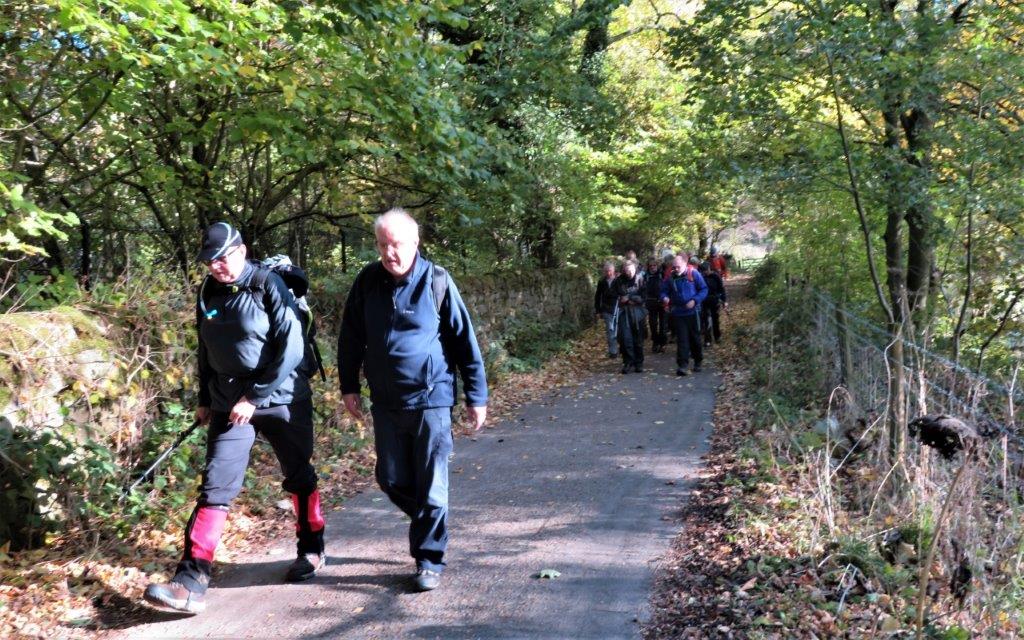 heading toward B6001 road & Leadmill Bridge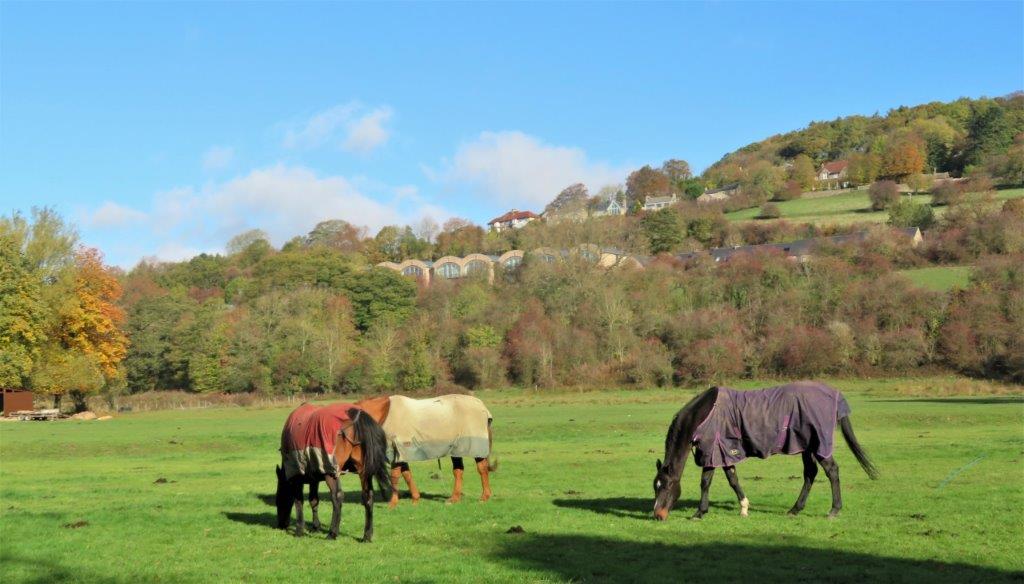 Modern development behind Hope Valley Railway Line near Hathersage Station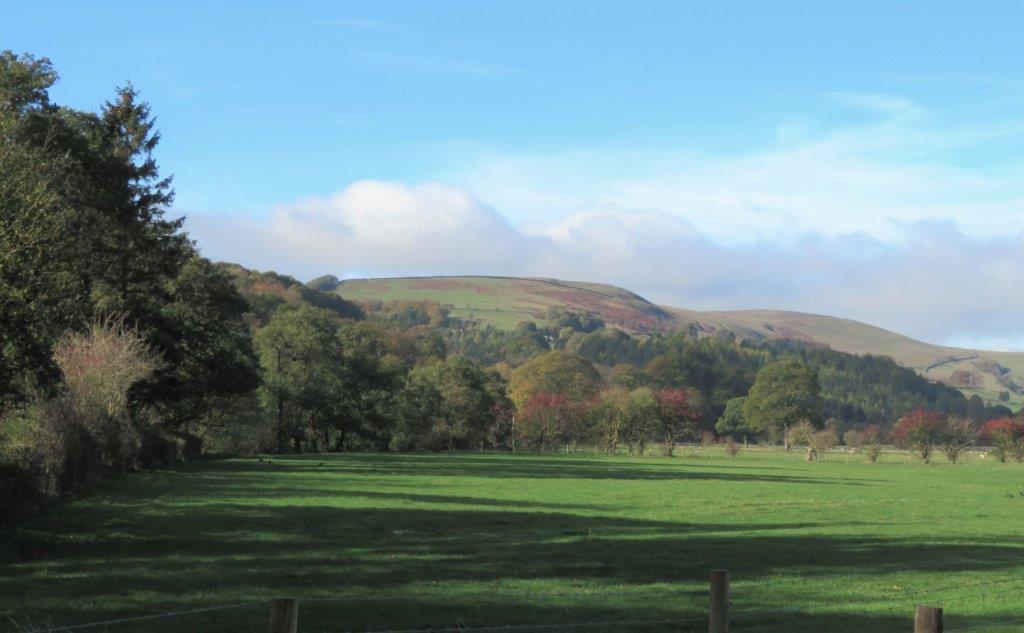 view westward before Leadmill Bridge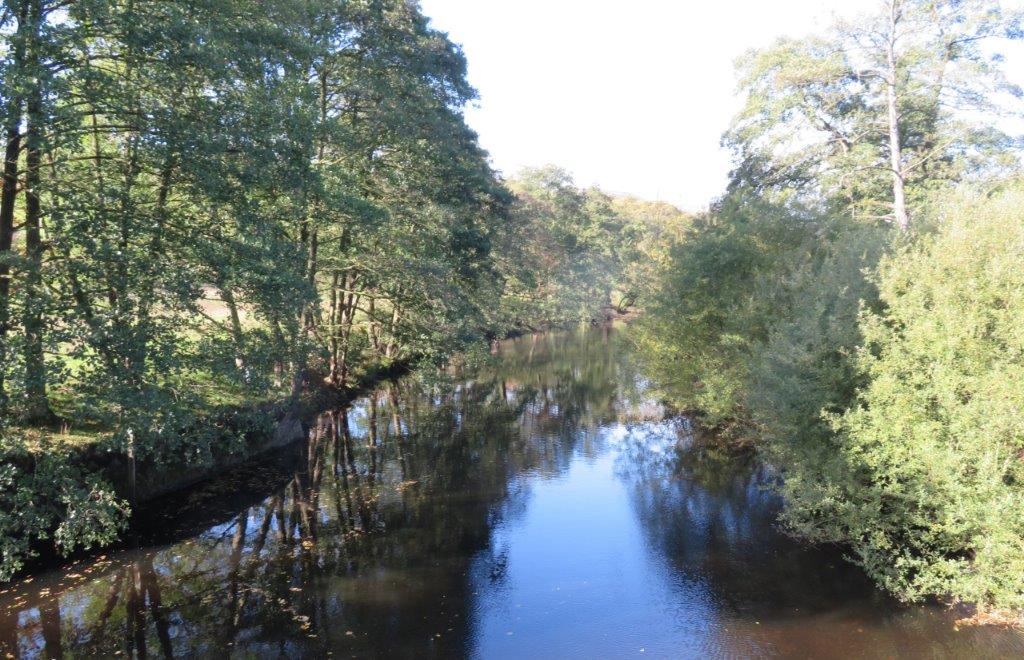 River Derwent seen upstream from Leadmill Bridge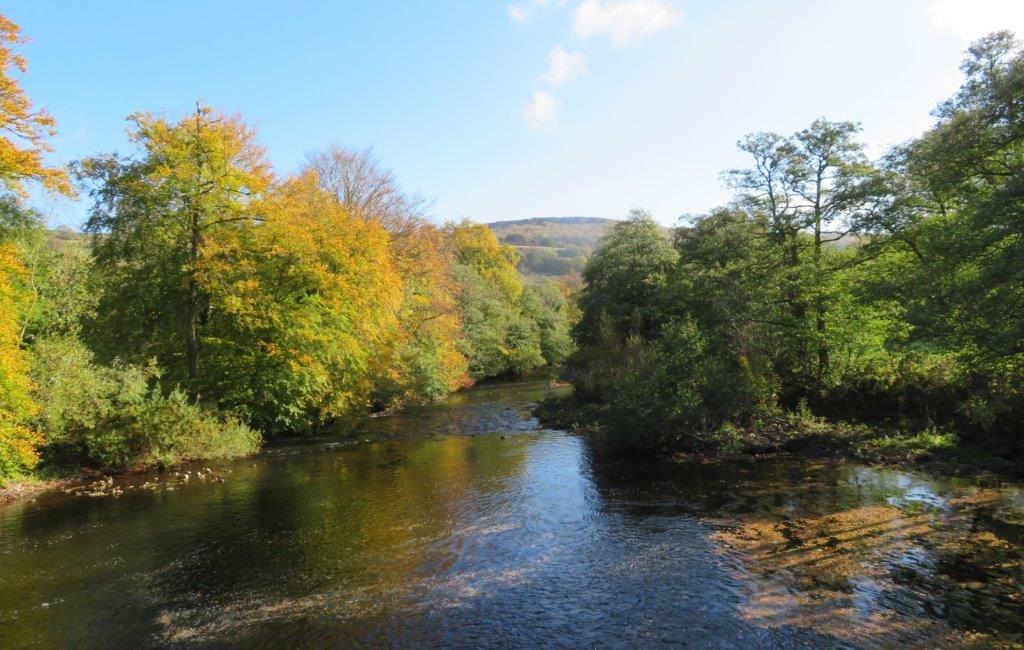 River Derwent seen downstream from Leadmill Bridge with Millstone Edge behind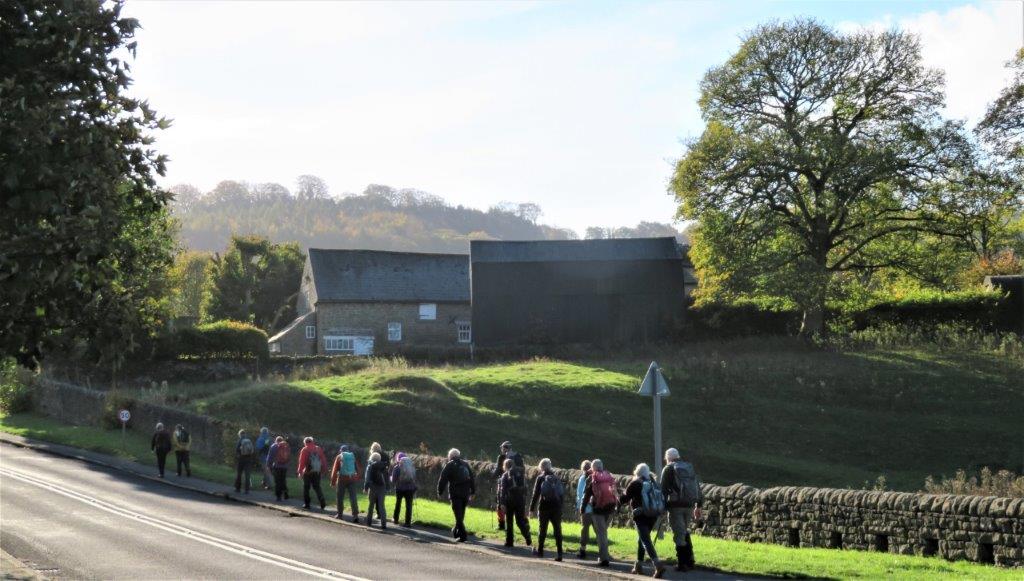 walking SSE along B6001 road ( turned West down minor road near Plough Inn)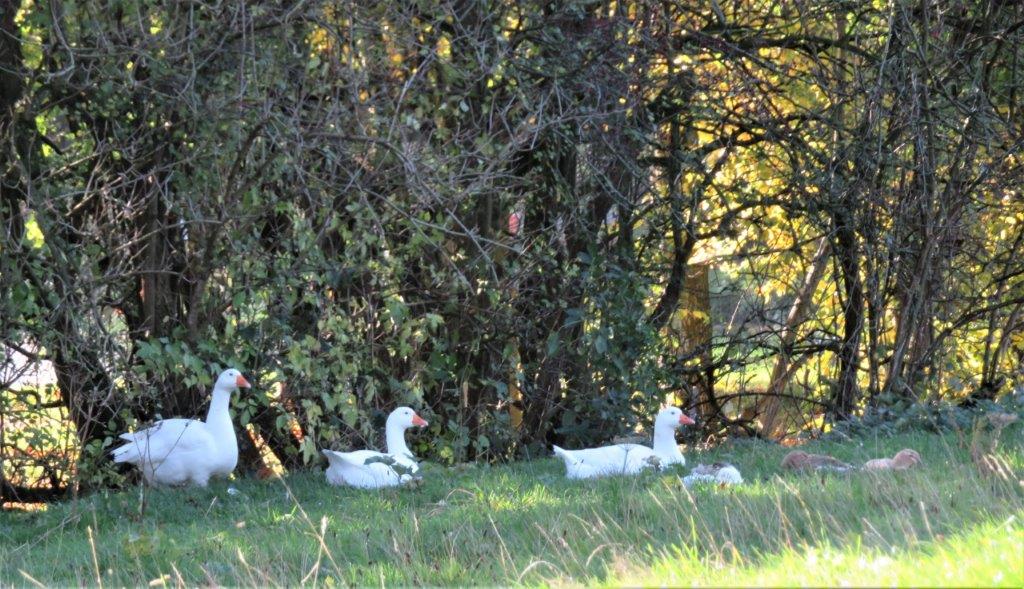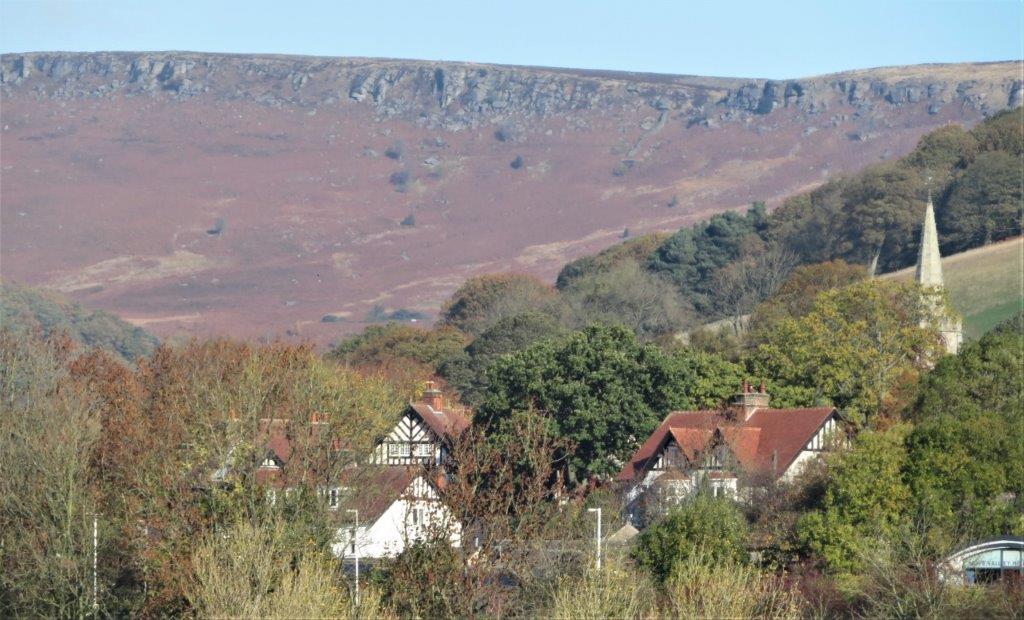 view of Stanage Edge and Hathersage Church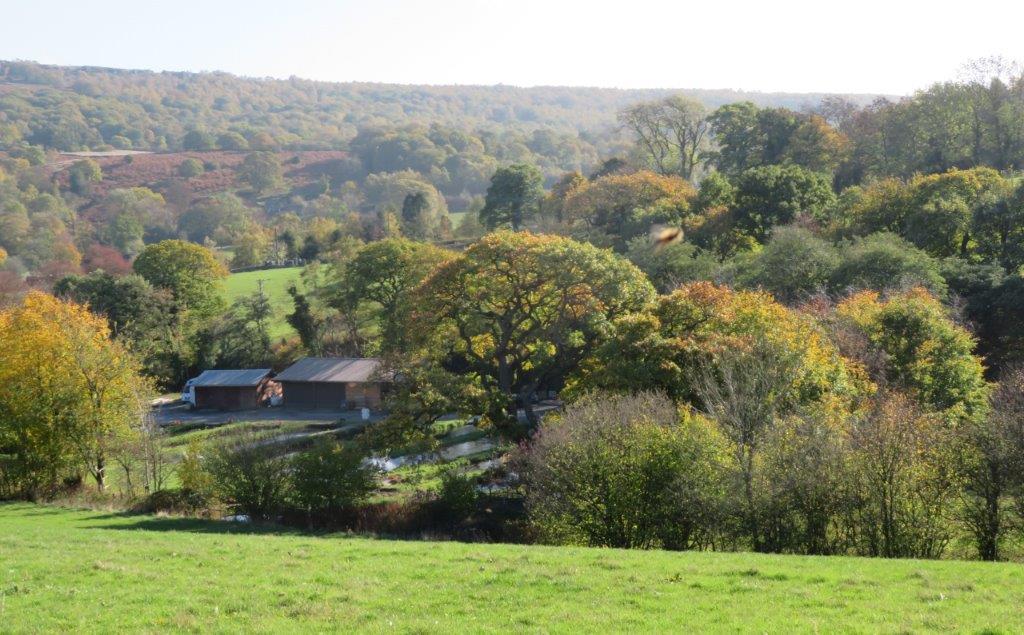 Fish Farm ponds near Highlow Brook seen south of minor road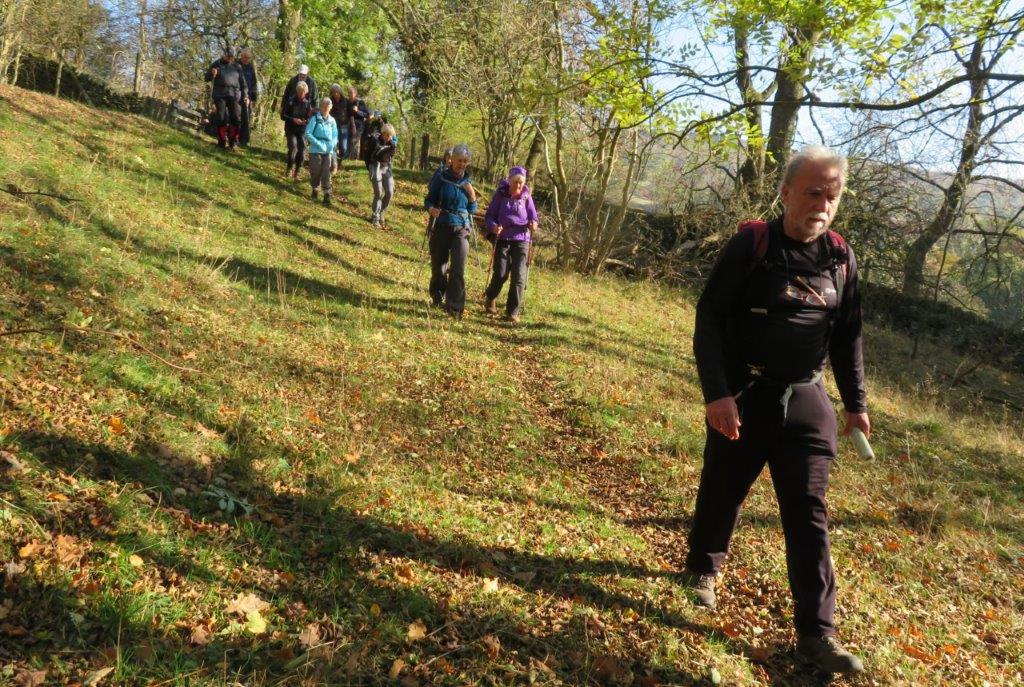 down from minor road to Highlow Brook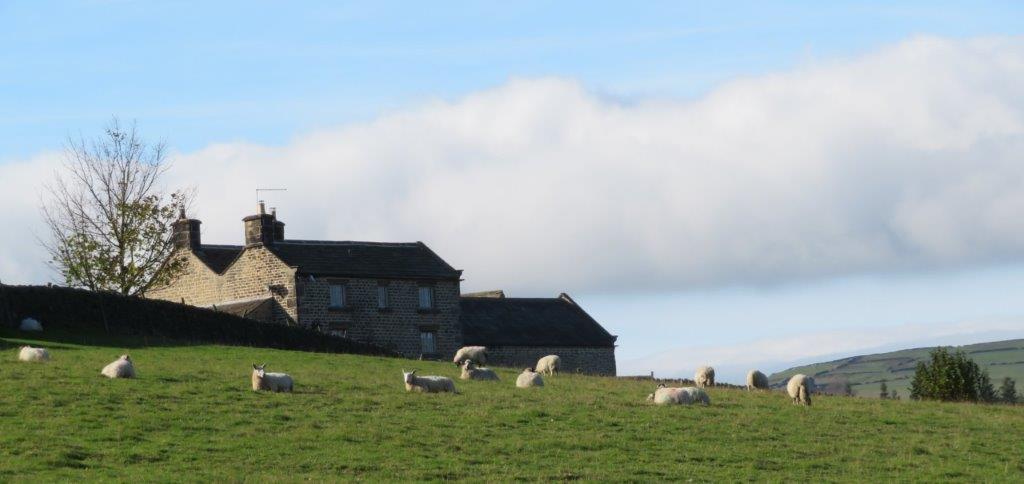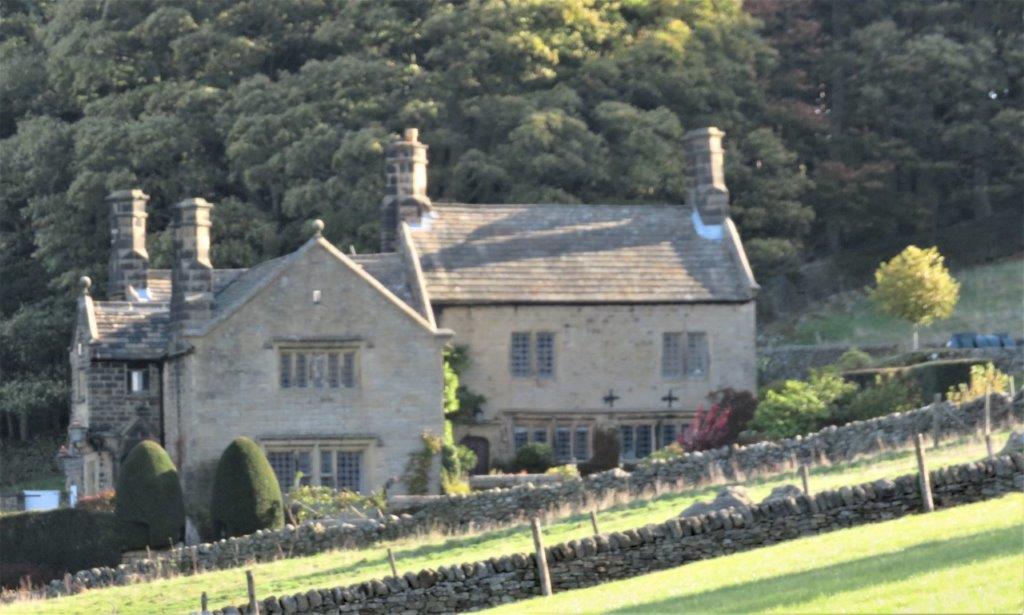 Hazelford Hall seen from path passing Hoghill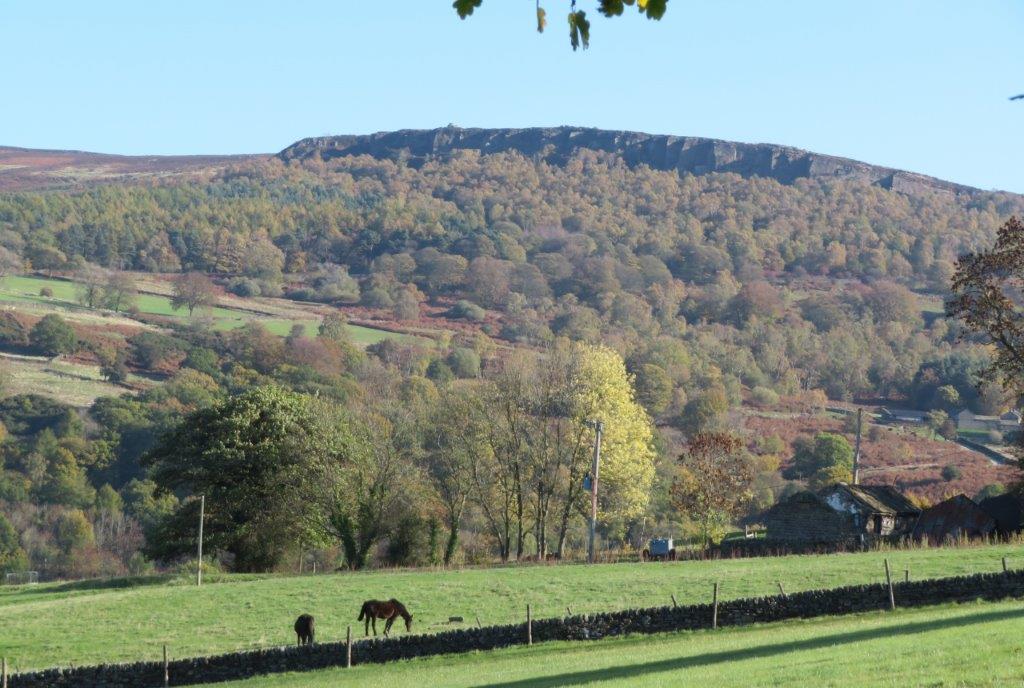 view of Millstone Edge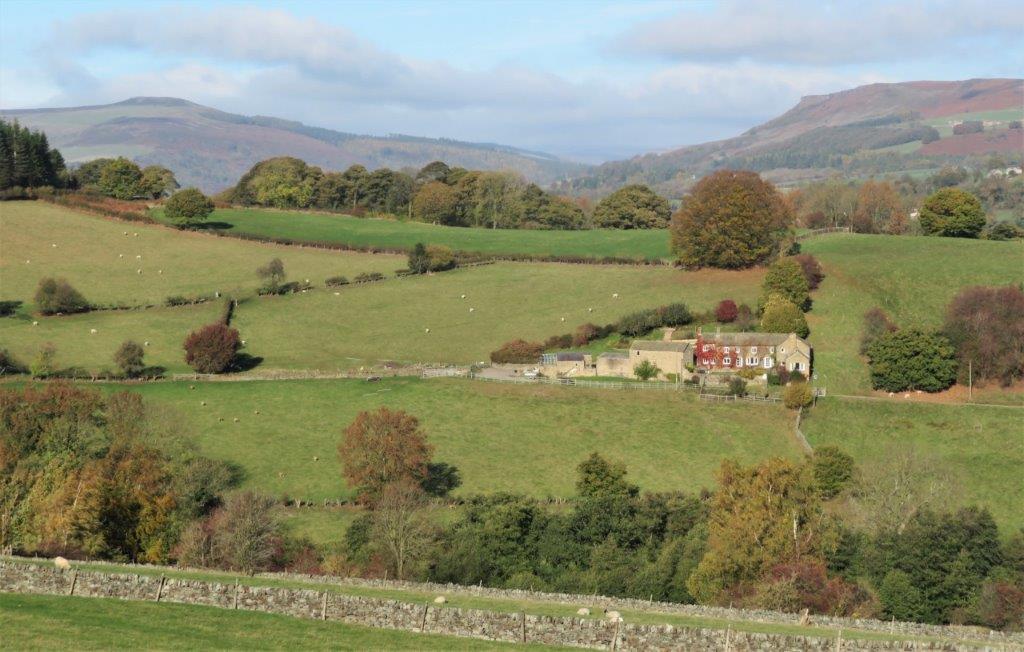 Winhill top left.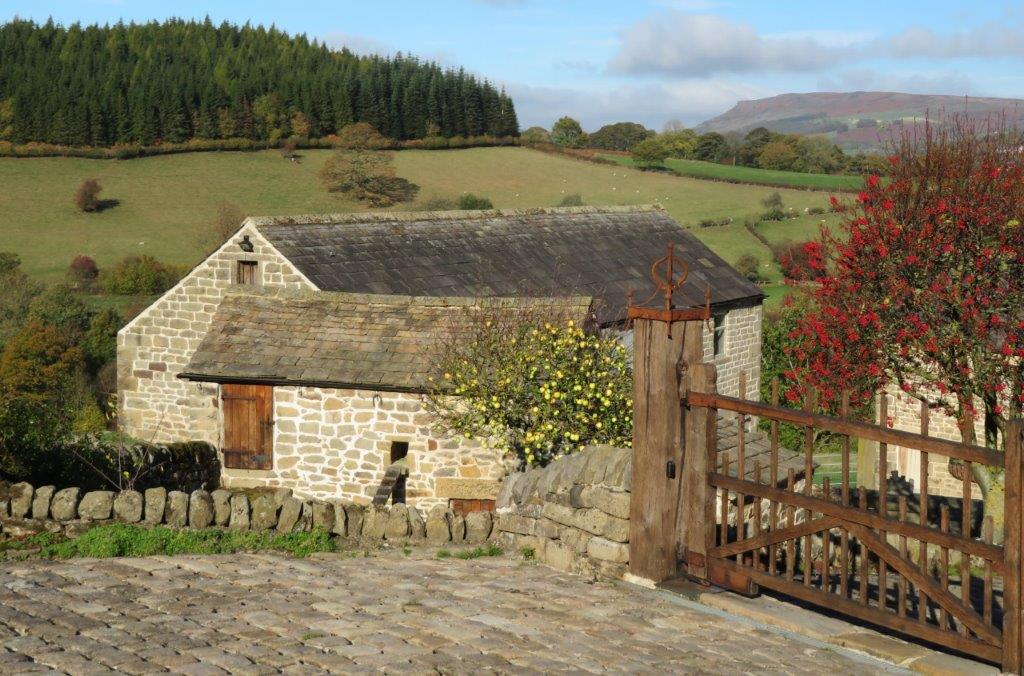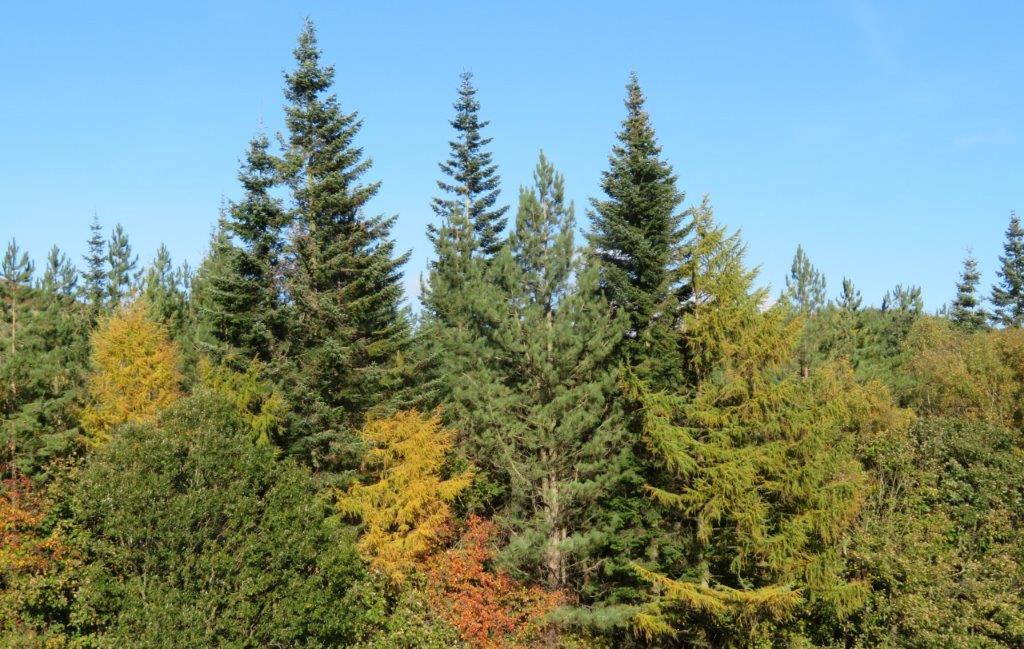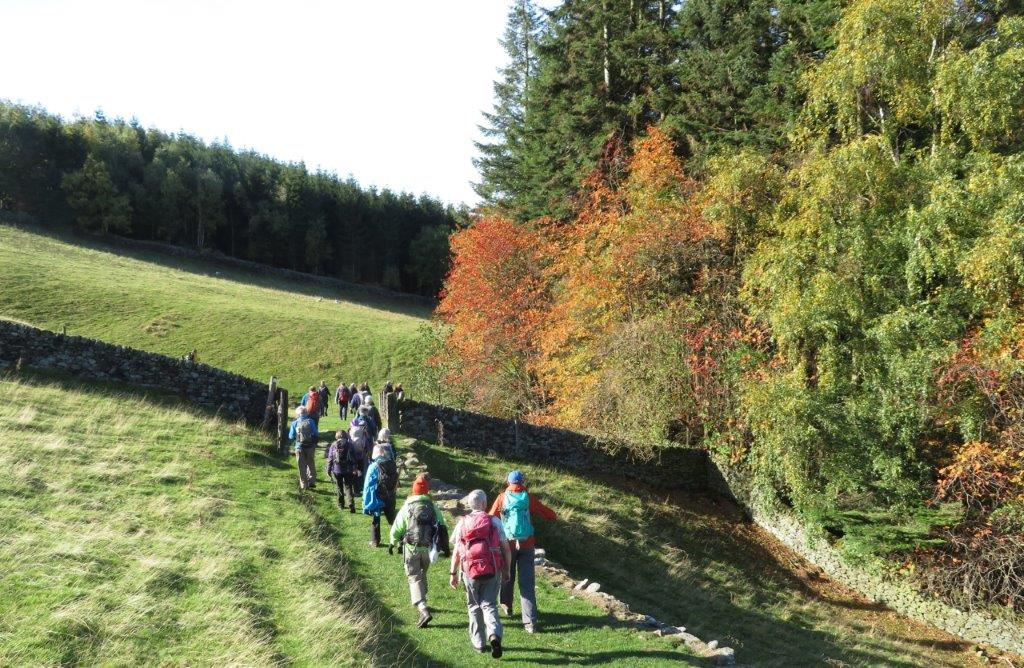 Westward some way above Highlow Brook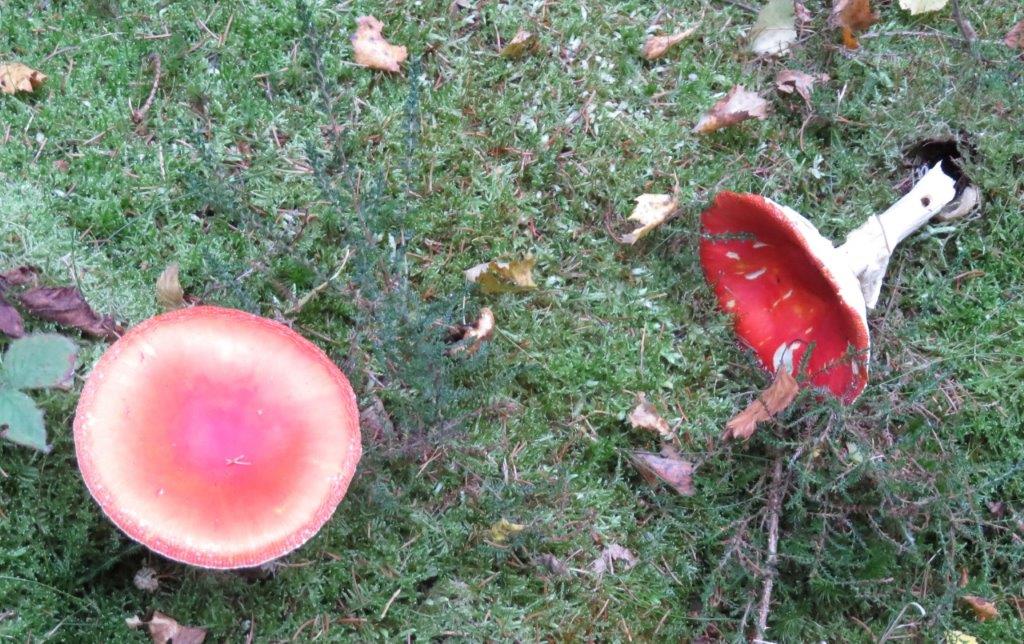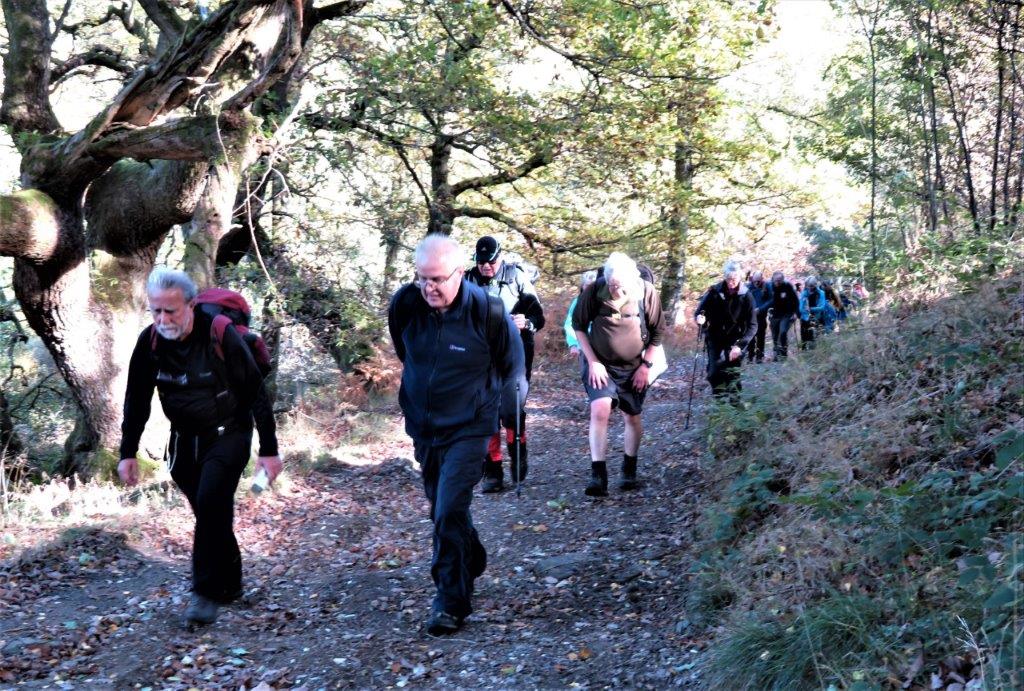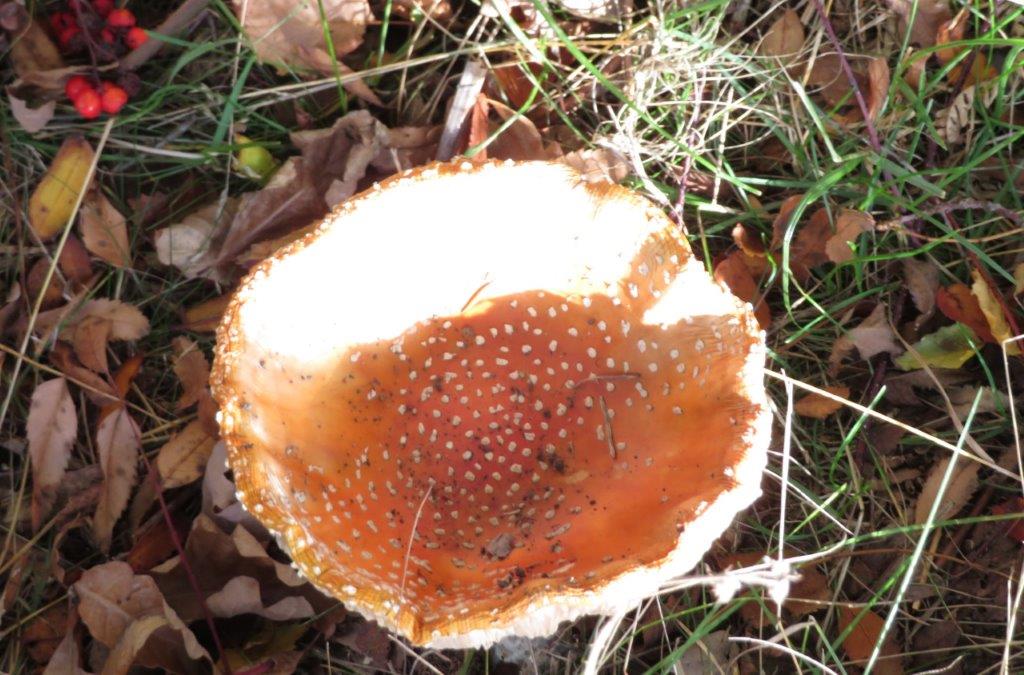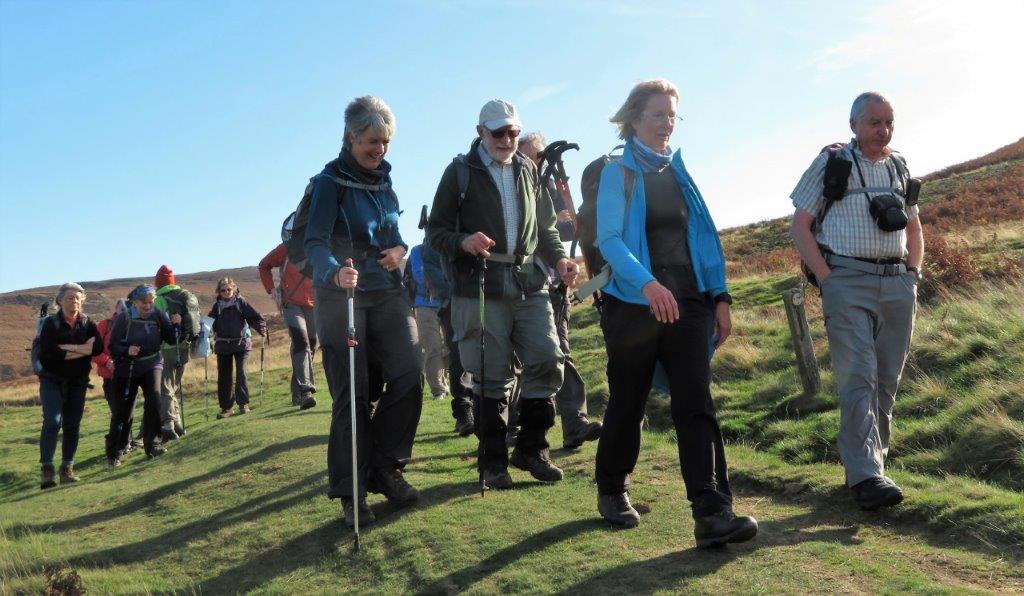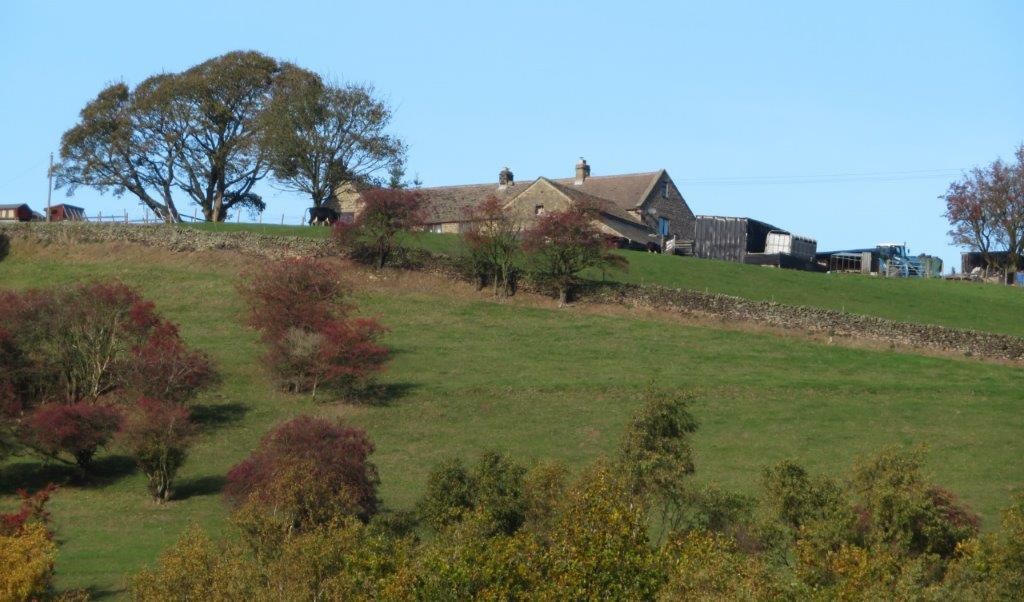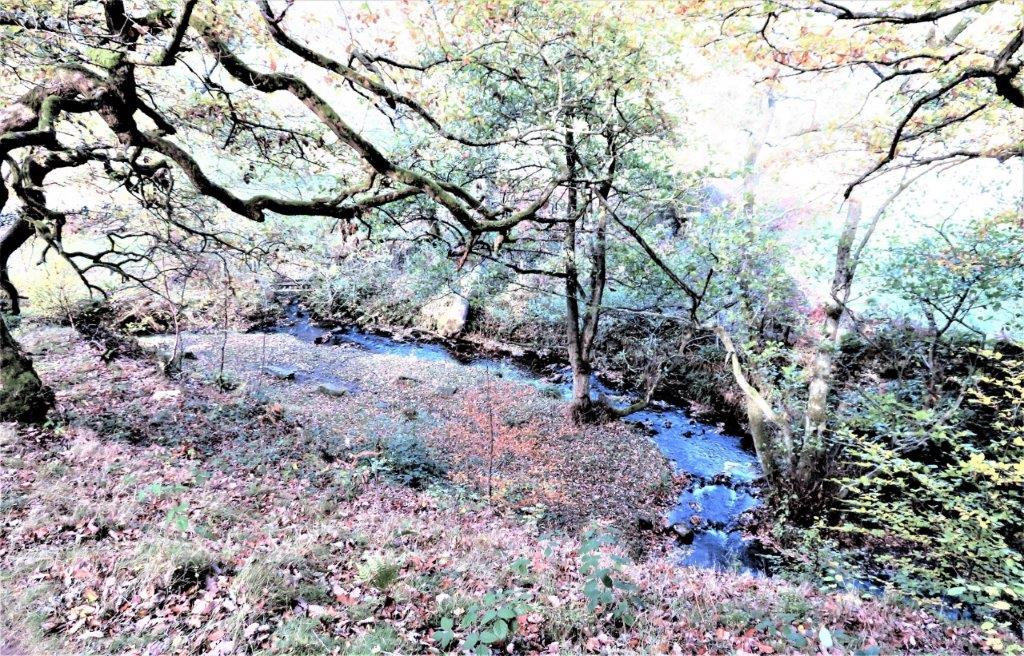 Highlow Brook just before Stoke Ford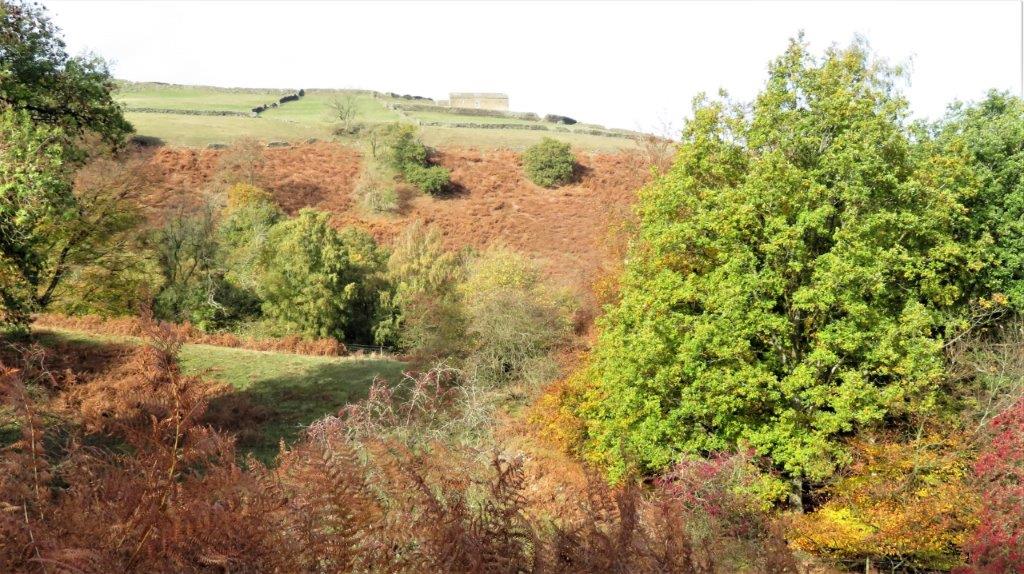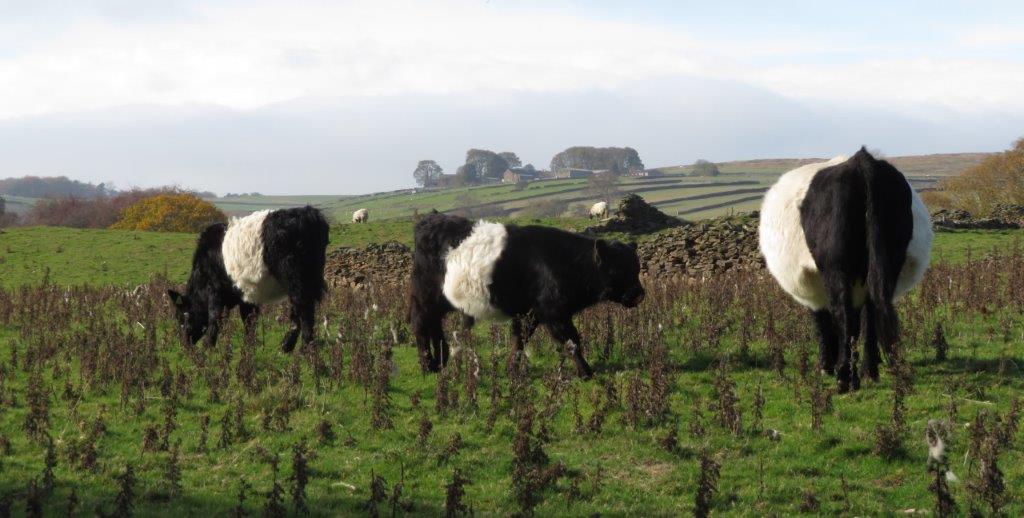 Banded Galloway Cattle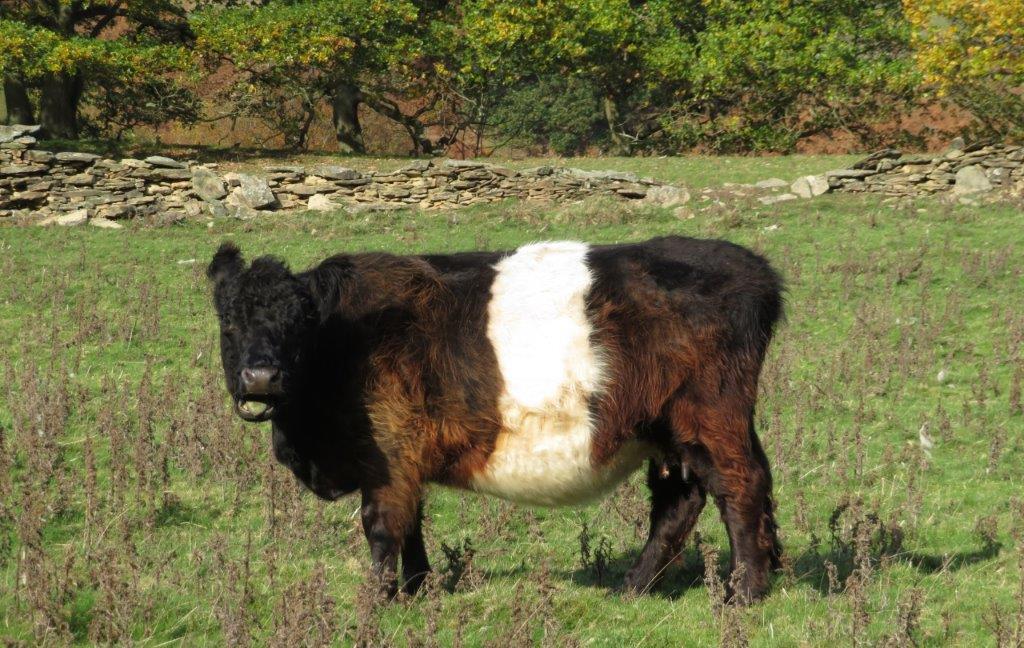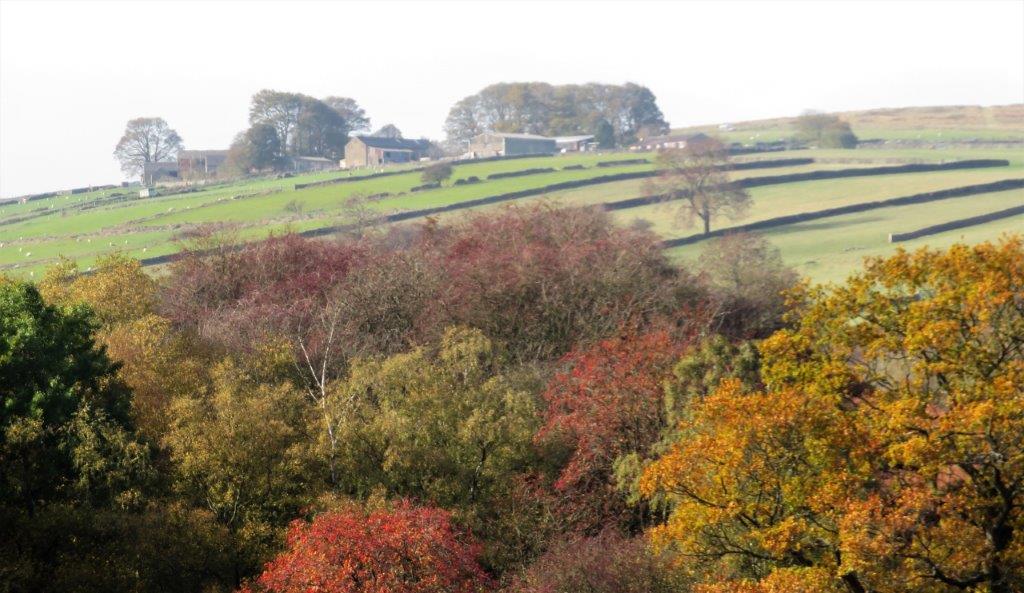 Abney Grange? zoomed in to West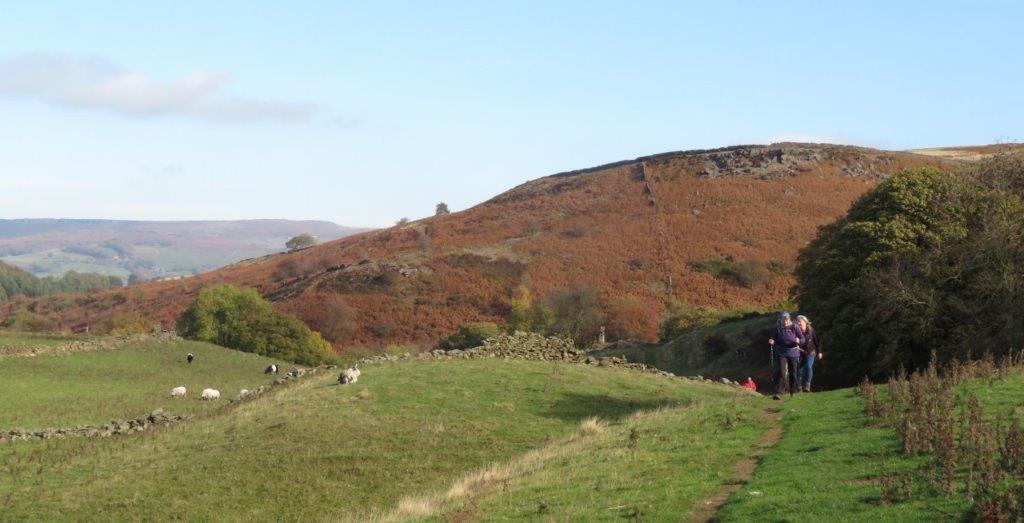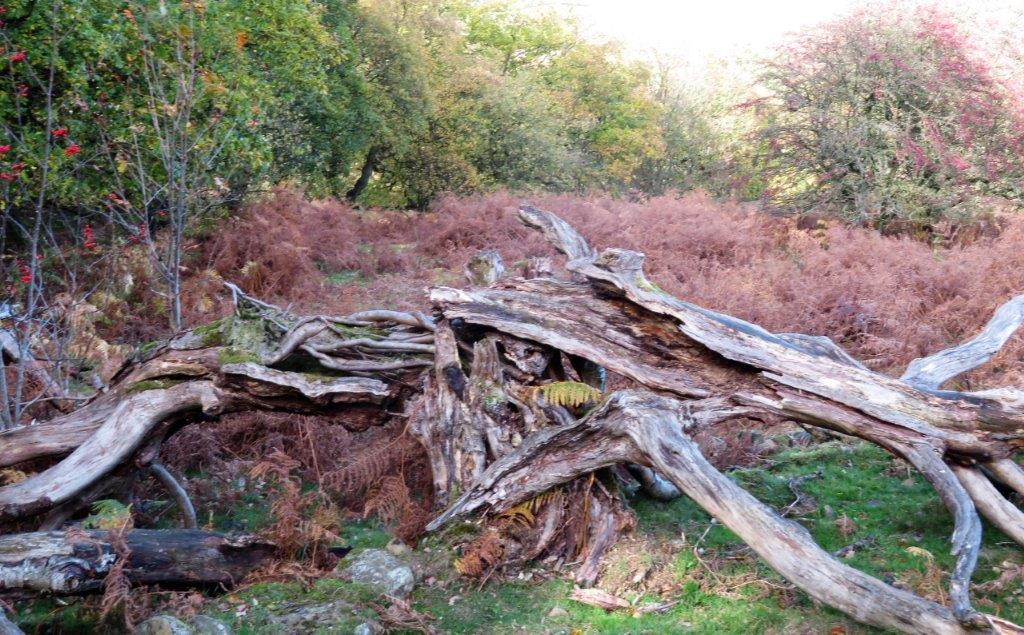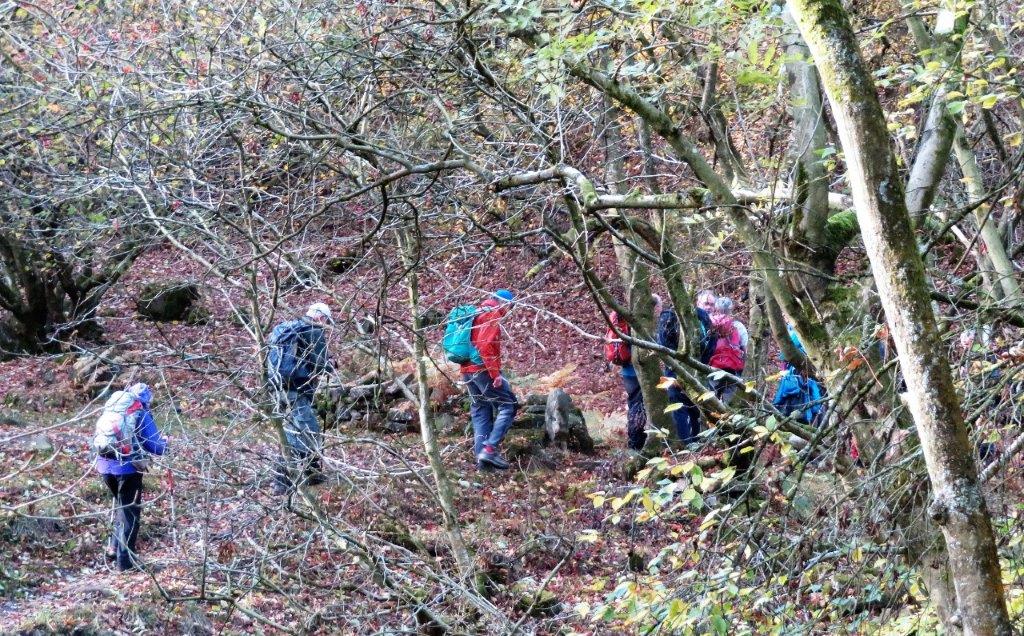 U turning Northward at top of Bretton Clough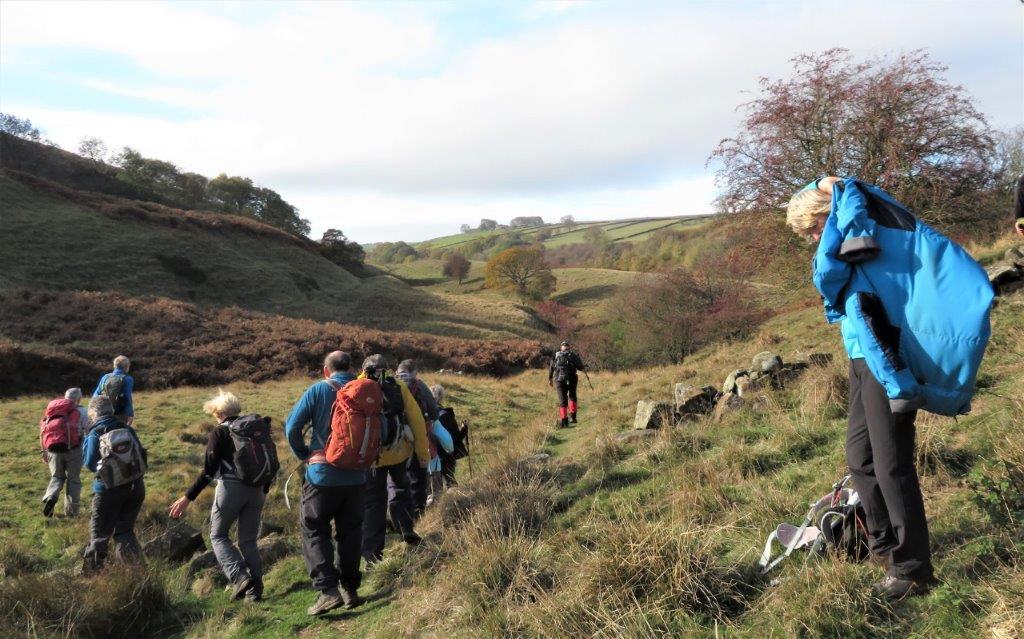 putting on coats against cold wind blasts before lunch break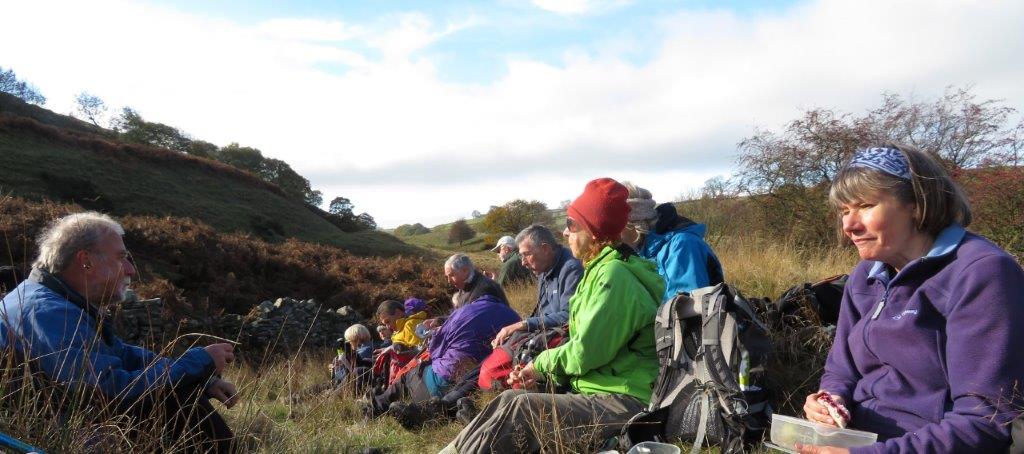 lunch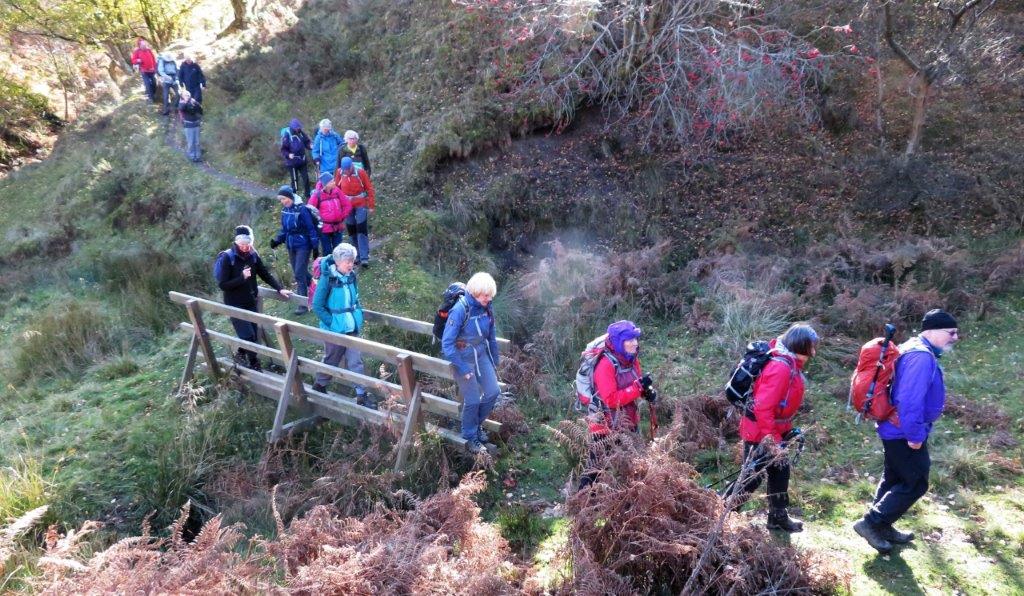 crossing foot bridge(s) towards Abney village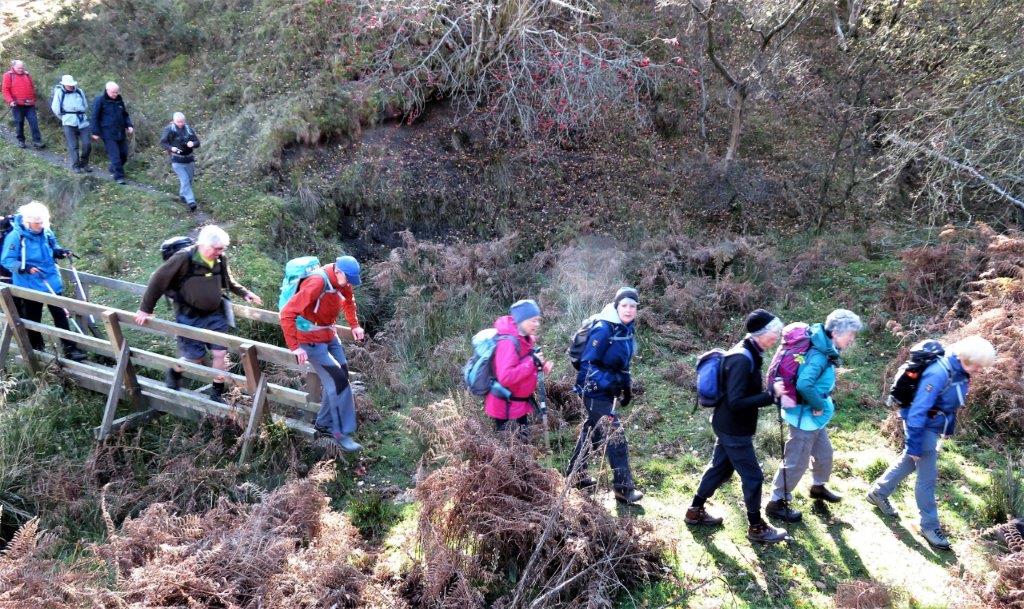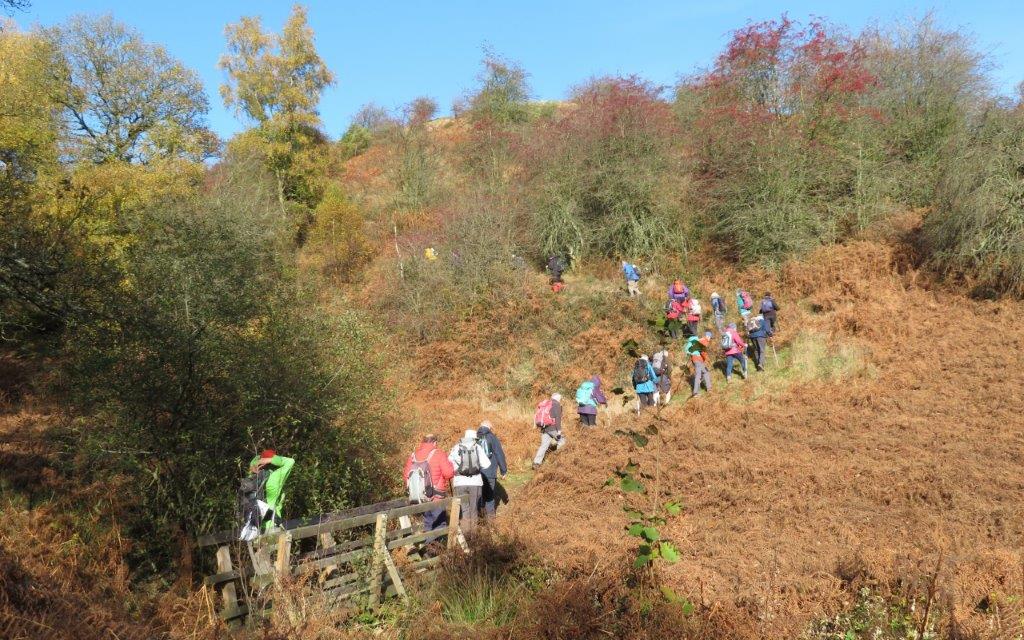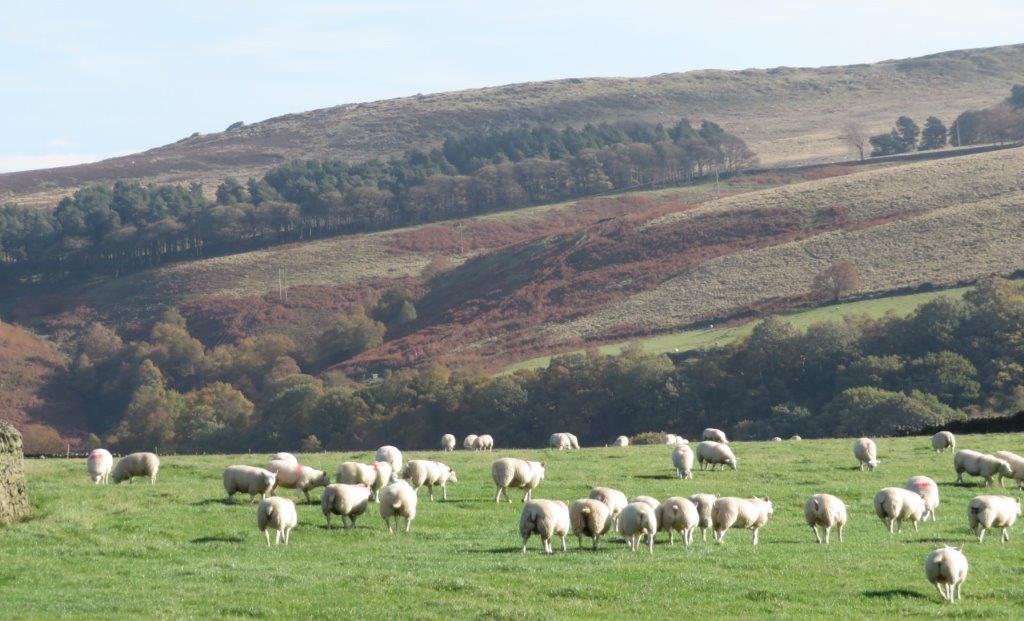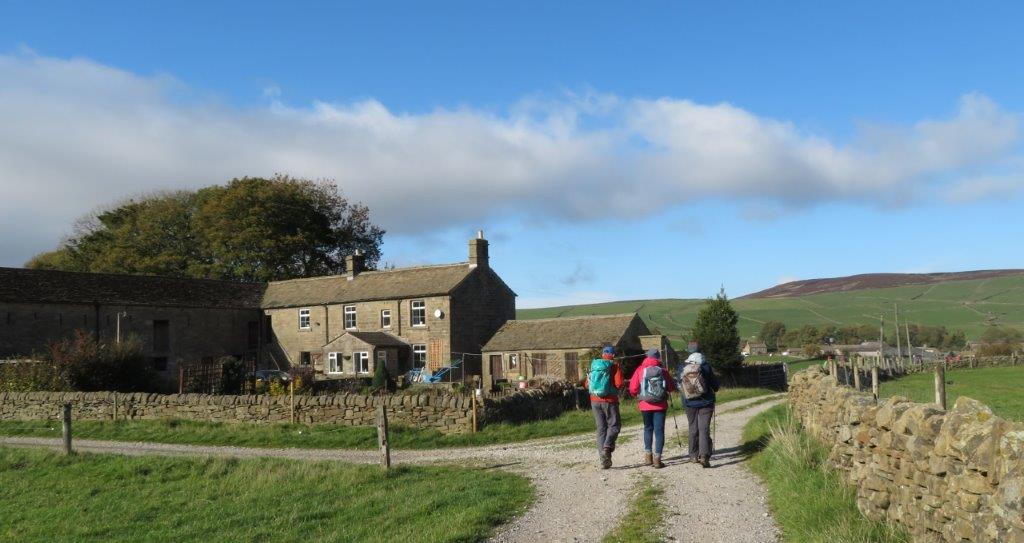 Cockey Farm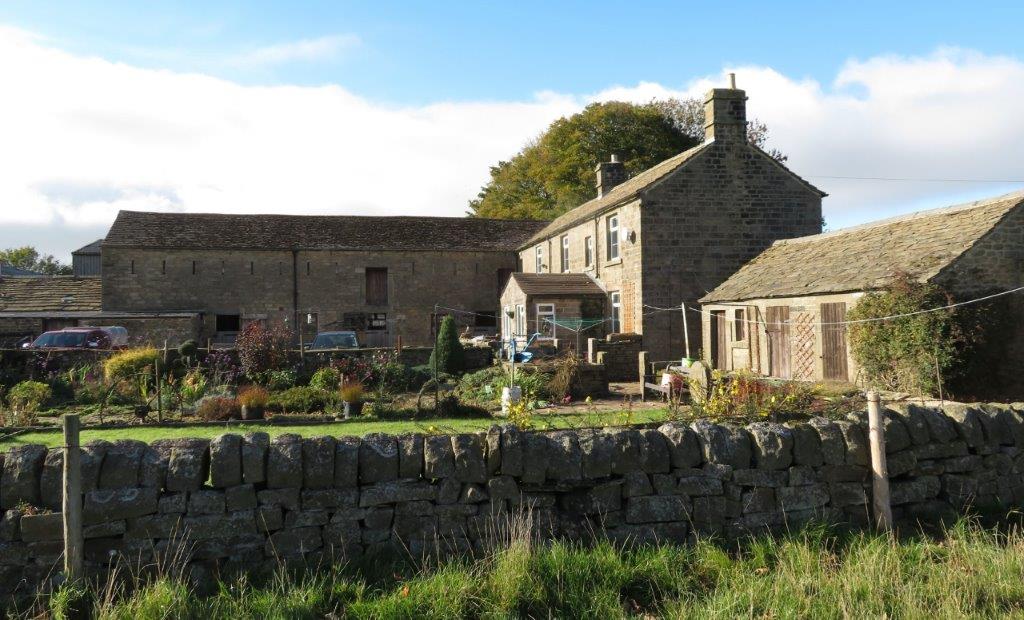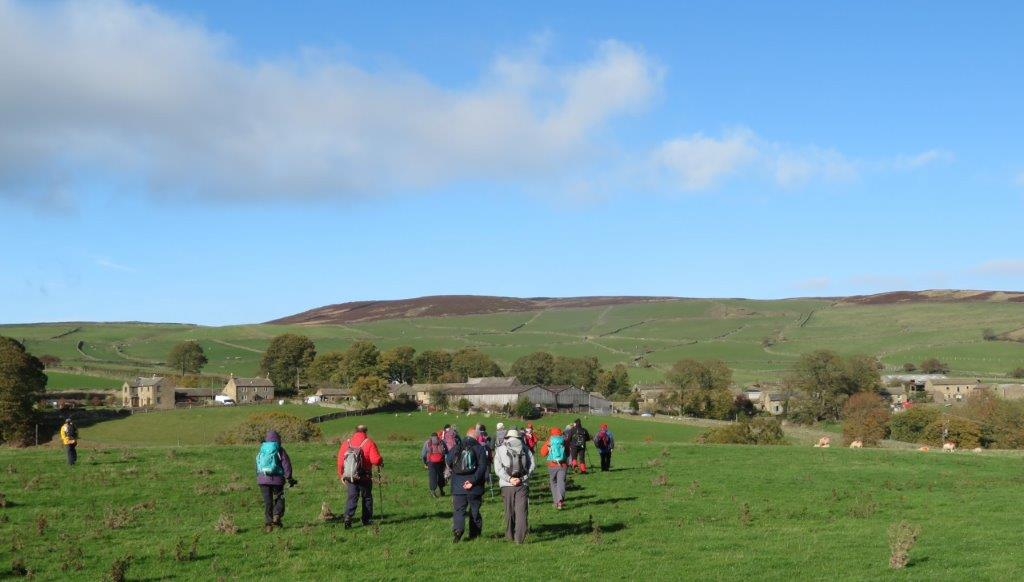 Abney Village ahead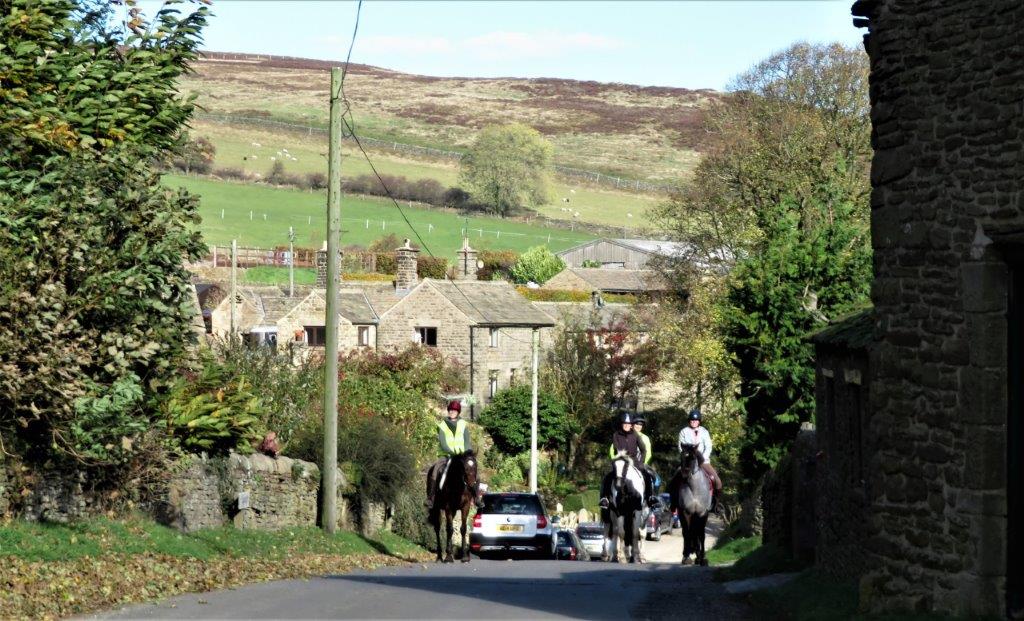 we turned up lane before reaching horse riders at Abney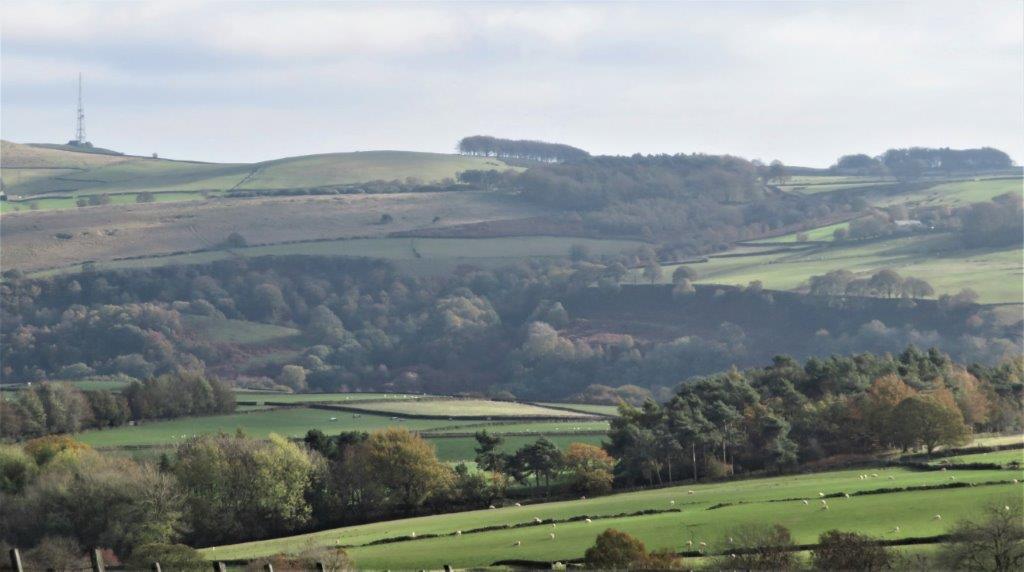 looking South towards tower near Sir William Hill Road and top of Eyam Edge to it's right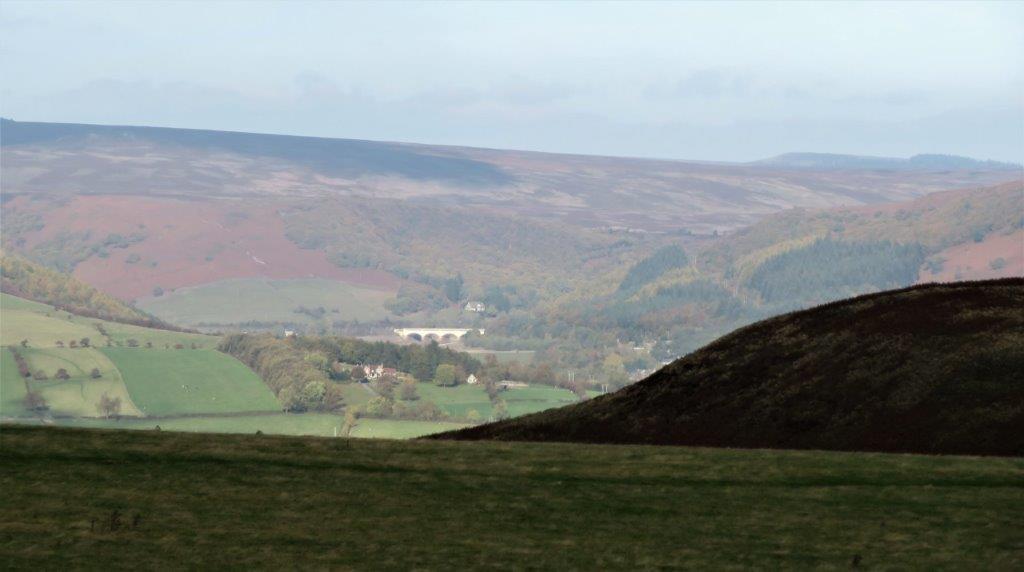 zoomed into one of viaducts crossing Ladybower reservoirs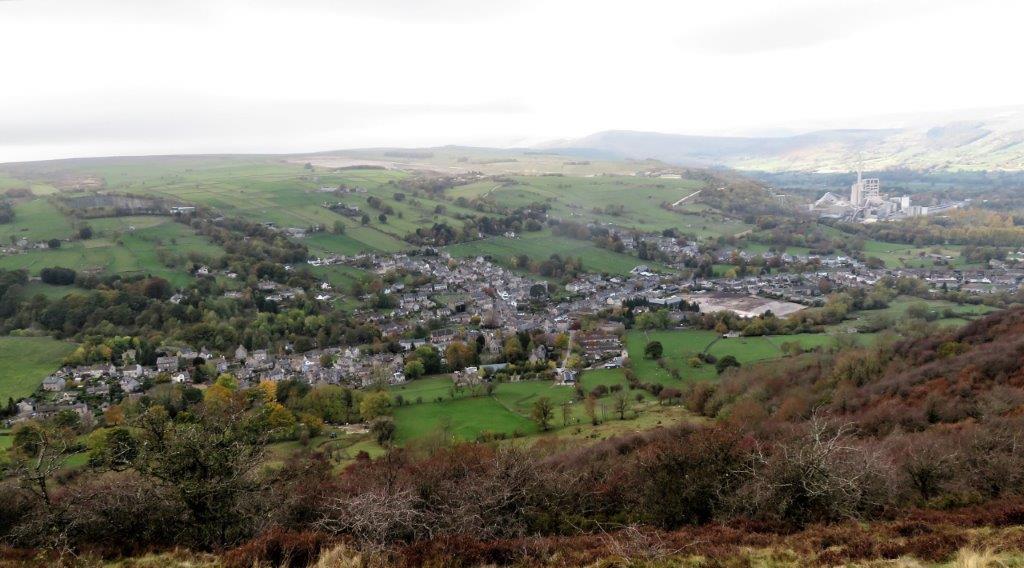 Bradwell below us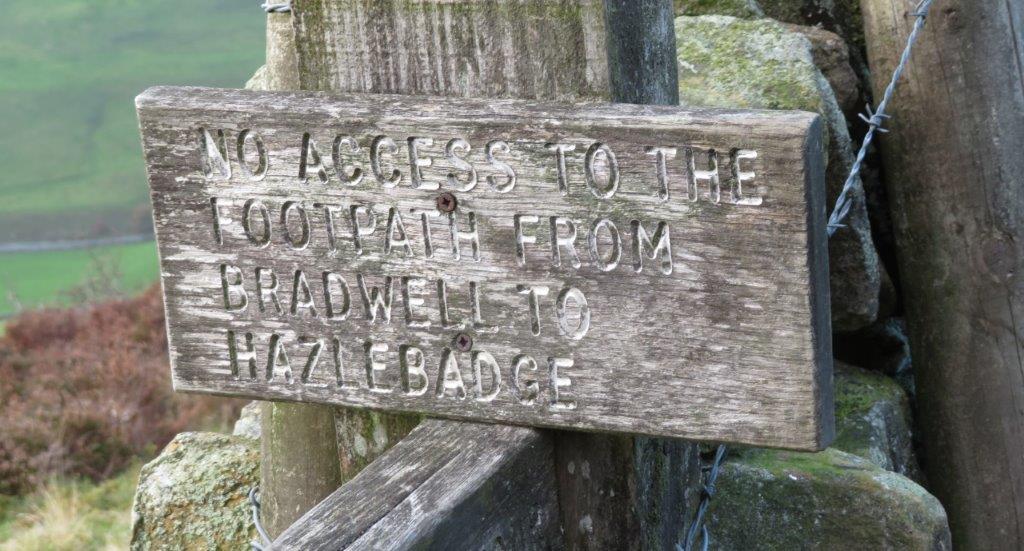 Stile at ~SK180804 southward into Open Access Land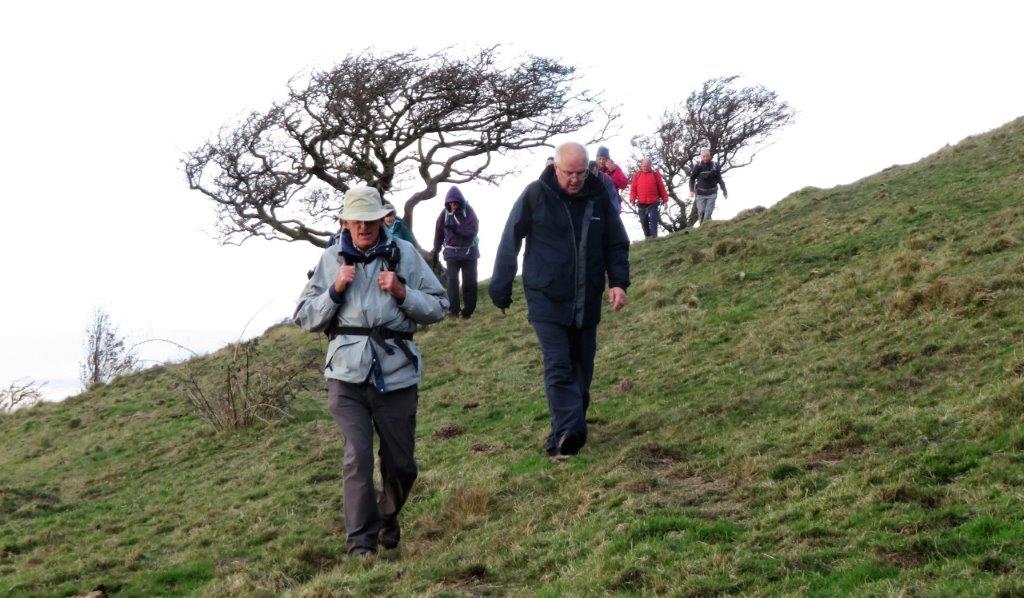 trial probe into OAL but returned back to access point as no access seemingly possible to Bradwell from here?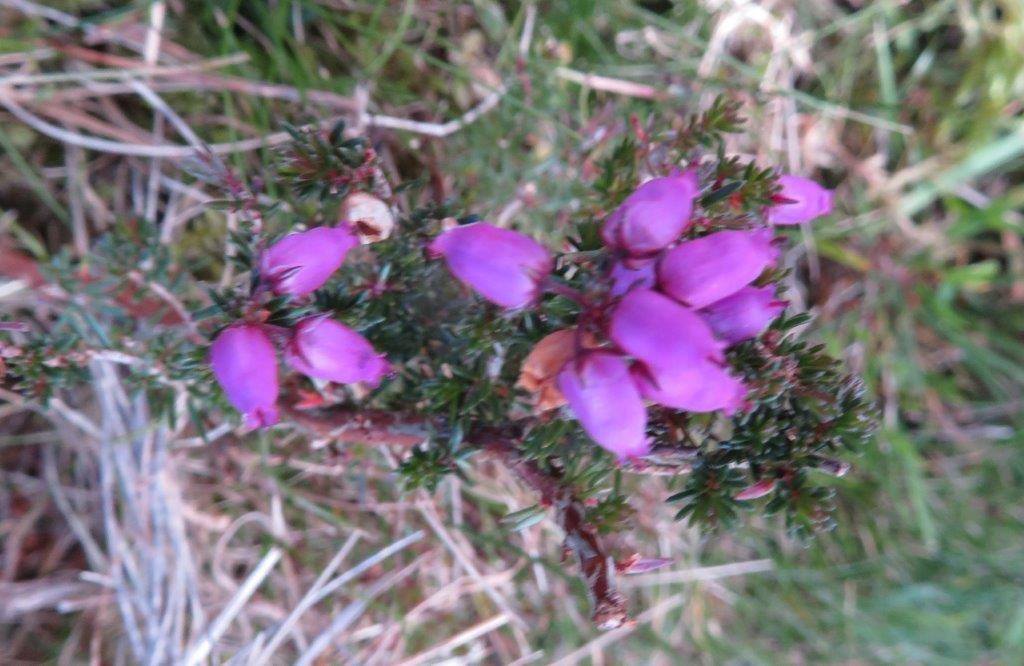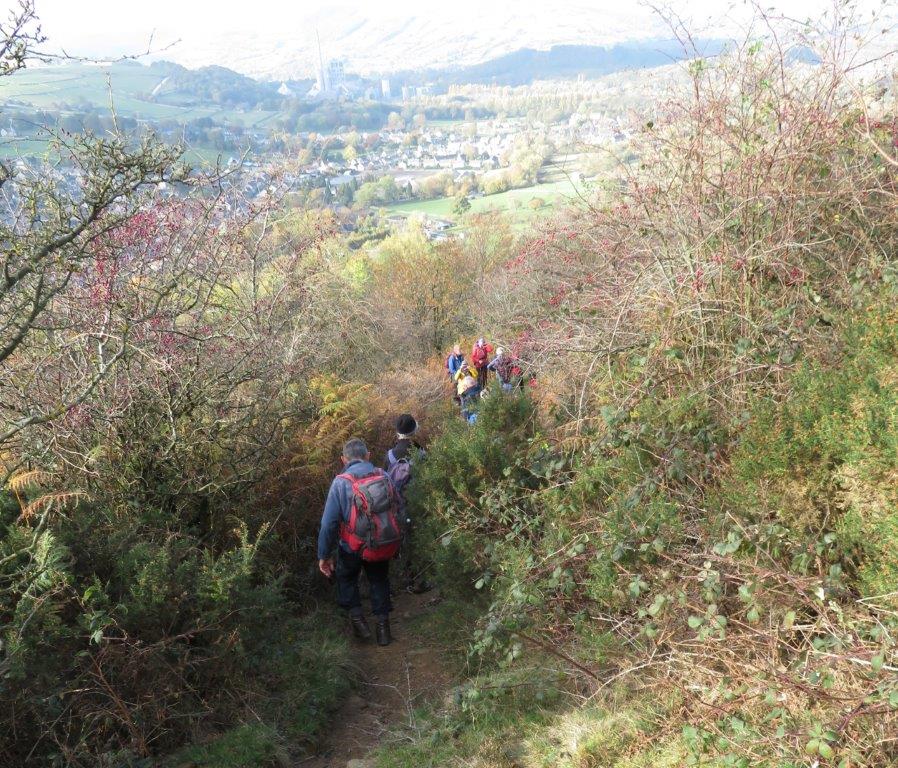 final descent NW into Bradwell
homepage - Day Walks Index 2018 - contact me at