homepage - Day Walks Index 2018 - contact me at

2018.10.21 - High Bradfield, ~W past PH (Old Horns Inn) & FP behind Church, down ~N then W to cross Rocher End Brook, FP ~NW below Rocher Woods to Rocher Head & to Rd Junct, FP ~NW thru Cowell Flat to Mortimer Rd / B.Way Dukes Road & follow ~ W to ~ SK228949, ~500m thru moor land to Grouse Butt track & N to Shooting Lodge, track ~NE to Moor Side then ~ENE, & FP ~SE to Mortimer Rd, ~50m N on M. Rd & turn E into entrance Broomhead 'Hall', follow FP thru B. Farm to Allas Lane, ~ENE on it for ~400m & branch off ~E on track thru Wigtwizzle short of New Road / Broomhead Reservoir, up ~SSW through Wigtwizzle to OAL boundary Canyard Hills, anti-clockwise on boundary (past farm house) to enter OAL at ~ SK246950?, thru OAL to cnr Penistone rd & Load Field Rd, ~E for ~400m on Pen' Rd to climb S over ladder stile, take FP & unmarked track looping above Rocher Woods (Rocks) which rejoins Pen' Rd at ~SK266934, walk on road ~SE then ~S into High Bradfield - leaders Lyn & Malcolm Oxlade - Sunday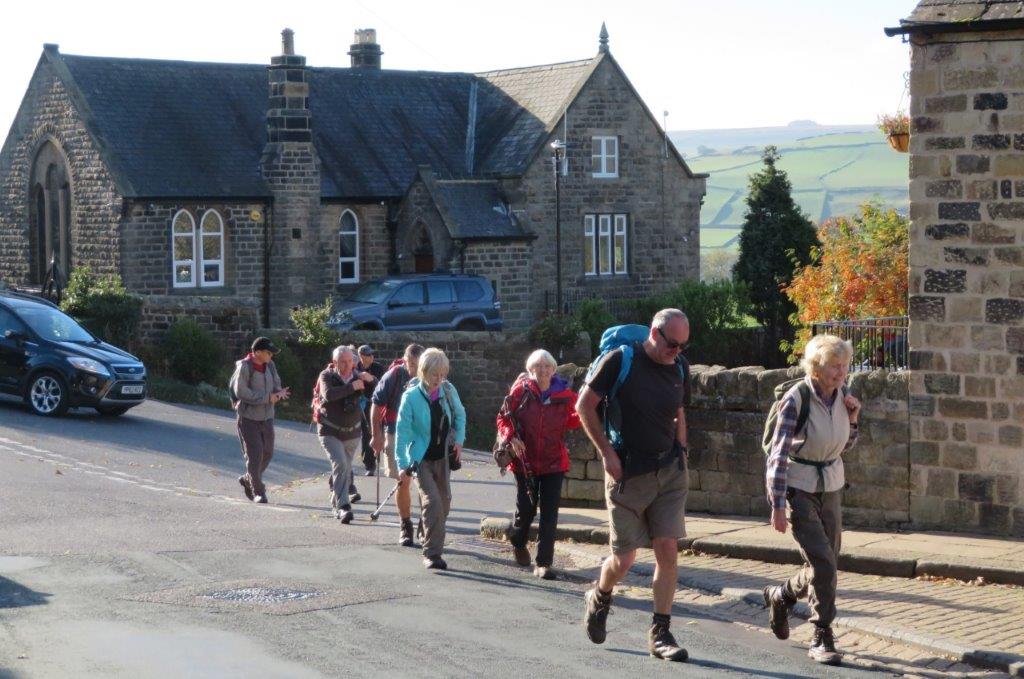 from the High Bradfield bus stop - about to pass Old Horn's Inn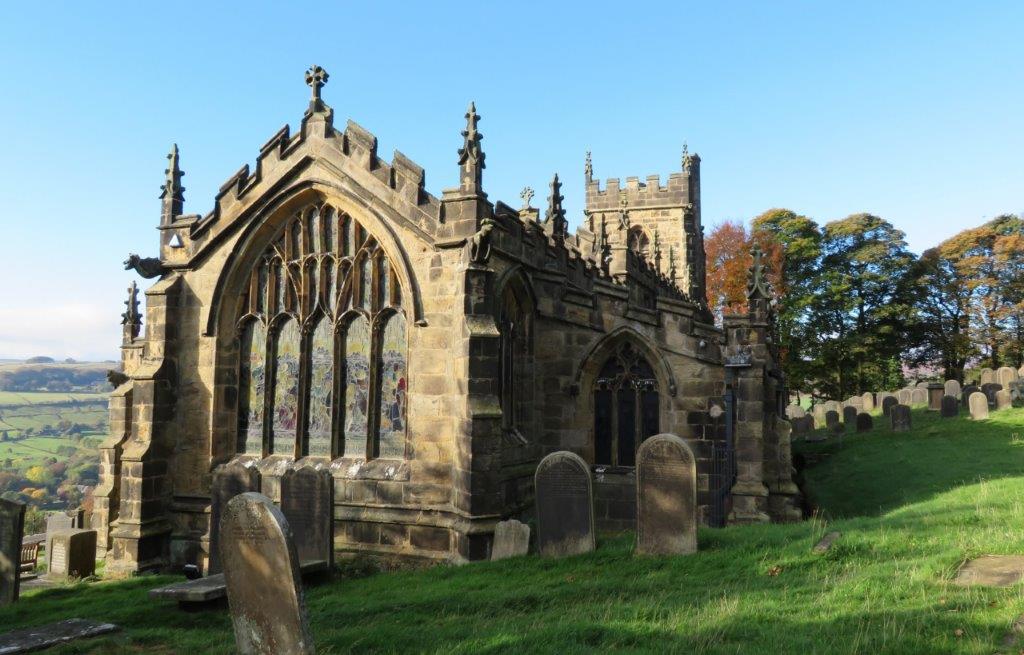 we passed to the right of the Church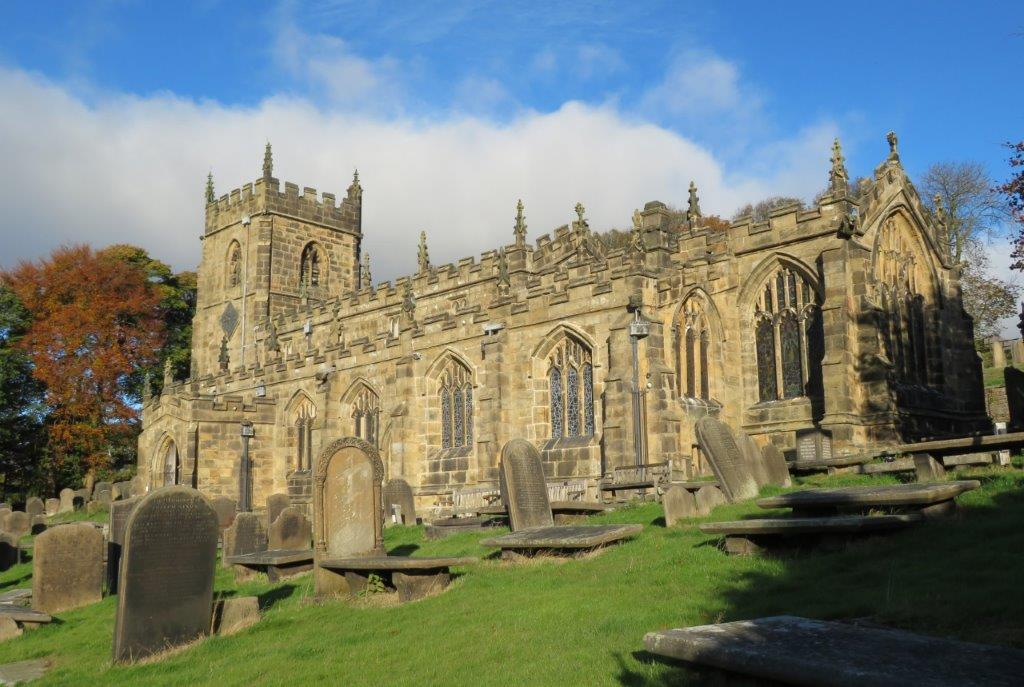 picture of church taken before walk start as seen from the Low |Bradfield side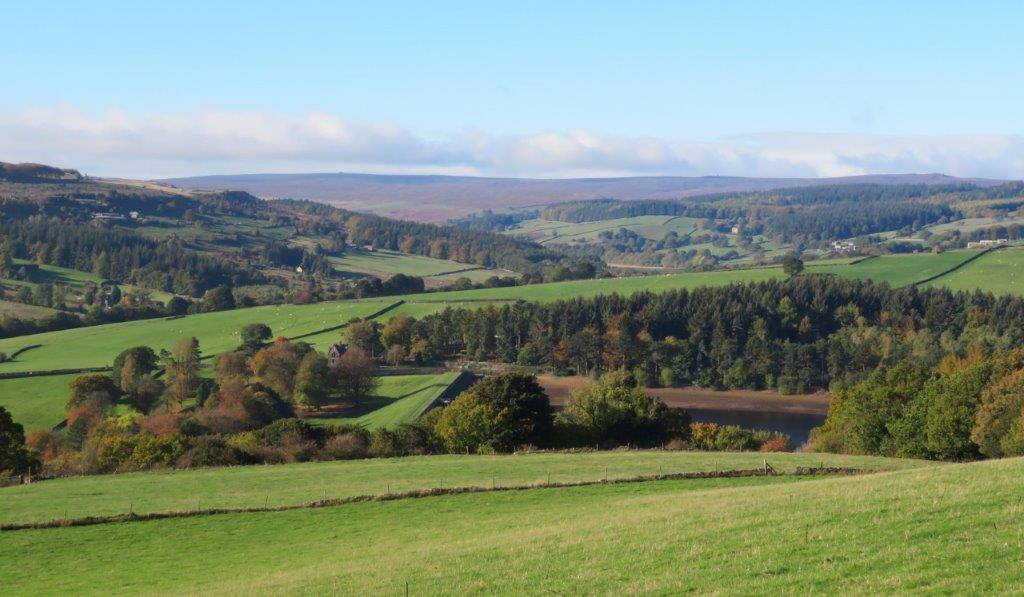 Agden Reservoir close to us with Dale Dike reservoir behind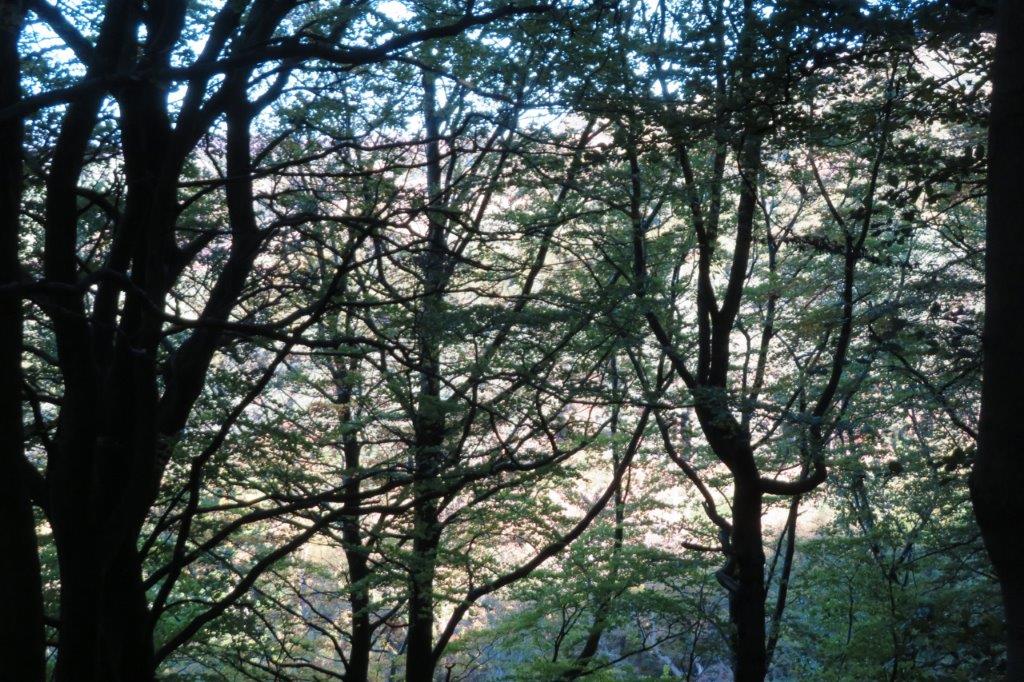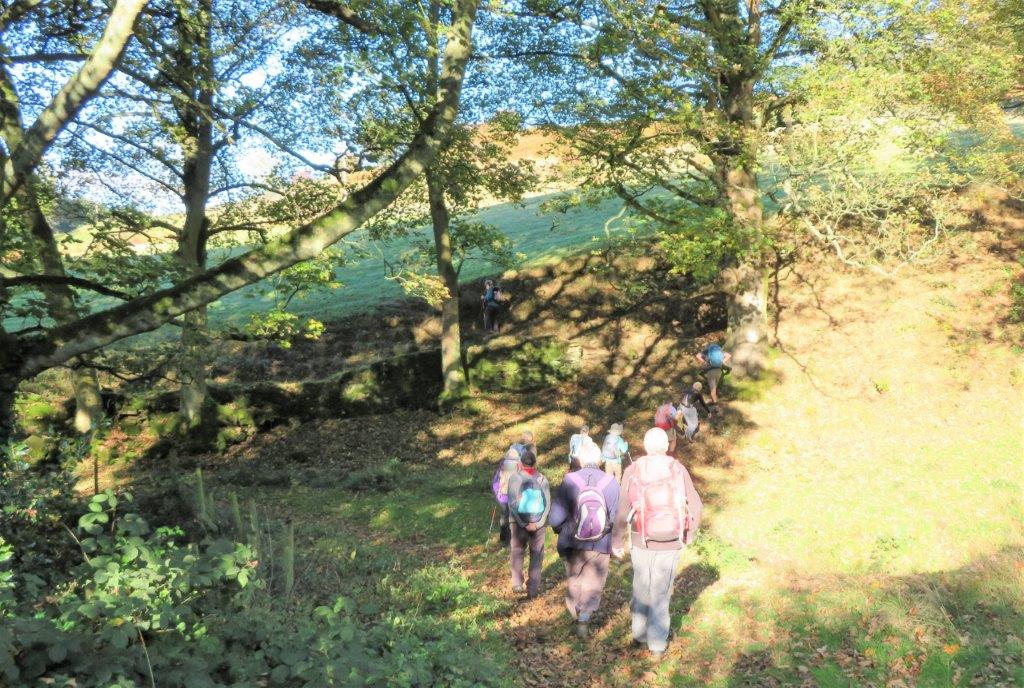 crossing Rocher End Brook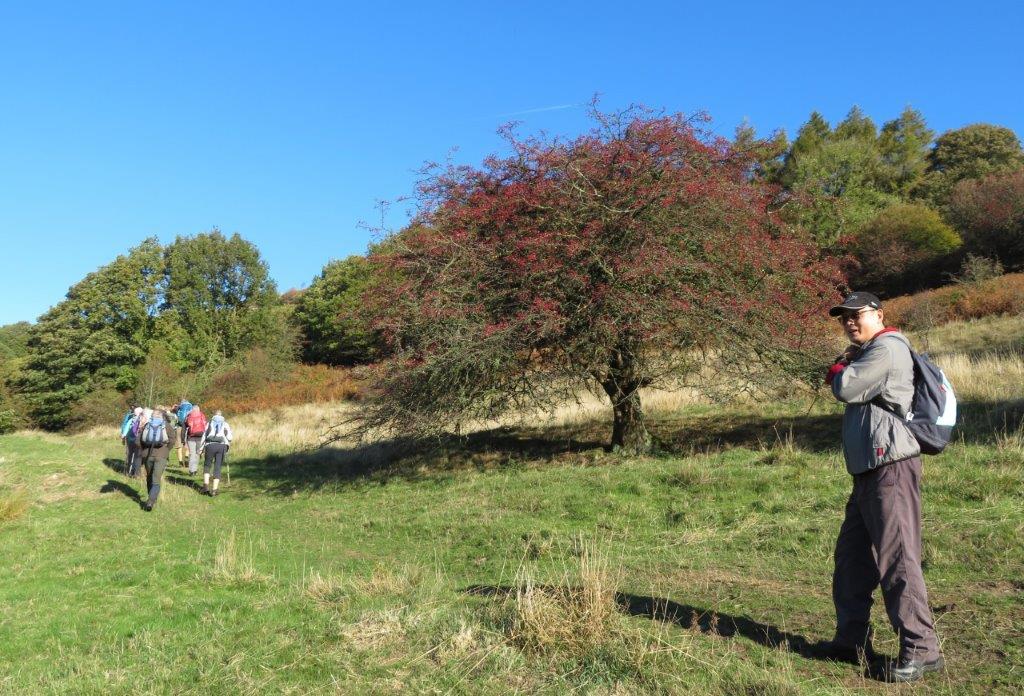 walking at the bottom of Rocher Woods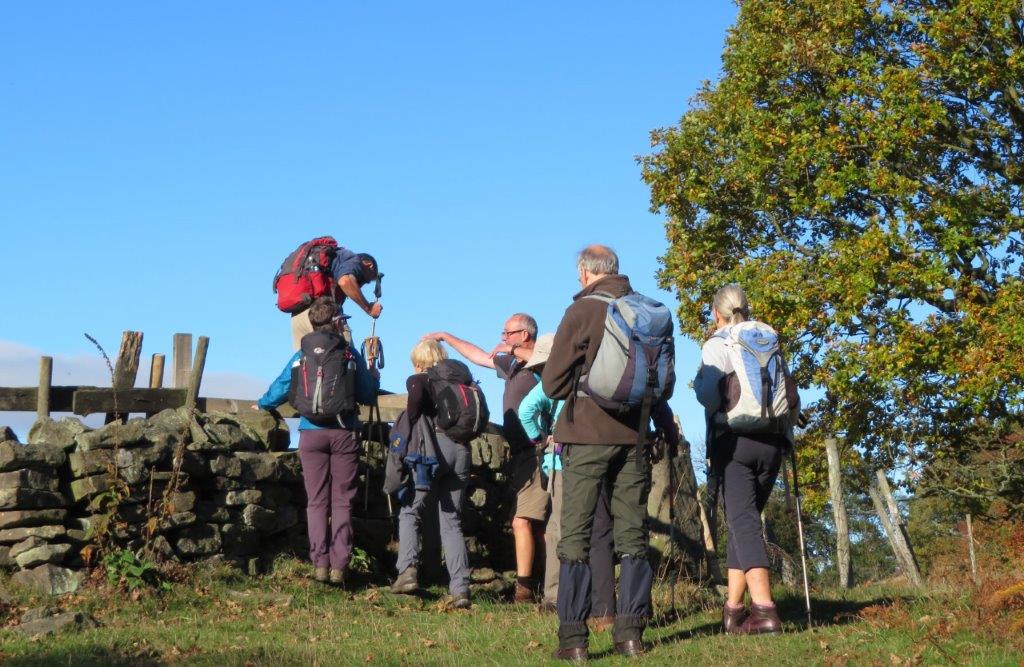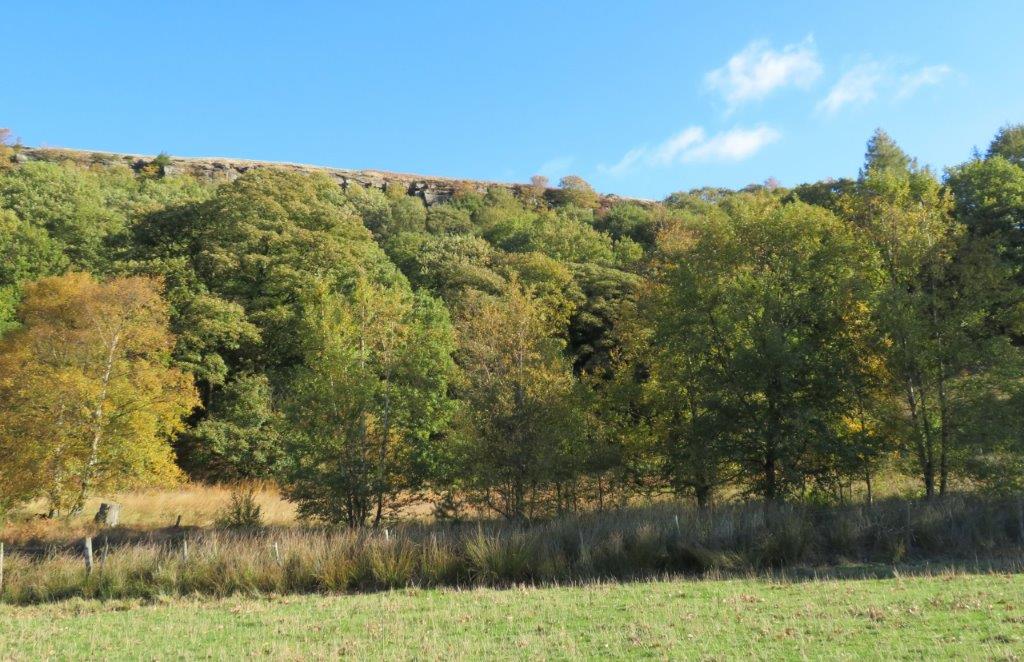 Rocher Rocks at top (unmarked on maps) seen above Rocher Woods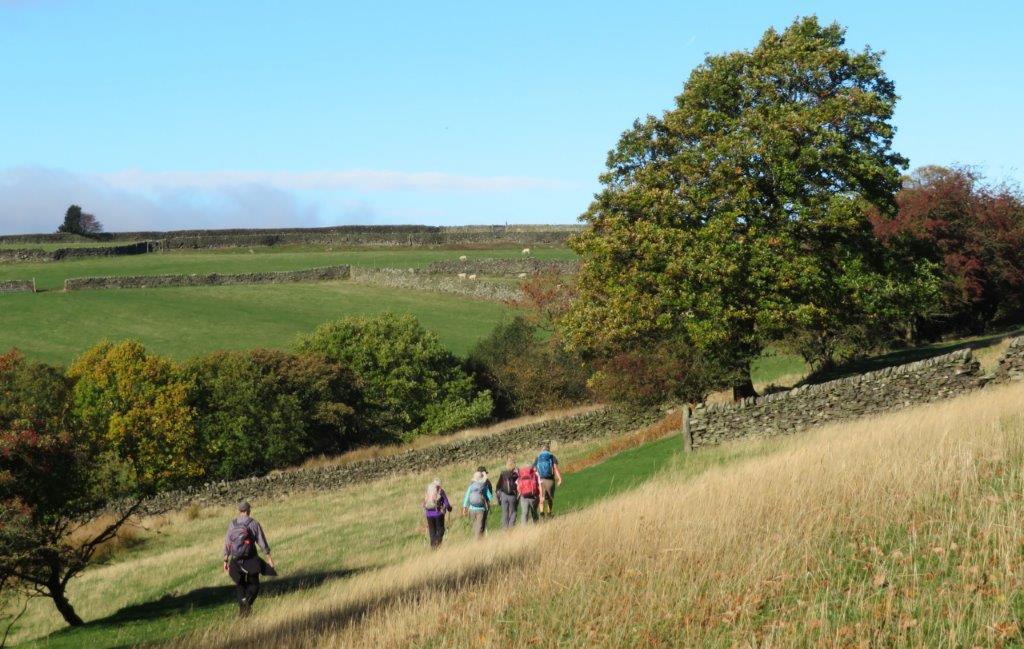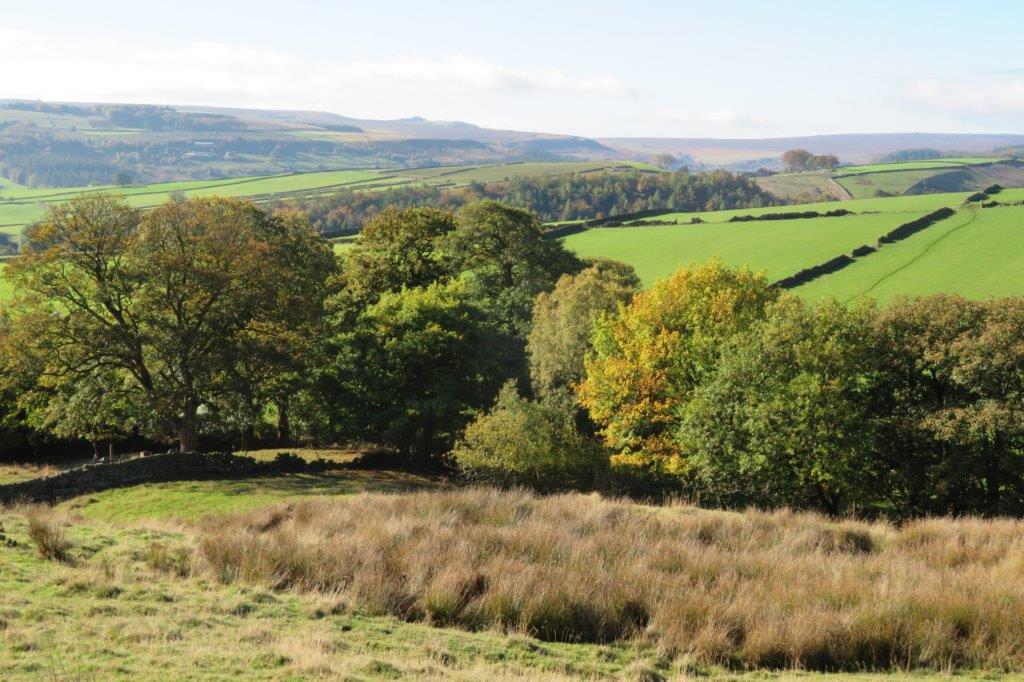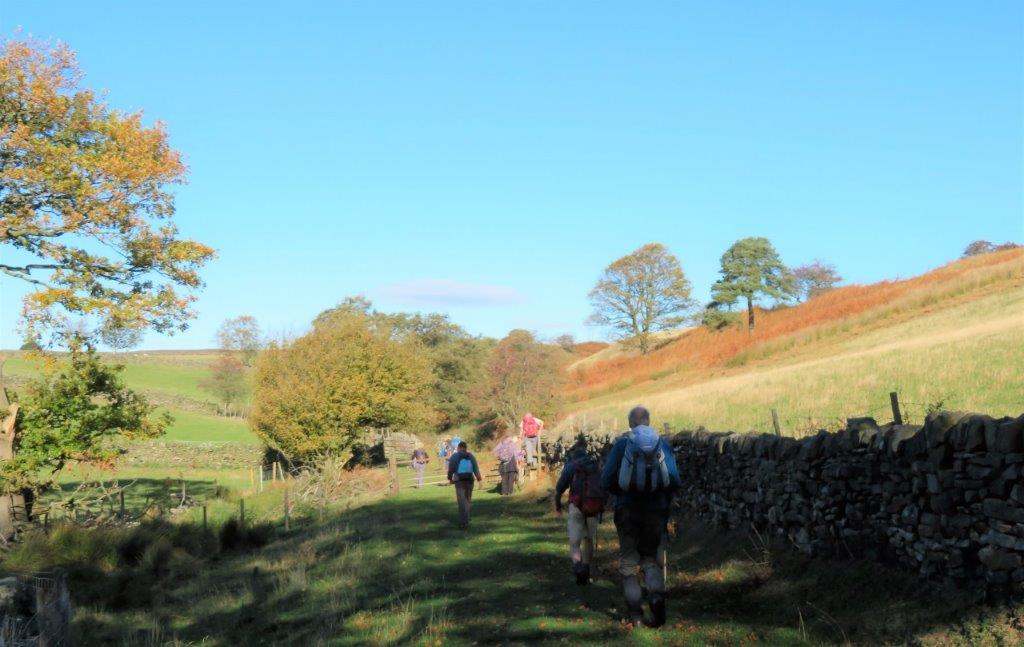 heading towards the roads (near junctions (Load Field Road, Small Field Road, Agden Side Road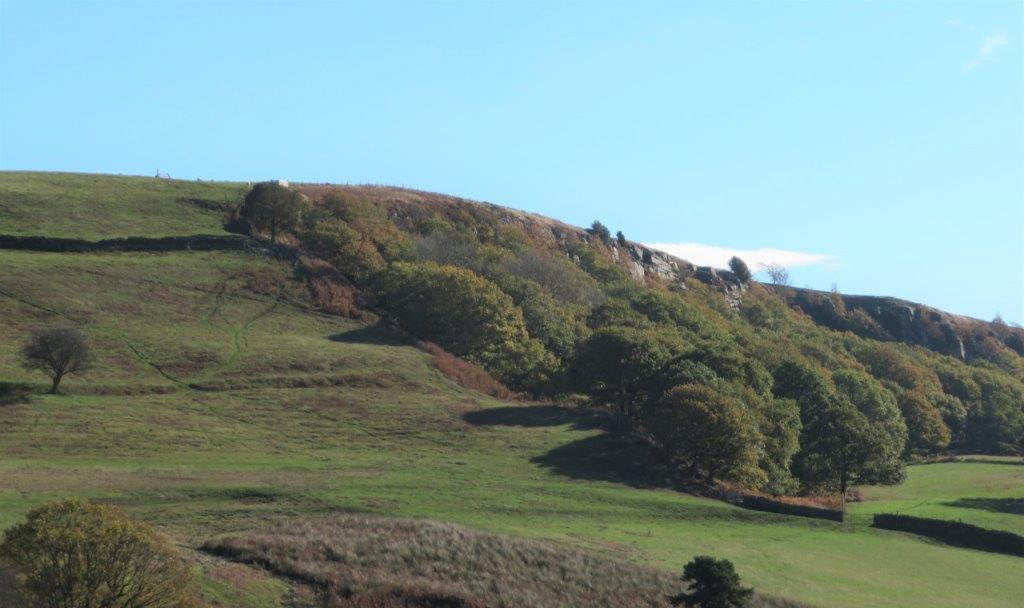 looking back at Rocher Woods and Rocks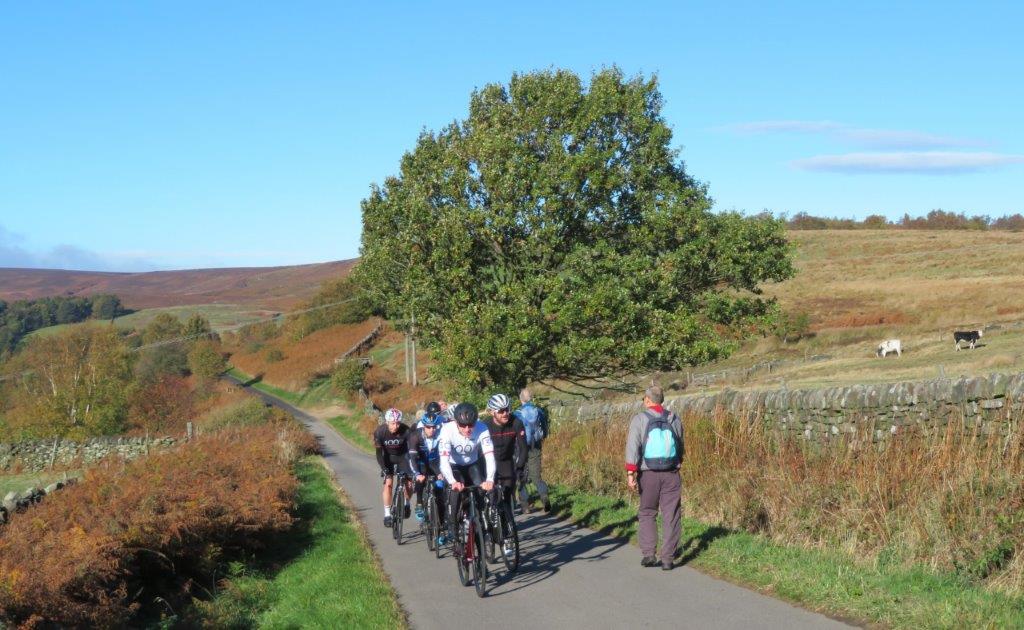 On Agden Side Road - path ahead to right onto Cowell Flat but muddy access also possible from Load Field Road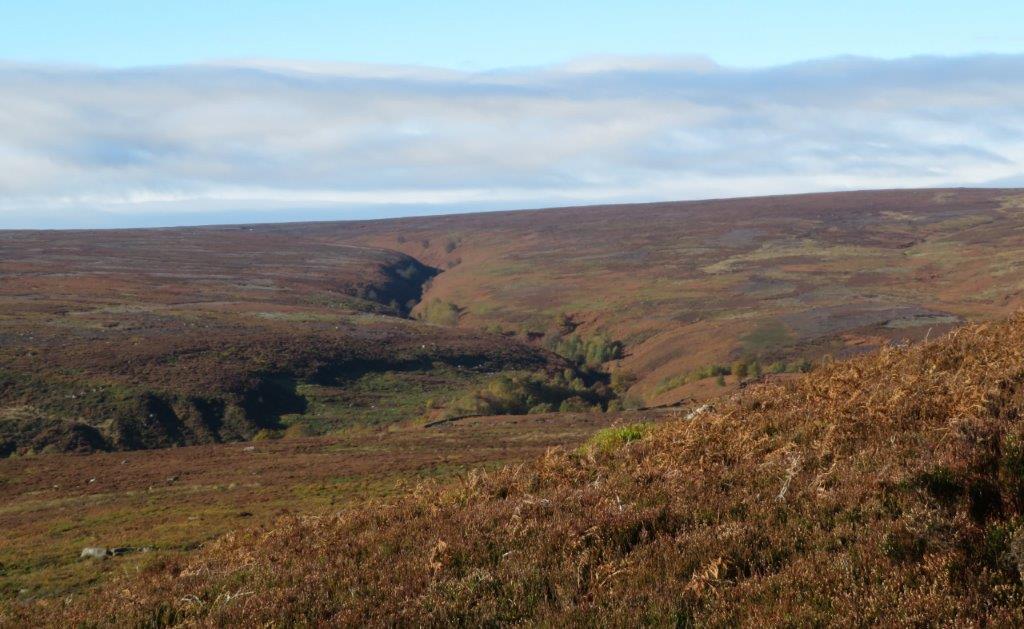 Agden Dike seen from Dukes Road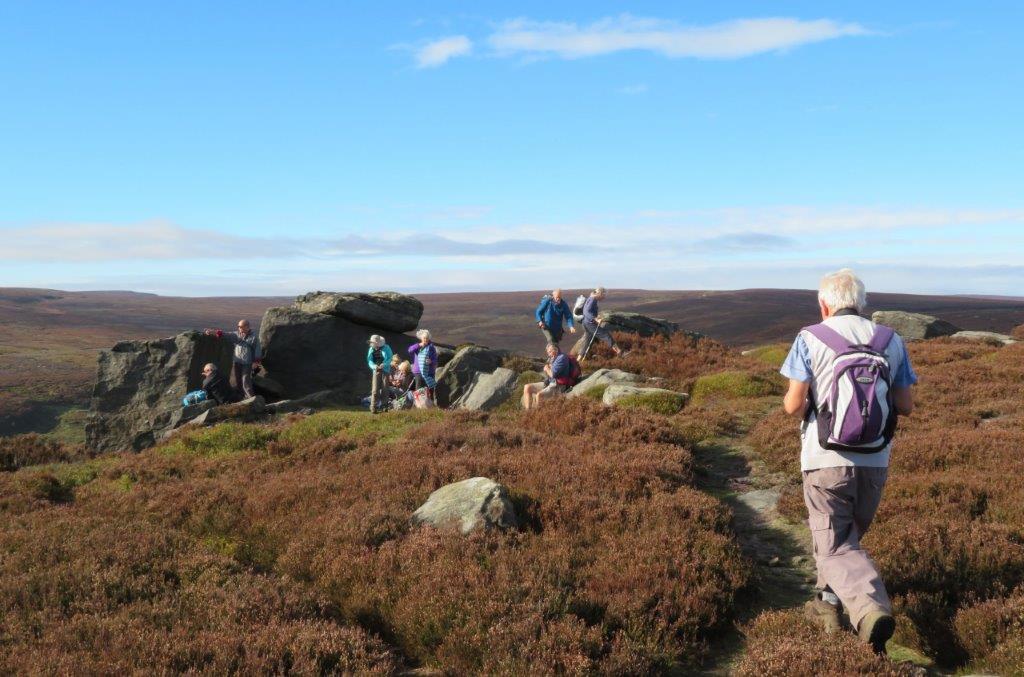 morning tea break near Hurkling Stones?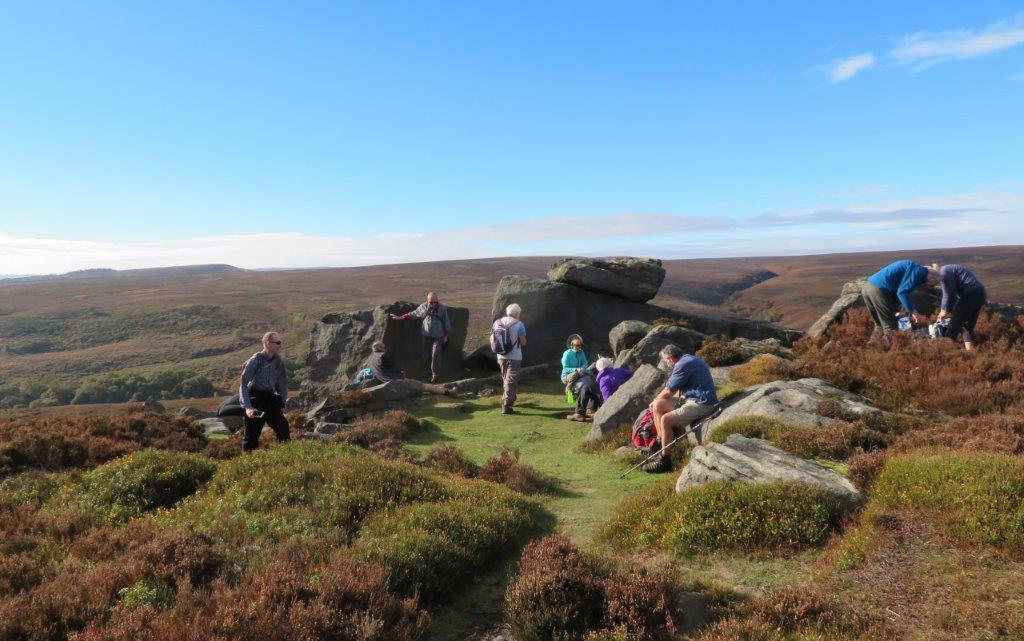 as above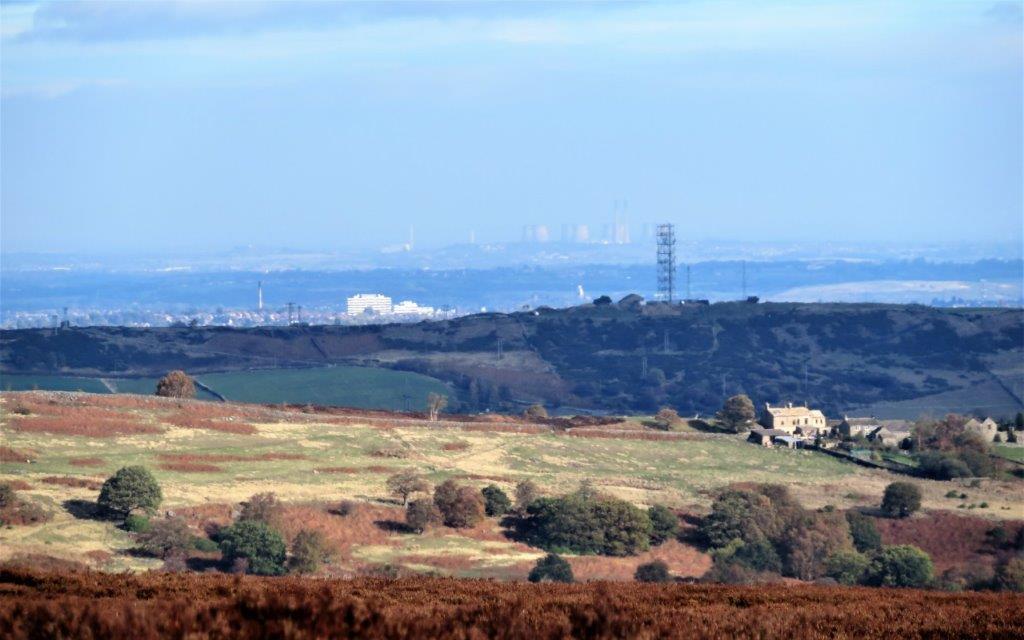 zoomed in view to north - which power plant cooling towers visible in distance?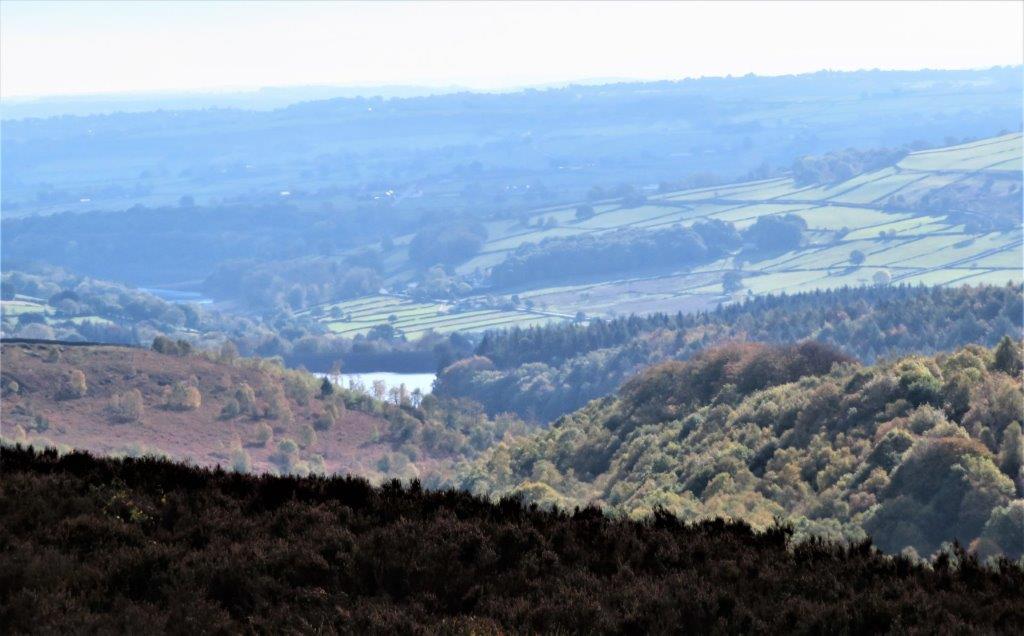 view of Agden Reservoir with Damflask Reservoir behind?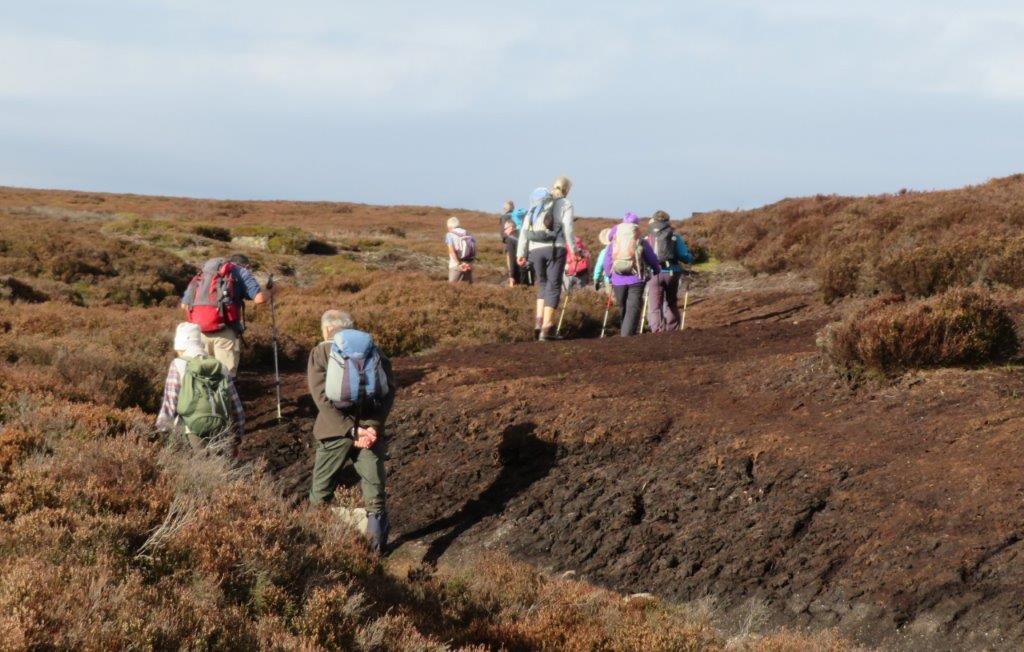 crossing through moor land to Grouse Butt Track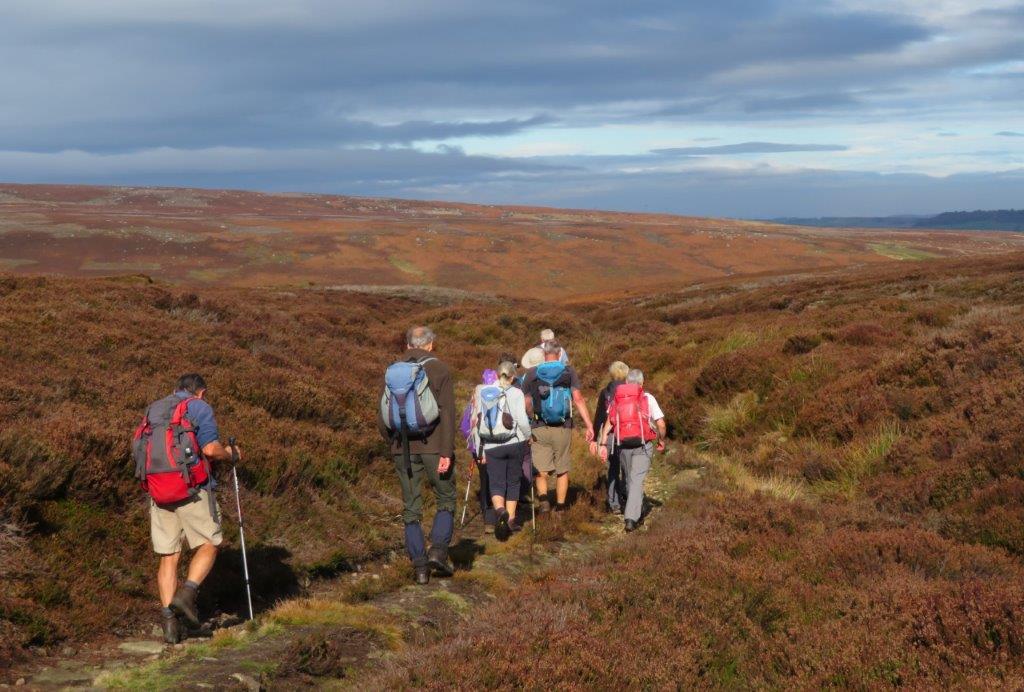 on Grouse Butt Track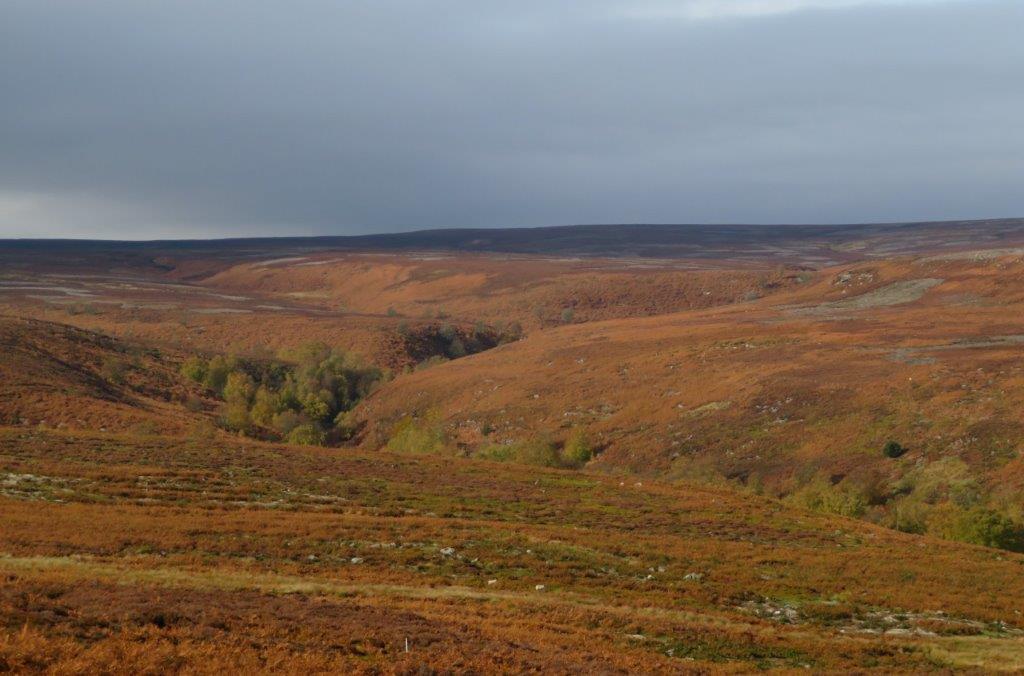 Ewden Beck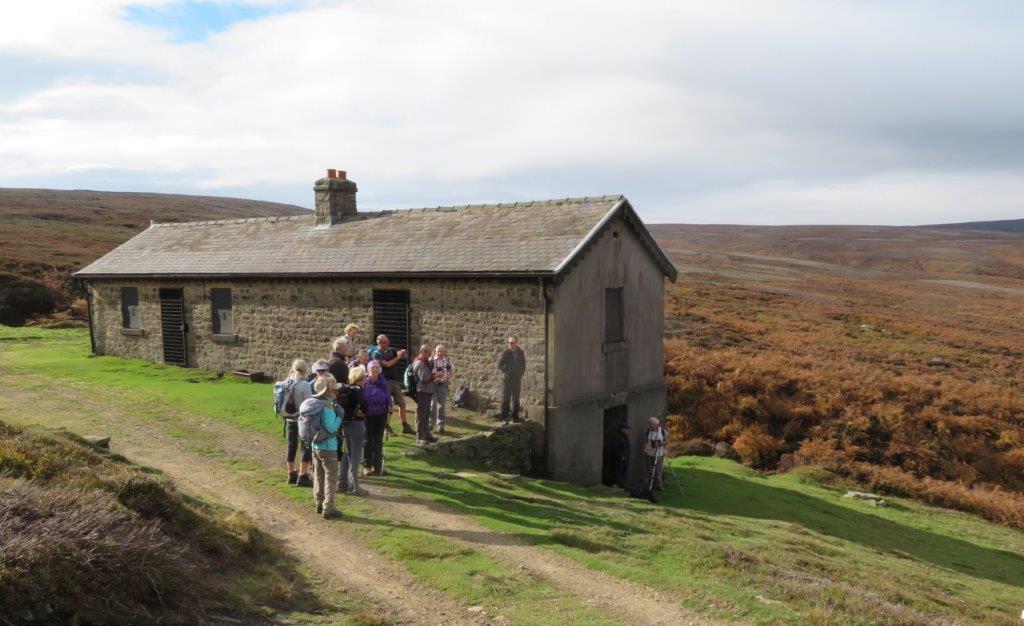 Shooting Lodge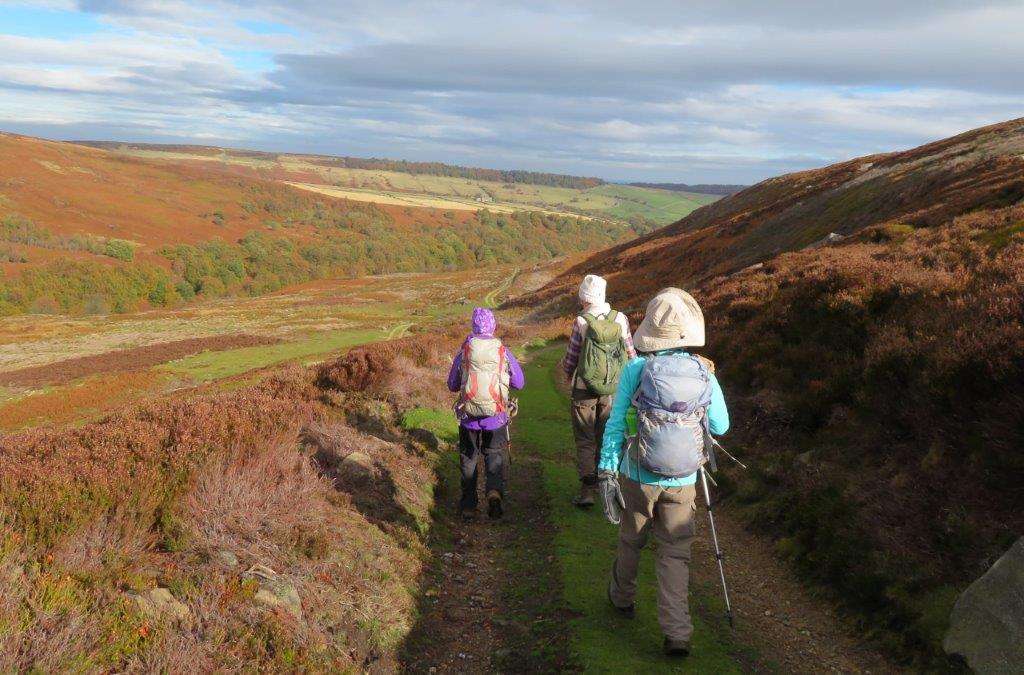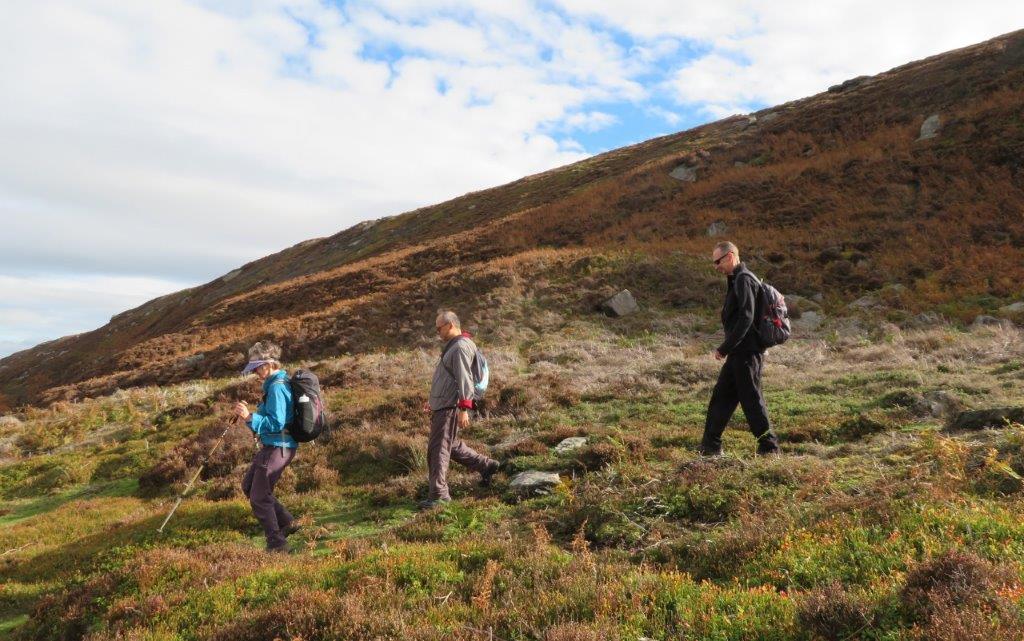 taking a short cut - leaving & rejoining track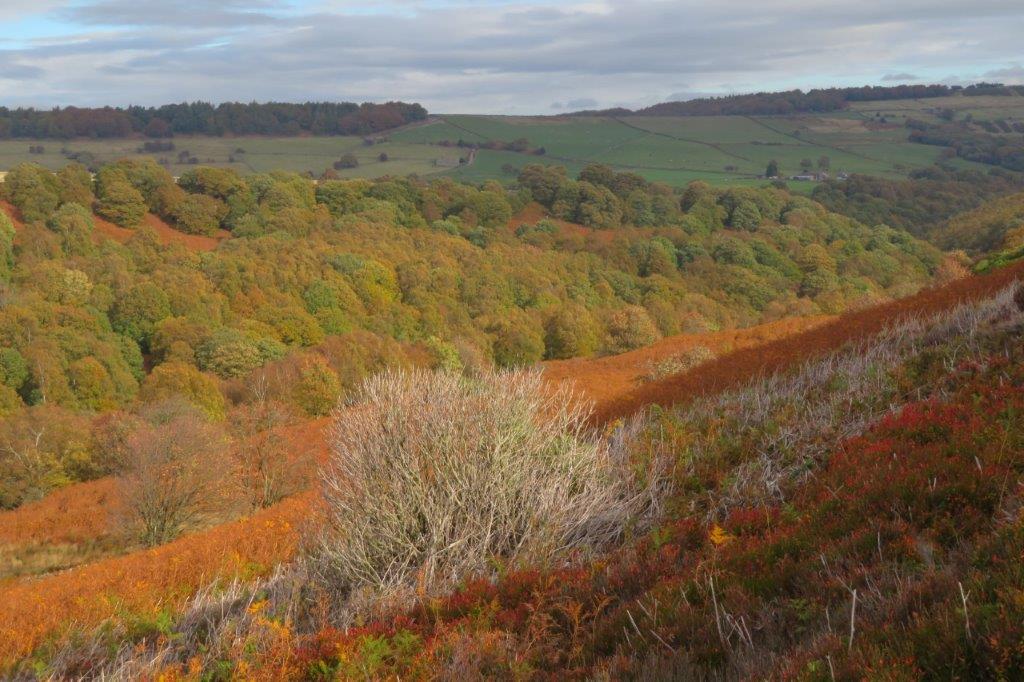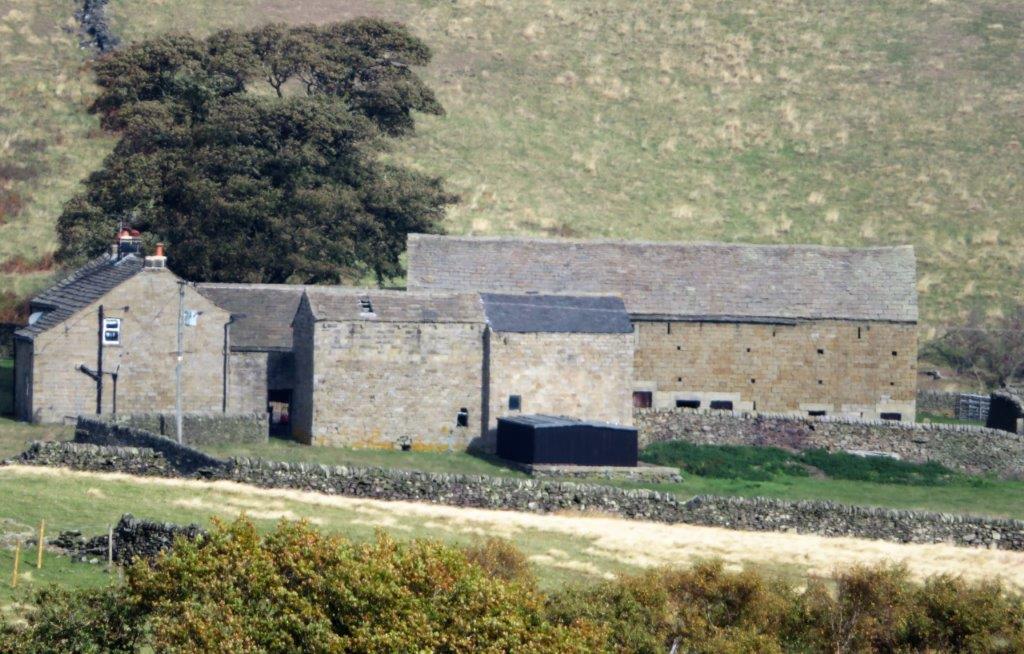 seen across Ewden Beck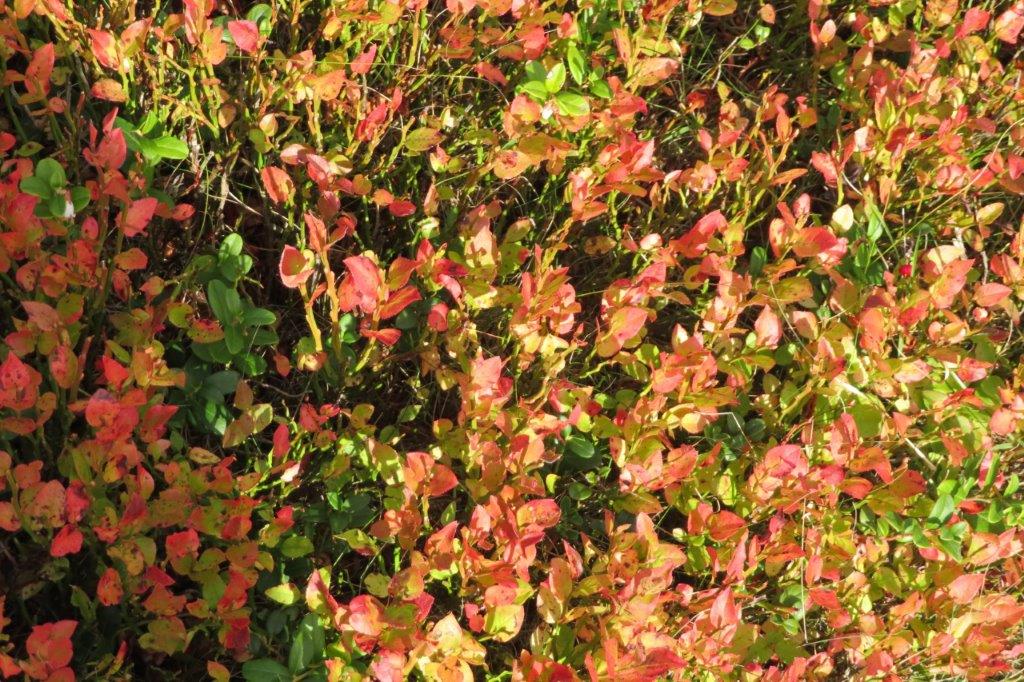 Bilberry bushes alongside track?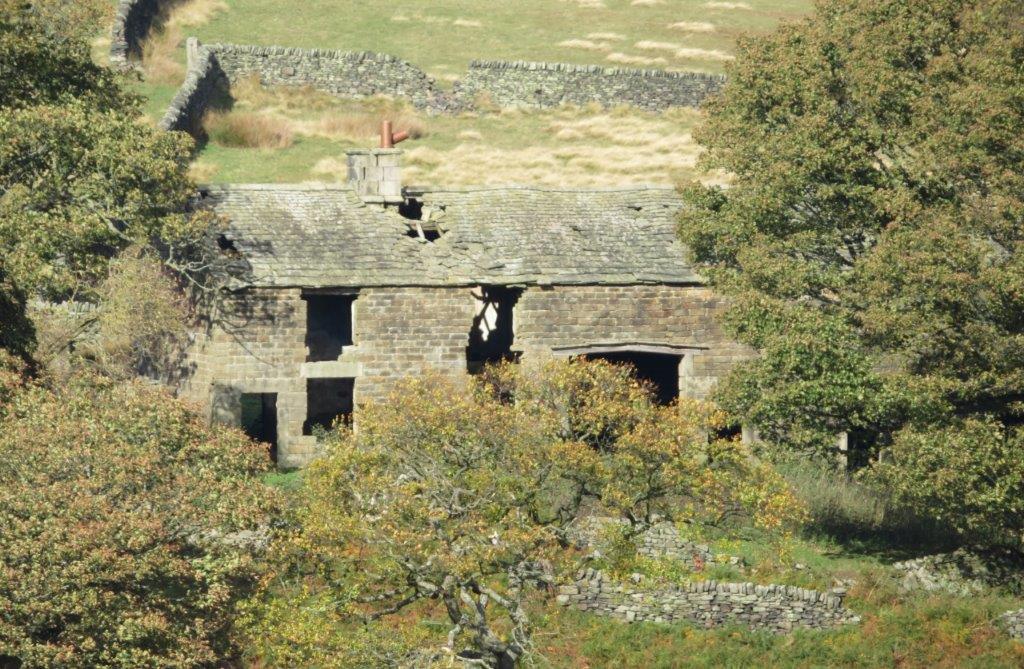 ?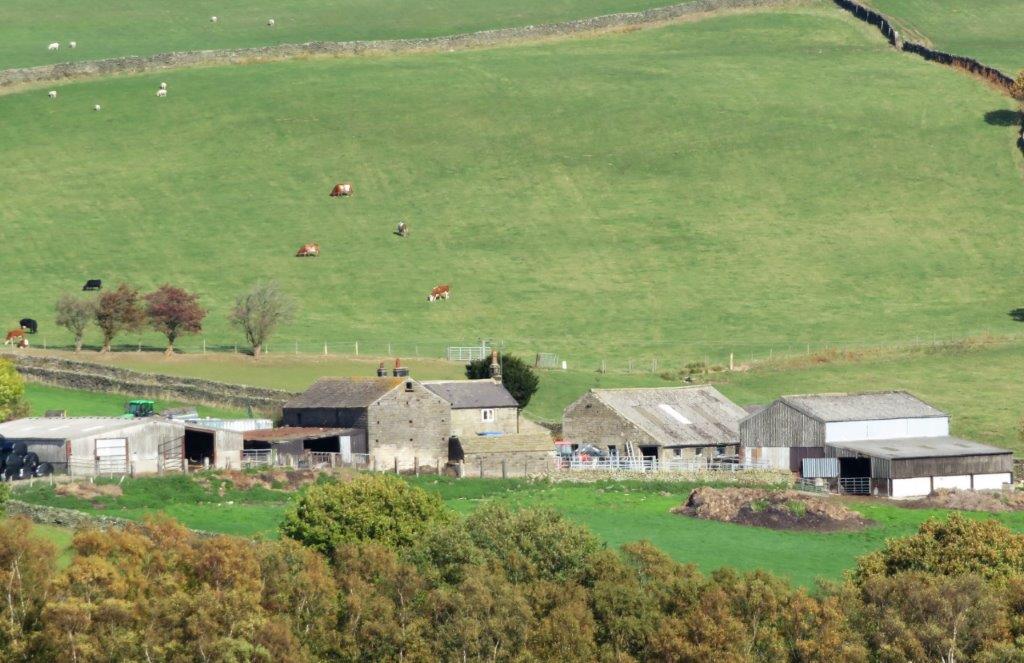 farm close to Mortimer Road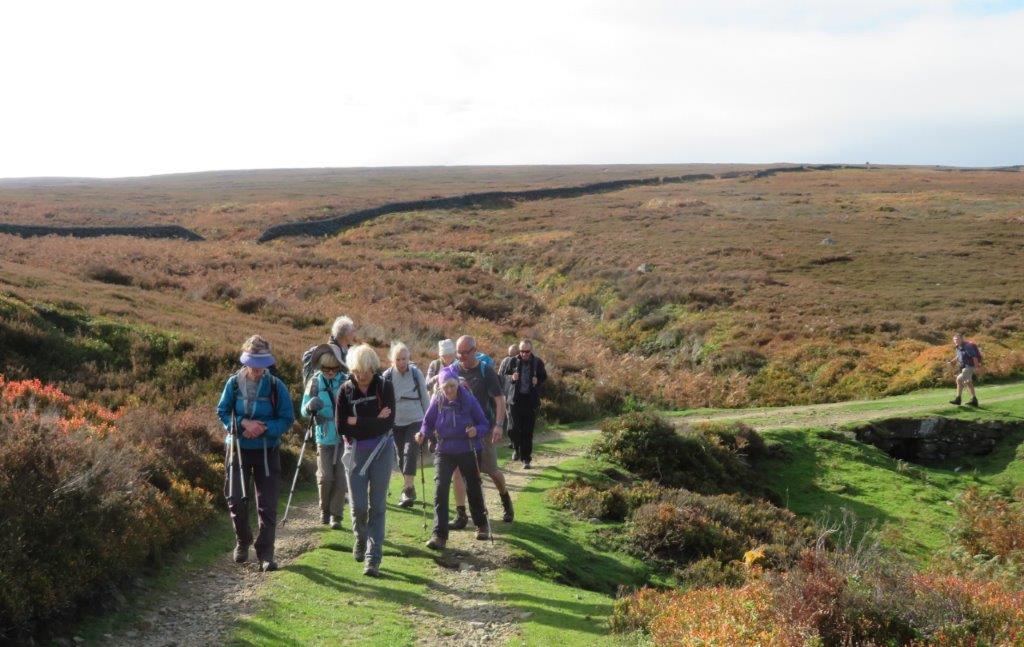 Mortimer Road & farm in distance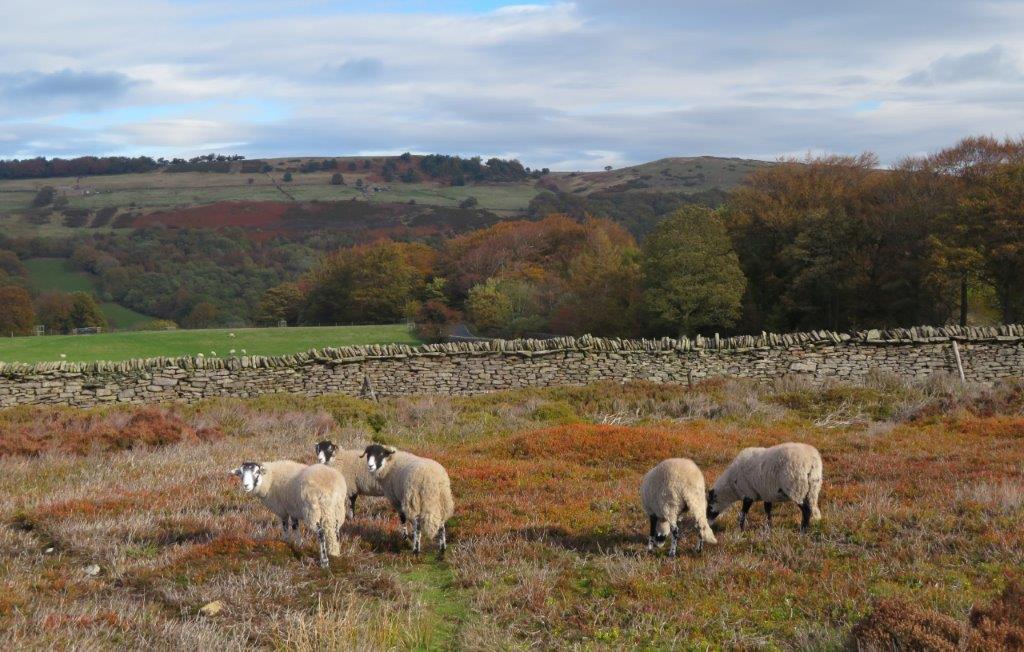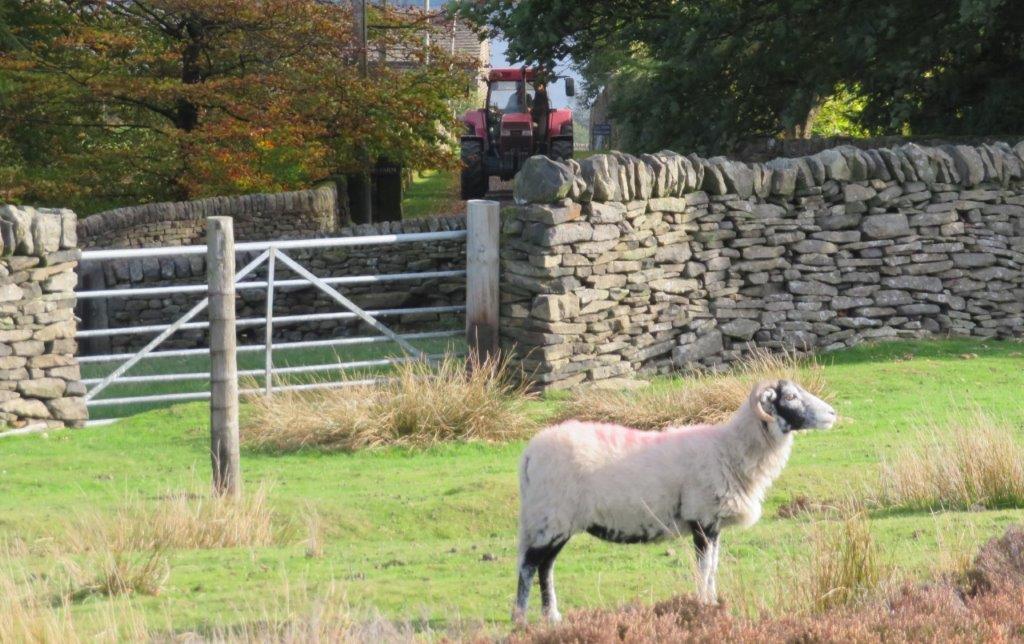 a glimpse across Mortimer Road of access road into Broomhead 'Hall' - hall is actually demolished now only farm buildings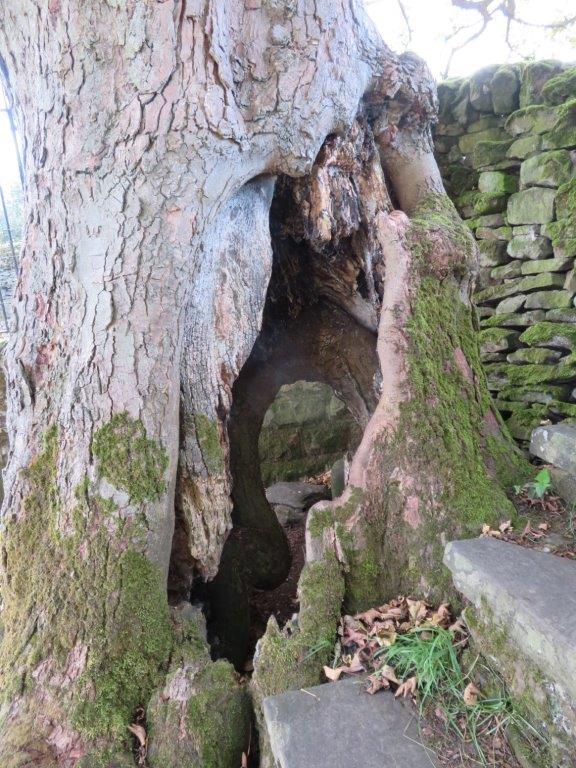 this hollowed out tree is on Foot Path turning off North from tarred access to 'Hall'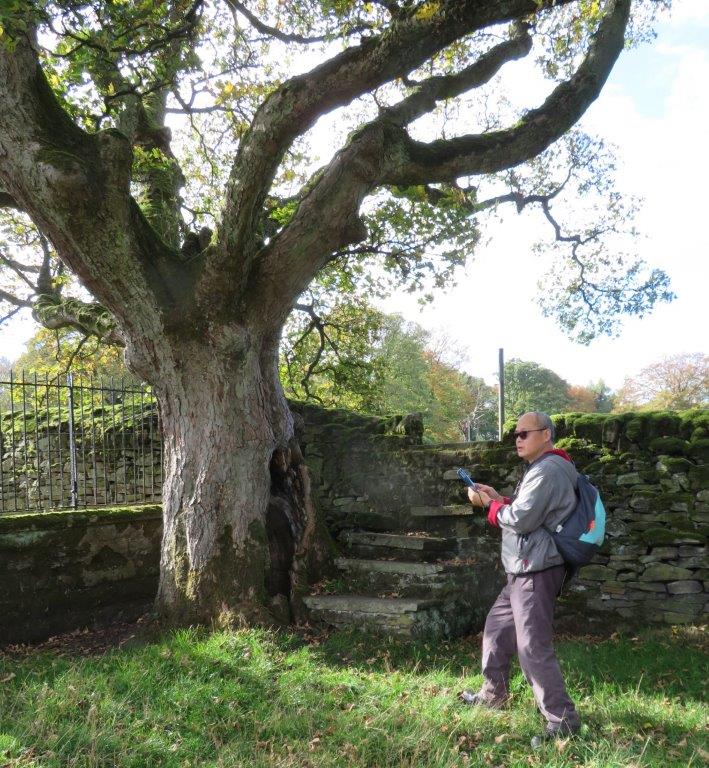 general view of tree - probably wont survive too many more gales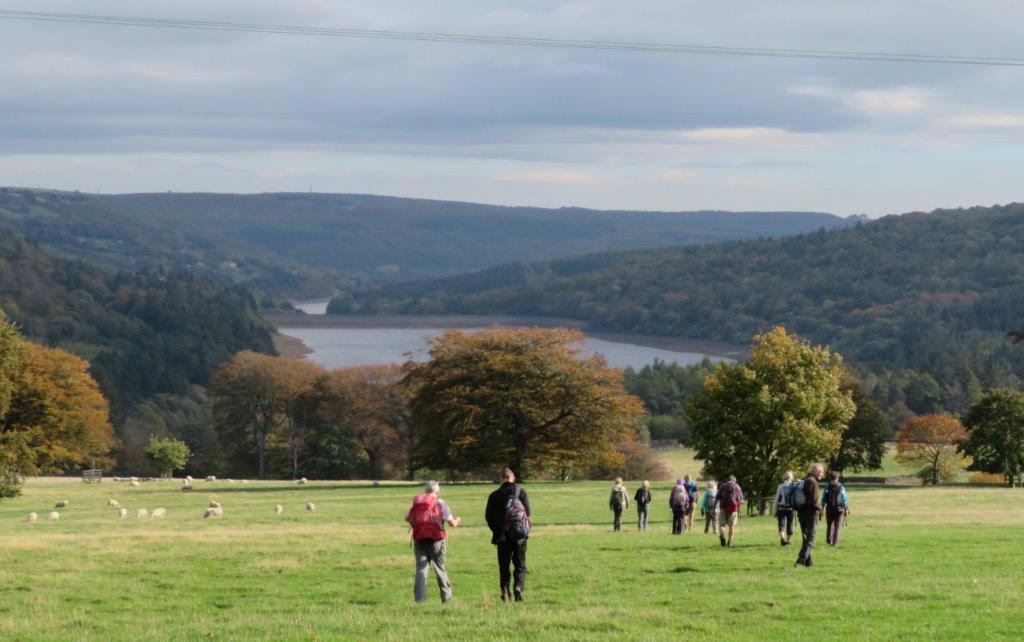 Broomhead Reservoit with More Hall Reservoir in distance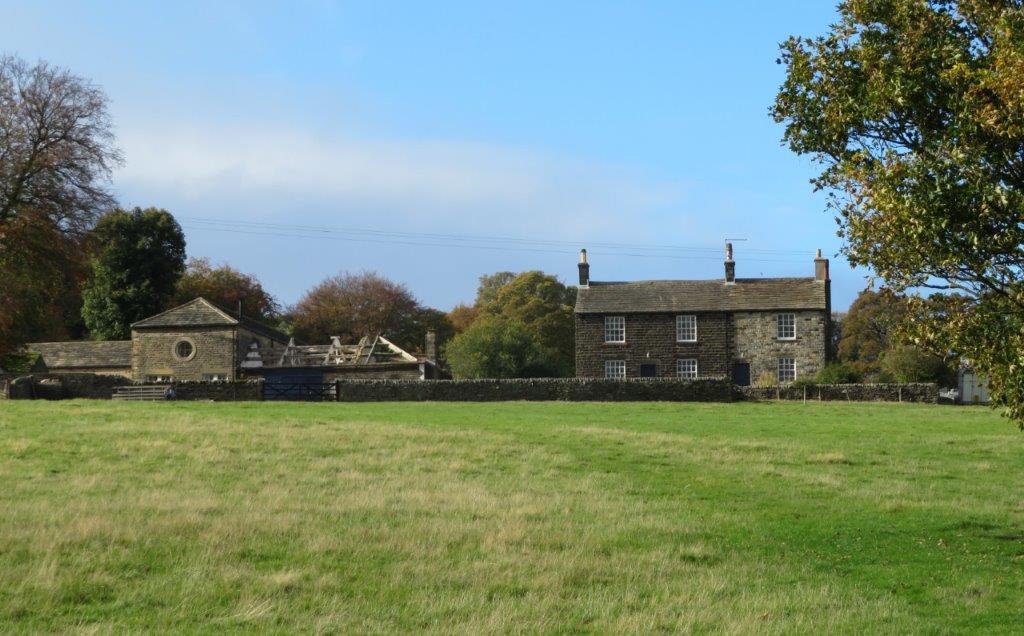 looking behind at Farm House etc - no 'Hall' in view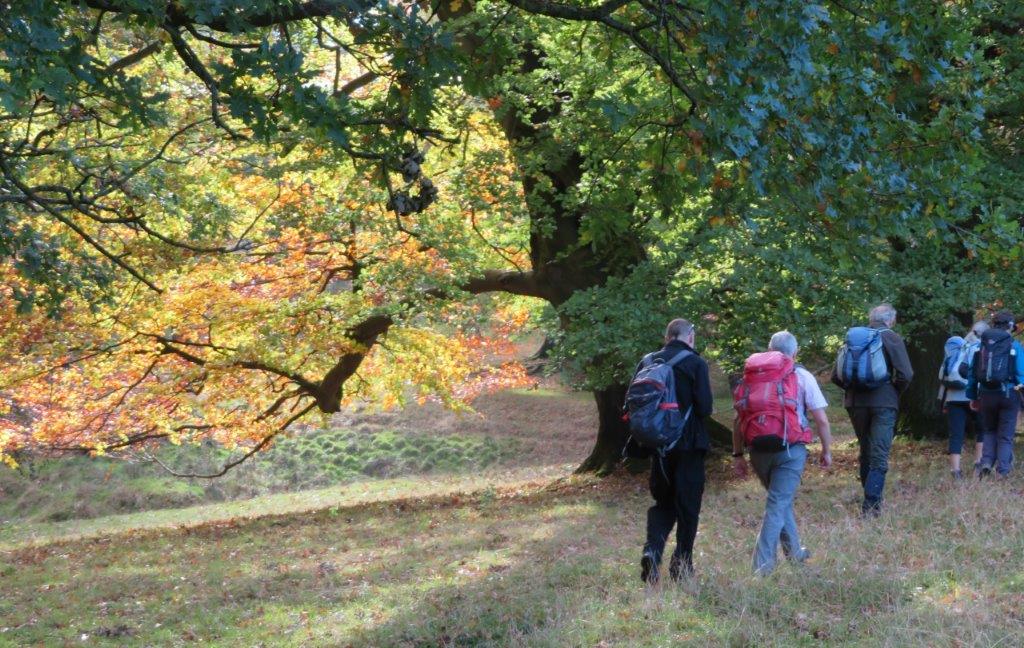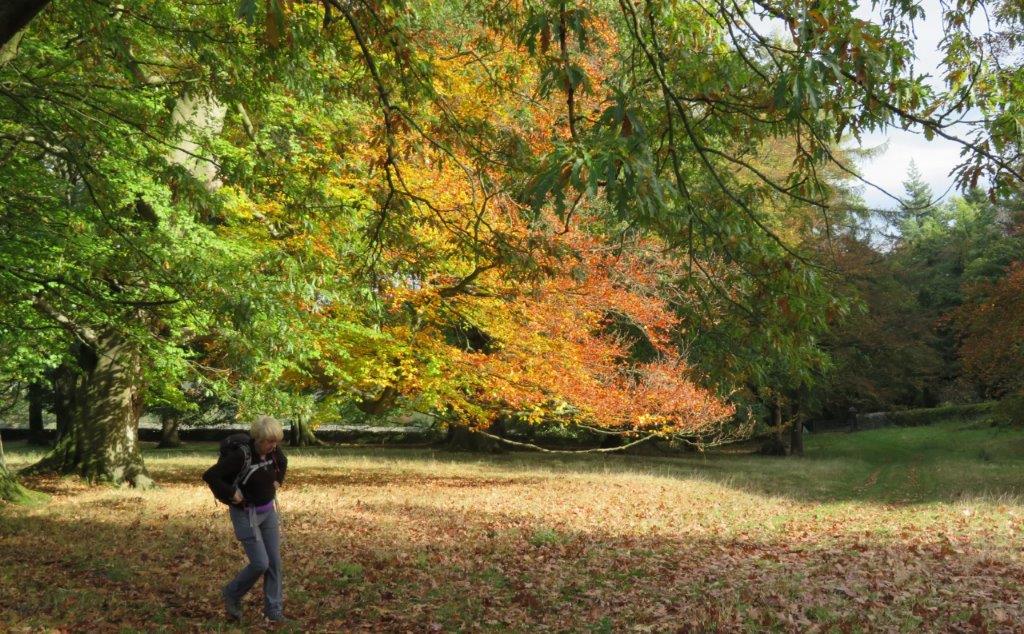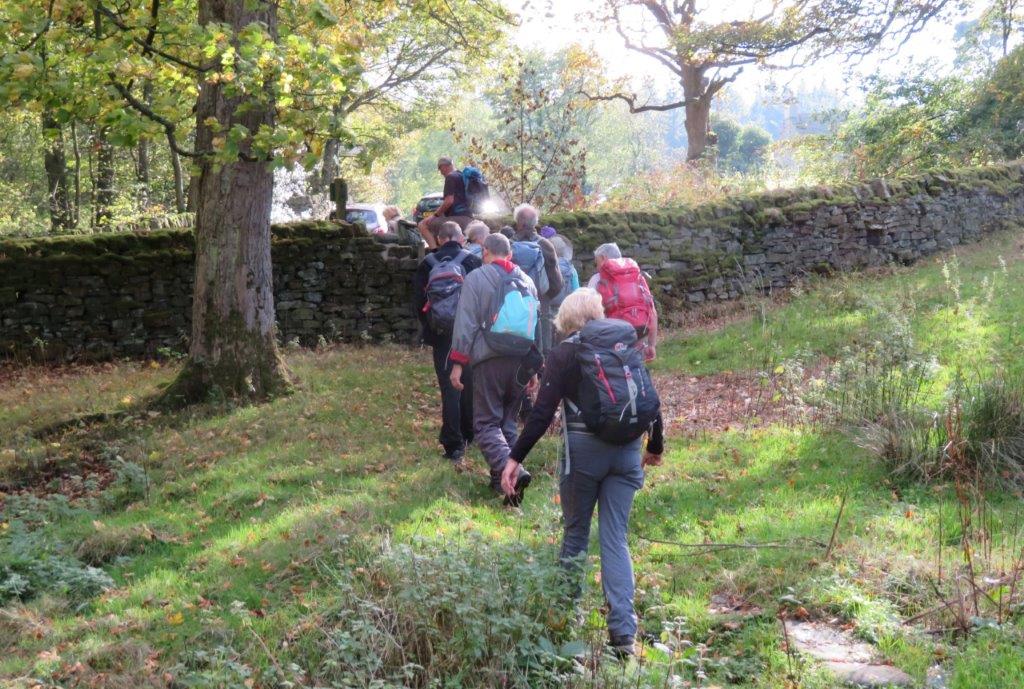 leaving Broomhead Farm / Park over stile onto Allas Road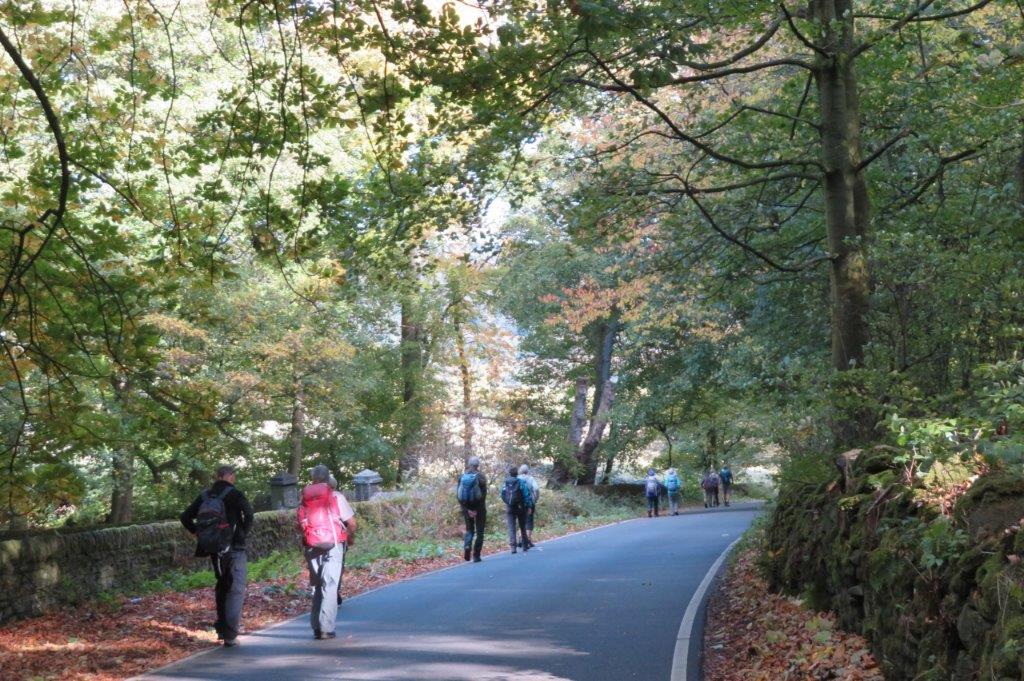 ~ENE along Allas Road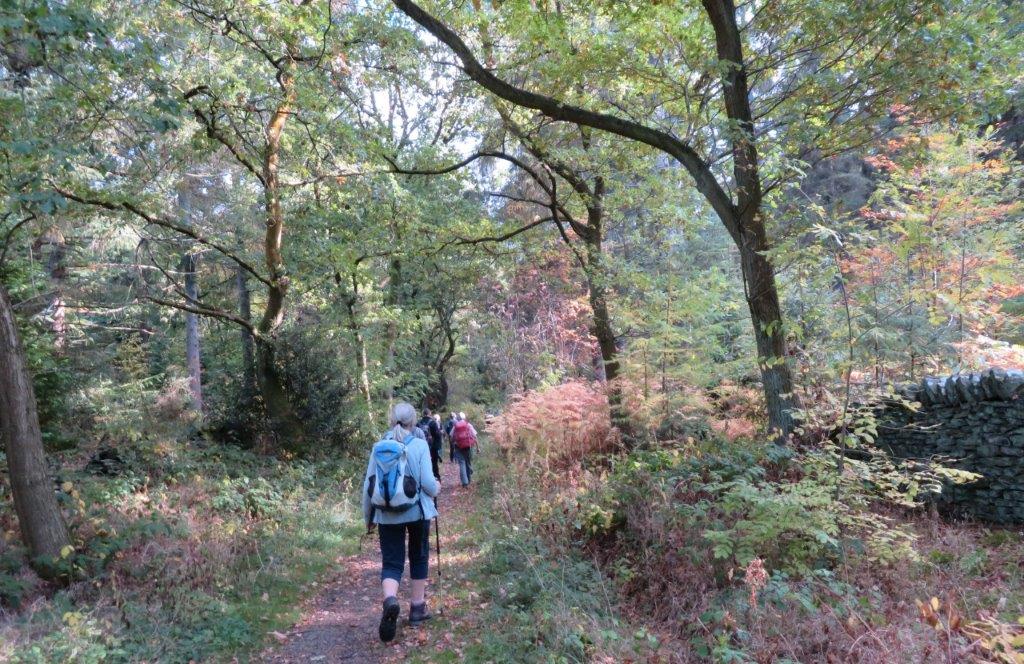 ~E into Wigtwizzle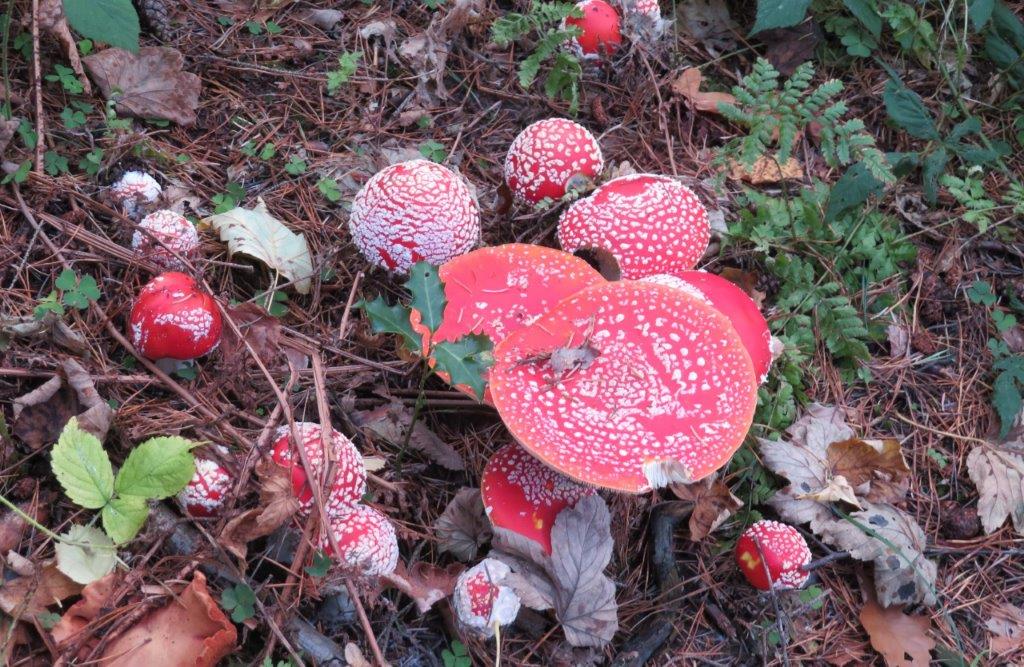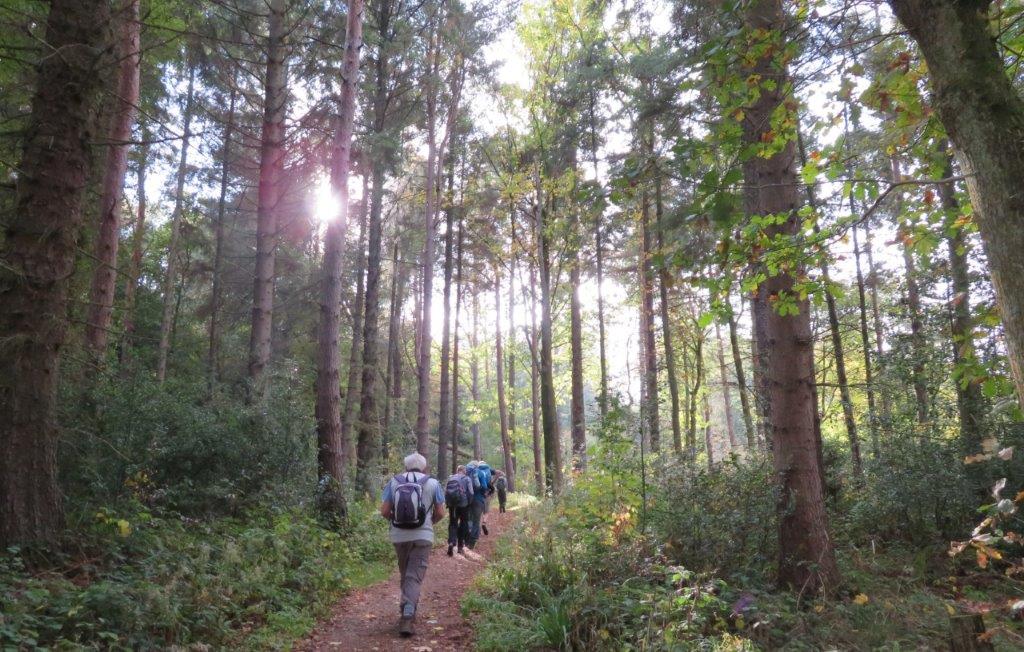 ~SSW through Wigtwizzle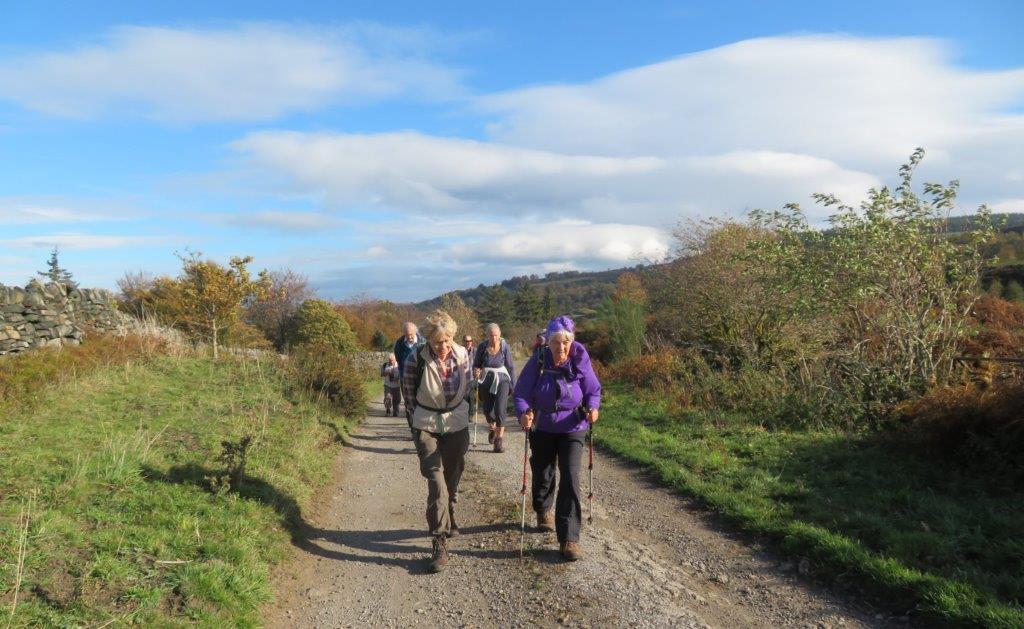 nearing northern boundary of Canyard Hills Open Access Land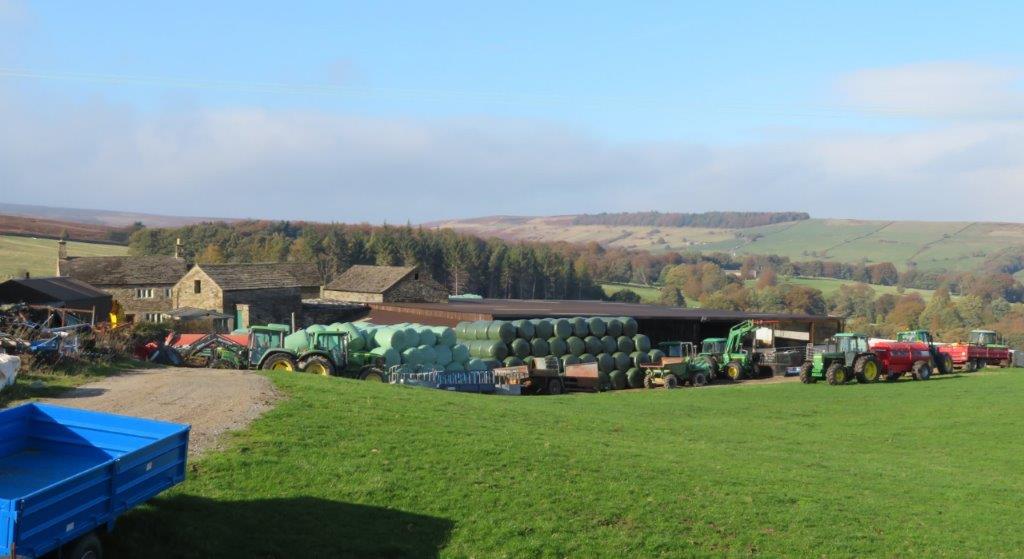 farm abutting Canyard Hills Open Access Land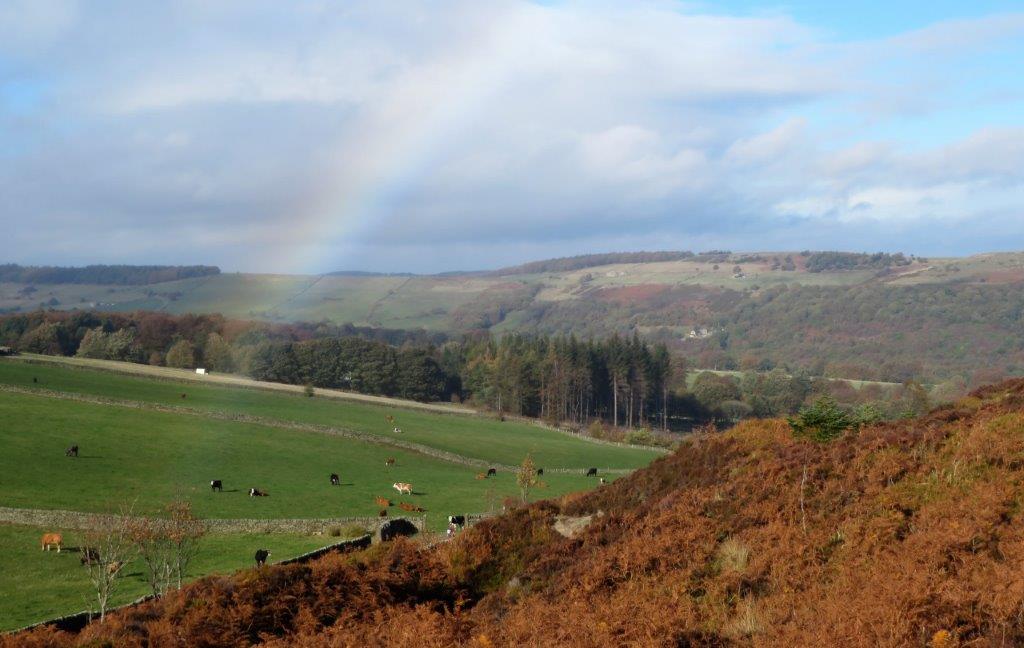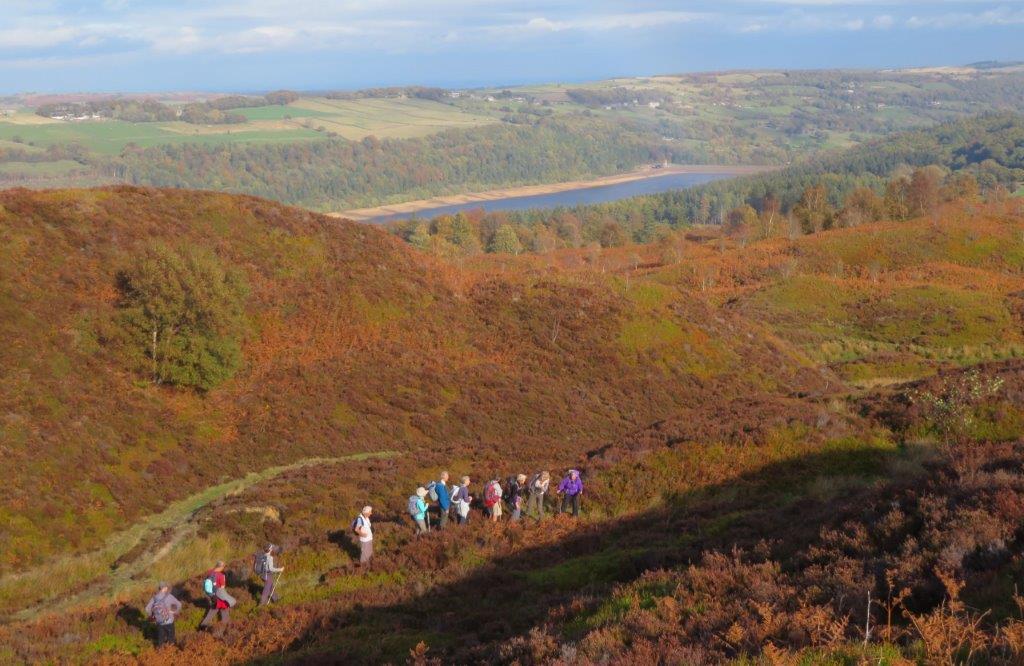 In Canyard Hills - Broomhead Reservoir in view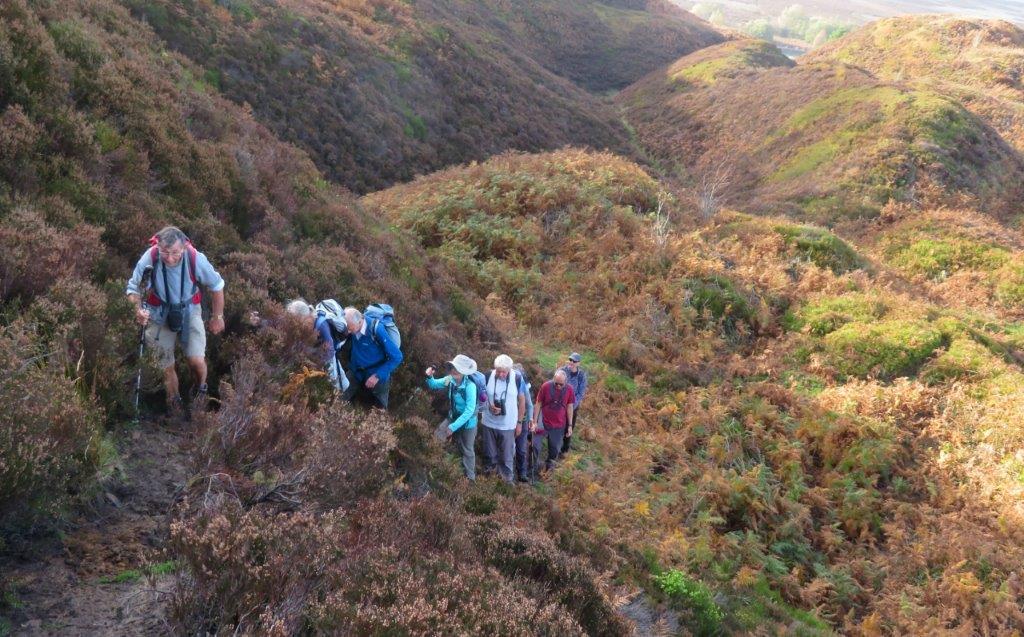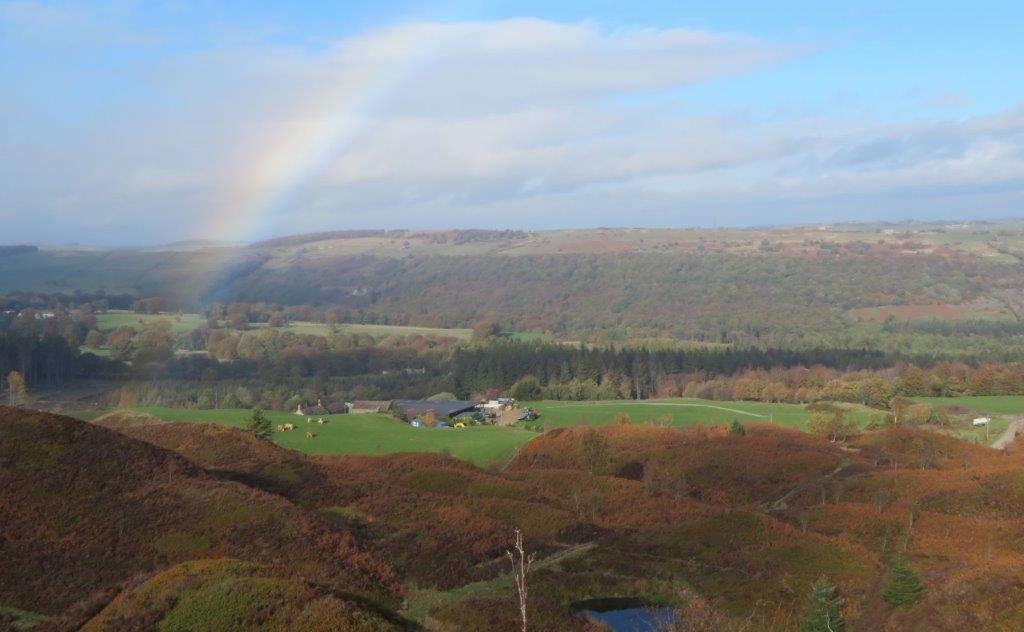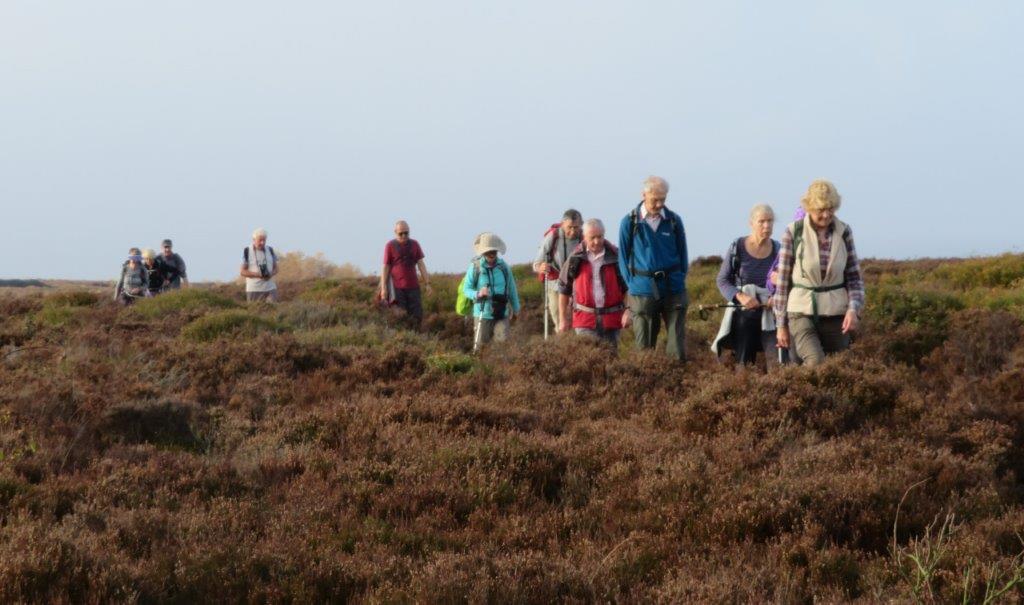 heading toward junction Penistone Rd & Load Field Rd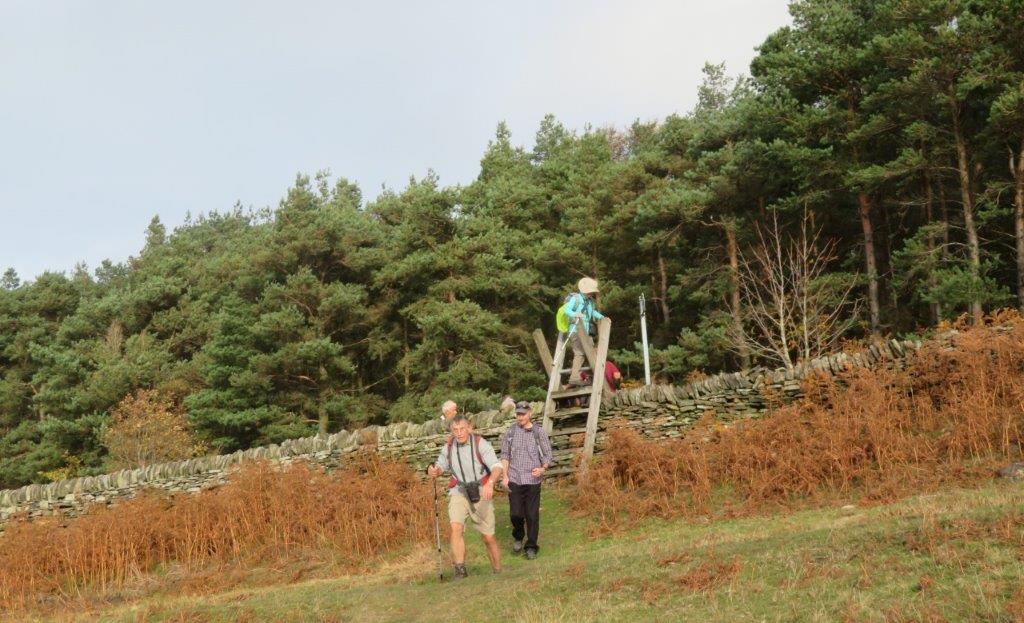 stile from Penistone Road - White Lee Moor behind
looking back at Rocher Rocks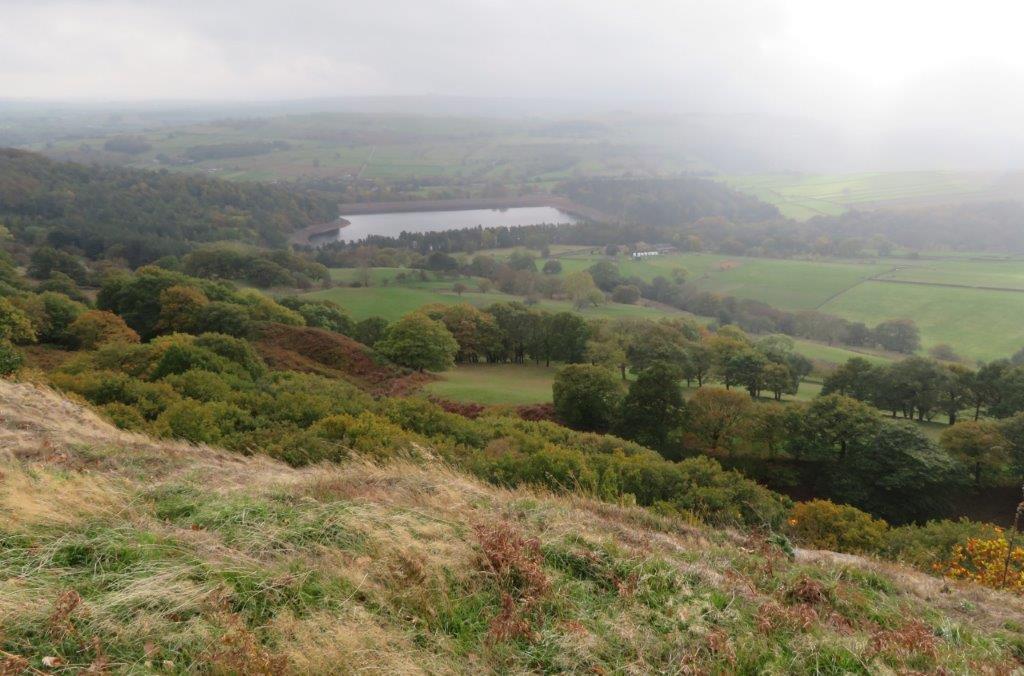 looking from top of Rocher Rocks across Rocher Woods at Agden Reservoir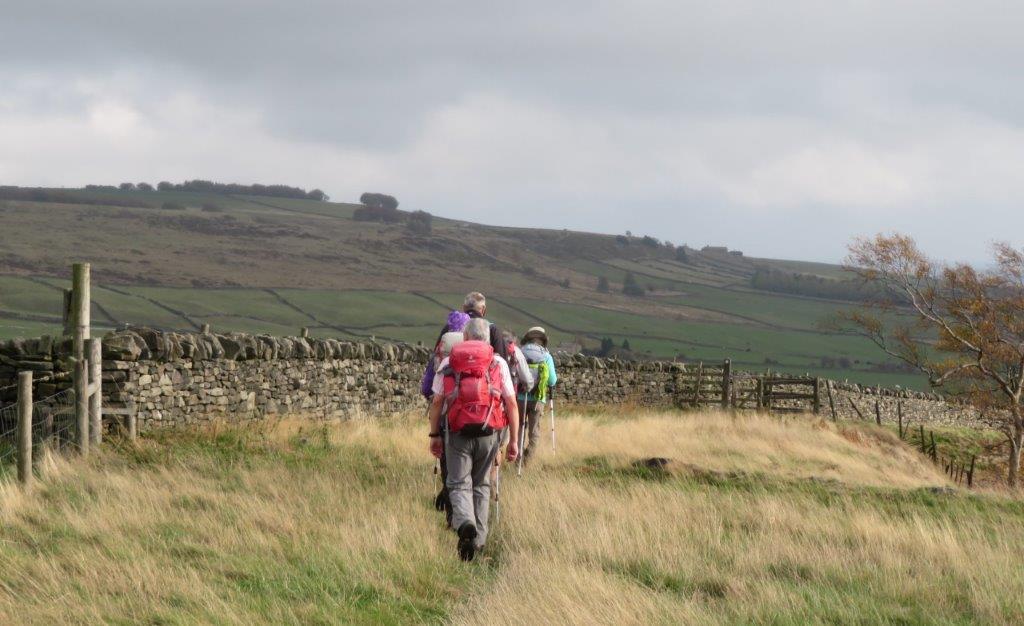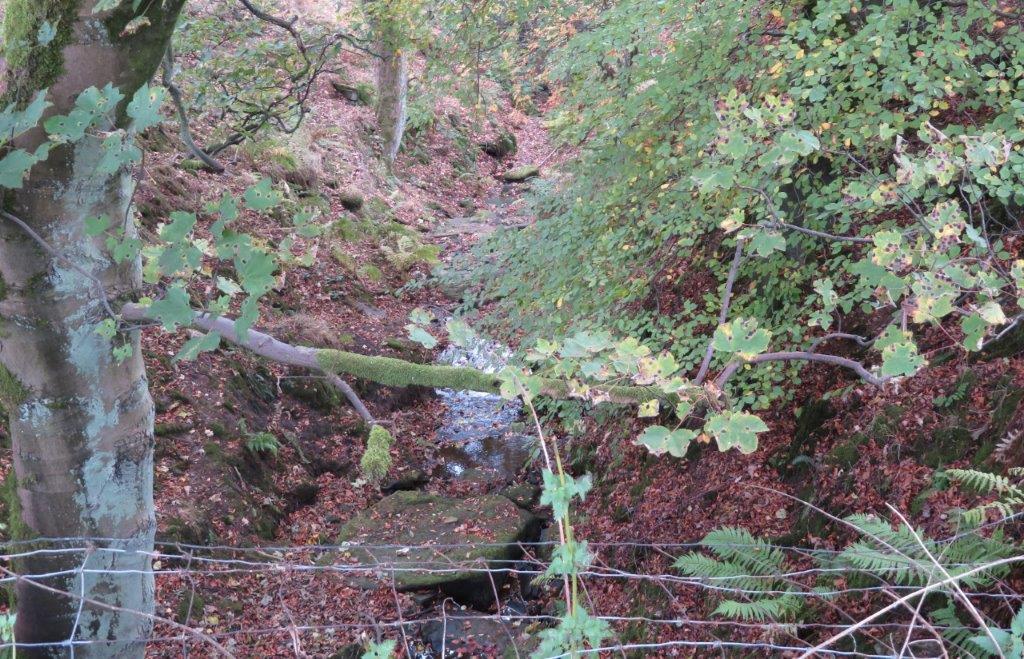 passing top of Rocher End Brook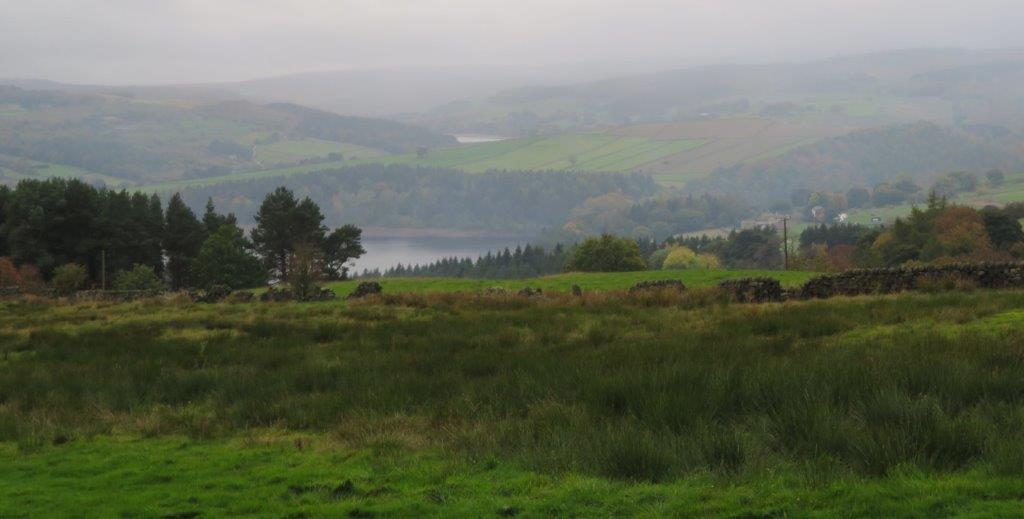 Agden Reservoir with Dale Dike Reservoir behind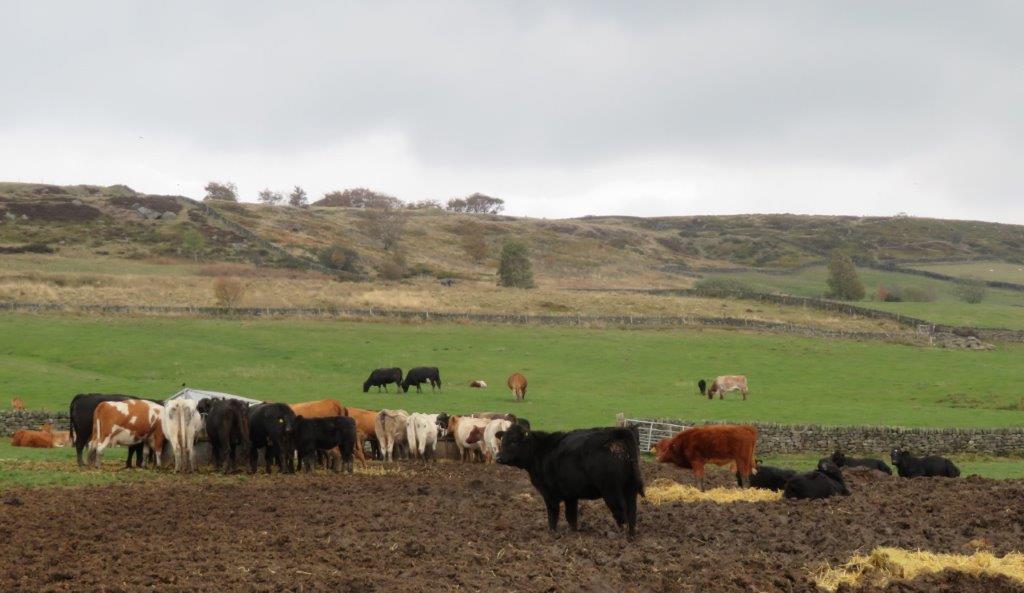 cattle along Penistone Road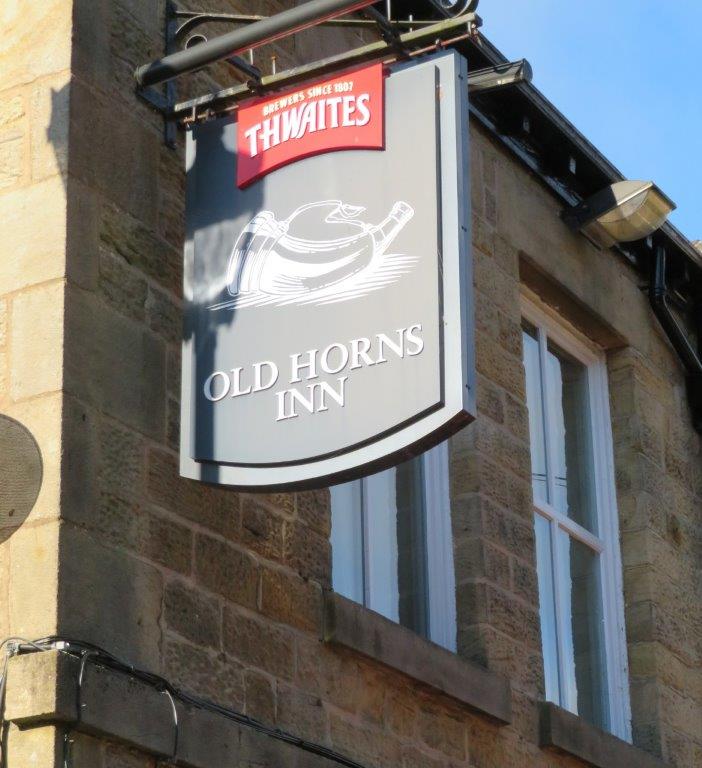 refreshments at Old Horns Inn our start point
homepage - Day Walks Index 2018 - contact me at