homepage - Day Walks Index 2018 - contact me at

2018.09.30 - COACH RAMBLE (B Walk) - Grassington (National Parks Centre / PC ~SE002637), ~SSW on Sedburg Lane, Linton Weirs / Waterfalls, ~E along Dales Way on River Wharfe to Suspension Bridge (not to cross!!), a short NE / SE up to Hebden Beck, ~N up Beck (below village) up to Lost Gill Bank (~SE025658), ~W thru Disused Mines to Yanbury, ~200m NE on Moor Lane, FP ~NW / NNW up to SE007674 (Line of Shake Holes), V-turn & ~S back to Grassington - leader Malcolm & Cath MacKay - Wednesday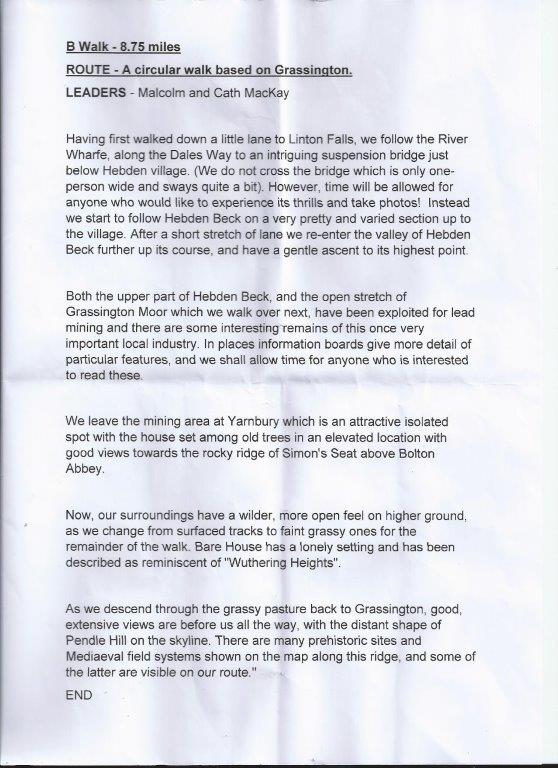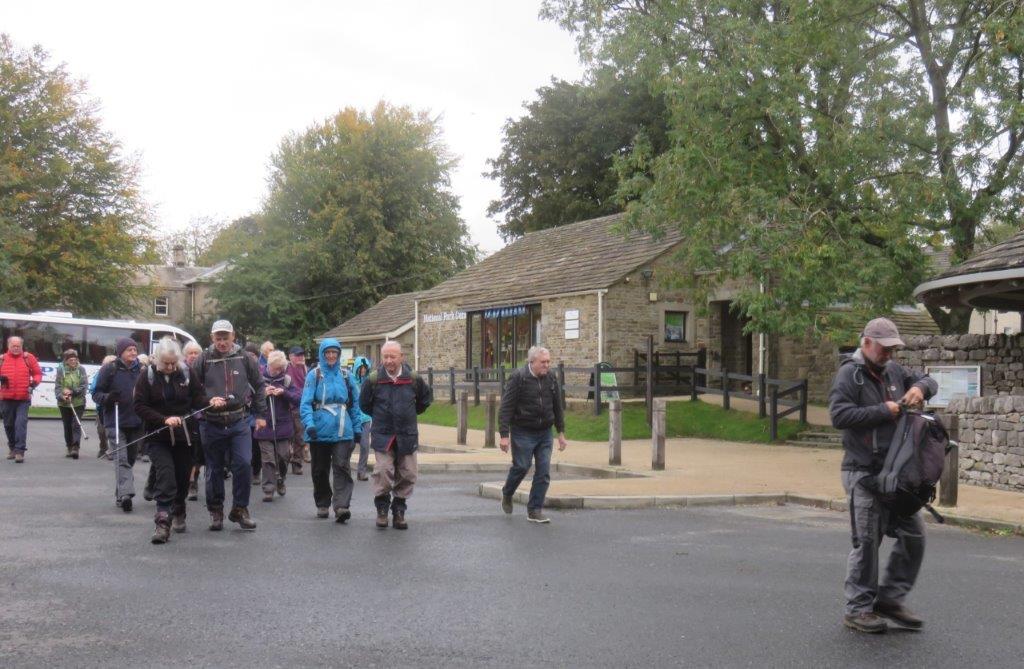 National Parks Centre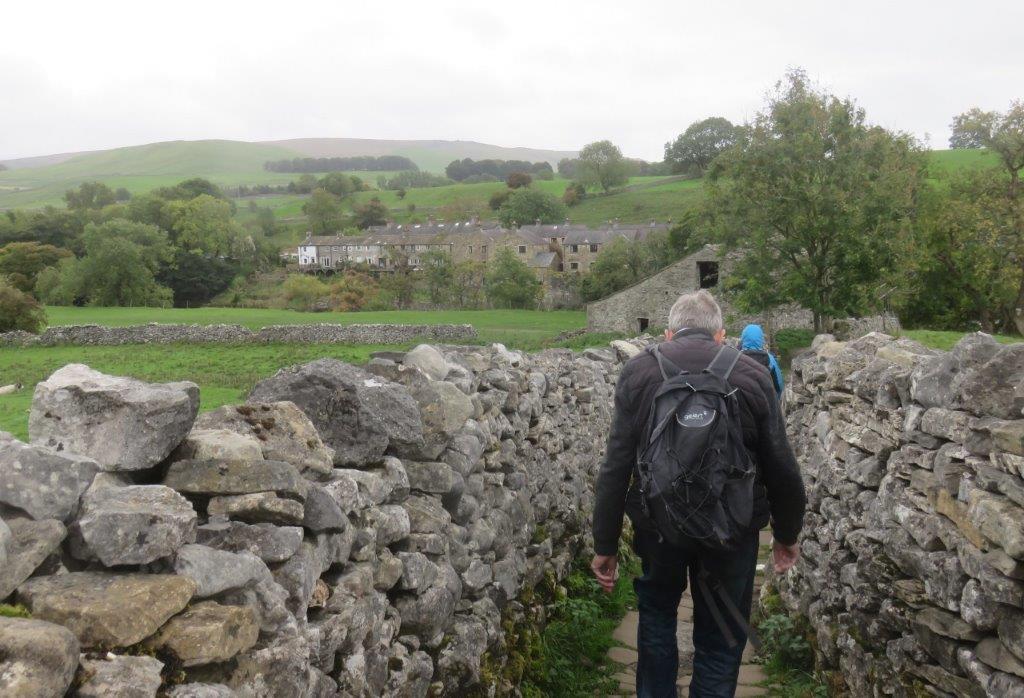 down toward River Wharfe near Linton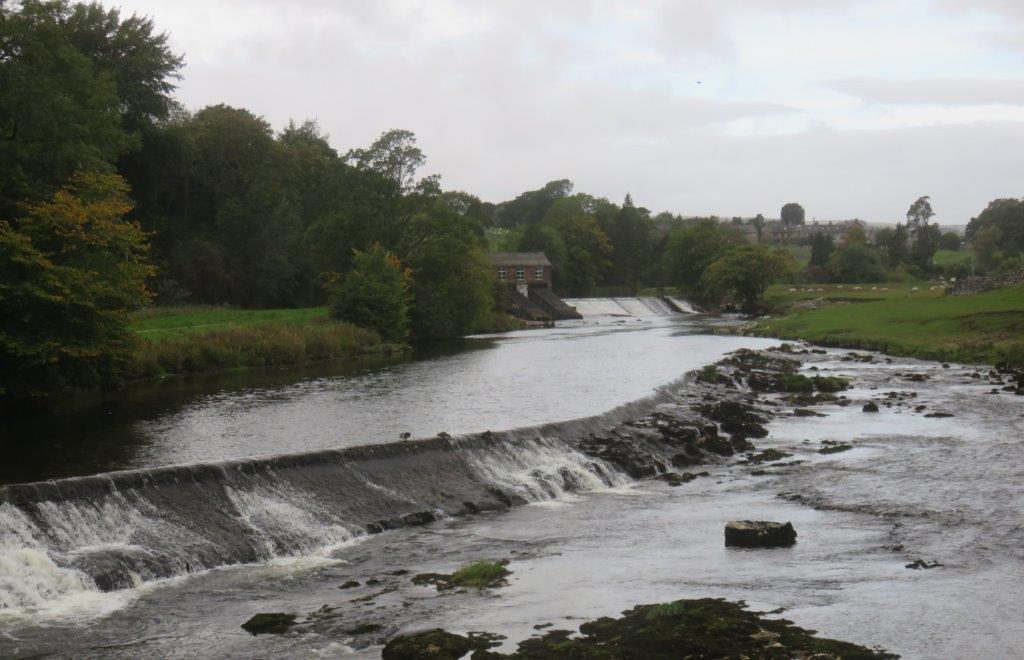 Weirs on River Wharfe near Linton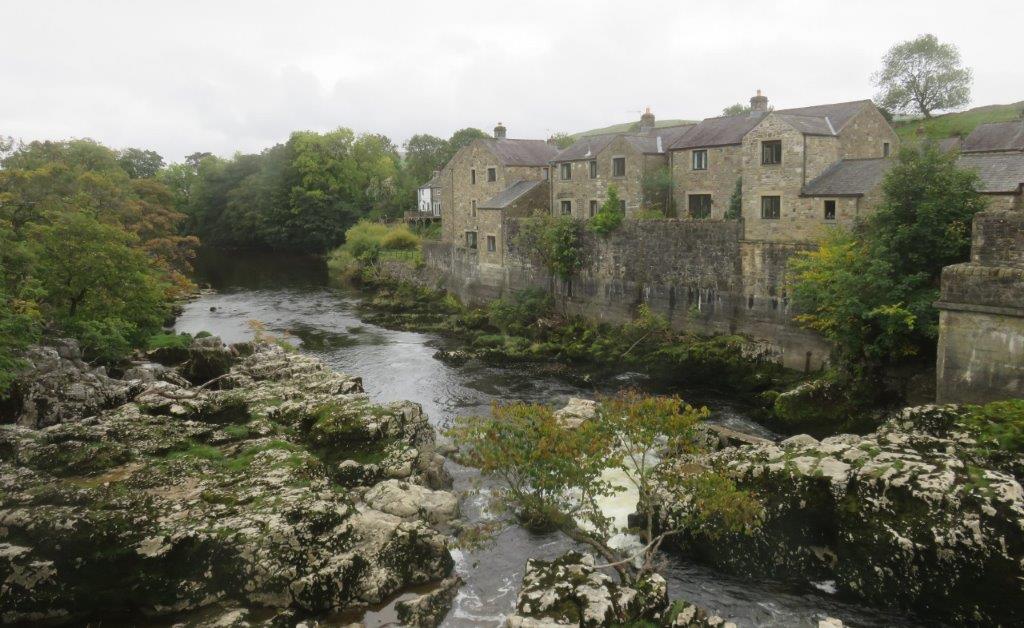 Linton Falls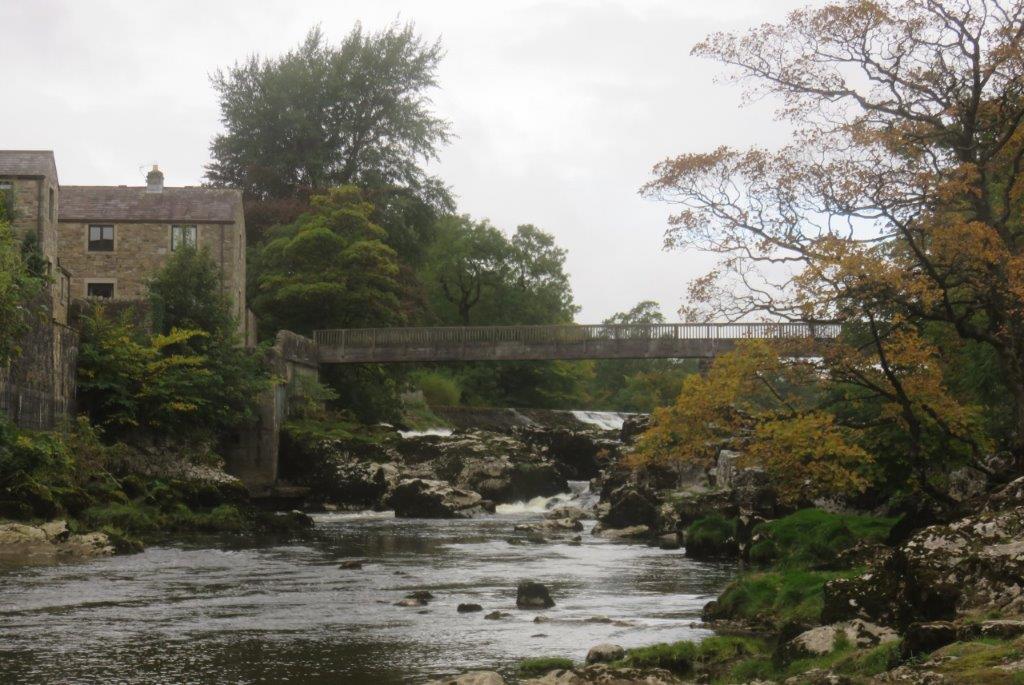 We turned 'downstream' before this foot bridge and followed the Dales Way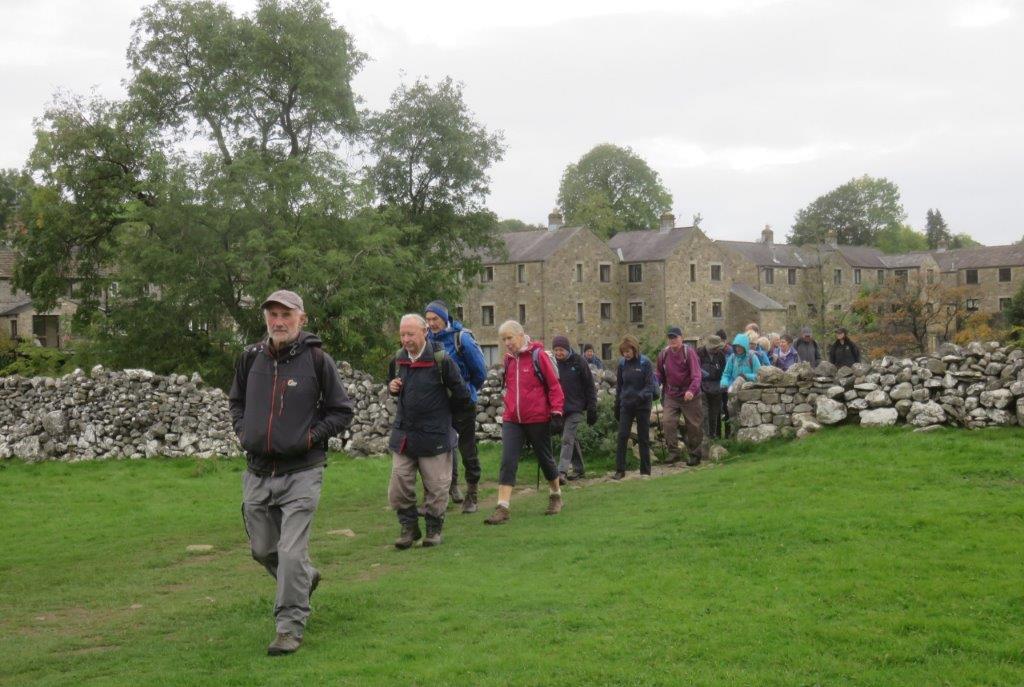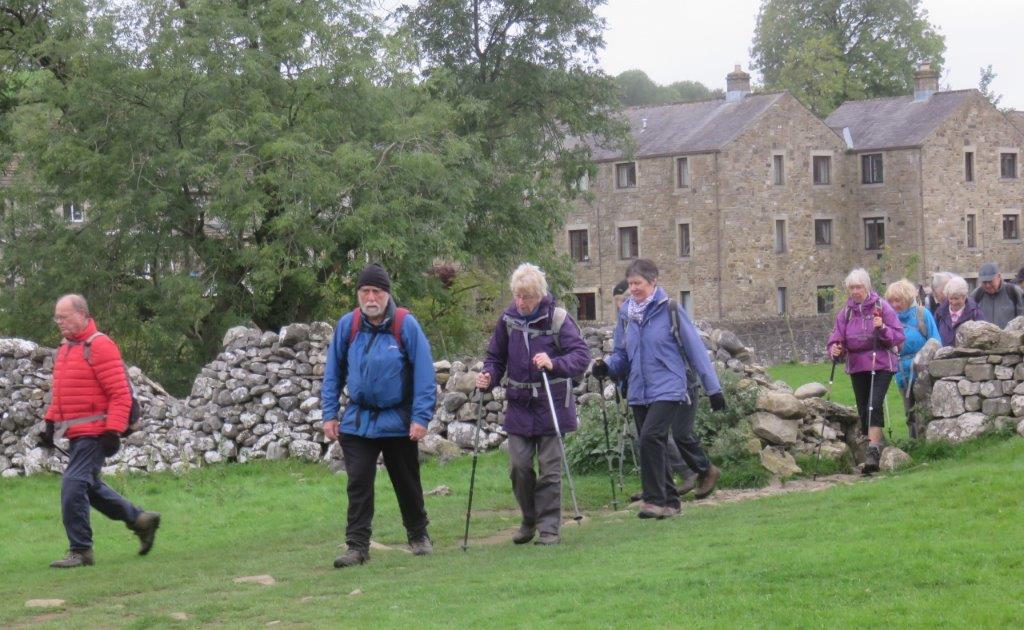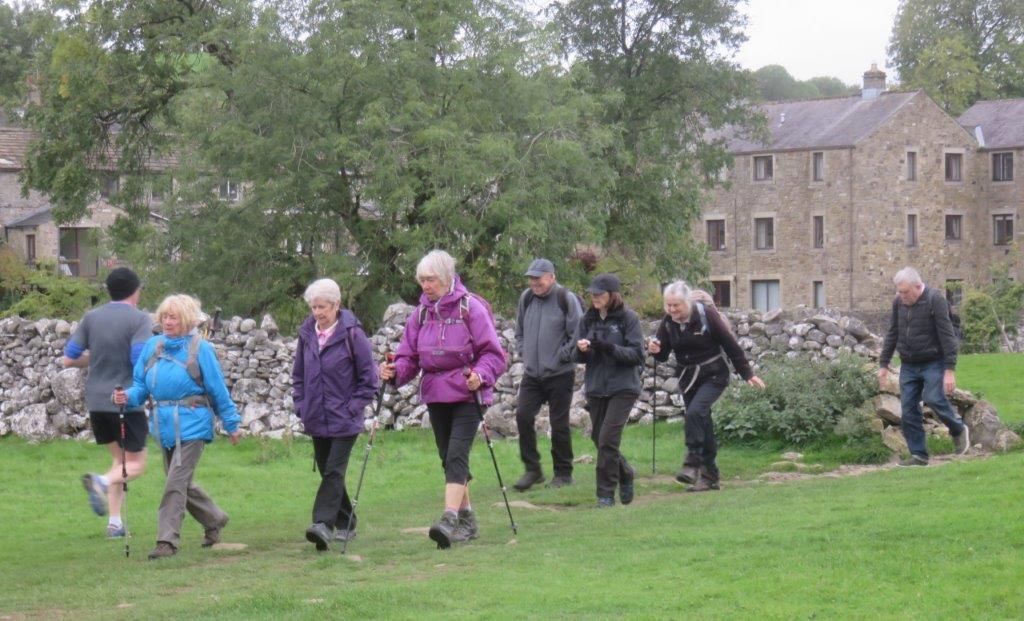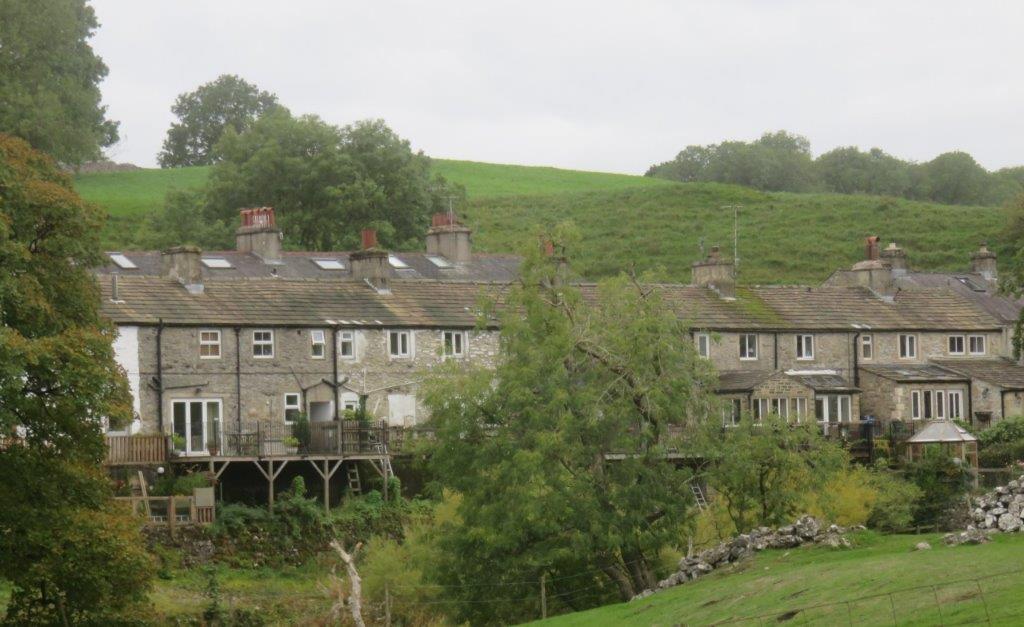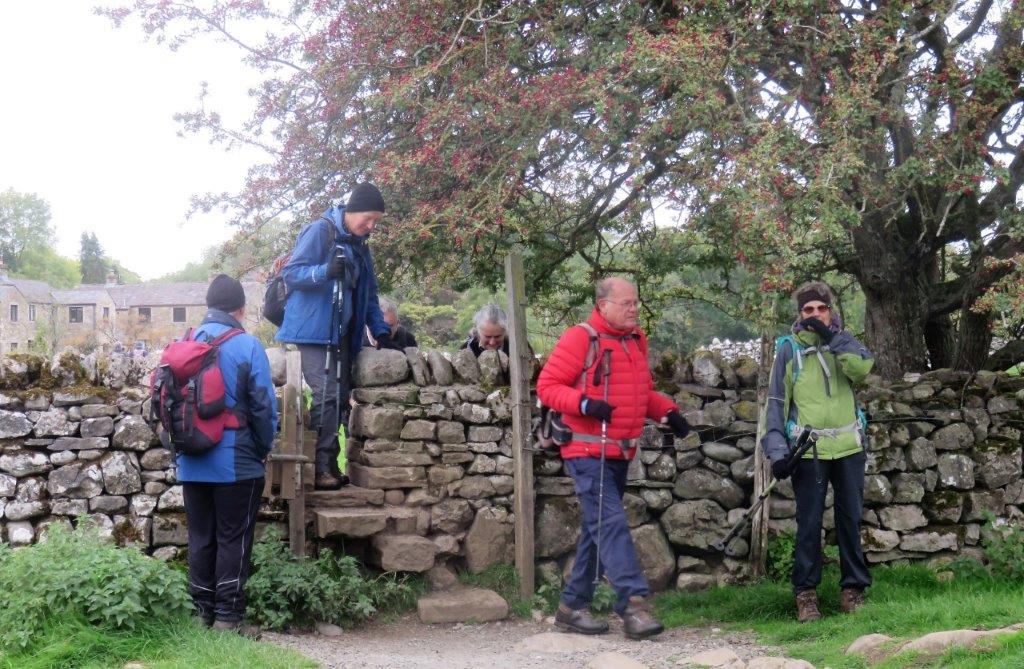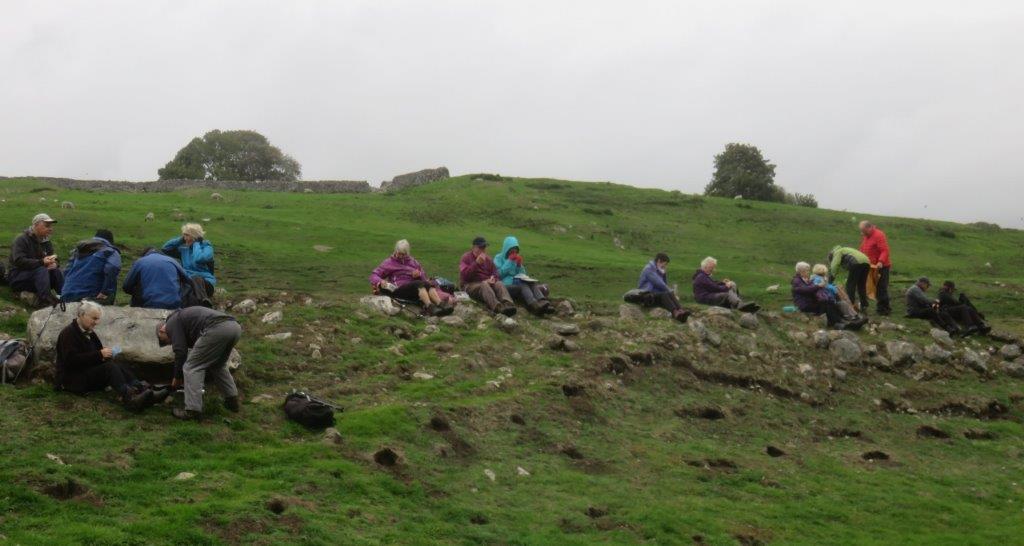 morning tea break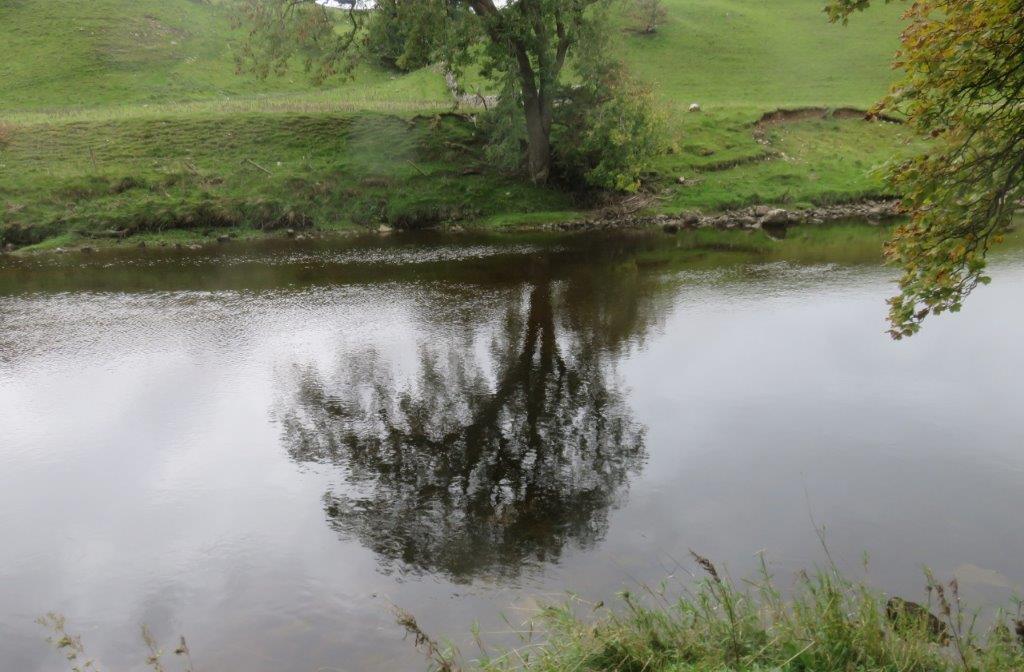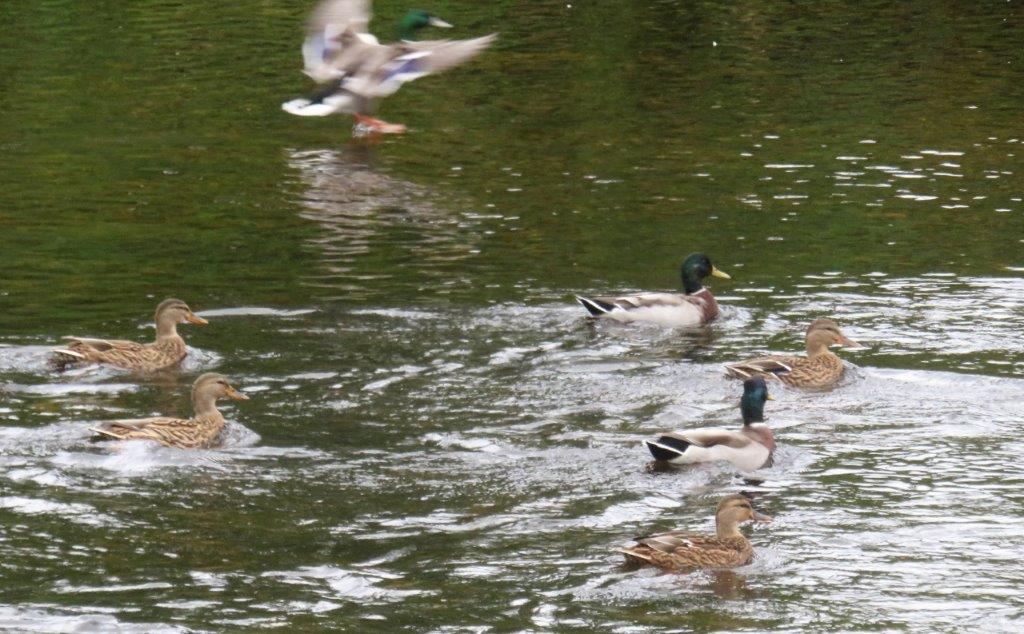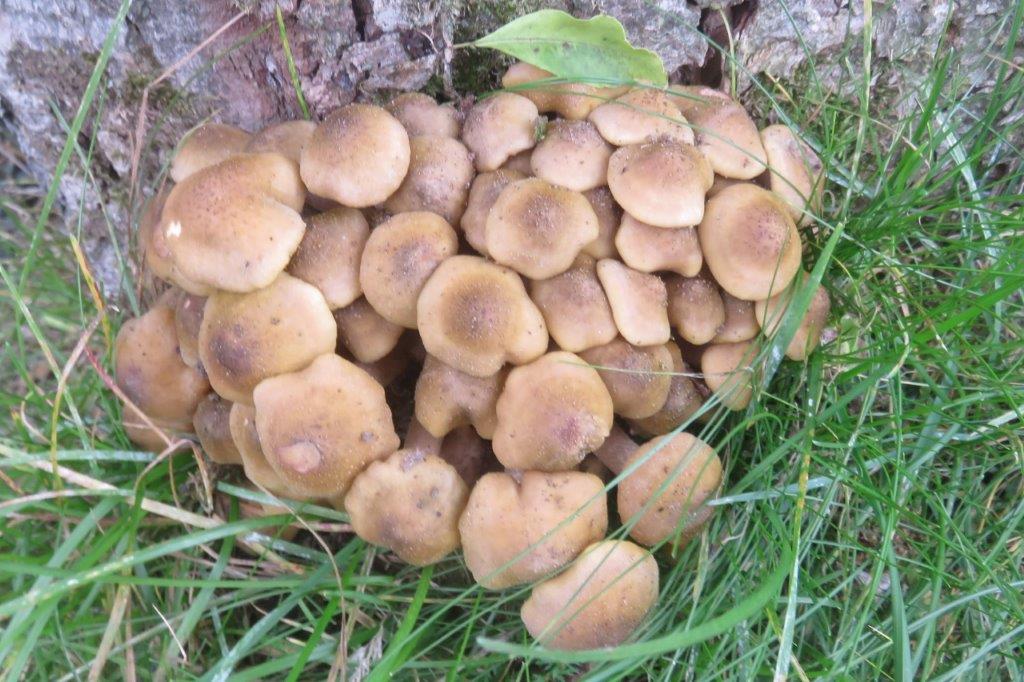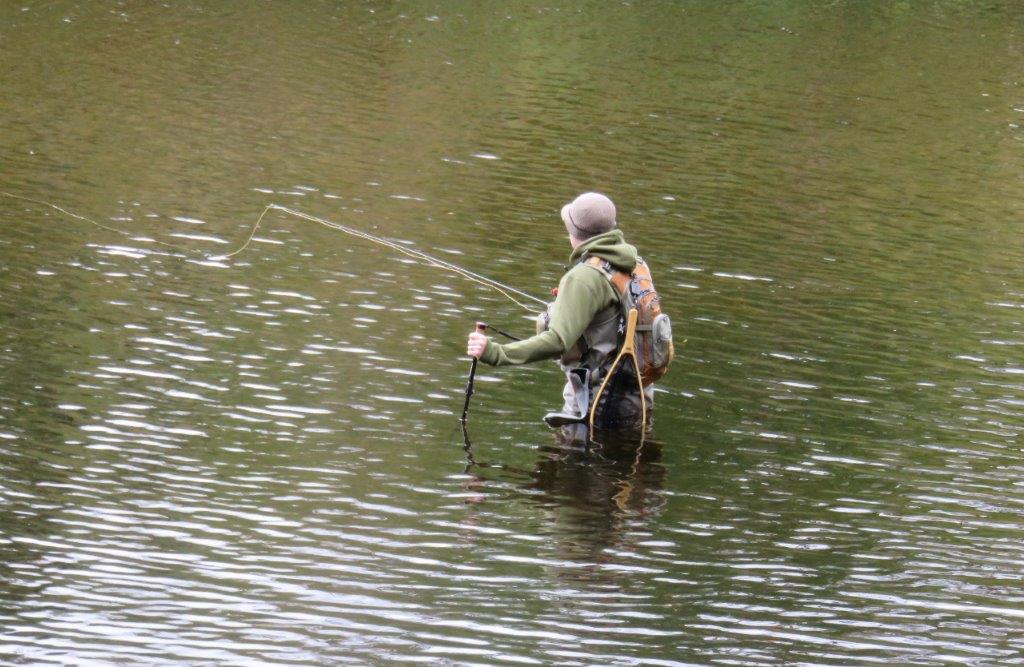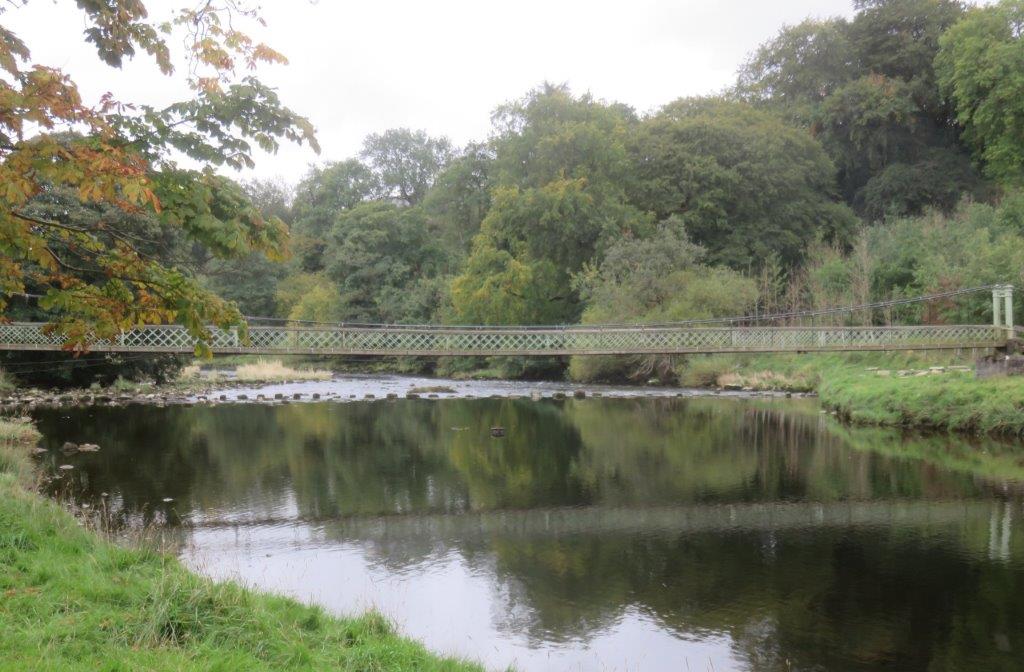 Suspension Foot Bridge & stepping stones beyond. some crossed the bridge but returned.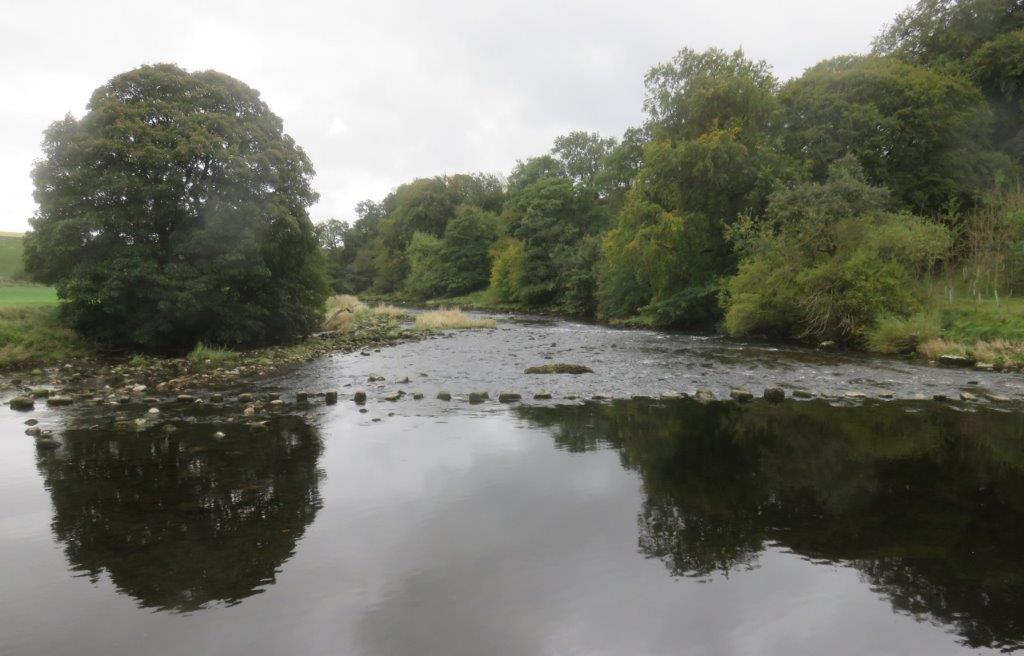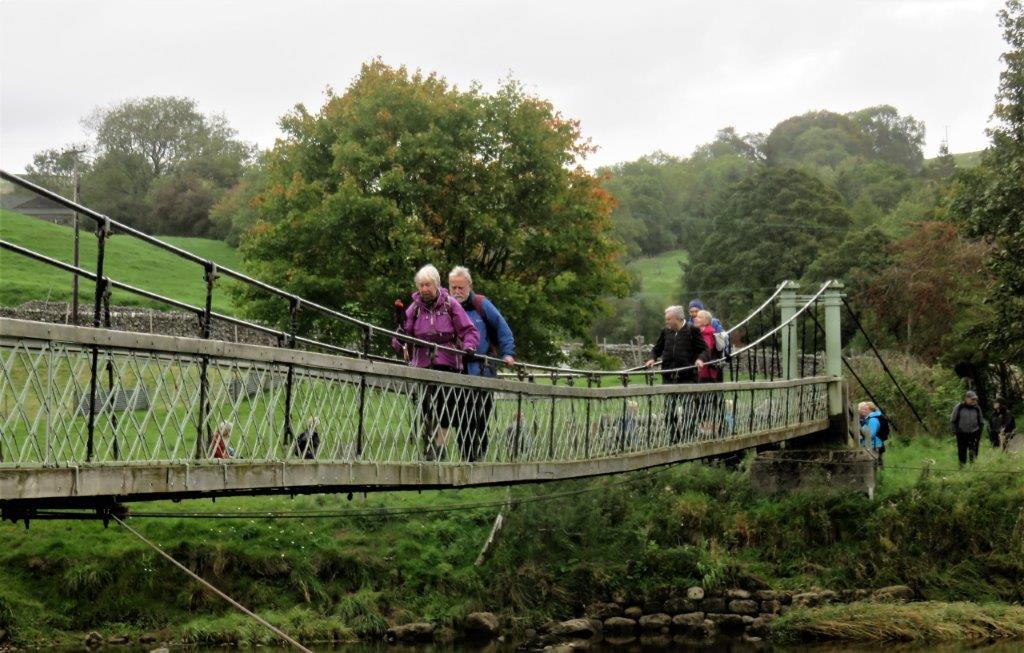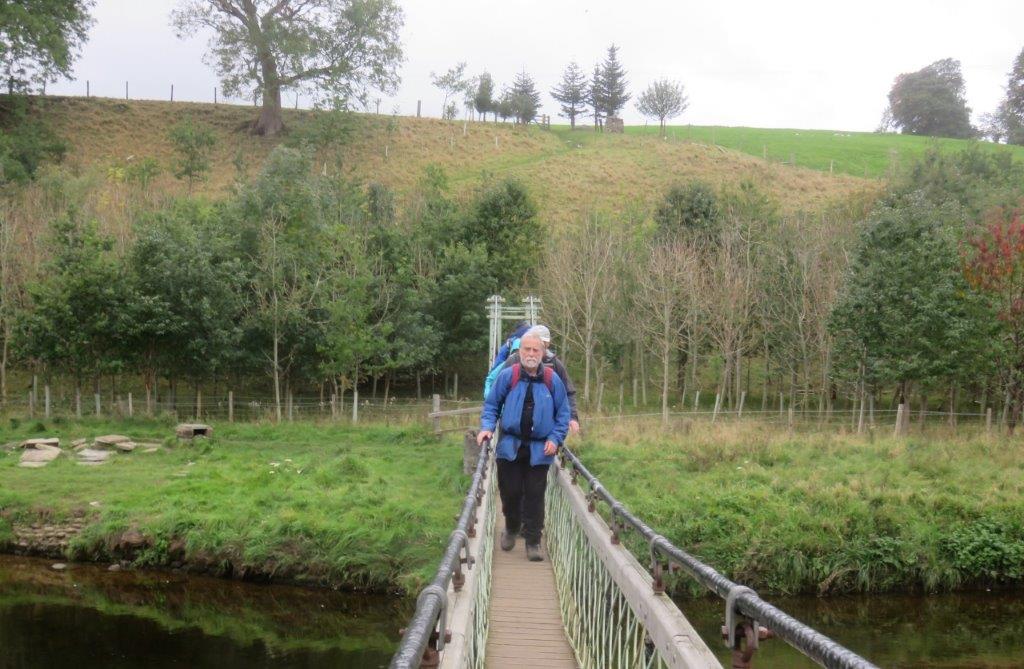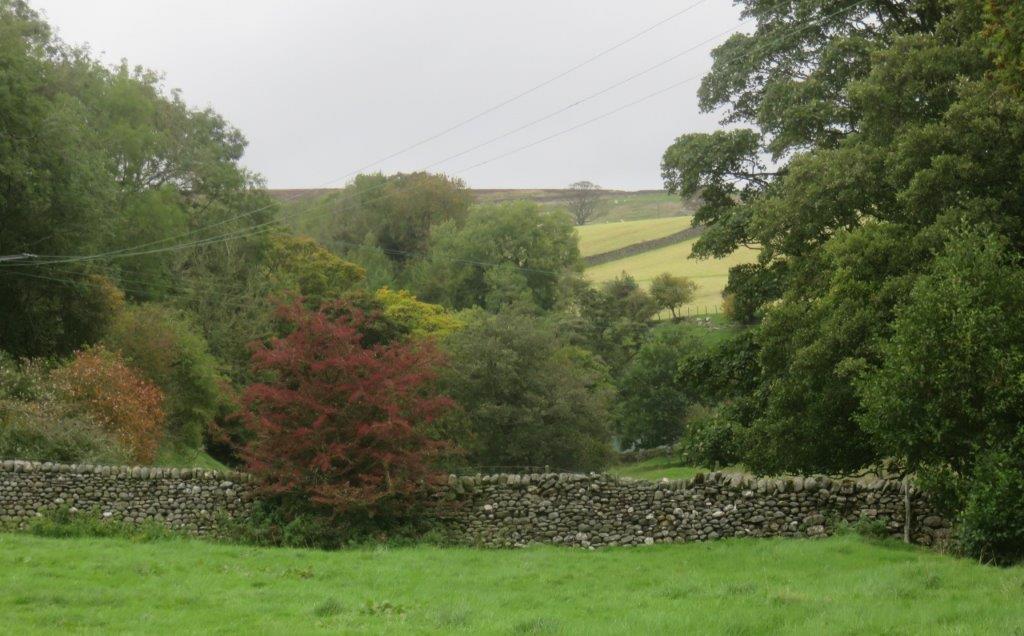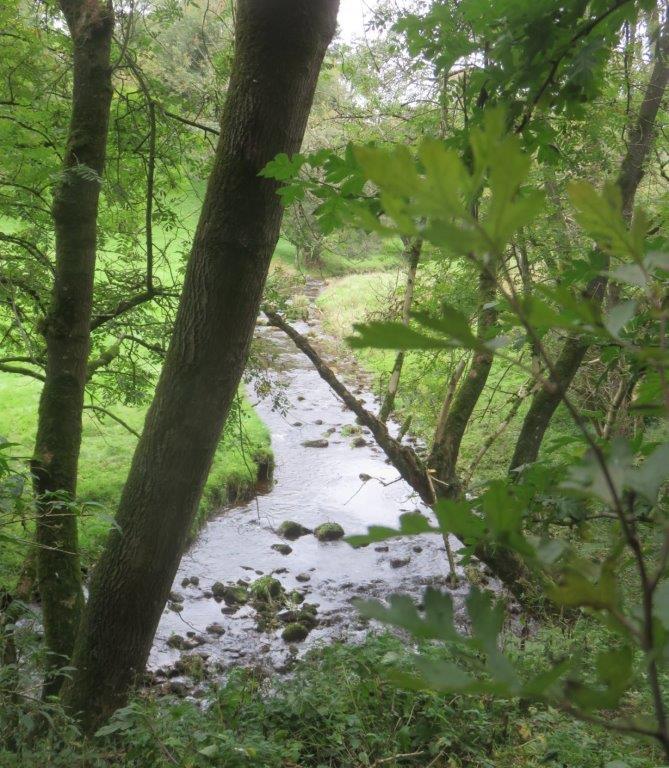 Hebden Beck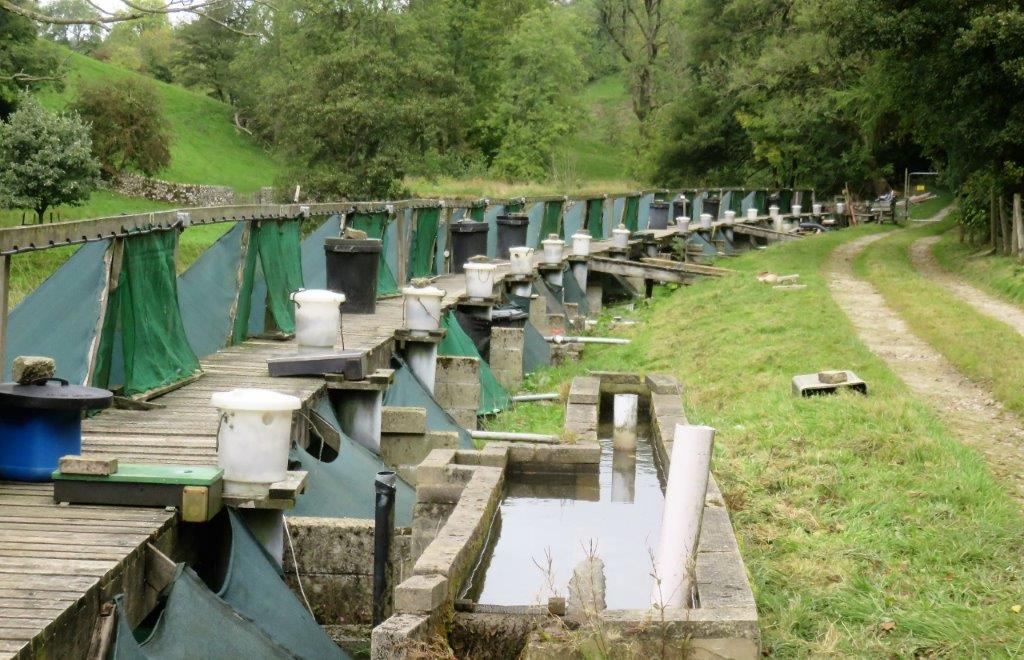 A Fish Farm - do not know exactly how it works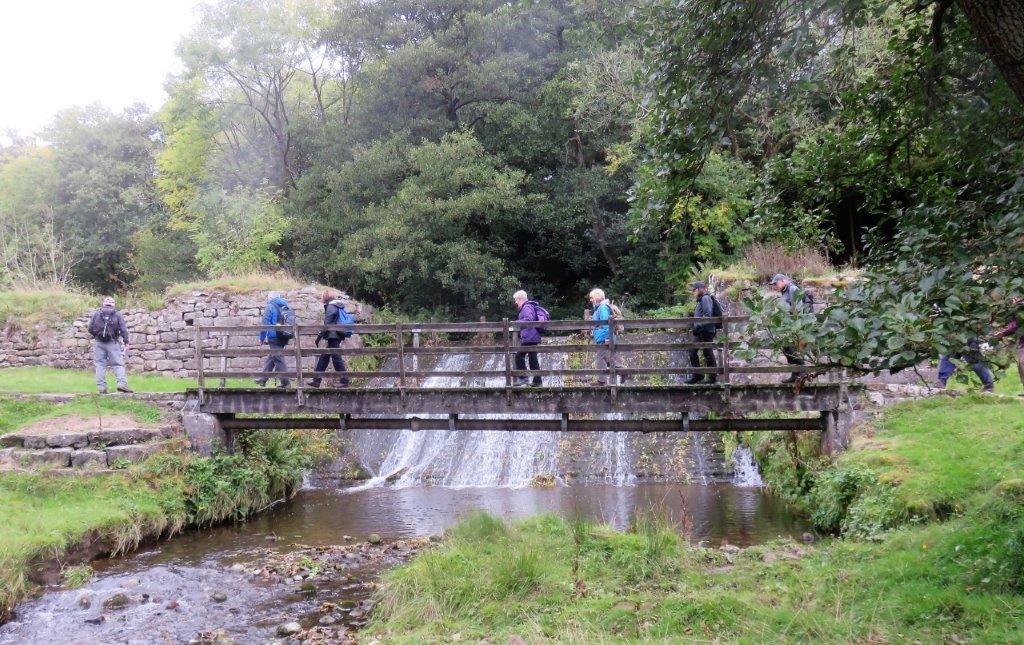 Foot Bridge over Hebden Beck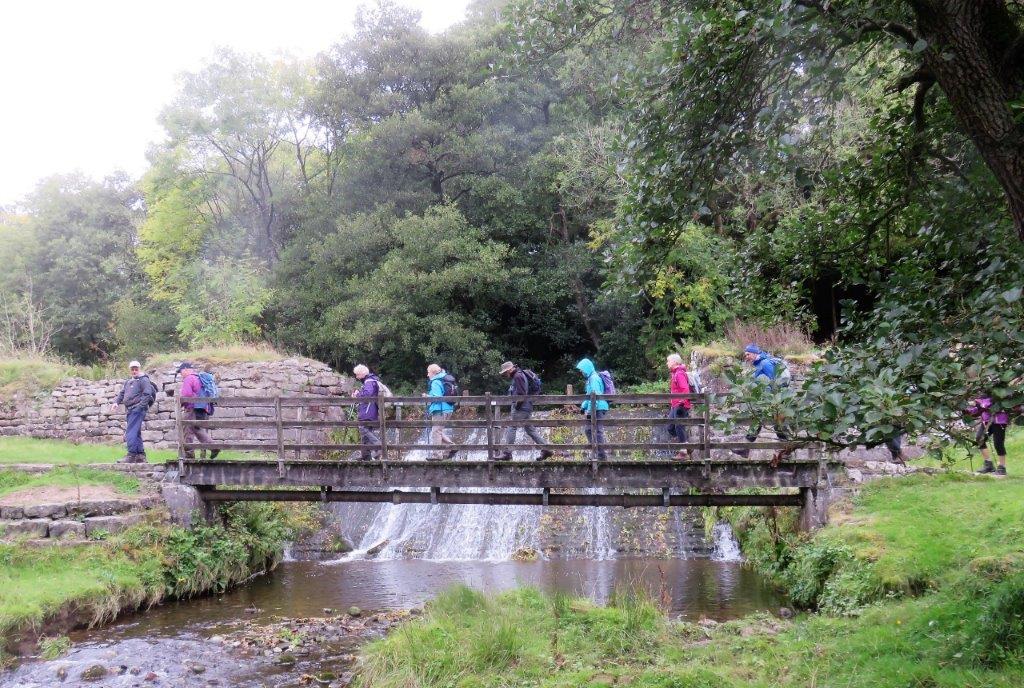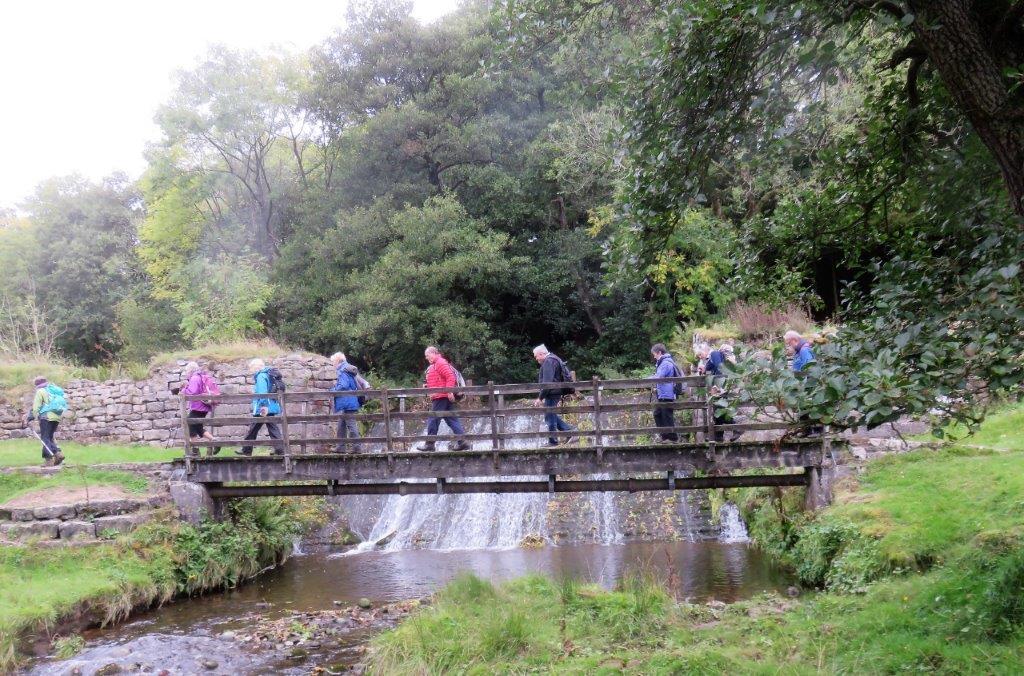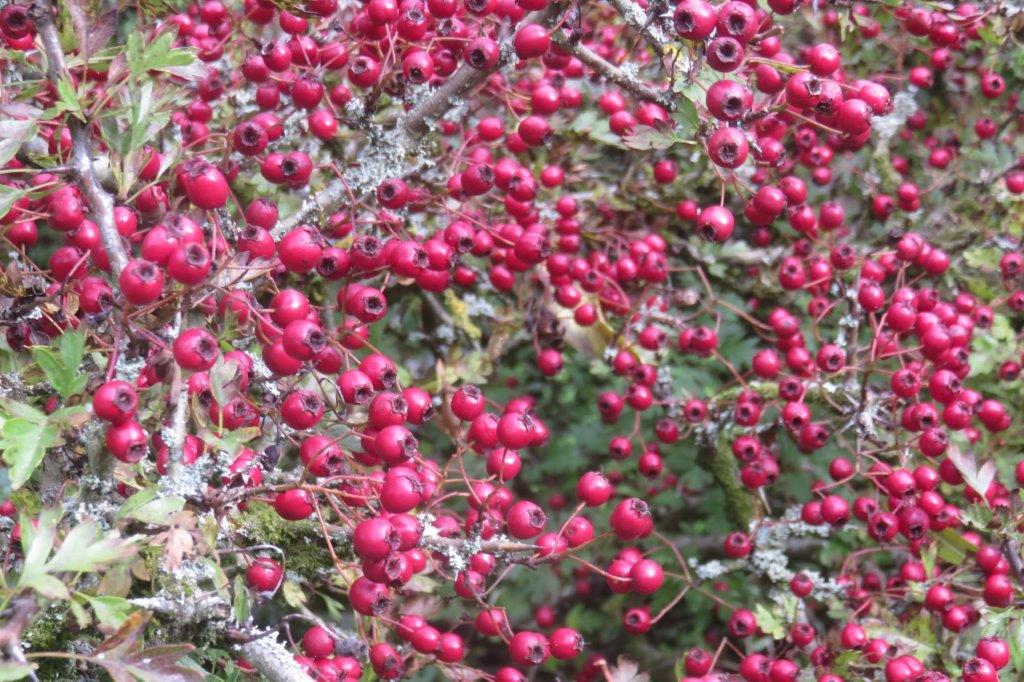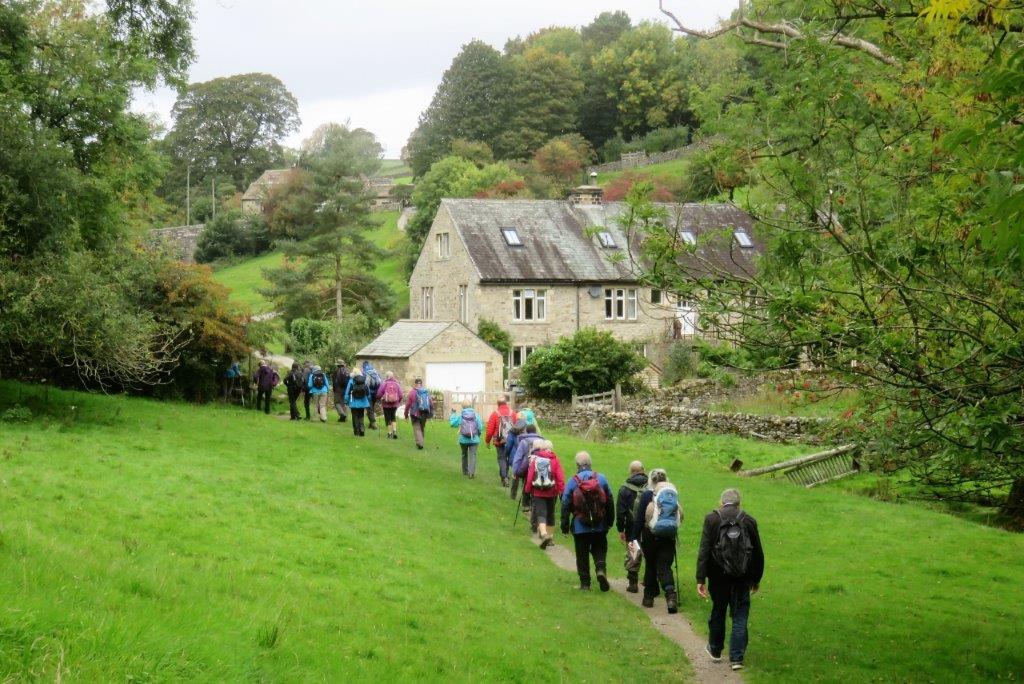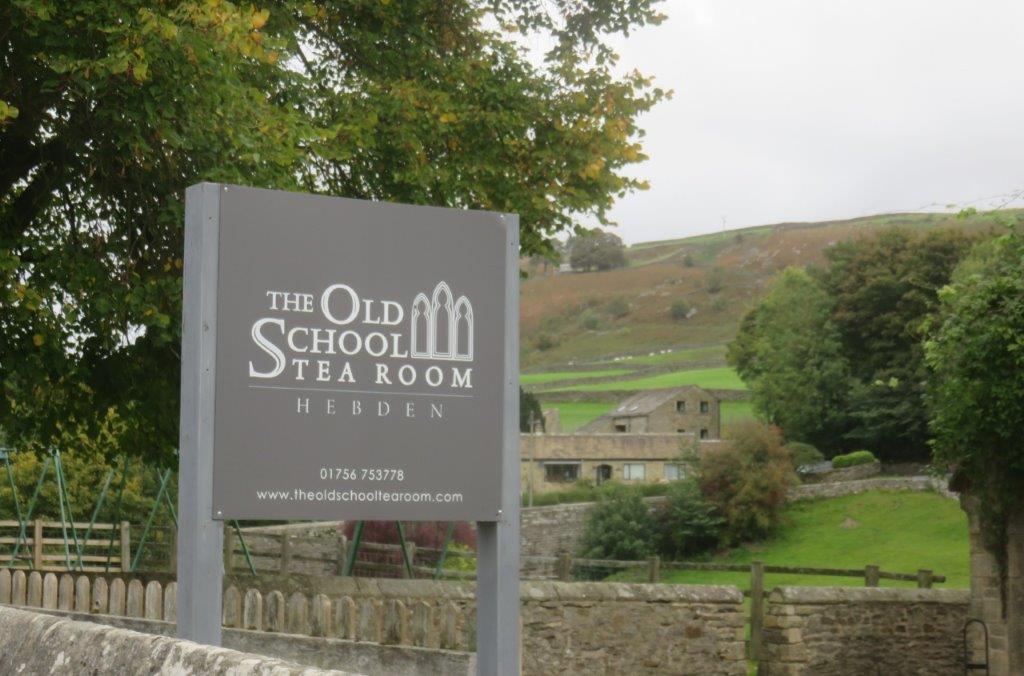 The Old School at Hebden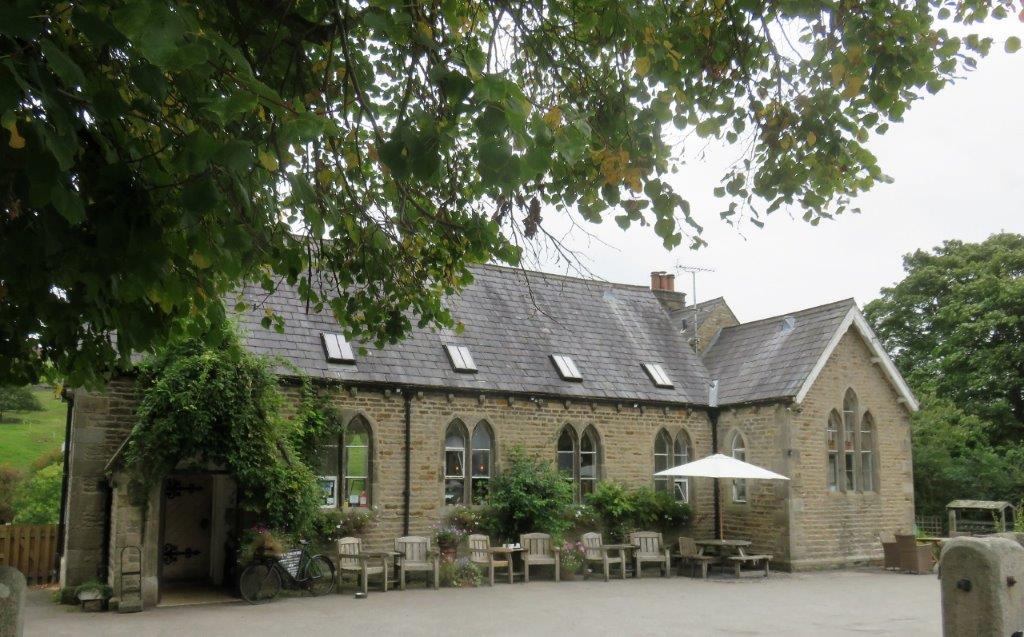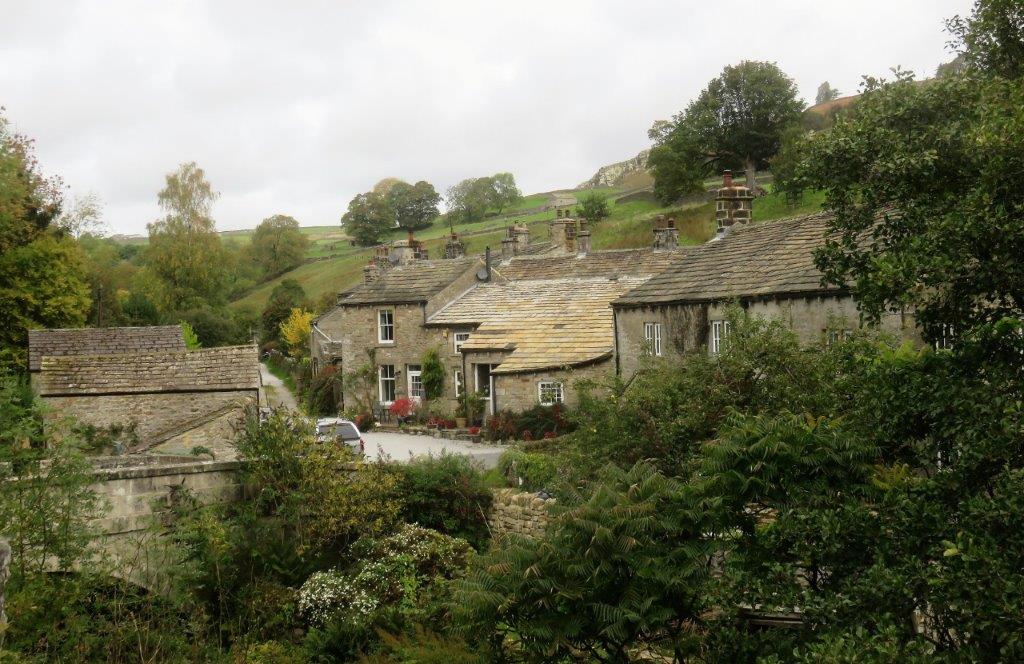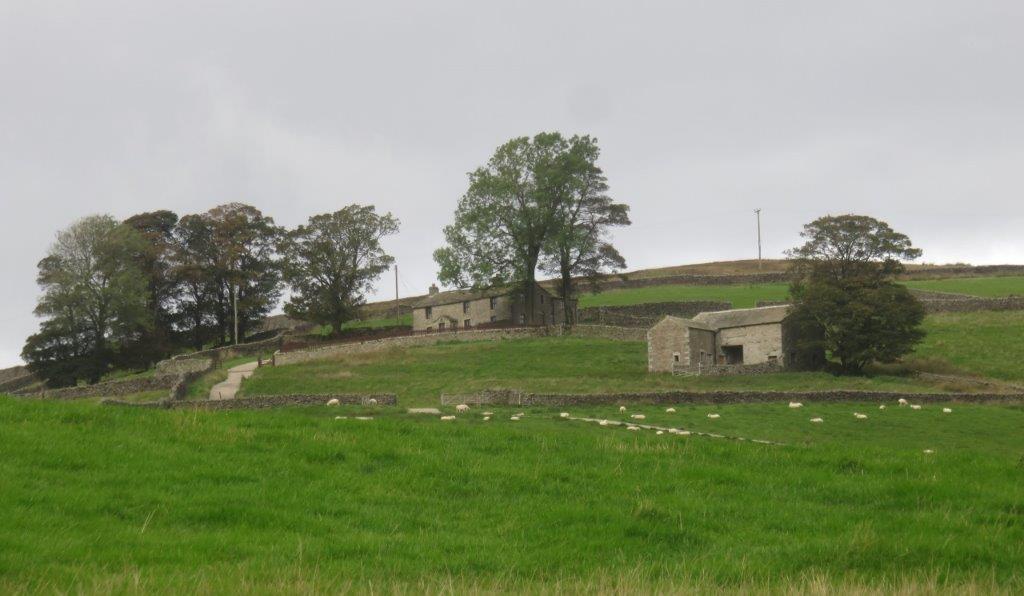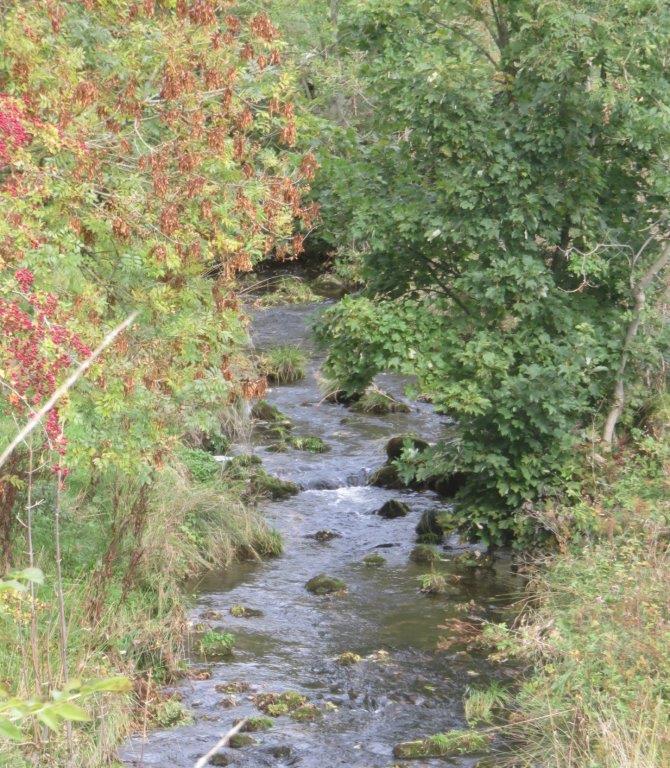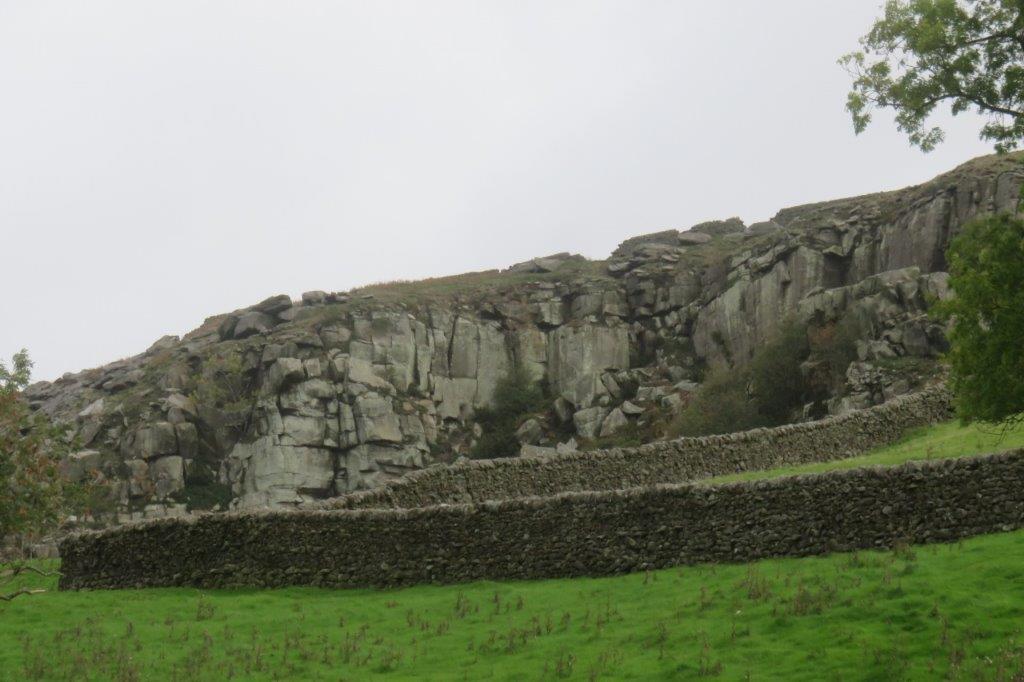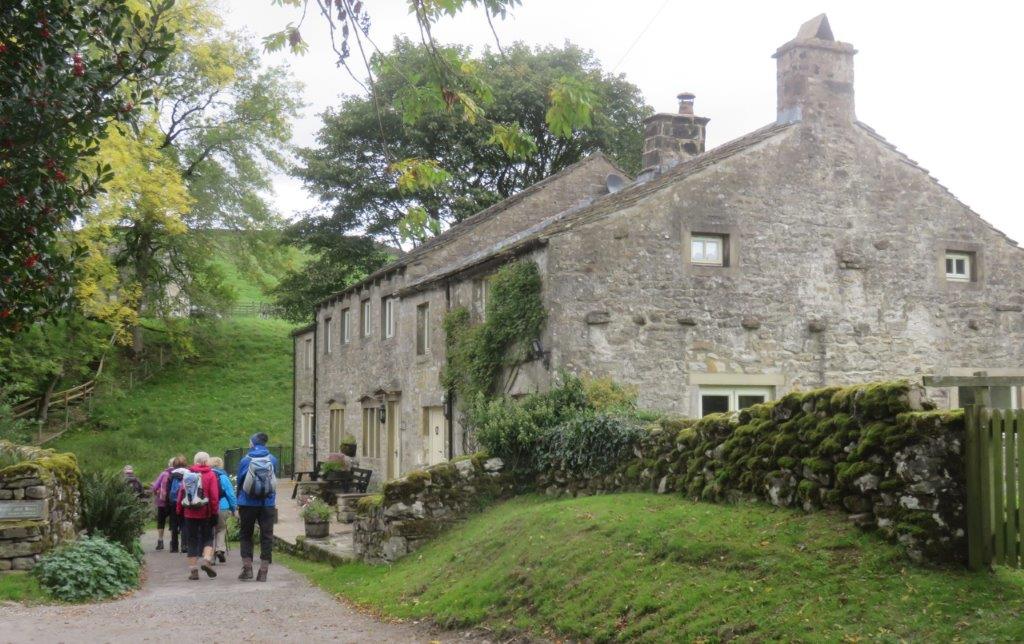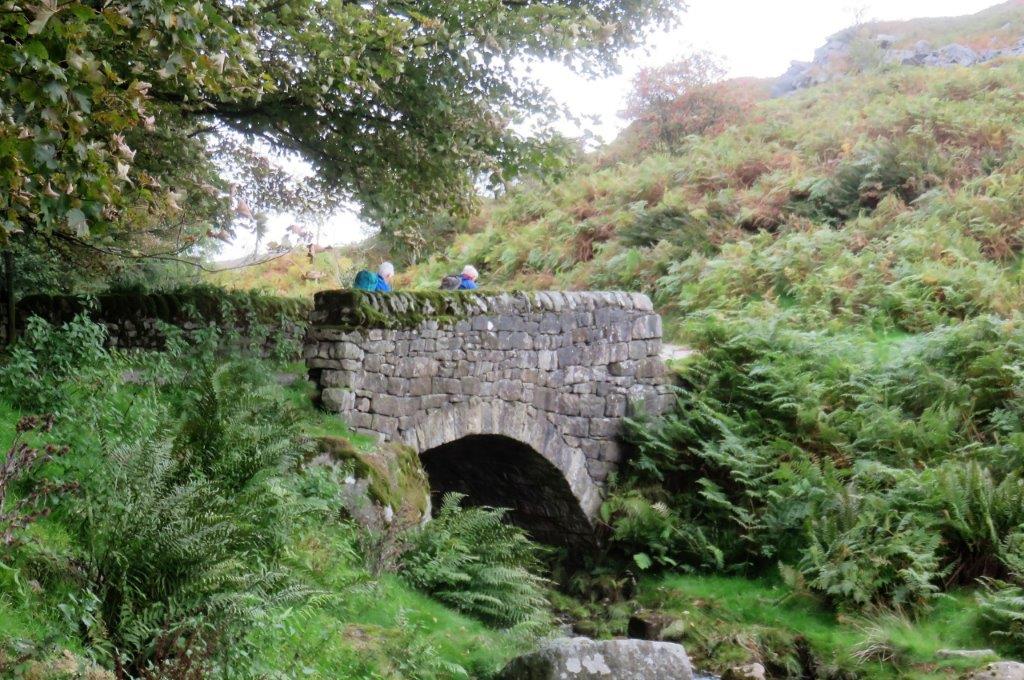 re-crossing Hebden Beck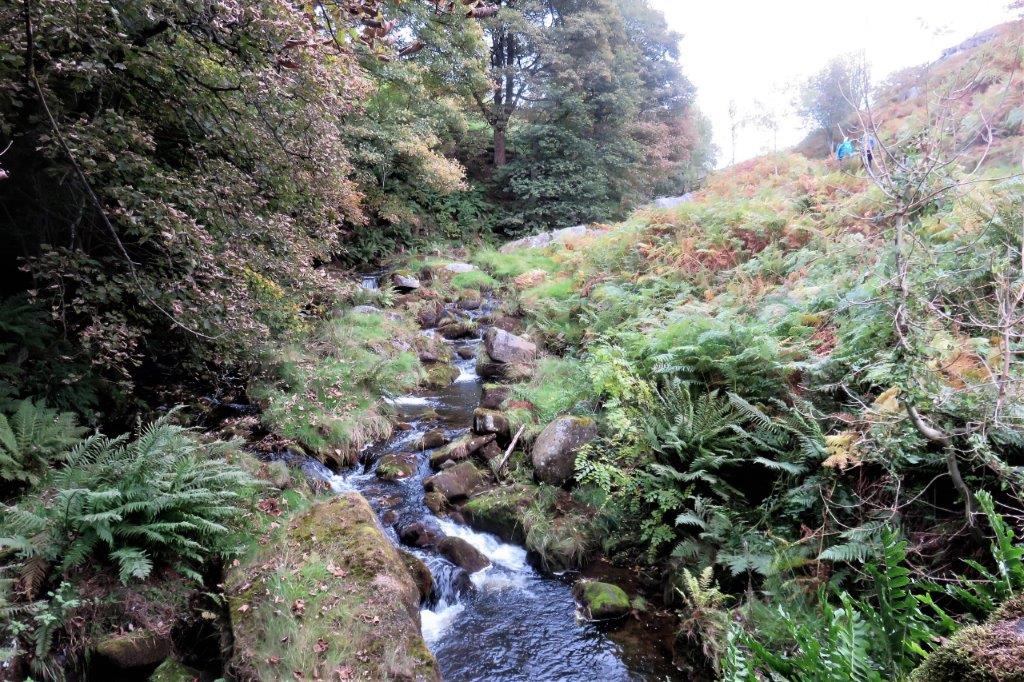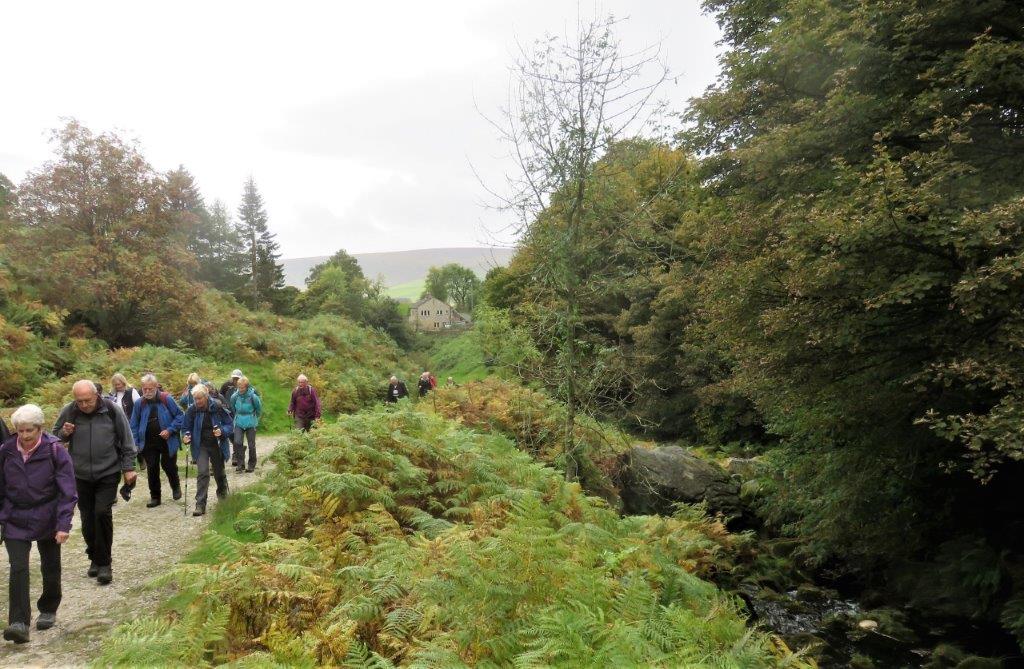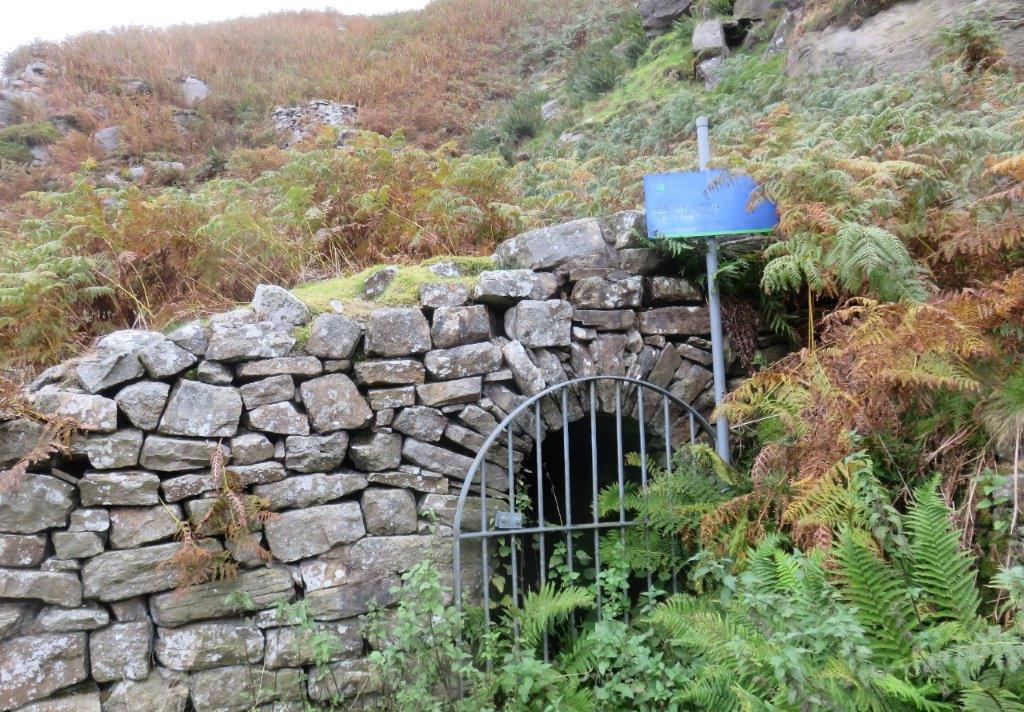 Hebden Ghyll Reservoir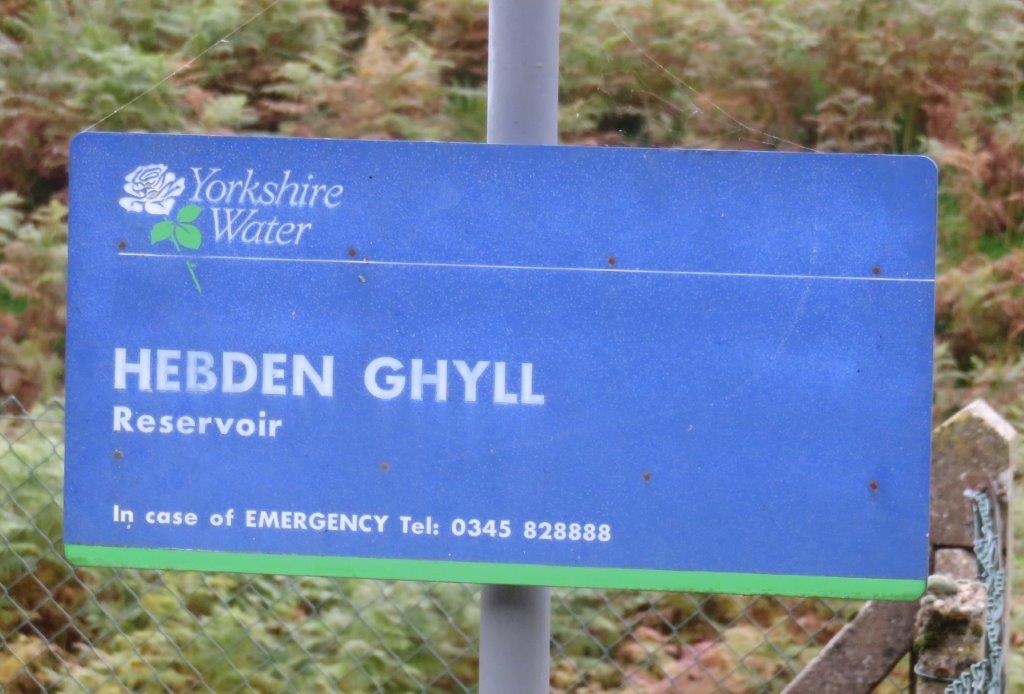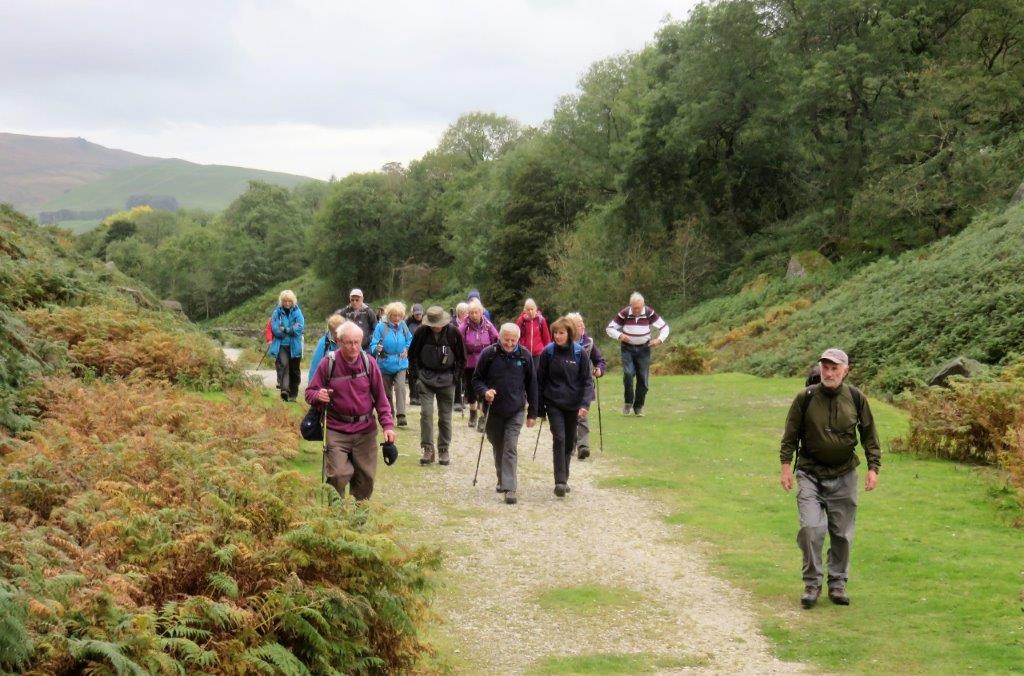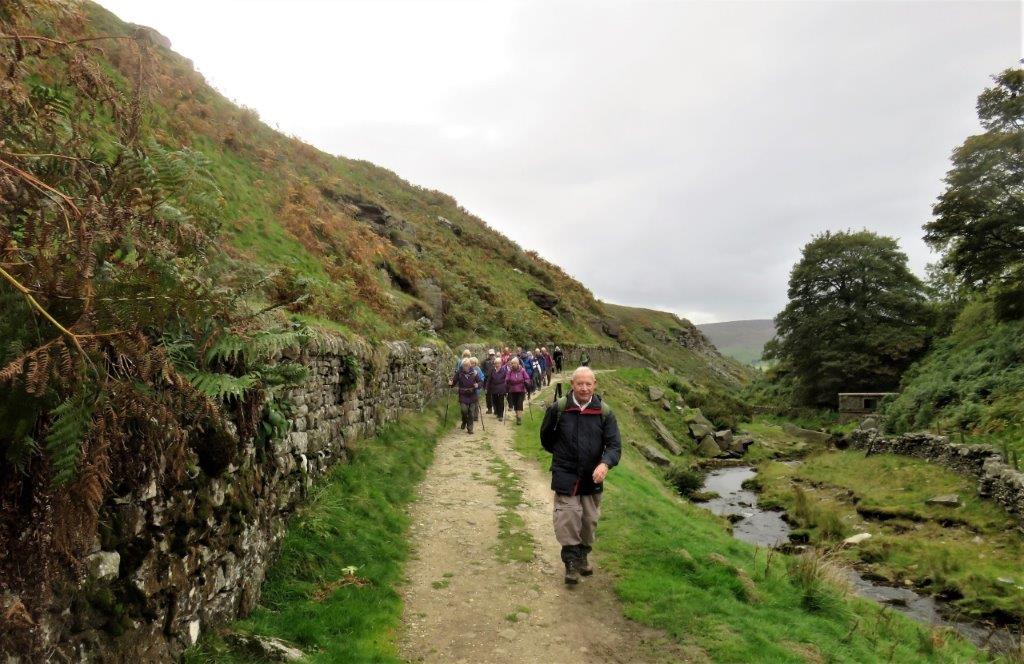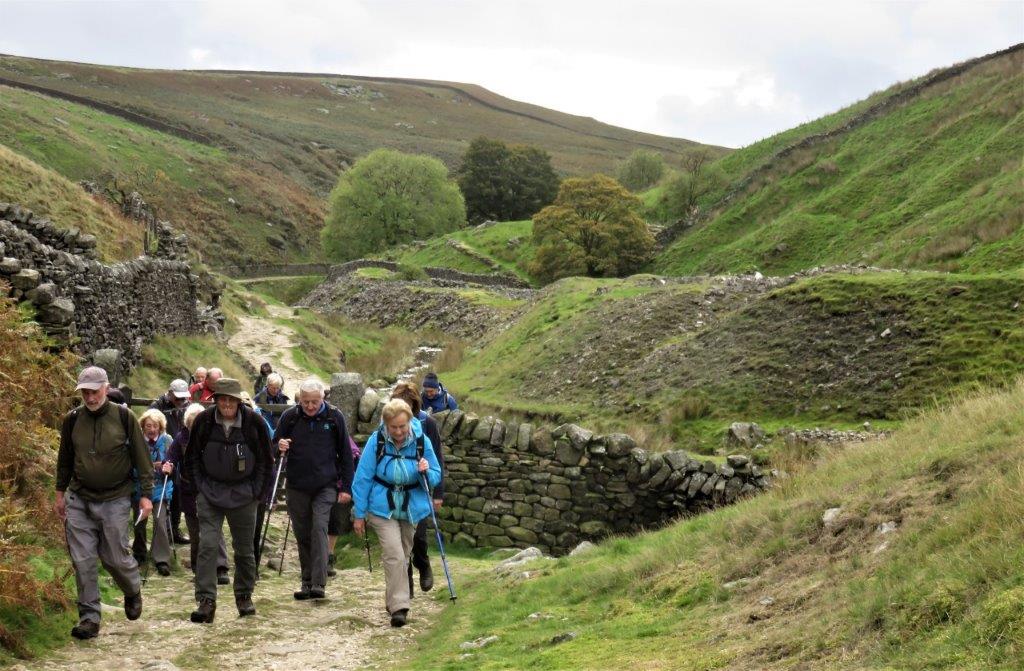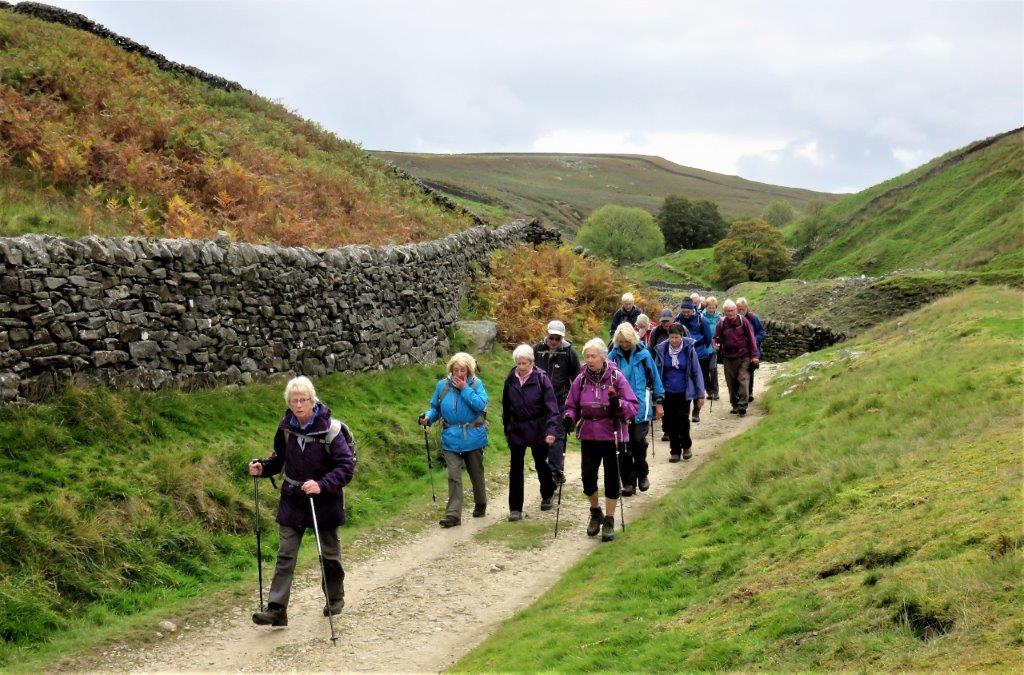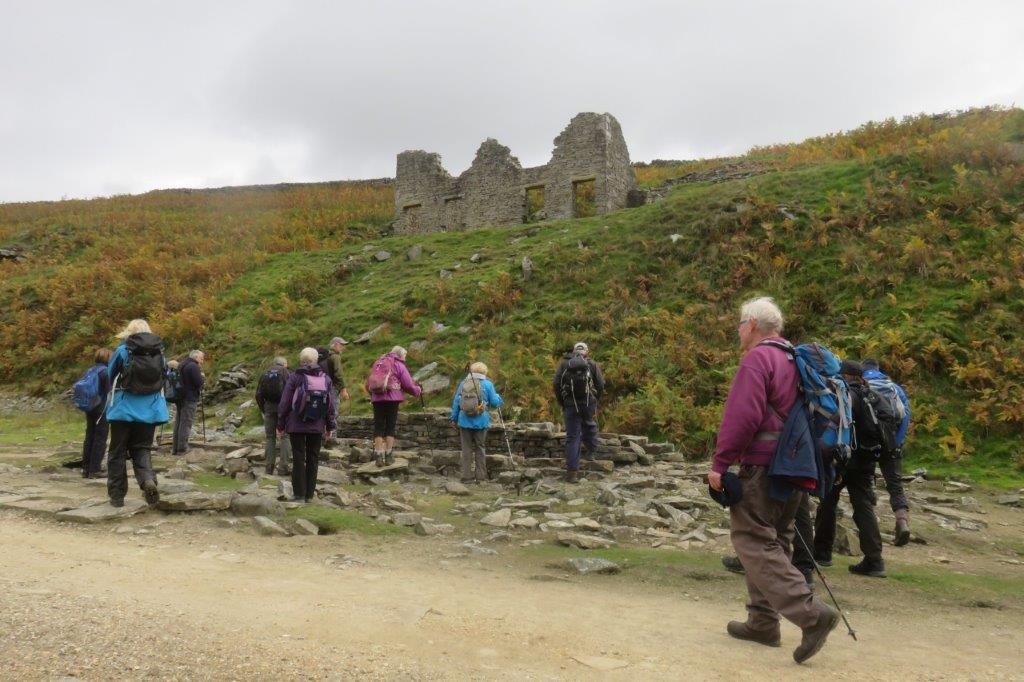 old mining works?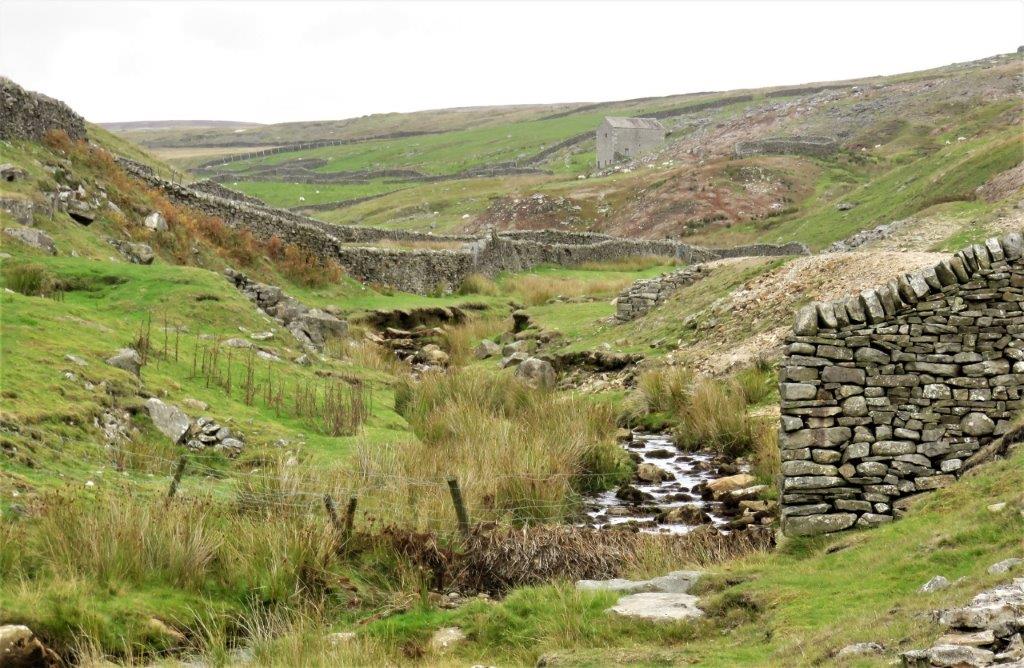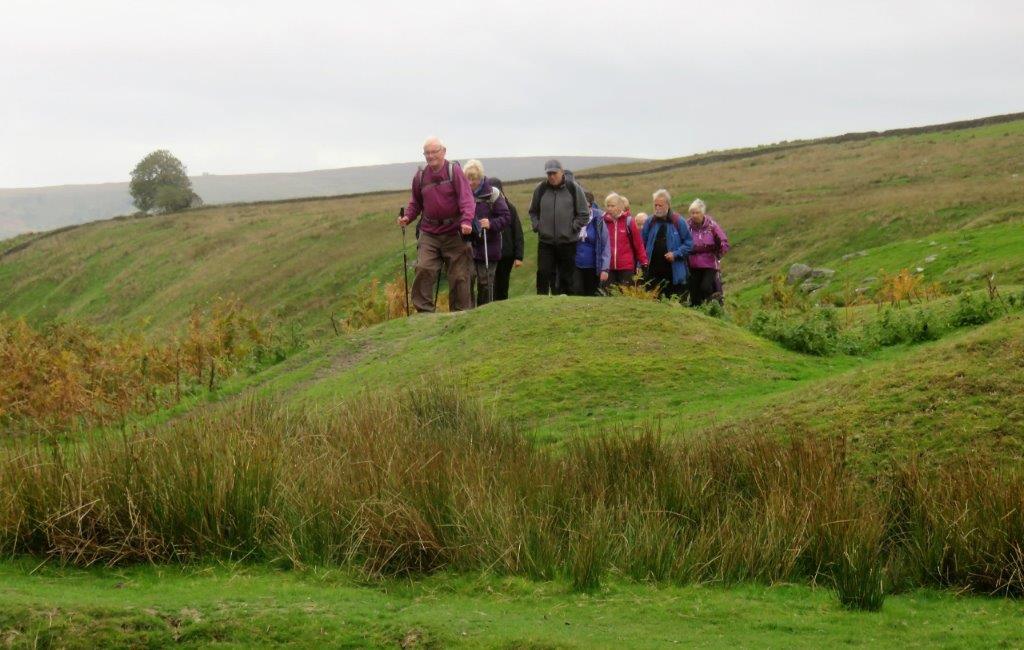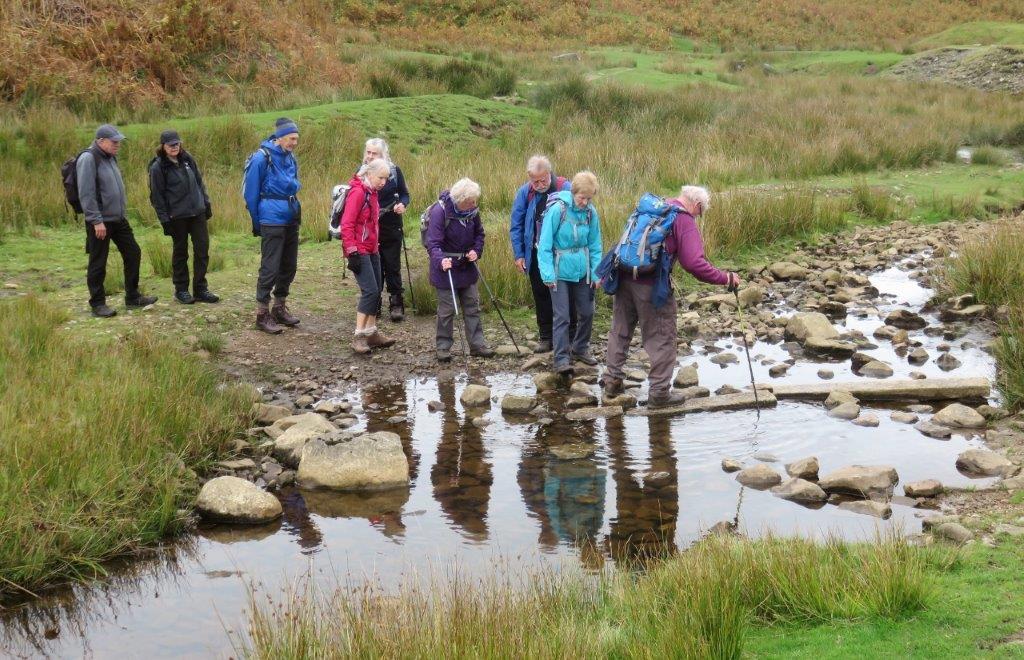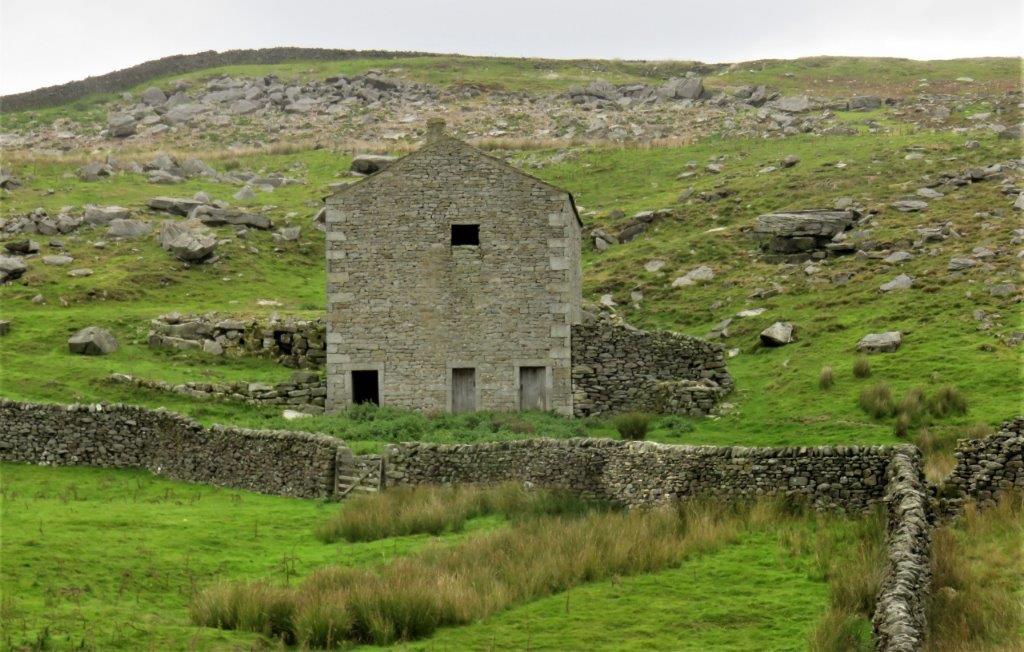 agricultural barn?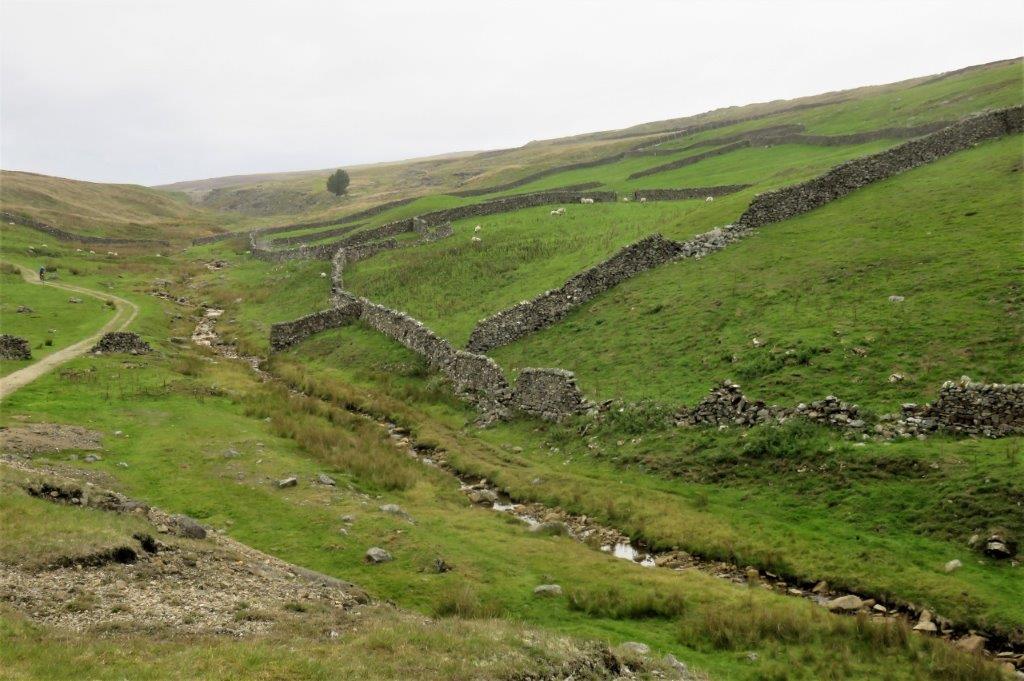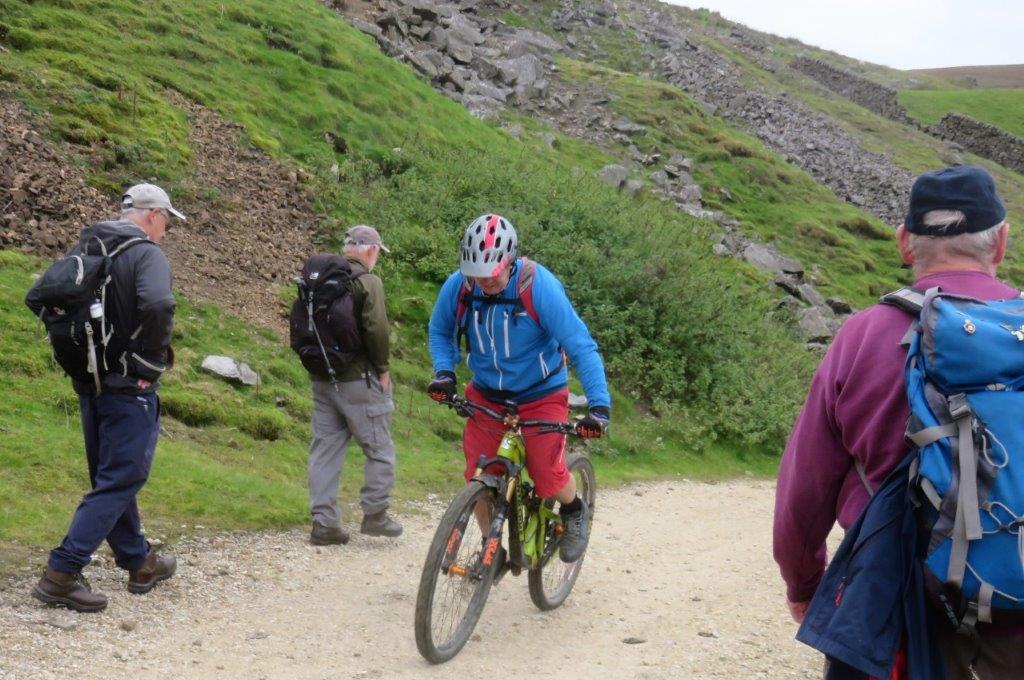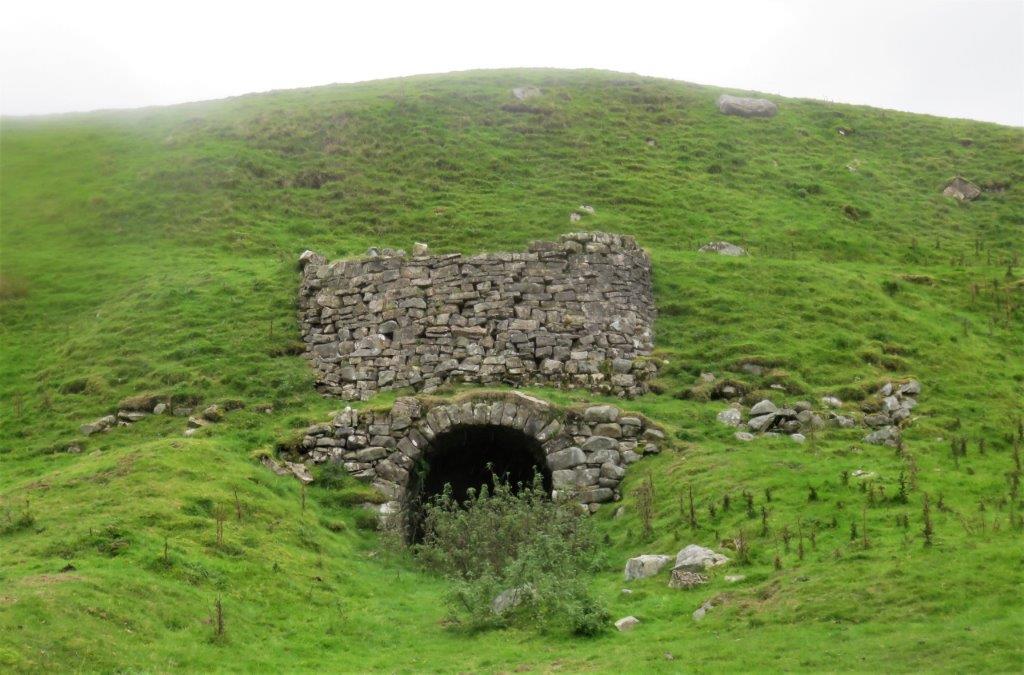 lime kiln?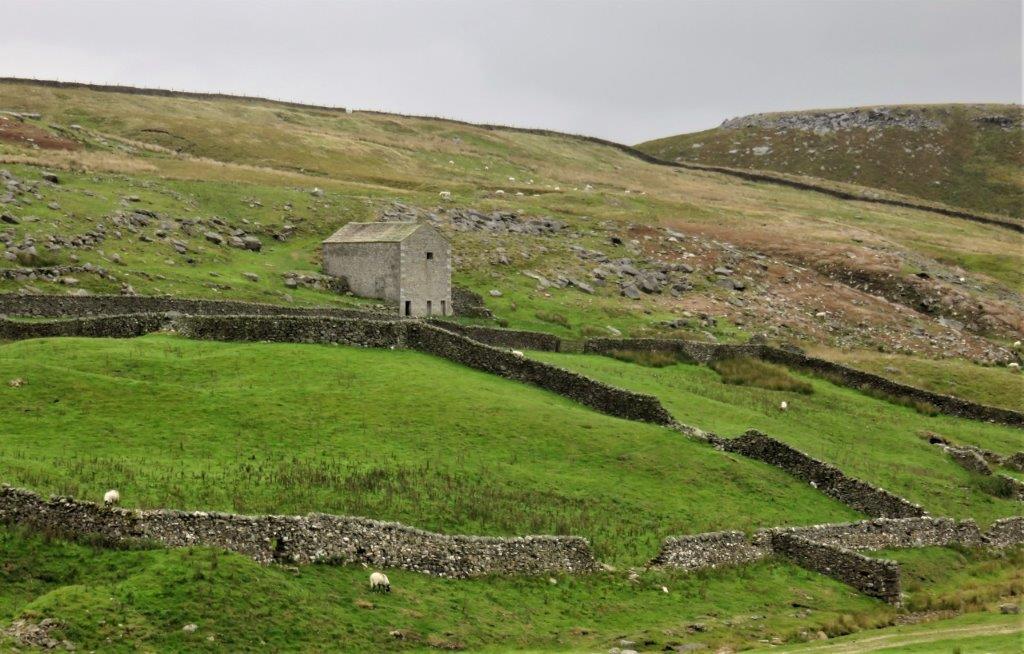 zoomed into chimney presumably for old lead smelter?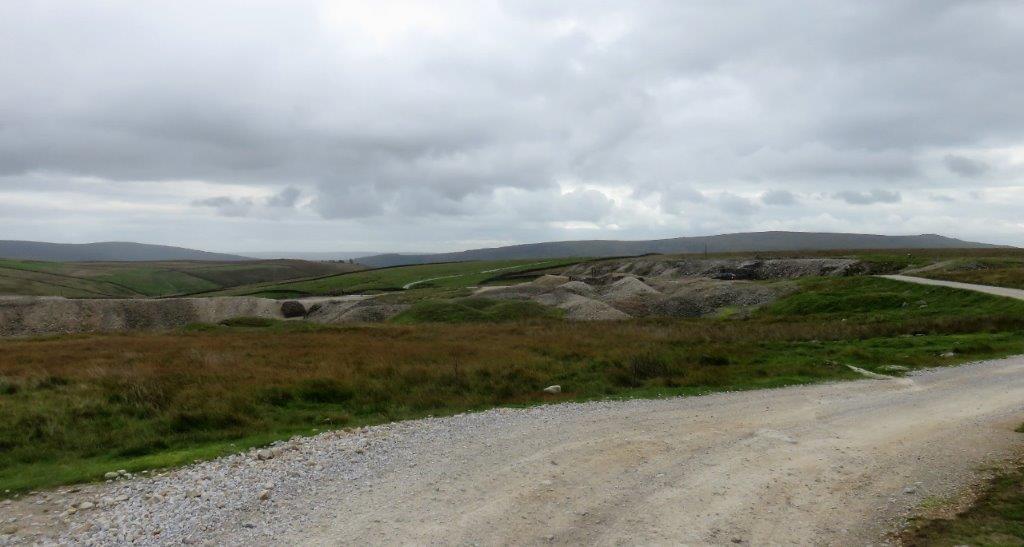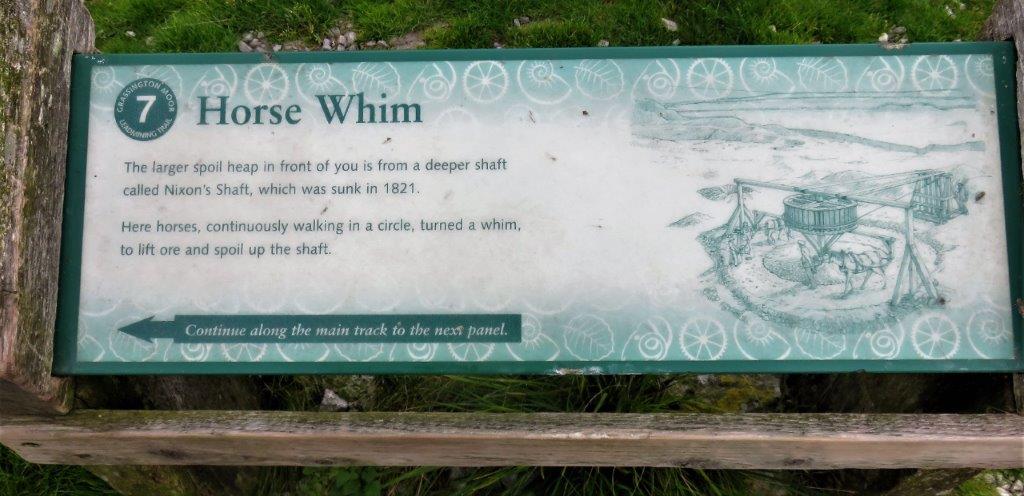 Horse Whim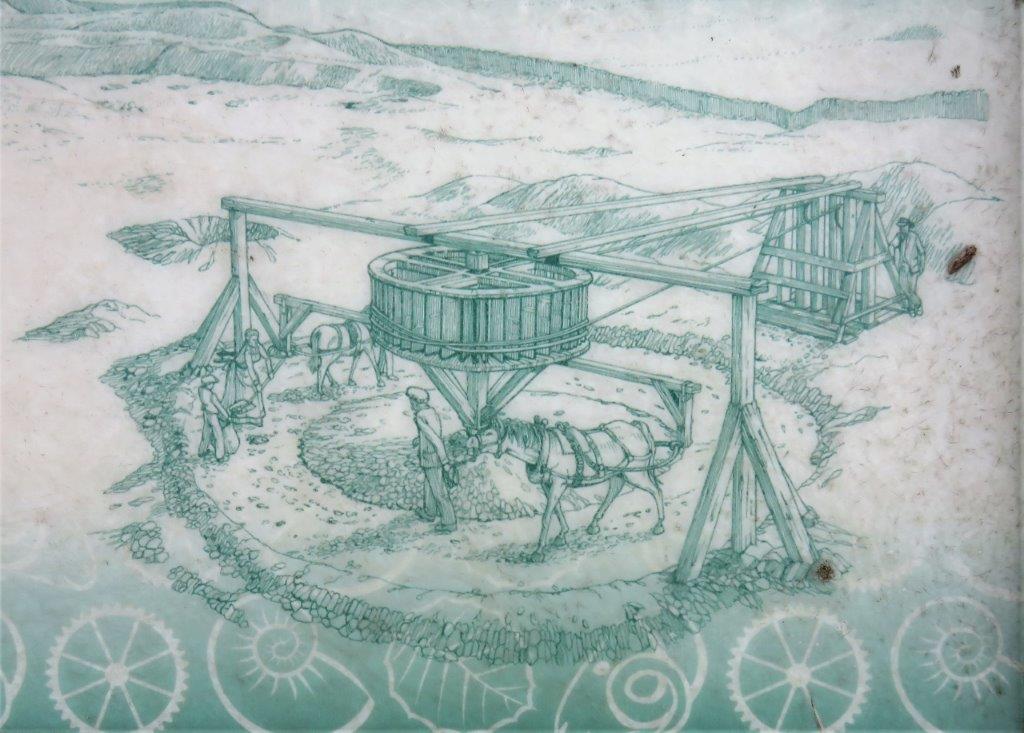 good clear illustrations - draftsman's name?
Shallow Shafts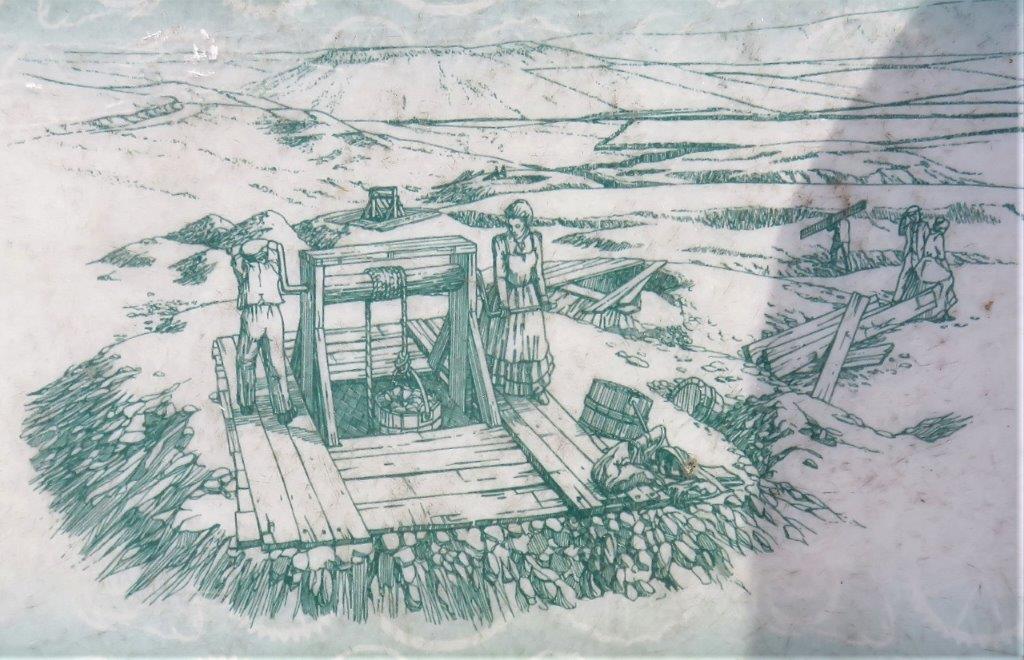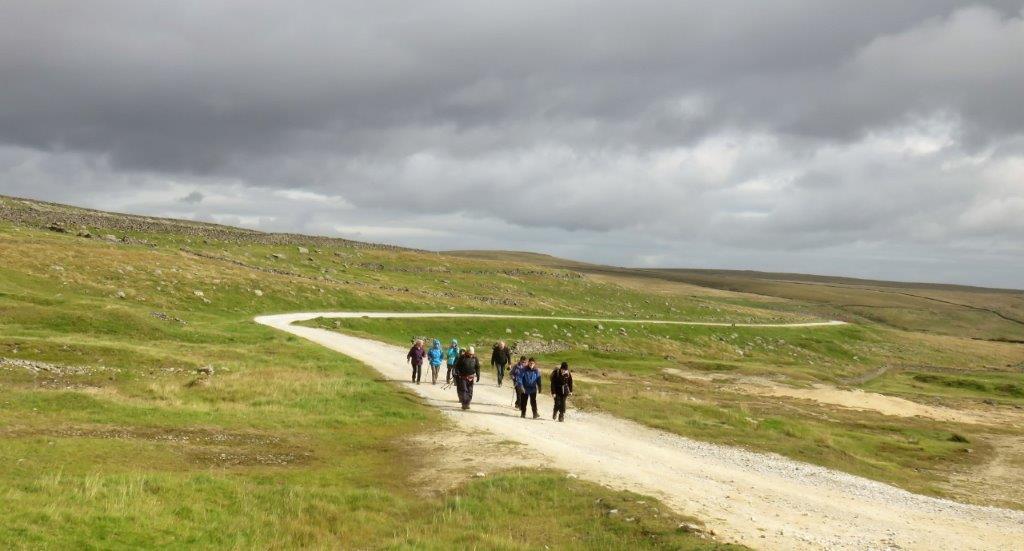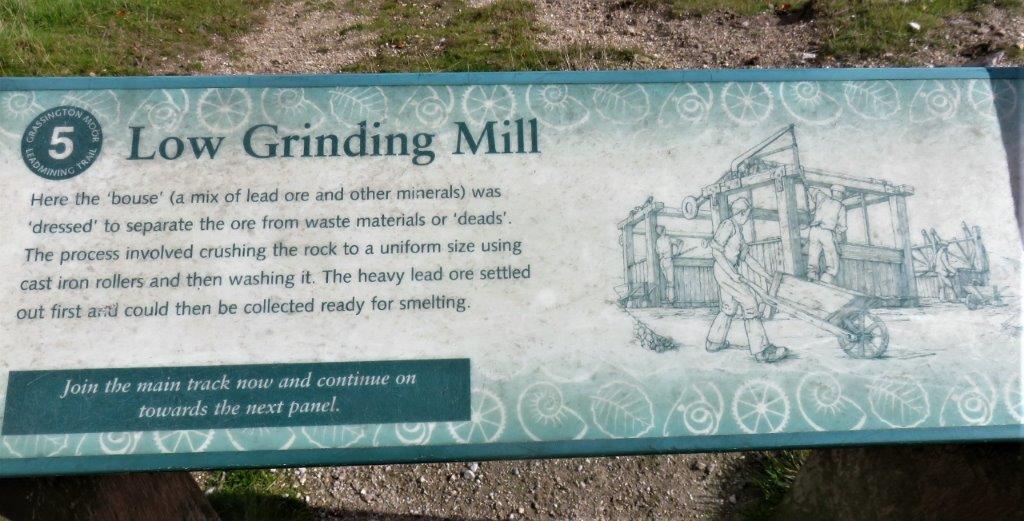 Low Grinding Mill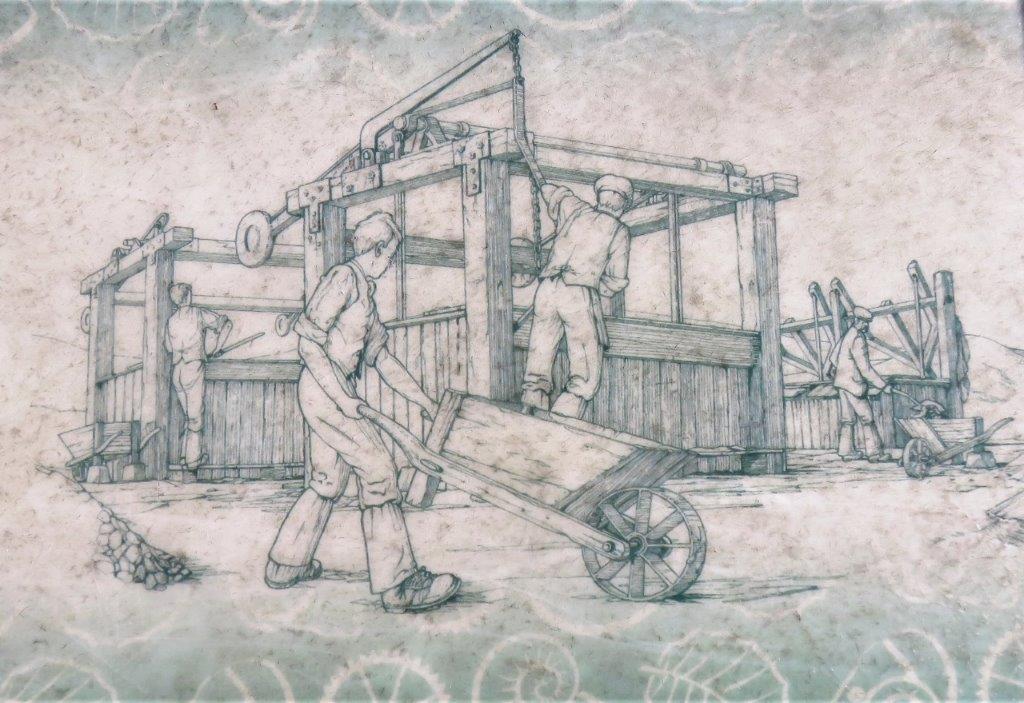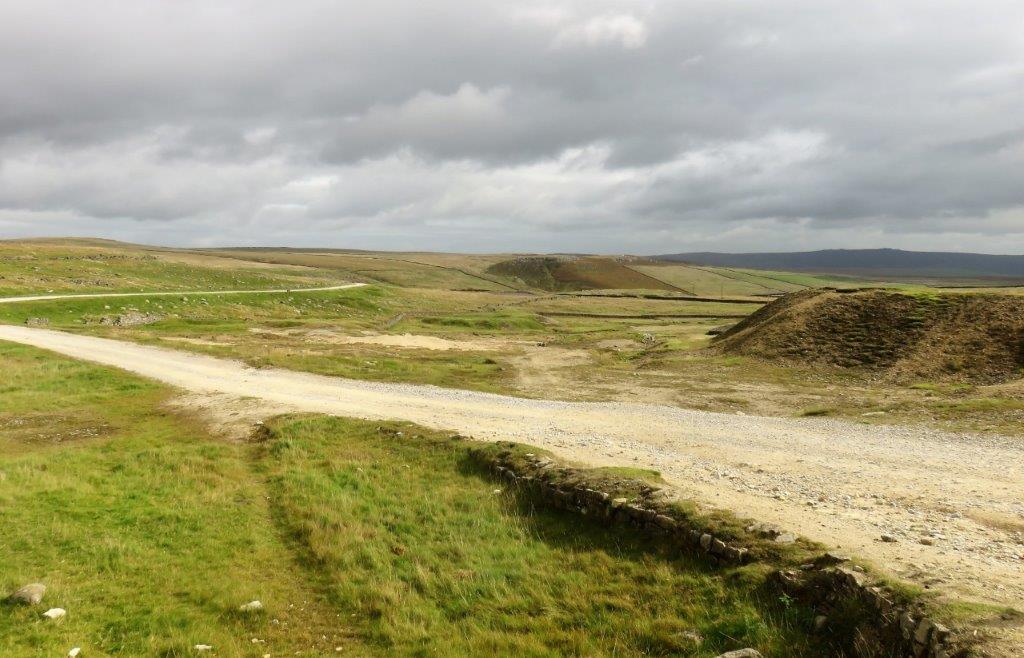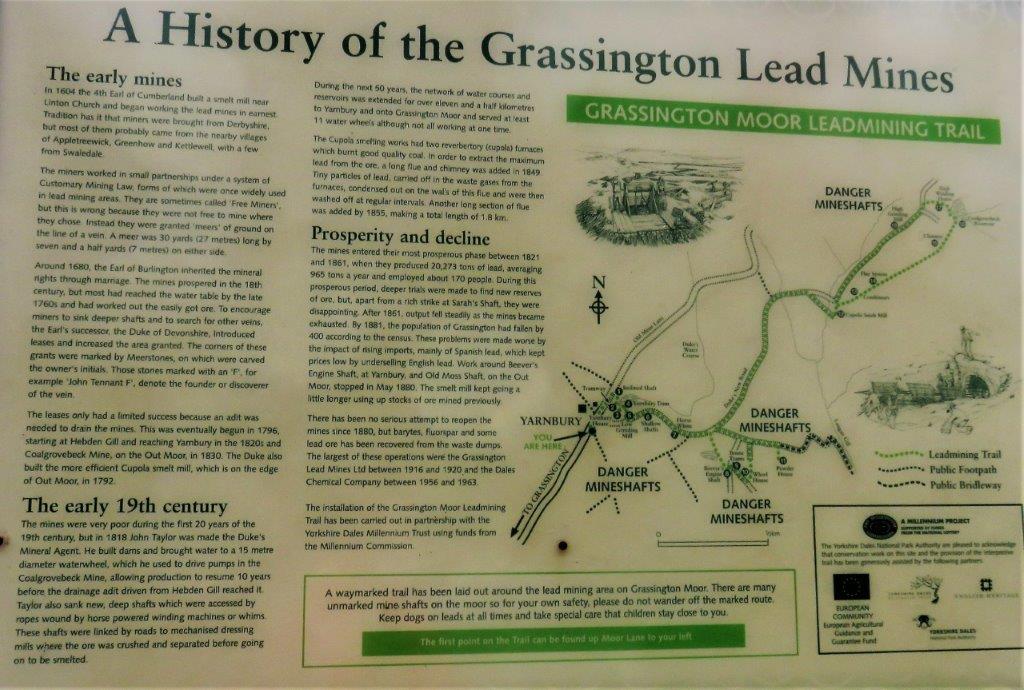 A History of the Grassington Lead Mines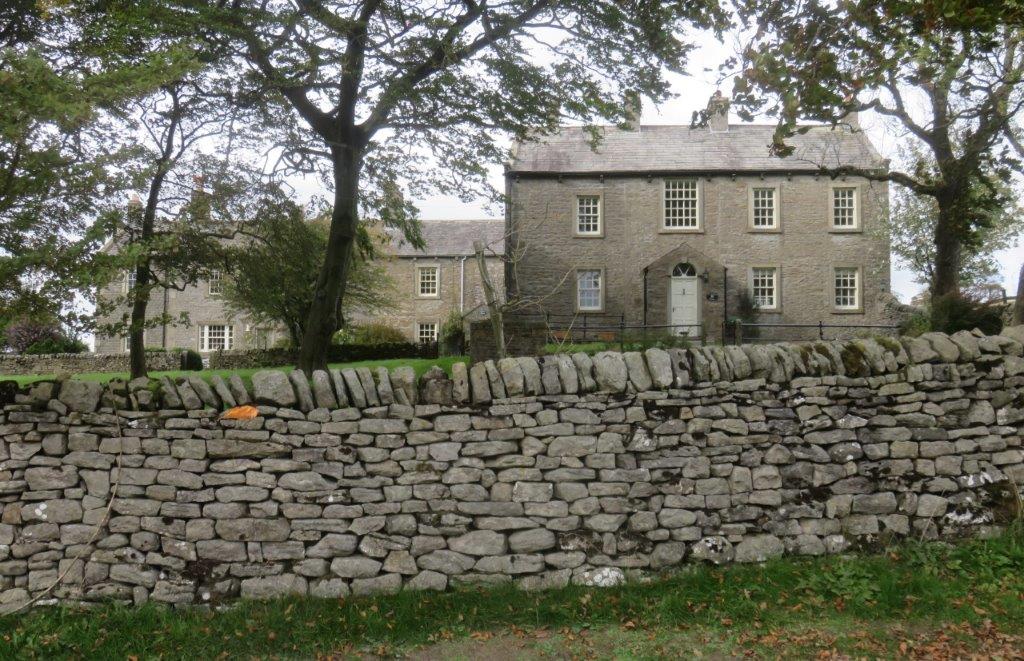 Yarnbury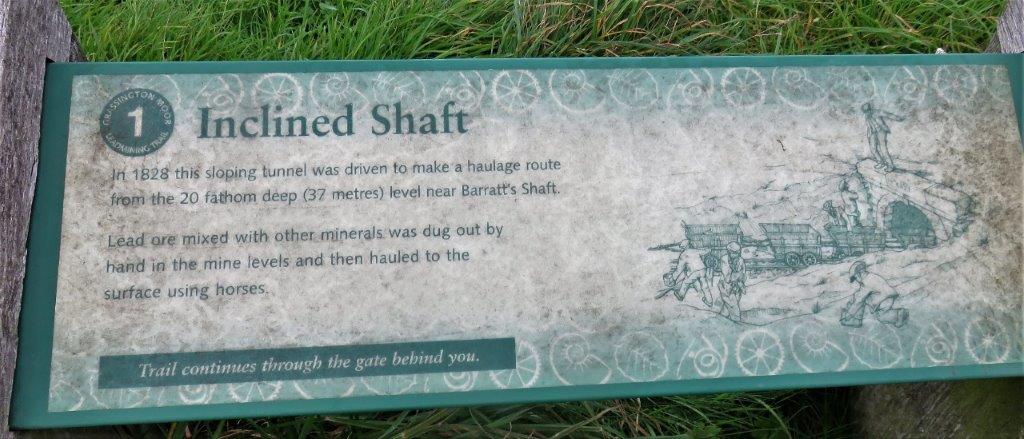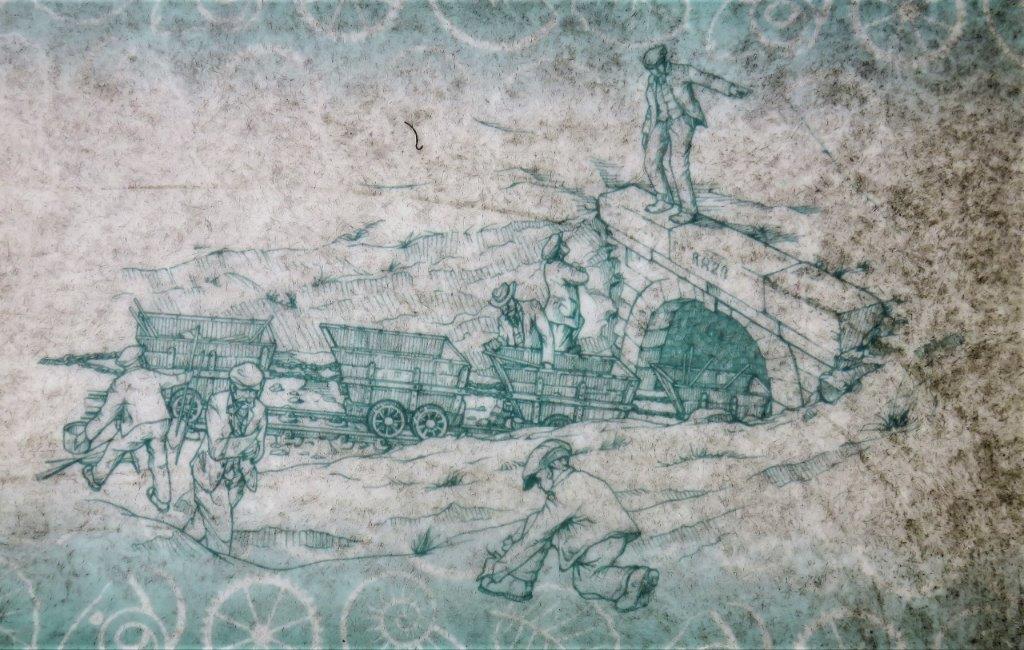 Inclined Shaft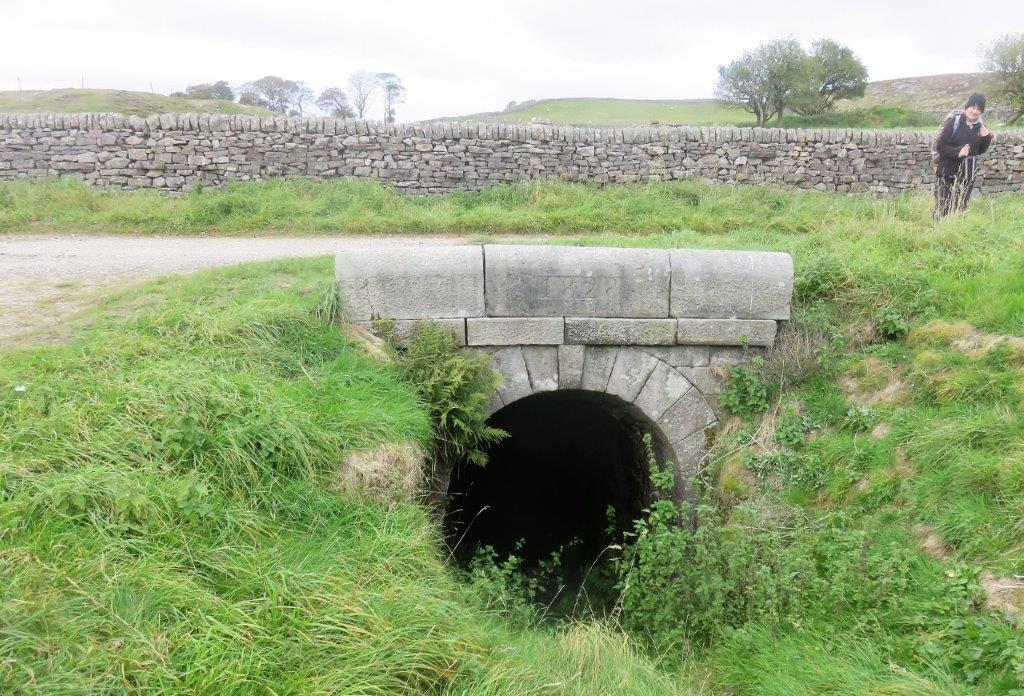 The present day view of the 1822 Inclined Shaft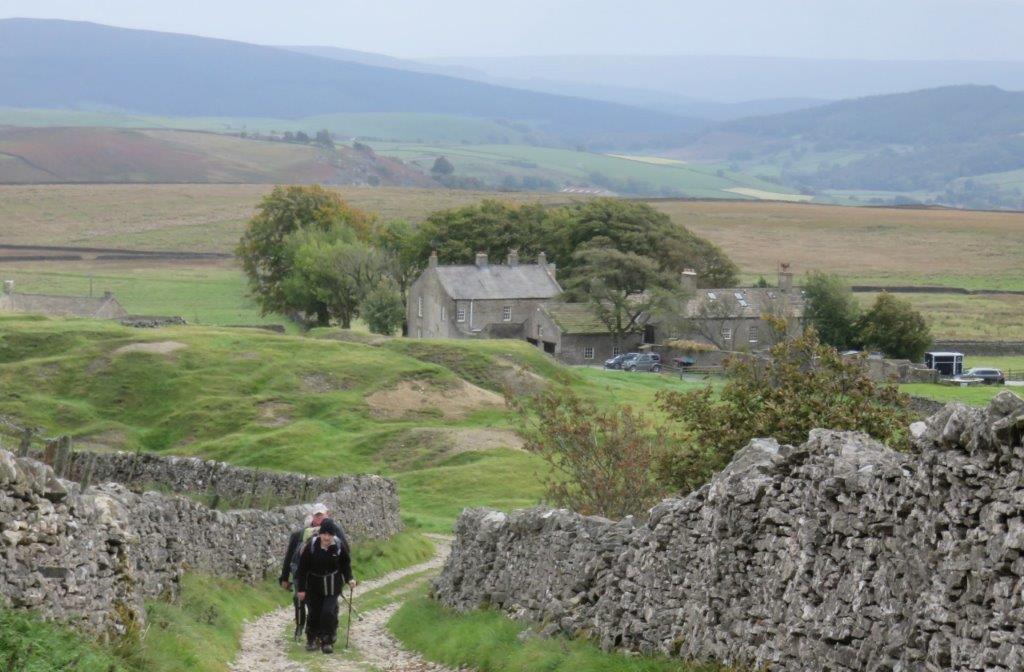 a short distance up Moor Lane before turning off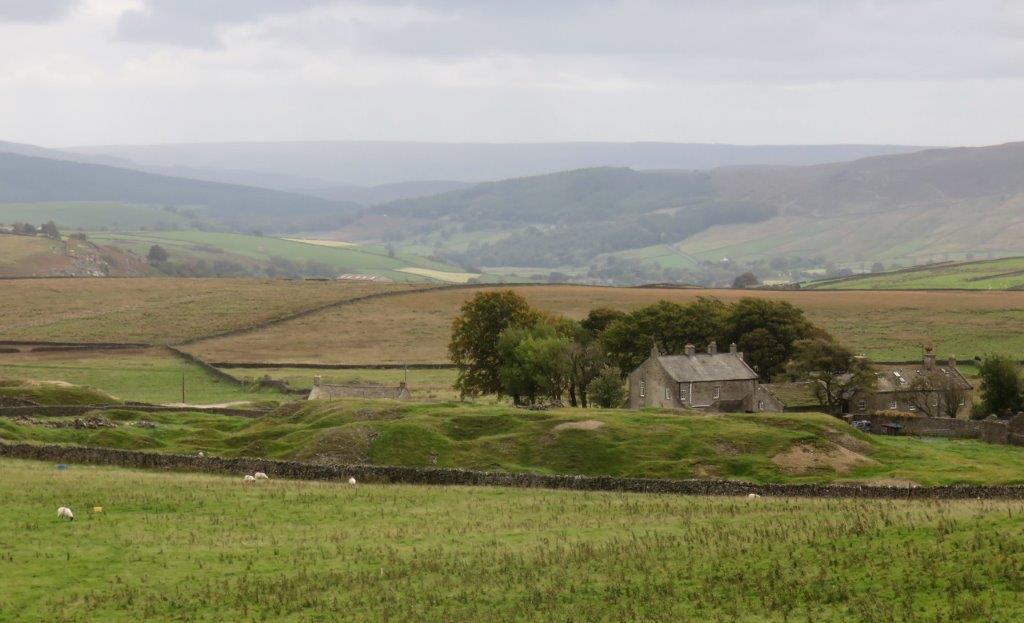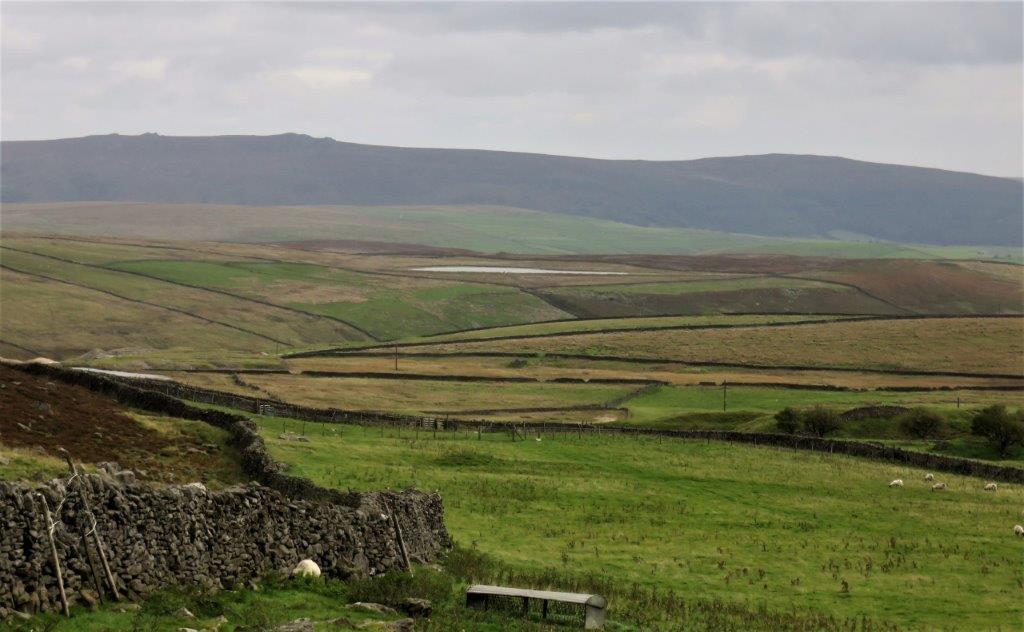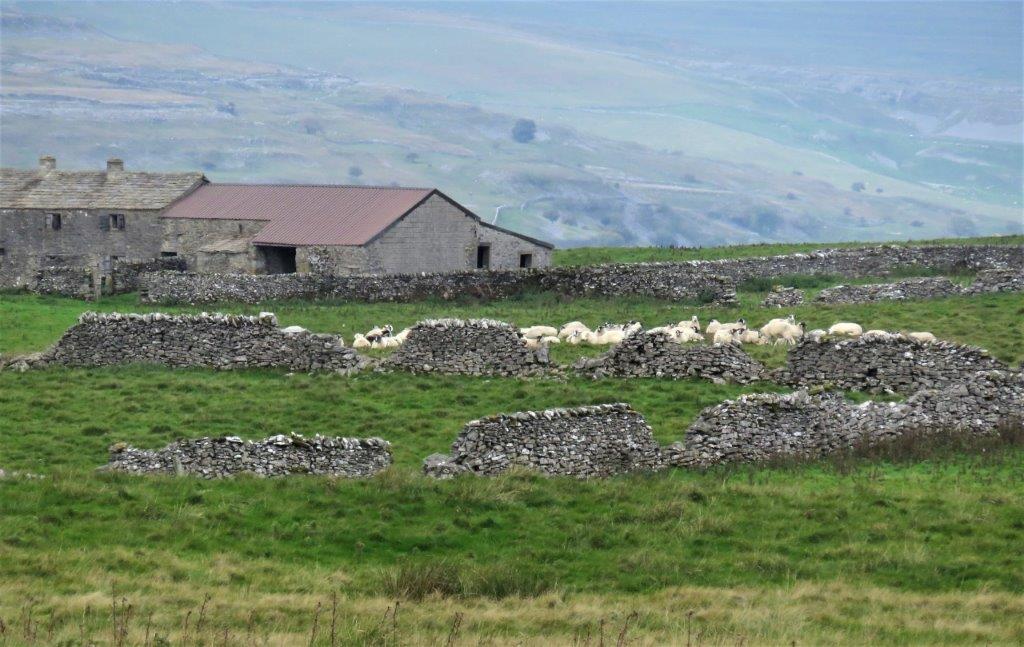 Decaying house with stone tiles and barn with metal roof - possibly unused?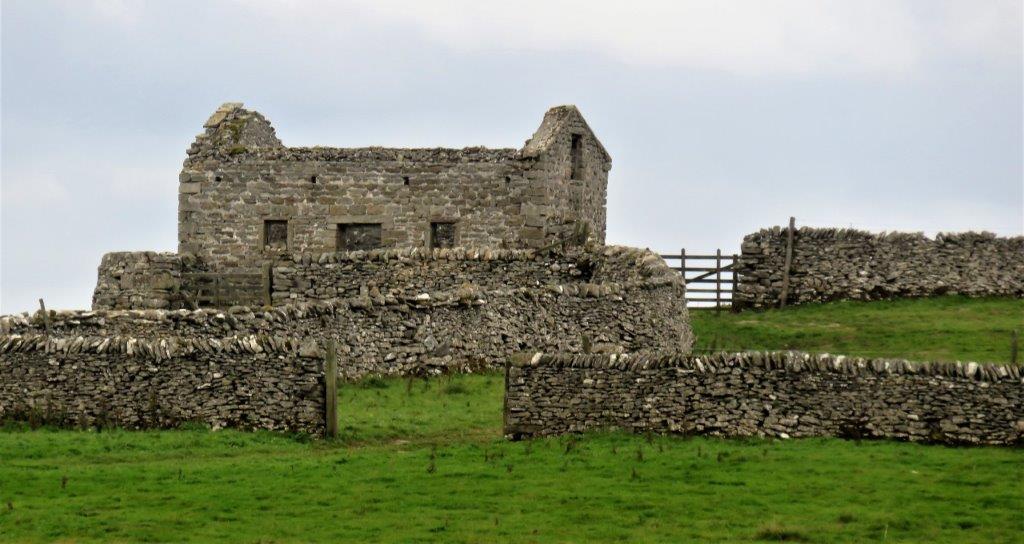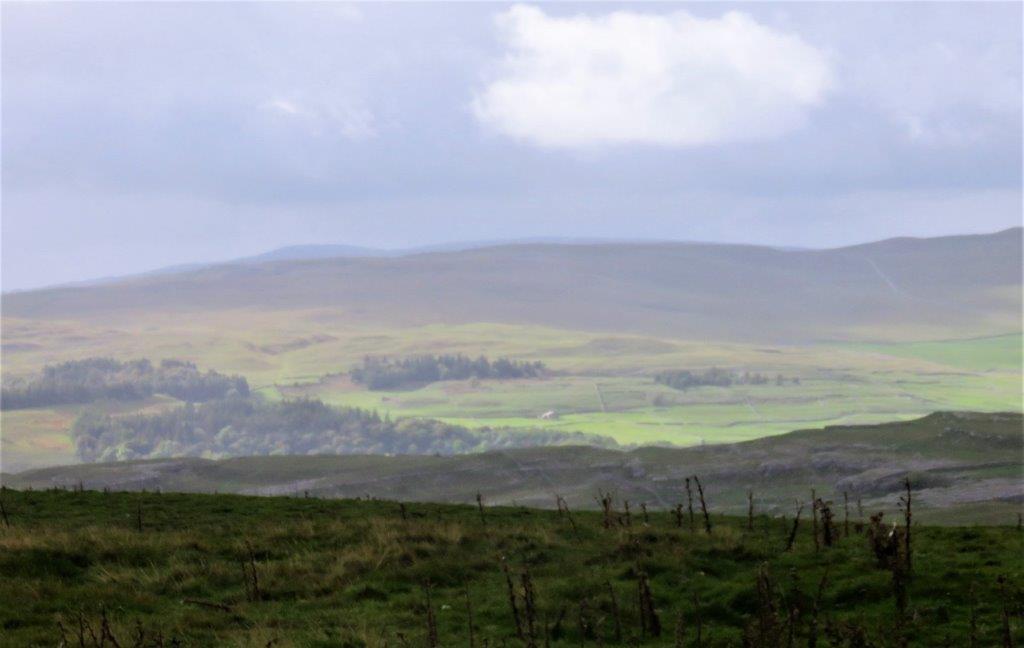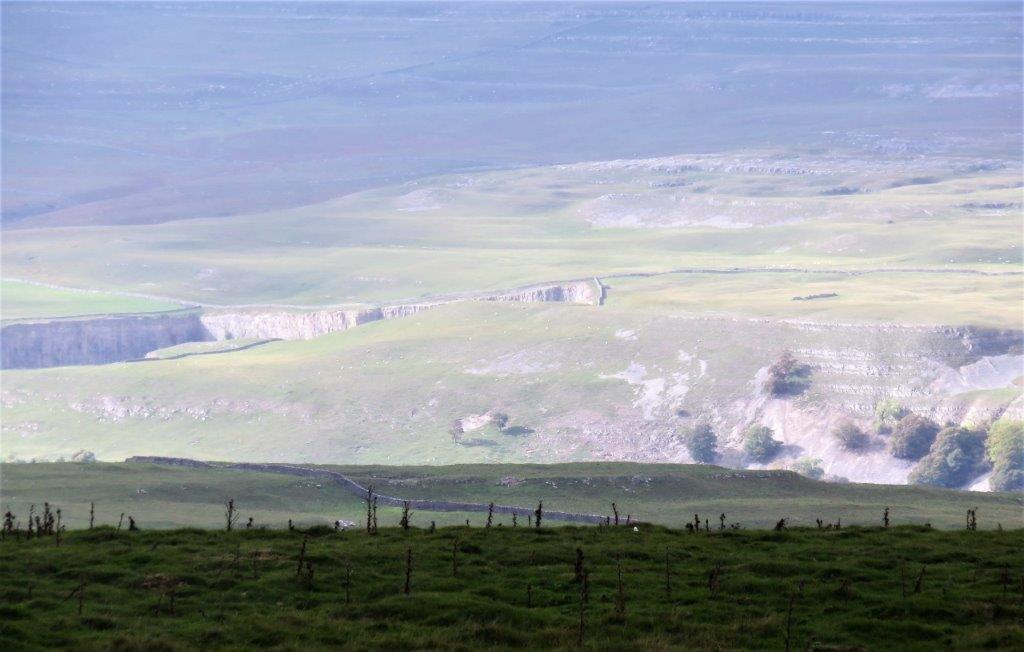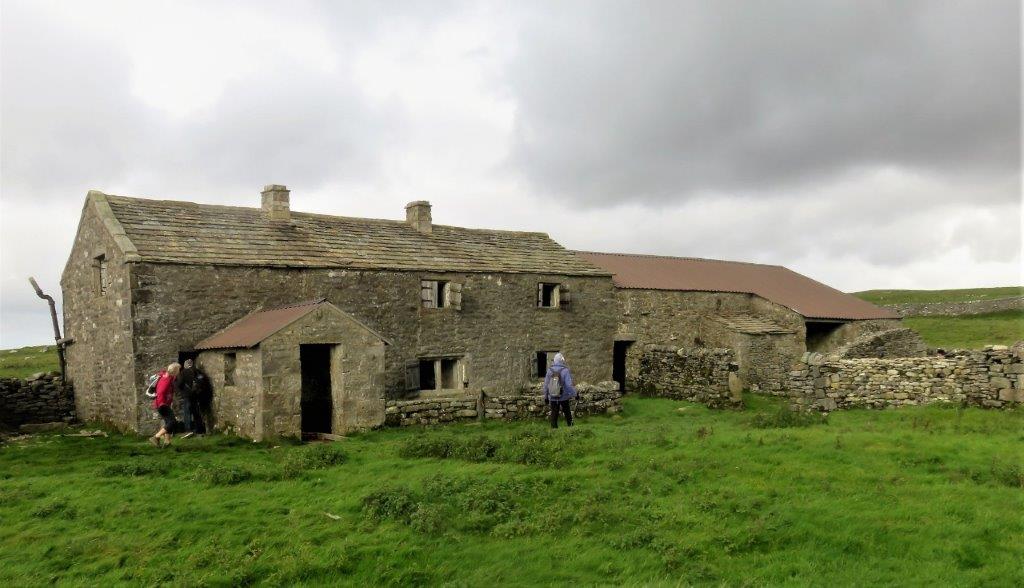 another view of the decaying house & barn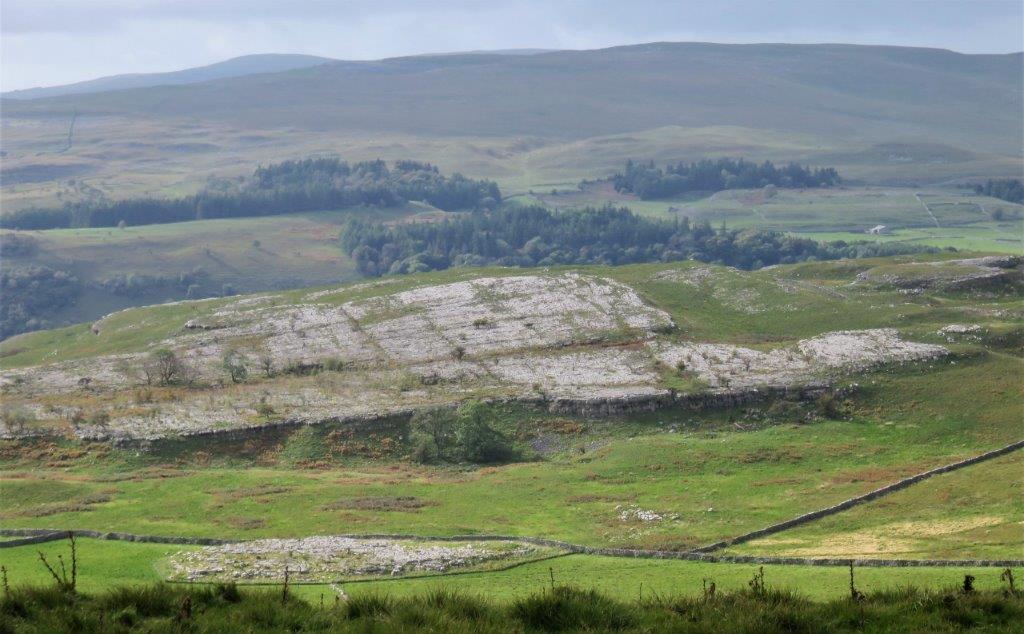 smooth limestone pavement - formed by ice action?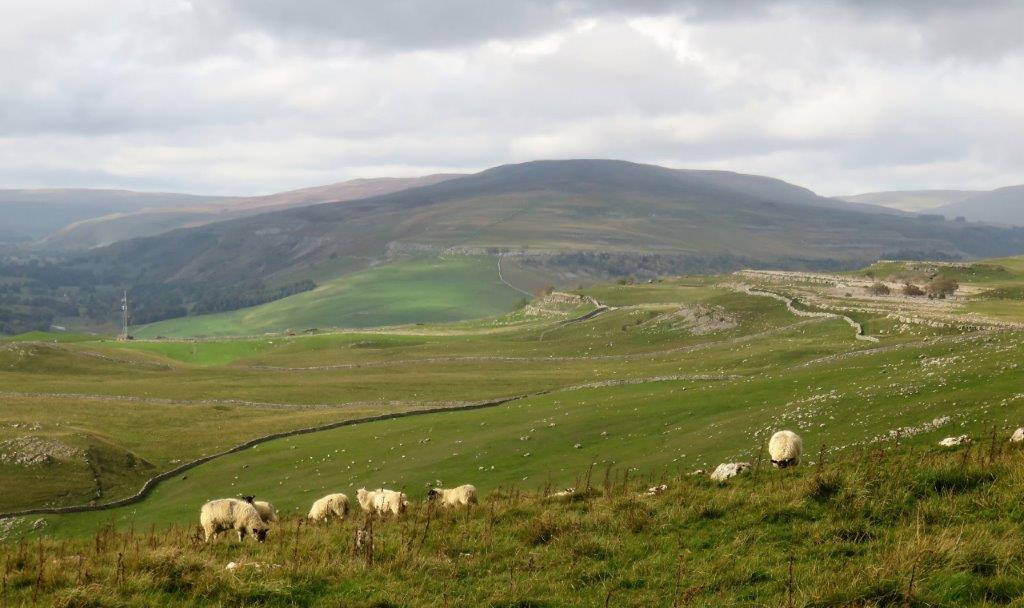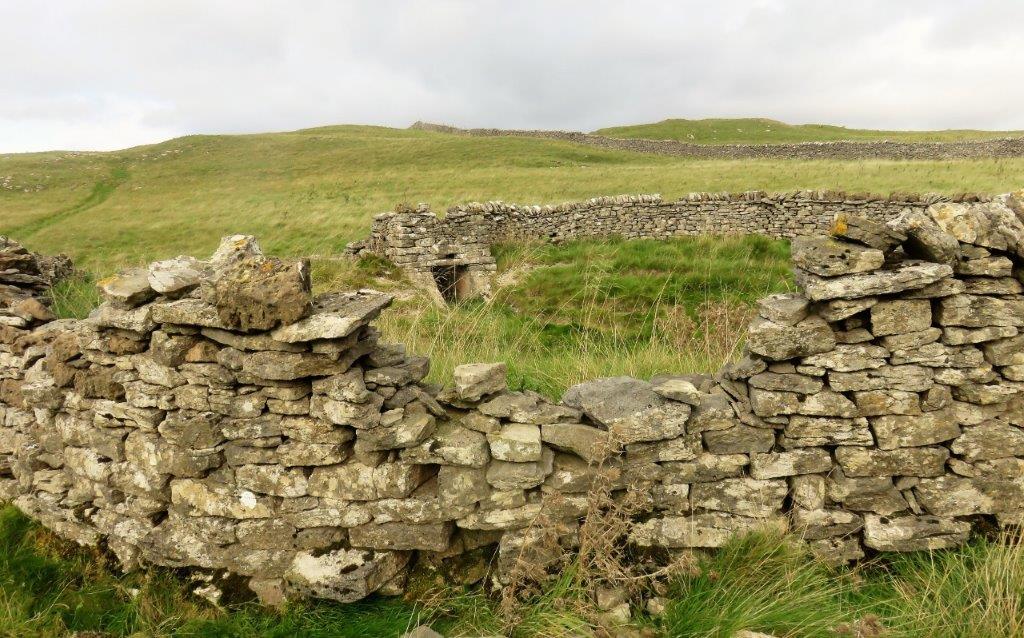 a broken down stone circle with a once water pond inside - for washing sheep?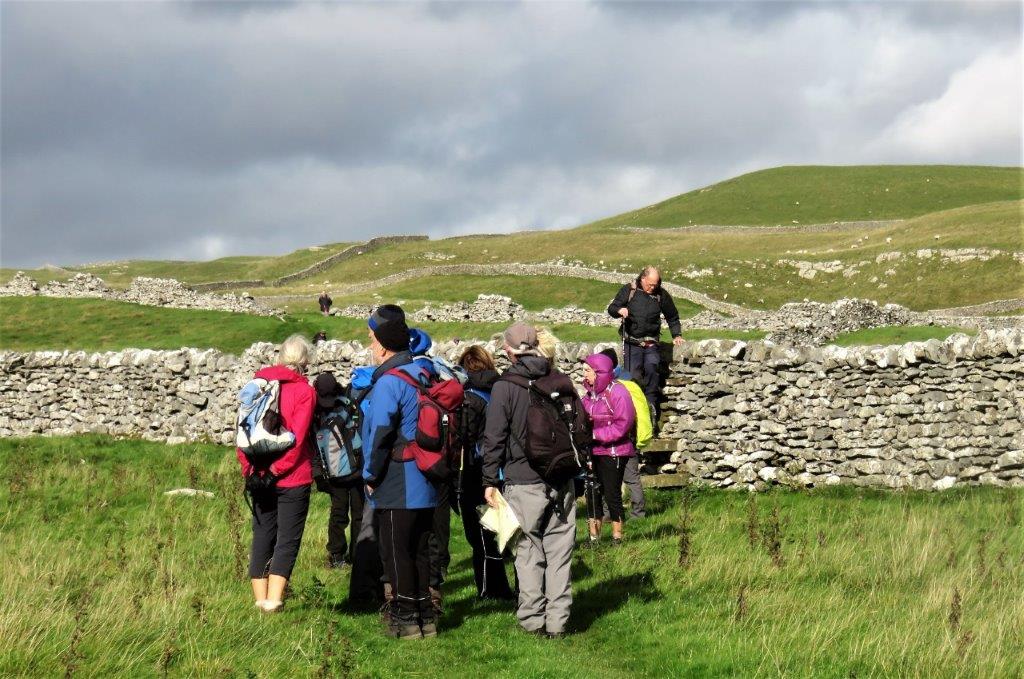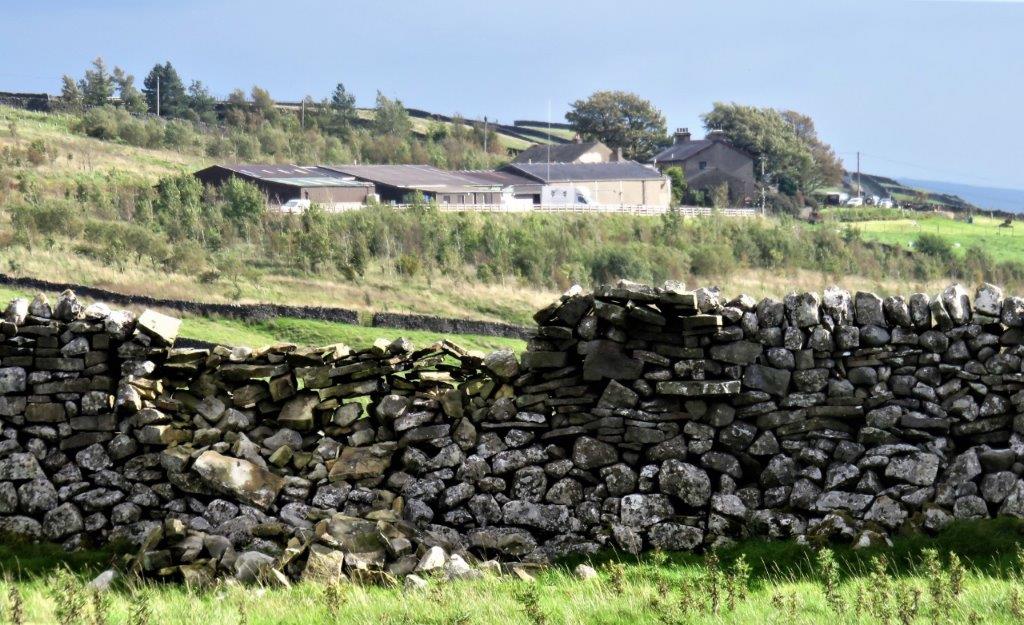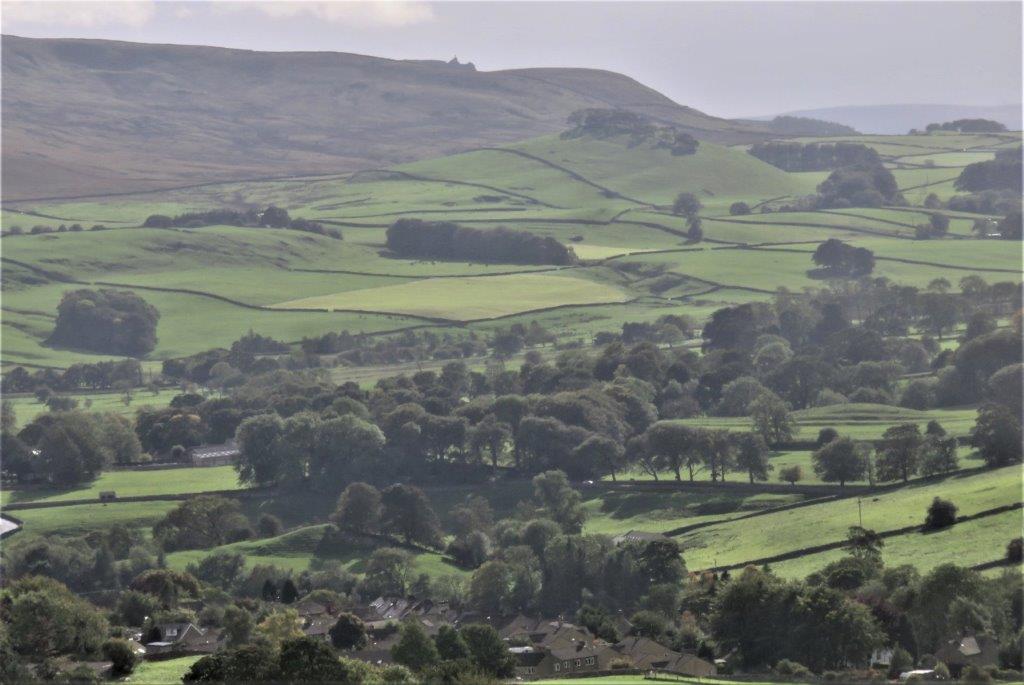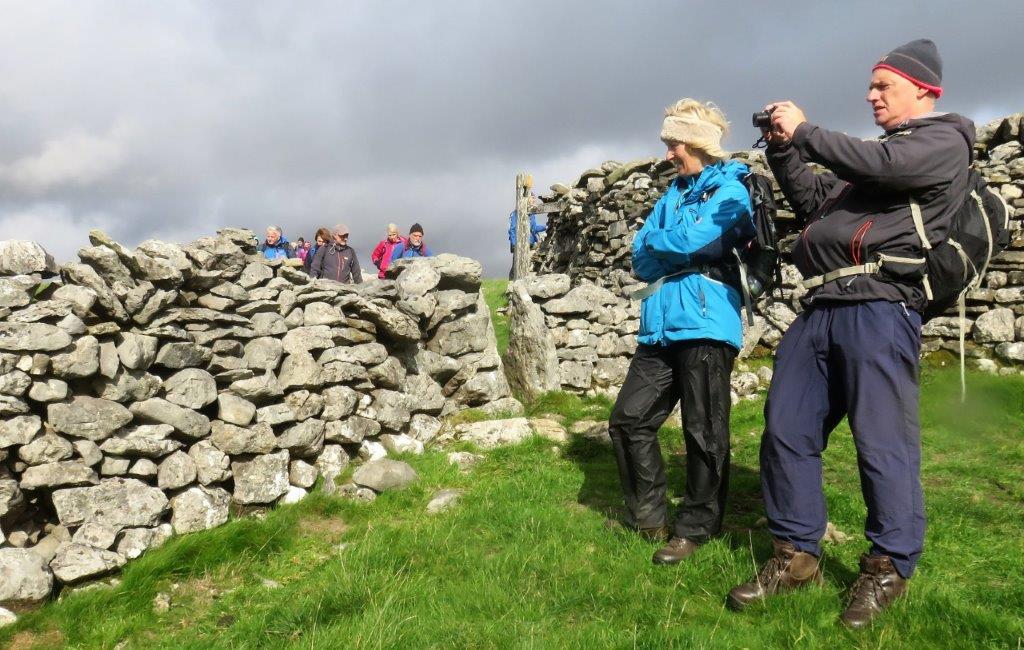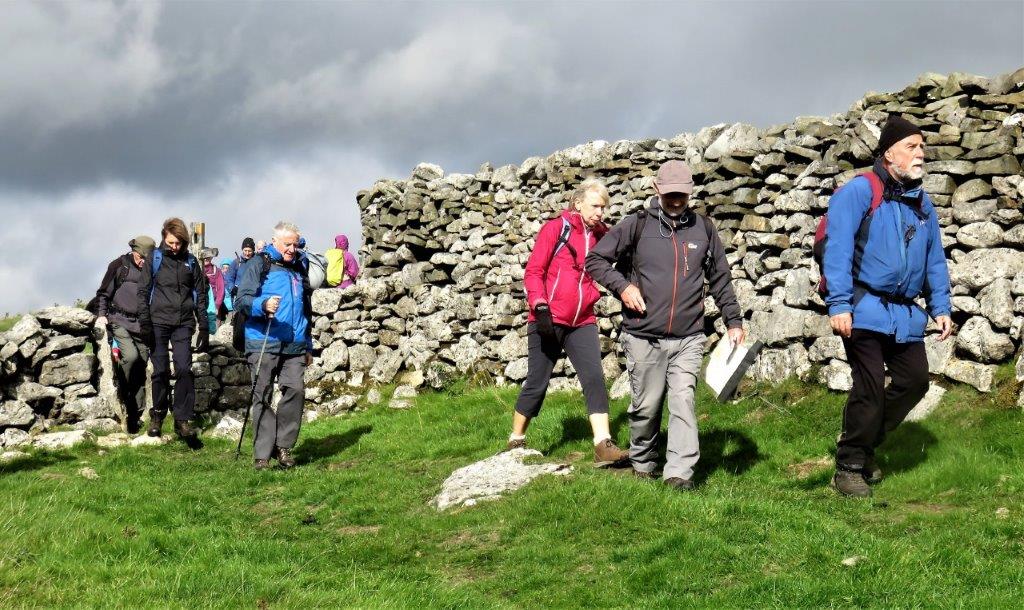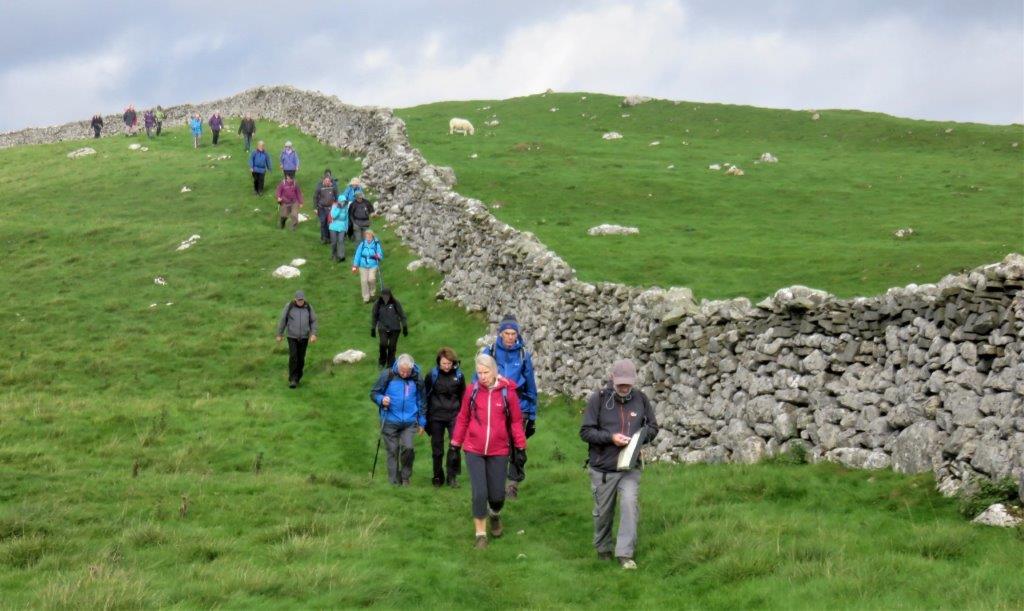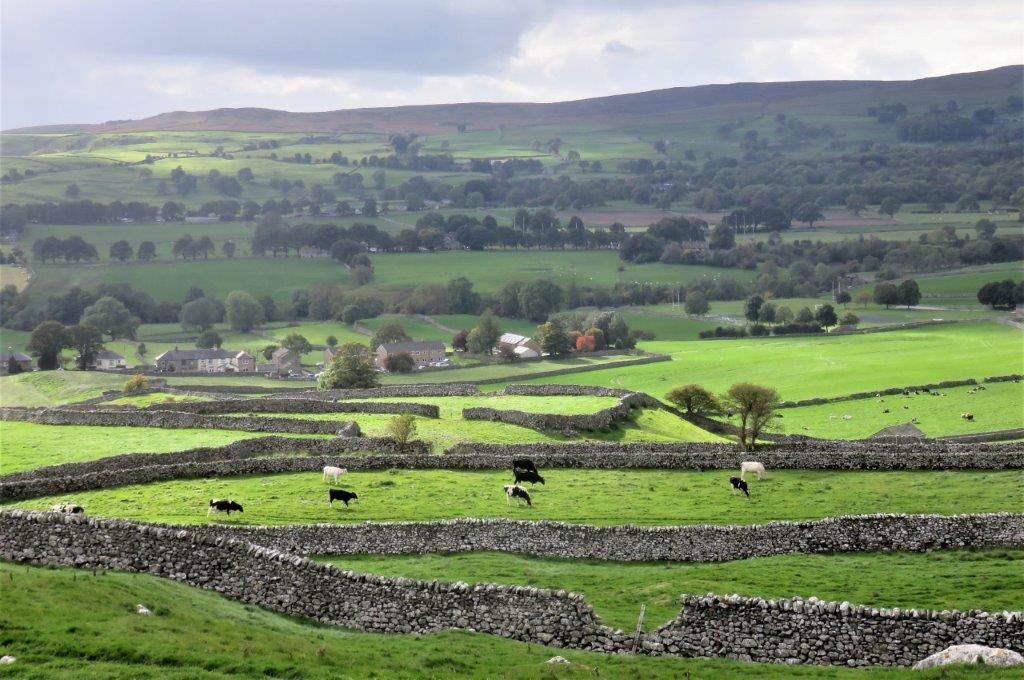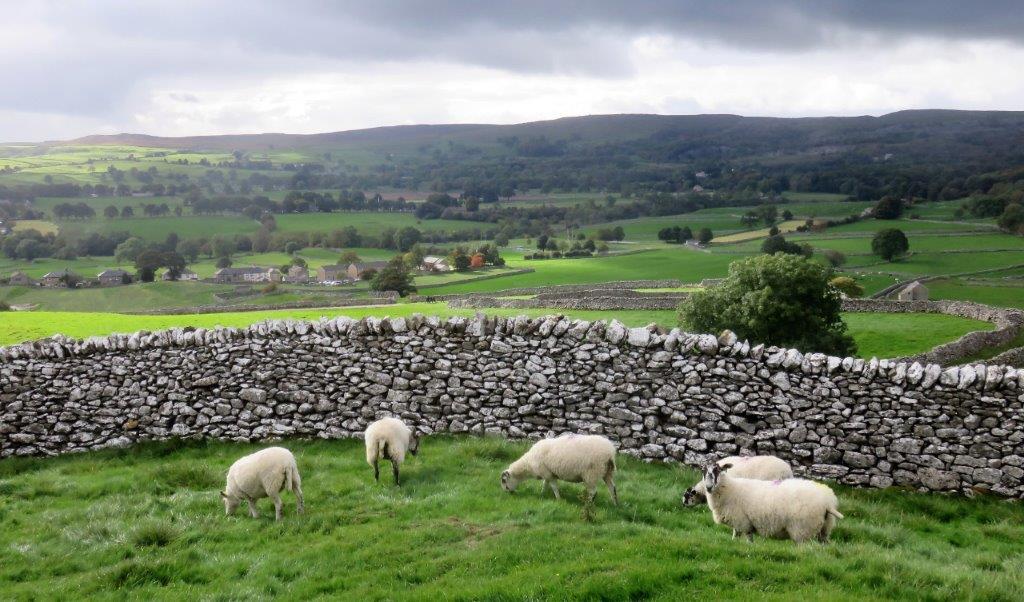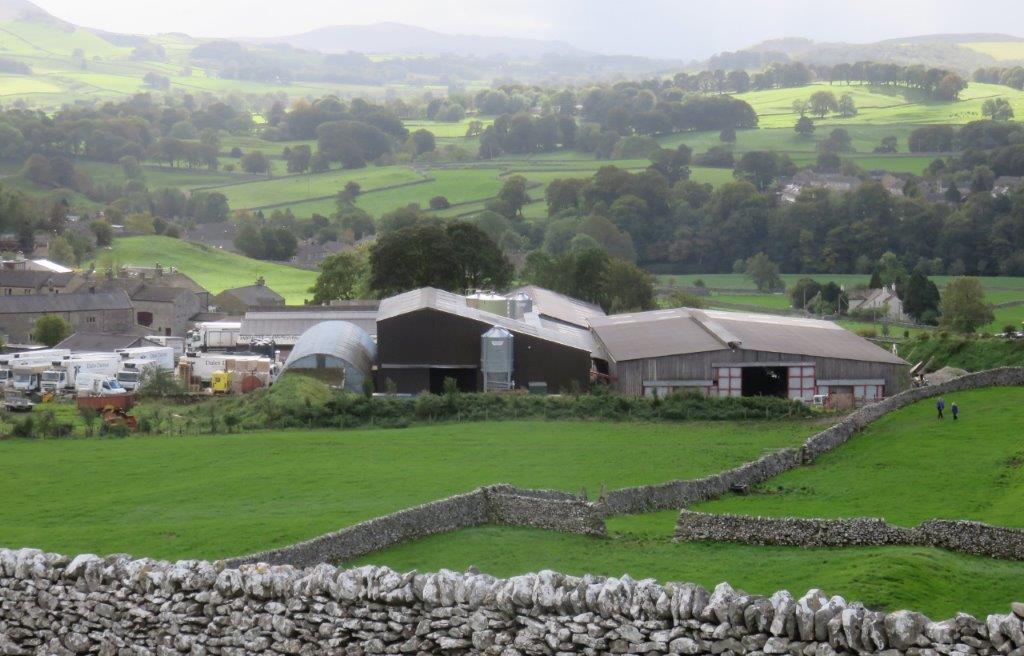 Dales Dairies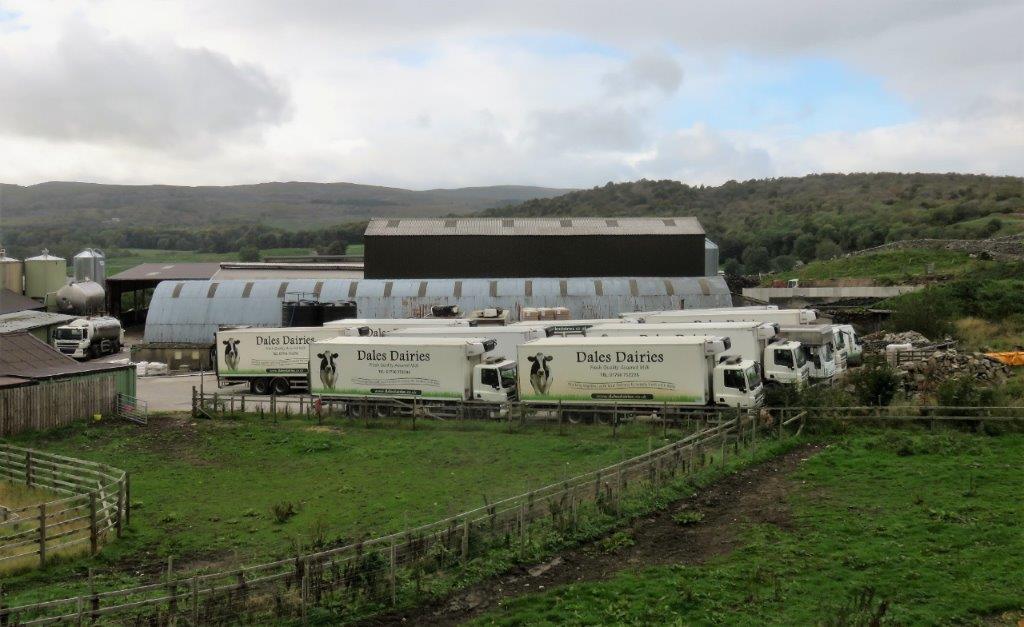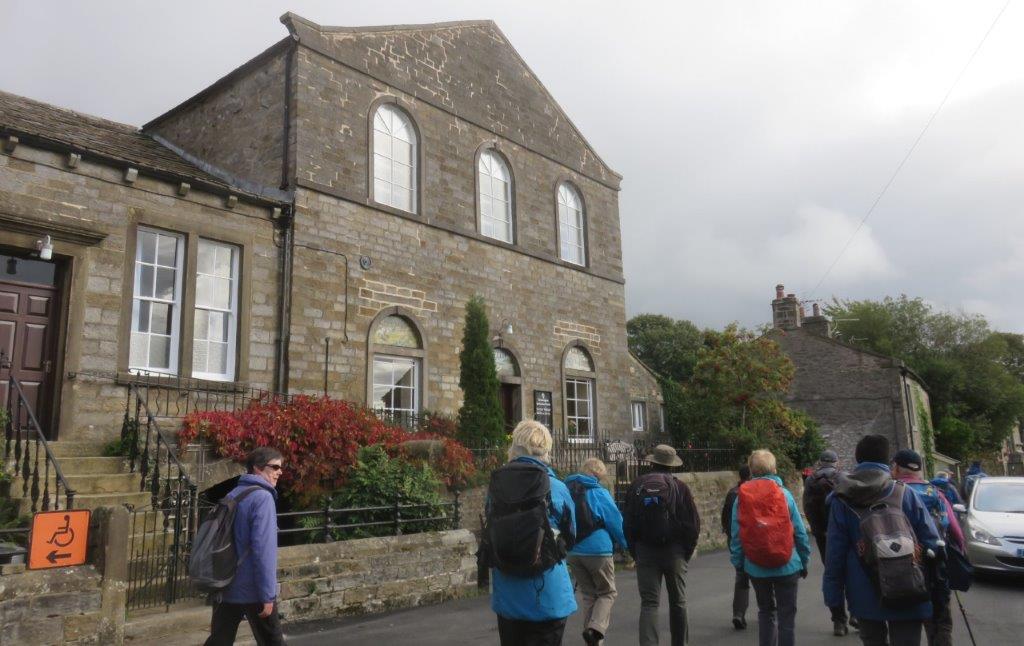 Methodist Church
homepage - Day Walks Index 2018 - contact me at