homepage - Day Walks Index 2018 - contact me at

2018.09.19 - CAR RAMBLE, MONYASH Parking (SK150667), ~NW on FP / Cross Lane / Limestone Way / Mycock Lane / FP / Main Rd (Flagg), FP ~SW from (SK134686) to PH nr Pomeroy on A515 Rd, FP across rd ~SSW from Street Farm to Pennine Bridleway & ~S on it to Parsley Hay, cross A515 & take rd ~N for ~300m, turn E onto Long Rake (rd), (turn off S to Upper Oldham Farm - access to view Arbor Low Henge etc)., return & E again on Long Rake to FP at (SK165640) ~NE to Cales Farm. FP ~N to One Ash Grange Farm, FP ~E into Cales Dale & ~NE thru Dale to cross F.Bridge, Lathkill Dale ~ WNW to PC on B5055 rd, cross rd & follow Bagshaw Dale up to Horse Lane, ~S on rd back to Parking - leader Susan Rushworth - Wednesday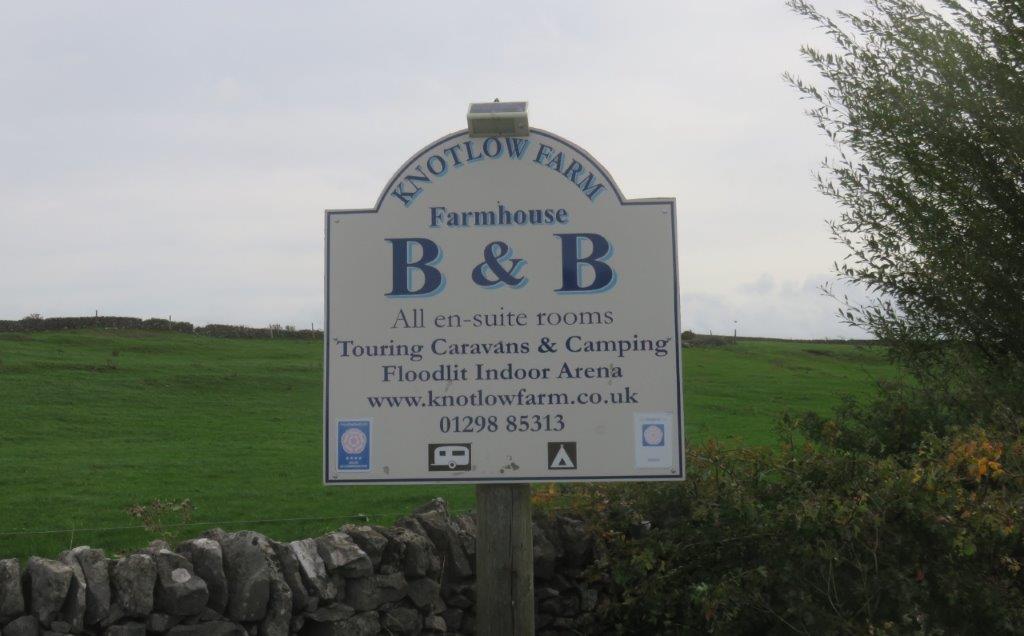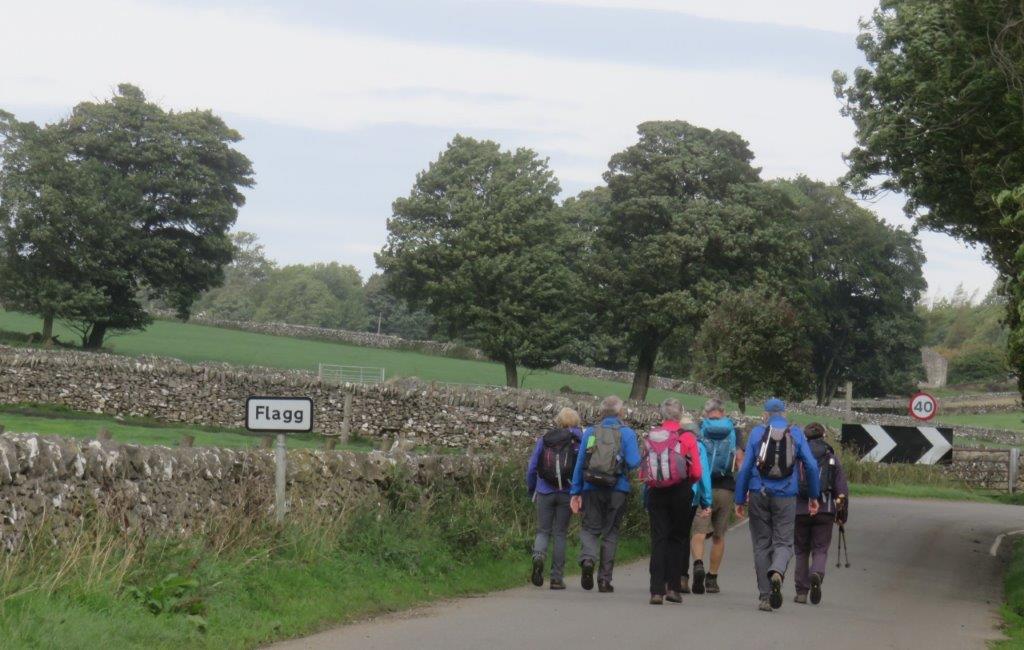 entering Flagg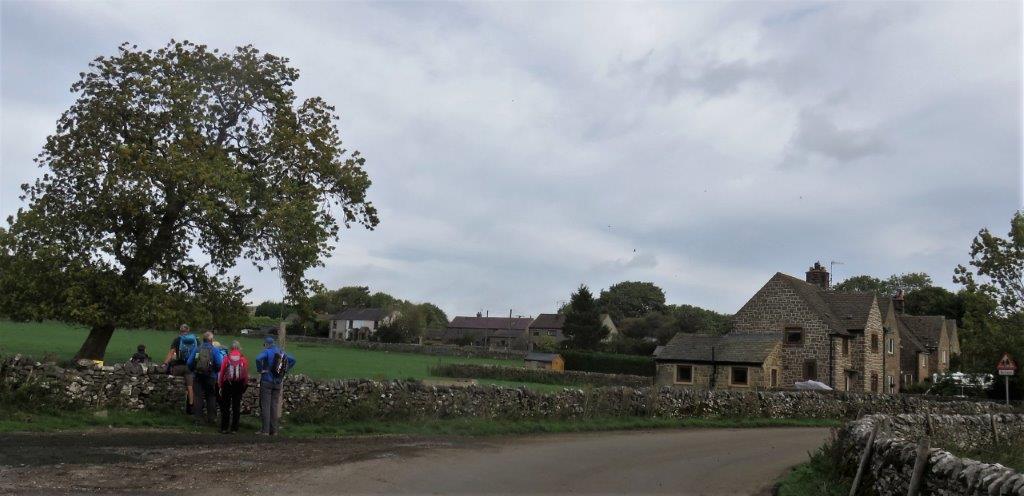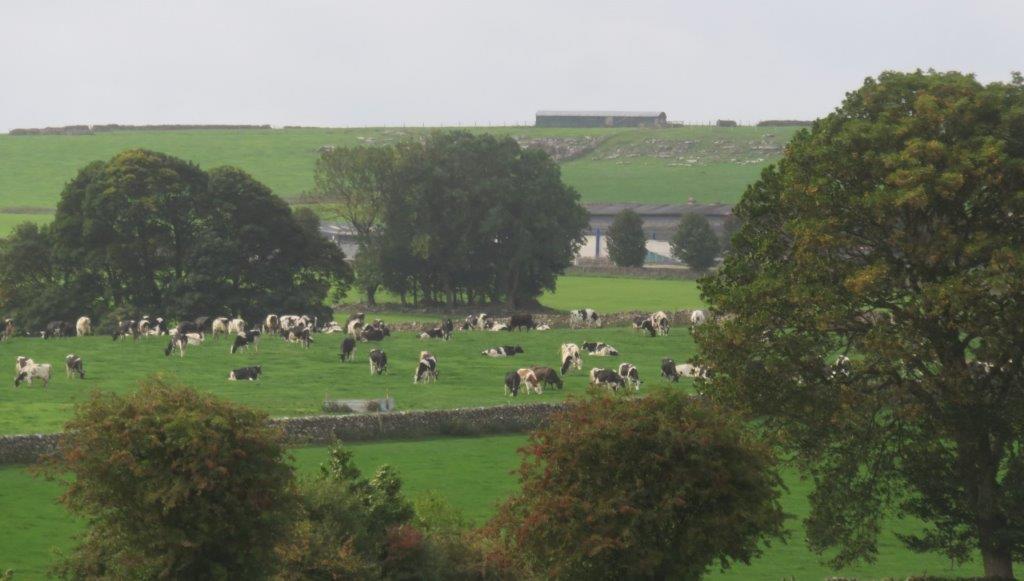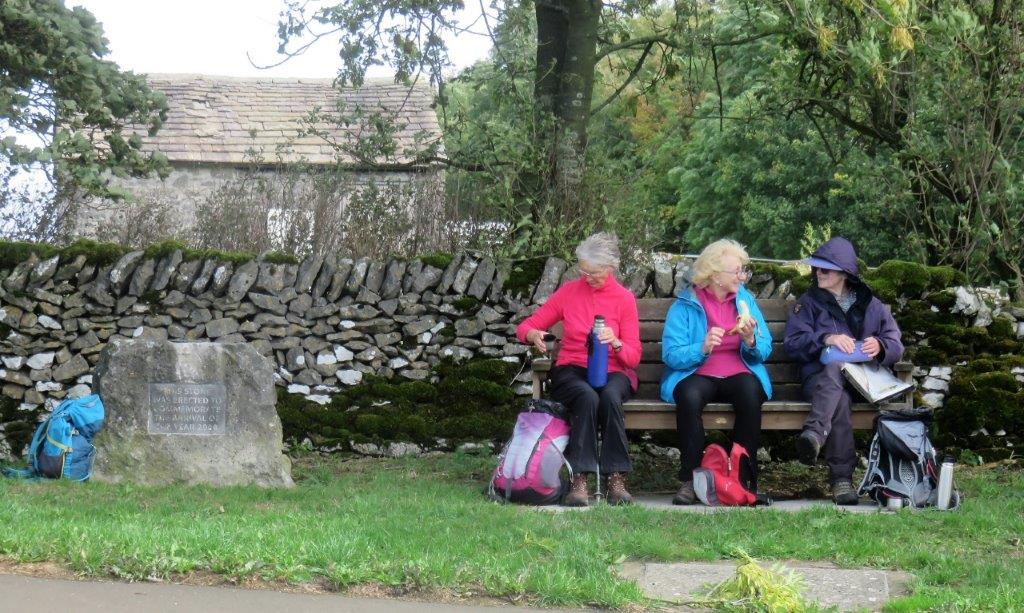 Stone on Flagg Main Road celebrates the 2000 millennium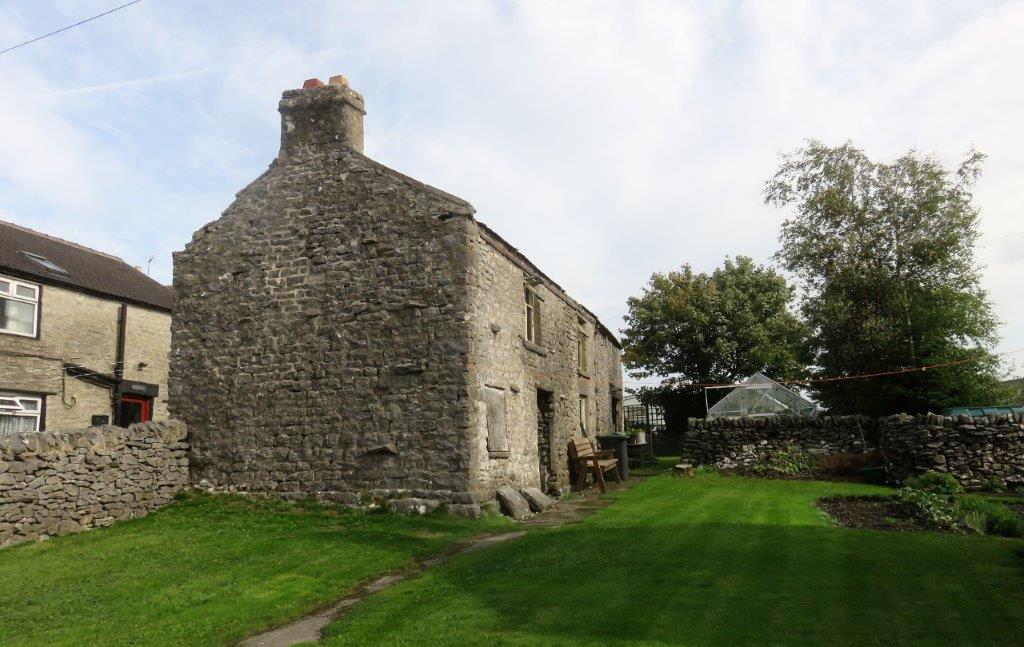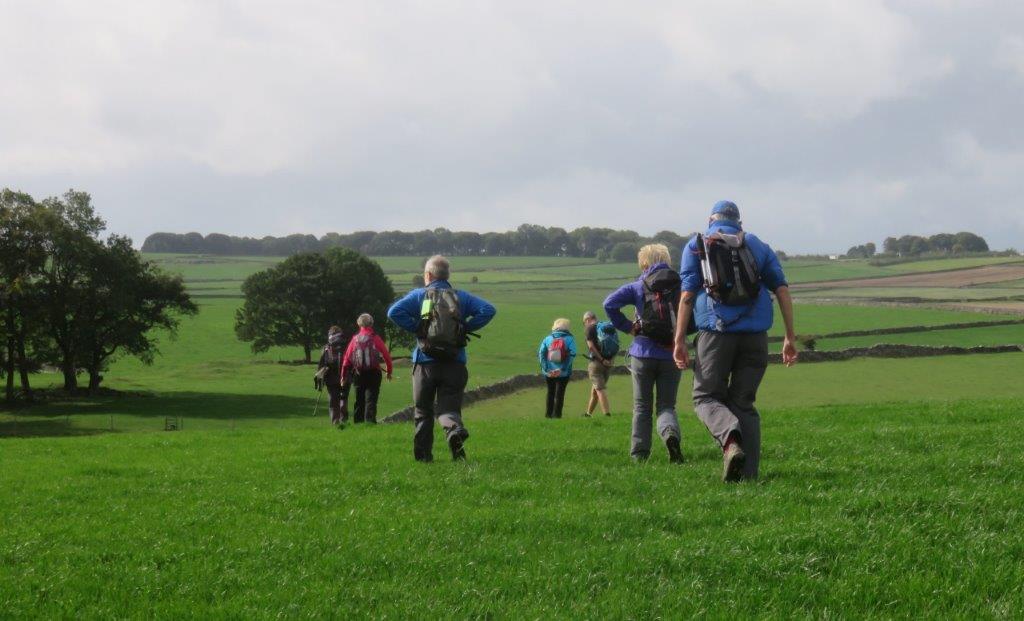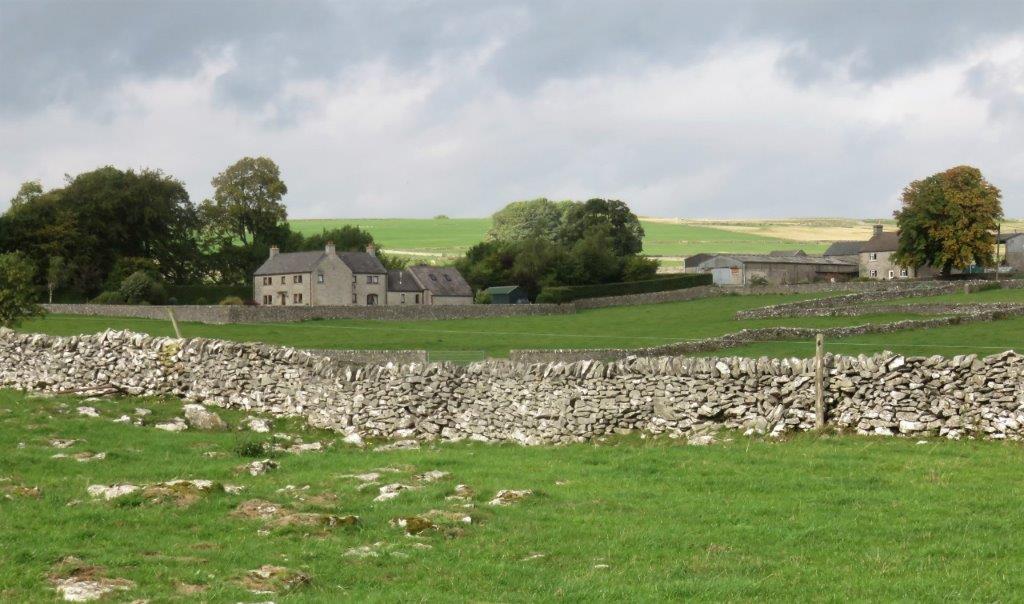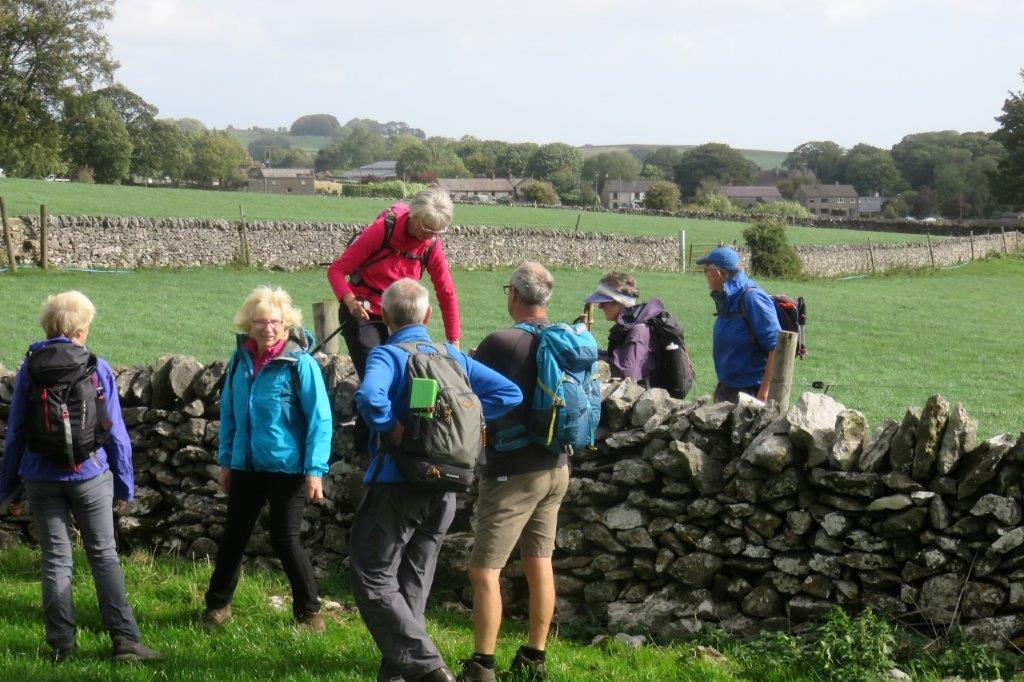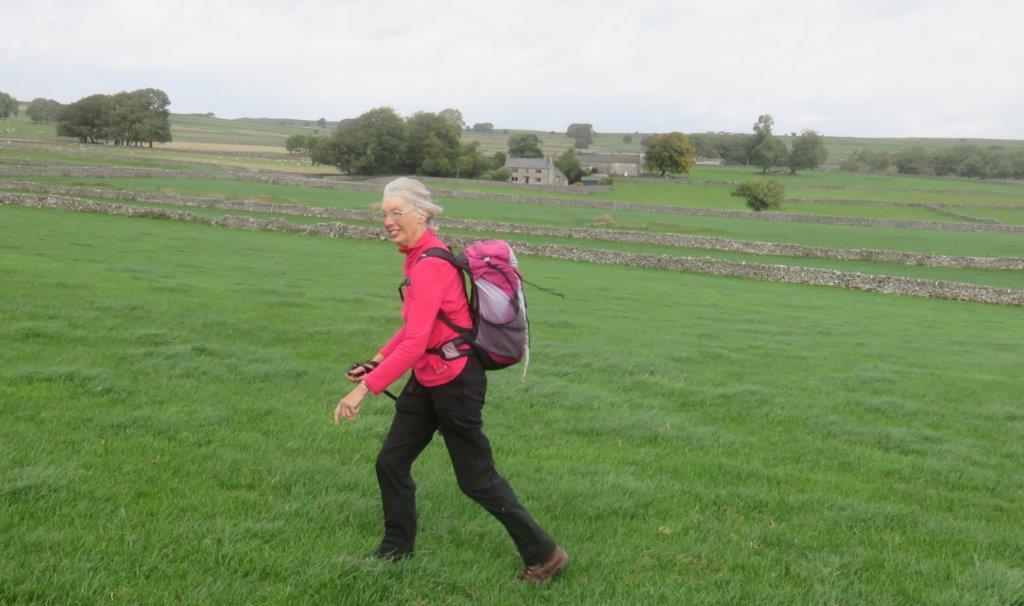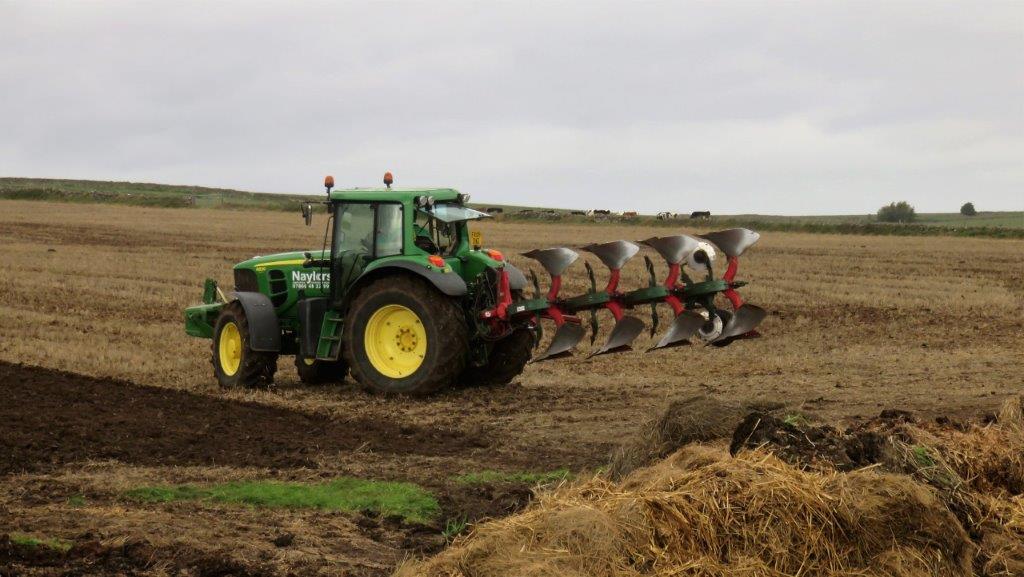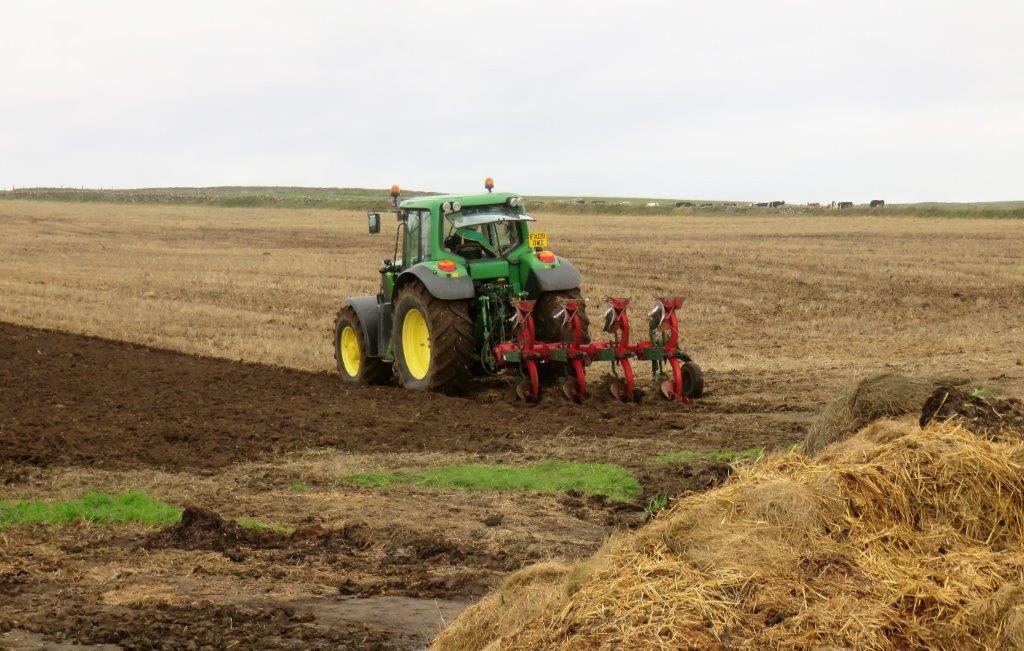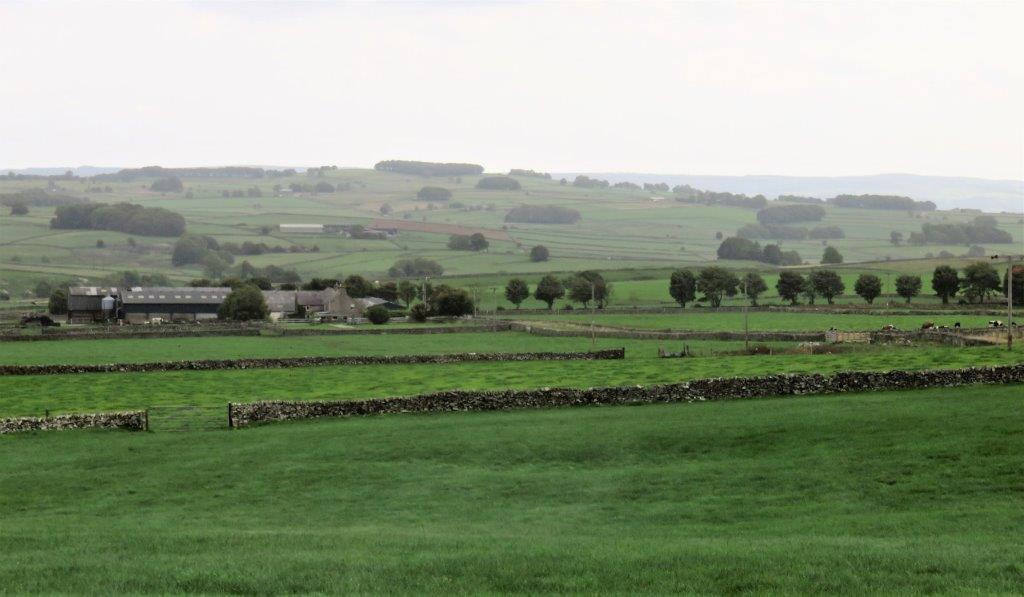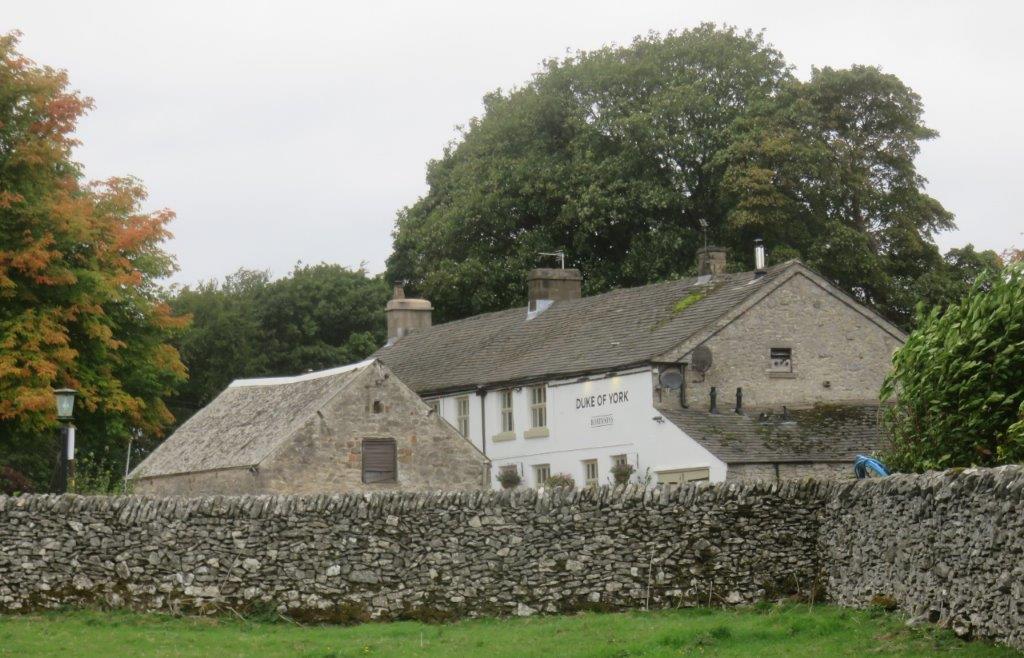 PH on the A515 road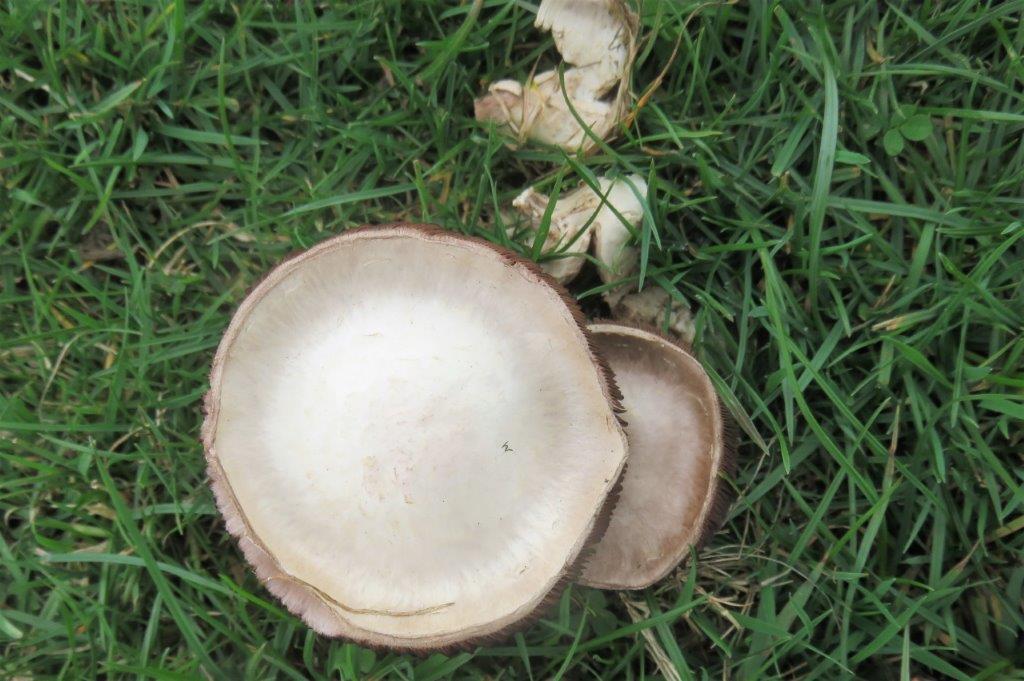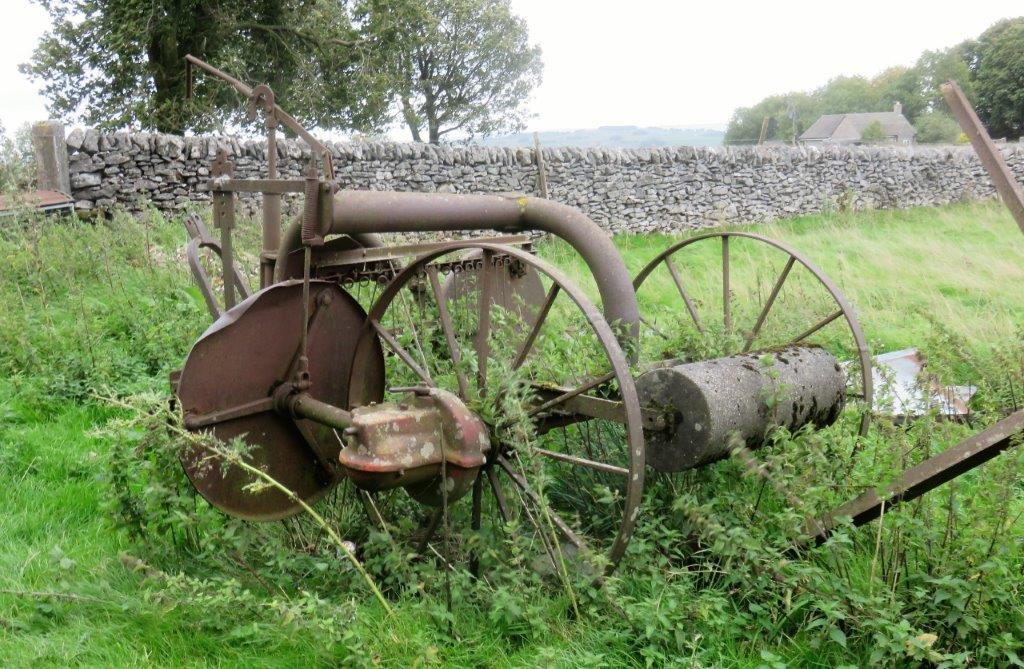 Street Farm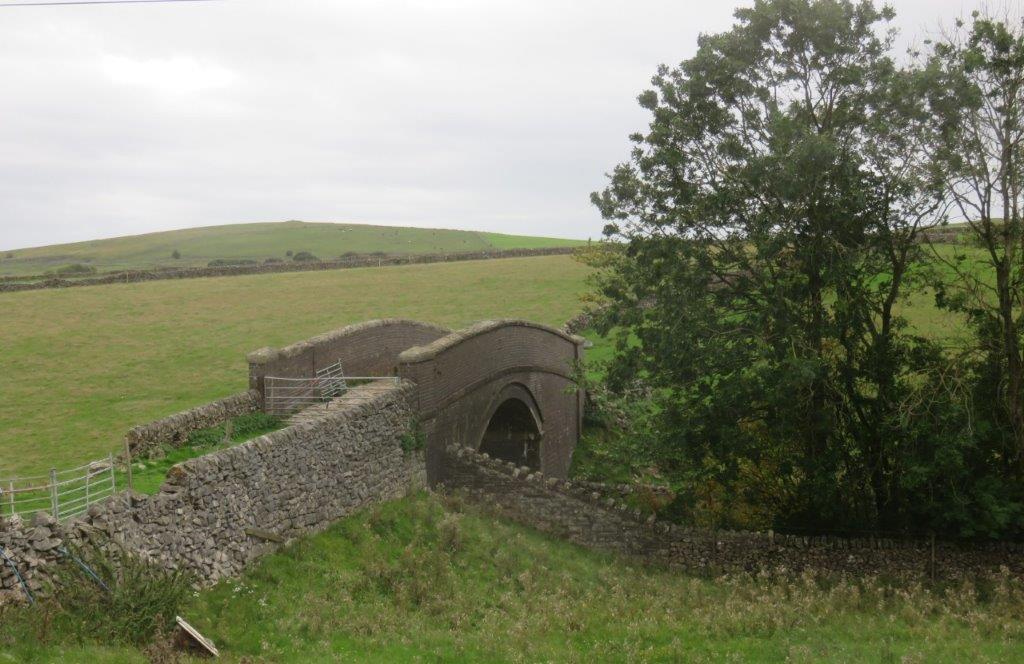 access bridge for farmers across the old railway track - now the Pennine Bridleway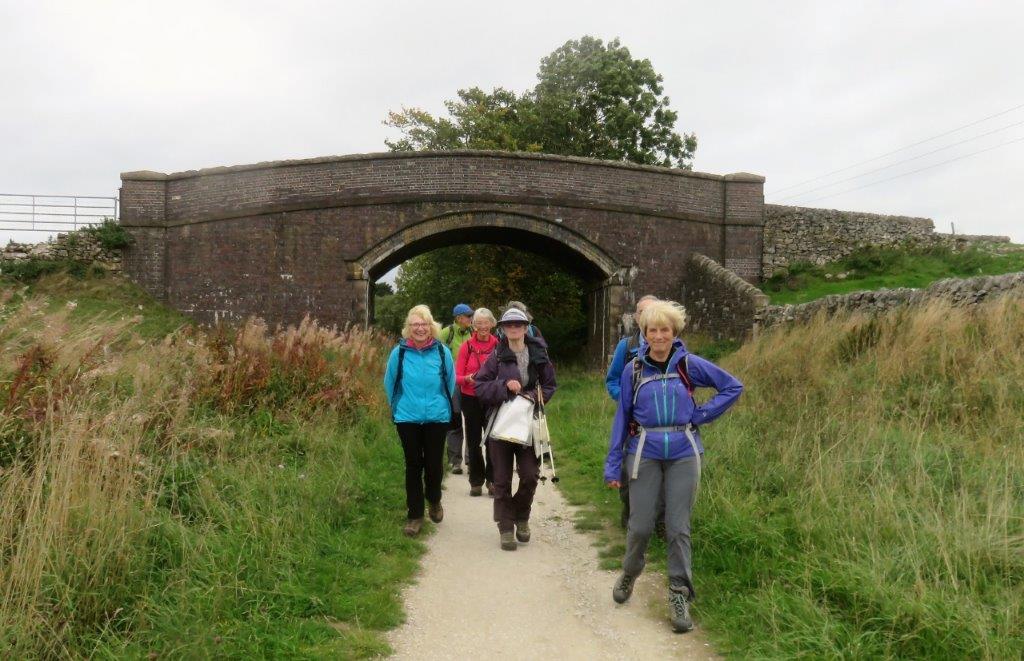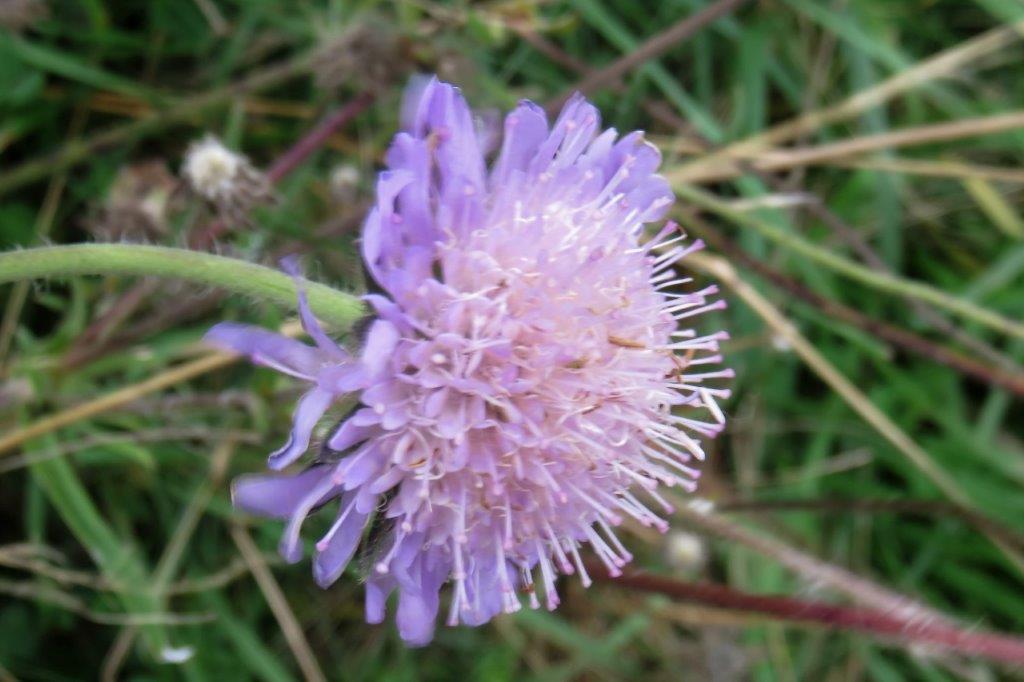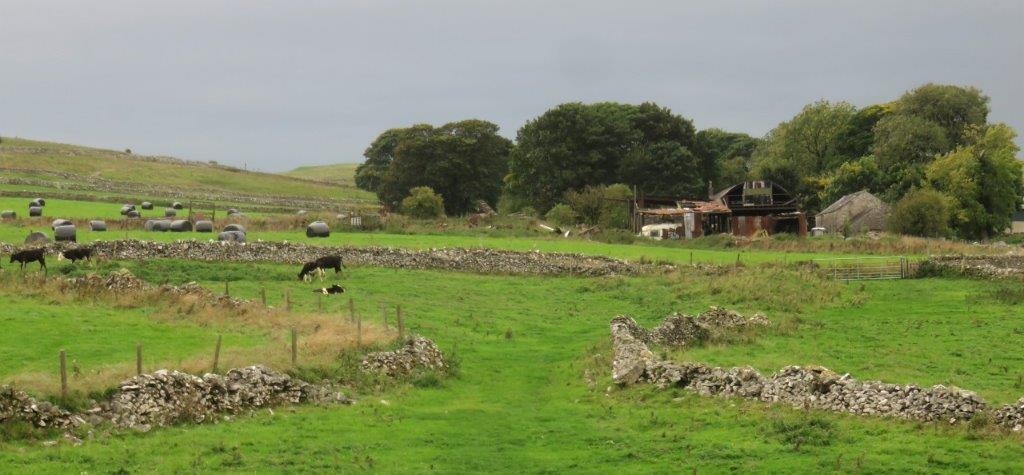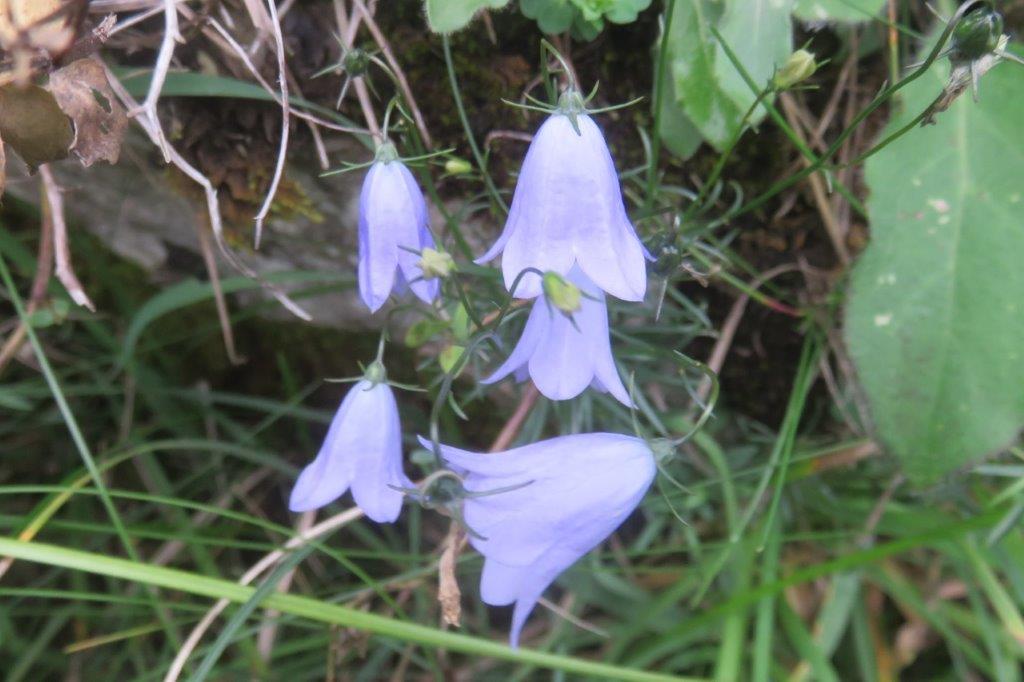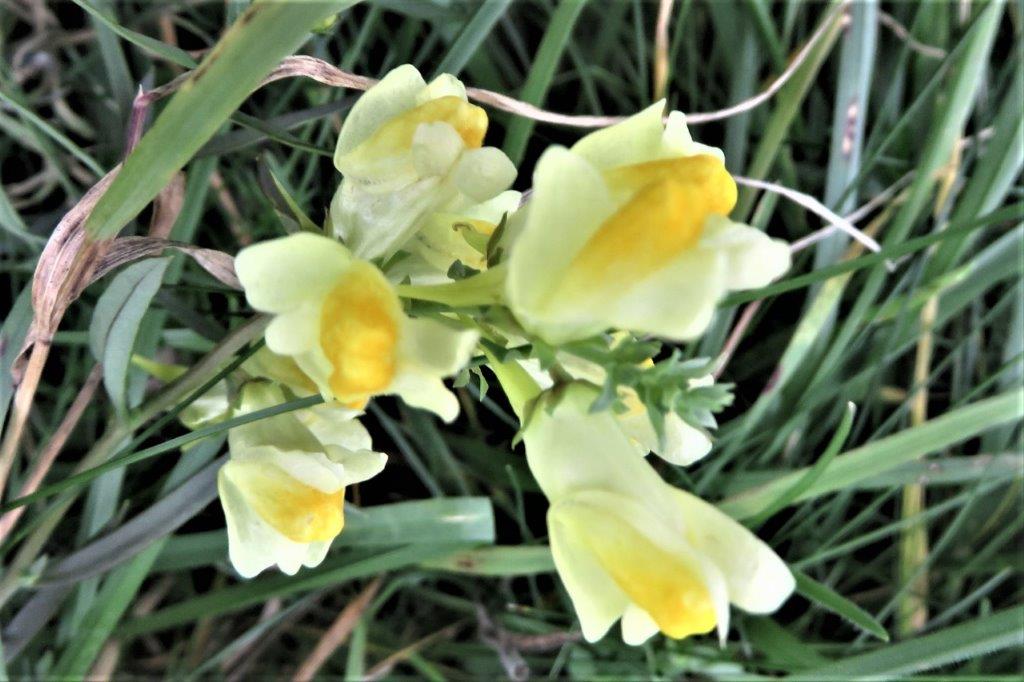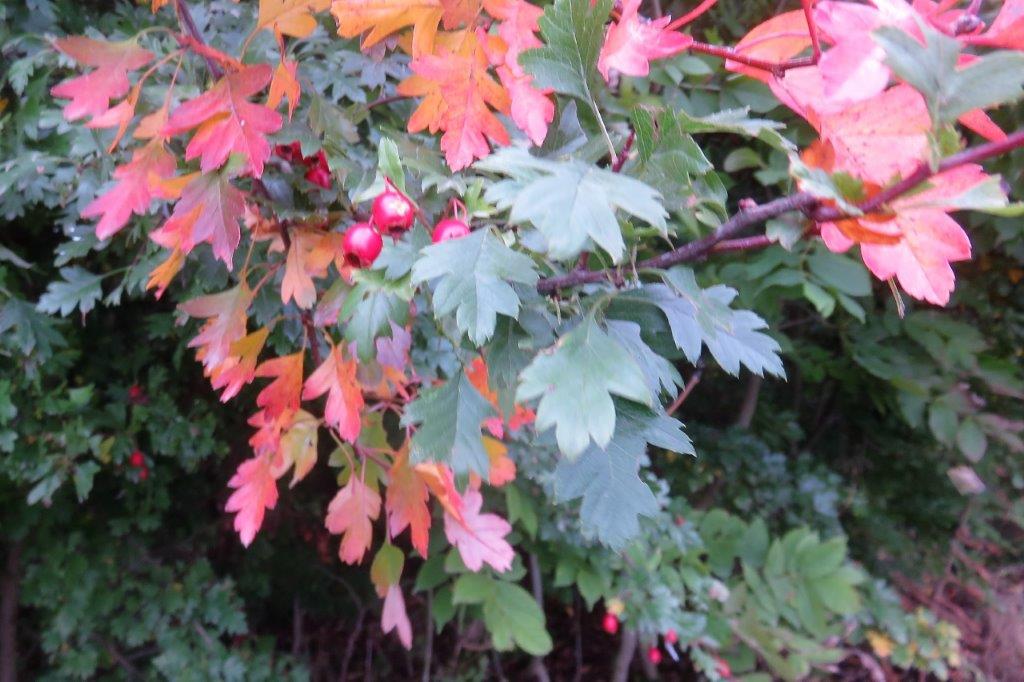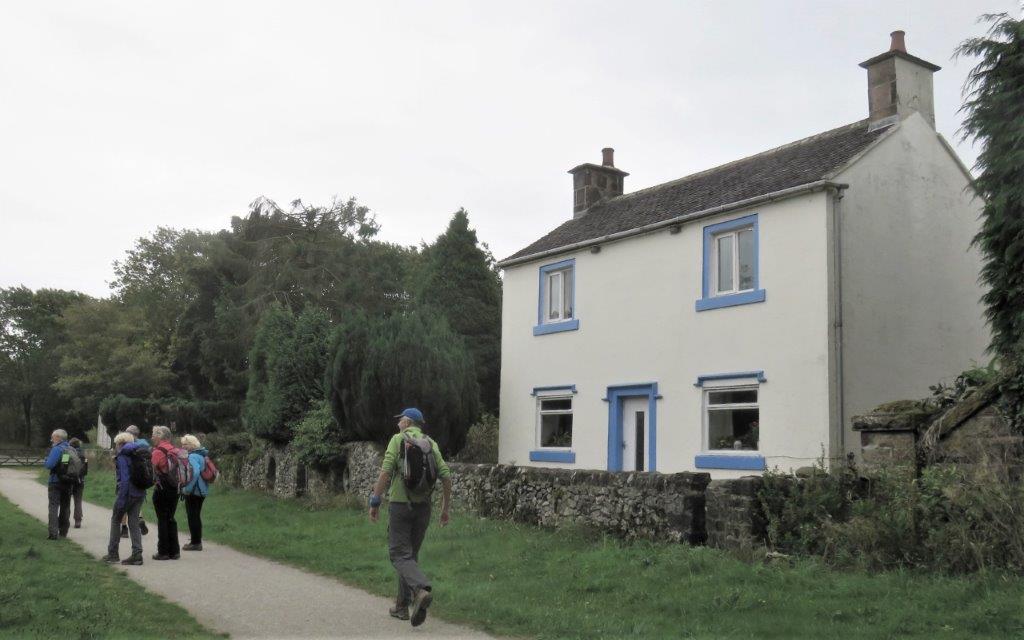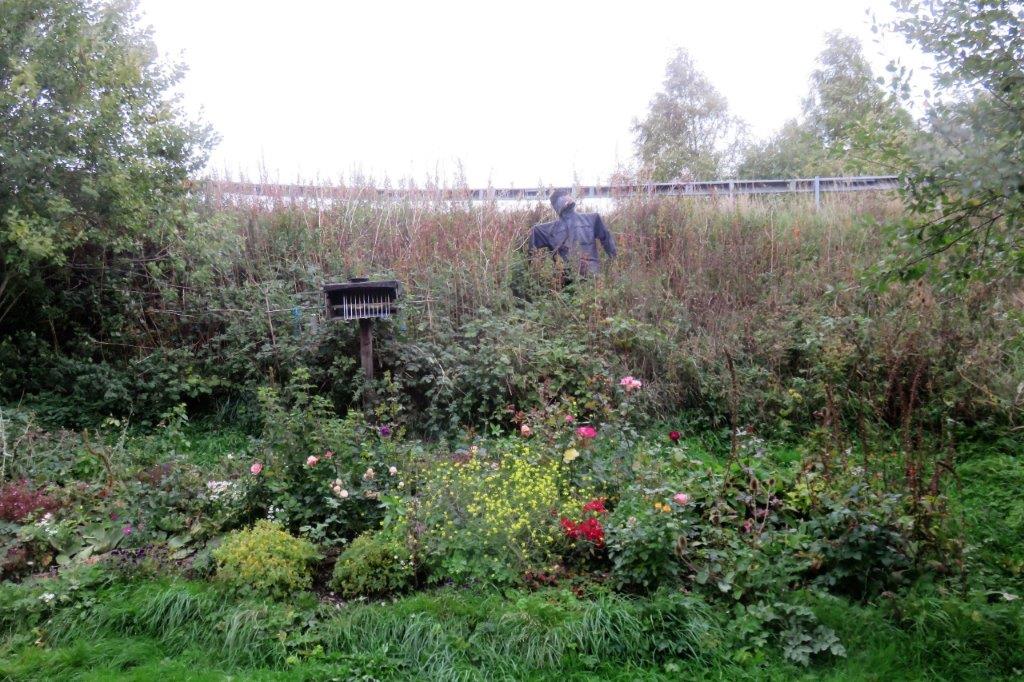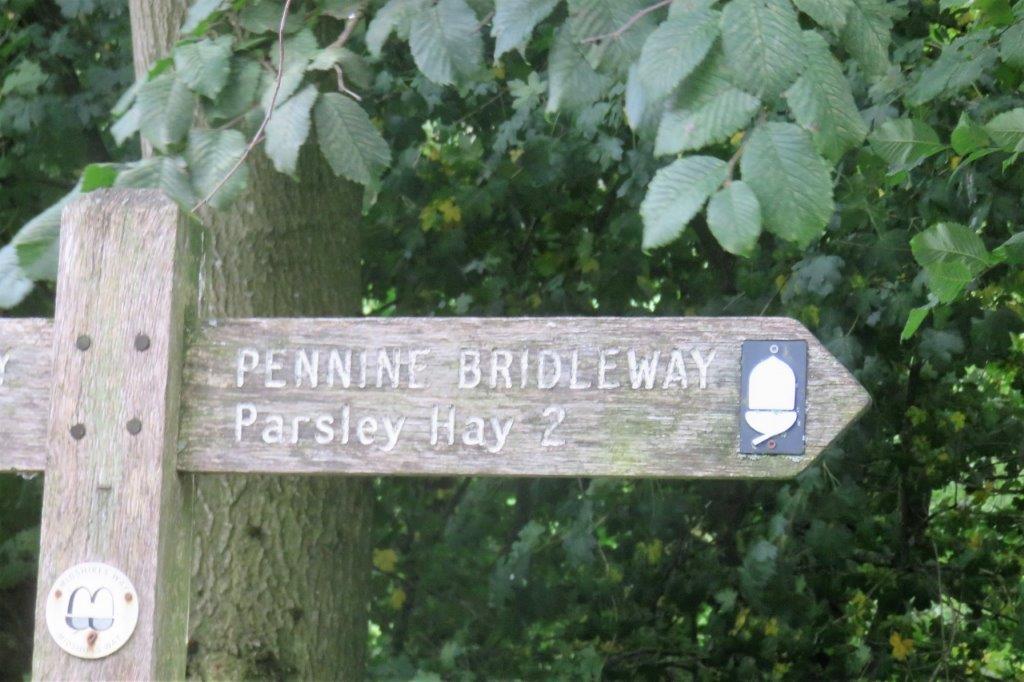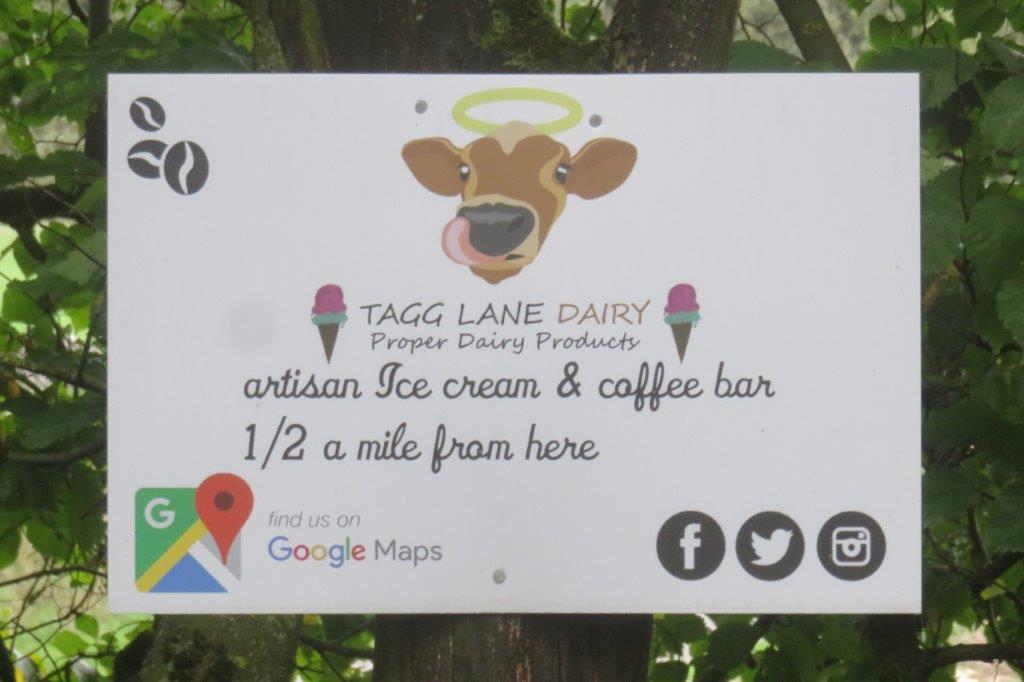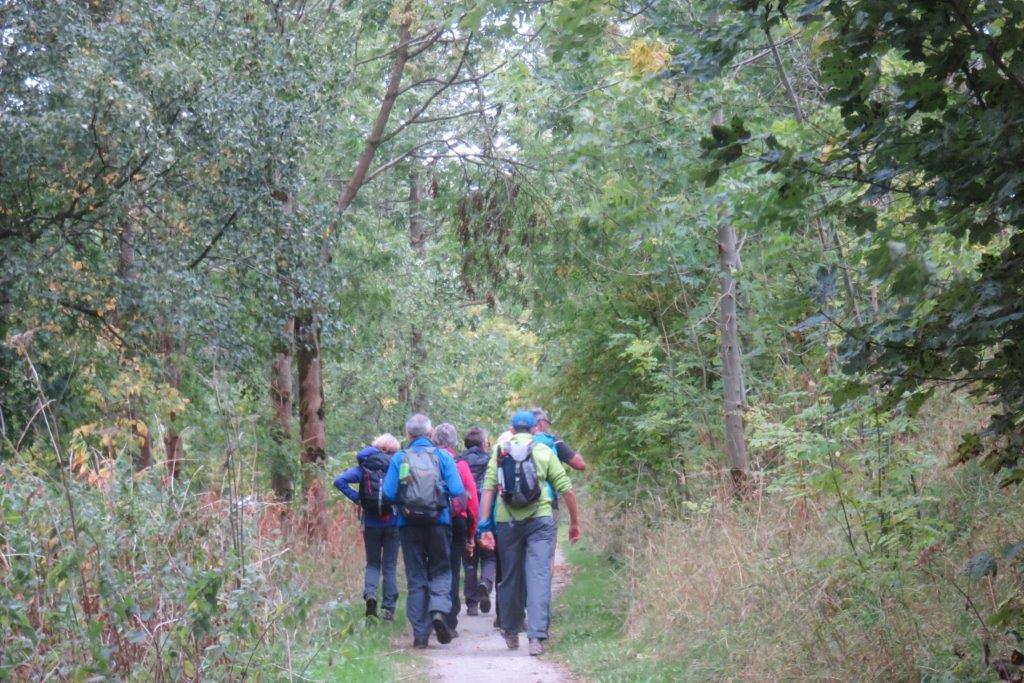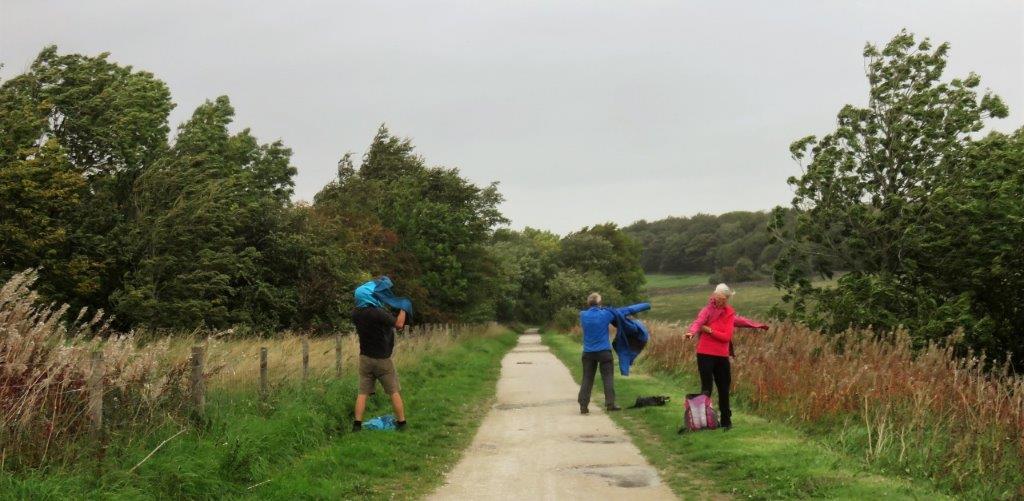 heavy rain & wind (as predicted) arrives making putting on of wet gear difficult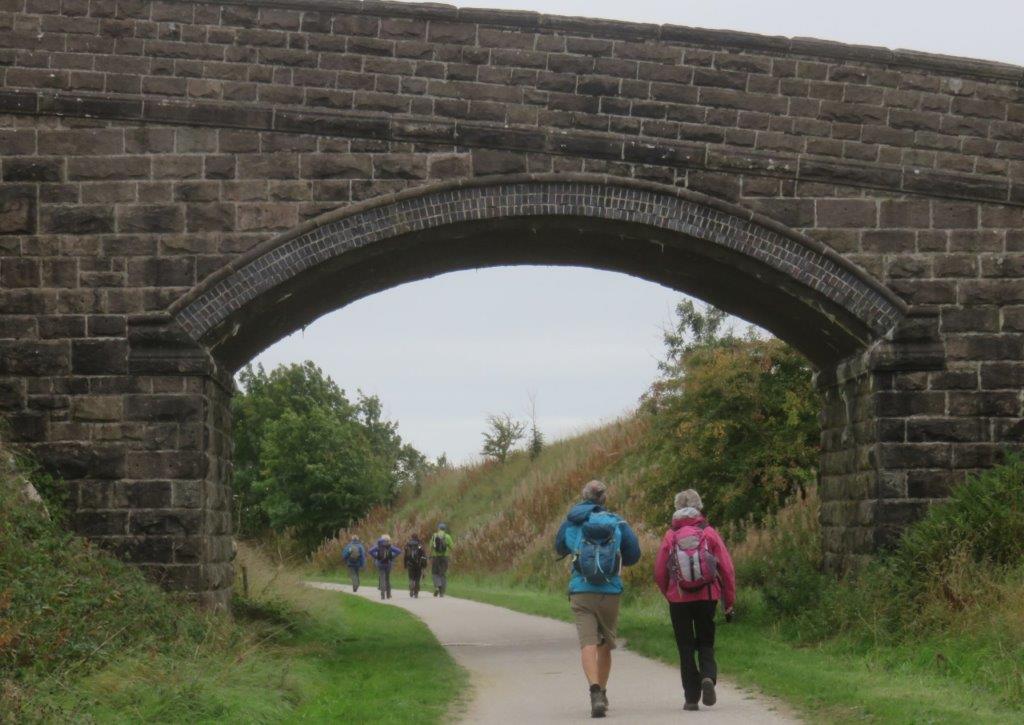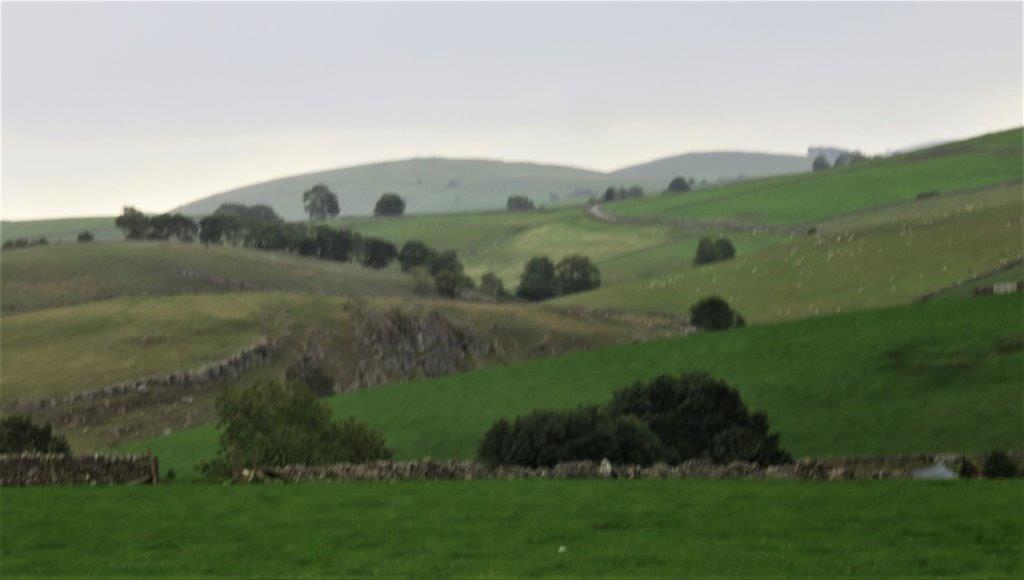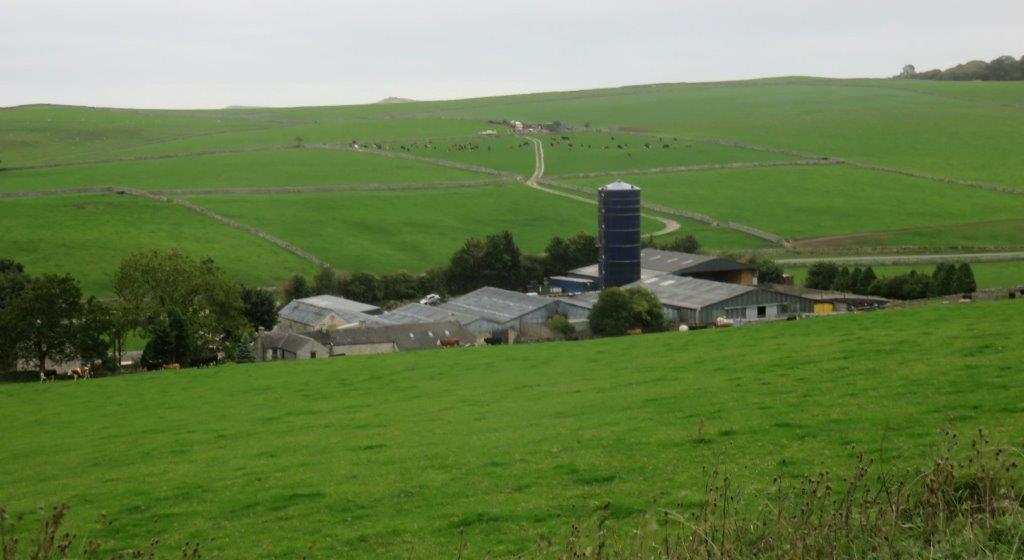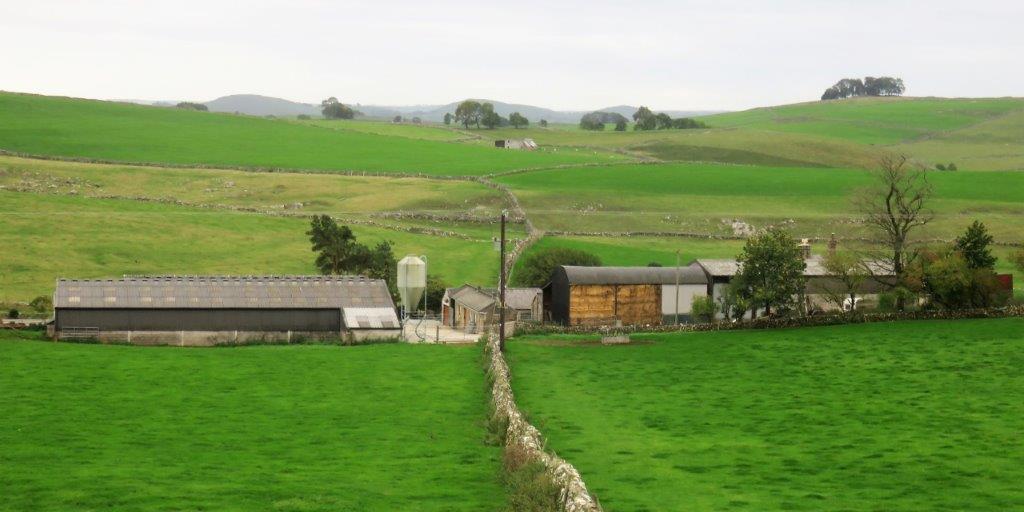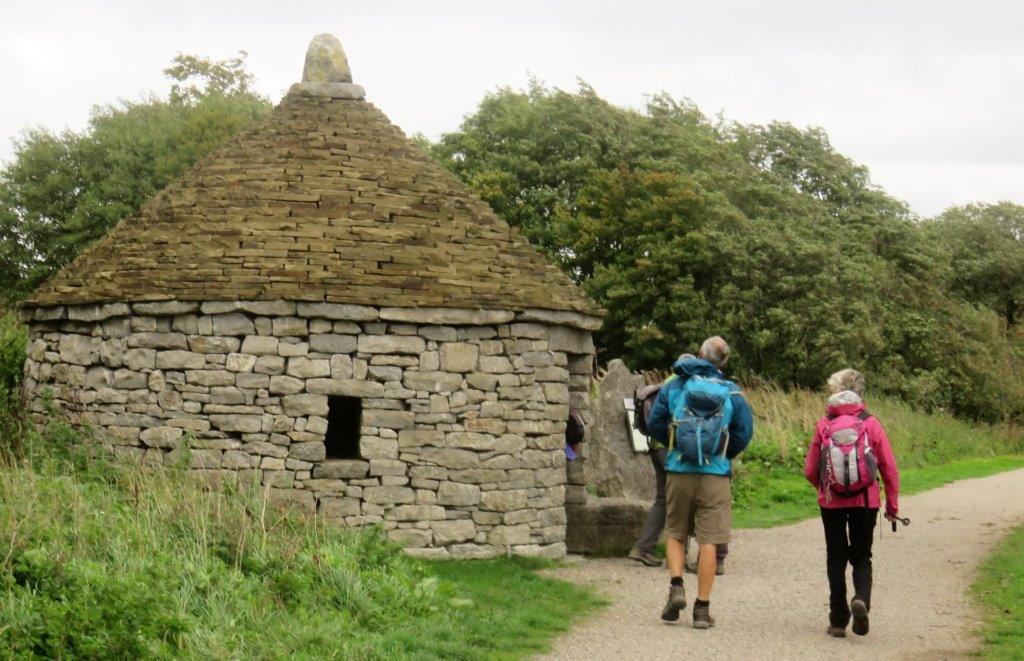 An Istrian stone shelter - see notice below. With Brexit - now of particular historic interest.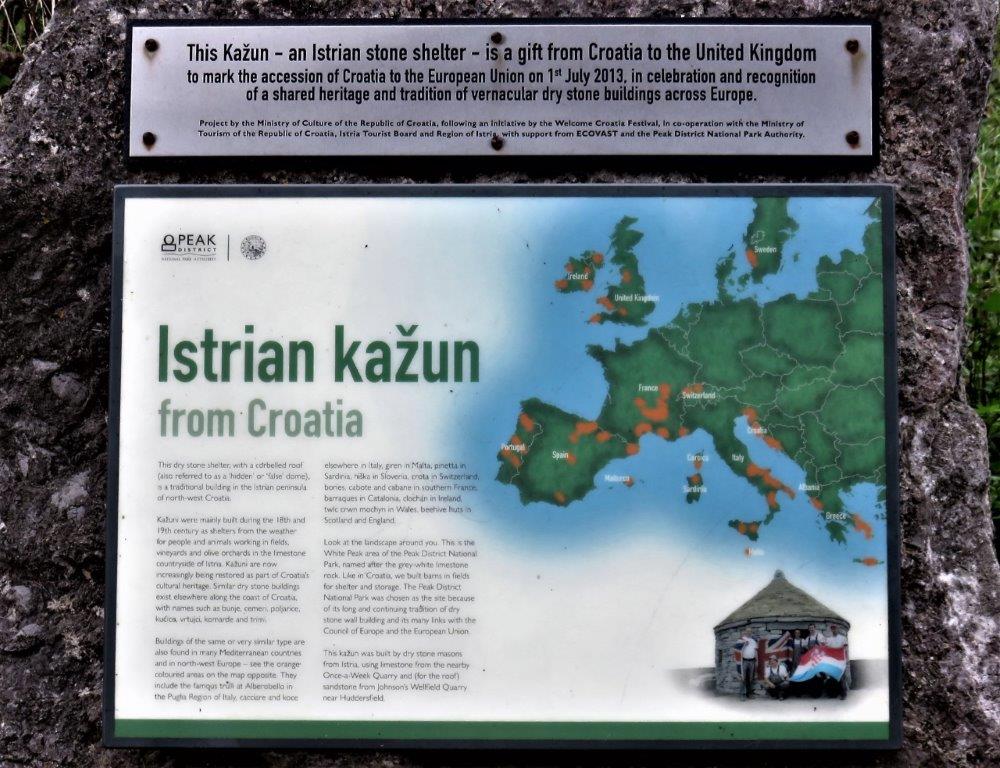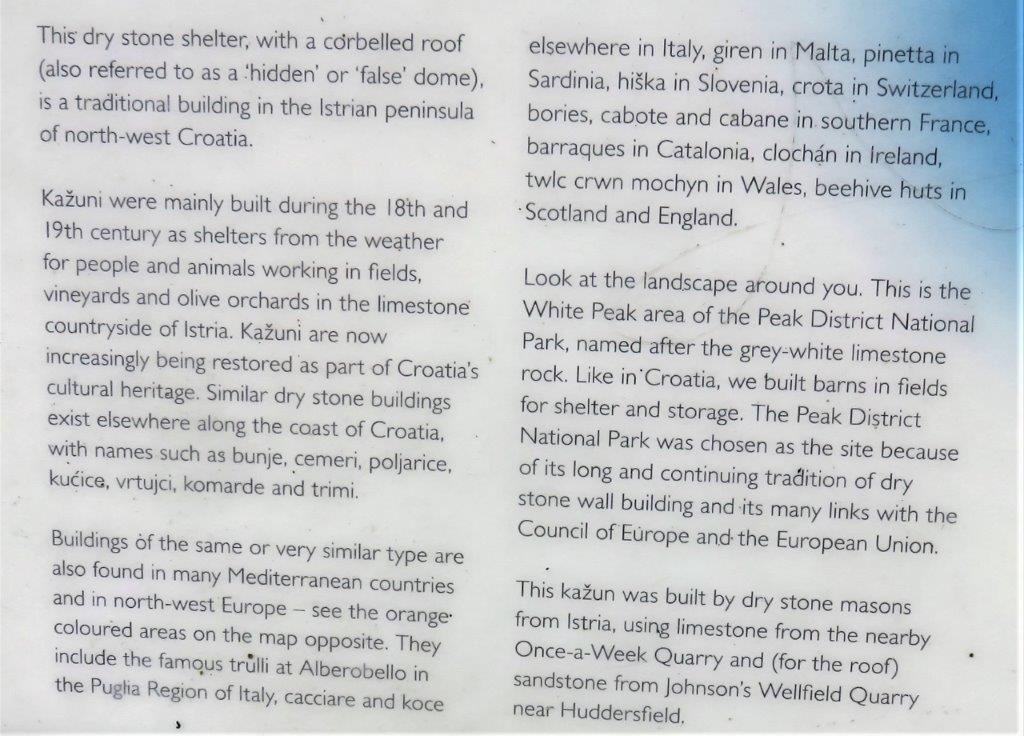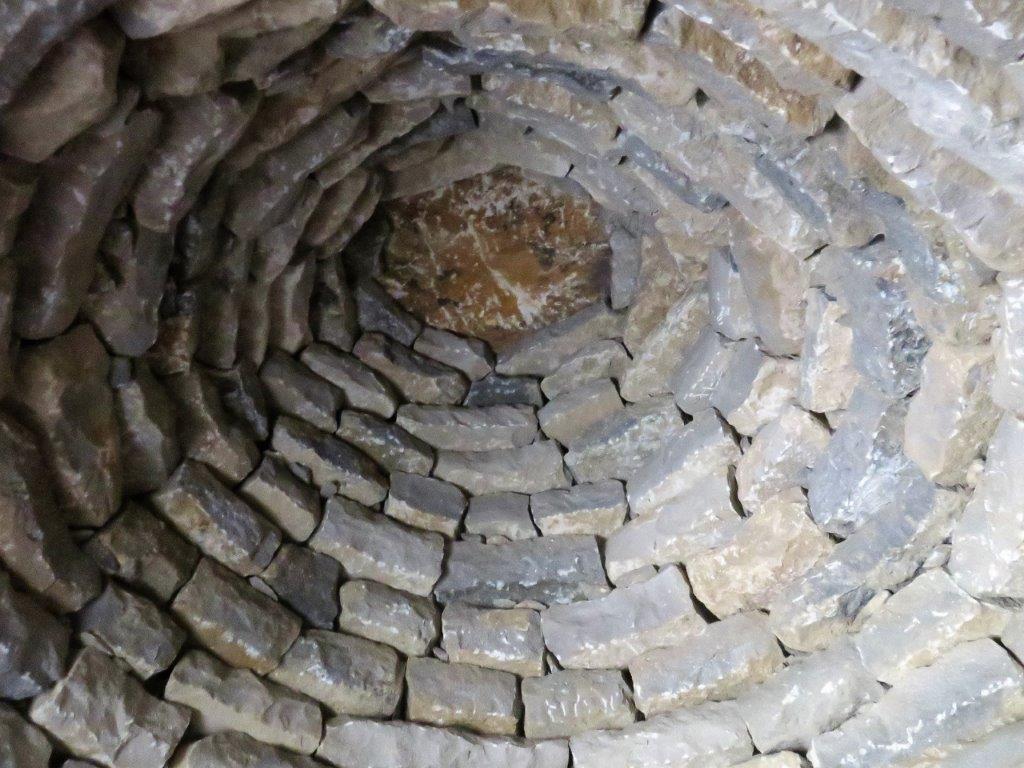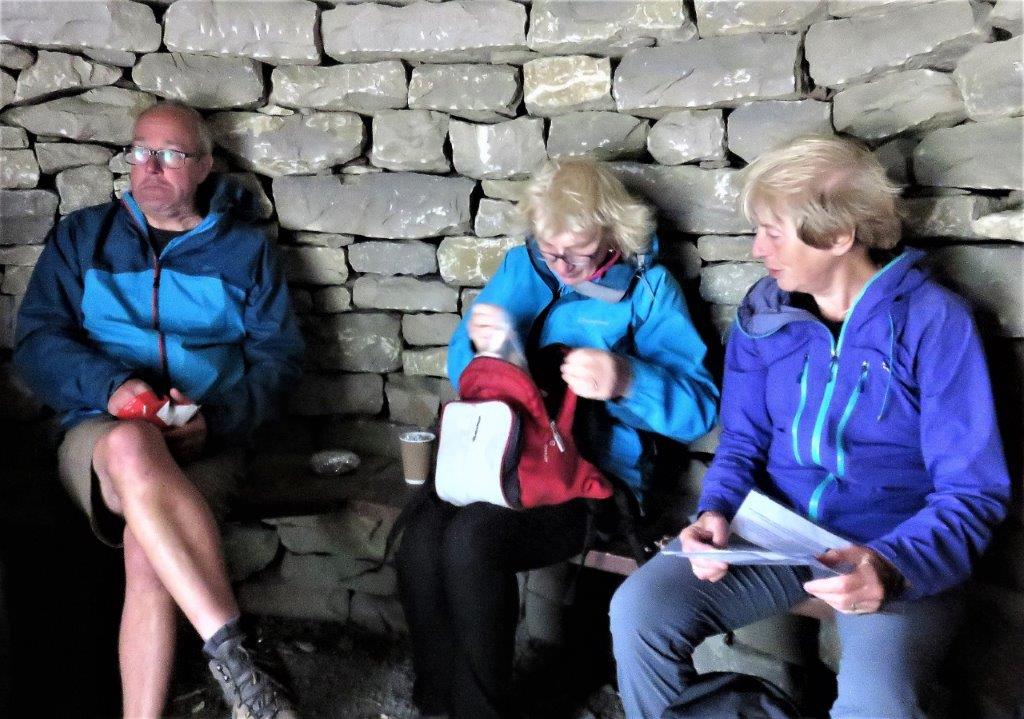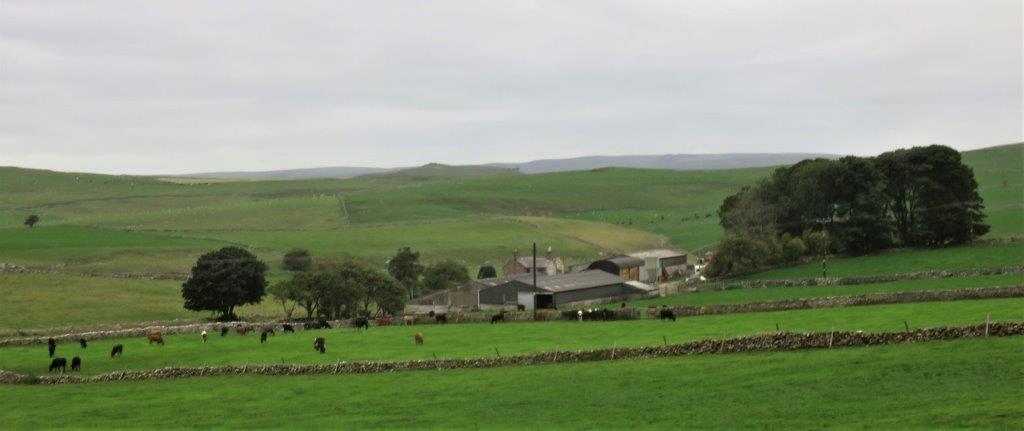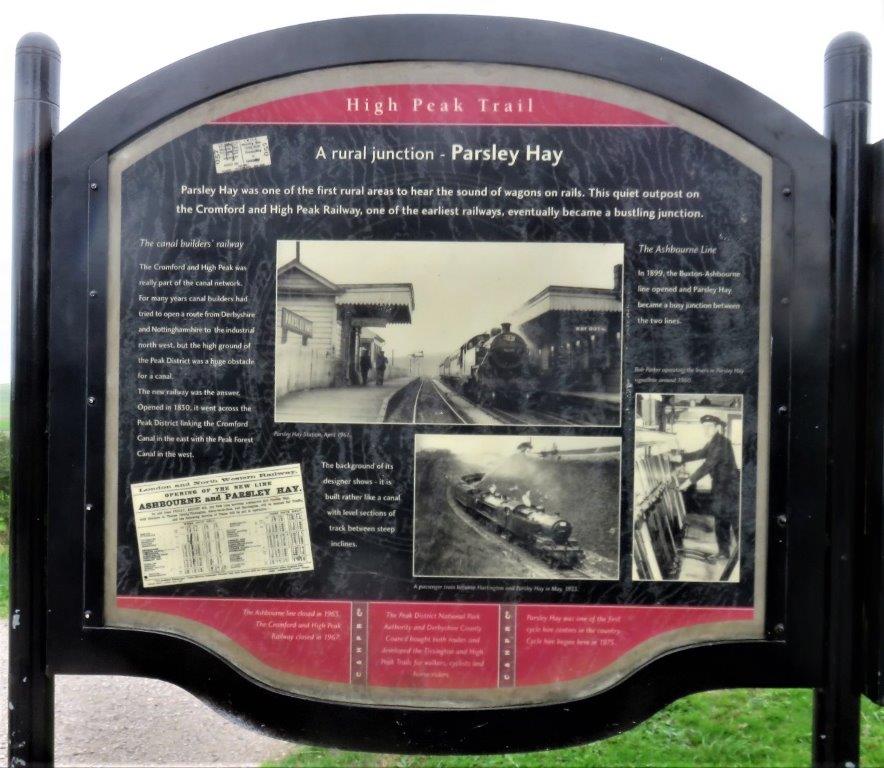 High Peak Trail (part of Pennine Bridleway)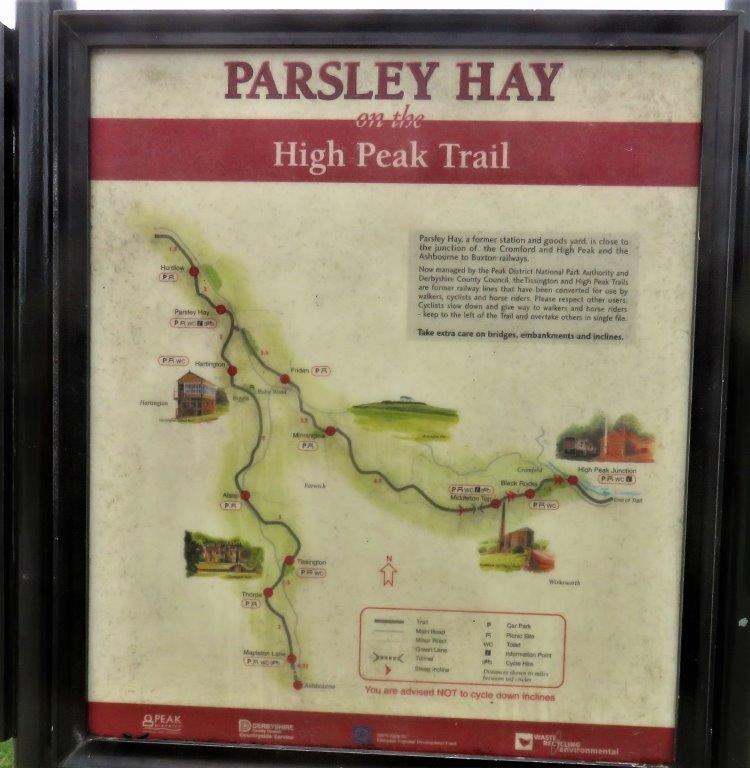 Parsley Hay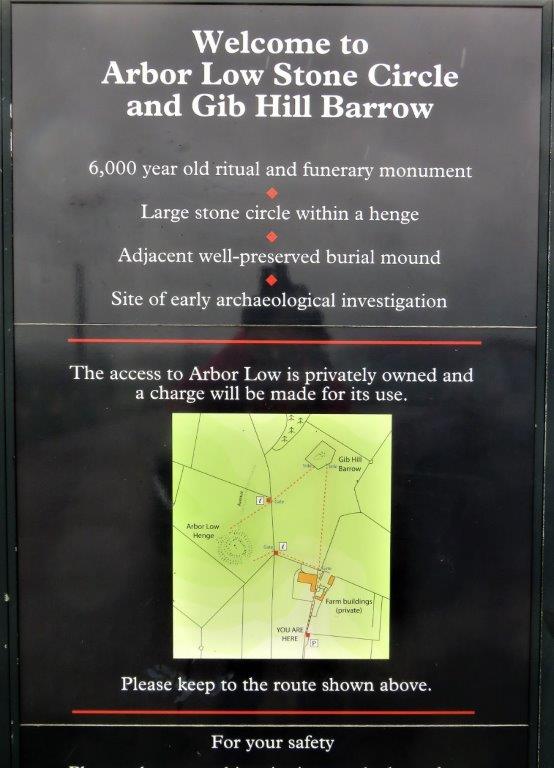 Arbor Low Stone Circle and Gib Hill Barrow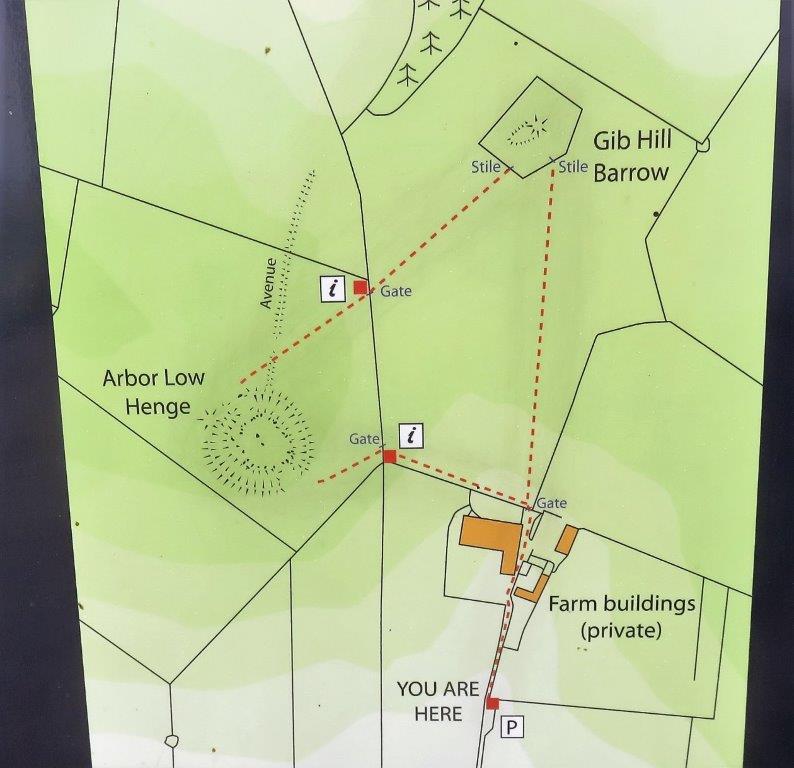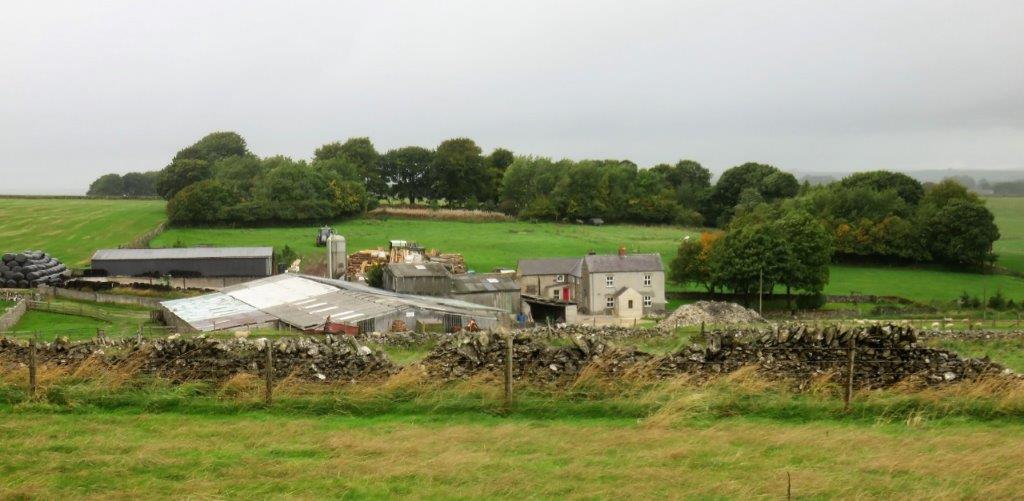 Upper Oldham Farm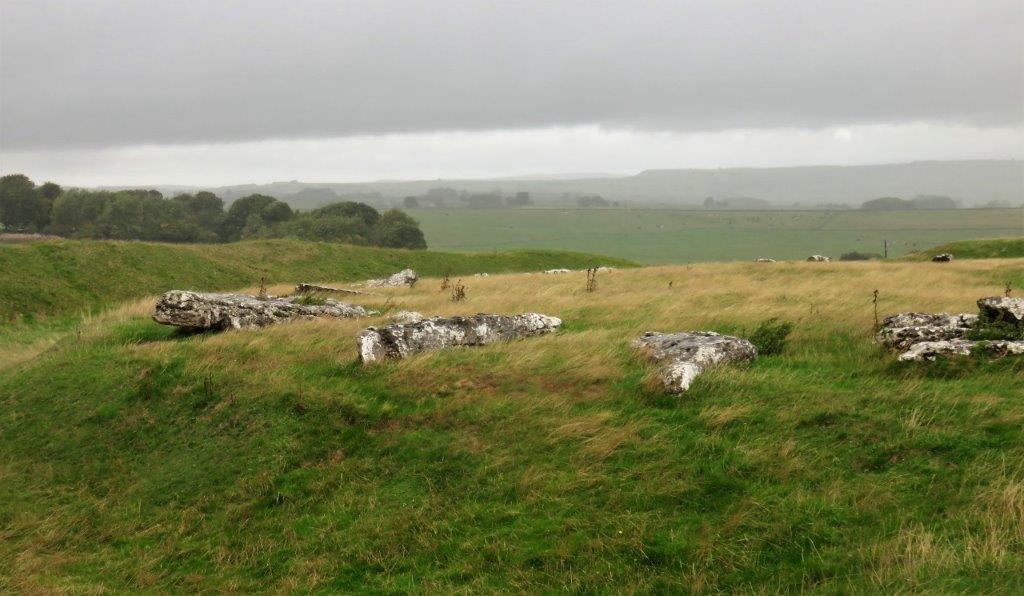 Arbor Low Henge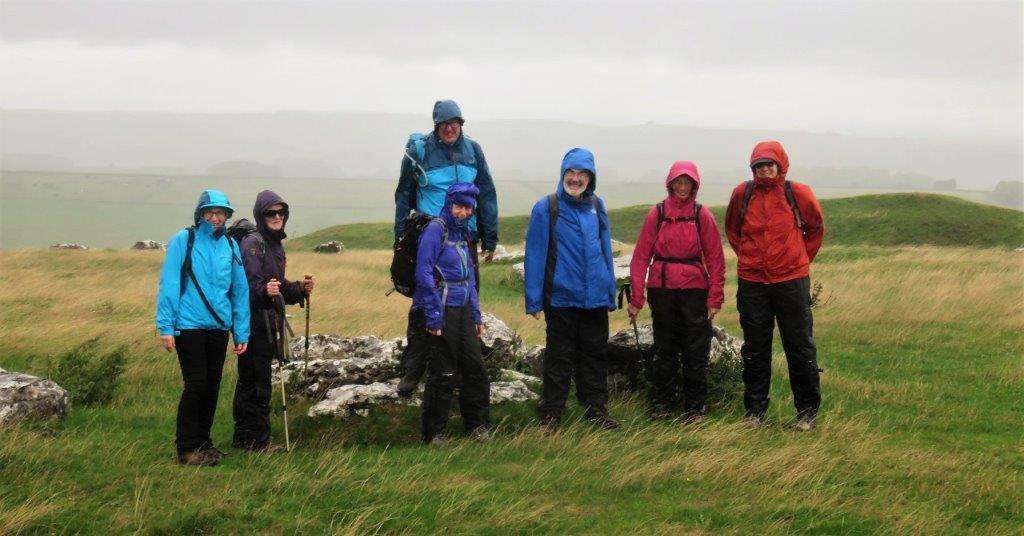 posing in a rain shower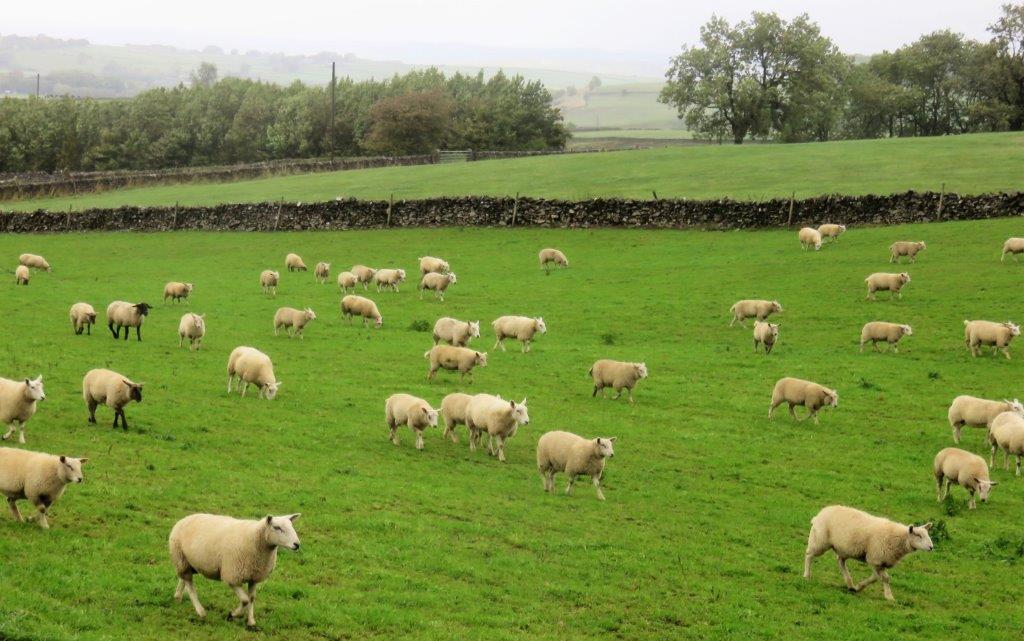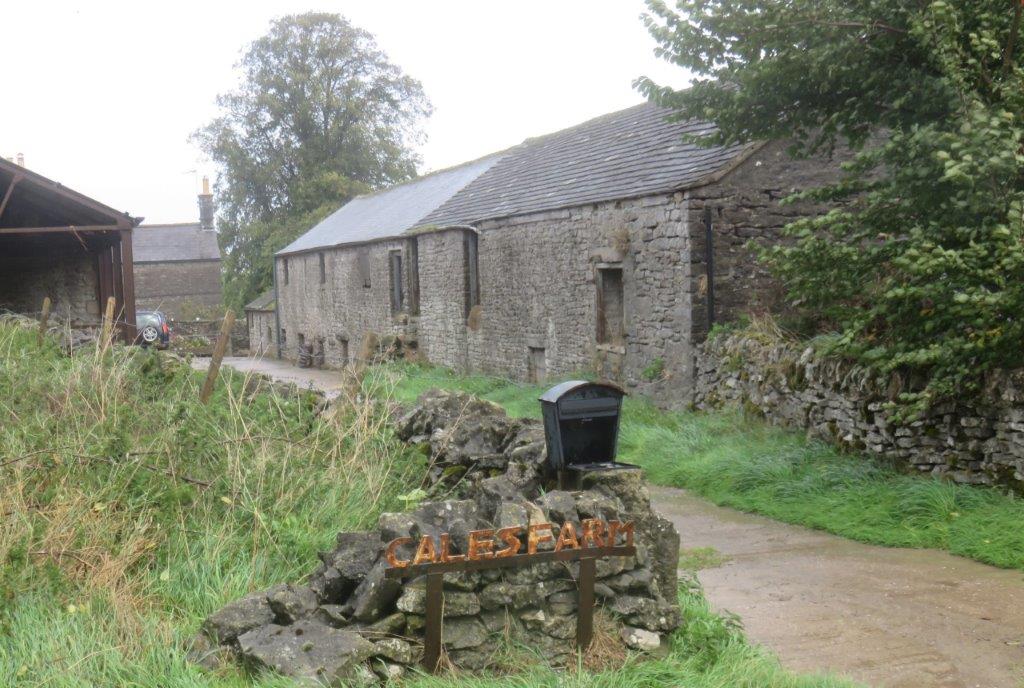 Cales Farm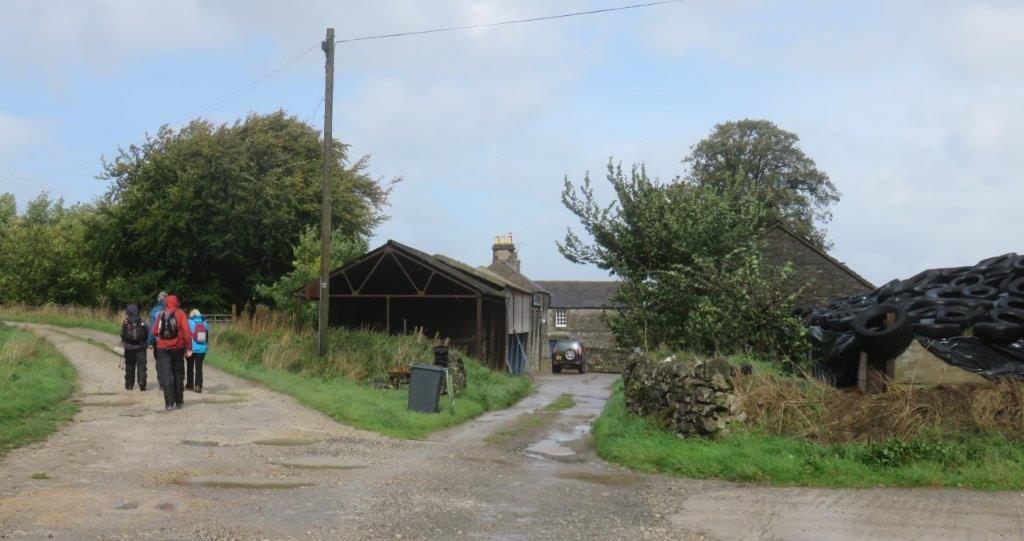 left towards One Ash Grange Farm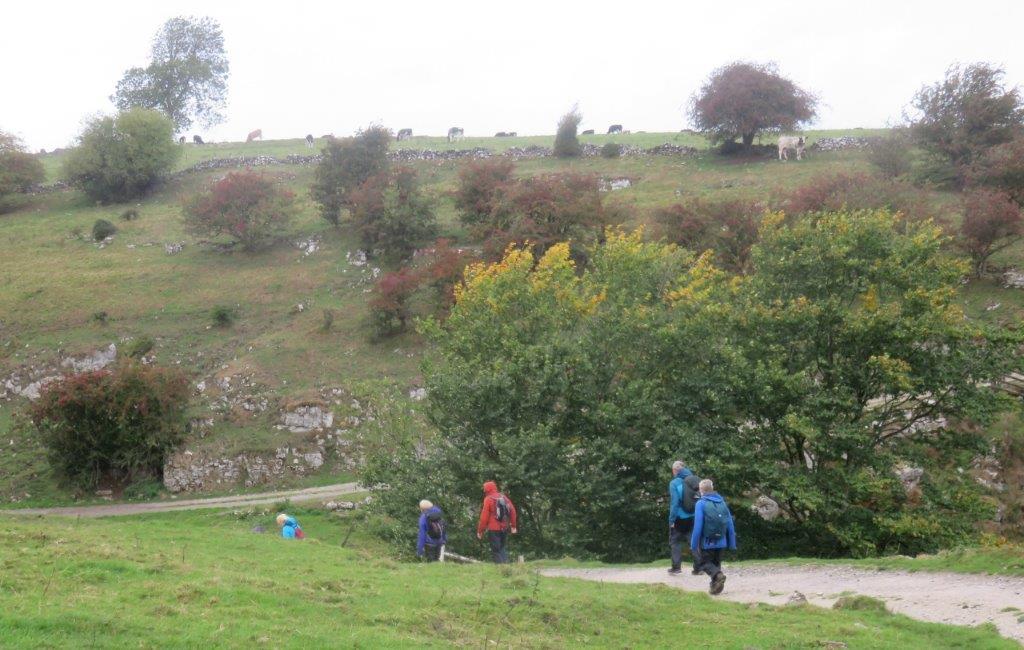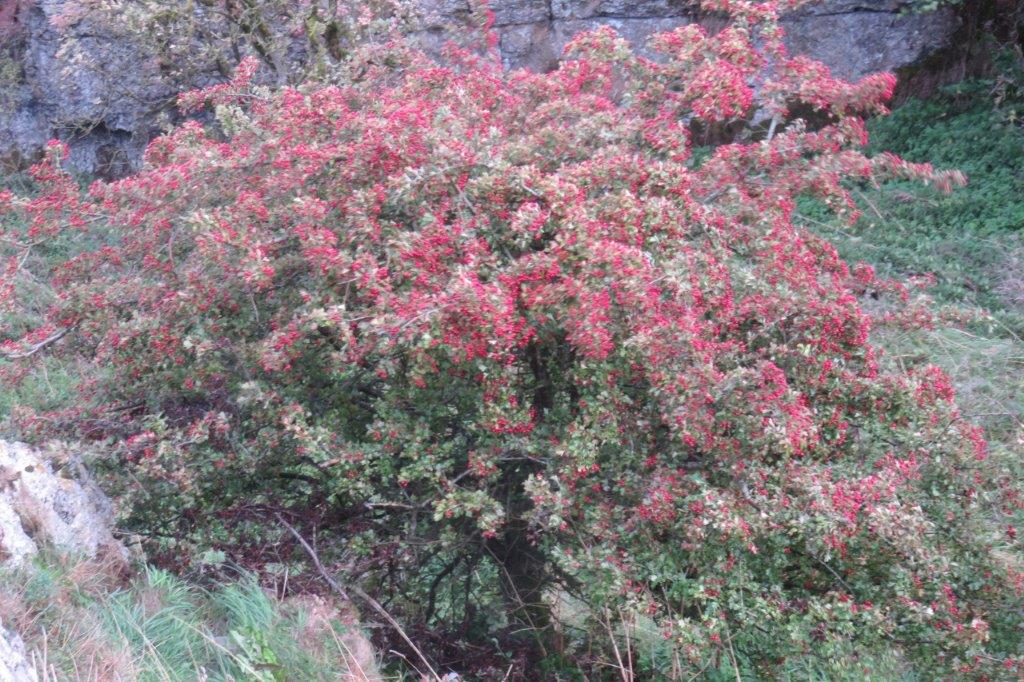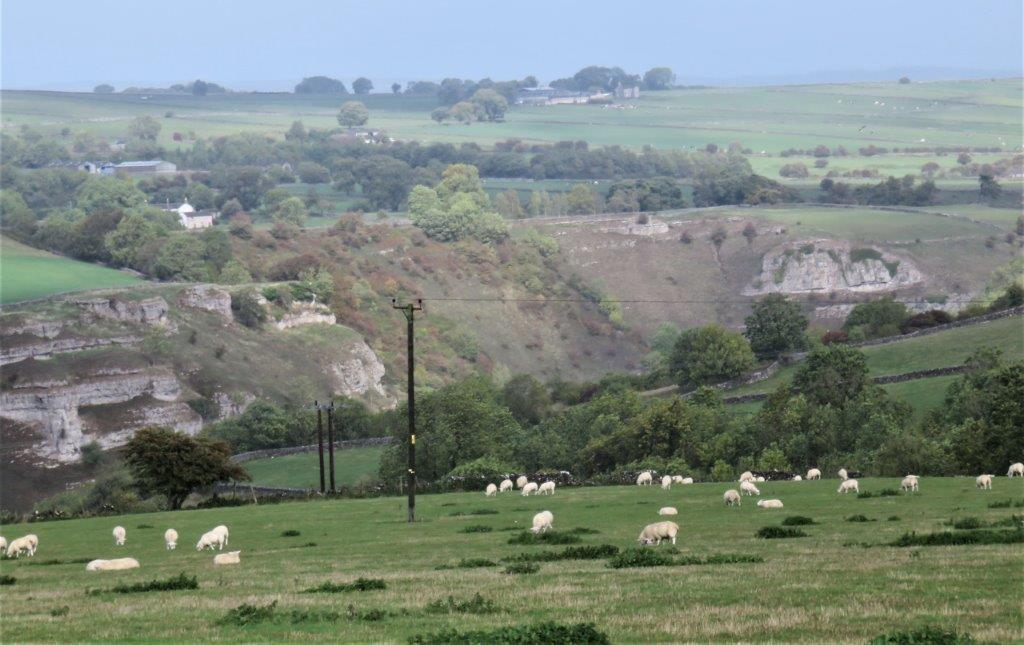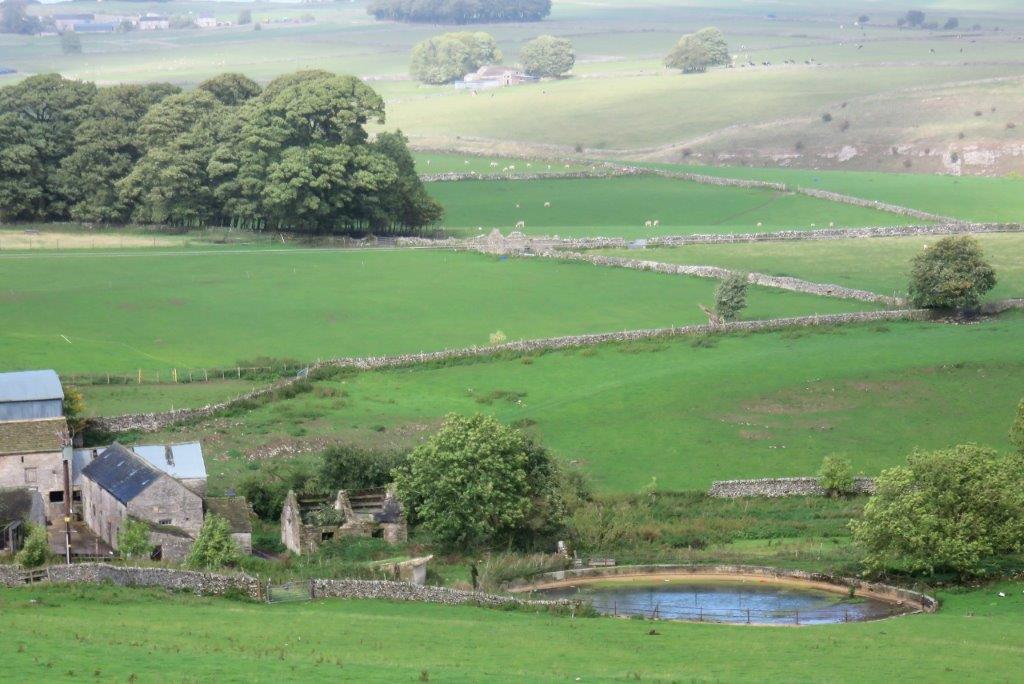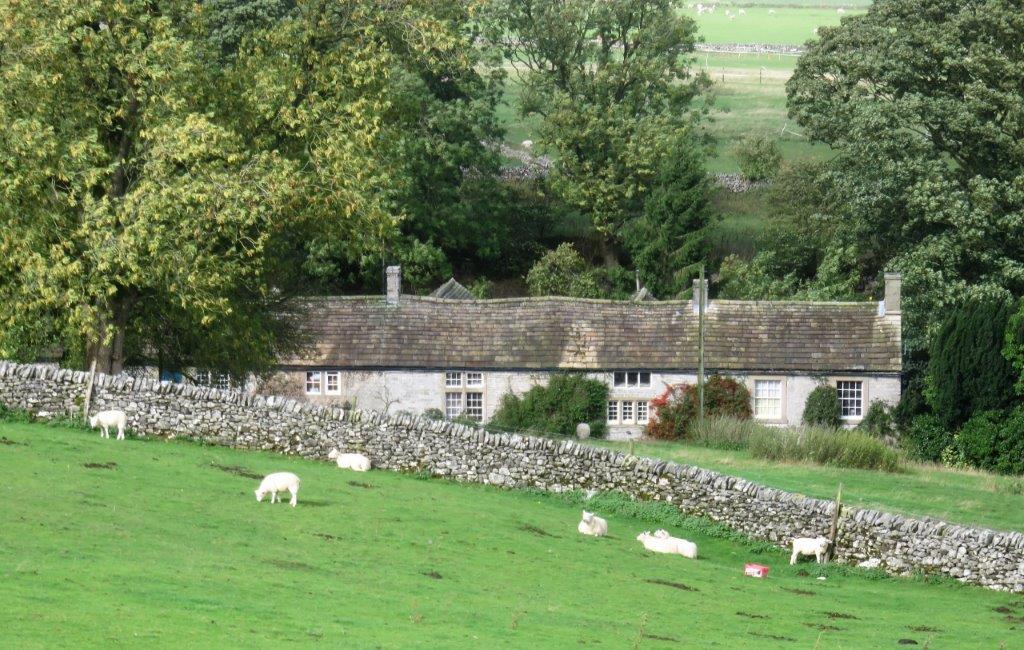 glimpse of One Ash Grange Farm house when approaching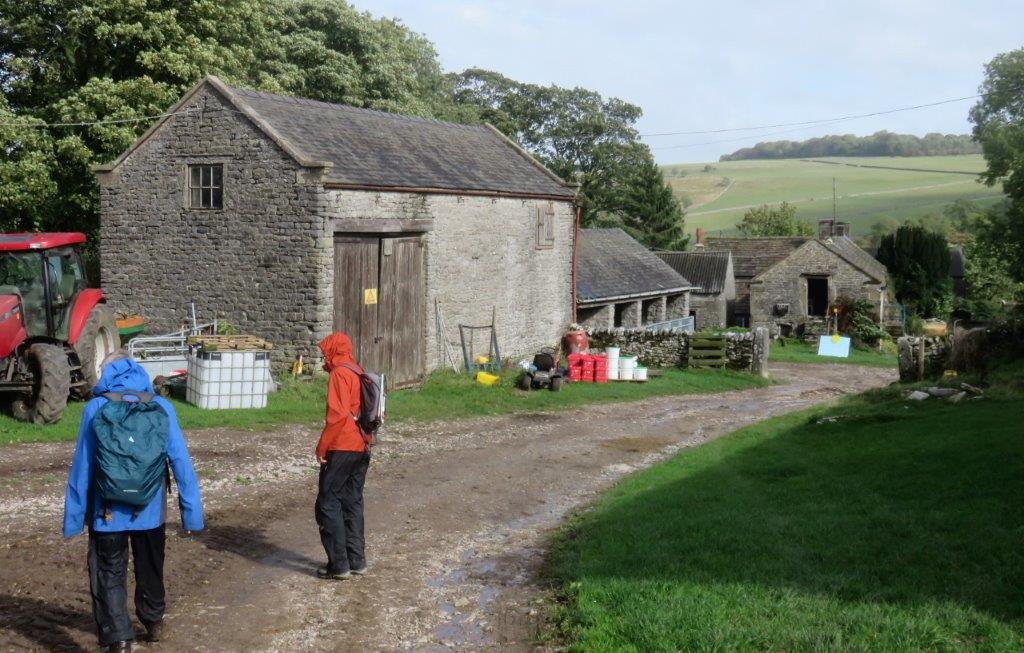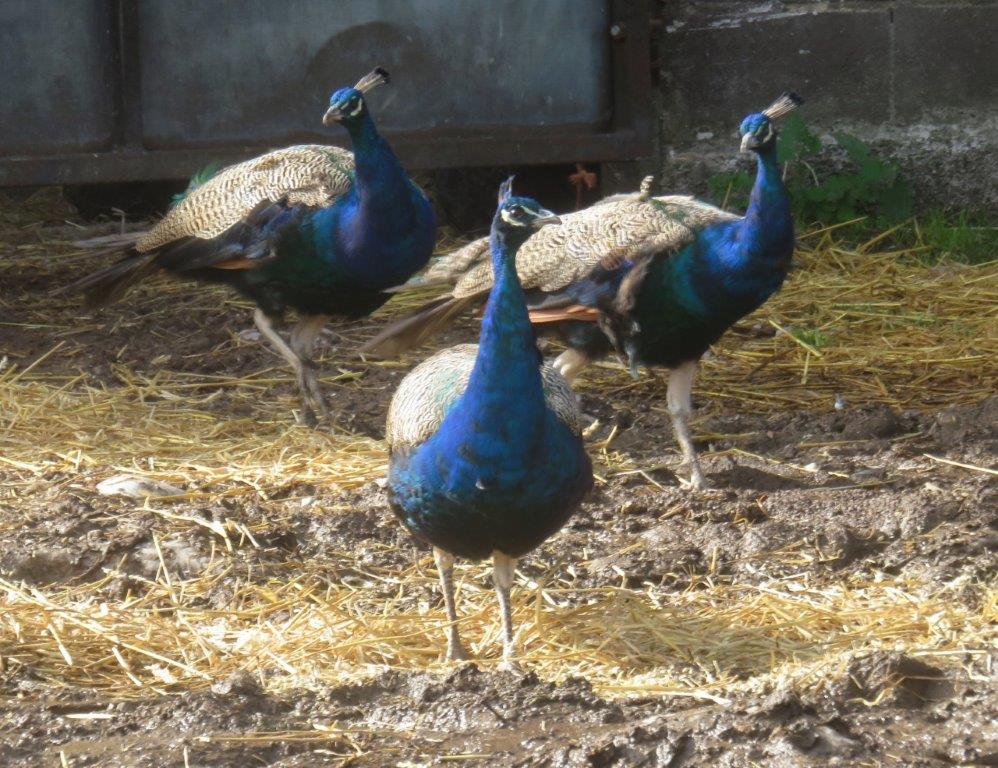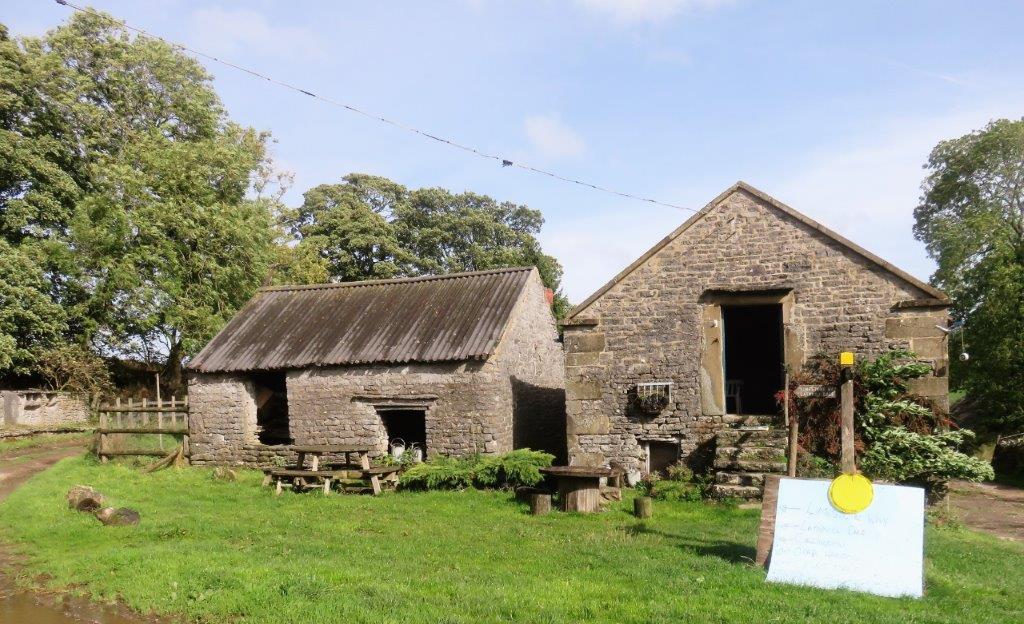 signs indicating path is to the left - the house is unseen to the right?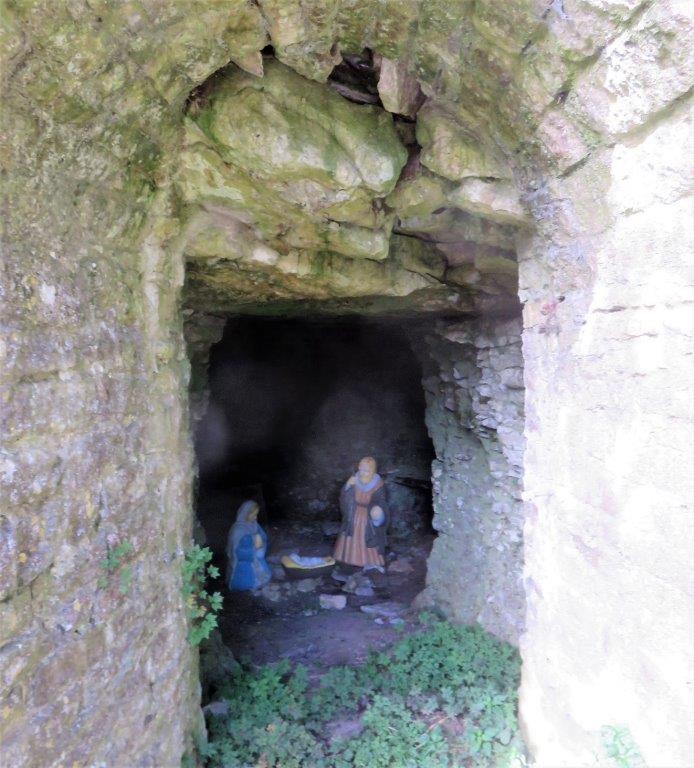 The farm (settled in 1147) was a farming outpost of Cistercian Monks. Not clear whether there is any connection with this nativity tableau.
Later in 1700 a licence was granted to hold Quaker meetings at the farm.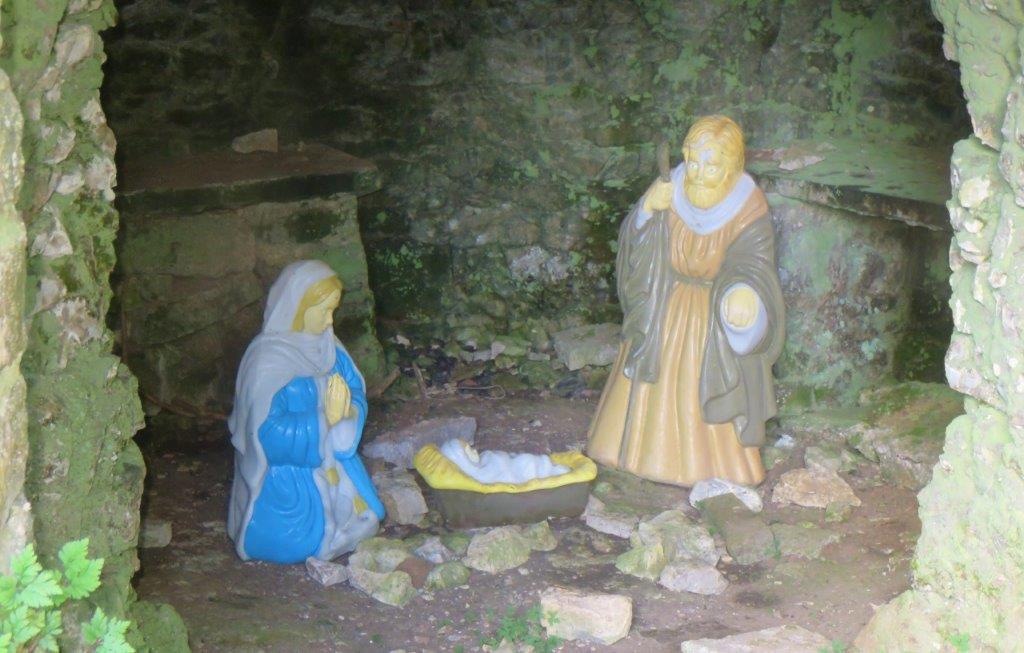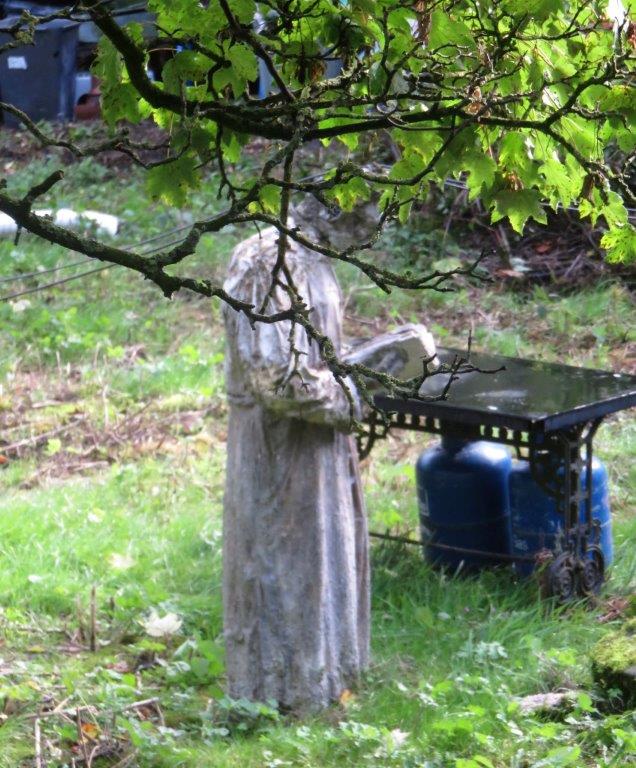 Monk blessing a barbeque?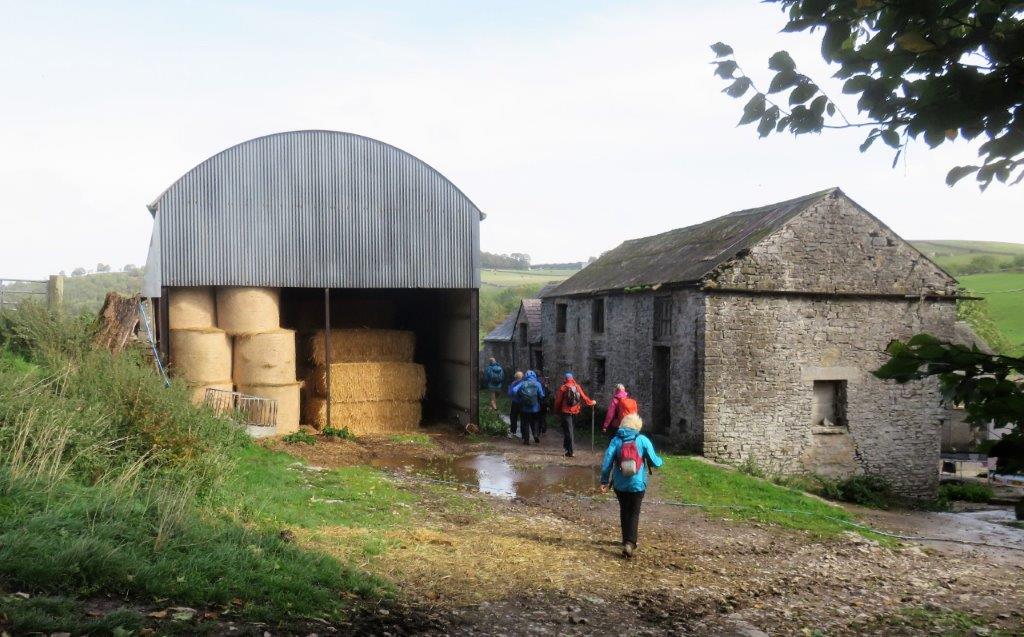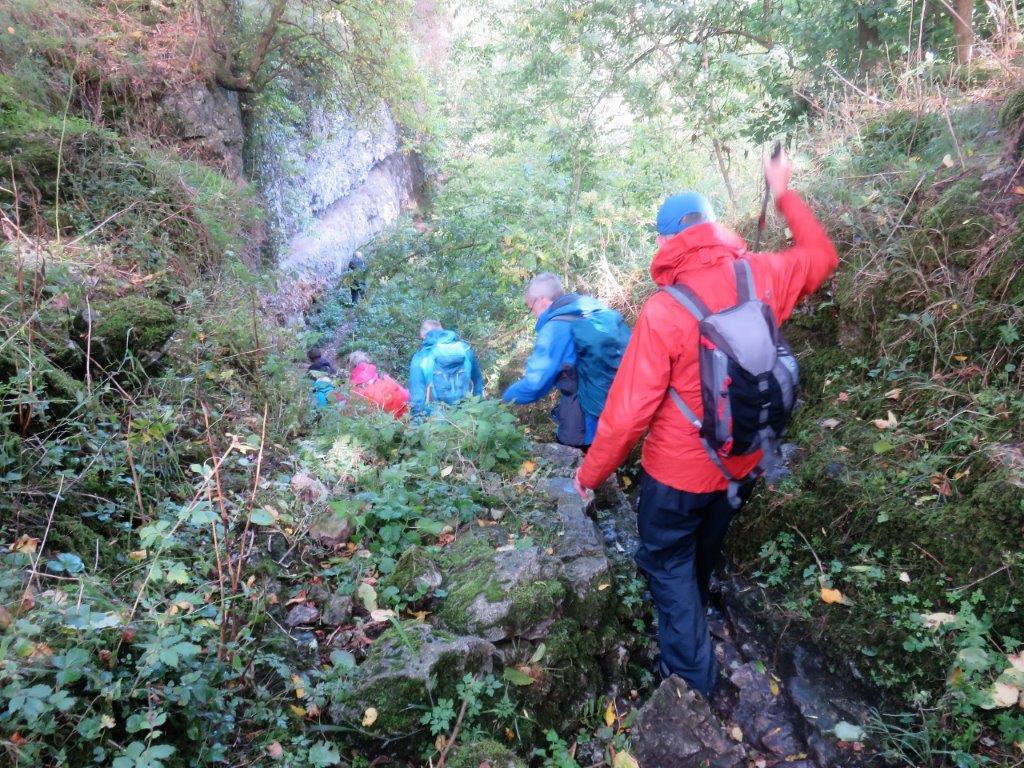 in the wet conditions with slippery limestone care was required descending the path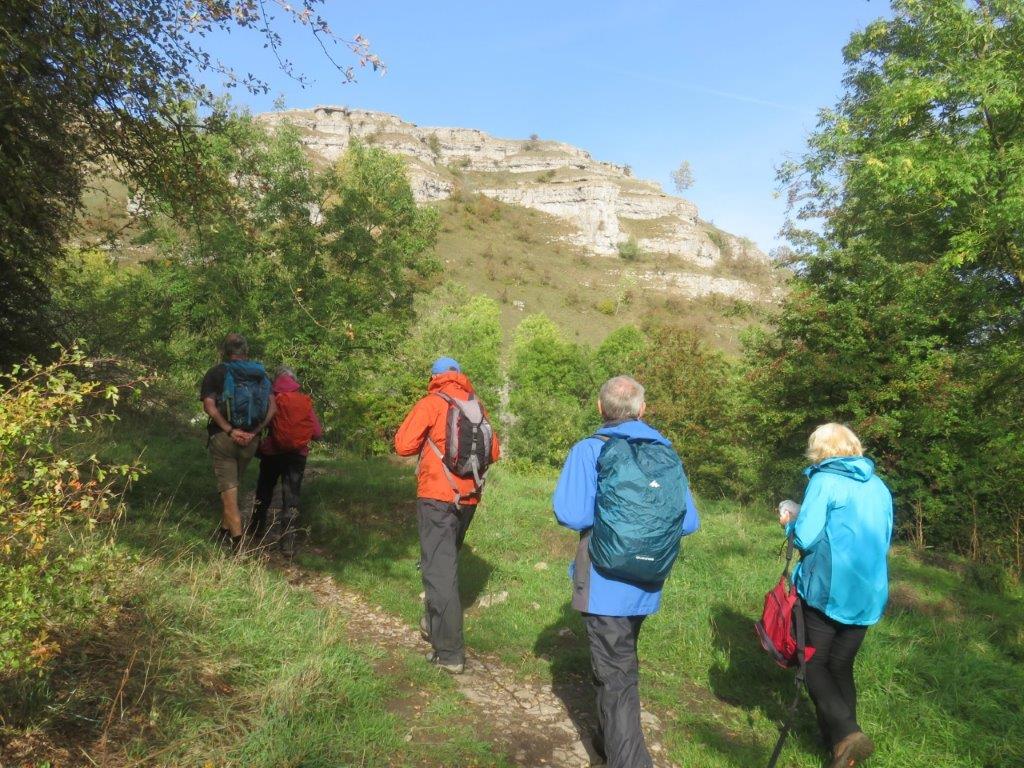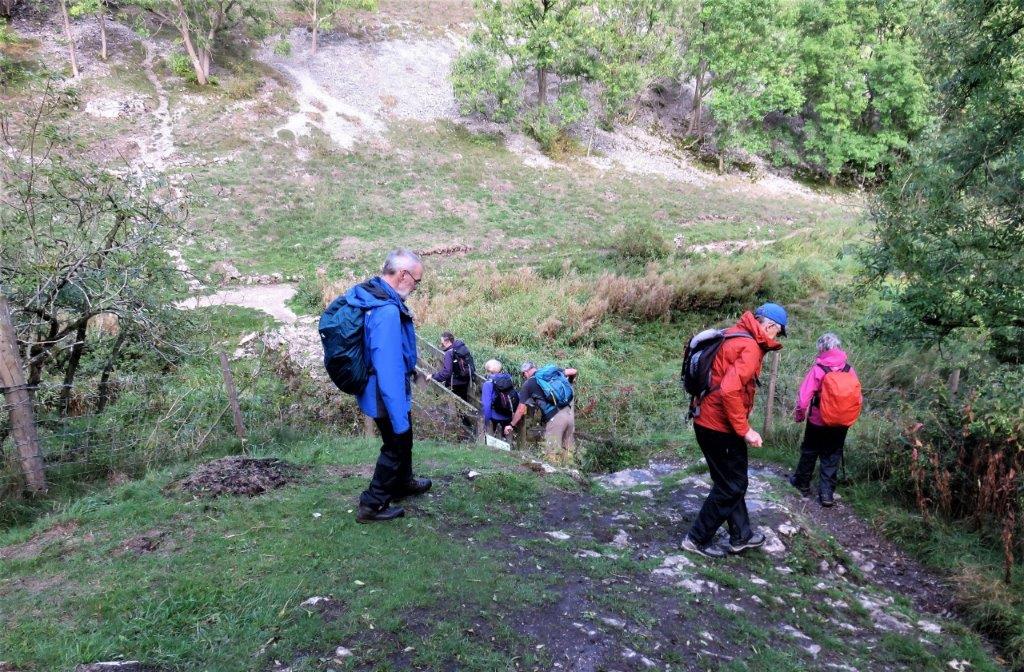 foot bridge at Lathkill Dale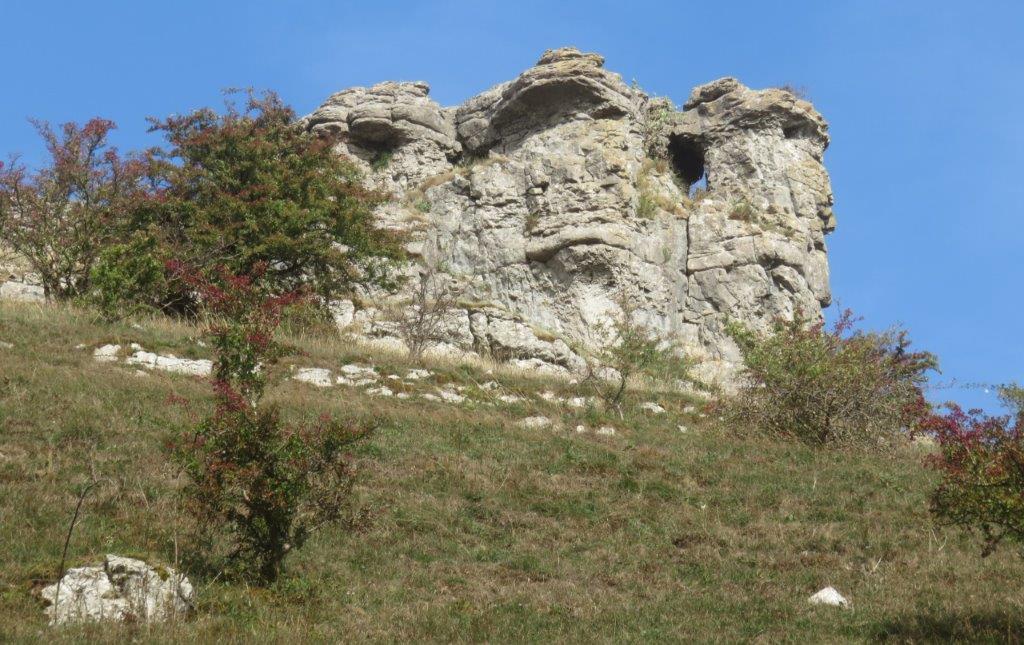 windows through rock above could indicate it is more fragile than it looks?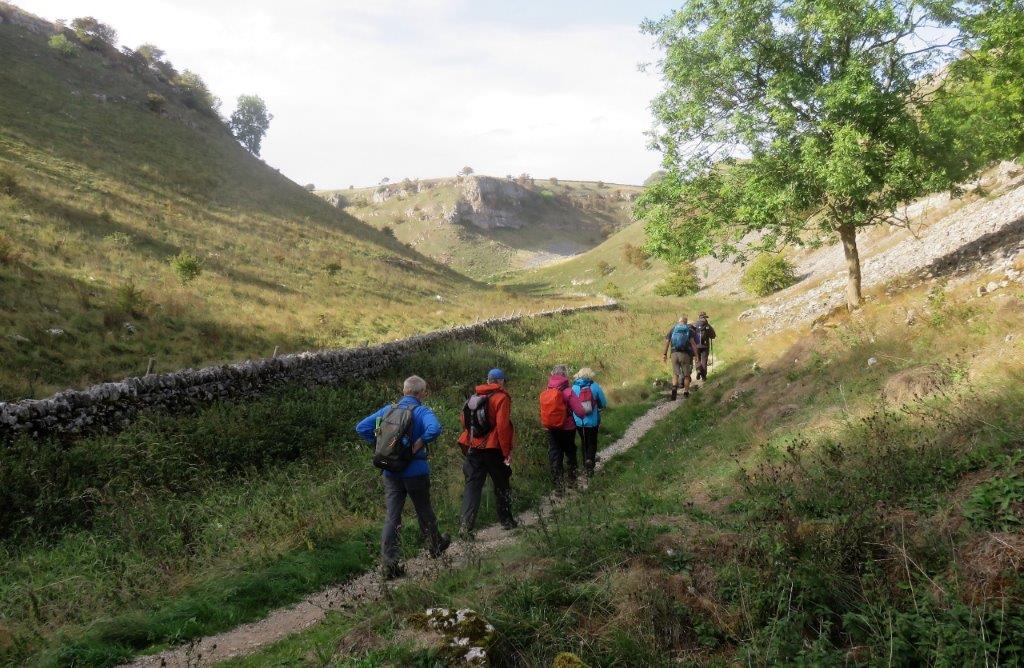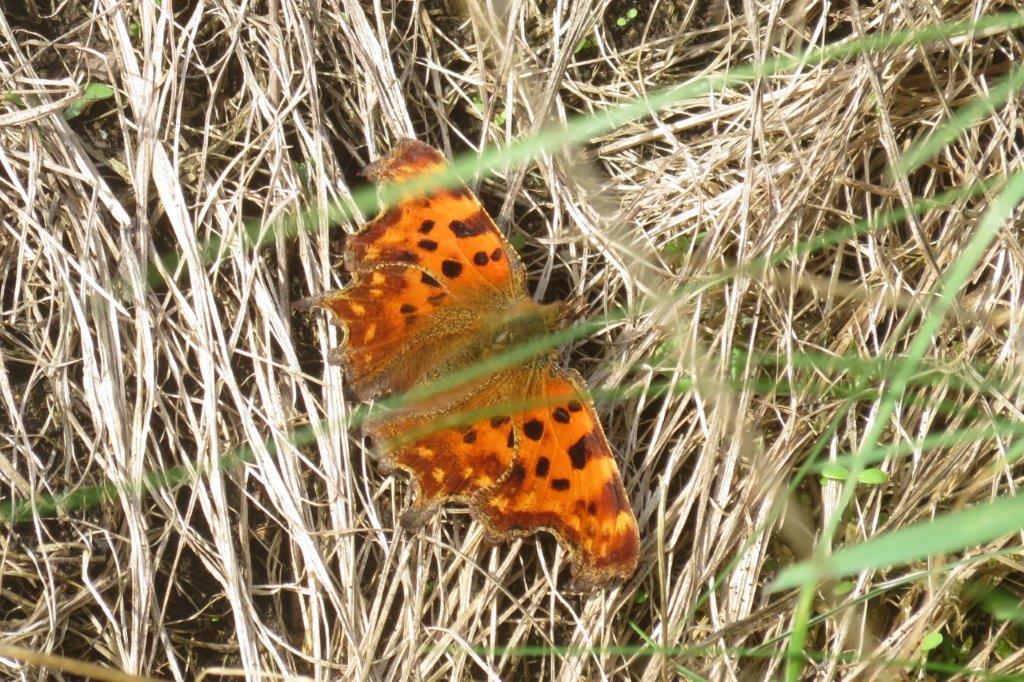 A Comma butterfly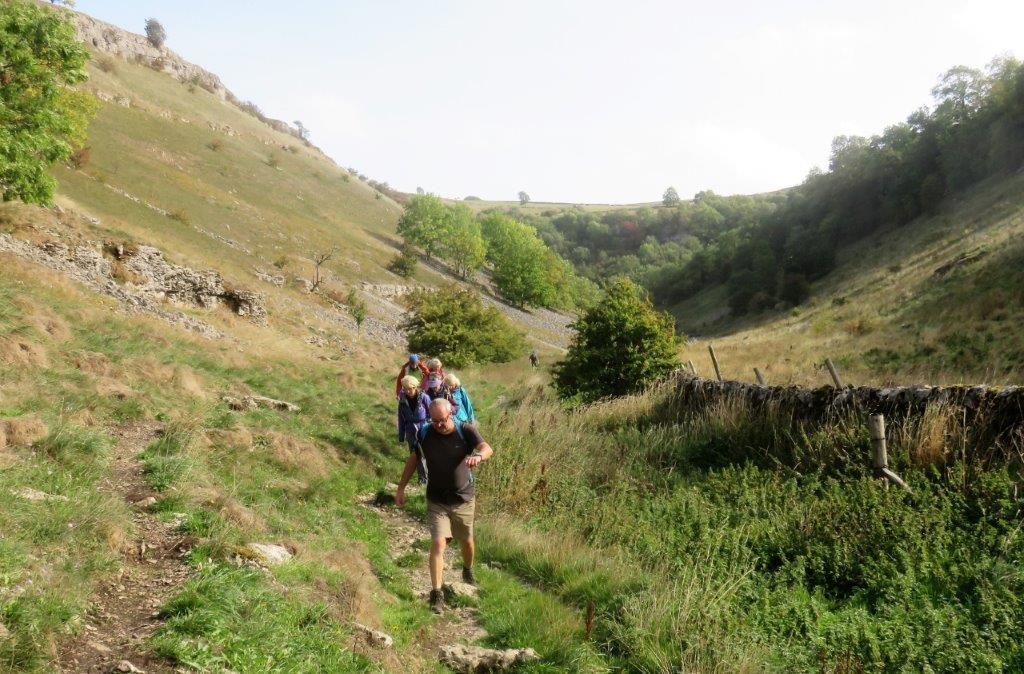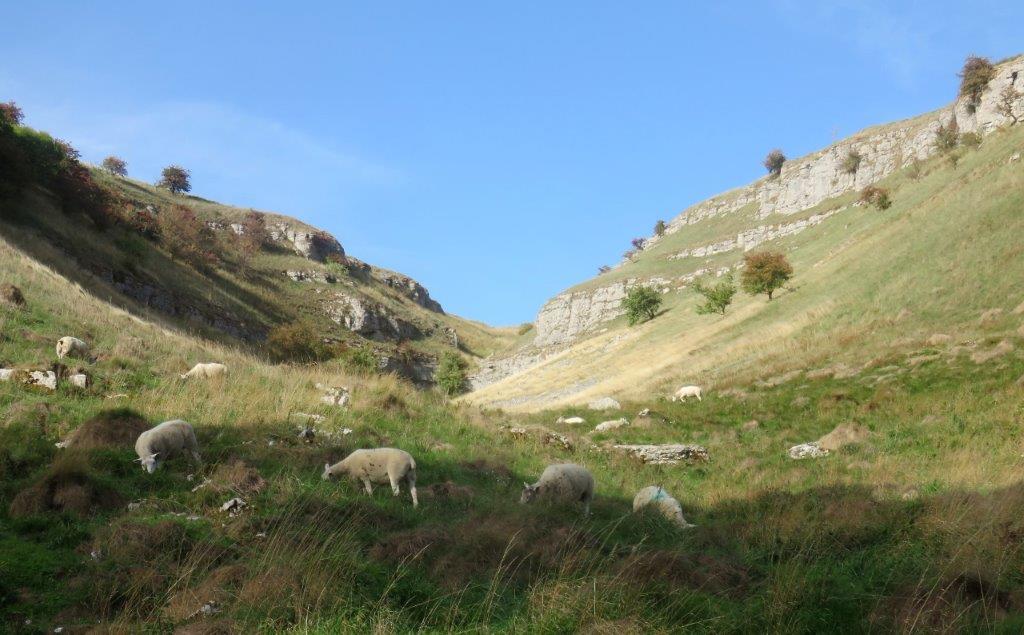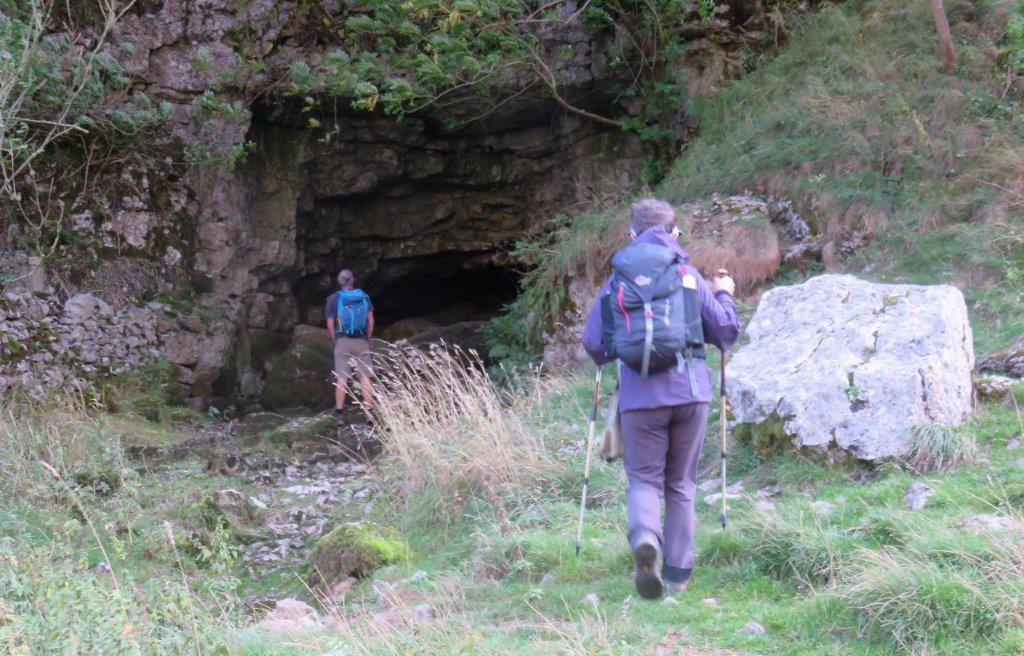 no stream flowing from cave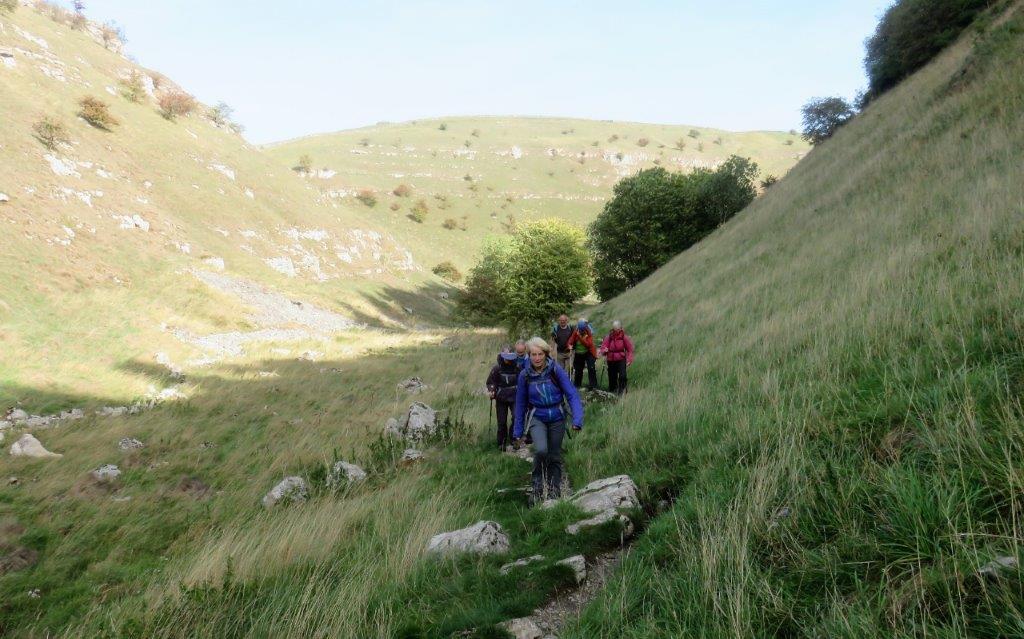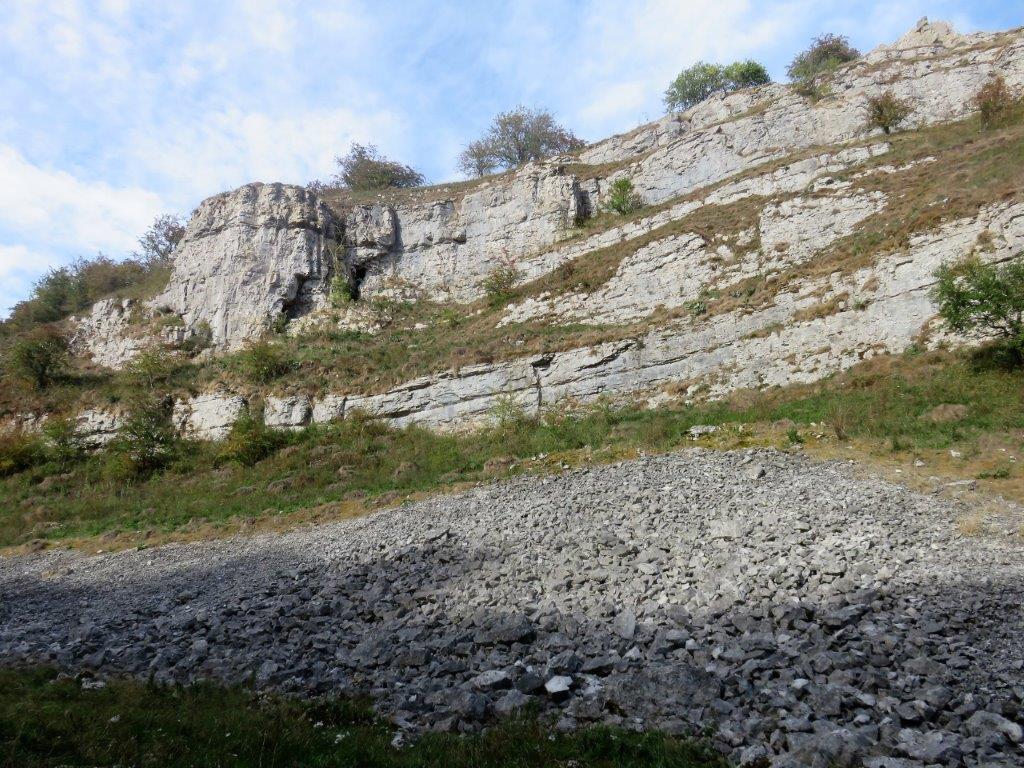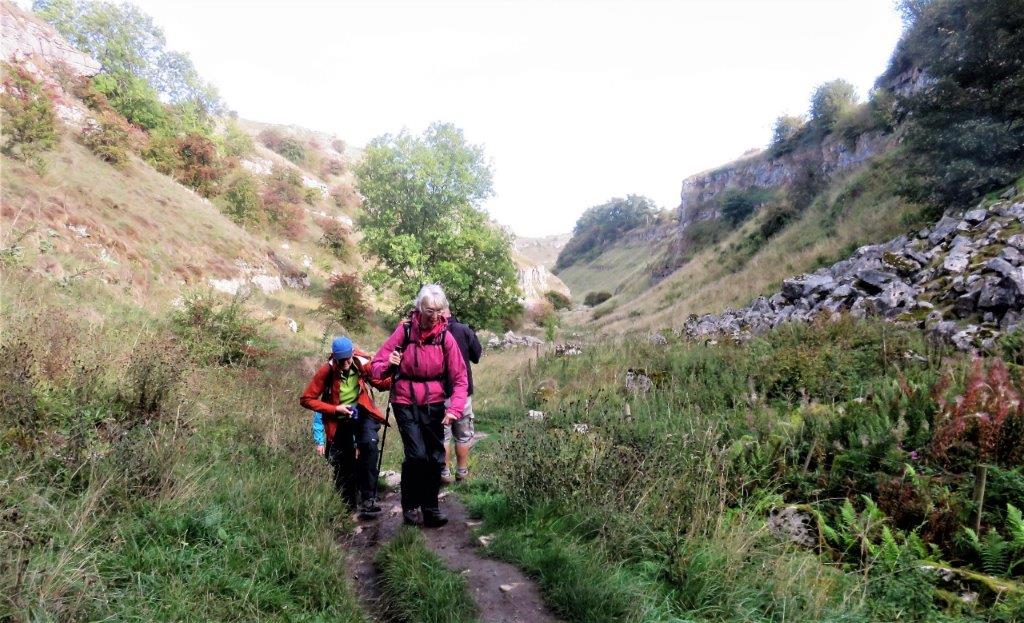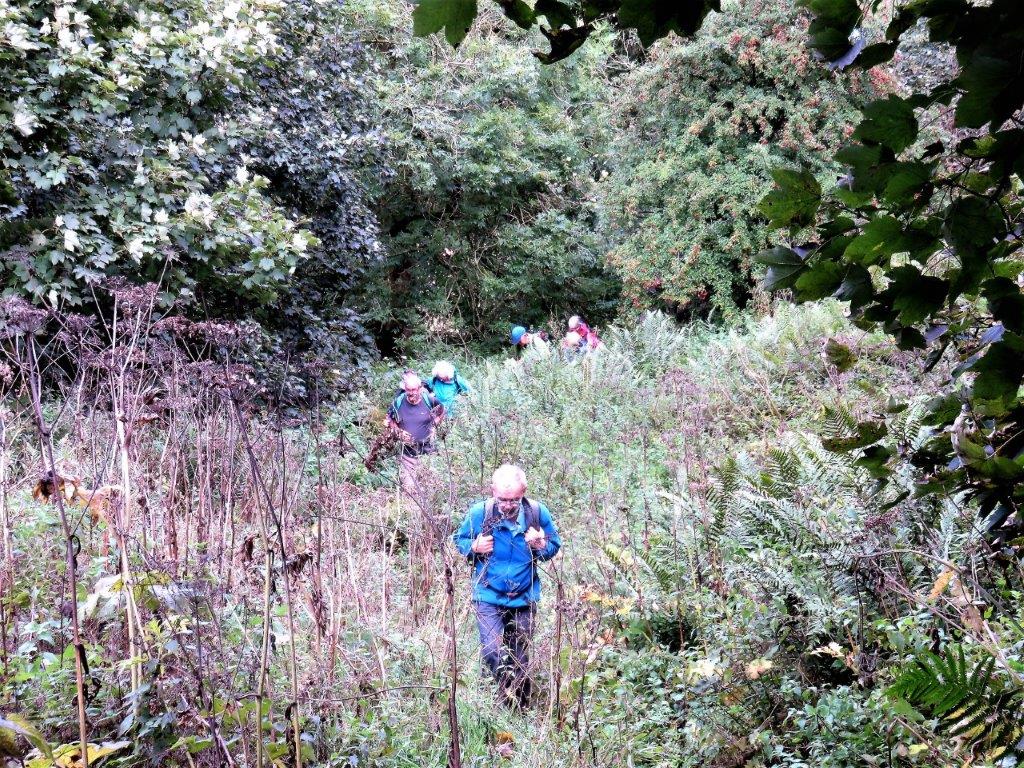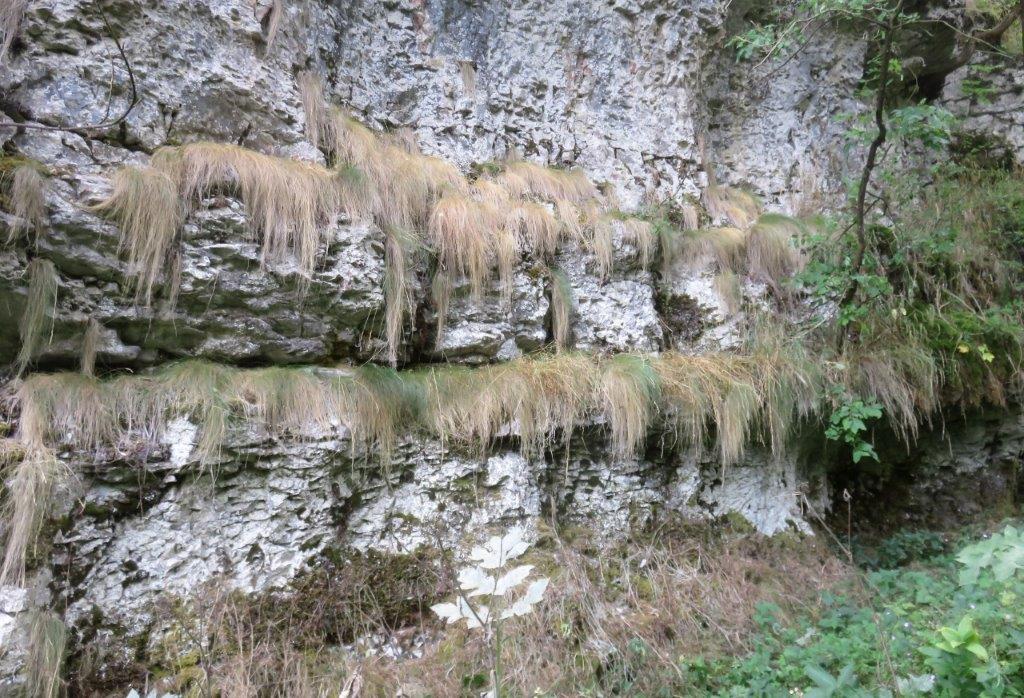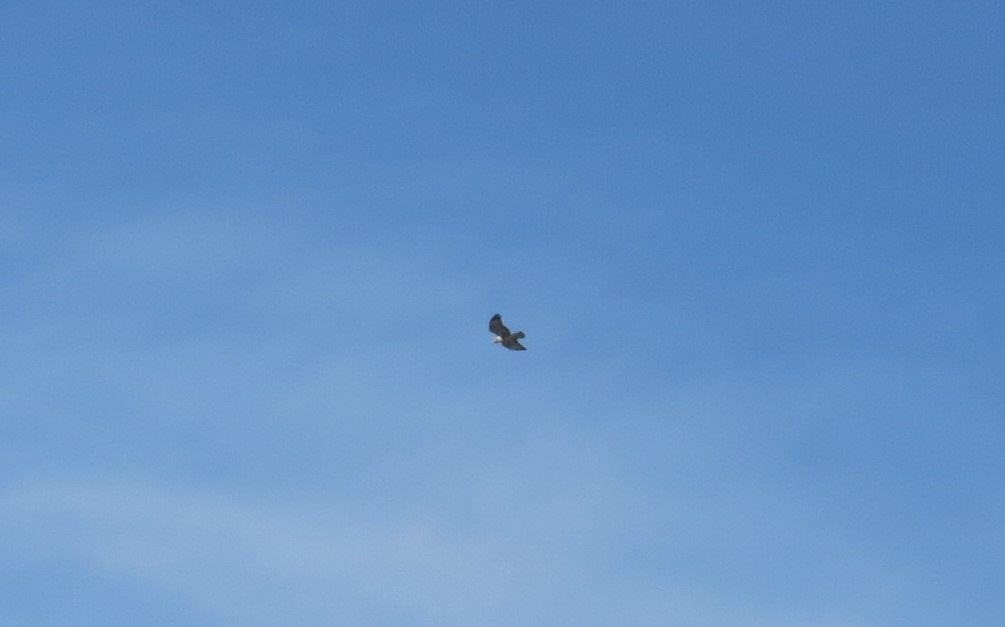 a Buzzard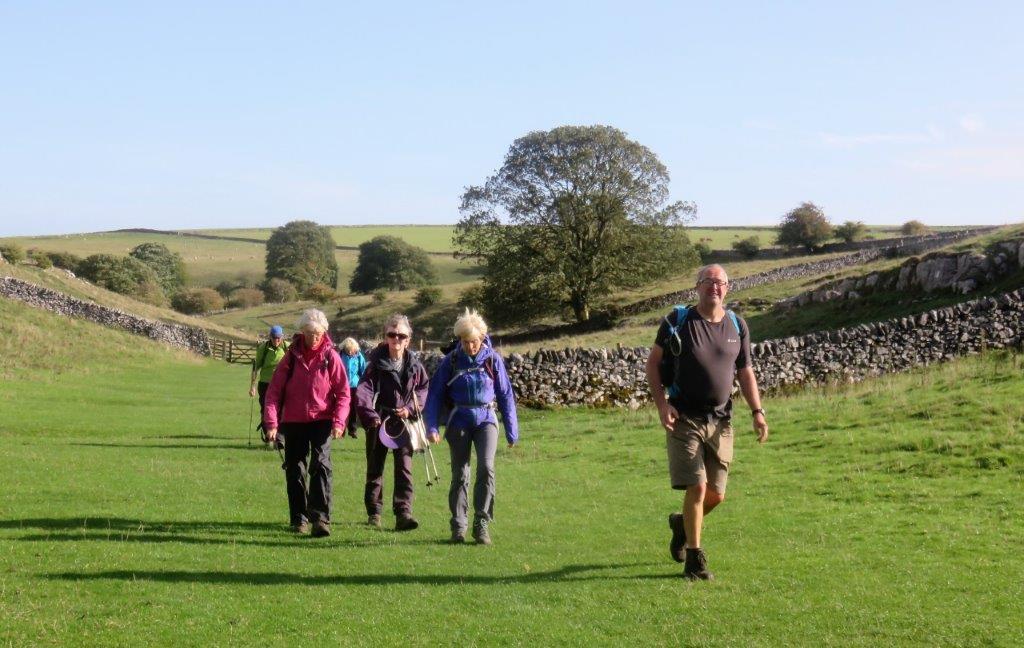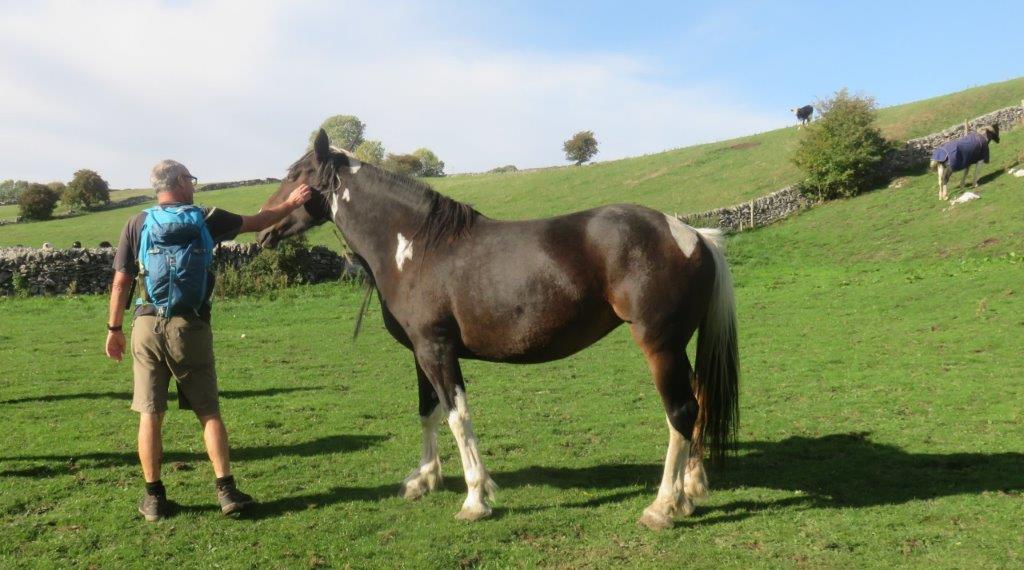 homepage - Day Walks Index 2018 - contact me at