homepage - Day Walks Index 2018 - contact me at

2018.08.29 Hathersage Stn, ~NNW to Village Centre (PC), ~N on Baulk Lane, passing Brookfield Manor & (W of Bronte Cottage), N then NW to Green's House, ~NW to ~SK227840 then zig zag South to Bolehill Wood FP ~S / W / NW to join New Road following it West, take FP at ~SK216840 ~NE then NNW thru Quarry, ~NW to start along Bamford Edge, follow N then E to cross Jarvis Clough at ~SK813865, ~SSE on track to Grouse Butts at ~SK216862 and follow E to bottom of Stanage Edge, ~NNE to join Edge at SK226867, follow Edge S then SE crossing Long Causeway, leave Edge at ~SK240843 ~S to PC on rd, FP WSW down to North Lees, SSW to Bronte Cottage, retrace way to Hathersage - leader Christine Gamble - Wednesday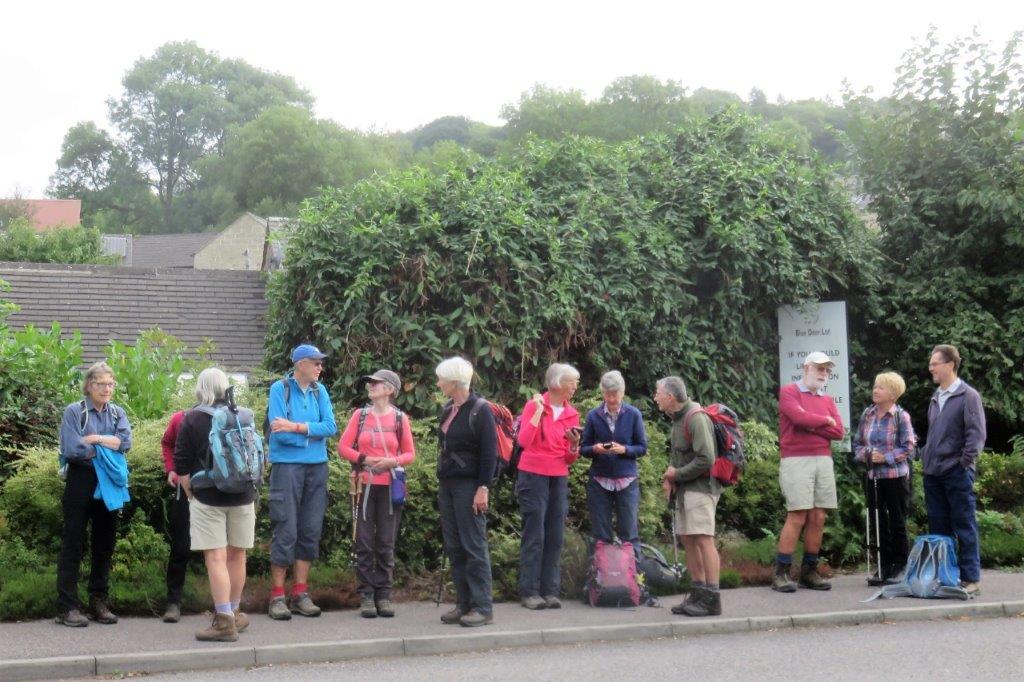 waiting near the station for the walkers who came by train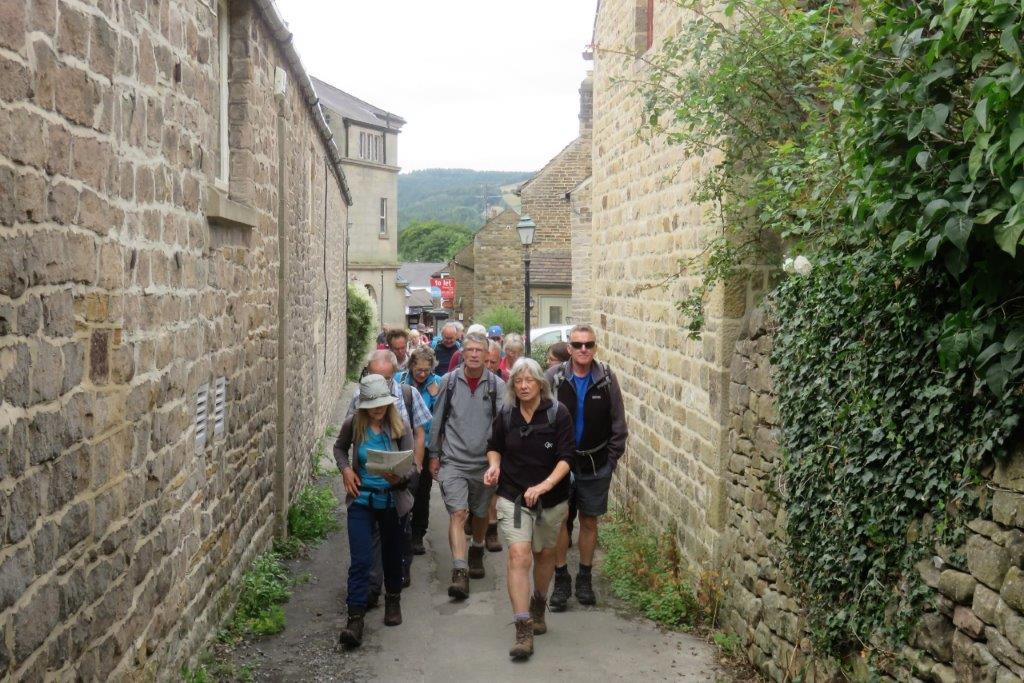 alleyway to Baulk Lane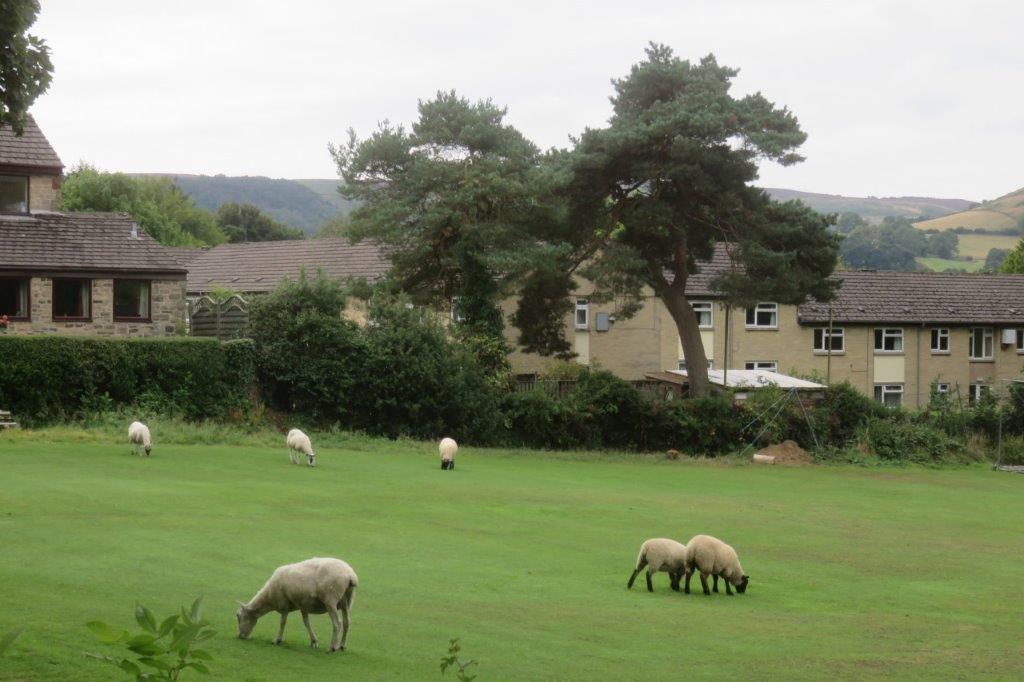 sheep 'mowing' the cricket field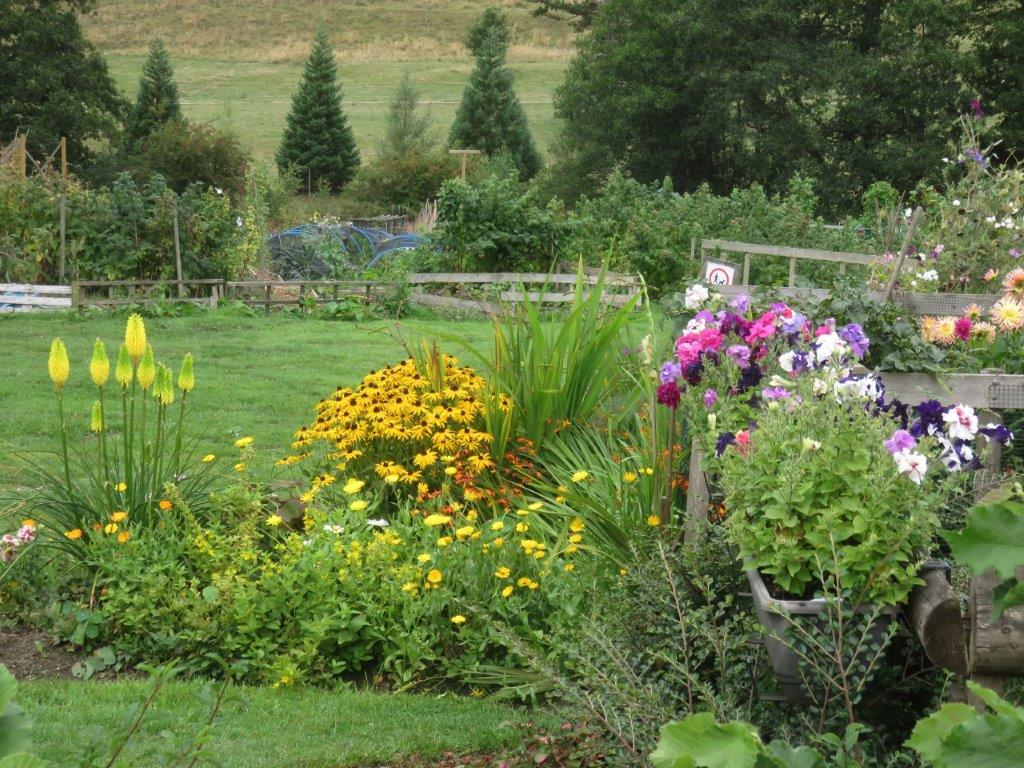 impressive flowers at Hathersage Alloment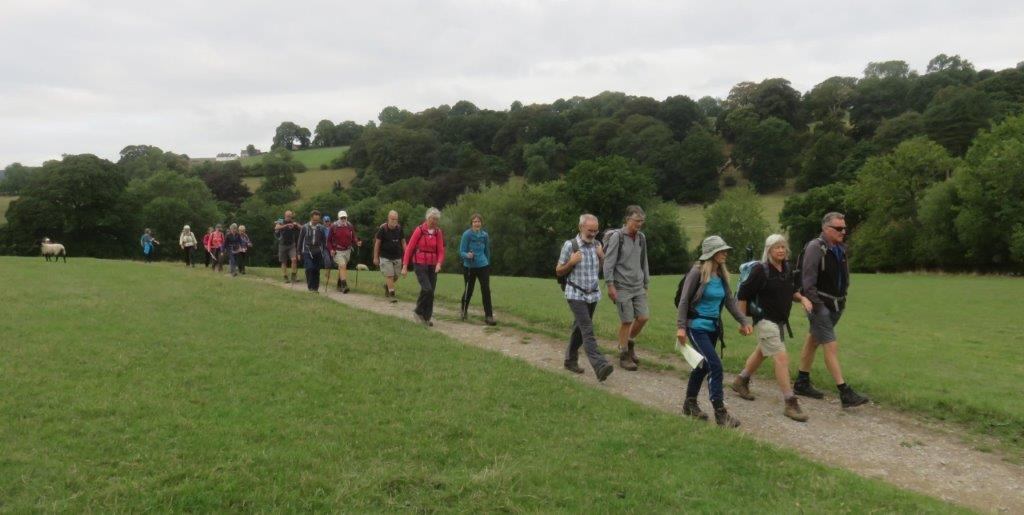 on Baulk Lane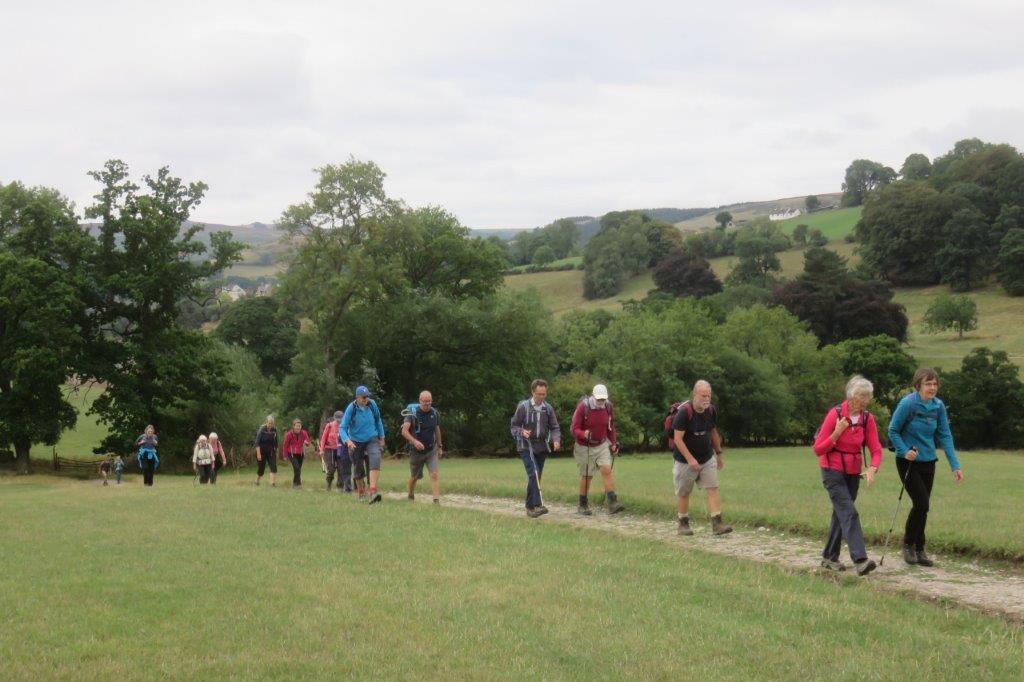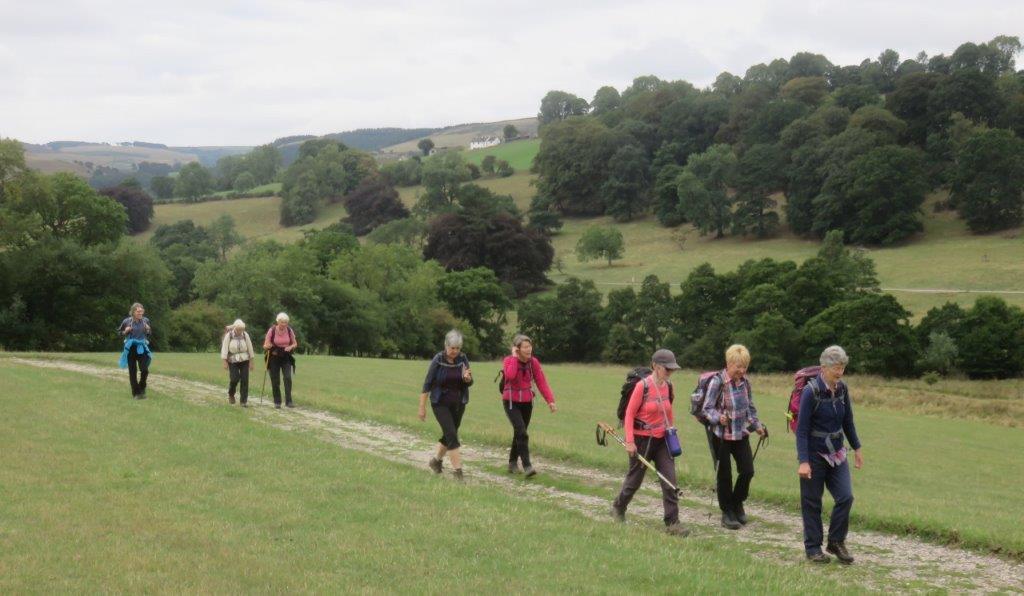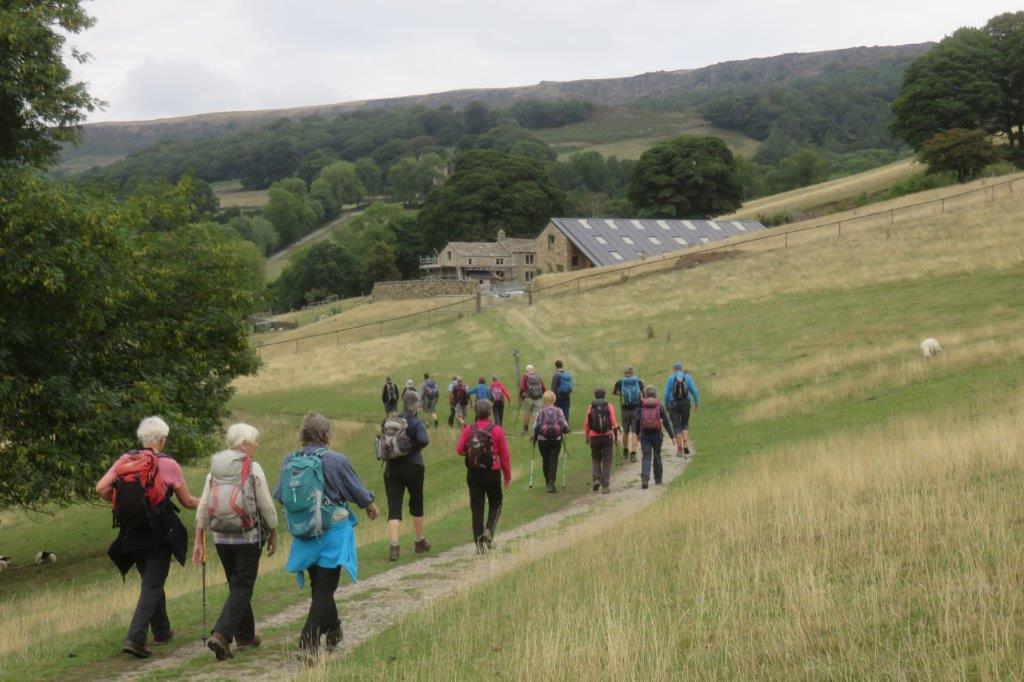 Stanage Edge at top of picture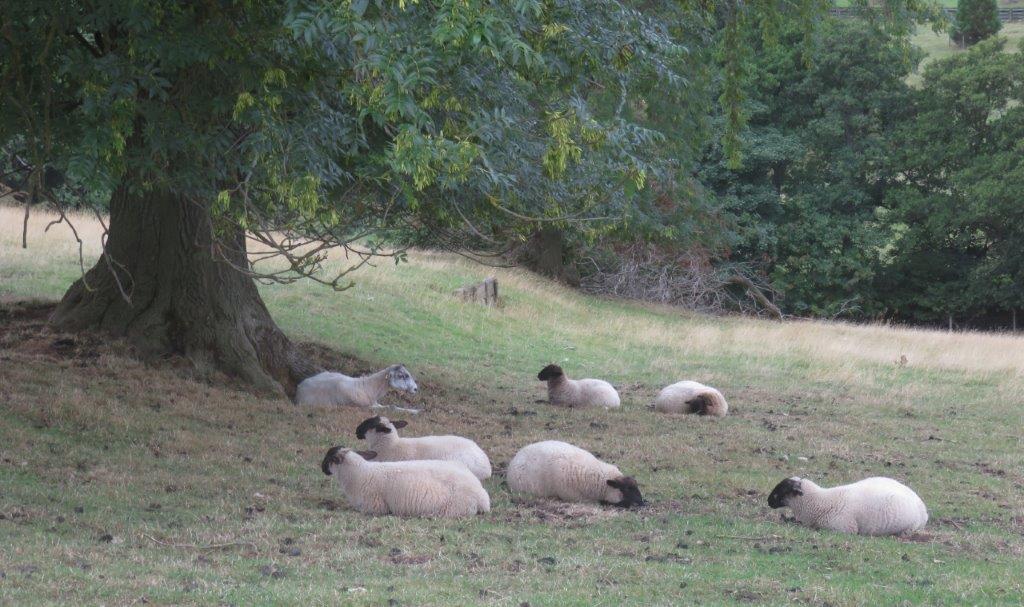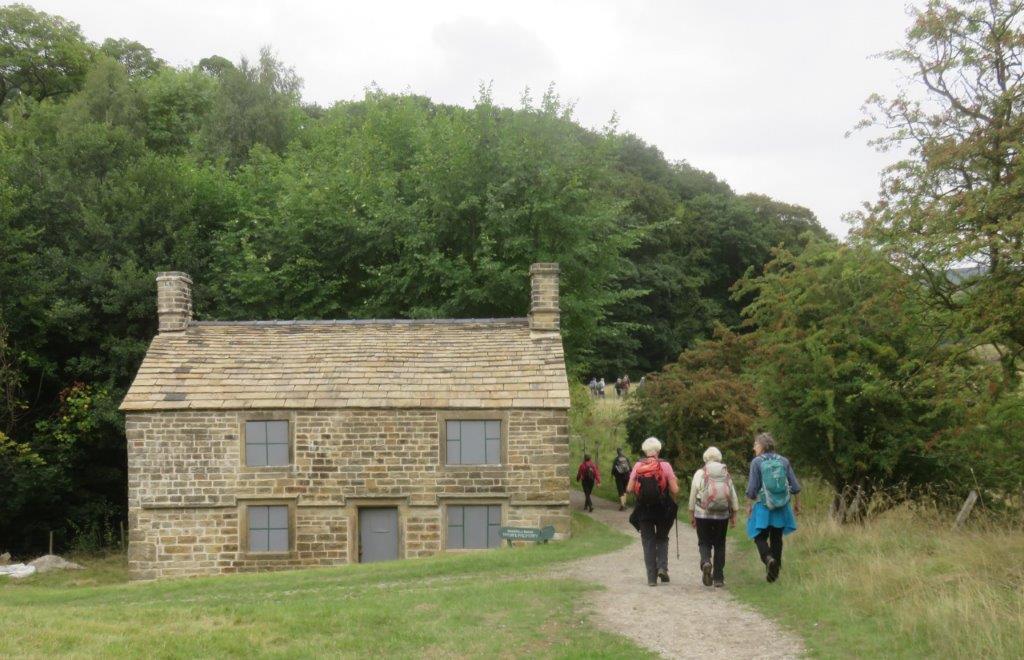 well repaired cottage - but windows are painted on boards
Brookfield Manor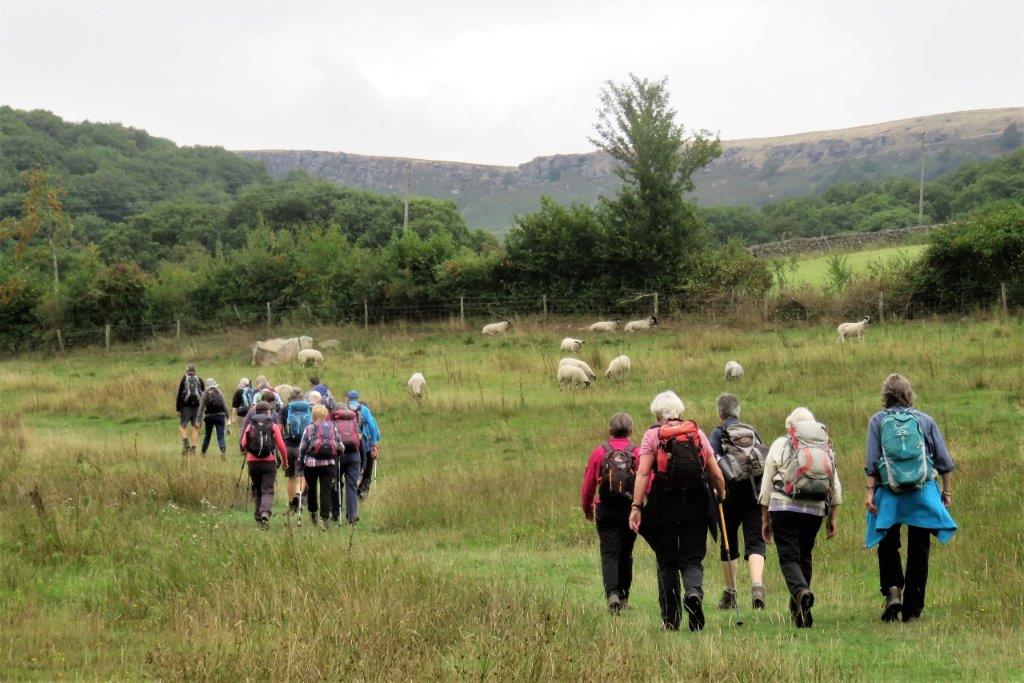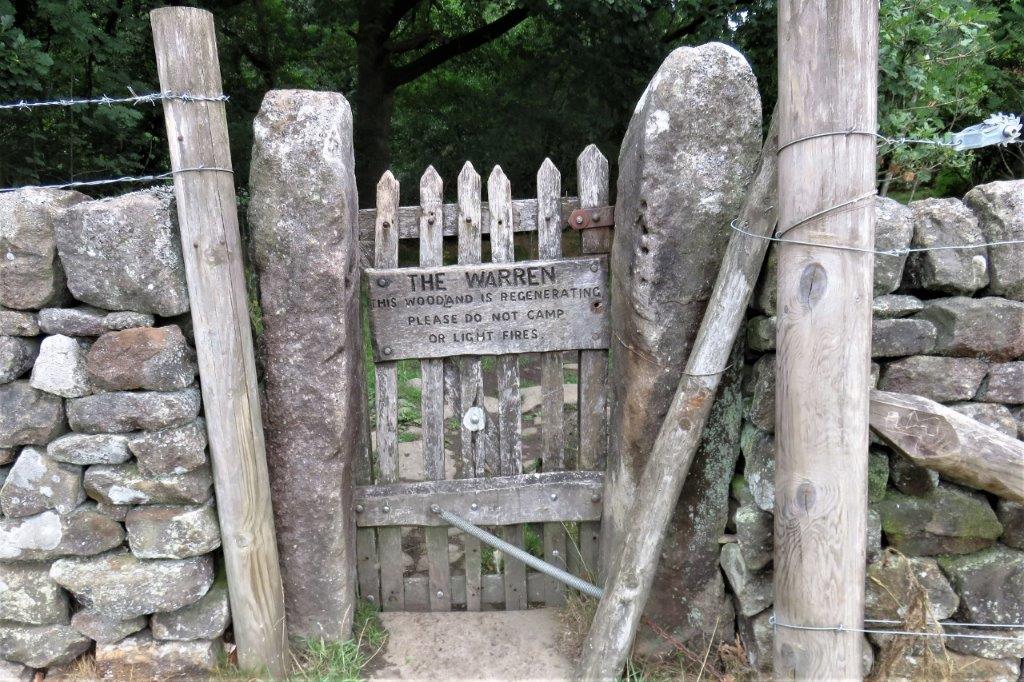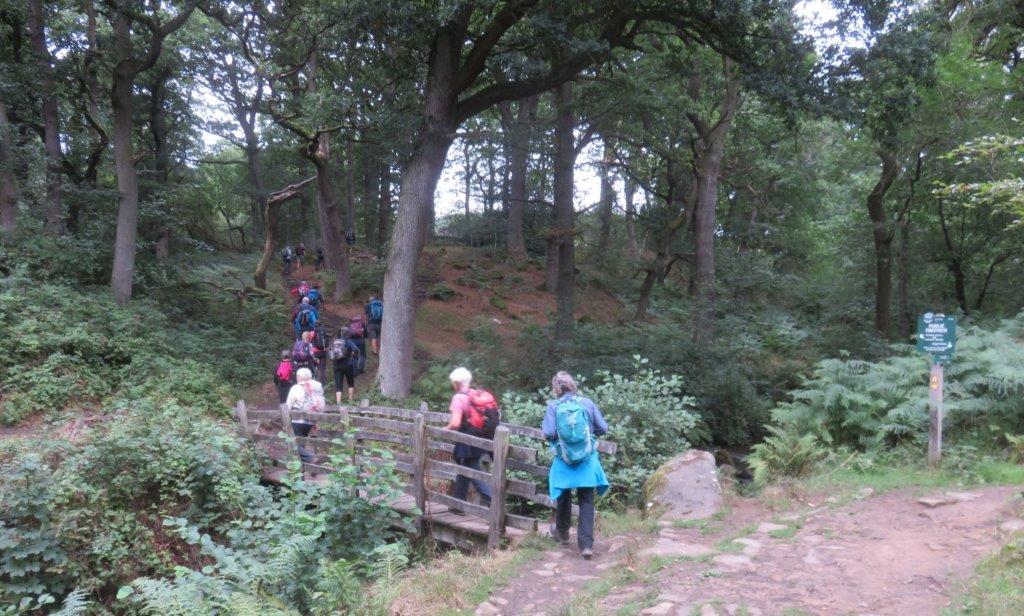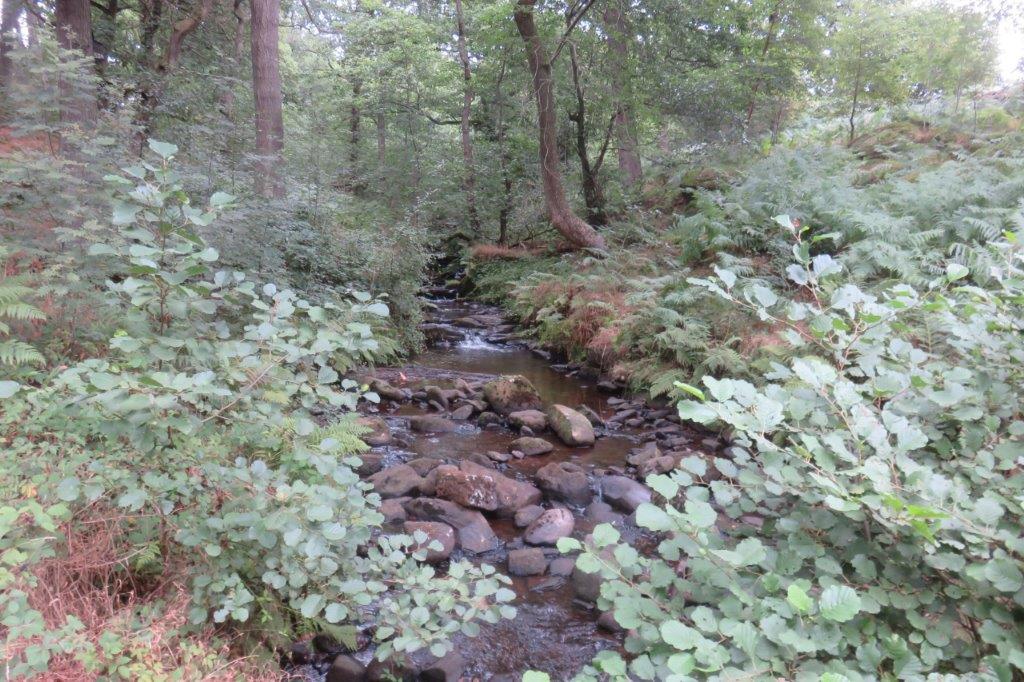 stream crossed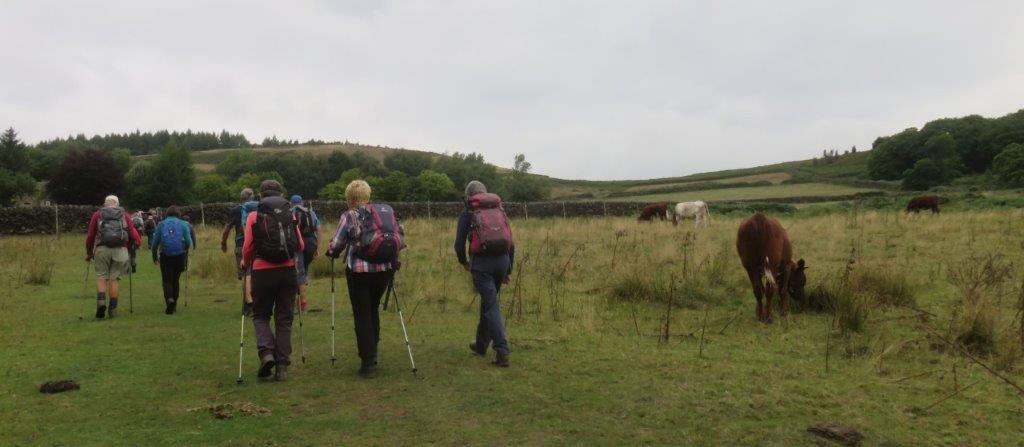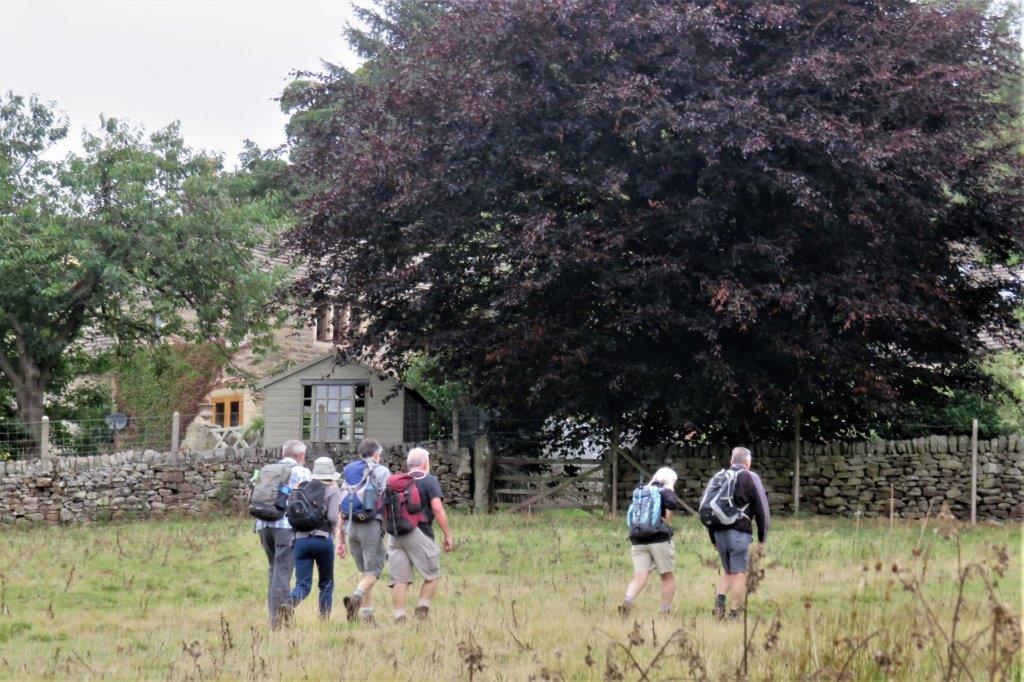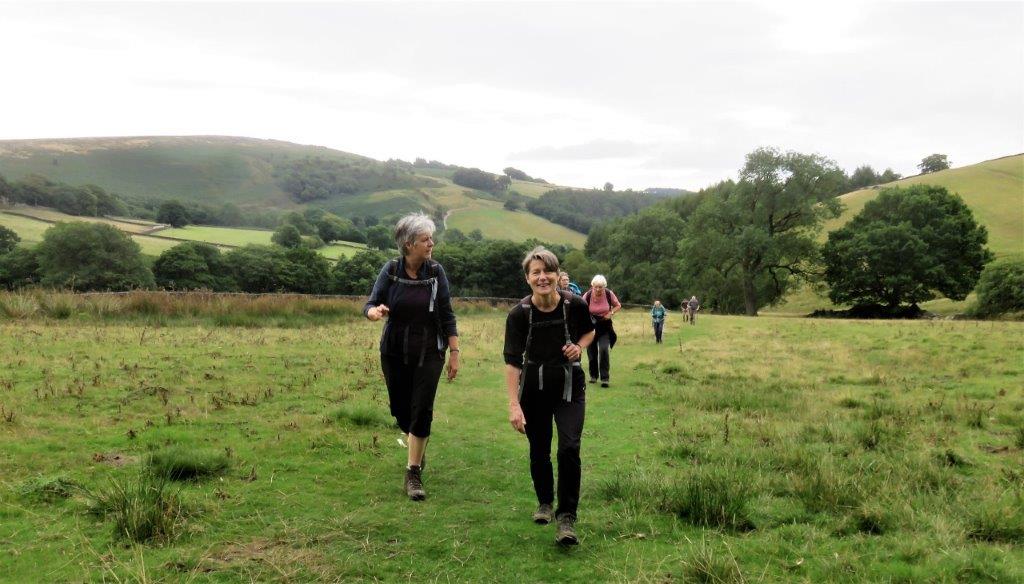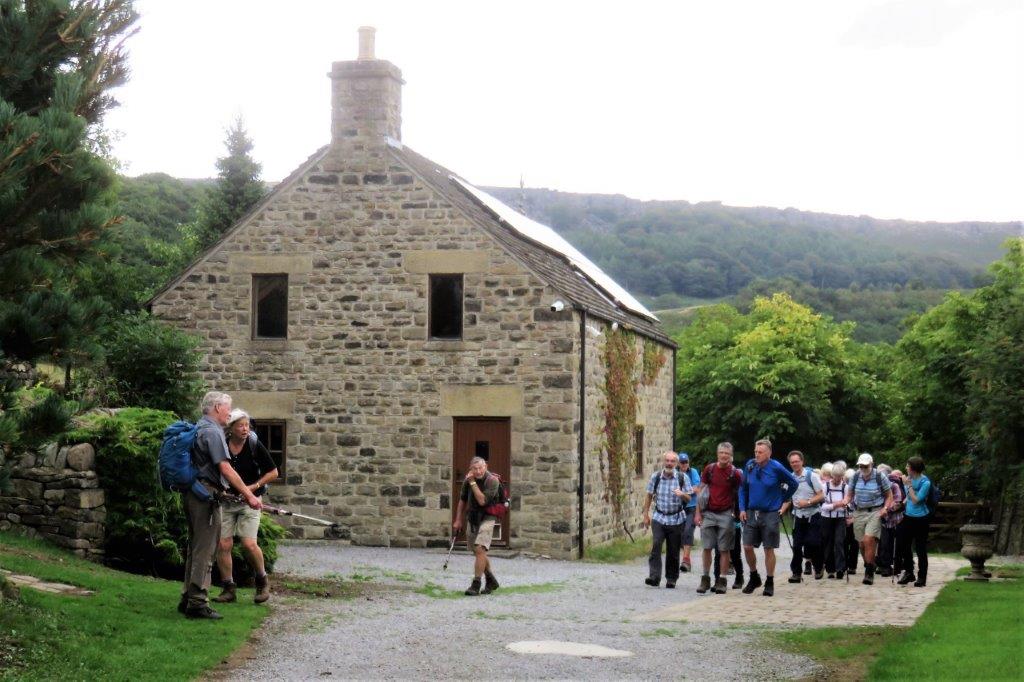 Green's House (area)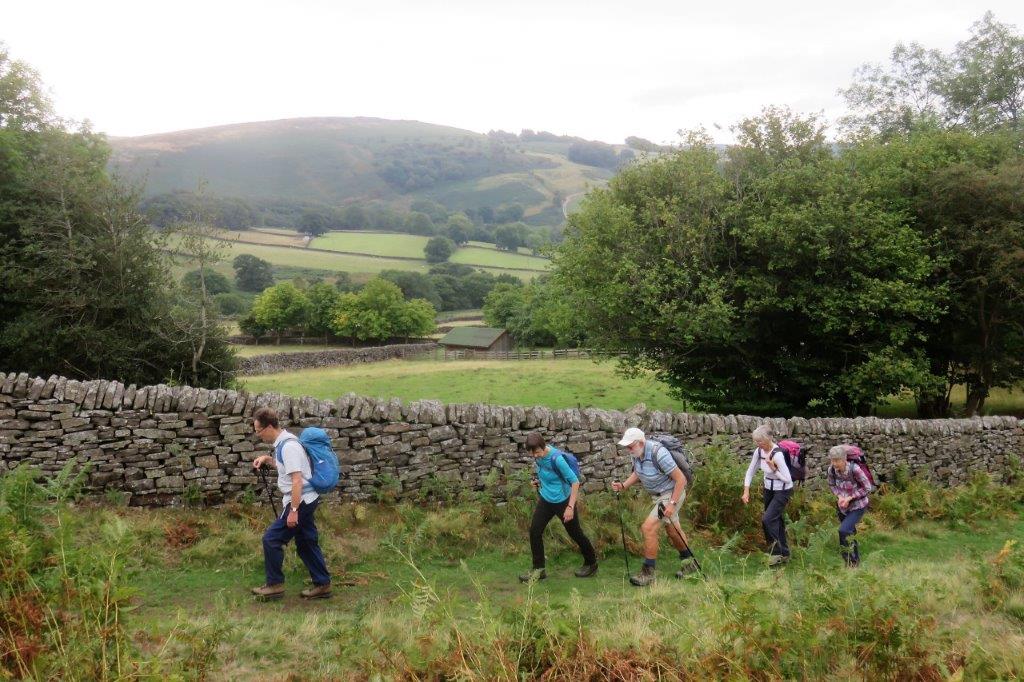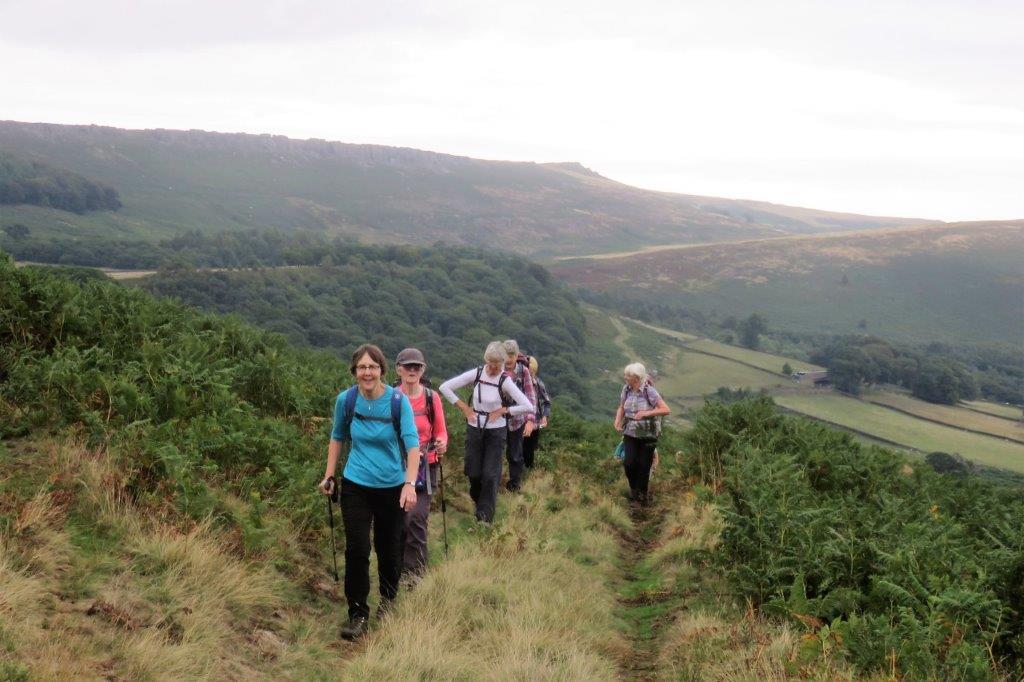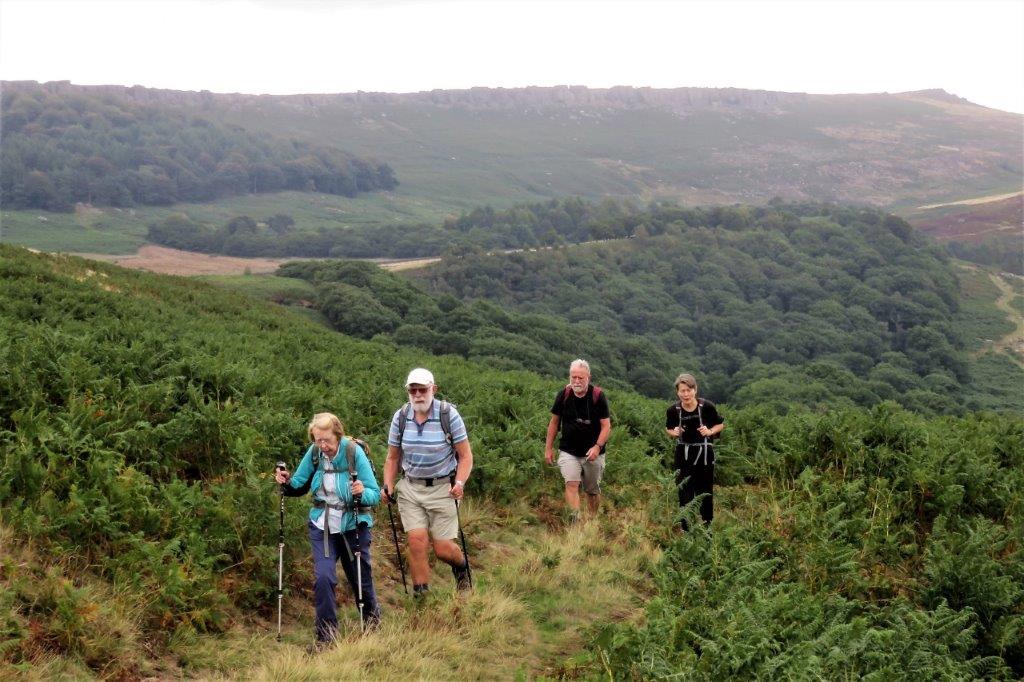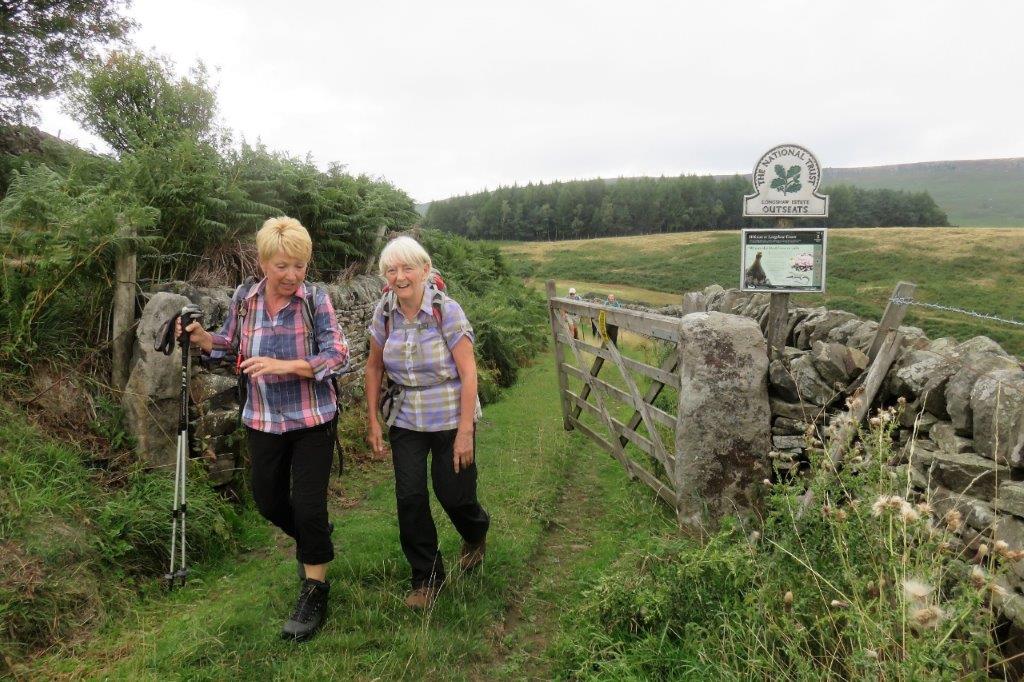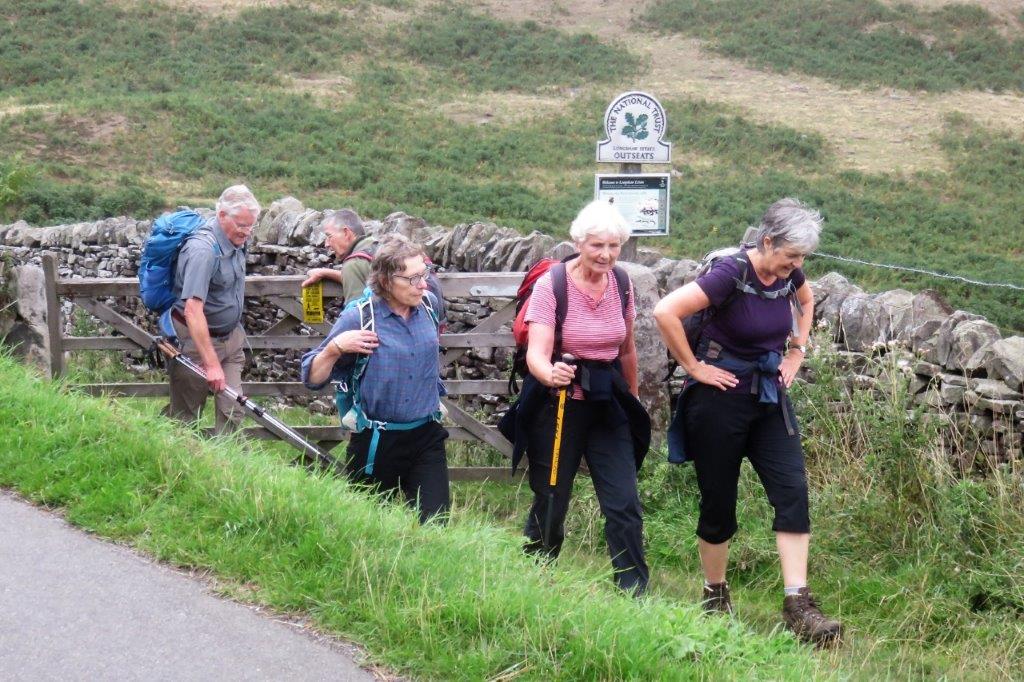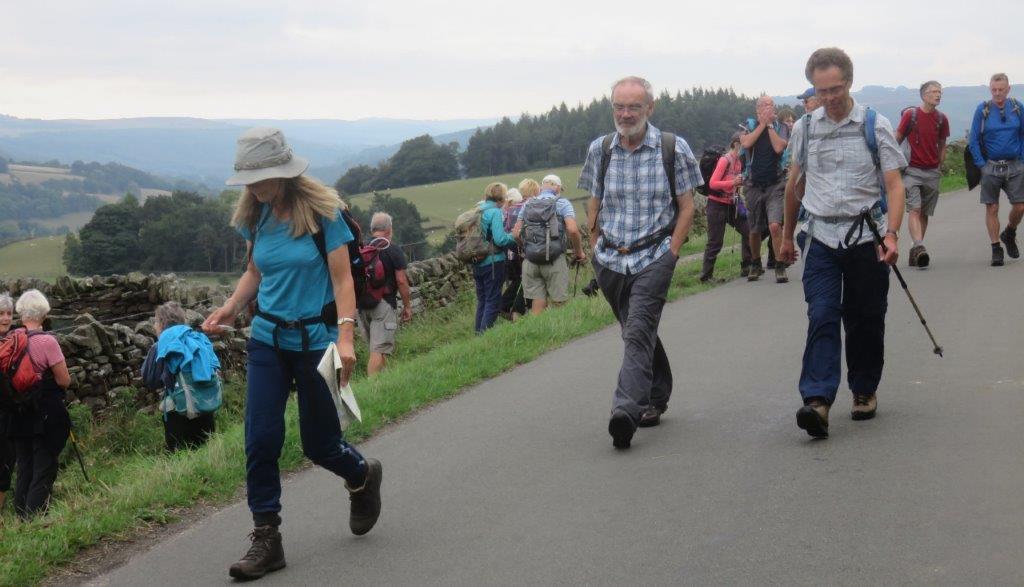 zig-zagging to Bolehill Wood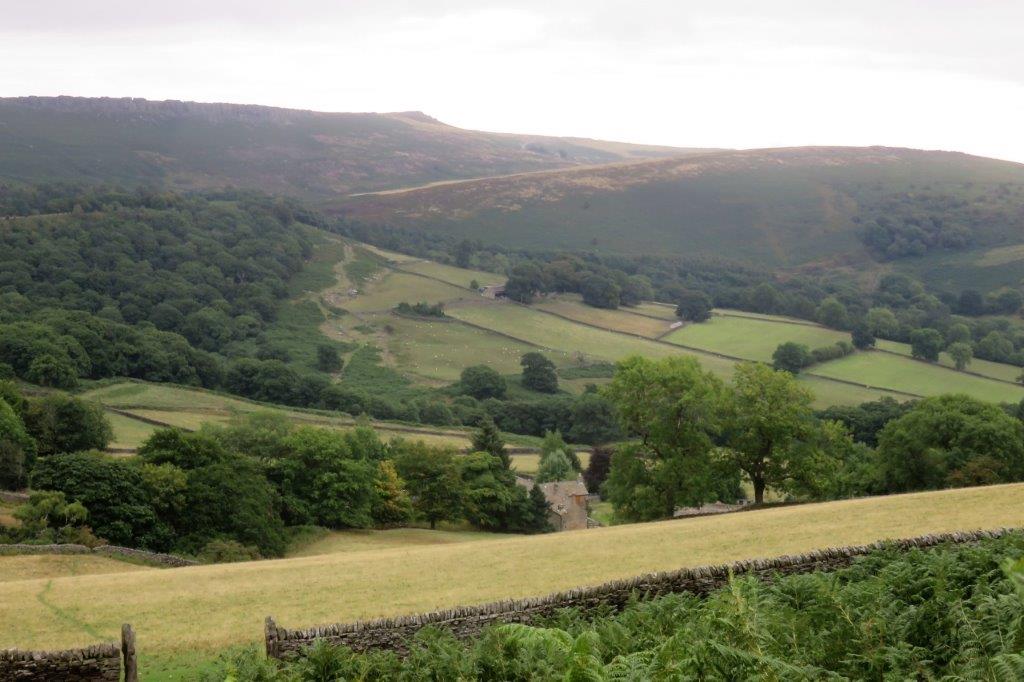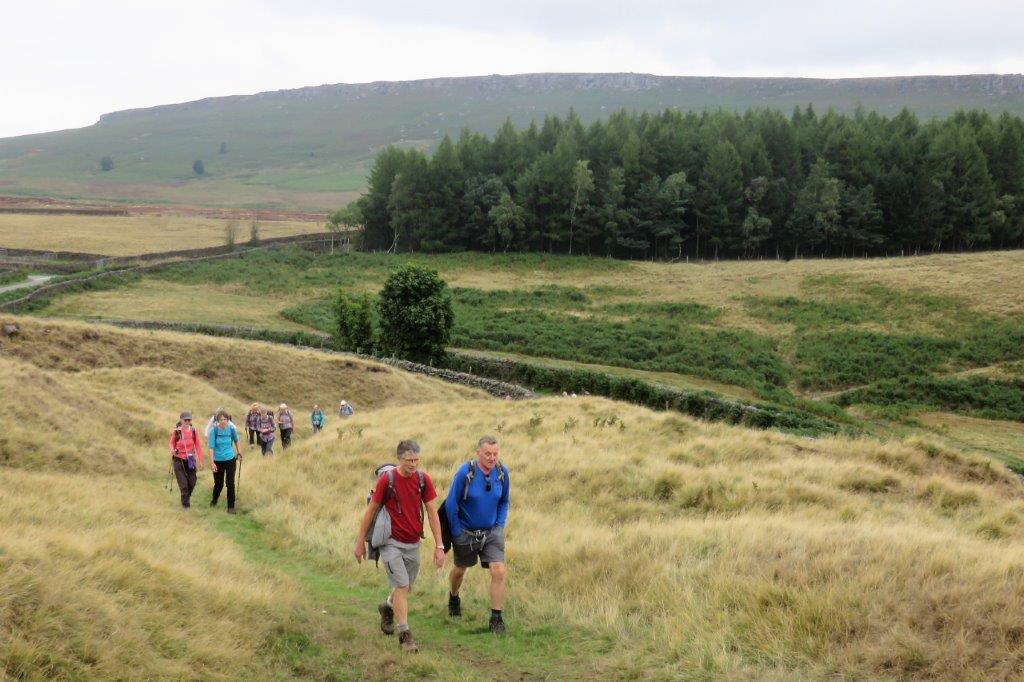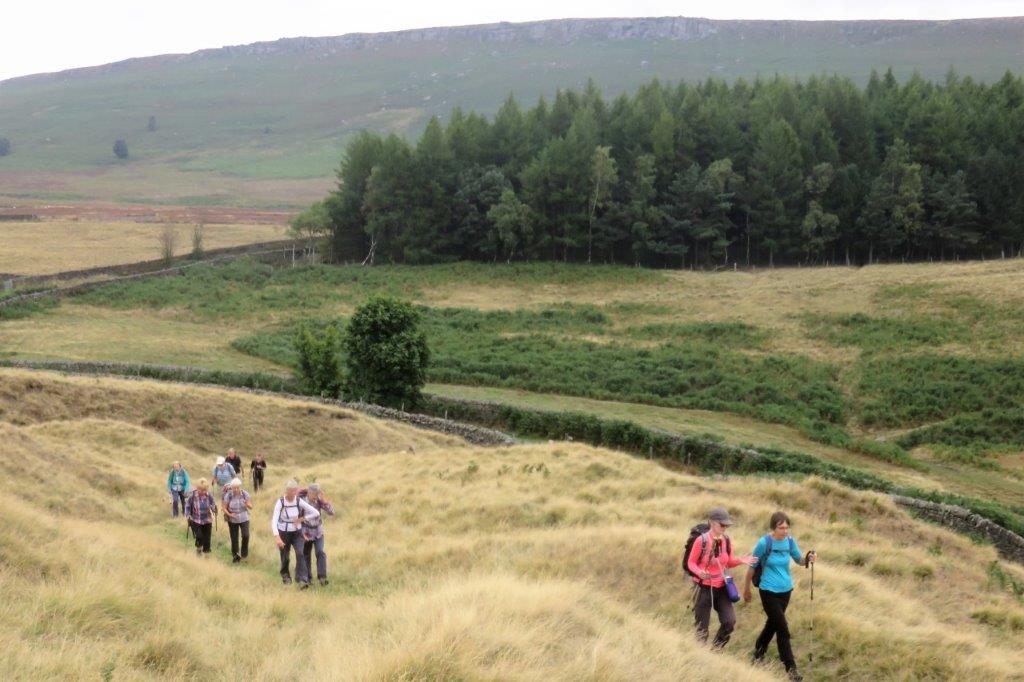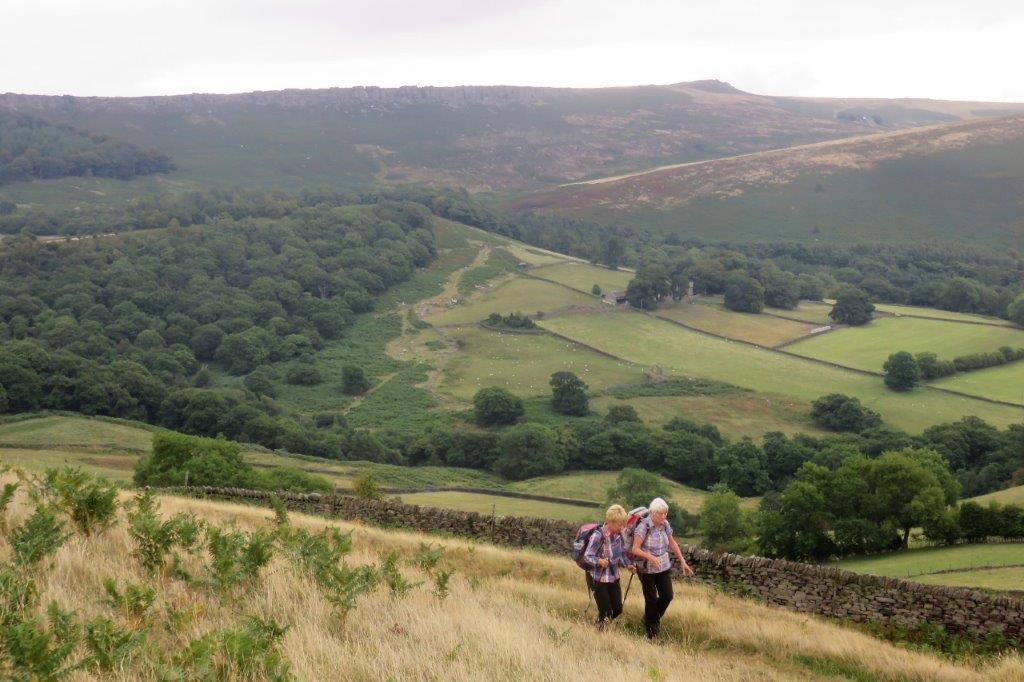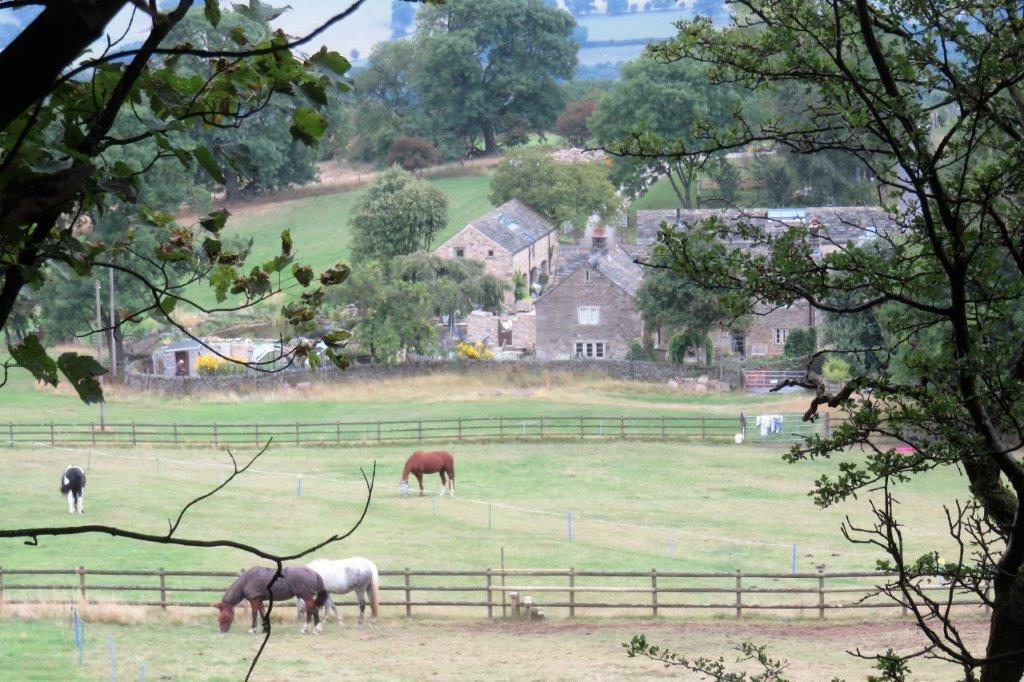 Upper Hurst Farm?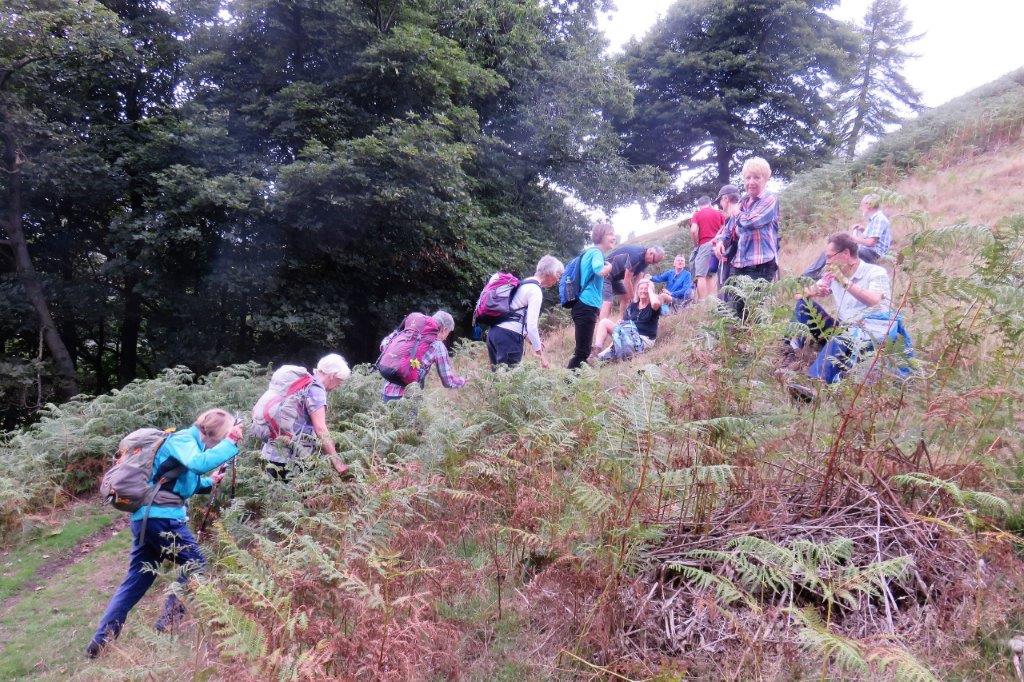 tea break in Bolehill Wood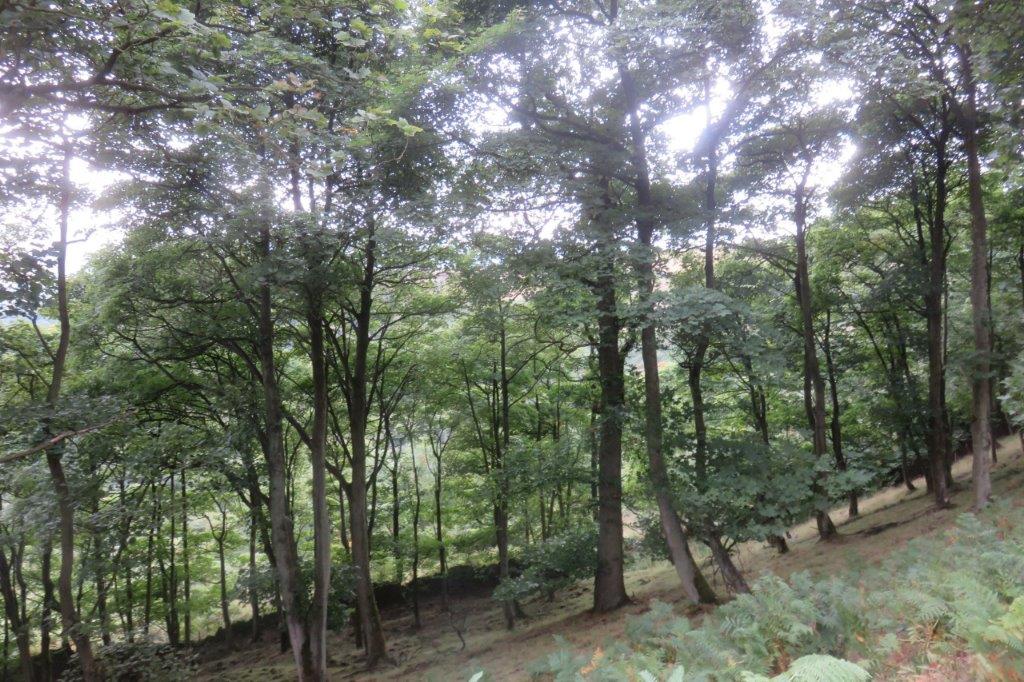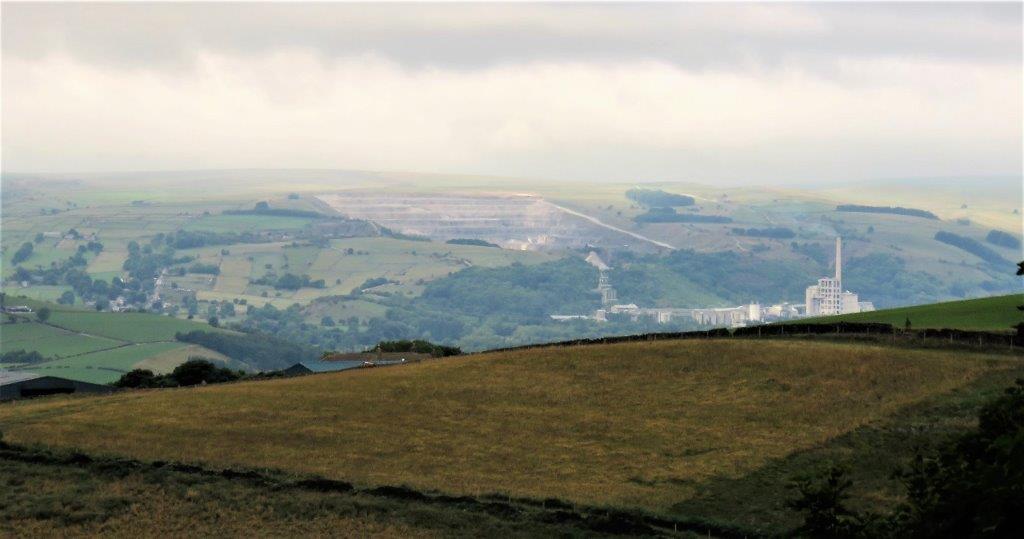 Hope Cement Plant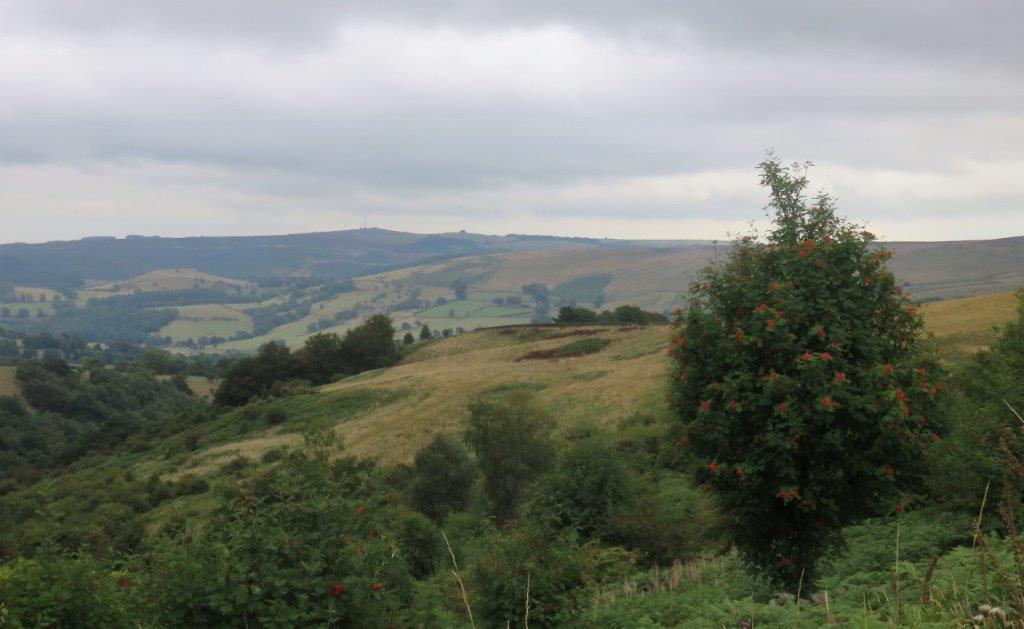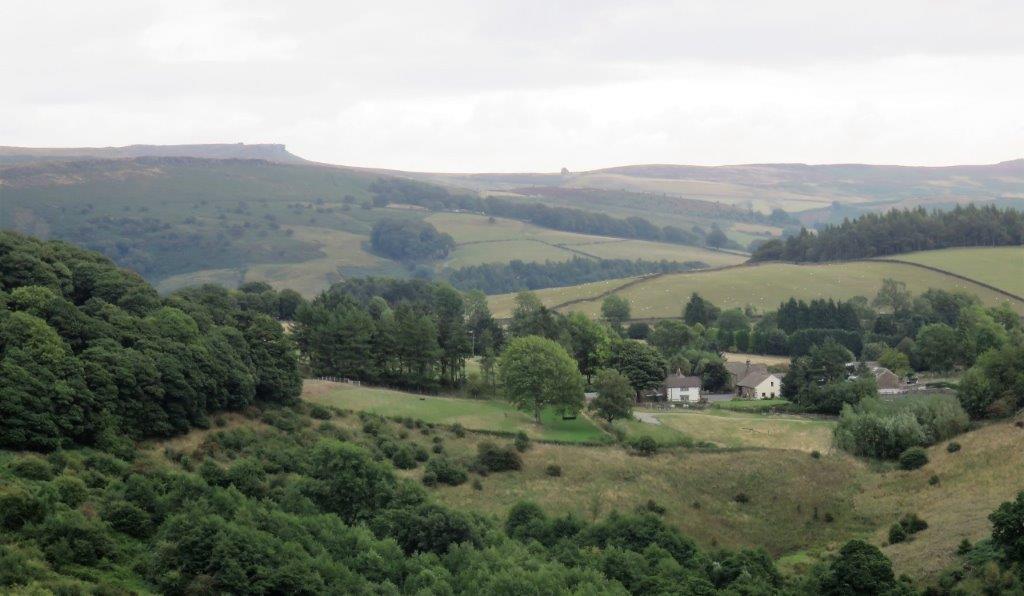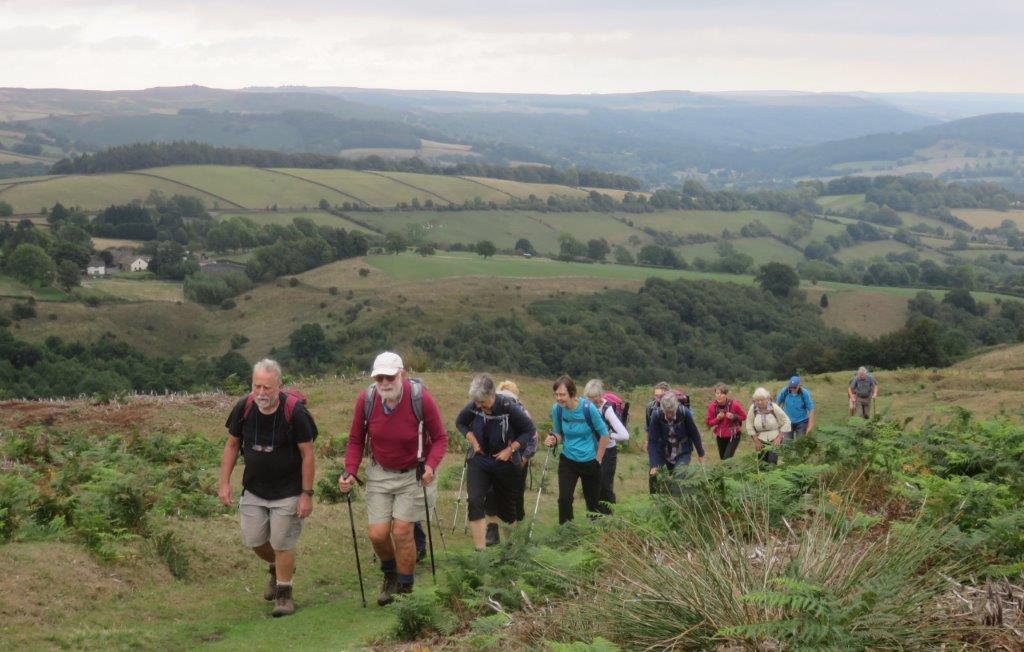 up from the road toward the quarry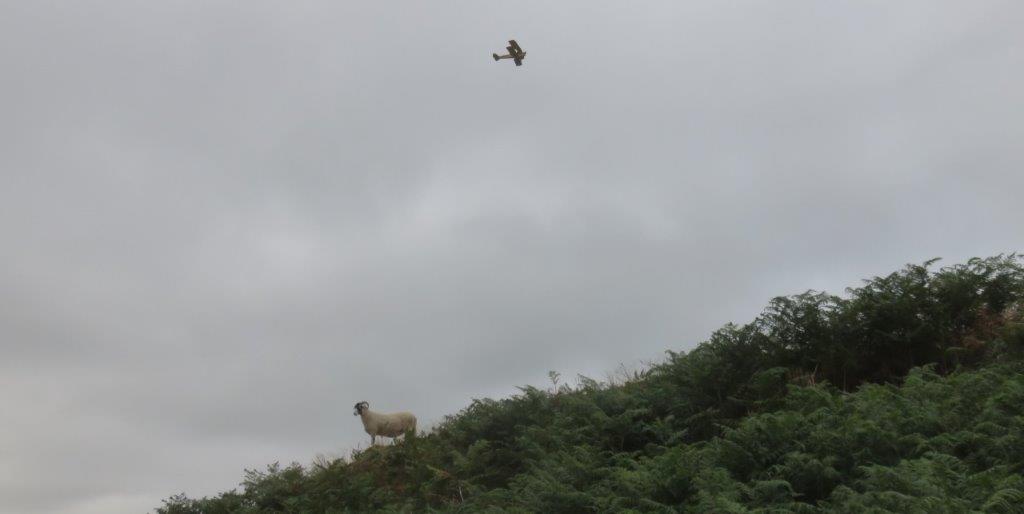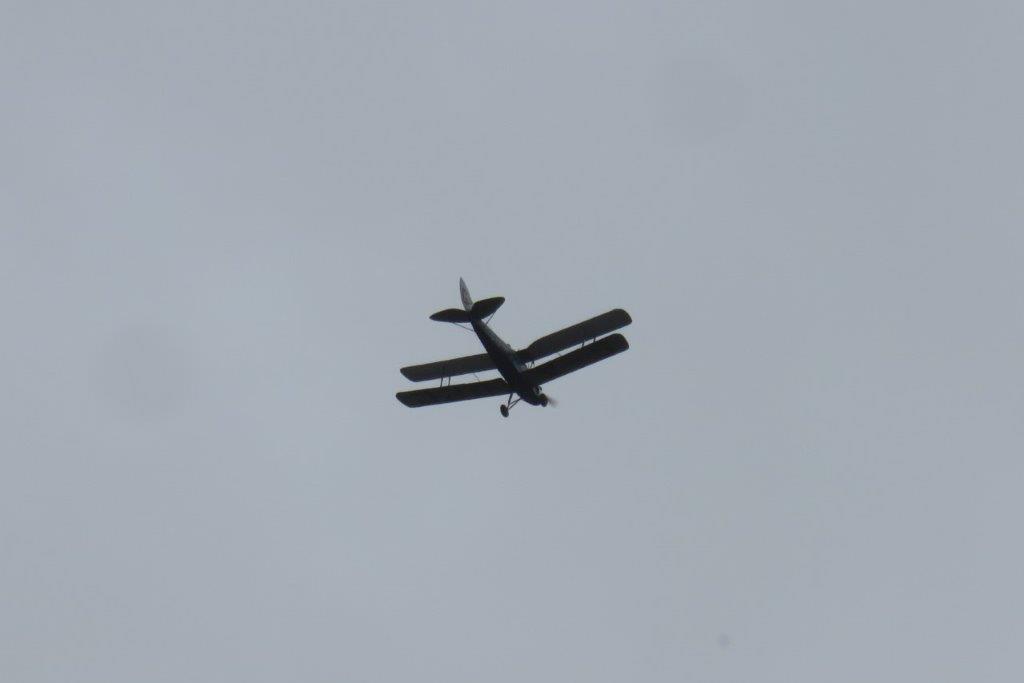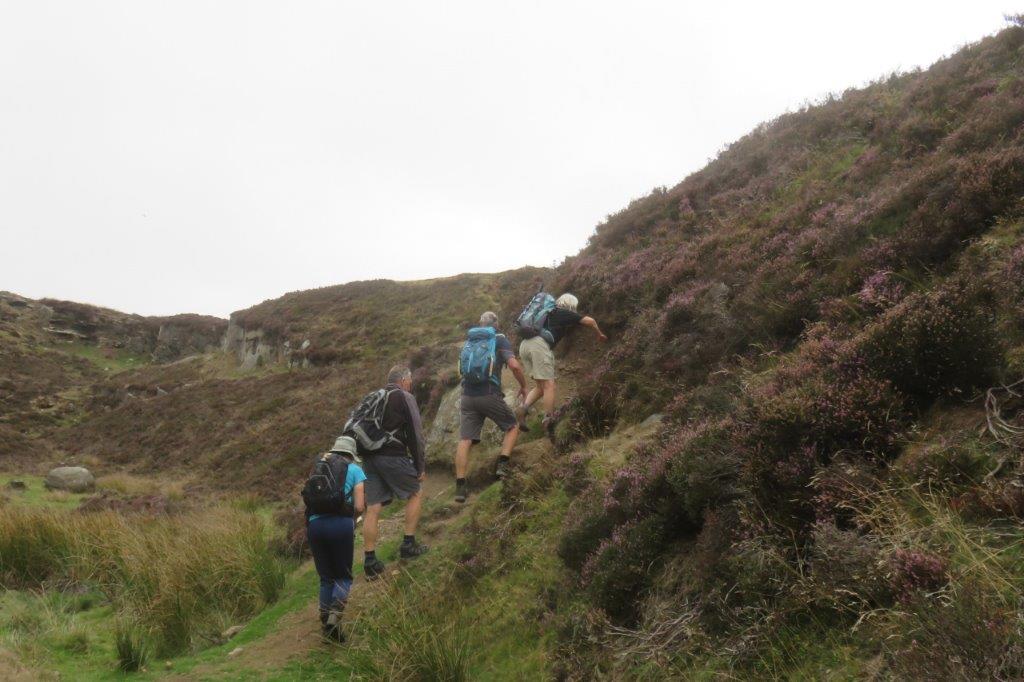 the steeper route on the quarry edge?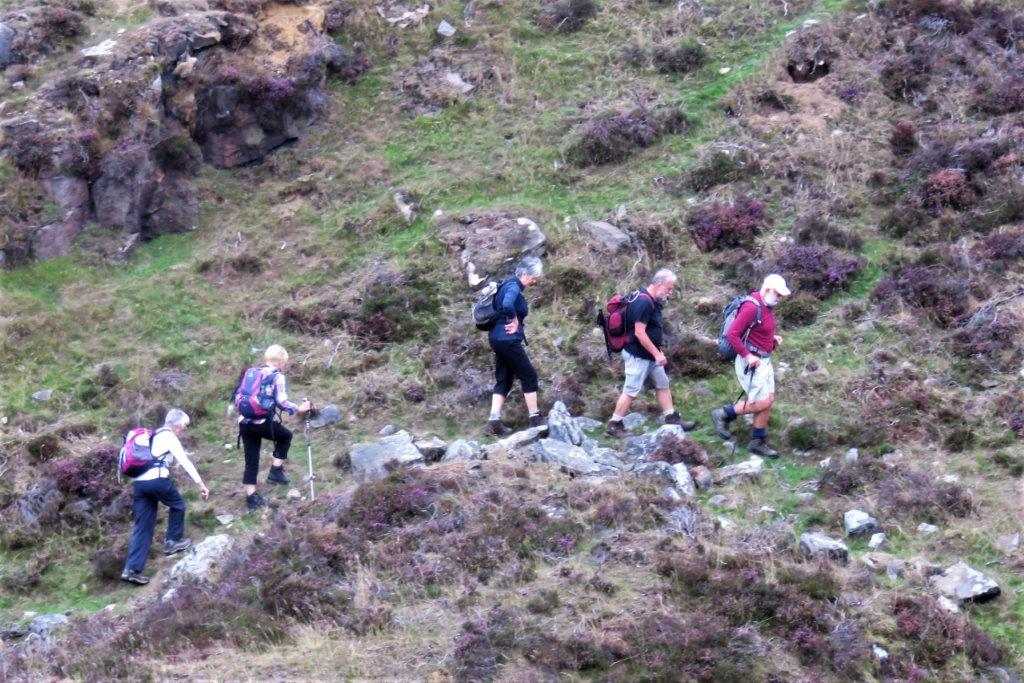 the easier route through the quarry itself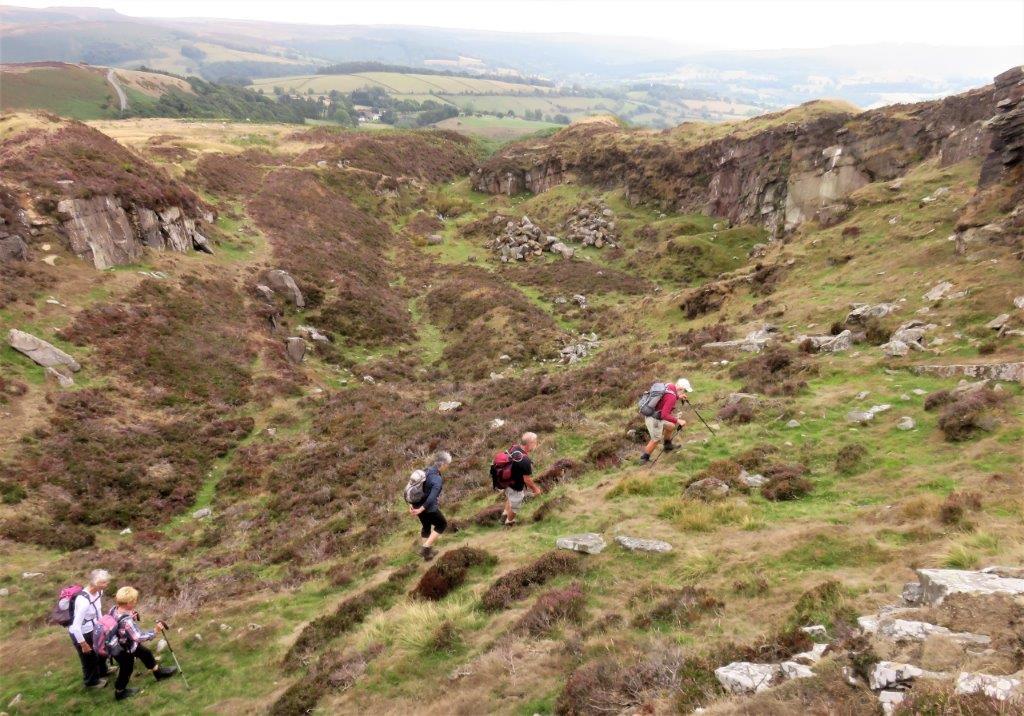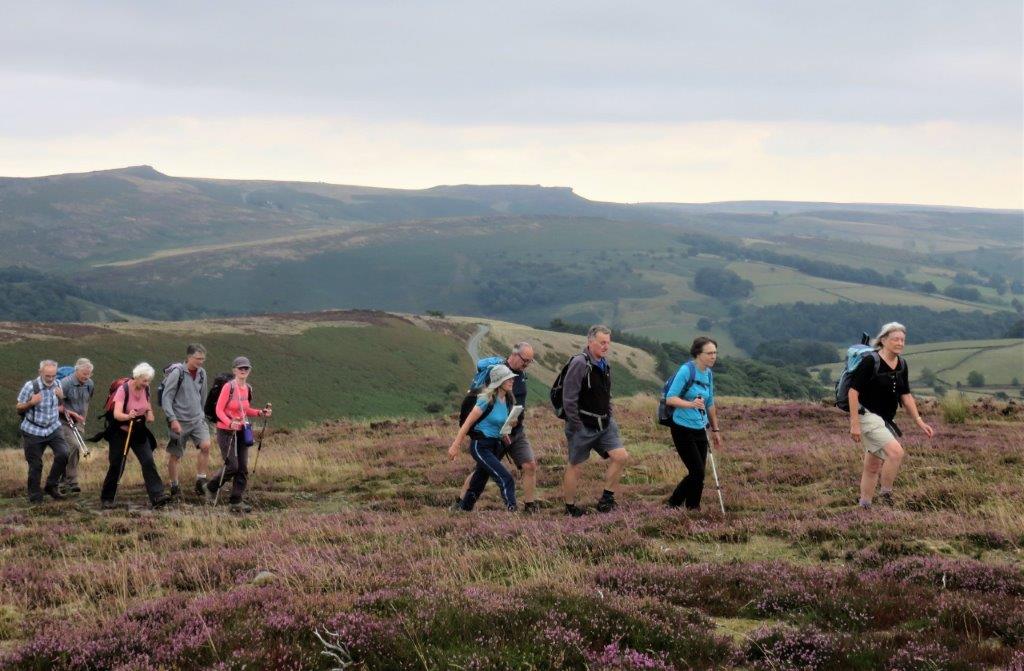 toward Bamford Edge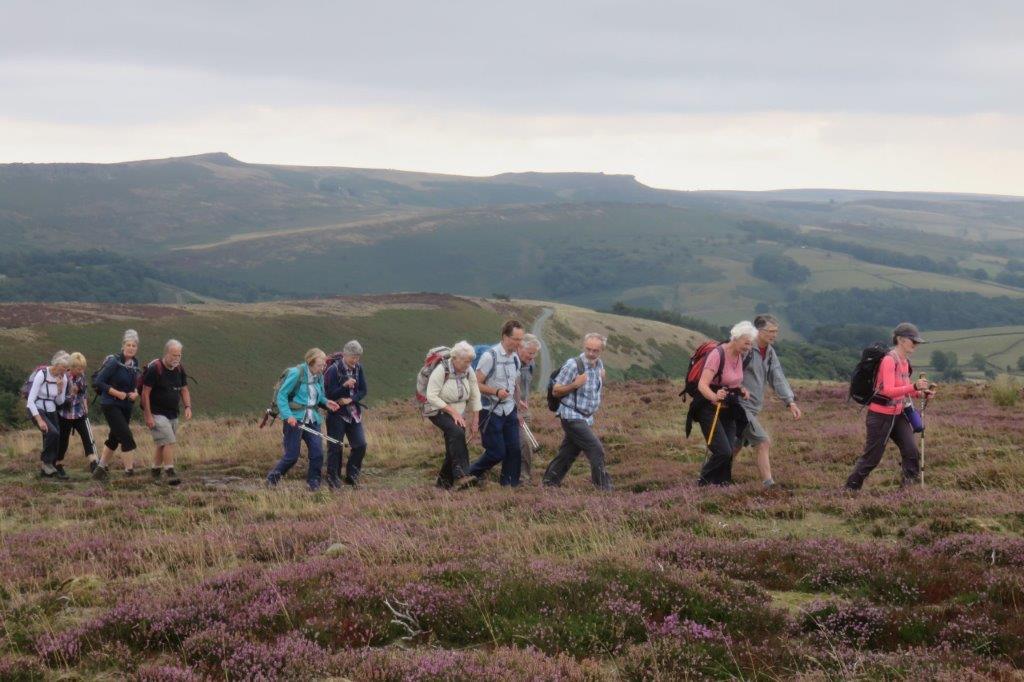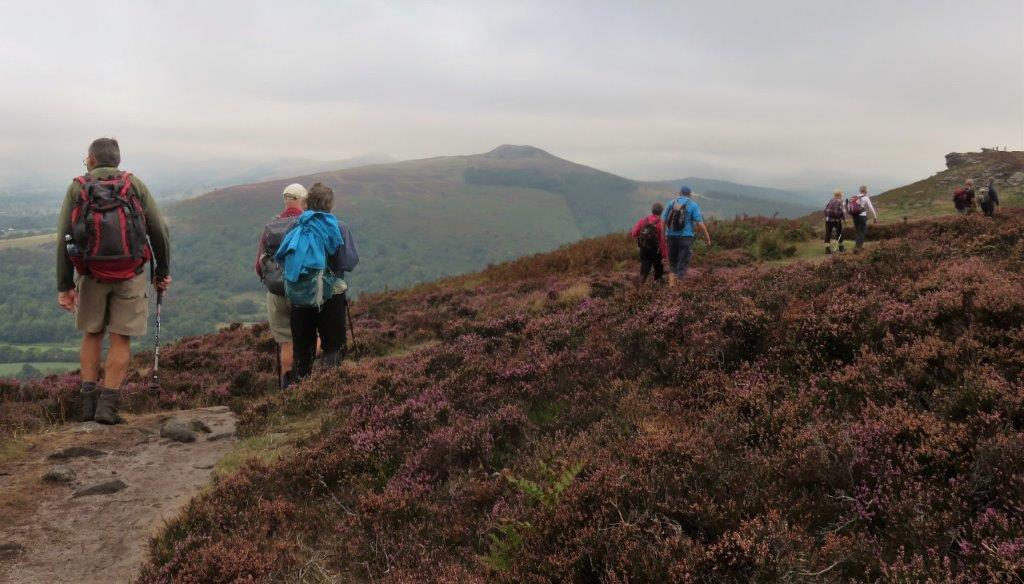 on Bamford Edge - Win Hill in view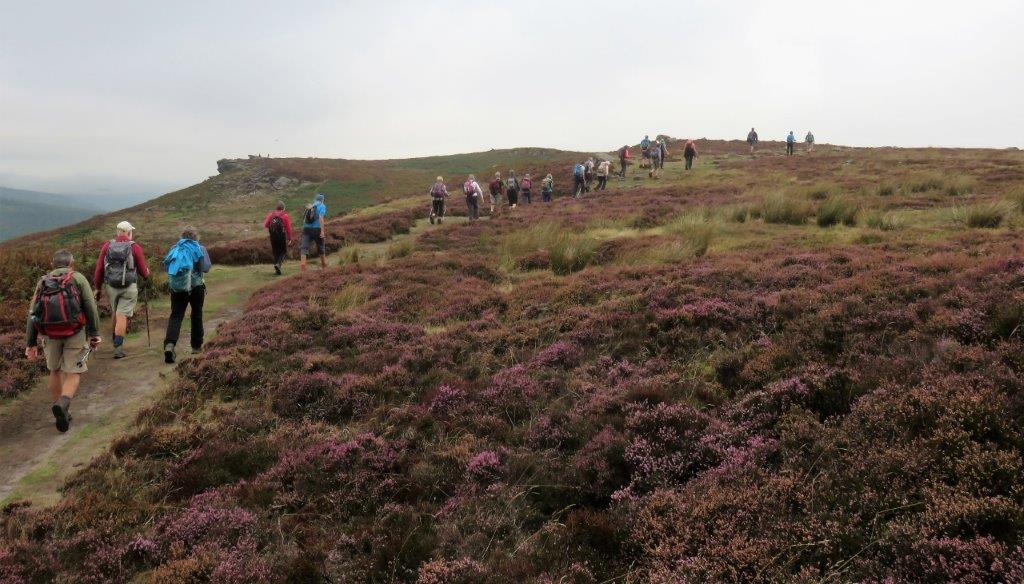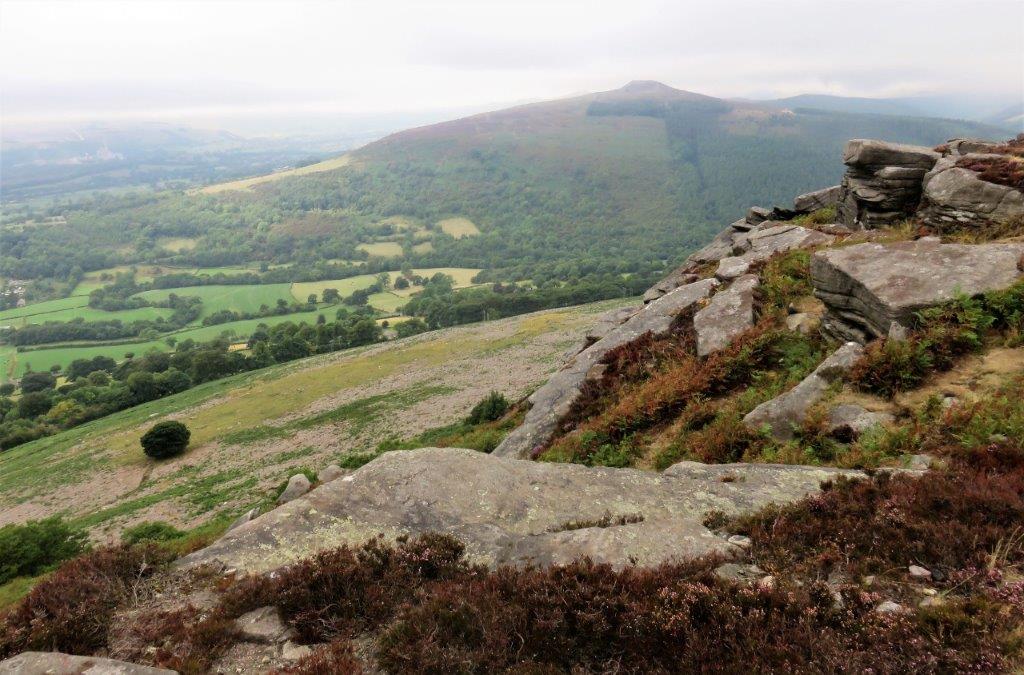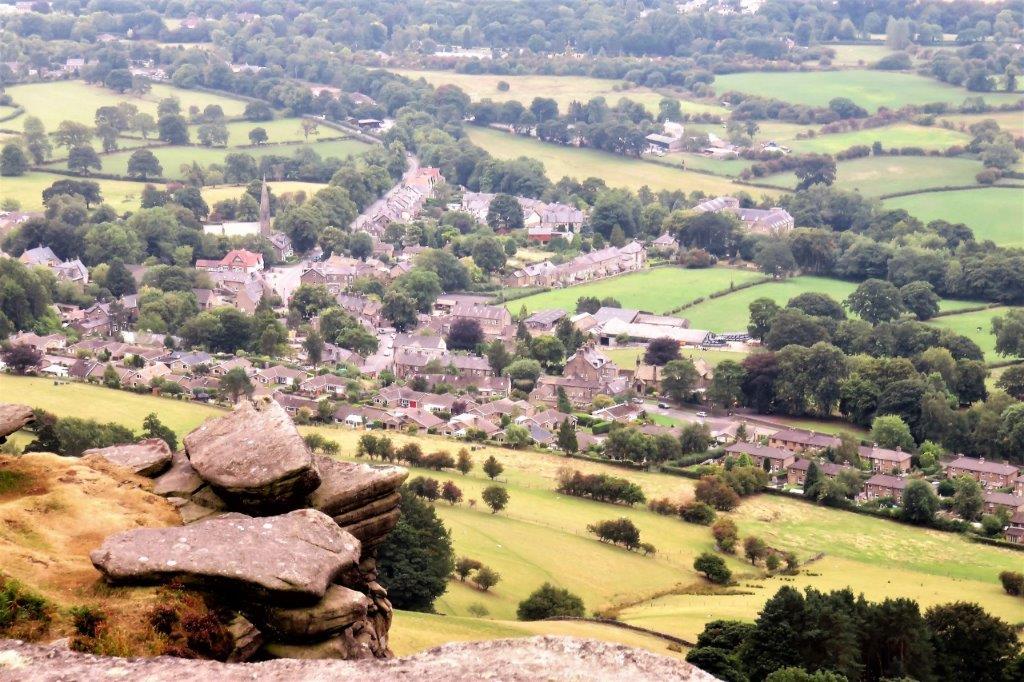 Bamford (village) below - Church spire to left - mills visible to right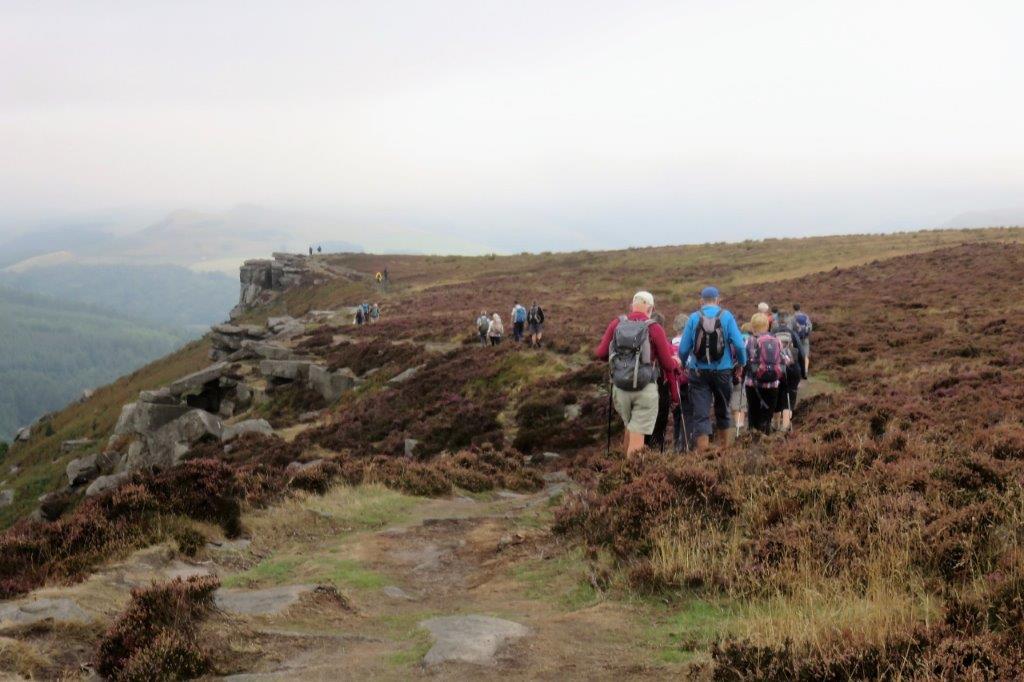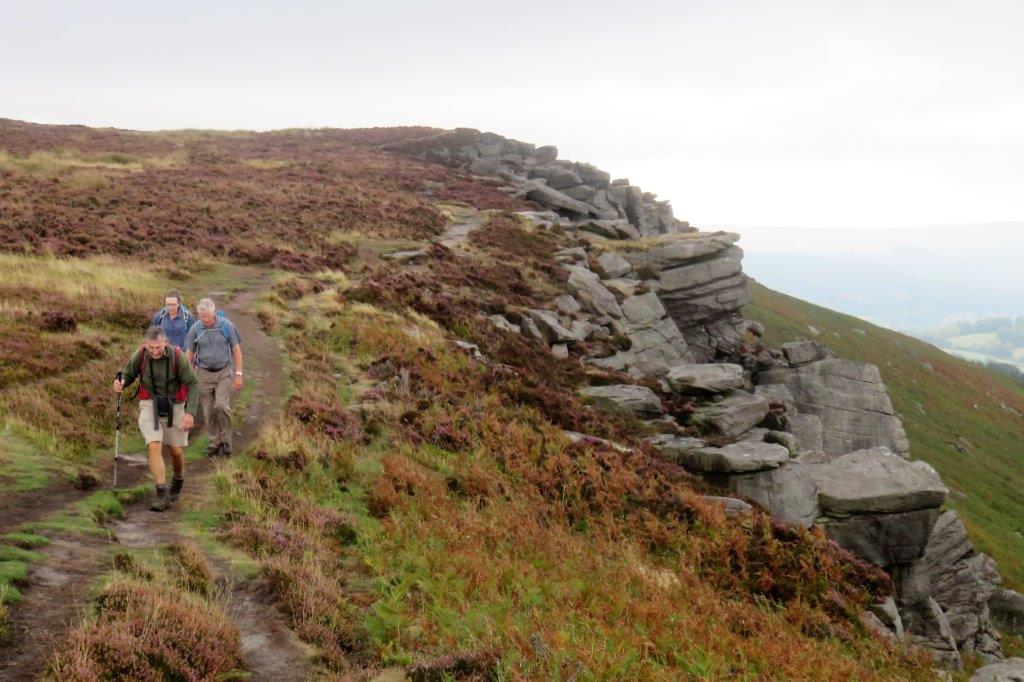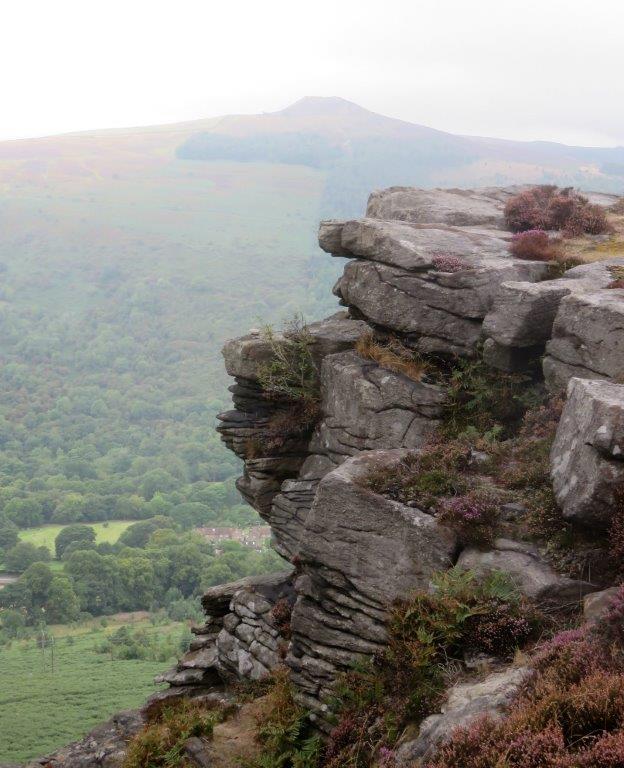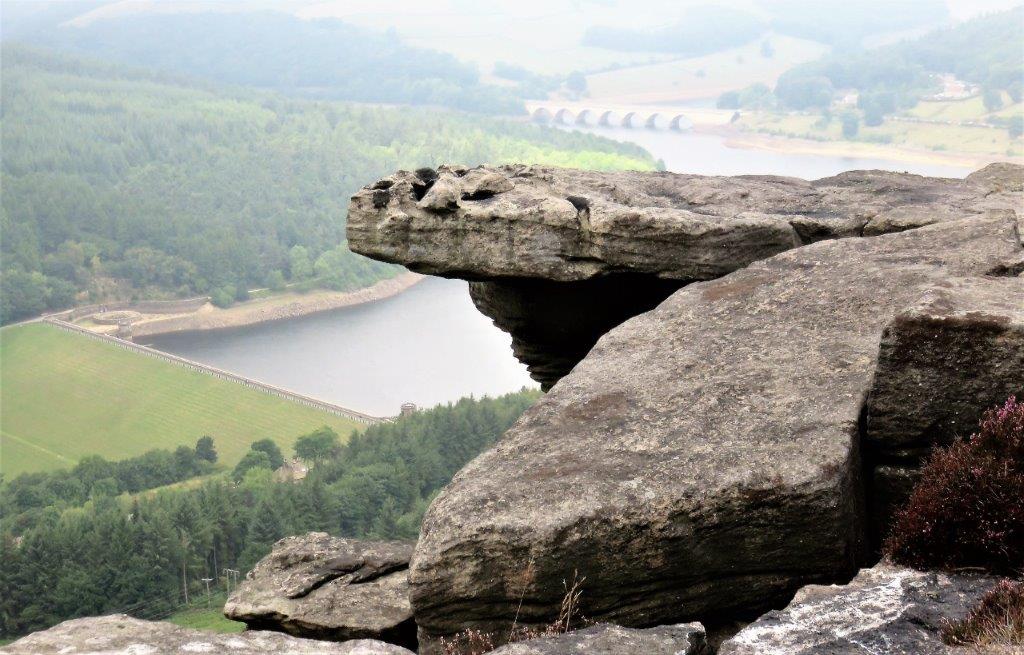 Ladybower reservoir & it's embankment below - Ashopton Viaduct on the Snake road at back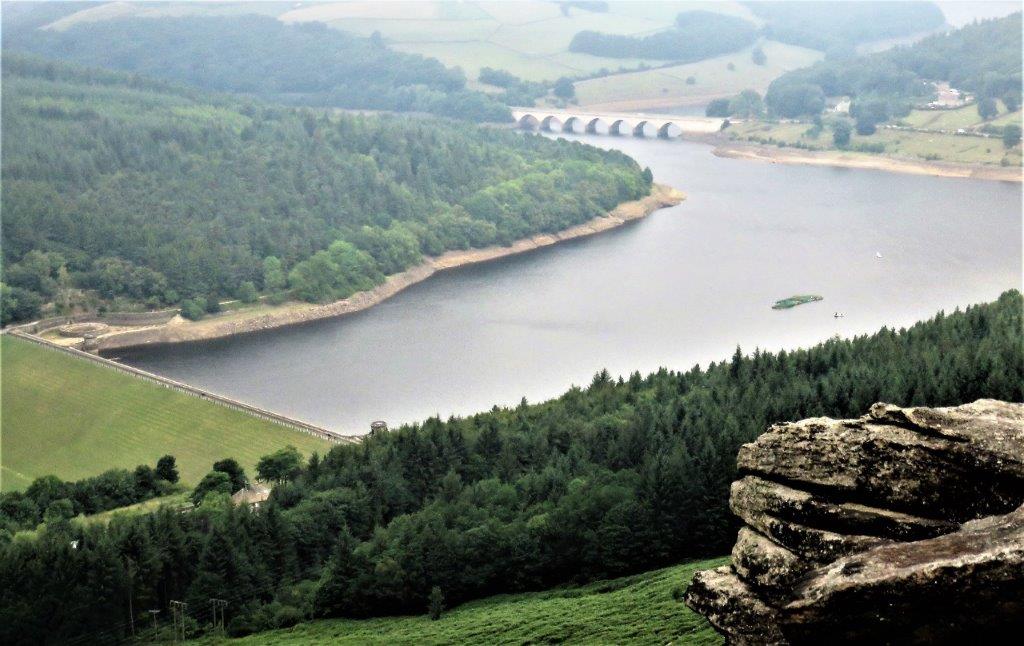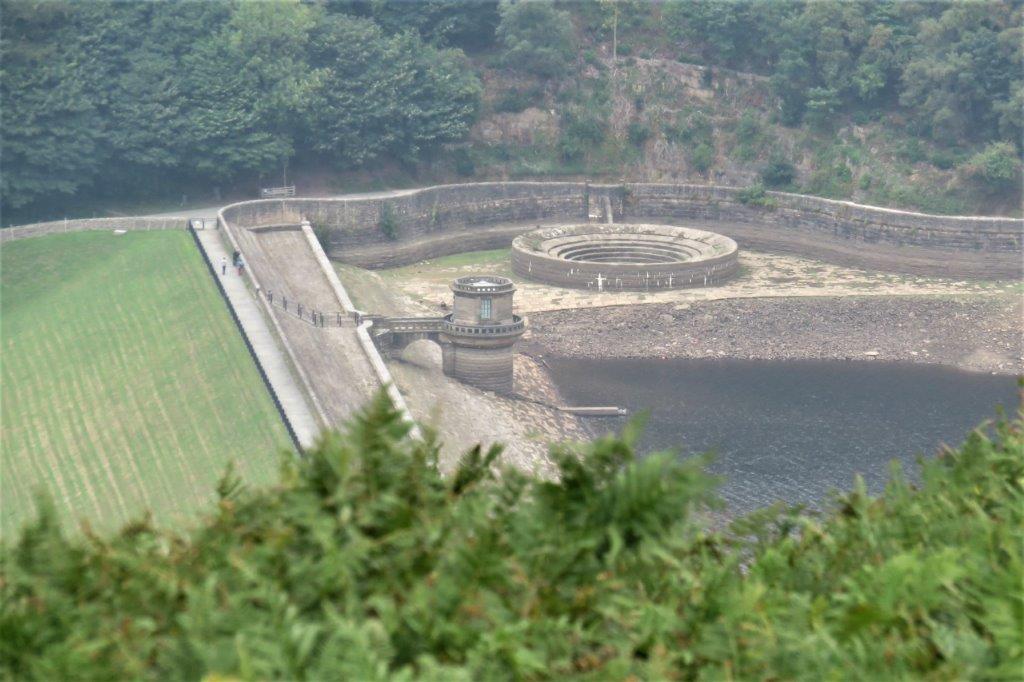 after dry summer bellmouth spillway is well above water level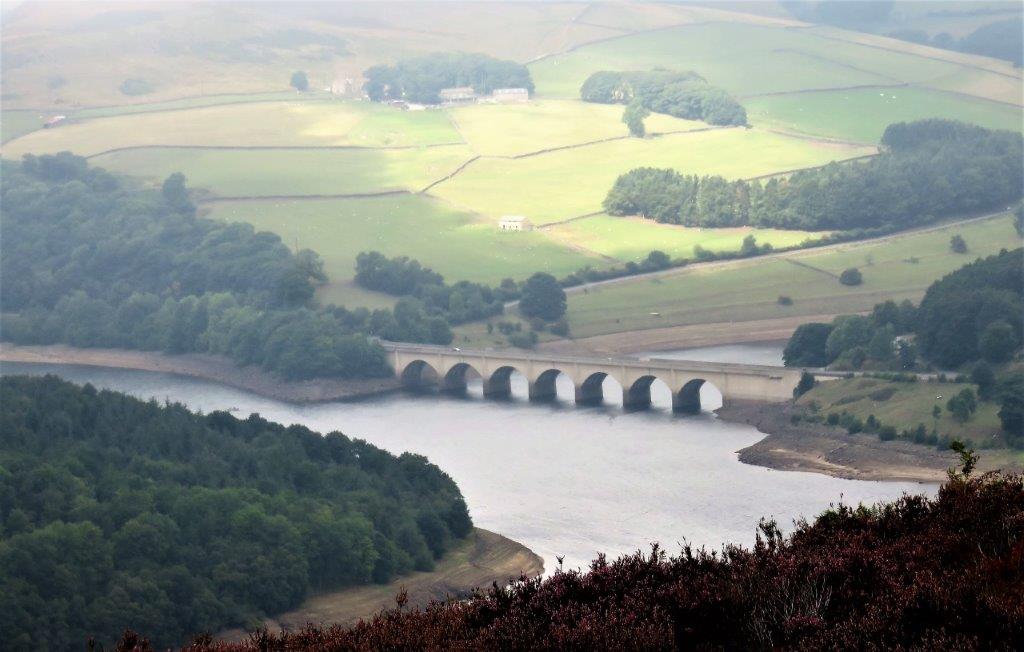 Crookhill Farm in trees above Ashopton Viaduct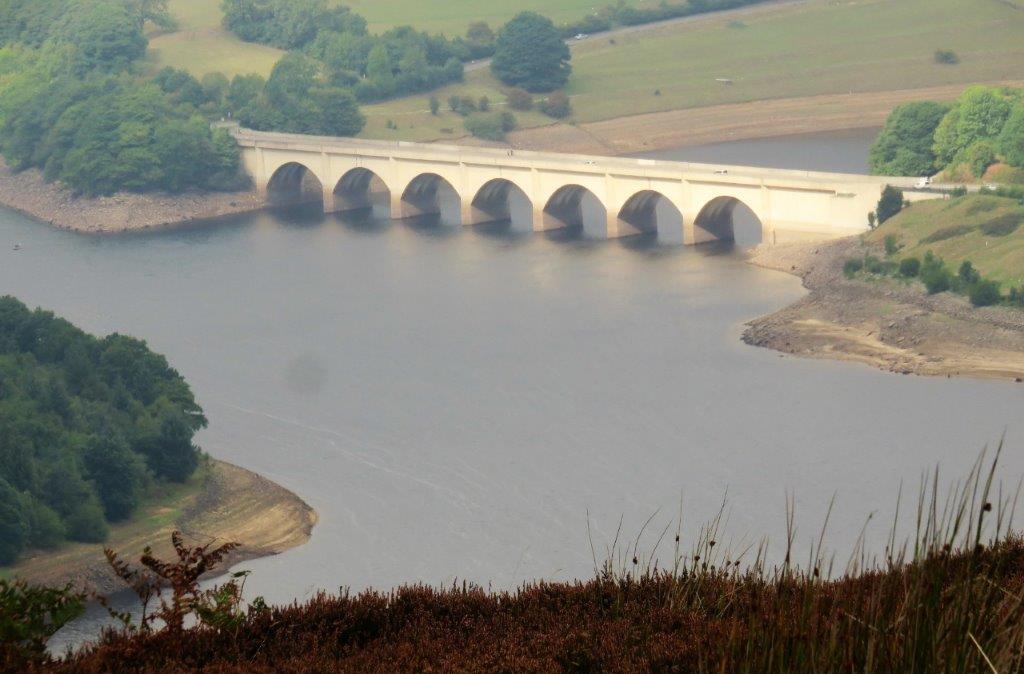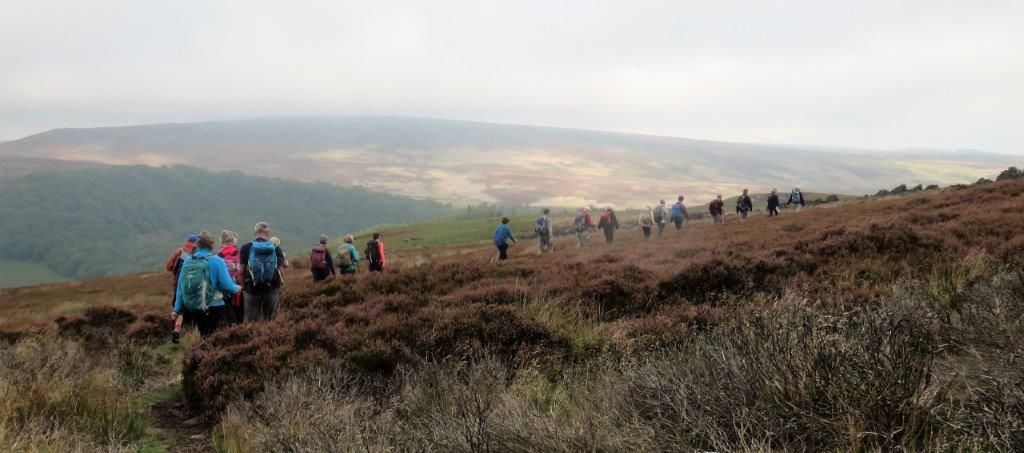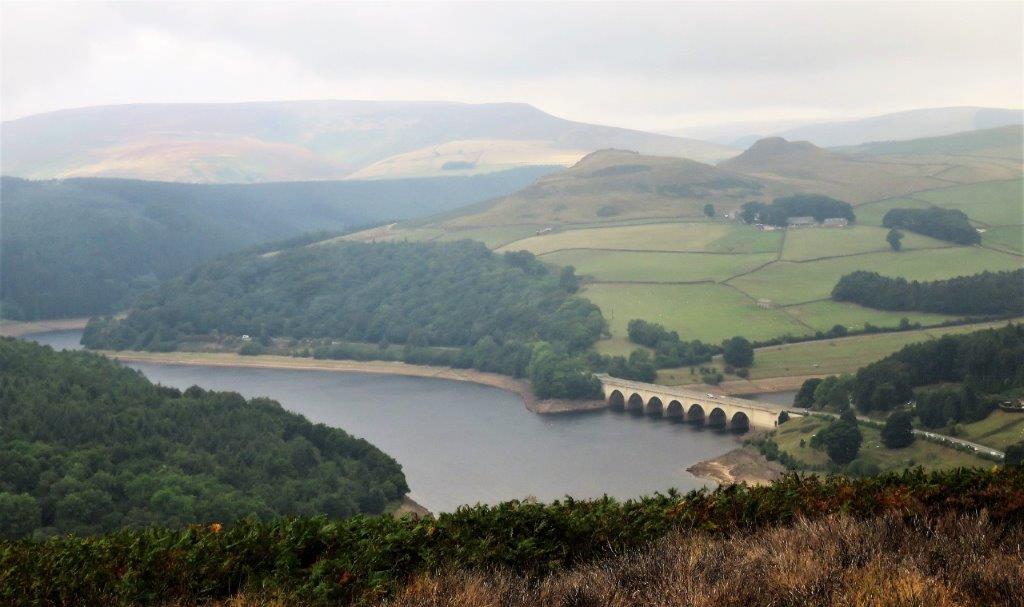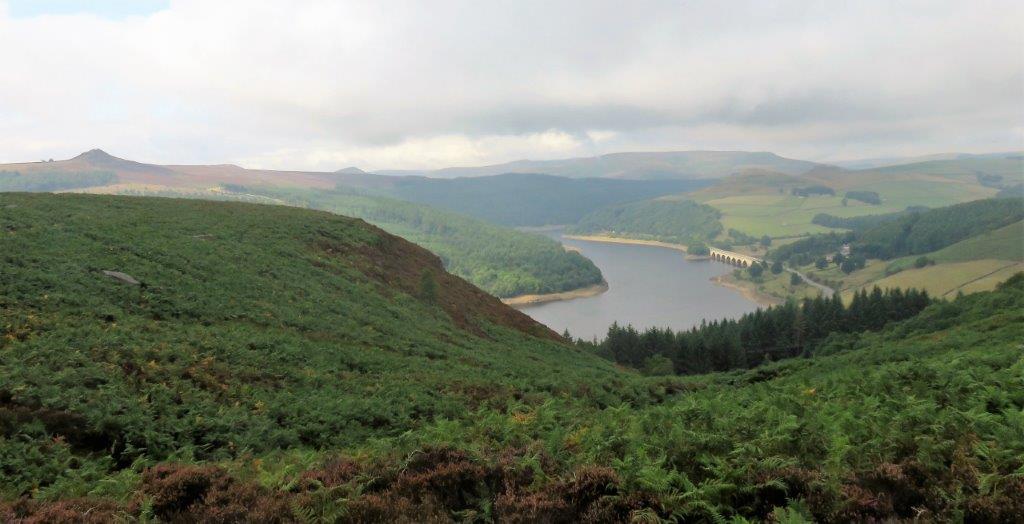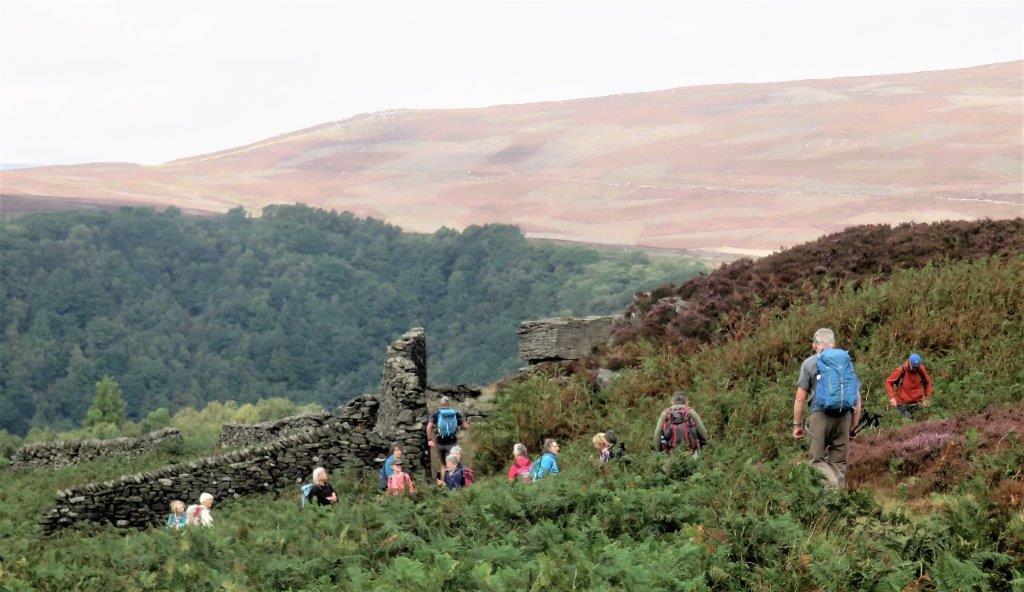 turning towards jarvis Clough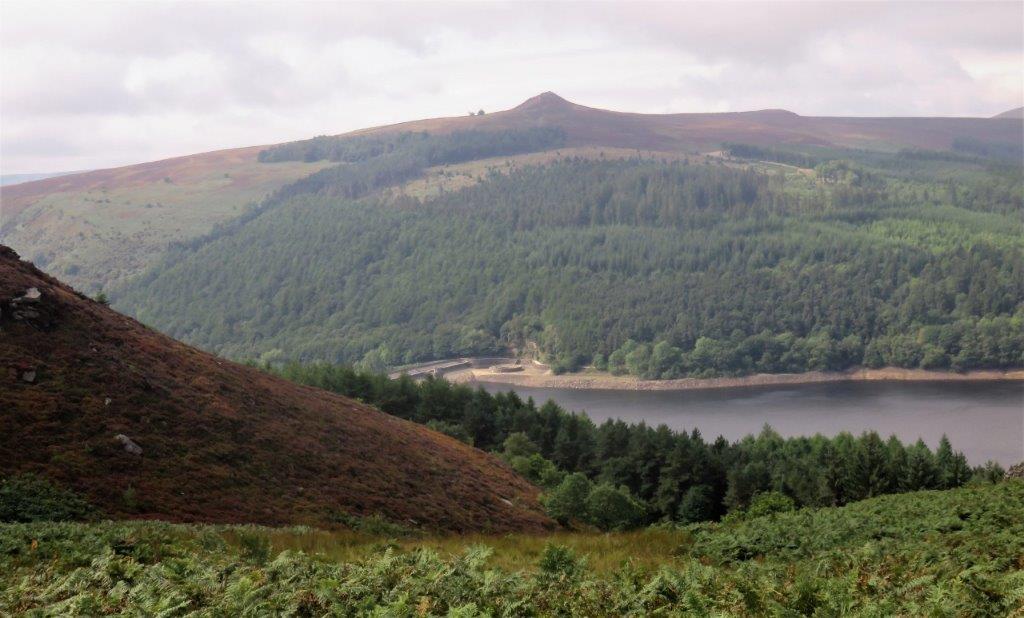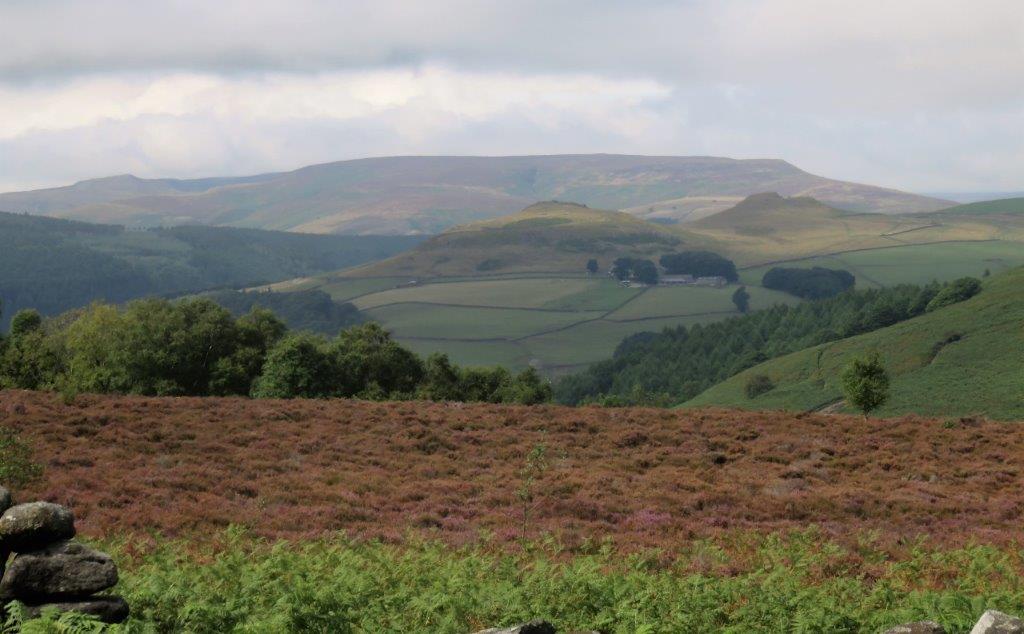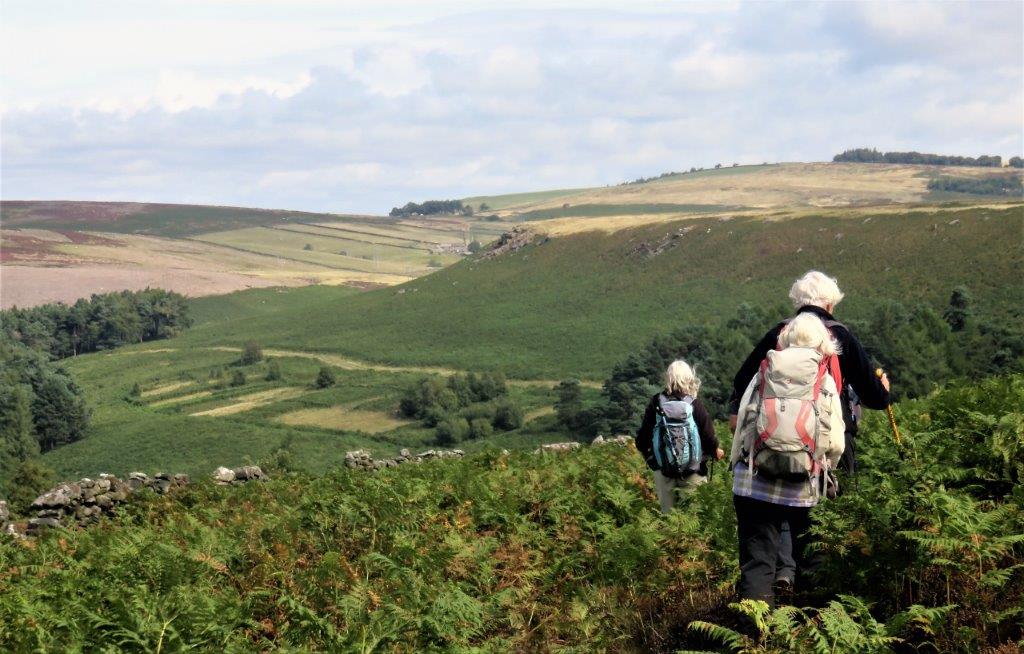 Derwent Moors and Mascar House to the left in the distance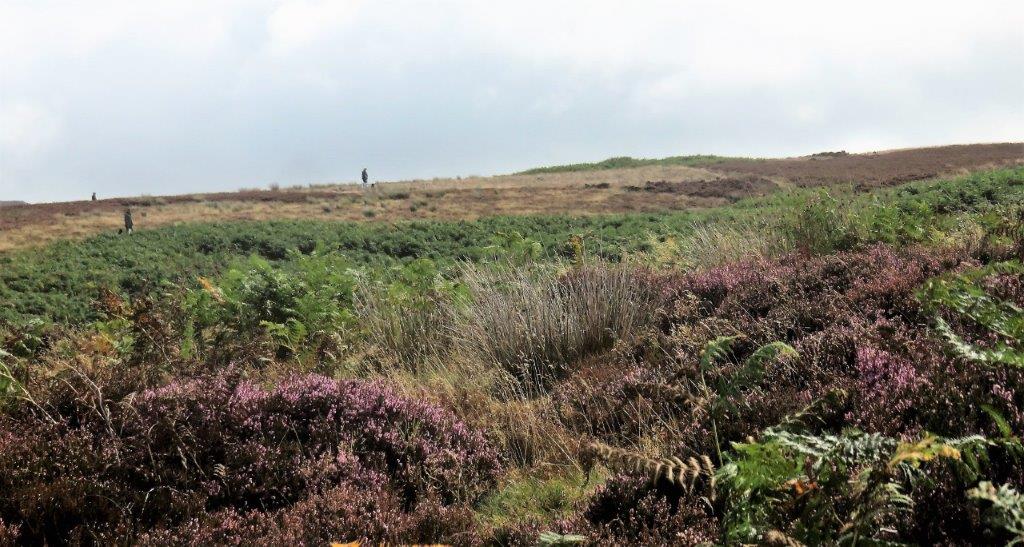 grouse shoot in progress - some beaters with dogs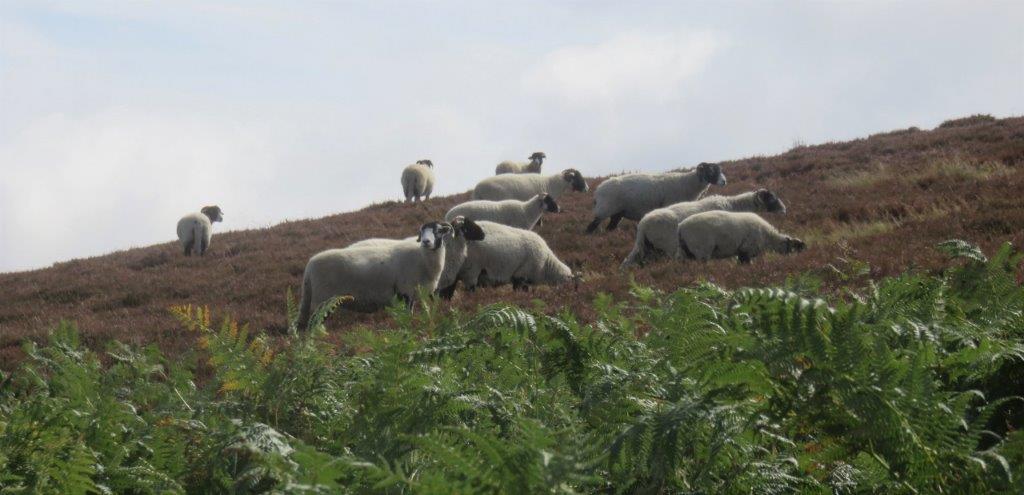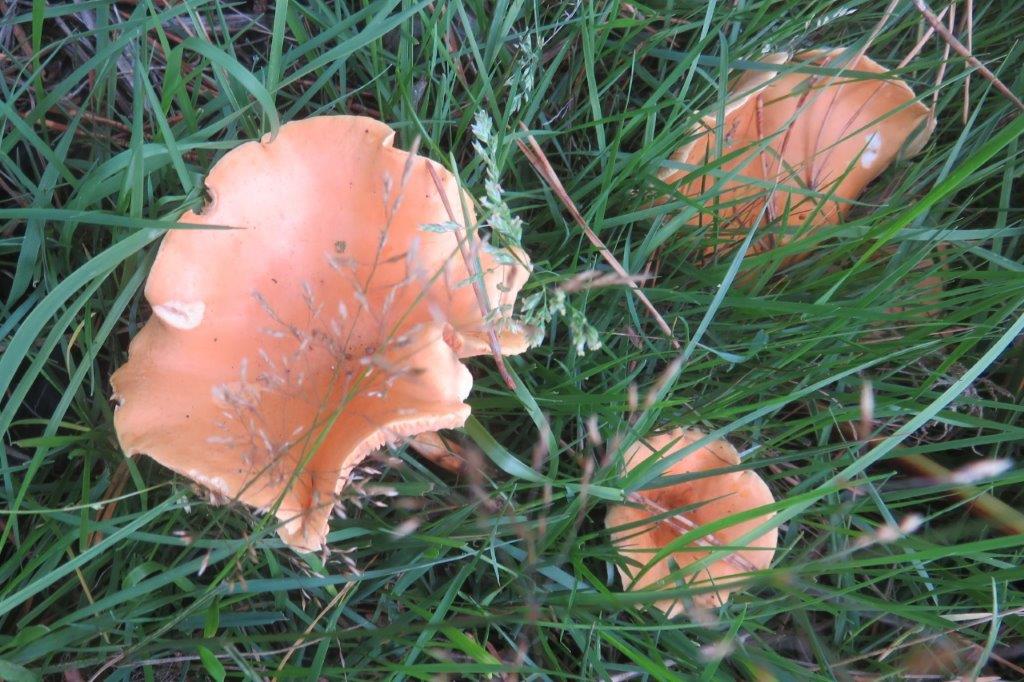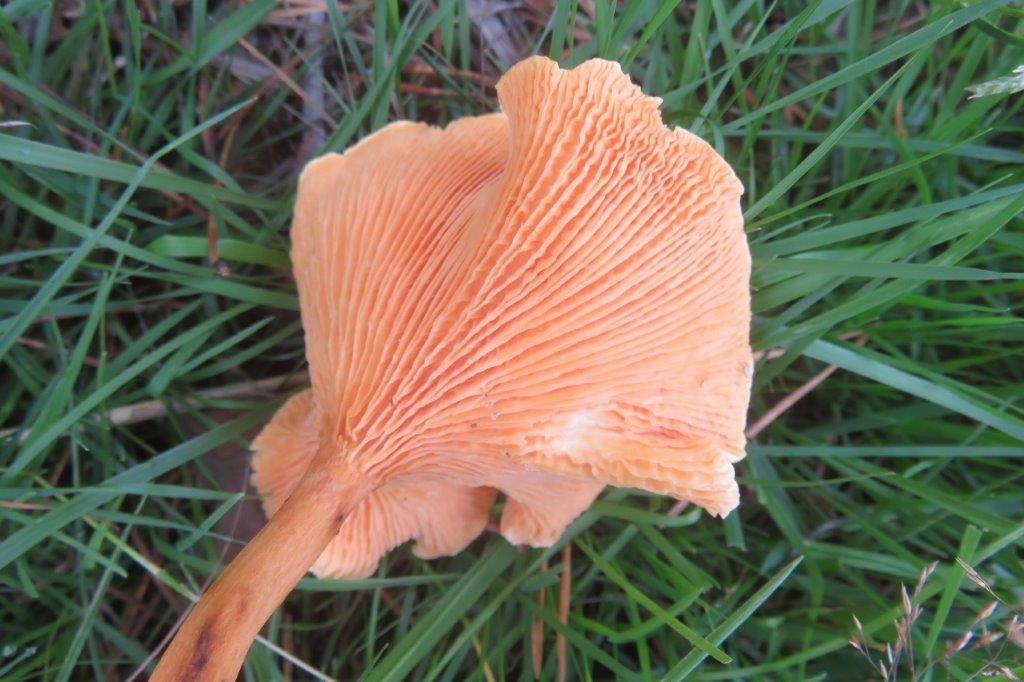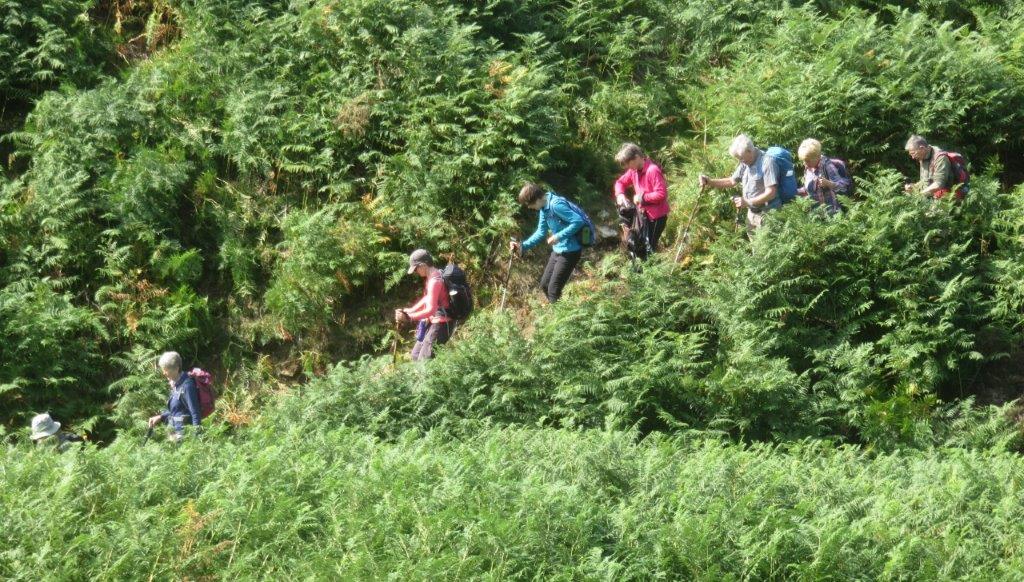 down to Jarvis Clough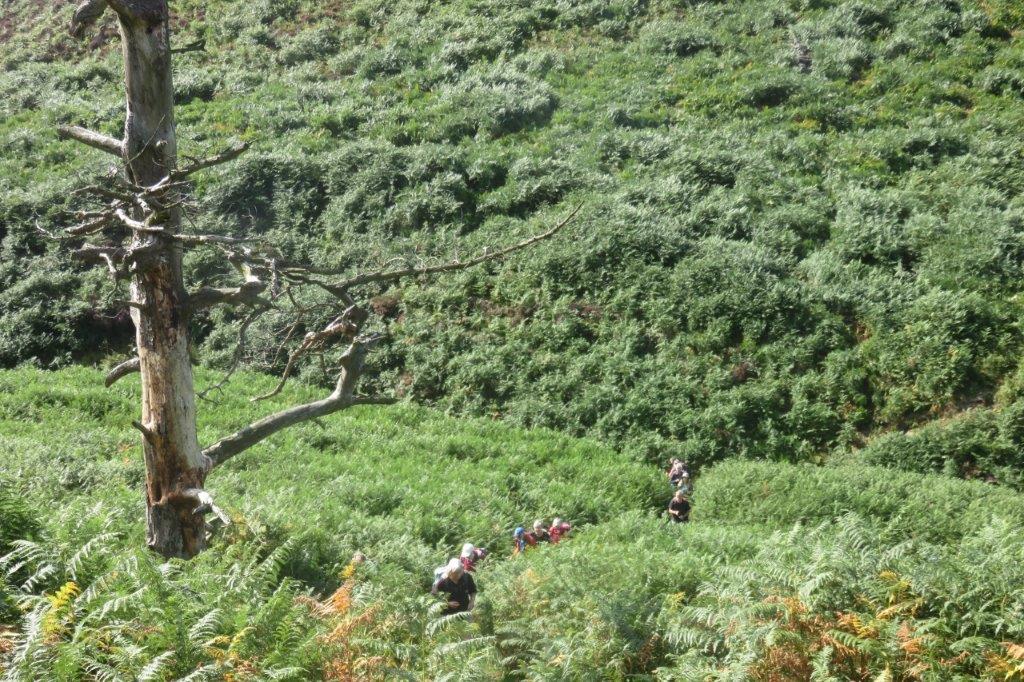 up from Jarvis Clough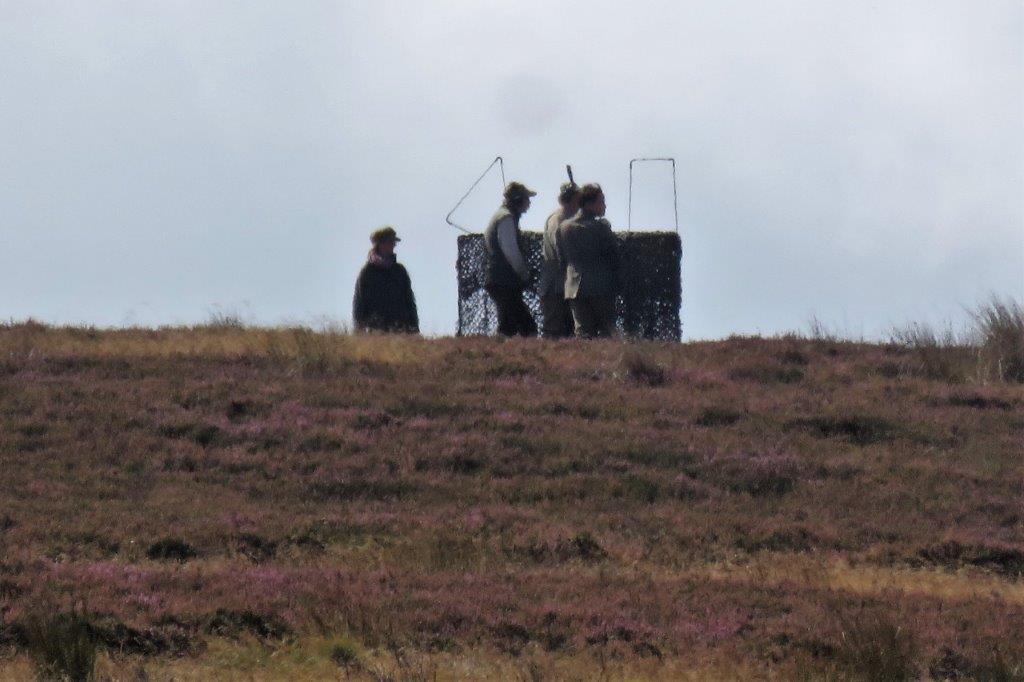 zoomed into grouse shoot - well off our route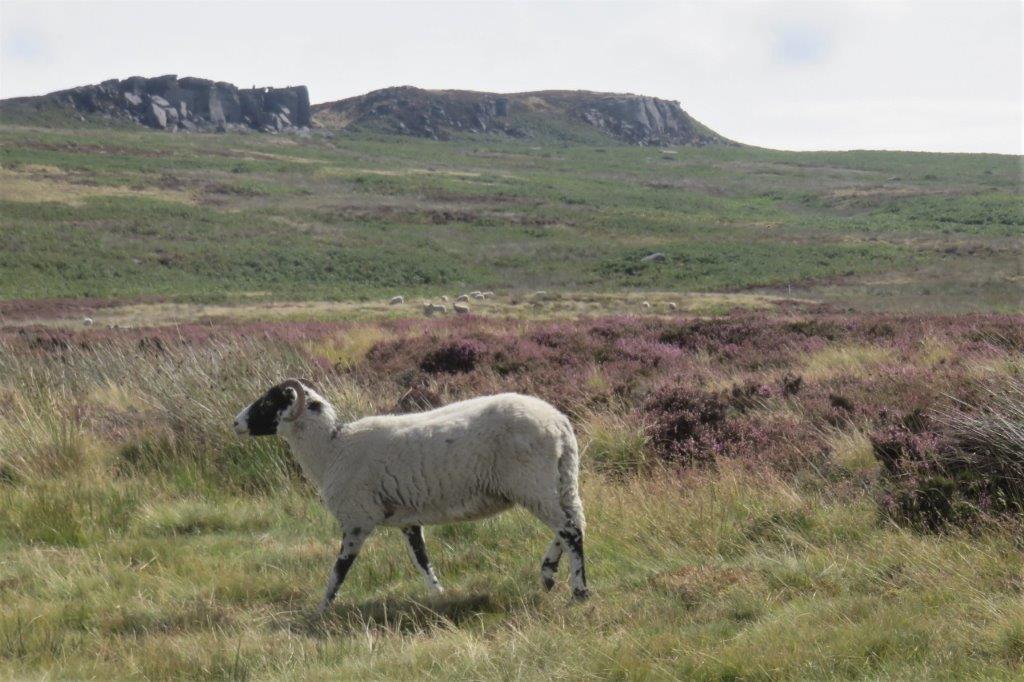 a part of Stanage Edge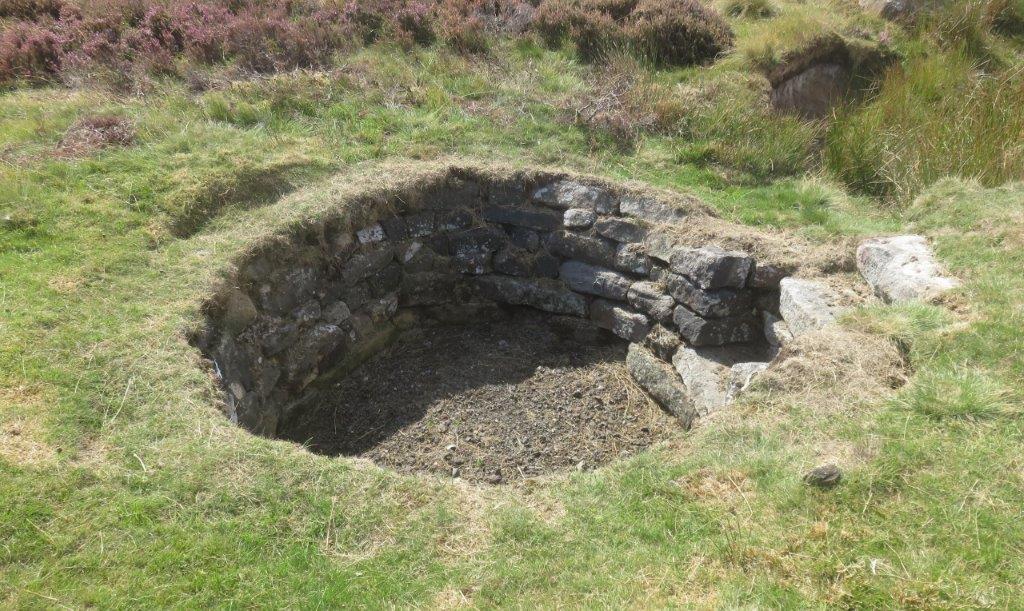 Grouse Butts on our route (well away from the 'grouse shoot' seen)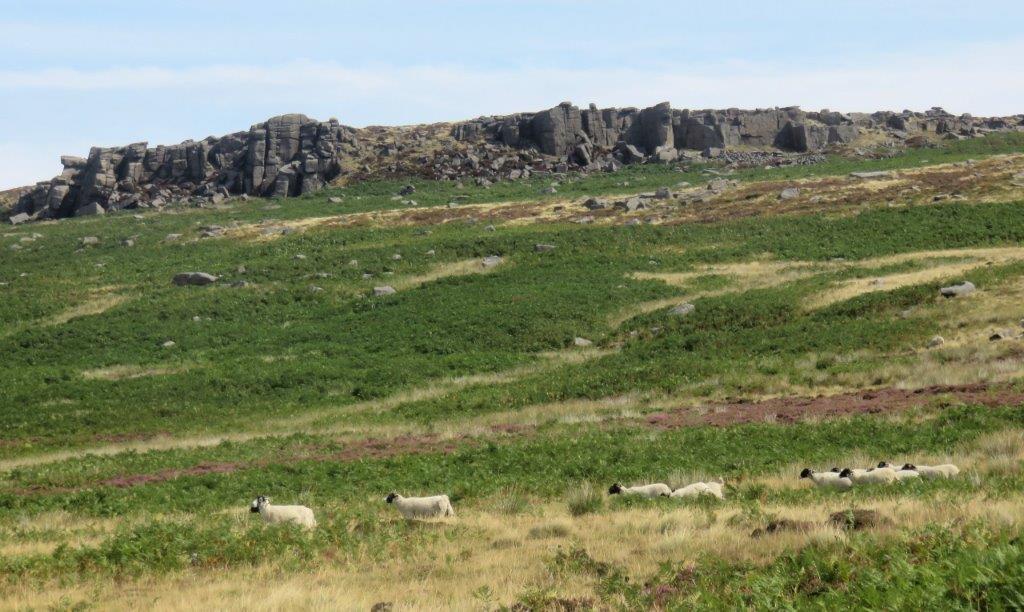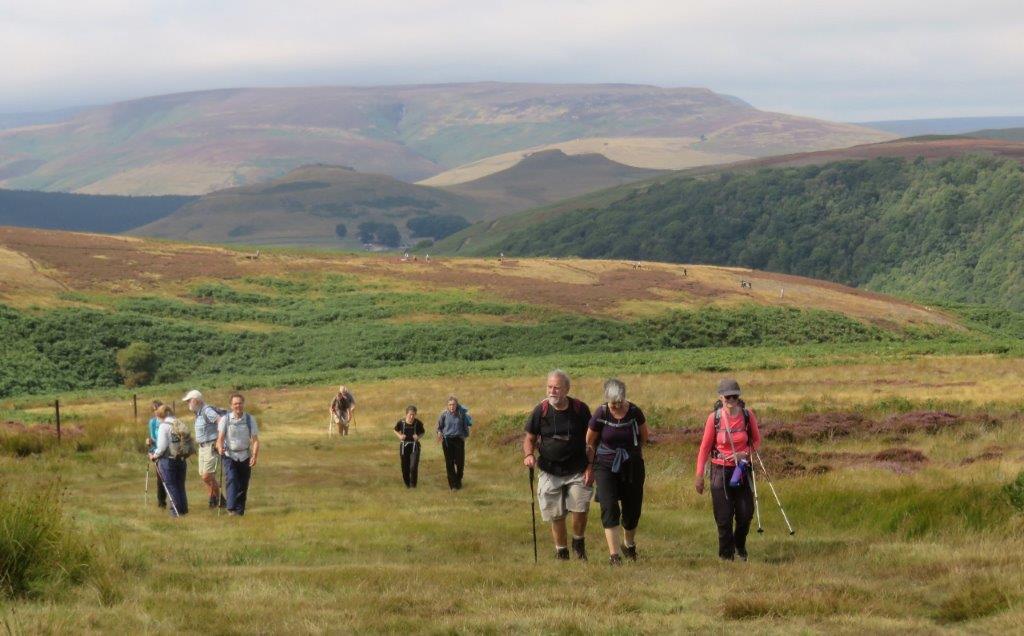 up towards Stanage Edge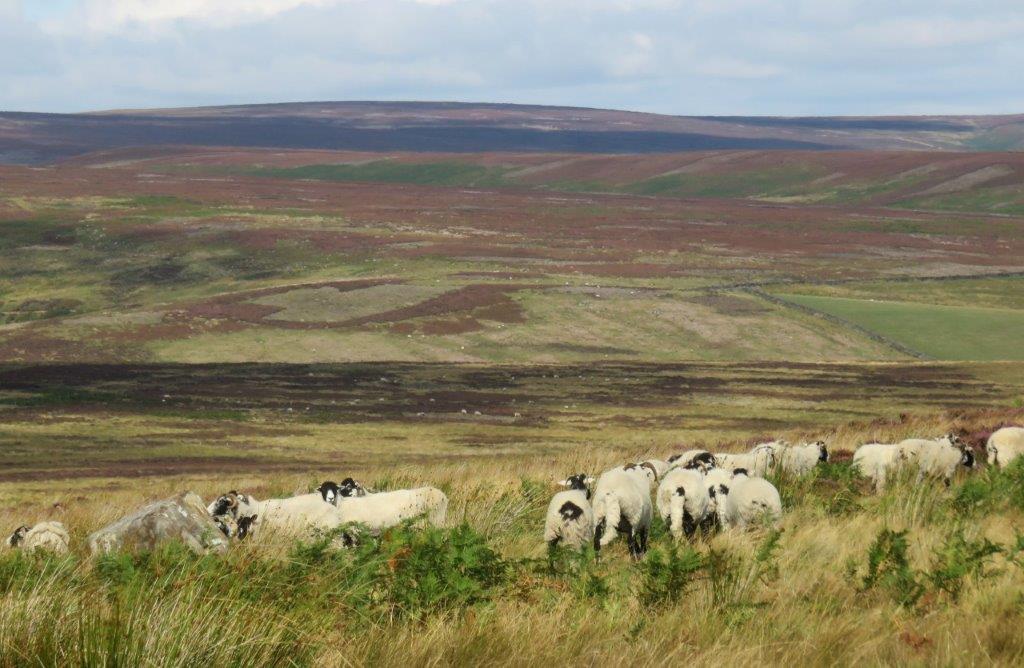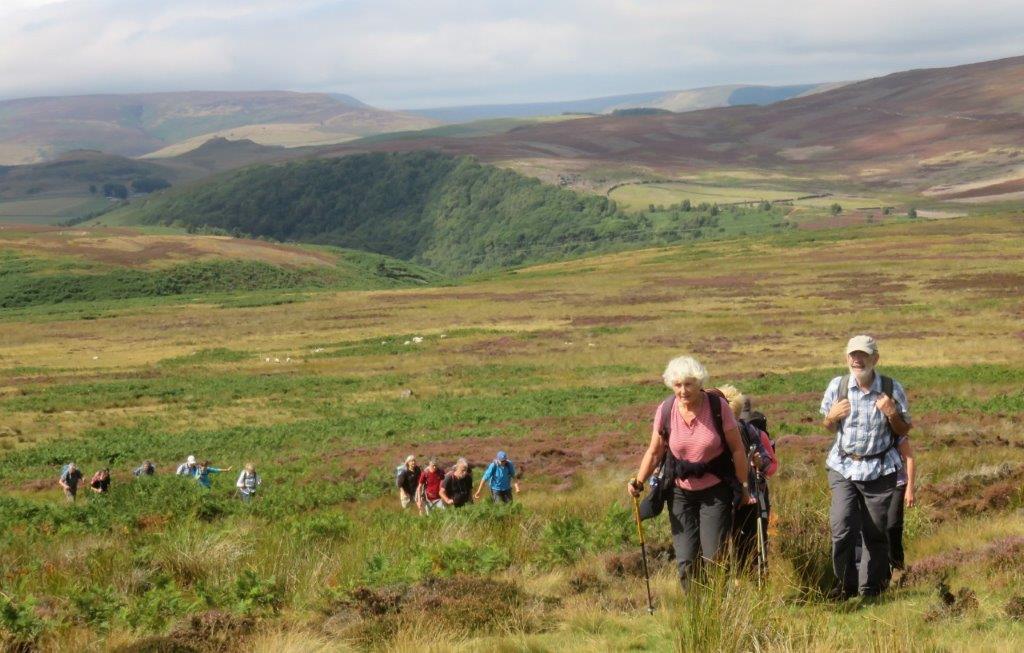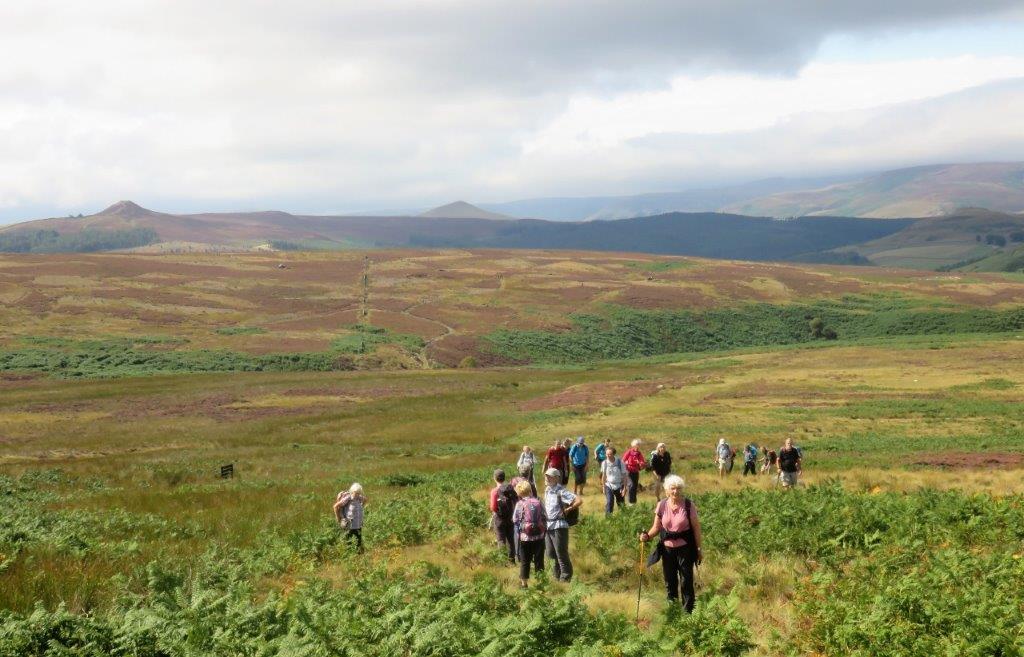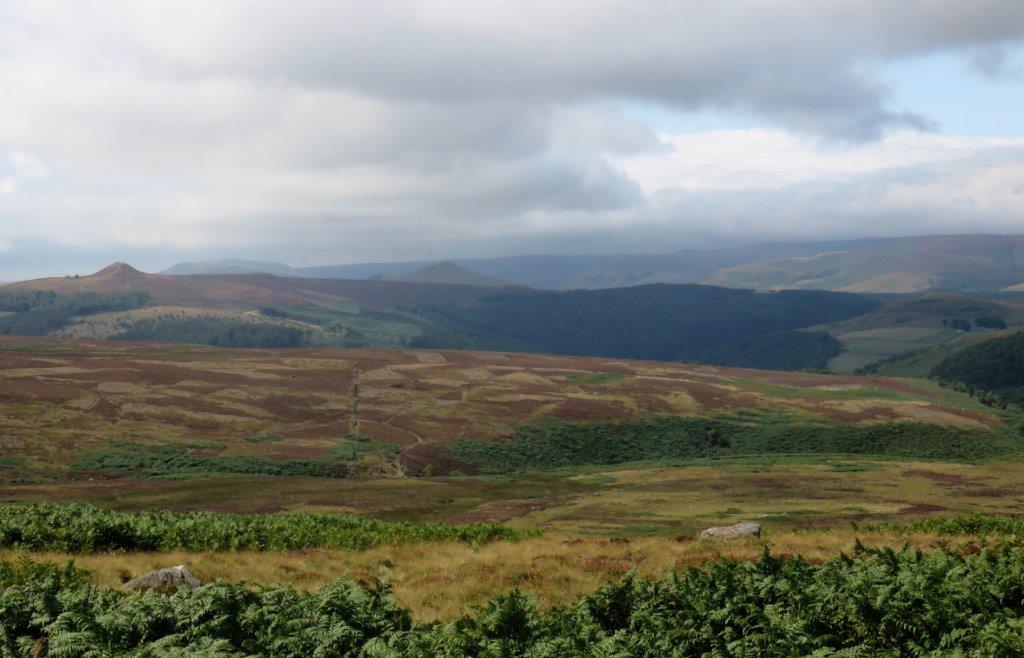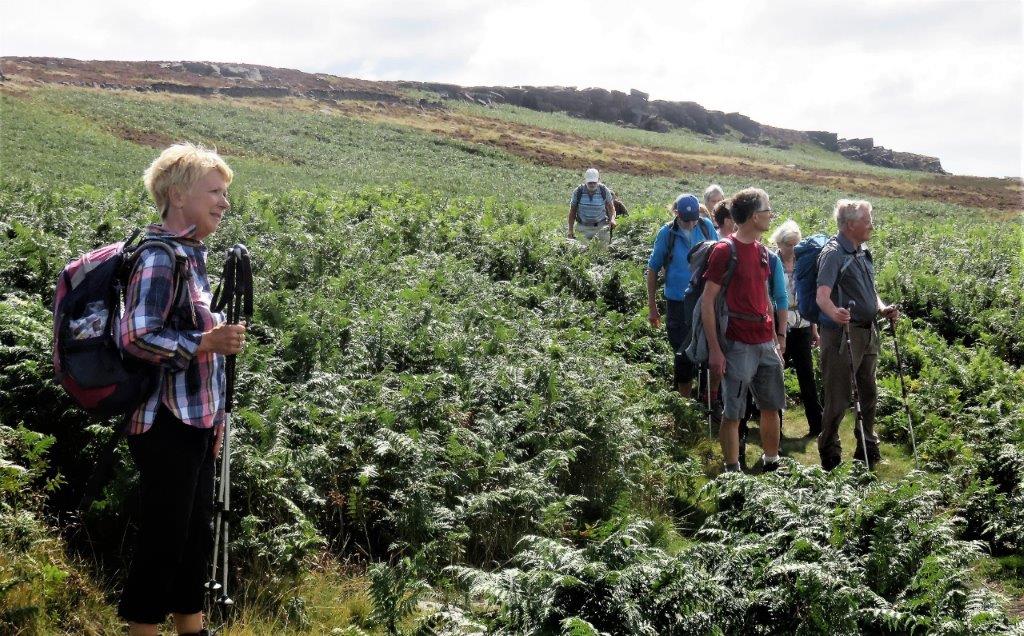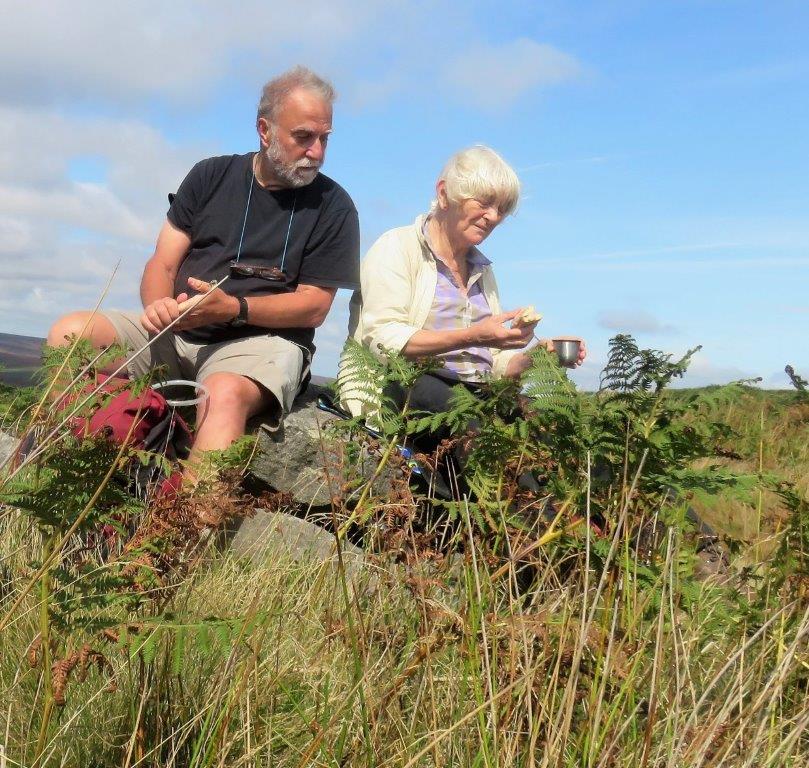 lunch break below Stanage Edge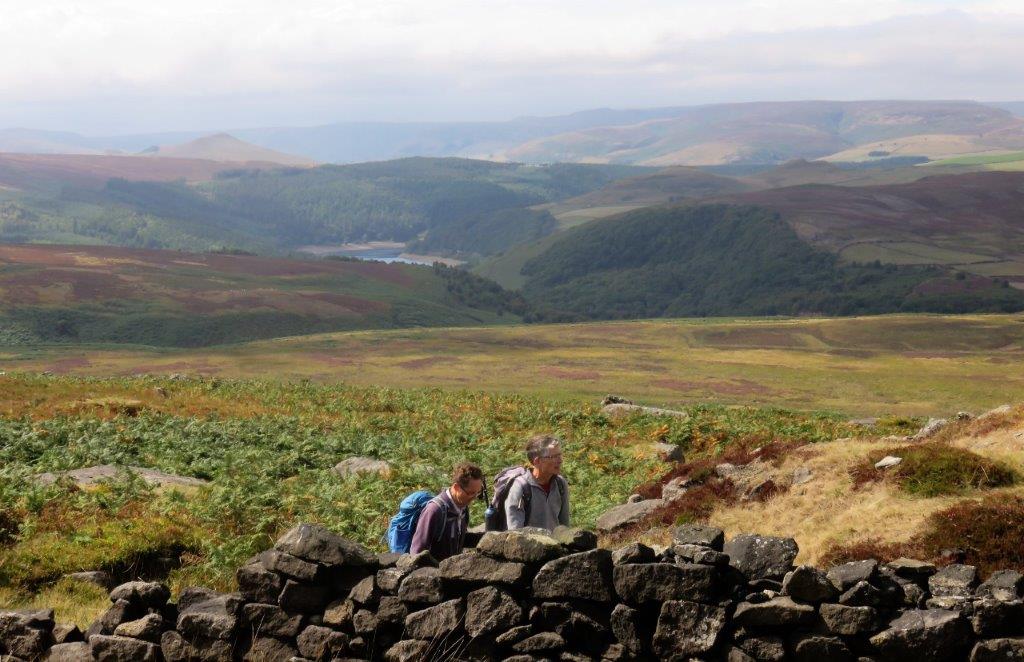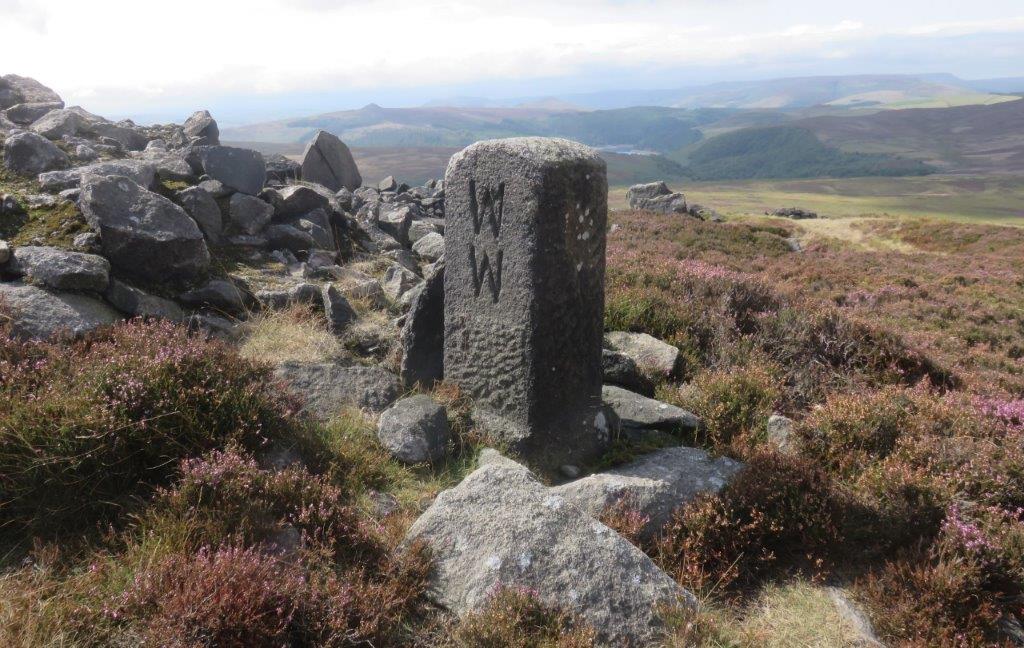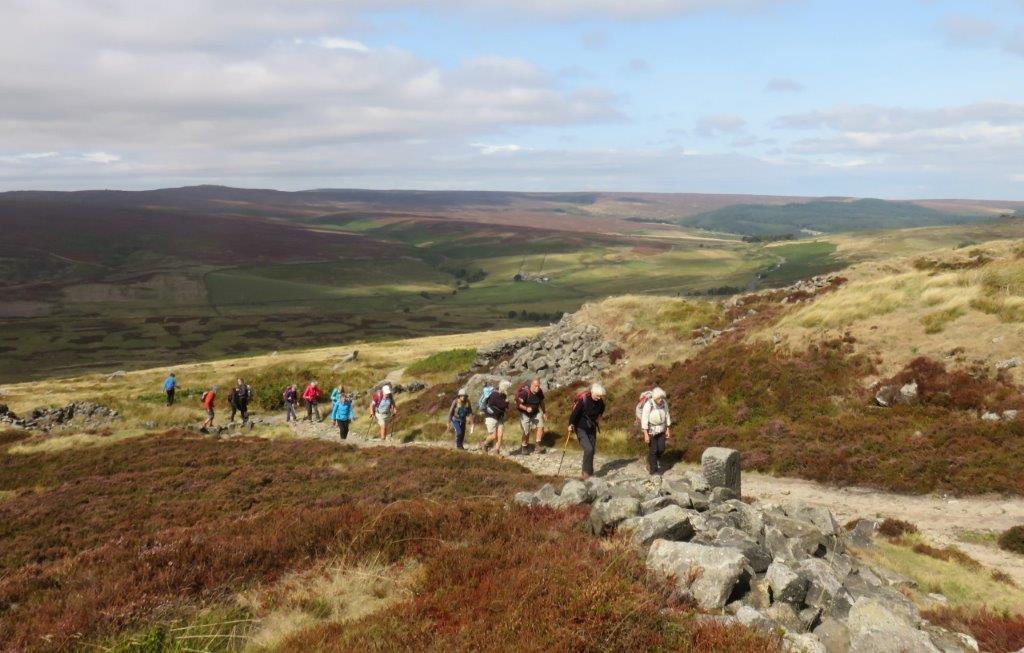 climbing up to the top of Stanage Edge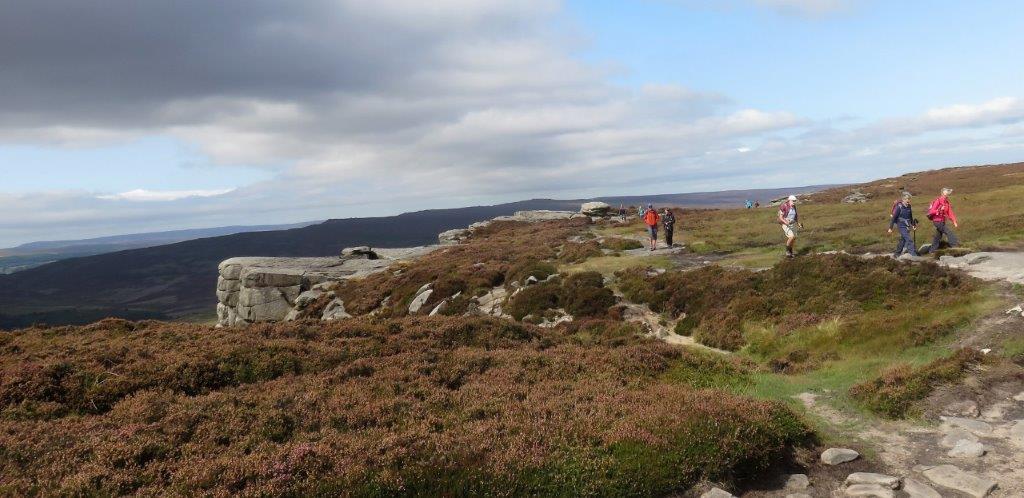 along Stanage Edge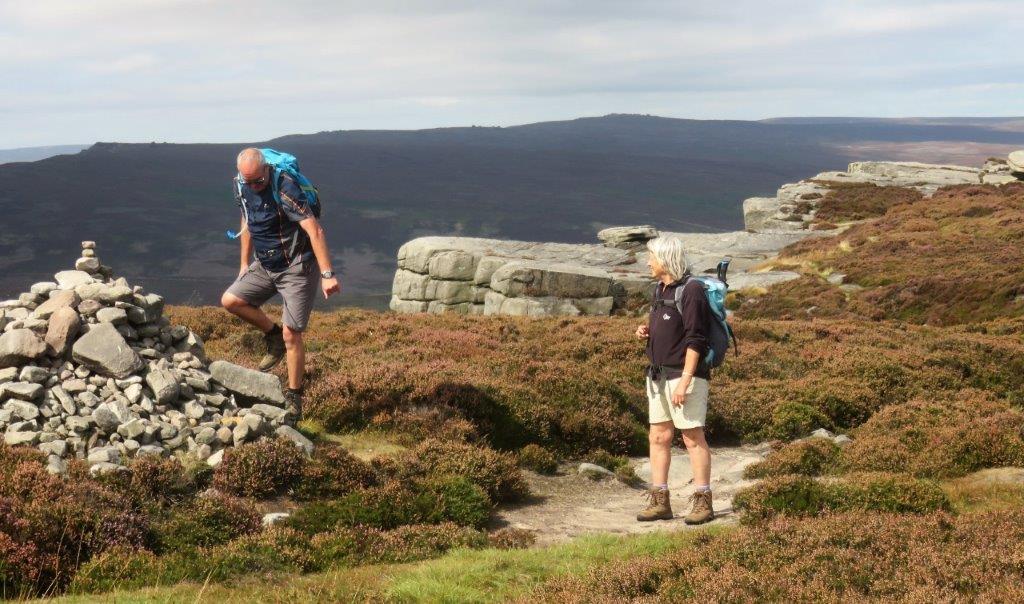 last stone standing?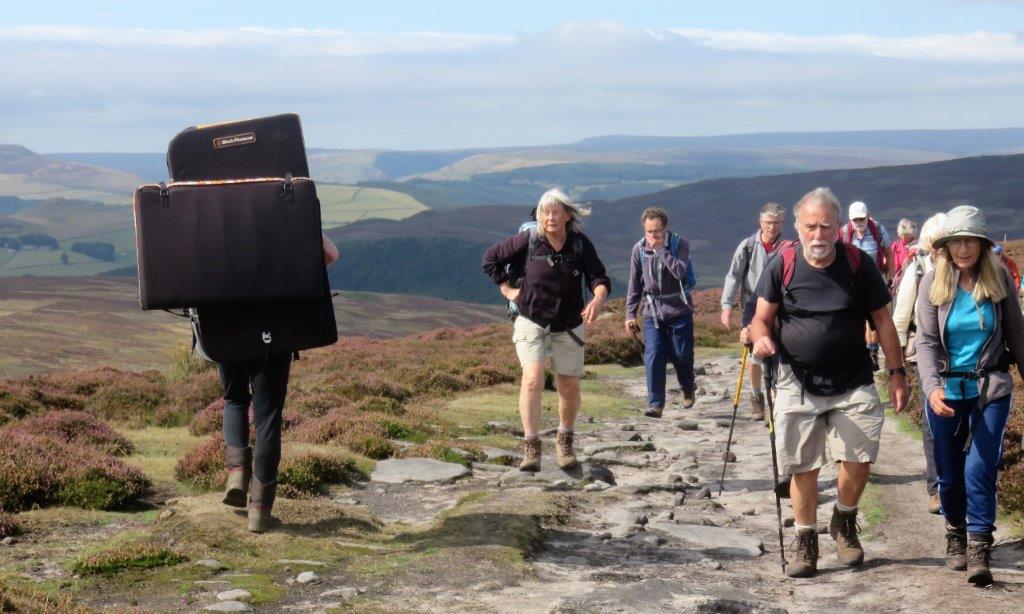 passing boulder climber with his mattresses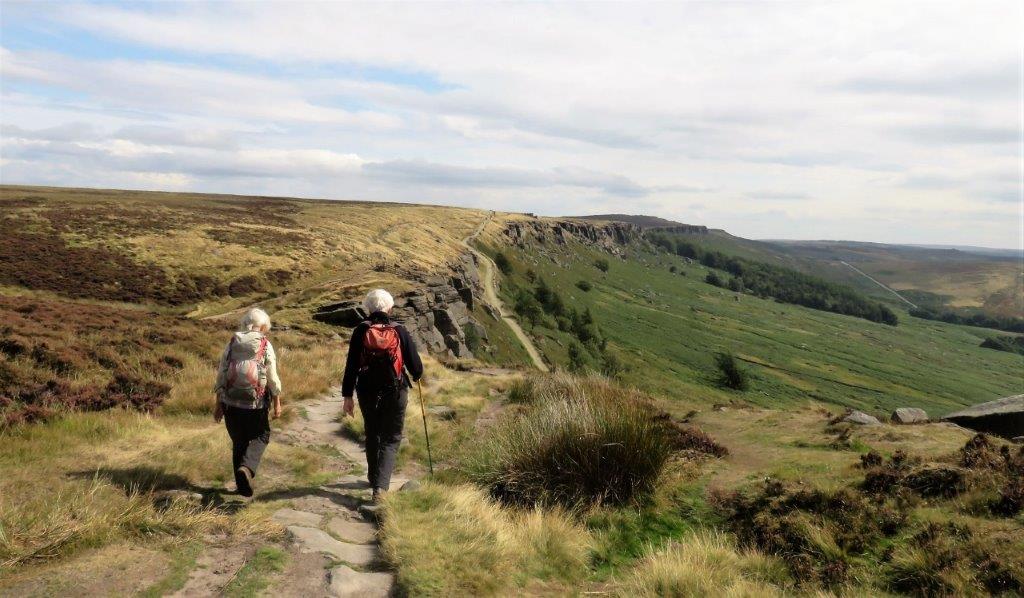 Long Causeway crossing diagonally over Stanage Edge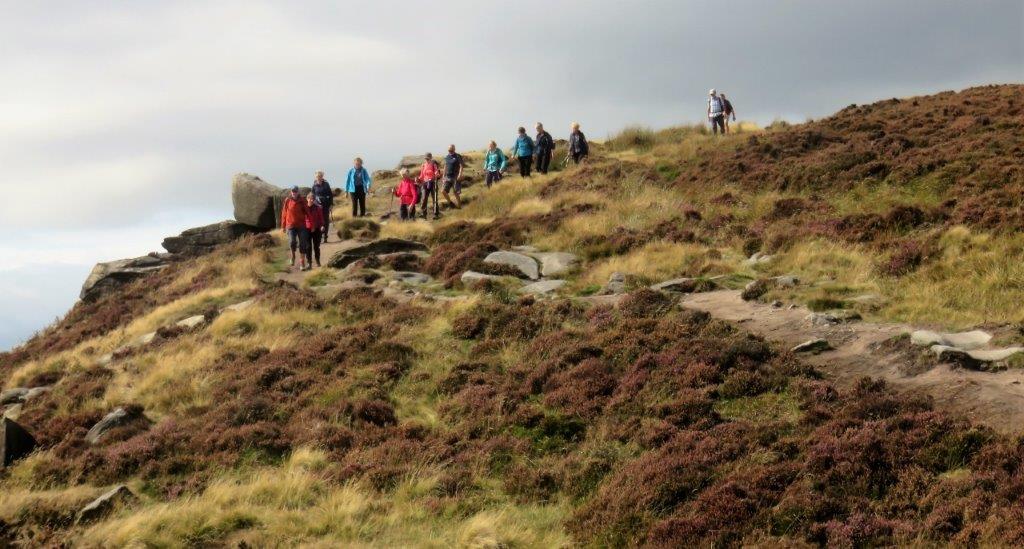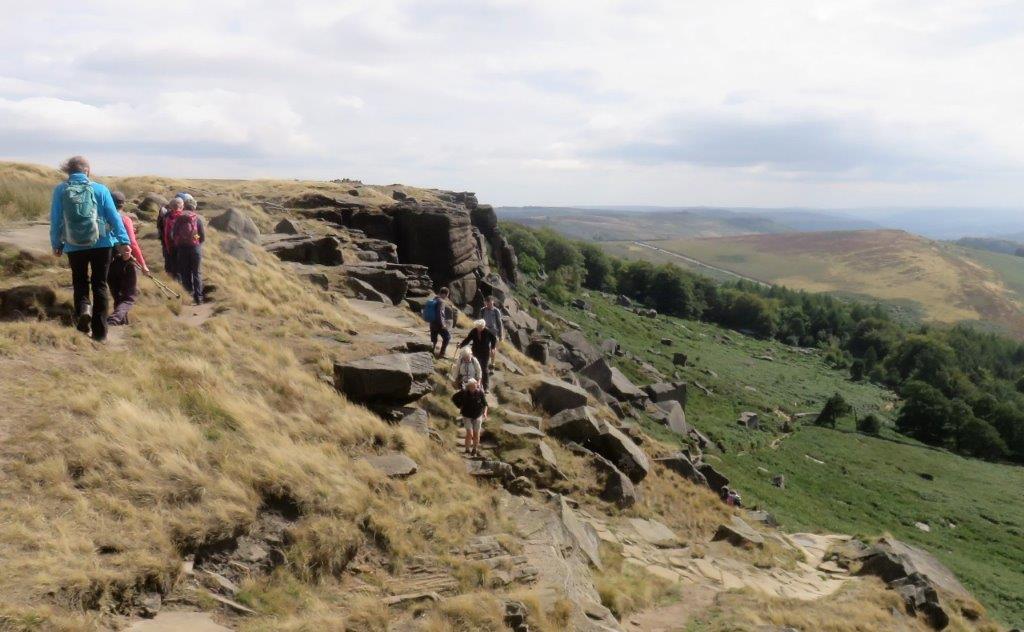 coming down from Stanage Edge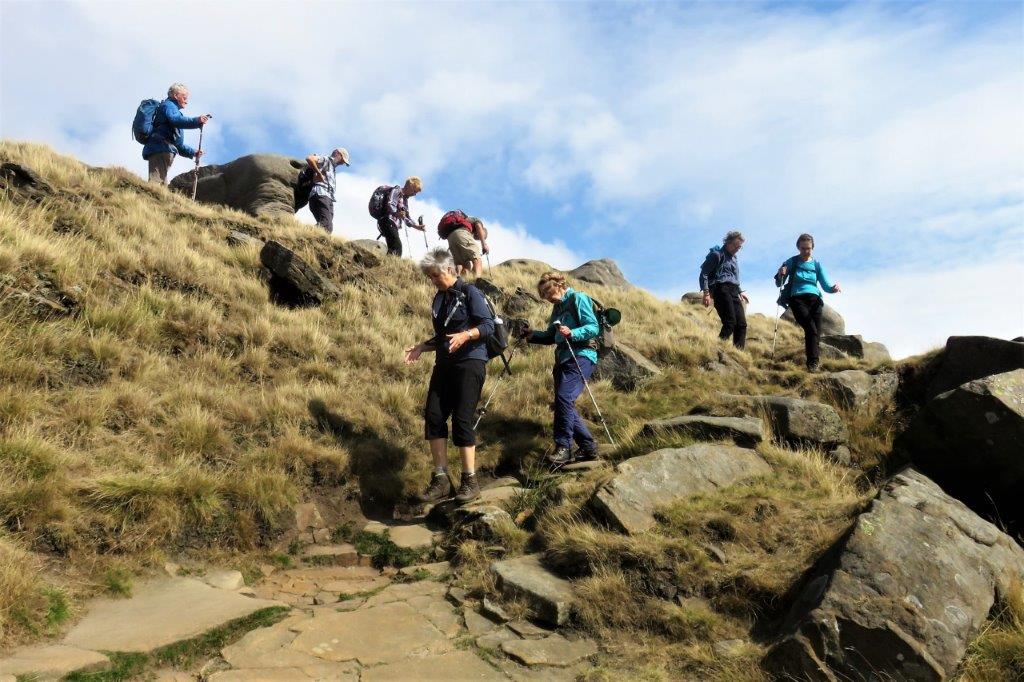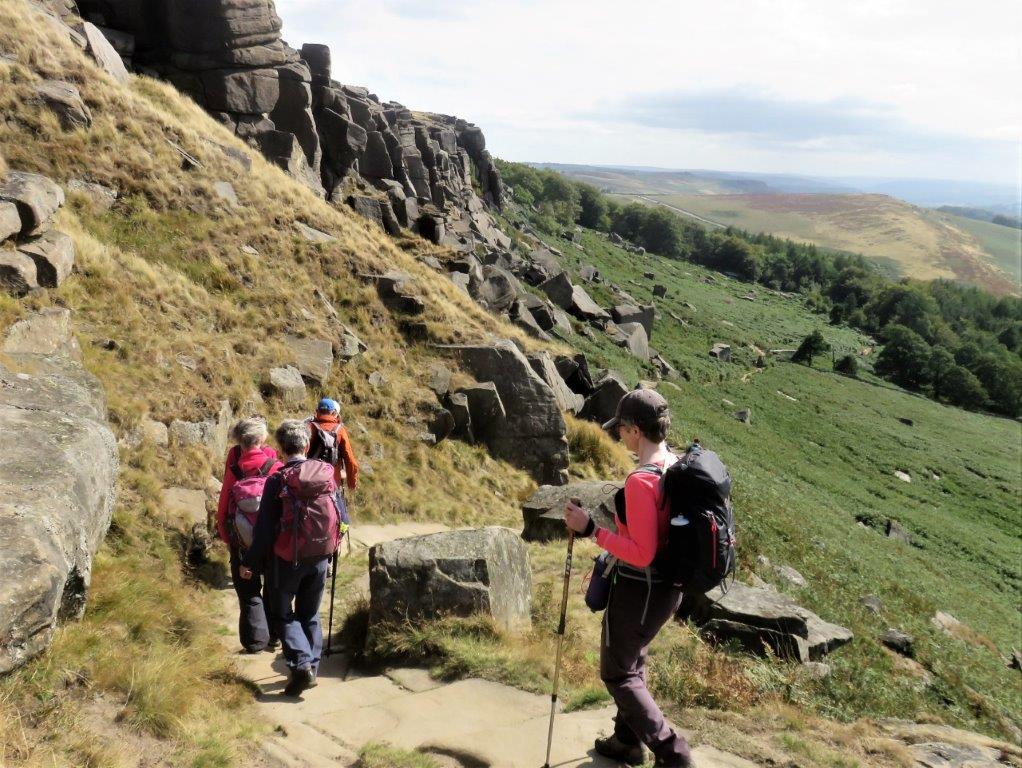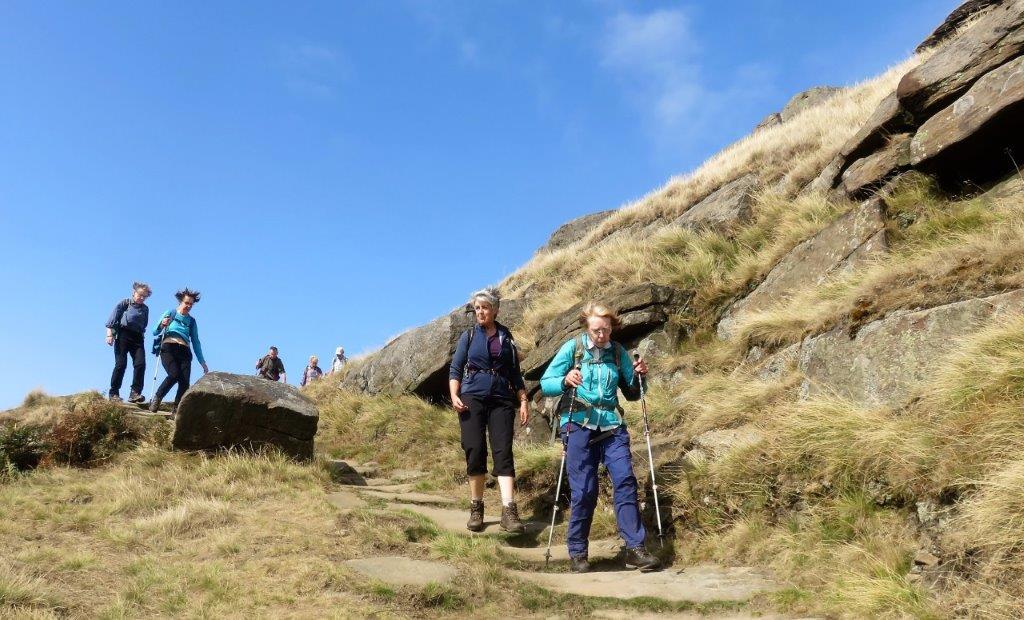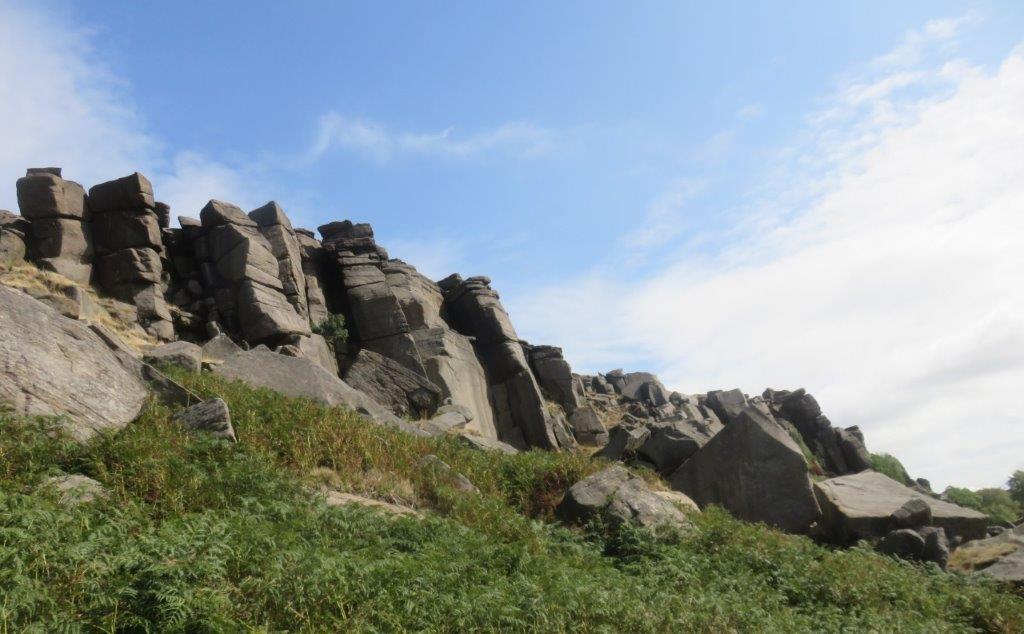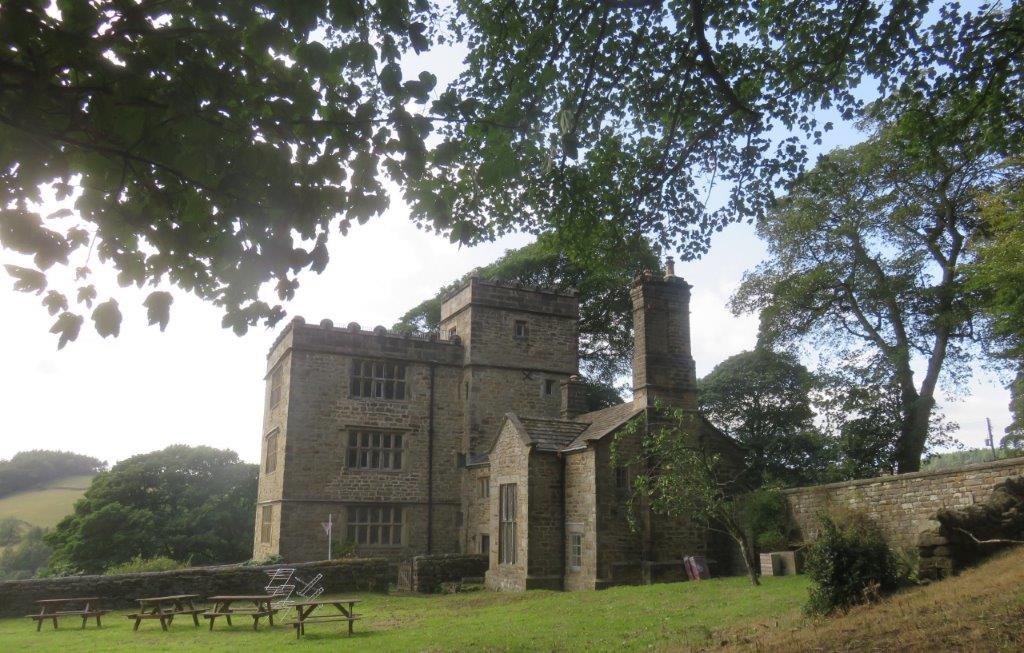 North Lees
homepage - Day Walks Index 2018 - contact me at