homepage - Day Walks Index 2018 - contact me at

2018.08.25 ** Dunford Bridge, SW on Trans Pennine Trail (road south of Winscar Reser), at ~SE148015 turn off ~S passing West of Upper Windleden Resr, cross Woodland Clough turning ~SSE (on side of Clough) up to / across A628 Rd at ~ SE155001 (Lache), track ~WSW to Lady Cross, ~NW passing North of Lady Shaw, rejoin TPT for ~400m to Salter's Brook, just before packhorse bridge ~S then SW to reach Far Small Clough, follow clough ~S to Swains Head (~SK133983), track ~ENE then circle South-east thru Featherbed Moss to Hoar Clough Head, ~S down Hoar Clough to River Derwent, follow River E / S to pass (not cross) Slippery Stones, then South down EAST SIDES of Howden and Derwent Reservoirs, below Resr cross to Fairholmes - leader Richard Bennett - Saturday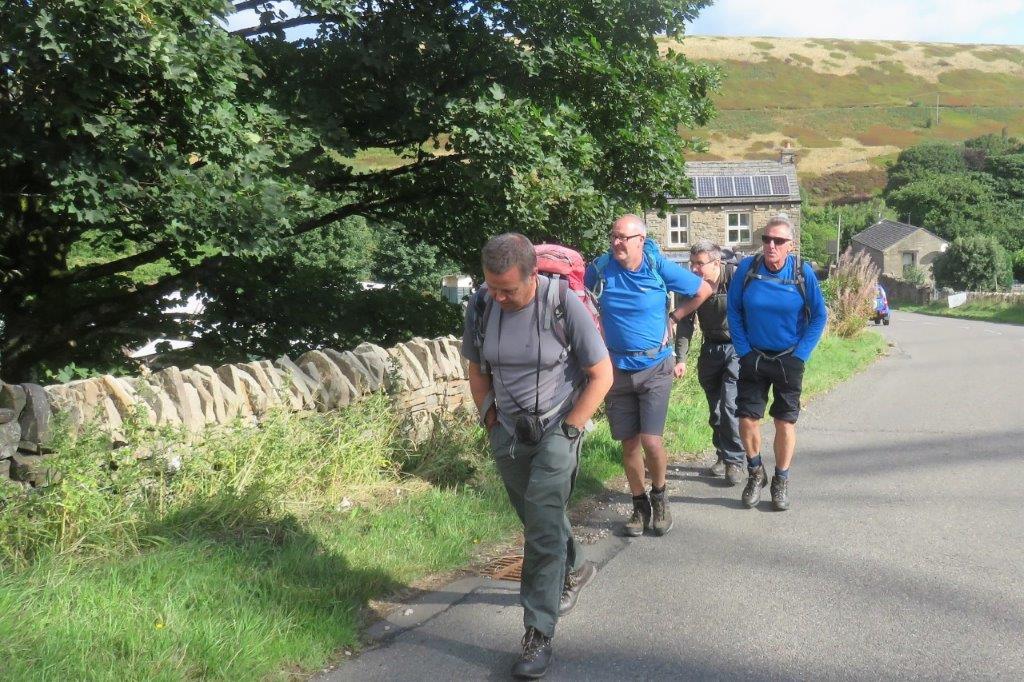 start of walk from Dunford Bridge. The embankment of Winscar Reservoir and the end of the disused Woodhead railway tunnel are unseen by us to our right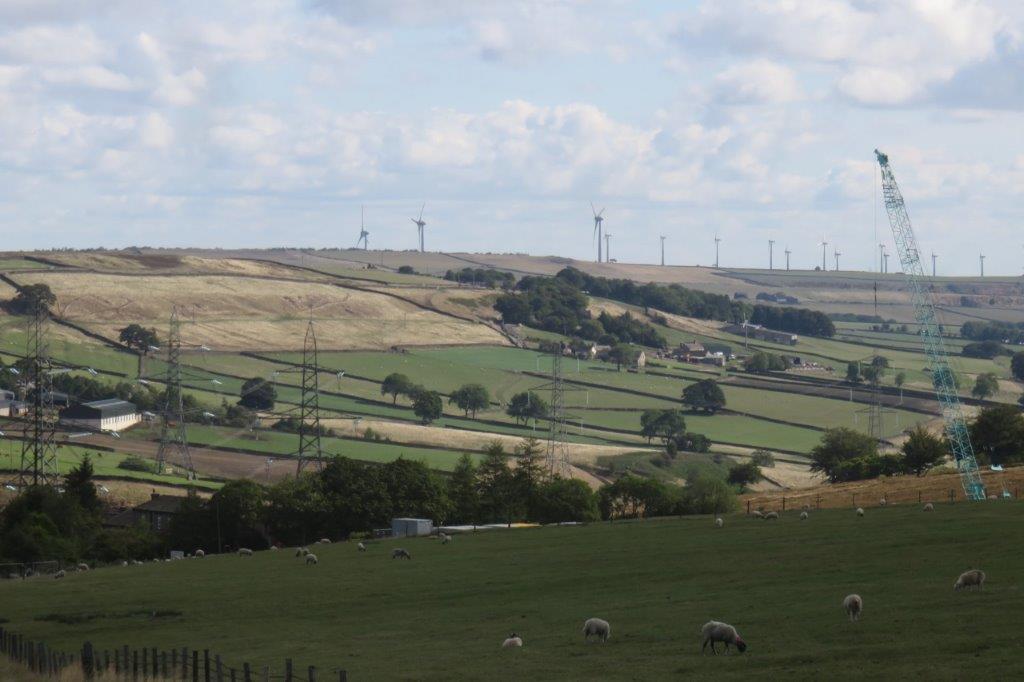 not known where the large crane is and what it is required for - a later picture places it near a reservoir but which one?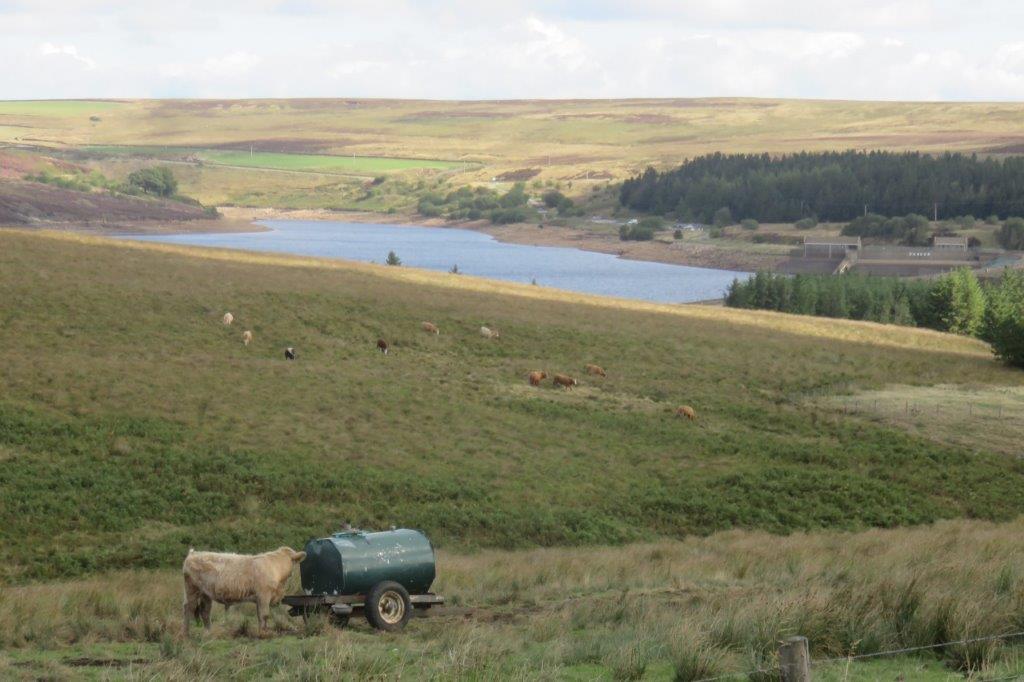 Winscar Reservoir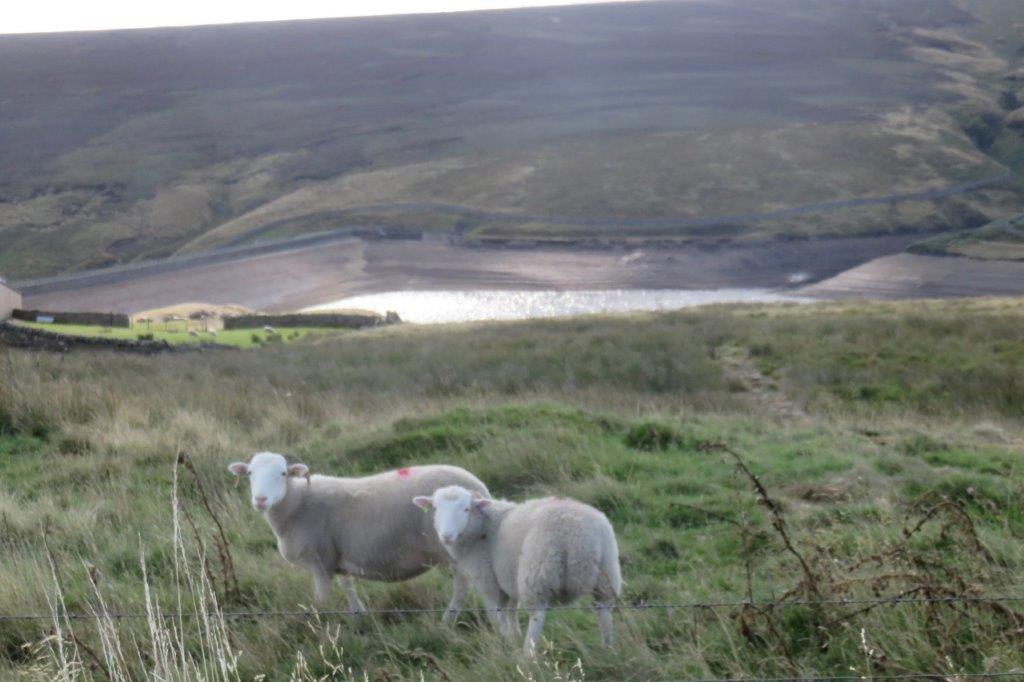 Upper Windleden Reservoir seen when we passed above on the Trans Pennine Trail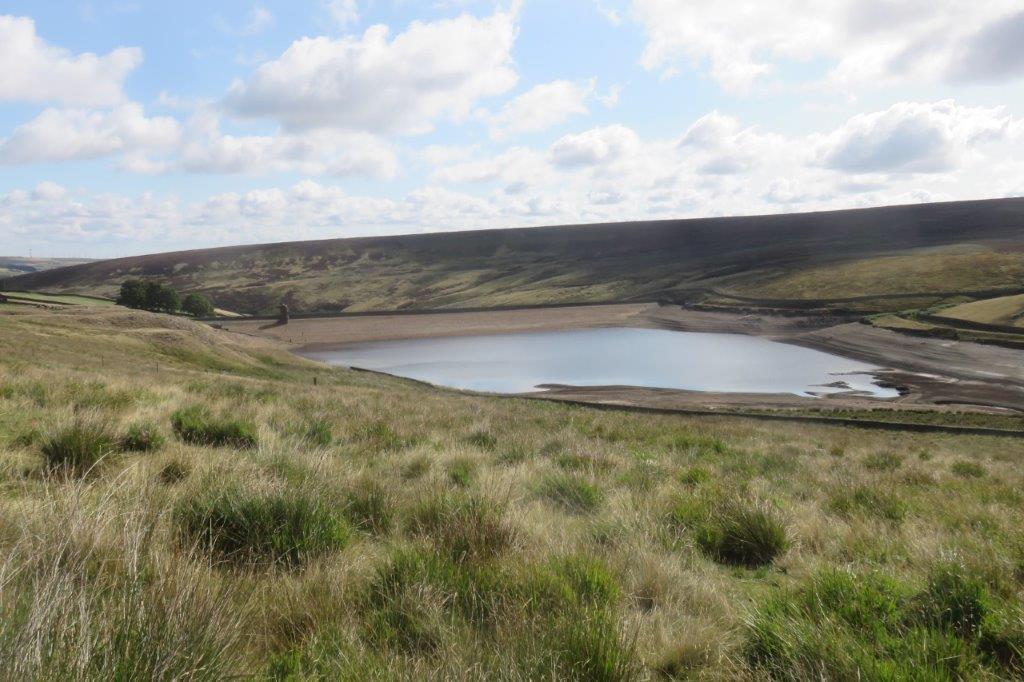 Upper Windleden Reservoir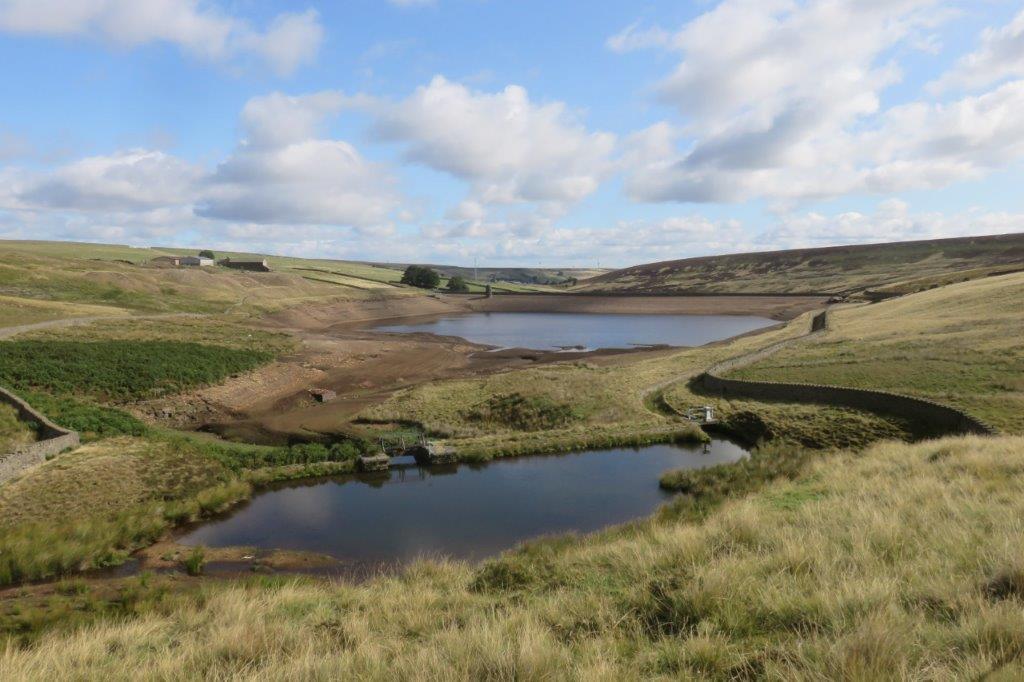 Really only one Reservoir? The Upper Windleden Reservoir. The near 'pond' seen here collects water partly from a conduit to the right and then feeds it into the main reservoir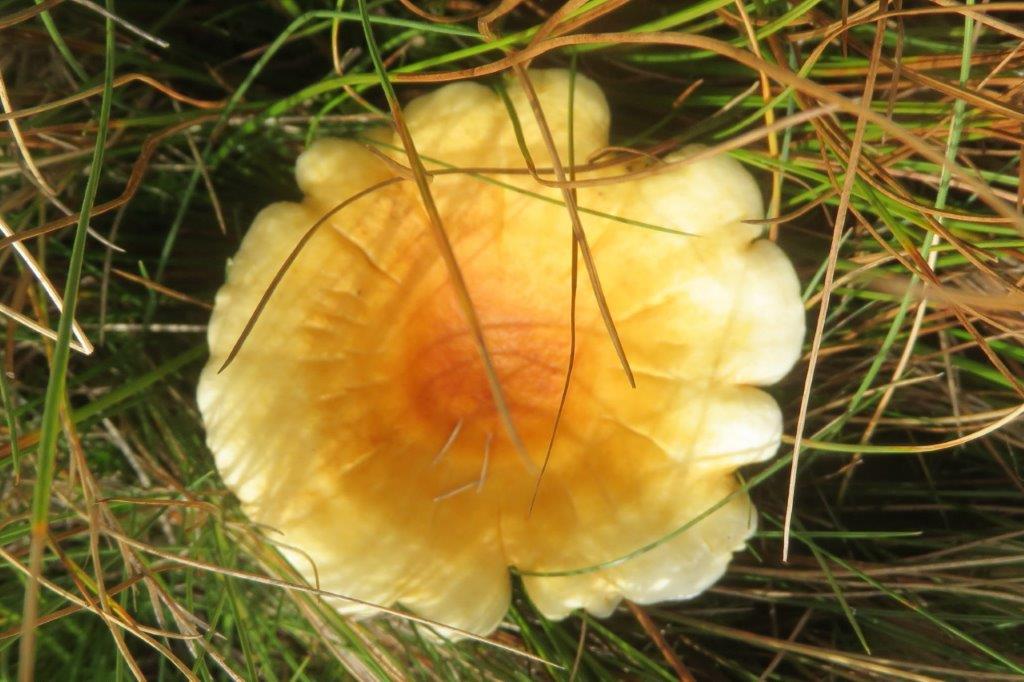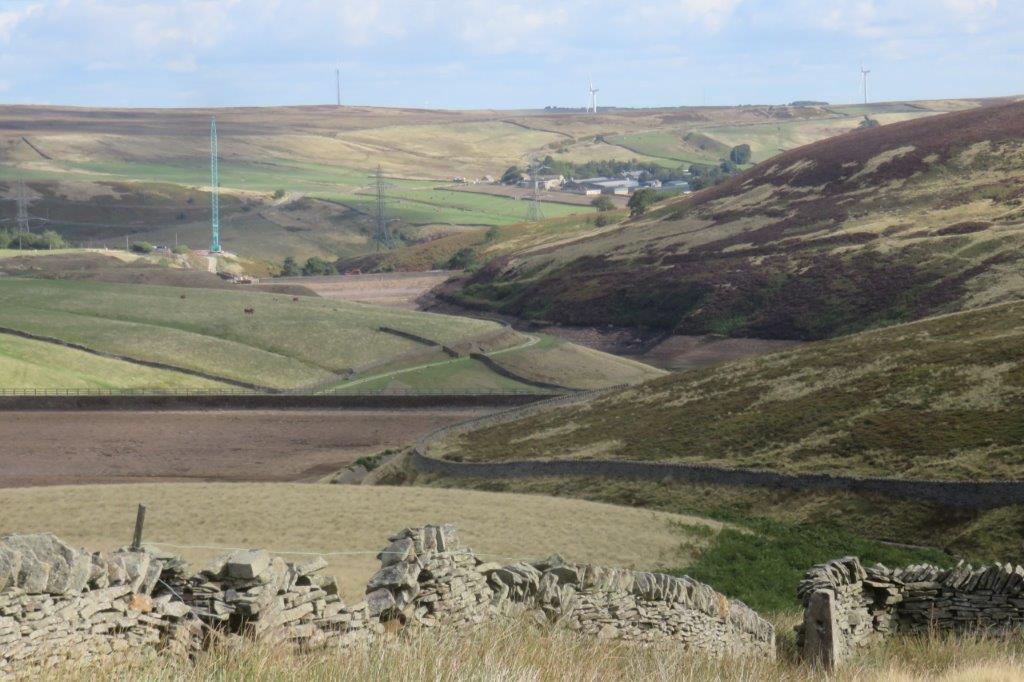 The large crane again apparently next to a reservoir but which one?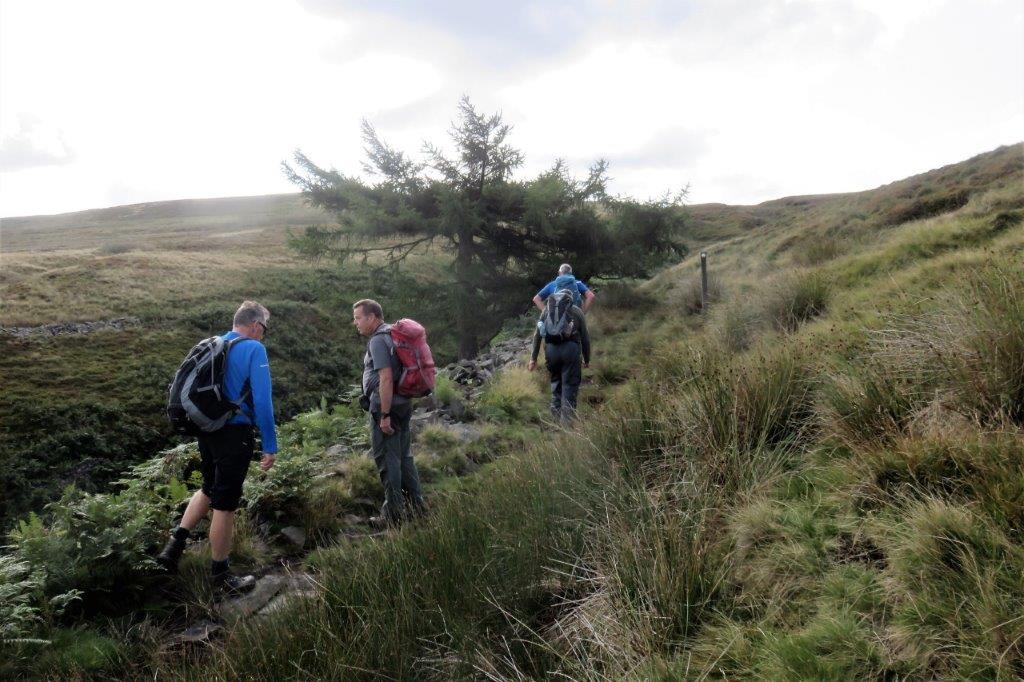 Up Woodland Clough?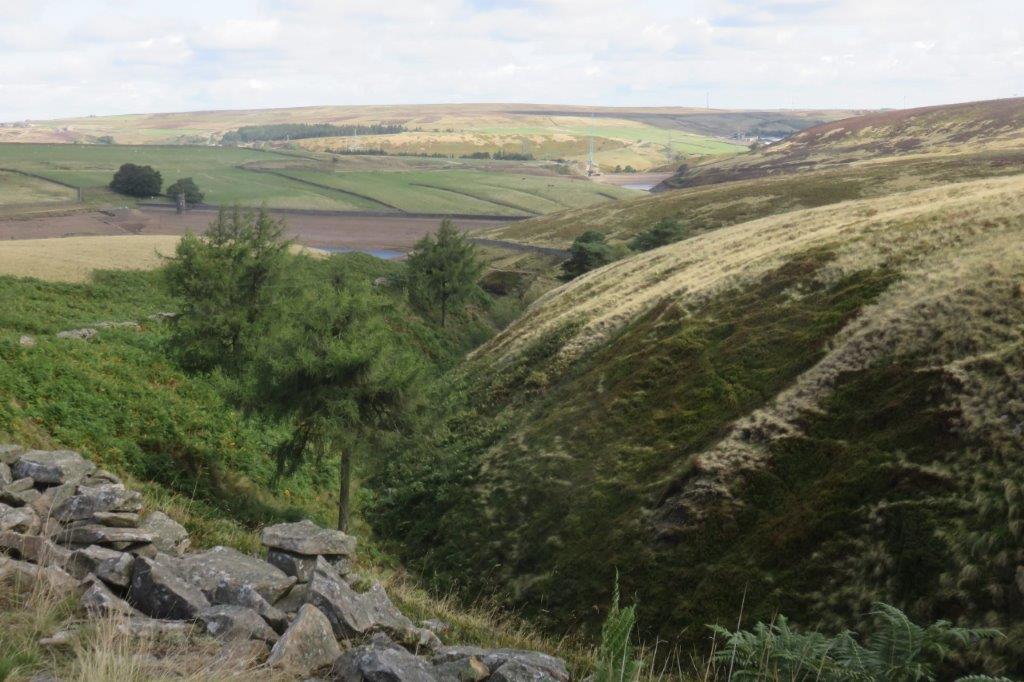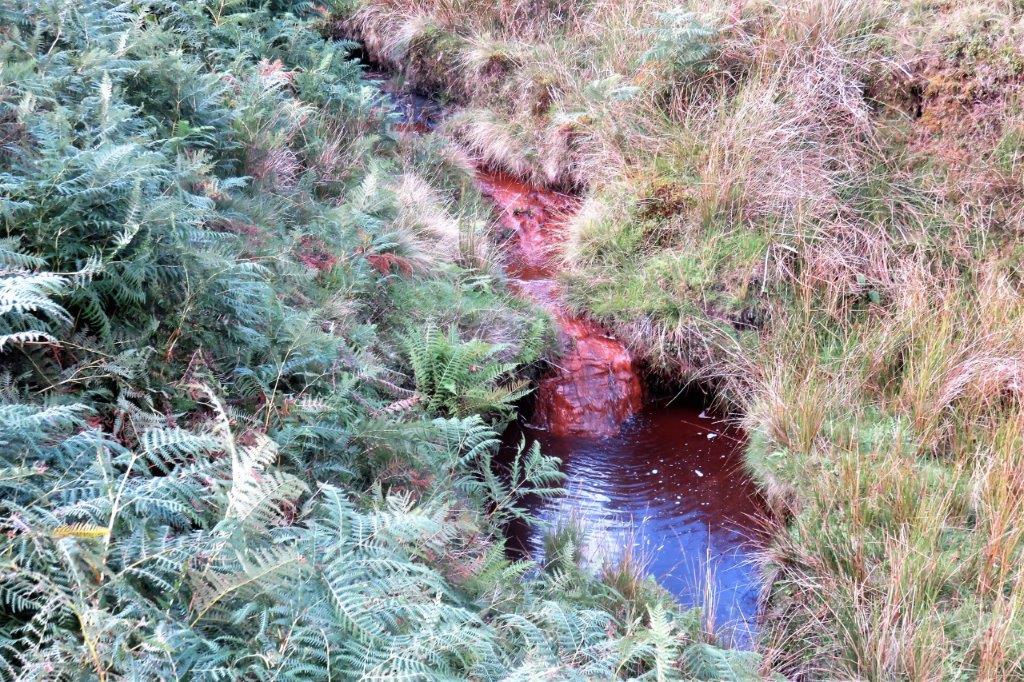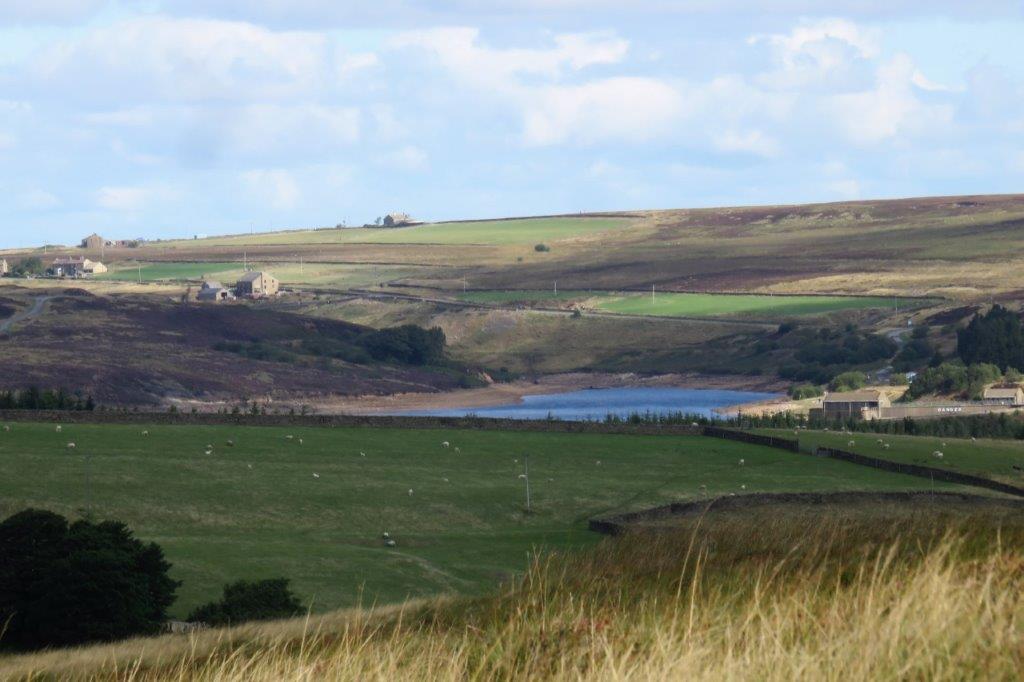 Winscar Reservoir again?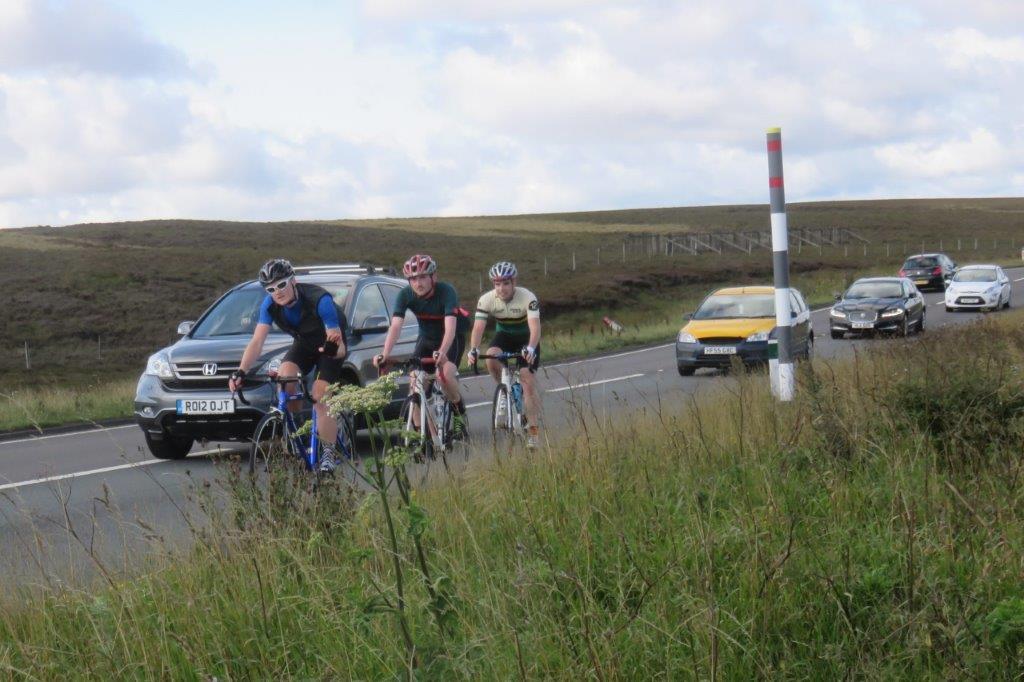 The very busy A628 road - space alongside to build separate cycle tracks?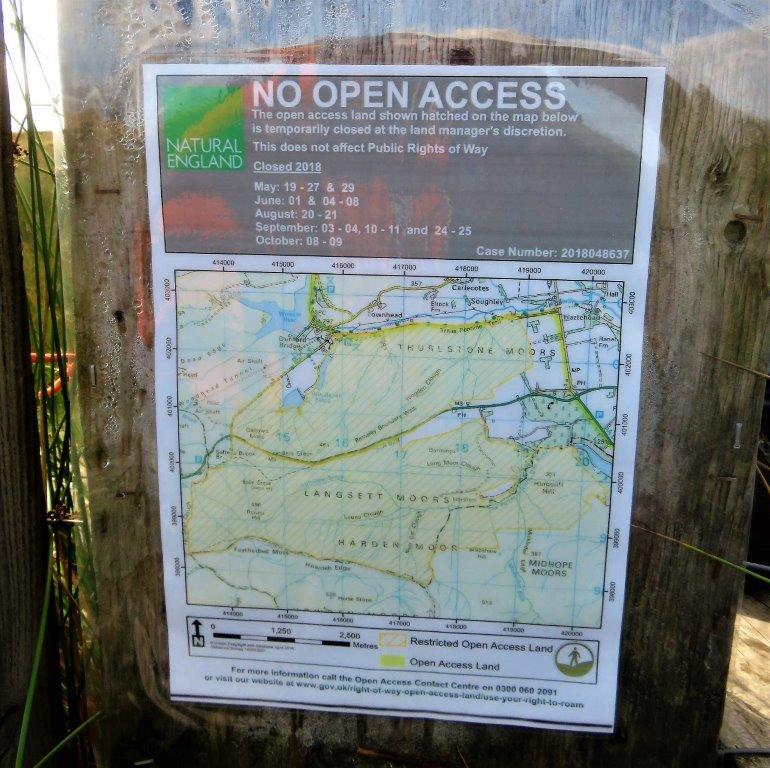 Open Access Land closed to walkers on some days when grouse shooting in progress - any Public footpaths & Bridleways remain open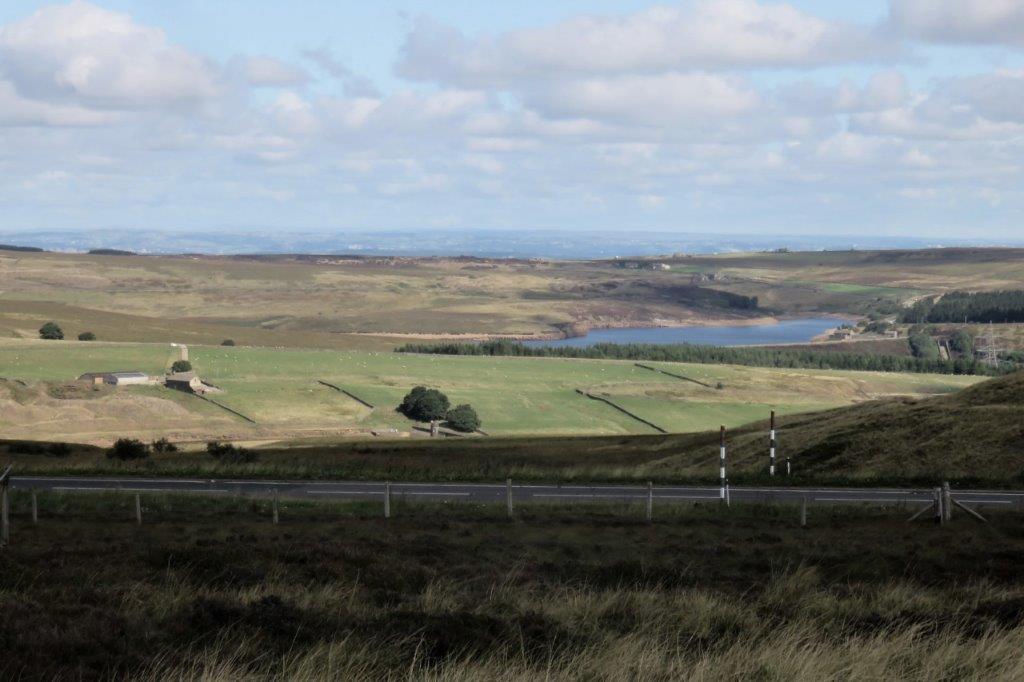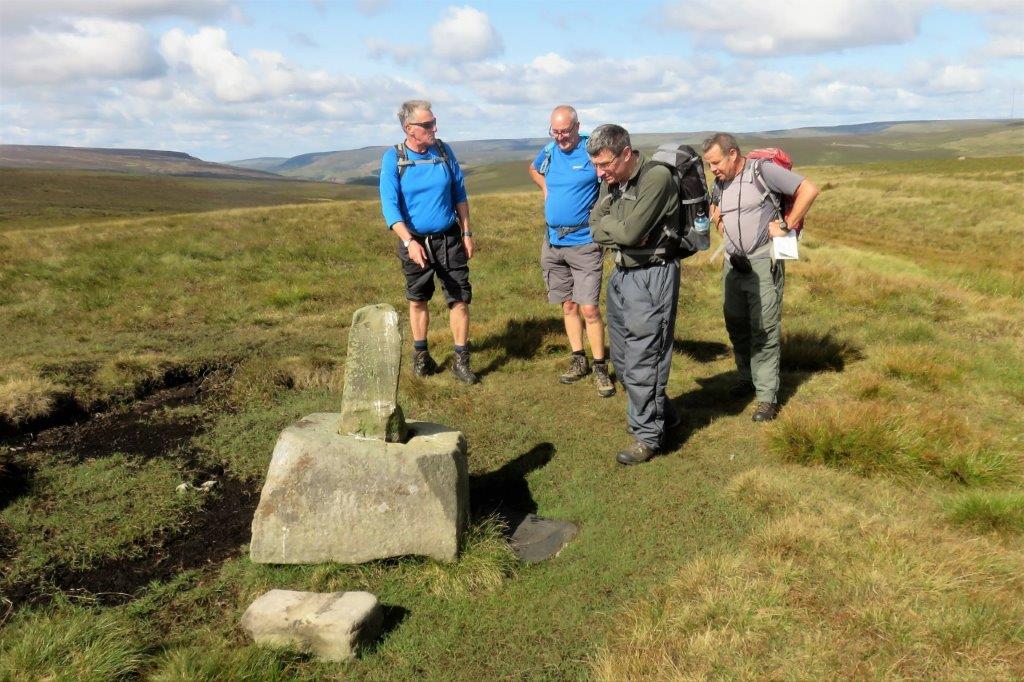 some remains of Lady Cross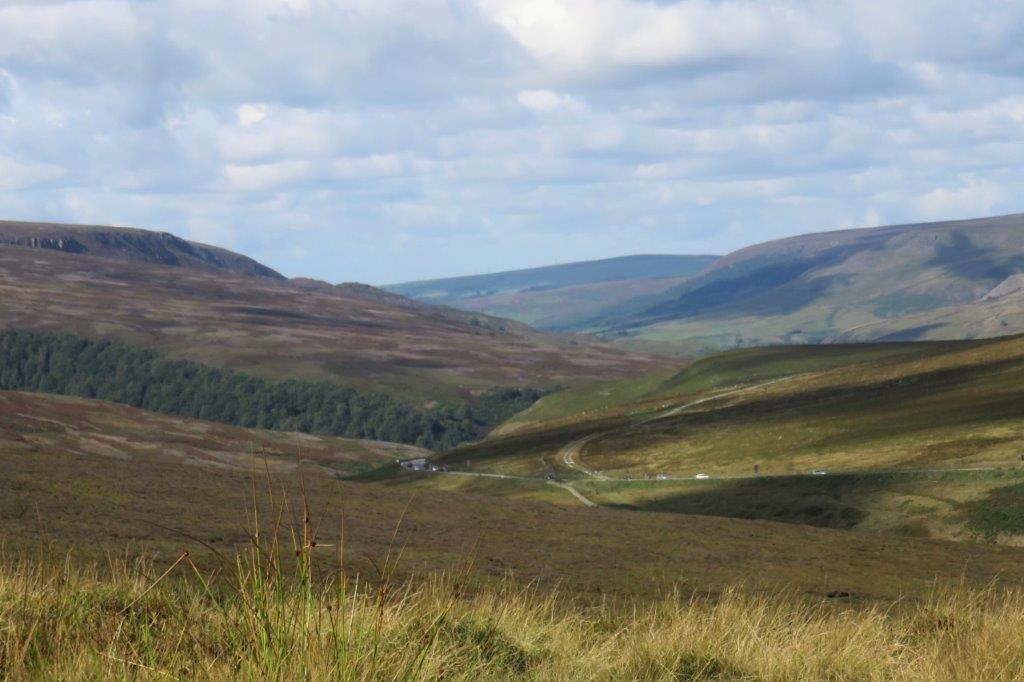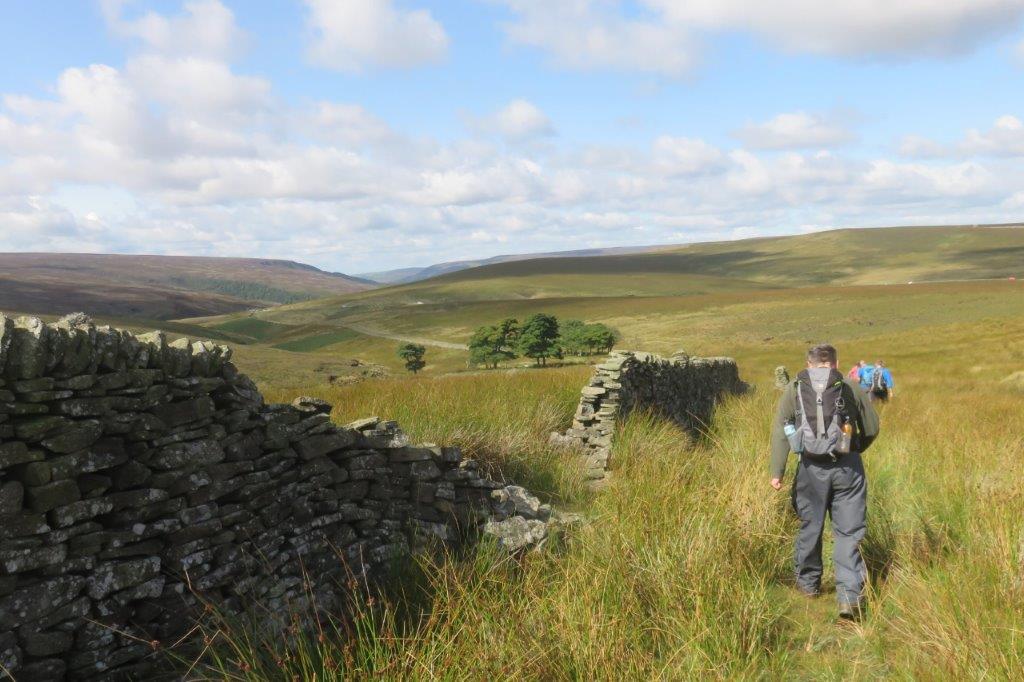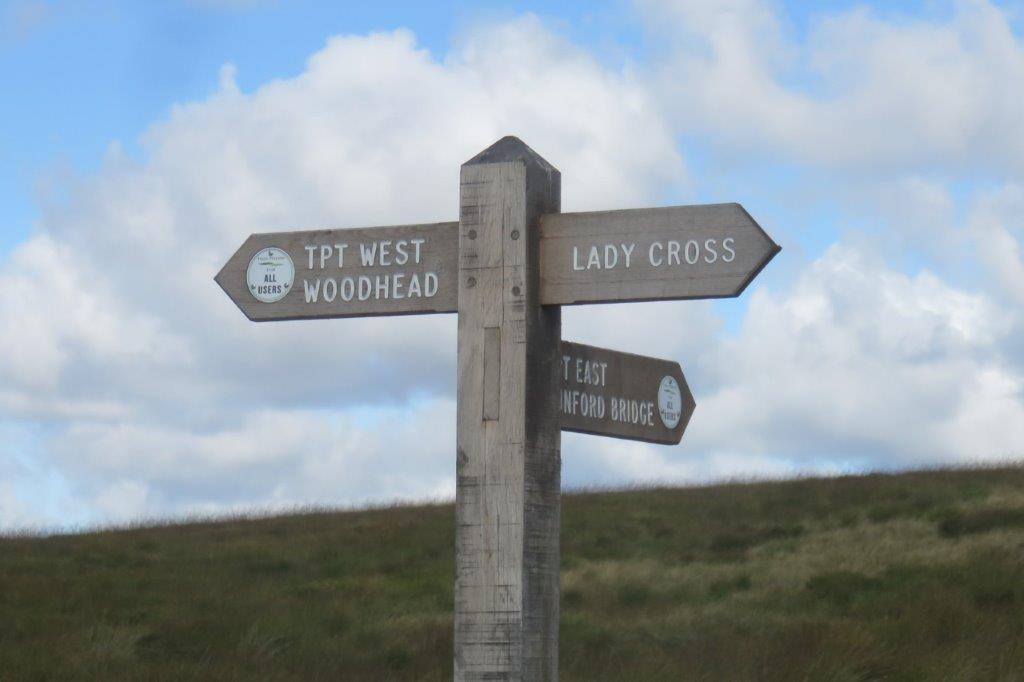 an alternate route to Dunford Bridge using more of The Trans Pennine Trail is shown here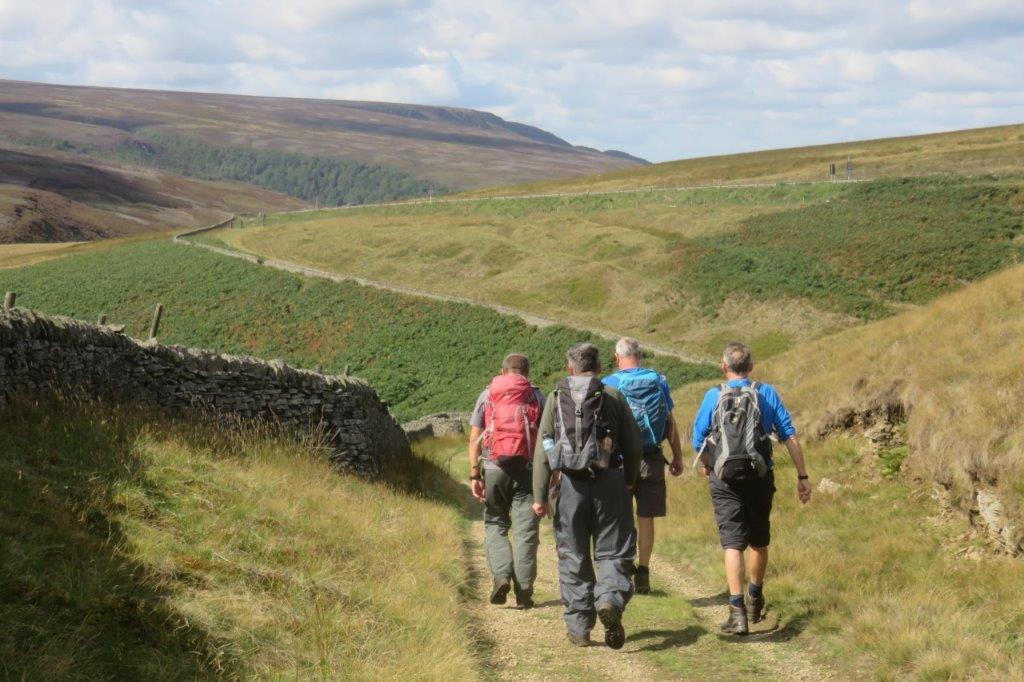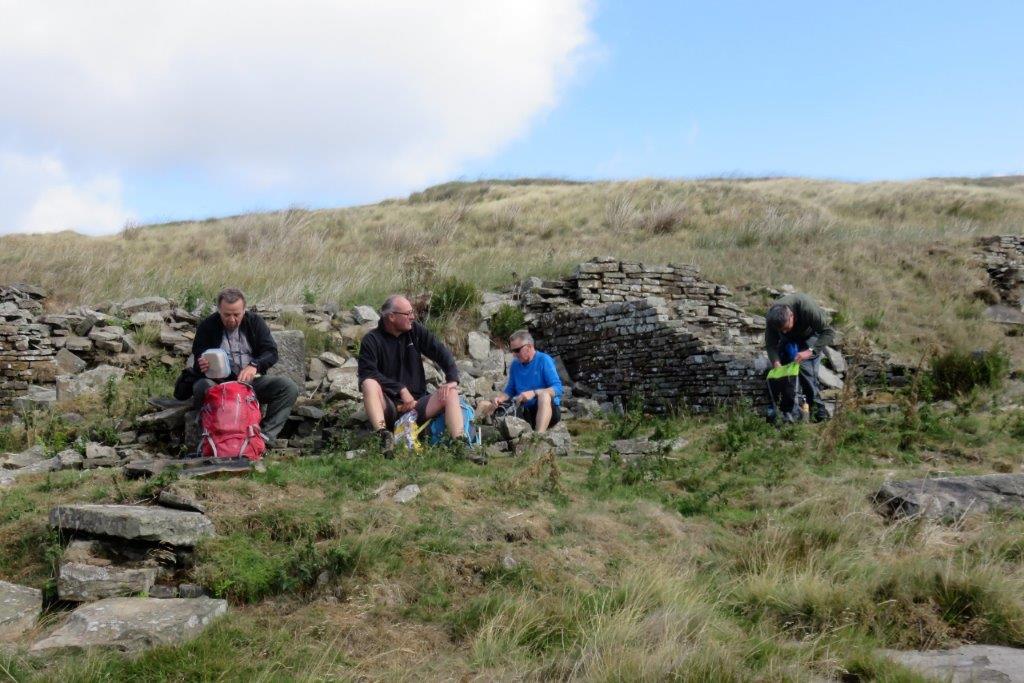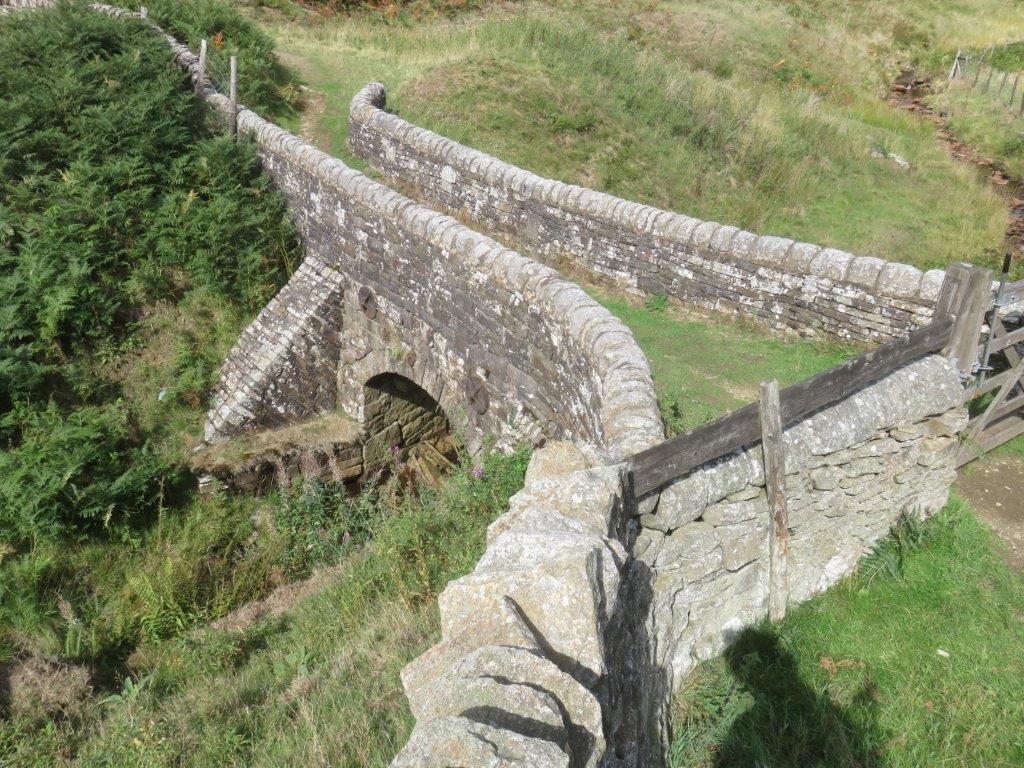 A Packhorse Bridge crossing Salter's Brook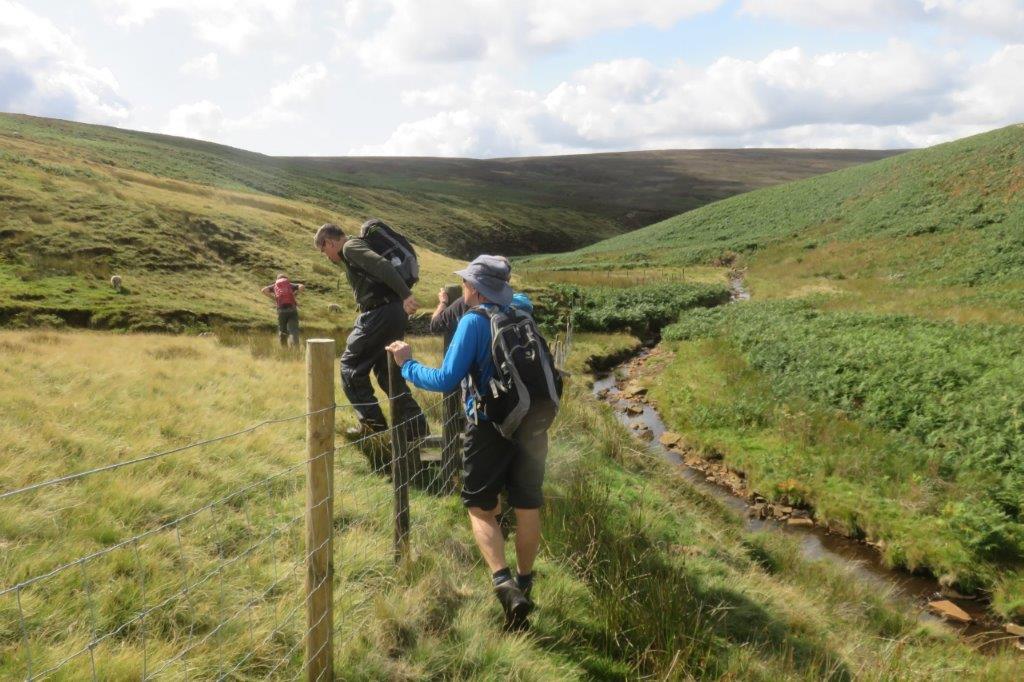 Salter's Brook below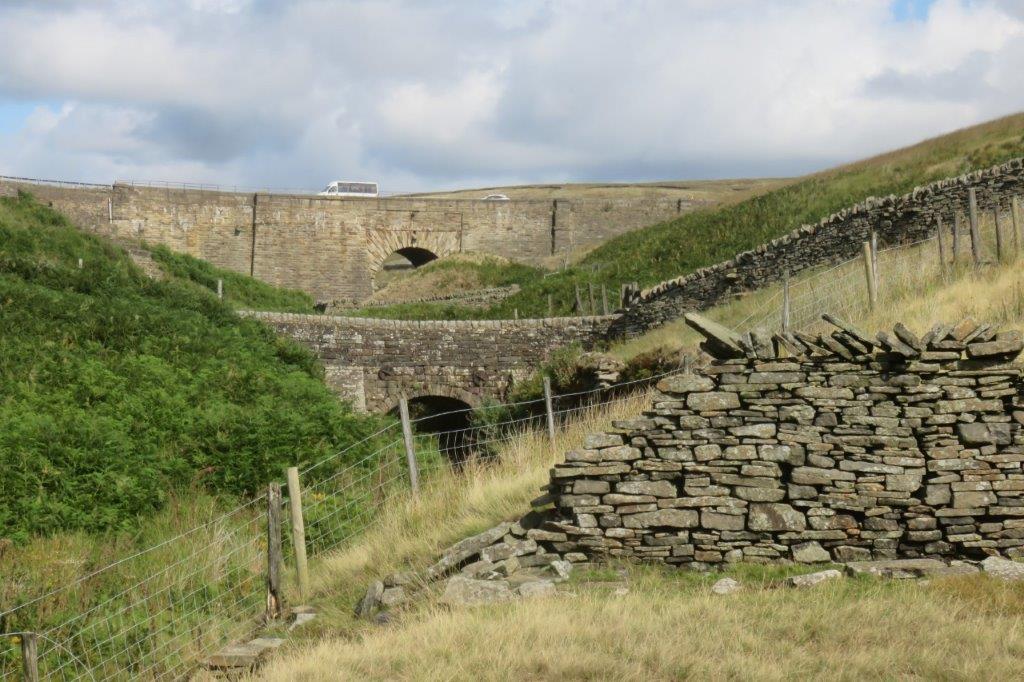 Culverts on Salter's Brook below A628 Road and Packhorse Bridge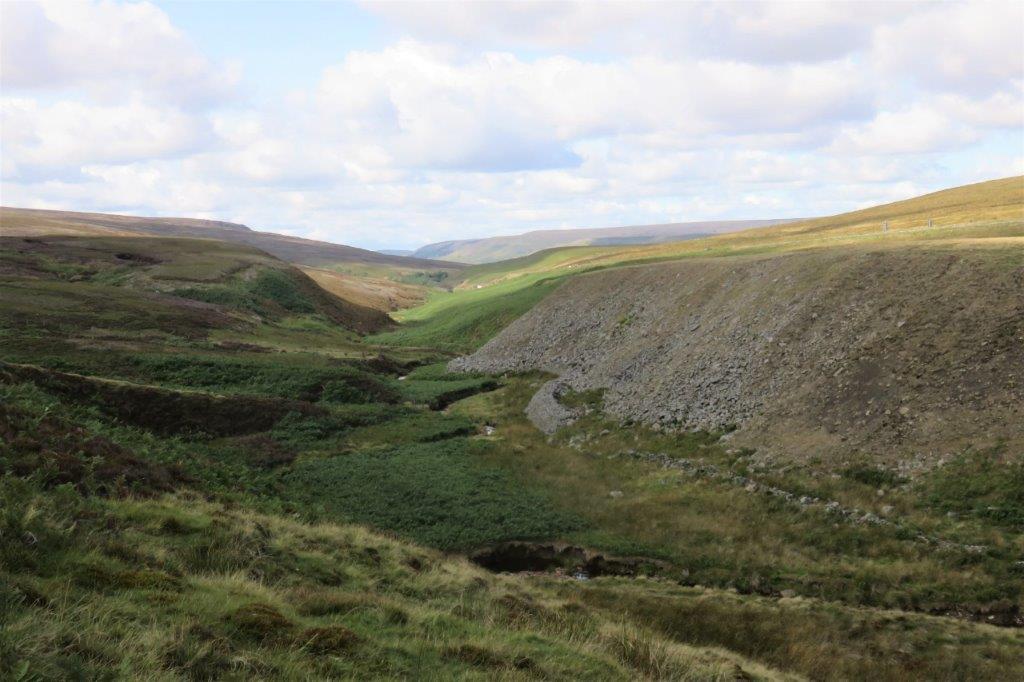 Spoil heap not sure fro where originally?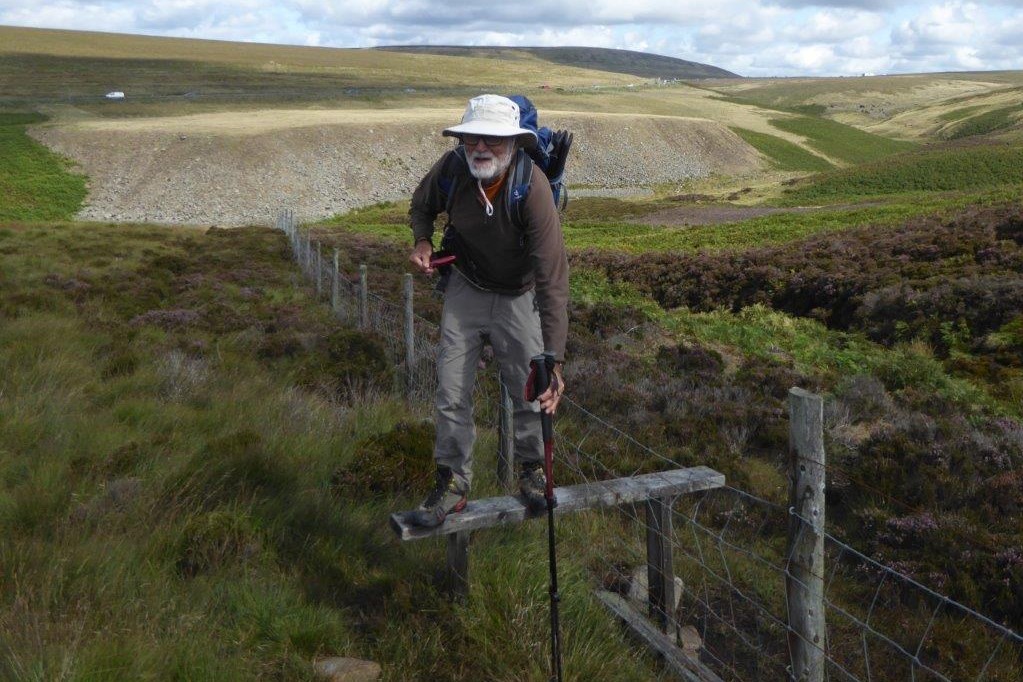 picture taken by Richard Bennett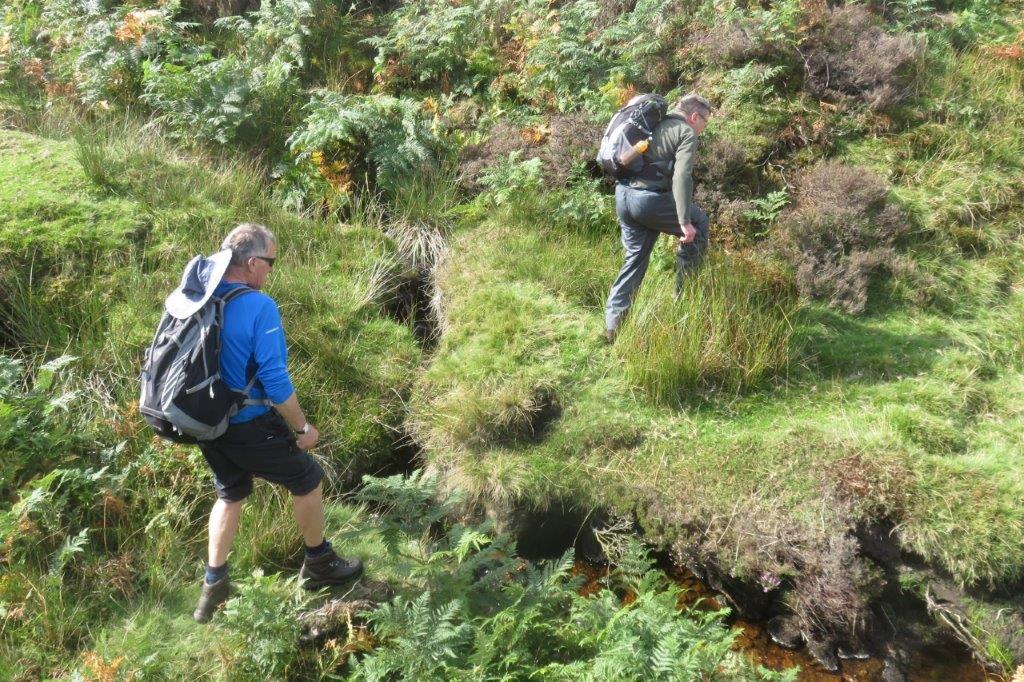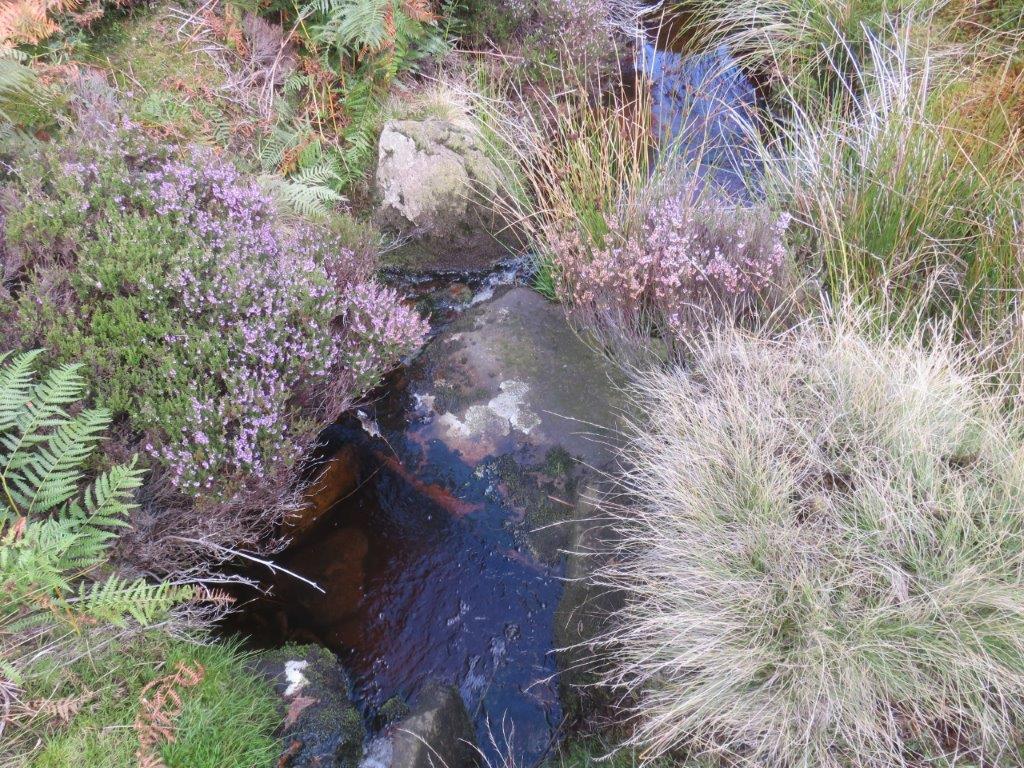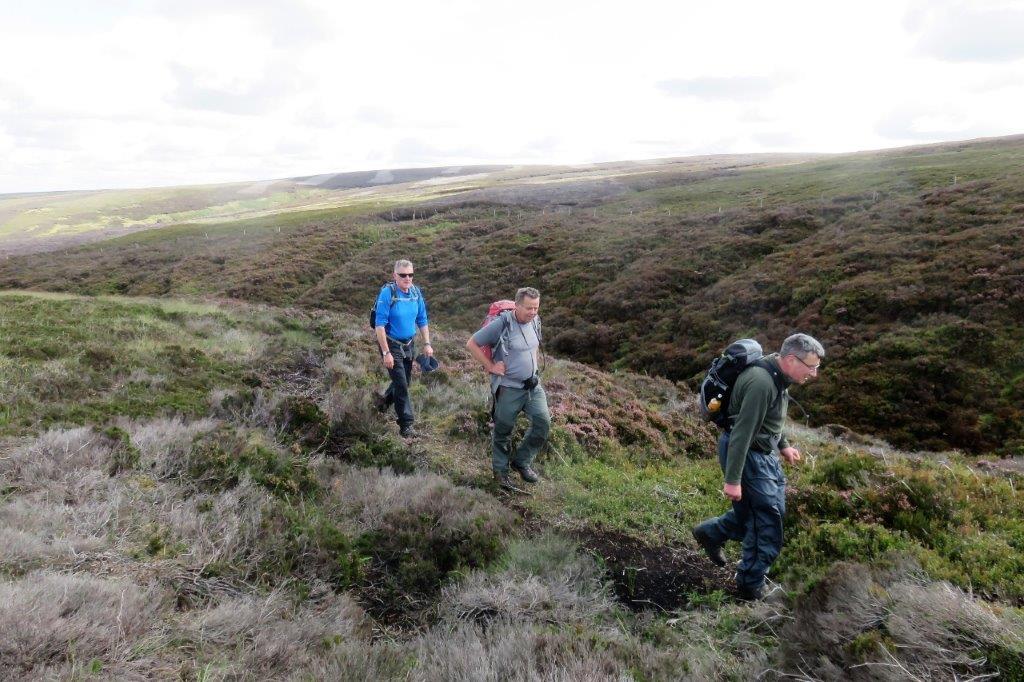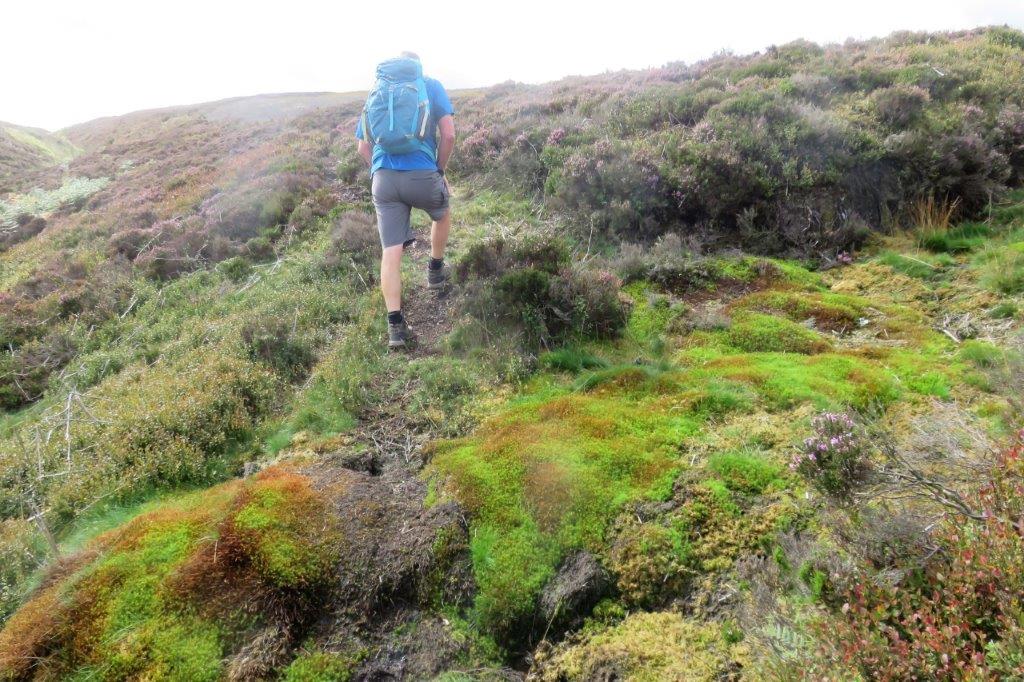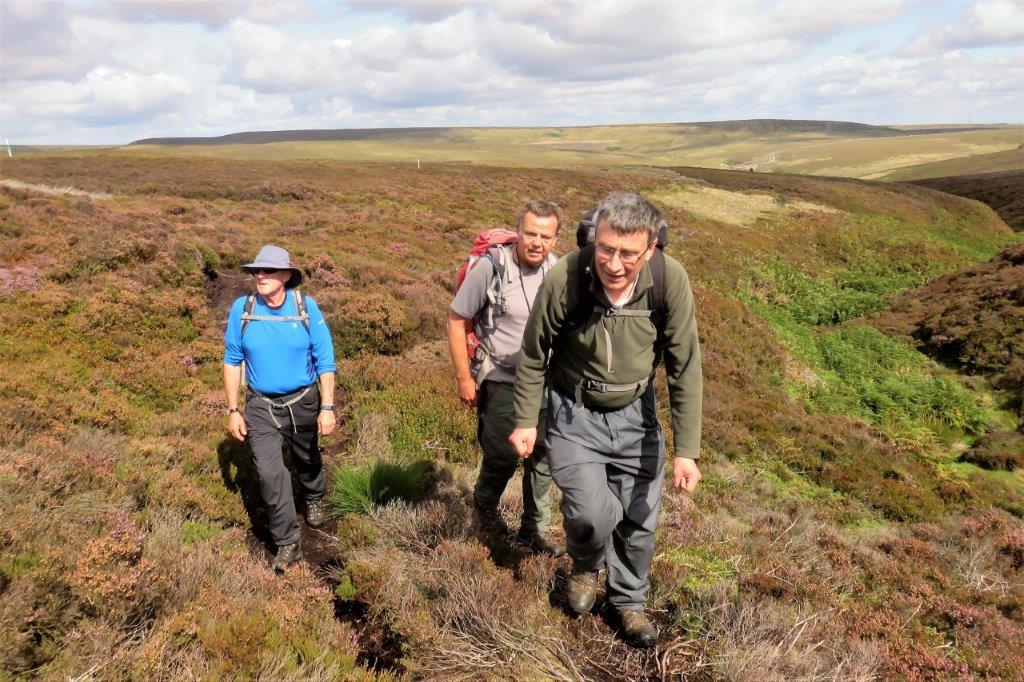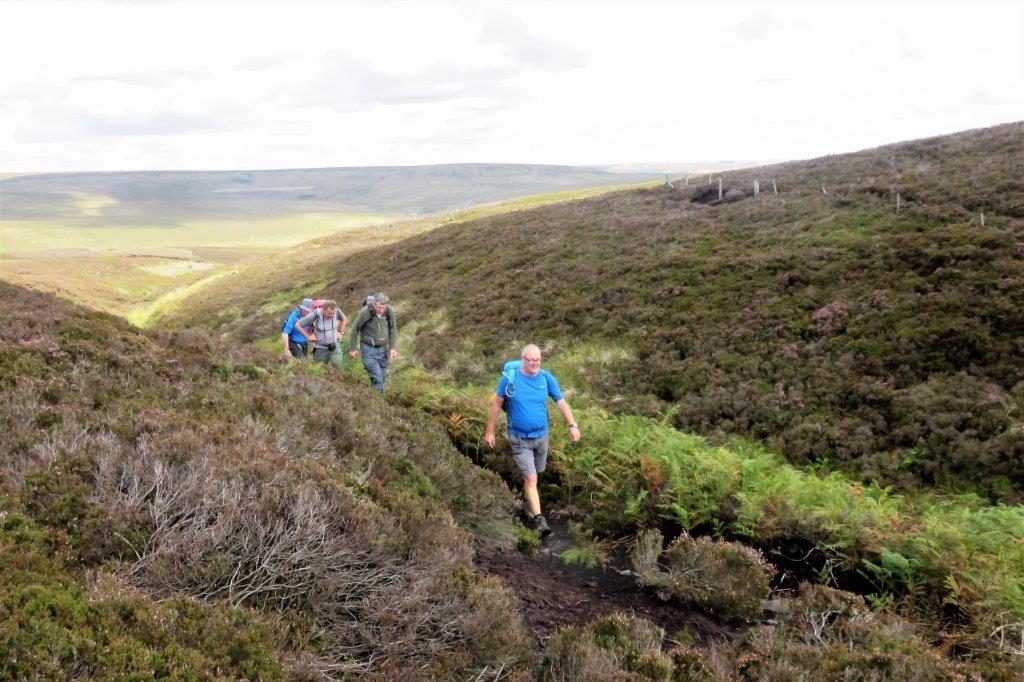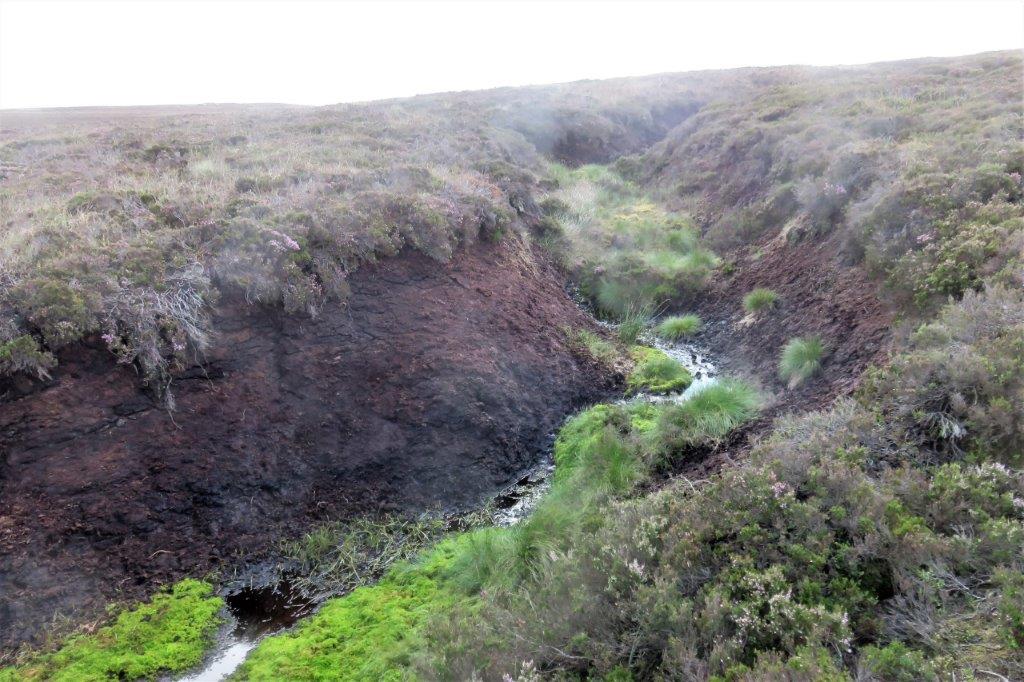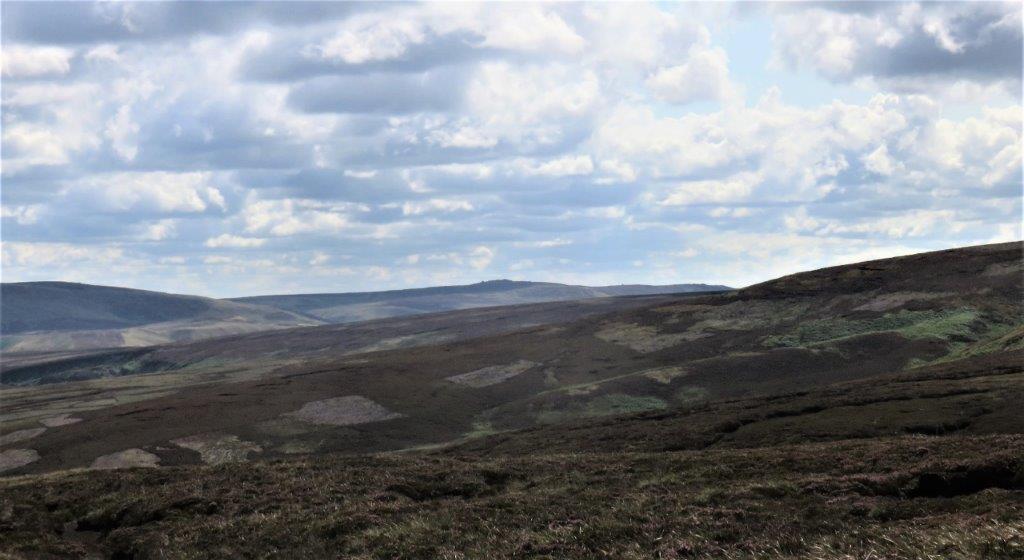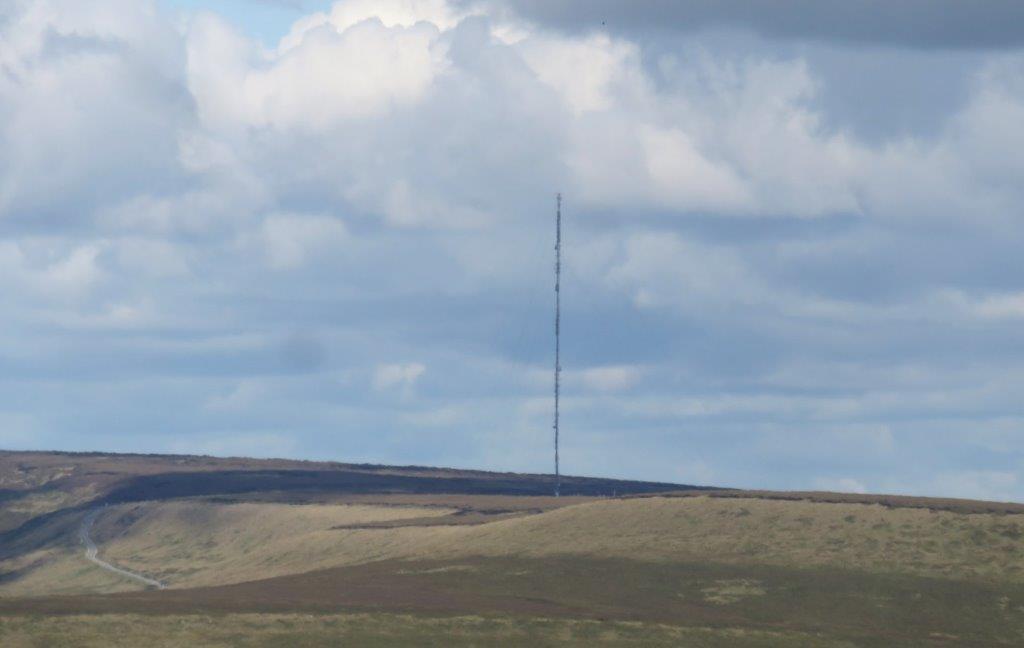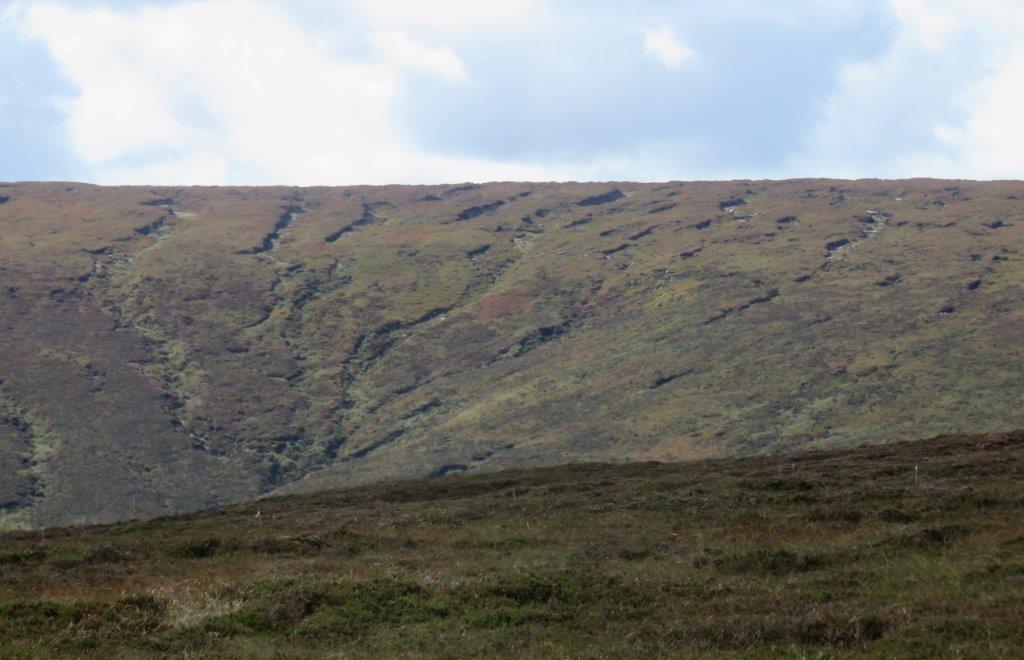 Some of the moors at the source of the River Derwent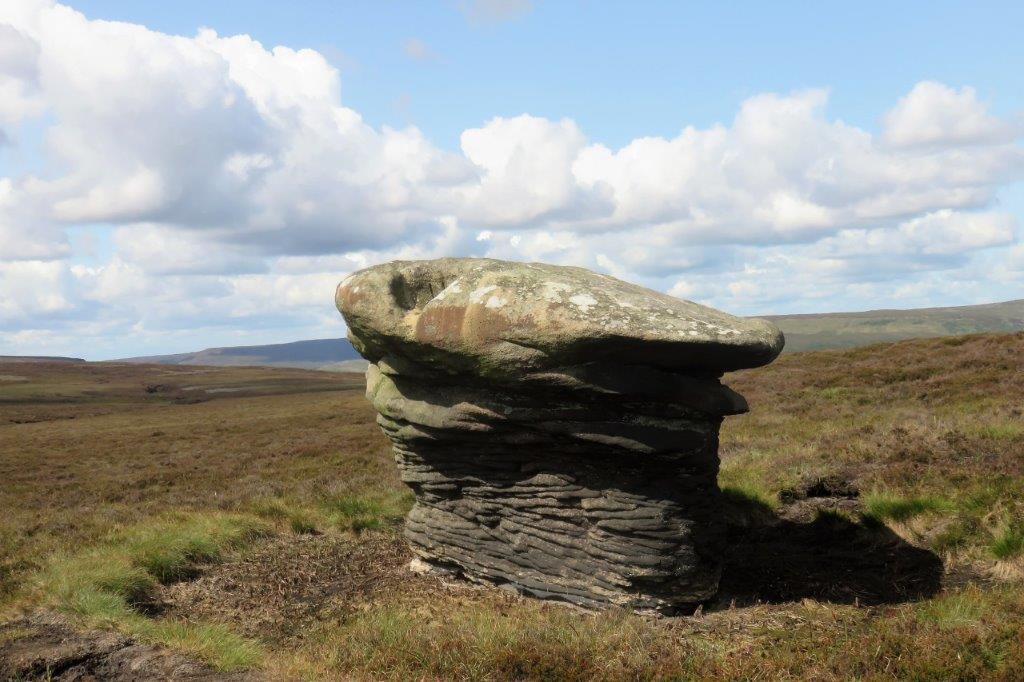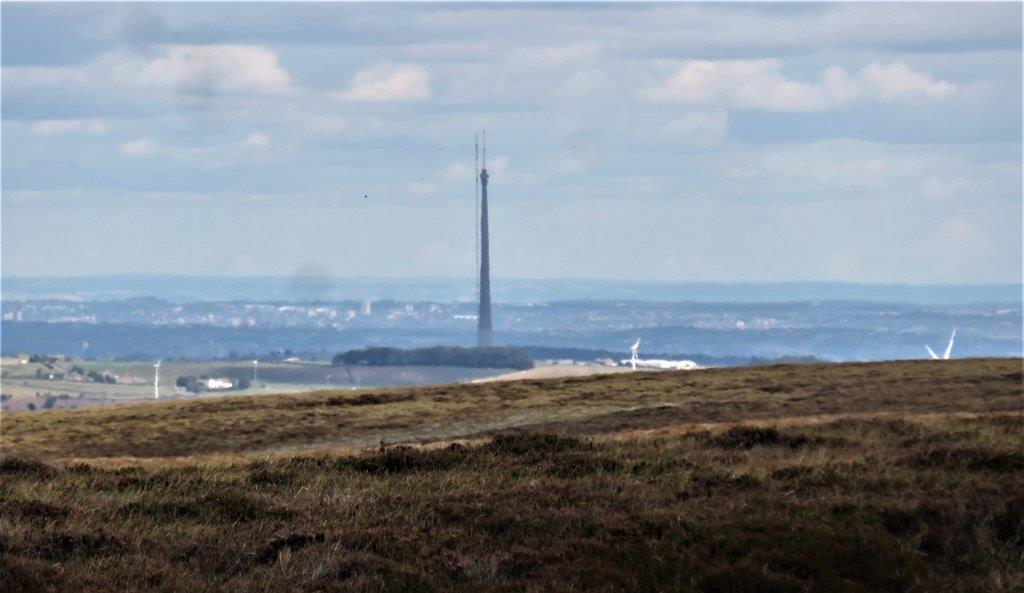 Emley concrete transmission tower - temporary steel tower being used while repairs being done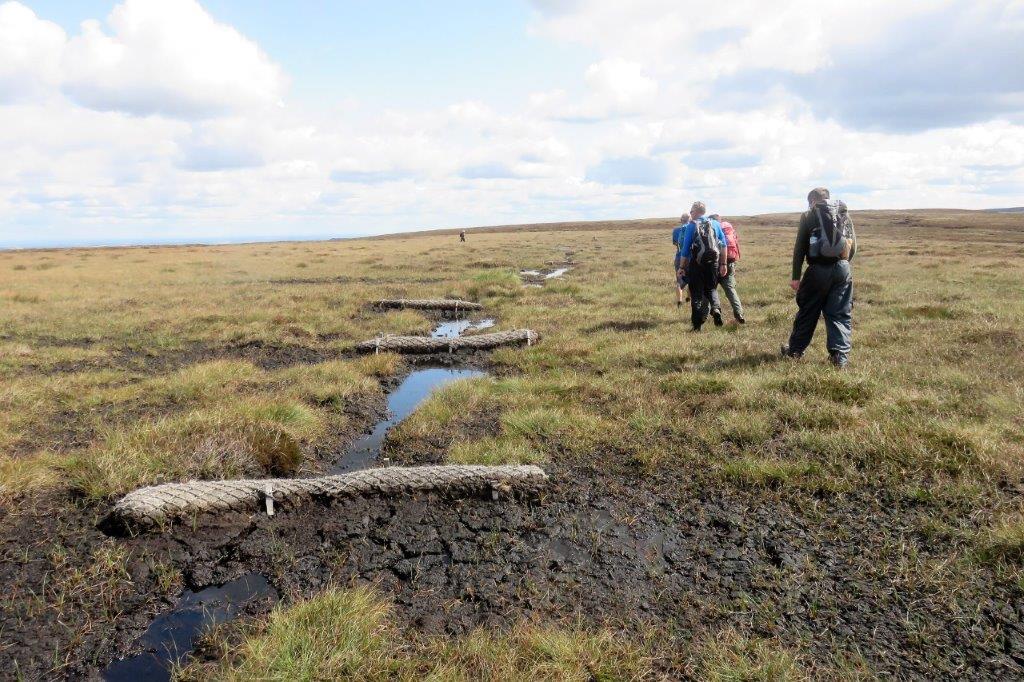 work to prevent path turning into a water course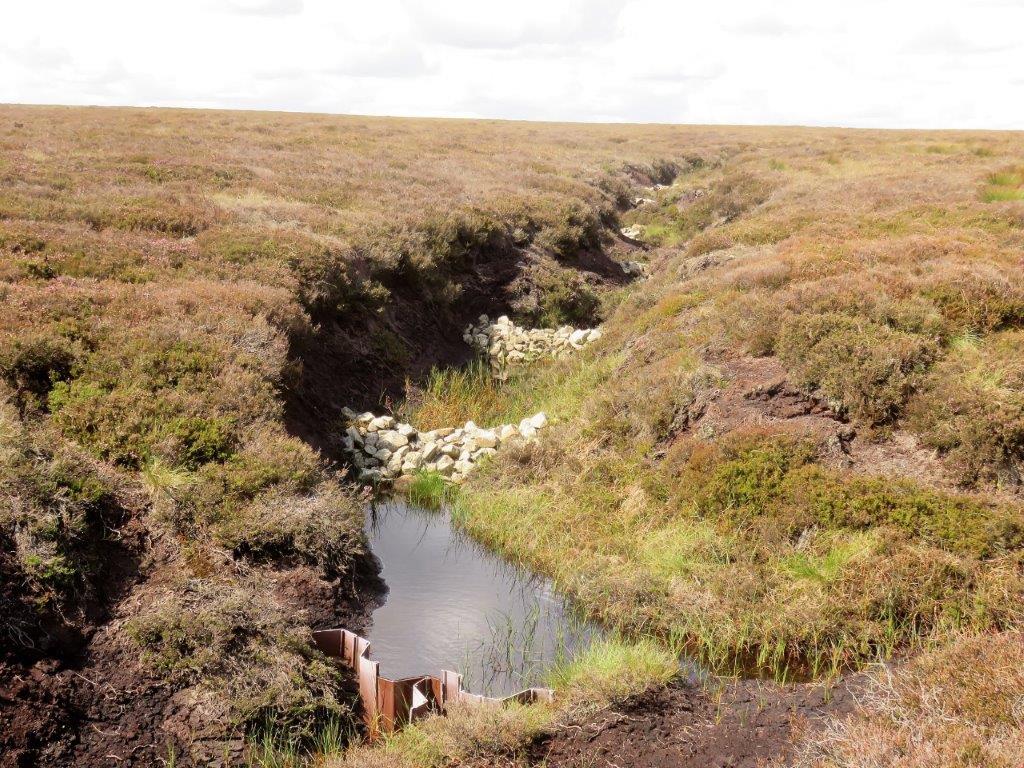 further reclamation work to stop erosion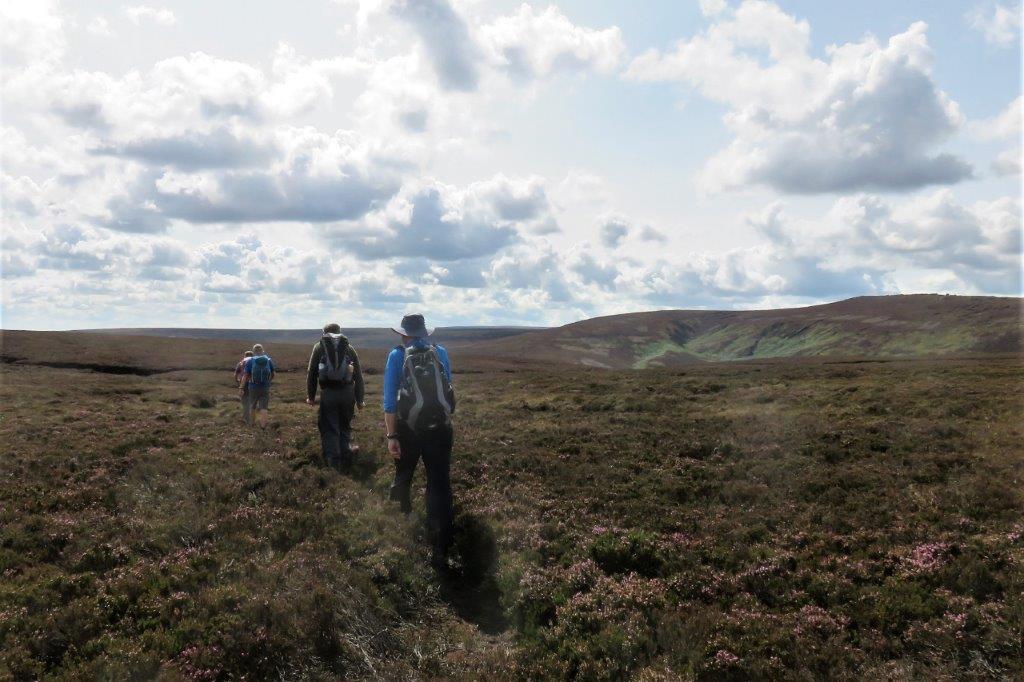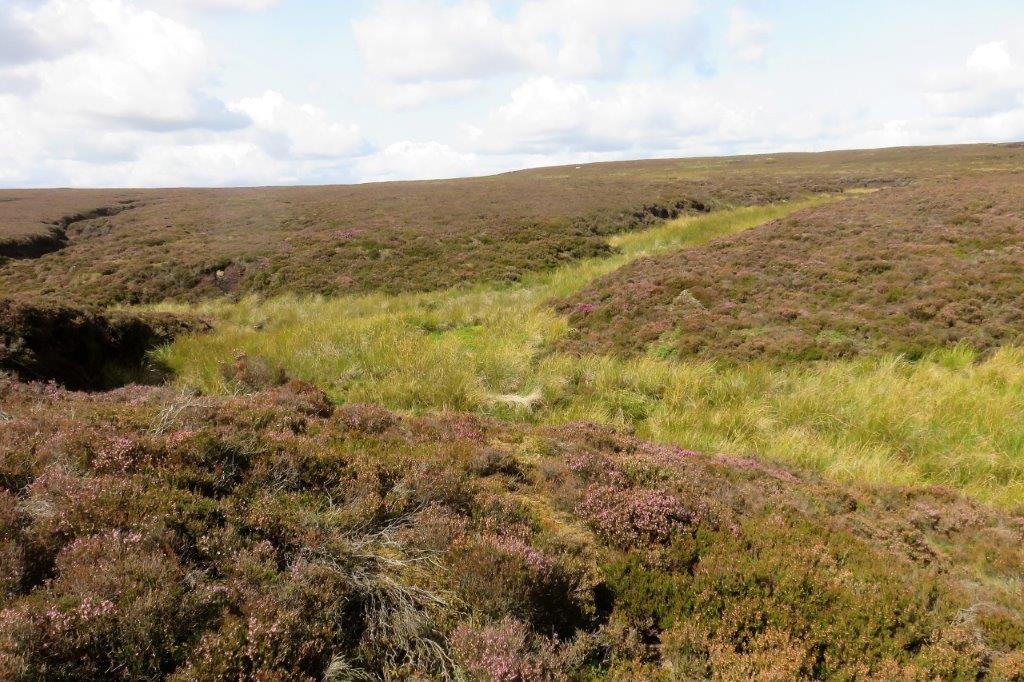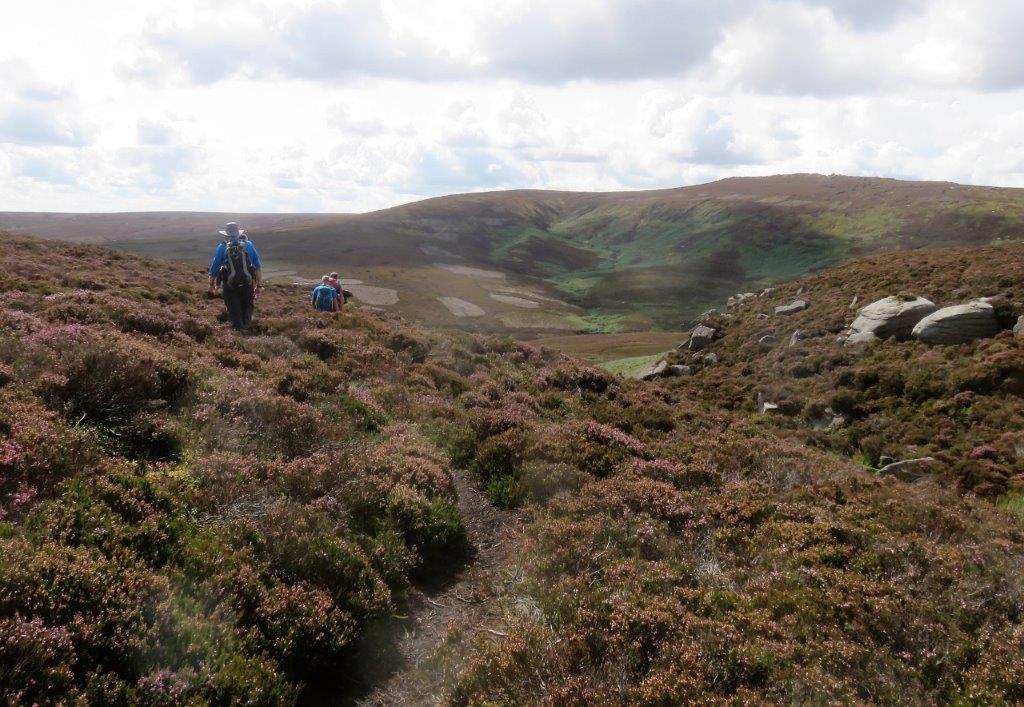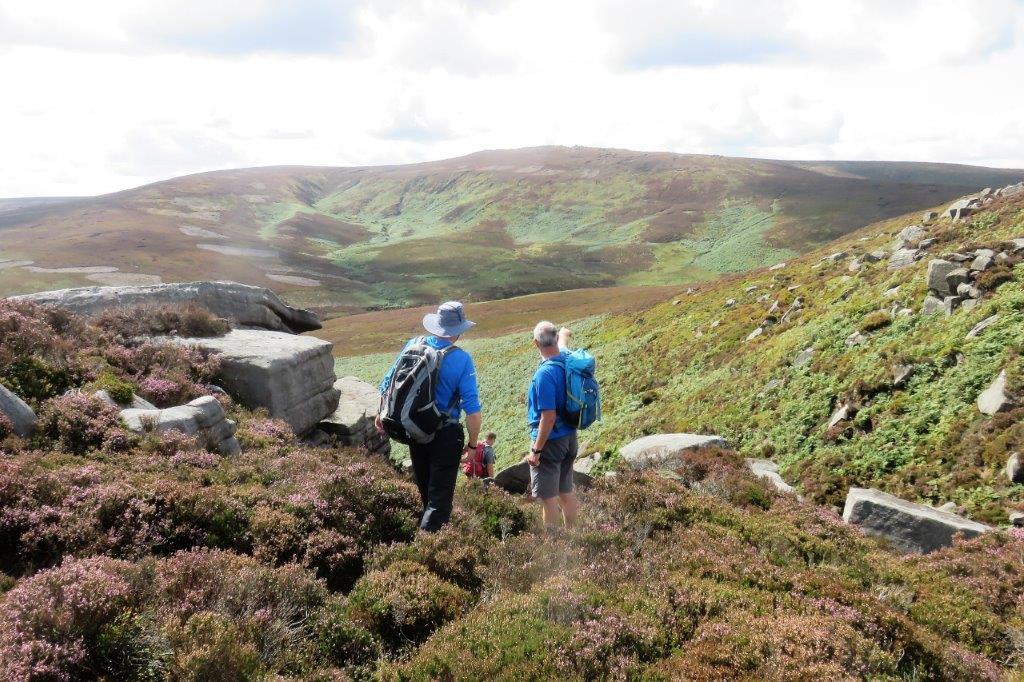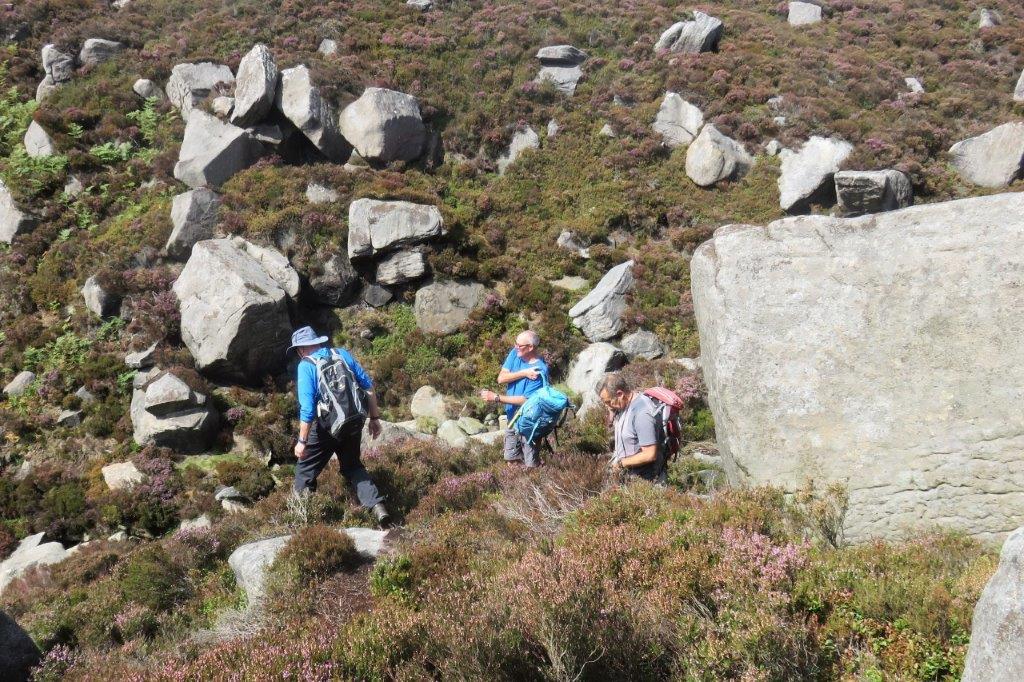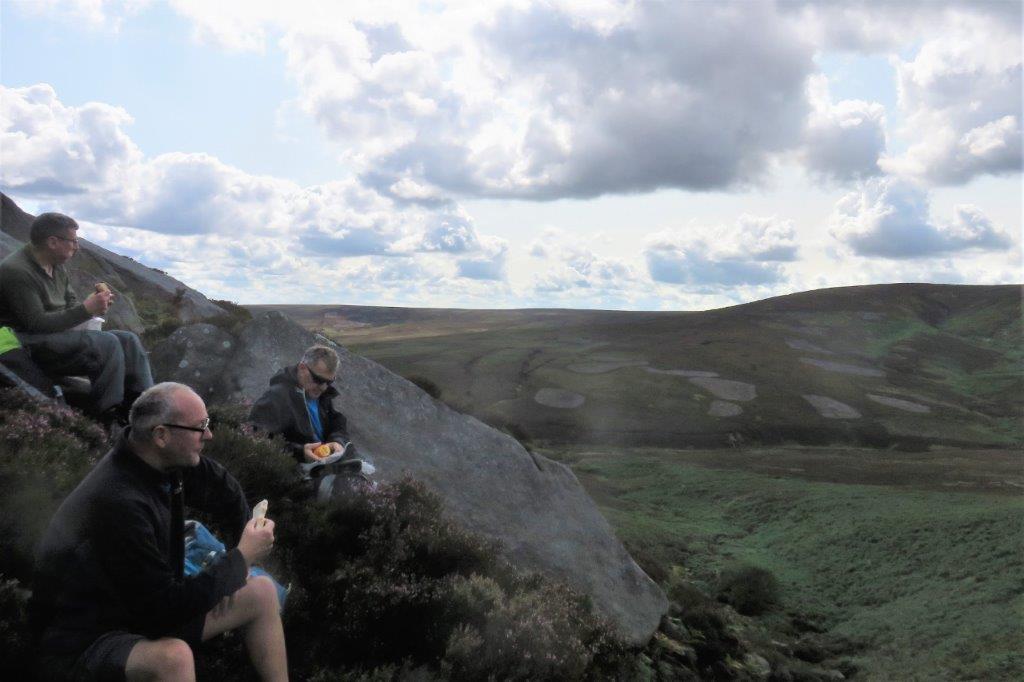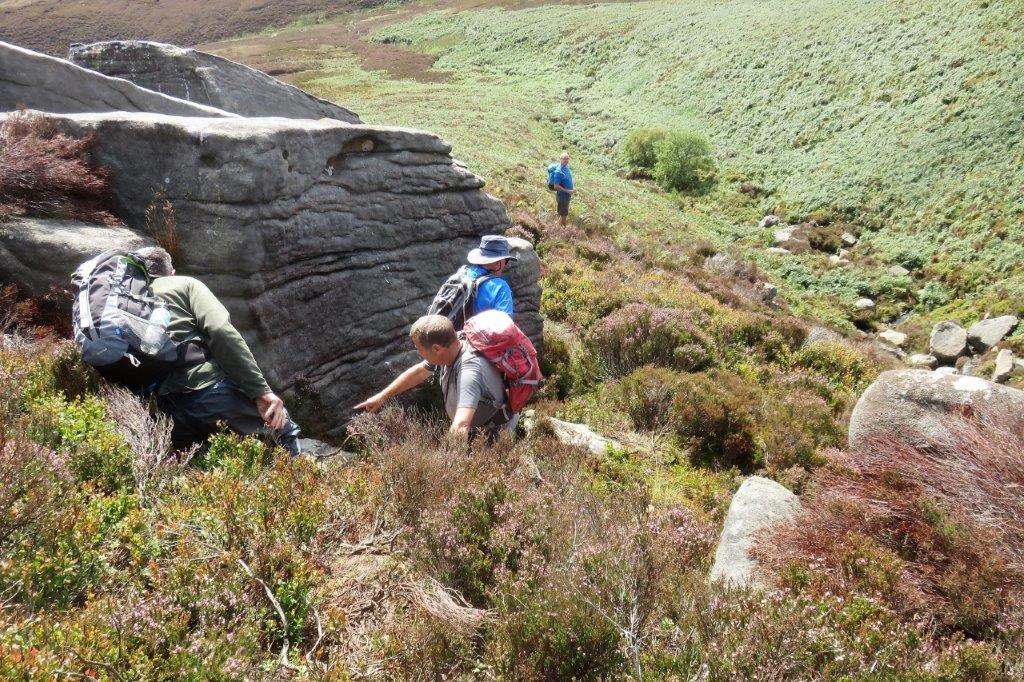 near Hoar Clough Head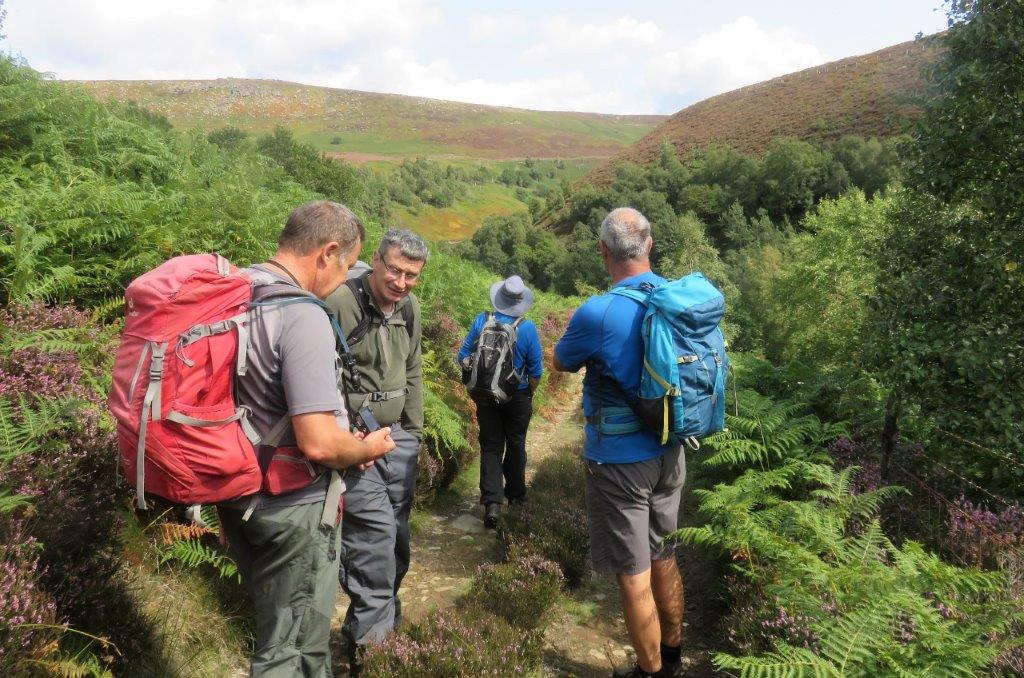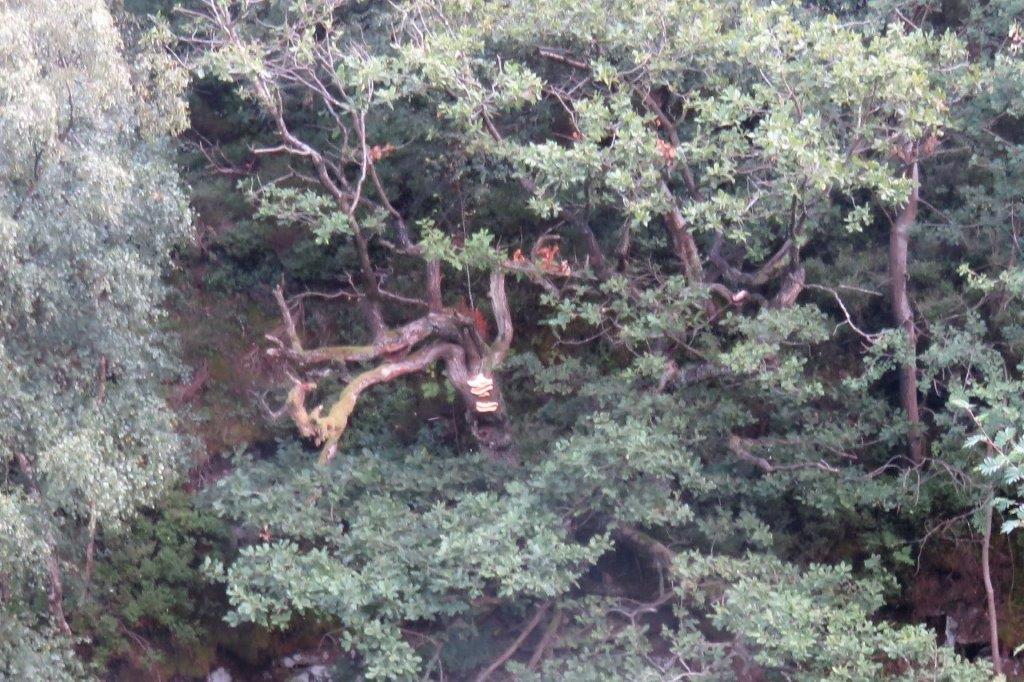 fungi on tree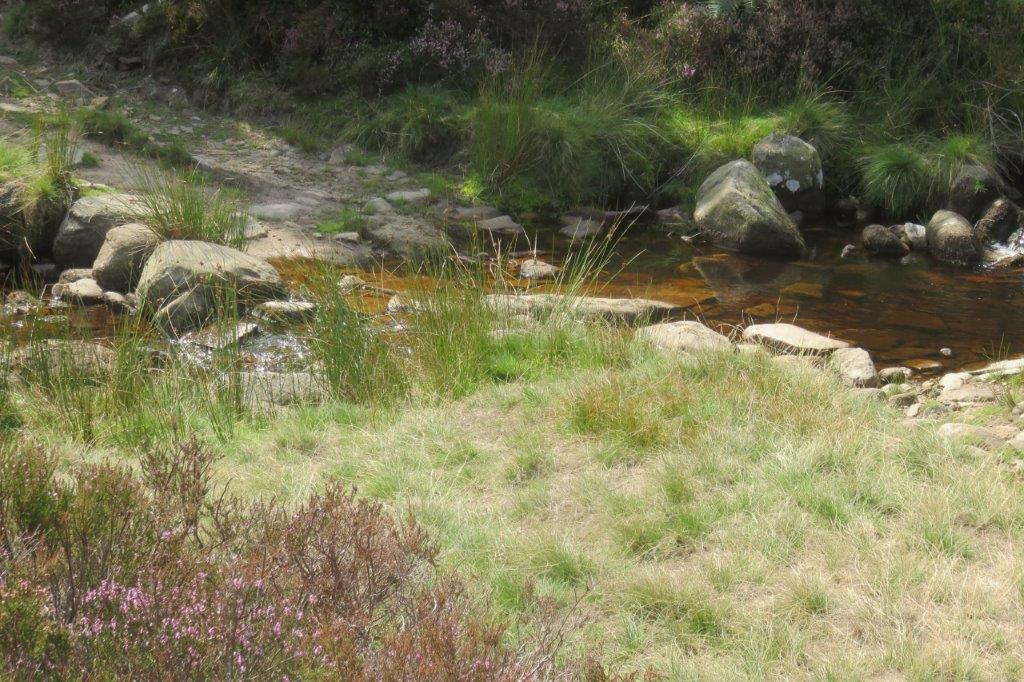 stepping stones can be covered with fast flowing water and then a considerable detour is required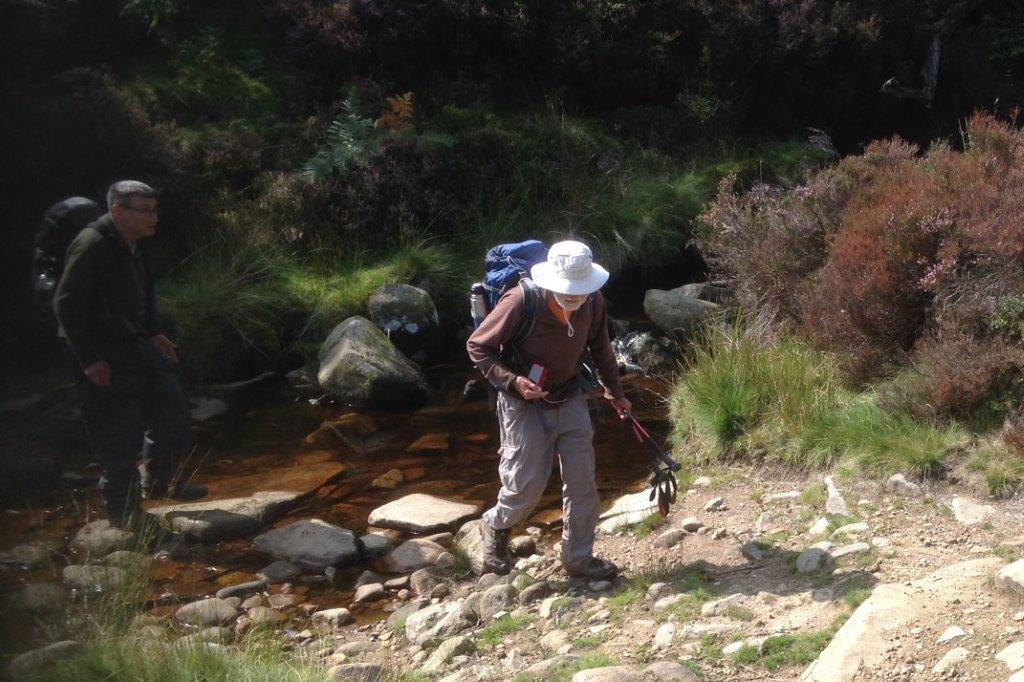 picture taken by William Kelly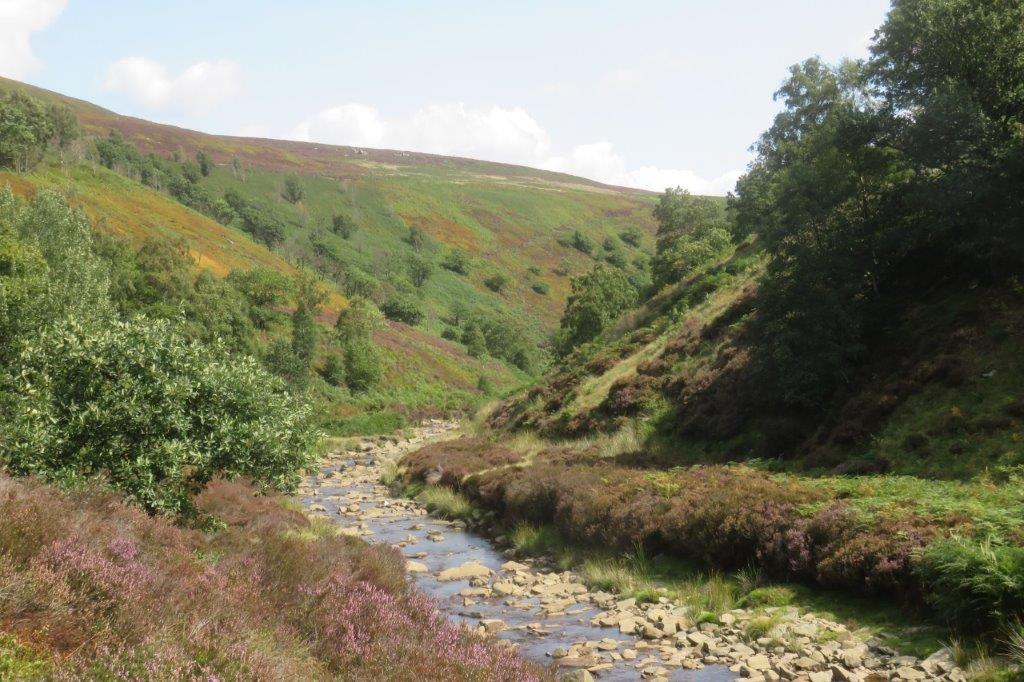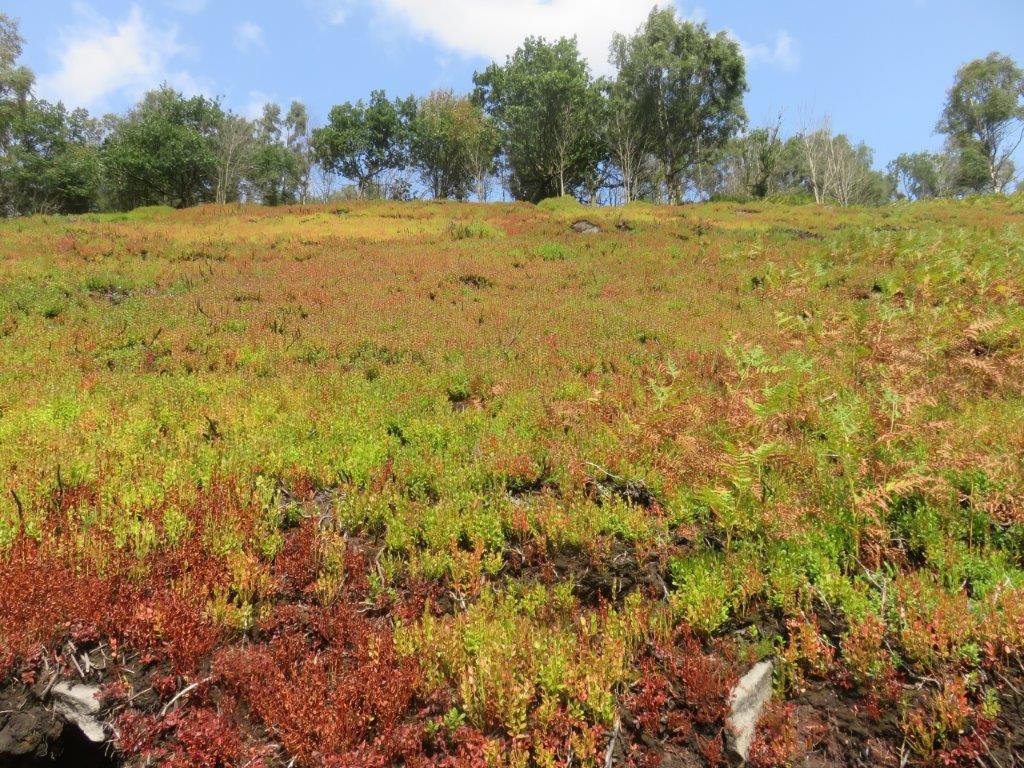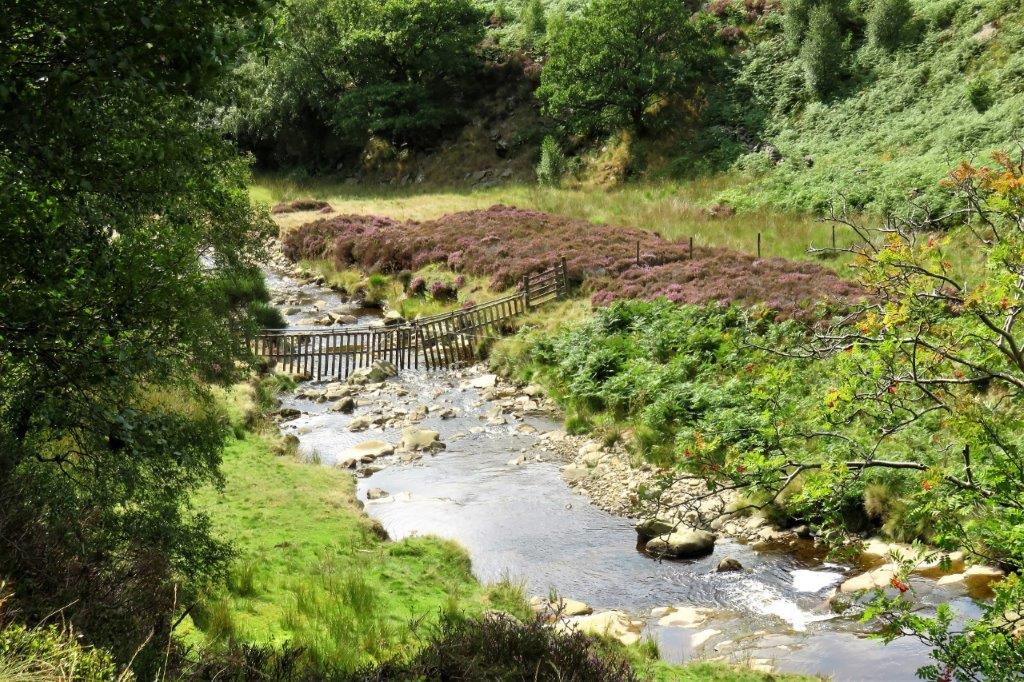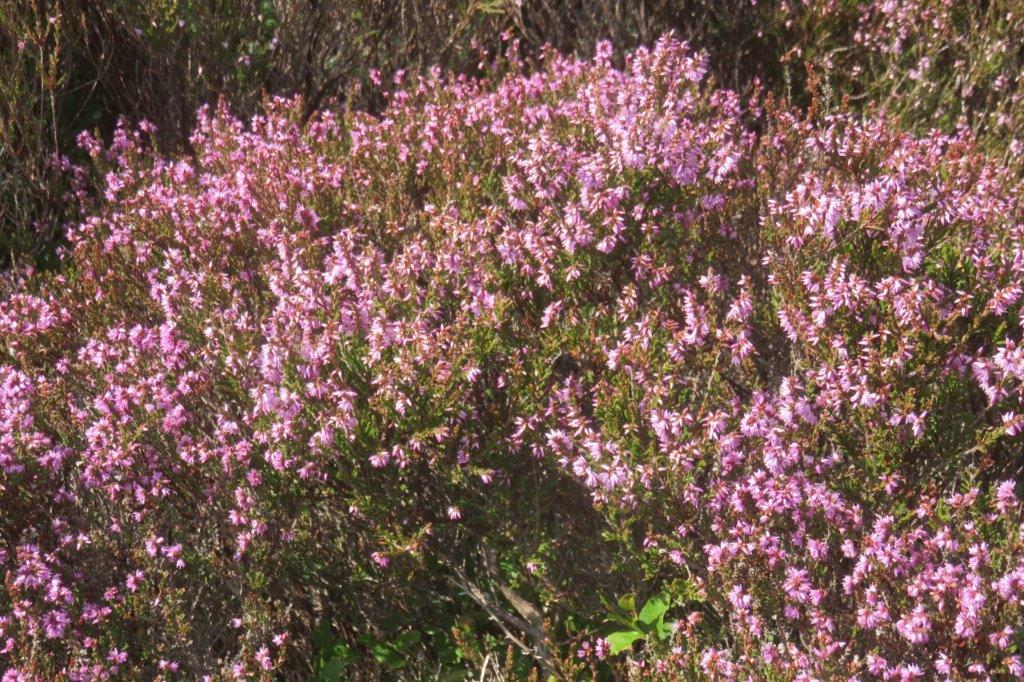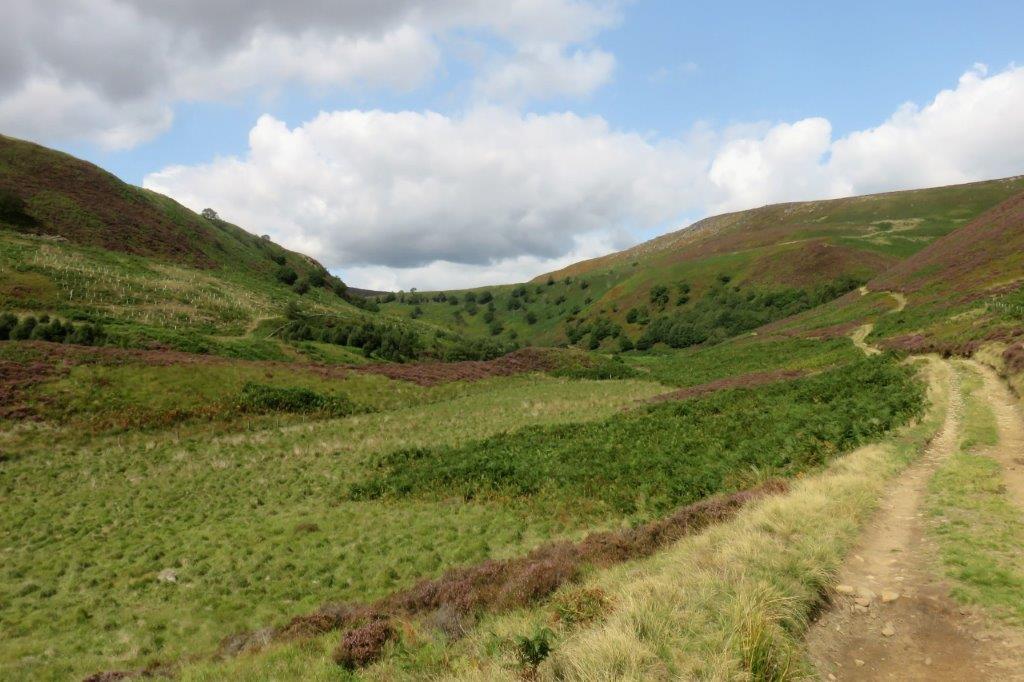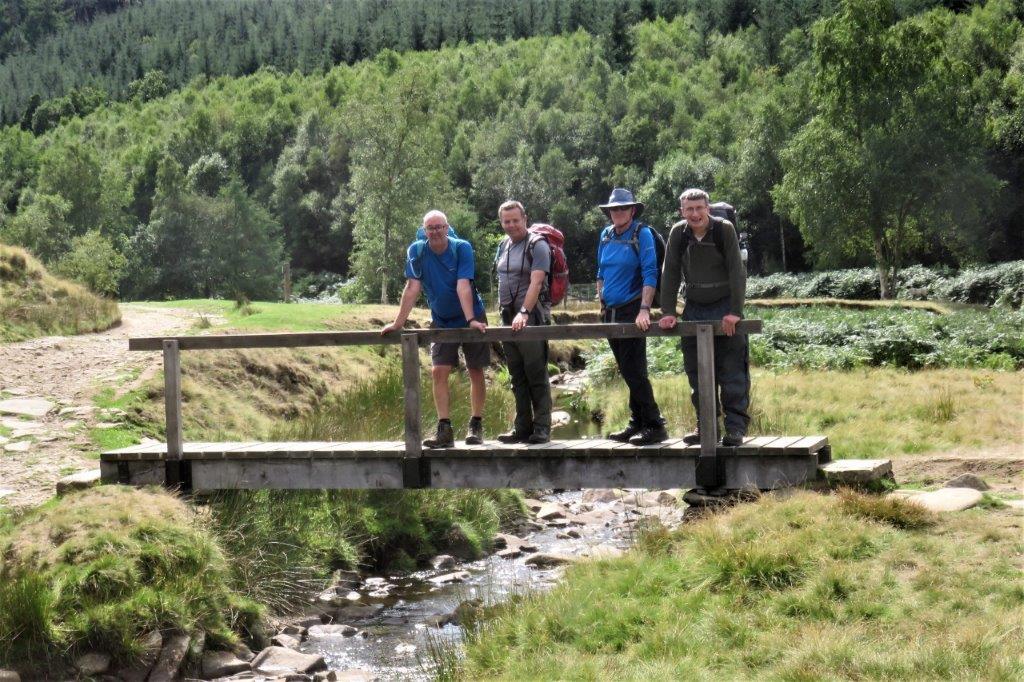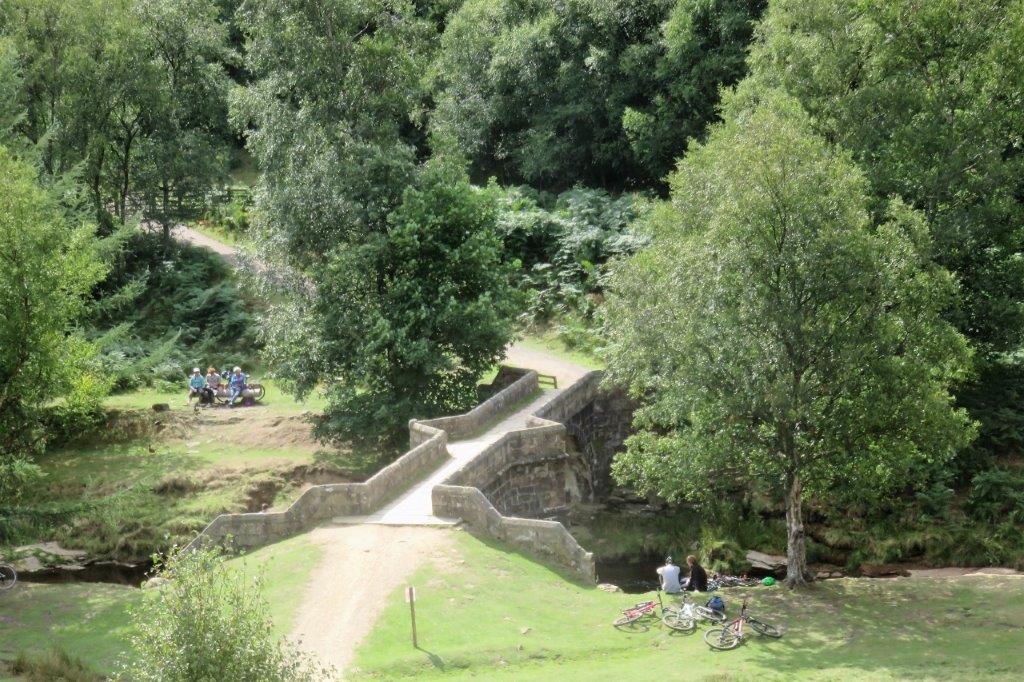 bridge near Slippery Stones - not crossed on this walk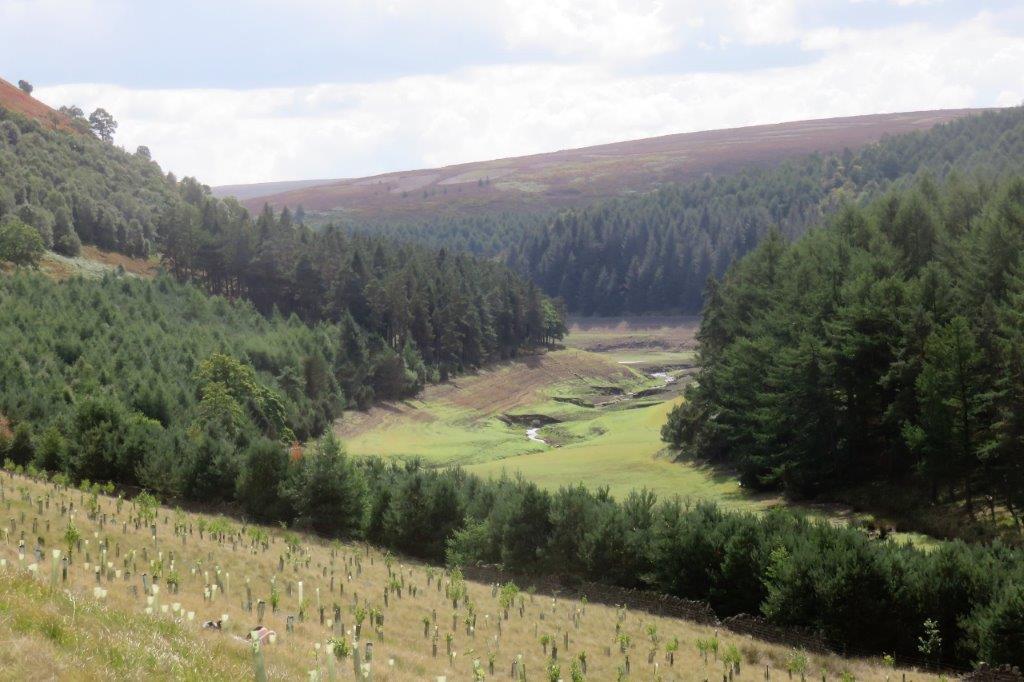 upper reaches of Howden Reservoir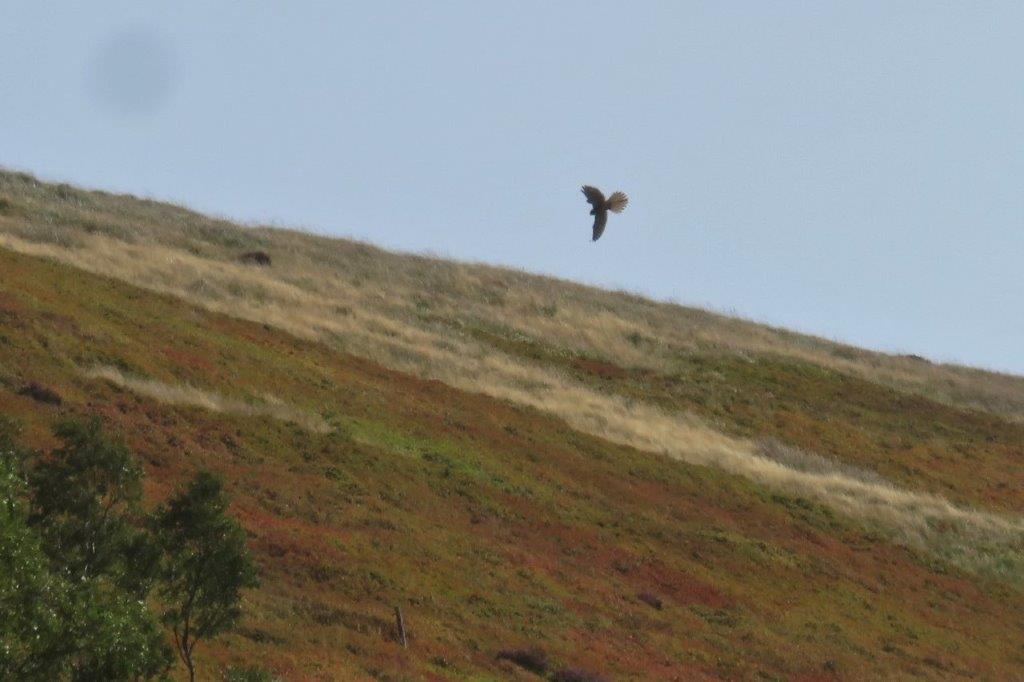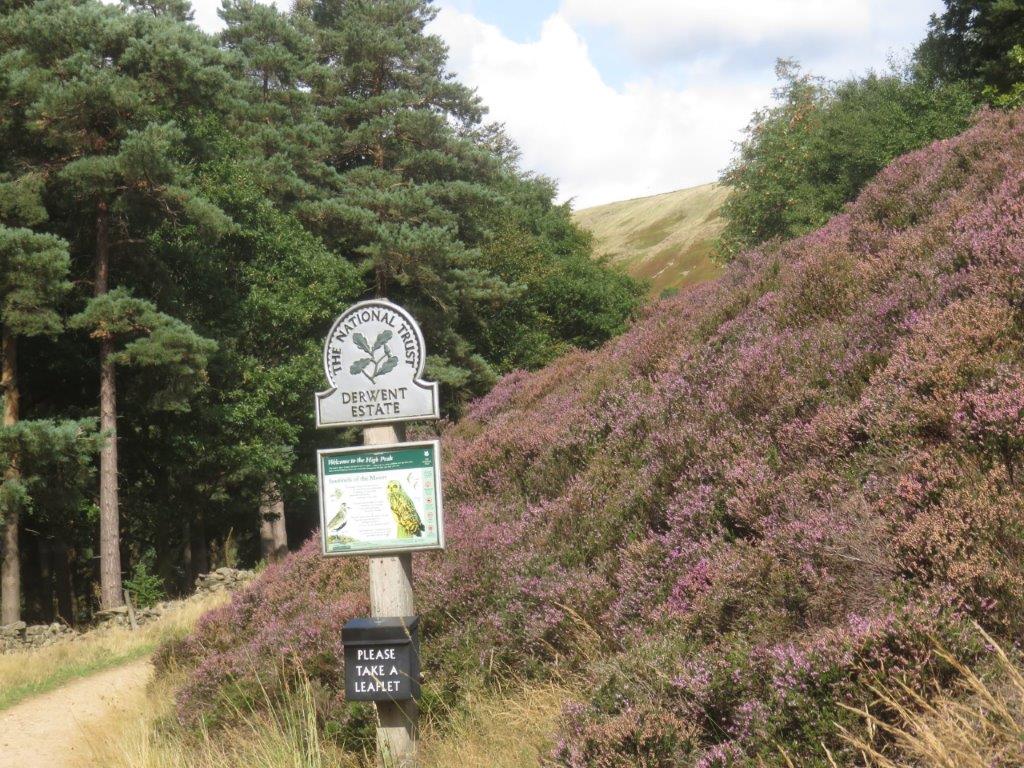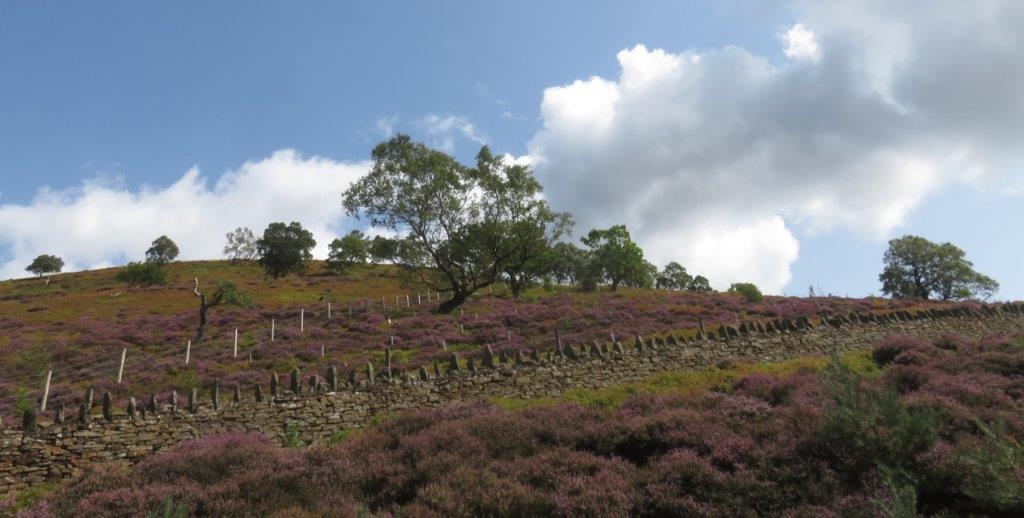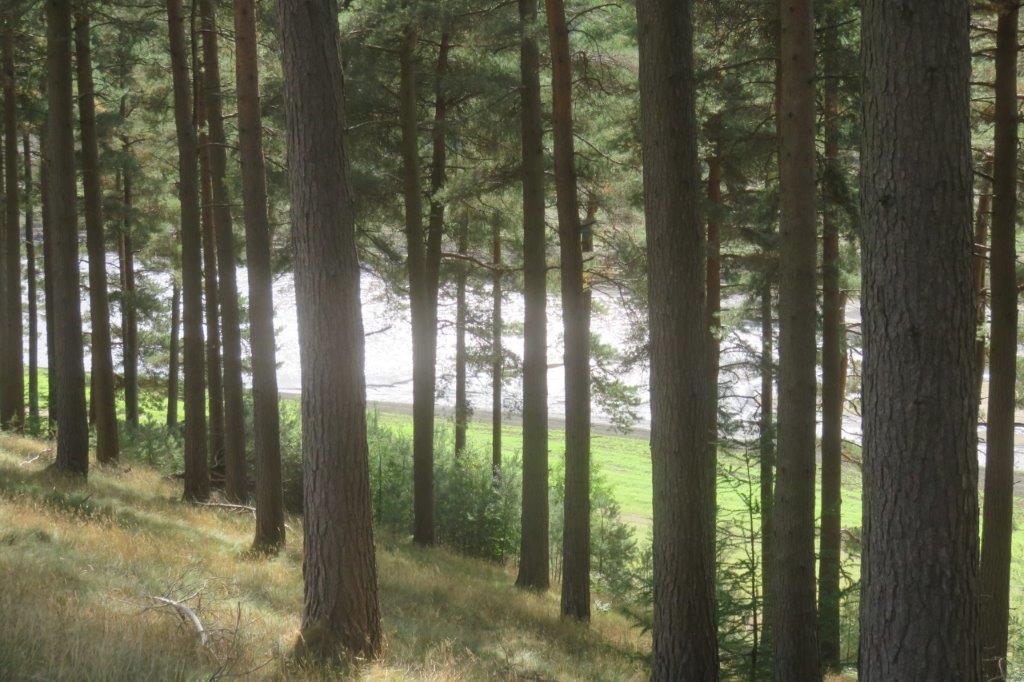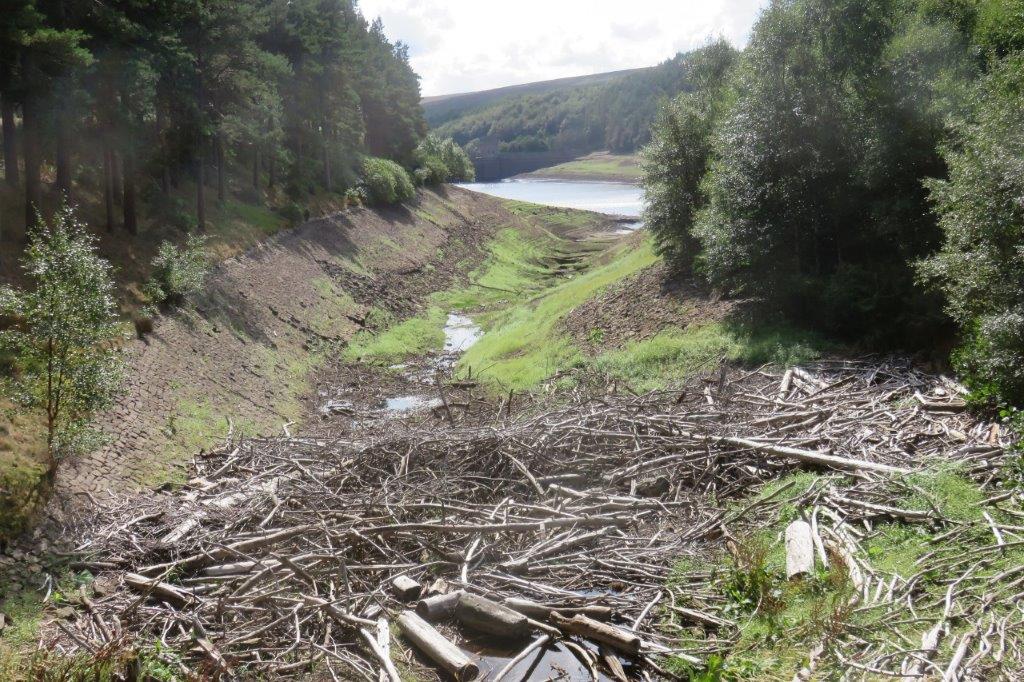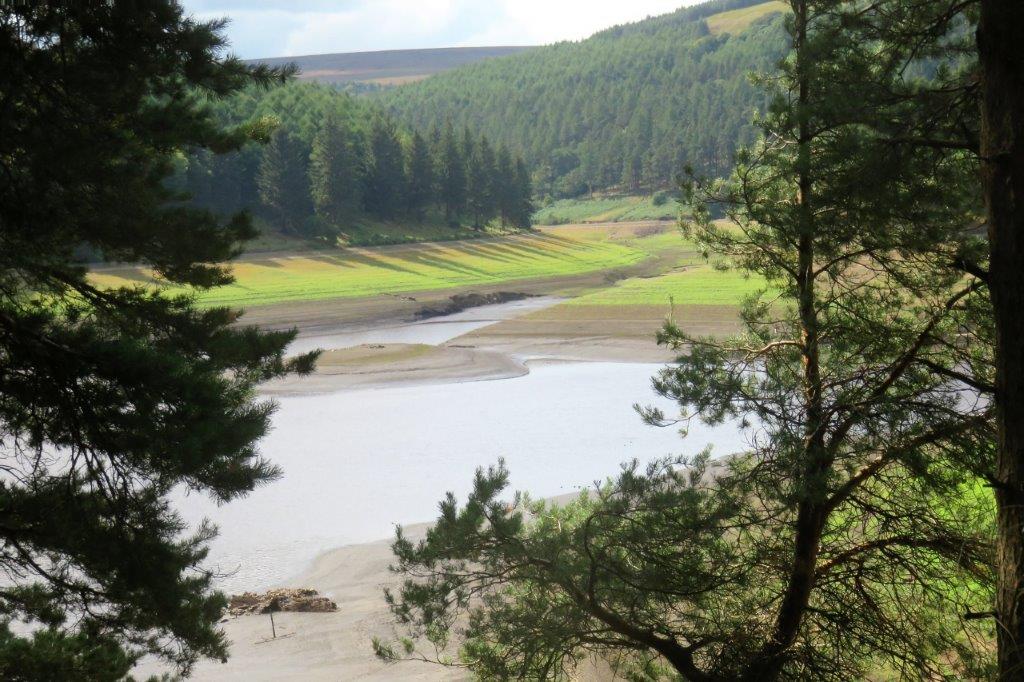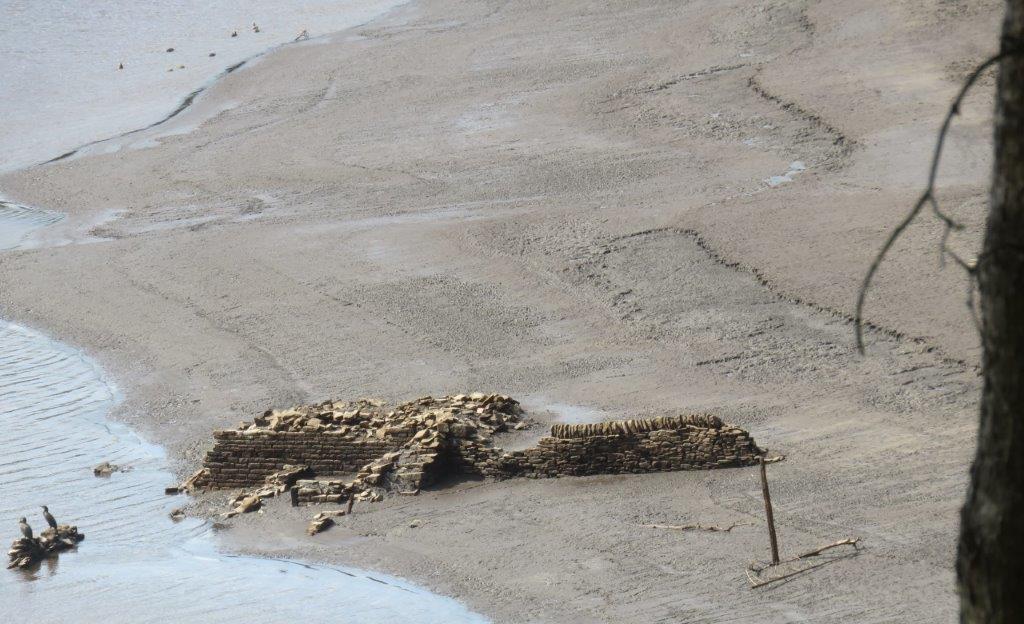 ruins revealed in Howden Reservoir by low water levels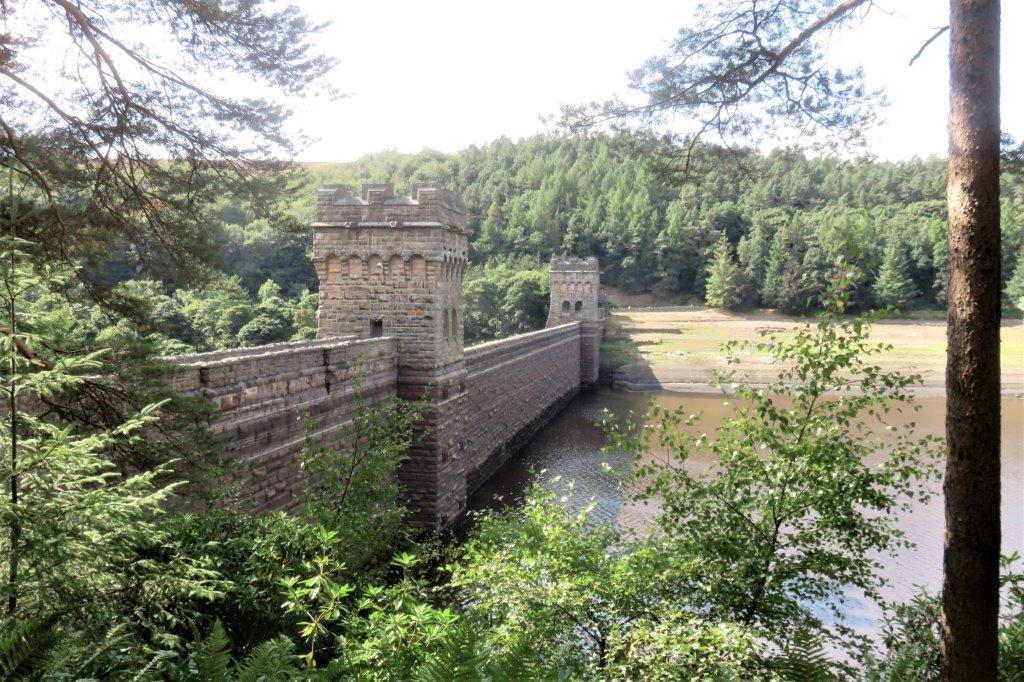 Howden Reservoir wall - completed 1914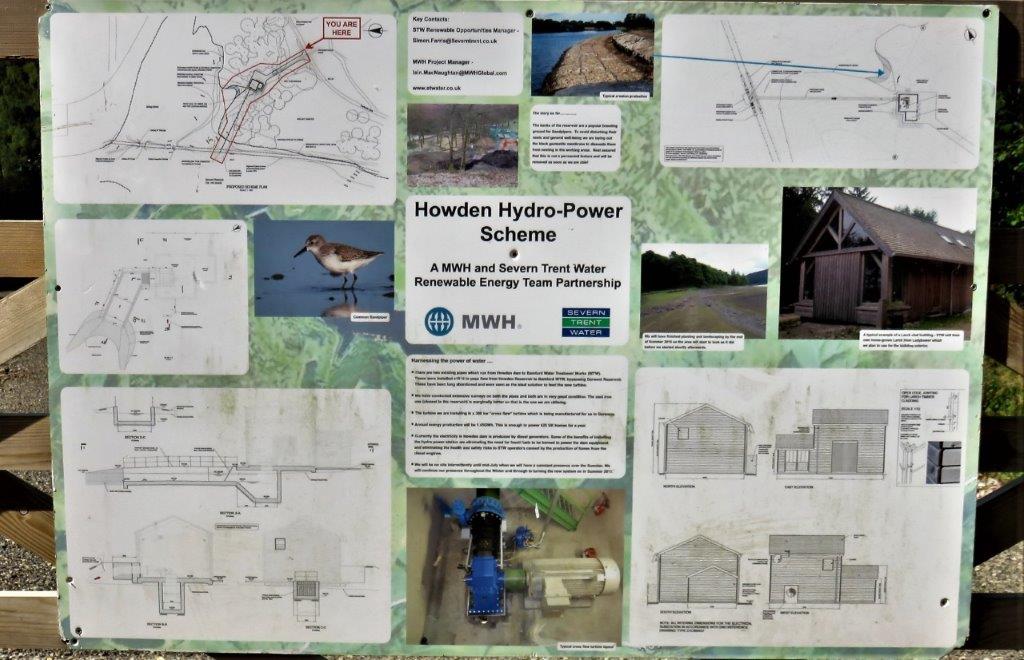 Howden Hydro-power Scheme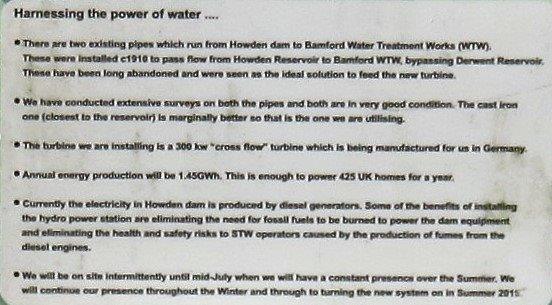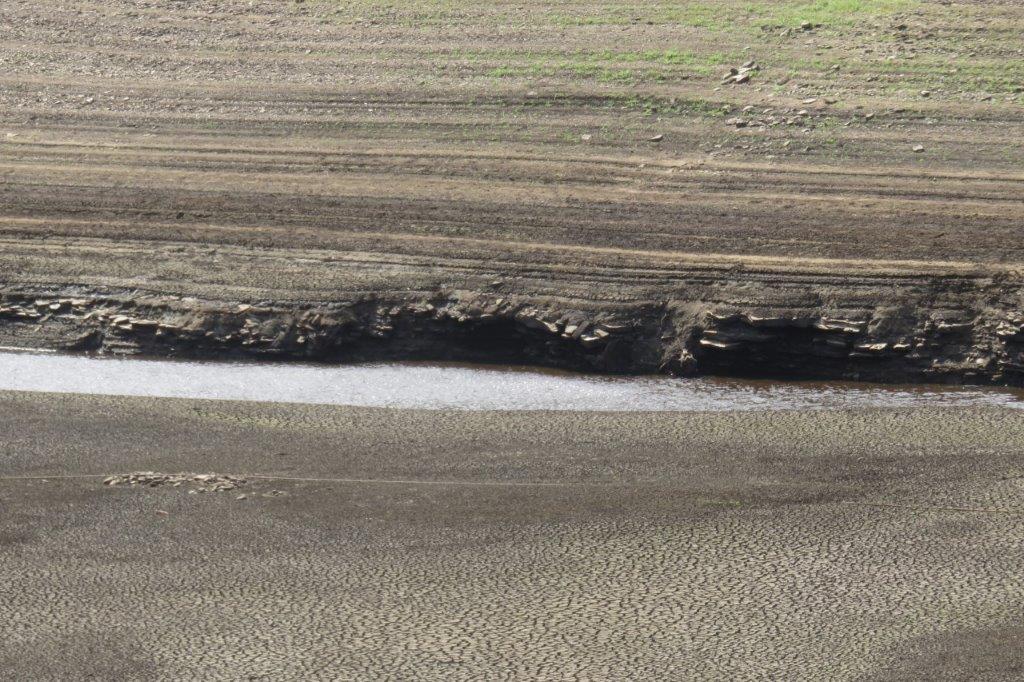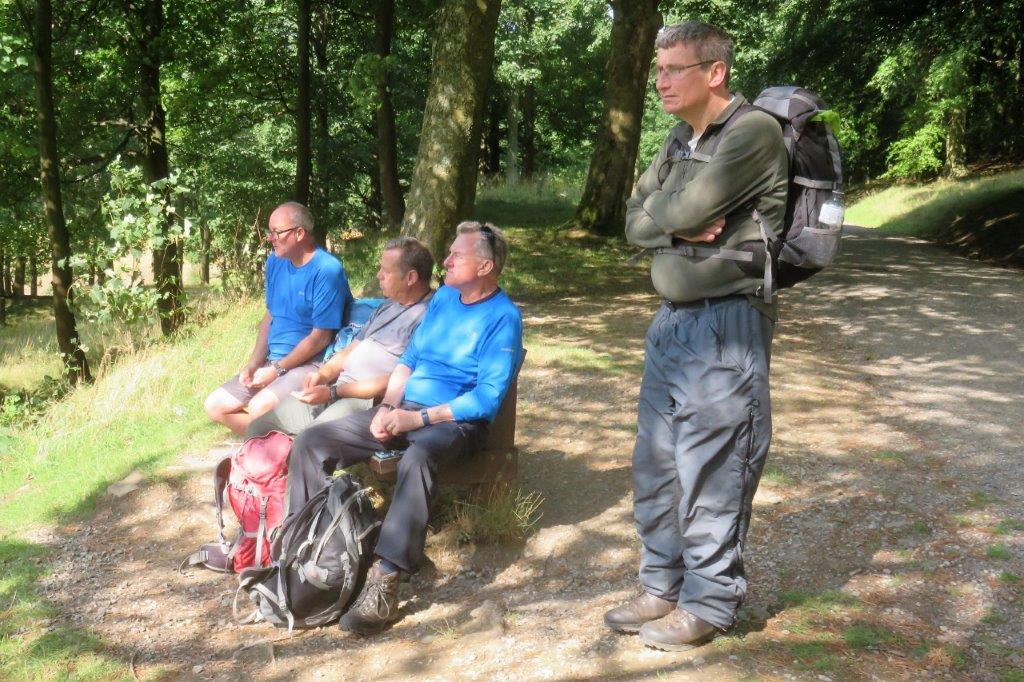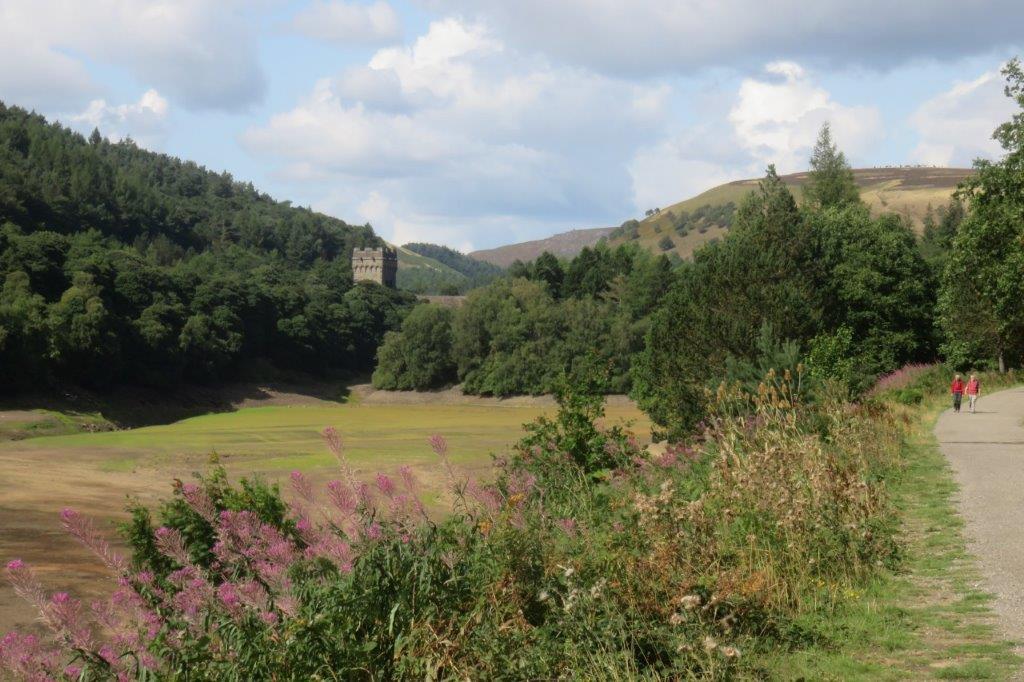 a glimpse back at Howden Reservoir Wall from Derwent Reservoir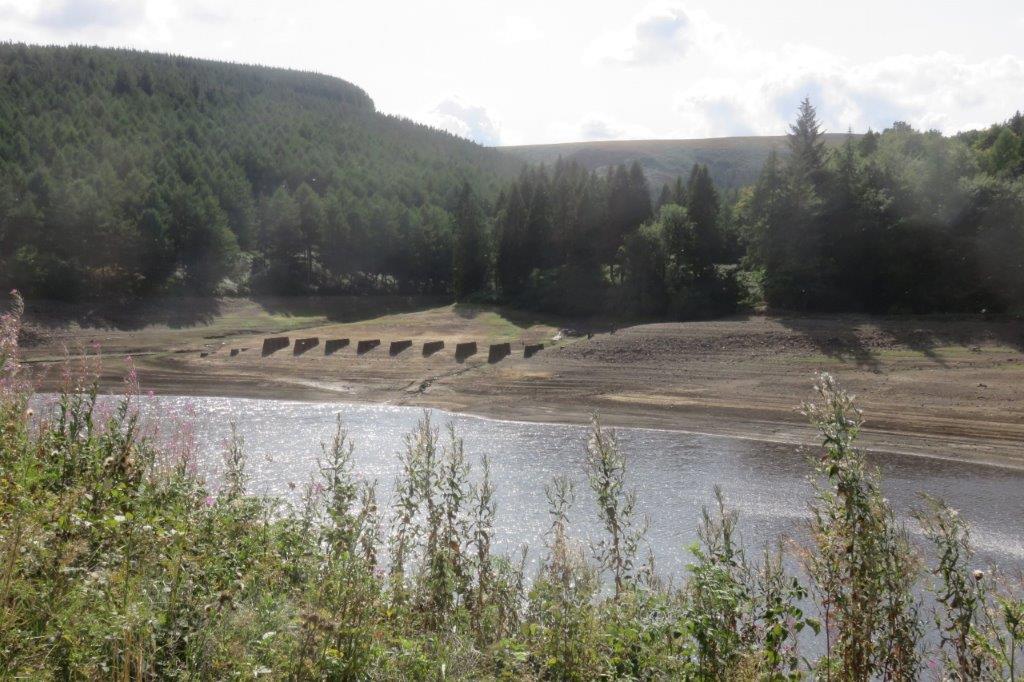 foundations of rail track used in construction of dams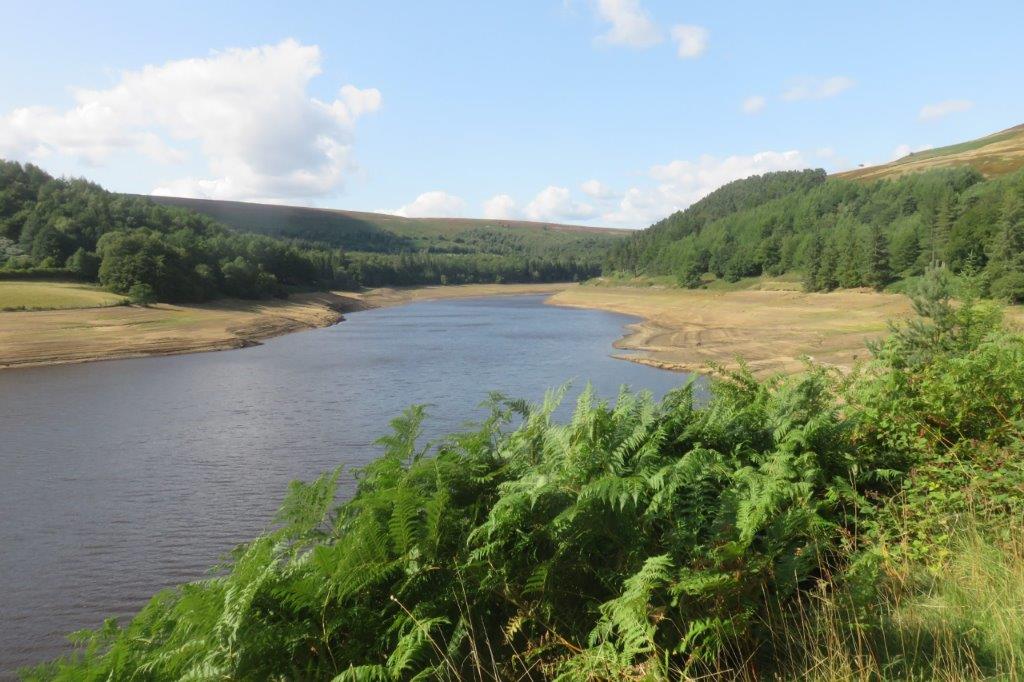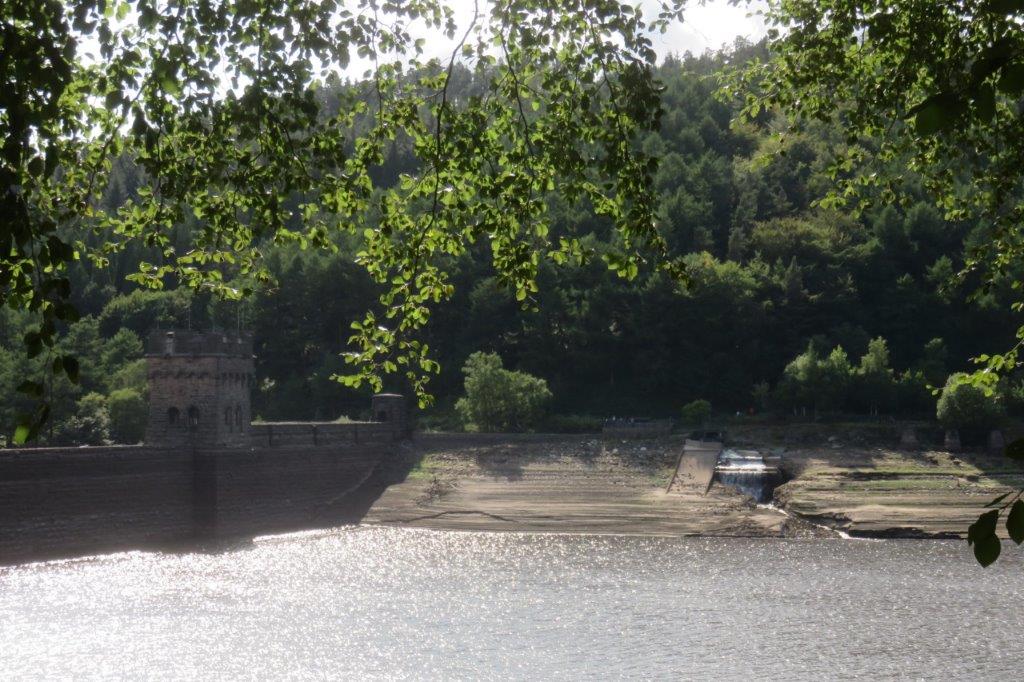 Derwent Reservoir - note canal inflow to right originating River Ashop in distant valley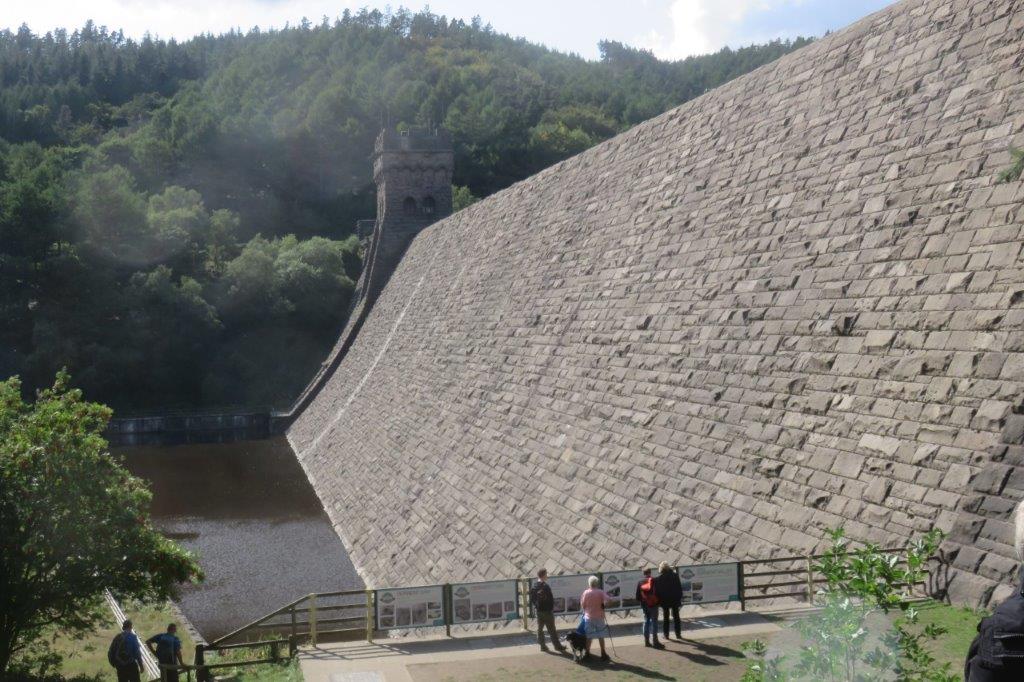 Derwent Reservoir Wall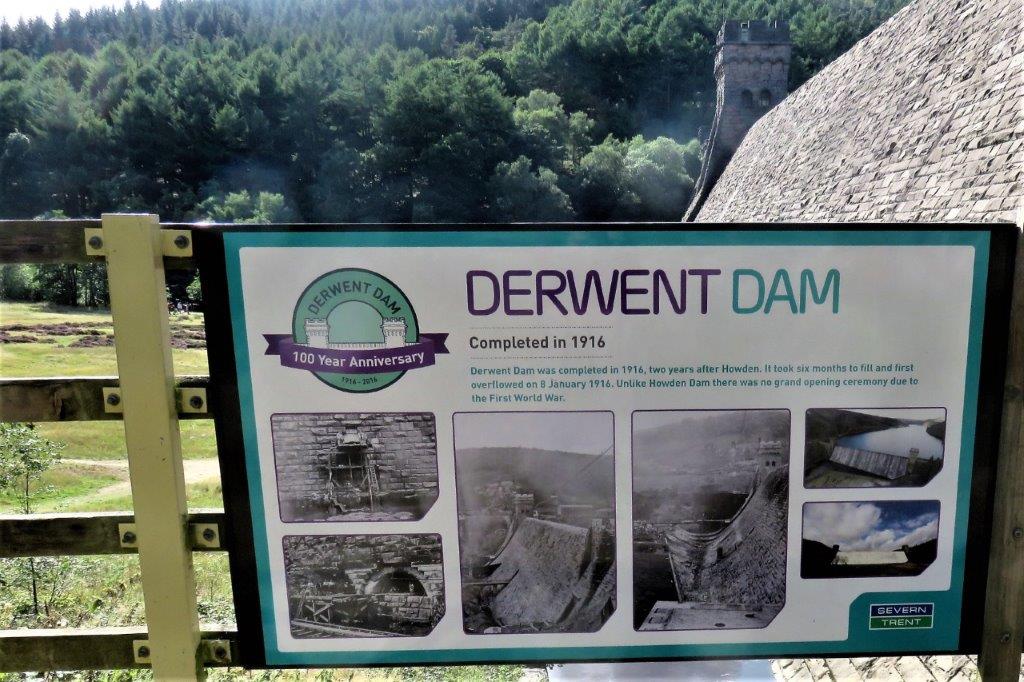 Derwent Reservoir completed in 1916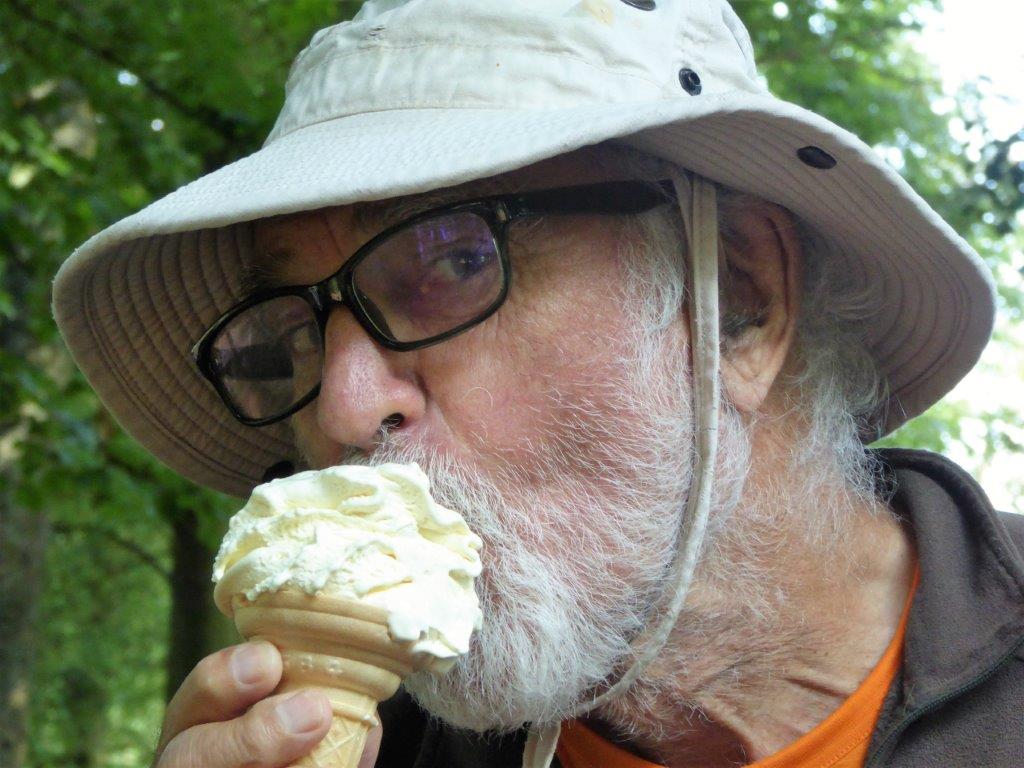 picture taken by Richard Bennett
homepage - Day Walks Index 2018 - contact me at