homepage - Day Walks Index 2018 - contact me at

2018.08.19 Hope, ~N on FP (~50m West of Edale Road), ~100m after cement railway track take FP ~NE to Edale Rd, & then ~400m ~NNE along E.Rd to branch ~NW onto rd / track passing Guest House, Oaker Farm to Fiddle Clough, under Rail track, ~N past Upper Fulwood Farm up to ~SK162871, then zig zag up to Roman Rd, & follow ~NNW past Hope Cross, cross Blackley Clough, continue down to 'V' junction at ~SK147890, cross Rowlee Bridge pass Low Barn cross Snake Rd, pass Rowlee Farm, ~SW past Bellhagg Barn, to BW junction at ~SK164890, zig zag ~SW to pass Hagg Farm, ~S over Snake Rd & River Ashop, follow River ~S & ~SE along west arm of Ladybower Reservoir, at ~ SK169870 Permissive BW ~SE then FP ~NW to base of Wooler Knoll, skirt to East of Knoll up to Hope Brink, & ~S down to & thru Fullwood Stile Farm, under Rail track near Cemetery, ~S along Edale Rd into Hope - leader Judy Gathercole Sunday.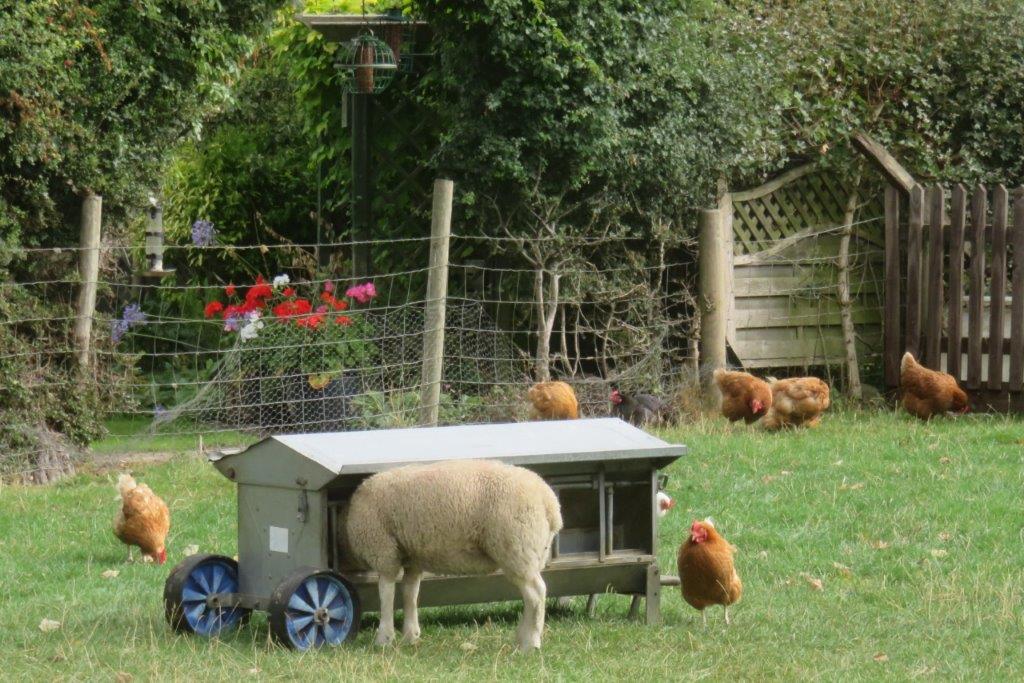 bucolic Hope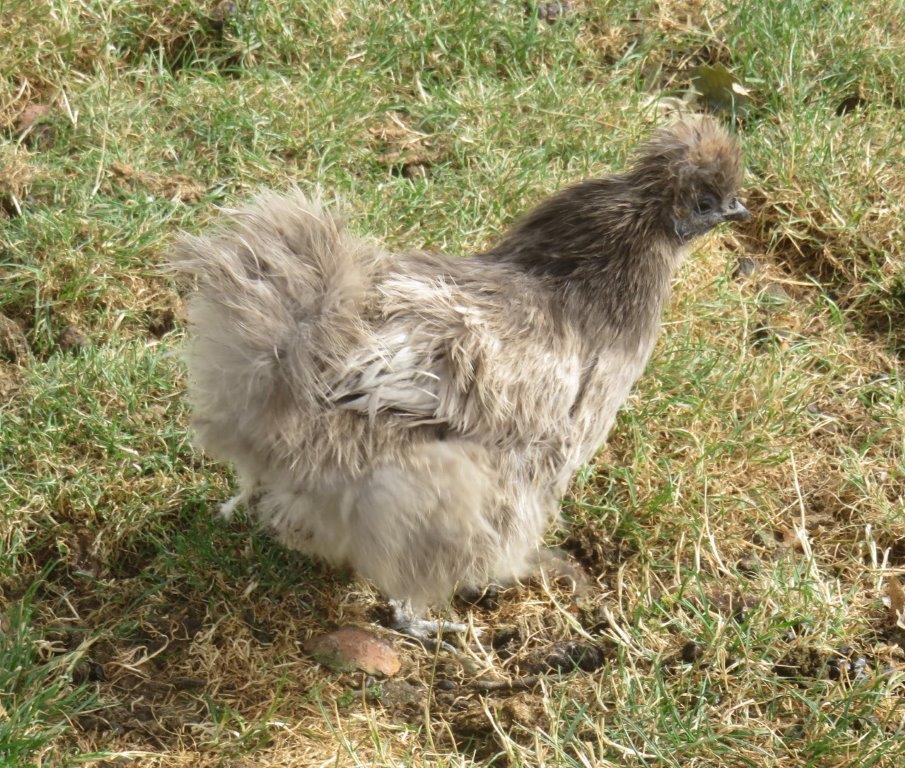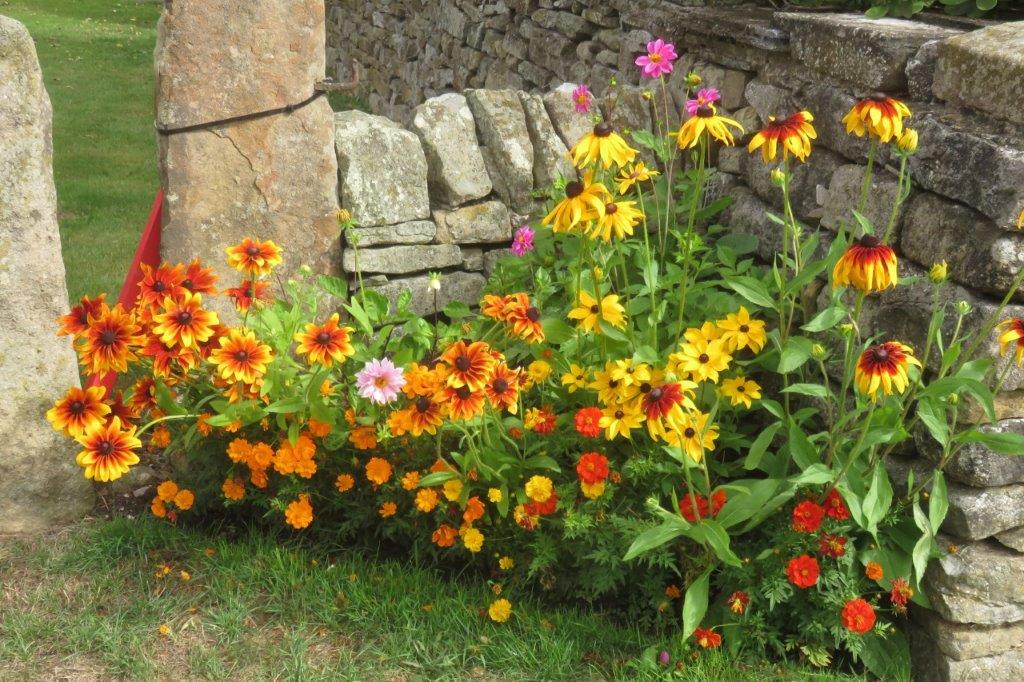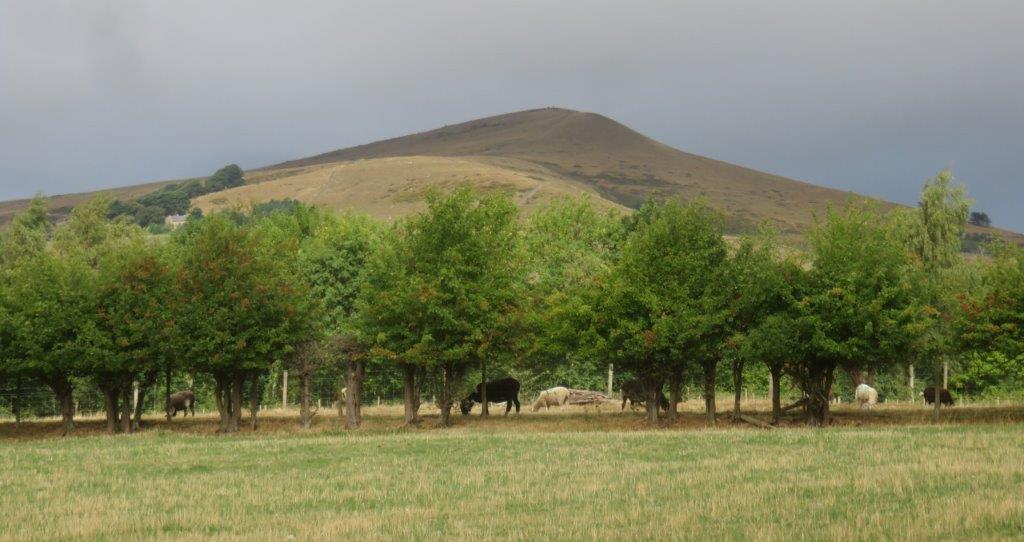 Lose Hill ahead but we turned off later to Edale Road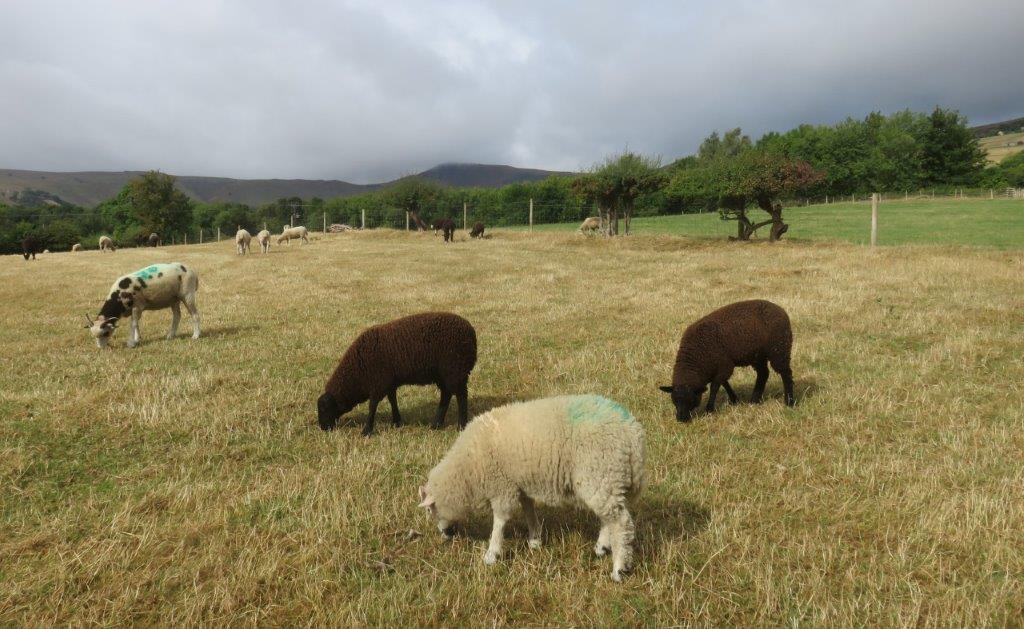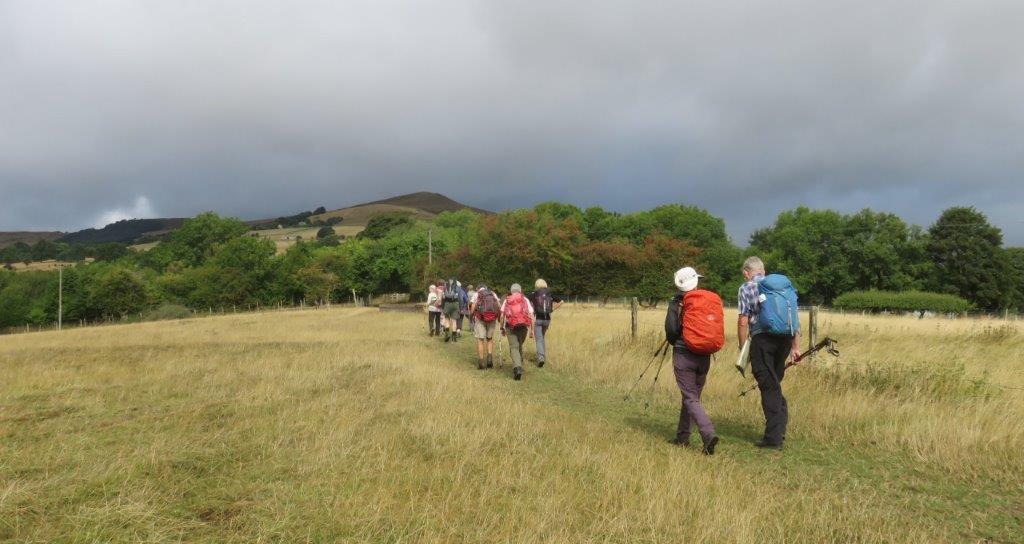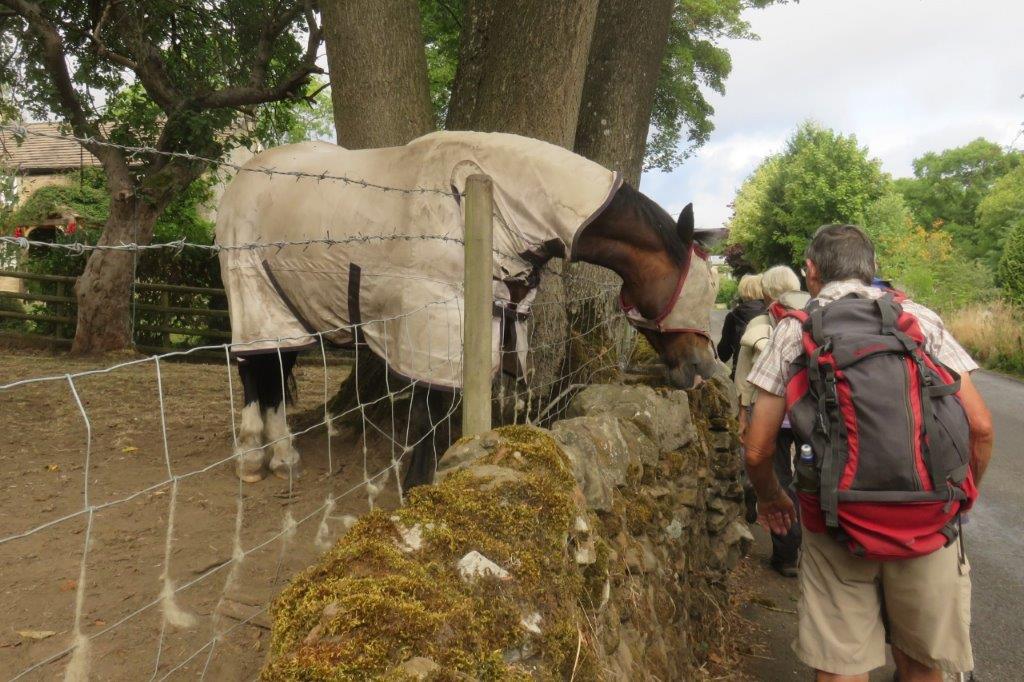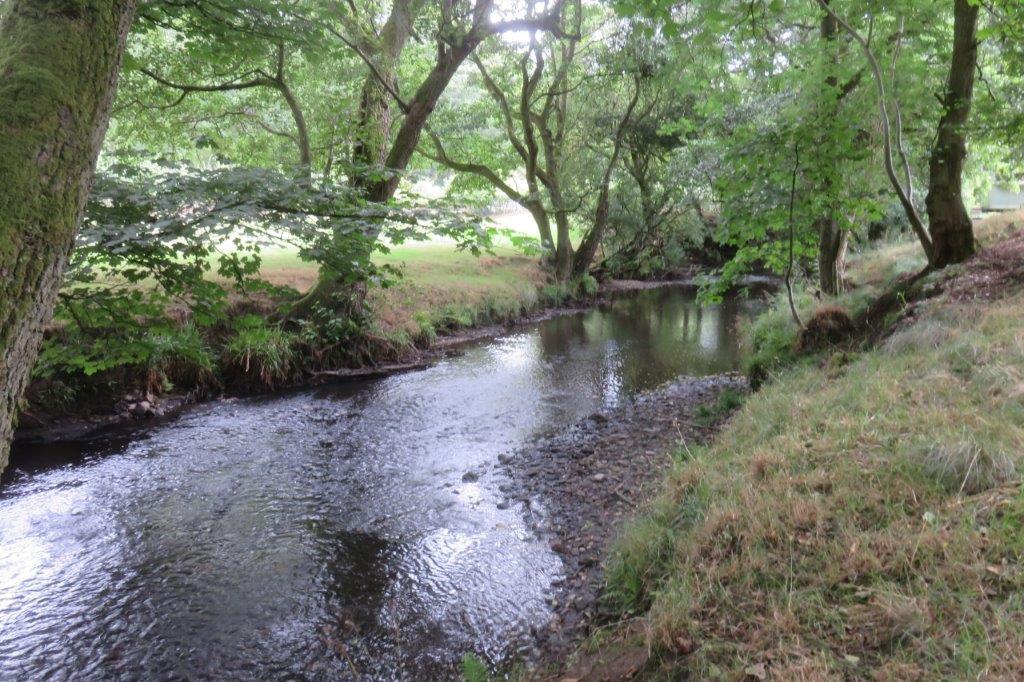 The River Noe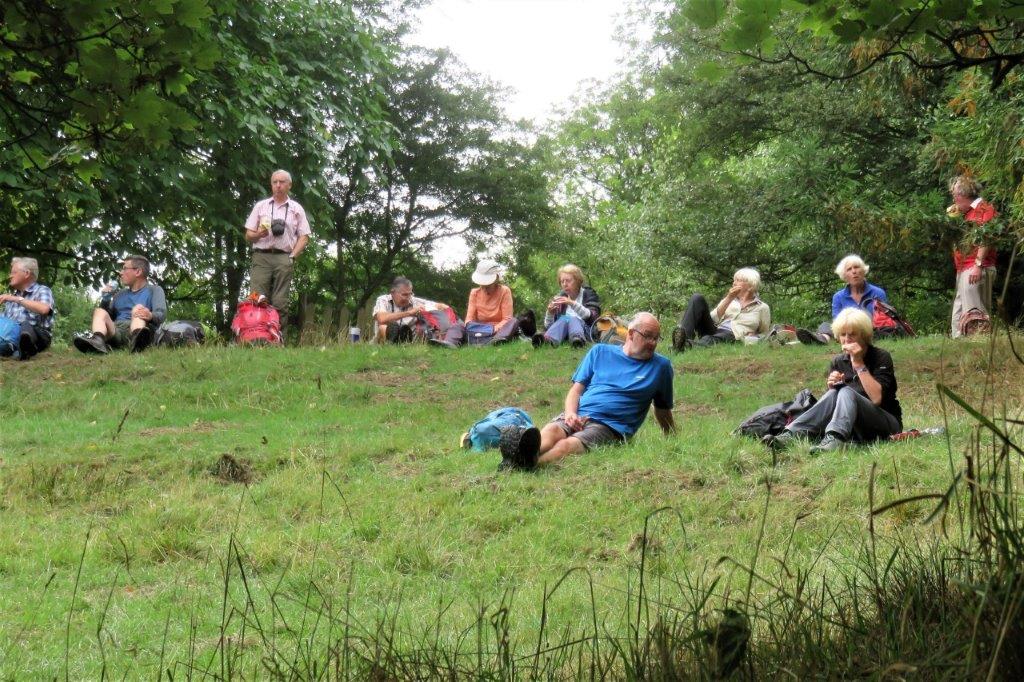 tea break above the river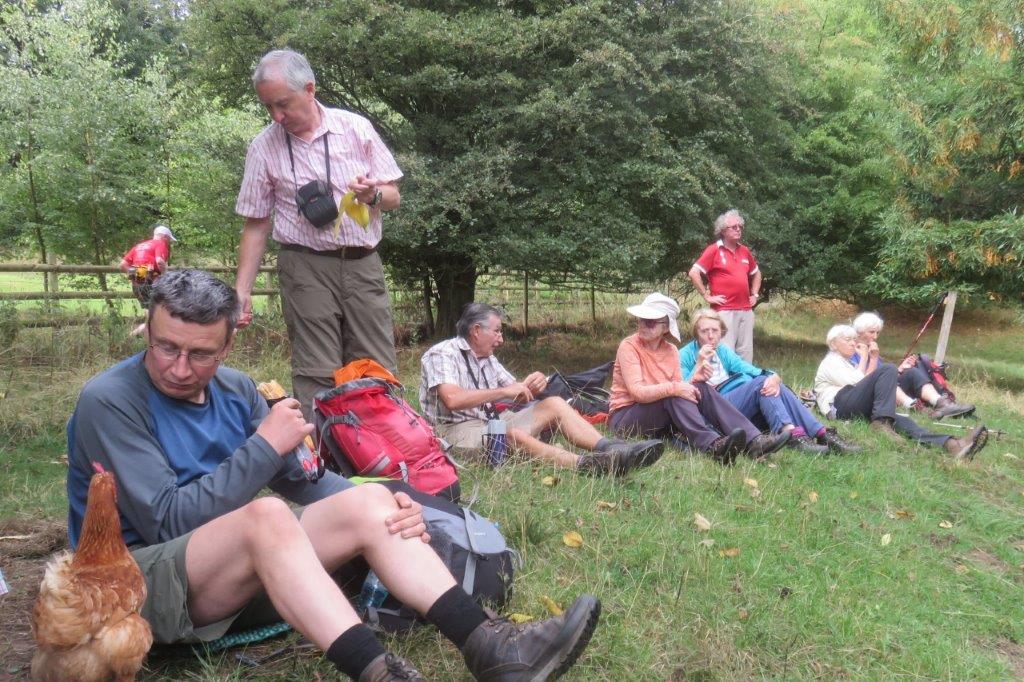 guests asking for crumbs?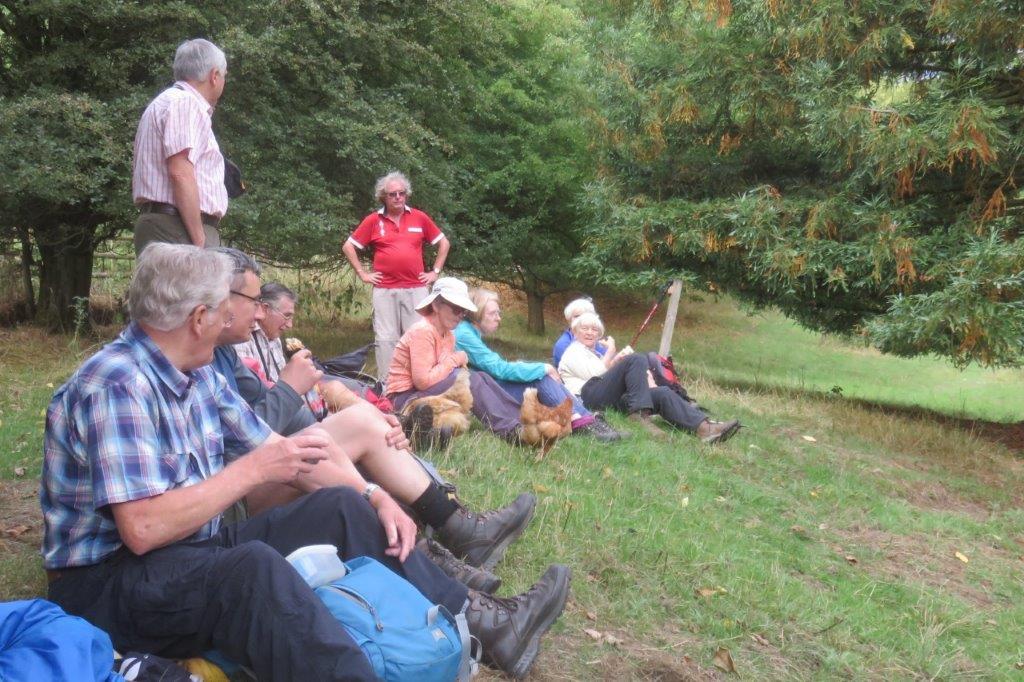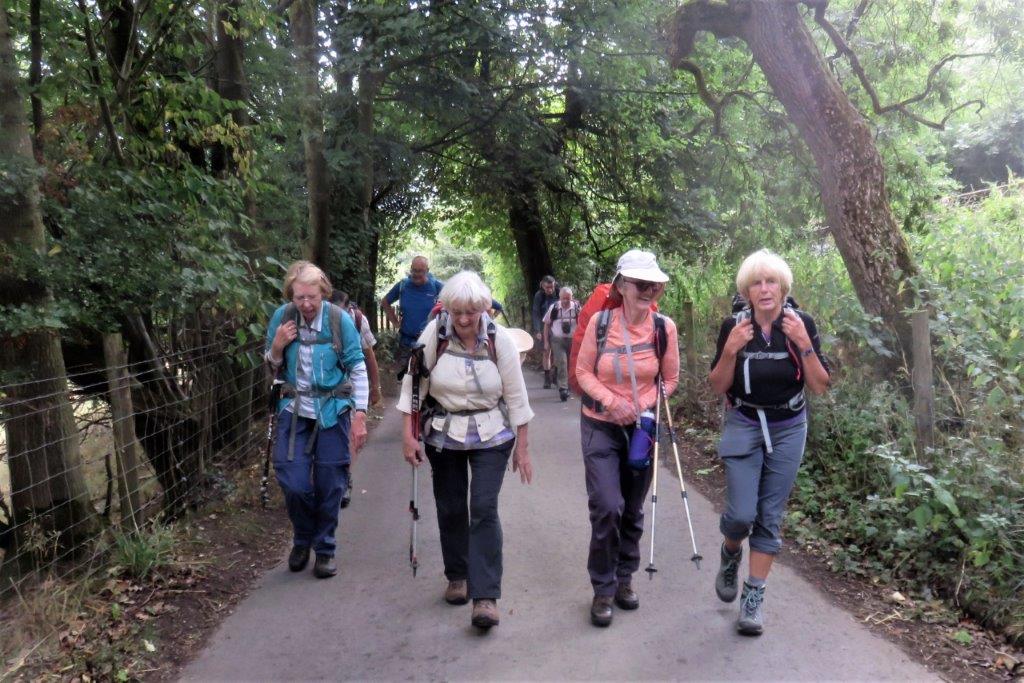 on the track to Fiddle Clough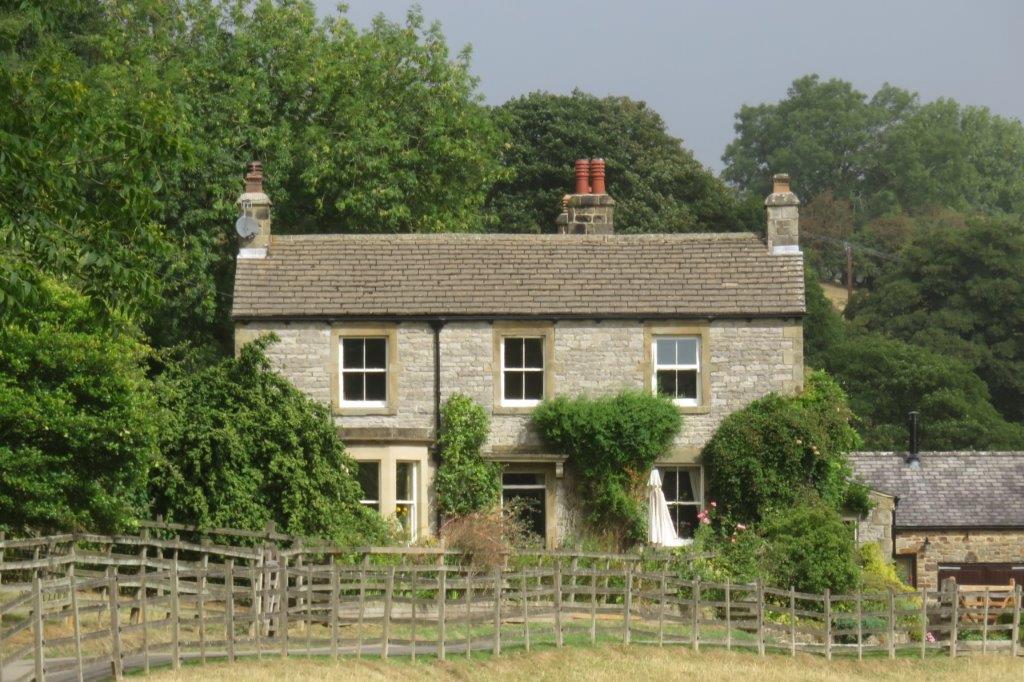 Oaker Farm?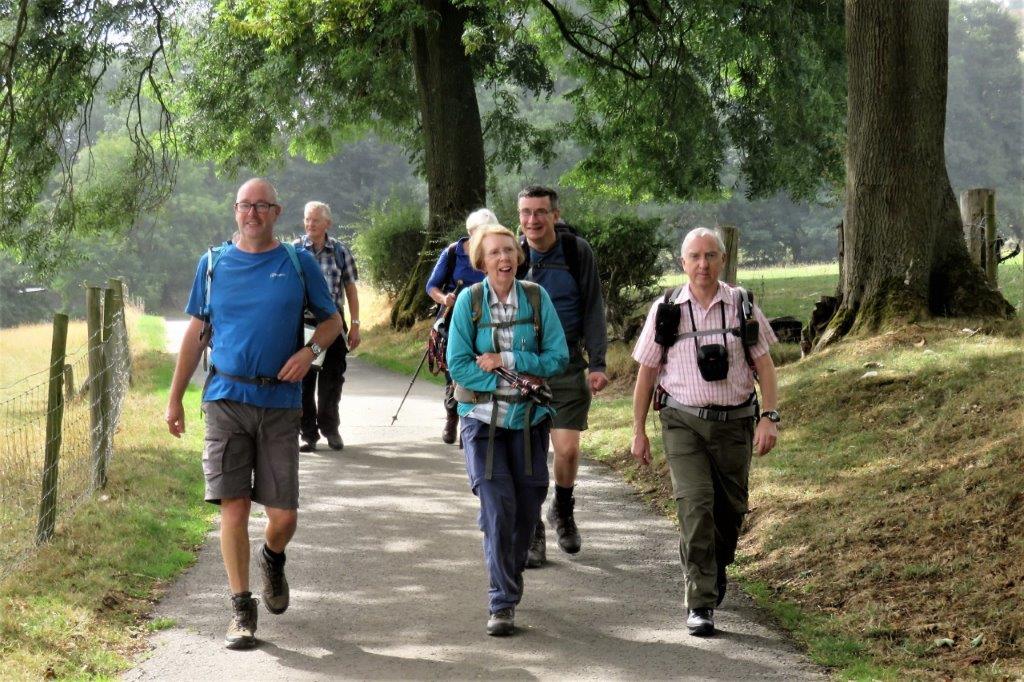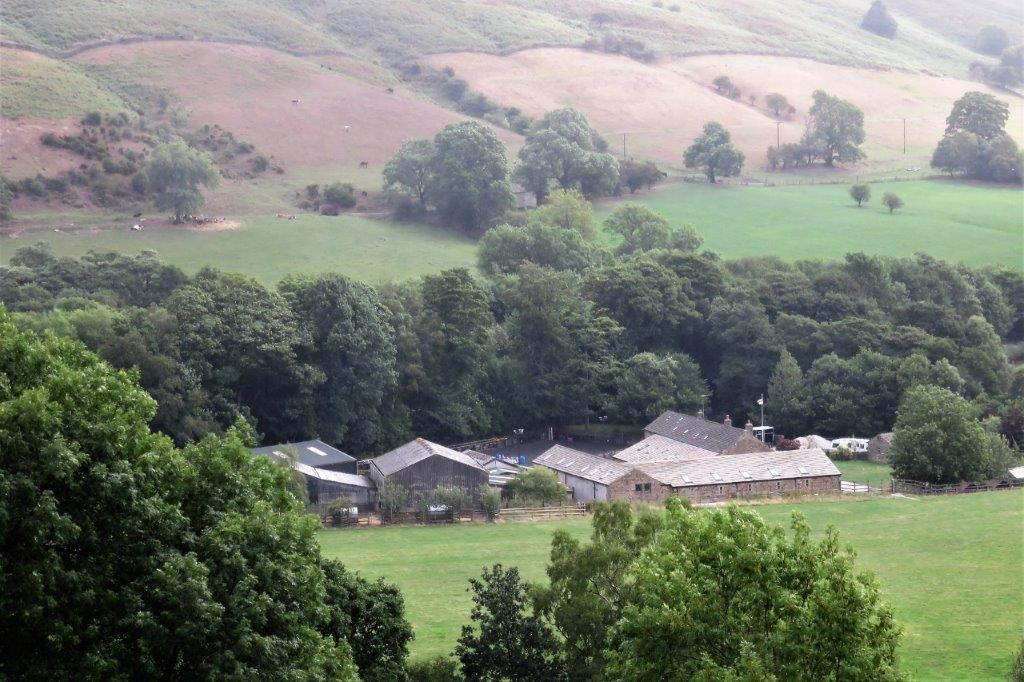 Normans Farm? - below us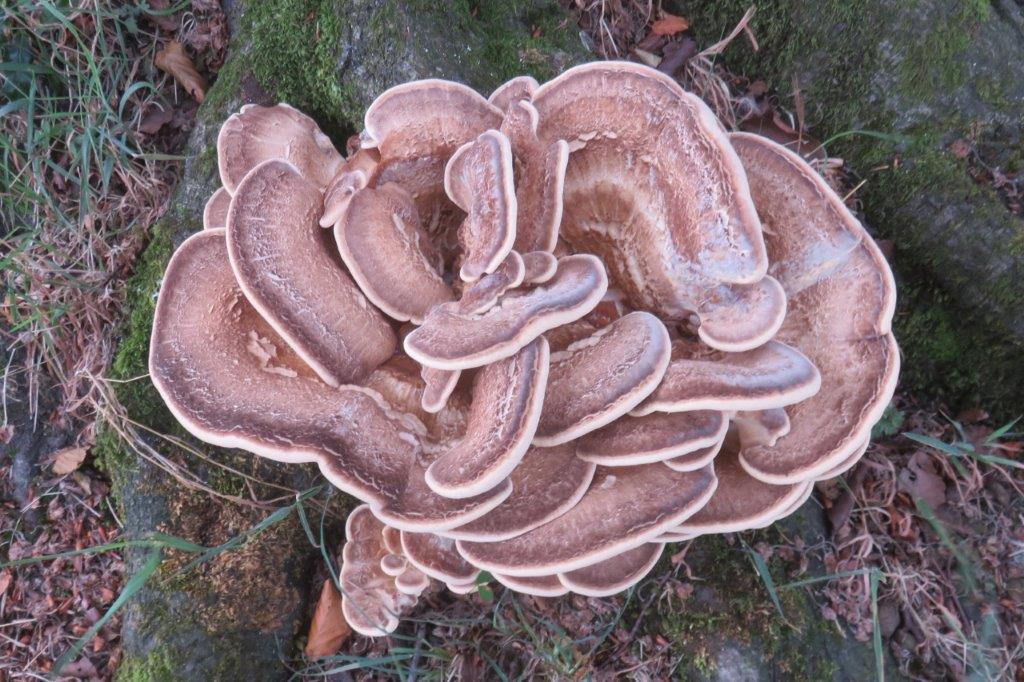 fungi in Fiddles Clough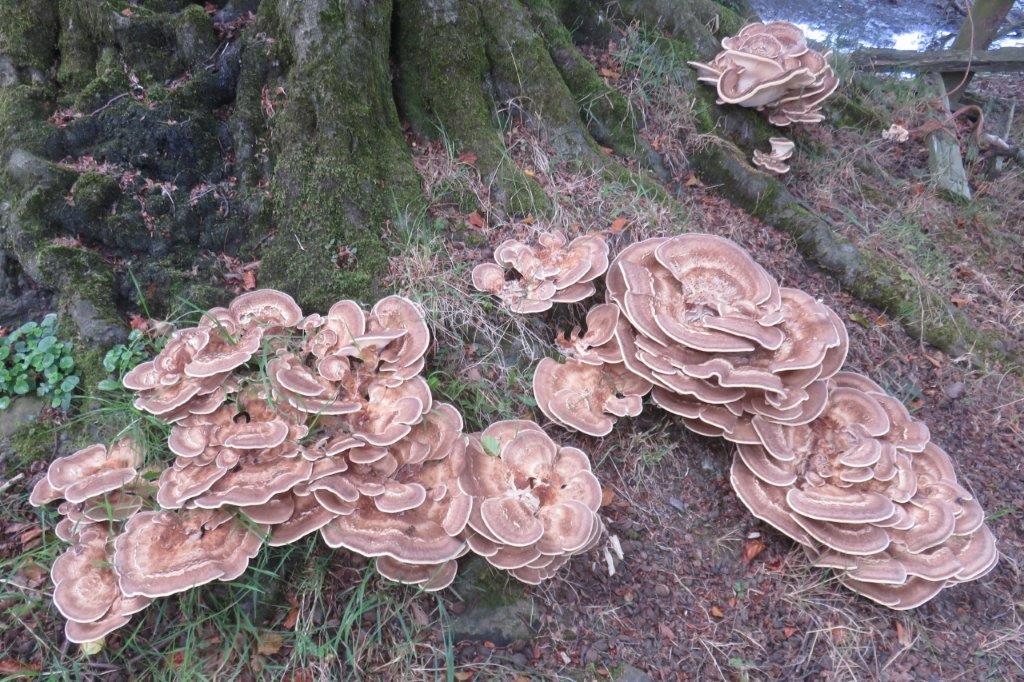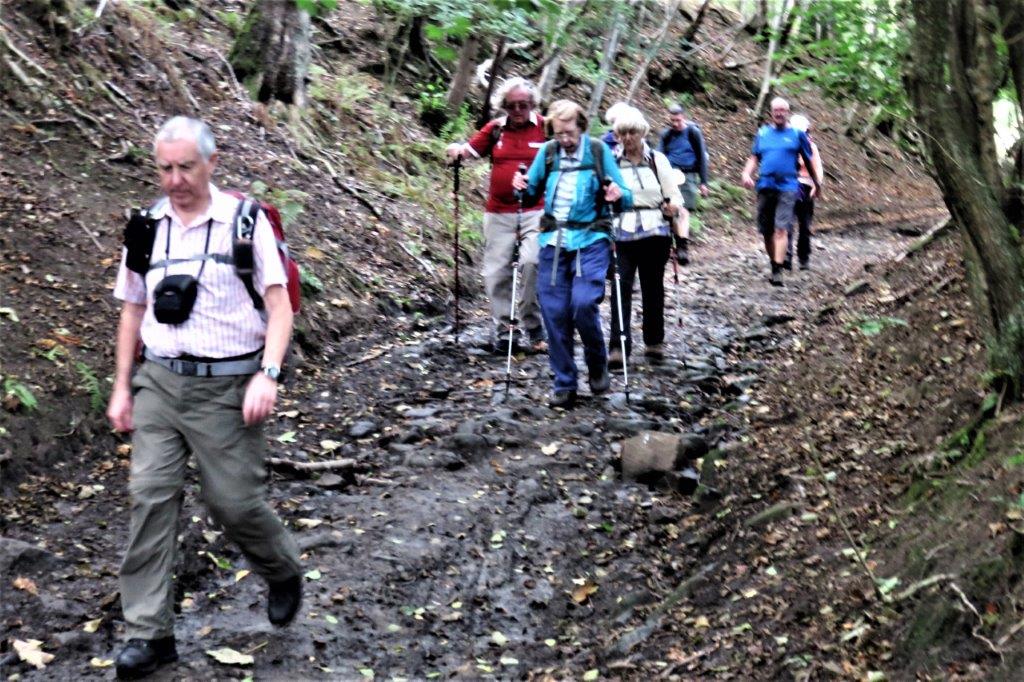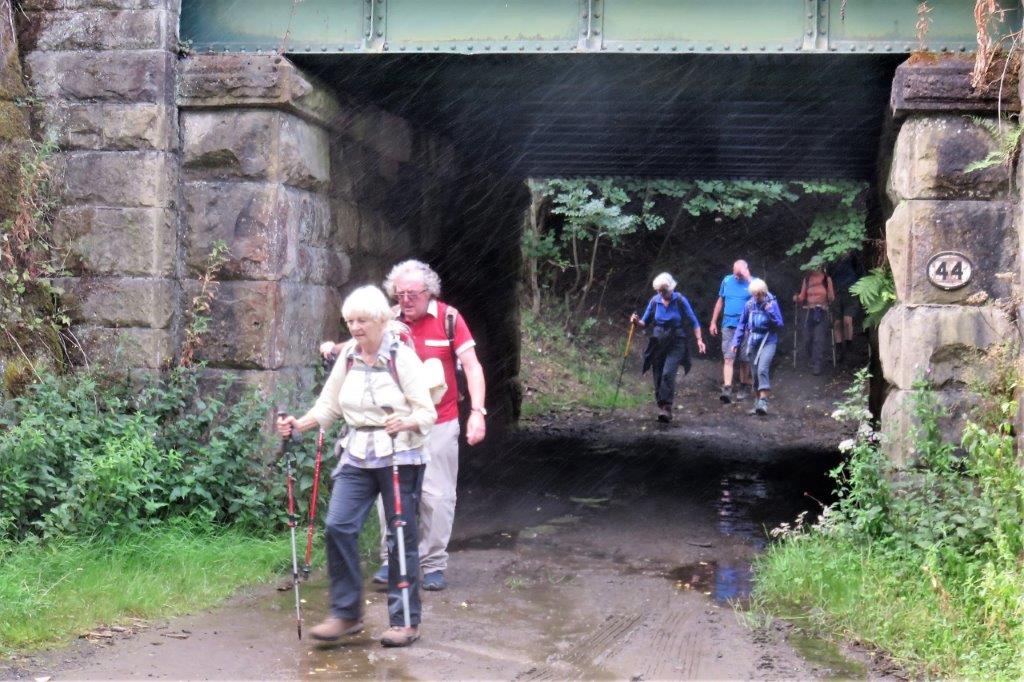 Fiddle Clough Bridge under the rail track on the Sheffield / Manchester Hope Valley Line. very light drizzle seen just under bridge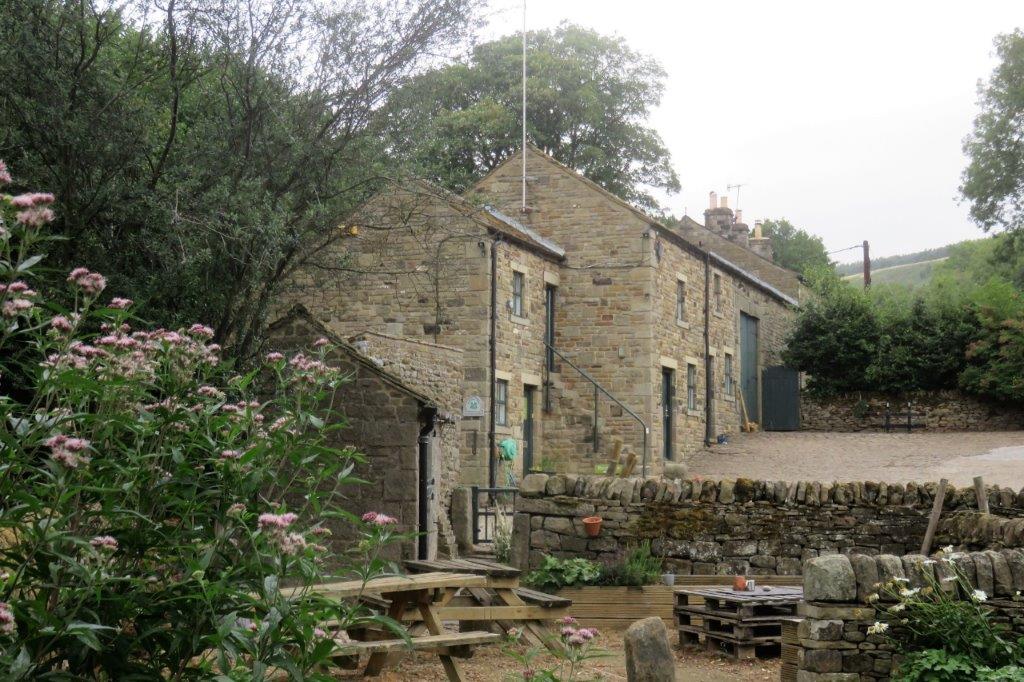 The National Trusts Upper Fullwood Farm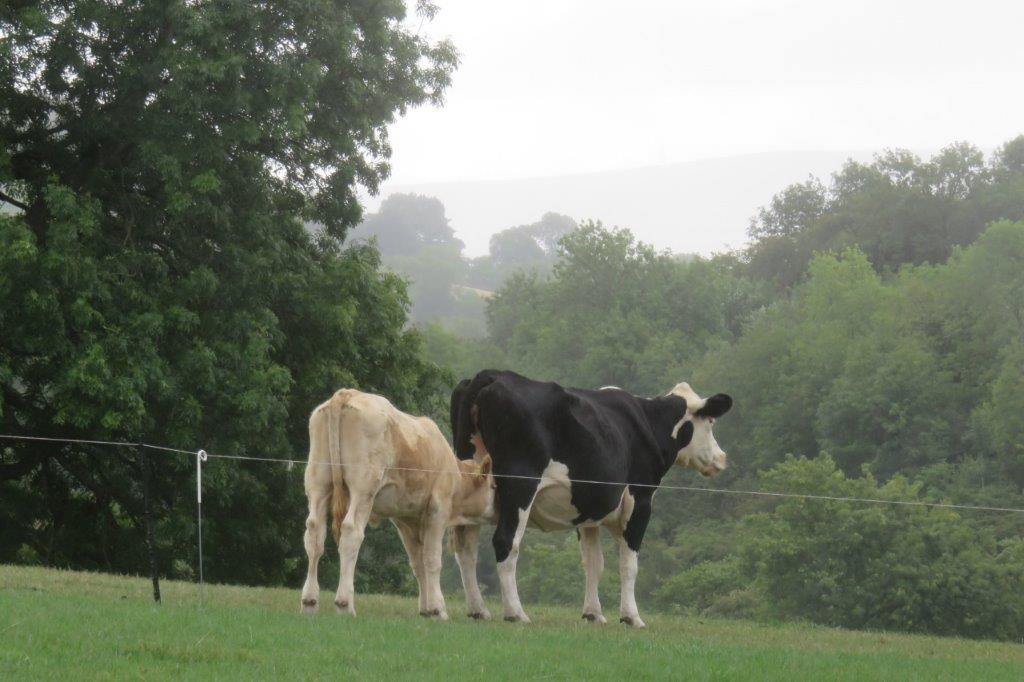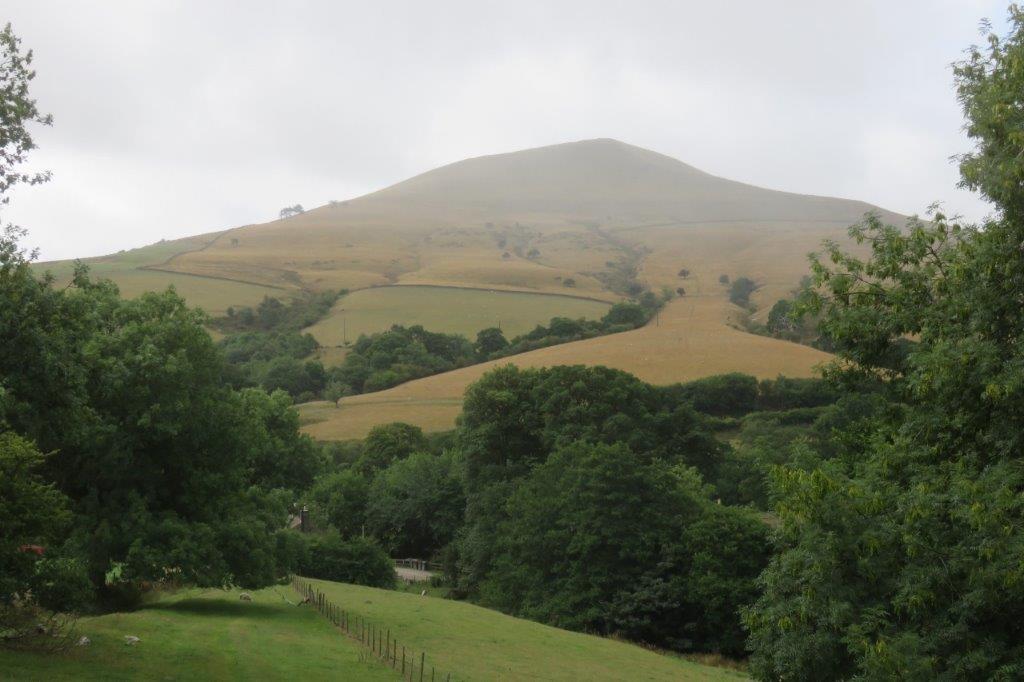 Lose Hill seen from the North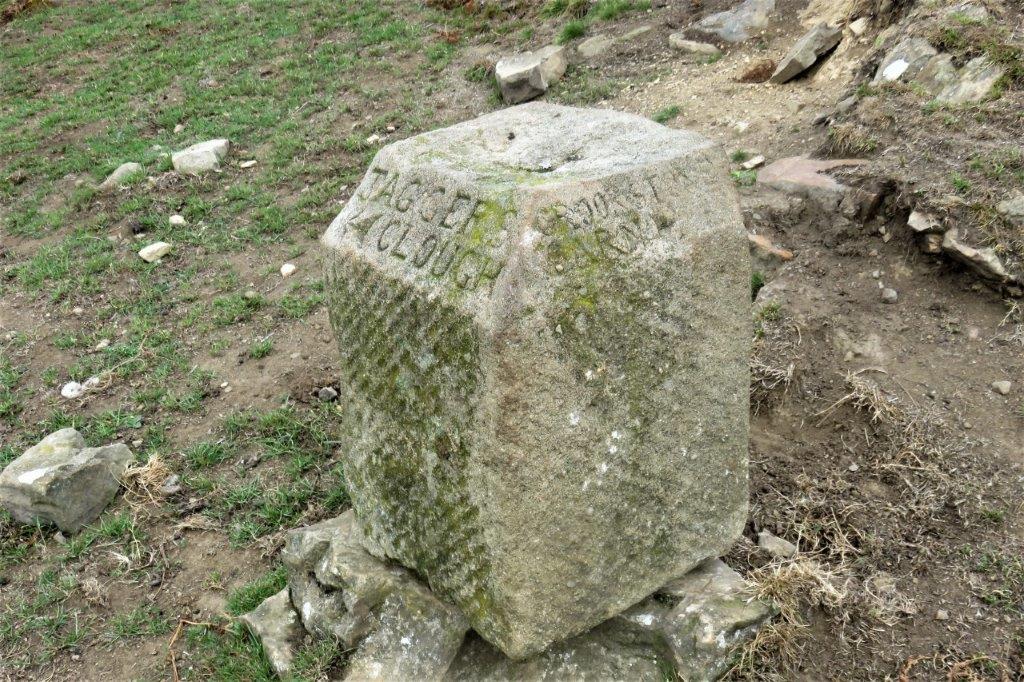 we followed towards Crookstone Barn but turned up earlier to the Roman Road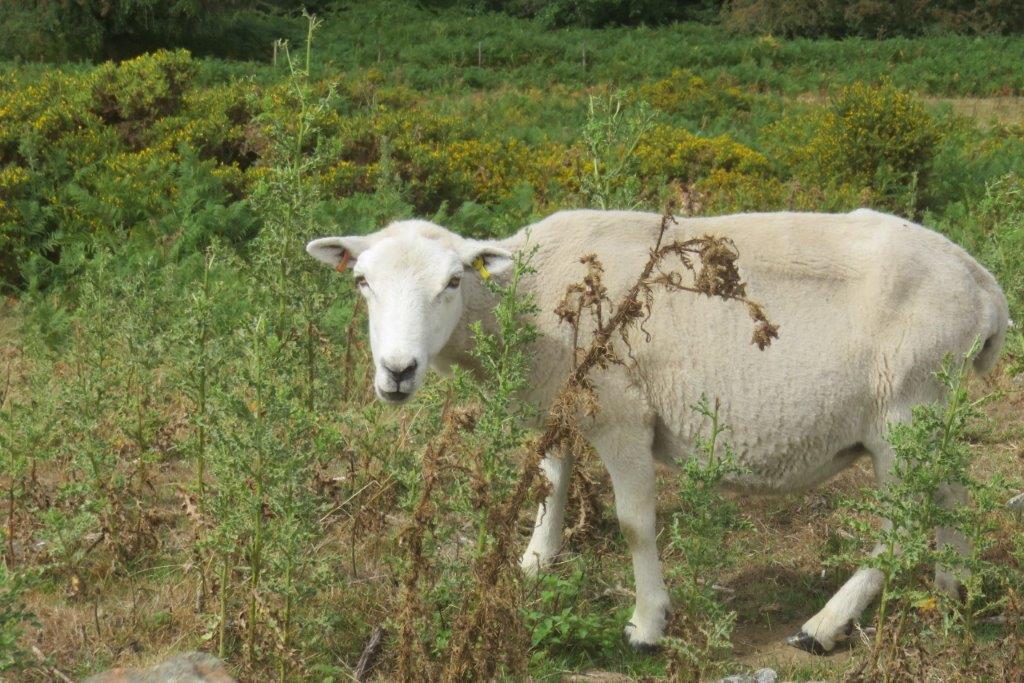 this sheep was eating these prickly bushes as little grass in near drought conditions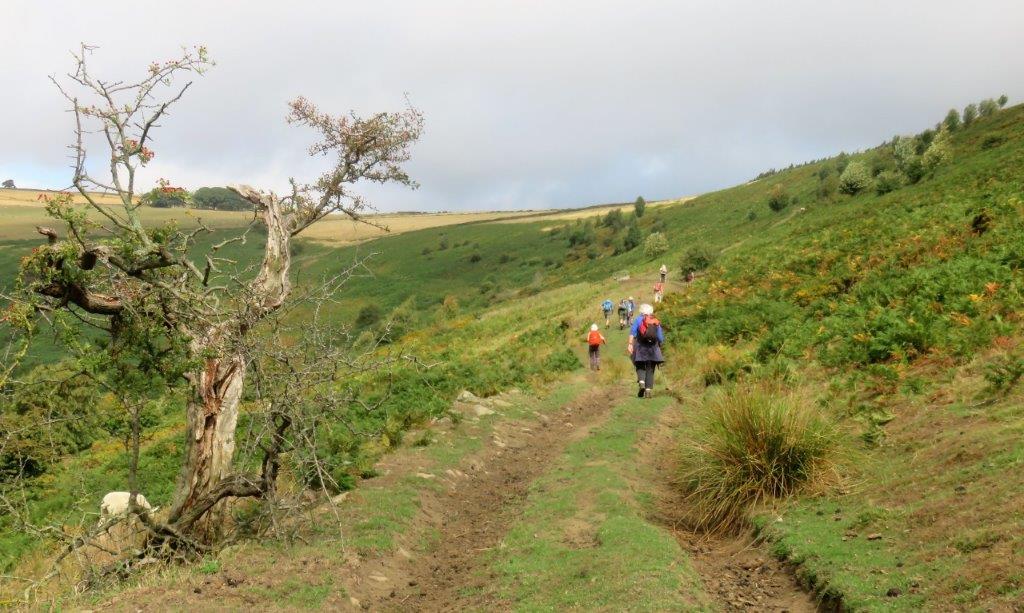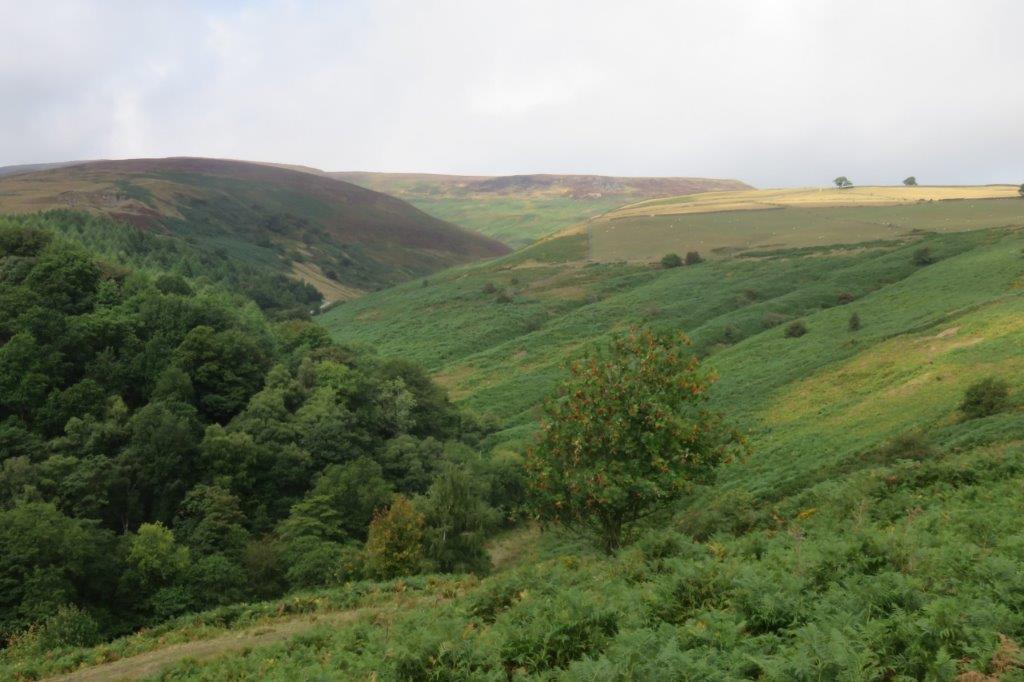 Backside Wood with Jaggers Clough climbing up to Kinder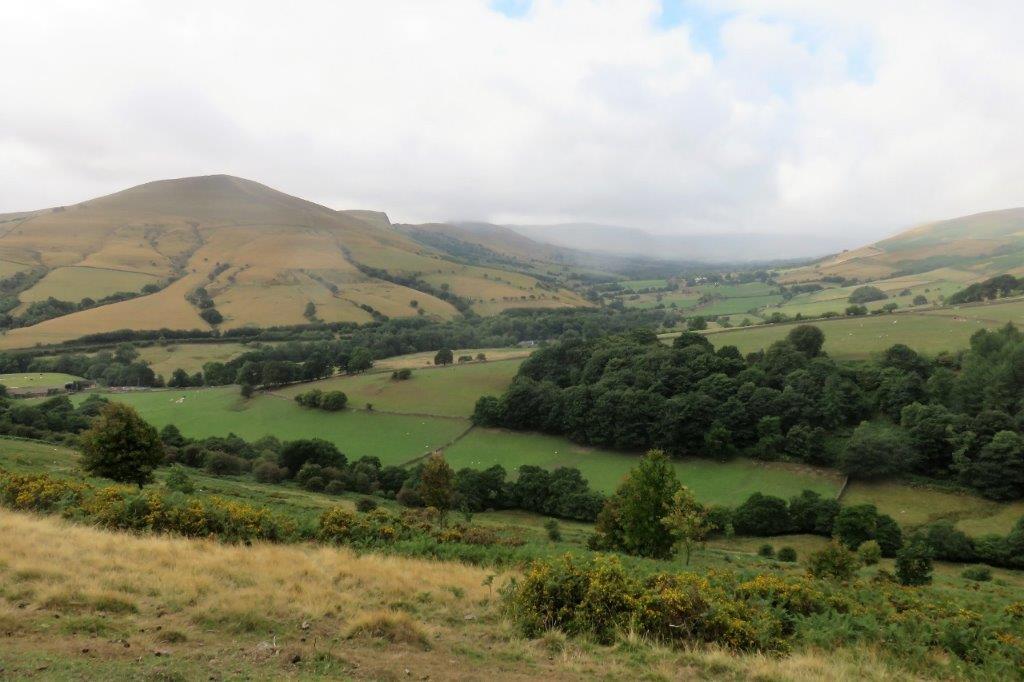 Vale of Edale in Centre with Lose Hill to left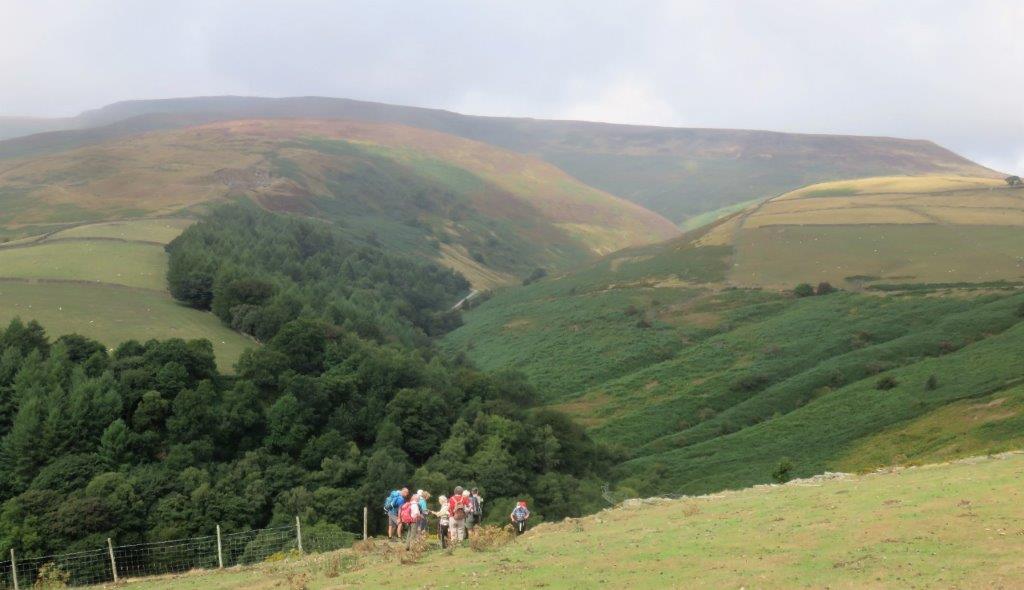 Jaggers Clough again but seen from higher up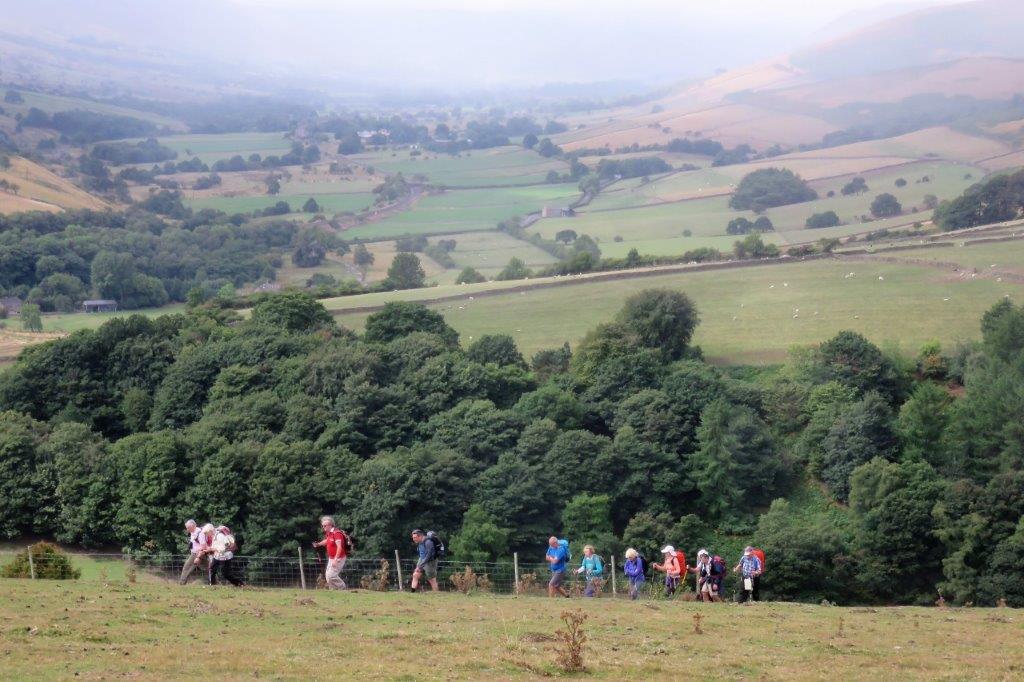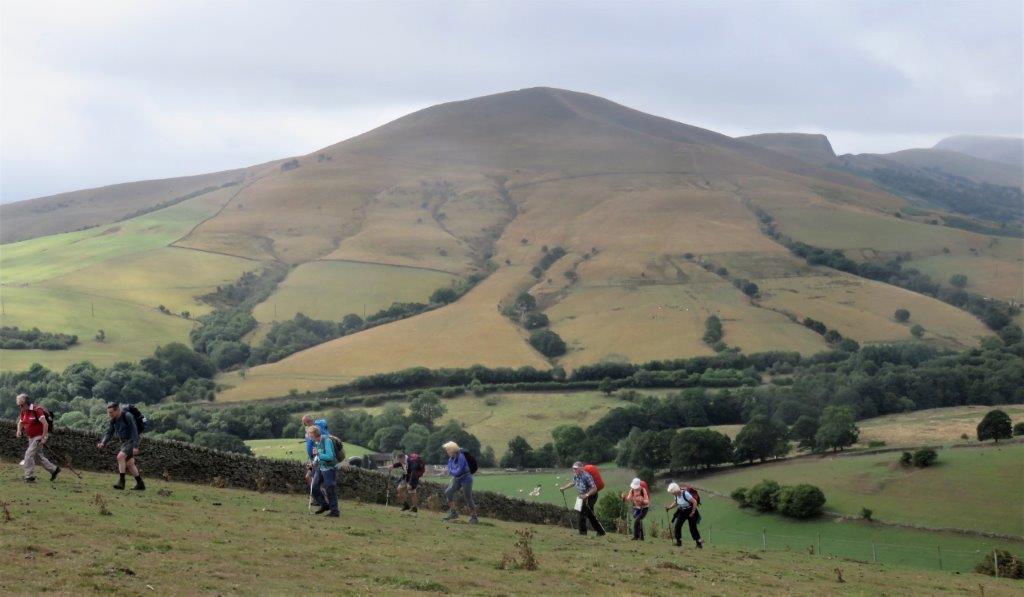 climbing up toward the Roman Road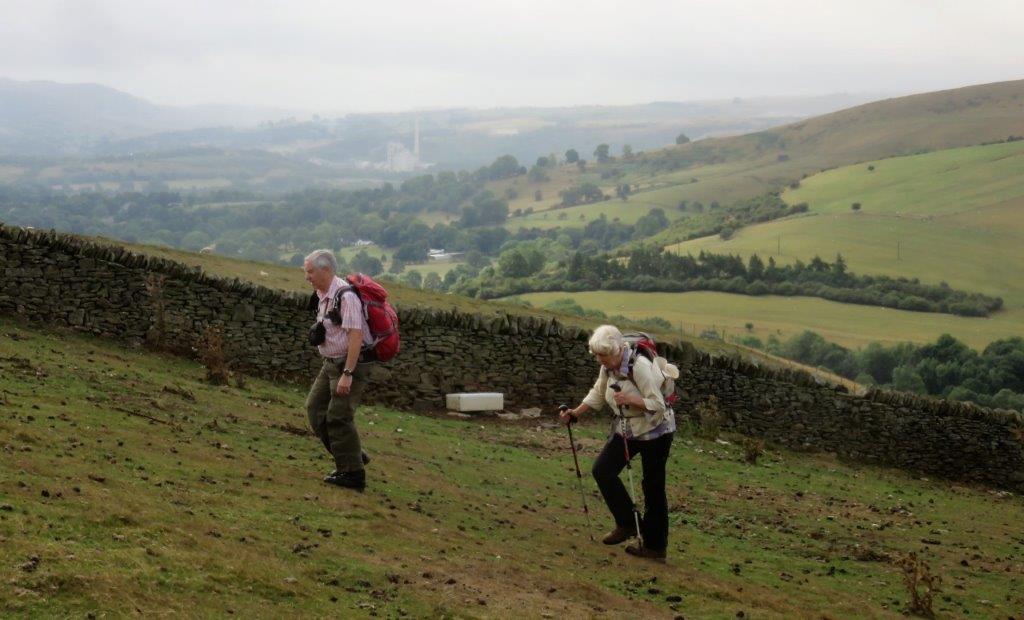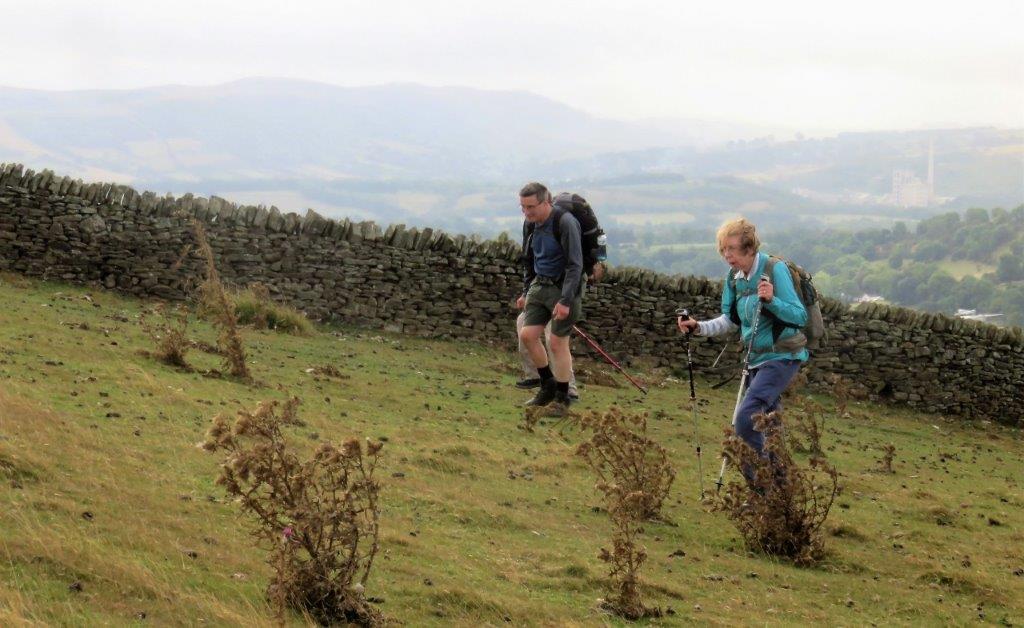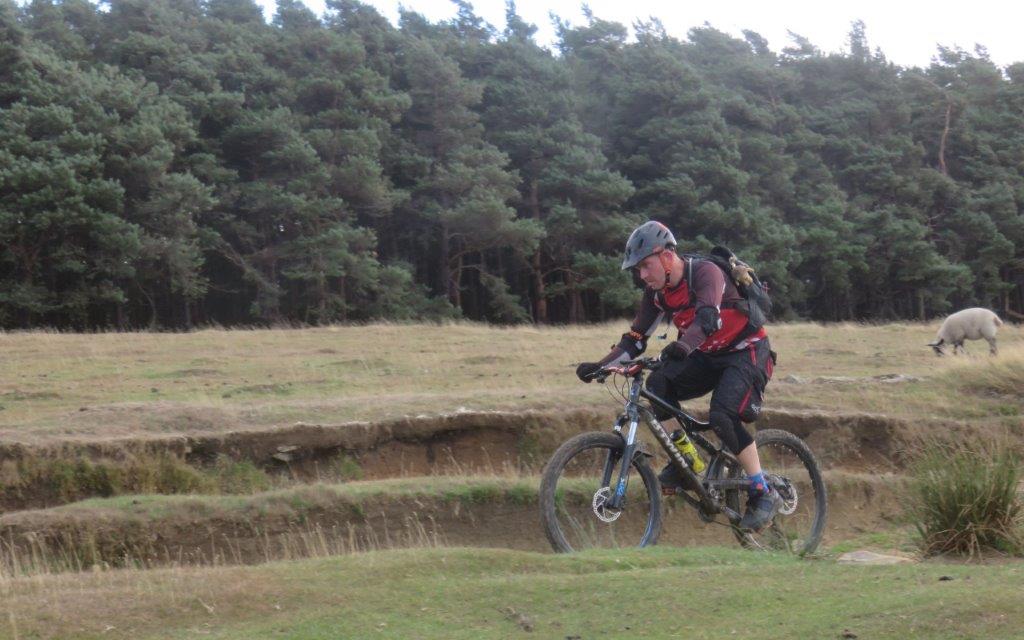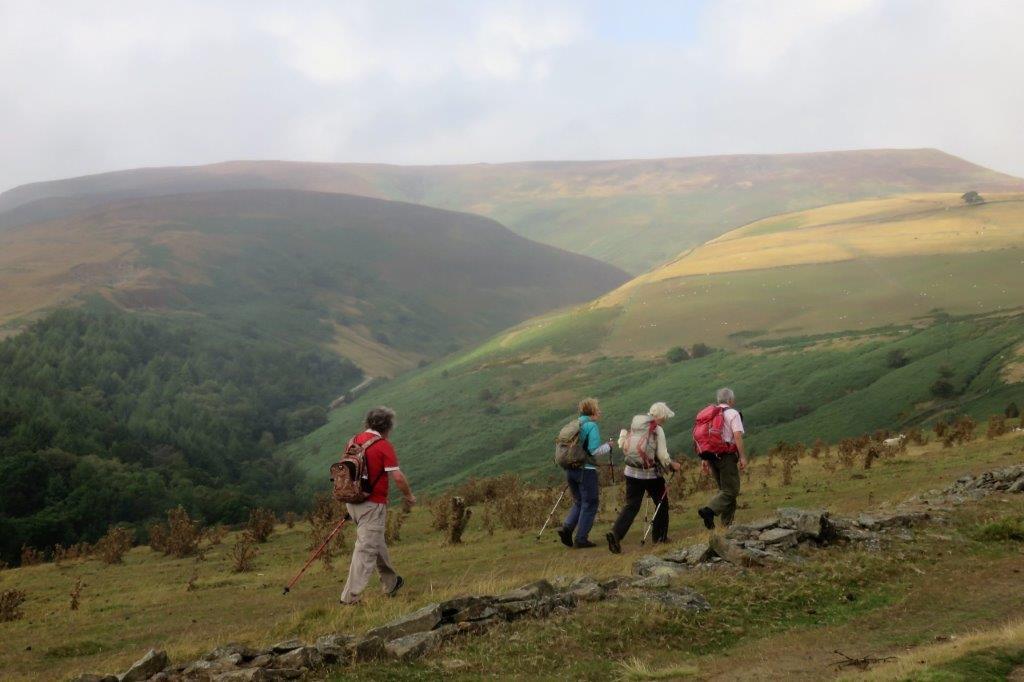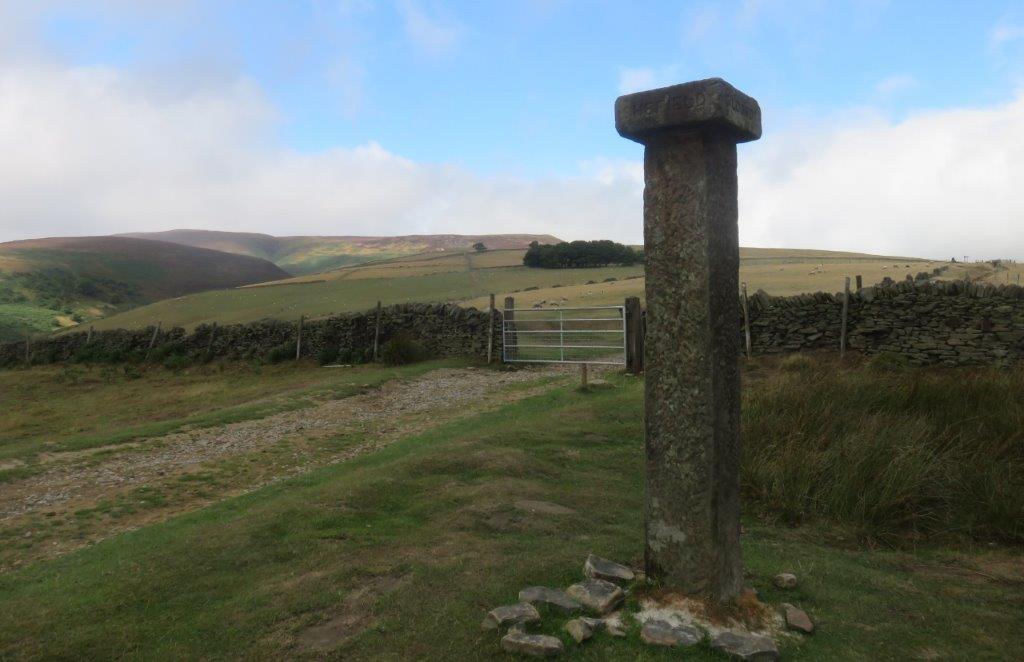 Hope Cross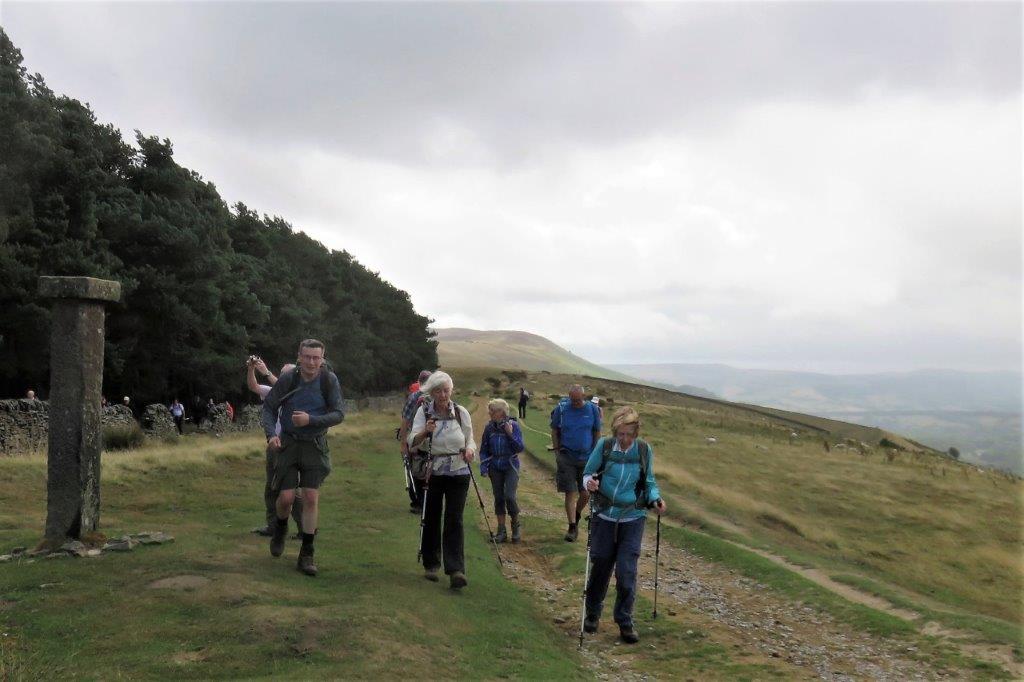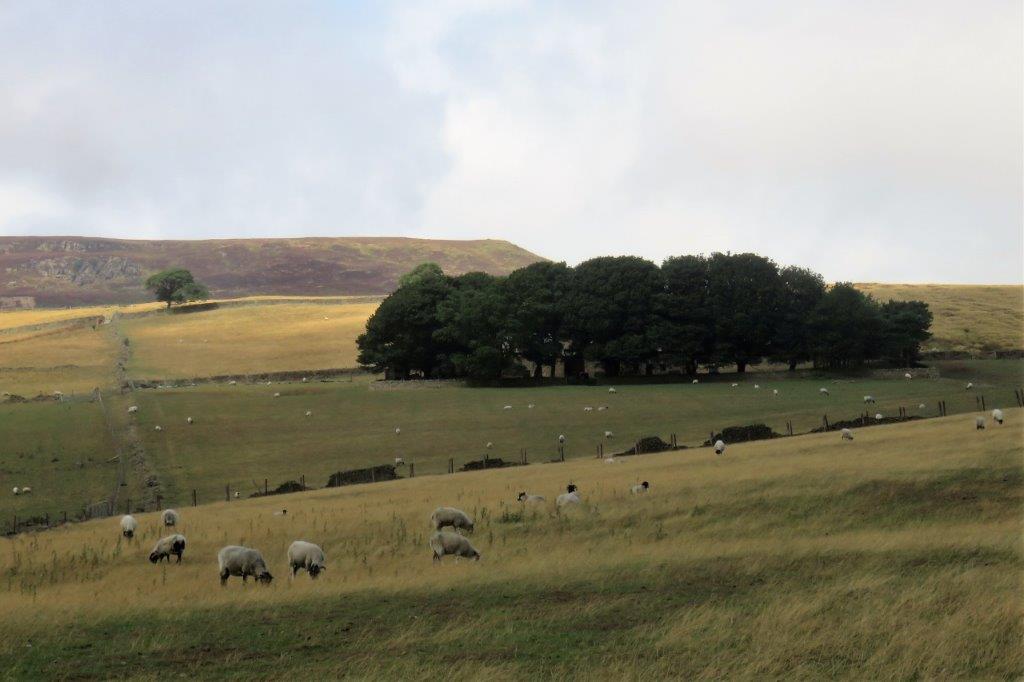 Crookstone Barn hidden in this clump of trees?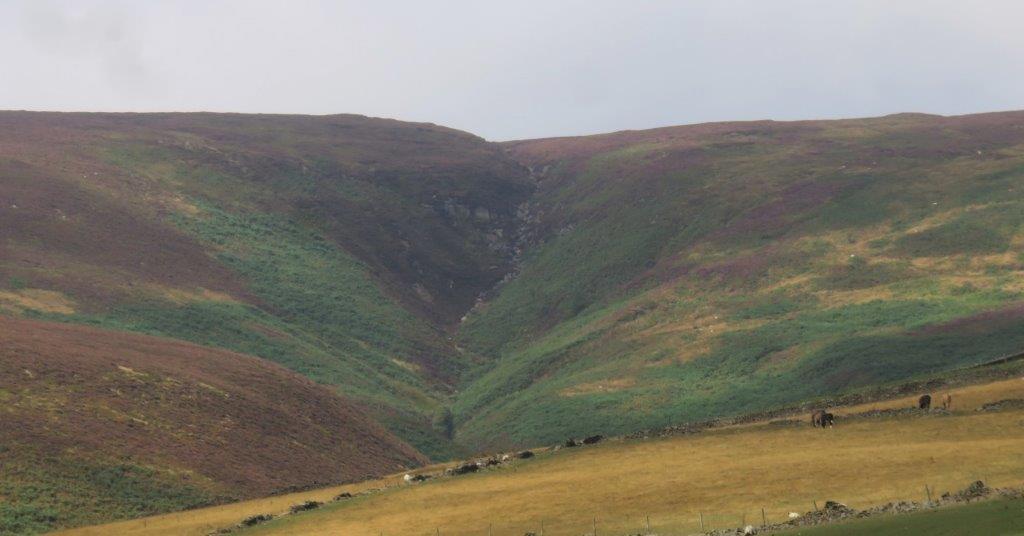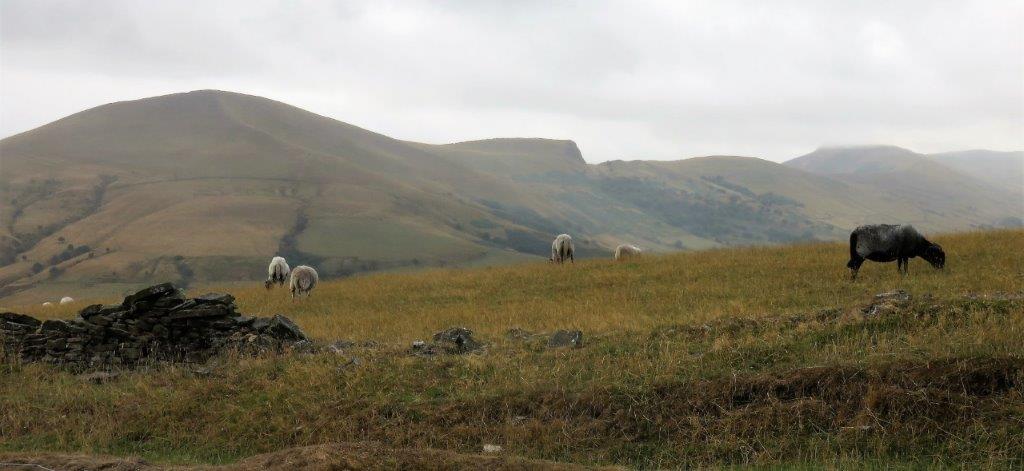 Mam Tor to the right of the ridge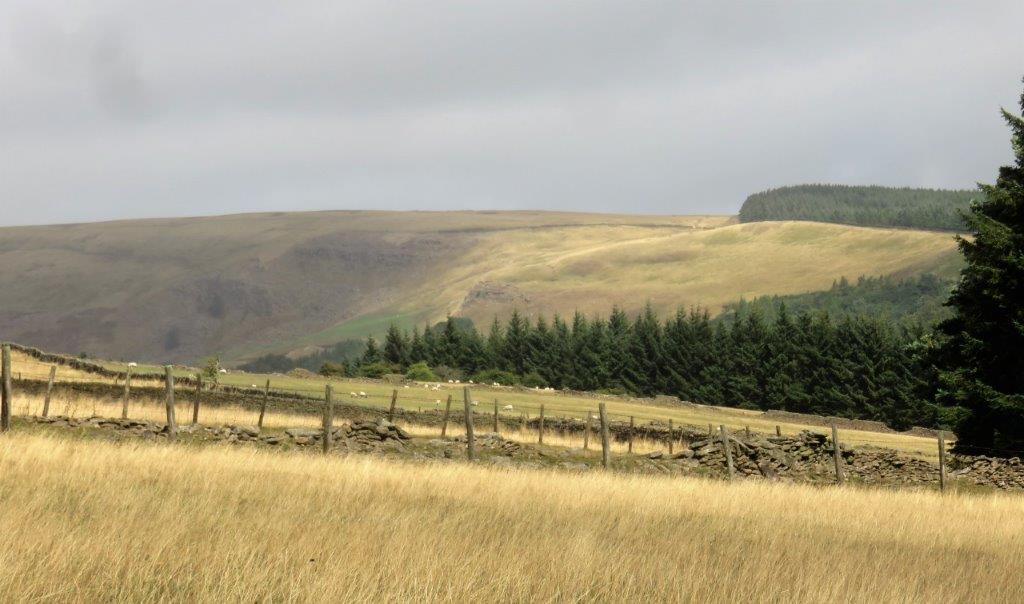 Rowlee Pastures across the valley?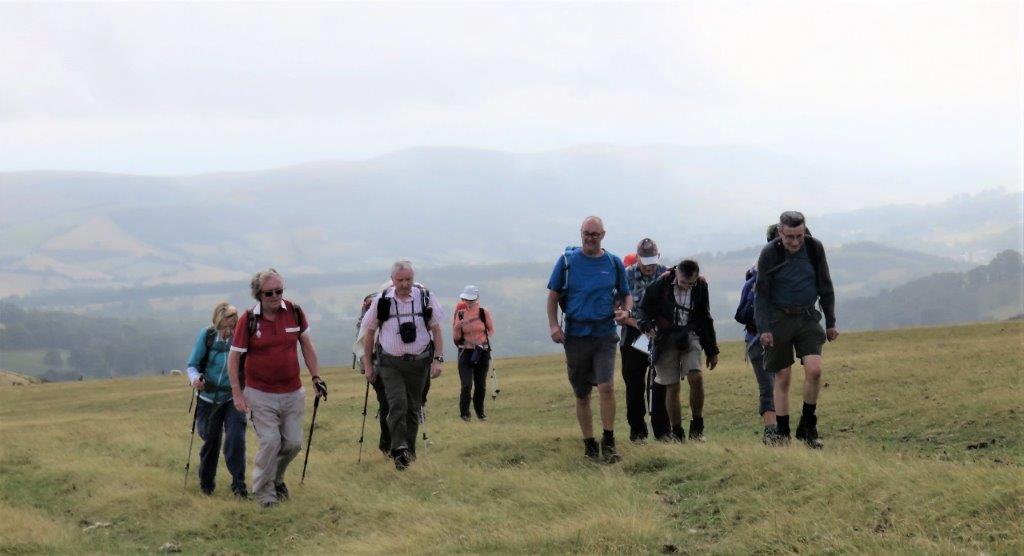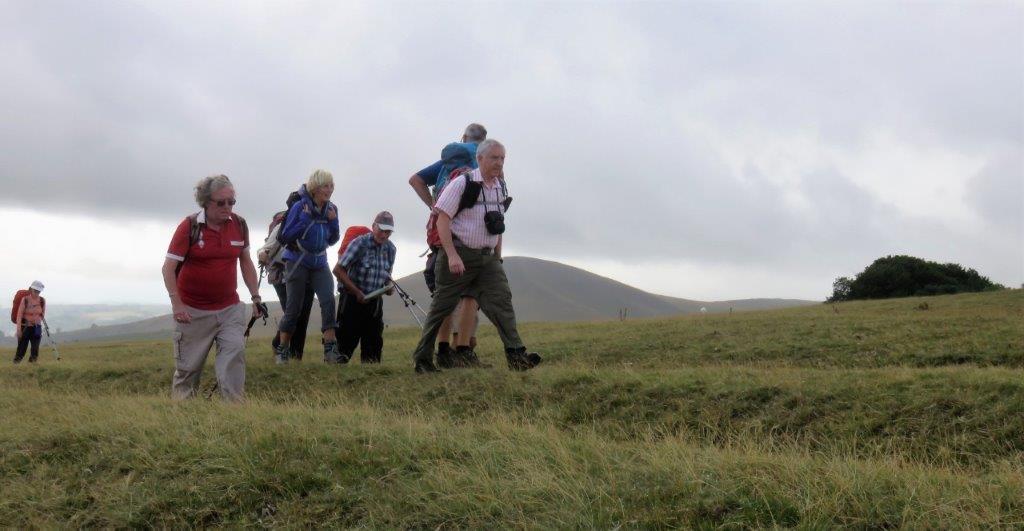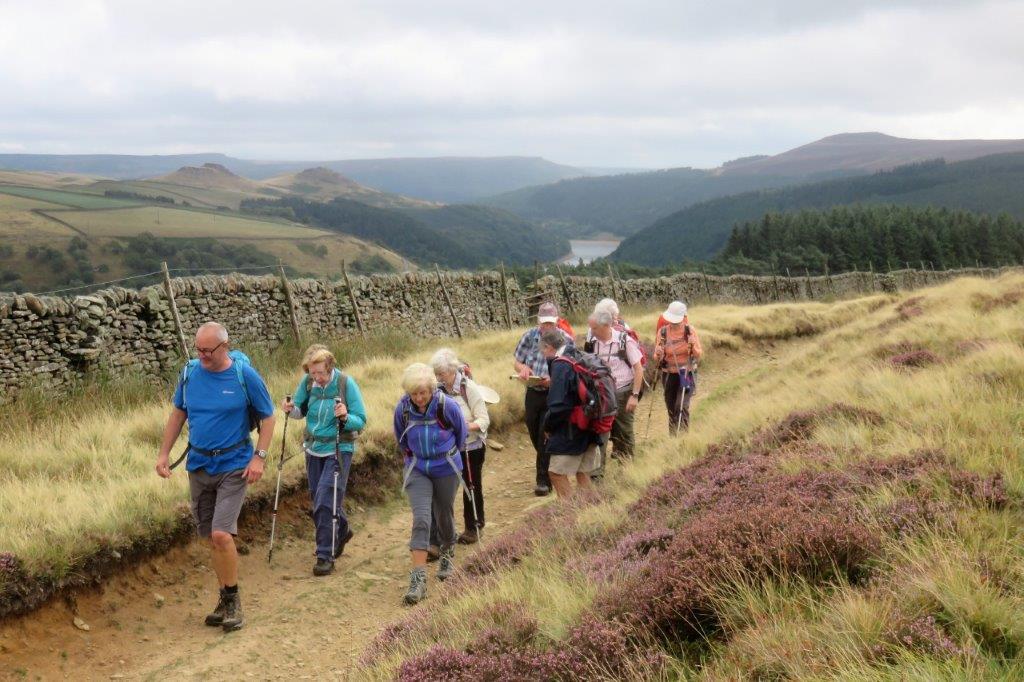 Crookstone Hill on left (right one of pair) - arm of Ladybower Reservoir below - Win Hill top right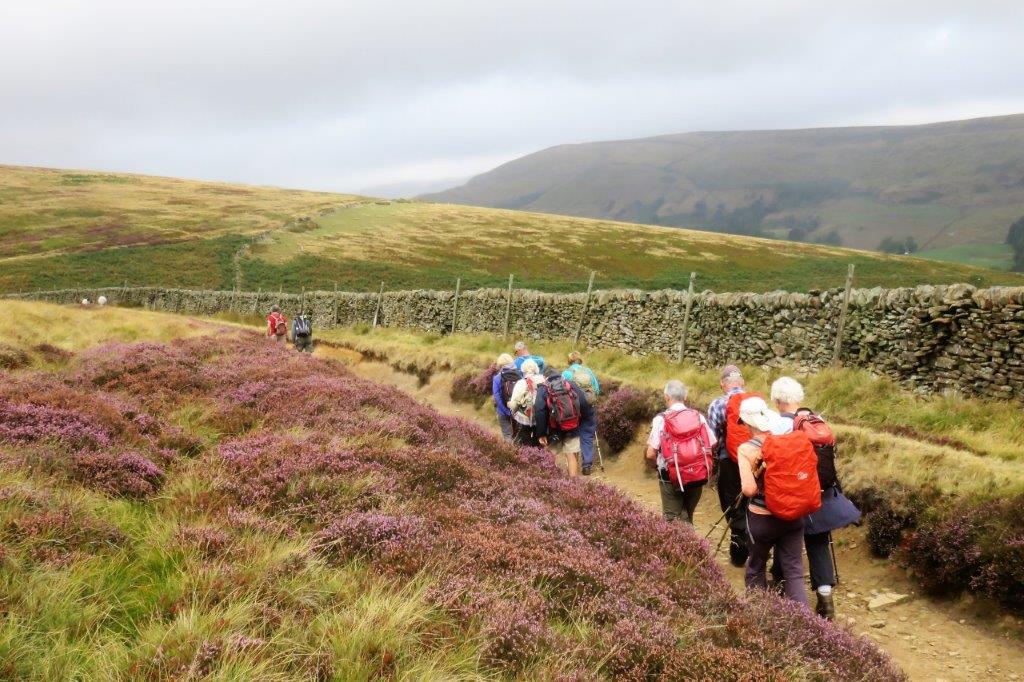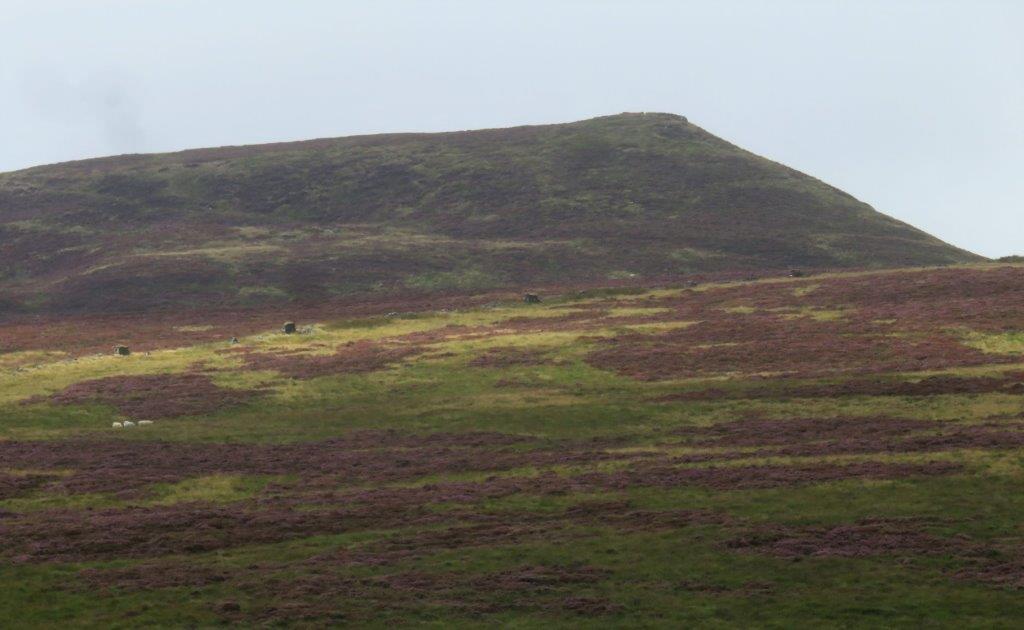 grouse shooting butts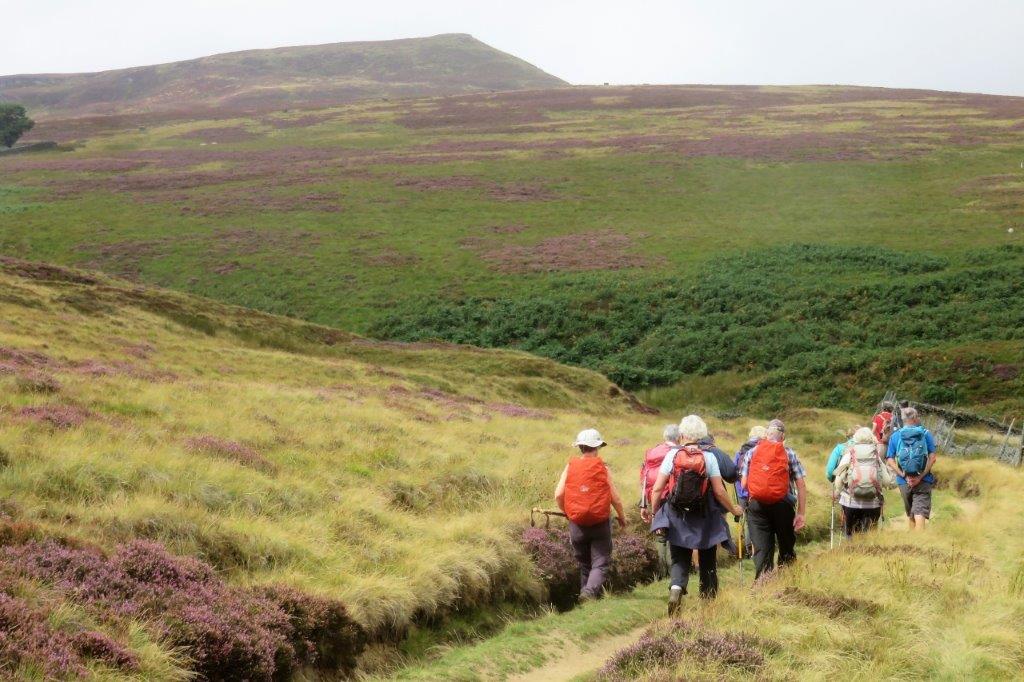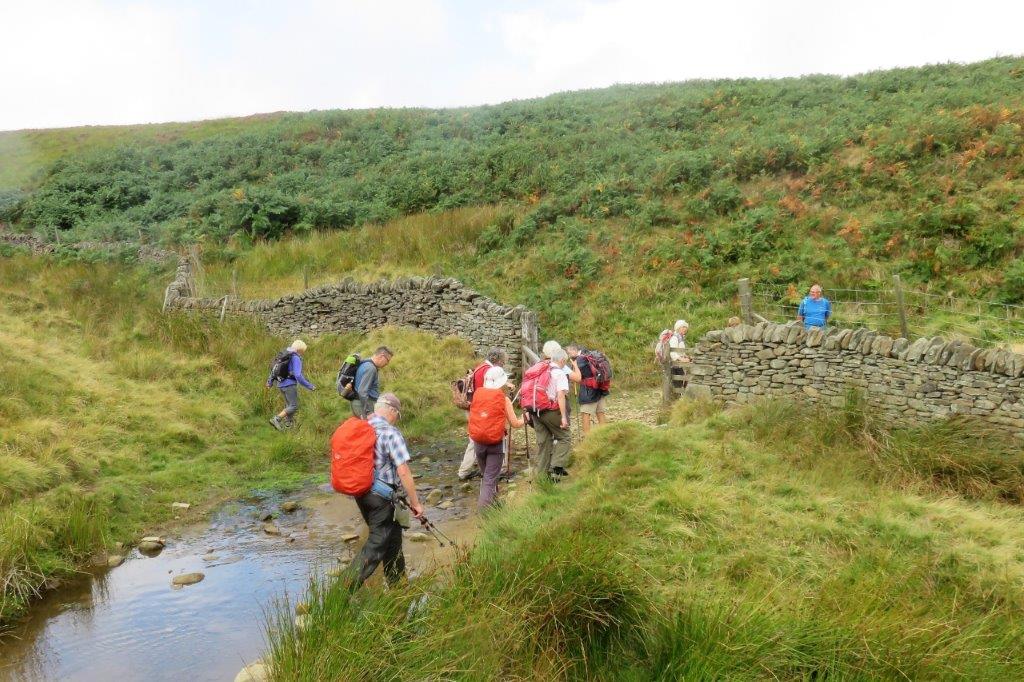 crossing Blackley Clough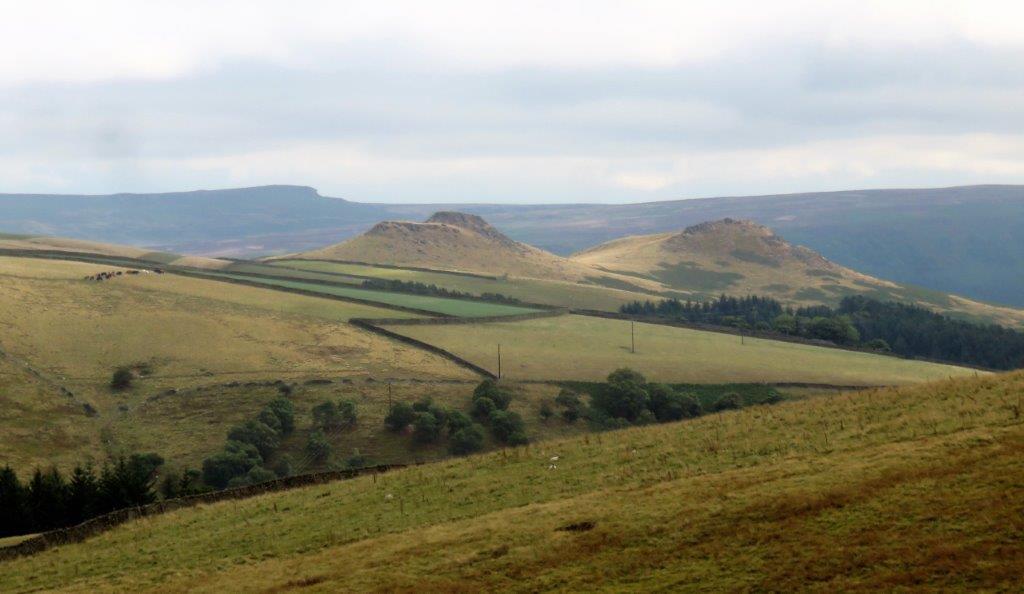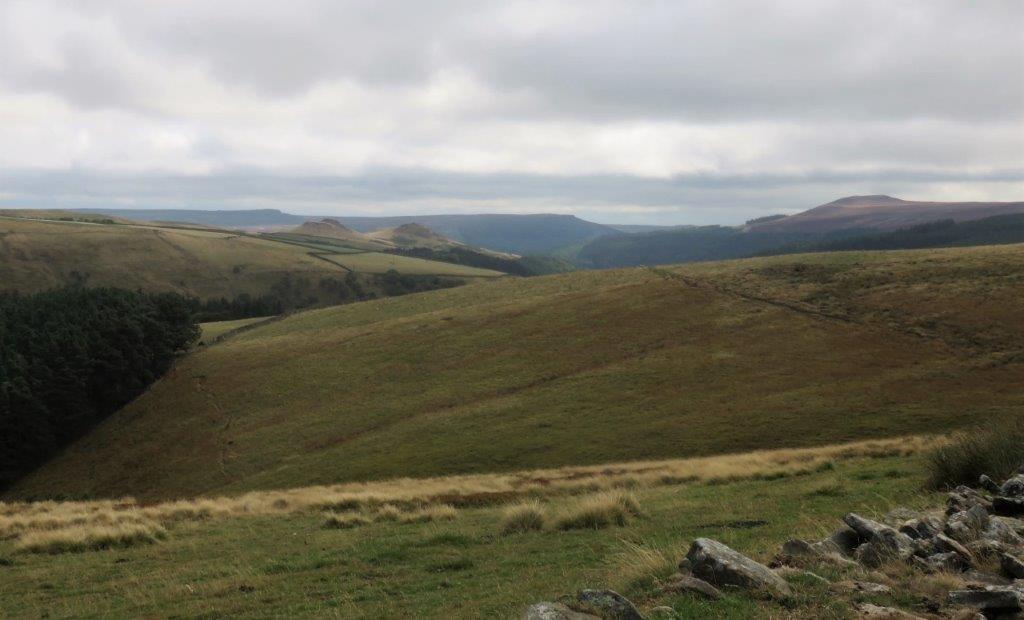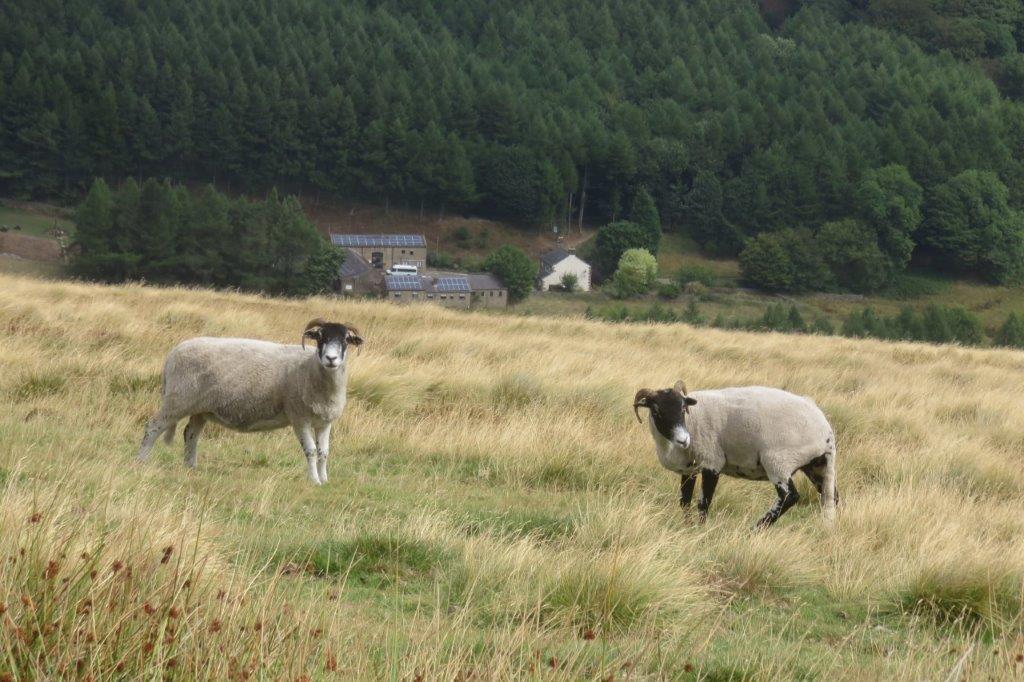 looking across valley at Hagg Farm buildings (we passed them later)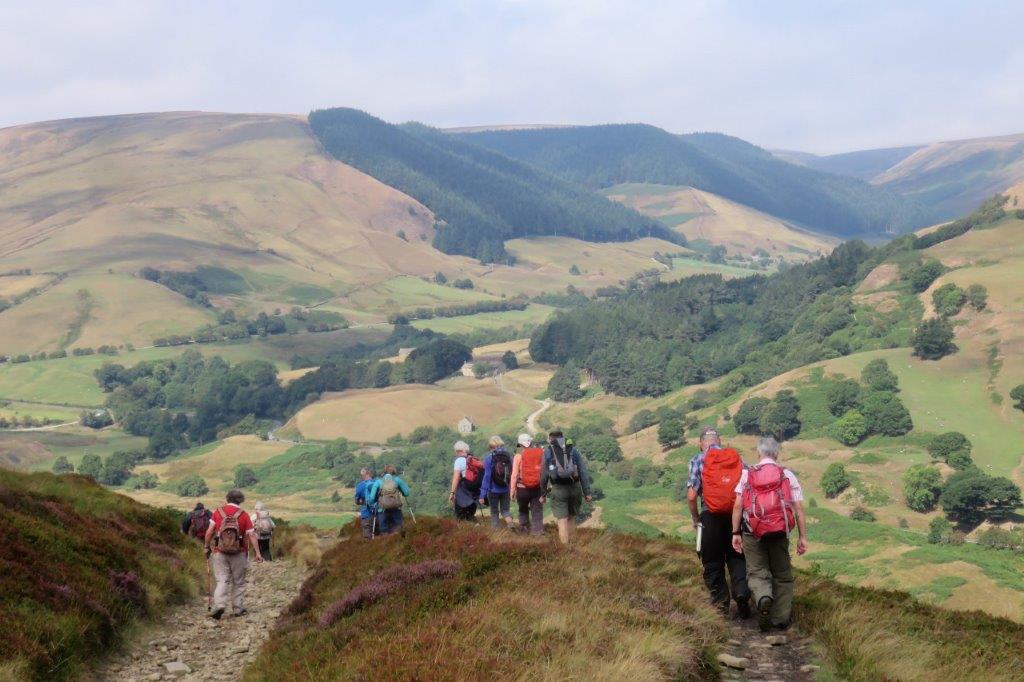 Alport Valley seen centre / right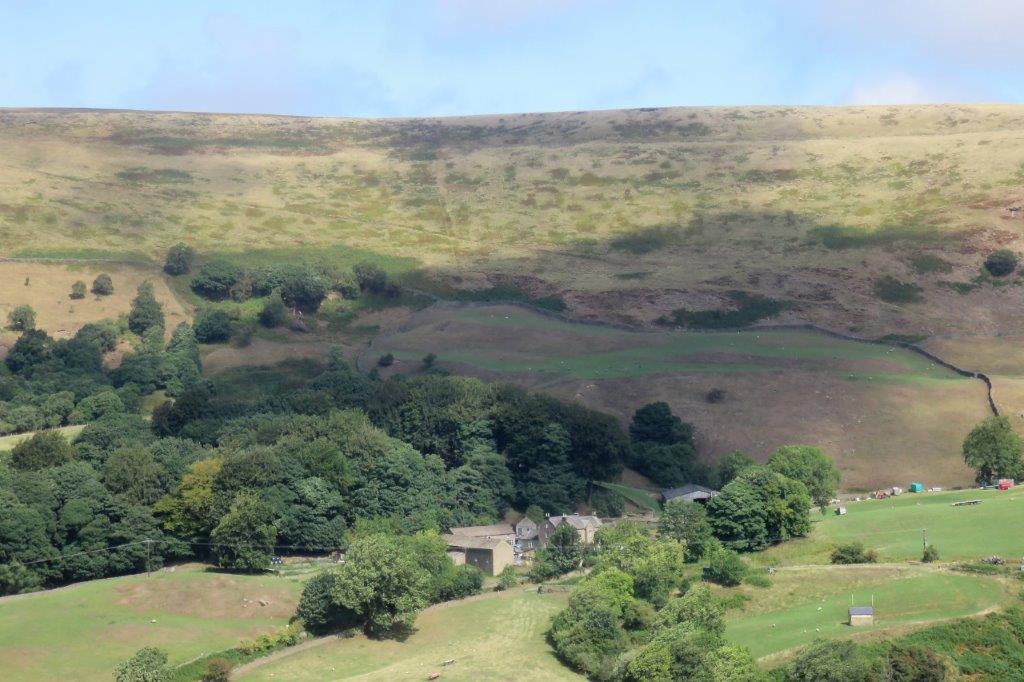 Rowlee Farm across valley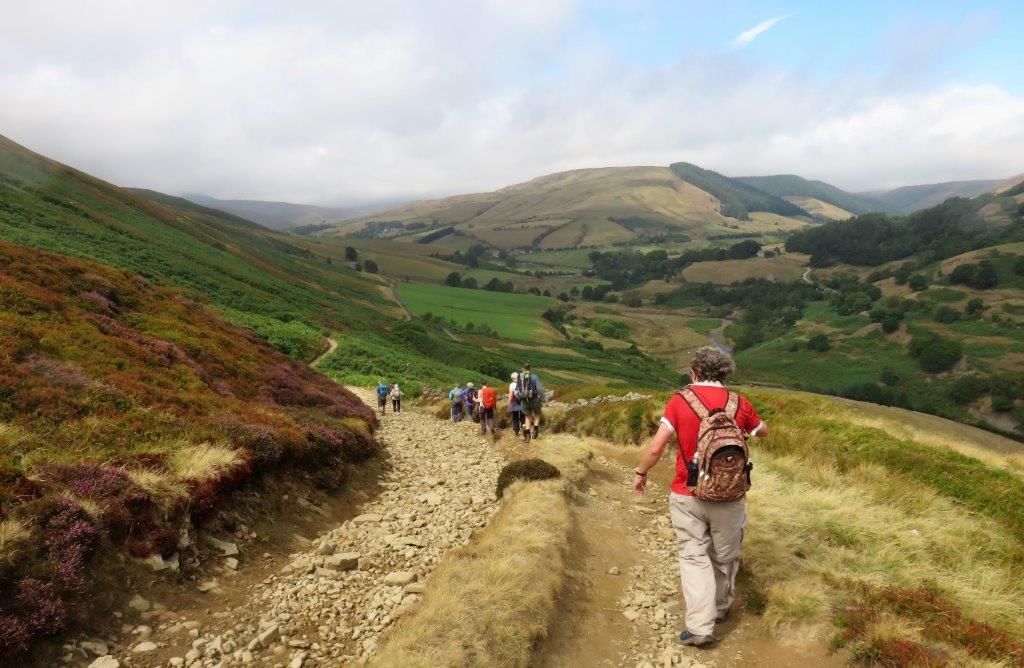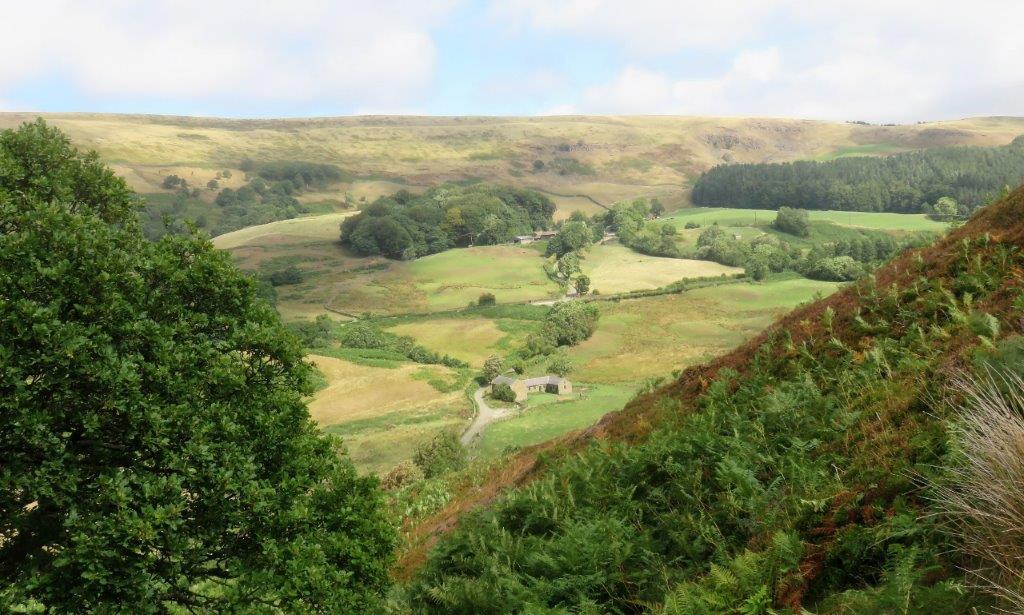 Low Barn in centre - Rowlee Farm higher up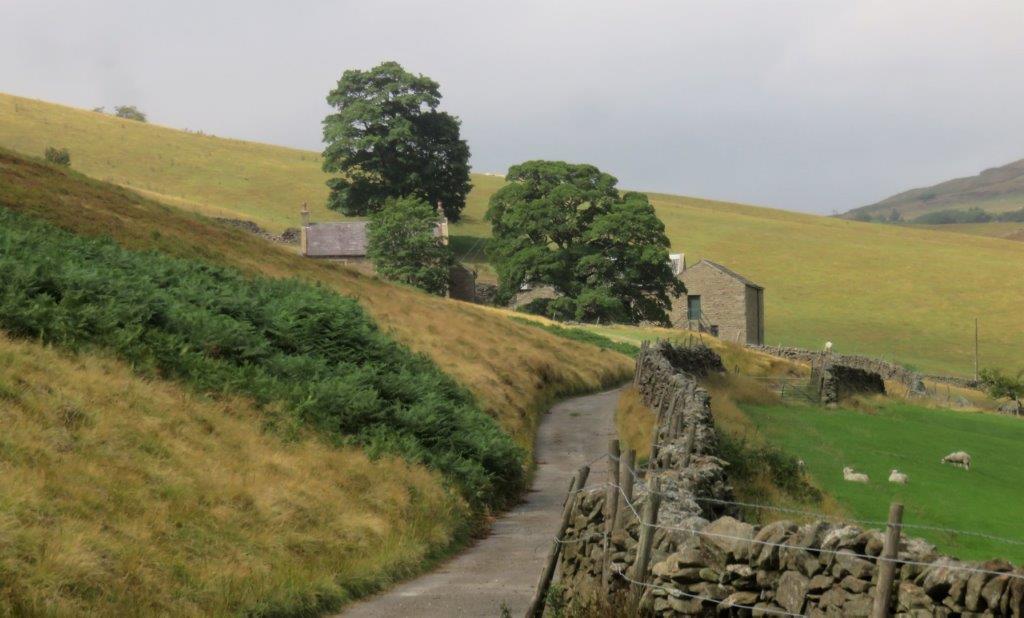 Upper Ashop zoomed into ahead of us, but we turned off well before it towards Rowlee Farm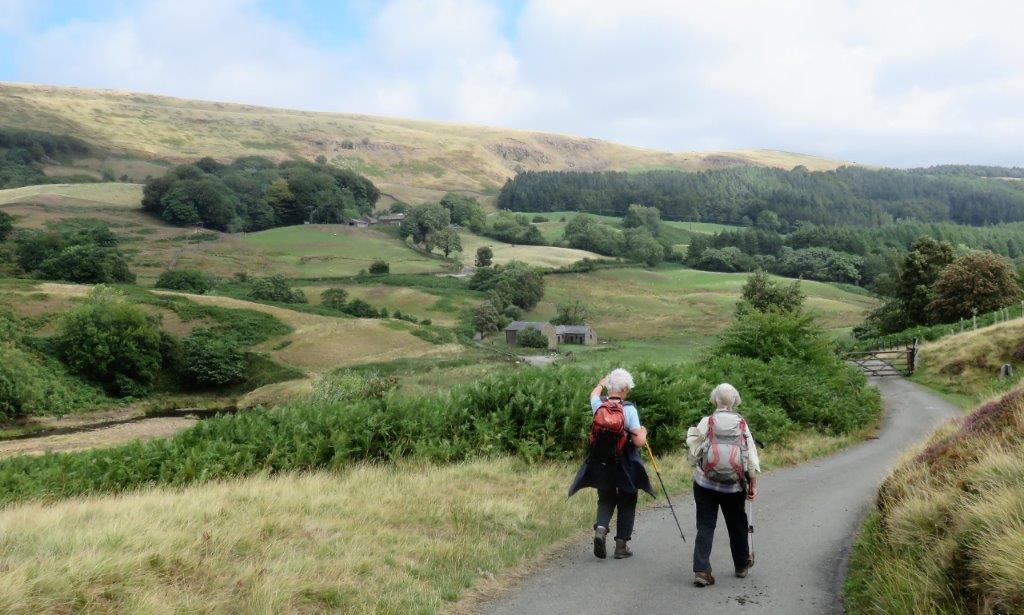 towards Rowlee Bridge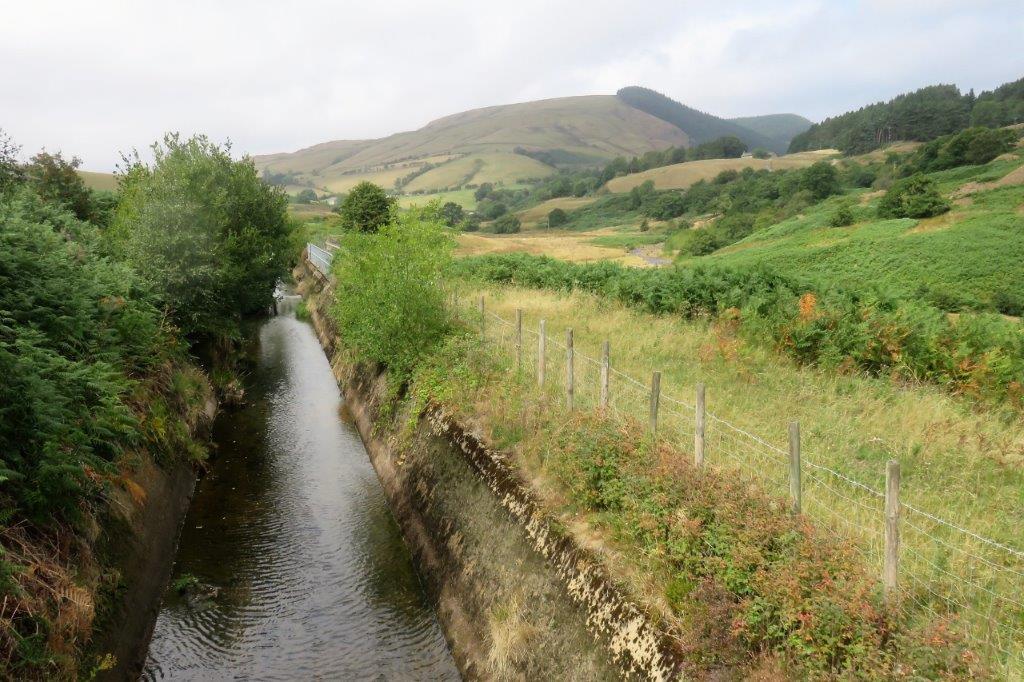 Canal from the River Ashop which ultimately after crossing the Snake valley by siphon / tunnel feeds into Derwent Reservoir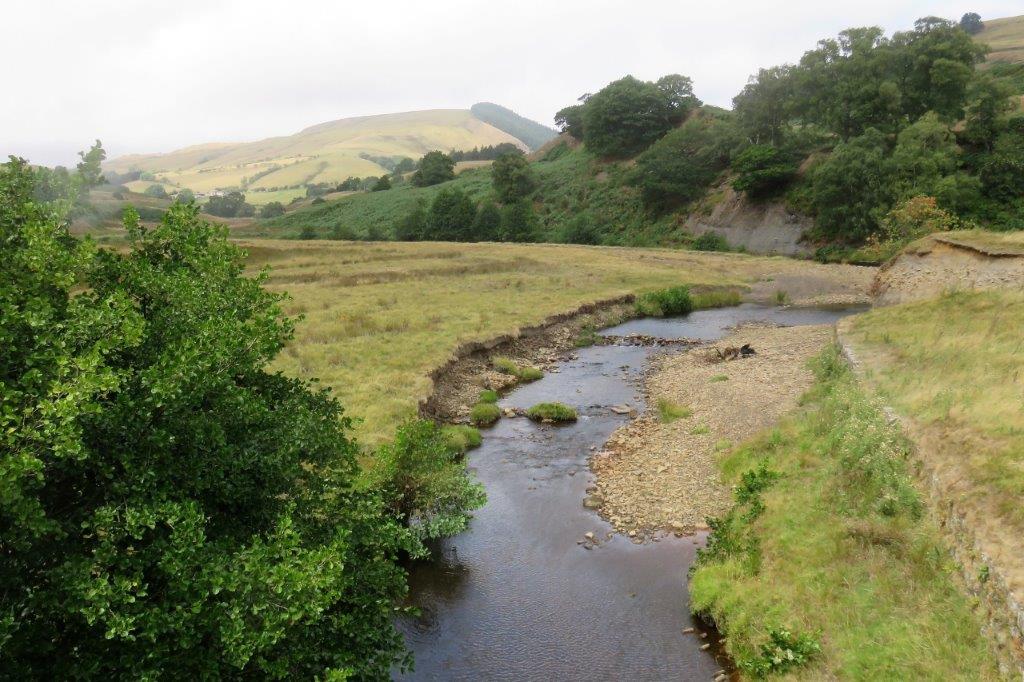 The River Ashop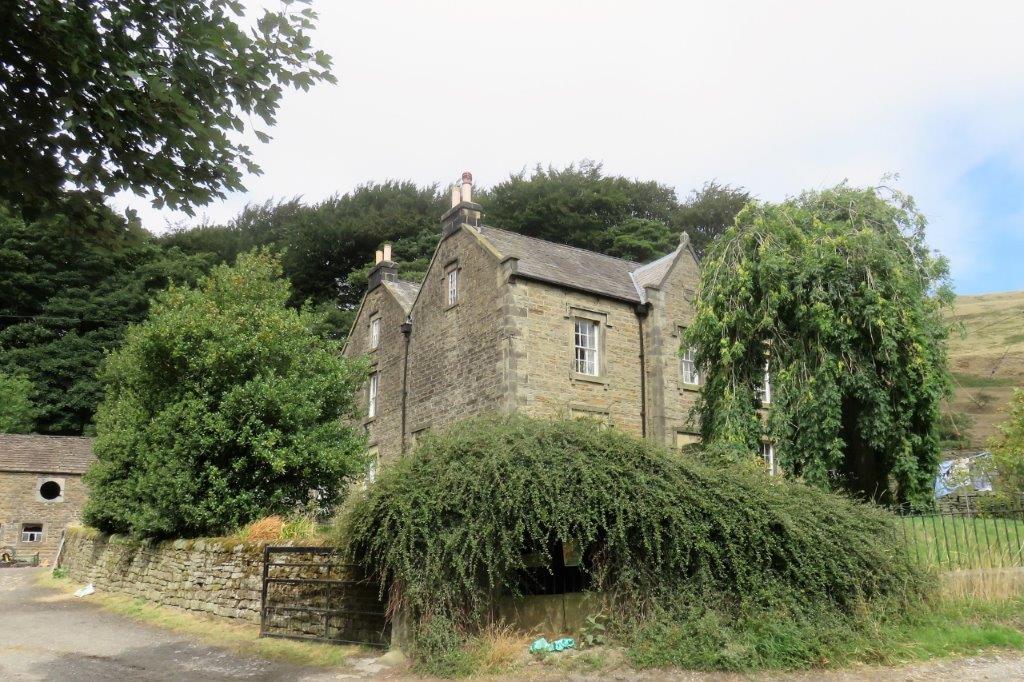 Rowlee Farm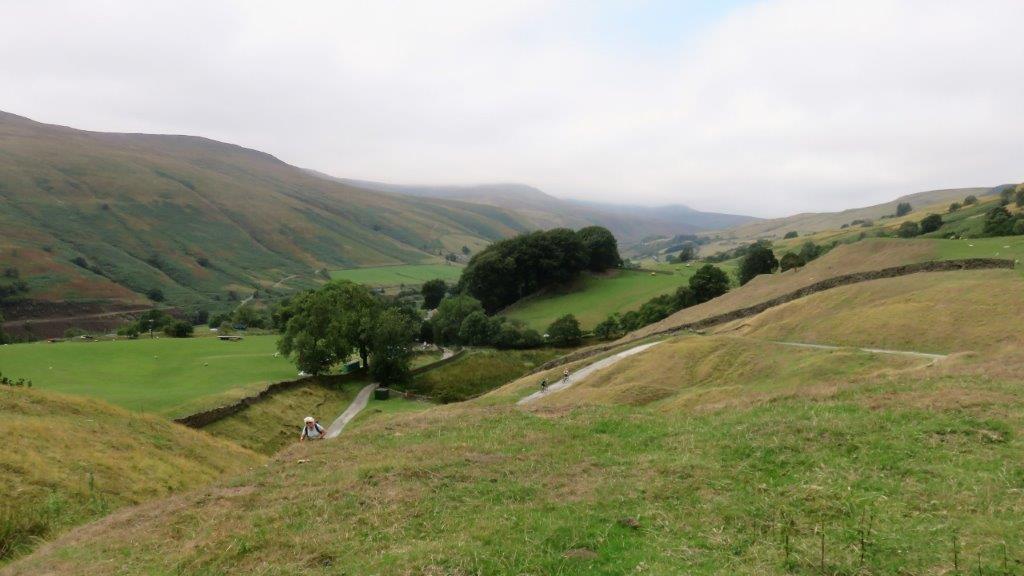 The steep direct route up- followed by us. Cyclists in picture are following the more gradual track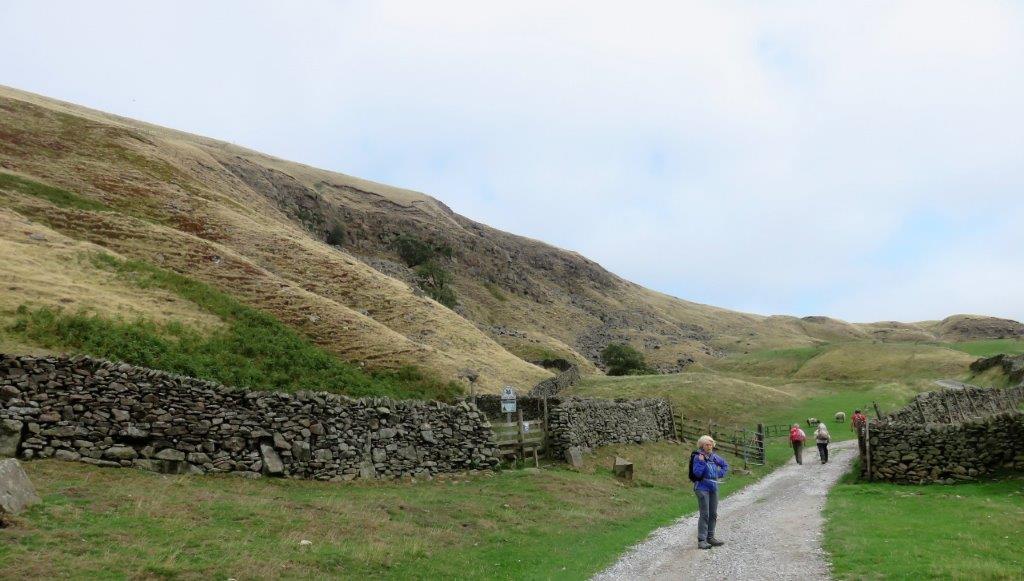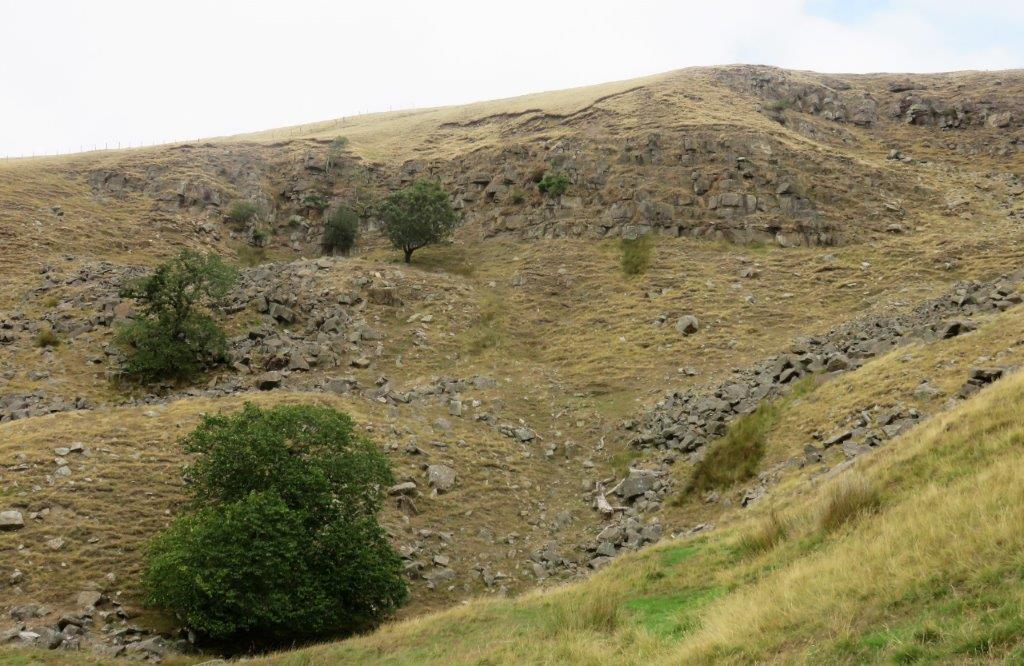 The 'Alphabet Stone' on path just above our route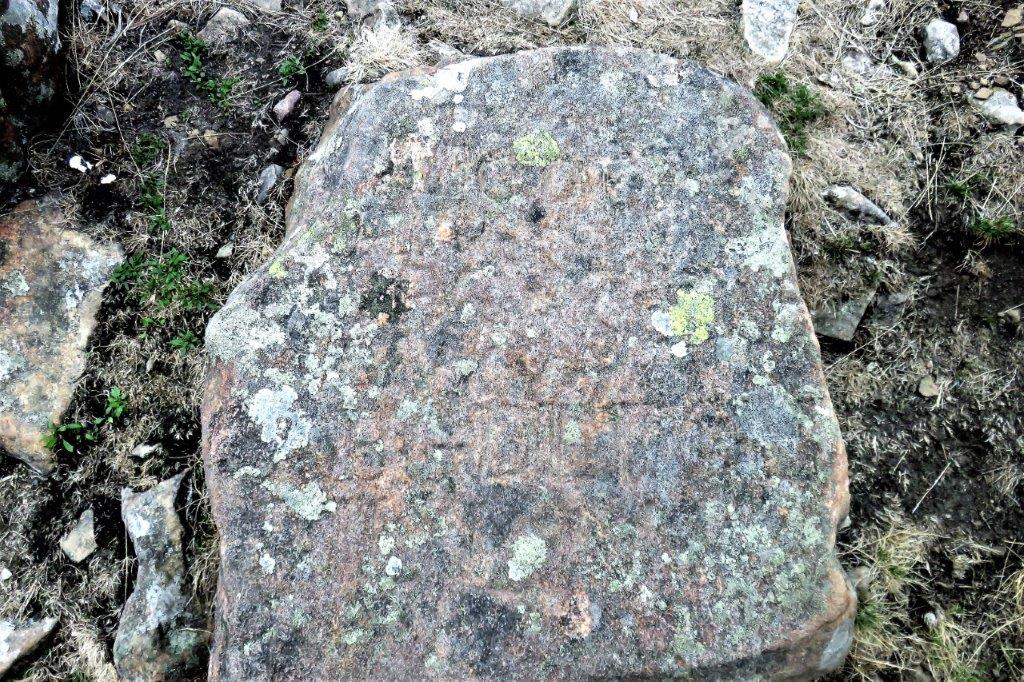 apparently stone masons son learnt his alphabet on it
Bellhagg Barn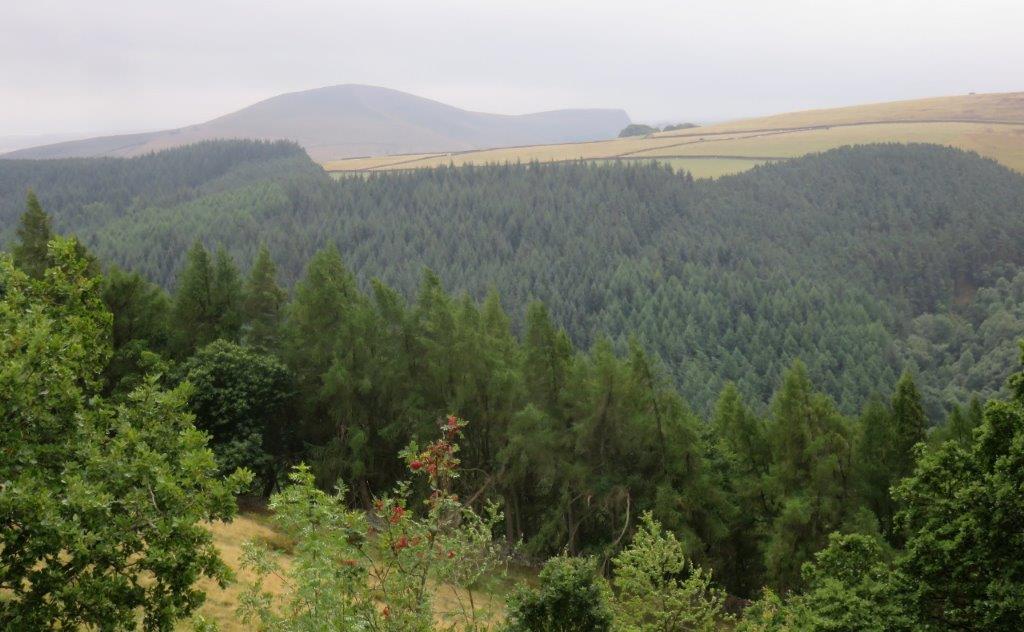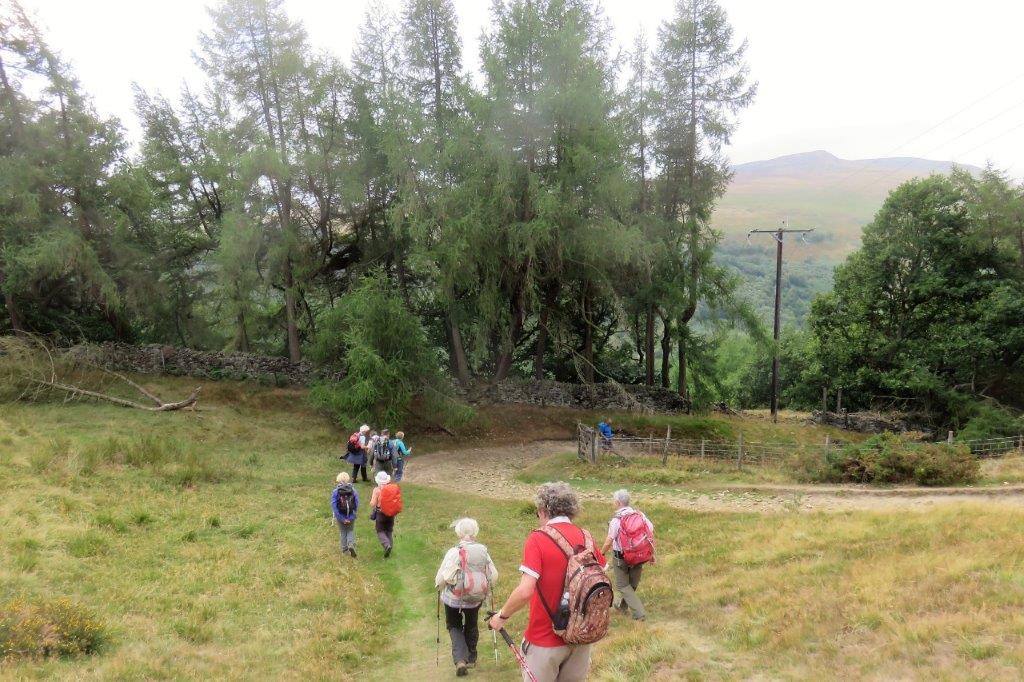 down toward Hagg Farm & the Snake Road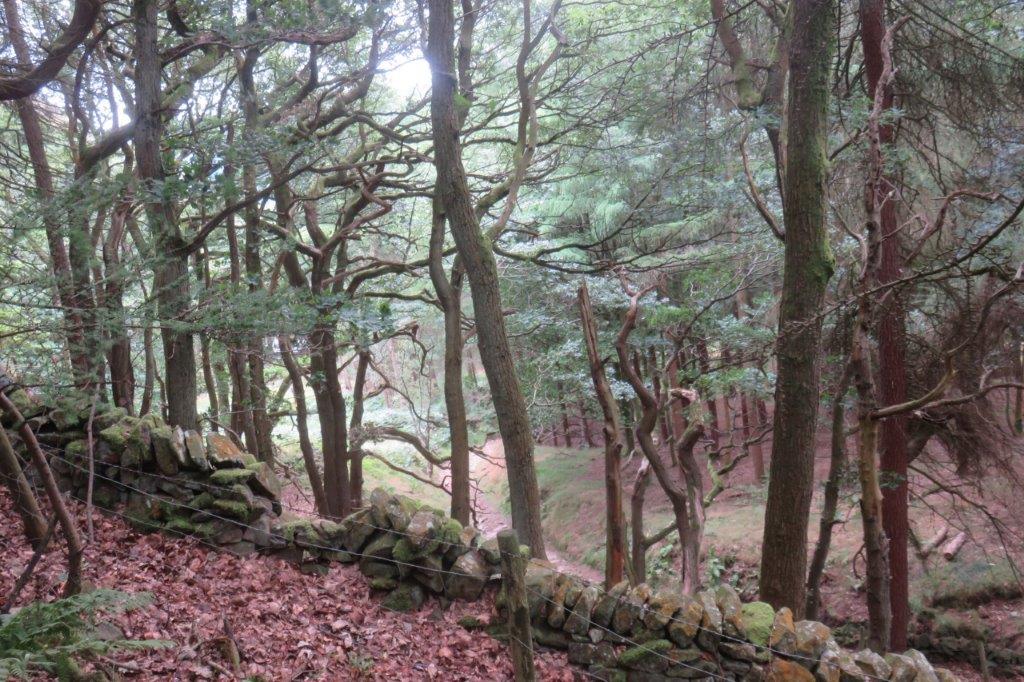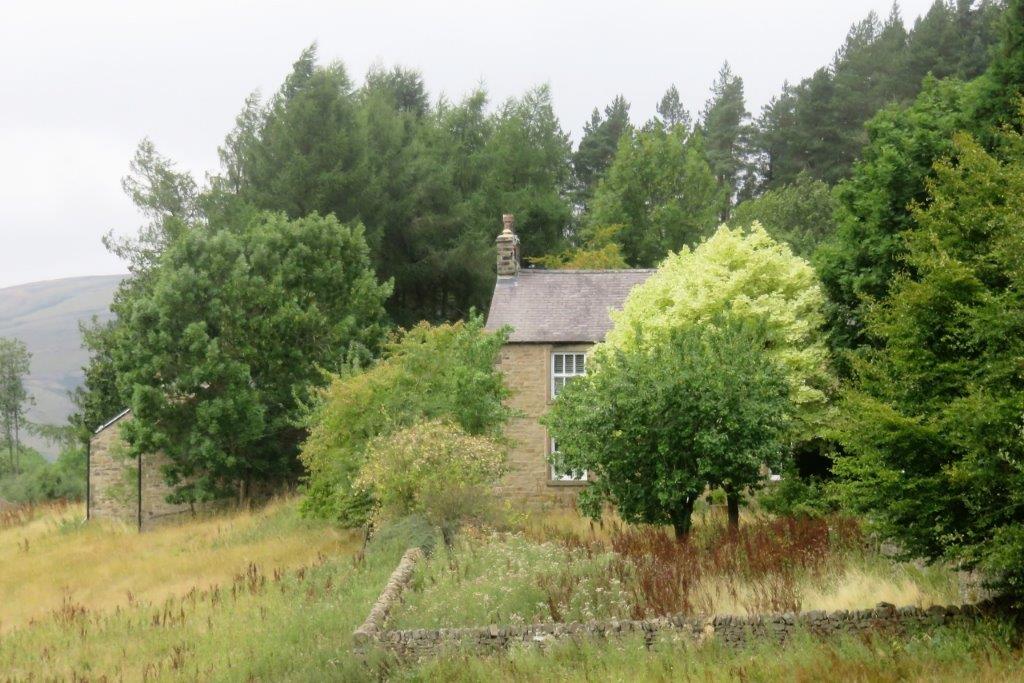 Hagg Farm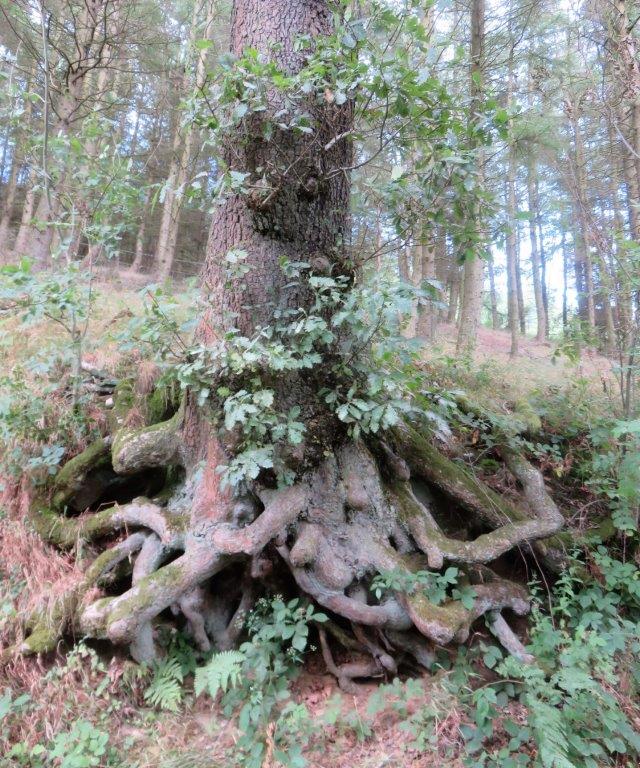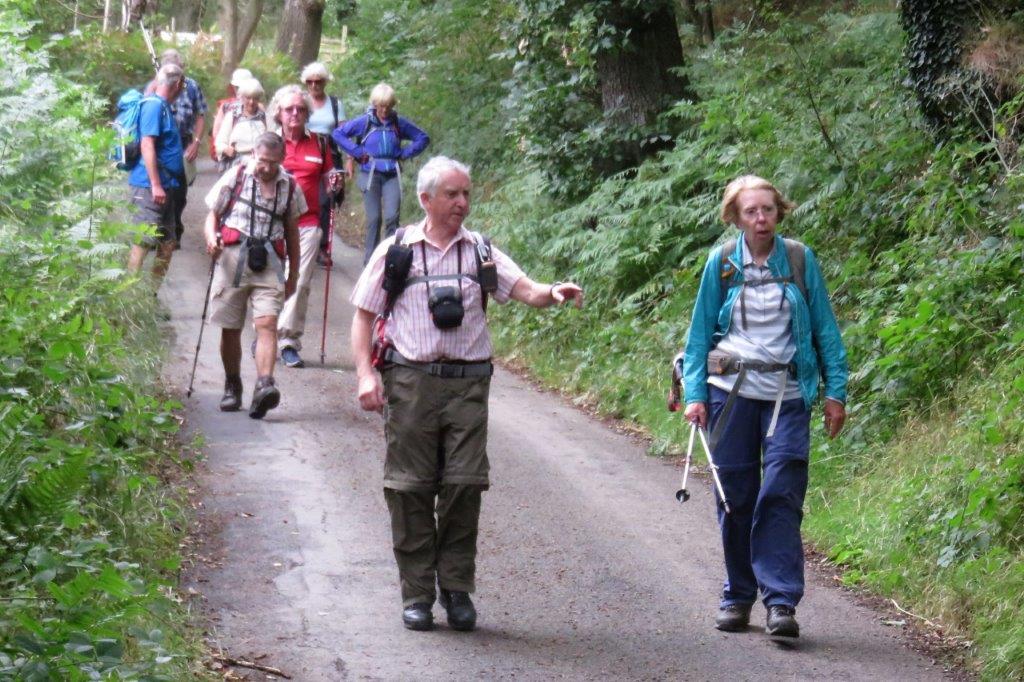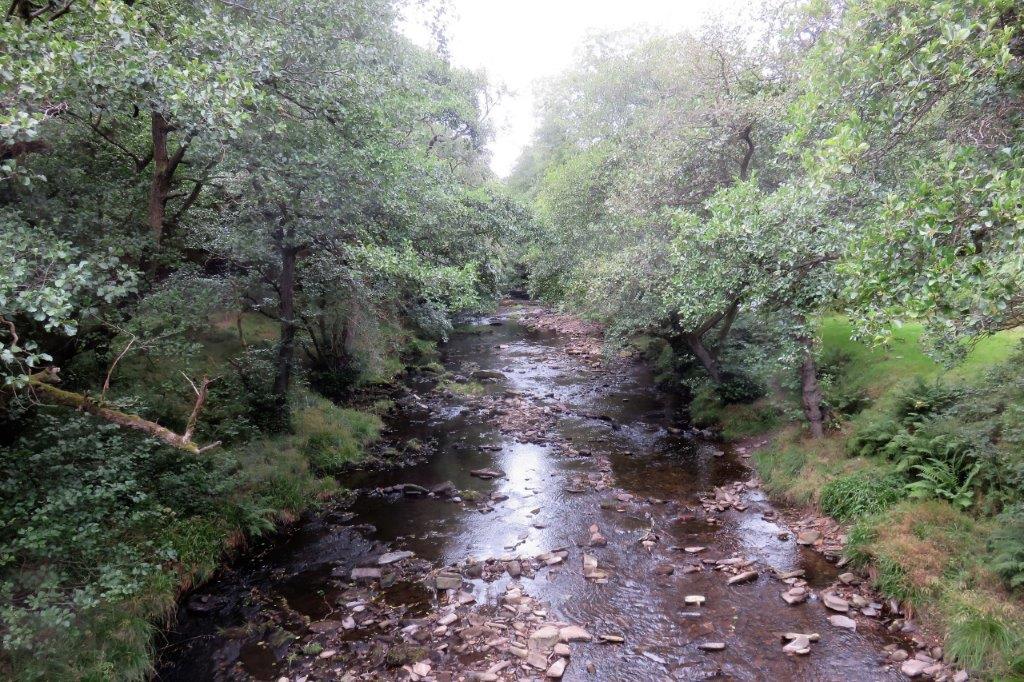 River Ashop photographed from bridge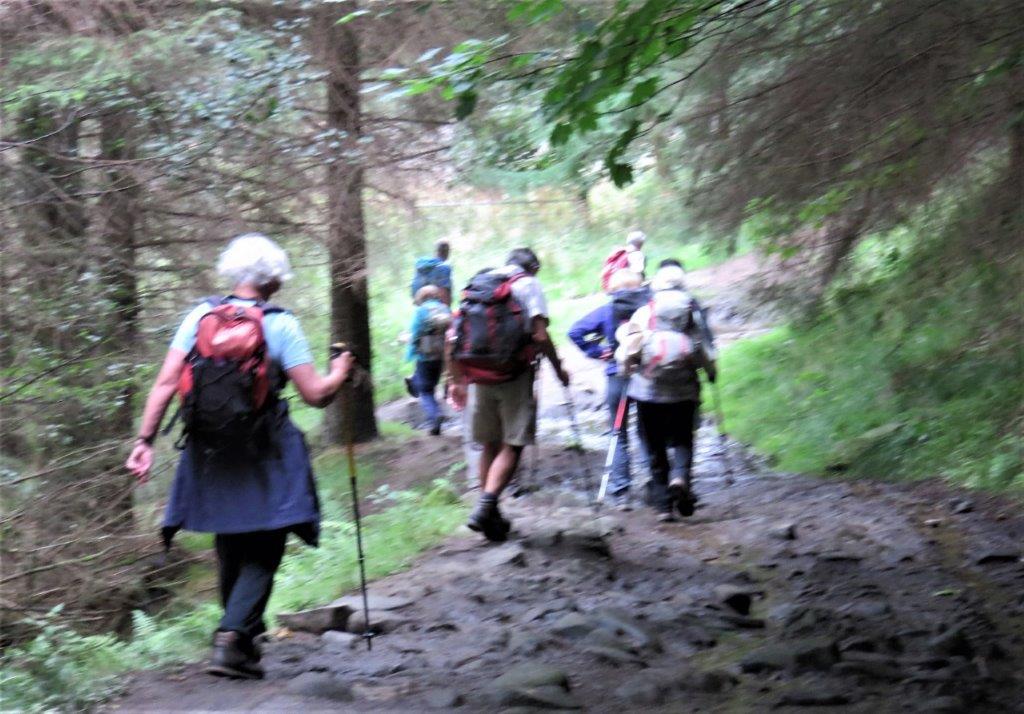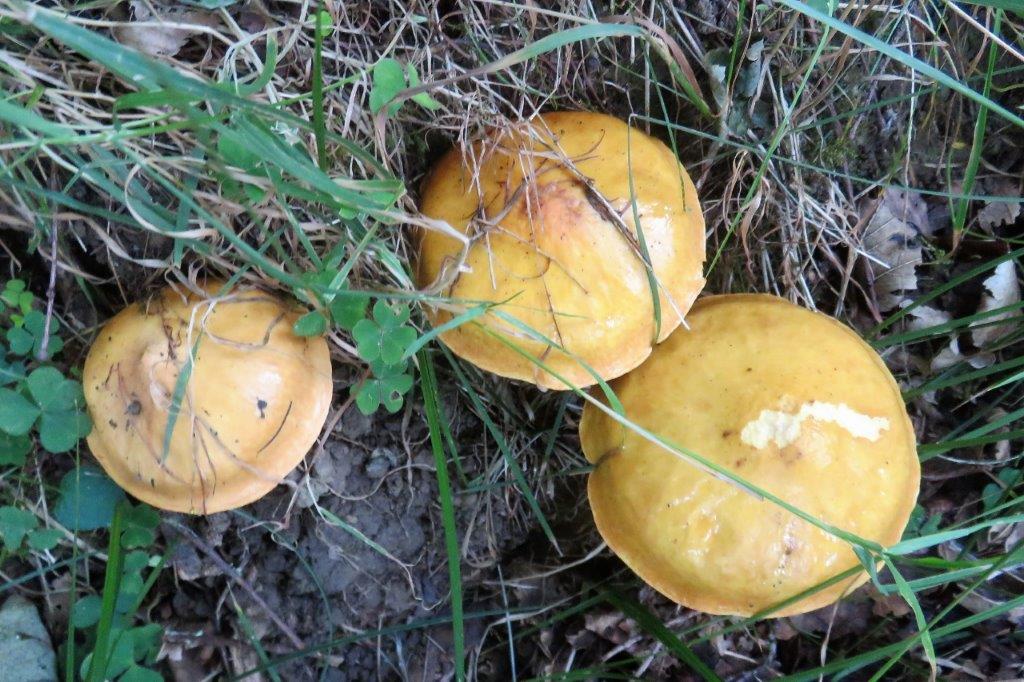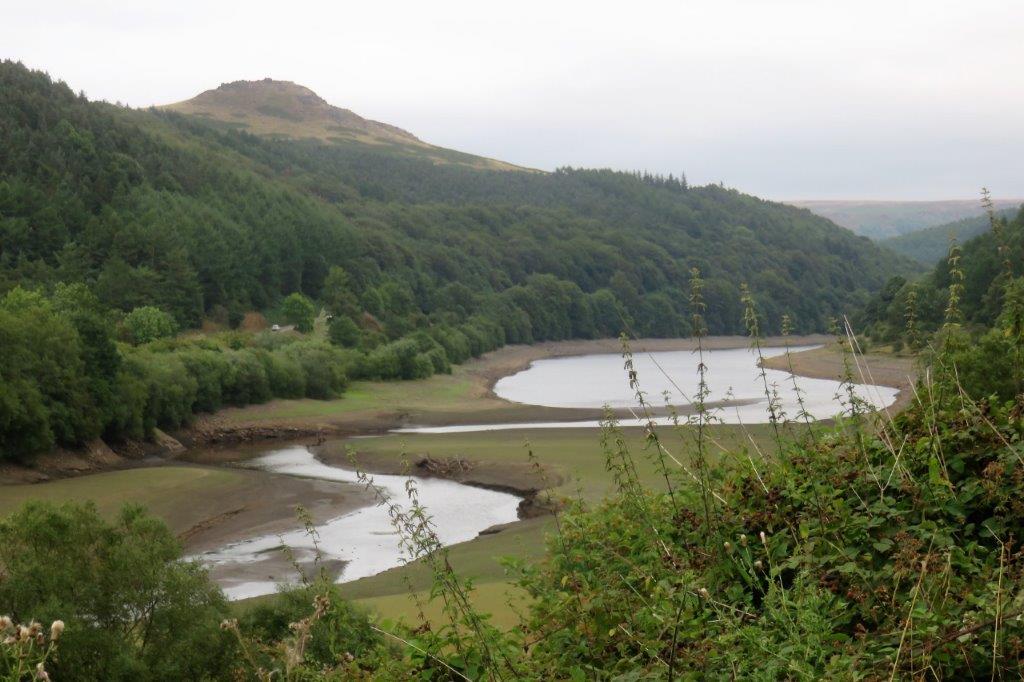 water in arm of Ladybower Reservoir very low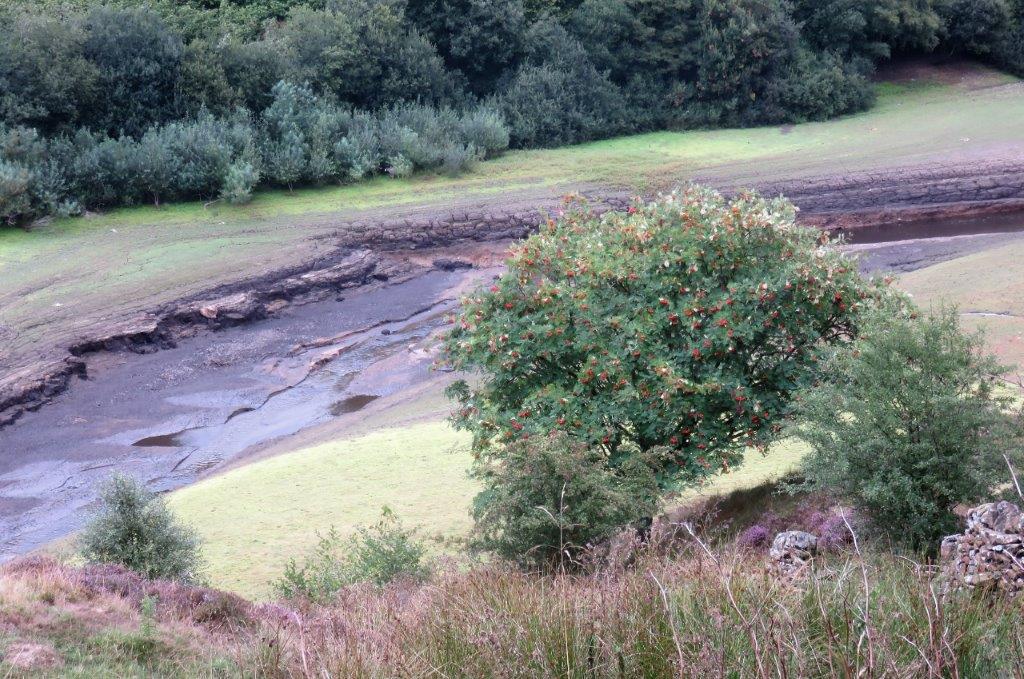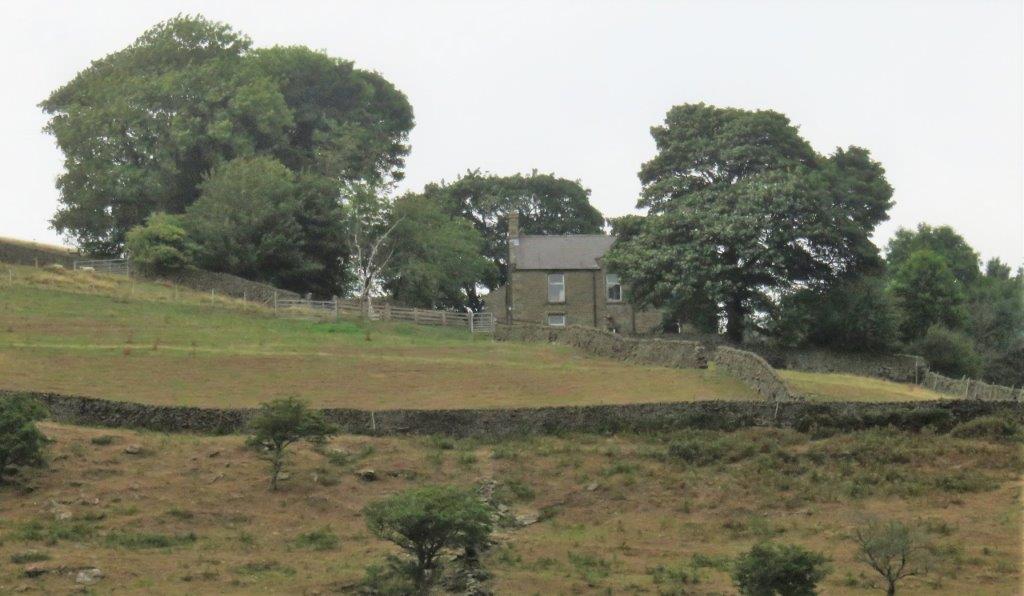 house seen to North across valley well above Snake Road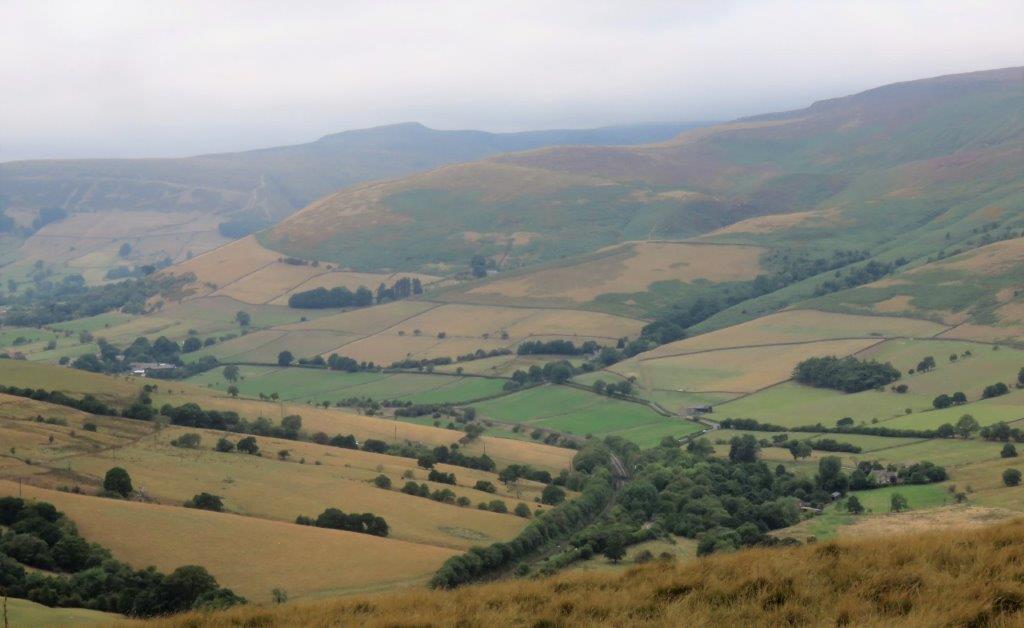 rail track turning into the Vale Of Edale. Grindslow Knoll (with sloping top) at top left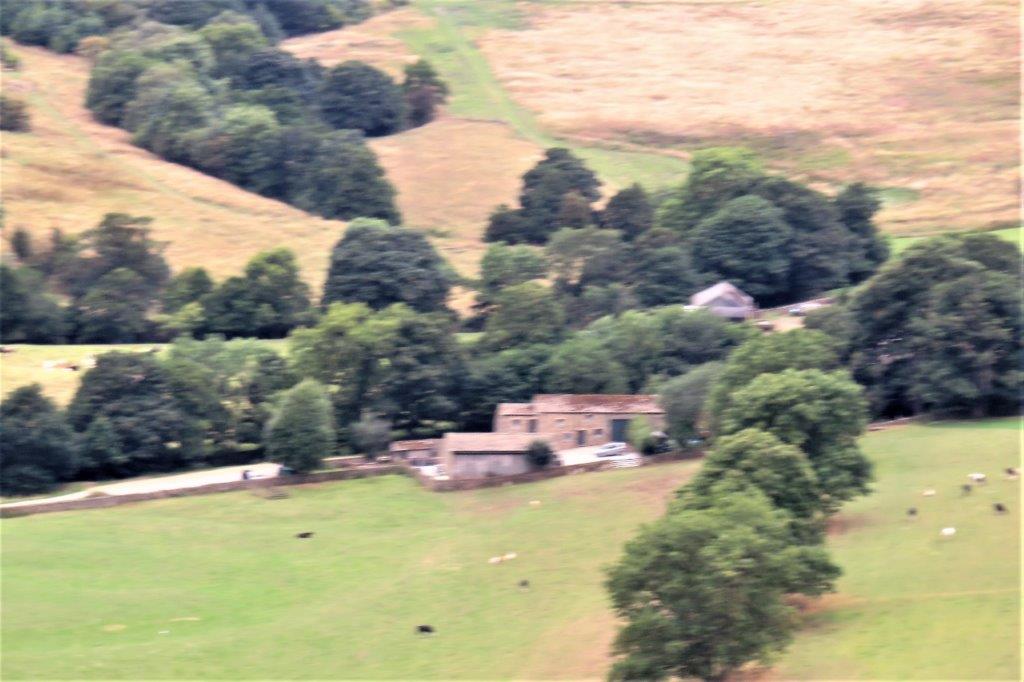 a zoomed glance back at Upper Fullwood Farm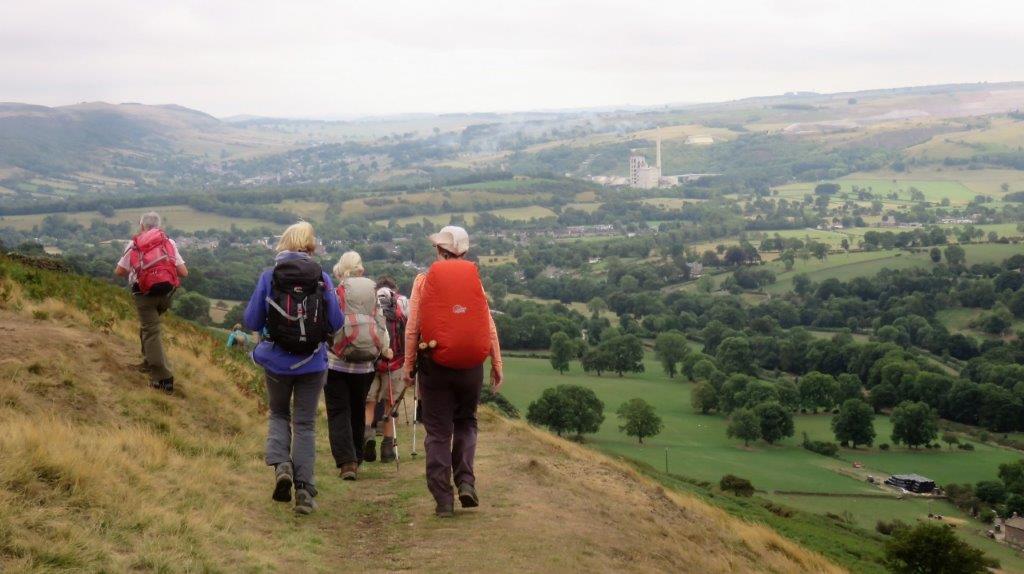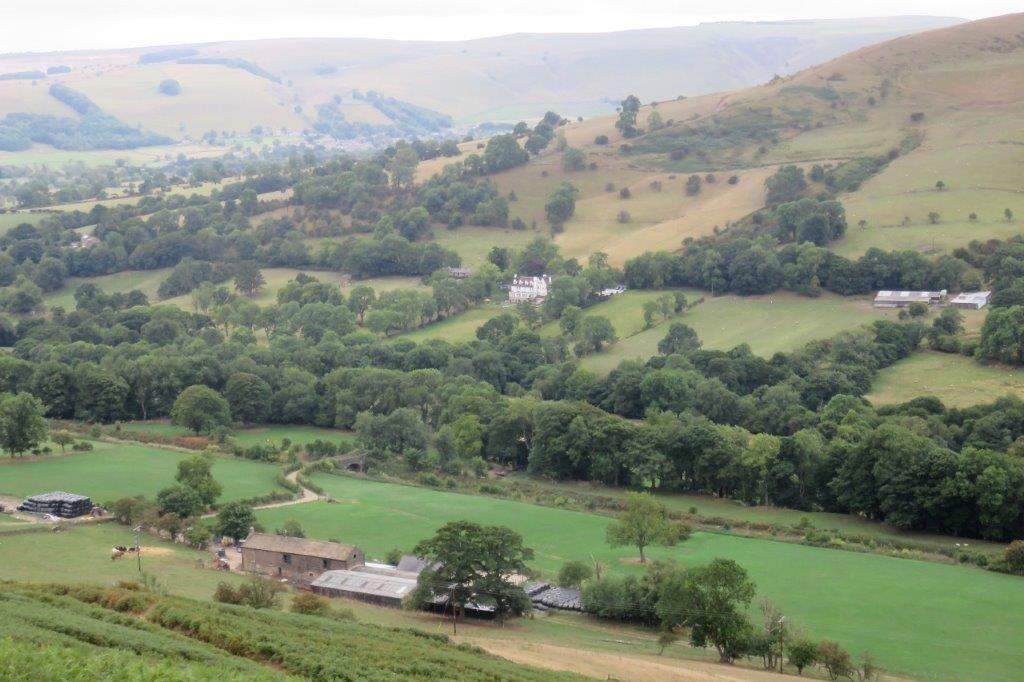 our outward route visible across valley just behind white building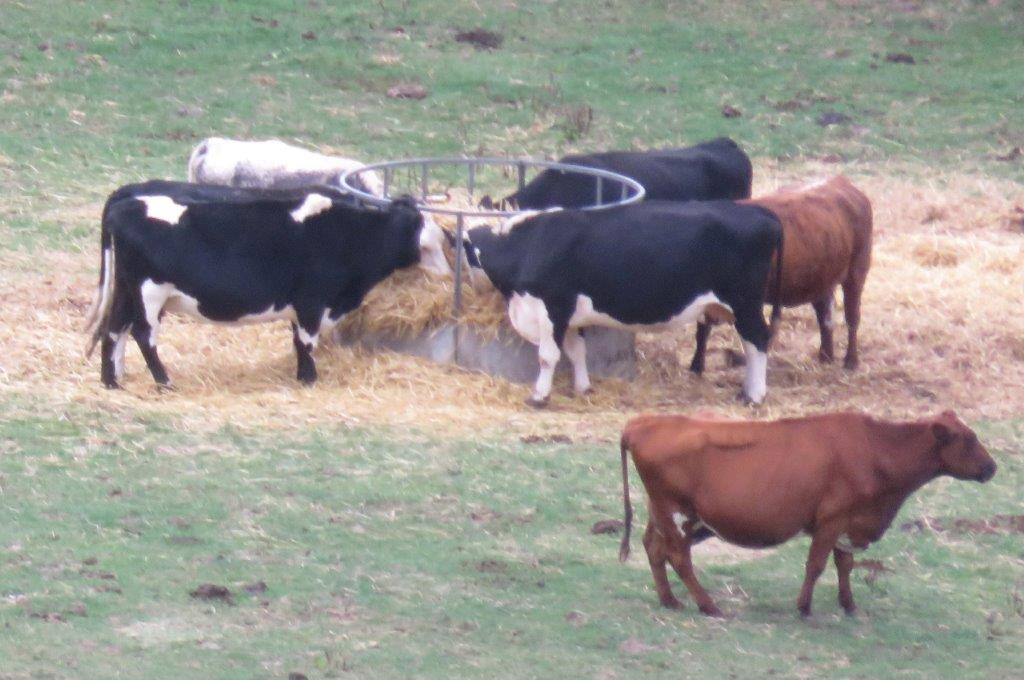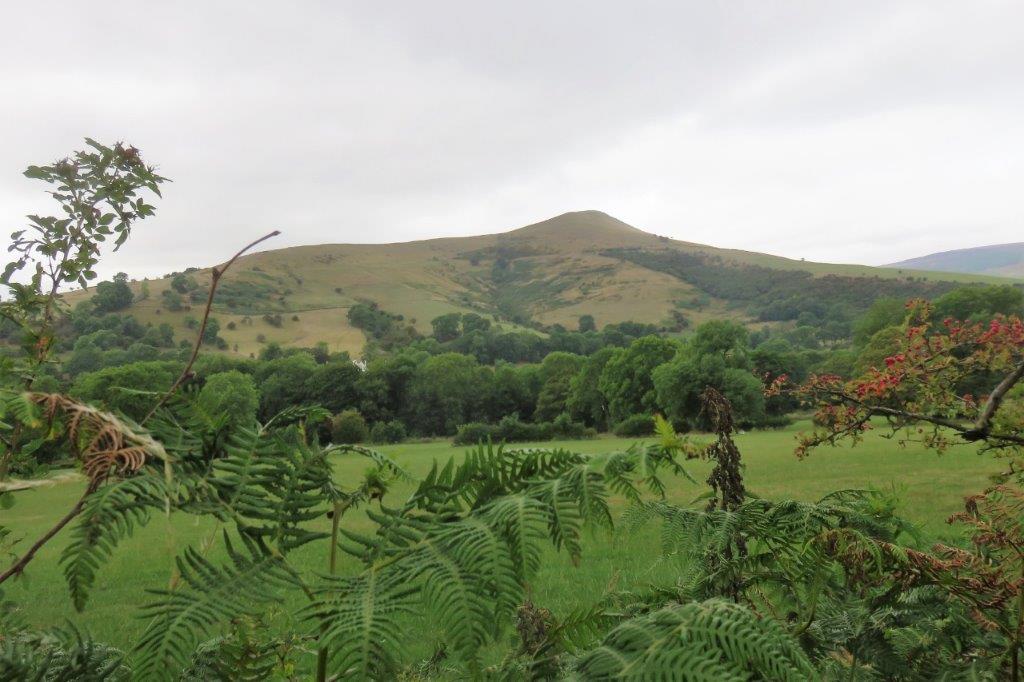 Lose Hill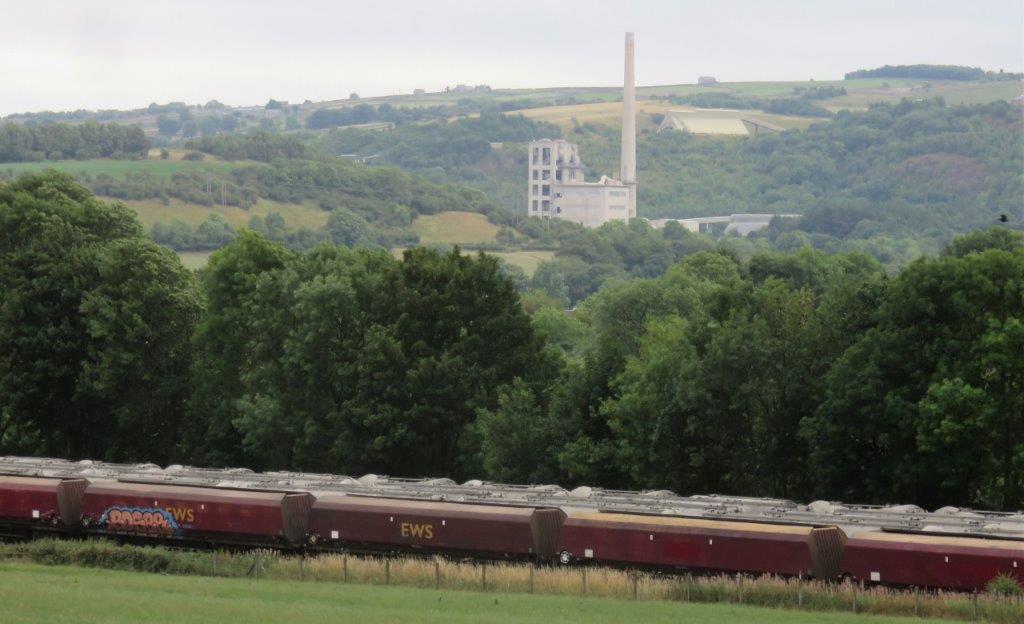 Hope Cement Plant - mainly cement bulk rail trucks below in siding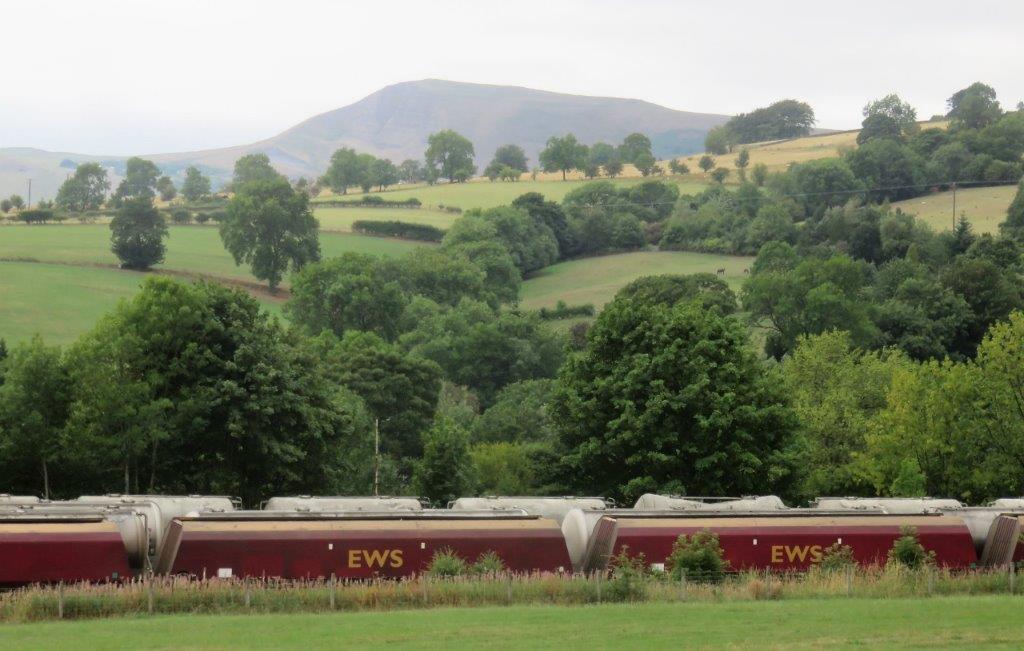 Mam Tor behind
homepage - Day Walks Index 2018 - contact me at