homepage - Day Walks Index 2018 - contact me at

2018.08.15 Silkstone Common Railway Stn, ~S for ~250m on Rd, ~WSW for ~200m on T P Trail, FP ~S to Knabbe's Hall Farm, pass Hadley Hse, cross Coates Lane (B6449) at ~SE288031, FP ~SSE then SSW past Pule Hill Hall, ~SE to Thurgoland & SSW to cross B6462 rd at ~SE287012, ~SSW (crossing TPT) to Huthwaite Hall, ~ESE to PH (Bridge Inn), follow River Don on North side (on informal path below TPT), FP ~SSE to join TPT at ~SK299994, TPT ~ S / SE to unnamed pond (~SK298981), SW/ W to Wharnside Crags, Upper Rocks, Wharncliffe Lodge, track thru Wharncliffe Chase ~SE/ENE/SSE to exit W. Chase at ~SK317952, ~S / SSE on Mouse Park Gate, cross Oughtibridge Lane at ~SK314934, ~SSE along East edge of Great Hollins & Beeley Wood(s)*, some of party ended at Niagara Weir (on Clay Wheels Lane) others at Middlewood - leader Mike West - Wednesday * photographer left walk here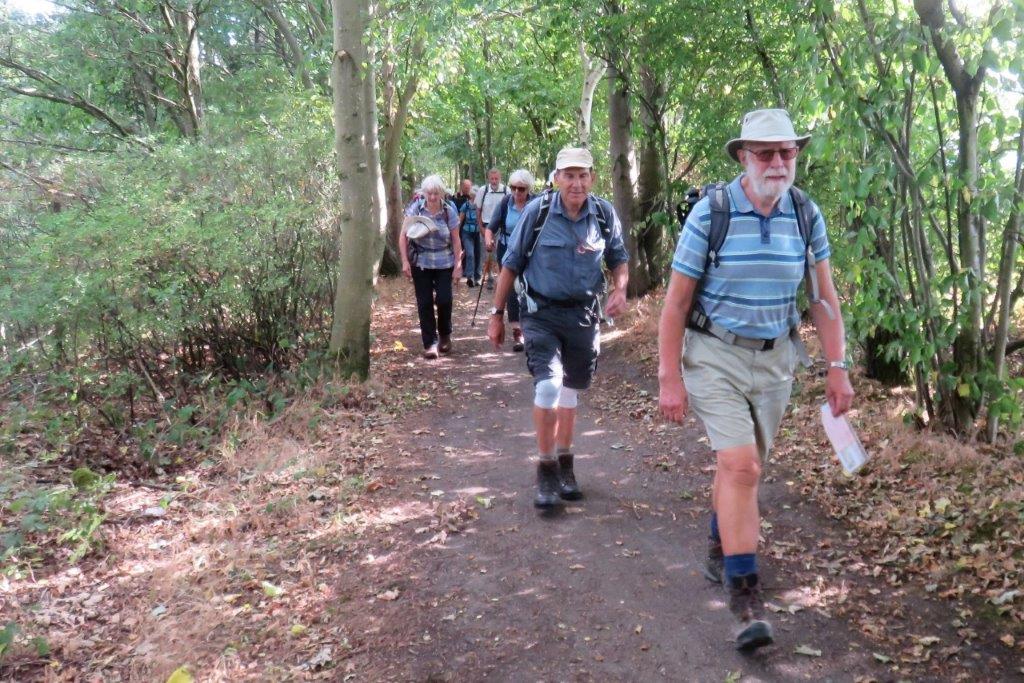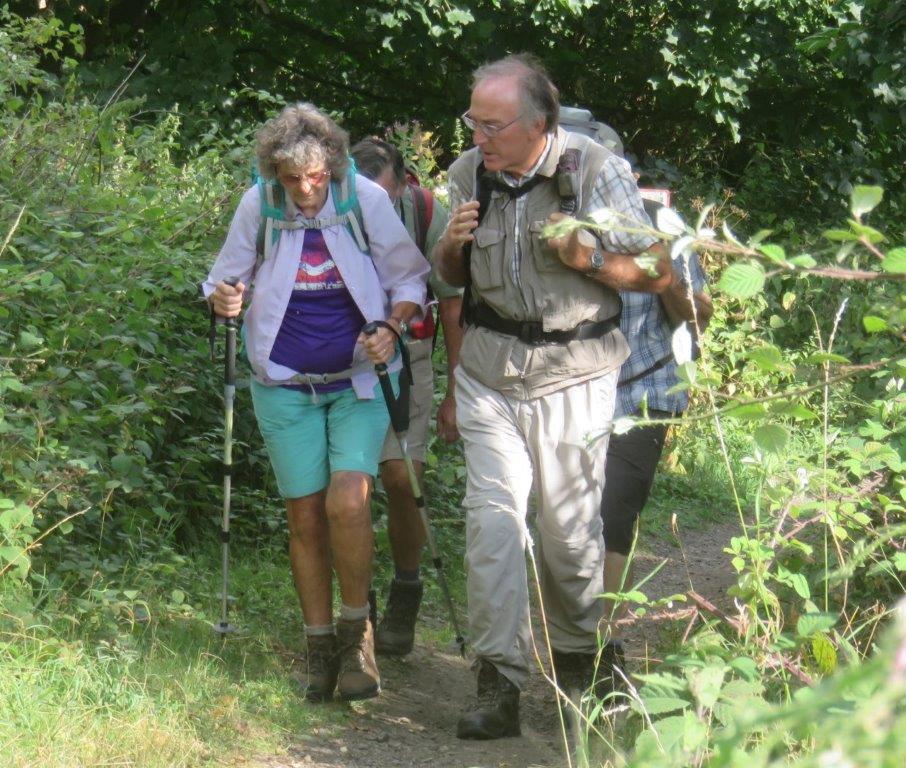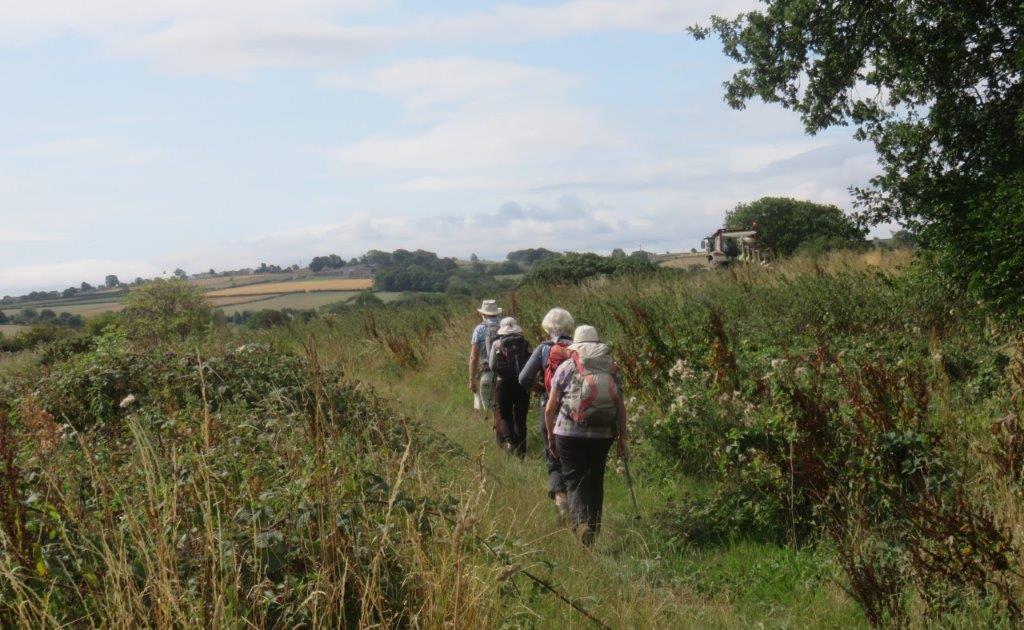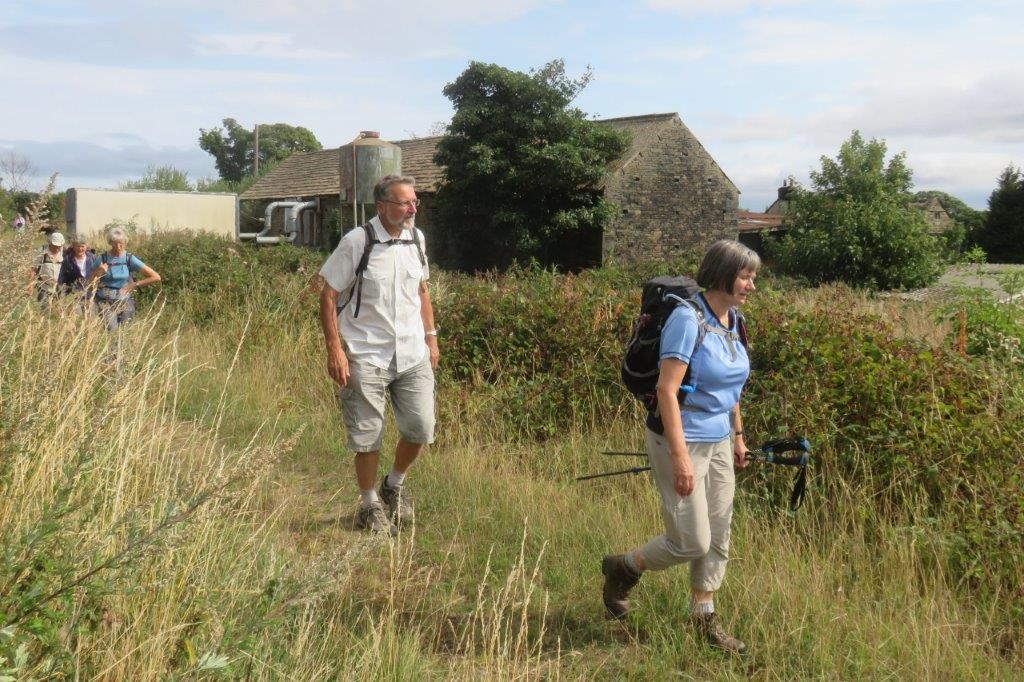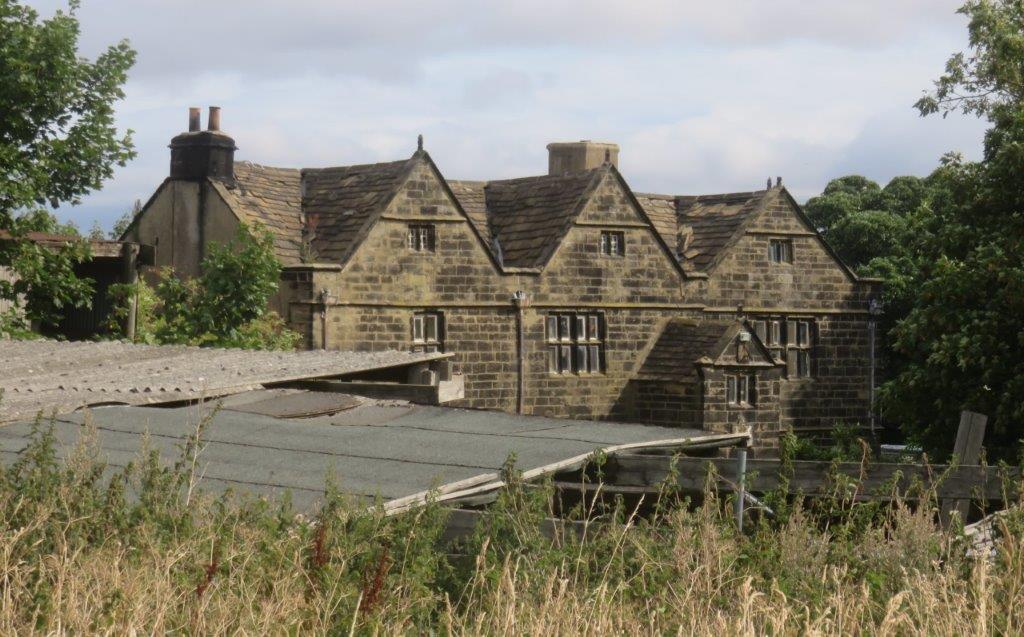 Knabbes Hall
stone roof in need of repair - weather damage inside?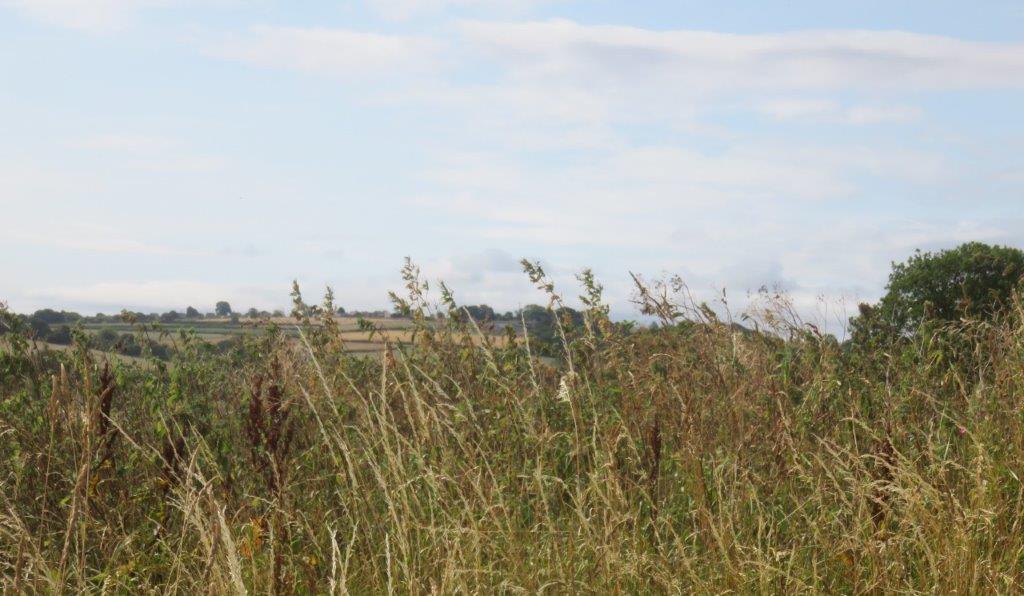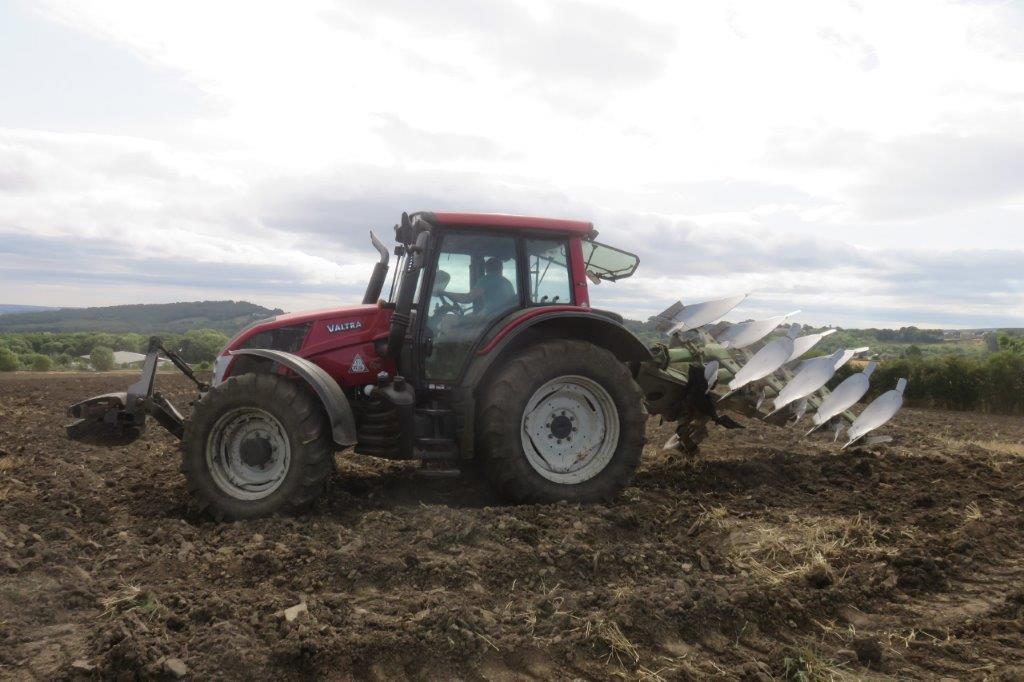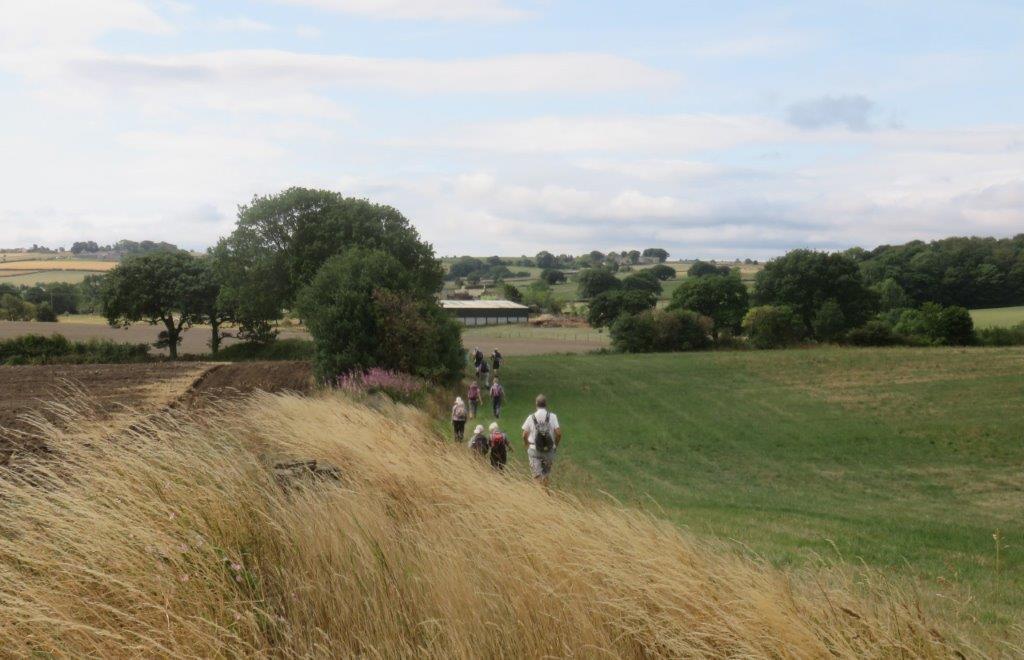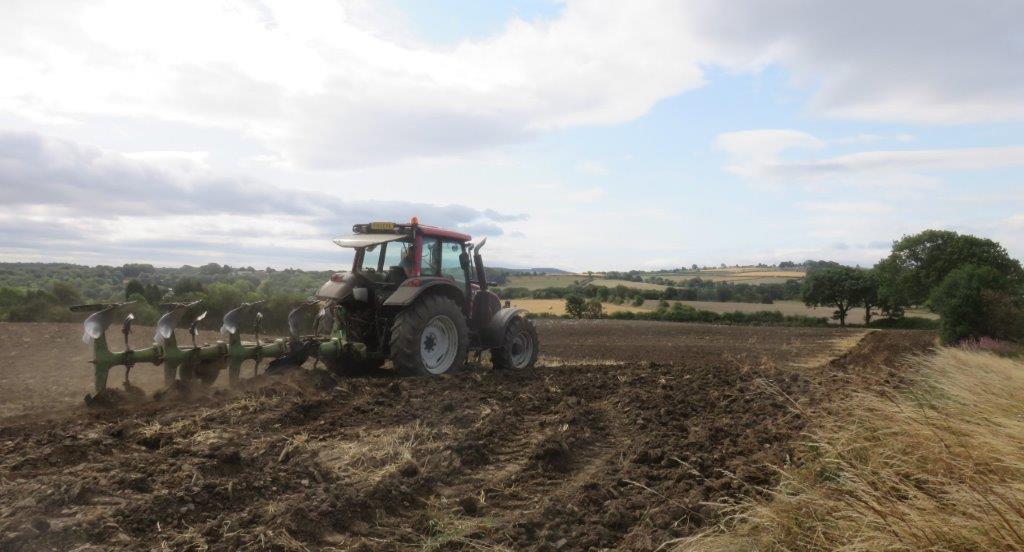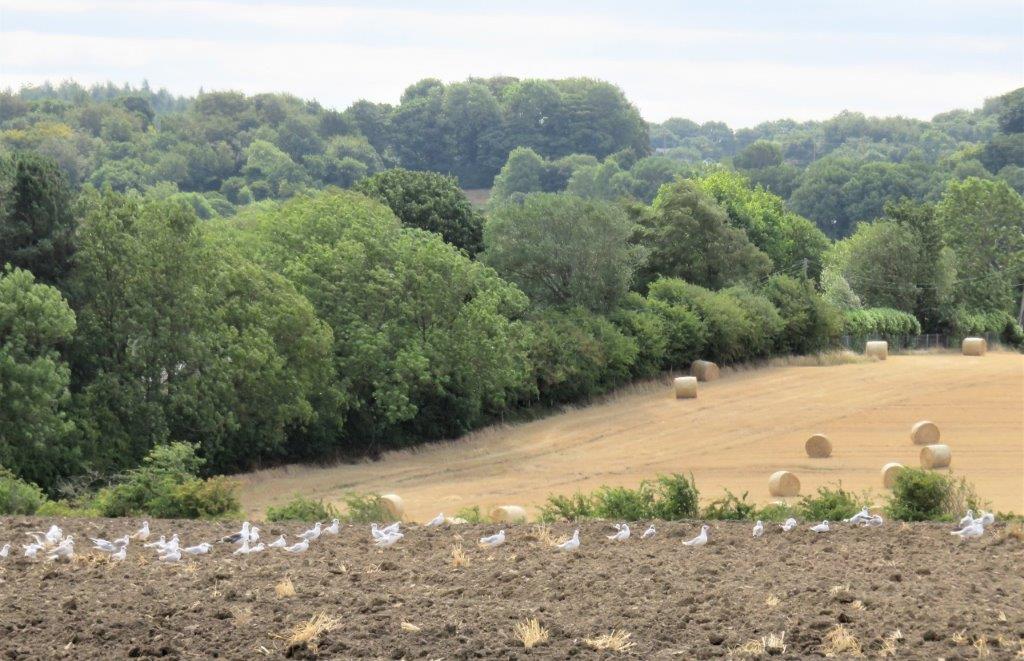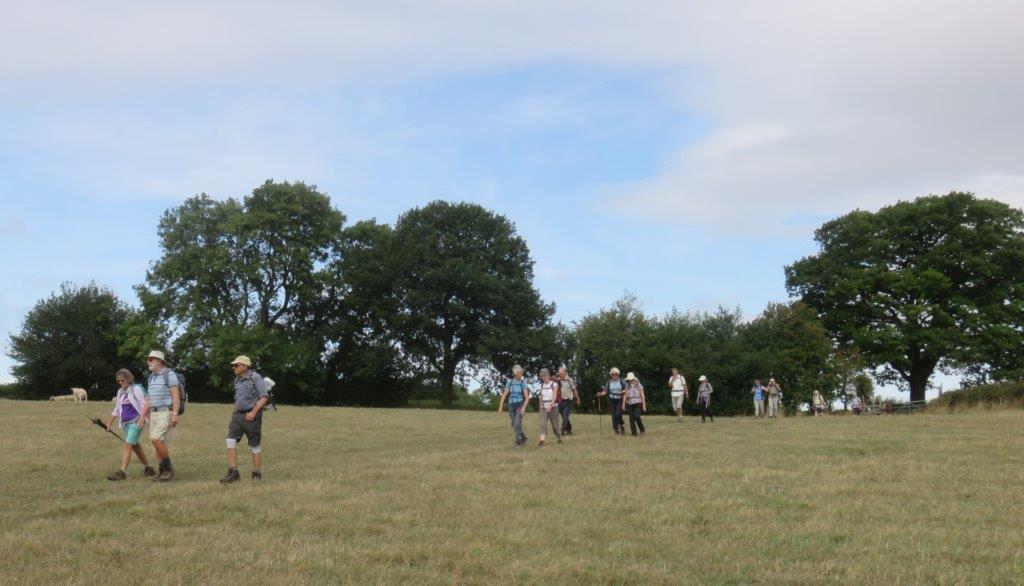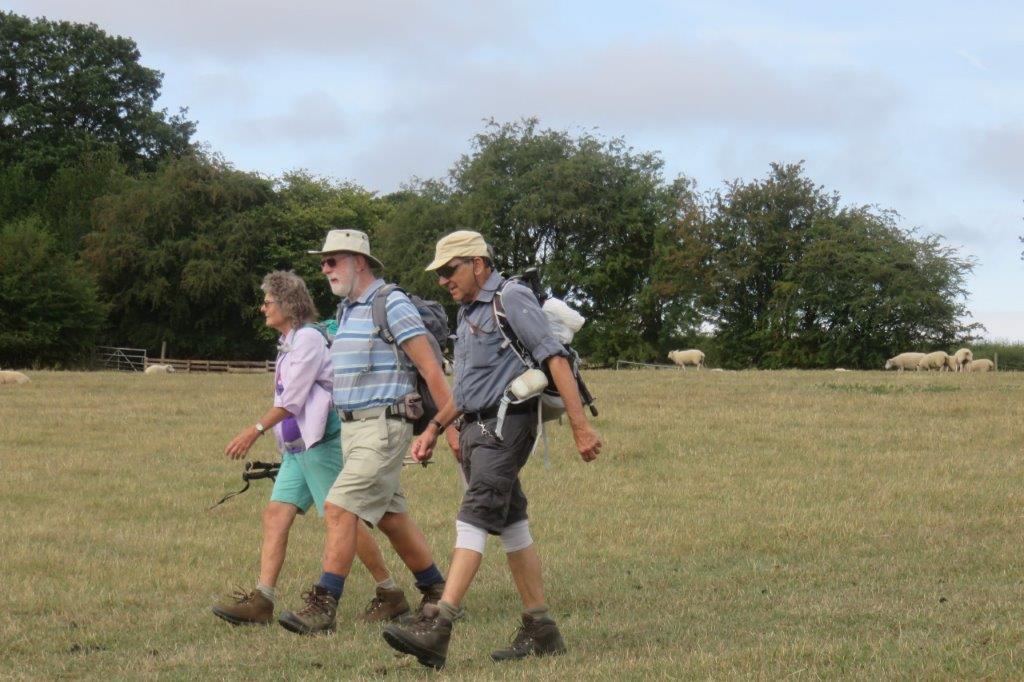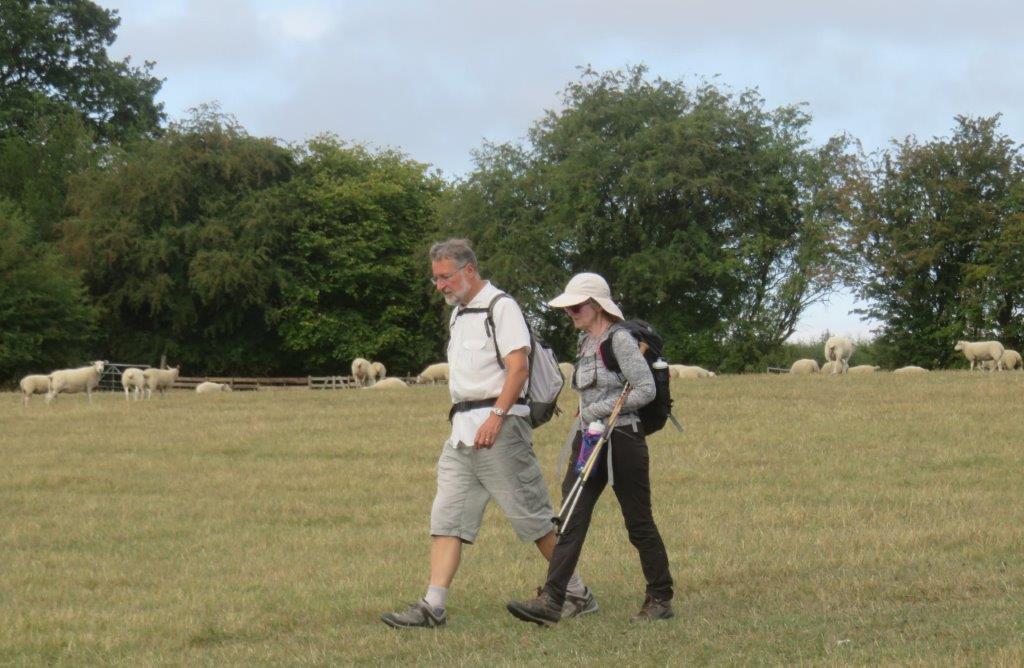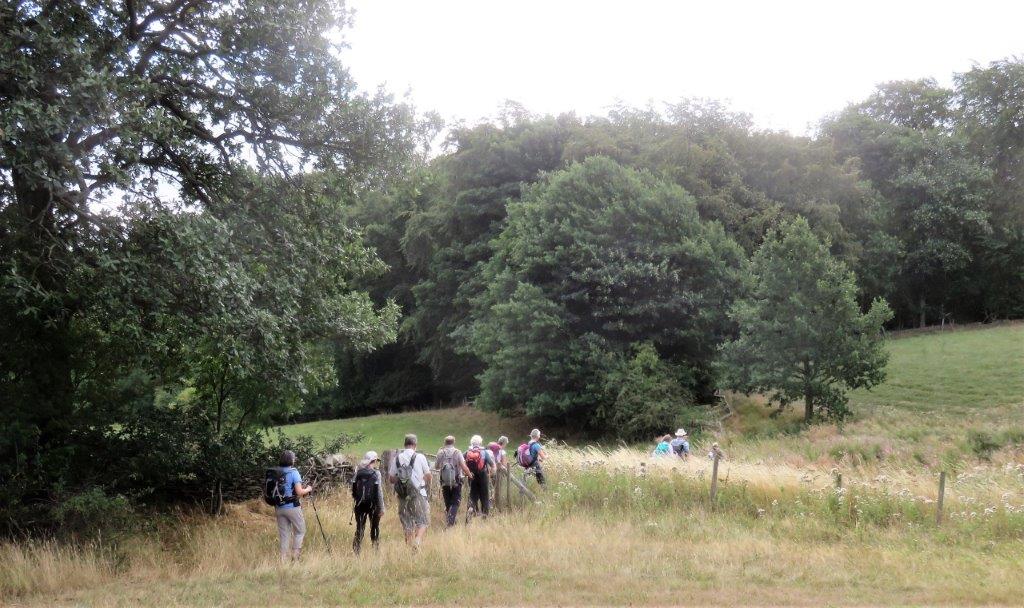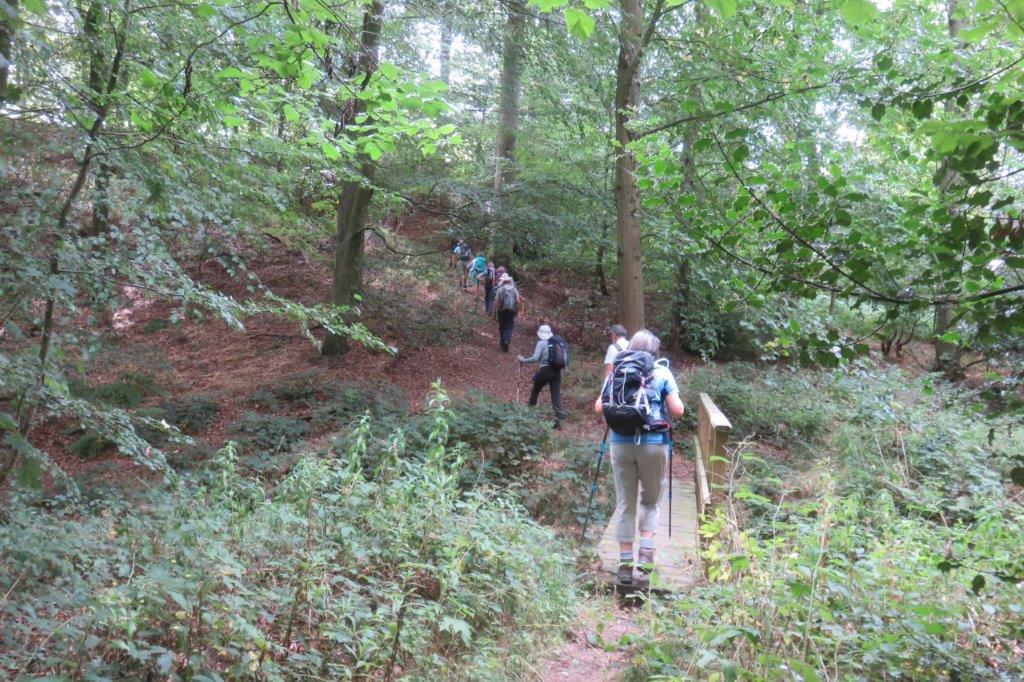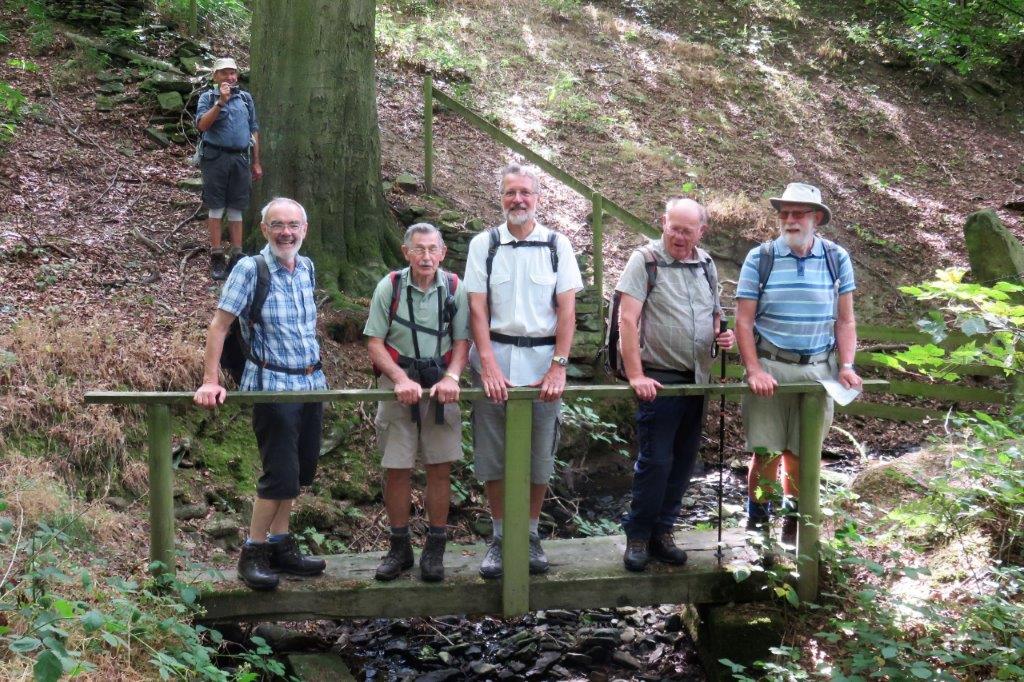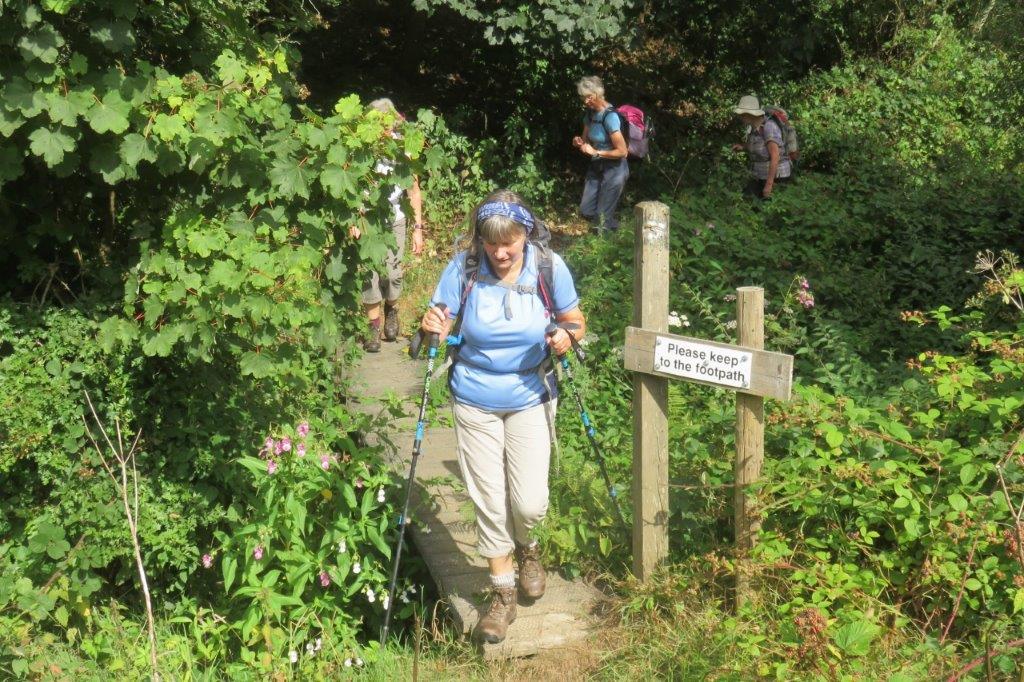 an abundance of blackberries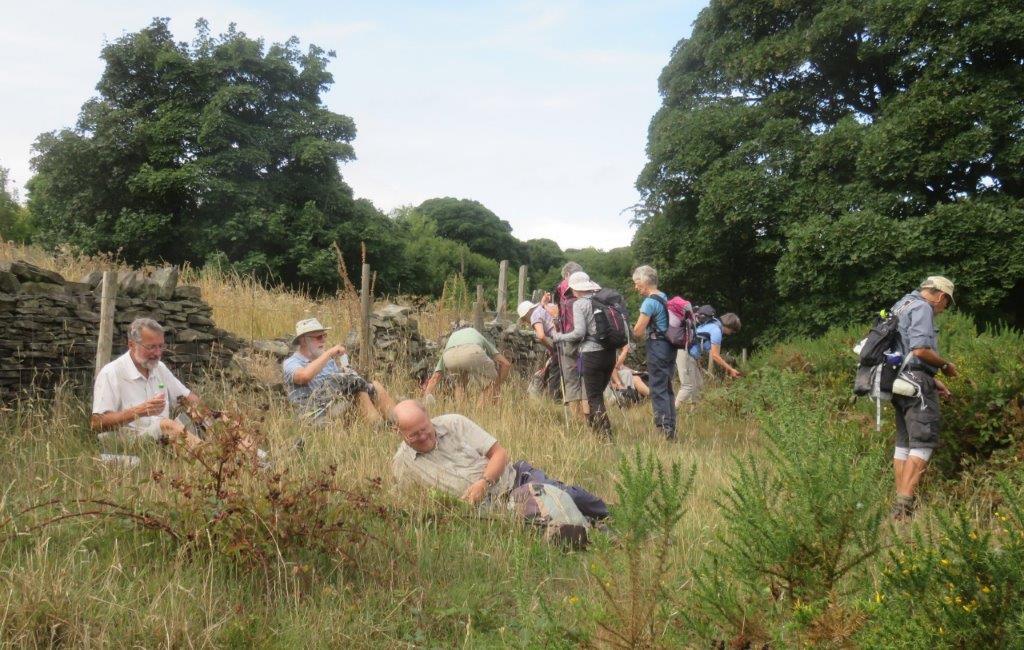 tea break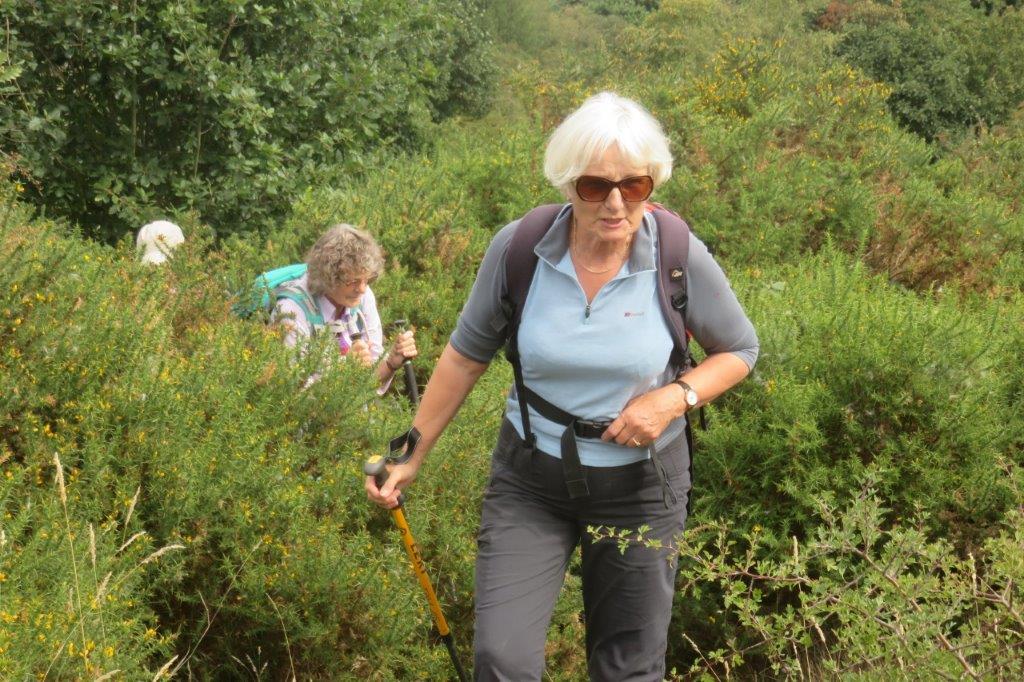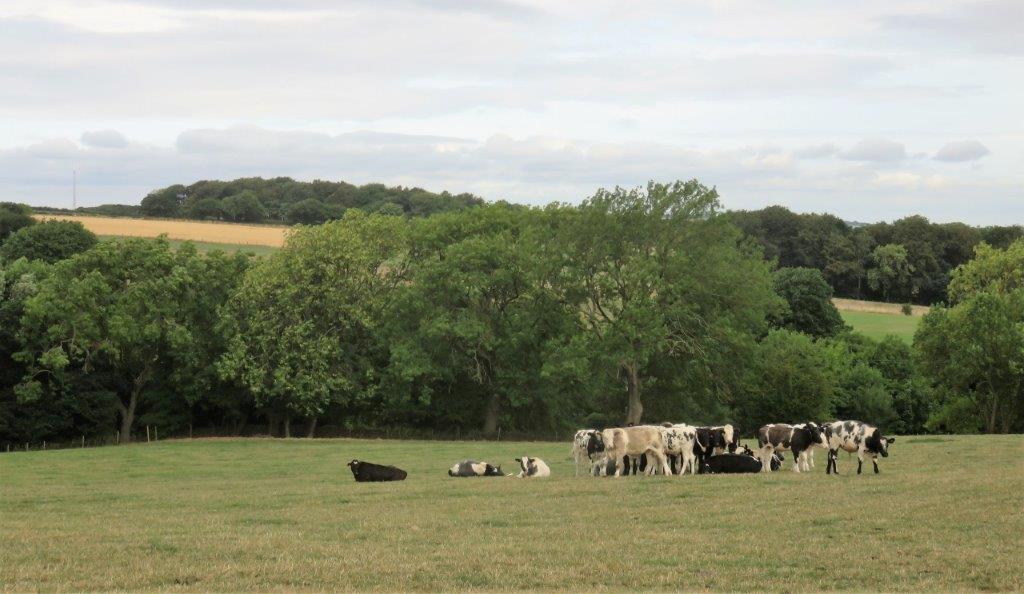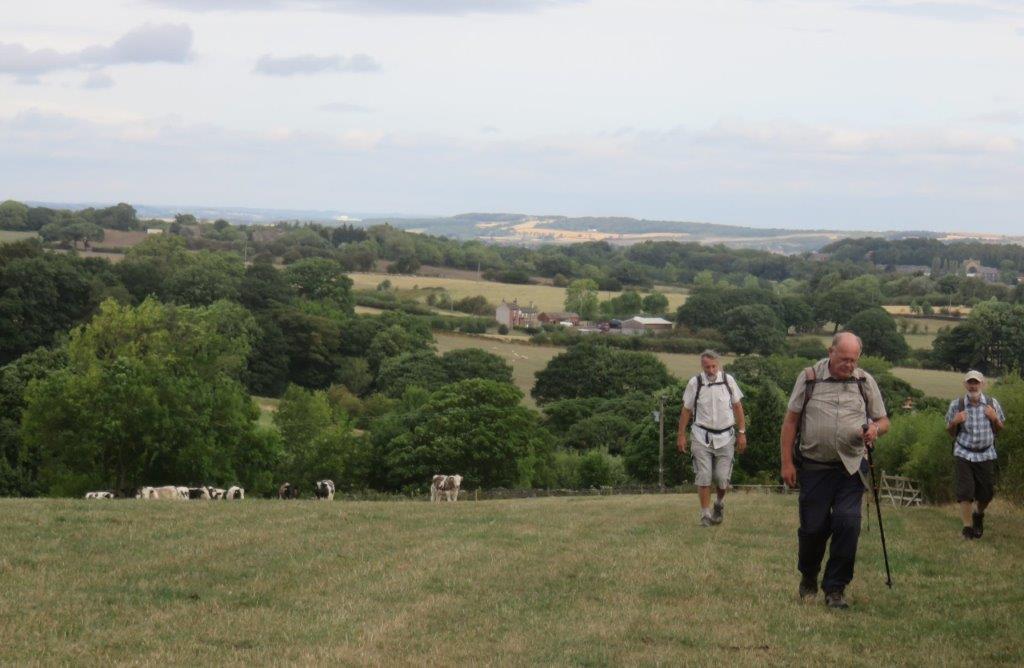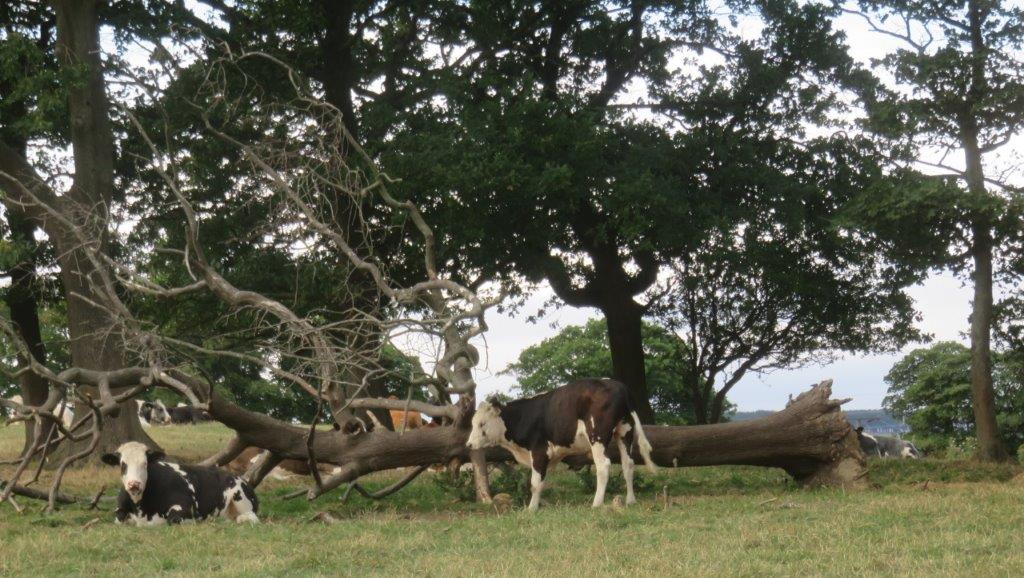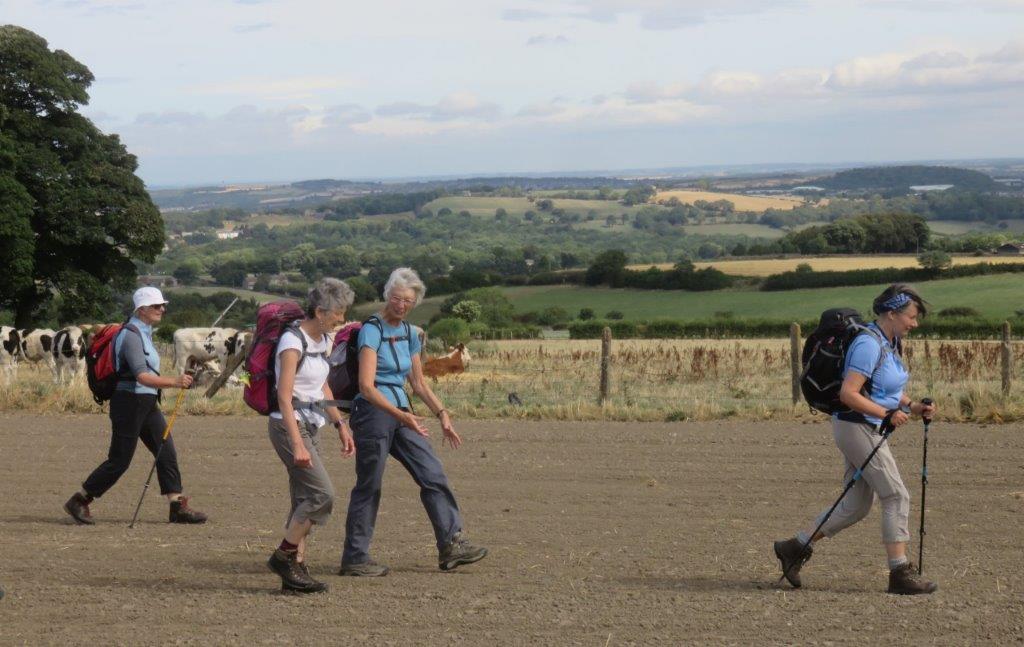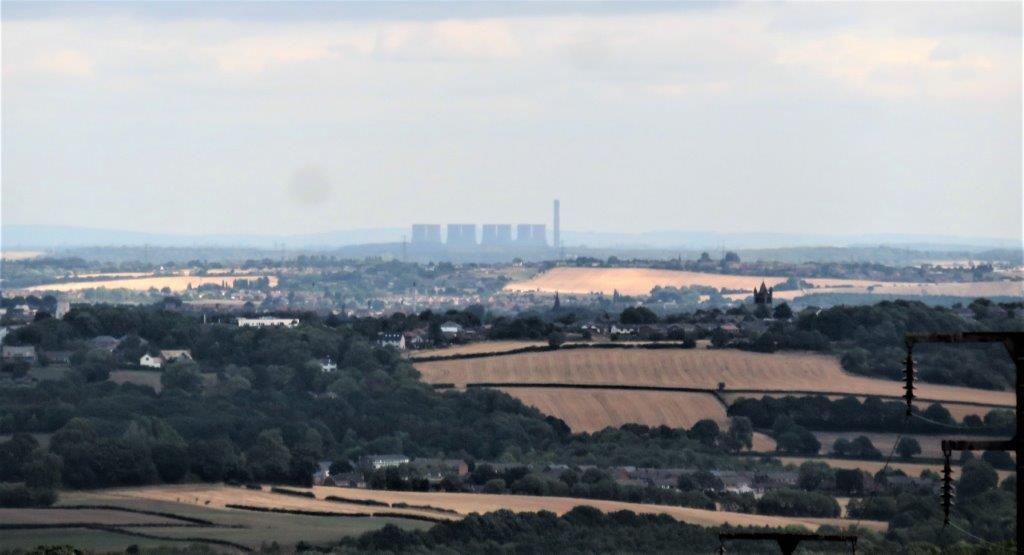 one of three power stations visible on the skyline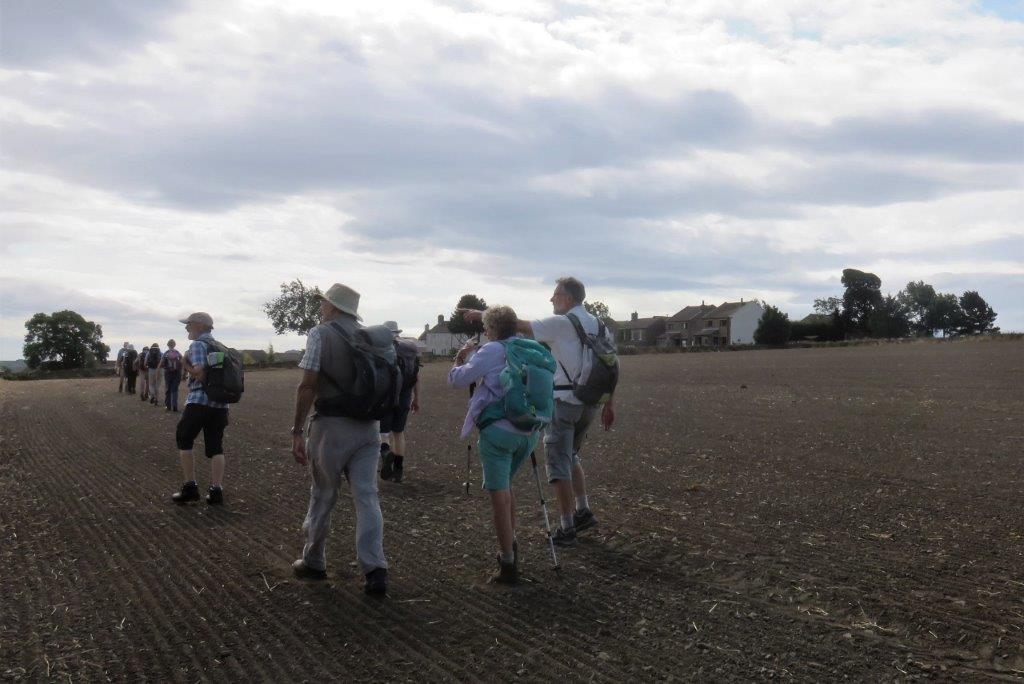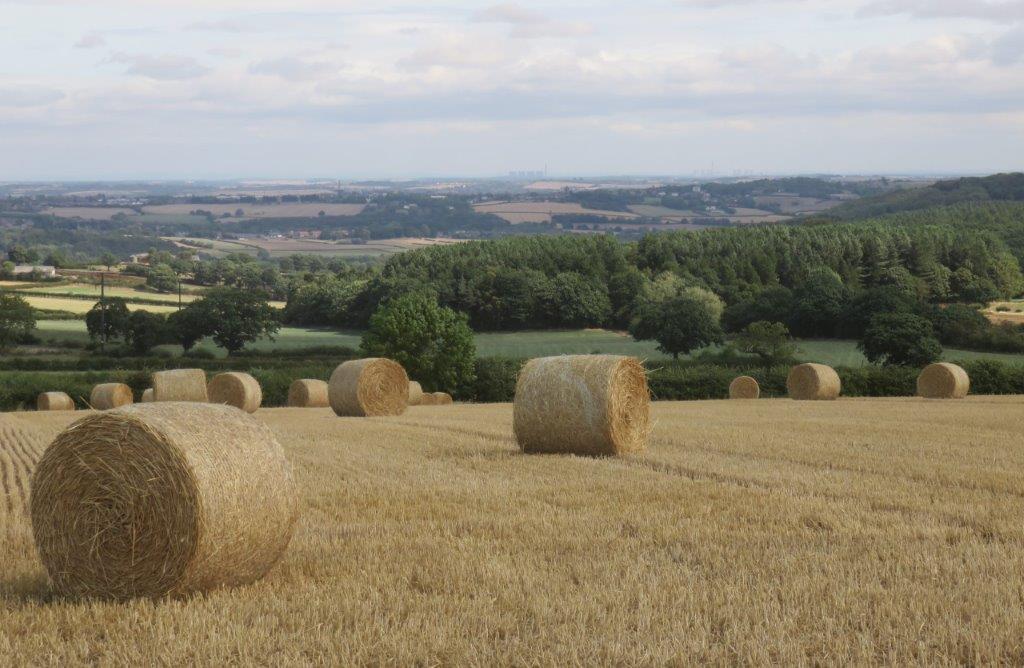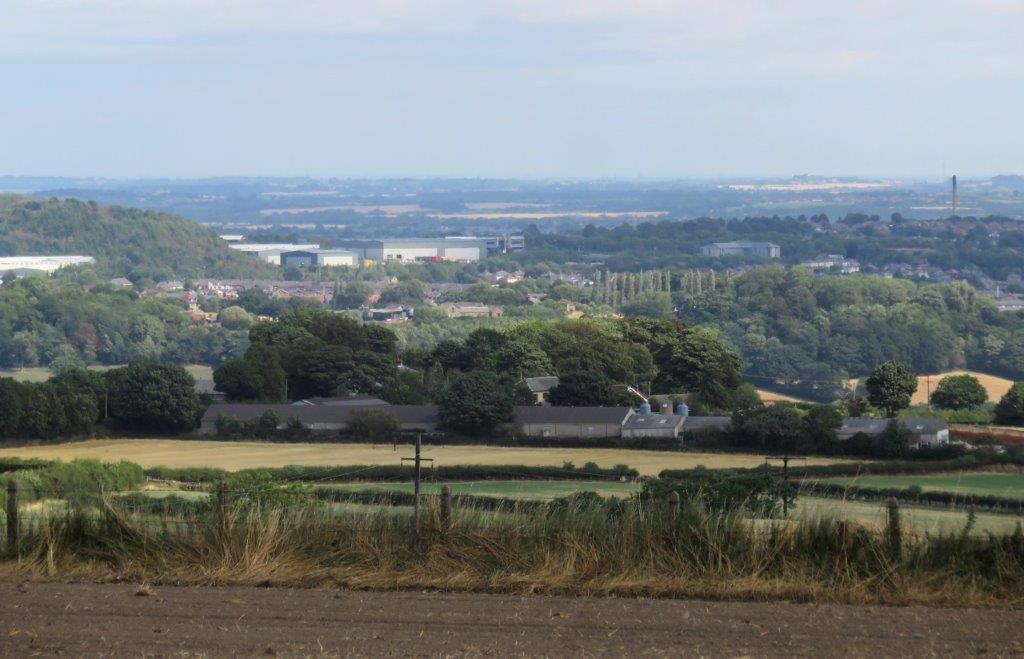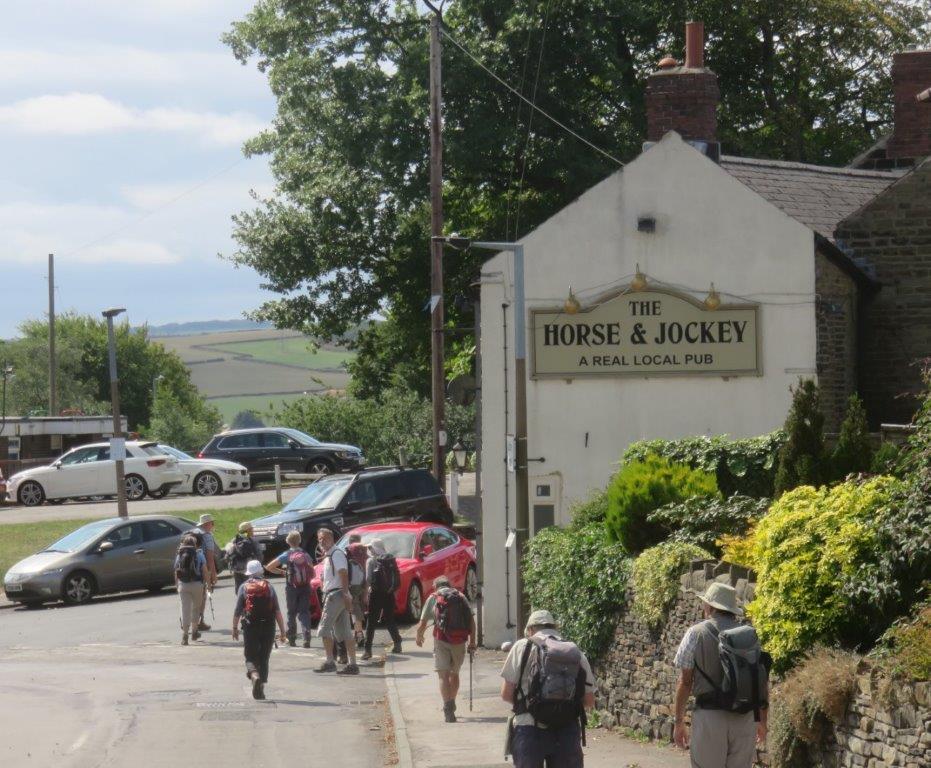 at Thurgoland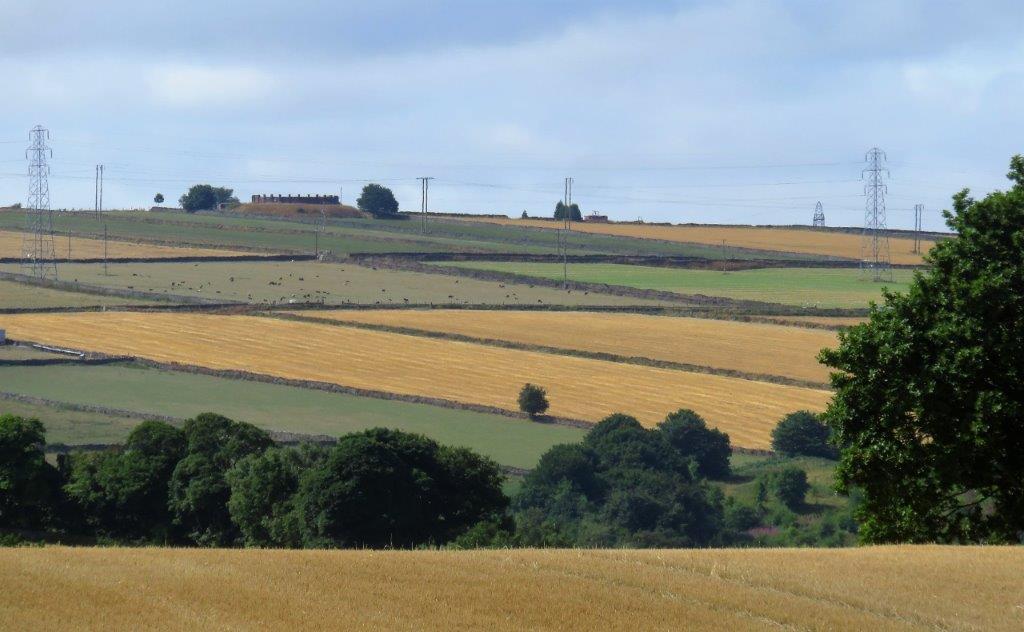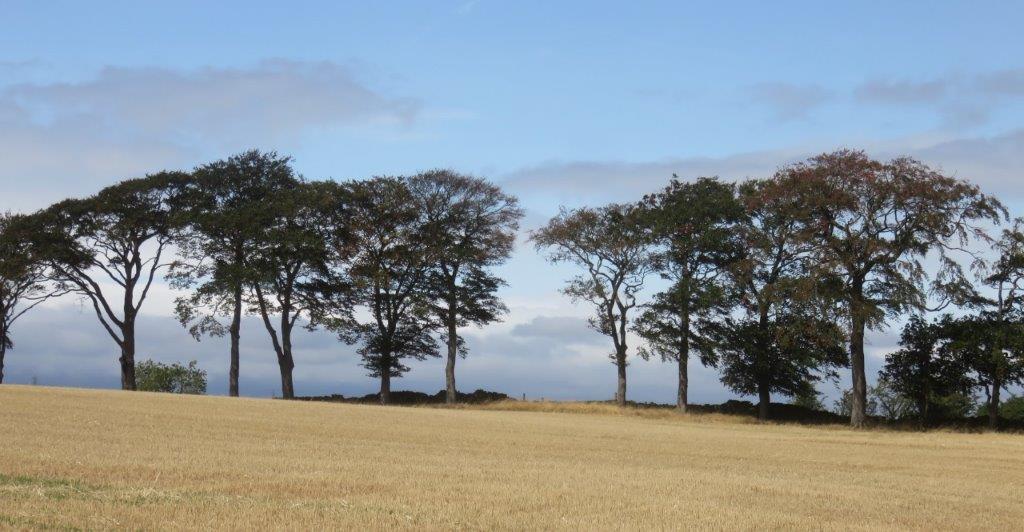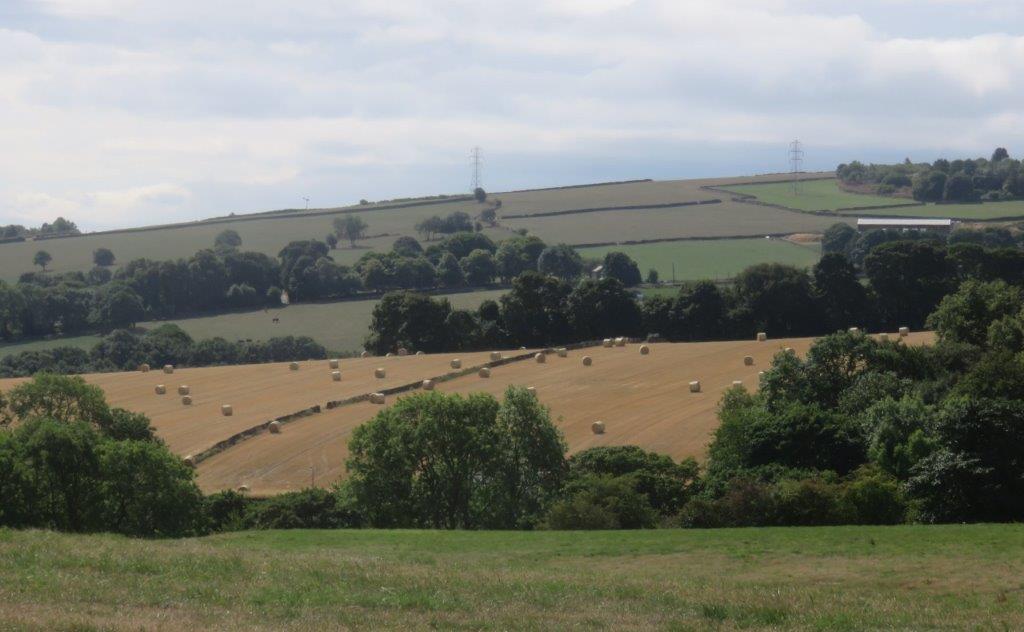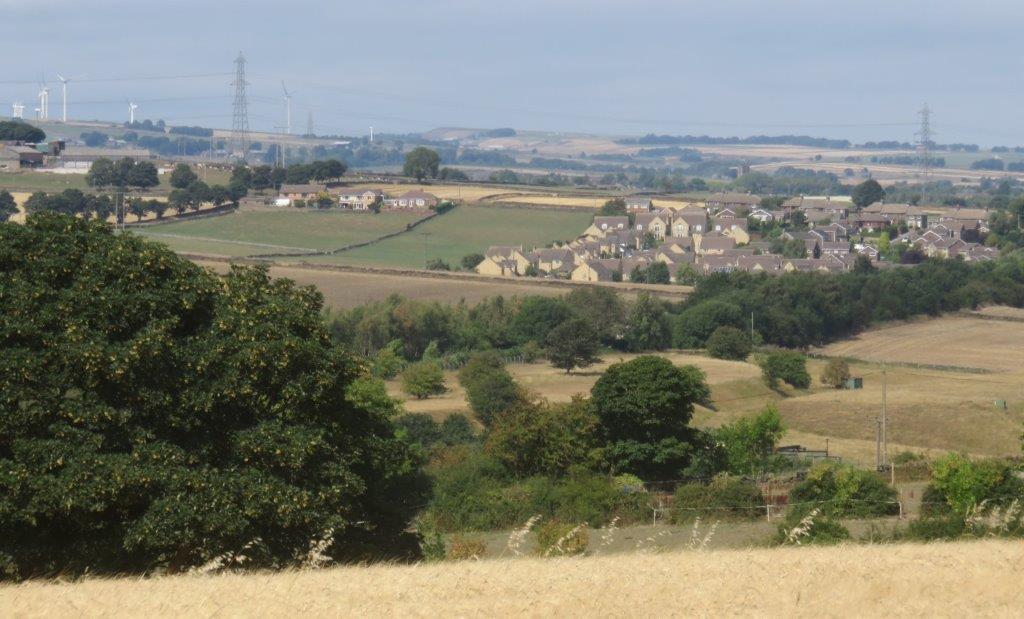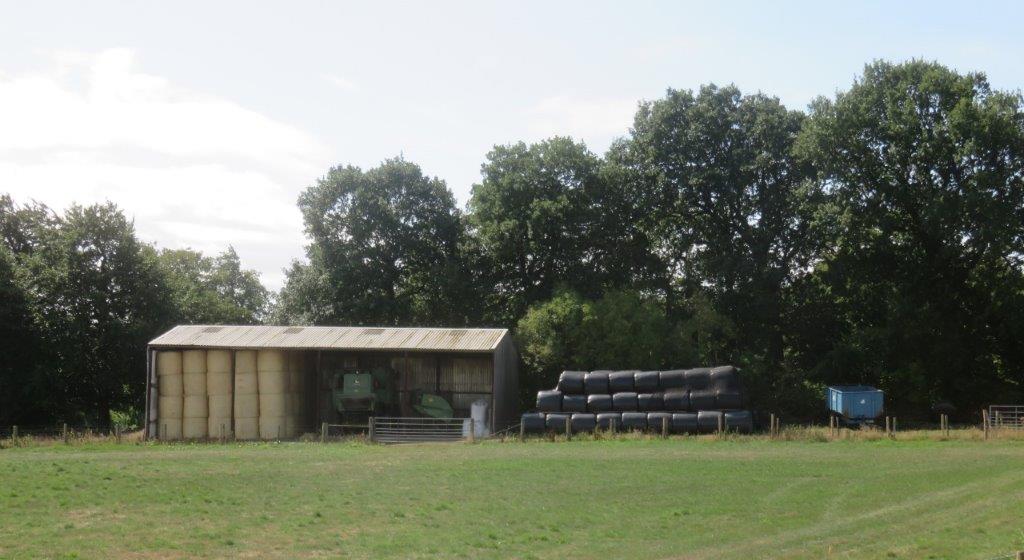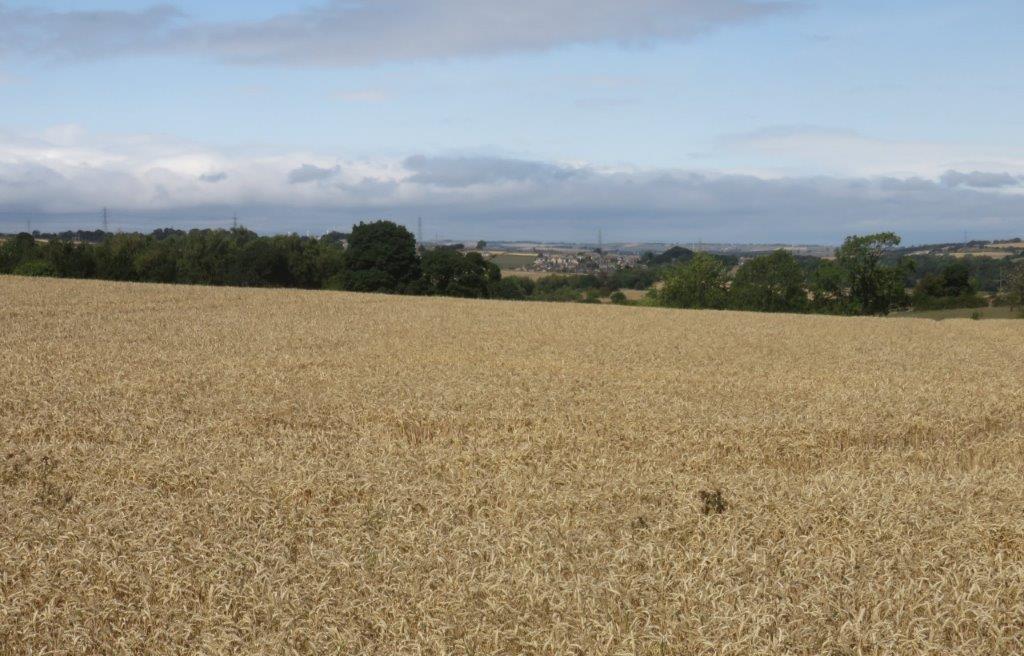 wheat awaiting harvest?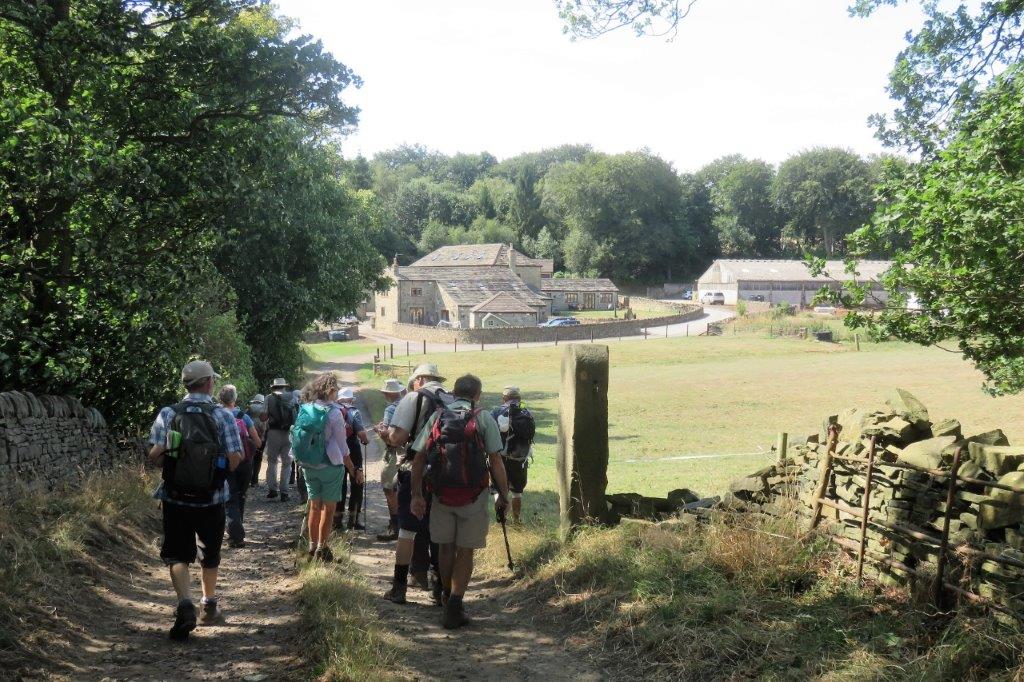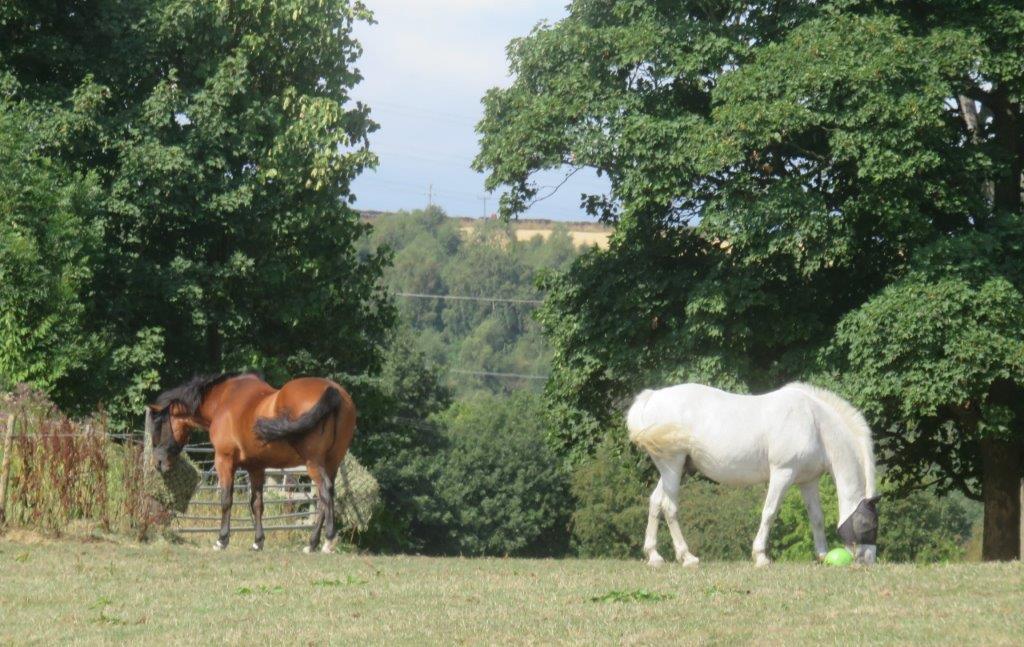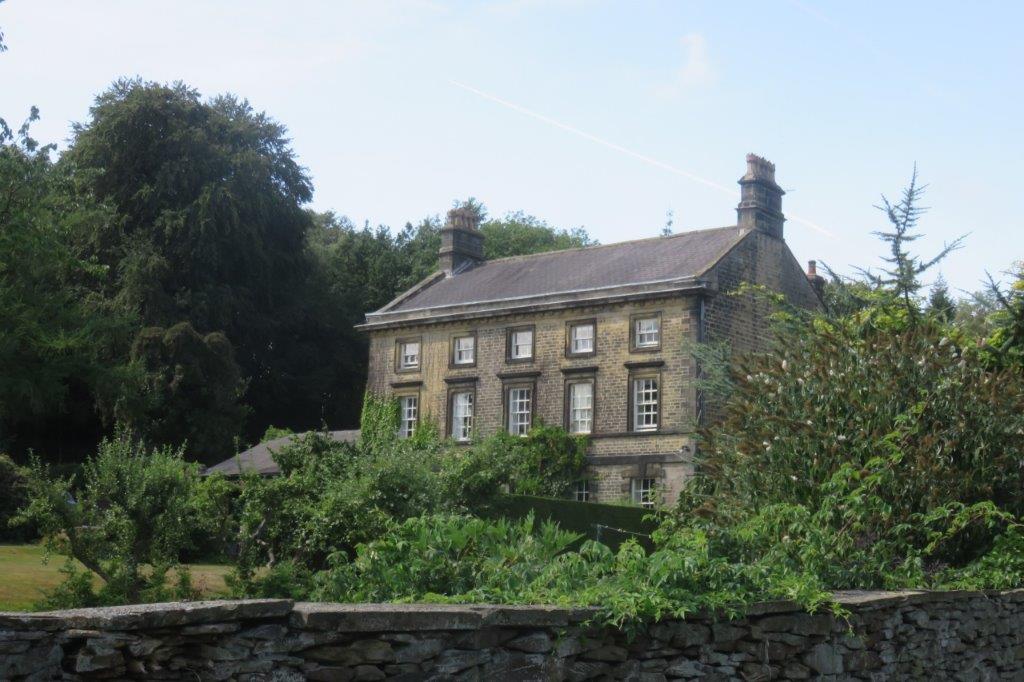 Huthwaite Hall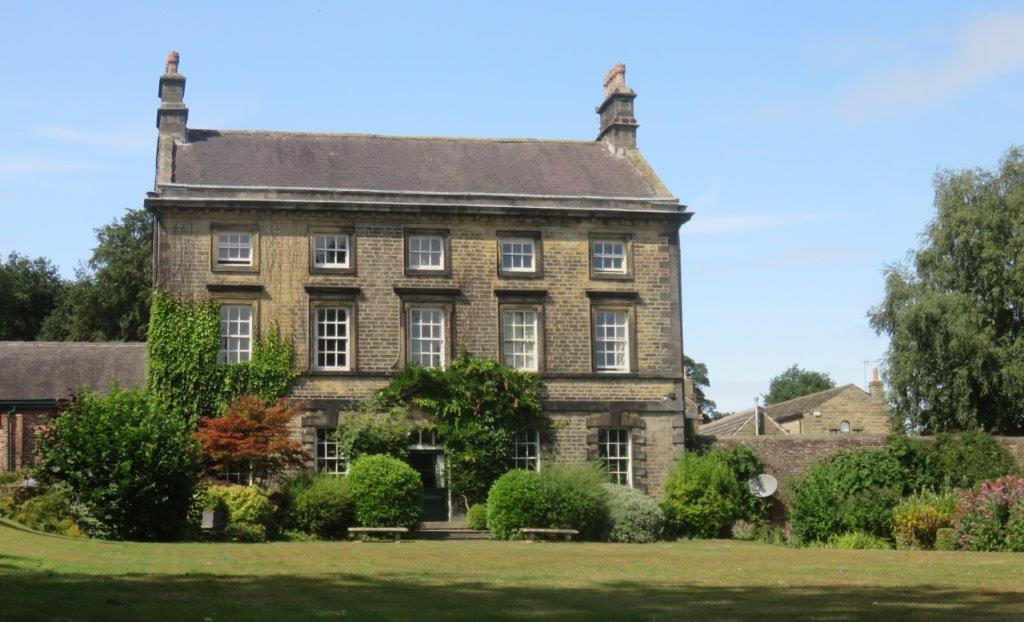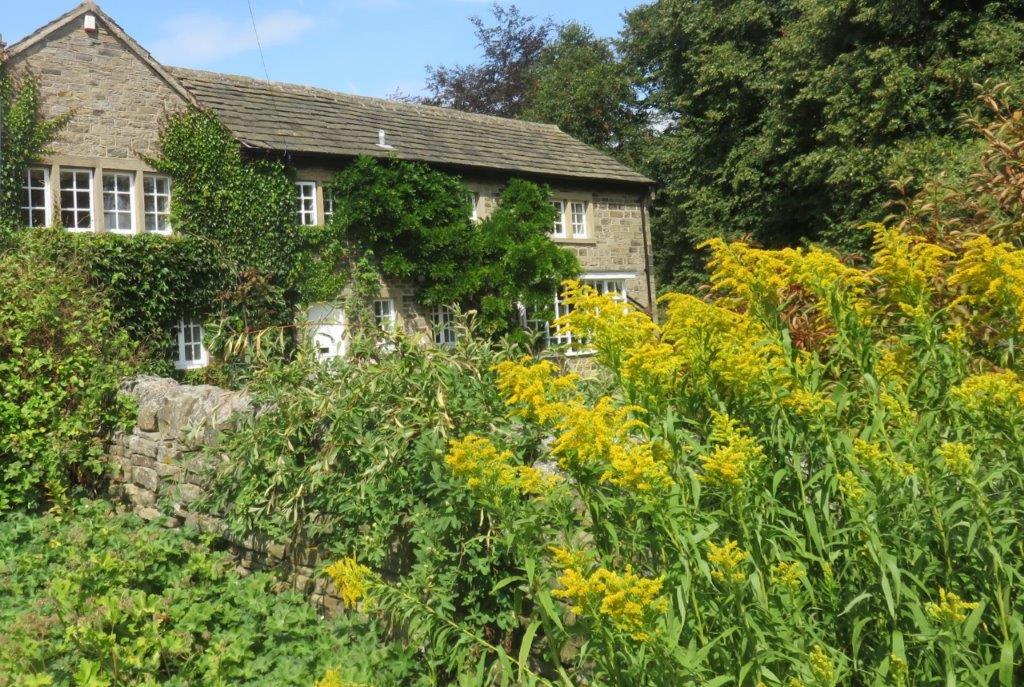 Huthwaite Lodge?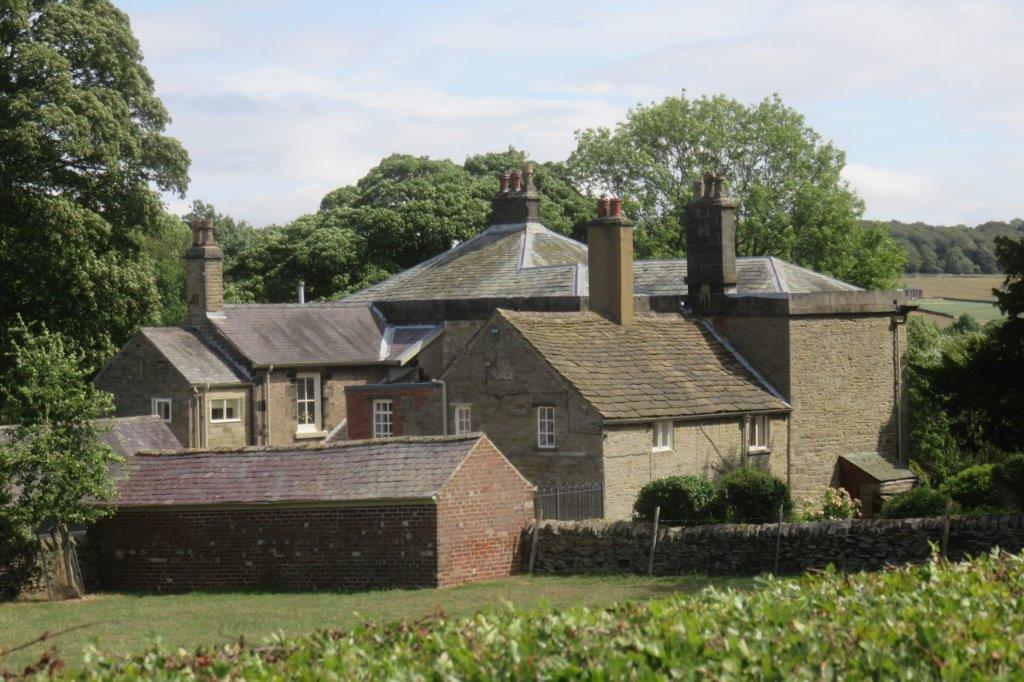 back of Huthwaite House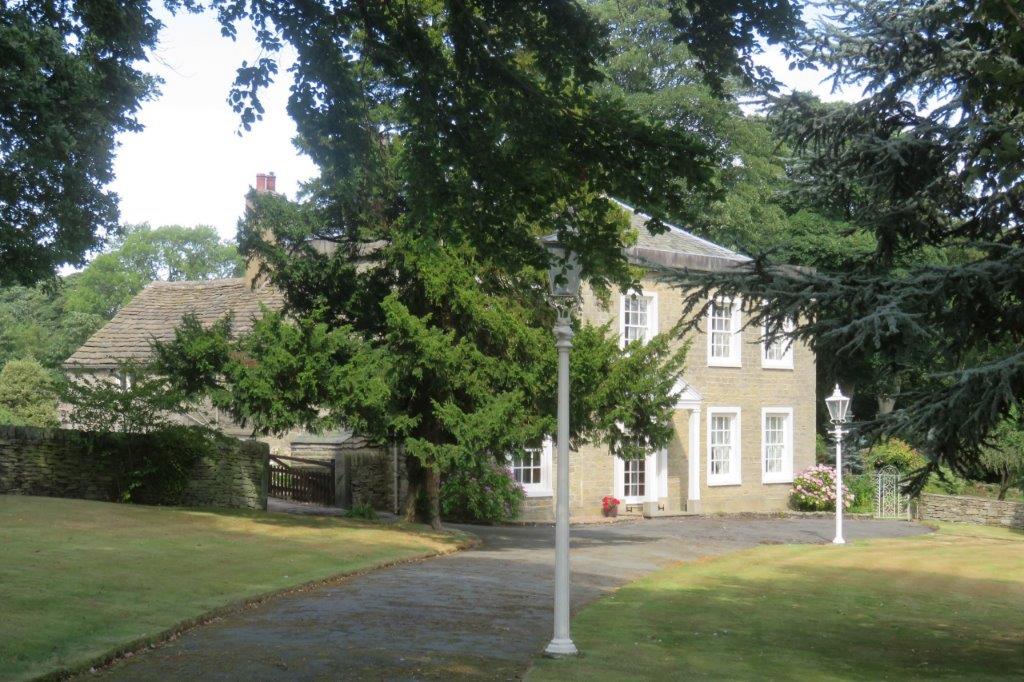 front of Huthwaite House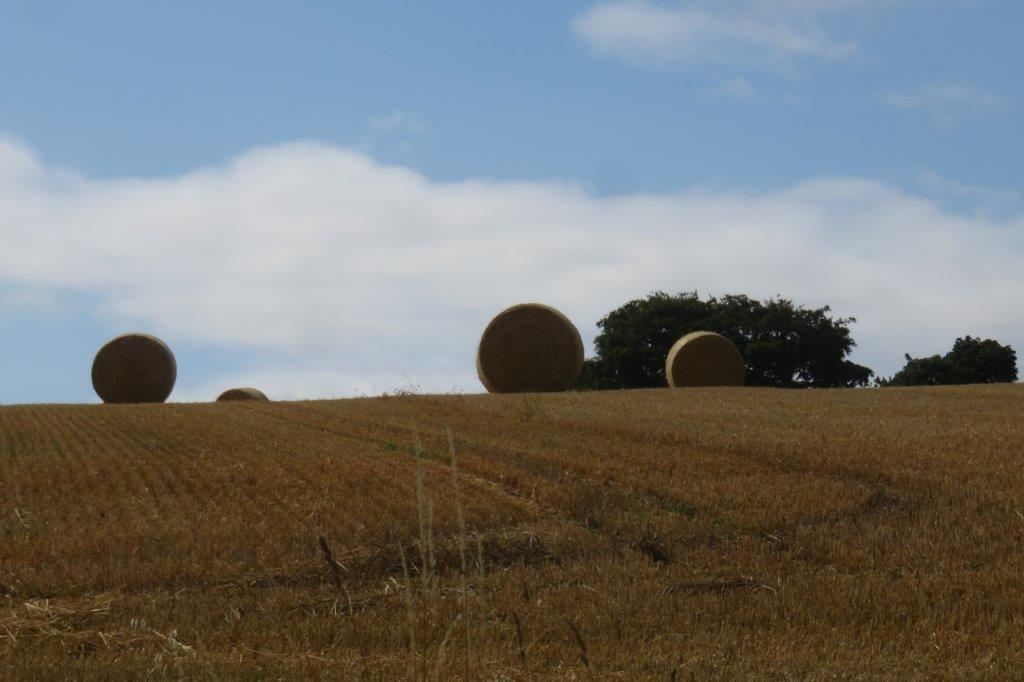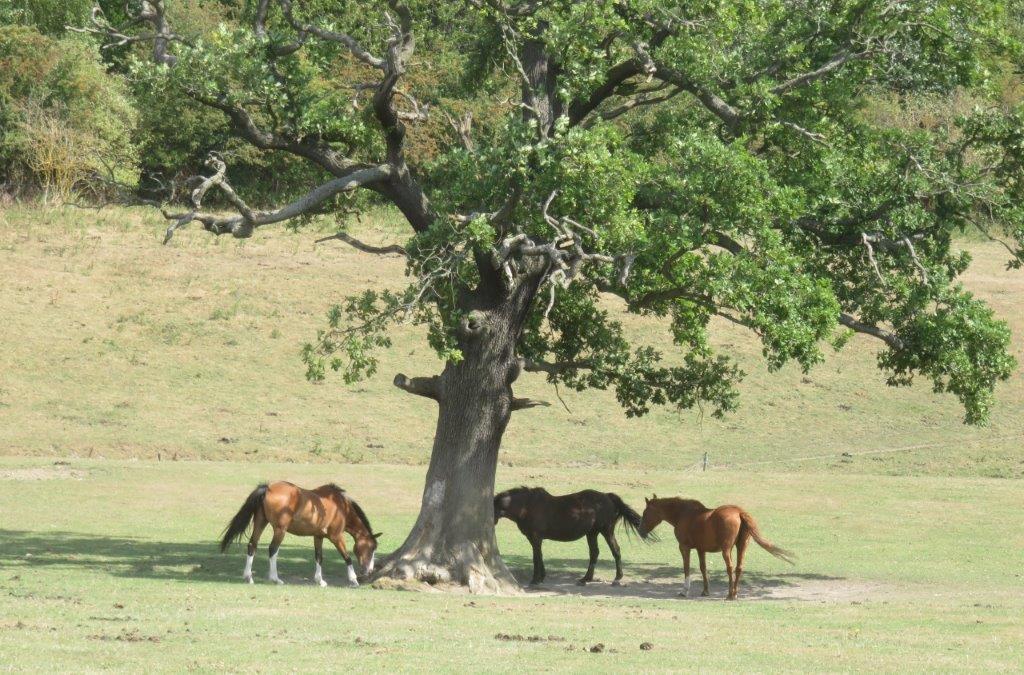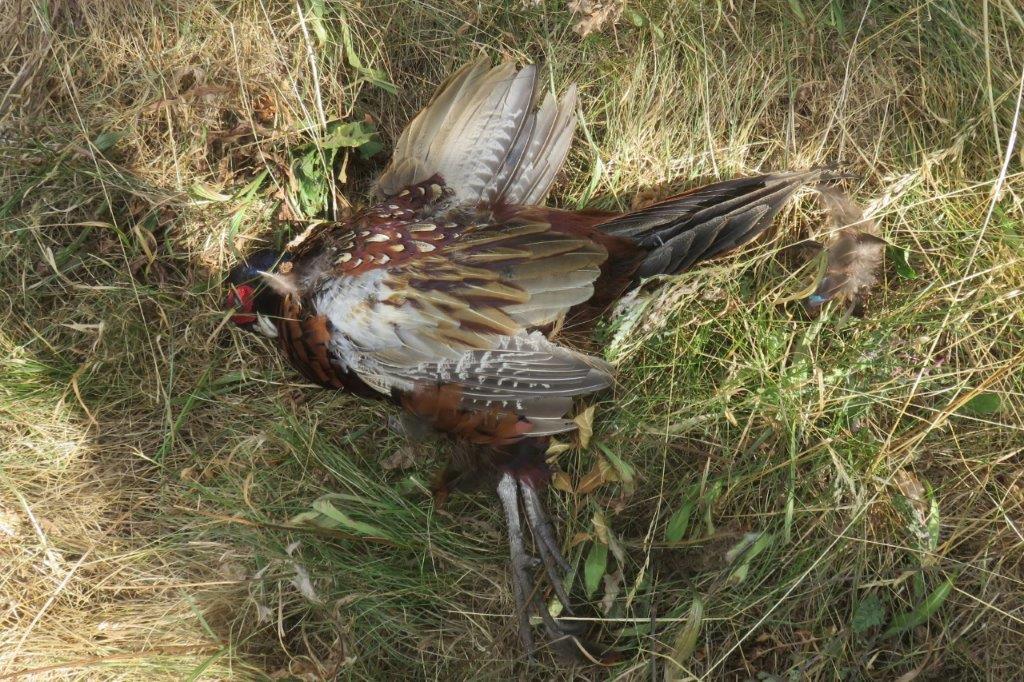 road kill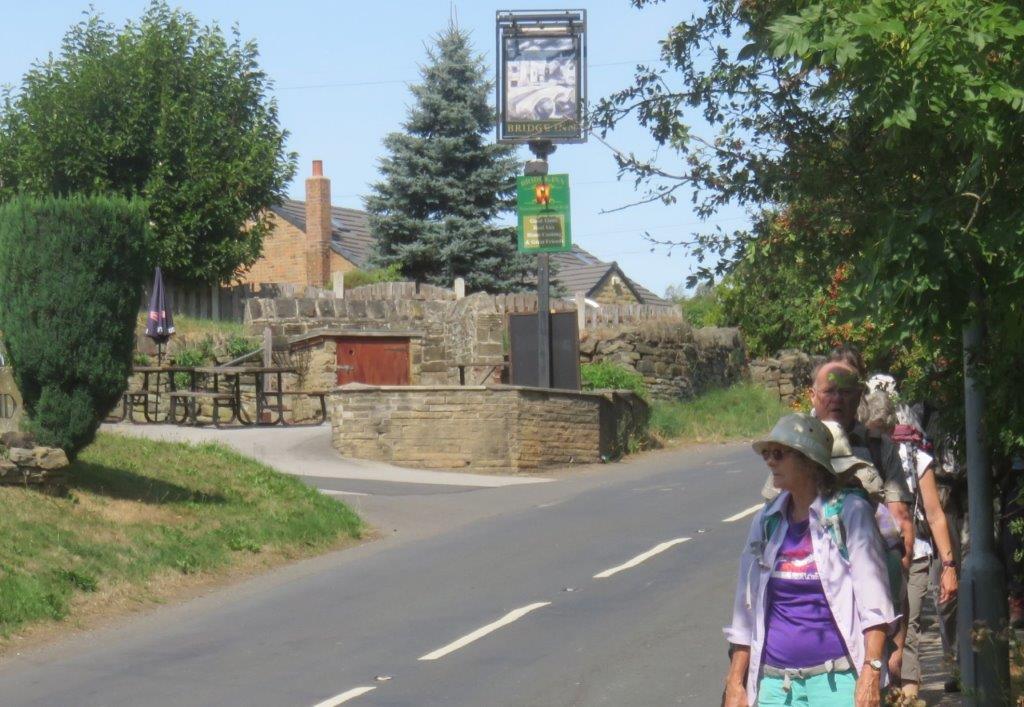 The Bridge Inn - we followed River Don - to our left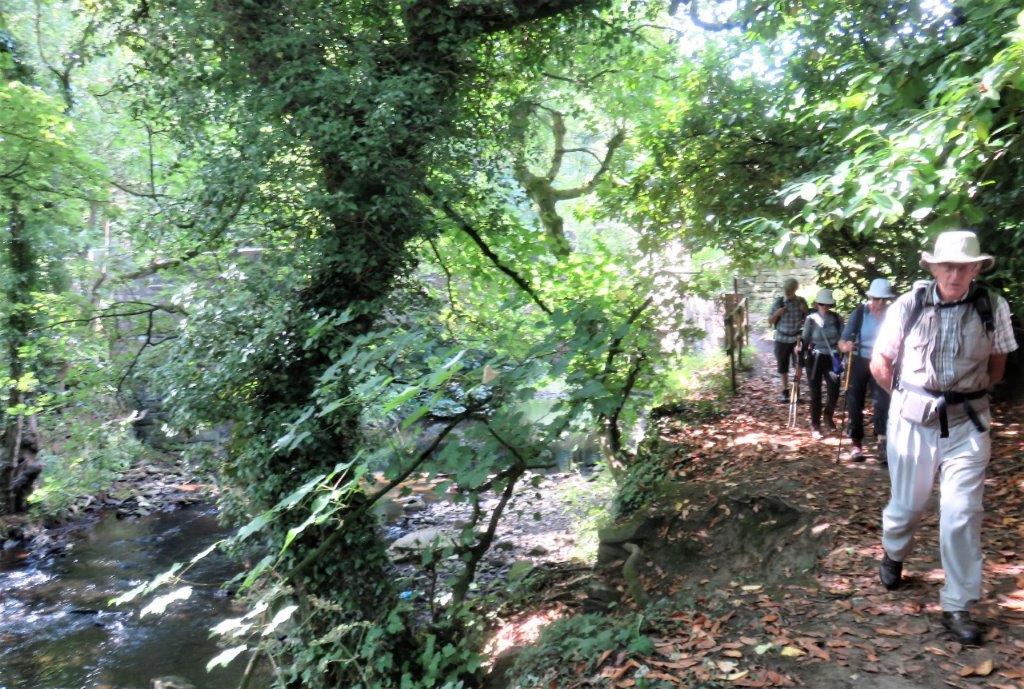 informal path along the River Don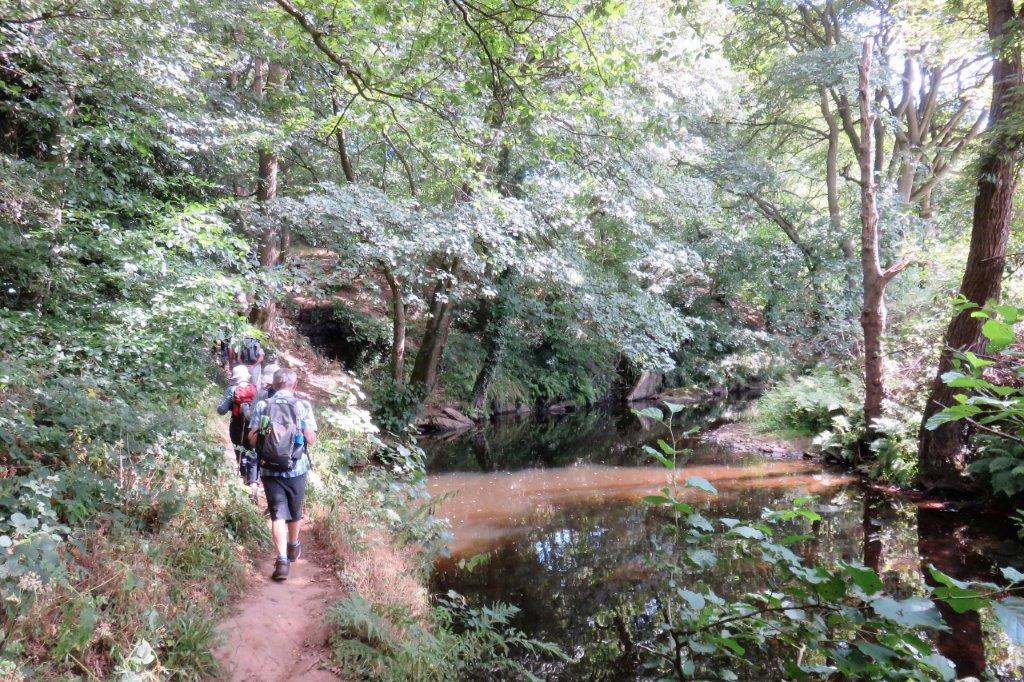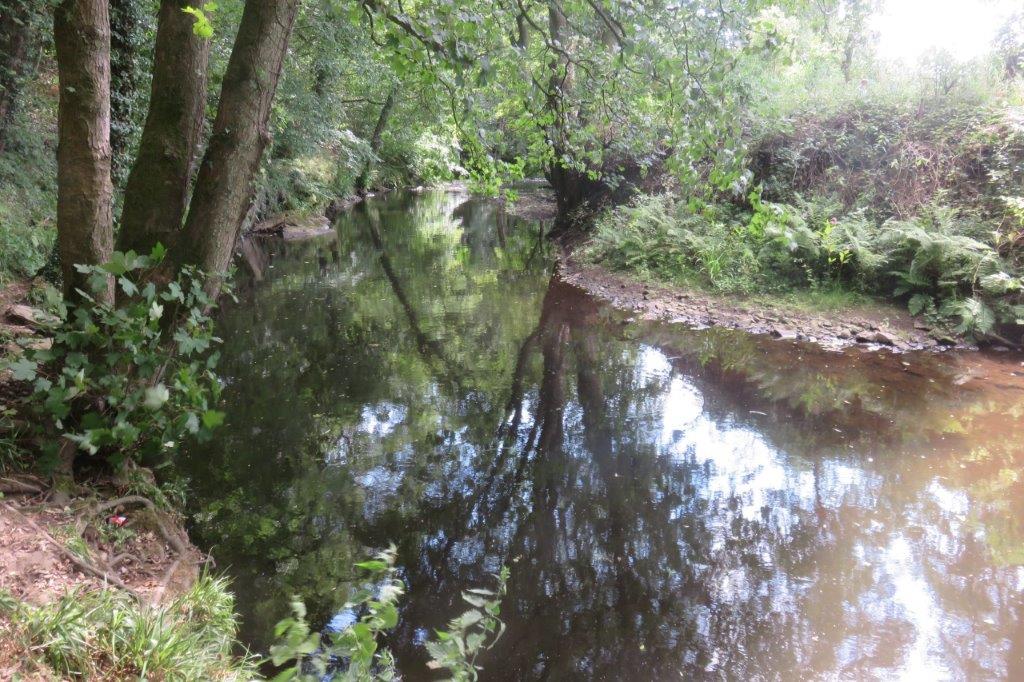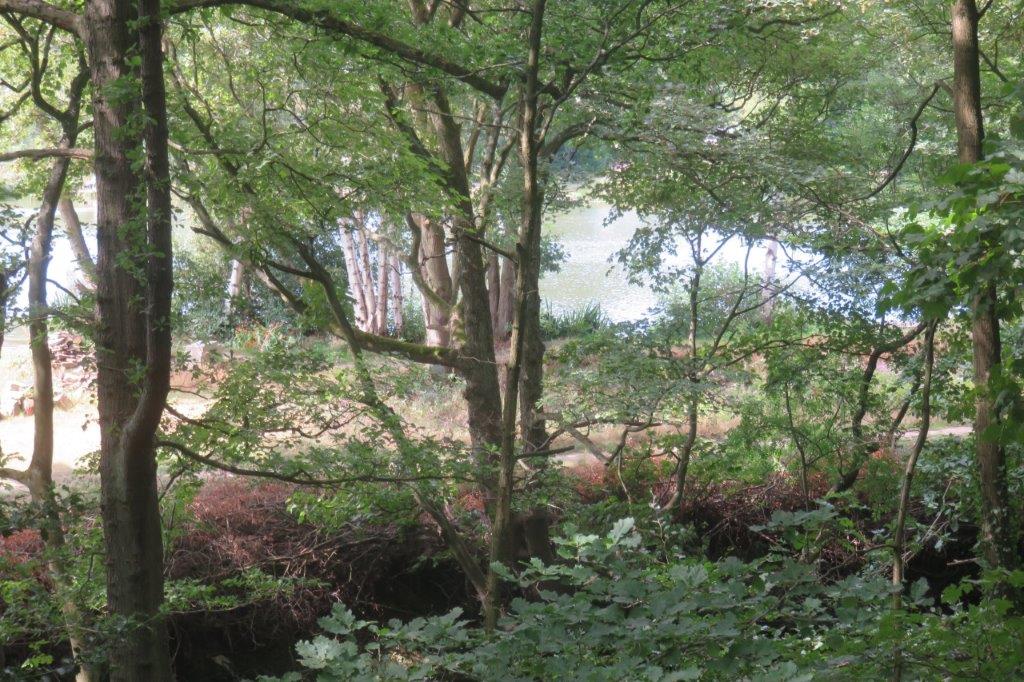 fishing ponds on far side of the River Don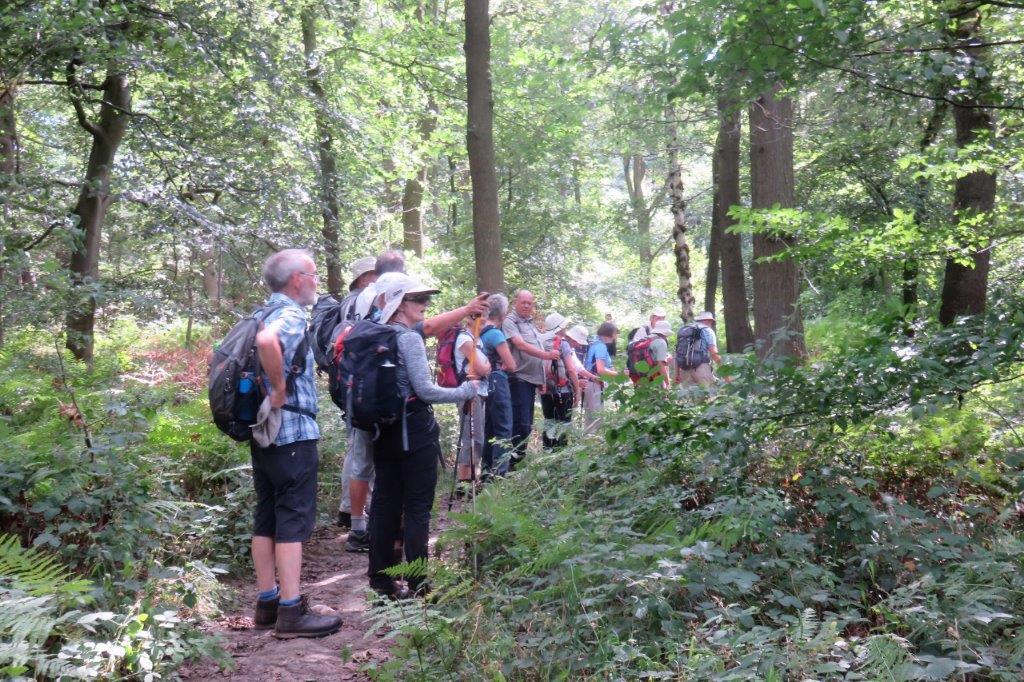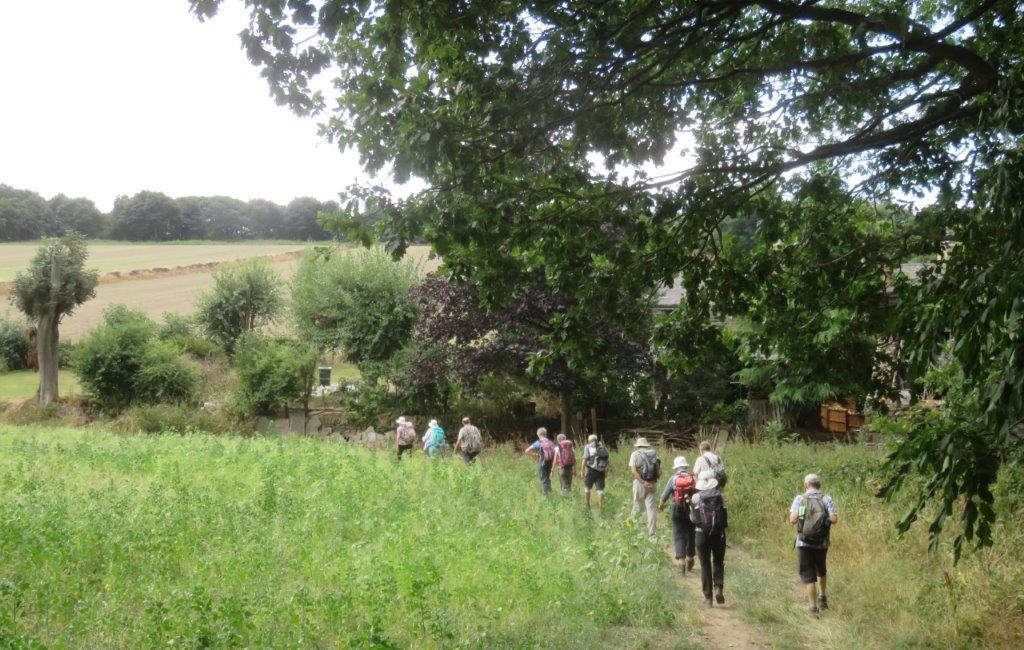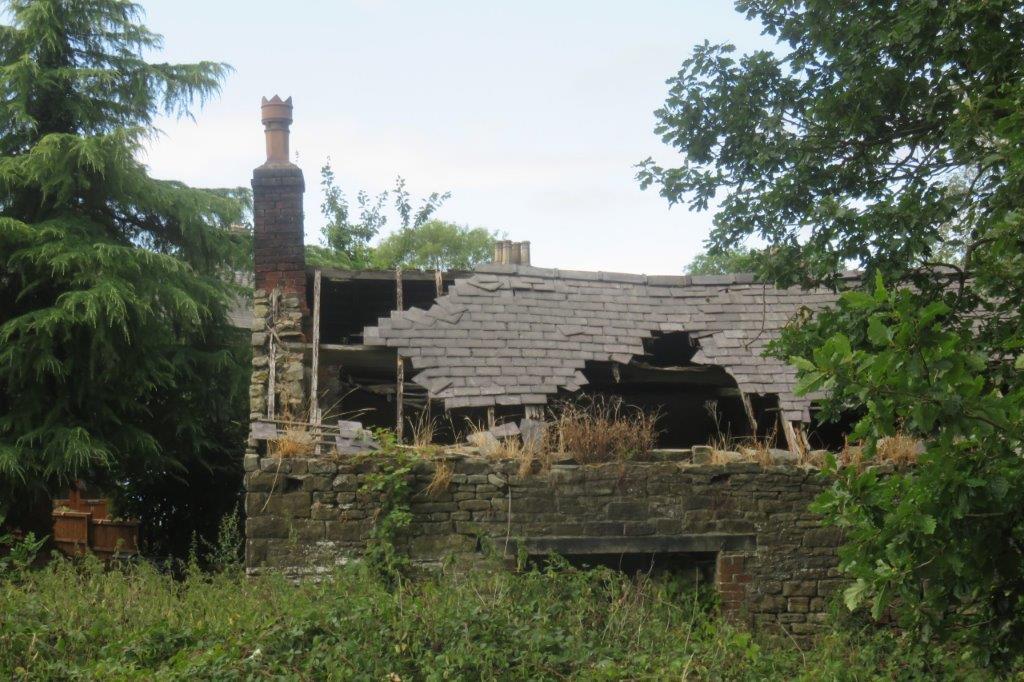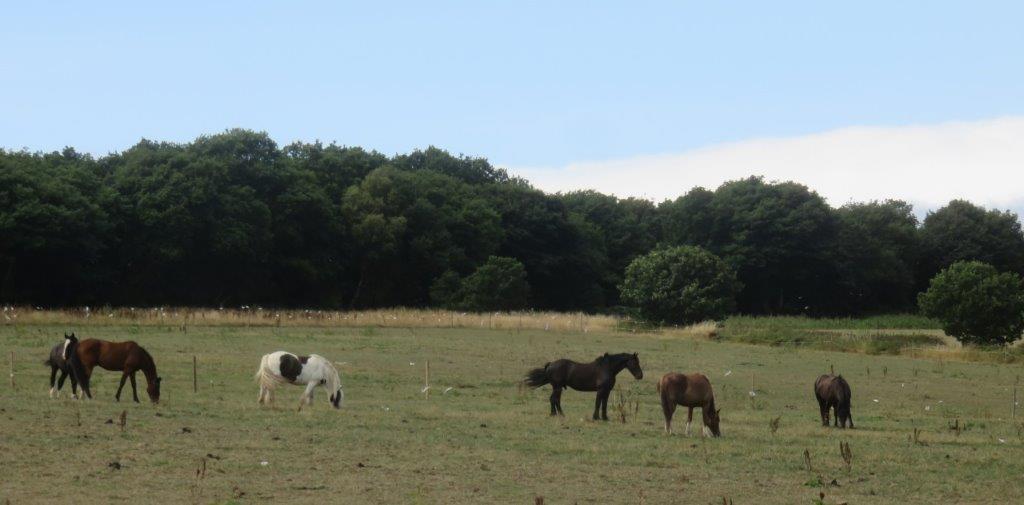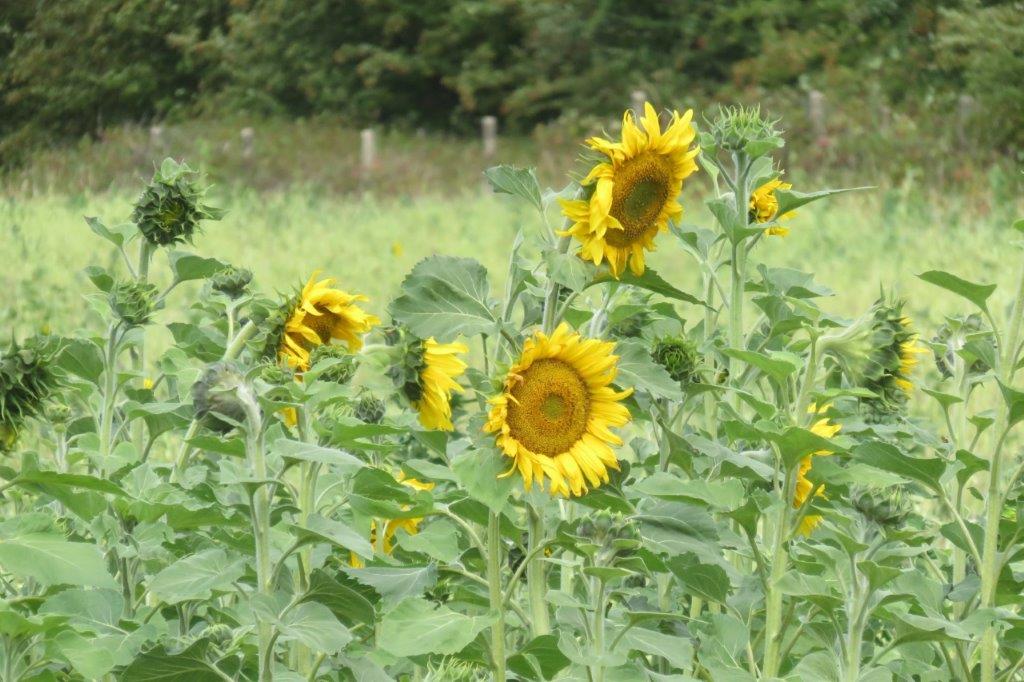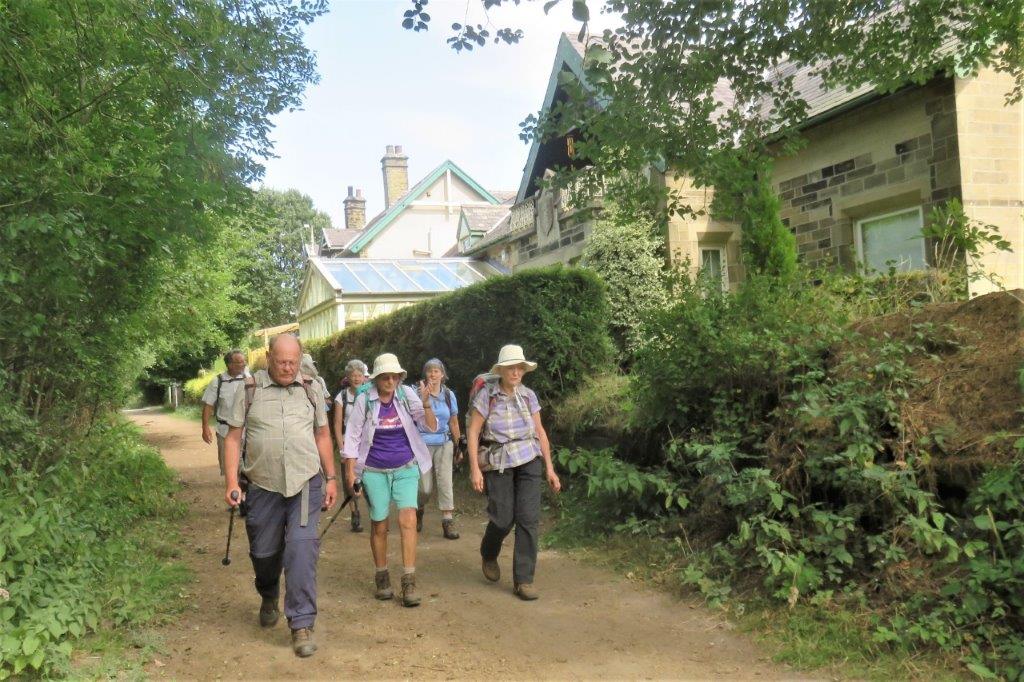 On the Trans Pennine Trail heading up towards the unnamed pond. The buildings here were probably built at the time of the railway - some dated 1888.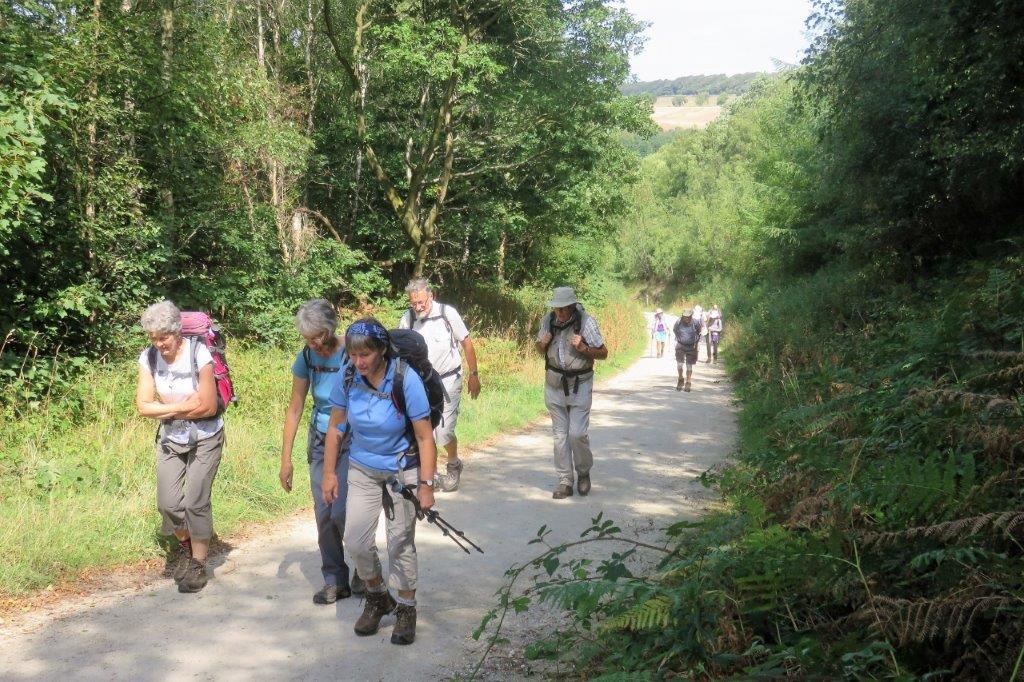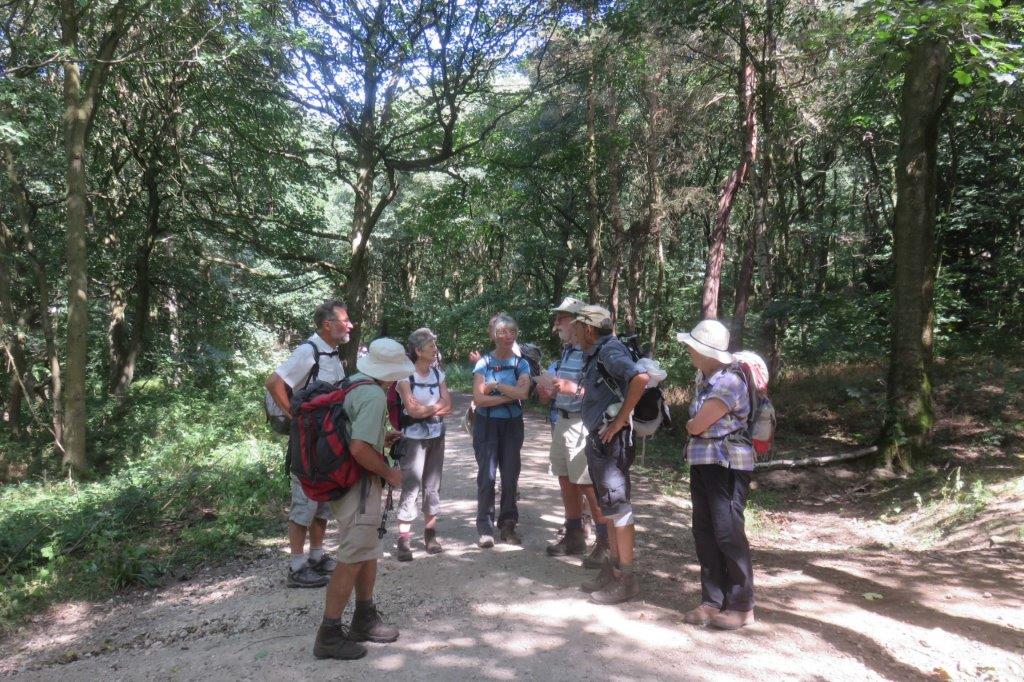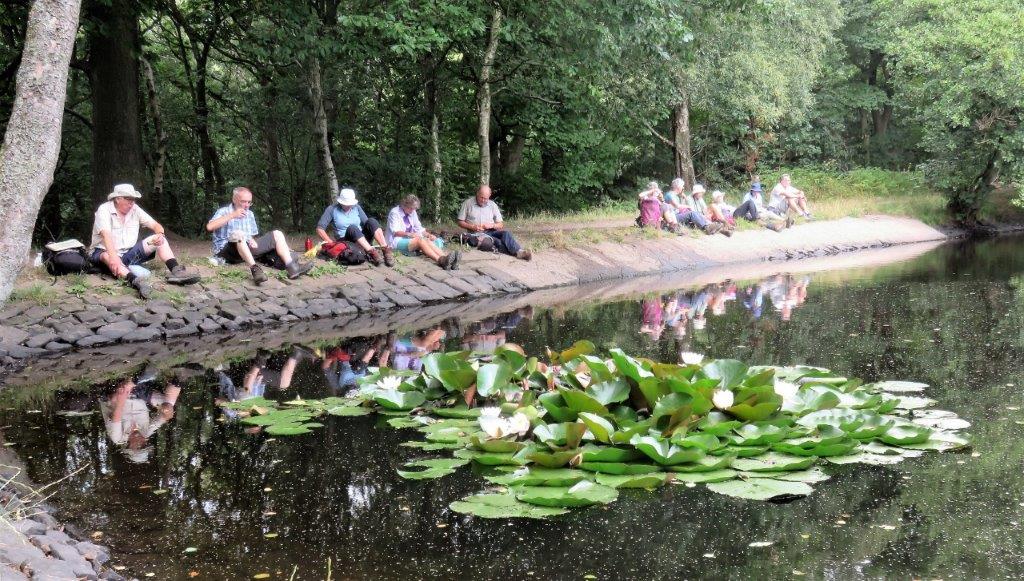 unnamed pond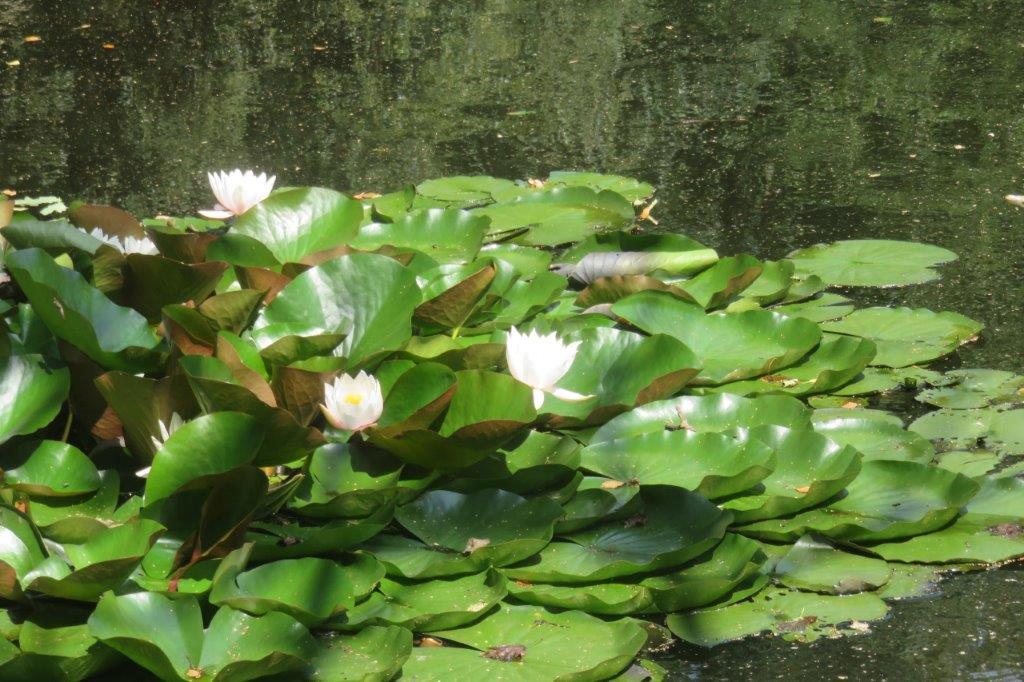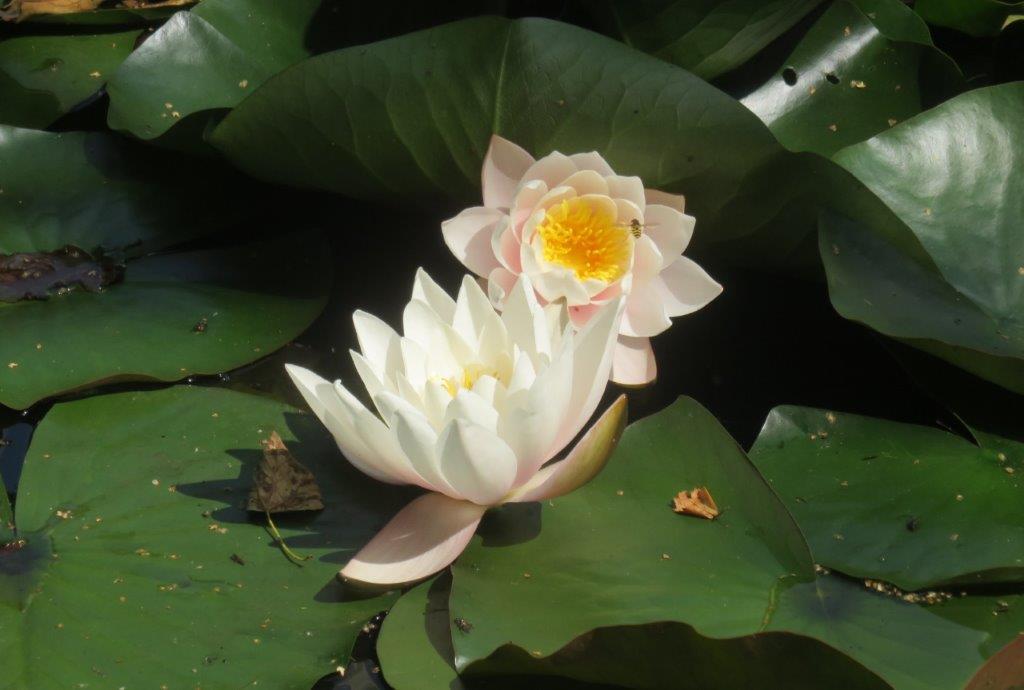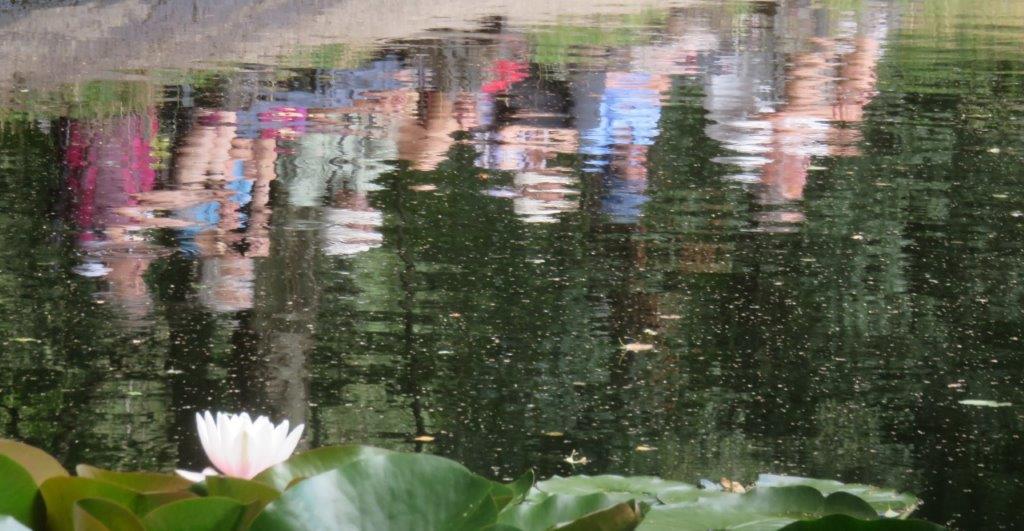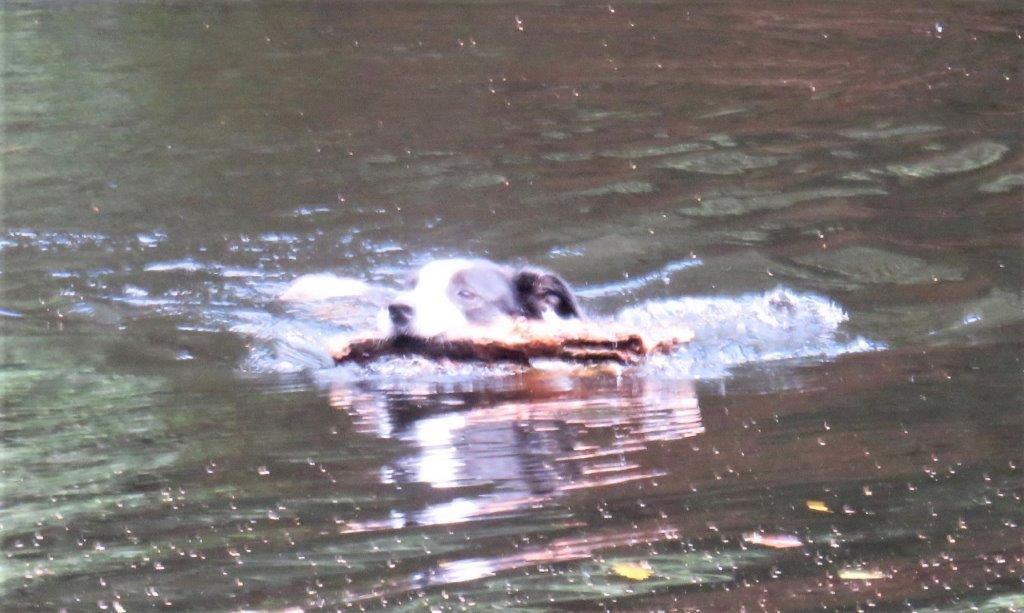 unnamed dog entertains us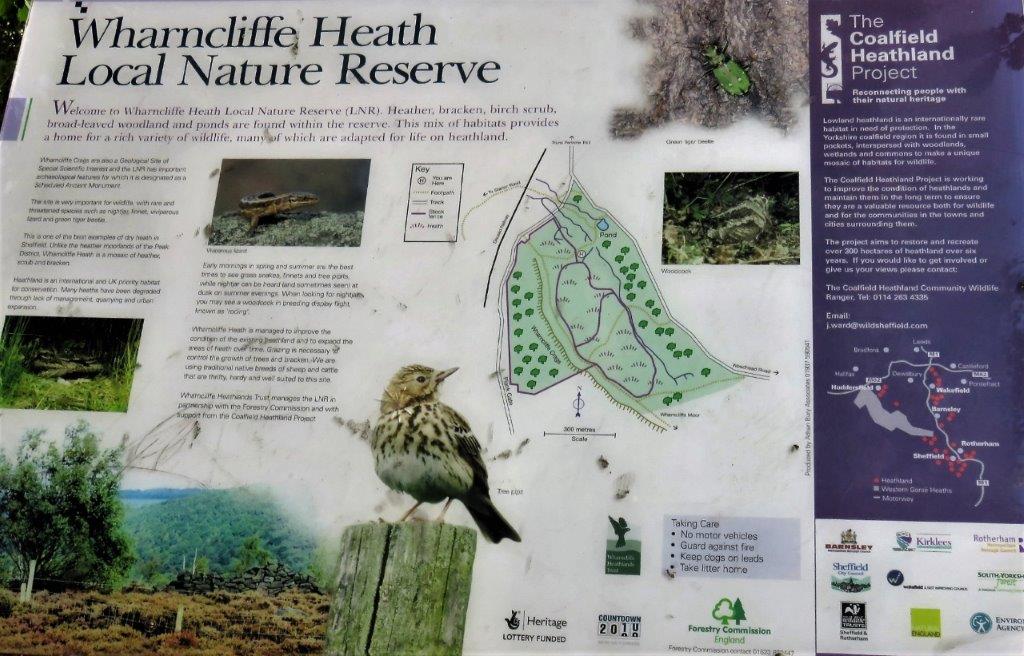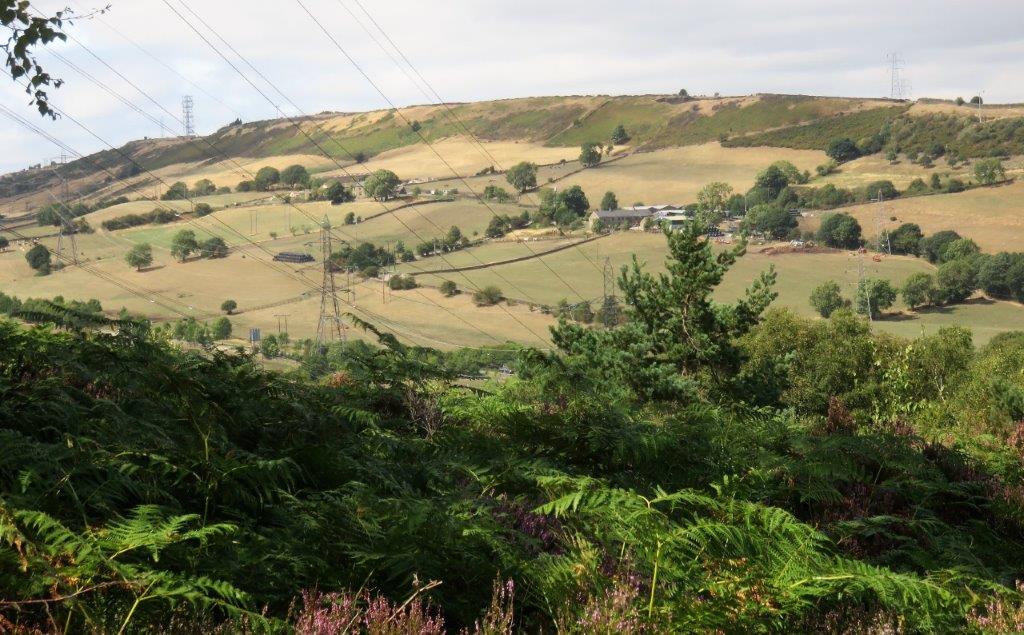 bank north of the Stocksbridge Bypass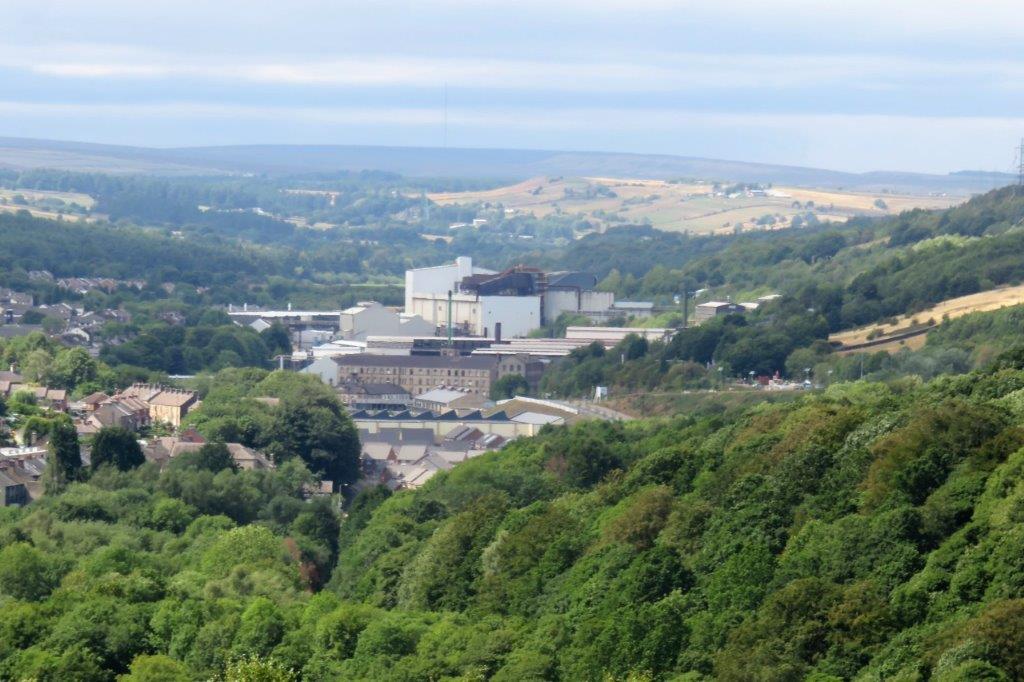 remnants of Stocksbridge steelworks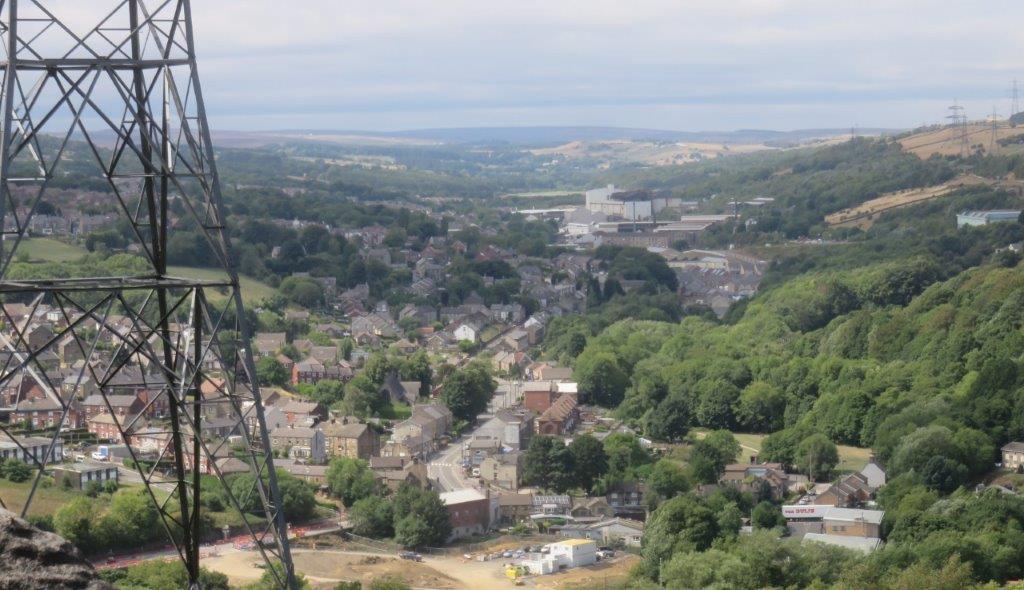 Deepcar to left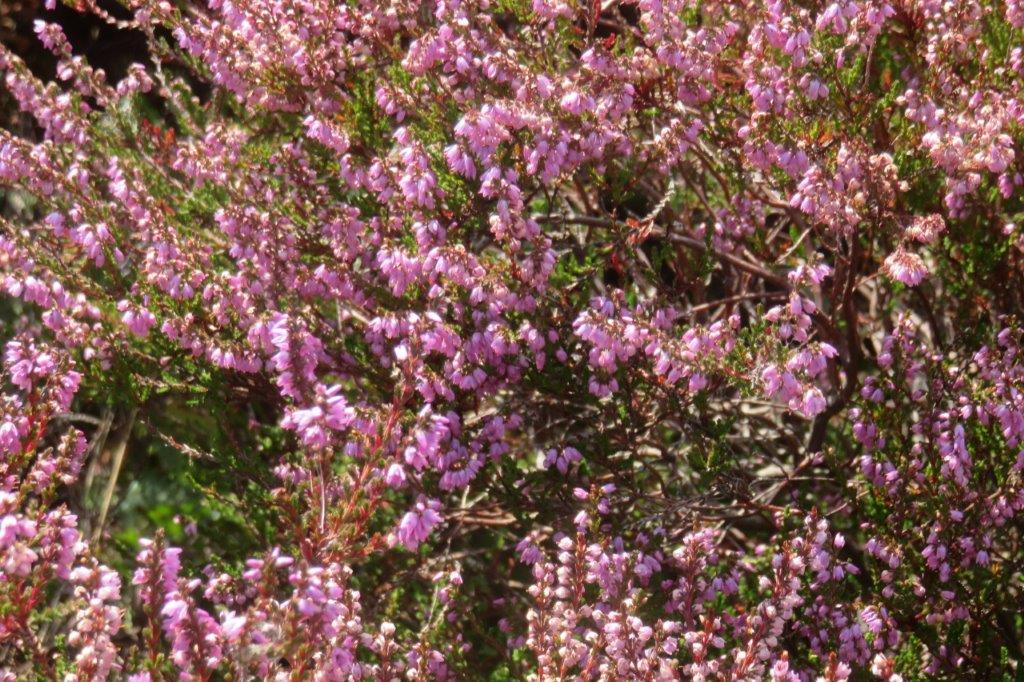 heather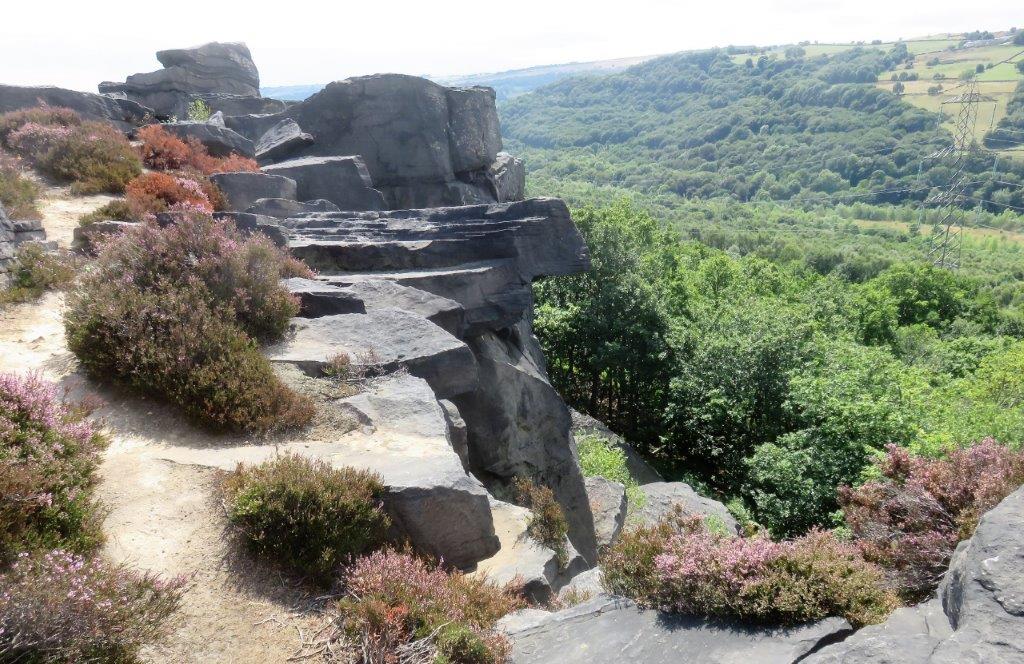 top of Wharncliffe Crags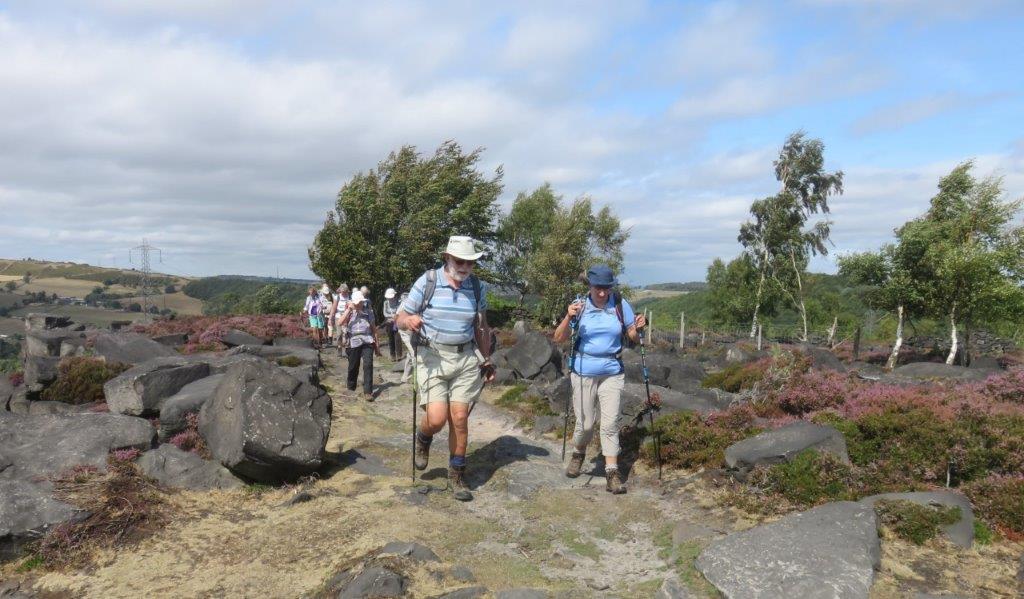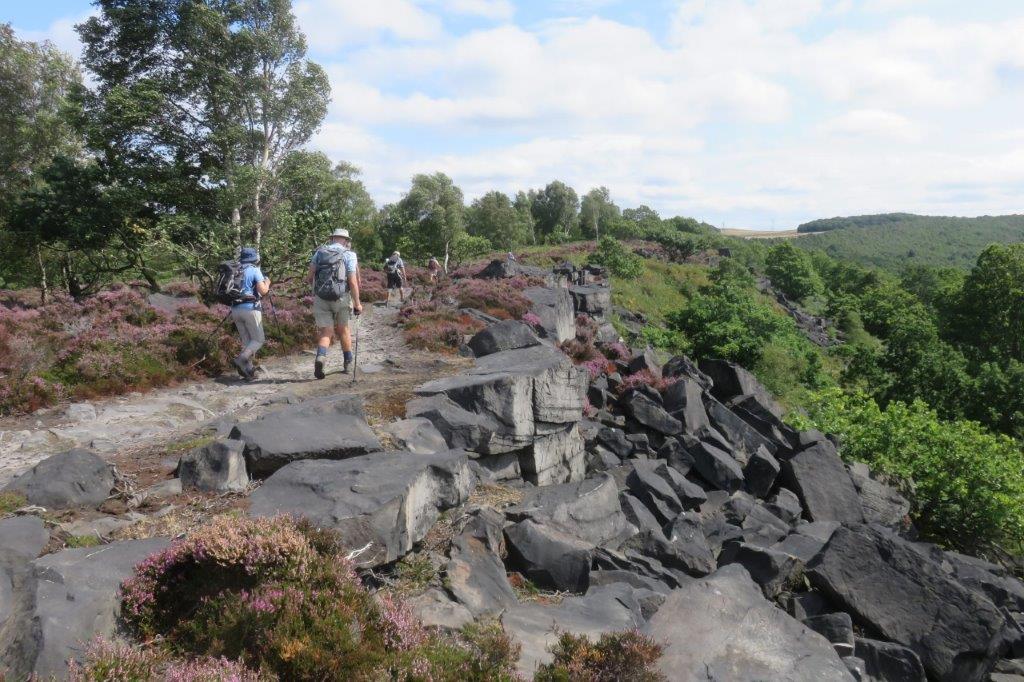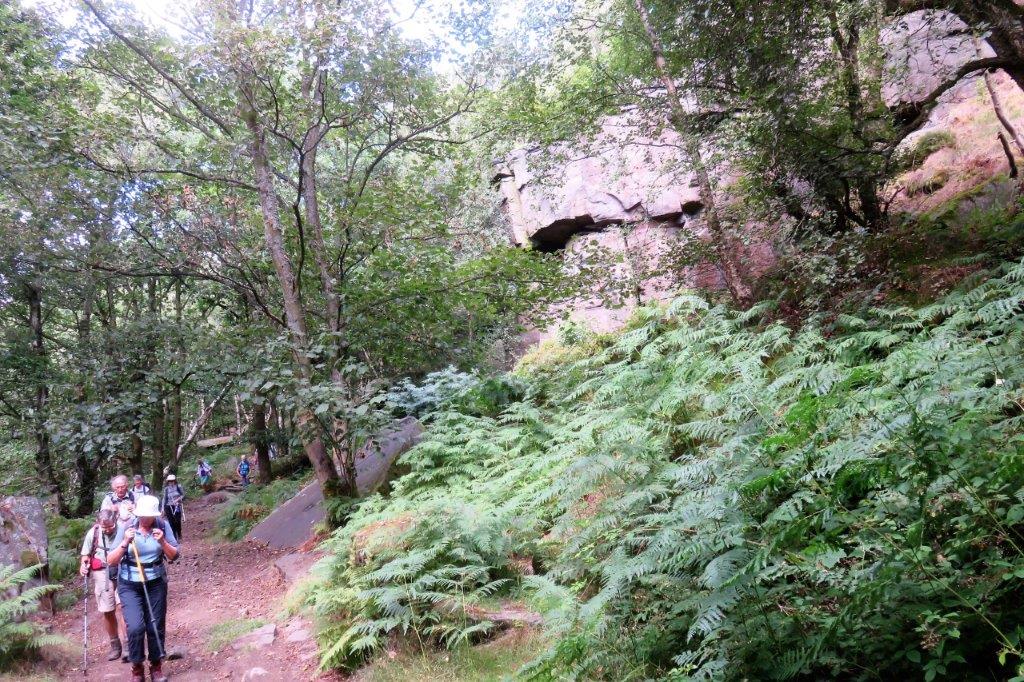 walking below Upper Rock?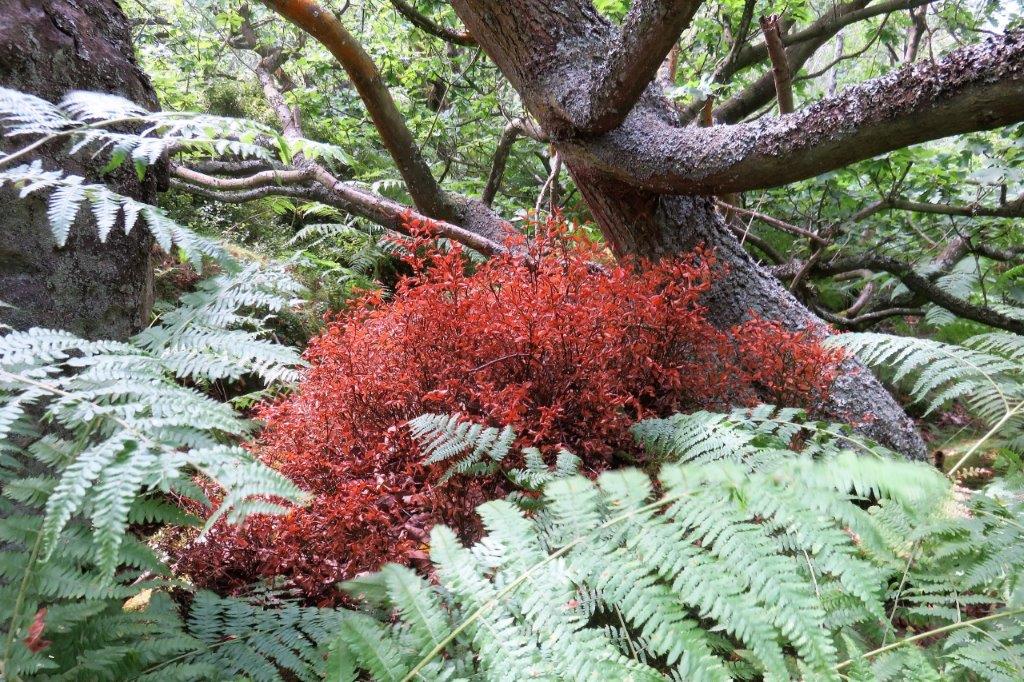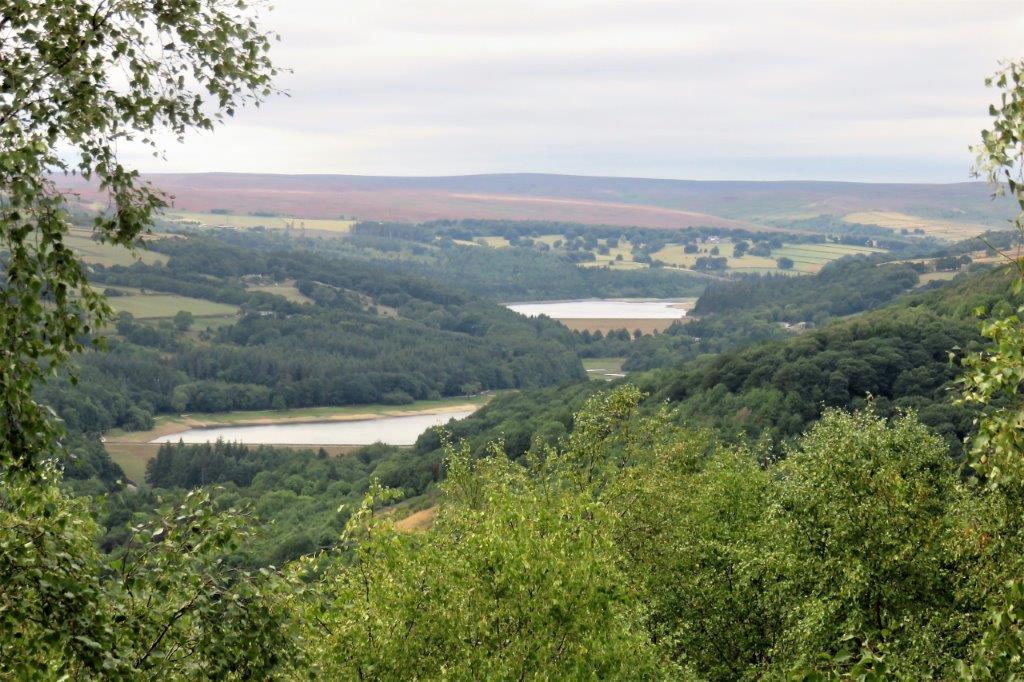 More Hall Reservoir in front - Broomhead Reservoir behind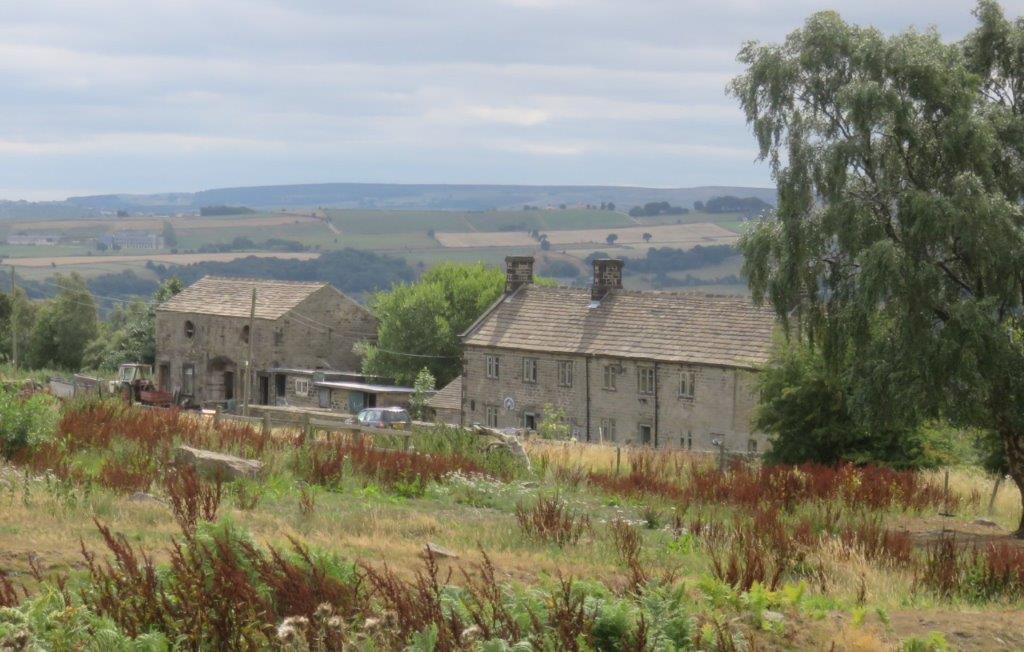 Wharncliffe Lodge to righr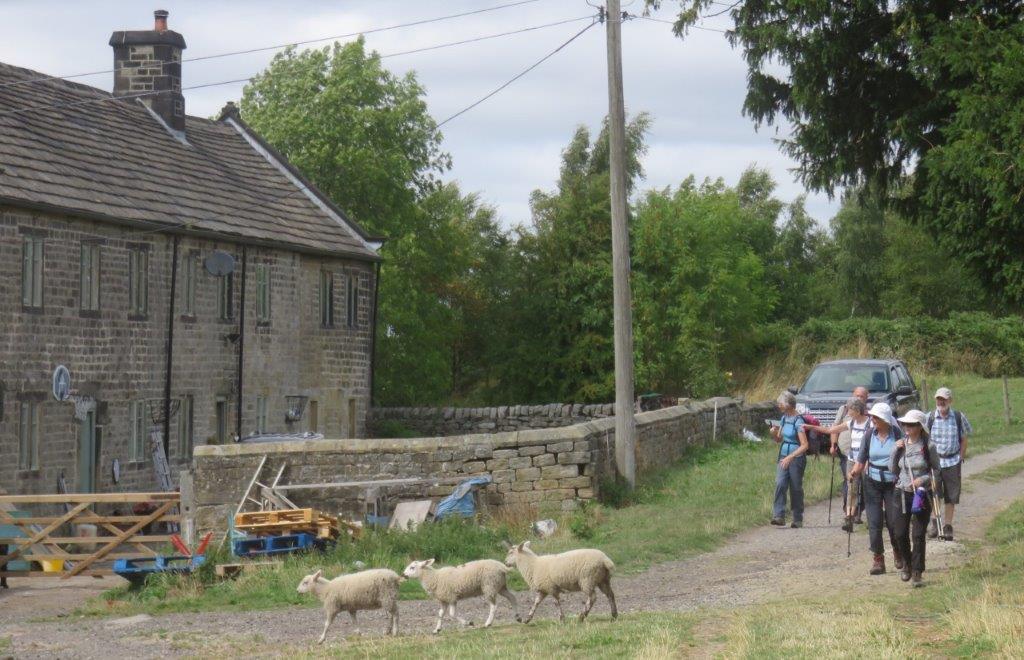 Wharncliffe Lodge (north end)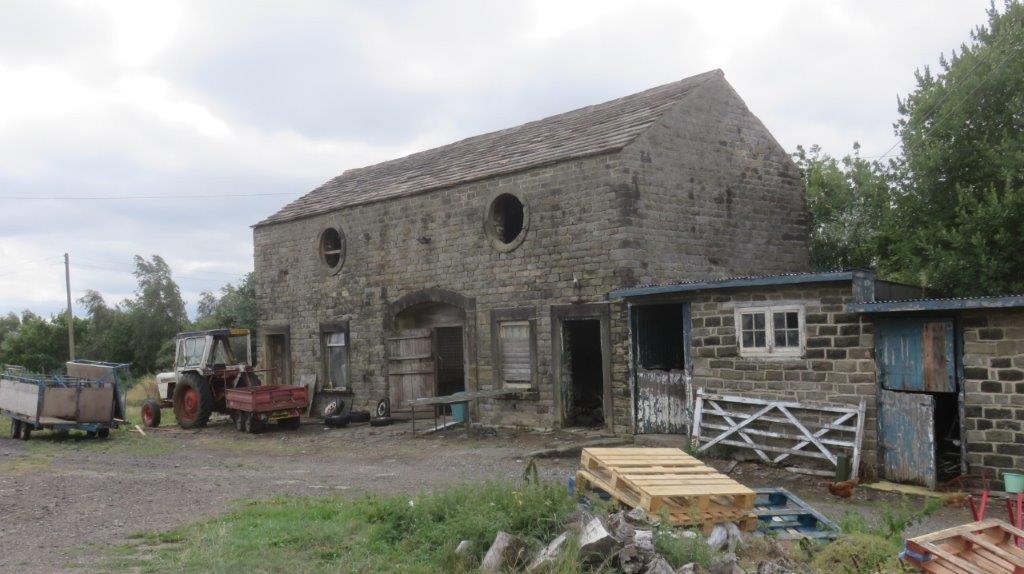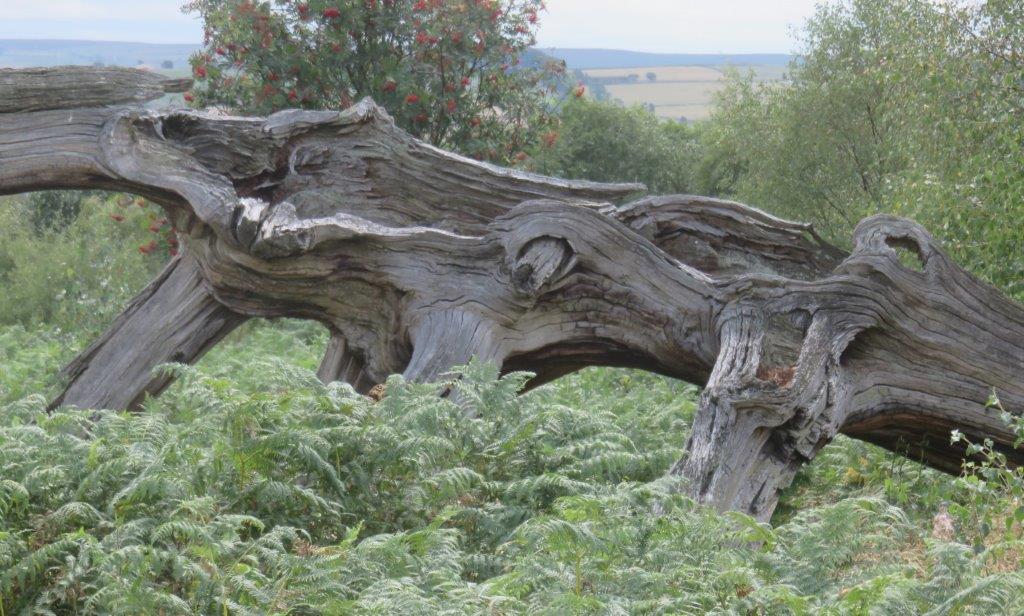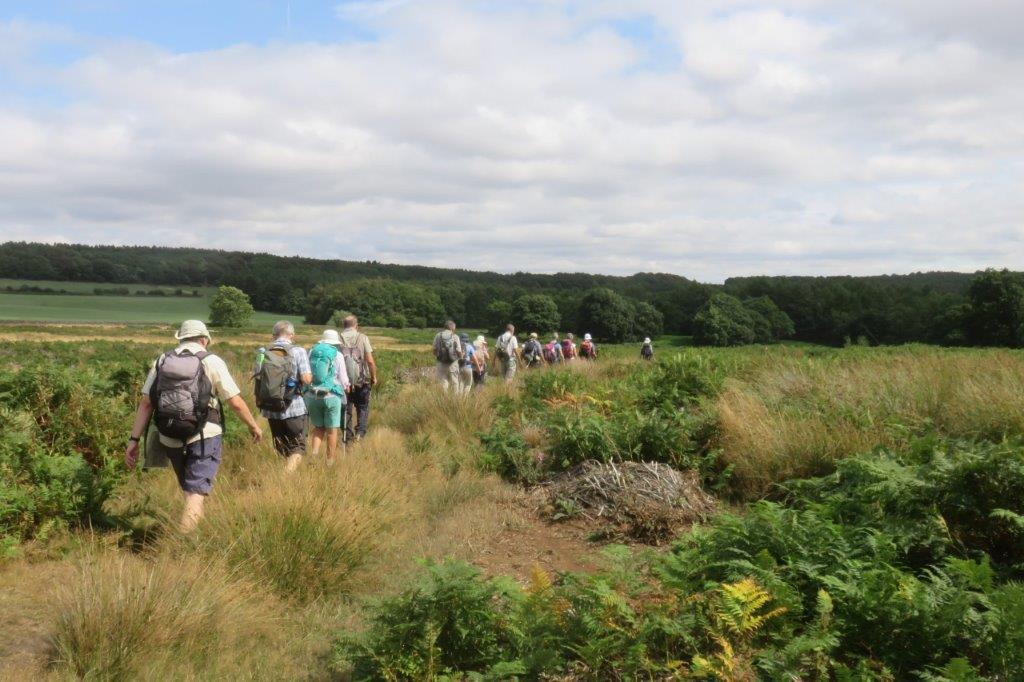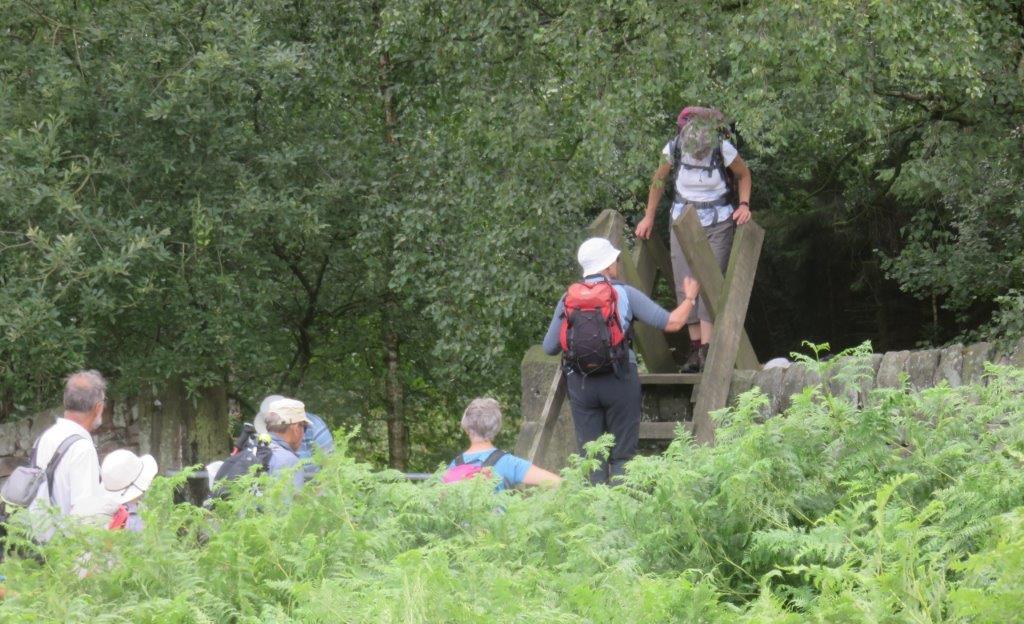 stile we took exiting from Wharncliffe Chase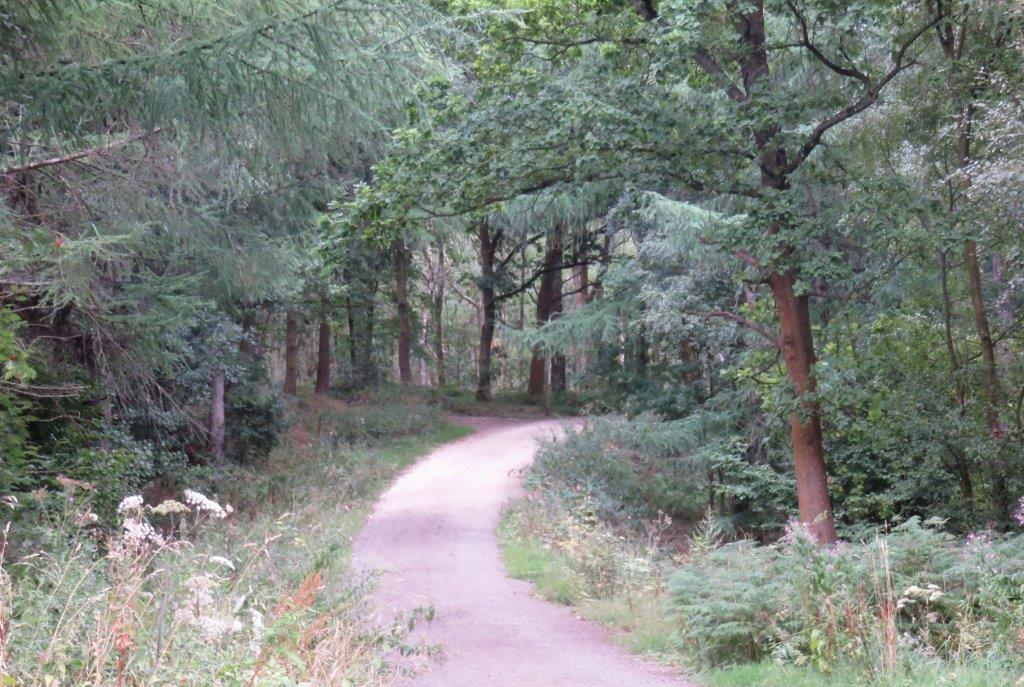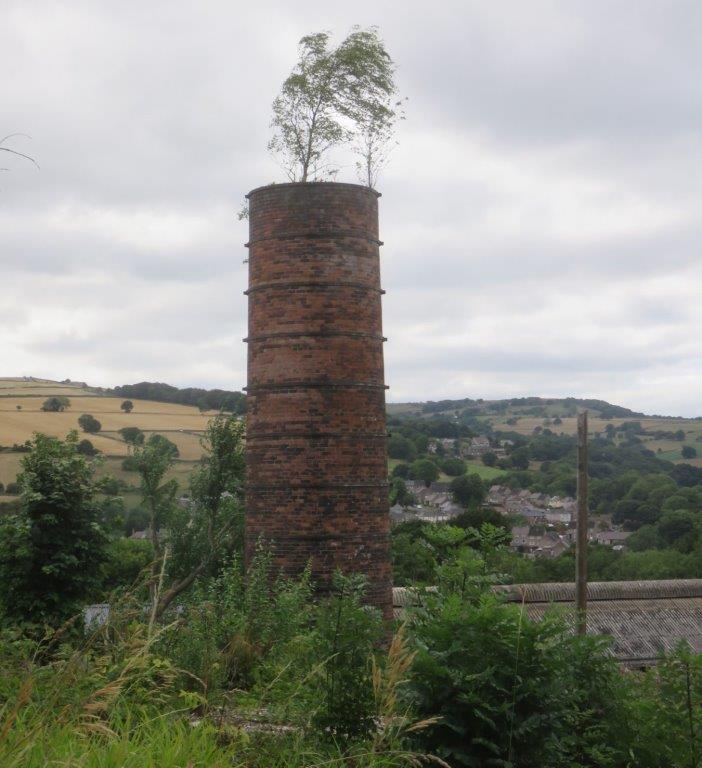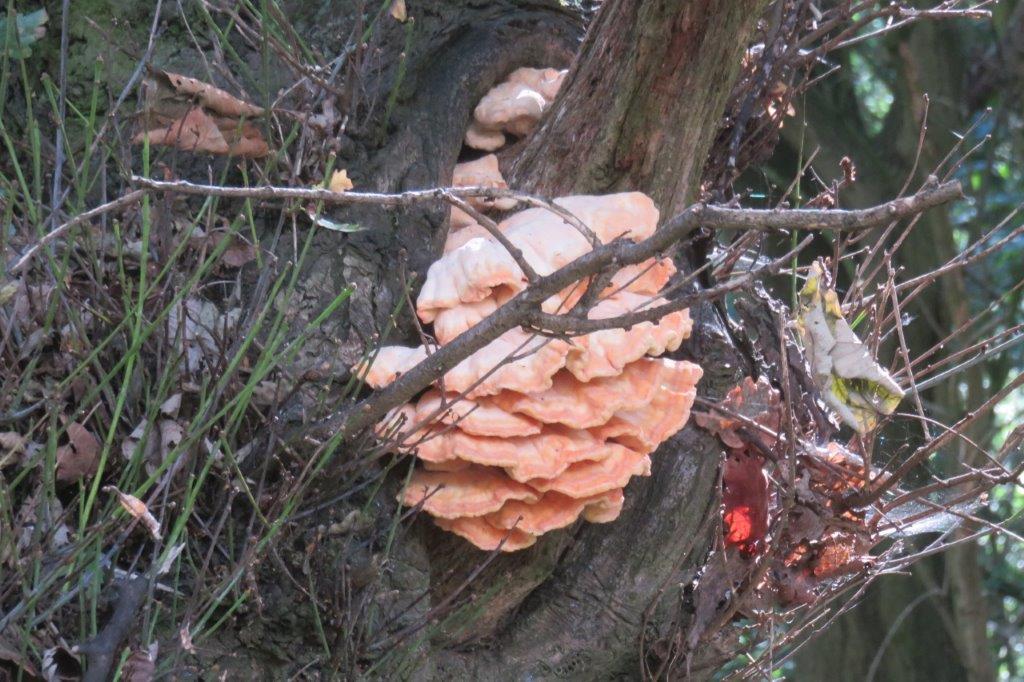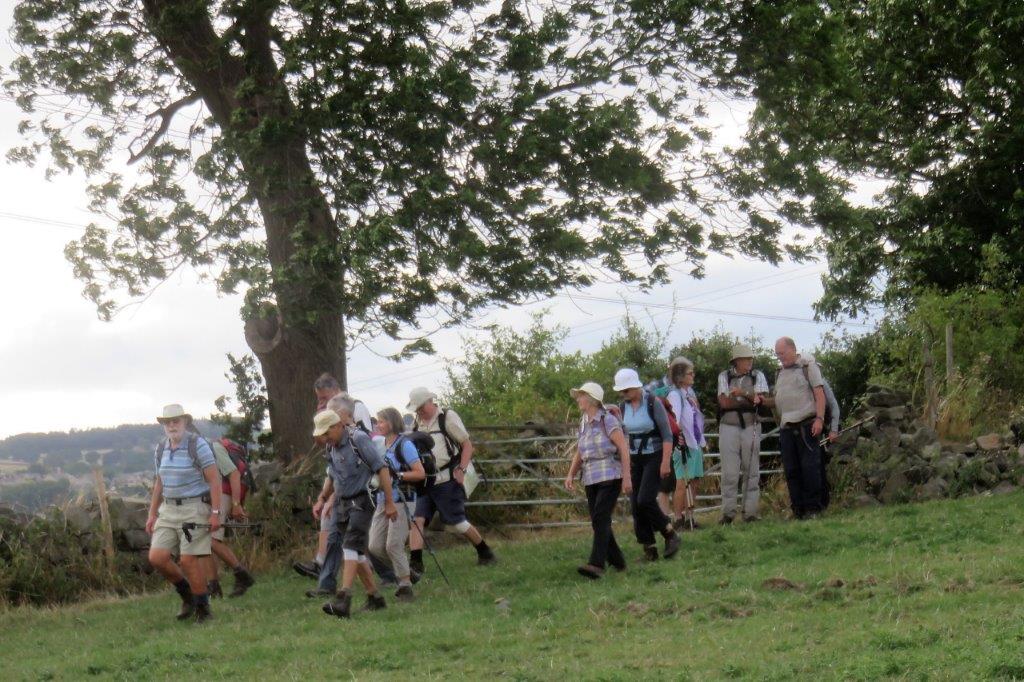 end of Beeley Wood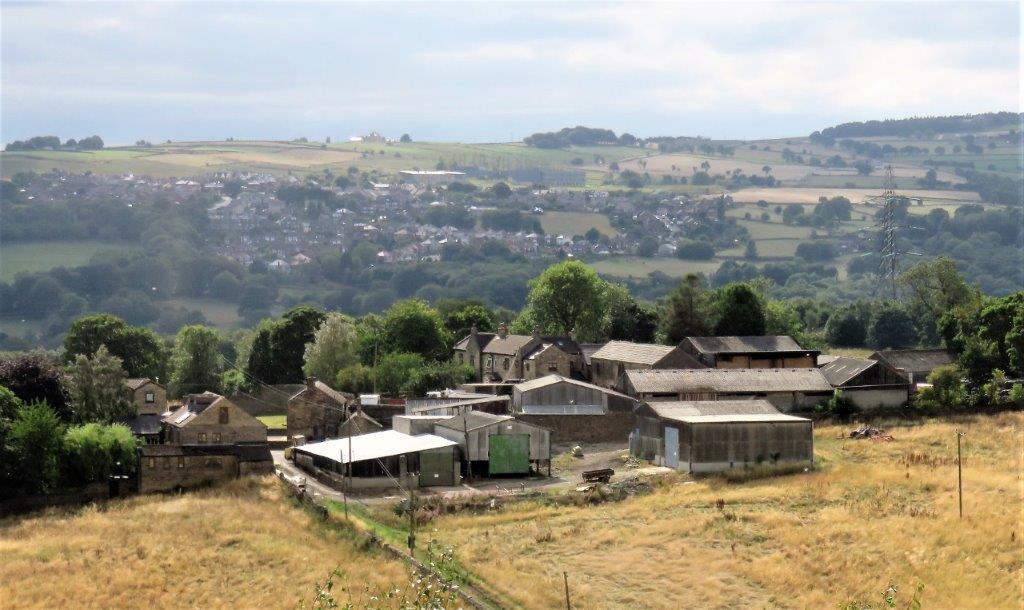 homepage - Day Walks Index 2018 - contact me at