homepage - Day Walks Index 2018 - contact me at

2018.08.05 Fairholmes (SK172893), cross below / up past East side of Upper Derwent Reser. Dam Wall, ~N along side of Reser. to Abbey Tip Plantation, FP (well above Abbey Brook) ~E to cross Cogman Clough, round North of Howden Dean to Sheepfold Clough (SK197924), ~E to cross Bents Clough then ~N along Abbey Brook for about 300m, leave Brook turn ~E across moor land to join path on Cartledge Stones Ridge at SK207927, ~SSW to Back Tor, follow Derwent Edge ~S past Wheel Stones to Lead Hill, rough track ~ SSE down to bottom of Ladybower Wood, V turn down to A57 Rd / PH, cross bridge ~S on A6013 Rd over Ladybower Reser. & continue on Rd, cross ~W over Ladybower Reser Dam Wall, ~S on path (old rail track), at ~300m past Parkin Clough take FP ~SSW then SW to cross Rd at Ryecroft, FP to Hallum Barn, ~W to then under Railway track down to A6187 Rd, ~W into Hope - leader Andrew Irwin - Sunday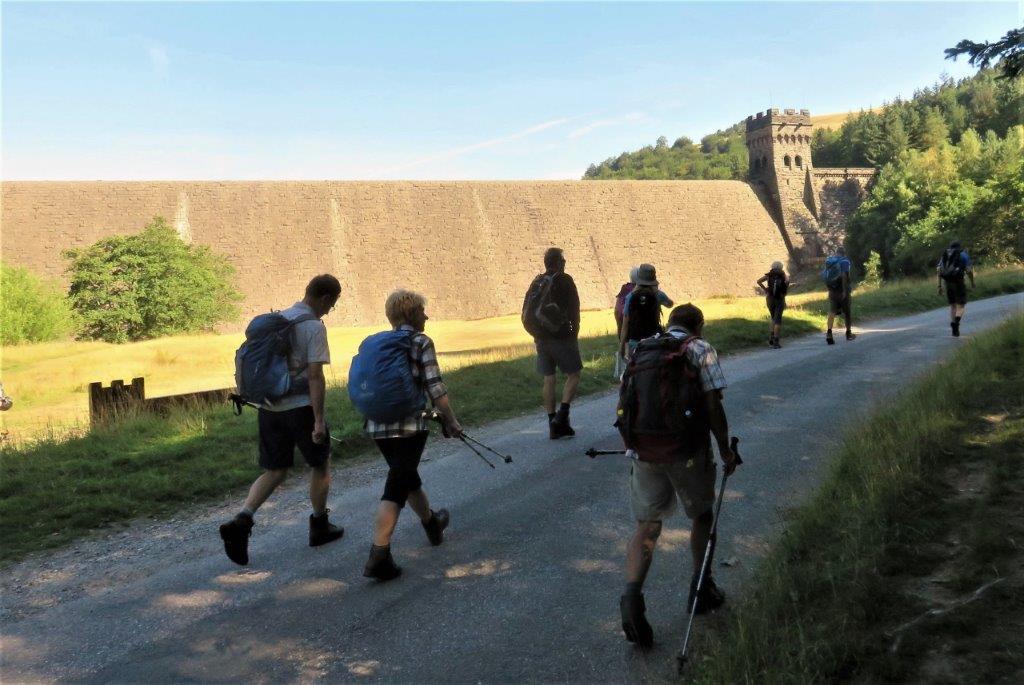 passing below Upper Derwent Reservoir masonry dam wall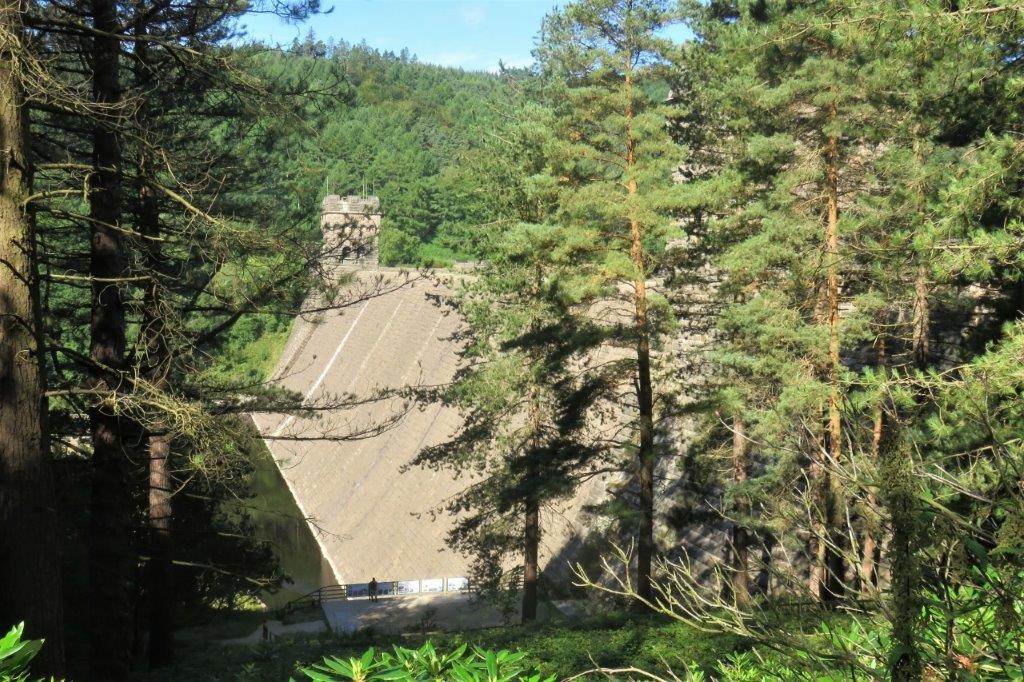 spillway quite dry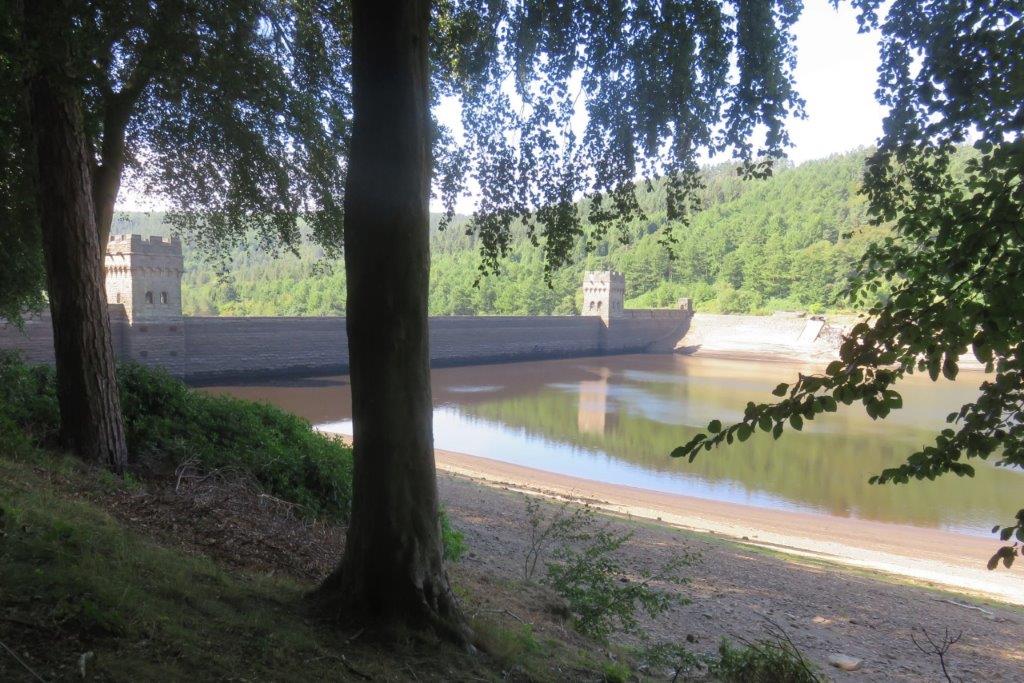 upstream of dam wall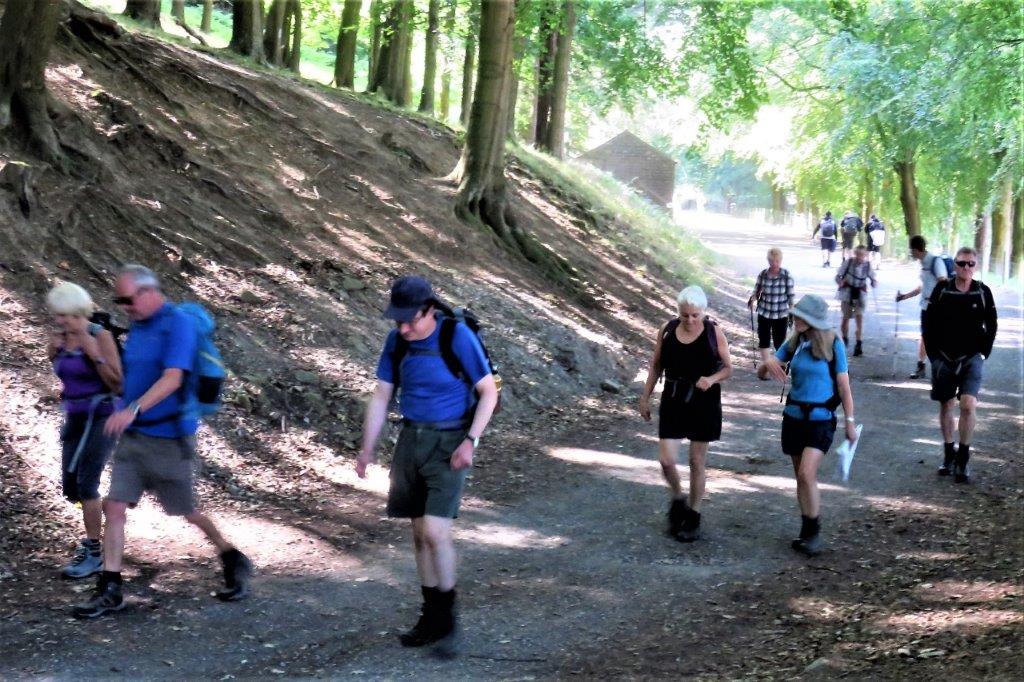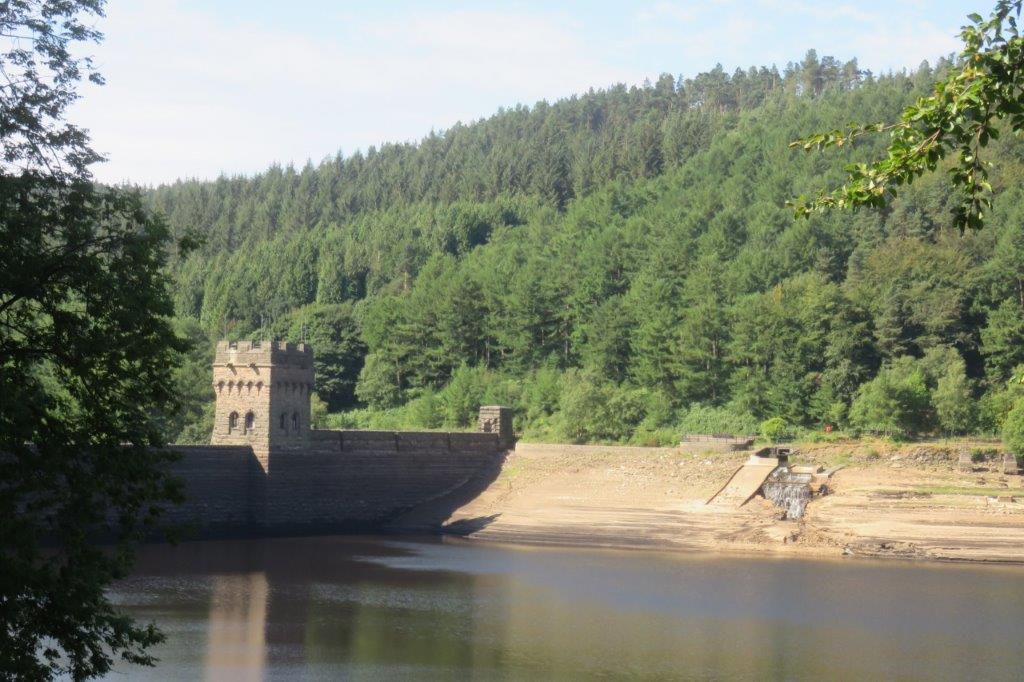 some water running into dam from the canal which comes from River Ashop in Woodlands Valley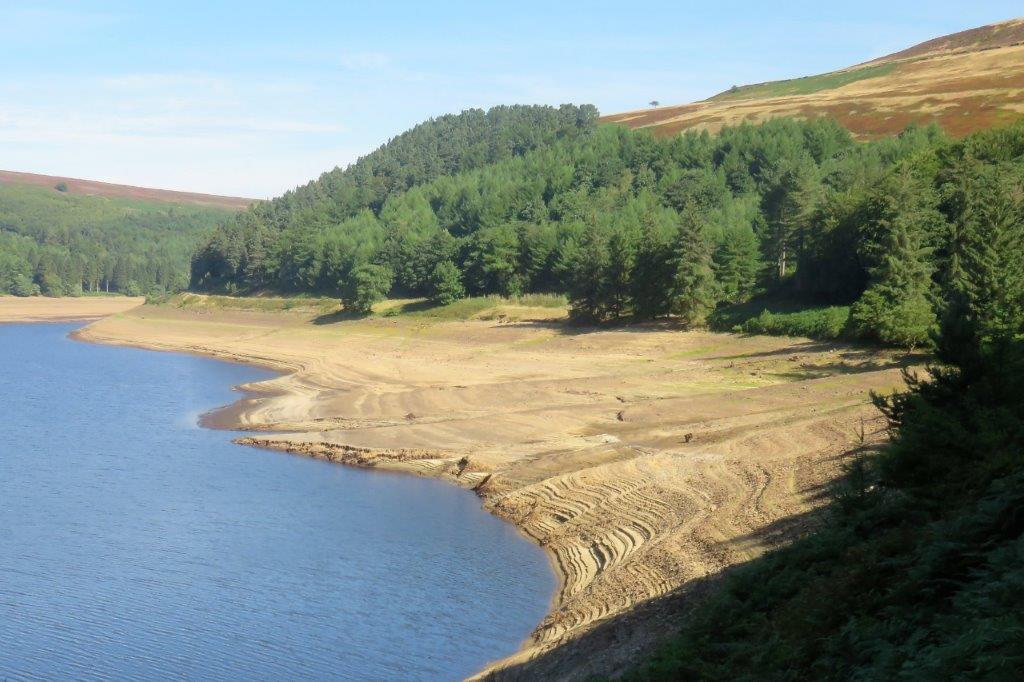 fairly empty due to long dry spell of weather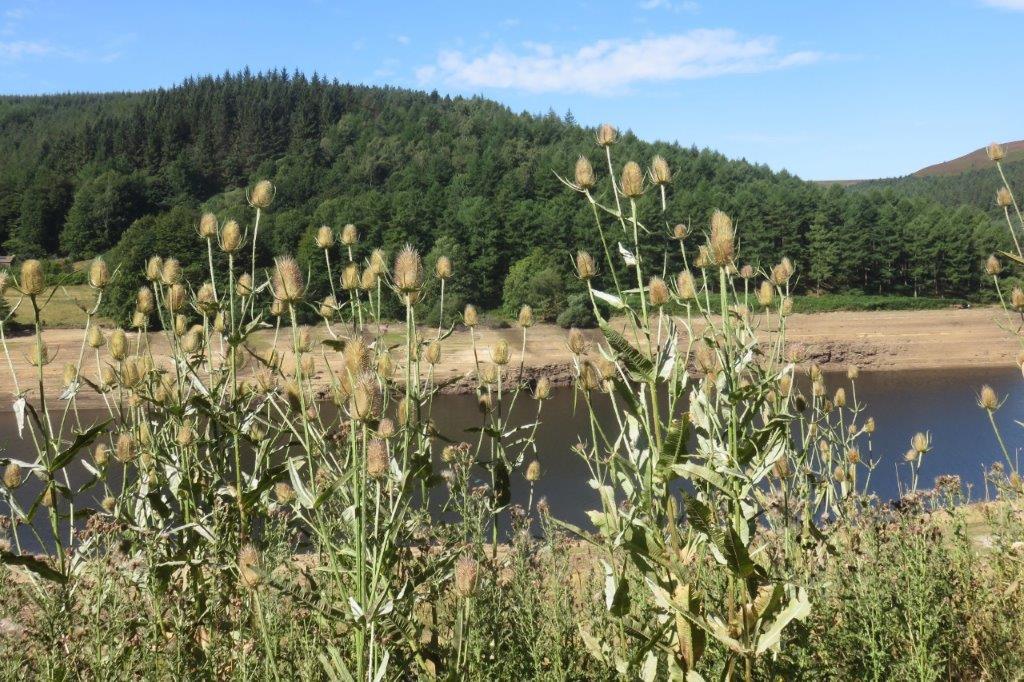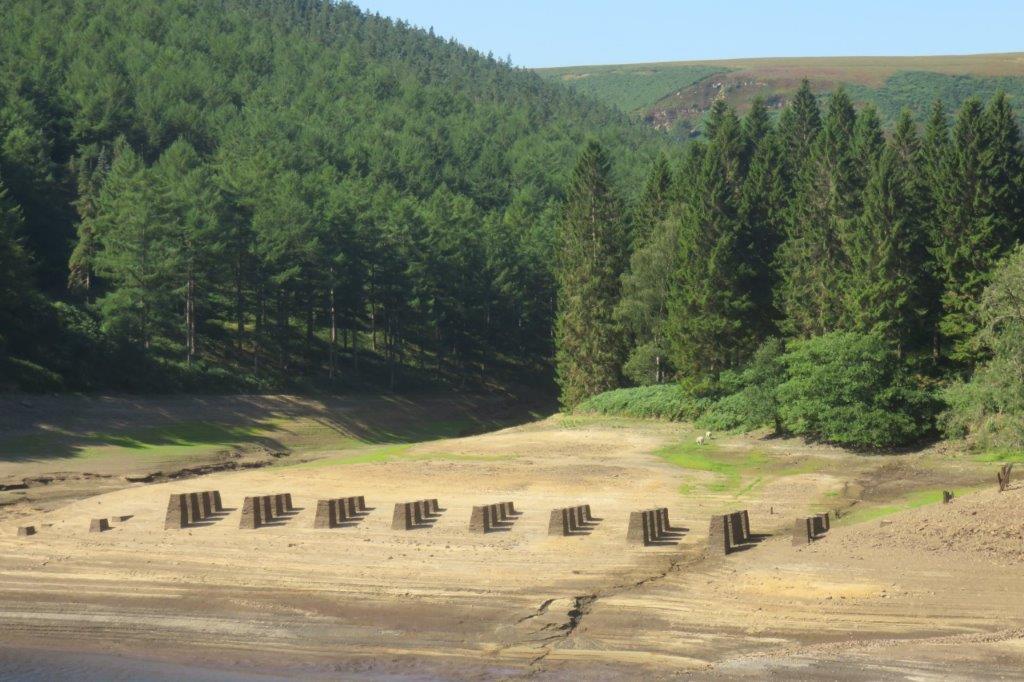 foundations of rail track used for constructing Howden reservoir (above this one the Derwent)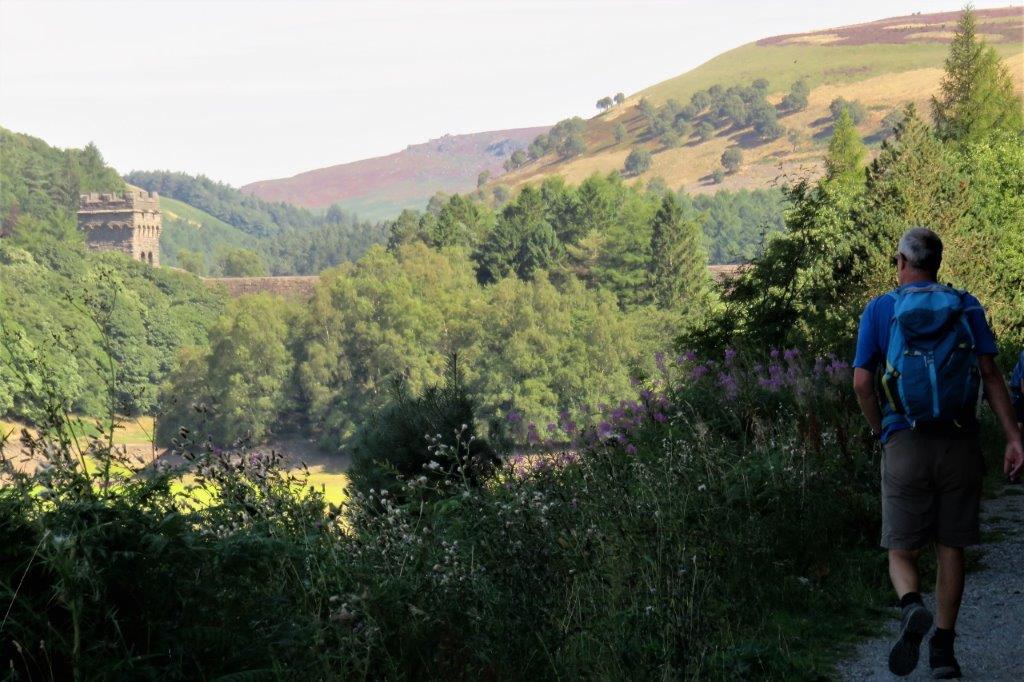 Howden reservoir in sight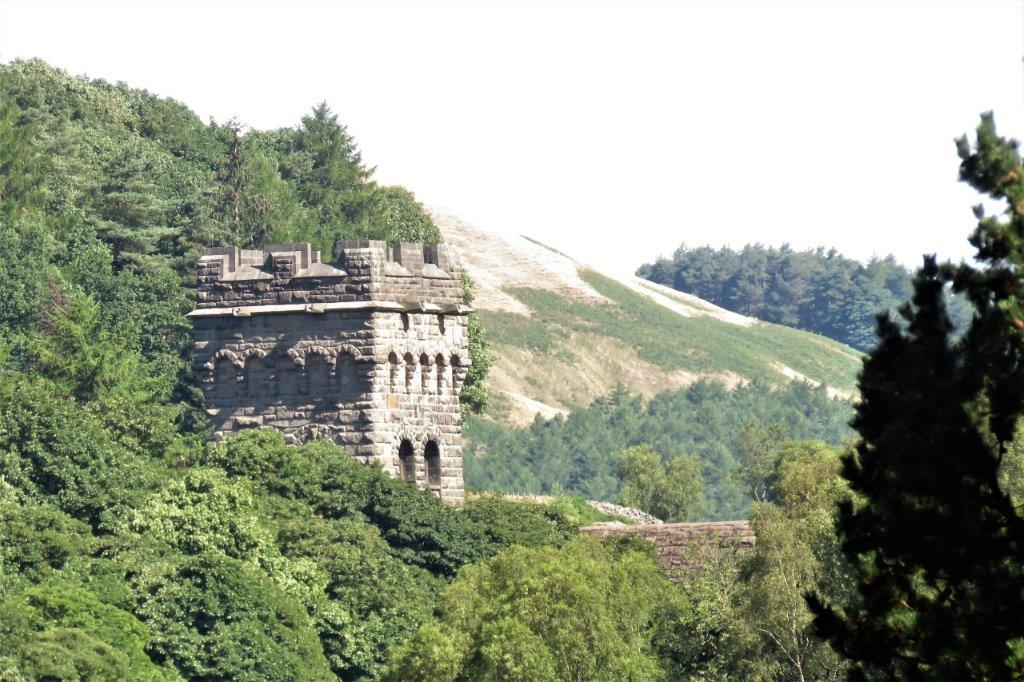 the path following up above Abbey Brook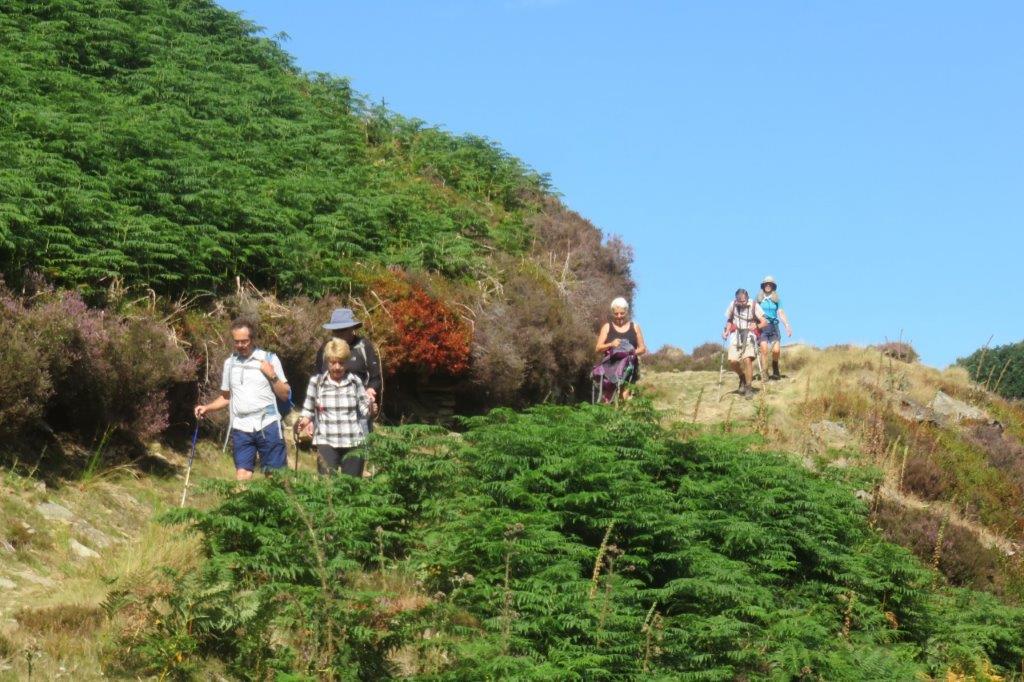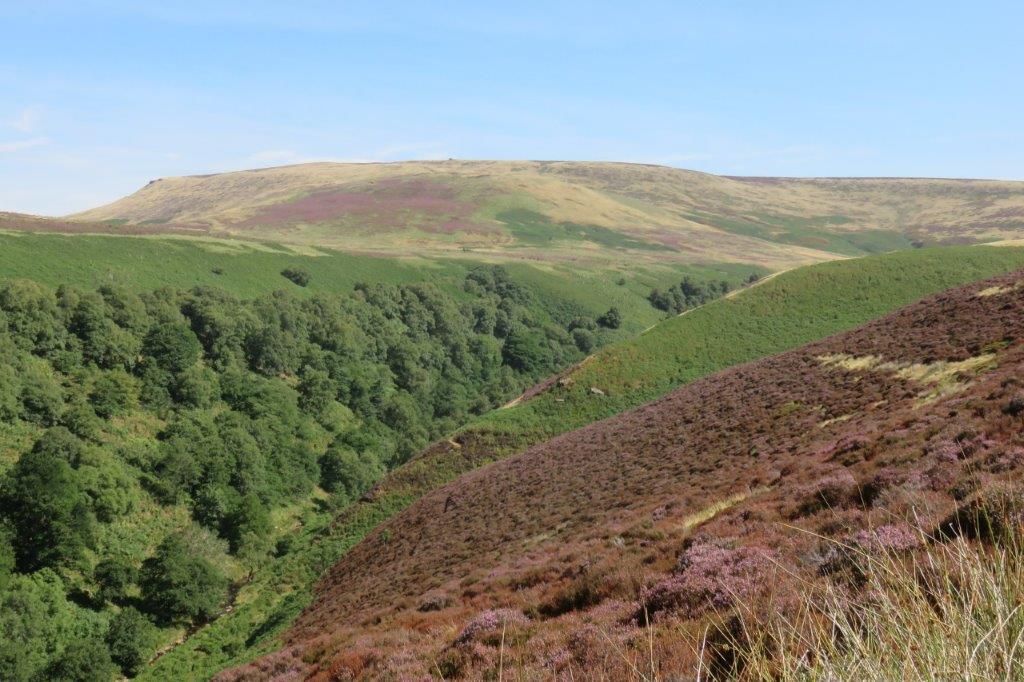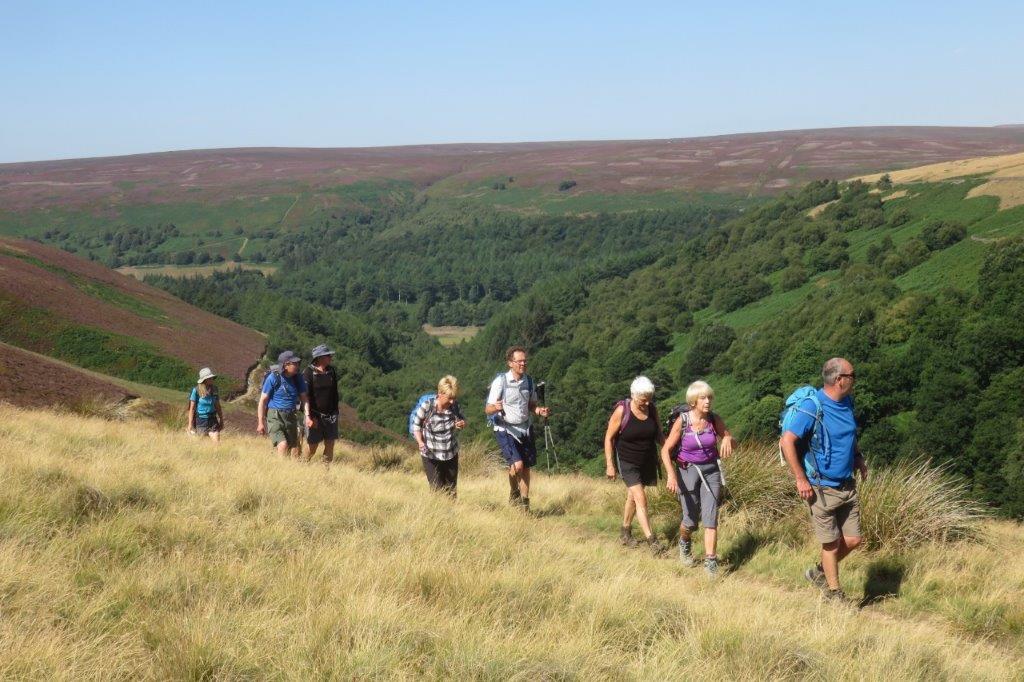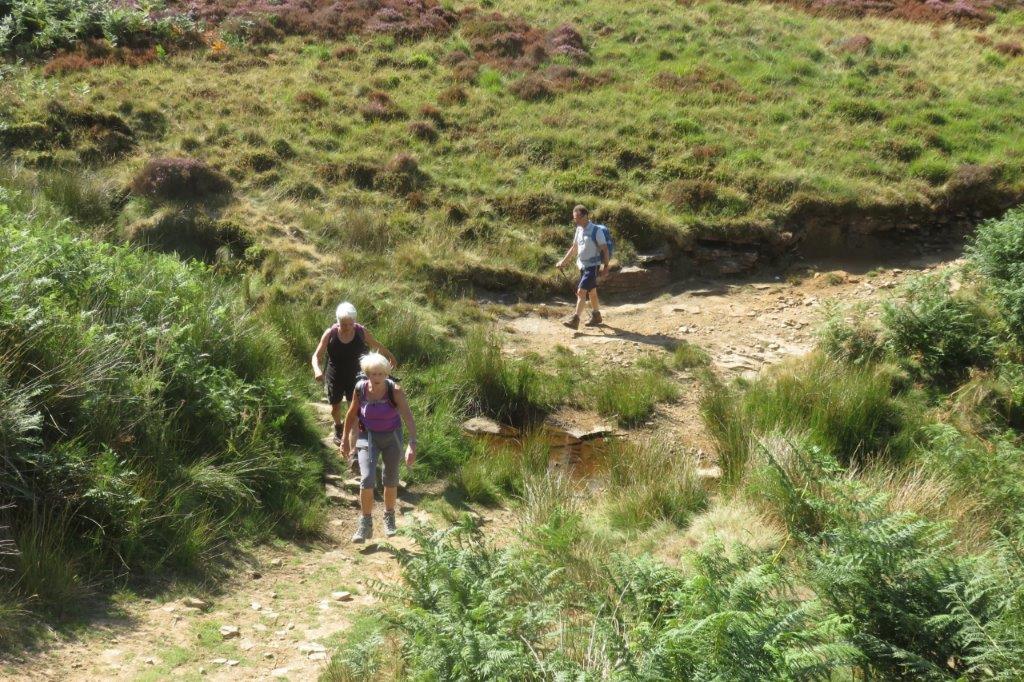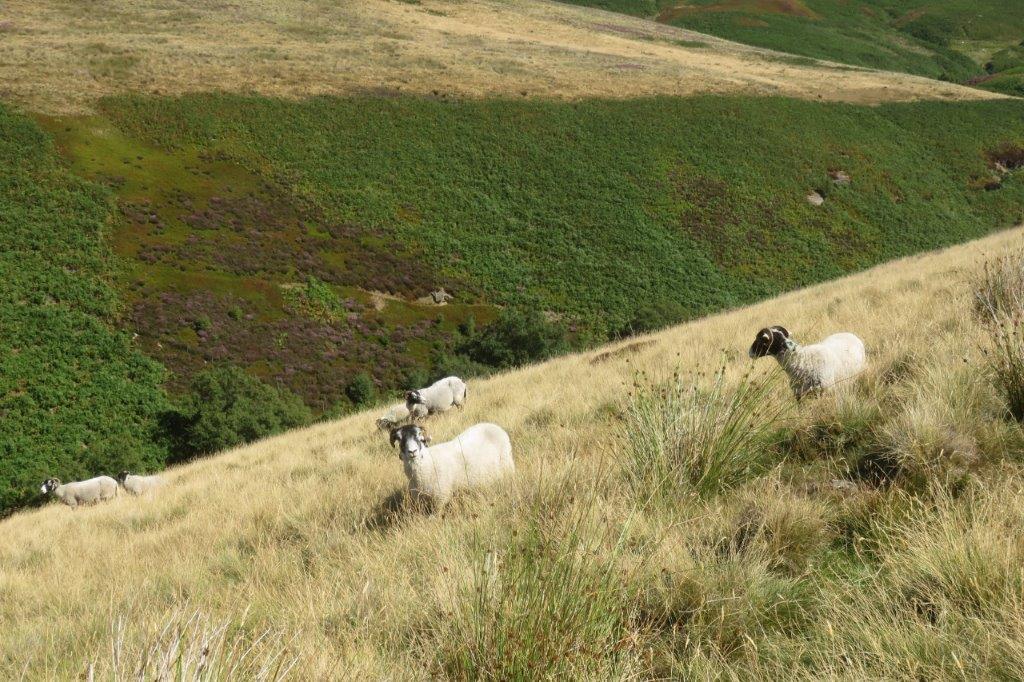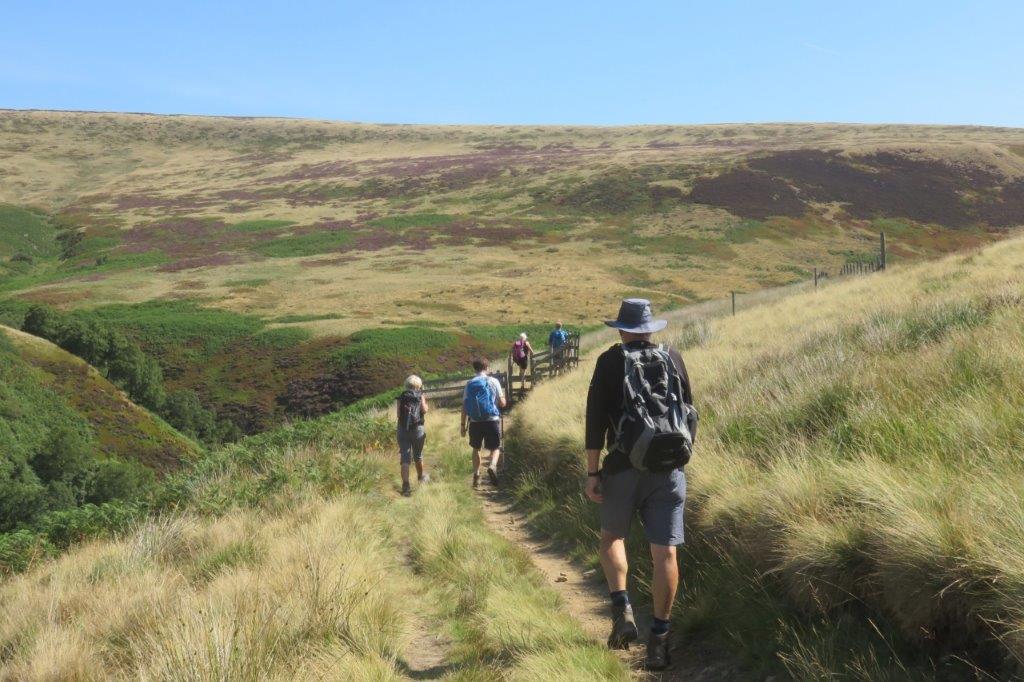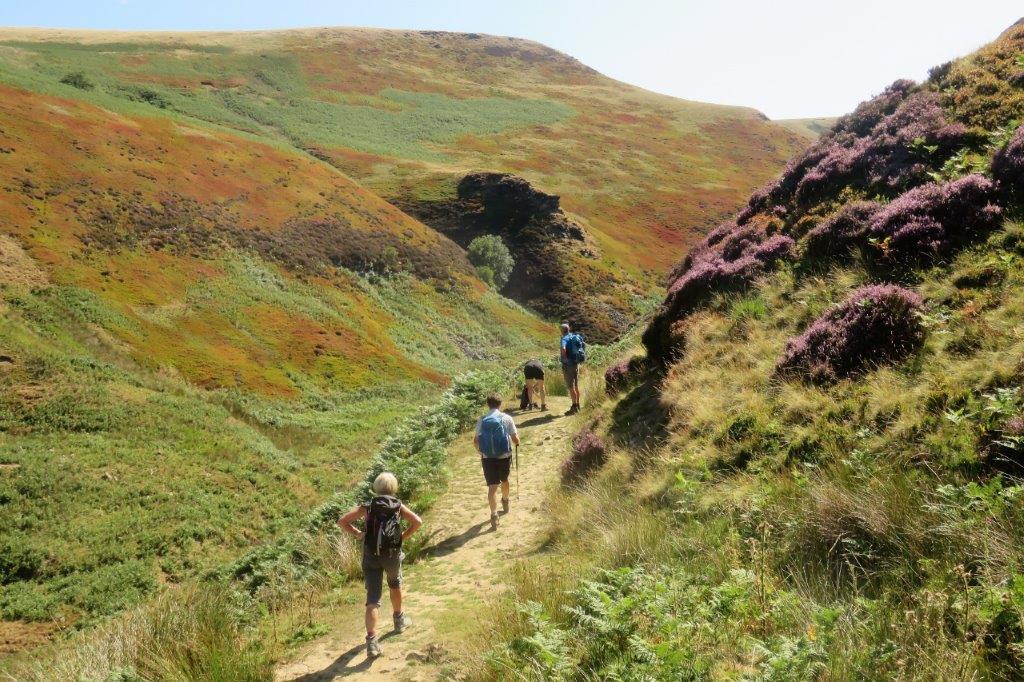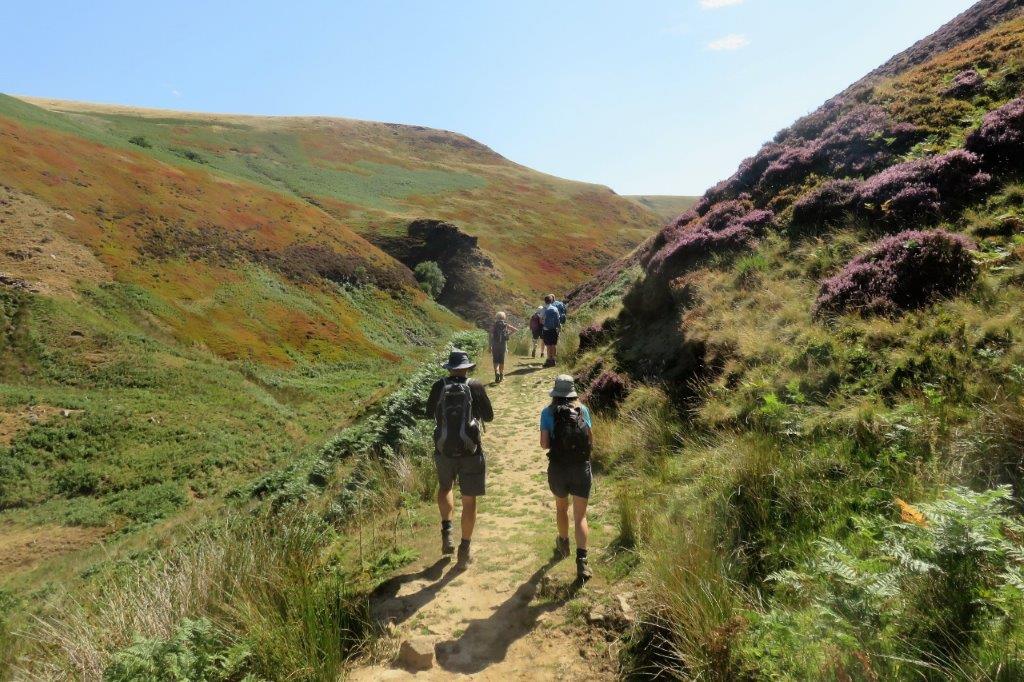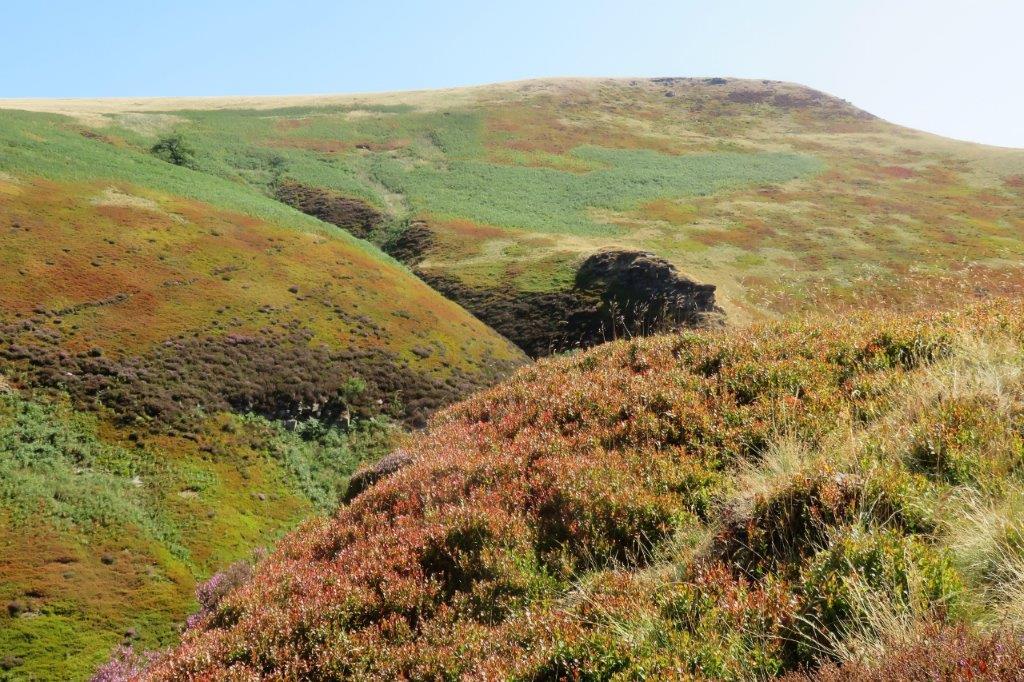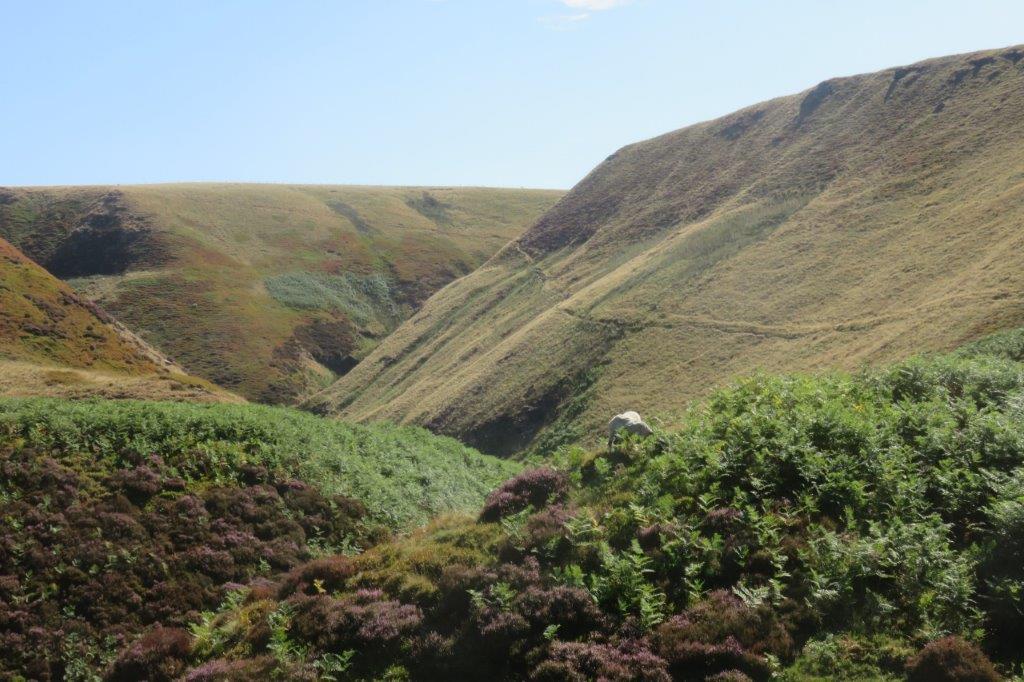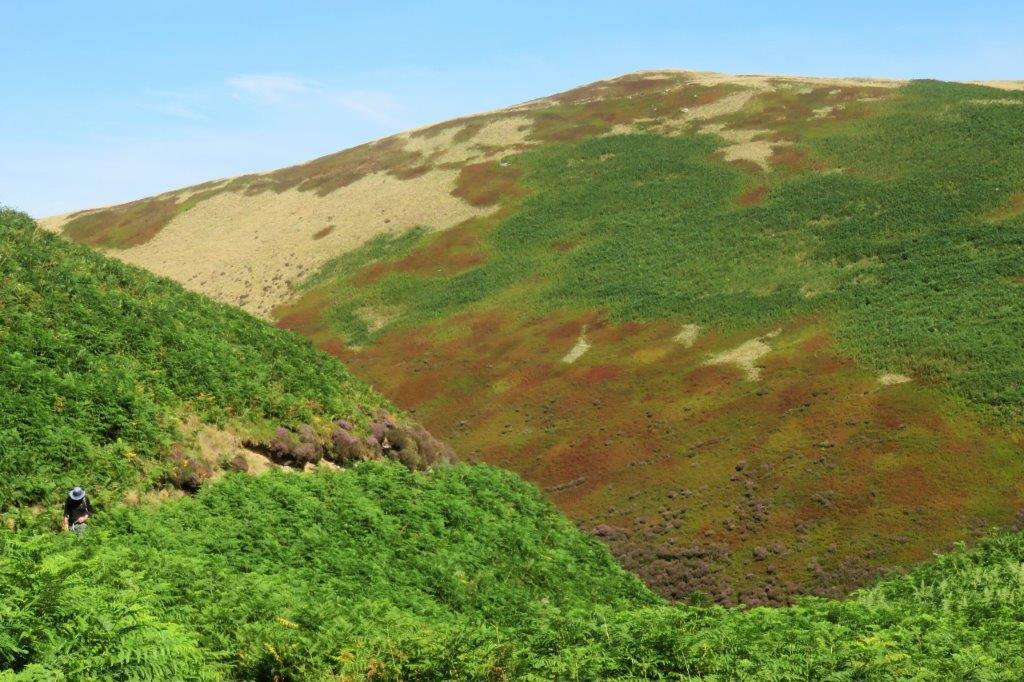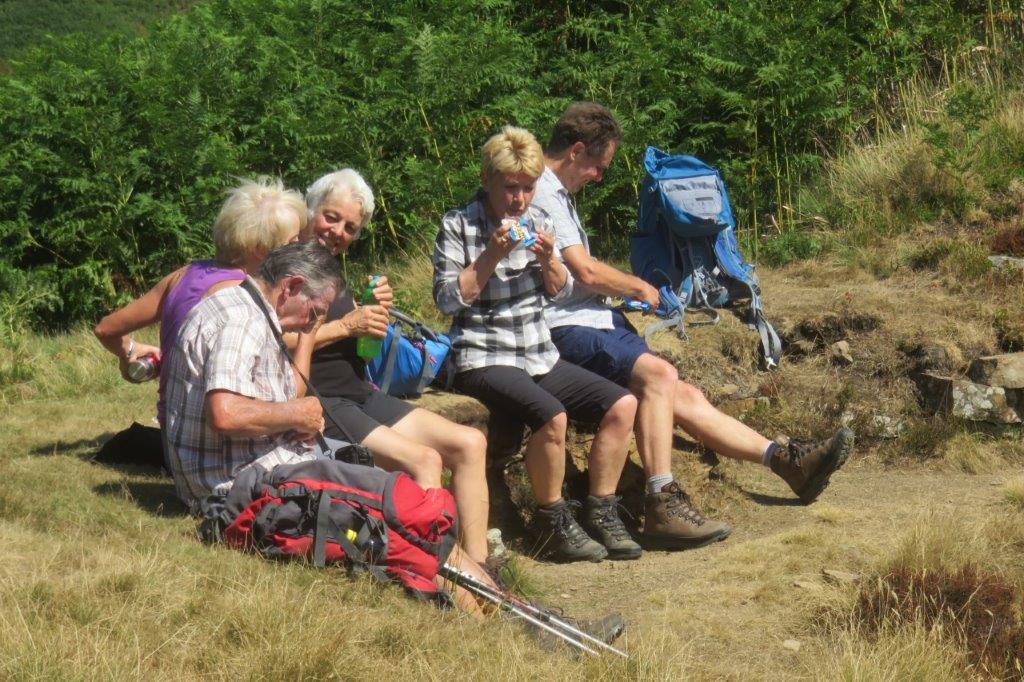 tea break near Sheepfold Clough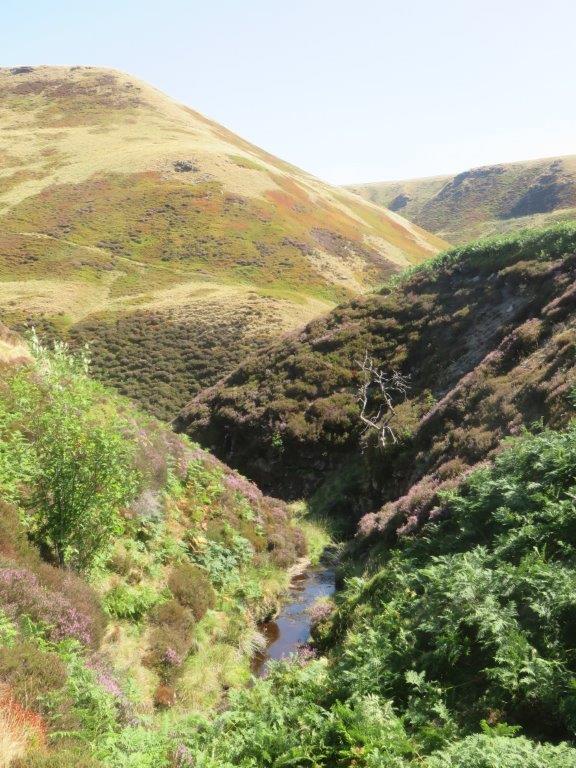 path visible to left leads to Howden Edge but only reached by crossing Abbey Brook higher up path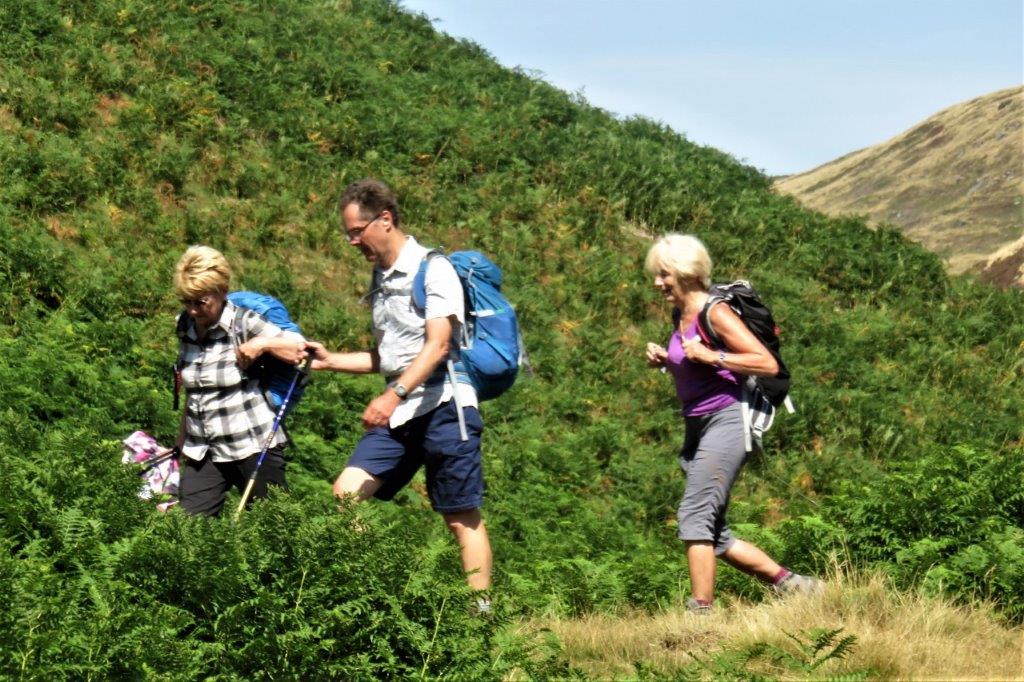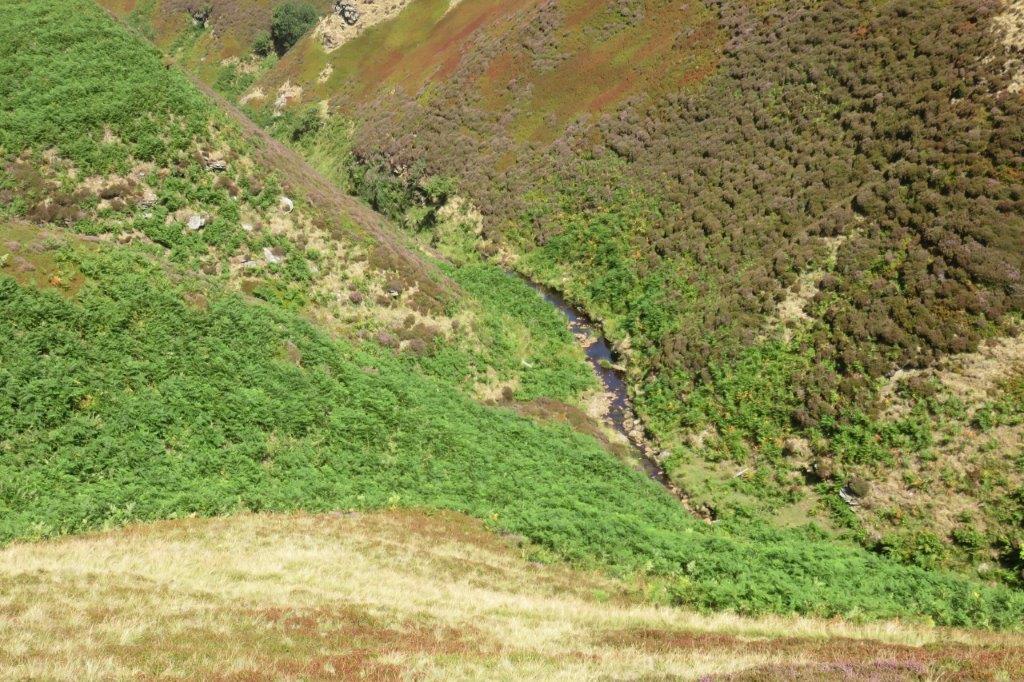 Abbey Brook below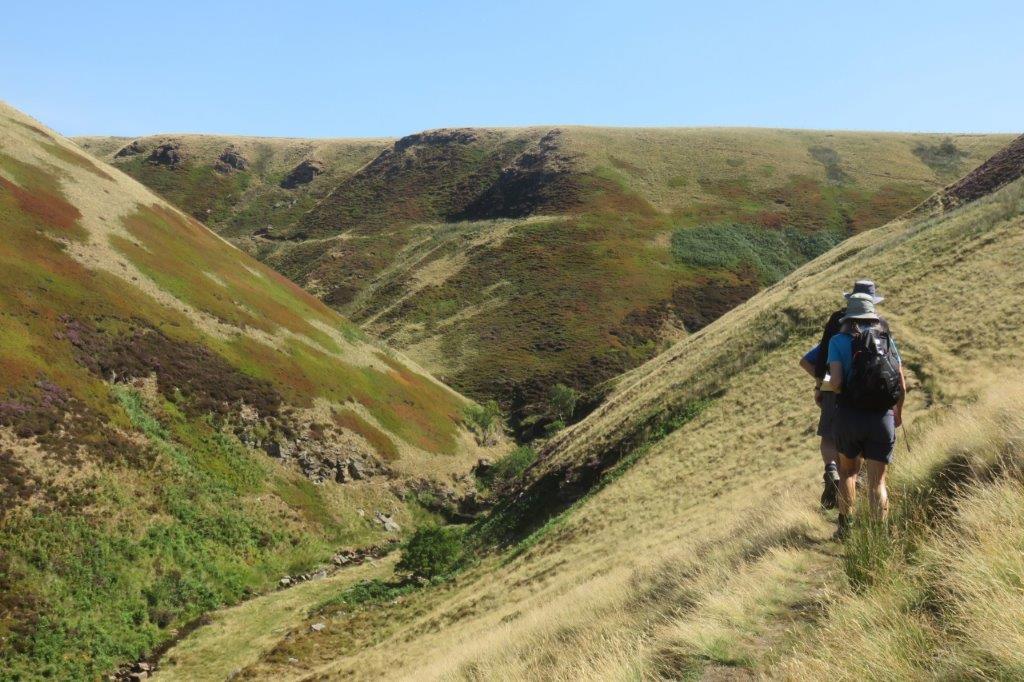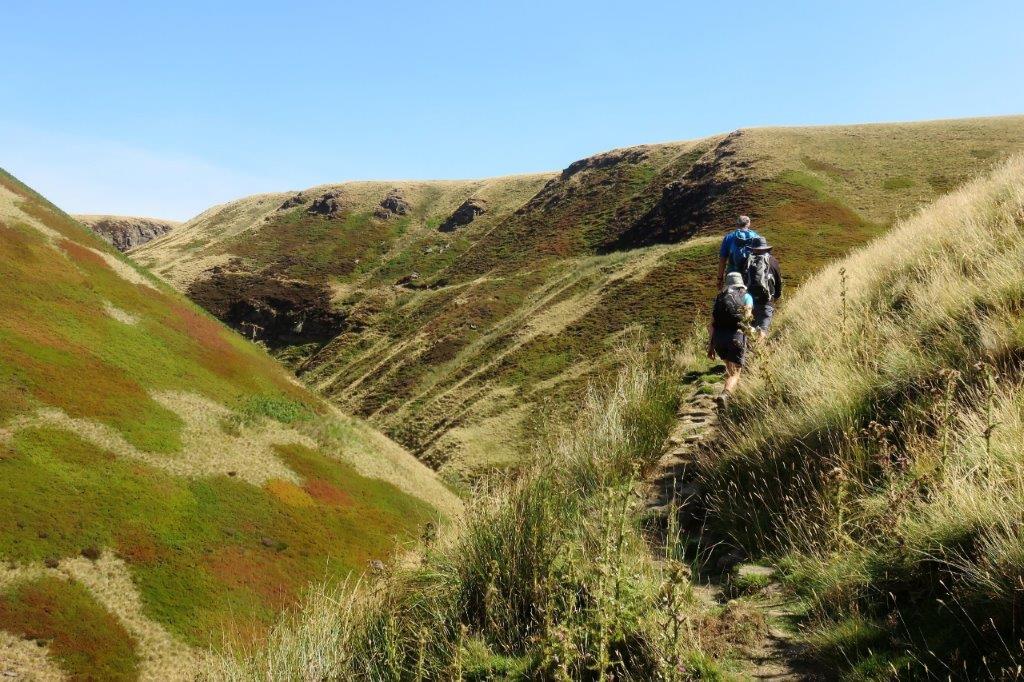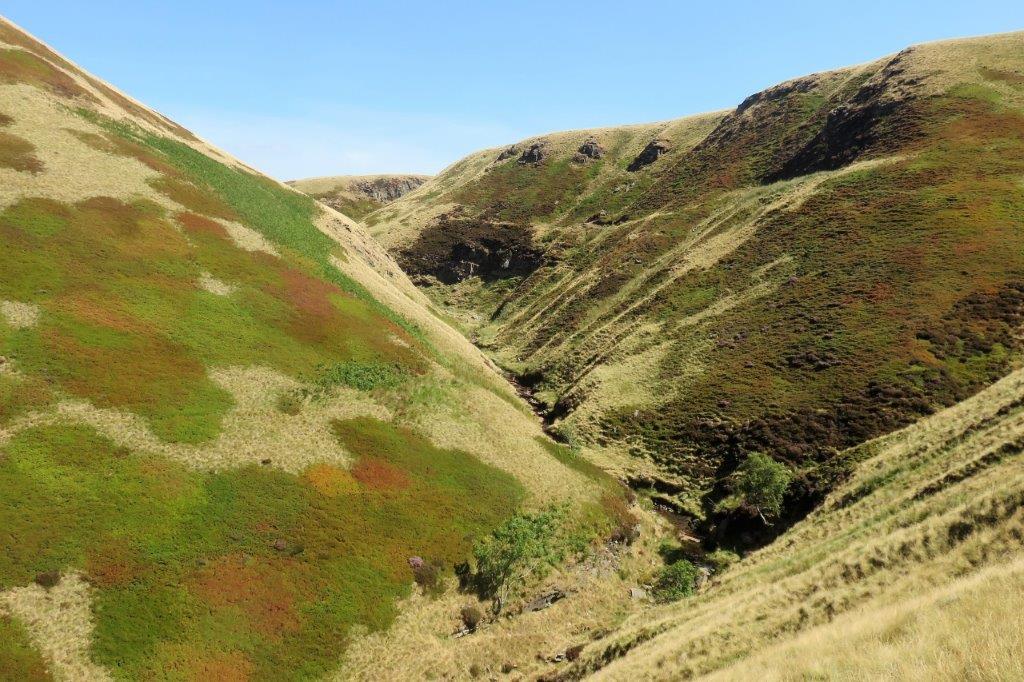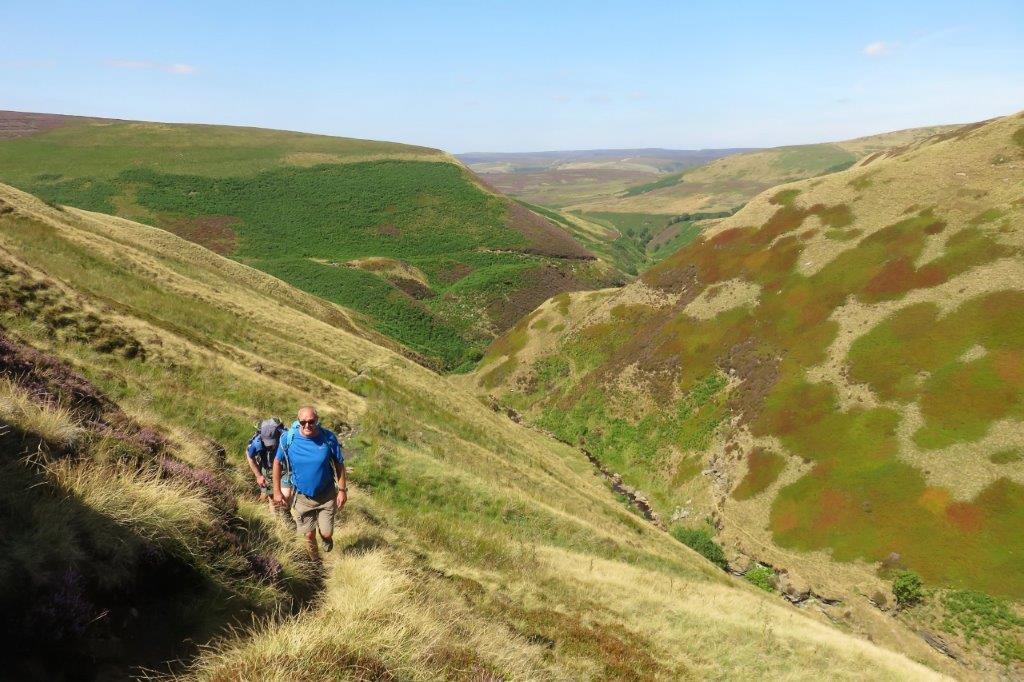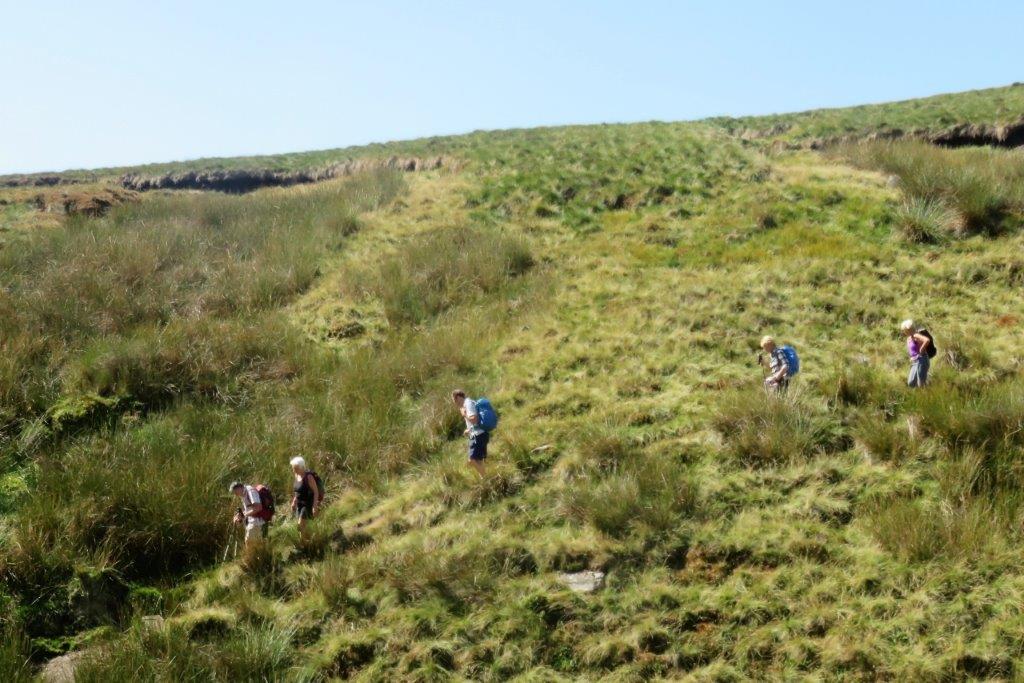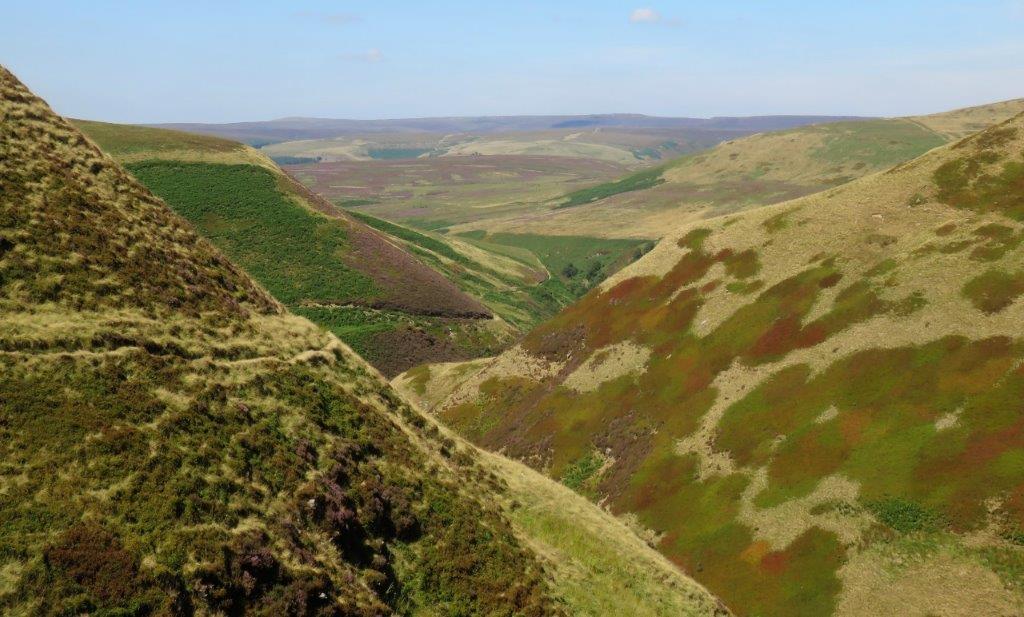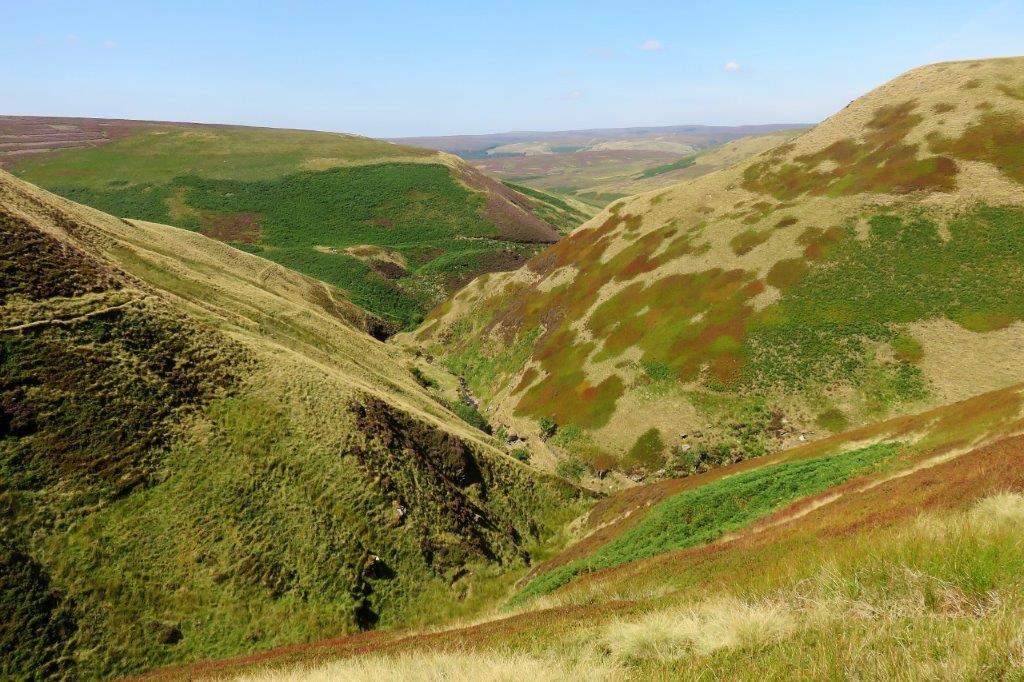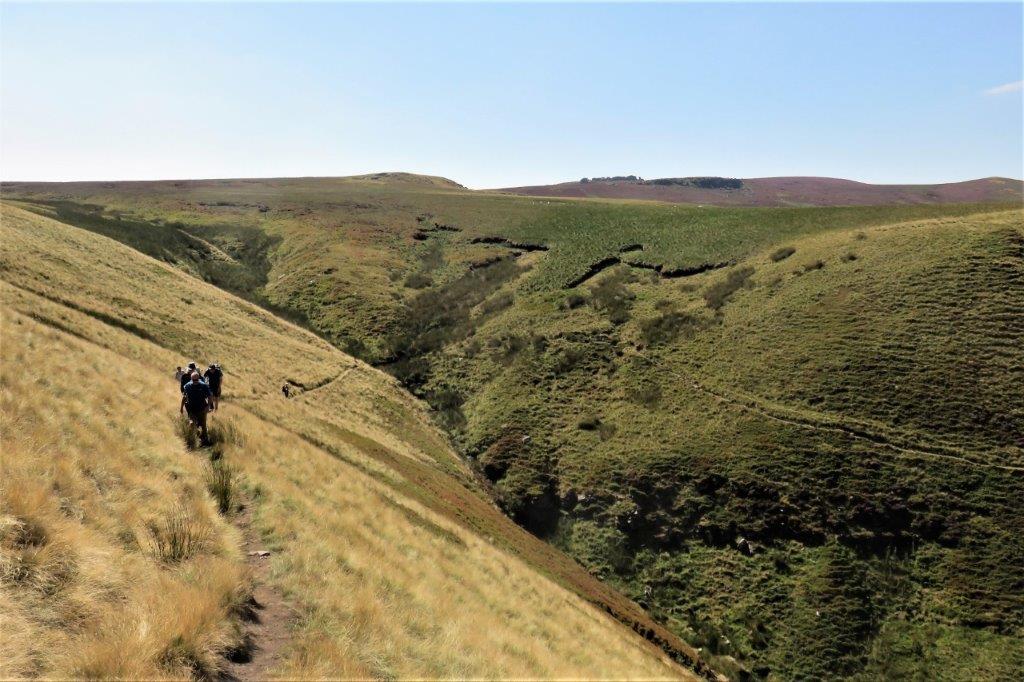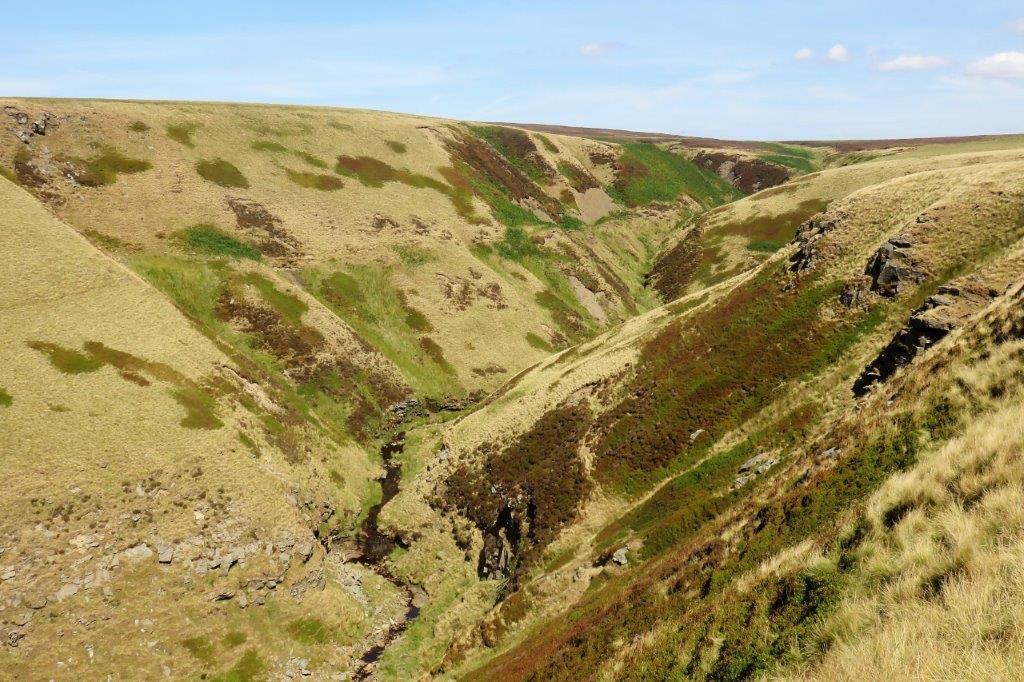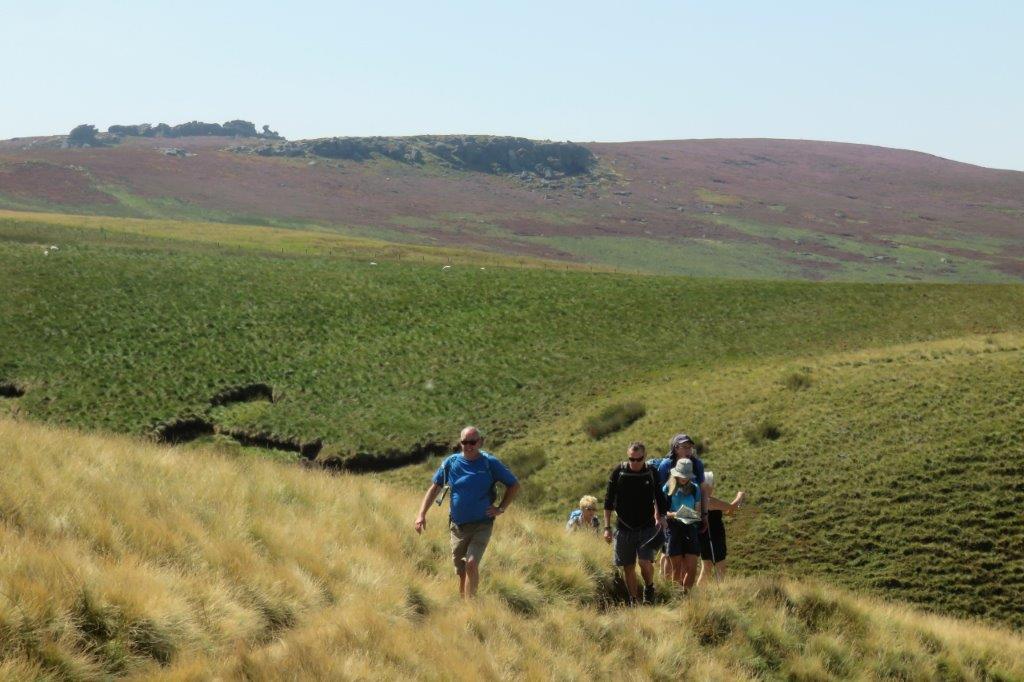 Back Tor on Sky Line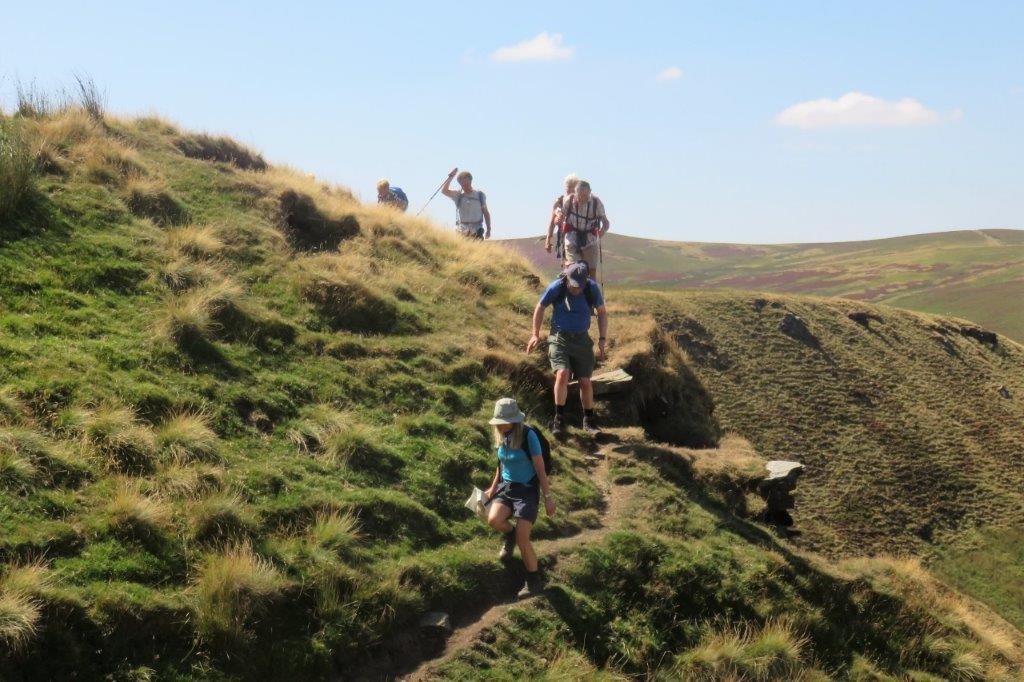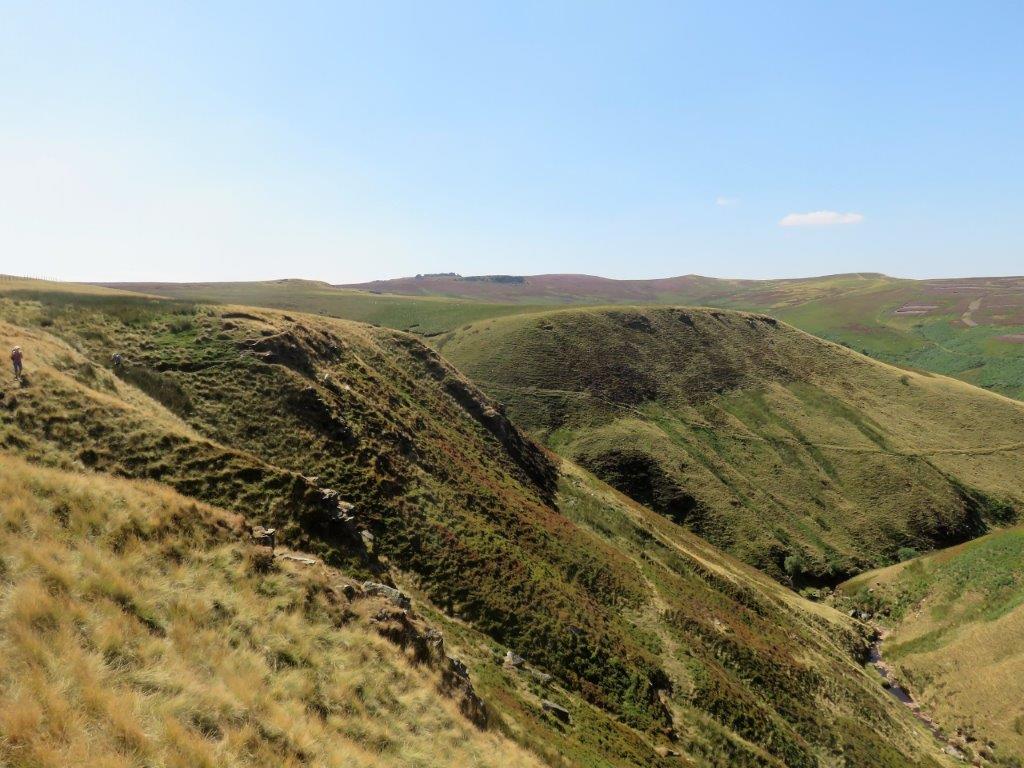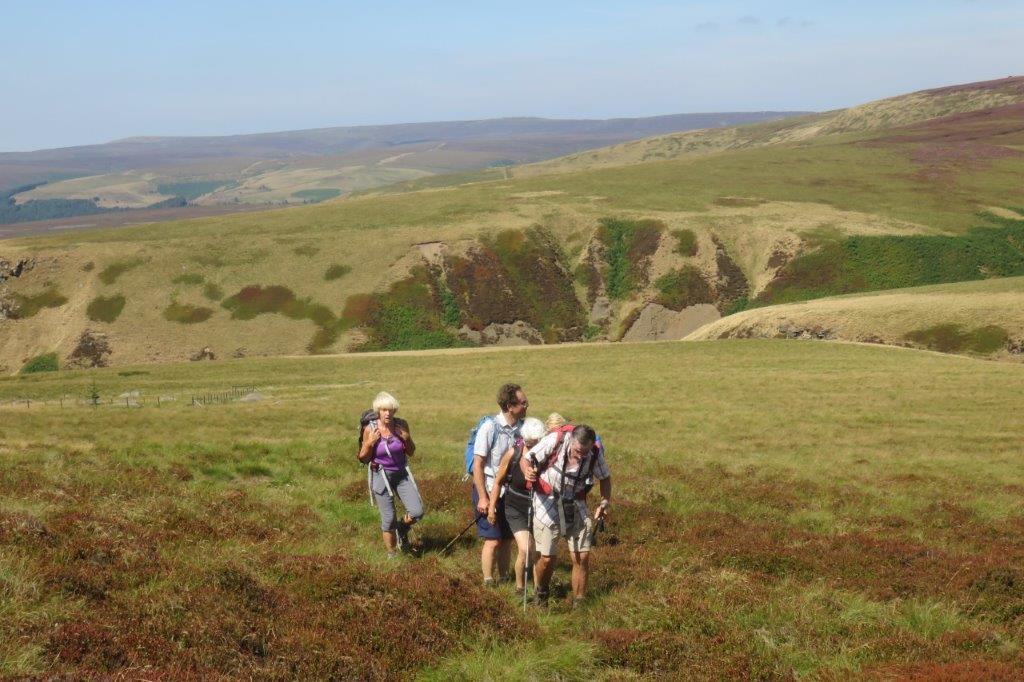 on moorland
following Cartledge Stones Ridge (no ridge or stones visible except paving slabs laid to ease access over boggy moor land)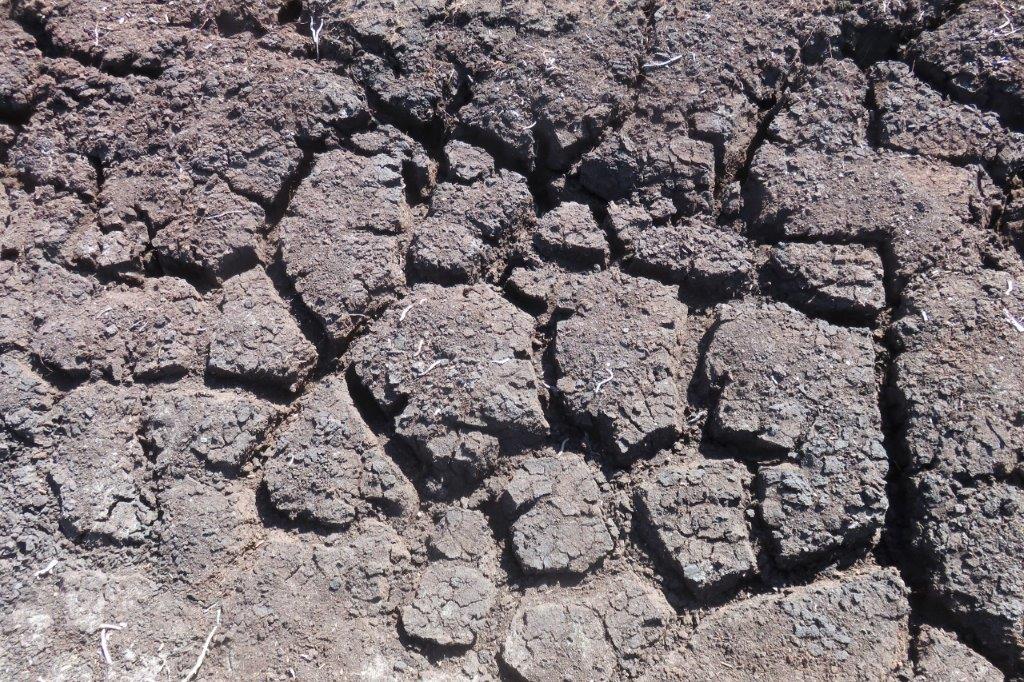 dried out peat in the drought conditions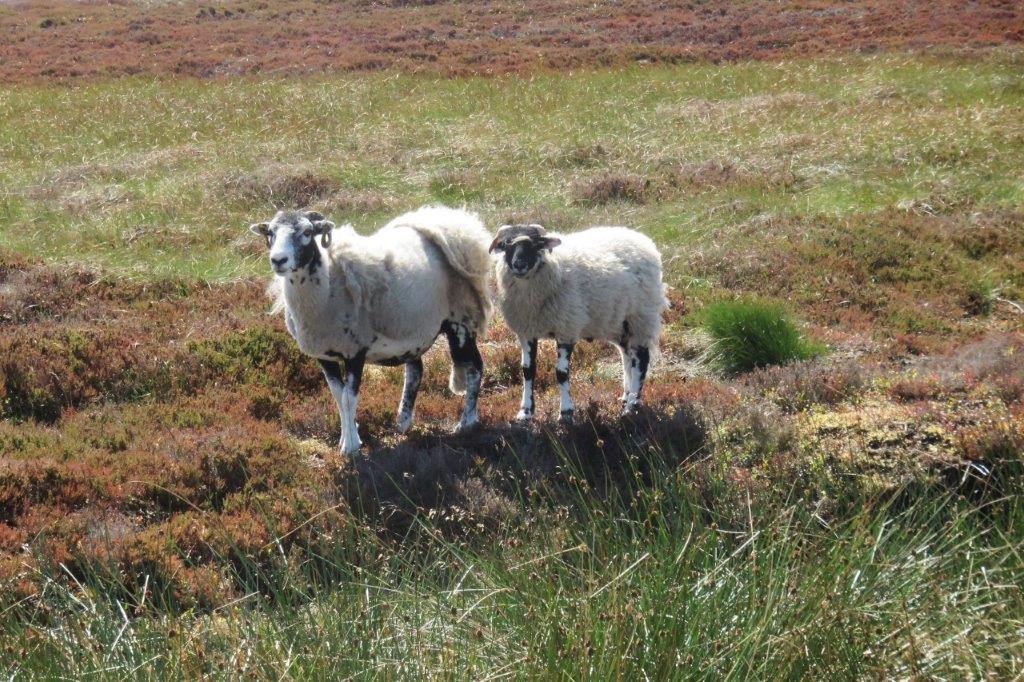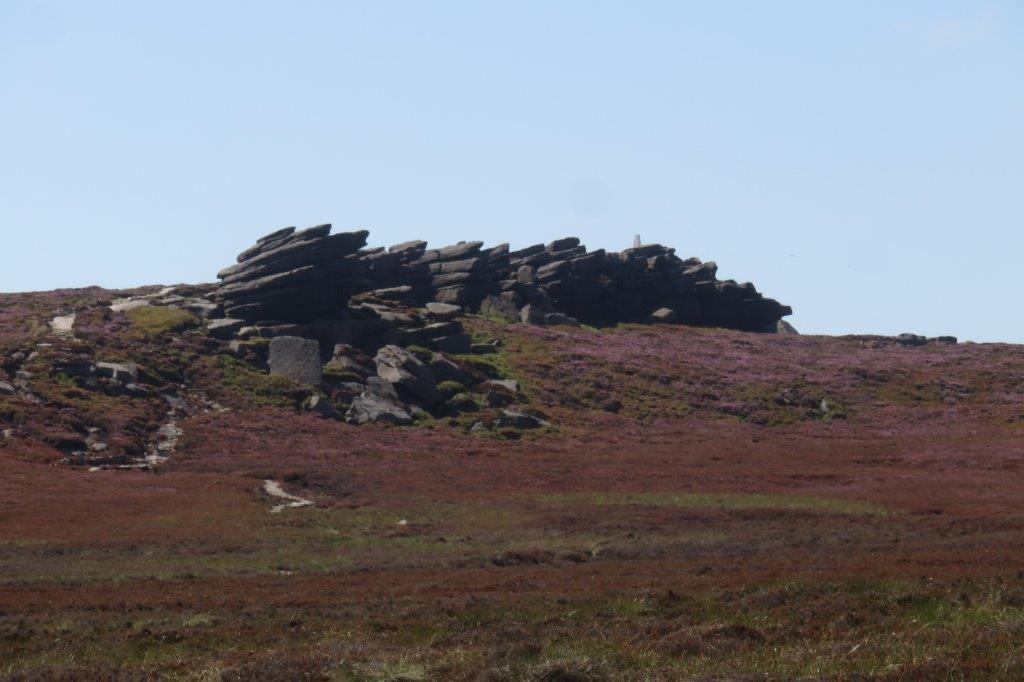 Back Tor with Trig Beacon closer to us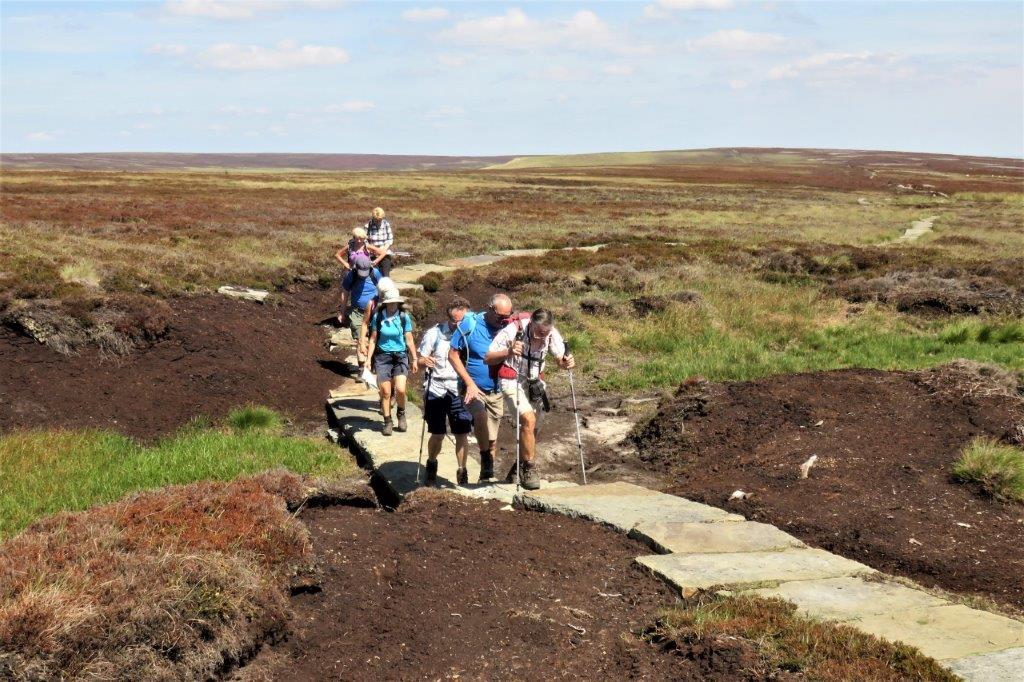 paving slabs ease journey & control erosion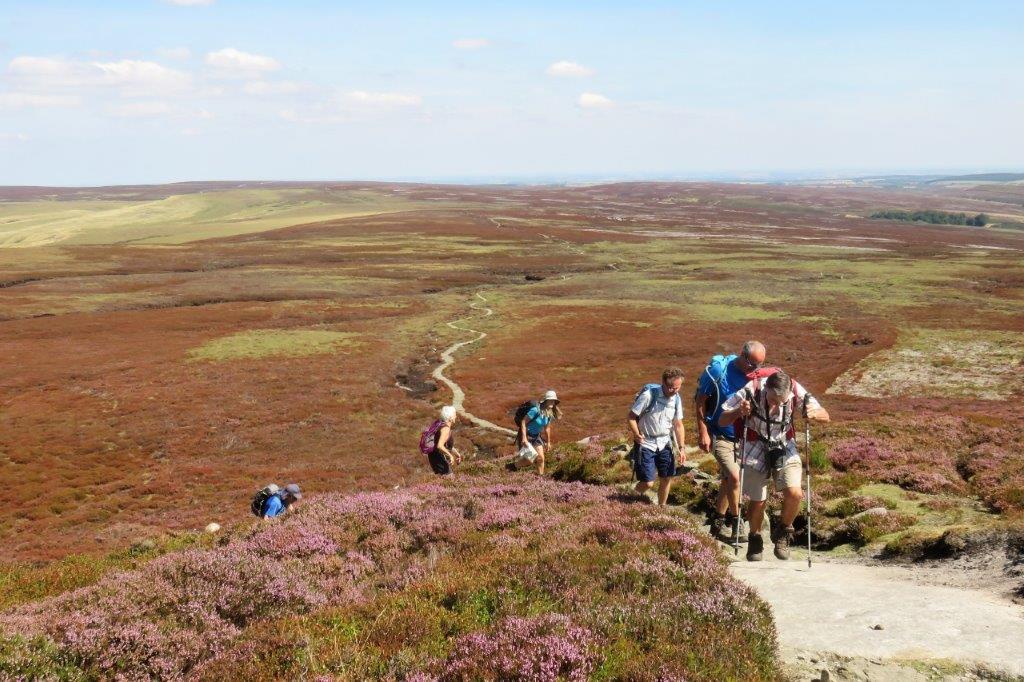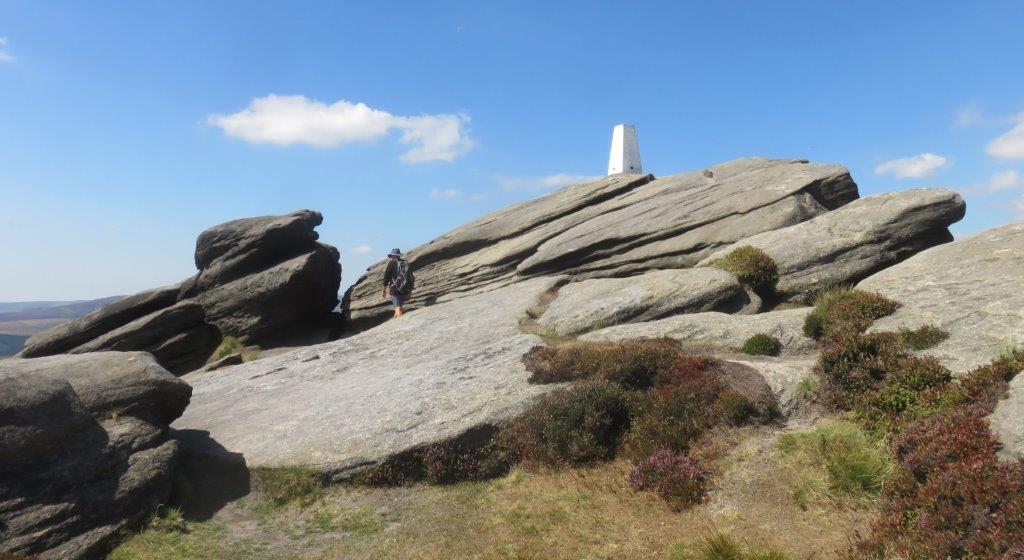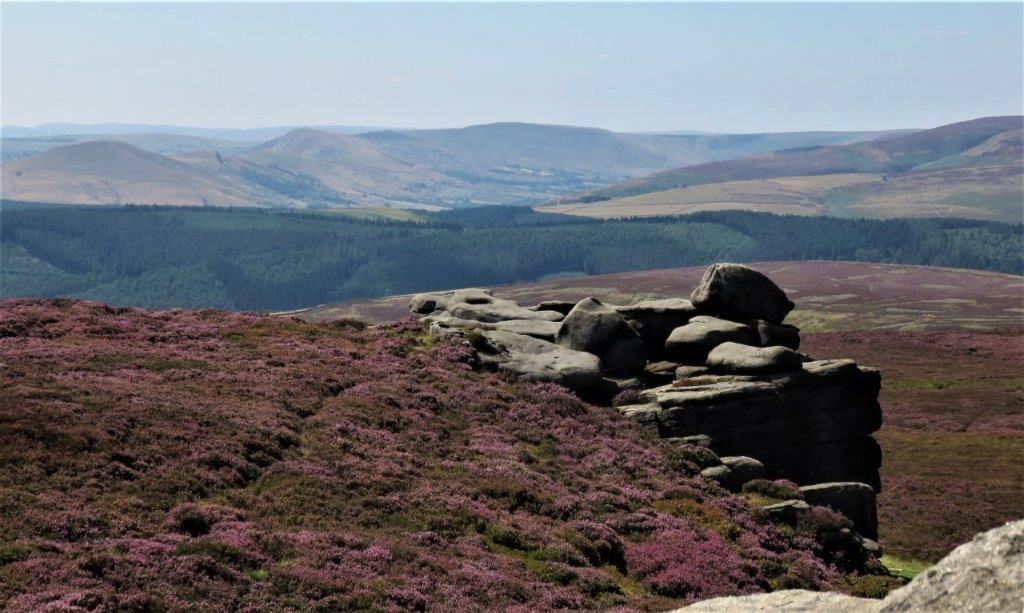 Lose Hill and Mam Tor on top left of picture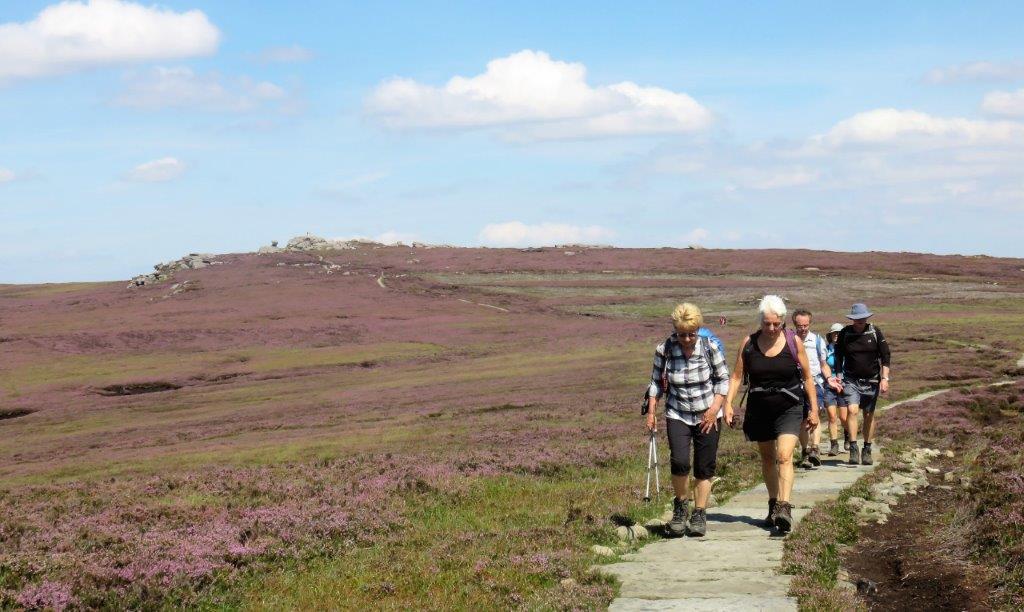 striding along on Derwent Edge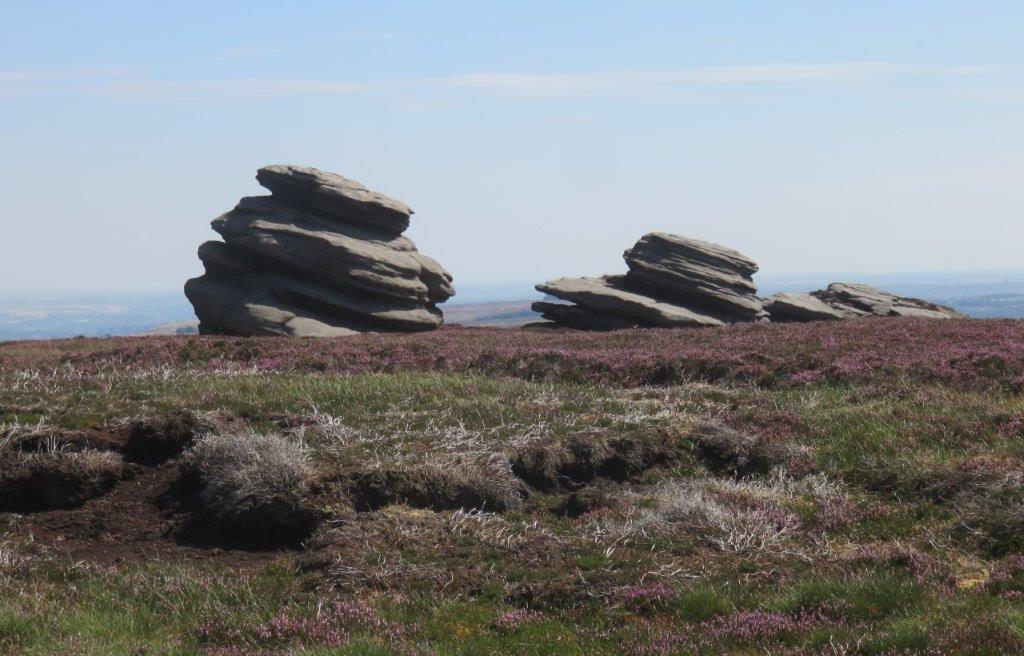 'Cakes of Bread'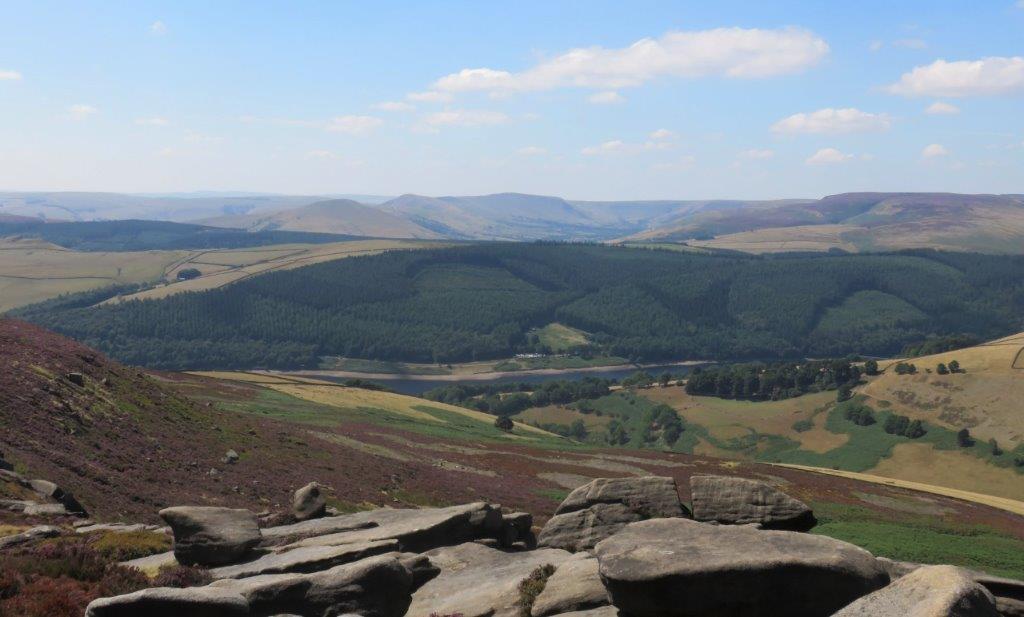 Ladybower Reservoir visible below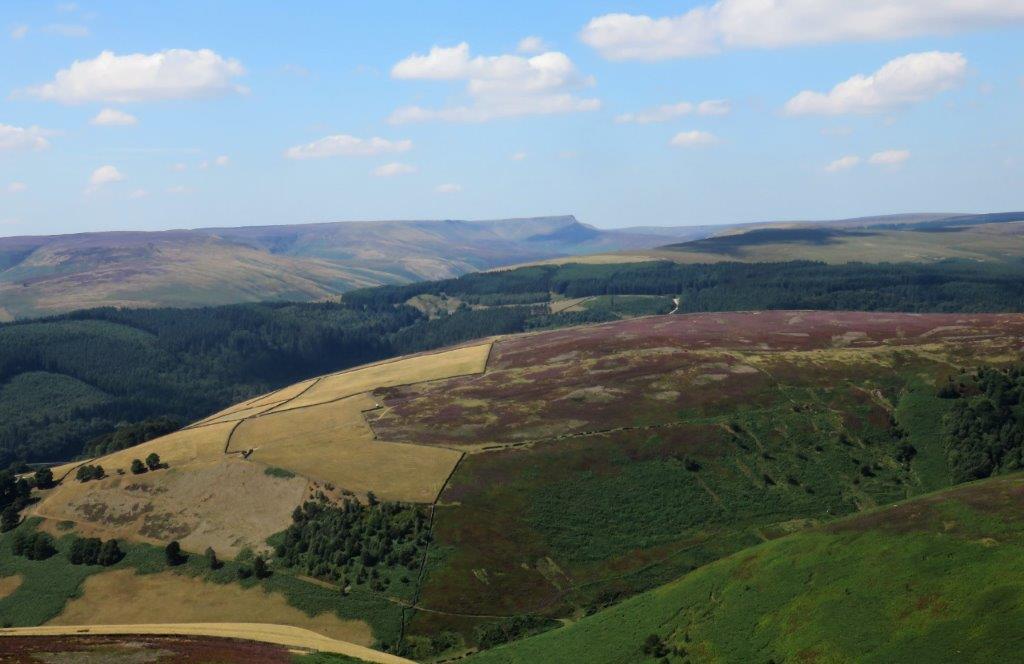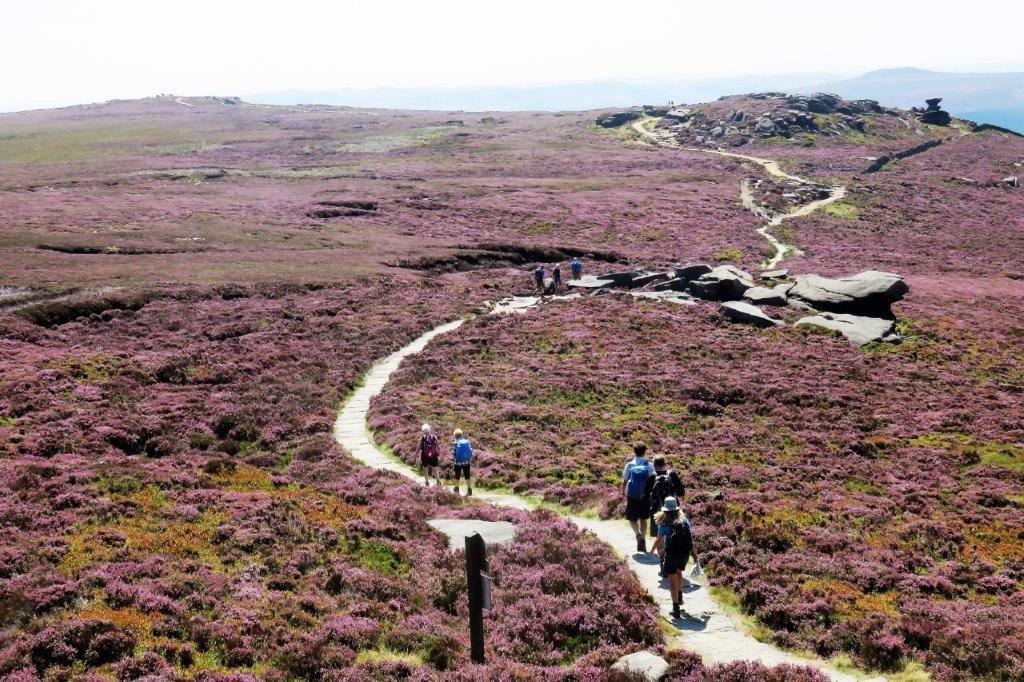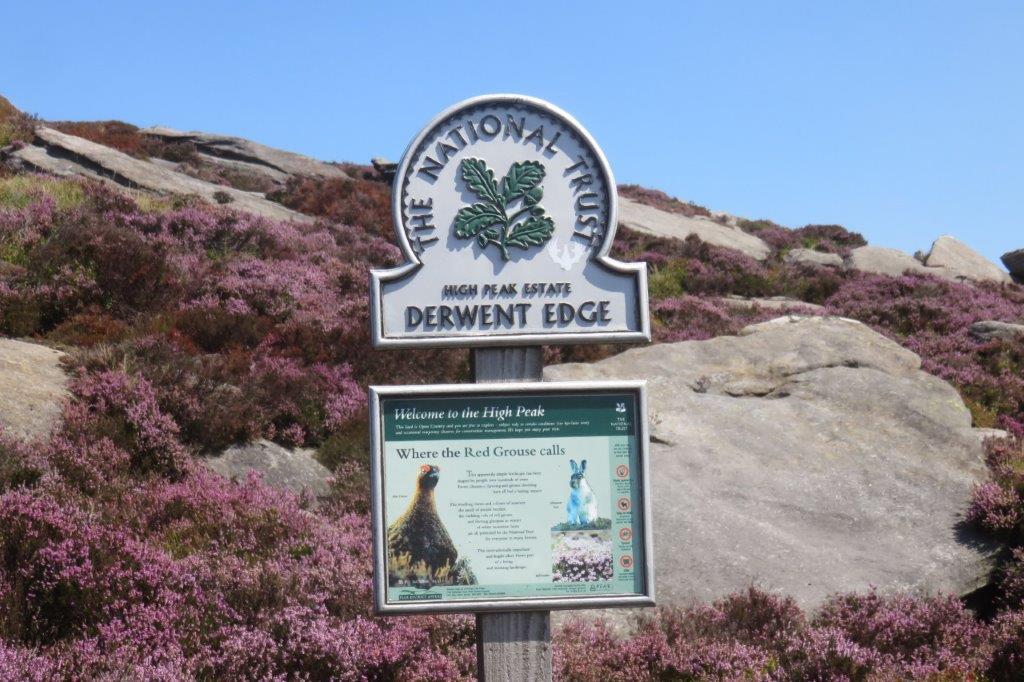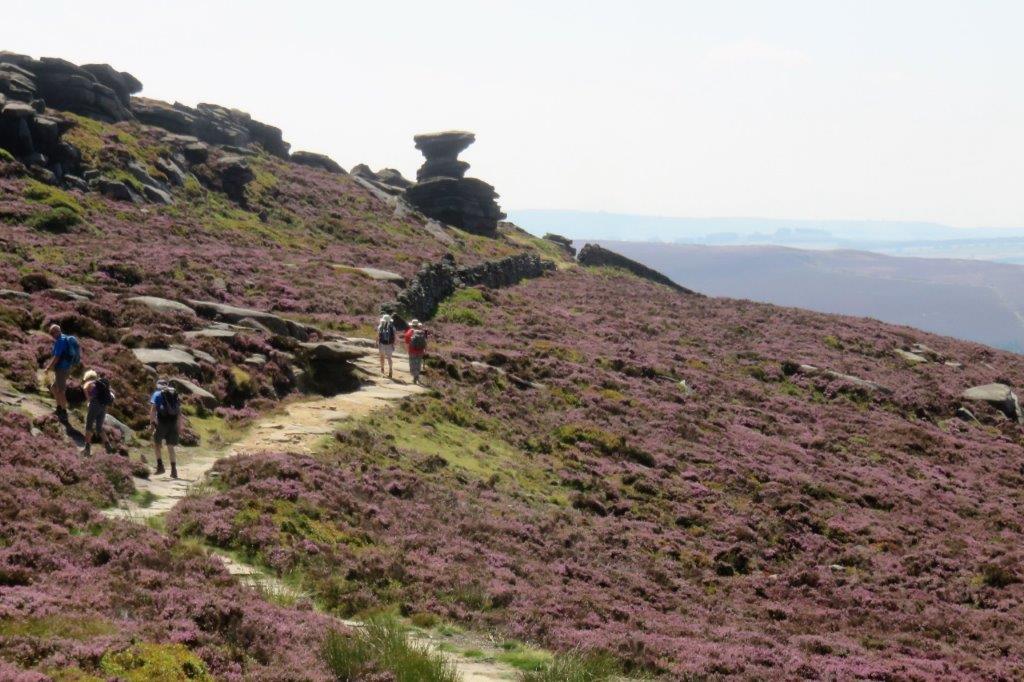 Salt Cellar?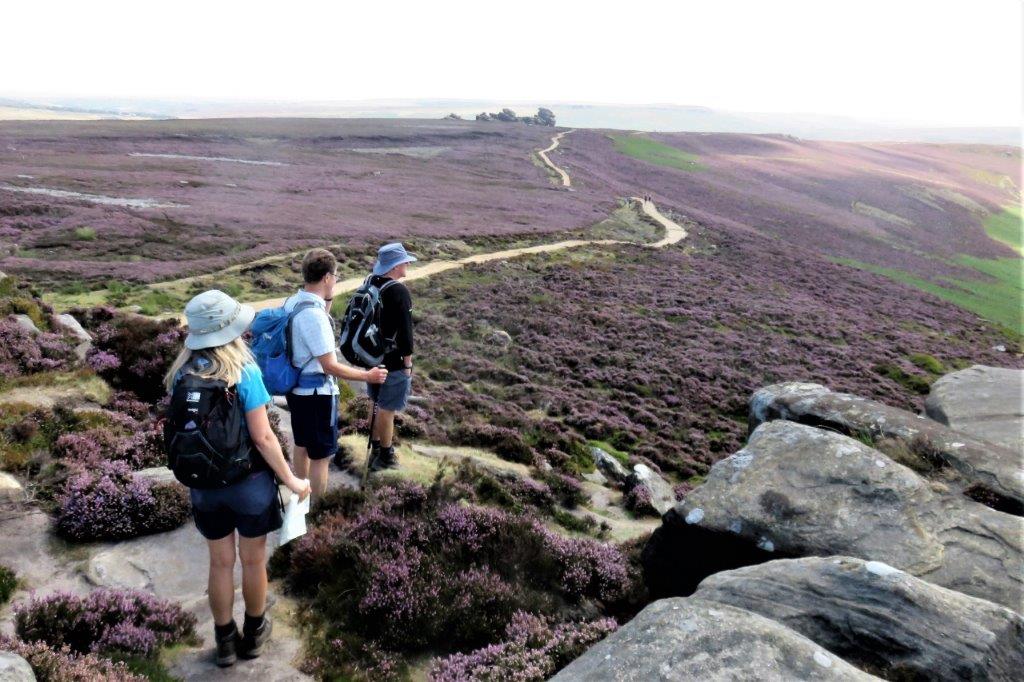 Wheel Stones in the distance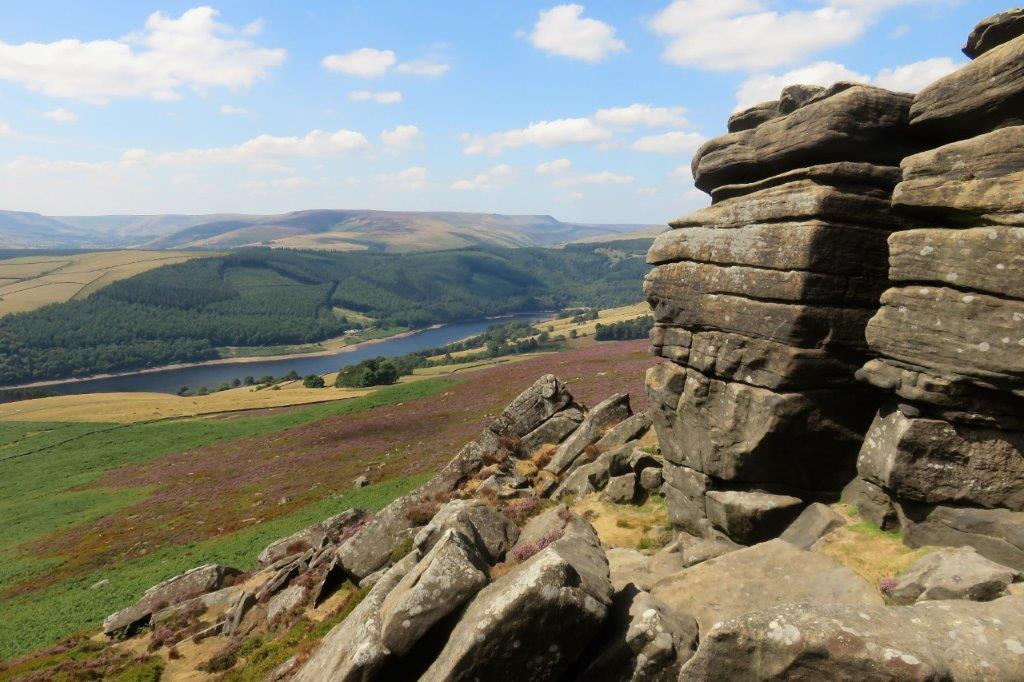 White Tor?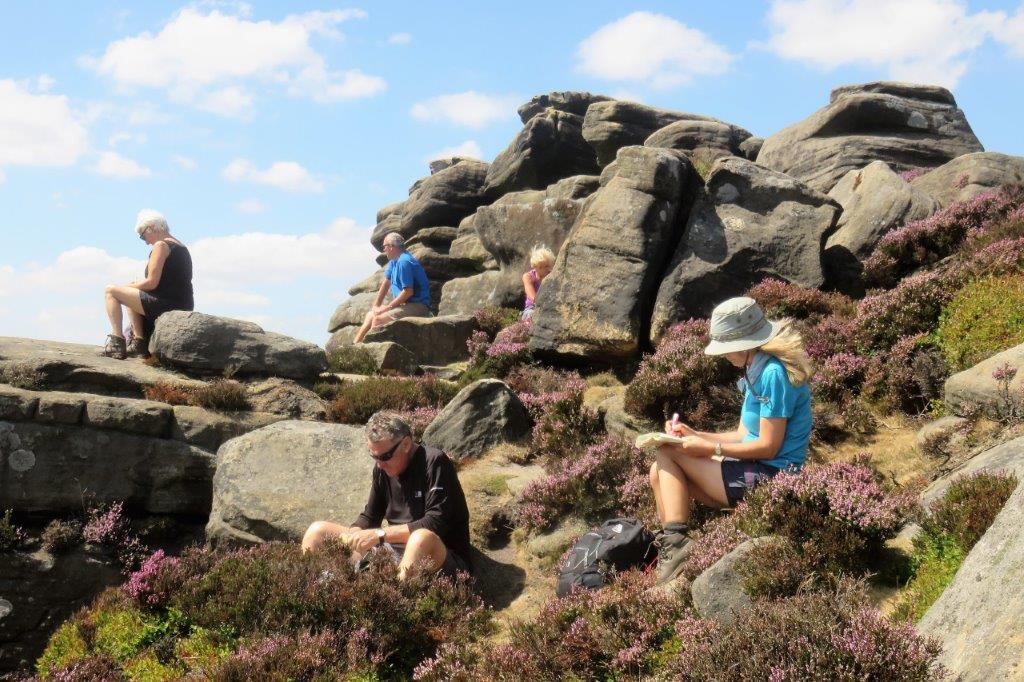 lunch break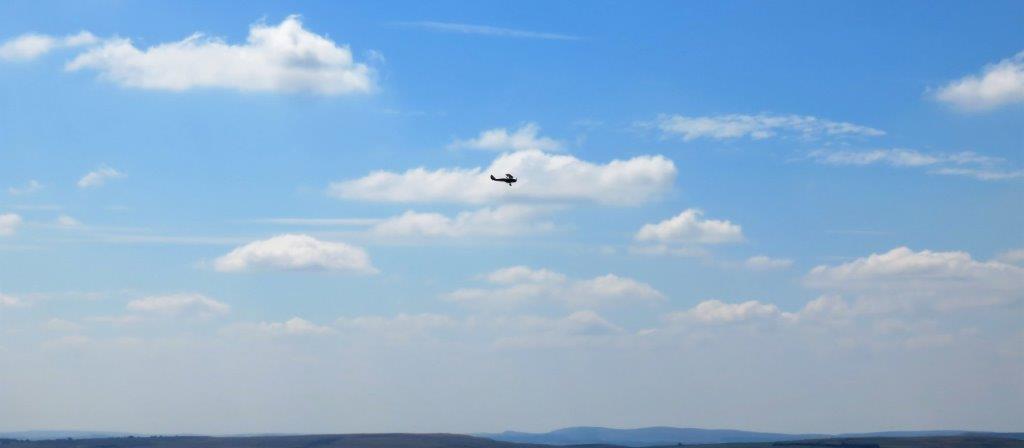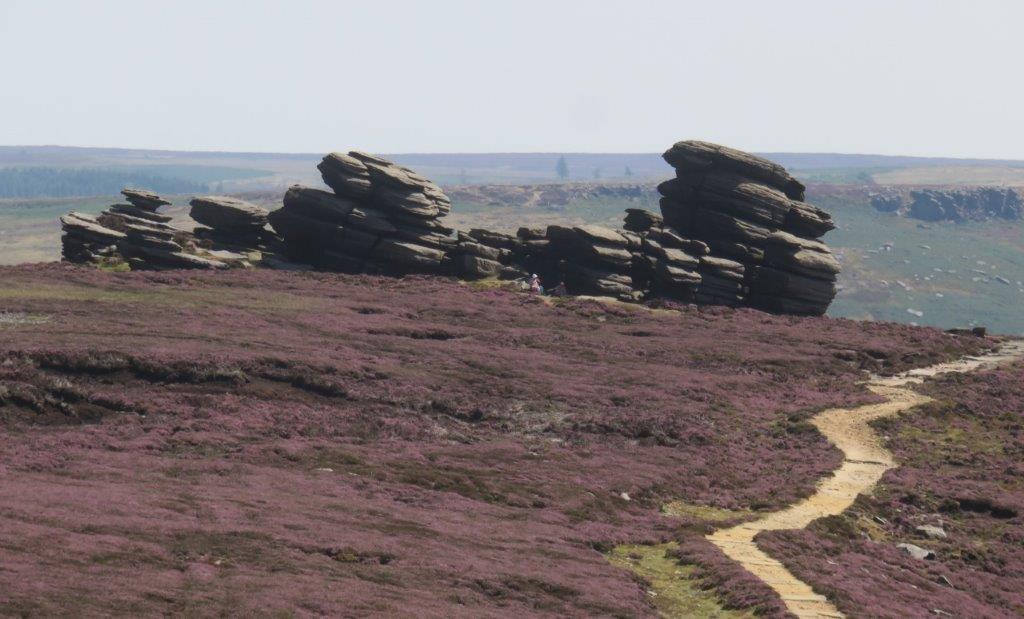 Wheel Stones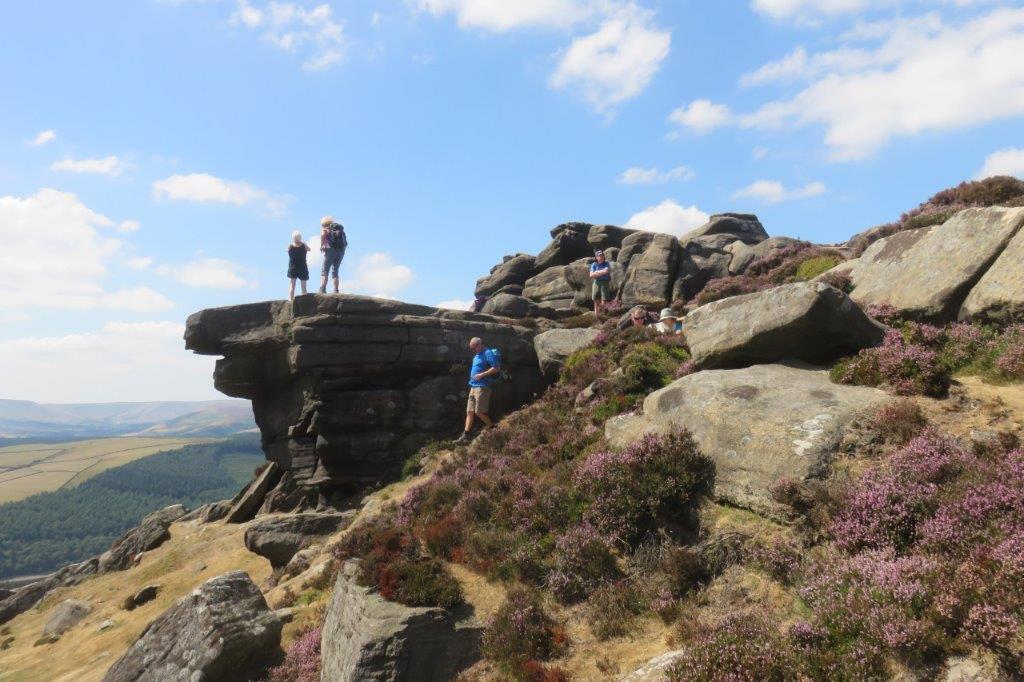 leaving White Tor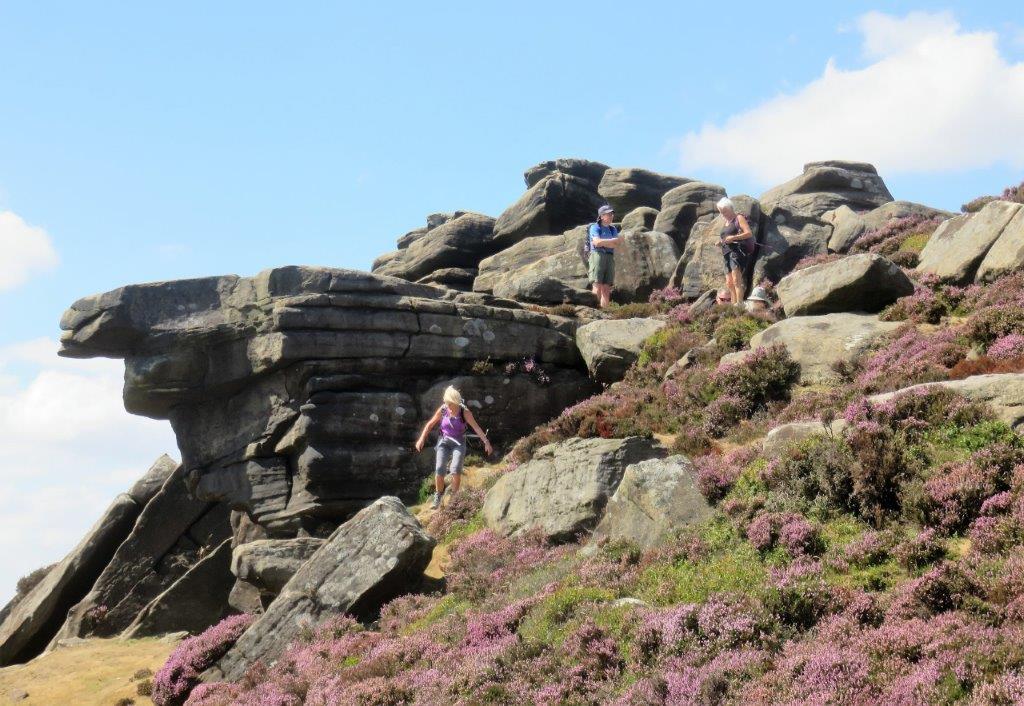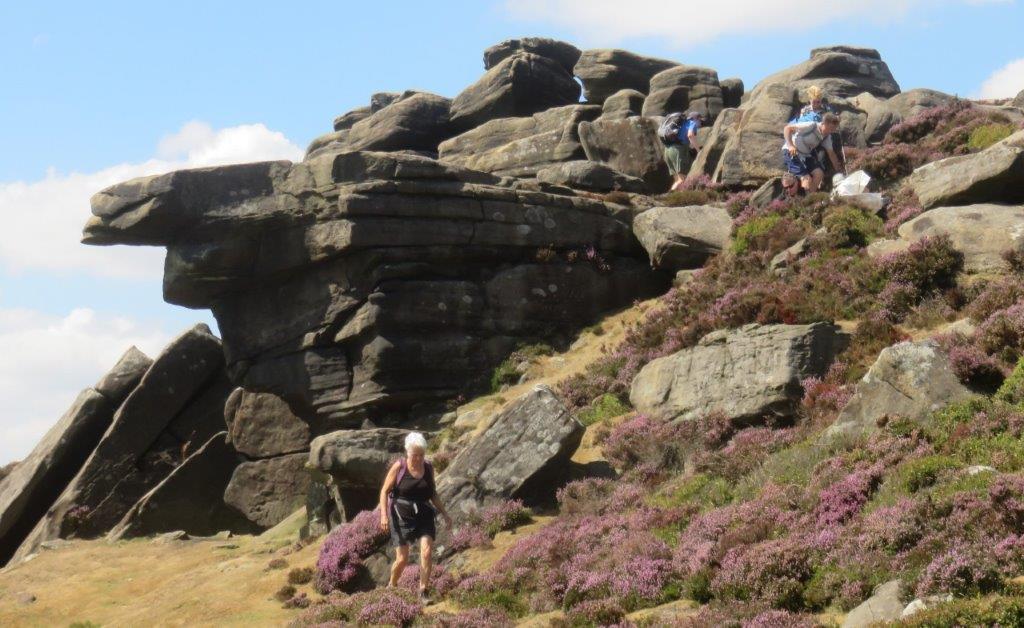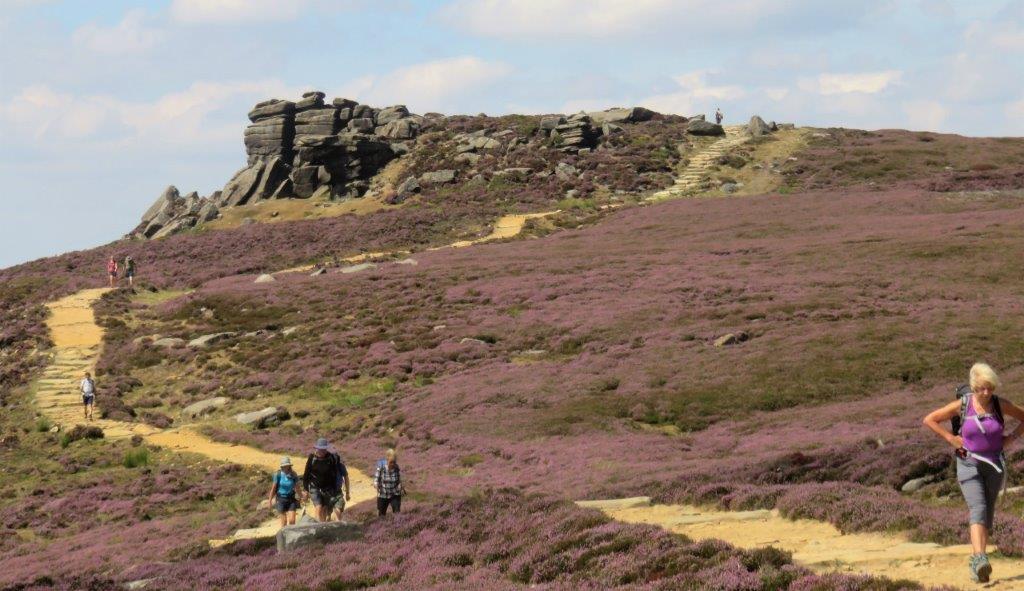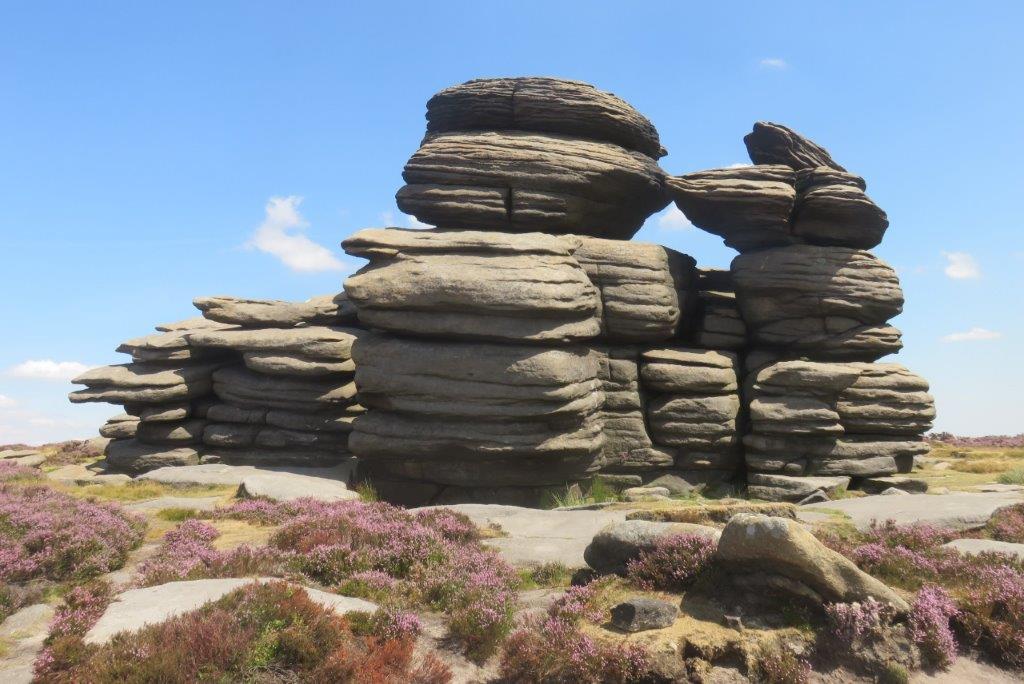 end view of Wheel Stones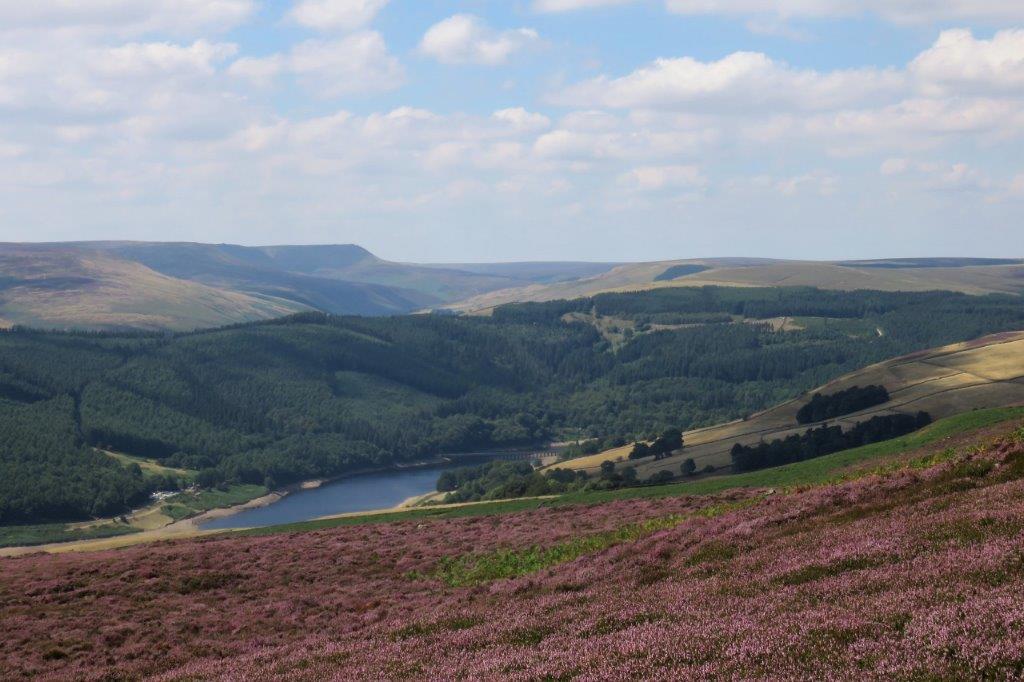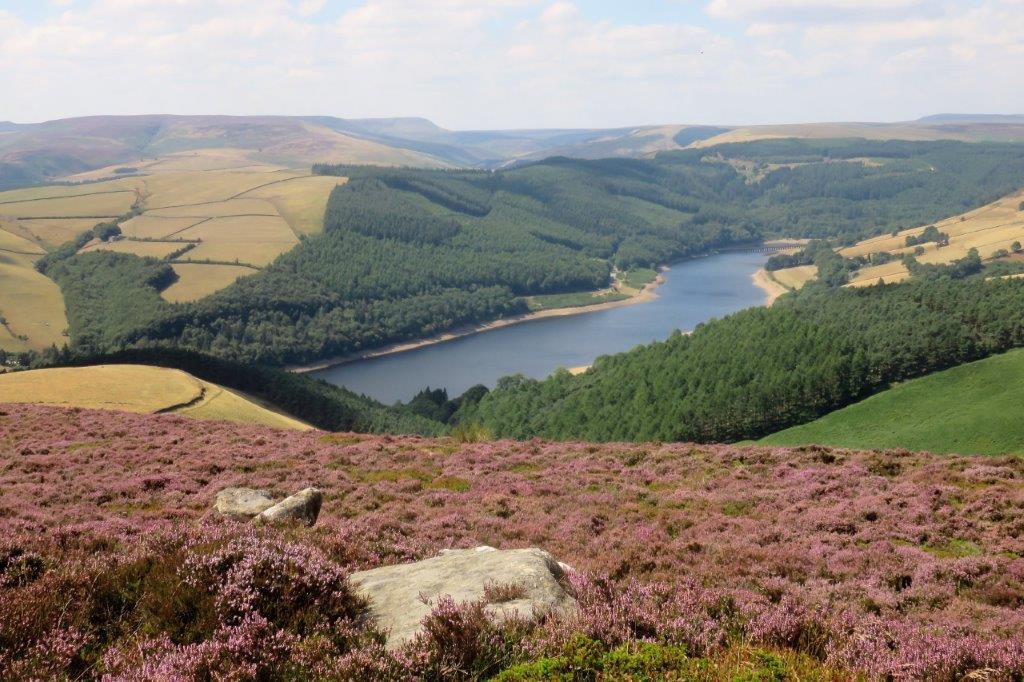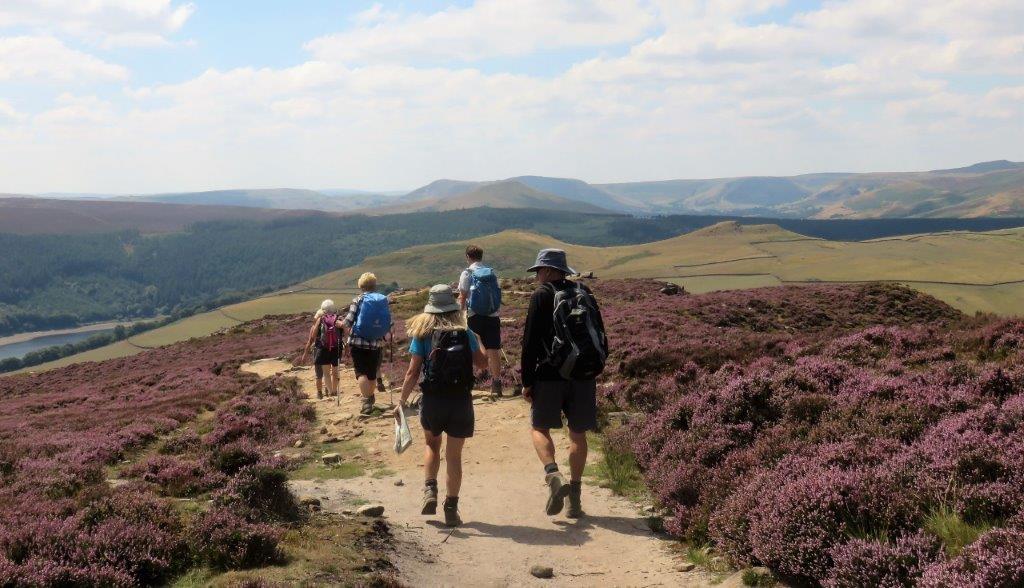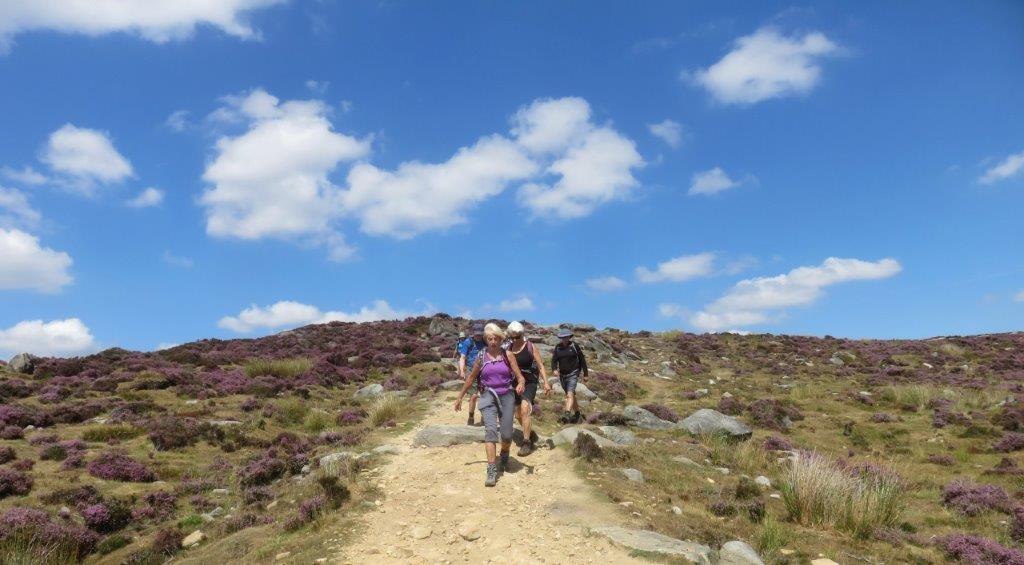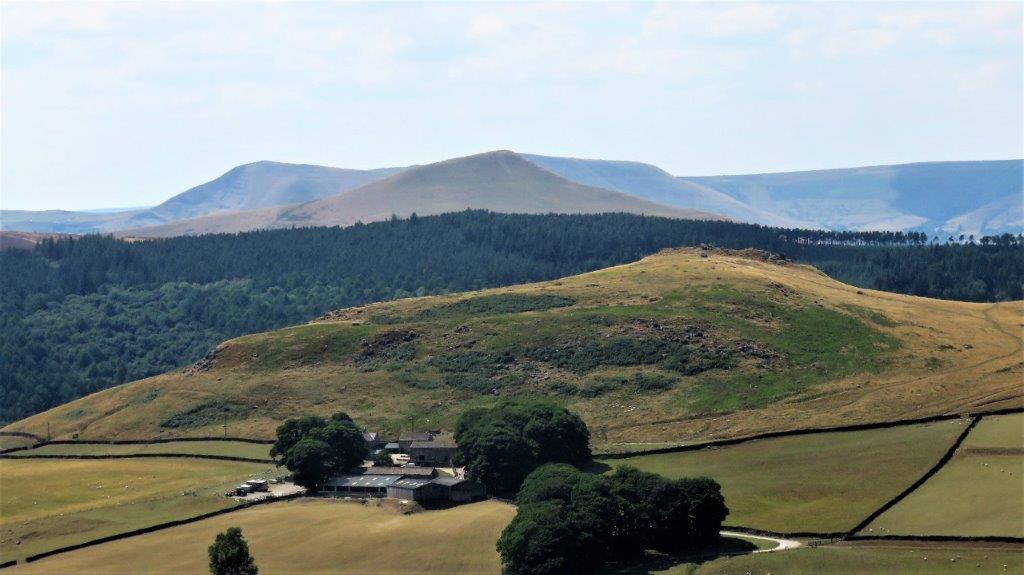 Crookhill Farm with Crookhill behind - and Lose Hill and Mam Tor further behind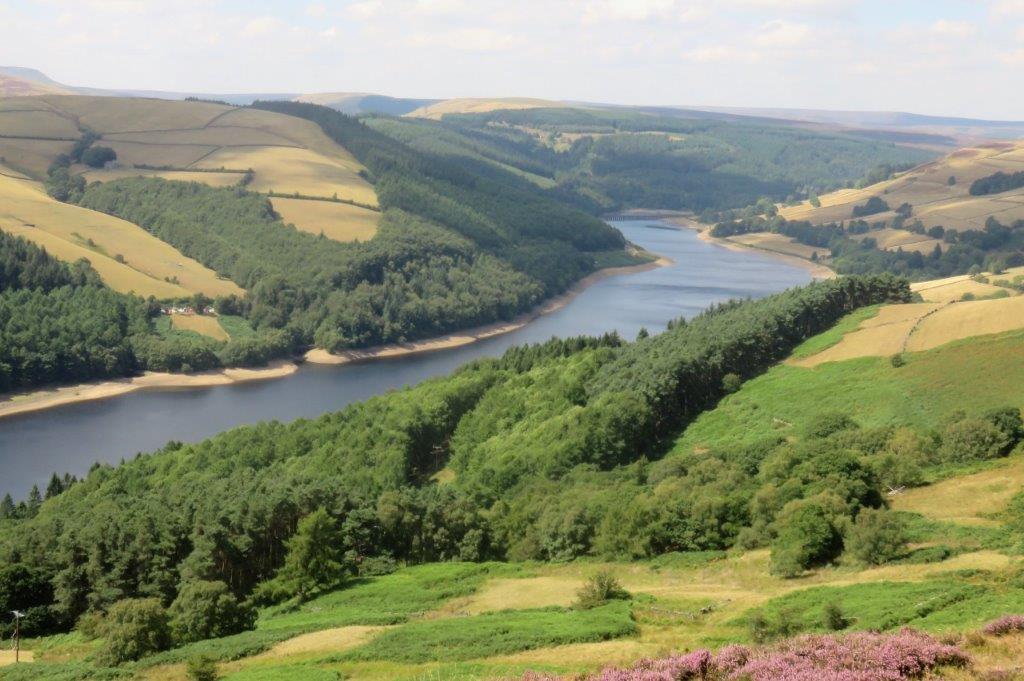 Ladybower reservoir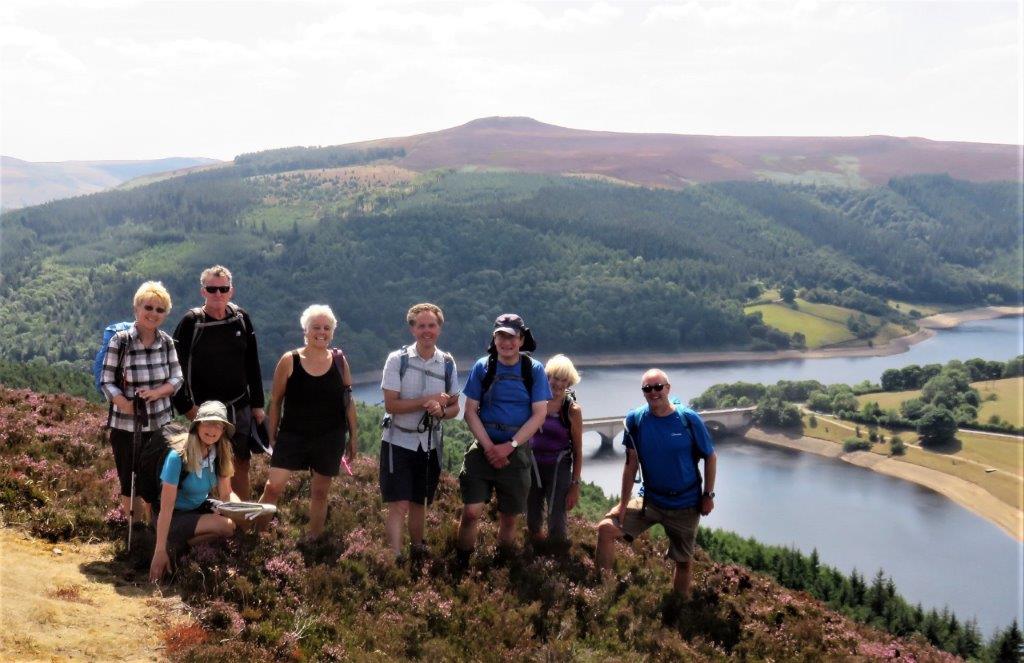 Win Hill and Ashopton Viaduct behind group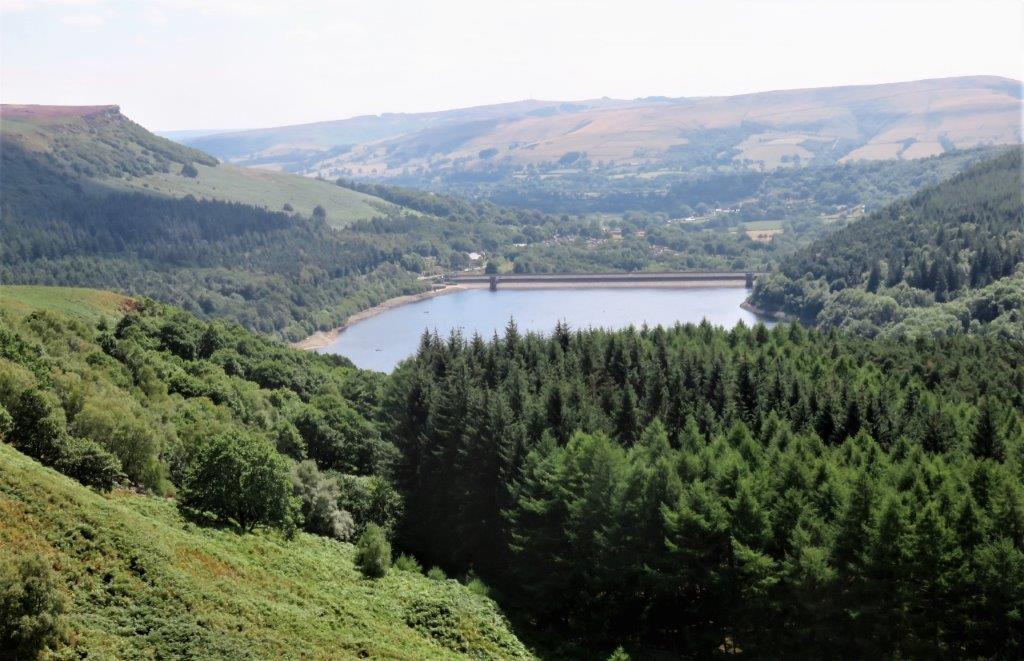 Bamford Edge top left - Ladybower Reservoir embankment in centre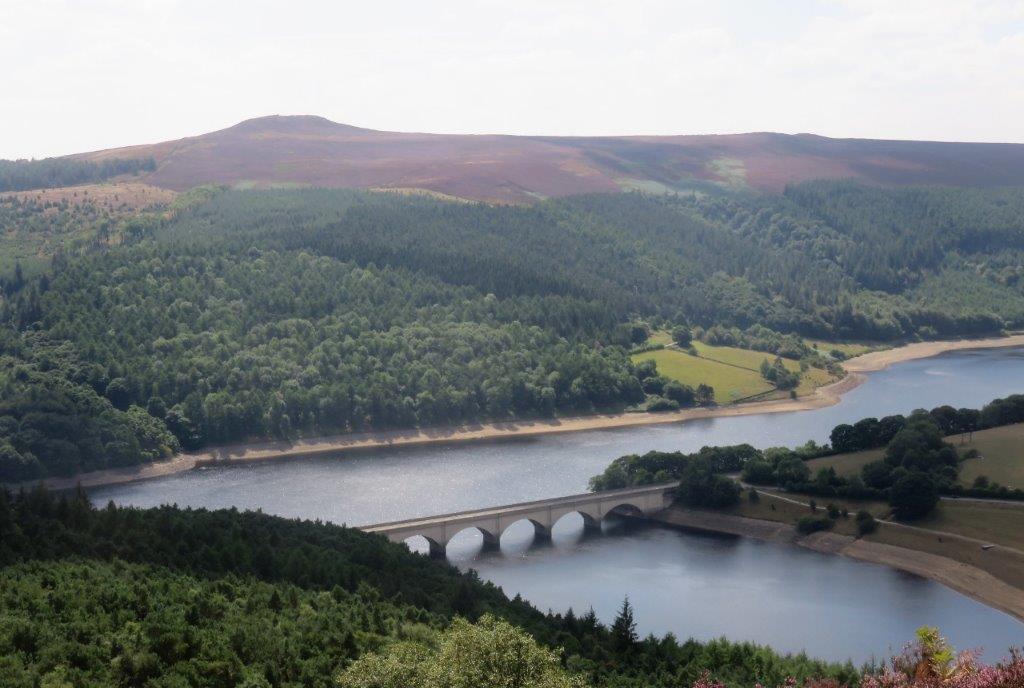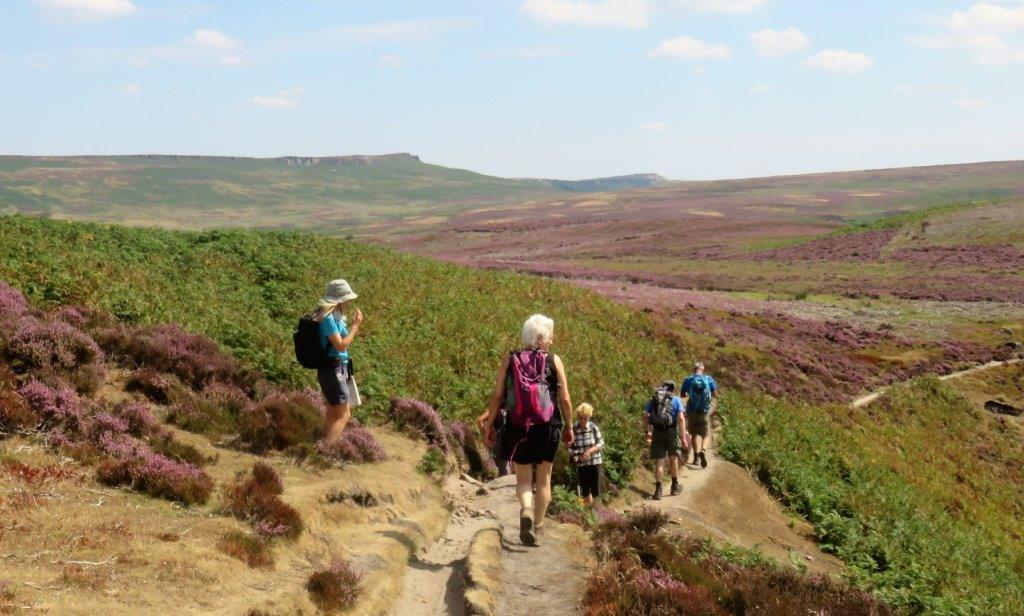 going to Ladybower Wood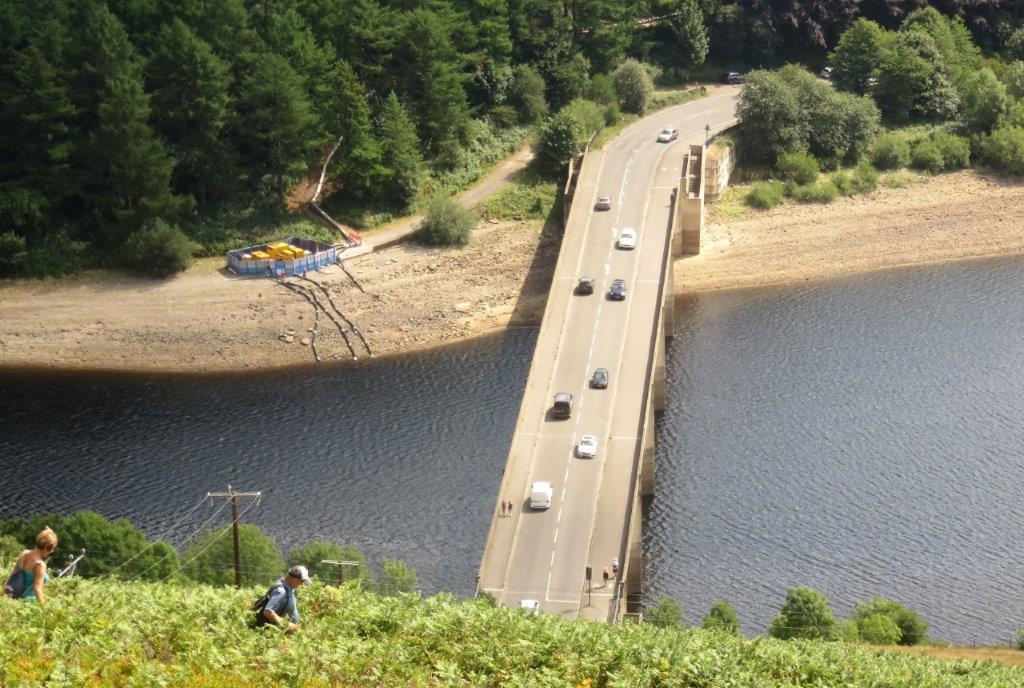 temporary water pumping from Ladybower Reservoir - breakdown or maintenance of existing distribution system or other reasons?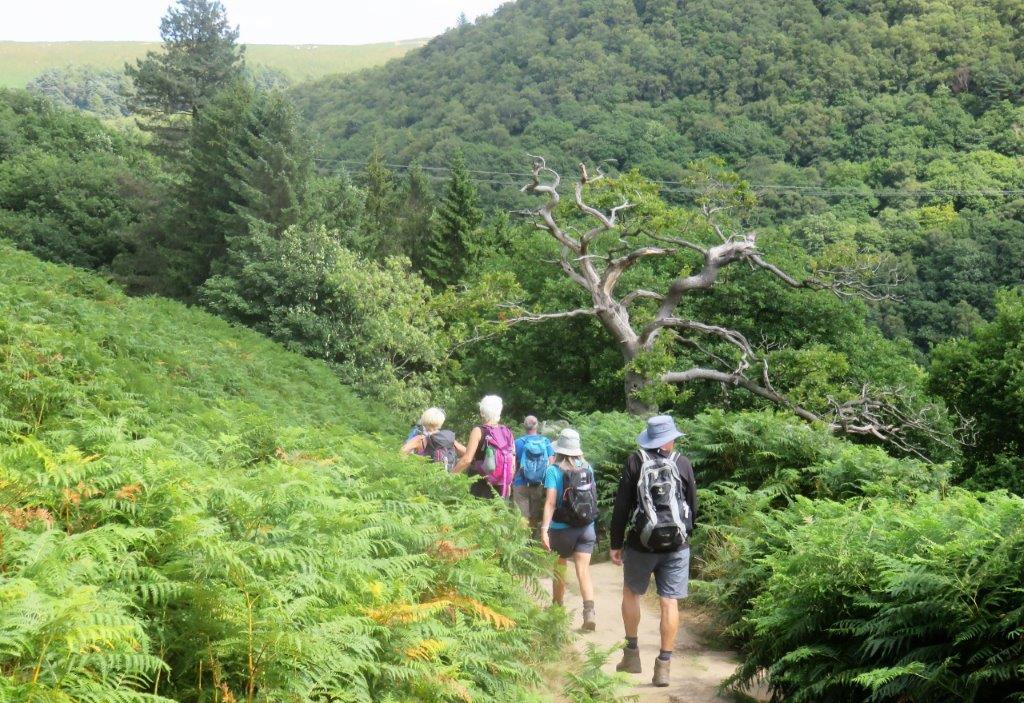 entering Ladybower Wood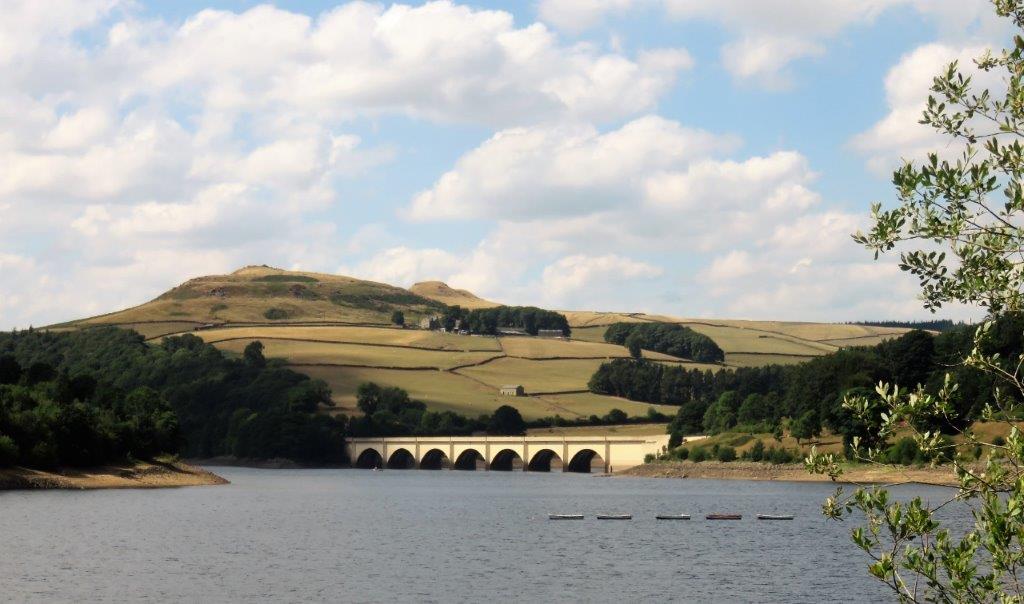 Ashopton Viaduct with Crookhill Farm & Hills behind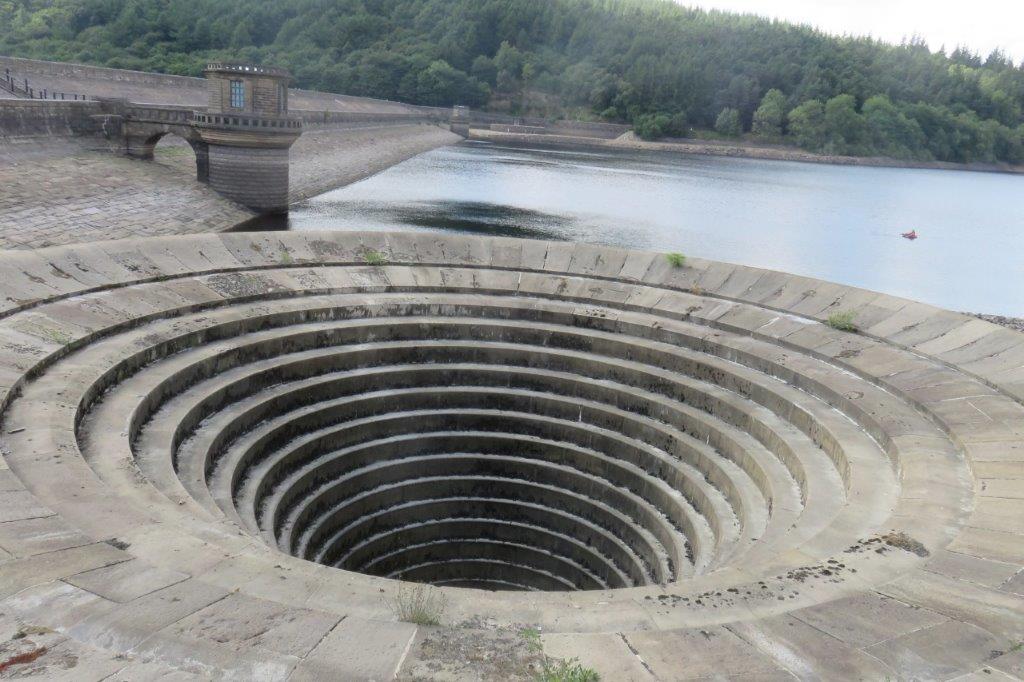 closer up to Ladybower Embankment and Spillways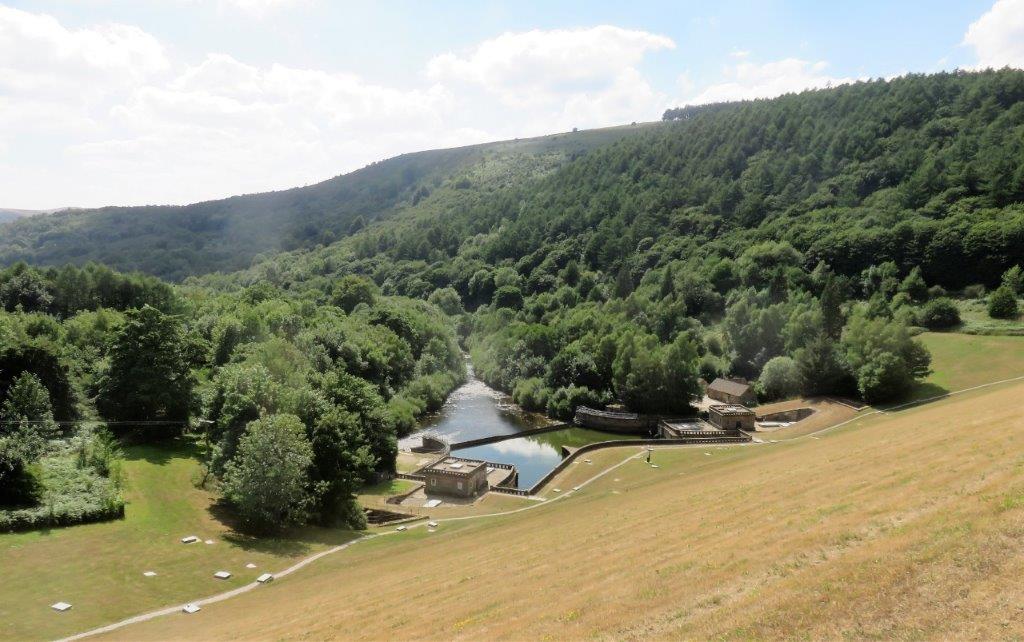 downstream water control systems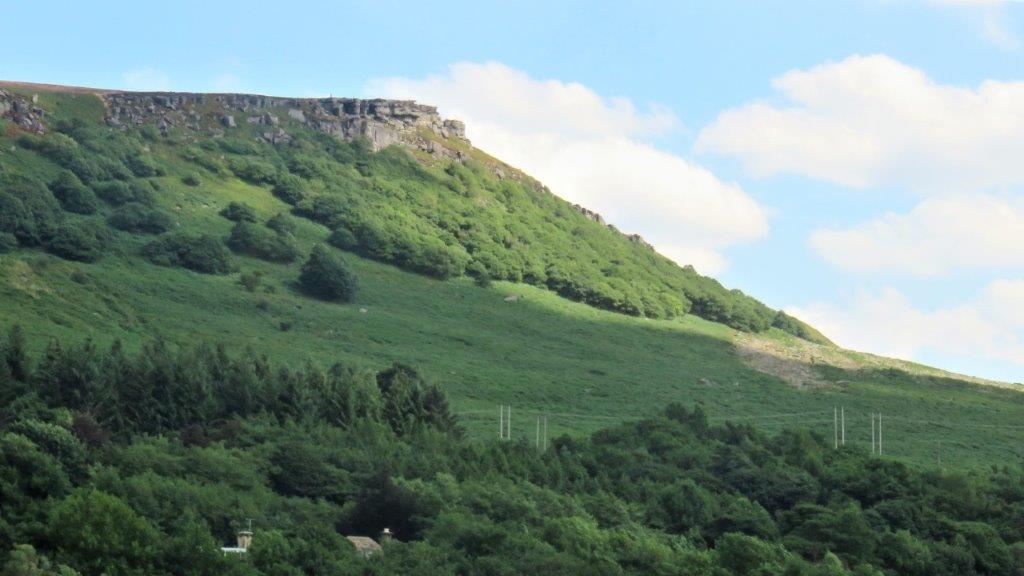 Close up of Bamford Edge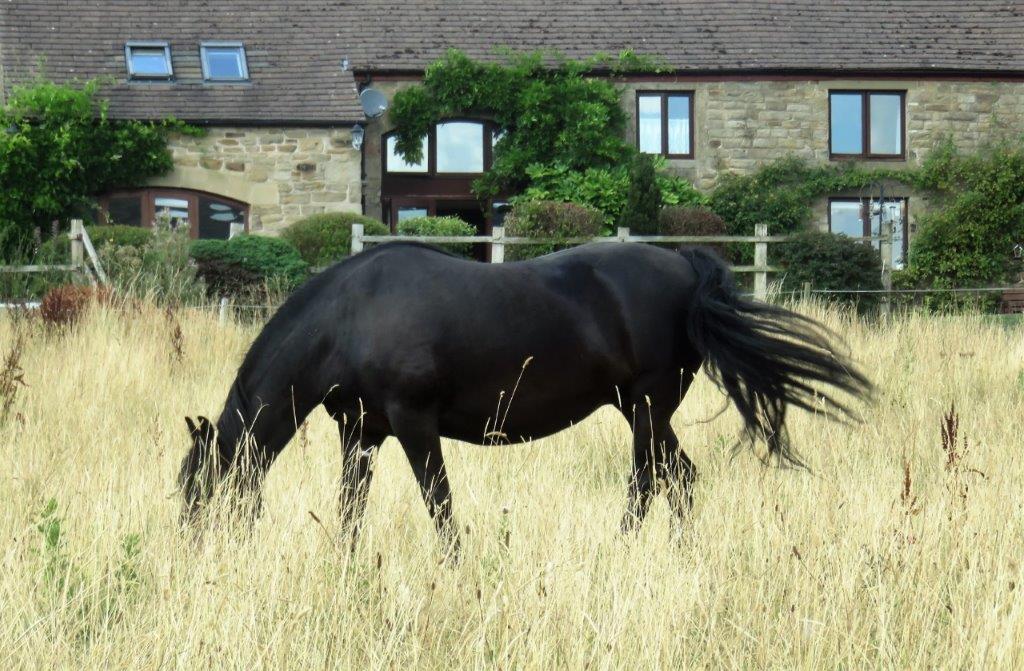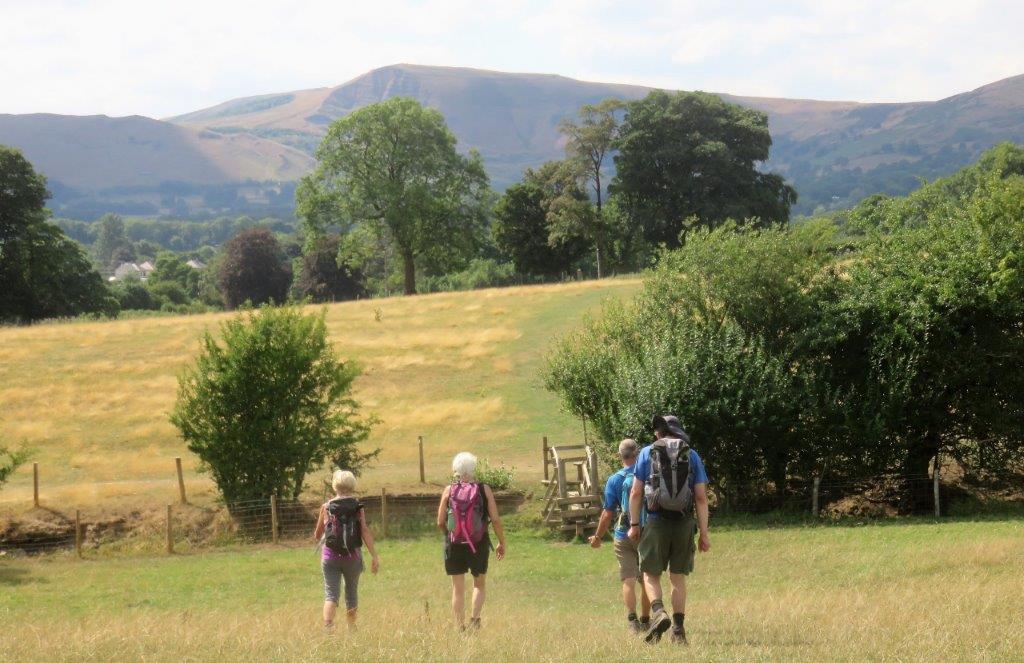 Mam Tor in distance - beyond Hope our end point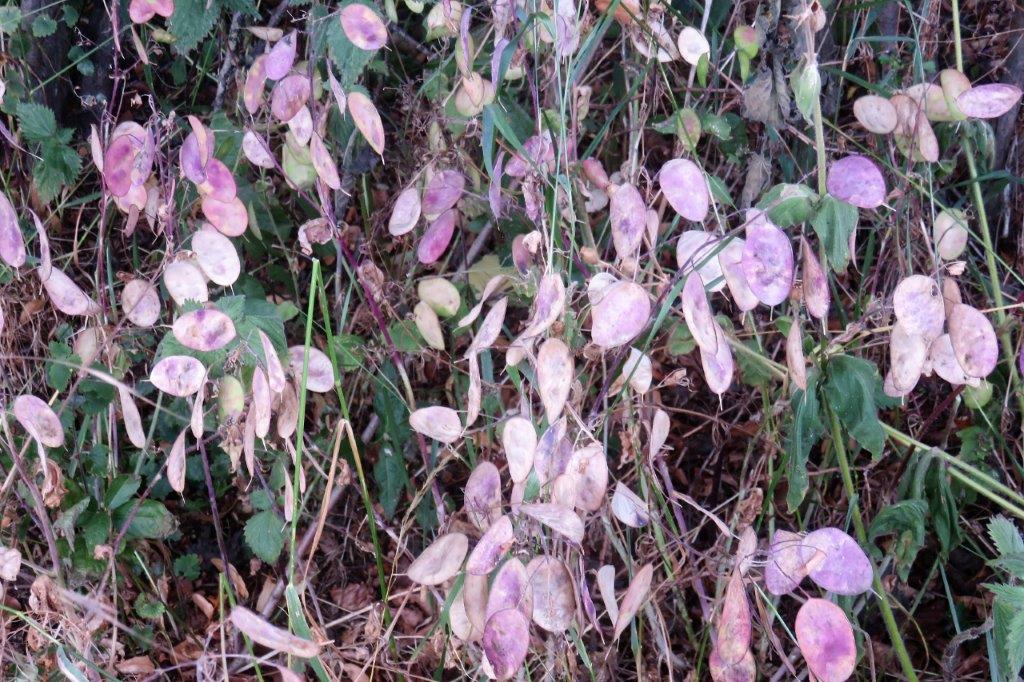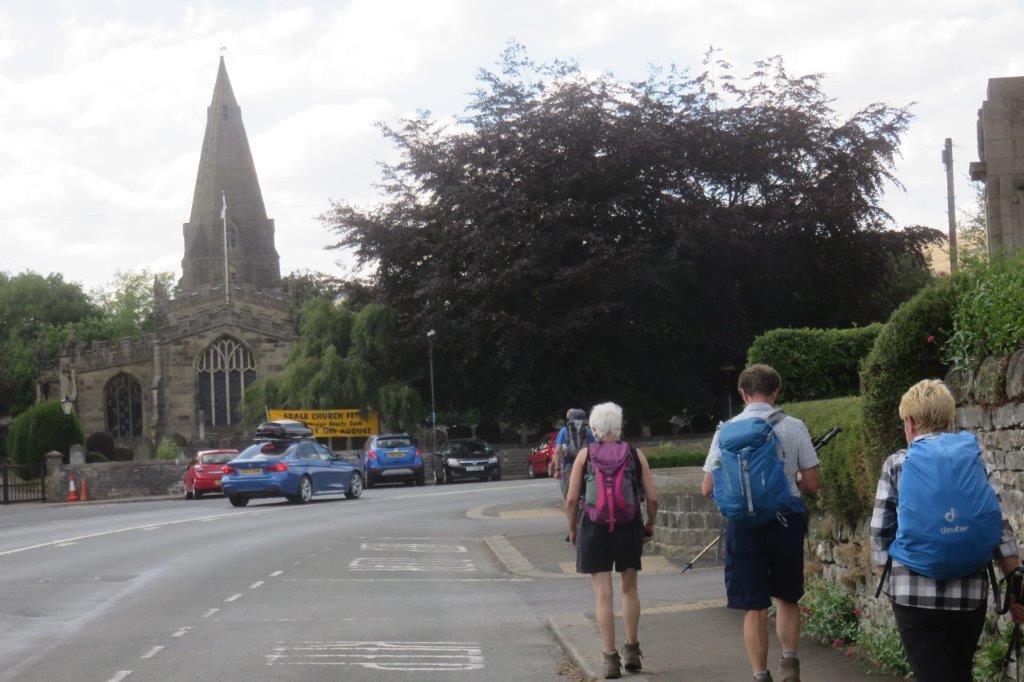 Hope Church
homepage - Day Walks Index 2018 - contact me at