homepage - Day Walks Index 2018 - contact me at

2018.07.25 Rev2- New Mills Railway Station (Central) ~SJ997854, West down from Stn - follow River Goyt Westward (on it's north side), leave R Goyt - cross ~N over rail track near Hague Bar, cross Brook Bottom Rd at ~ SJ986863, Byway ~E (south of Shaw Farm & north of NM golf course), ~NNE on Castle Edge Rd, NE on south side of Broadhurst Edge Plantation, ~ 100m S on road then ~N on track toward Briar Grove Farm, skirt round farm house then ~NNE to Hollinsmoor Rd (Childrens Inn), ~ESE on rd to PH near Rowarth*1, ~E just short of Blackshaw Farm, FP ~SSE / S to Little Hayfield, ~S / E to Hayfield, join Sett Valley Trail at ~SK036870, follow trail (on south side River Sett) to New Mills then up to (Central) Station - leader David Jefferies - Wednesday - 10+ miles - *1 position of Howarth correctly shown on OS 1 in 50000map - vague on 1 in 25000map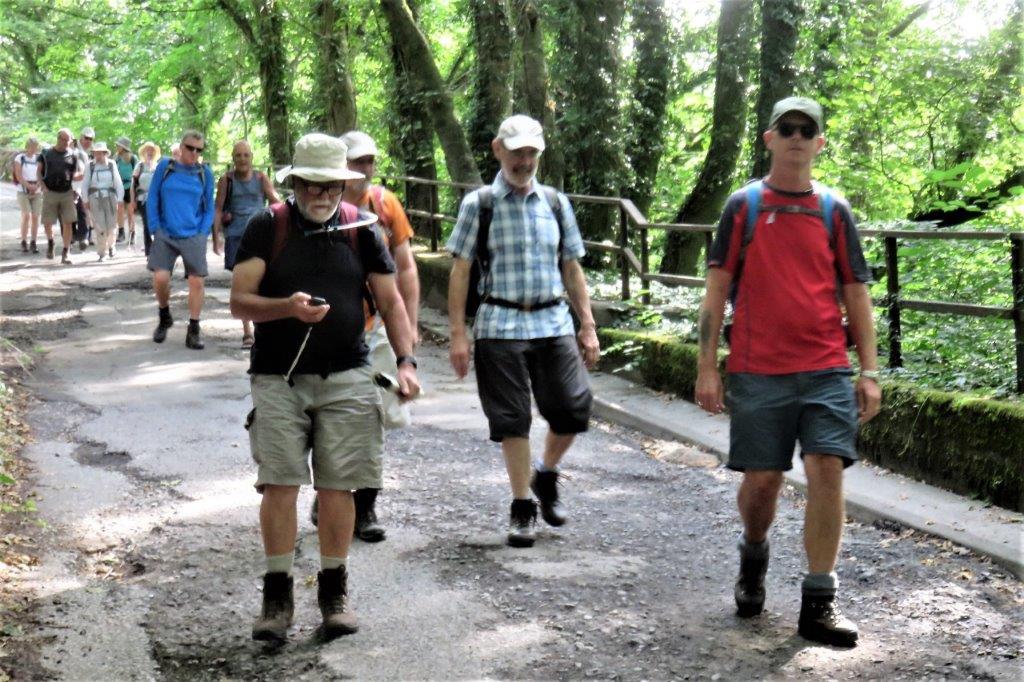 setting off just behind New Mills Central Railway Station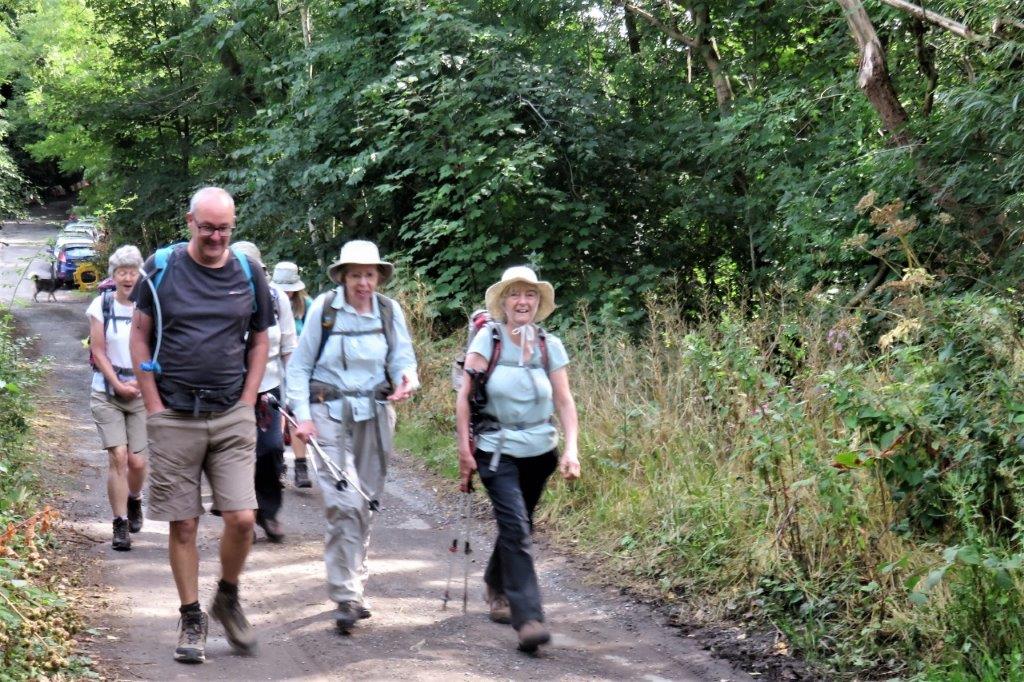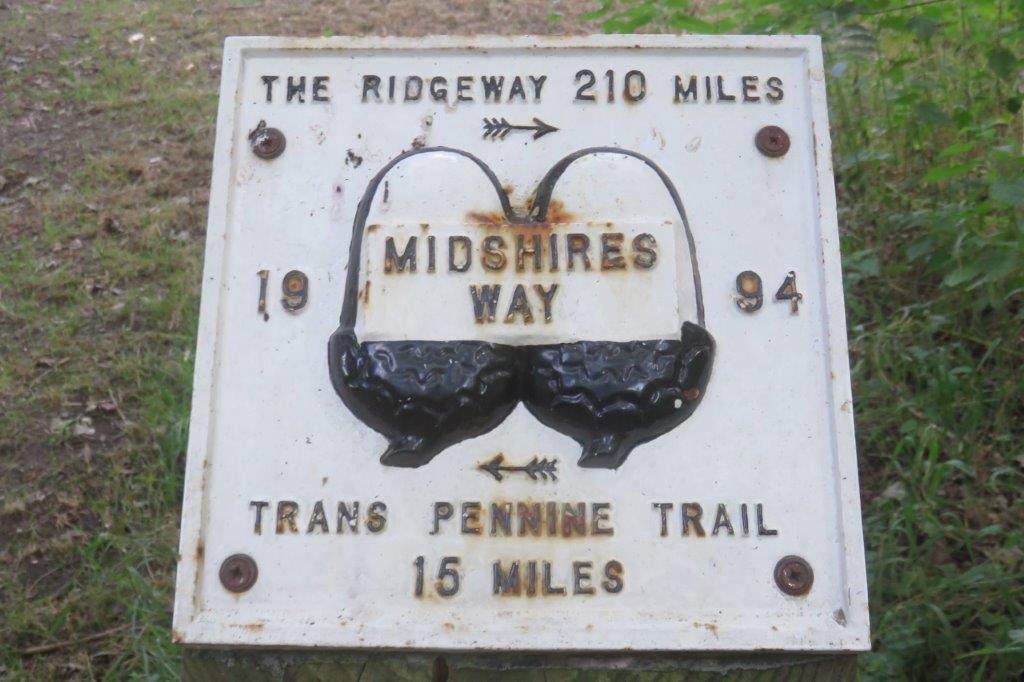 a confusion of signs for walkers? and an obliteration of paths and bridleways on maps?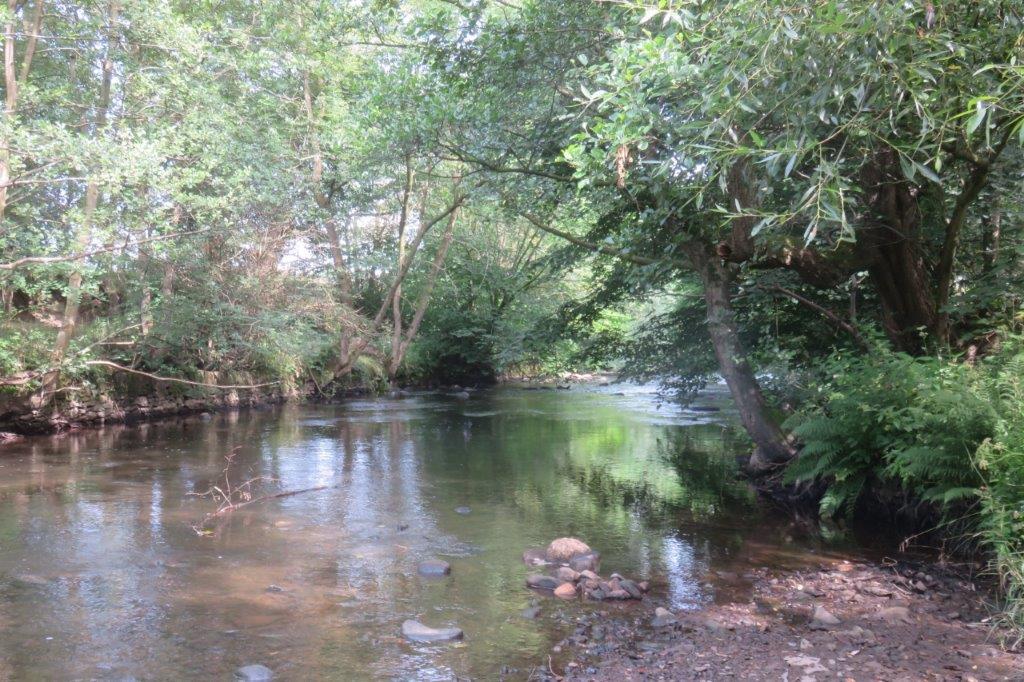 River Goyt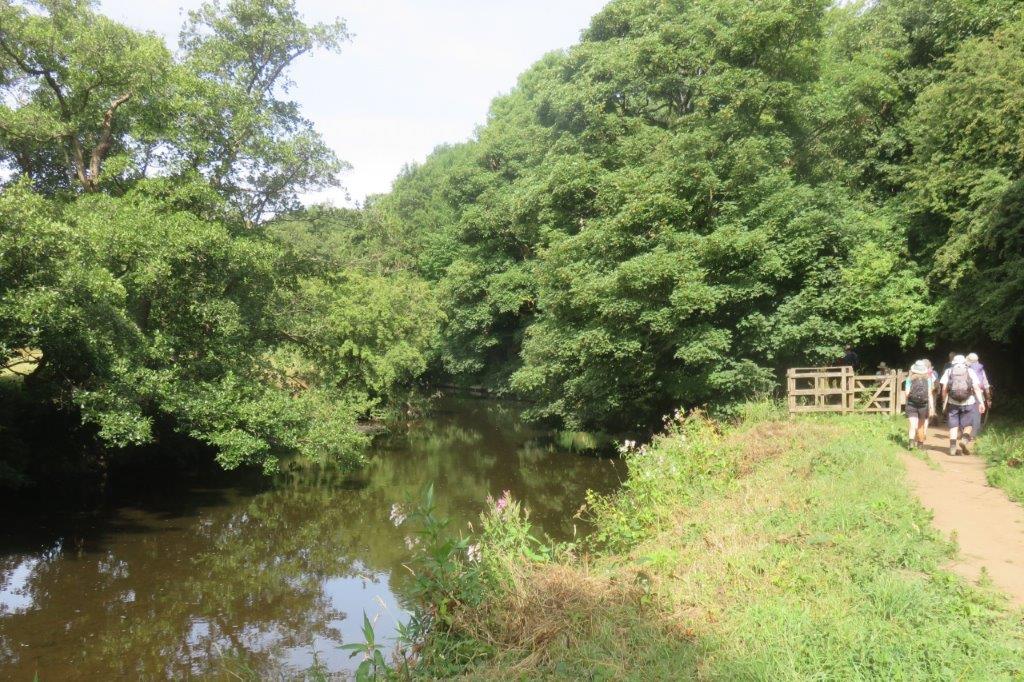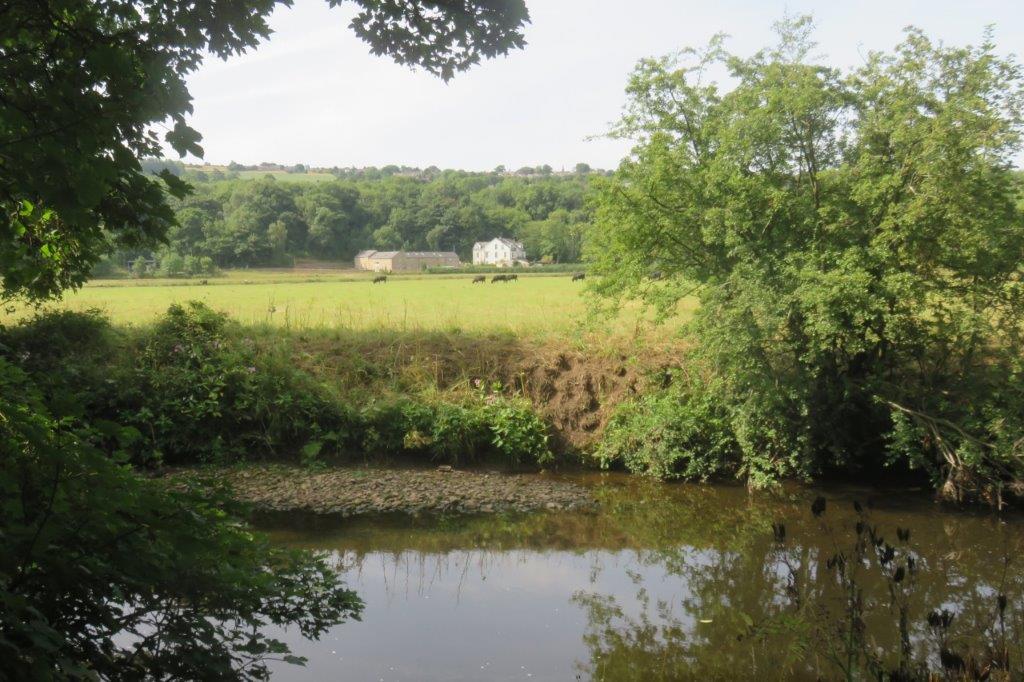 view across the River Goyt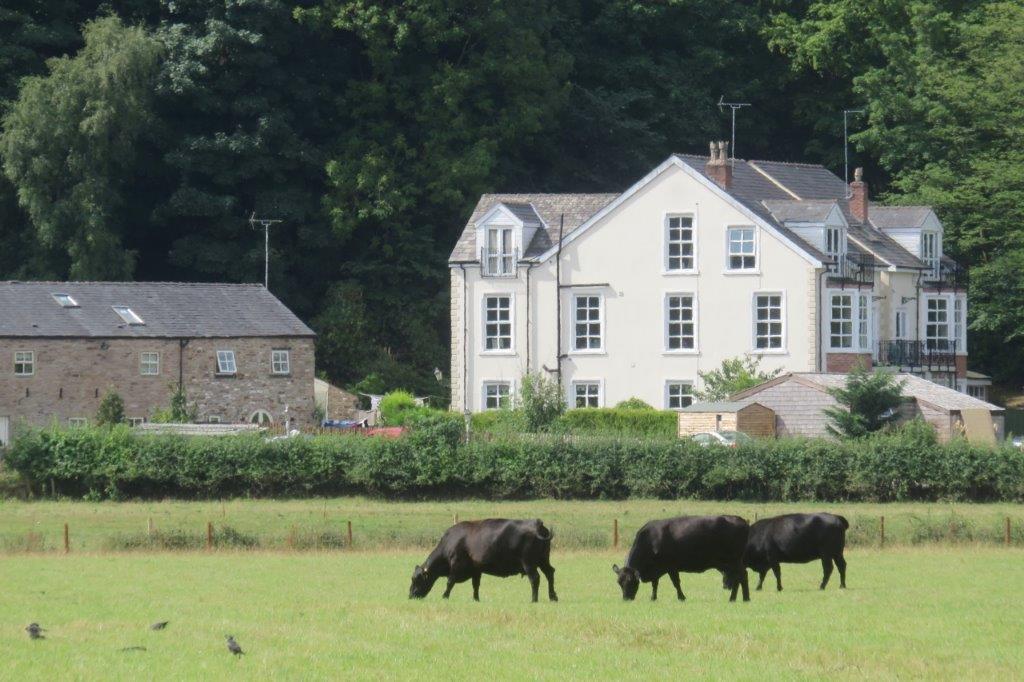 closer in to cattle and mansion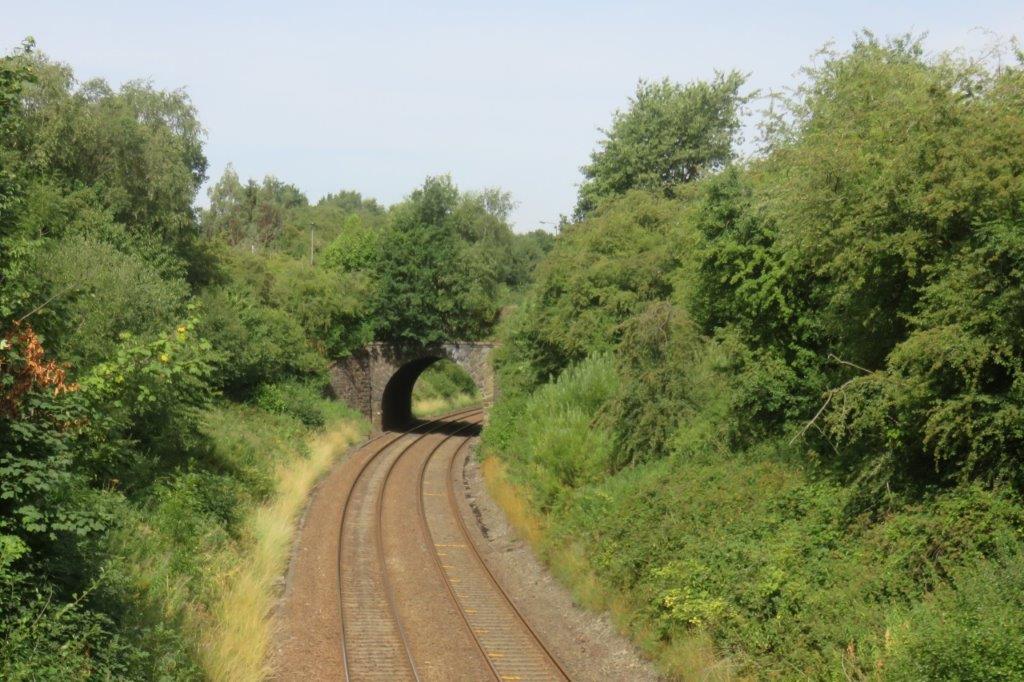 crossing over the railway lines near Hague Bar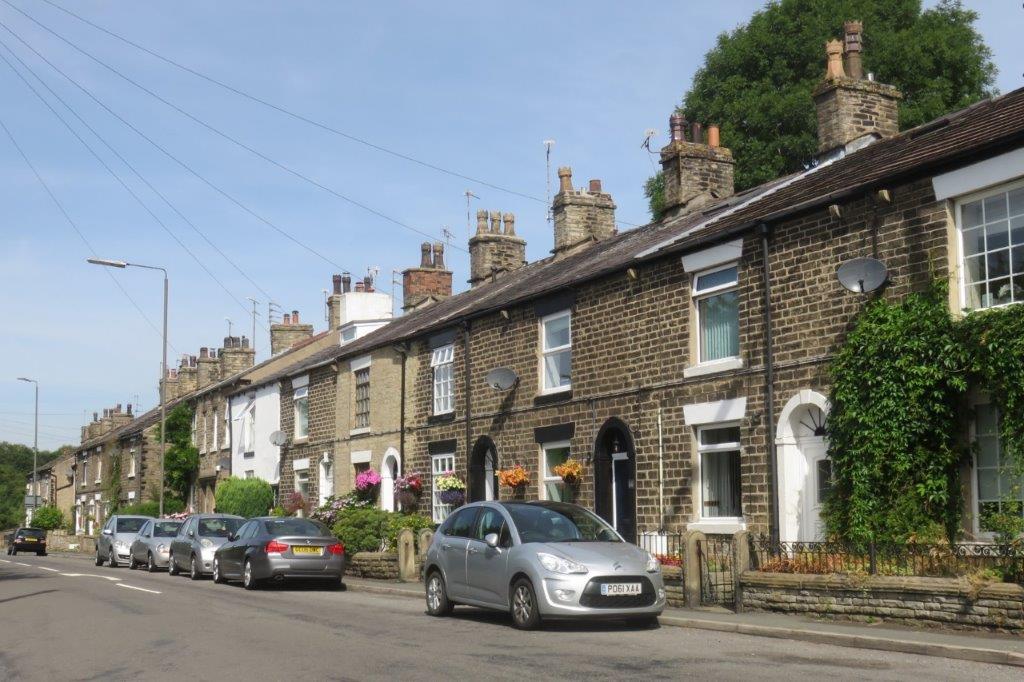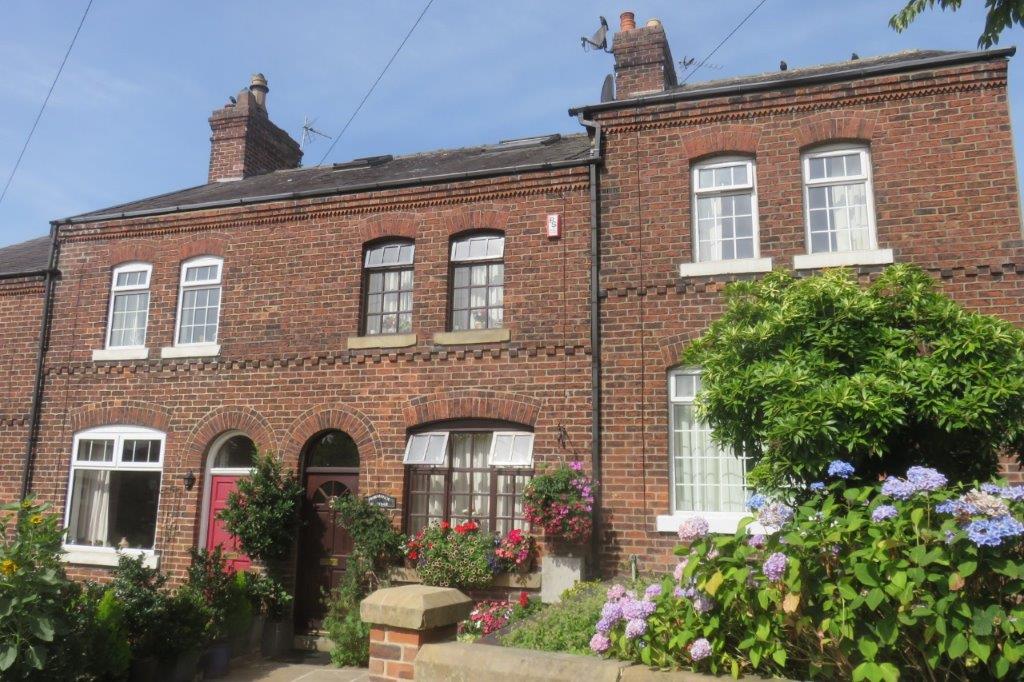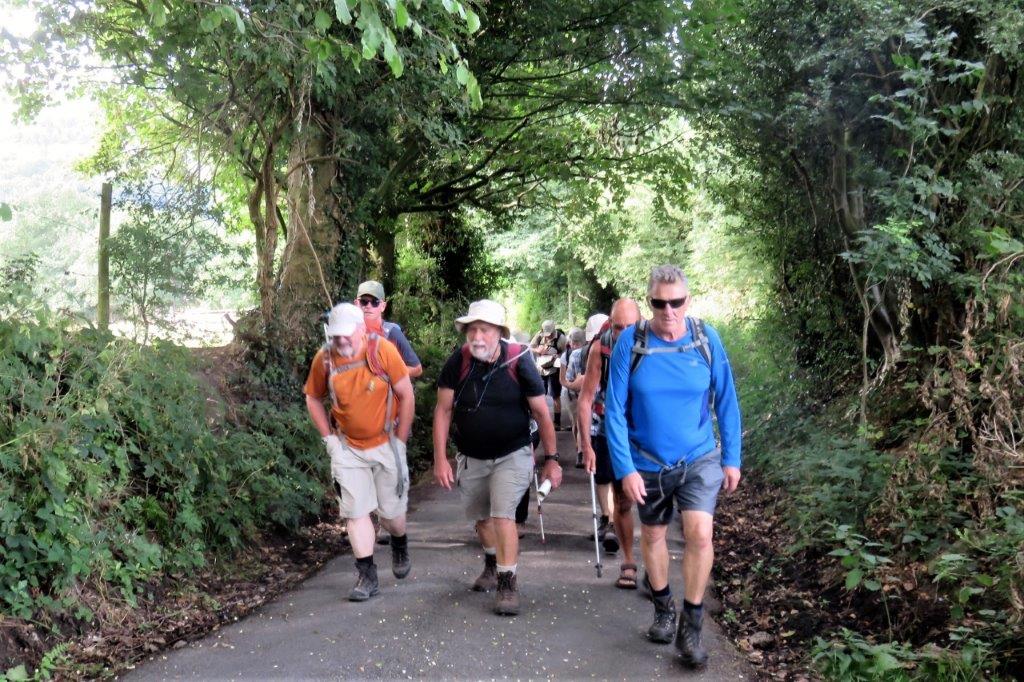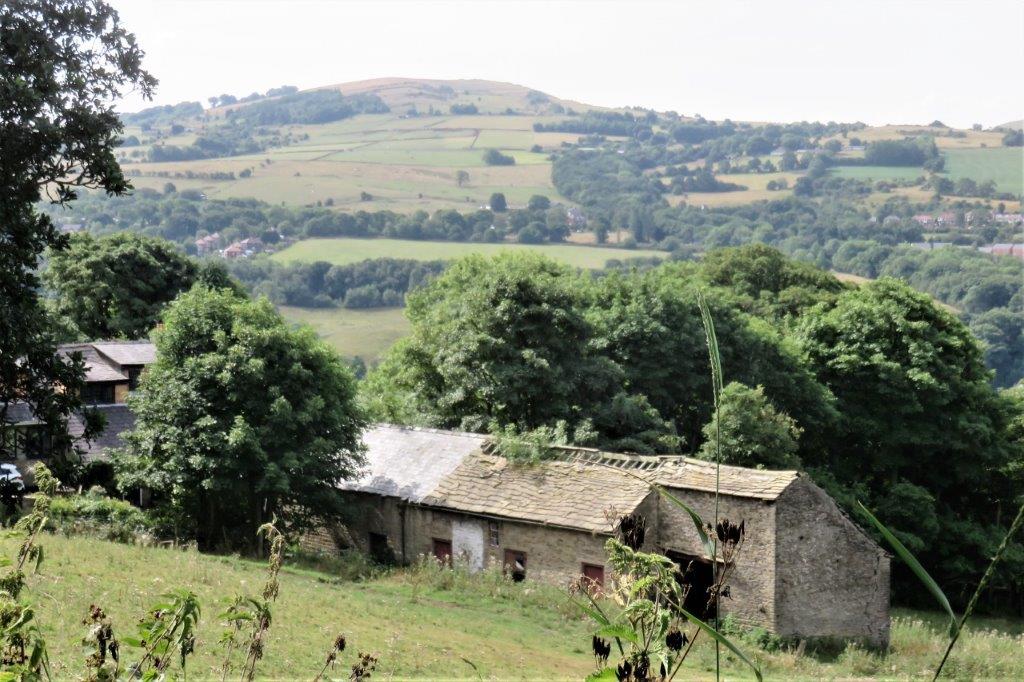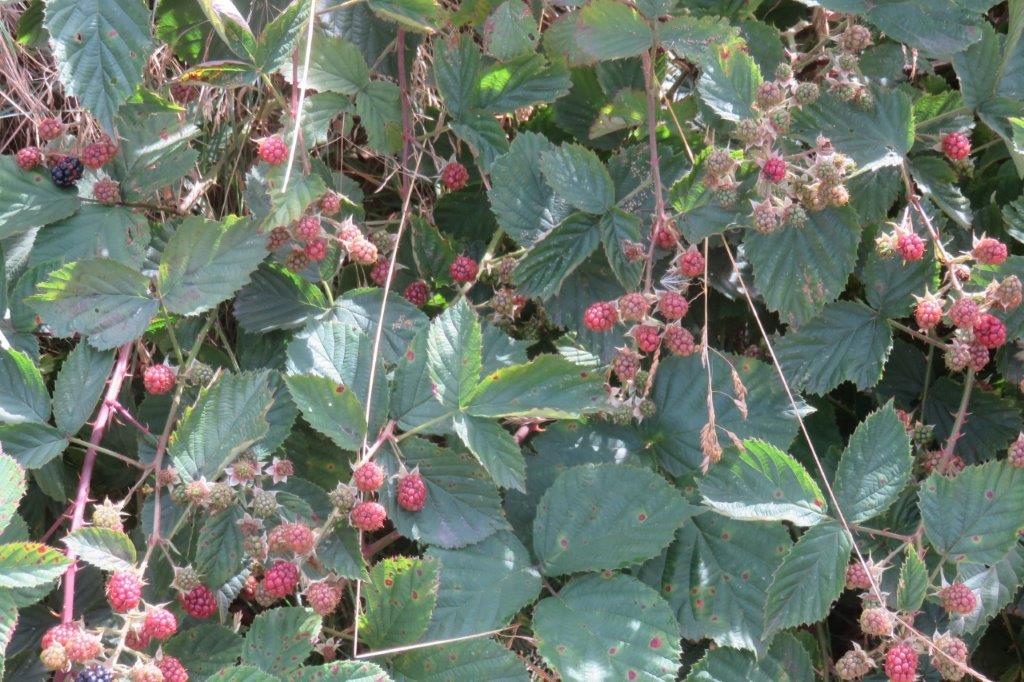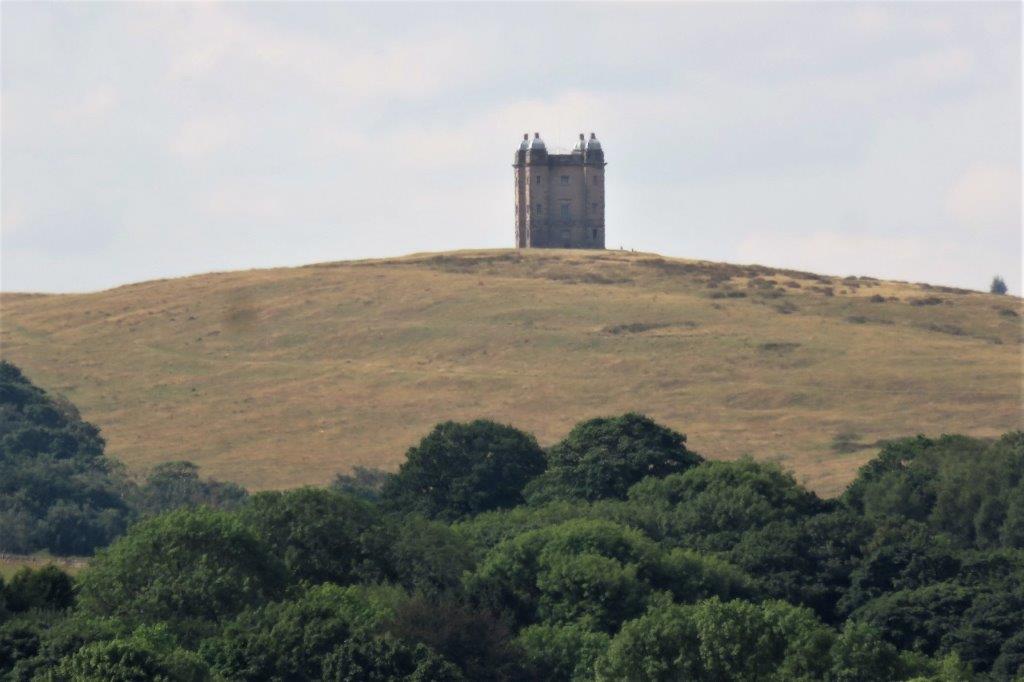 zoomed in to top of tower at Lyme Park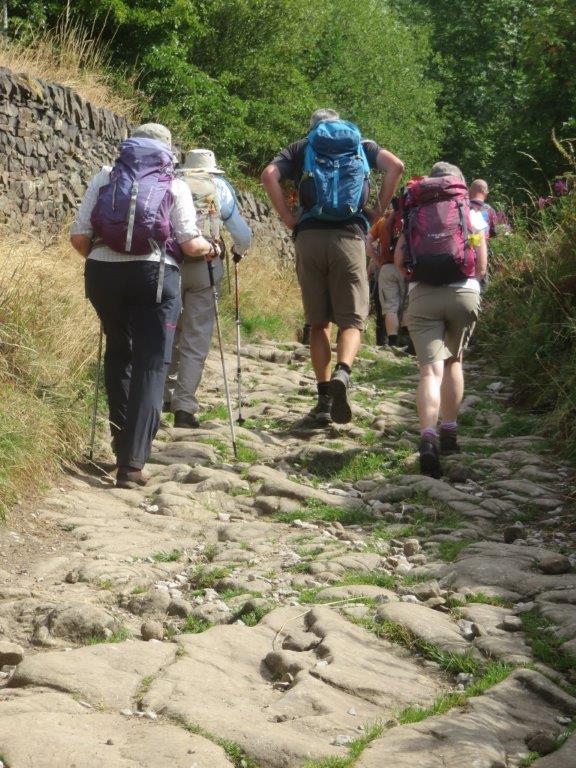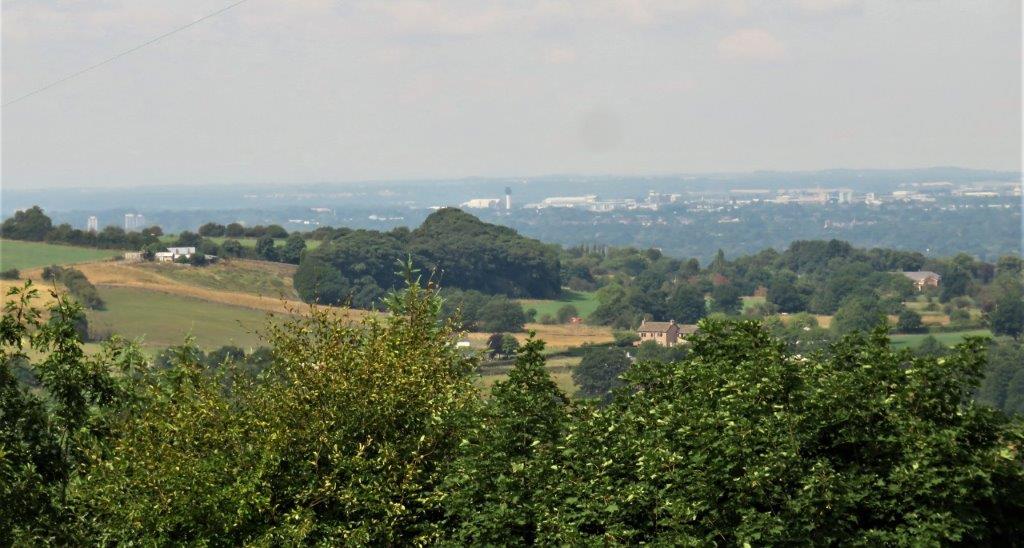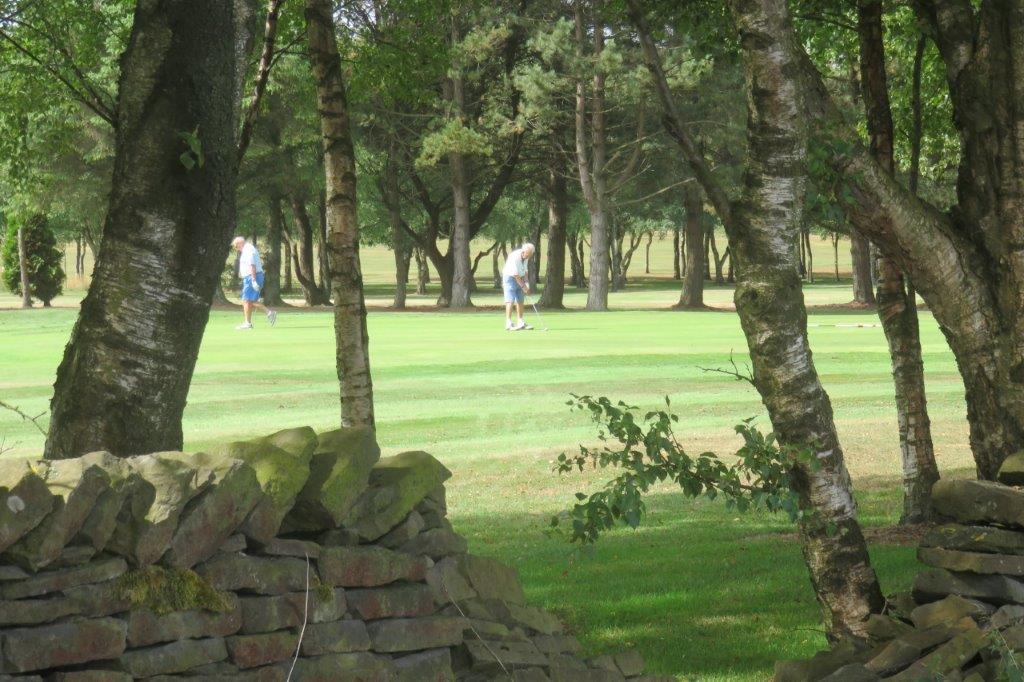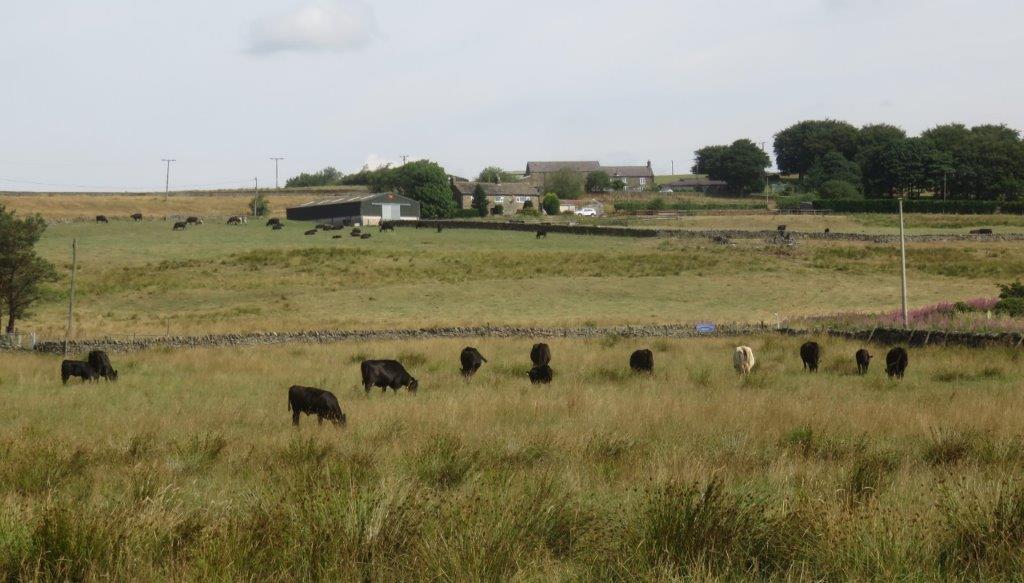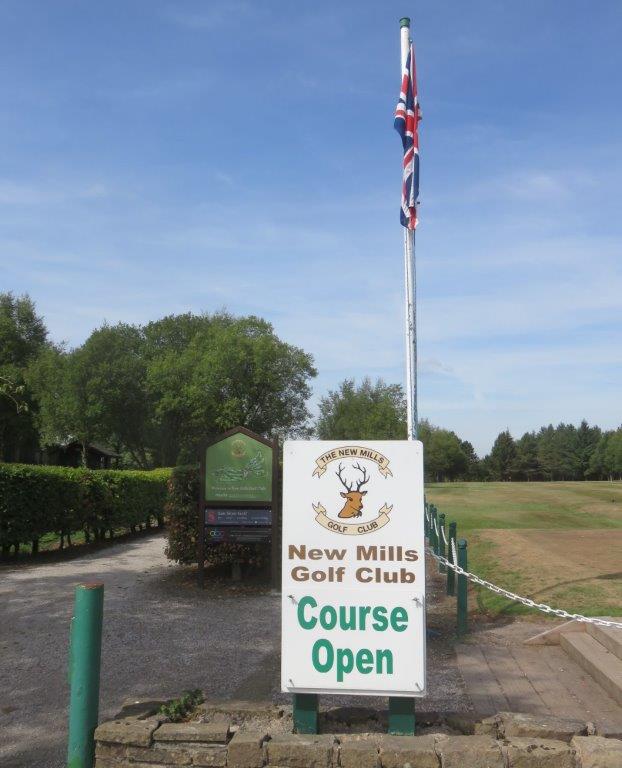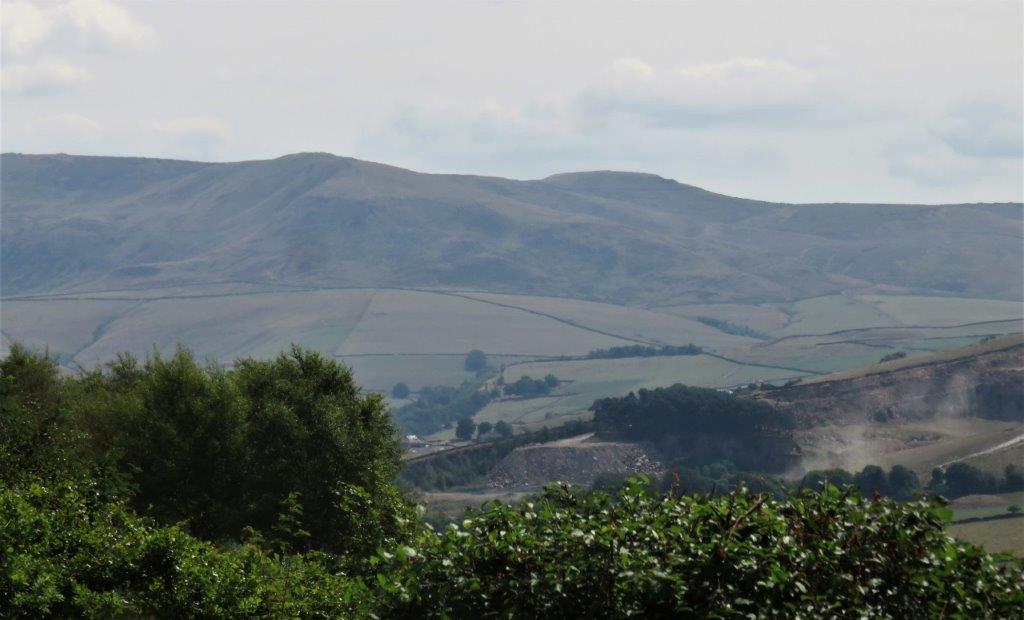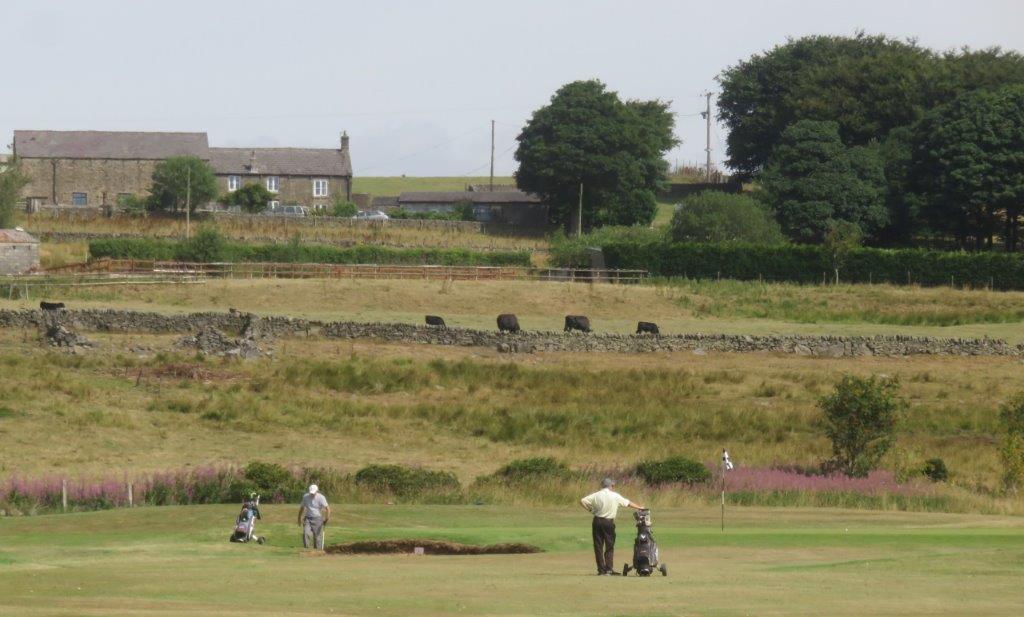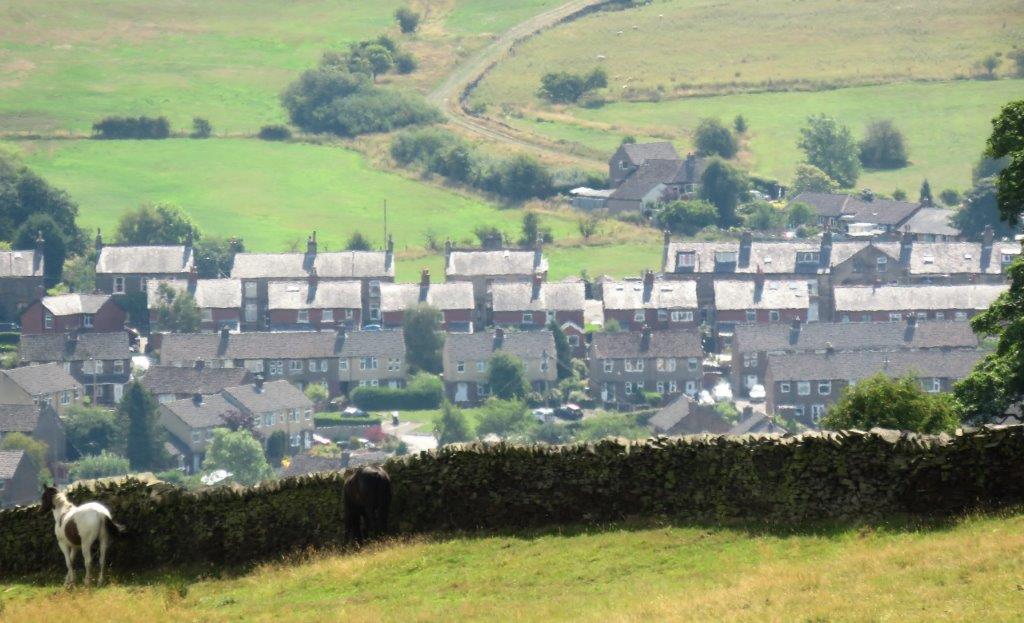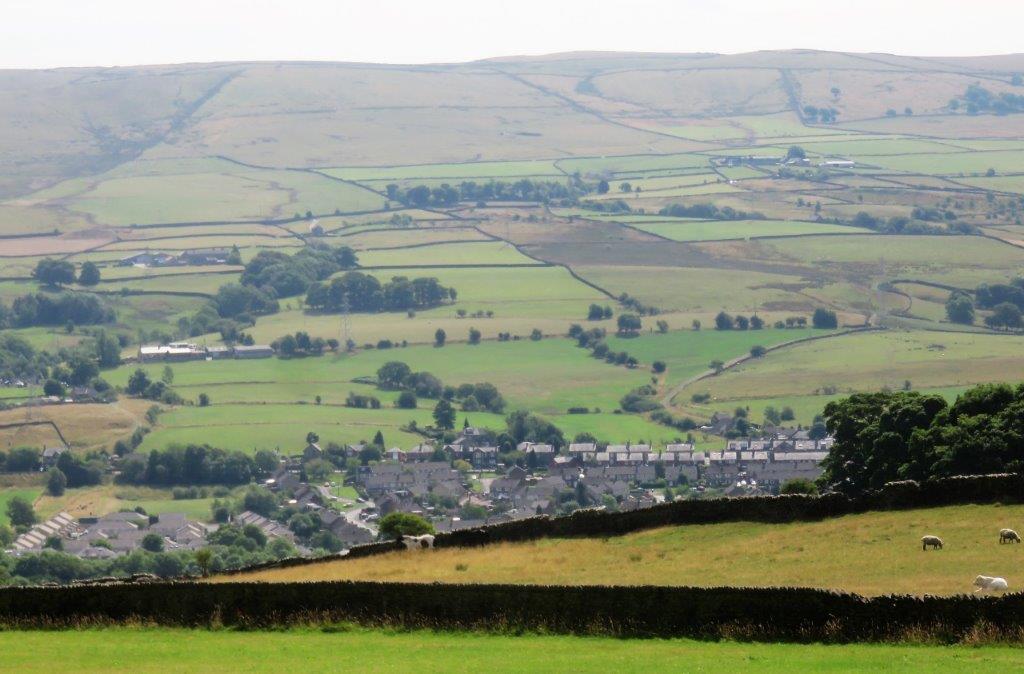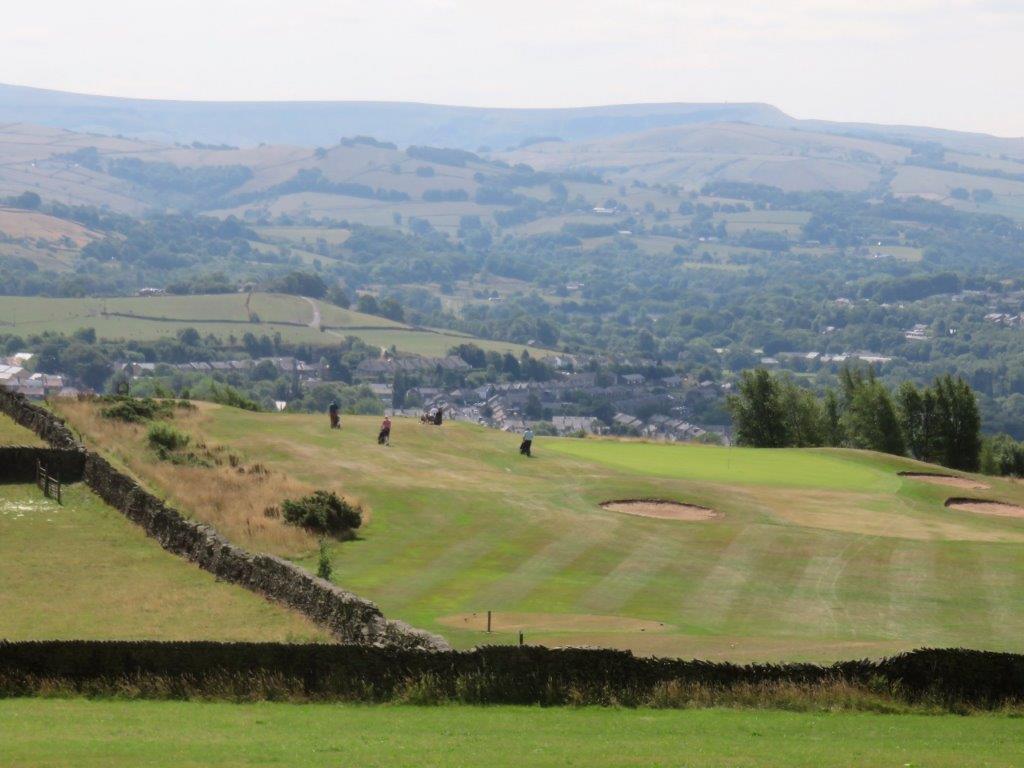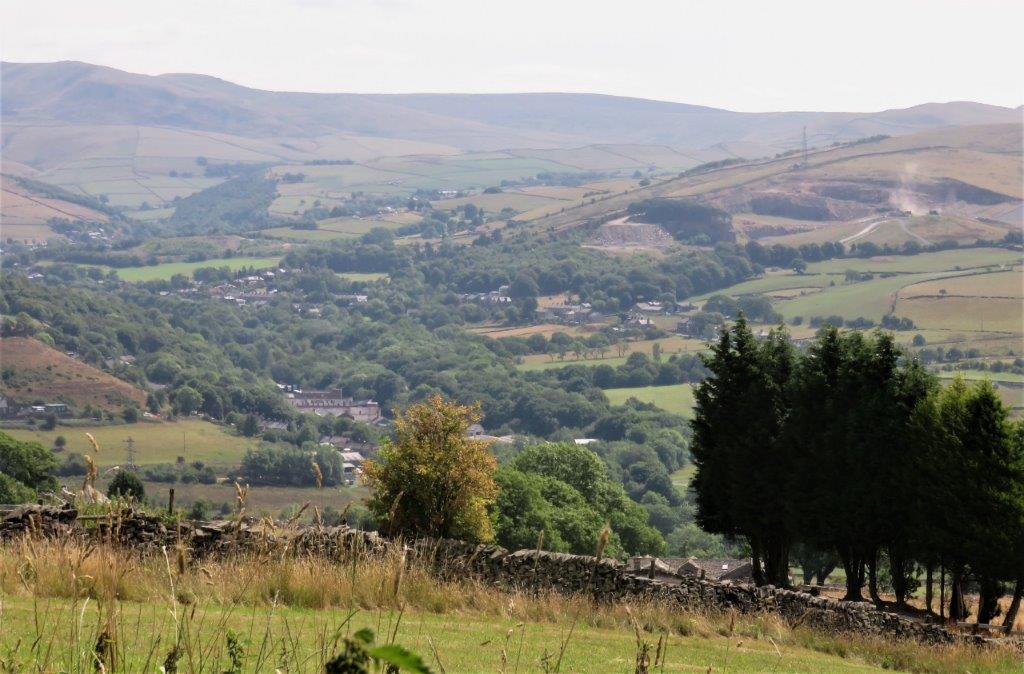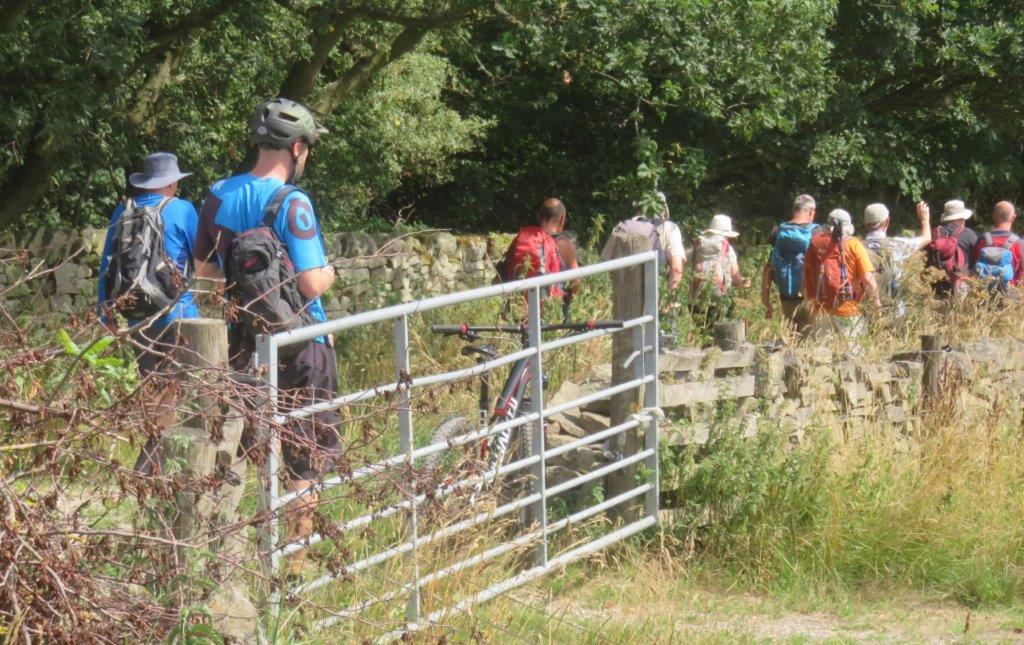 walking on side of Broadhurst Edge Plantation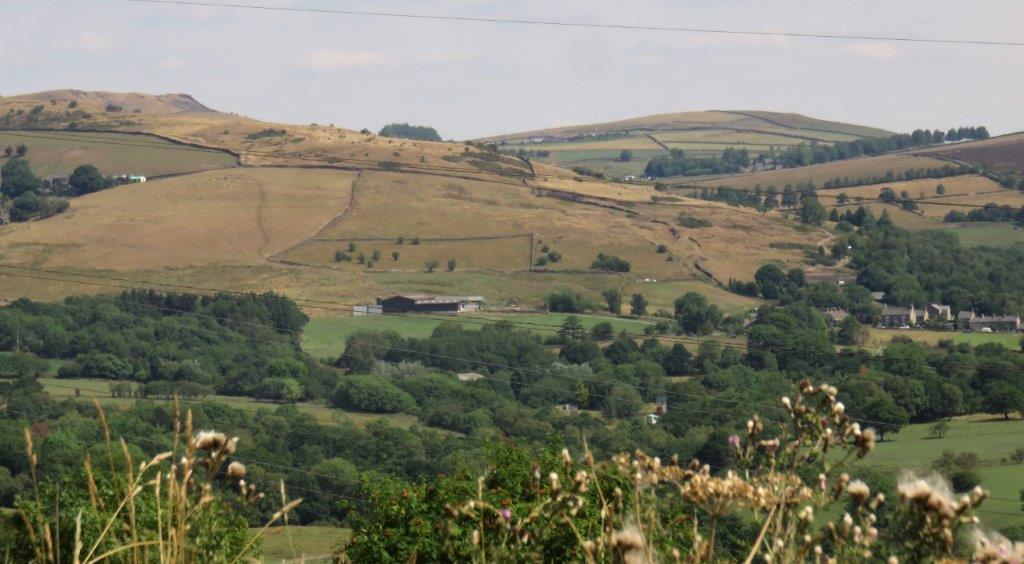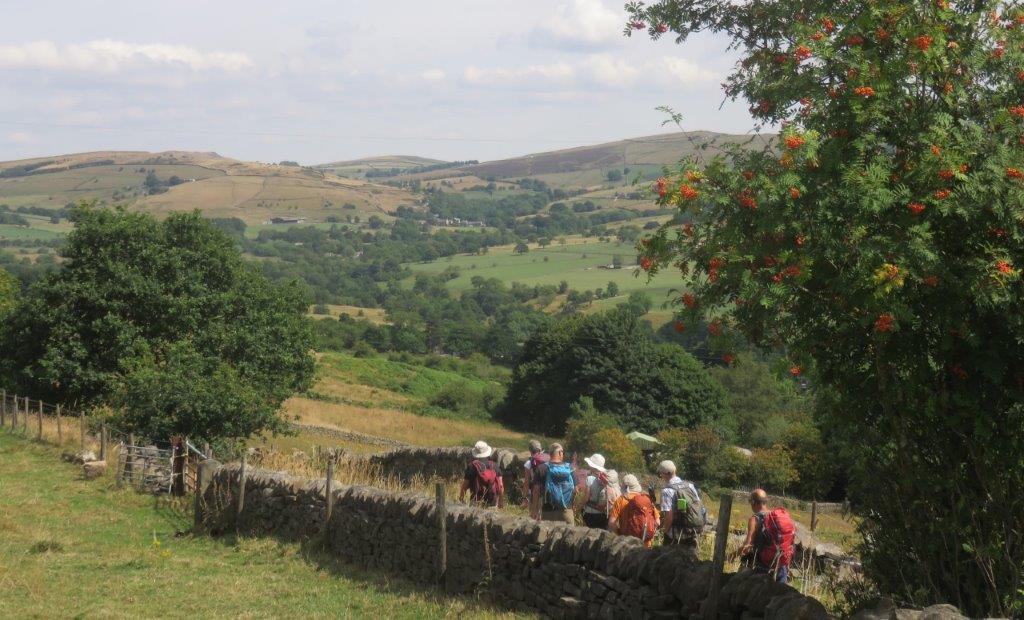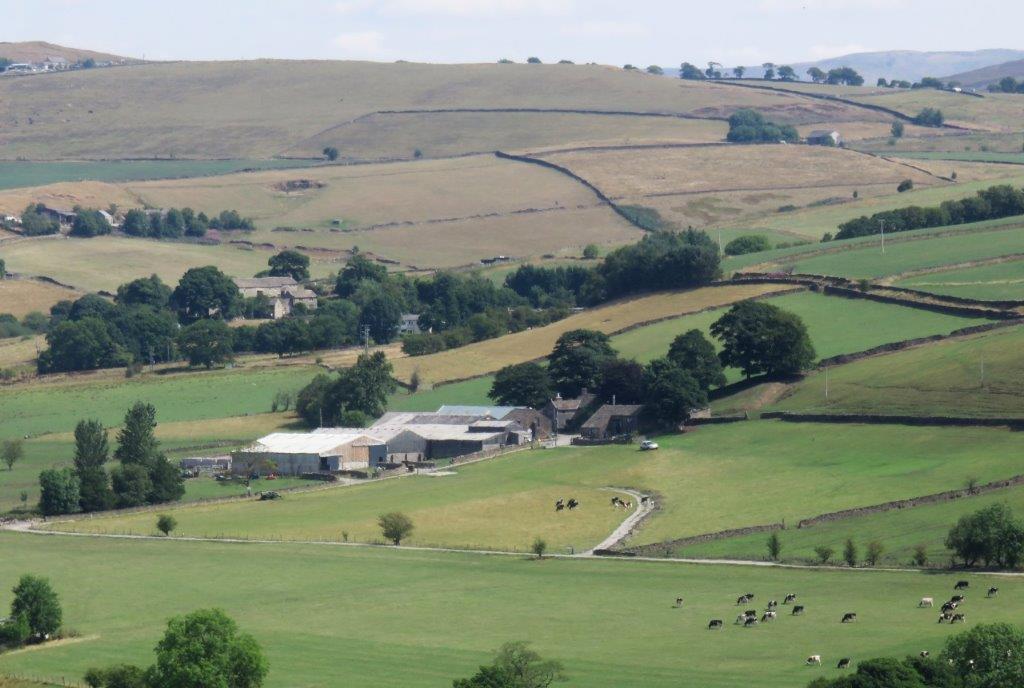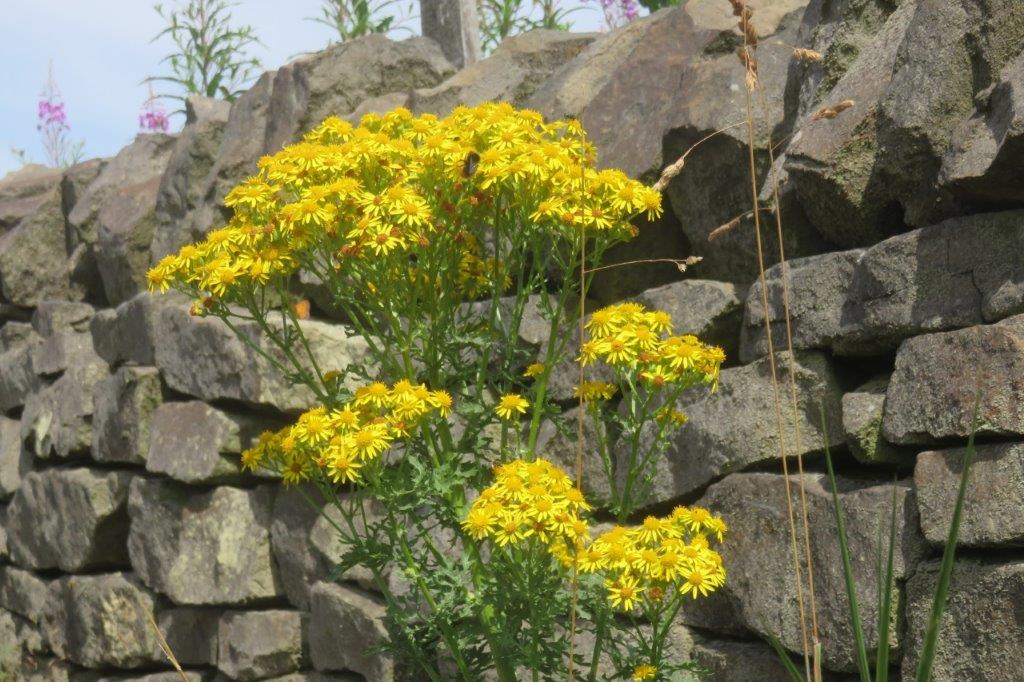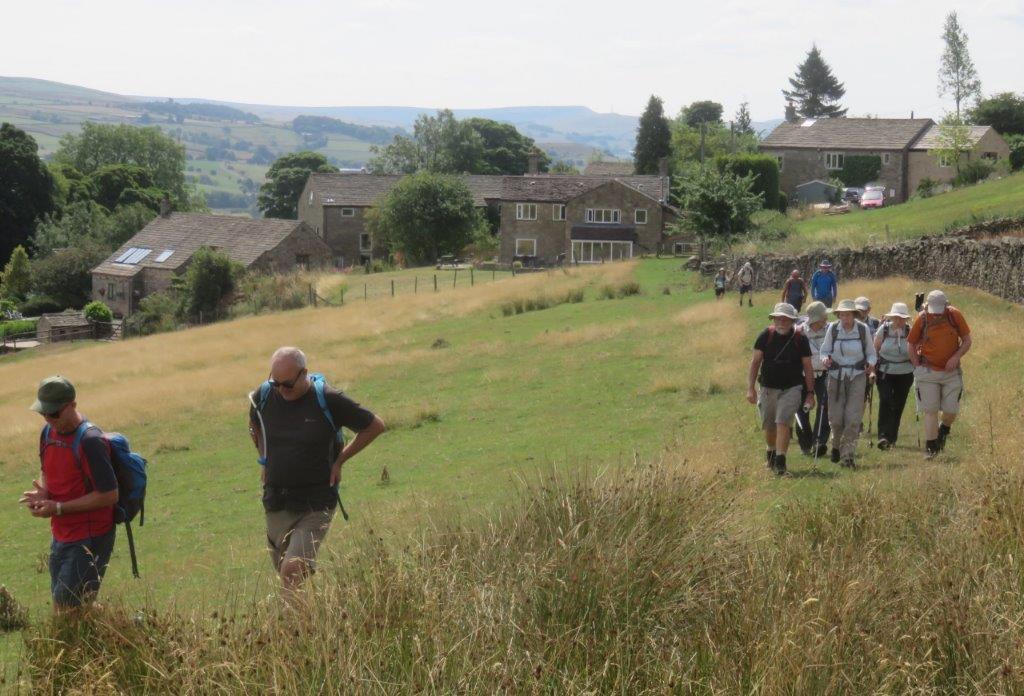 some of Briar Grove Farm Buildings behind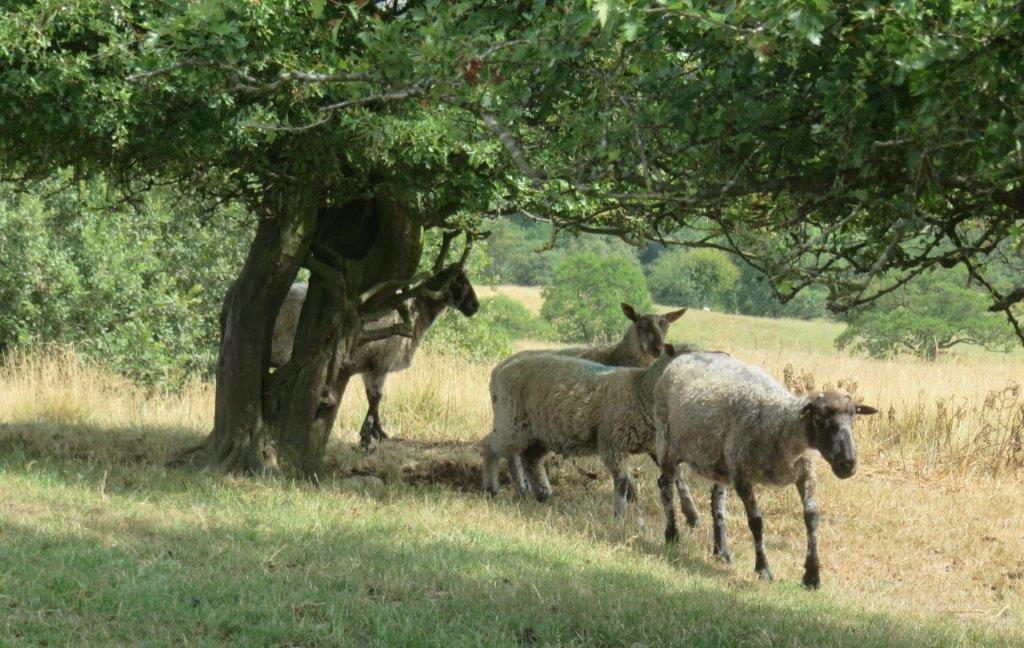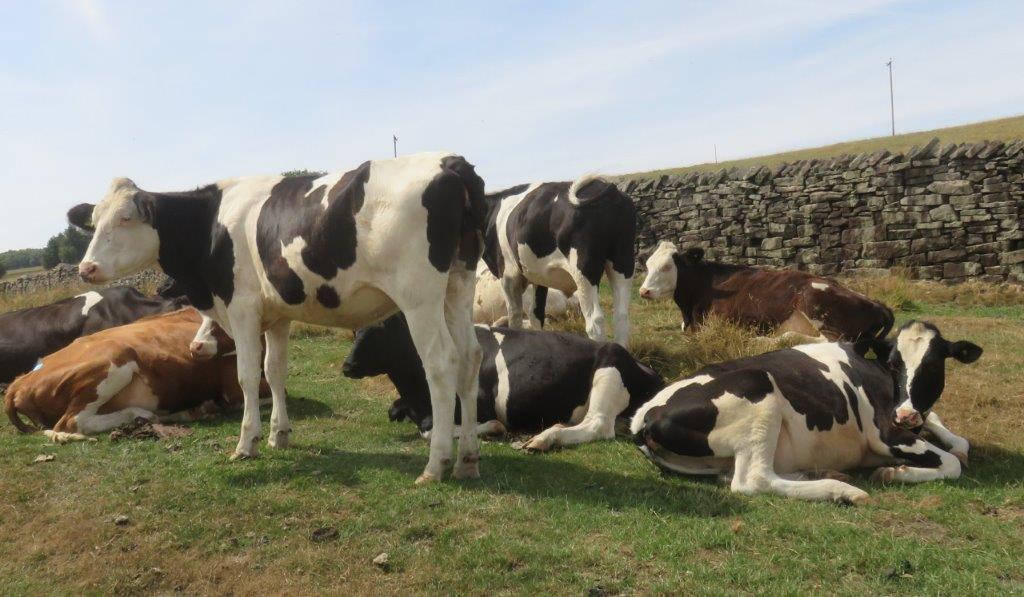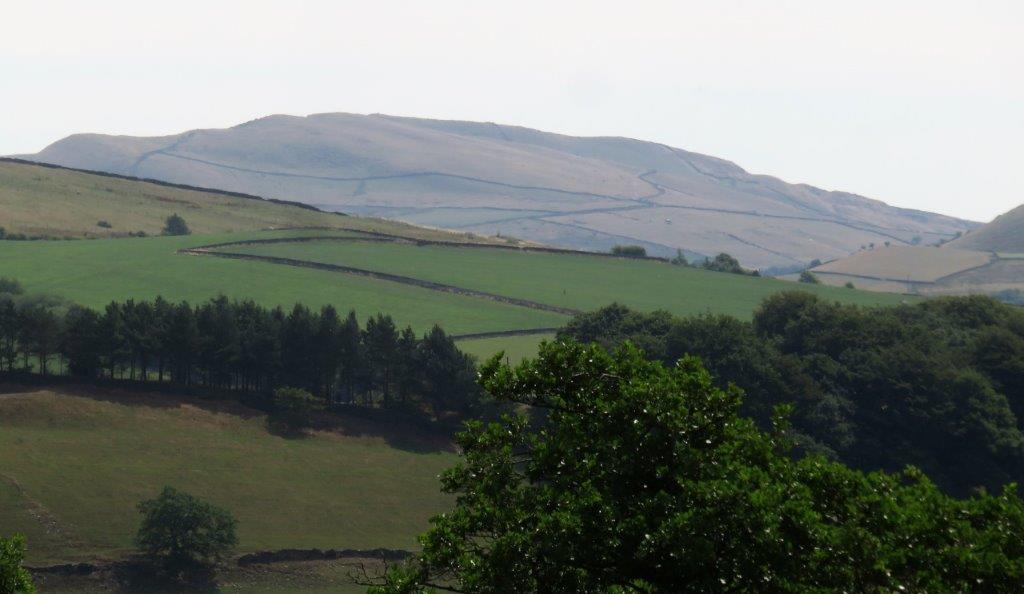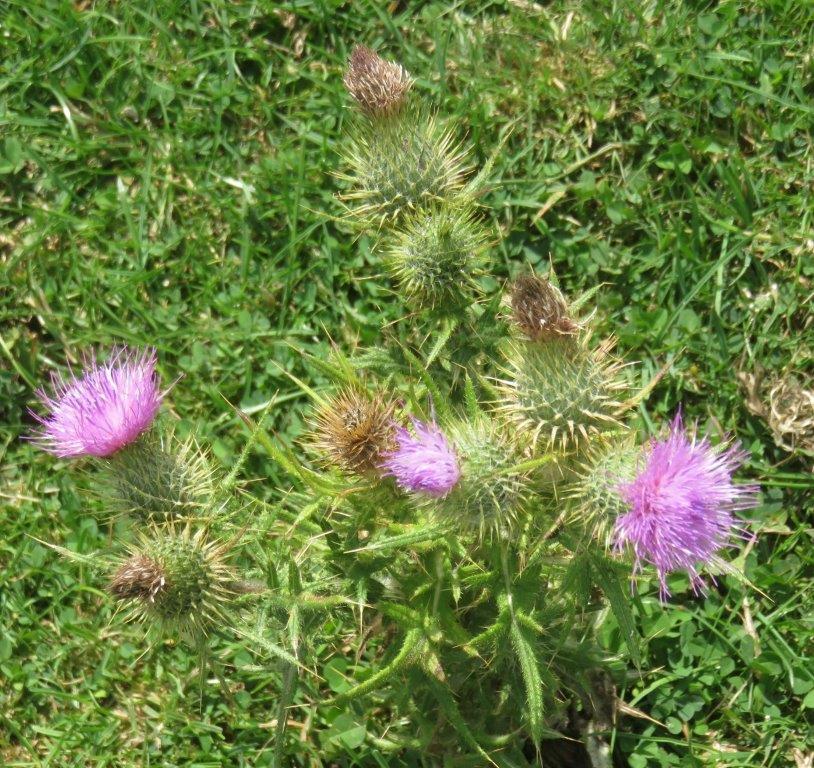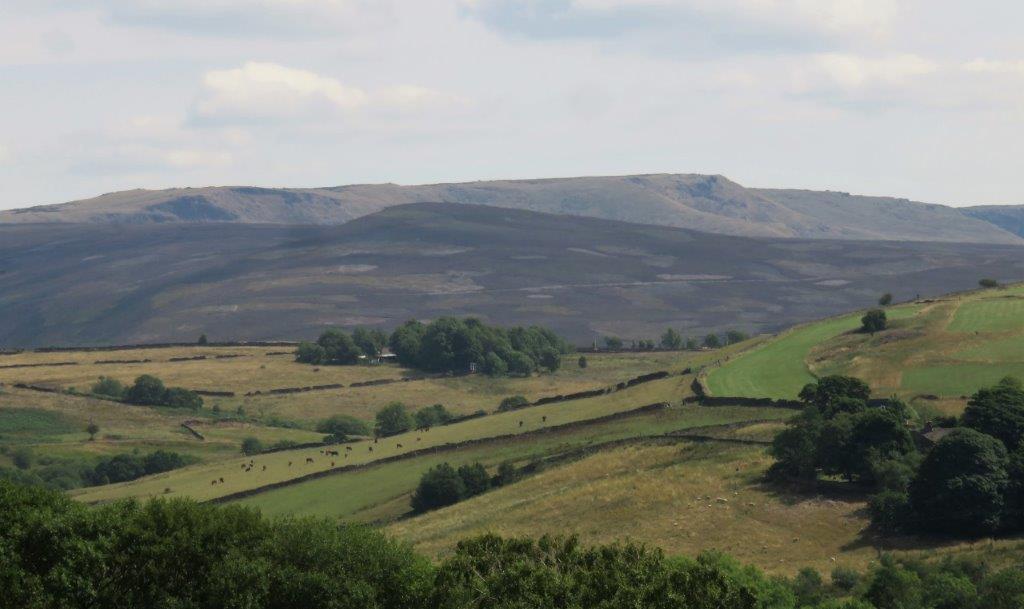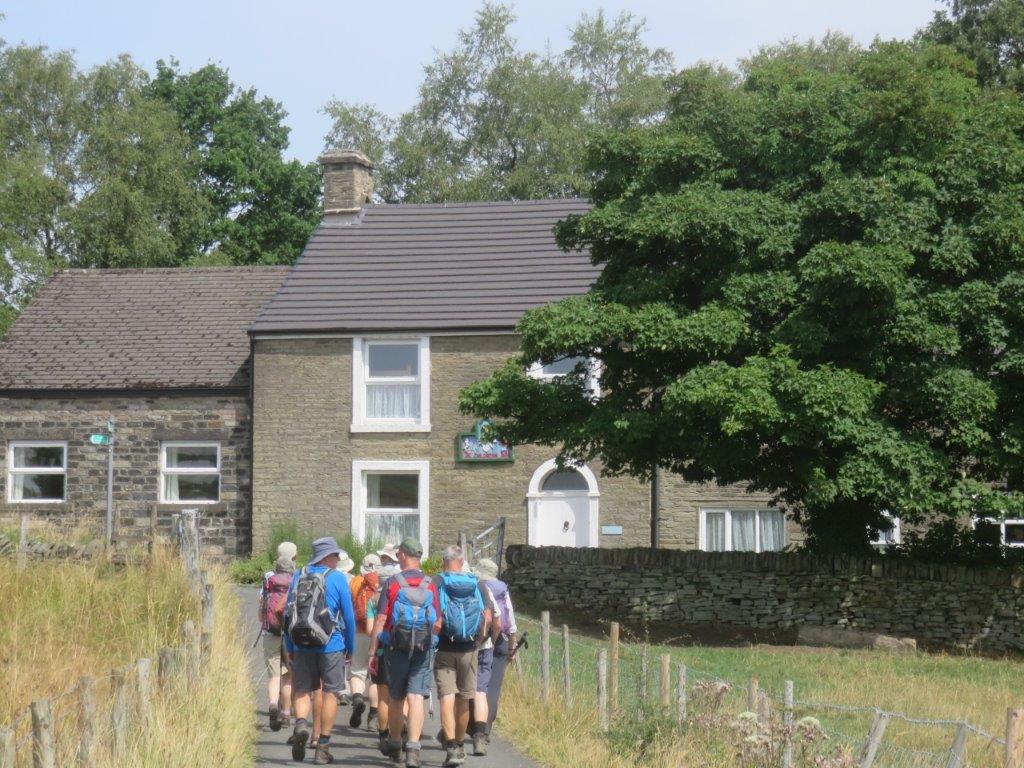 The Childrens Inn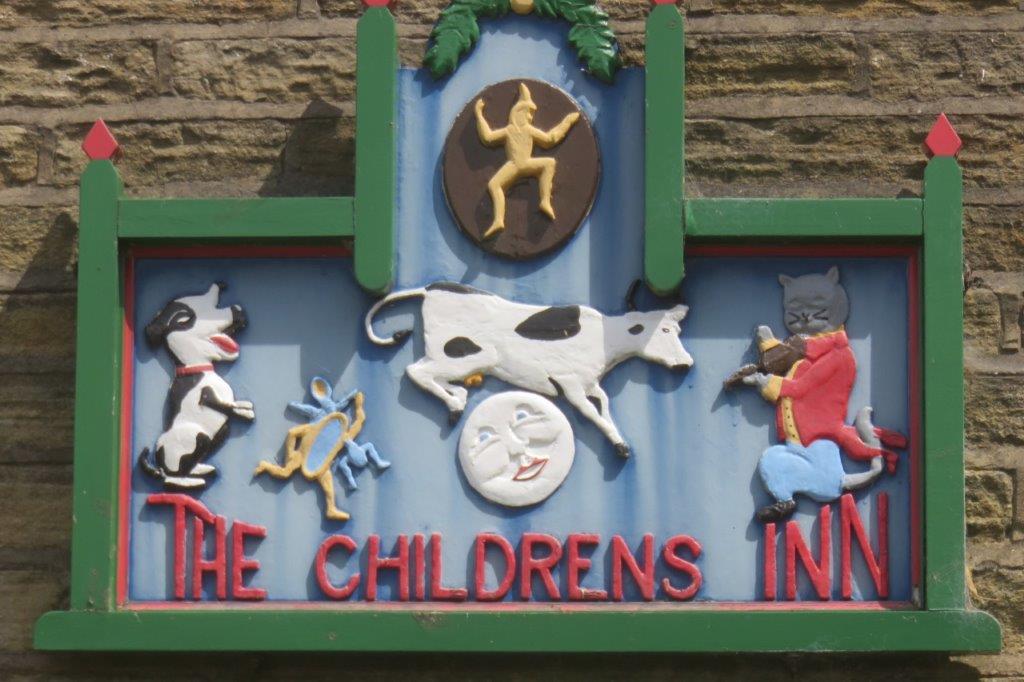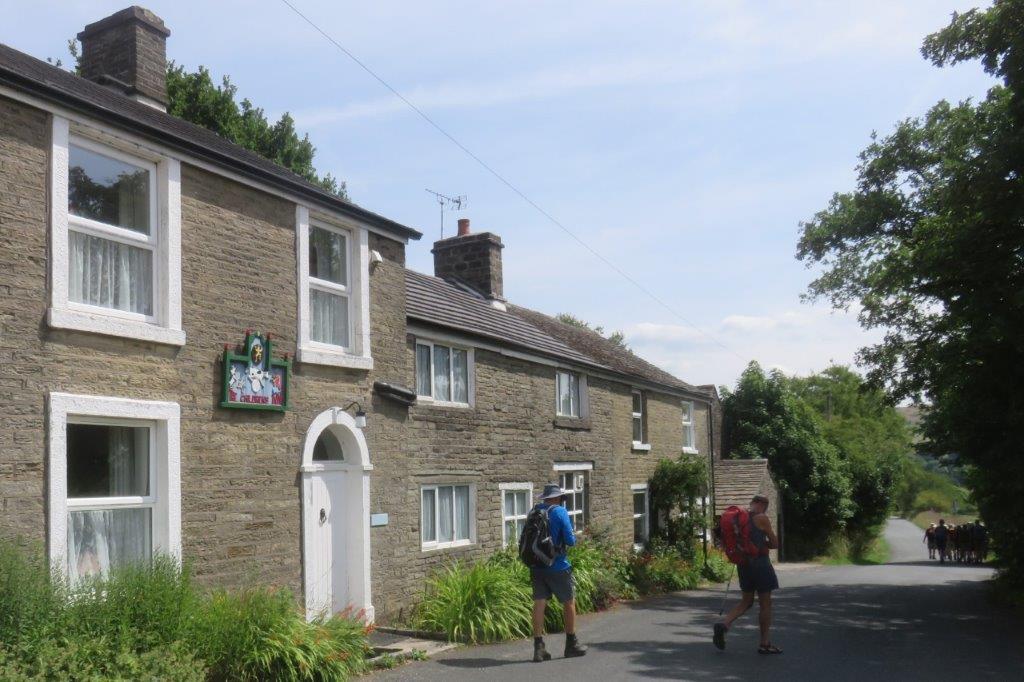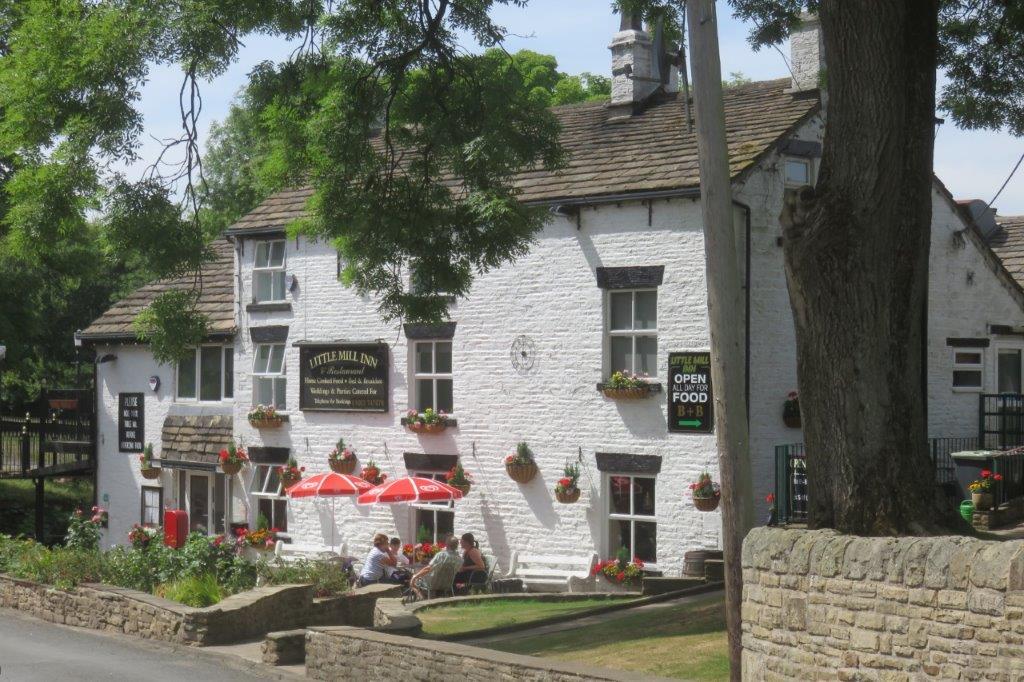 Little Mill Inn close to Howarth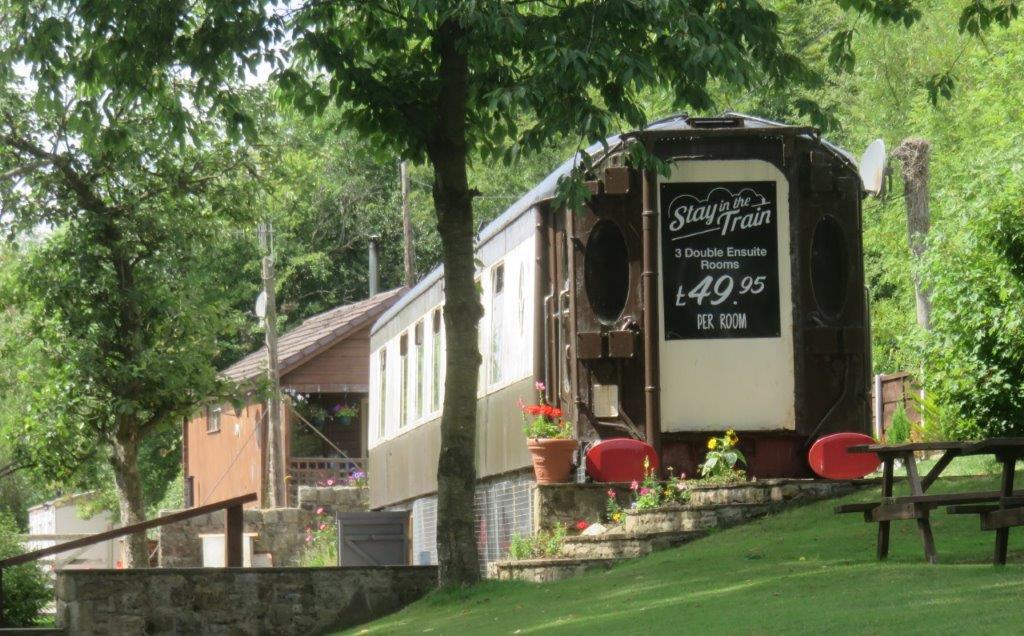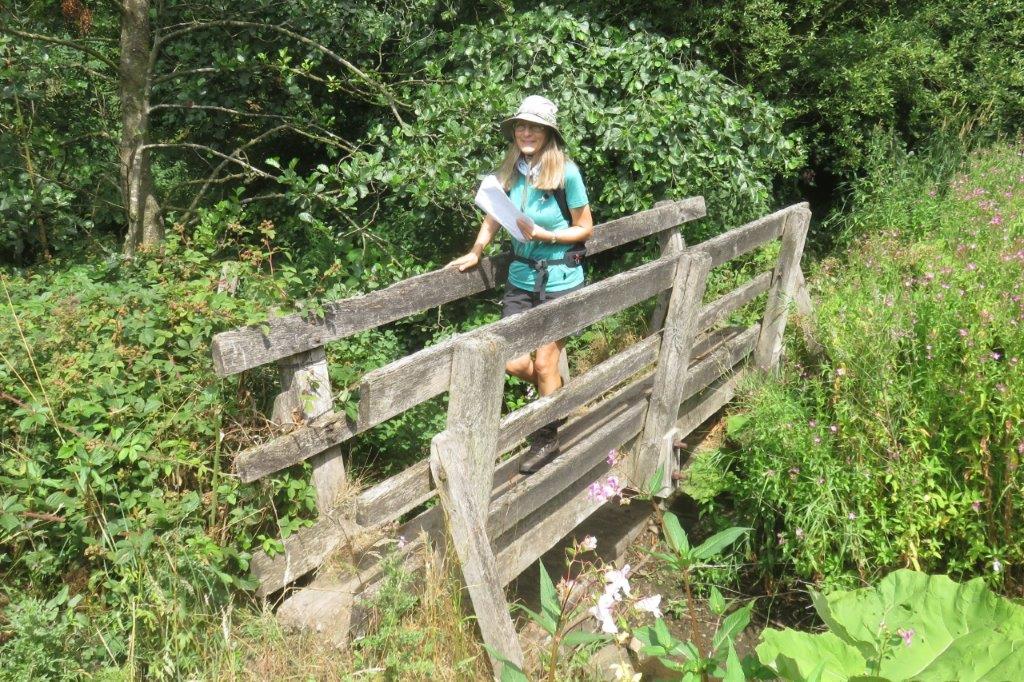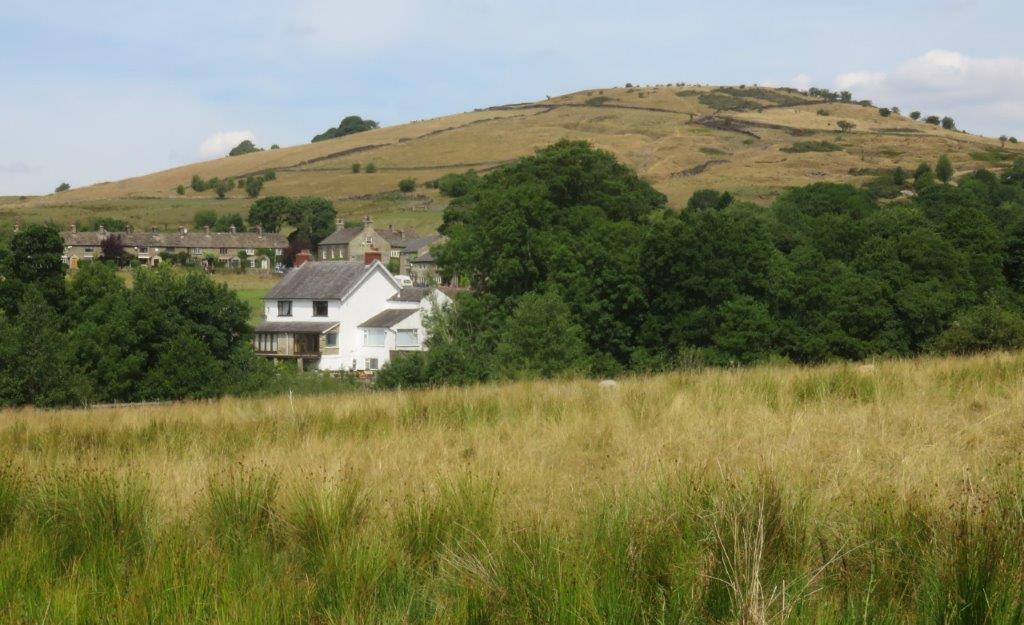 Howarth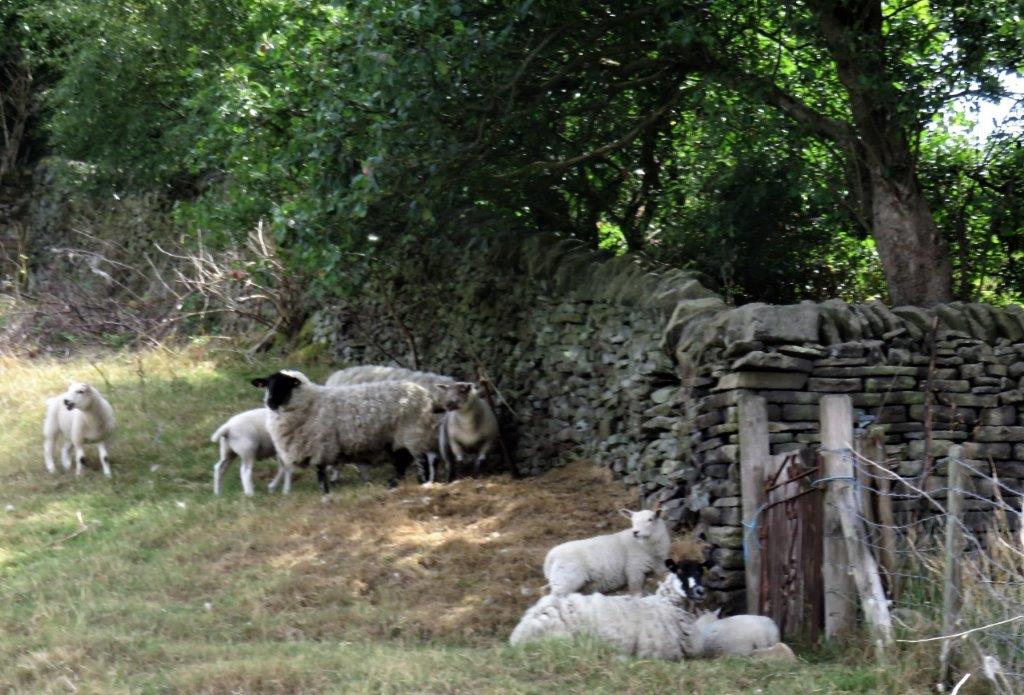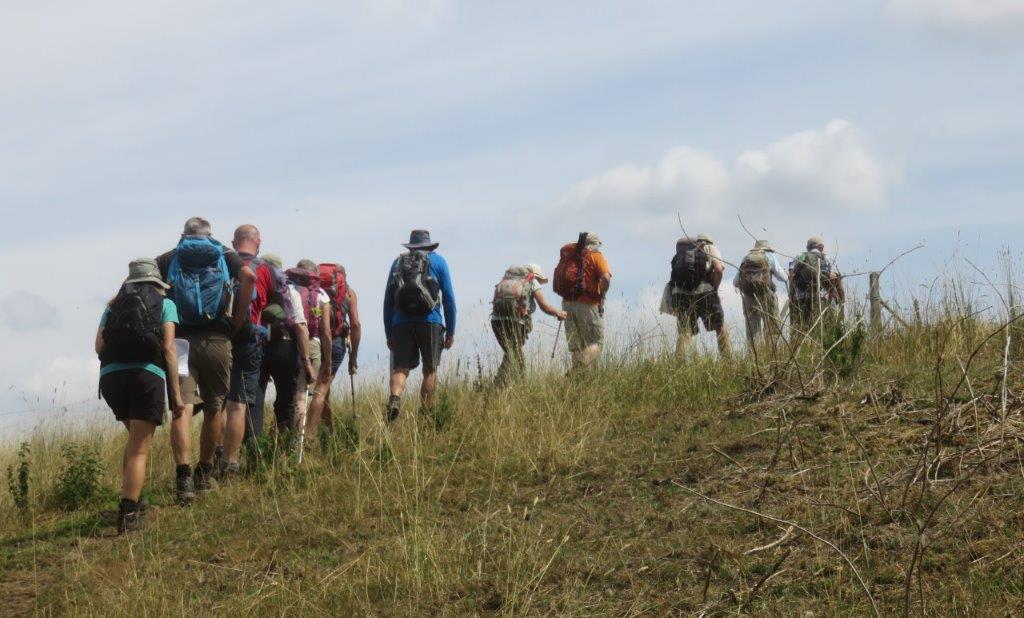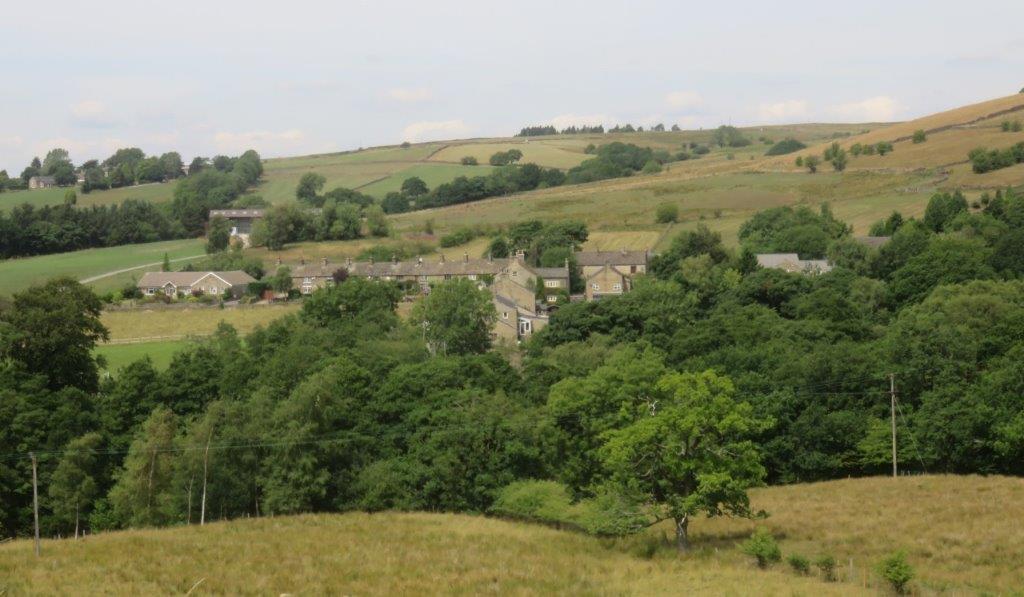 Howarth again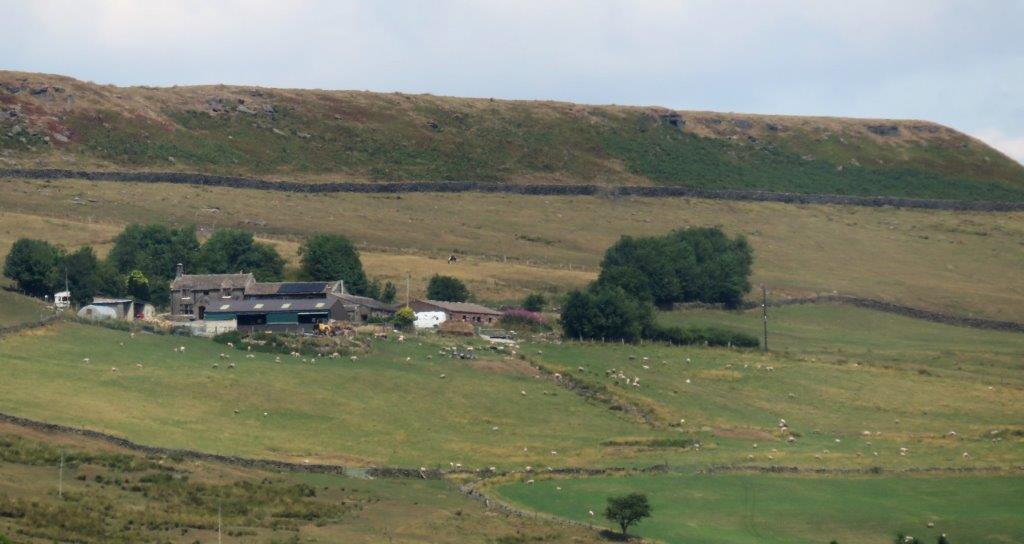 old style farm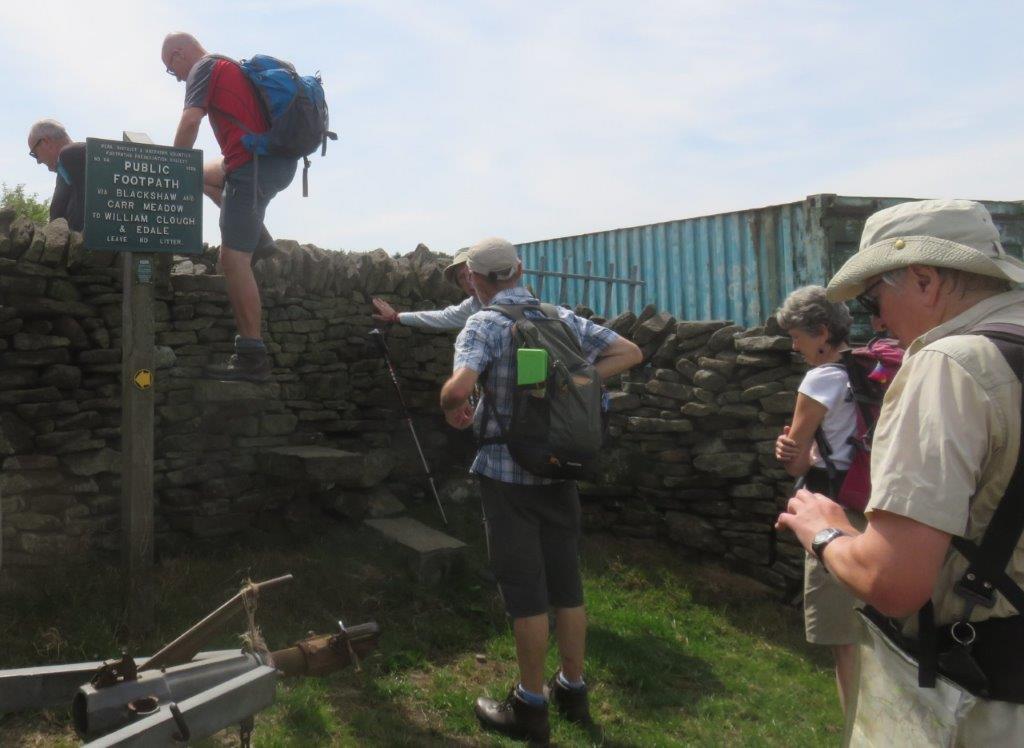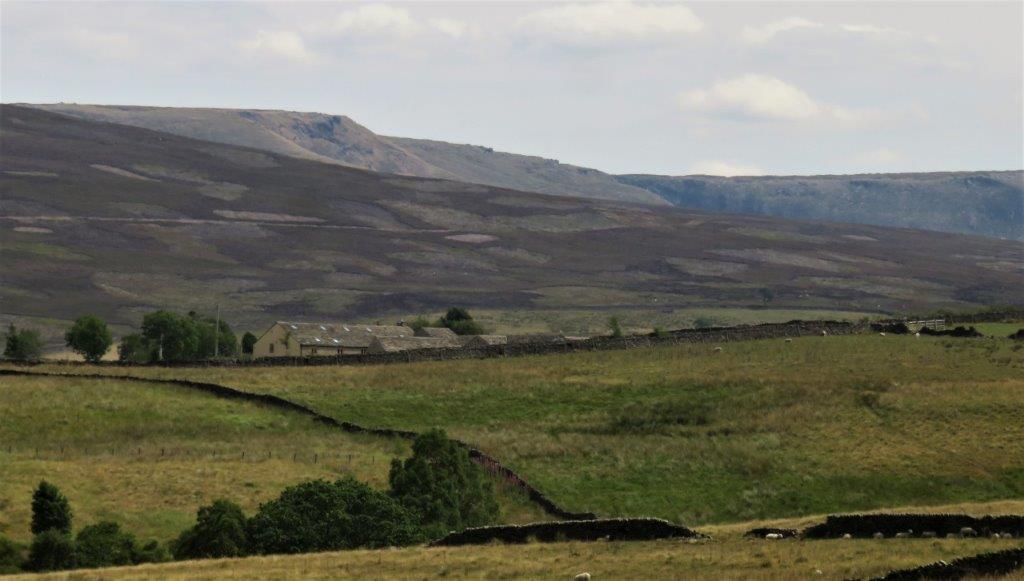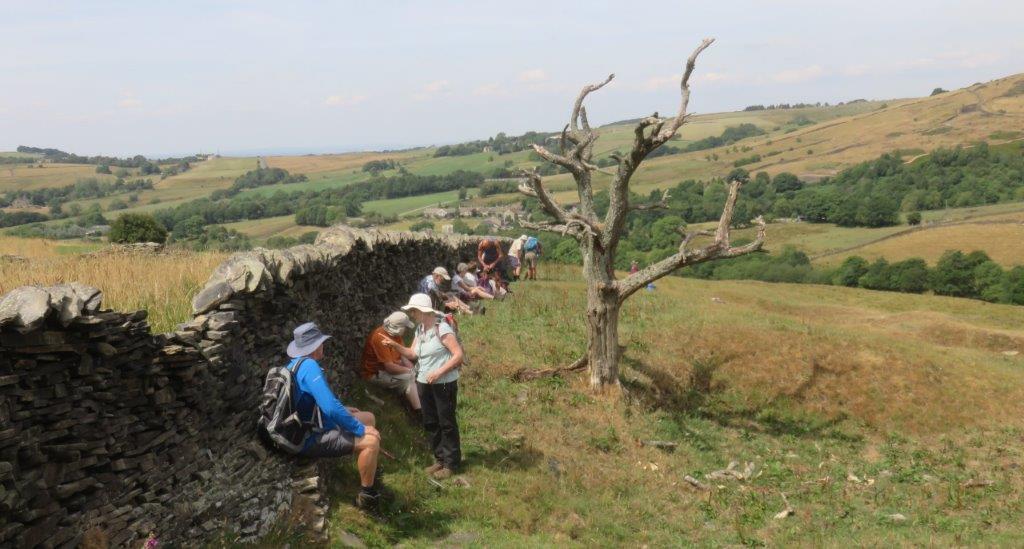 lunch break - 4 walkers left party after this to push on to Edale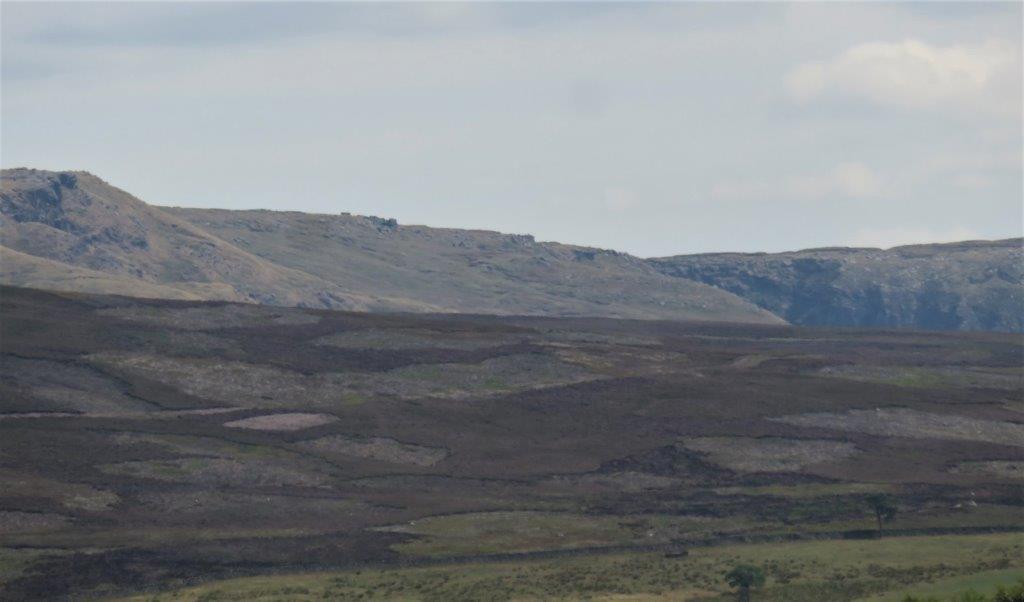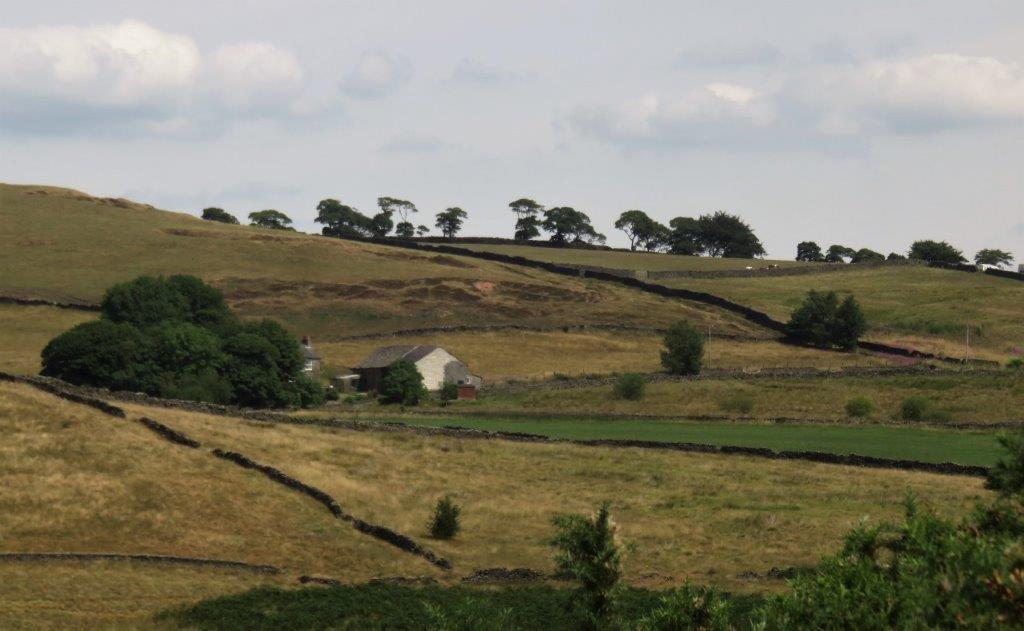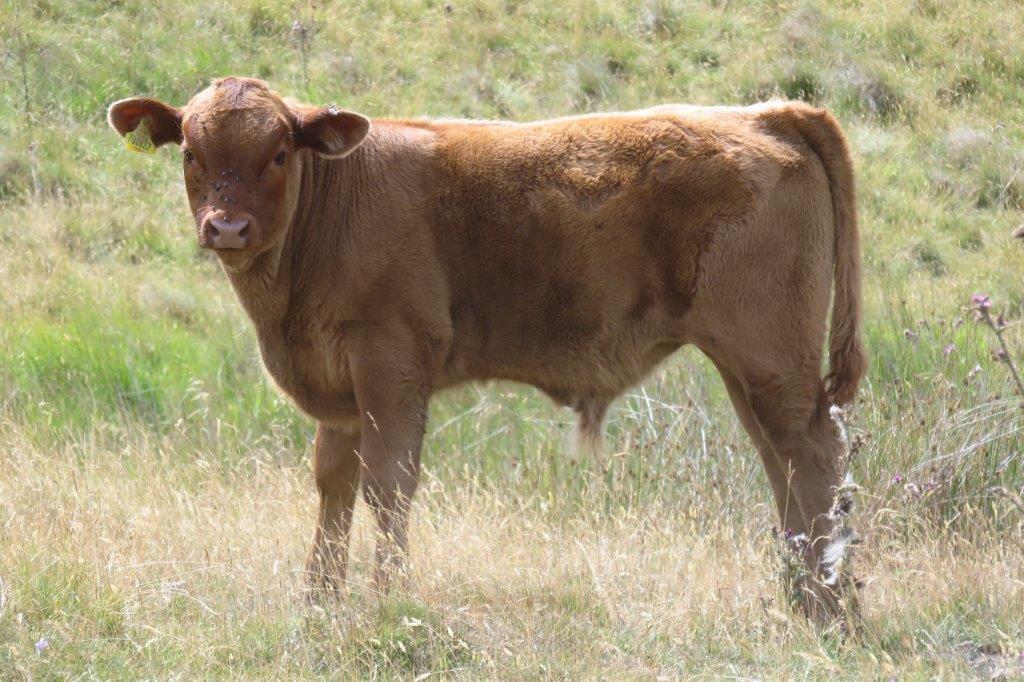 note tics / parasites on nose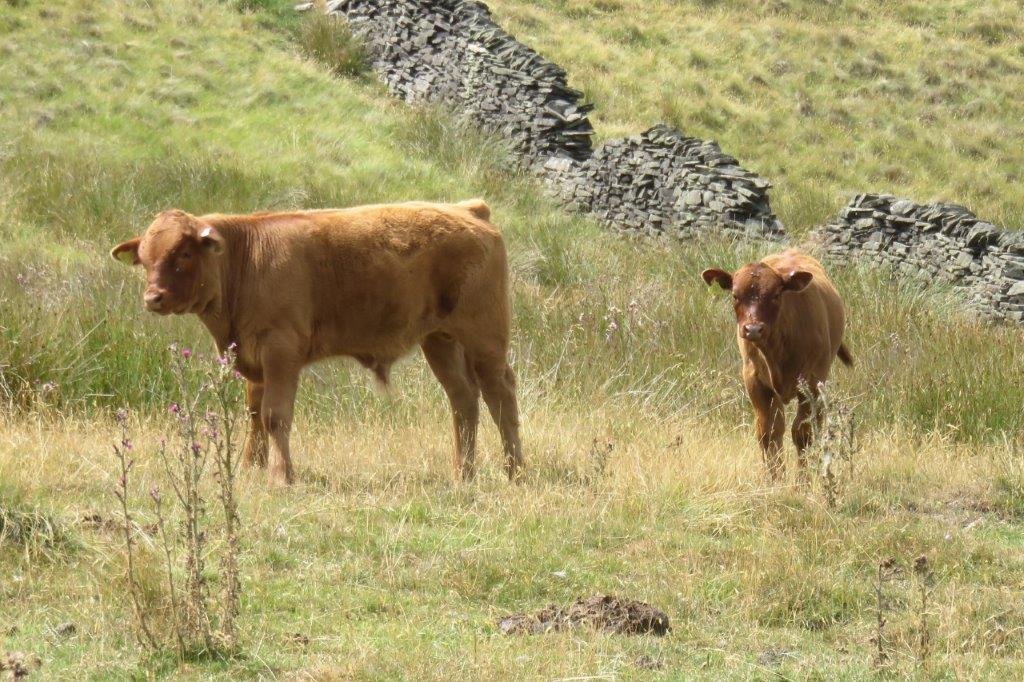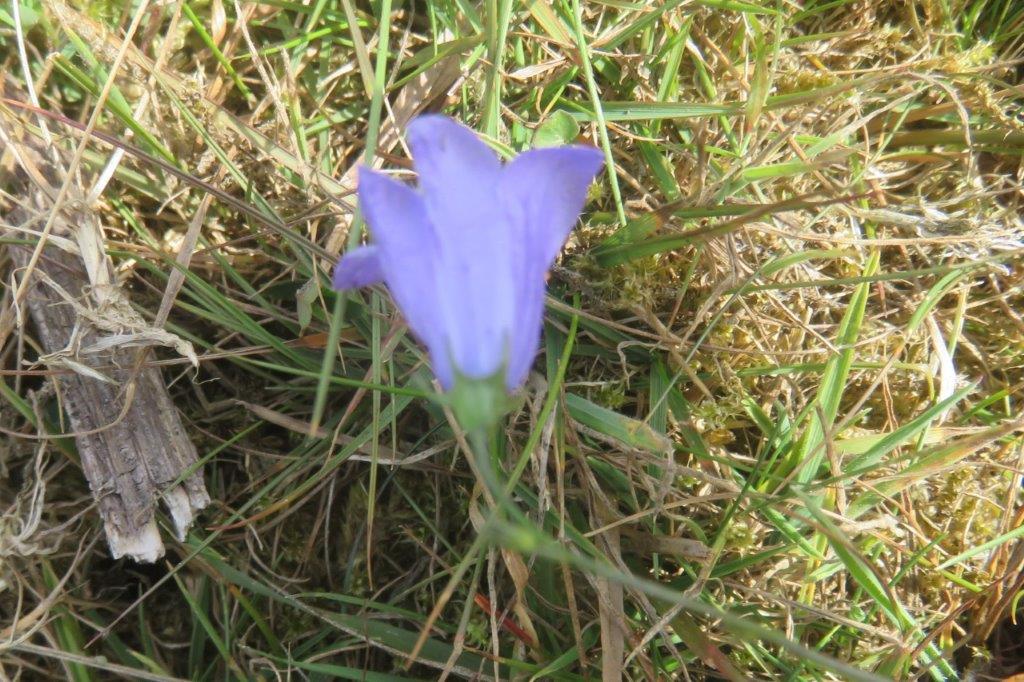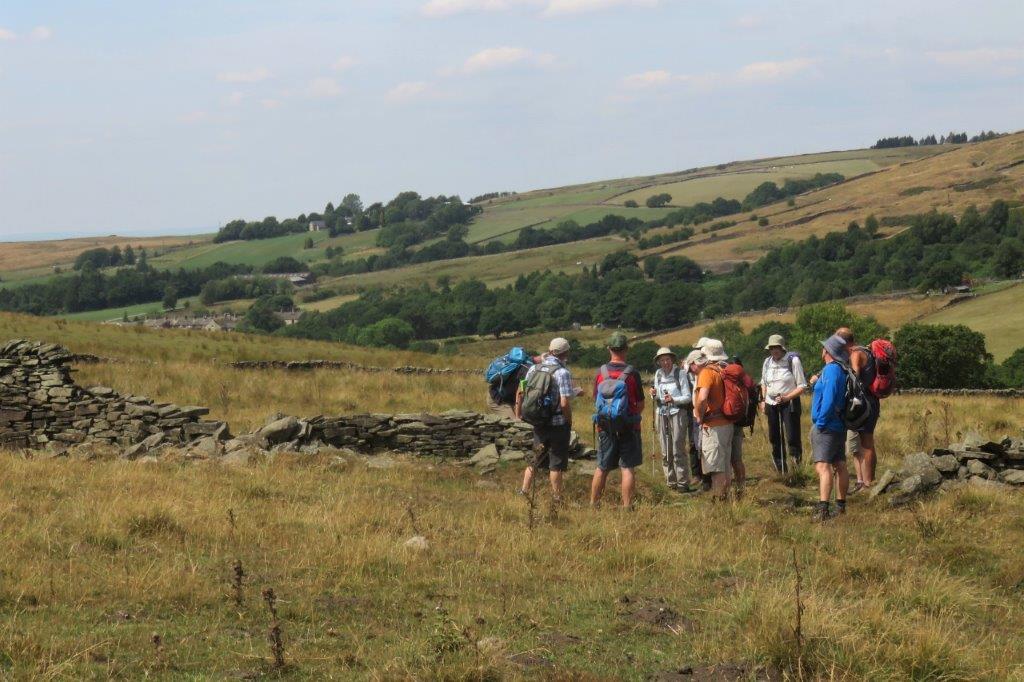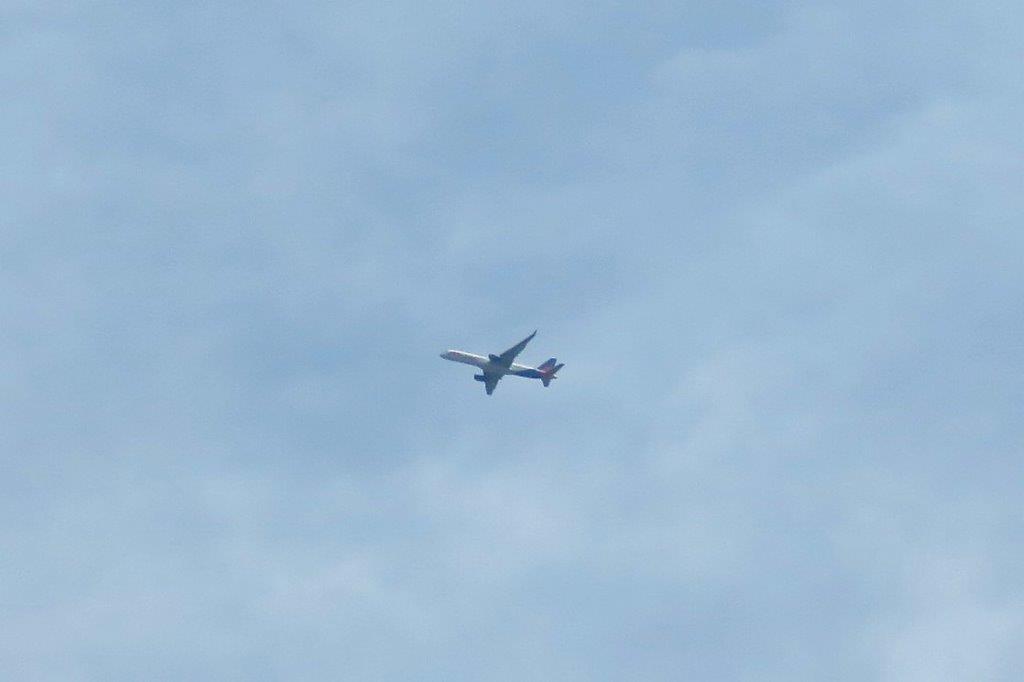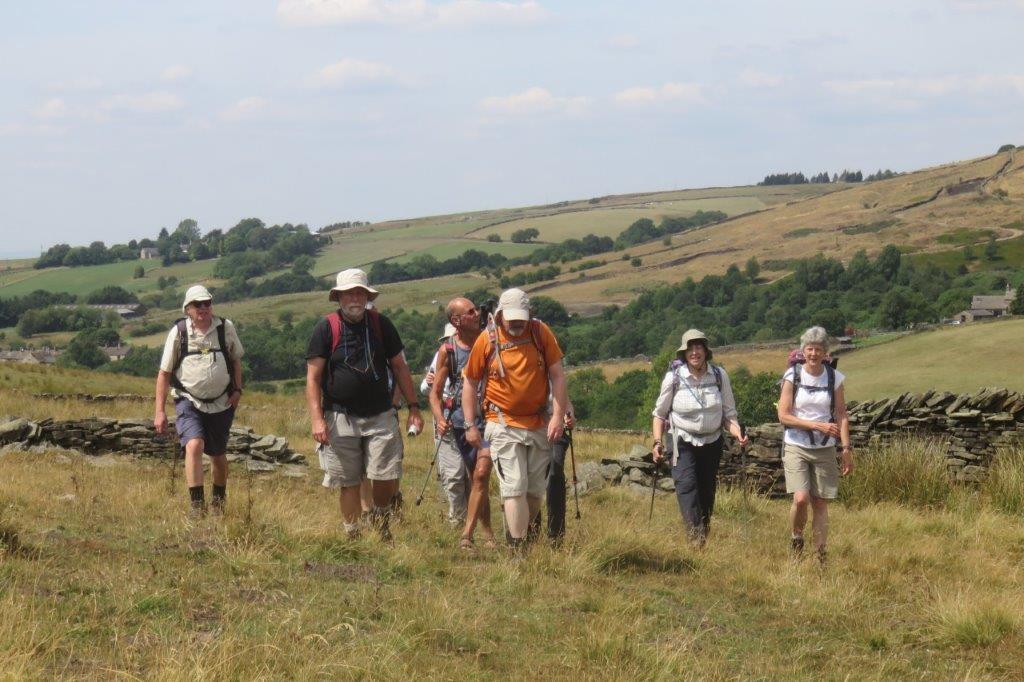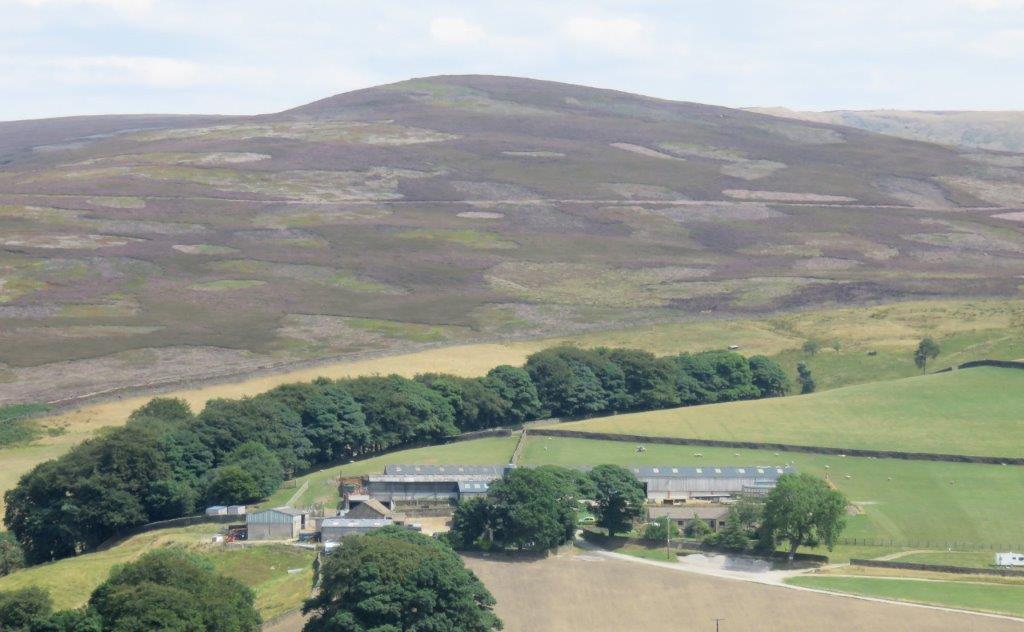 new style anonymous farm - what is in the sheds - possible 24hours a day and all seasons?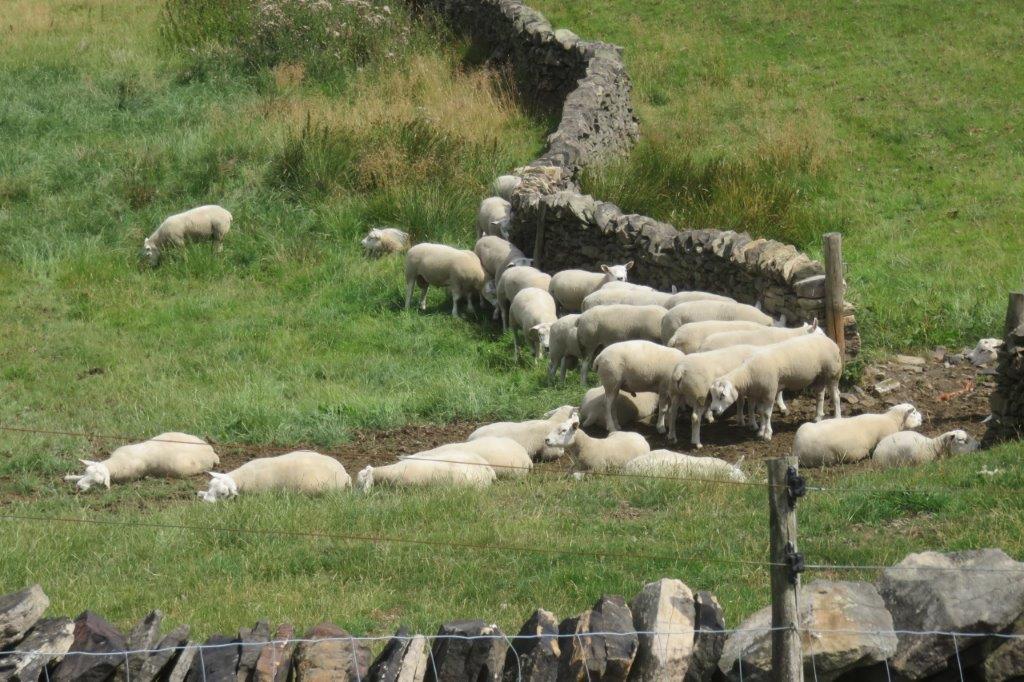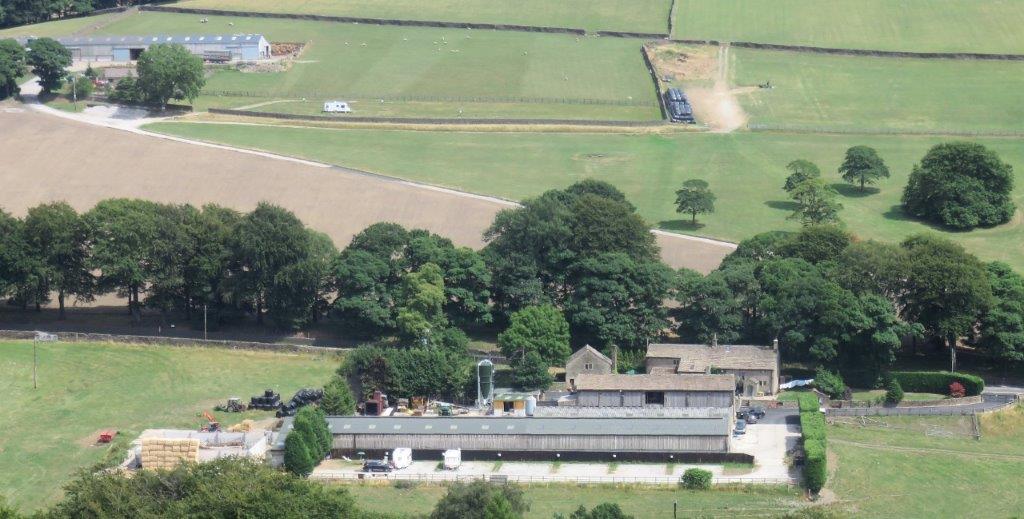 another modern 'farm'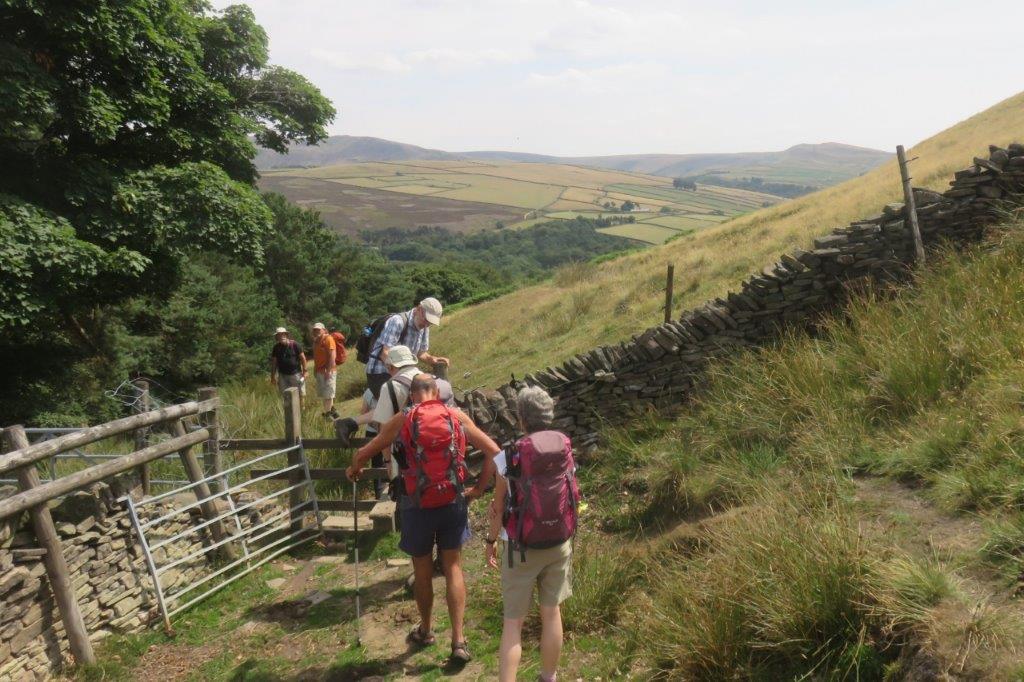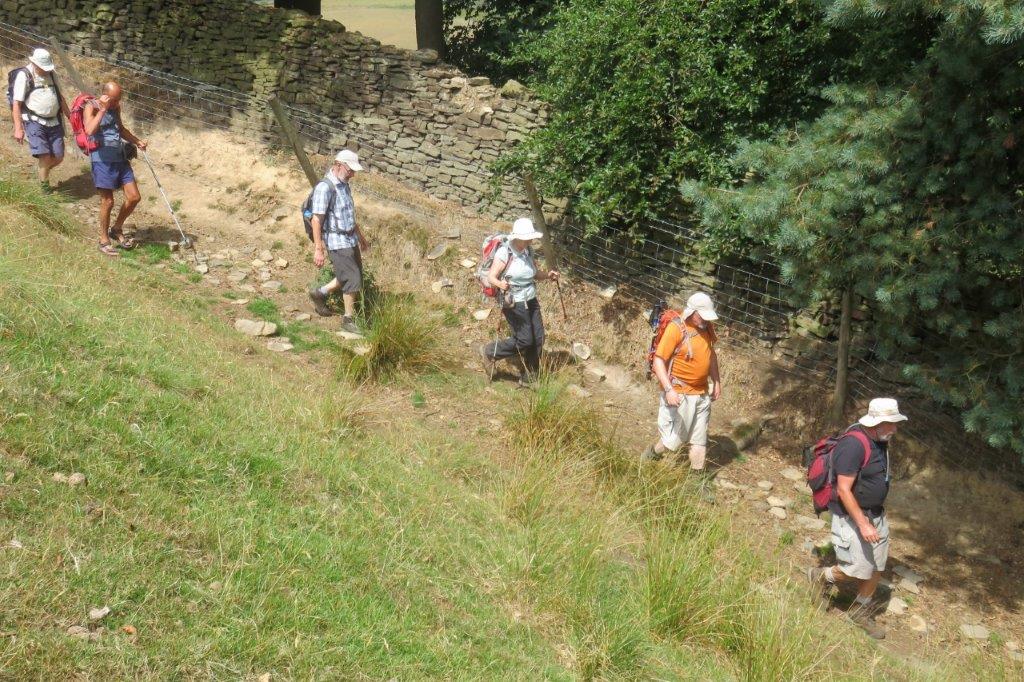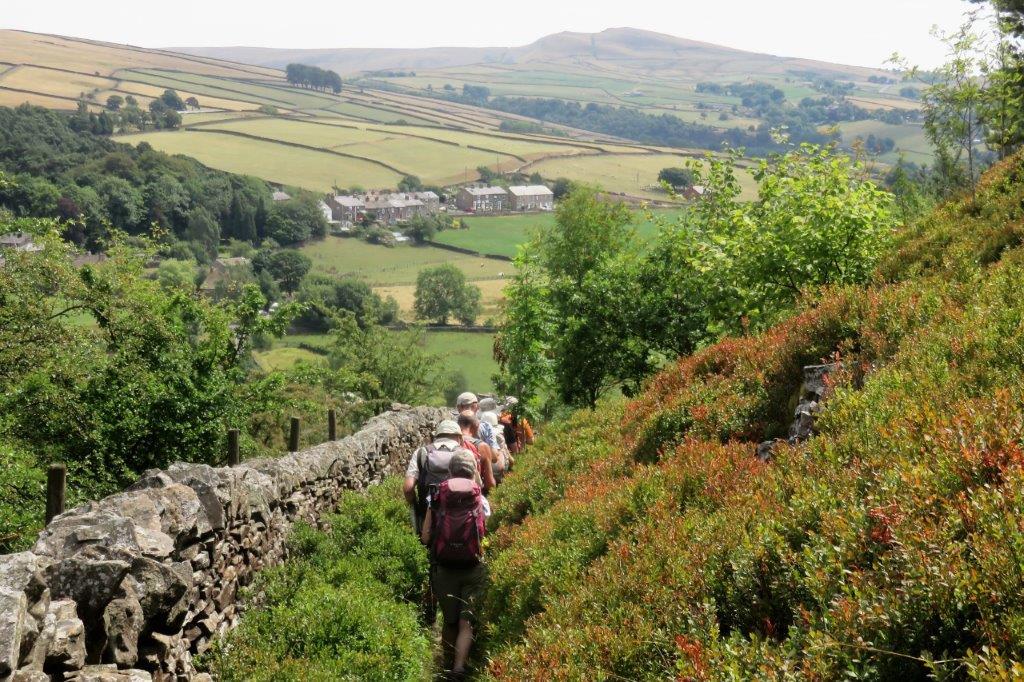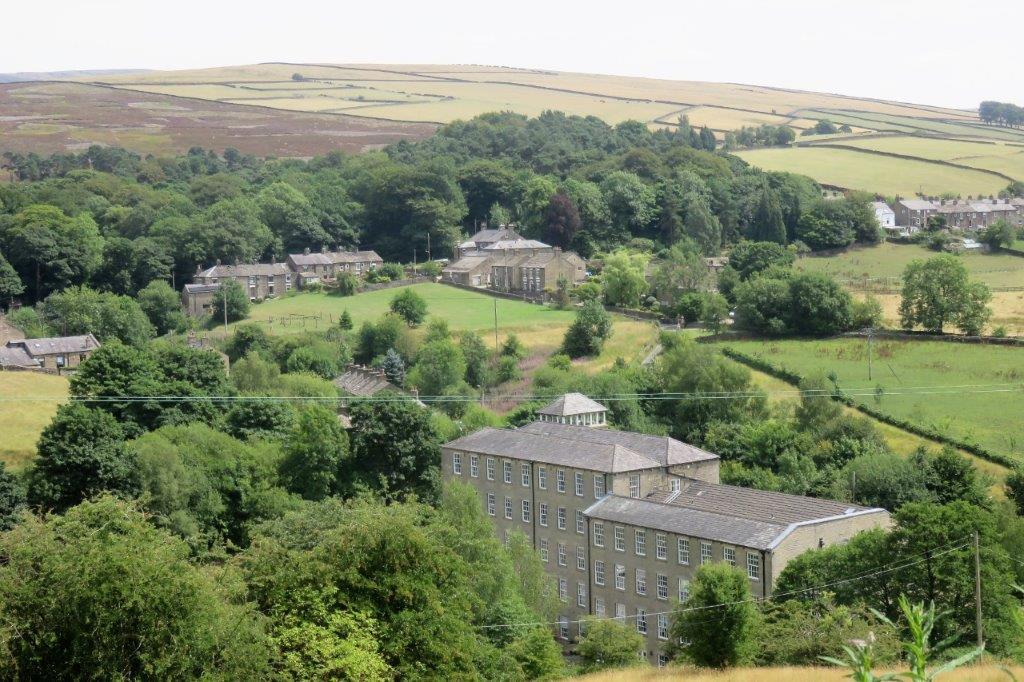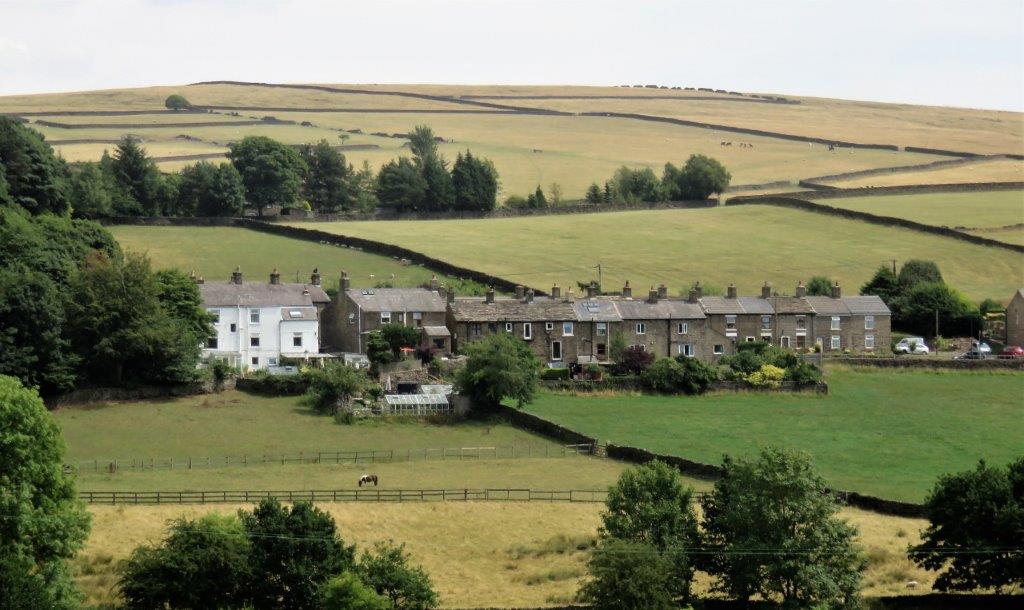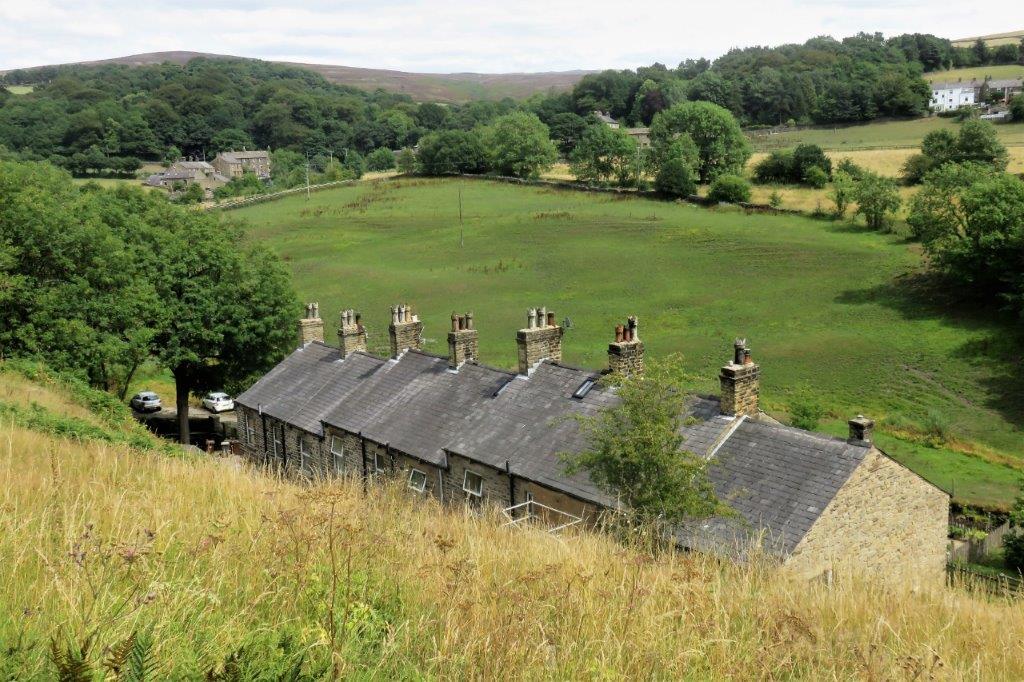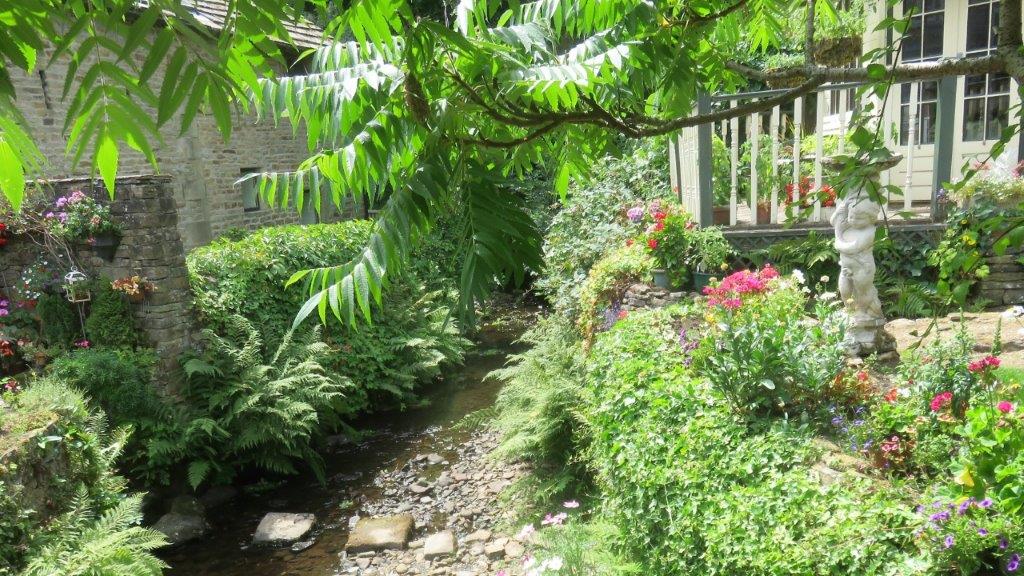 Little Hayfield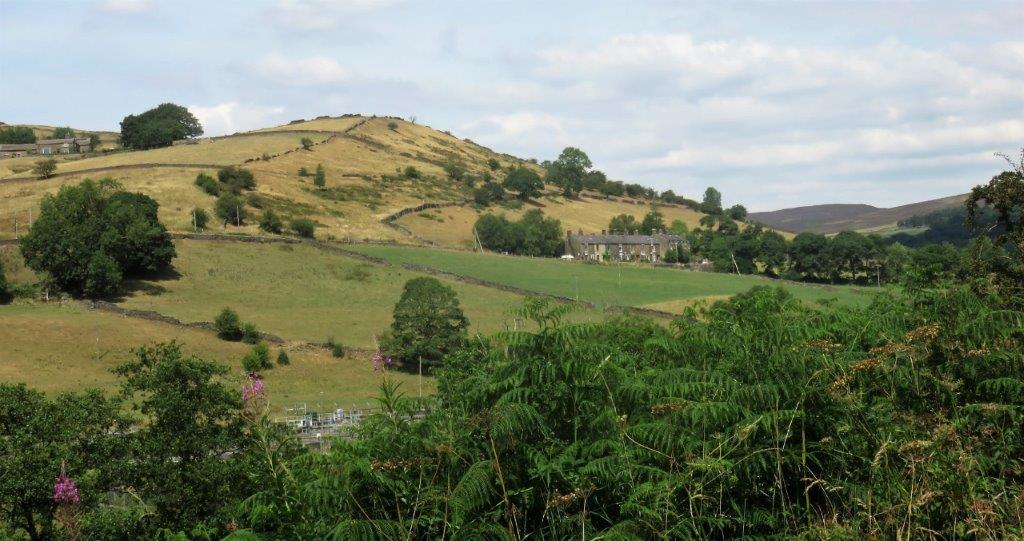 on Sett Valley Trail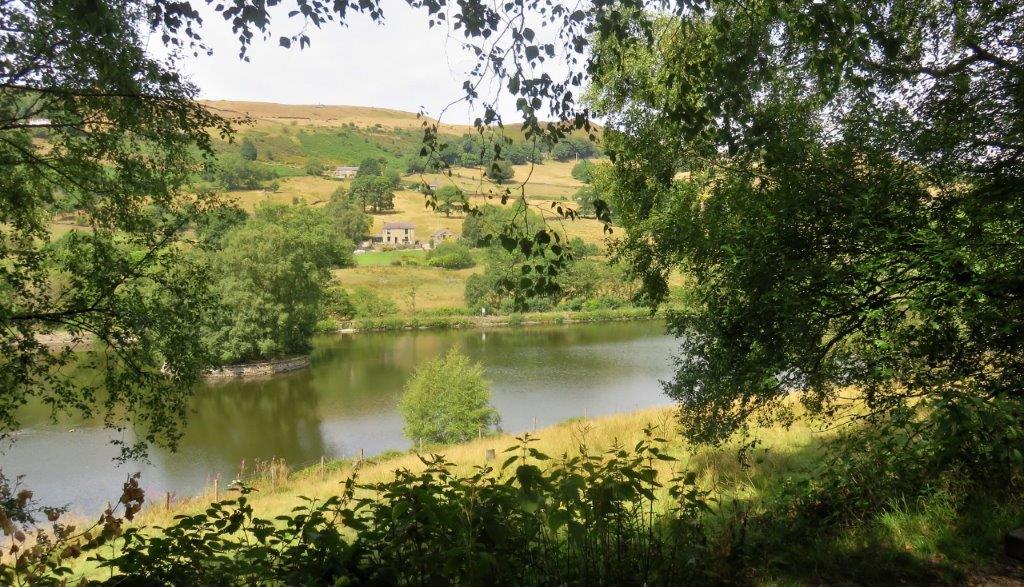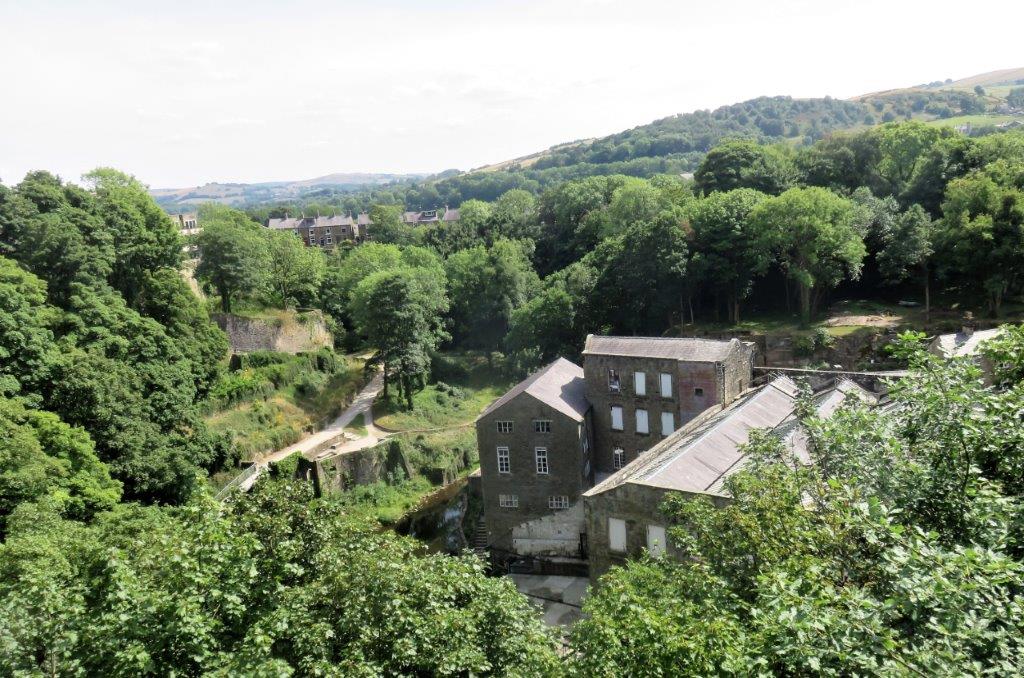 back at New Mill's old Mill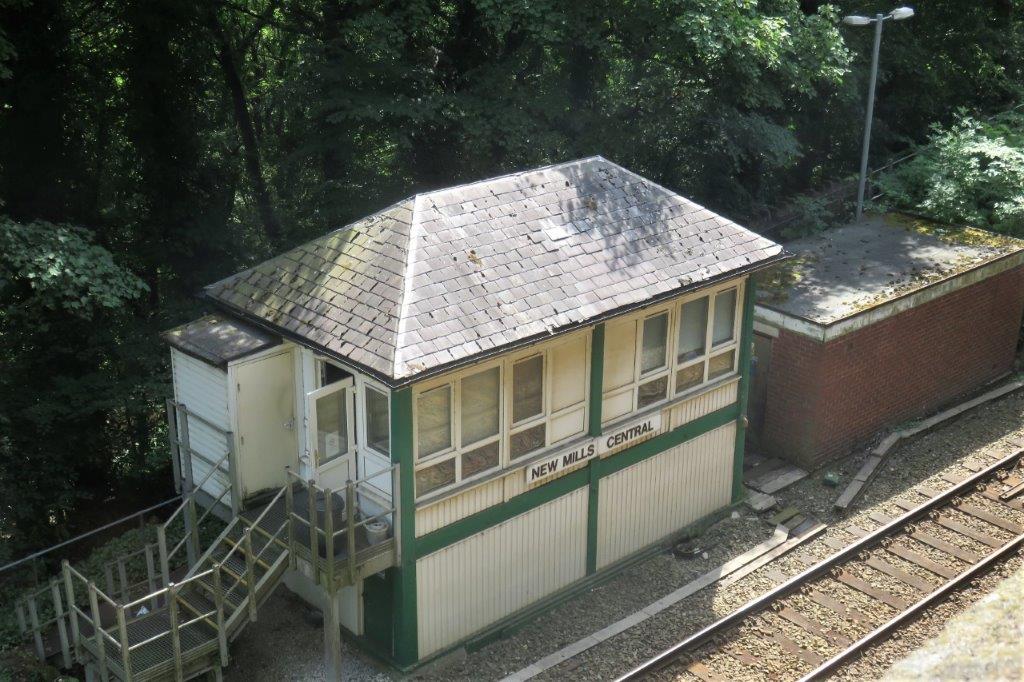 homepage - Day Walks Index 2018 - contact me at