homepage - Day Walks Index 2018 - contact me at

2018.07.04 - New Mills Station at ~SJ997853, ~300m E then ~300m NNW, ~NNE to Whitle, ~NW to Castle Edge Farm, ~WSW then SSW to Shaw Farm, ~WSW to Midshires Way, under railtrack & ~150m past Strines Station, ~N re-crossing above railtrack, ~NW following railtrack to Windybottom Farm, ~W under railtrack continuing to River Goyt & following it, ~N under brick railway viaduct, pass (Roman) Lakes, ~N to Marple Bridge & cross River Goyt, ~SW on A626Rd past Marple Station, ~S up some of 16 locks on Peak Forest Canal, at SJ962884 canal splits in two - continue on The Macclesfield Canal to ~SJ957866, cross canal bridge & continue zig-zagging generally E past Lea Cote & Turf Lea Farms to rejoin Peak Forest Canal (opposite distant Strines), follow P.F. canal S/E to ~ SJ998849, ~N across A6015 Rd & over River Goyt to New Mills Station at ~SJ997853. - leader David Jefferies - Wednesday - about 12.5 miles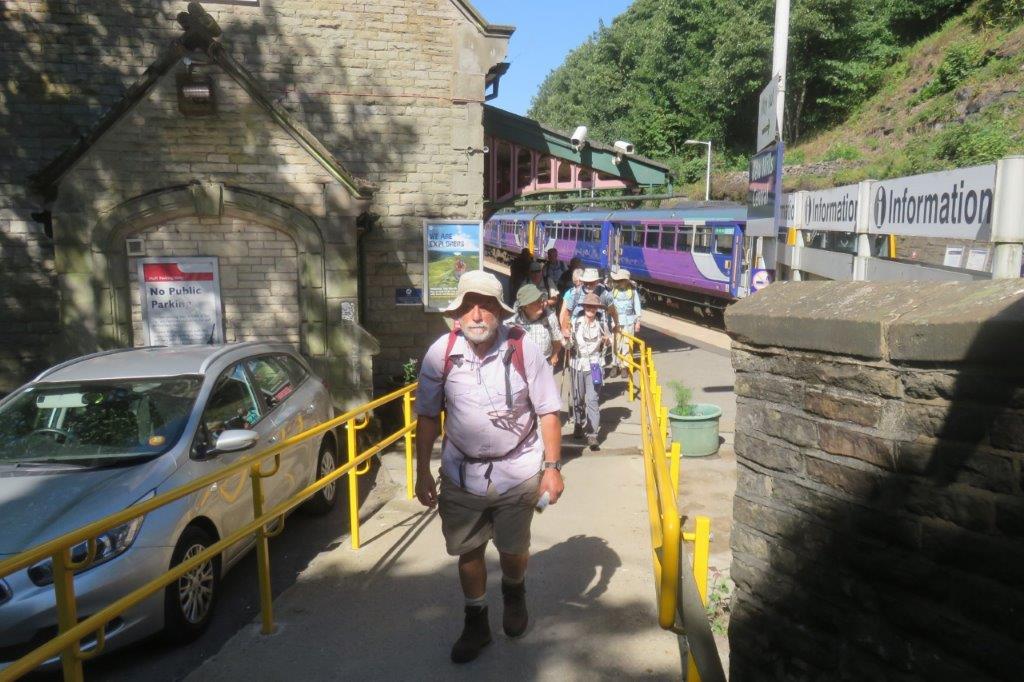 leaving New Mills Station (travelled on a Sheffield to Manchester slow train - stopping all stations)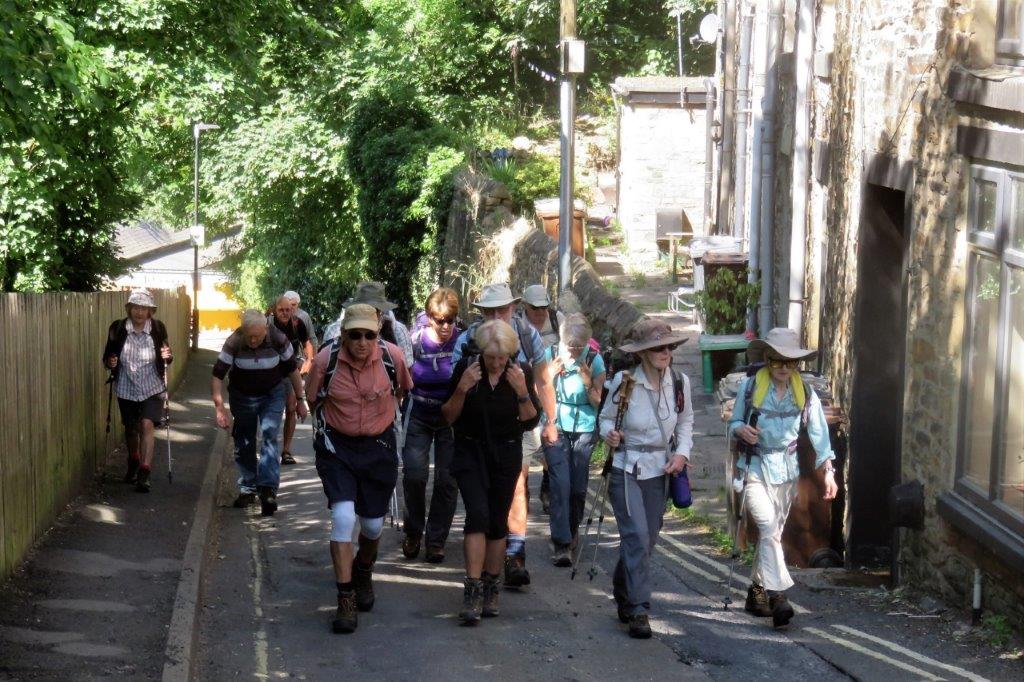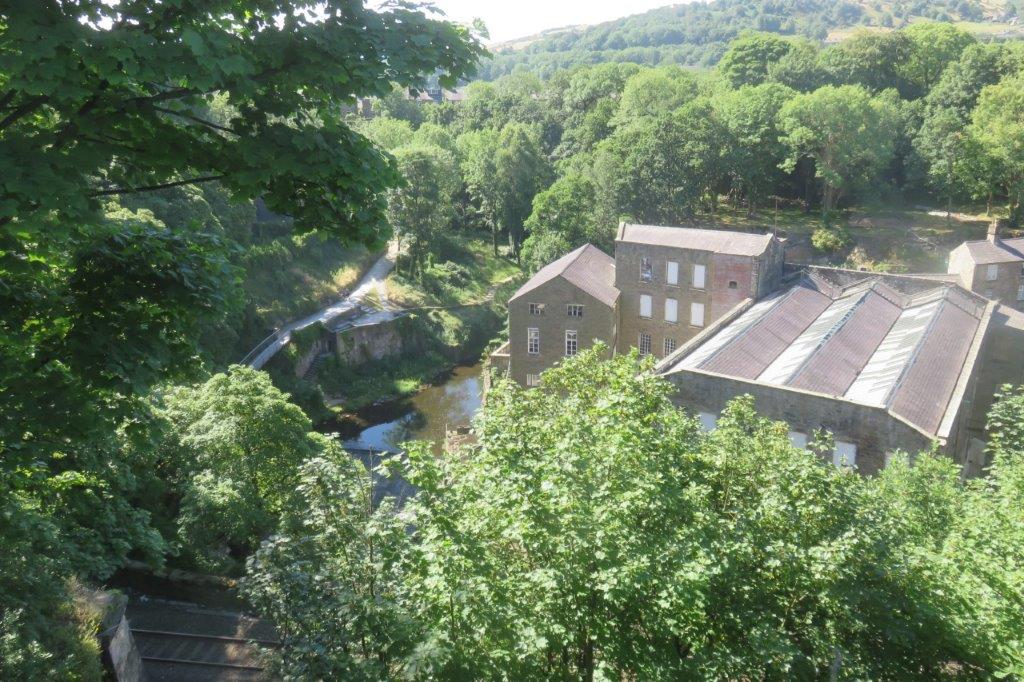 to our right we saw rail track into New Mills, the old disused Mill, and a bit of the Millennium Pedestrian Bridge to the left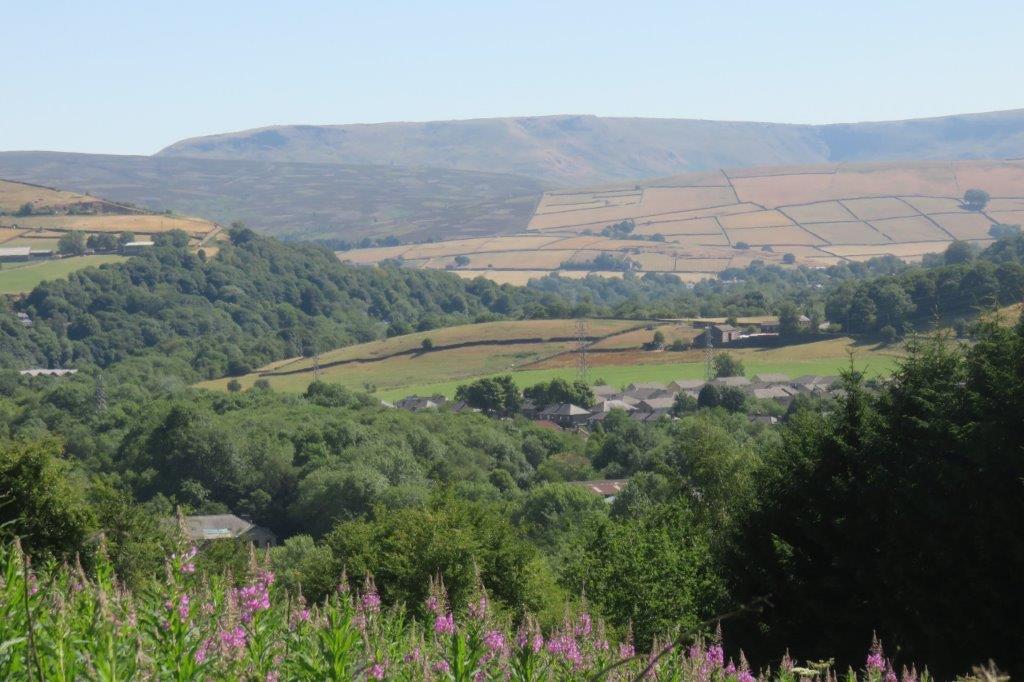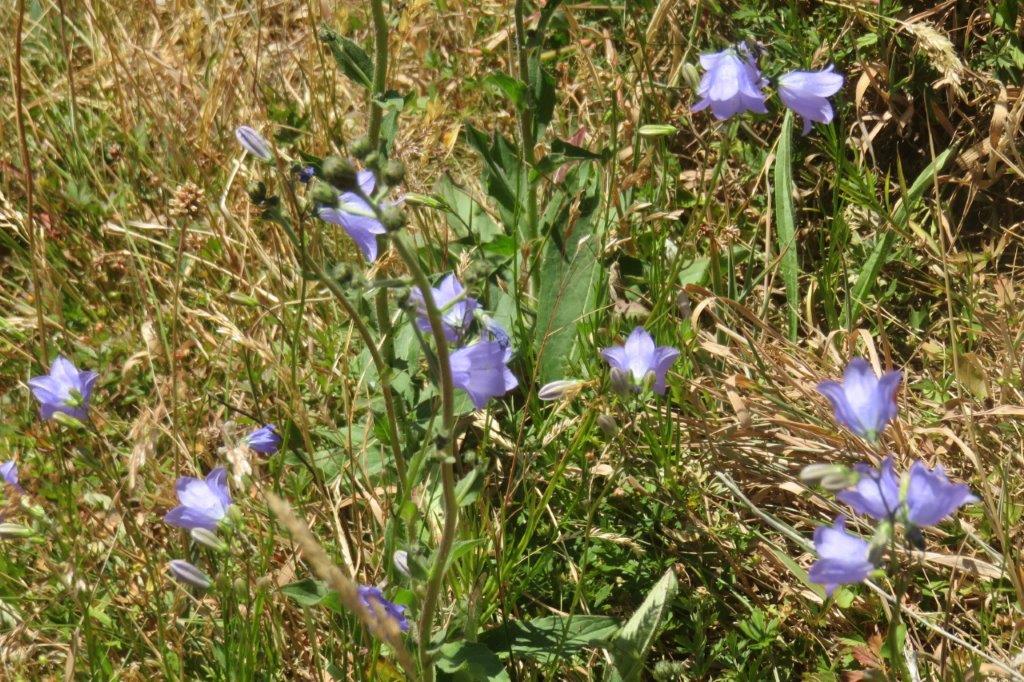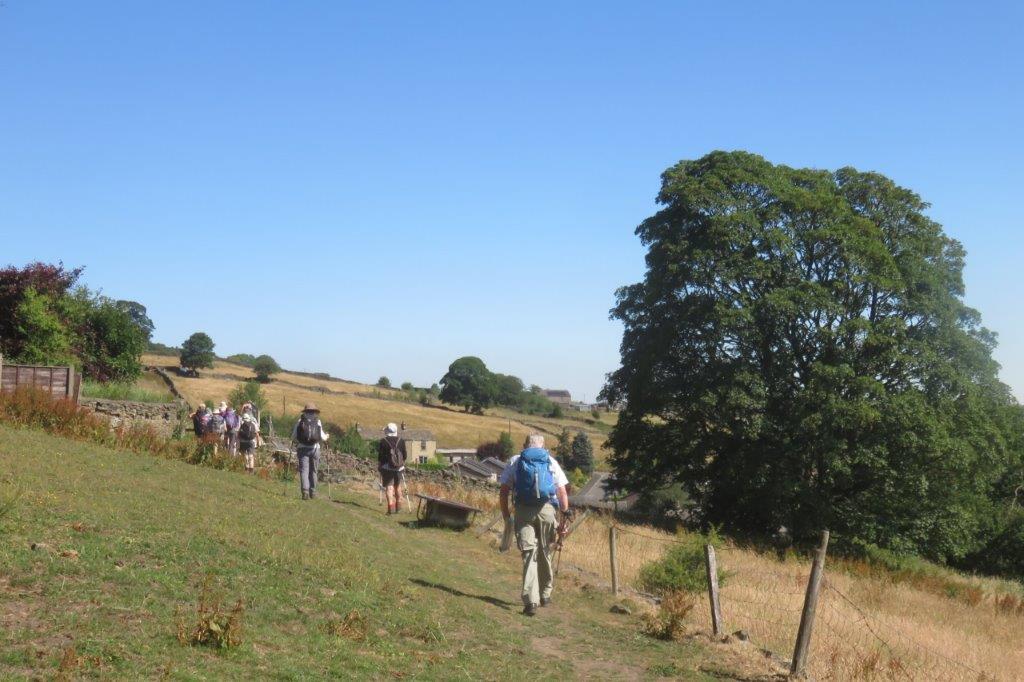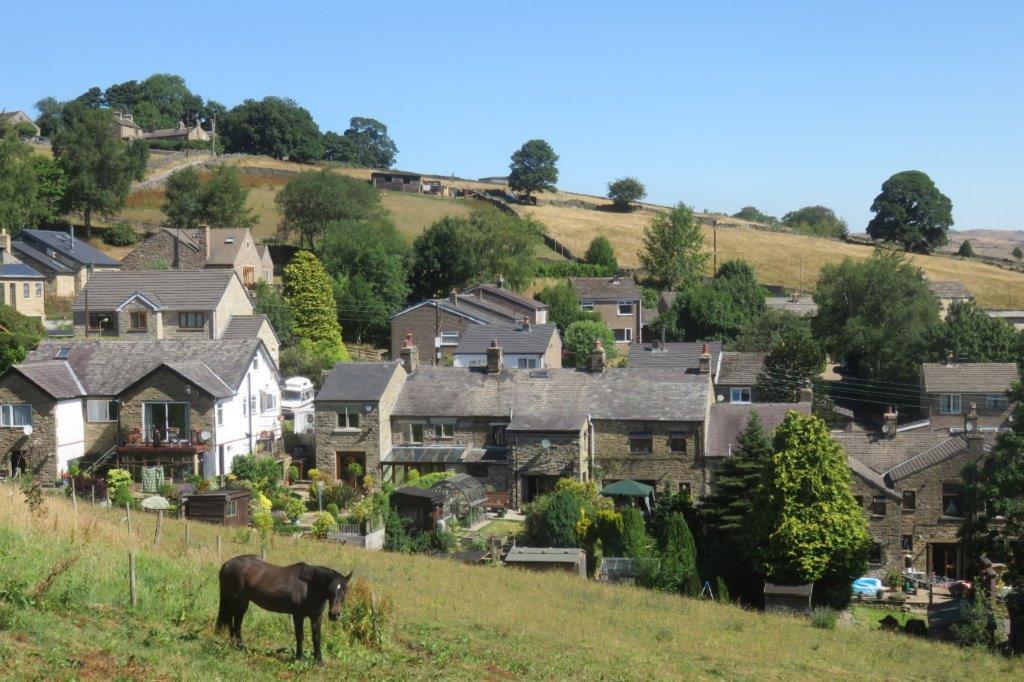 suburbia in the countryside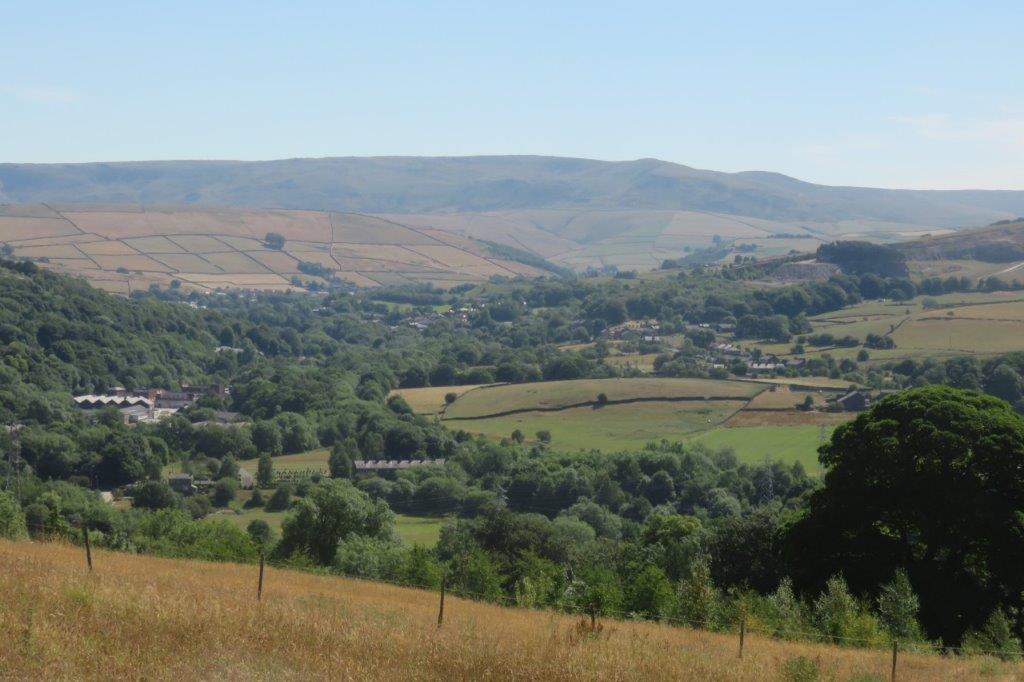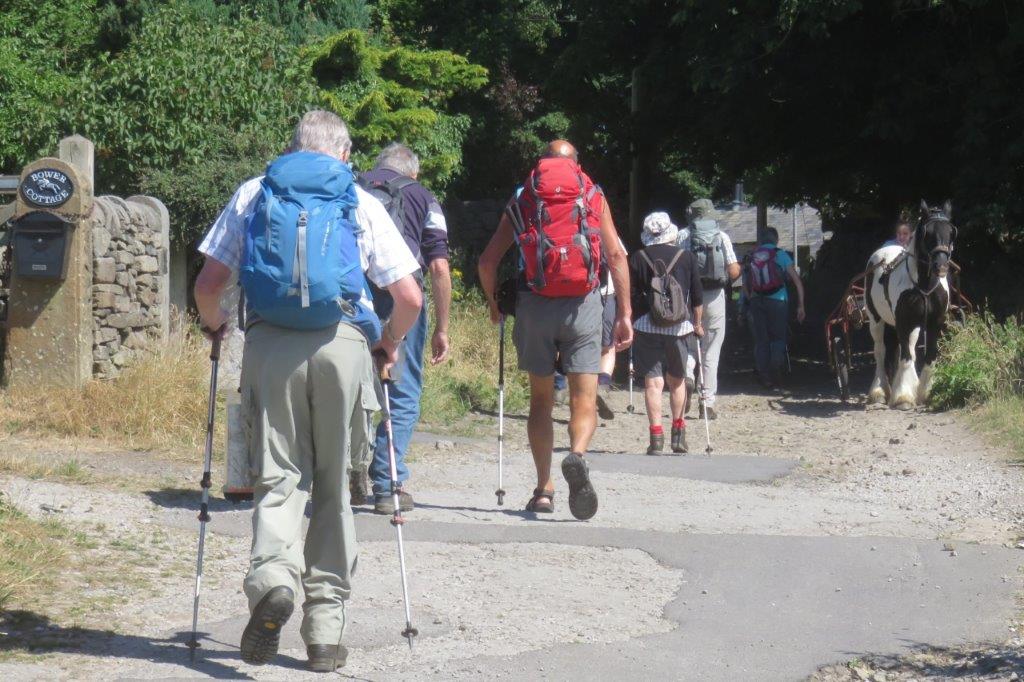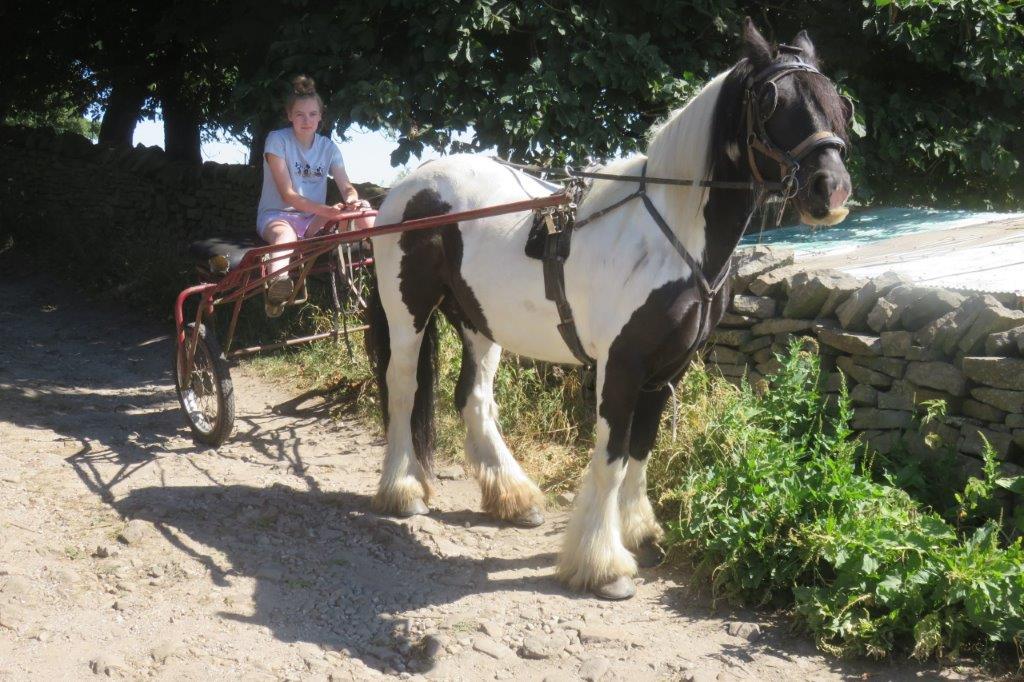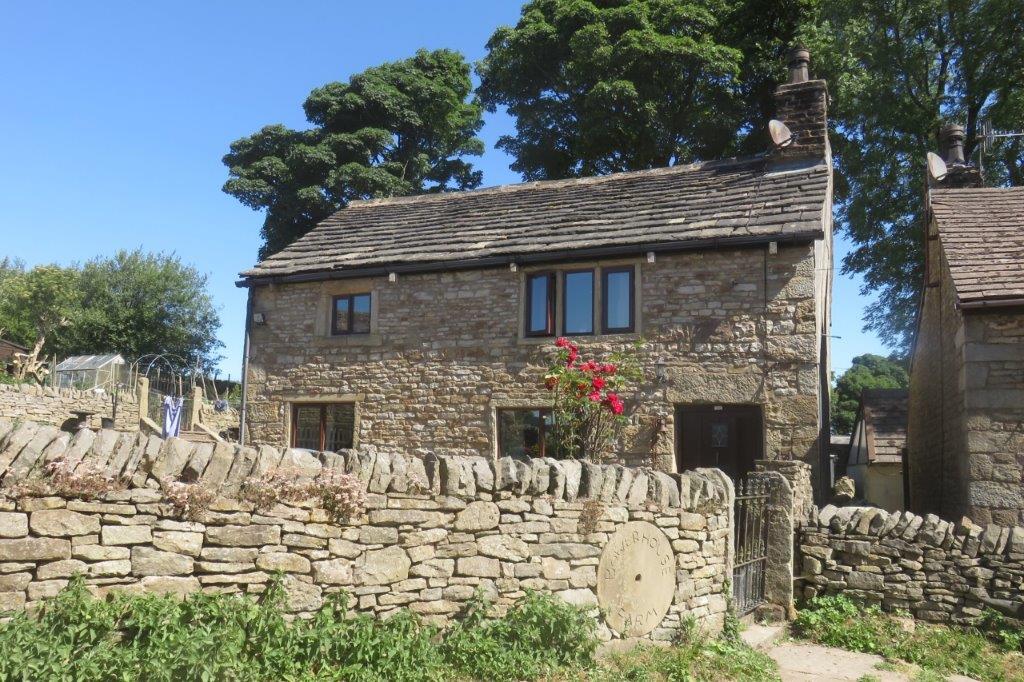 Bower House Farm? Not shown on map.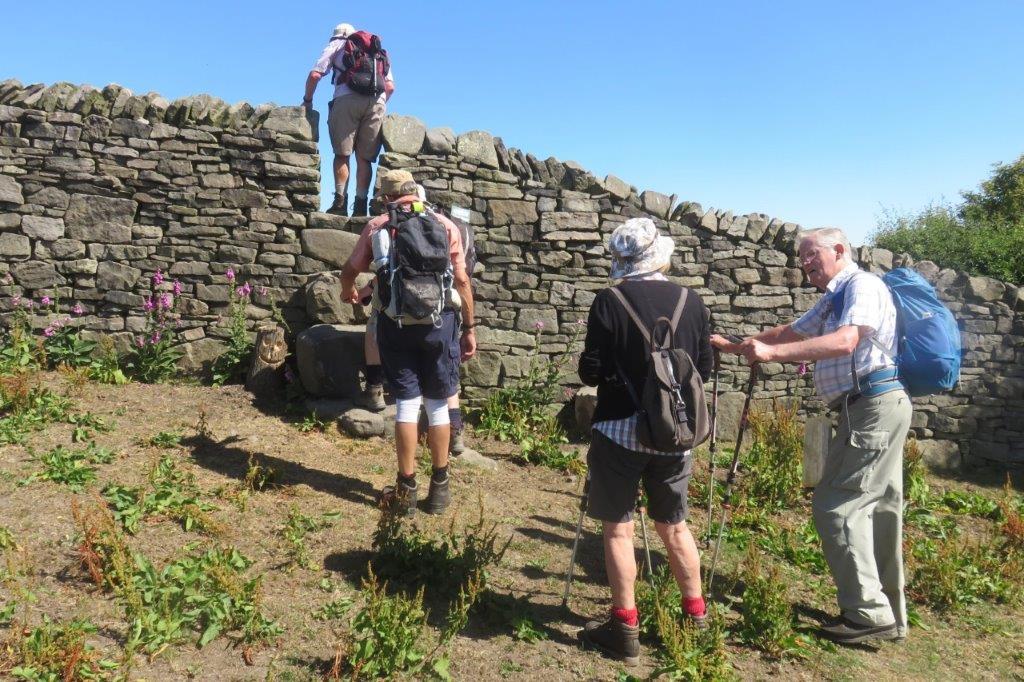 Stile (after passing through a farmyard)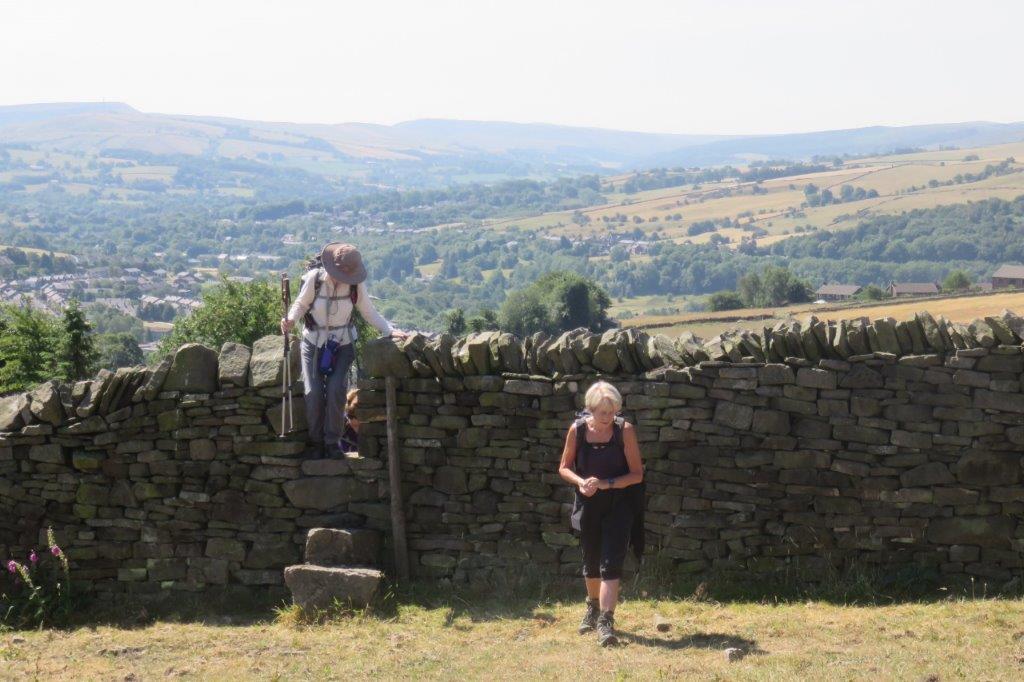 turn left after stile (no way straight up)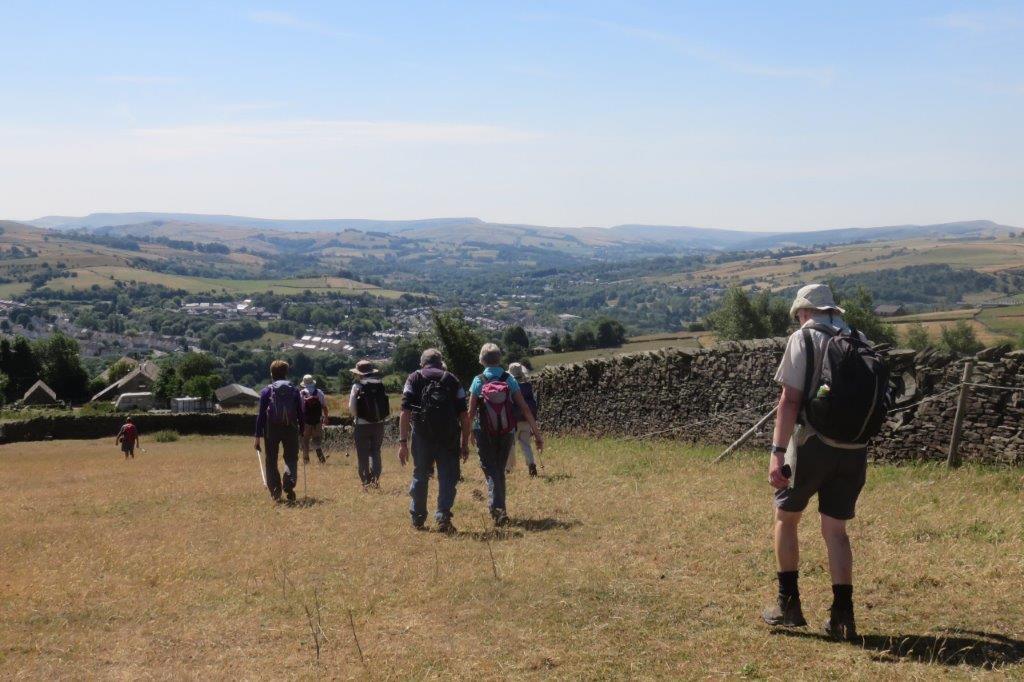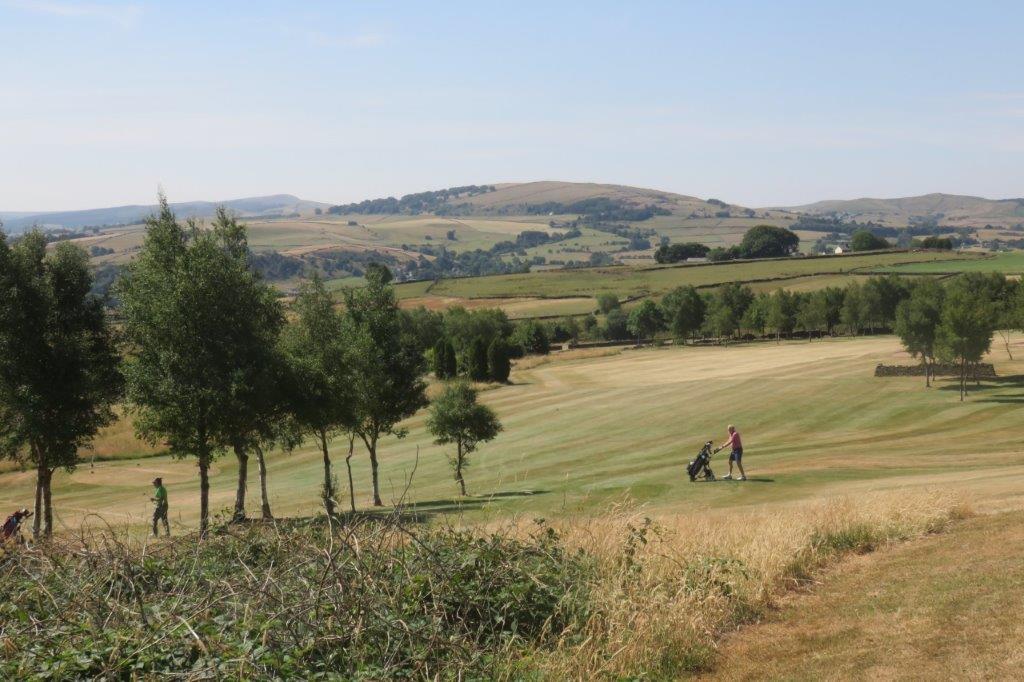 walking up on edge of the golf course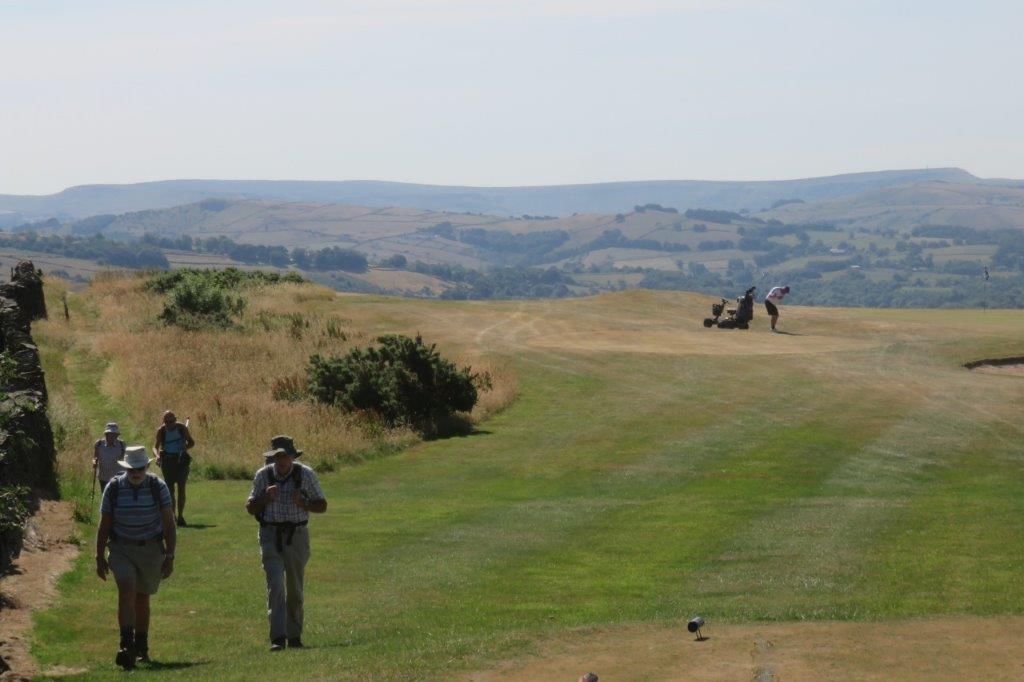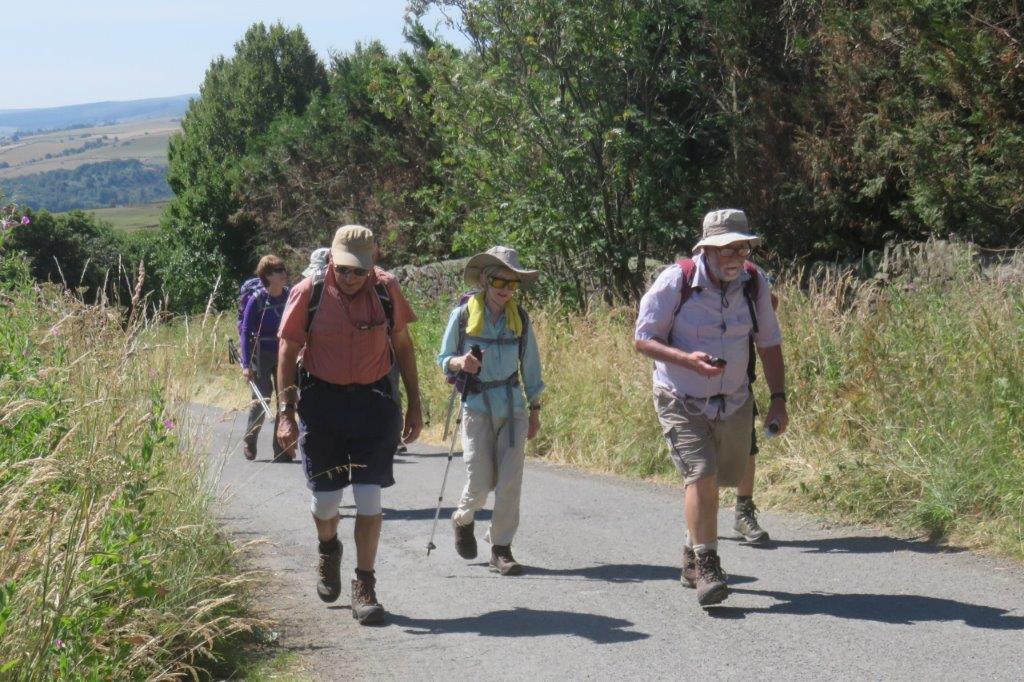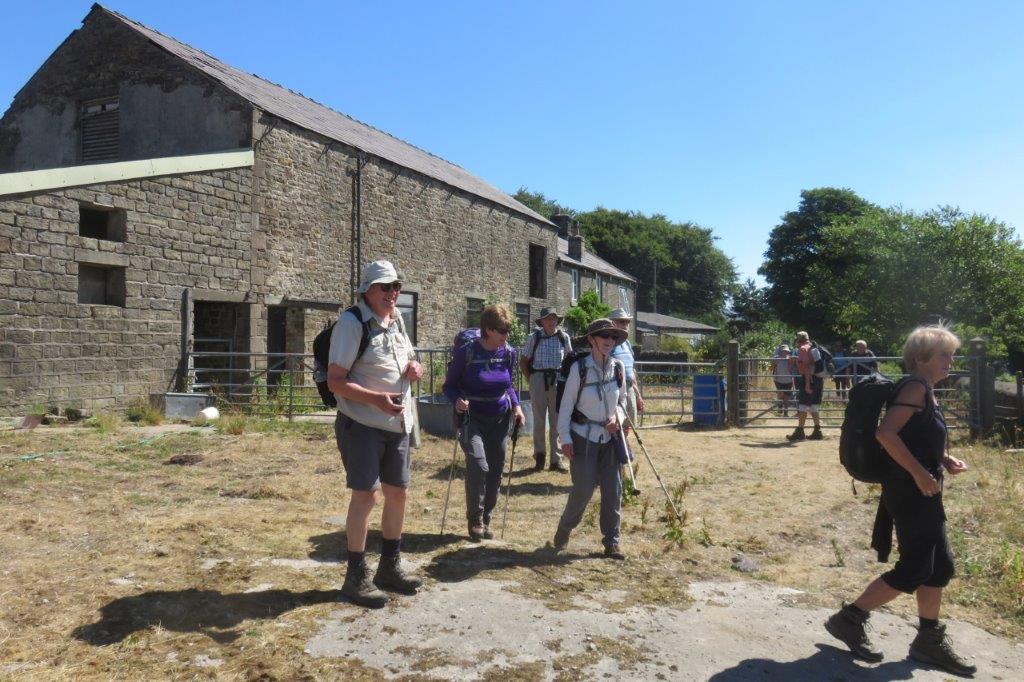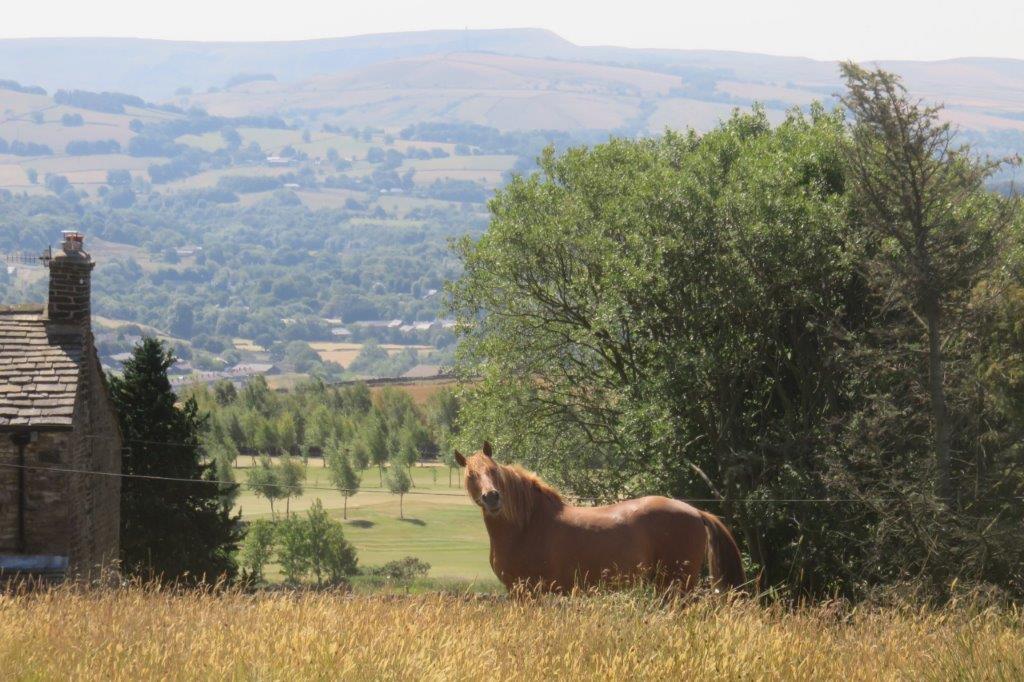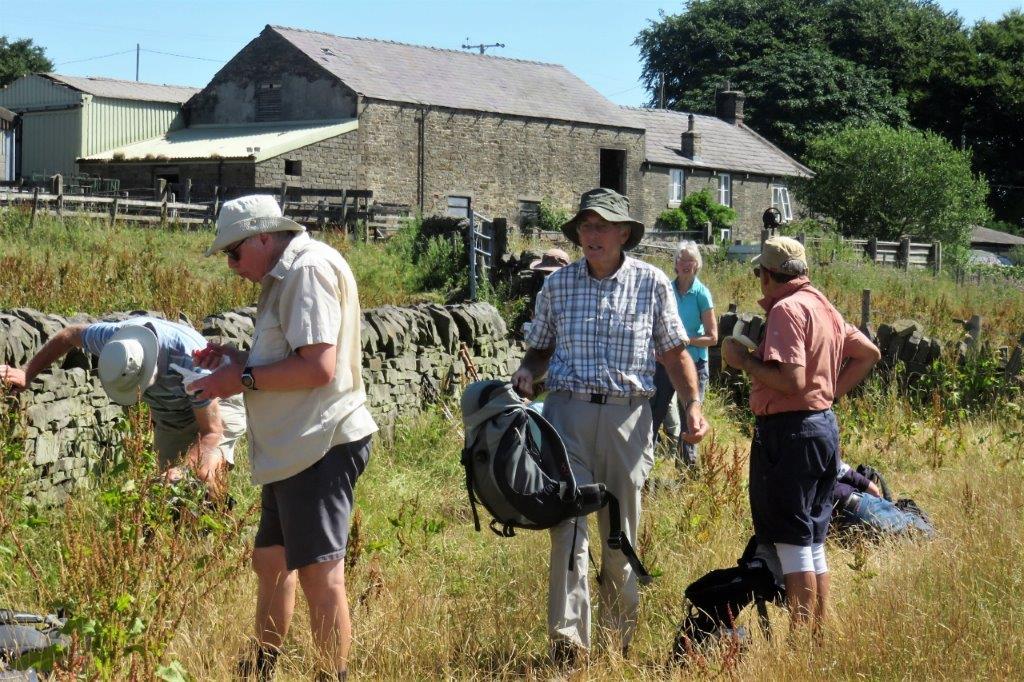 our stop for 'tea'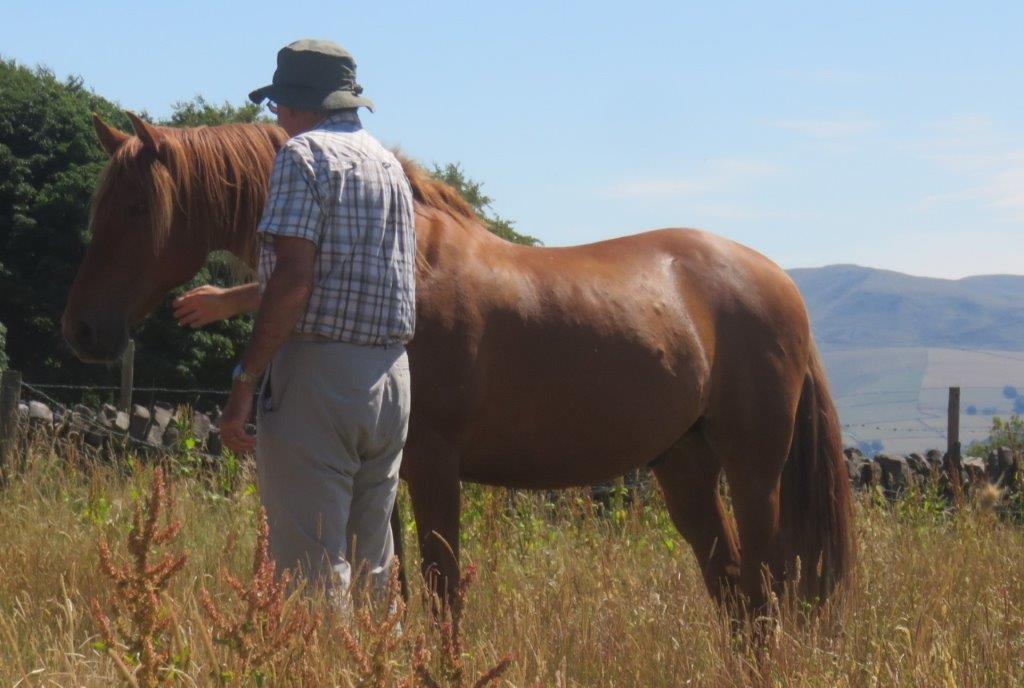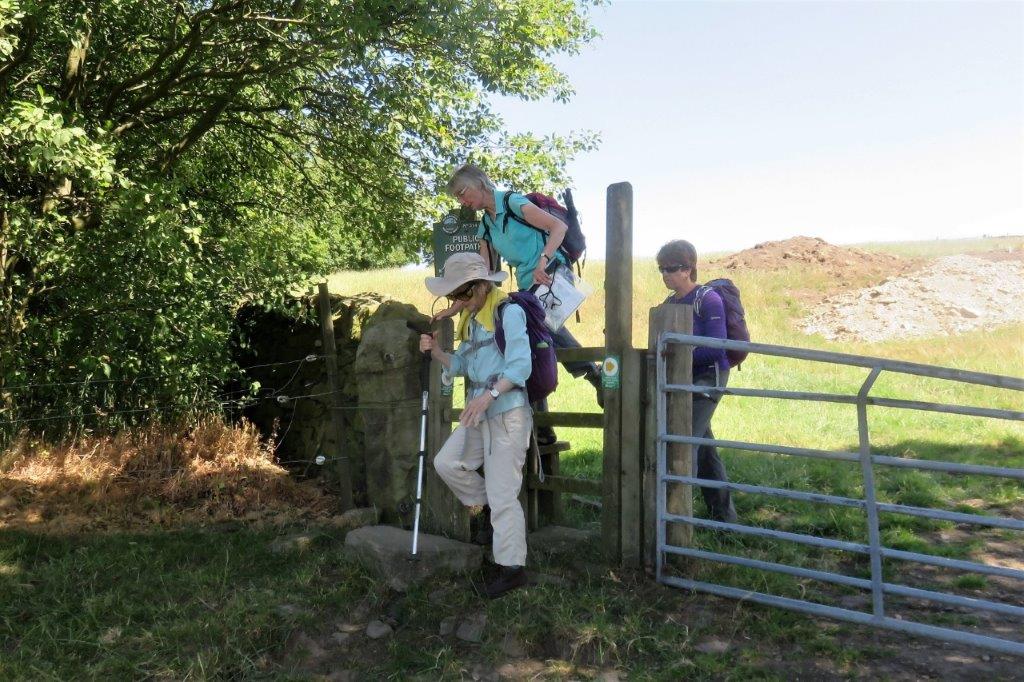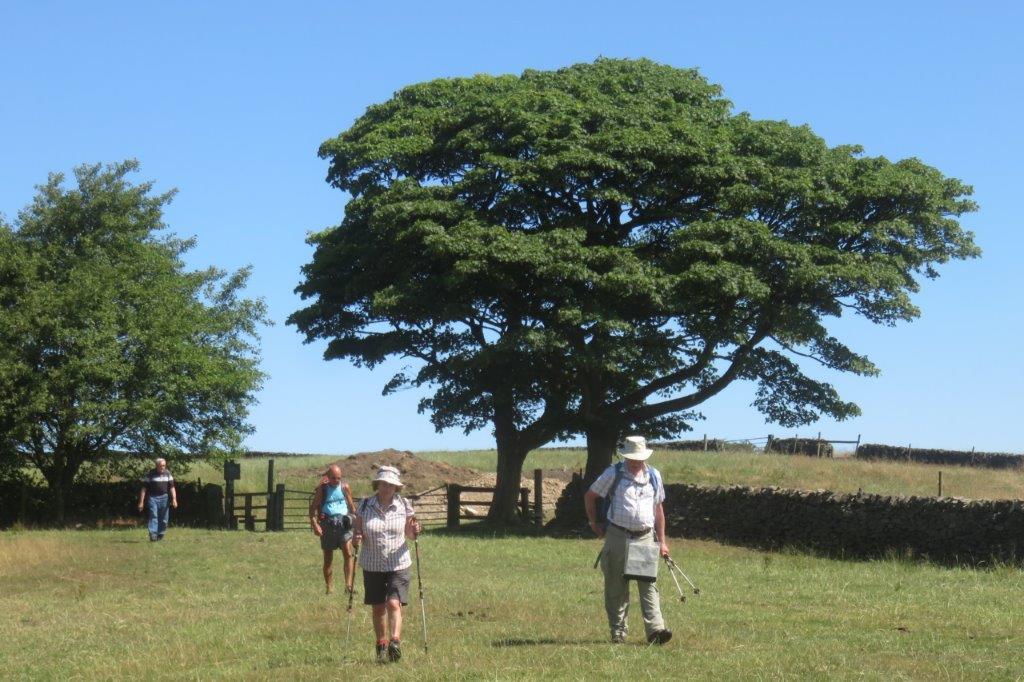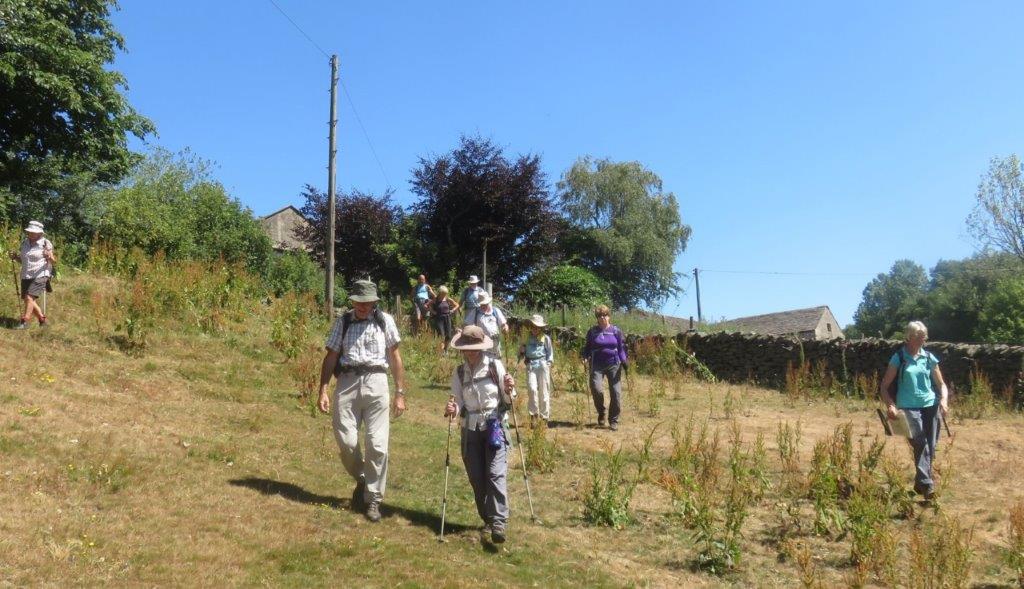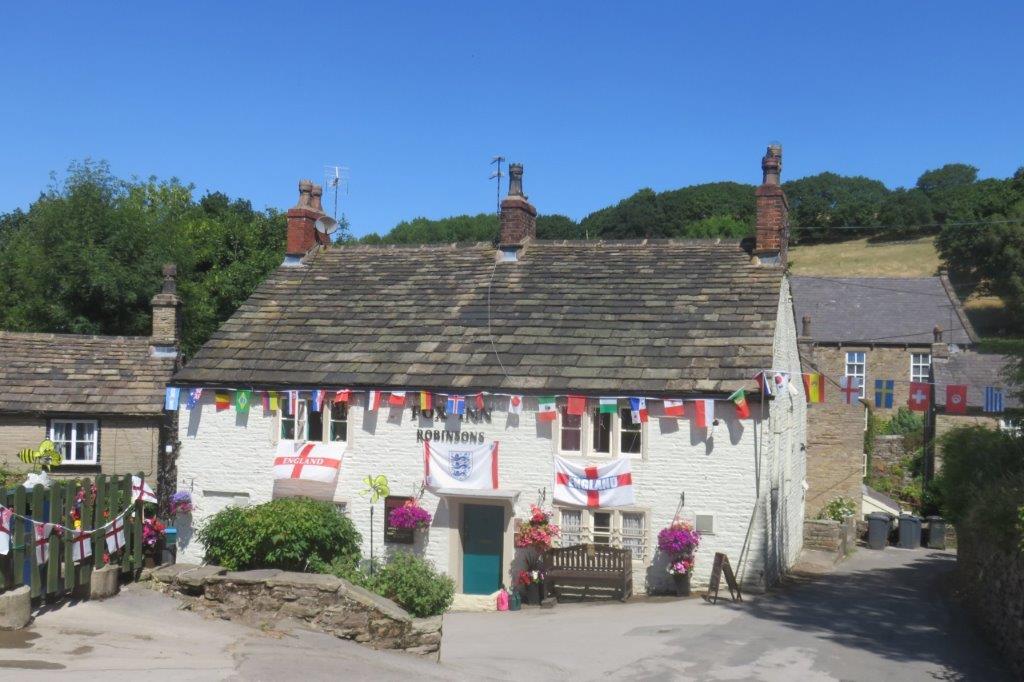 pub festooned for the World Football Cup - England played Colombia the evening before our walk and won on penalties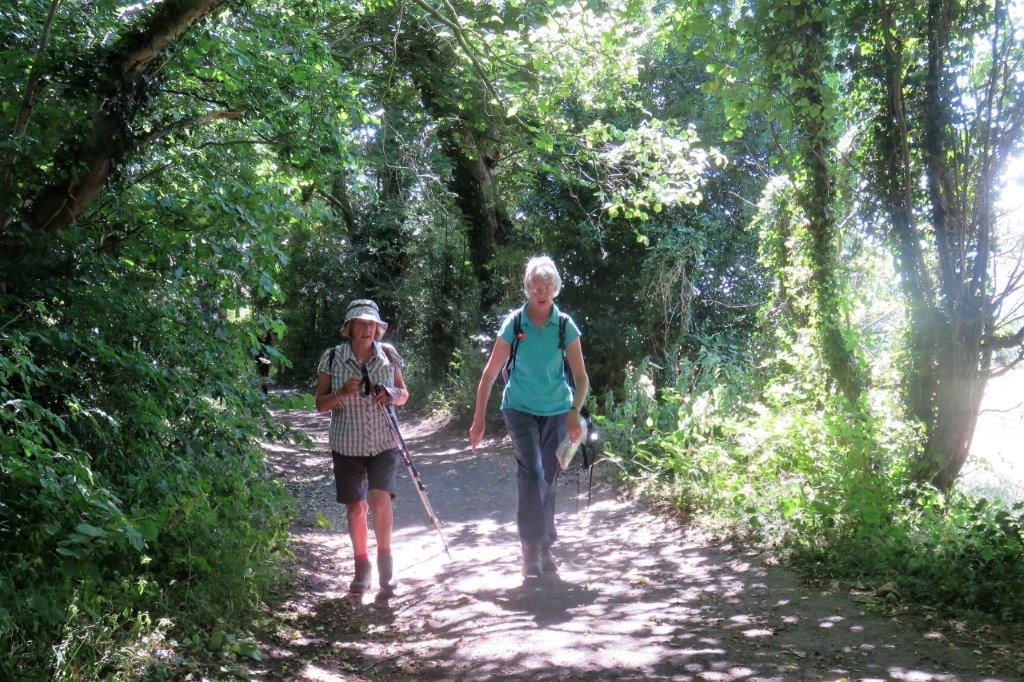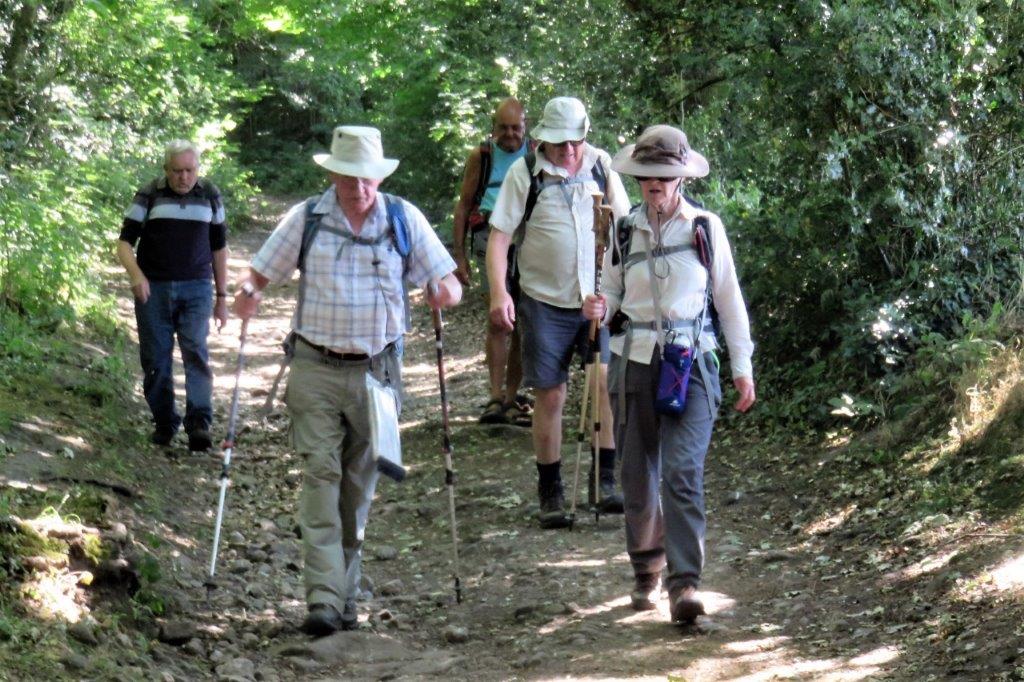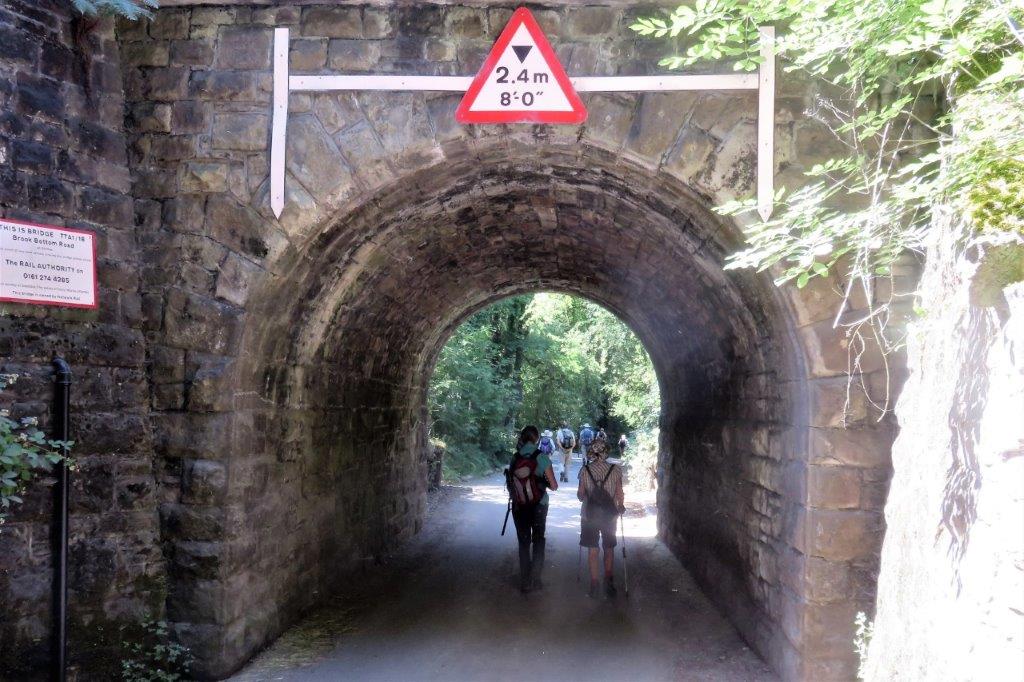 tunnel under railway track - Strines Station to right of exit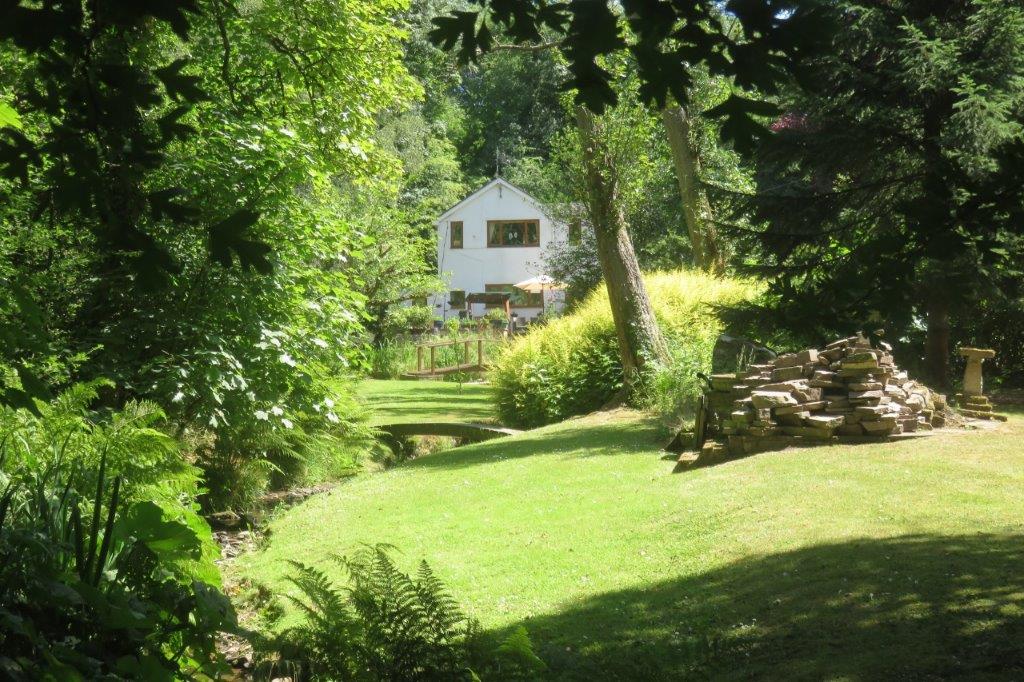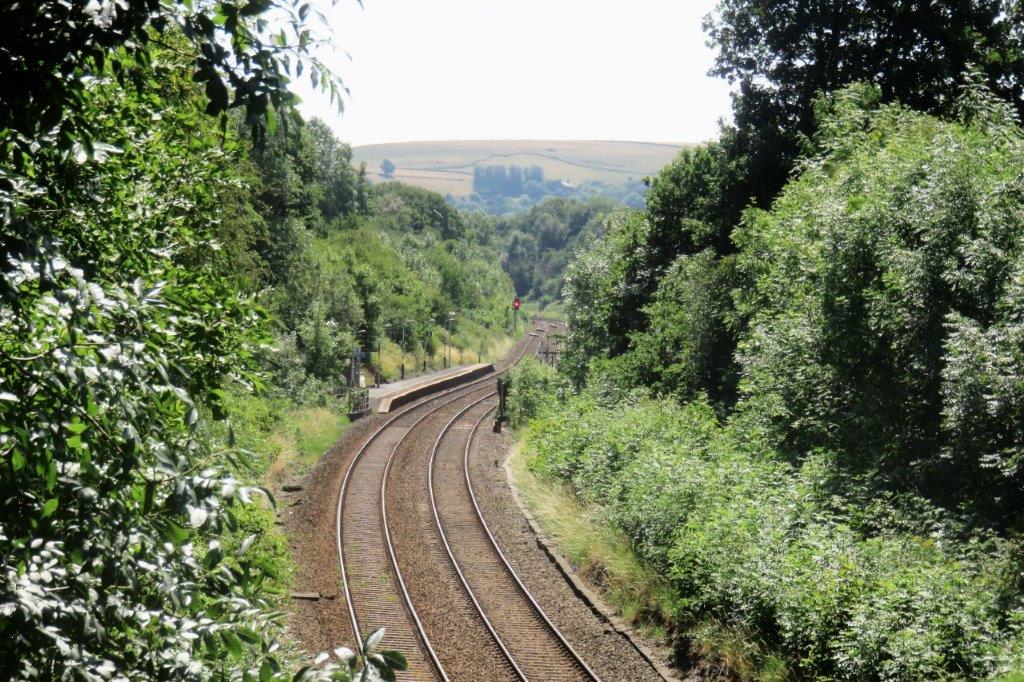 looking back at Strines Station from bridge crossing rail track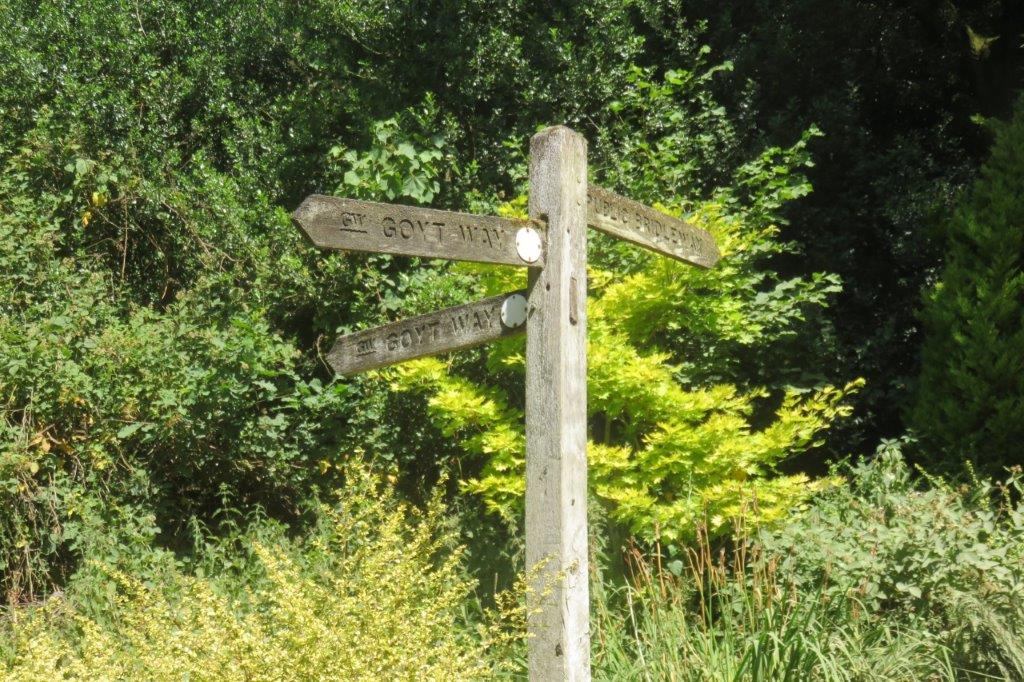 Goyt Way makes a 'V' turn here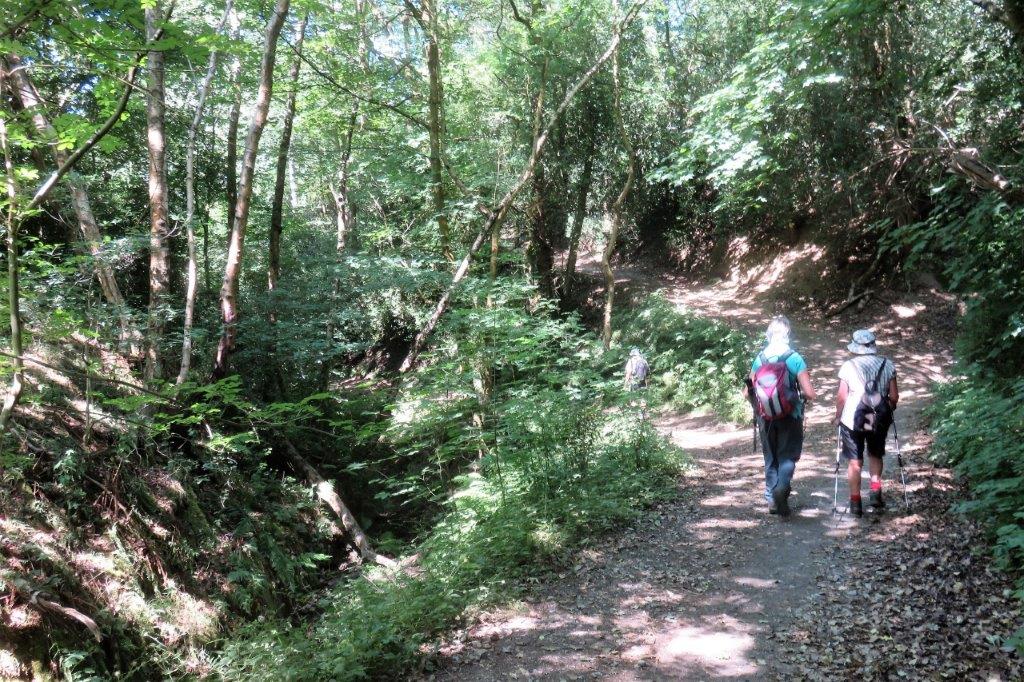 keep on path to right - do not turn down left!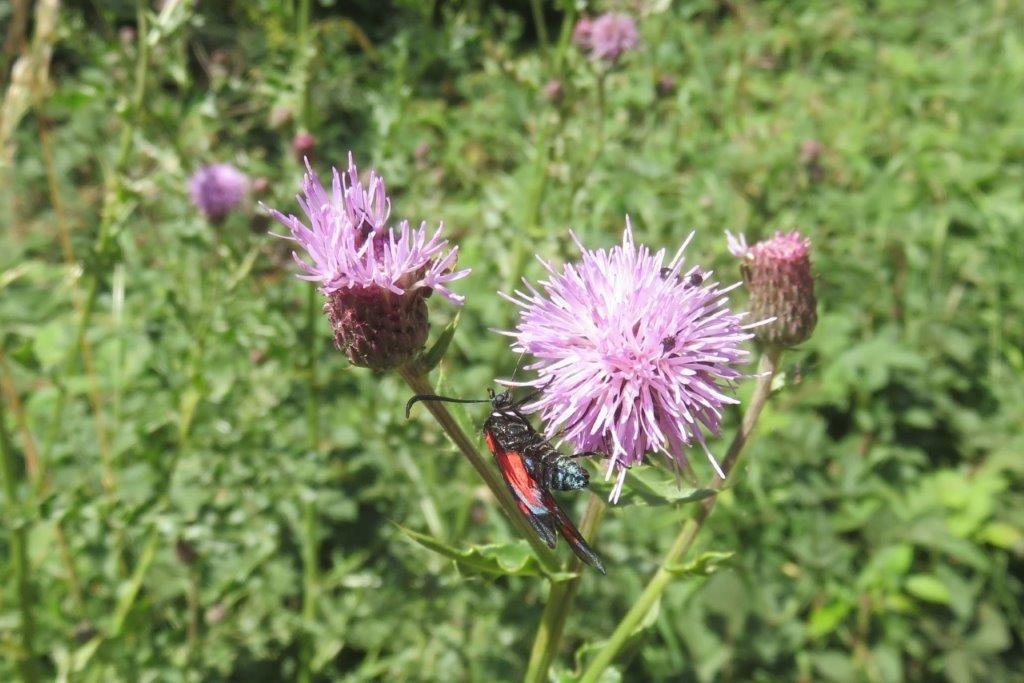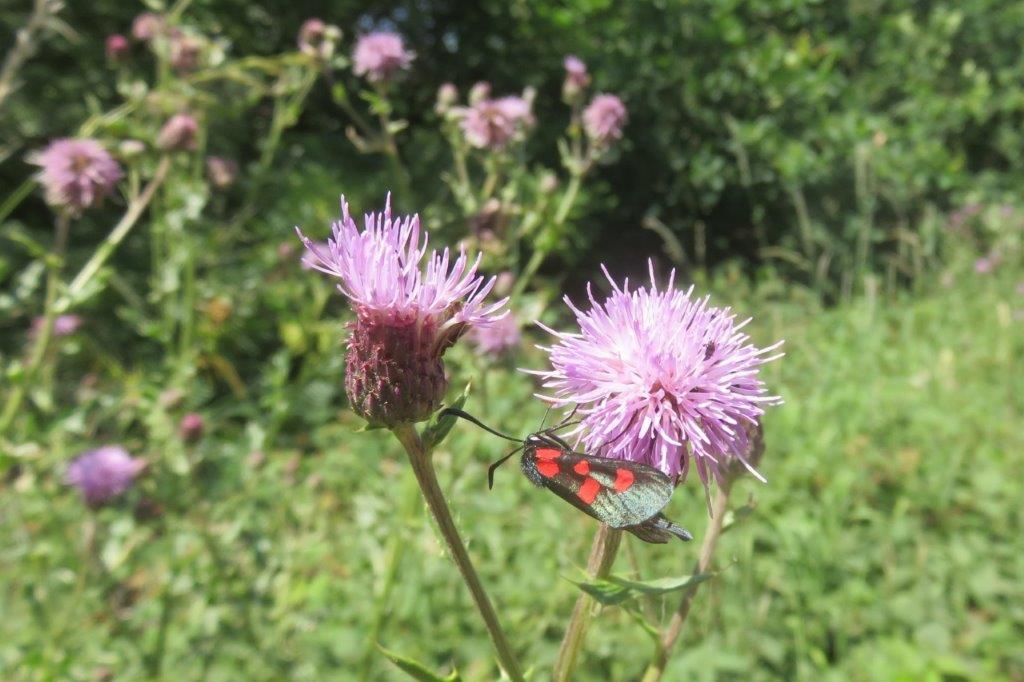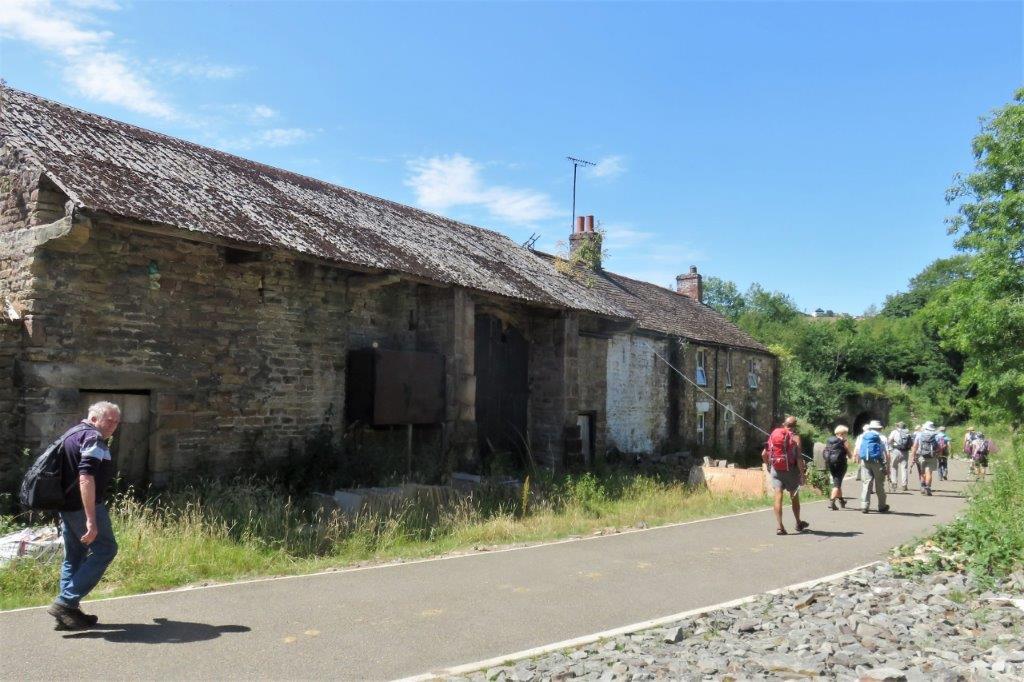 note stone cantilever beams supporting the eaves.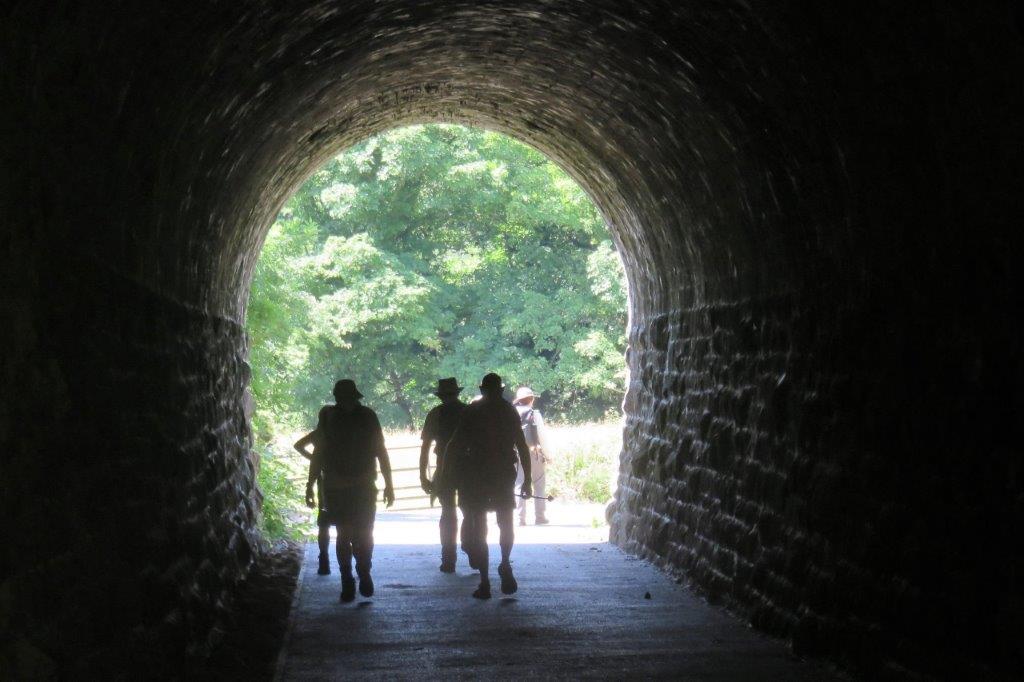 yet another tunnel under rail track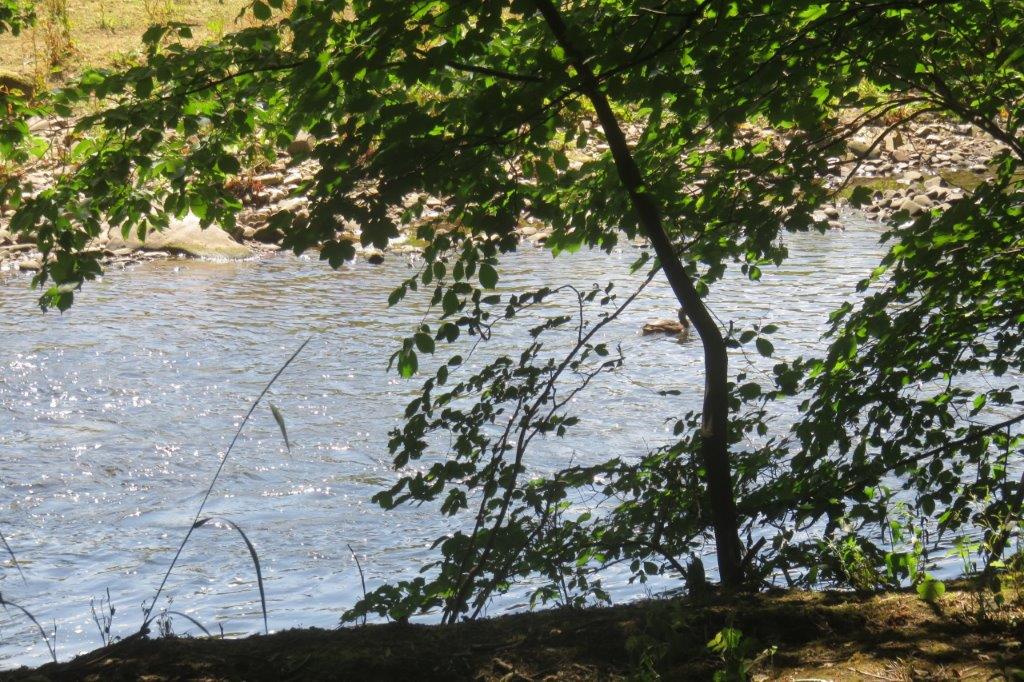 The River Goyt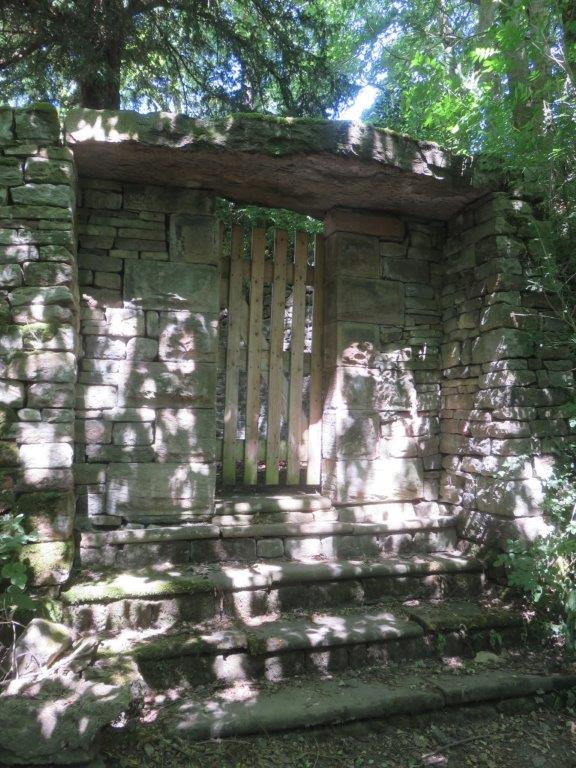 not clear what this gate leads to?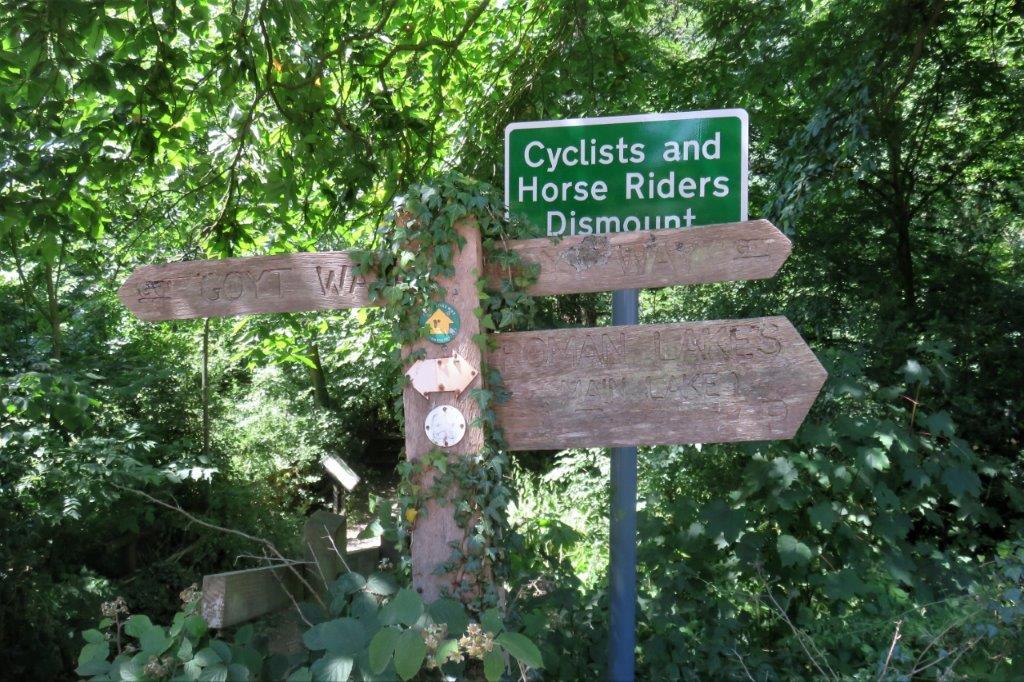 Goyt Way and 'bridleway' past the Roman Lakes diverge later near the Lakes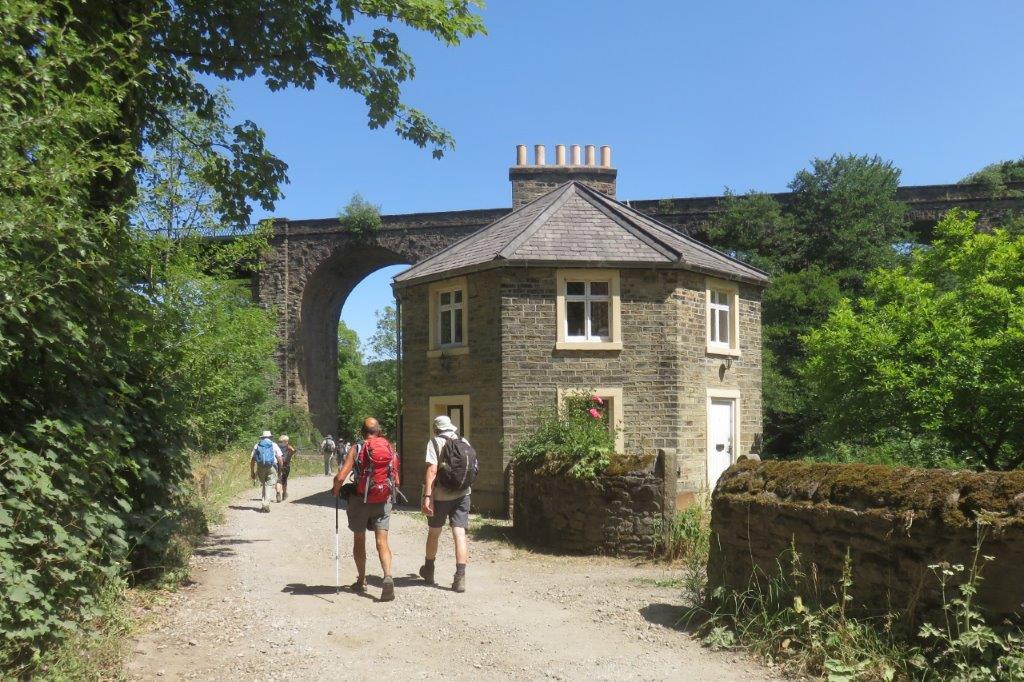 passing under a brick railway viaduct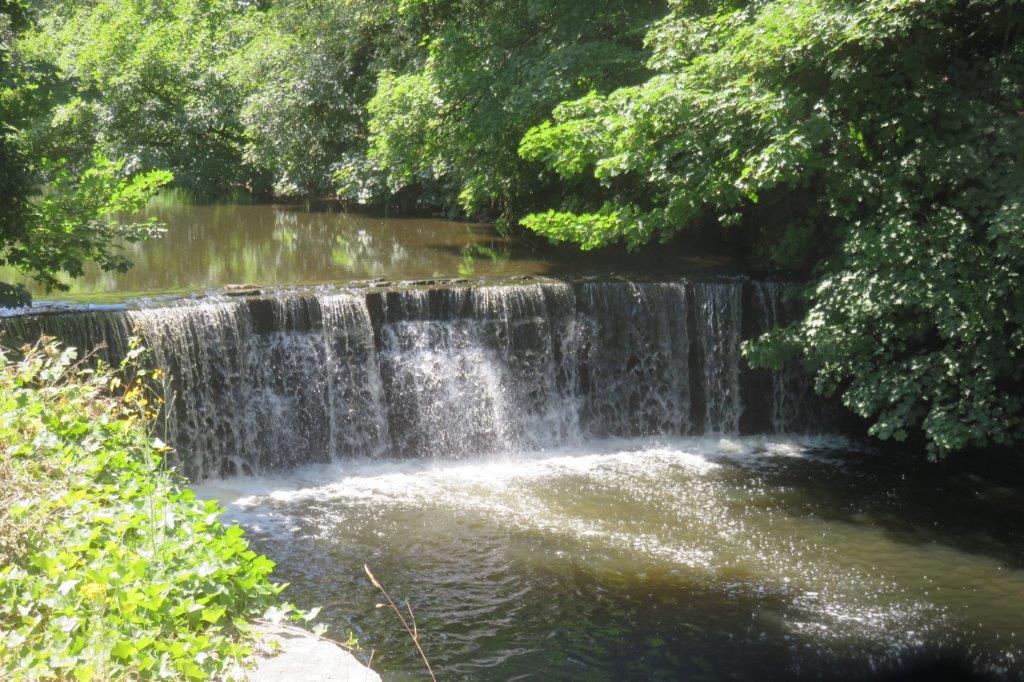 weir on River Goyt near Viaduct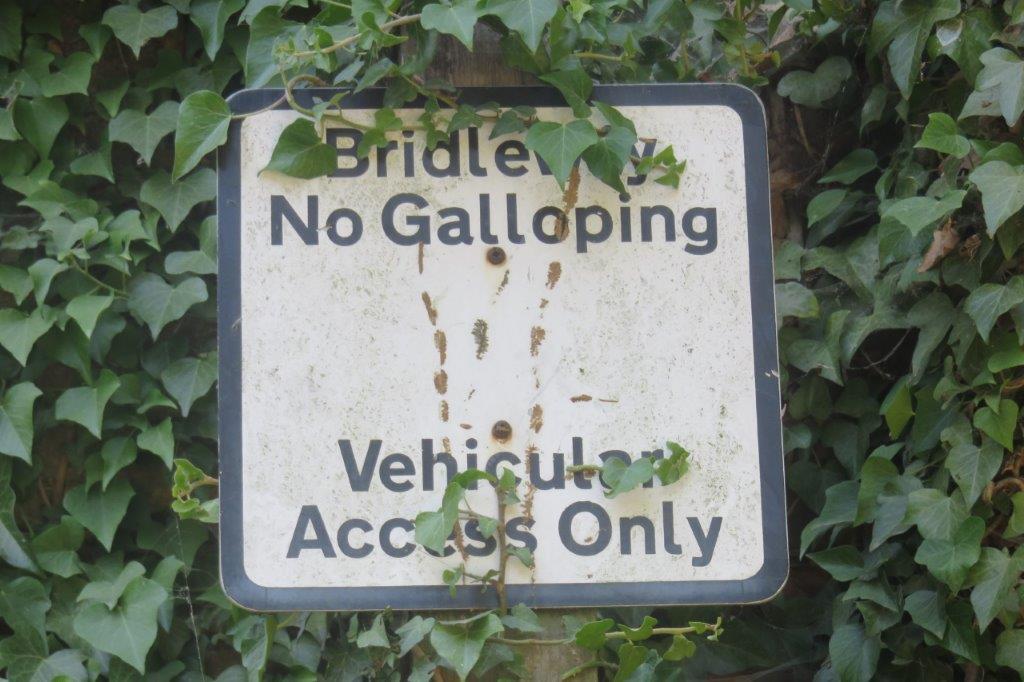 Strange notice implying the bridleway is now a 'road' for vehicular traffic and walkers should keep off? Needs challenging!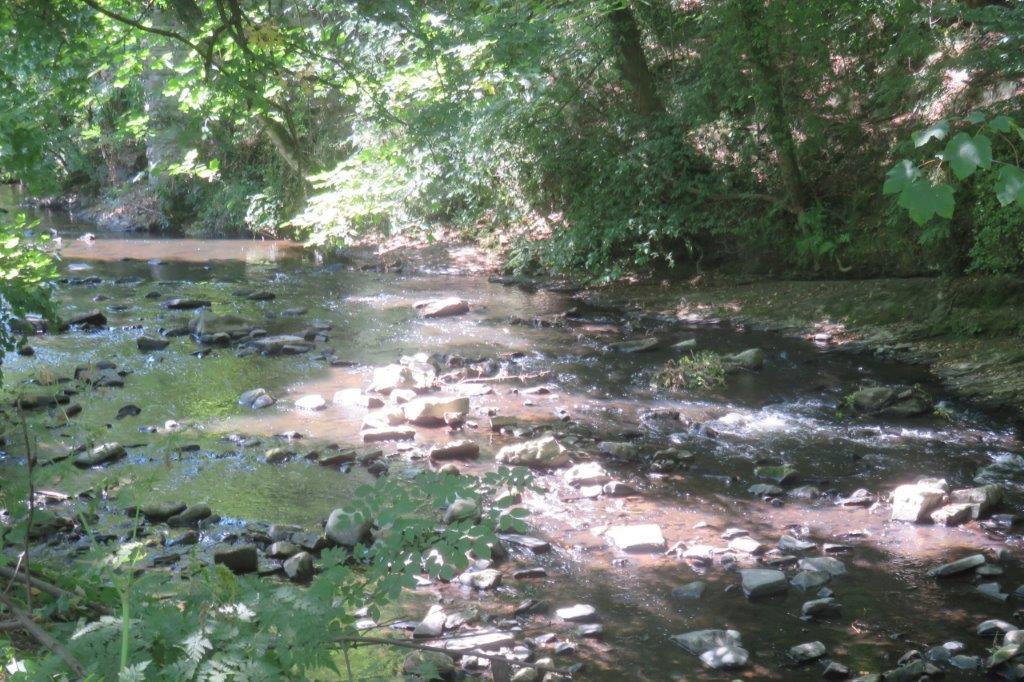 River Goyt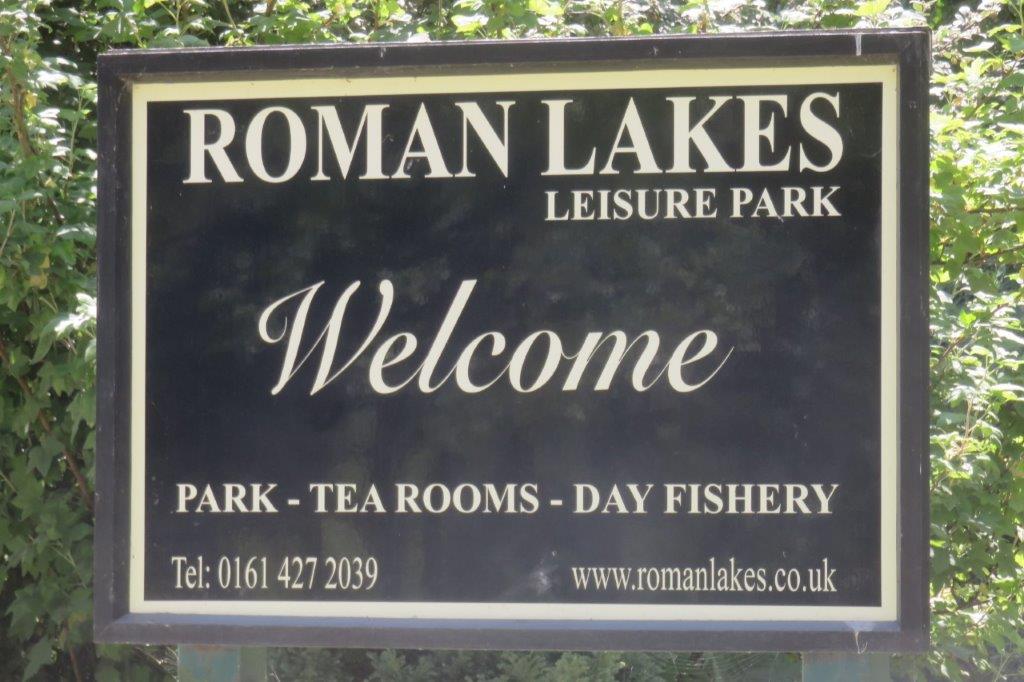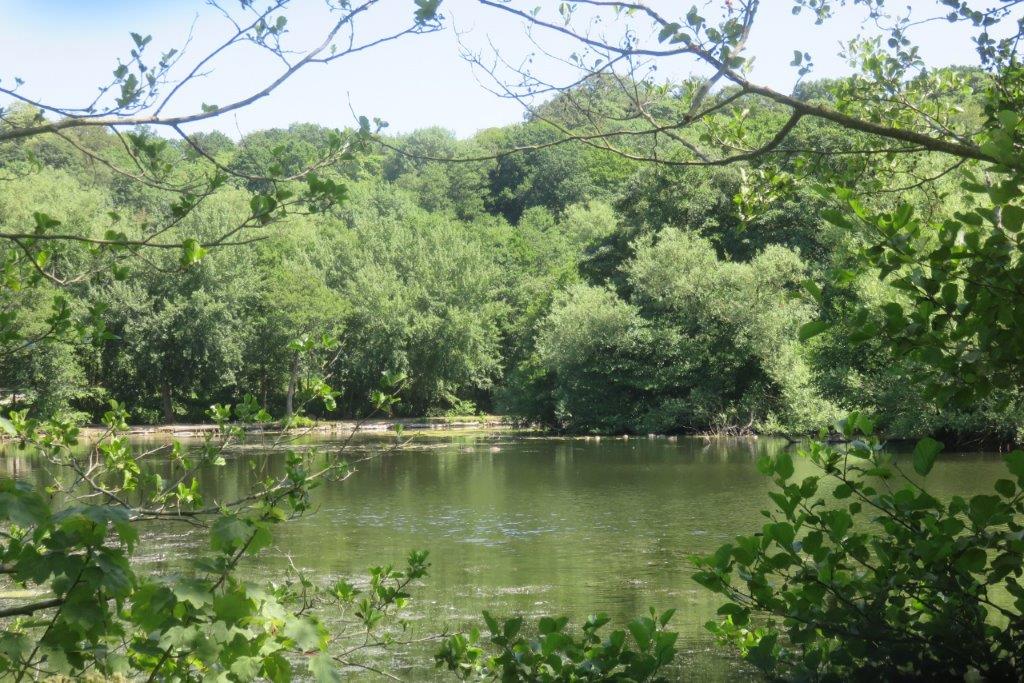 One of the Roman Lakes (trees / brush along bridleway obscures view of some Lakes)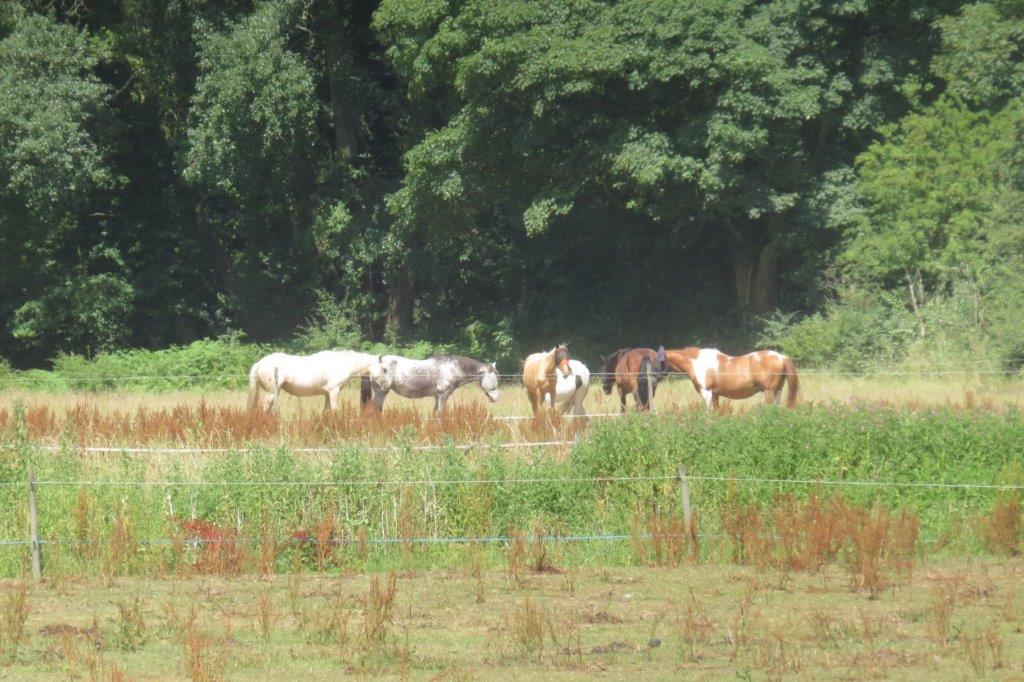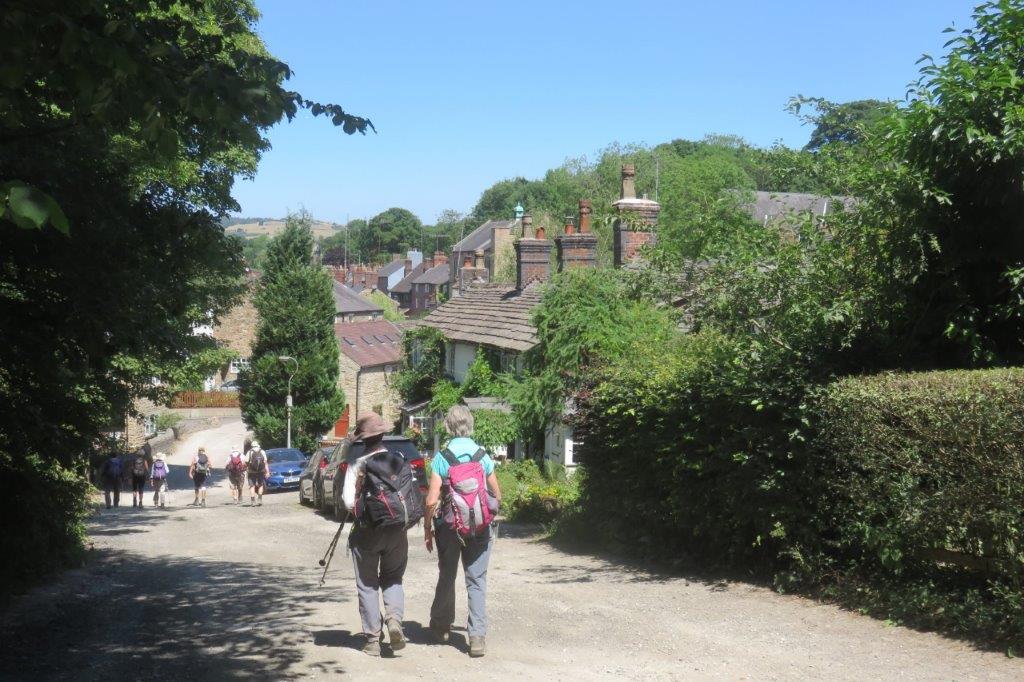 into Marple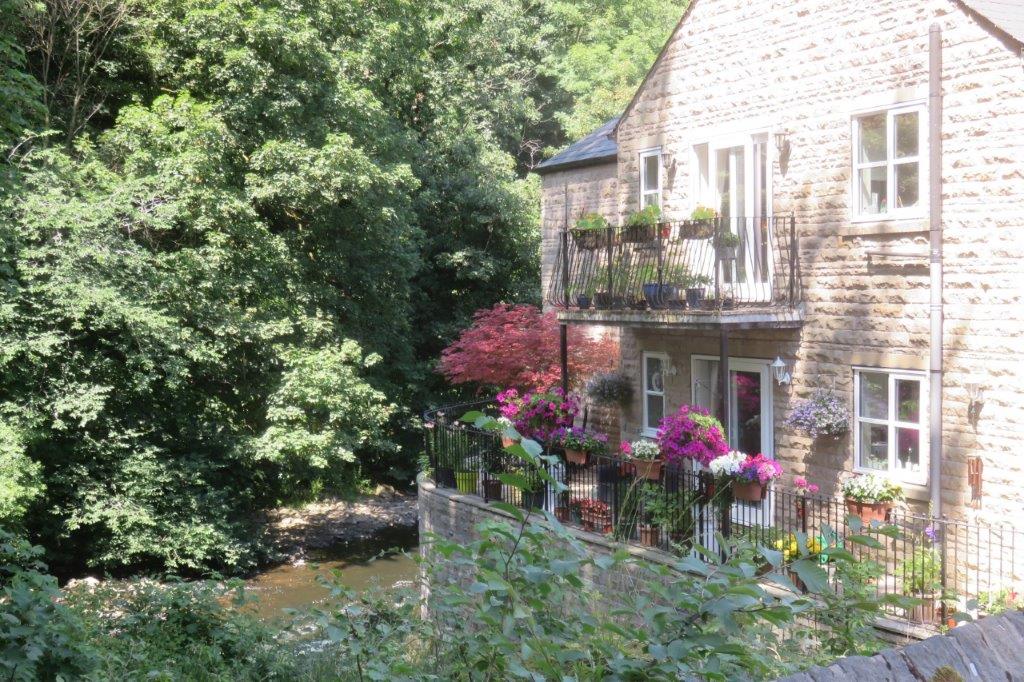 verandah on the edge of the River Goyt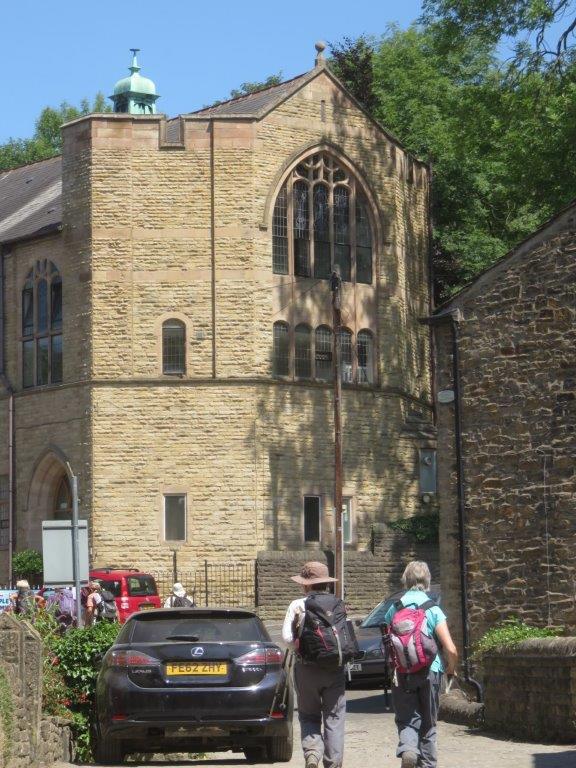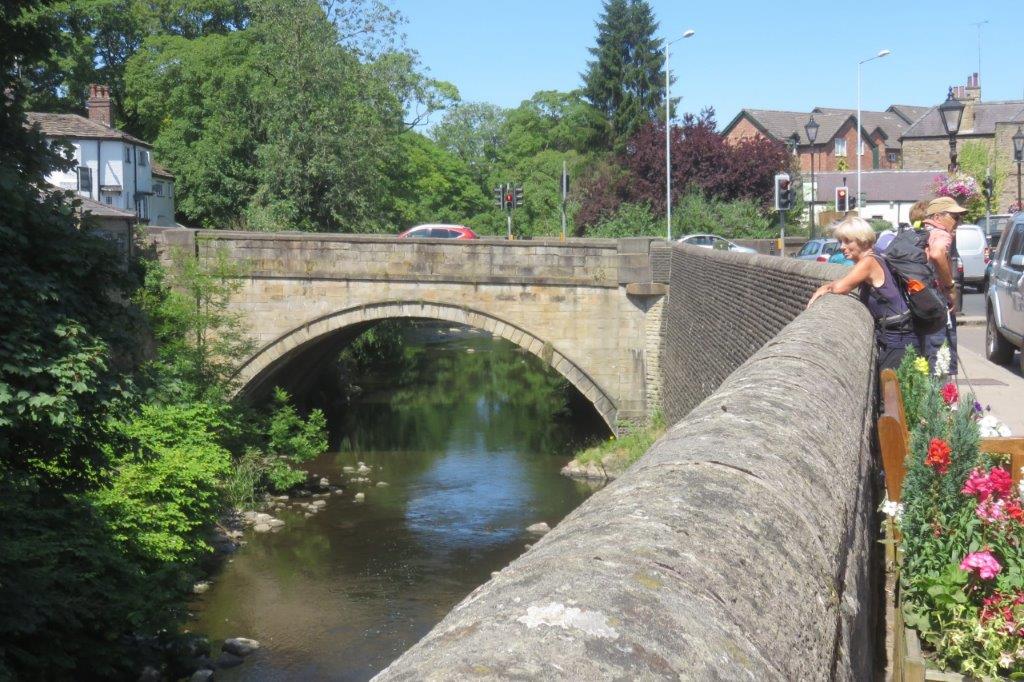 Marple Bridge on the A626 road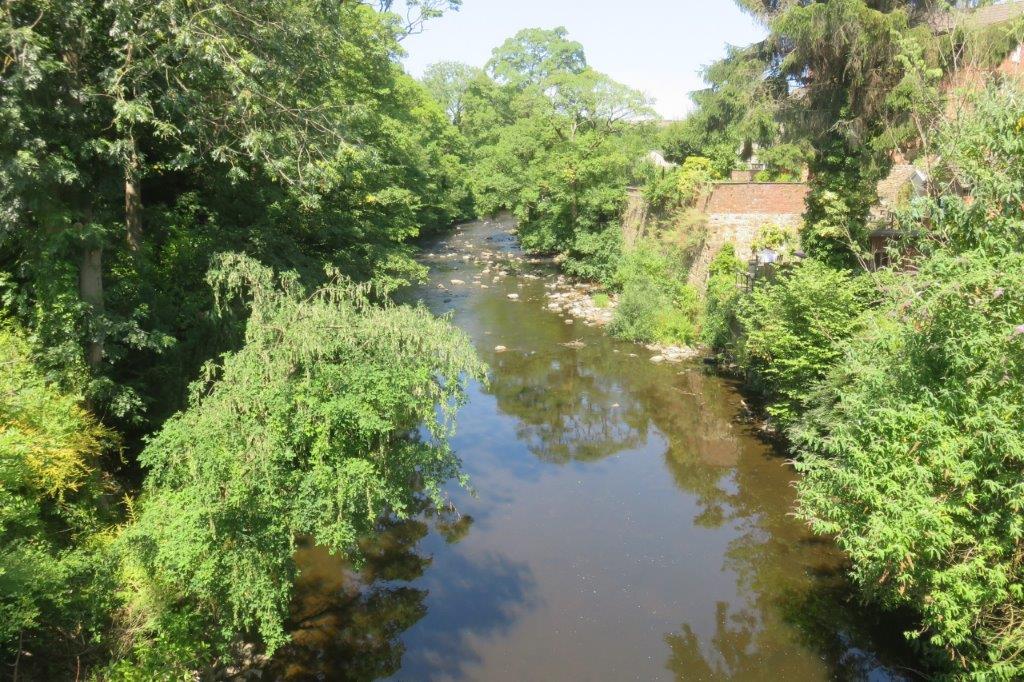 River Goyt downstream of Marple Bridge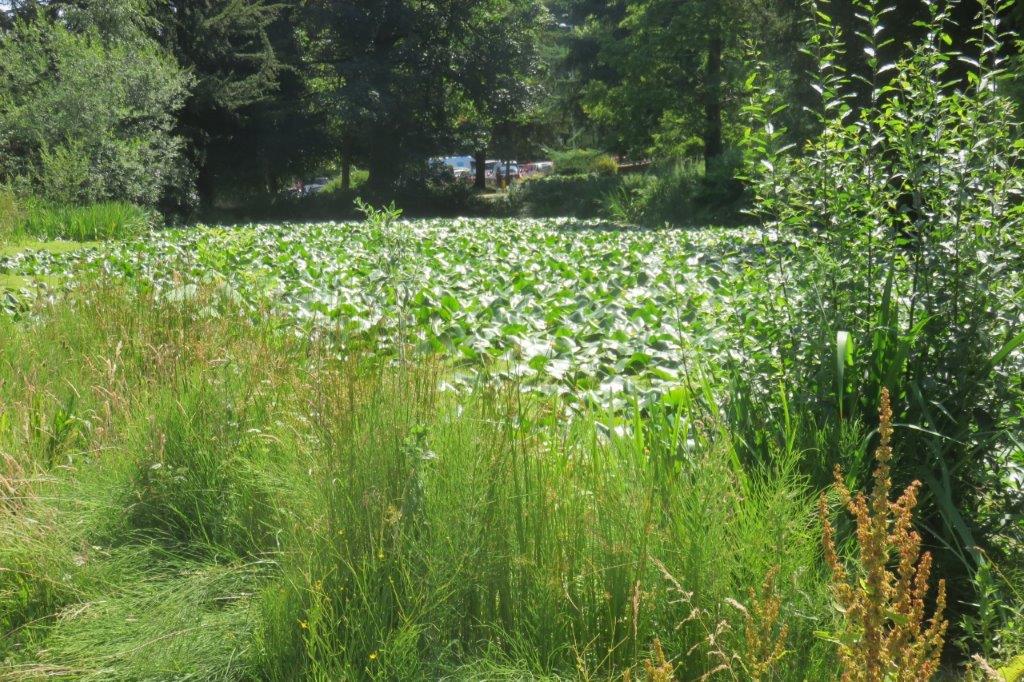 a diversion just beyond Marple Bridge near playground area for lunch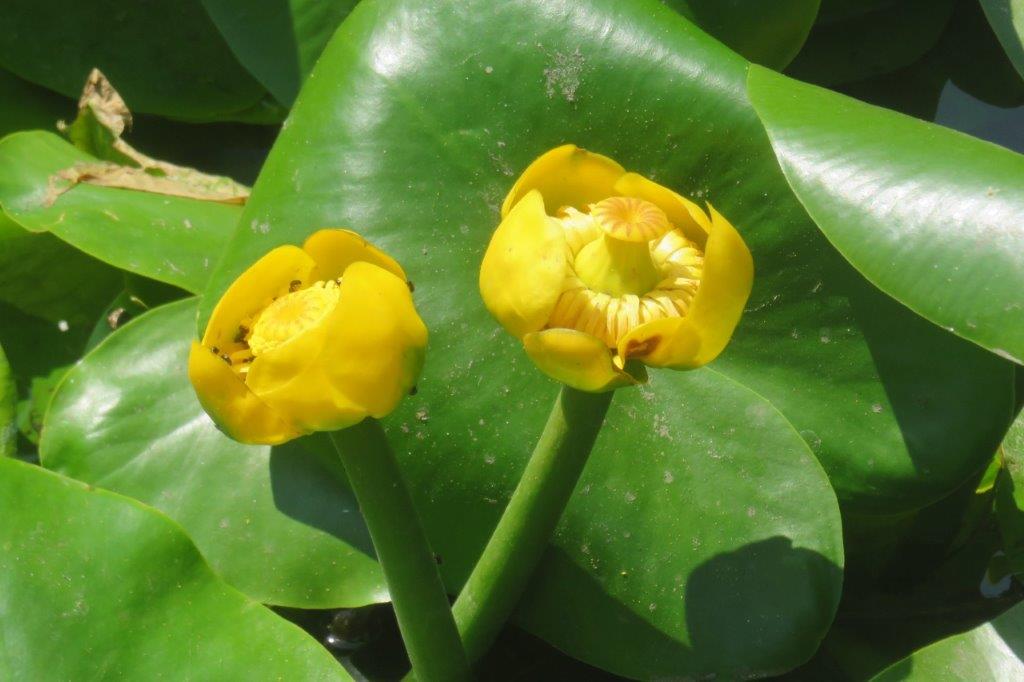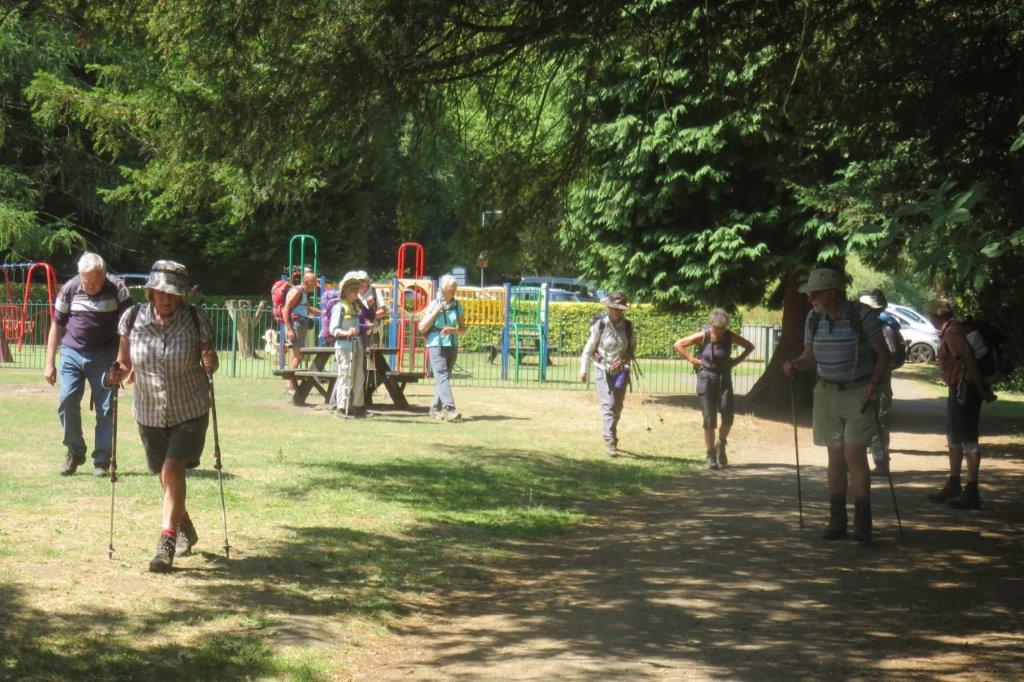 returning to the A626 road & the walk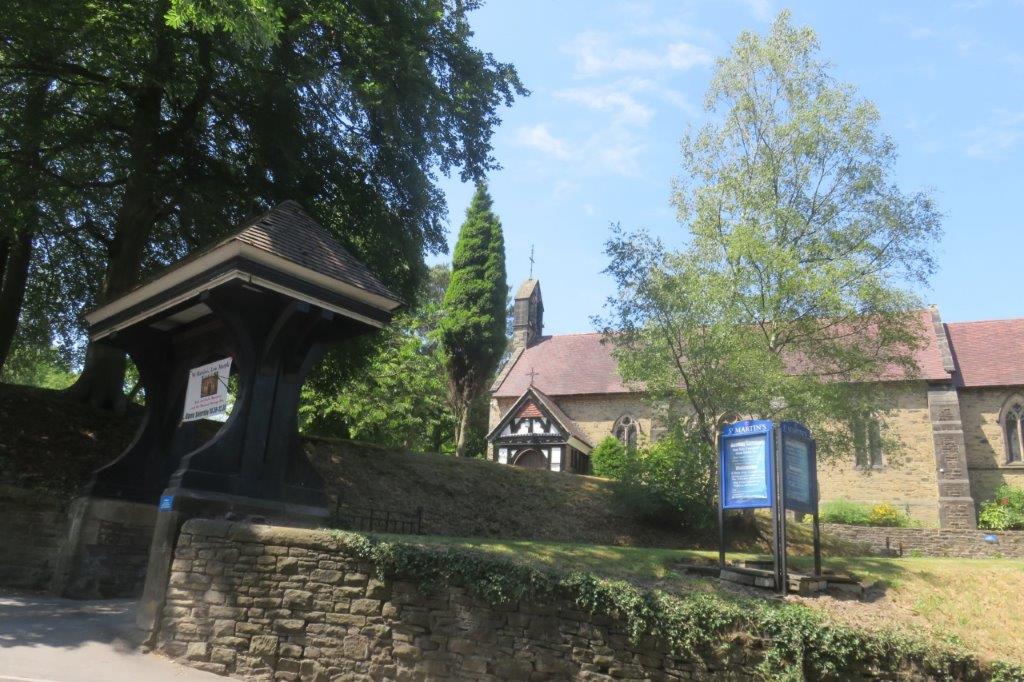 seen from the A626 road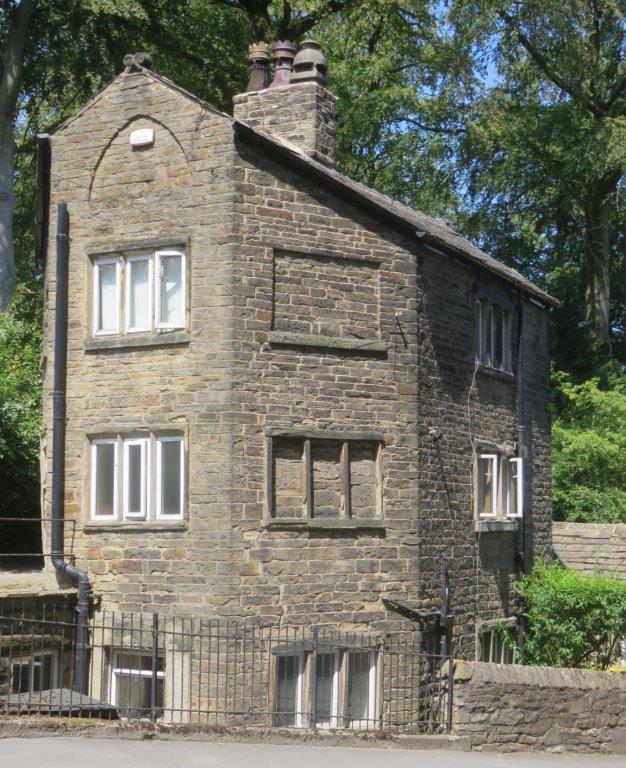 seen from the A626 road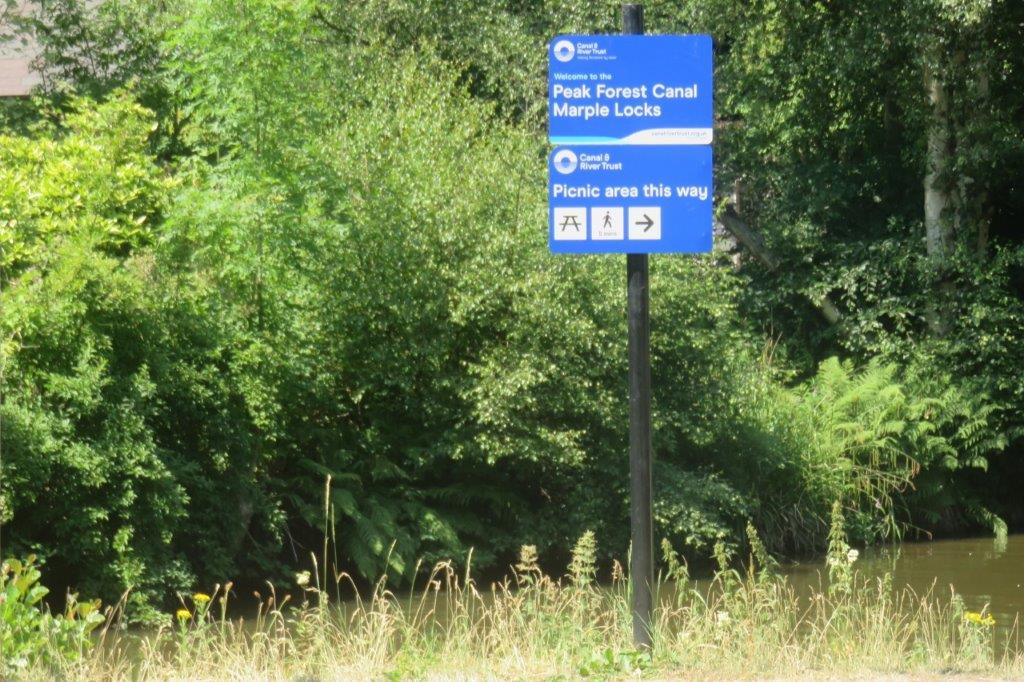 Peak Forest Canal - various 'walks' follow the canal and as marked on maps could confuse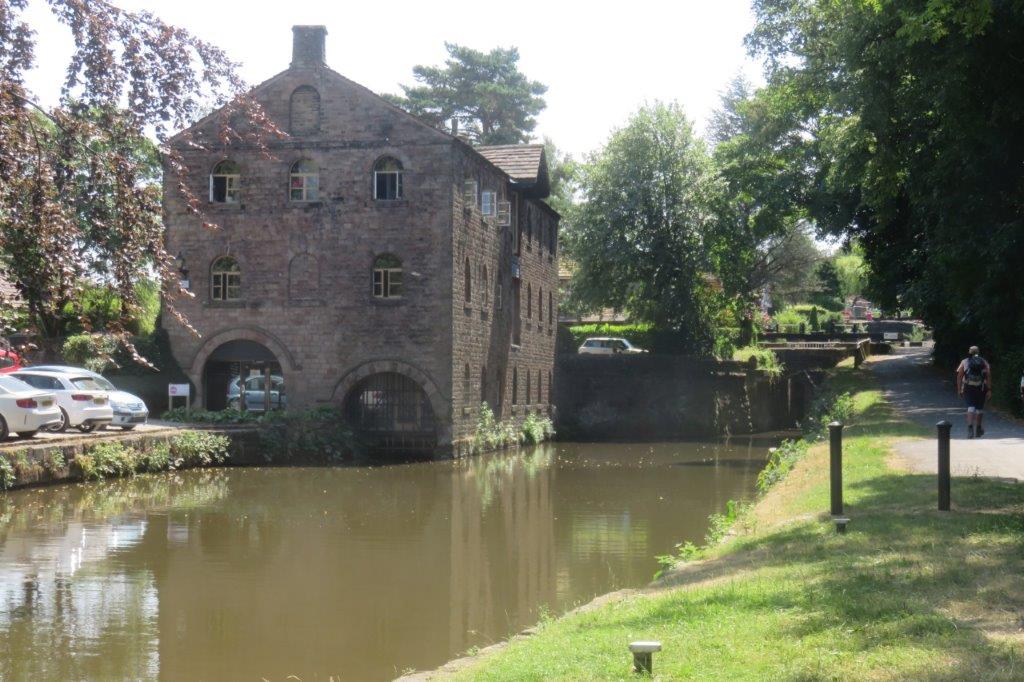 flight of locks - see notice photographed for details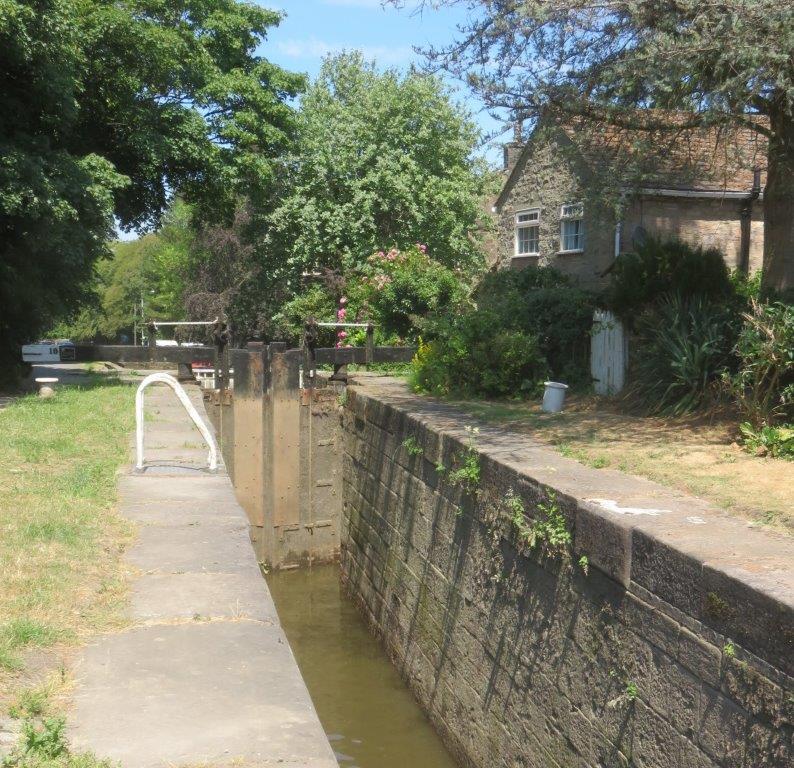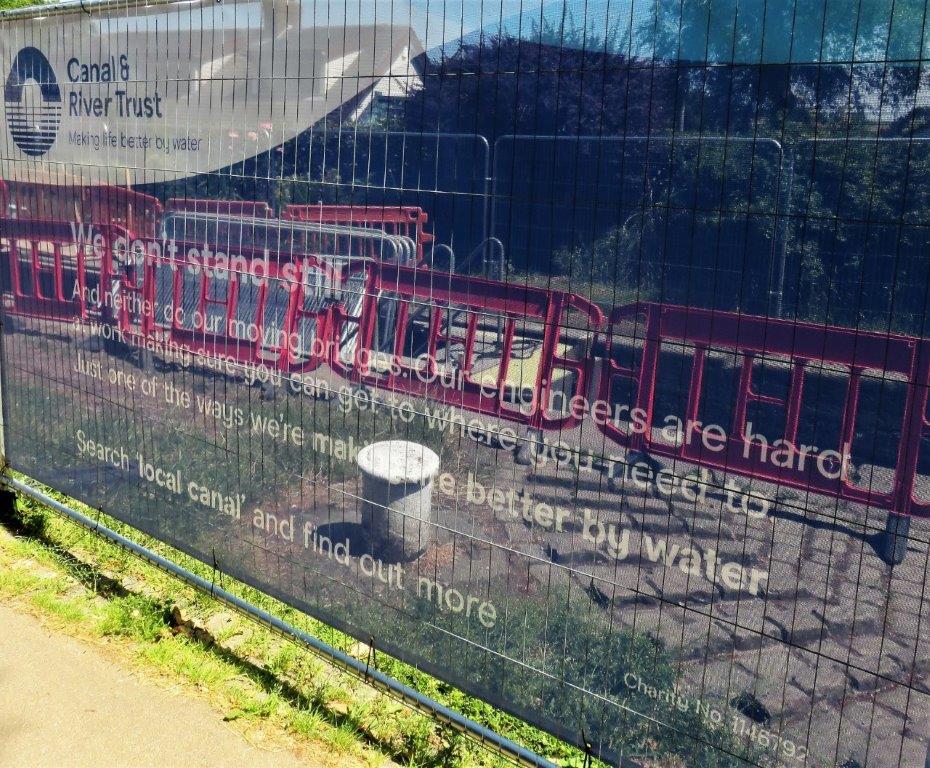 Canal & River Trust - a charity - doing repair / maintenance works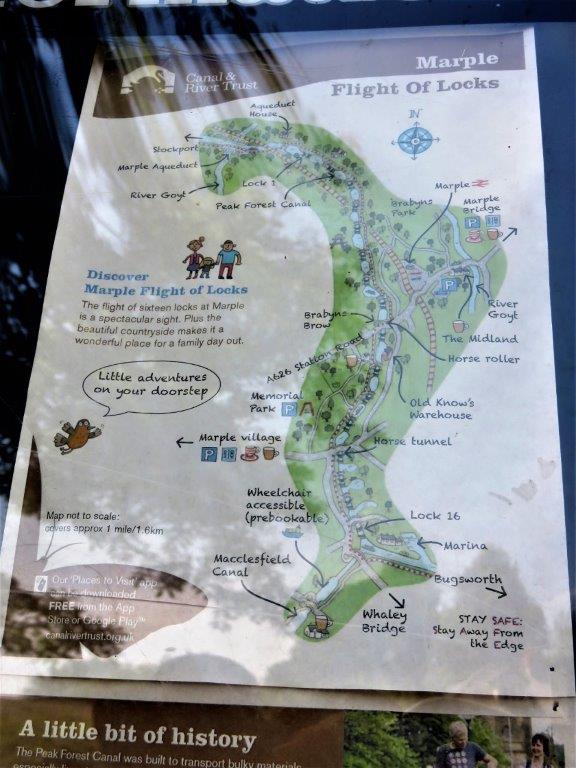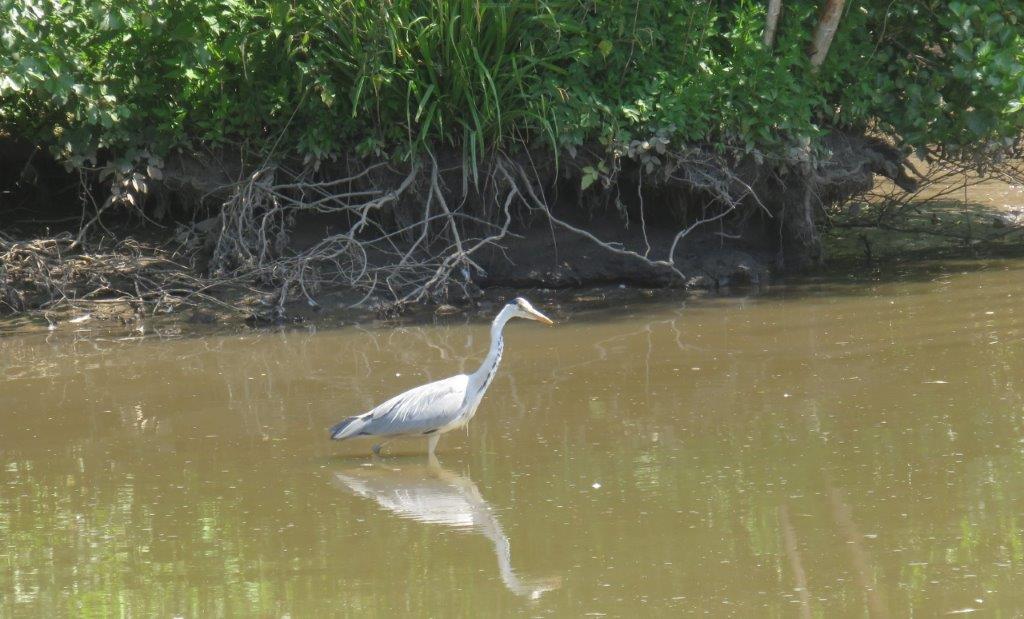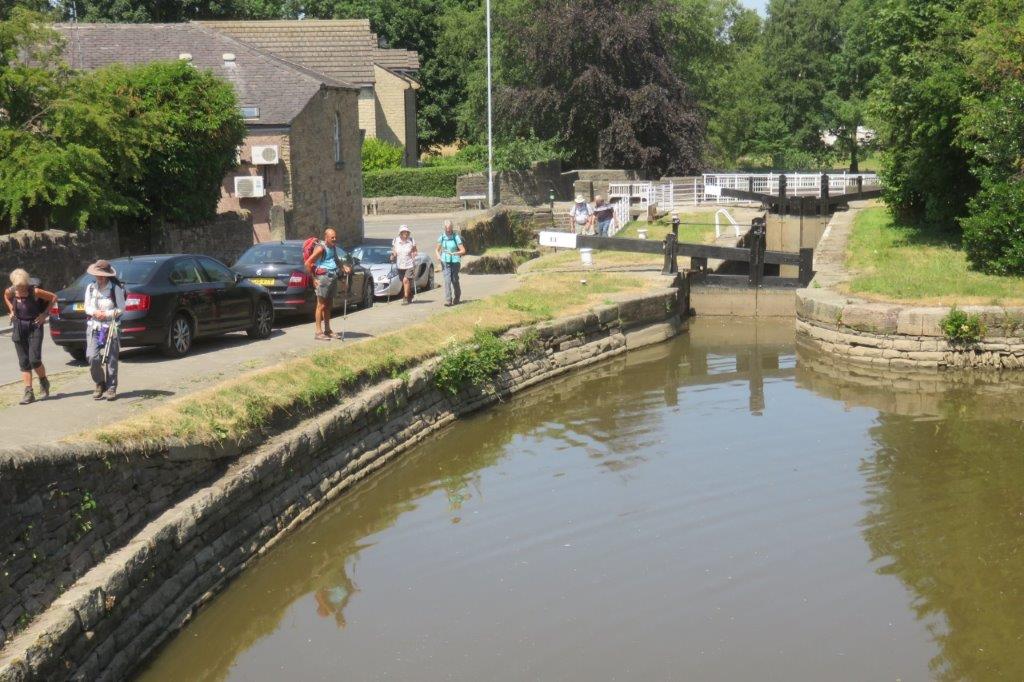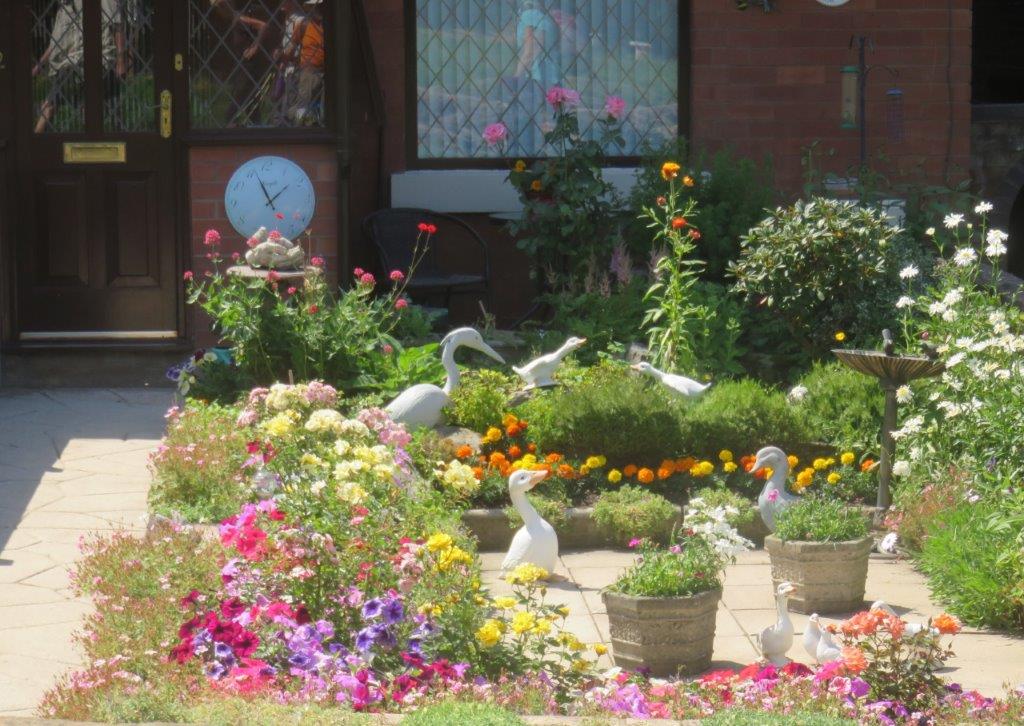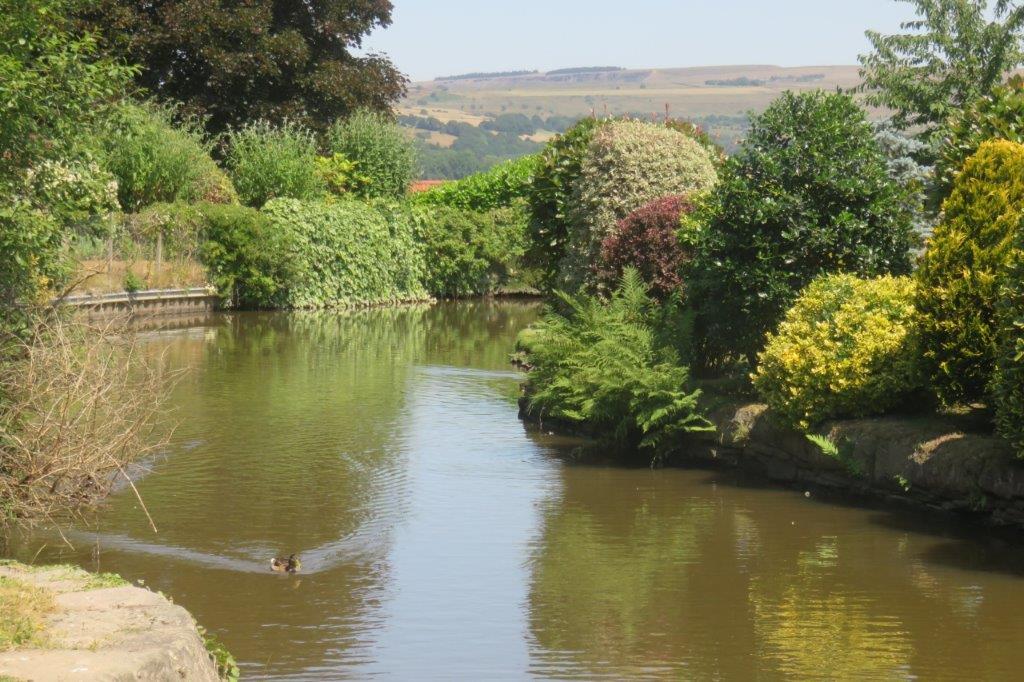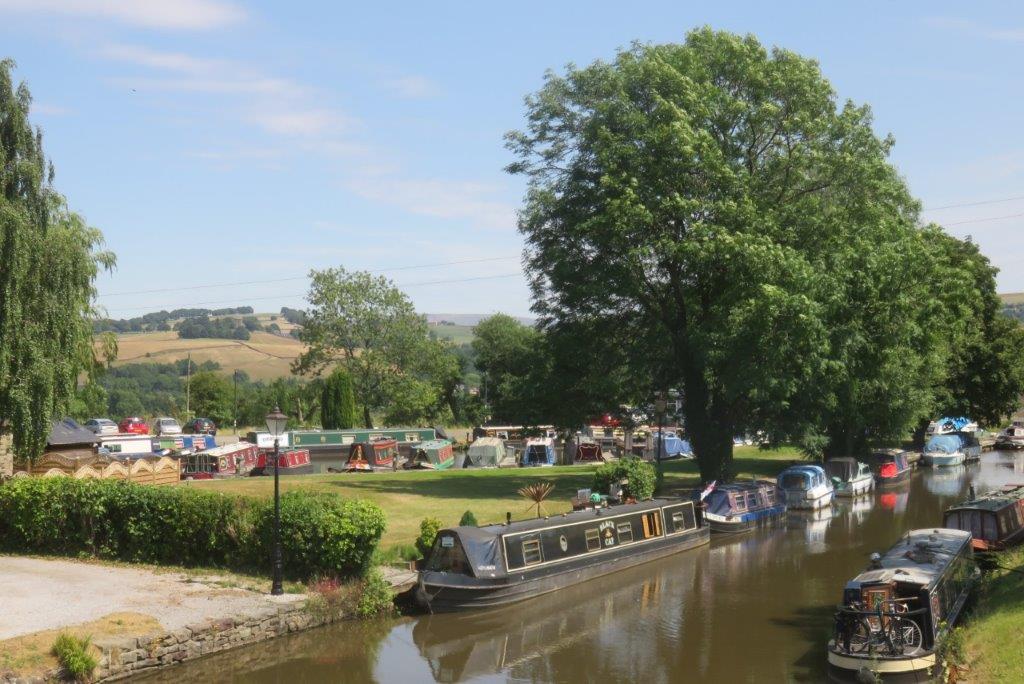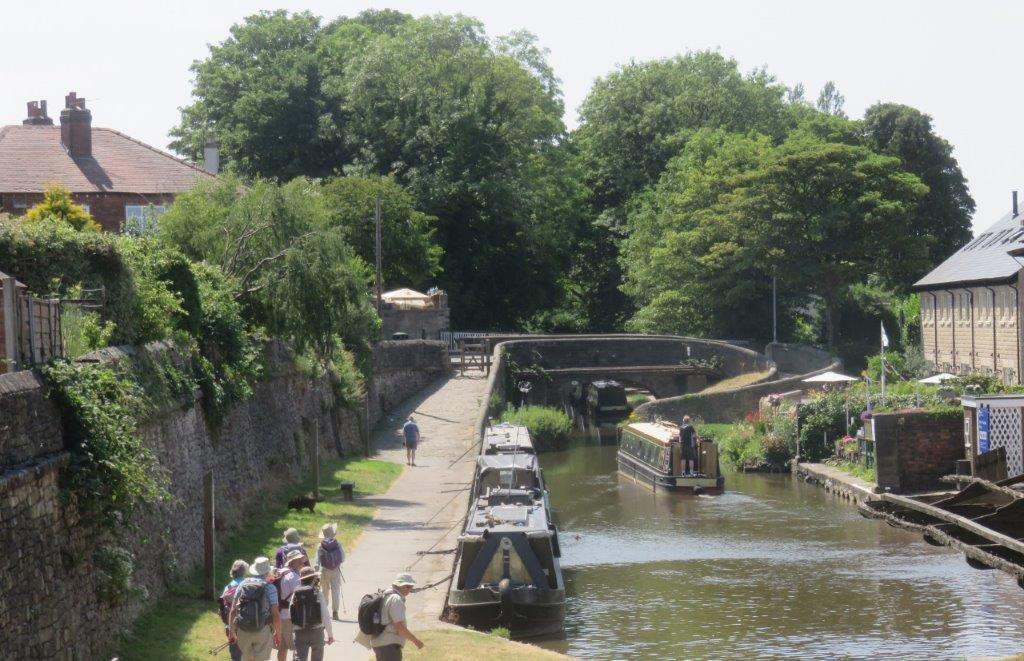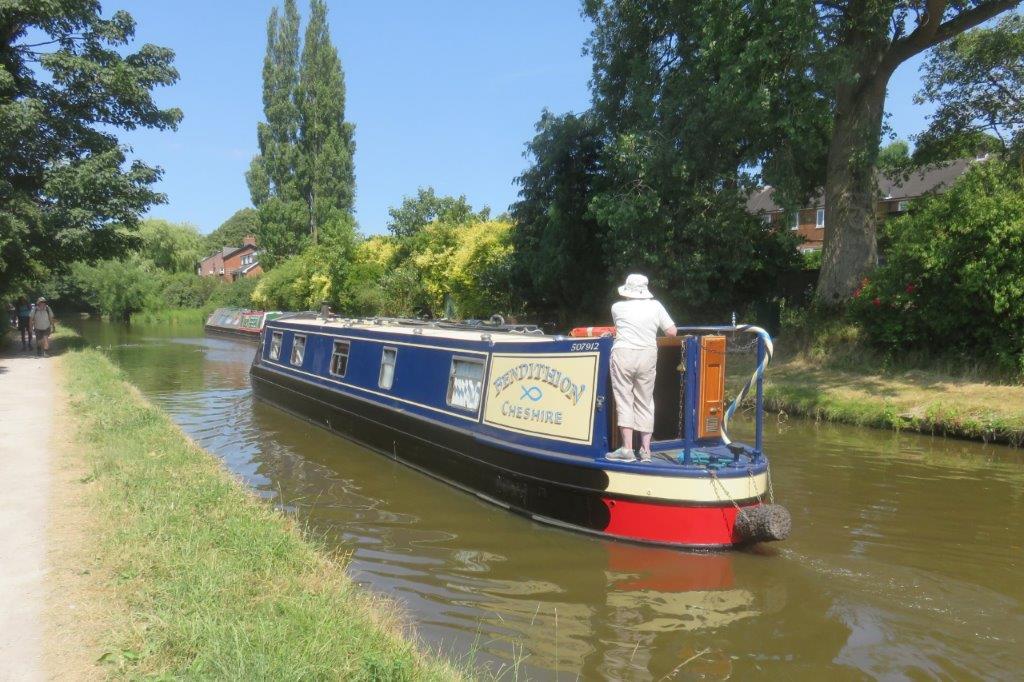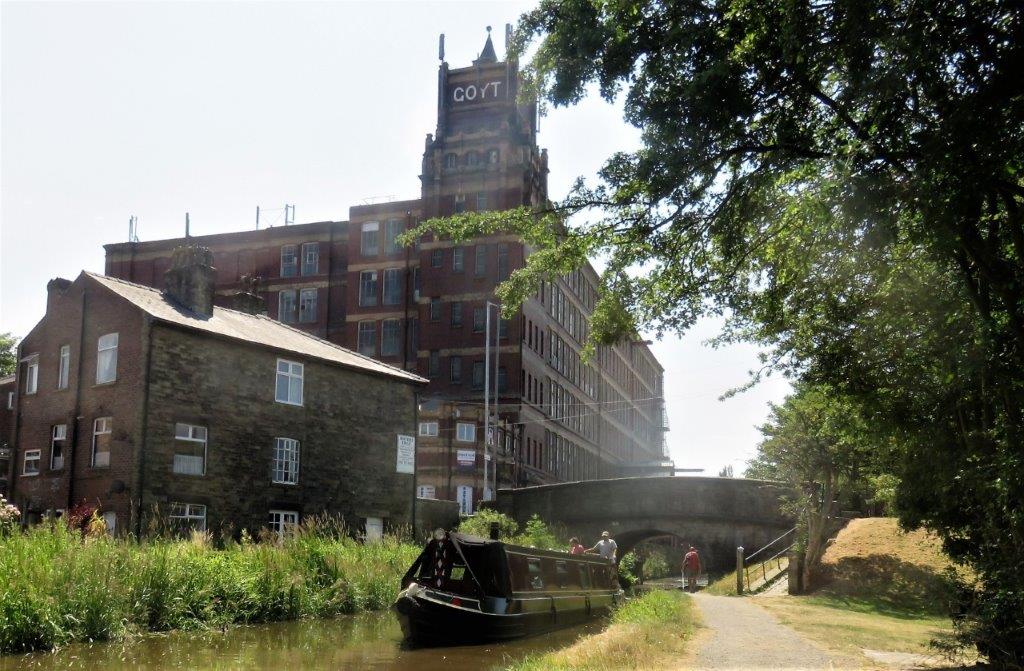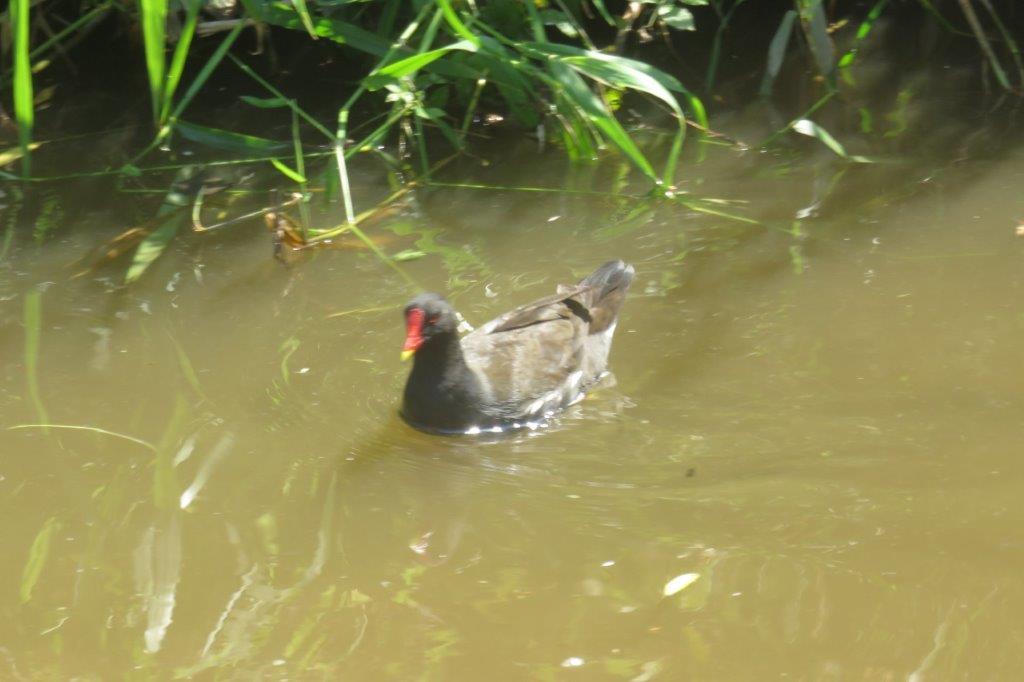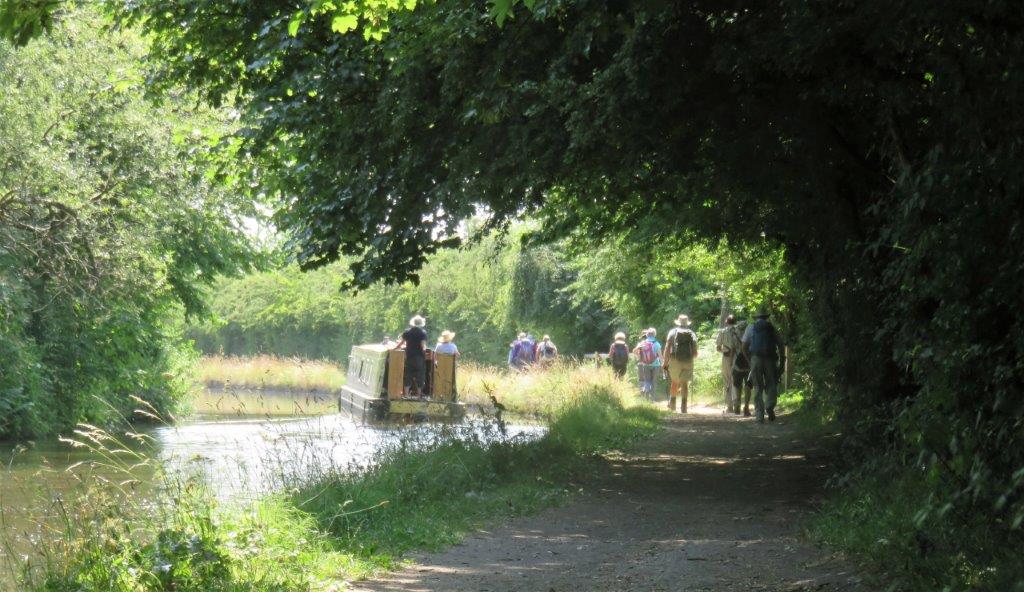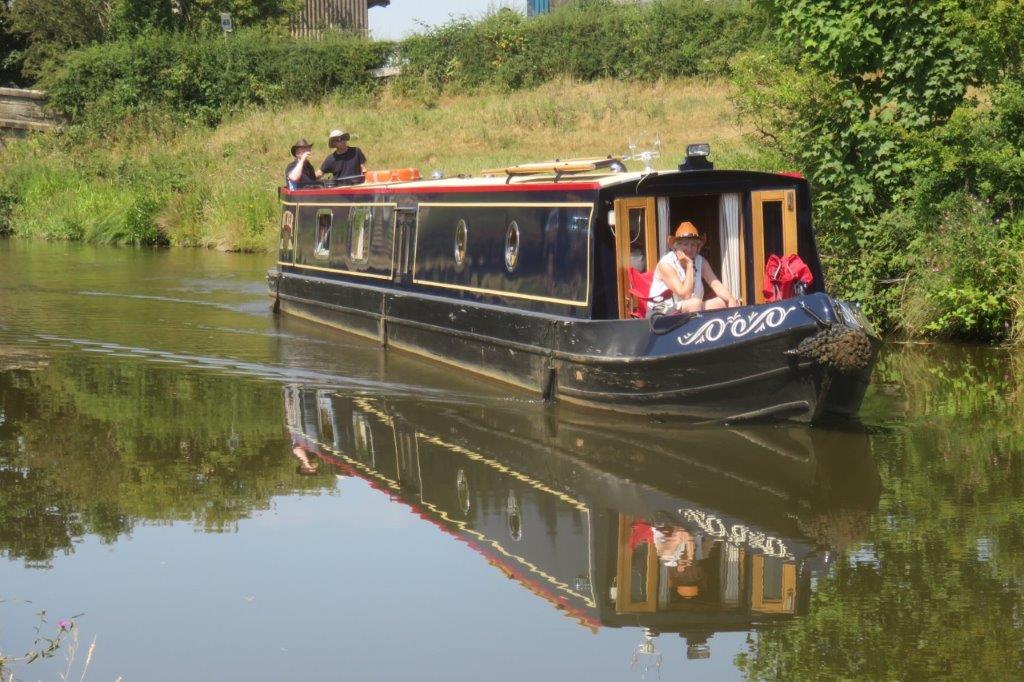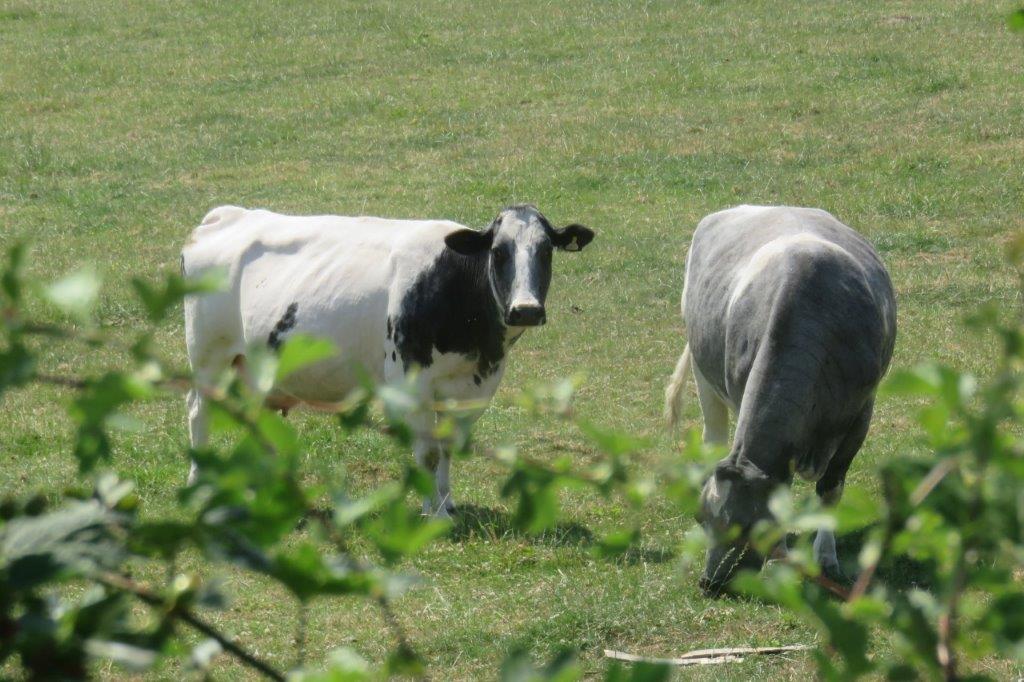 turning off The Macclesfield Canal here left over this bridge and heading roughly east to rejoin the Peak Forest Canal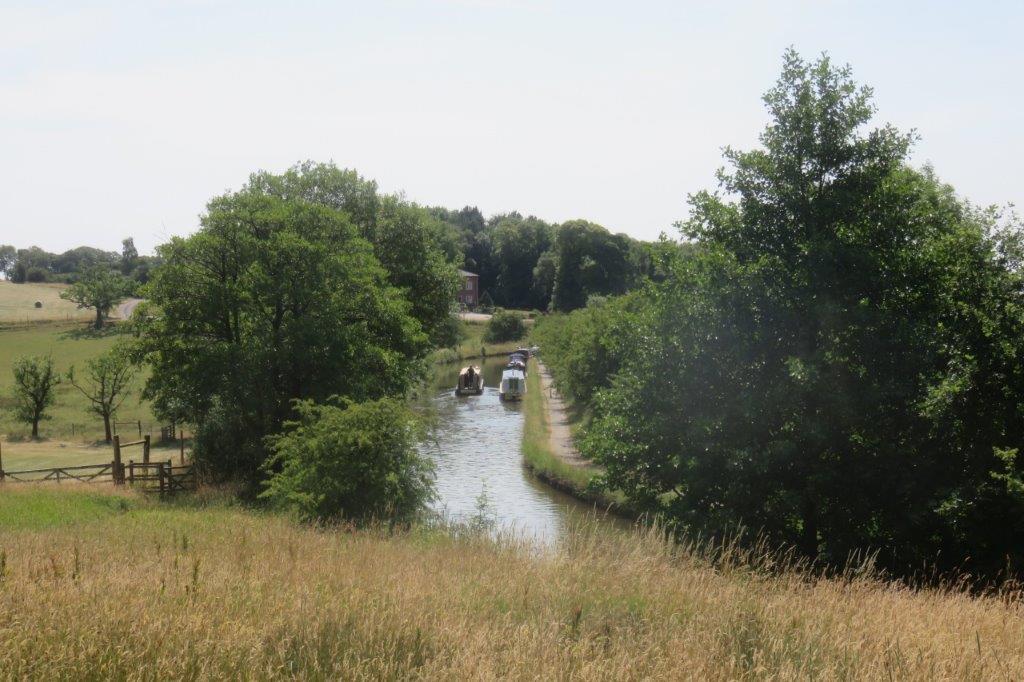 a view from the bridge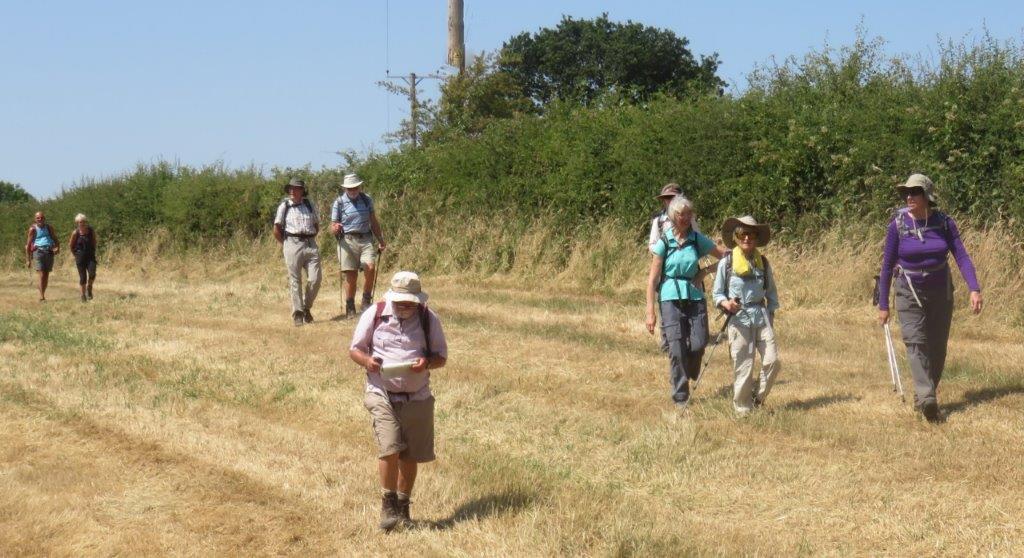 heading to rejoin The Peak Forest Canal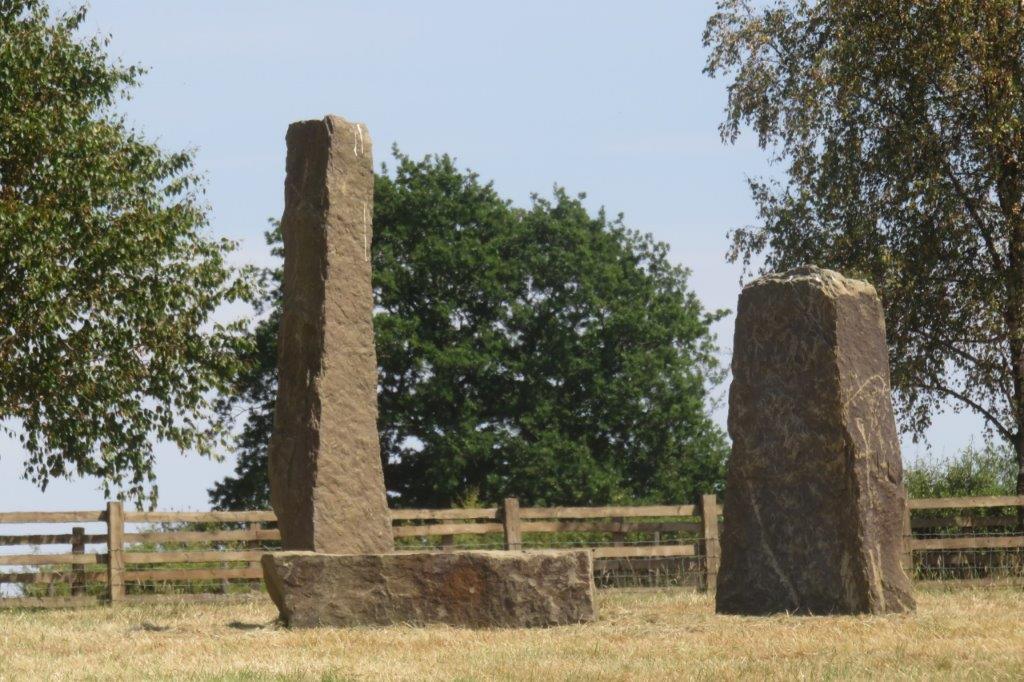 not ancient stones - placed fairly recently for decoration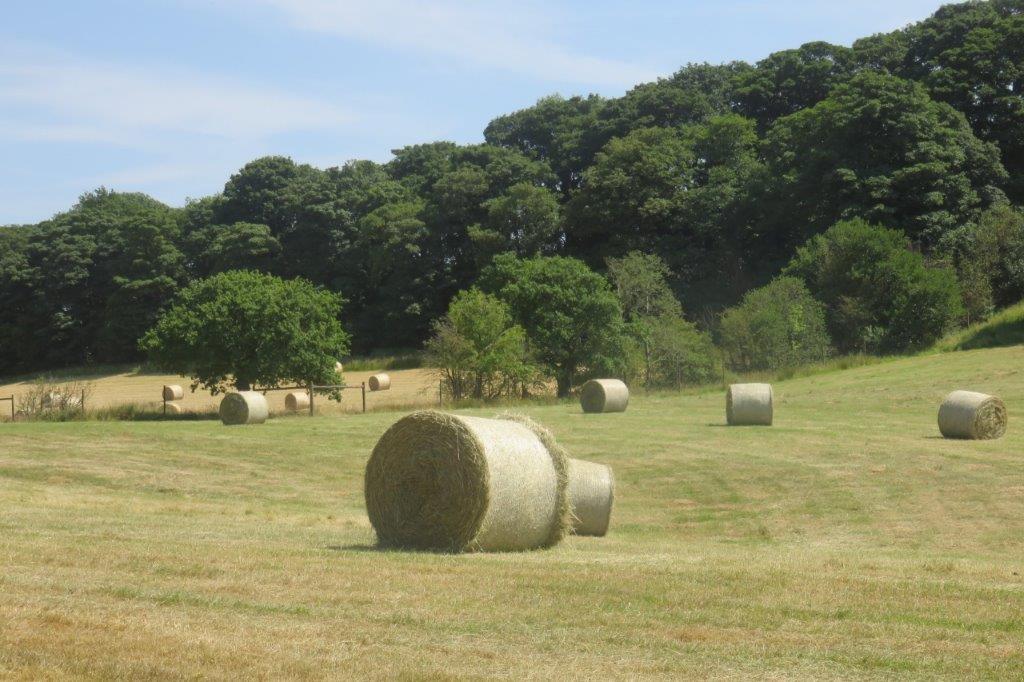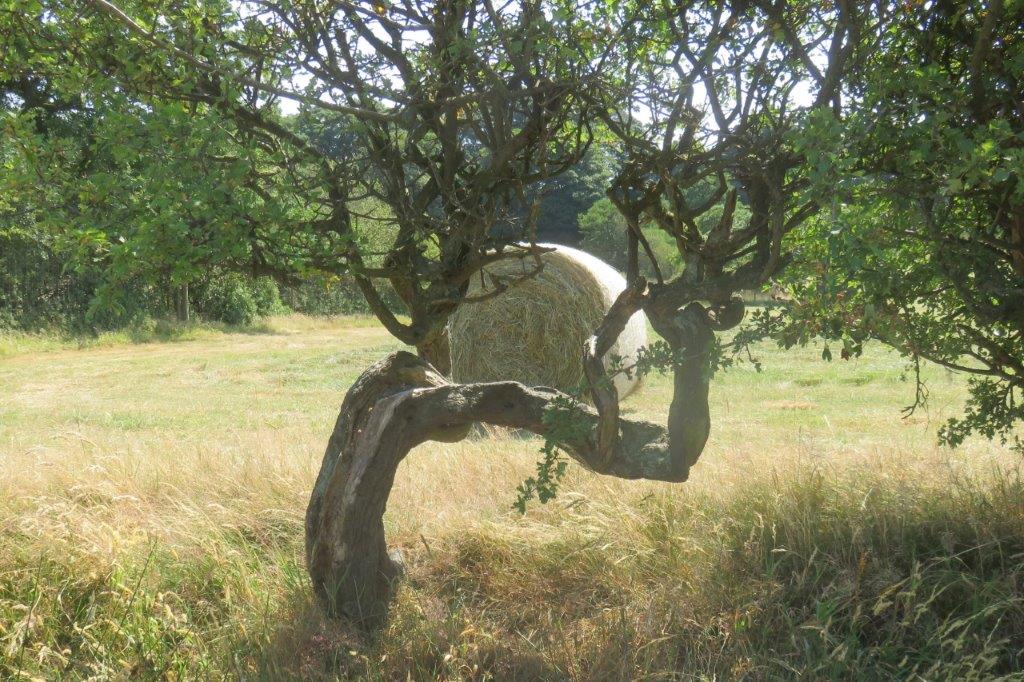 hawthorn hedge supports hay bail?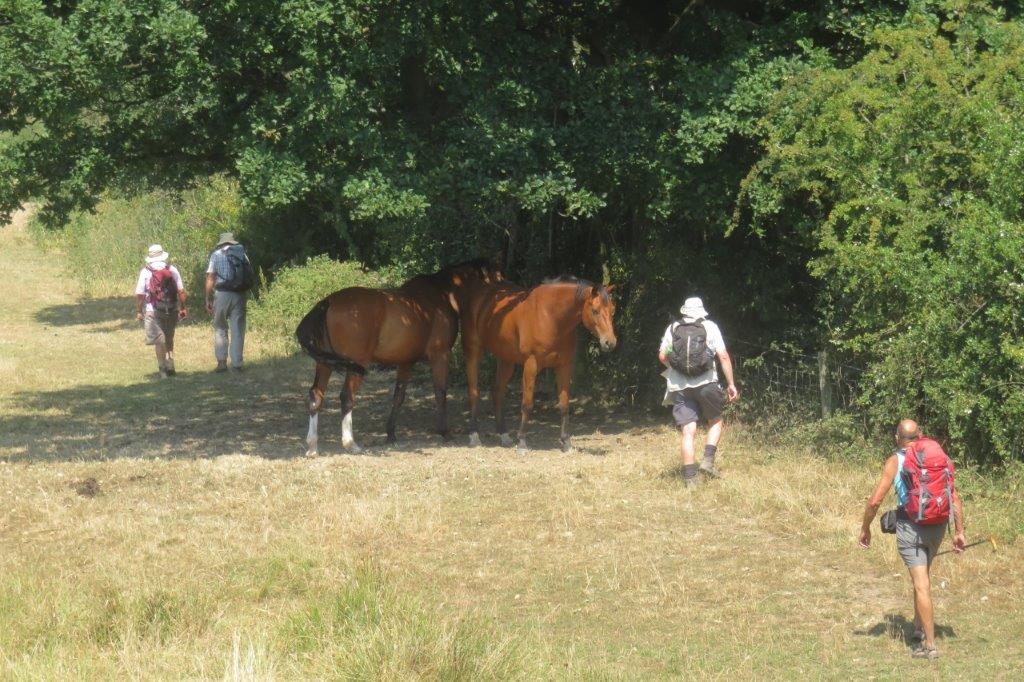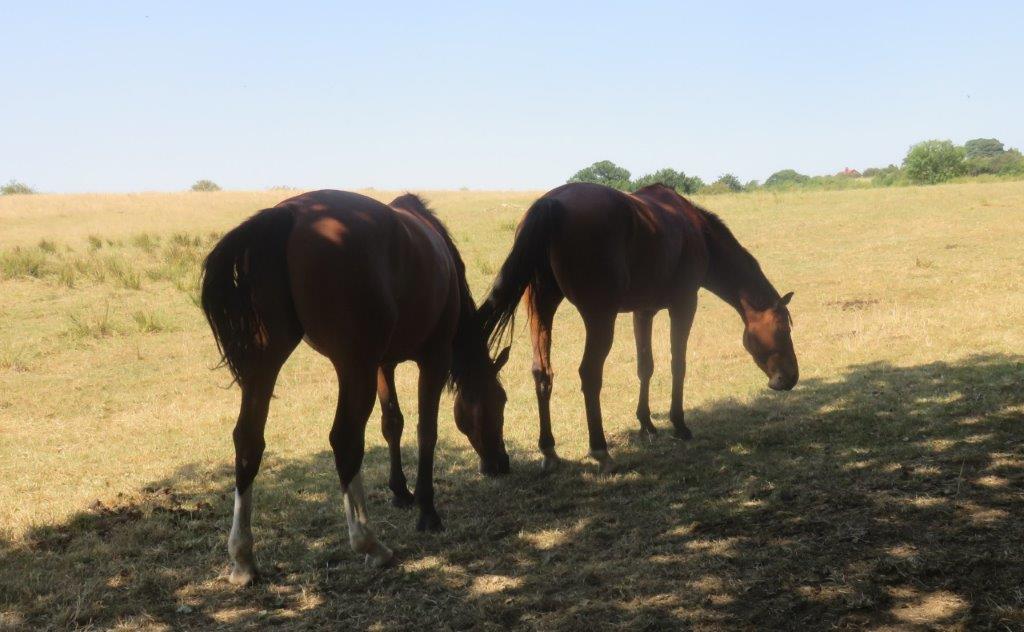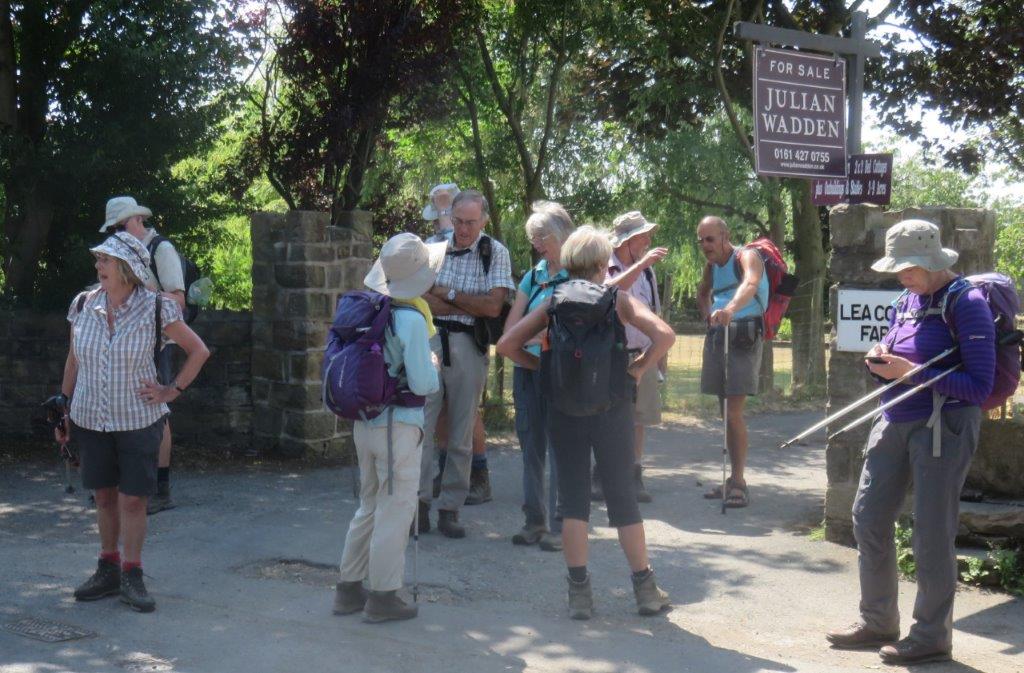 Lea Cote Farm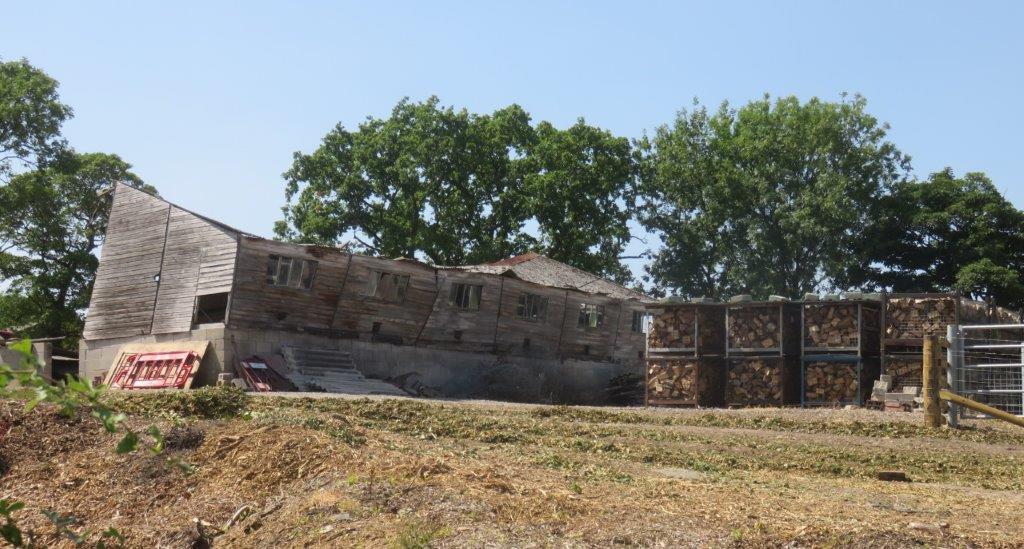 Turf Lea Farm? Supplying wood for burning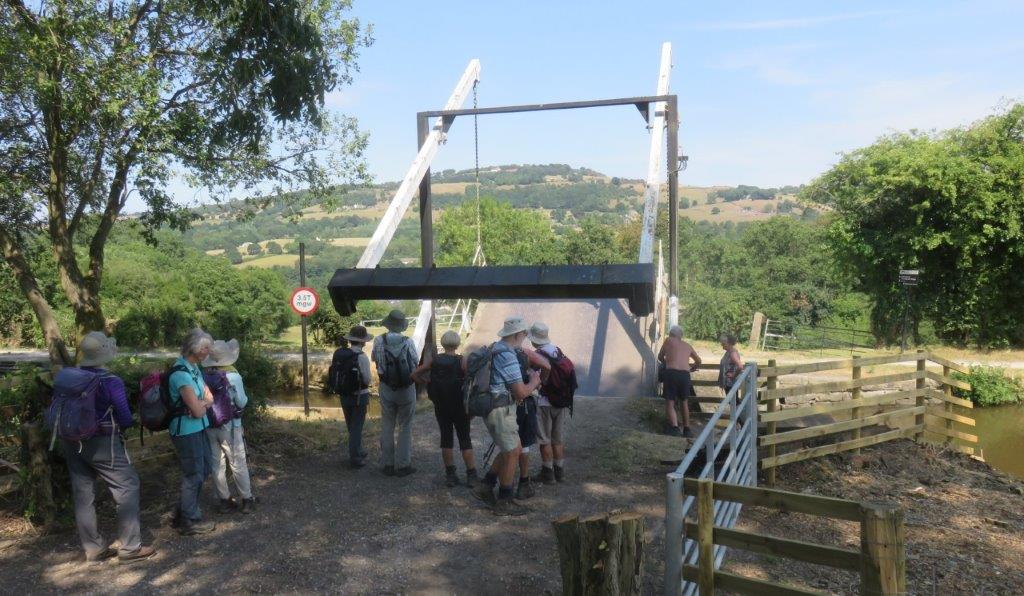 winding up bridge on Peak Forest Canal to permit passage of canal boat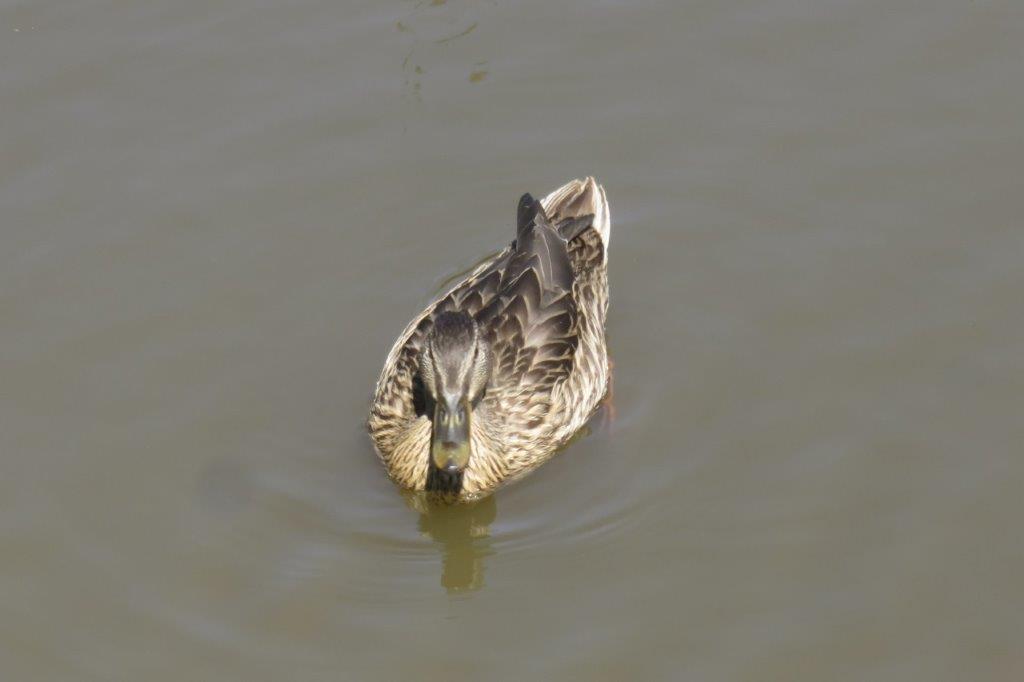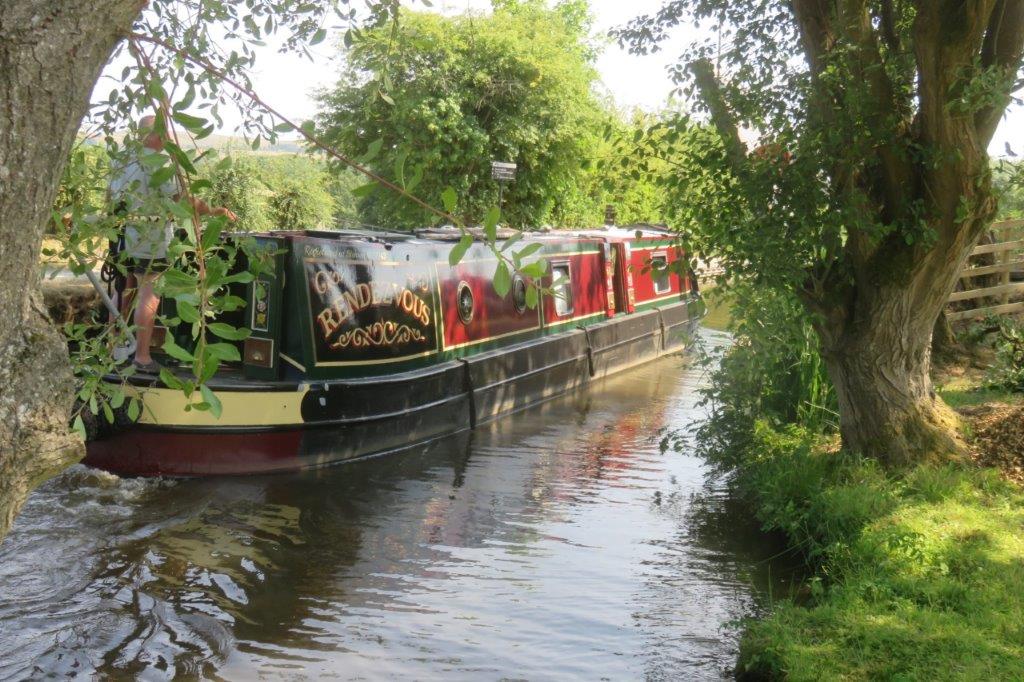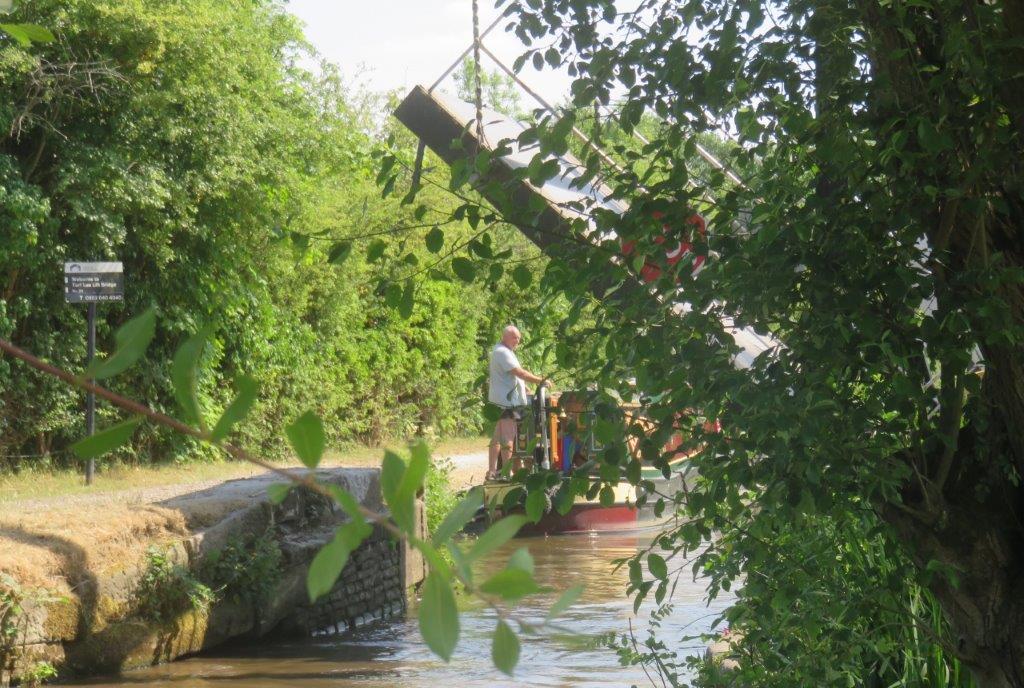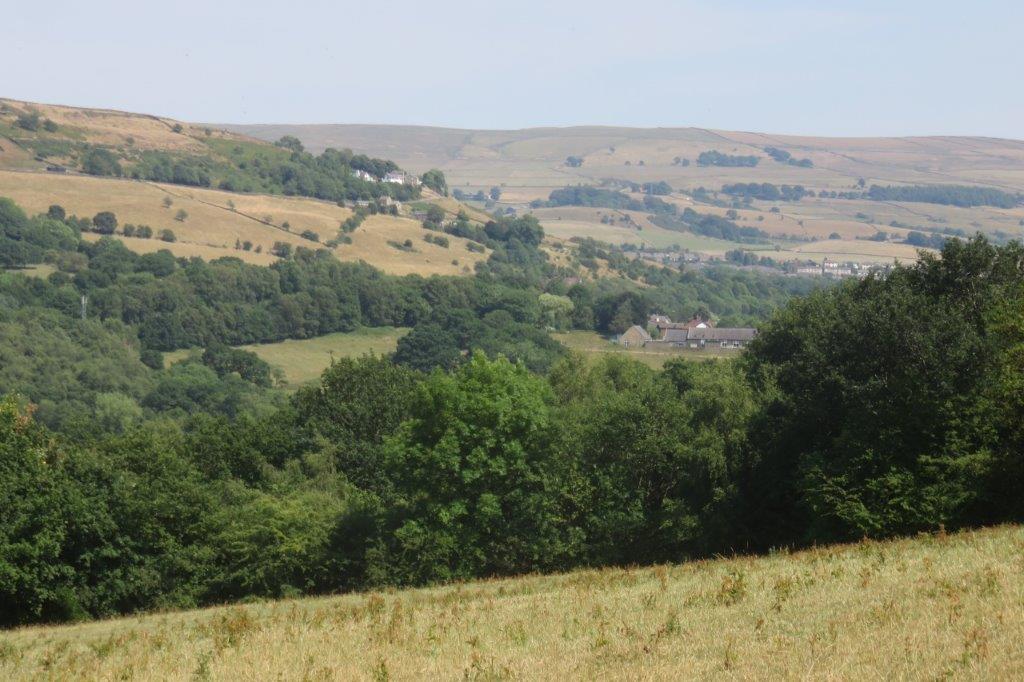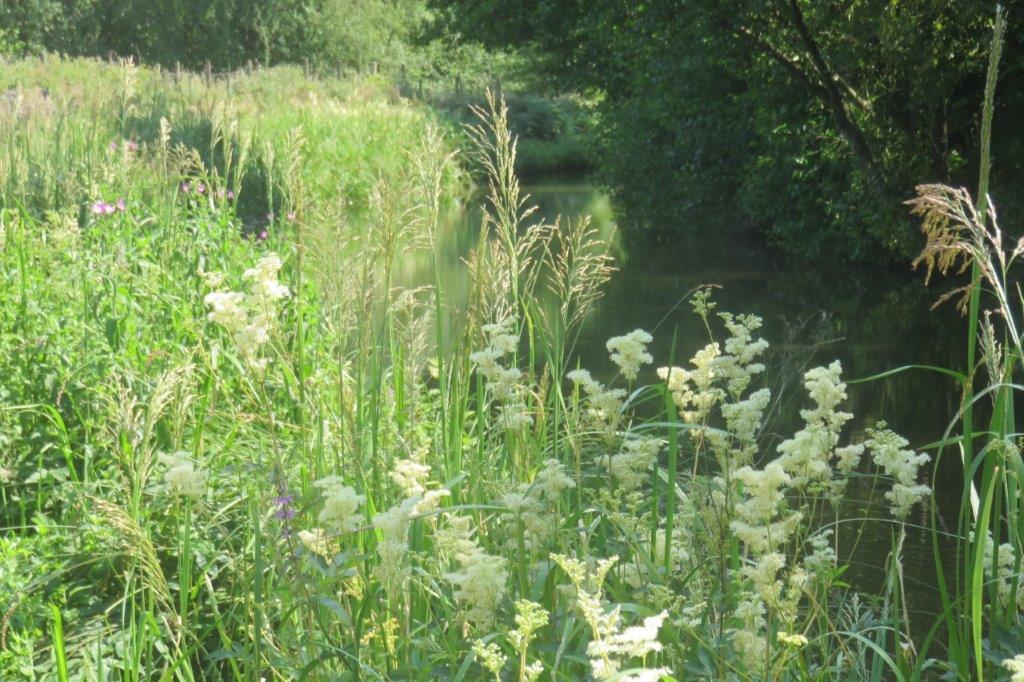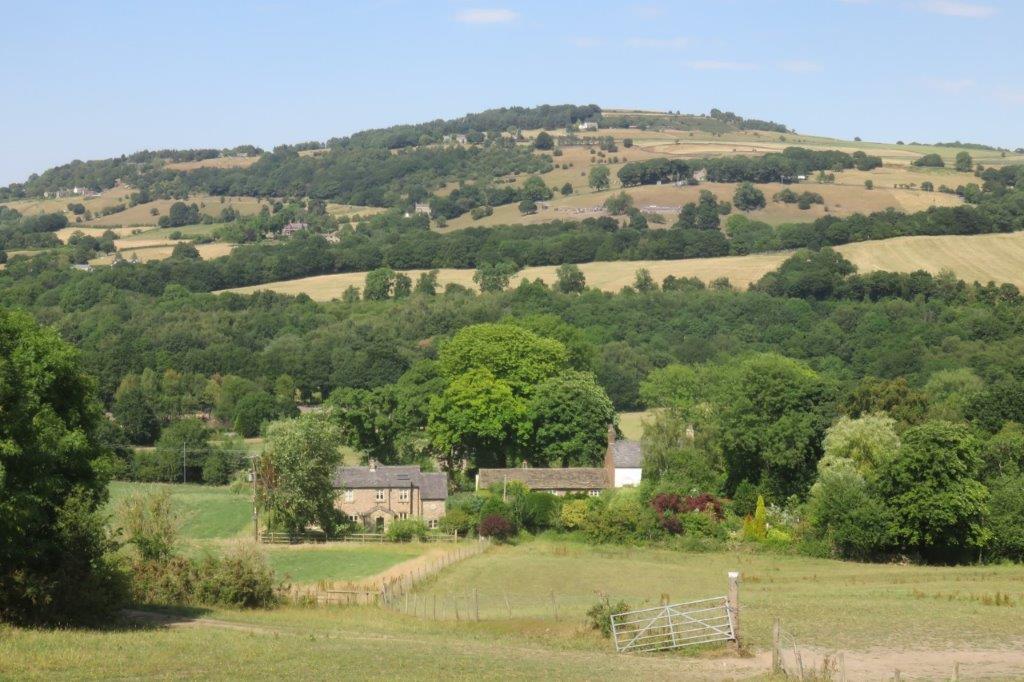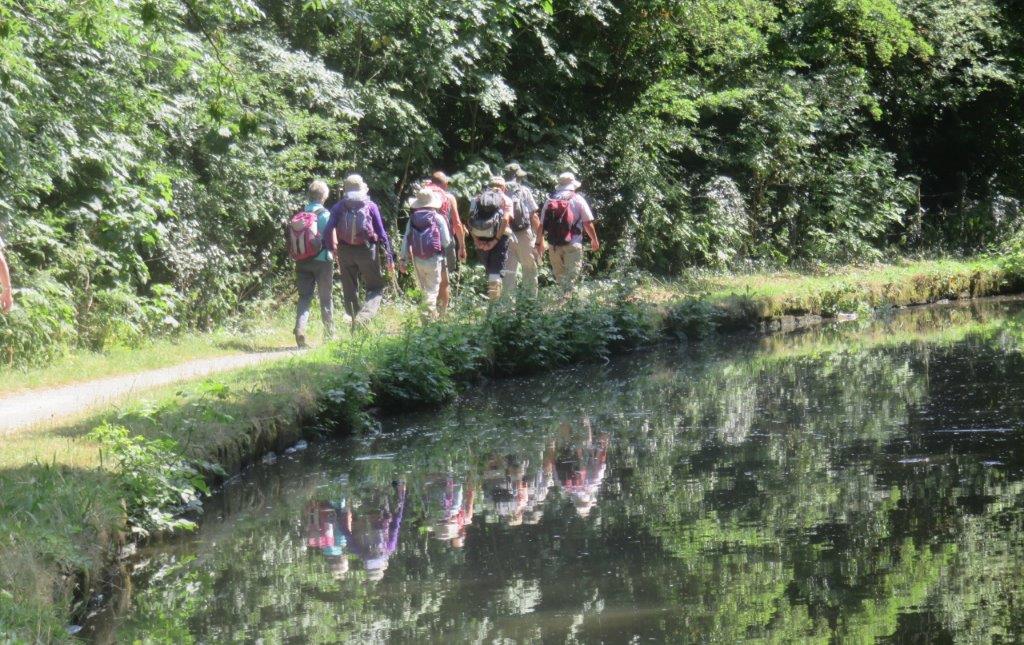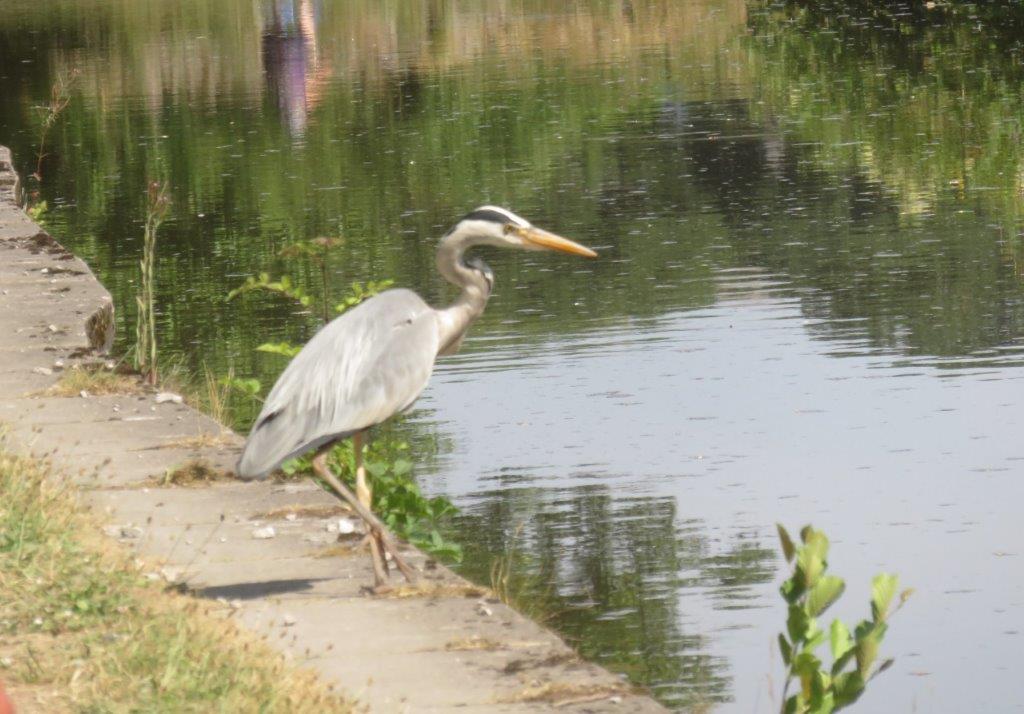 tame herons not easily disturbed by humans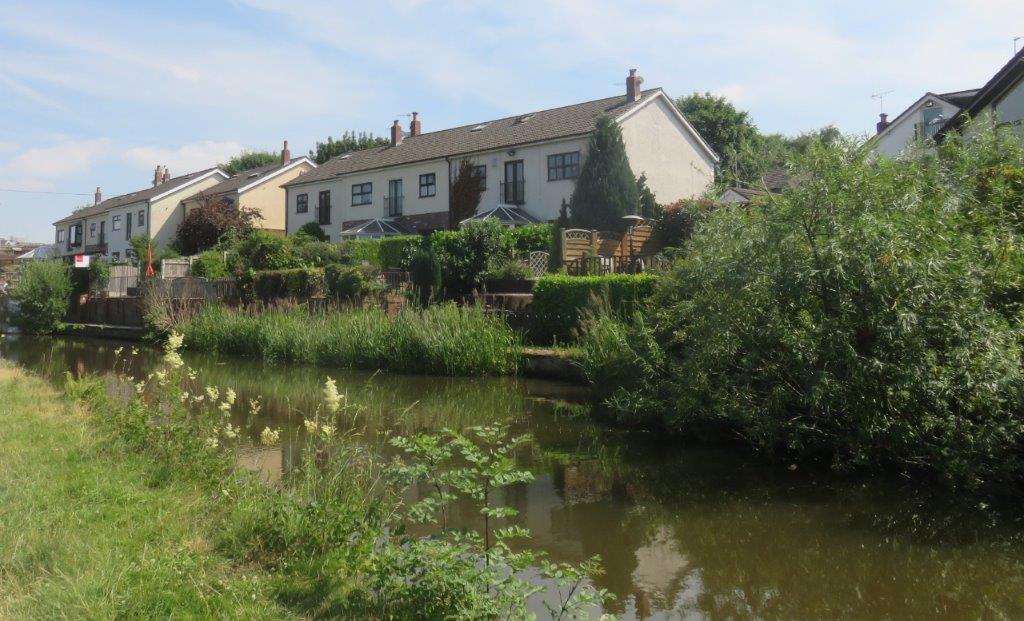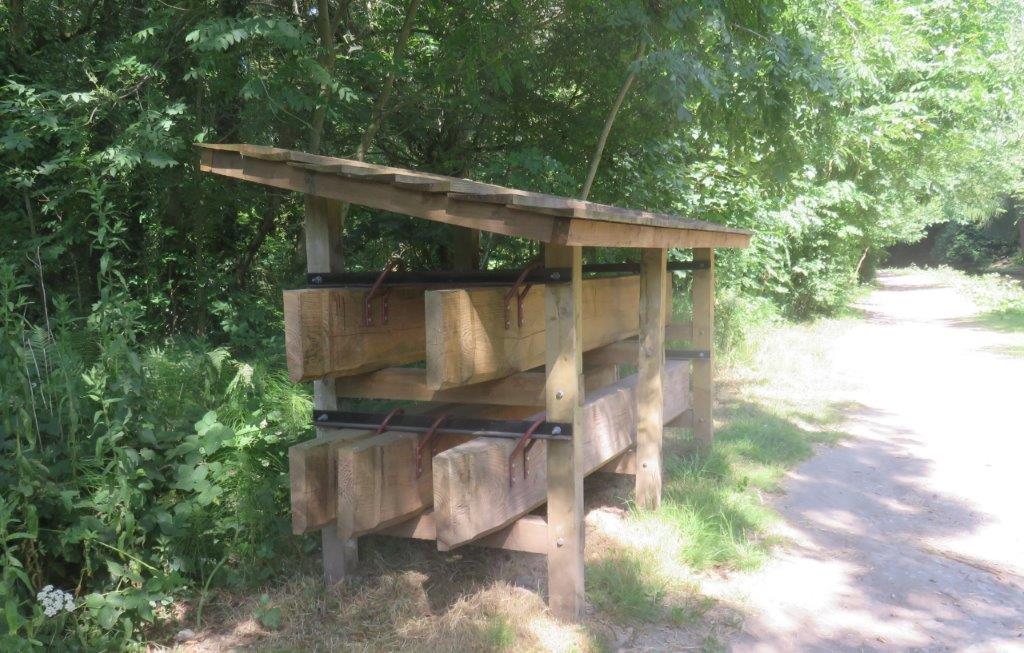 stop logs - for shutting water course at prepared points for maintenance or in emergencies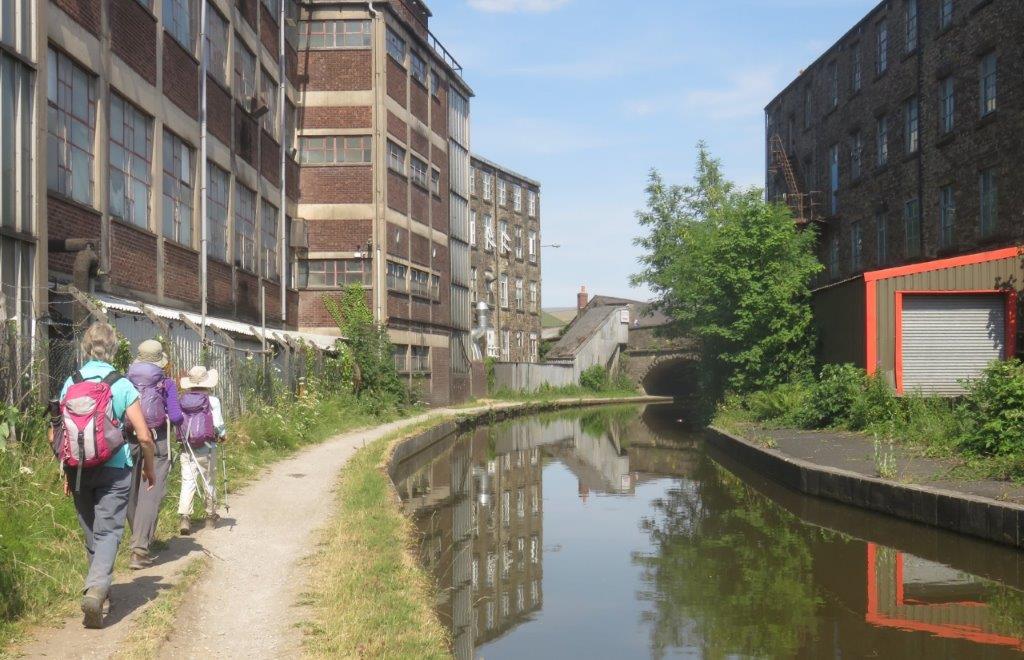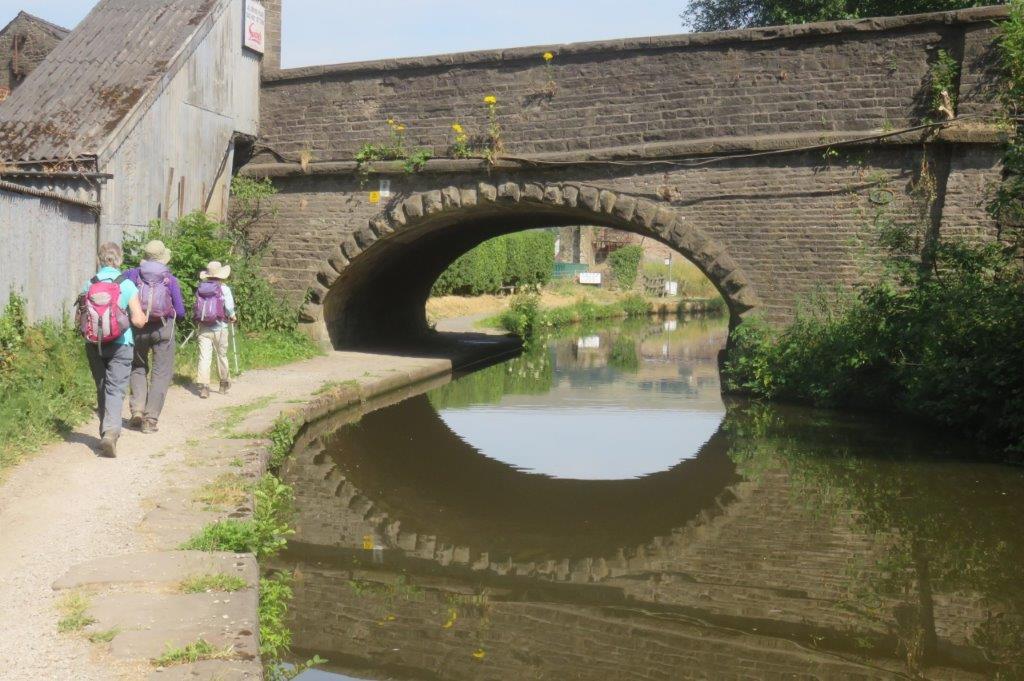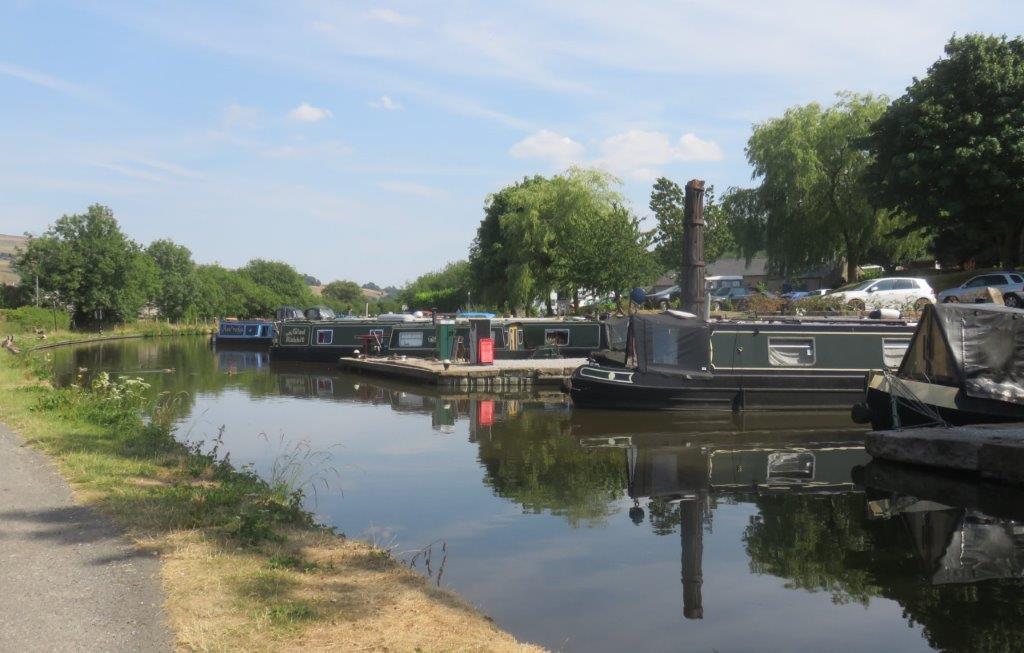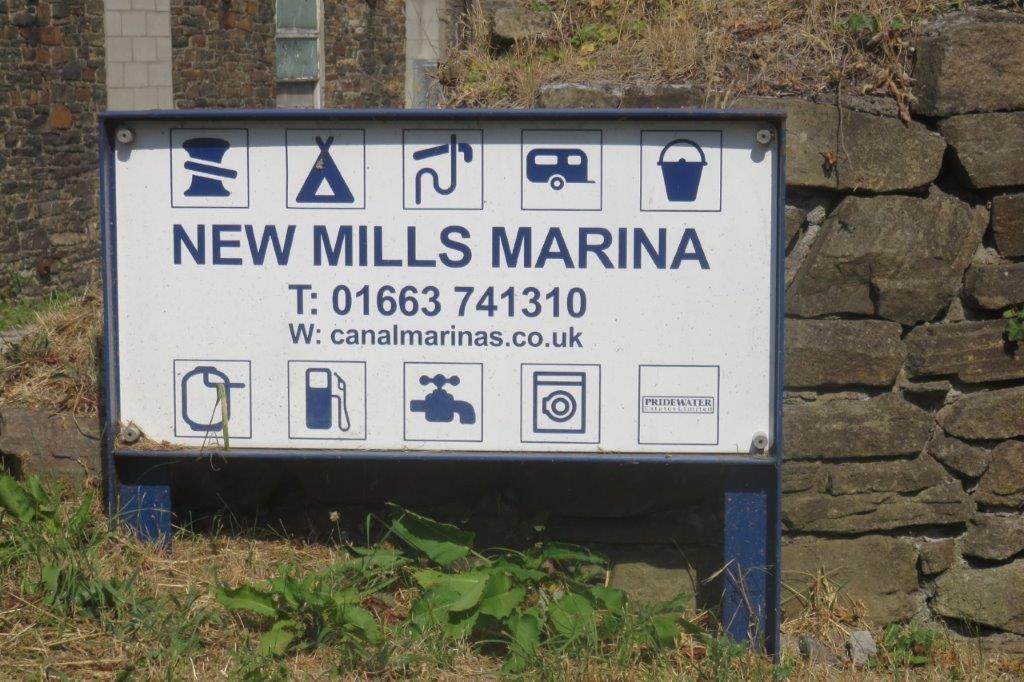 we turned off towards New Mills Station close to this Marina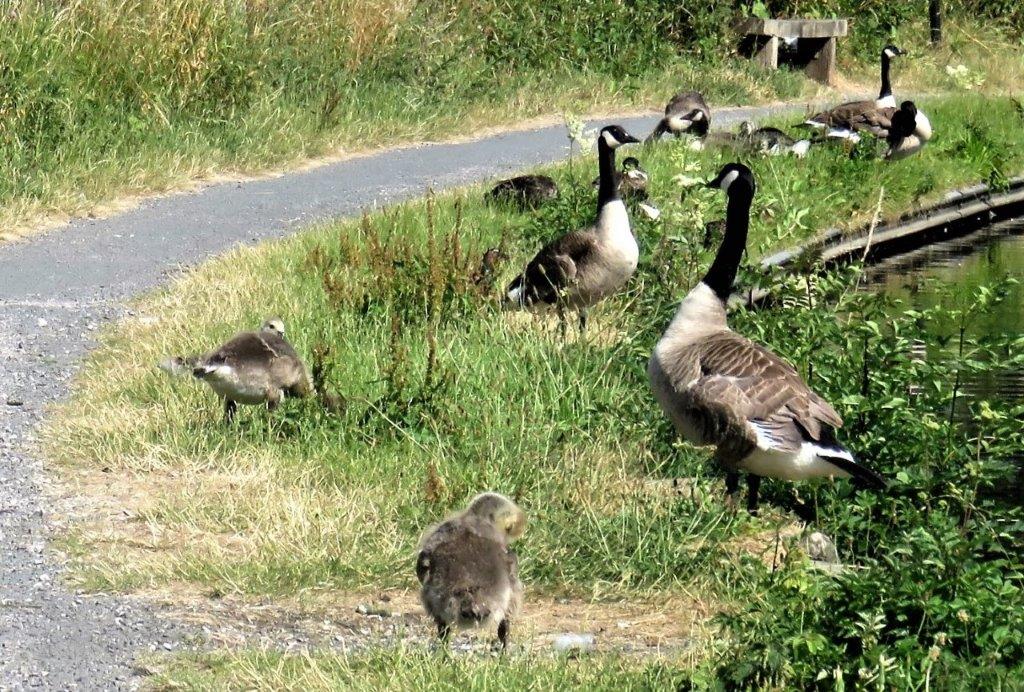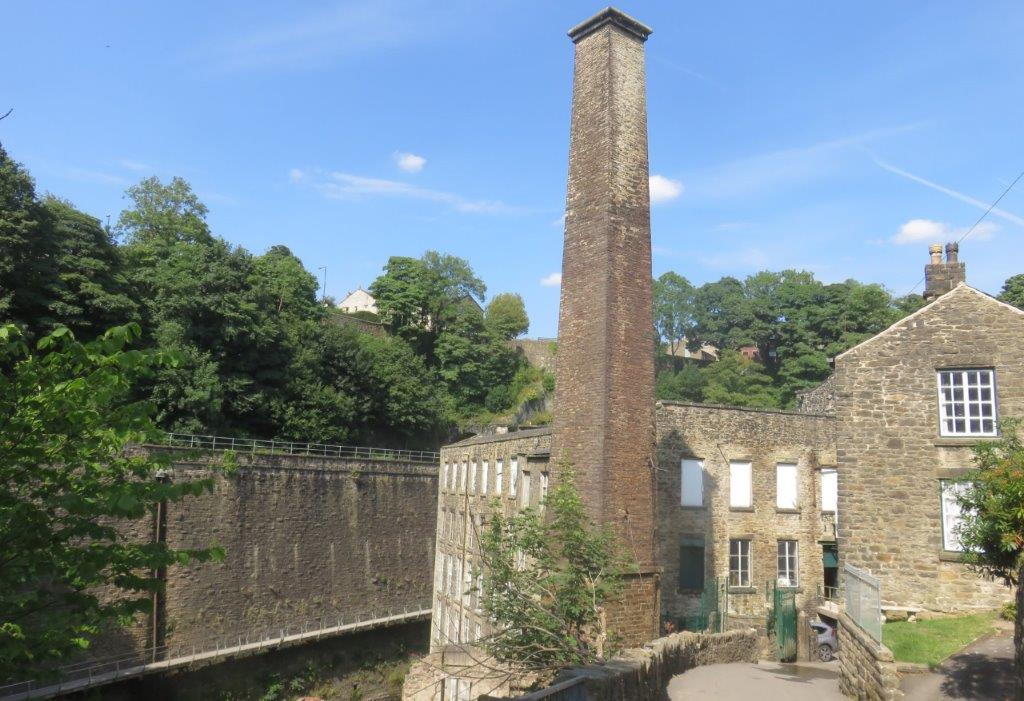 The Millennium Walkway and the old mill close to New Mills Station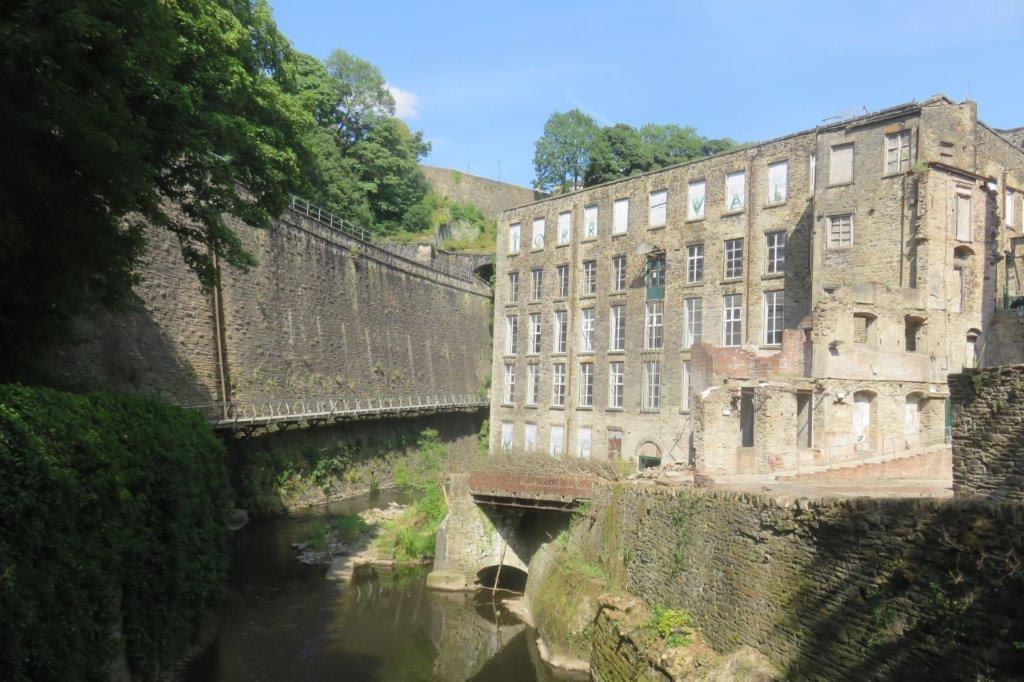 as above - but different view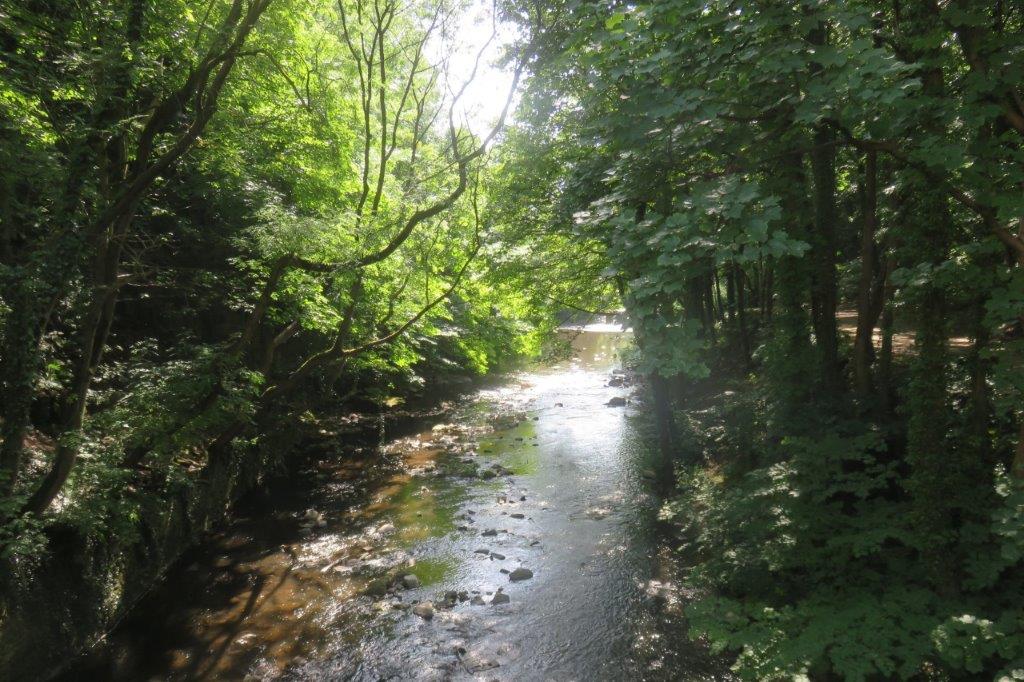 The River Goyt
homepage - Day Walks Index 2018 - contact me at