homepage - Day Walks Index 2018 - contact me at

2018.07.01 - Bakewell, ~E over FB on River Wye (R.W) at ~ SK220685, ~ SSE on east side well above R.W, recross R.W at ~SK 231665, ~300m SE along A6 Rd (to below Haddon Hall), FP ~SSW up to SK231654, ~WSW around 'disused' Shiningbank Quarry & down ~W to rd & SSW along it to Alport, follow River Lathkill (R.LK) ~NW to & across Conksbury Bridge, follow R.LK to FB at ~SK174655 (do not cross FB), follow R.LK, NNW then WNW to PC* on B5055 Rd (to East of Monyash), follow Bagshaw Dale (to north edge of Monyash), take FP ~N the NE to Flagg Lane, ~200m east on lane then FP ~E to Johnson Lane, follow lane to & thru Sheldon to ~SK778688 to FP ~NE / E down to R.W, minor rd then then along A6 rd to FB over R.W at ~SK194496 into Ashford in the Water, along the R.W & A6 Rd to Bakewell - leaders Andrew Irwin & Liz Savage - Sunday - walk about 15miles * Many PC's are now effectively 'Landmarks' only. In David Cameron and George Osbornes 'Age of Austerity' many have been closed - perhaps the Ordnance Survey could publish a digital list of Public Conveniences updating the information on their maps so that walkers and others can plan their toilet stops?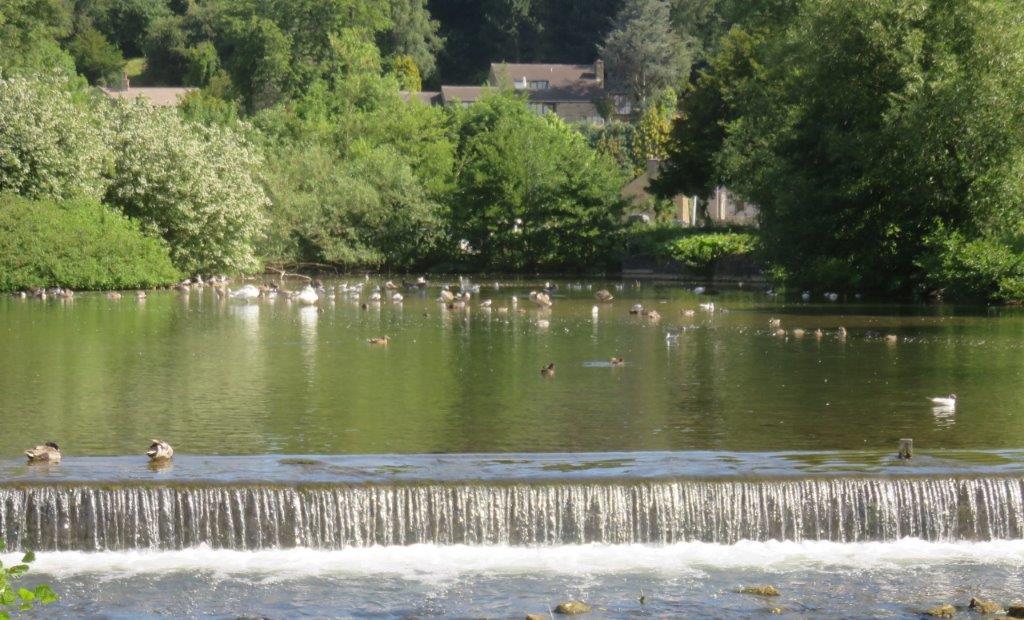 a view looking from the first pedestrian bridge up the River Wye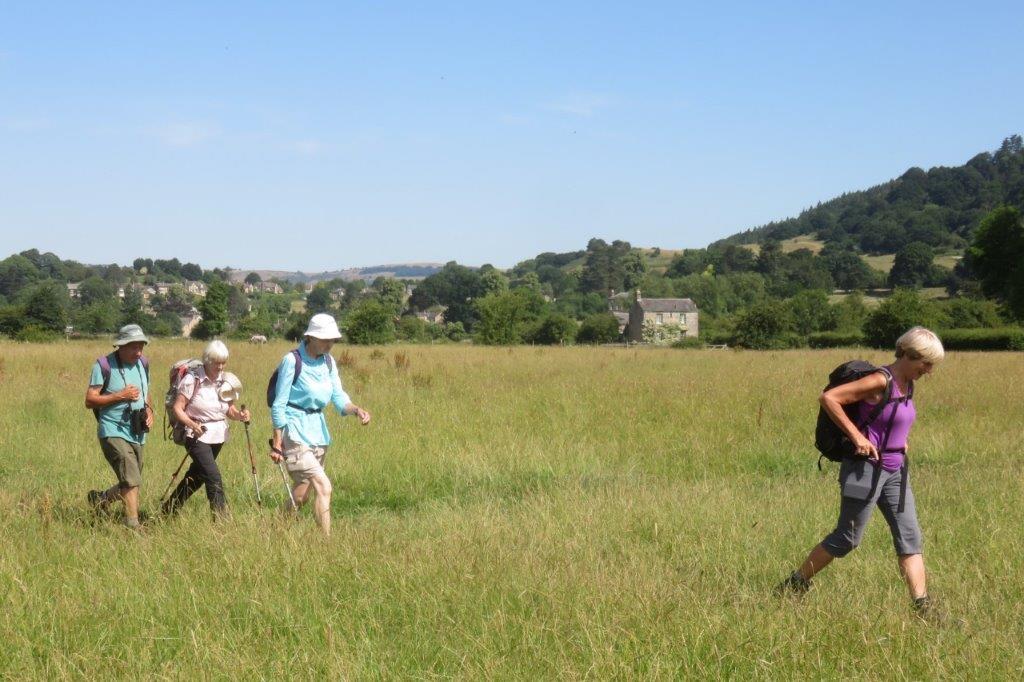 Bakewell receding in the background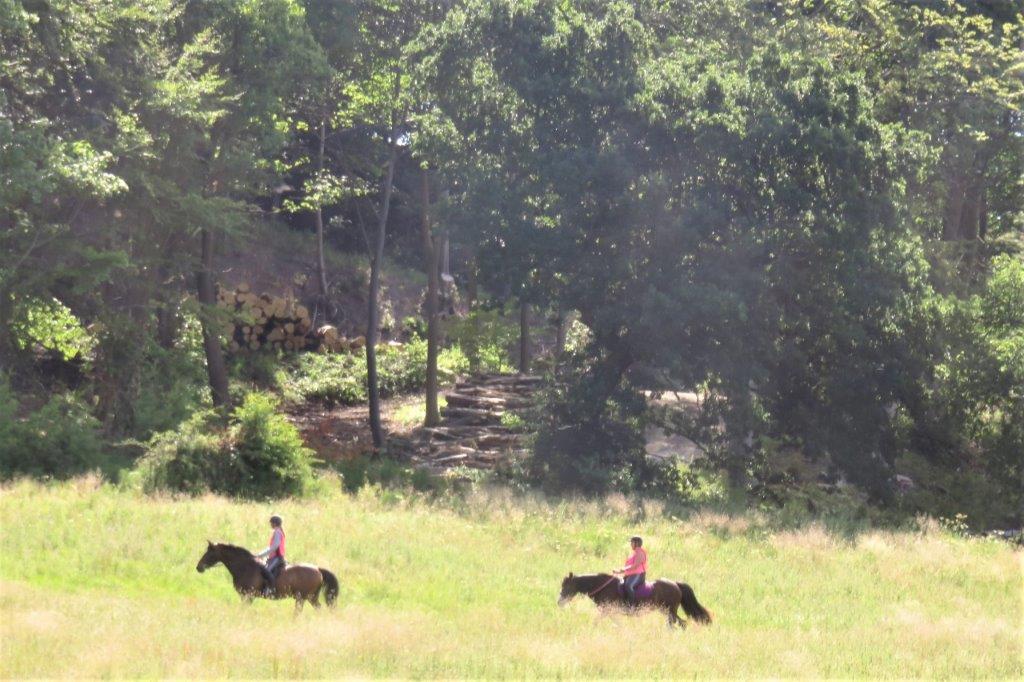 horses and riders apparently heading towards the Monsal Trail on an organised event.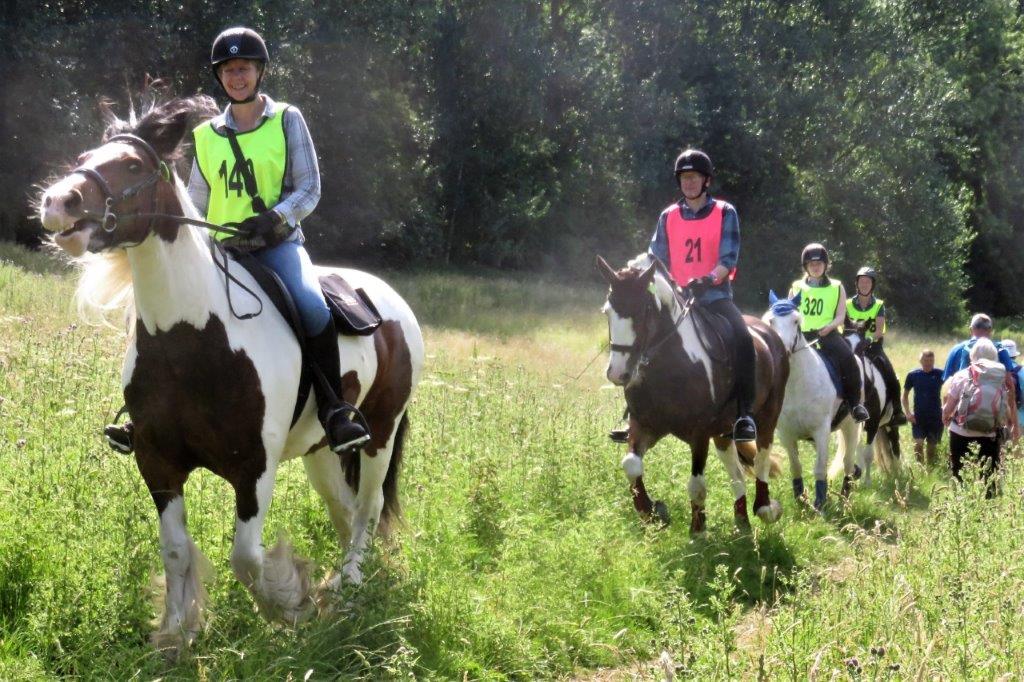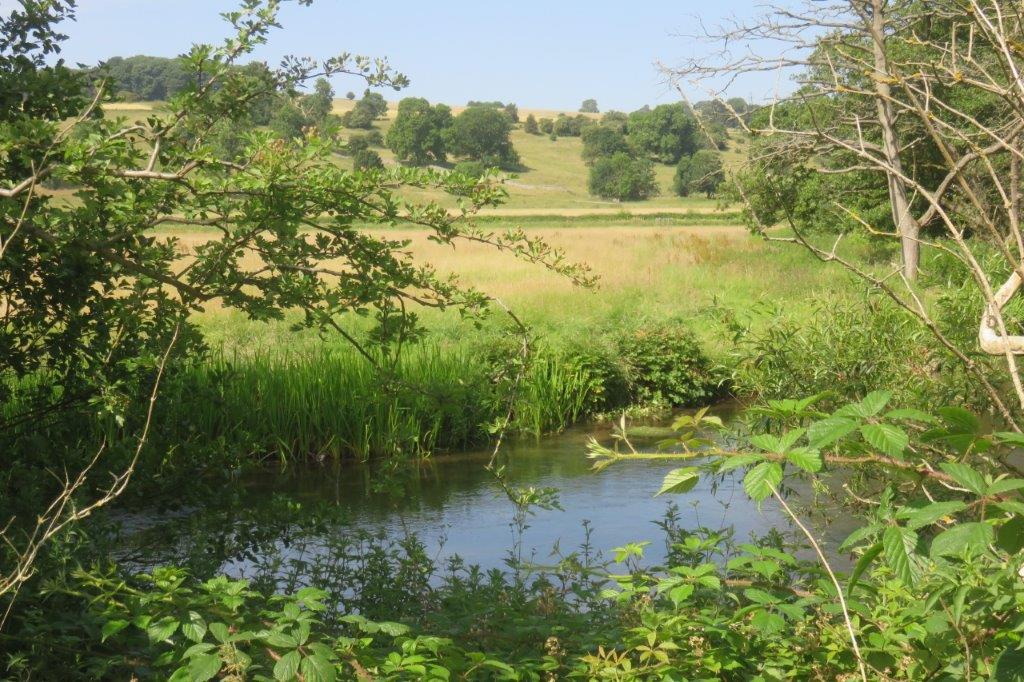 a glimpse of the River Wye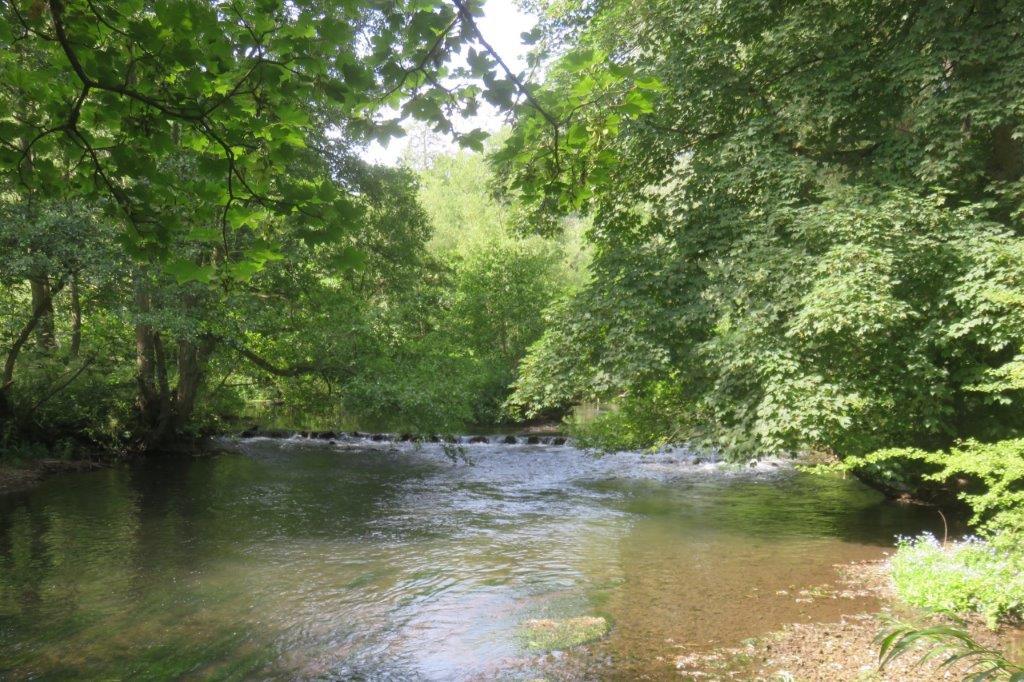 possibly stepping stones over the River Wye but no access path visible on either bank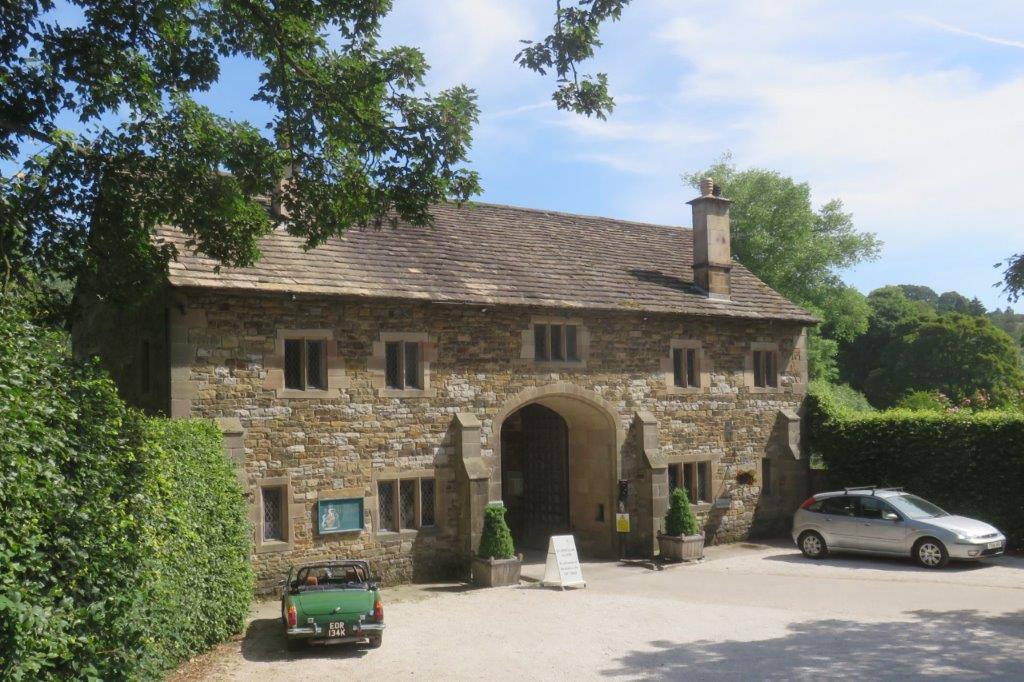 the reception building before entering Haddon Hall estate (seen from the A6 road)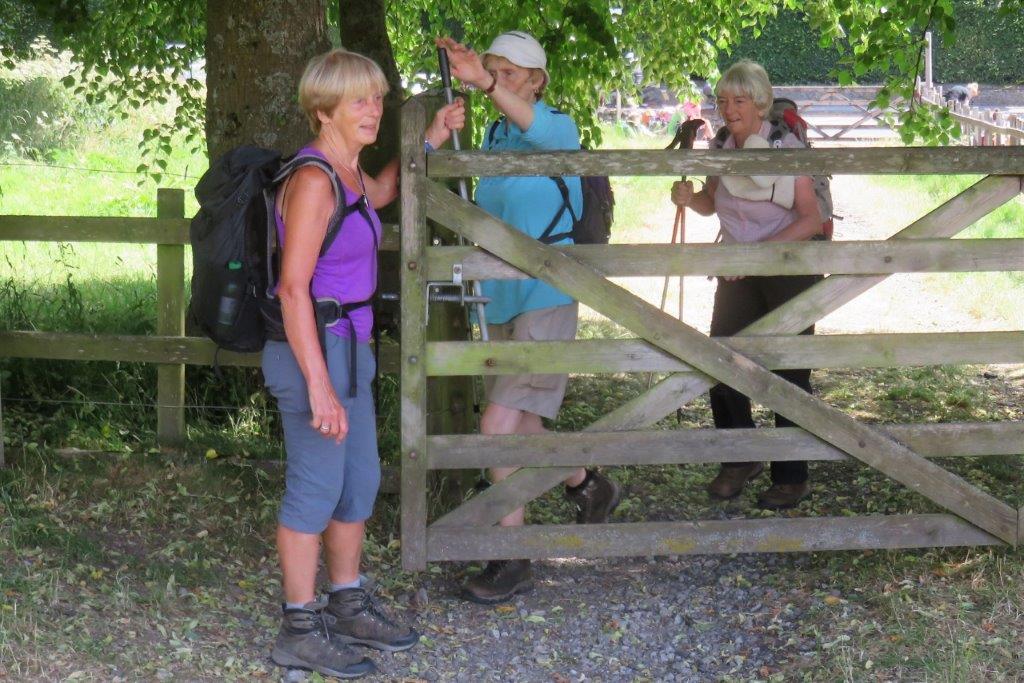 through a gate before heading initially SSW towards the quarry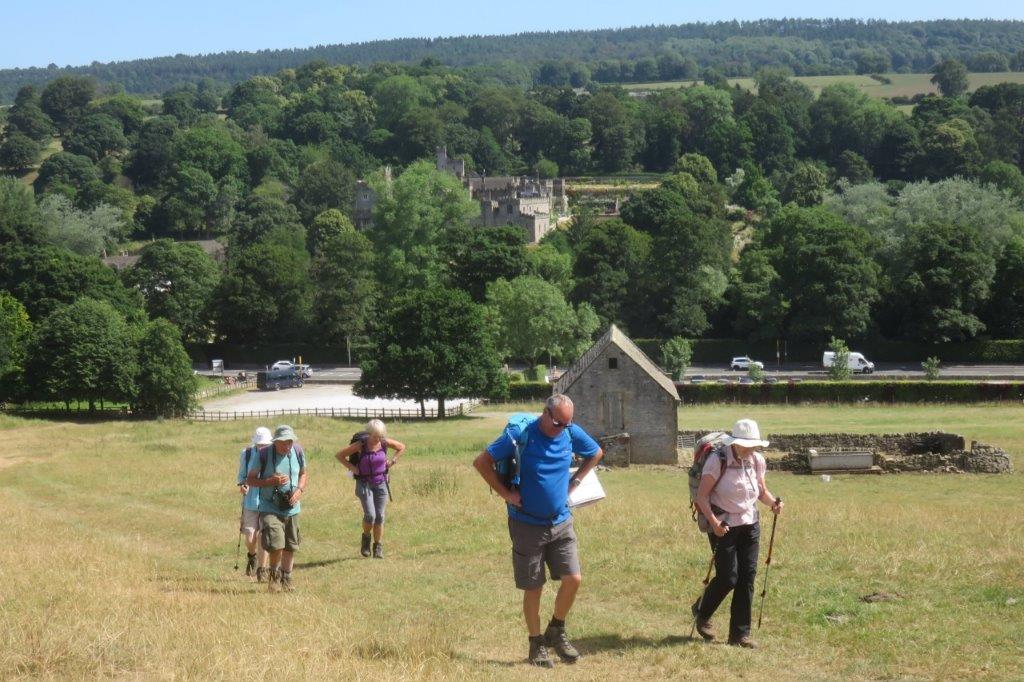 Haddon Hall visible behind us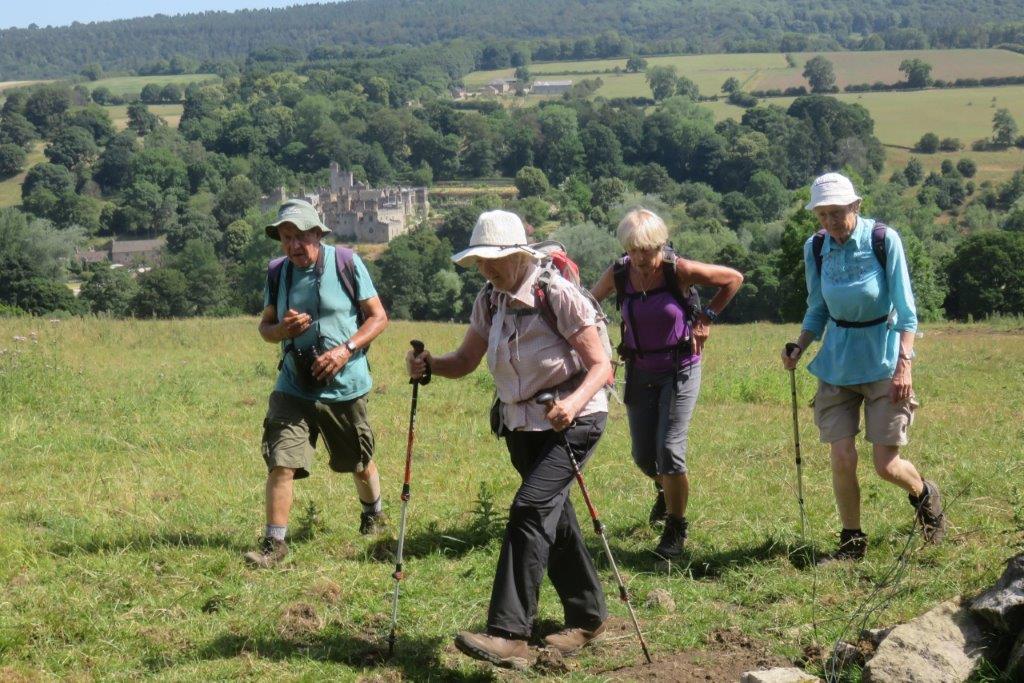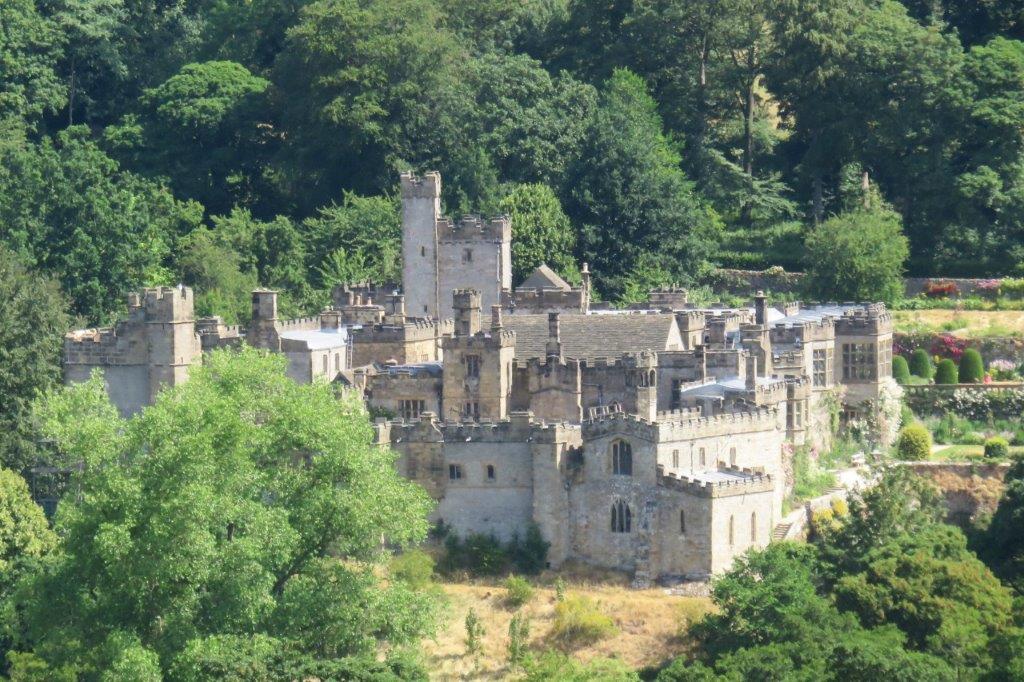 zoomed in to Haddon Hall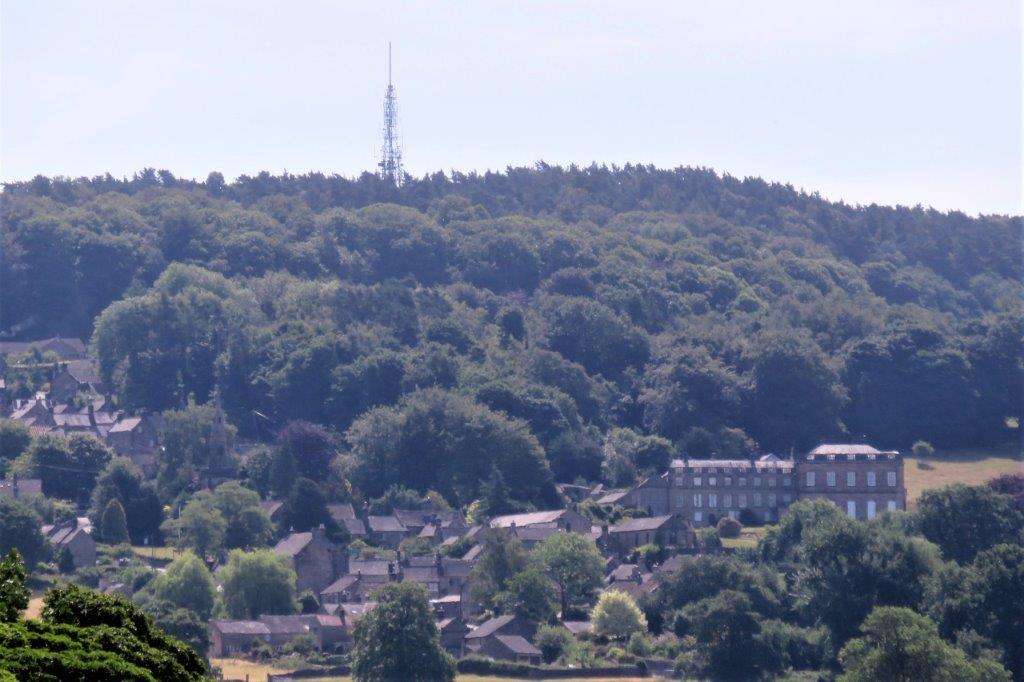 Stanton in Peak seen roughly South East of us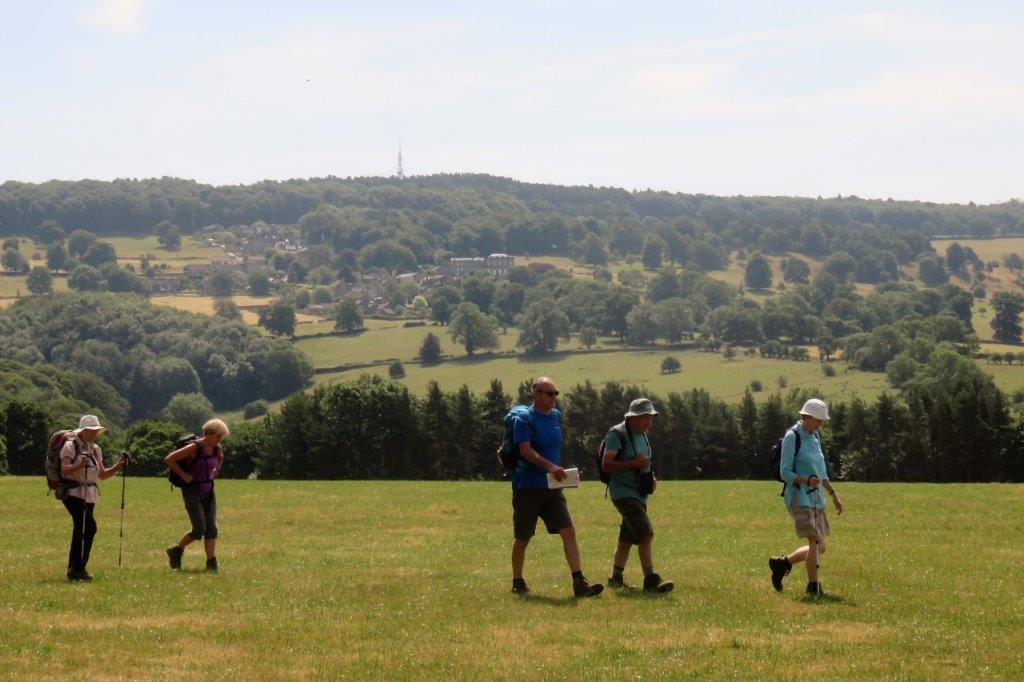 Stanton in Peak photographed (with our group in foreground) across a valley bearing the River Lathkill unseen below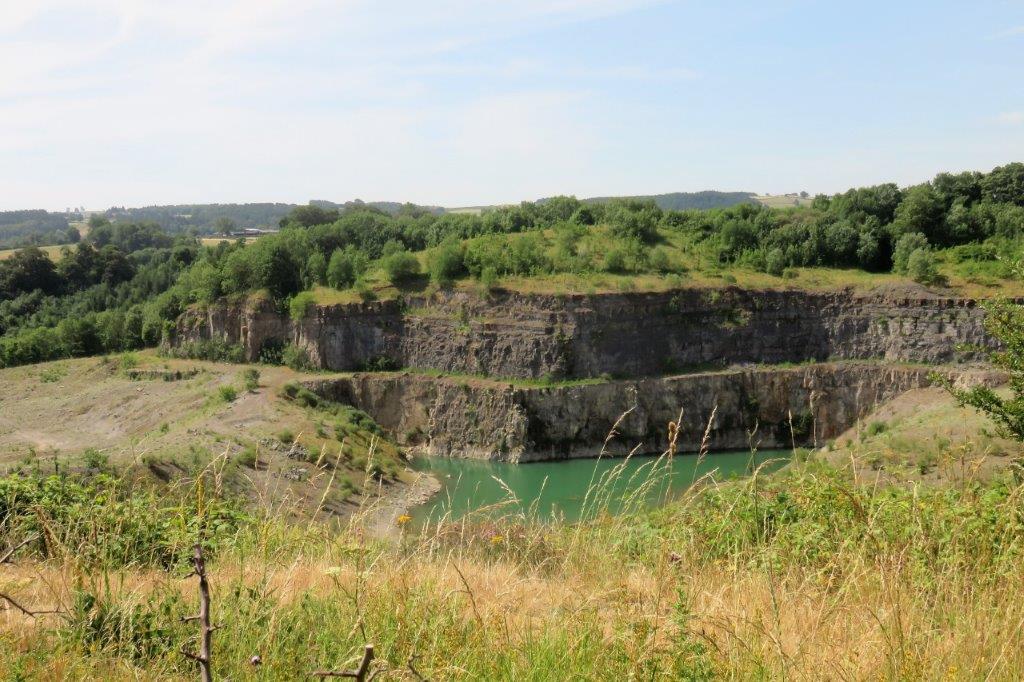 Shiningbank Quarry, a limestne quarry - apparently not now worked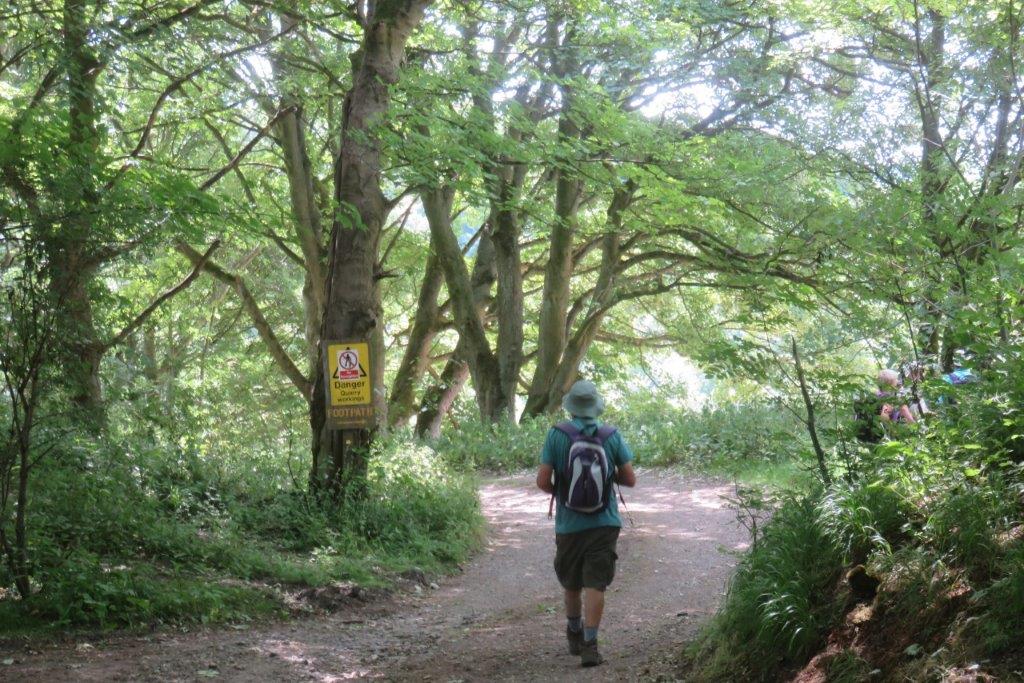 we turned right away from the quarry to the West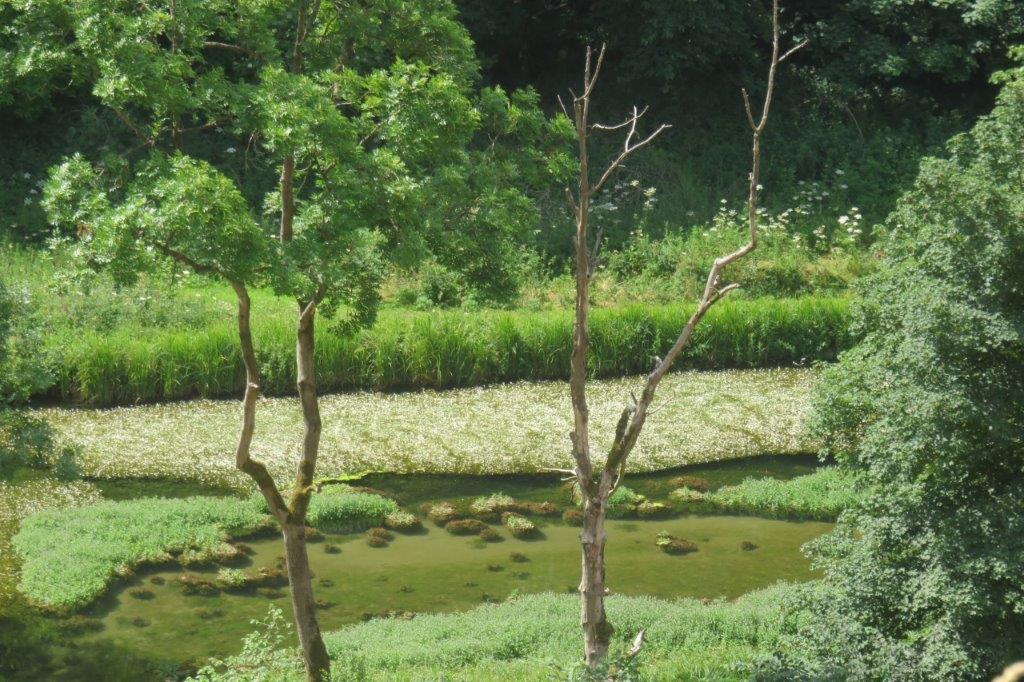 The River Lathkill seen below us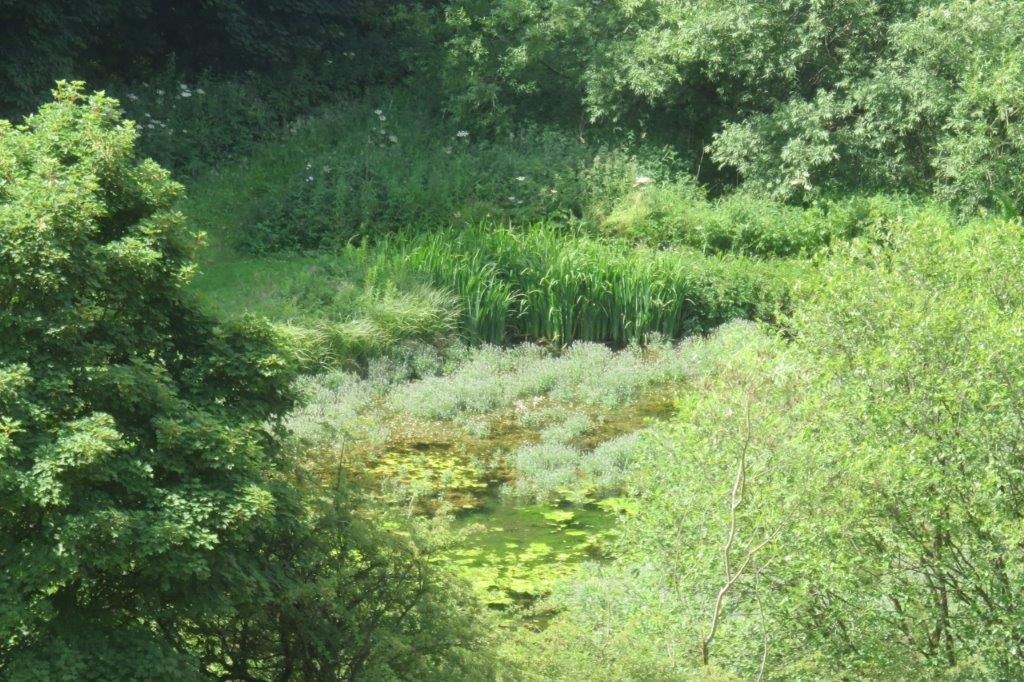 as above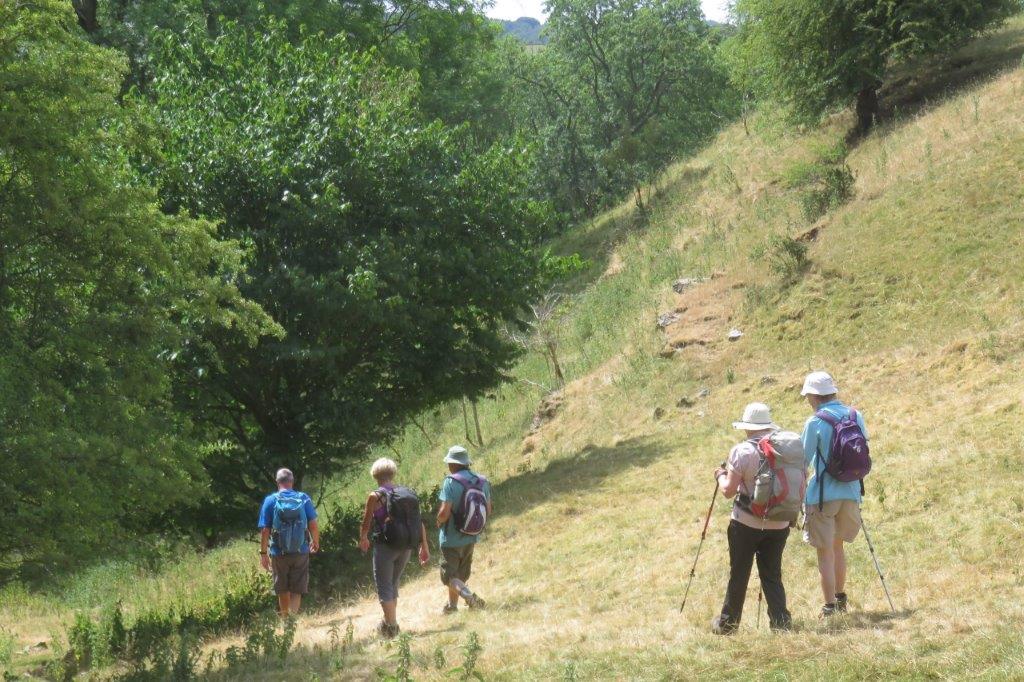 down towards the road leading to Alport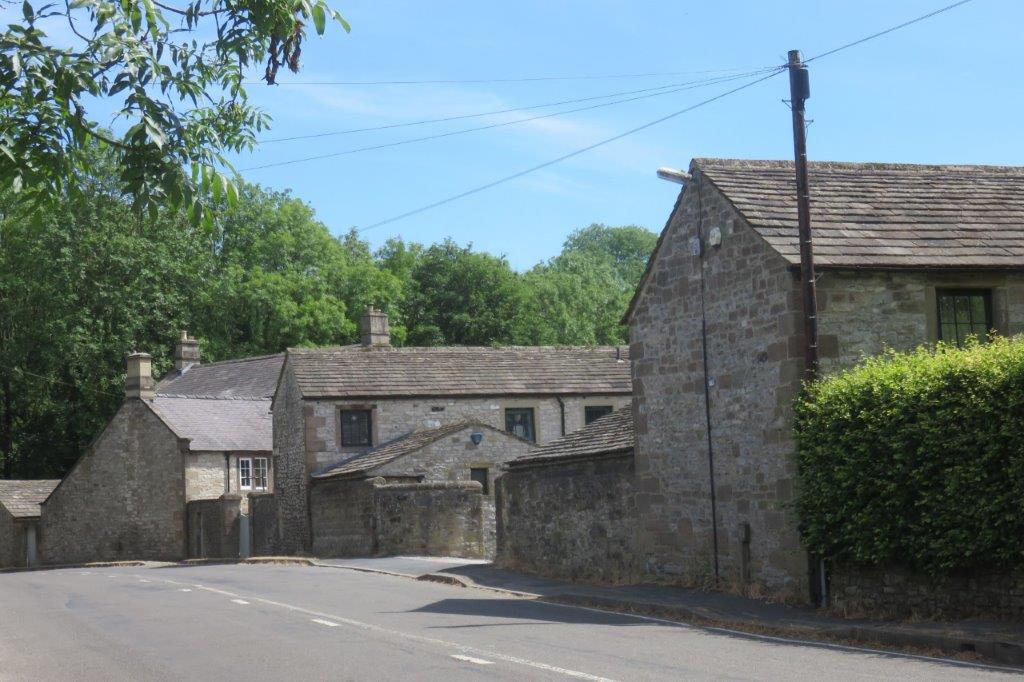 buildings passed on the way to Alport 'Hamlet' - see notice below fixed to one of them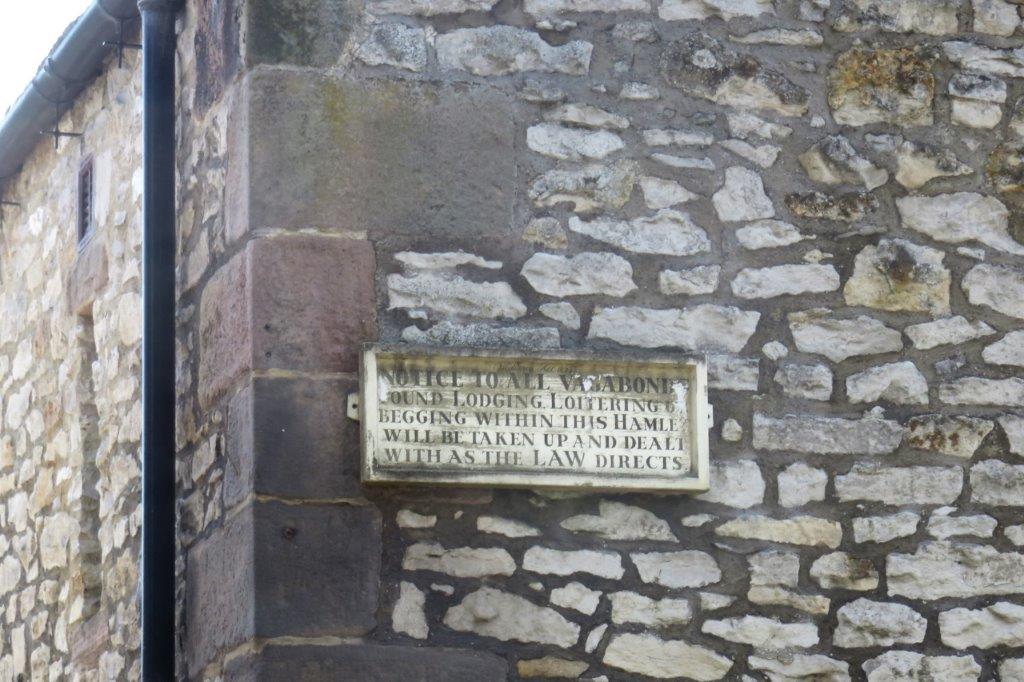 Not too clear what the law directs or whether it has ever been updated.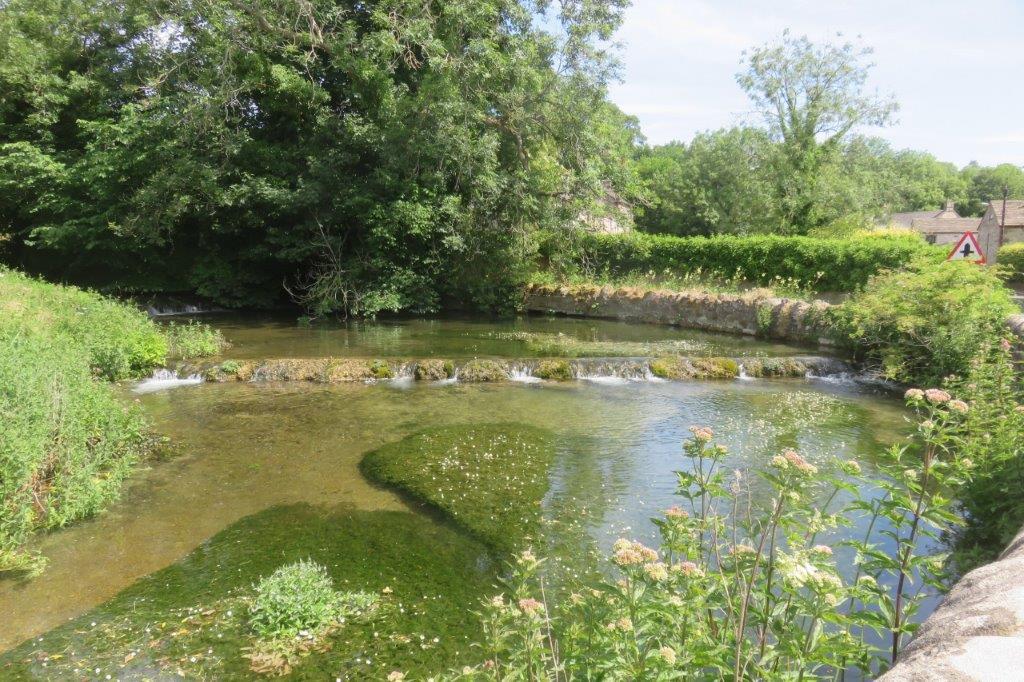 River Lathkill just upstream of Alport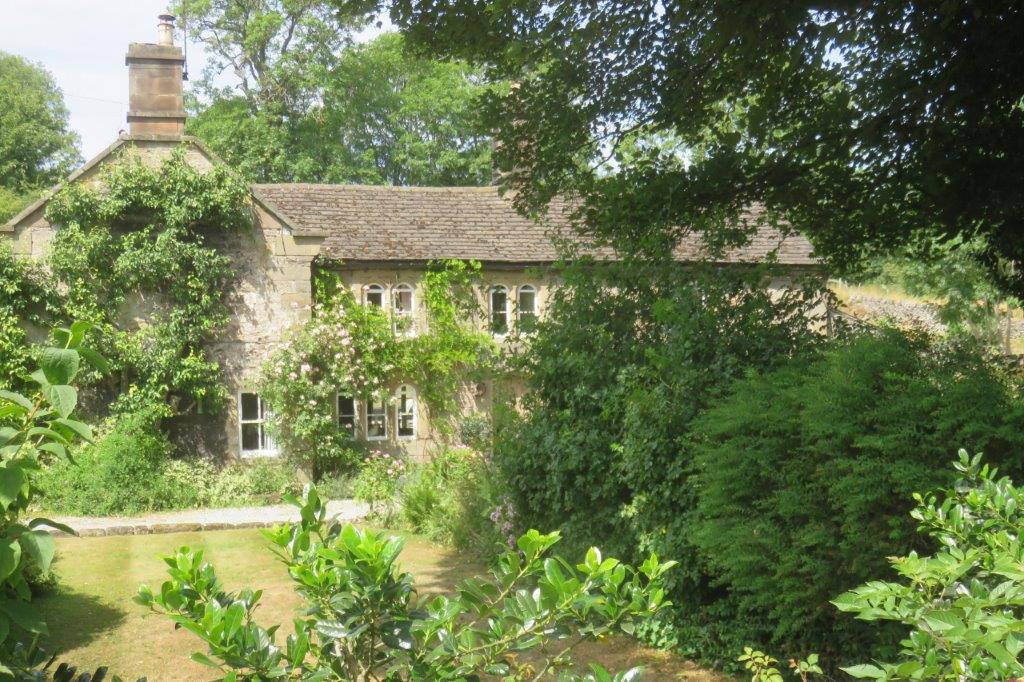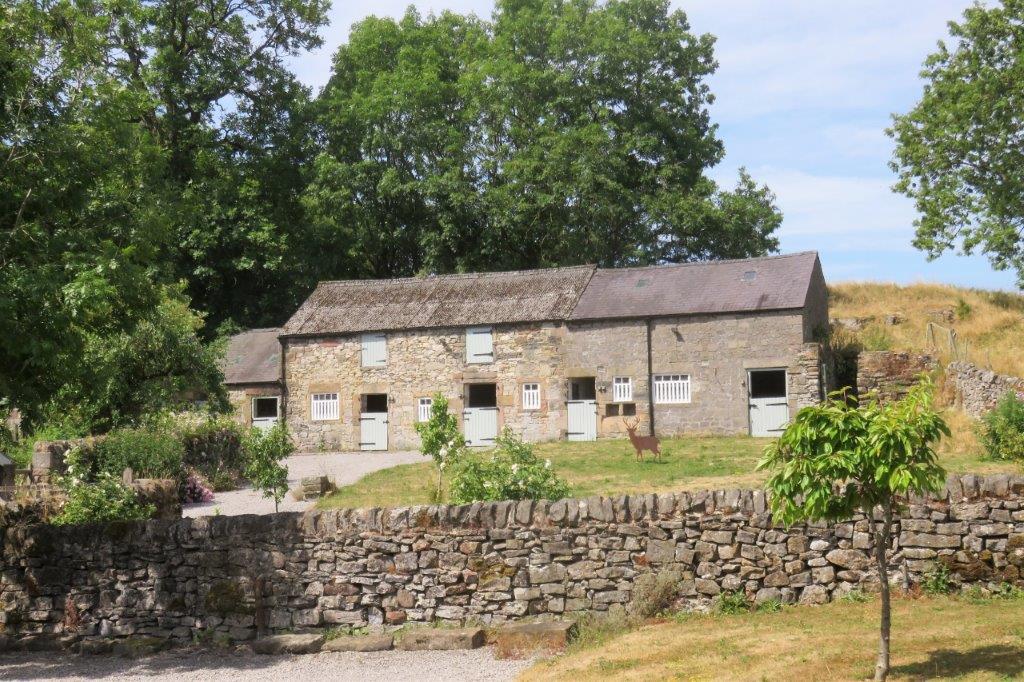 two above buildings passed on way just out of Alport, upstream along the River Lathkill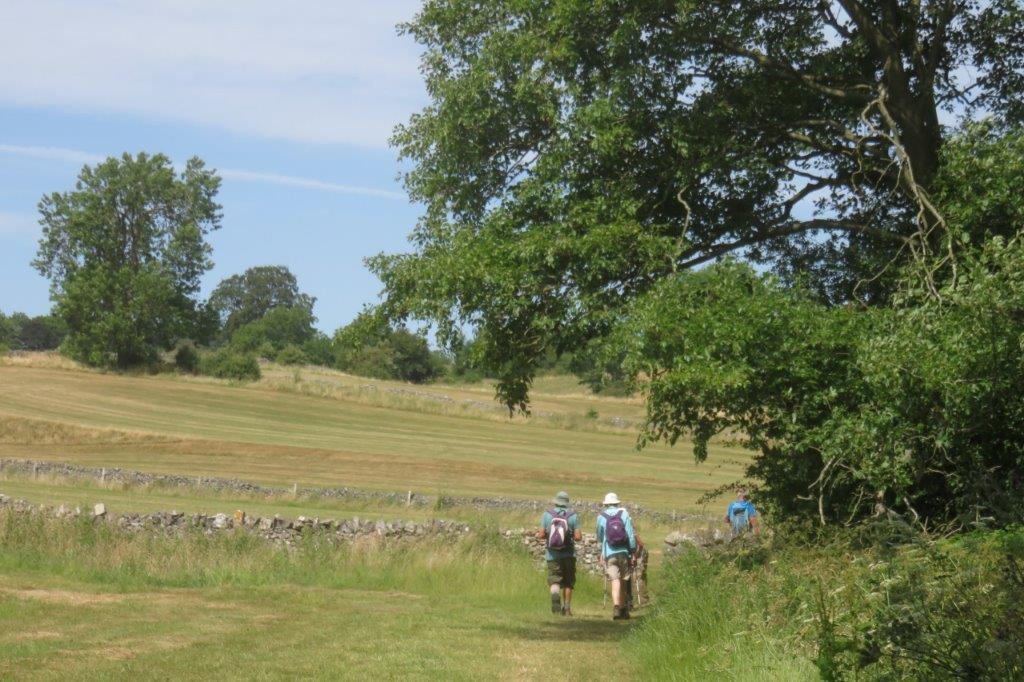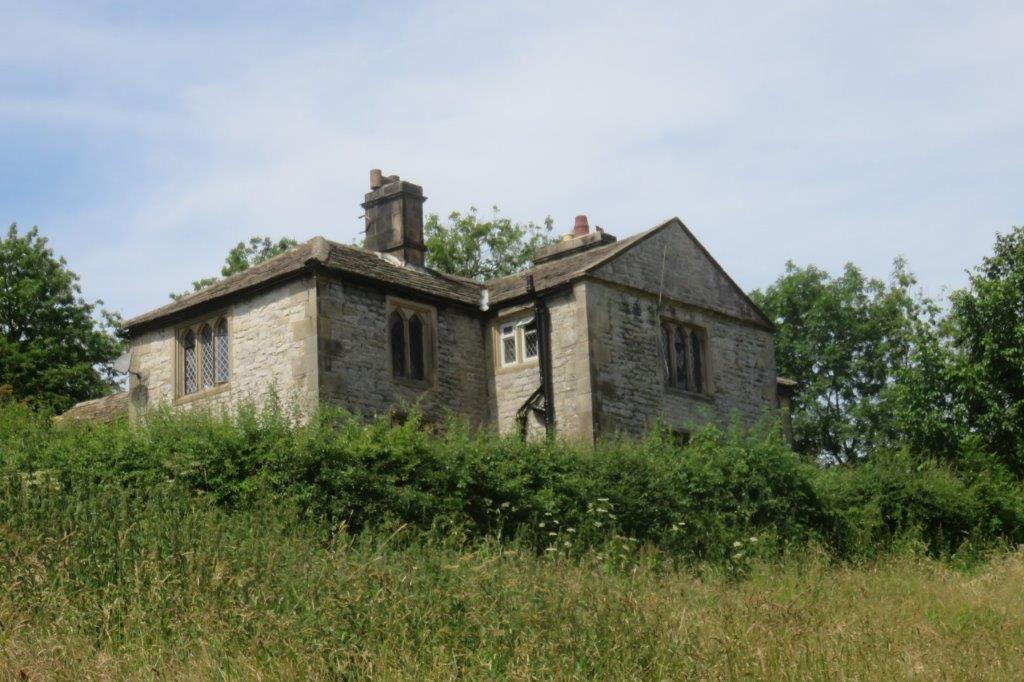 Raper Lodge? well above the river to the left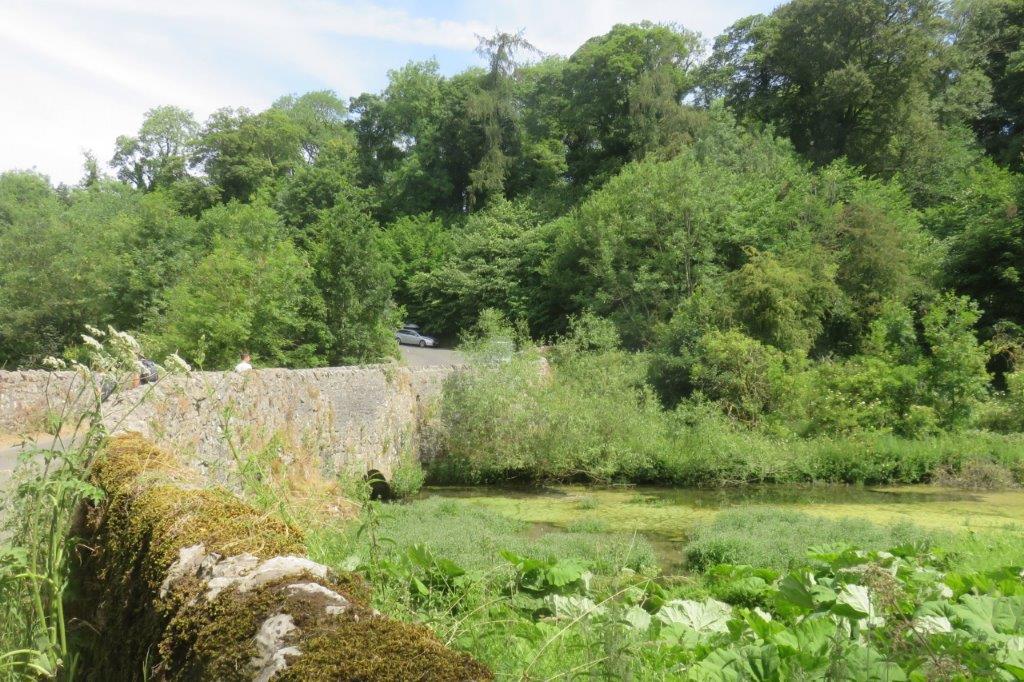 Conksbury Bridge, we cross it to walk along the river on the far side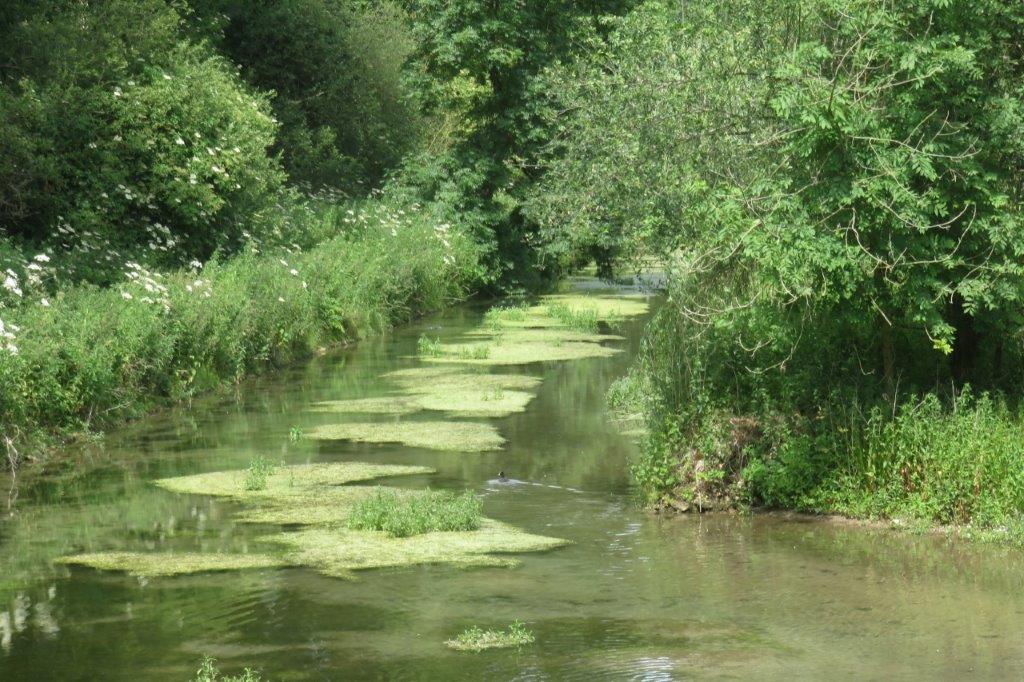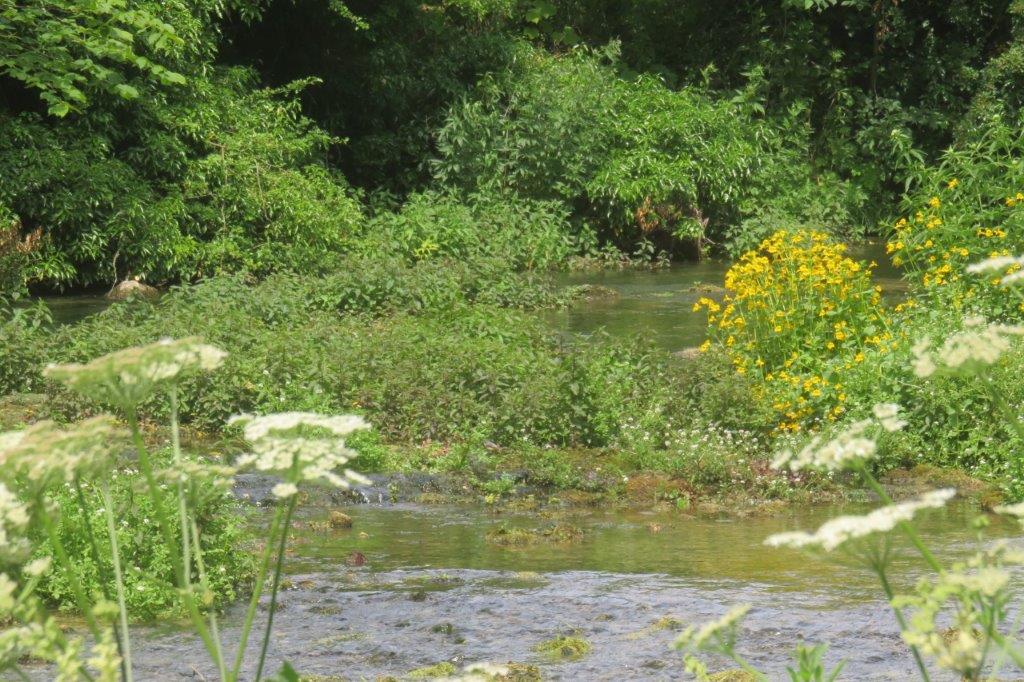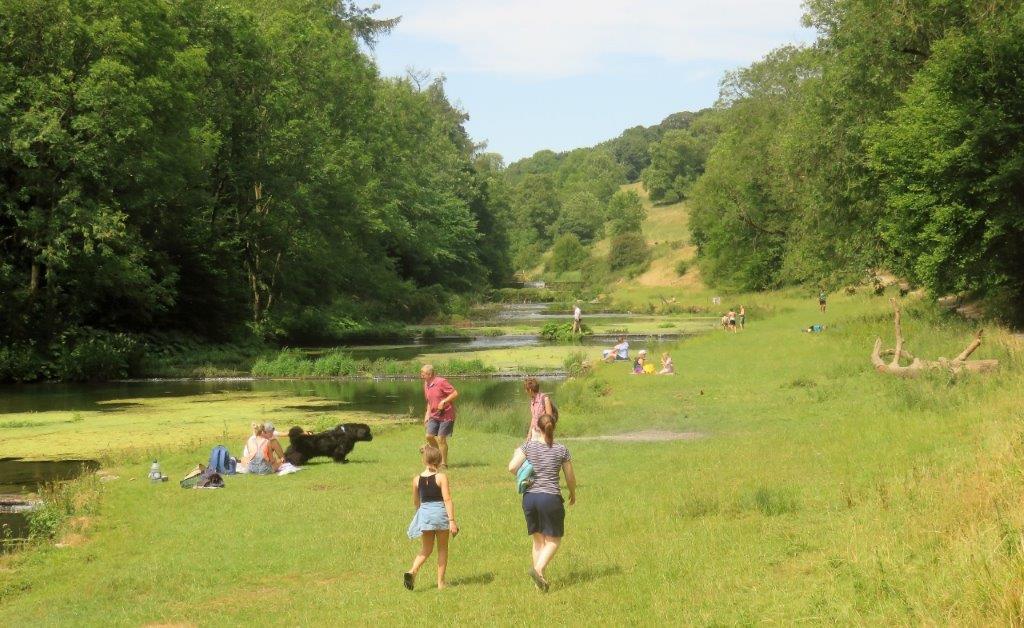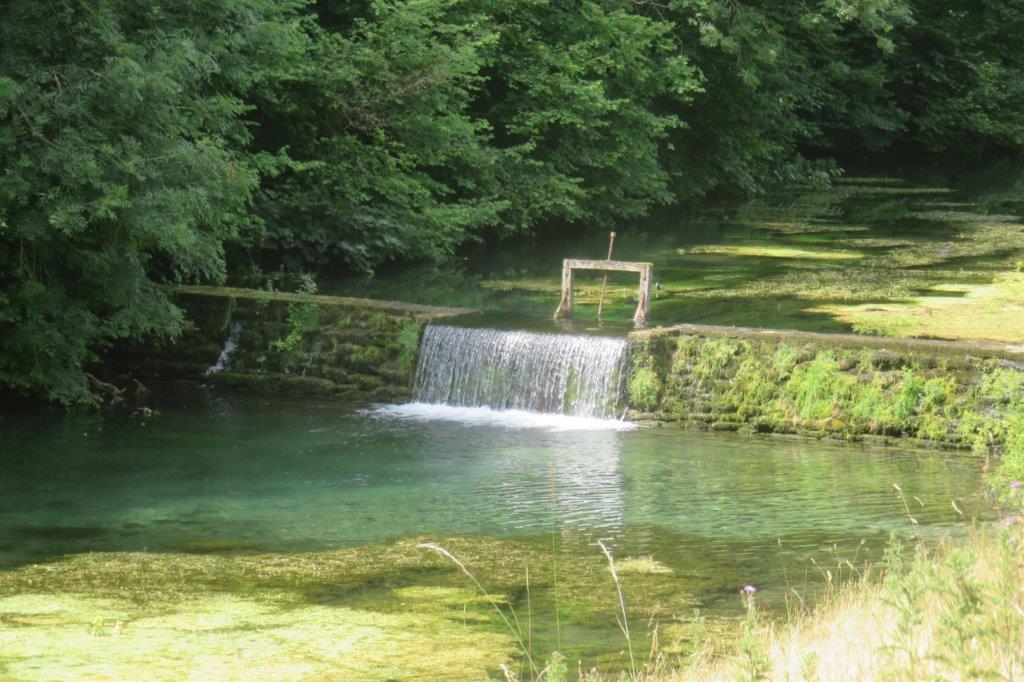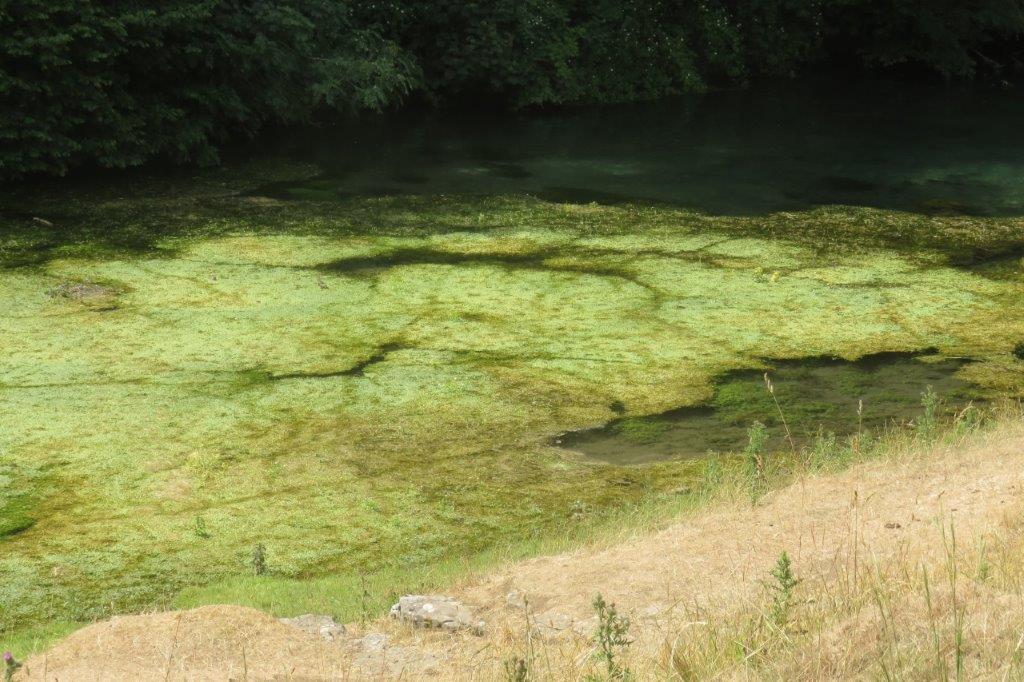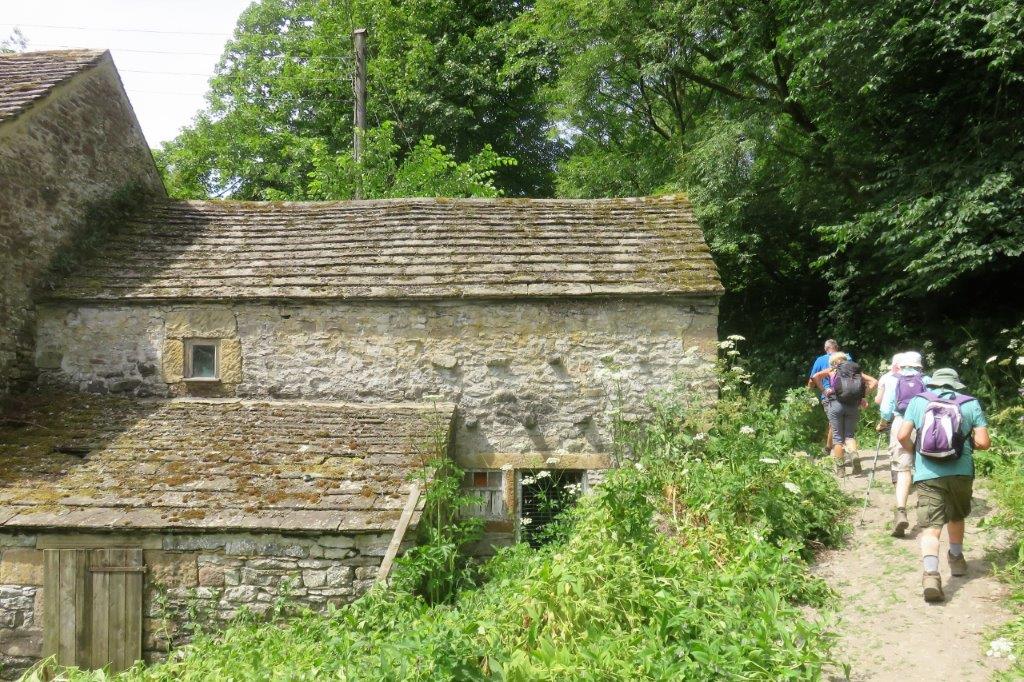 on the Concession Path along the Lathkill River - (near the track fording the River between Over Haddon & Meadow Place Grange)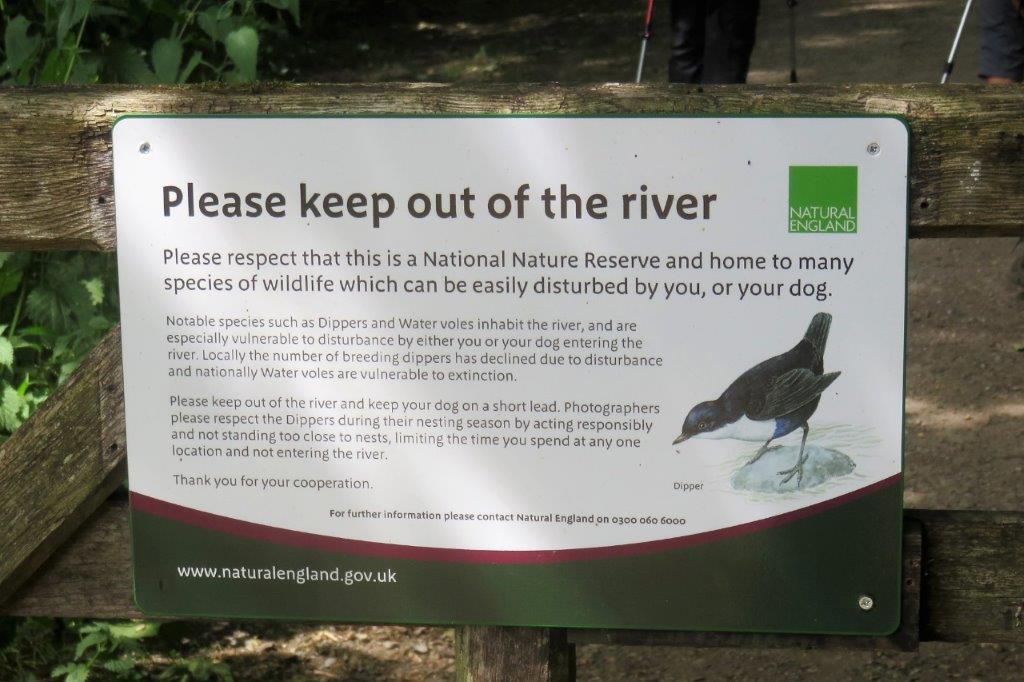 taken from a notice - see full notice later on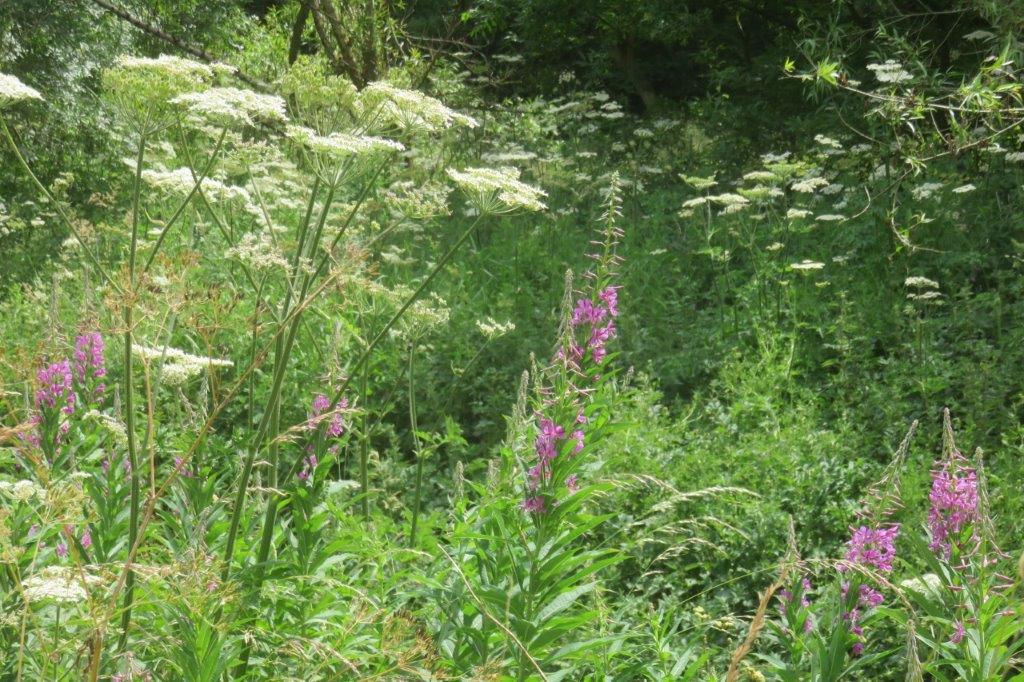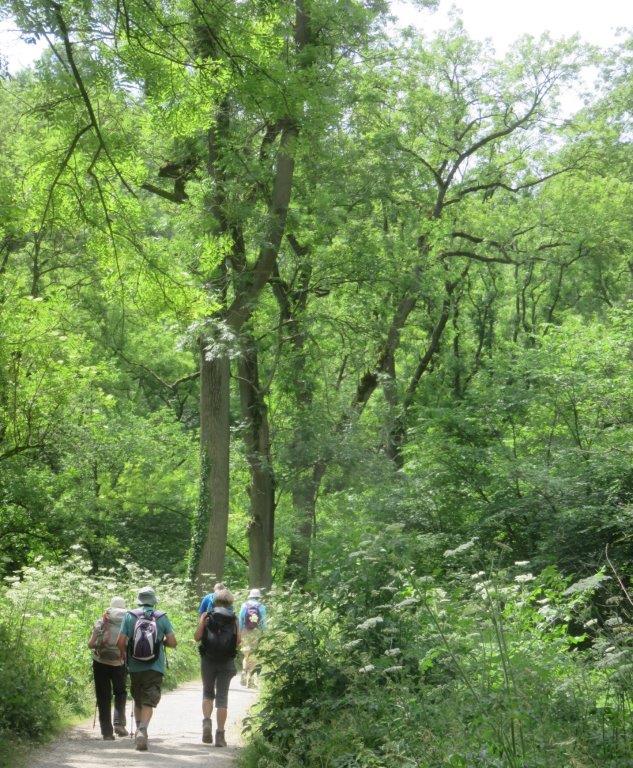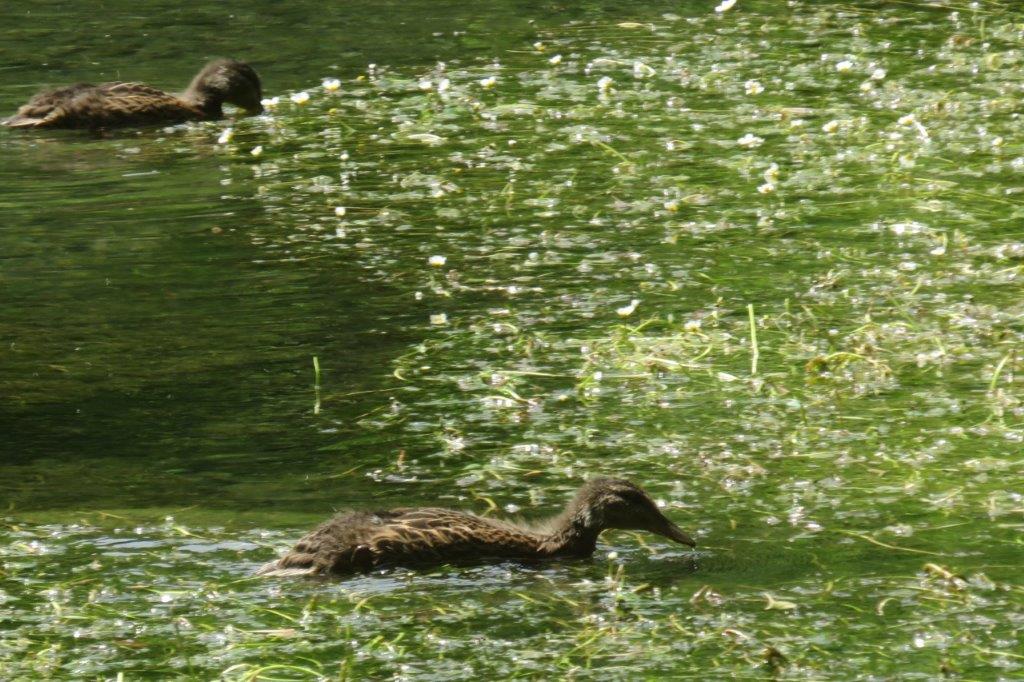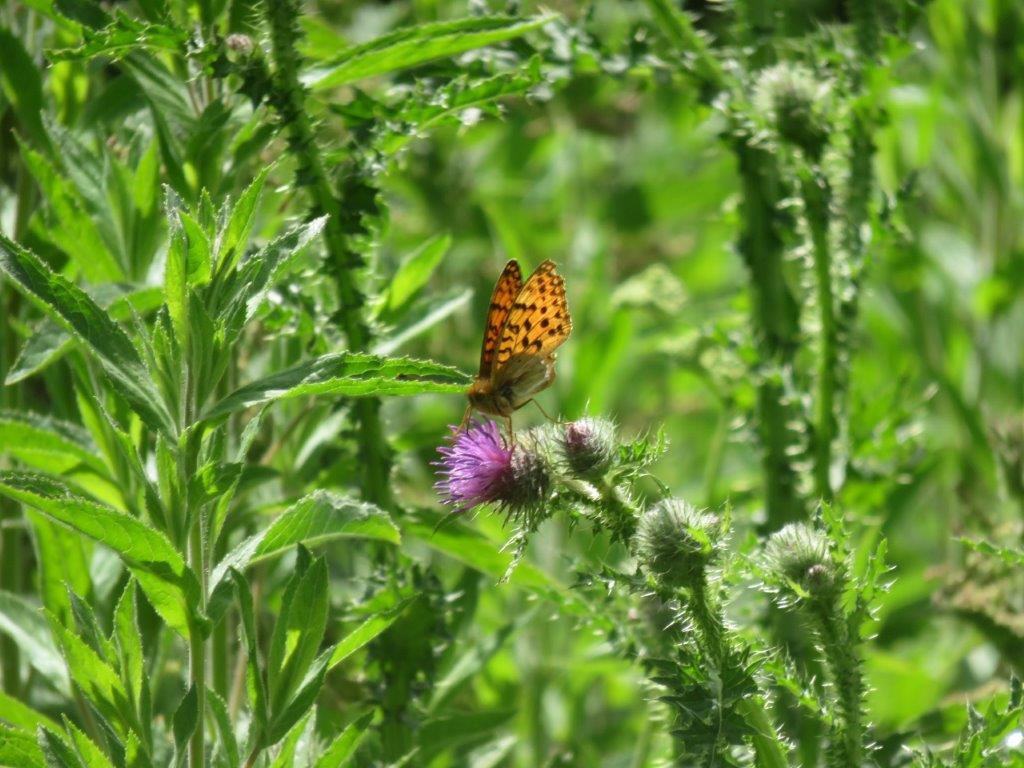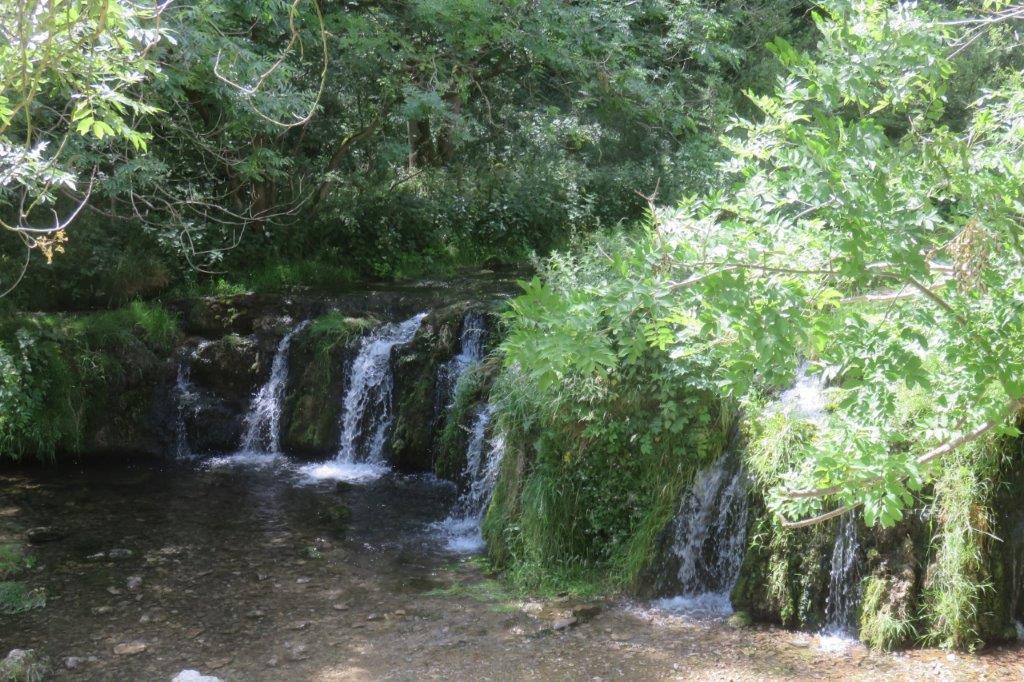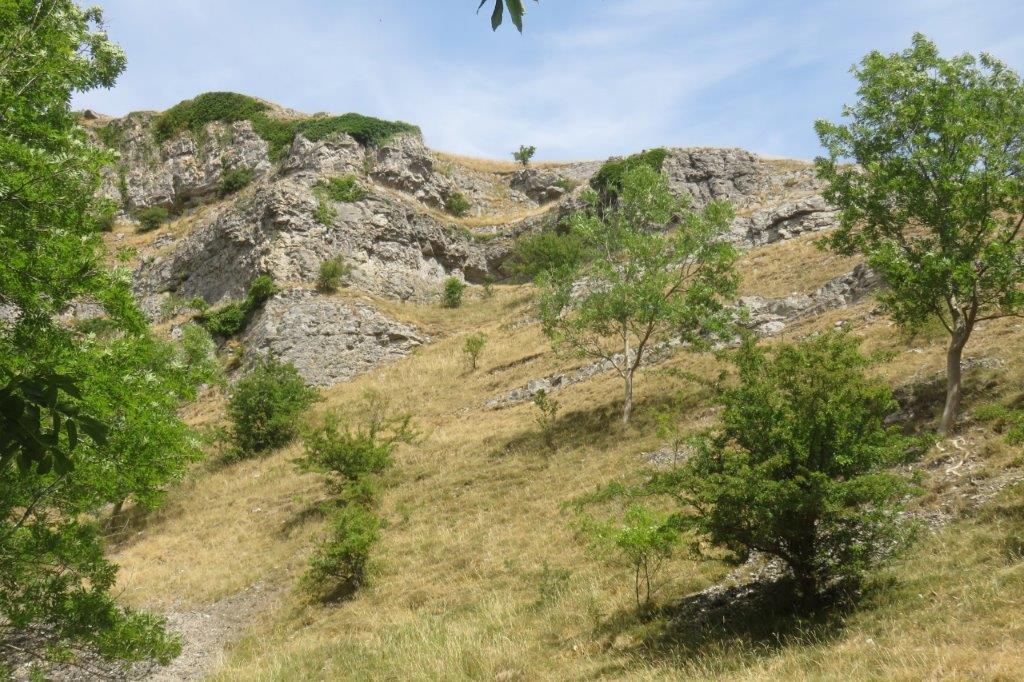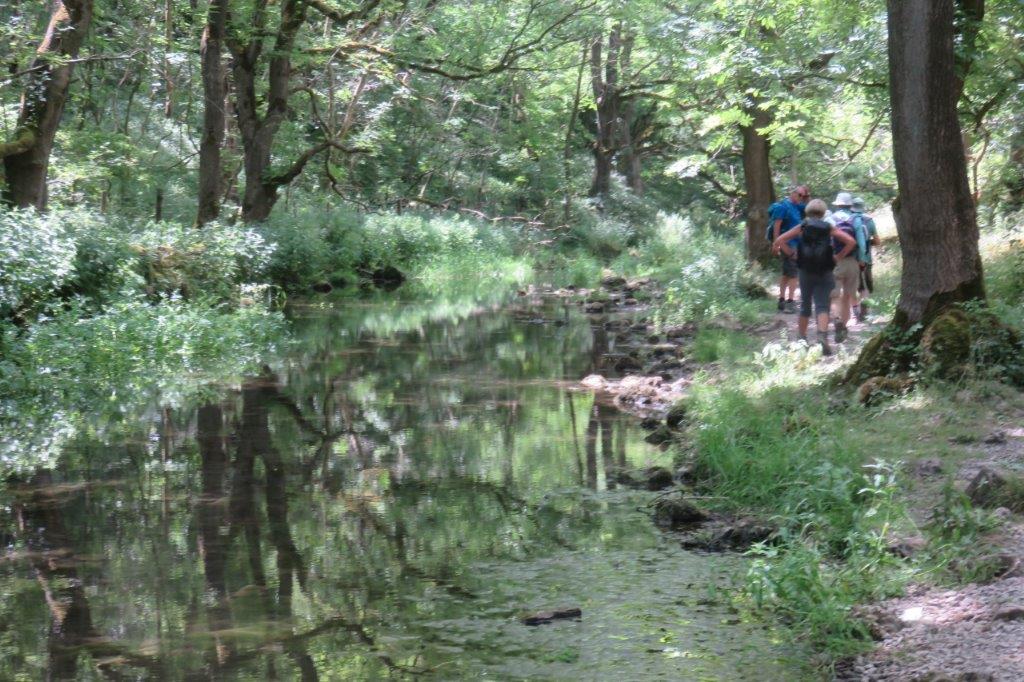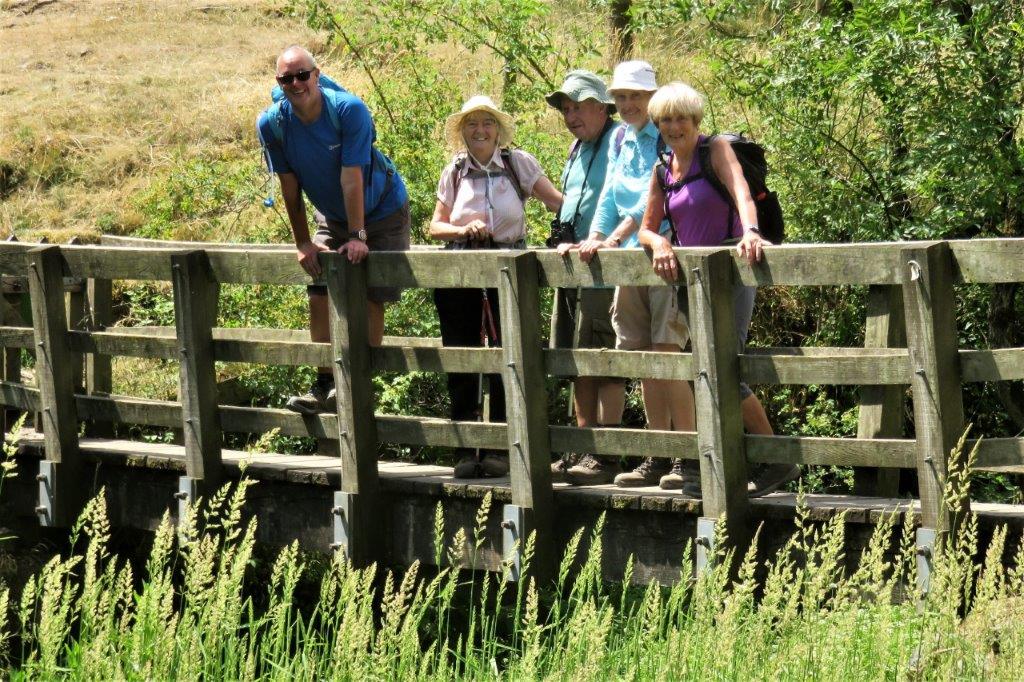 Bridgeshot of group - but this bridge to Cales Dale was not actually crossed by group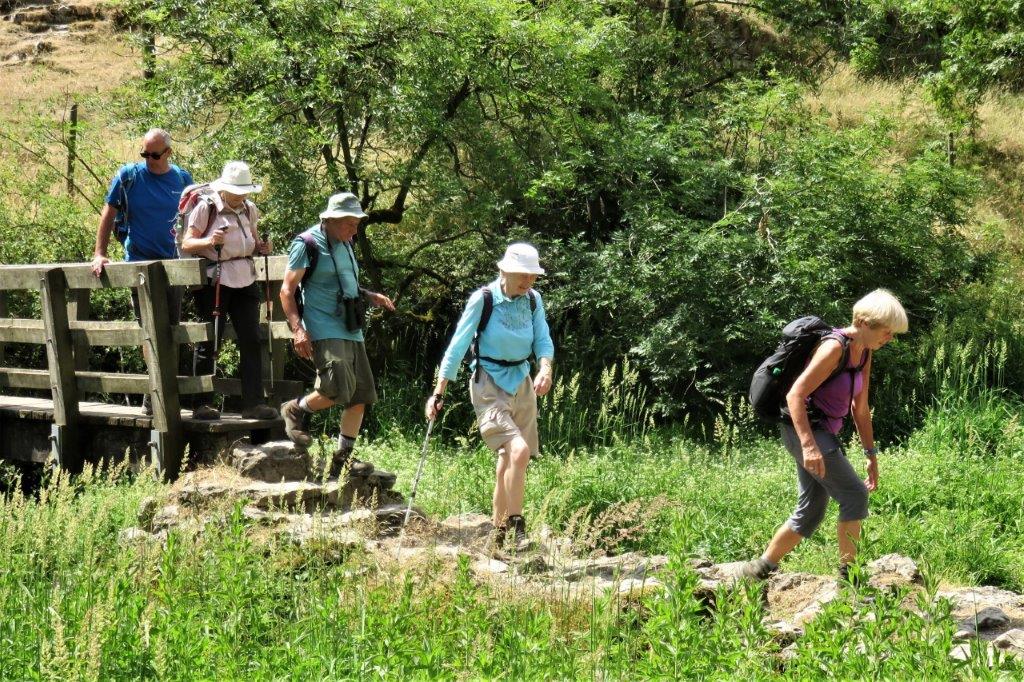 back to the Lathkill Dale route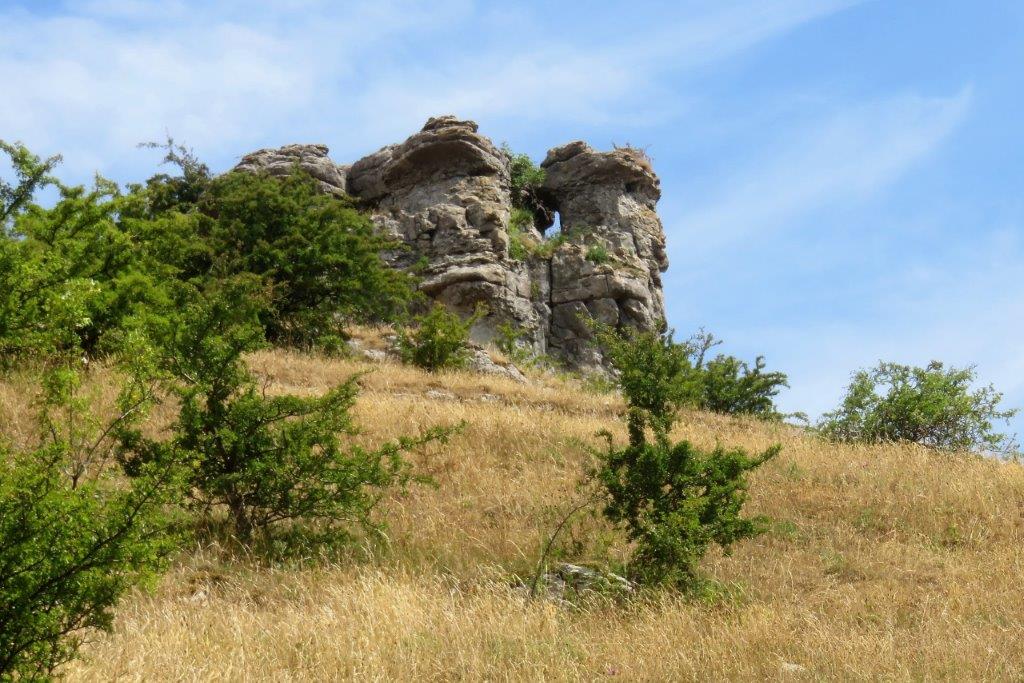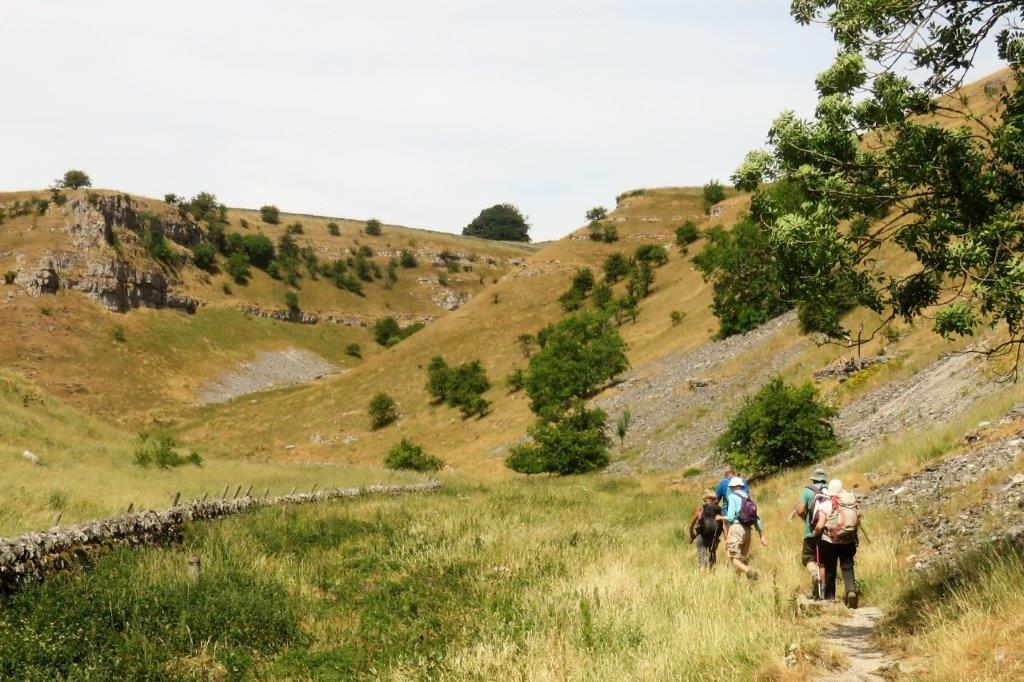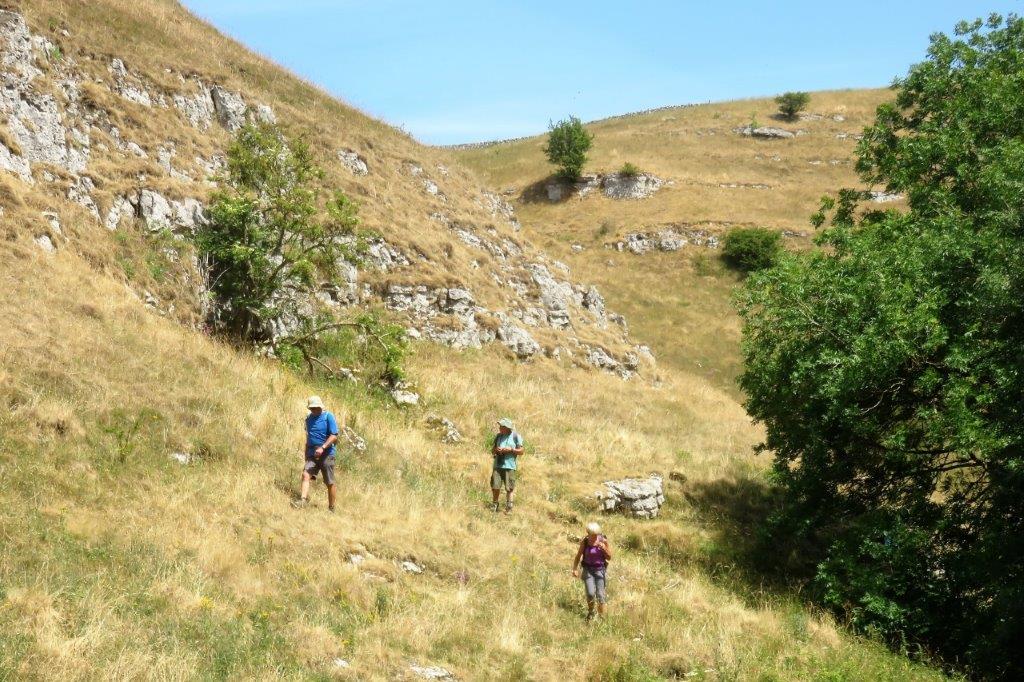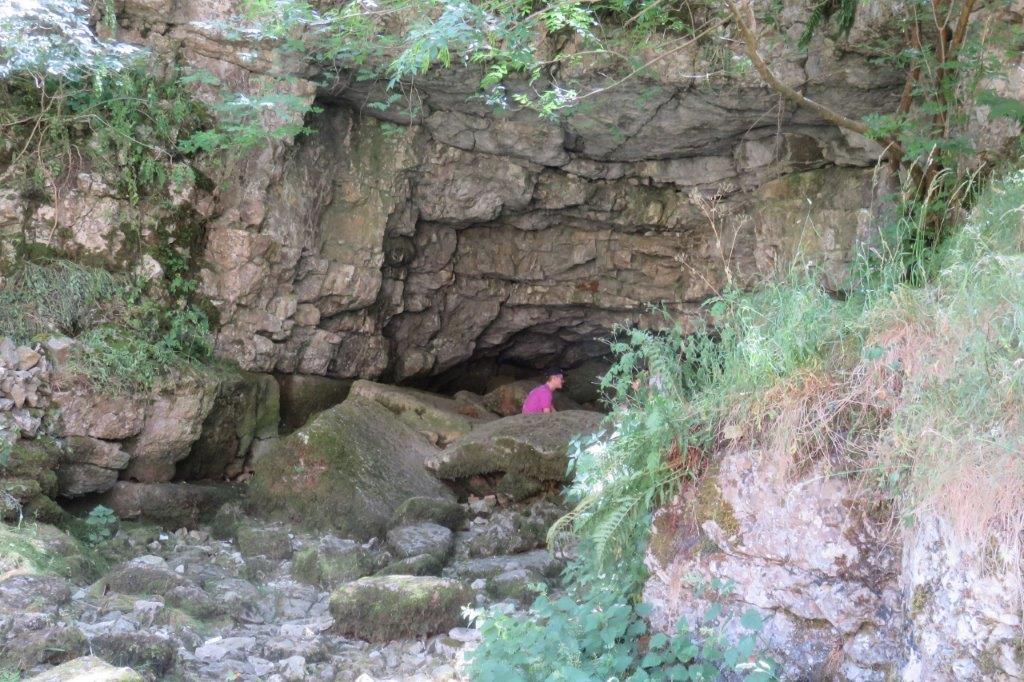 one of several caves on the route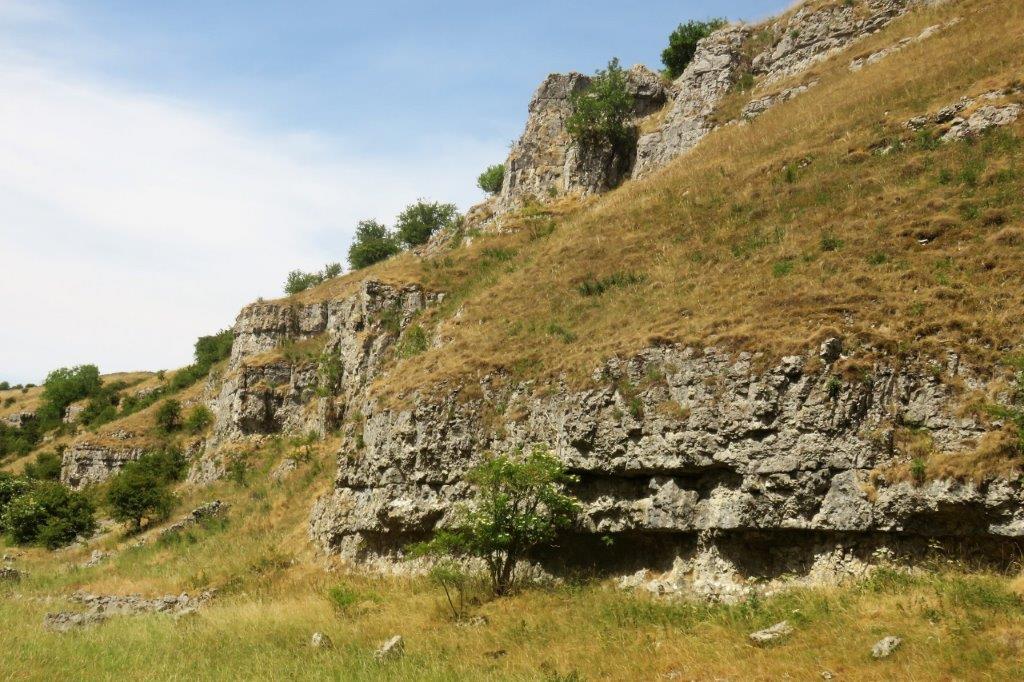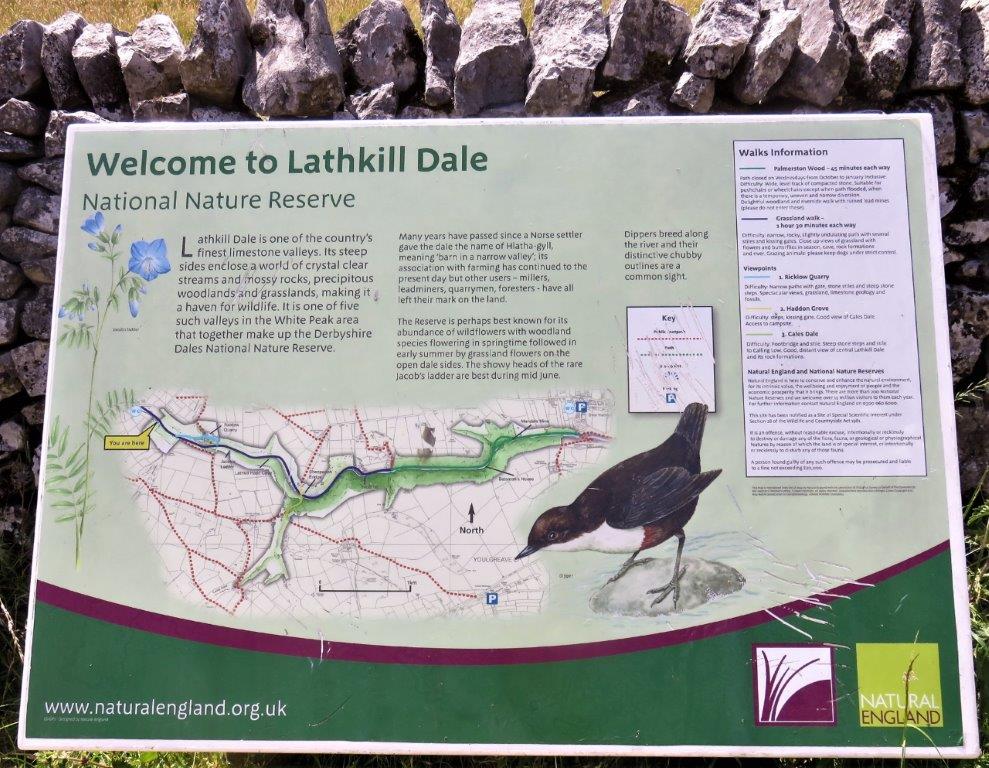 see earlier enlarged portion of this notice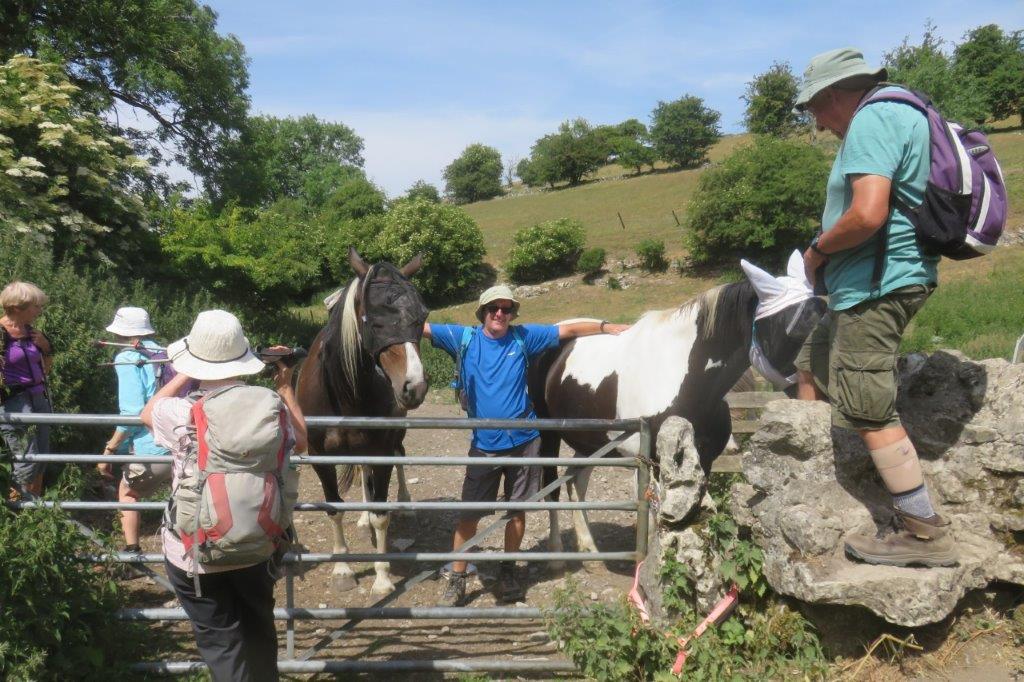 in Bagshaw Dale - friendly horses blocked stile and some had to climb over gate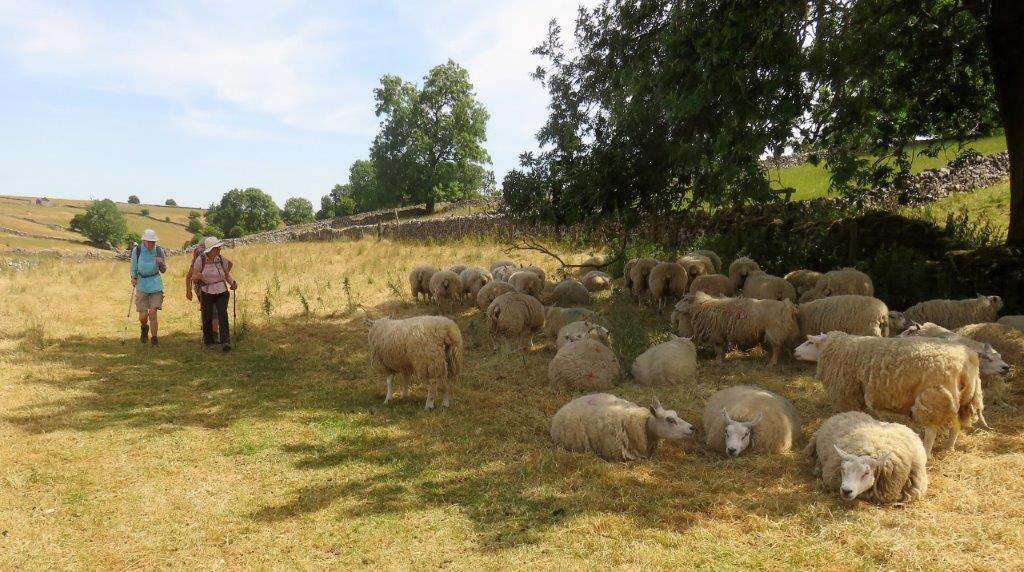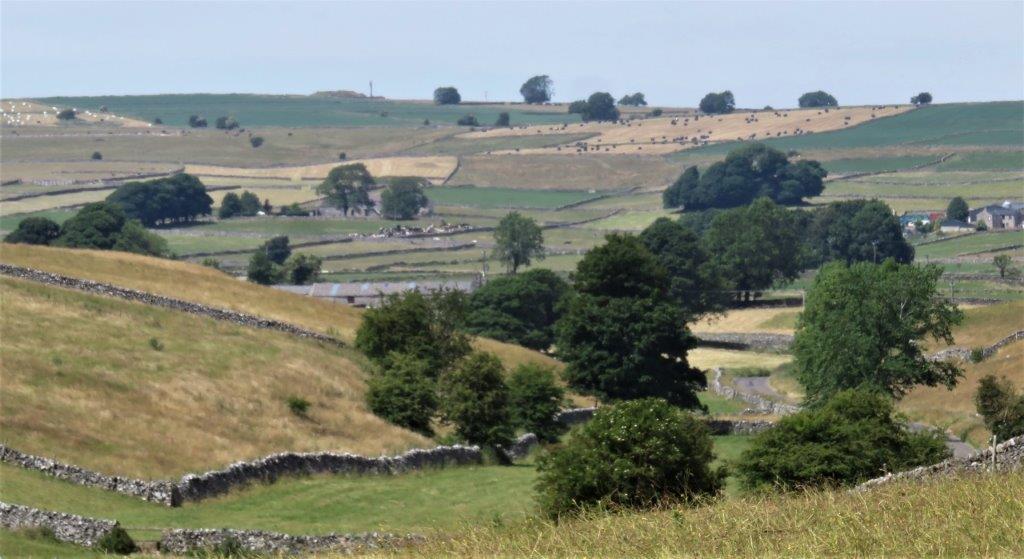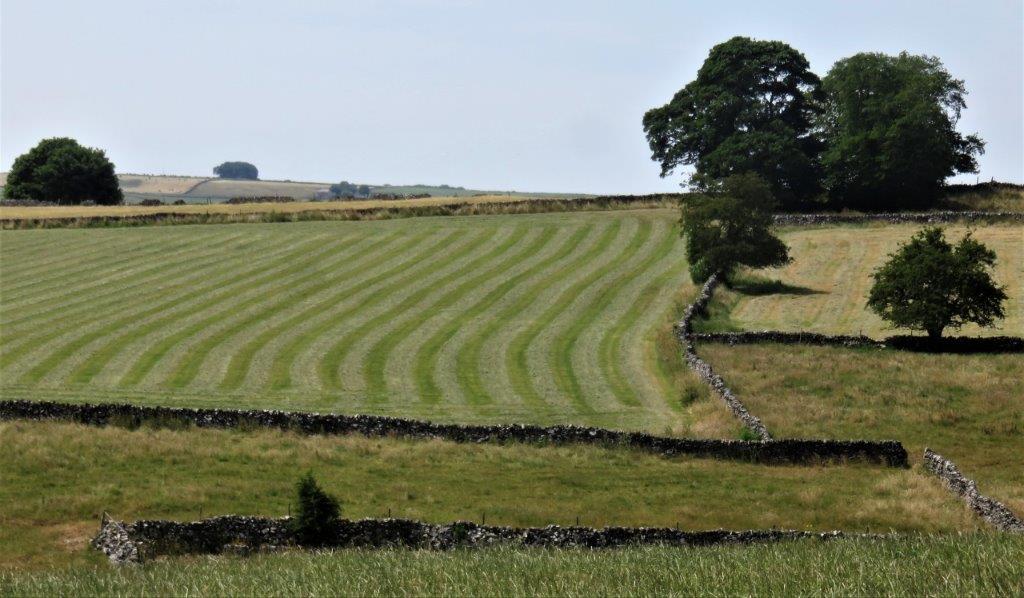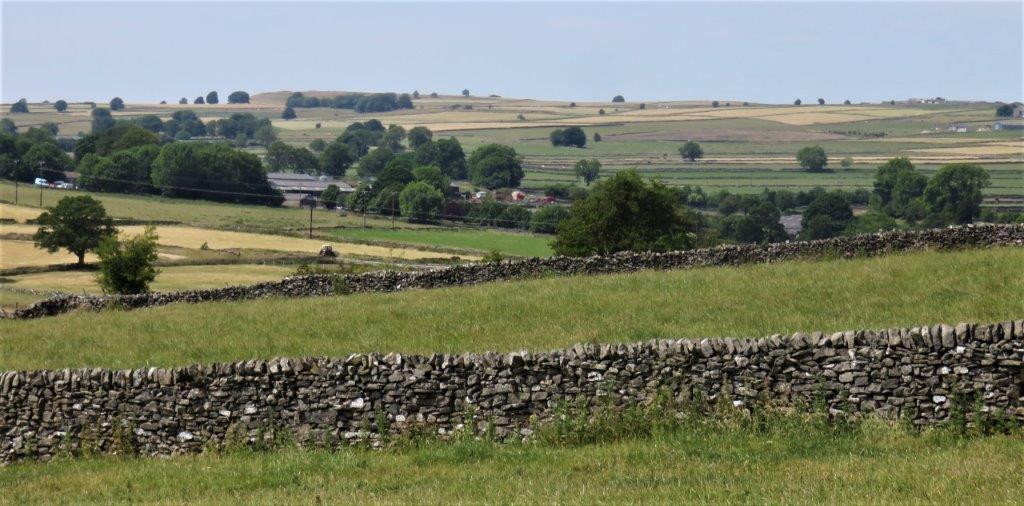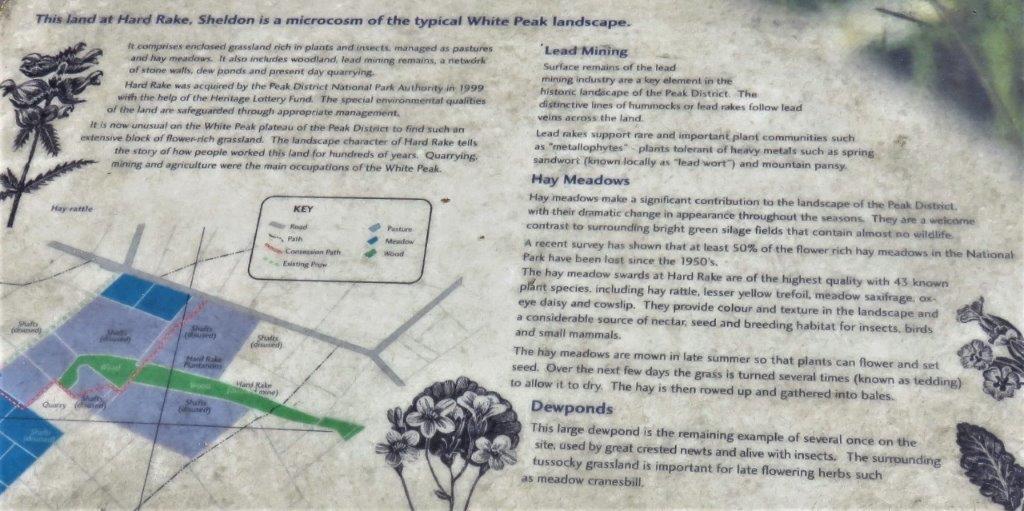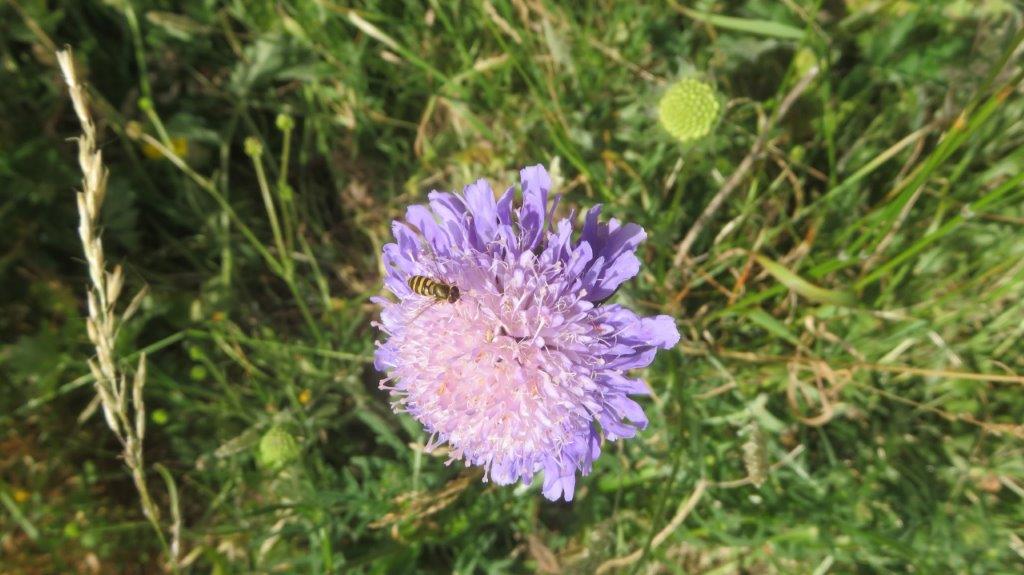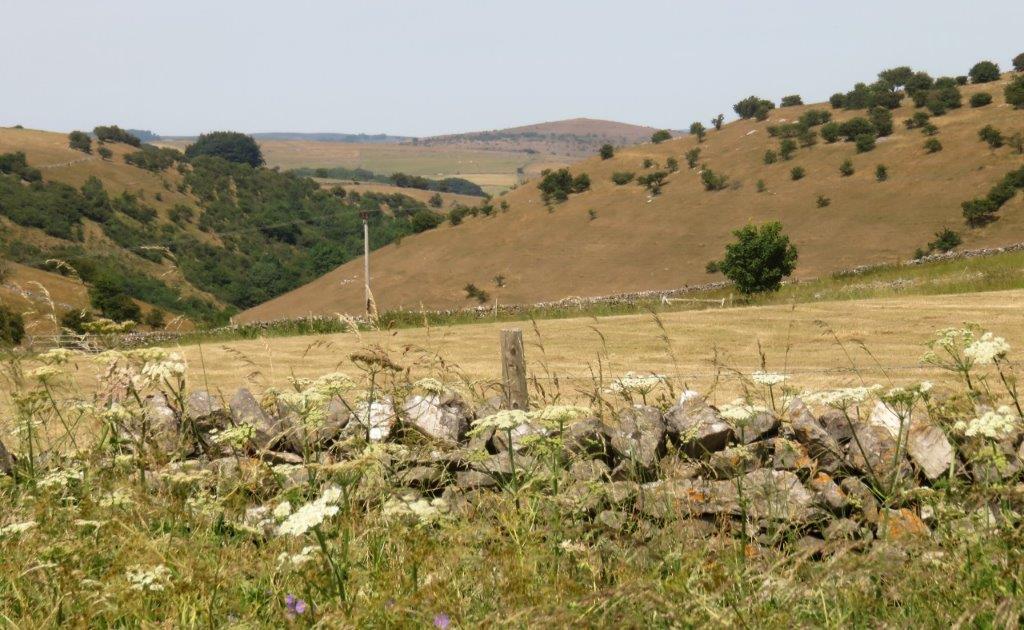 Deep Dale seen to the left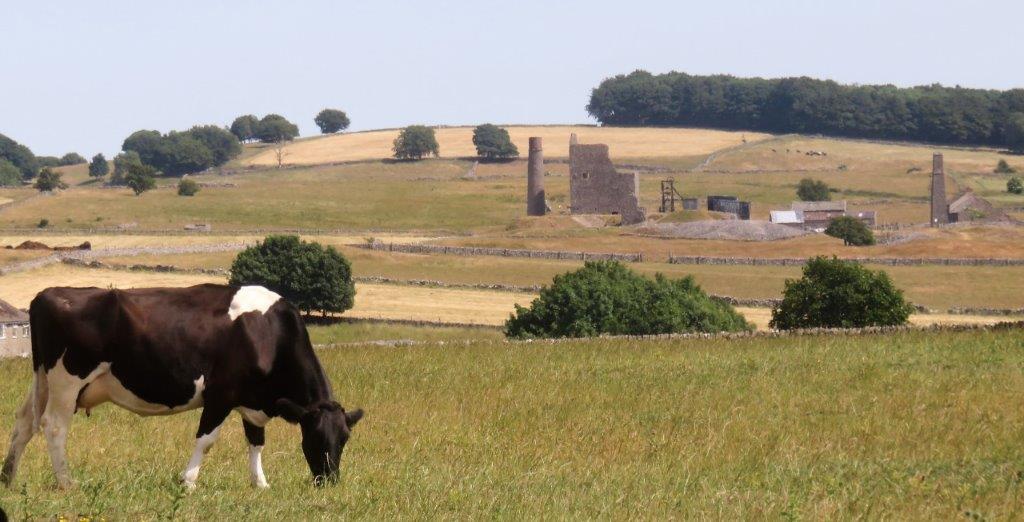 Magpie Mine well away from our route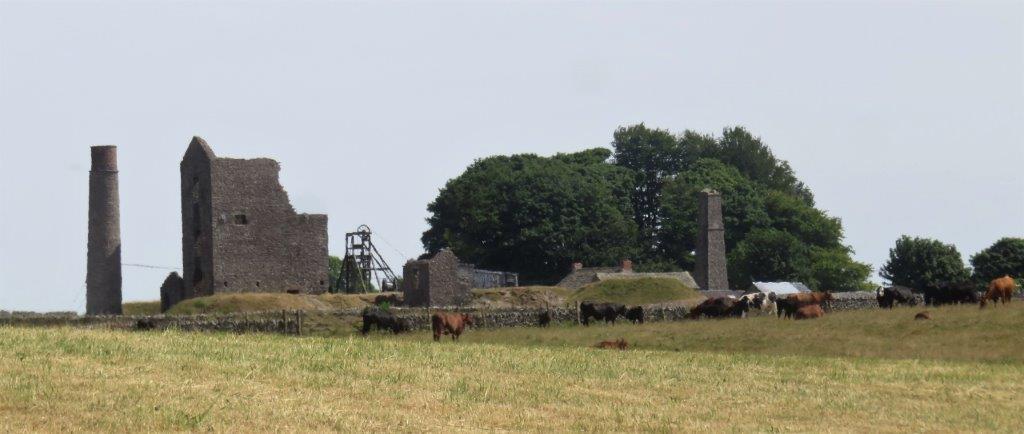 zoomed in to Magpie Mine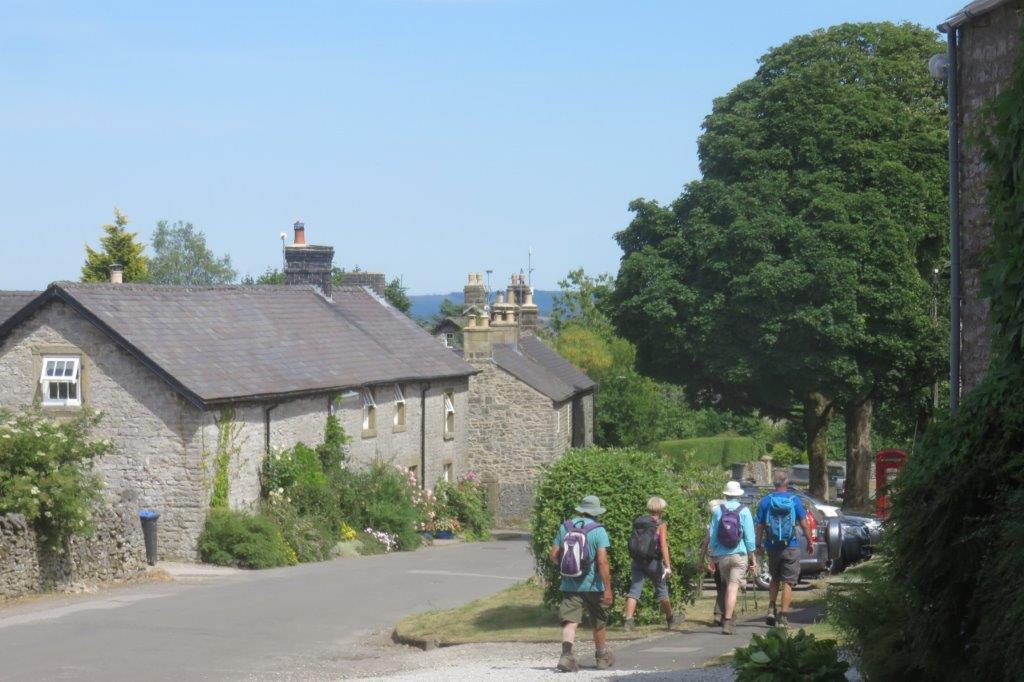 Sheldon - thirsty walkers in very hot weather head to PH to rehydrate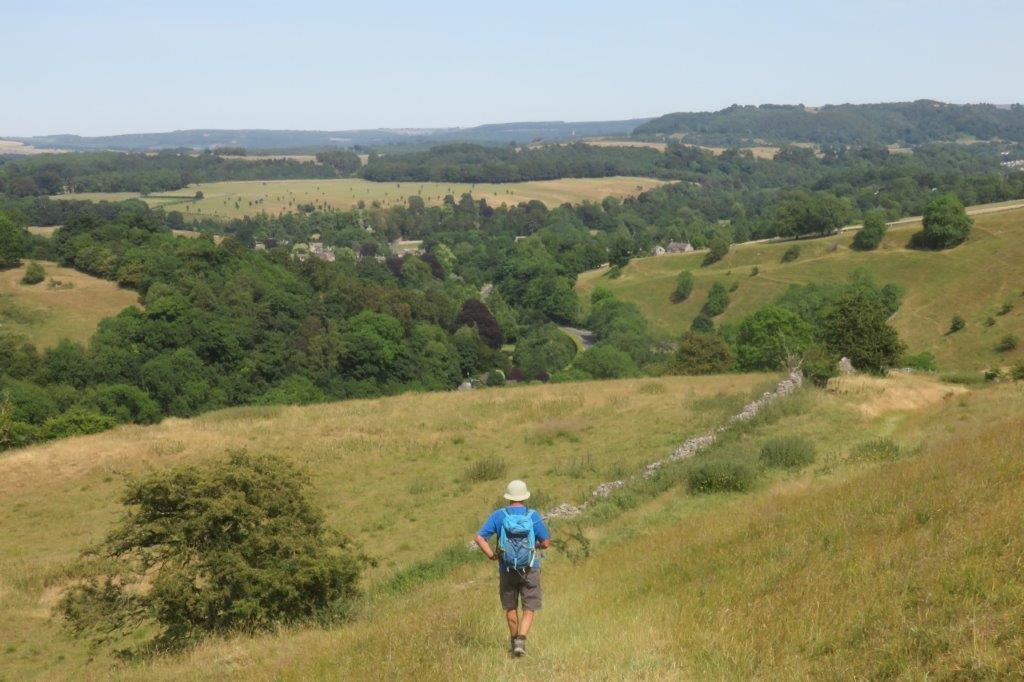 heading down from Sheldon towards Ashford in the Water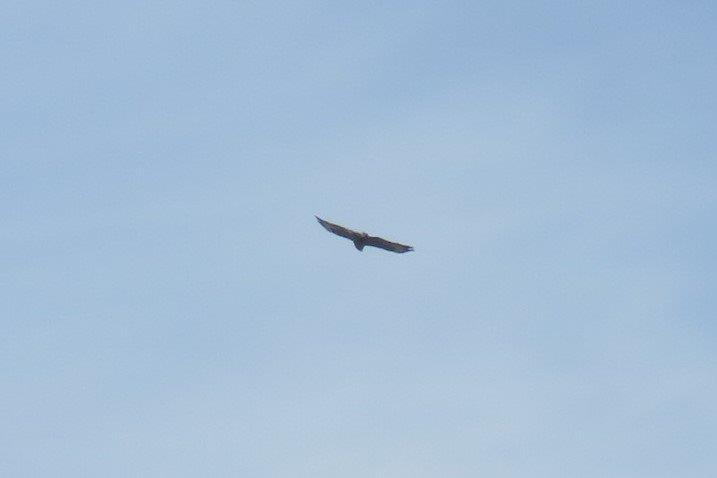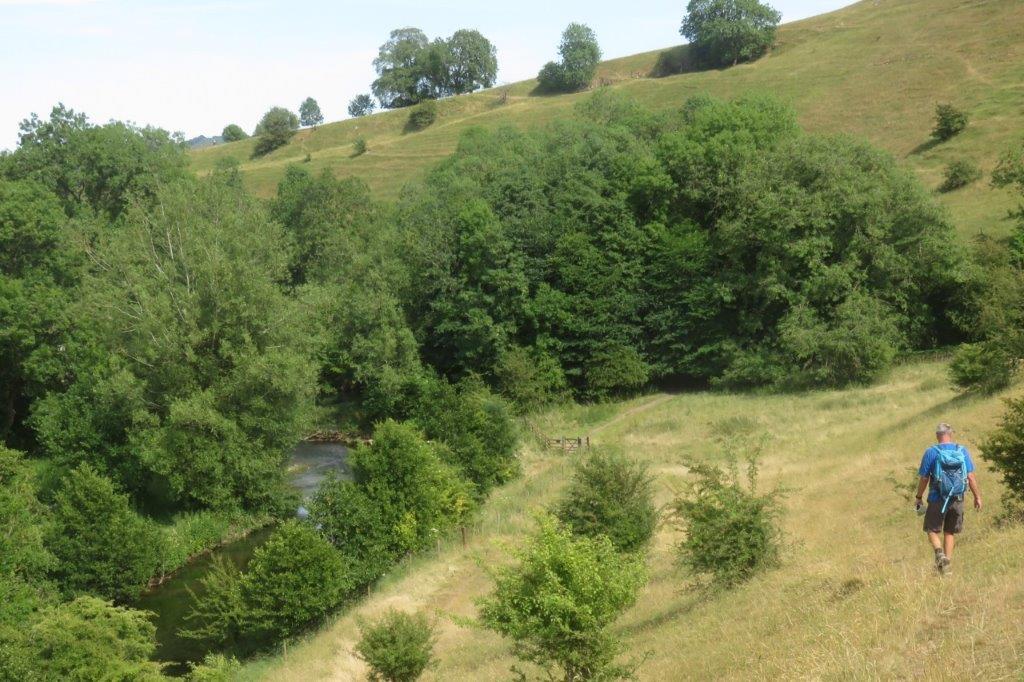 The River Wye to the left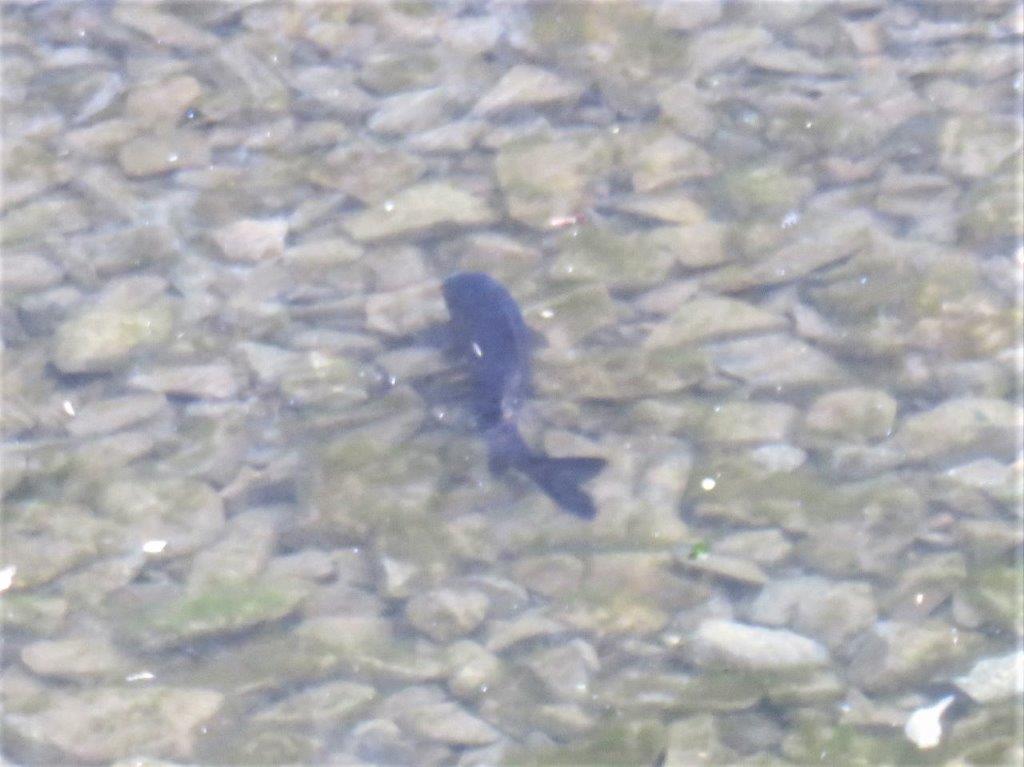 a fish in the River Wye (near pedestrian bridge crossing into Ashford in the Water)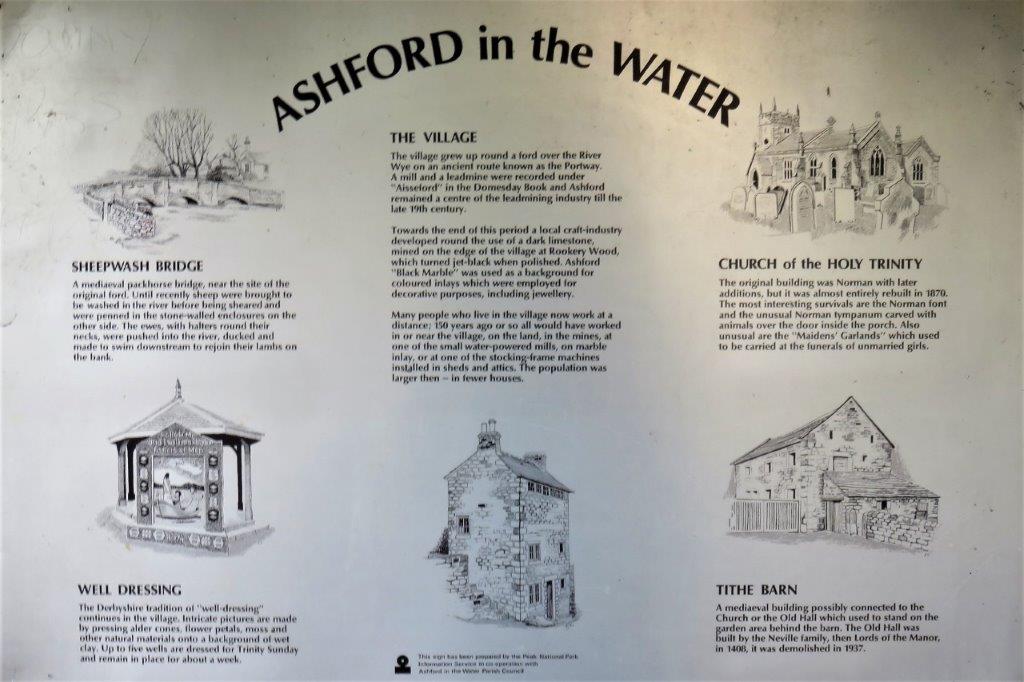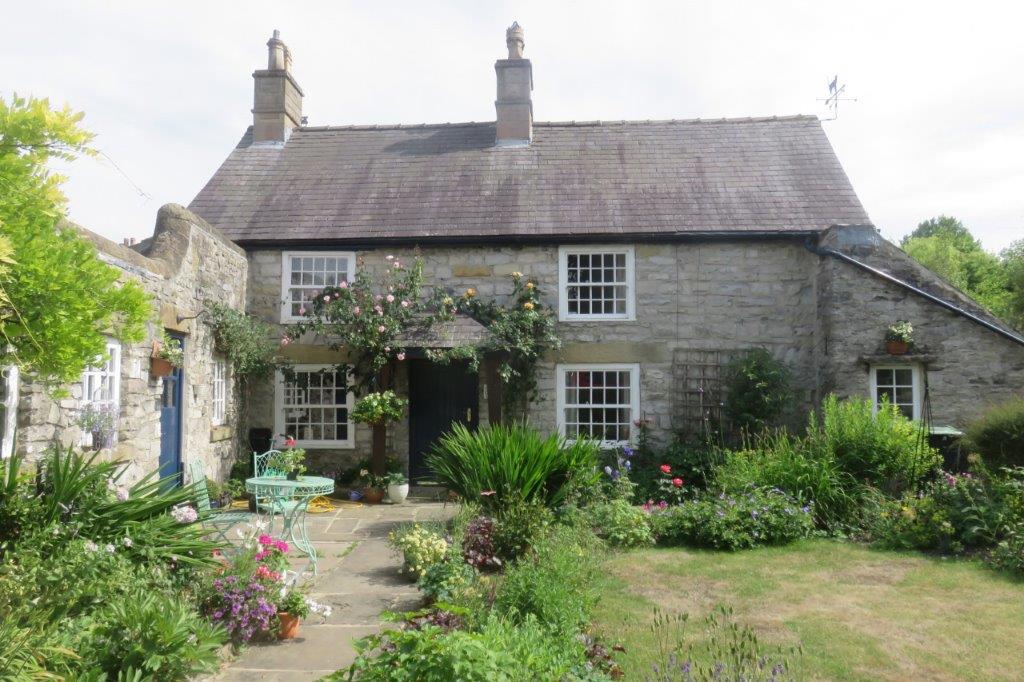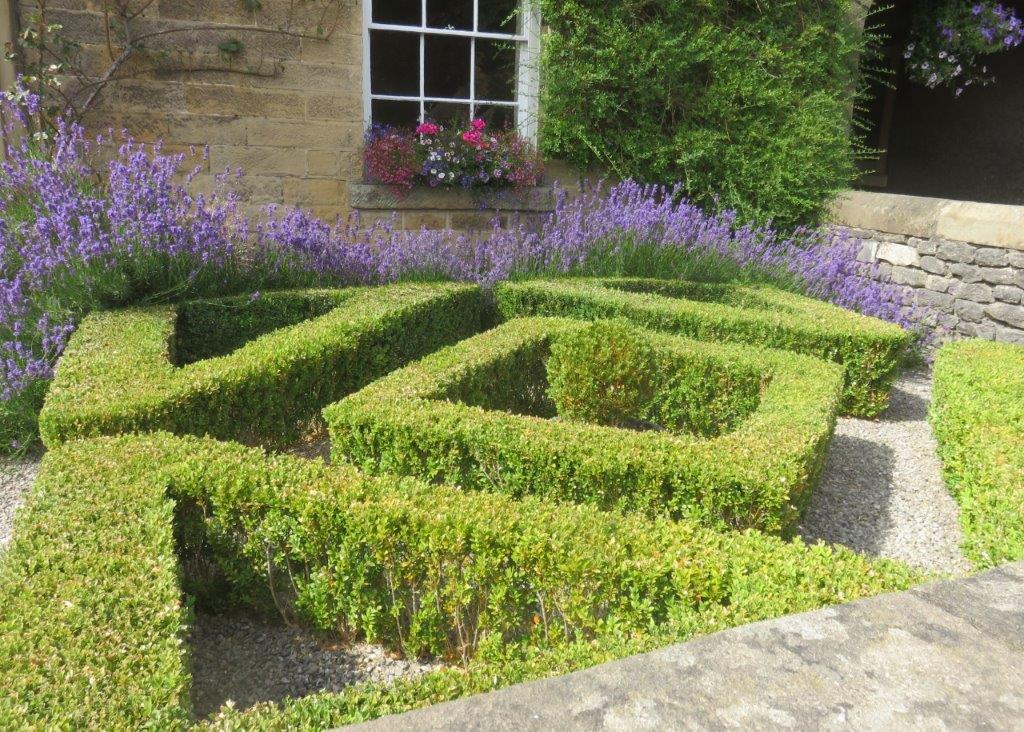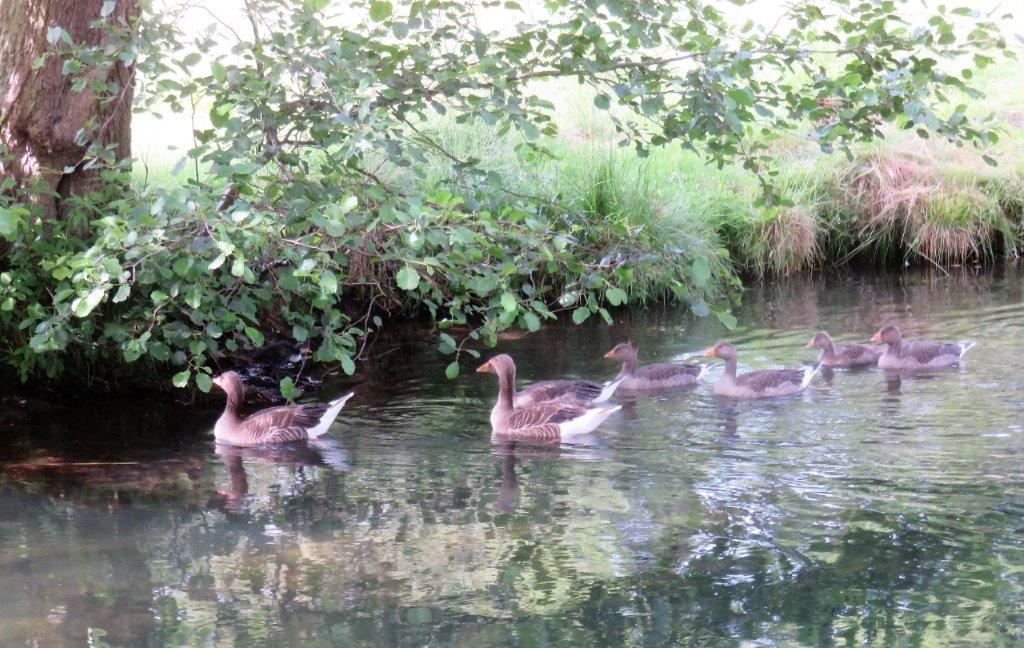 in the River Wye just after Ashford in the Water (on the way to Bakewell)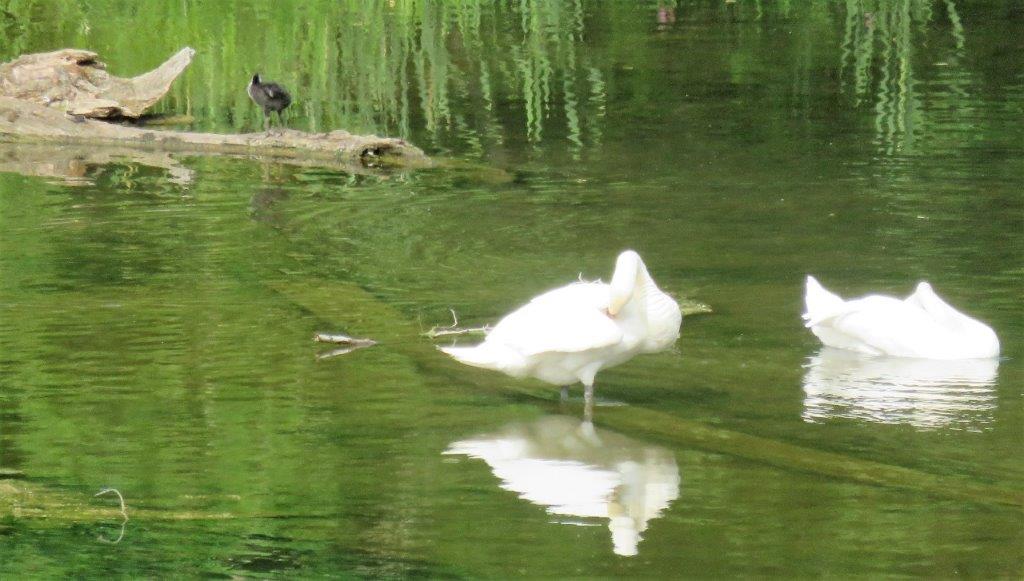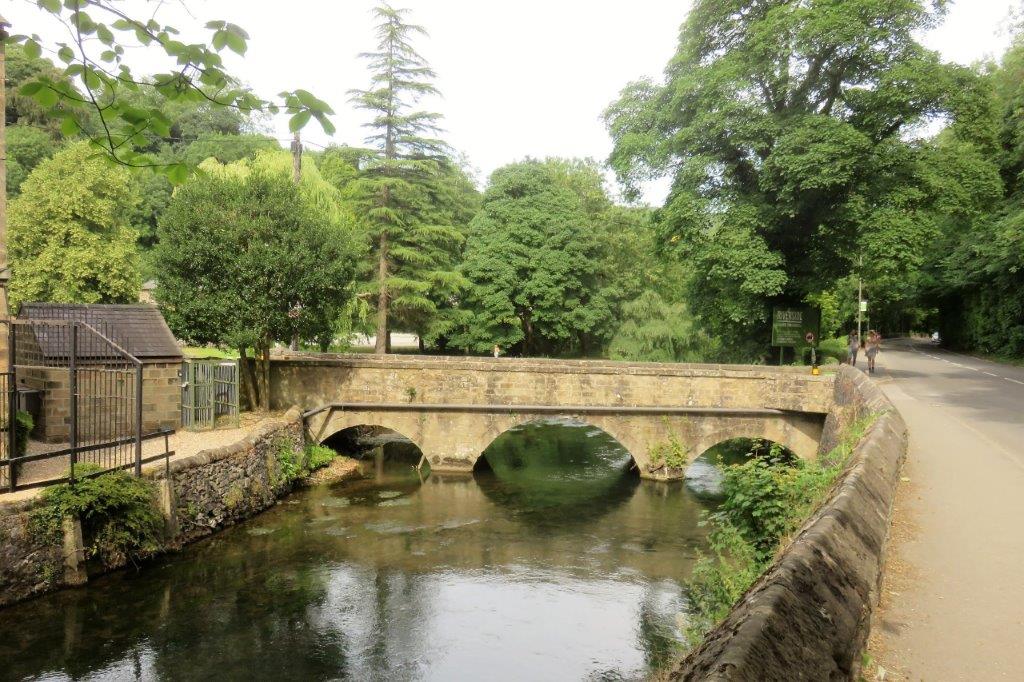 a tempting bridge to cross avoiding the busy fast fuming A6 traffic - but unfortunately Private and closed to walkers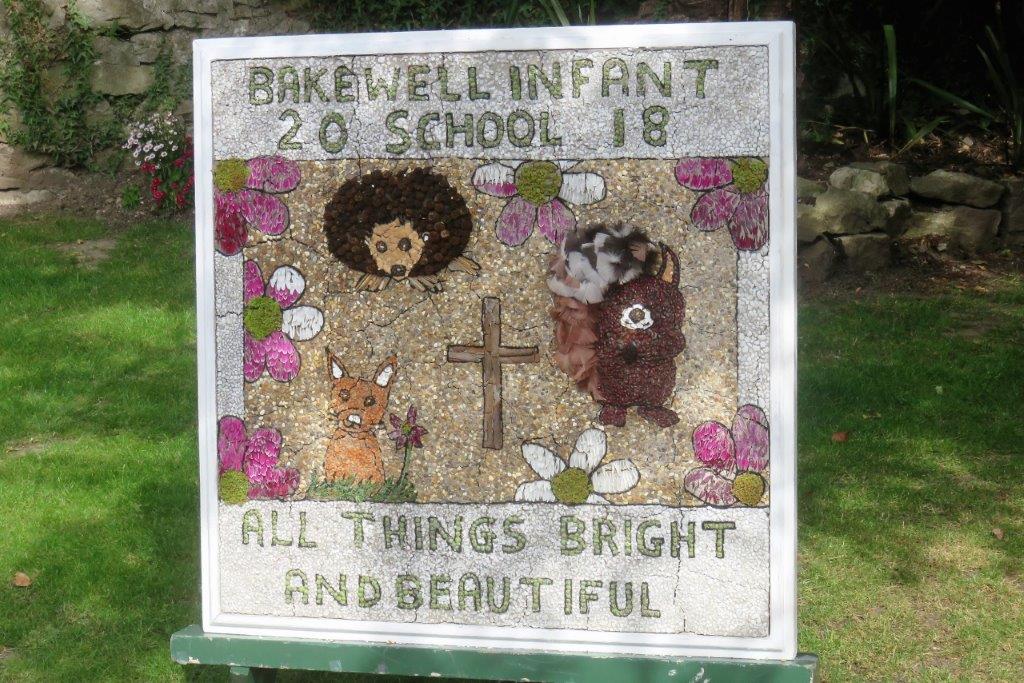 Bakewell's Well Dressing Festival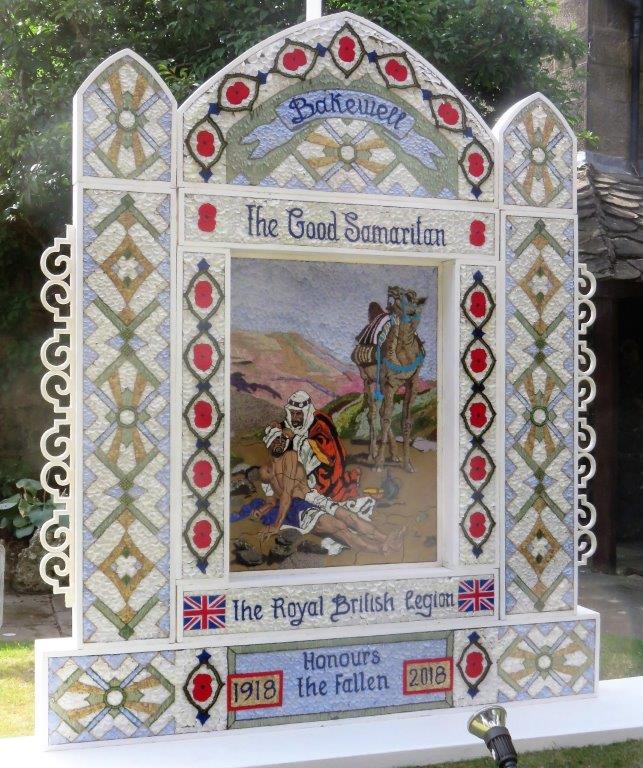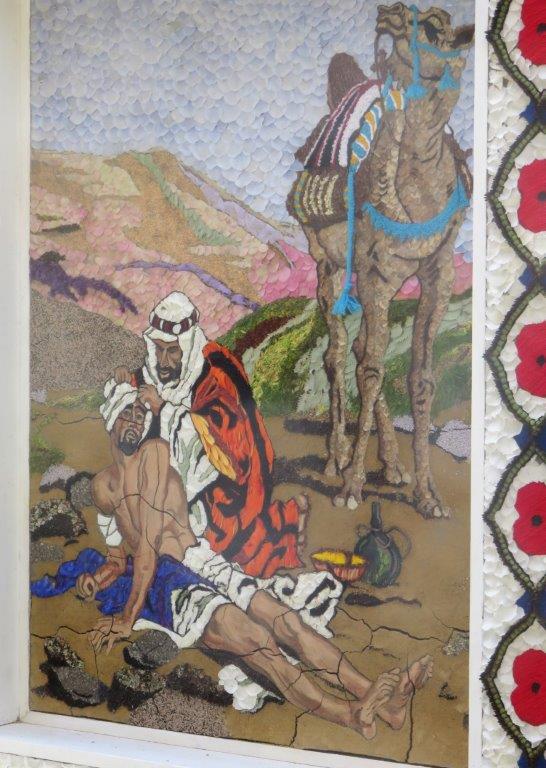 picture above enlarged view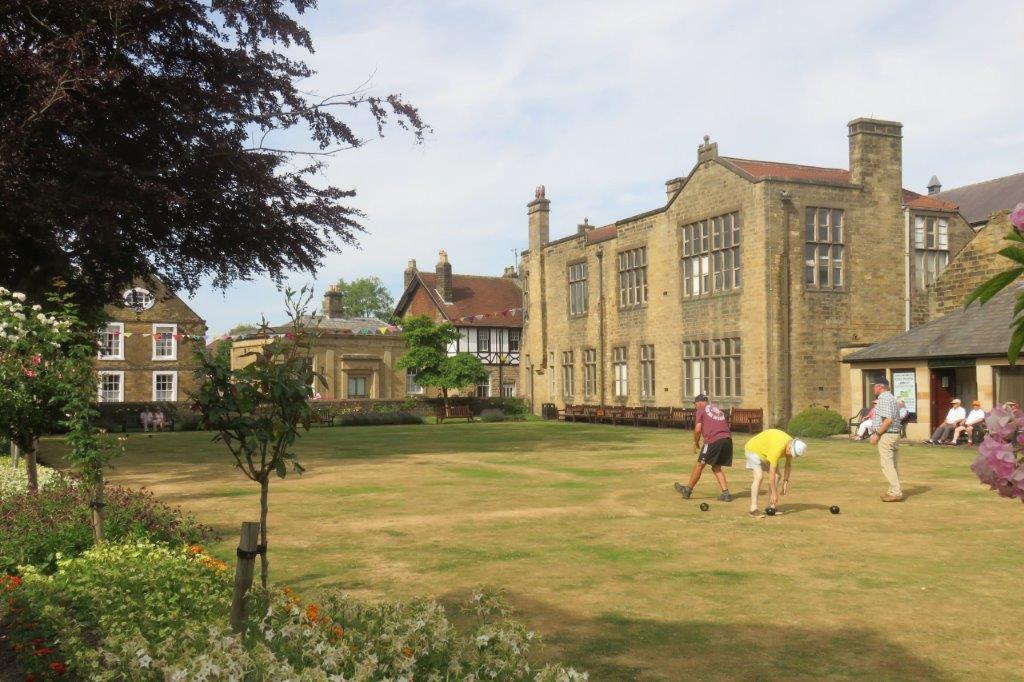 bowls on a 'domed pitch' in the middle of Bakewell
homepage - Day Walks Index 2018 - contact me at