homepage - Day Walks Index 2018 - contact me at

2018.06.06 Chinley Rlwy Stn, rds S / E / S-SW to ~SK040822, ~E on Cycle / 'Tram' track (SW of Sewage Works) to Chinley Lane & ~150m NE up it, turn E between 'Mill Bldgs' & continue under Rail viaducts to Chapel Milton, ~NE / N to Wash, ~ 150m E on rd, FP ~ SE to rd running ~E to Bowden Hall, ~S on FP just past Hall, continue SSE to Sheffield Rd, FPs ~E past pond / SE / E thru Bagshaw Hall Farm and on to Bagshaw, ~ESE on FP to Goldpiece Farm then FP & rd to Sparrowpit, just N of S.pit FP to E thru woods (South of Gautries Hill) to Pennine BW, ~SE along P.BW to Eldon Lane End Farm, ~NNE up Lane to BW at ~SK123814, ~E on BW to Limestone Way, LS ~NE for ~400m then (not taking Cave Dale route) continue on FP ~NE down into Castleton - leaders Janice Burton & Val Coleman - Wednesday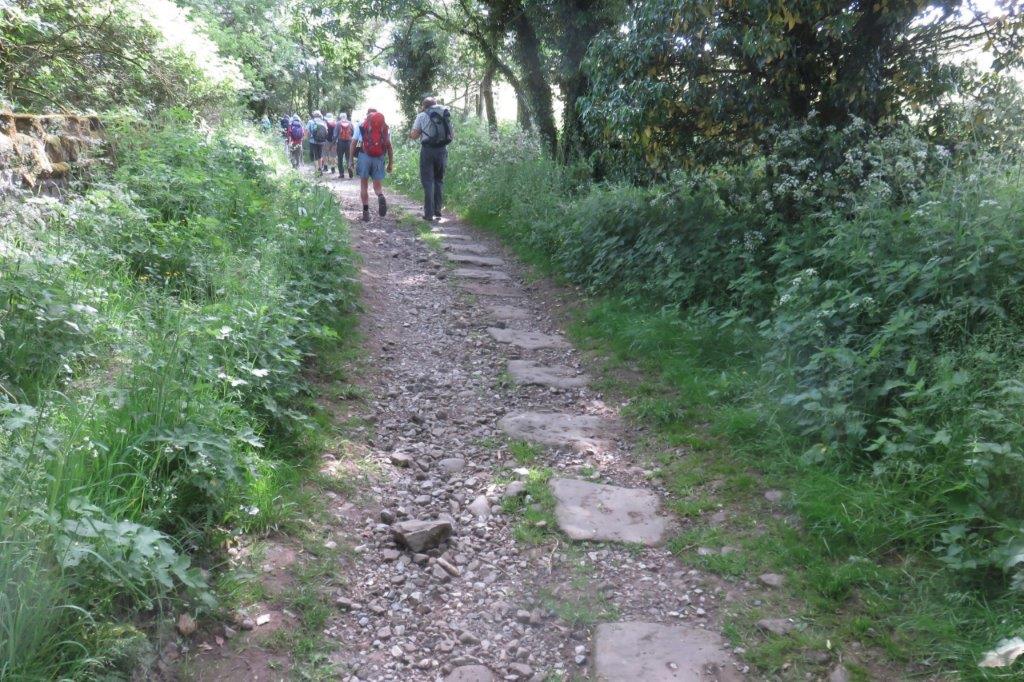 Peak Forest Tramway Trail - wagons pulled by horses. Some stone rail supports seen here - one side only.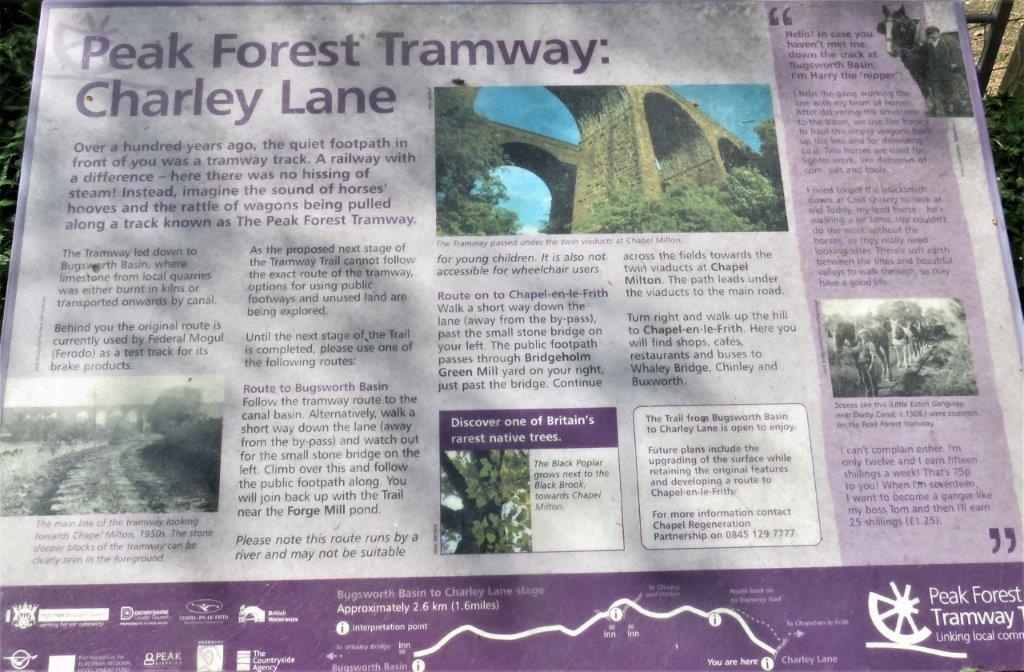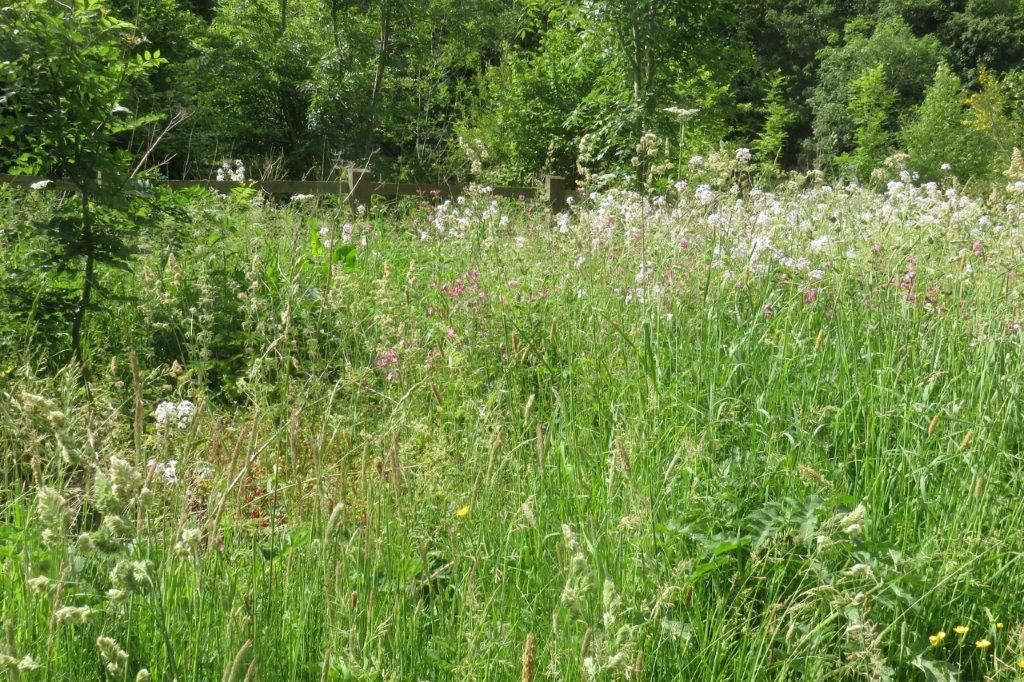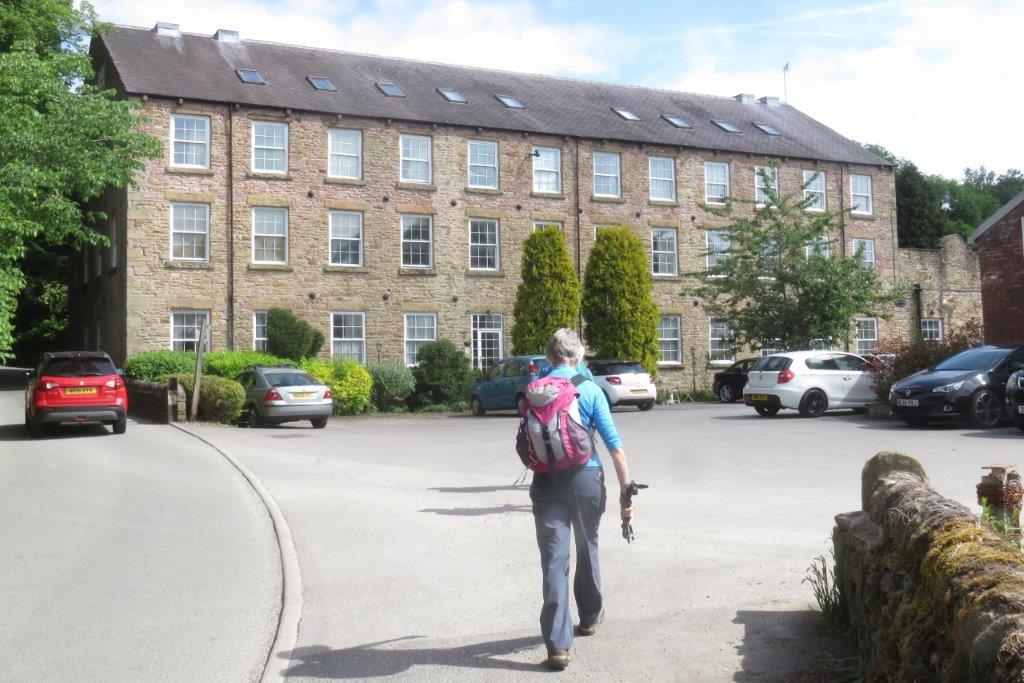 mill now converted for other use?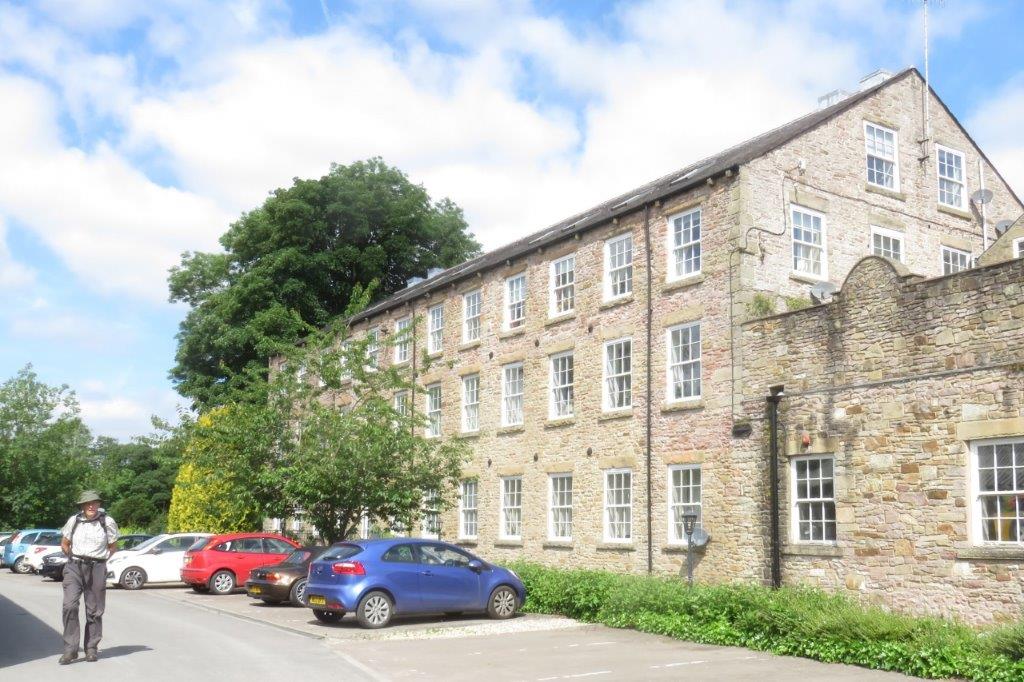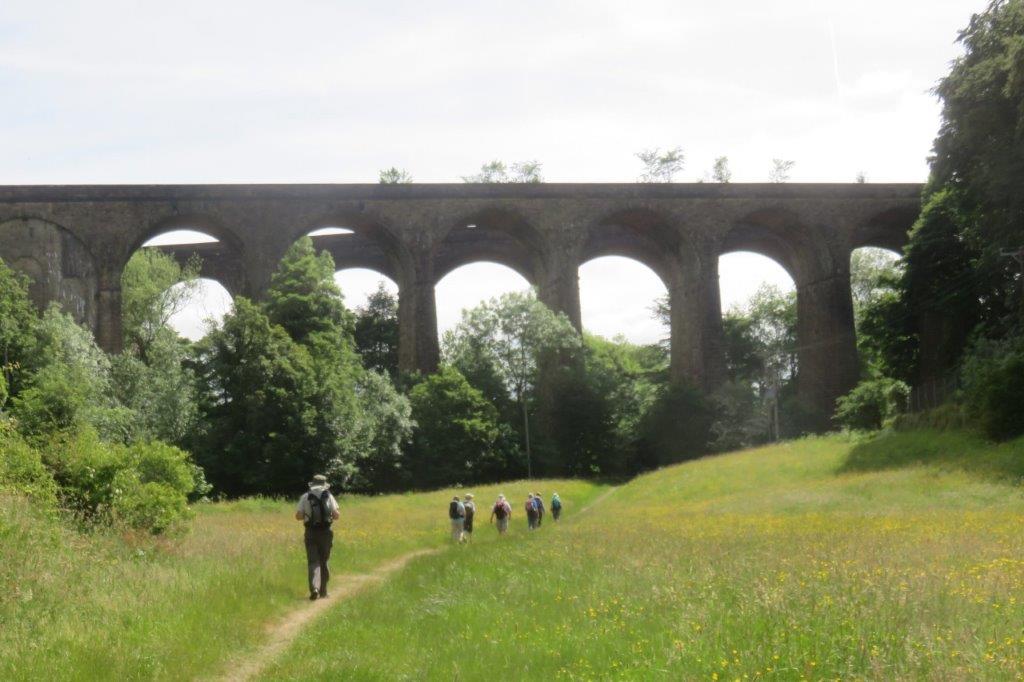 Rail viaducts - plant growth on one viaduct presumably indicates rail line(s) no longer used?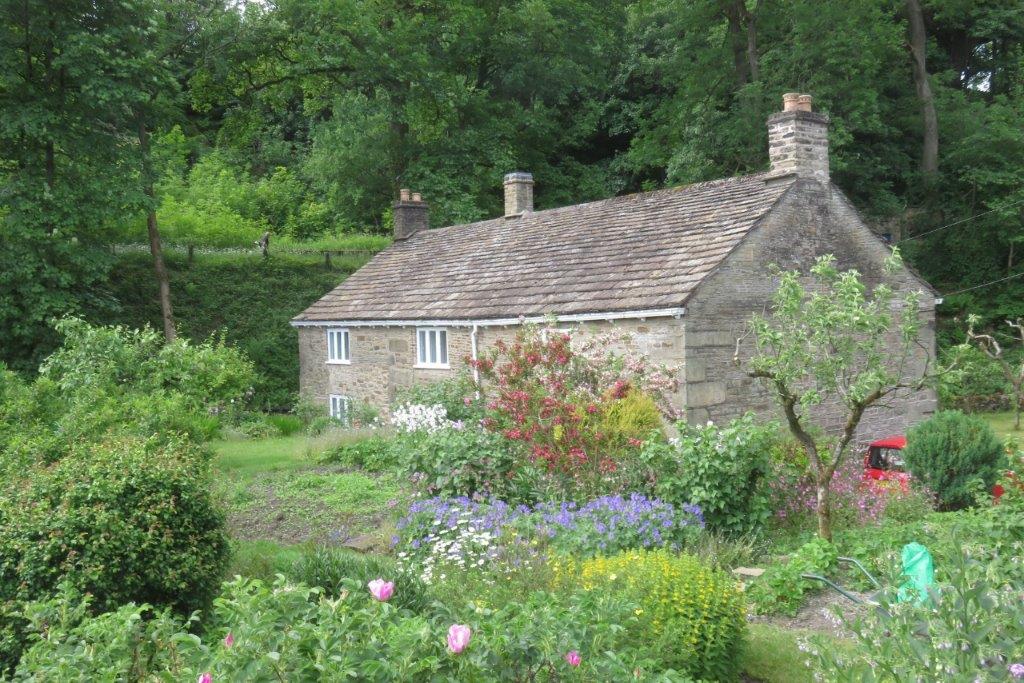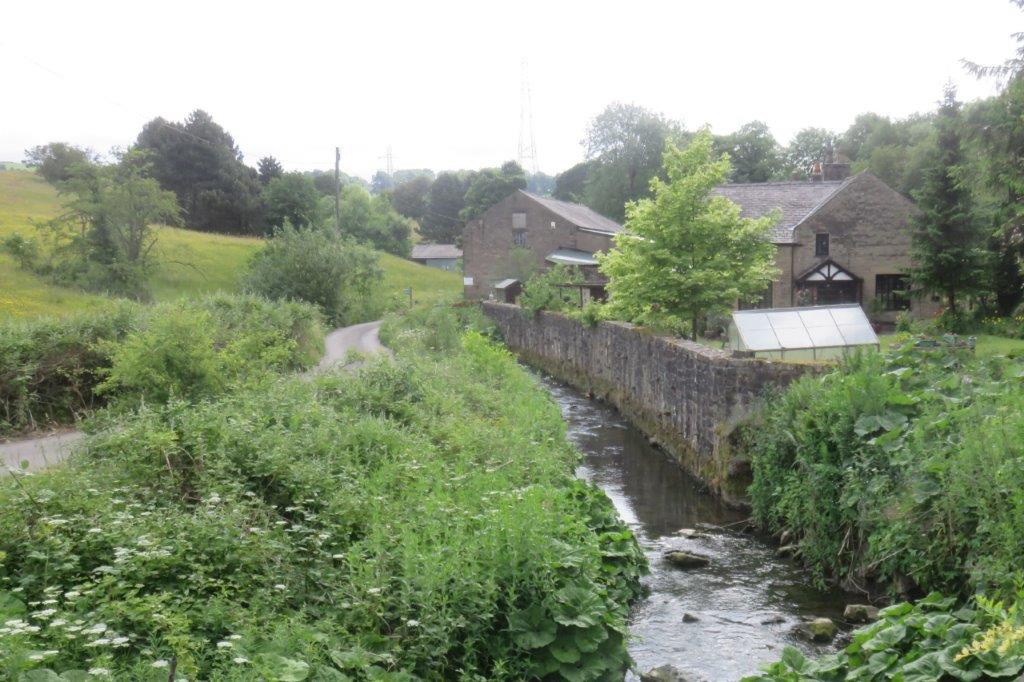 Chapel Milton - name of brook?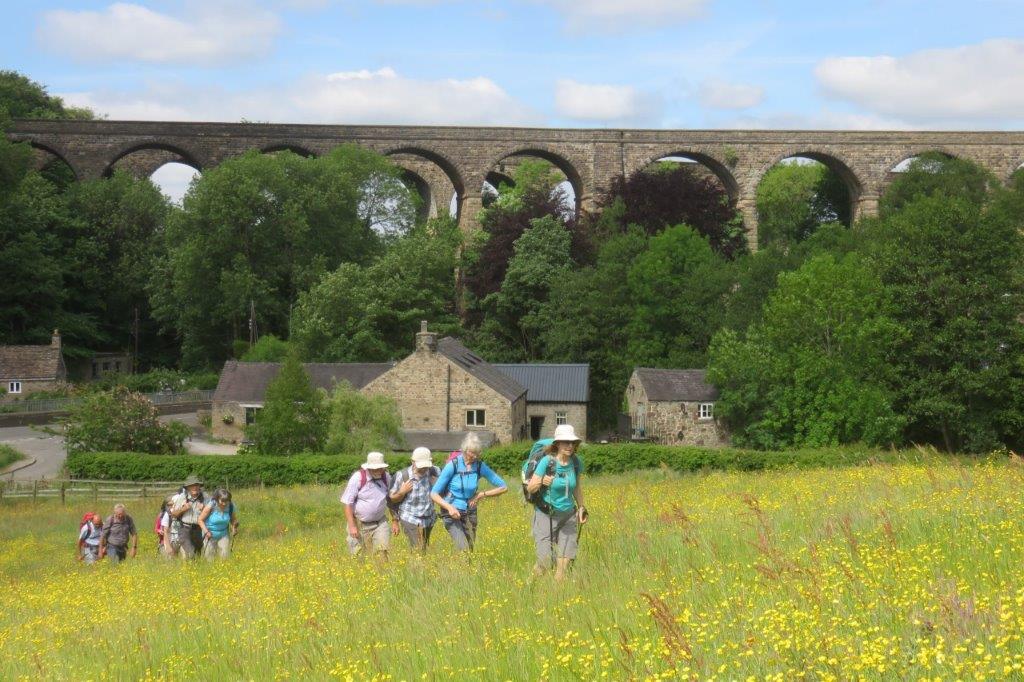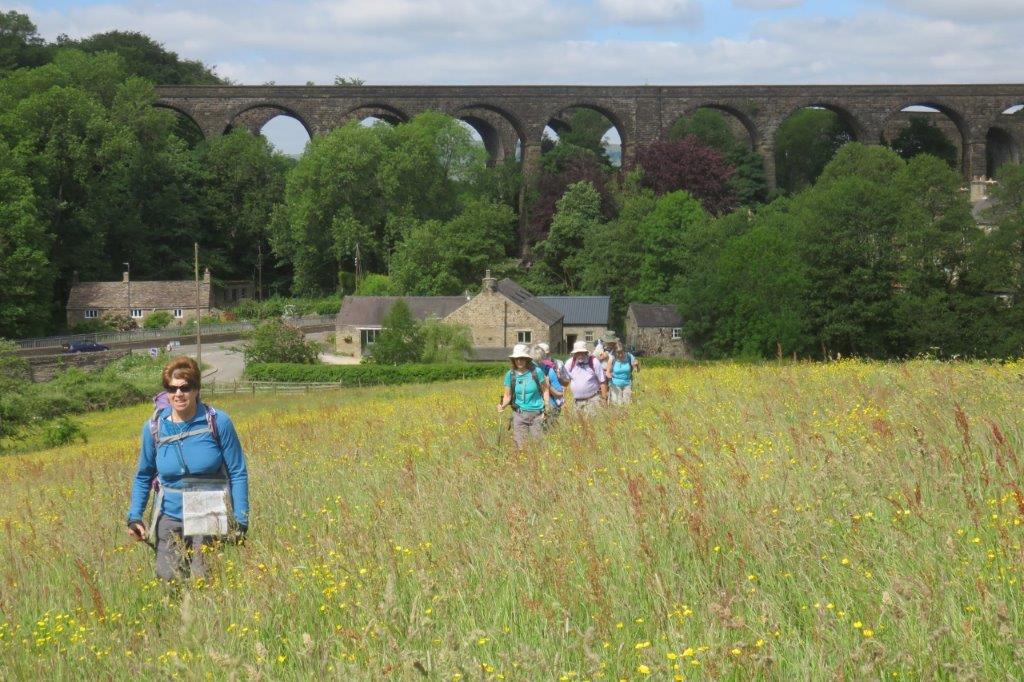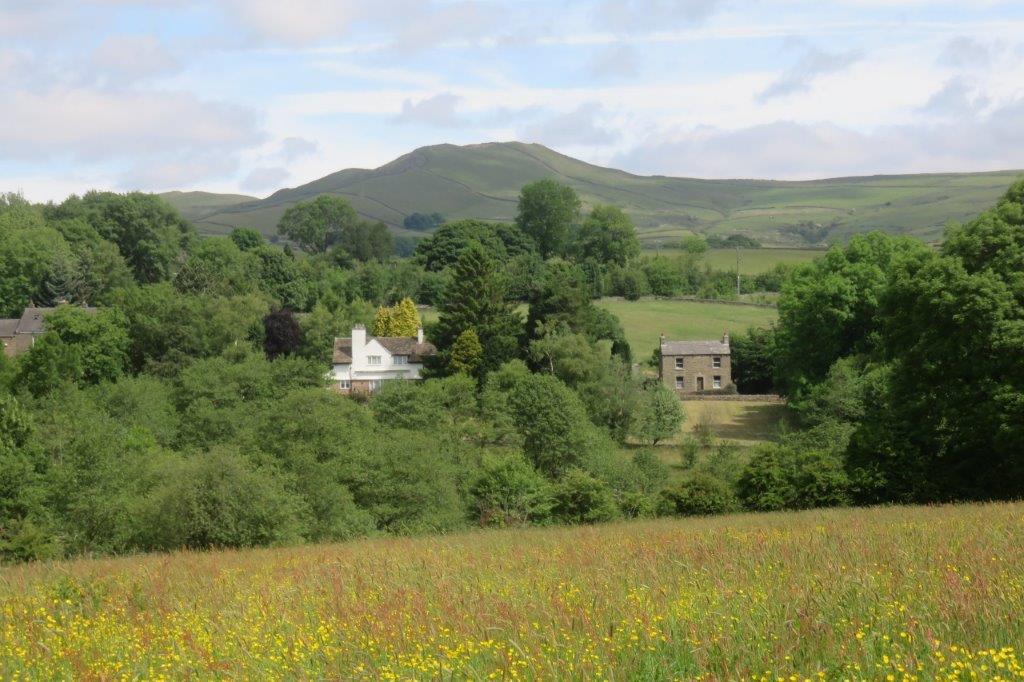 South Head at top?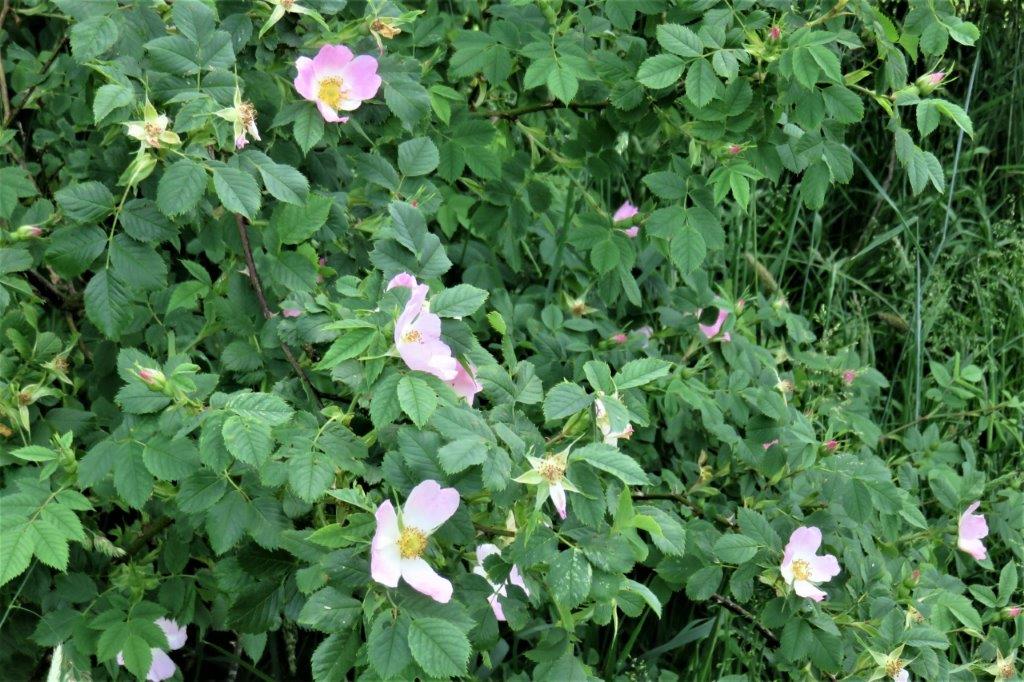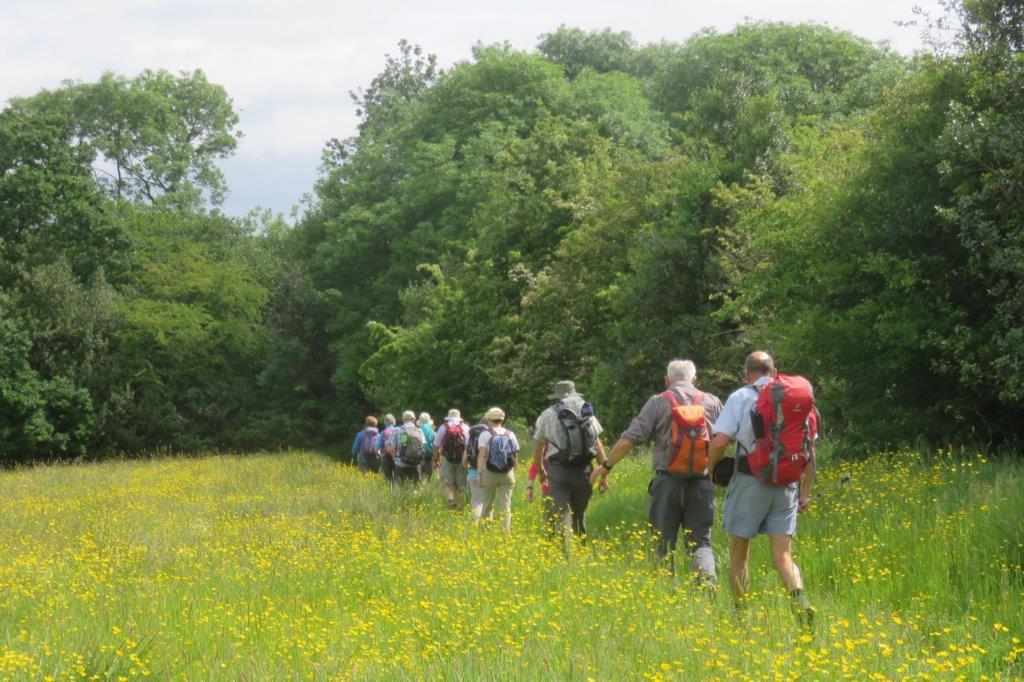 towards Wash (a group of houses?)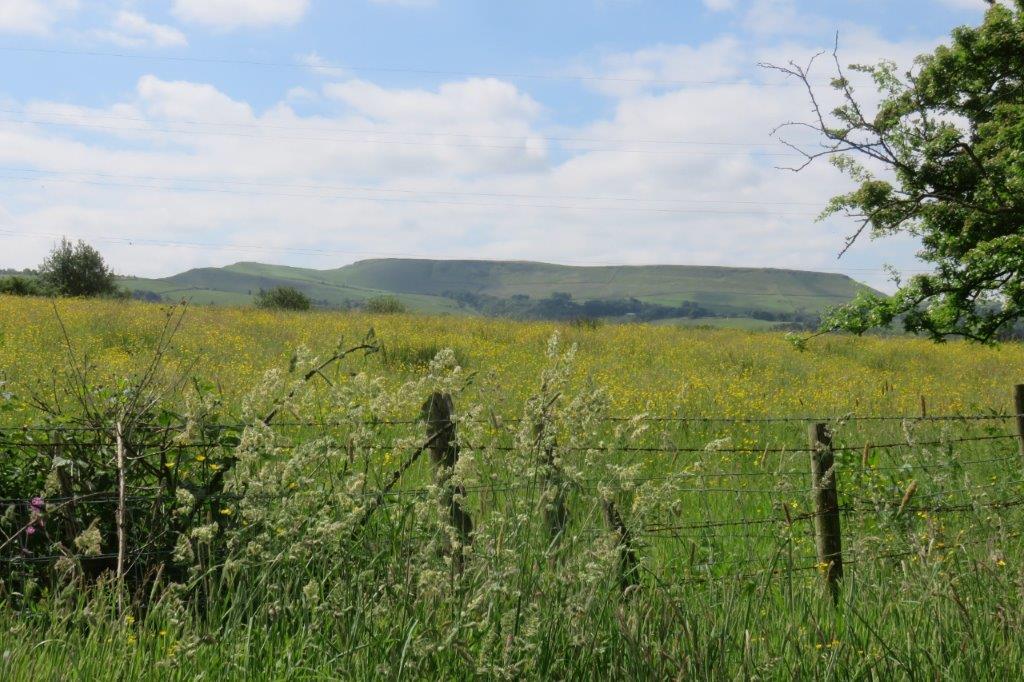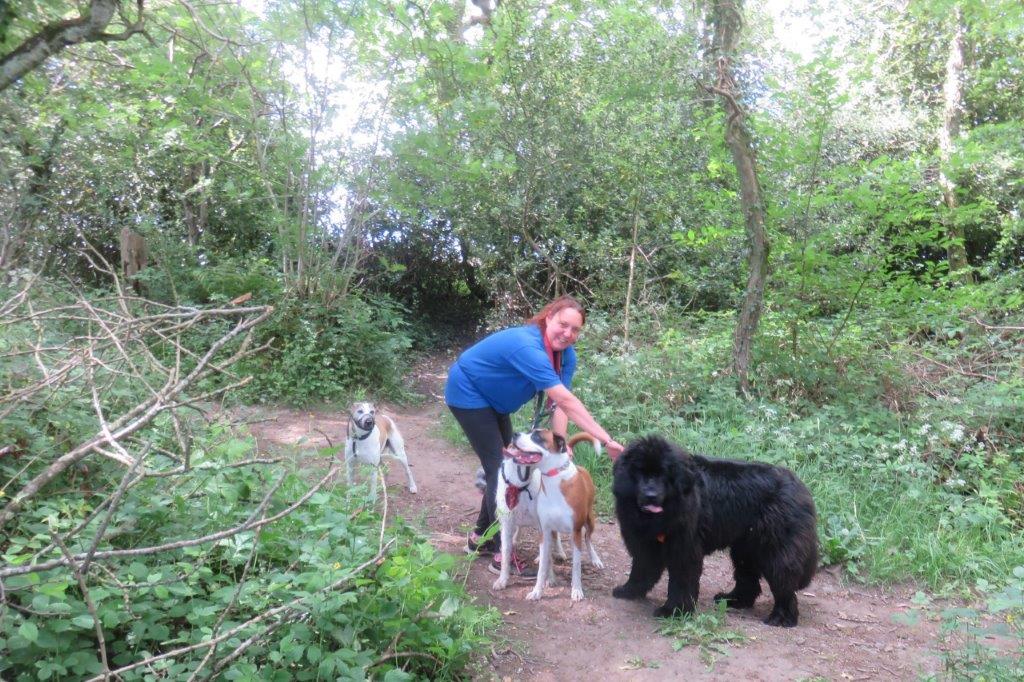 friendly dogs being exercised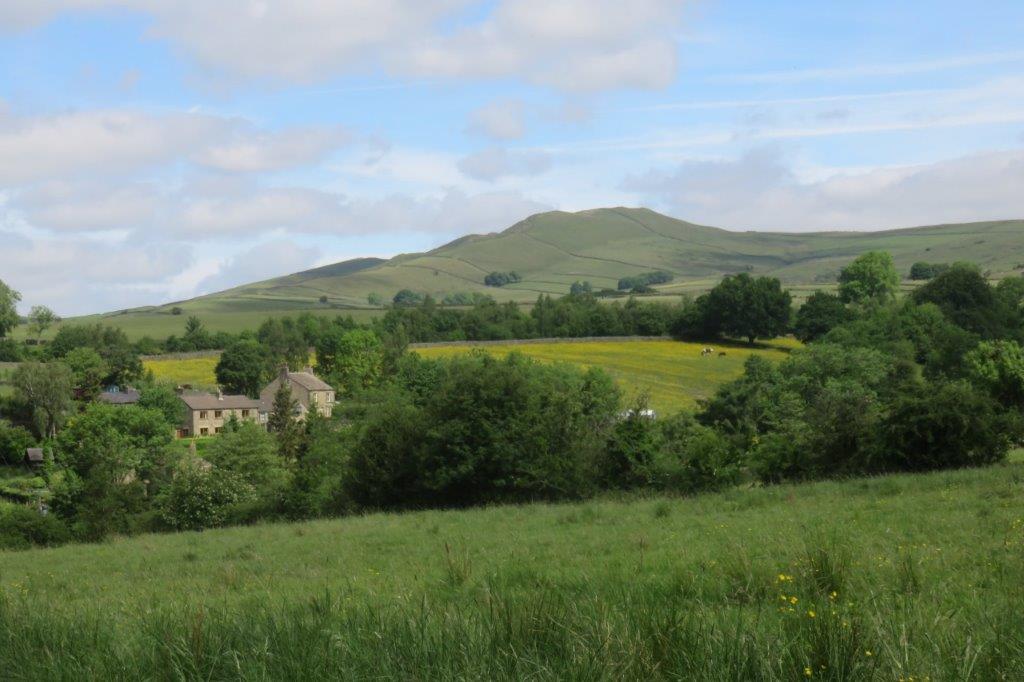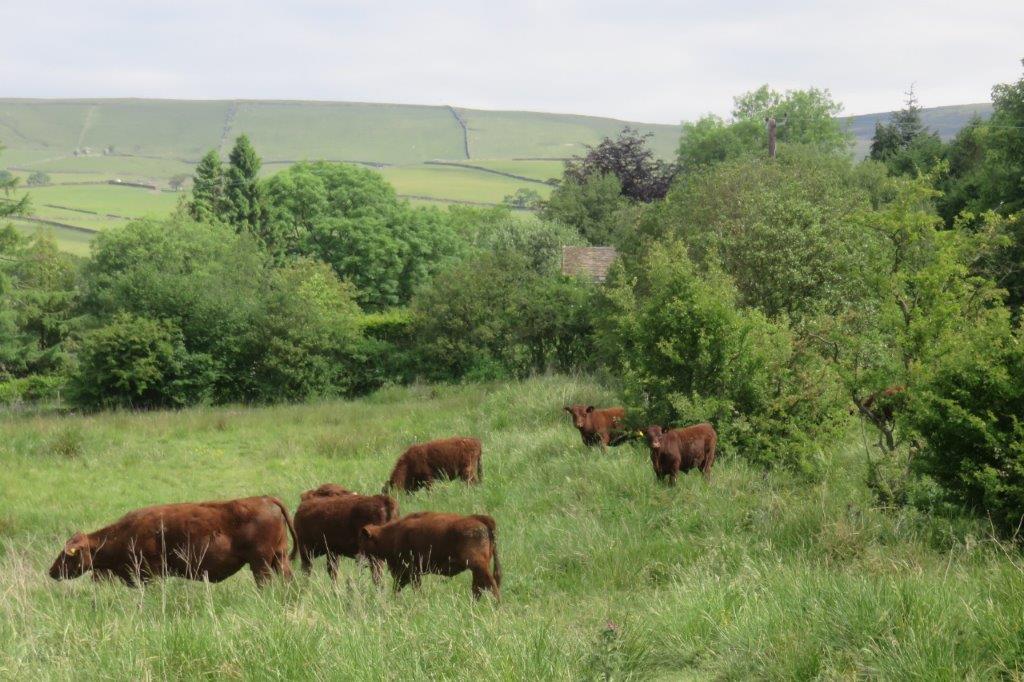 cattle of a nervous disposition before Wash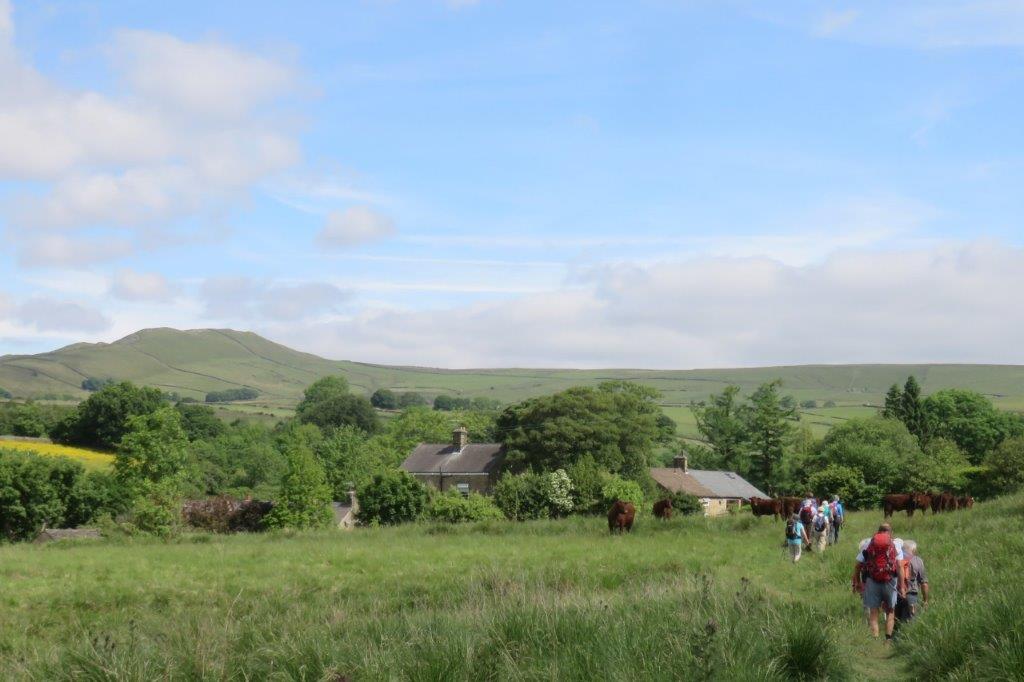 Wash ahead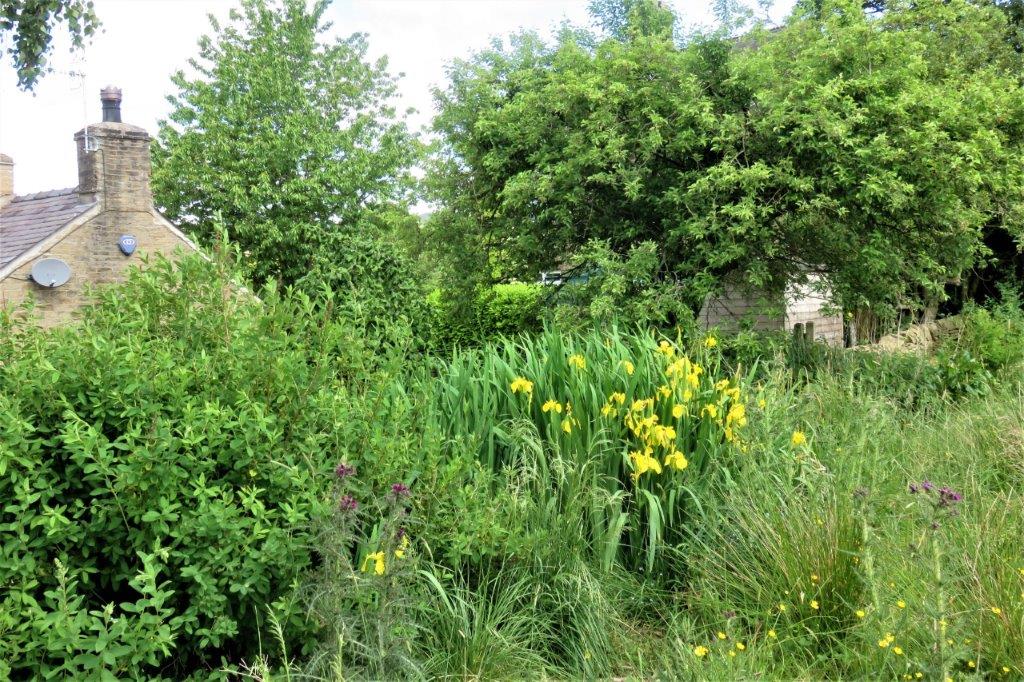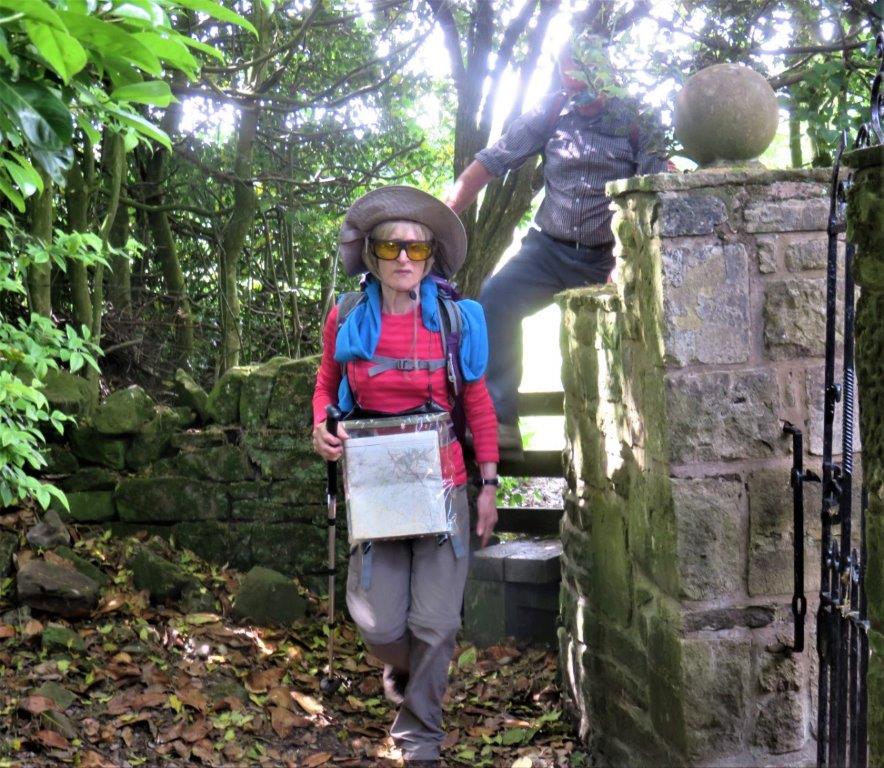 through Wash to a road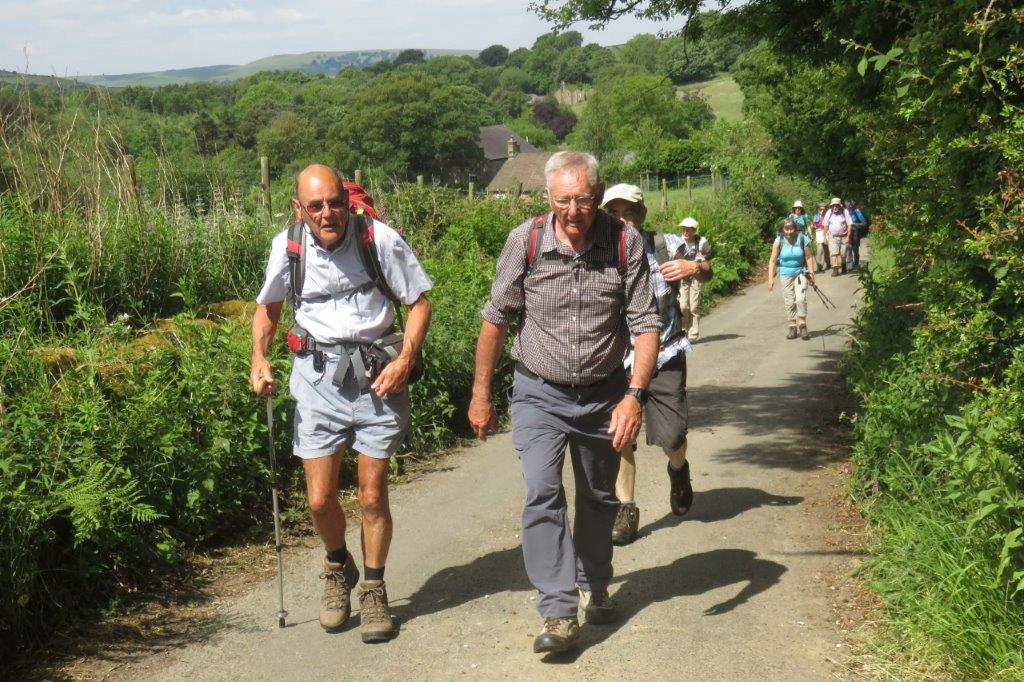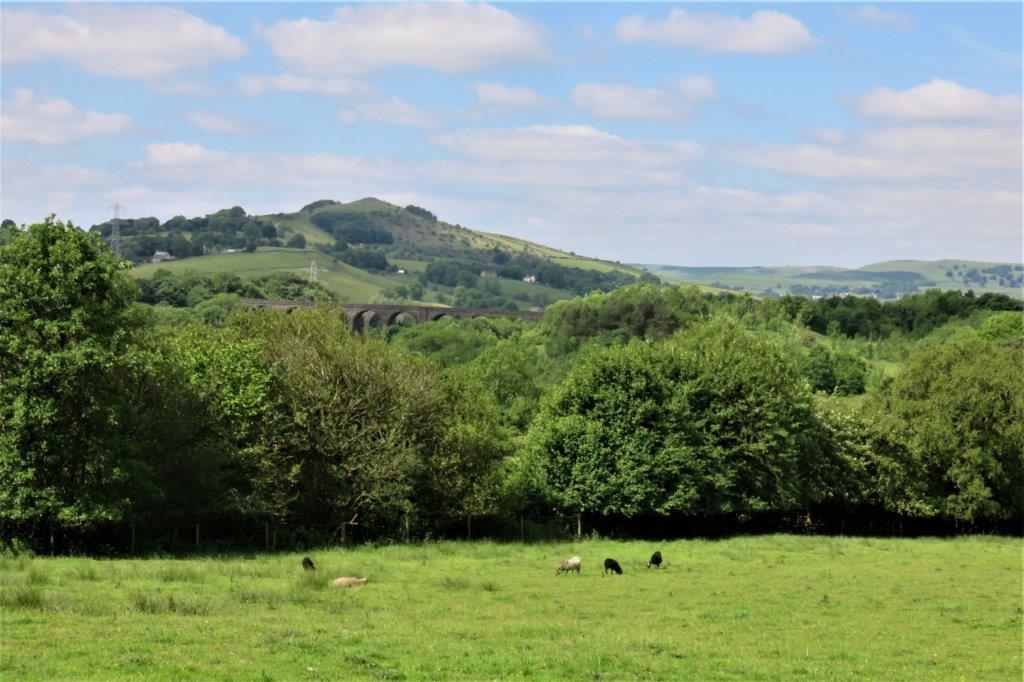 looking back towards recently passed viaducts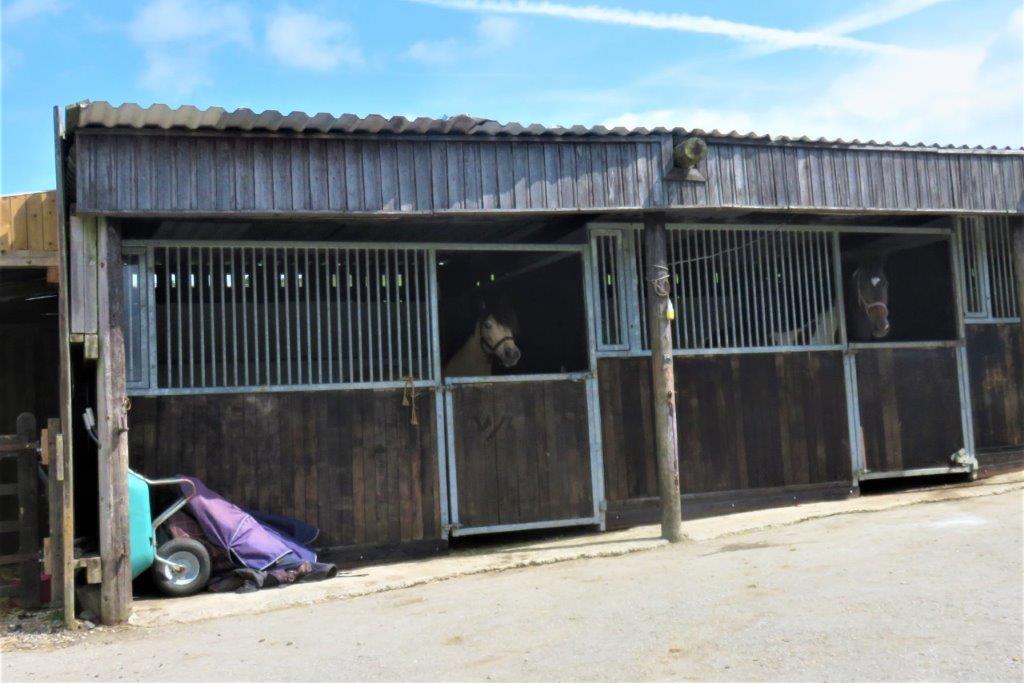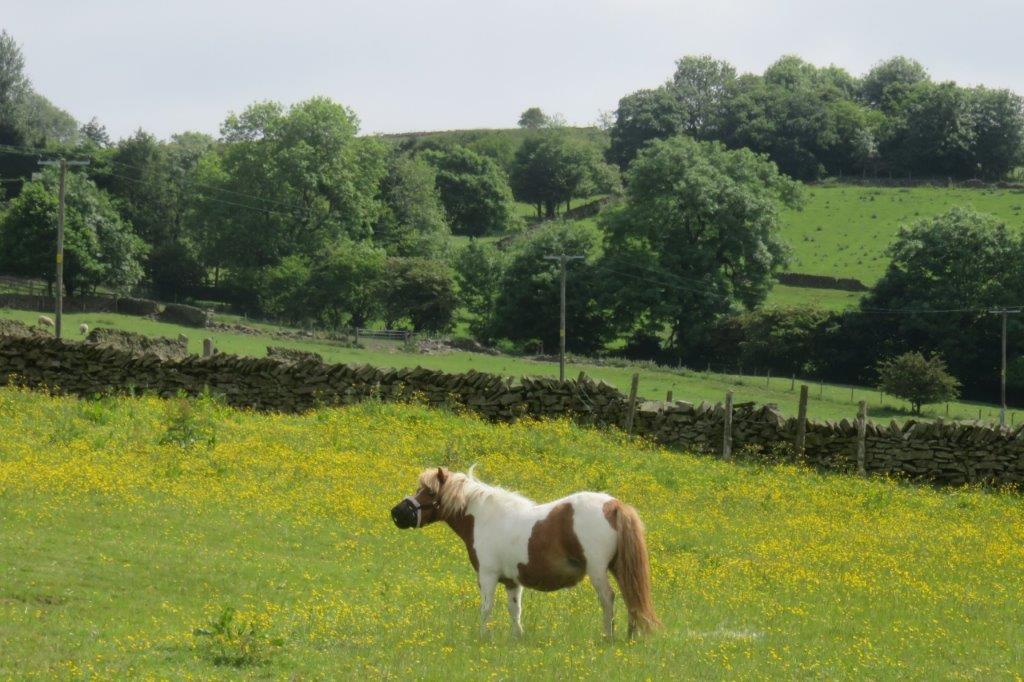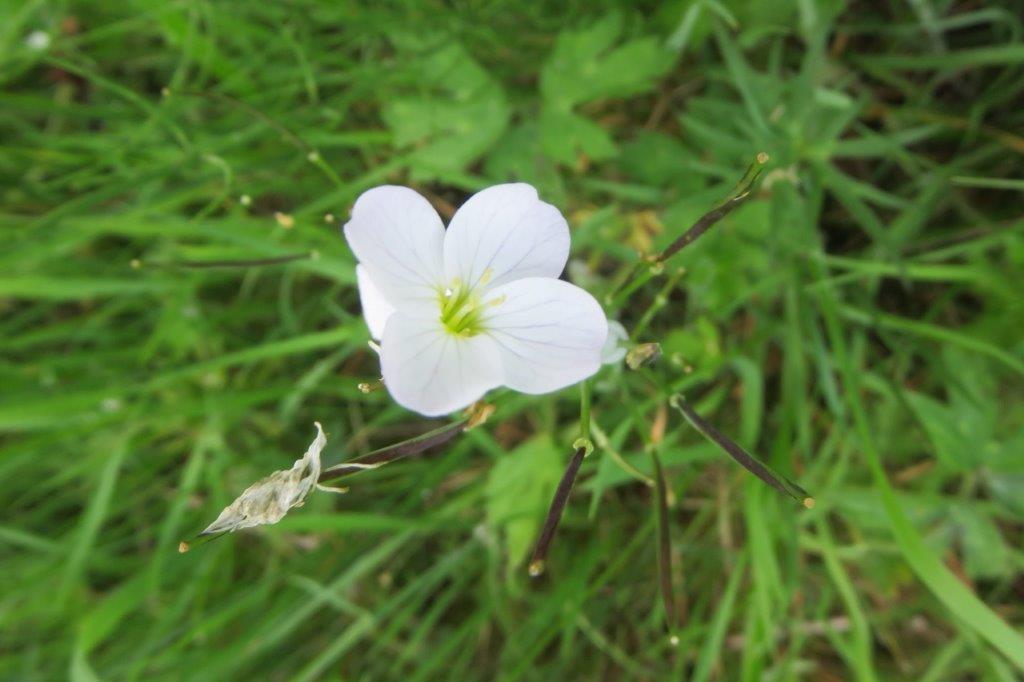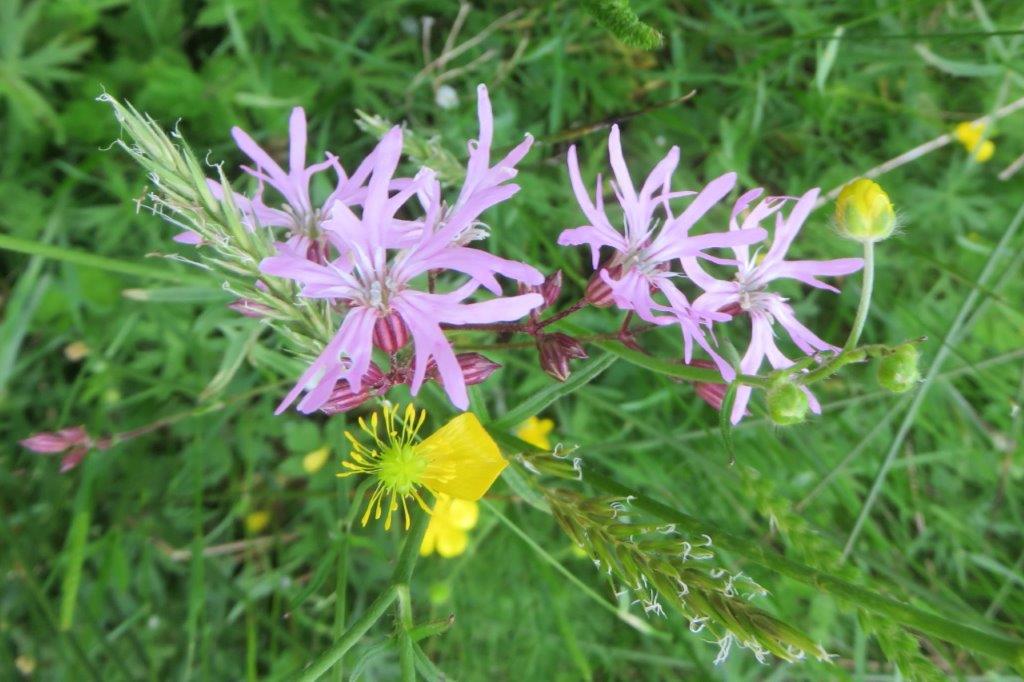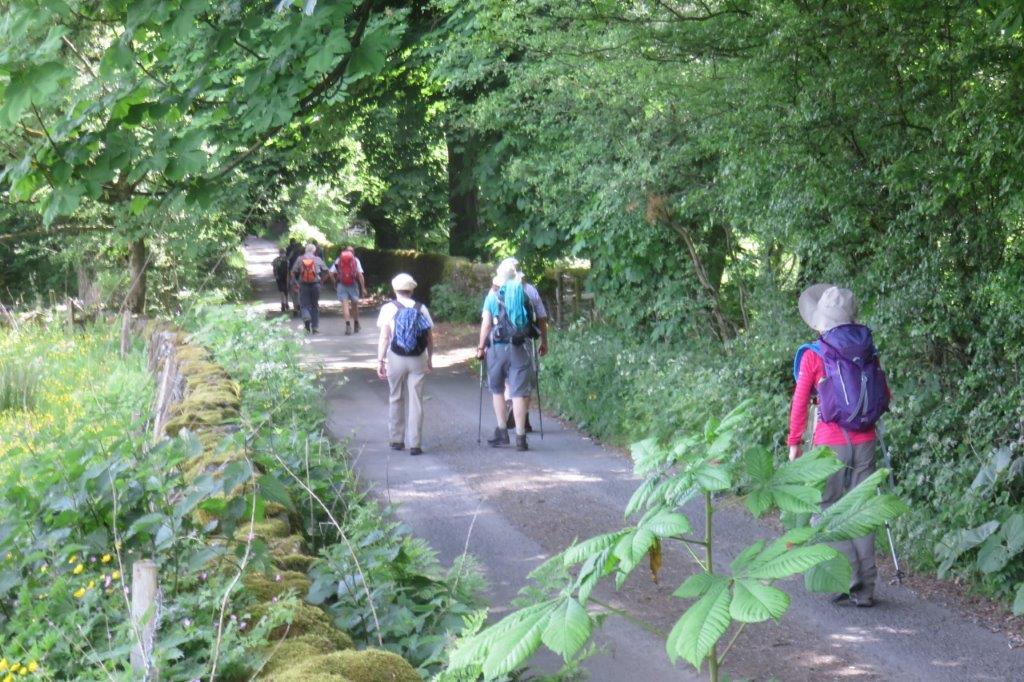 road leading to Bowden Hall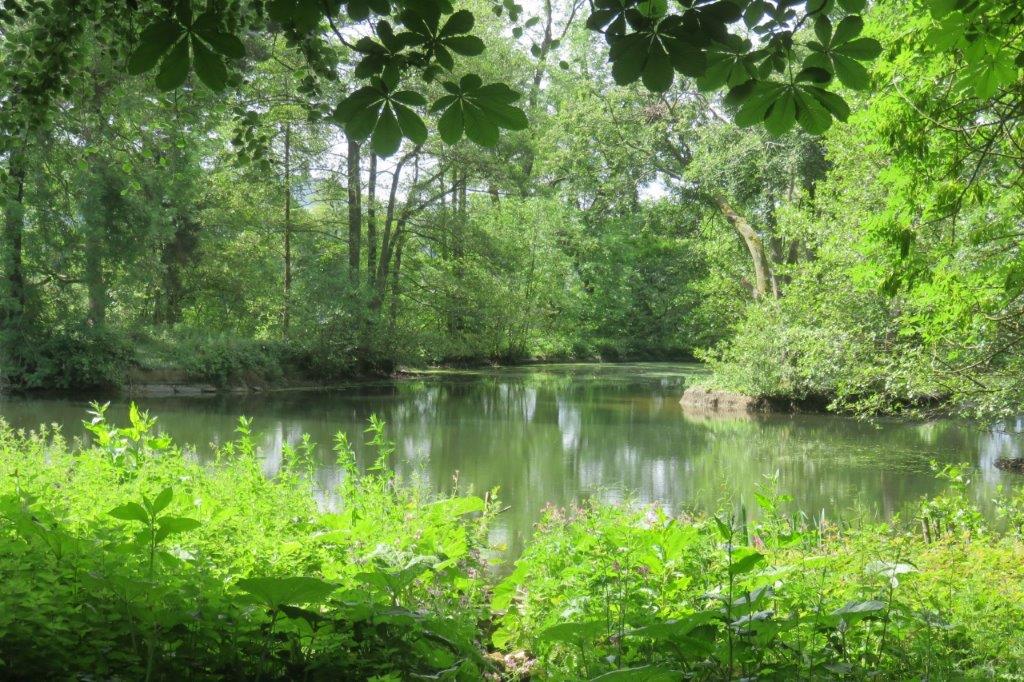 pond on map - seen if one looked to one side when joining road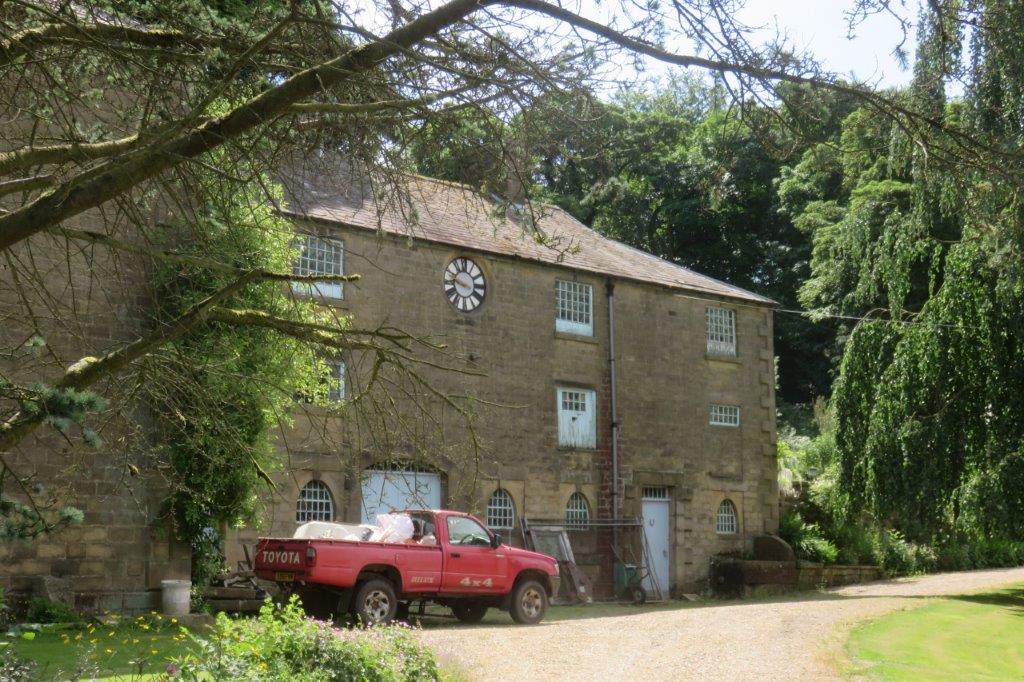 barn - part of Bowden Hall complex. Hall itself not easily visible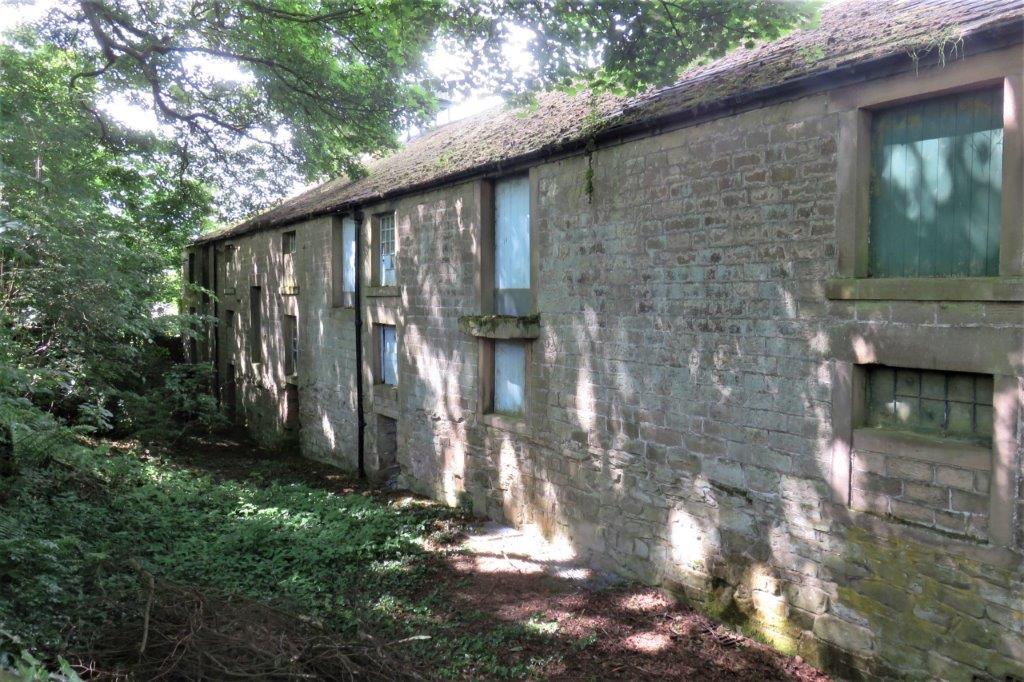 back of barn see from footpath to south passing it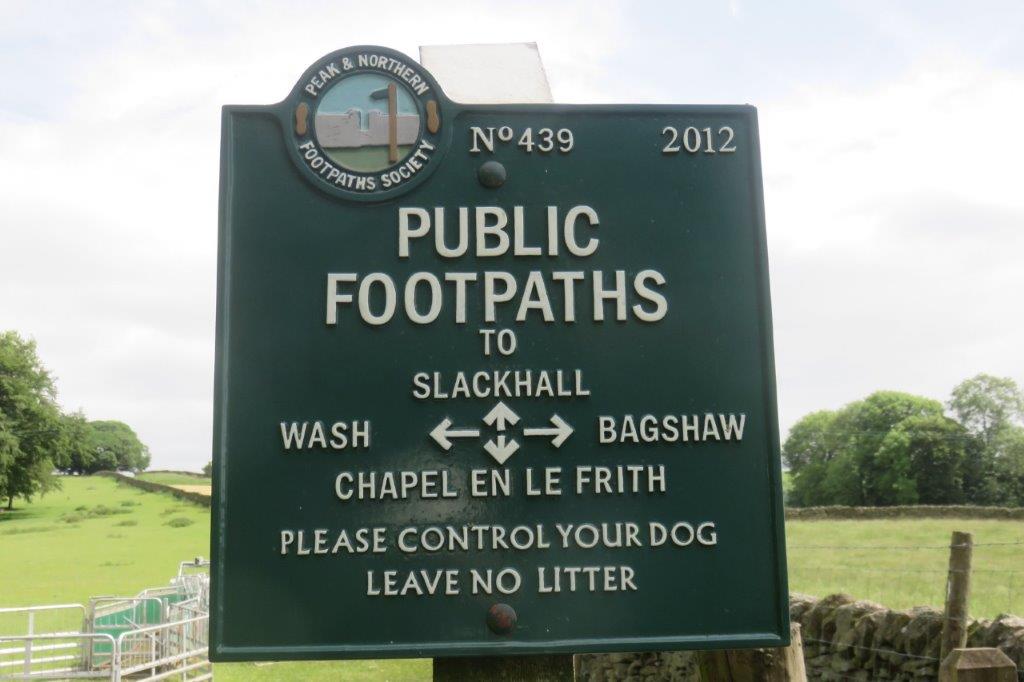 we were on the Wash to Bagshaw route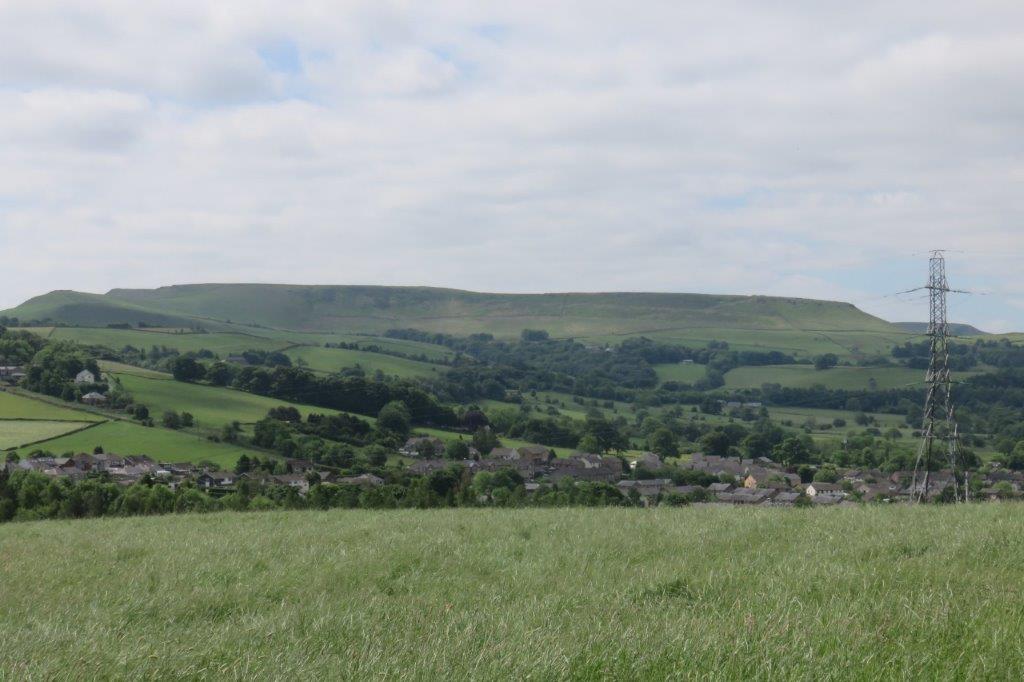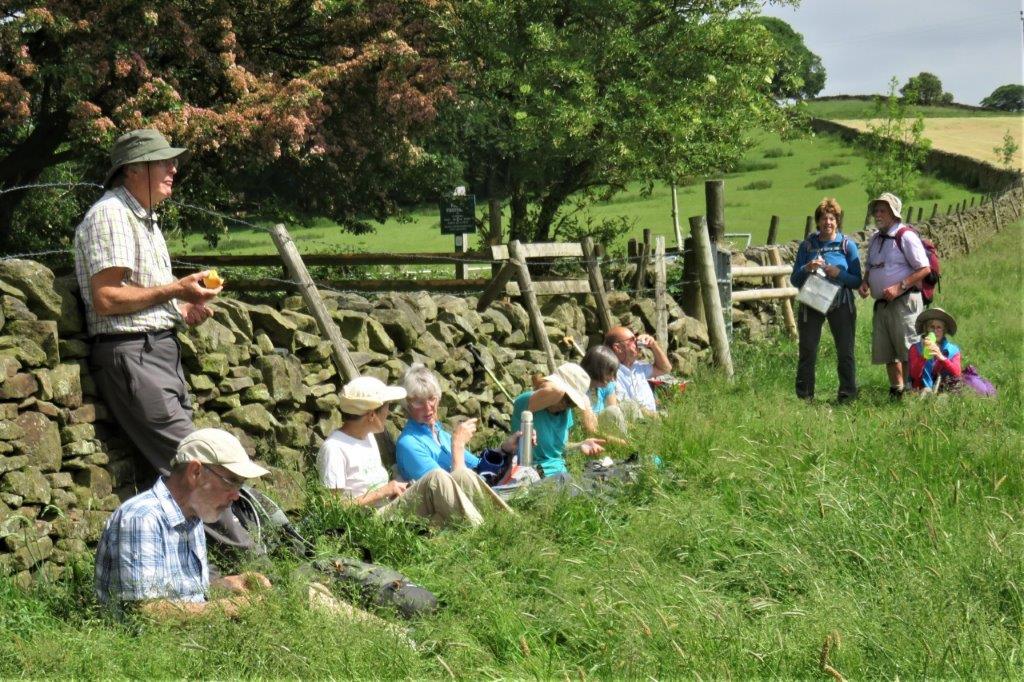 teabreak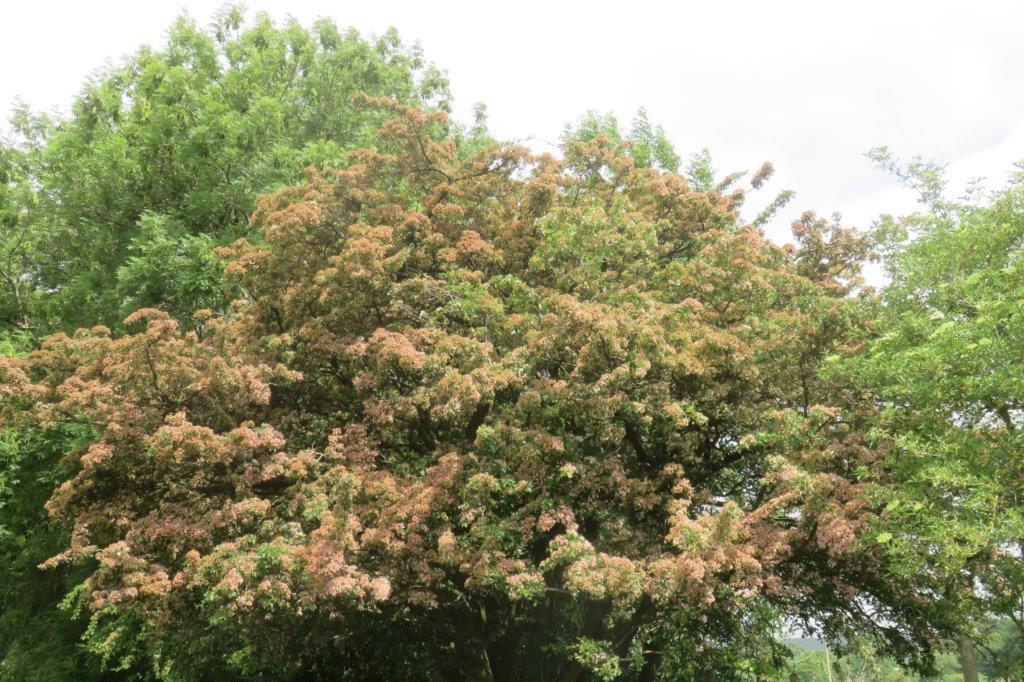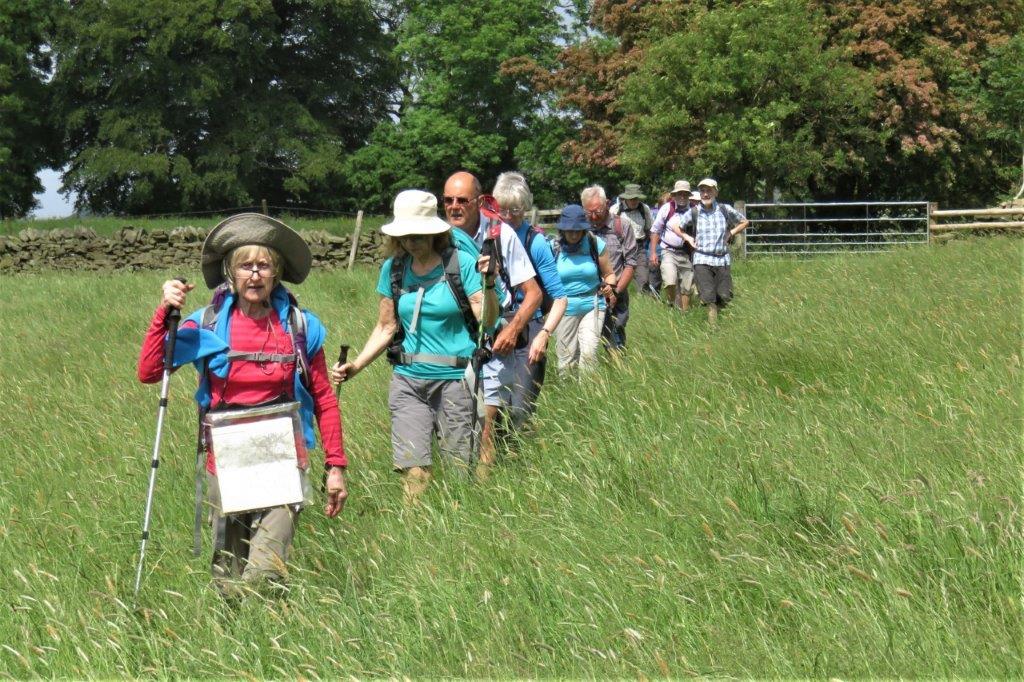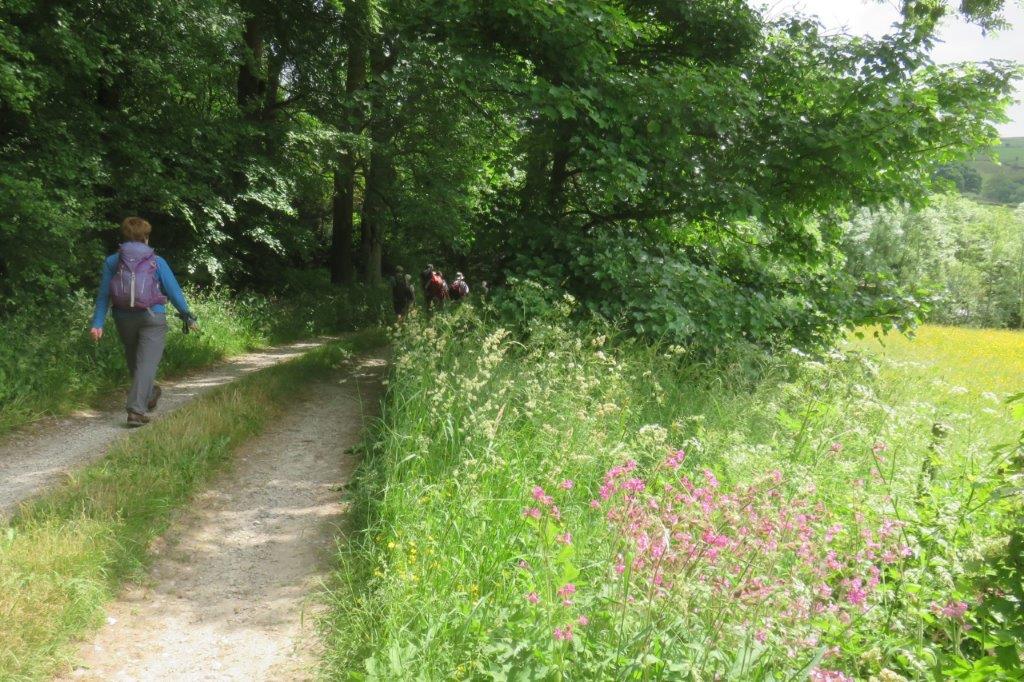 track from Sheffield Road leading to Bagshaw Hall Farm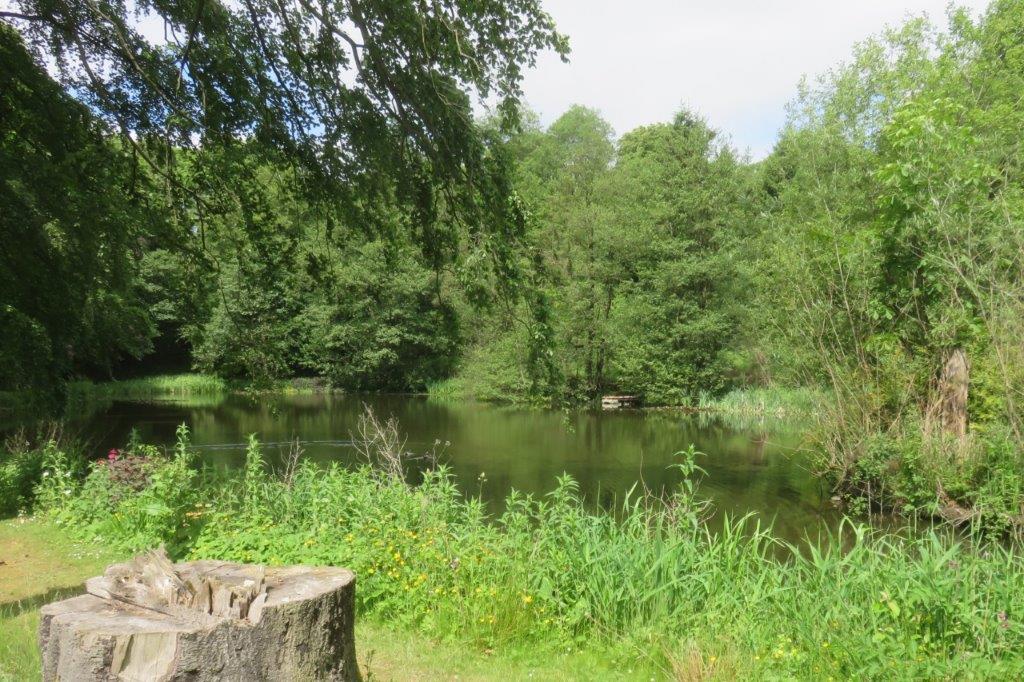 pond only seen if one climbs up and peeps over wall next to track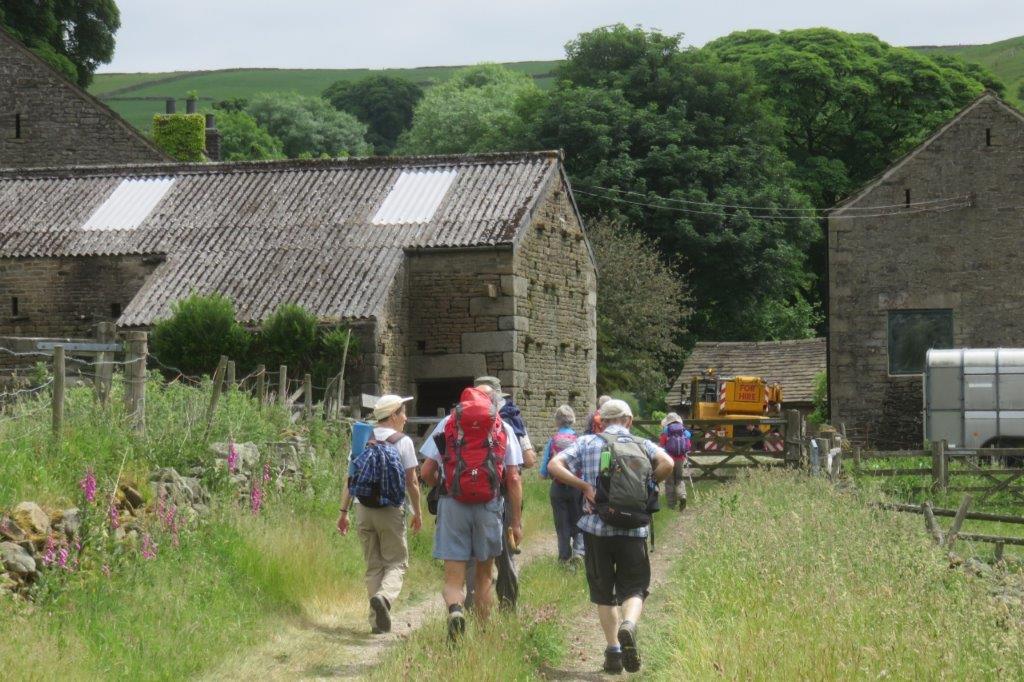 Bagshaw Hall Farm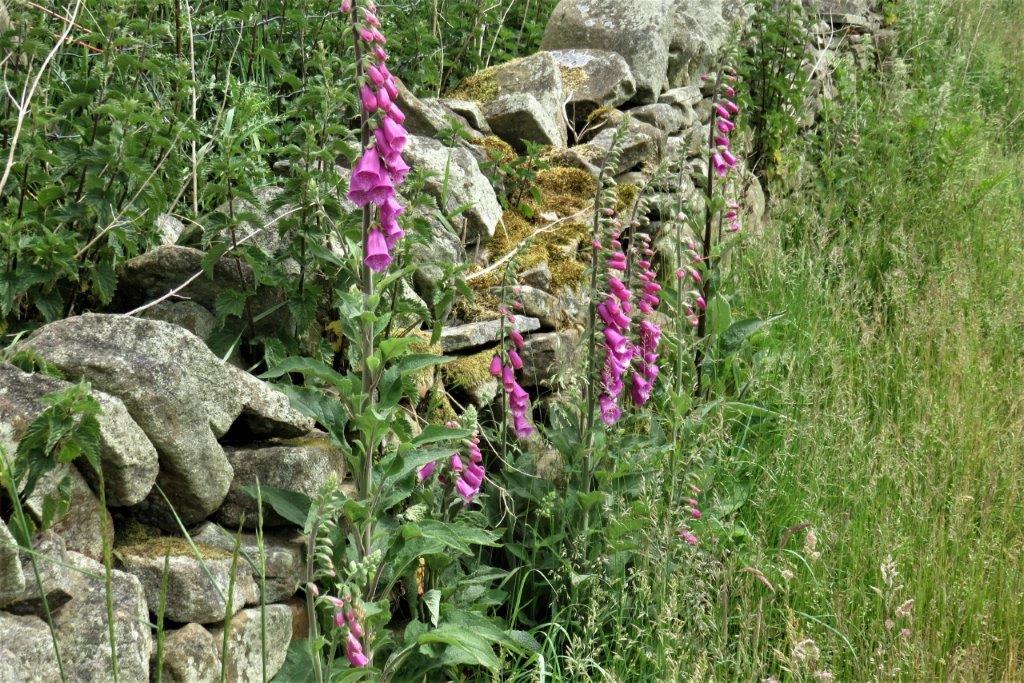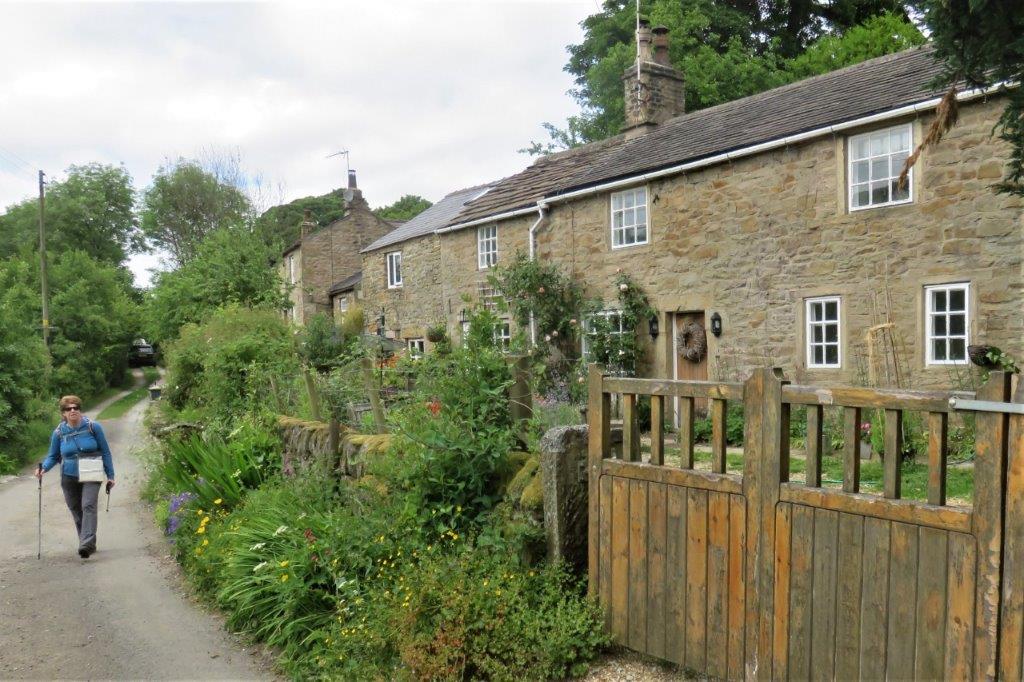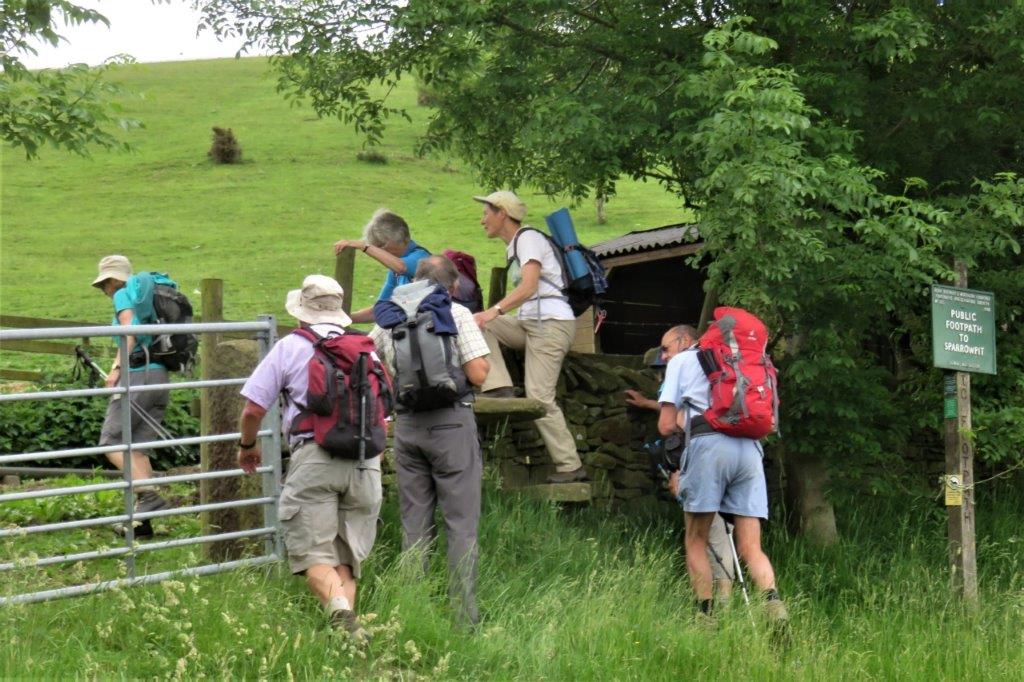 climbing over stile near road at Bagshaw to join footpath leading up then down towards Sparrowpit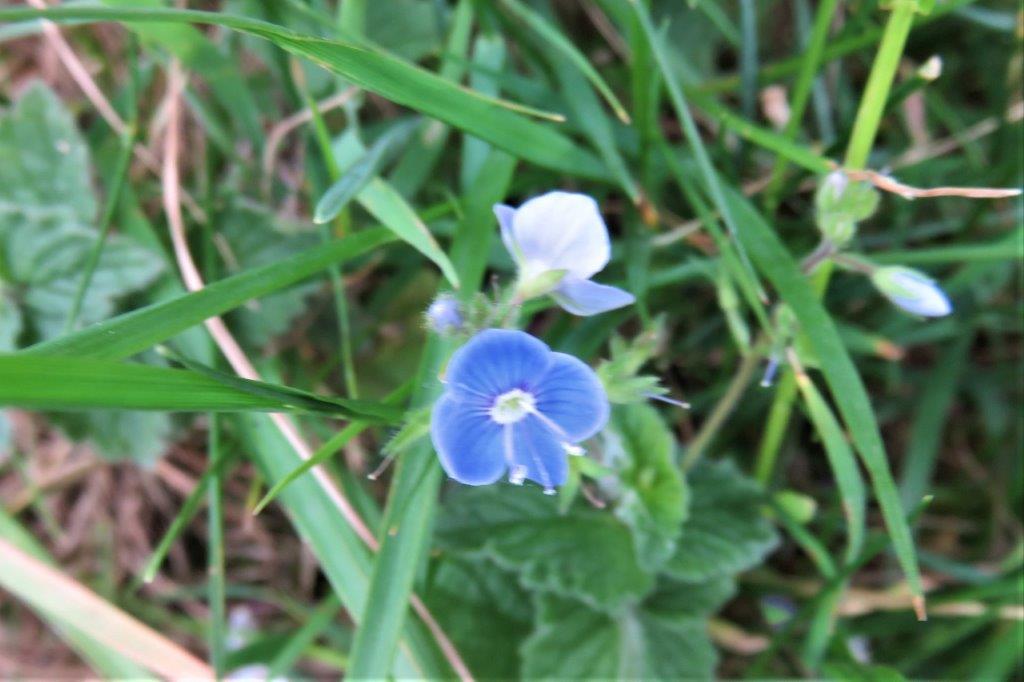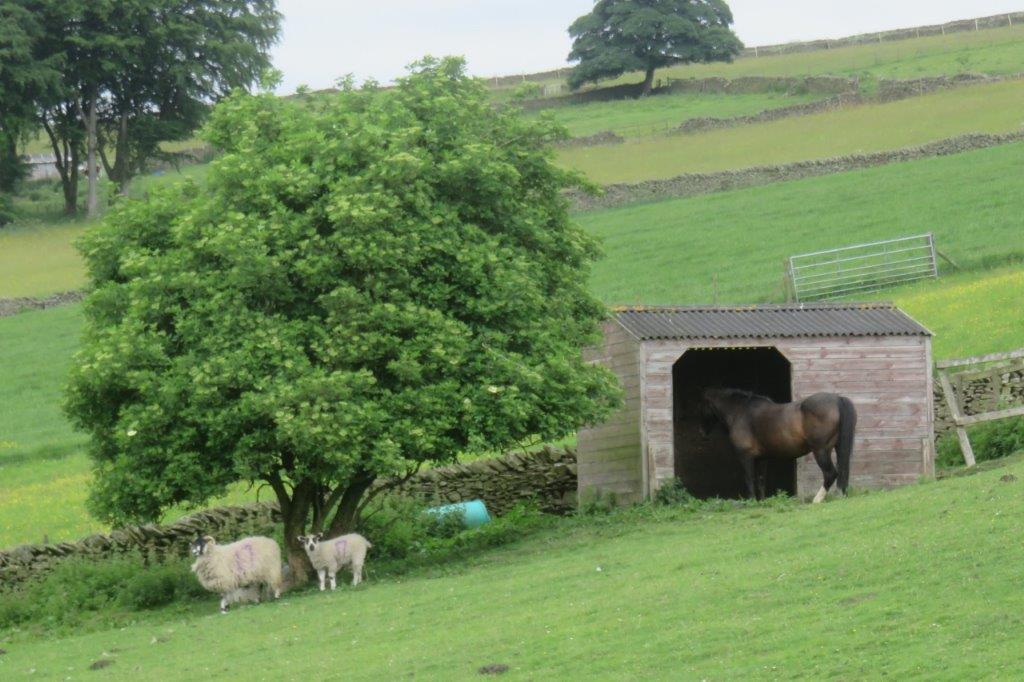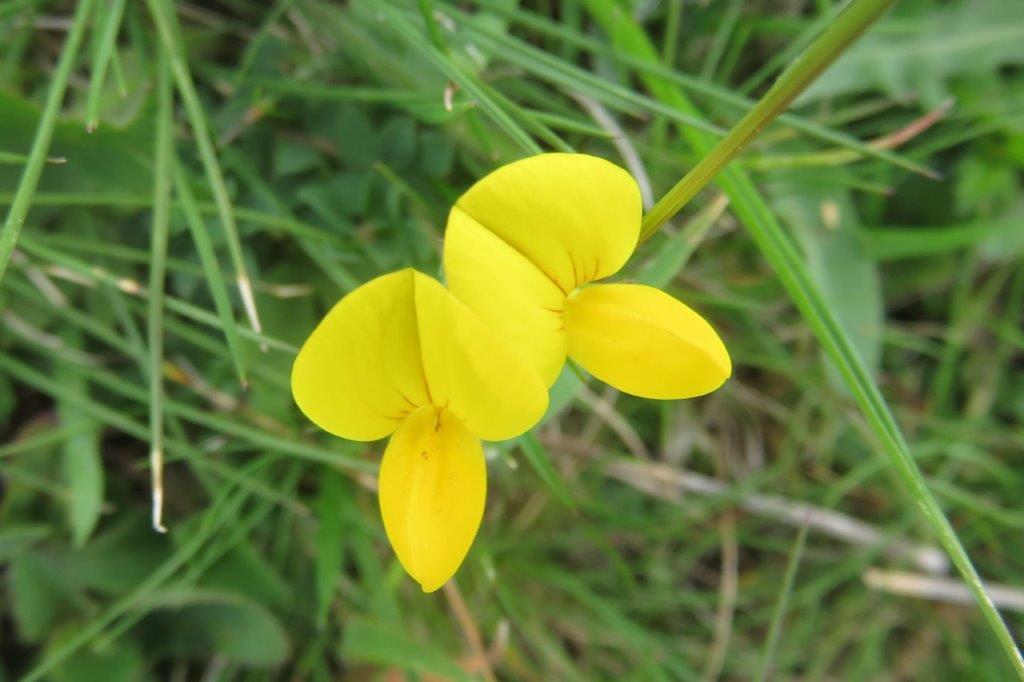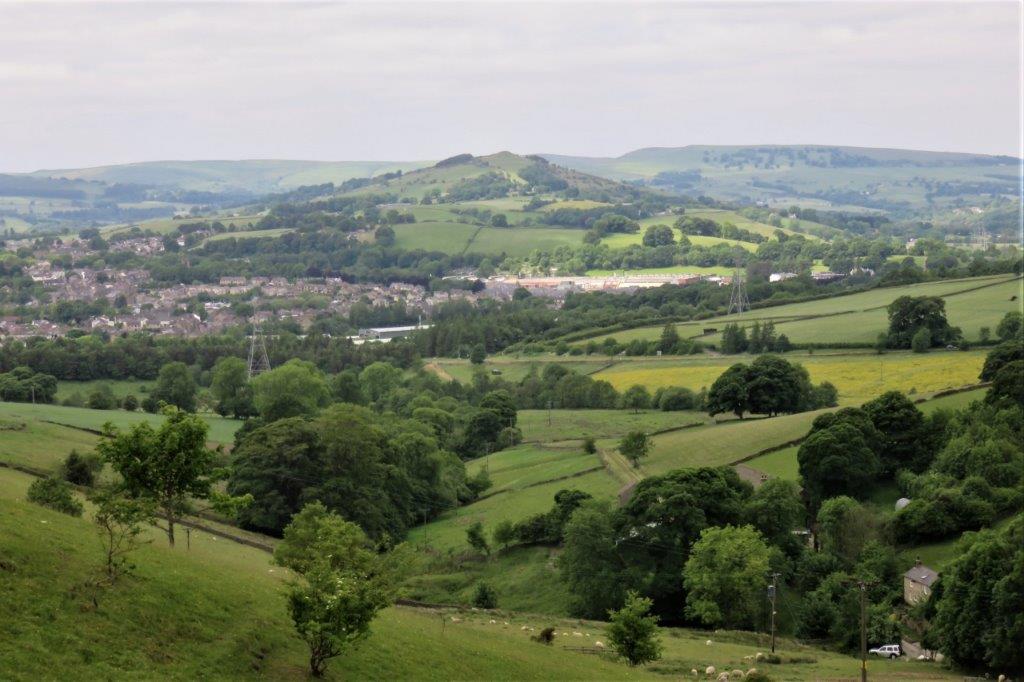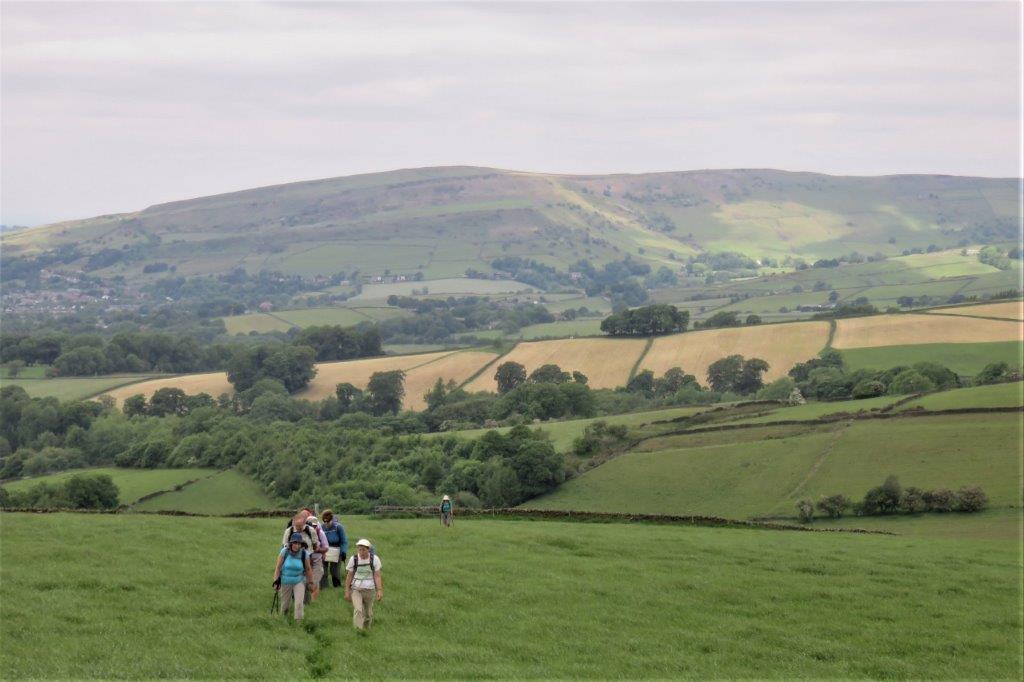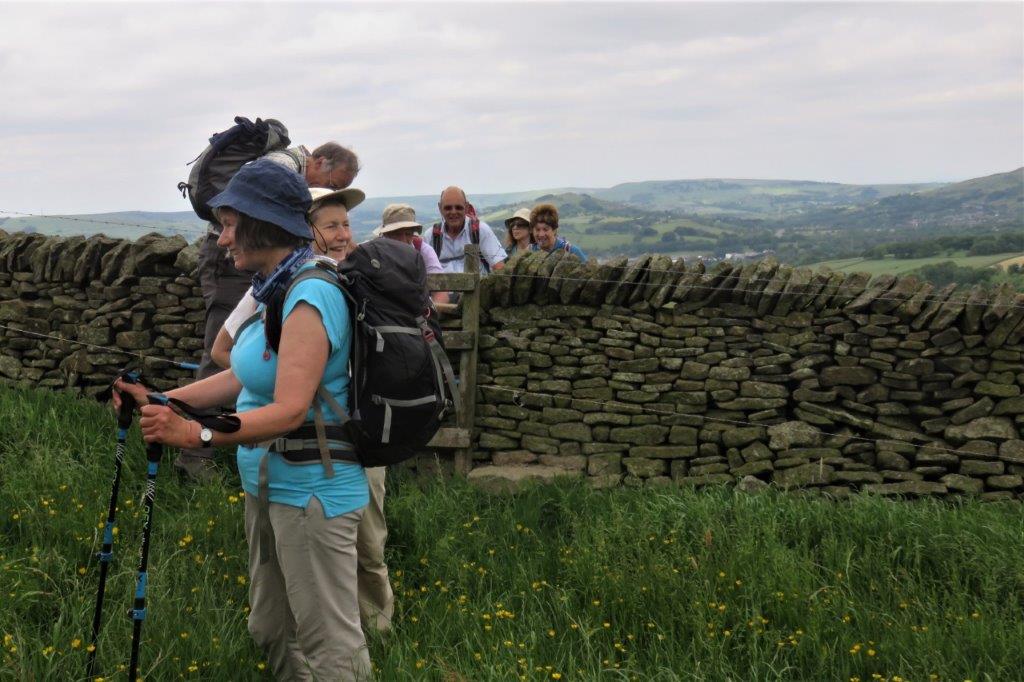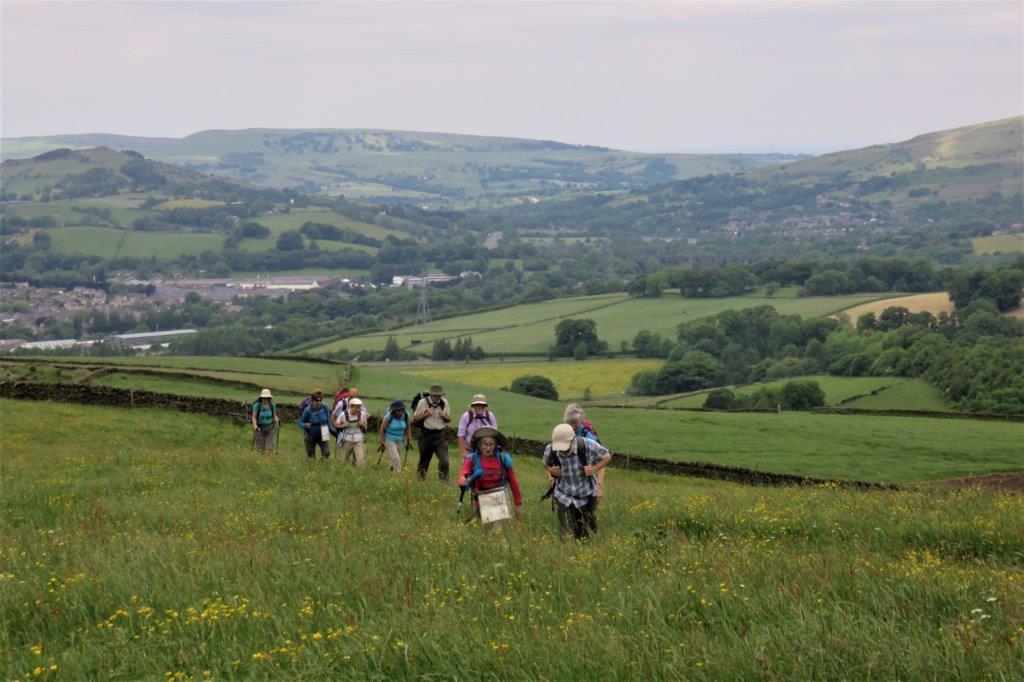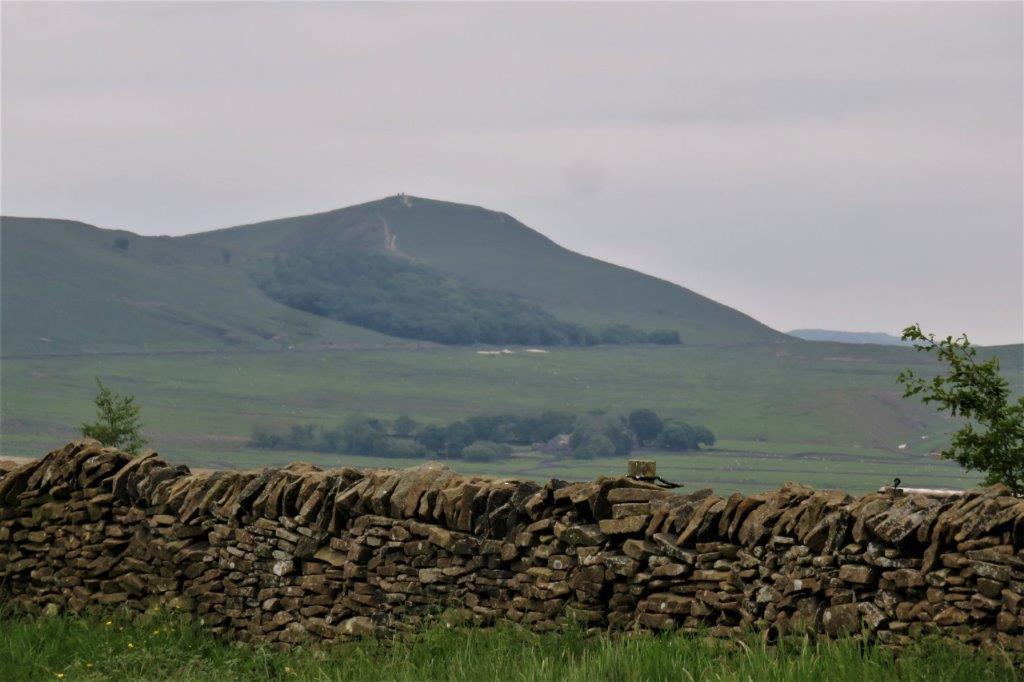 zoomed into MamTor in distance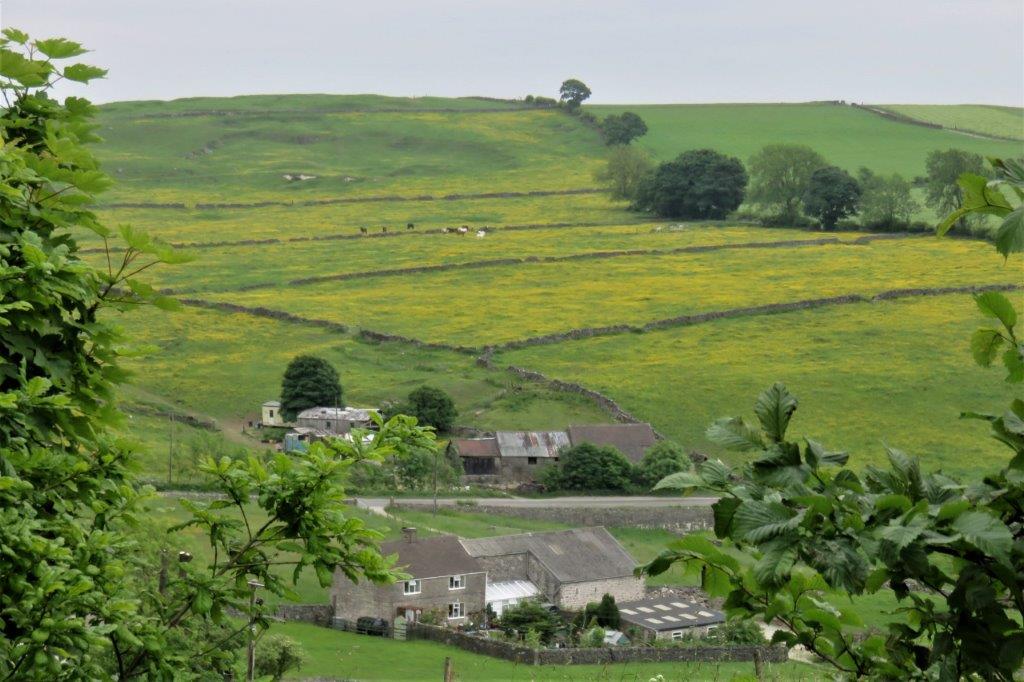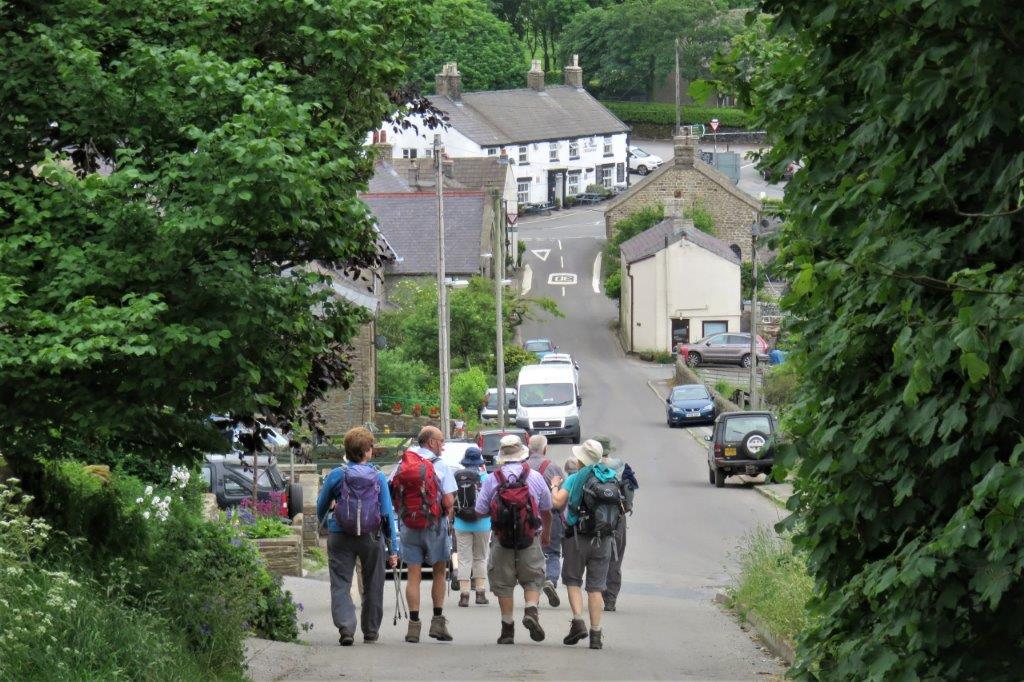 Sparrowpit ahead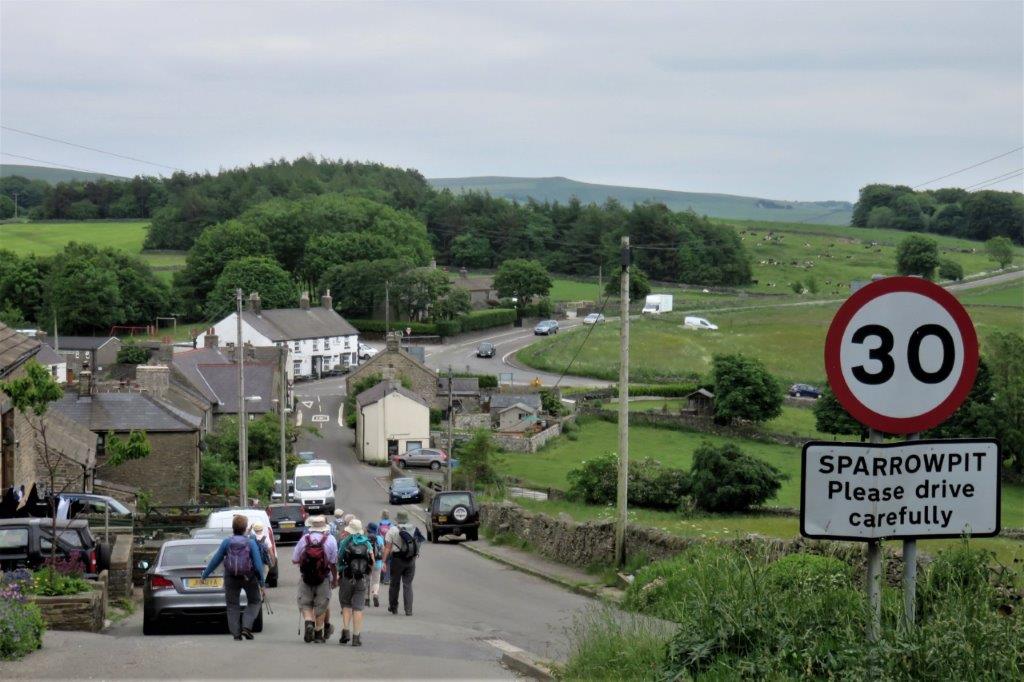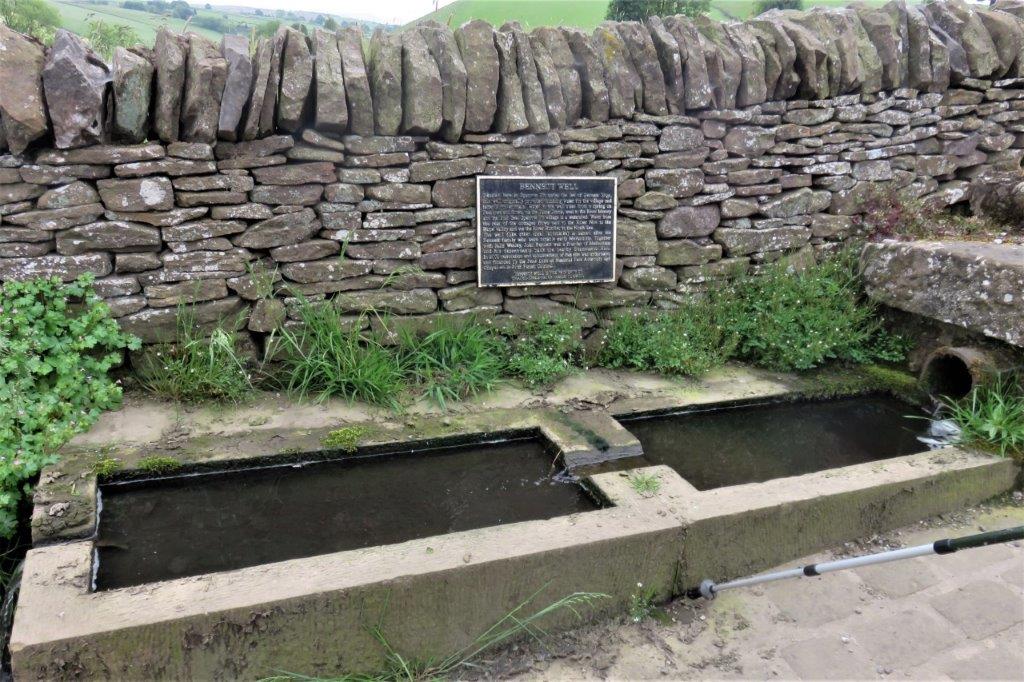 Bennett Well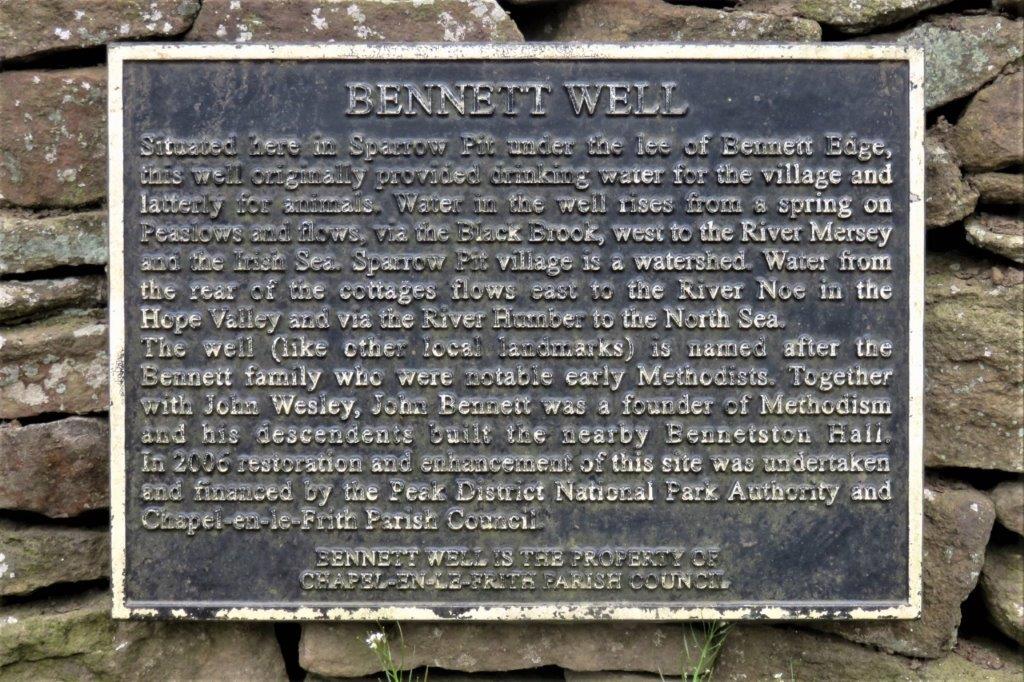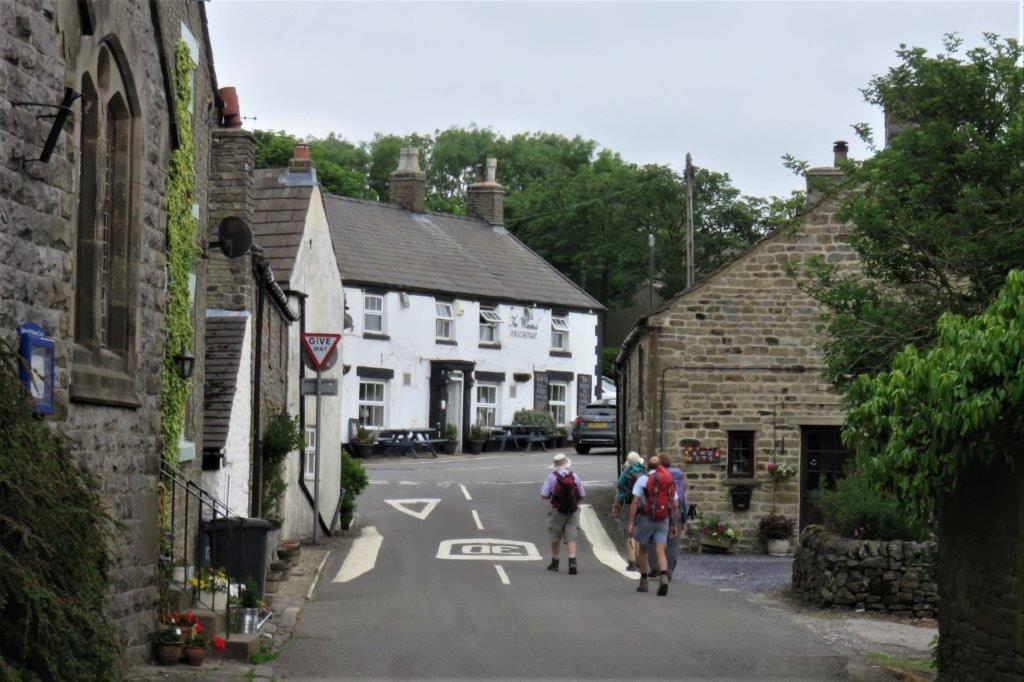 we turned left on road at PH and then a very short distance only on the road to Perryfoot before taking footpath eastward (south of Gautries Hill)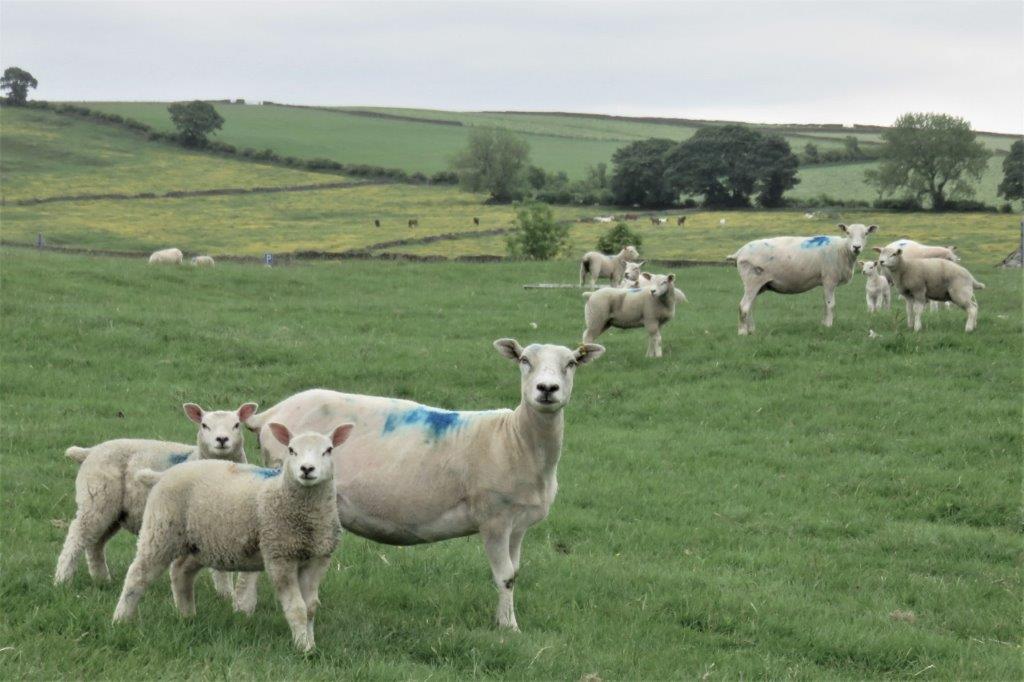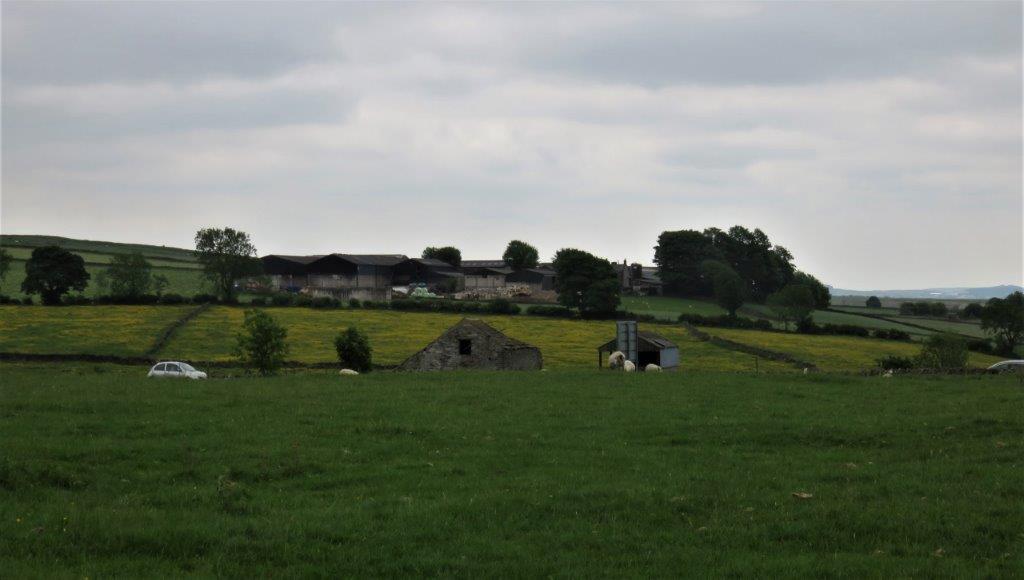 a farm on south east side of Sparrowpit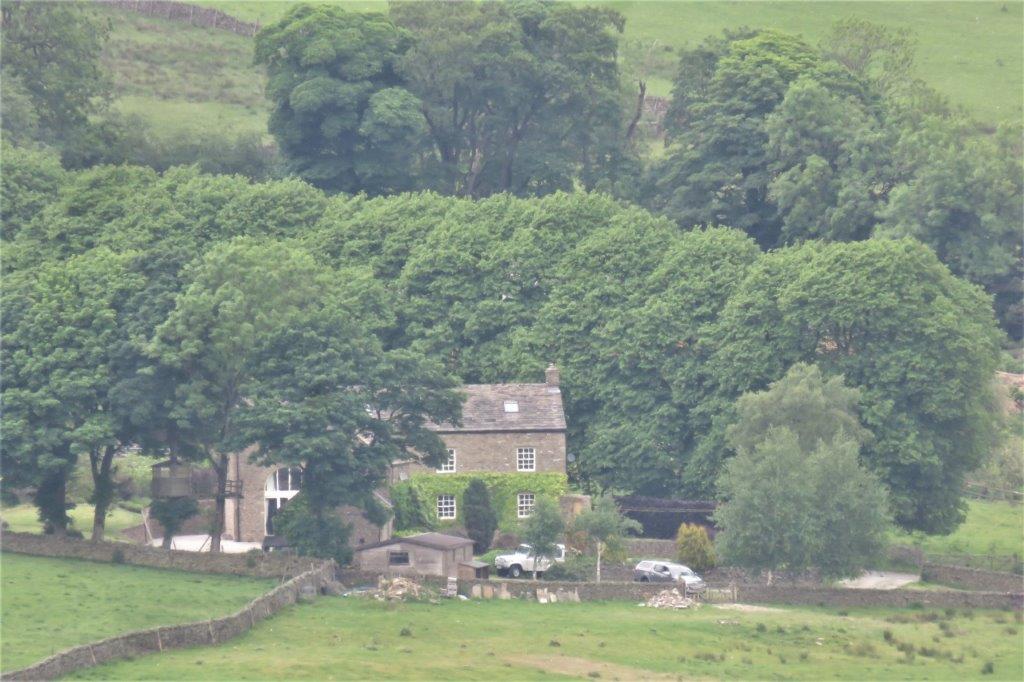 Rushup Farm?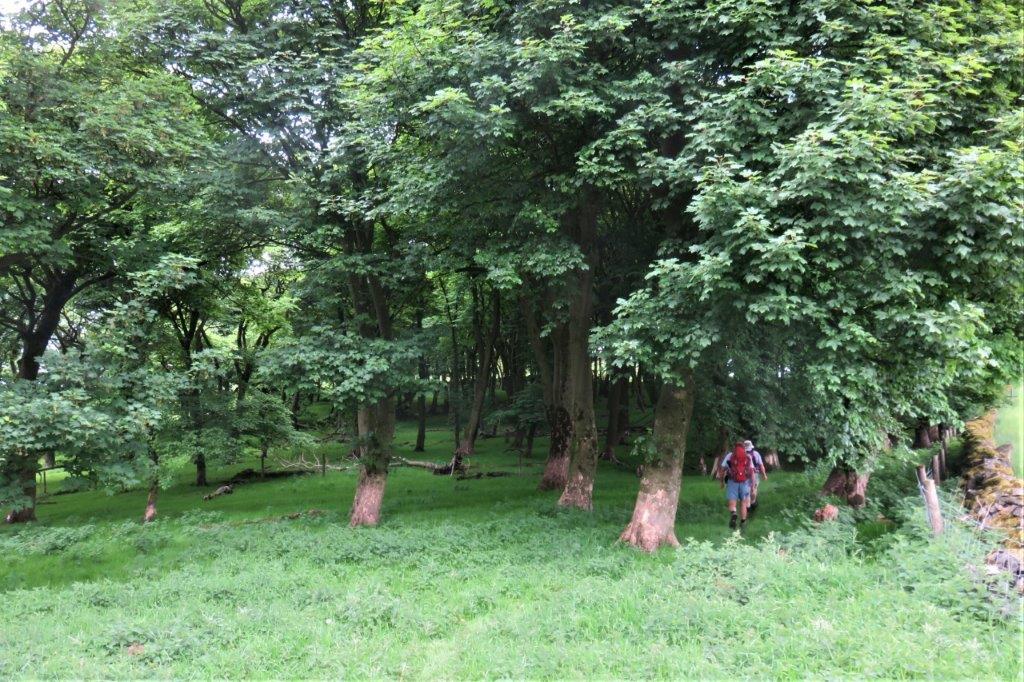 elongated woods running east south of Gautries Hill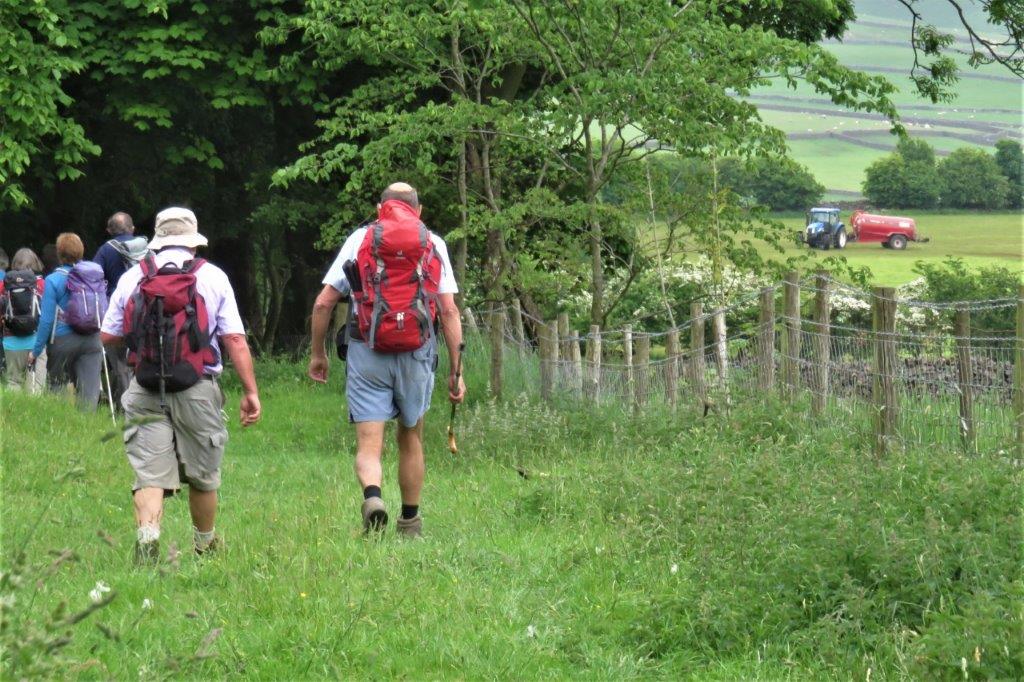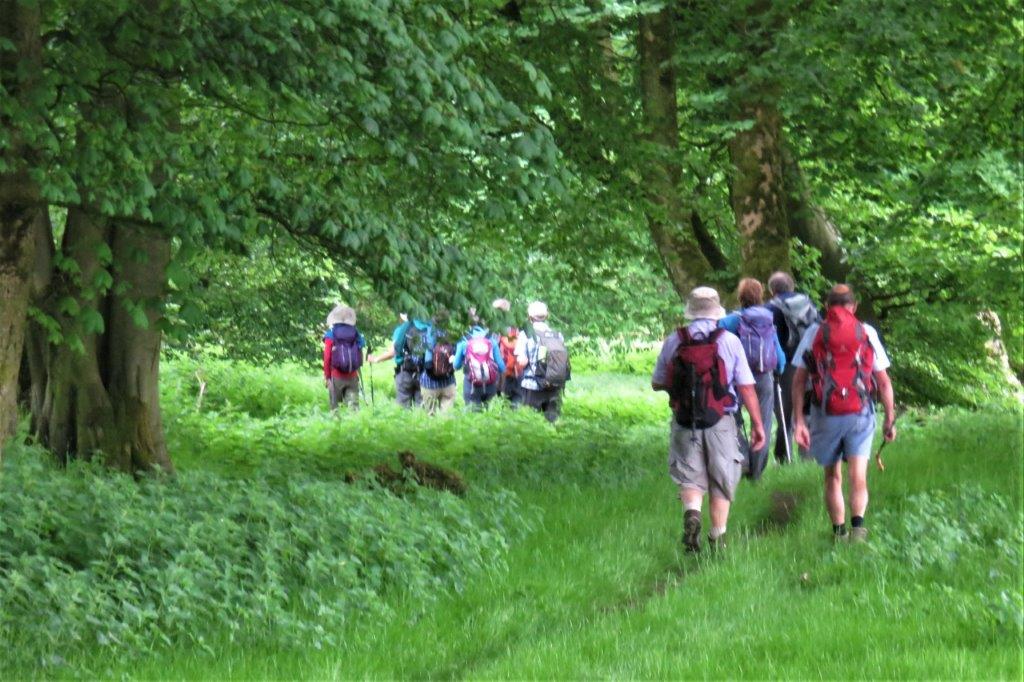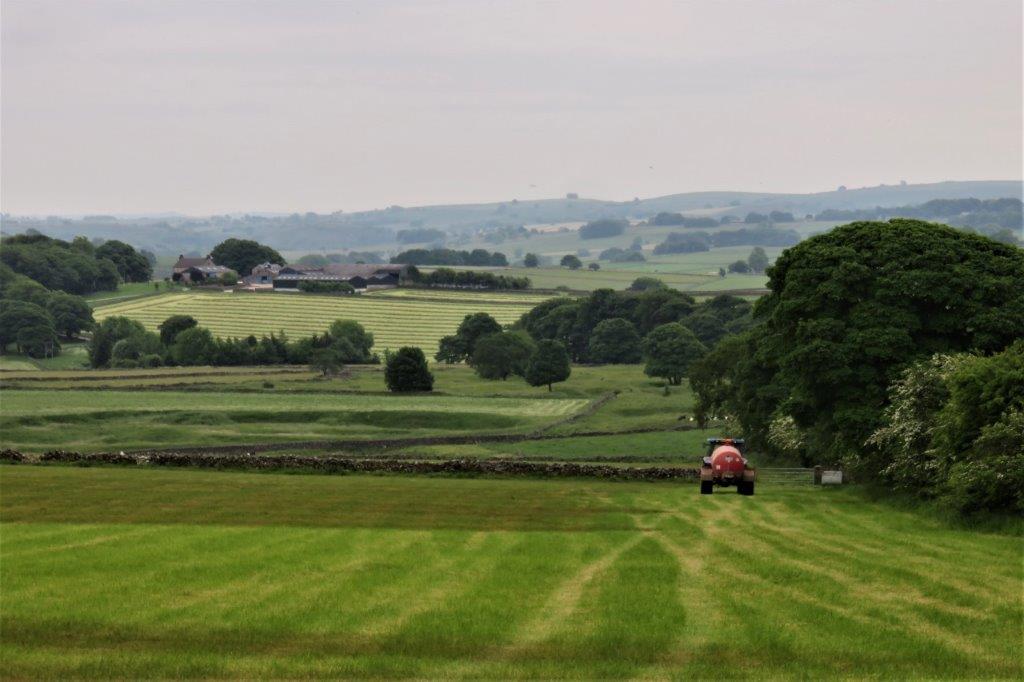 distant view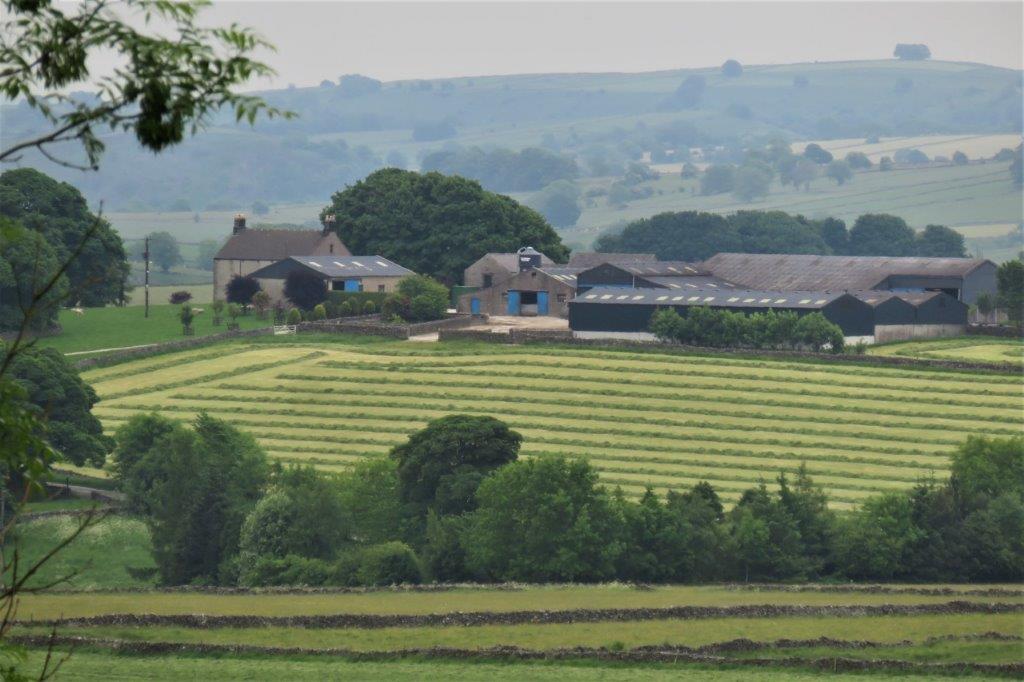 closer up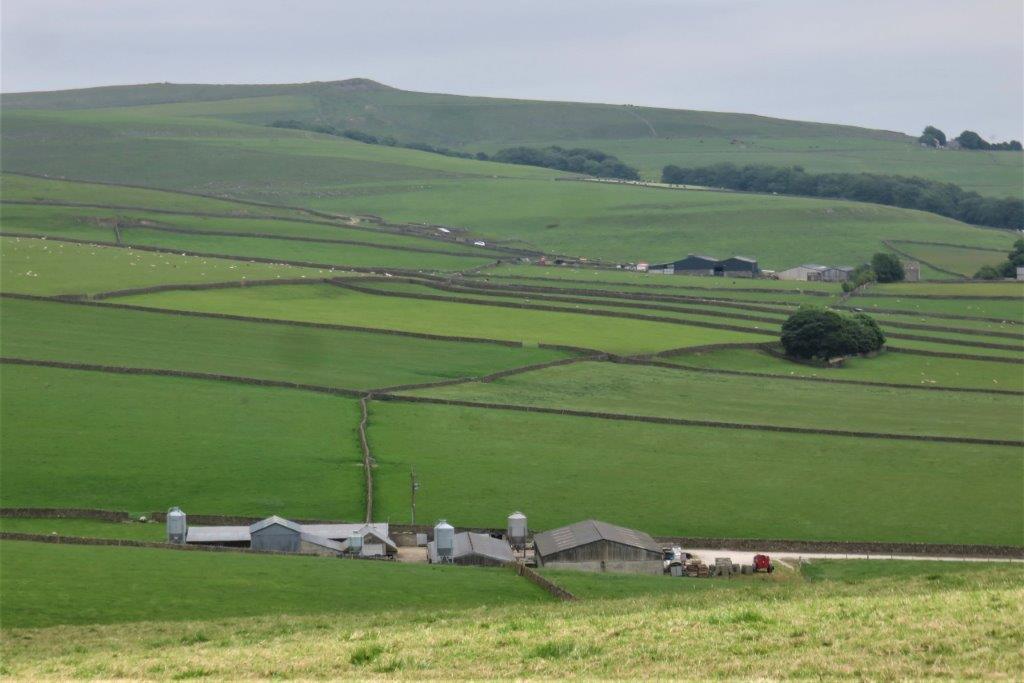 farm in distance on Pennine Bridleway? (later passed by us)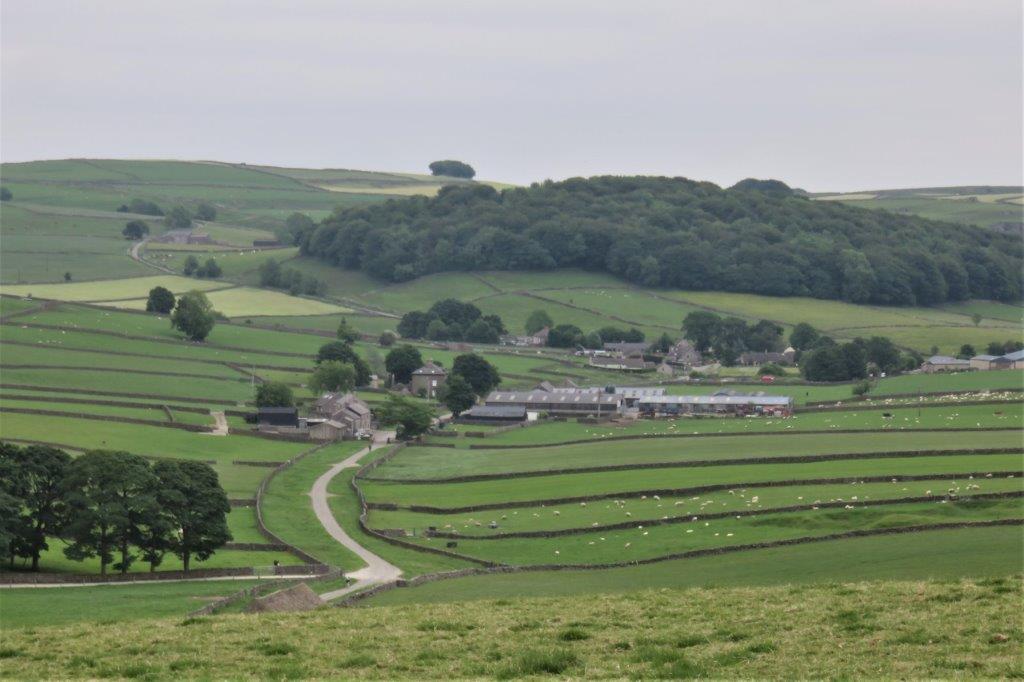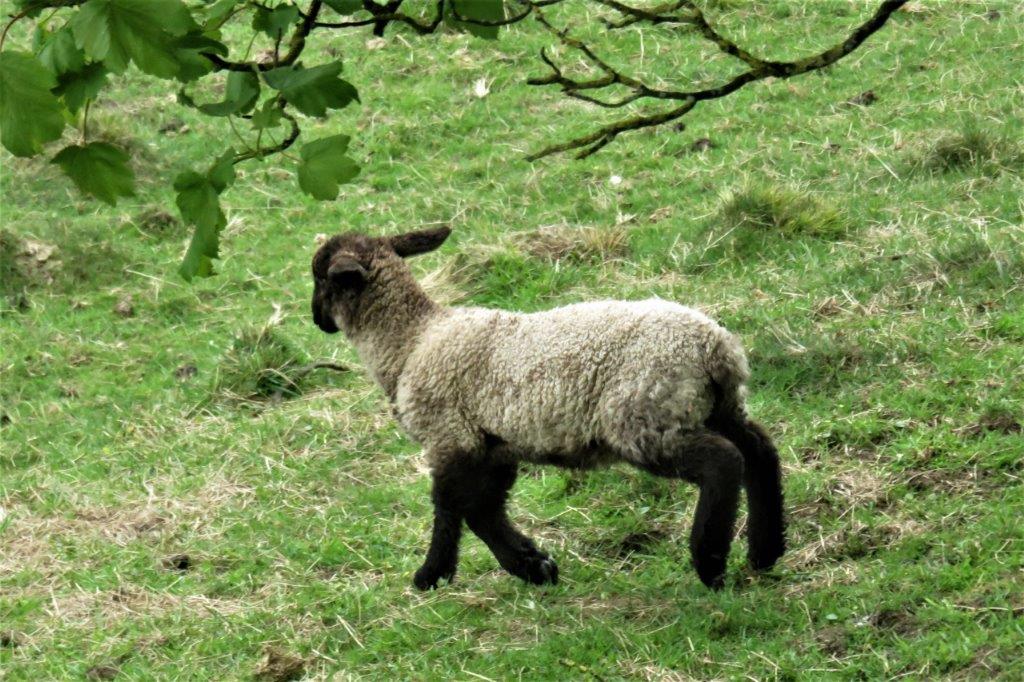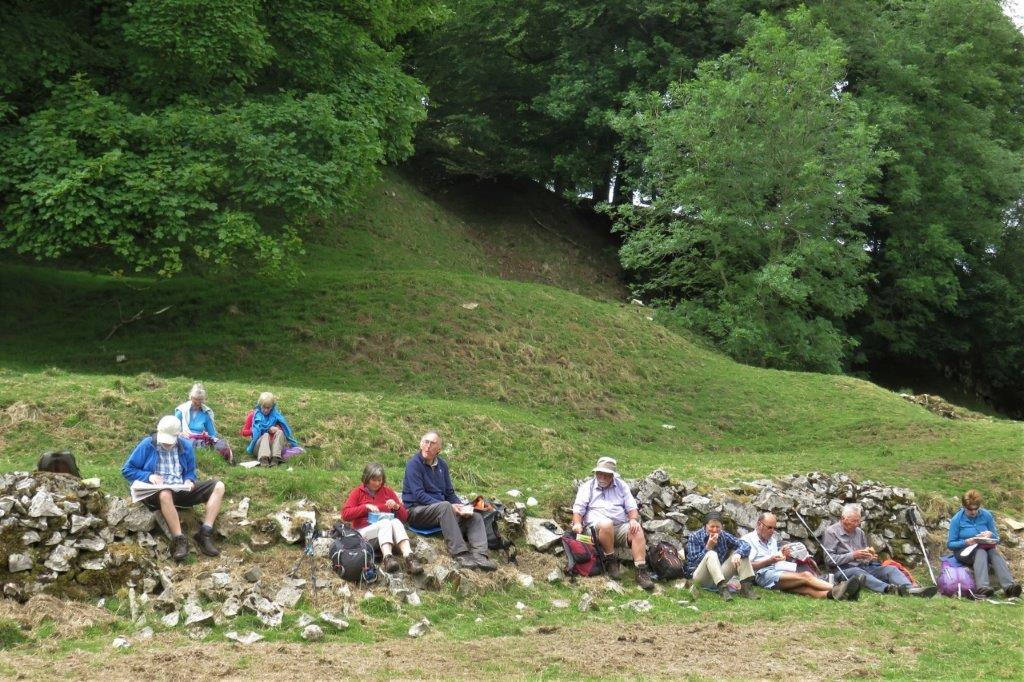 lunch below the end of the woods - on the Pennine Bridleway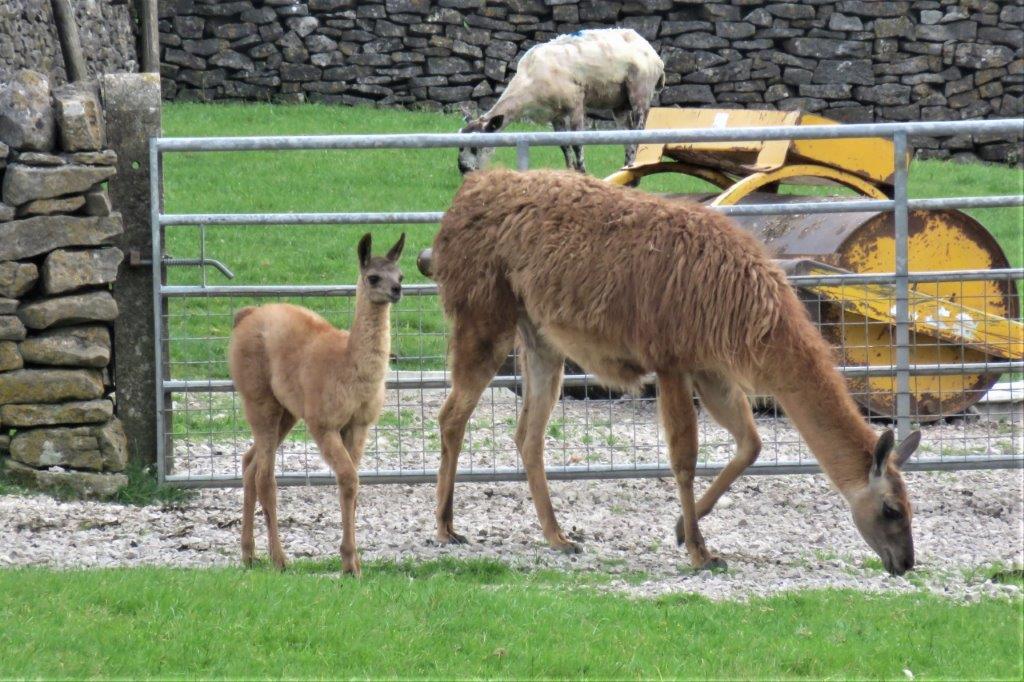 Llamas not Alpaccas? Pack animal / meat producer - rather than wool producer?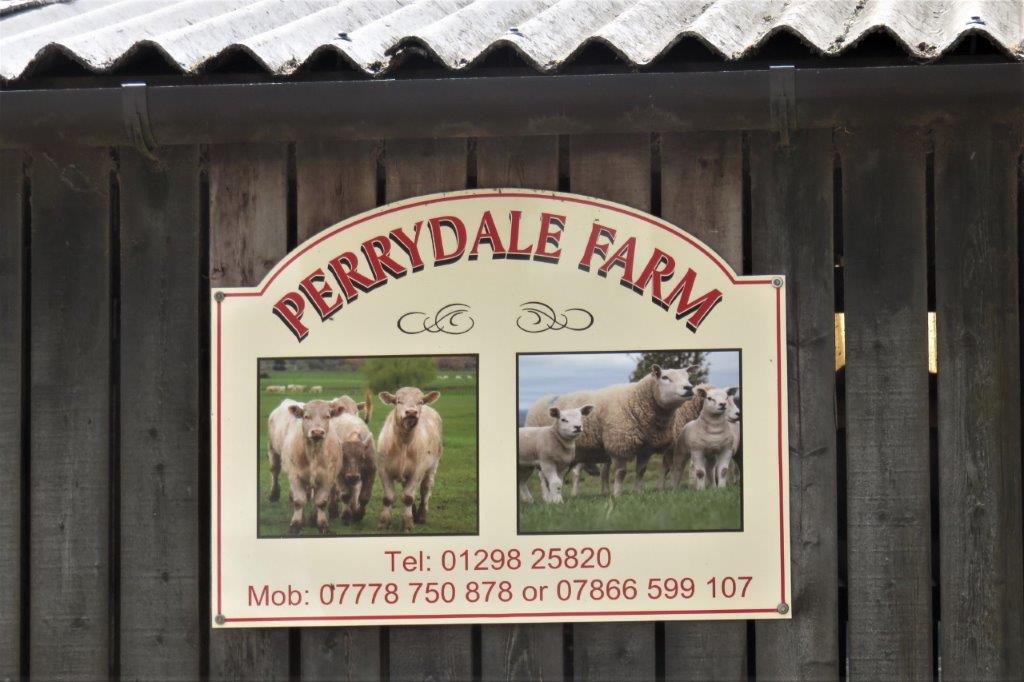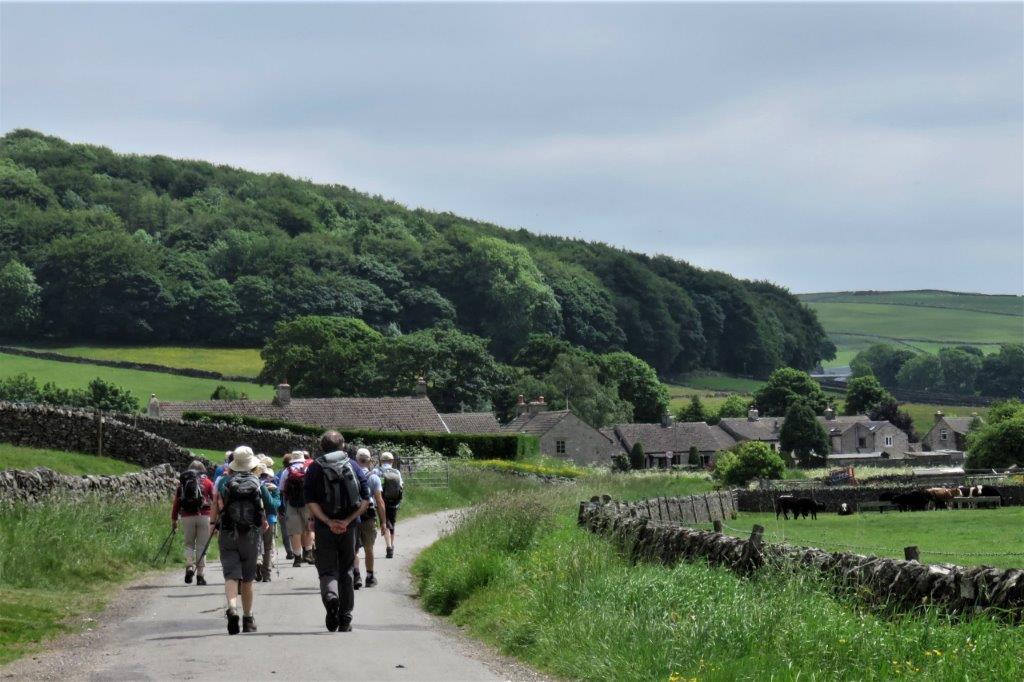 we turned north on the edge of Peak Forest?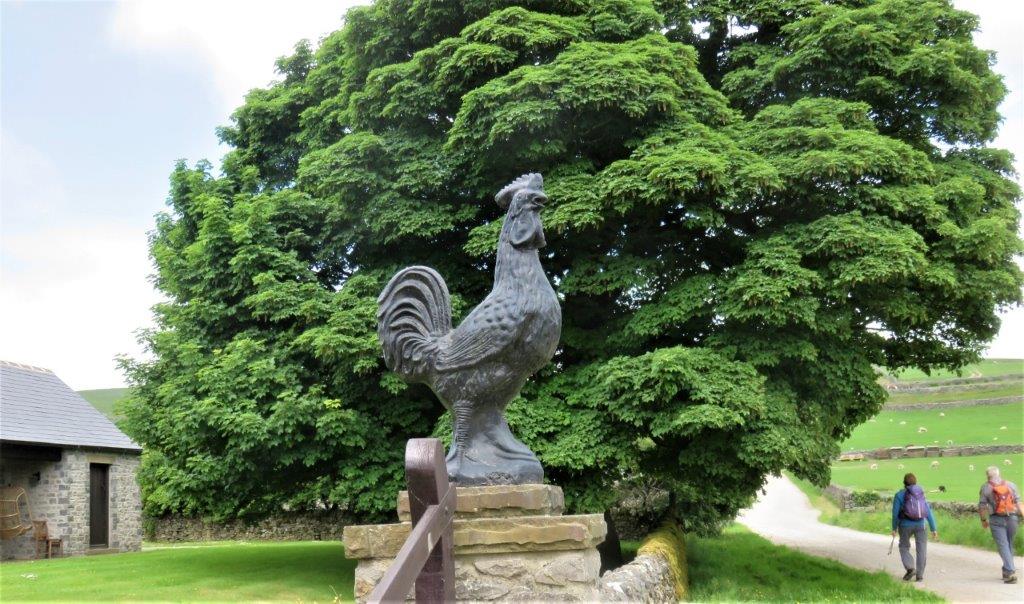 going north here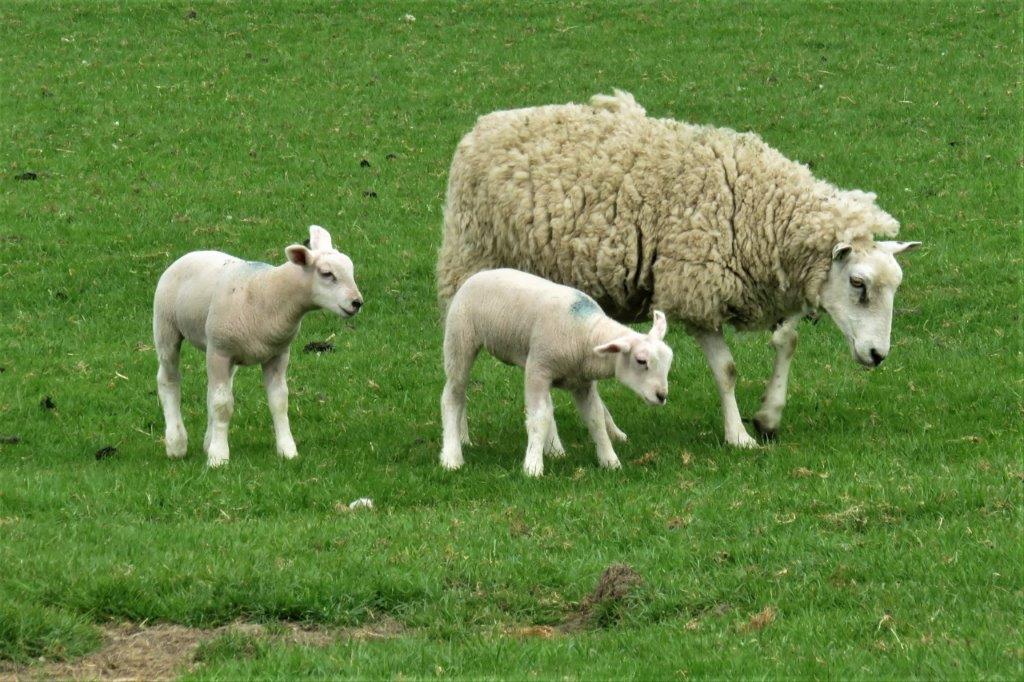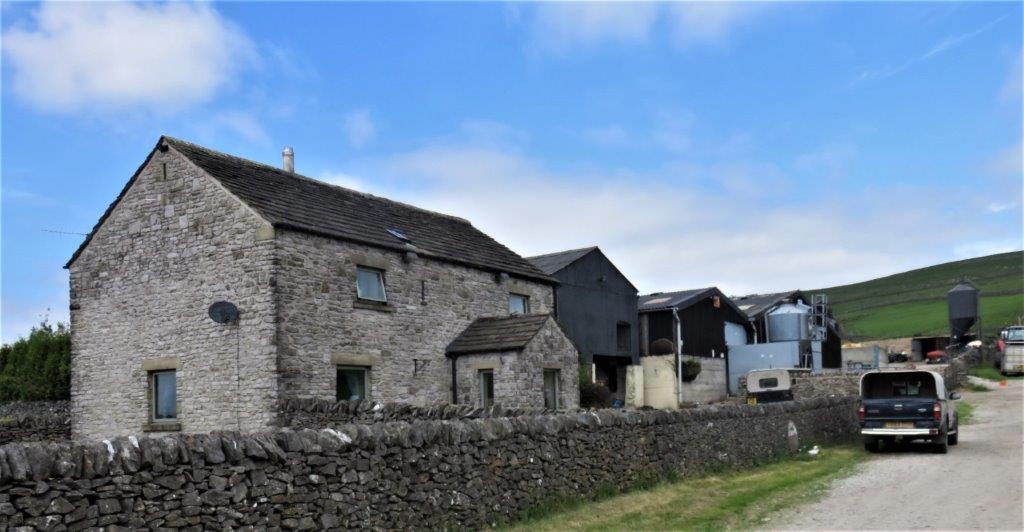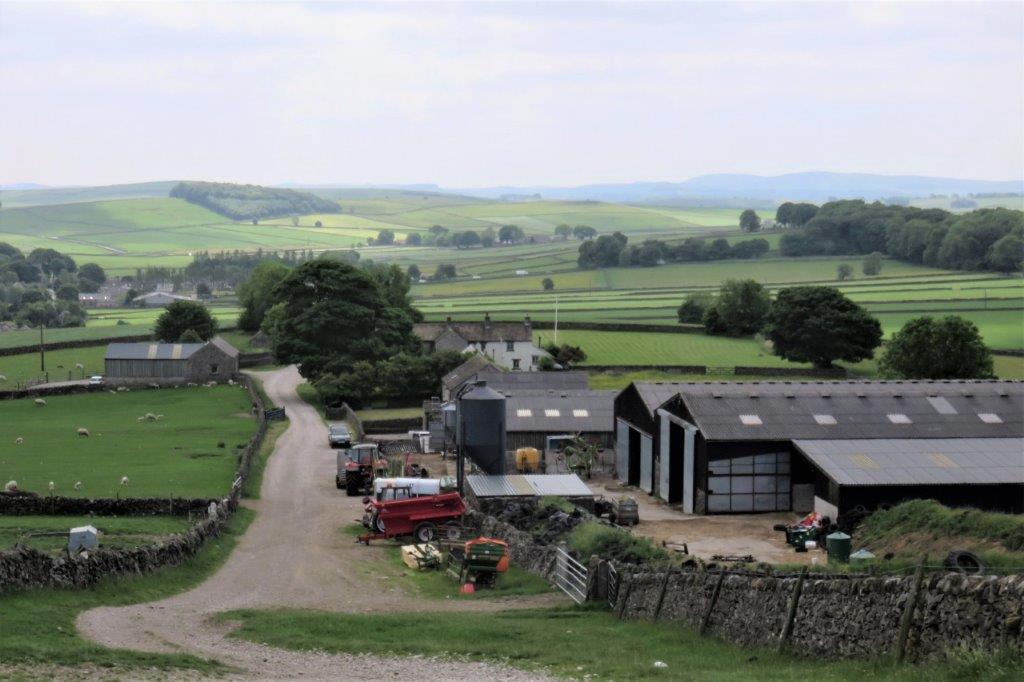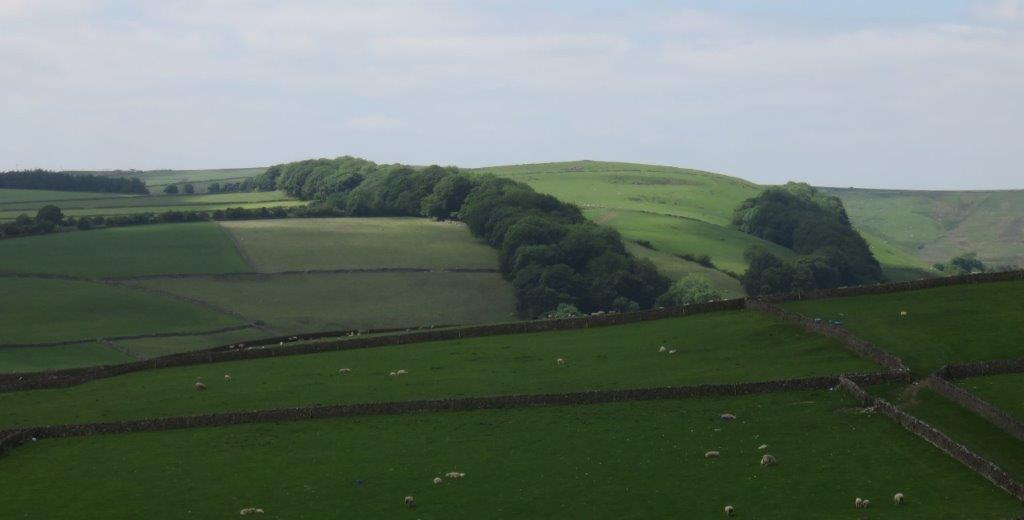 zoomed in to the woods through which we walked earlier (below Gautries Hill)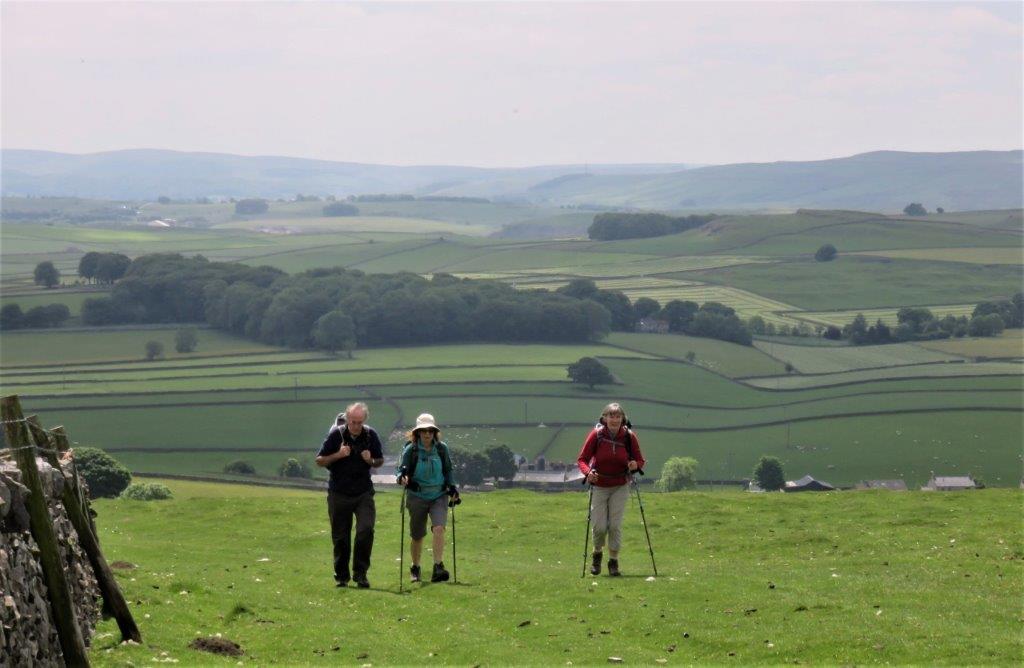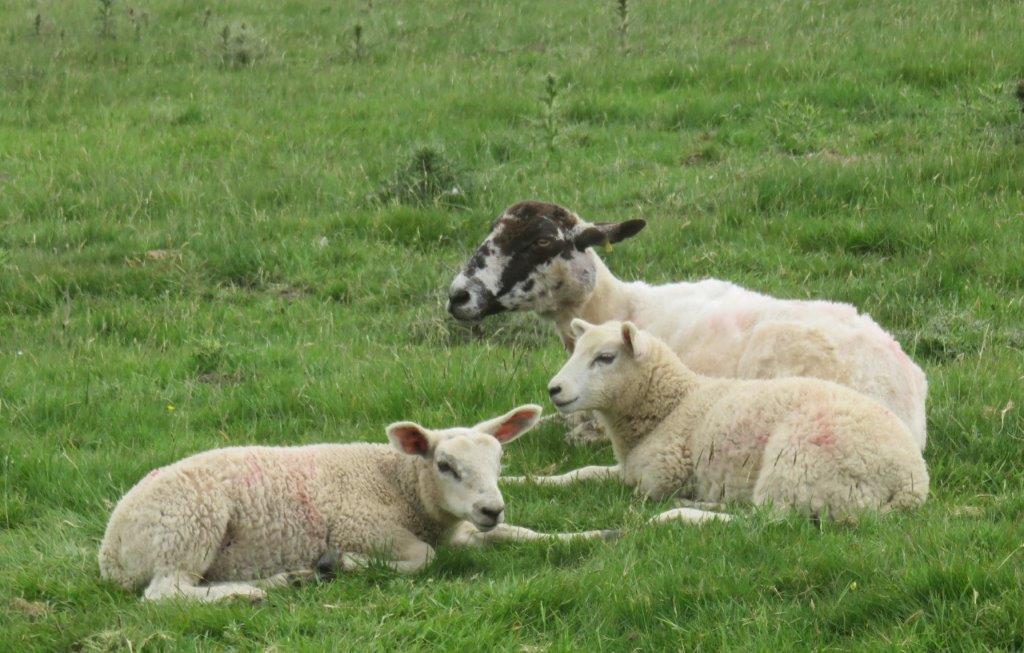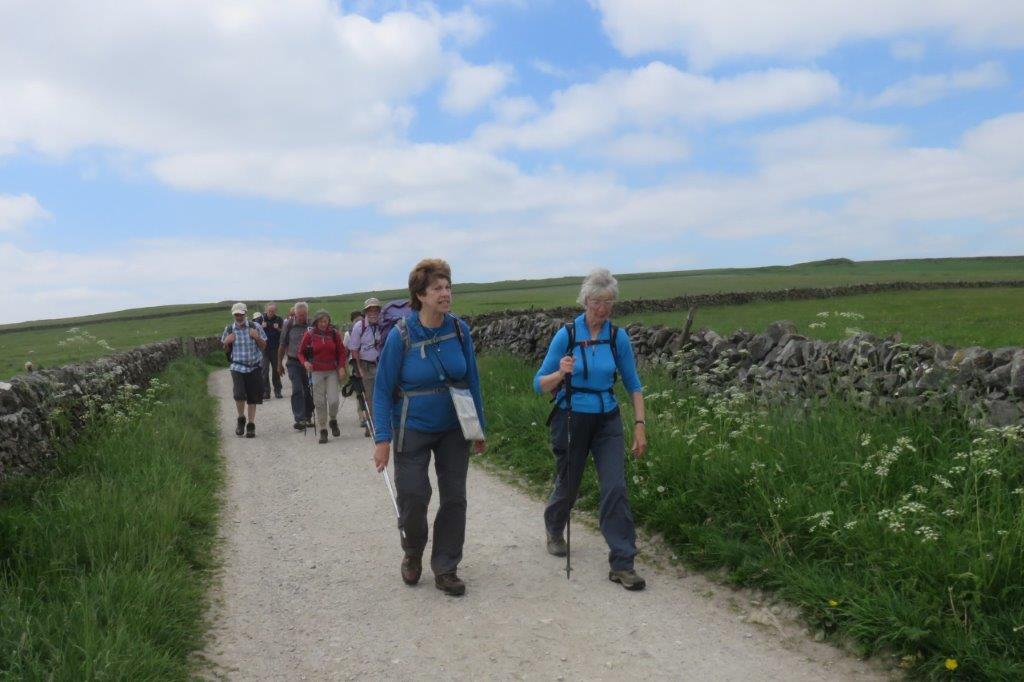 on Bridleway leading east to the Limestone Way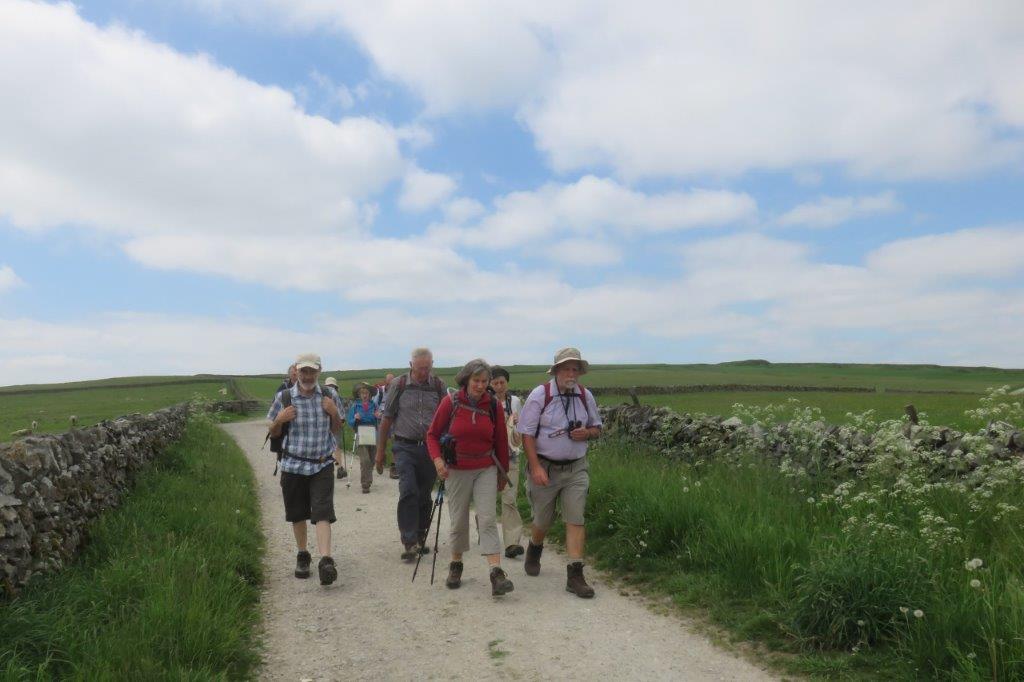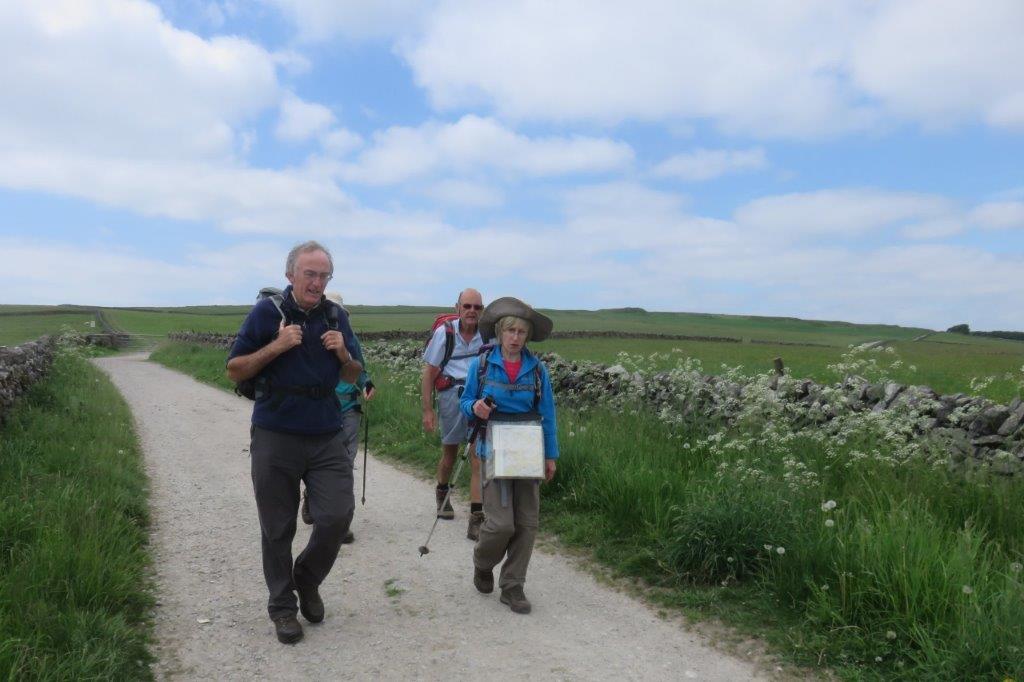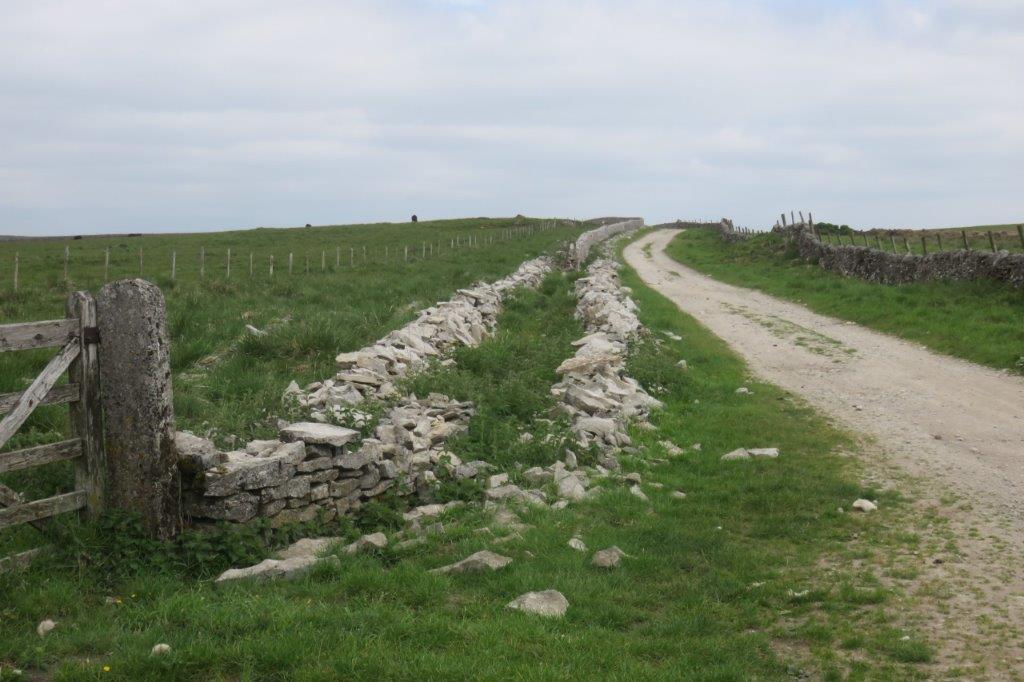 We turned northeast through gate onto Limestone Way. Drystone wall ahead being rebuilt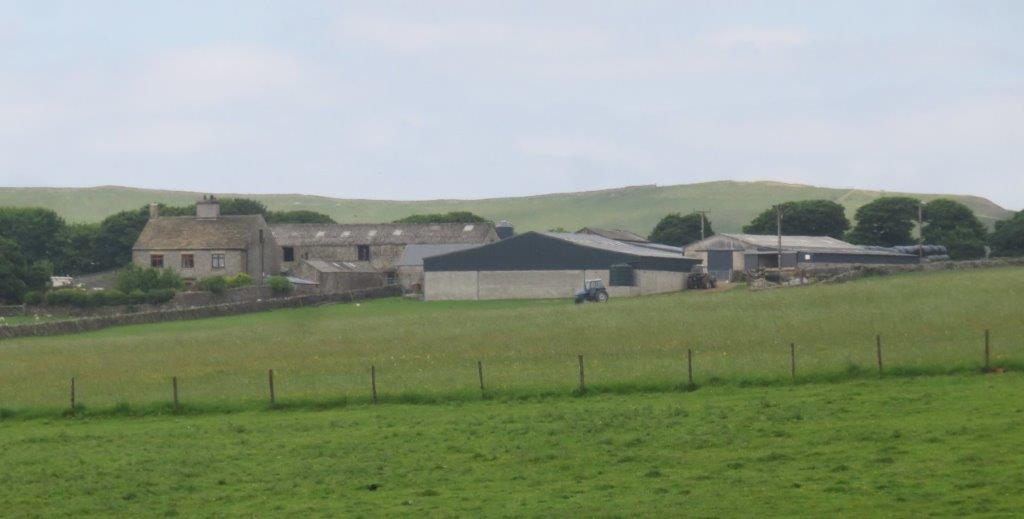 Rowter Farm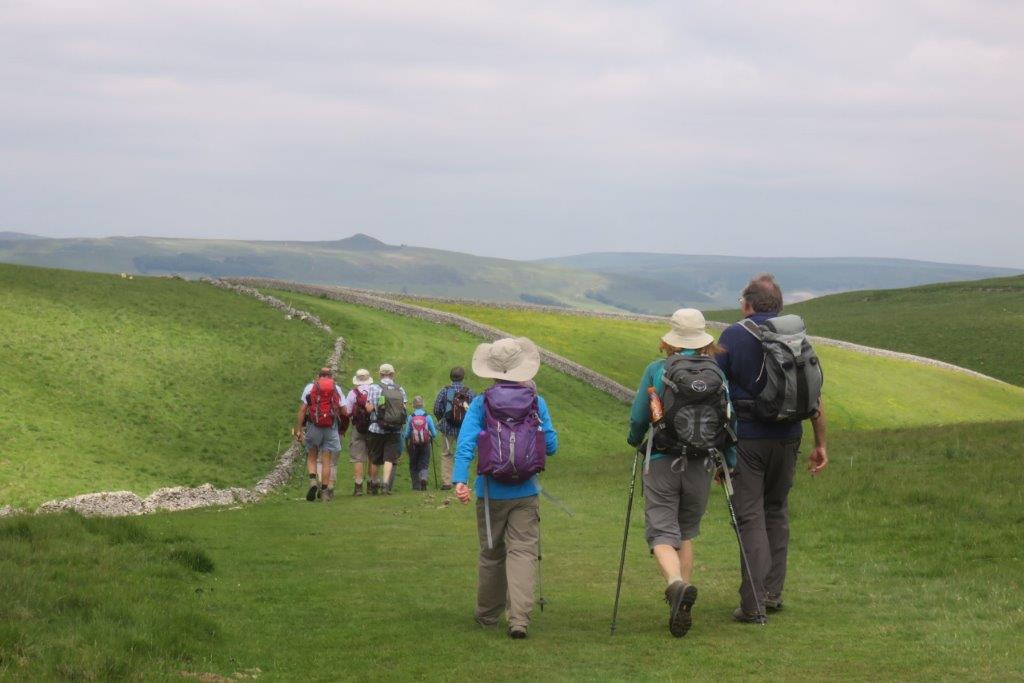 Win Hill in the distance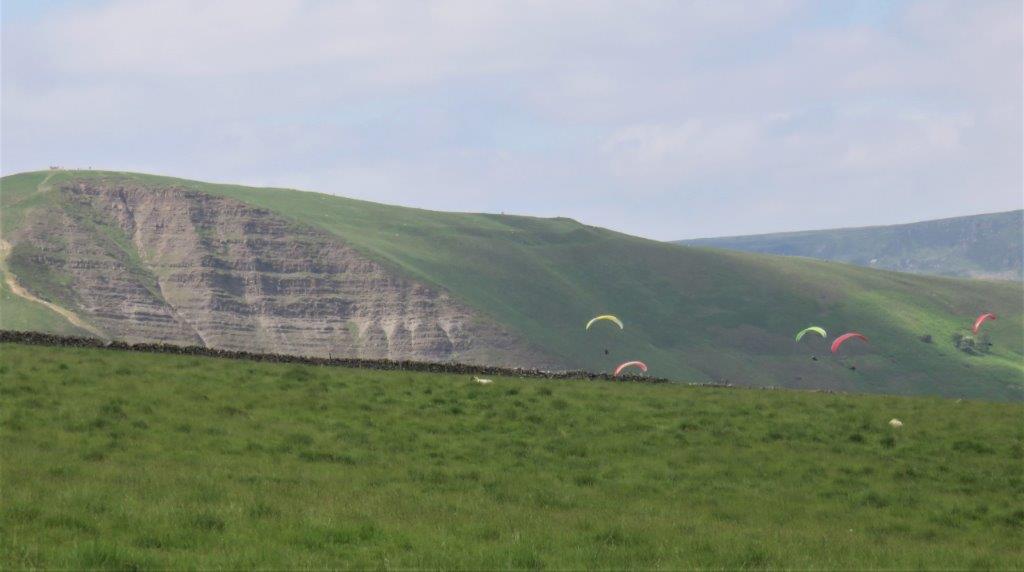 Mam Tor with para-gliders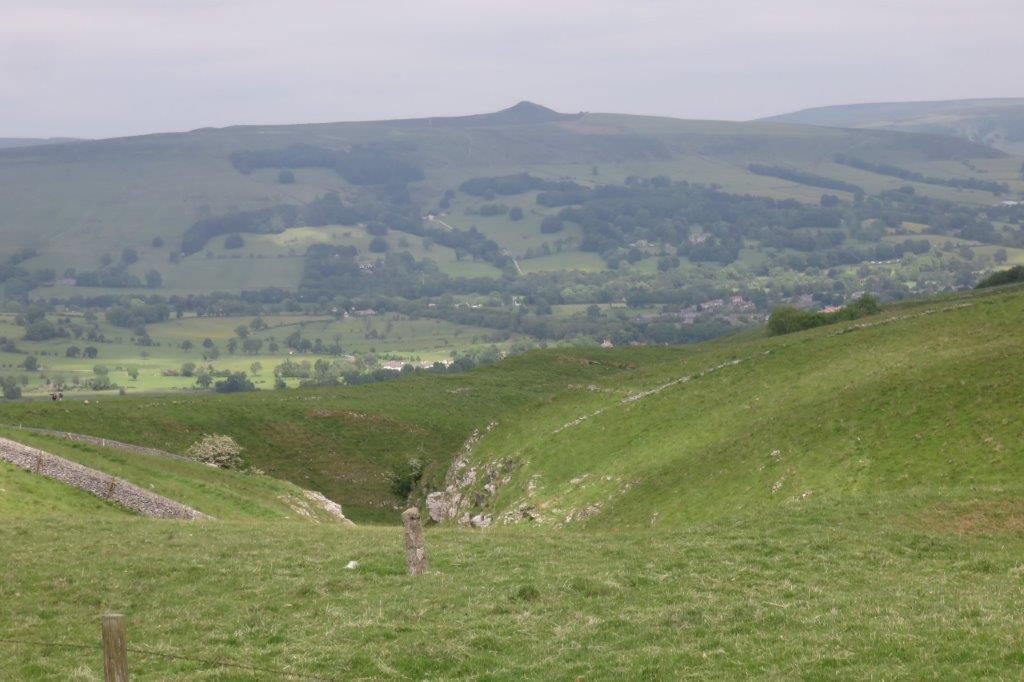 a part of Cave Dale in cleft seen from our route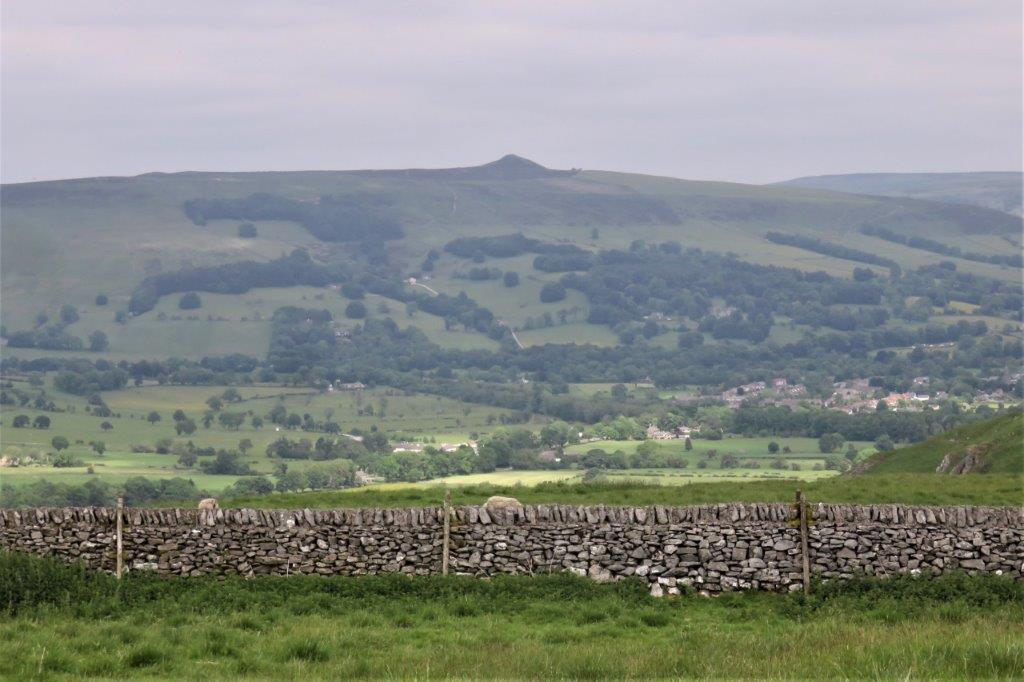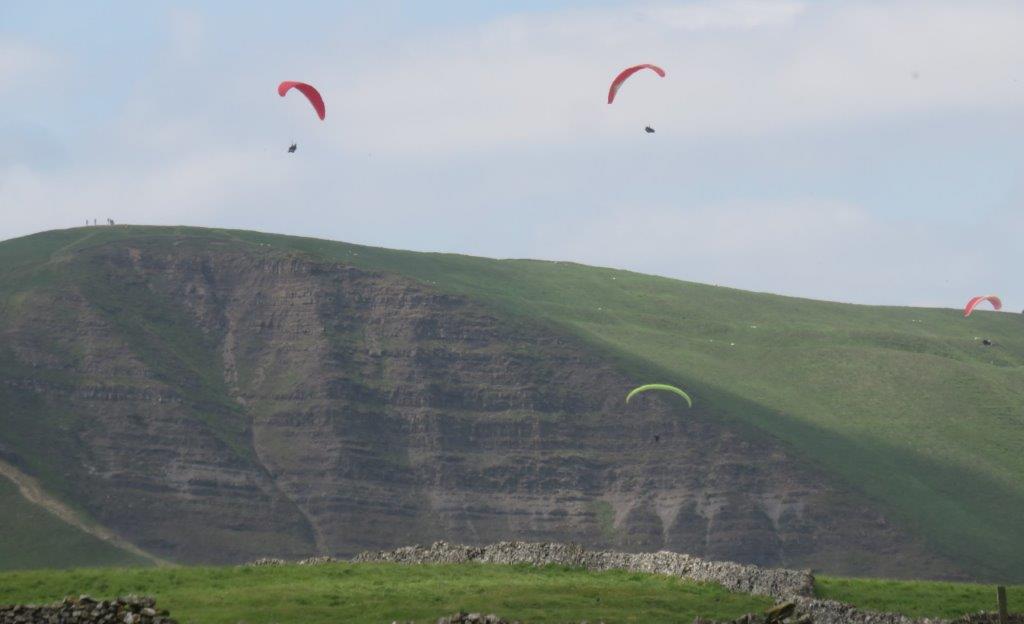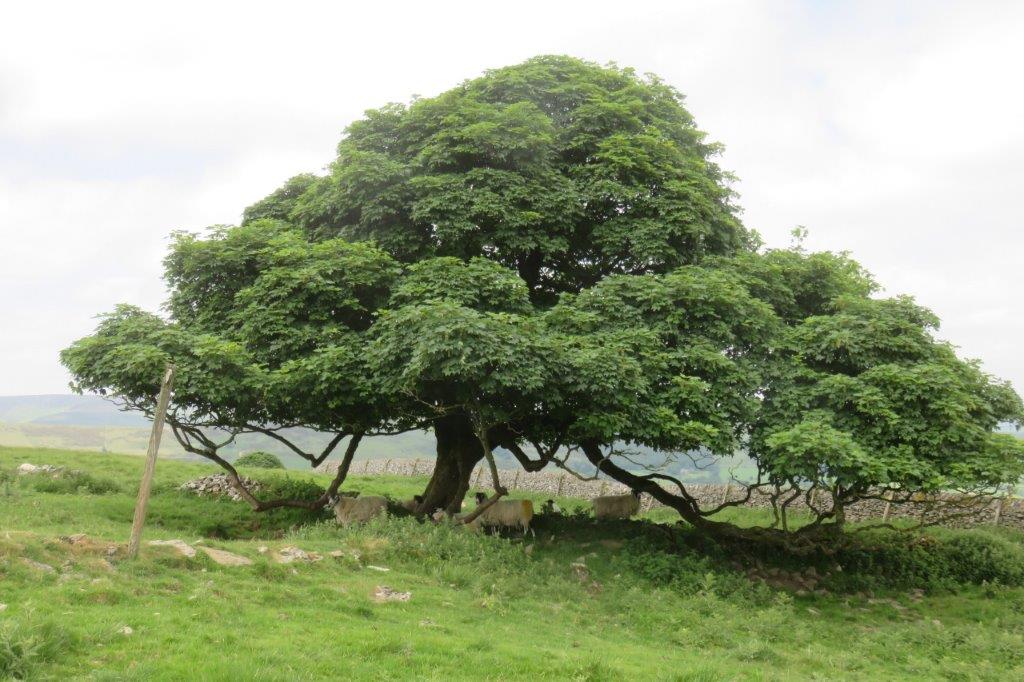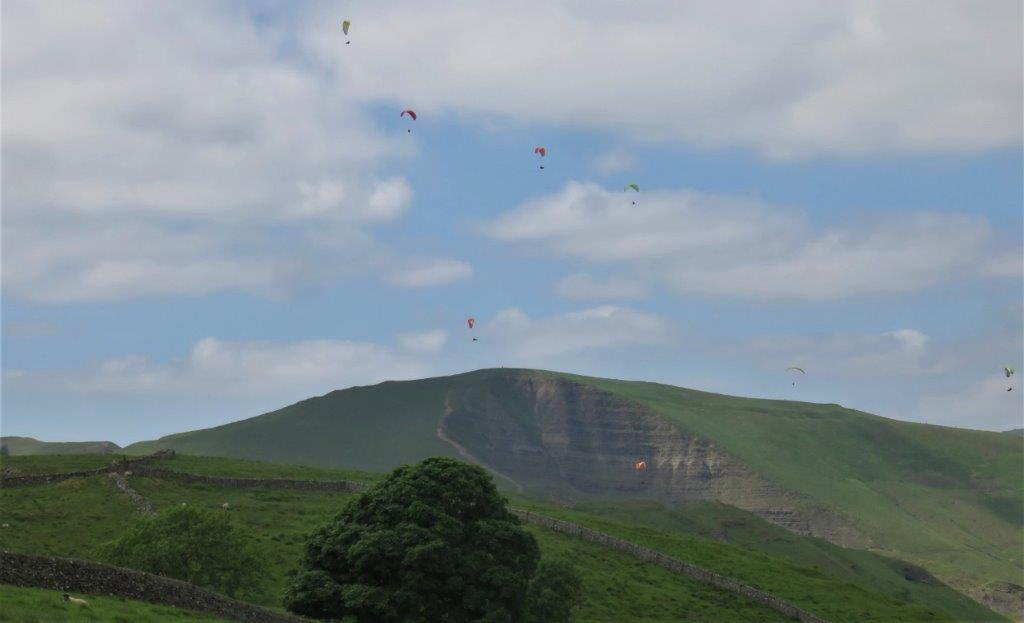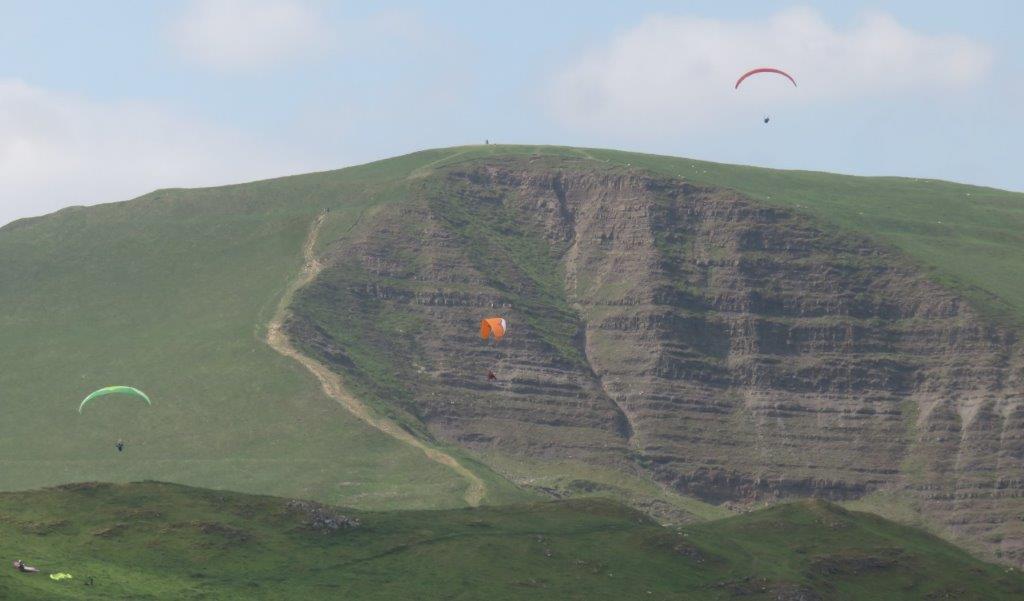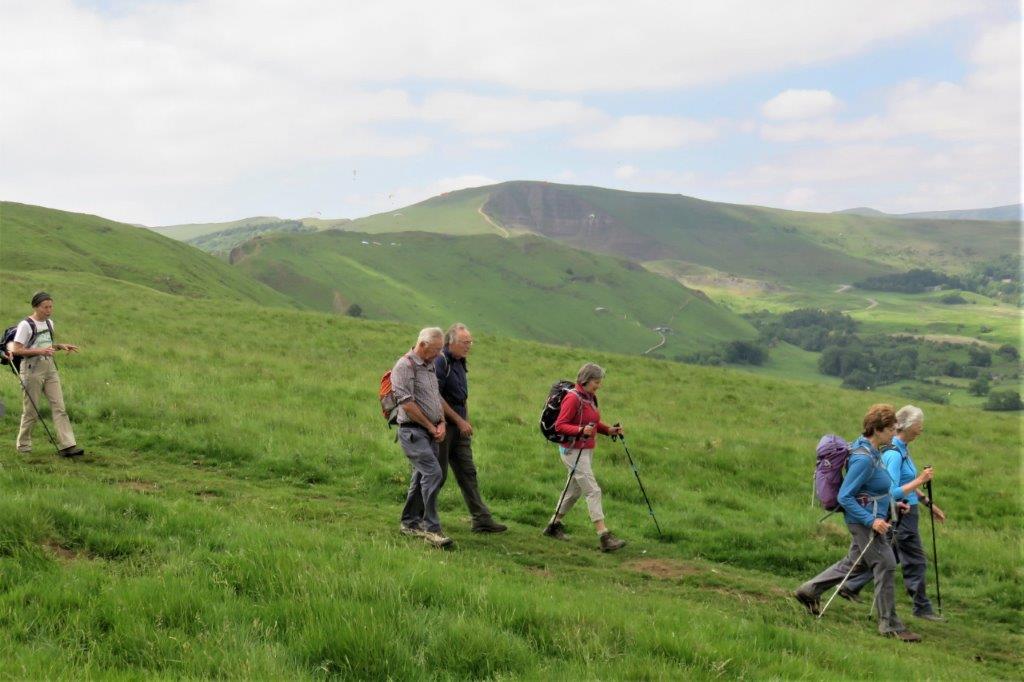 para-gliders launched from close to Winnats Head Farm / Treak Cliff?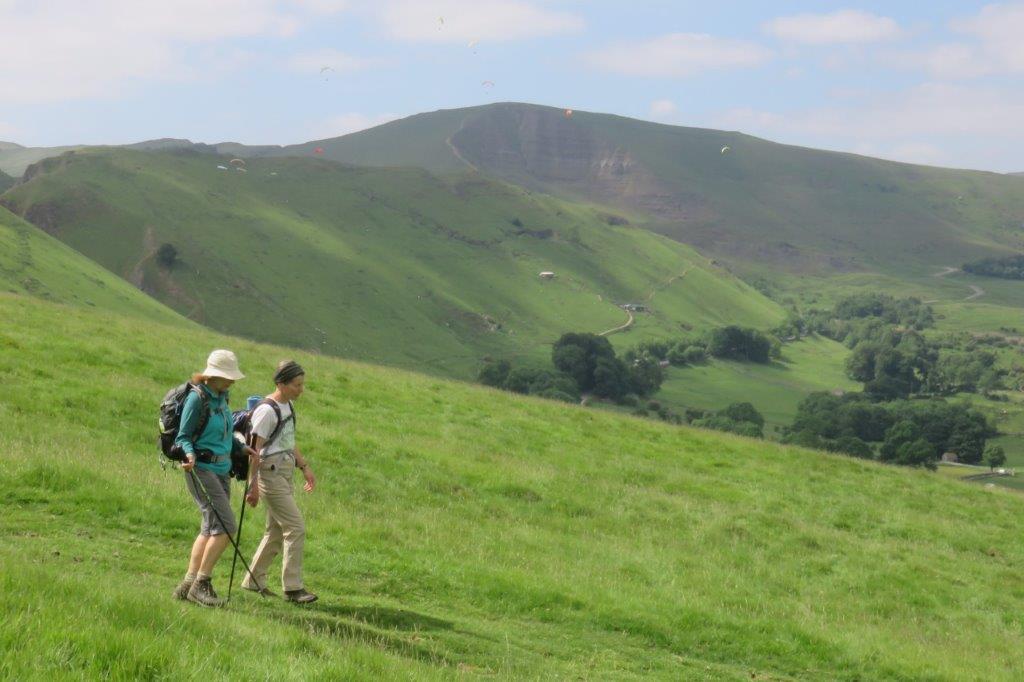 Winnats Pass to our left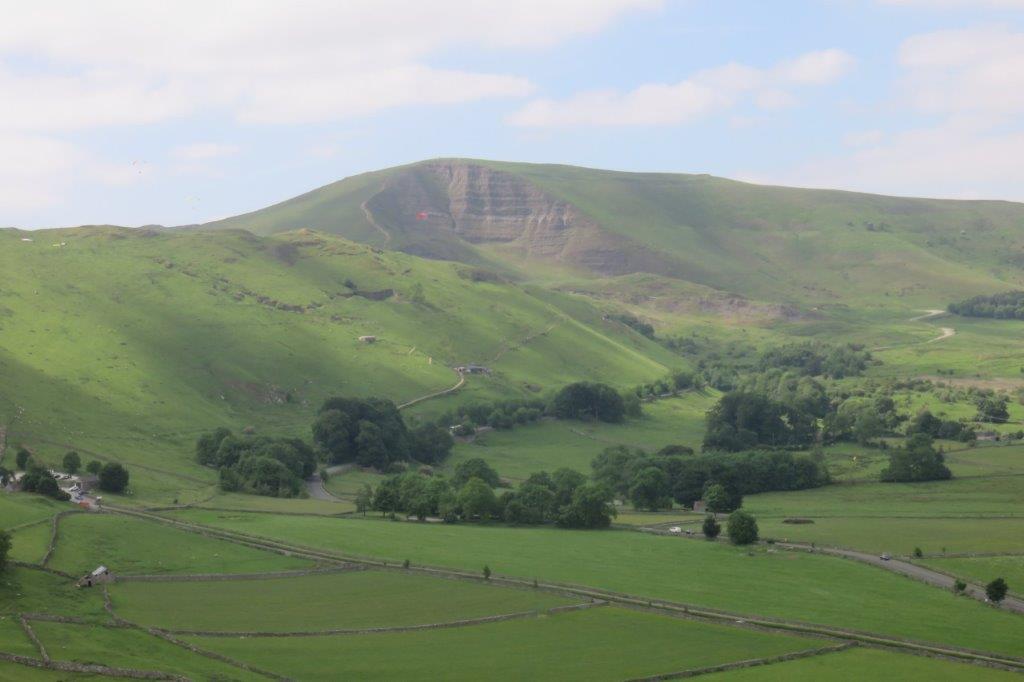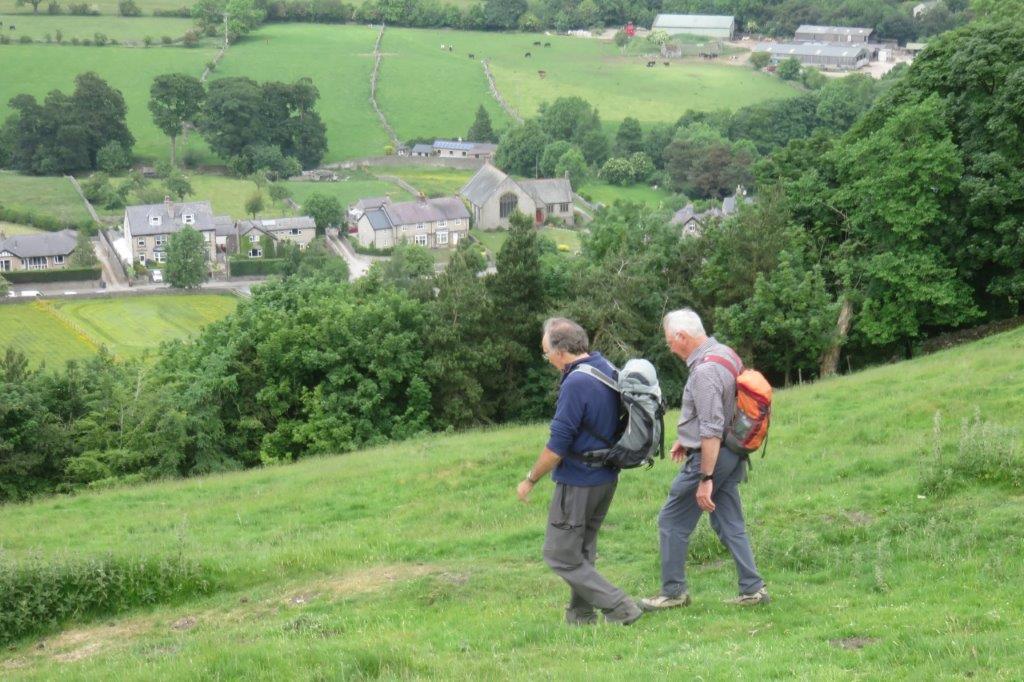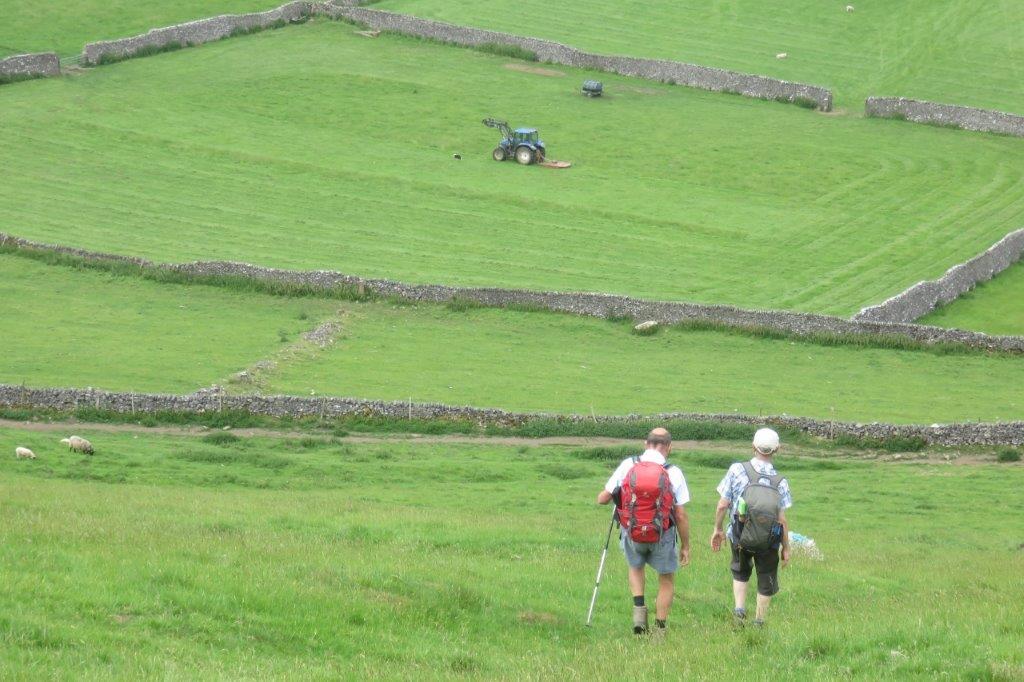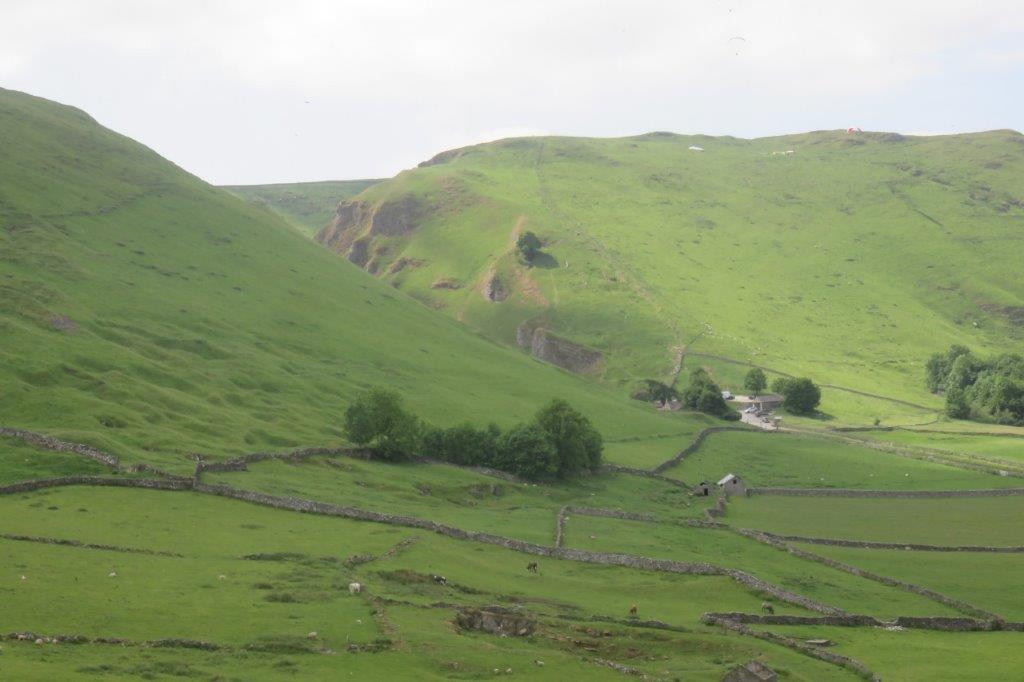 Winnats Pass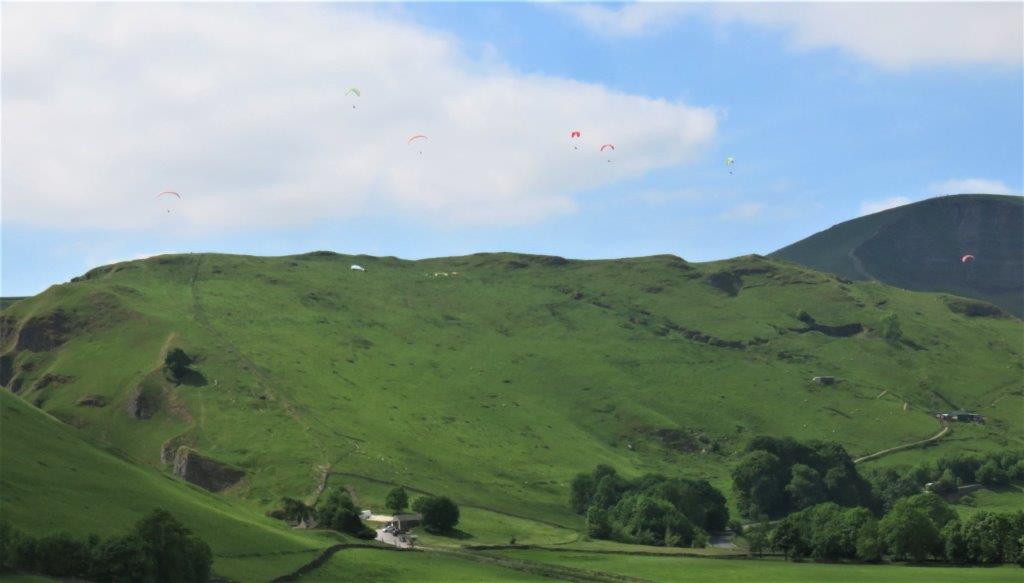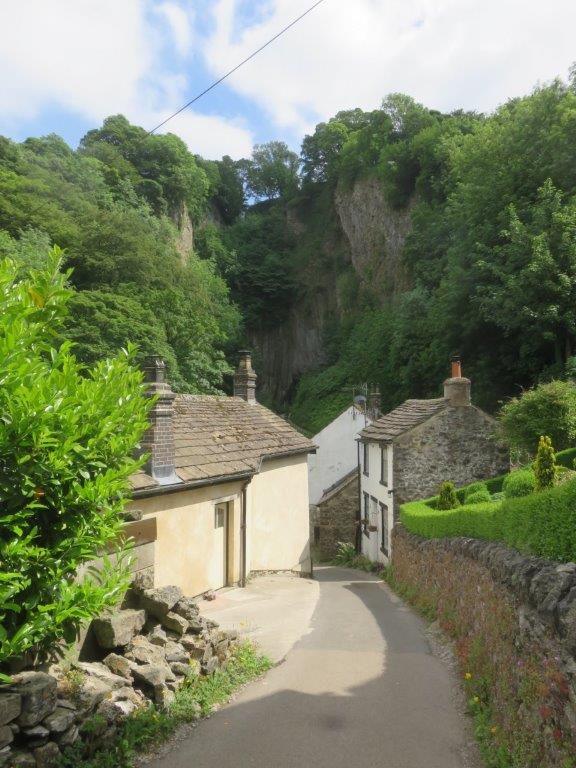 looking towards Peak Cavern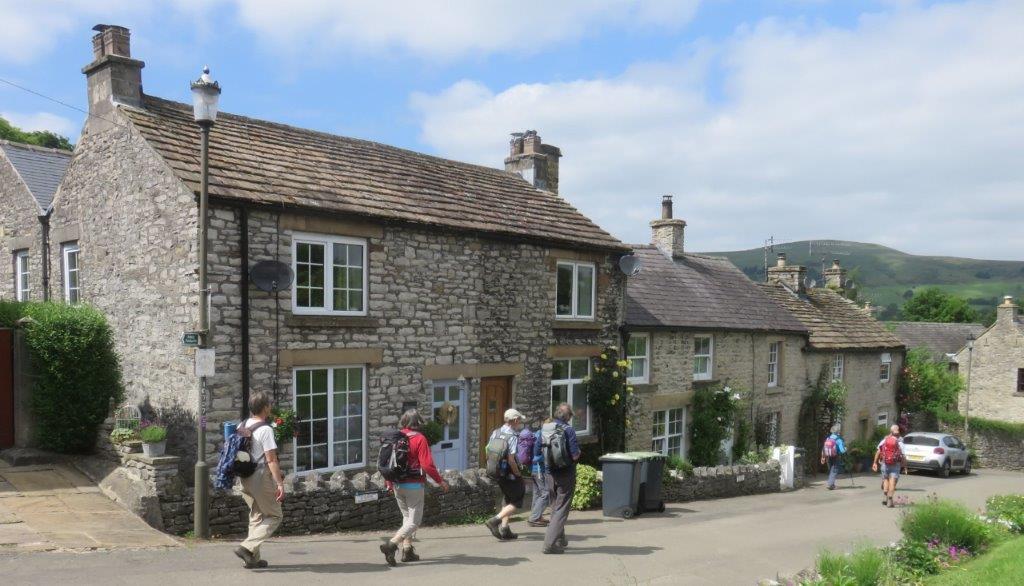 into Castleton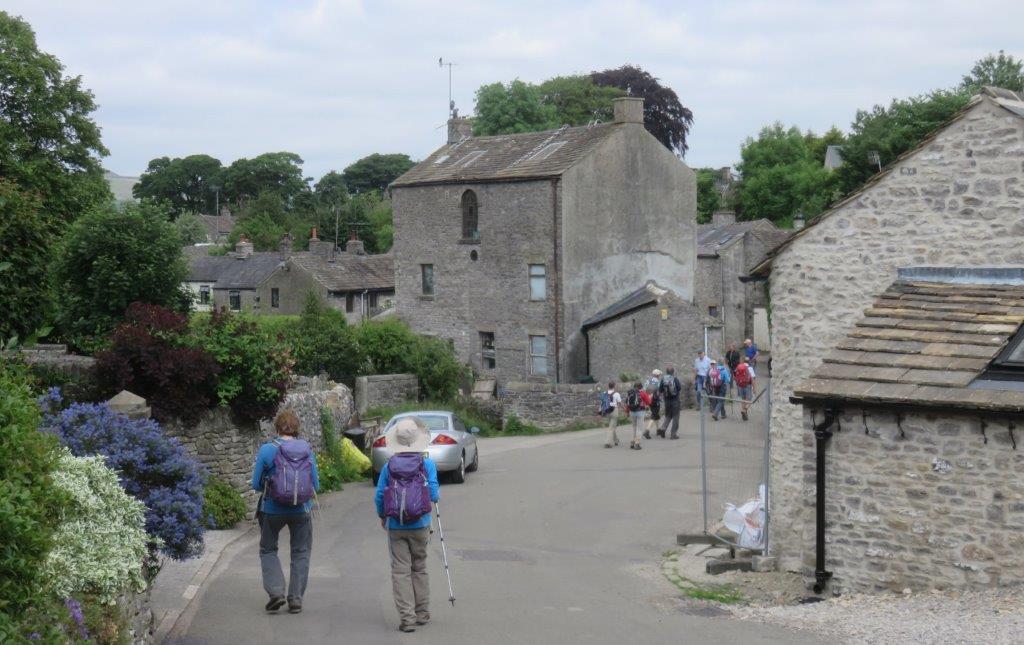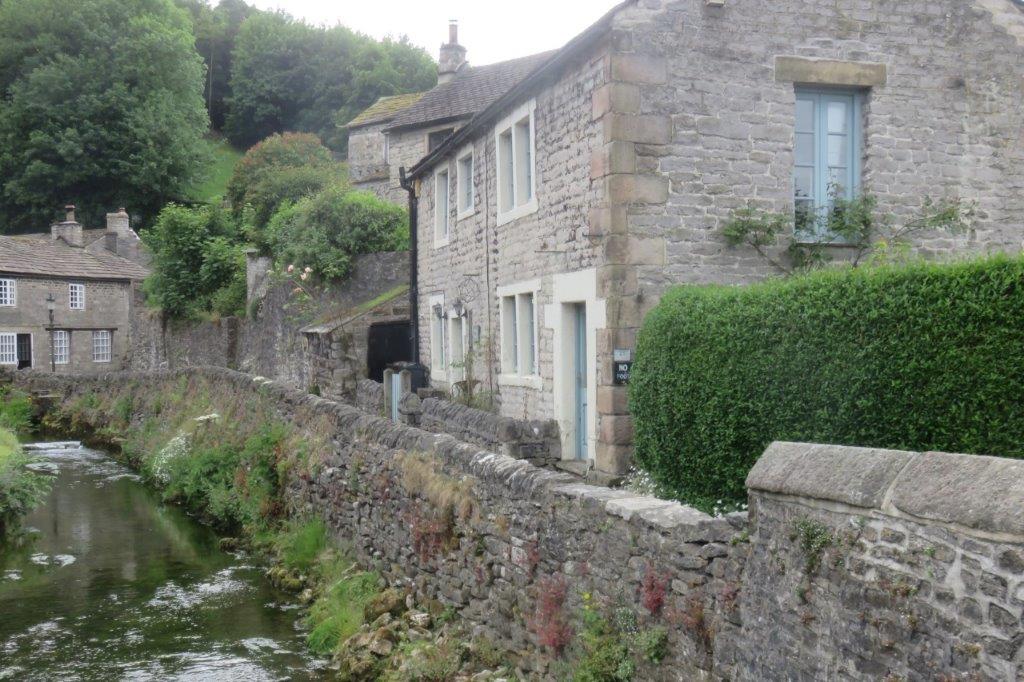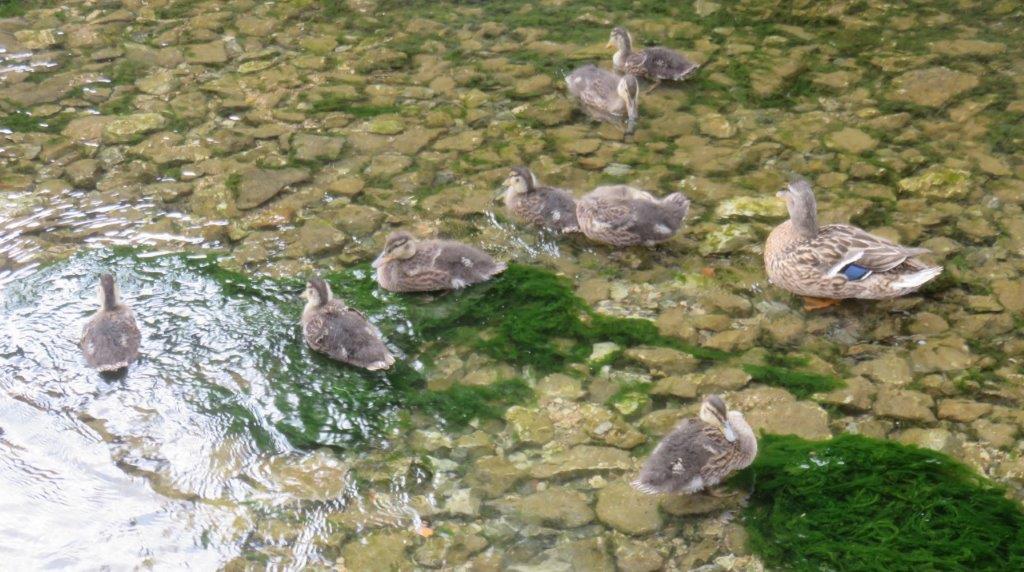 young ducklings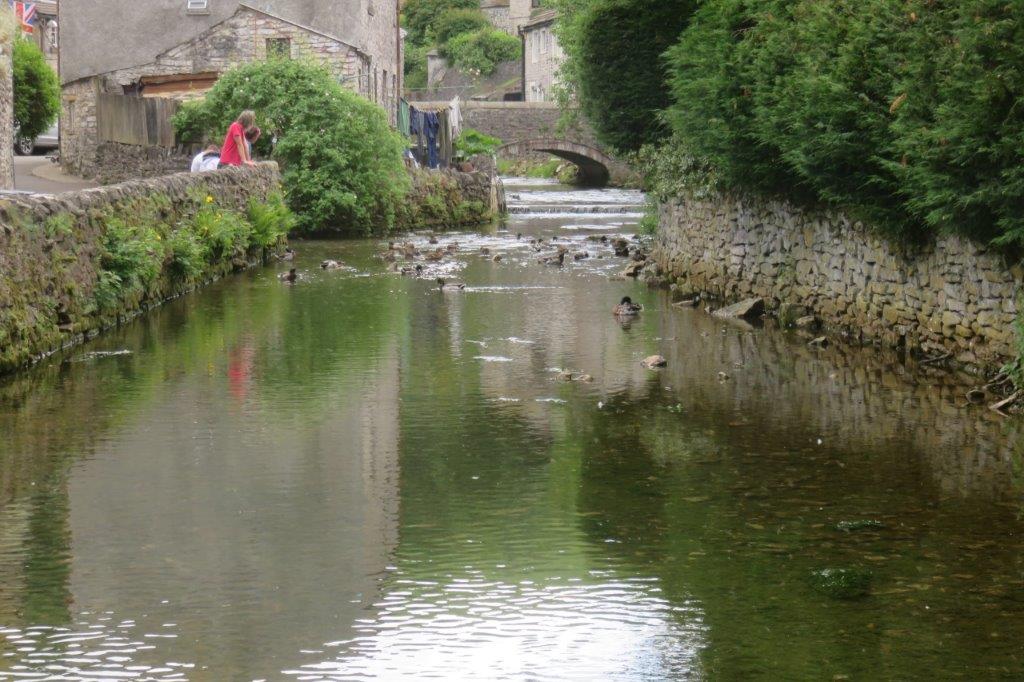 same ducklings higher up stream
homepage - Day Walks Index 2018 - contact me at