homepage - Day Walks Index 2018 - contact me at

2018.05.27 Hathersage (new P.C), ~S under railtrack at SK227814, ~SE on FP to Leadmill Bridge, ~200m S on A6001Rd, ~WSW on rd & FP to FB over Highlow Brook, ~SSE up past Hoghall to Rd, ~W past Tor Farm continuing ~WSW to Stoke Ford, ~SSW/SW thru Bretton Clough to ~SK205785, follow ~WSW on south side of Bretton Brook to ~SK190783, climb ~S up to Hucklow Edge, ~S down to Foolow (pond), ~WSW to Stanley House, ~SSE thru Somerset Hall Farm (Wardlow Mires), ~100m W on on A623 Rd, enter Cressbrook Dale and follow on bottom (as far as possible - some road) ~W / S to Cressbrook Mill cross River Wye at ~SK173728, Permissive Path ~S up to Monsal Trail, ~SE on Trail, just before rail viaduct (~SK182716) descend to & follow River Wye (~W/S) to cross A6 Rd at SK670707 and continue up to ~SK170702, ~ E / SE through Great Shacklow Wood, follow River Wye & cross A6 & River at ~ SK194696 into Ashford in Water, follow River Wye ~E / ESE into Bakewell - leader Andrew Irwin - Sunday (walk about 17miles)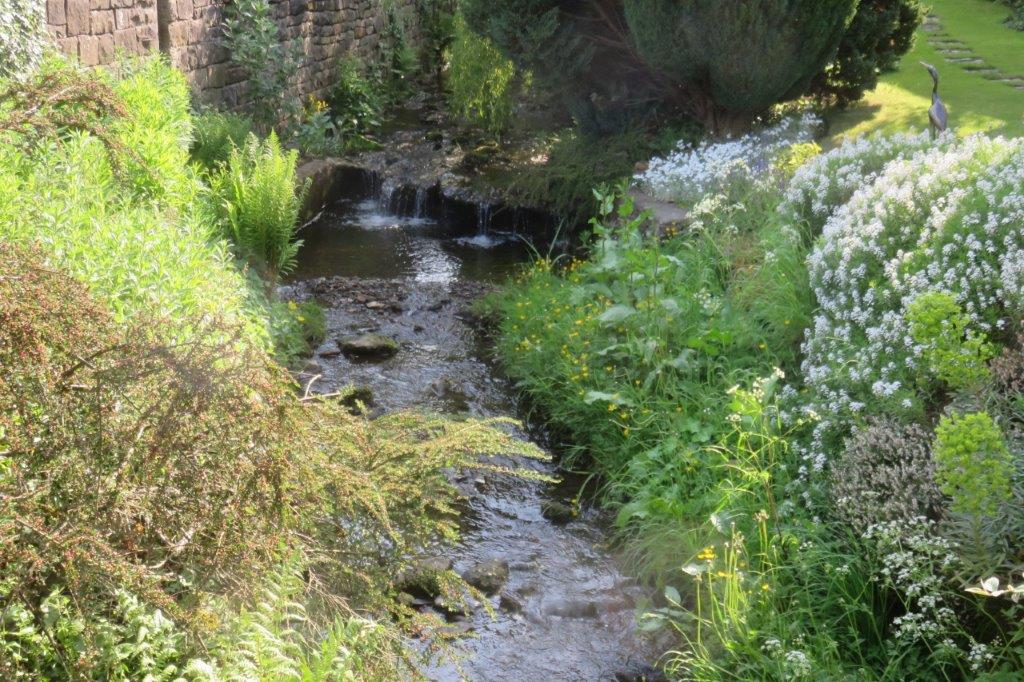 pretty brook next to the main road in Hathersage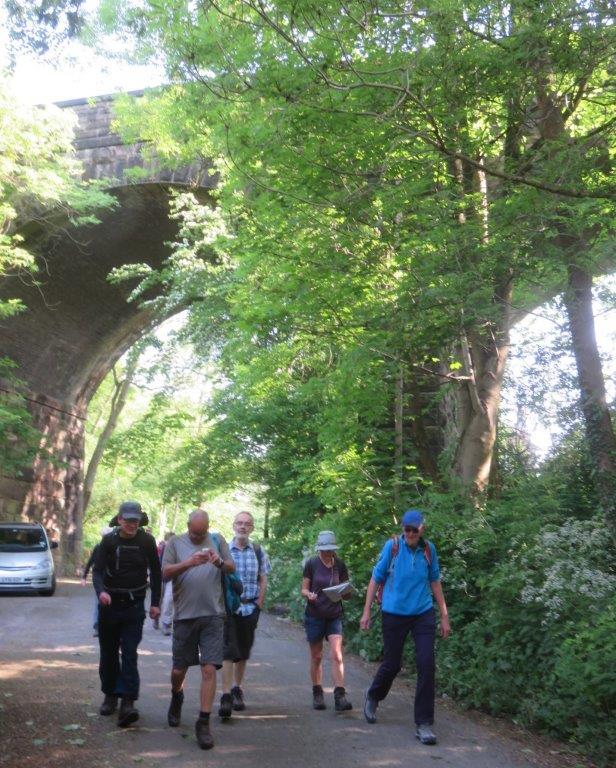 rail viaduct - on the the west side of Little John PH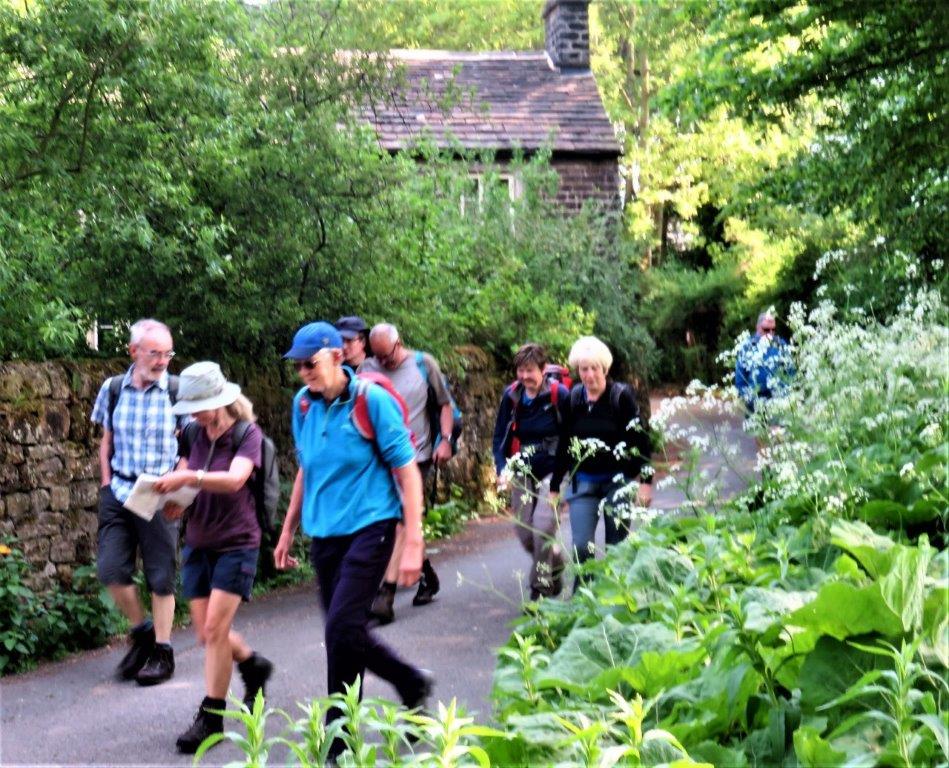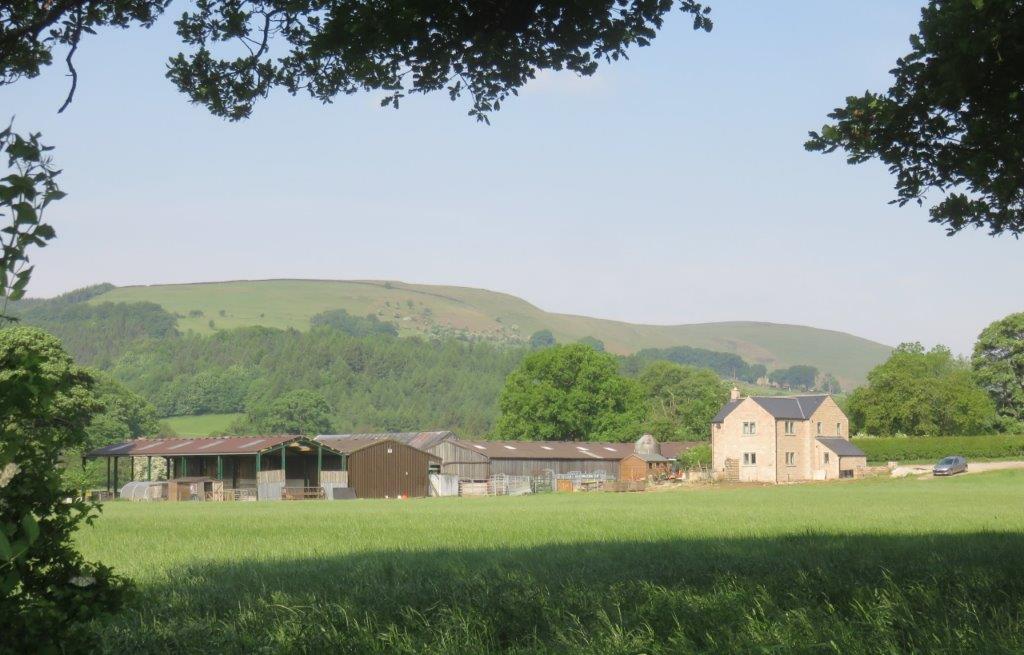 looking towards Offerton Edge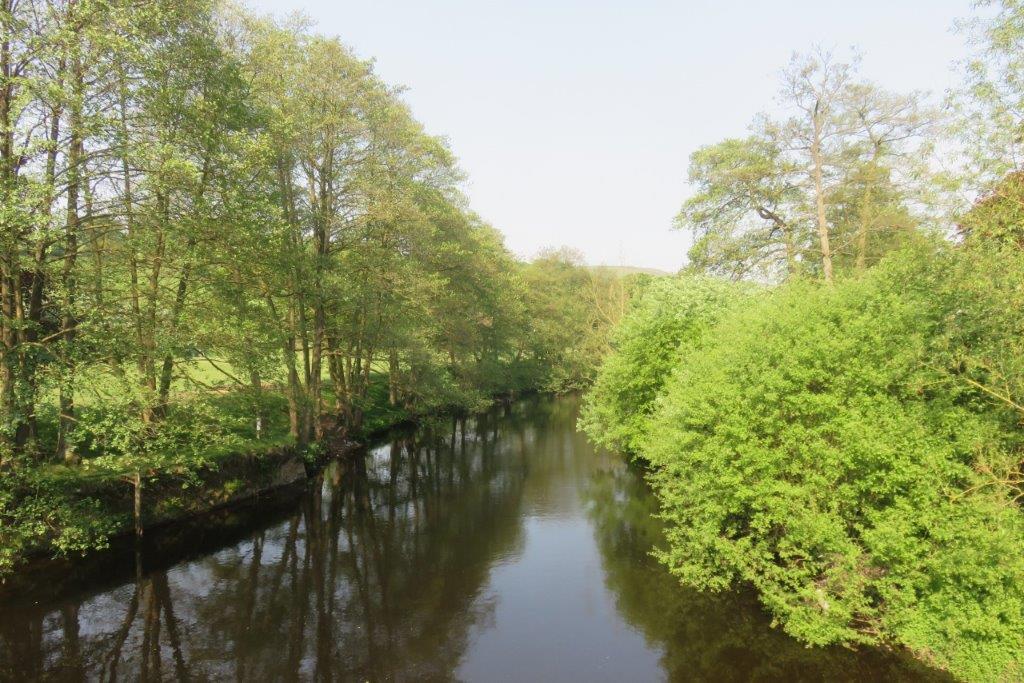 River Derwent upstream of Leadmill Bridge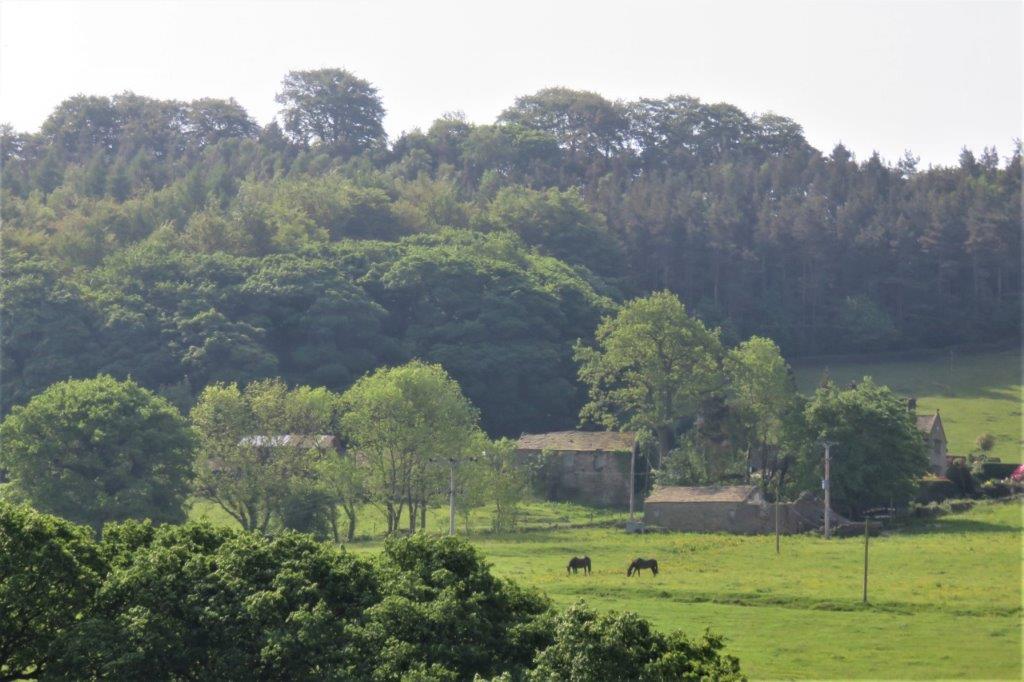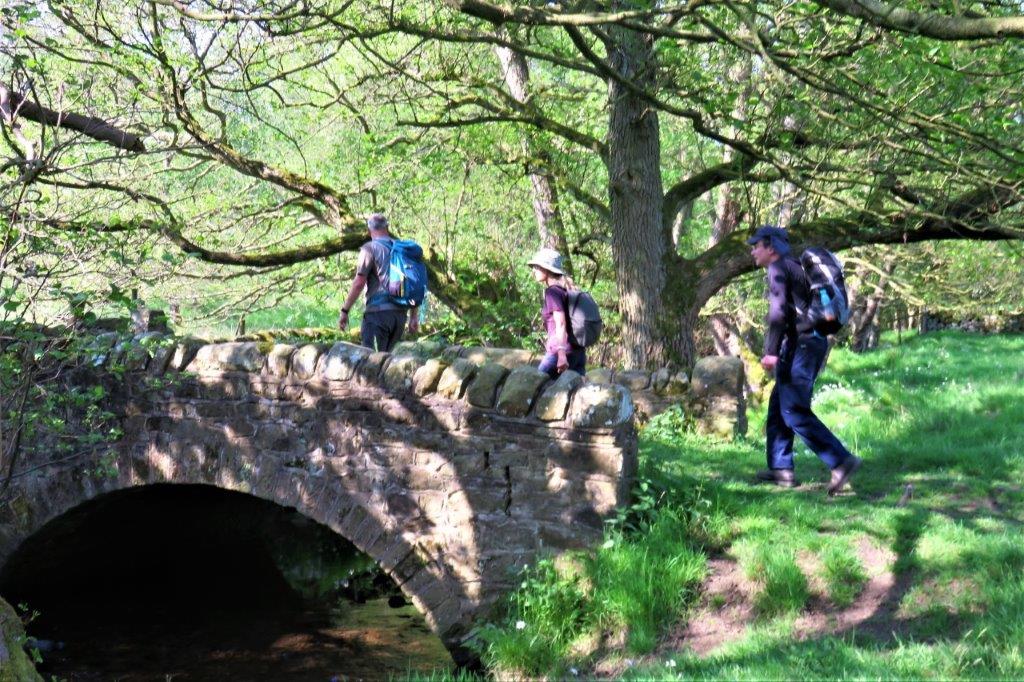 footbridge over Highlow Brook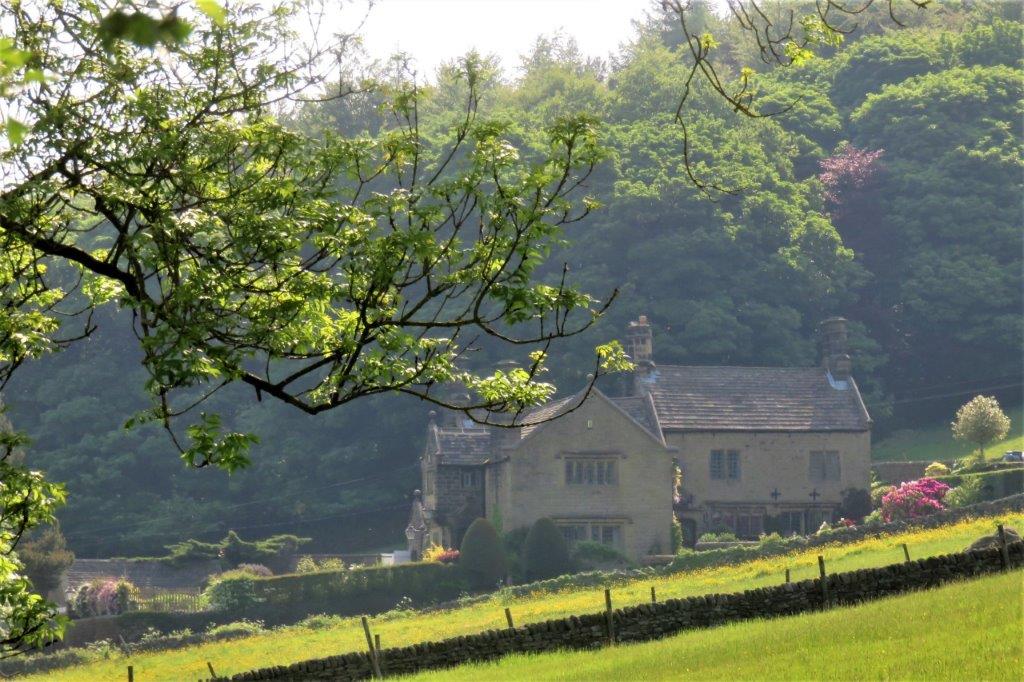 zoomed into Hazelford Hall (just off our route)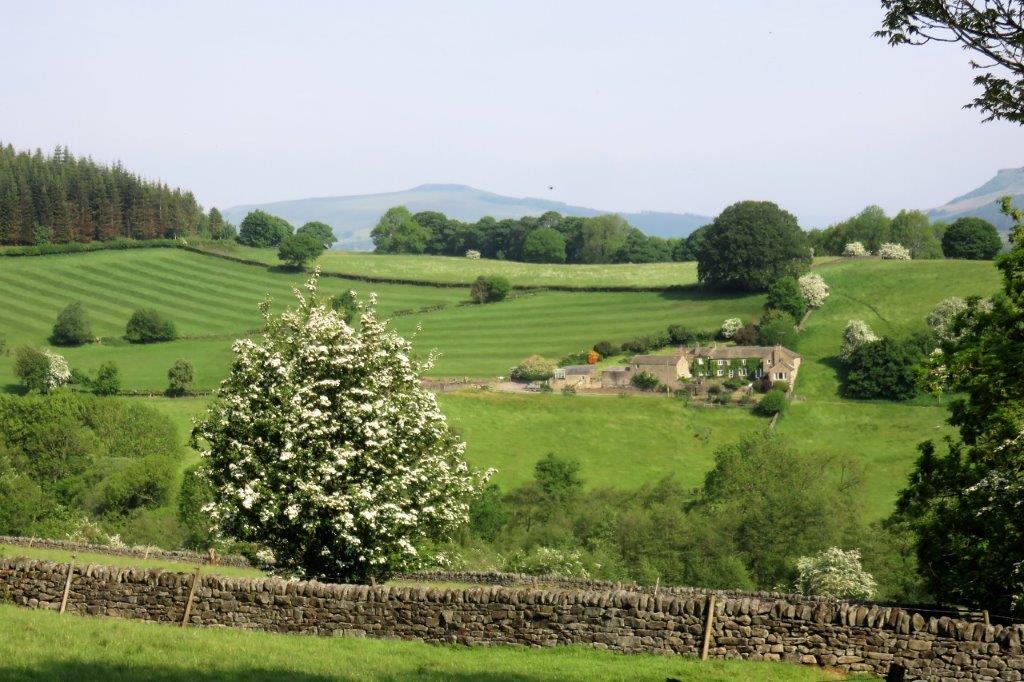 Win Hill in the distance just left of centre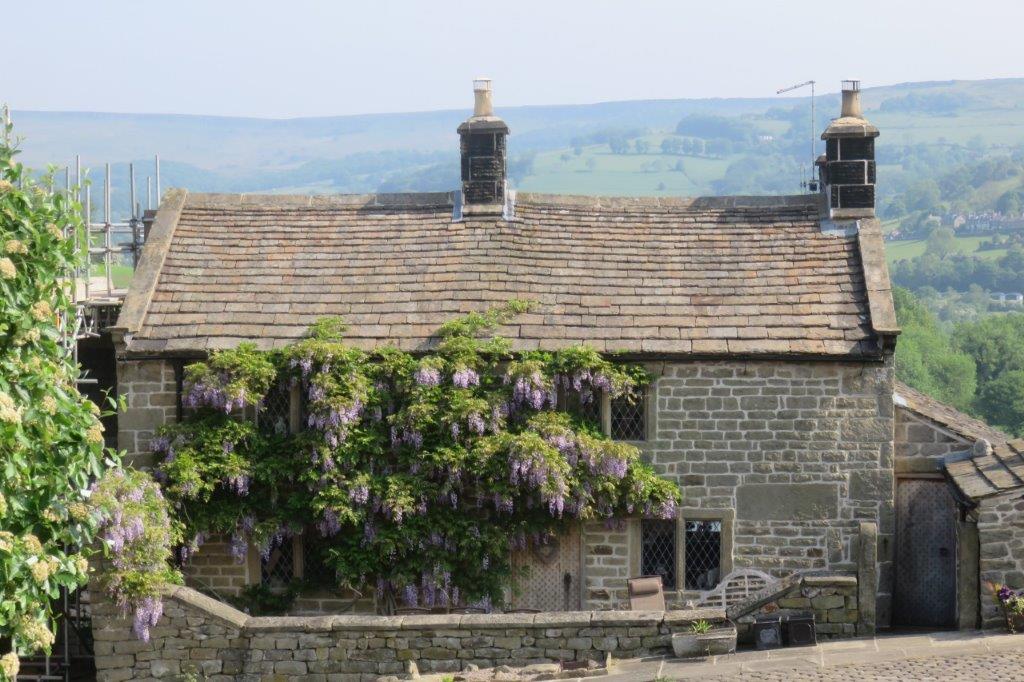 part of Tor Farm?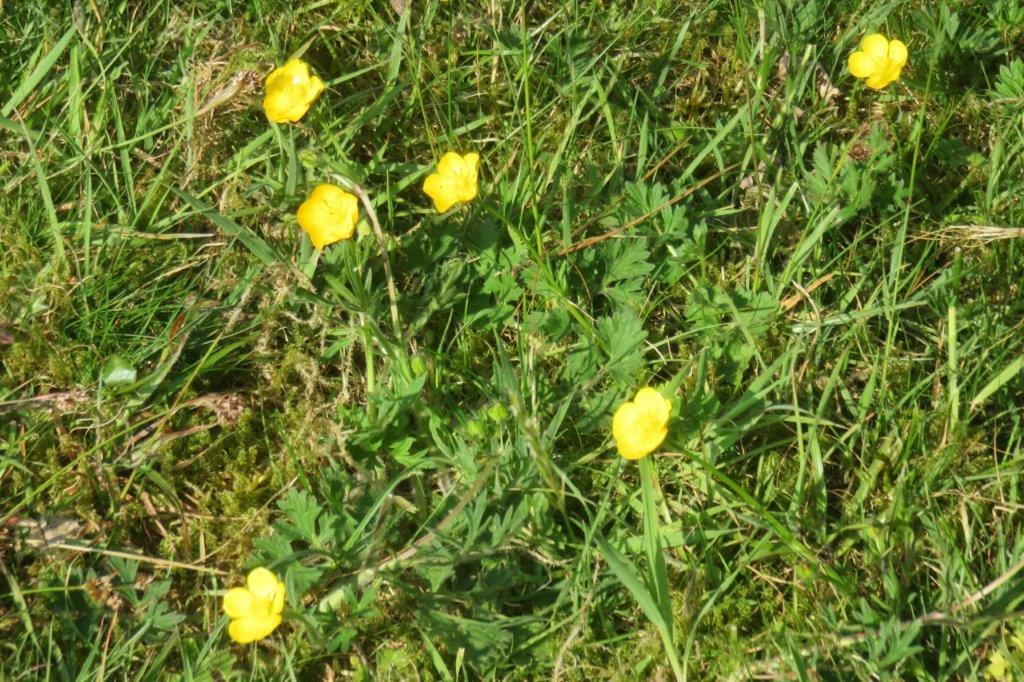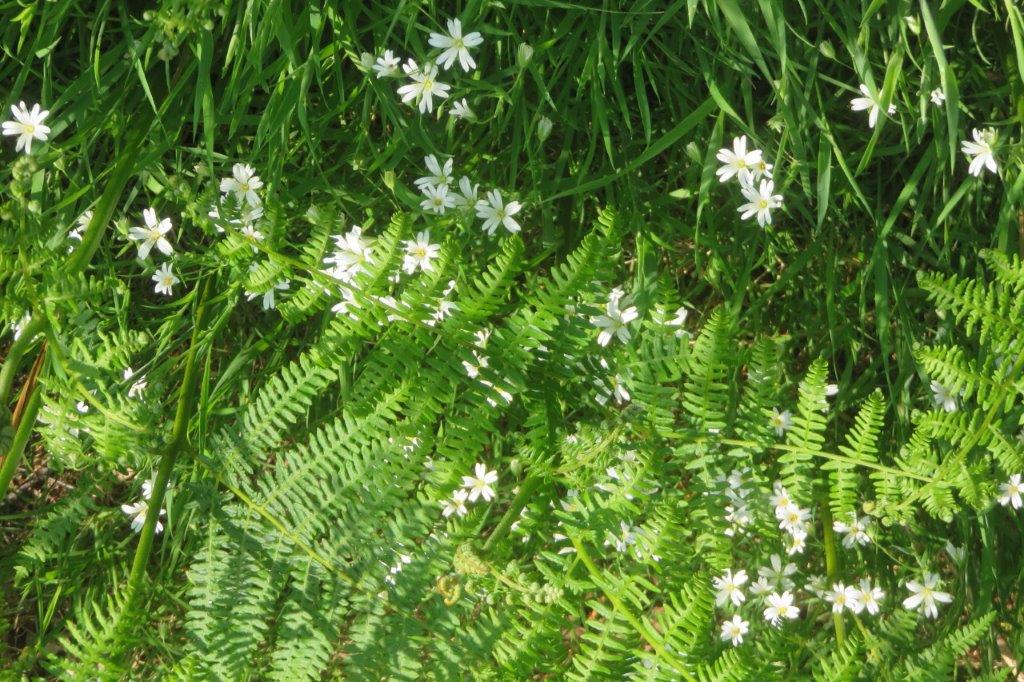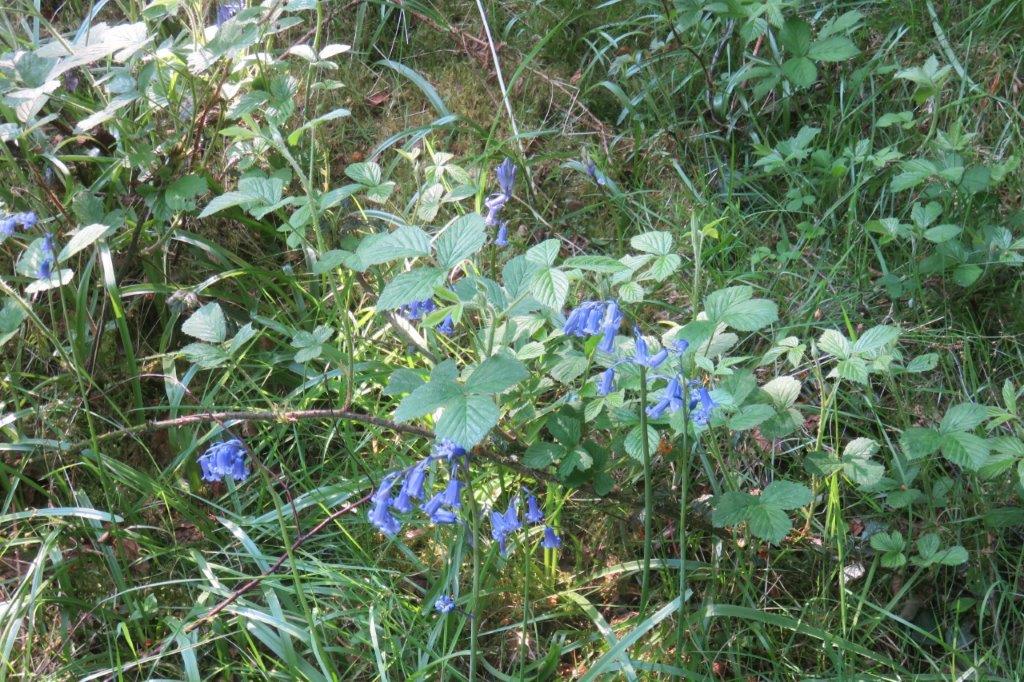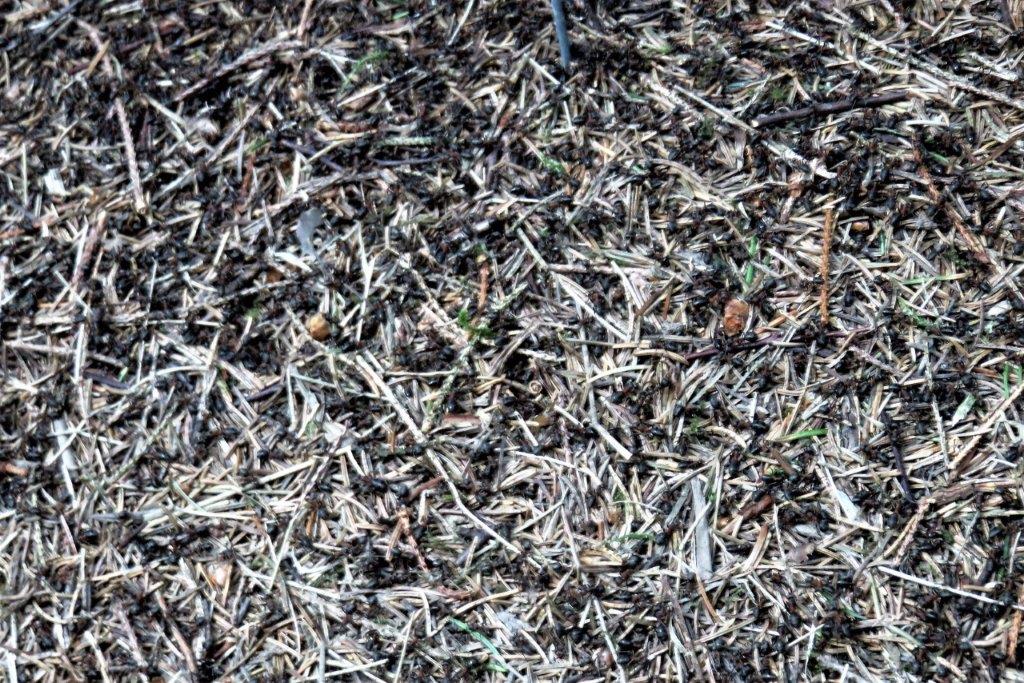 antheap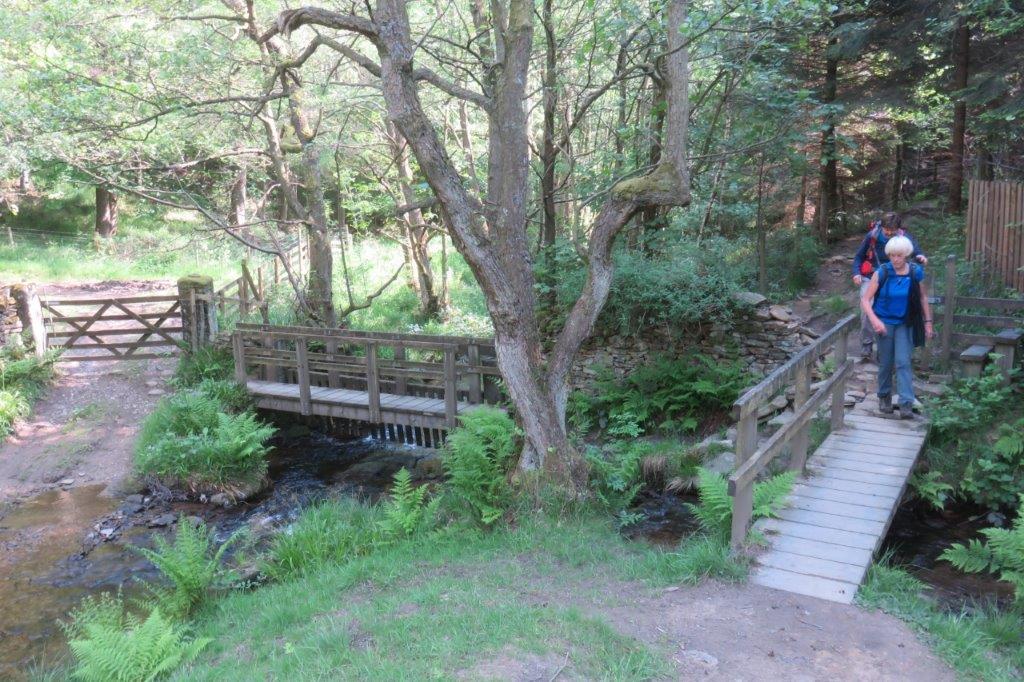 emerging from Highlow Wood?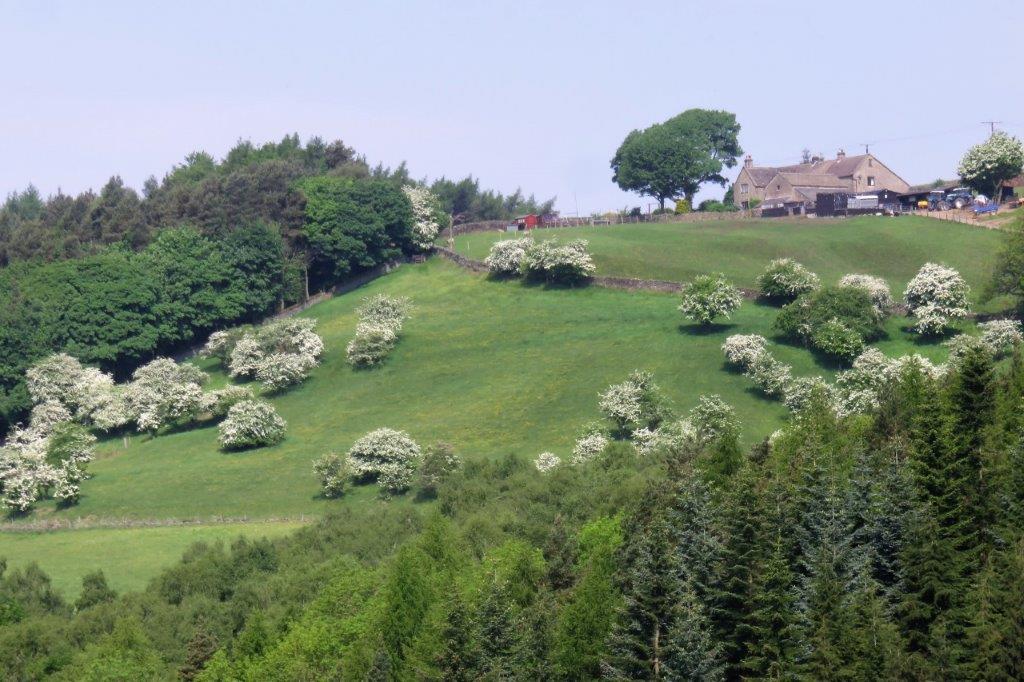 Oaks Farm?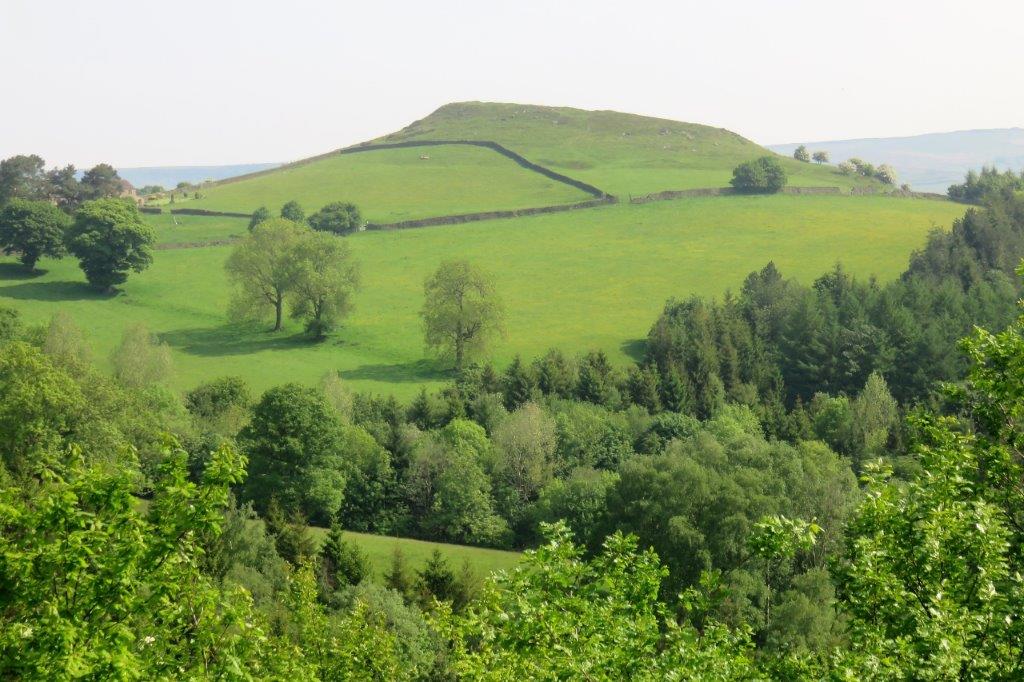 High Low?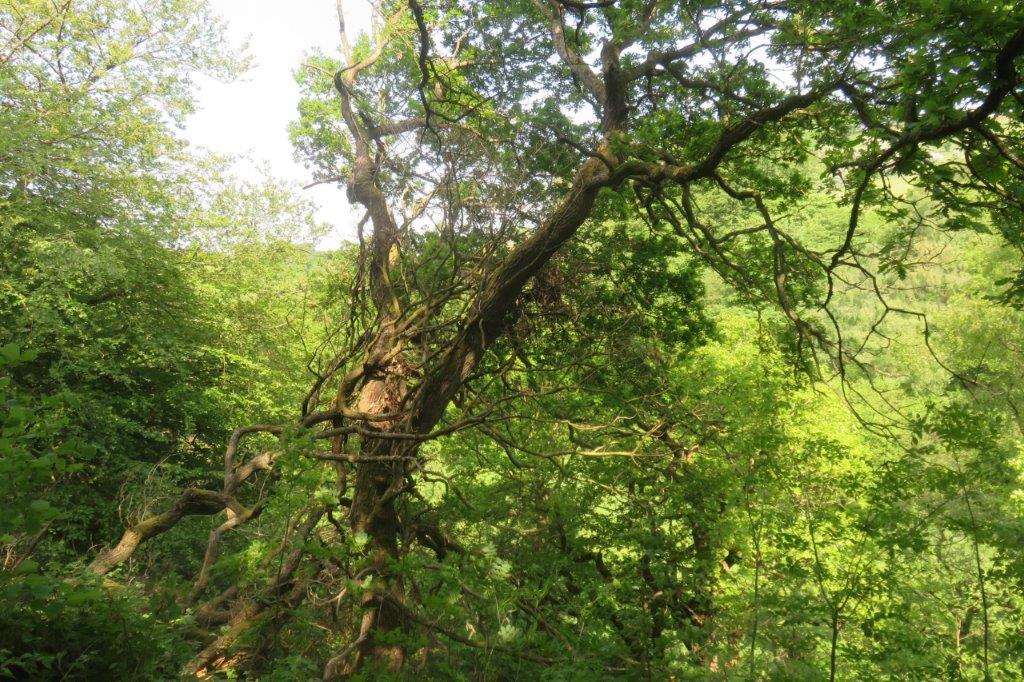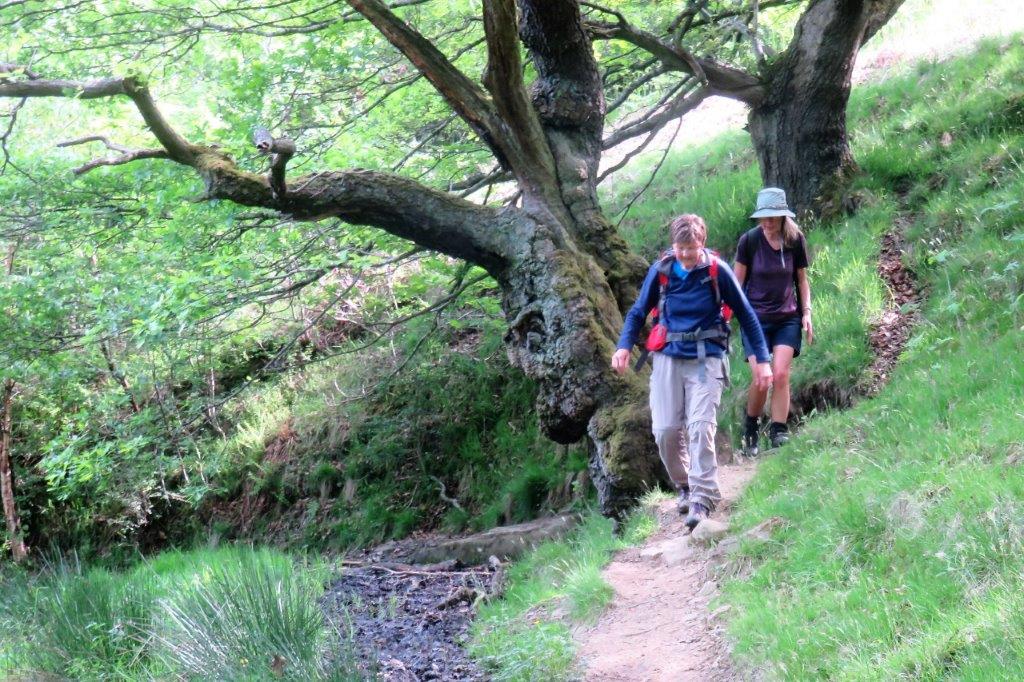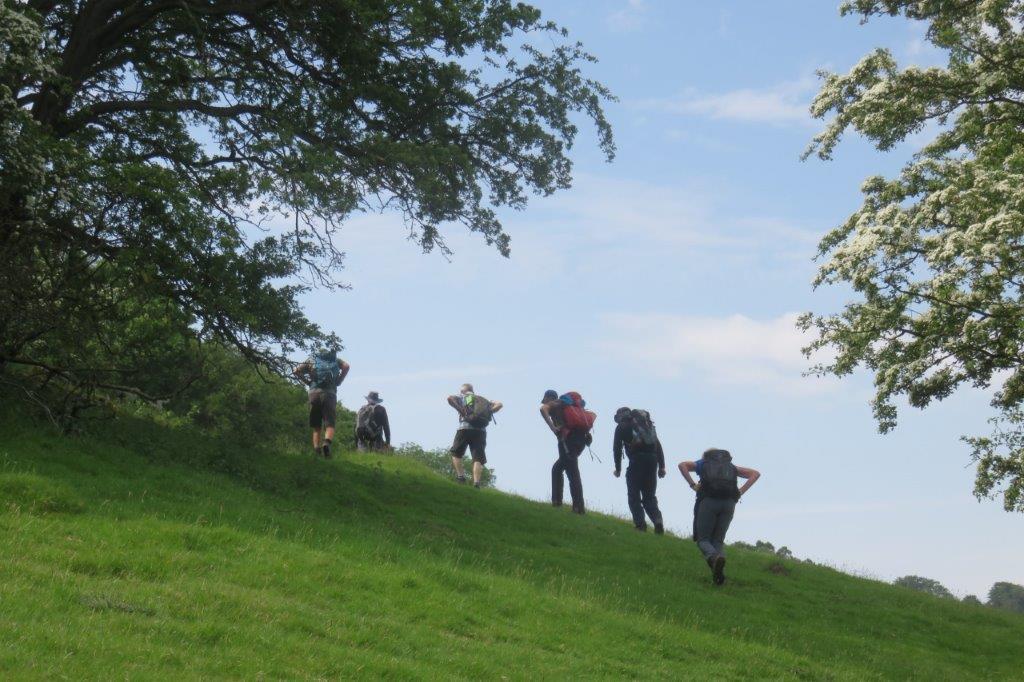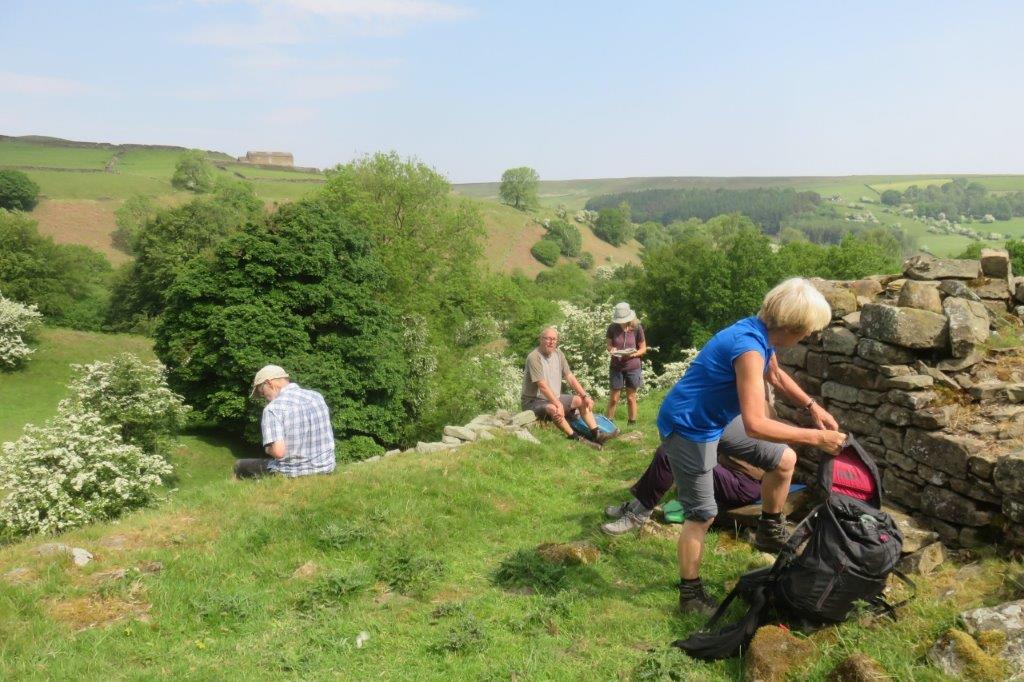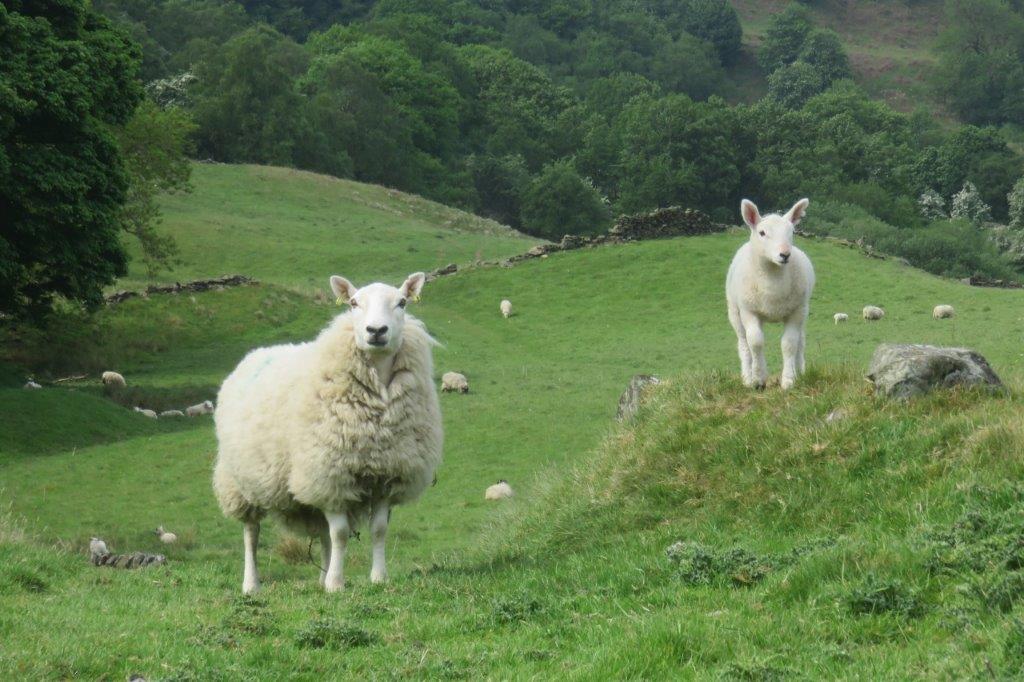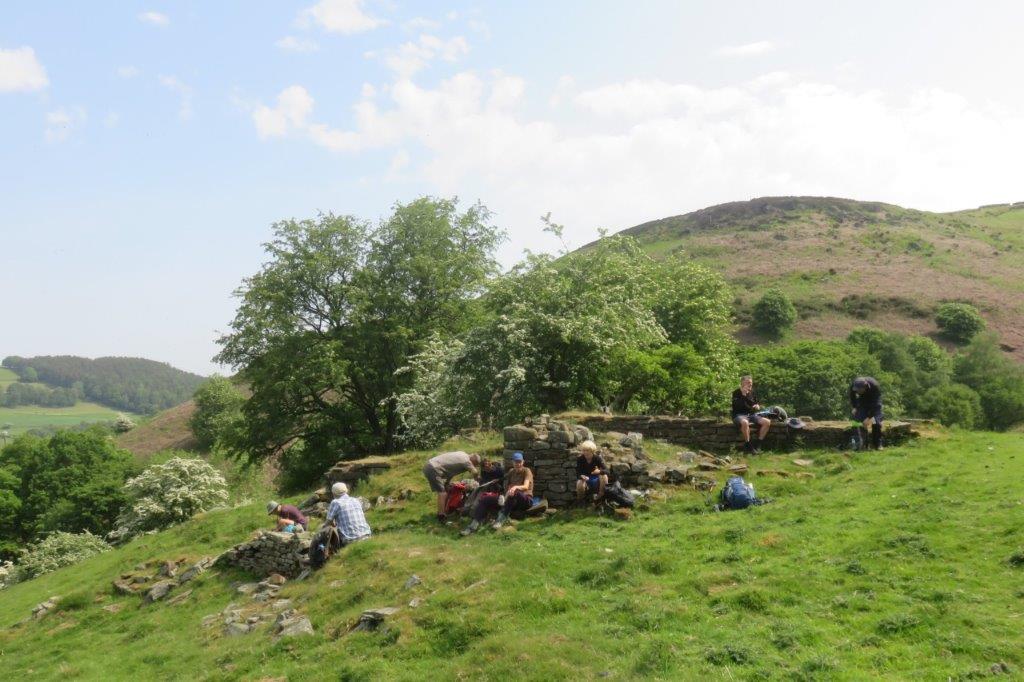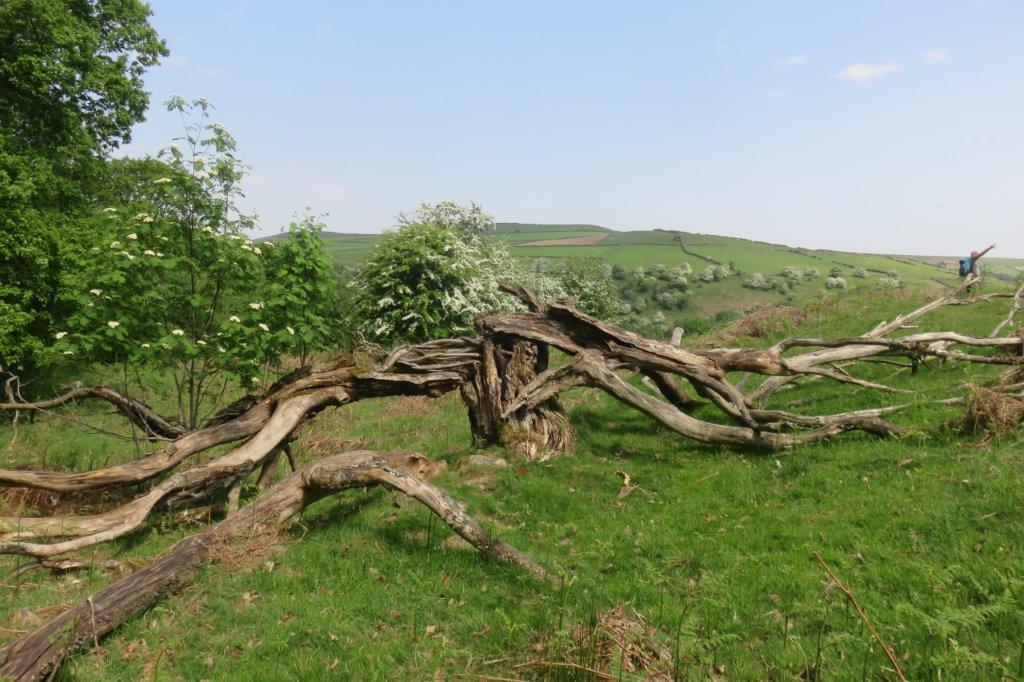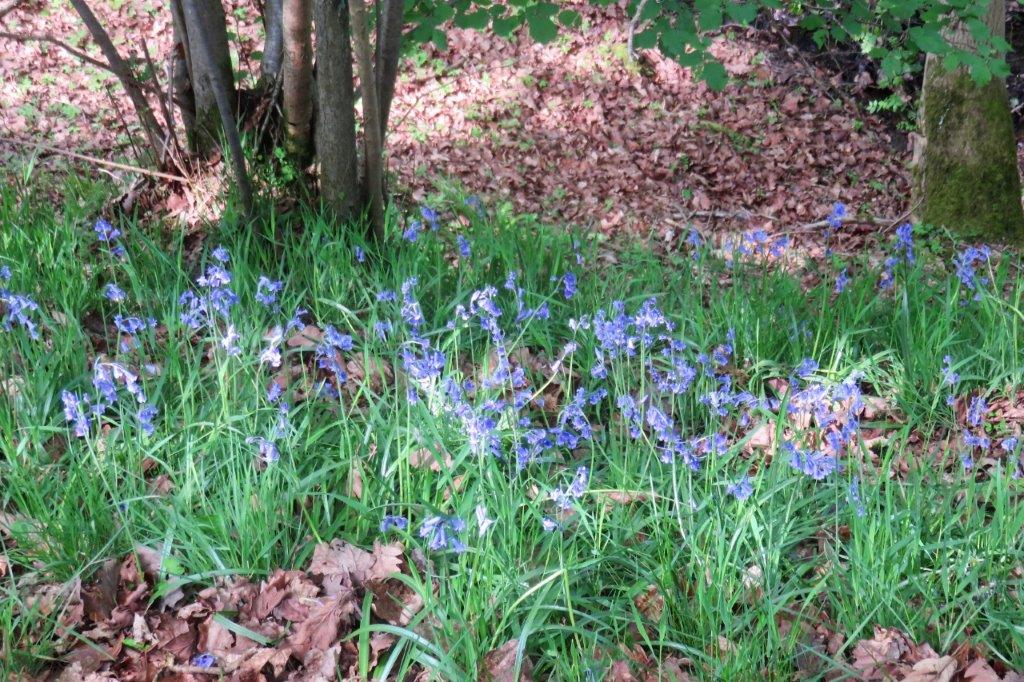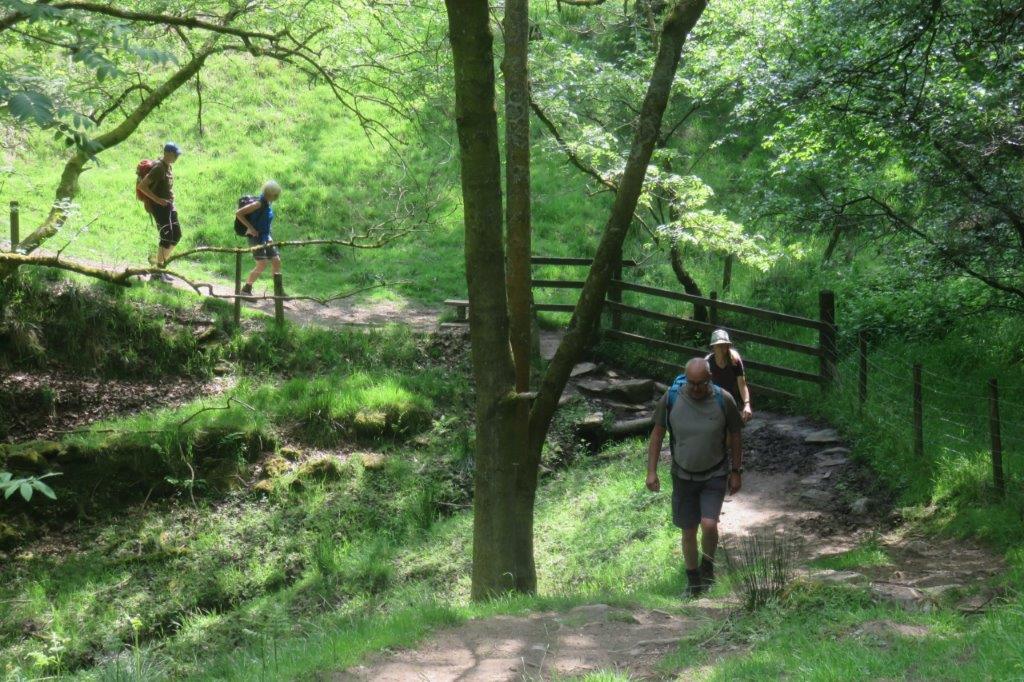 'U' turn on Bretton Clough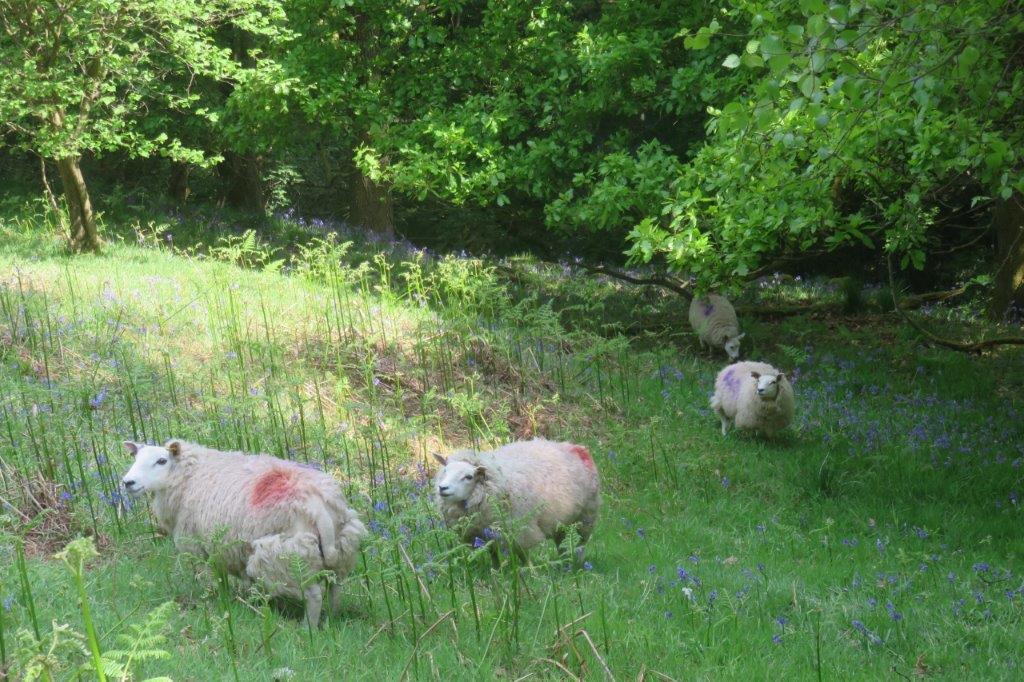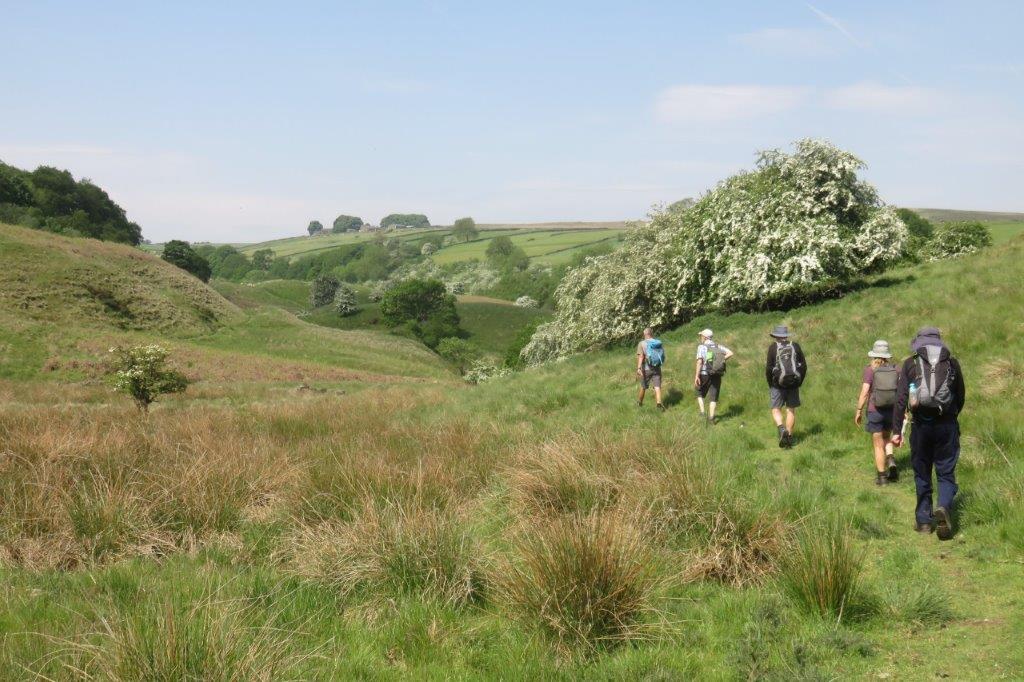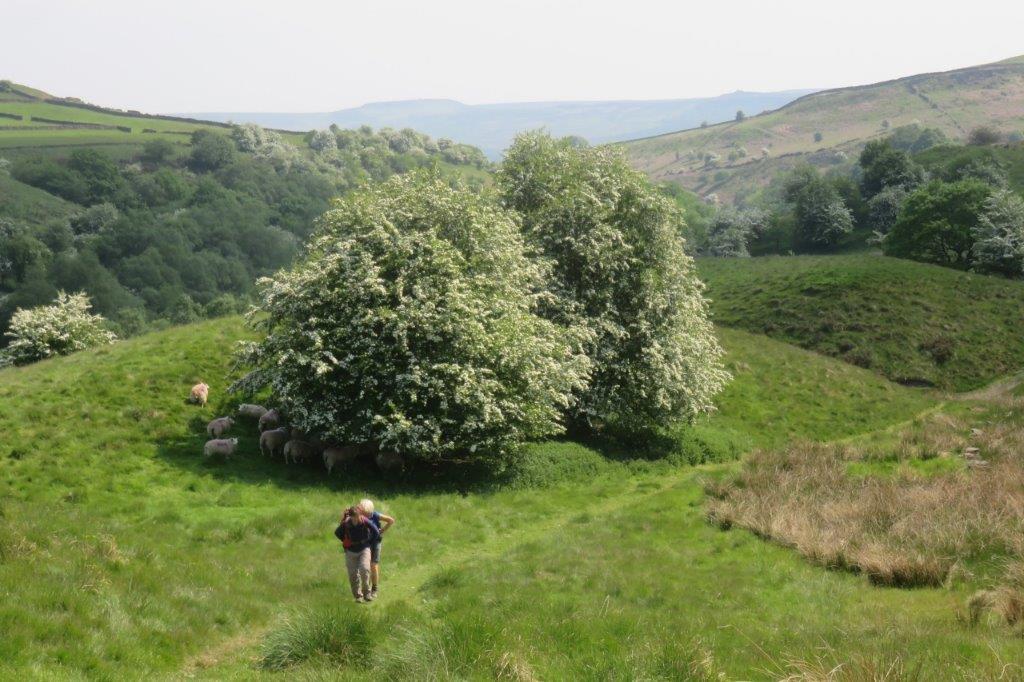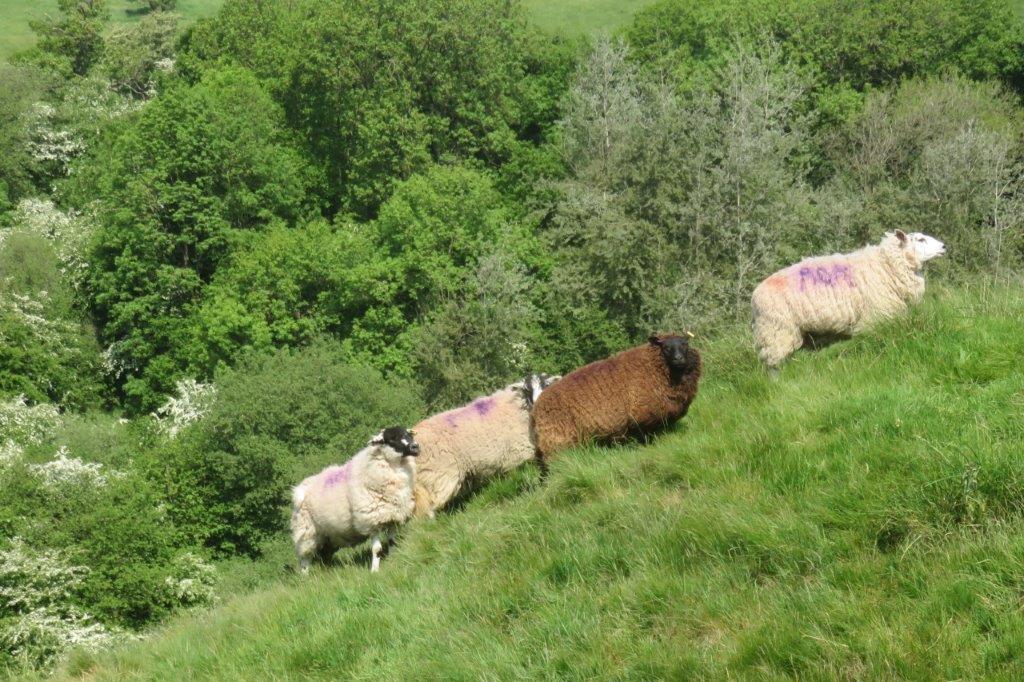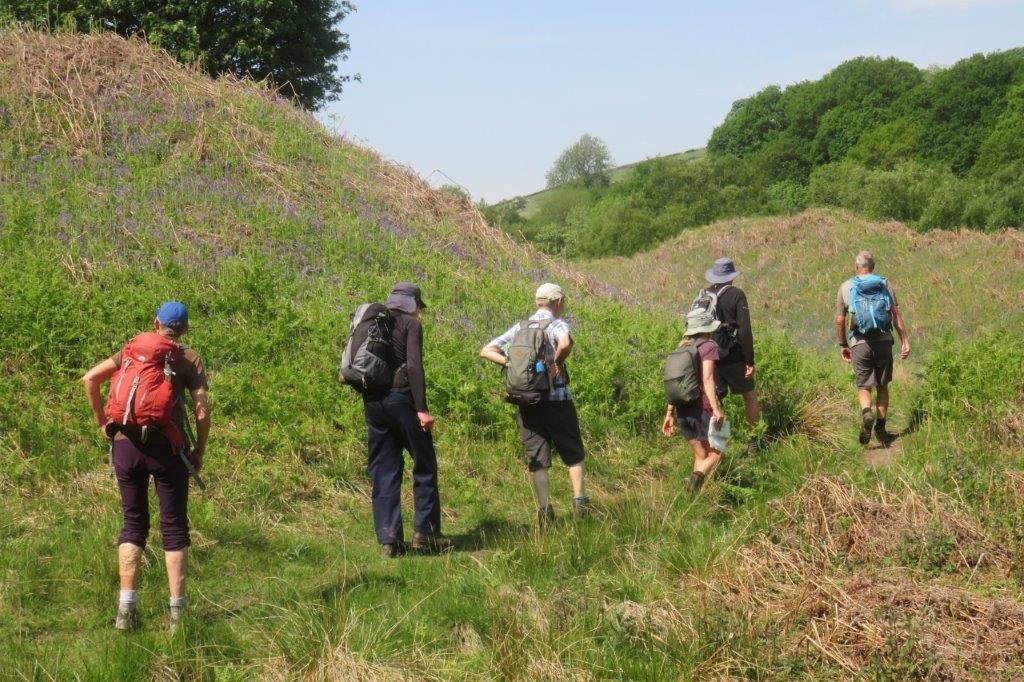 following above Bretton Brook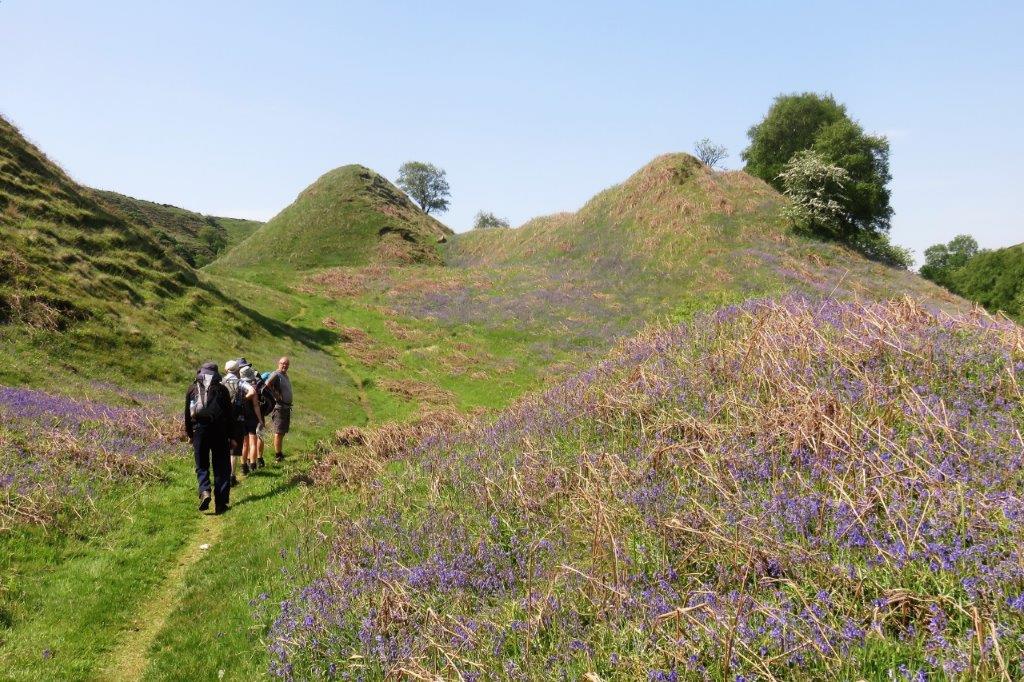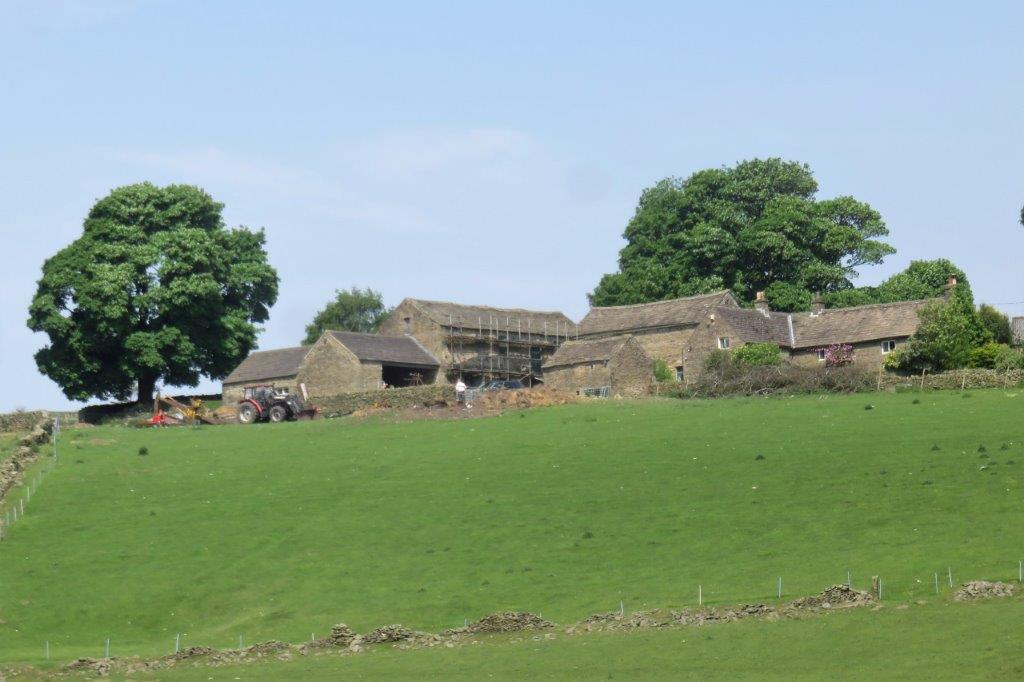 zoomed into Abney Grange / Grange Farm?
looking westward down Bretton Brook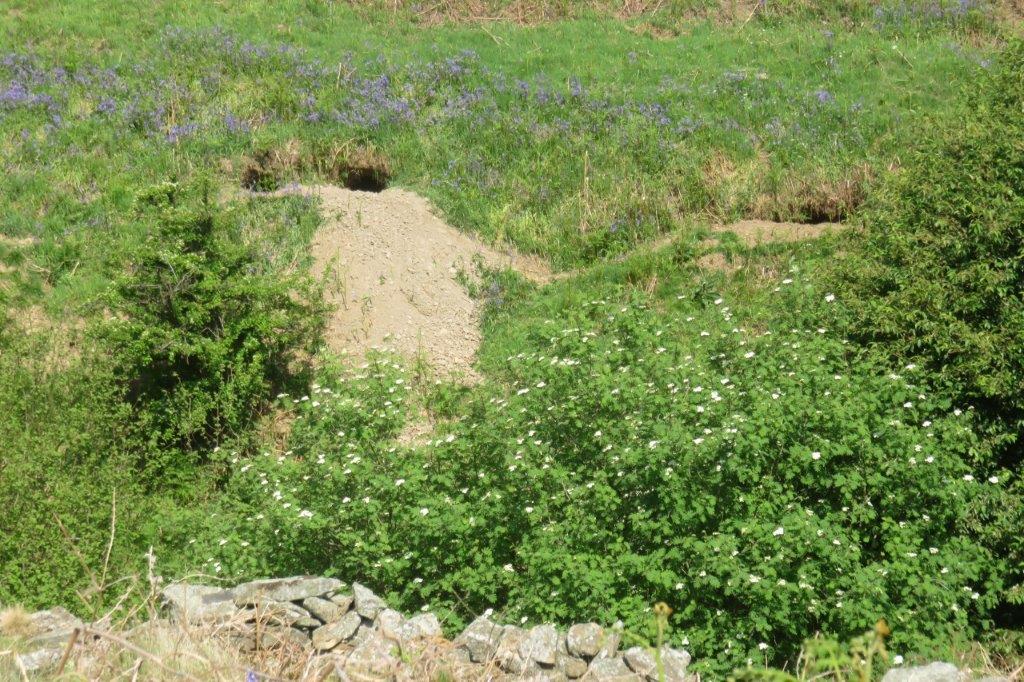 Badger Setts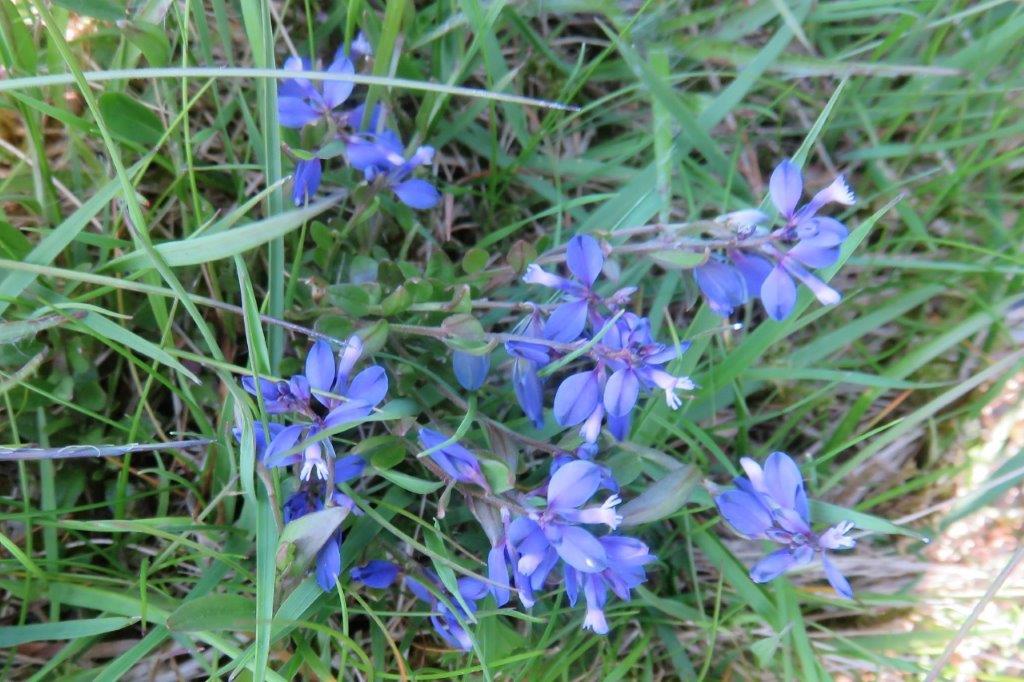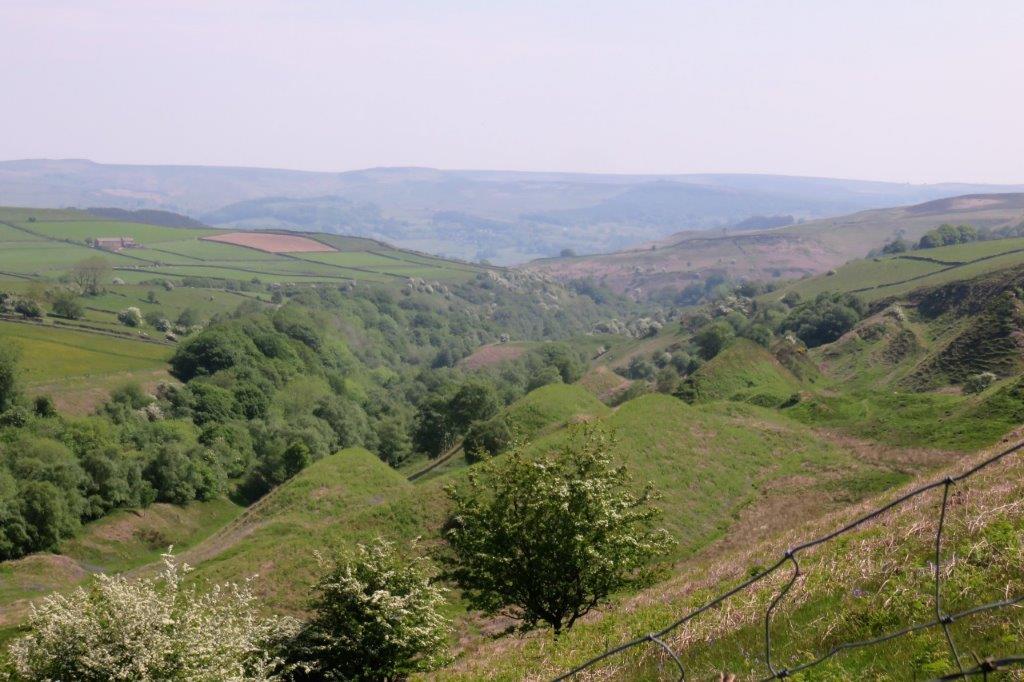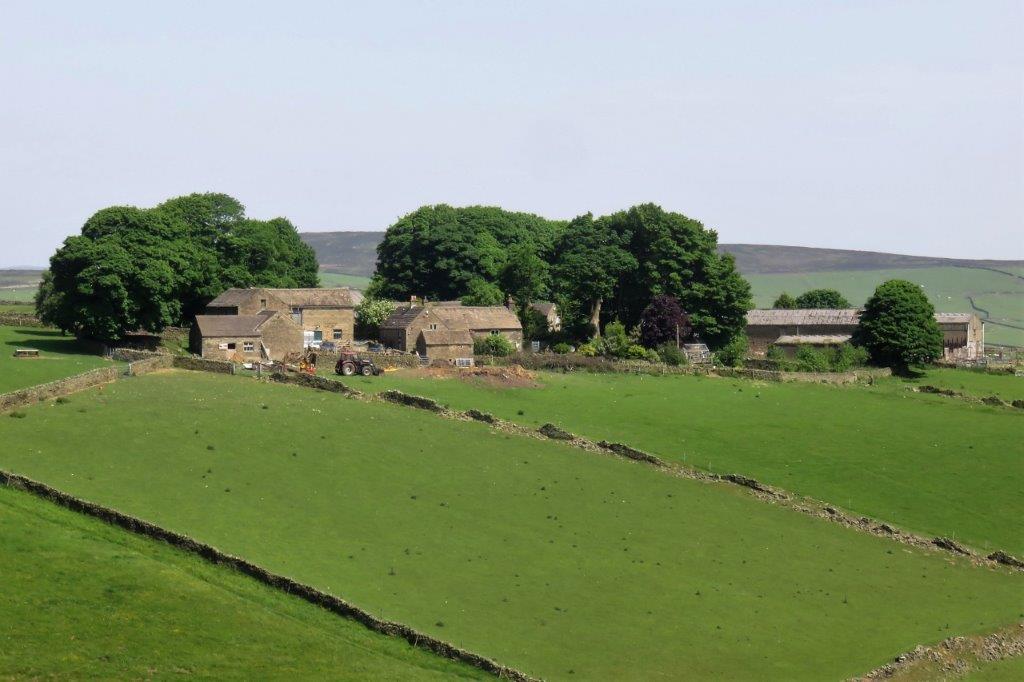 Grange Farm (we turned north up to Hucklow Edge opposite it)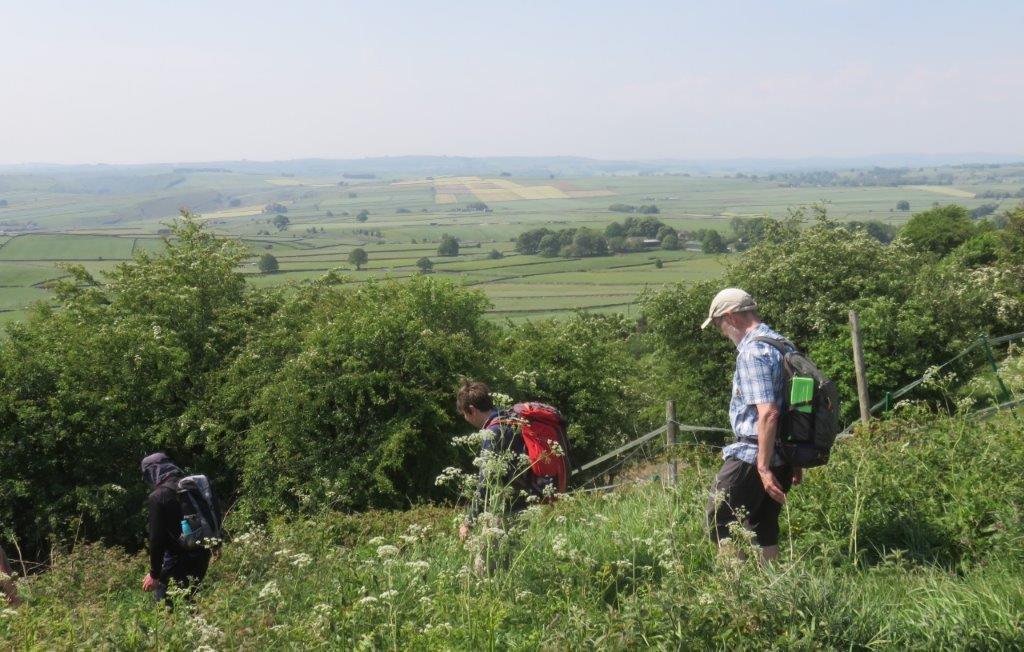 descending towards Foolow from Hucklow Edge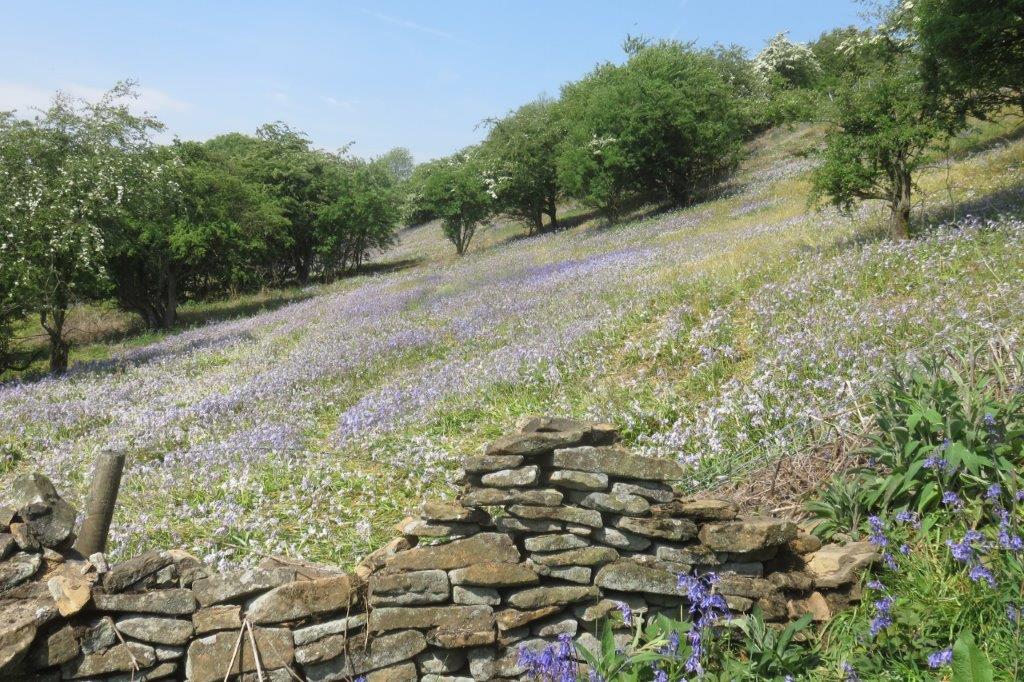 Blue (& White) Bluebells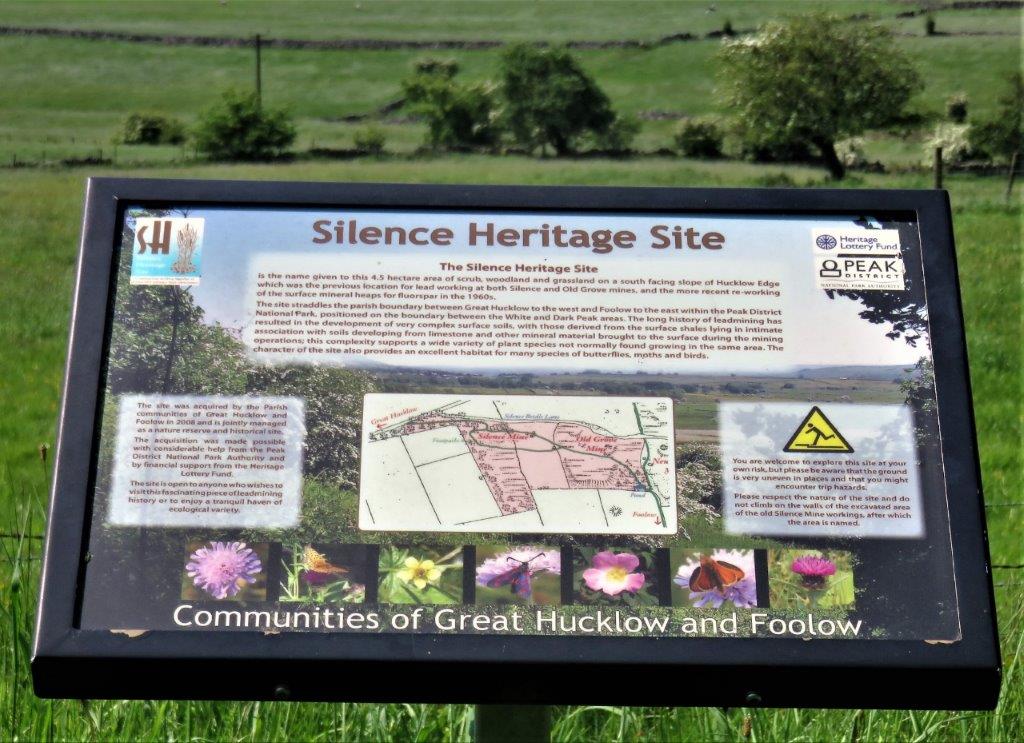 The Silence Heritage Site - closed at this time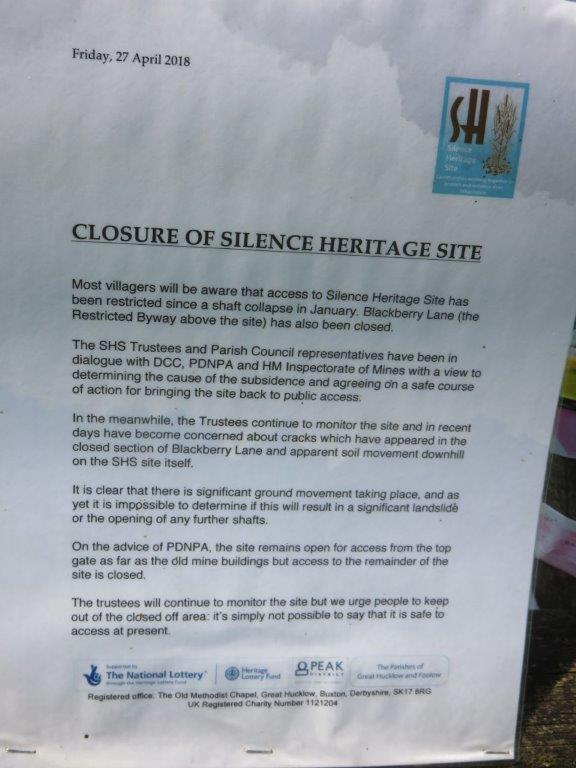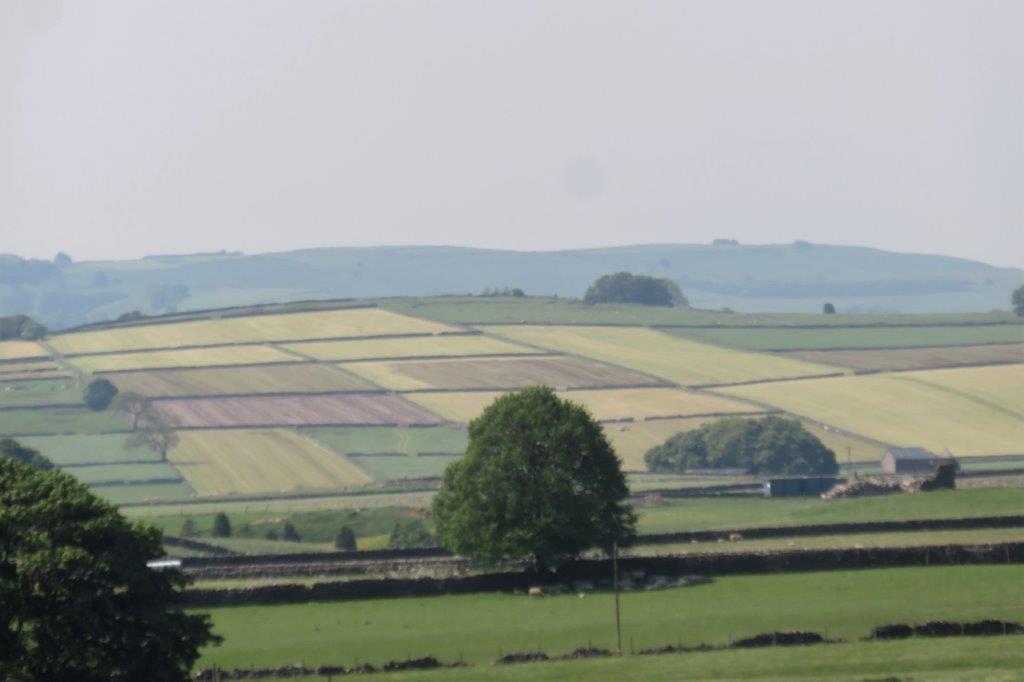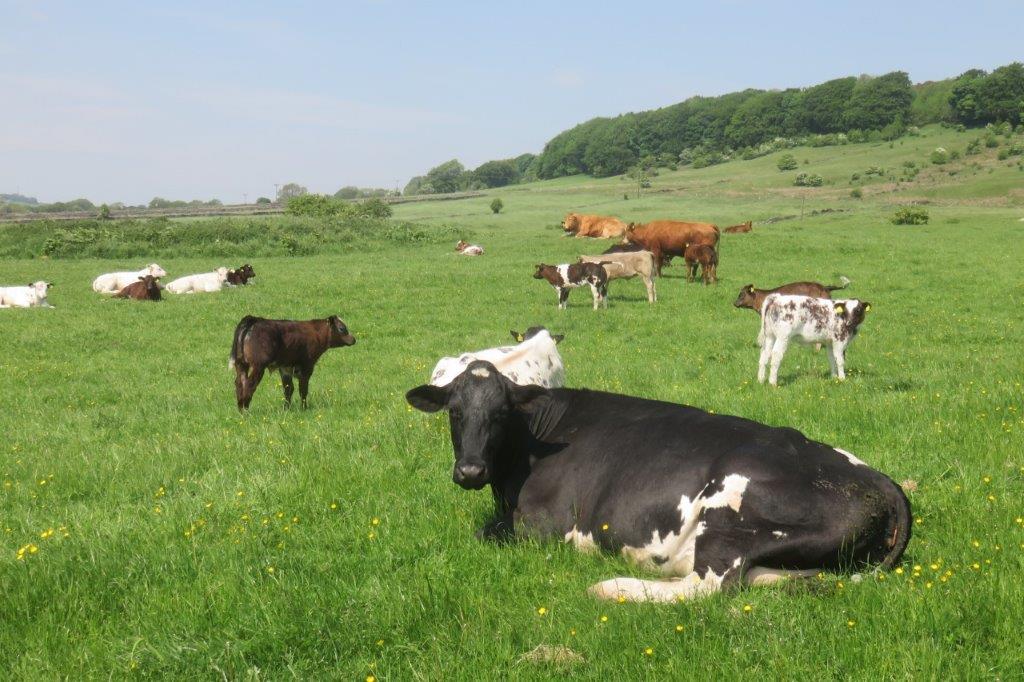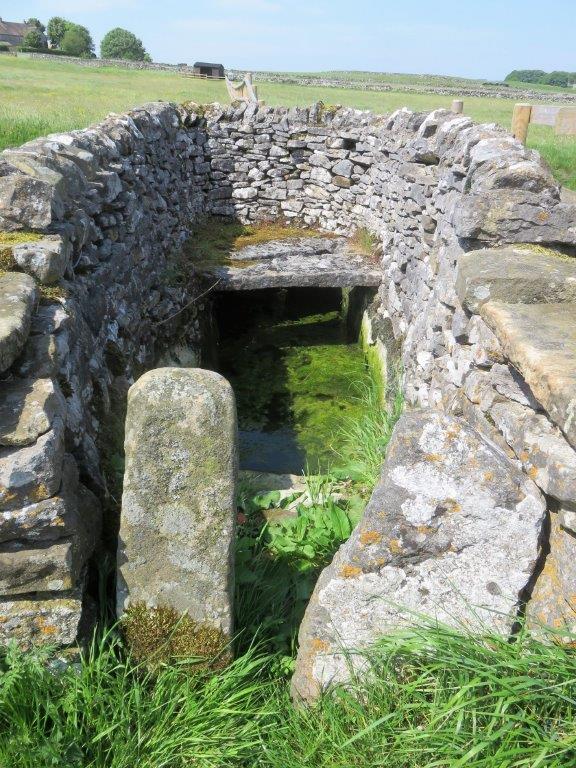 on the way on a road towards Foolow - a well? or sheep dip?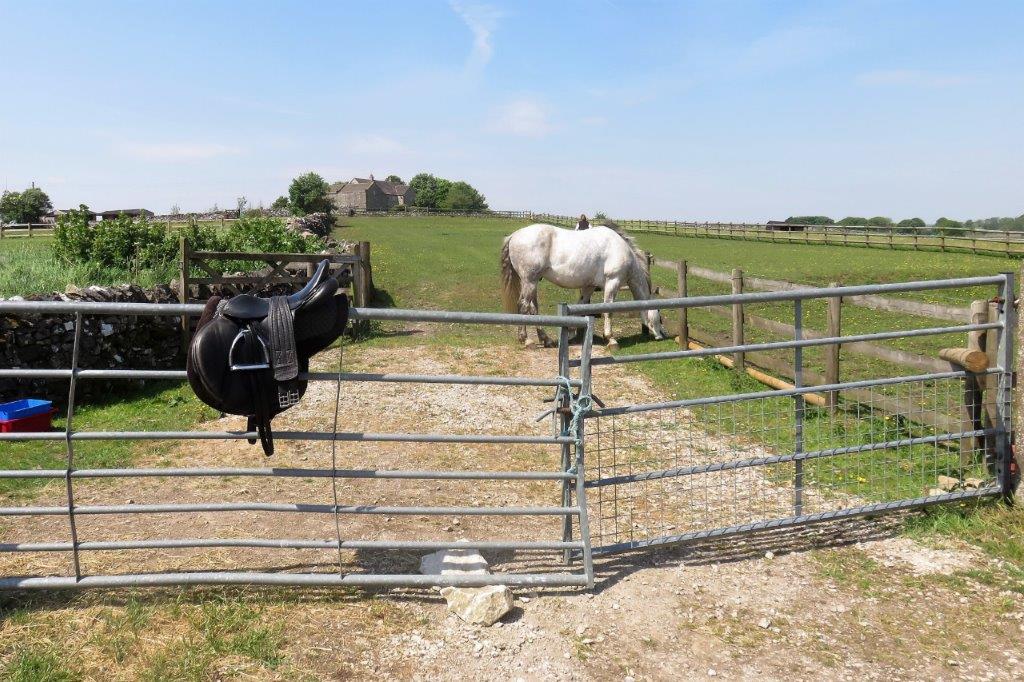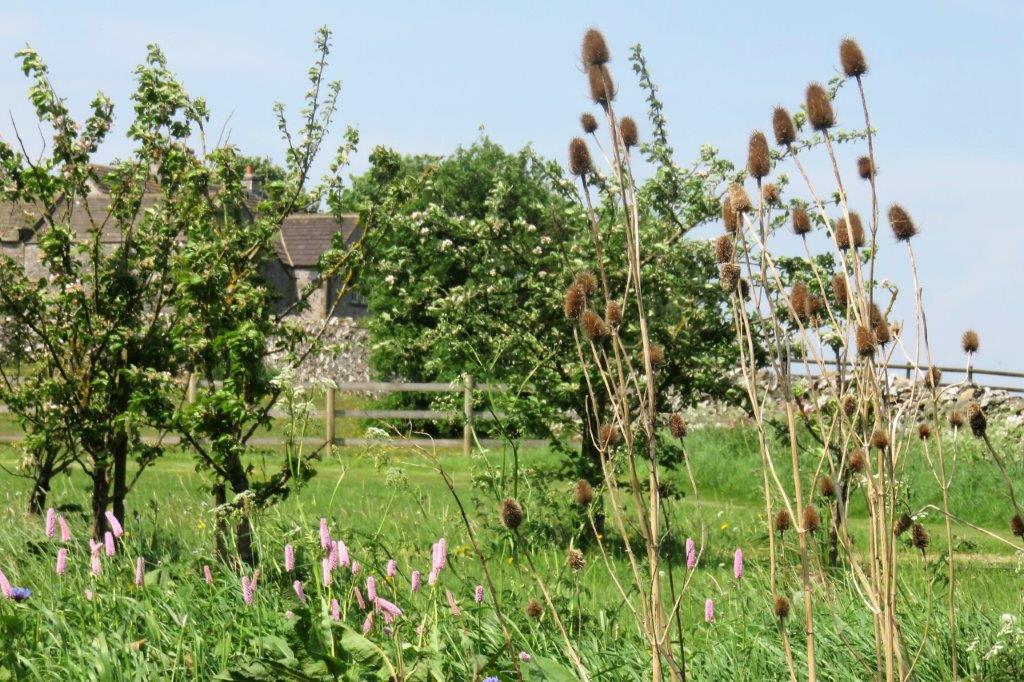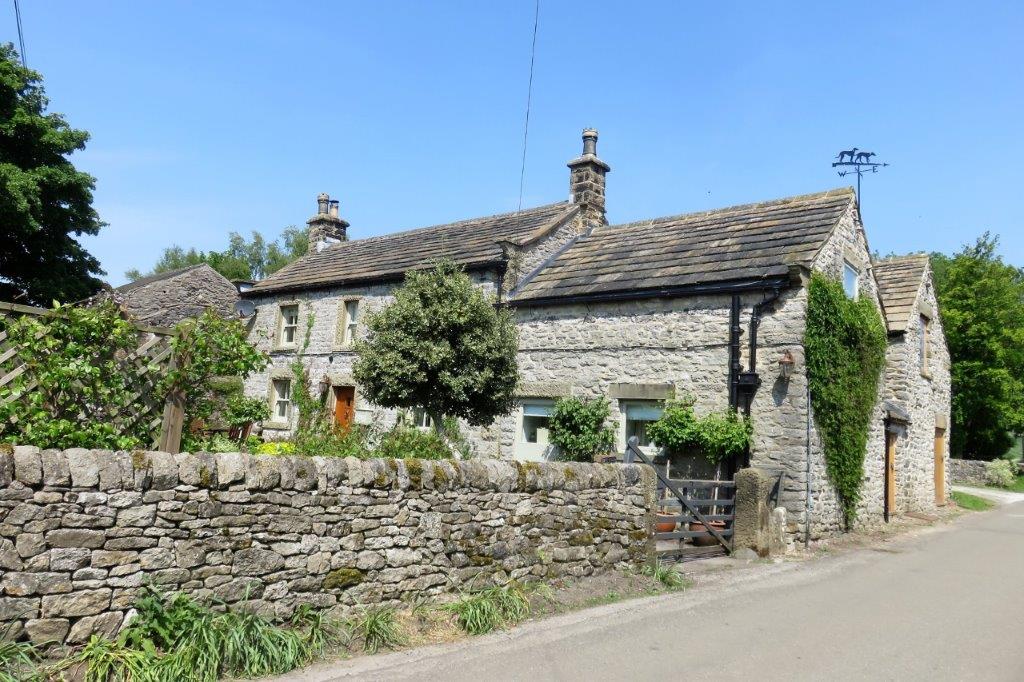 cottage in Foolow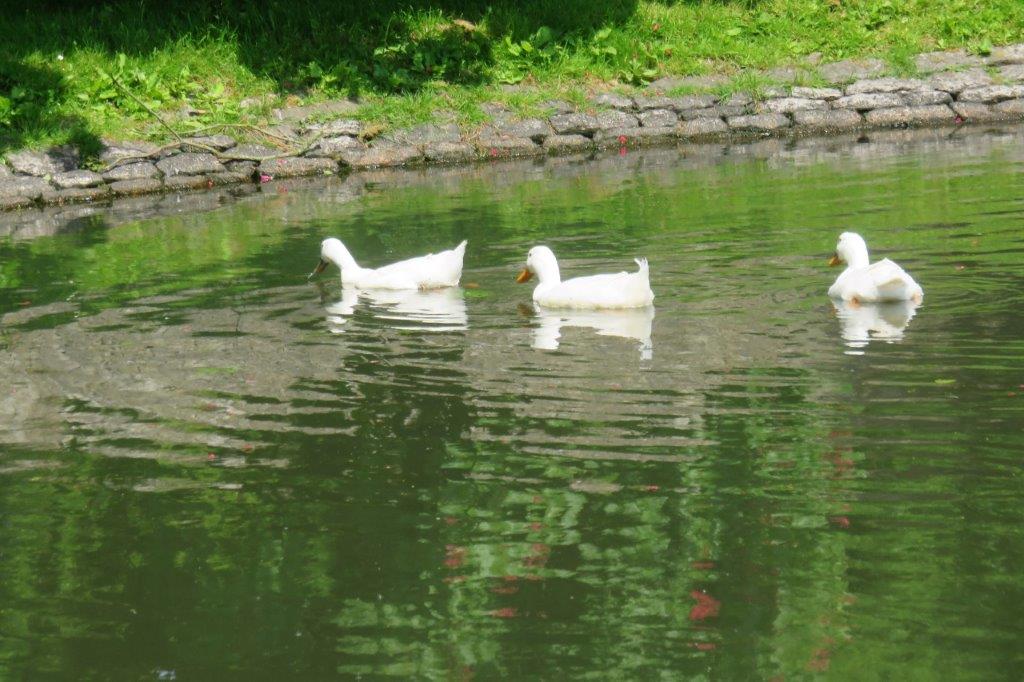 pond in Foolow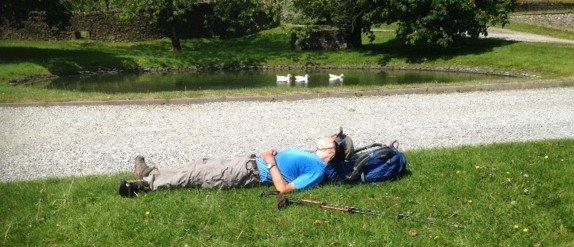 Tony takes a power nap - picture by Bill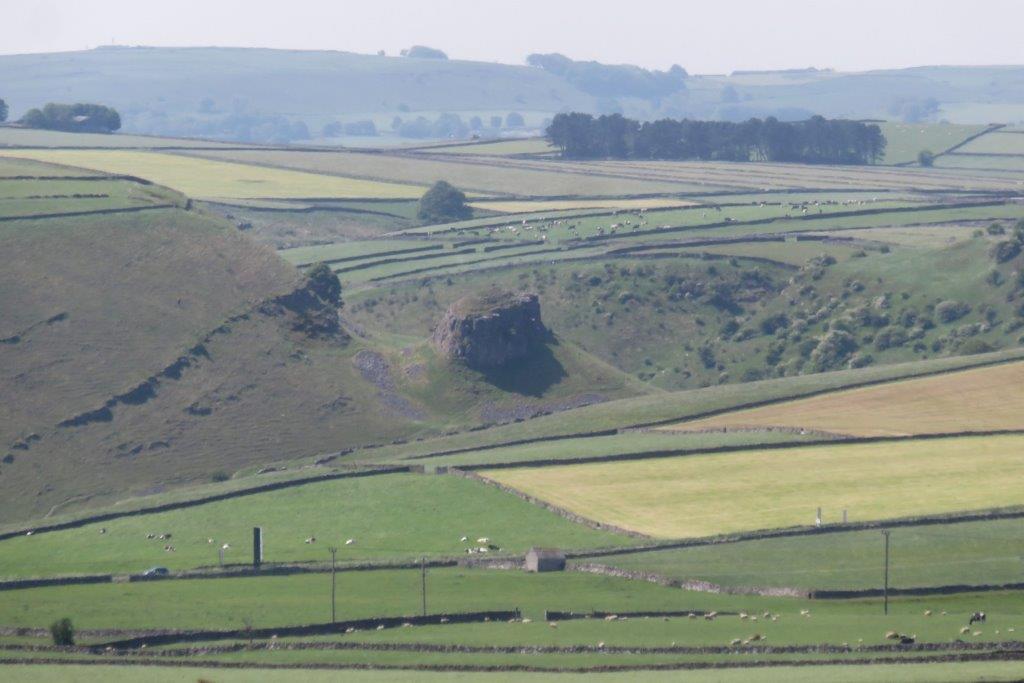 Peter's Stone in Cressbrook Dale ahead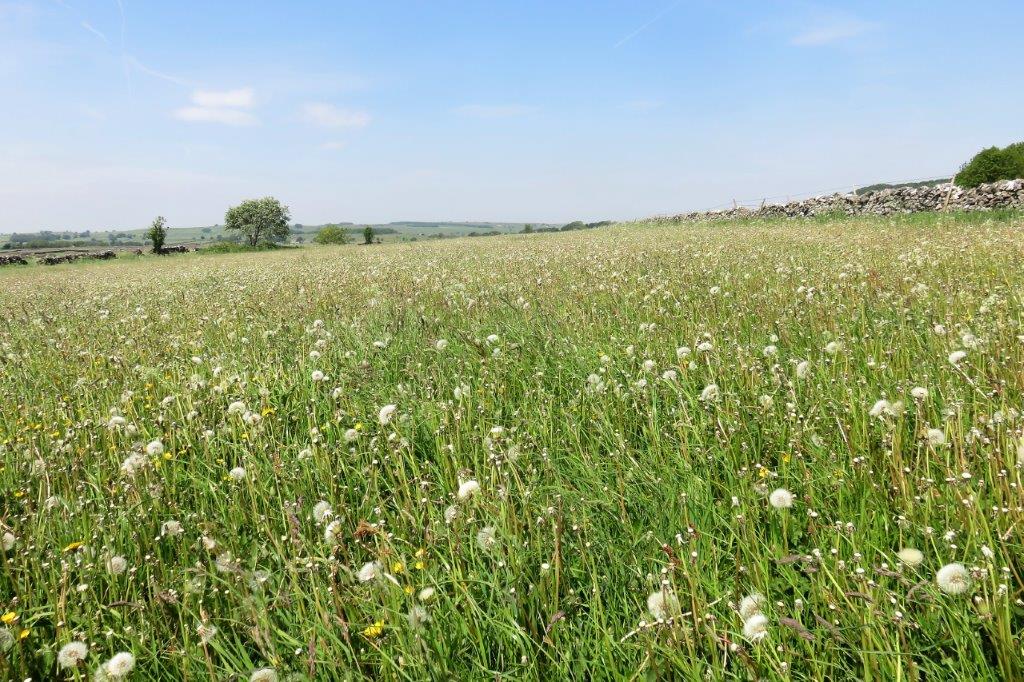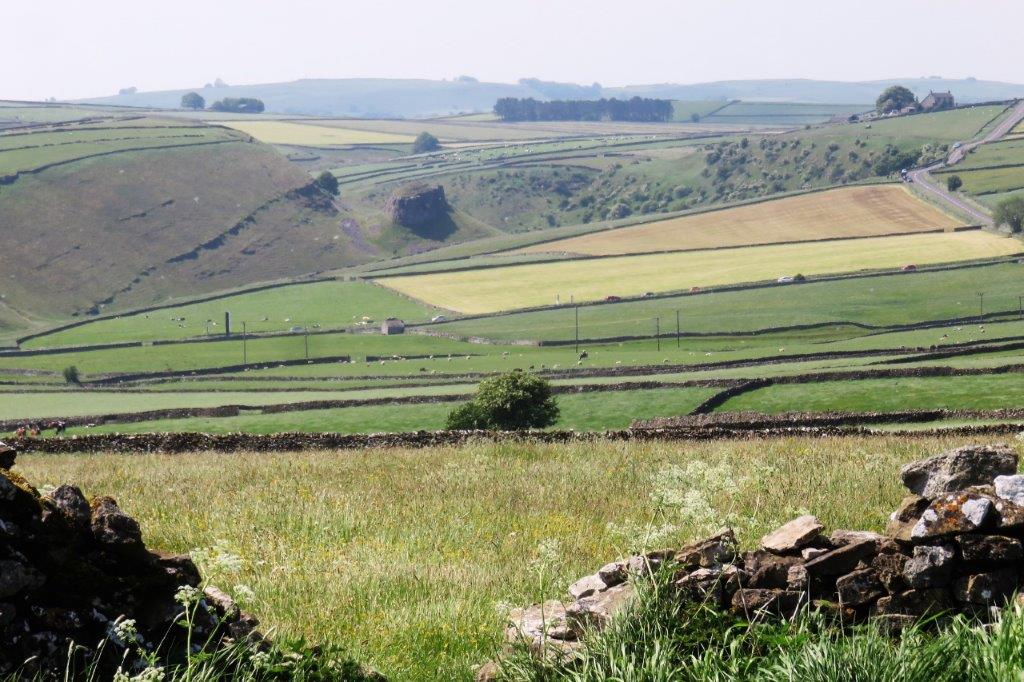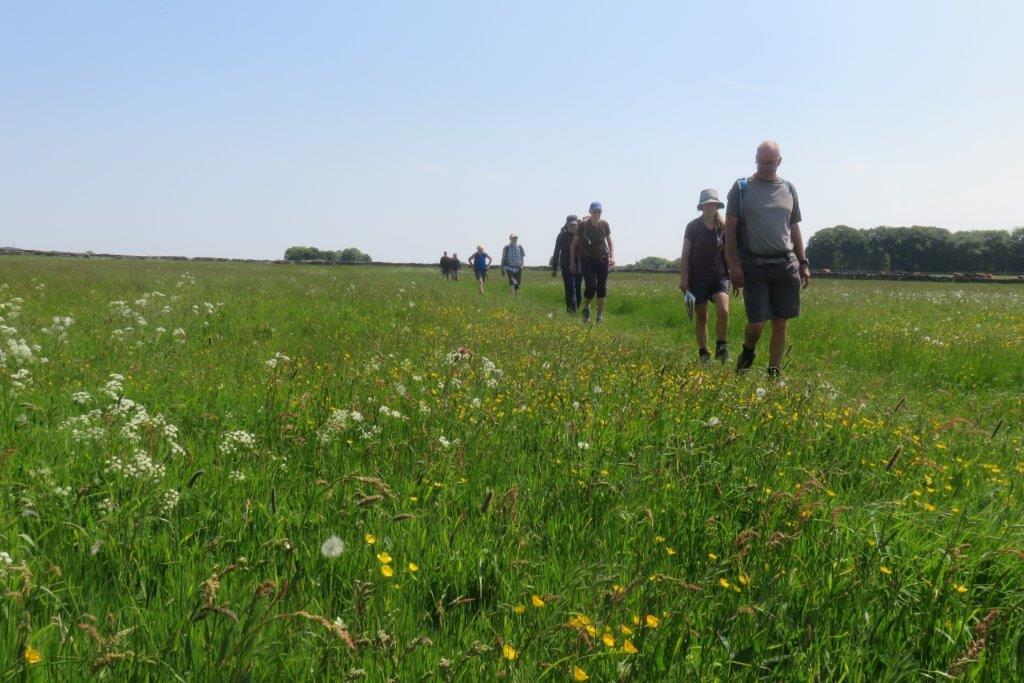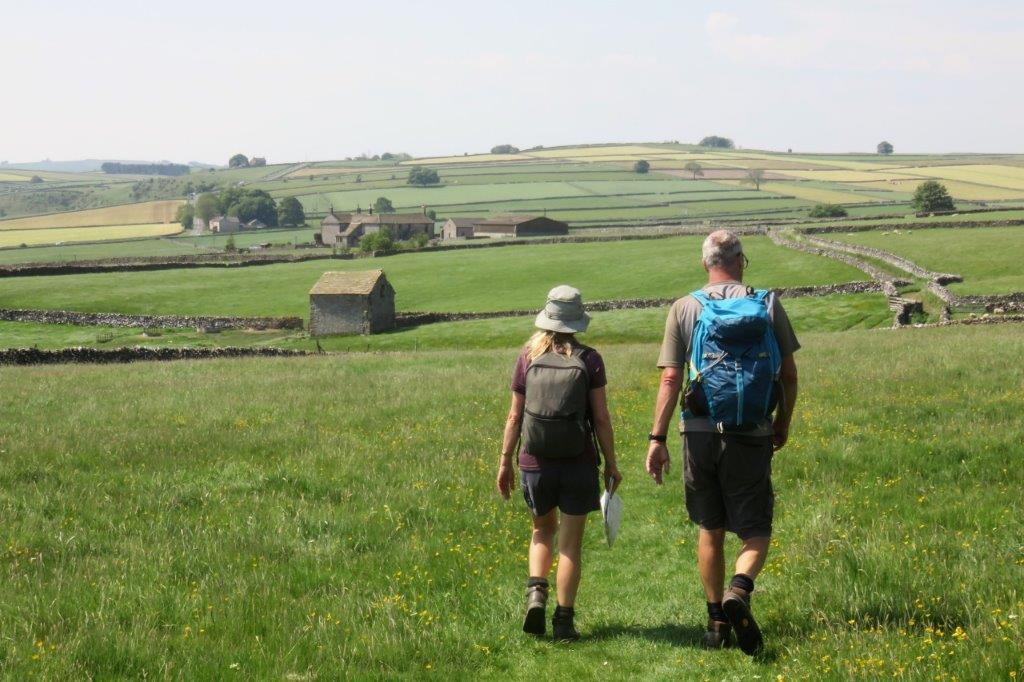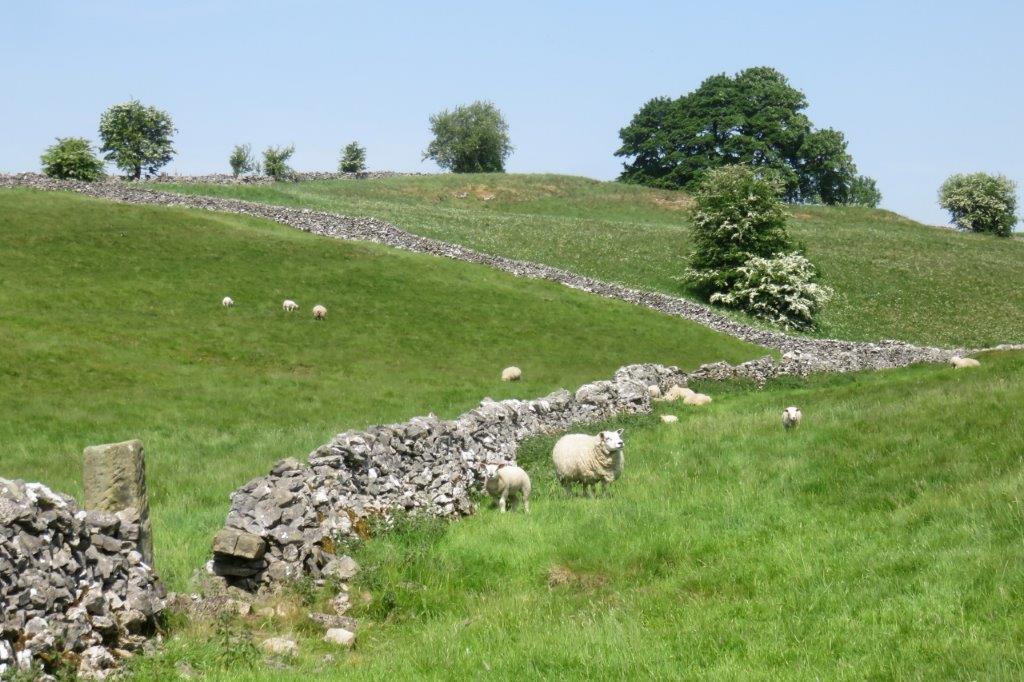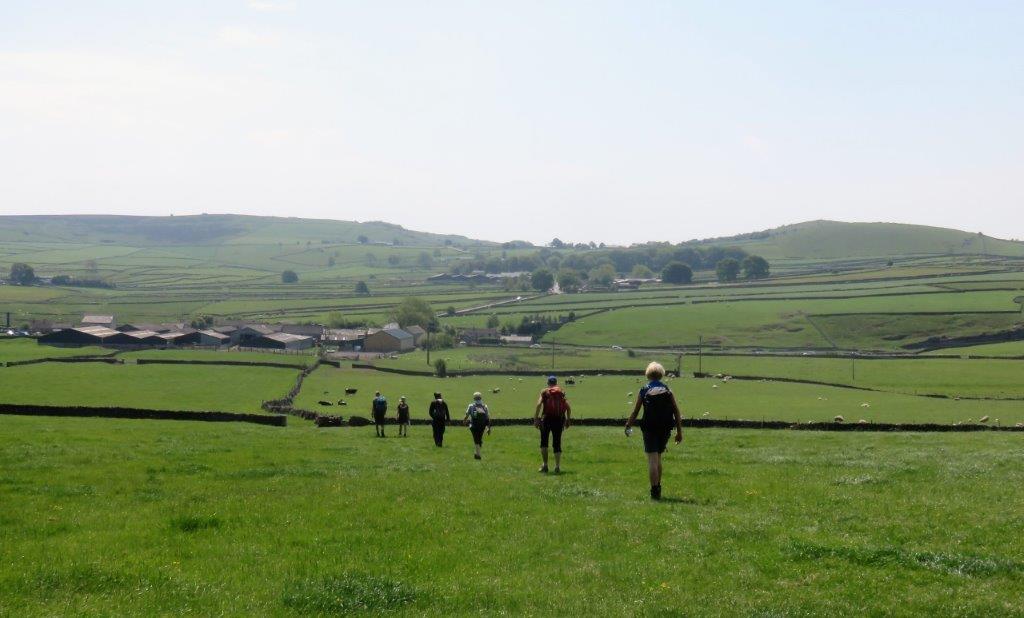 Wardlow Mires Ahead with Wardlow further behind & Wardlow Hay Cop to its right?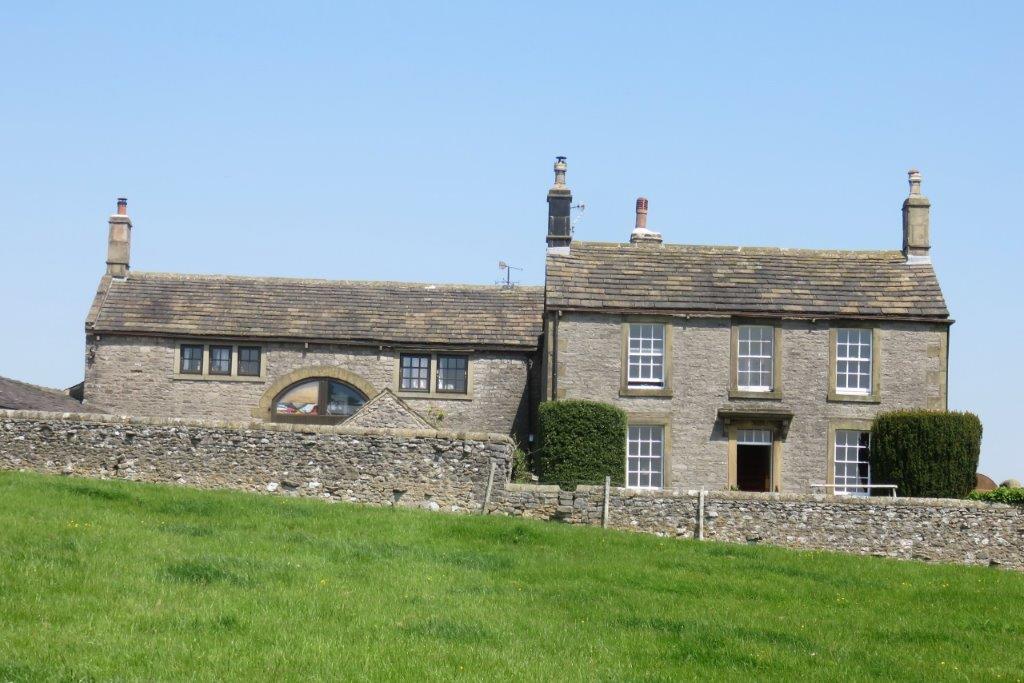 looking back at Stanley House which we had just passed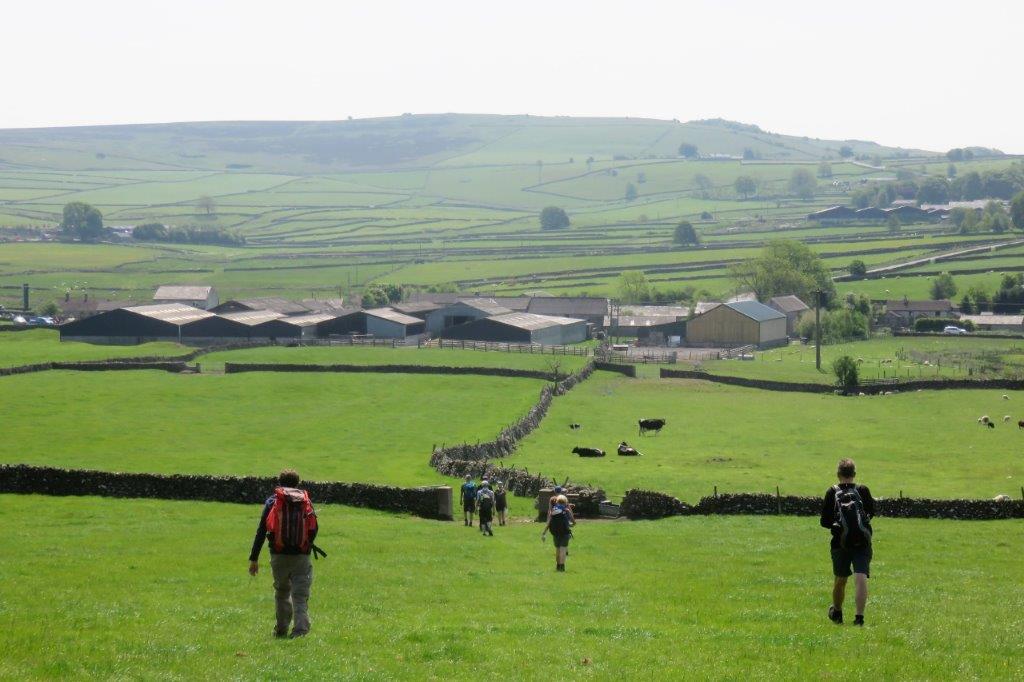 closer to Wardlow Mires & Somerset House Farm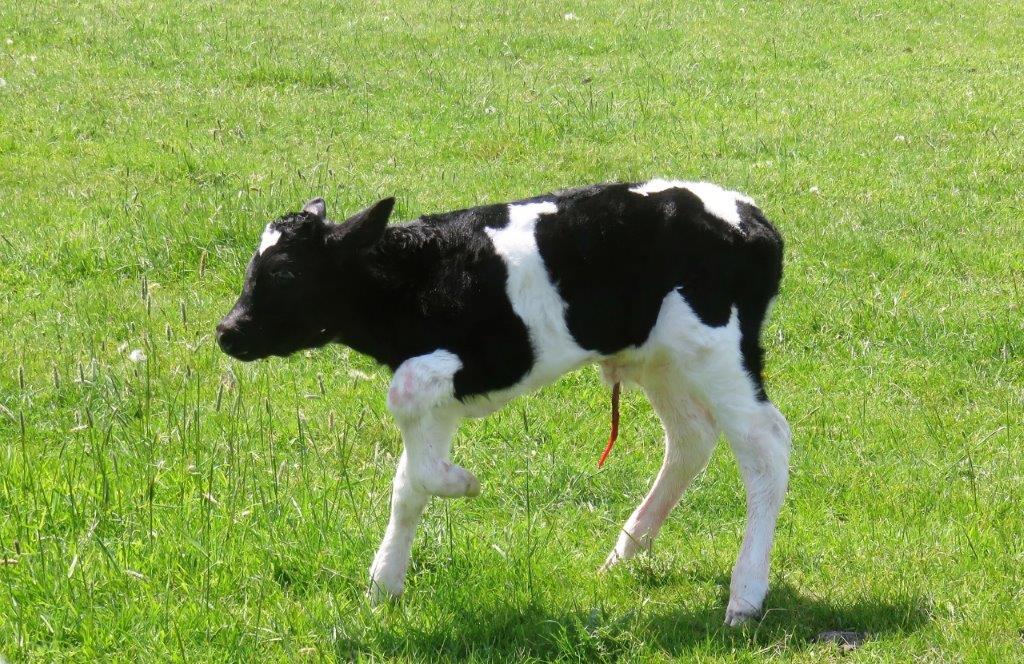 fairly newly born calf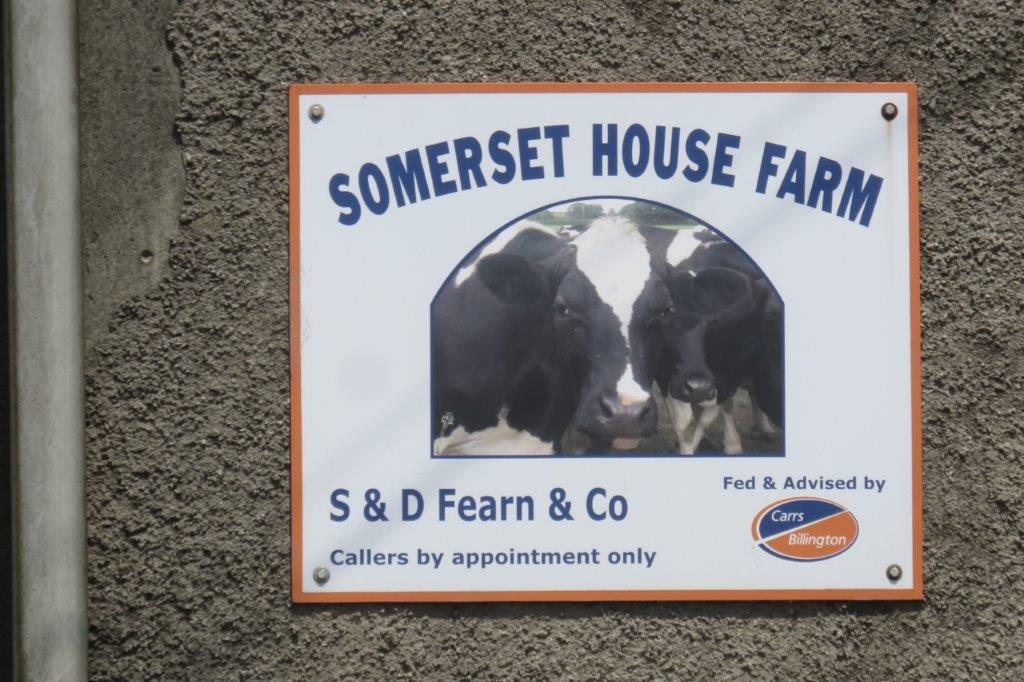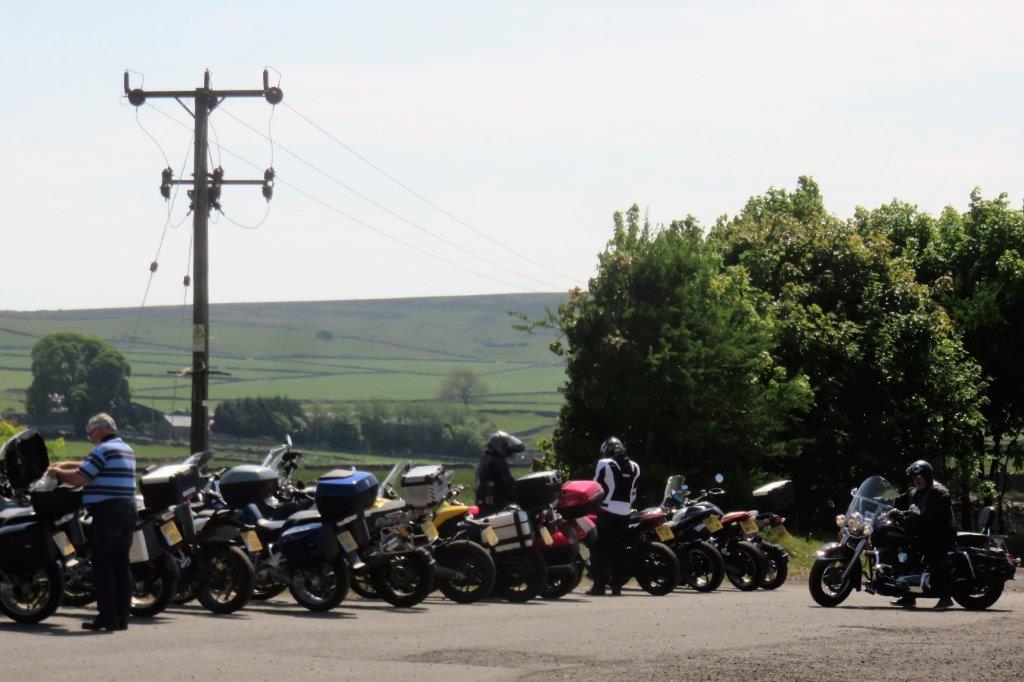 near the A623 road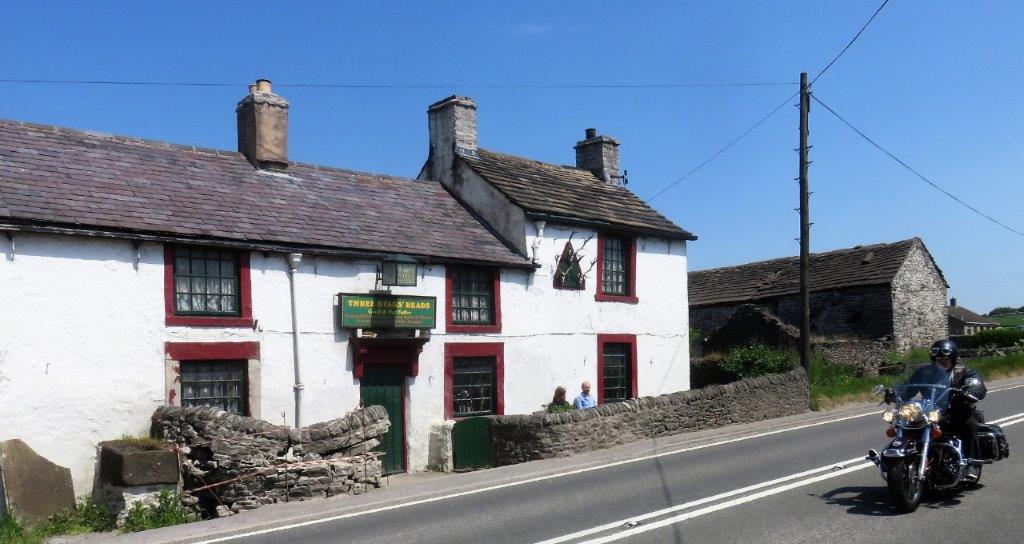 Three Stags Heads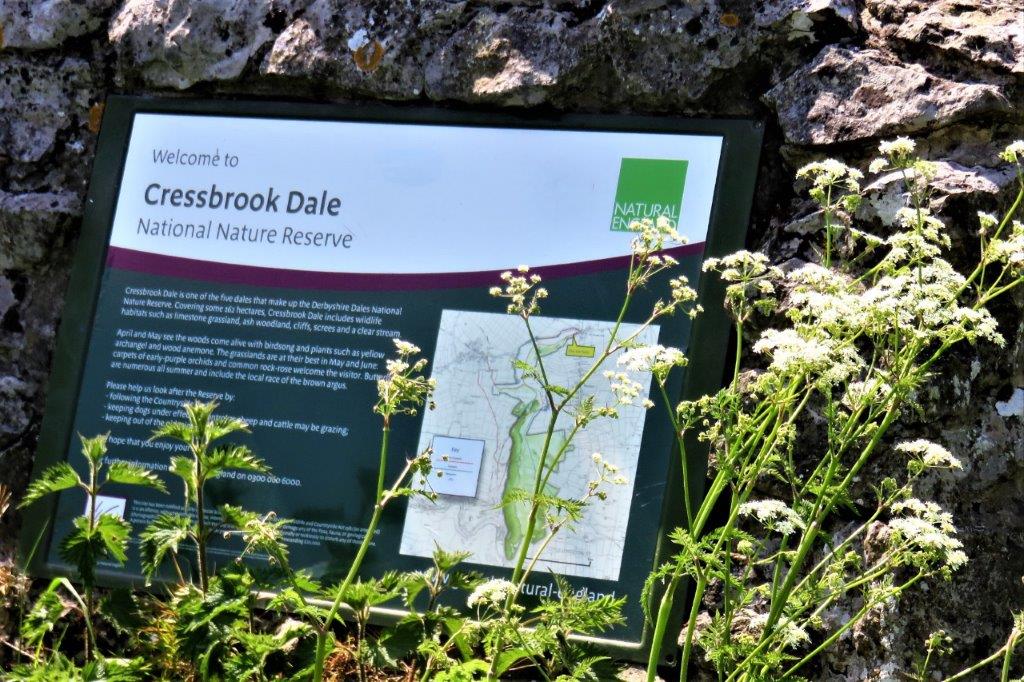 at the Northern end of Cressbrook Dale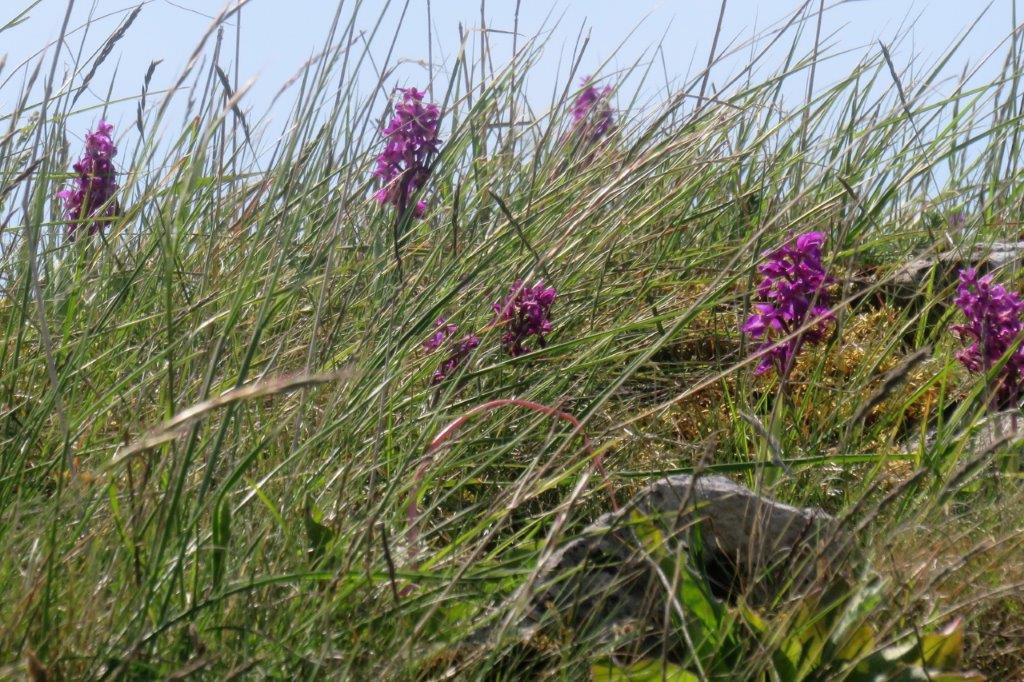 orchids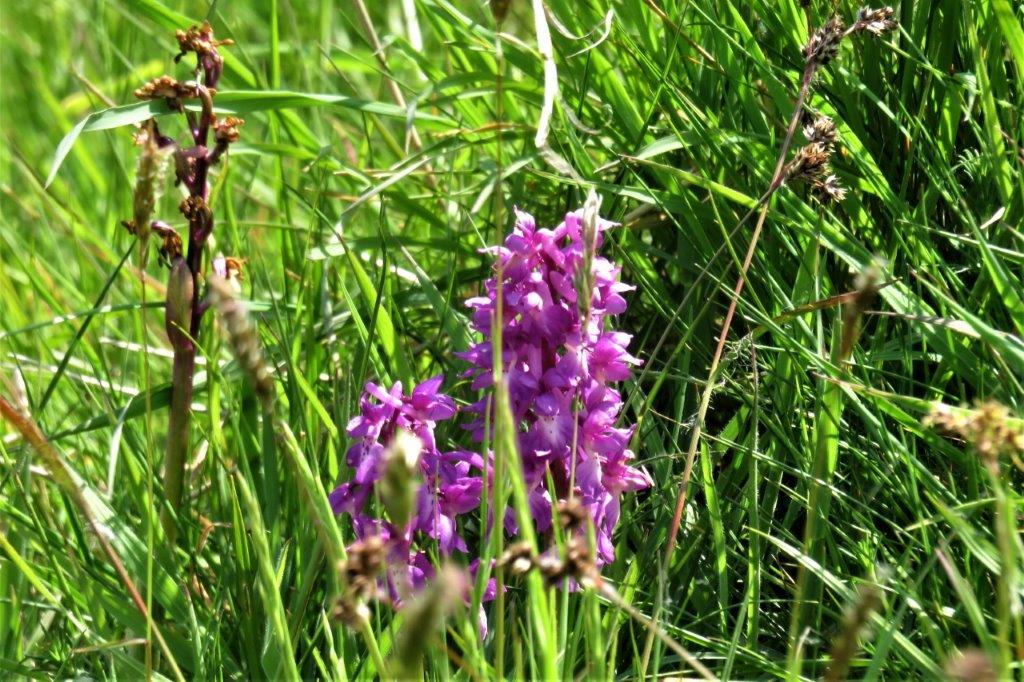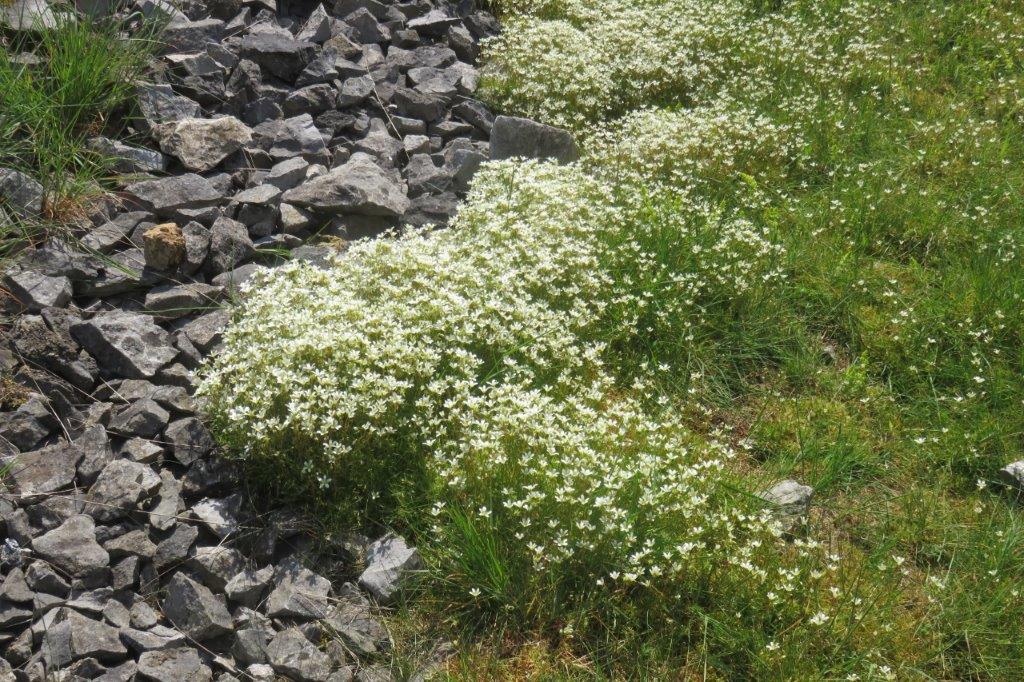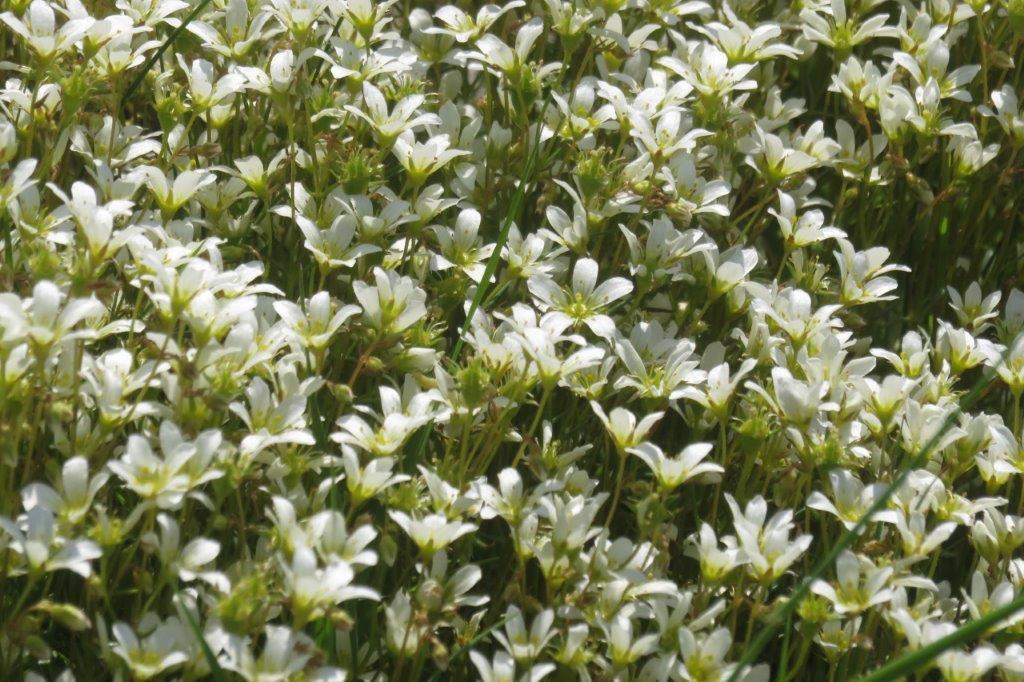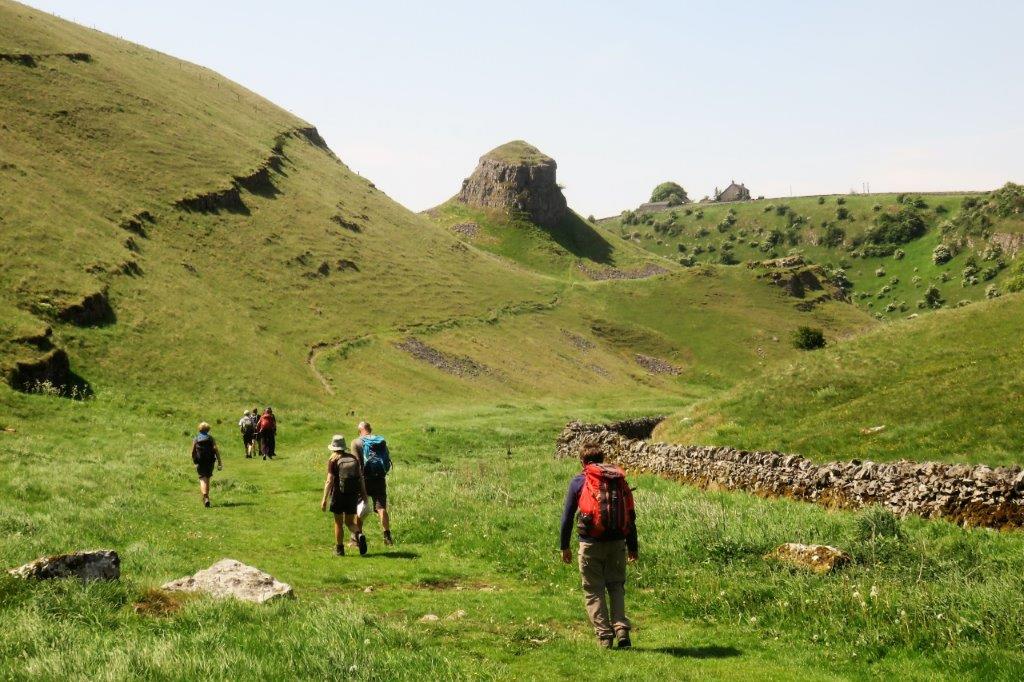 St Peter's Stone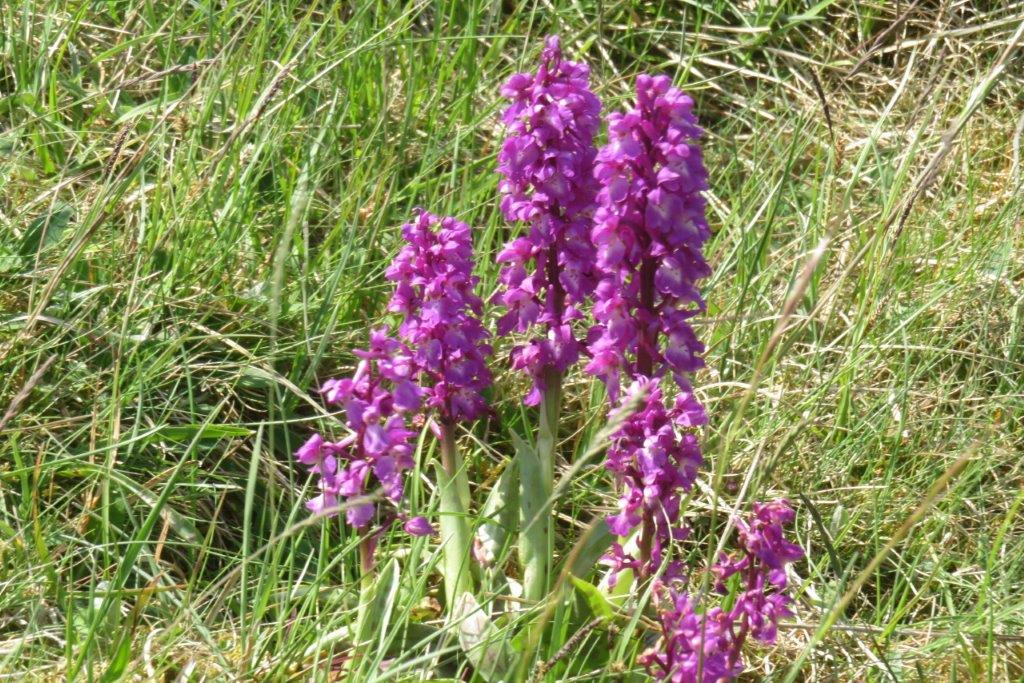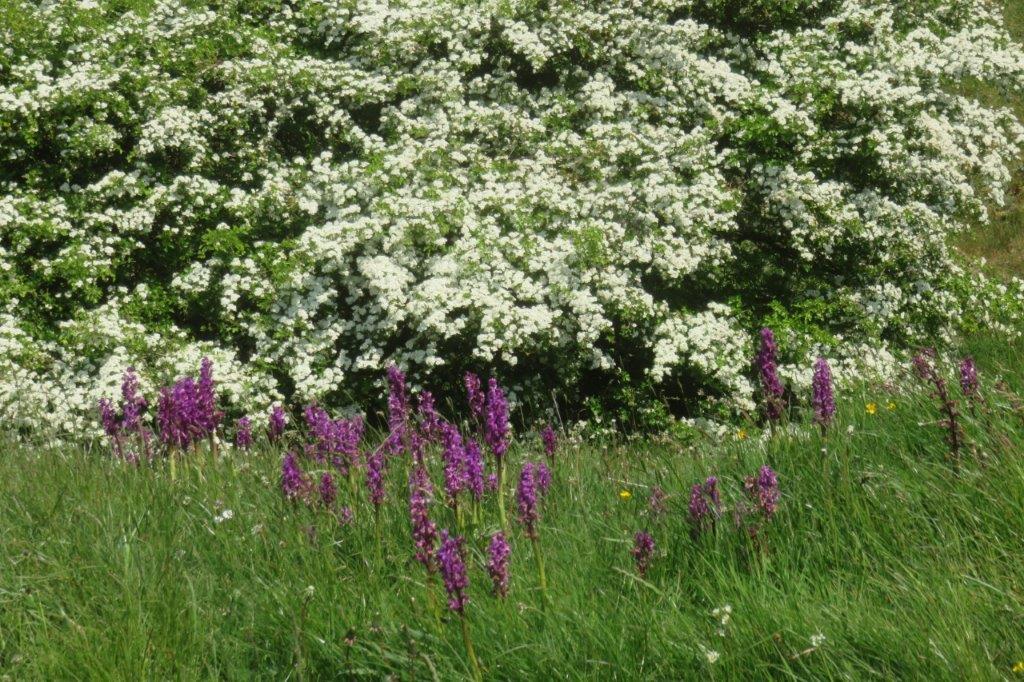 orchids with White Hawthorn behind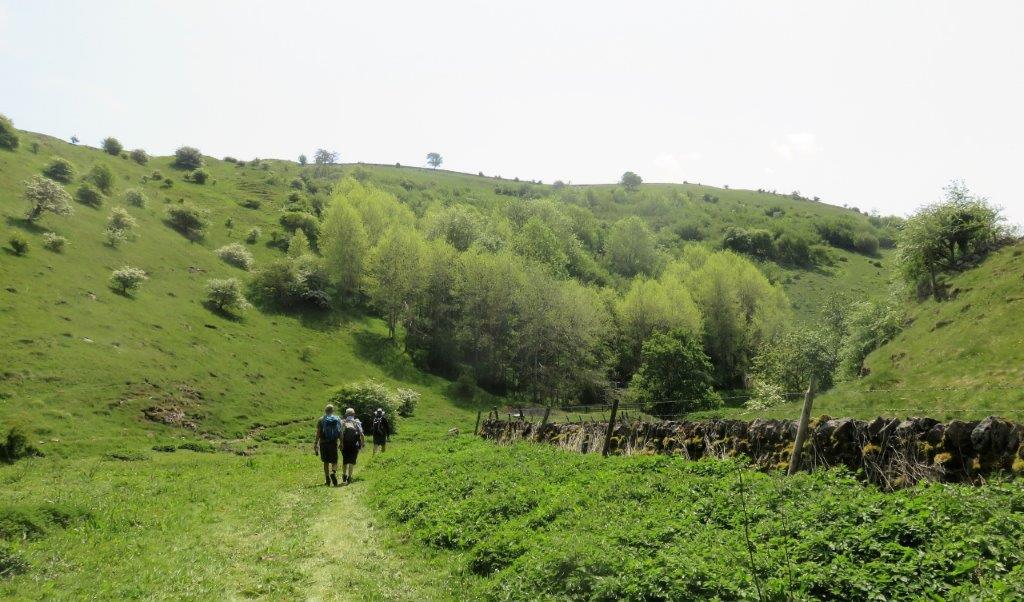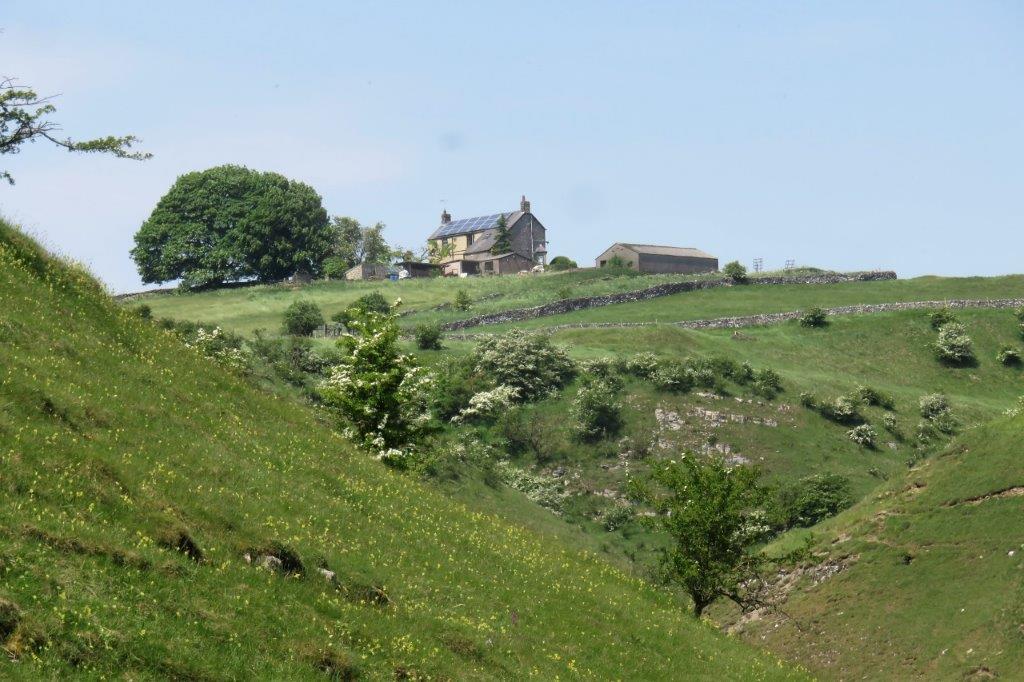 house with superb view at north end of Cressbrook Dale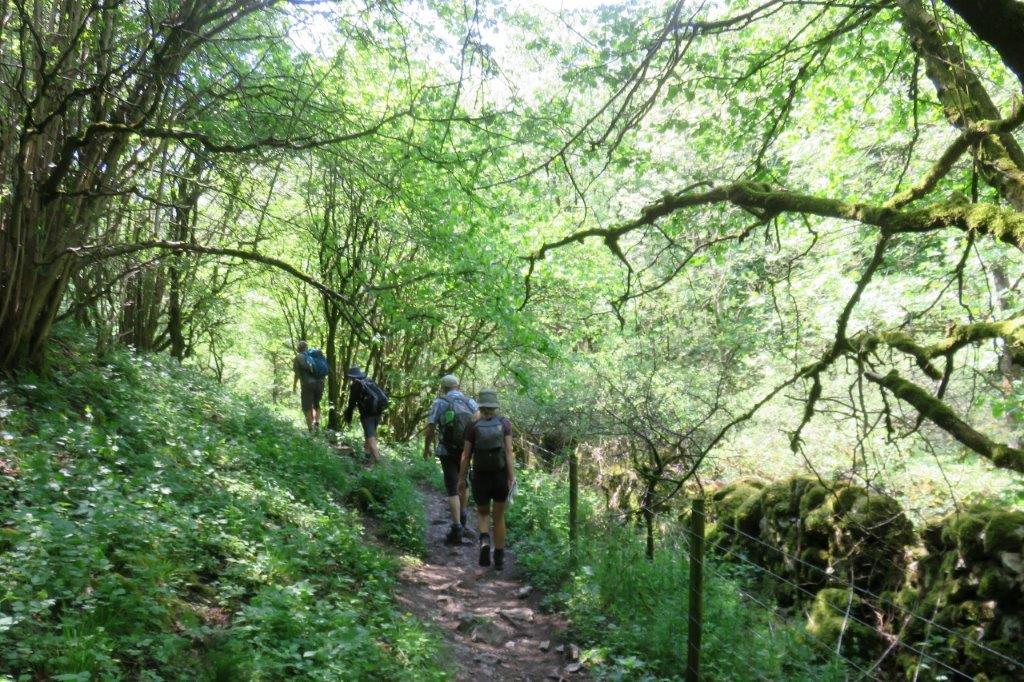 wild garlic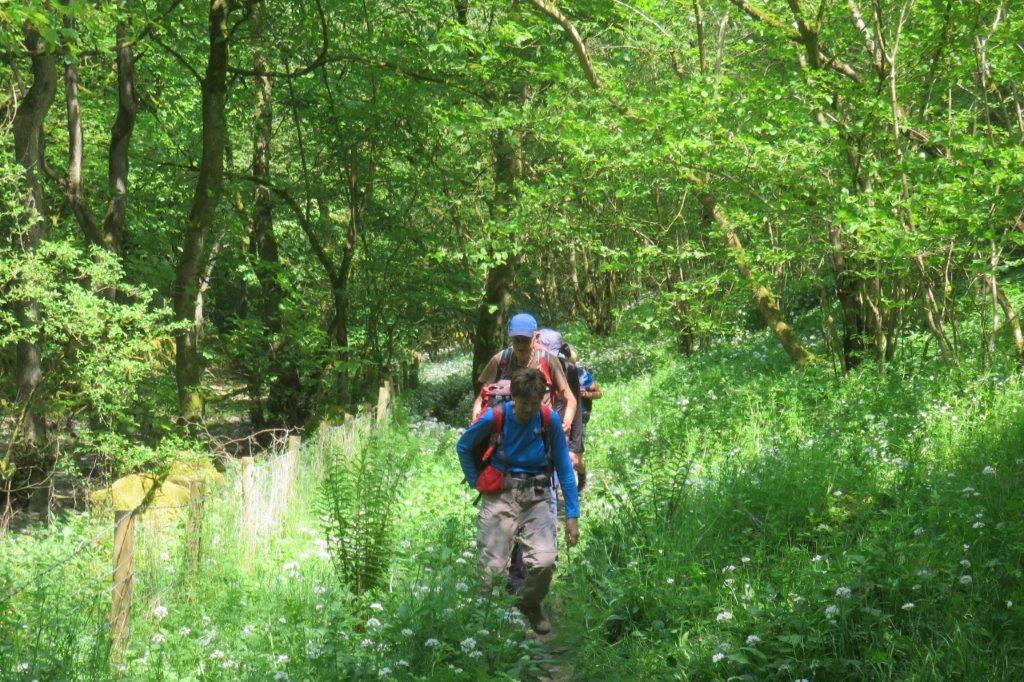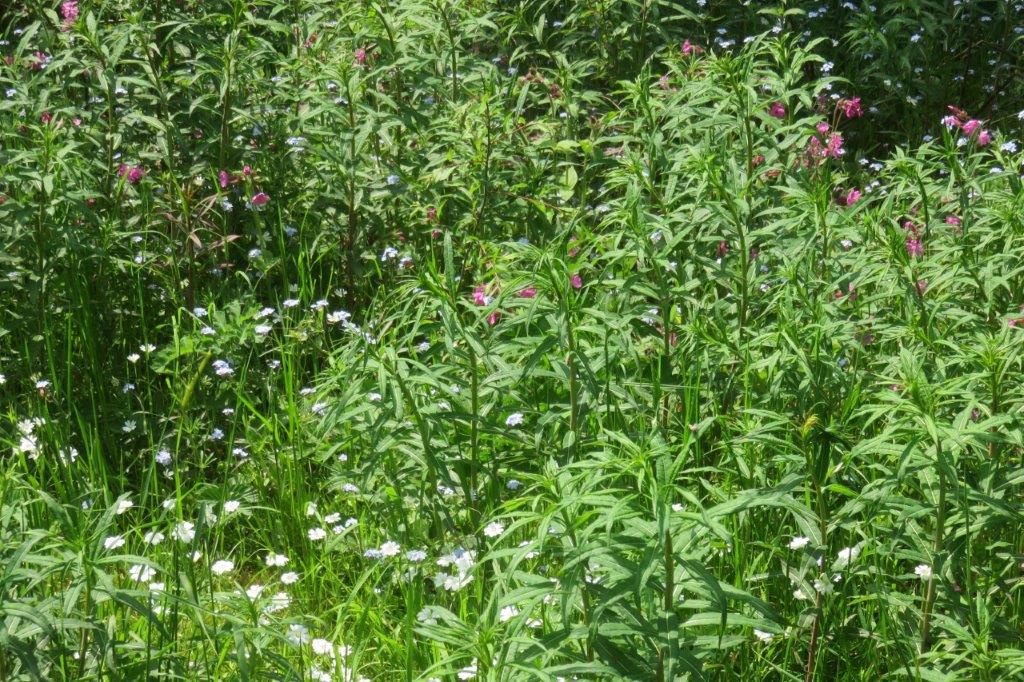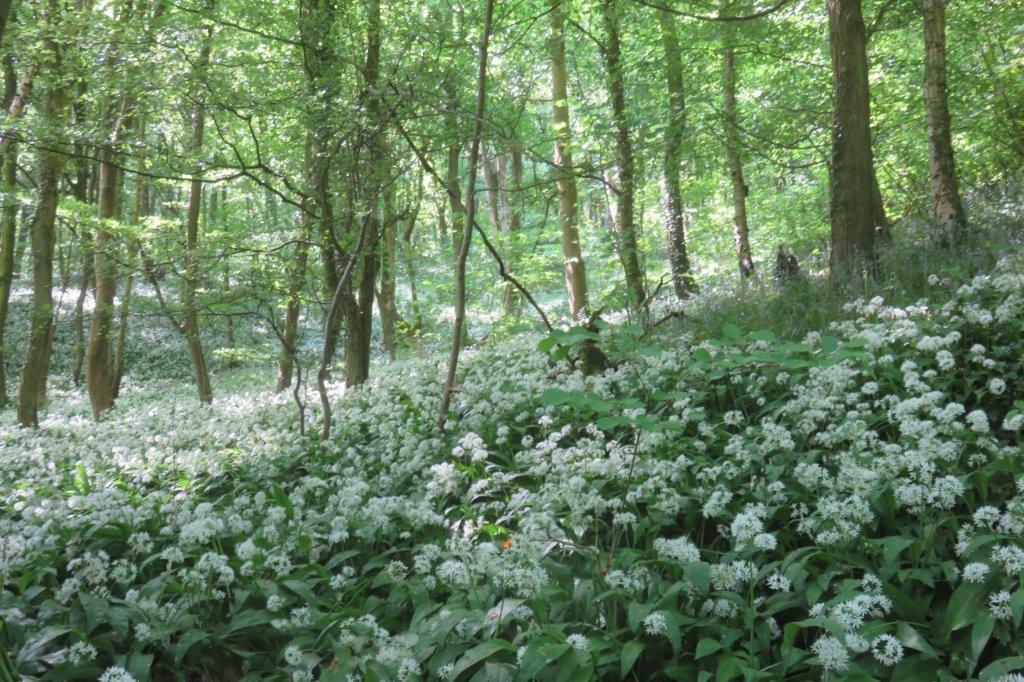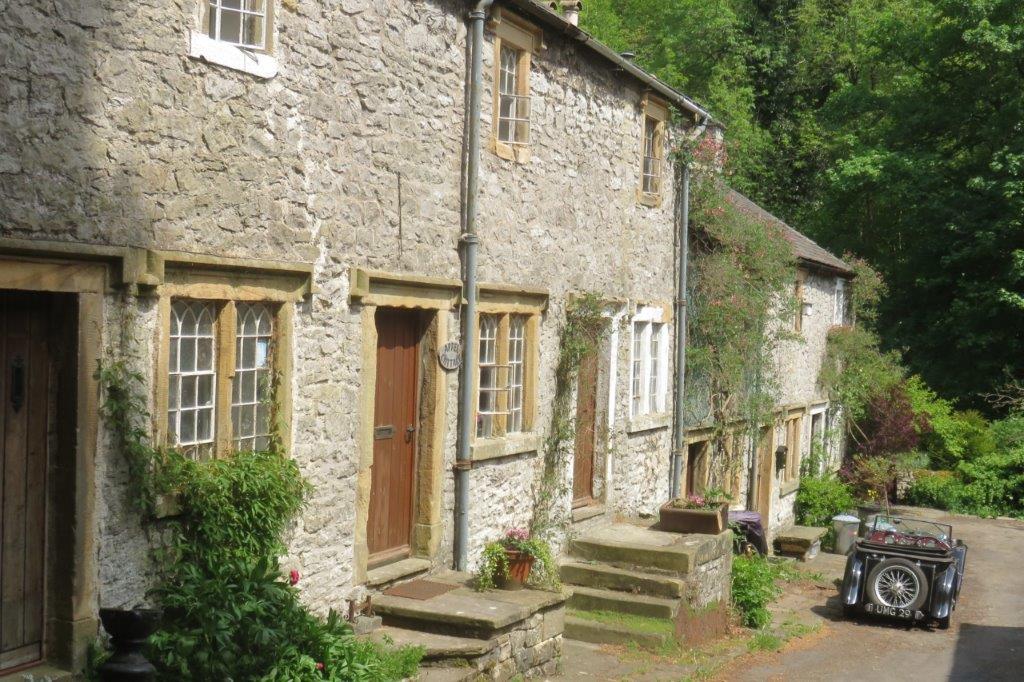 Riversdale Cottages?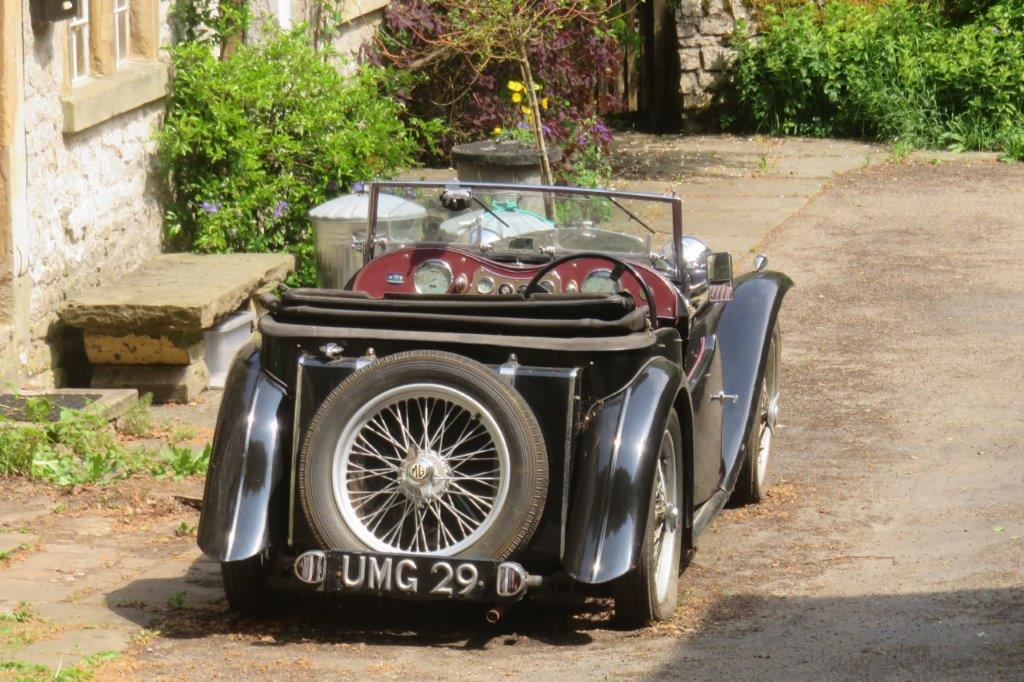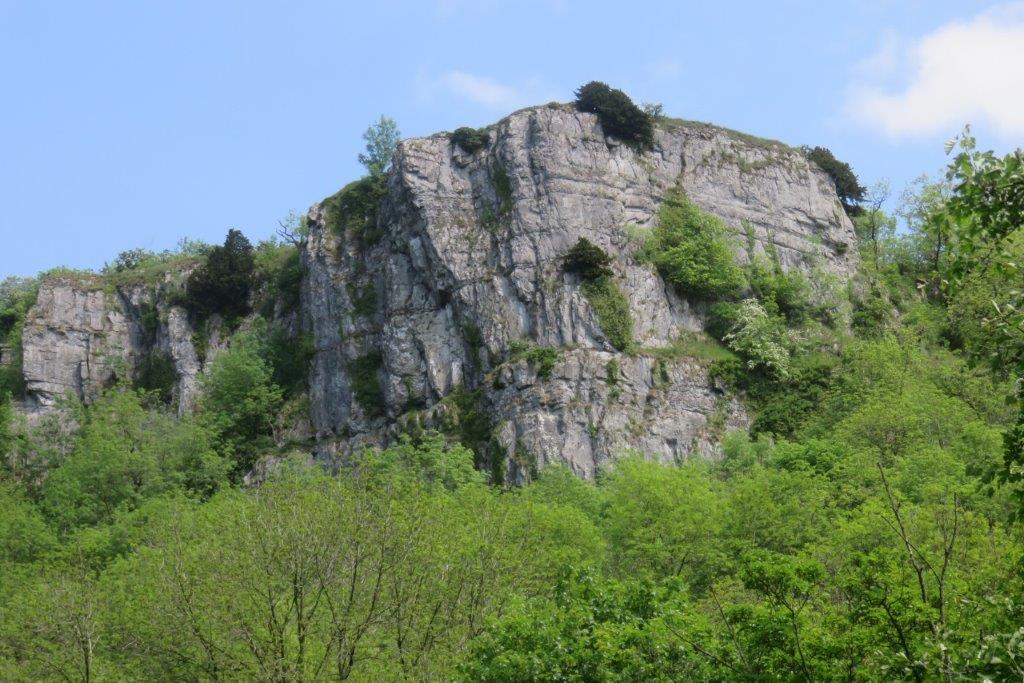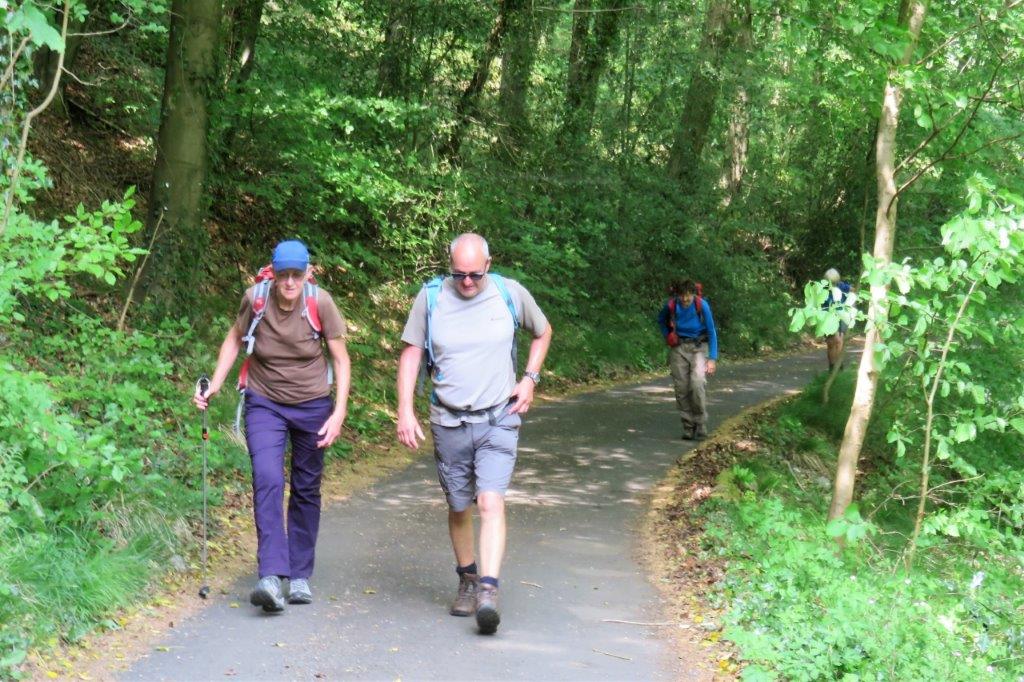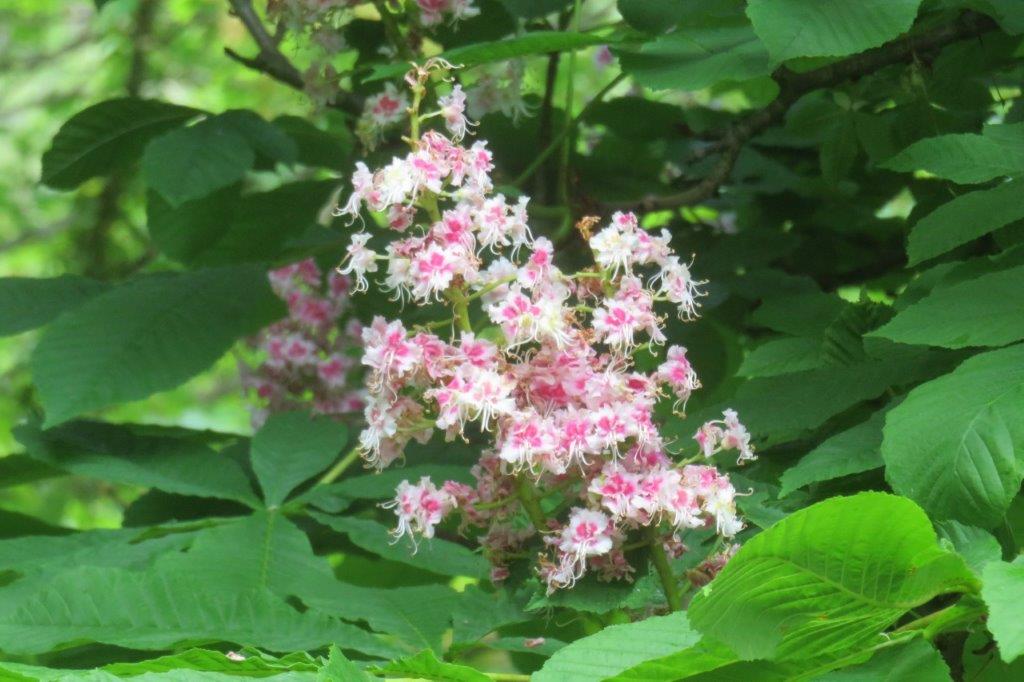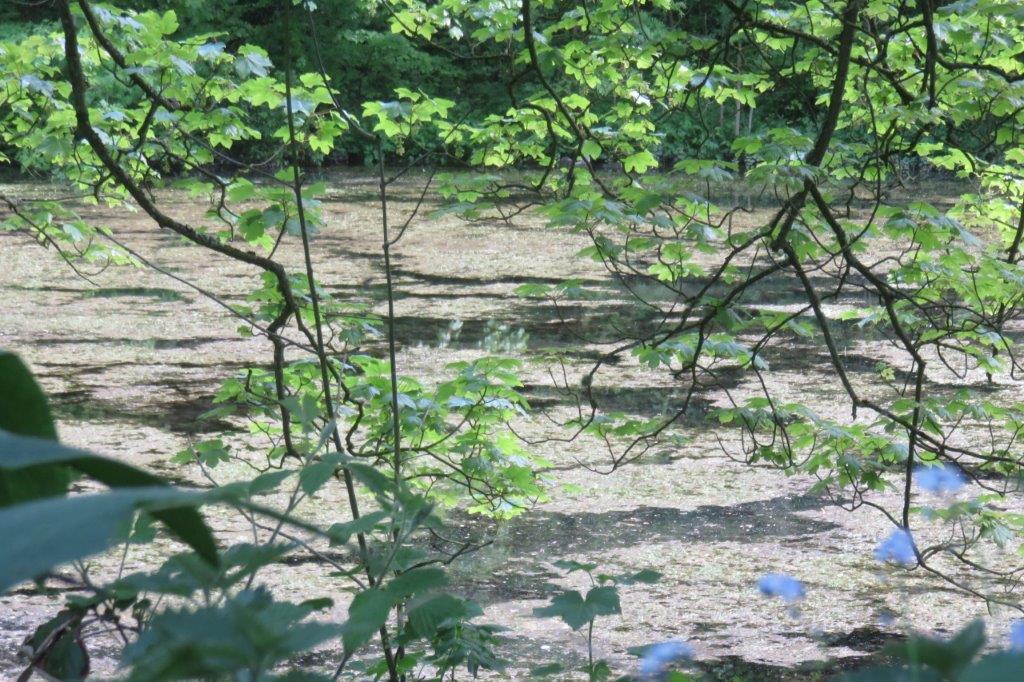 a large pond at the end of Cressbrook Dale but not clear how (if at all) it ties in with the mill complexes in this area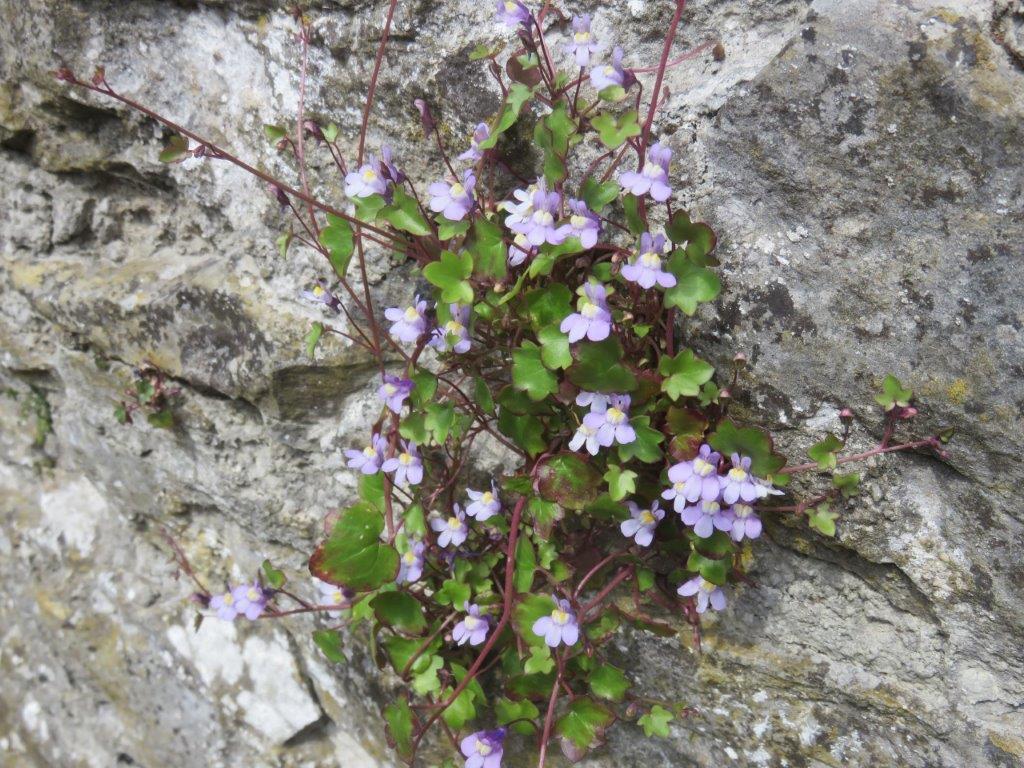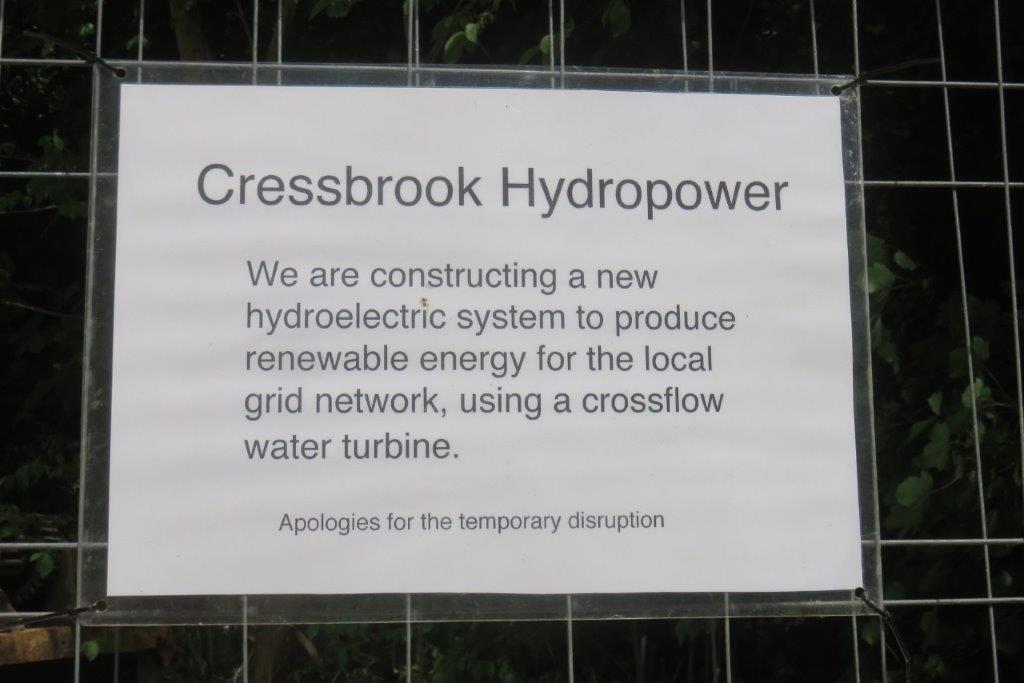 new Cressbrook Hydropower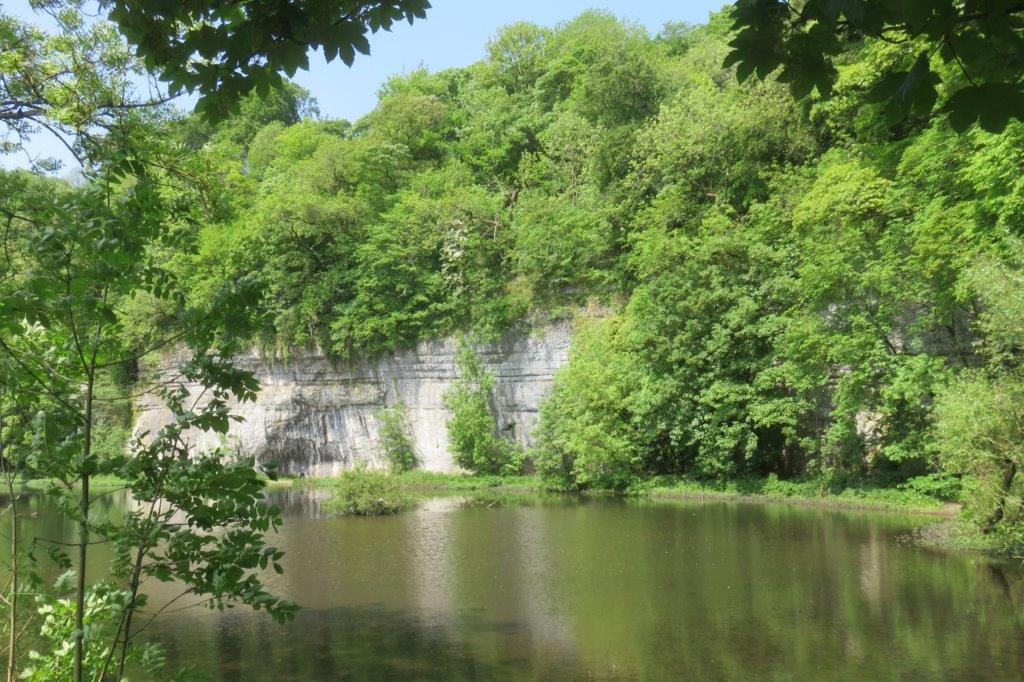 millpond on the River Wye in Water-cum-Jolly above Cressbrook Mill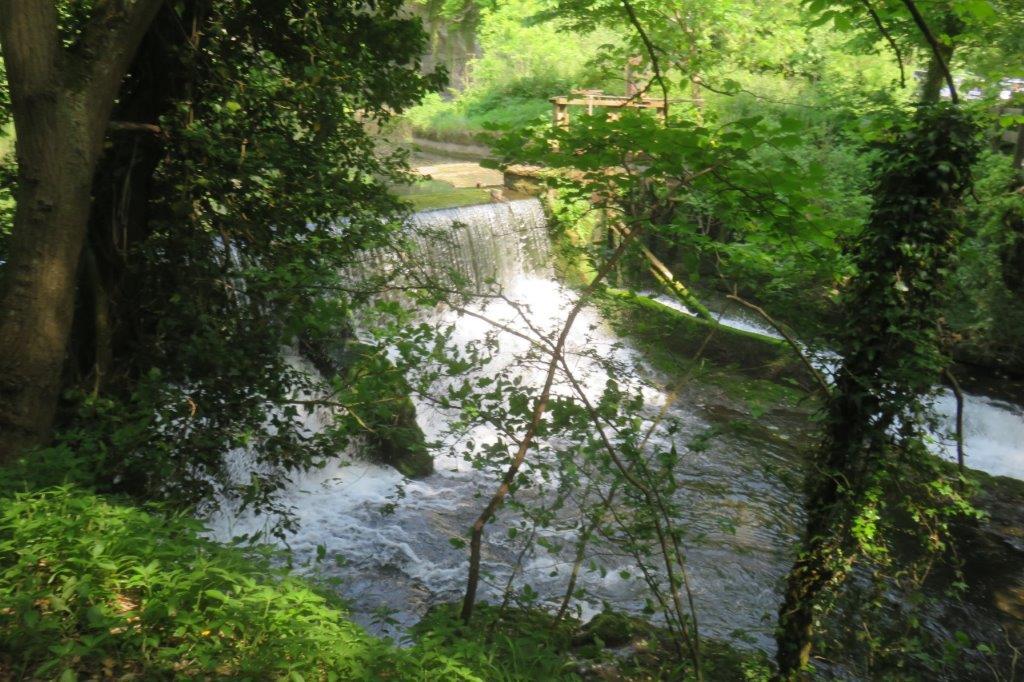 River Wye bypassing Cressbrook Mill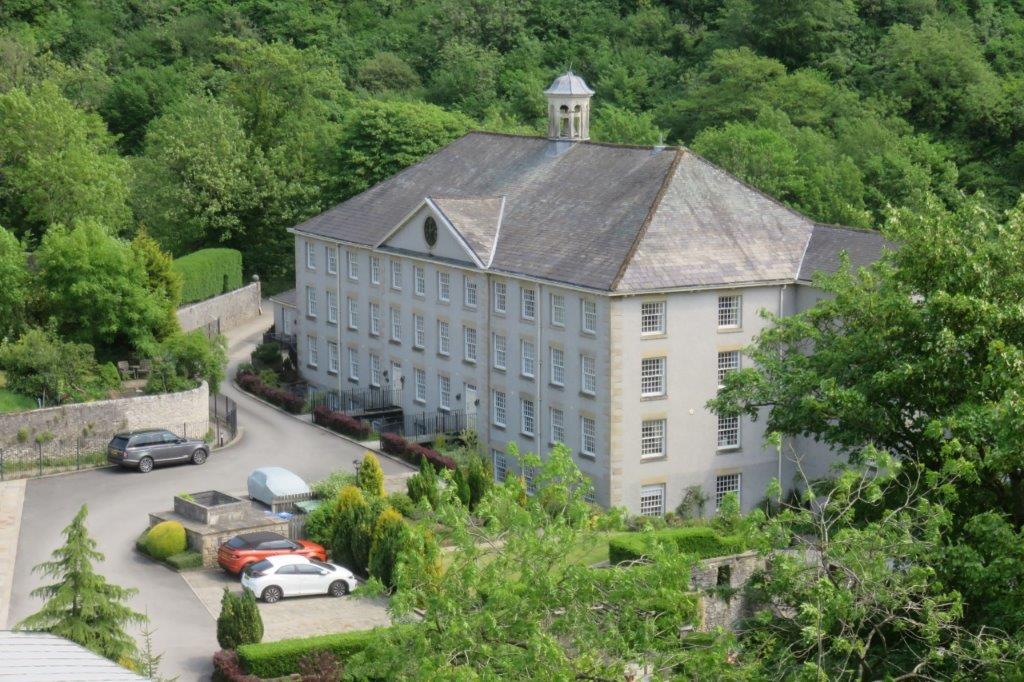 Cressbrook Mill converted to residential accommodation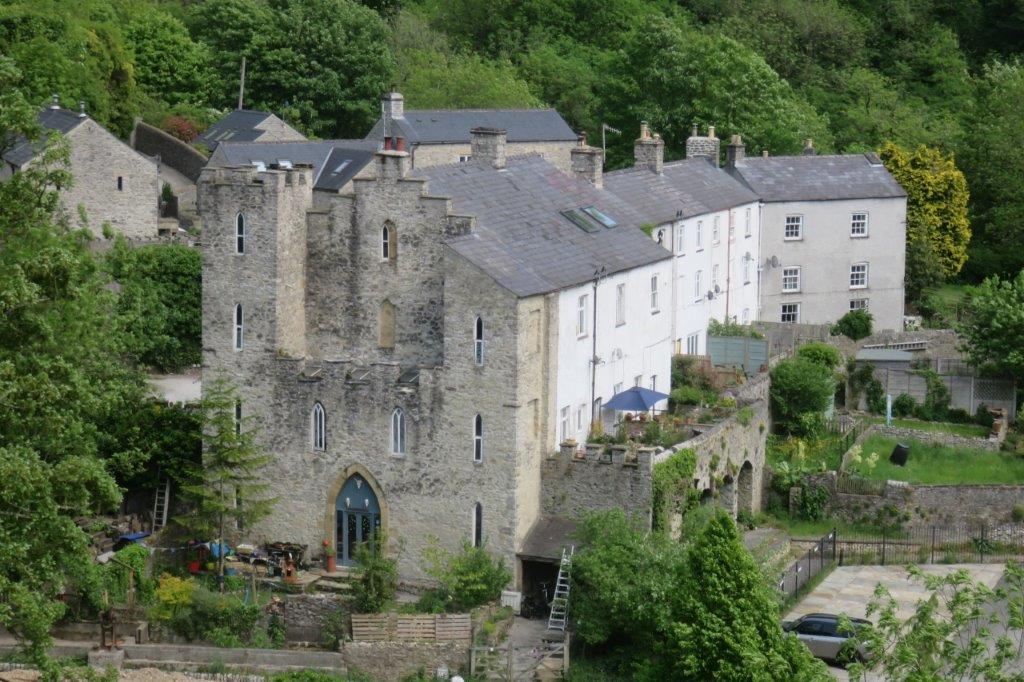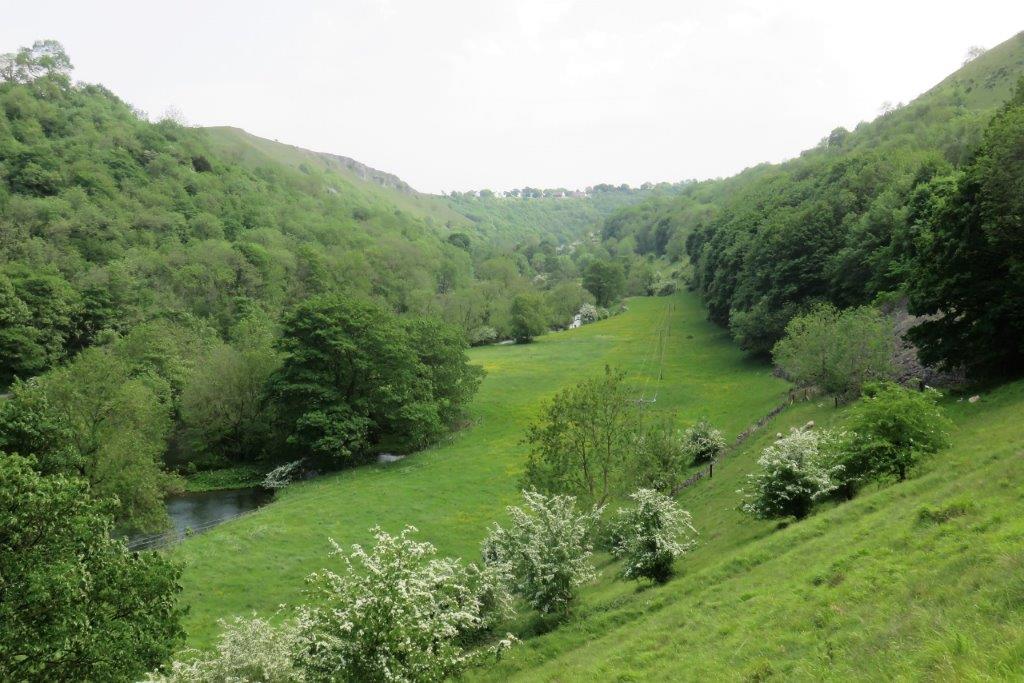 looking down River Wye towards Monsal Head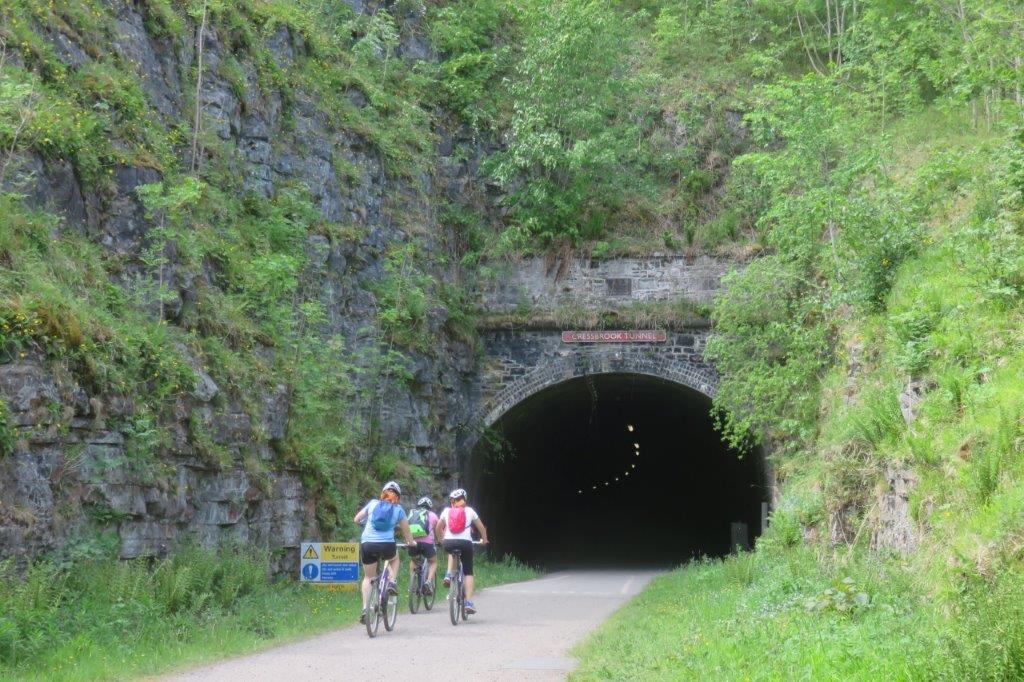 Cressbrook Tunnel on the Monsal Trail - we joined the Monsal Trail near here but walked ~SE away from the tunnel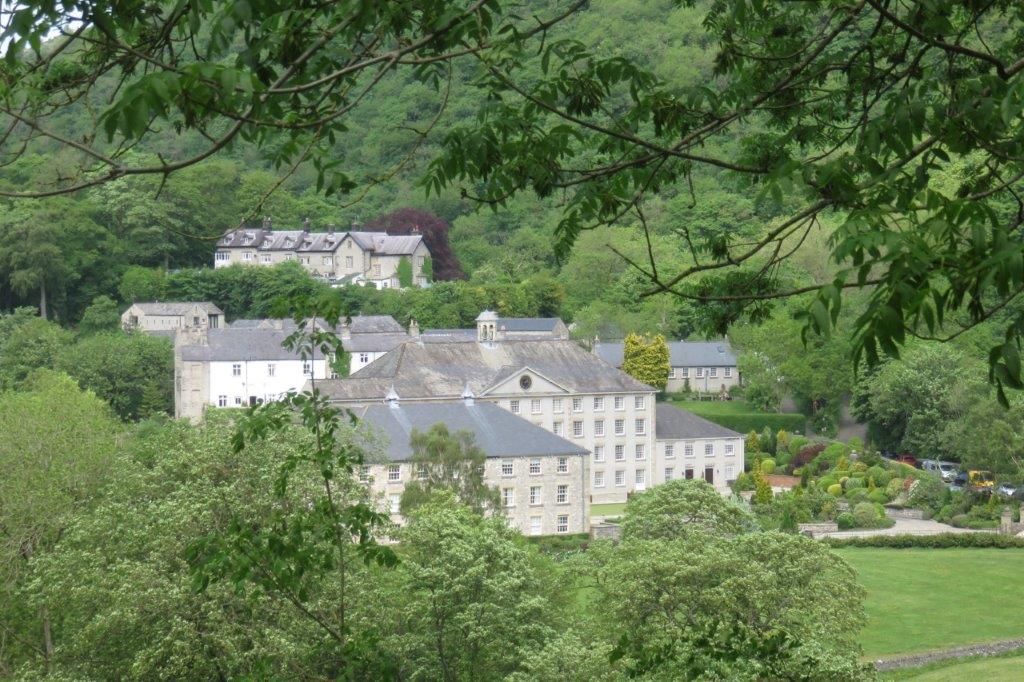 looking back towards the mill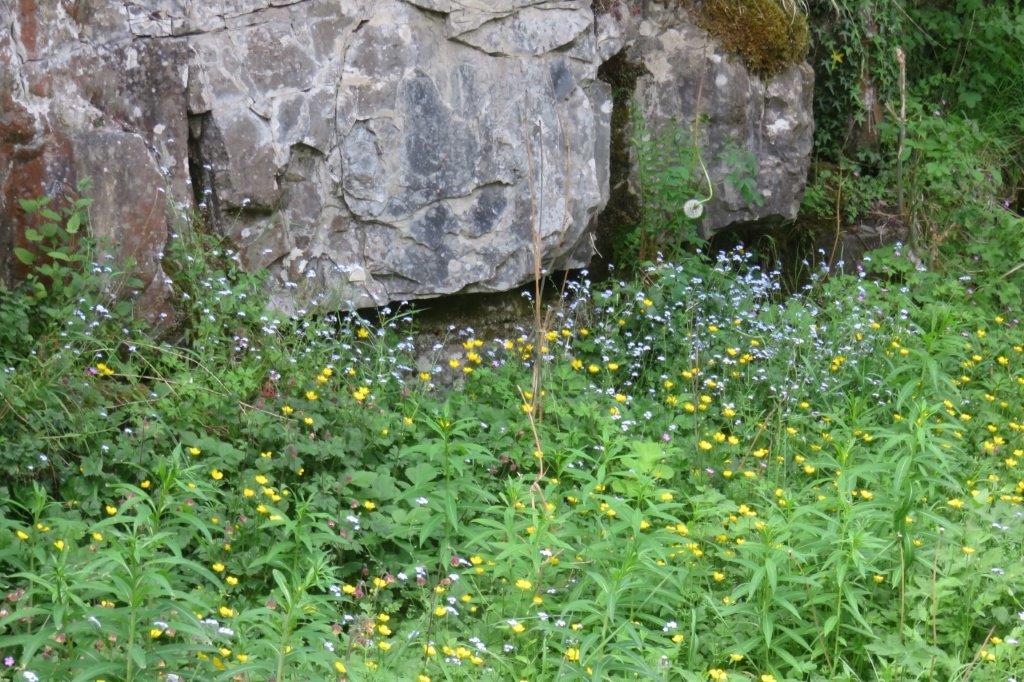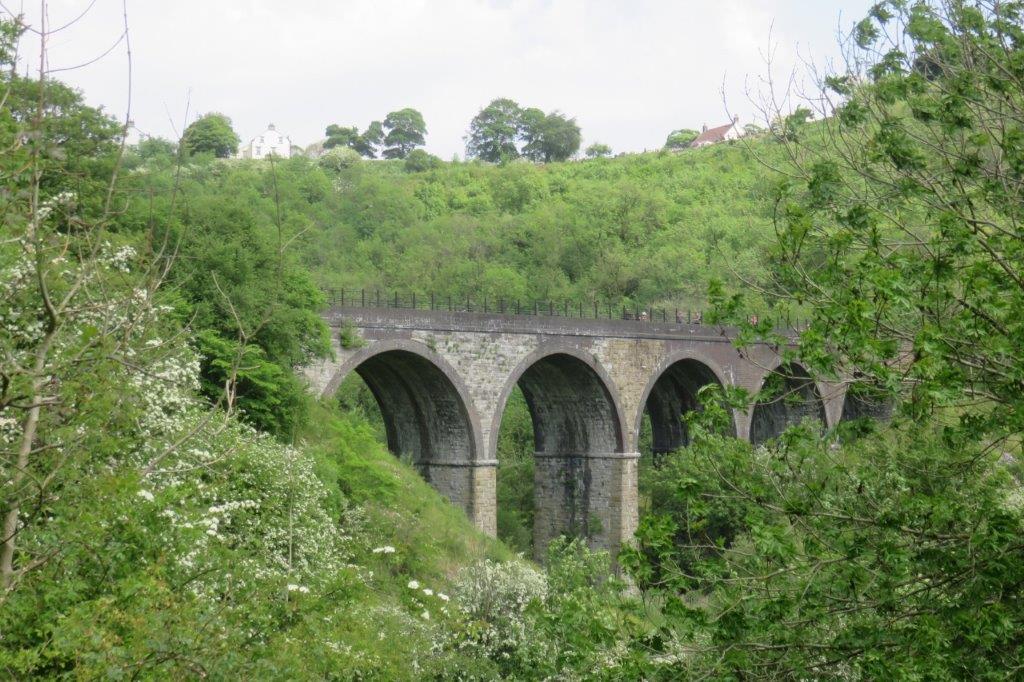 the viaduct below & just to the West of Monsal Head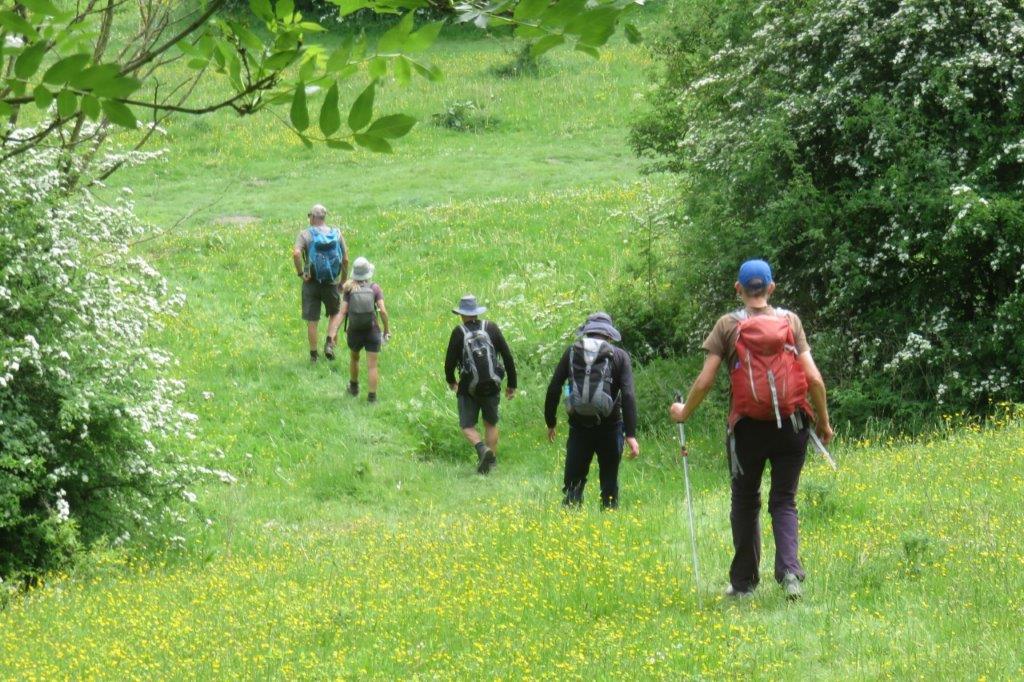 down to the River Wye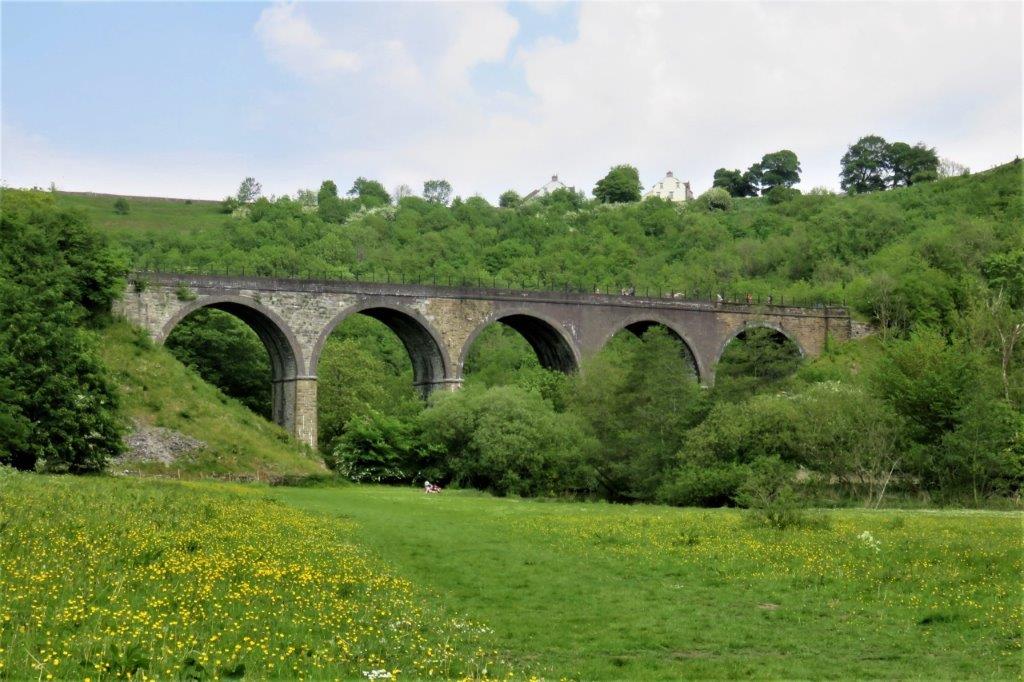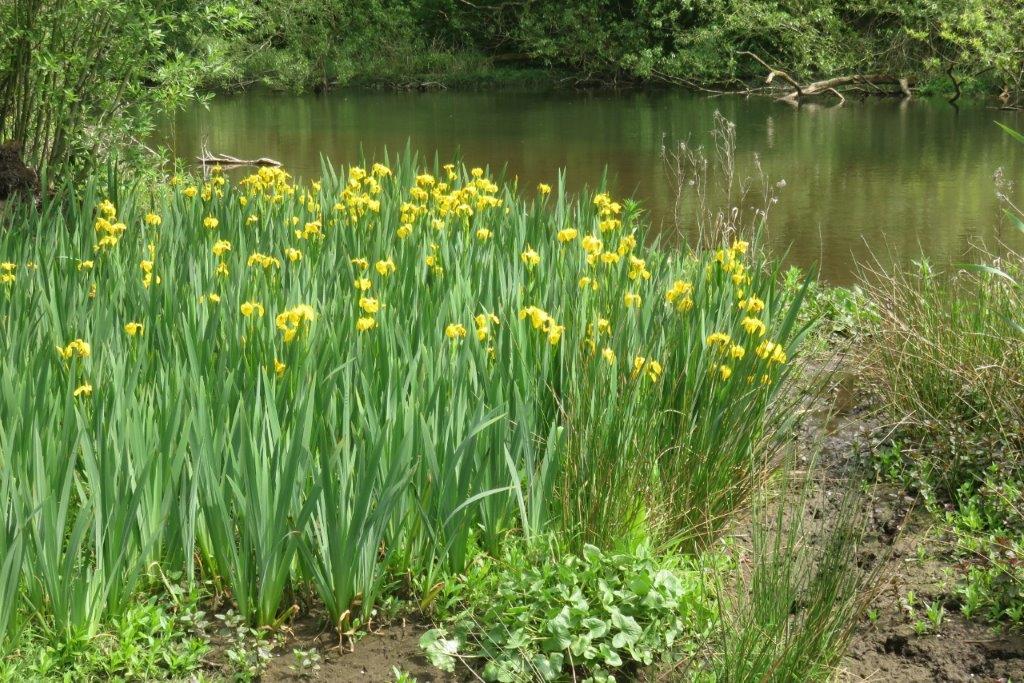 Yellow Iris / Flags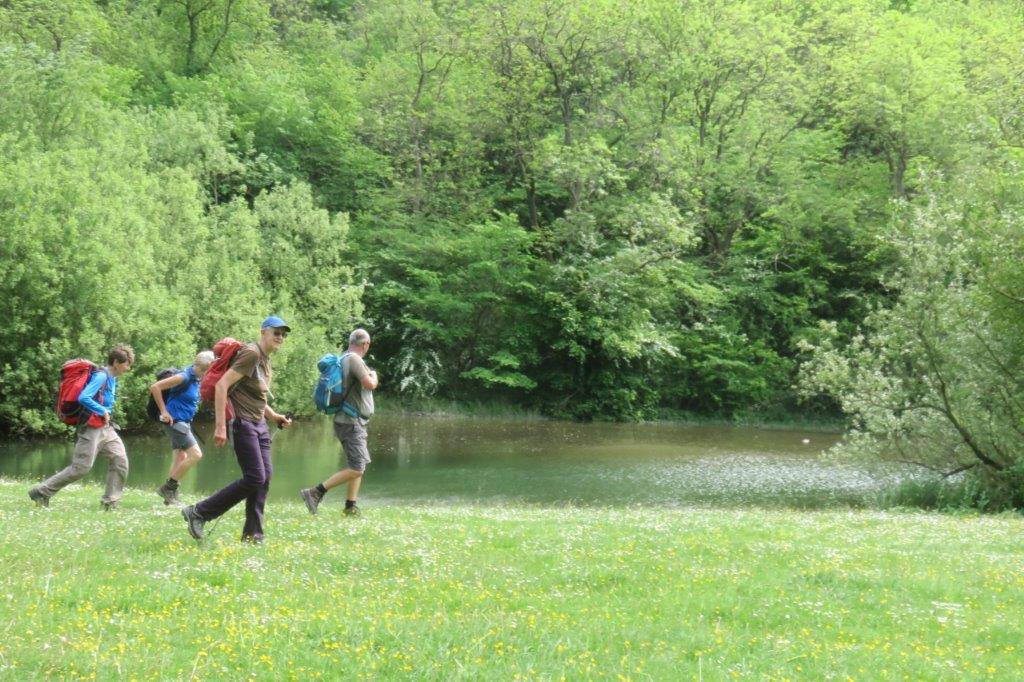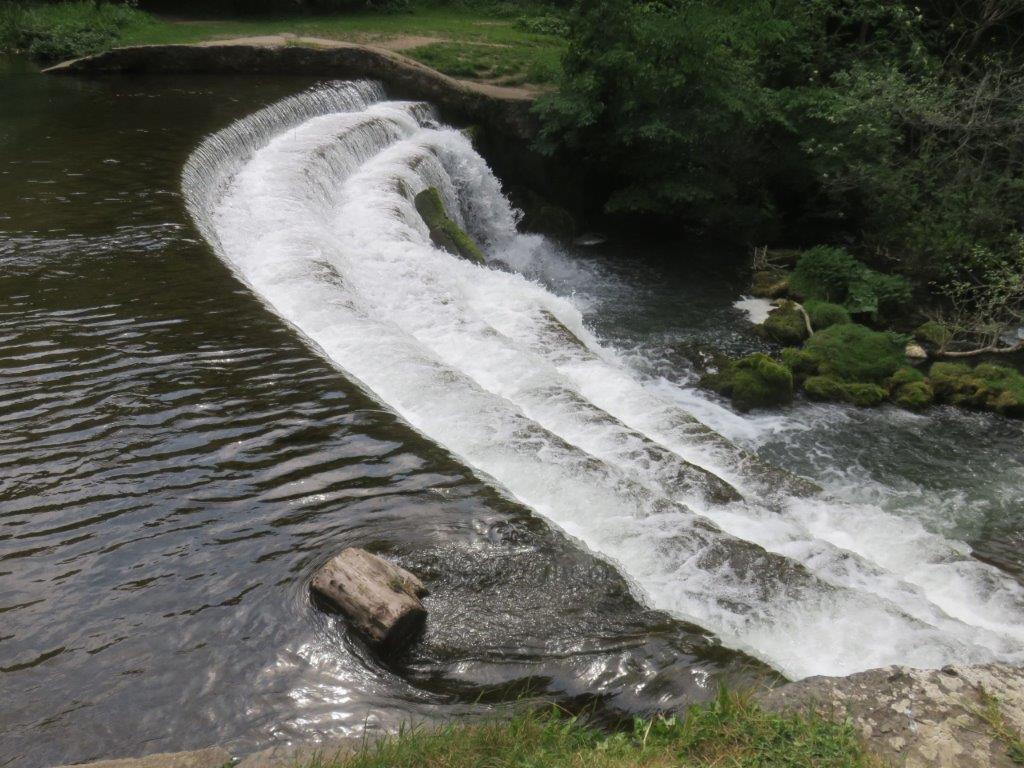 Weir on River Wye (well below Hobs House)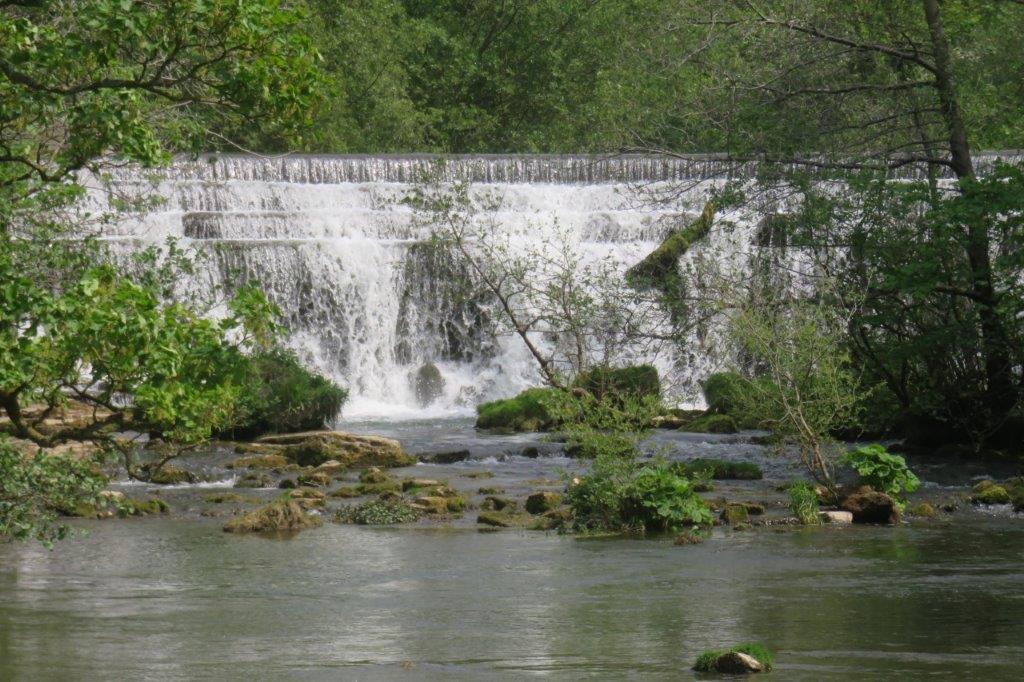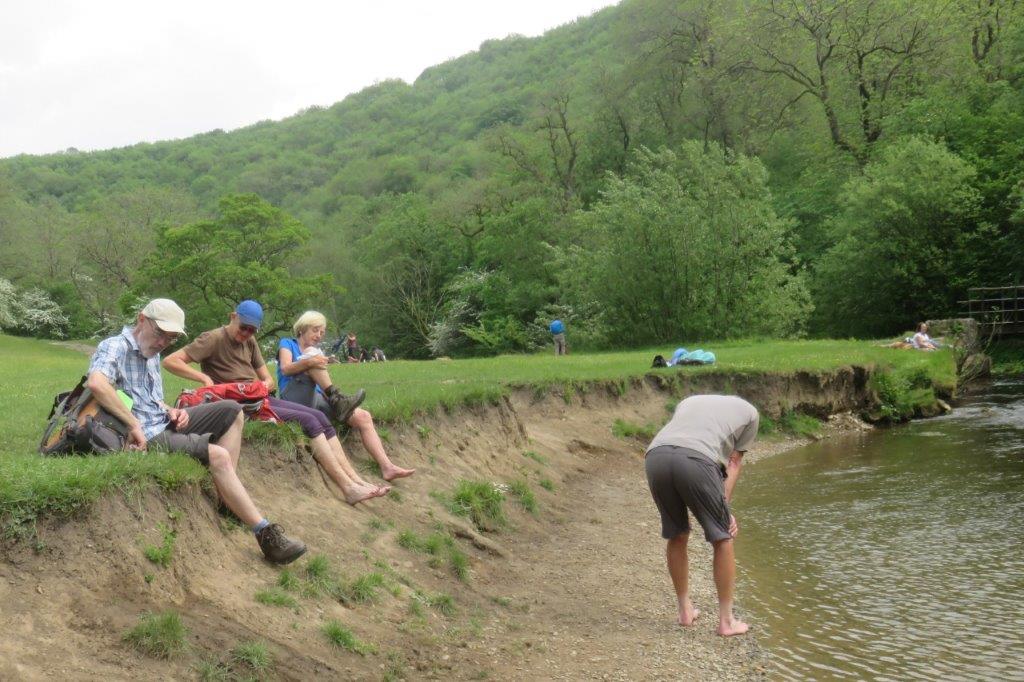 time for a paddle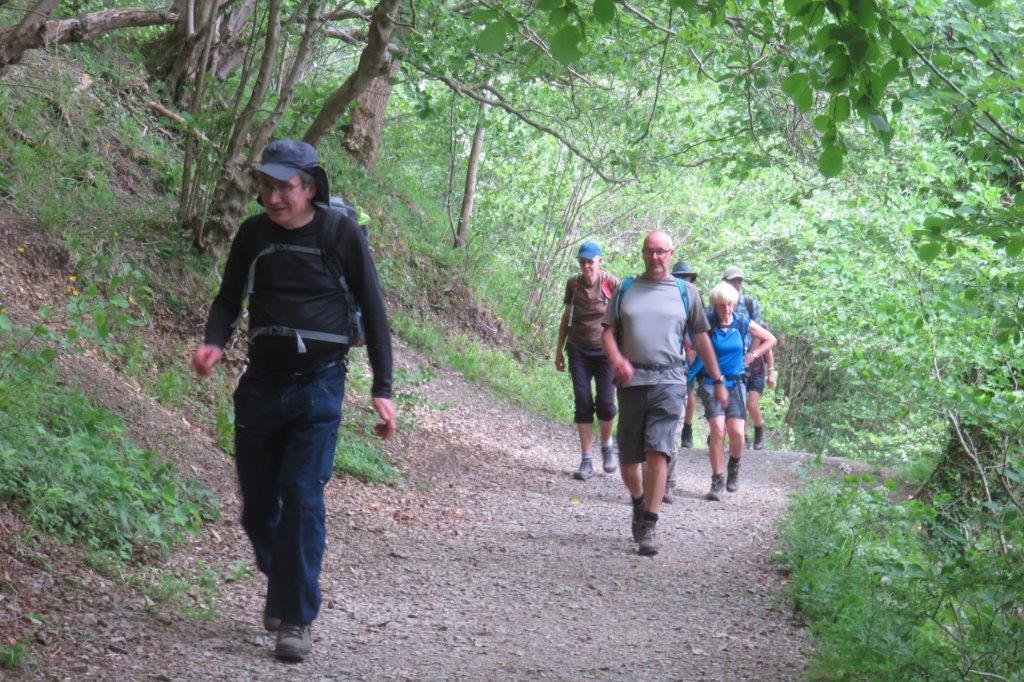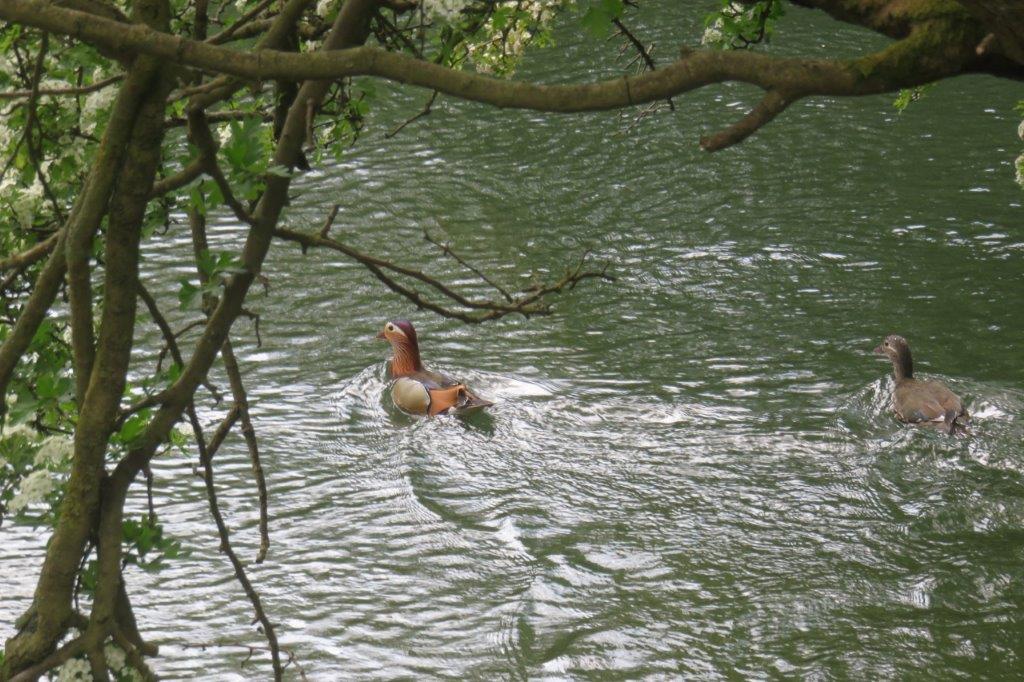 Mandarin Ducks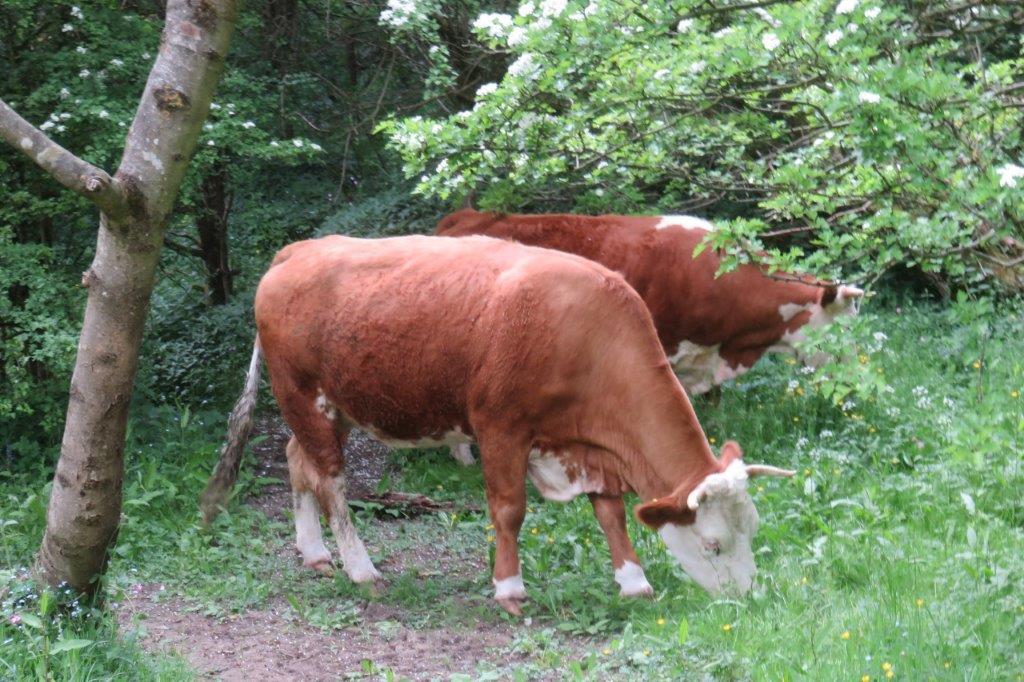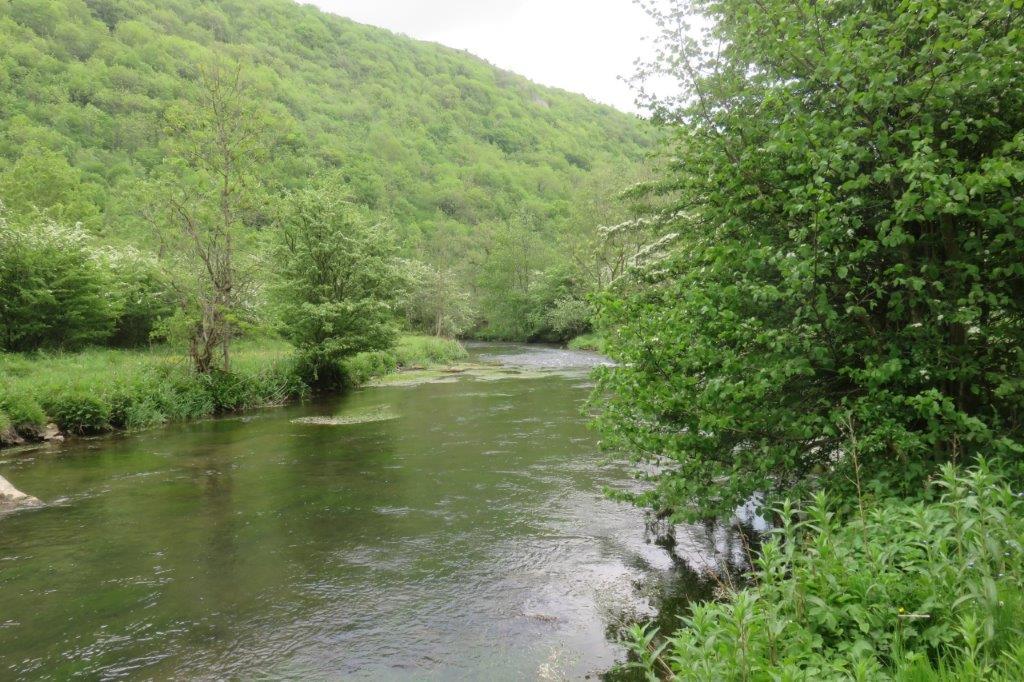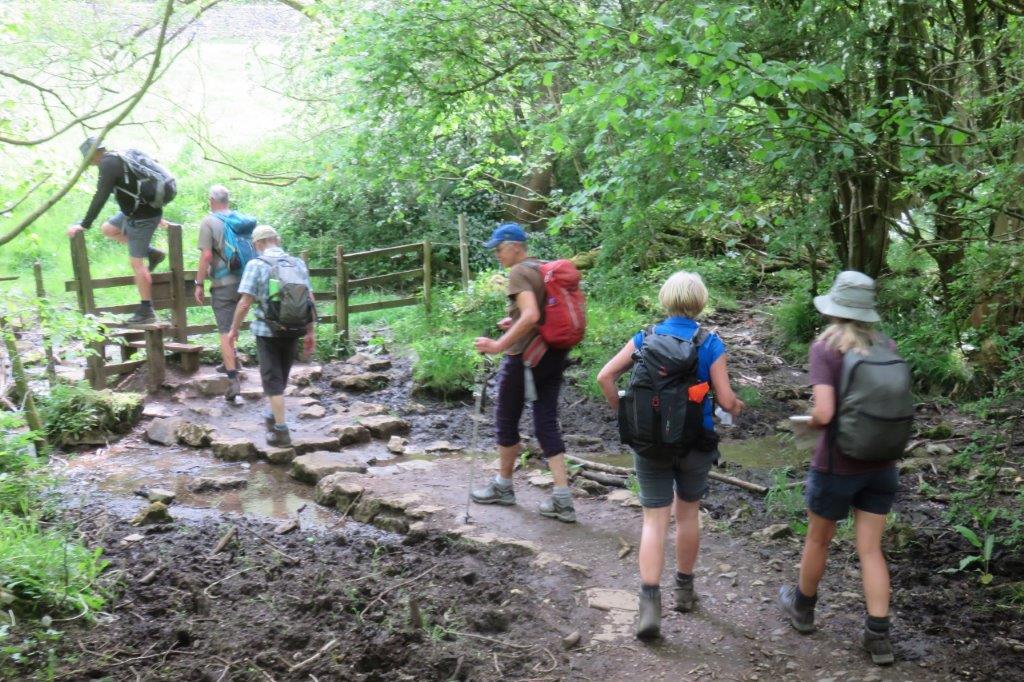 nearing the A6 road near Lees Bottom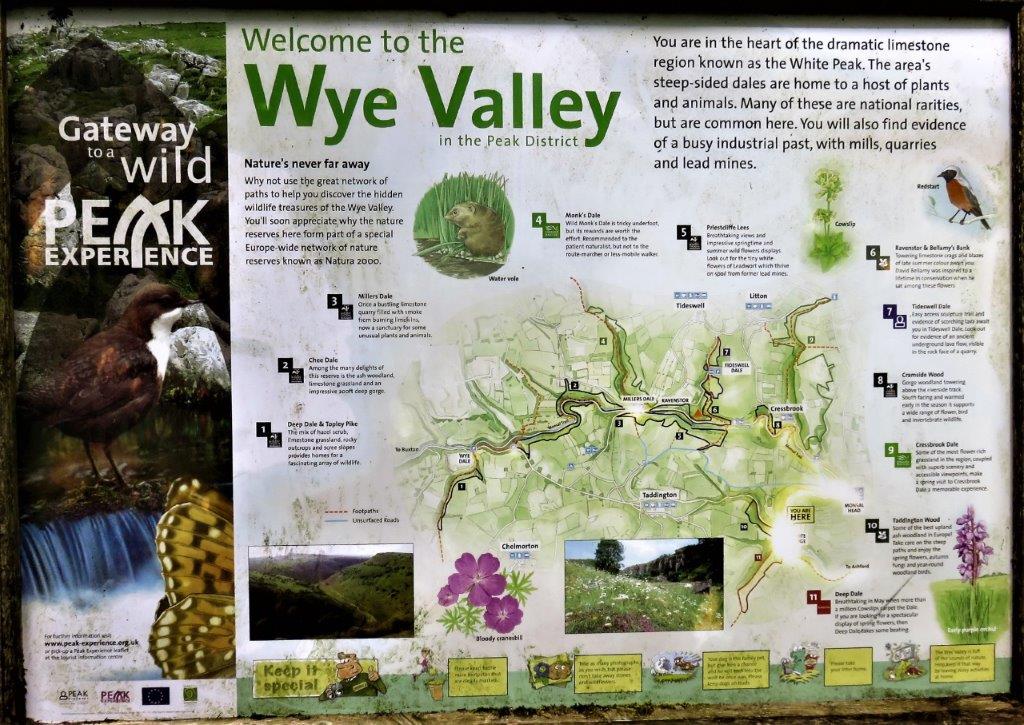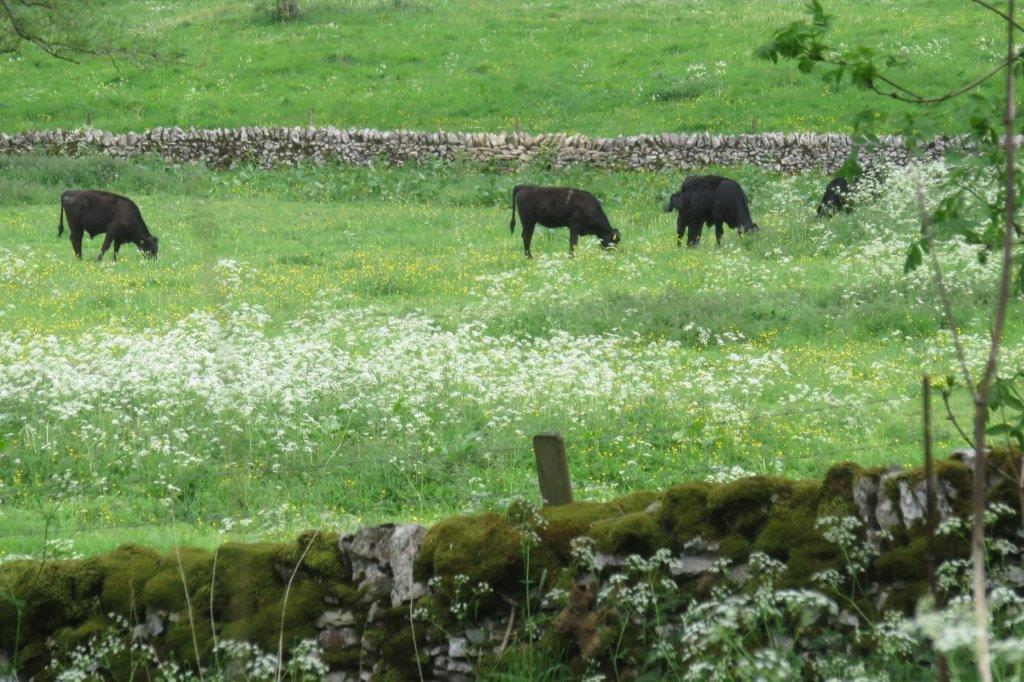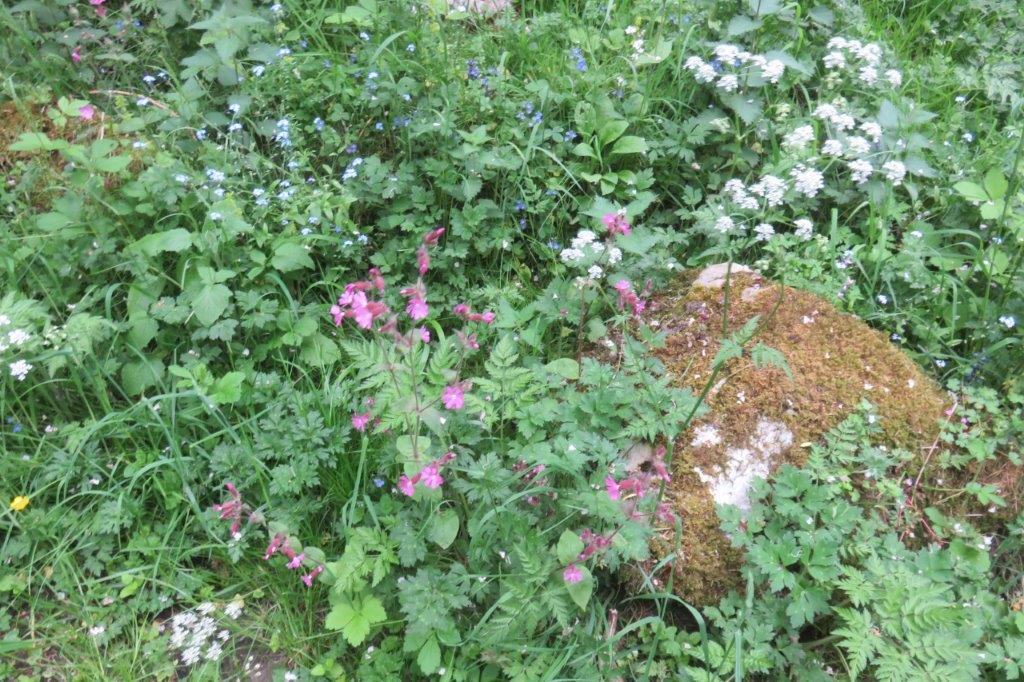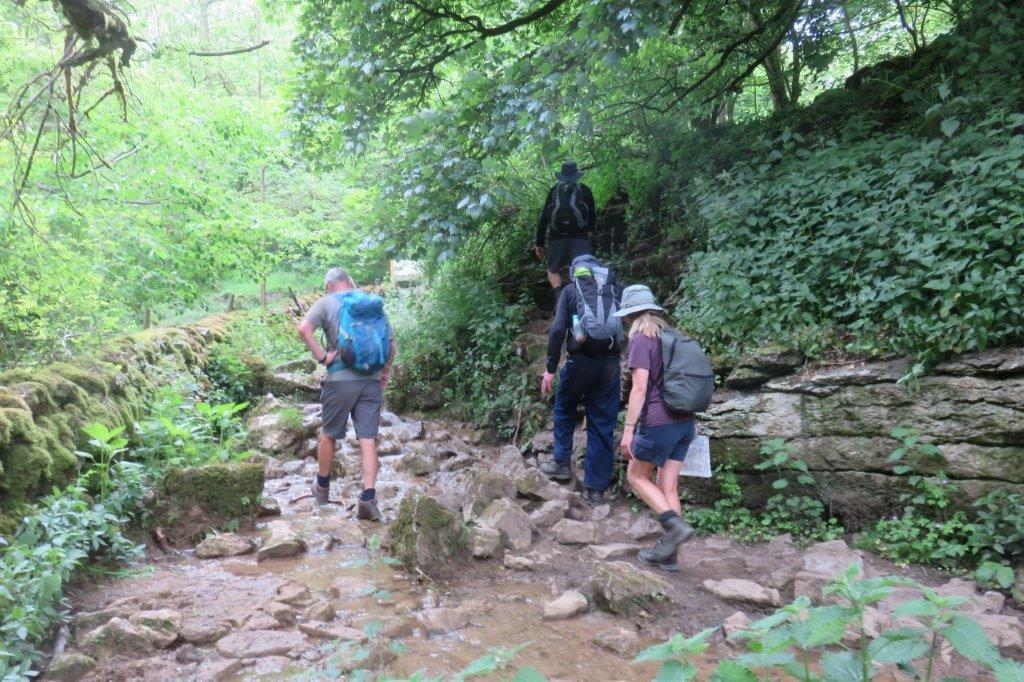 a stream to navigate before turning towards Great Shacklow Wood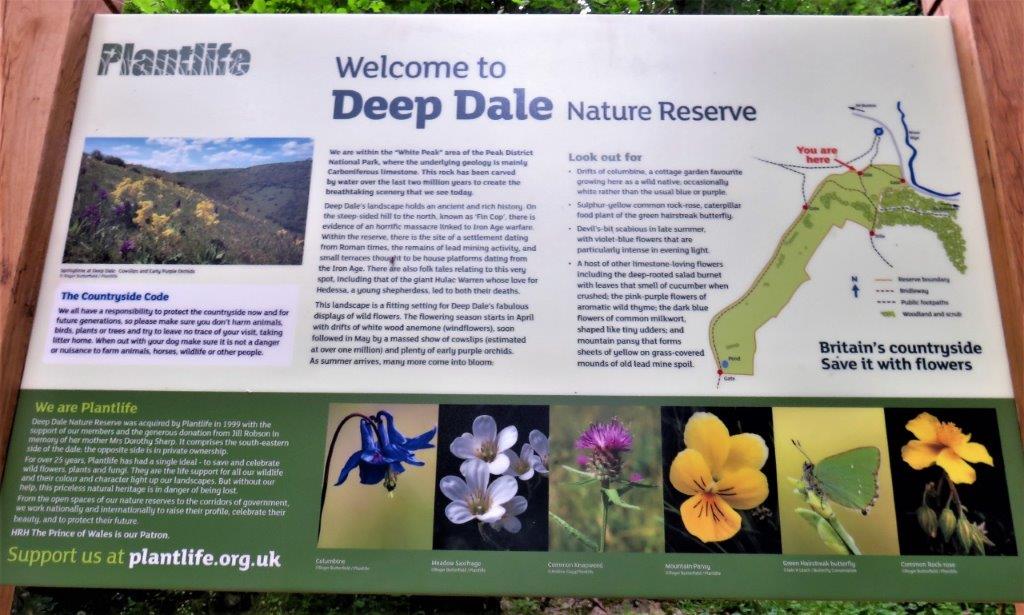 we did not take this route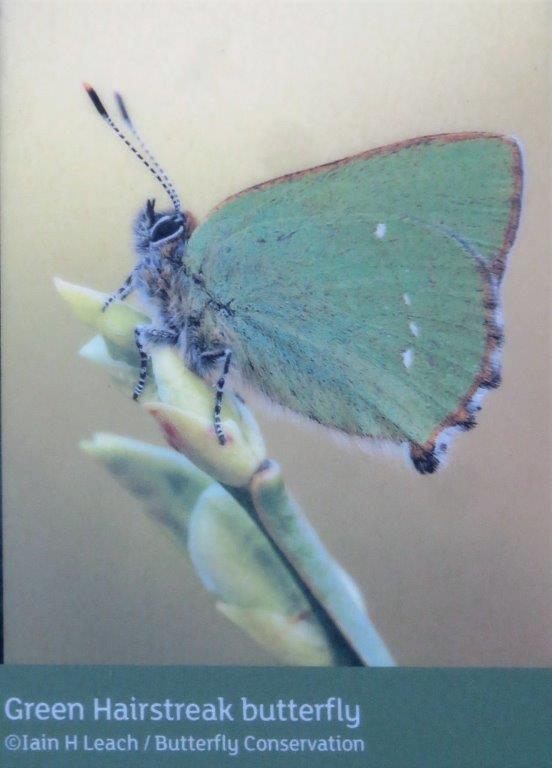 Green Hairstreak butterfly seen by us earlier en route but illusive to photograph - it is tiny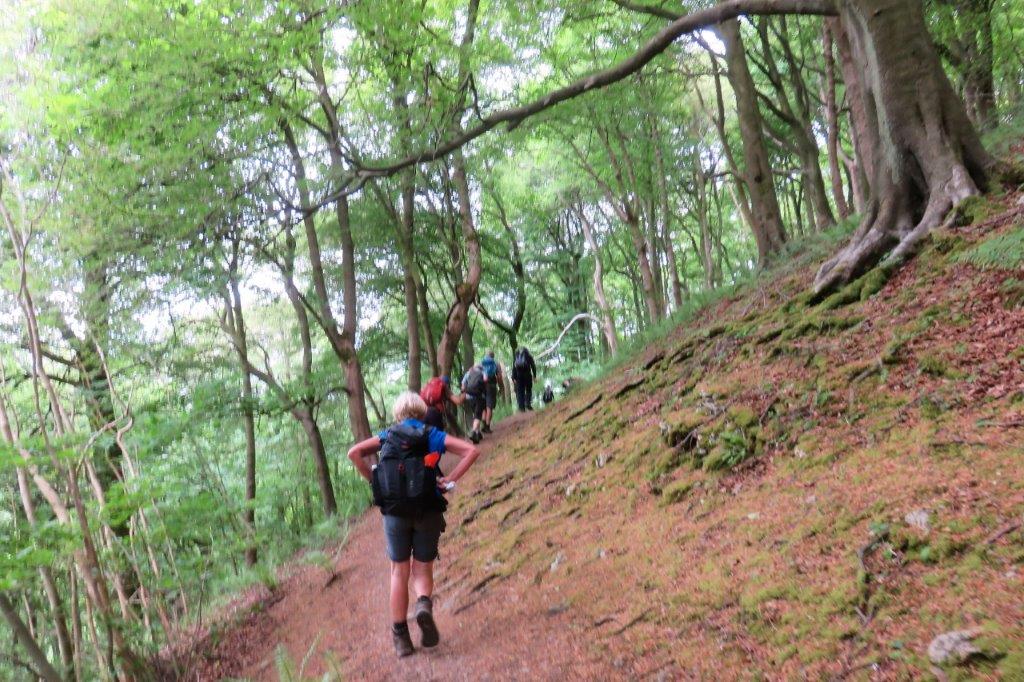 Shacklow Woods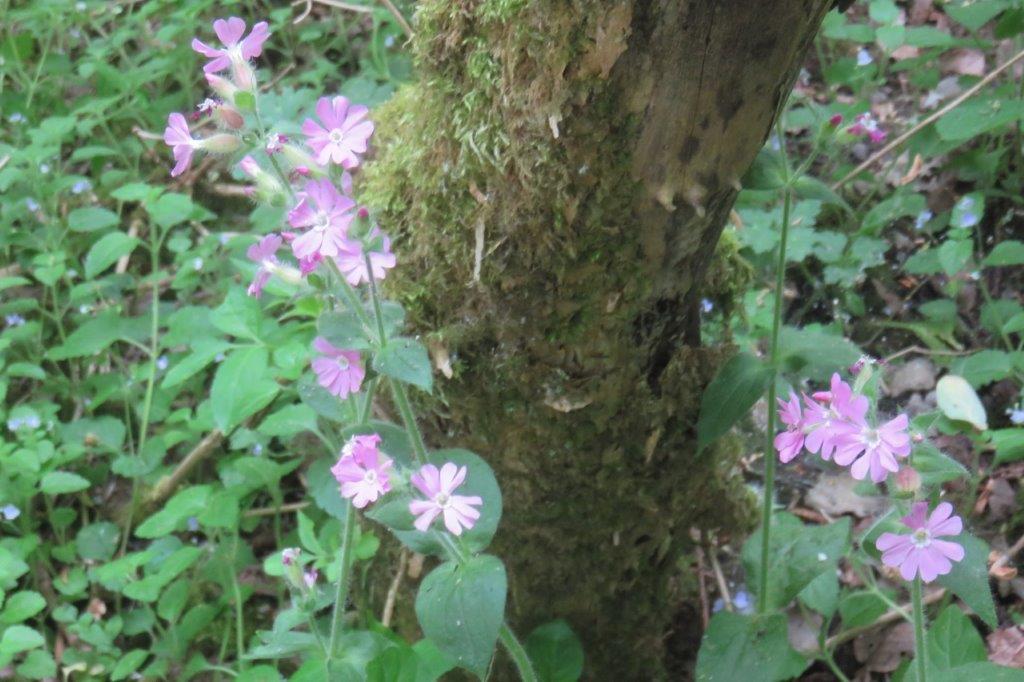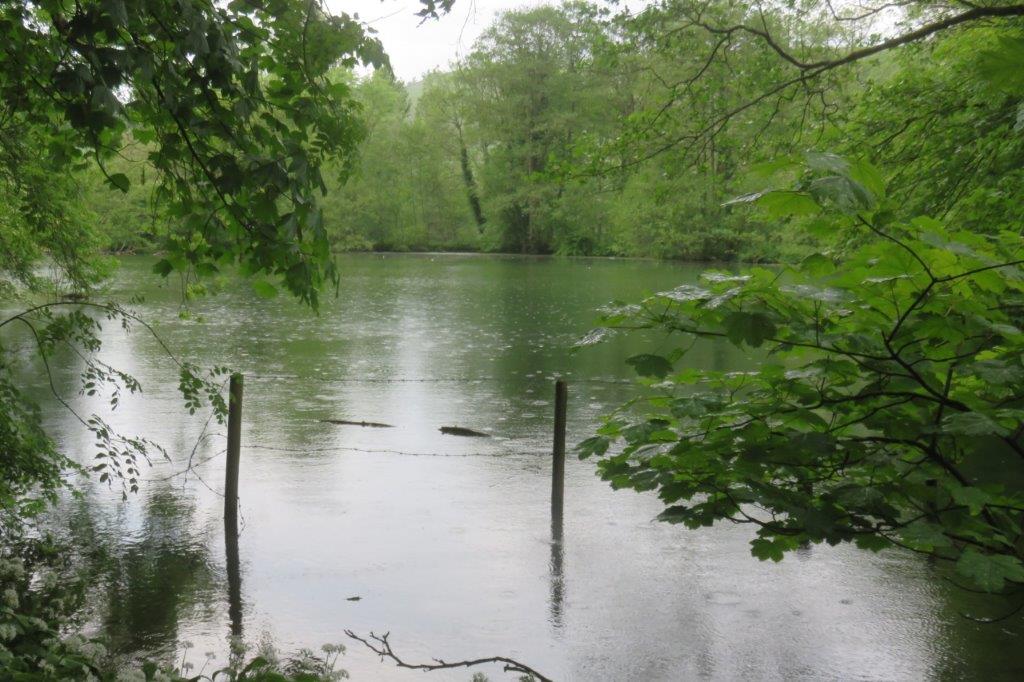 pond on River Wye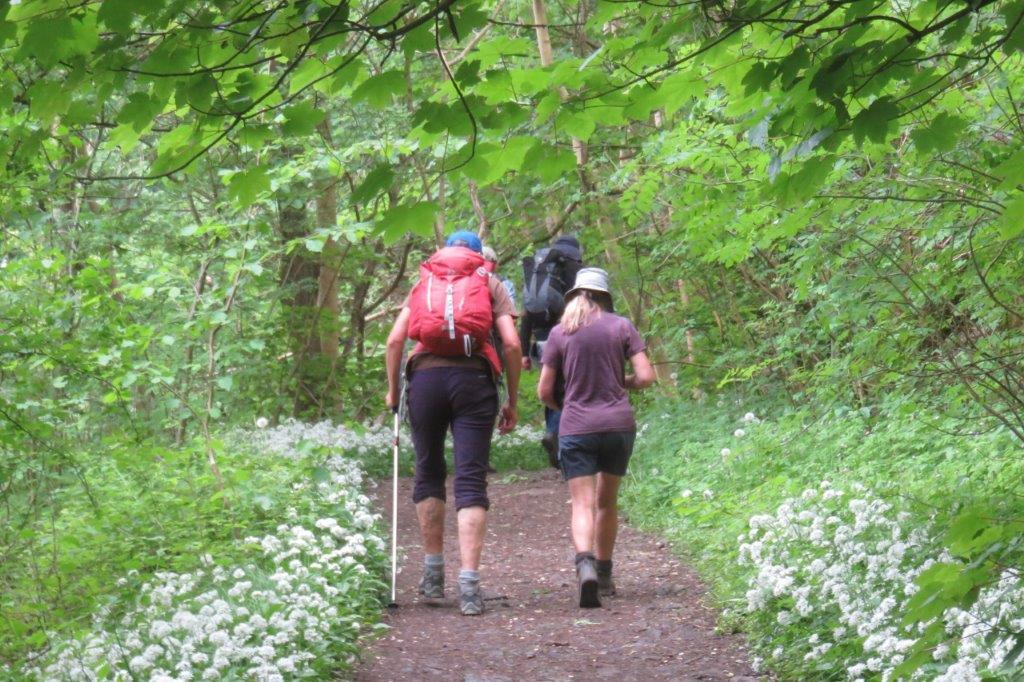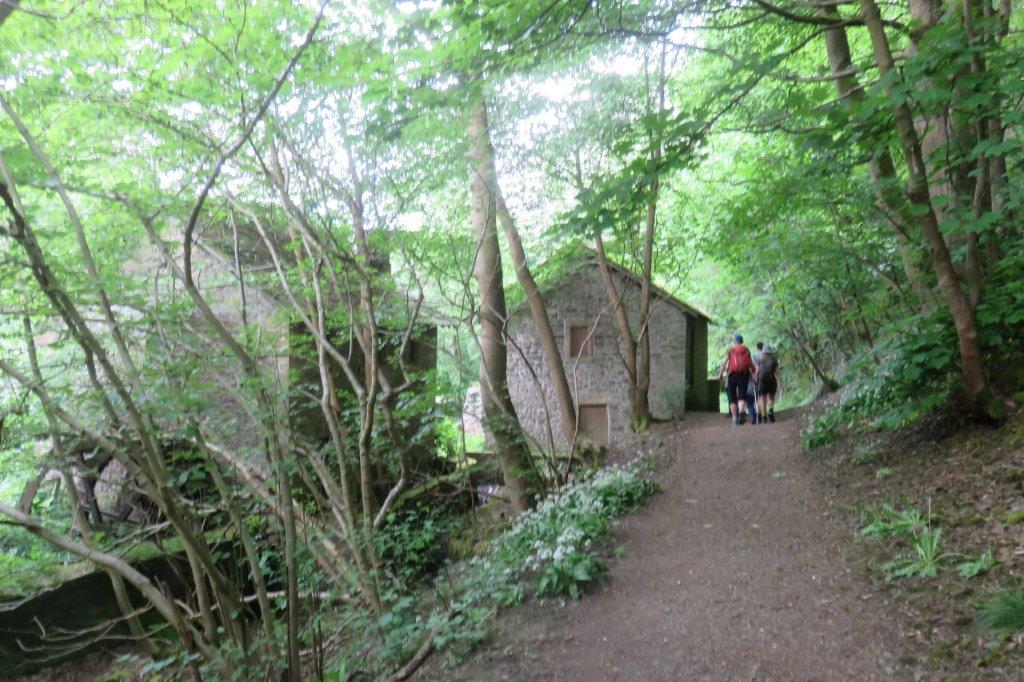 abandoned mill complex with two water wheels - undershot ones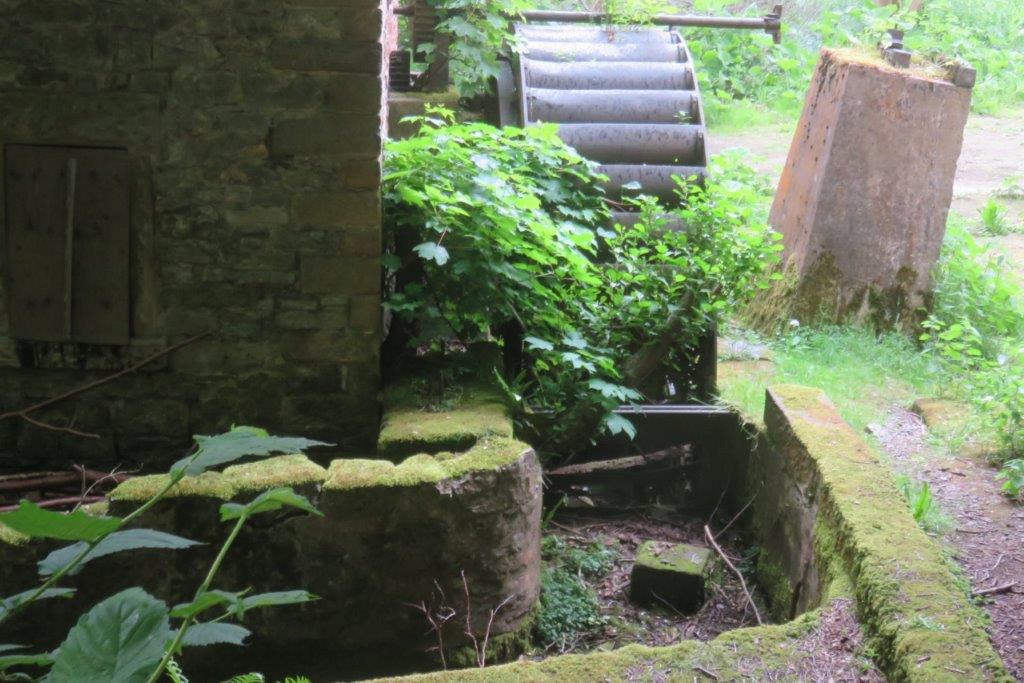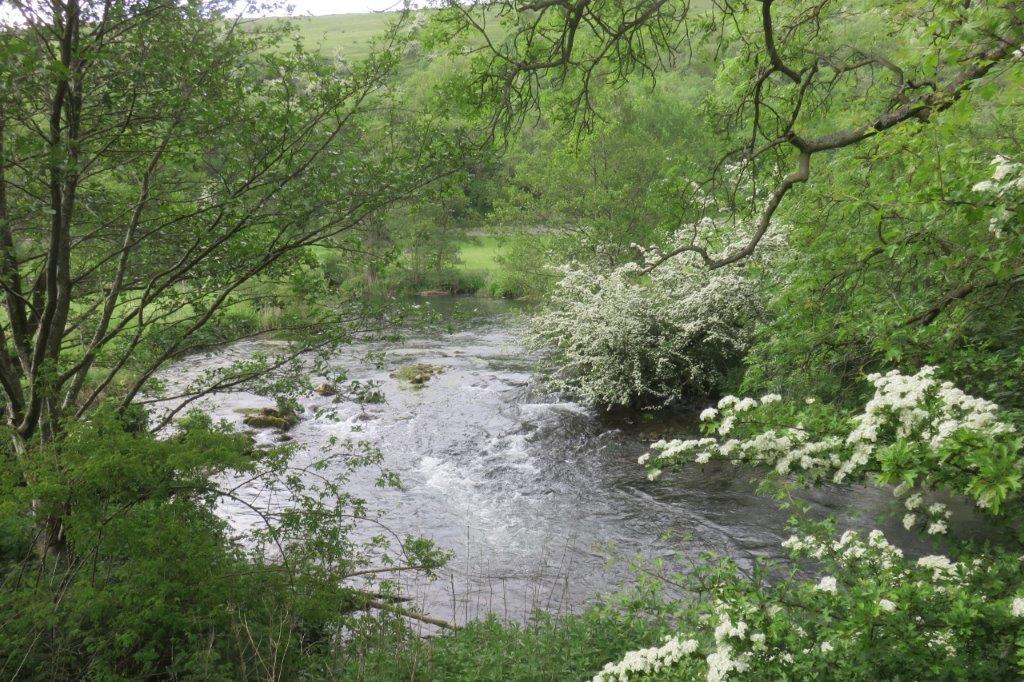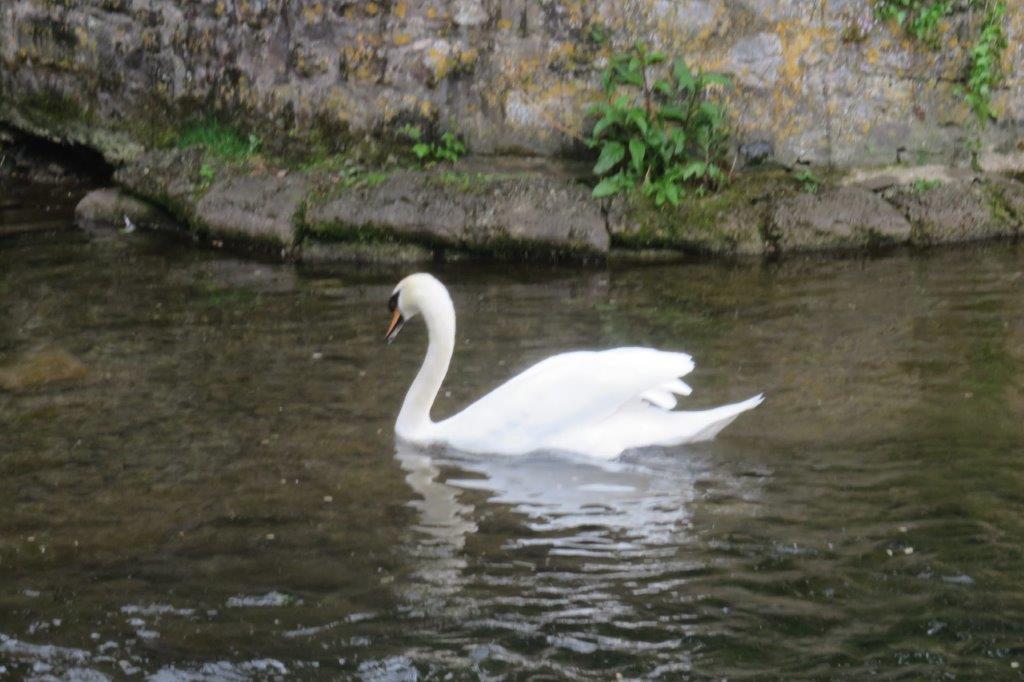 Swan at Ashford in the Water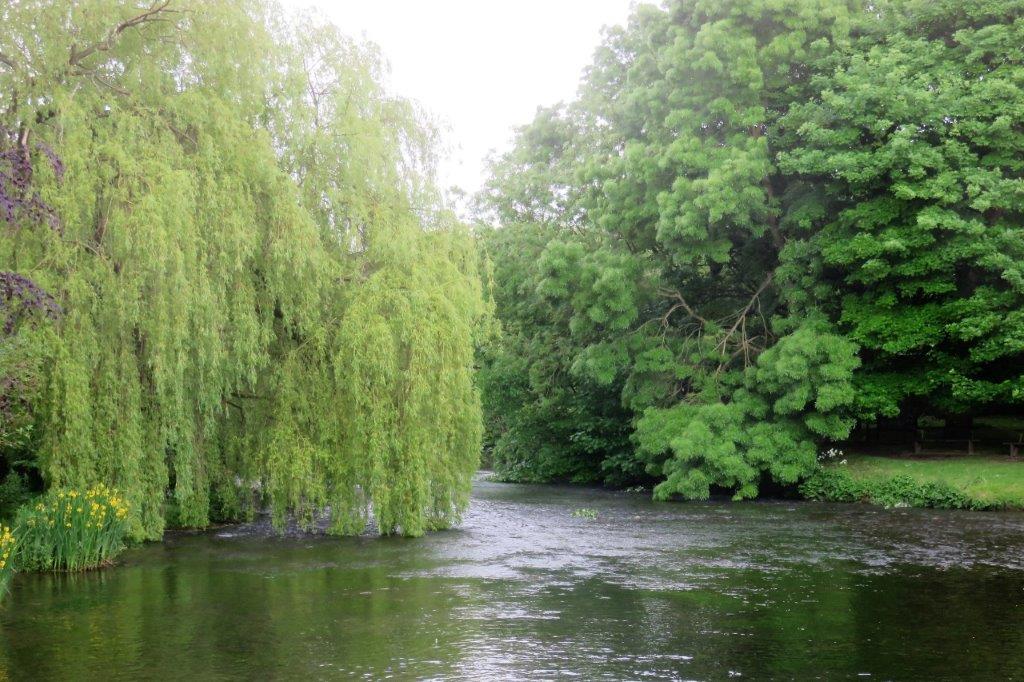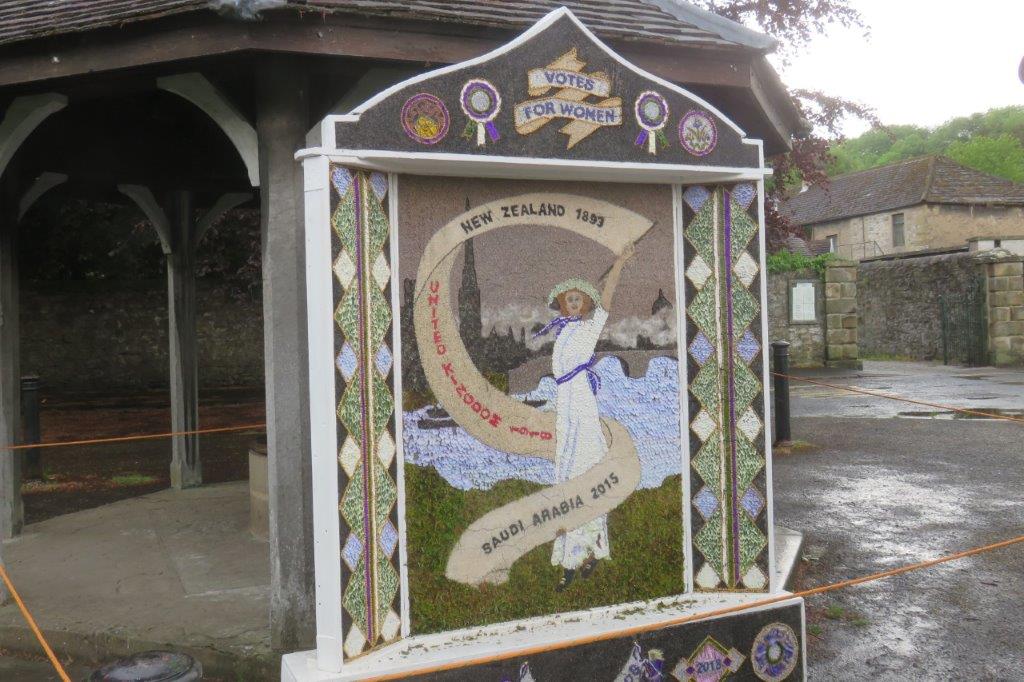 Well Dressing Festival in progress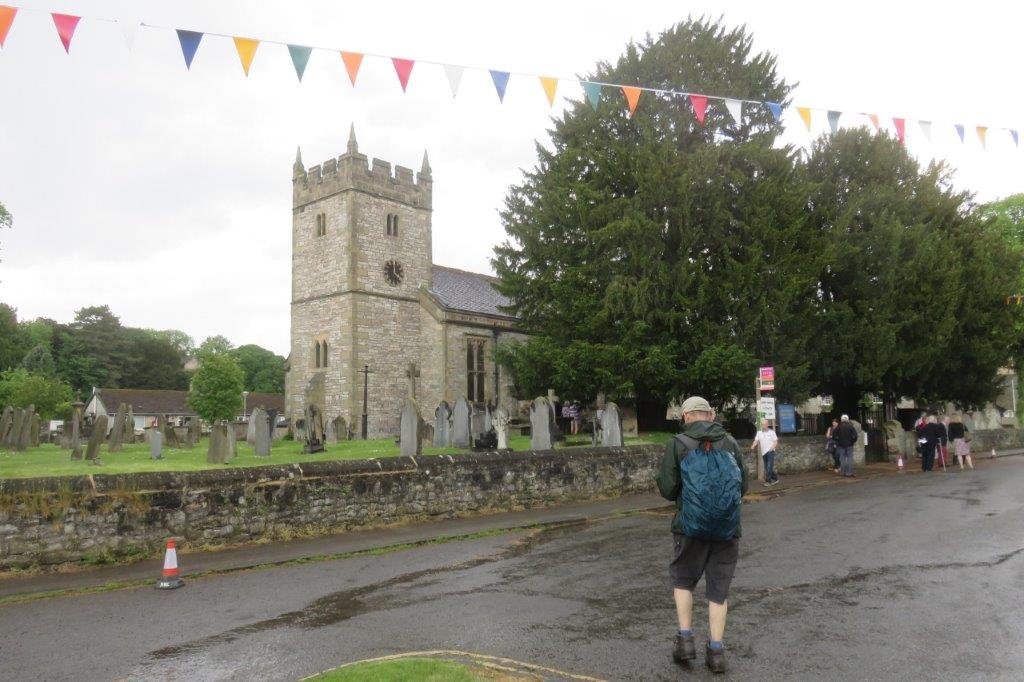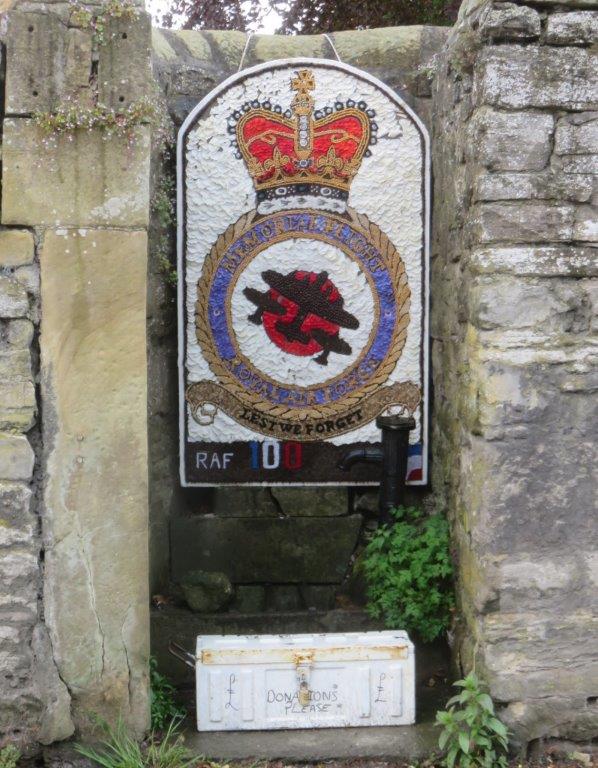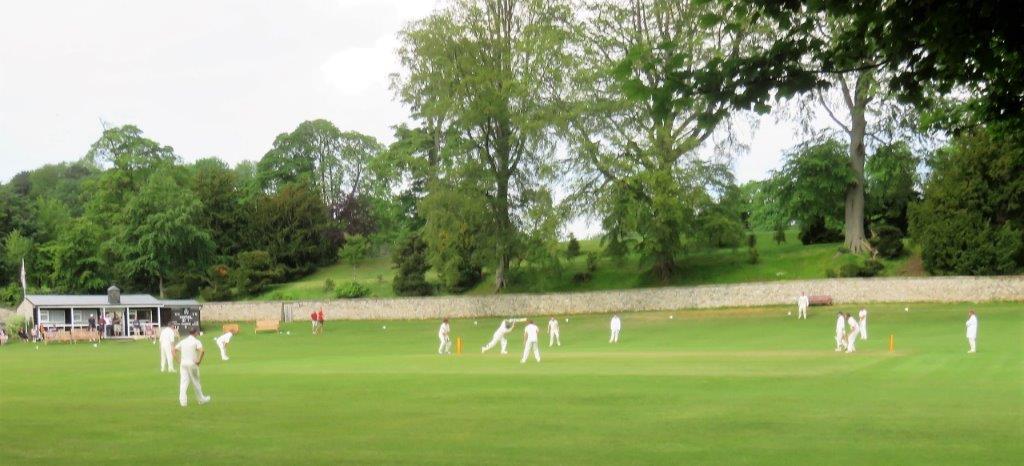 cricket between rain showers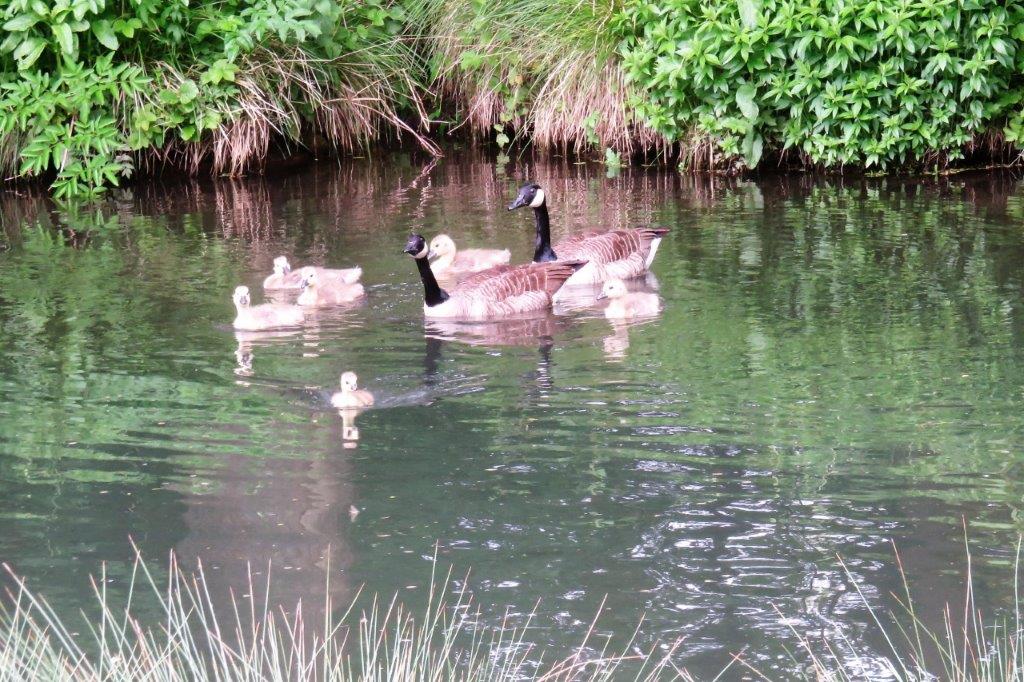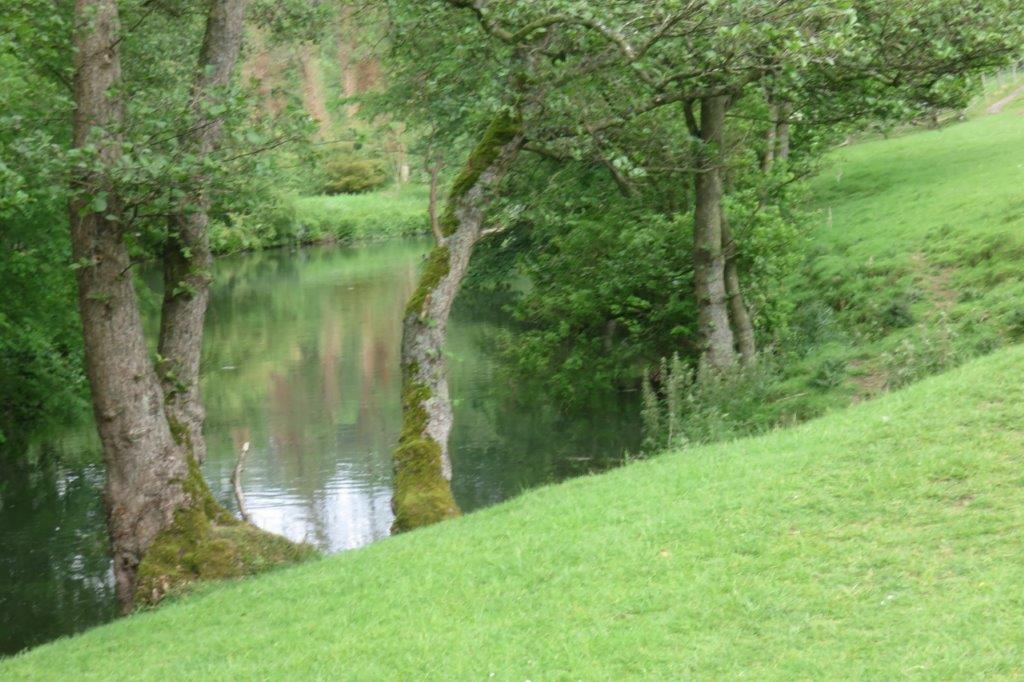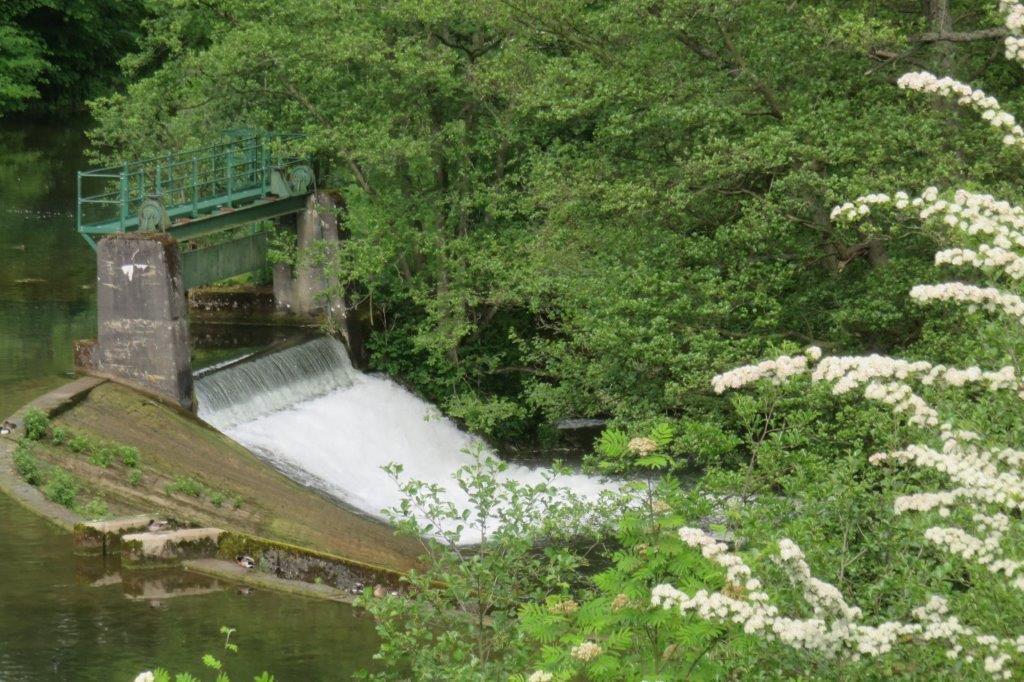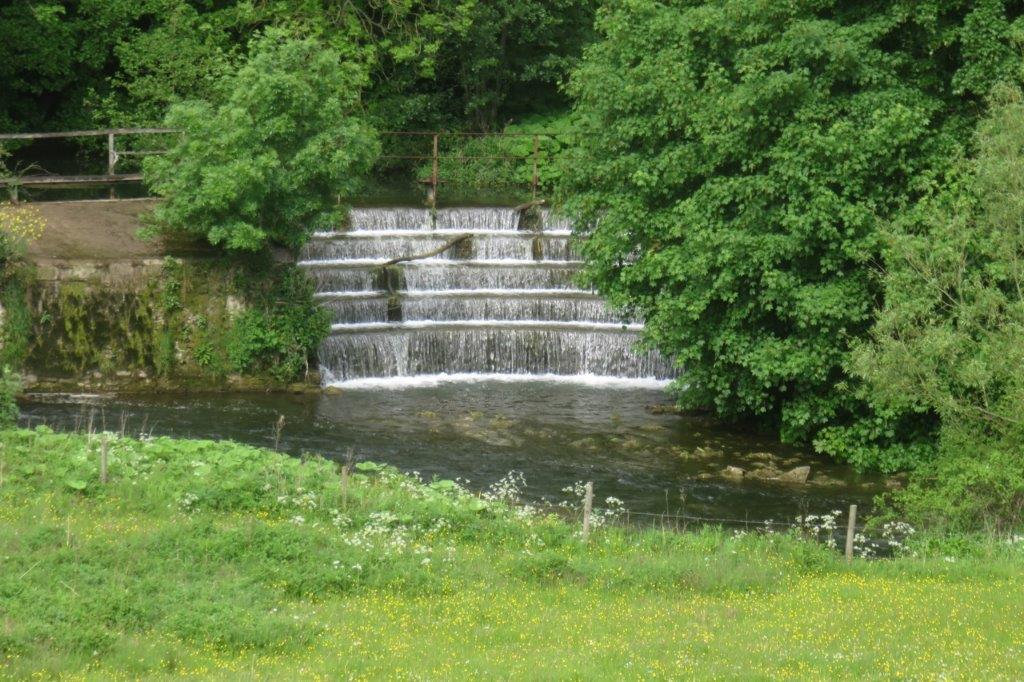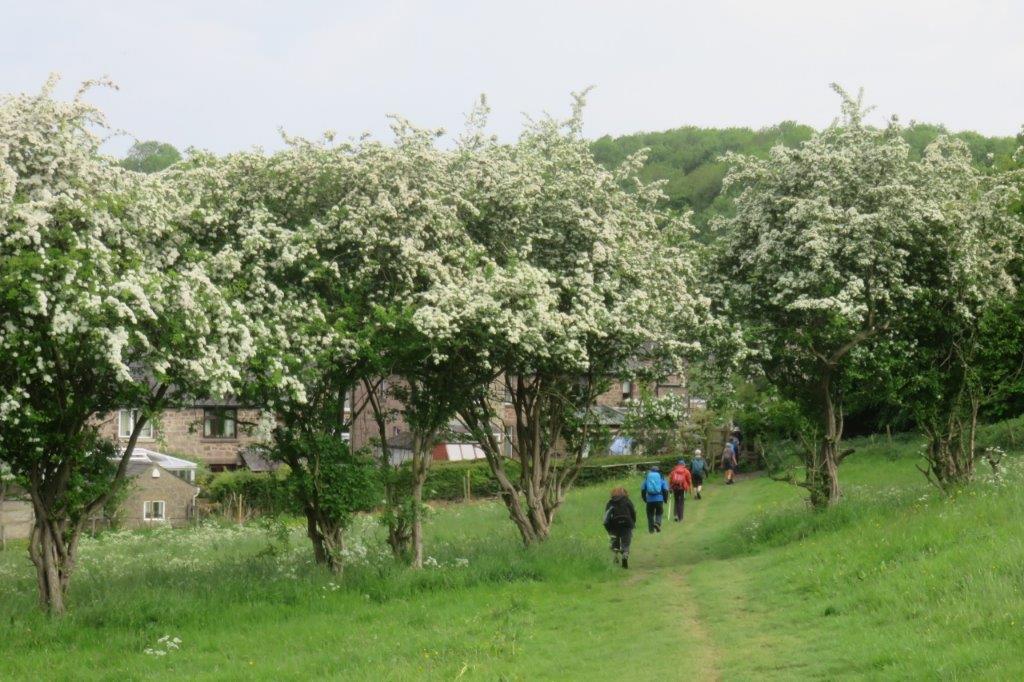 homepage - Day Walks Index 2018 - contact me at