homepage - Day Walks Index 2018 - contact me at

2018.05.20 ** Hope, ~SK172835 FP ~N then NW over rail track, on to Losehill Farm, top Lose Hill, ~WSW ridge to Back Tor, Barker Bank, Hollin Cross, FP ~WNW then NNW down past Pete's Barn, cross Edale Rd, under Rail tracks, ~NW to Church, NNW on Rd past PH, cross FB over Grinds Brook, follow up GB Clough, short of (Kinder) top at ~SK 107873 turn off ~N up unnamed clough* to South Edge Kinder, follow Edges ~E to top of Golden Clough, thru moor land to Trig Pt at ~SK129878, ~ENE then ~E to Madwoman's Stones & beyond to Kinder Edge at ~SK144881, descend ~ENE then ~SE / E thr Crookstone Hill to BW (Roman Rd) ~SSE, ~300m before Hope Cross turn ~SW onto BW and after ~200m turn off ~SE onto FP to Upper Fulwood Farm, cross Bagshaw Bridge (over River Noe), over Edale Rd & under Fiddle Clough rail track, after ~100m take FP ~ESE for ~400m then S past Oaker Farm to Edale Rd, ~SSE along rd to Hope - leader Andrew Irwin - Sunday (about 14 miles) *note - can be wet & slippery and some scrambling.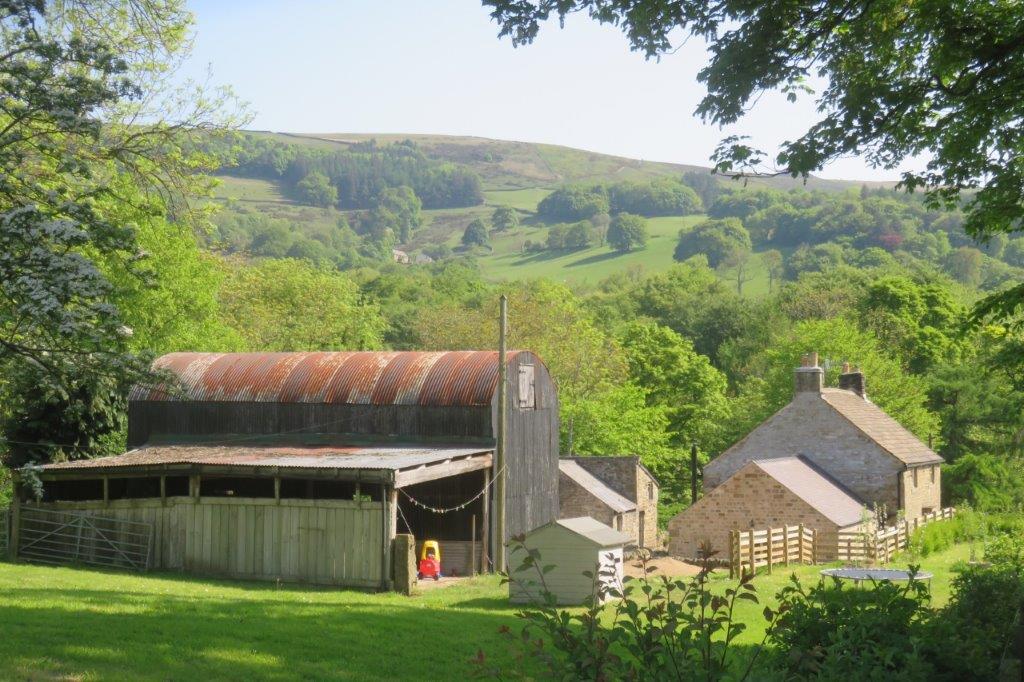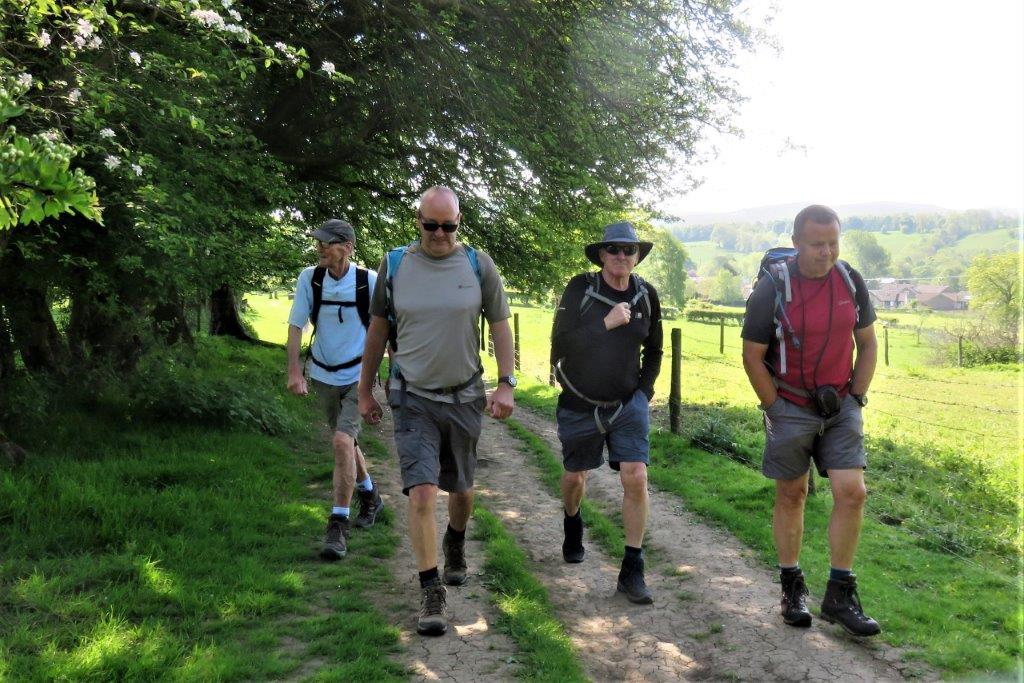 walking up from Hope towards Lose Hill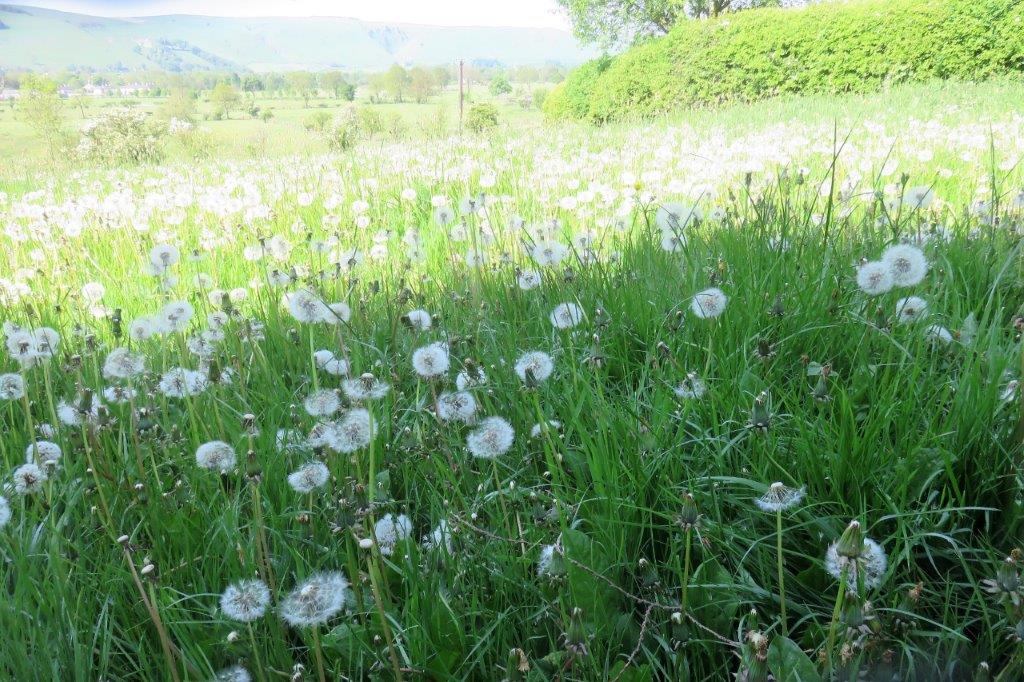 start of Winnats Pass faintly visible behind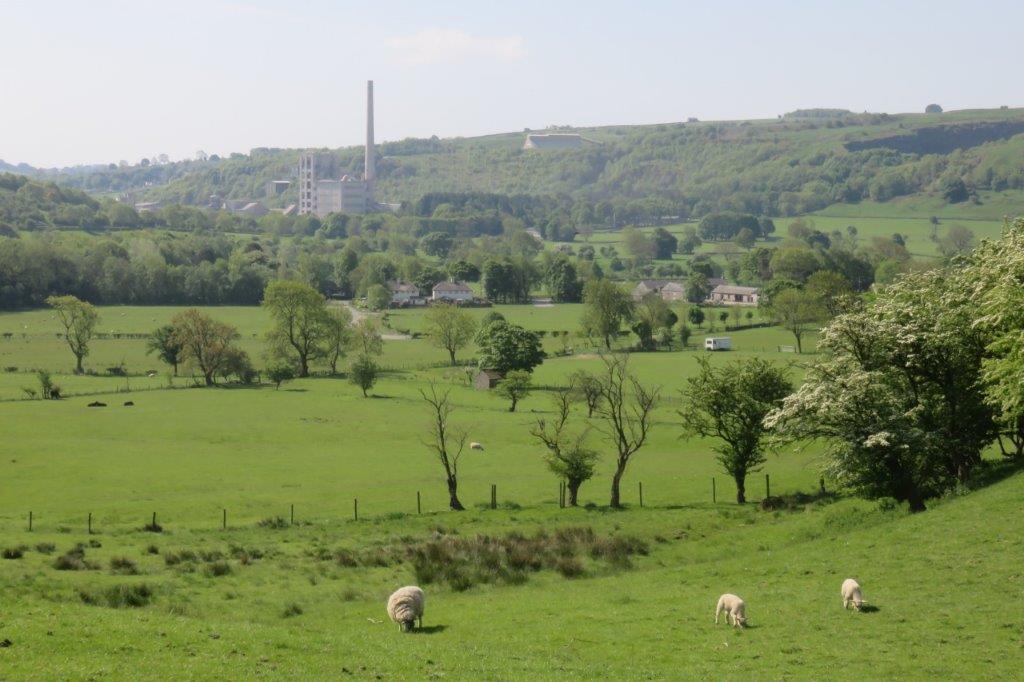 Hope Cement Plant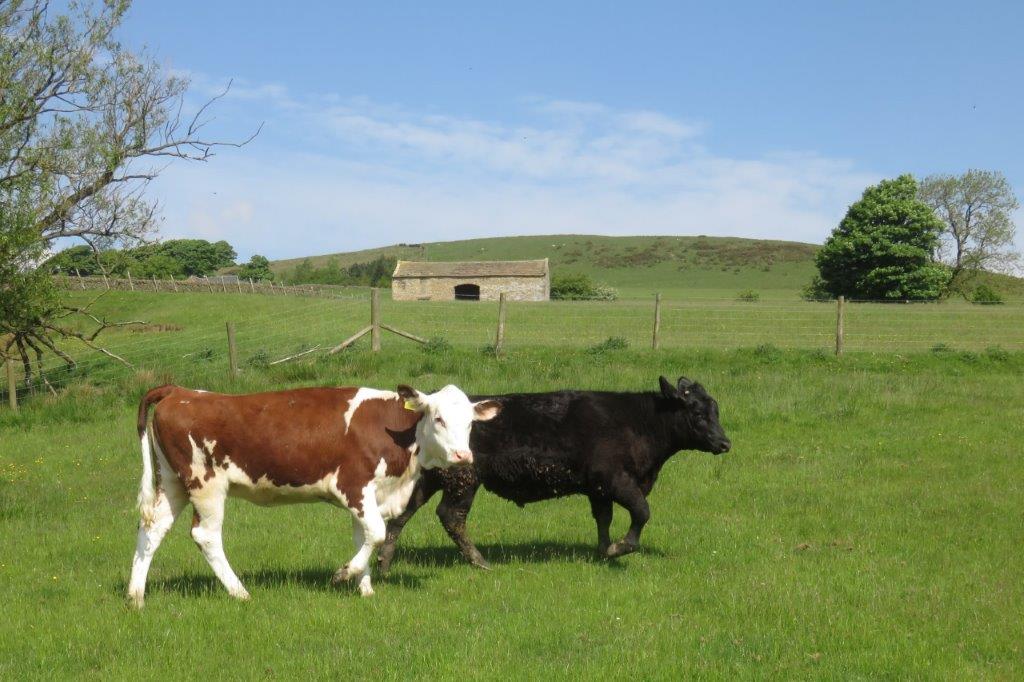 Mam Tor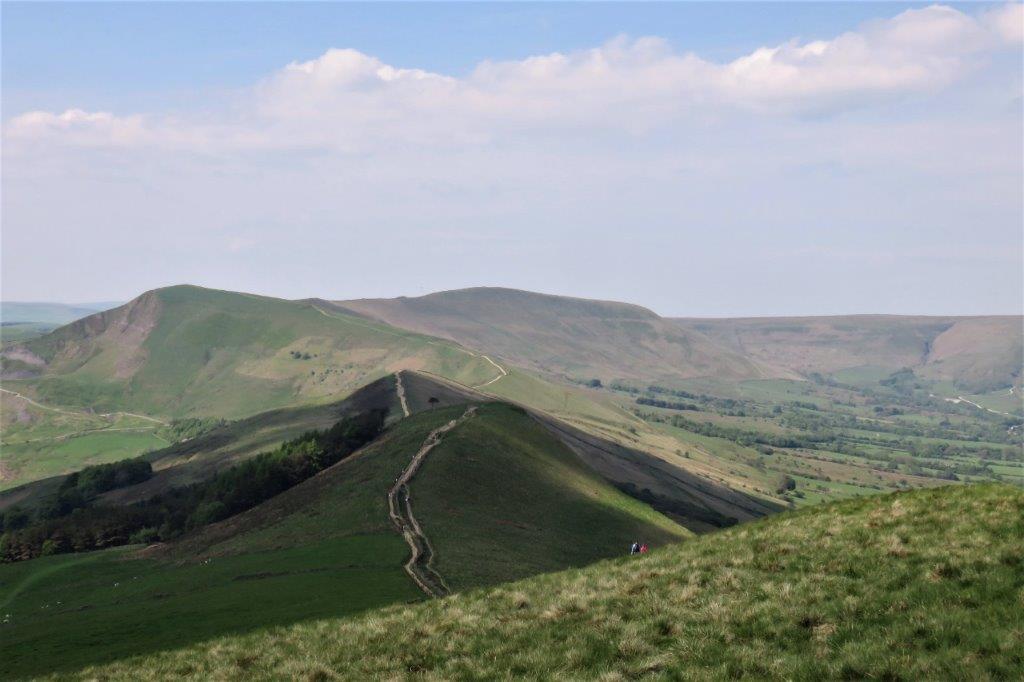 ridge to Mam Tor seen from Lose Hill end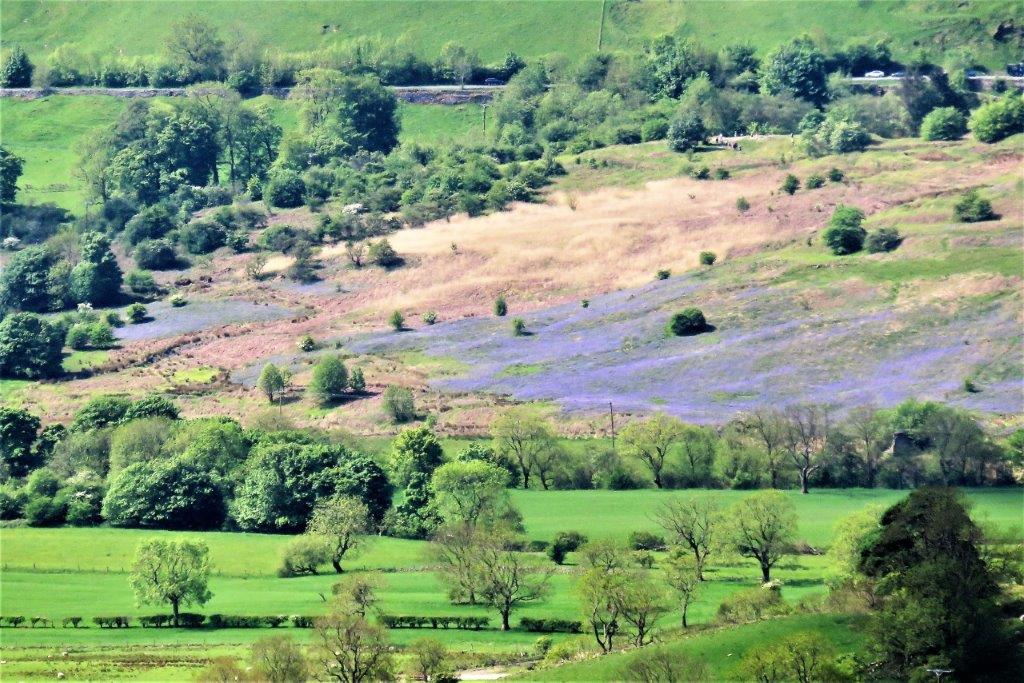 zoomed into Blue Bells? below Mam Tor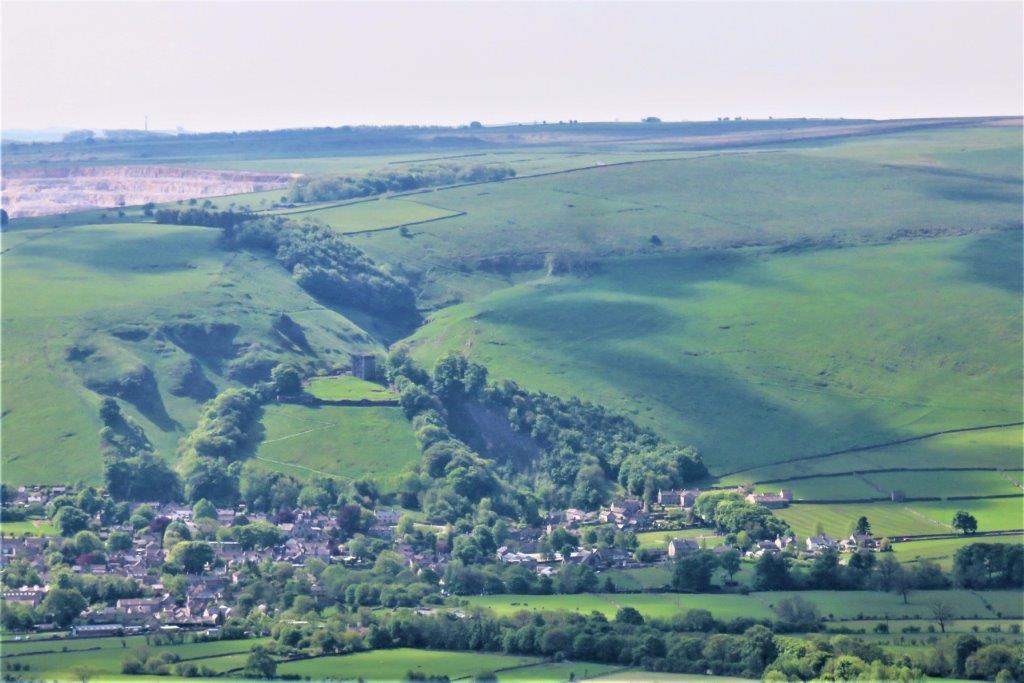 Castleton seen across valley. Peveril Castle just visible above Cave Dale to left of picture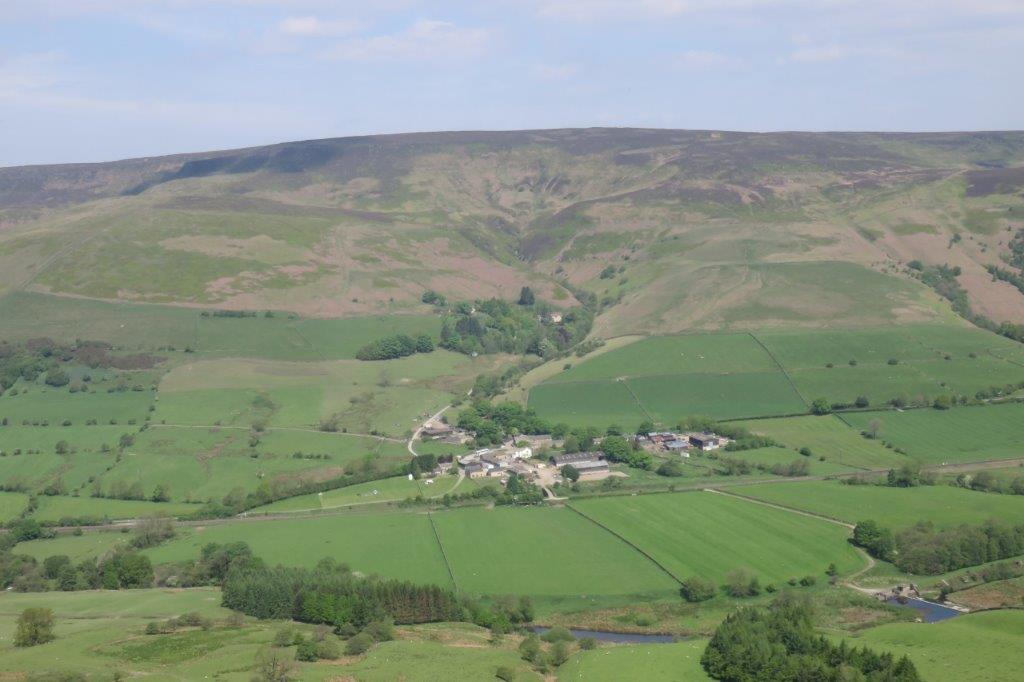 In Vale of Edale - in front to right a dam on River Noe - buildings behind mainly Nether Booth Farms. Higher up is Lady Booth Brook with Youth Hostel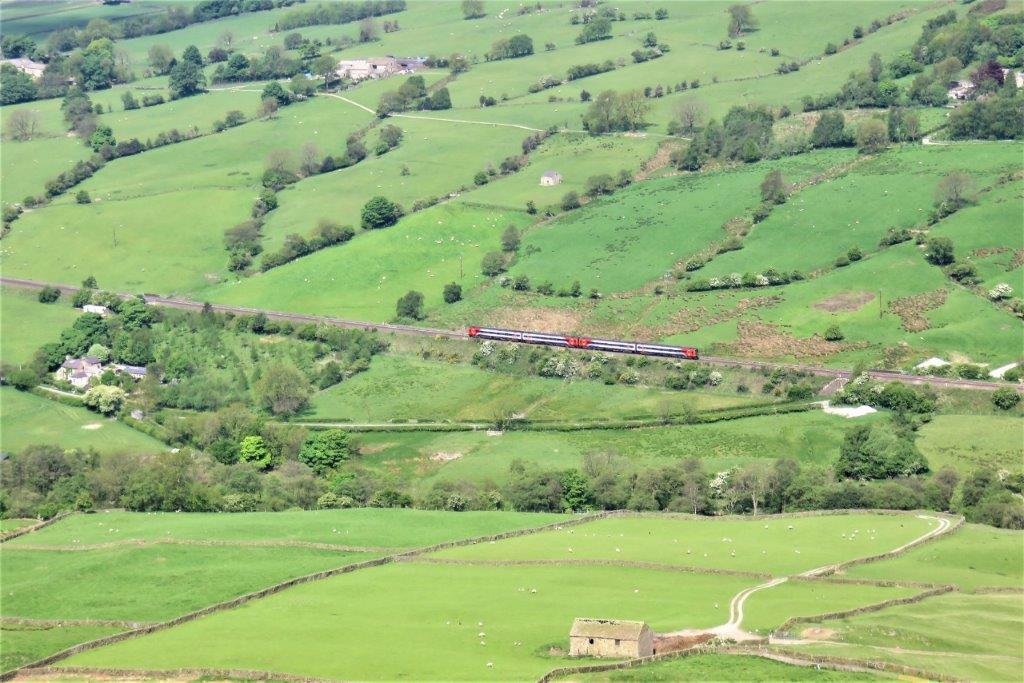 Trans Pennine Express heading through Vale of Edale to Manchester (to left)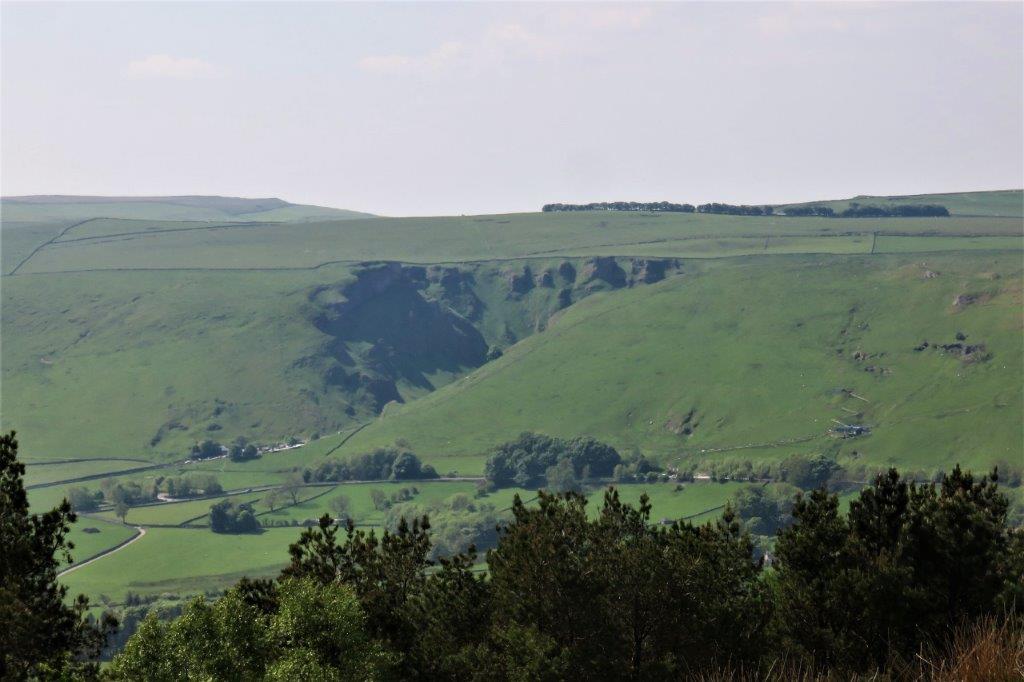 zoomed into start of Winnats Pass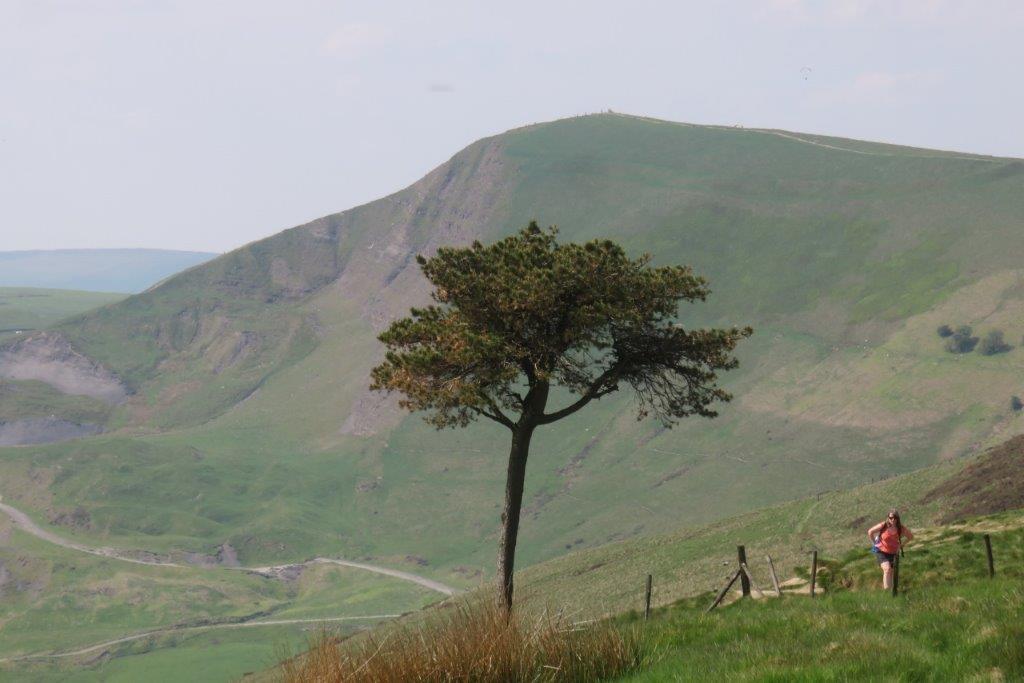 Mam Tor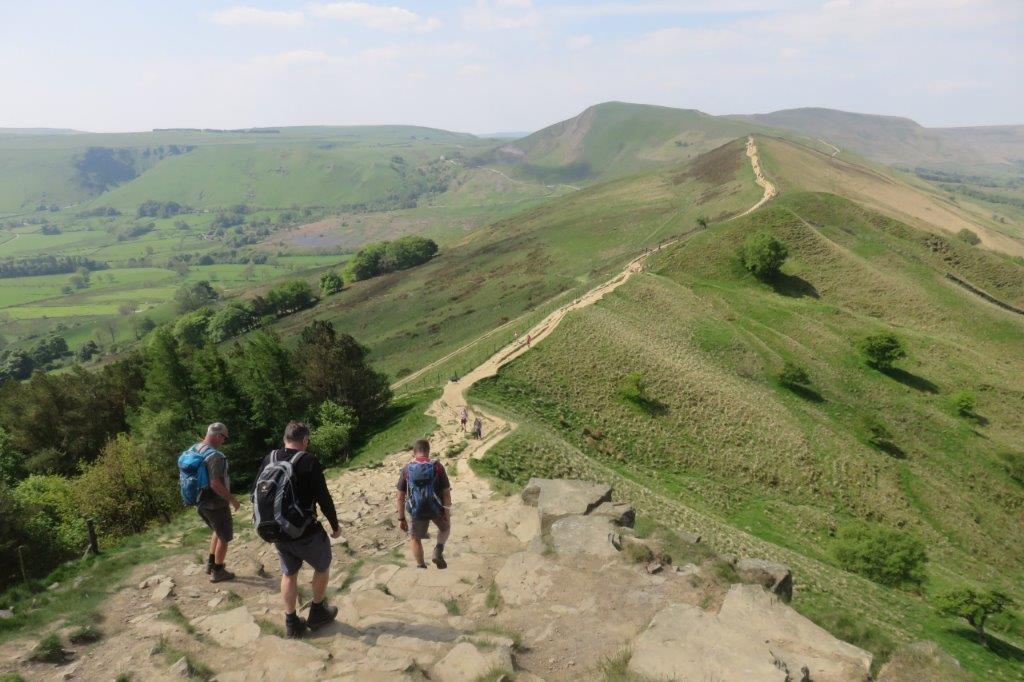 coming down Back Tor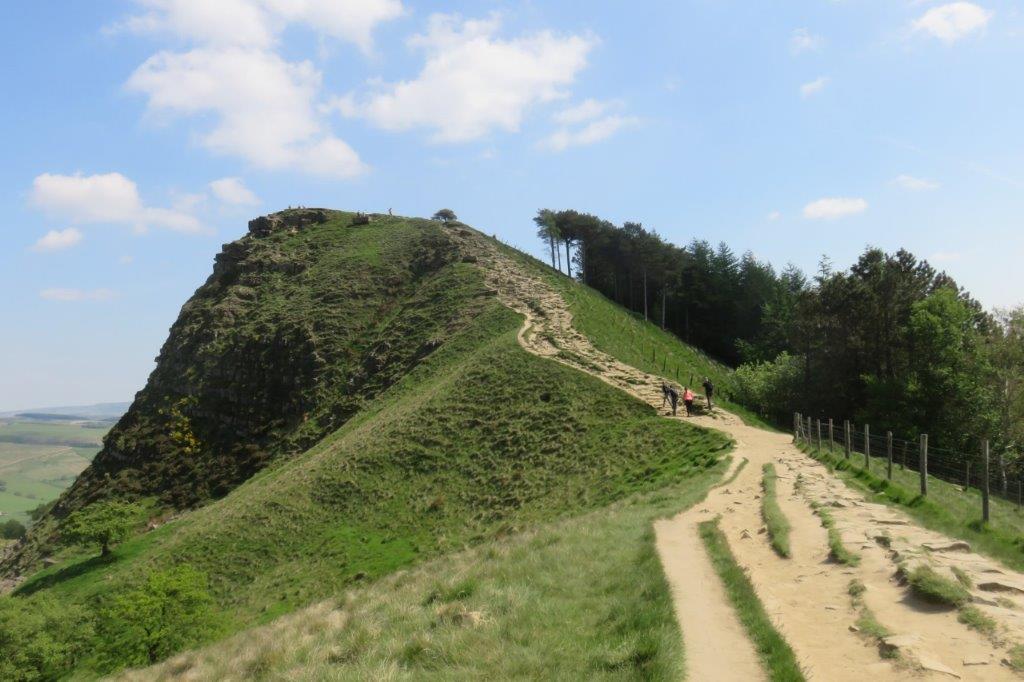 looking back at Back Tor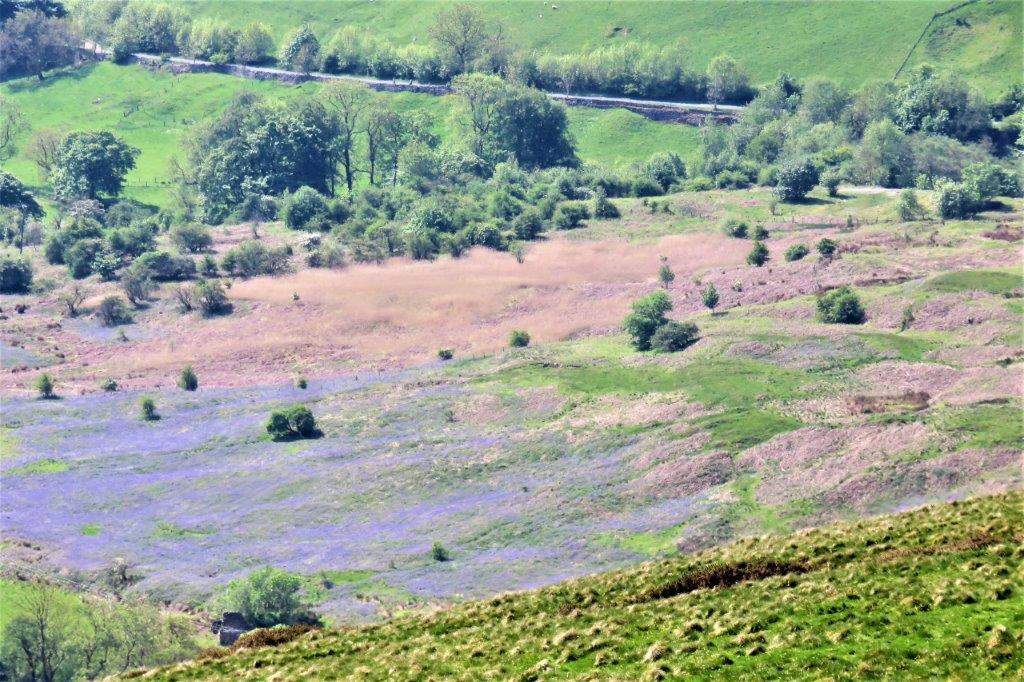 closer to the Blue Bells?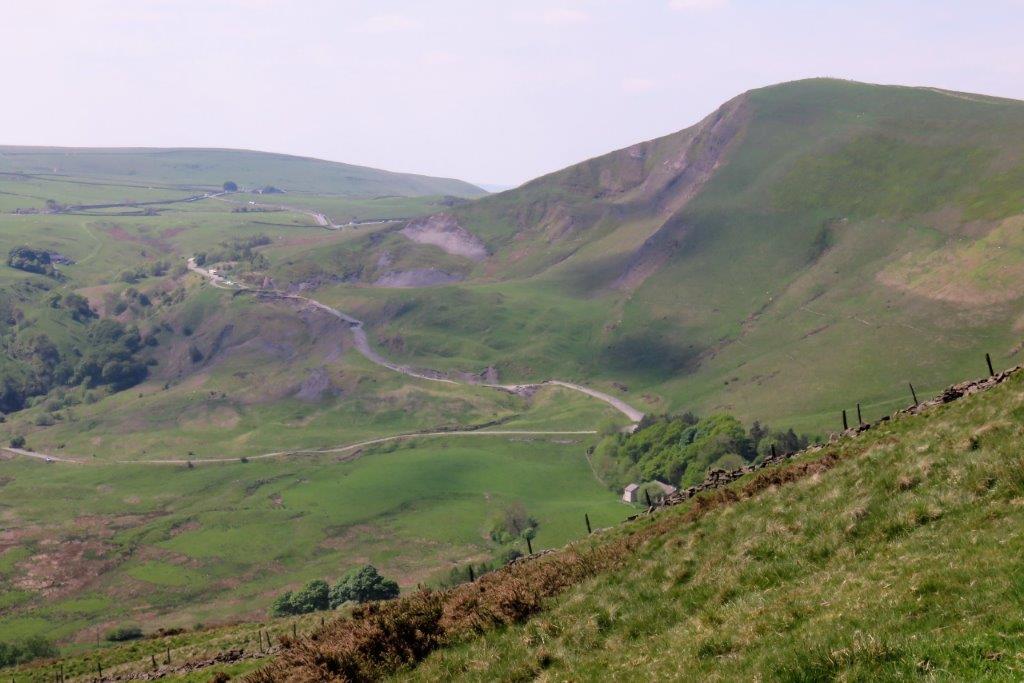 the land slipped road below Mam Tor - no longer a through road but still gives access to some farms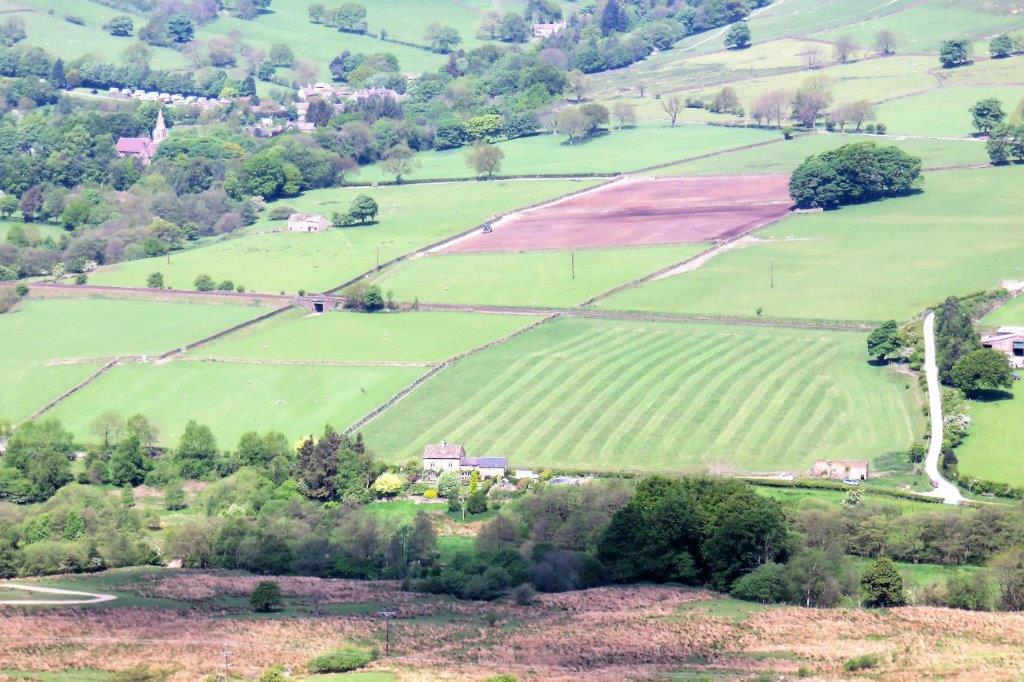 The Vale of Edale - cut grass drying before gathering for haymaking? Bridge for rail track which we passed under visible to left. Church Spire visible further left.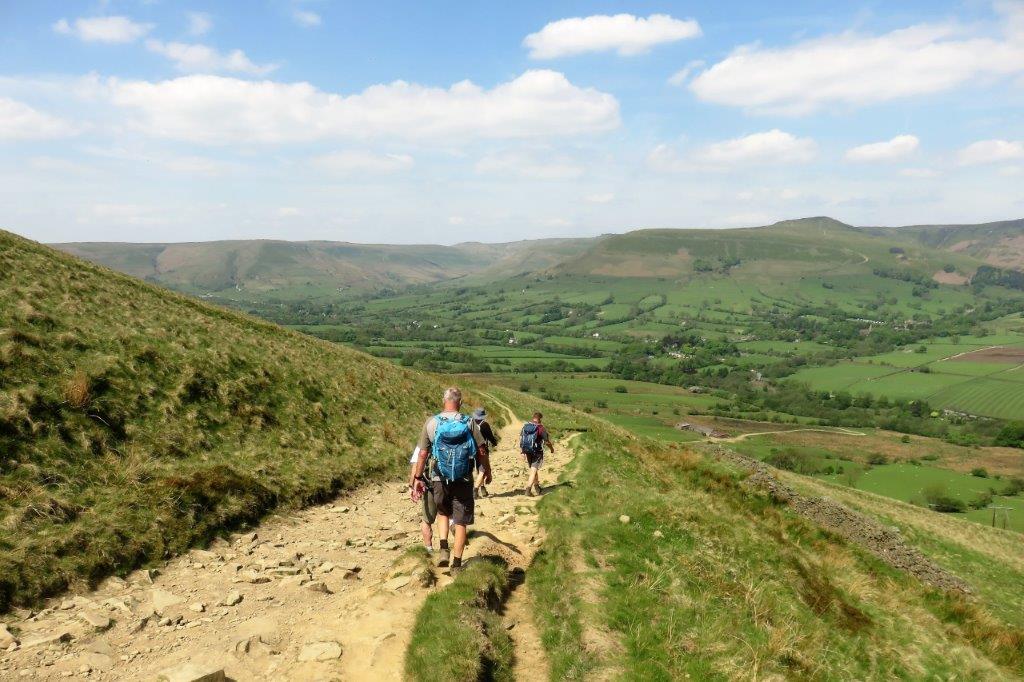 down from Hollins Cross - we branched slightly right onto seriously eroded path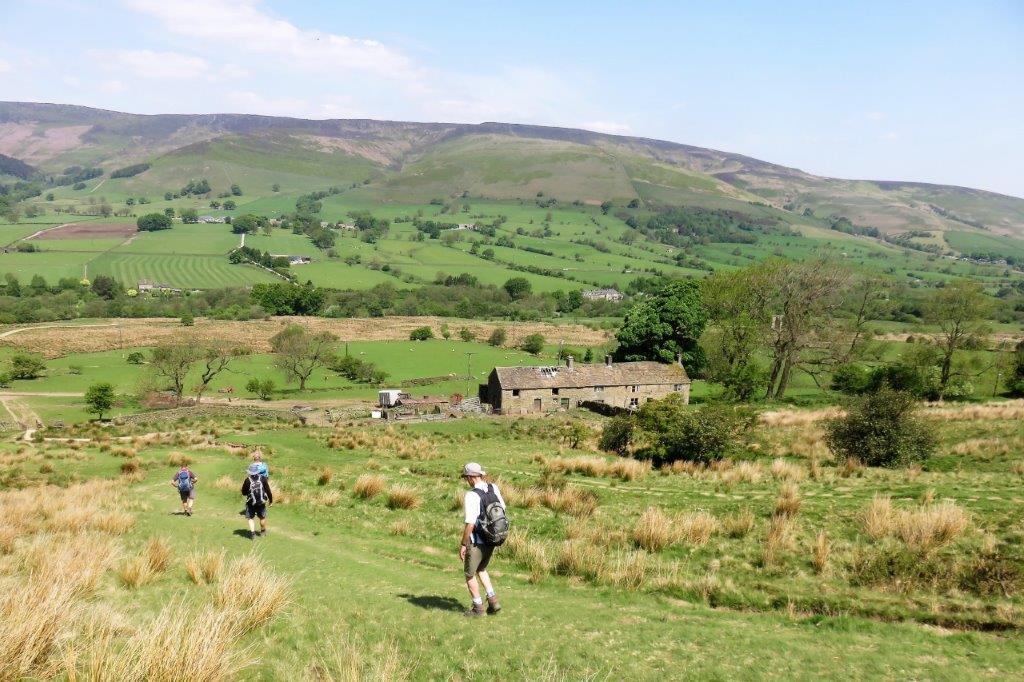 Pete's Barn mid picture?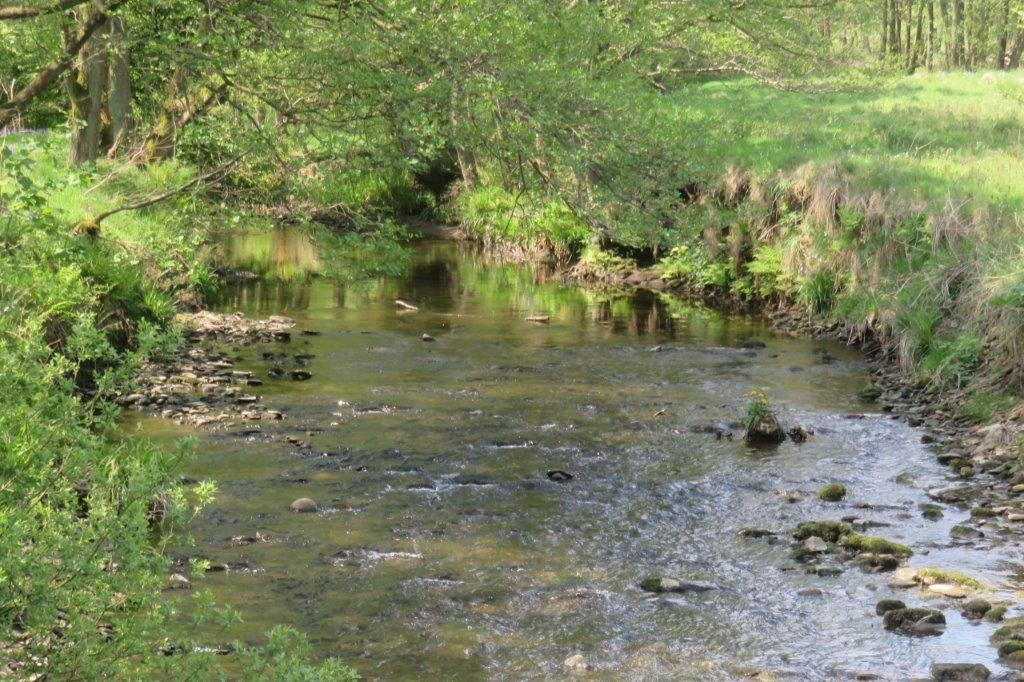 crossing over a bridge on the River Noe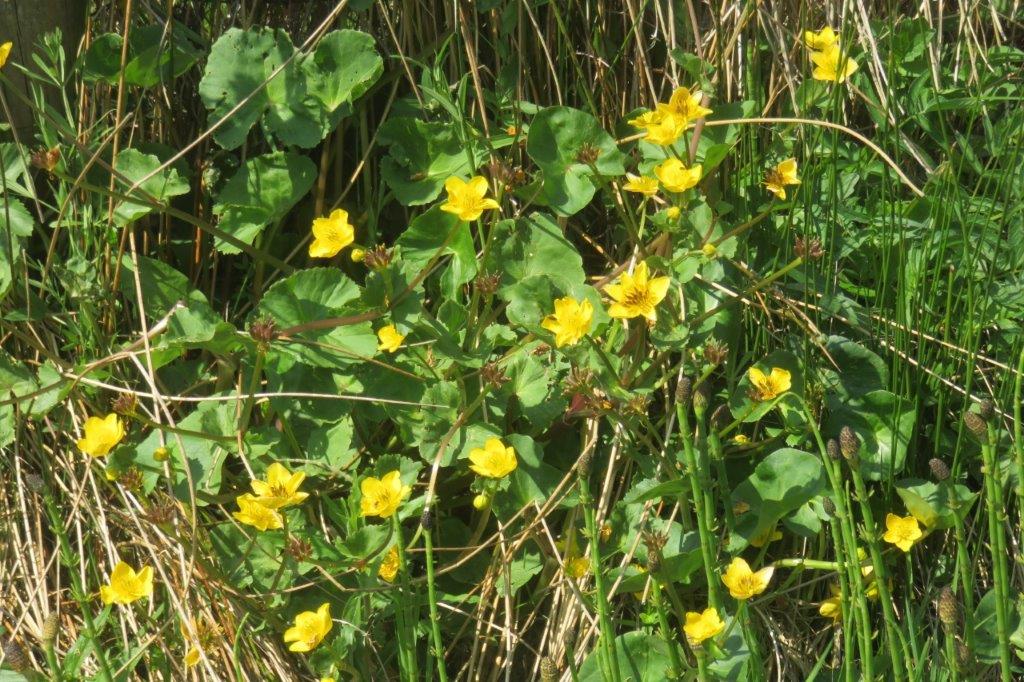 ?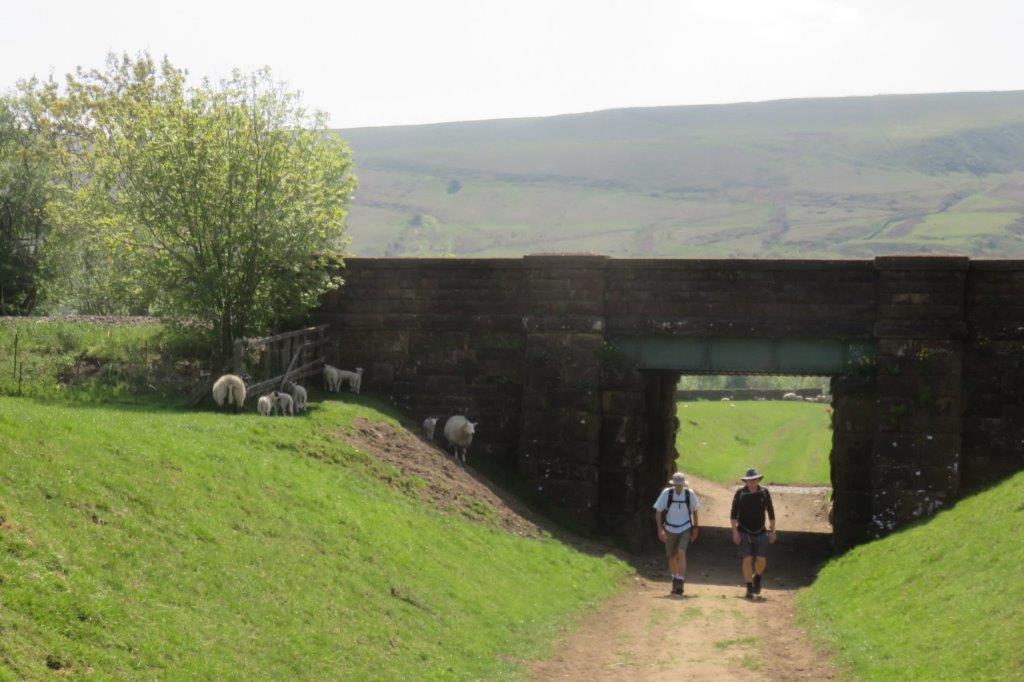 underpass below the rail track Sheffield to Manchester - sheep to left were under bridge sheltering from the sun but moved out as we passed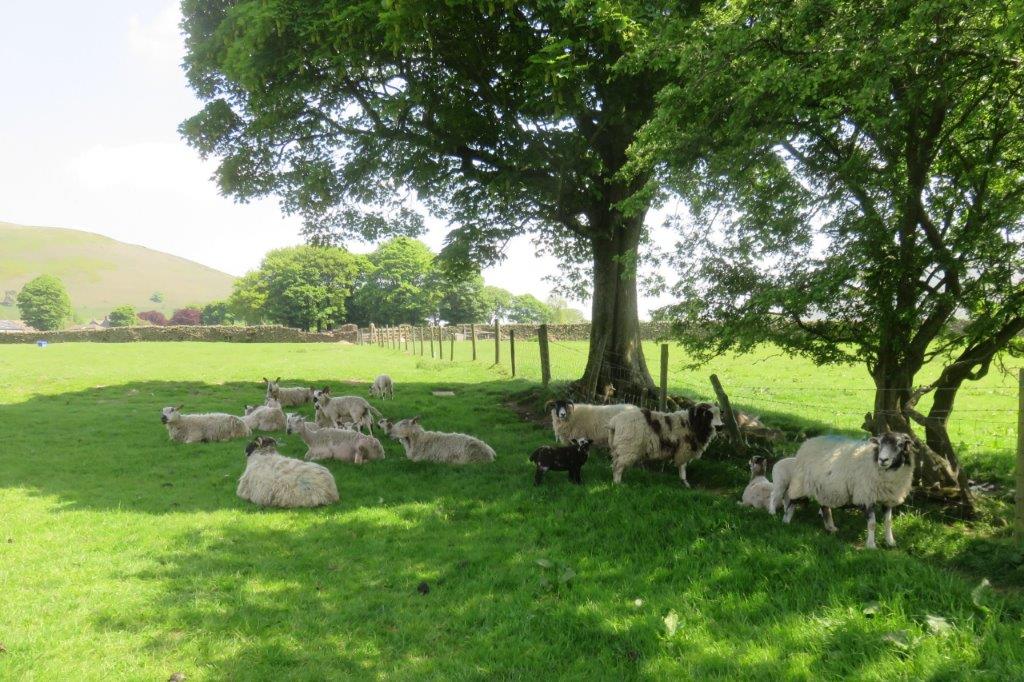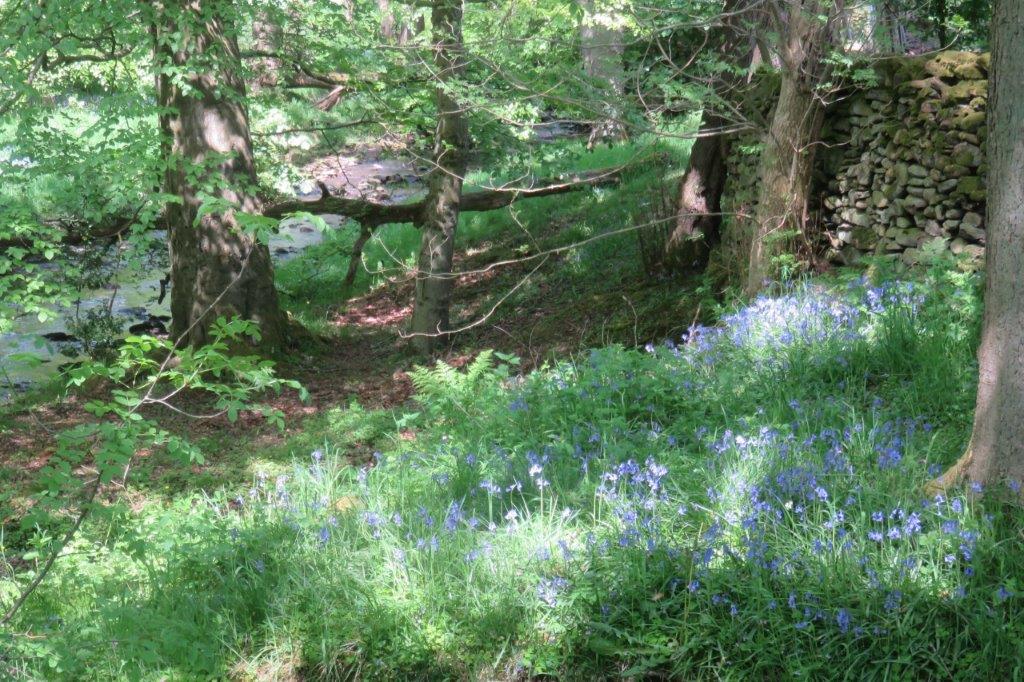 Grinds Brook seen before crossing Foot Bridge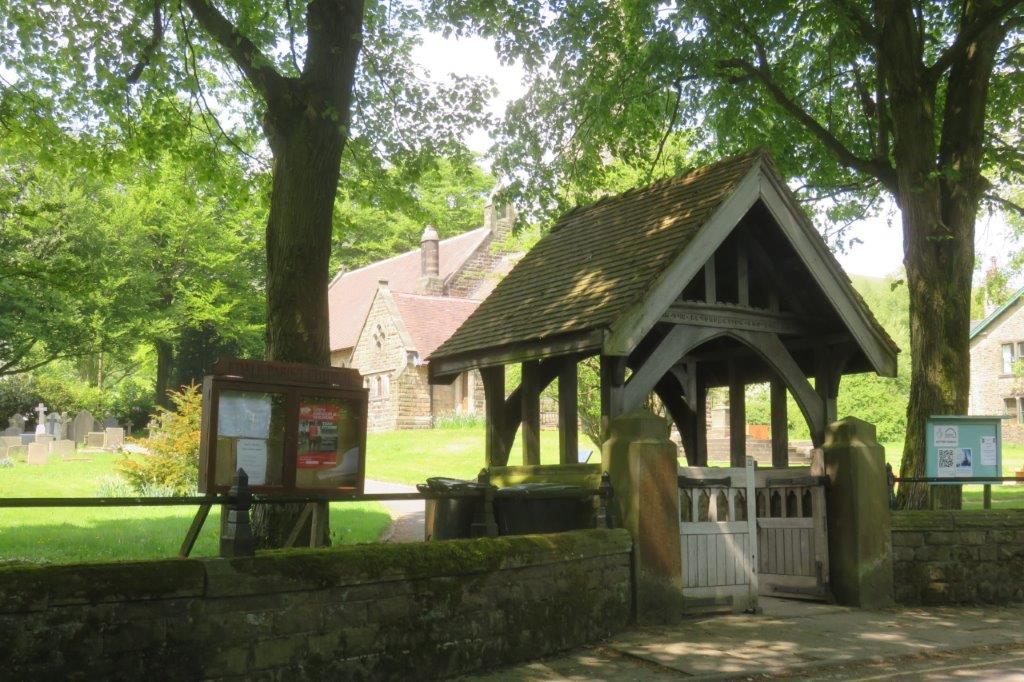 Edale Church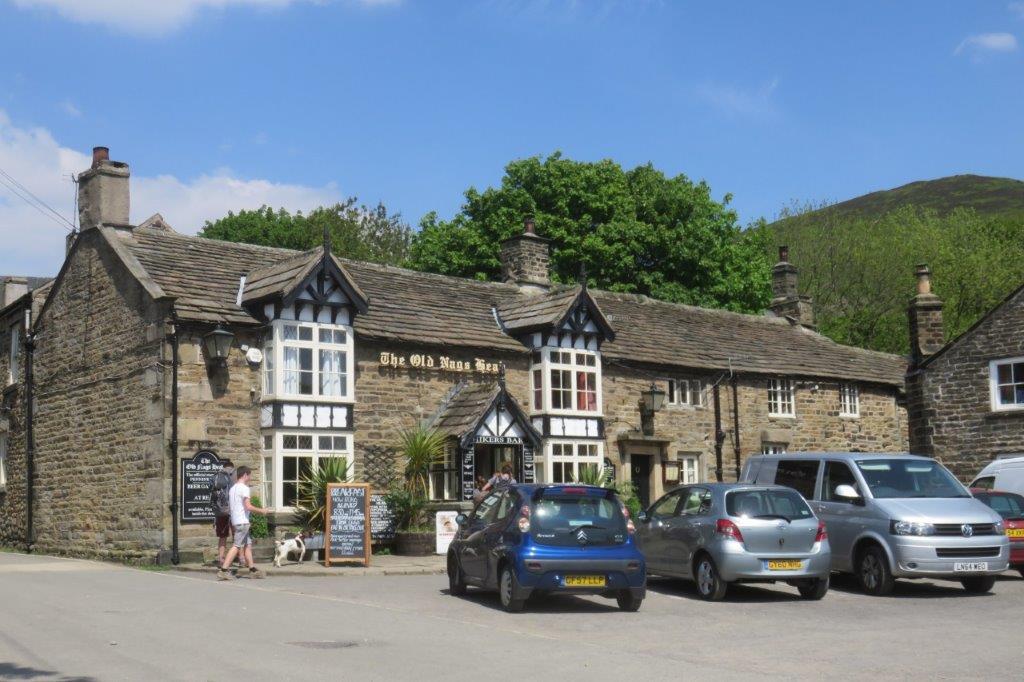 we passed the Old Nags Head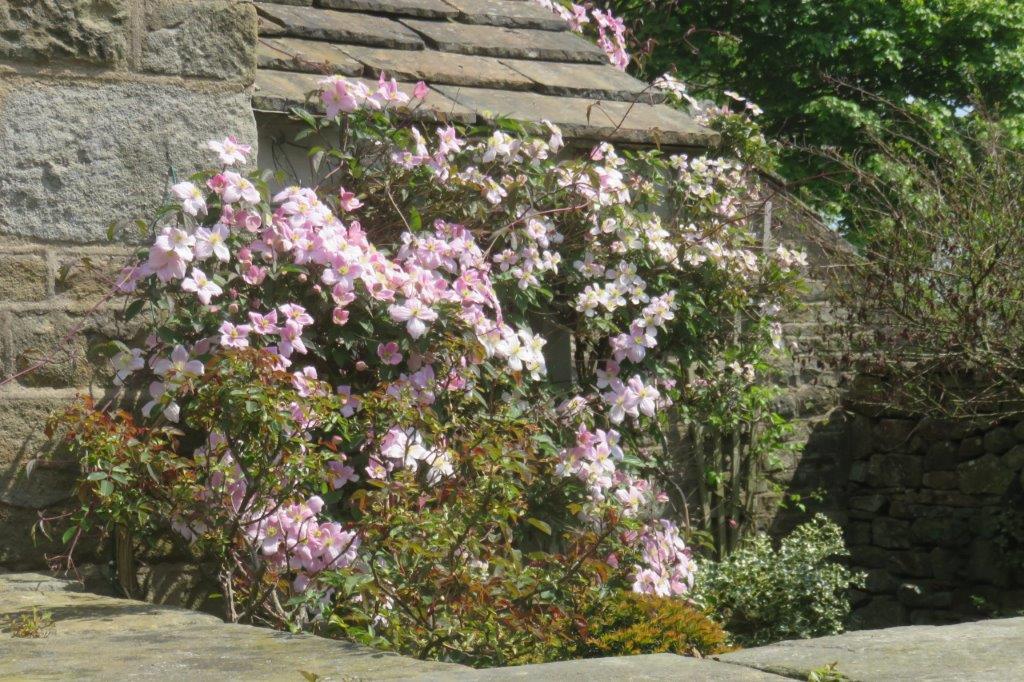 Clematis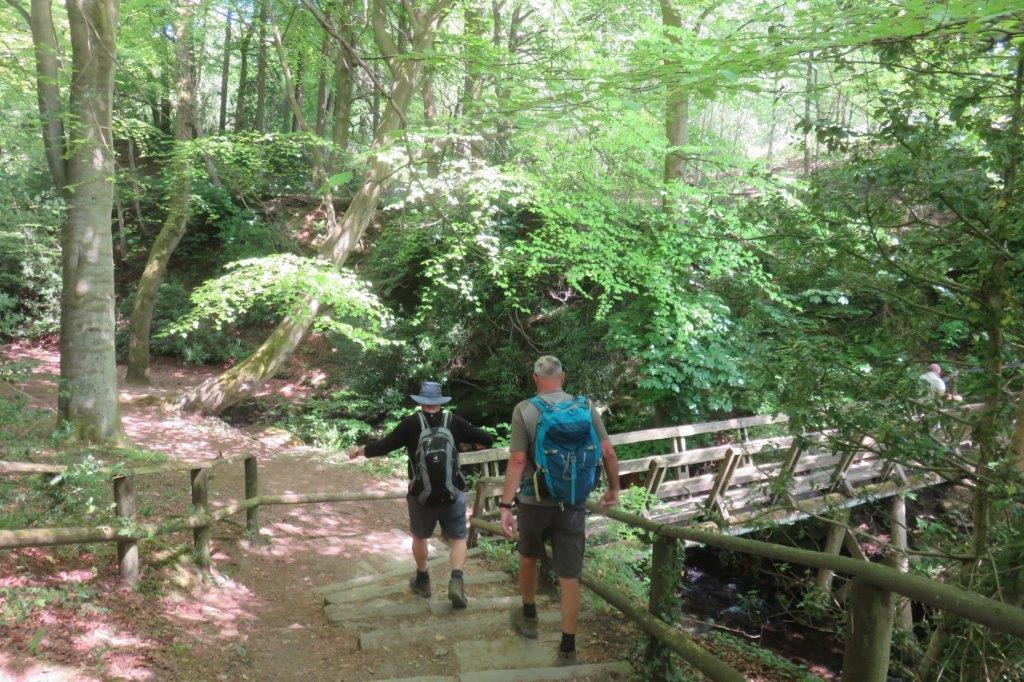 foot bridge over Grinds Brook past the Public House
Grindslow Knoll above?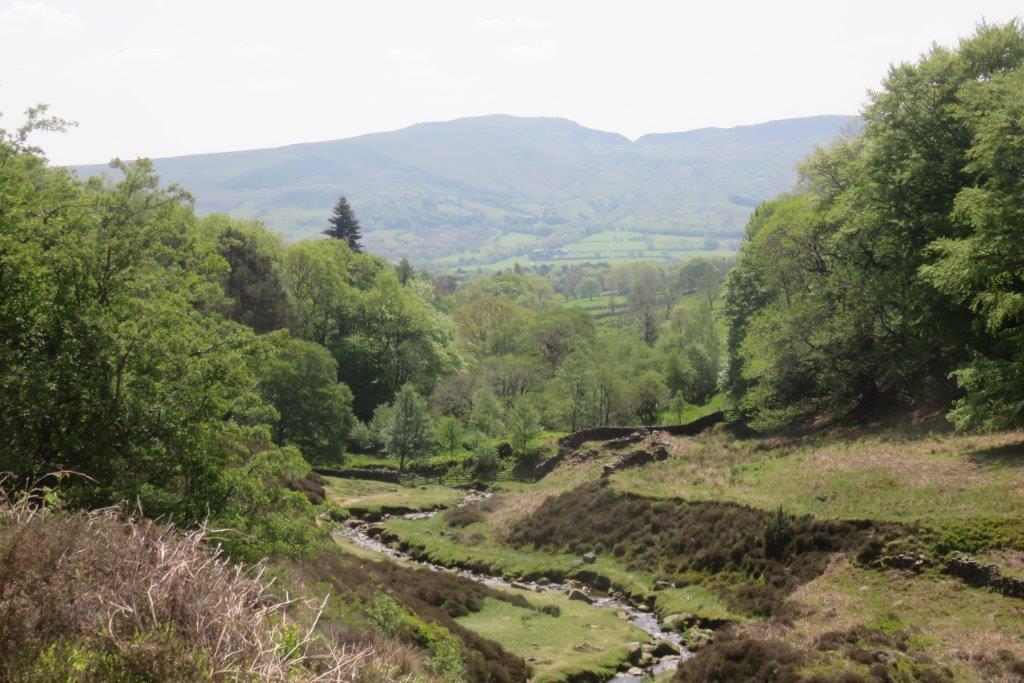 pictures of Grinds Brook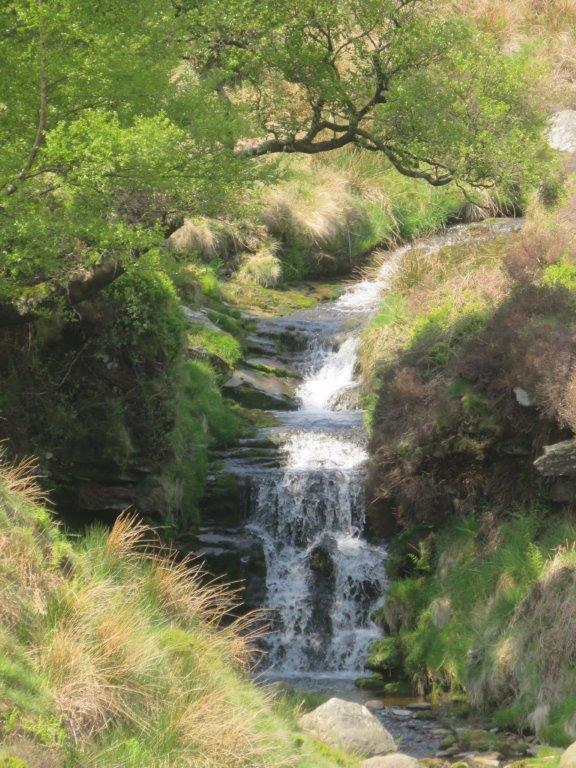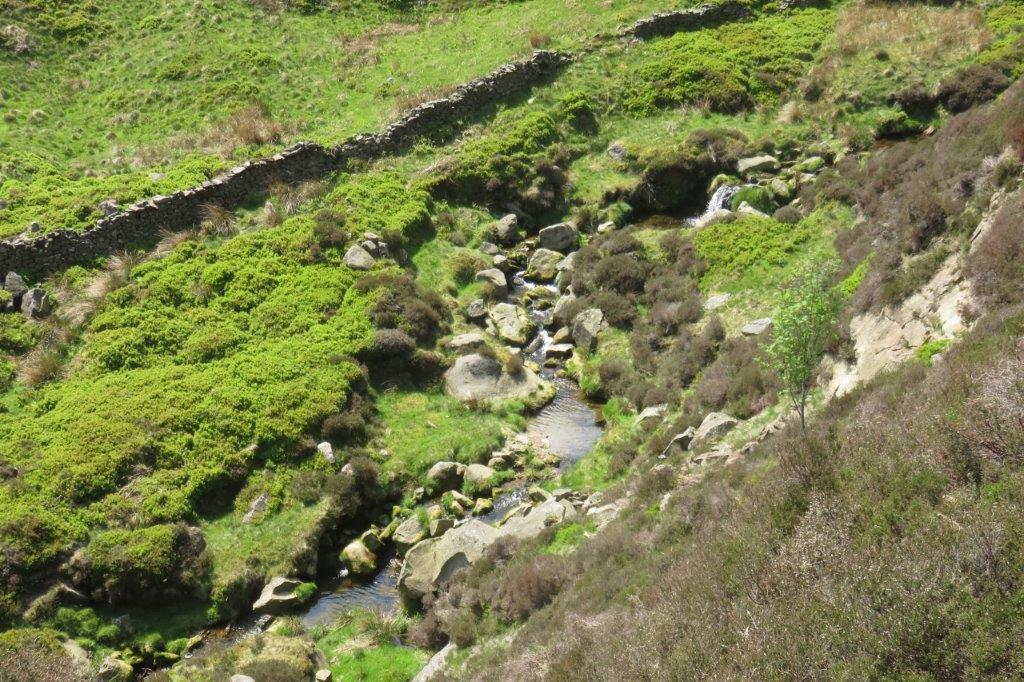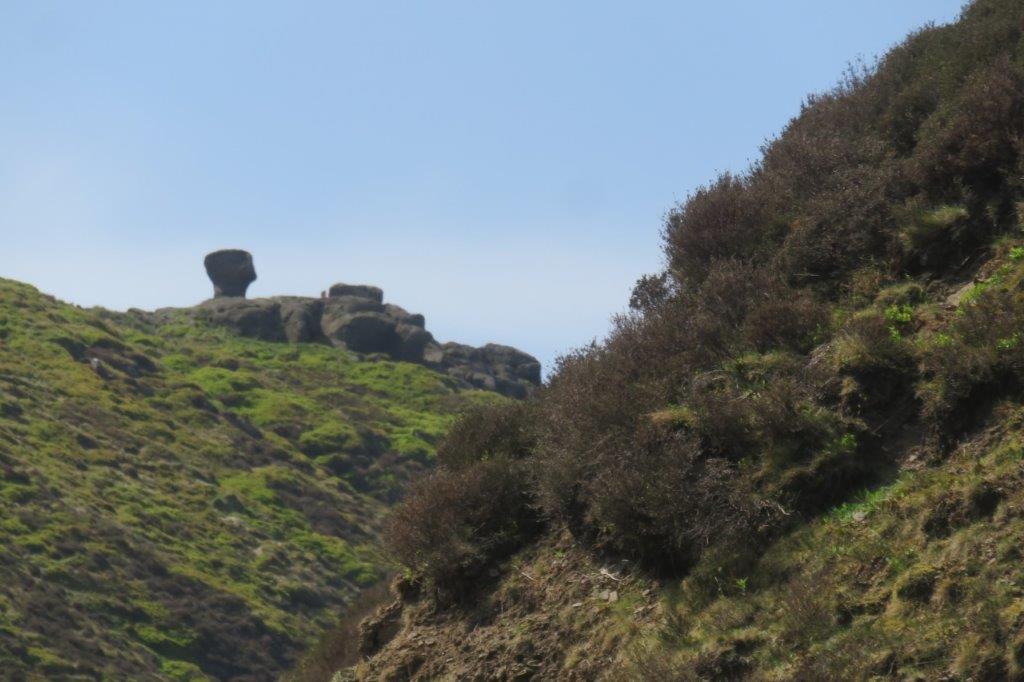 top of Grinds Brook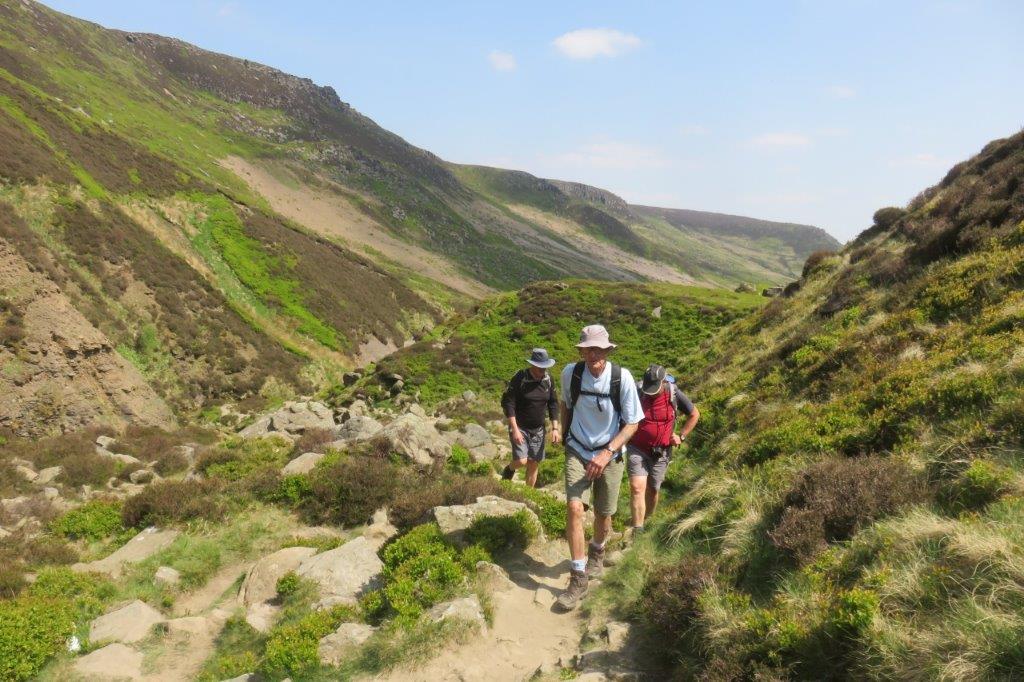 coming up Grinds Brook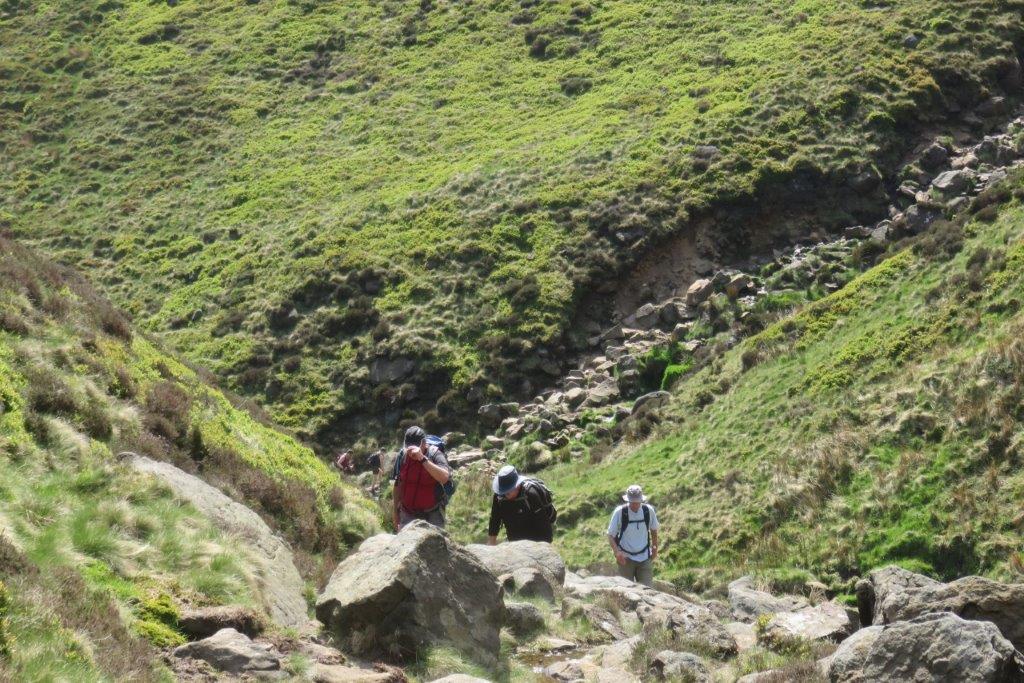 turning up unnamed clough from Grinds Brook (behind to right the usual route up)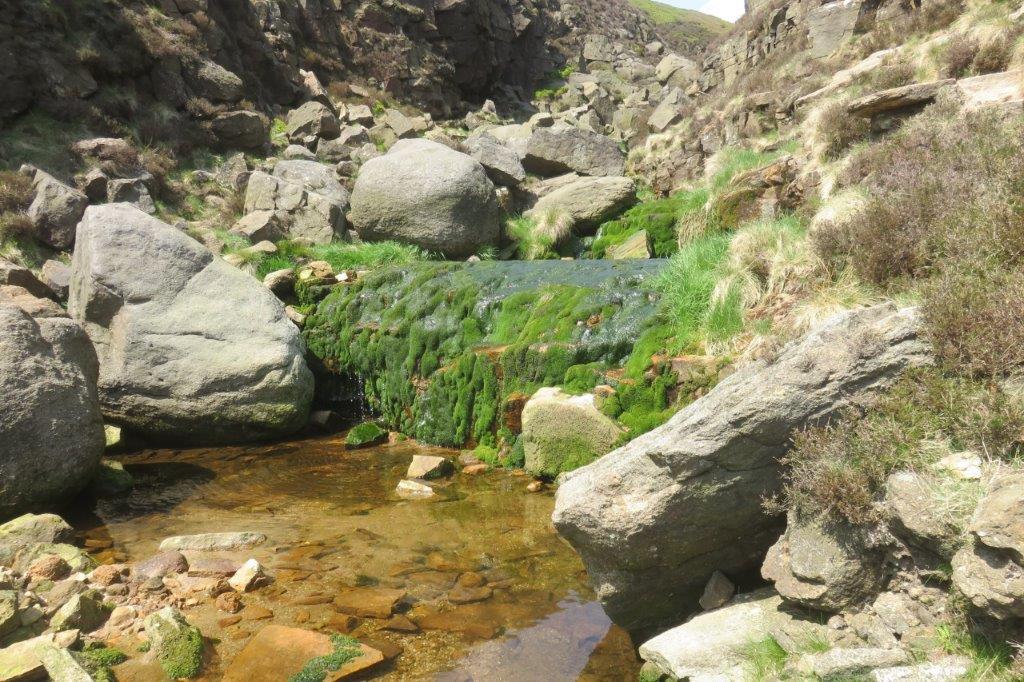 mossy patch avoided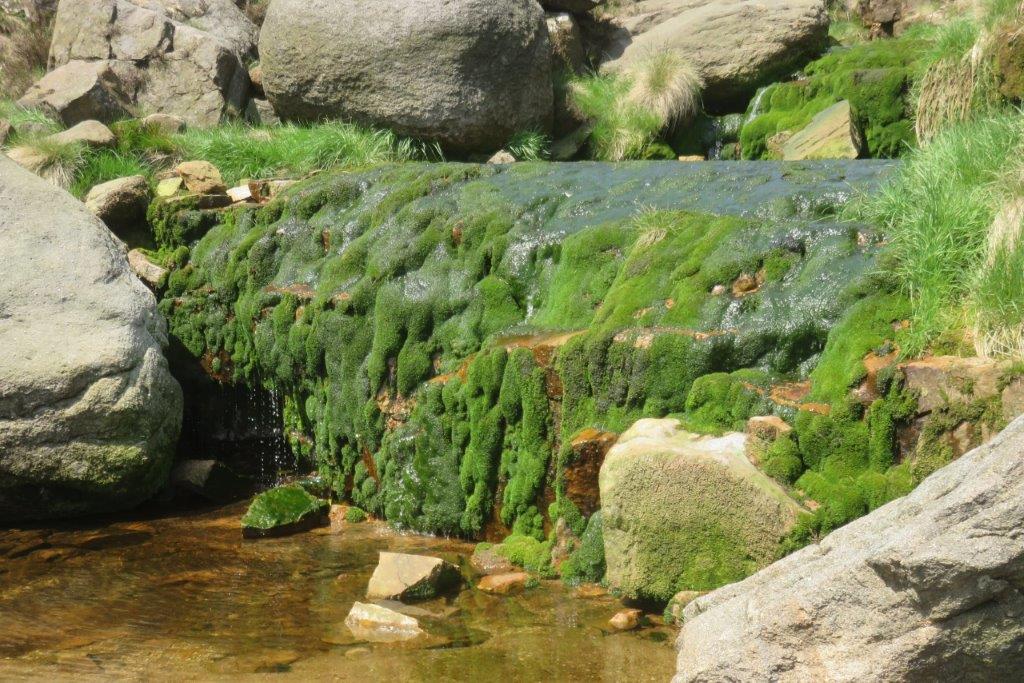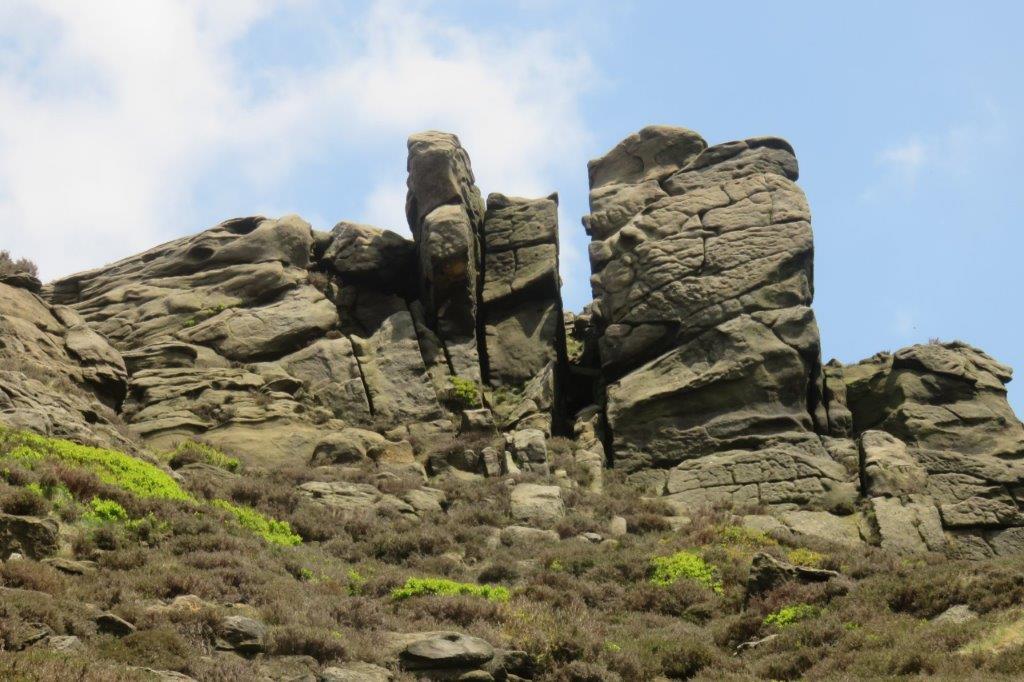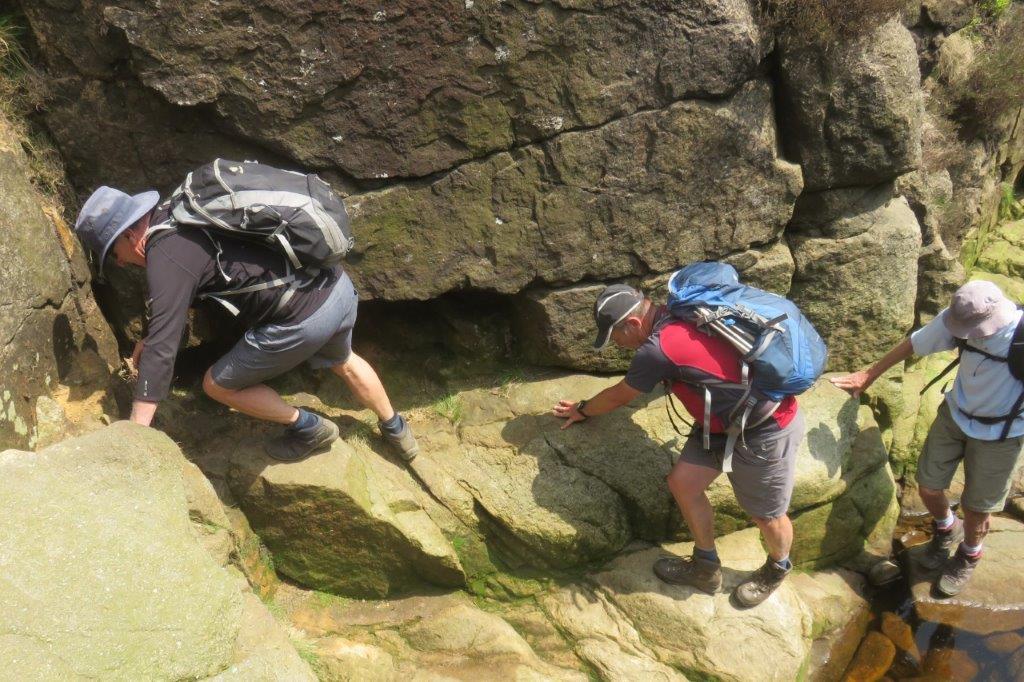 some scrambling involved - slippery patches largely dried out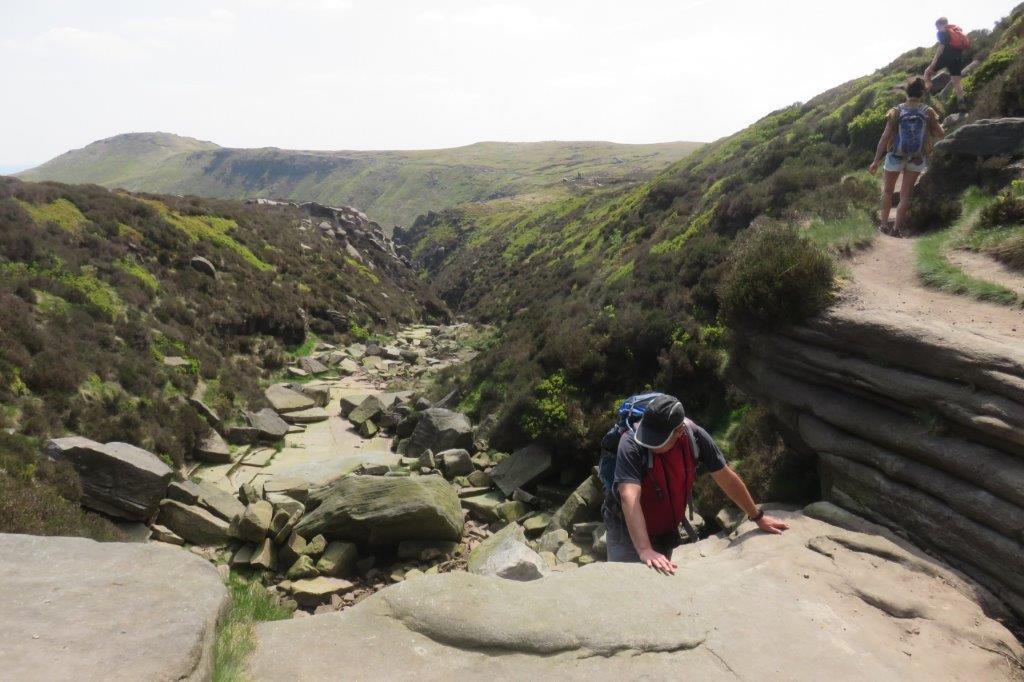 up on southern Kinder Edge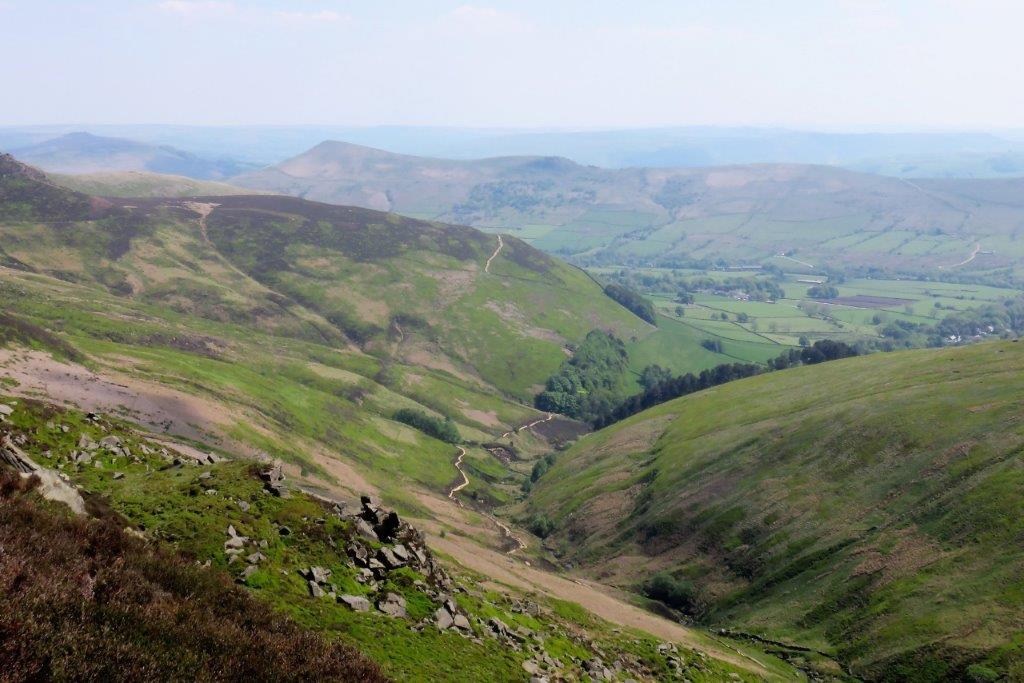 looking down Grinds Brook - Win Hill & Lose Hill both seen top left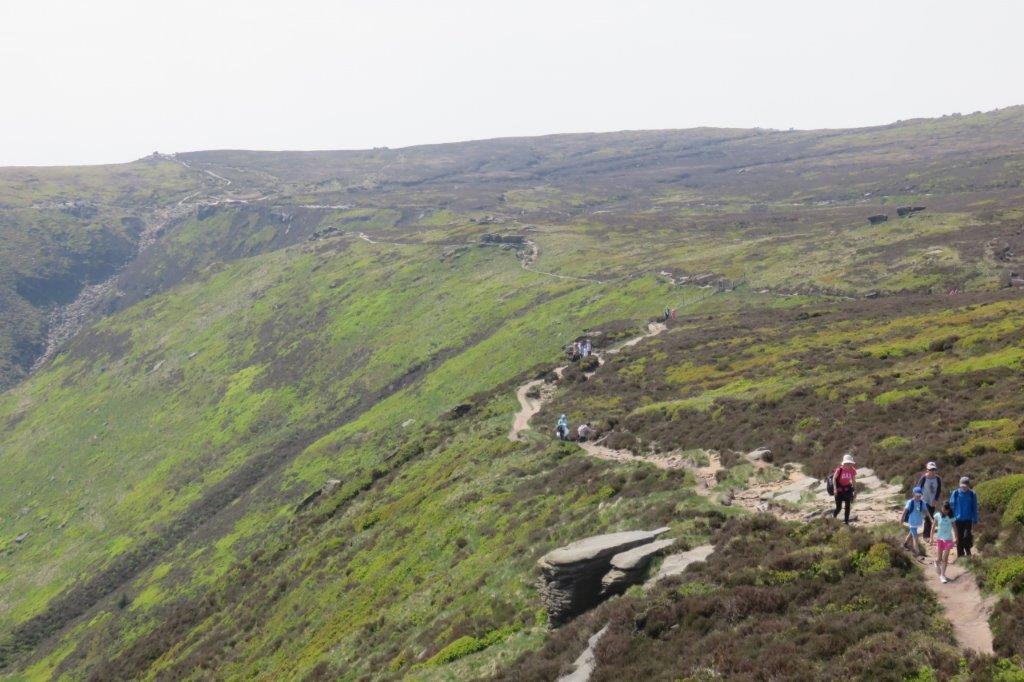 along the southern Kinder Edge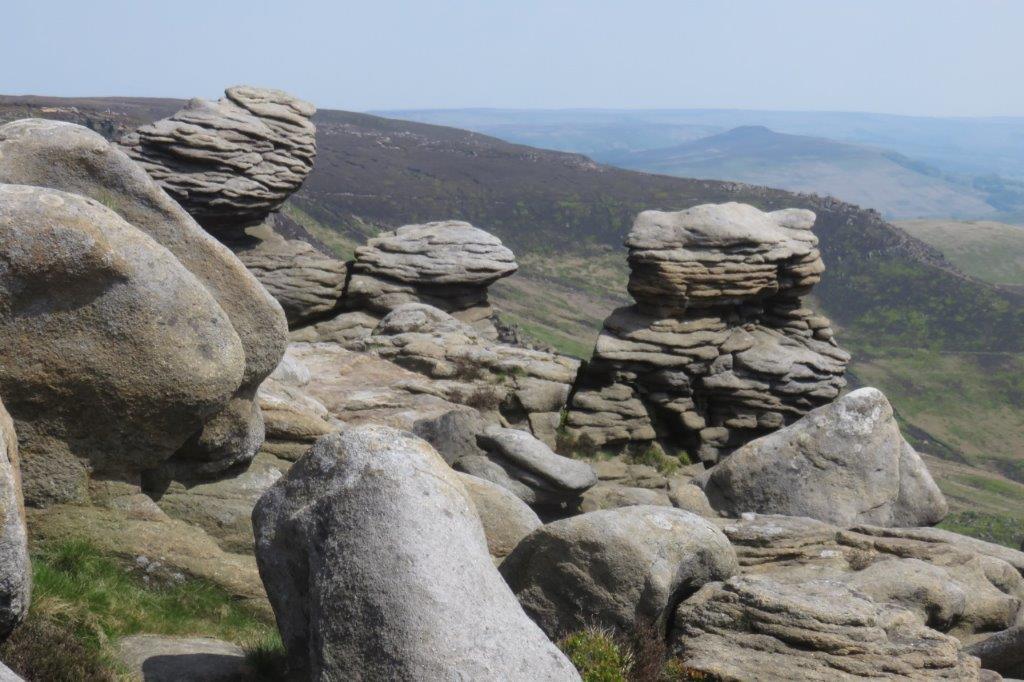 rocks on Kinder Edge - Win Hill visible top right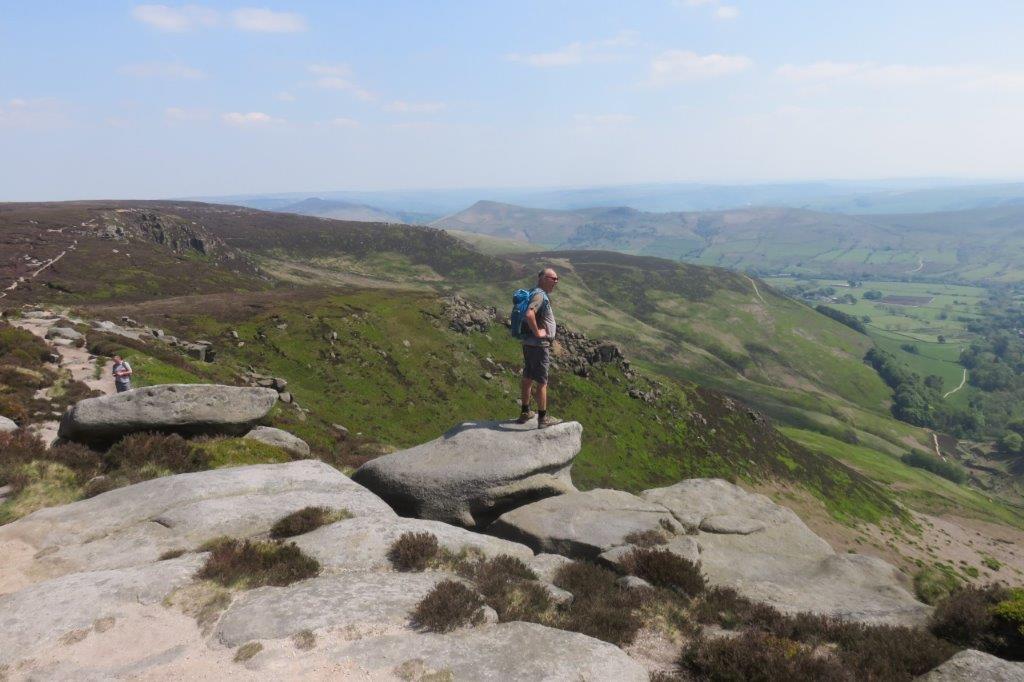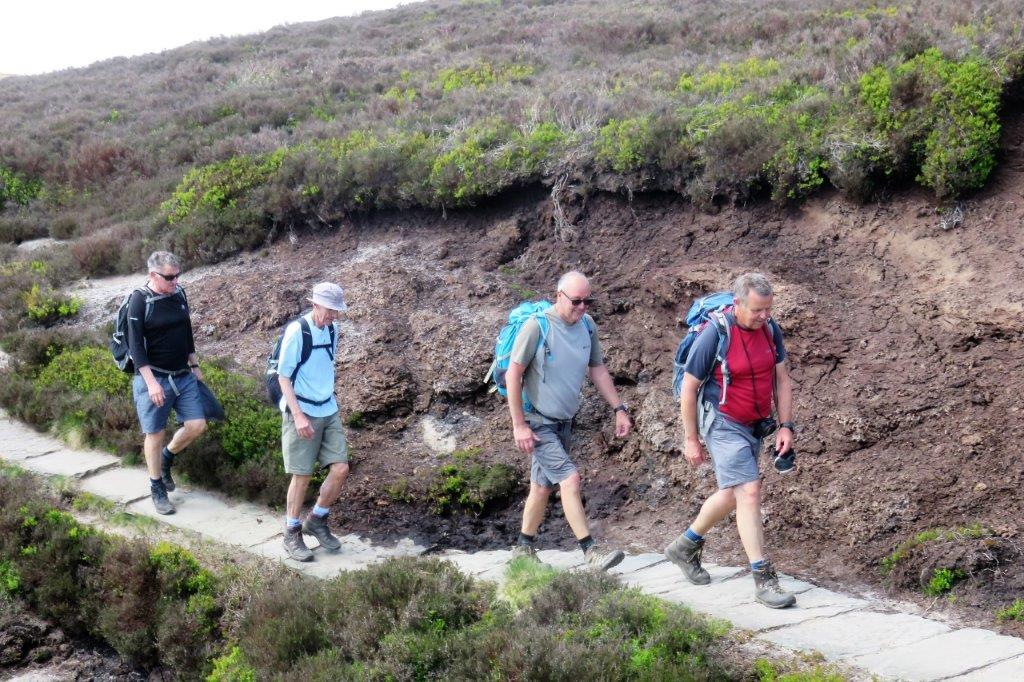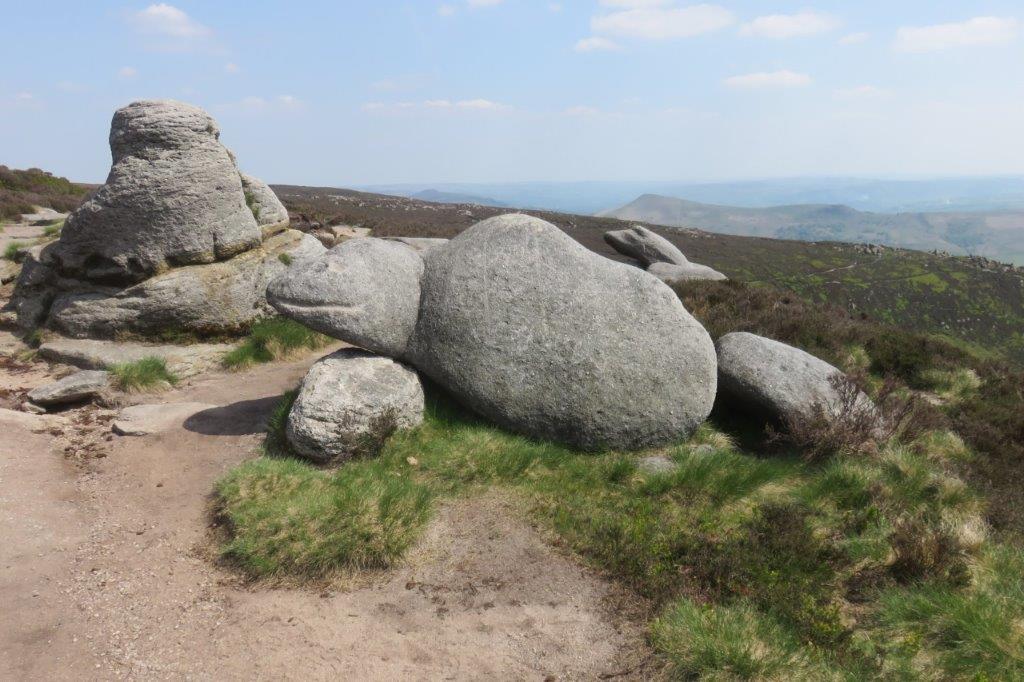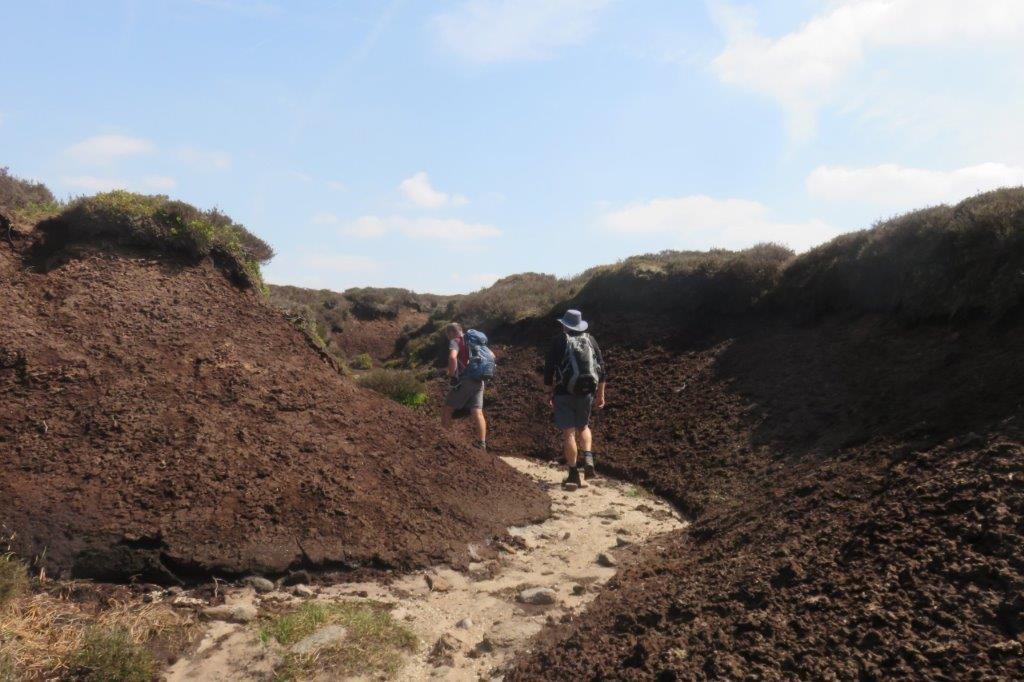 eroded peat gully in moor land as we head to Trig Point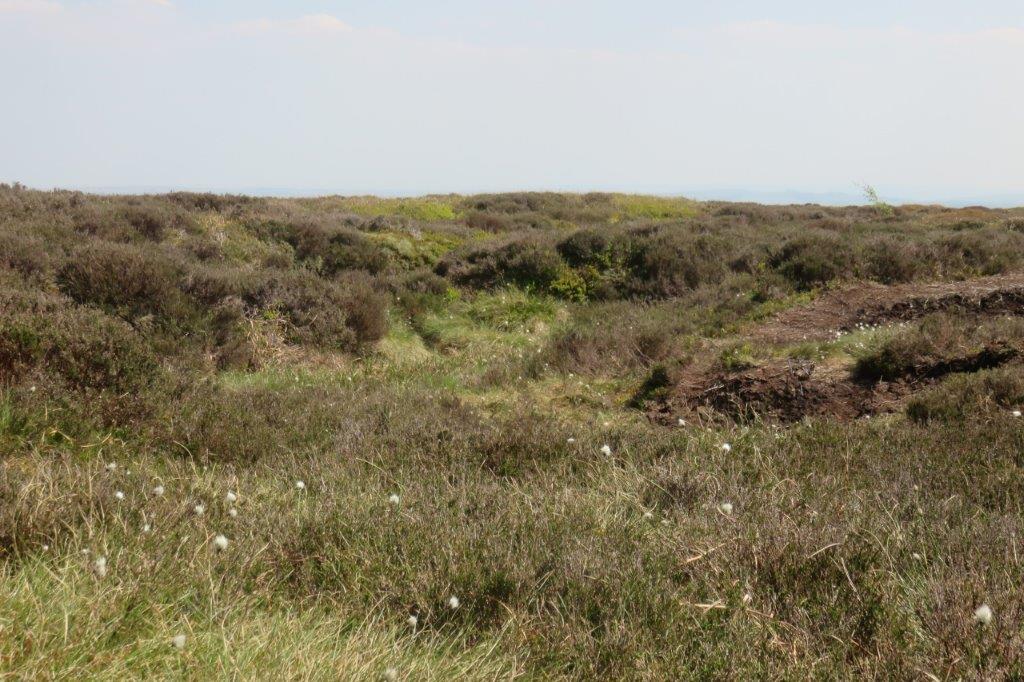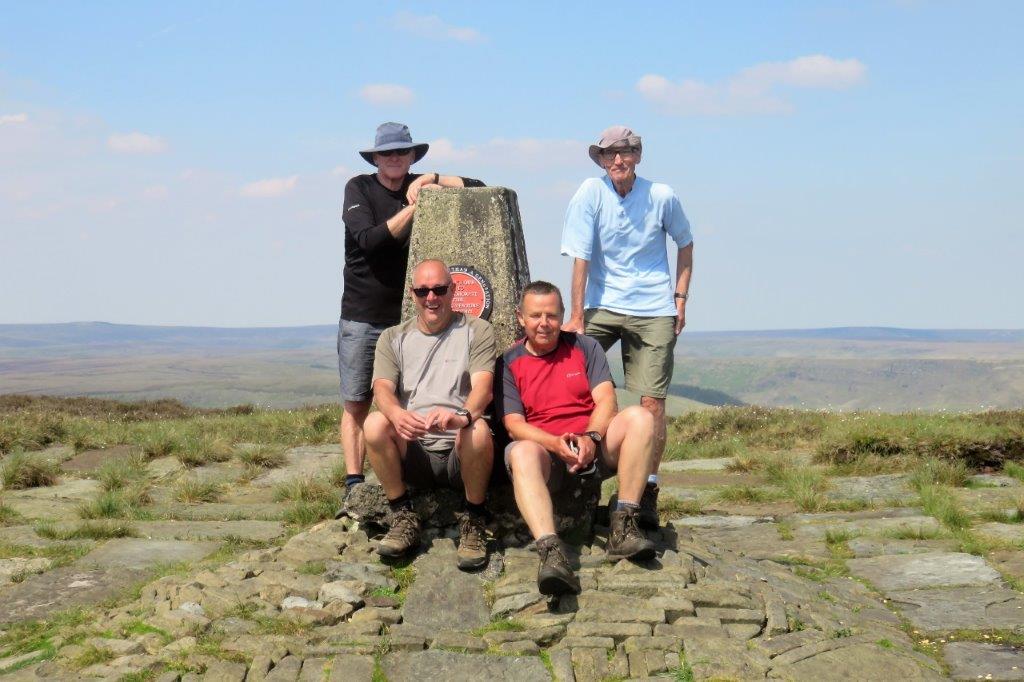 Trig Point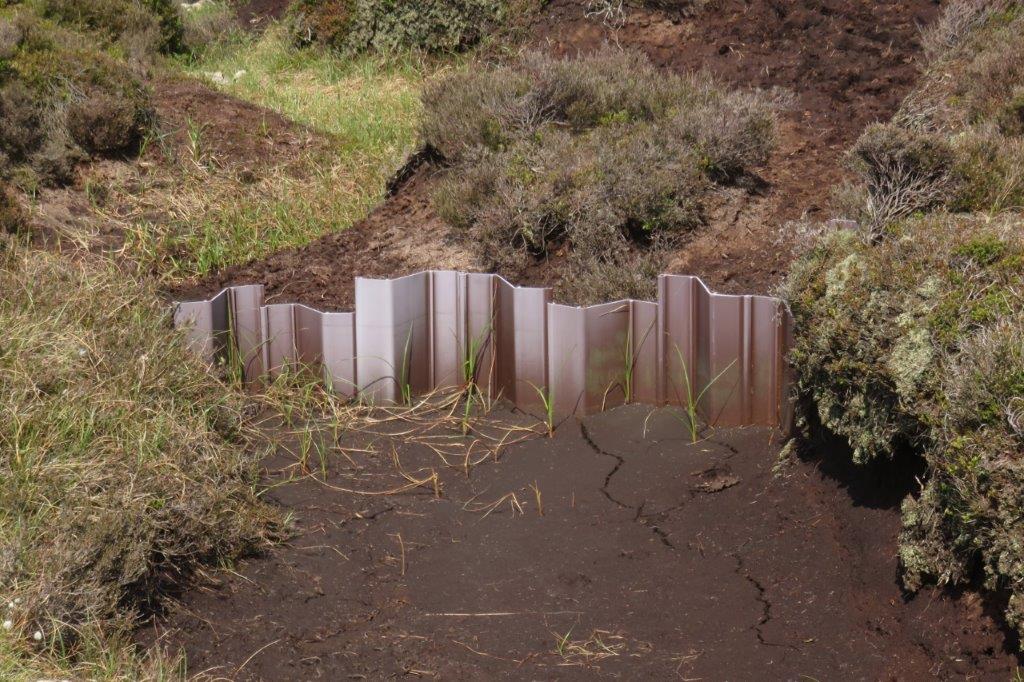 plastic trench sheet cofferdam stopping erosion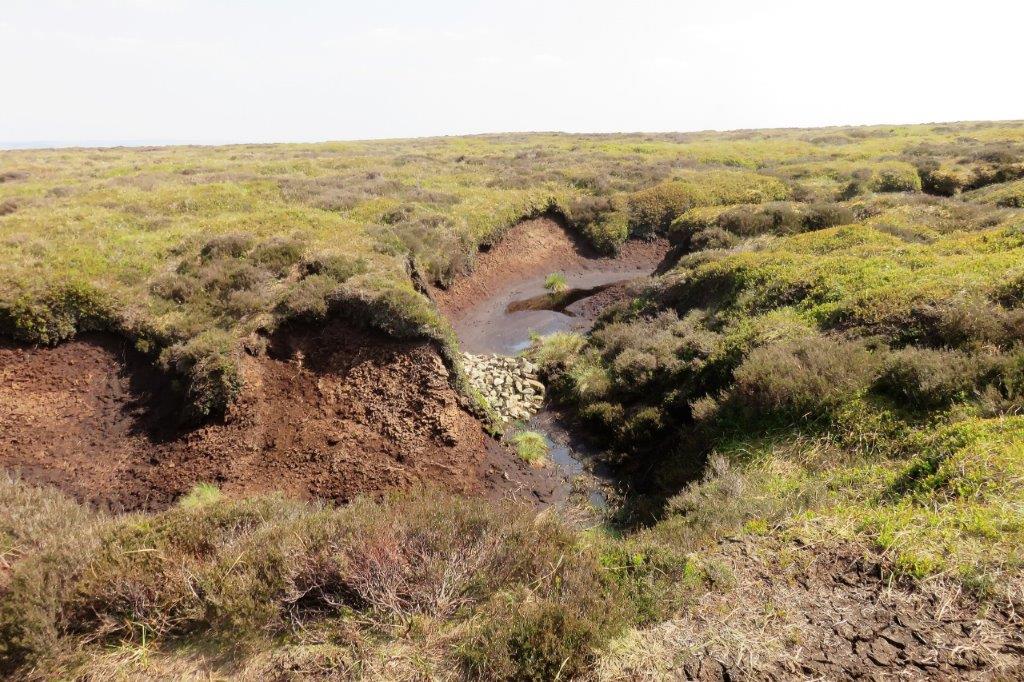 rubble cofferdam stopping erosion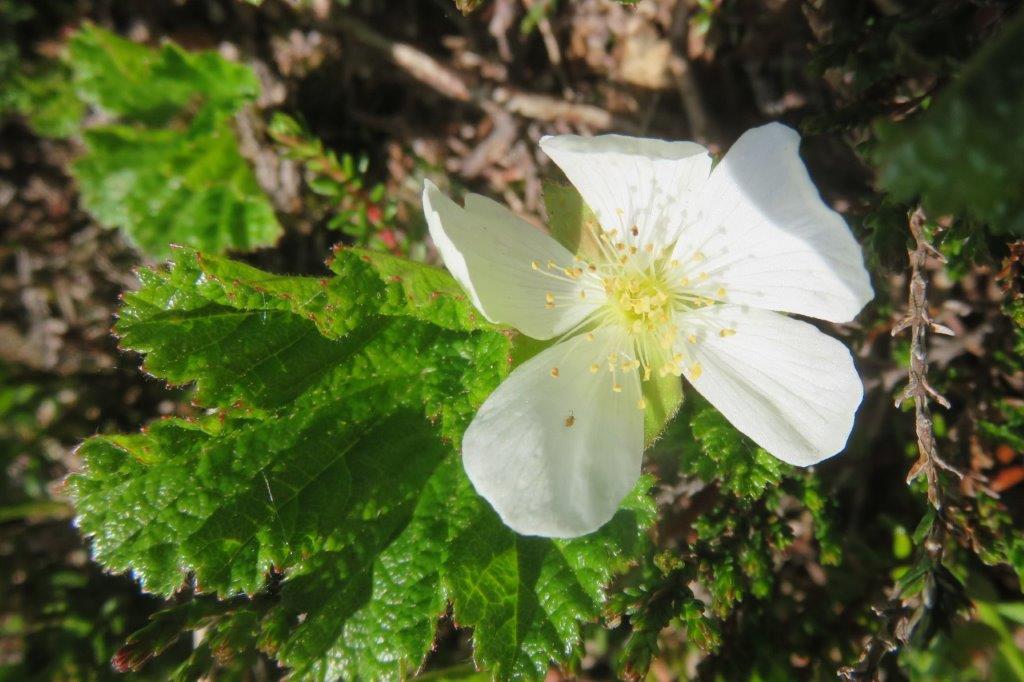 ?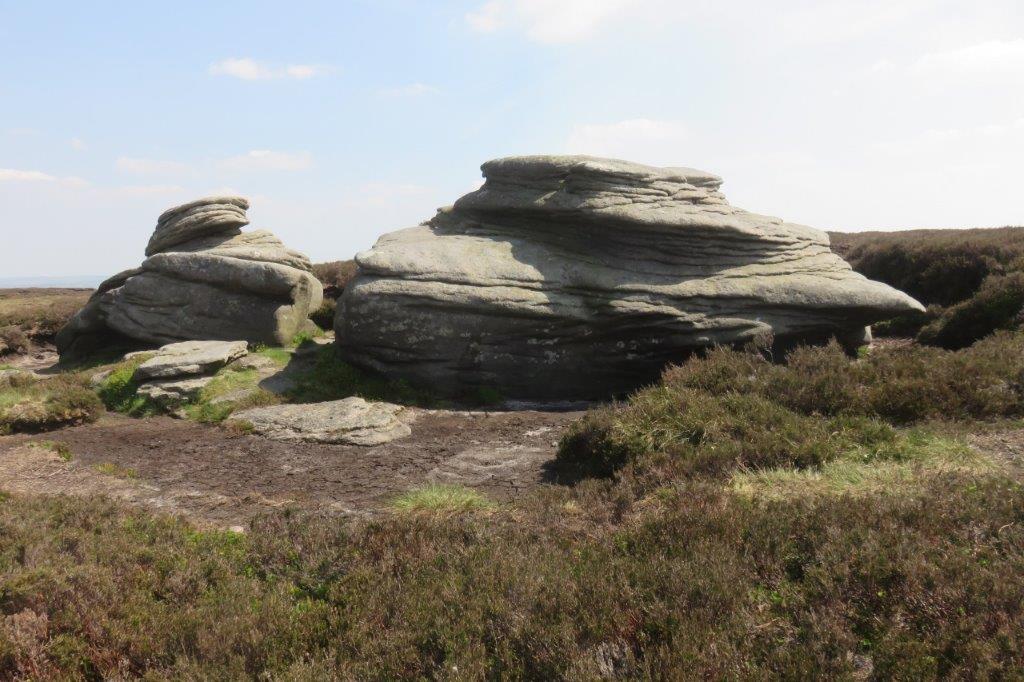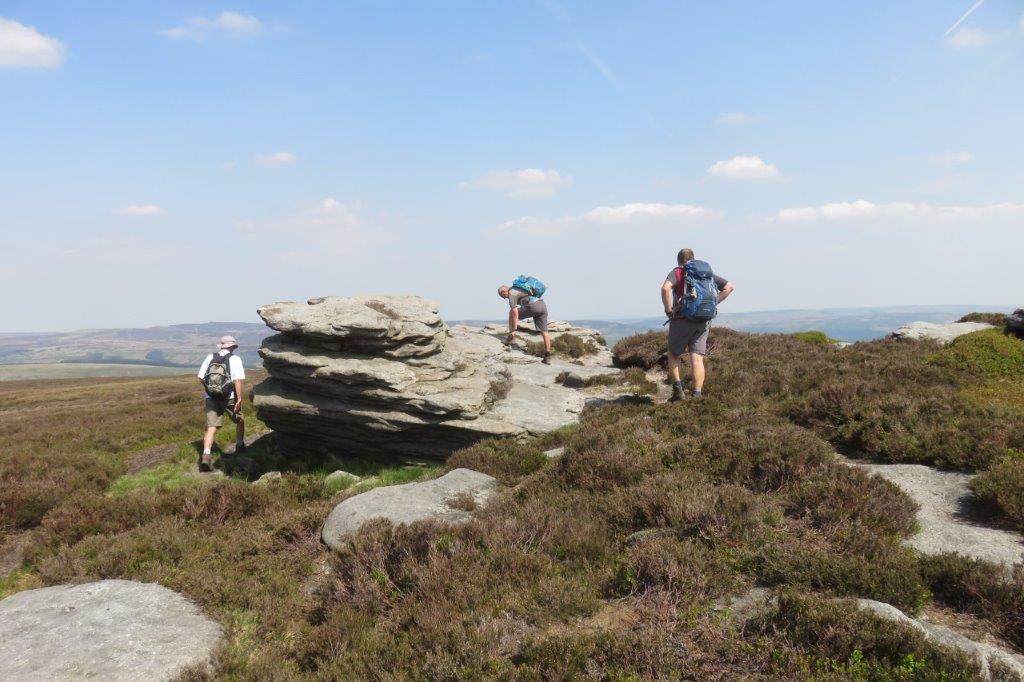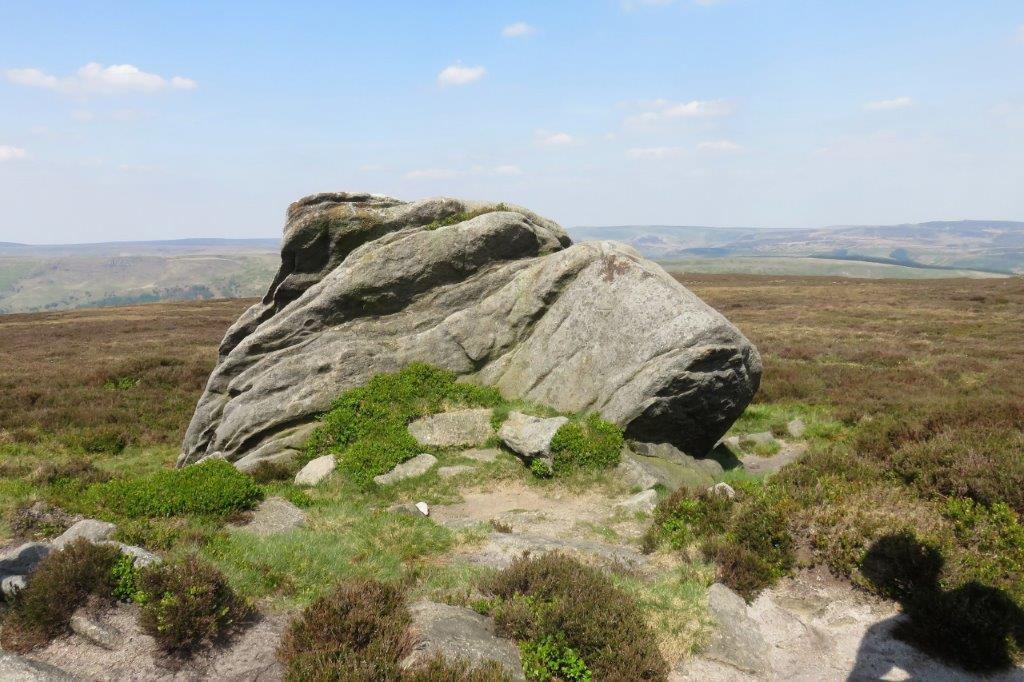 one of Madwoman's Stones? so many confusing stones?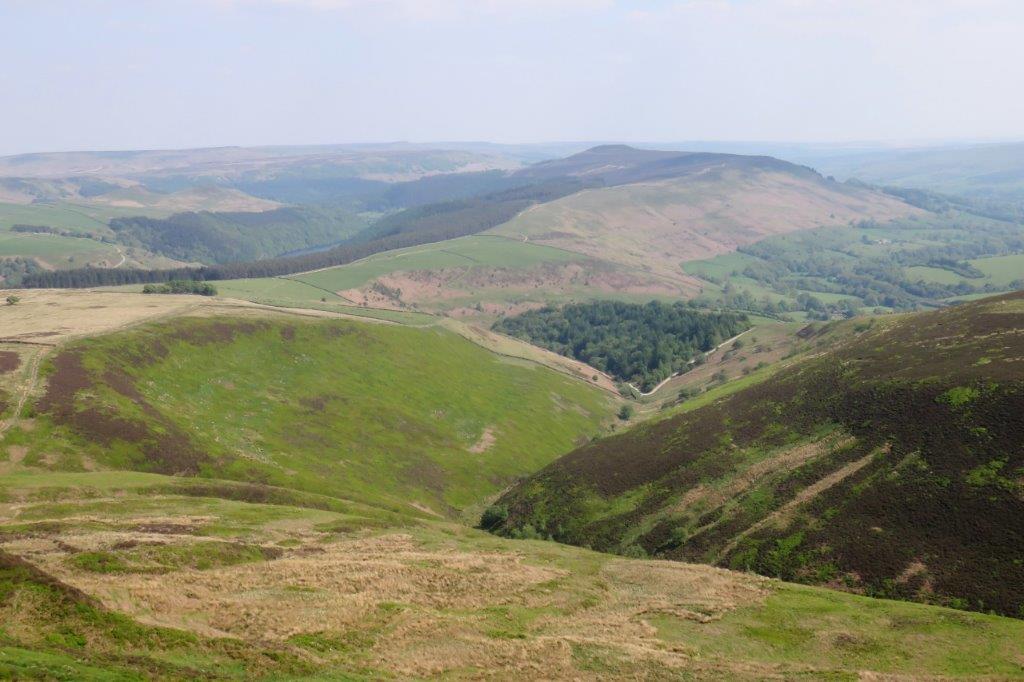 looking down Jaggers Clough - Win Hill top centre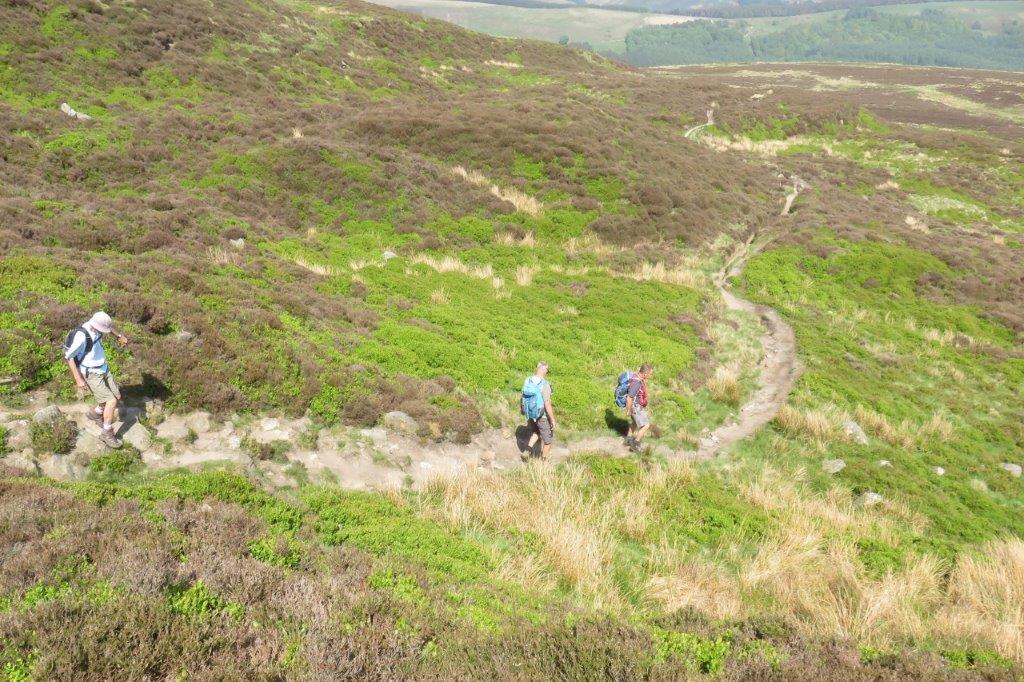 down from Kinder Edge (before Crookstone Knoll)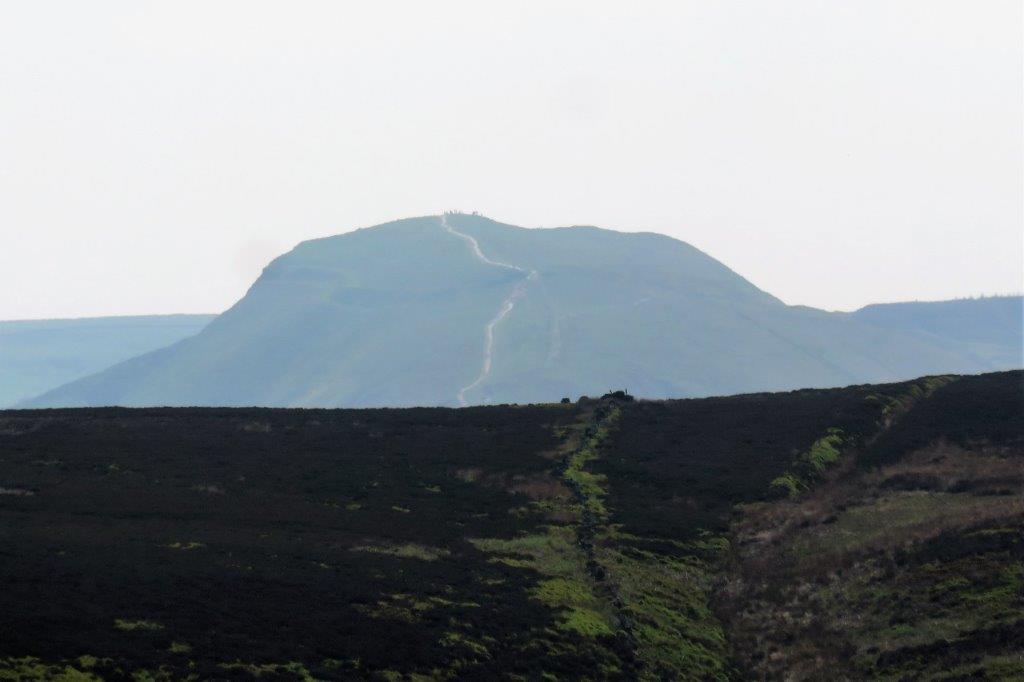 Mam Tor in distance - ridge path visible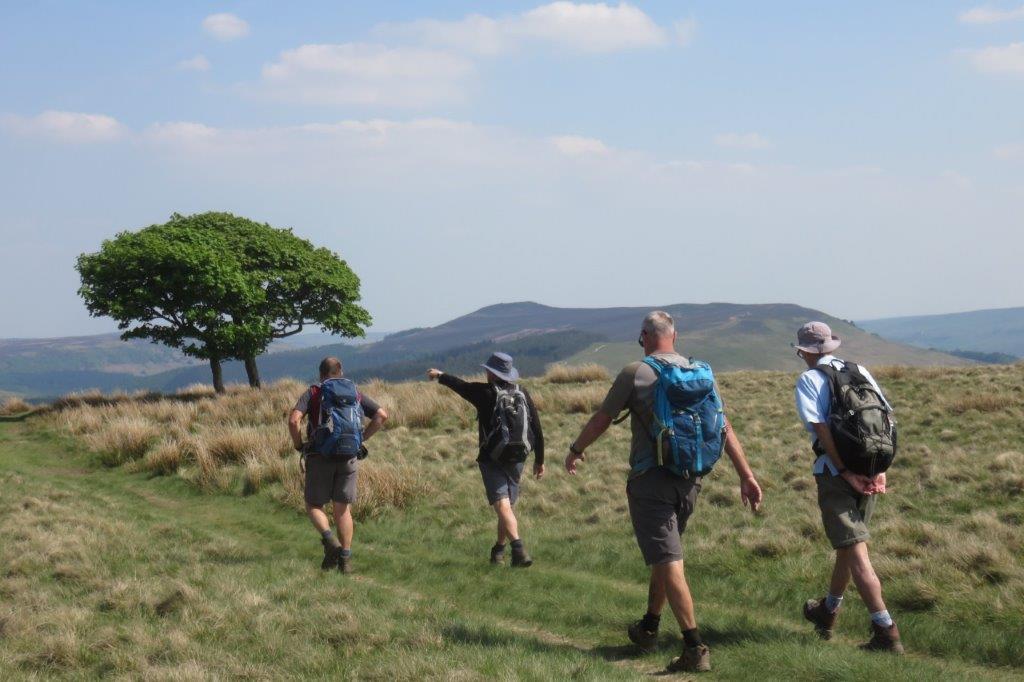 Win Hill centre top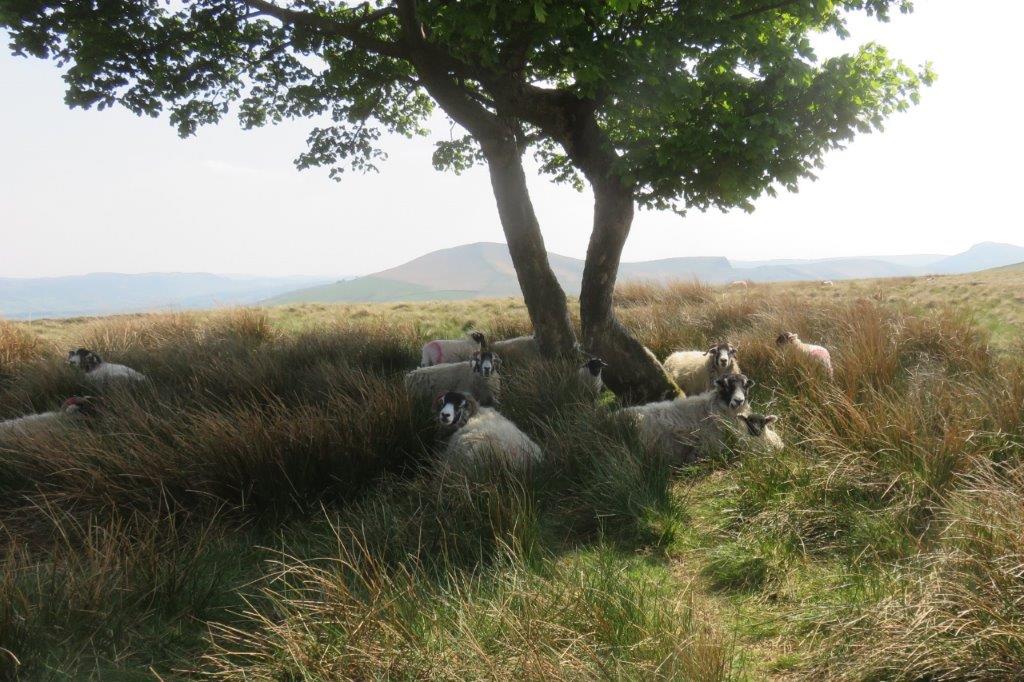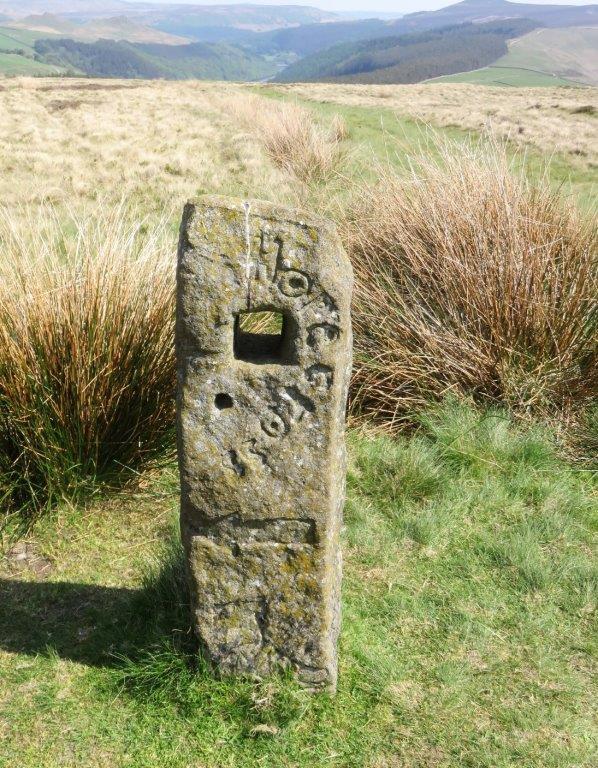 Marker stone to Hope Cross and Crook Stone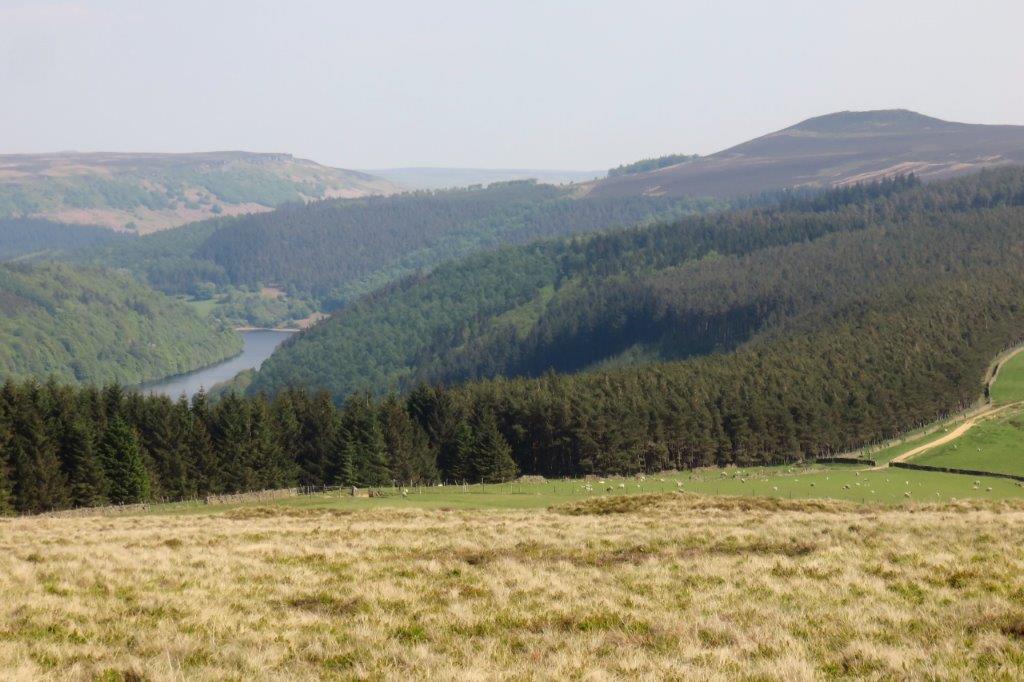 to left part of Ladybower Reservoir - top right Win Hill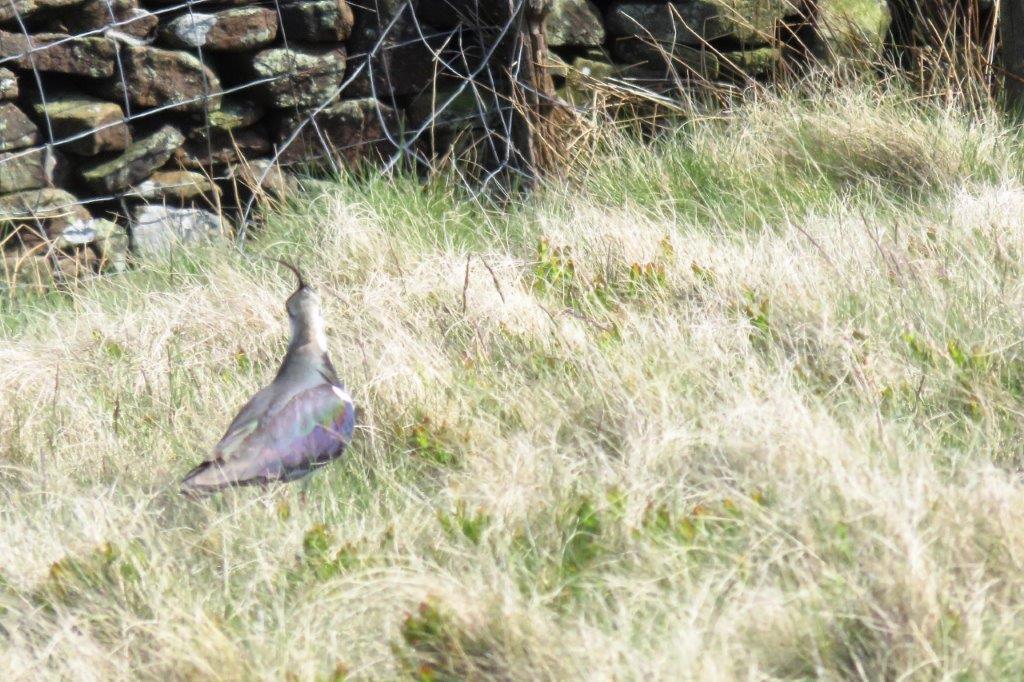 Plover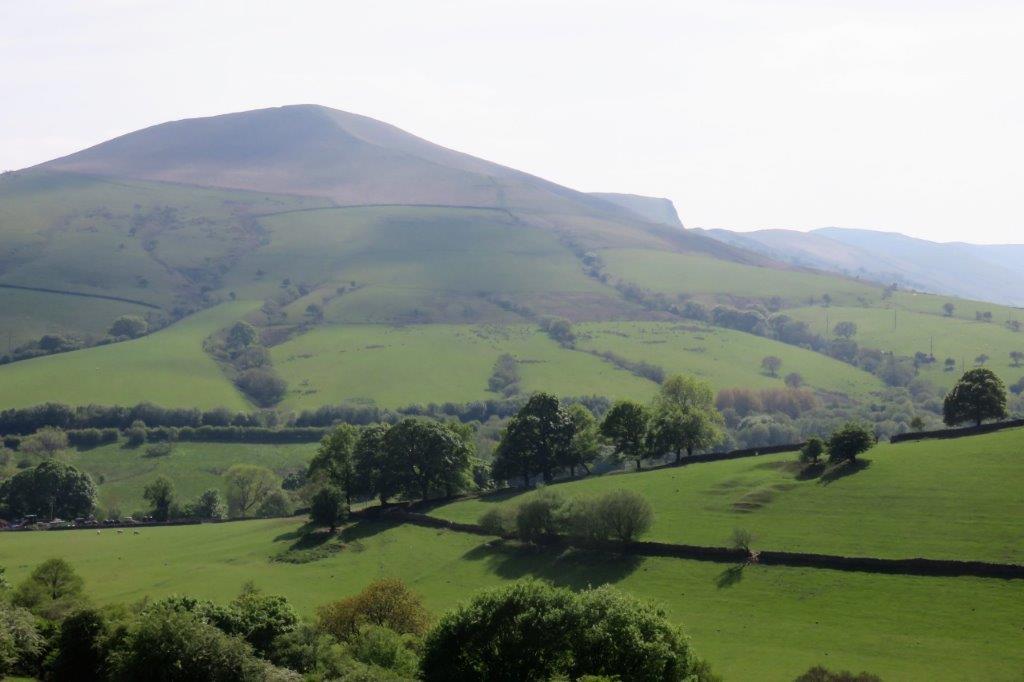 Lose Hill to left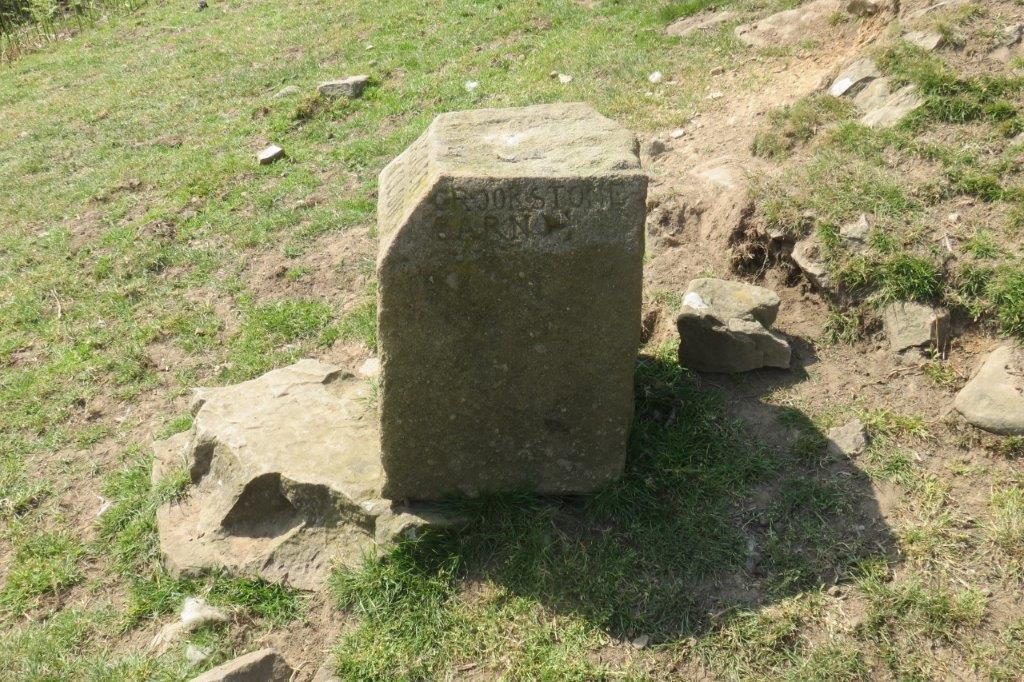 marker - Jaggers Clough and Crookstone Barn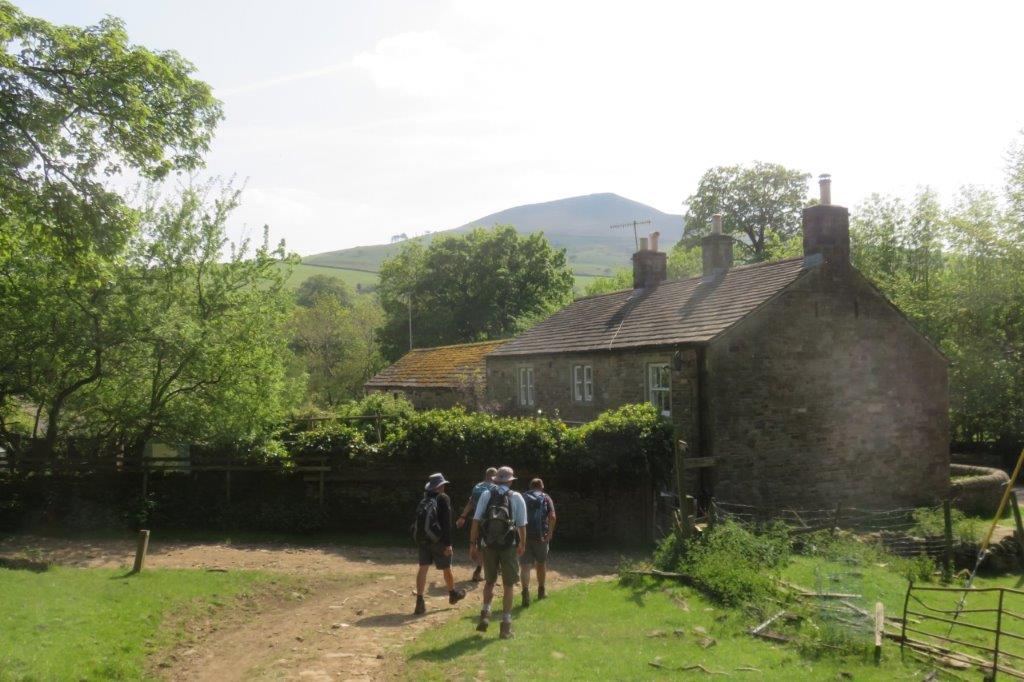 approaching Upper Fulwood Farm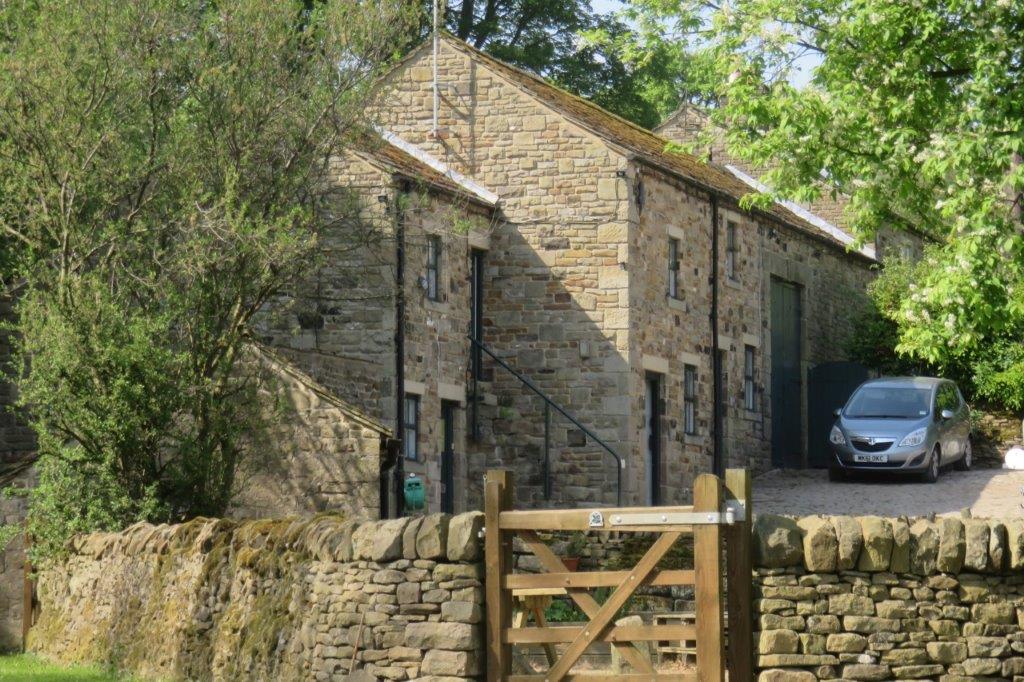 another view of Upper Fulwood Farm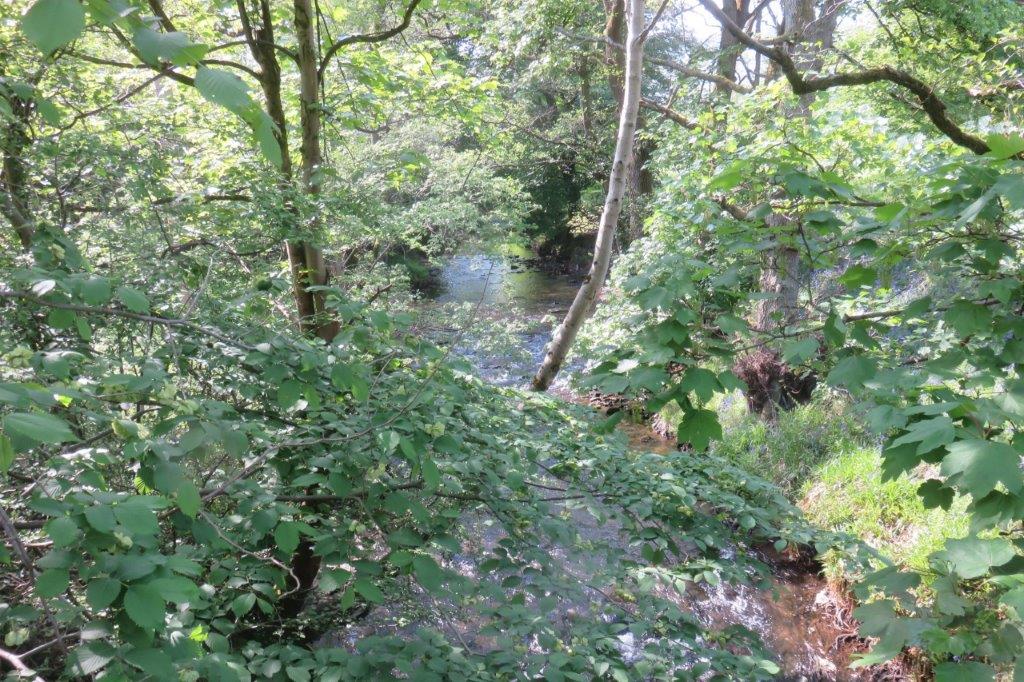 River Noe seen from Bagshaw Bridge
homepage - Day Walks Index 2018 - contact me at