homepage - Day Walks Index 2018 - contact me at

2018.04.22 - Matlock - start ~SK298602 ~WSW on Limestone Way, turn off on FP ~S before Masson Lees Farm, slow circle thru Heights of Abraham to enter Bonsall from West, from Cross /steps ~NNE then ~W to Upper Town, from rd T junction at ~SK272584 head ~NNW on FPs to Wensley and ~W thru it, ~ NNW on FP thru Cambridge Wood, turn NNE on track then 'V' turn at ~SK258618, head ~W through Clough Wood & Clough Lane to Uppertown Farm, cross Birchover Lane, ~ W to B5056 Rd at SK229620, ~200m S on Rd, then turn off ~NNW on Limestone Way passing Robin Hood's Stride, leave Limestone Way taking FP thru Harthill Moor Farm, ~NNW (rejoining LS Way) to Bradford River below Youlgreave, ~NW then ~NE to Youlgreave Church, ~N on roads to Conksbury, ~E then ~N on road to cross Conkbury Bridge over River Lathkill, follow road ~ NNE then N past Noton Barn Farm, ~NE on Intake Lane to Haddon Road & NNW on rd then through park into Bakewell - leader Andrew Irwin - Sunday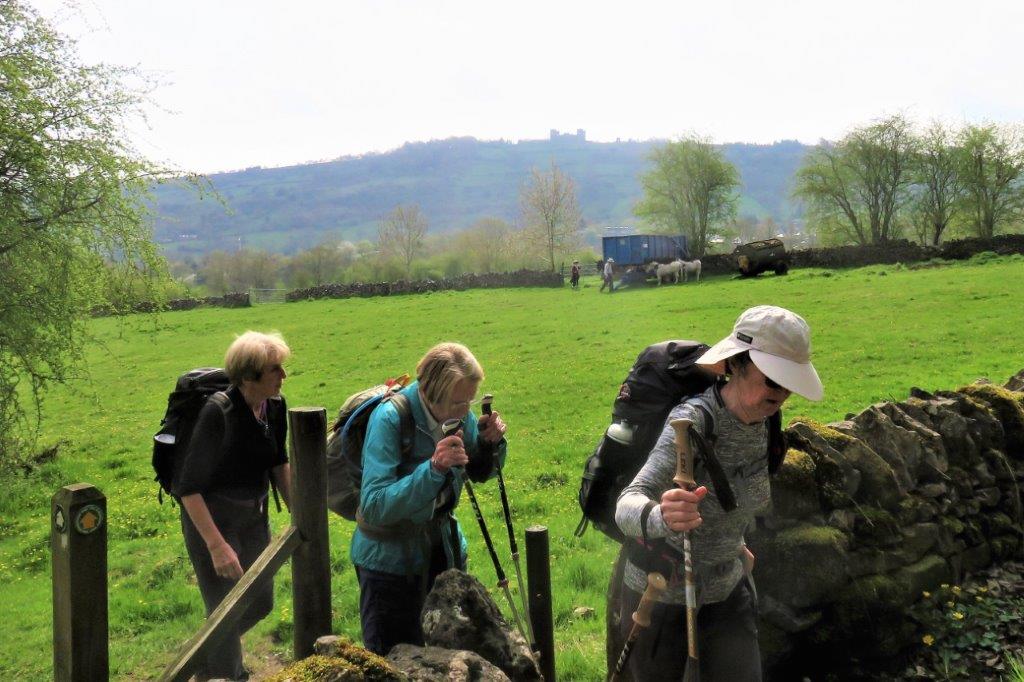 upward on the Limestone Way - Riber Castle on the skyline behind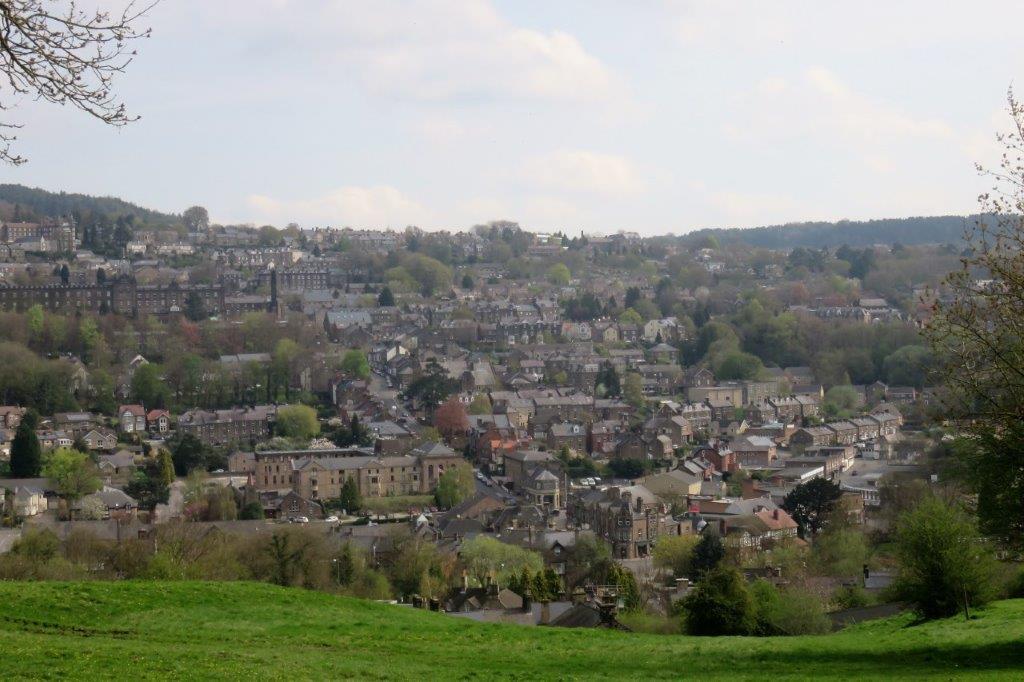 looking back at Matlock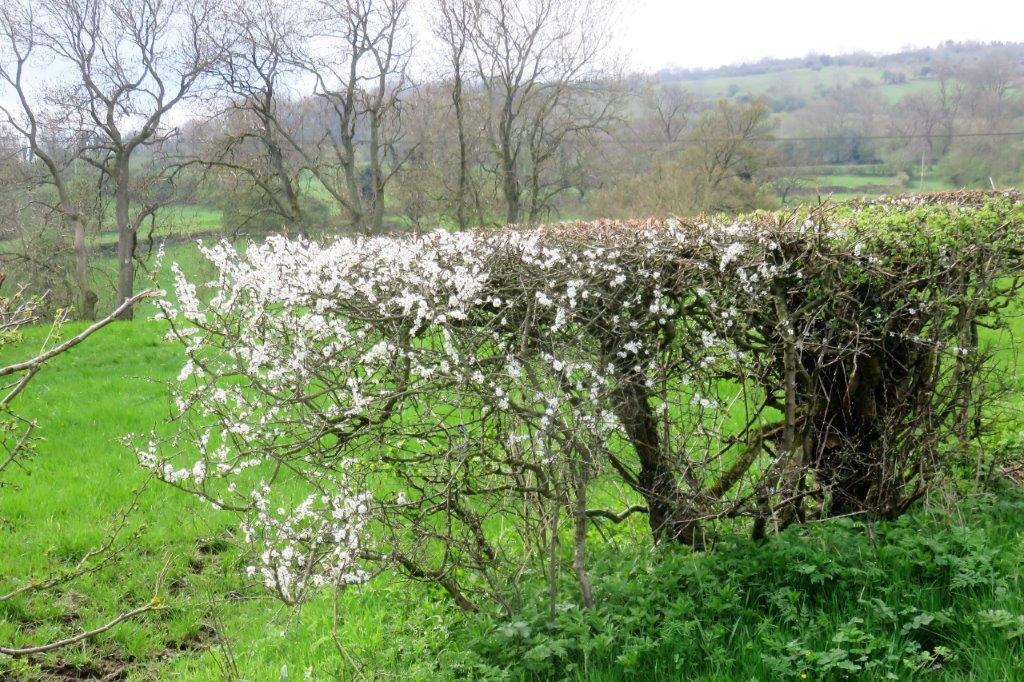 Hawthorn hedge in blossom?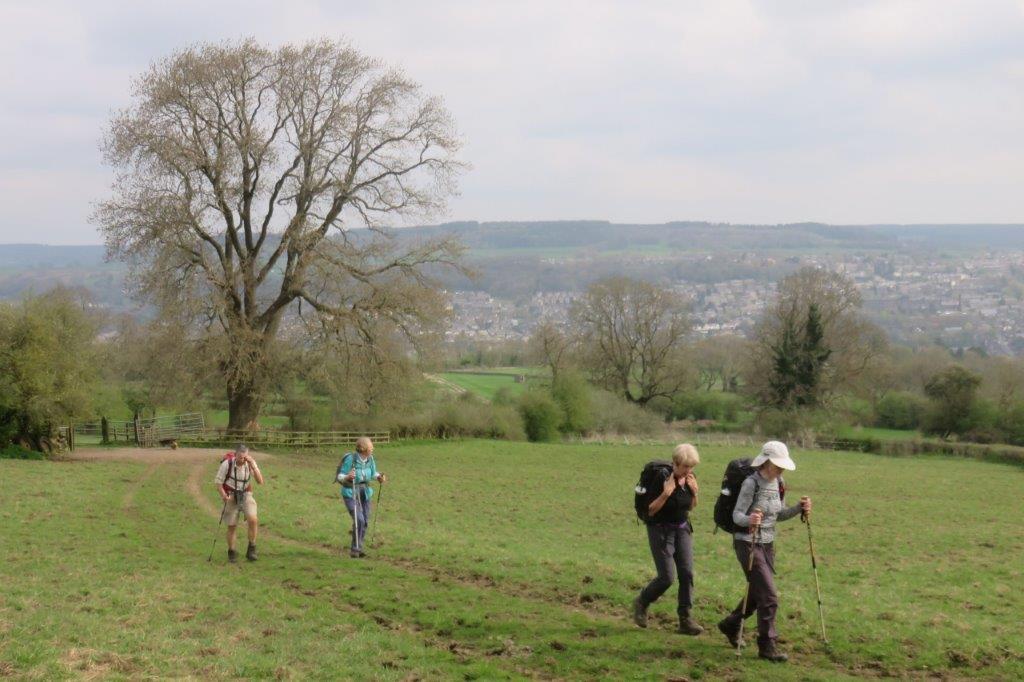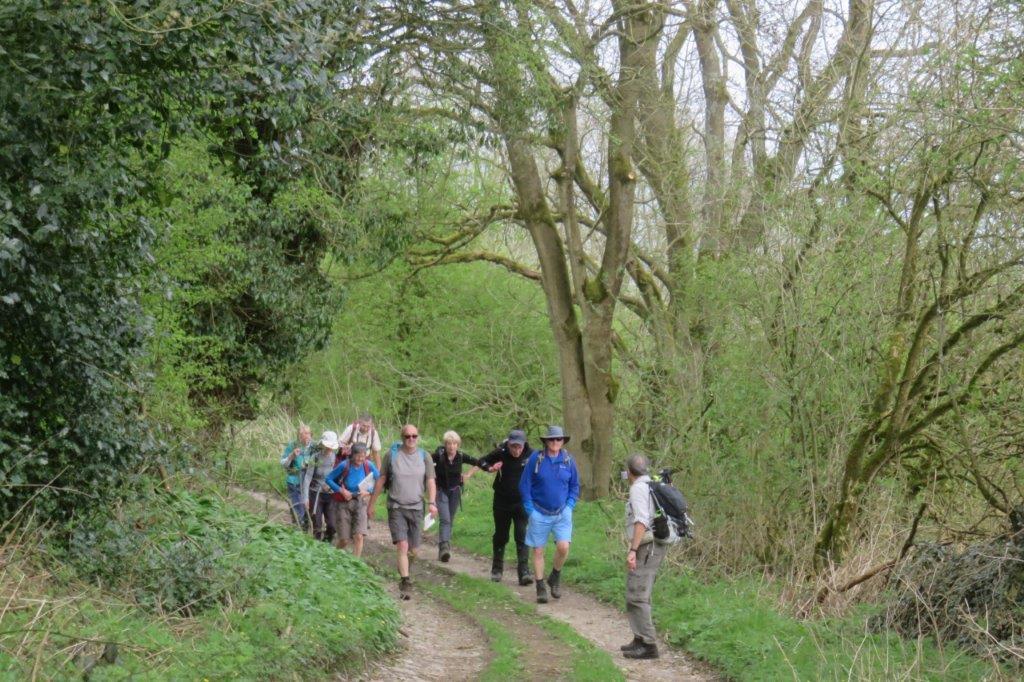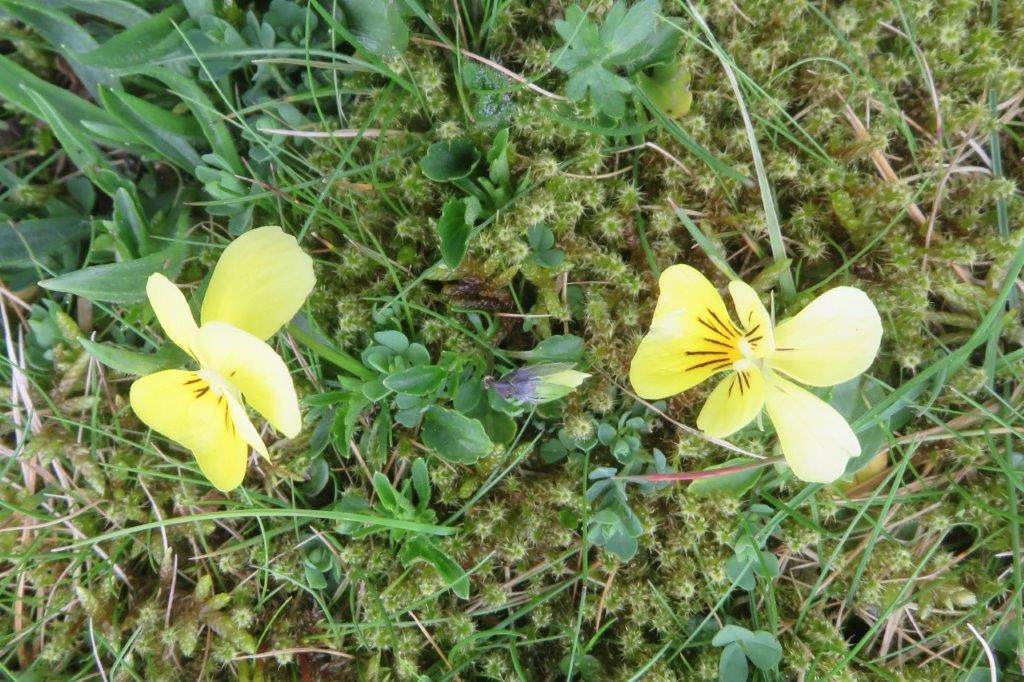 yellow Violets? or wild Pansy?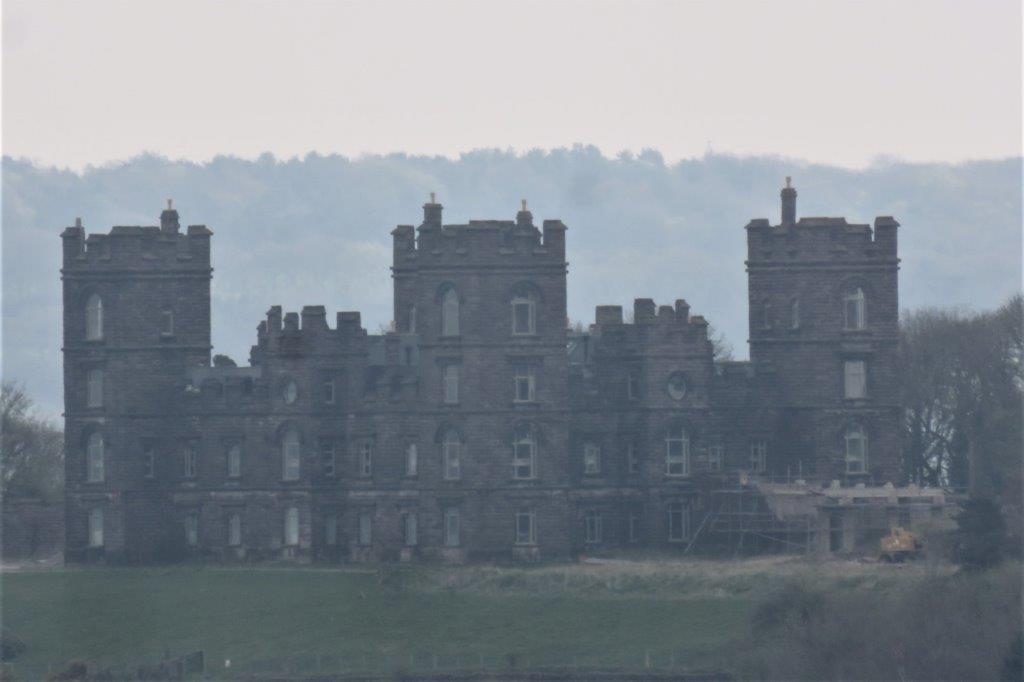 zoomed in shot of Riber Castle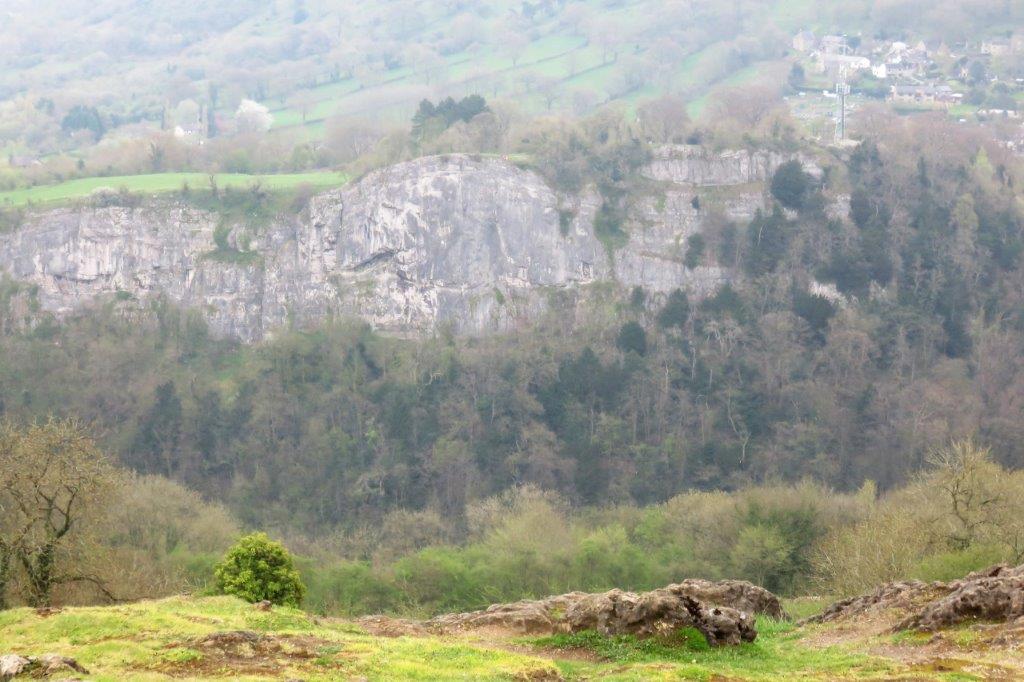 cliffs above the River Derwent (unseen below)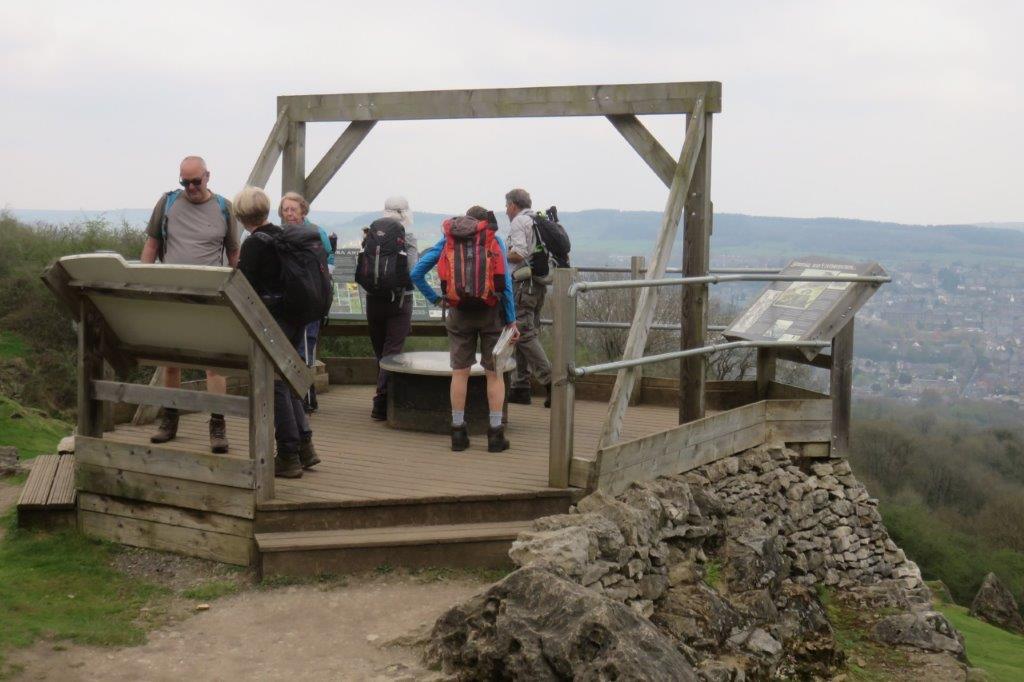 view-point on the Heights of Abraham (which once was the site of many lead mines)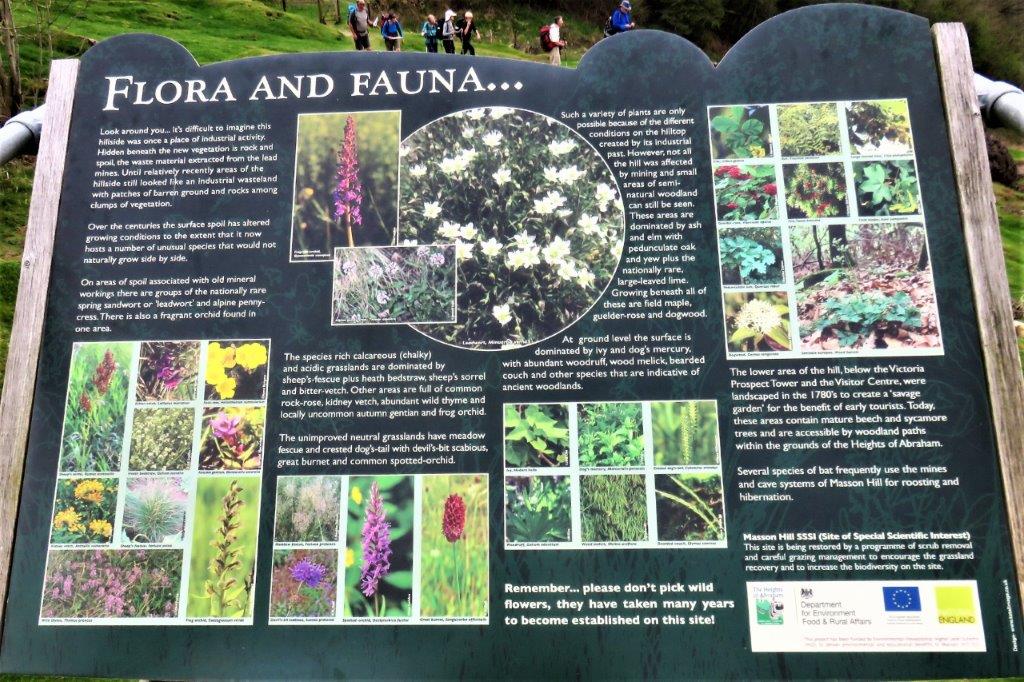 Information Boards at the viewing point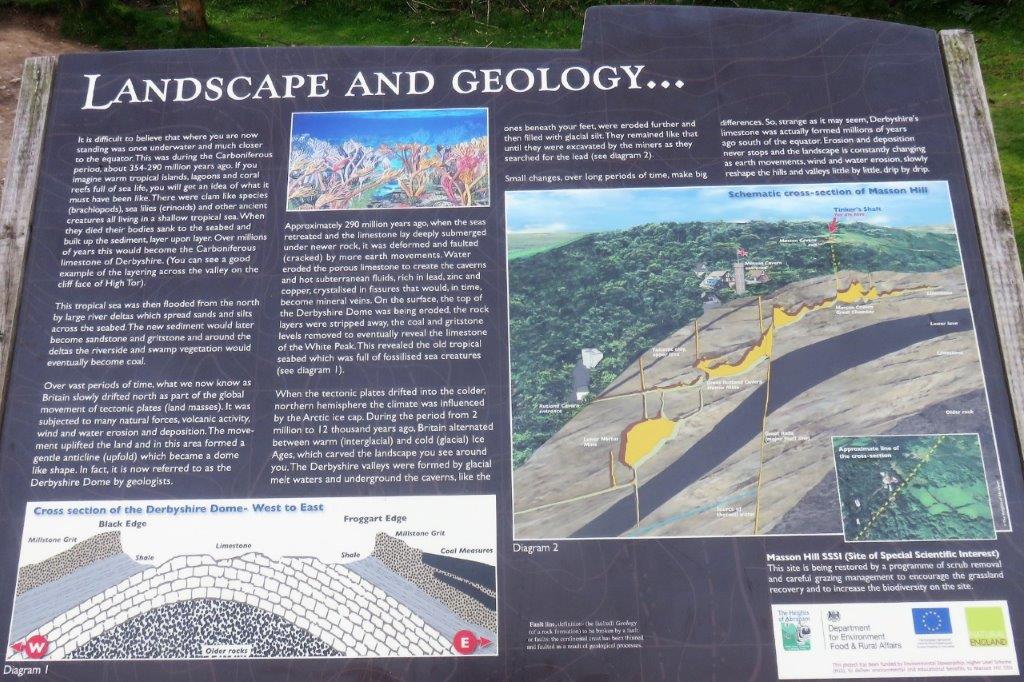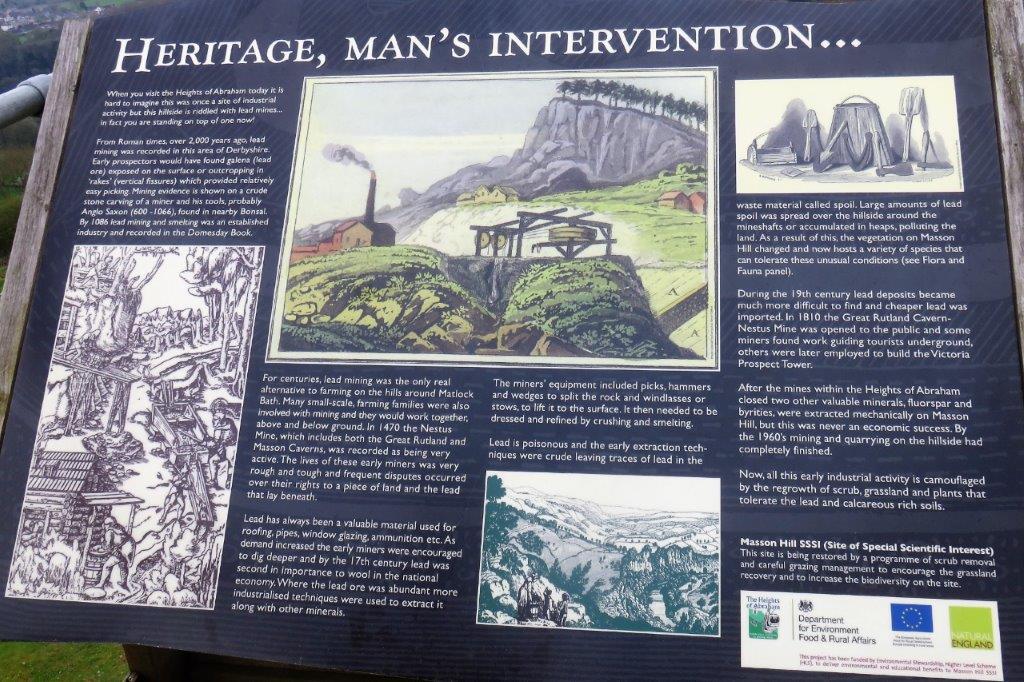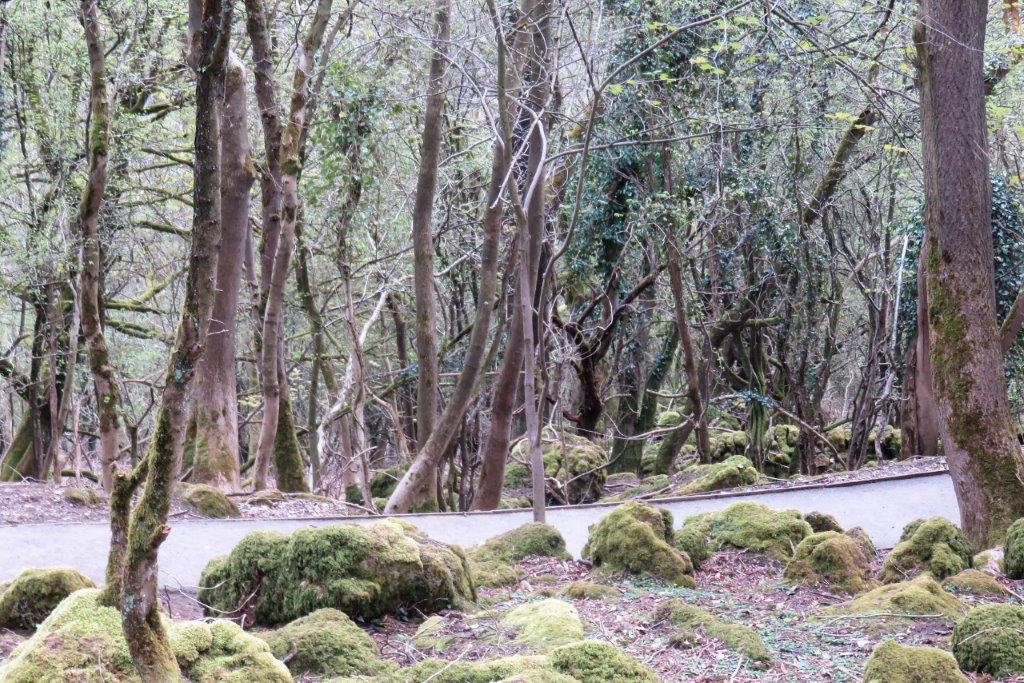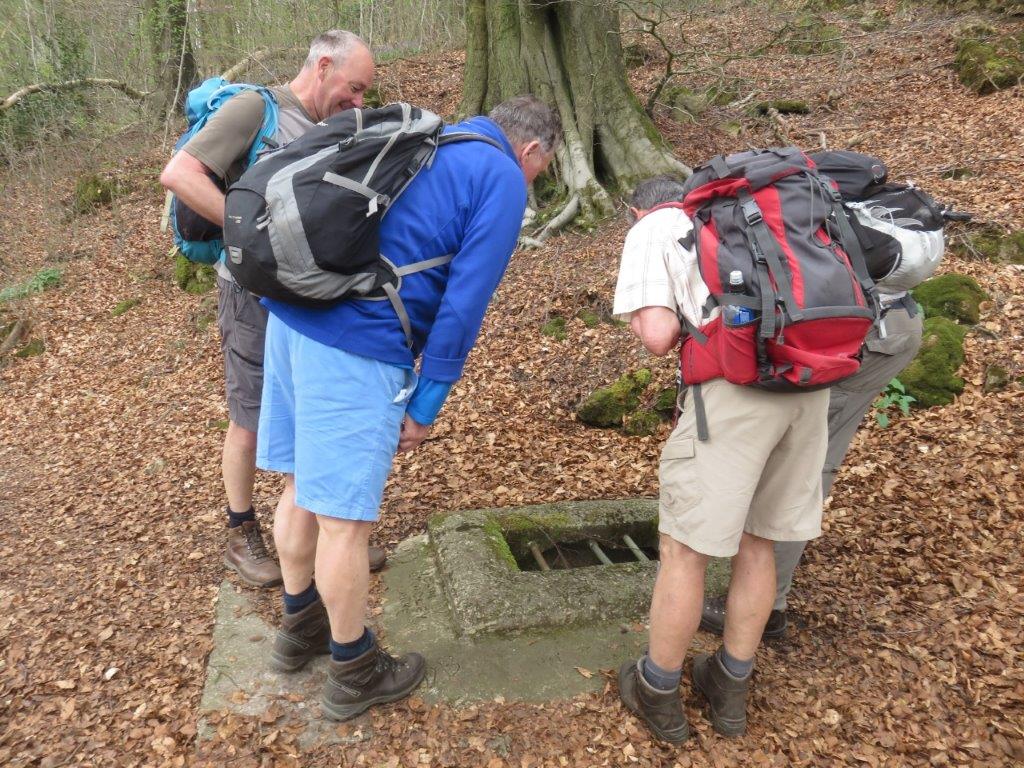 dropping a pebble down an old lead mine shaft hopefully to hear it hit water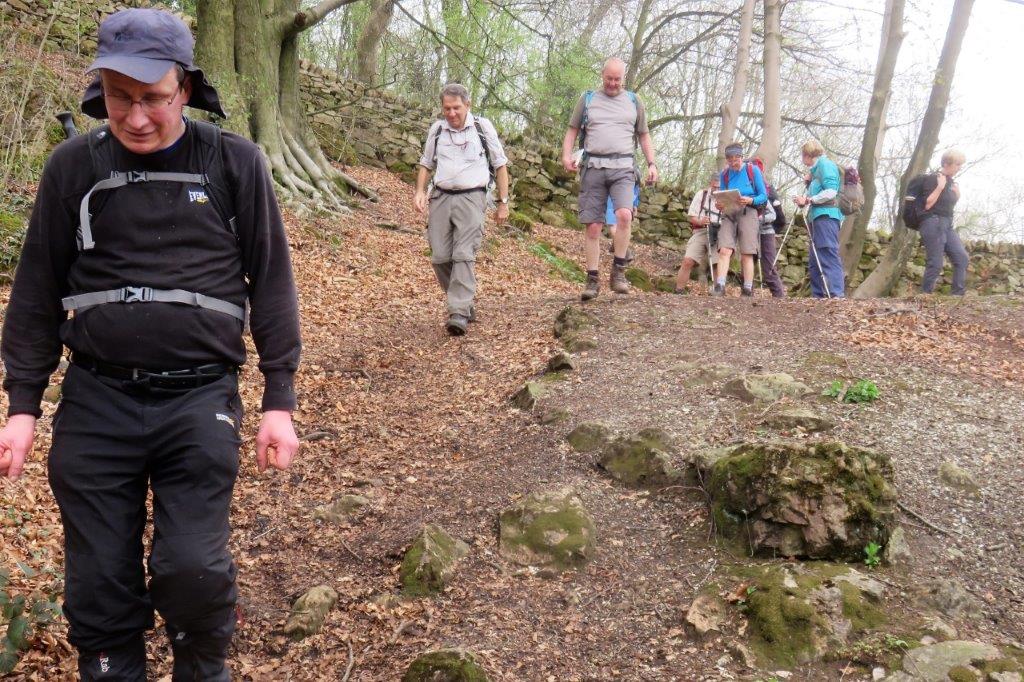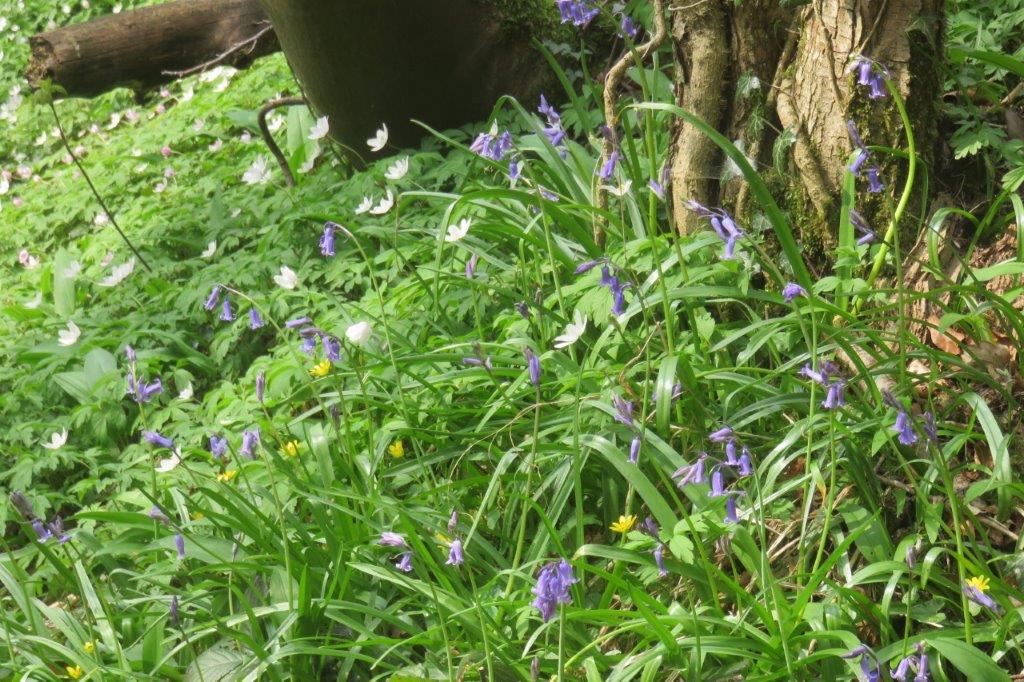 Bluebells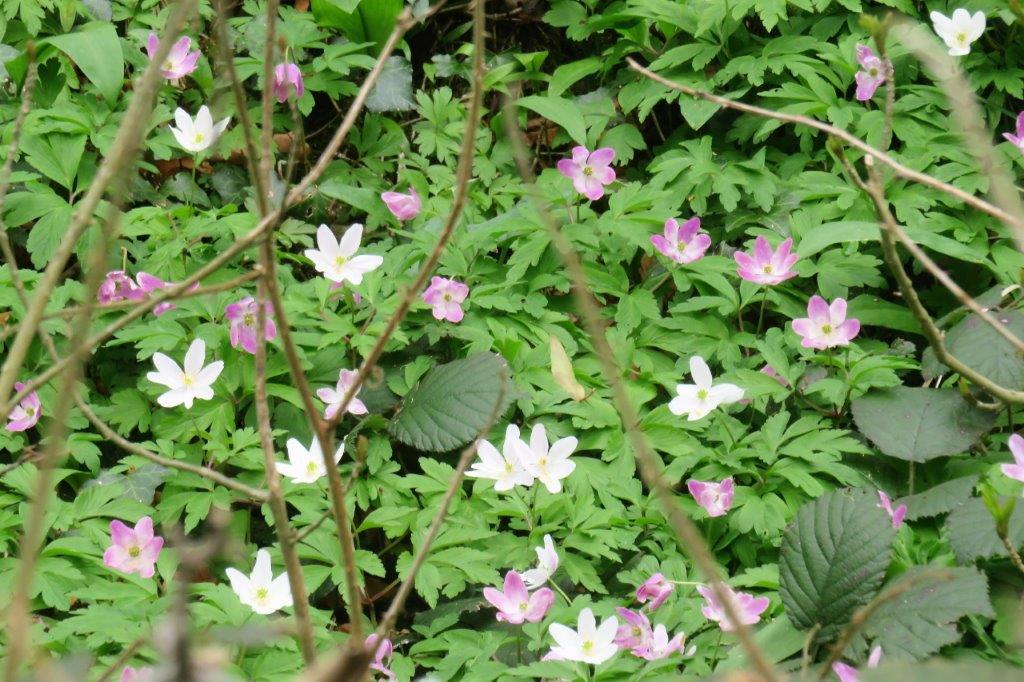 white and pink Wood Anemones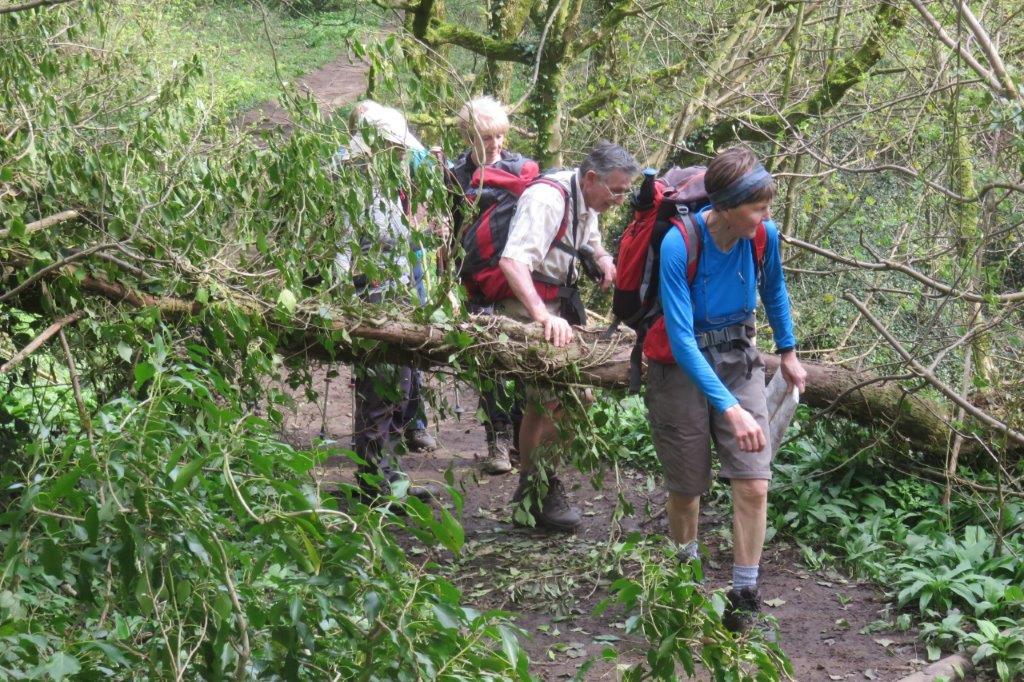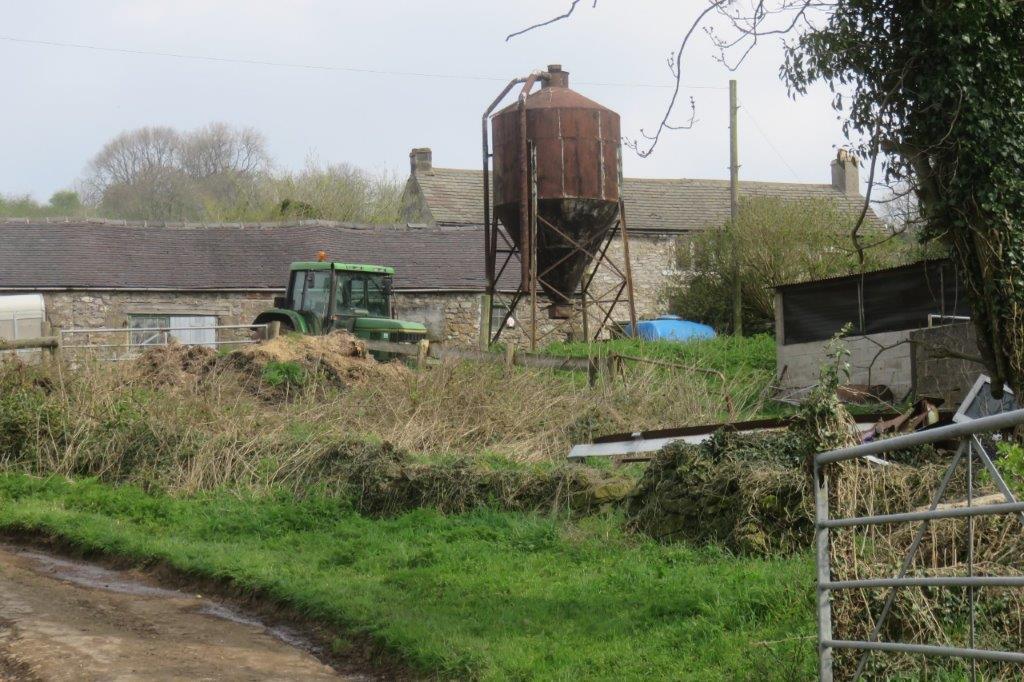 Ember Farm?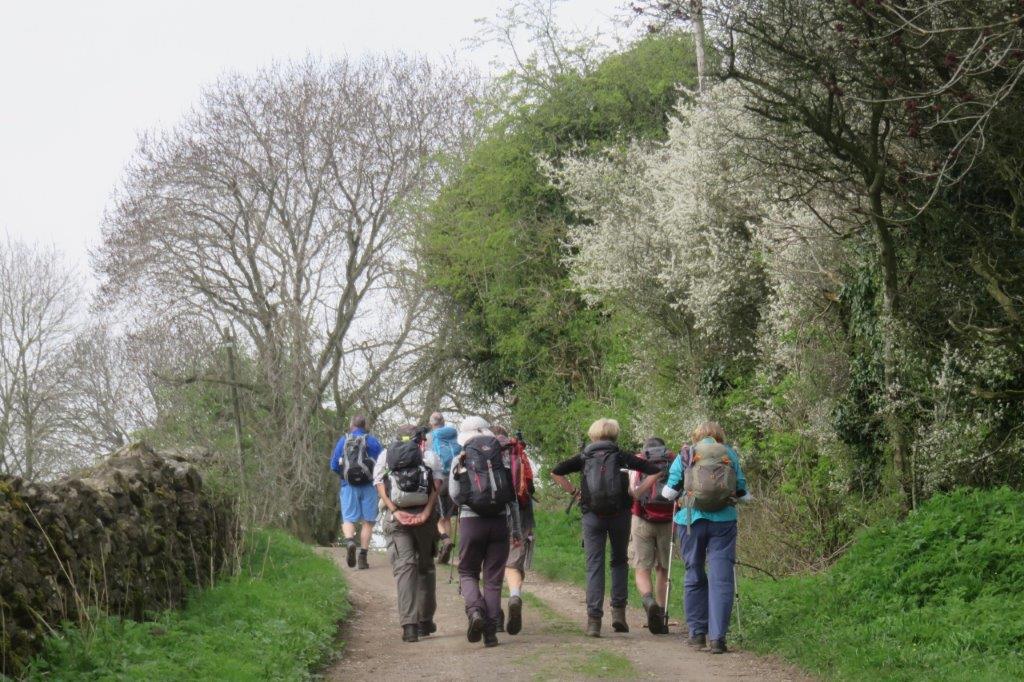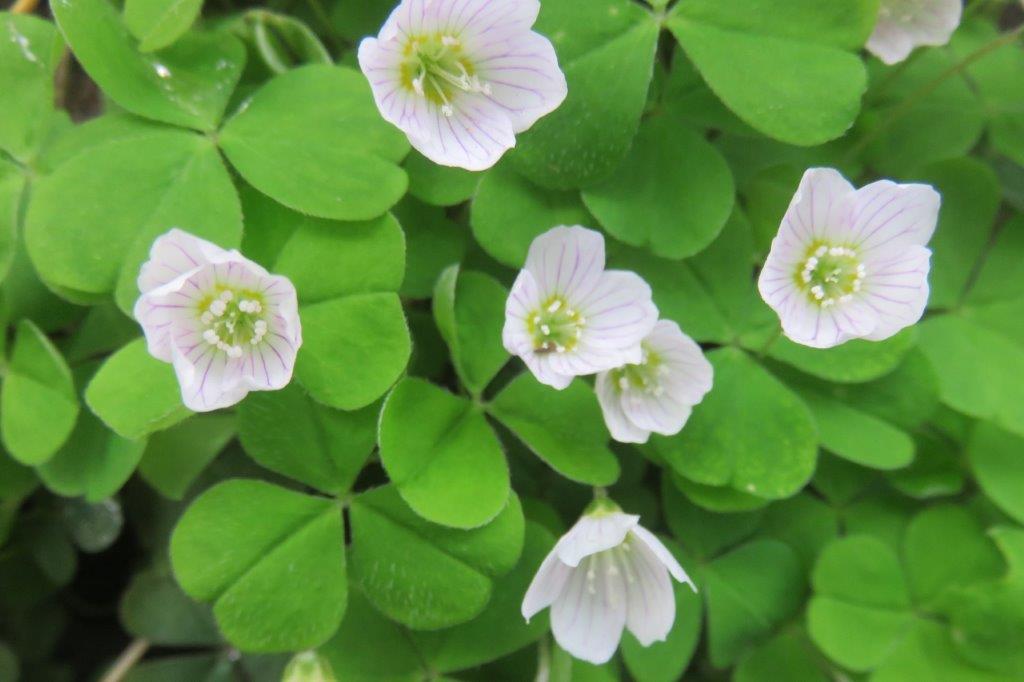 Wood-sorrel?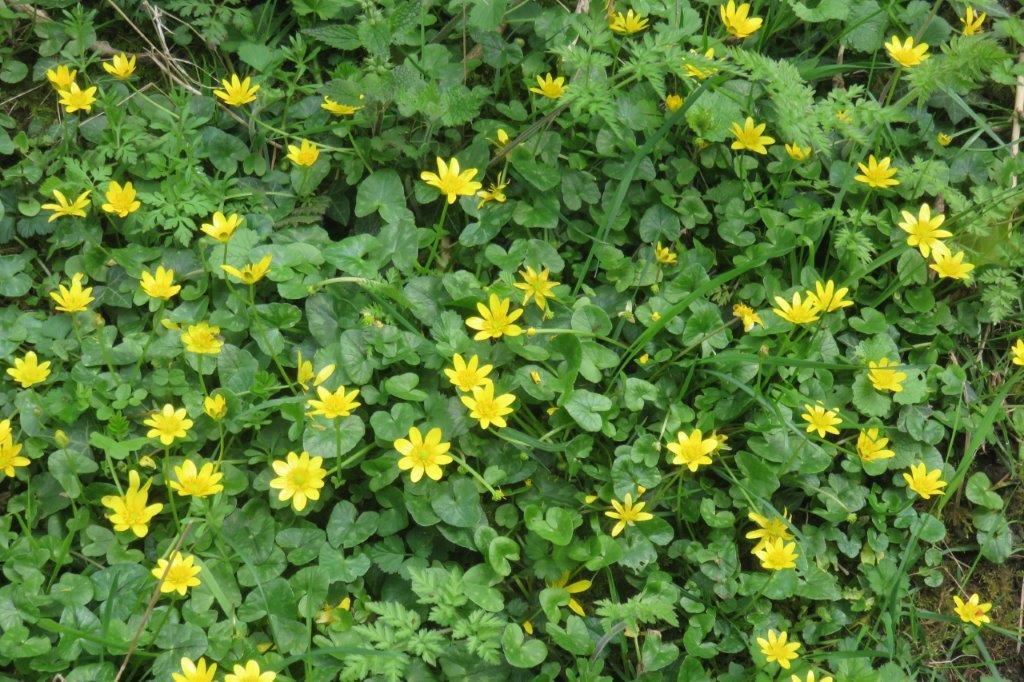 Lesser Celandine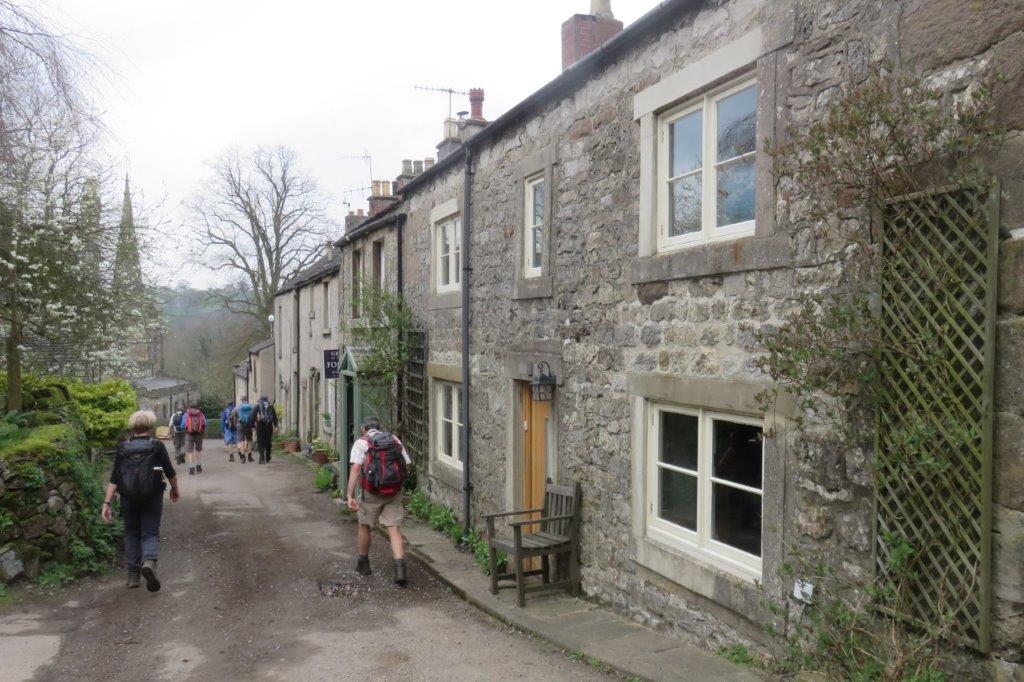 entering Bonsall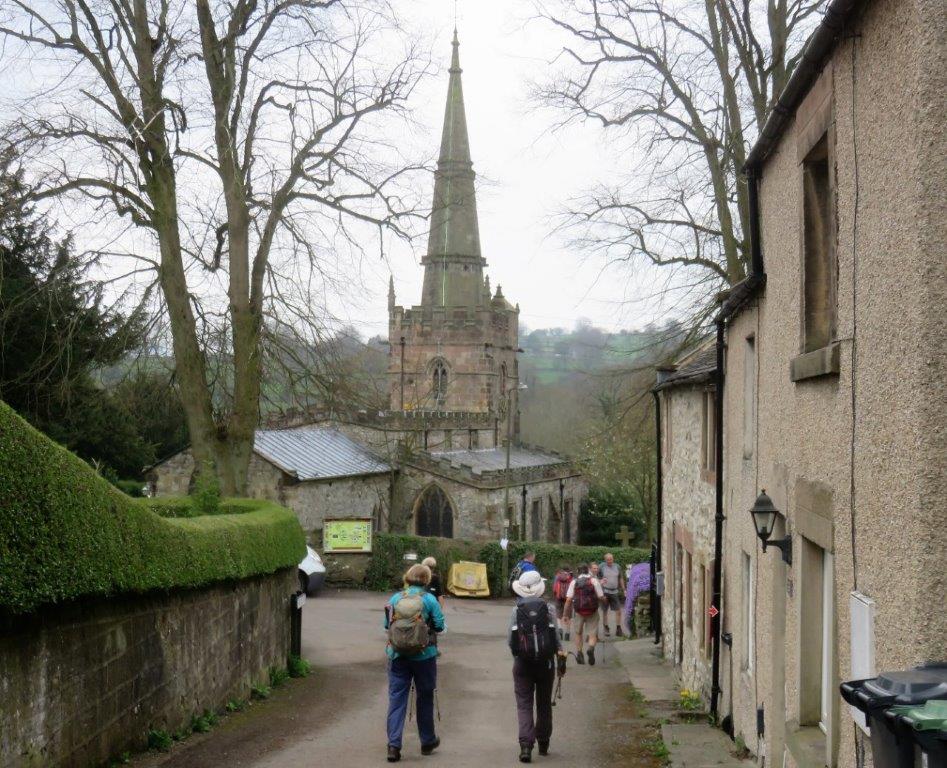 St James Church, Bonsall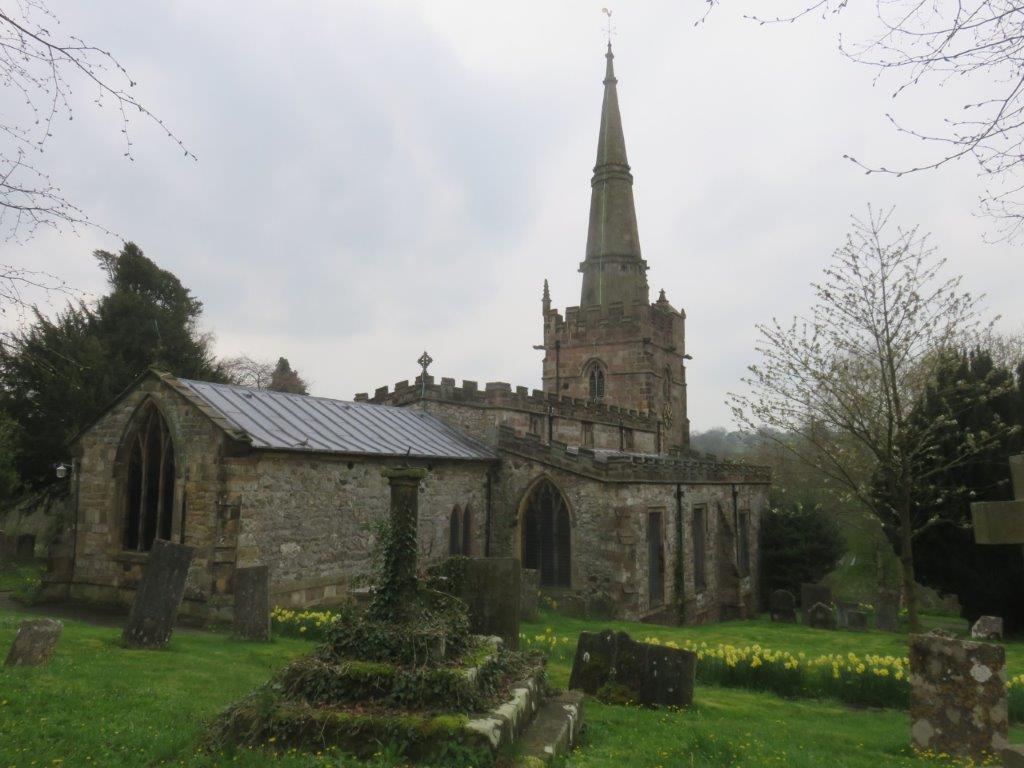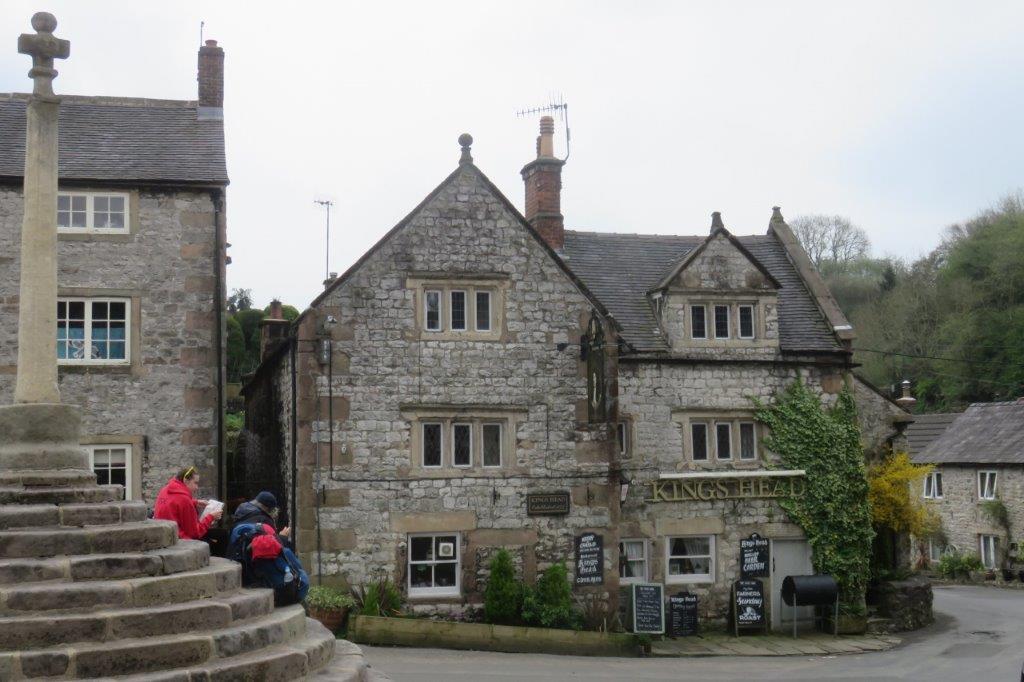 Cross on circular steps near Kings Head PH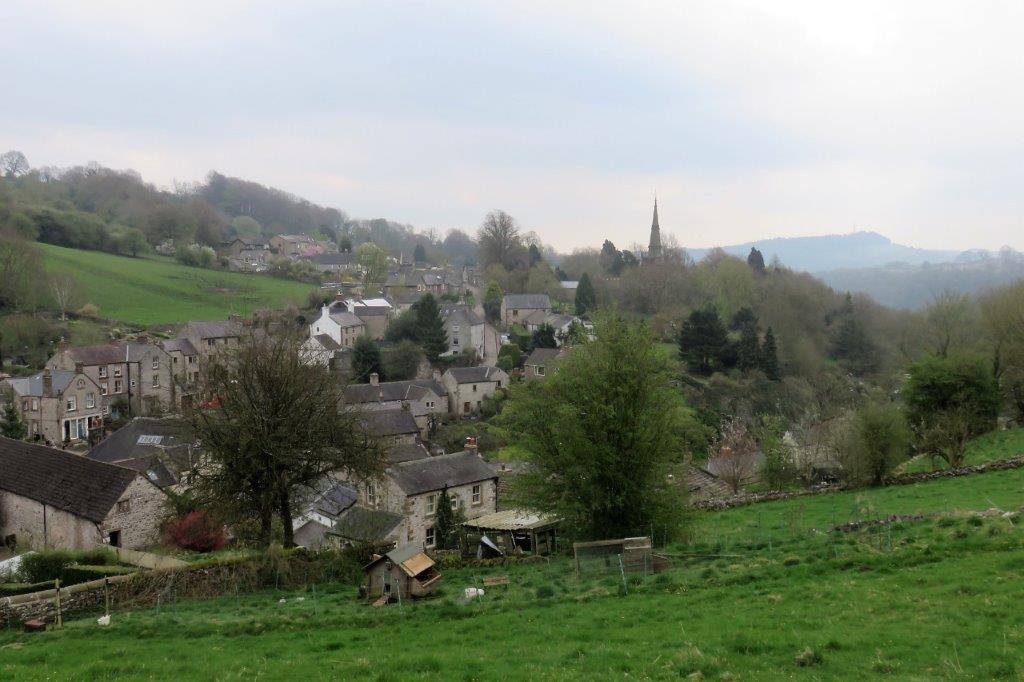 looking back at Bonsall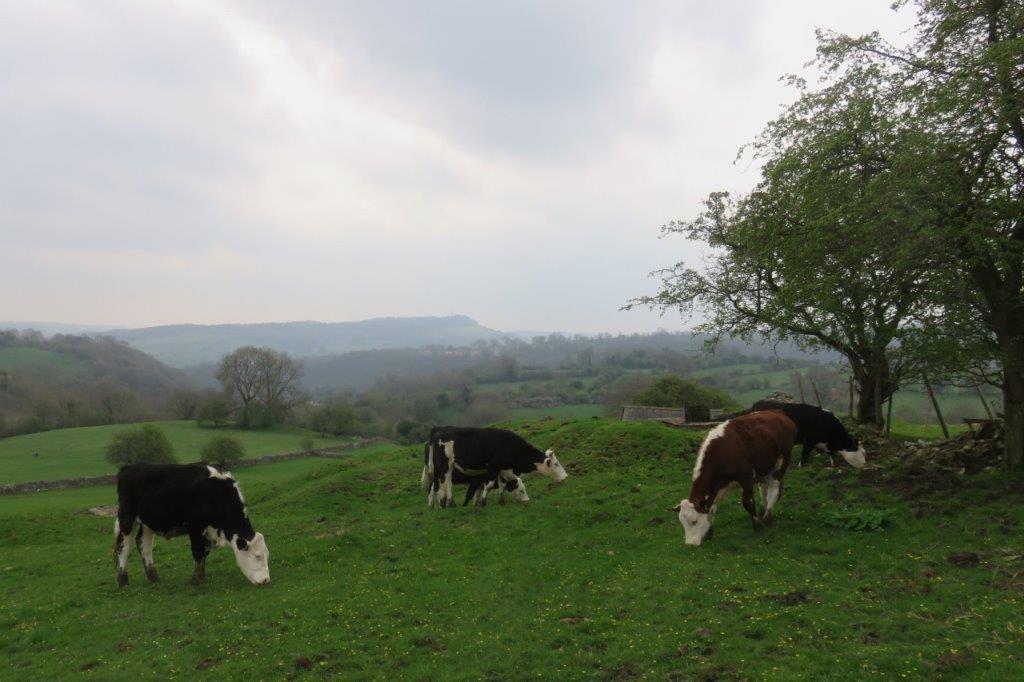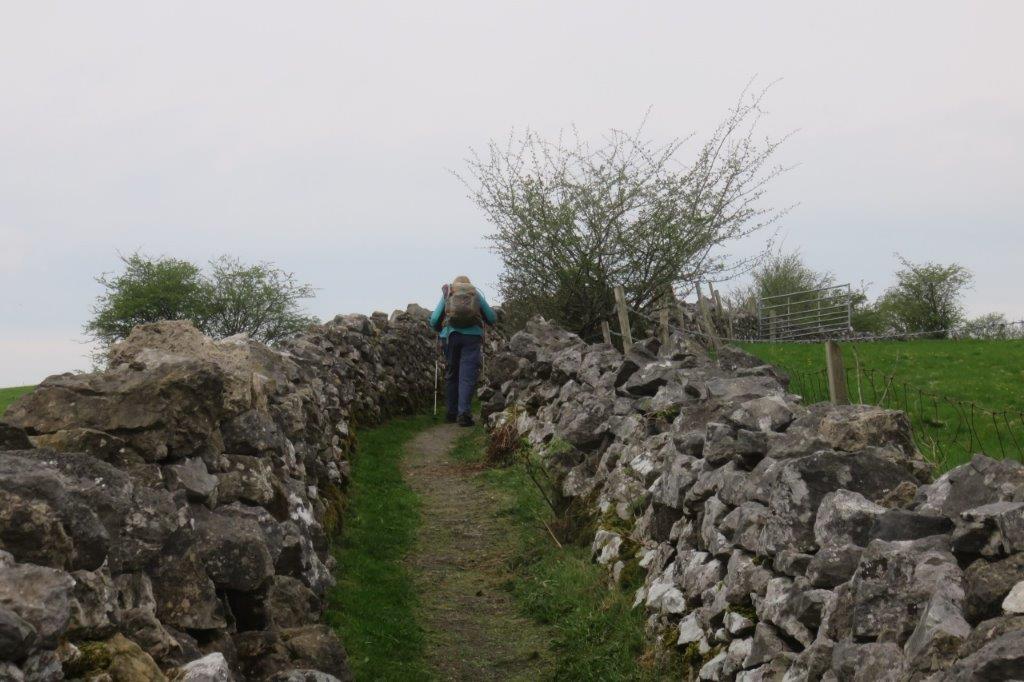 narrow lane en route to Upper Town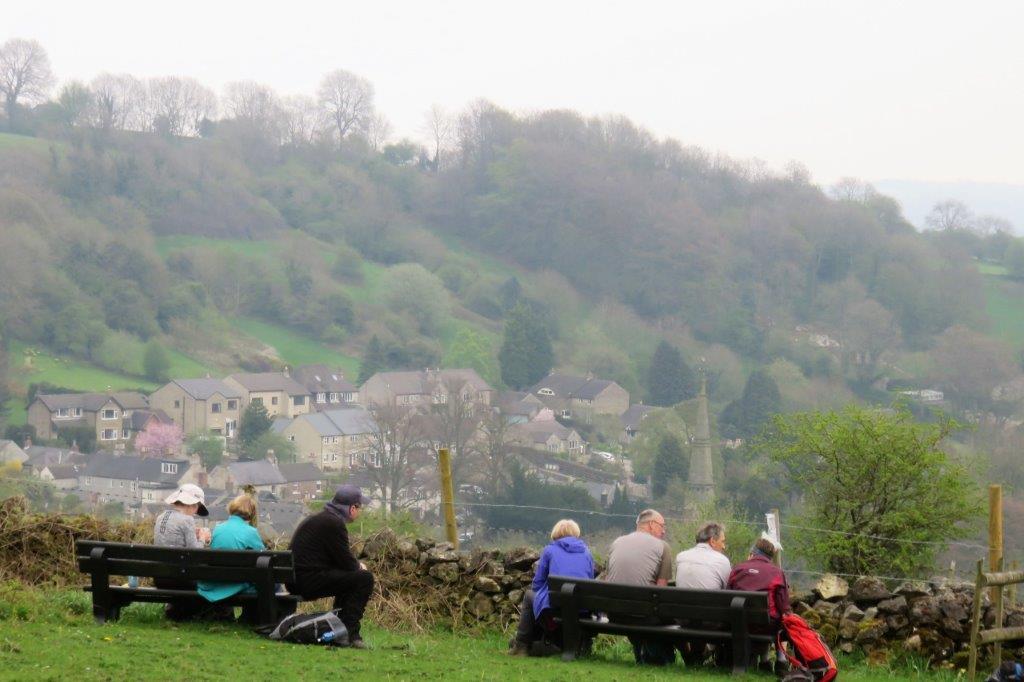 tea break while looking back at Bonsall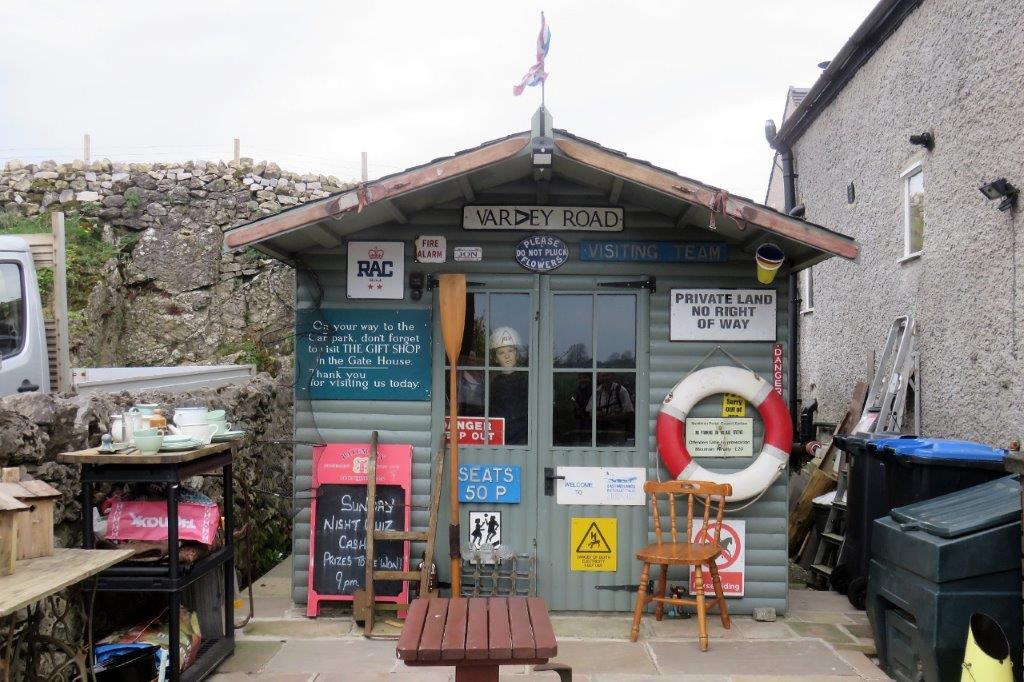 enigma at Upper Town?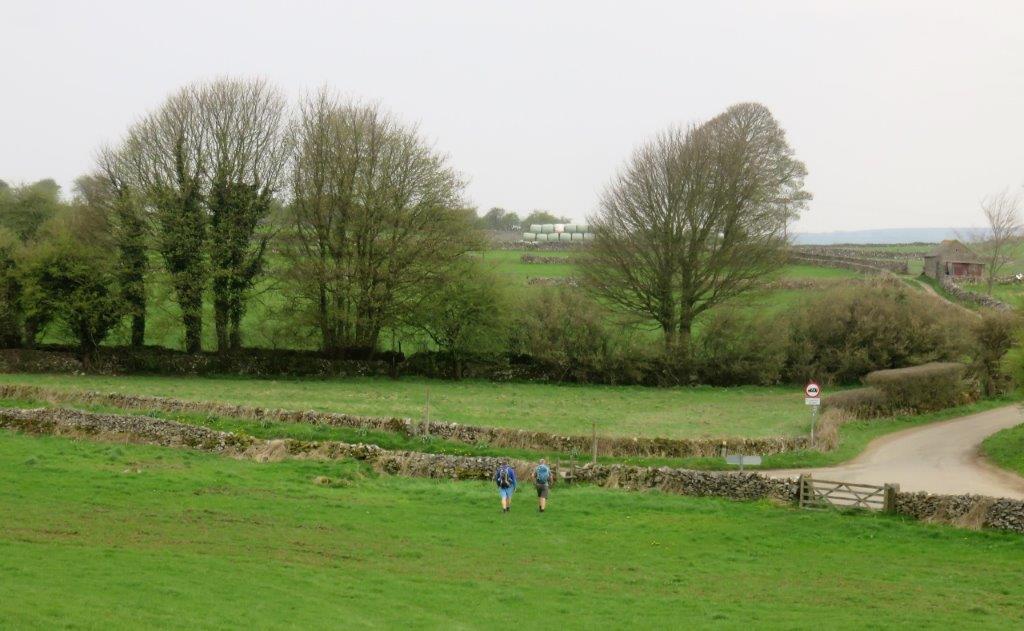 heading towards Wensley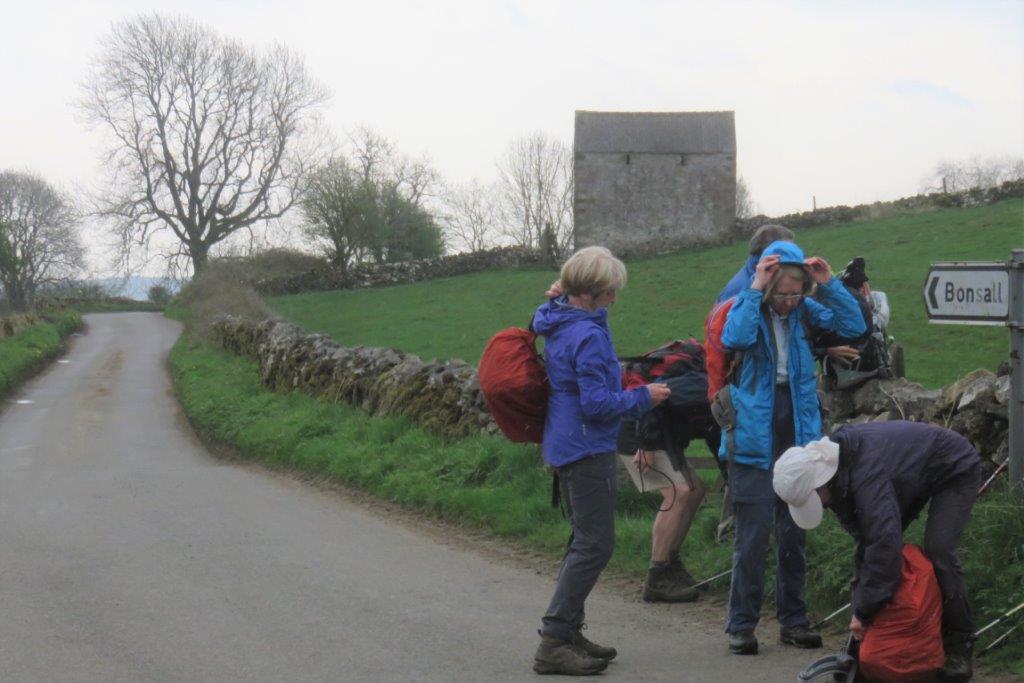 light rain shower rather than predicted thunderstorms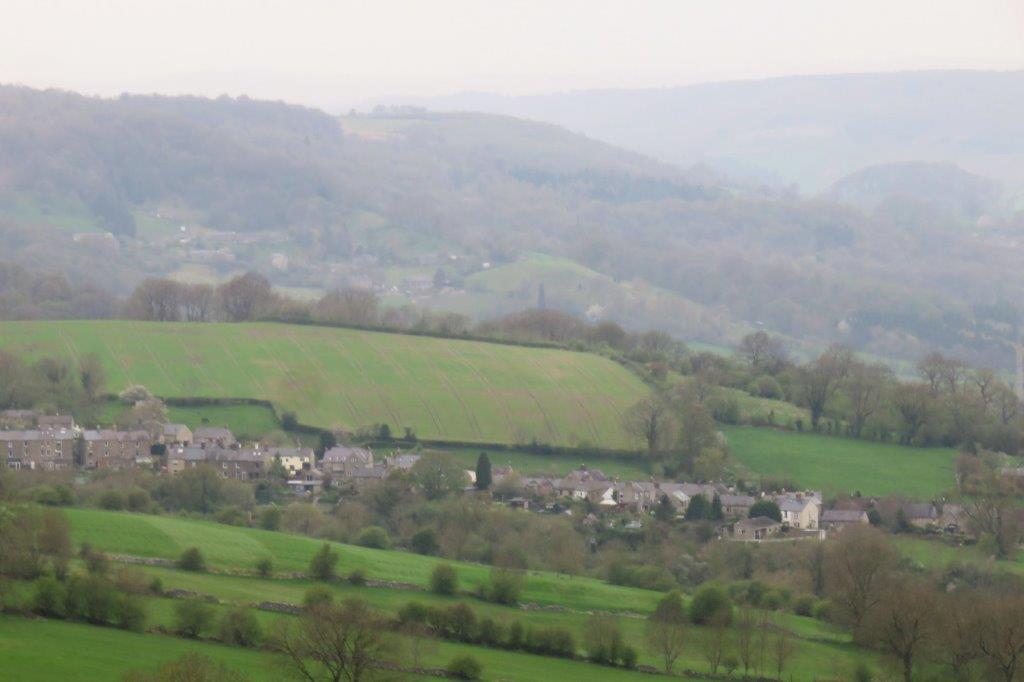 Wensley far ahead?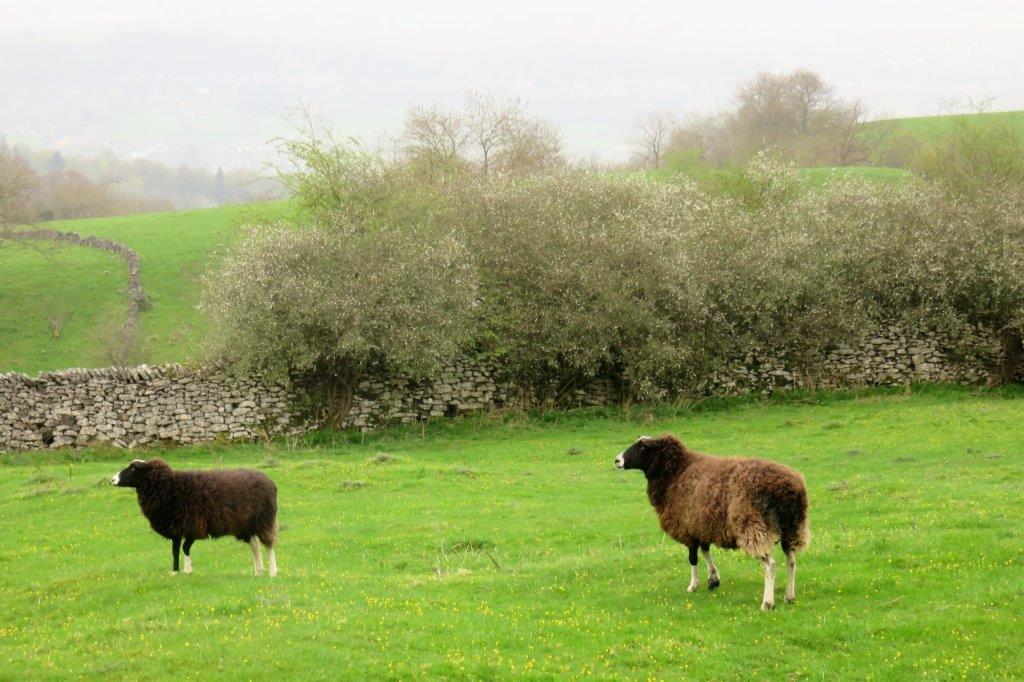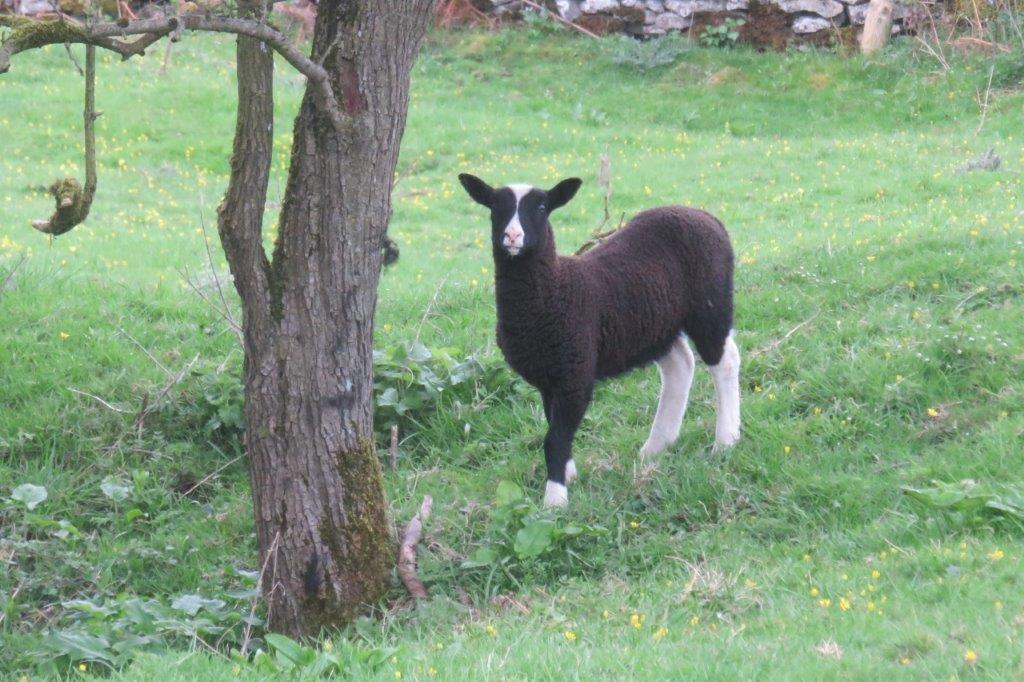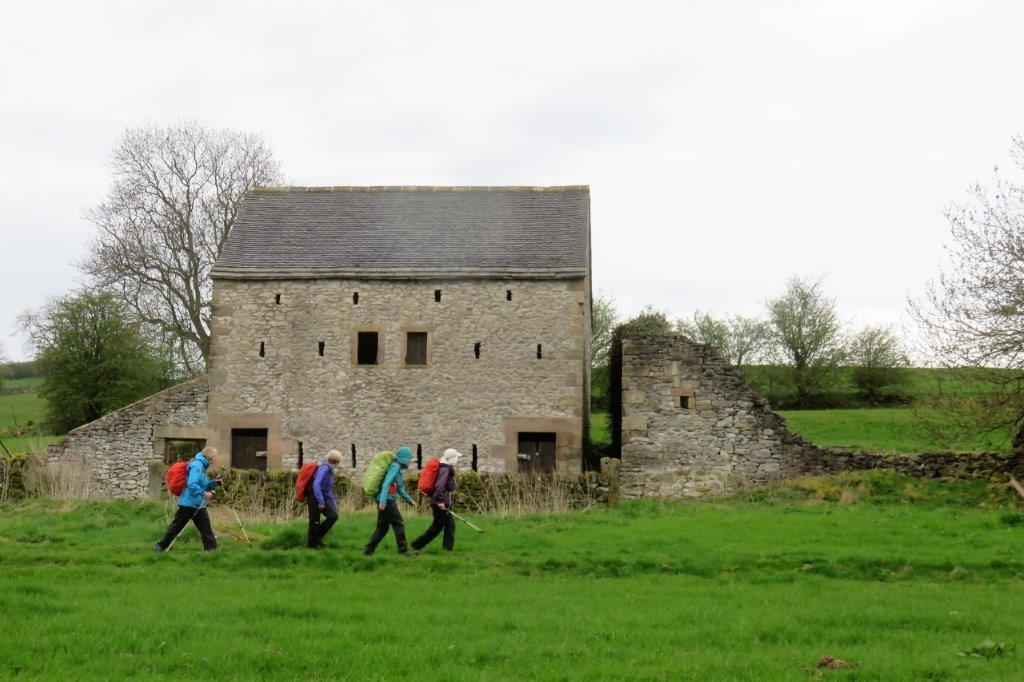 barn some way before Wensley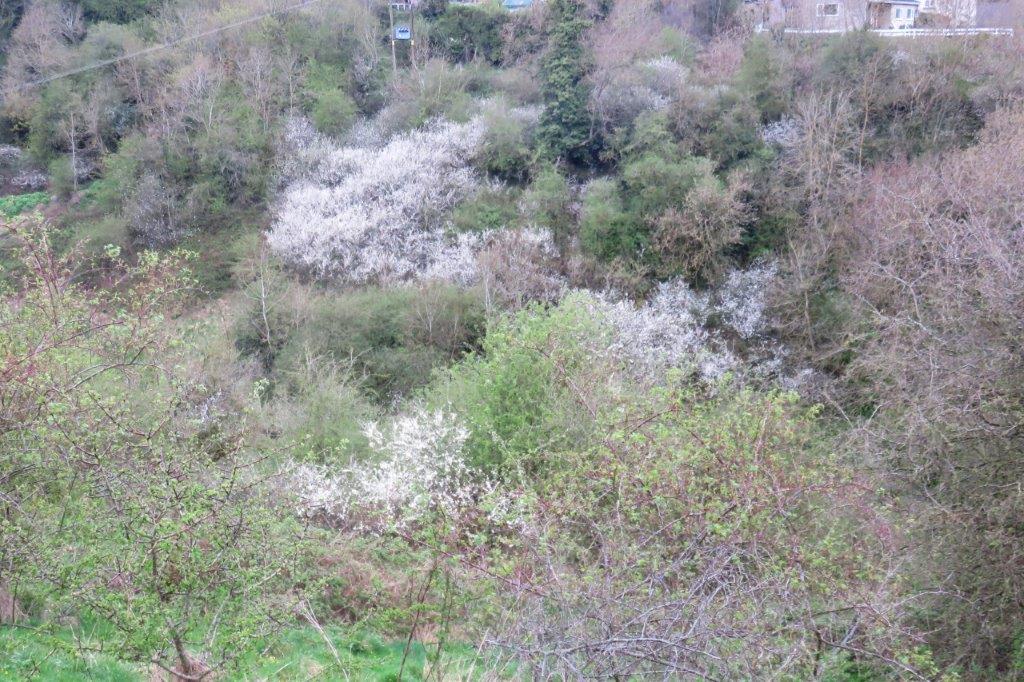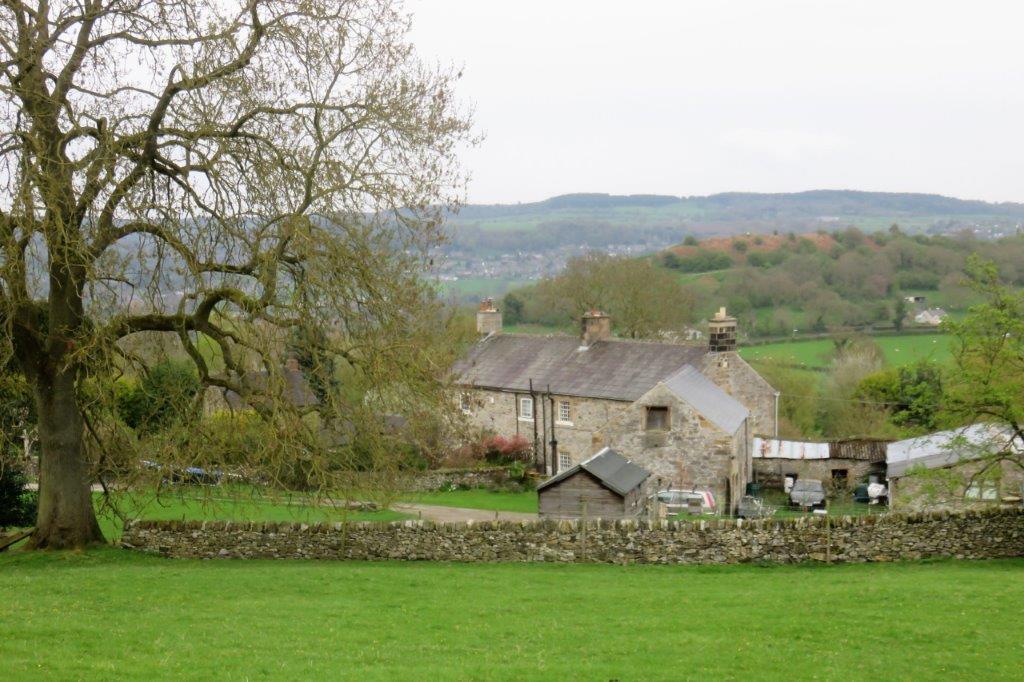 Wensley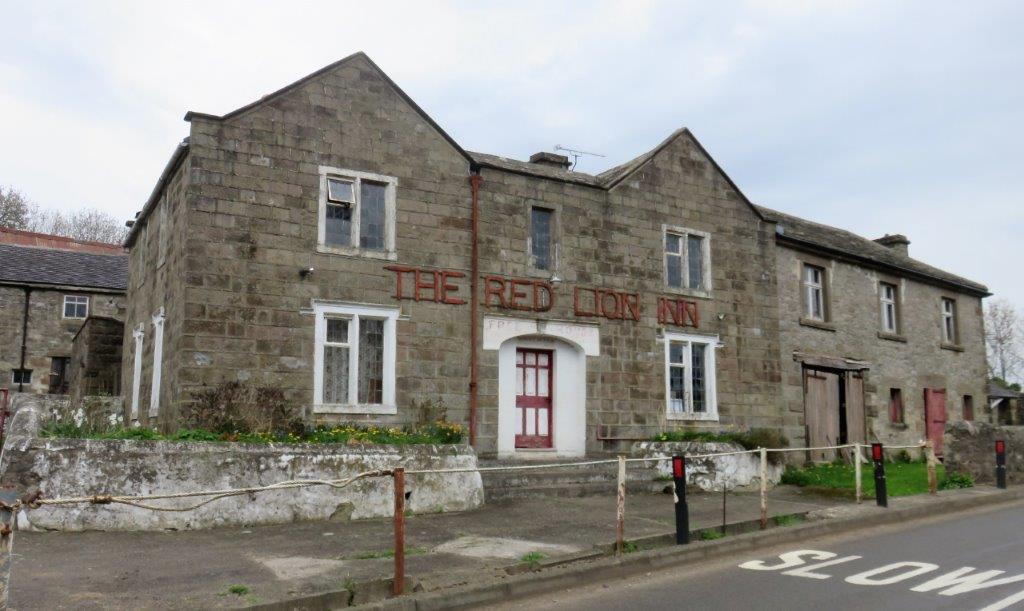 The Red Lion Inn, Wensley. No longer serving the public - our route passed it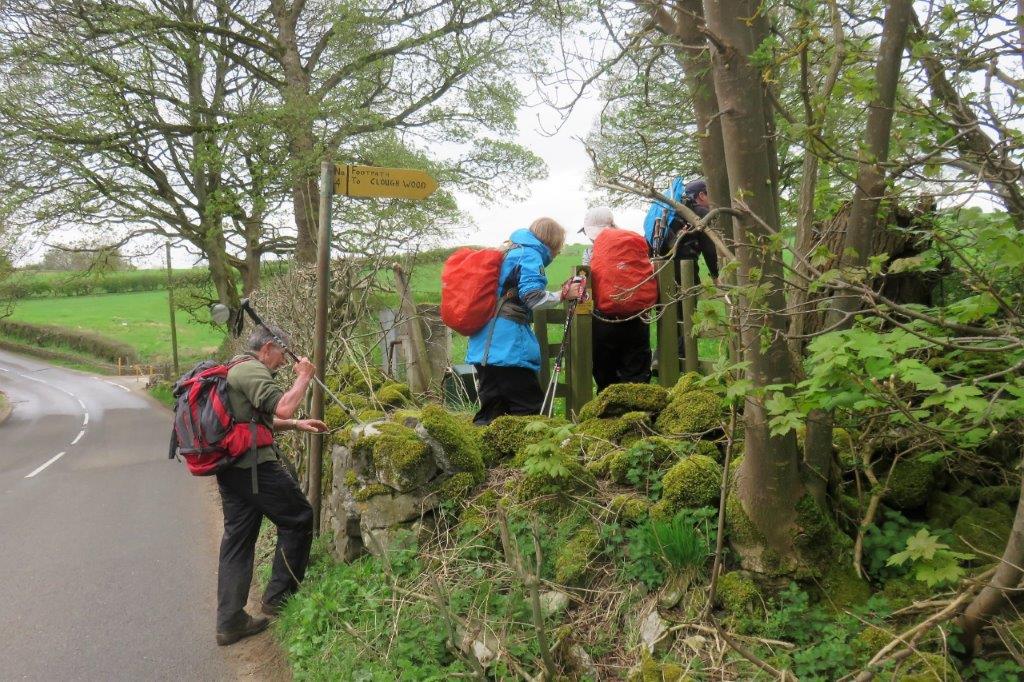 shortly after the Red Lion Inn we turned toward Clough Wood (on sign)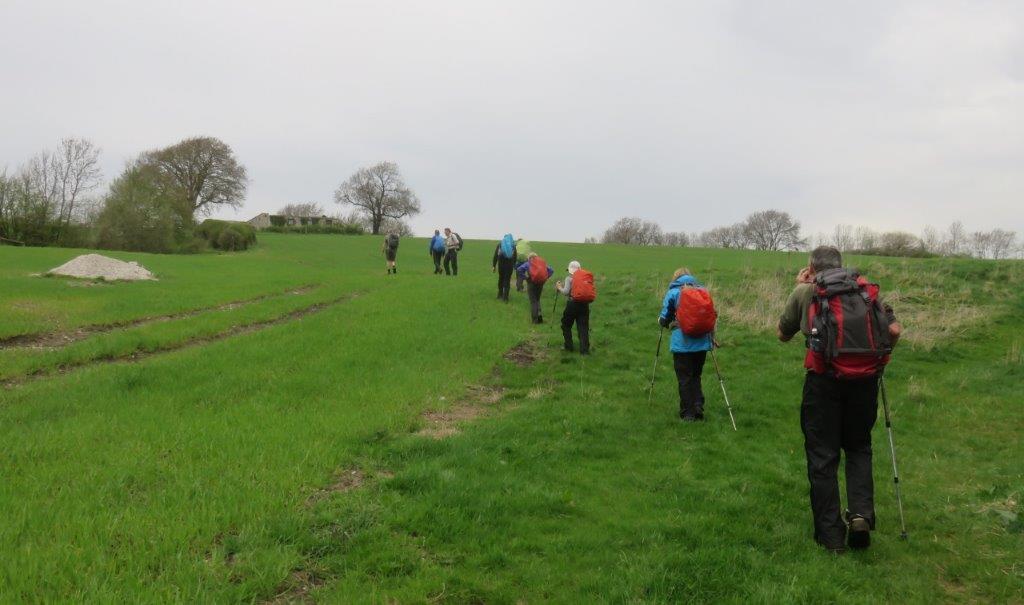 note eco-house top left - covered by soil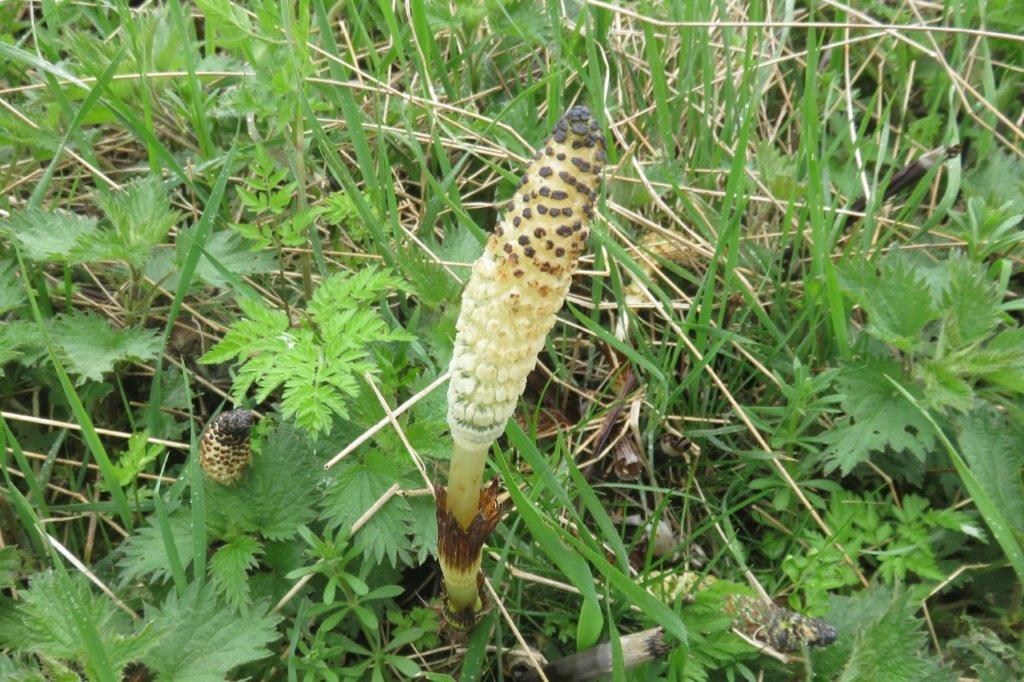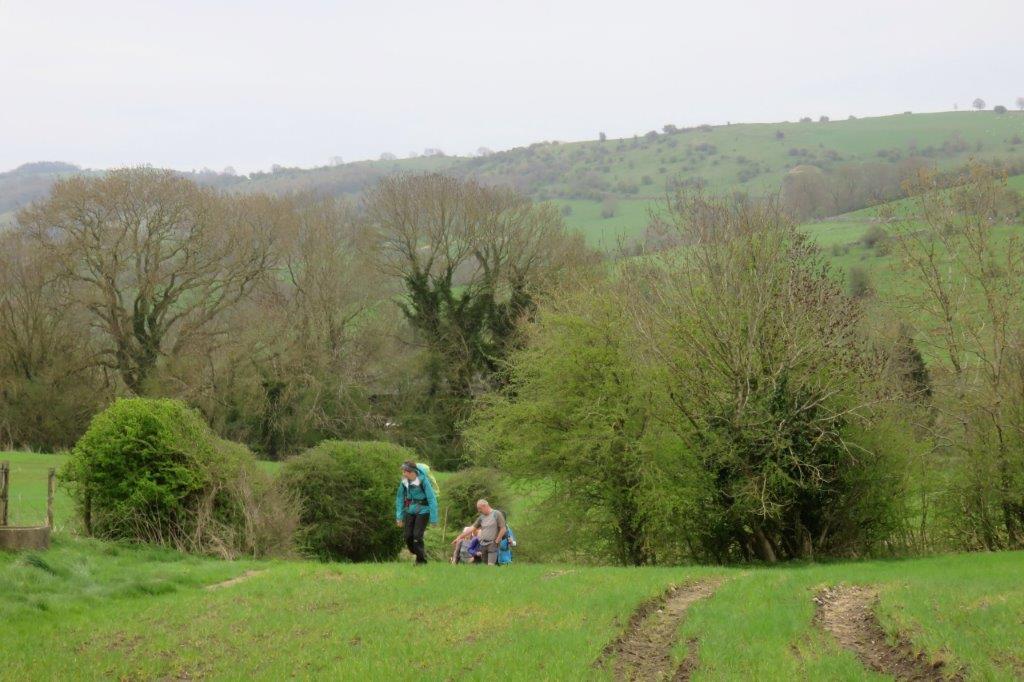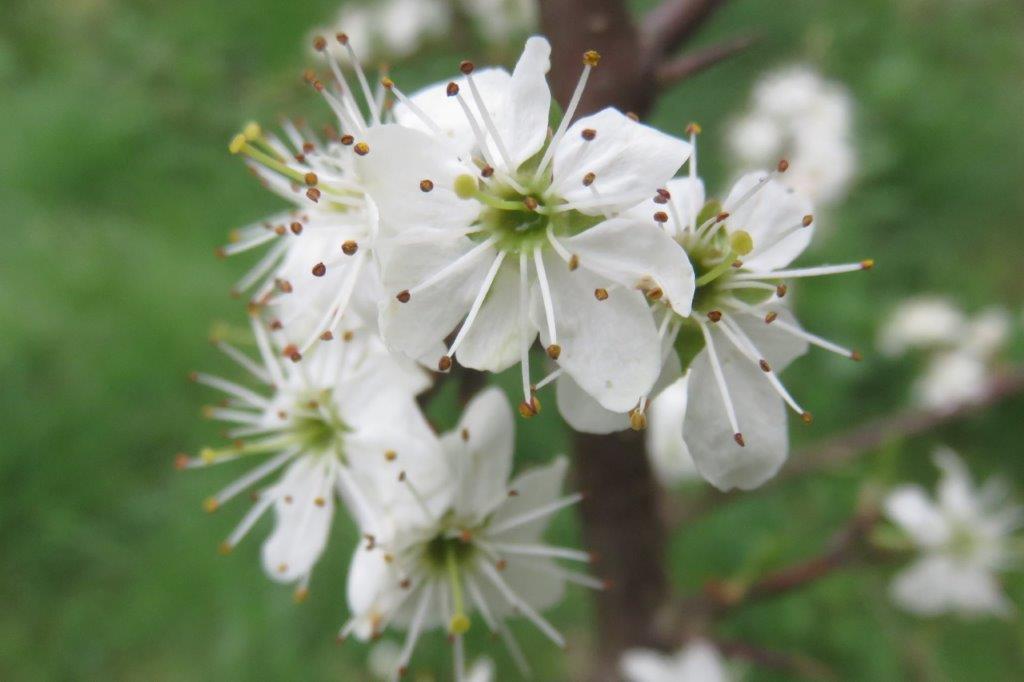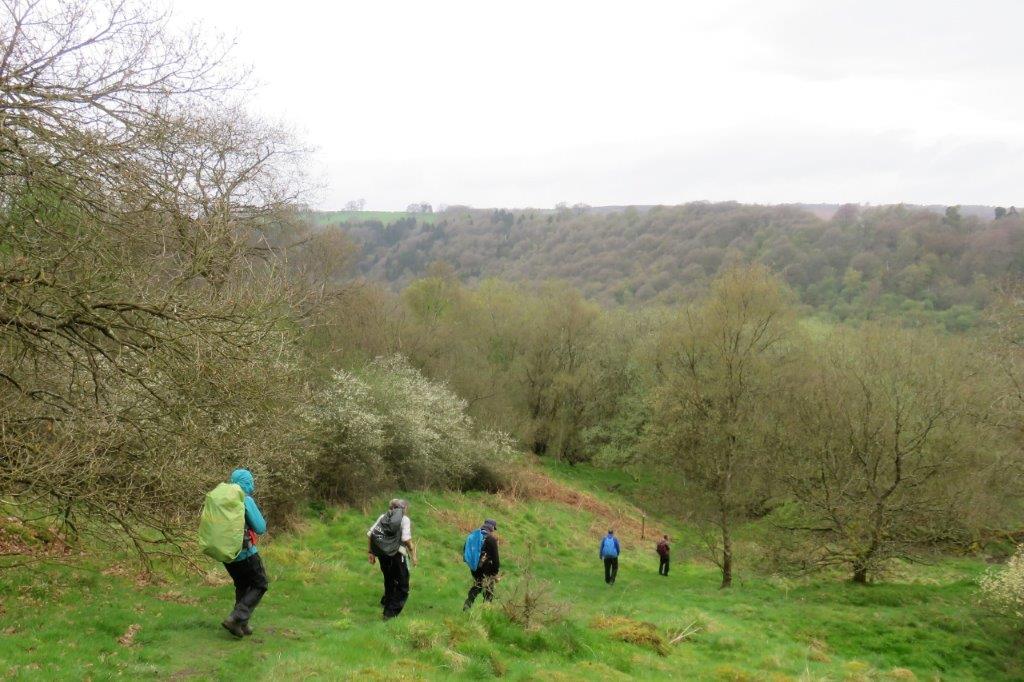 through Cambridge Wood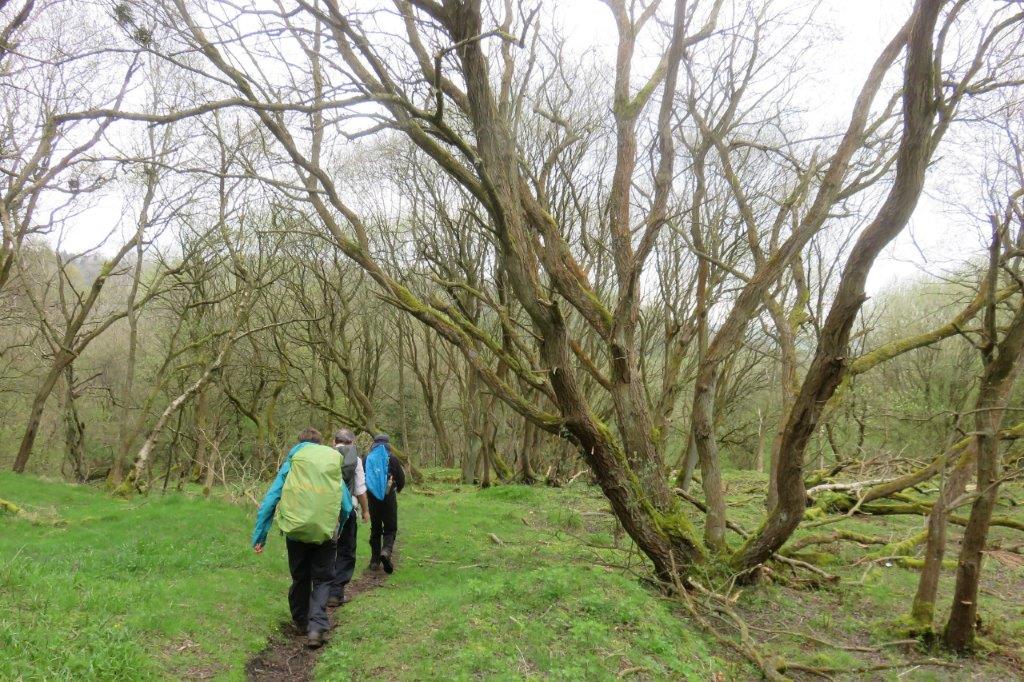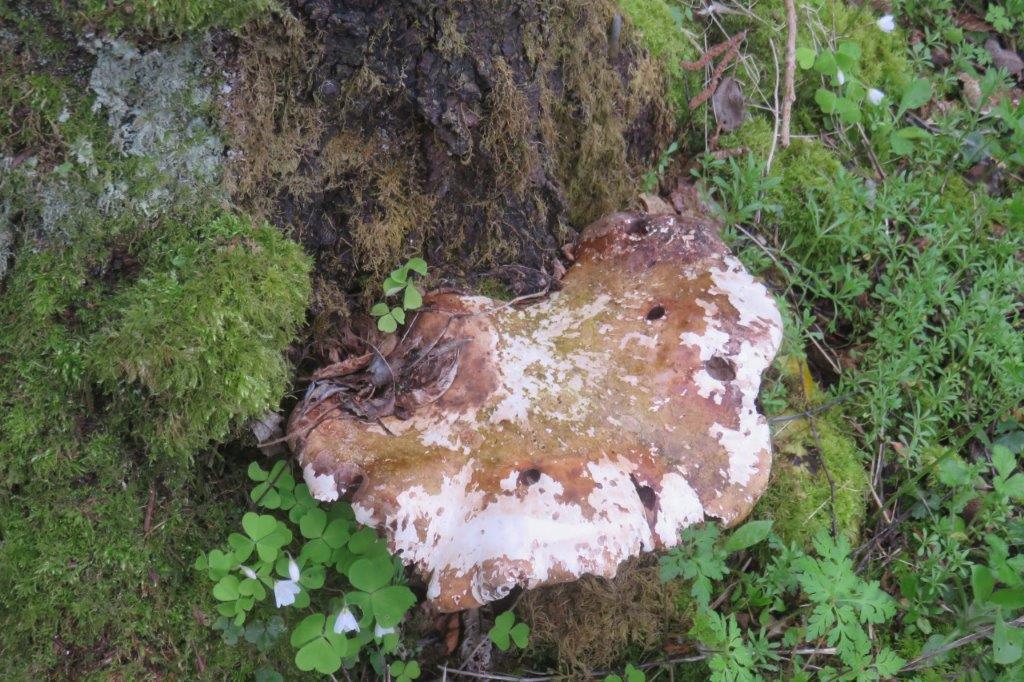 bracket fungi?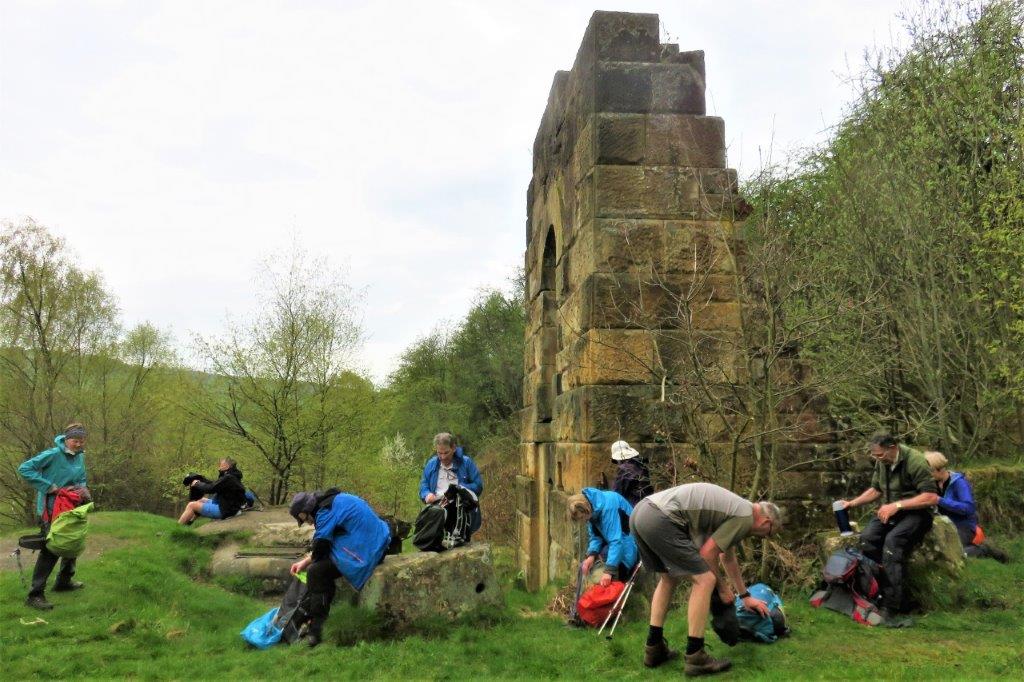 apparently relic of mining works - unfortunately no Information Board - capped off mining shaft just visible in front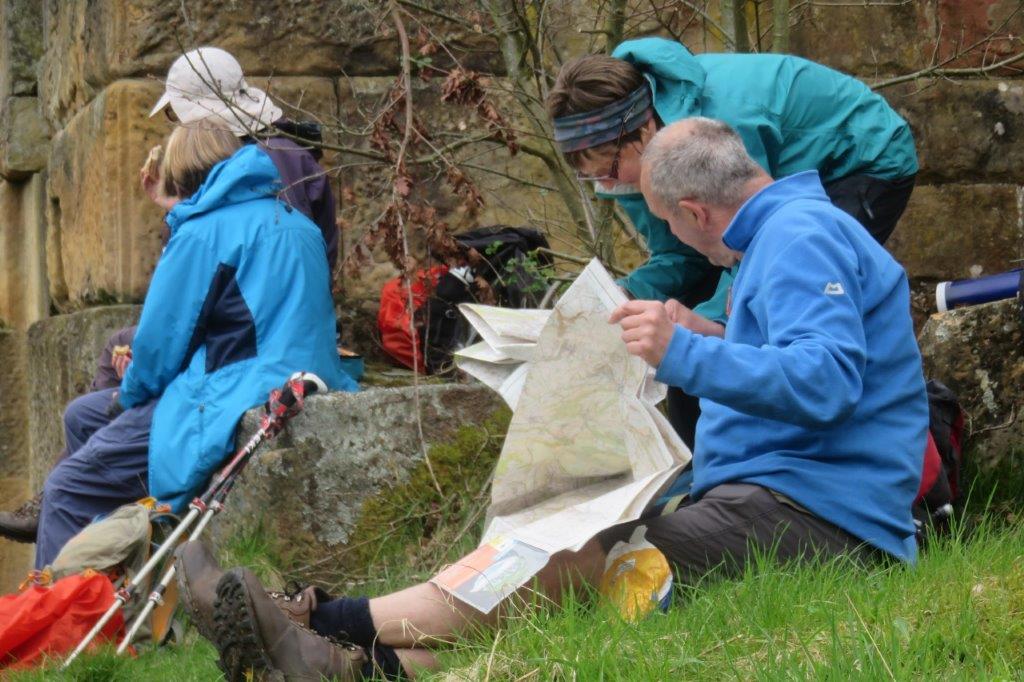 leader informing walker of our position & route ahead?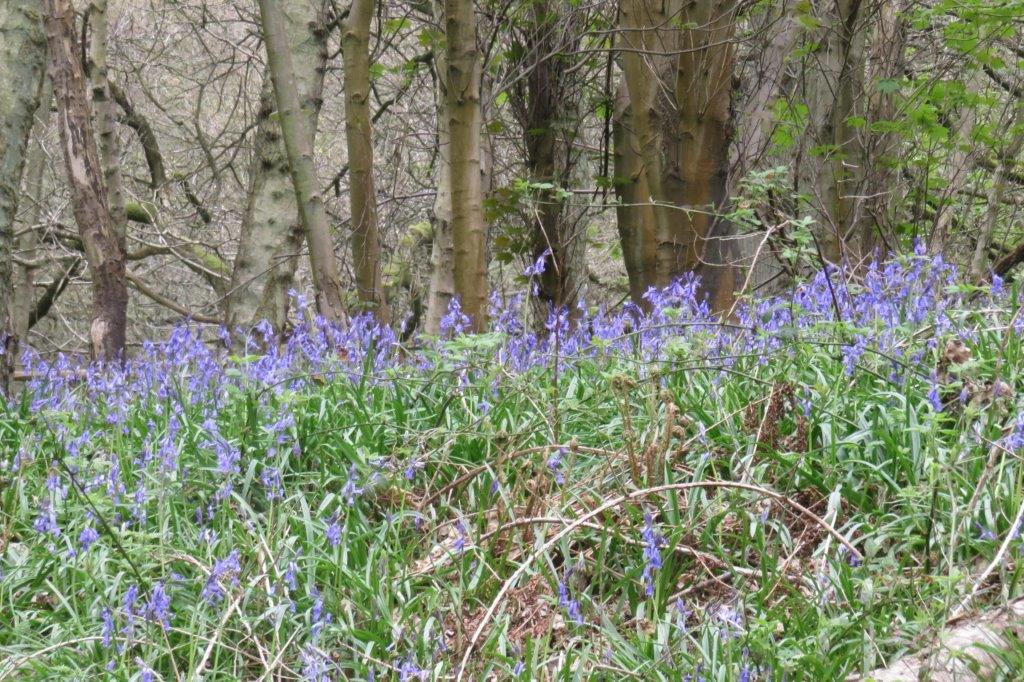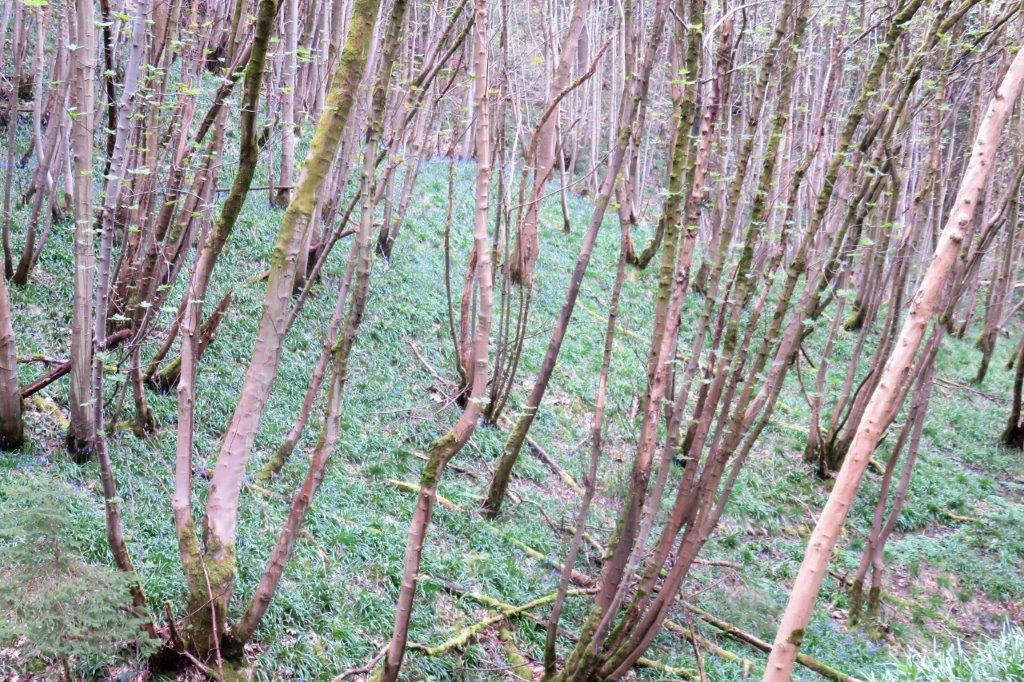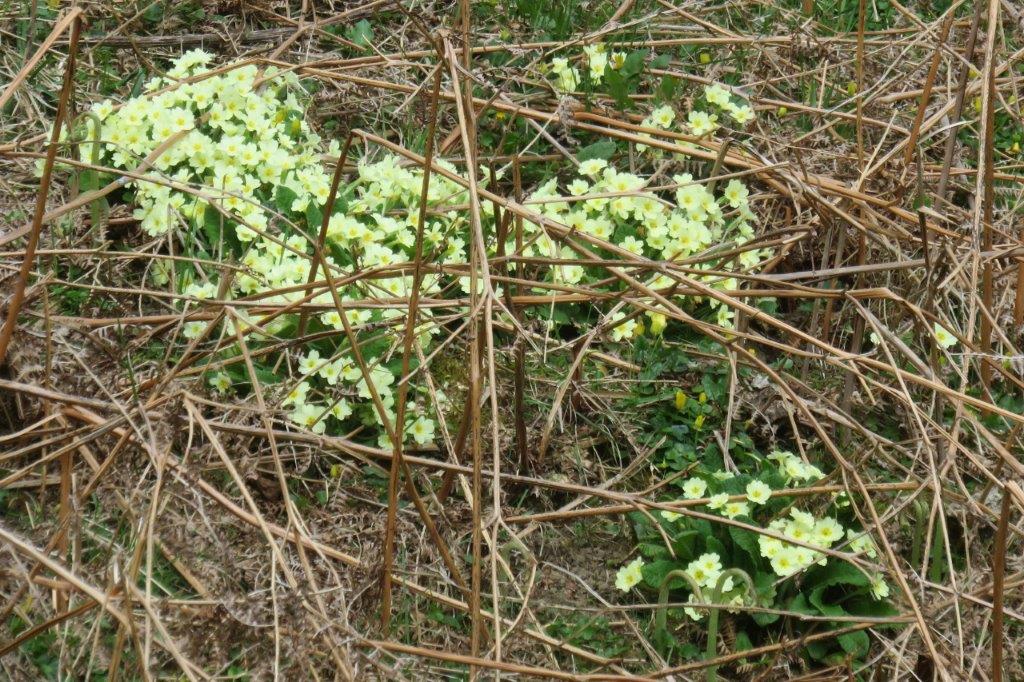 primroses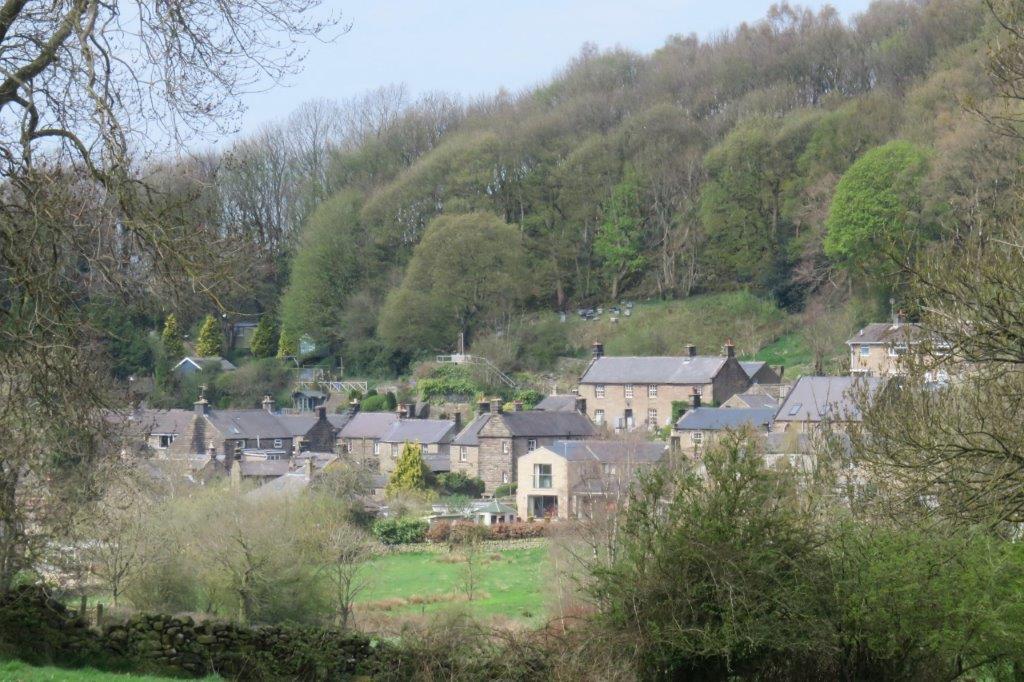 looking across to Birchover just north of us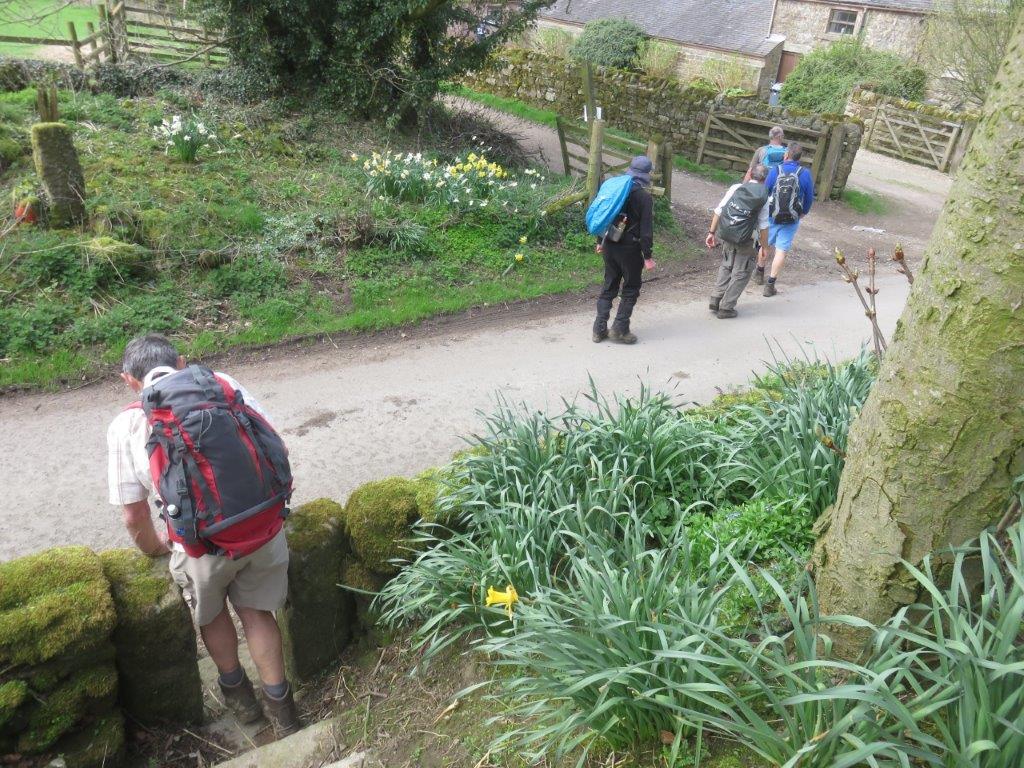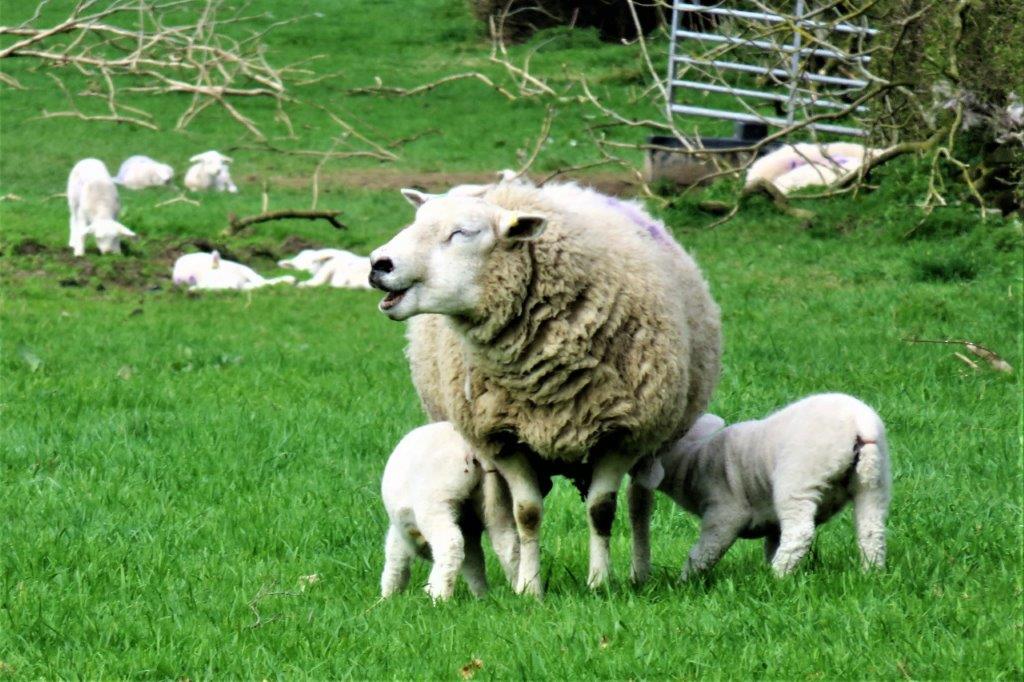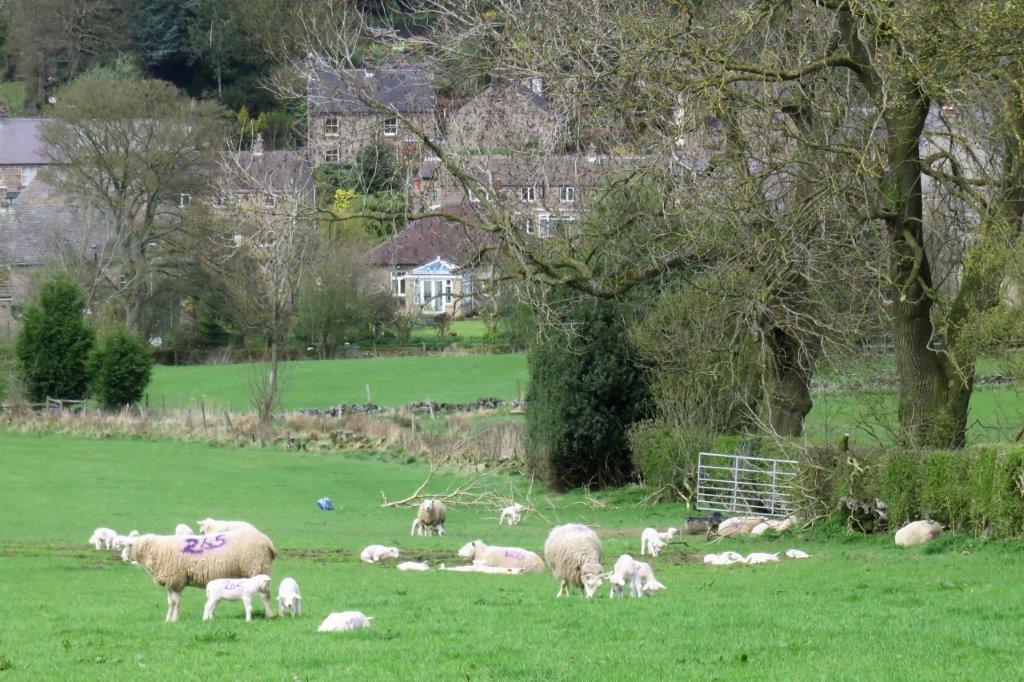 Birchover again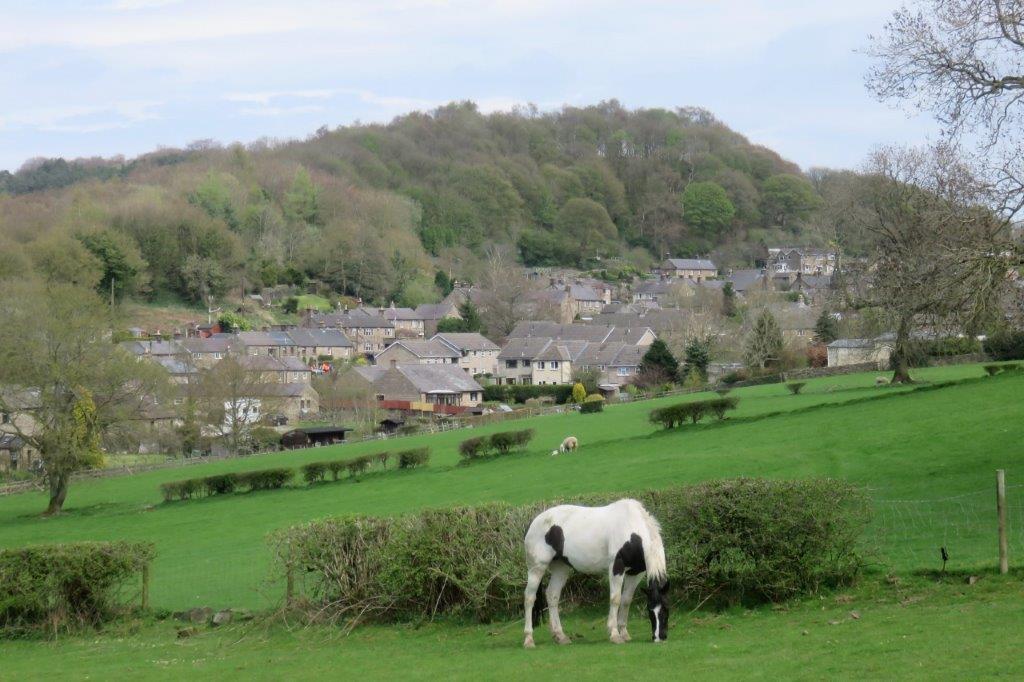 Birchover again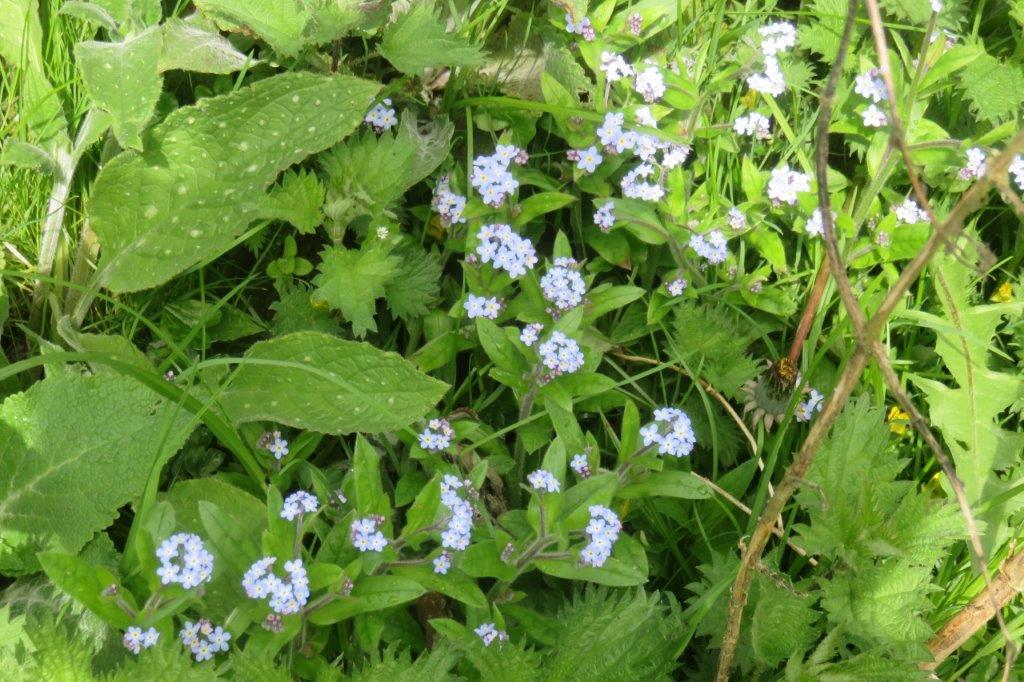 For-Me-Nots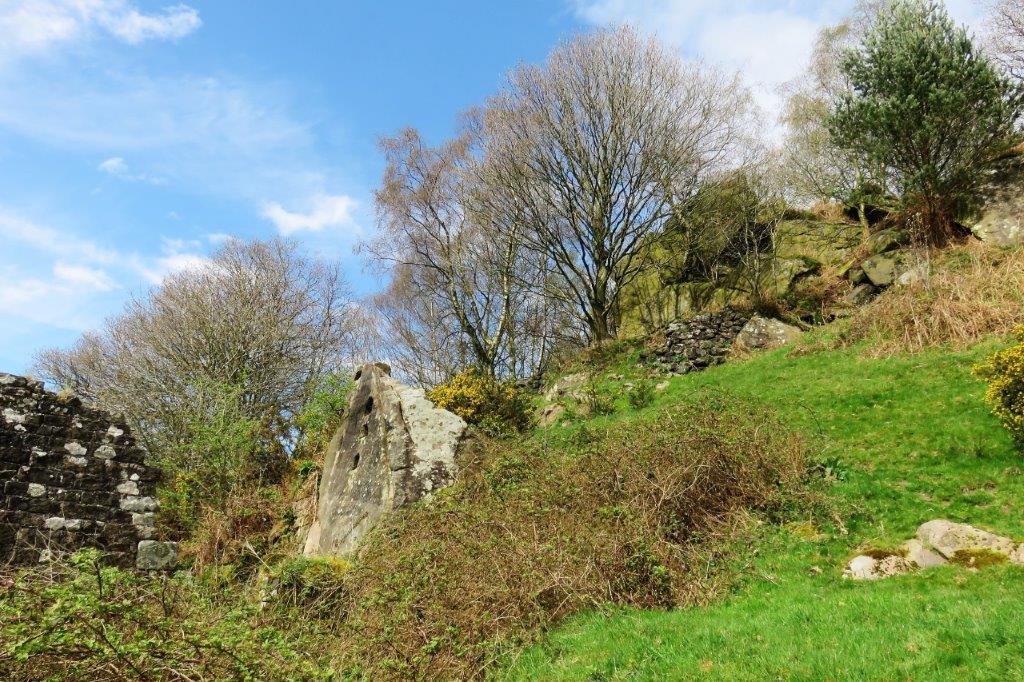 rock here probably served as wall to a building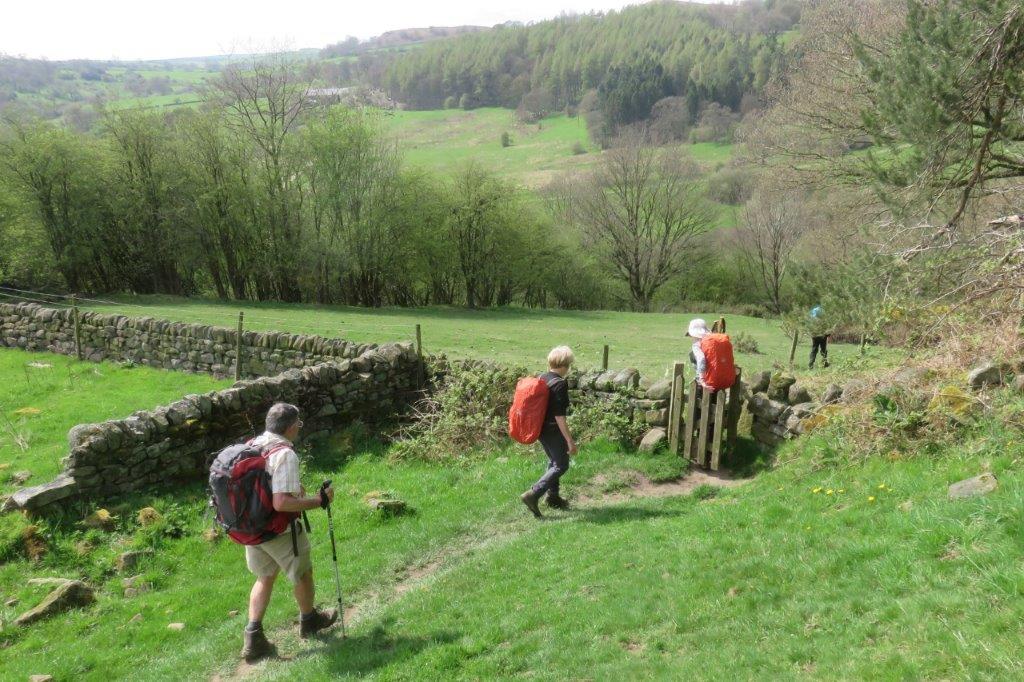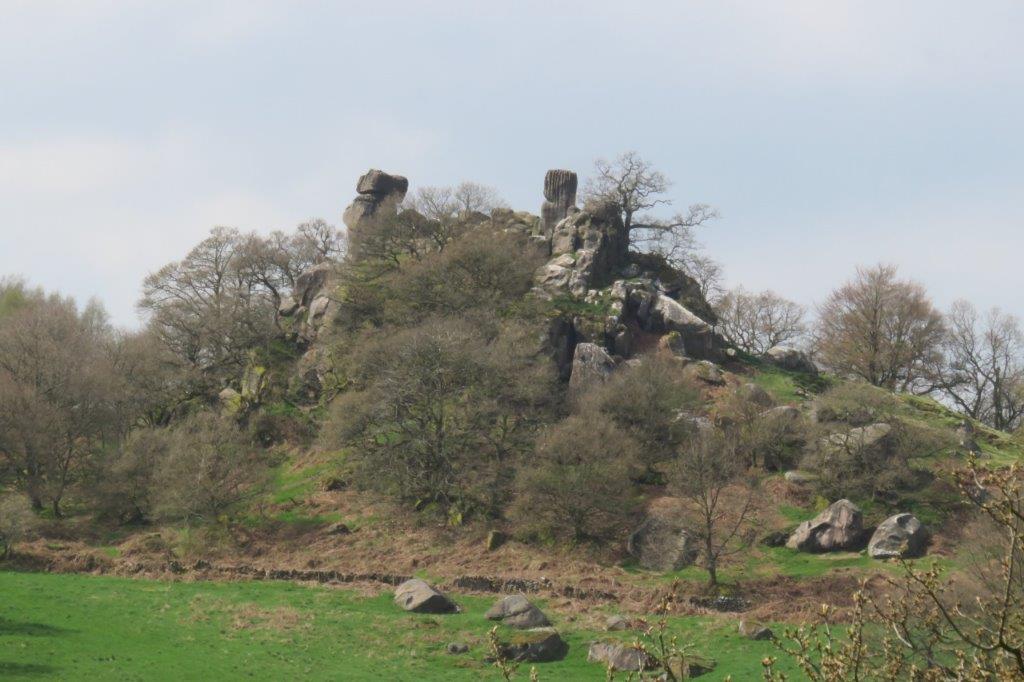 looking toward Robin Hood's Stride (which we passed later)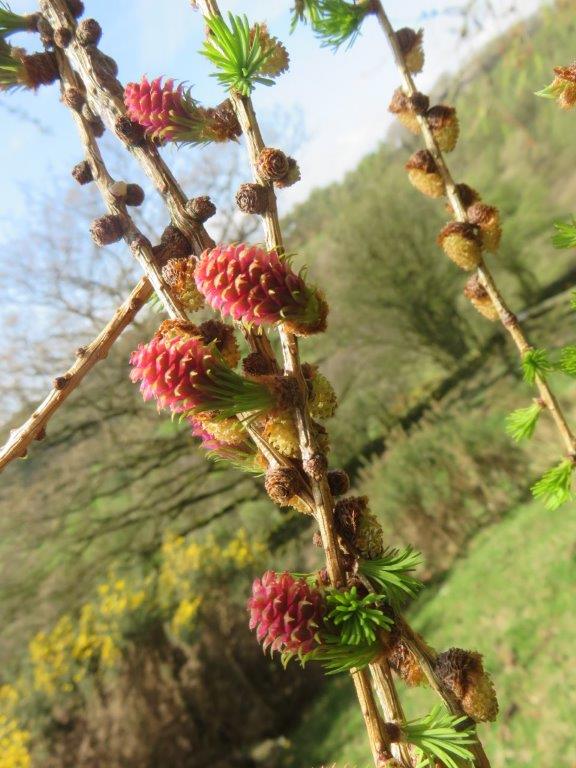 Larch cones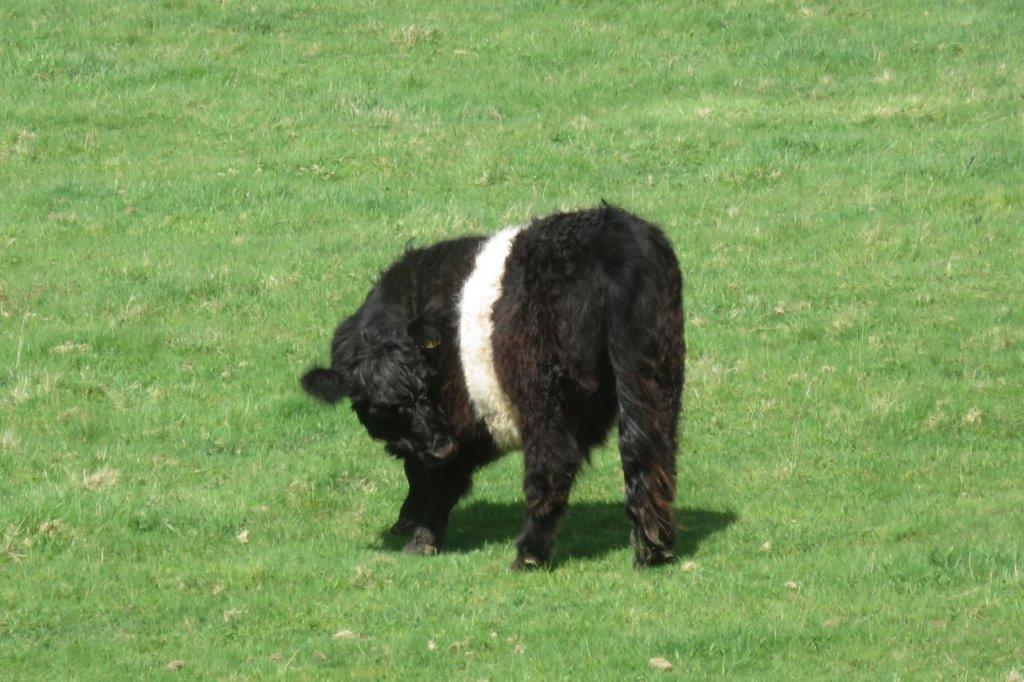 Banded Galloway cattle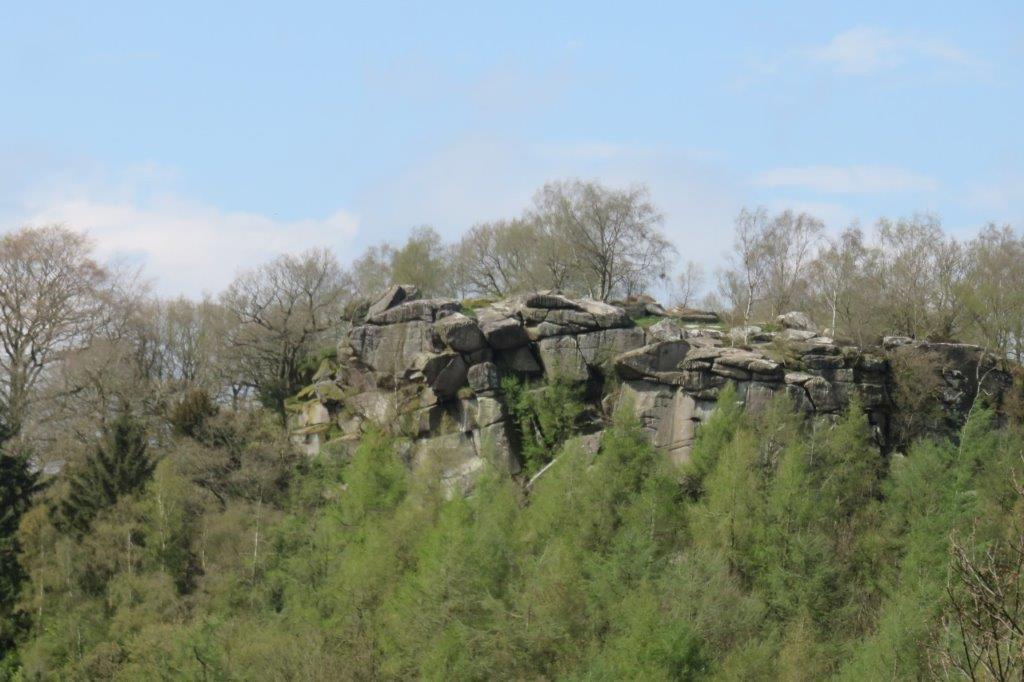 rock massif with Hermits Cave passed on our route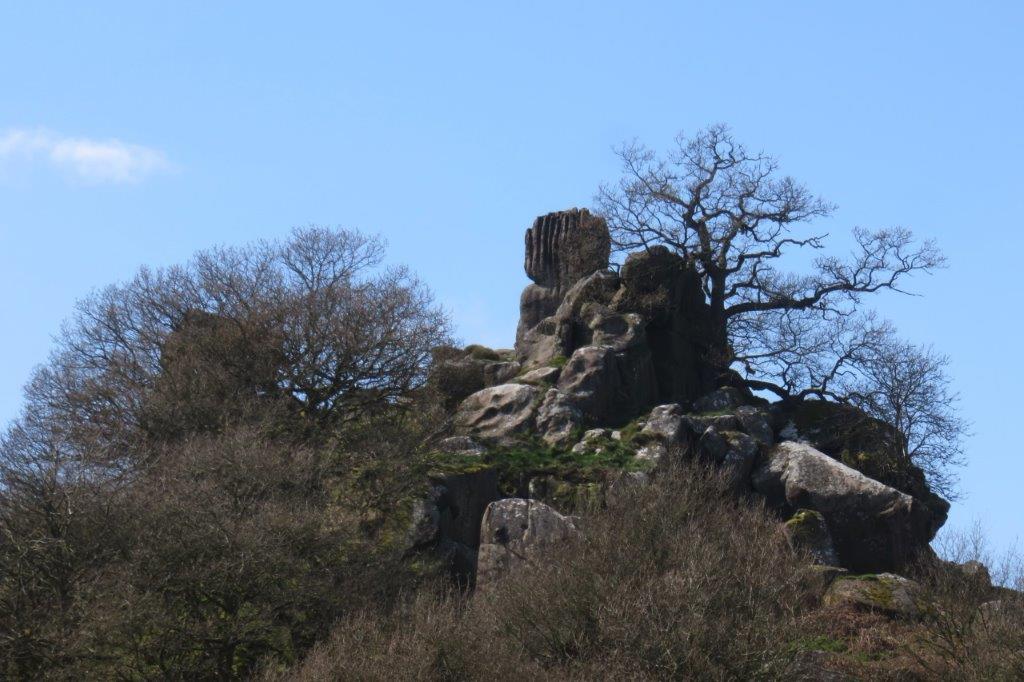 Robin Hood's Stride seen again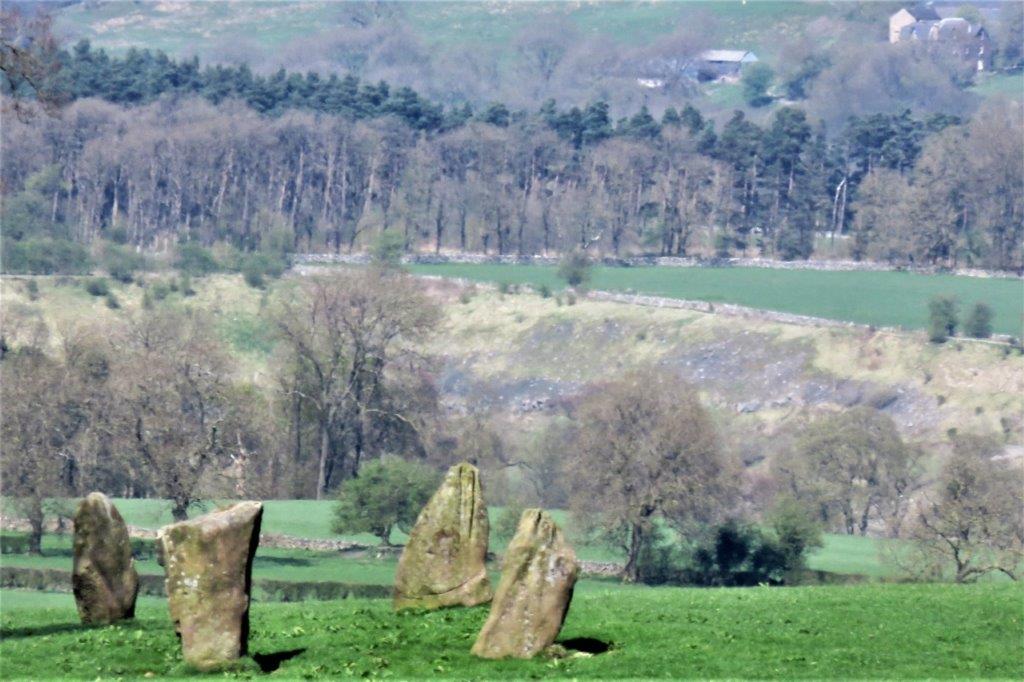 un-named Stone Circle zoomed into from our route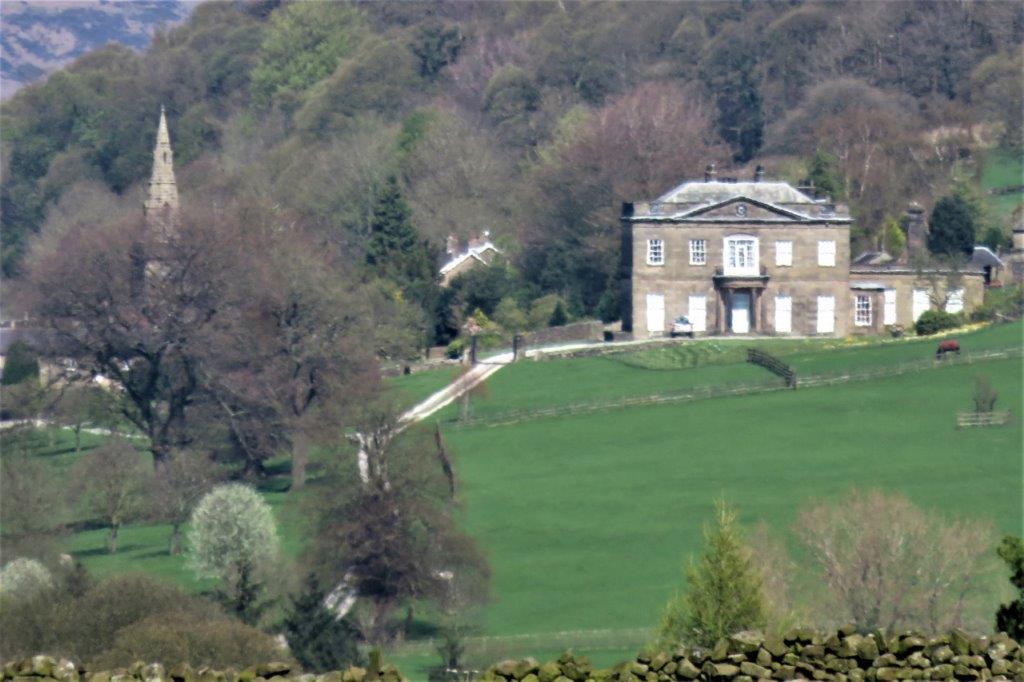 Stanton Hall and church spire - zoomed into from our route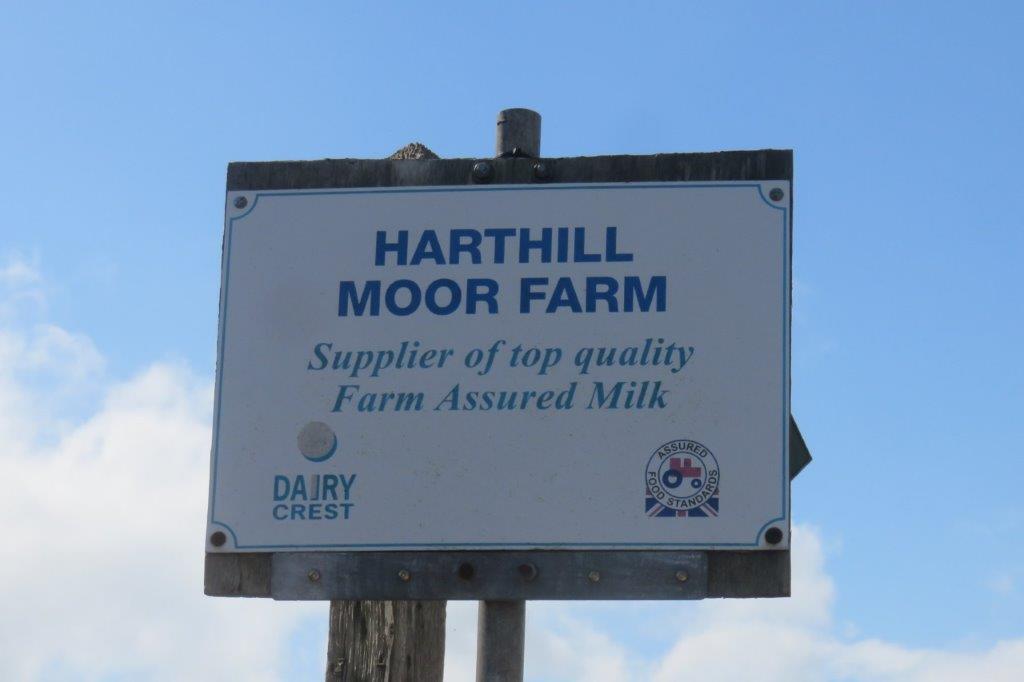 Harthill Moor Farm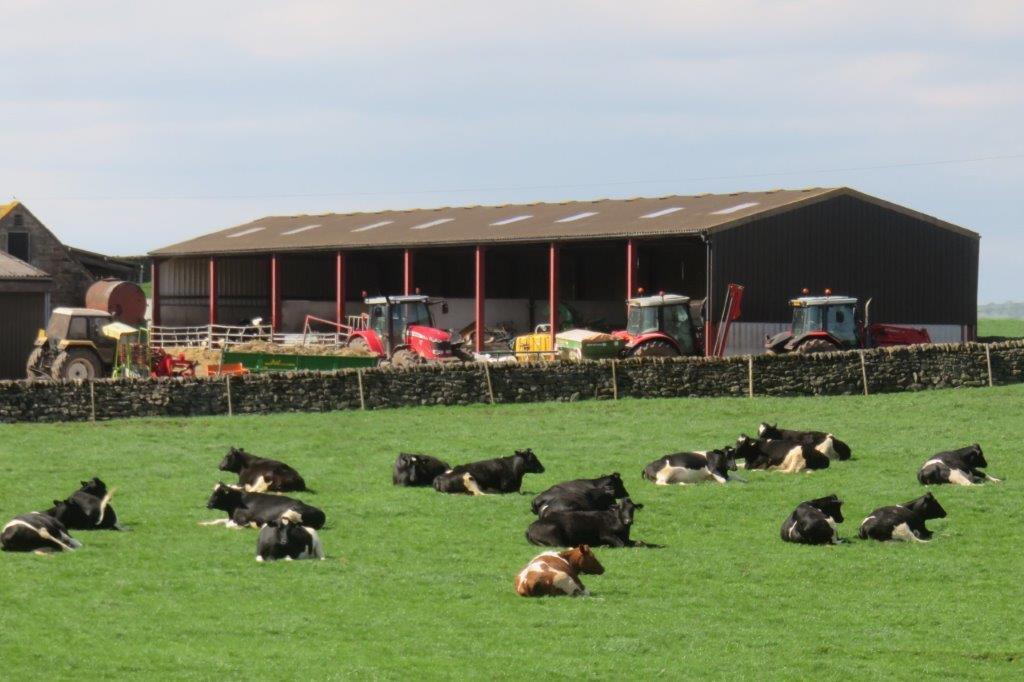 Harthill Moor Farm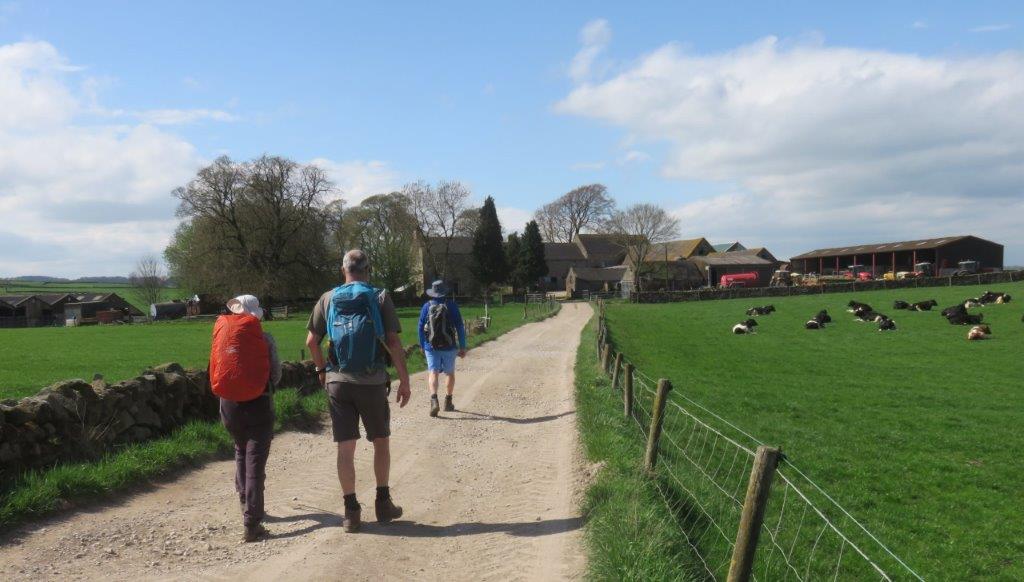 Harthill Moor Farm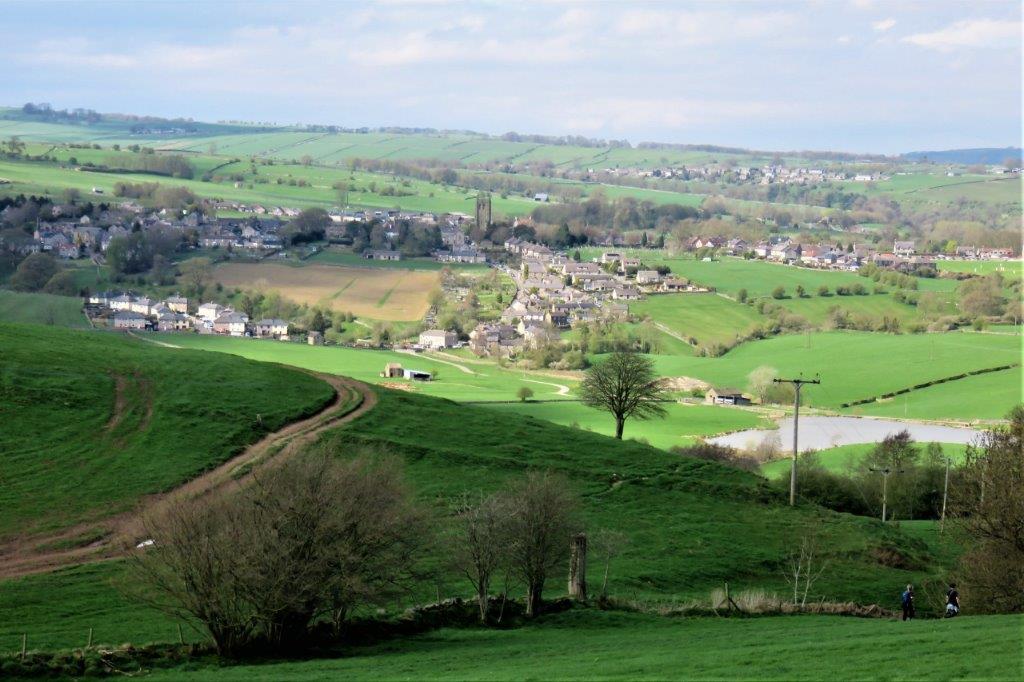 Youlgreave ahead. Pond to right near Hollow Farm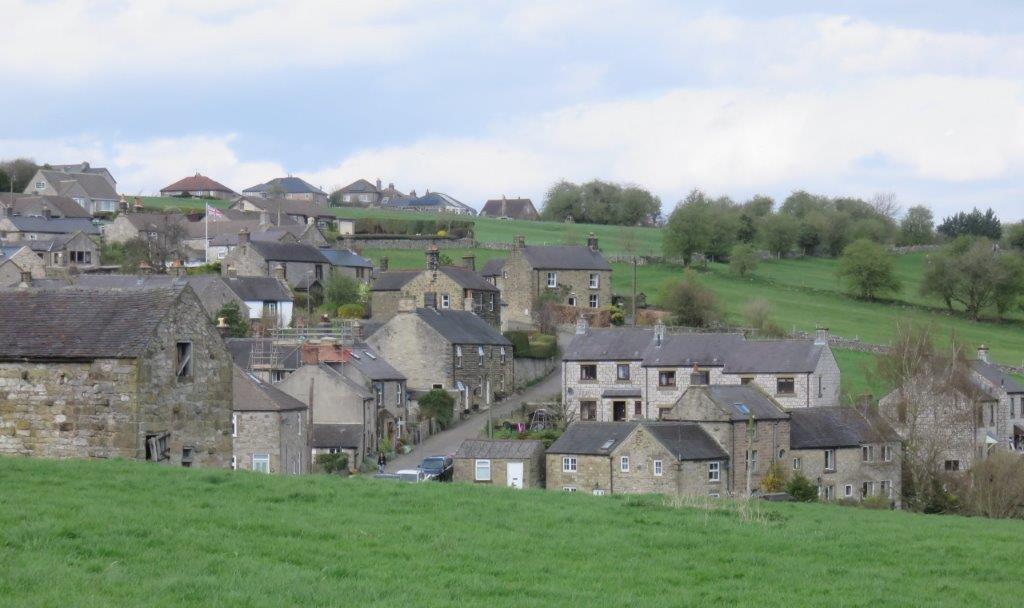 part of Youlgreave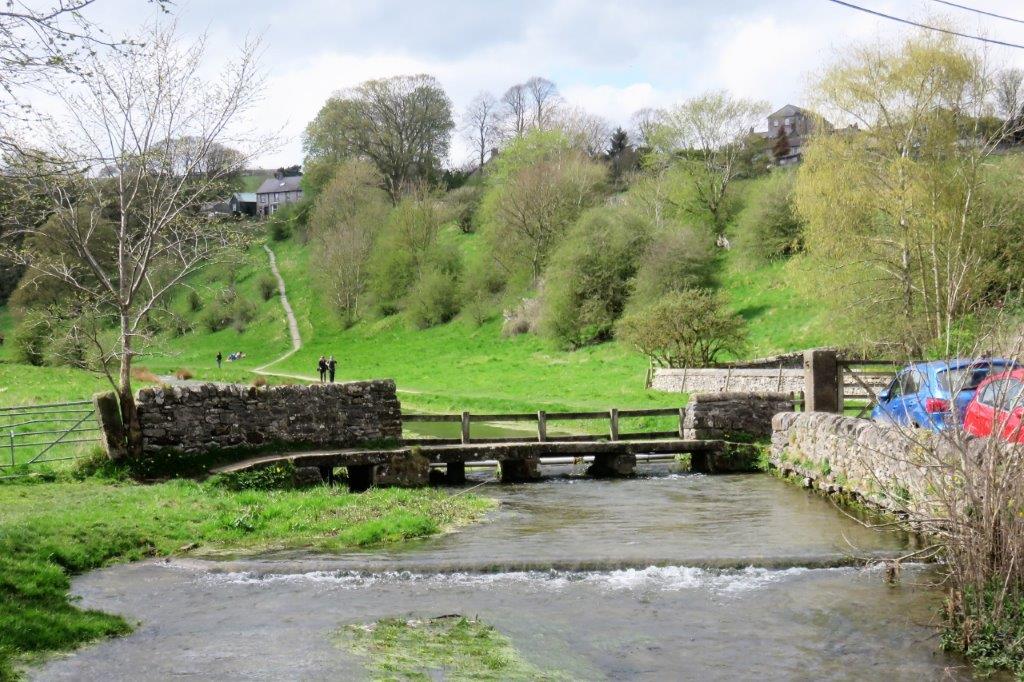 stone footbridge over River Bradford. Later we followed inclined path (on left of picture) into Youlgreave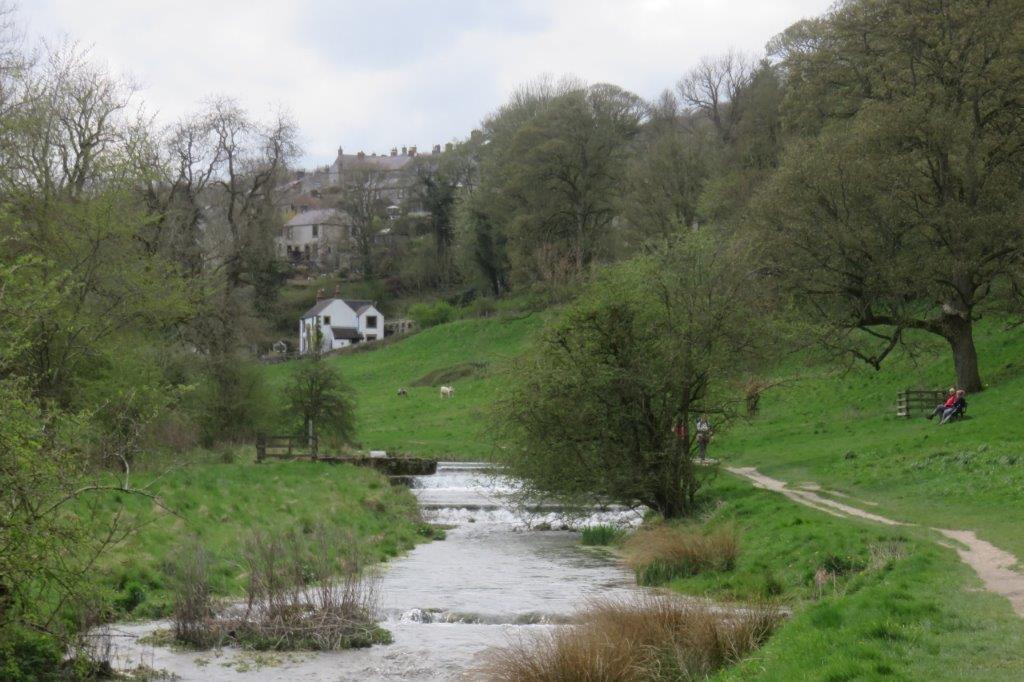 upstream of footbridge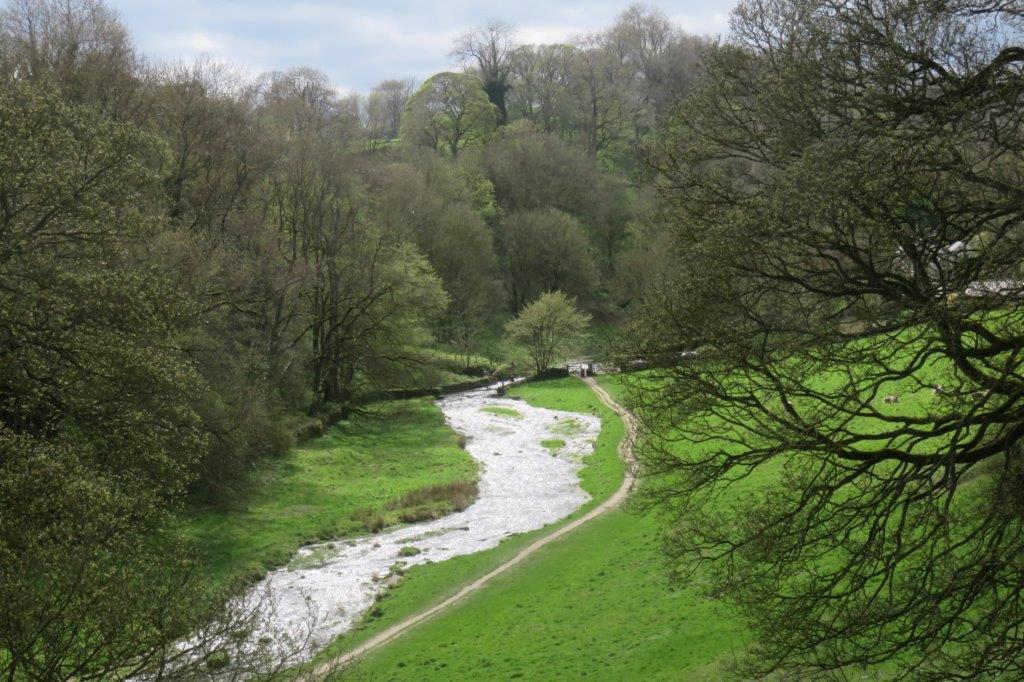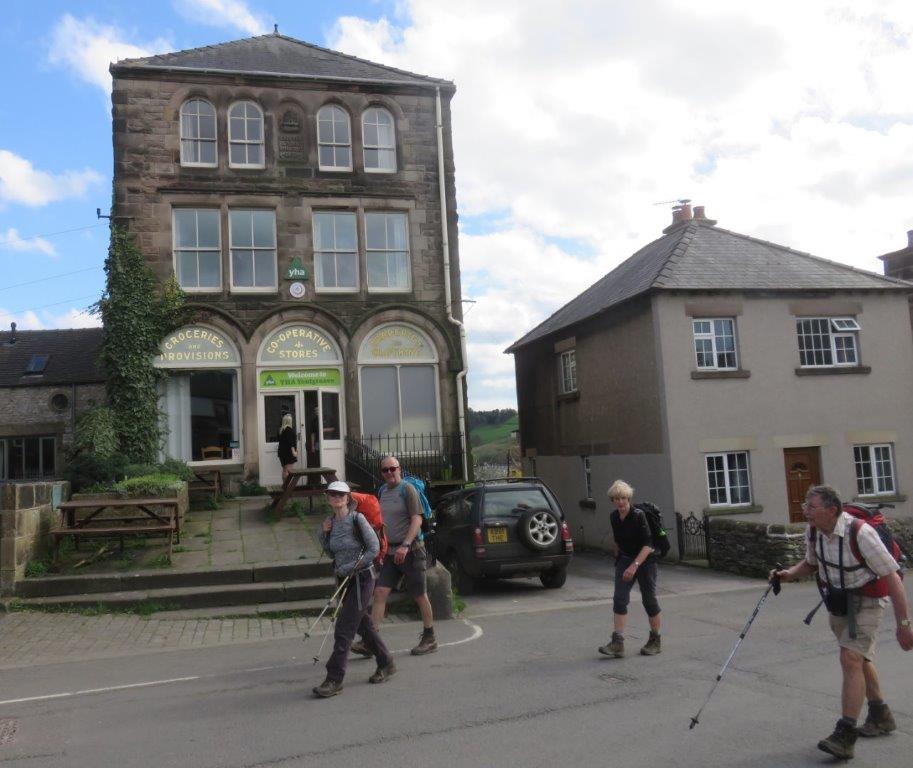 Co-operative Stores - now a Youth Hostel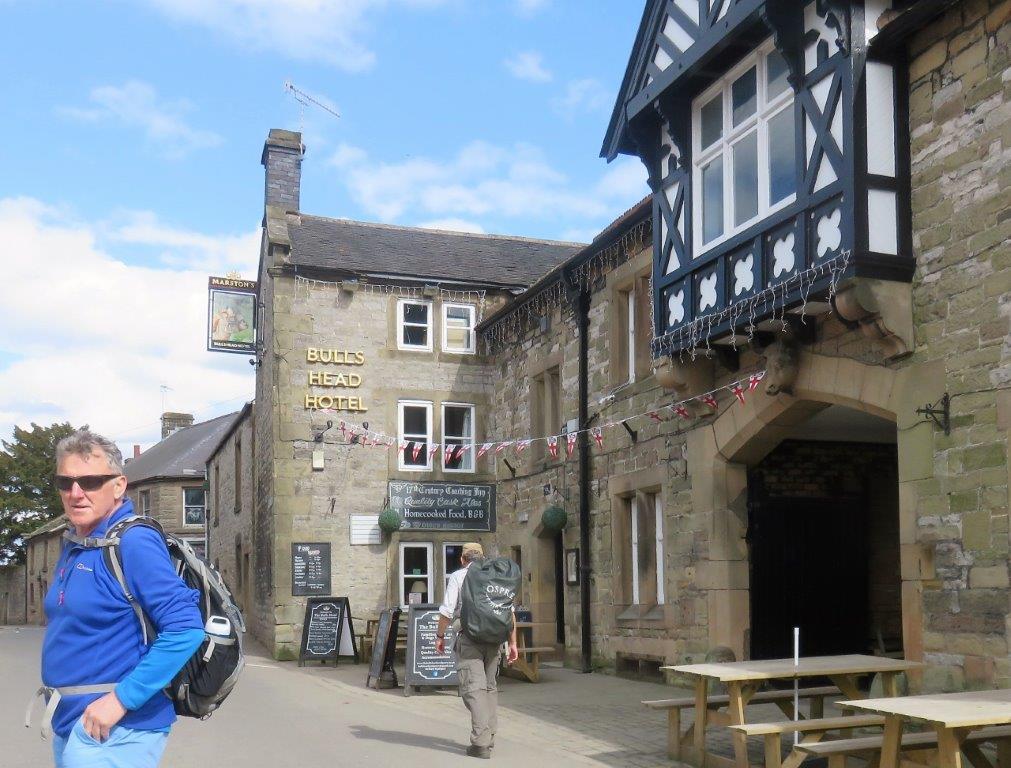 Bulls Head Hotel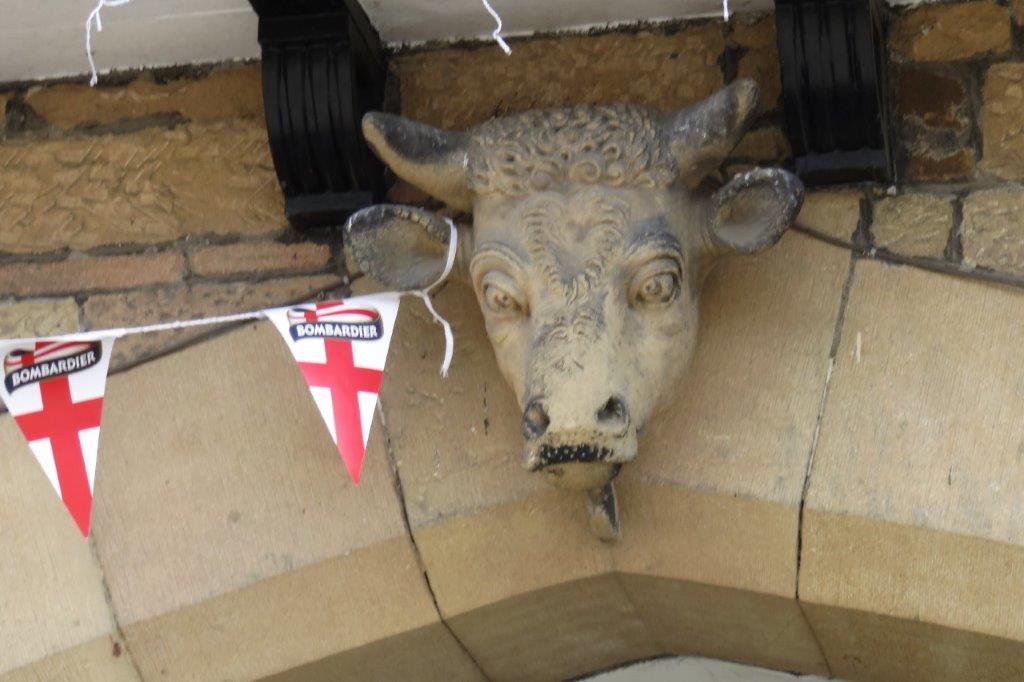 Bulls Heads ear serves as anchor to bunting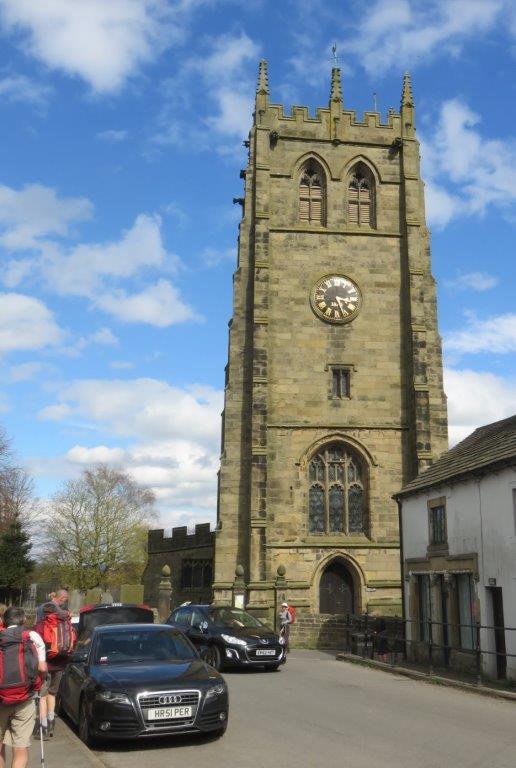 Youlgreave's - All Saints Church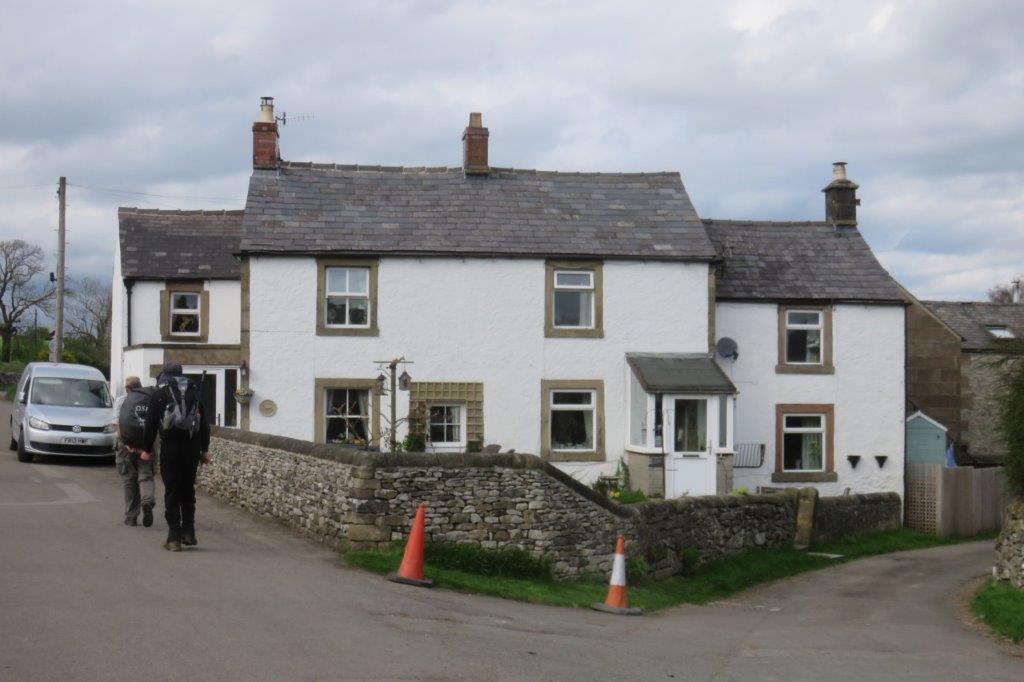 walking towards Conksbury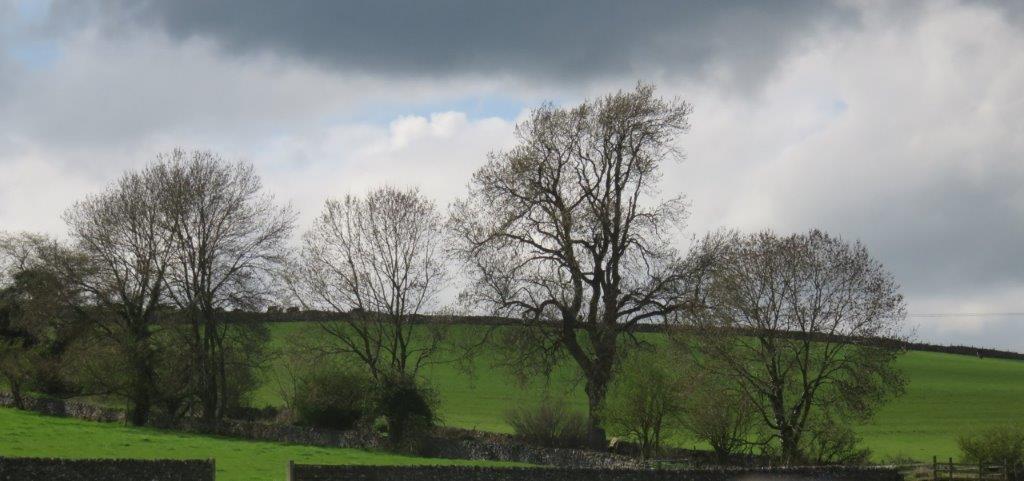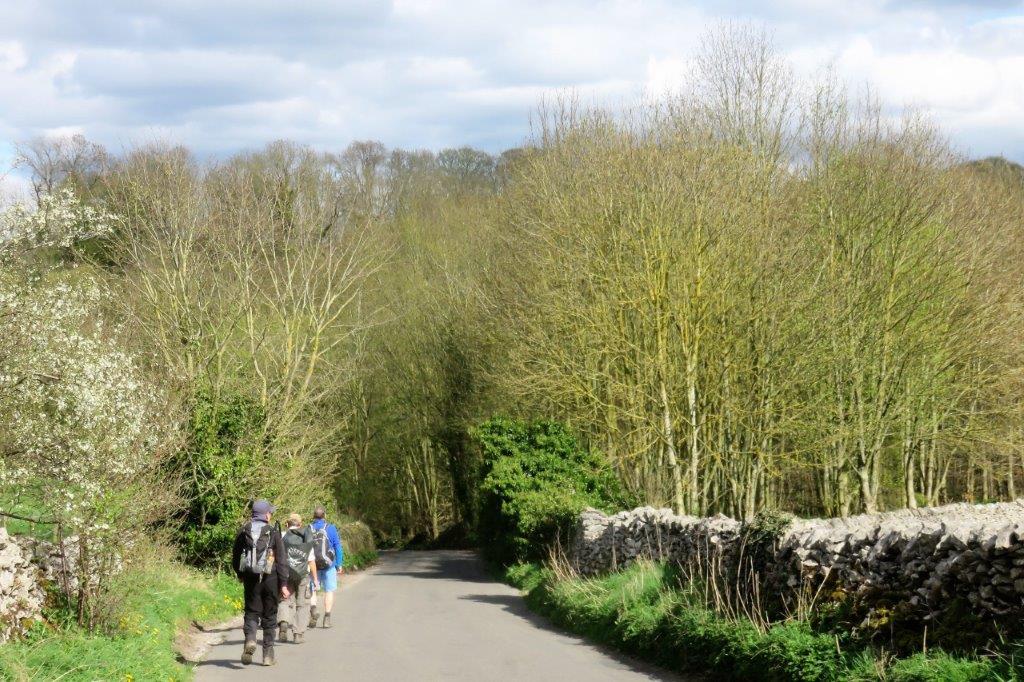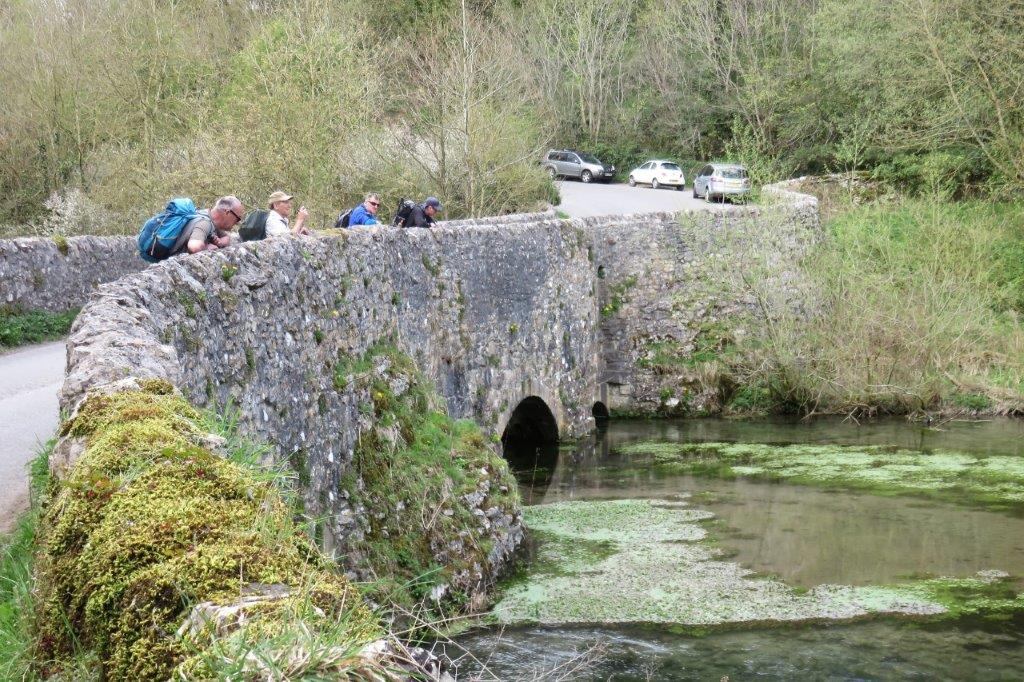 Conksbury Bridge over the River Lathkill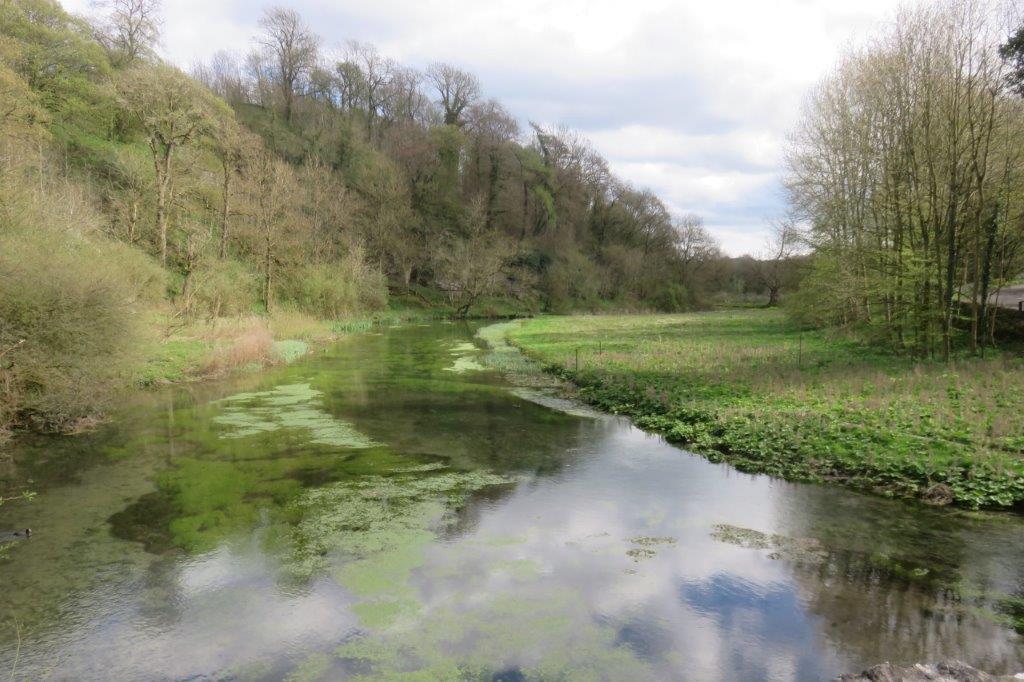 River Lathkill seen downstream of conksbury Bridge
zoomed into Over Haddon (off our route)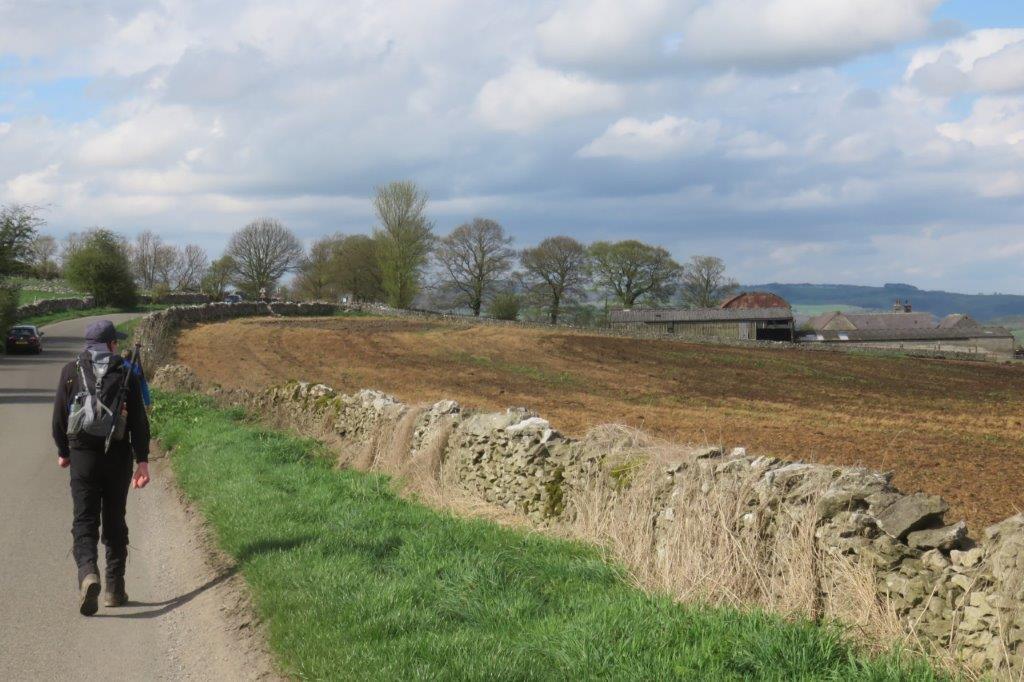 Noton Barn Farm ahead to right - we turned to right past it onto Intake Lane leading to Haddon Road and Bakewell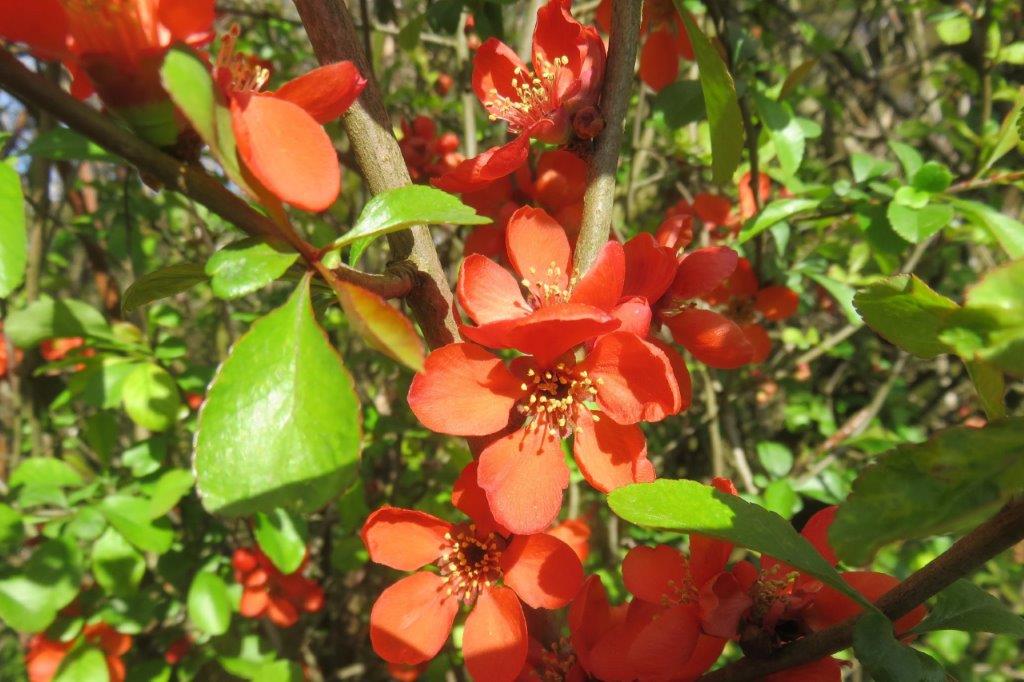 Bakewell suburbia
homepage - Day Walks Index 2018 - contact me at