homepage - Day Walks Index 2018 - contact me at

2018.04.04 - Penistone Stn, ~W on TPT, at ~SE237034 turn off ~NW, cross A628 & River Don, ~NNE then NW to Thurlstone, ~N to south end of Scout Dike Reservoir & ~NE along it, turn WSW along Maze Brook to bottom of Royd Moor Reser Embkt, ~SSE then SW past reser up to Royd Moor Hill, down to & cross Whitley Rd, The Knoll, Small Shaw, Flash House, ~S to Lee Lane, just past Catshaw Cross ~SSE then W to Hazelhead Hall, ~SSW to cross River Don & up to TPT and ~E along it, ~100m after Eckland Bridge* U turn up north embkmt and pass over bridge, ~SW / SE / SSW to Mary Knoll, E on Road to SE220017 (bottom Hartcliffe Hill), ~NNE thr Bingley Plantation, Bank House Farm back to TPT, ~E back to Penistone Stn - leader John Taylor - Wednesday *(some continued along TPT avoiding further mud)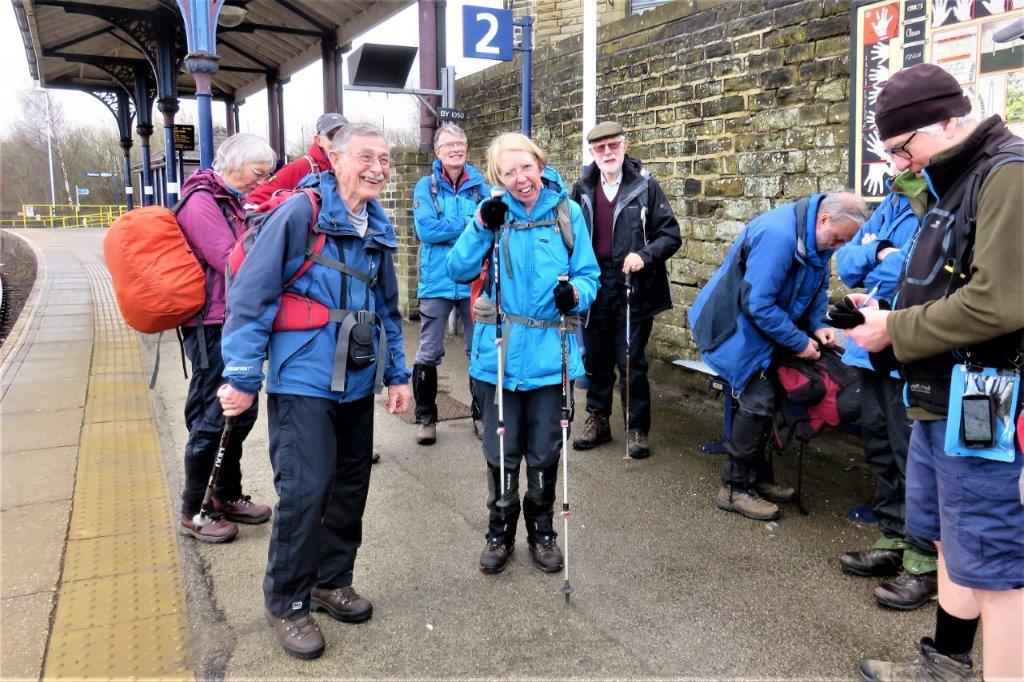 leaders briefing on Penistone railway Station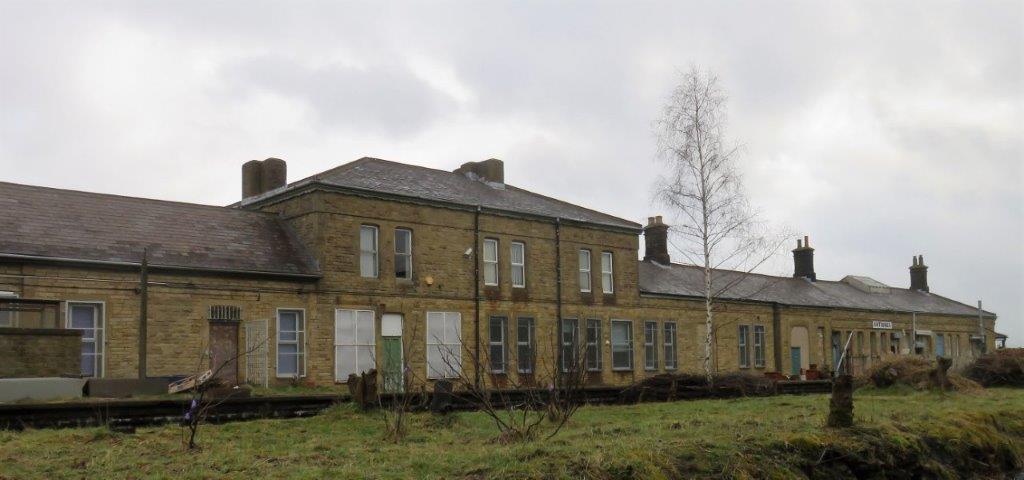 Station buildings facing disused railway lines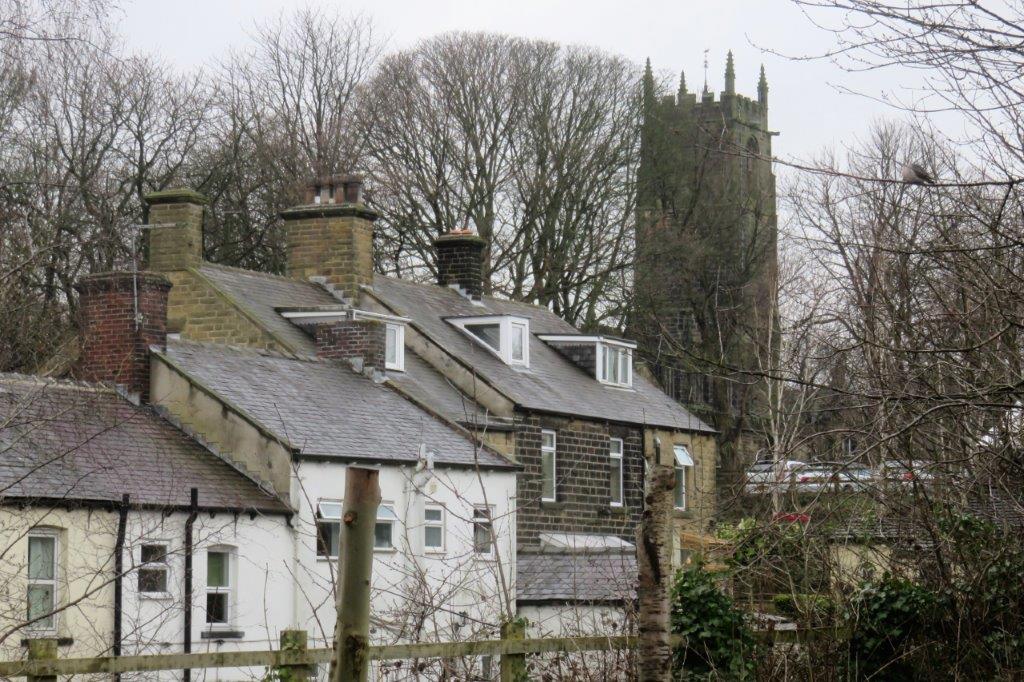 a glimpse of Penistone's Parish Church - St John The Baptist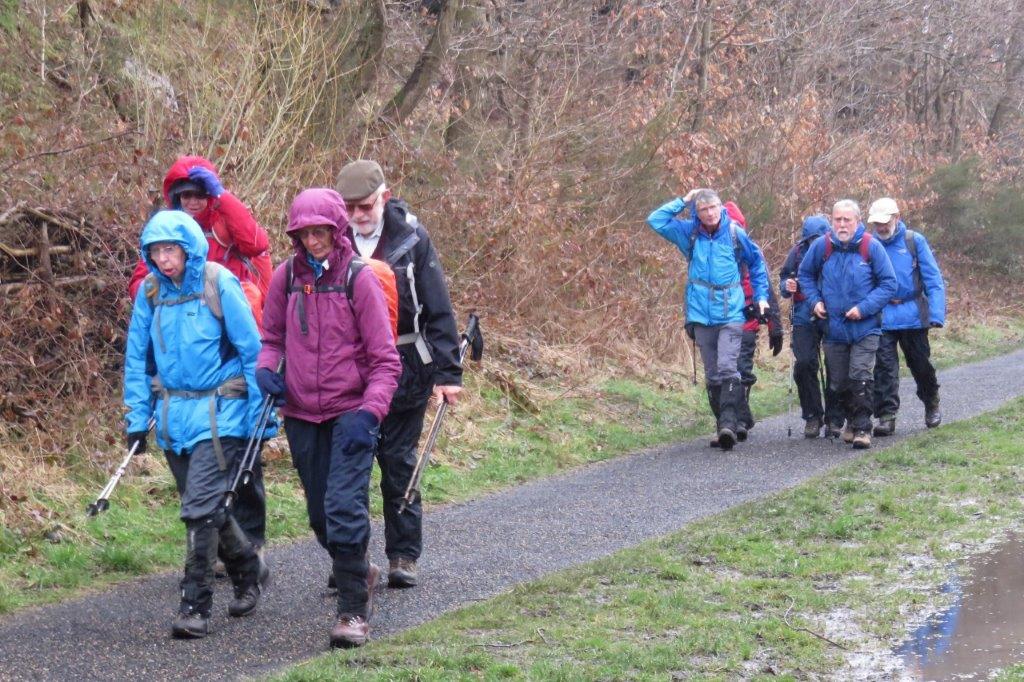 Trans Penine Trail (TPT)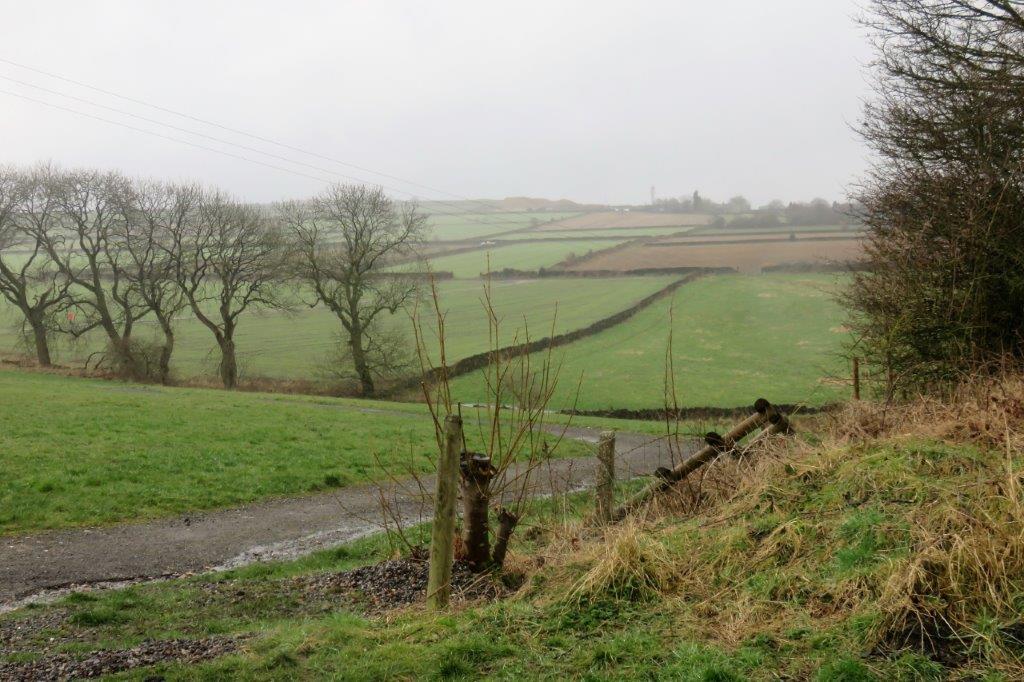 view from trail near turn off point taken by our walking group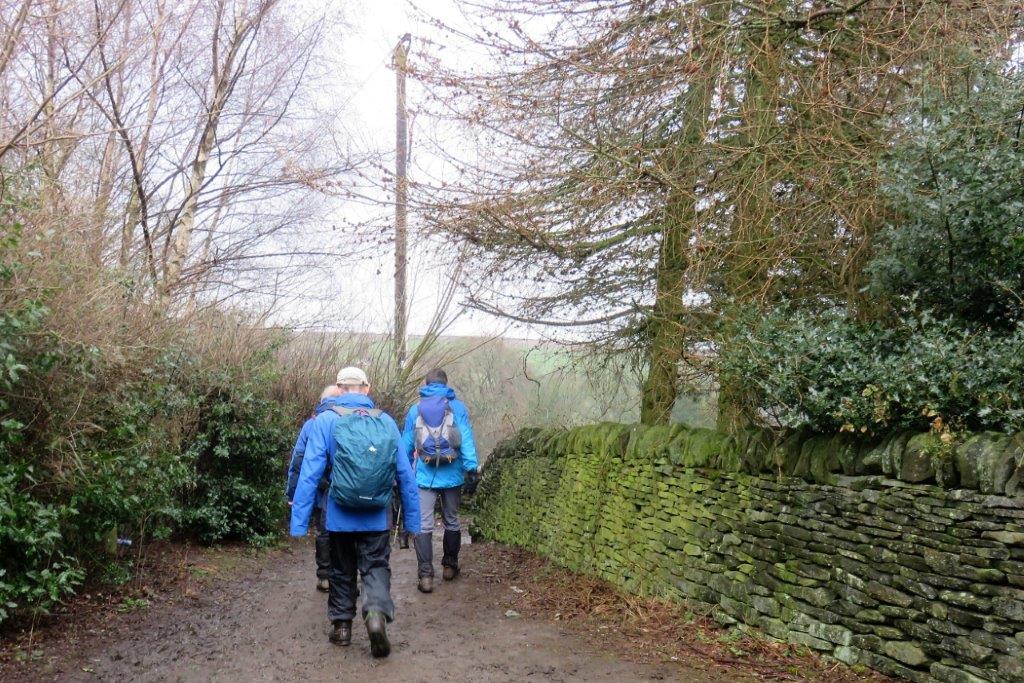 turning off the TPT towards the A628 road bridge crossing the River Don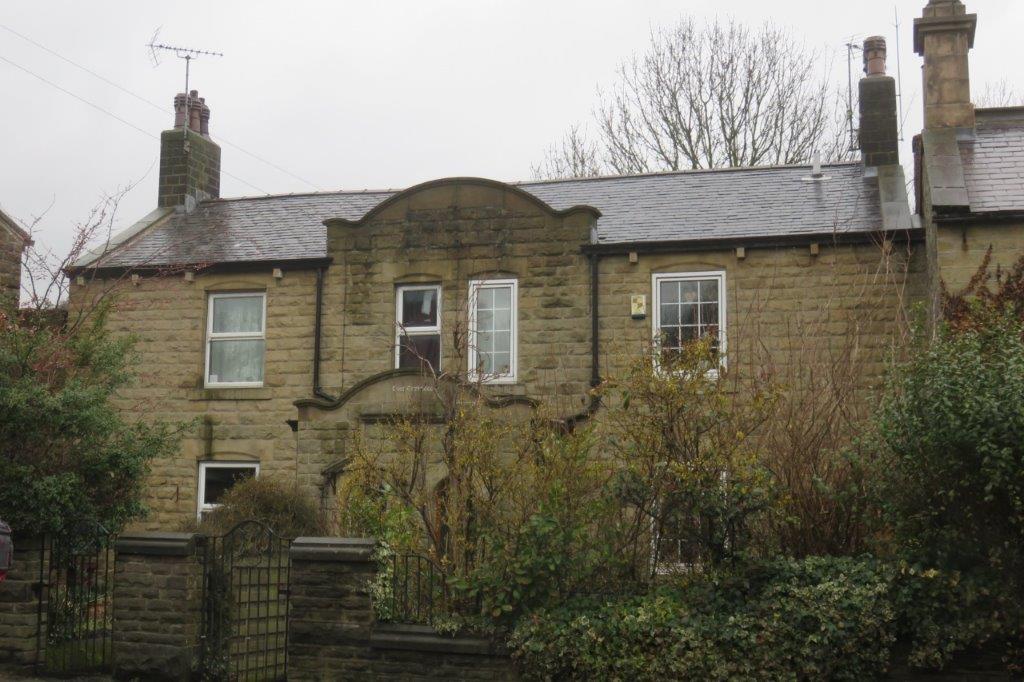 Don Cottages - river behind them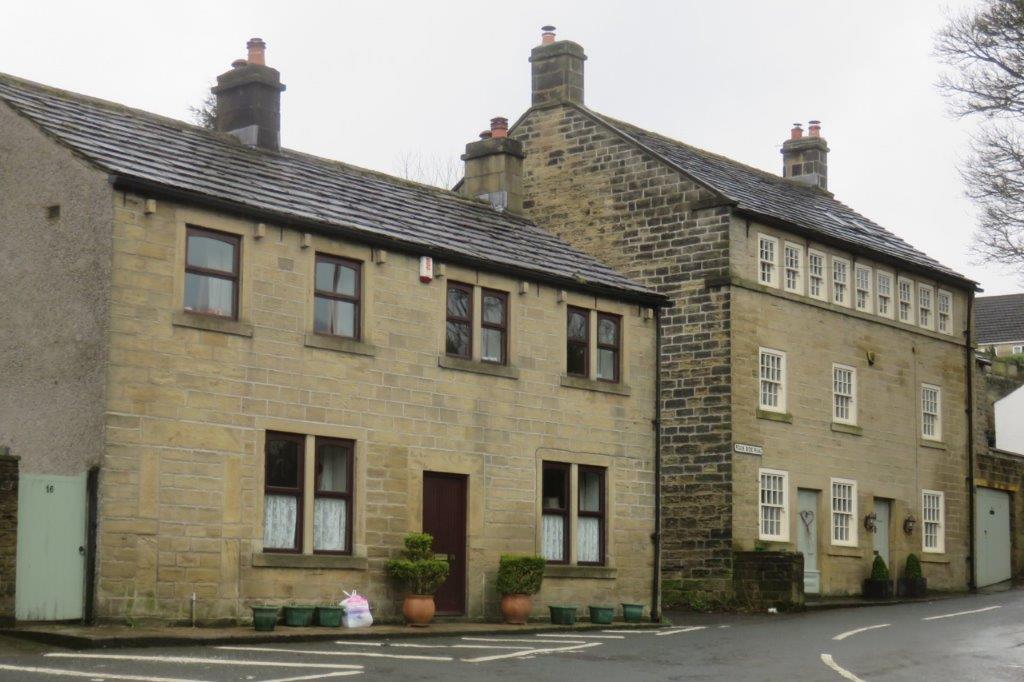 the building to the right probably had a 'mill' on the top floor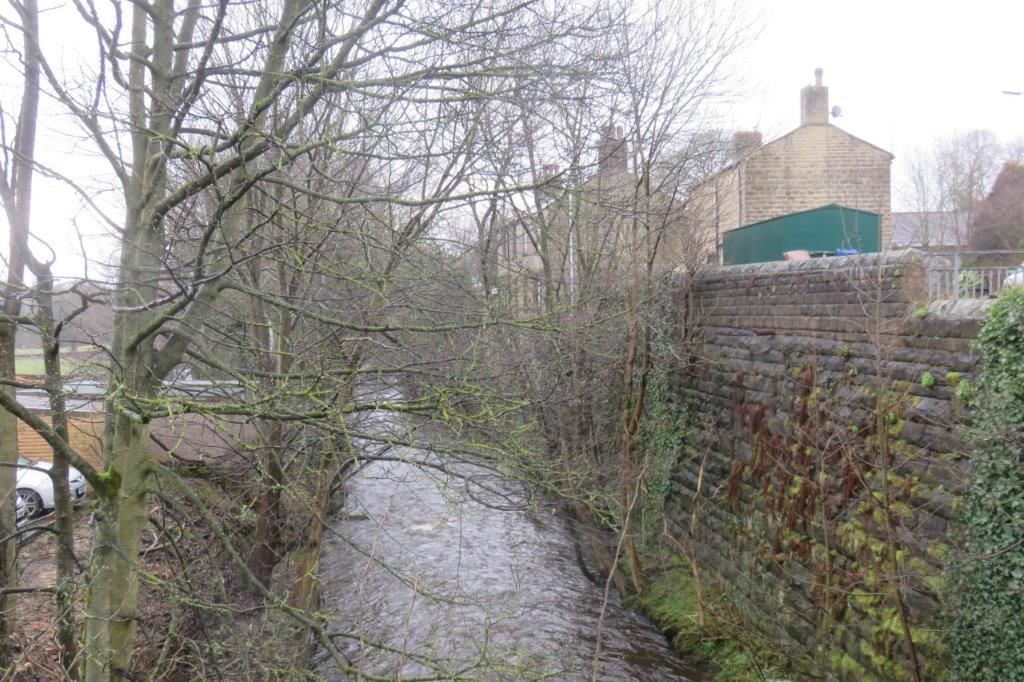 The River Don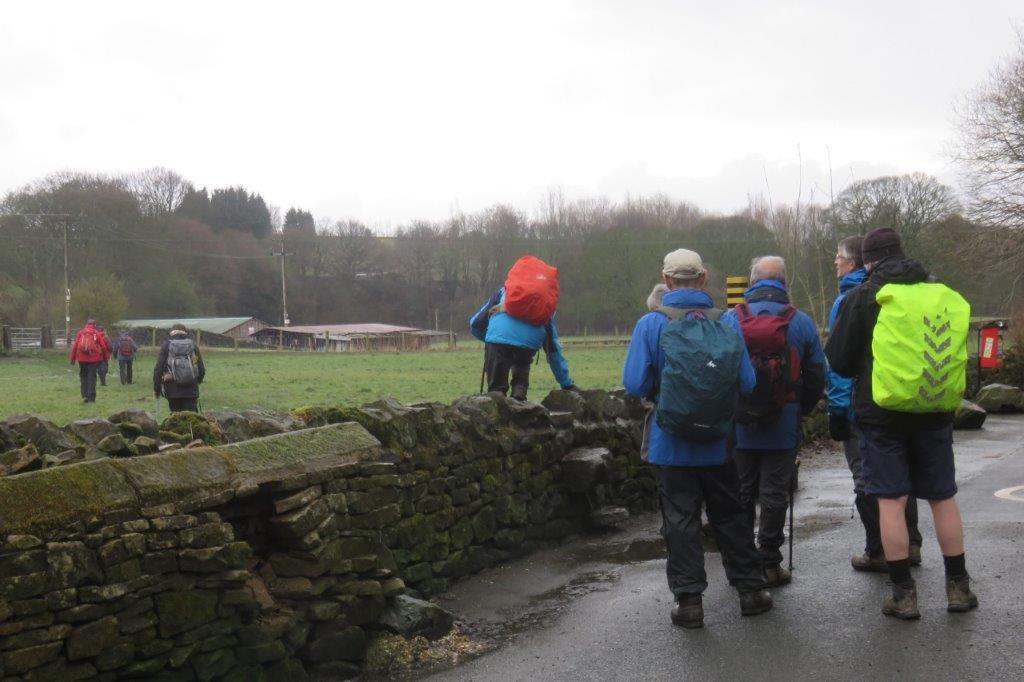 after a short distance ~ENE on a secondary road we turned off it heading for north part of Thurlstone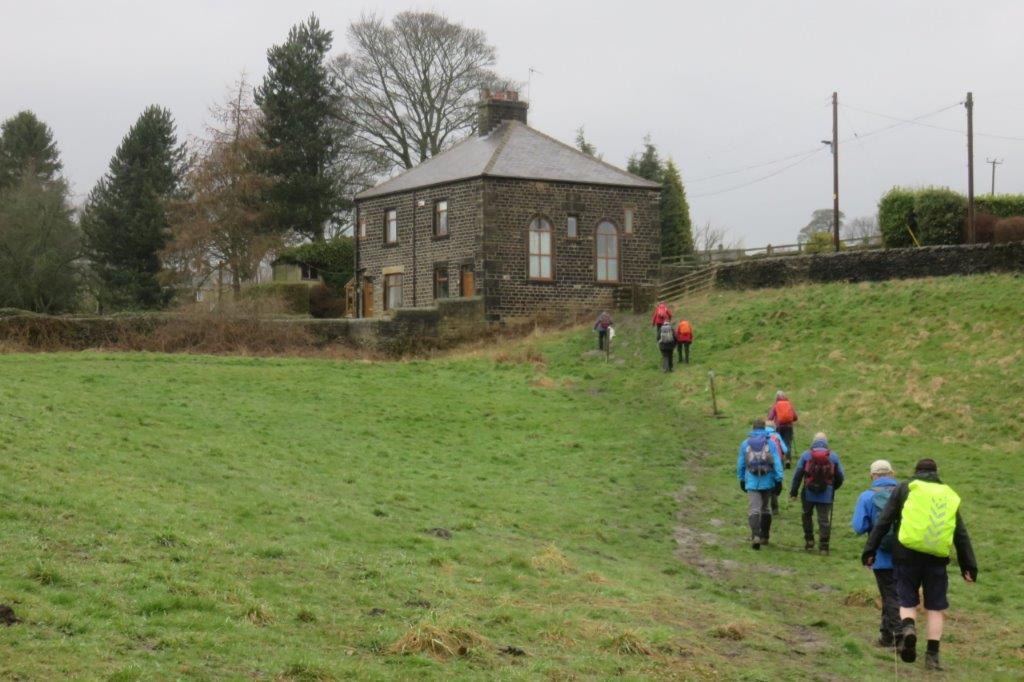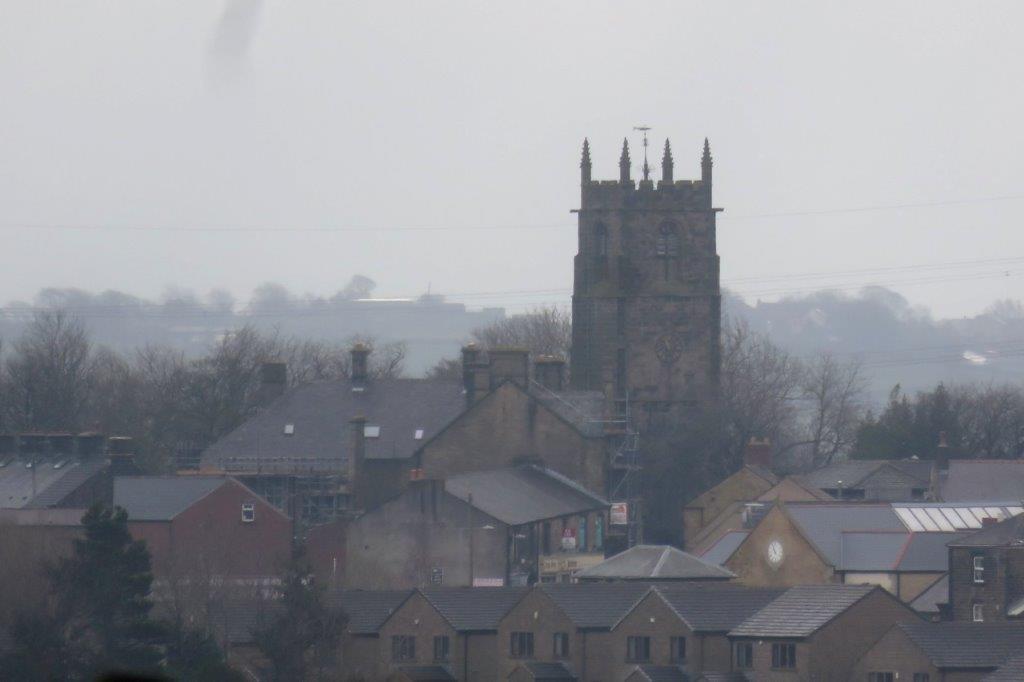 shot zoomed back to St John The Baptist Church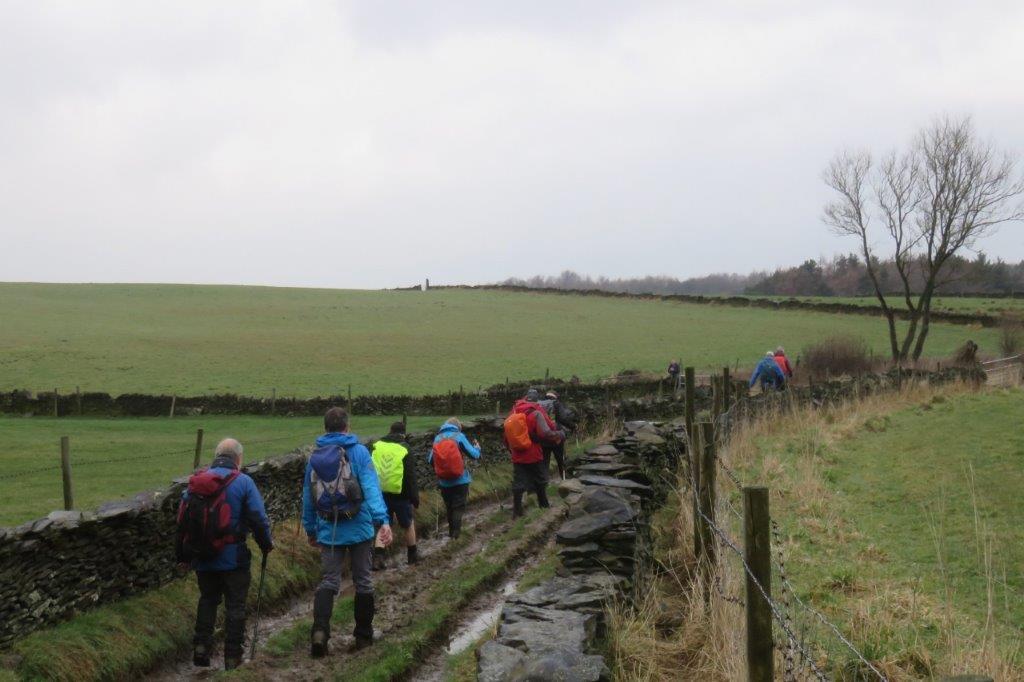 heading through Top o' th' Town Farm?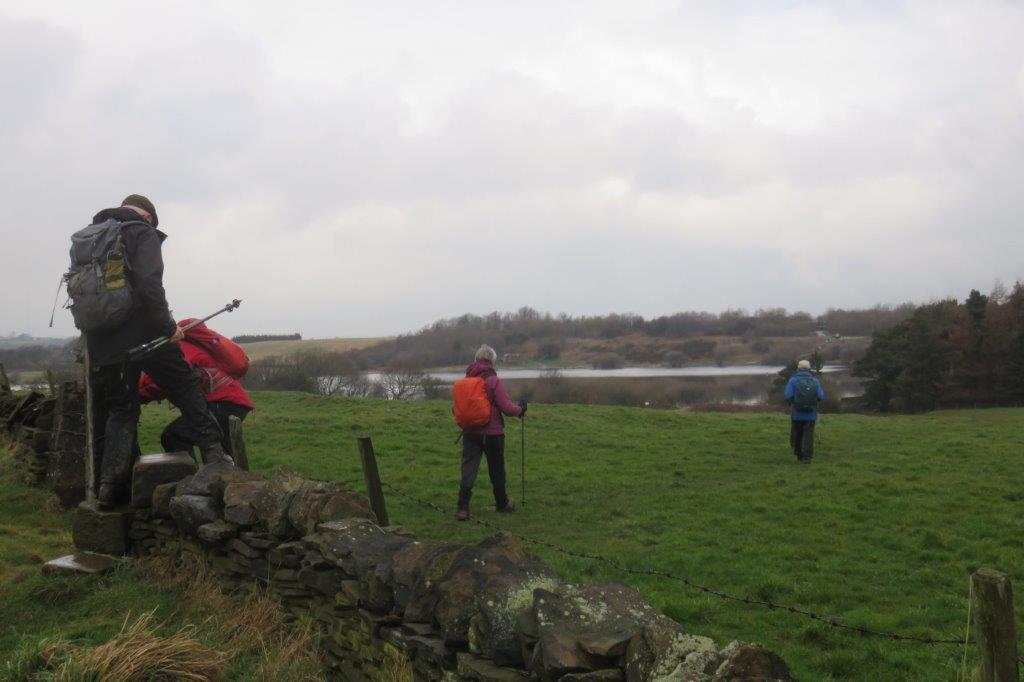 Scout Dike Resr ahead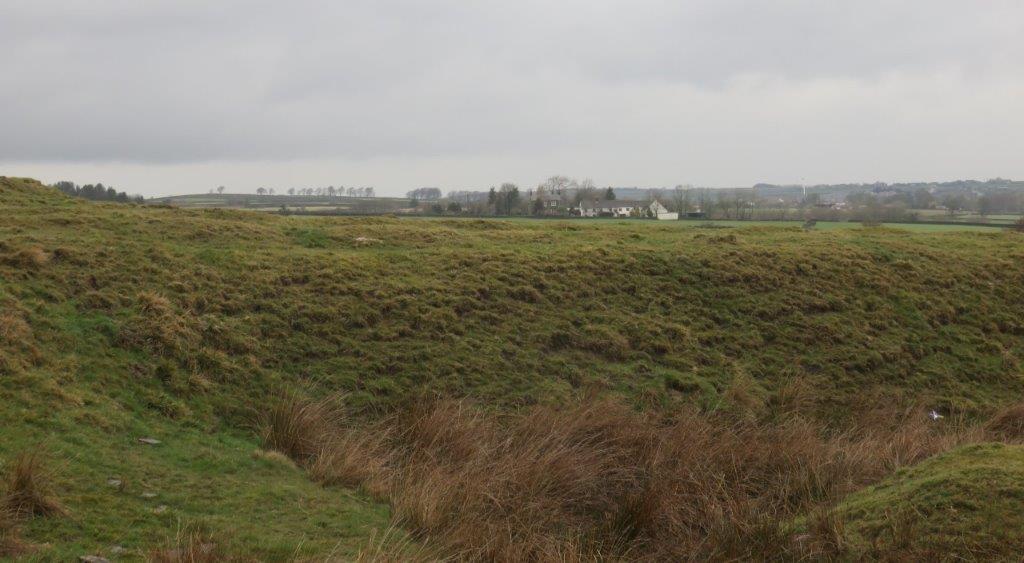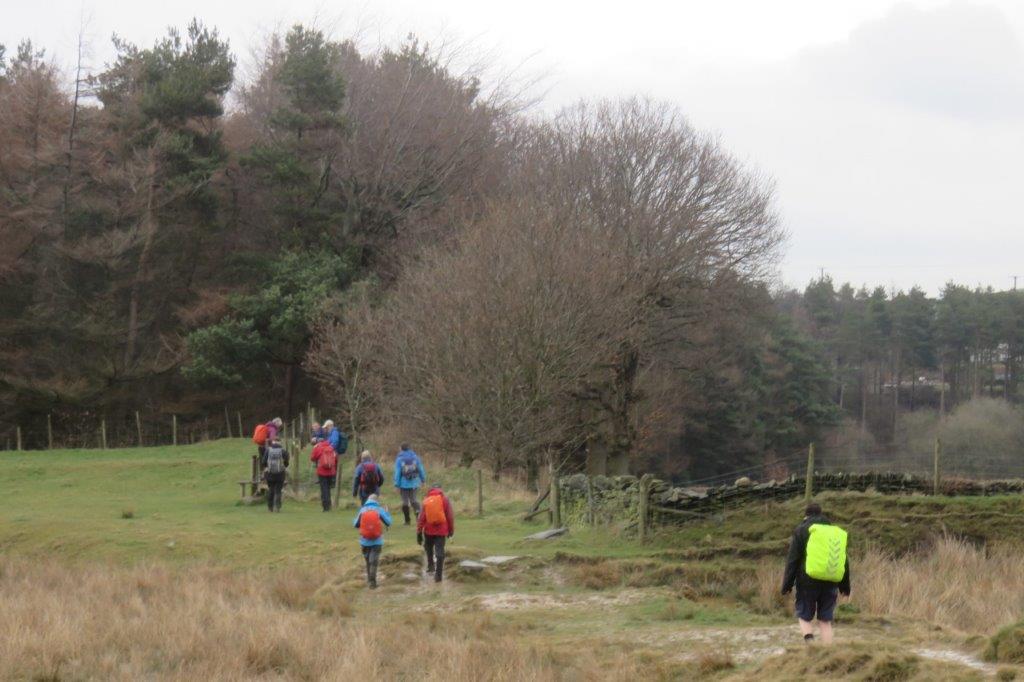 woods just before Scout Dike Resr.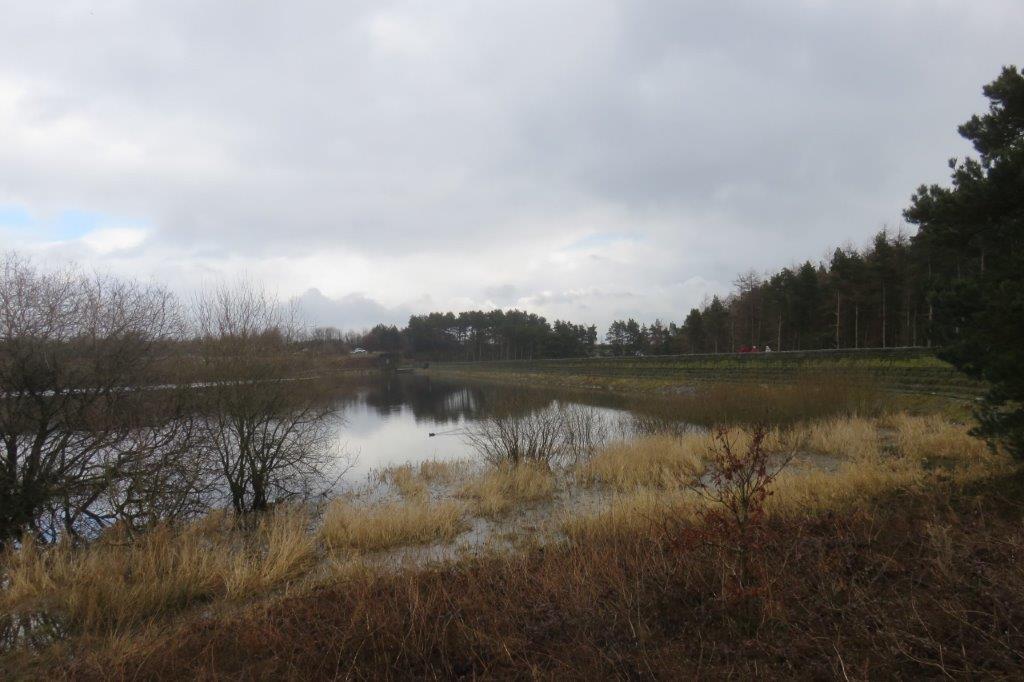 Scout Dike Resr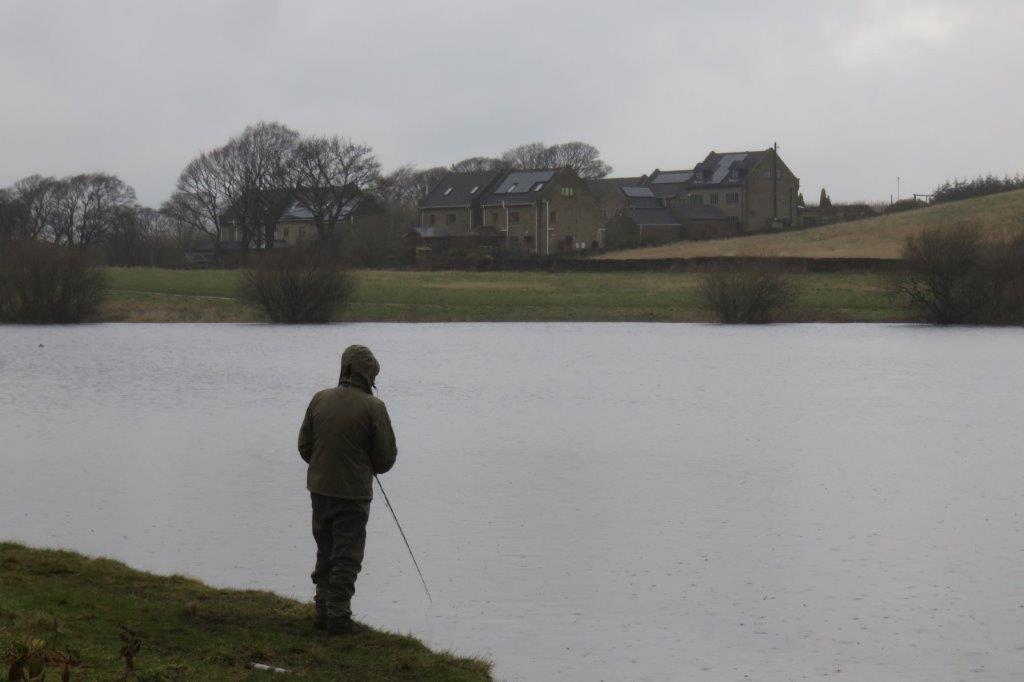 walking ~NE on the SW side of Scout Dike Resr.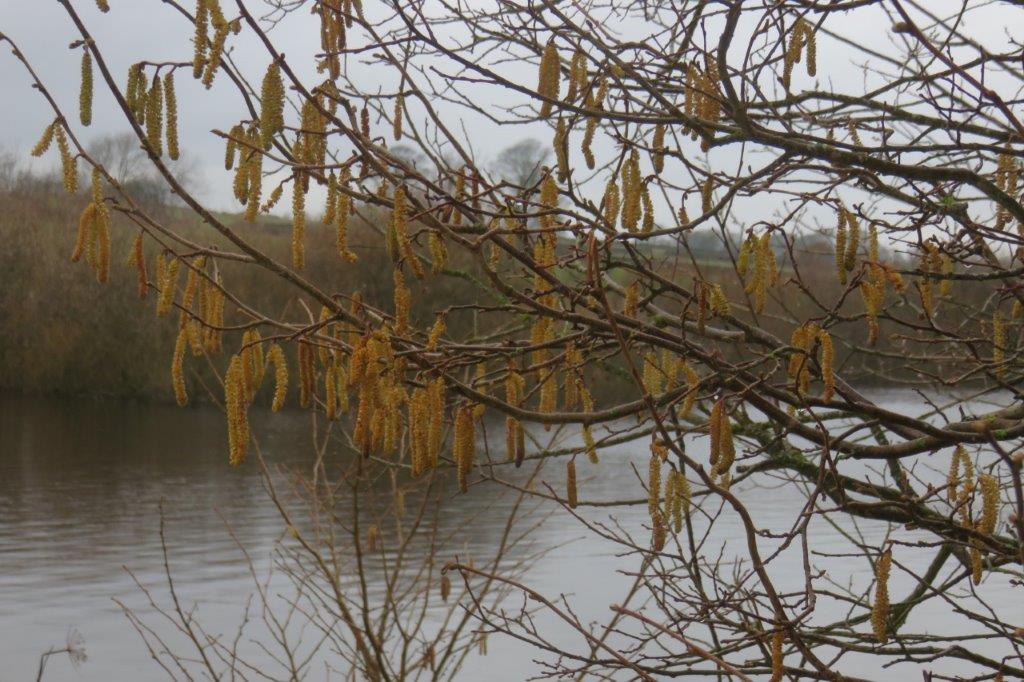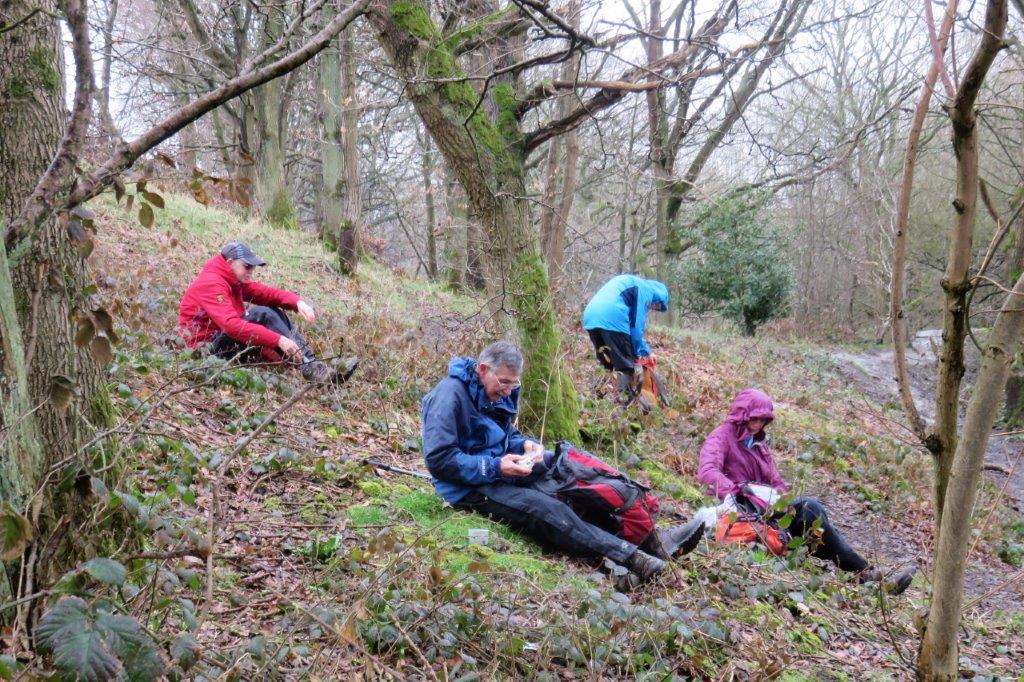 tea break near Maze Brook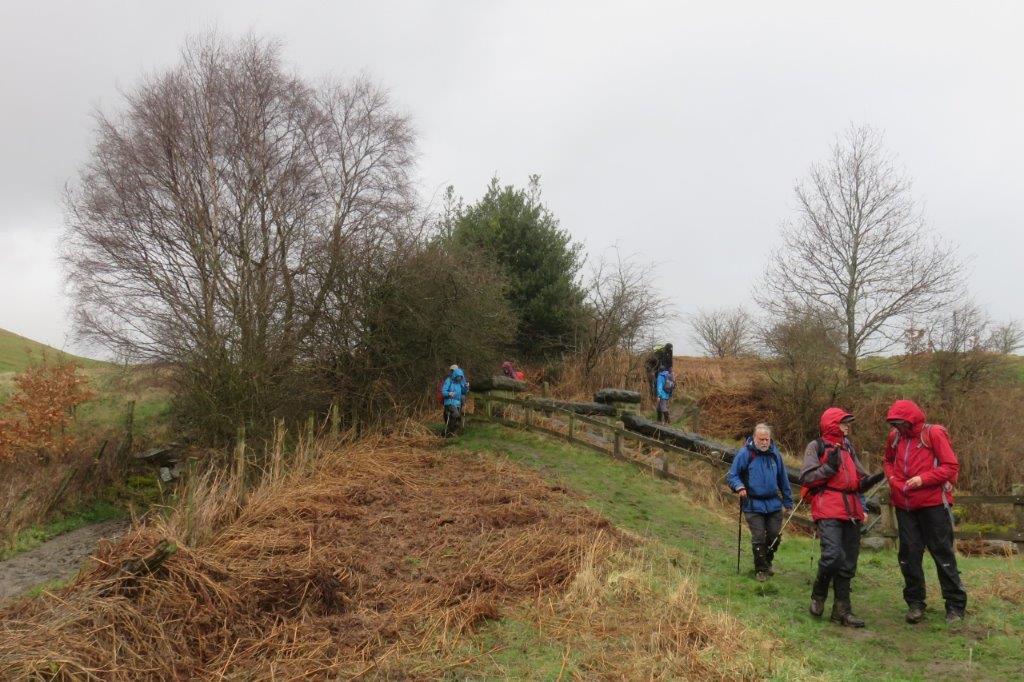 heading ~SSE below the Royd Moor Resr embankment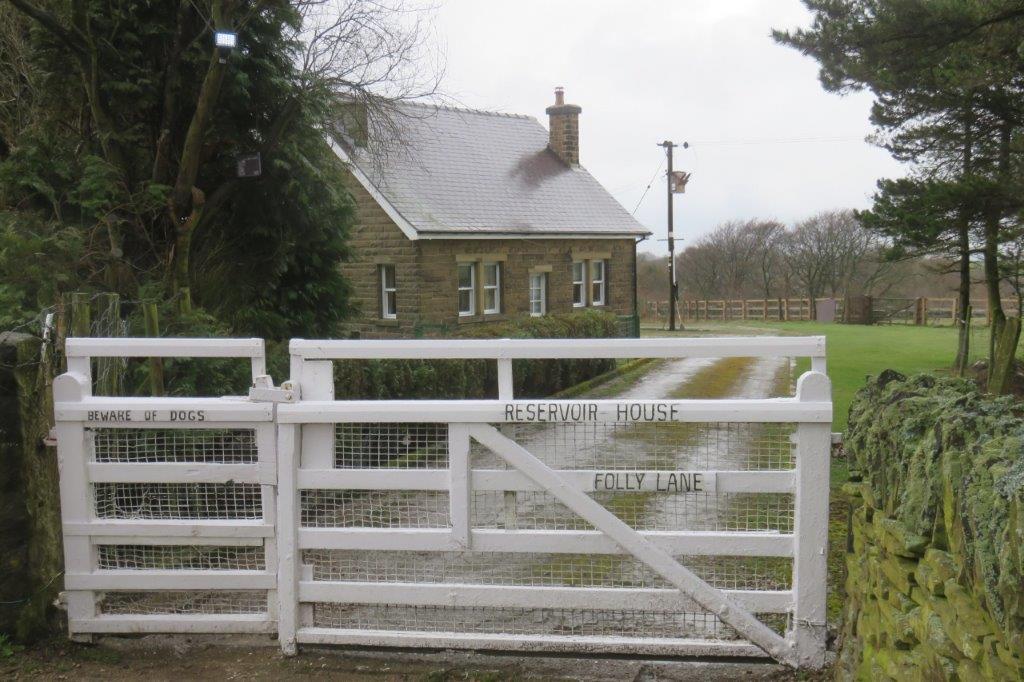 Reservoir House -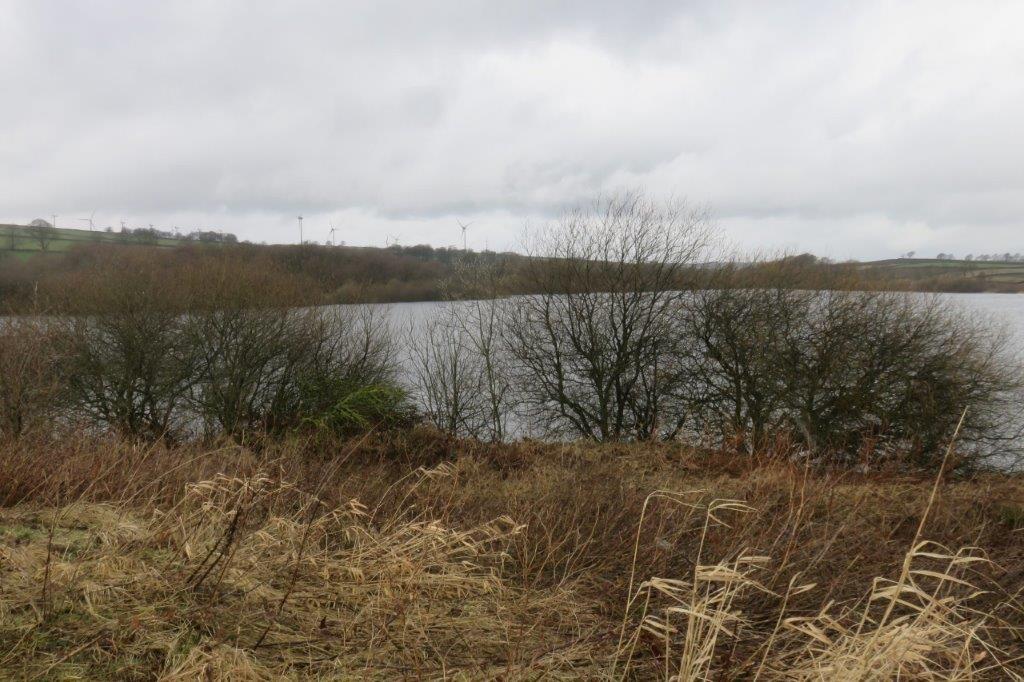 Royd Moor Resr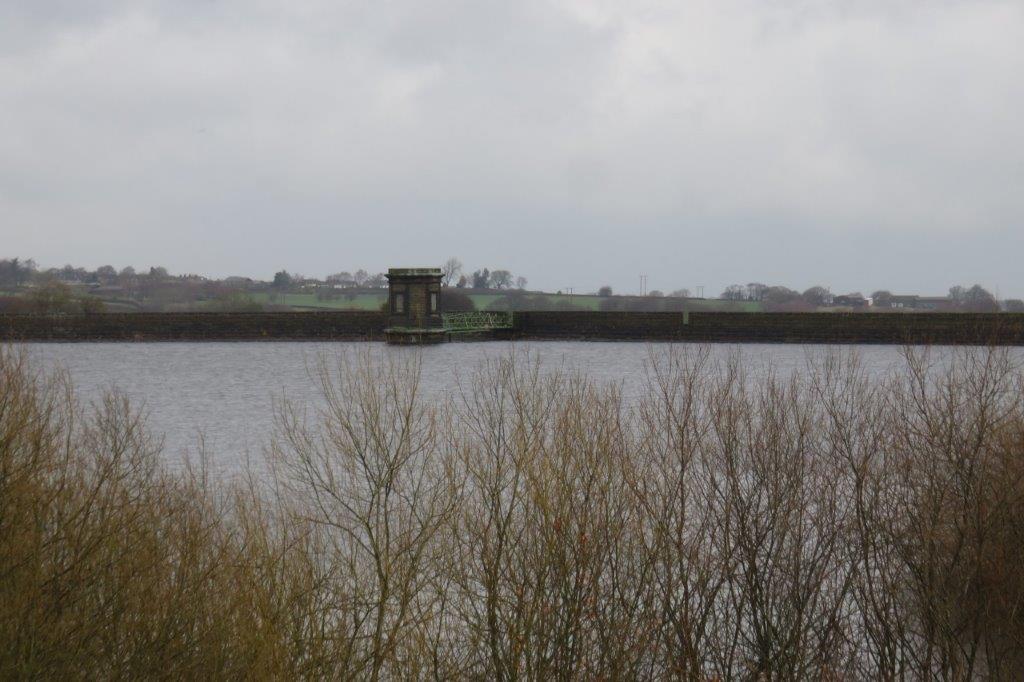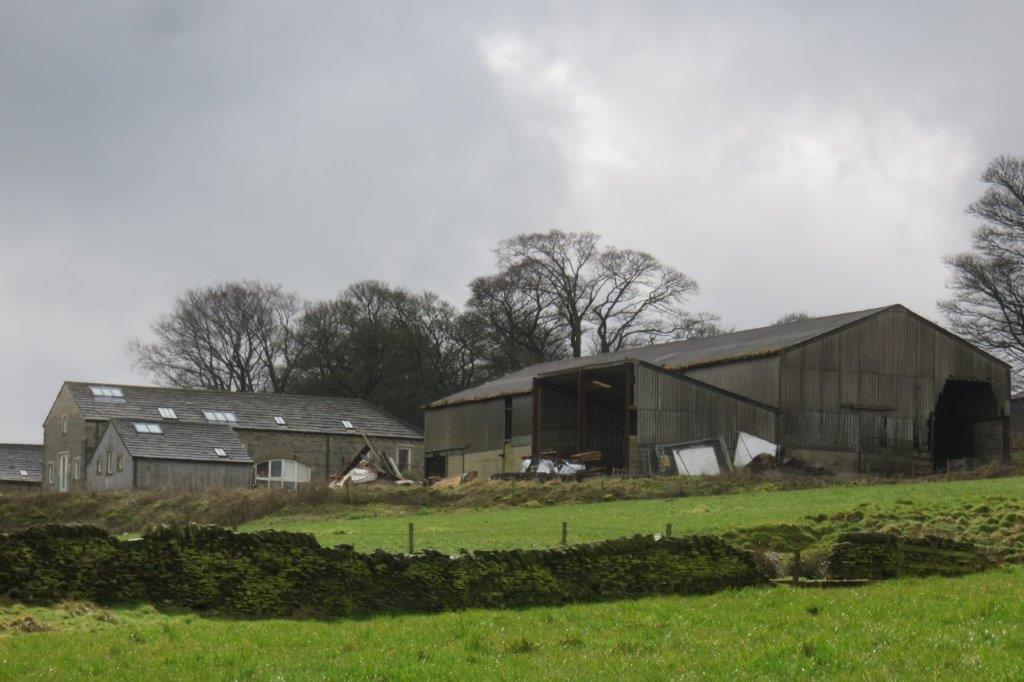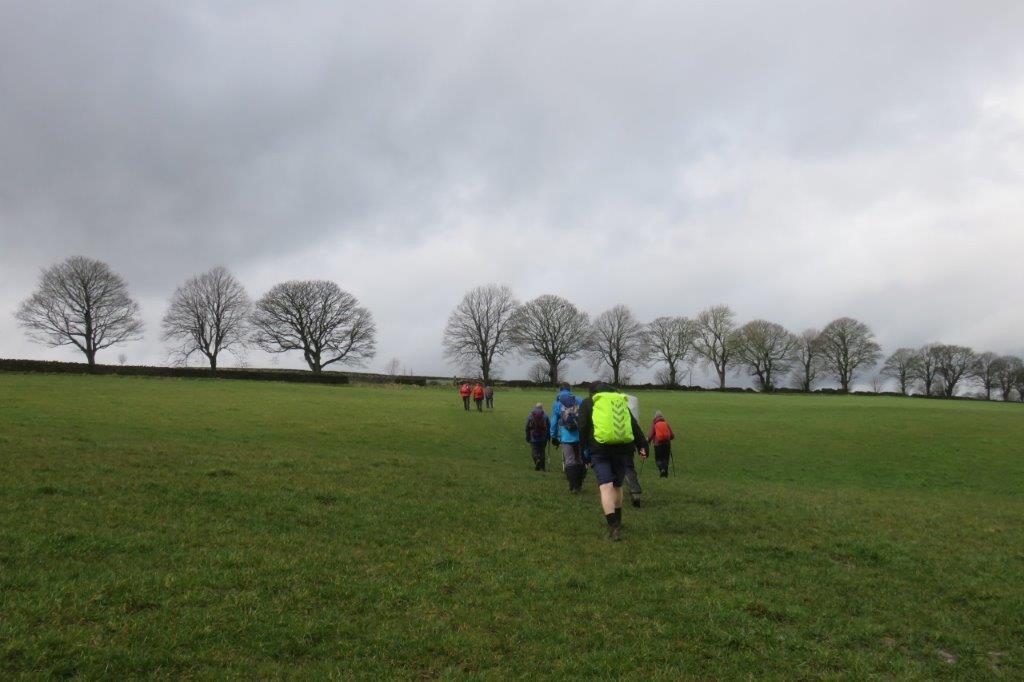 heading ~SW up to Spicer House Lane and Royd Moor Hill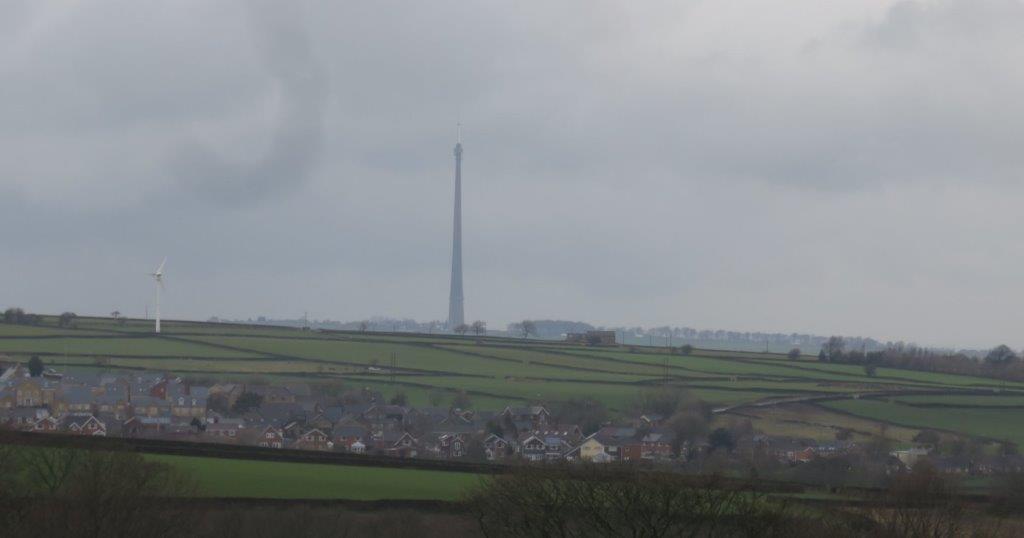 zoomed into Emley Moor Transmission Tower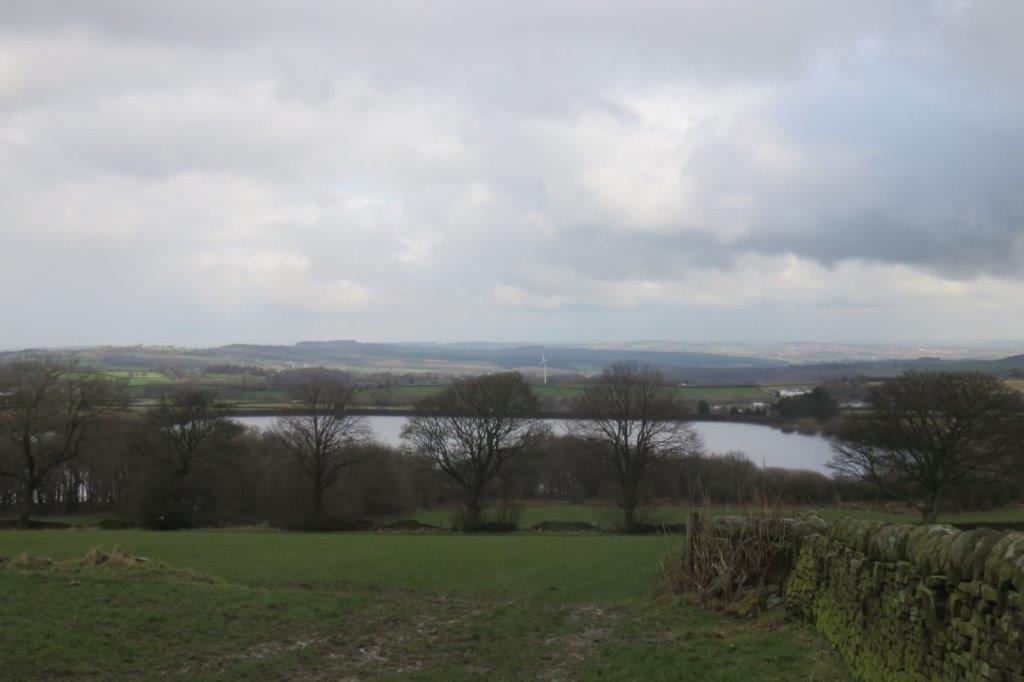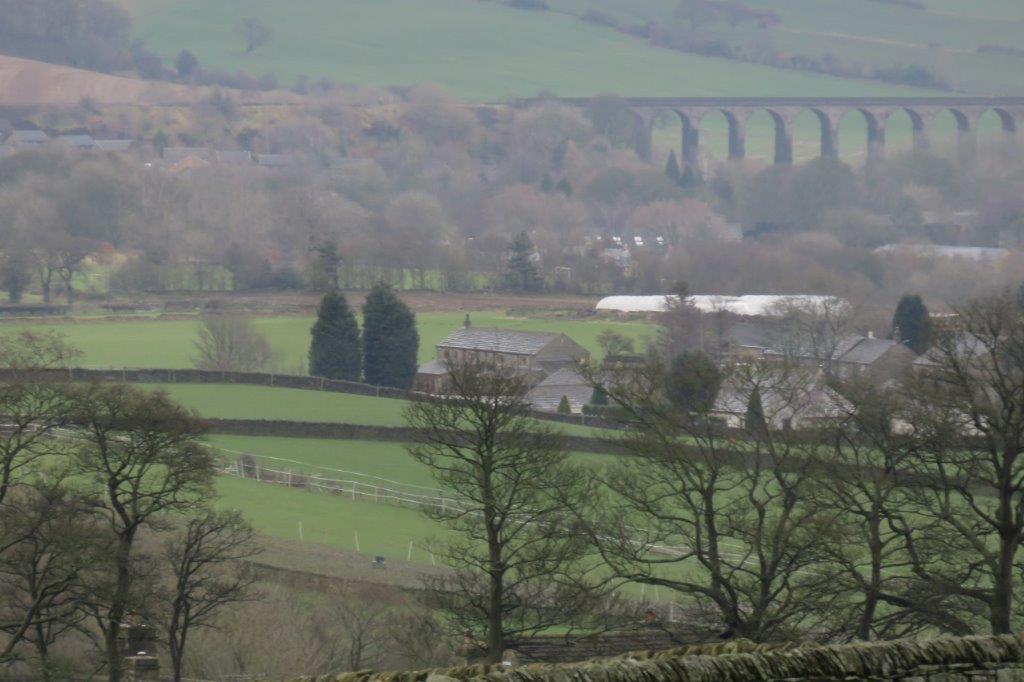 zoomed into Penistone railway Viaduct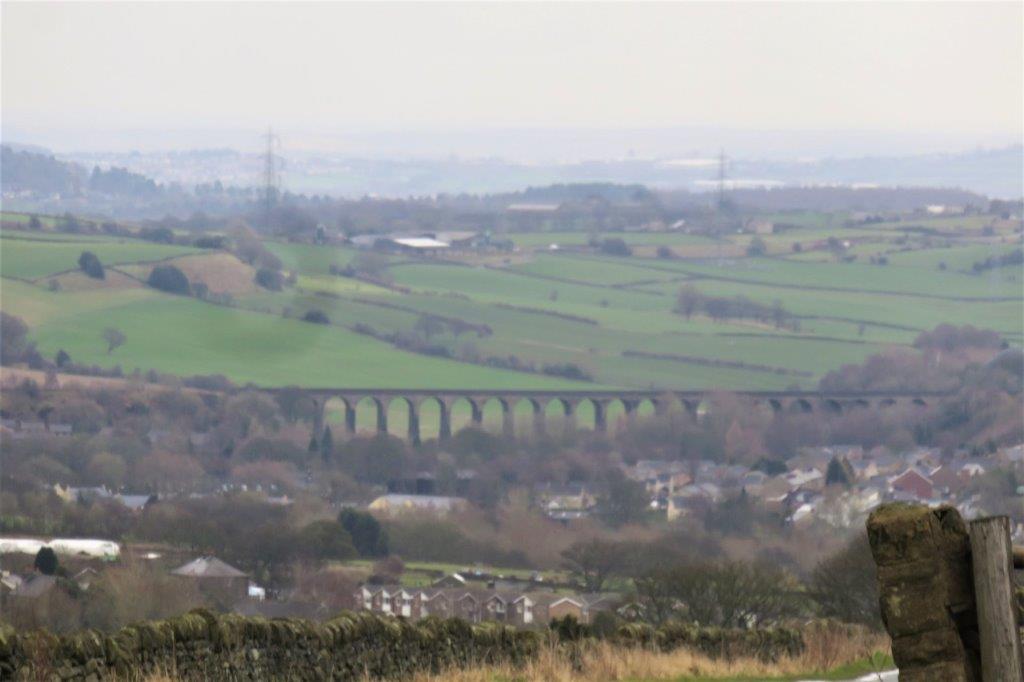 as above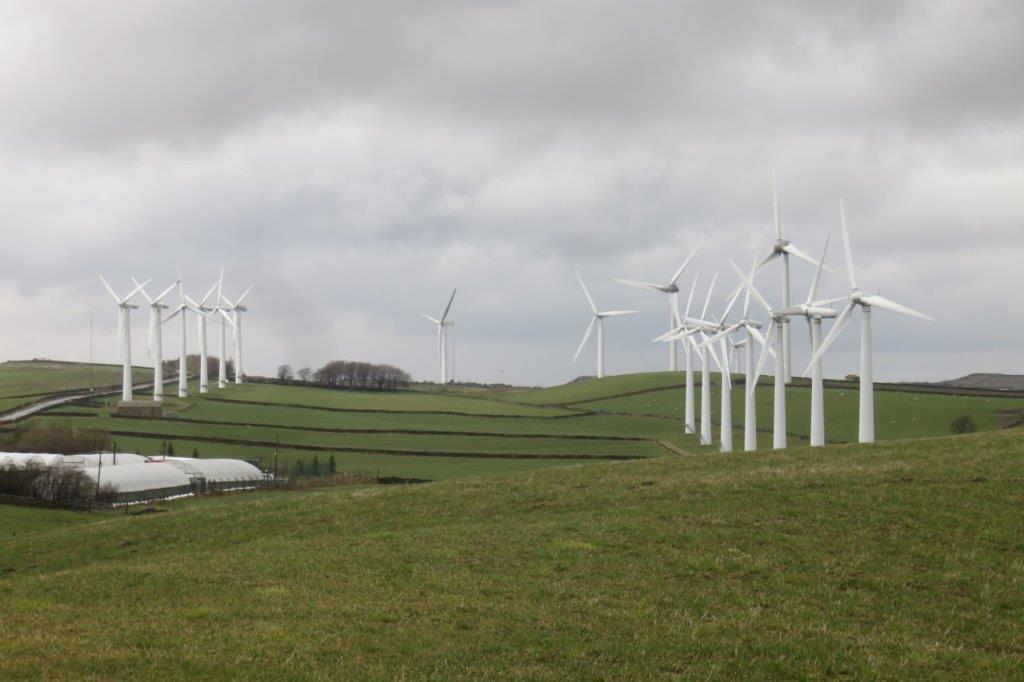 Wind Turbines on Spicer Hill seen from the Royd Moor Hill viewing platform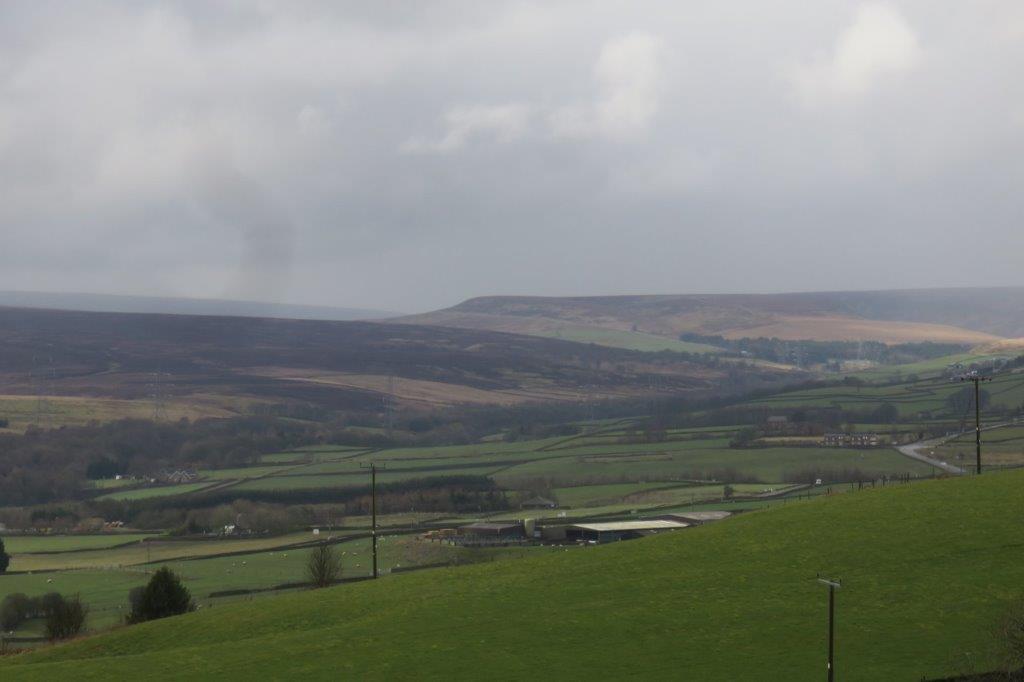 view from 'panoramic dais'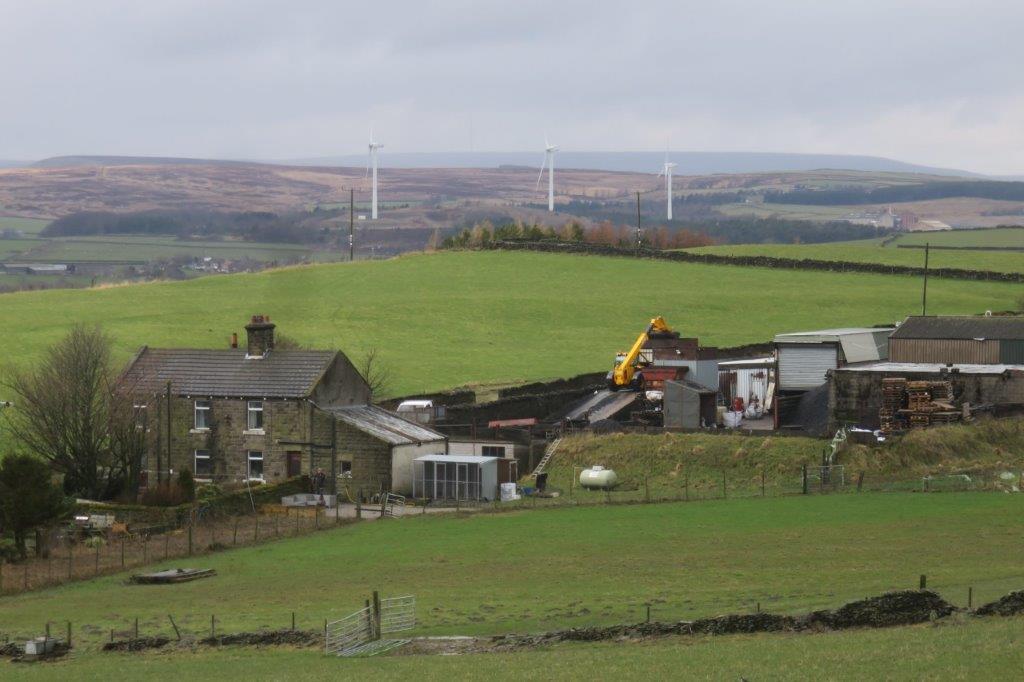 view from 'panoramic dais'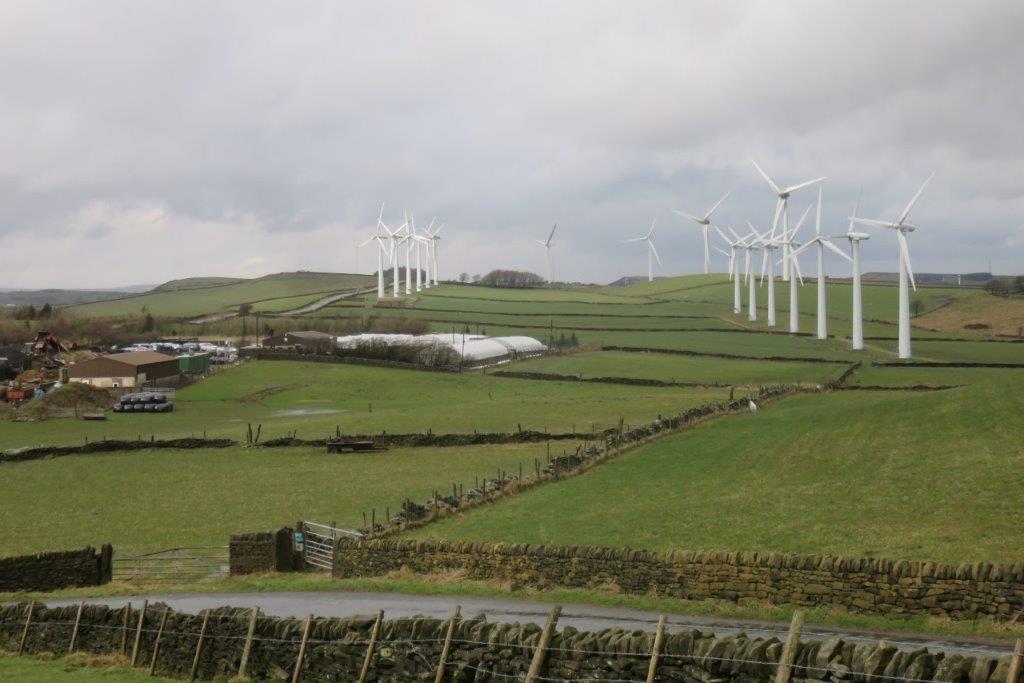 view from 'panoramic dais'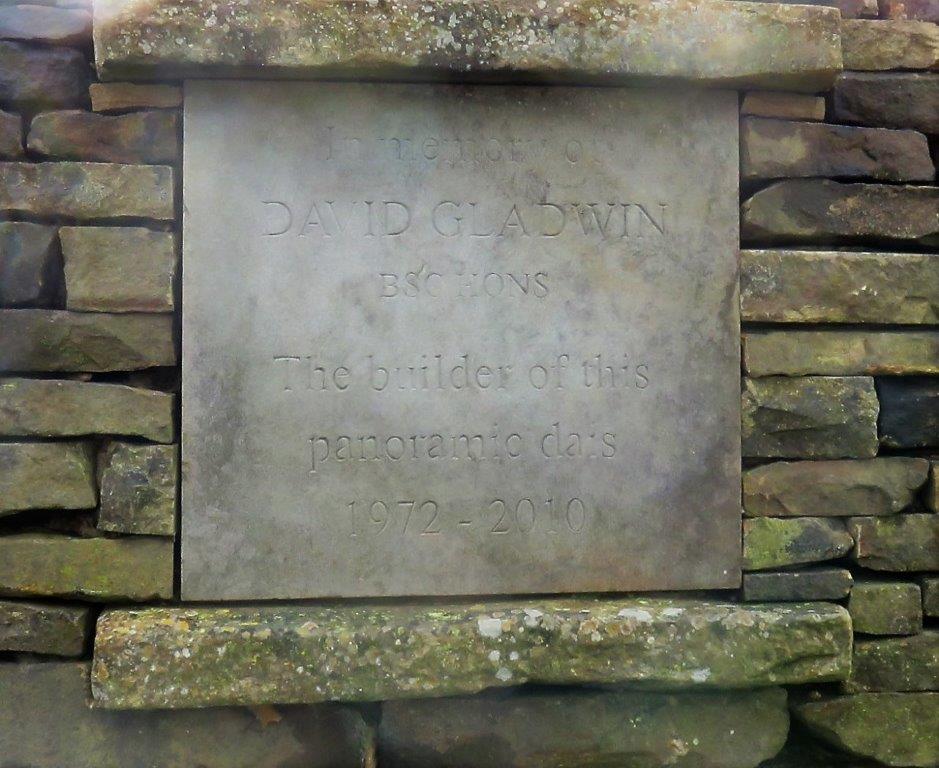 memorial stone in memory of David Gladwin the builder of the Panoramic dais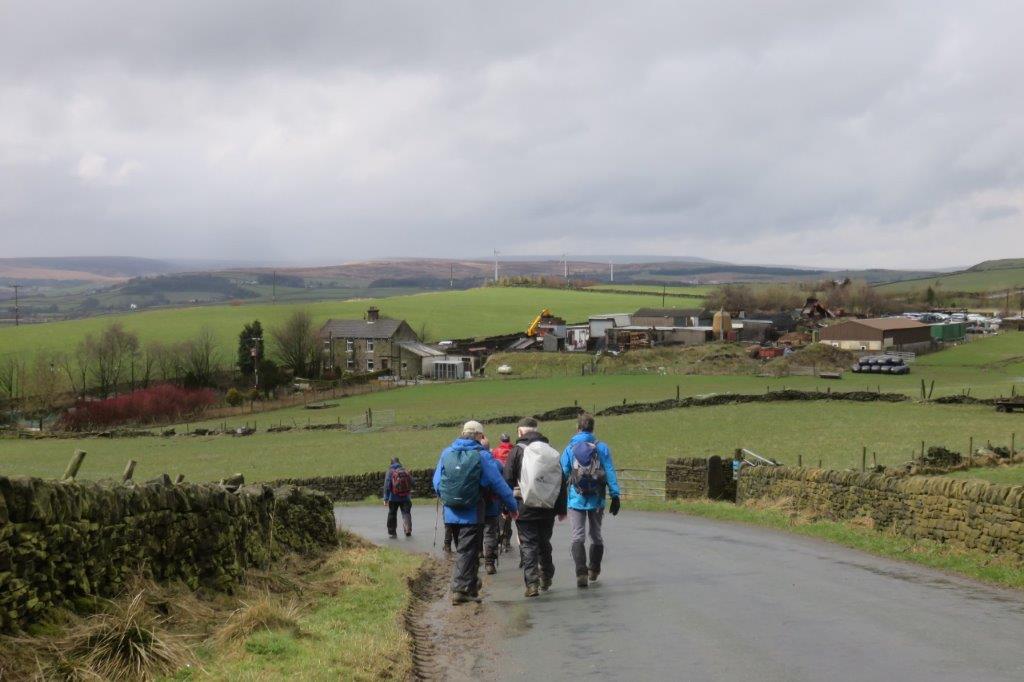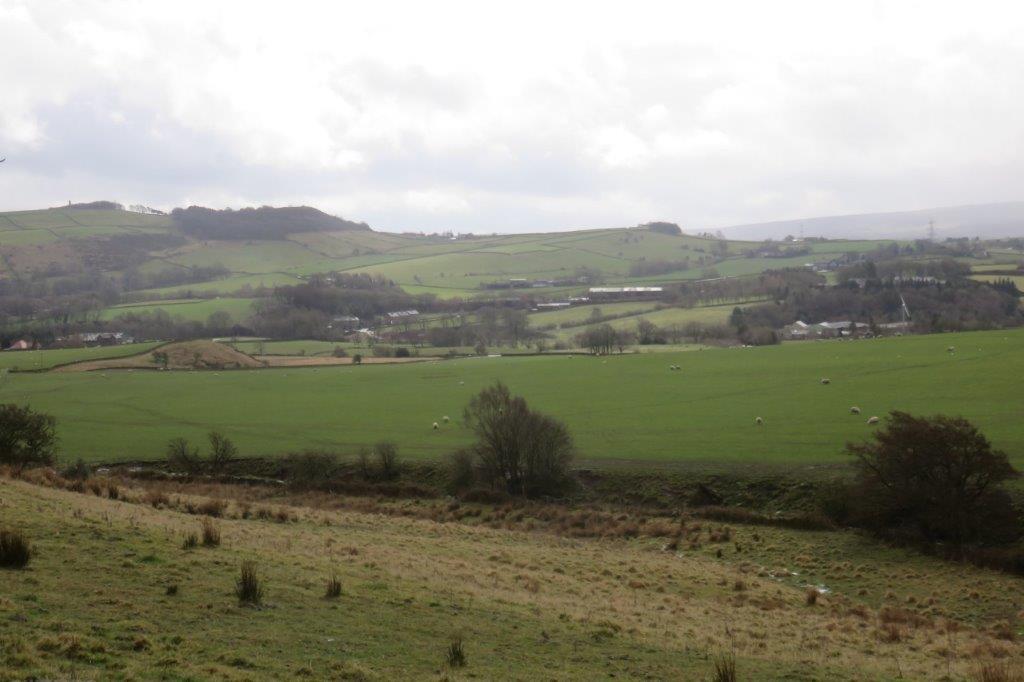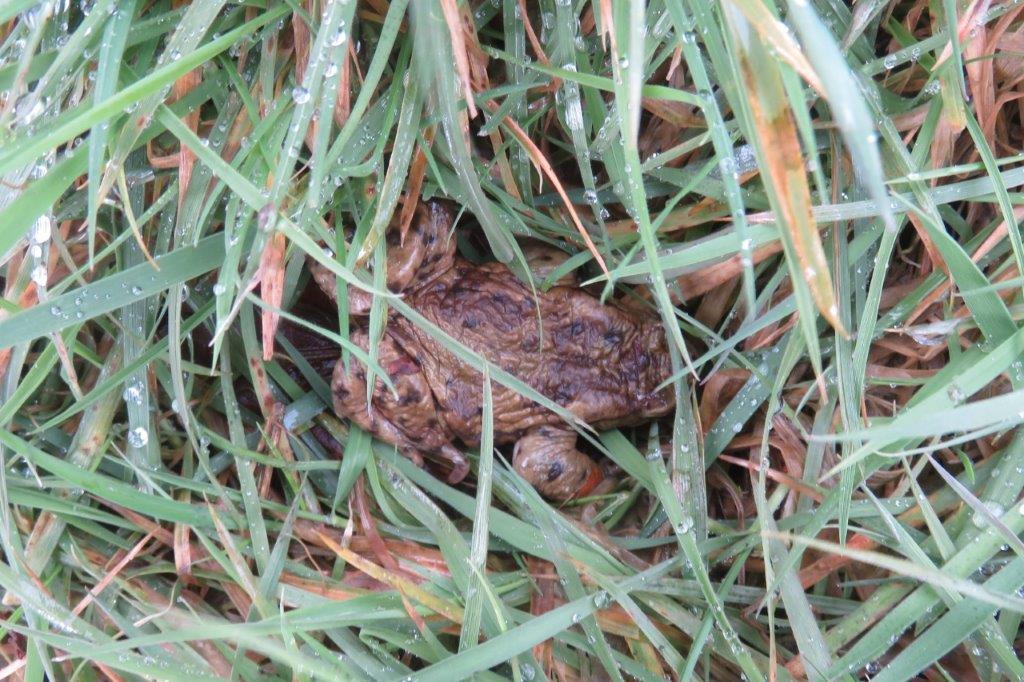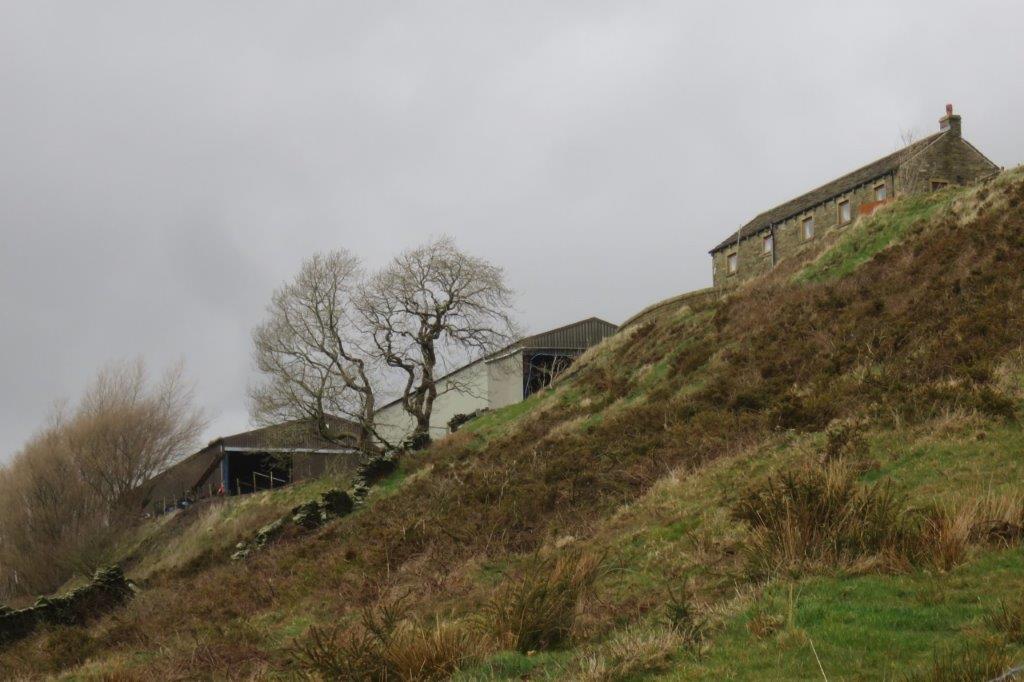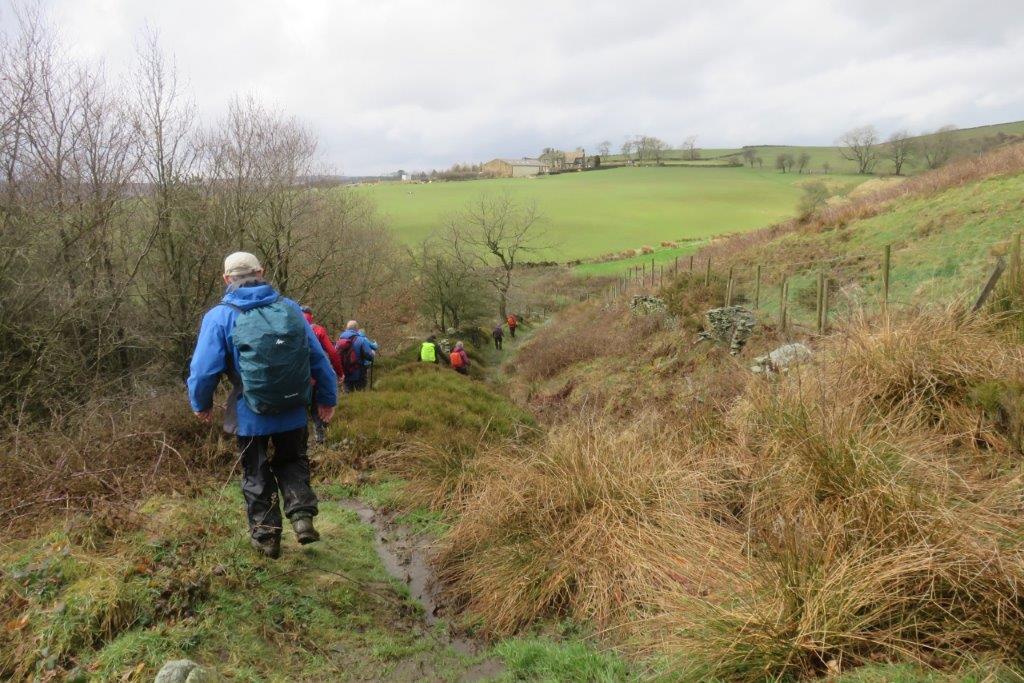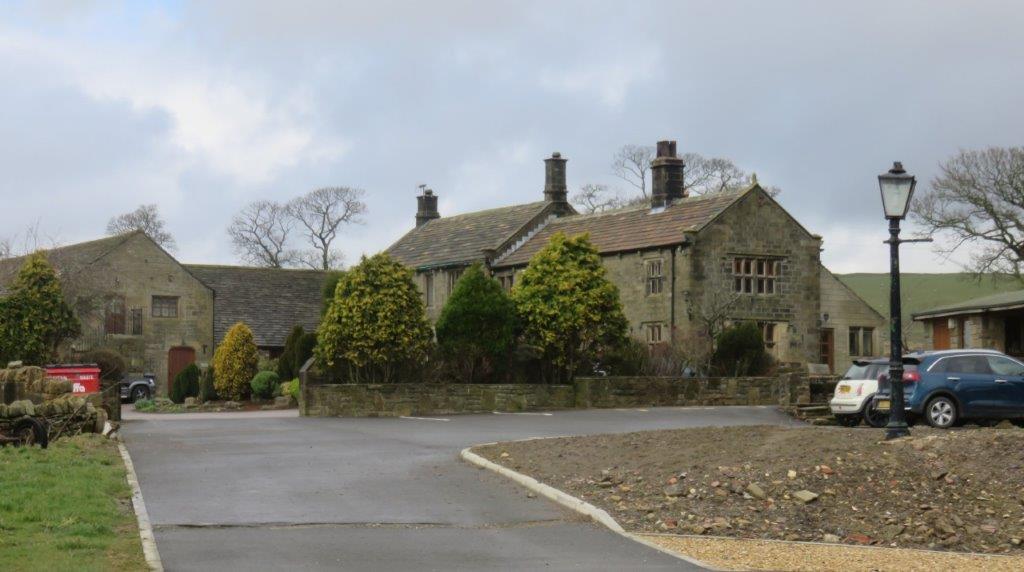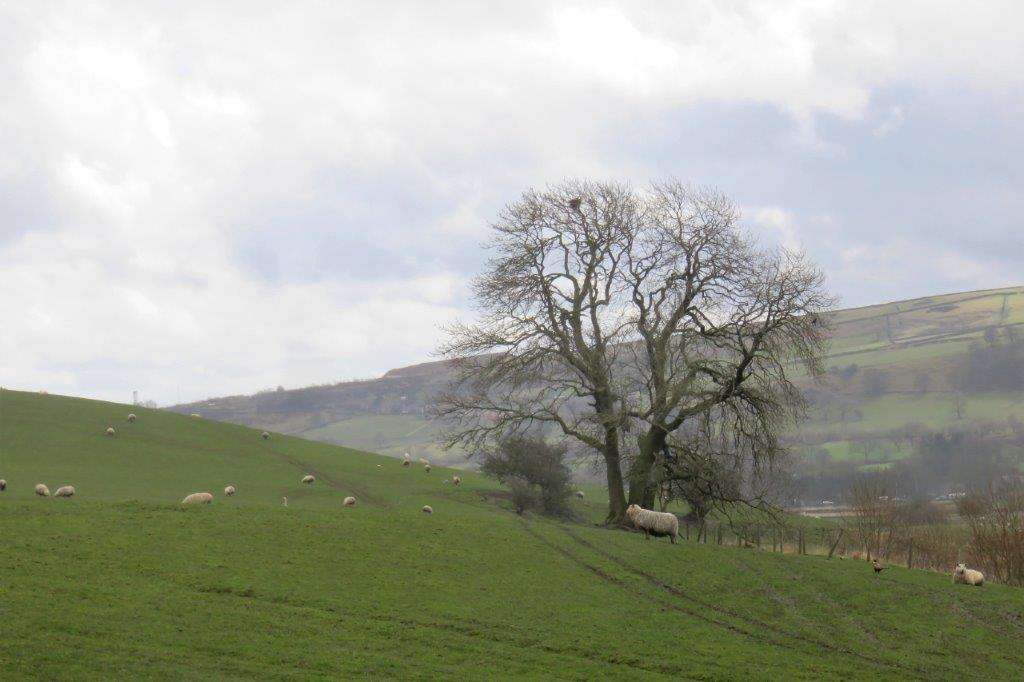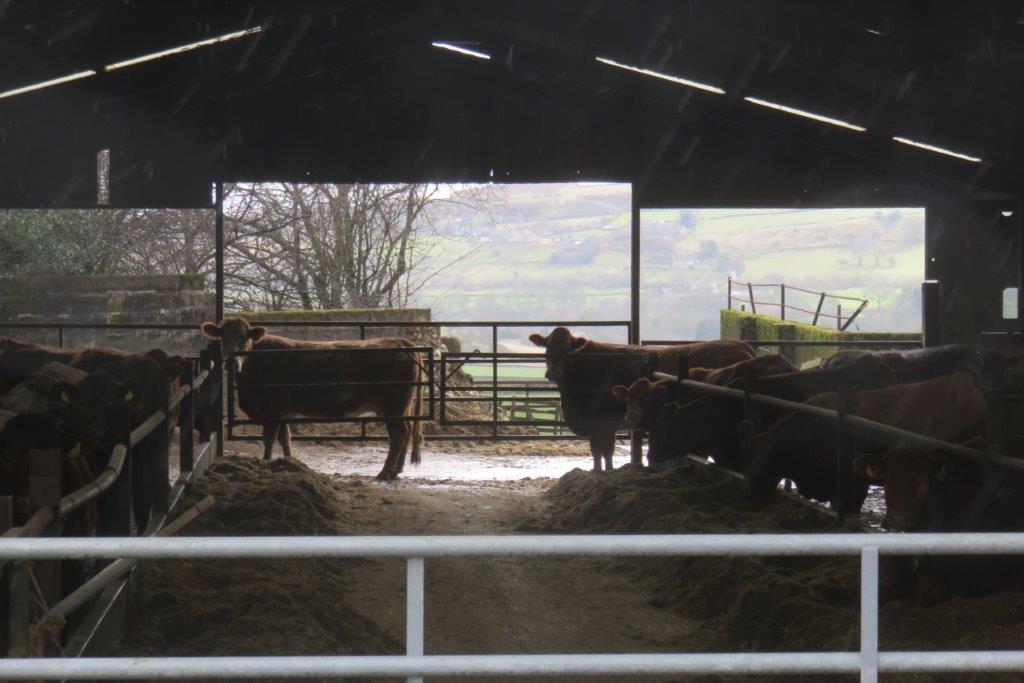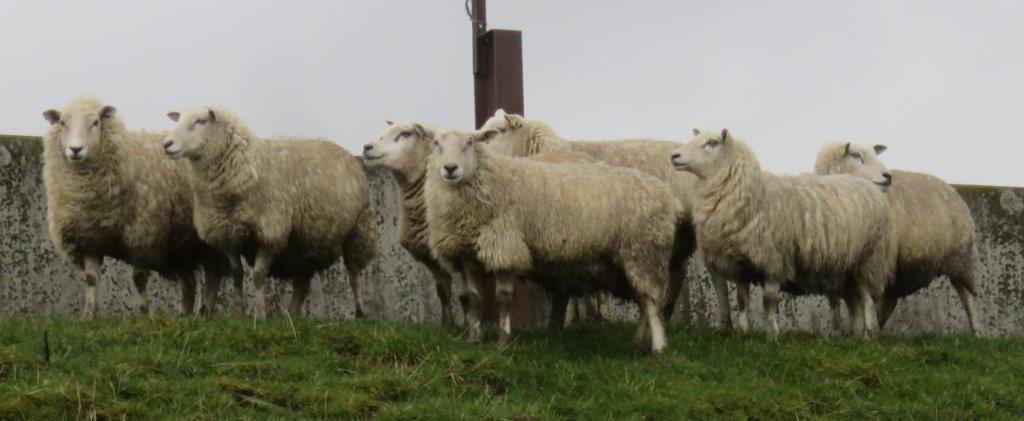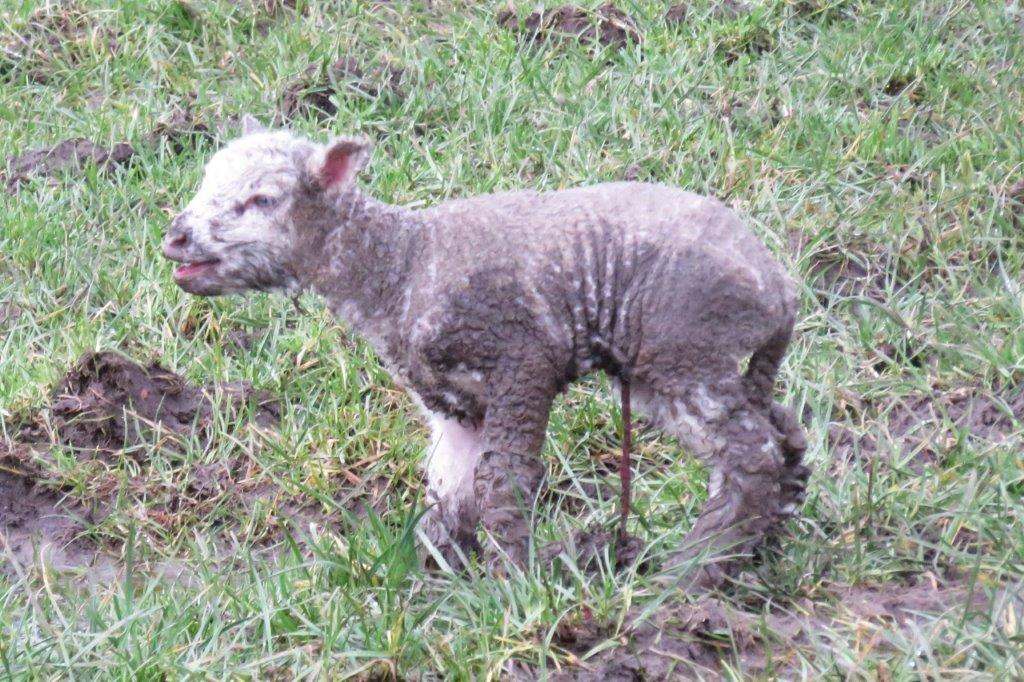 distressed fairly newly born lamb bleating for it's mother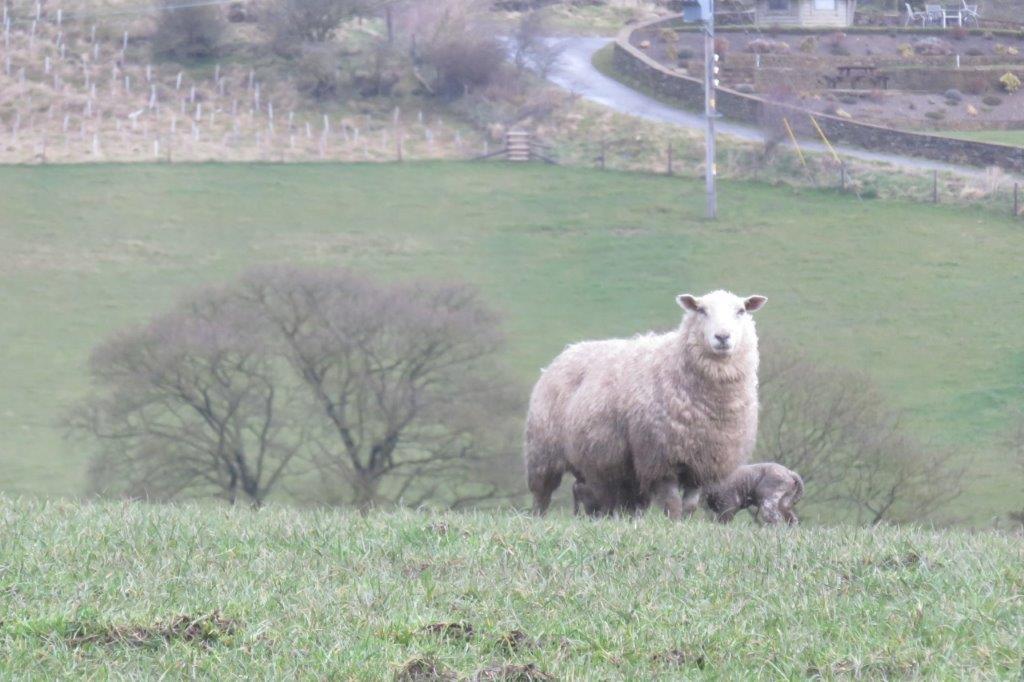 hopefully re-united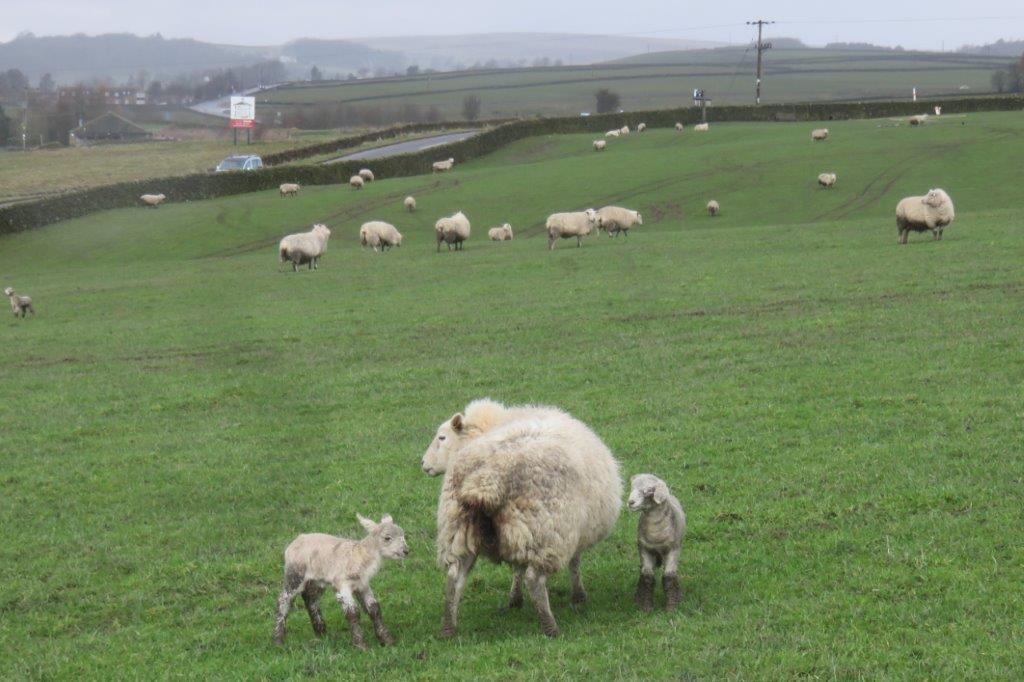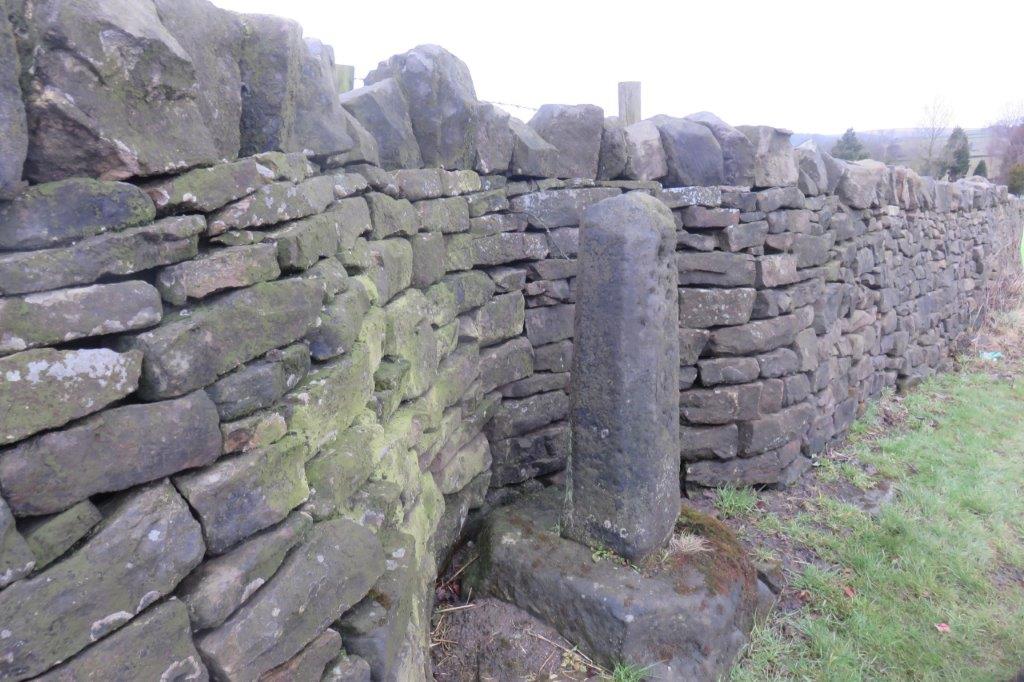 remains of Catshaw Cross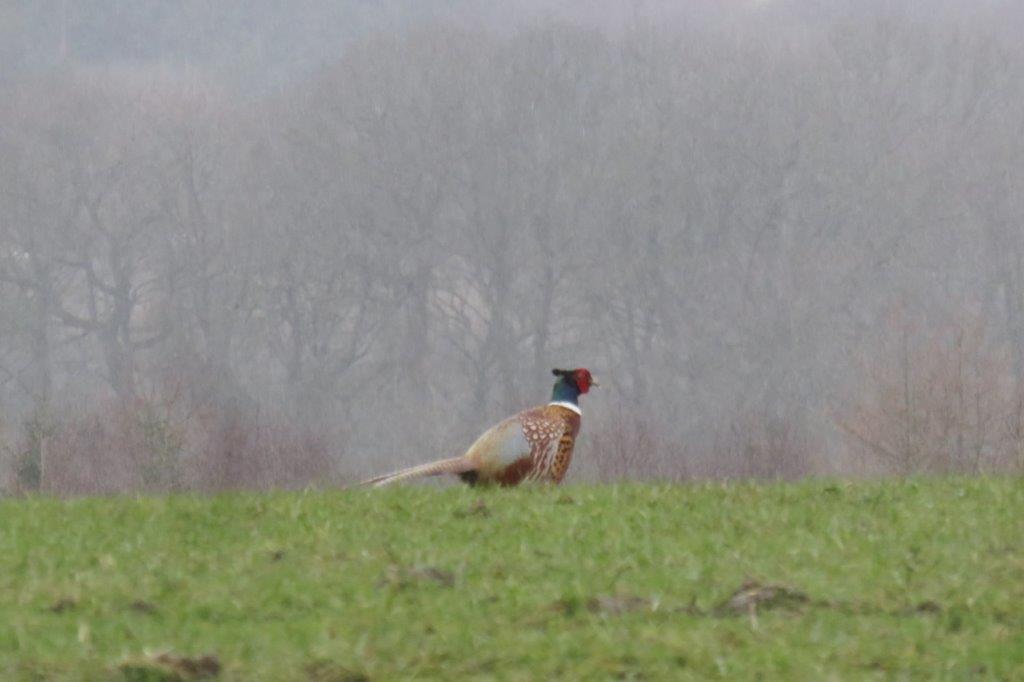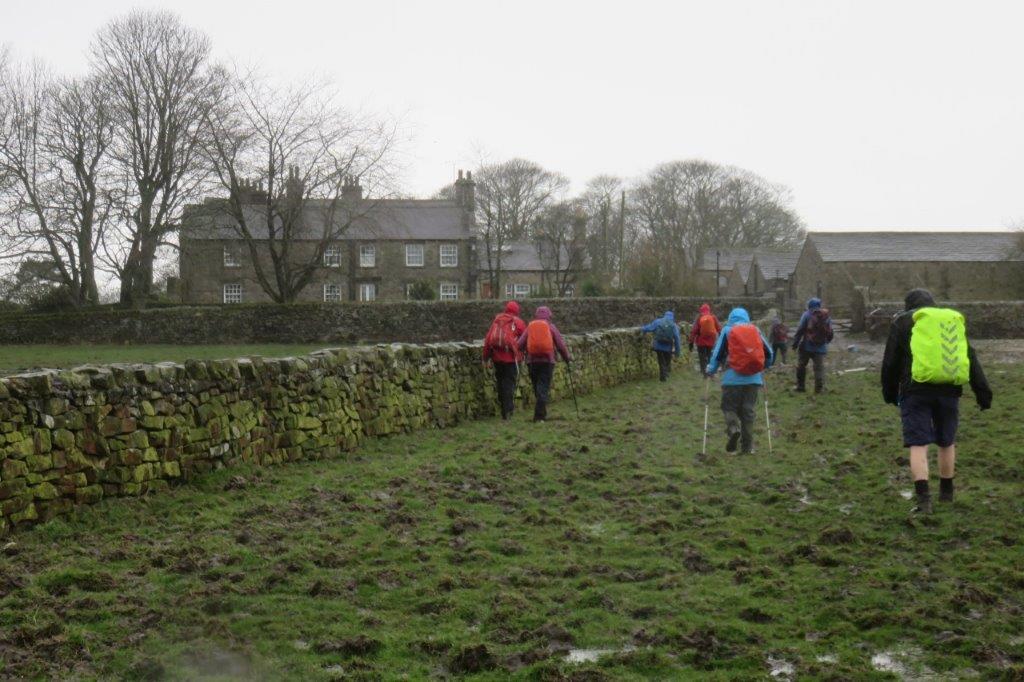 approaching Hazelhead Hall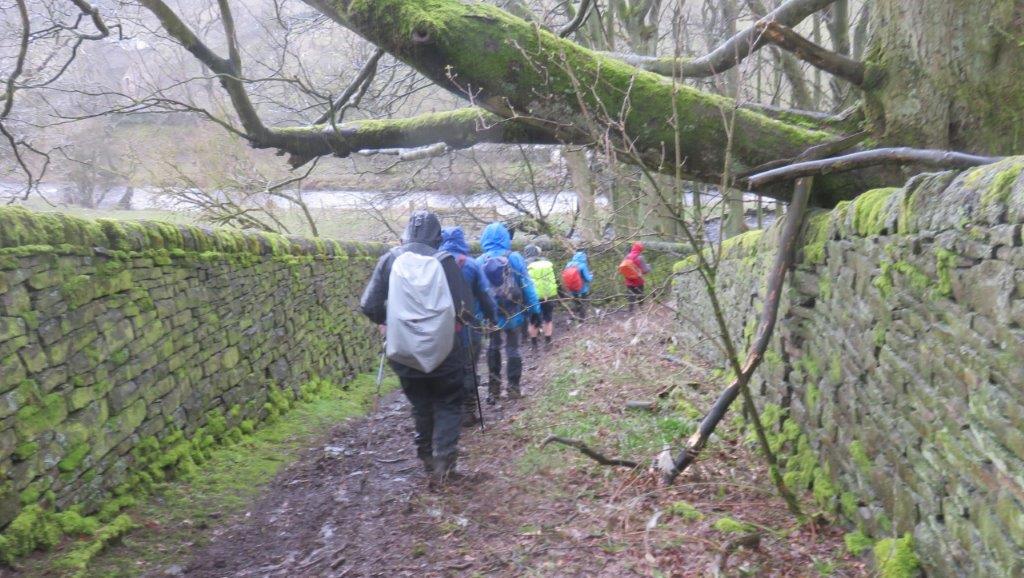 down to the River Don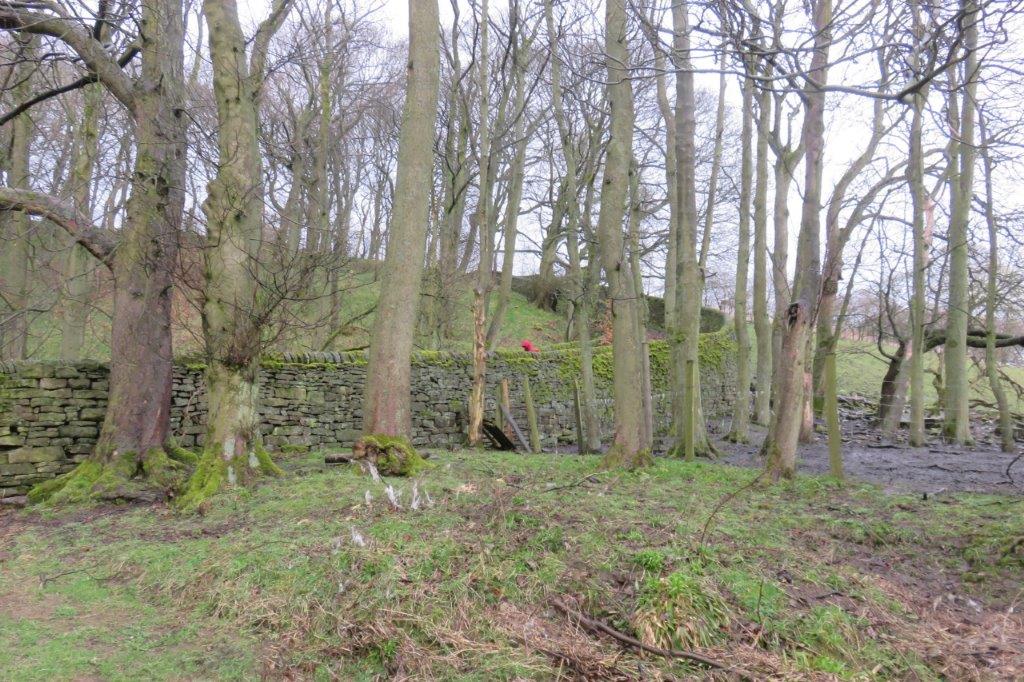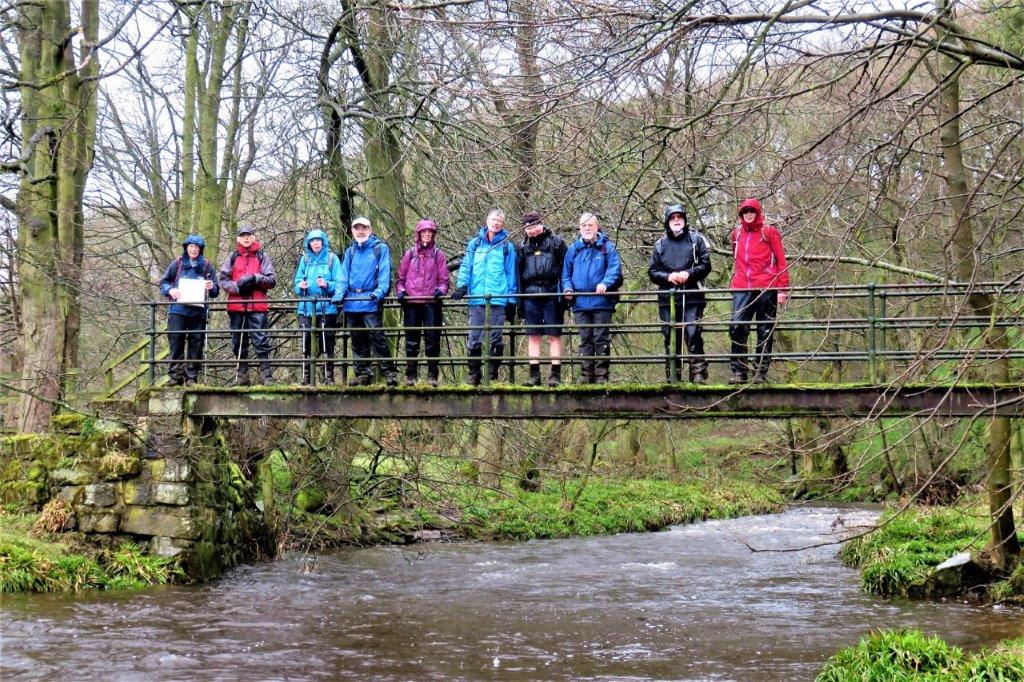 'bridge shot' of group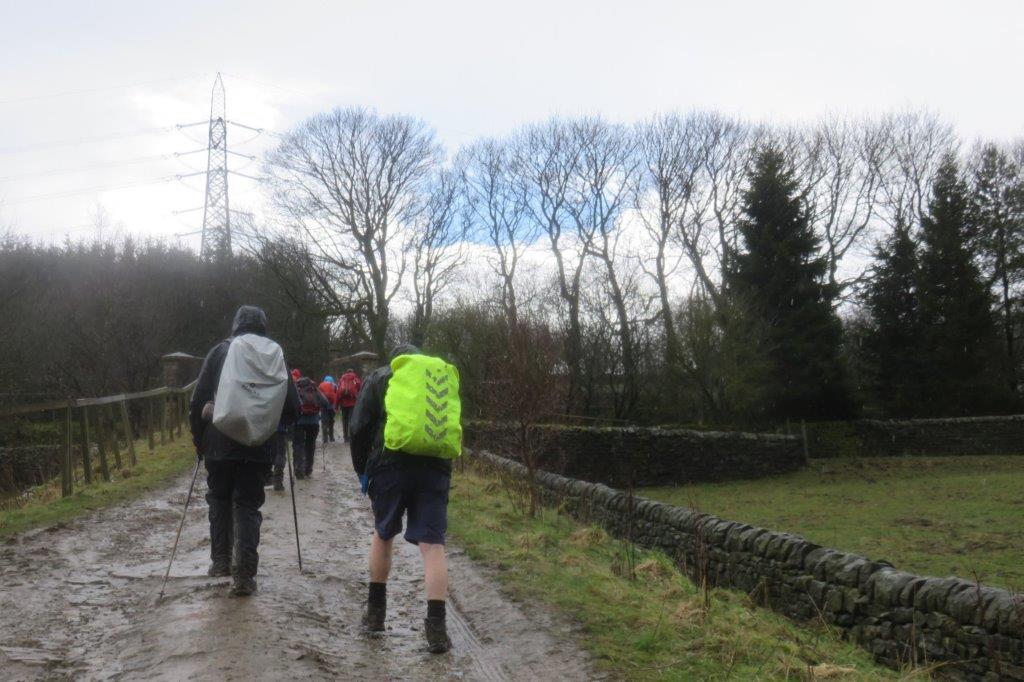 up toward TPT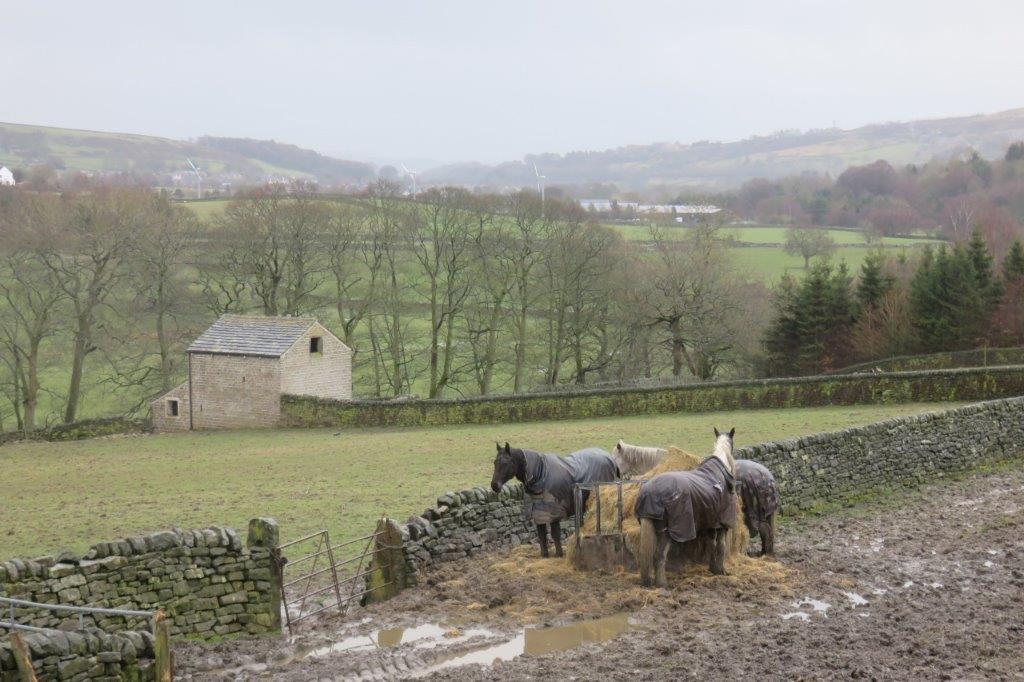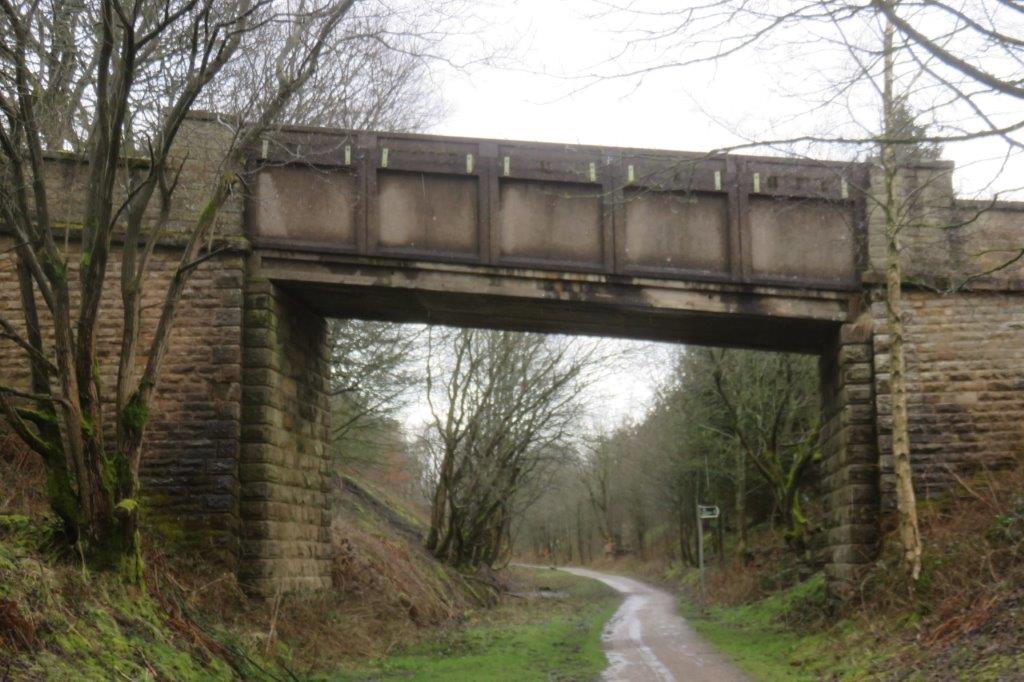 TPT
wood carvings by Stephen Carr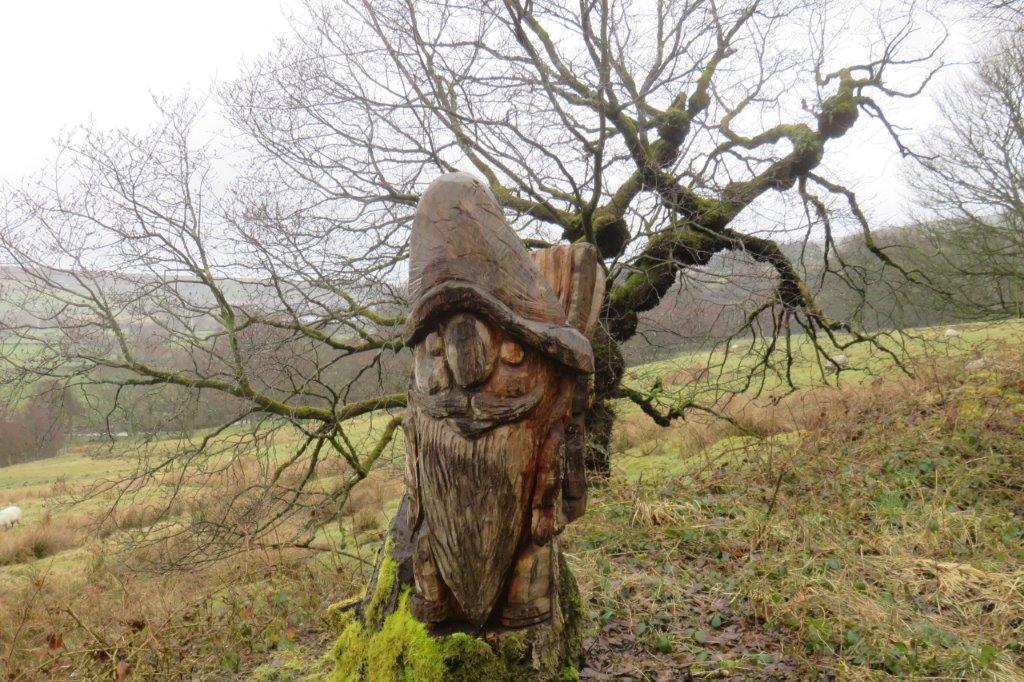 ditto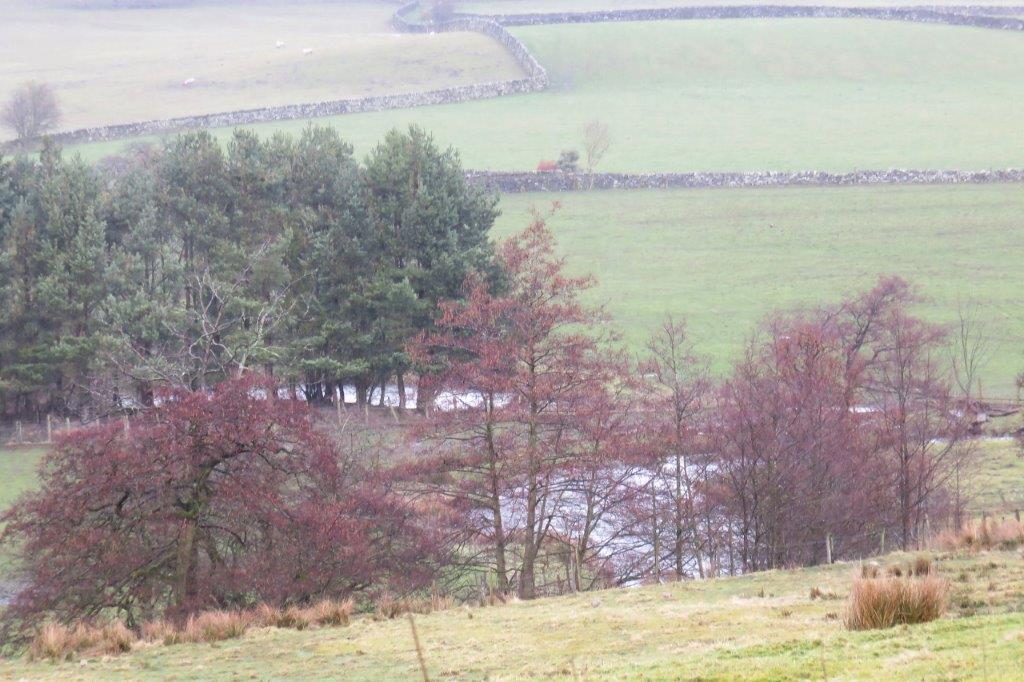 a glance down at the River Don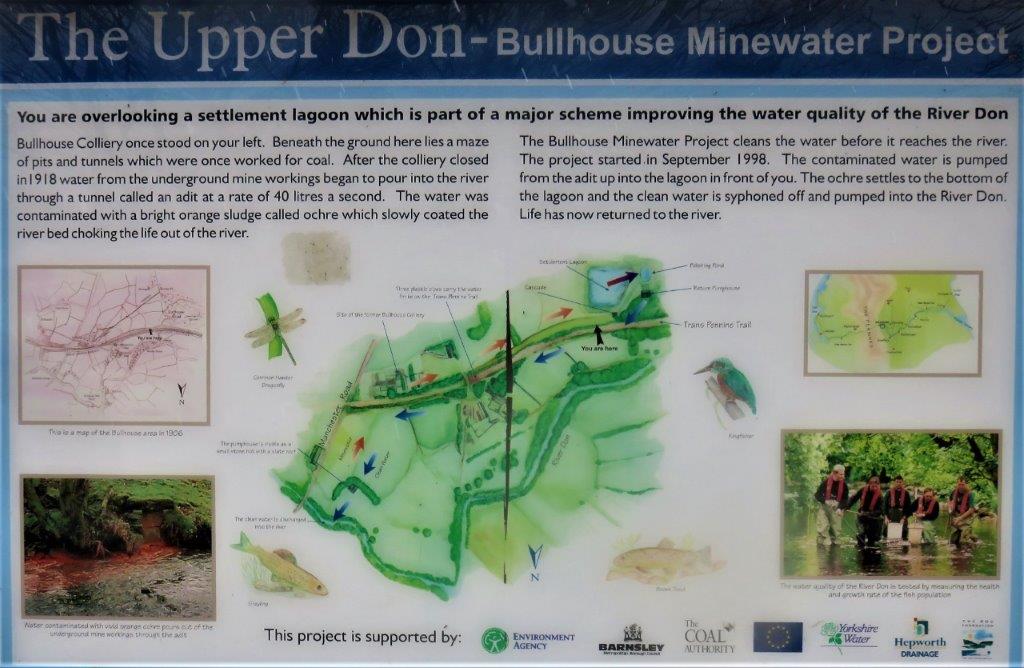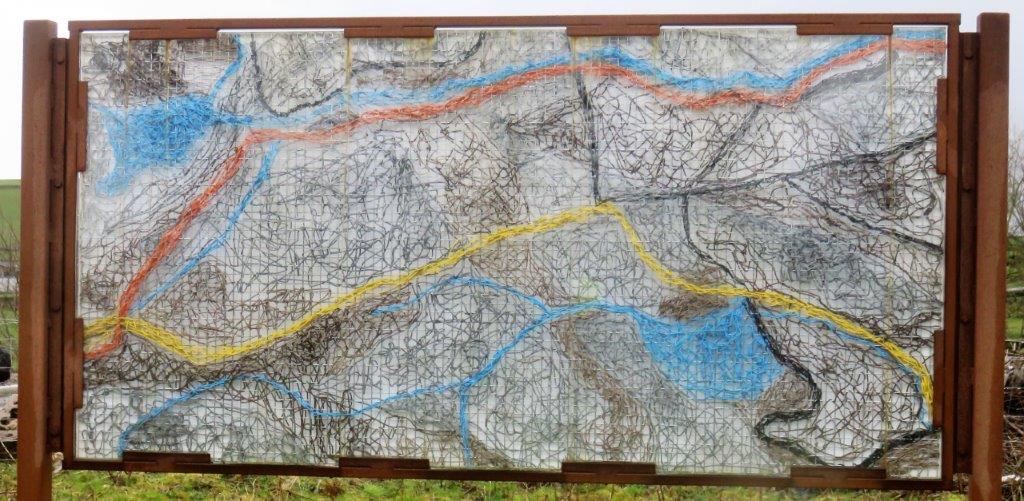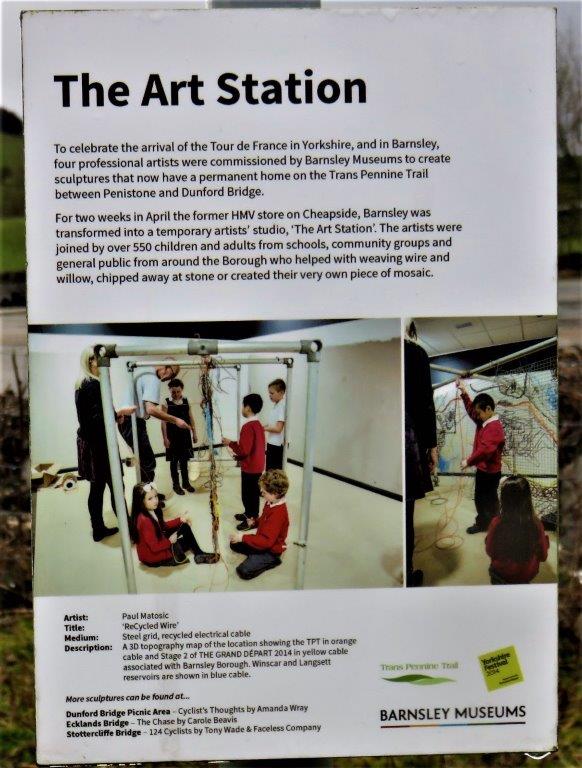 The Art Station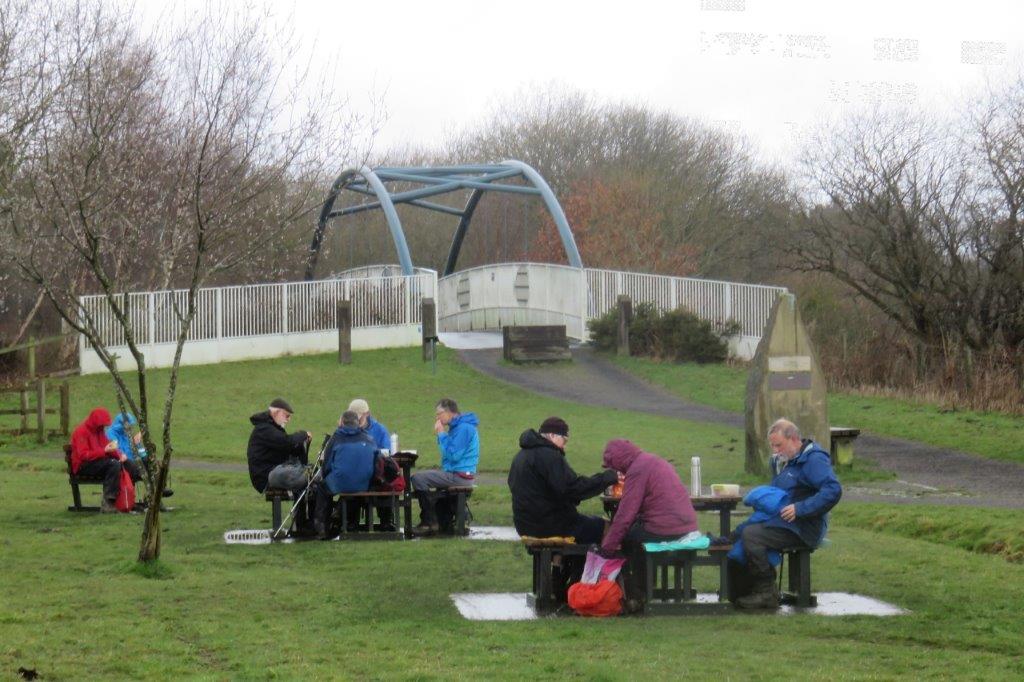 Bullhouse Bridge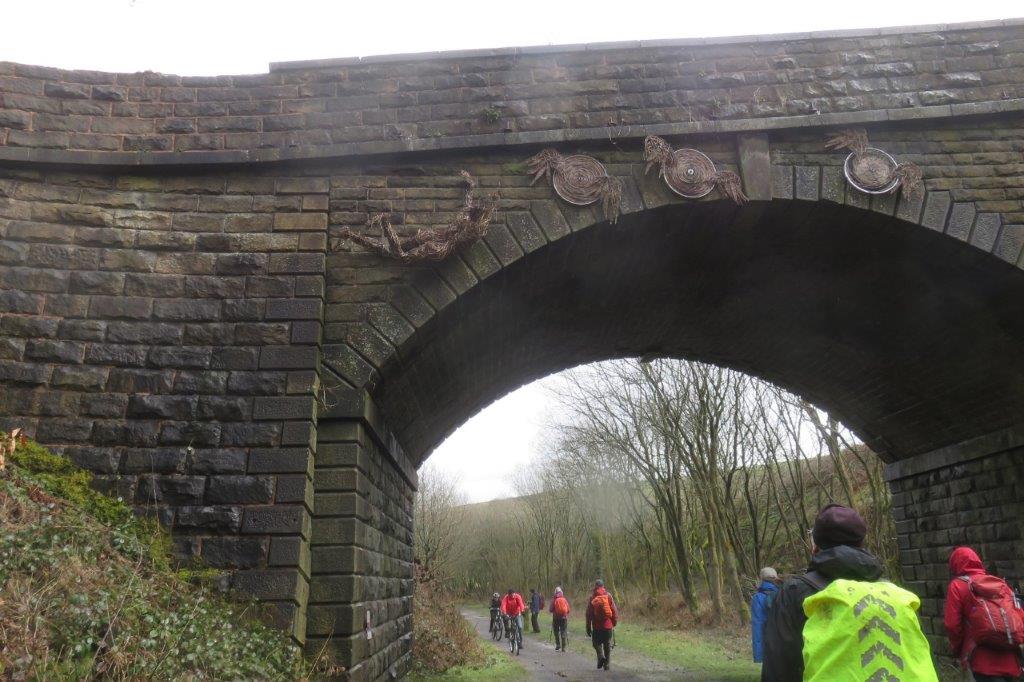 passing under Ecklands Bridge - U turning further on to the top of the embankment and the crossing the bridge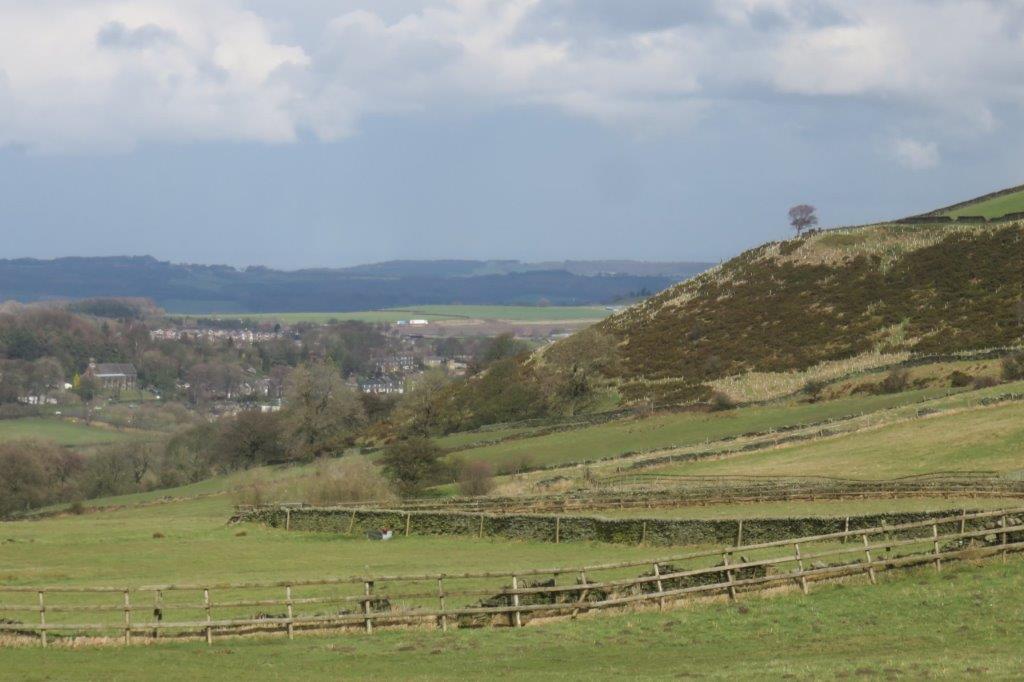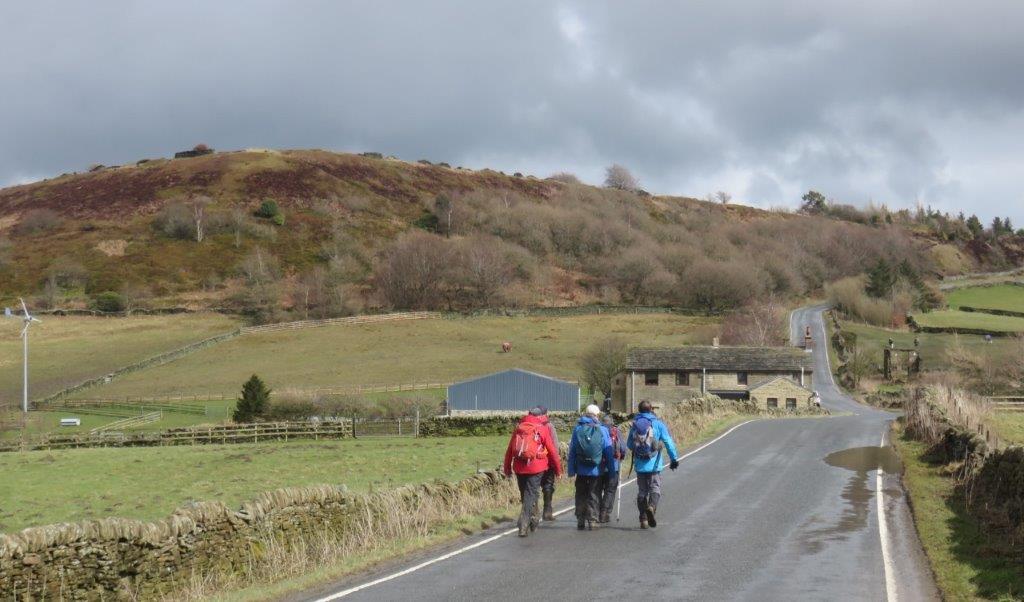 walking along road toward Hartcliff Hill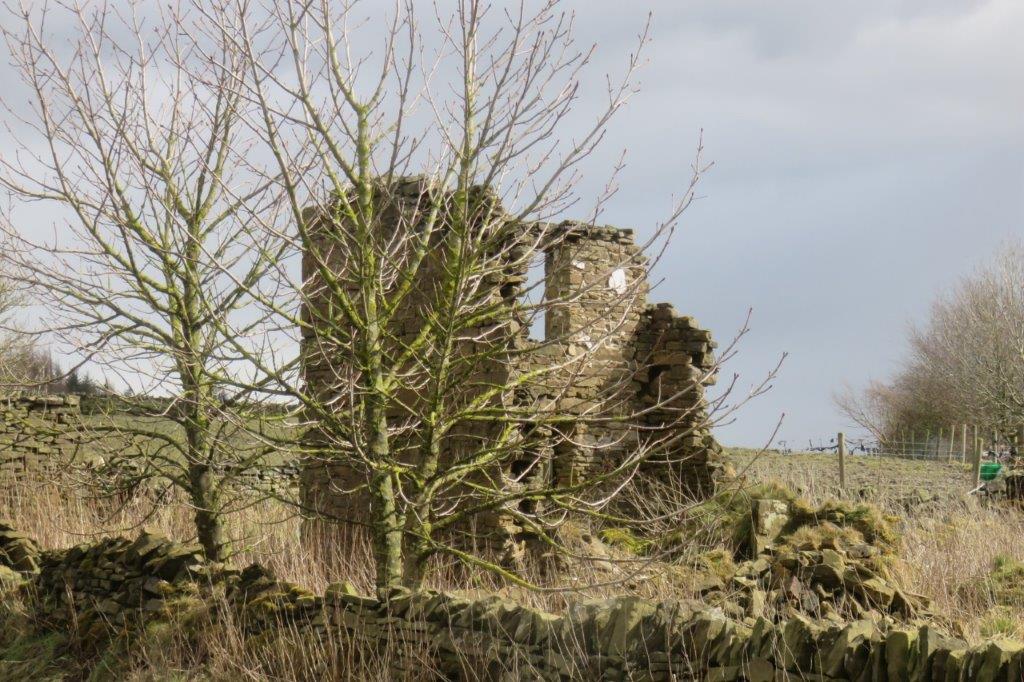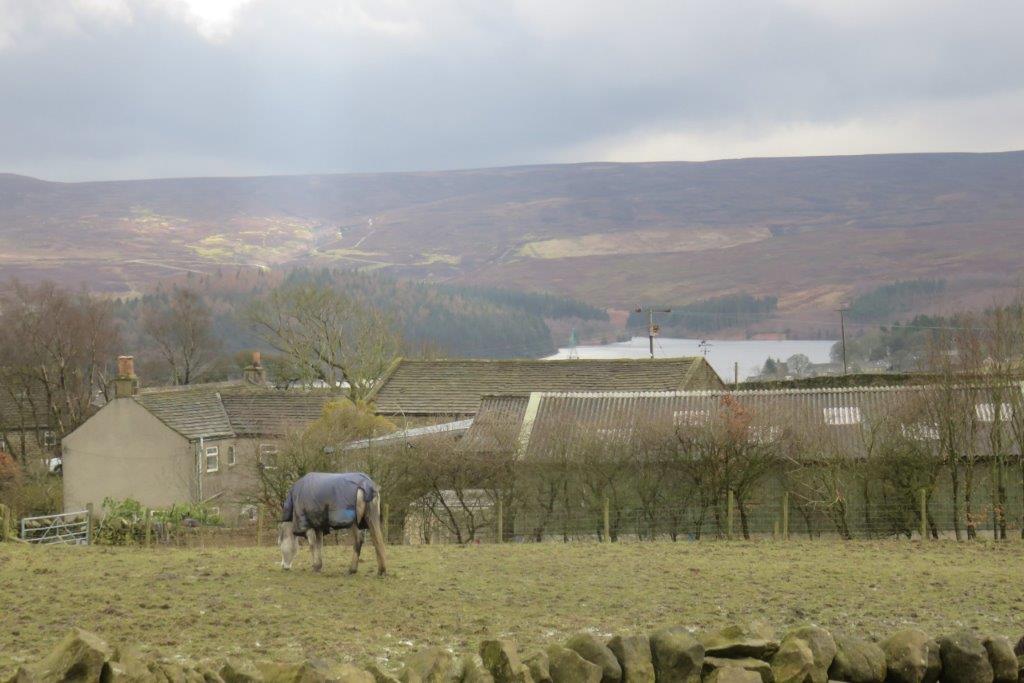 Langsett Resr.?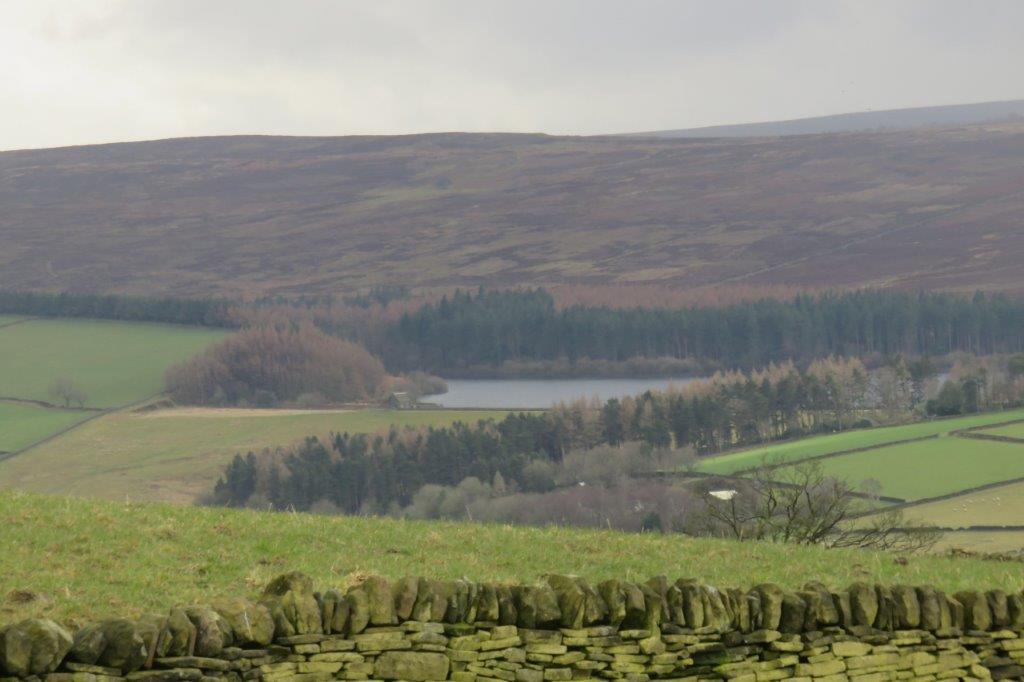 Midhope Resr.?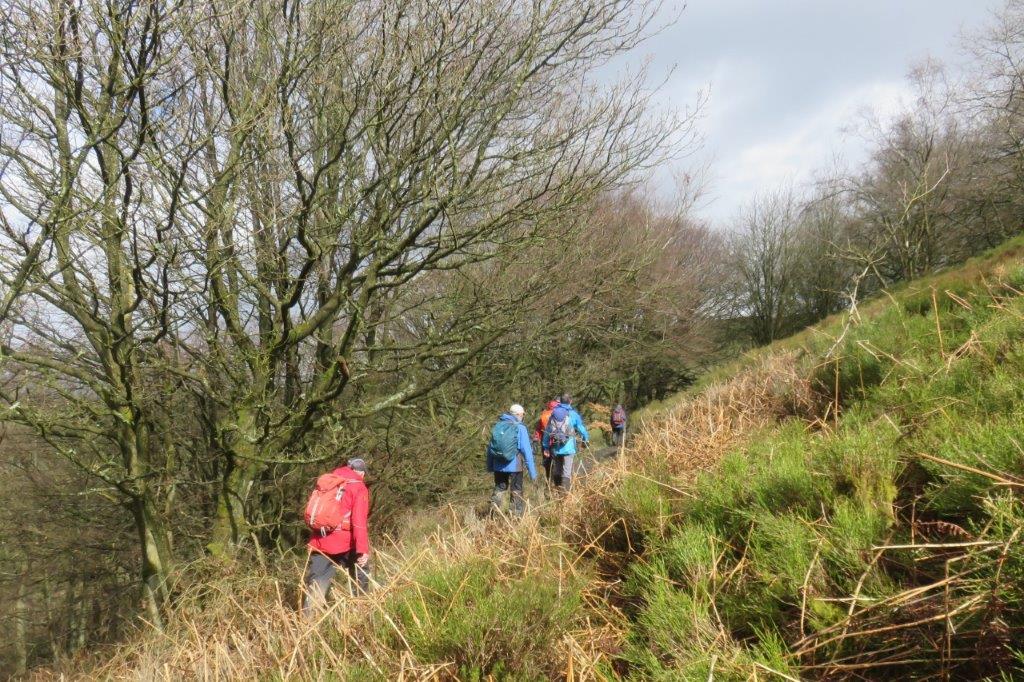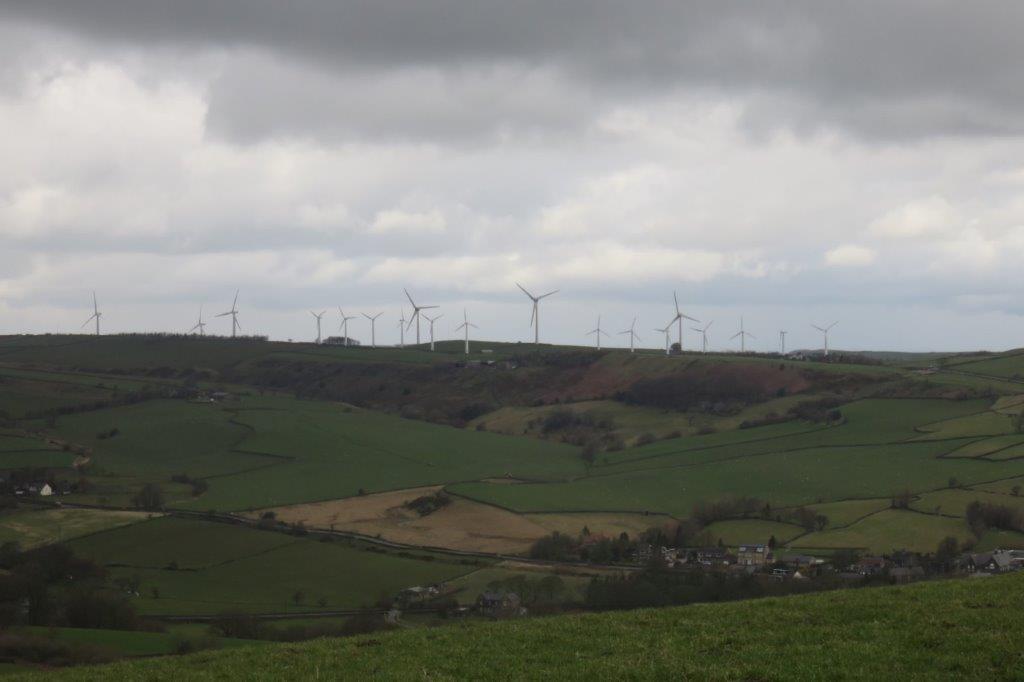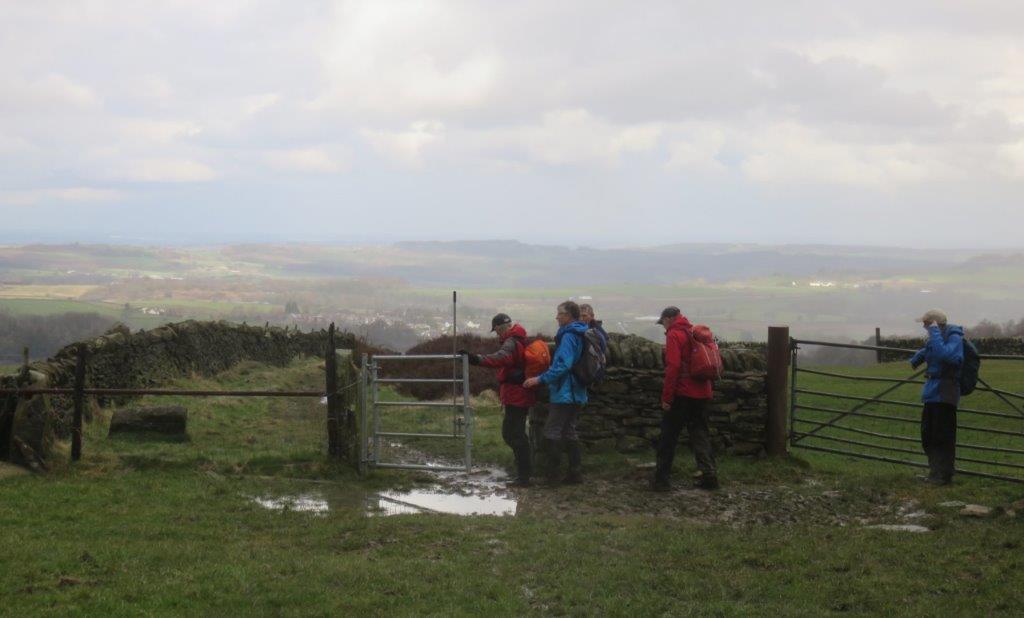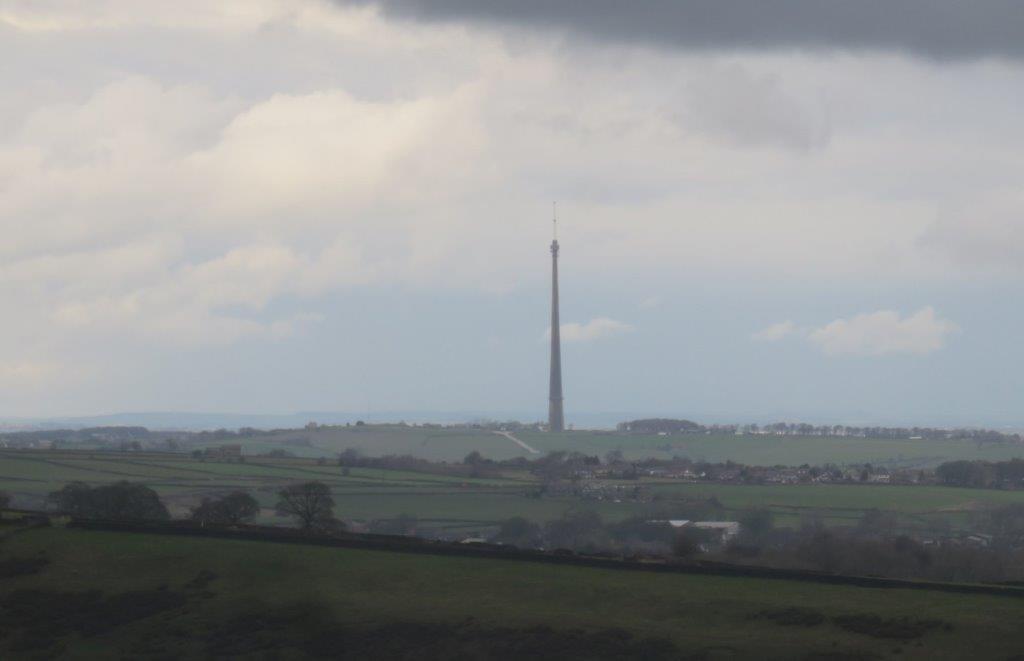 Emley Moor Tower again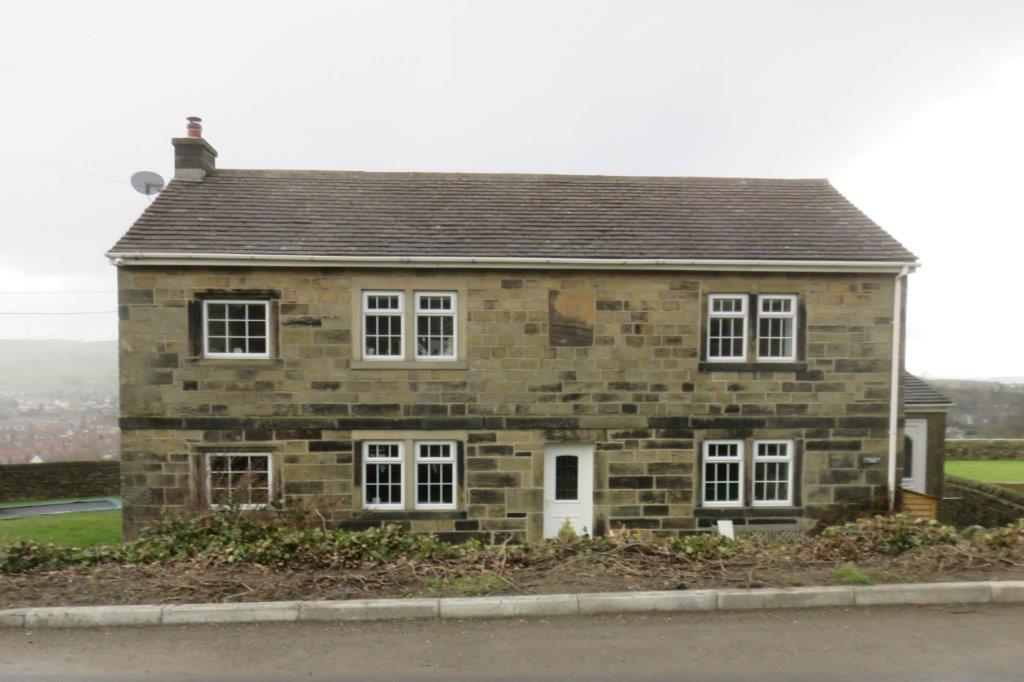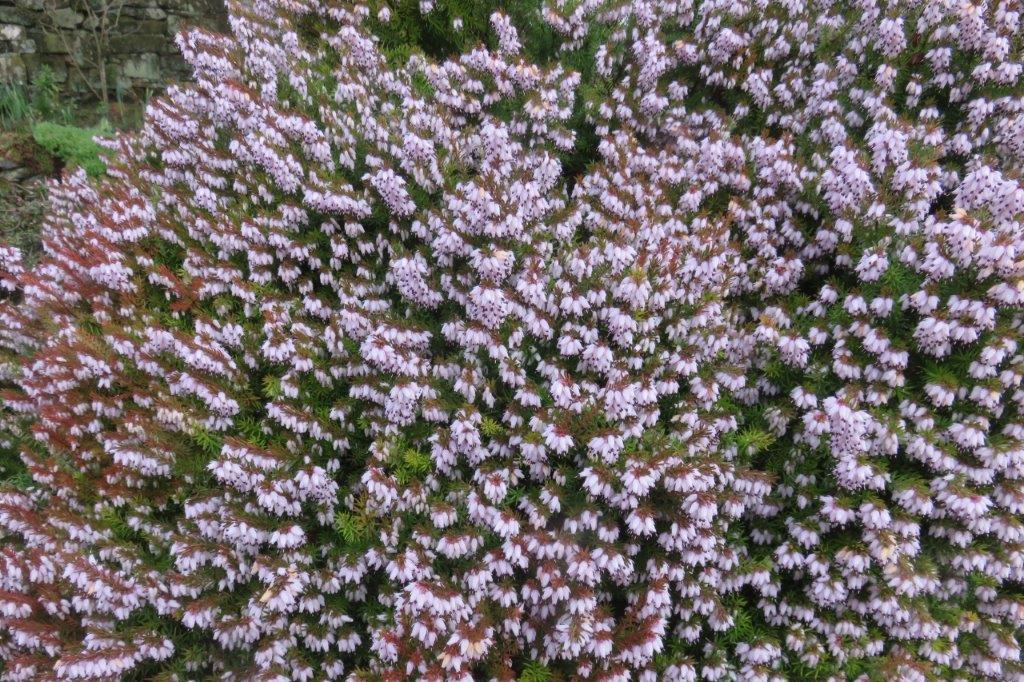 Spicer Hill Wind Turbines in distance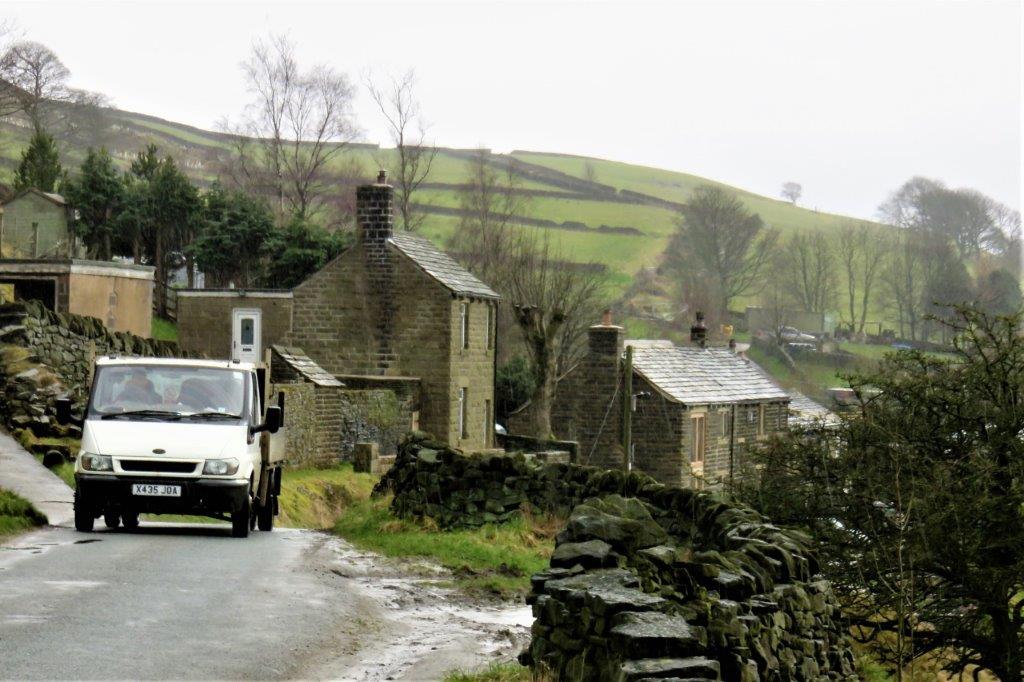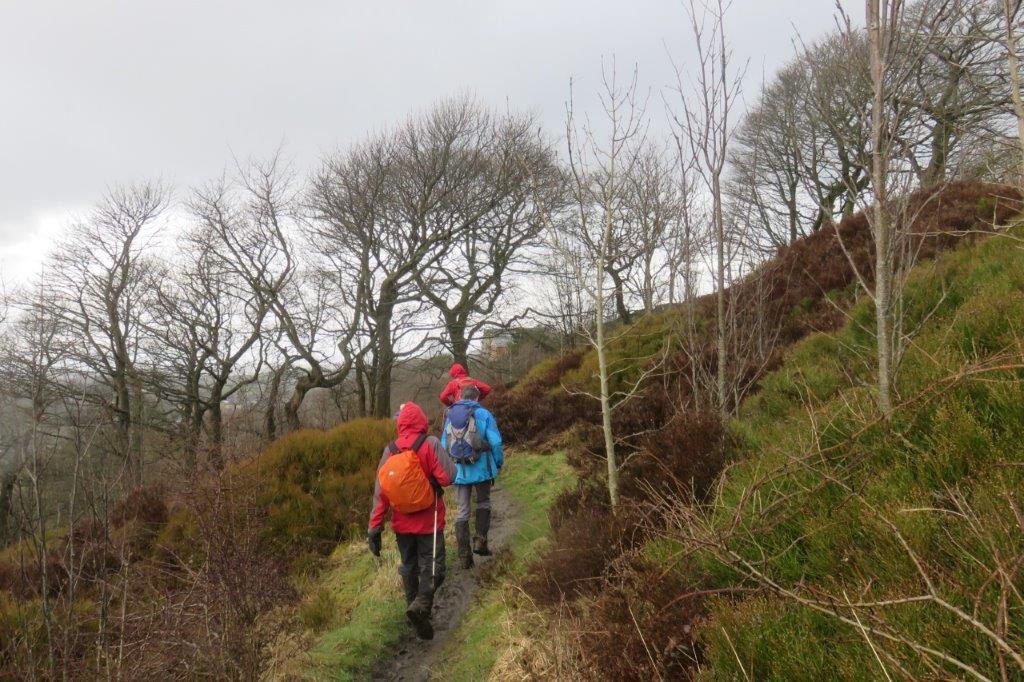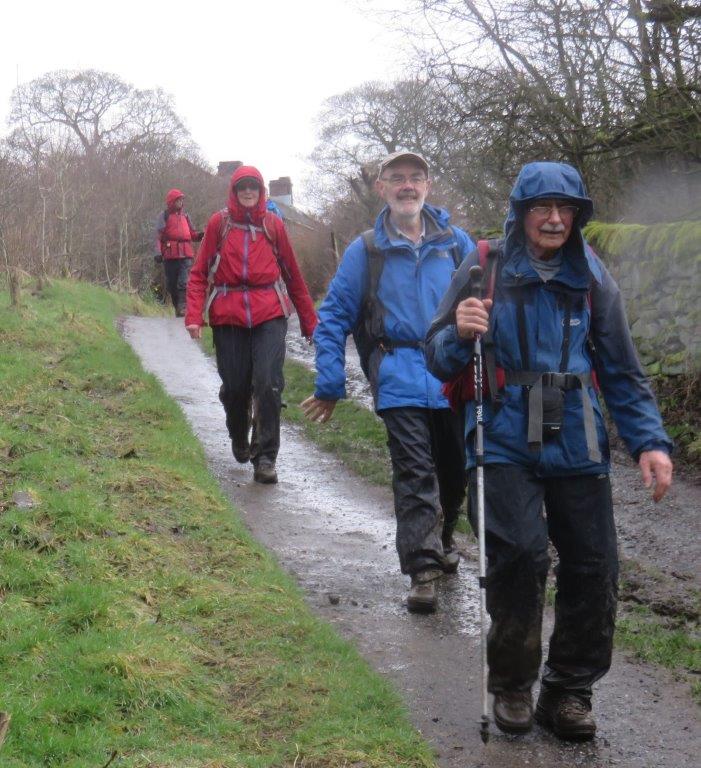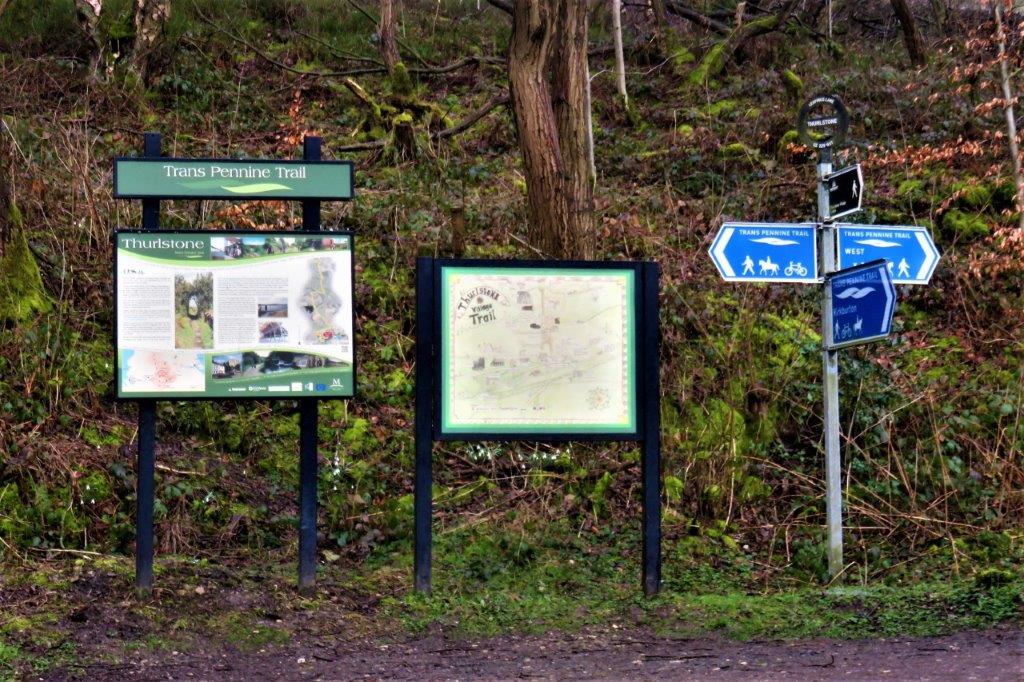 on the TPT again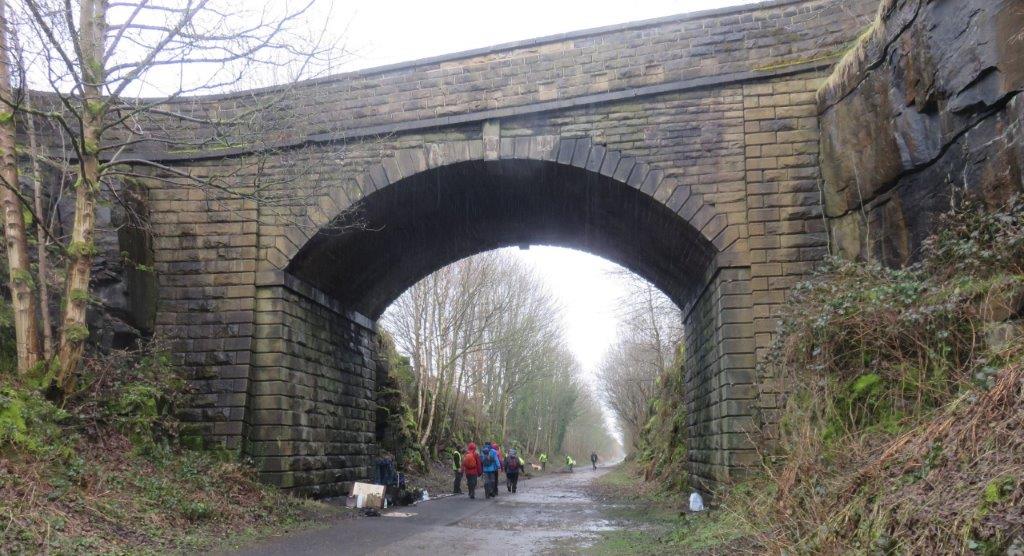 passing maintenance team of volunteers - hard physical work by many retired people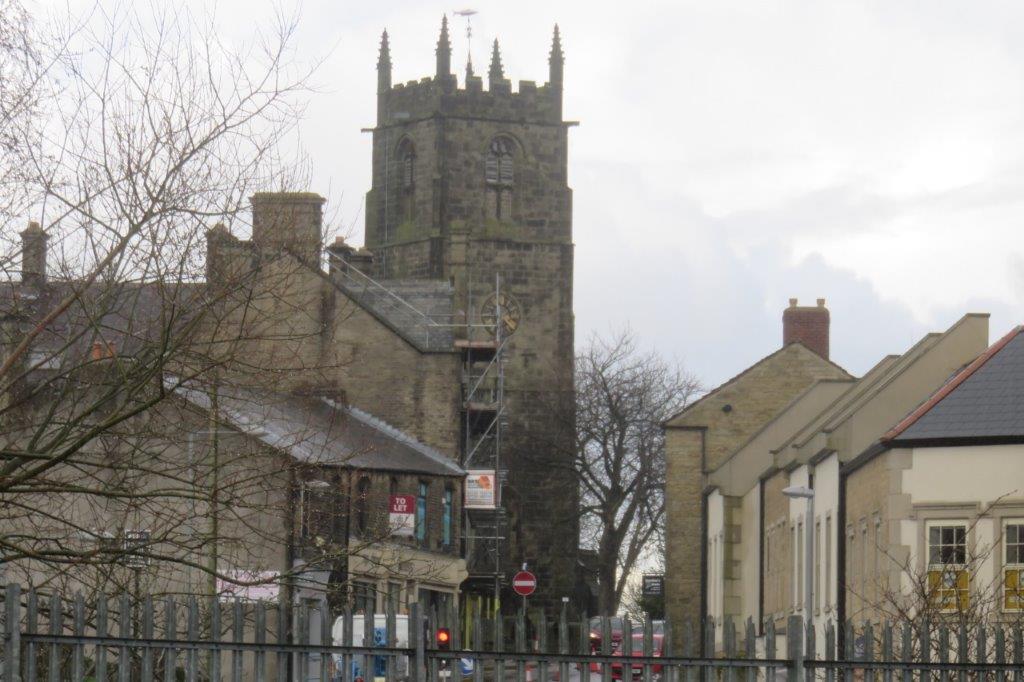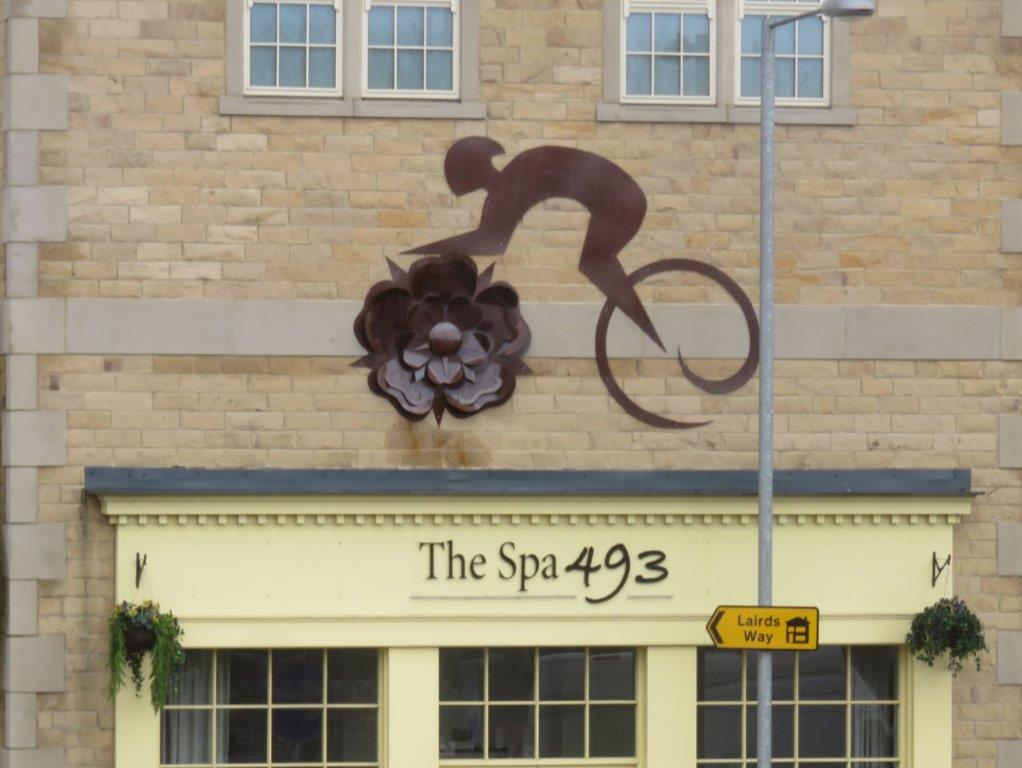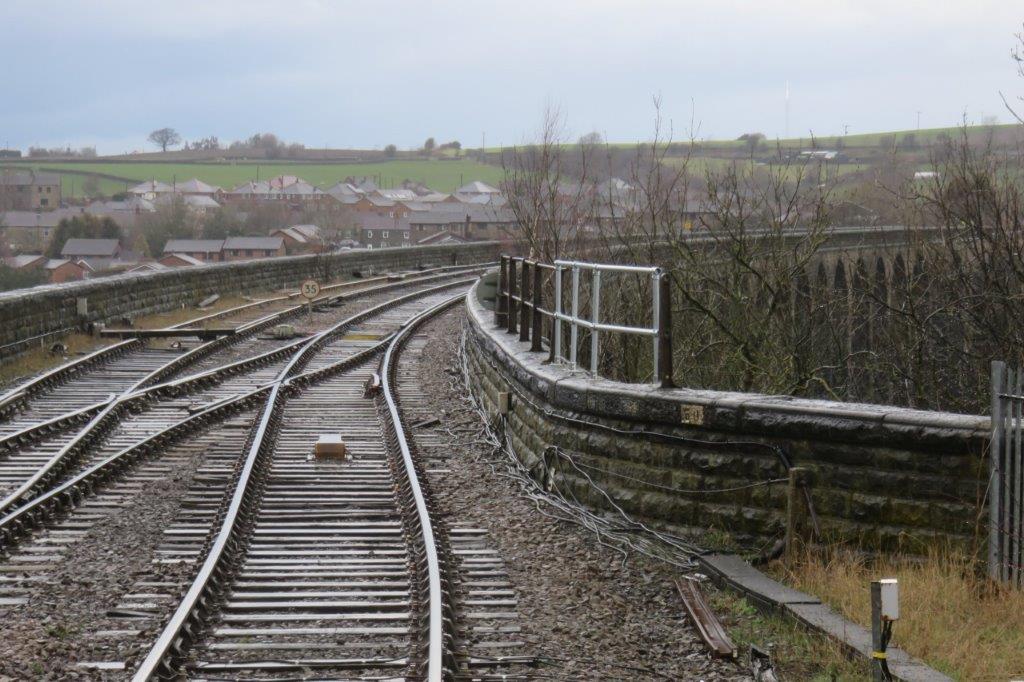 the stone Penistone Viaduct zoomed into from the railway station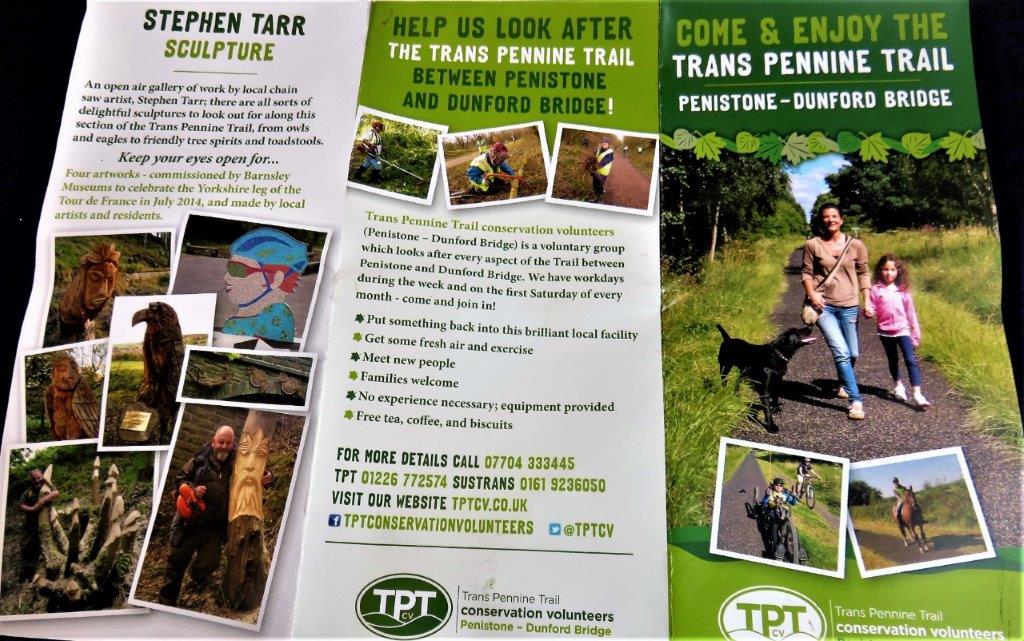 pamphlet on TPT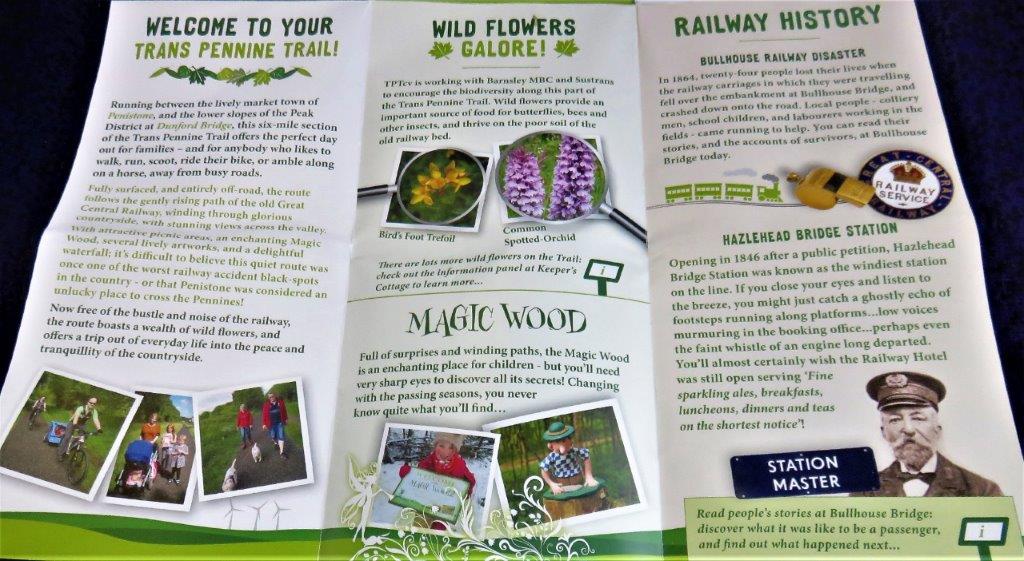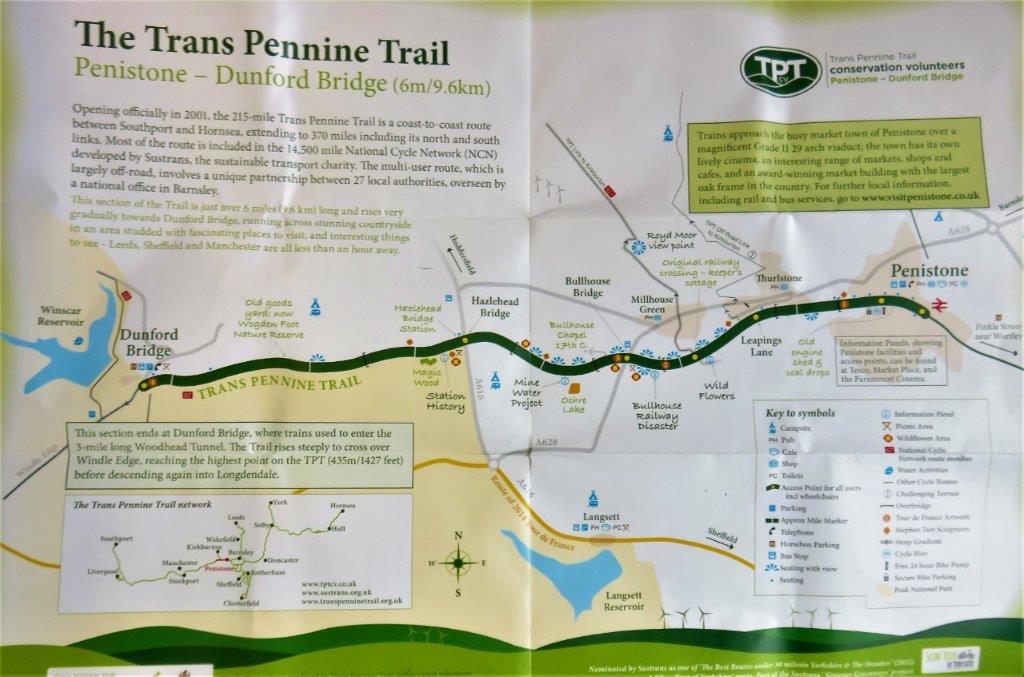 homepage - Day Walks Index 2018 - contact me at