homepage - Day Walks Index 2018 - contact me at

2018.03.14 - Oughtibridge, ~E on Station Lane over River Don & Railtrack, ~N along track, then ~E past Inds area, ~N thr Mouse Park Gate & to The Hollow, Hallfield Head Farm, Stanfield Ash Farm, ~NW on Woodhead Rd, FP ~N to Hazelshaw Farm, ~WNW to Smithy Fold and ~NW past it, ~NE on FP well South of Cundy Houses, cross A629 at ~SK 315980, ~NE on FP & Rd short of Bromley, under A616 at ~SK321990, ~W then ~NW to Wortley Hall, ~WSW to Wortley, behind Church ~W down to Finkle Street Lane, ~ N on dismantled railway to ~SE294003, short distance ~W along River Don then cross it on bridge, ~SW through wood to & then up Green Moor Rd to Park at SK282995, ~S to Hunshelf Bank & ~W along it, down to cross A616 on bridge at SK272989, ~E then ~S into Stocksbridge - leader Mike West - Wednesday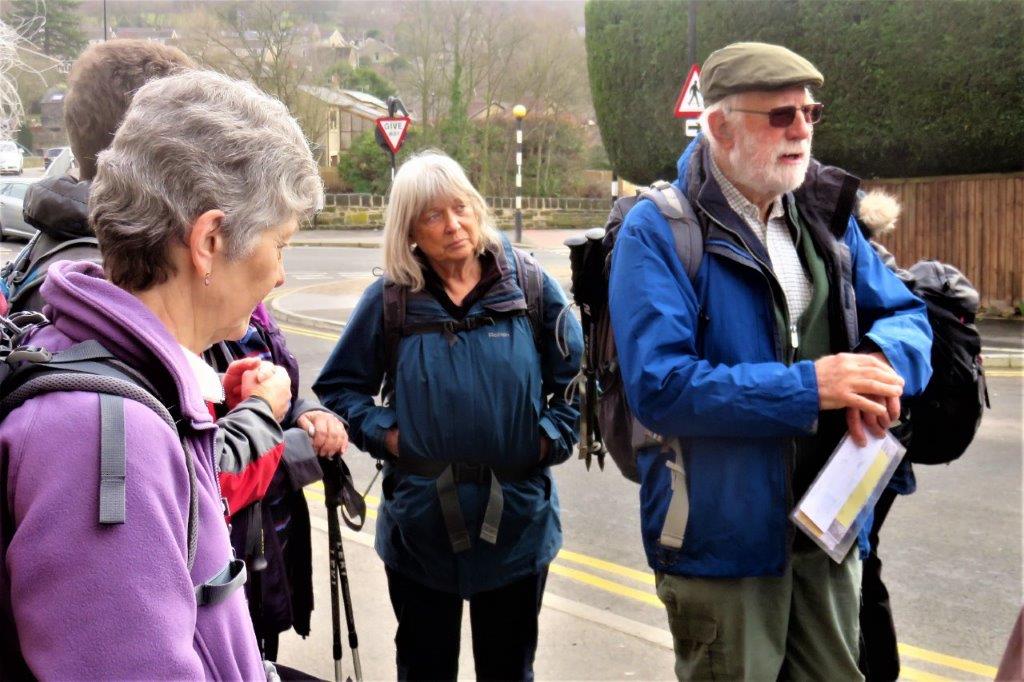 leader's briefing outside the Cock Inn, Oughtibridge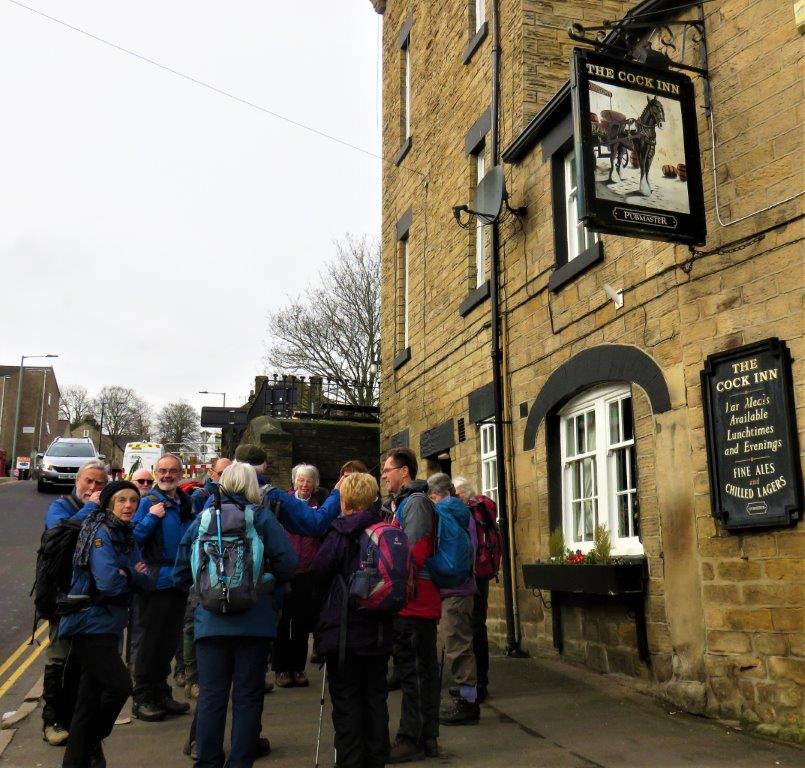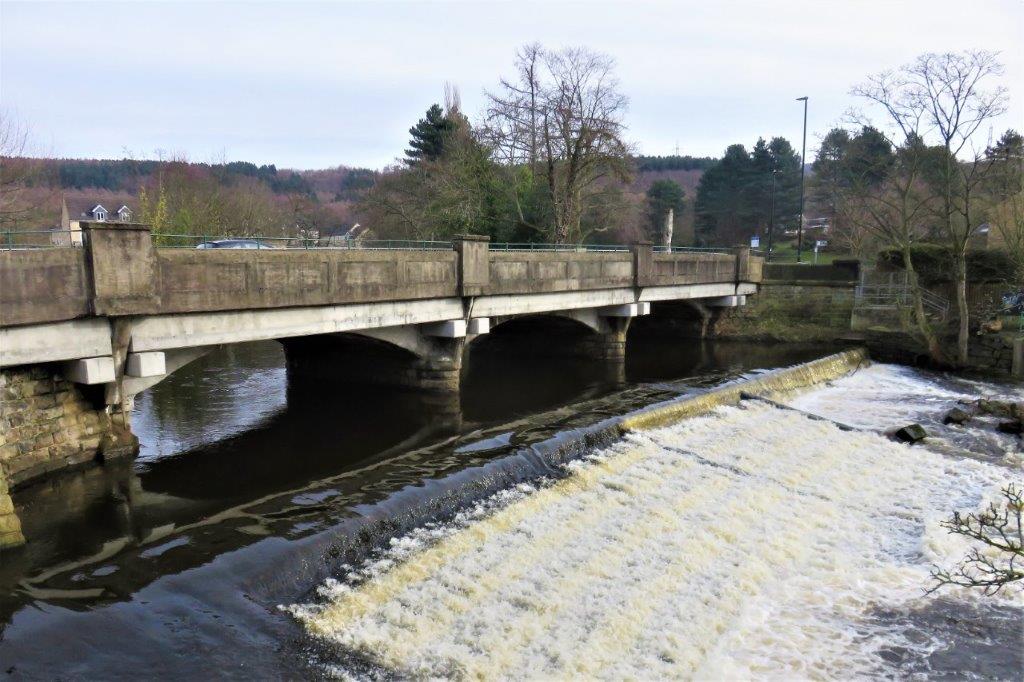 bridge crossed over the River Don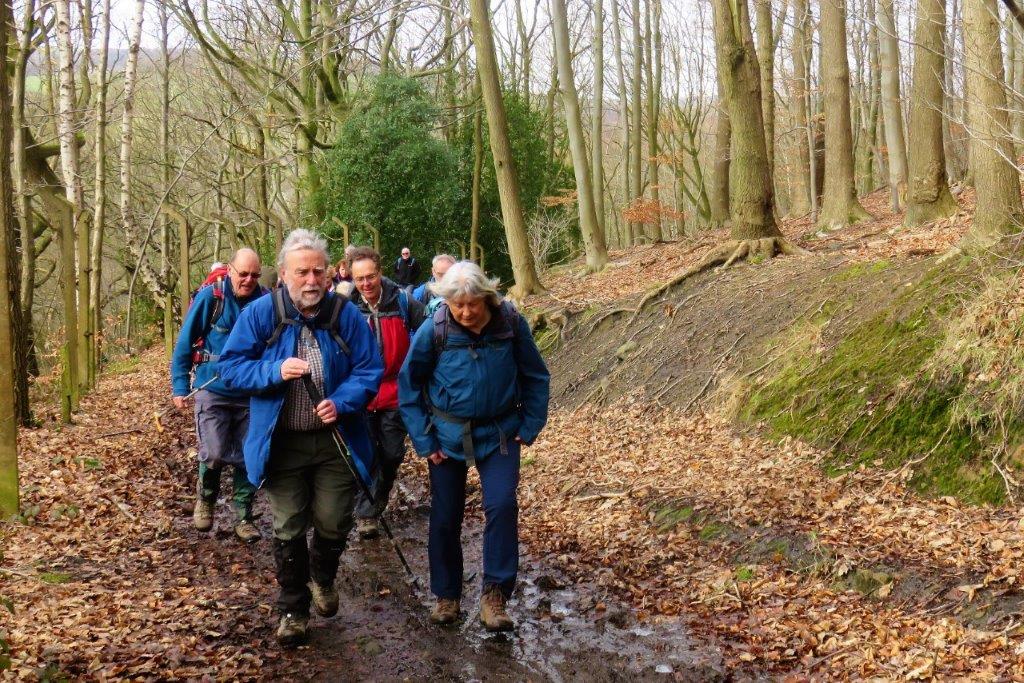 walking along the side of the Industrial Area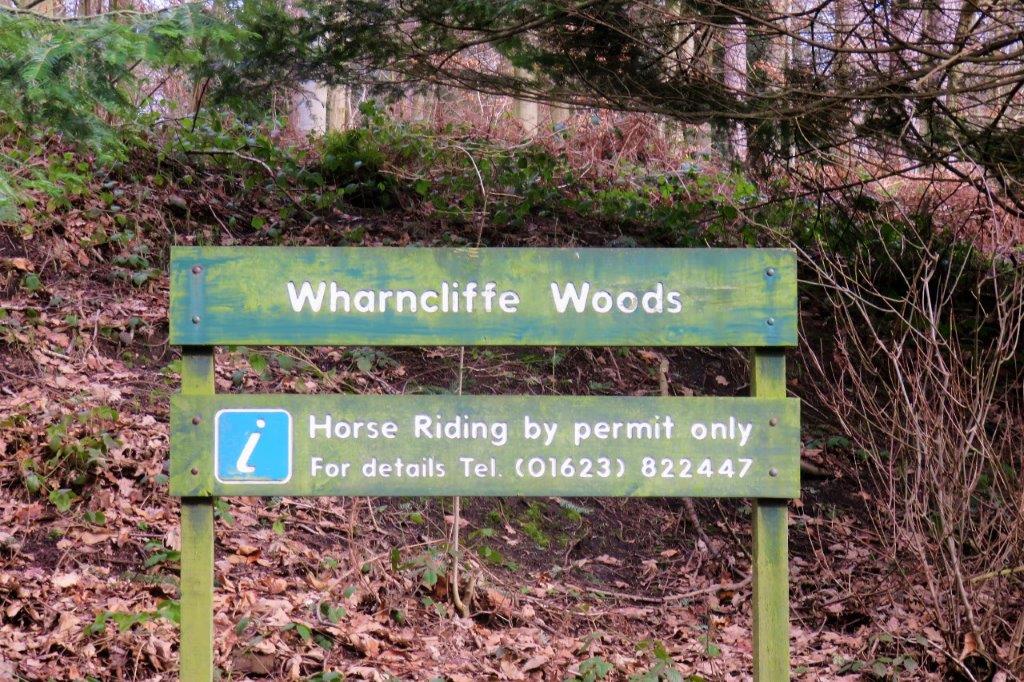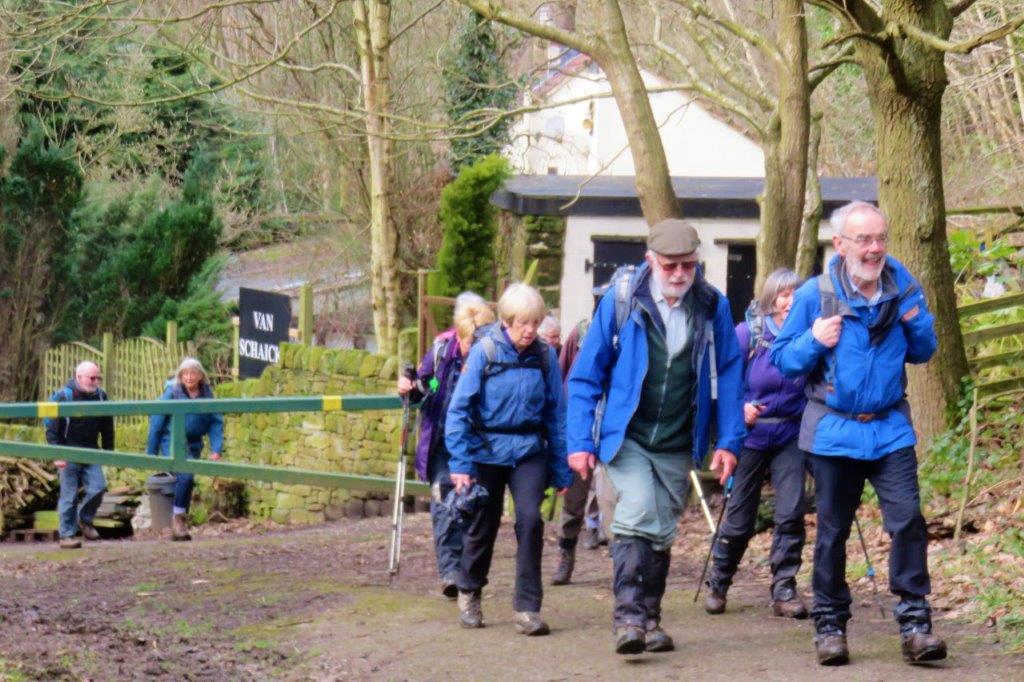 passing Van Schaick house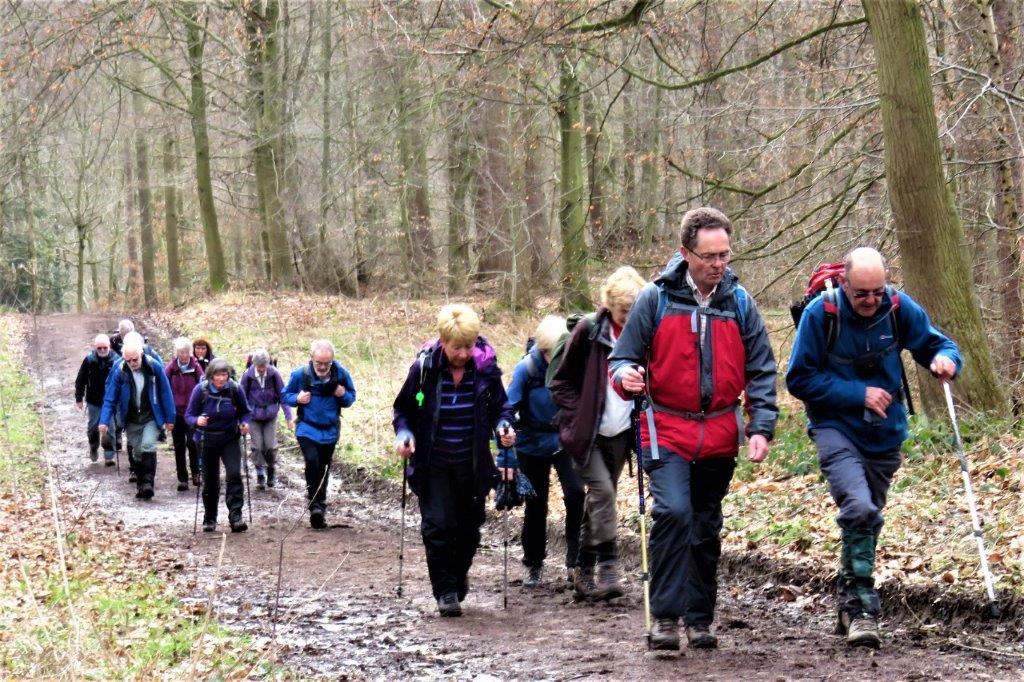 up to or on Mouse Park Gate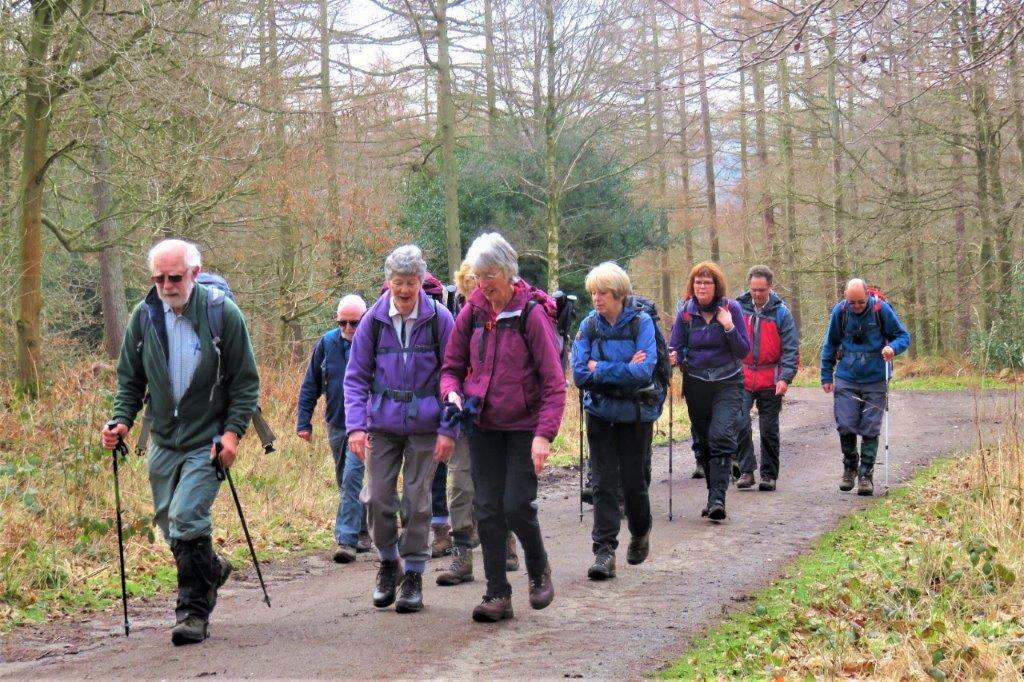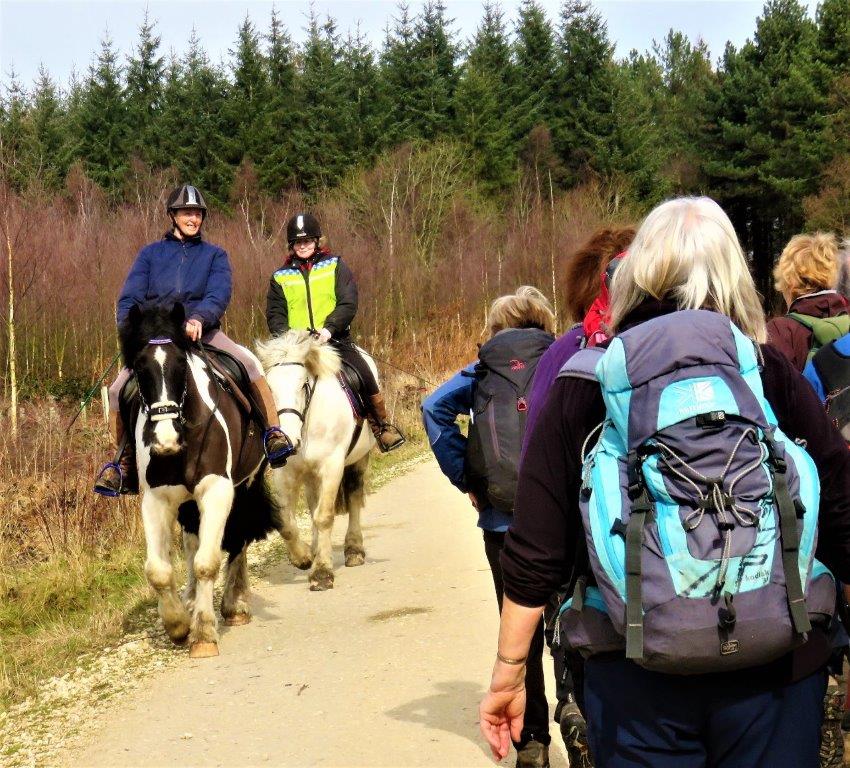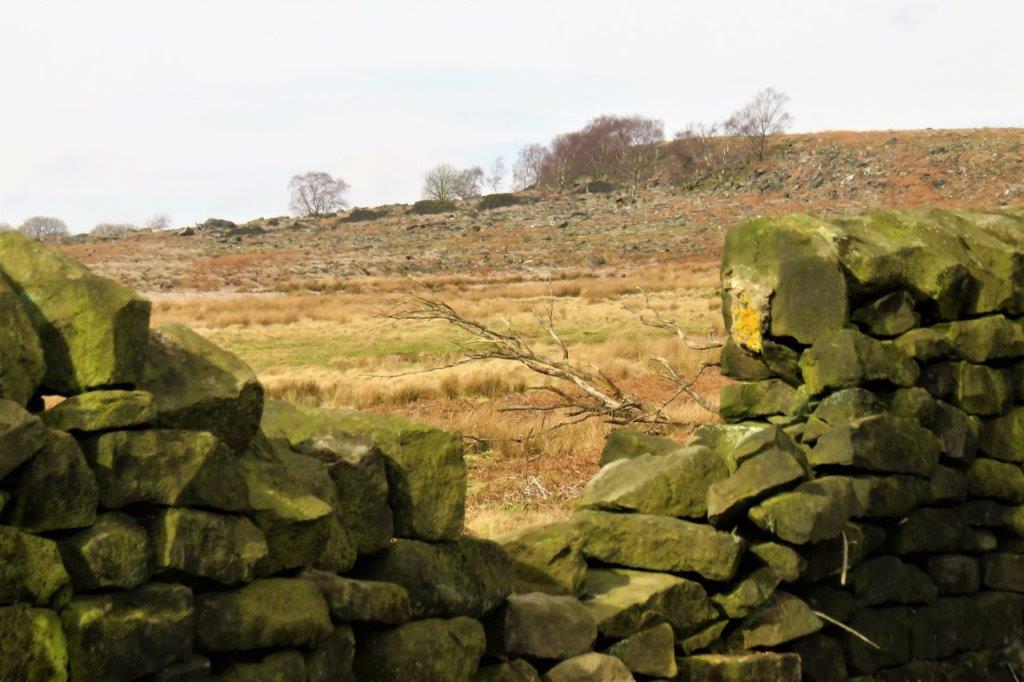 Wharncliffe Chase behind the wall we walked along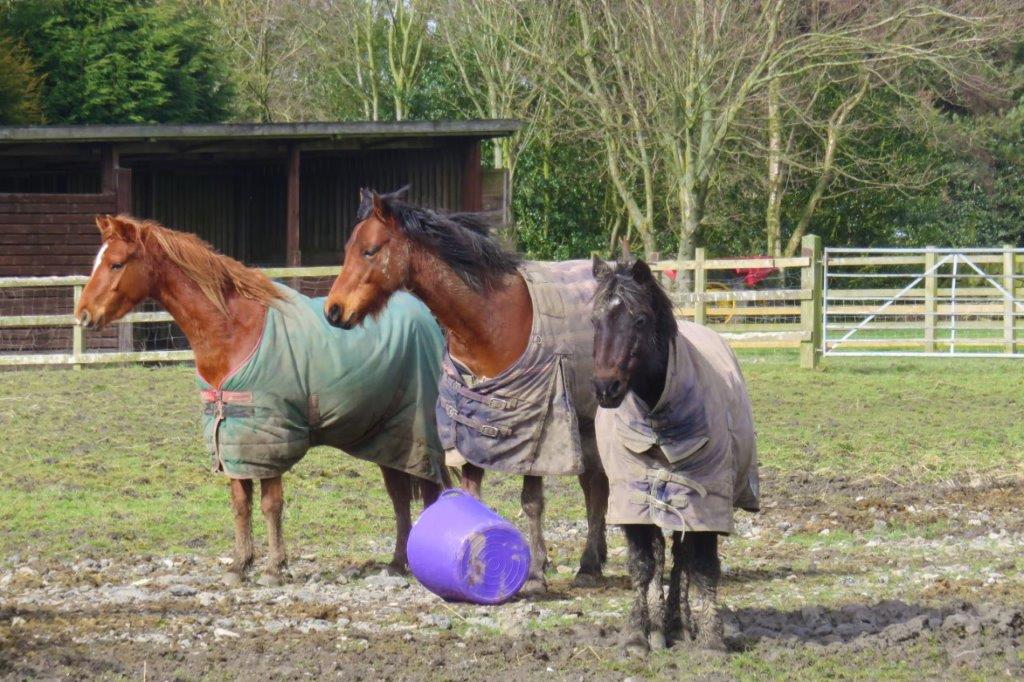 horses in The Hollow (farm)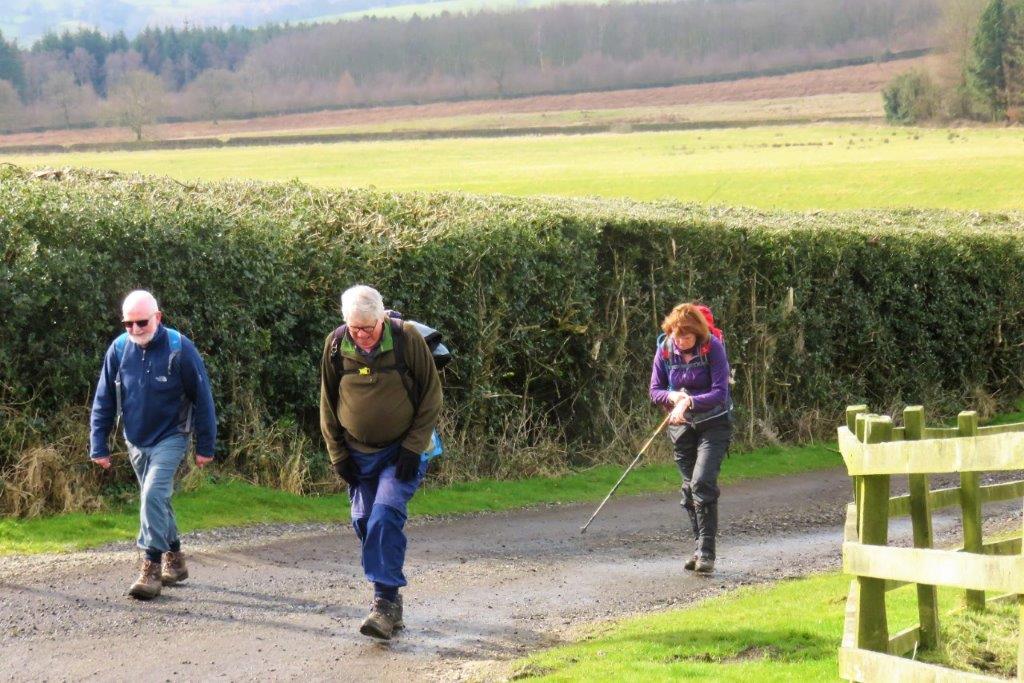 up to Hallfield Head Farm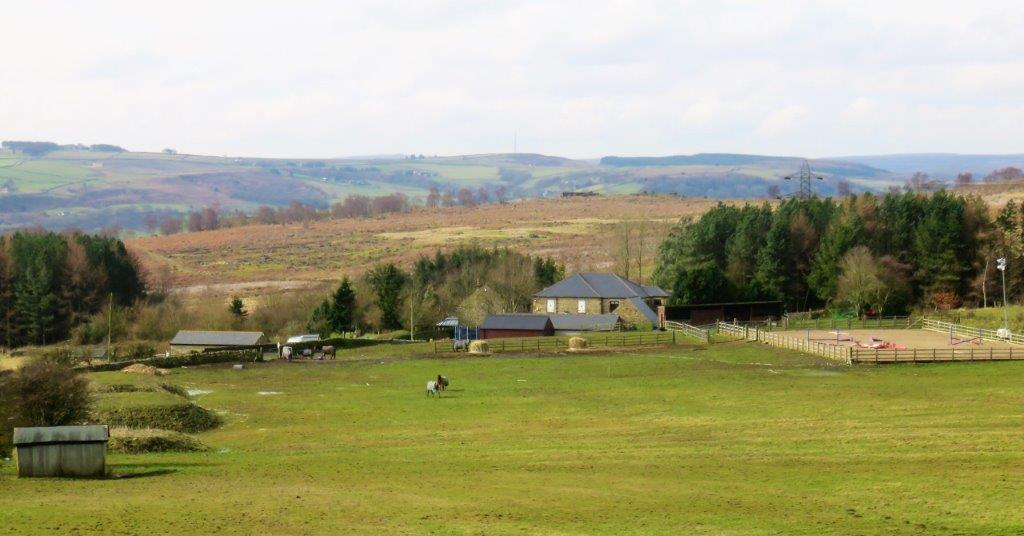 looking across at The Hollow and Wharncliffe Chase behind it (brownish ground)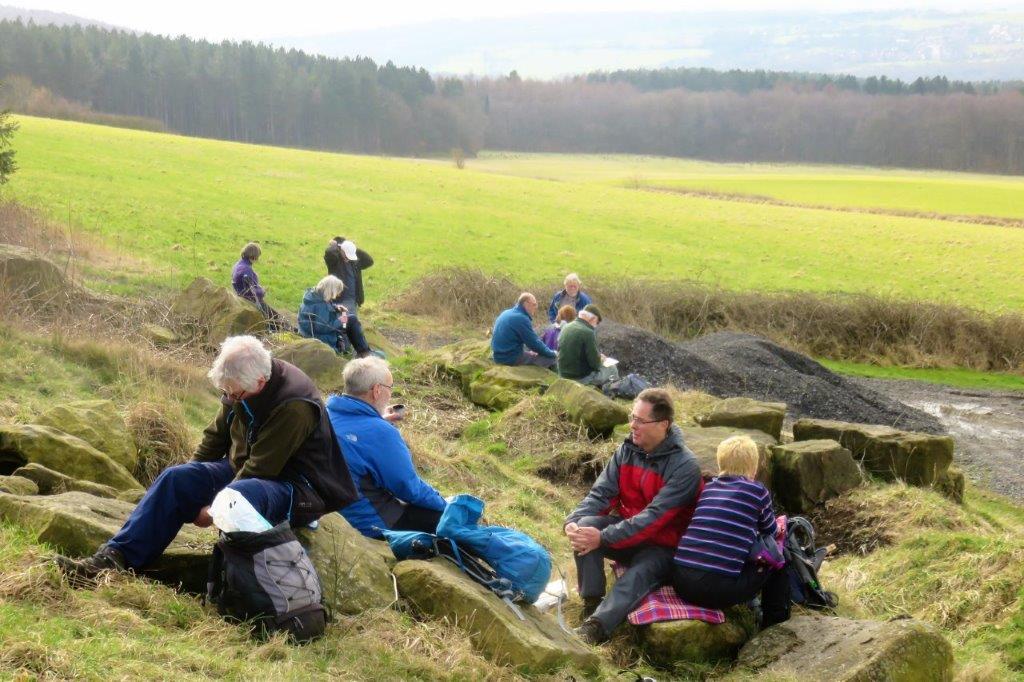 tea break just below Hallfield Farm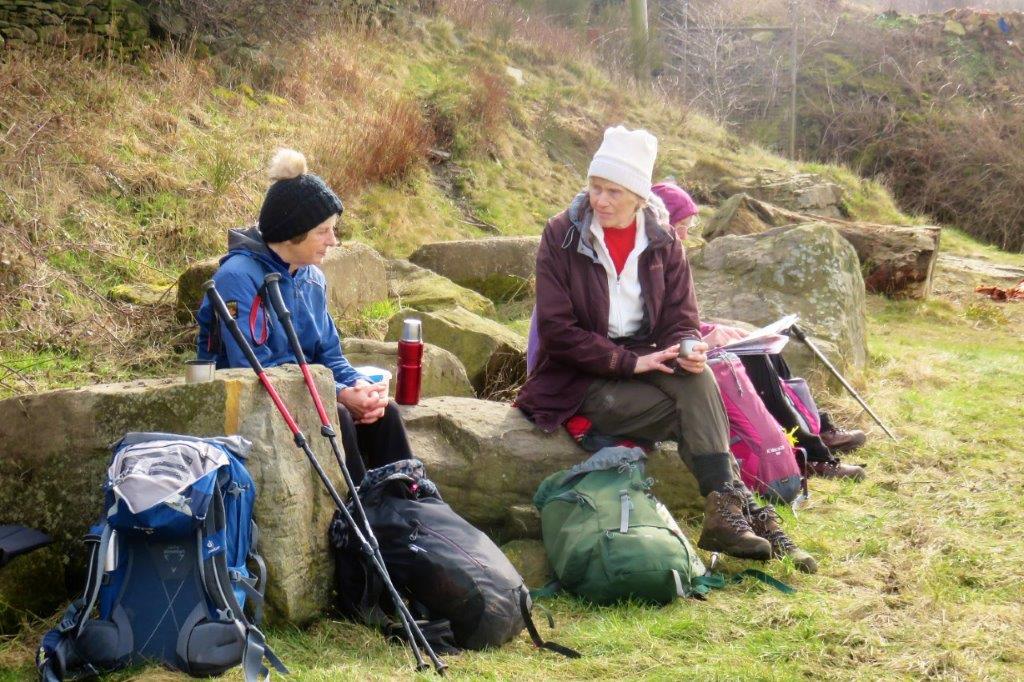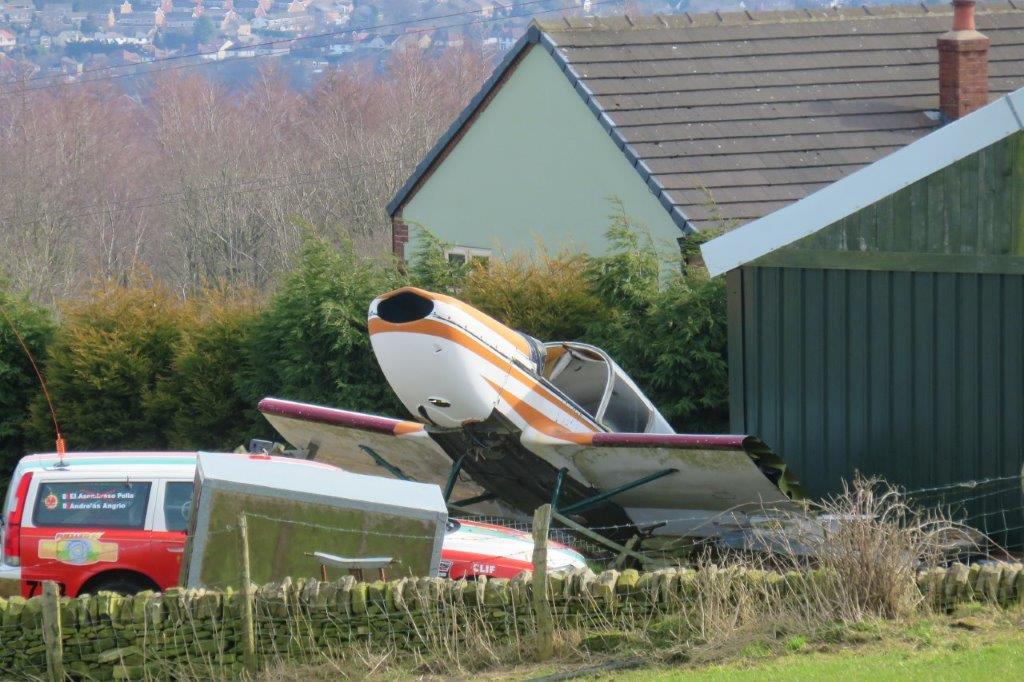 aeroplane seen from Woodhead Road. Take off delayed until new runway built at Heathrow?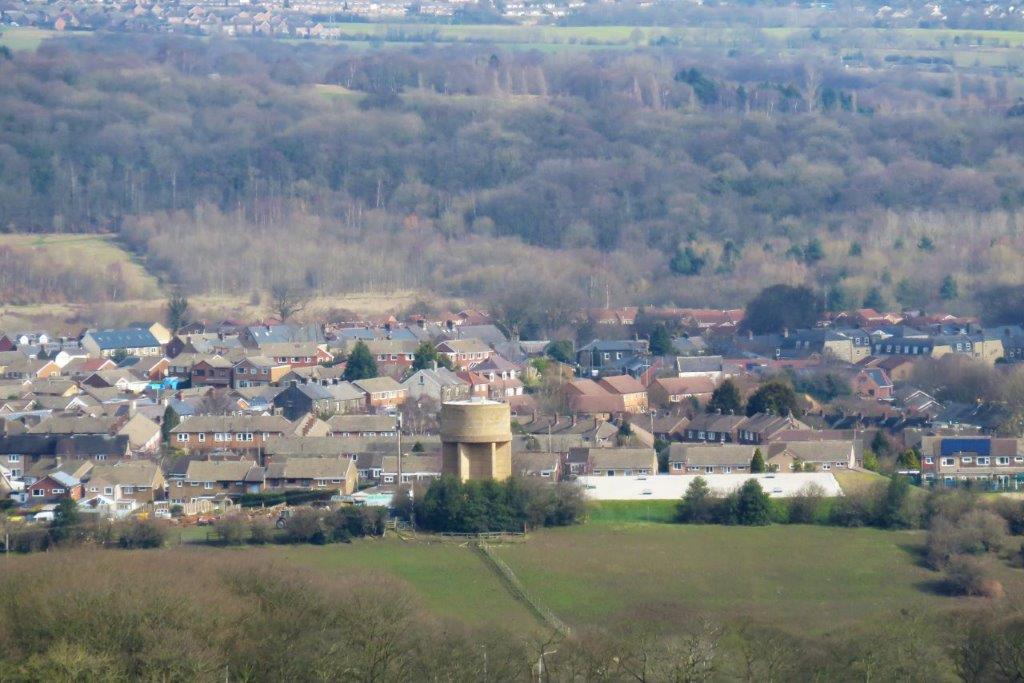 Water Tower in High Green far below Woodhead Road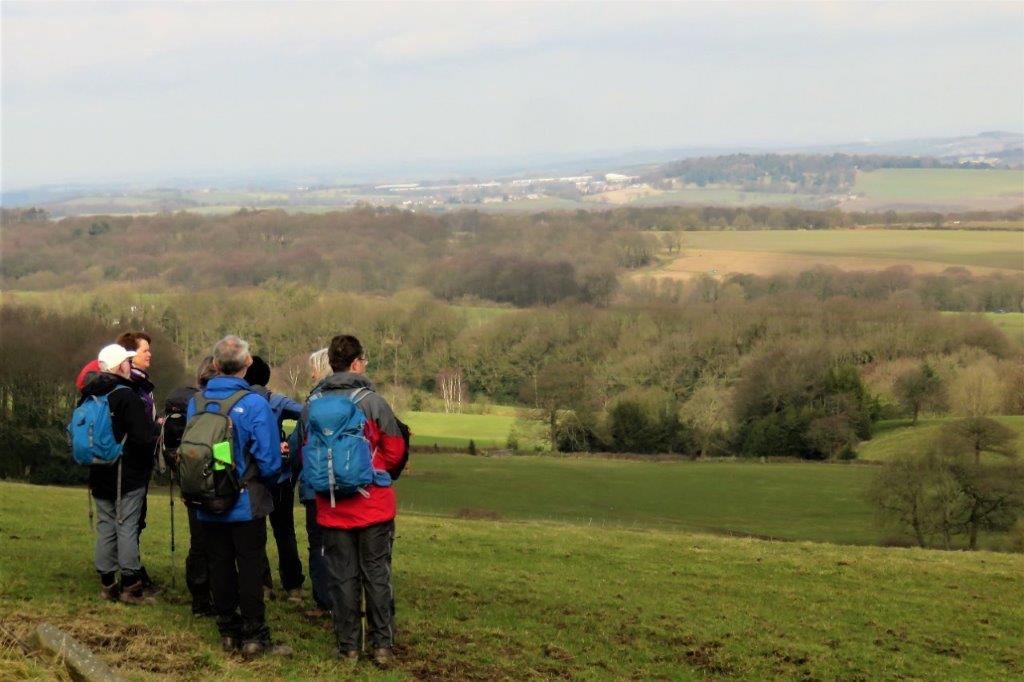 looking down towards Hazelshaw Farm?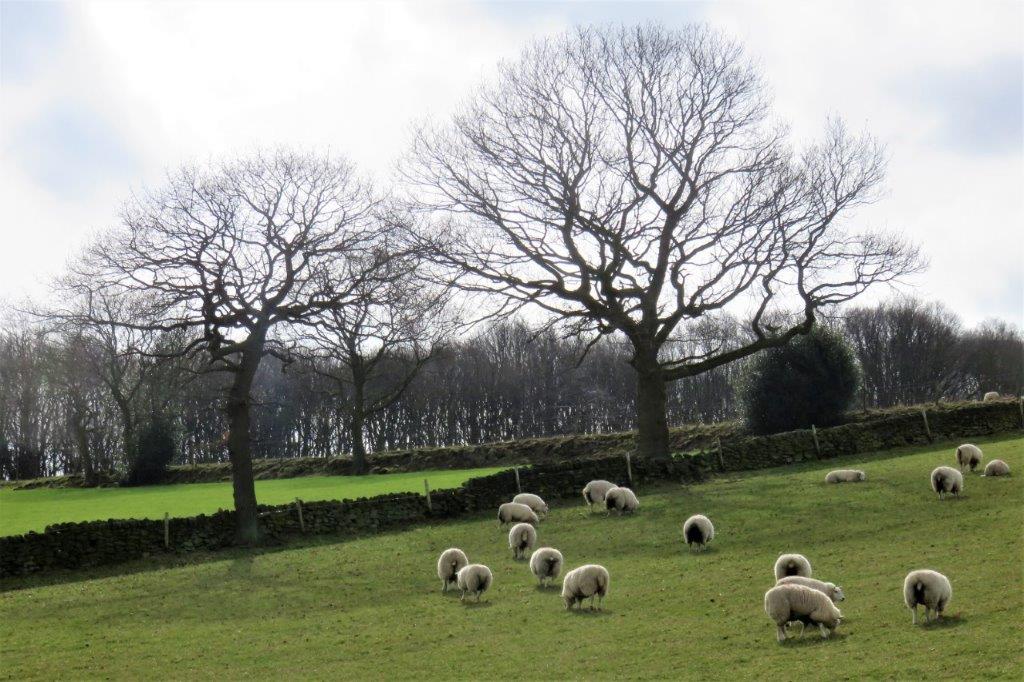 fields near Smithy Fold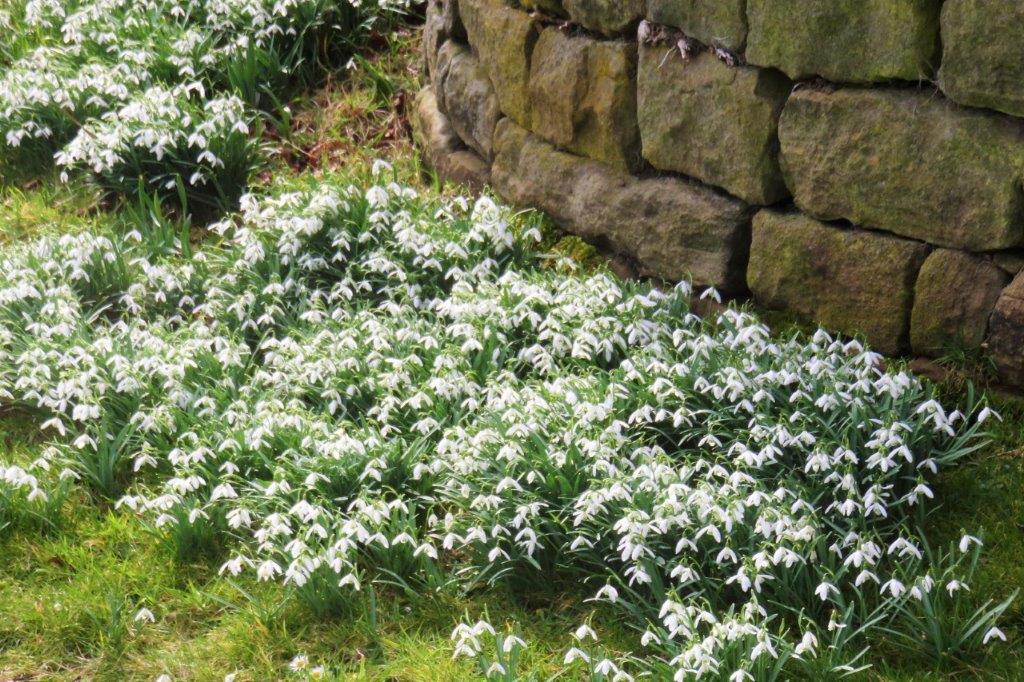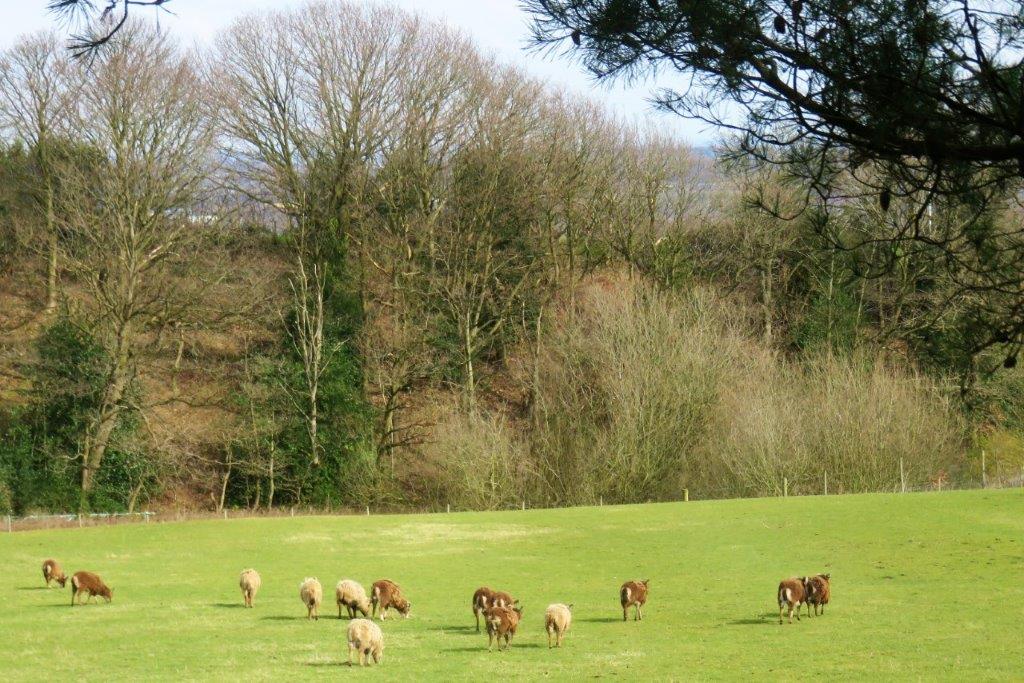 fields near Smithy Fold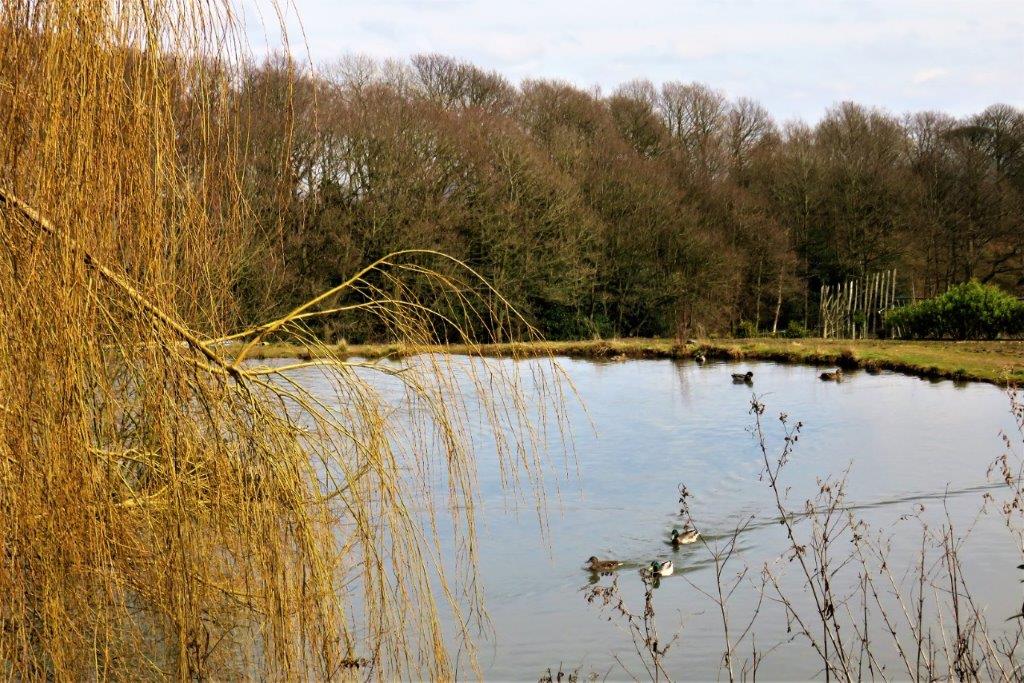 pond near Smithy fold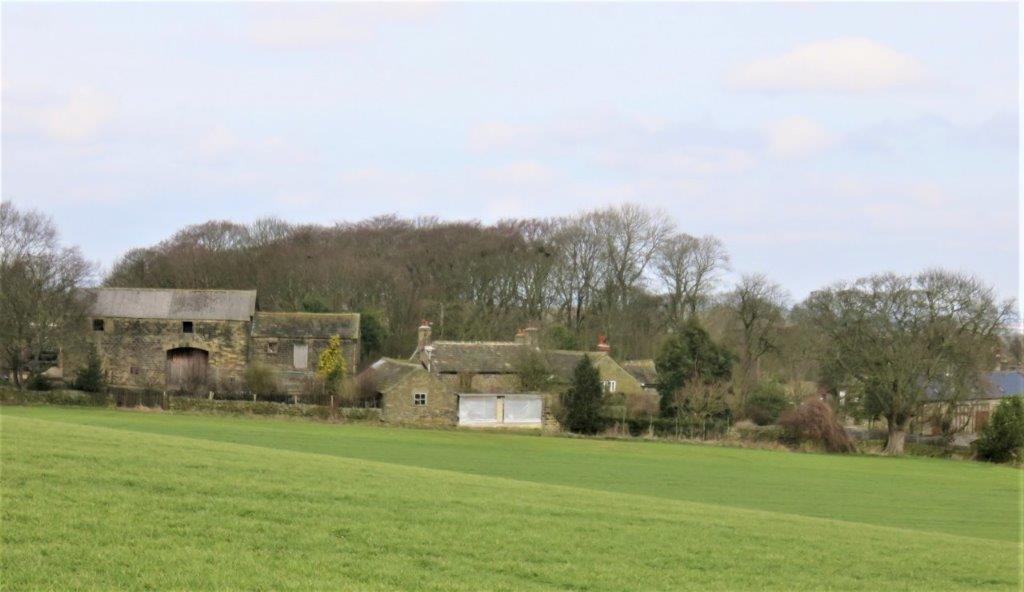 Cundy Houses across field from footpath we walked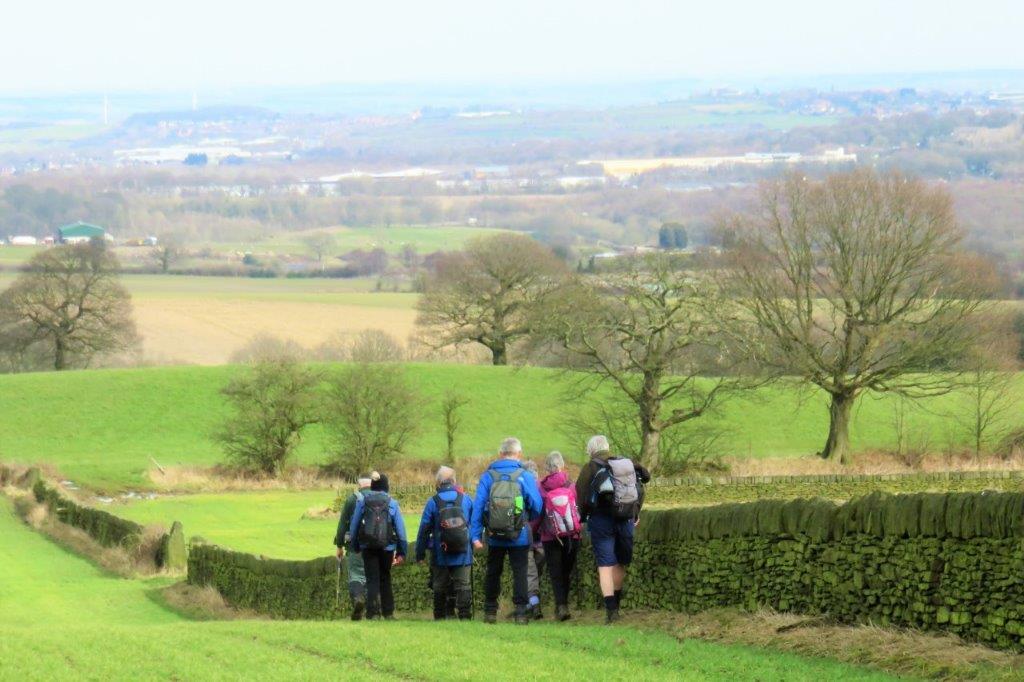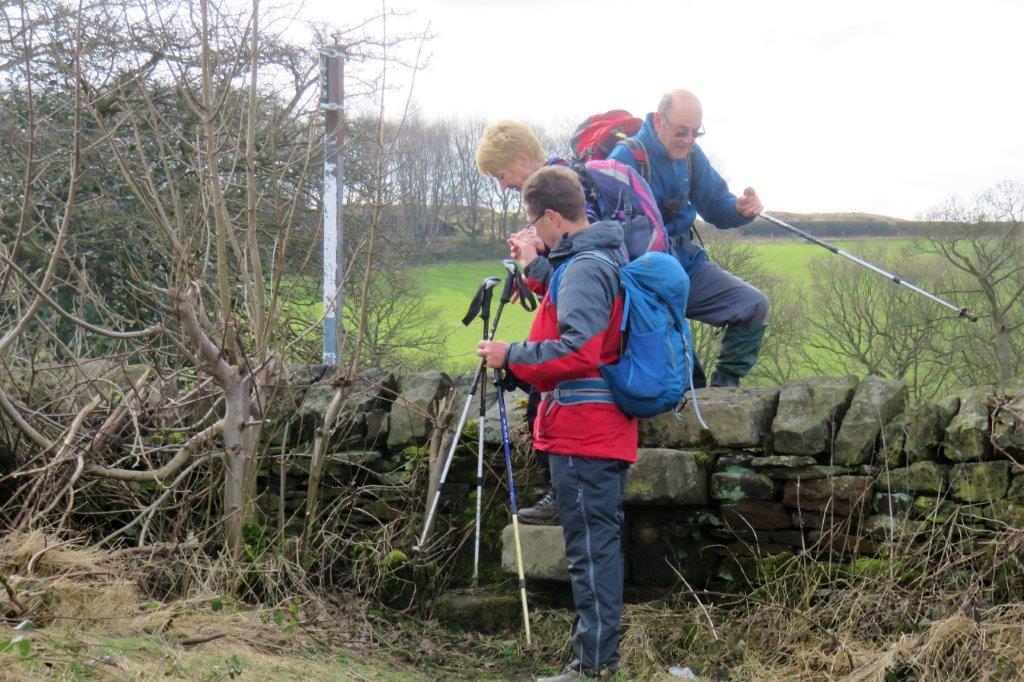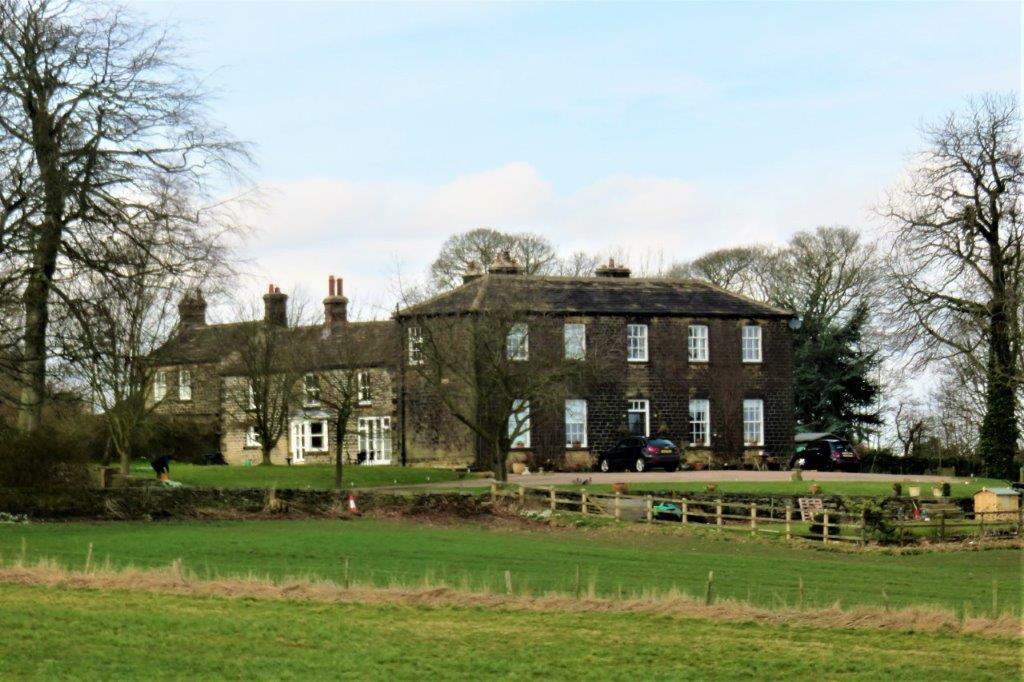 ?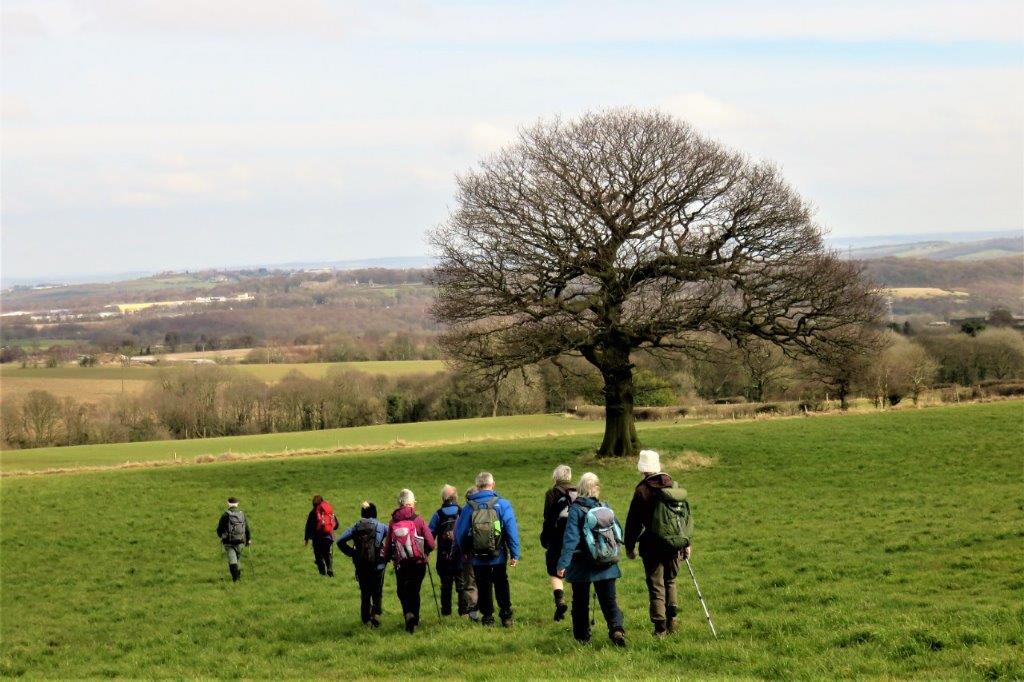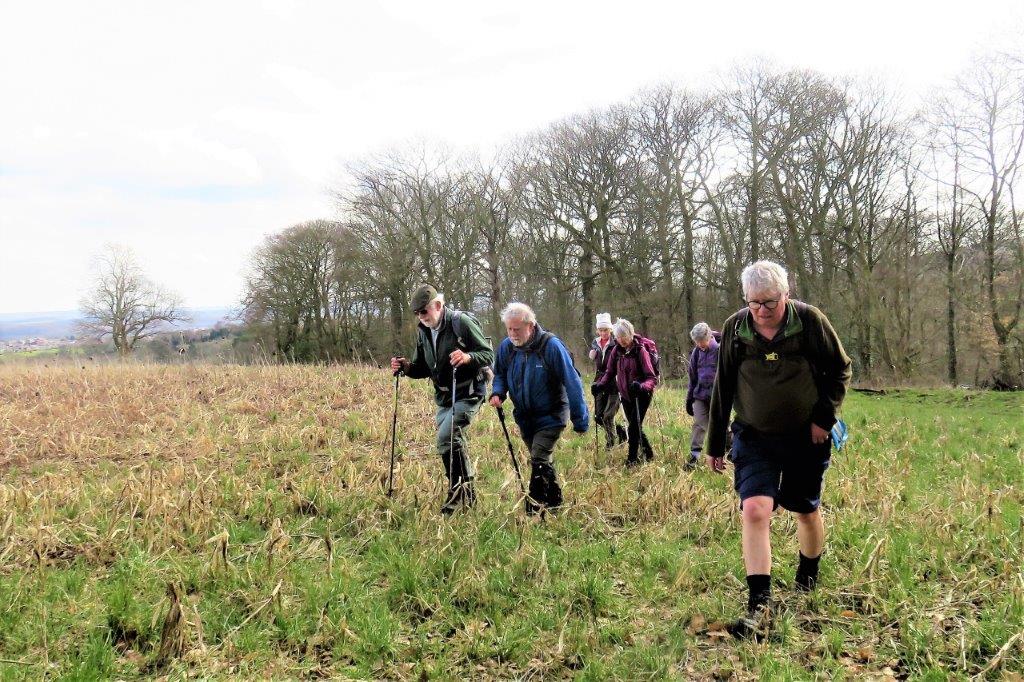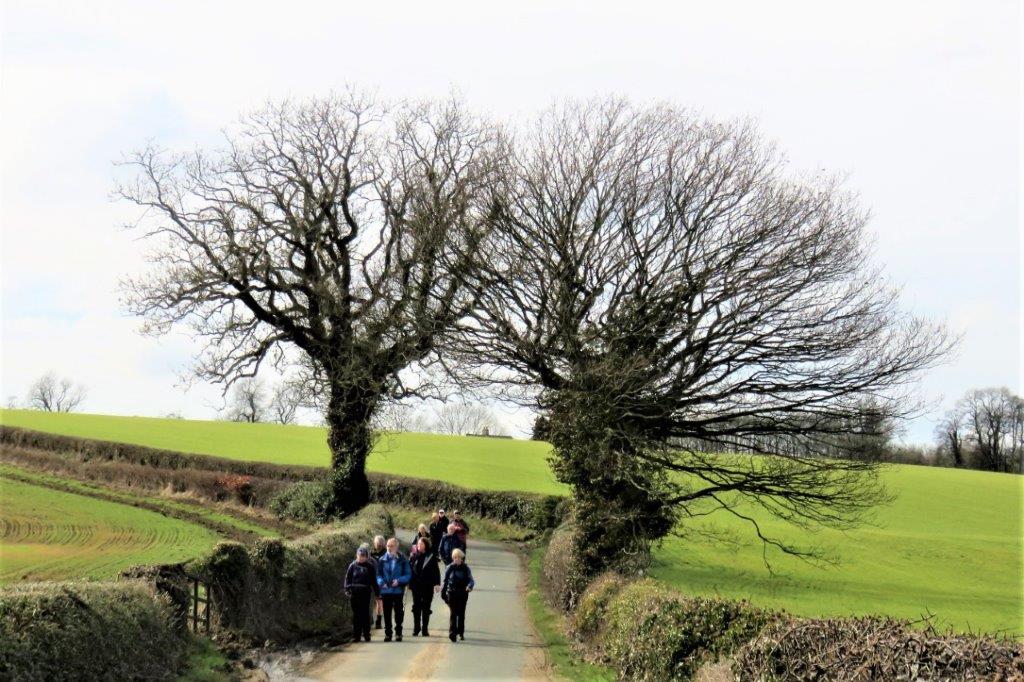 Peafields Lane towards Bromley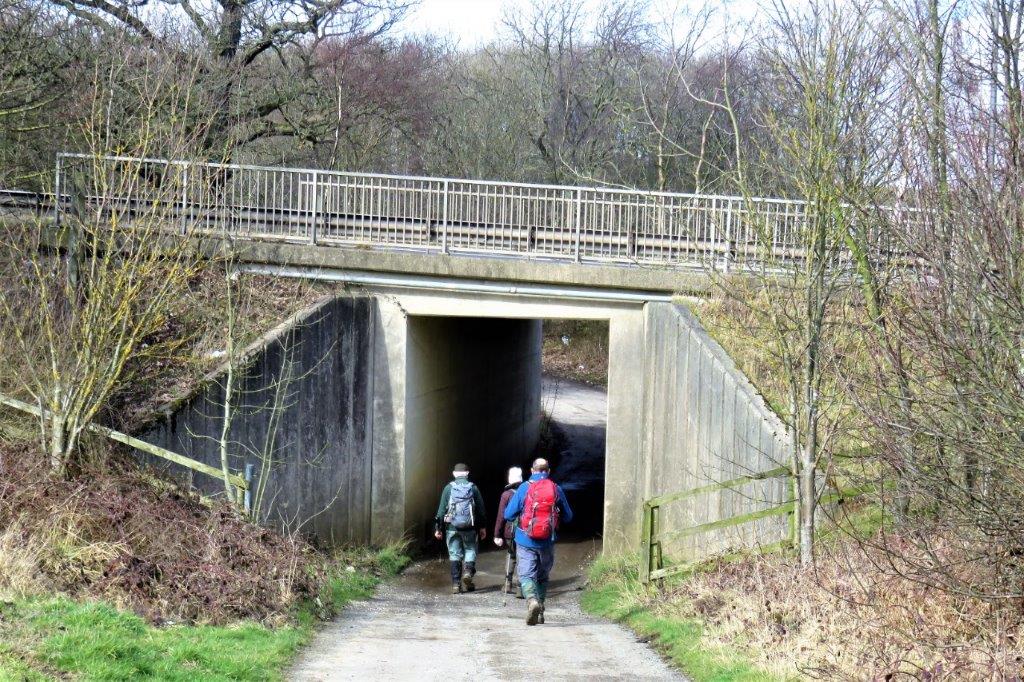 tunnel under the the A616 road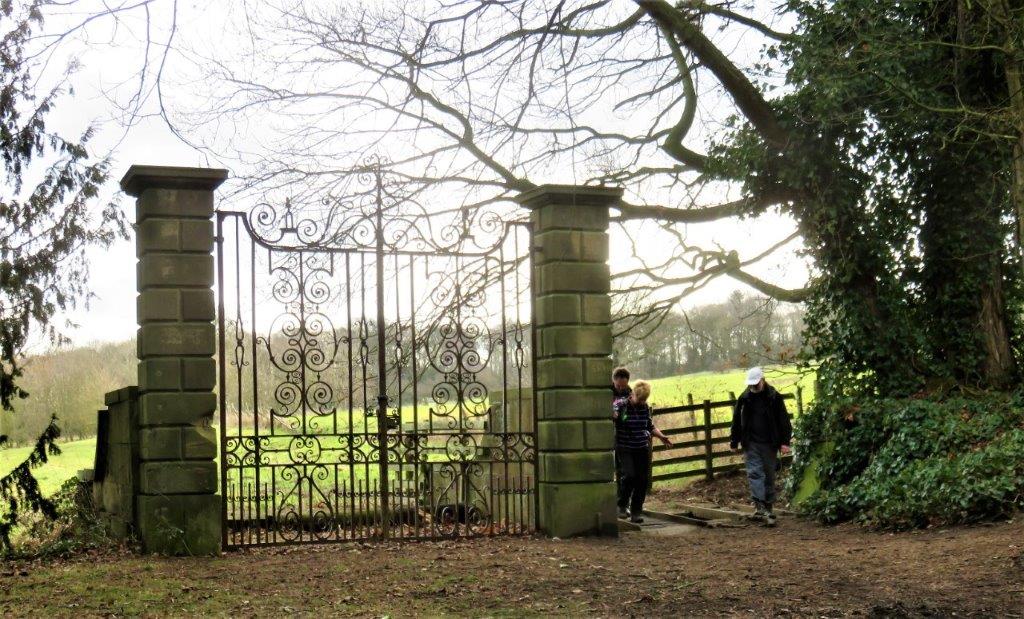 gates Southeast of Wortley Hall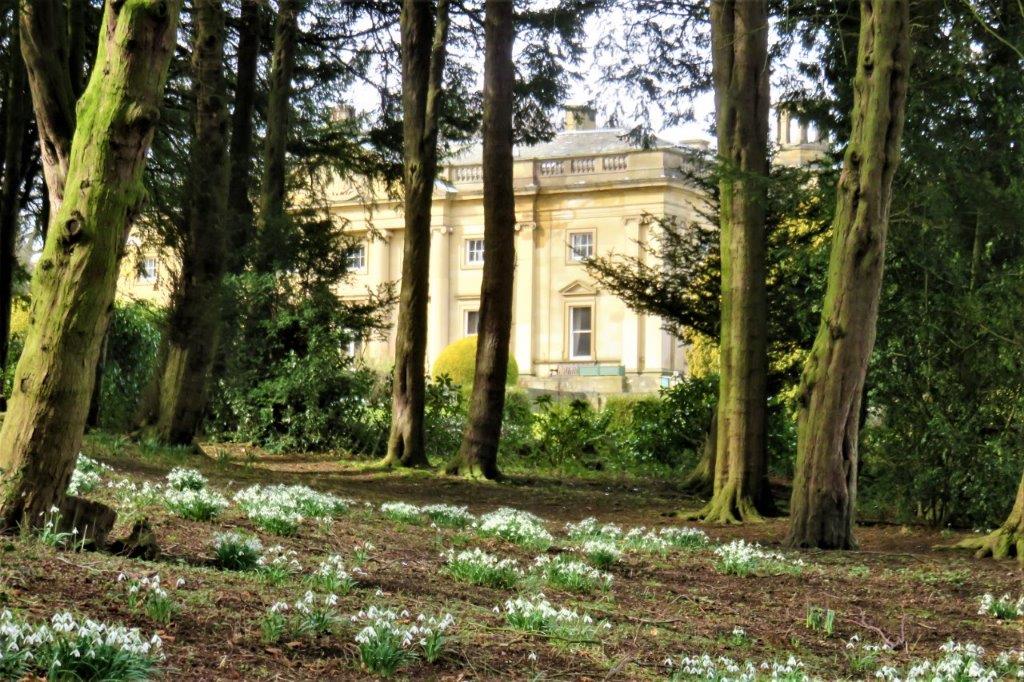 Wortley Hall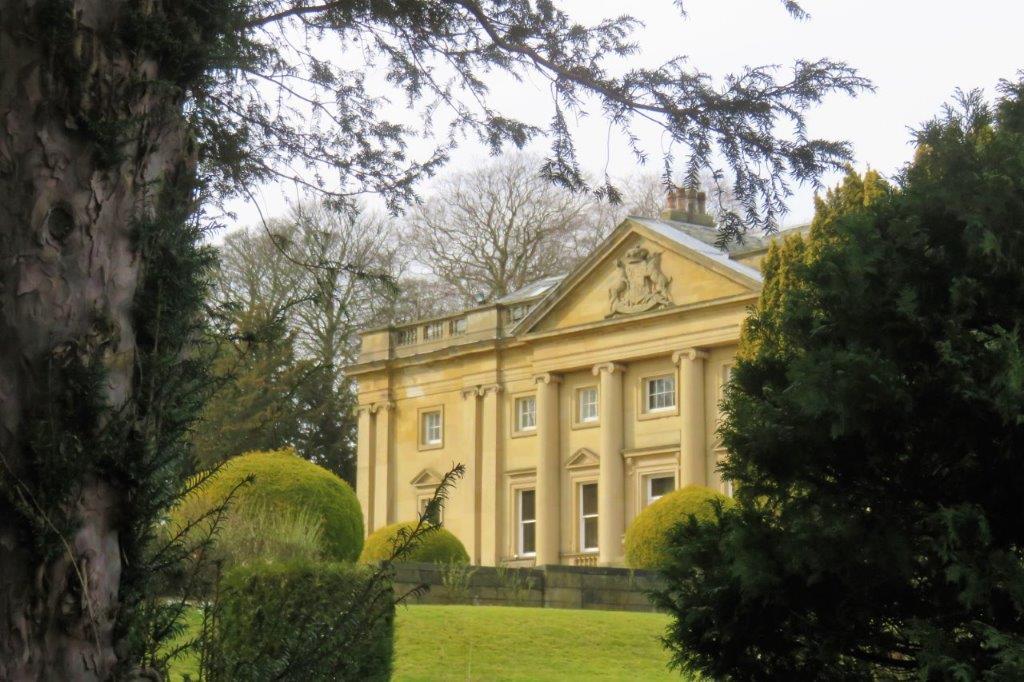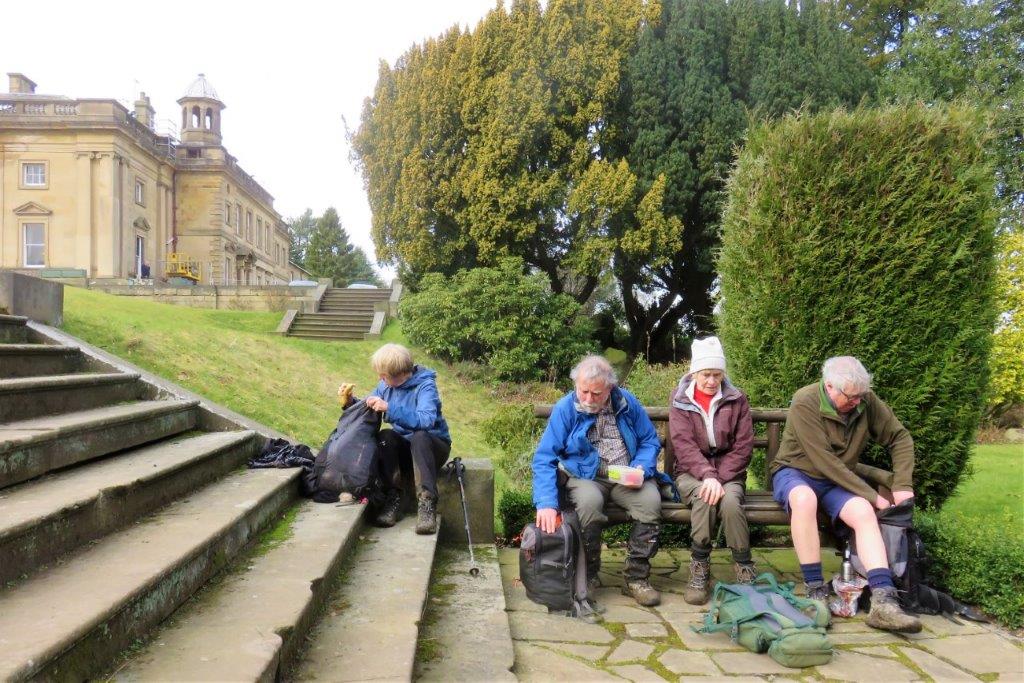 lunch at Wortley Hall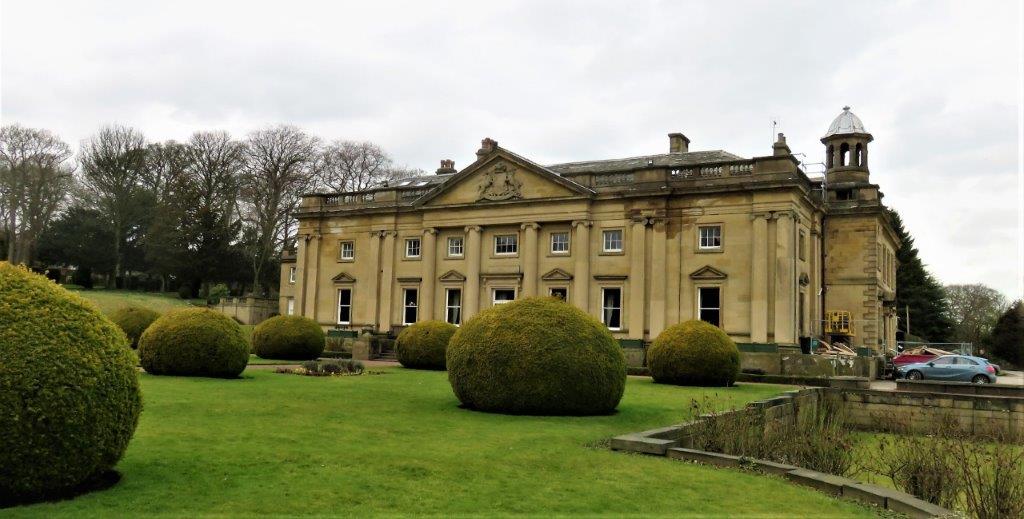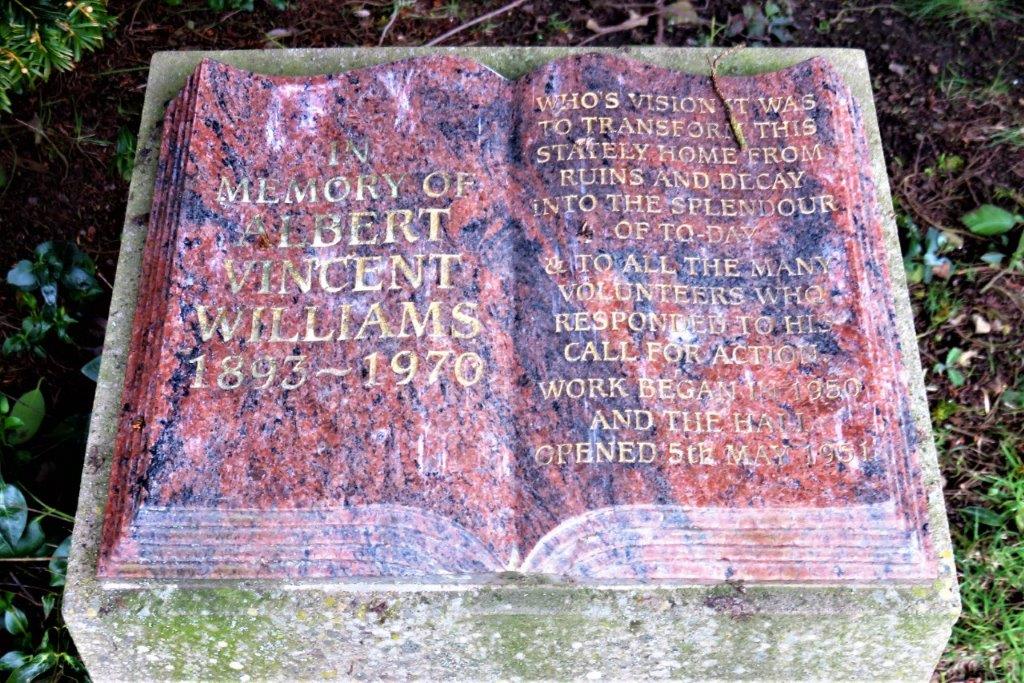 volunteers transformed Wortley Hall from ruins and decay to the splendours of today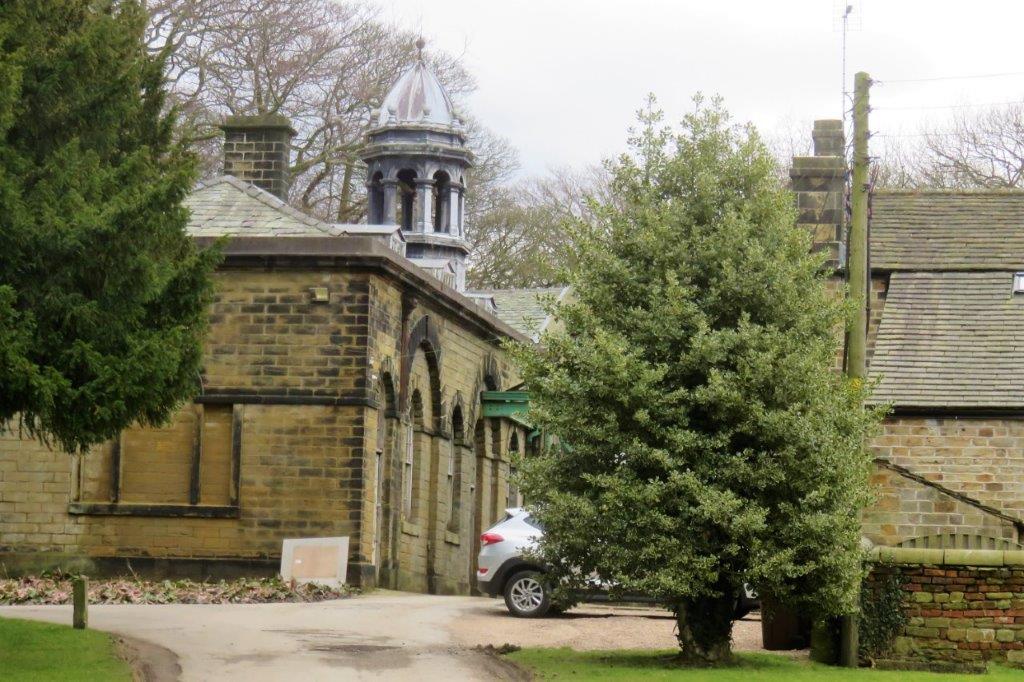 entrance to walled garden at Wortley Hall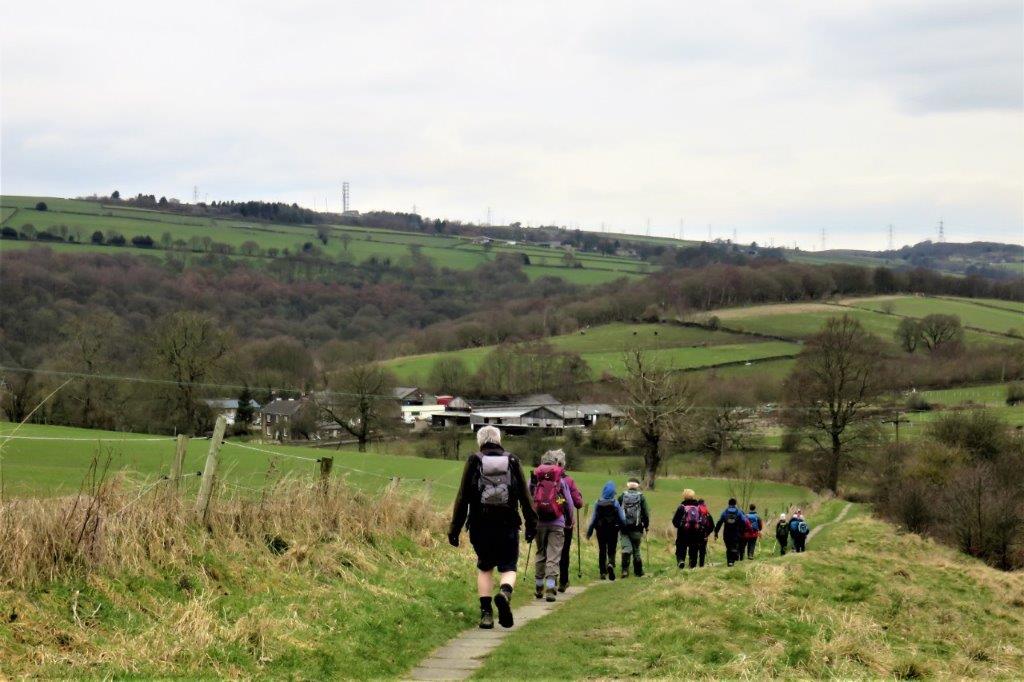 down from Wortley towards Finkle Street Lane and the disused railway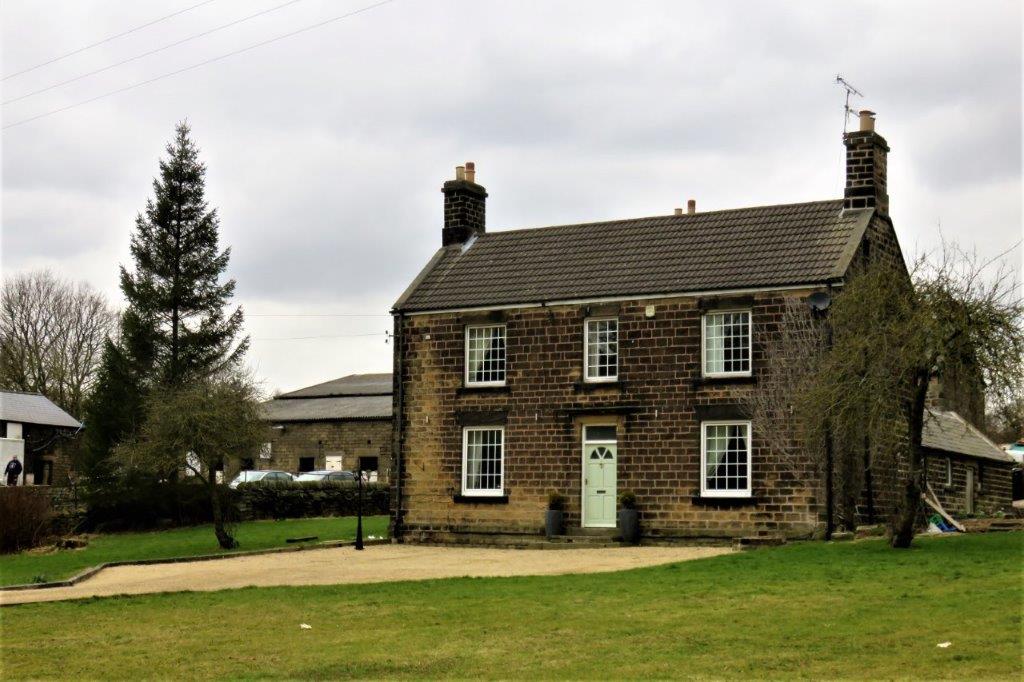 Farmhouse passed to right on way to 'disused railway'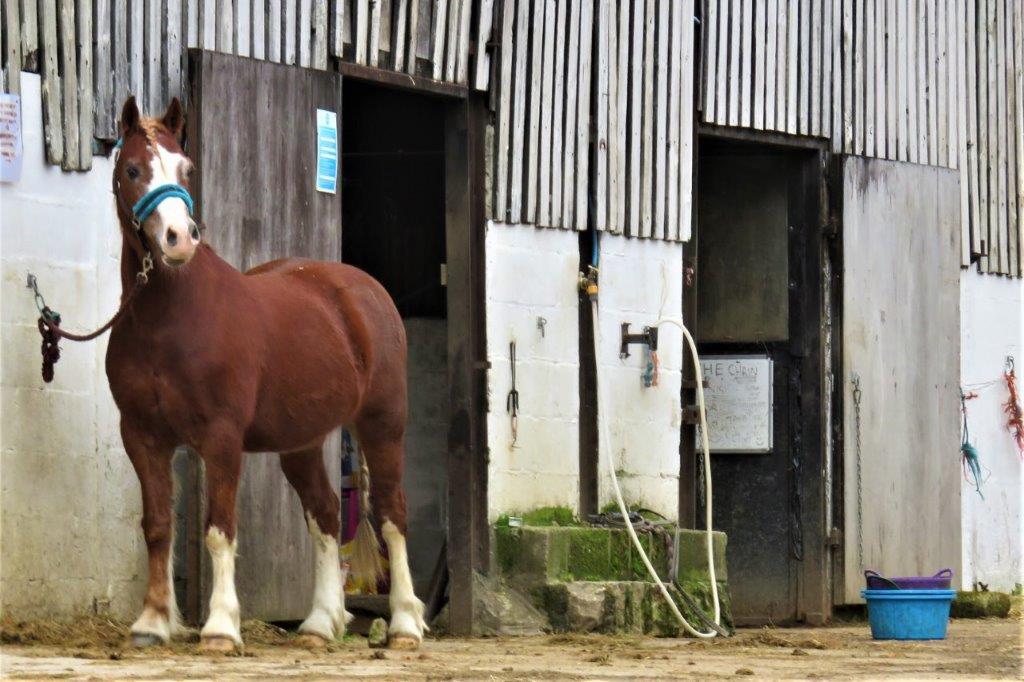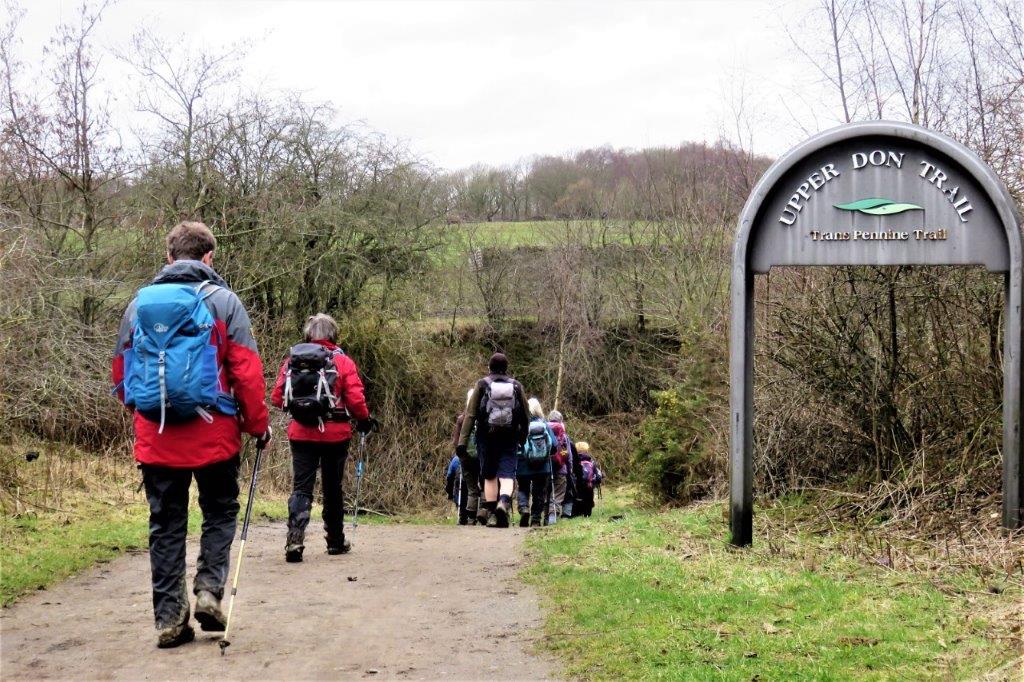 disused railway now Upper Don Trail (part of the Trans Pennine Trail)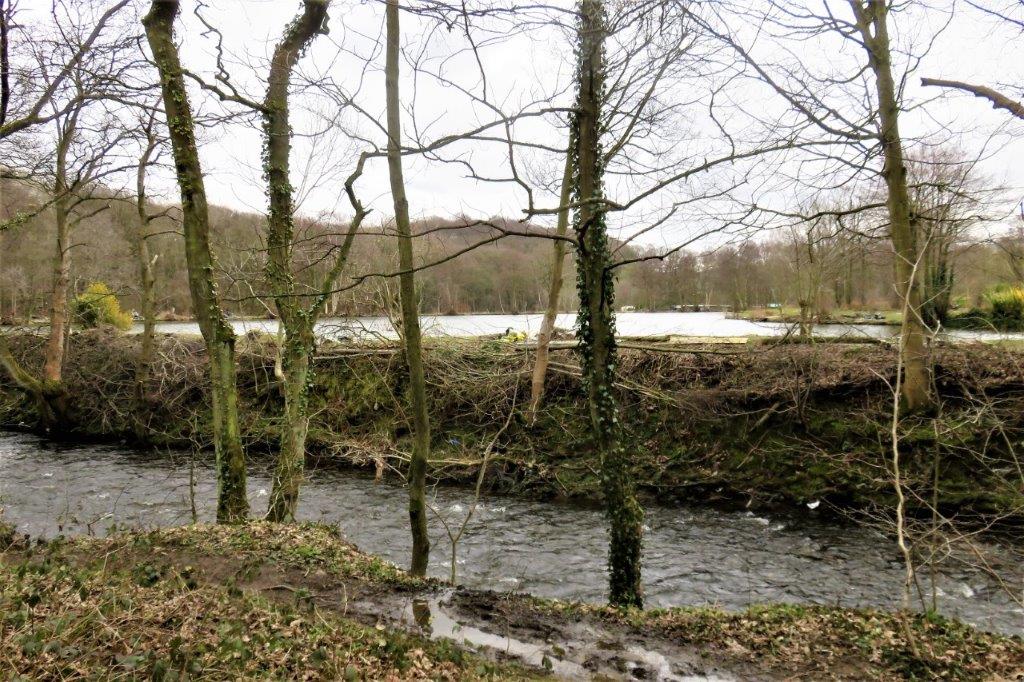 we followed The River Don to the right to a bridge over it and crossed. Private fishing ponds just beyond river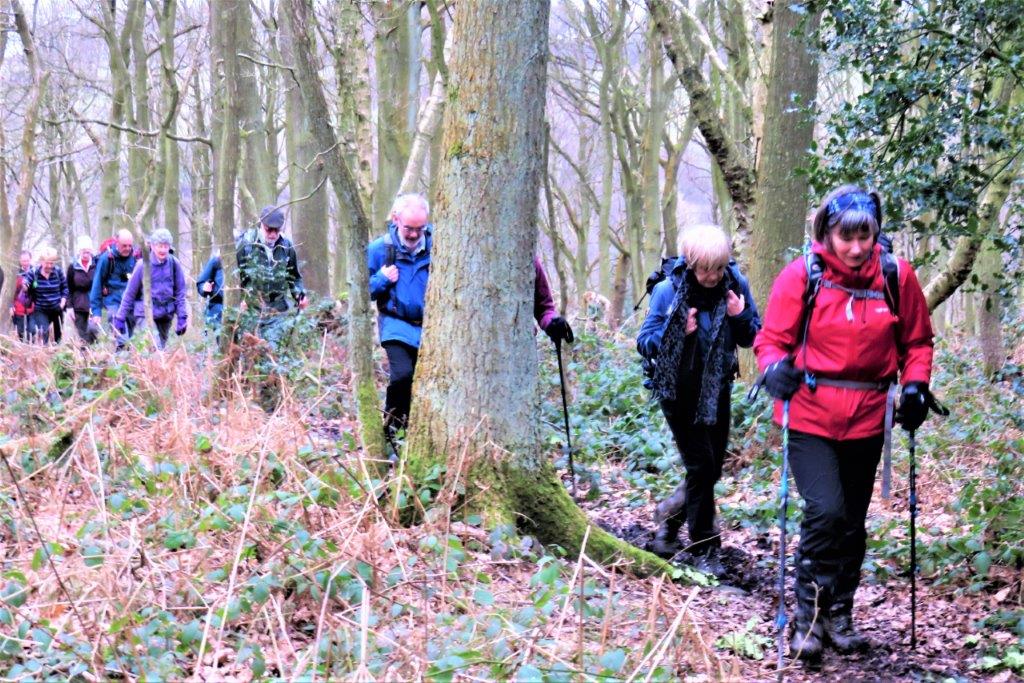 walking through wood to join Well Hill / Green Moor Roads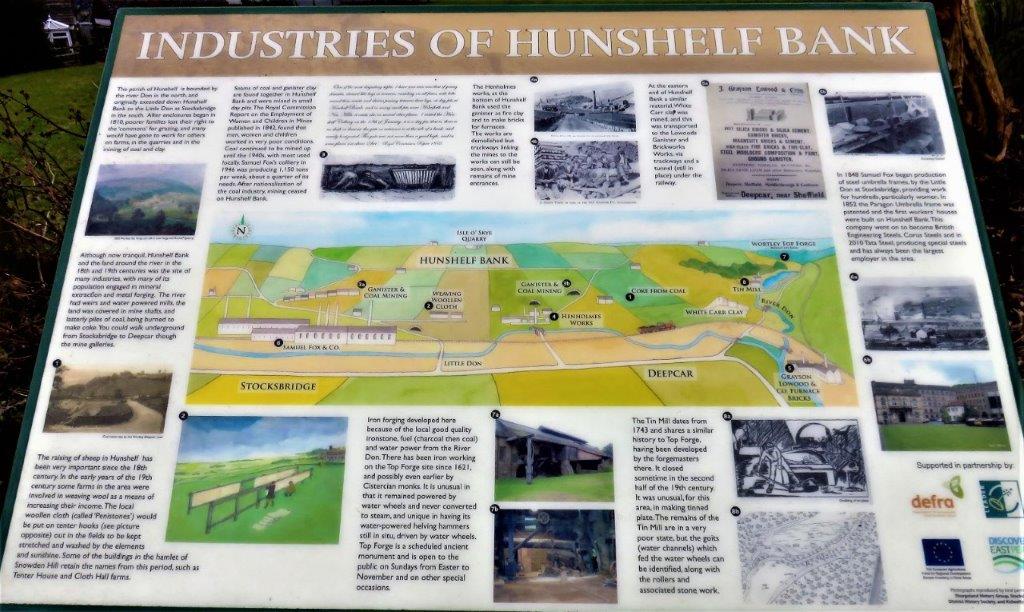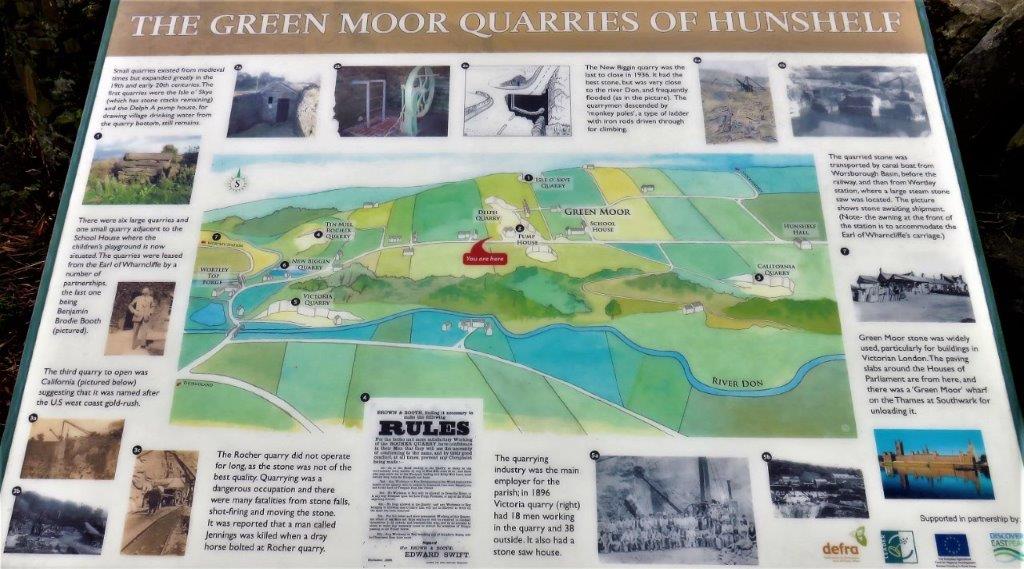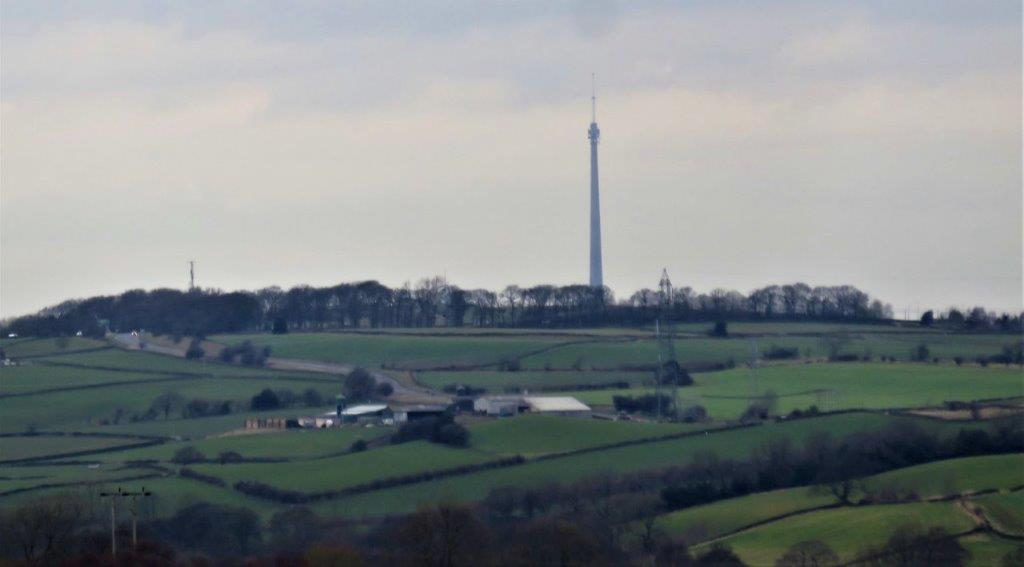 Emley Moor Tower zoomed into from small park at Green Moor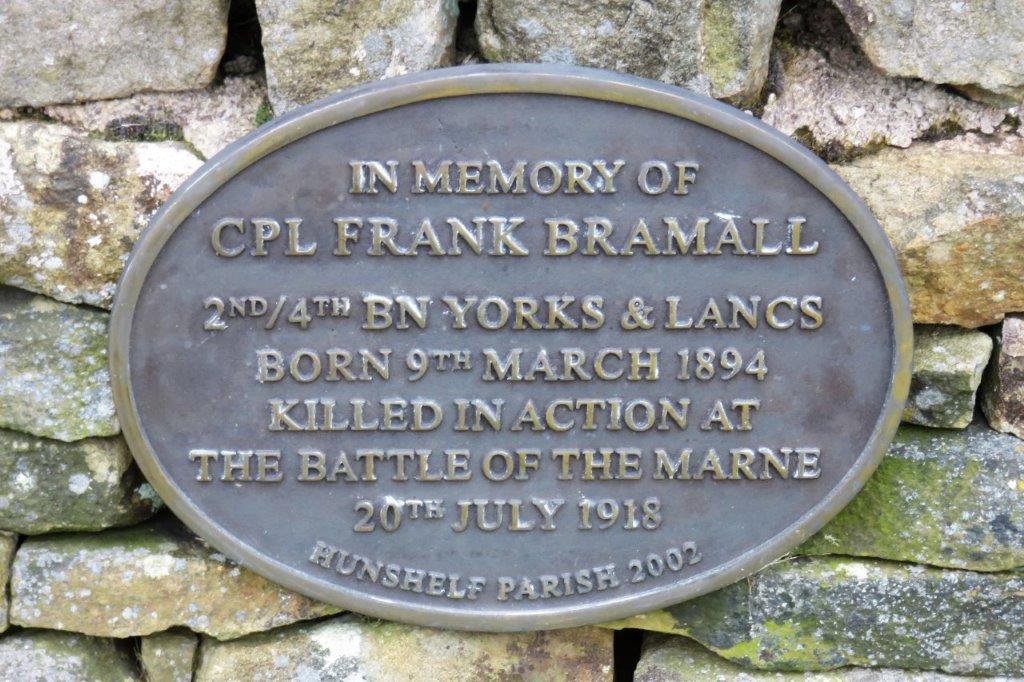 First World War memorial plaque in memory of CPL FRANK BRAMALL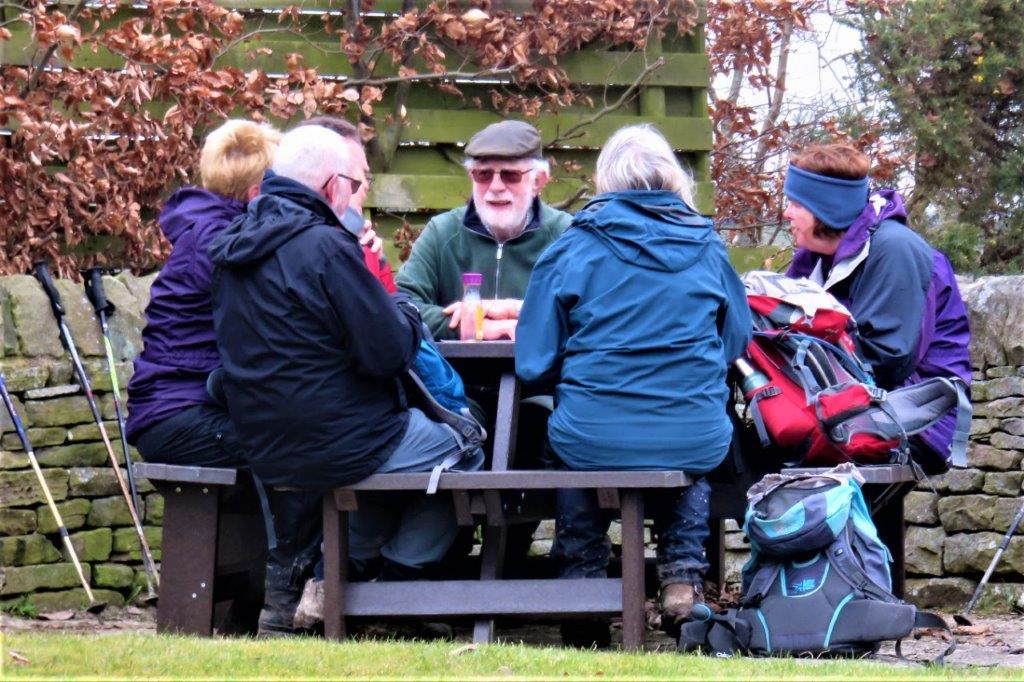 tea break in park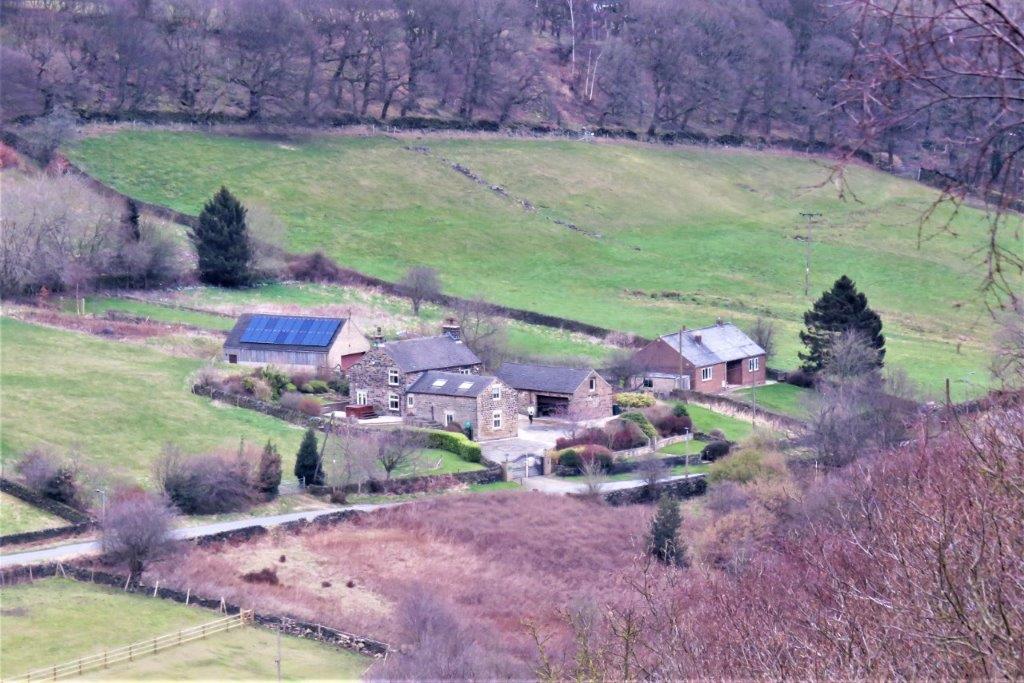 seen from park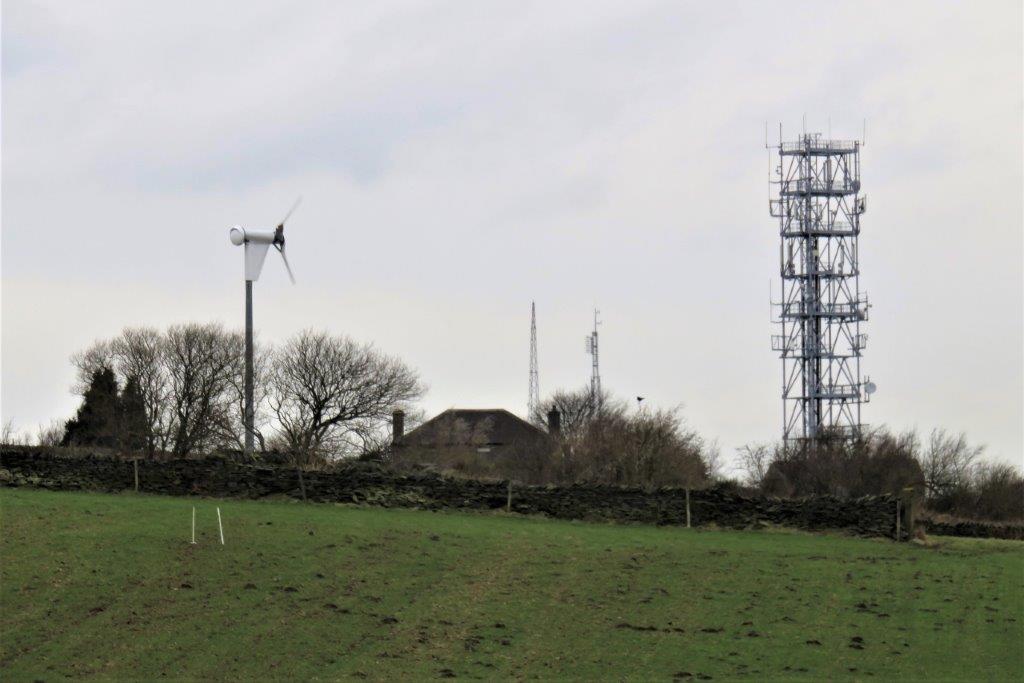 communications tower near Hunshelf Bank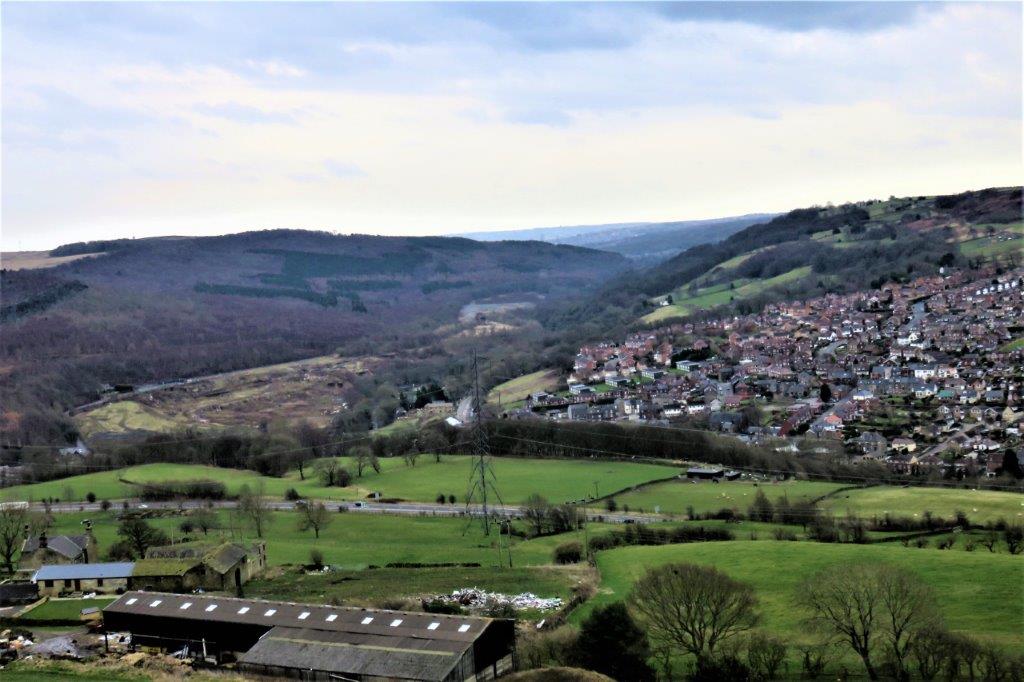 Wharncliffe Woods (to left) and Deepcar (to right) seen from Hunshelf Bank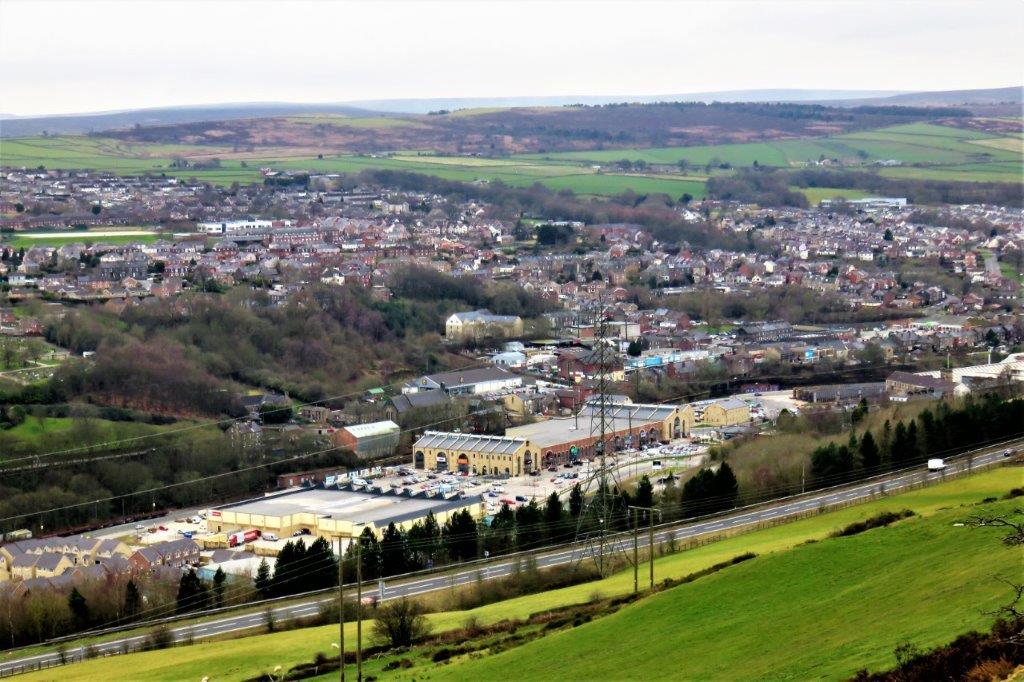 The A616 (Stocksbridge bypass) and the new Fox shopping centre below us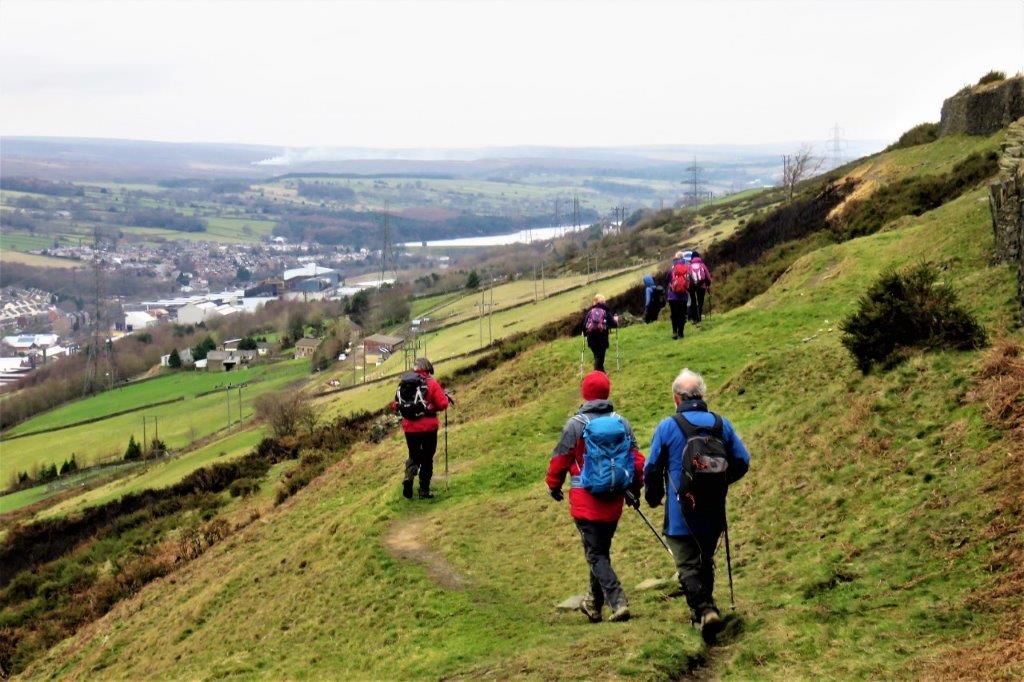 Underbank reservoir seen in distance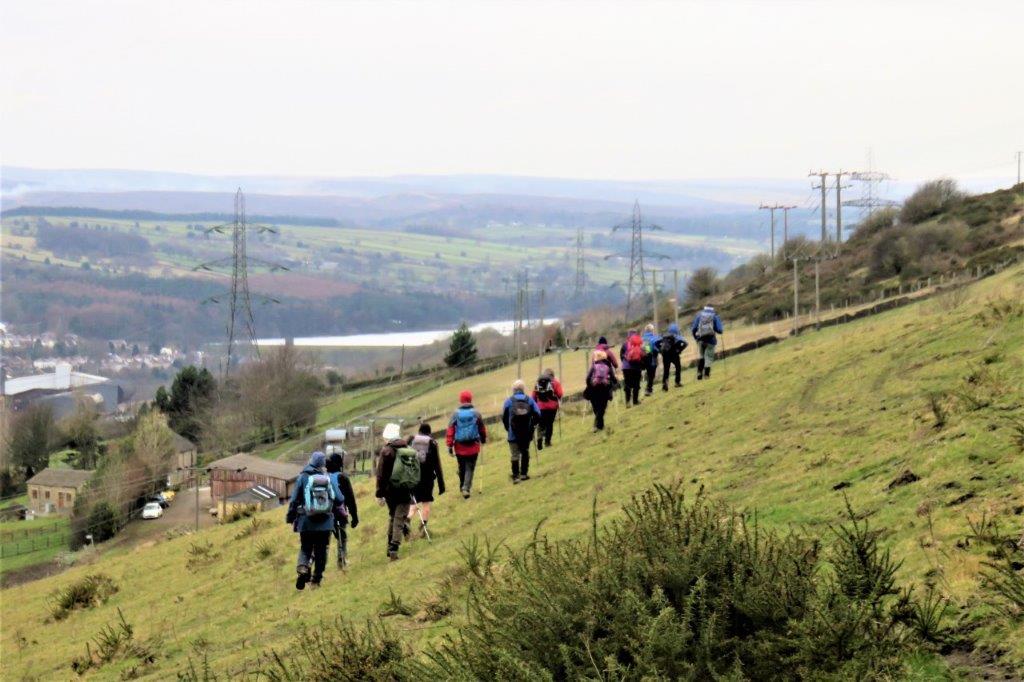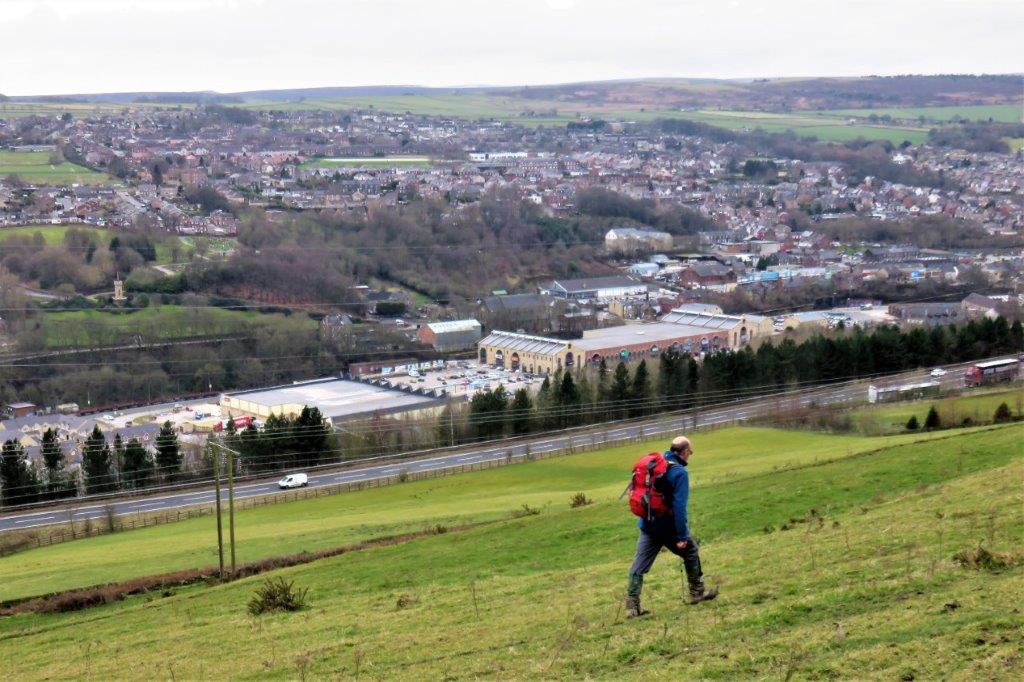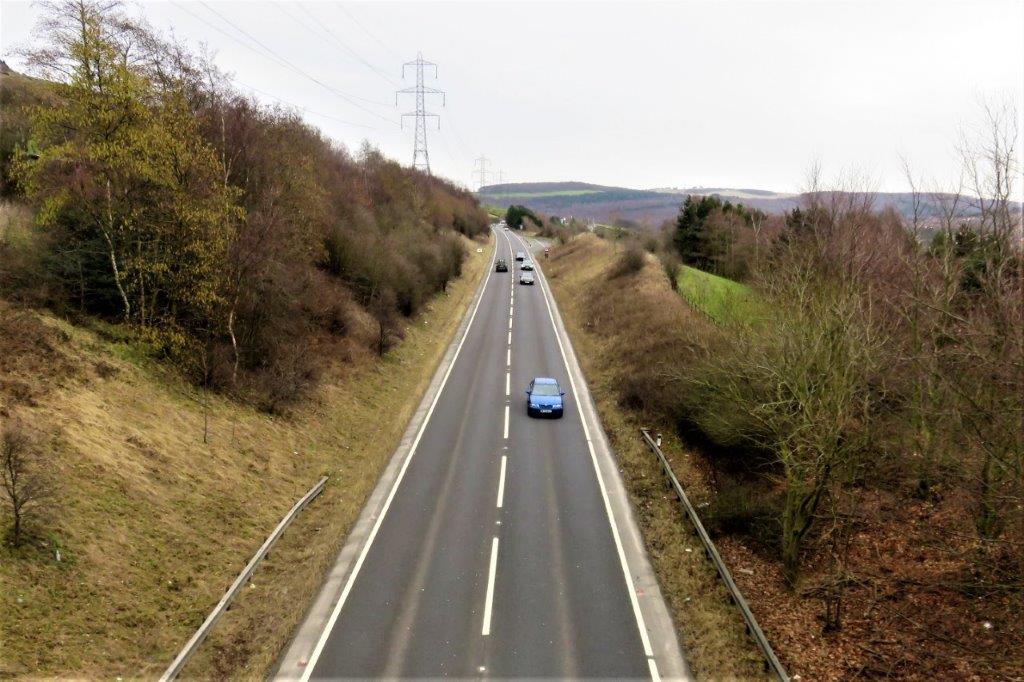 Stocksbridge Bypass seen from bridge on Pea Royd Lane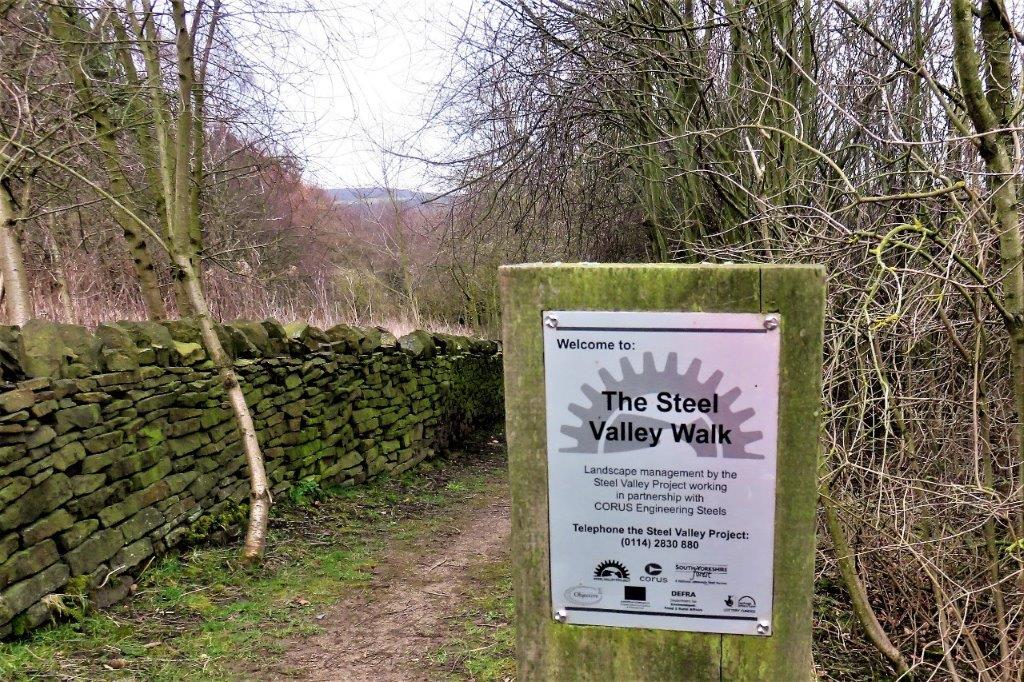 The Steel Valley Walk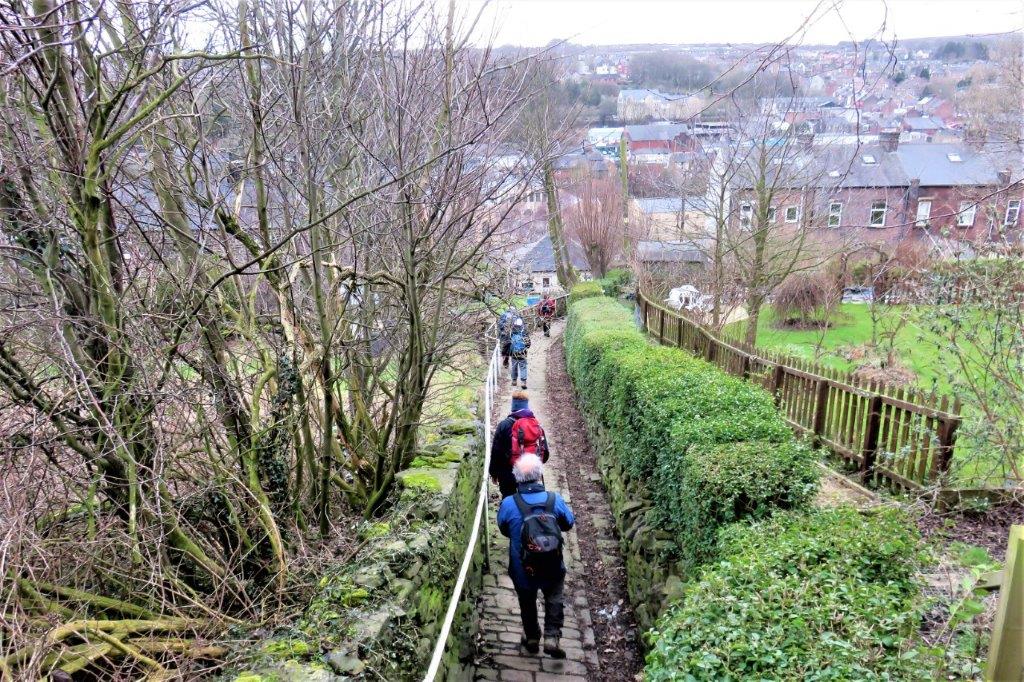 down into Stocksbridge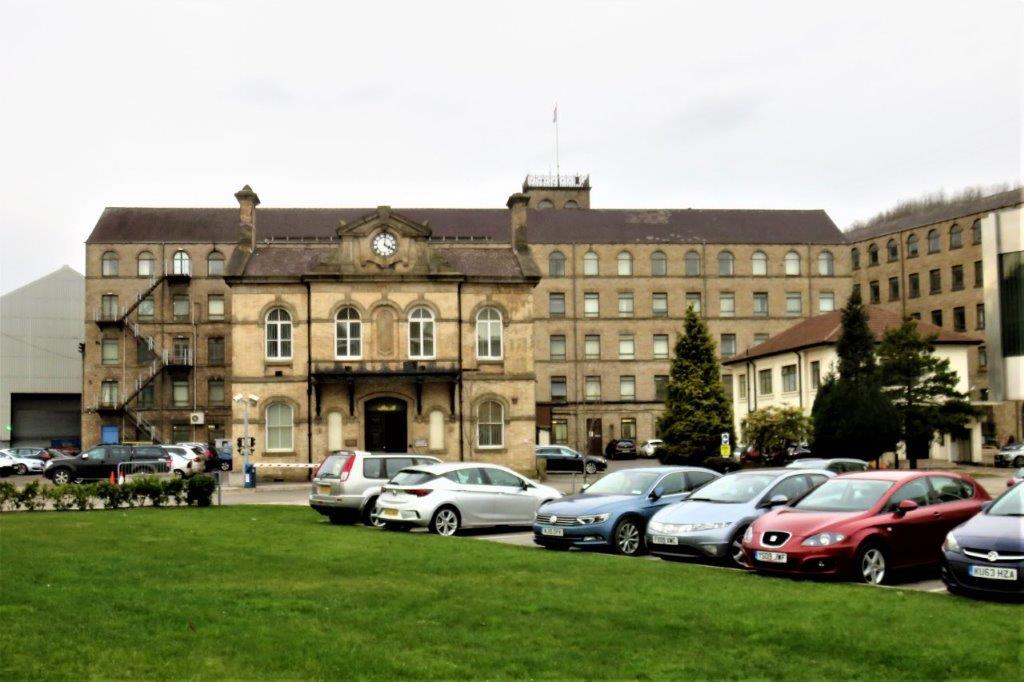 The Steel Mills Administrative Buildings?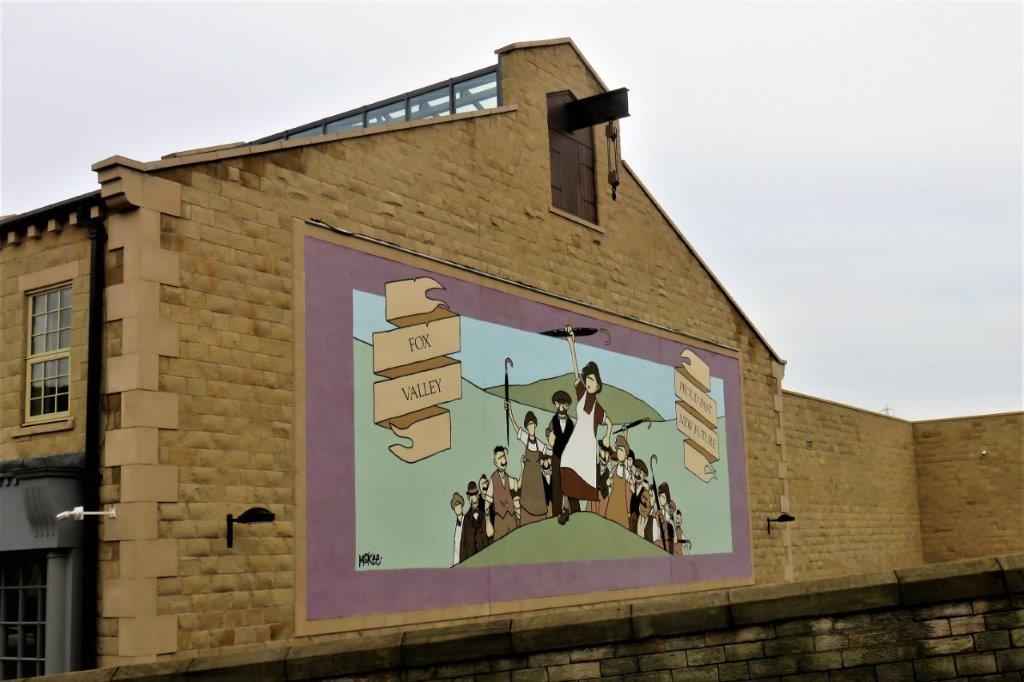 Fox Valley
homepage - Day Walks Index 2018 - contact me at