homepage - Day Walks Index 2018 - contact me at

2018.03.07 - Brough, E then ~S on Brough Lane up to ~SK184803, ~SSE on FP thru Abney Moor, ~SW 100m on Rd then FP crossing Bretton Brook, ~100m S on Rd, then W and S on Byway into Great Hucklow, ~SE on Rd to Grindlow then FP / Rd to Foolow, Rd then FP ~E to Town Head in Eyam, Rds to PC, ~N on rd then Byway up to Highcliffe, ~ESE on Rd, FP ~N (to West of Ladywash Mine & Farm), ~E on Sir William Hill Rd to Edge Rd, ~NE / N thru Eyam Moor, Rd past Leam Farm, FP ~N down to Hazelford Hall, Rds to / crossing Leadmill Bridge, FP NW / N into Hathersage - leader Liz Savage - Wednesday.
Mill on the River Noe - water wheel under pitched roof on left. Seen from pedestrian bridge (next to the B6049 Road) crossing the river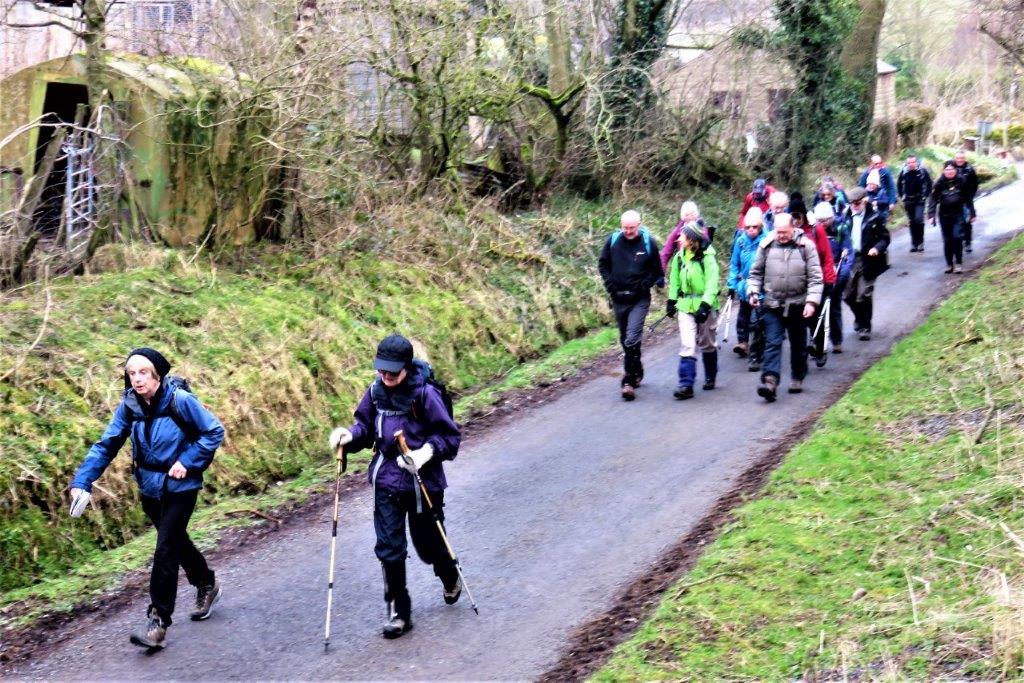 starting up Brough Lane which turns off the B6049 road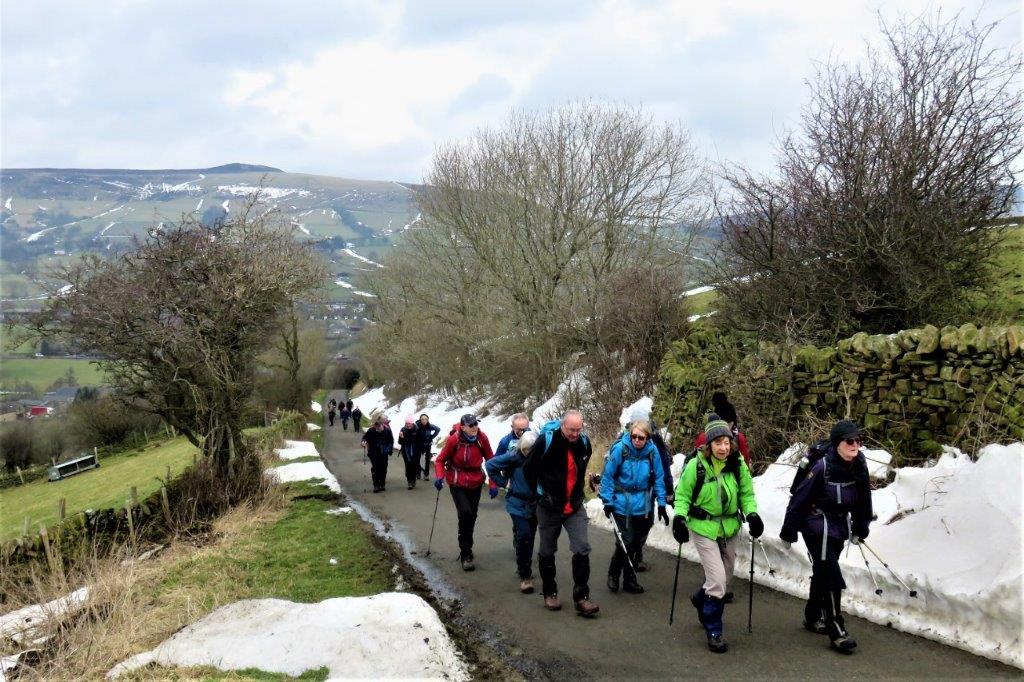 top left Win Hill visible at top - party continues South up Brough Lane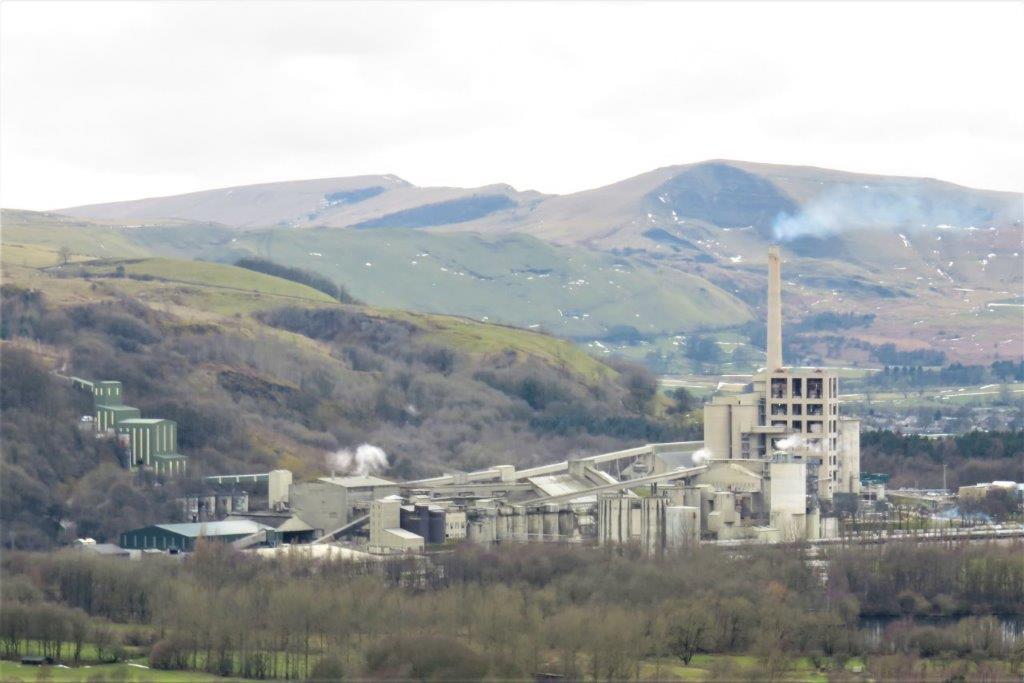 Hope Cement Plant - Mam Tor seen roughly behind the chimney stack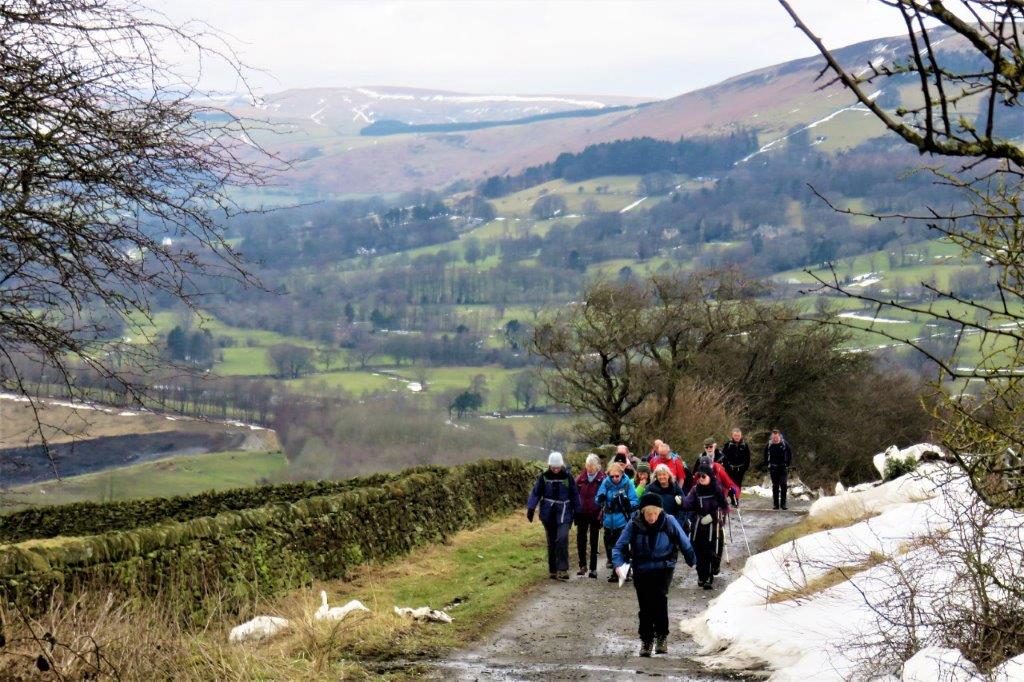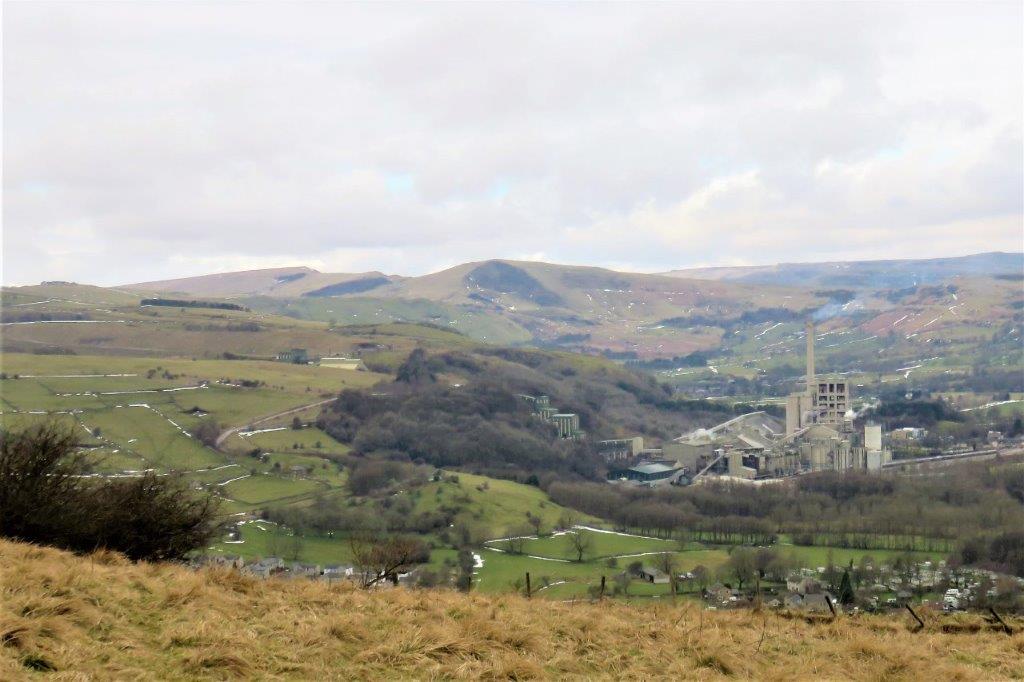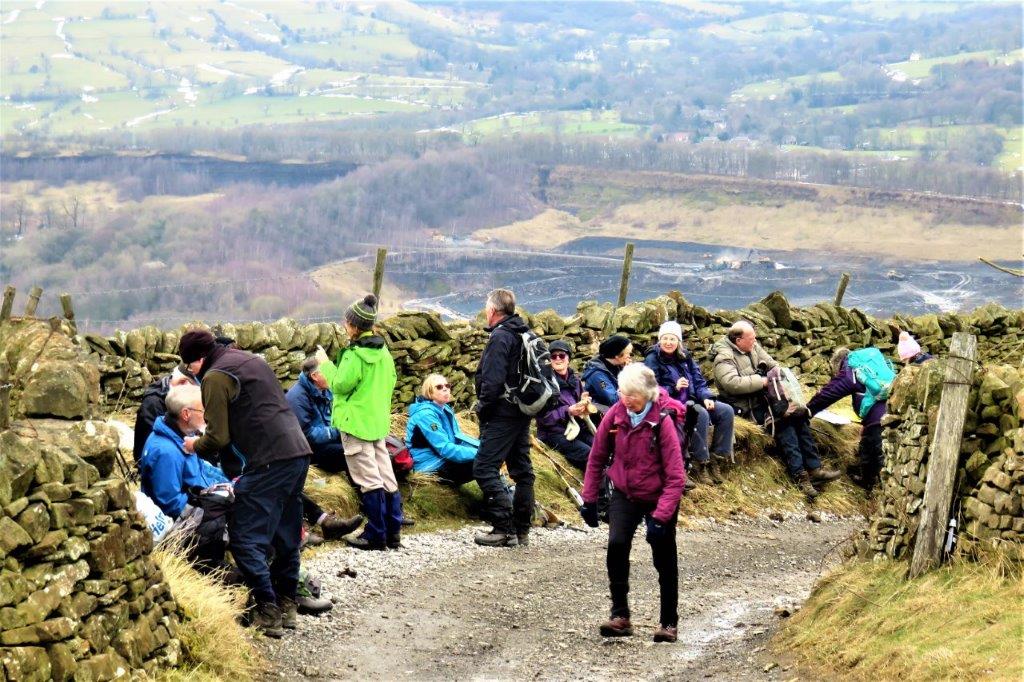 tea break sheltered by the dry stone walls flanking the lane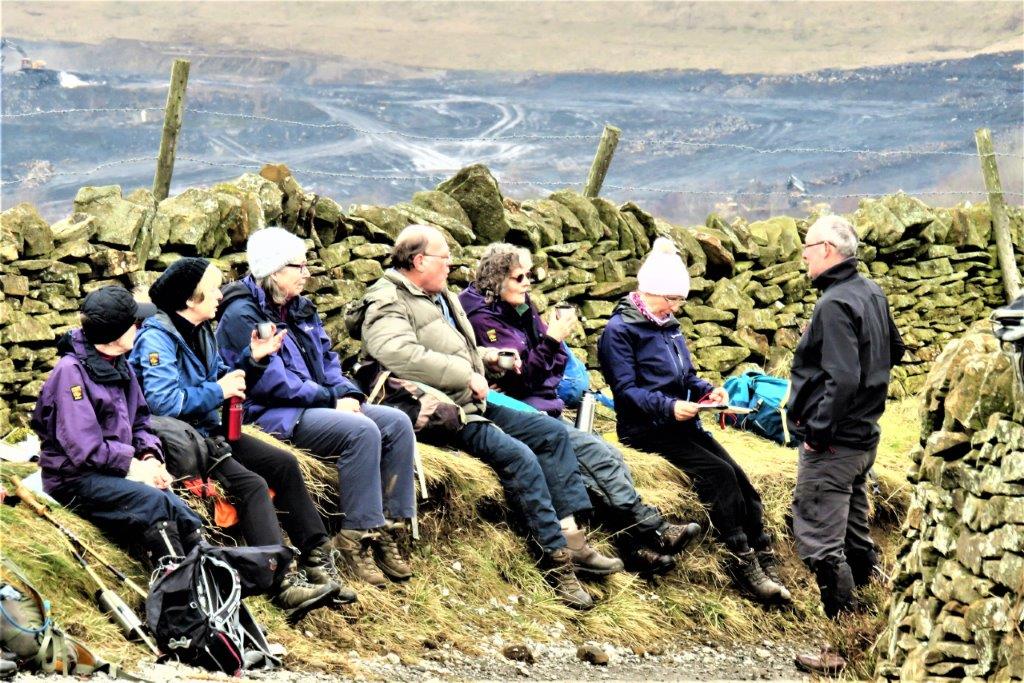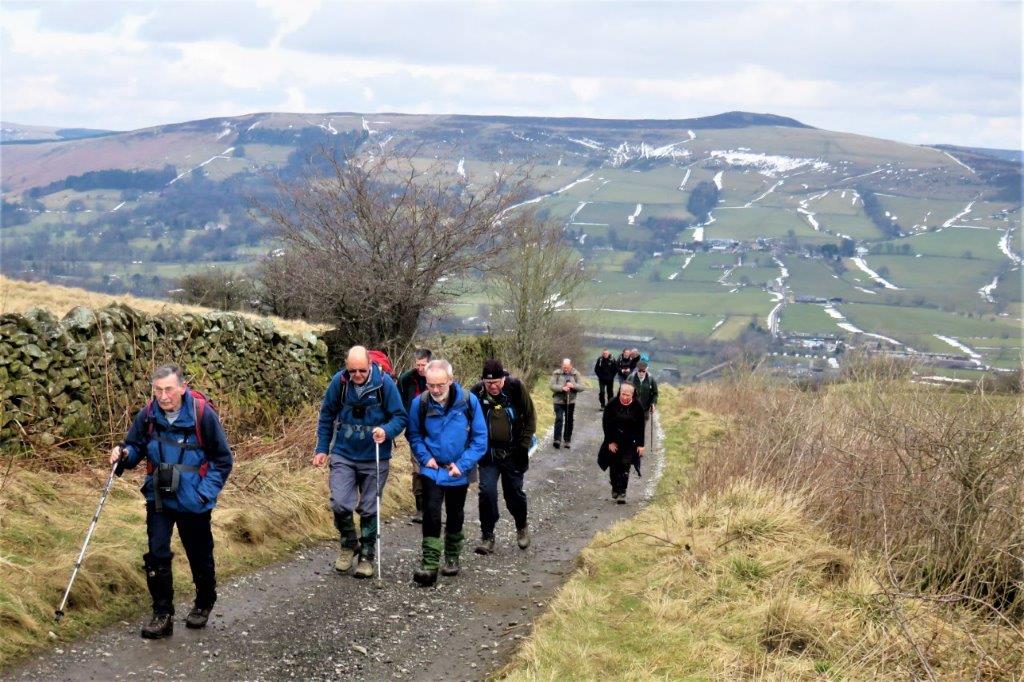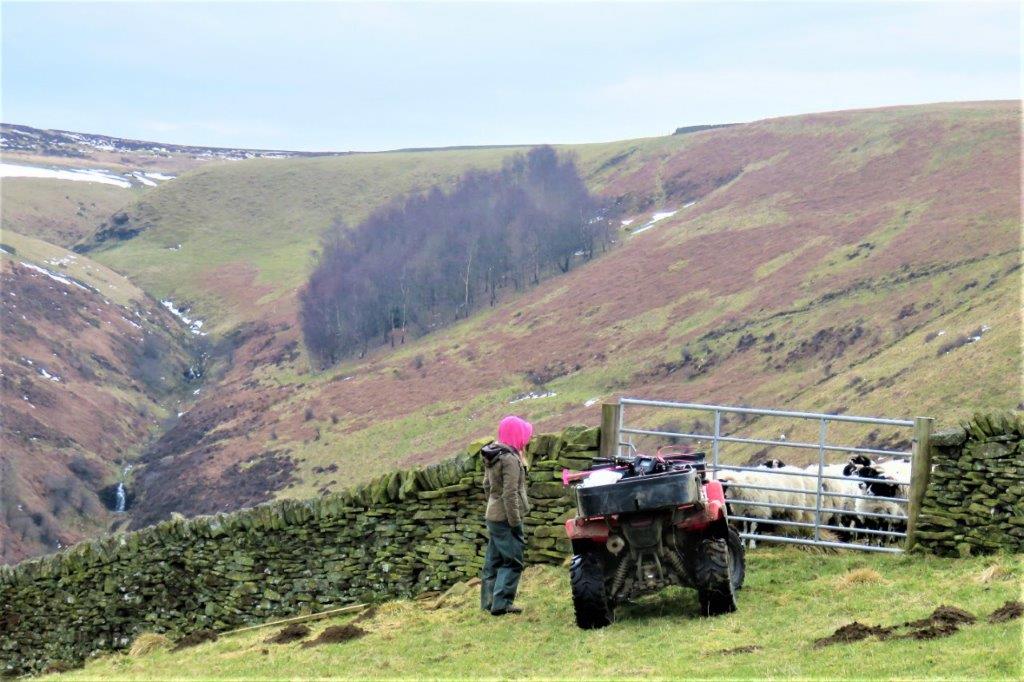 quad bike and driver tending to flocks - access from Brough Lane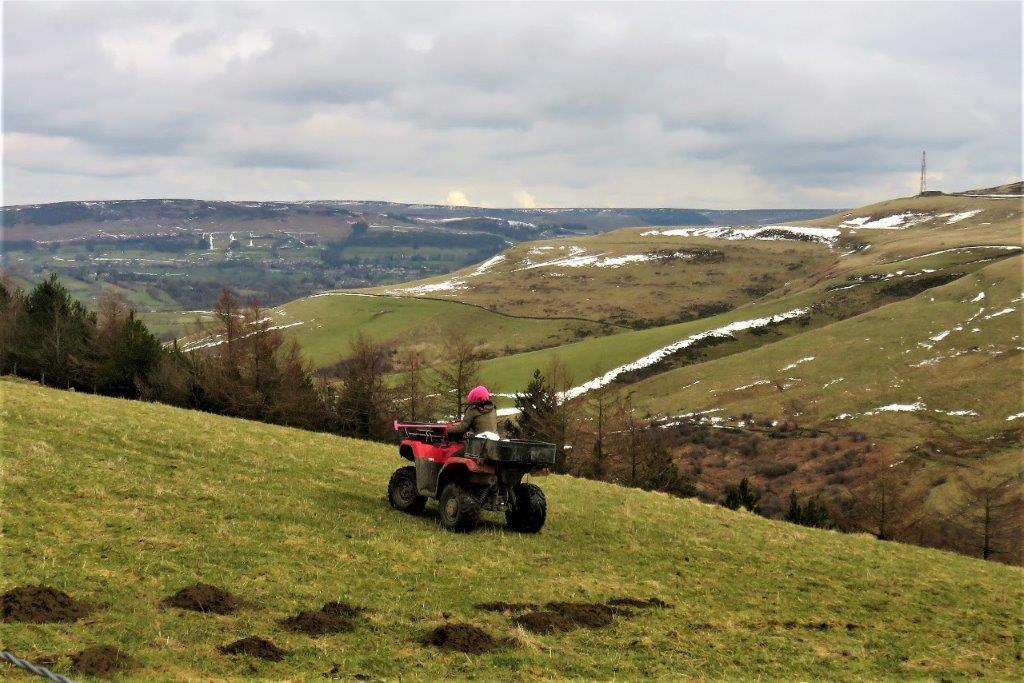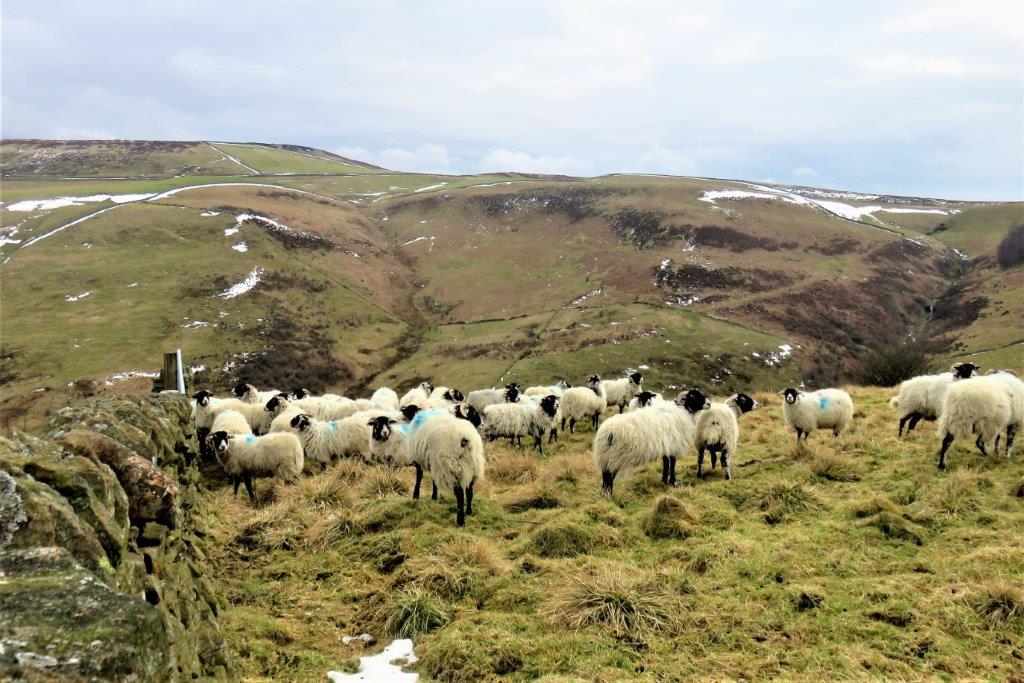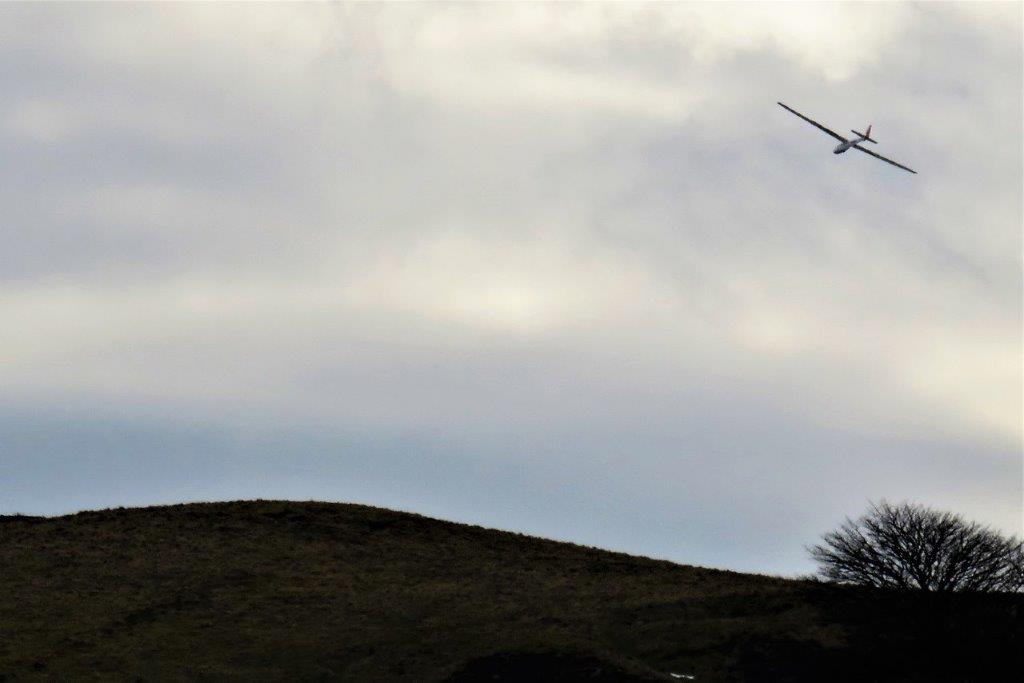 Glider took off from Camphill (Gliding Field)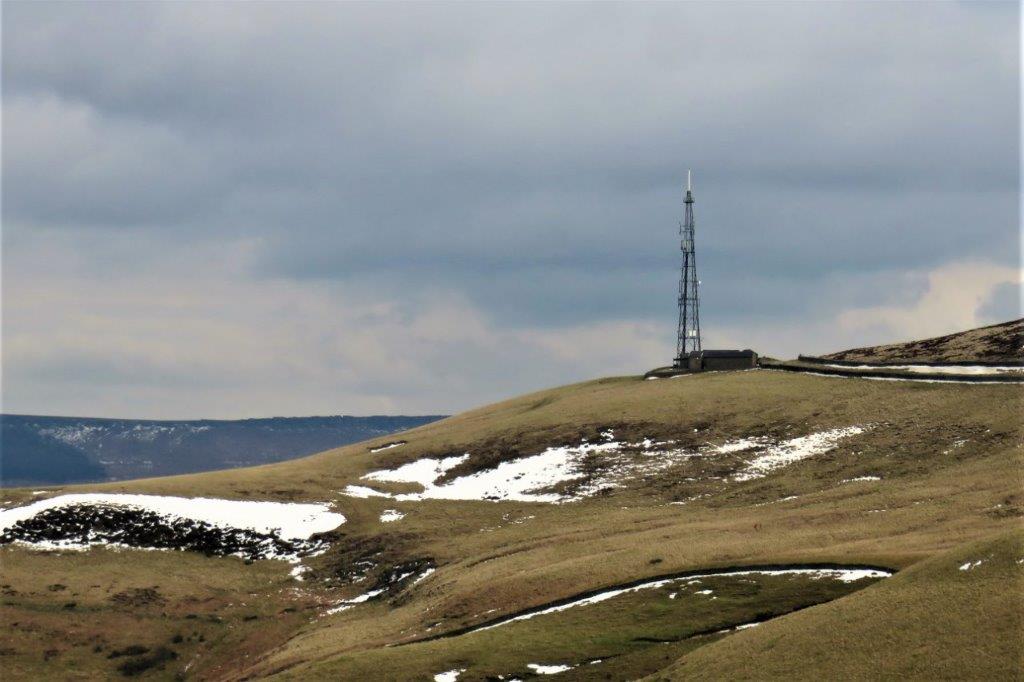 transmission Tower on Shatton Lane (seen from Brough Lane)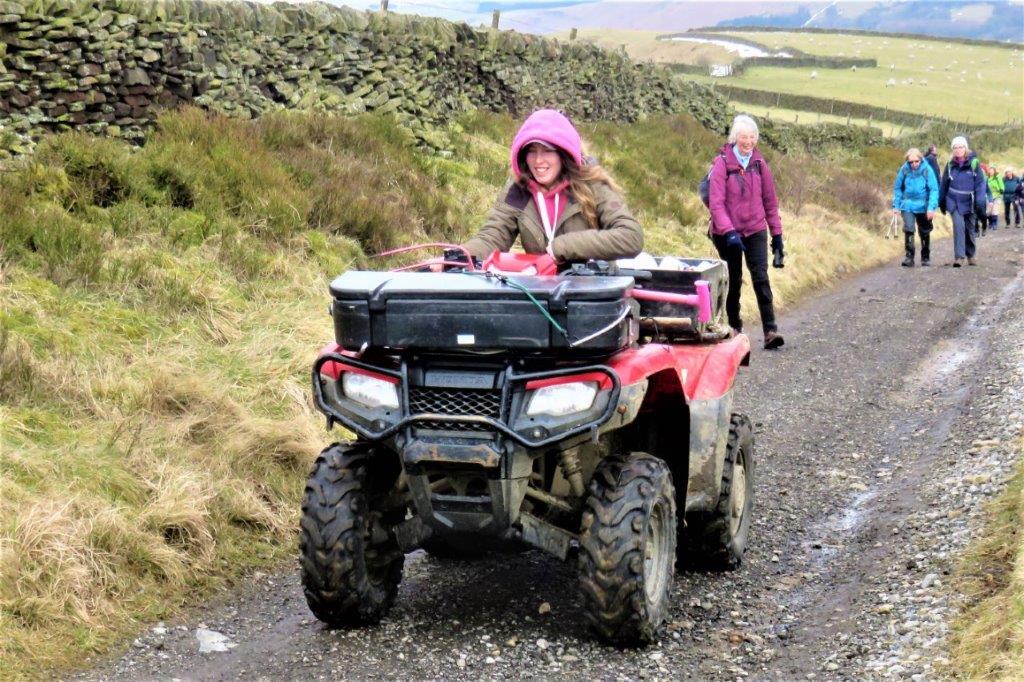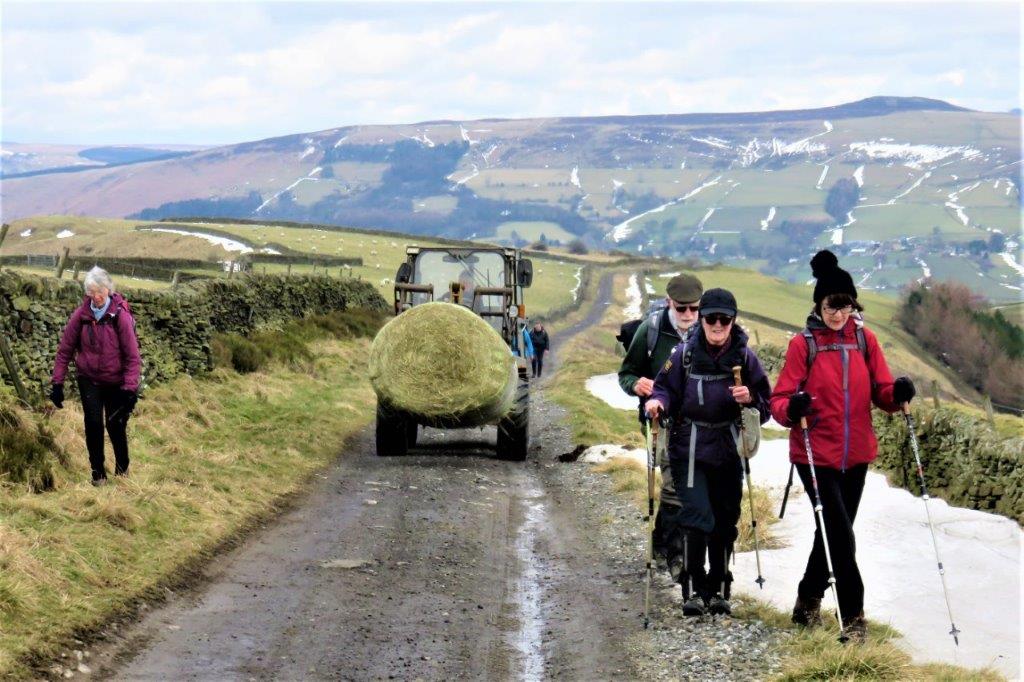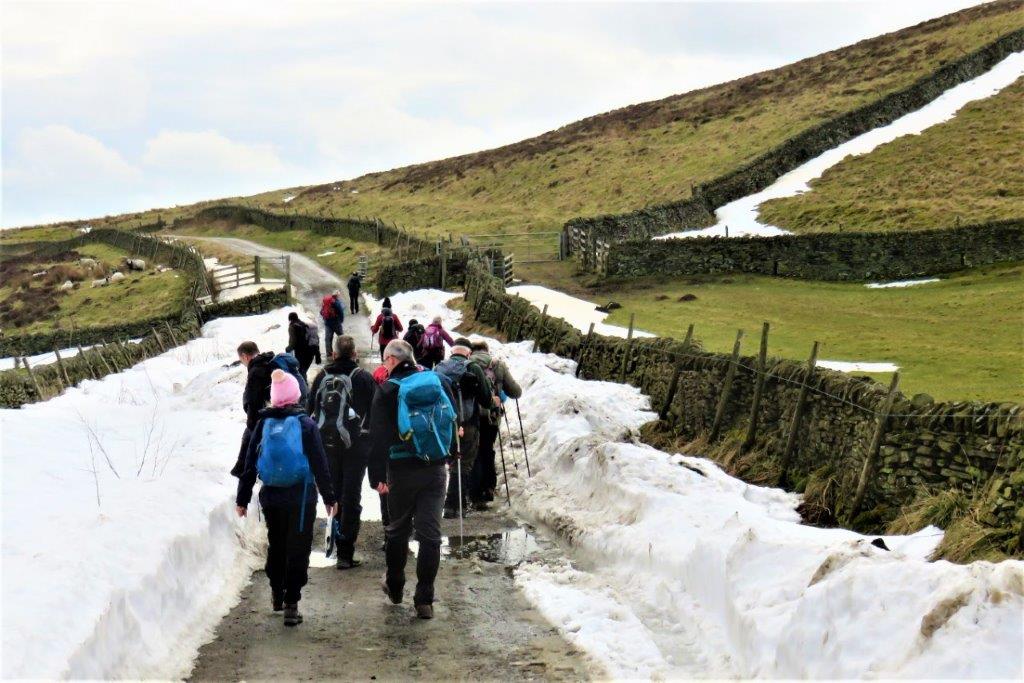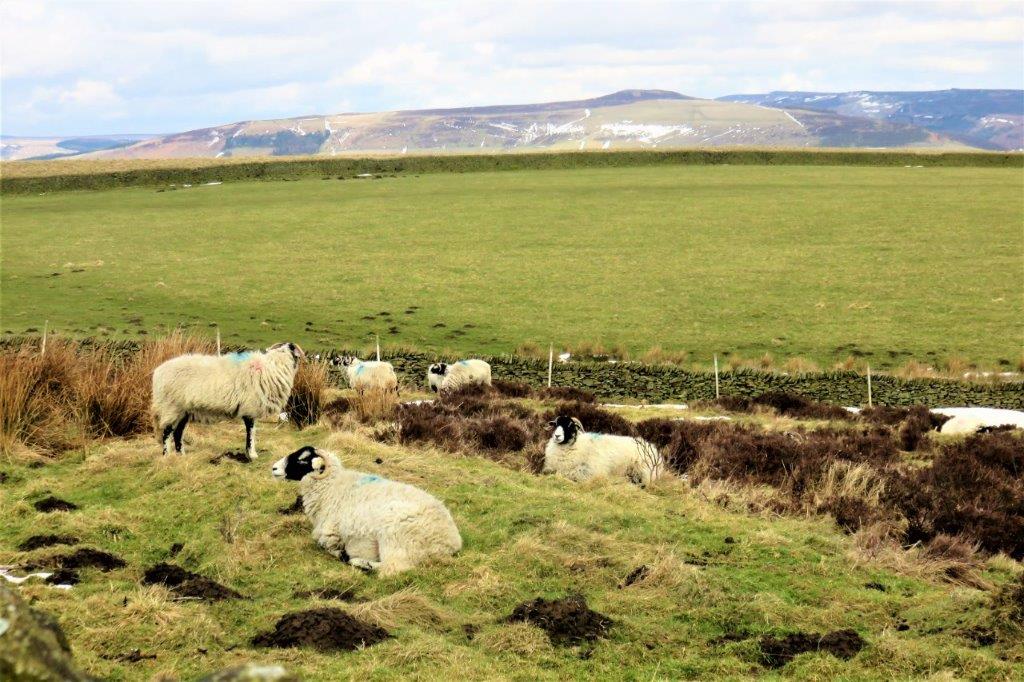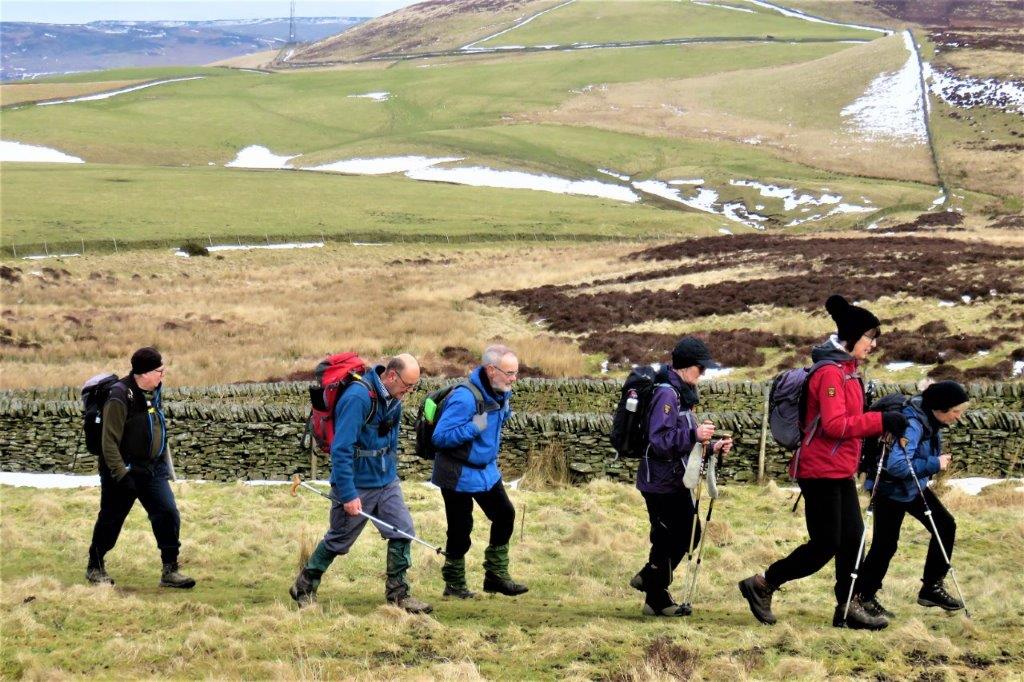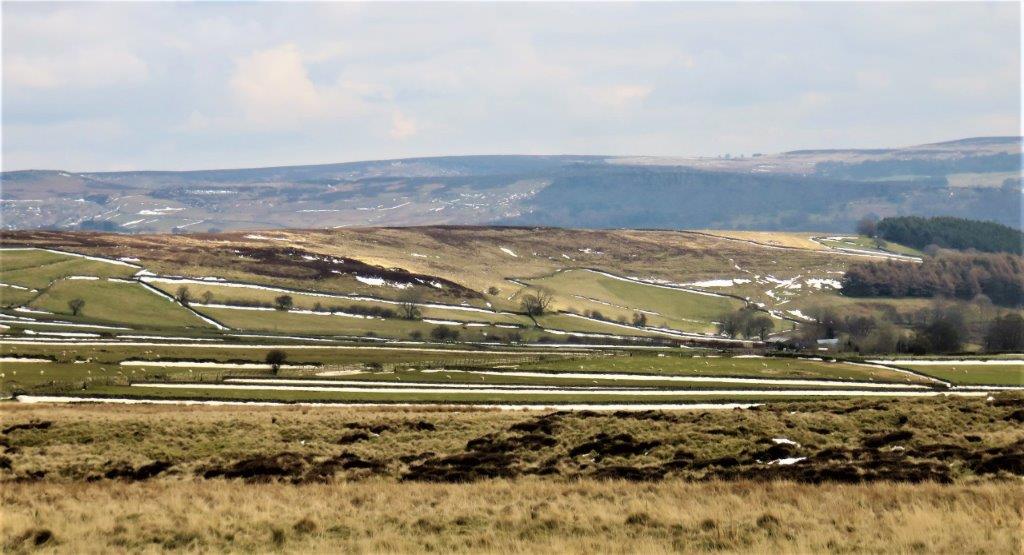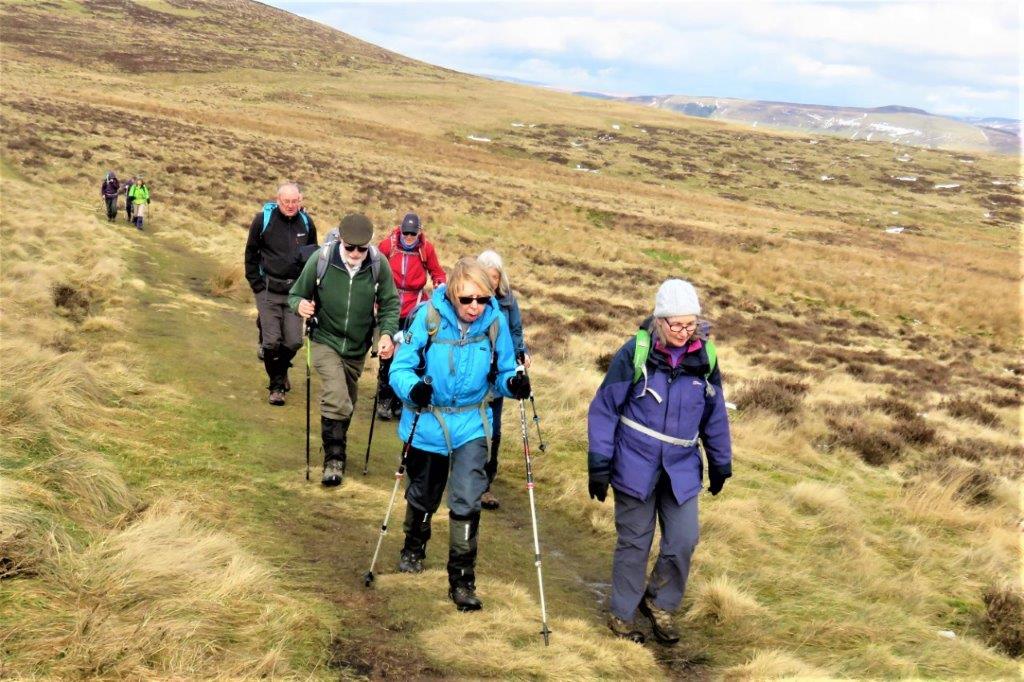 house close to Abney Grange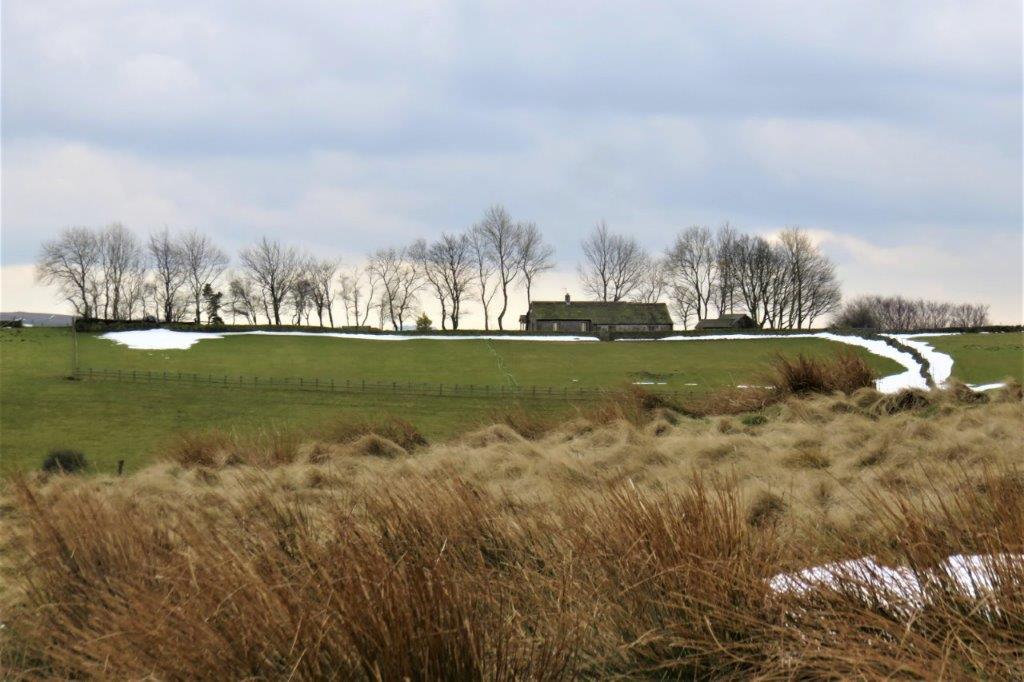 house seen over Bretton Clough on South side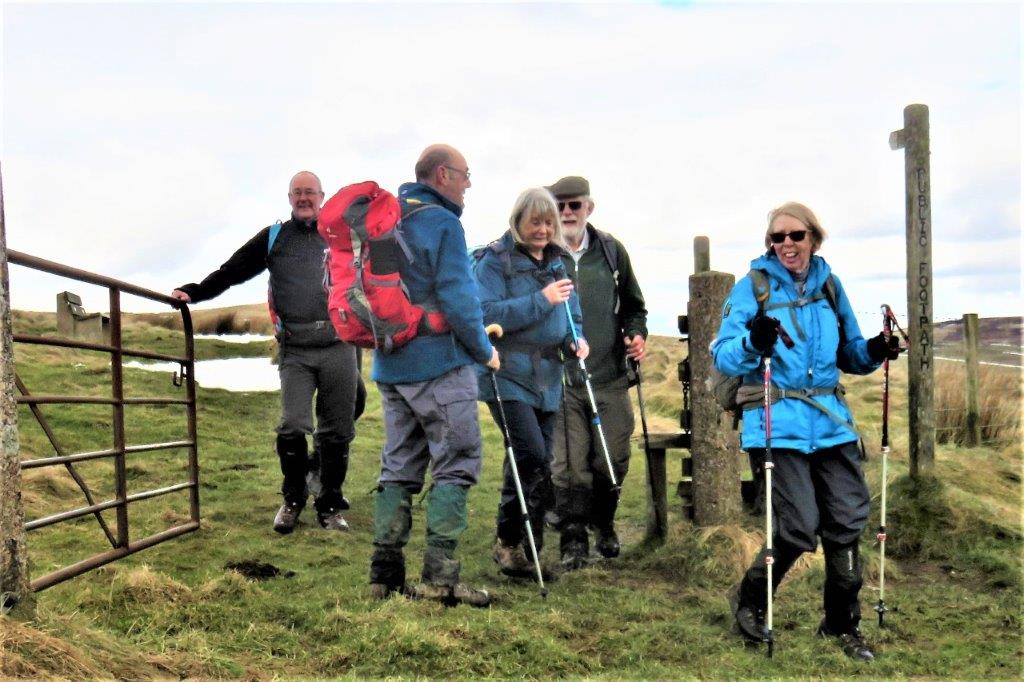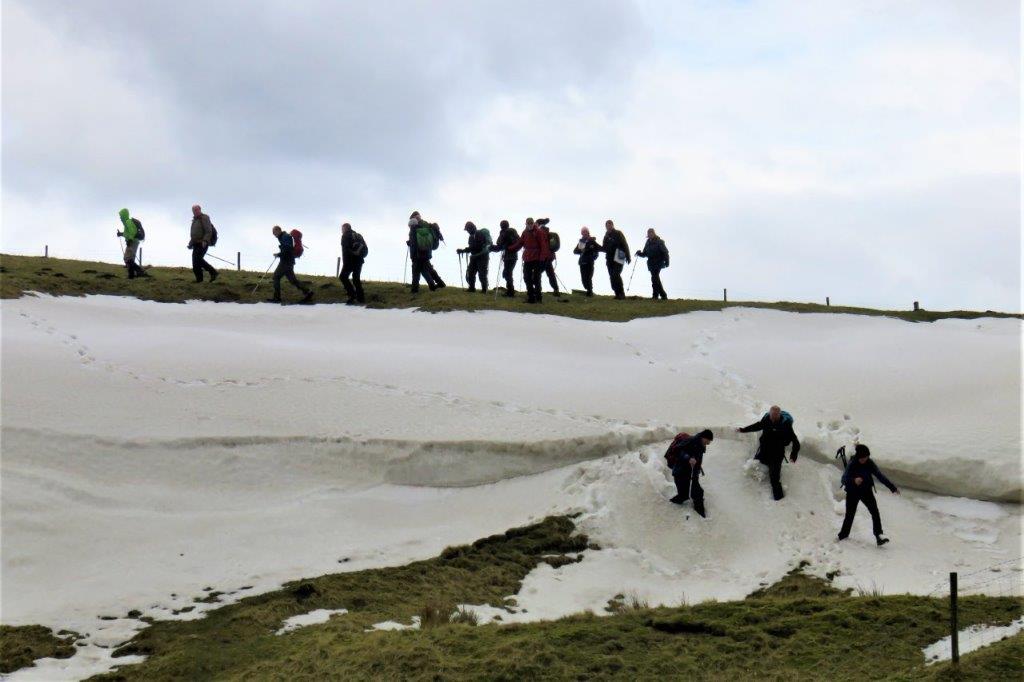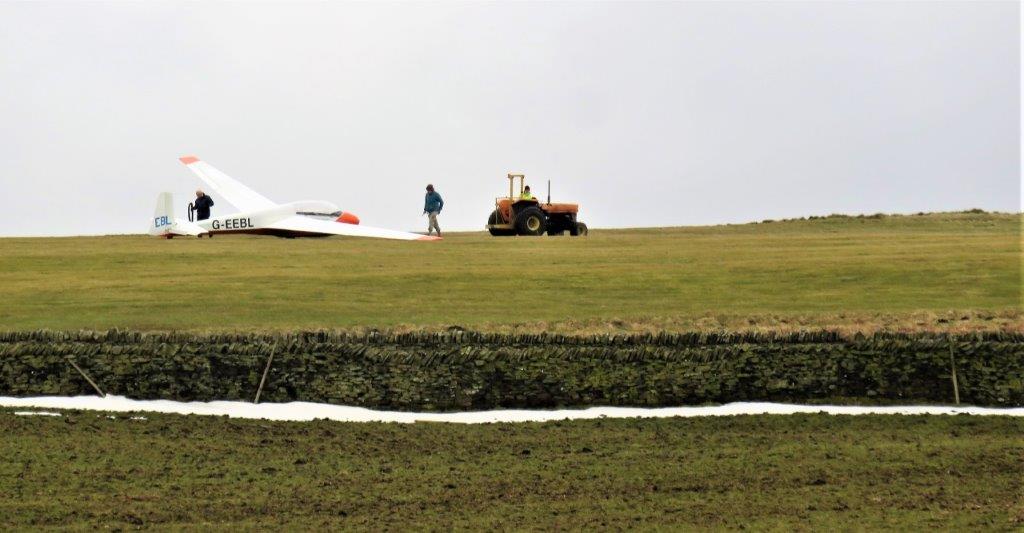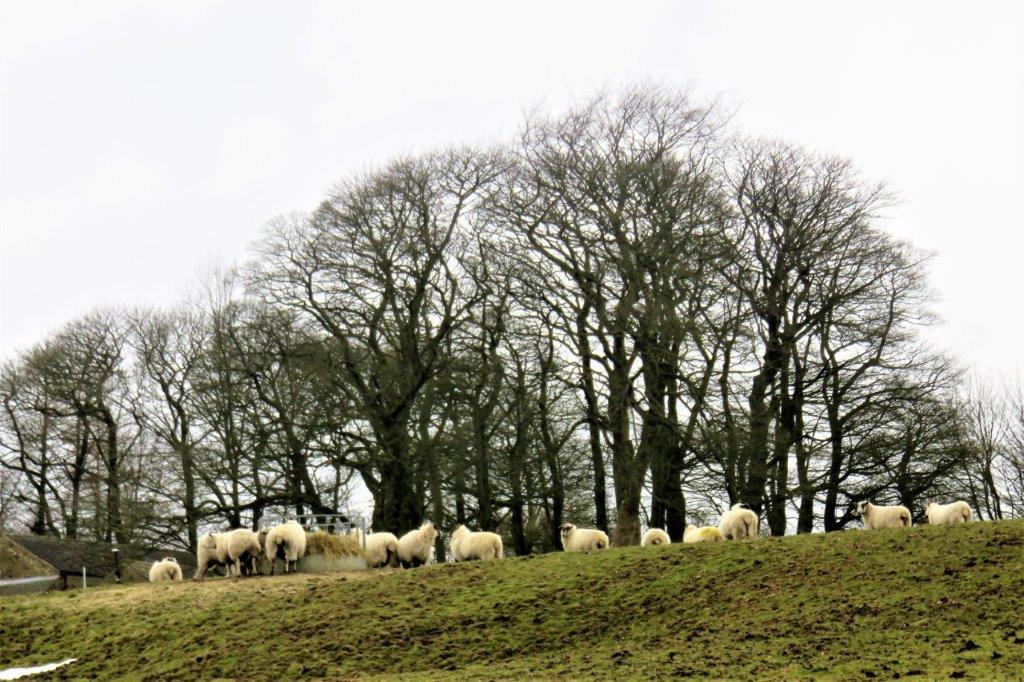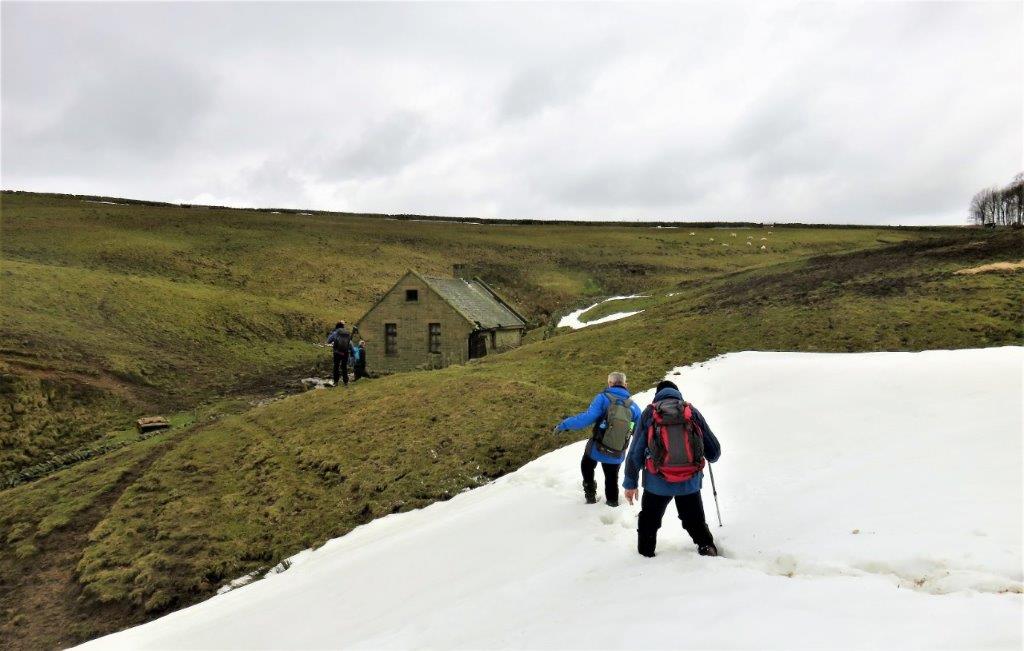 pumphouse (not shown on map) sited on start of Bretton Brook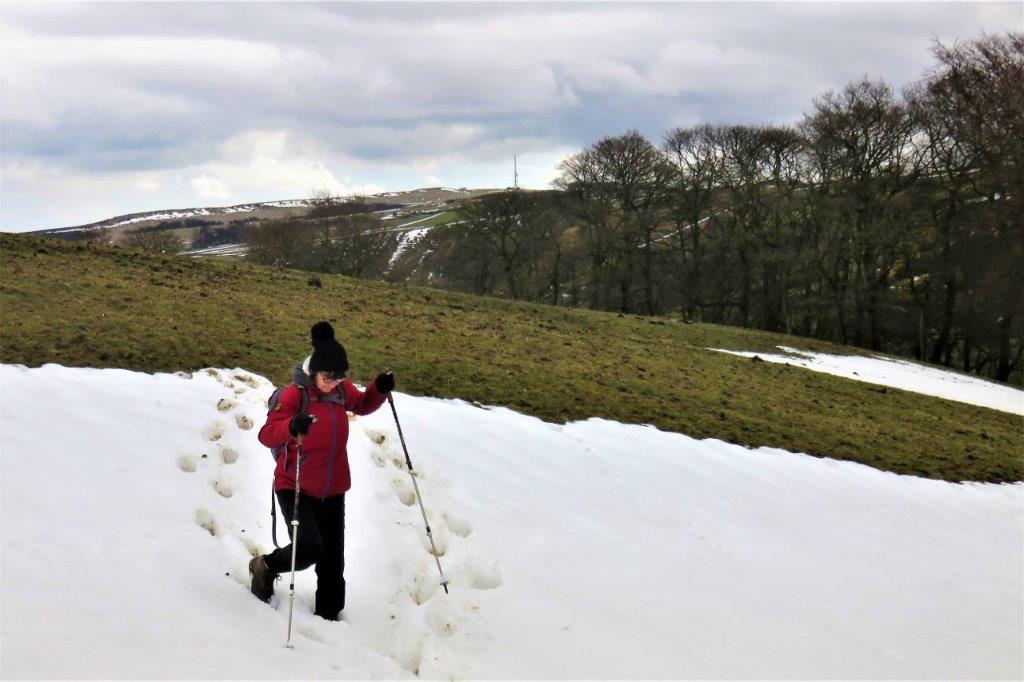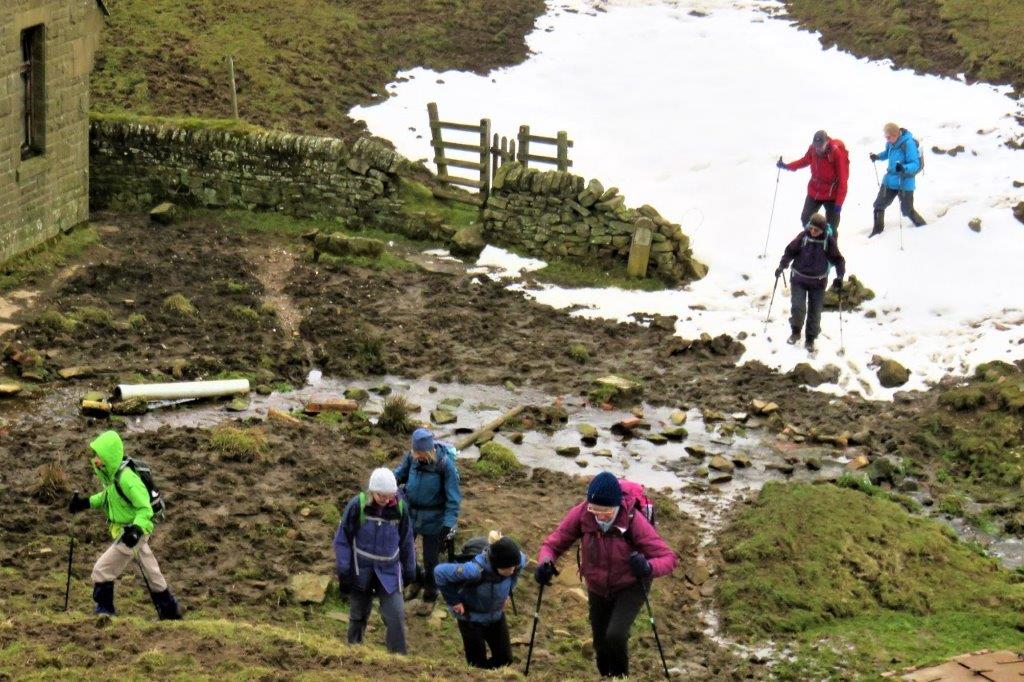 crossing Bretton Brook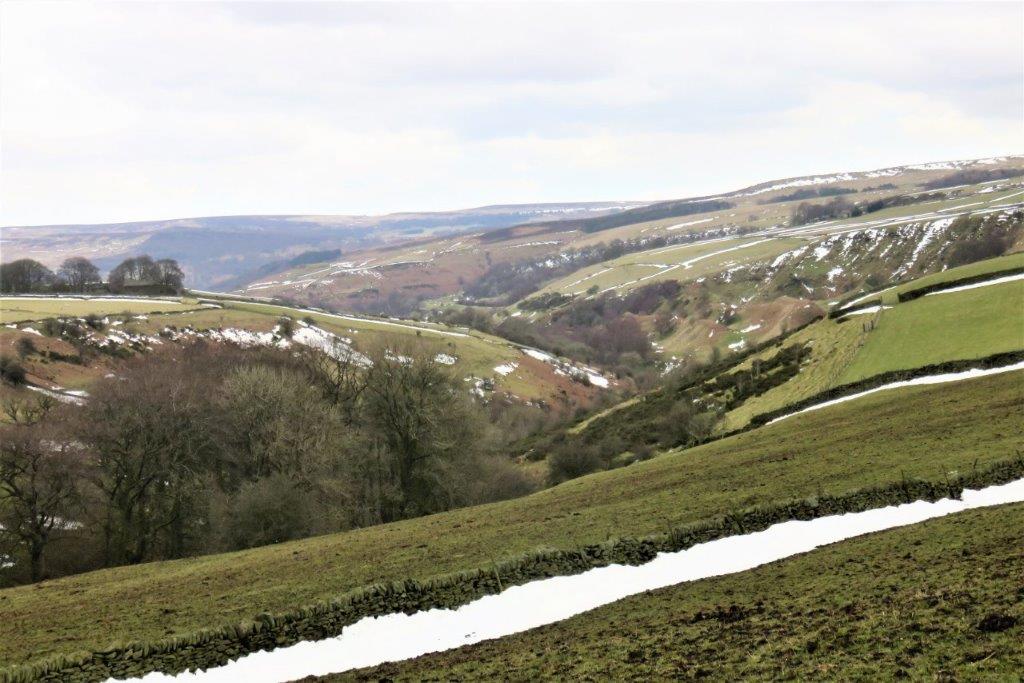 looking further down Bretton Clough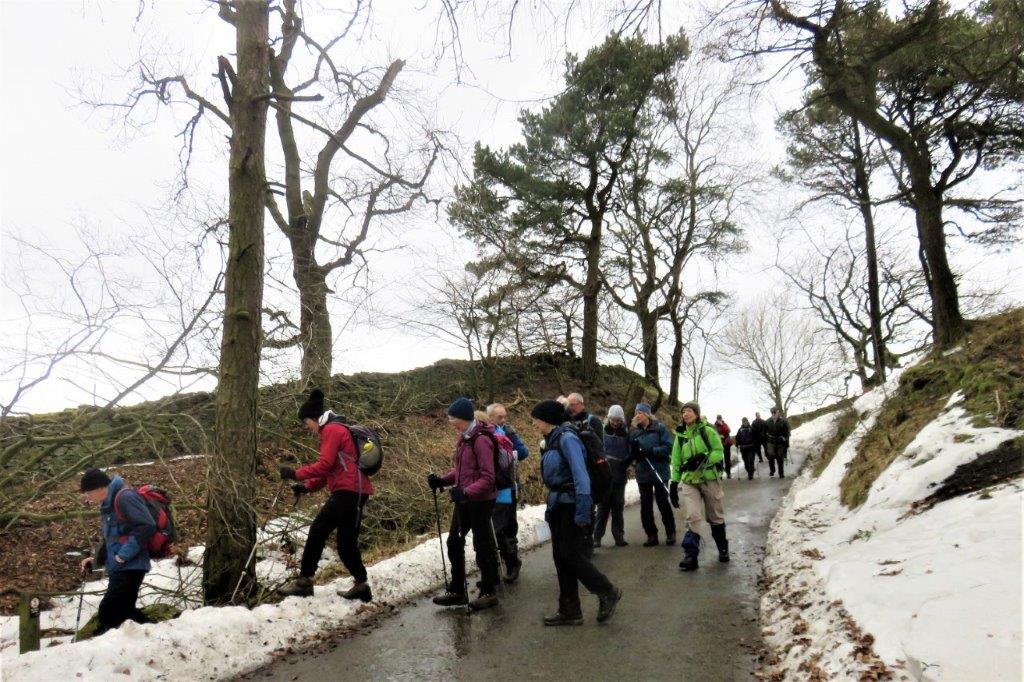 turning off road onto Byway into Great Hucklow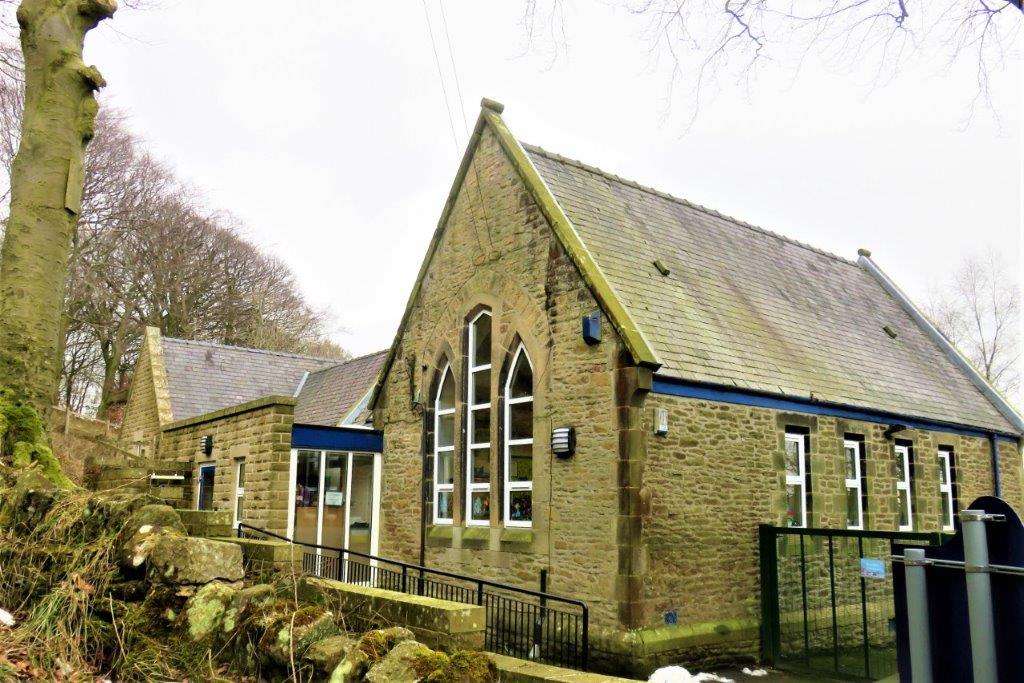 junior school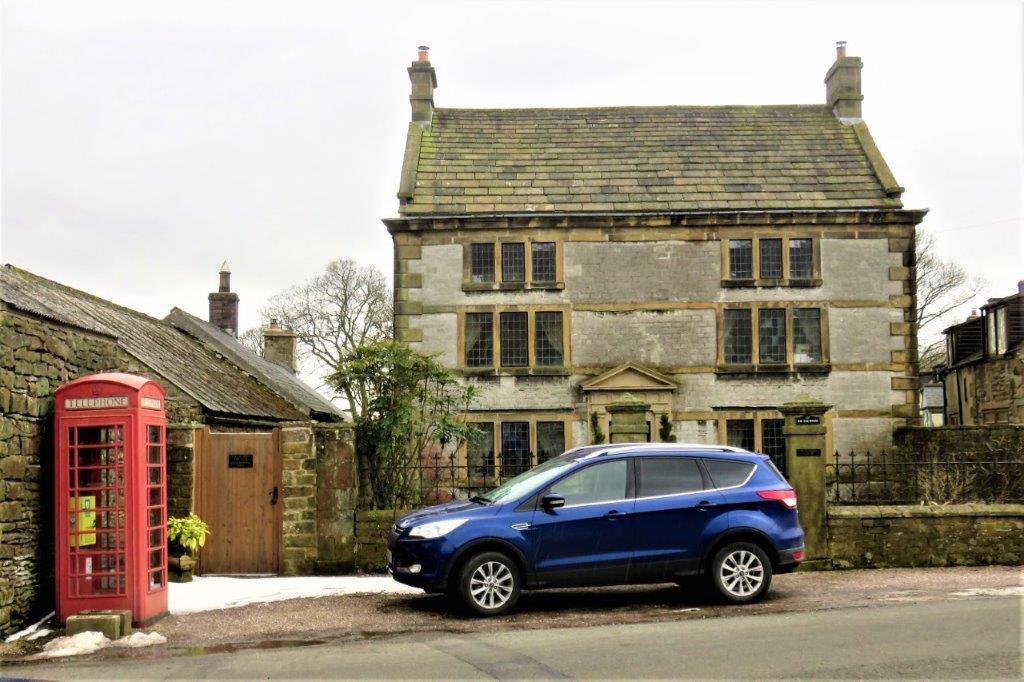 Great Hucklow main street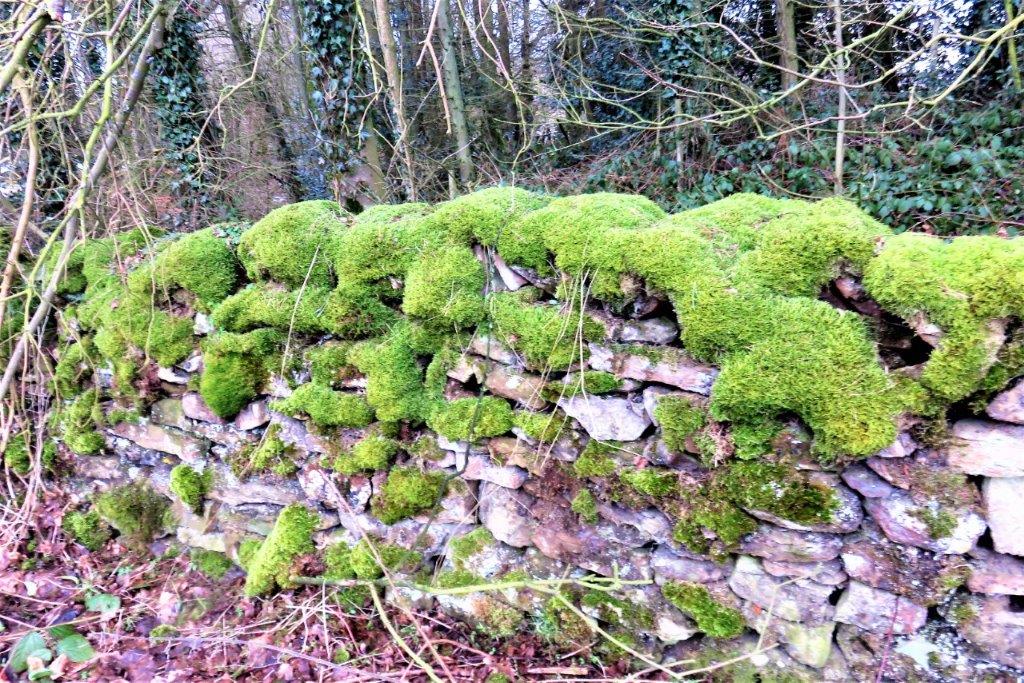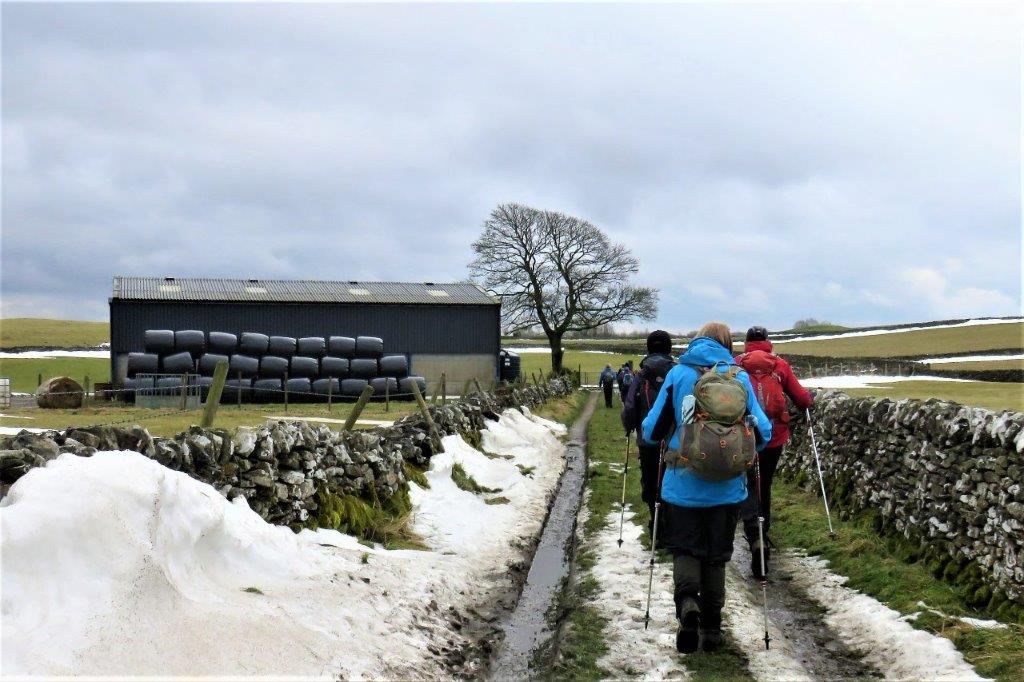 towards Foolow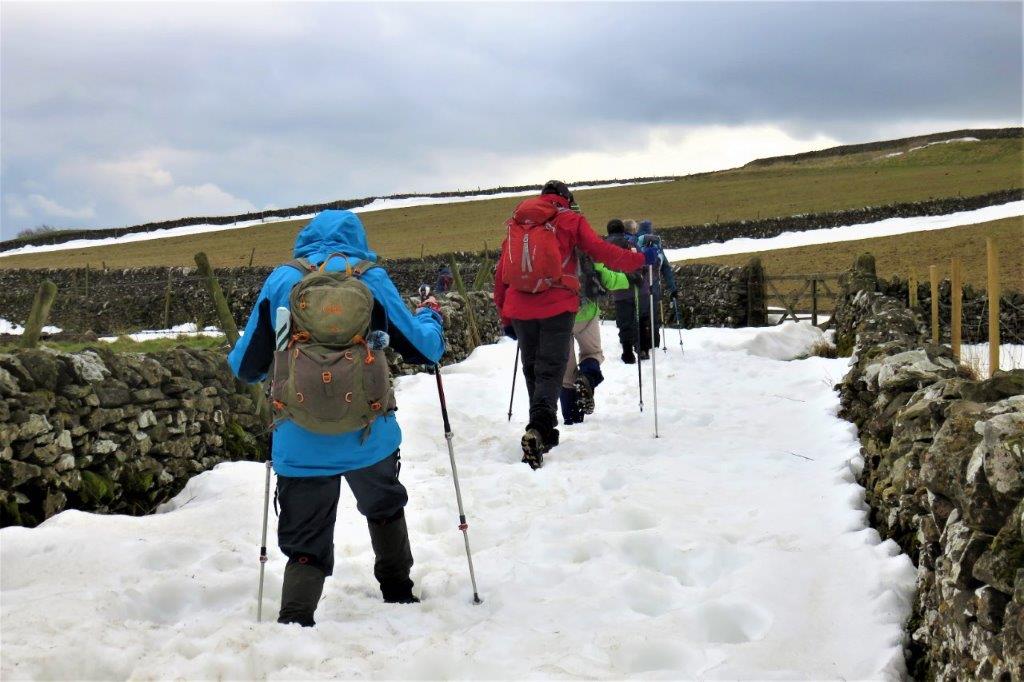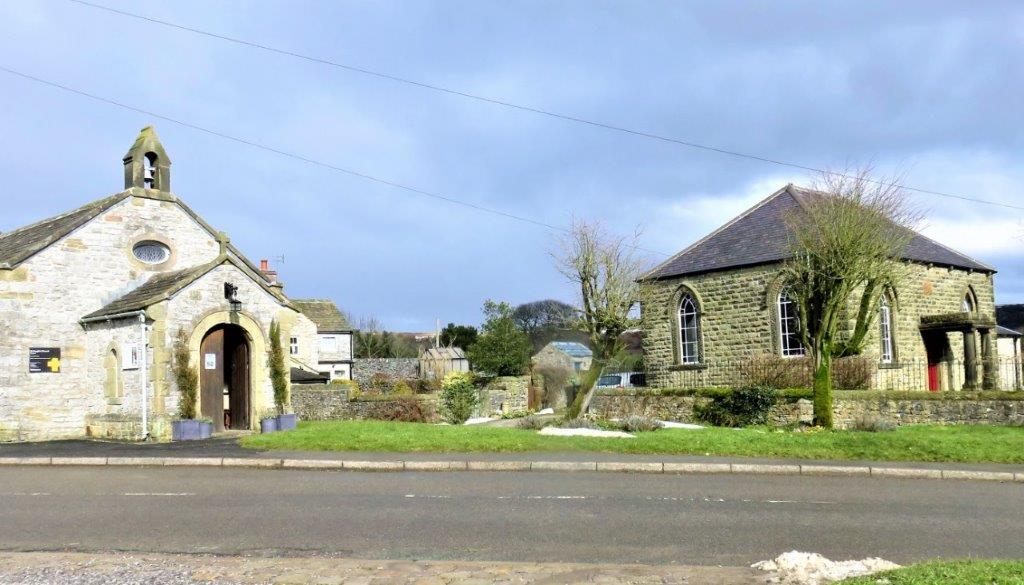 Foolow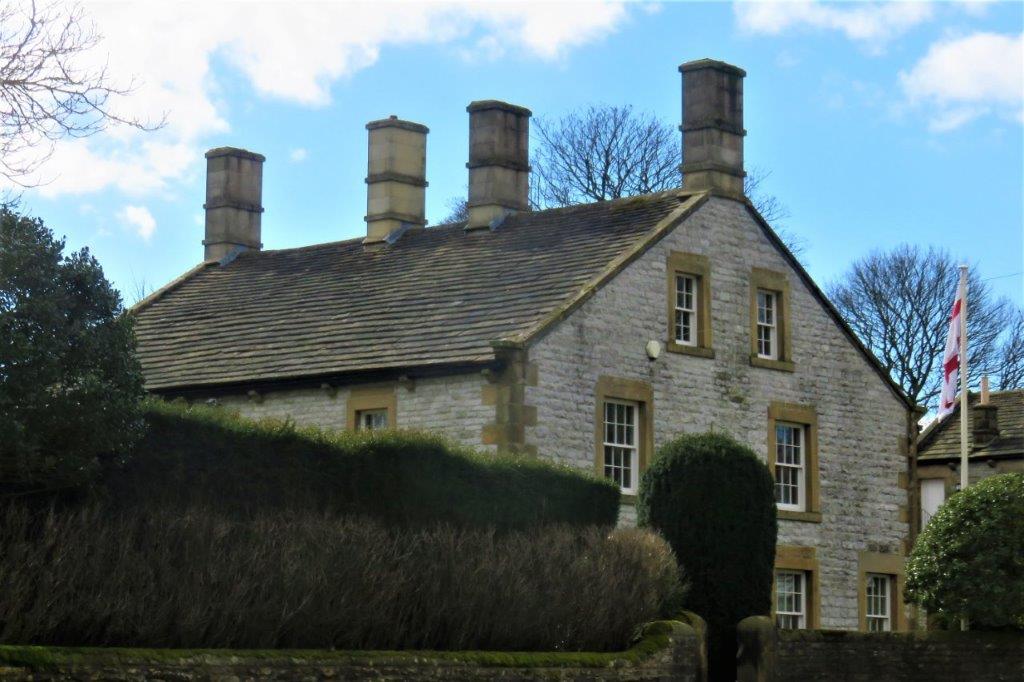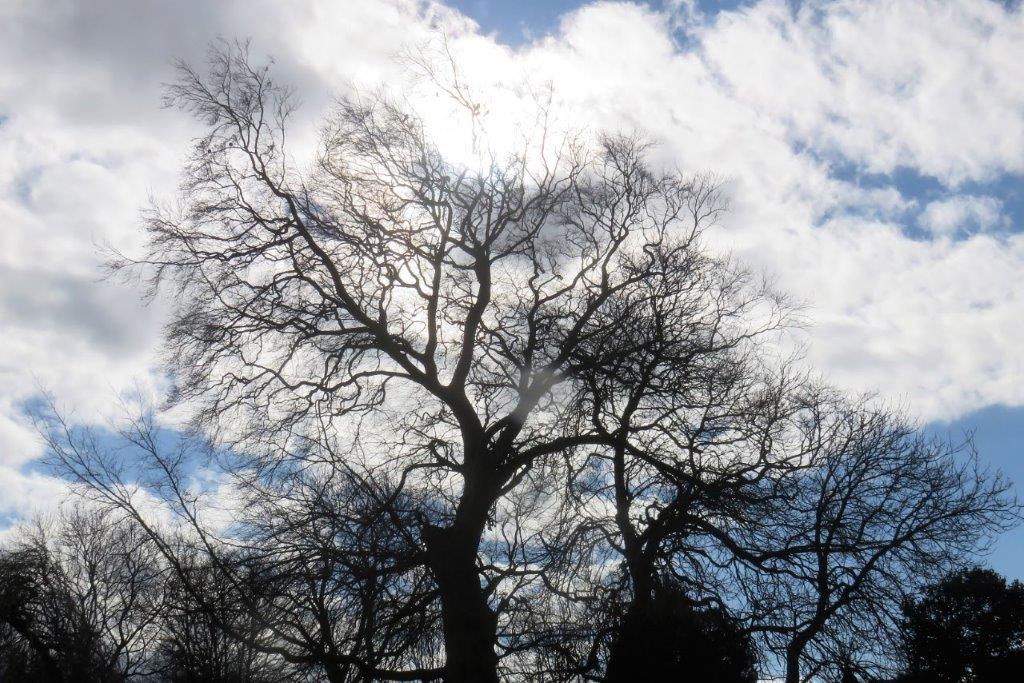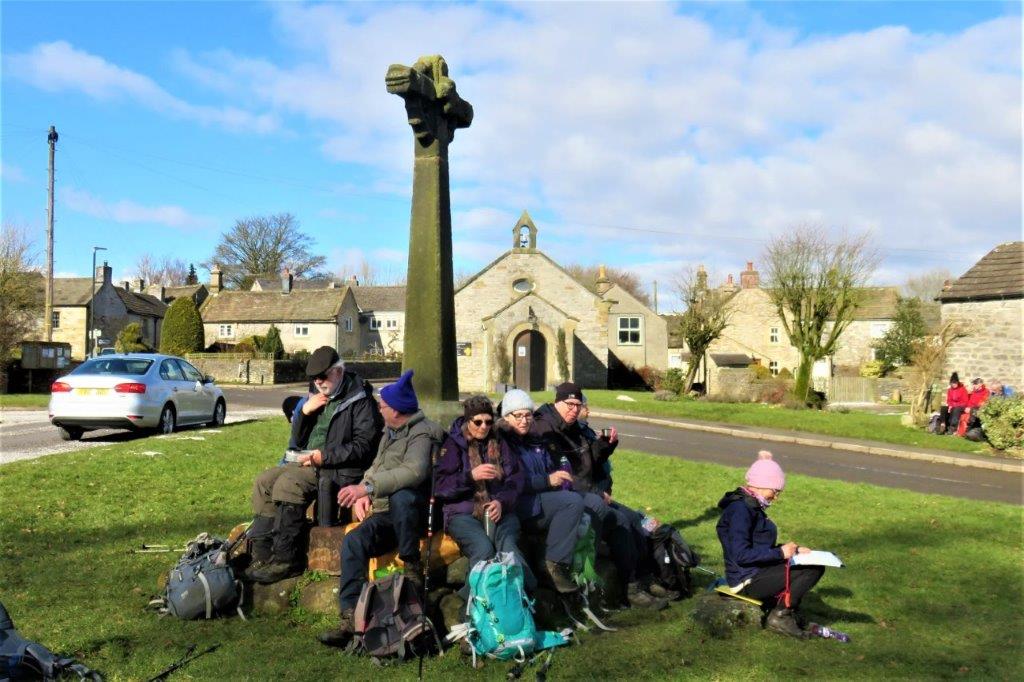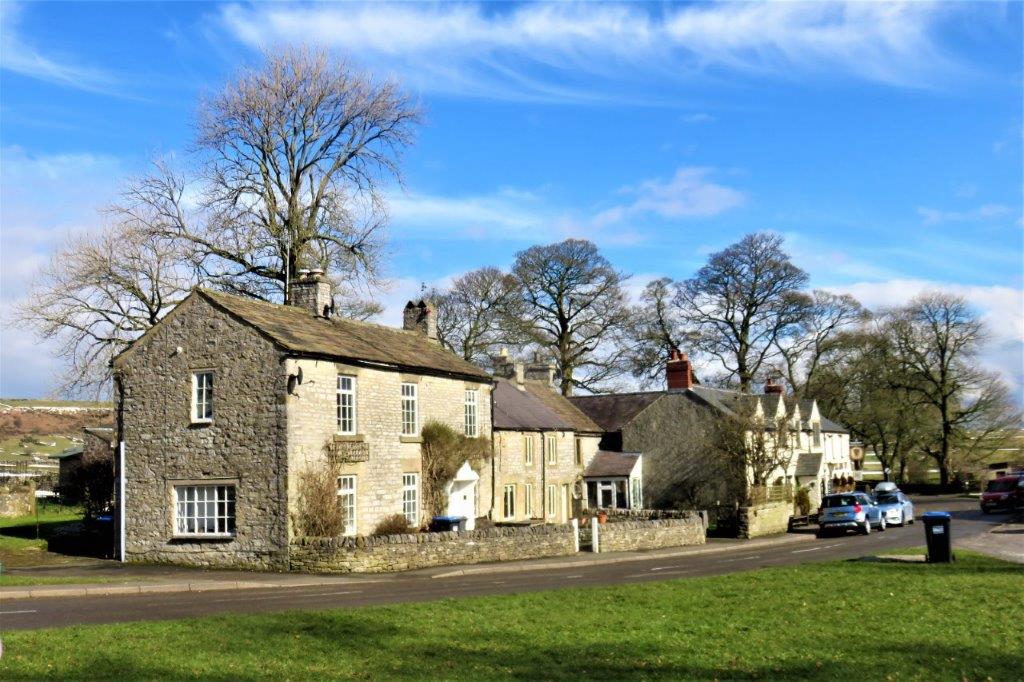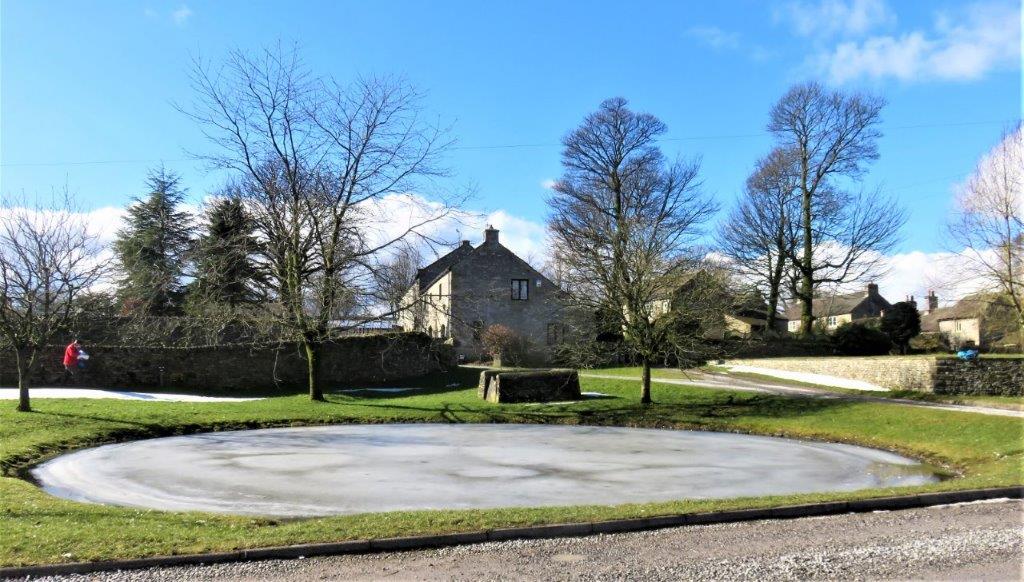 icy / snowy slurry on duck pond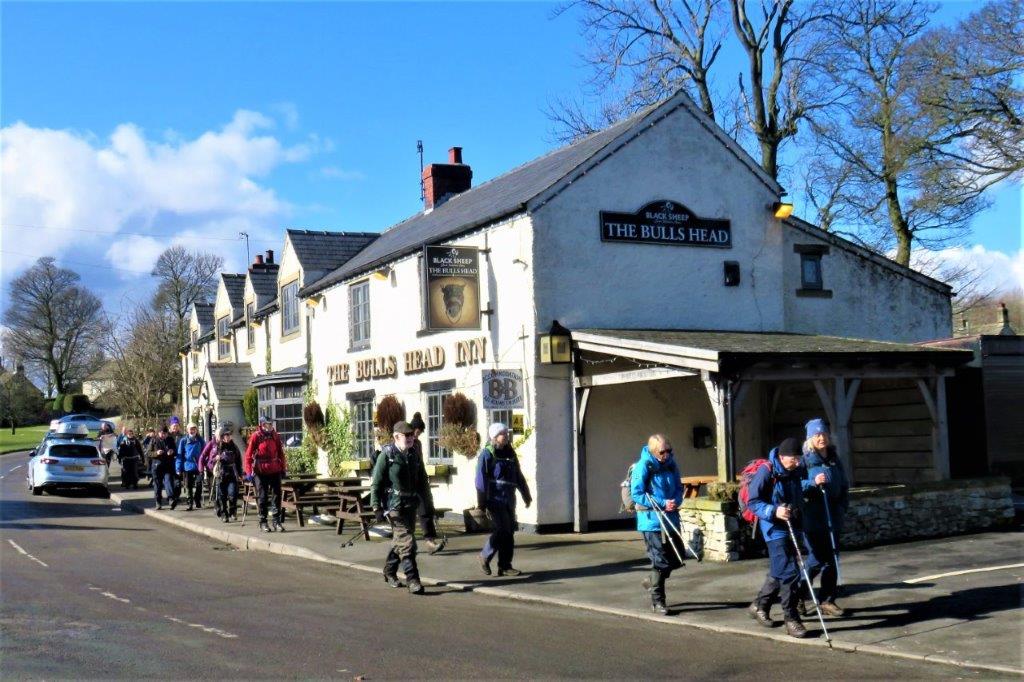 passing The Bulls Head Inn on leaving Foolow towards Eyam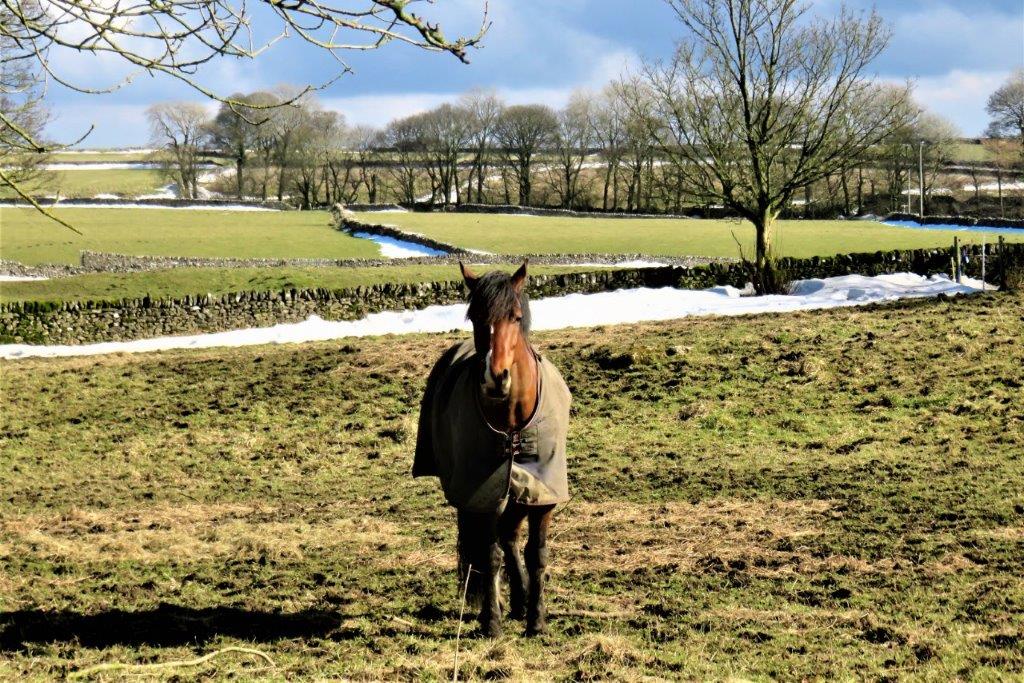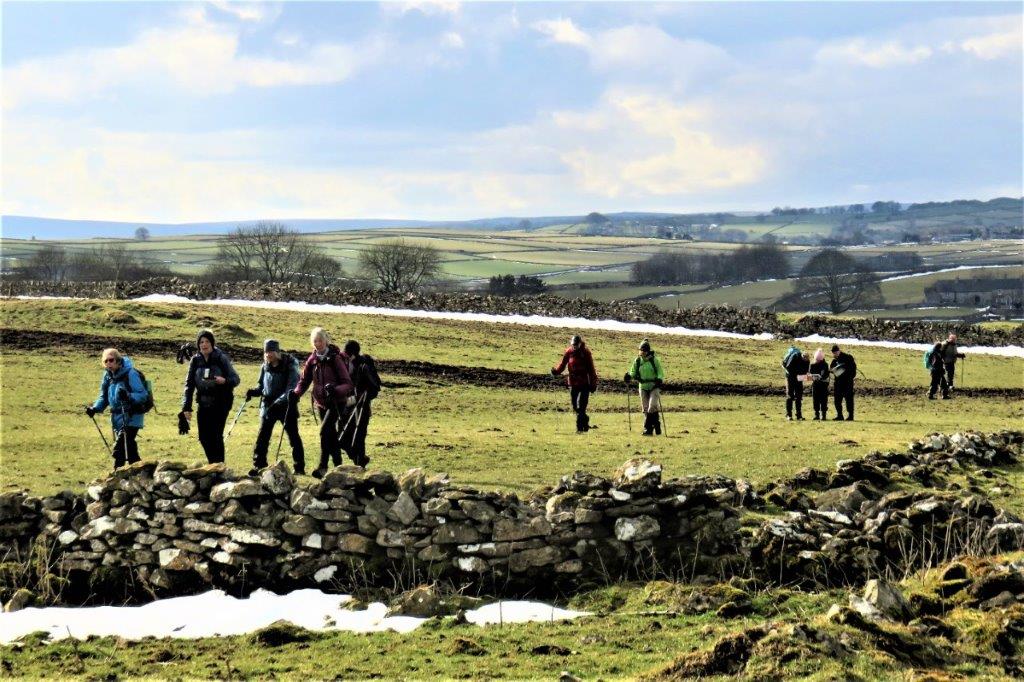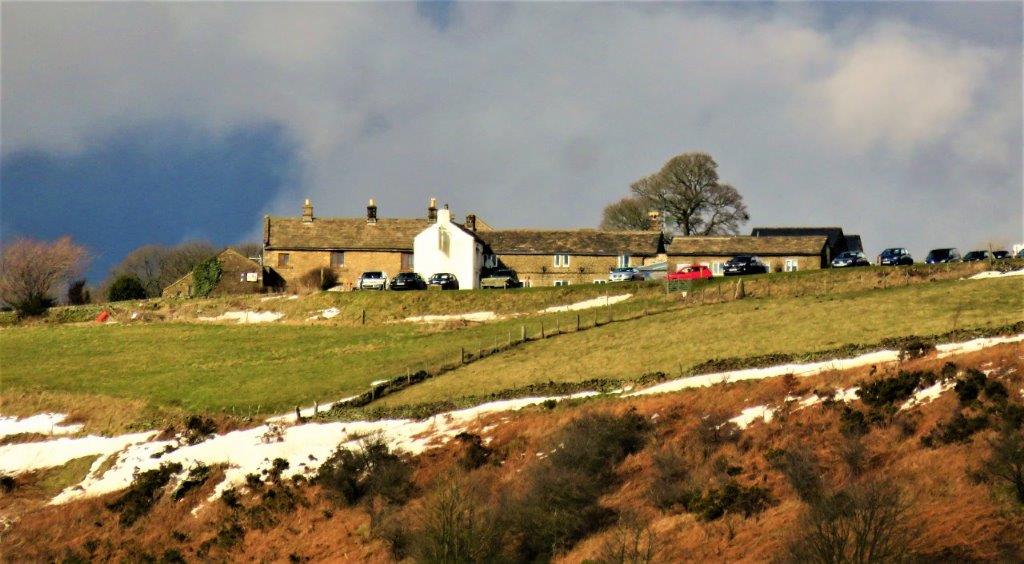 Pub to North of us seen on Bretton / Eyam Edge (zoomed in picture)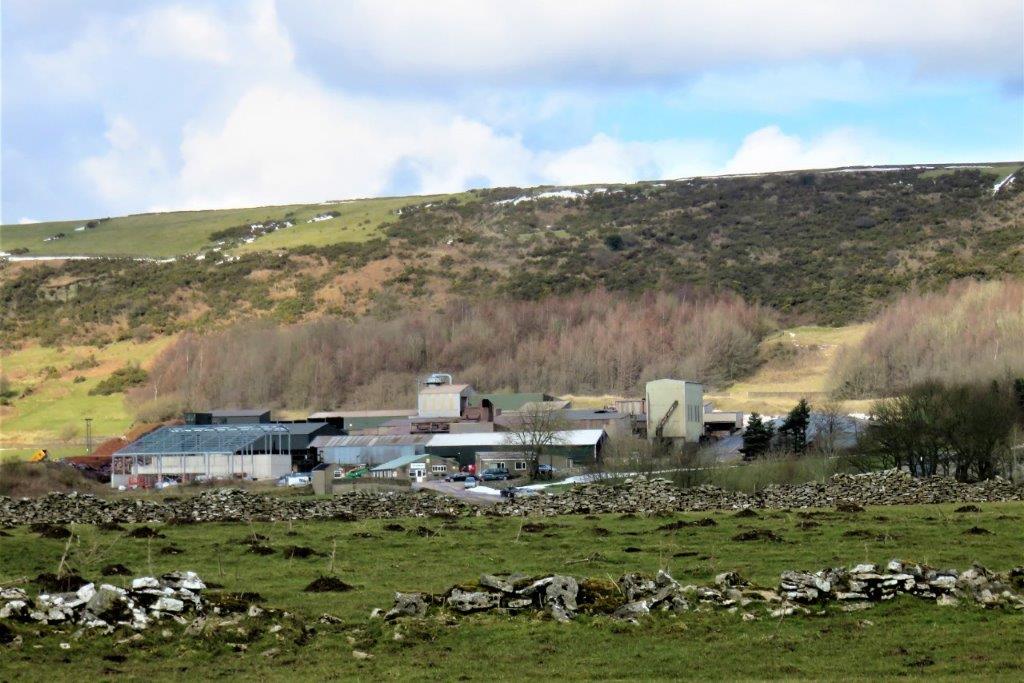 Black Hole Mine complex?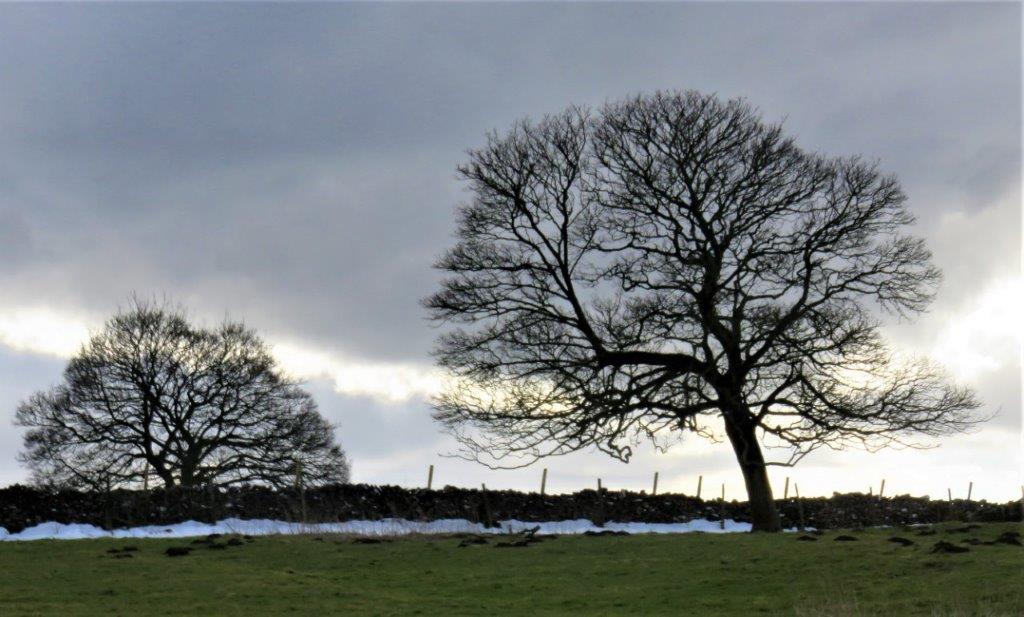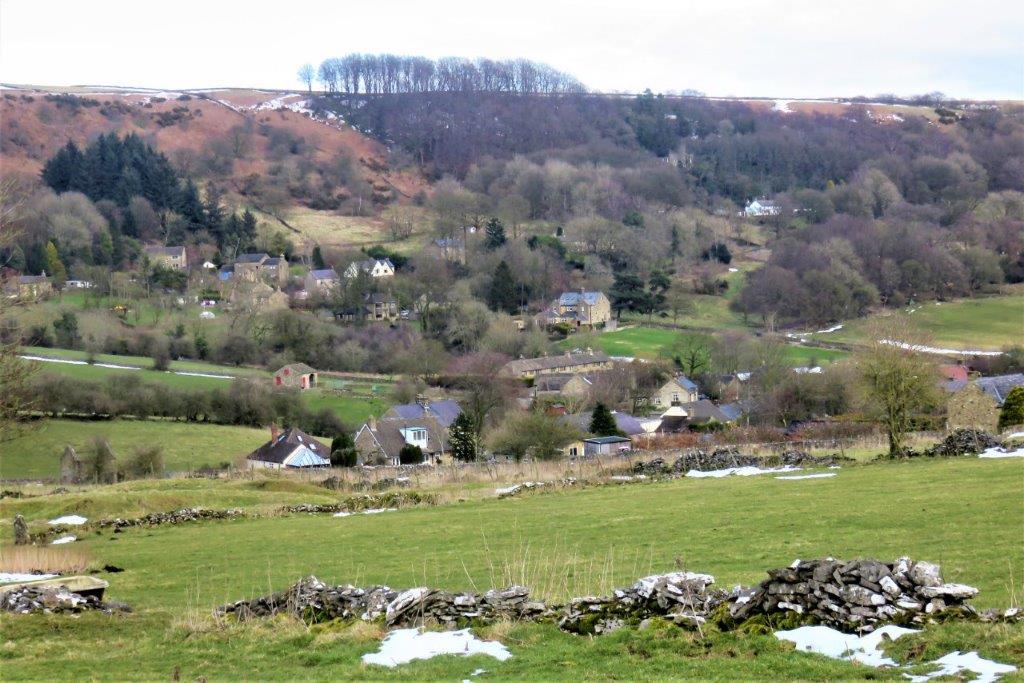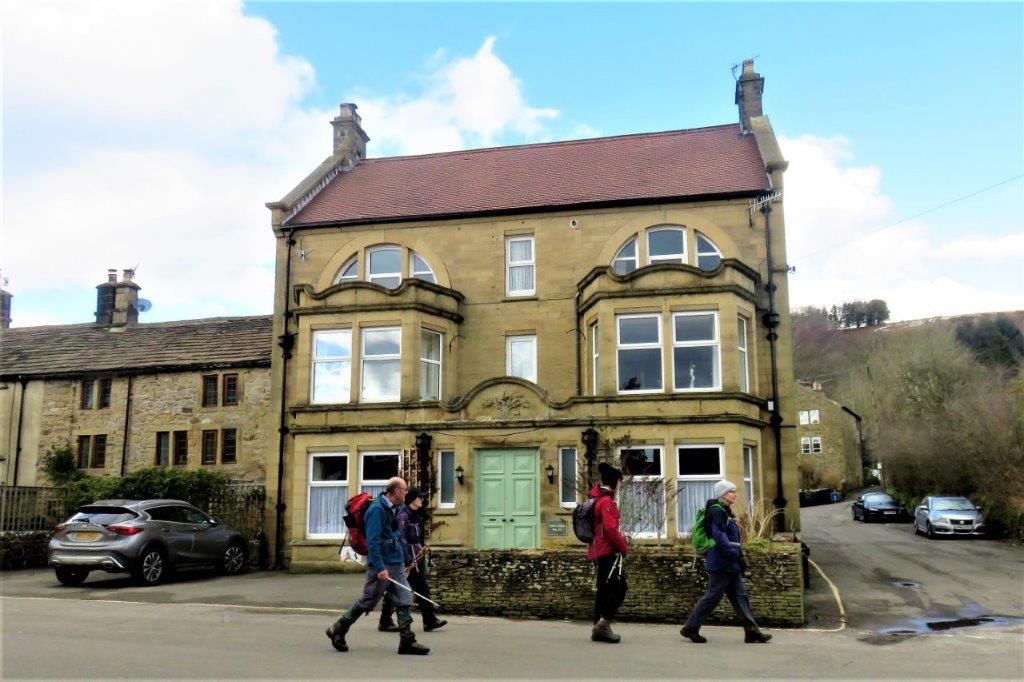 house passed in Town Head on way to Eyam's Public Conveniences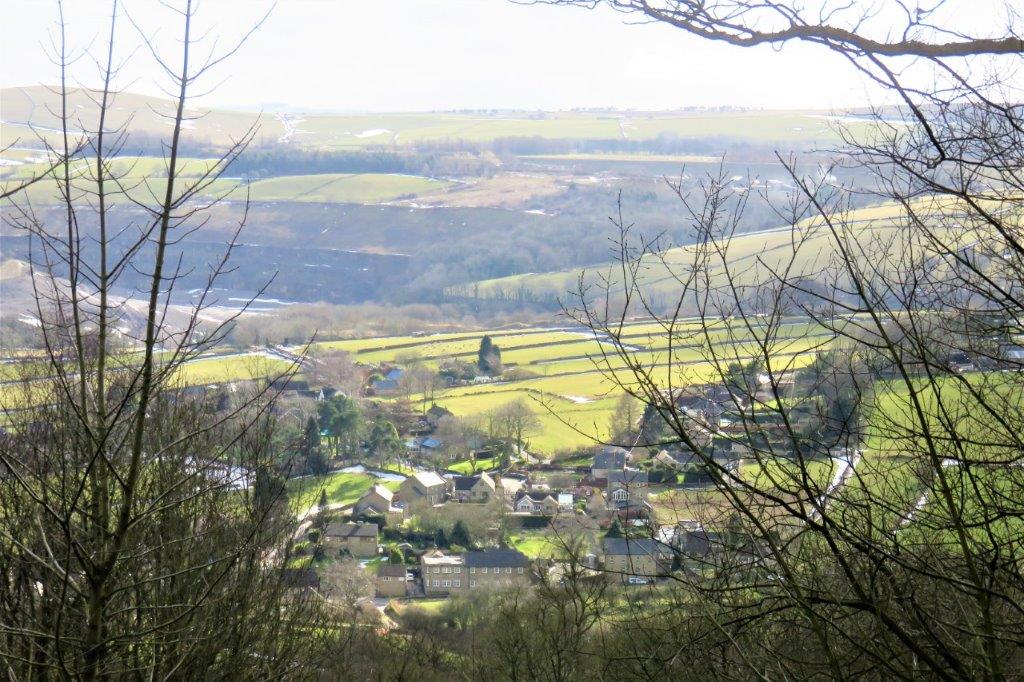 looking down towards Eyam from Byeway climbing up to Highcliffe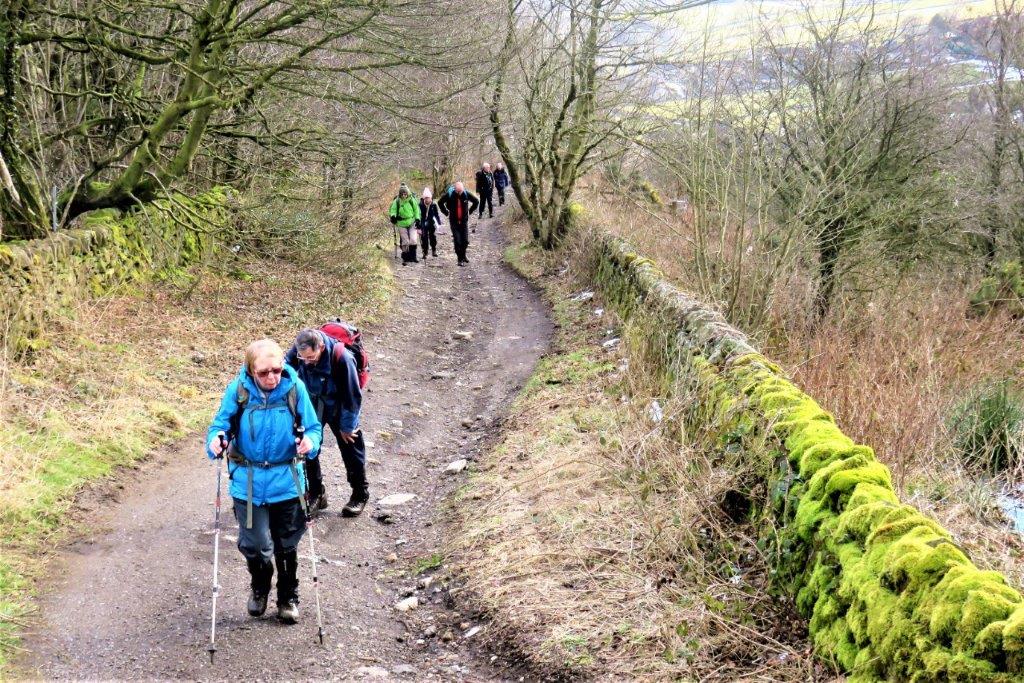 the Byeway upward
Jacob sheep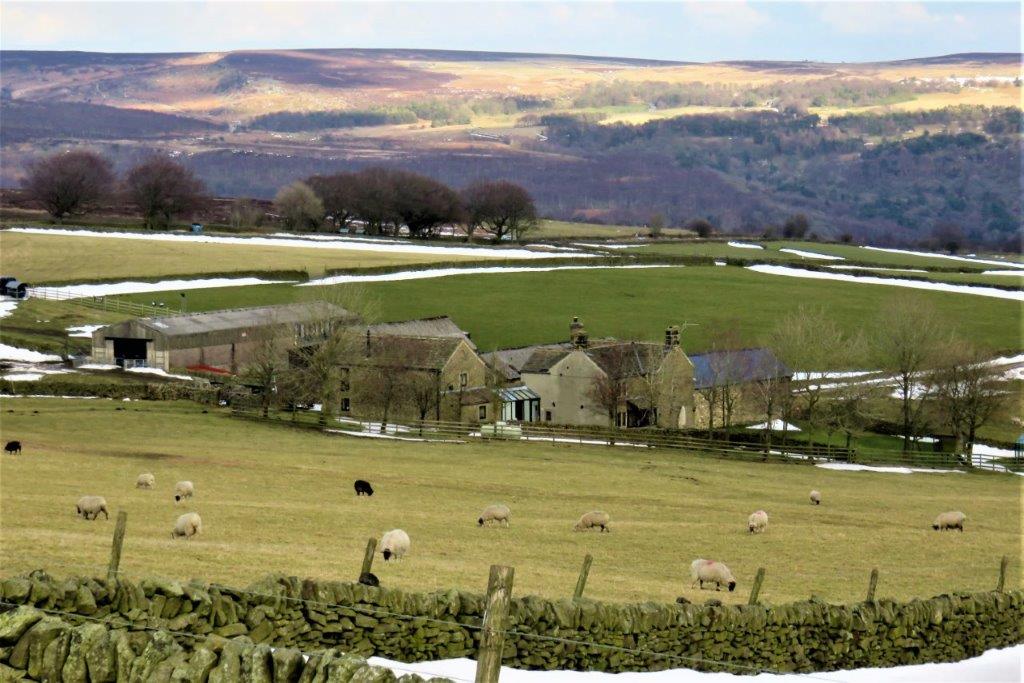 Ladywash Farm seen from Footpath lead to Sir William Hill Road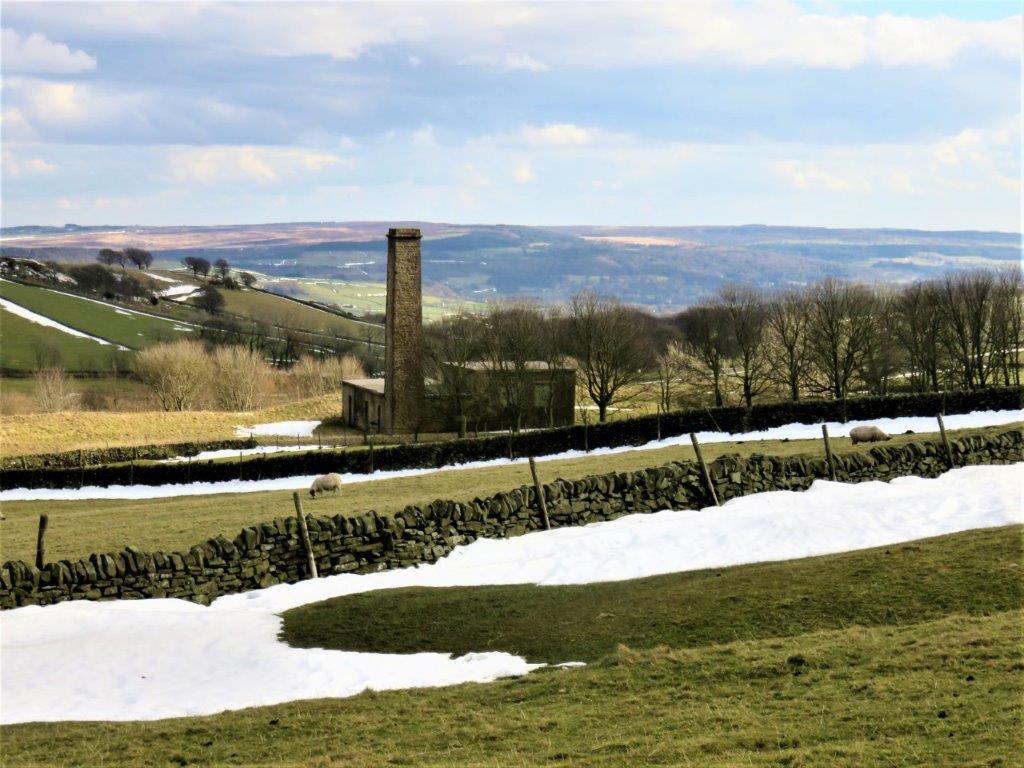 looking back at Ladywash Mine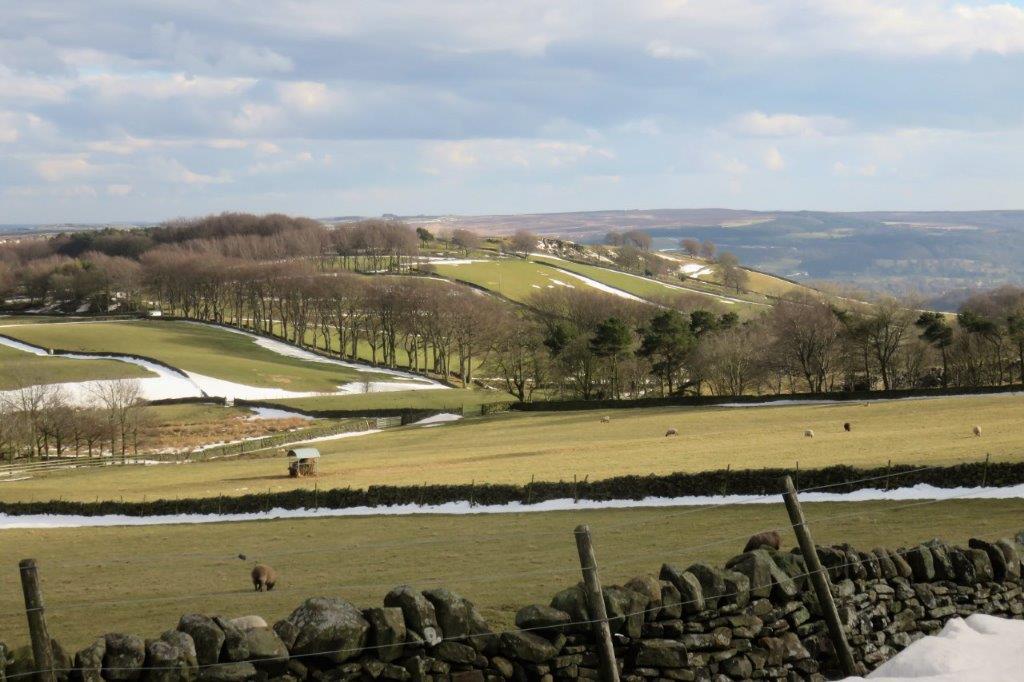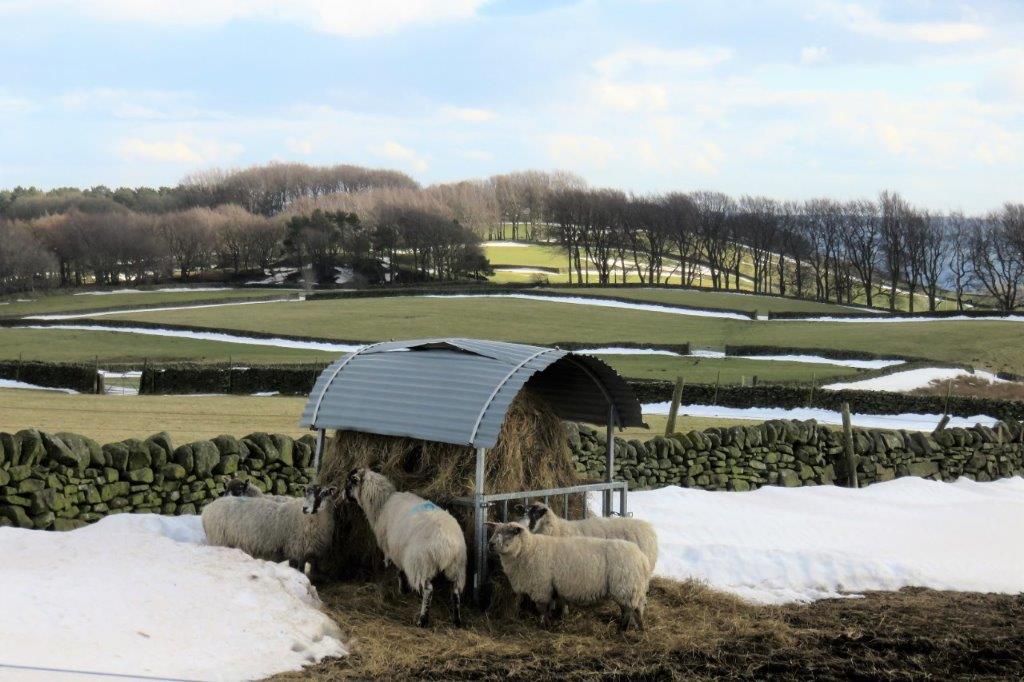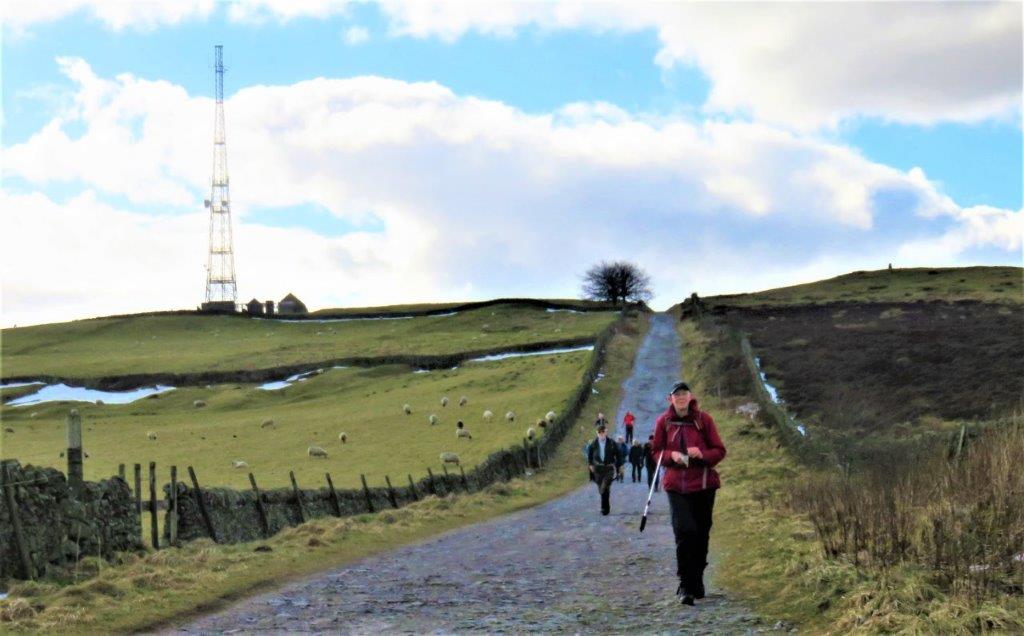 Sir William Hill Road - a Byeway - not suitable for use by saloon cars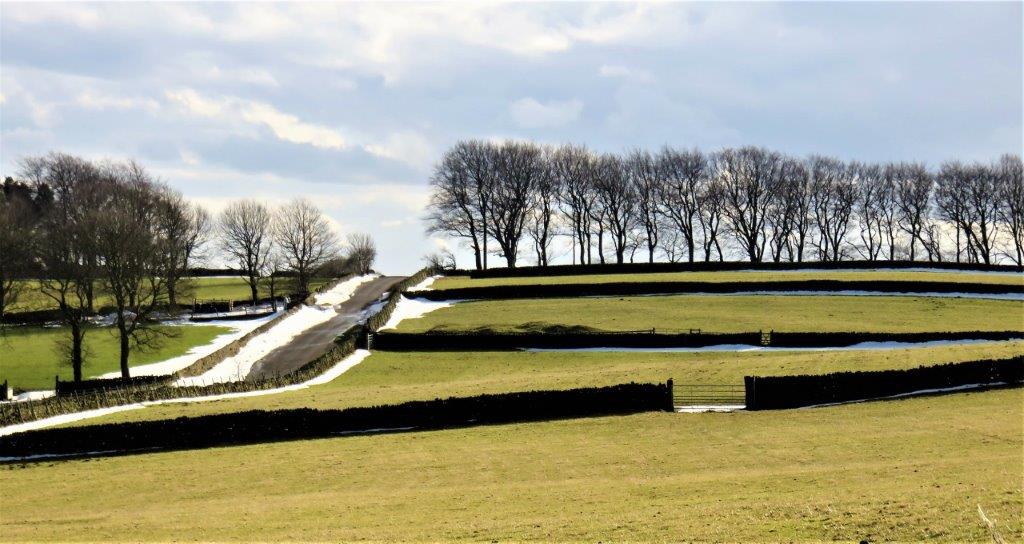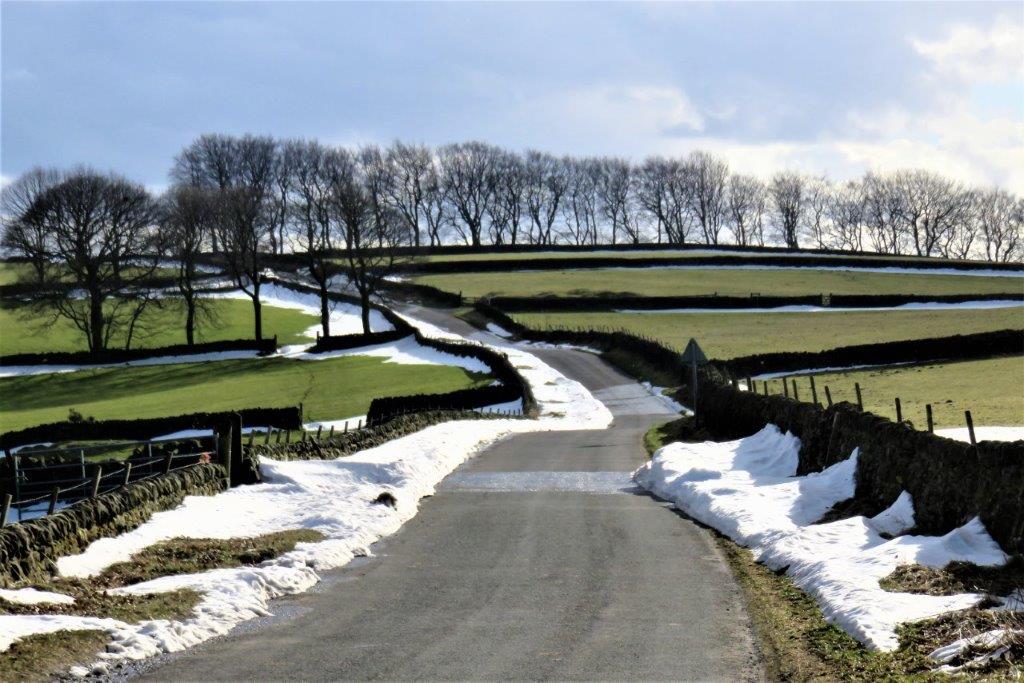 Edge Road at the bottom of Sir William Hill Road - path taken through Eyam Moor starts at this intersection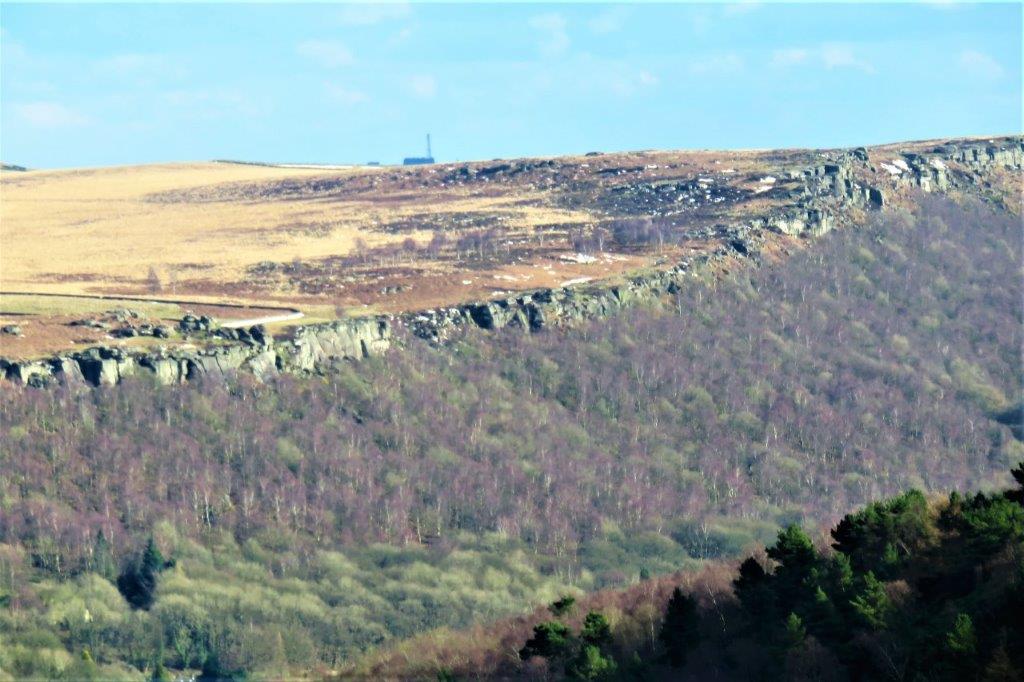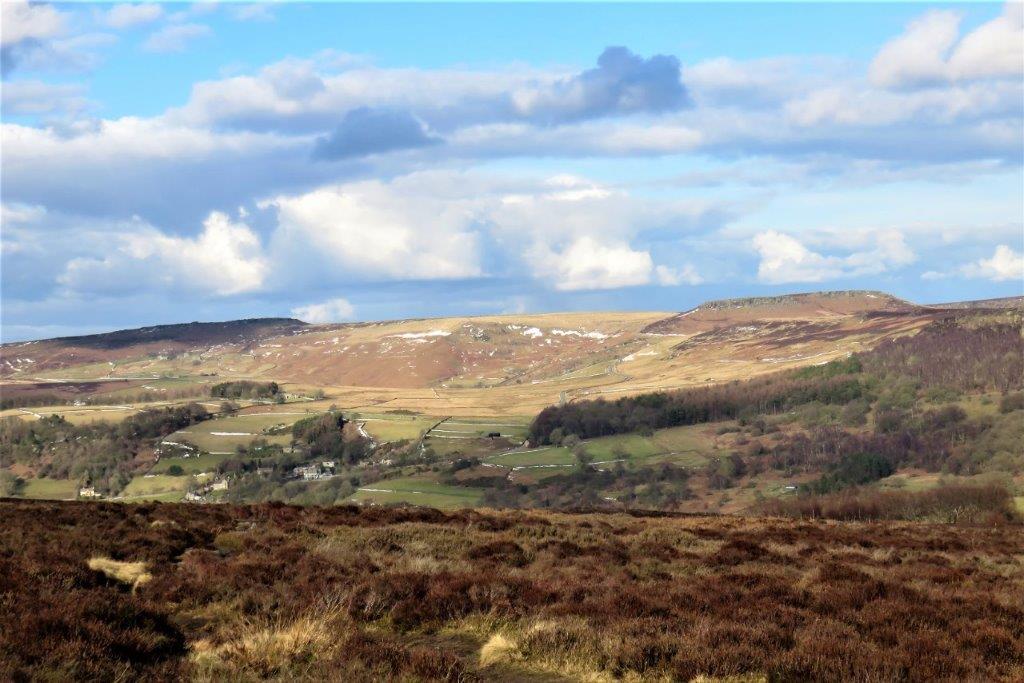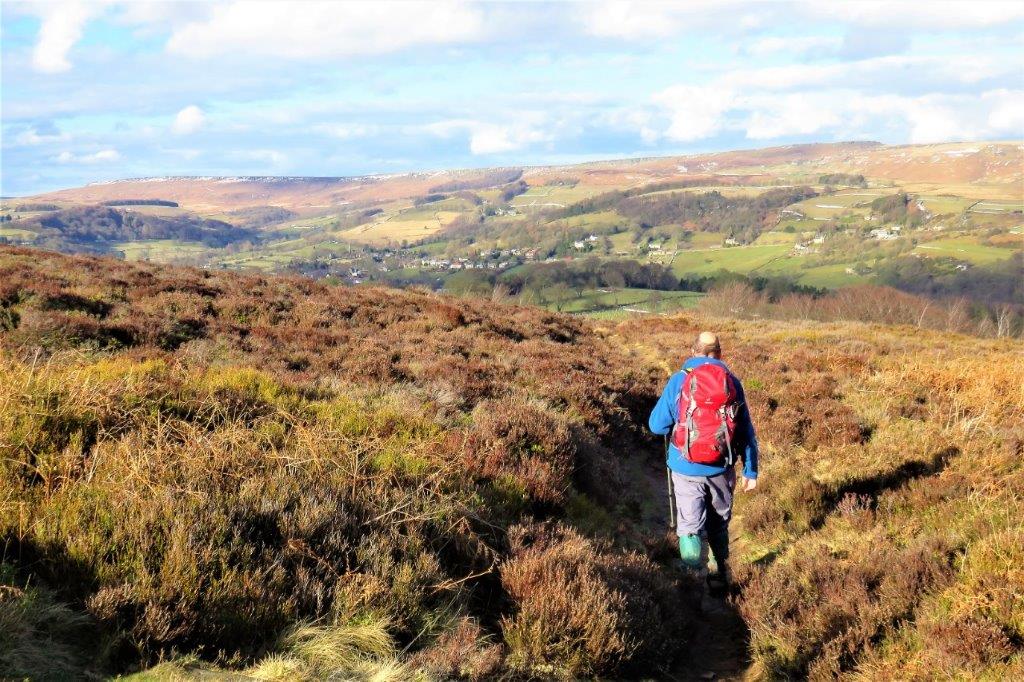 through Eyam Moor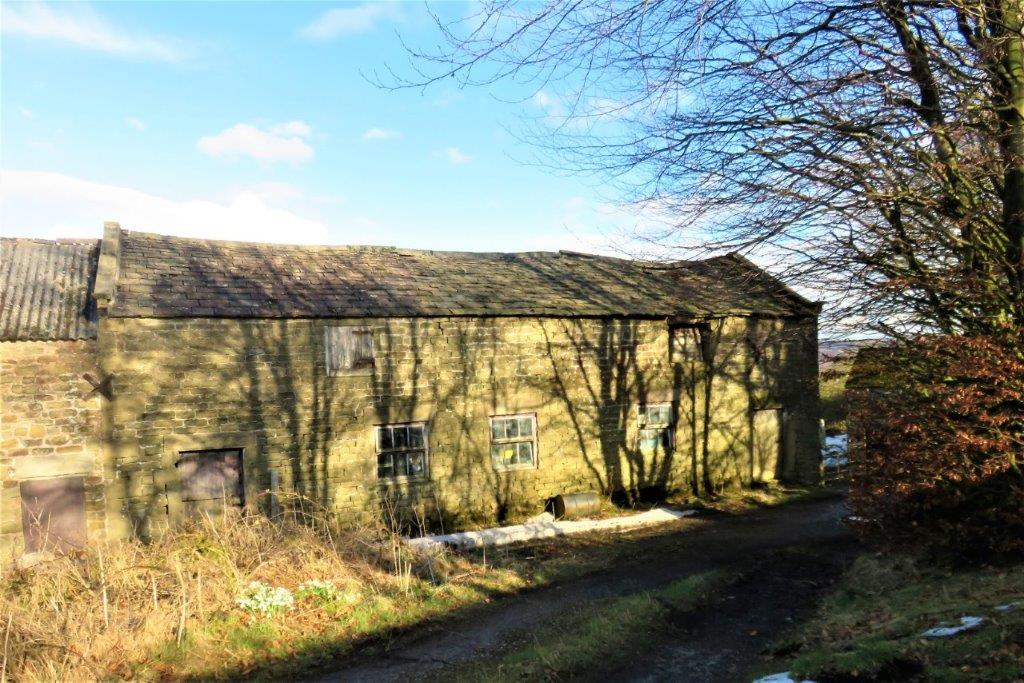 old barn on road where footpath exits from Eyam Moor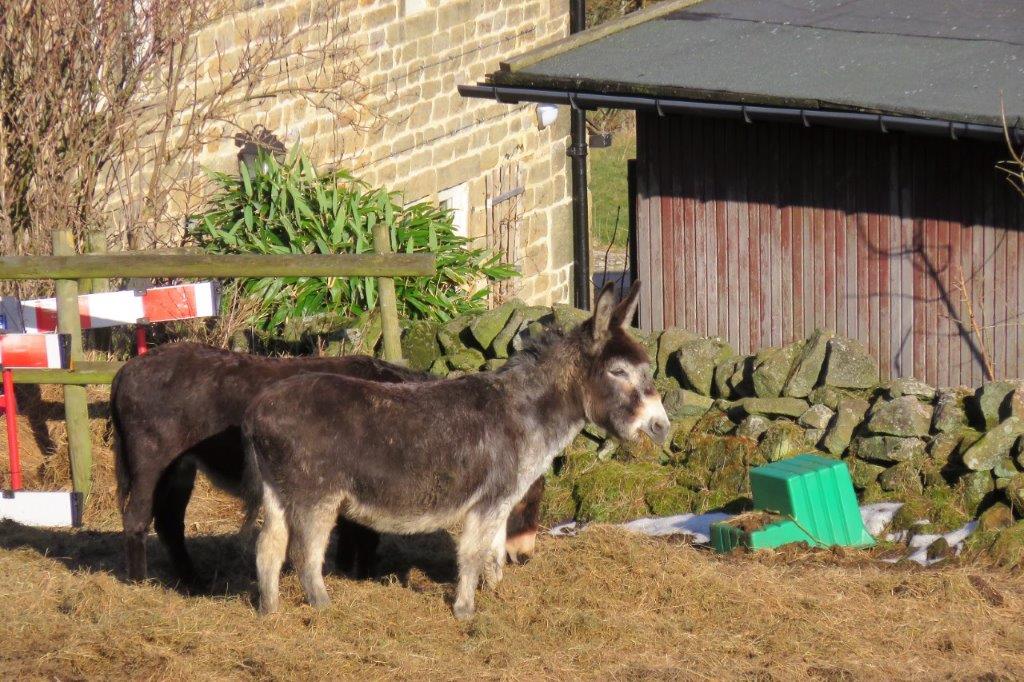 Donkeys on Leam Farm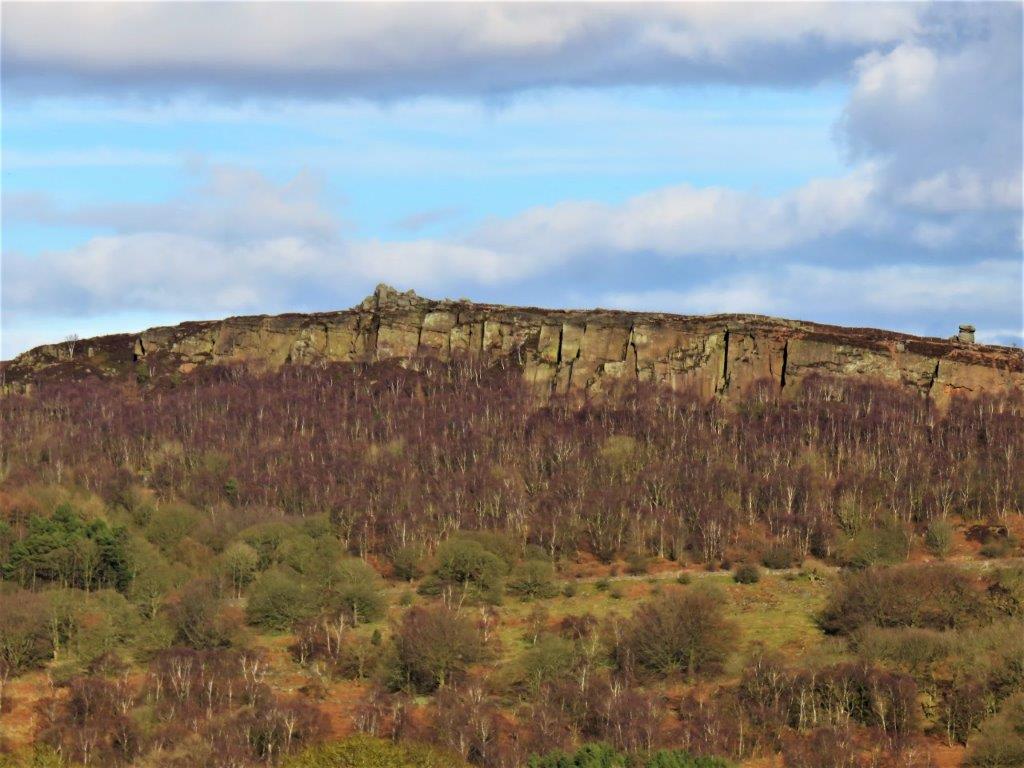 zoomed into Millstone Edge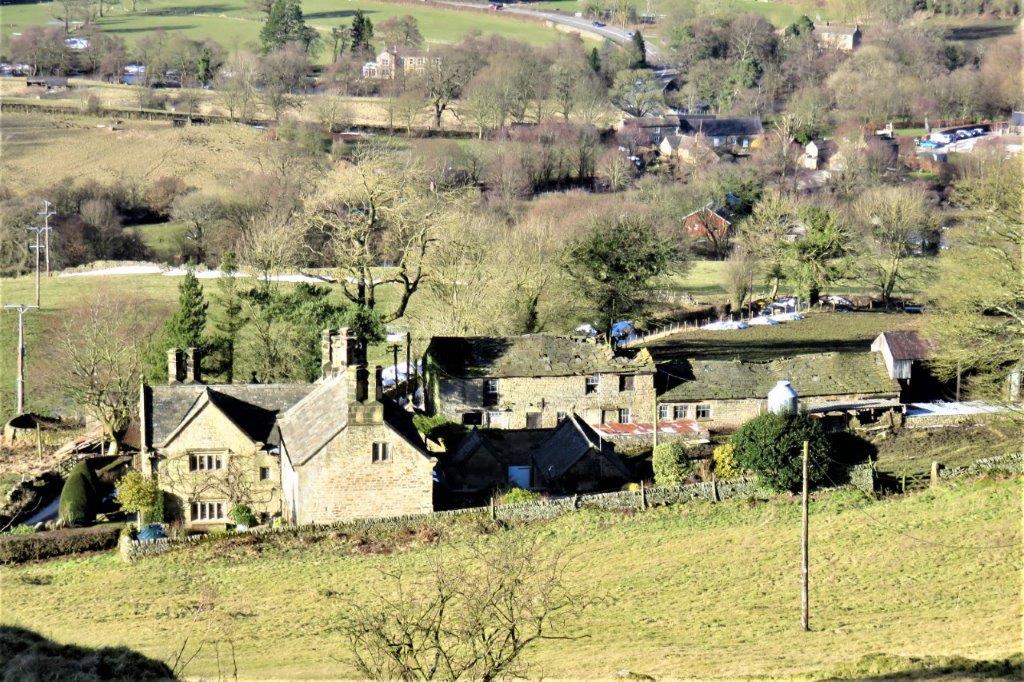 Hazelford Hall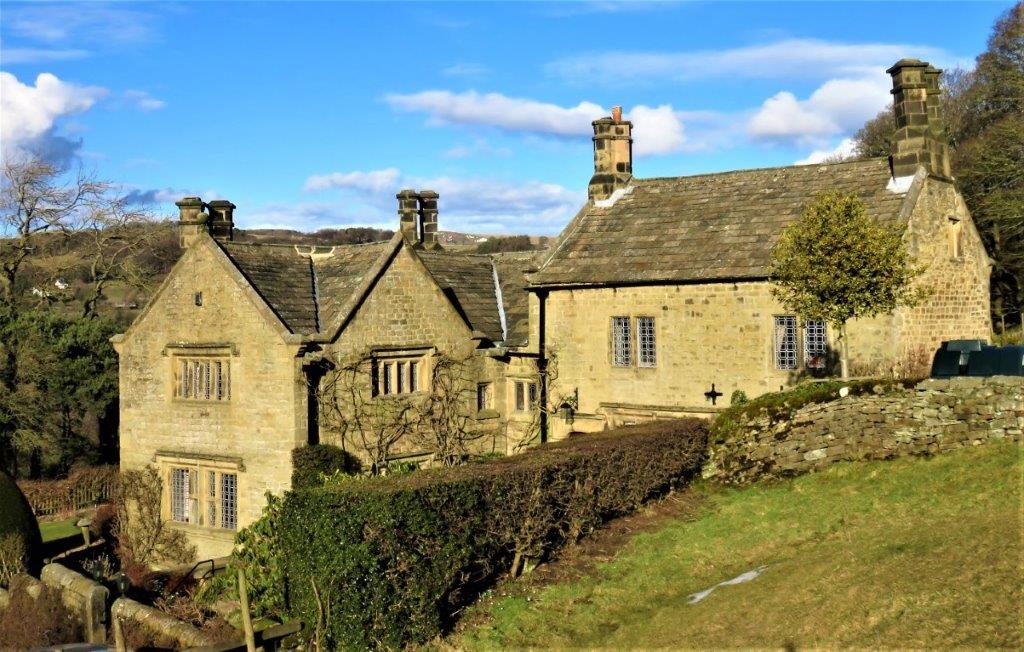 Hazelford Hall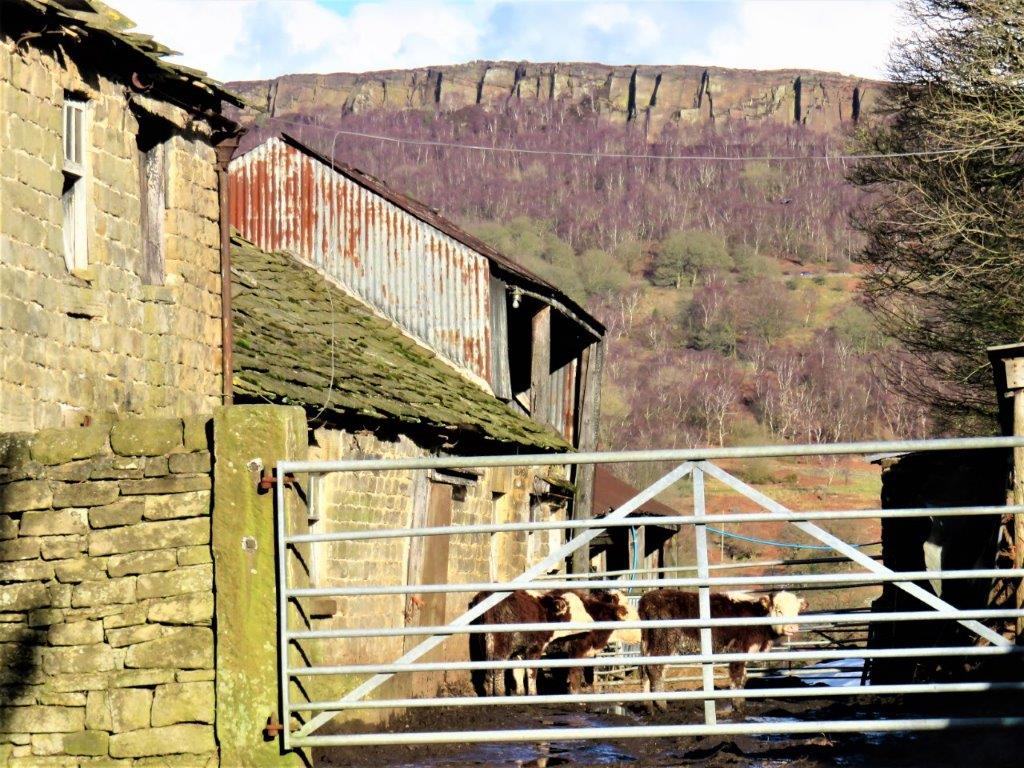 farm behind Hall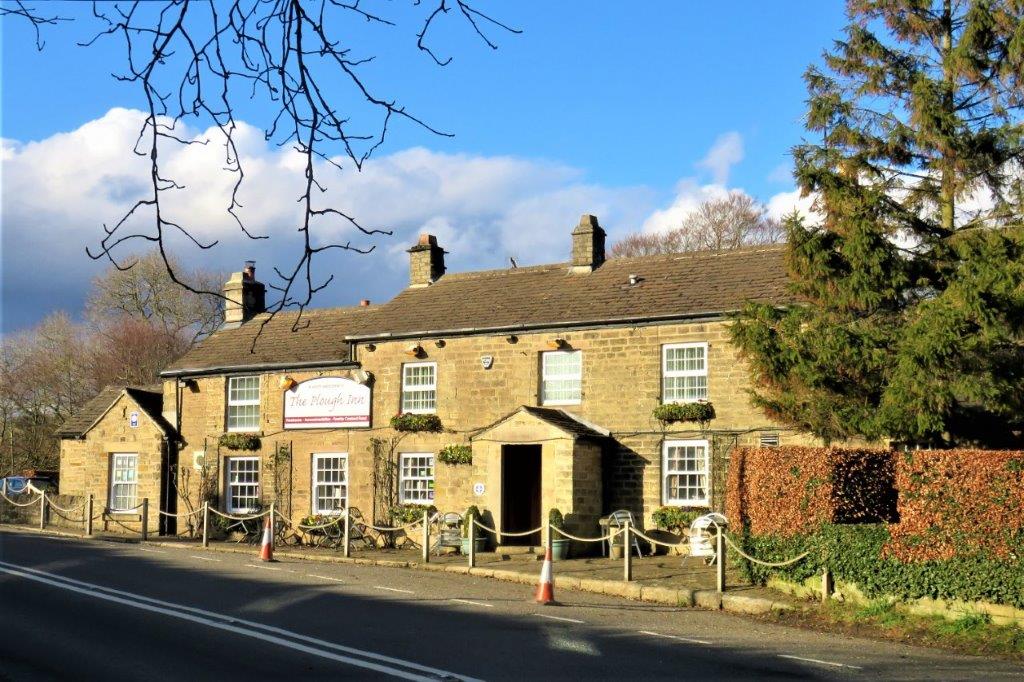 passing the Plough Inn on way to Leadmill Bridge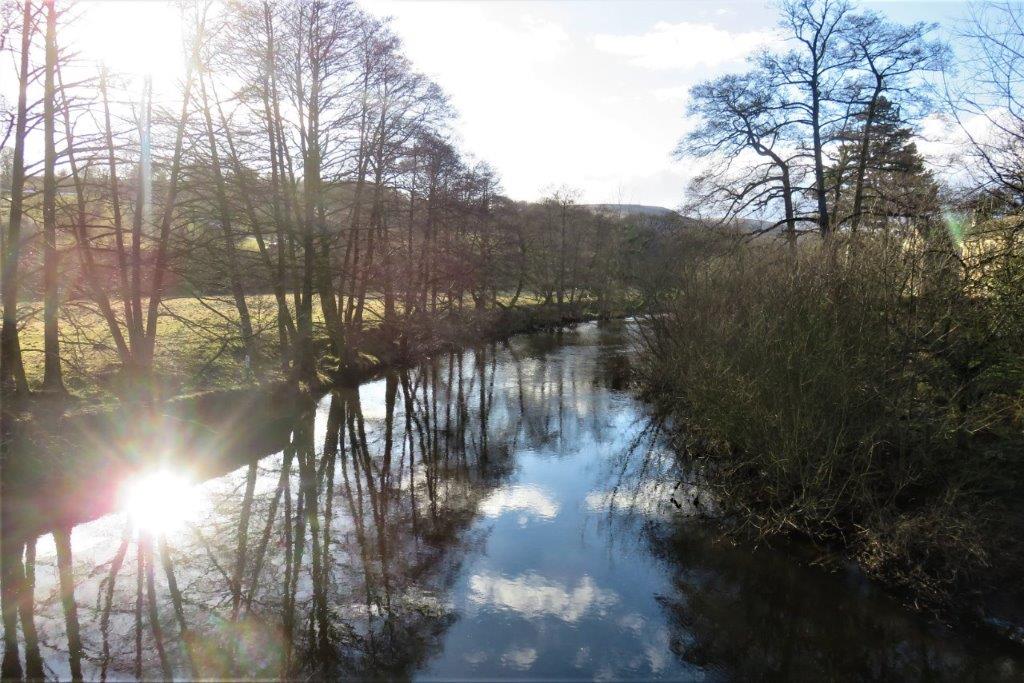 The River Derwent seen upstream of Leadmill Bridge
homepage - Day Walks Index 2018 - contact me at