homepage - Day Walks Index 2018 - contact me at

2018.02.14 - Low Bradfield (Plough Inn), ~W on FP south of Dale Dike (brook), zig zag on Rd over Annet Bridge, ~W on Dale Rd, ~WSW on track/FP to Dale Dike Reser Embkt (N side), ~SW along D.D.Reser, up to Strines Reser Embt (N side), BW ~NW up to then ~W along Strines Rd, ~N then ~W on Foulstone Rd up to Derwent Edge*1, ~N on Edge to Back Tor, join & follow ~NNE Cartledge Stone Ridge FP to SK208934, ~NW on BW to SK217946 on Duke Rd, then ~ E to & across Mortimer Rd, ~SE thru Cowell Flat, cross Agden Side Rd, ~S on FP thru Agden Side to Agden Reser, follow along N&E sides of Reser to Low Bradfield - leader John Taylor - Wednesday - *1originally intended to go South on Derwent Edge but this was into a very strong cold snow wind and walk plan was thus changed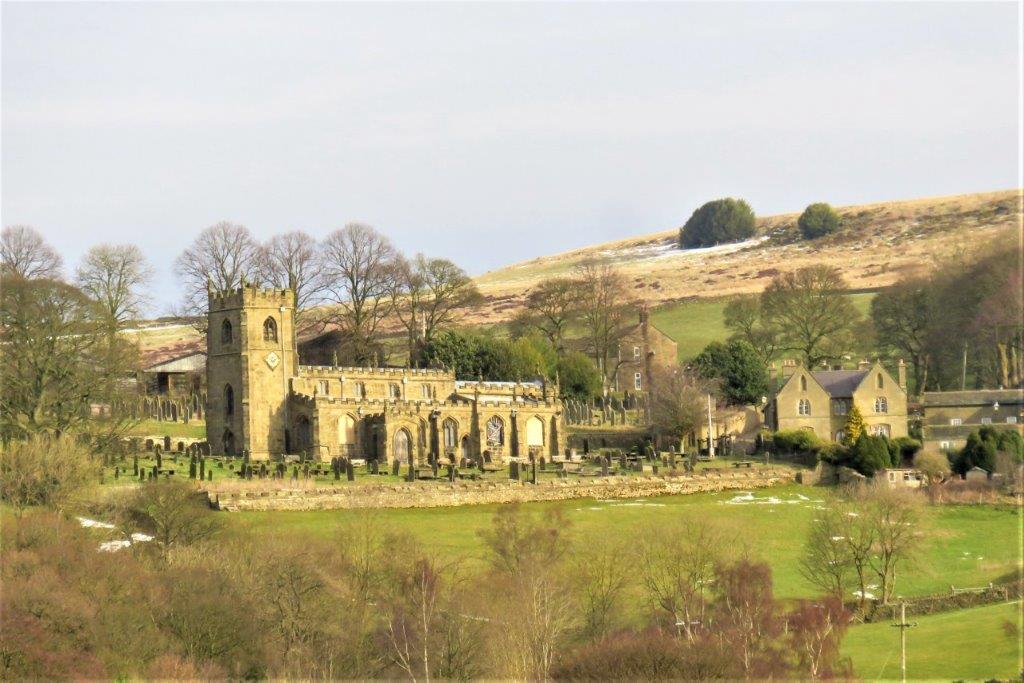 a zoomed in view from Low Bradfield near the Plough Inn of the Church at High Bradfield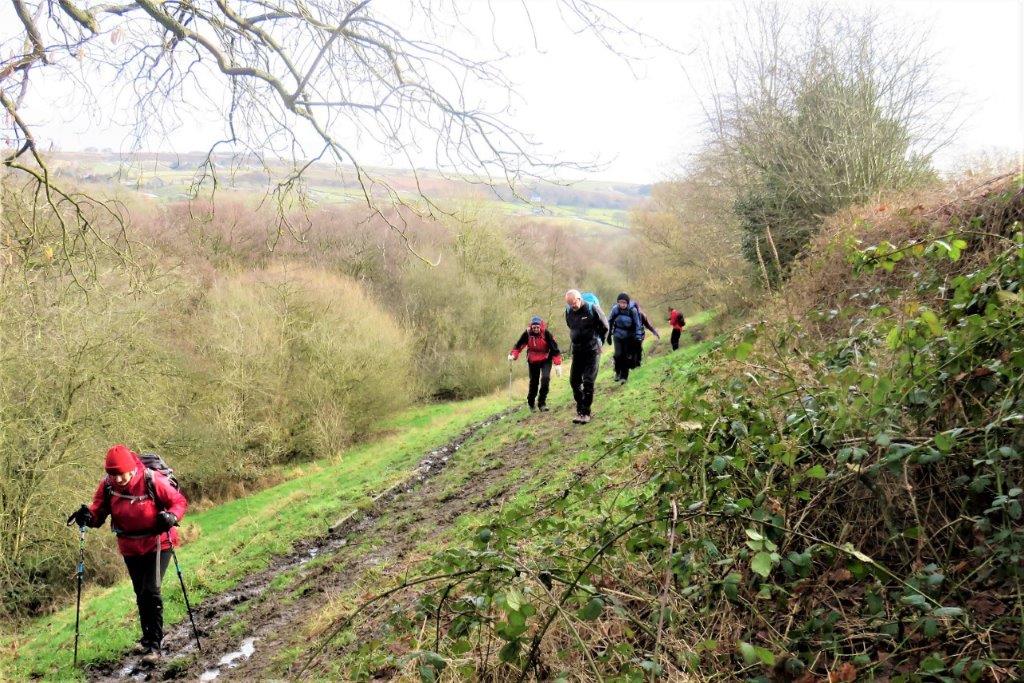 following high up along the Dale Dike (brook)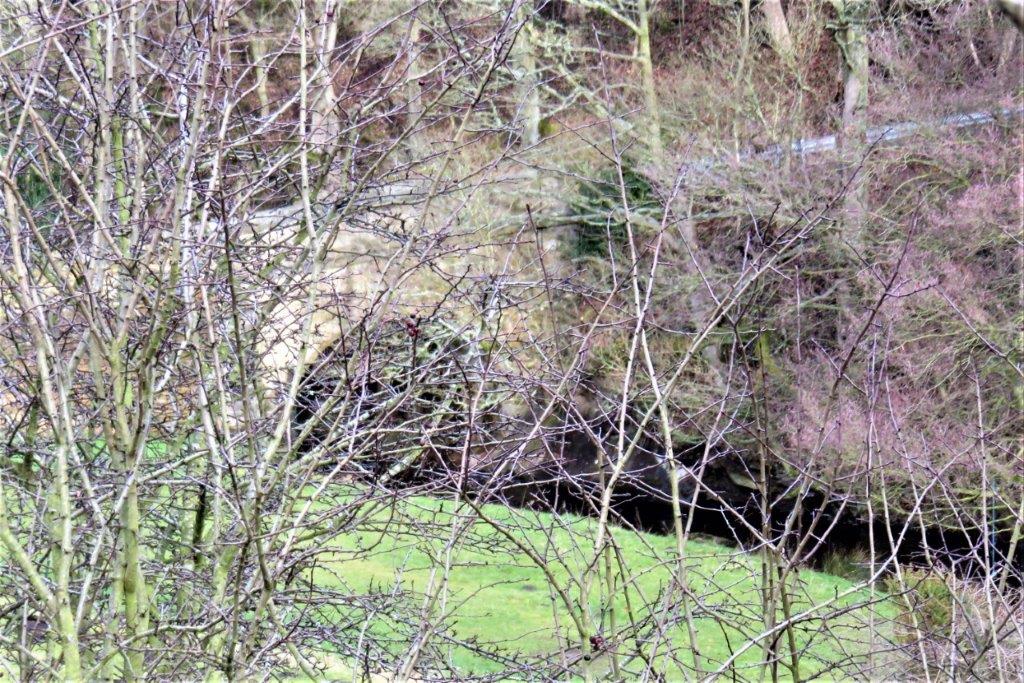 Annet Bridge seen ahead of us. This bridge was the first structure washed away by the Dale Dike Reservoir collapse in 1864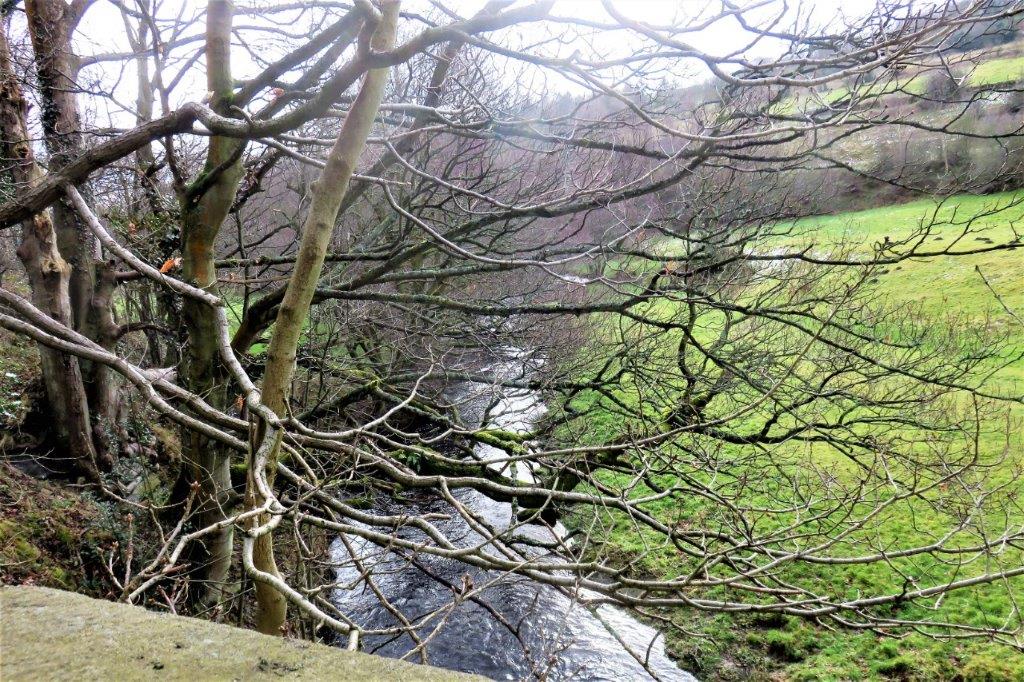 looking downstream from Annet Bridge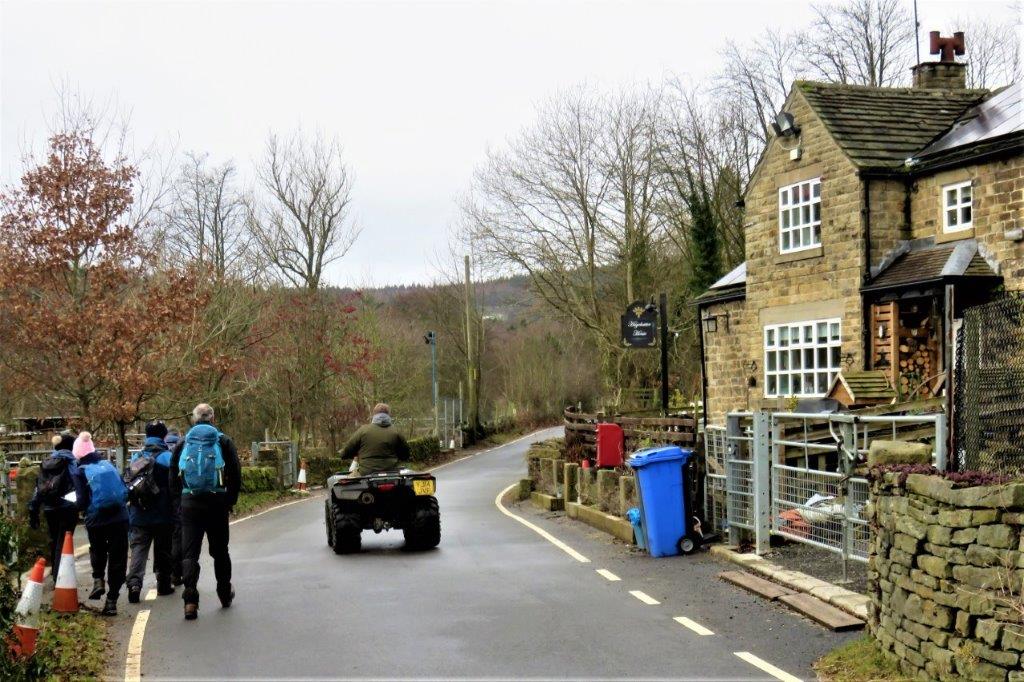 on Dale Road passing Haychetter House (once a public house in olden times)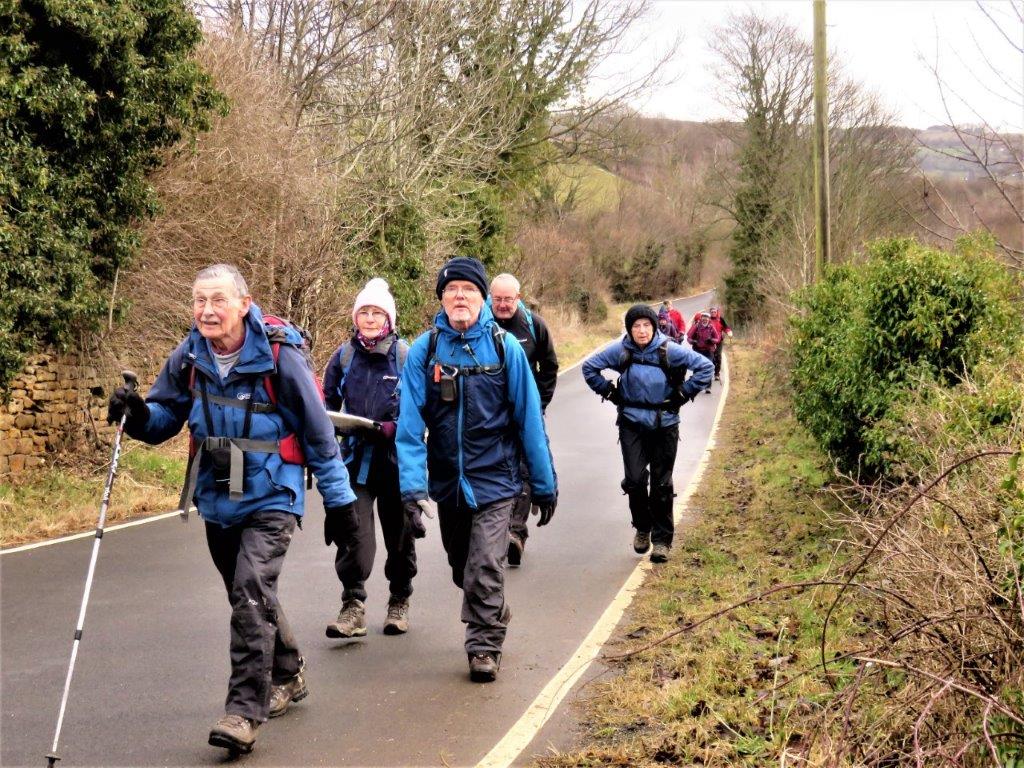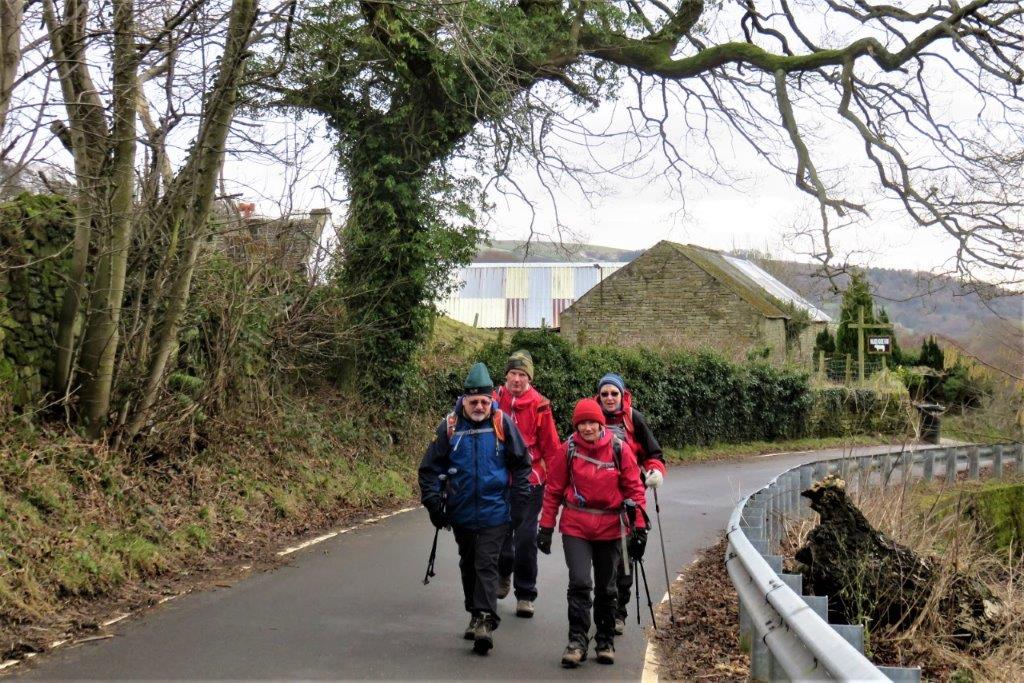 Walker House Farm behind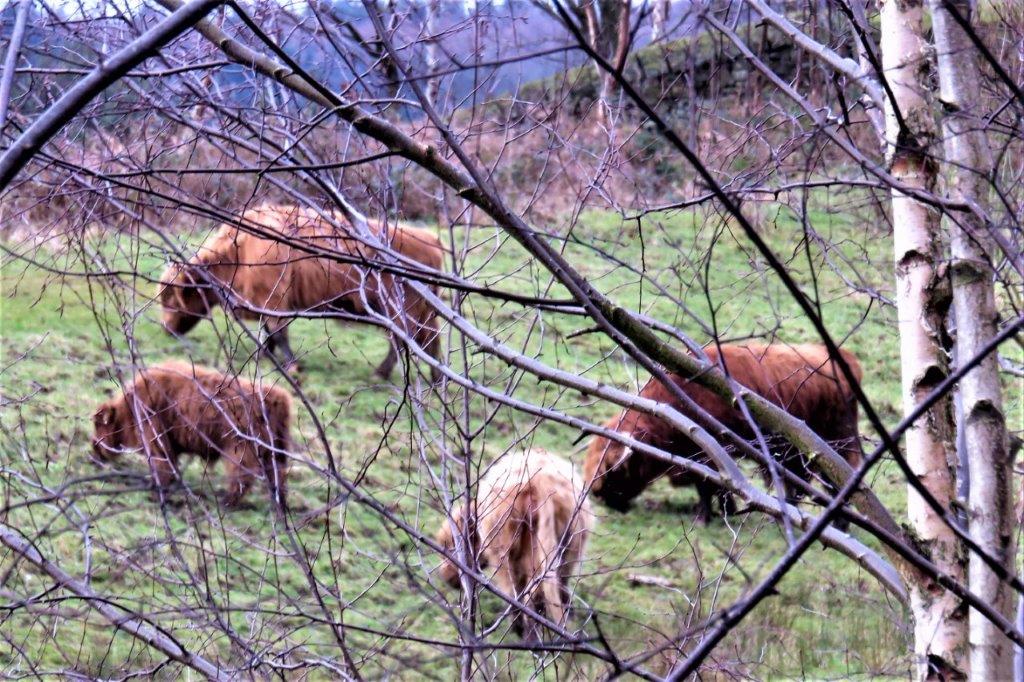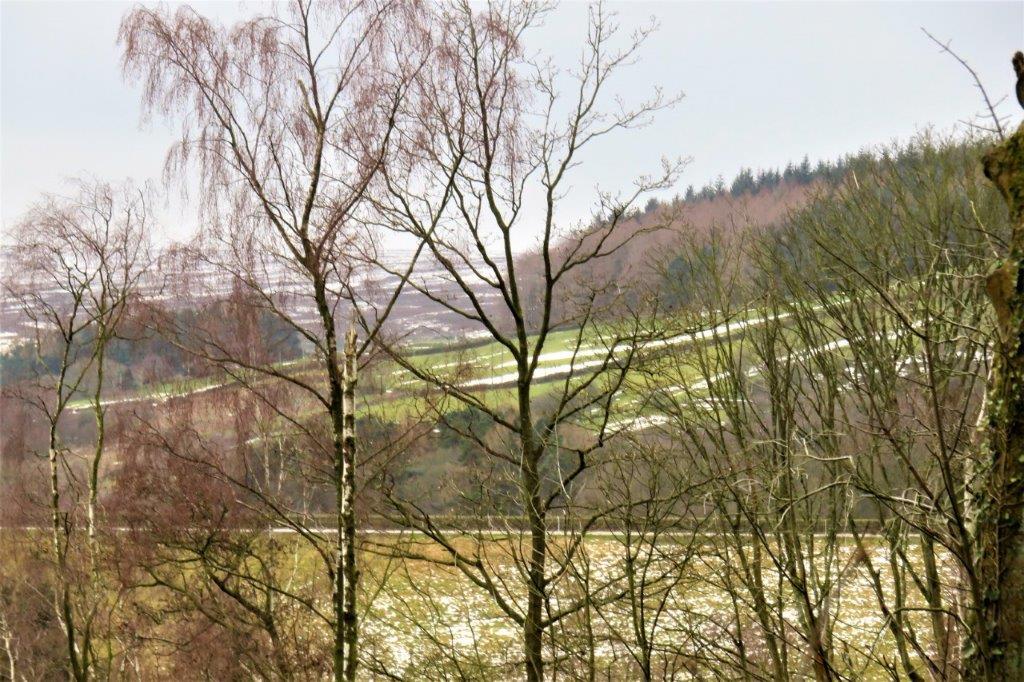 Dale Dike reservoir embankment in part
embankment - note Boots Folly at top left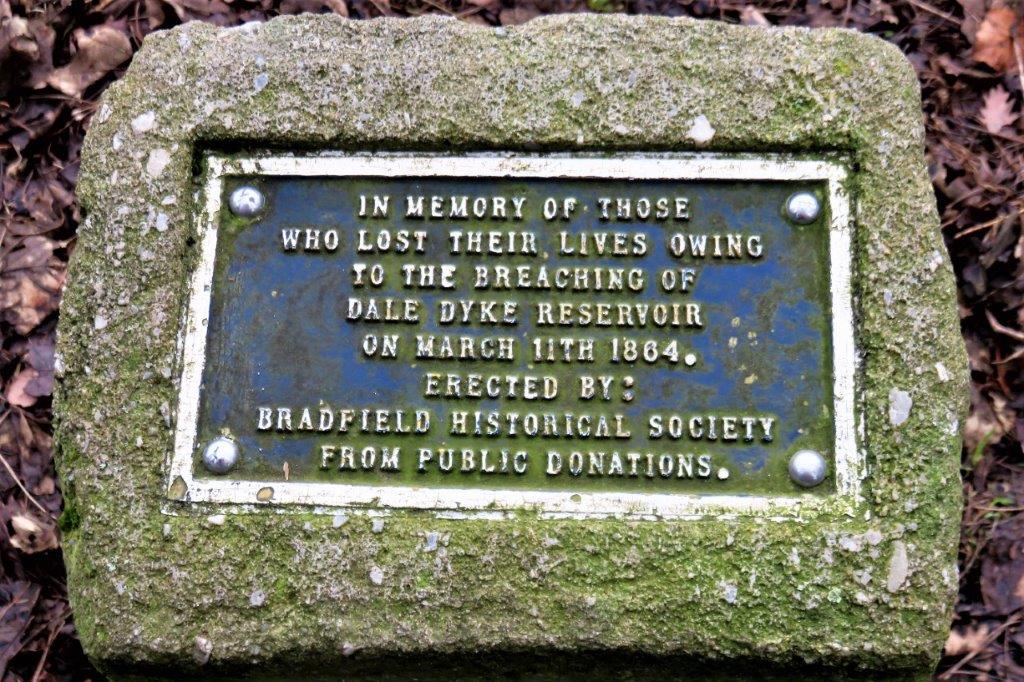 memorial plaque to those who lost their lives due to the reservoir breaching in 1864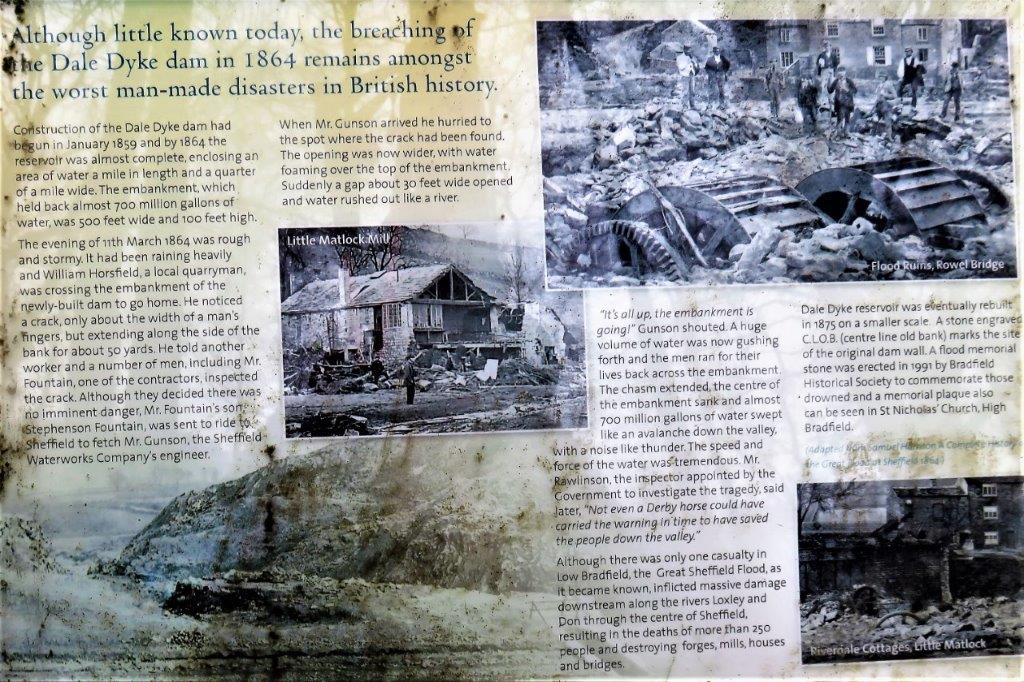 a description of the disaster from part of a information board near the site of the original dam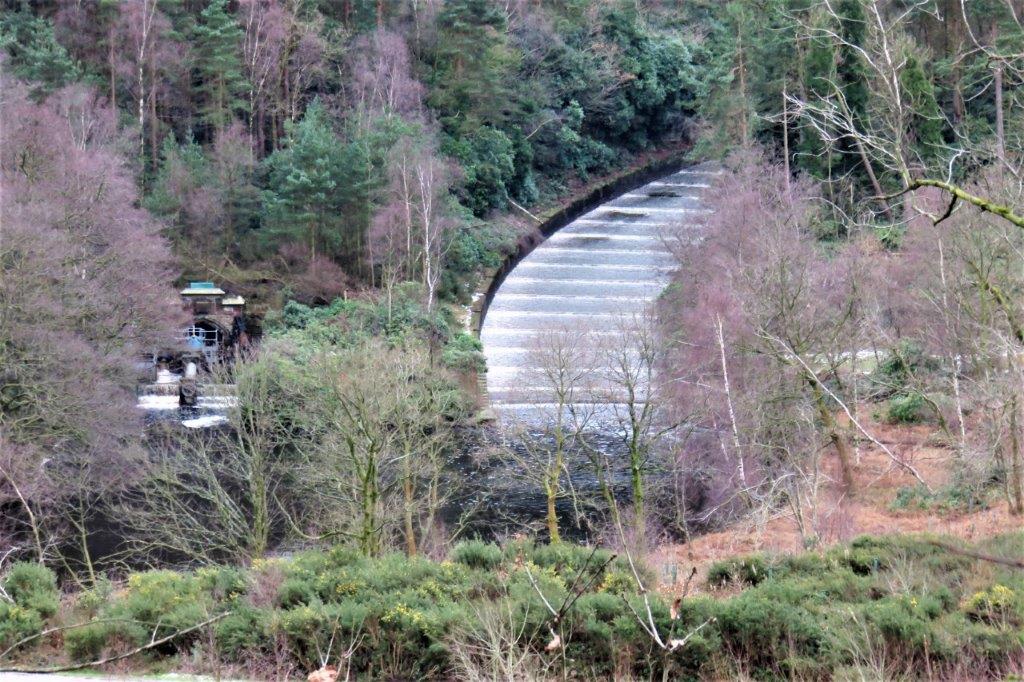 looking across the valley below the present dam embankment at the spillway and to its left some water draw down works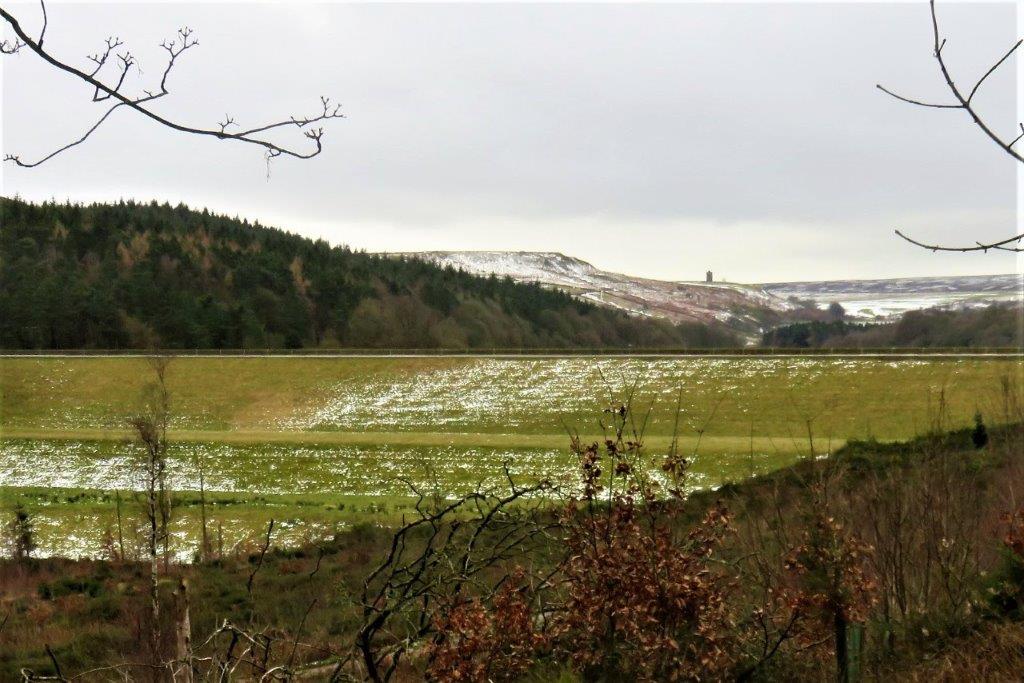 closer to the (replacement) Dale Dike embankment. This embankment itself may also have had additional 'berms' placed fairly recently to increase it's strength?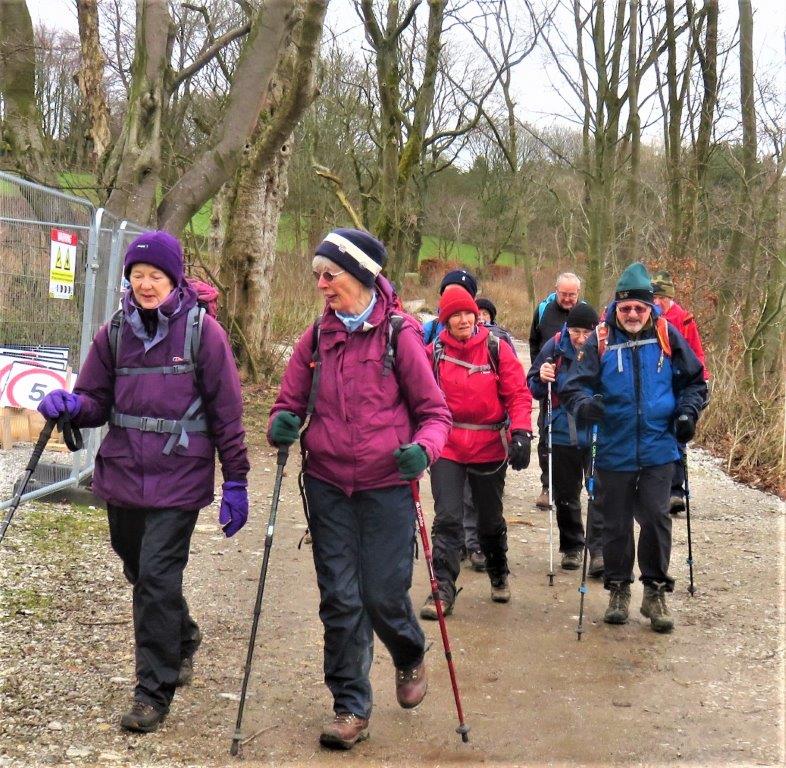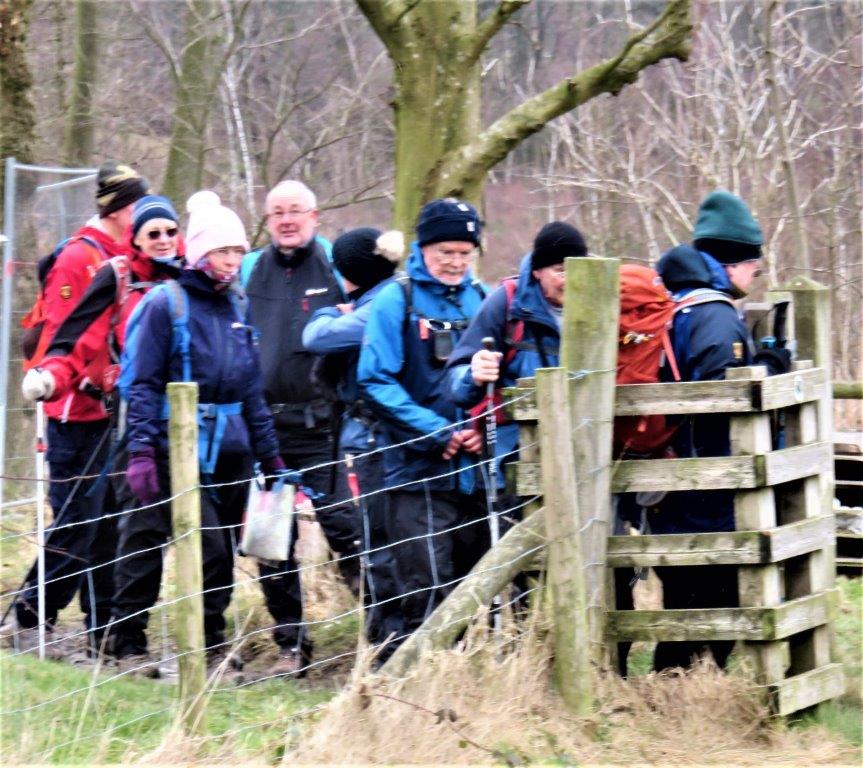 squeezing with backpacks with difficulty through a narrow stile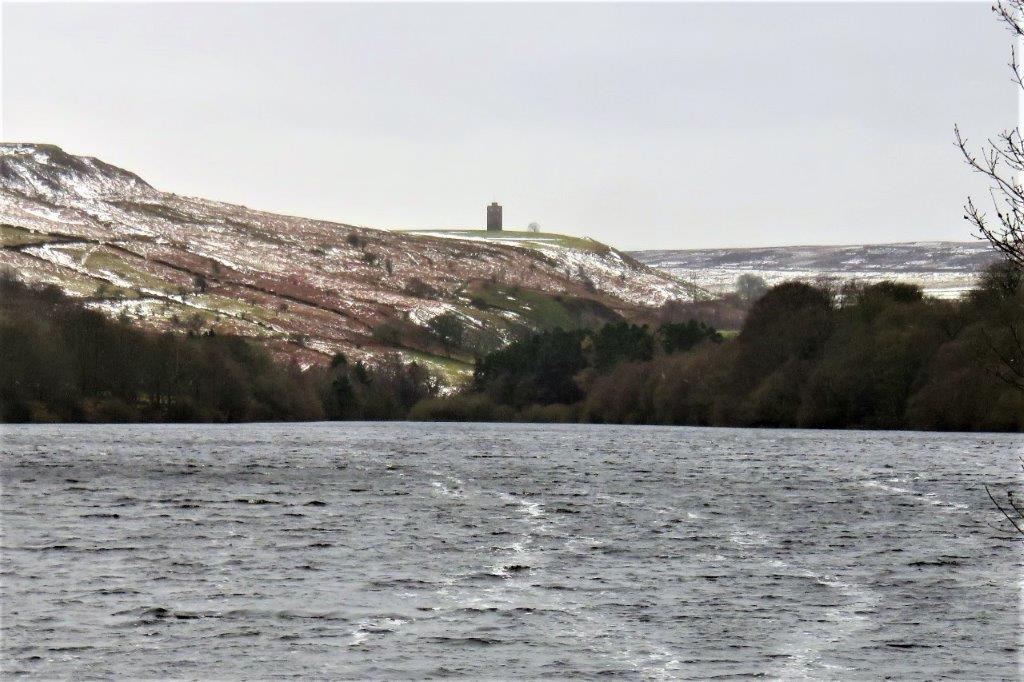 Boots Folly seen ahead above Dale Dike reservoir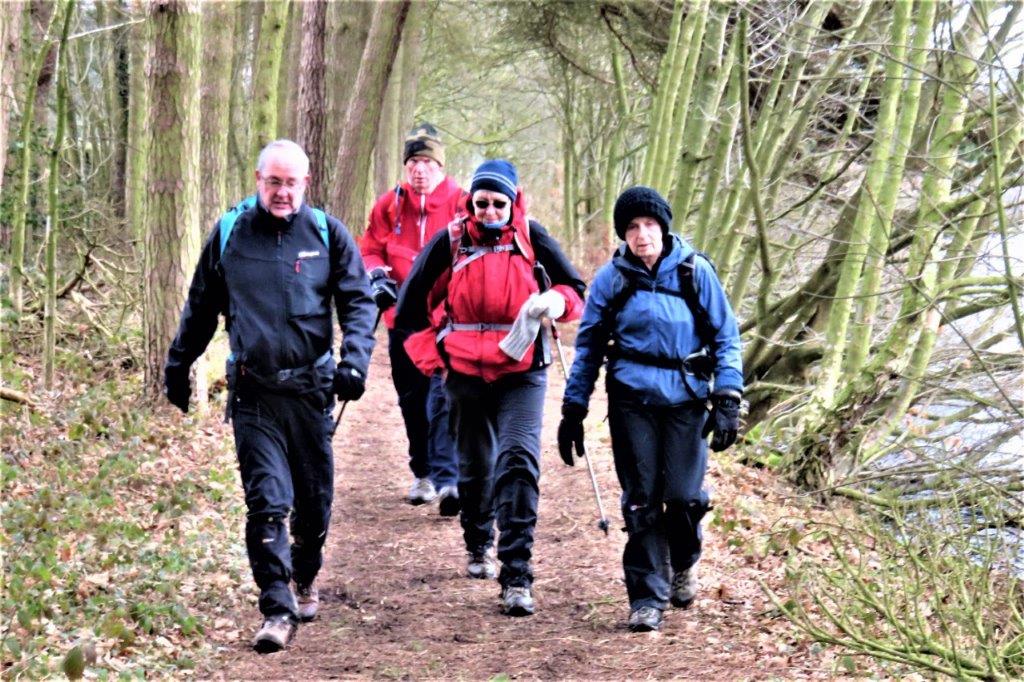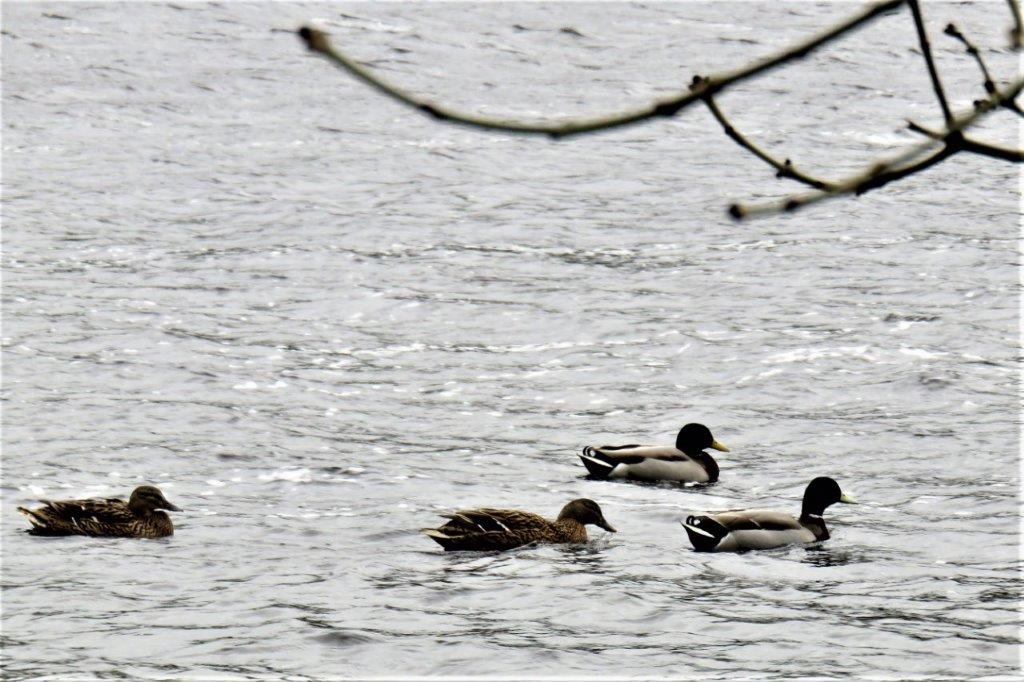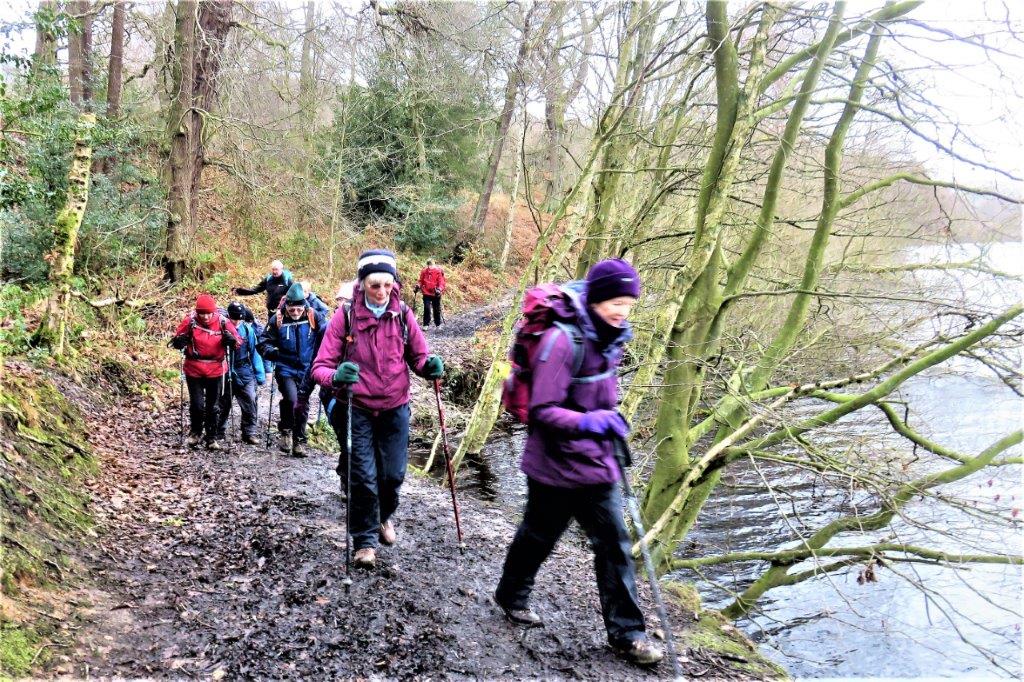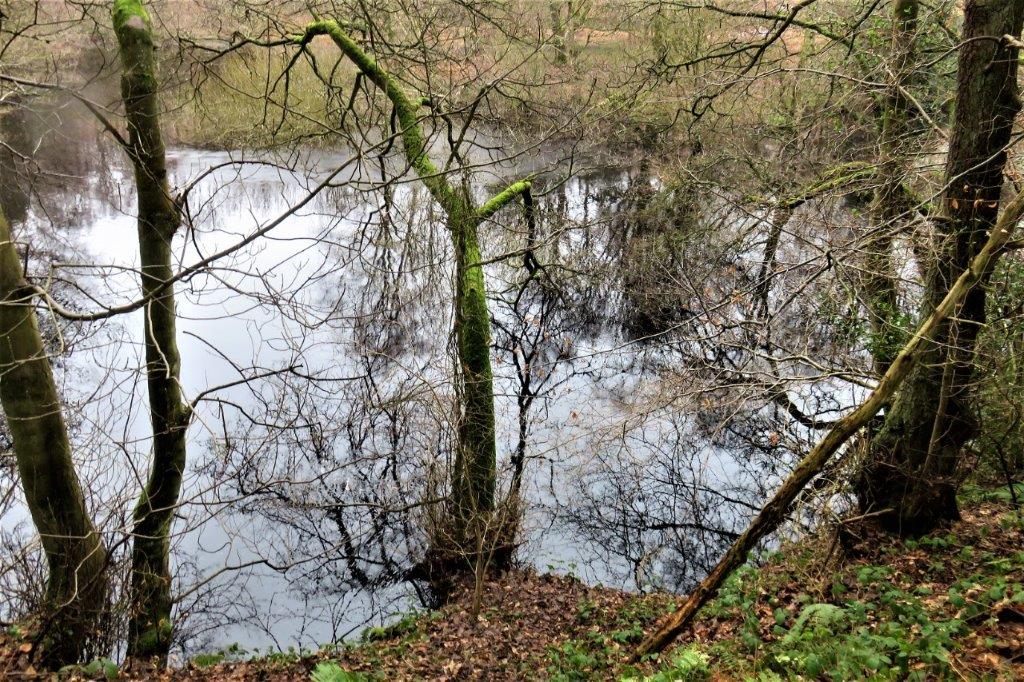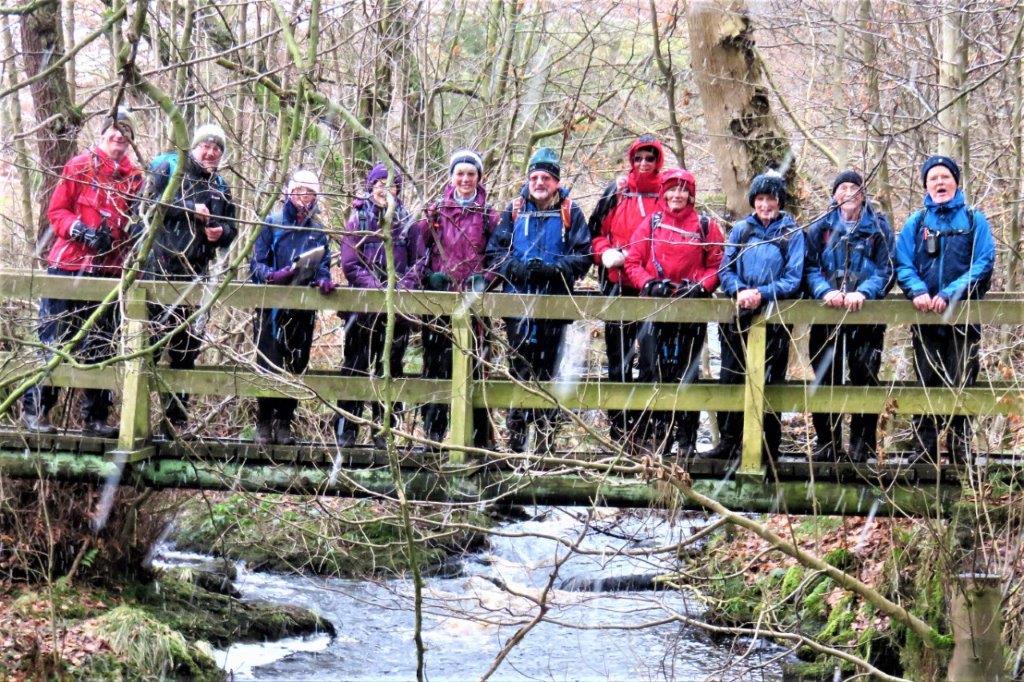 a 'bridge shot' of the walking group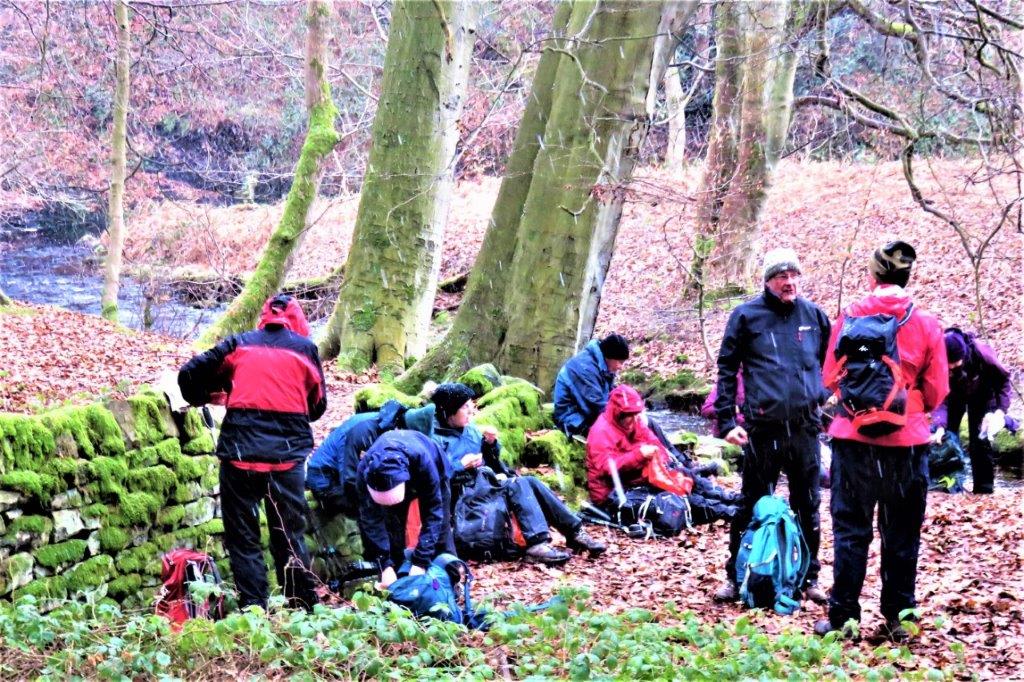 tea break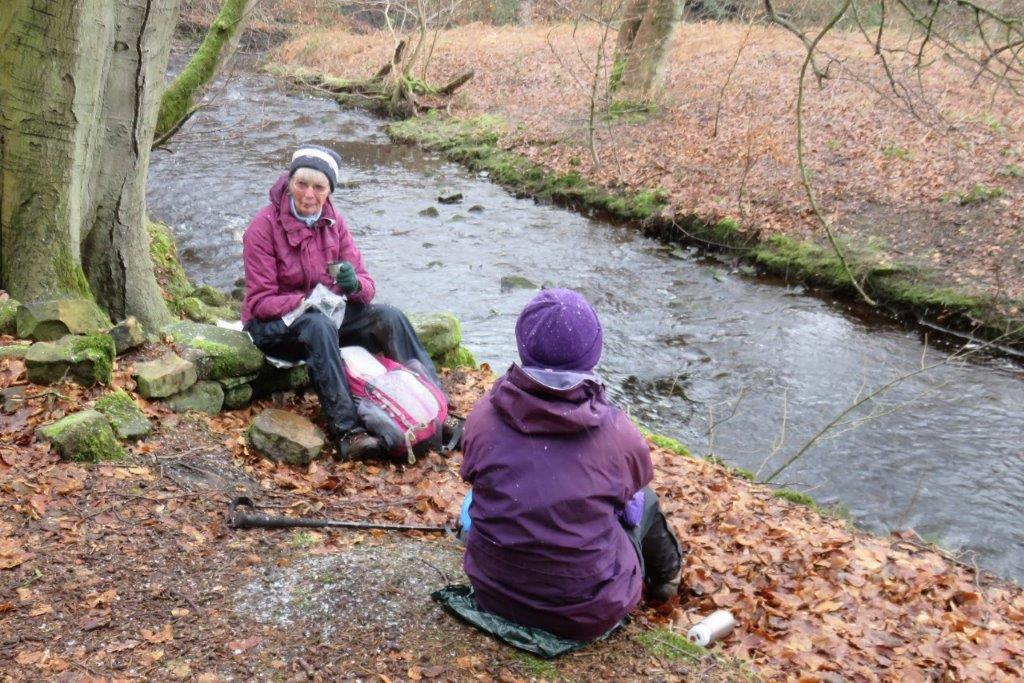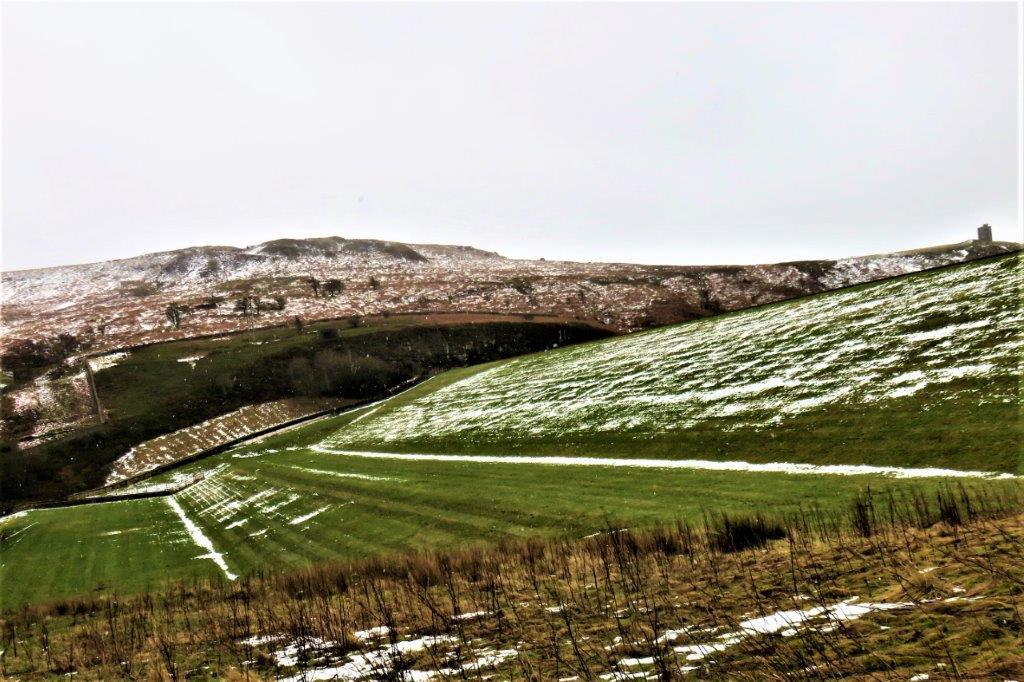 Strines Reservoir Embankment - on the far side part of the fairly recently rebuilt spillway can be seen. Boots Folly seen again top right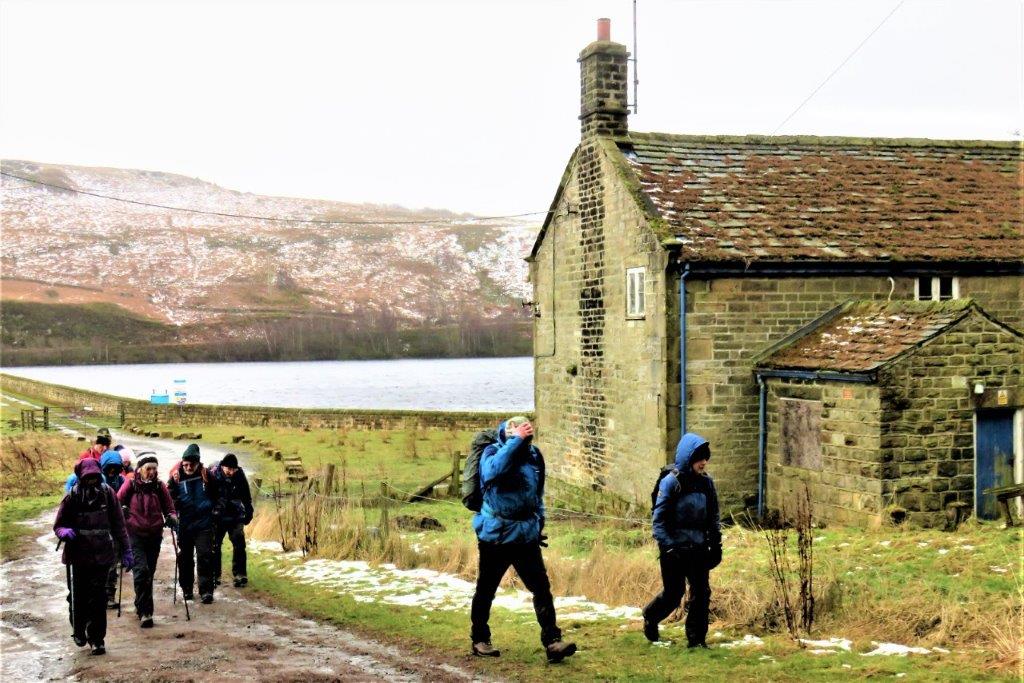 leaving Strines Reservoir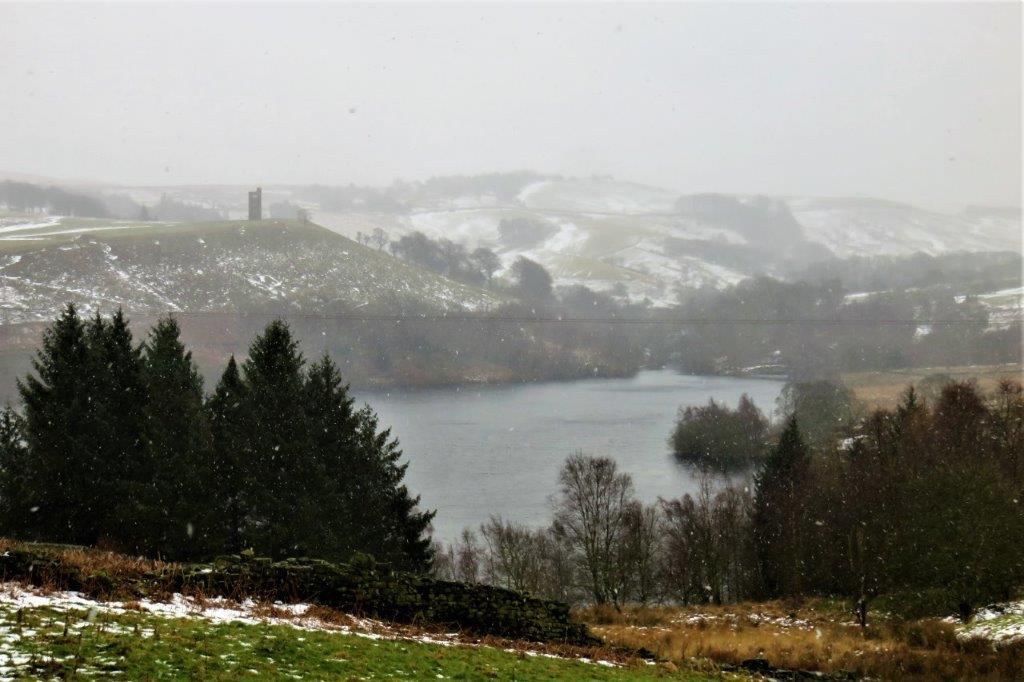 Boots Folly again and Strines Reservoir below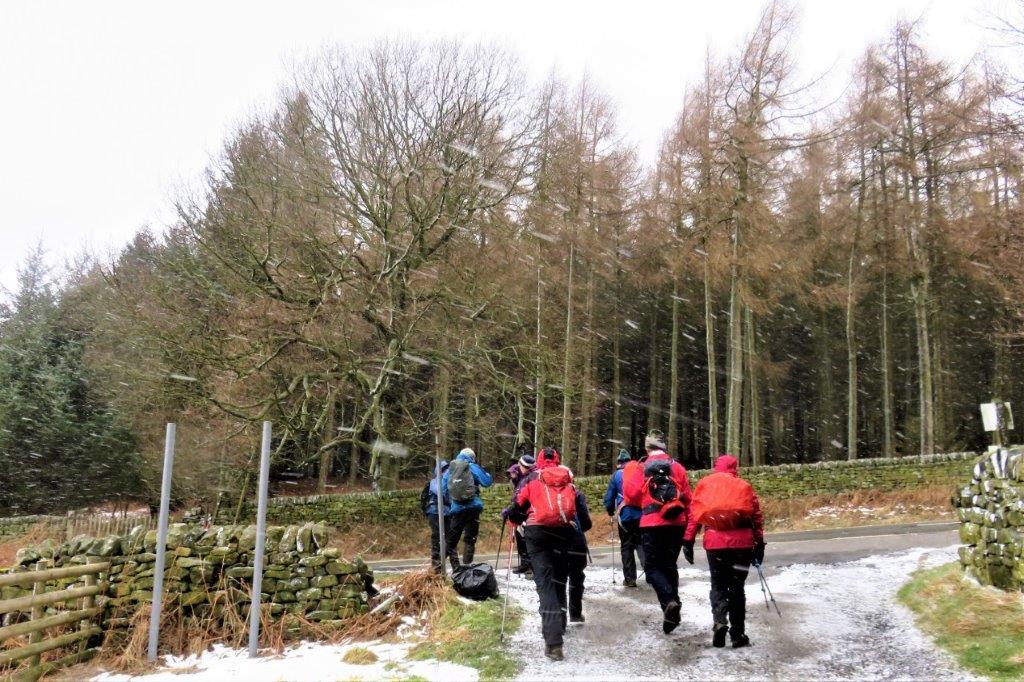 reaching Strines Road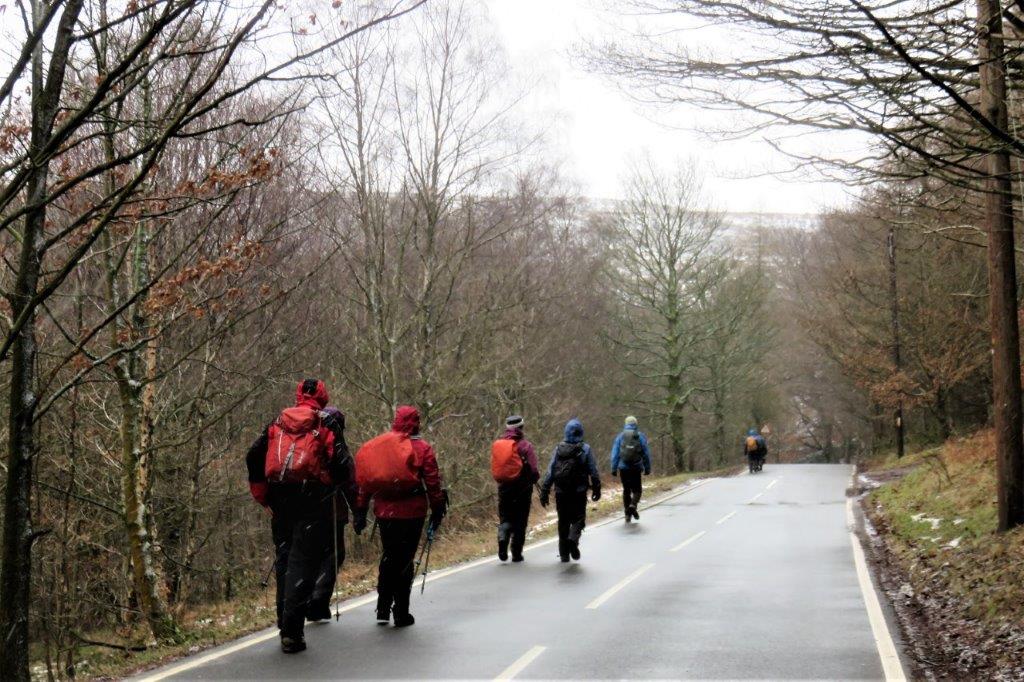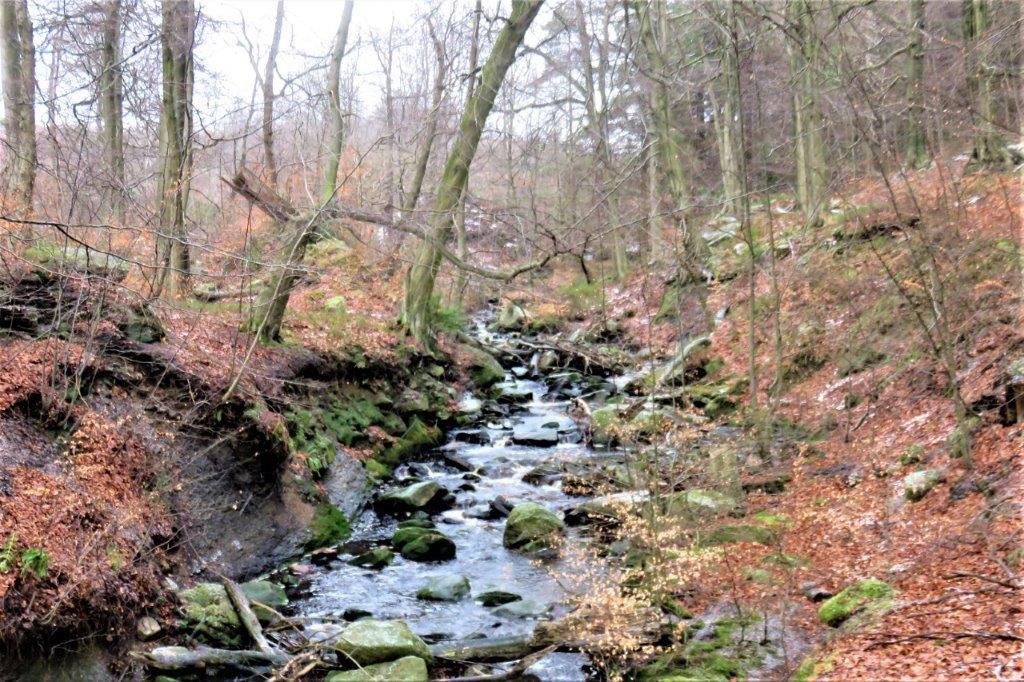 picture of stream taken from road bridge fairly close to start of Foulstone Road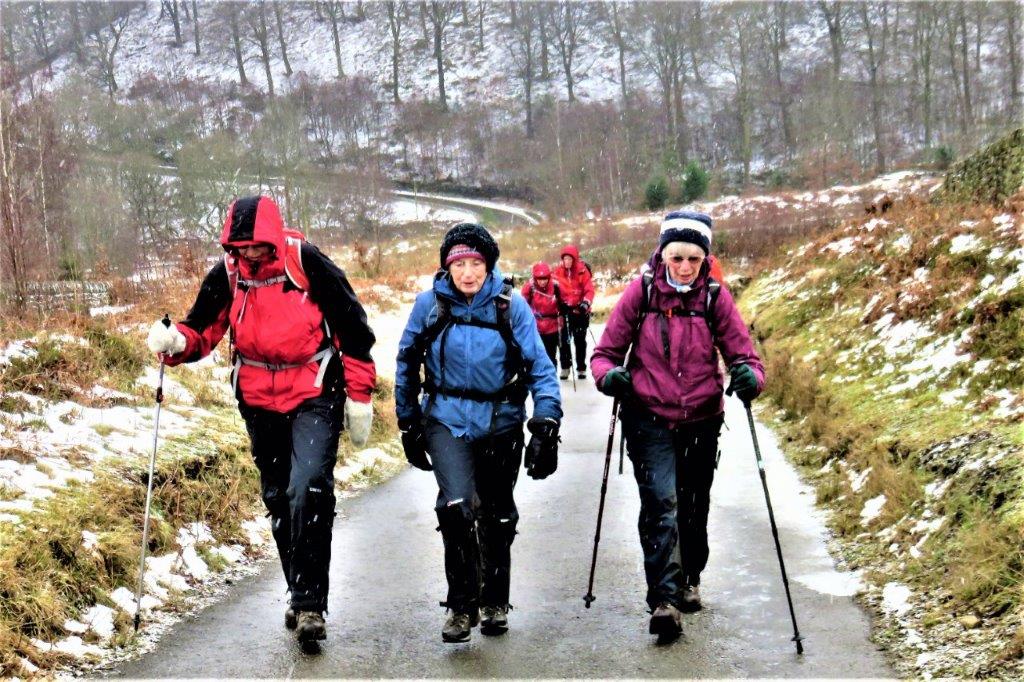 on Foulstone Road - Strine Road behind turns up to pass the ancient public house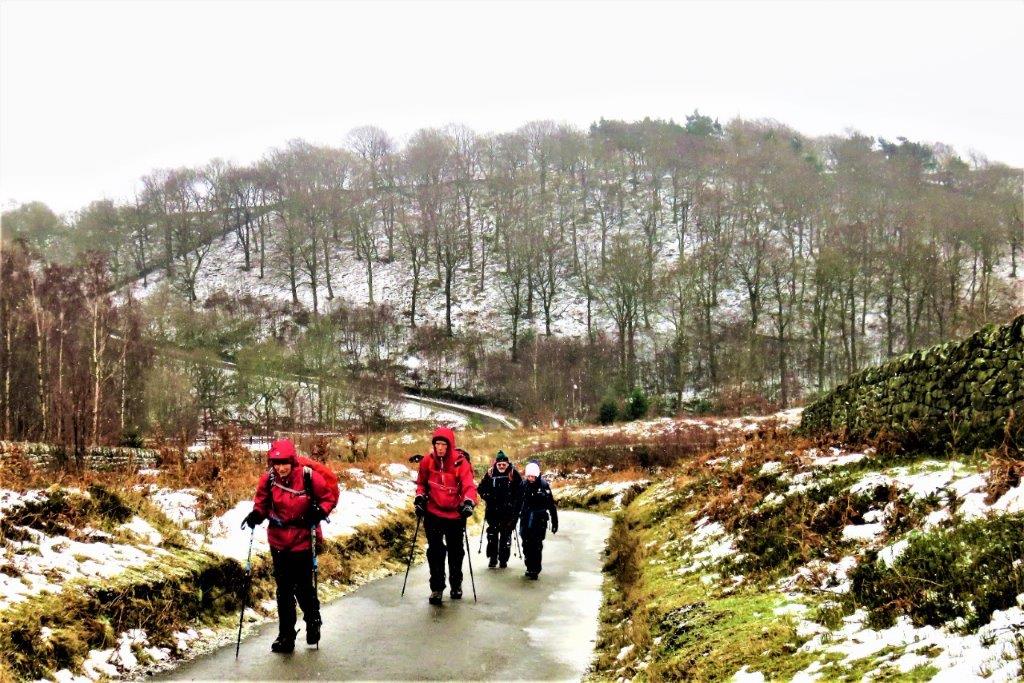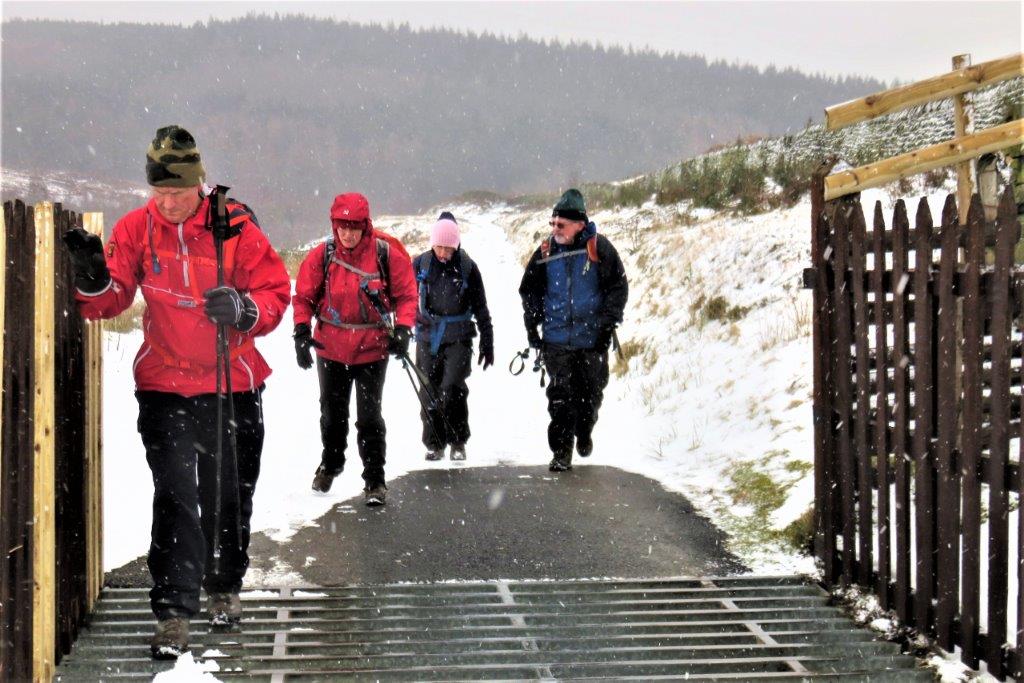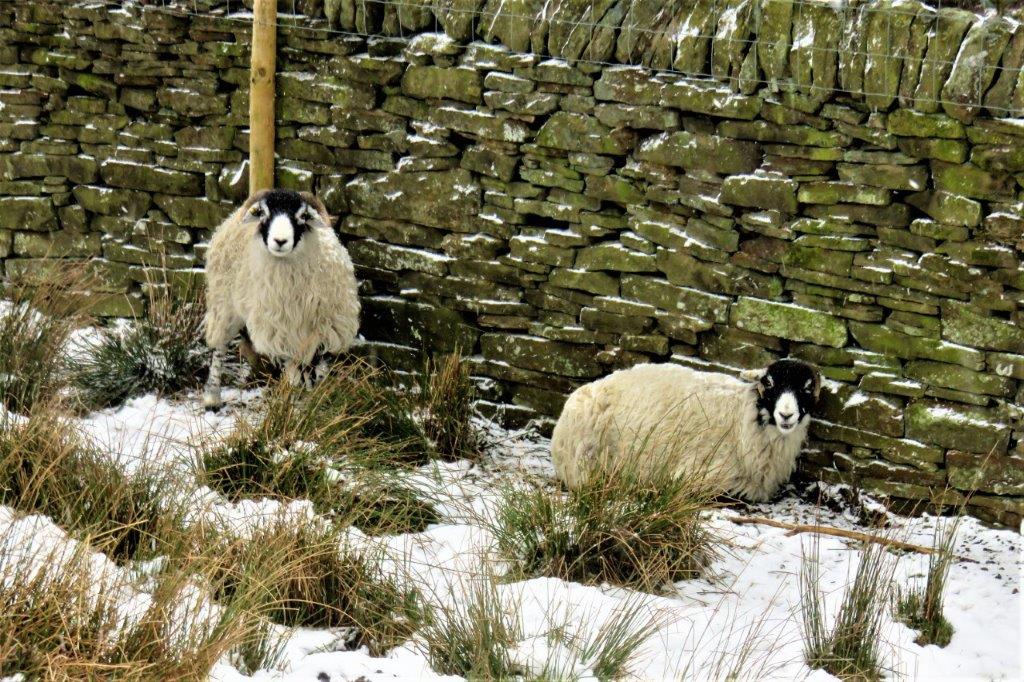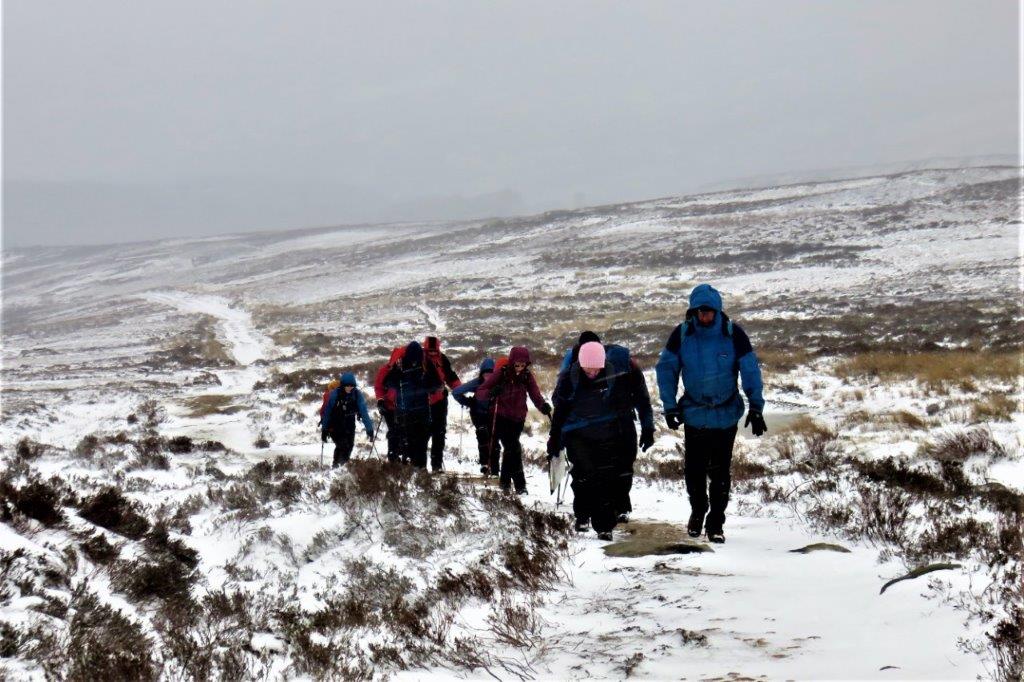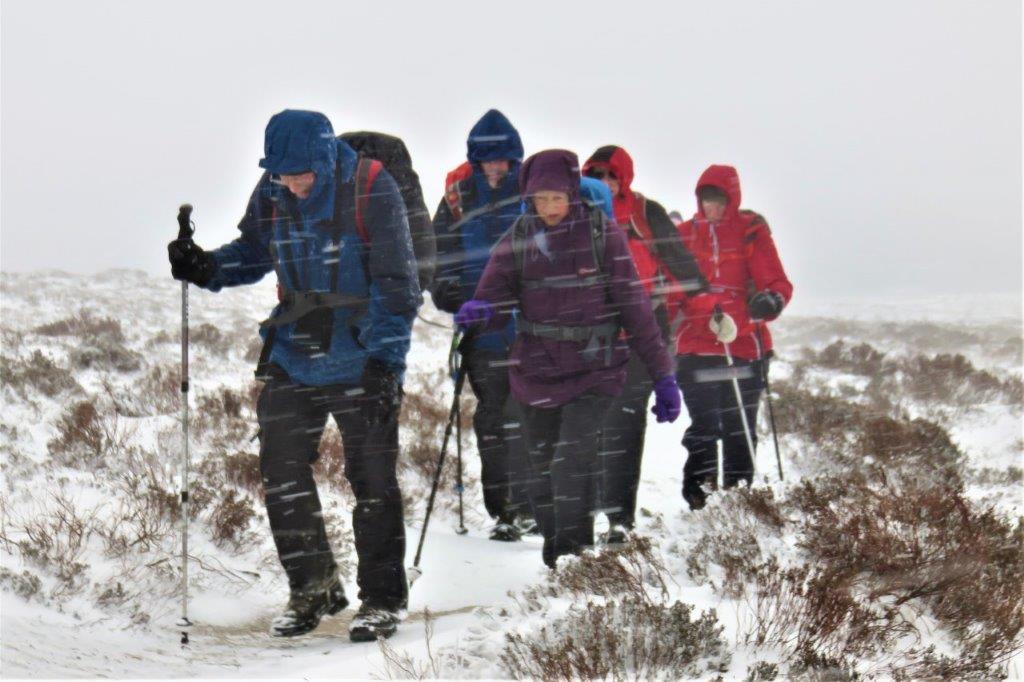 lashed by snowy wind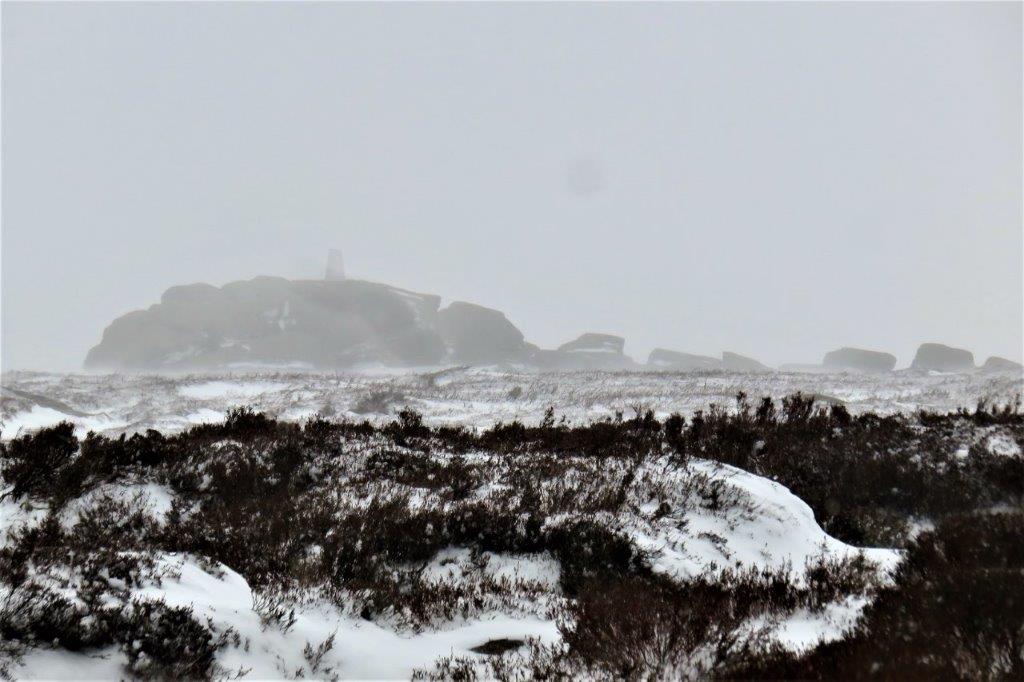 zoomed into Back Tor ahead - survey beacon just visible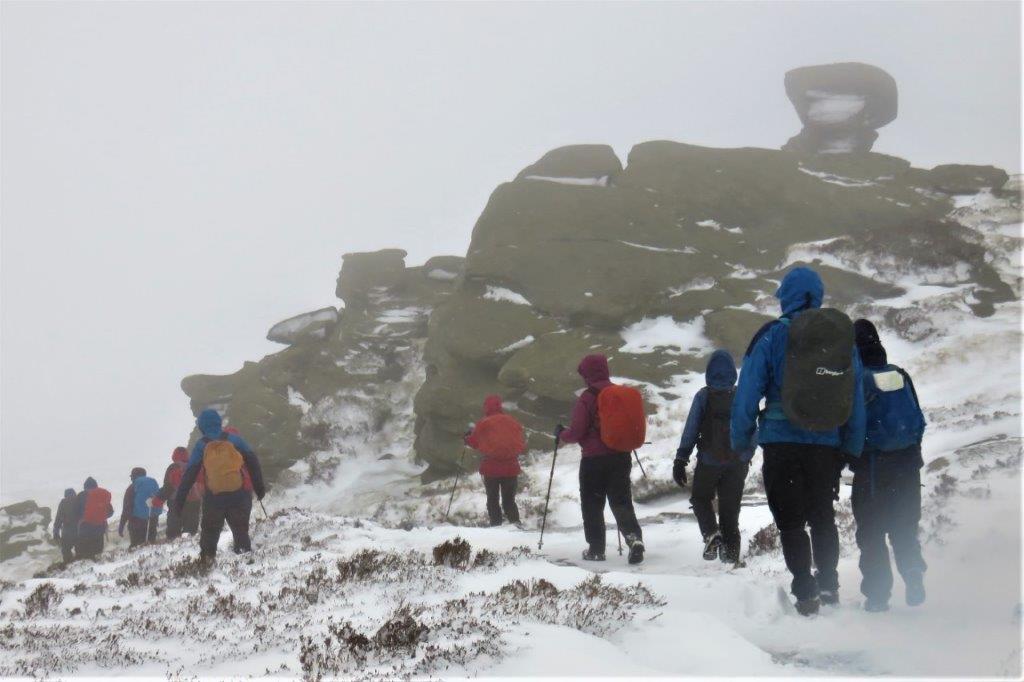 passing behind Back Tor to shelter from the wind for lunch break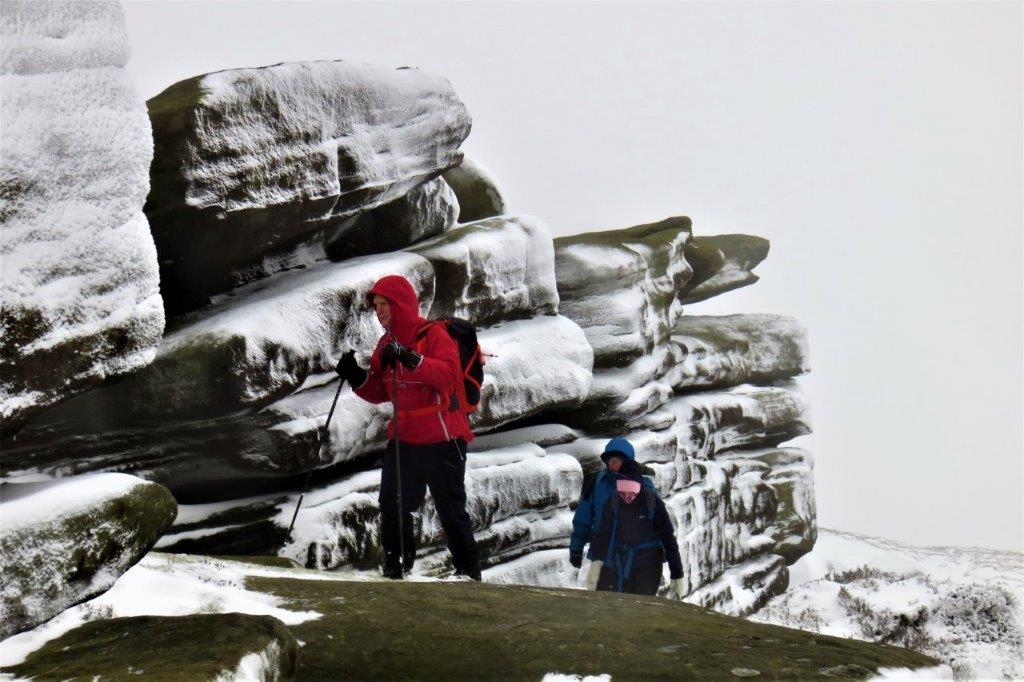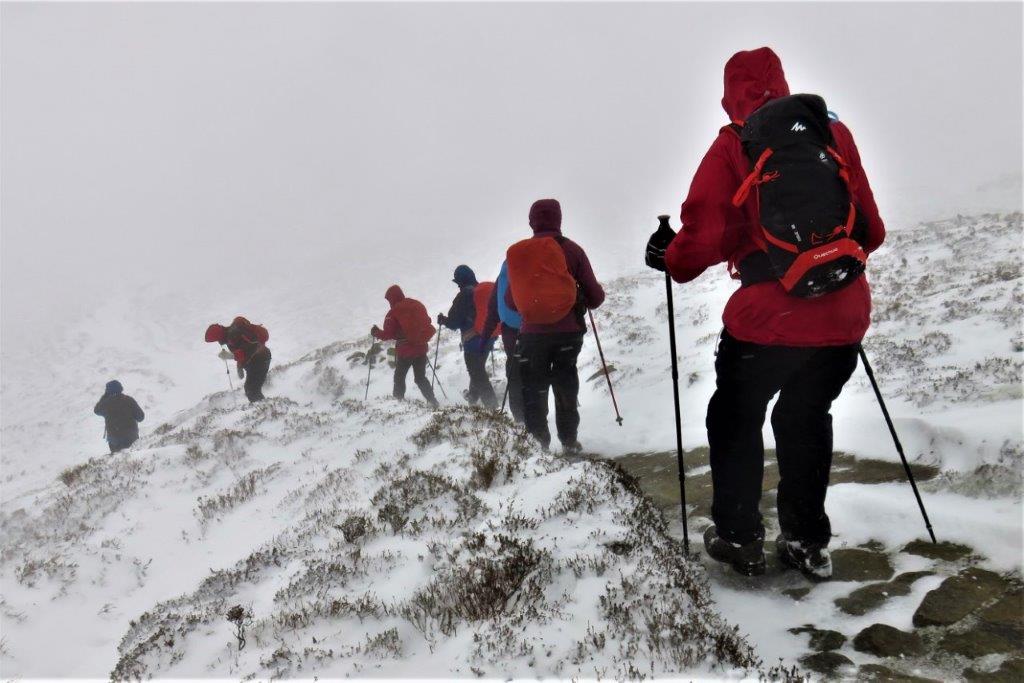 starting off after lunch break to join the Cartledge Ridge Path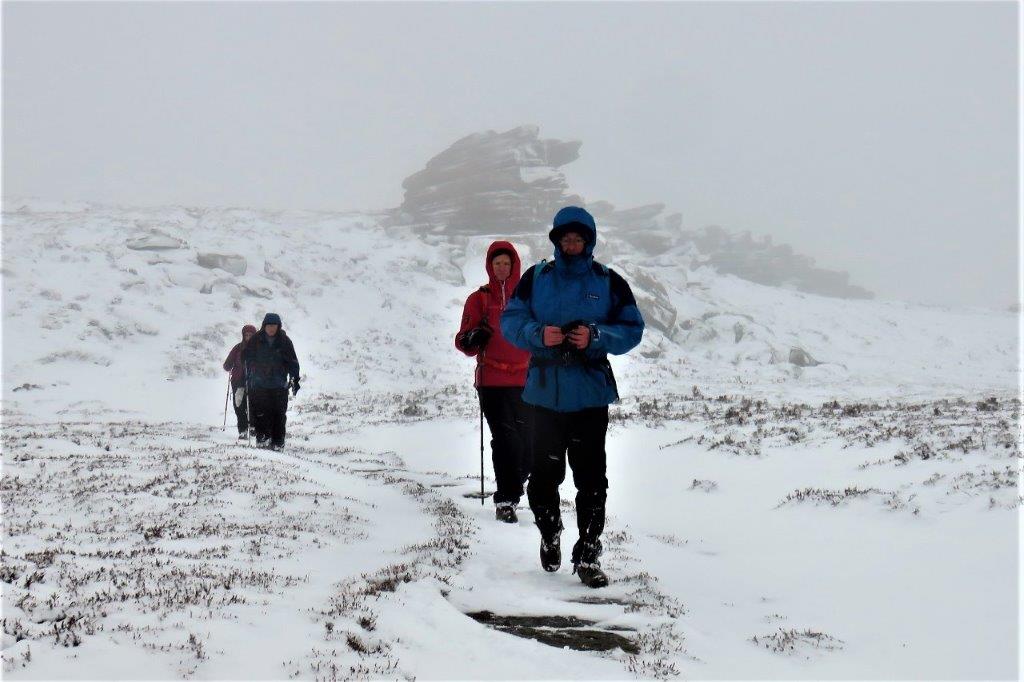 Back Tor behind us - flagstones on path placed through boggy moorland are only visible in part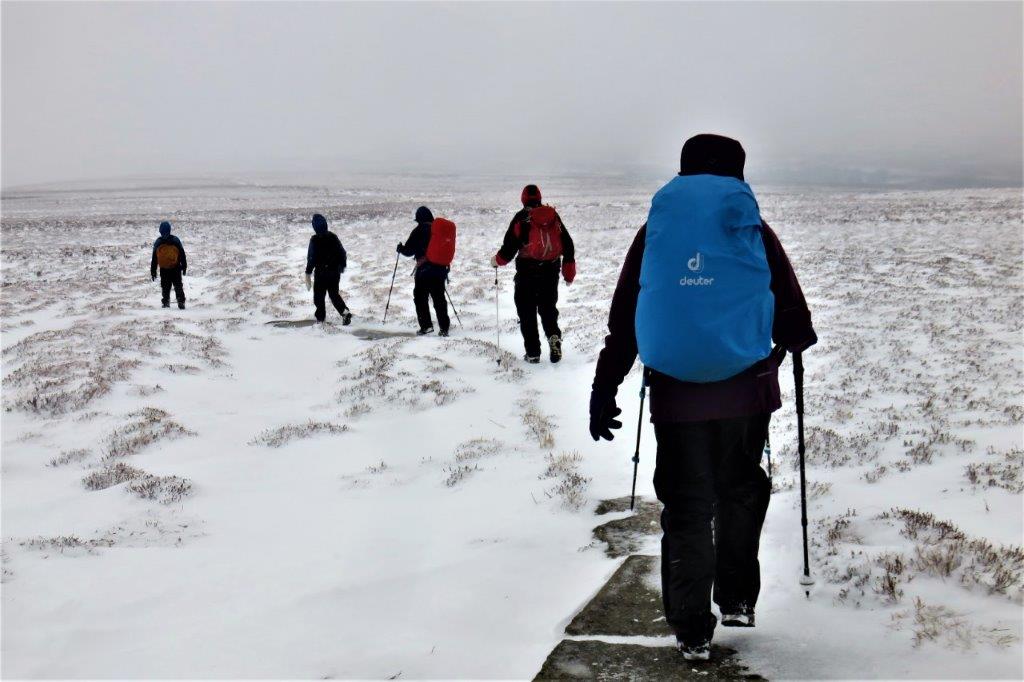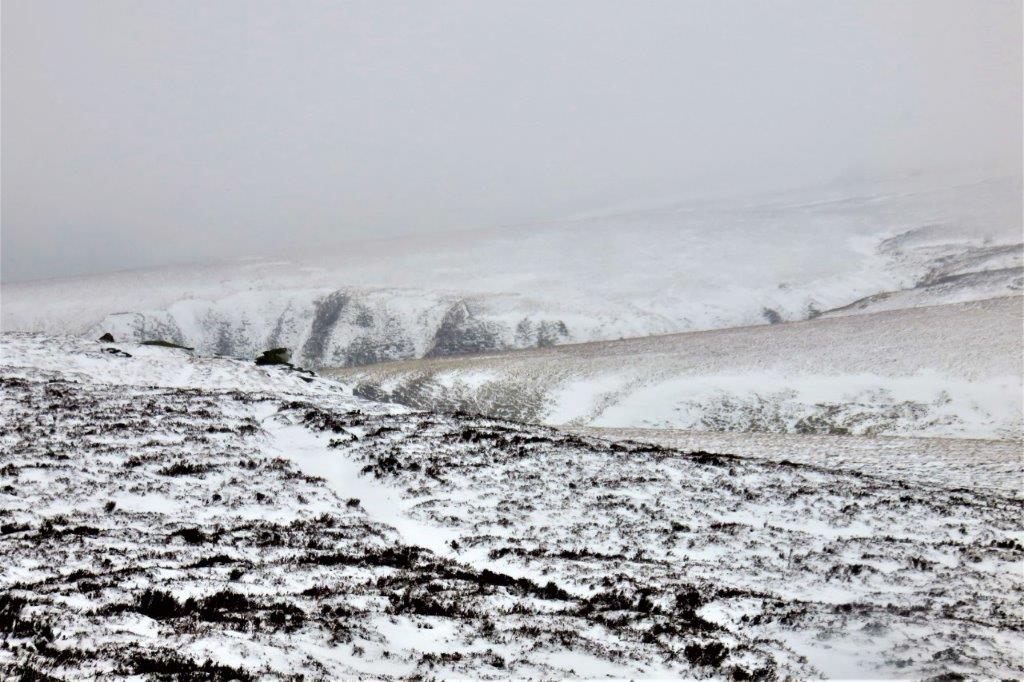 cloughs zoomed into here feed lower down into Abbey Brook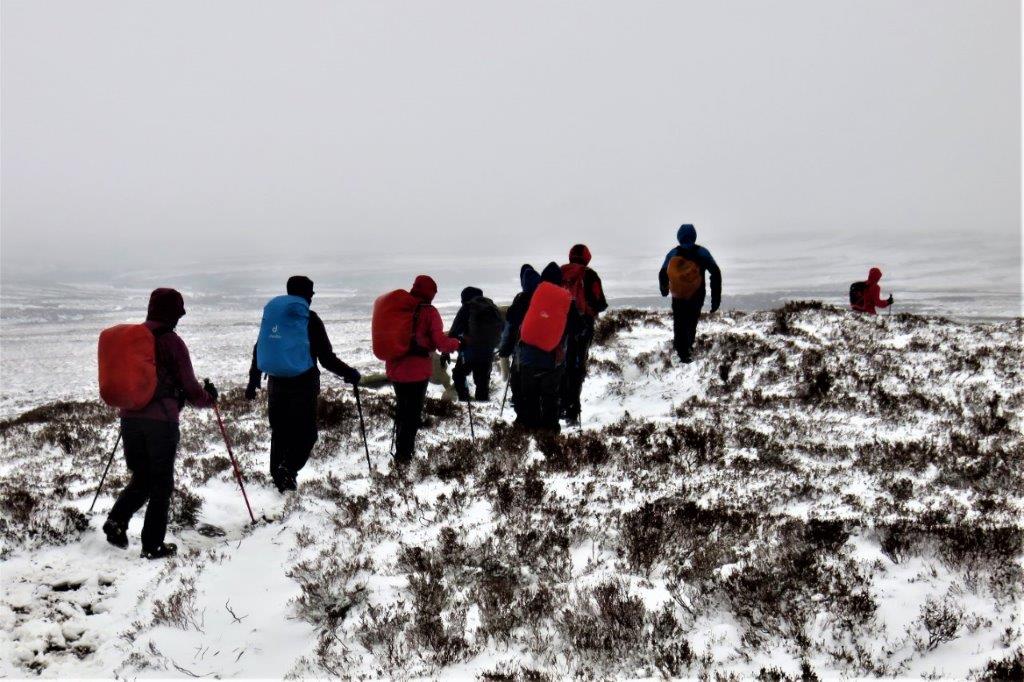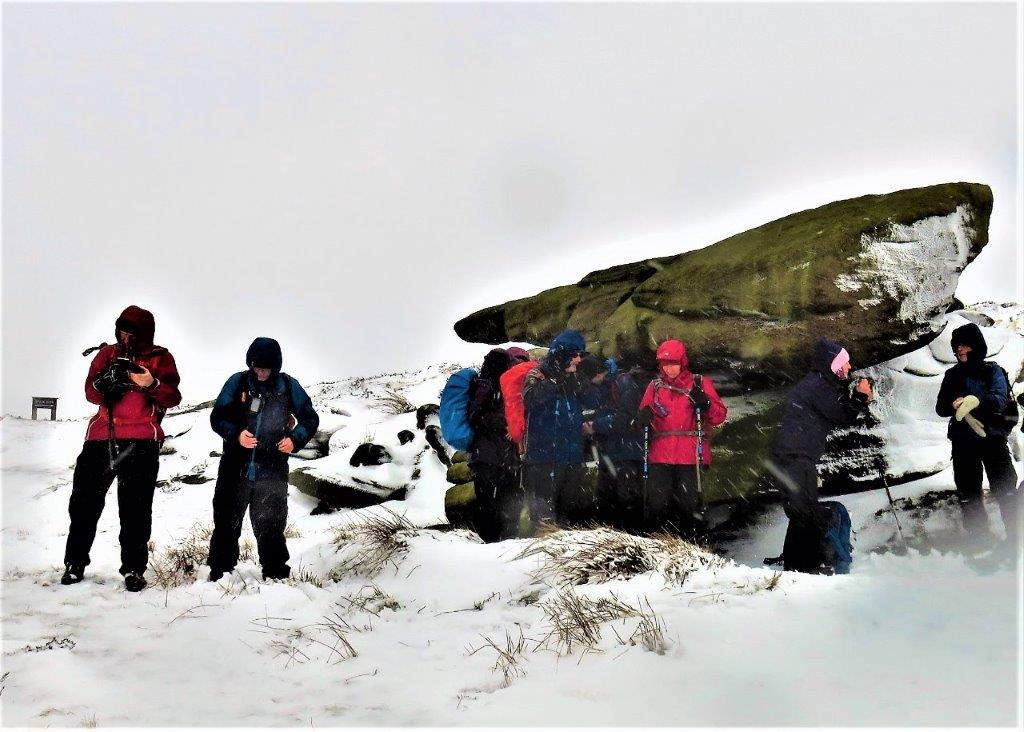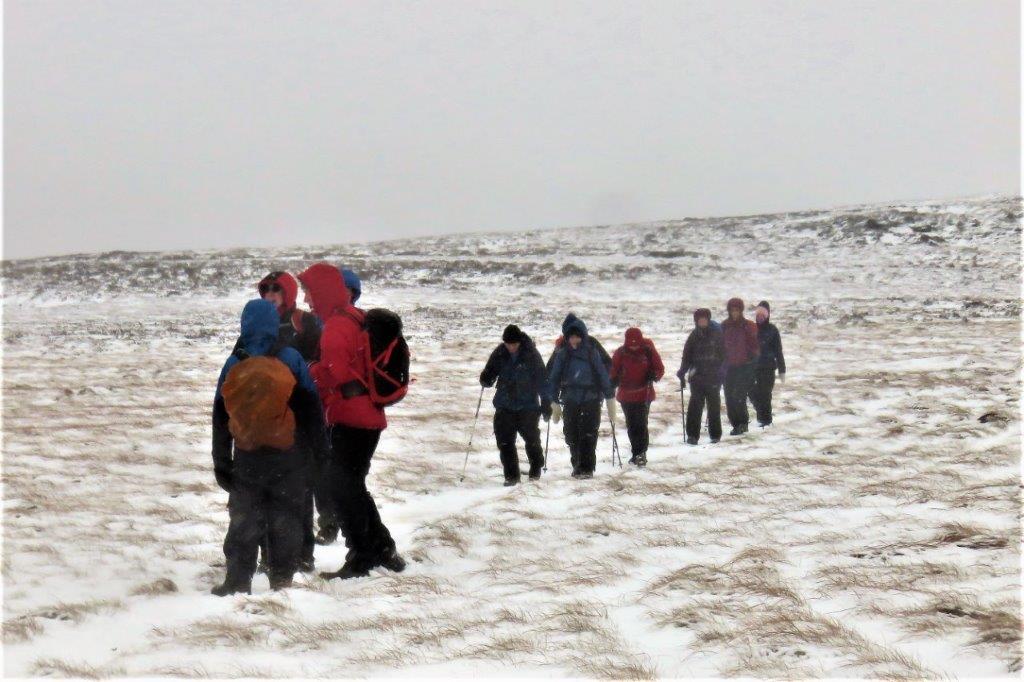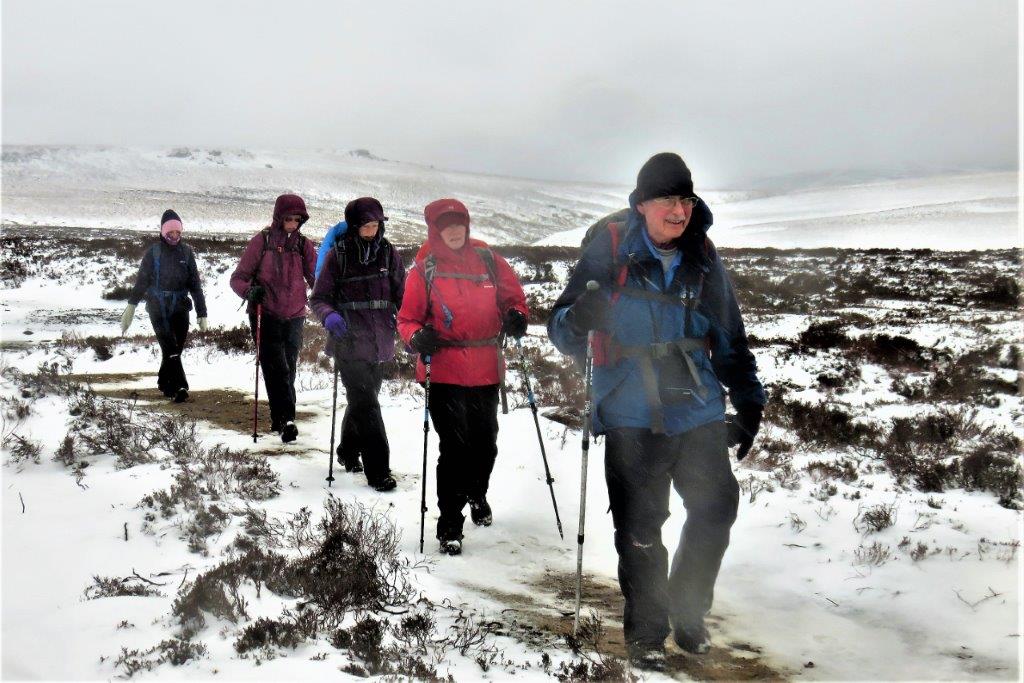 now close to or on Dukes Road?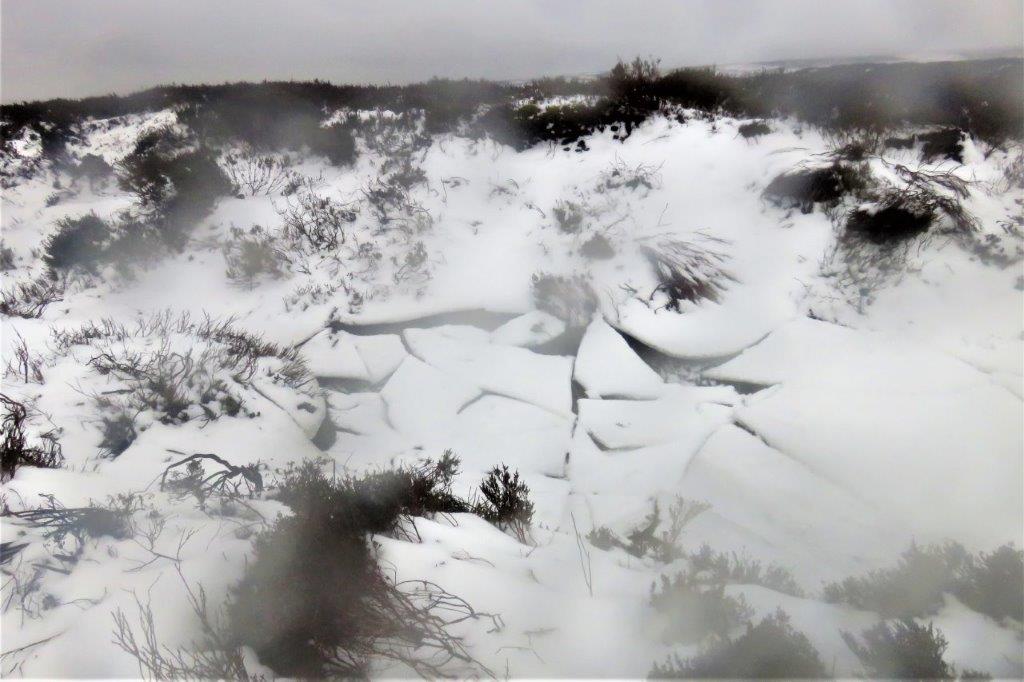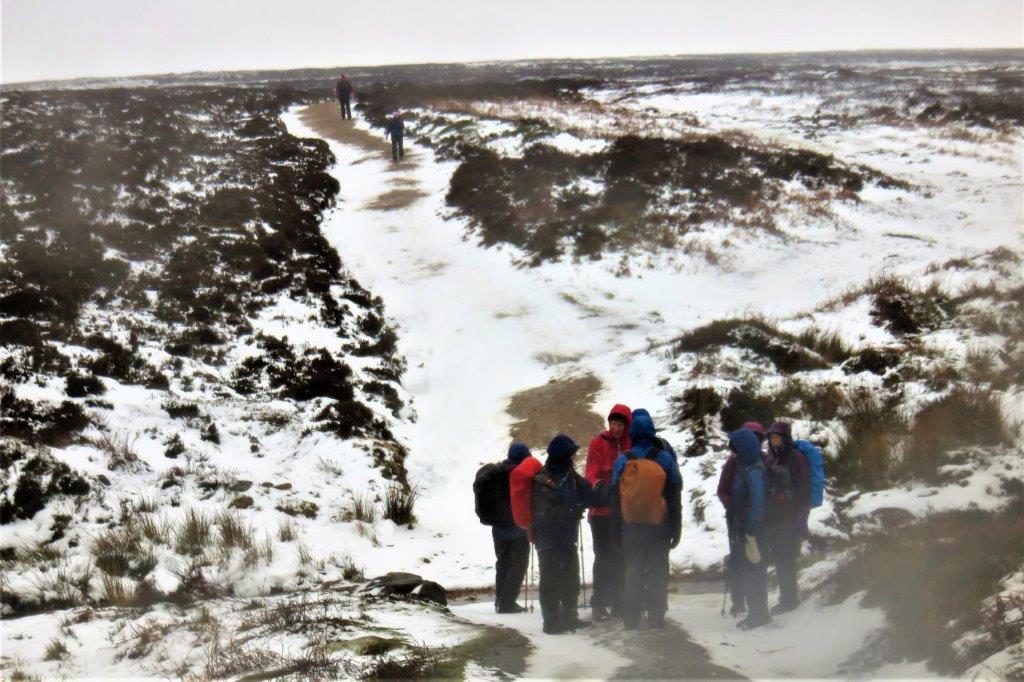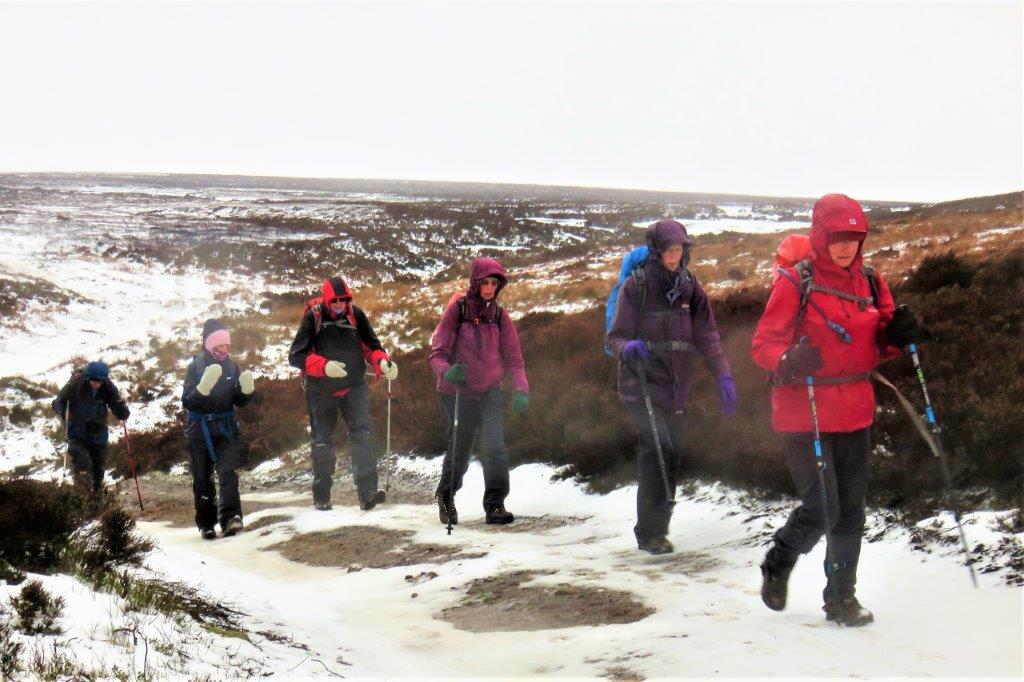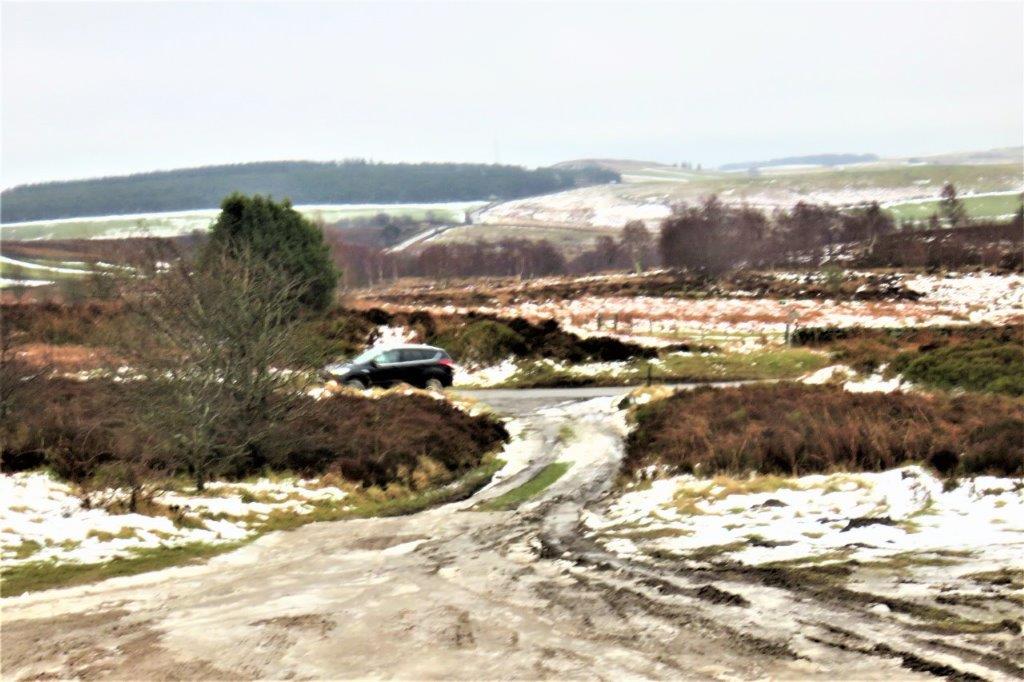 Dukes Road ending at Mortimer Road. Cowell Flats ahead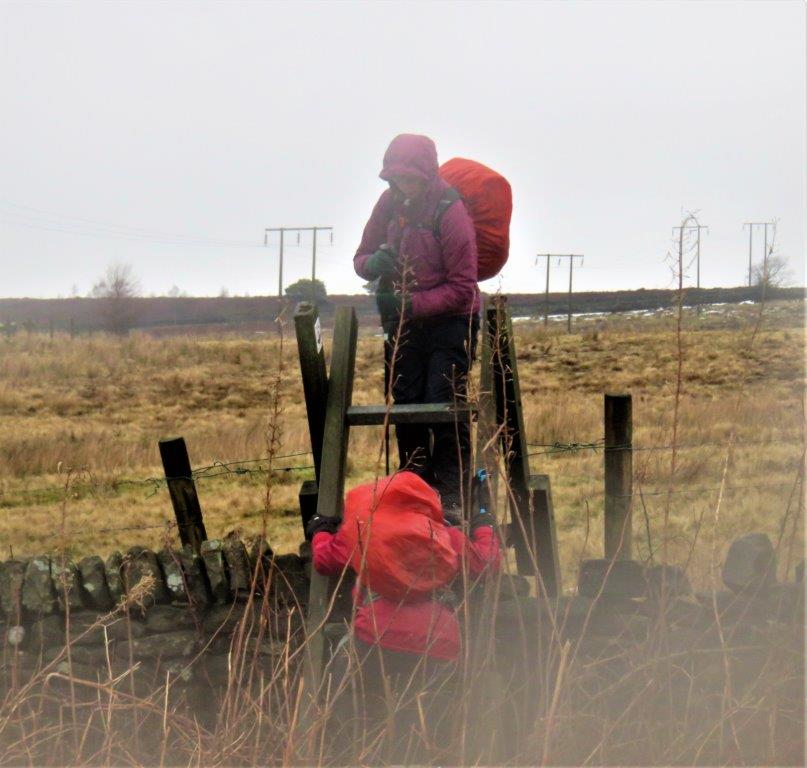 stile on Agden Side Road (difficult to get access to - much mud)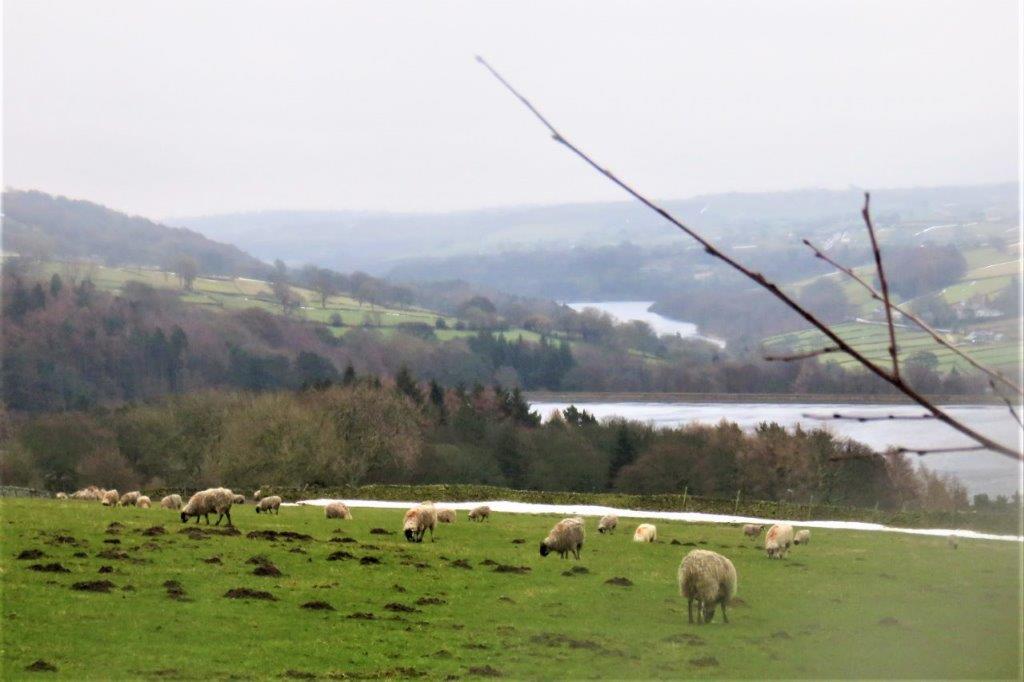 view from Agden Side (a nature reserve) of Agden and Damflask reservoirs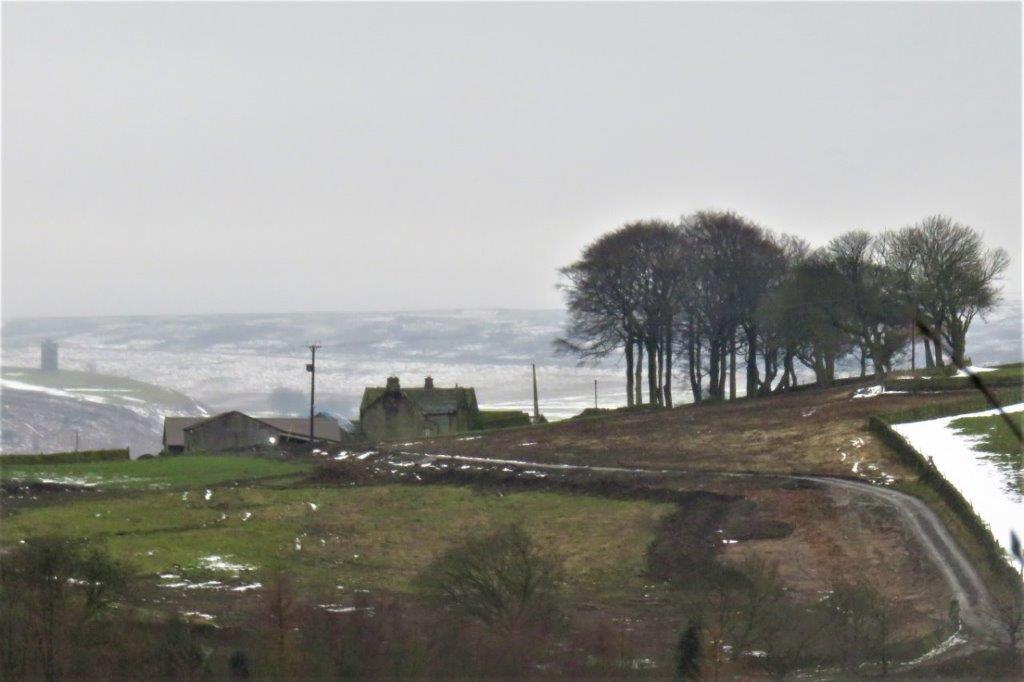 Boots Folly in view once again in this zoomed shot - not sure which 'farm' is in view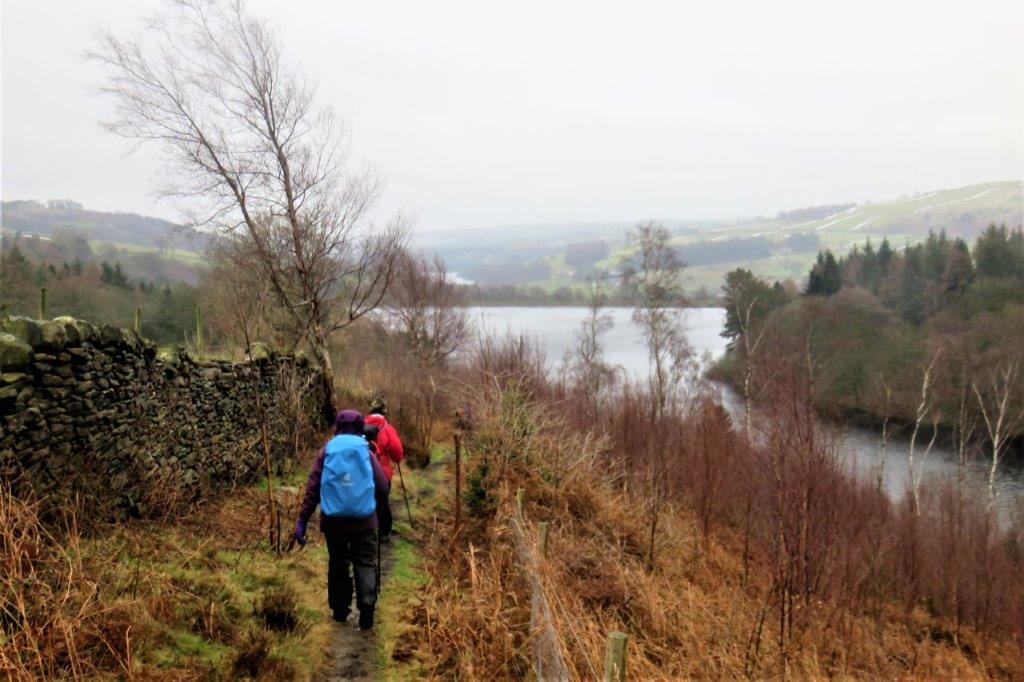 an alternate path not yet shown on maps extends down to Agden Reservoir (avoids detour round woods at SK254932)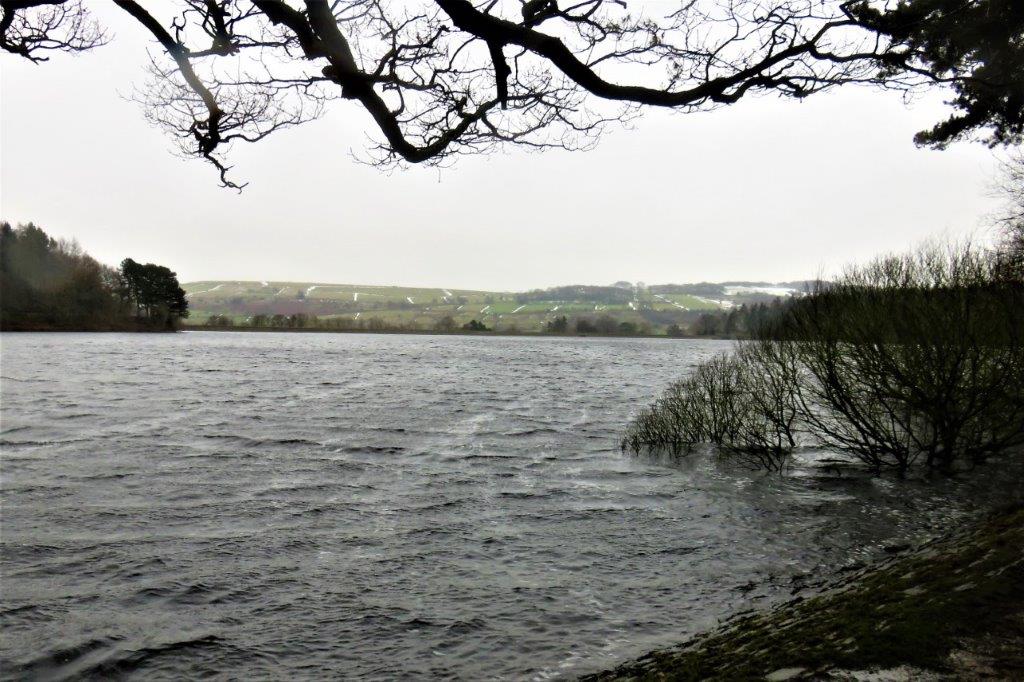 Agden Reservoir embankment wall across water
homepage - Day Walks Index 2018 - contact me at