homepage - Day Walks Index 2018 - contact me at

2018.02.07 - Castleton Bus Station, past Peak Cavern, past Speedwall Cavern*1, Winnats Pass, Winnats Head Farm, ~WNW then ~N to Mam Nik, Mam Tor, ridge - Hollins Cross, Barker Bank, Back Tor, Lose Hill, ~ESE to Townhead, ~250m on lane, ~SSE on Edale Rd*2 into Hope - Malcolm Dixon - Wednesday *1 some went steeply up staring ~W through Open Access Land to north side of Winnats Head Farm. *2 some broke off at cemetery and finished at Bamford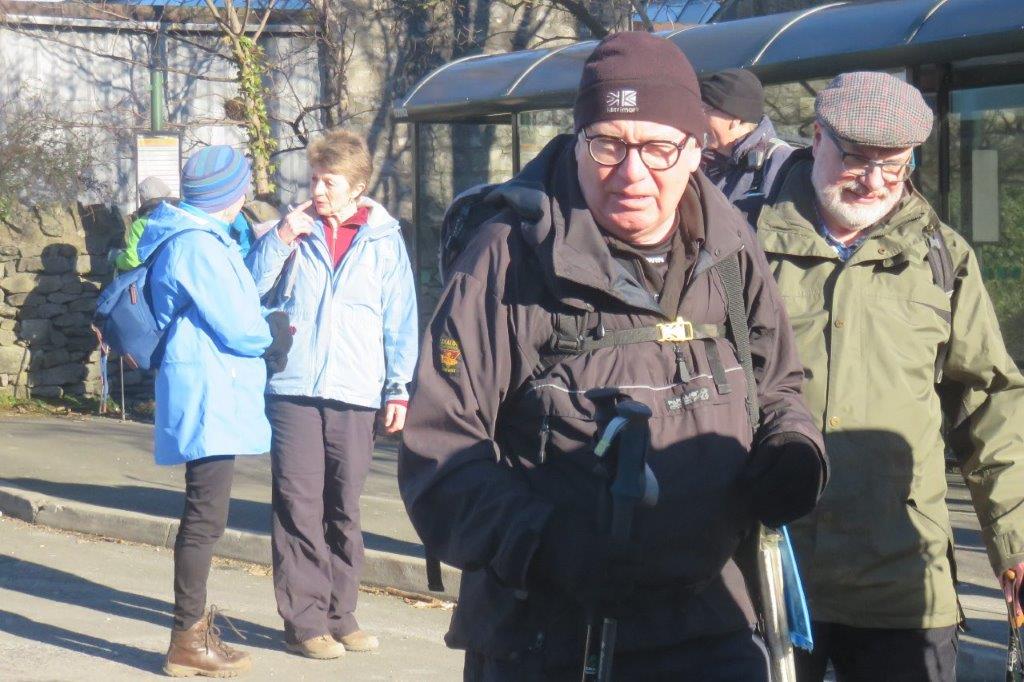 Castleton Bus Terminus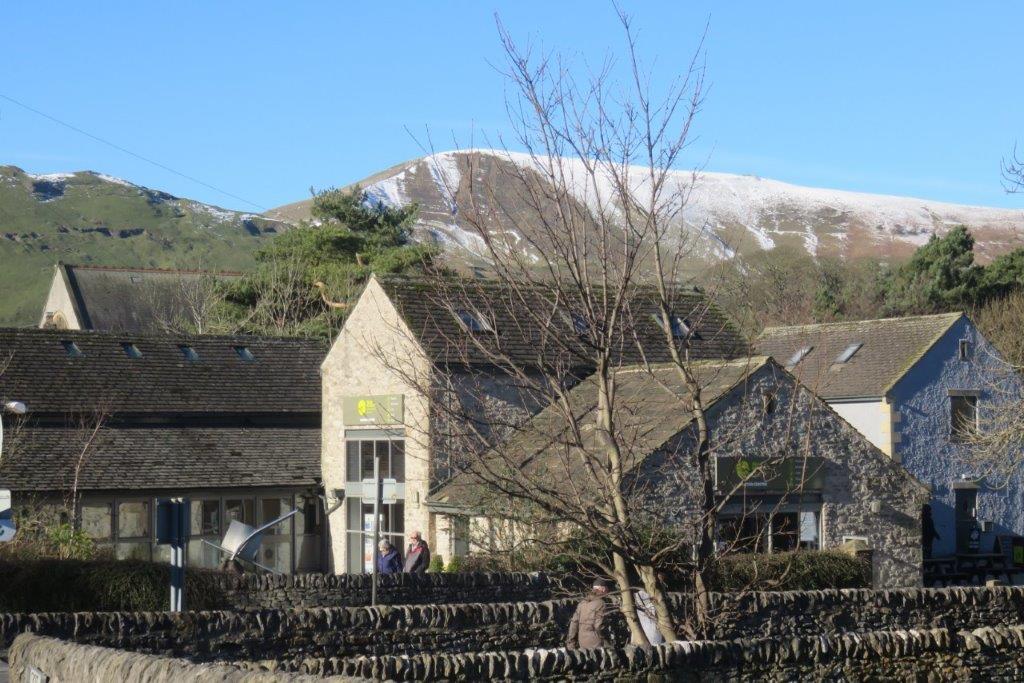 Glimpse of Mam Tor above buildings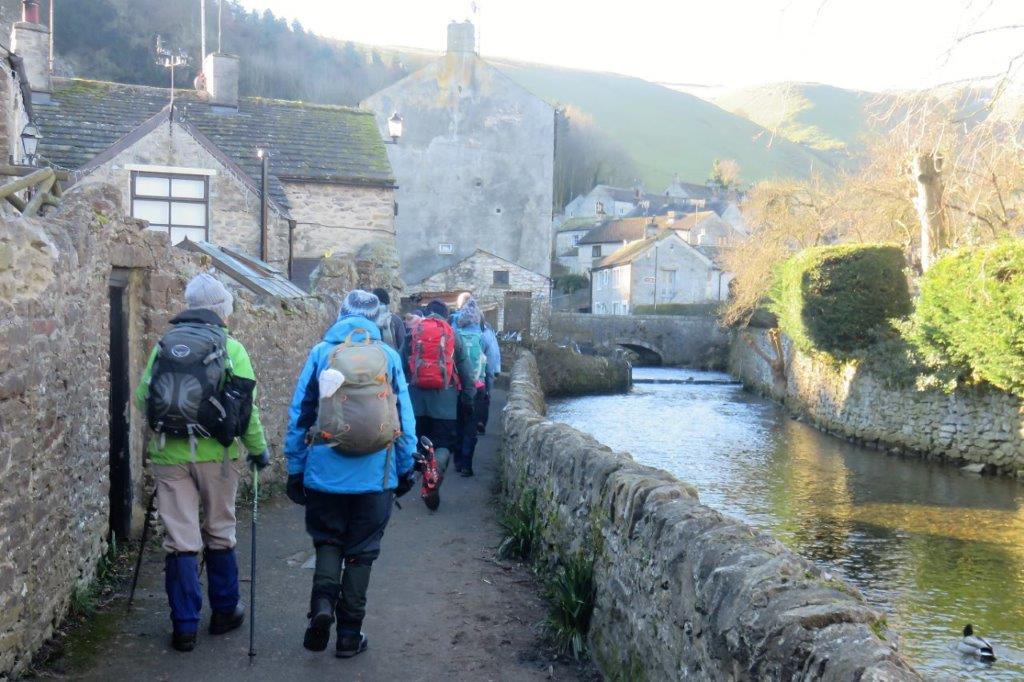 stream flows from Peak Cavern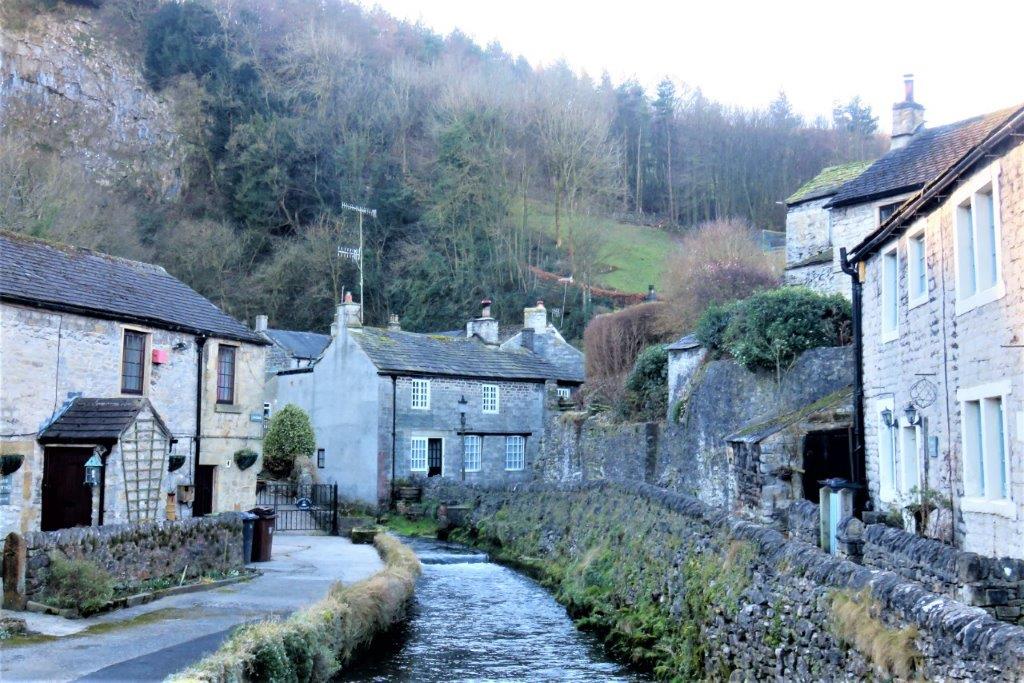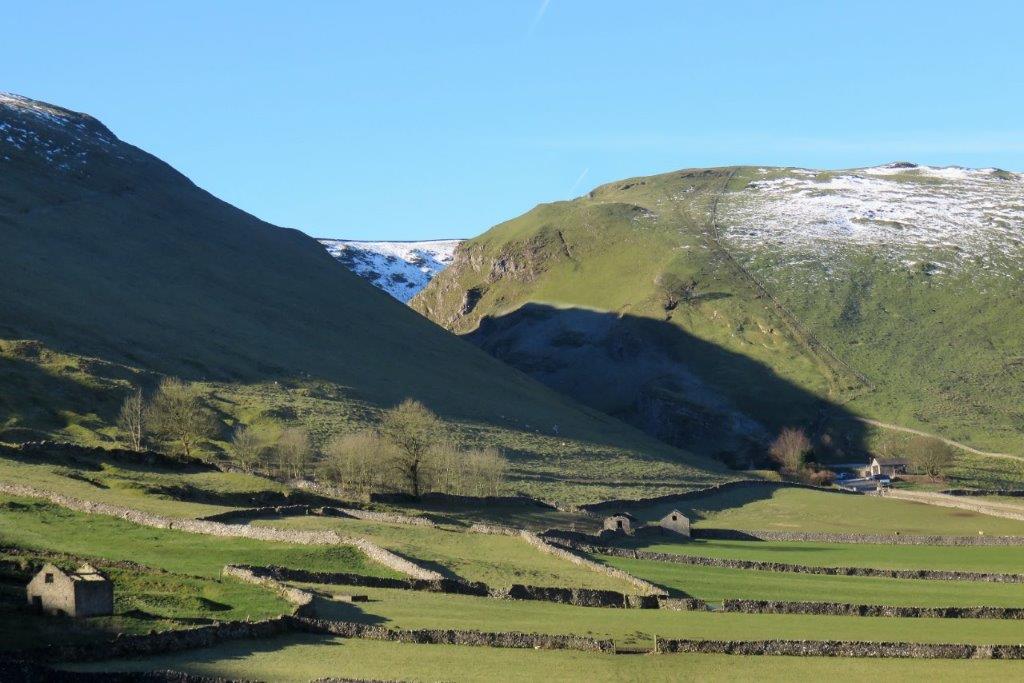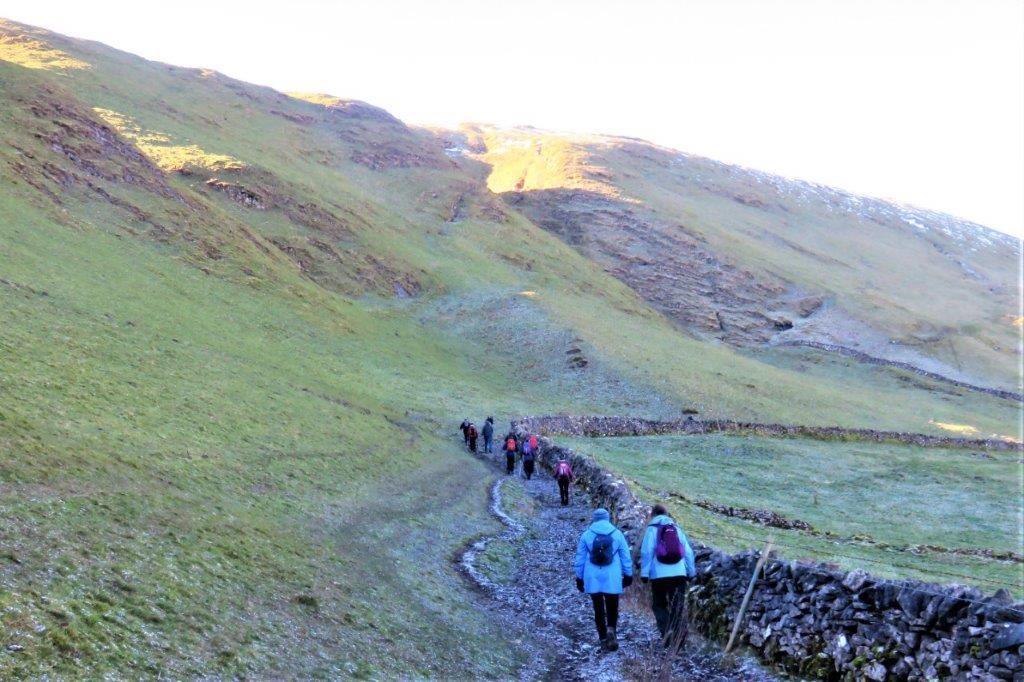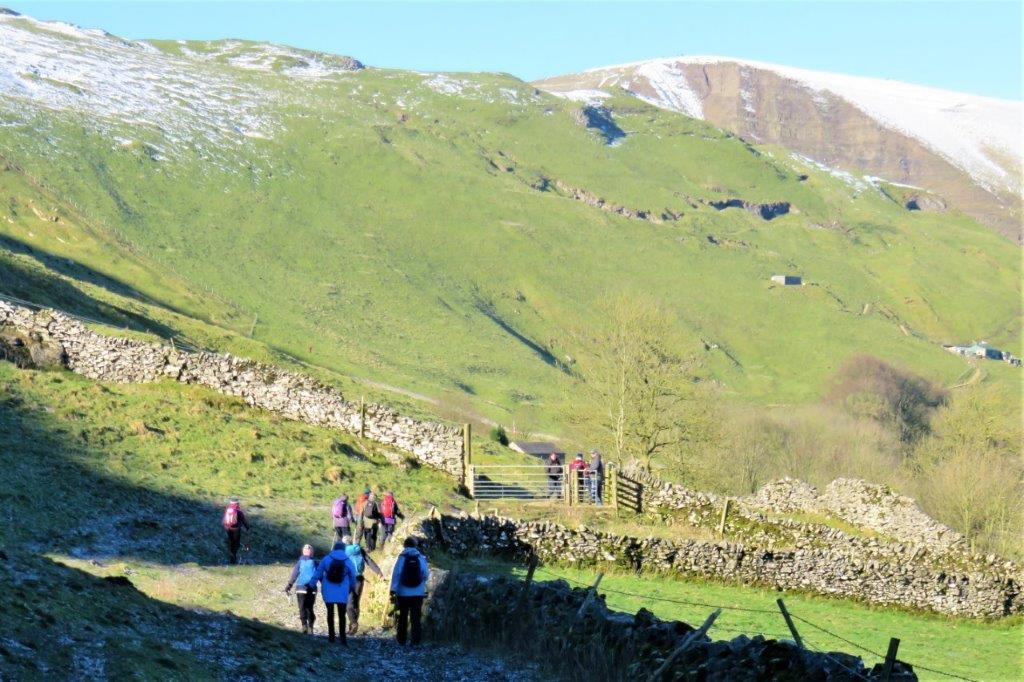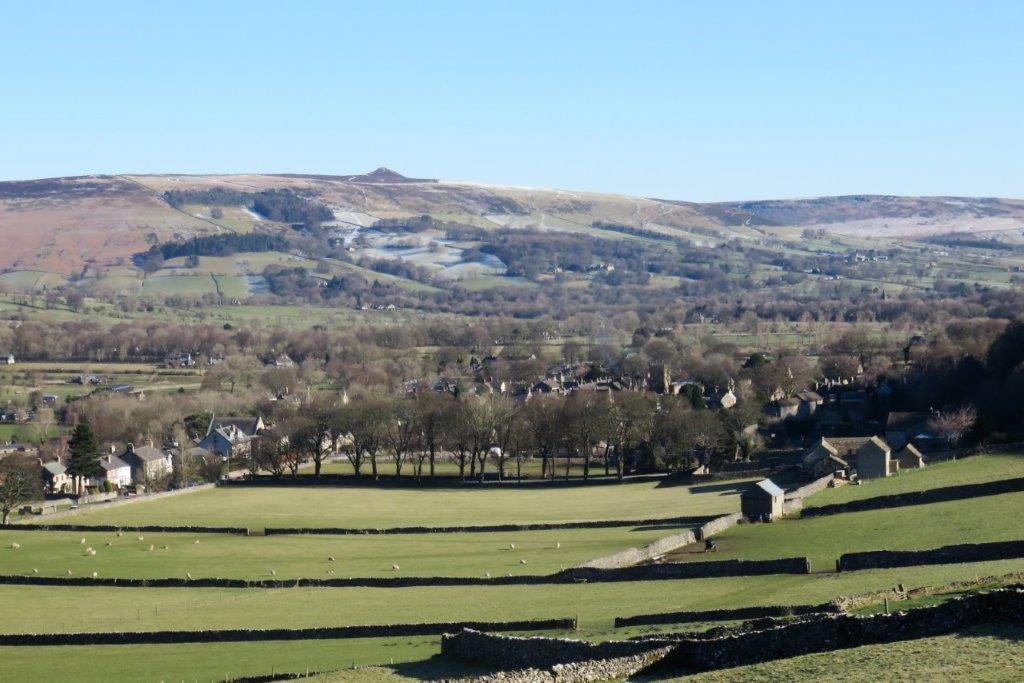 looking South East - Win Hill at top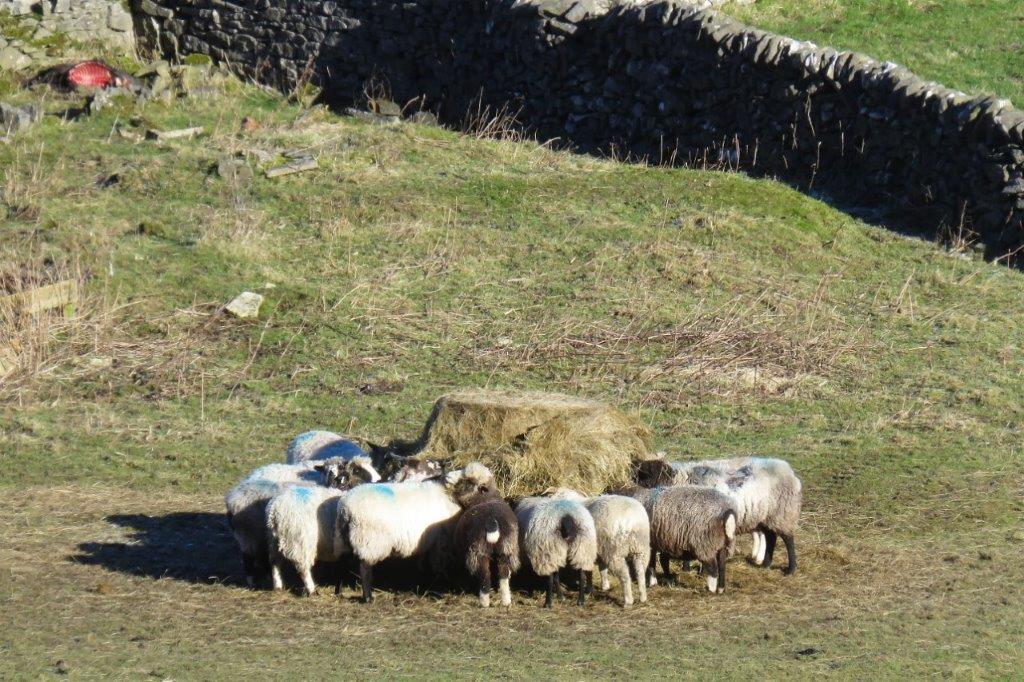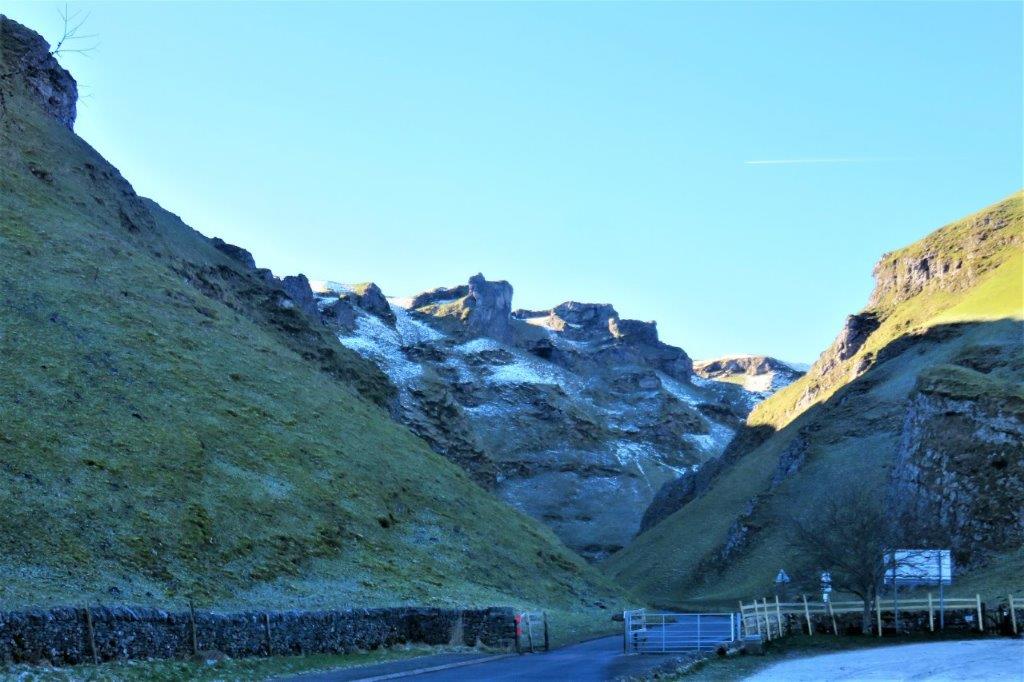 road entering Winnats Pass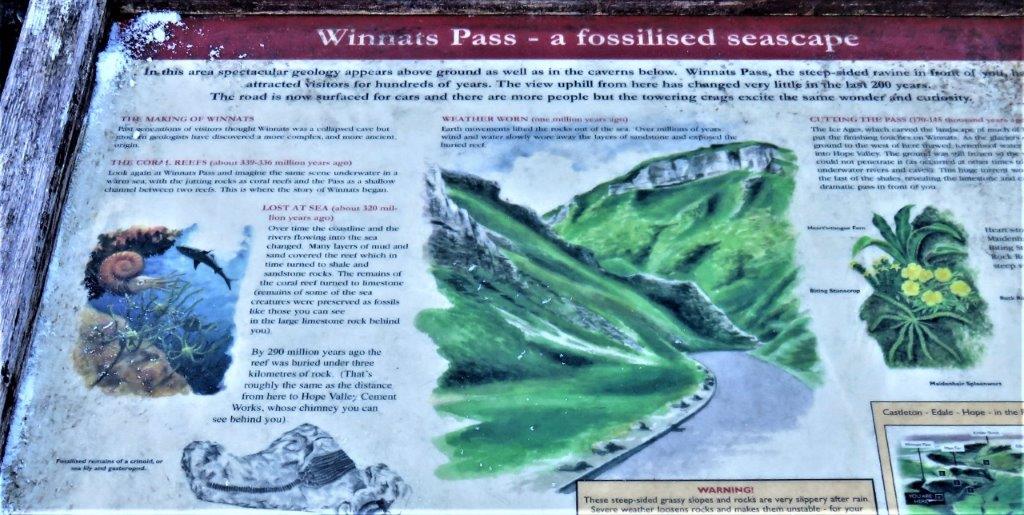 Winnats Pass - a fossilised seascape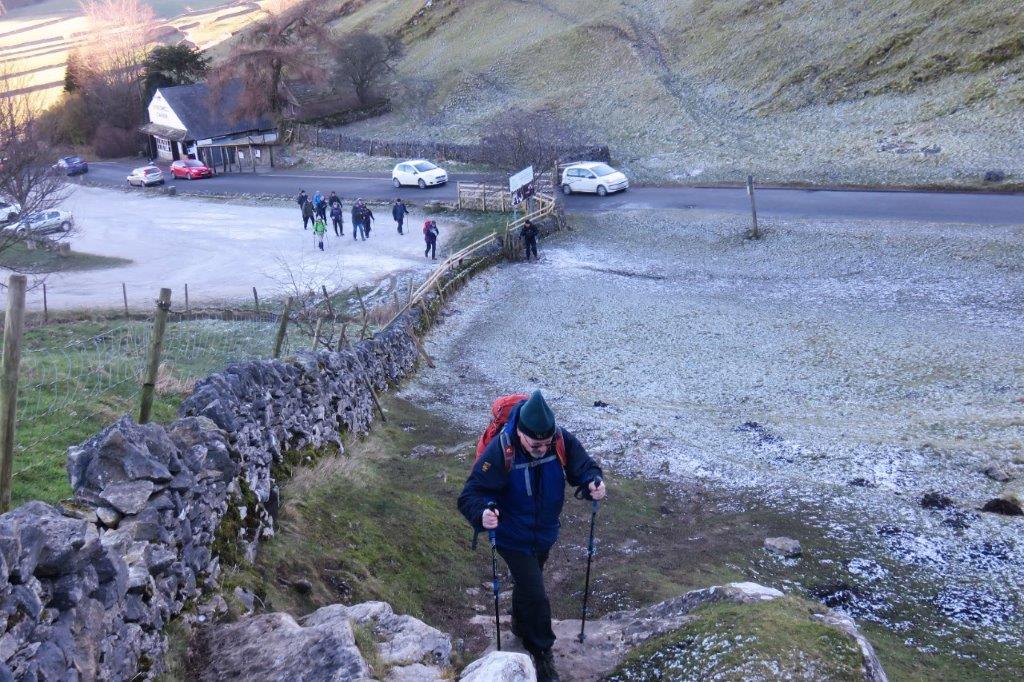 Building to top left is entrance into Speedwall Tavern. Main party followed Winnats Pass - walker seen here part of group going up steeper alternate route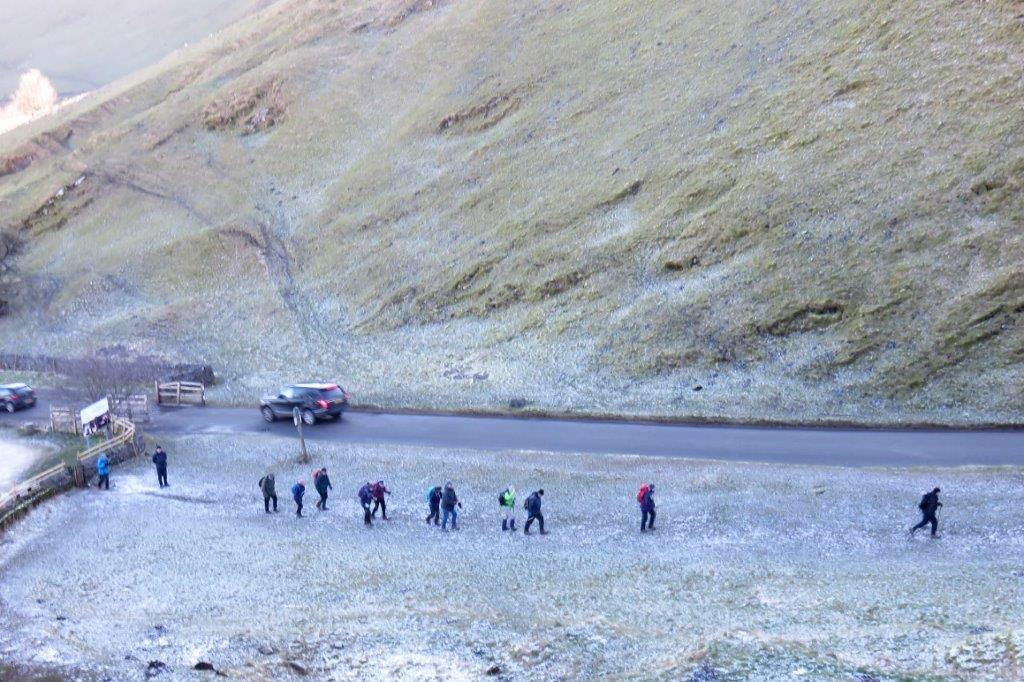 group following Winnats Pass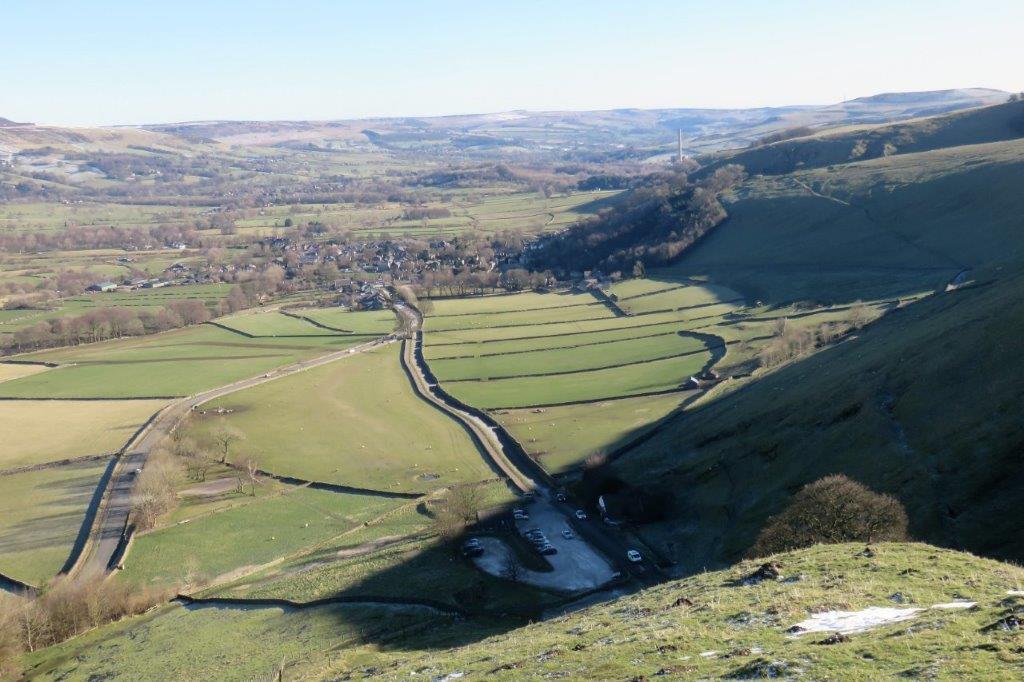 Road to right goes through Winnats pass. Road to left an earlier route to top, but cut by land movement below Mam Tor - road still services some properties.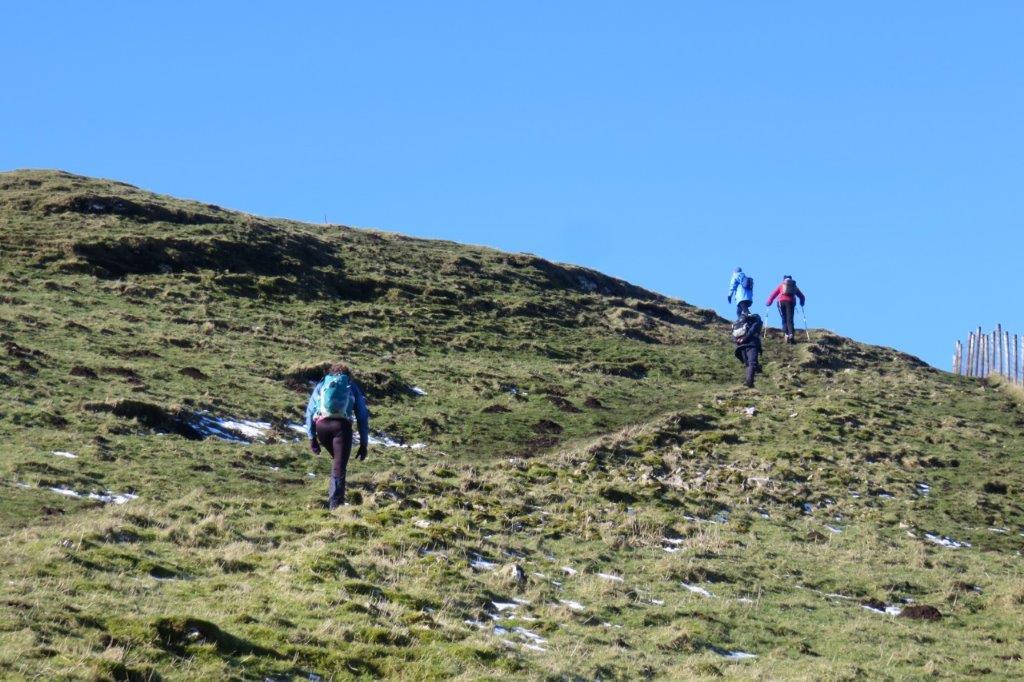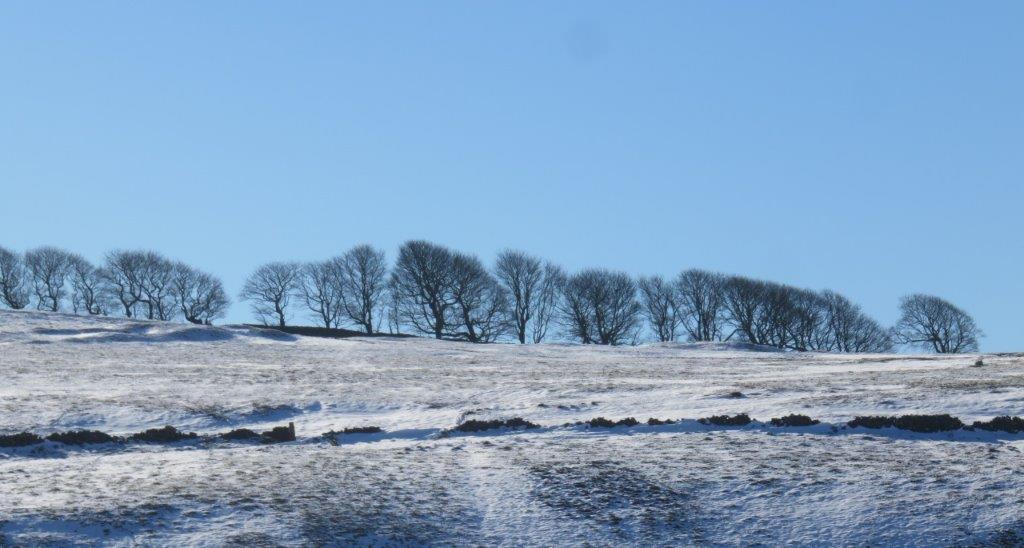 looking out to the West?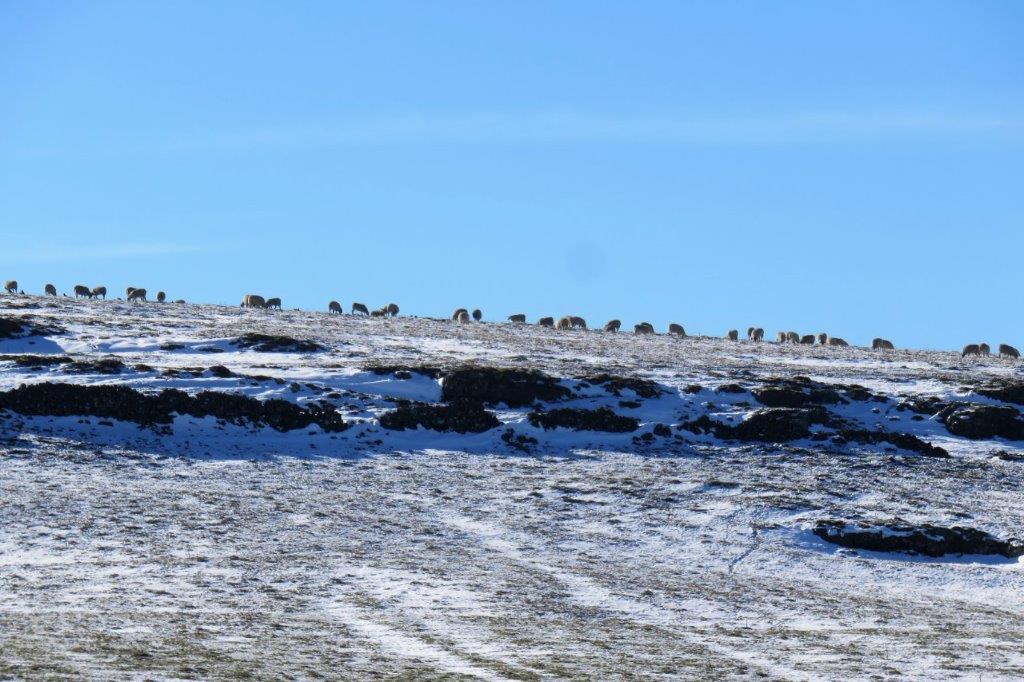 ditto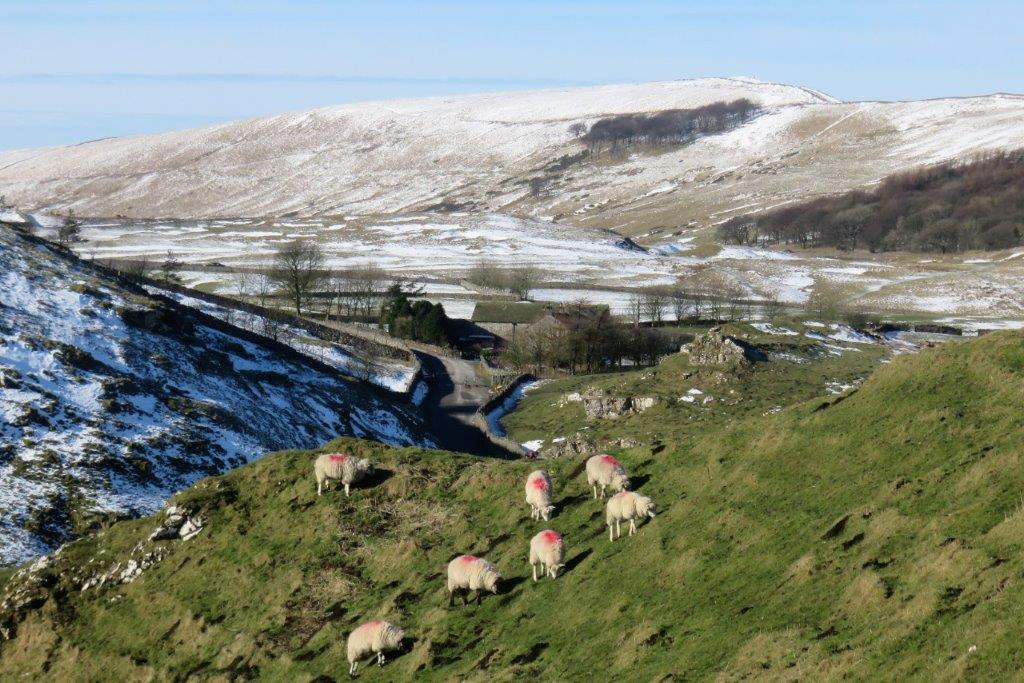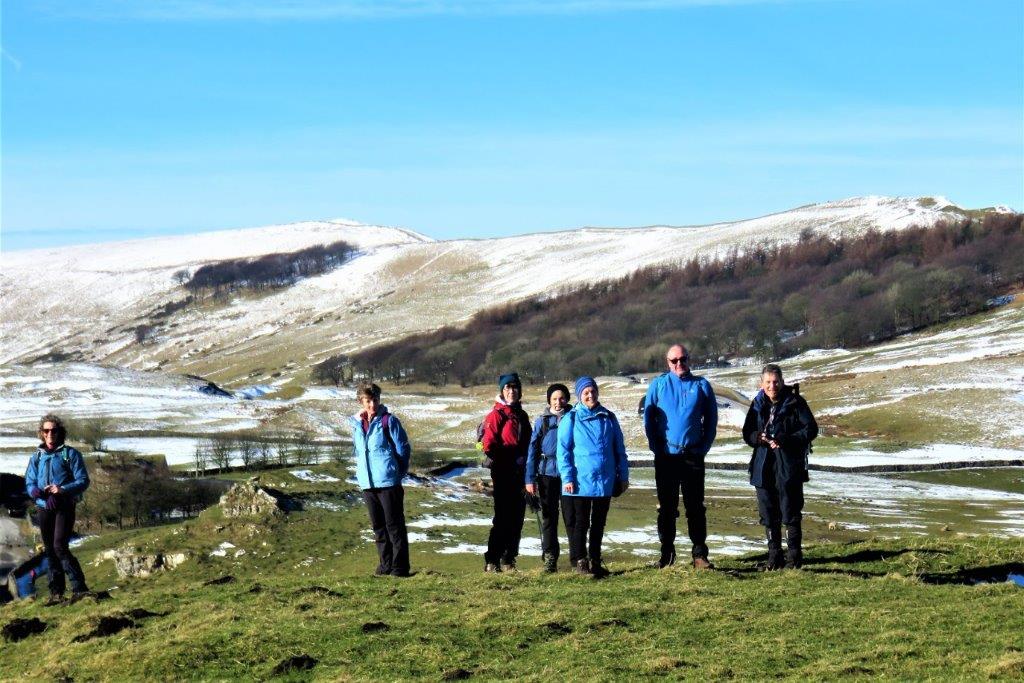 most of the 'direct route' party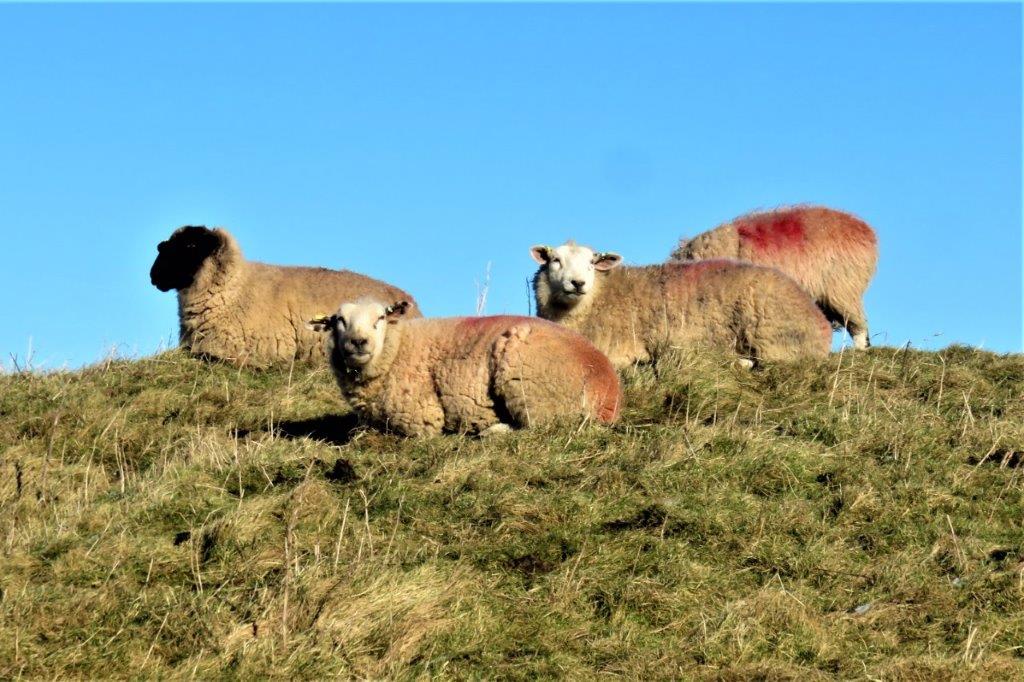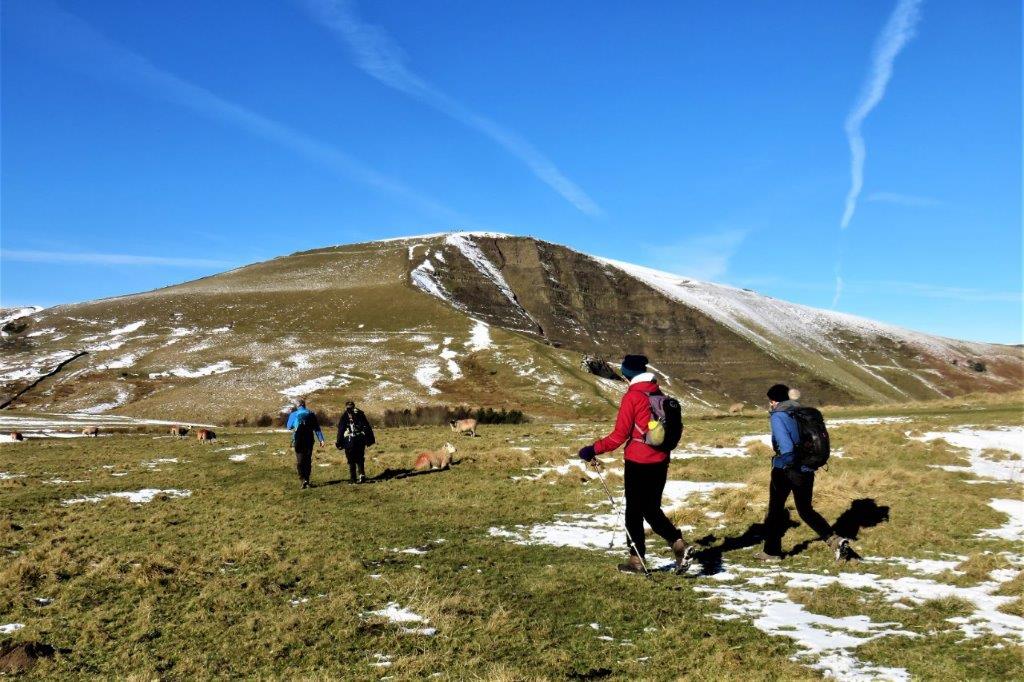 Mam Tor at top of picture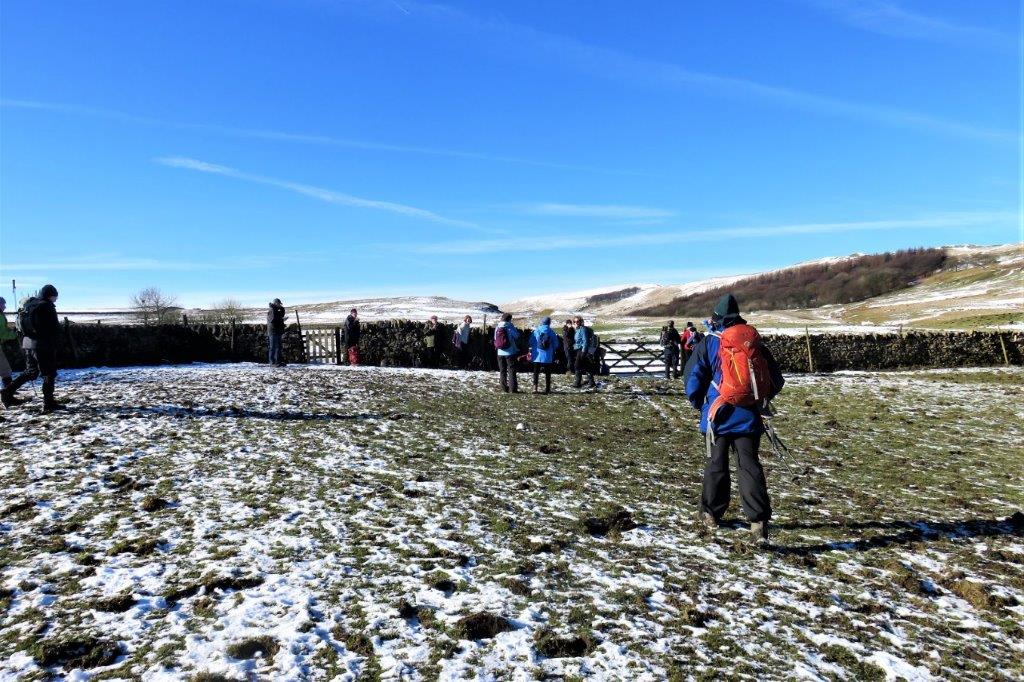 main party and 'direct route' party meet near Winnats Head Farm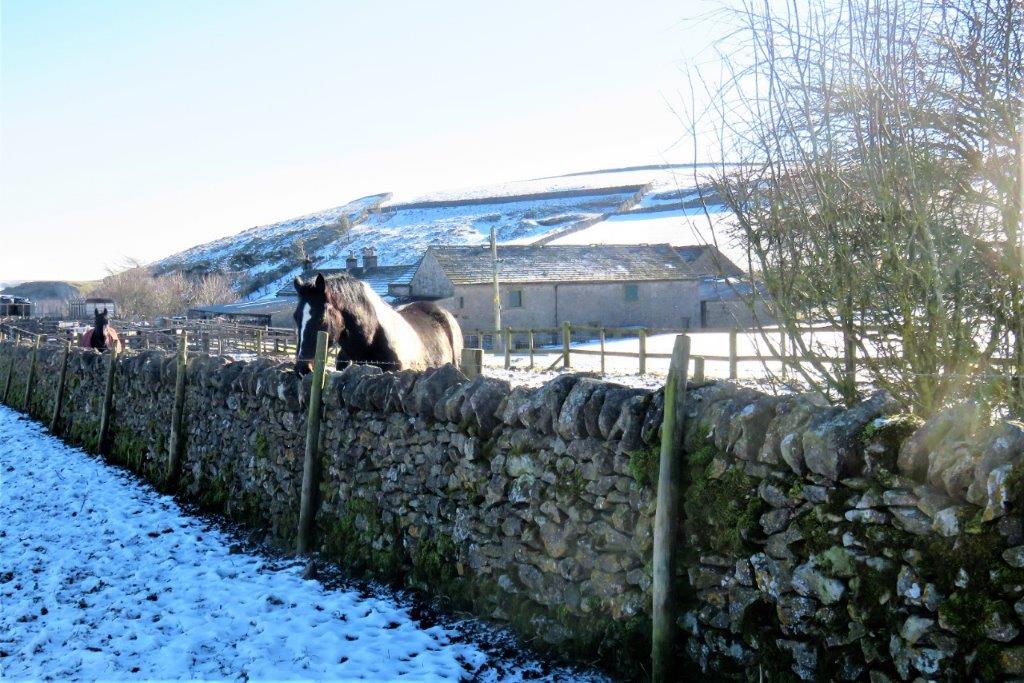 Winnats Head Farm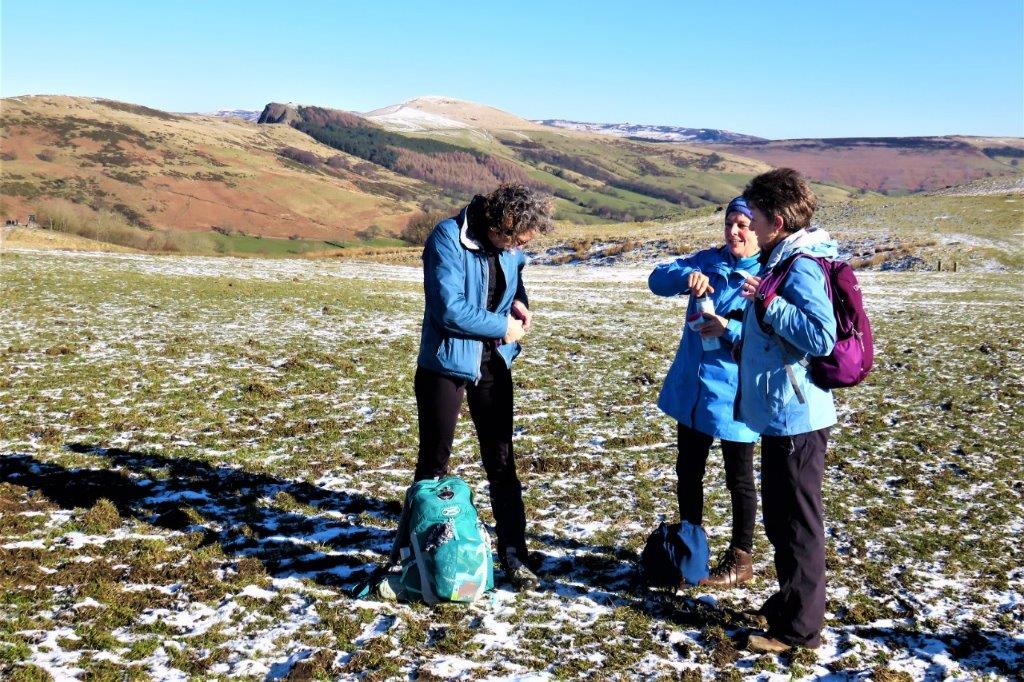 top centre - Lose Hill, with Back Tor in front of it (both later part of our route). Brochett Booth Plantation is just below Back Tor.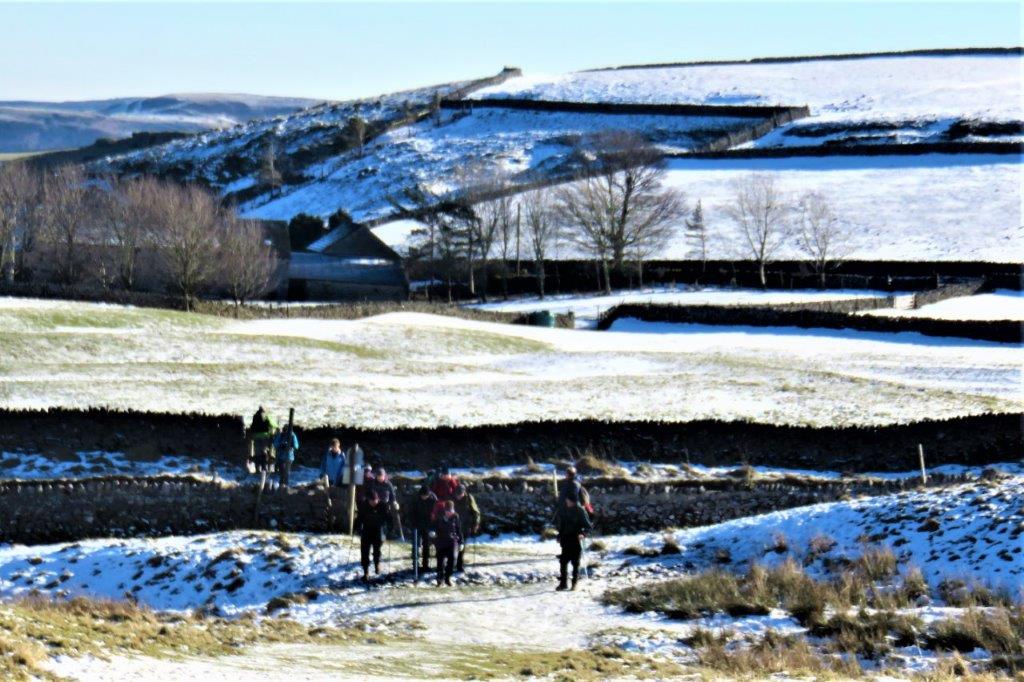 some of party photographed crossing a road as they head towards Mam Nik (the 'road pass' between Mam Tor and Rushup Edge leading across to the Vale of Edale)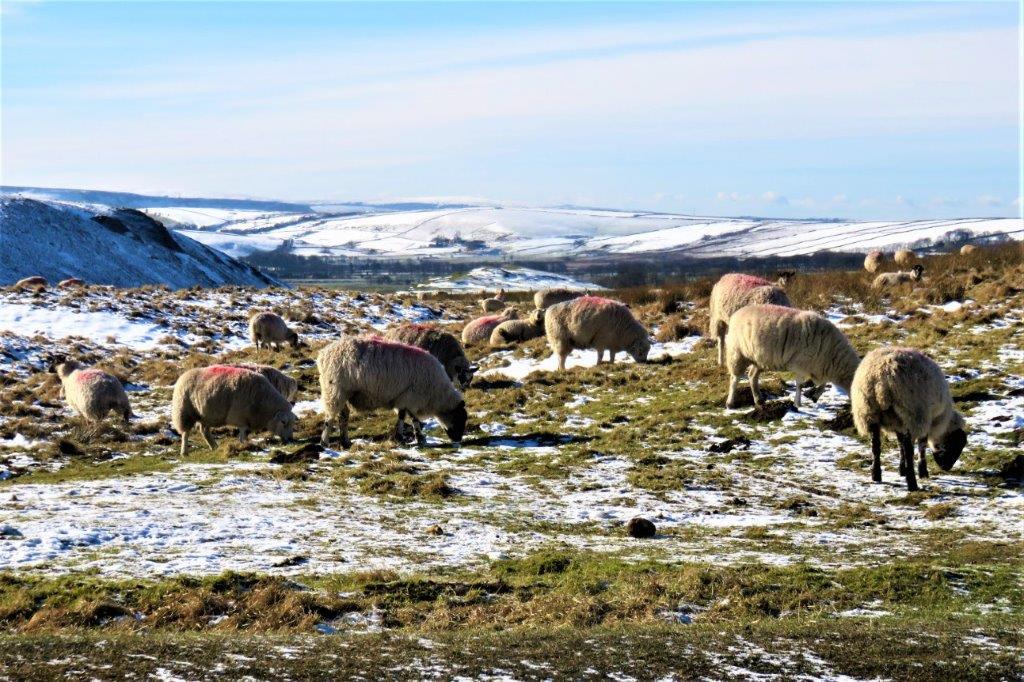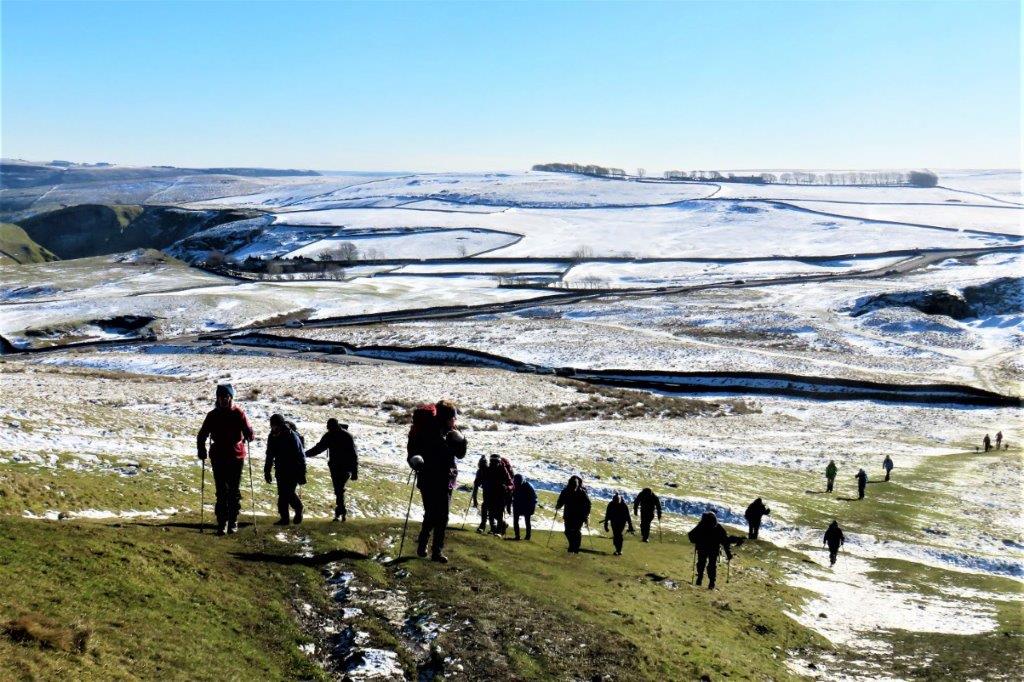 climbing up toward Mam Nik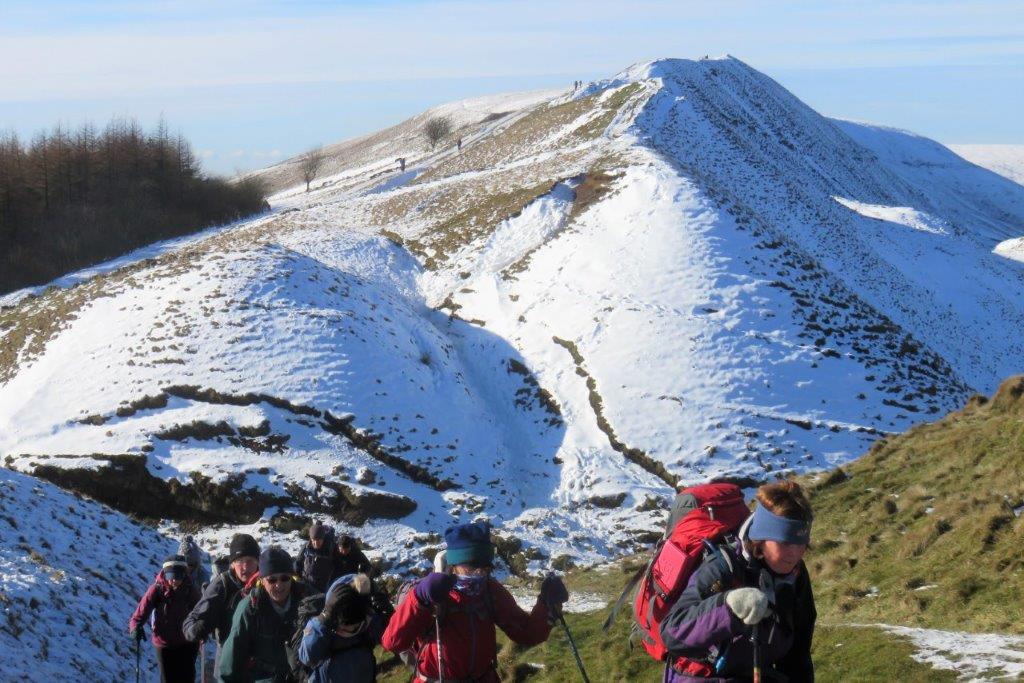 climbing up to Mam Tor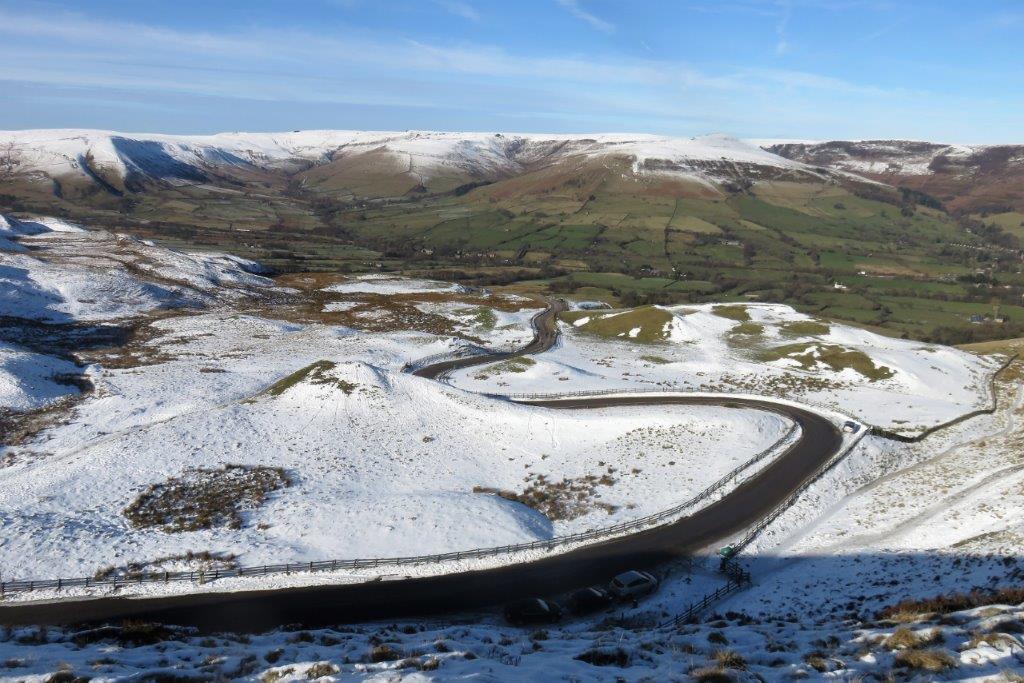 the road twisting down to The Vale of Edale - Edale itself is unseen to the right of the picture?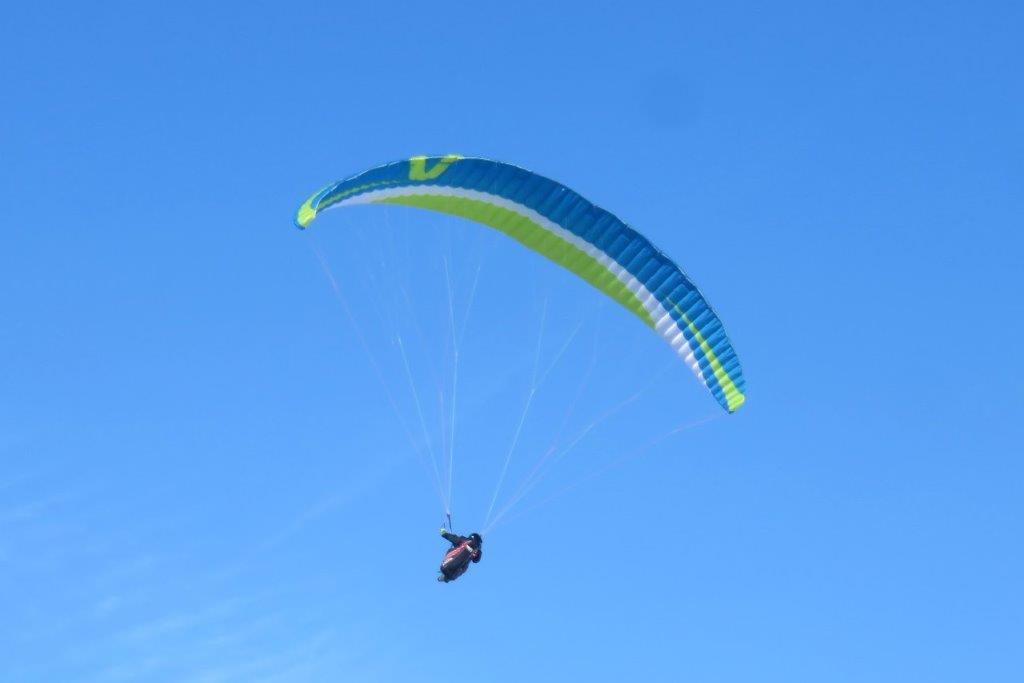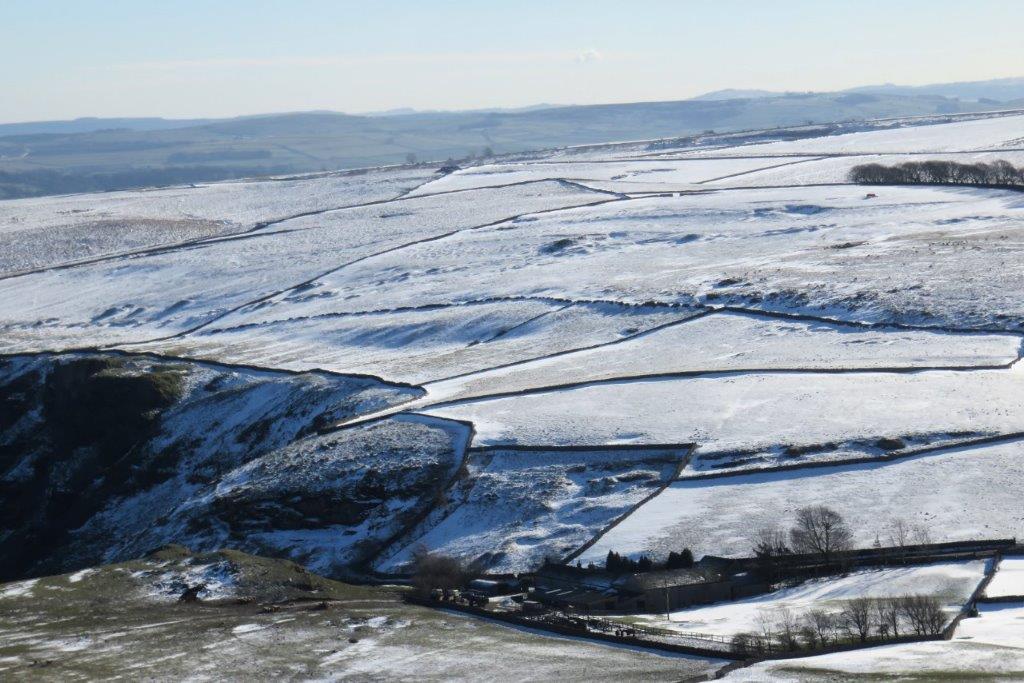 a view back to the top of Winnats Pass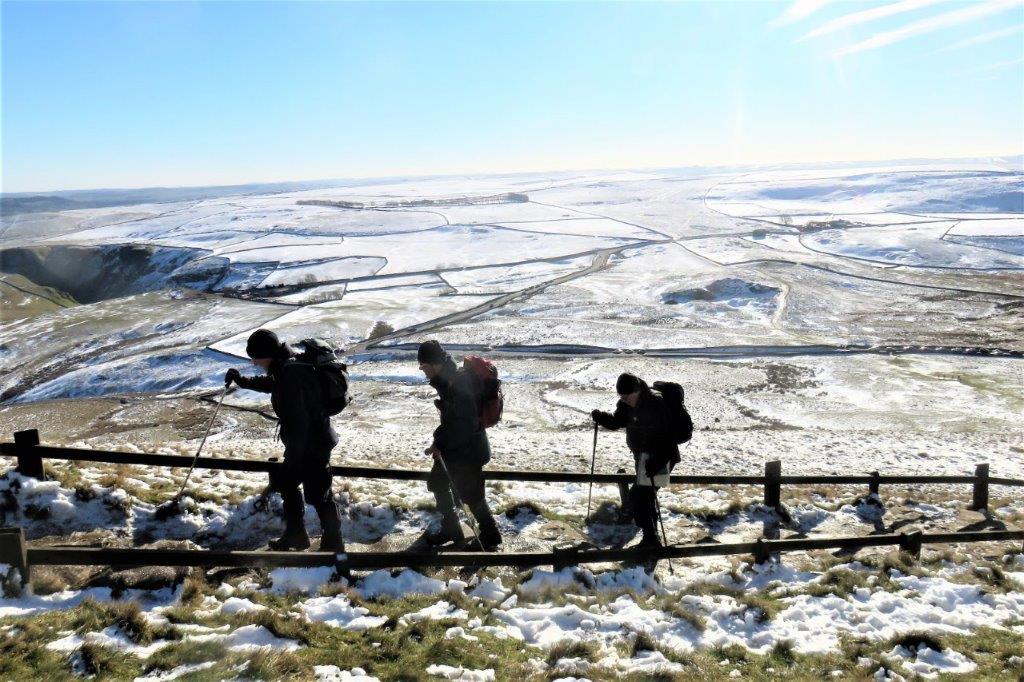 climbing up Mam Tor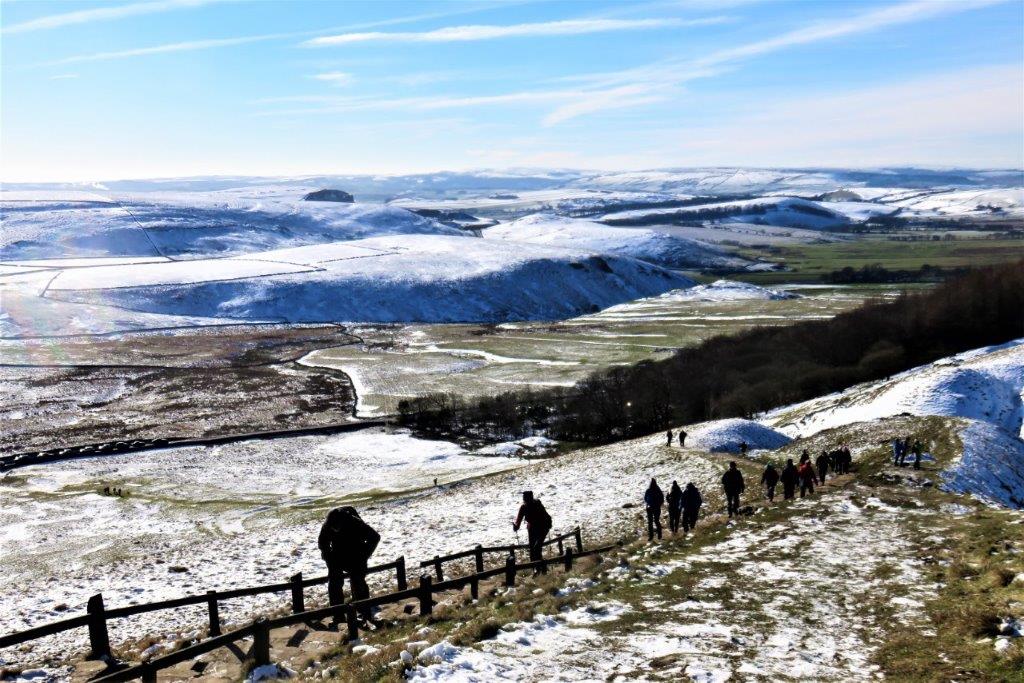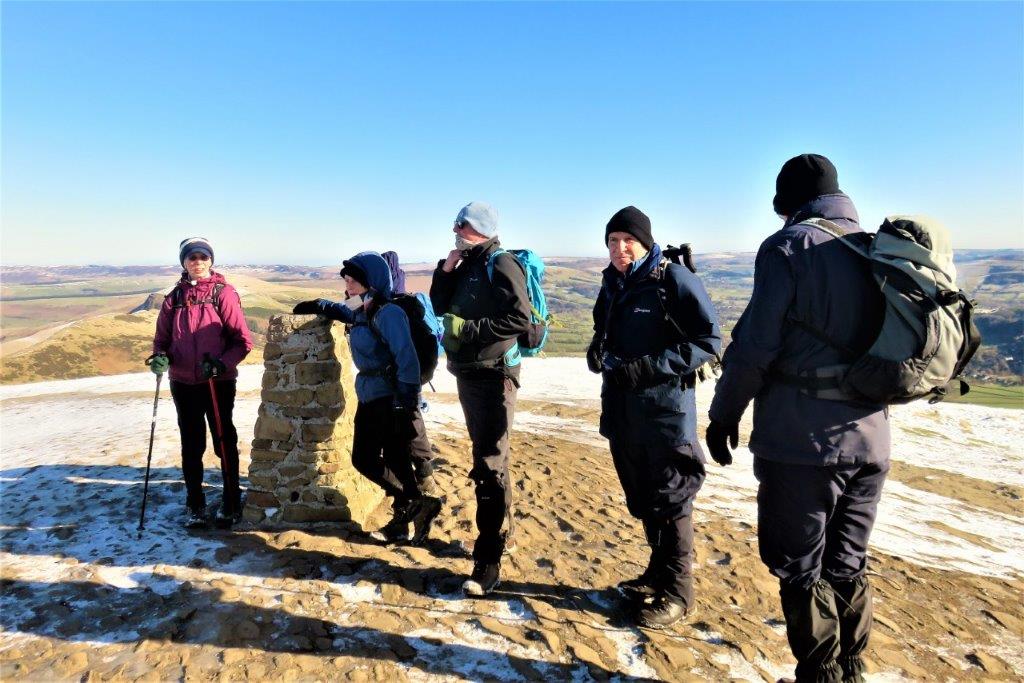 at the top of Mam Tor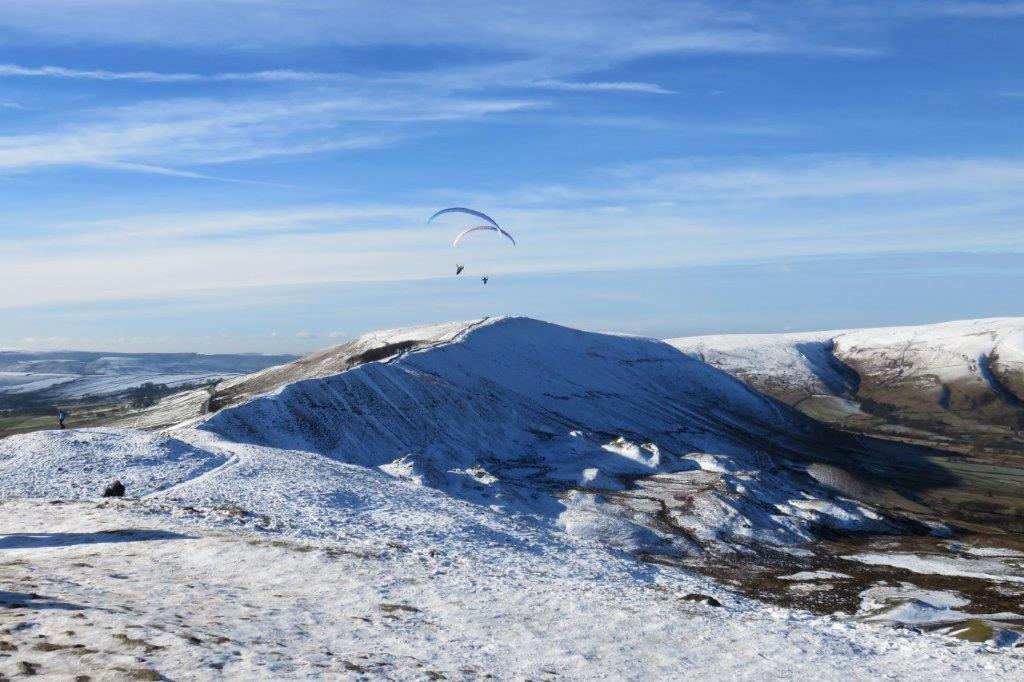 these para-gliders appear to be above Rushup Edge/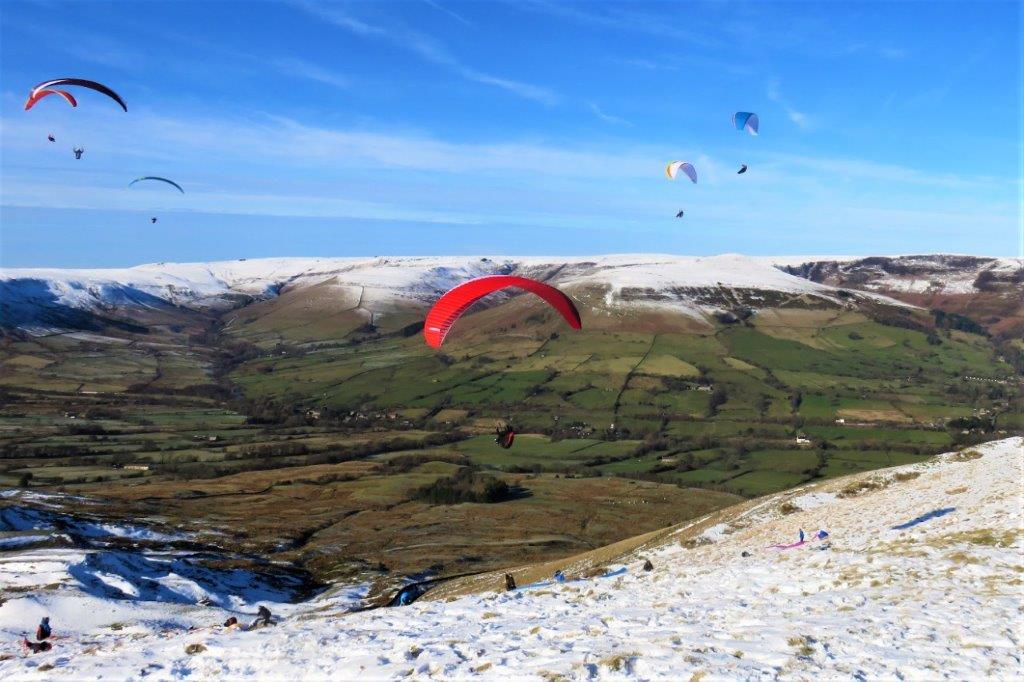 para-gliders launch from the snowy slopes on the North West side of Mam Tor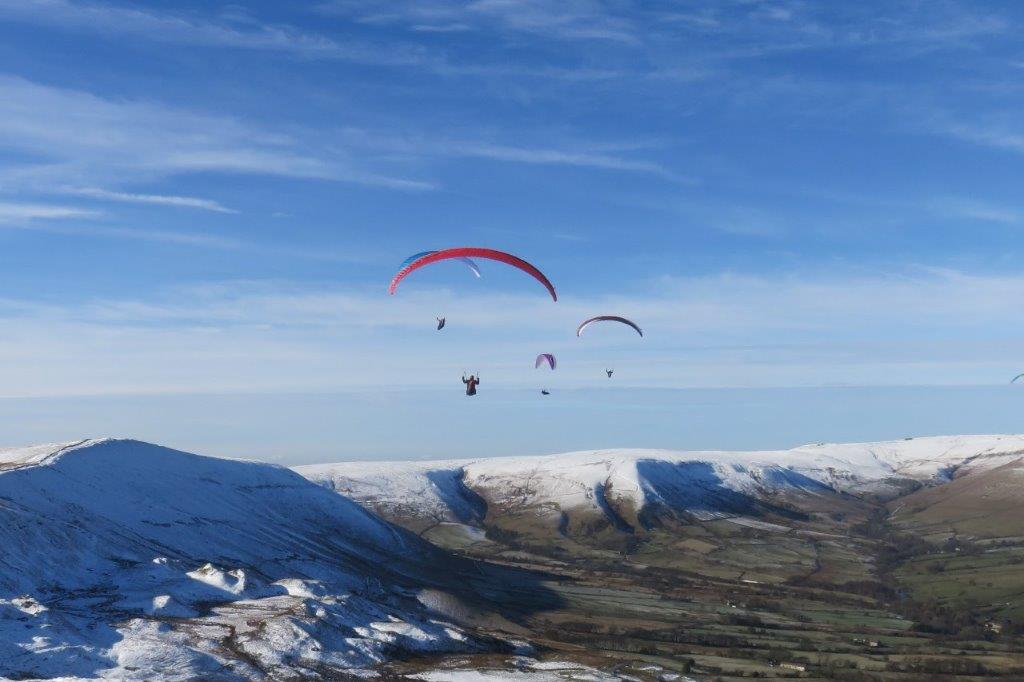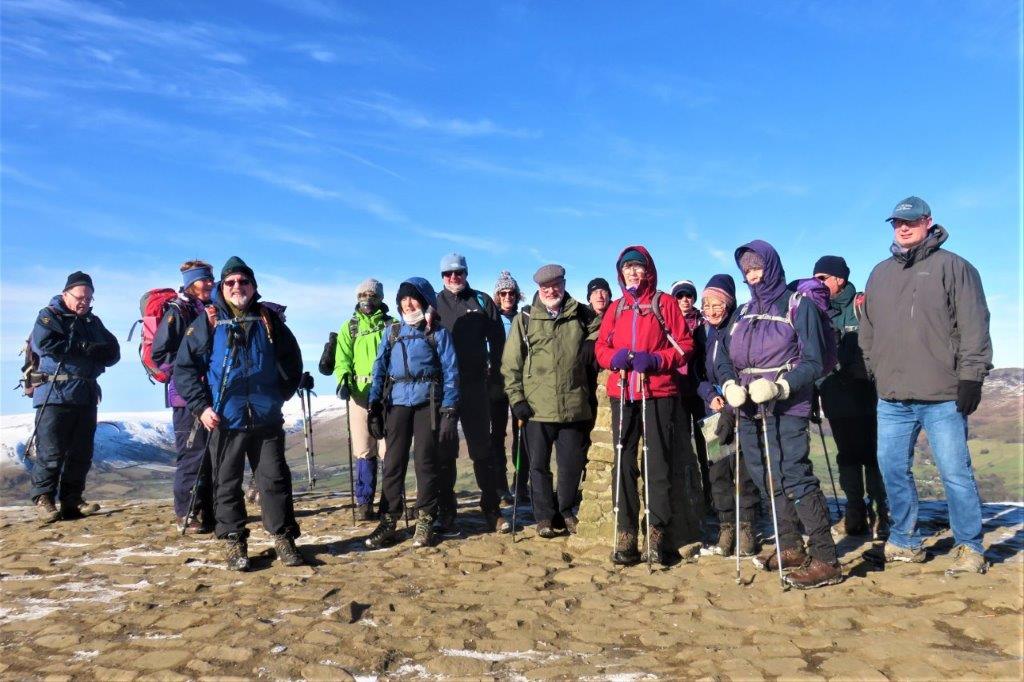 a group picture - but some of party are not in it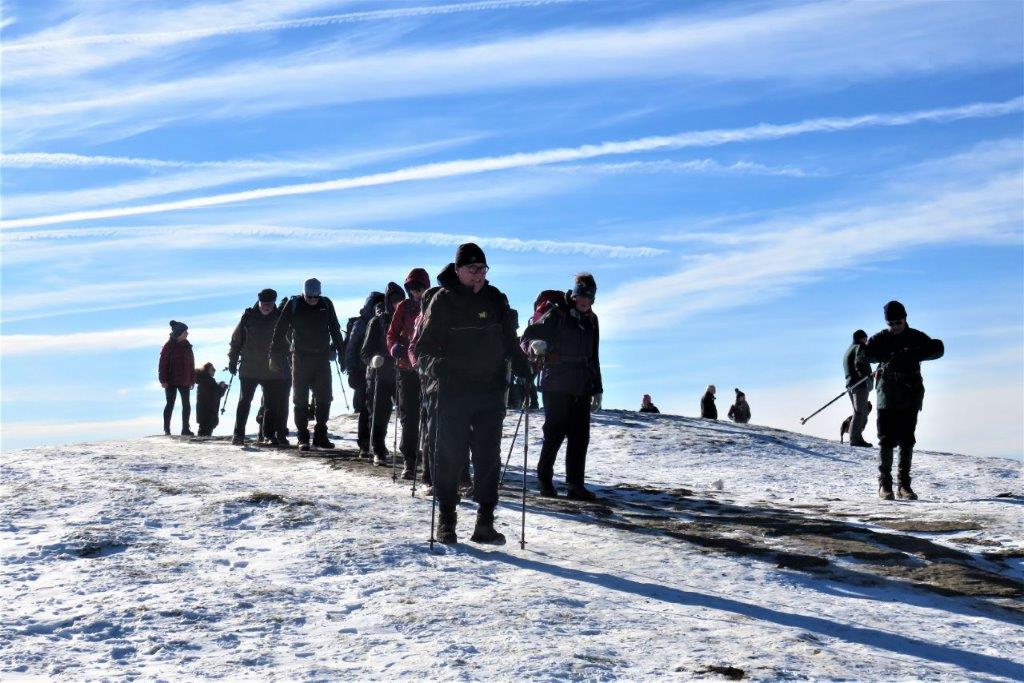 starting down from the top of Mam Tor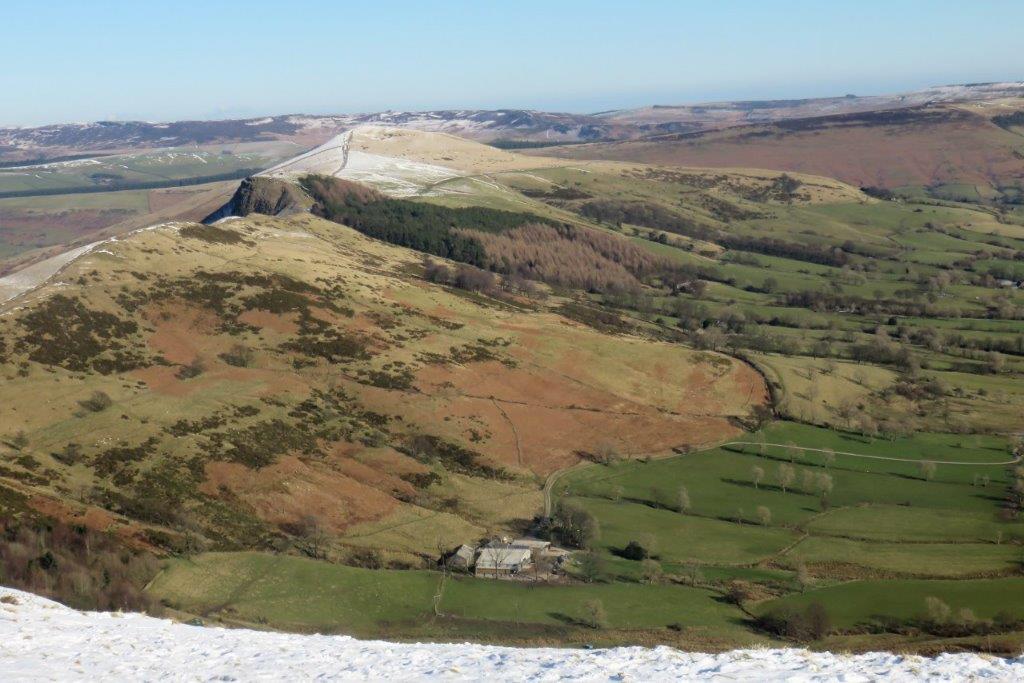 part of the ridge, our route, ahead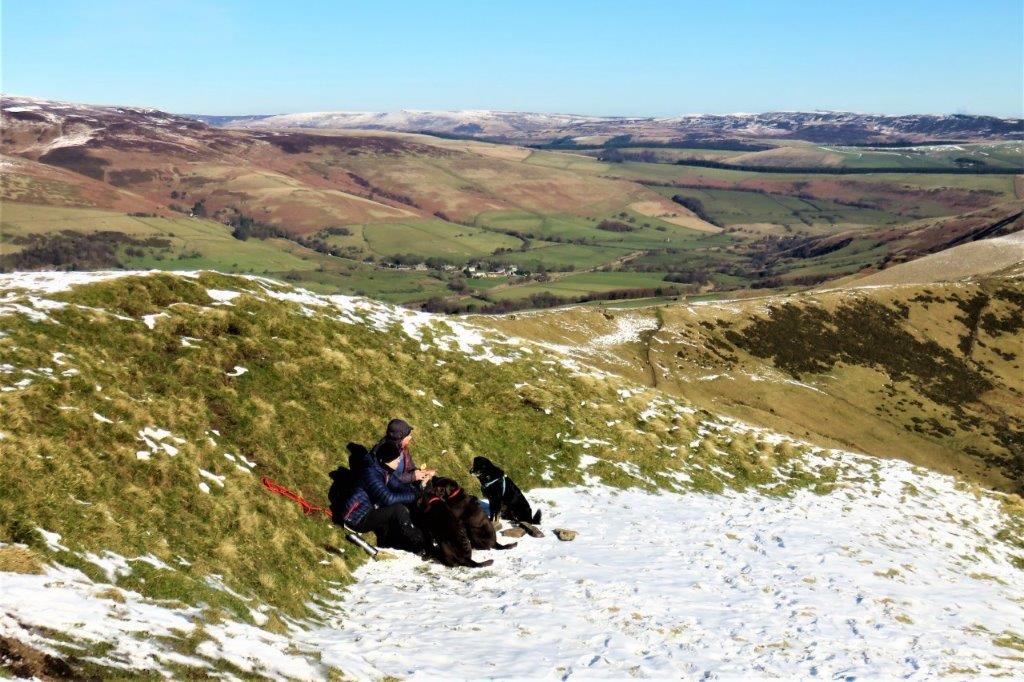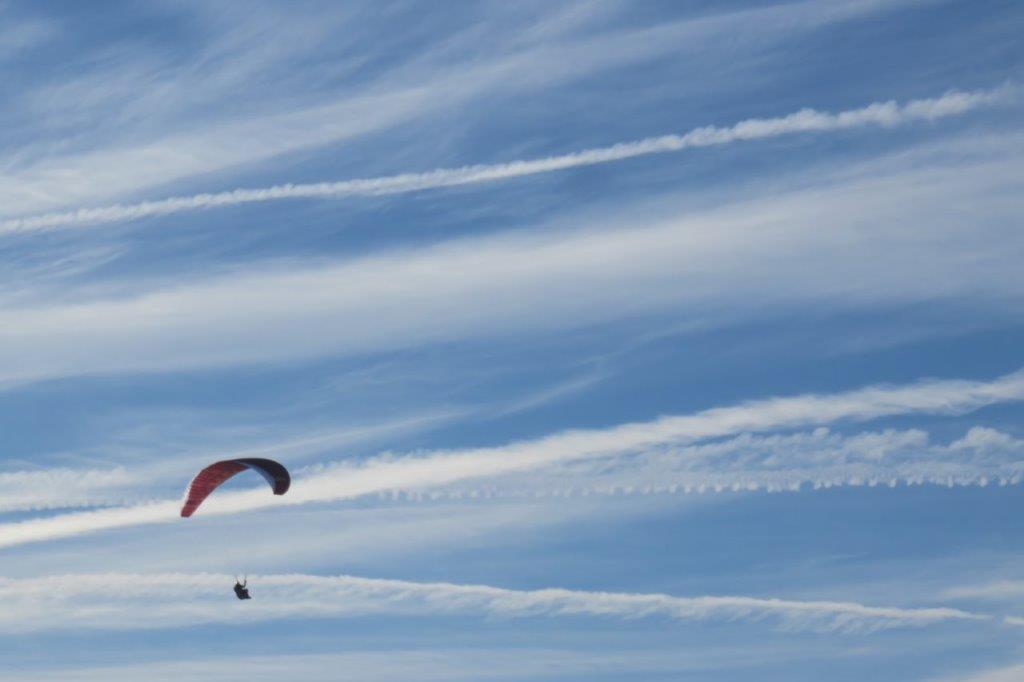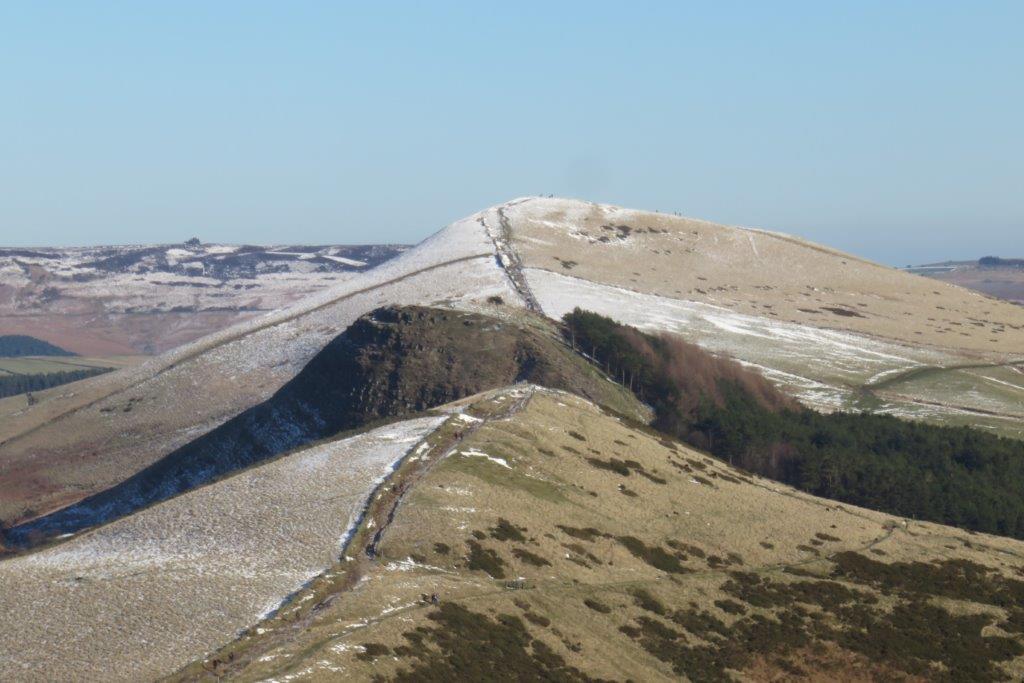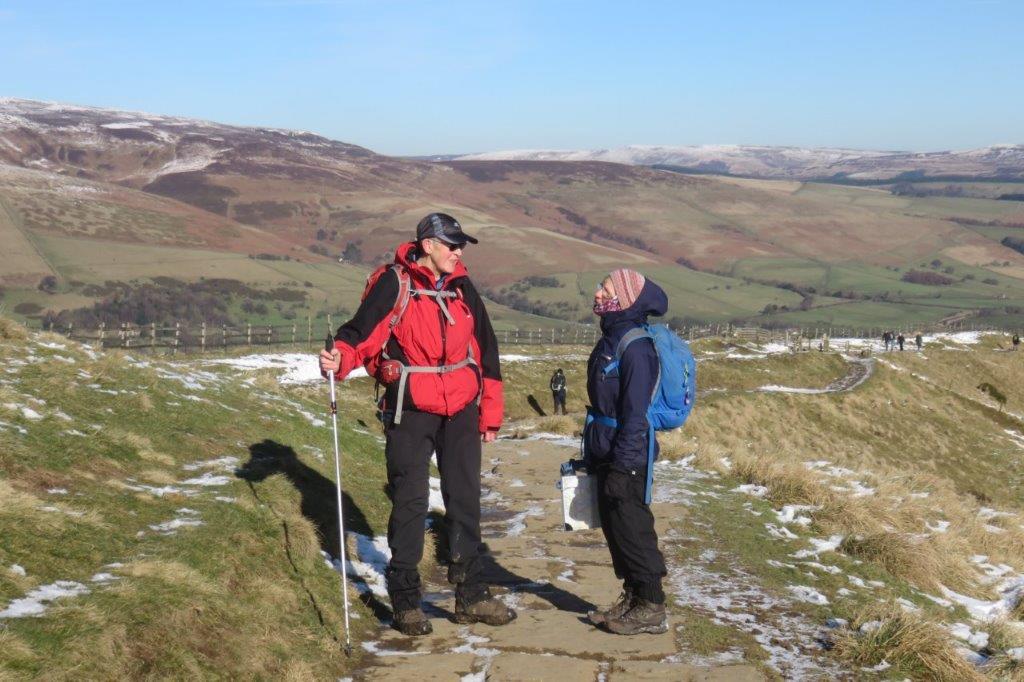 descending from Mam Tor towards Hollins Cross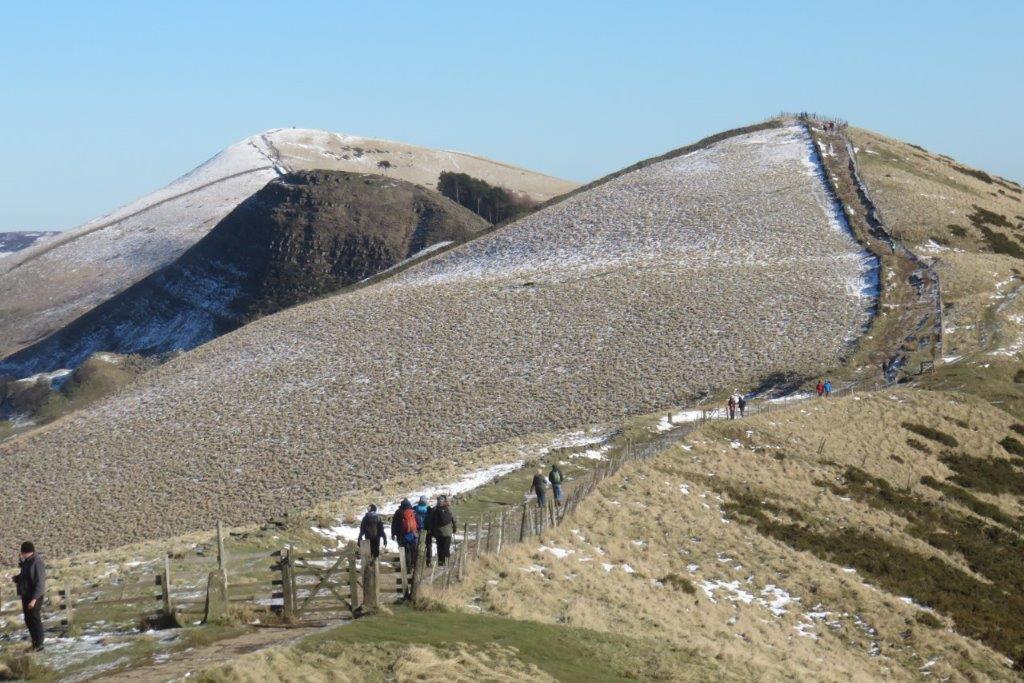 Hollins Cross, Barker Bank, Back Tor and Lose Hill ahead of us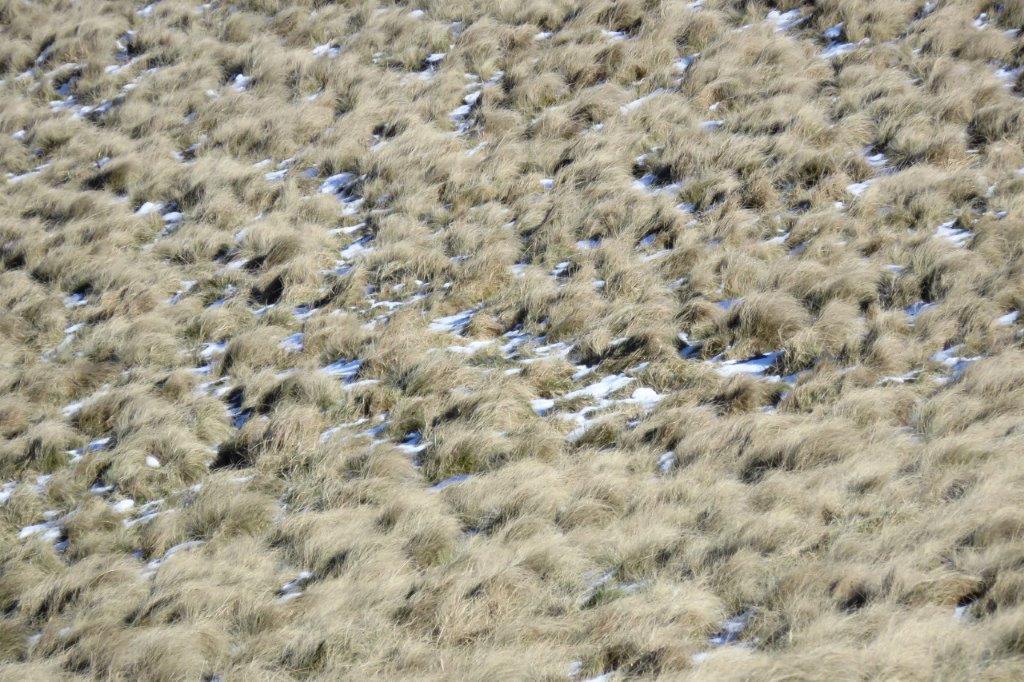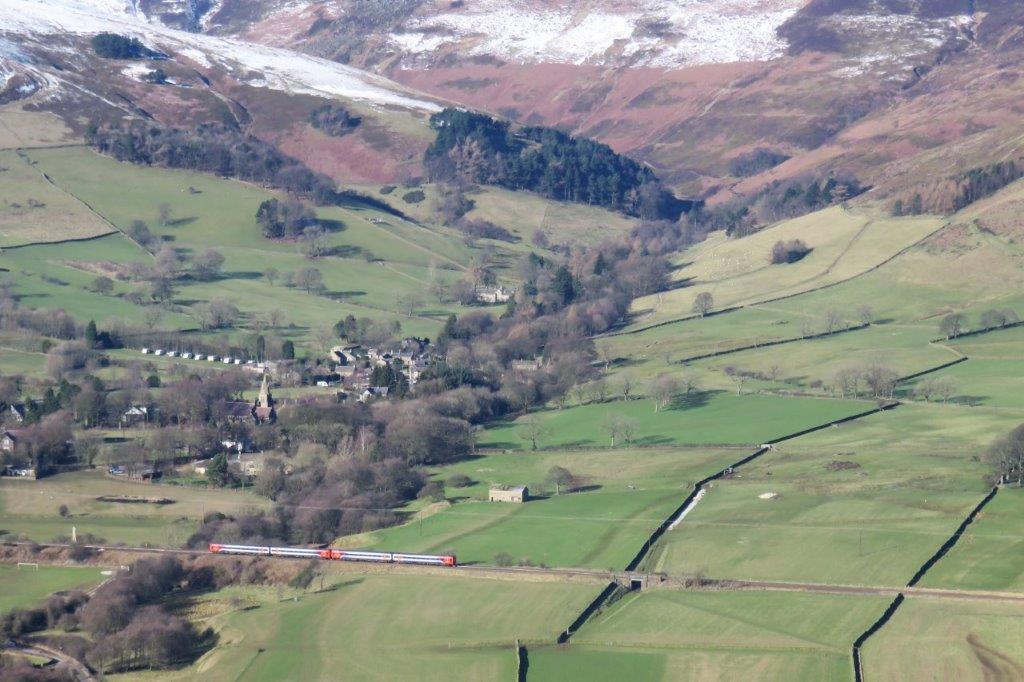 Edale Church spire below with Trans Pennine Express heading for Manchester (to left0. Grindsbrook Clough leading up to Kinder Plateaux at back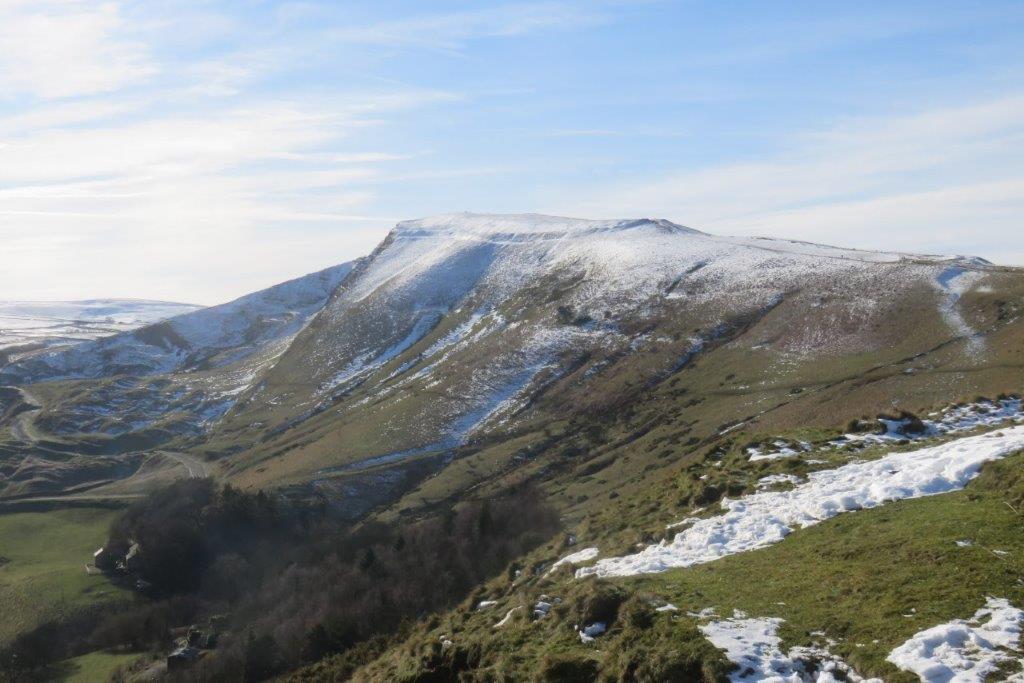 looking back at Mam Tor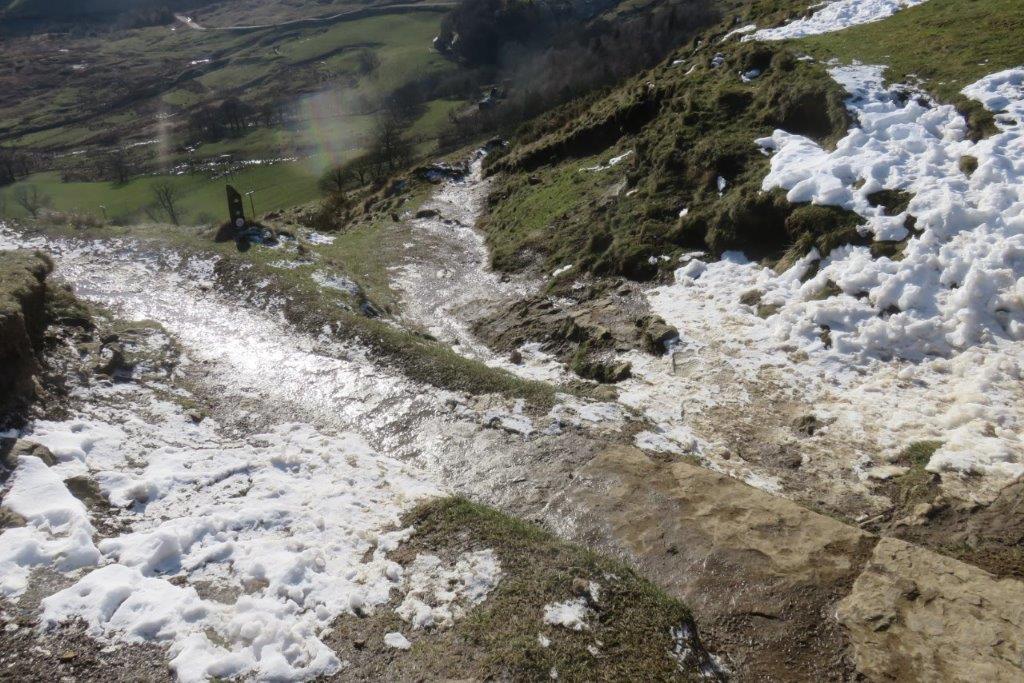 icy paths down to Castleton from Hollins Cross?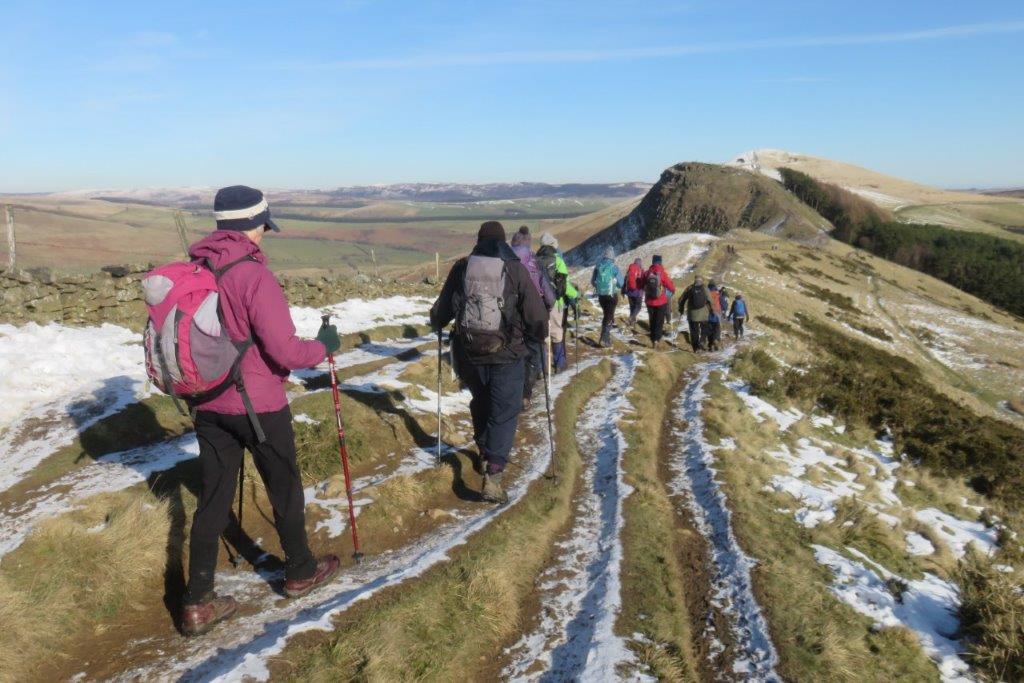 atop Barker Bank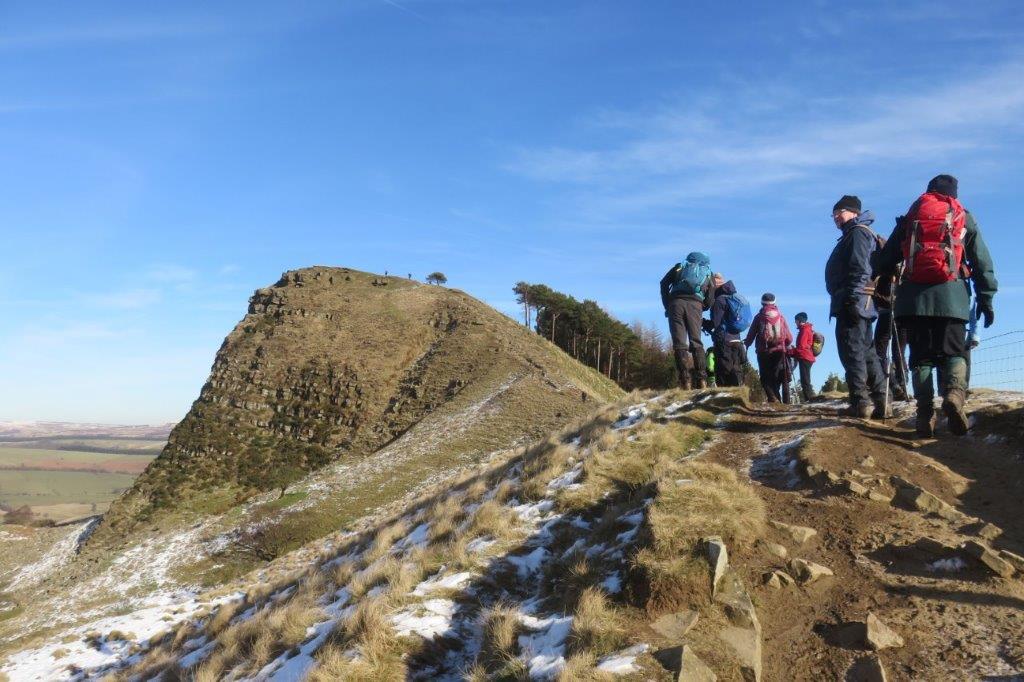 Back Tor ahead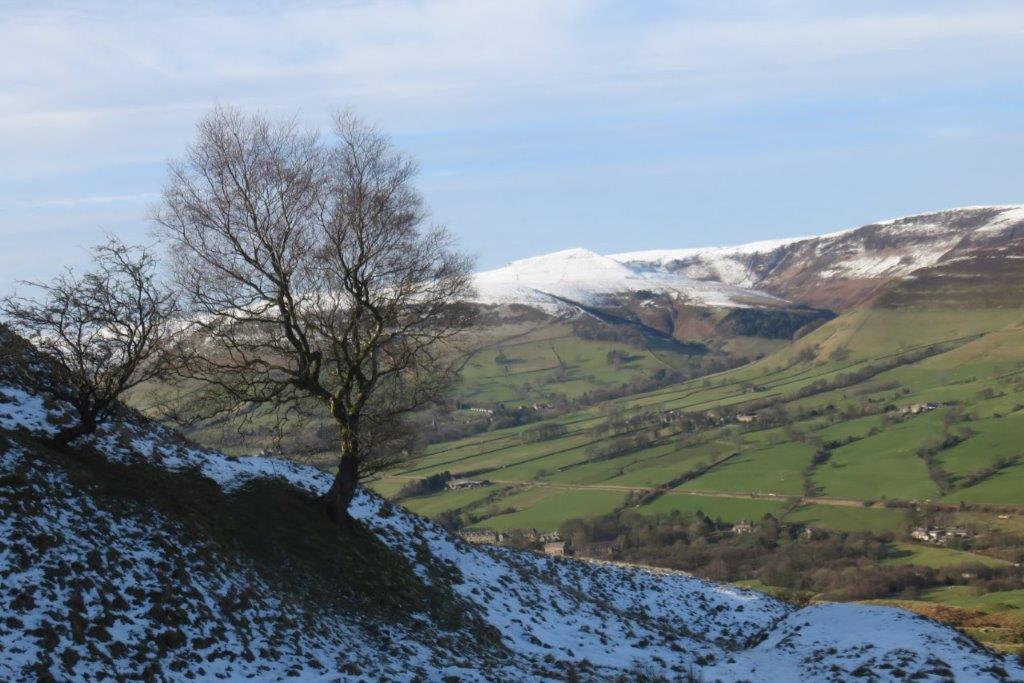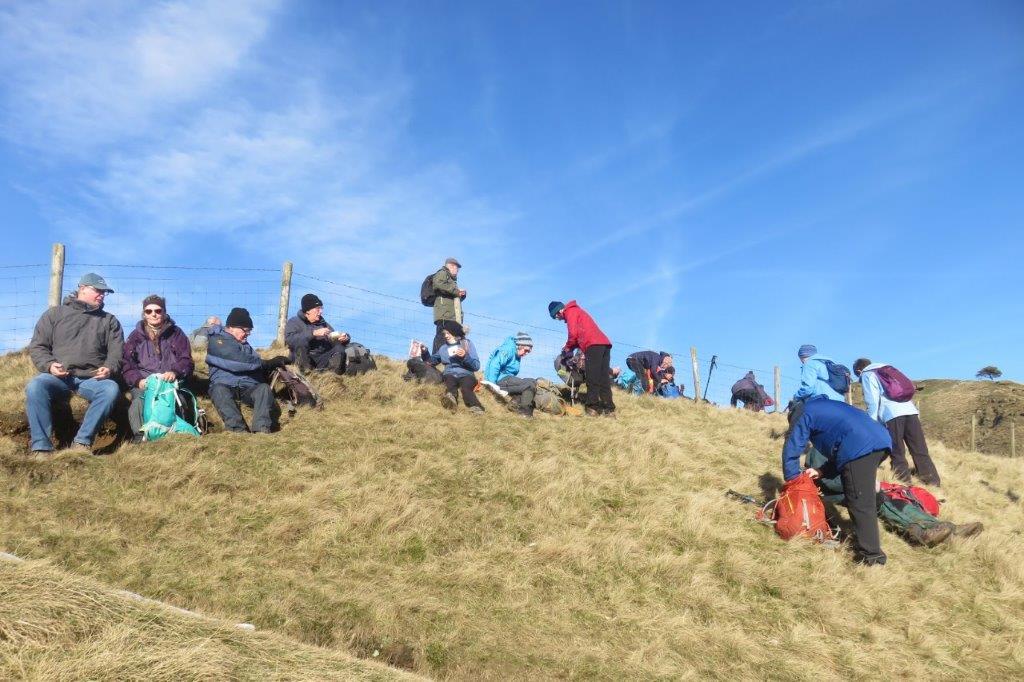 lunch just before Back Tor sheltered from the wind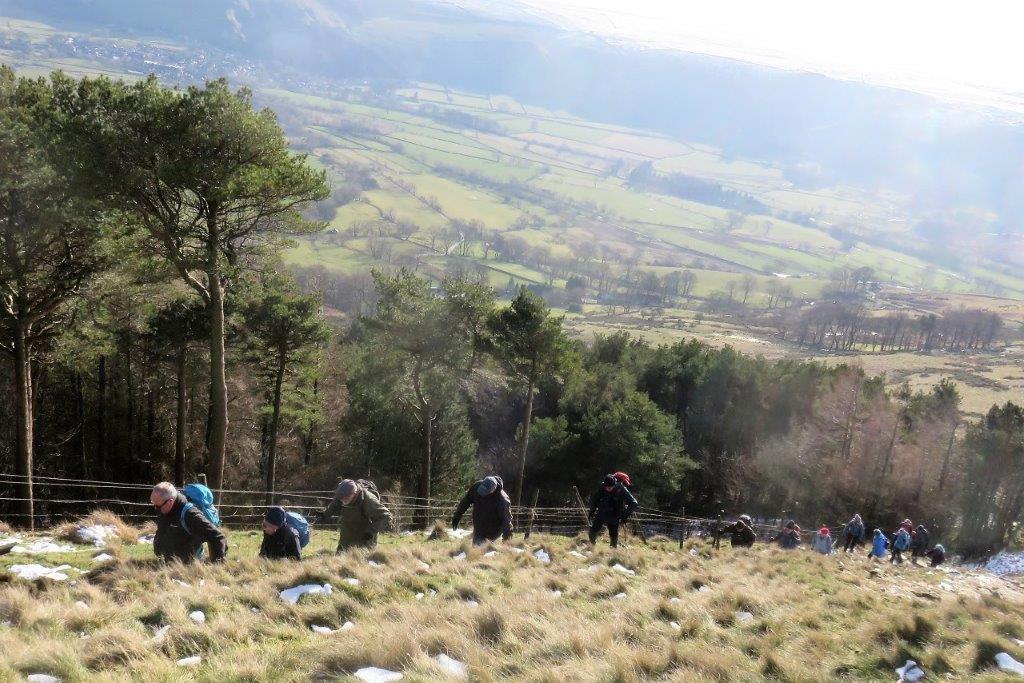 climbing up Back Tor (using track close to Plantation as it was easier than stonier direct route to top of Back Tor)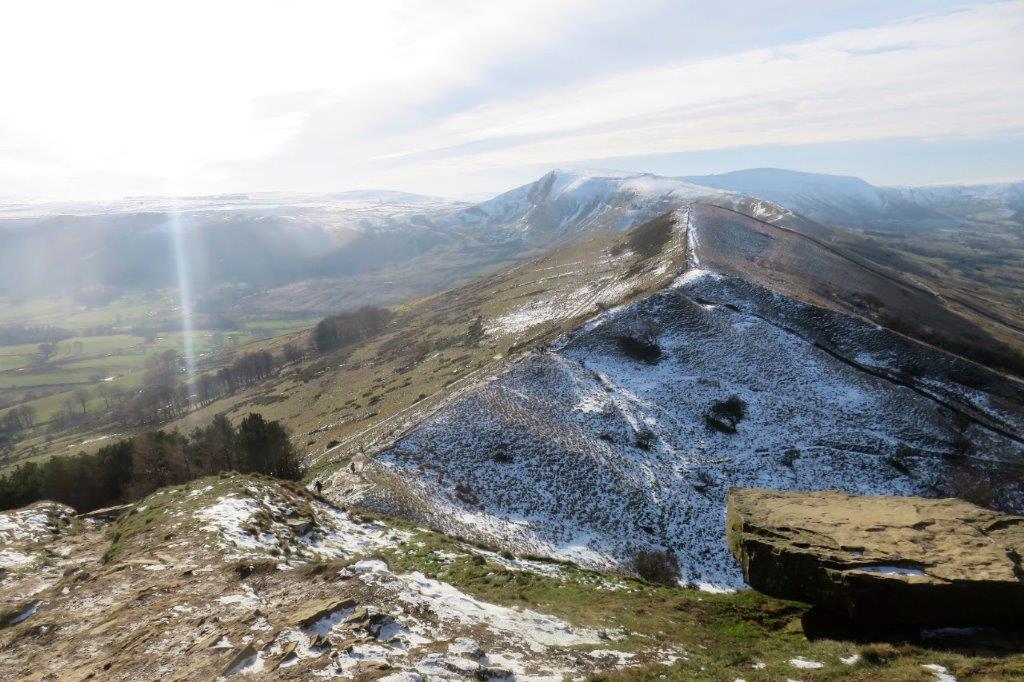 stoney path seen from top of Back Tor - ridge and Mam Tor and part of Rushup Edge seen behind us.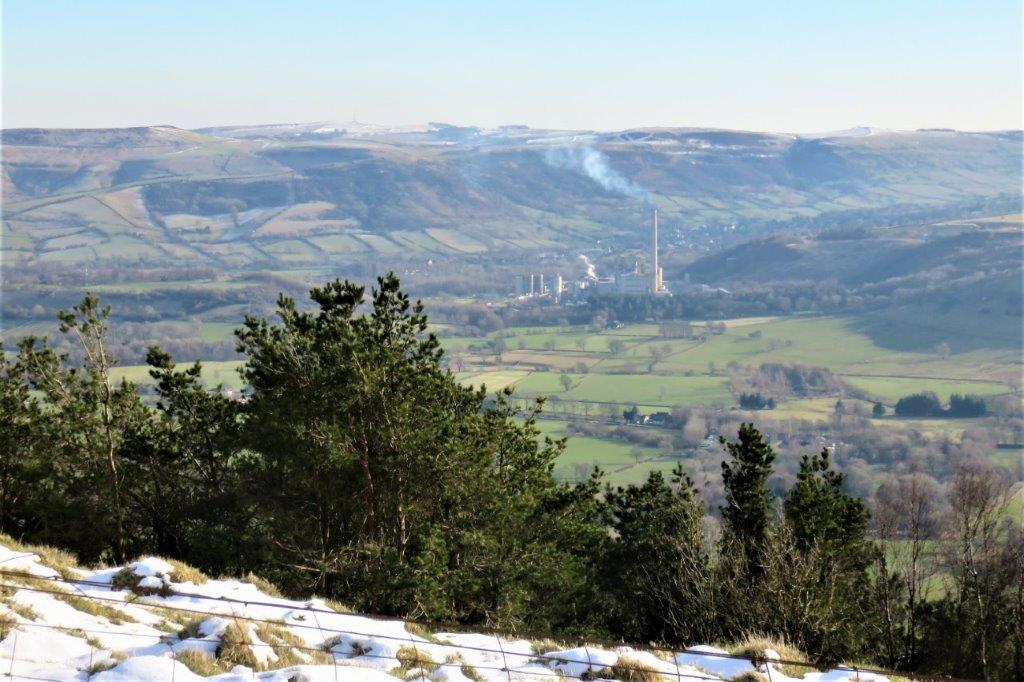 Hope Cement Plant with Bradwell behind it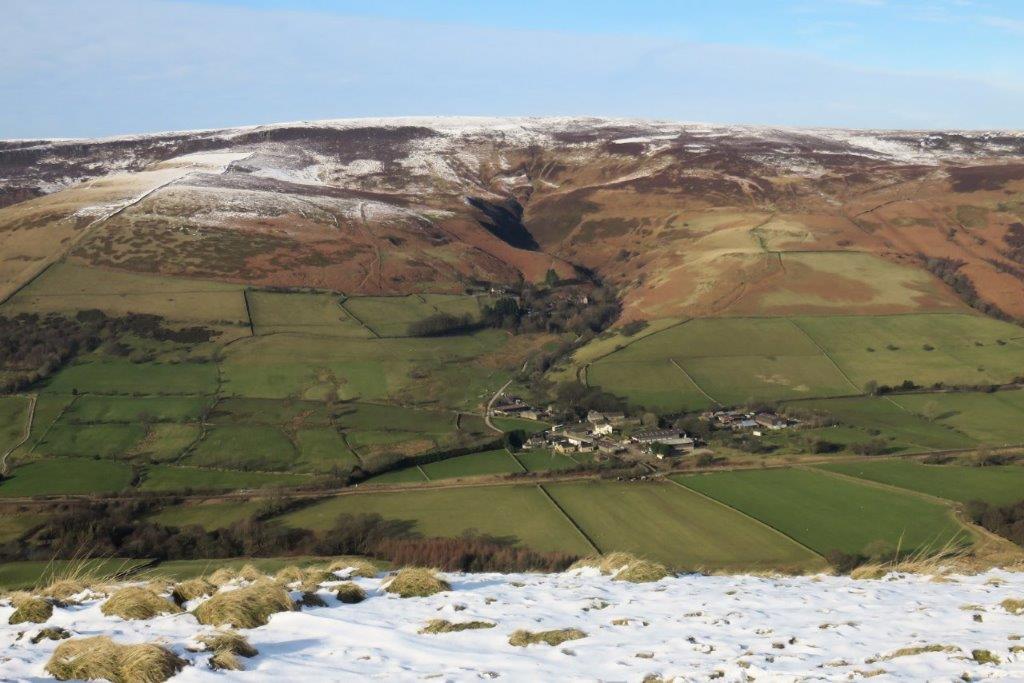 looking across the Vale of Edale at Nether Booth - Youth Hostel is above to left side of Lady Booth Brook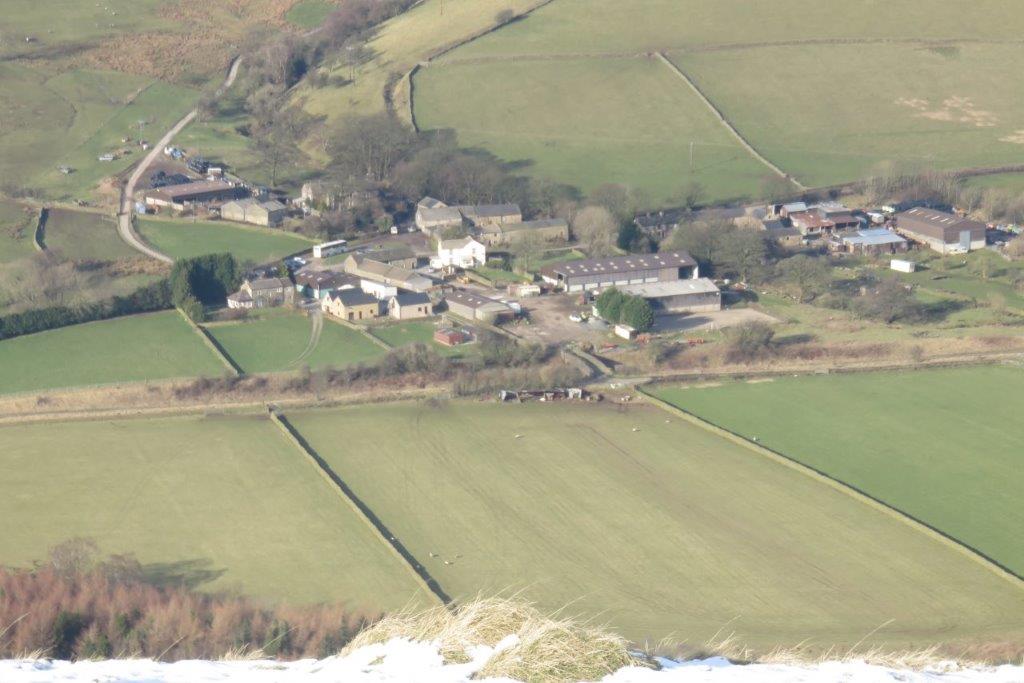 closer up view of Nether Booth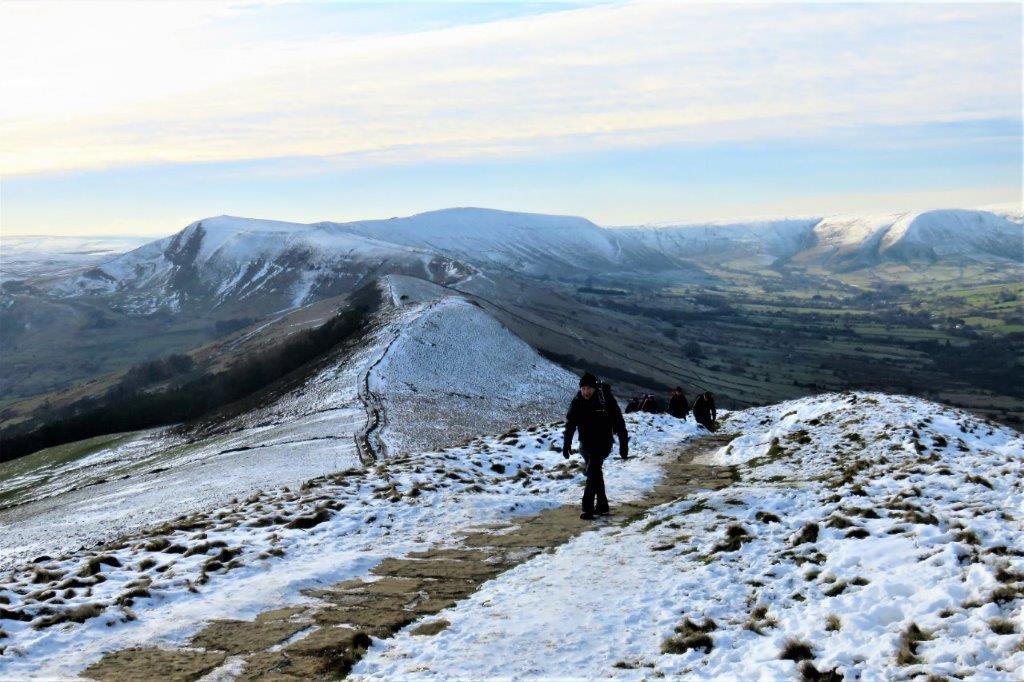 nearing top of Lose Hill
Nether End and Upper Fullwood Farm seen ~NE in valley from Lose Hill. Trees are at the top of Woodlands Valley (unseen) and the Roman Road is in front of Trees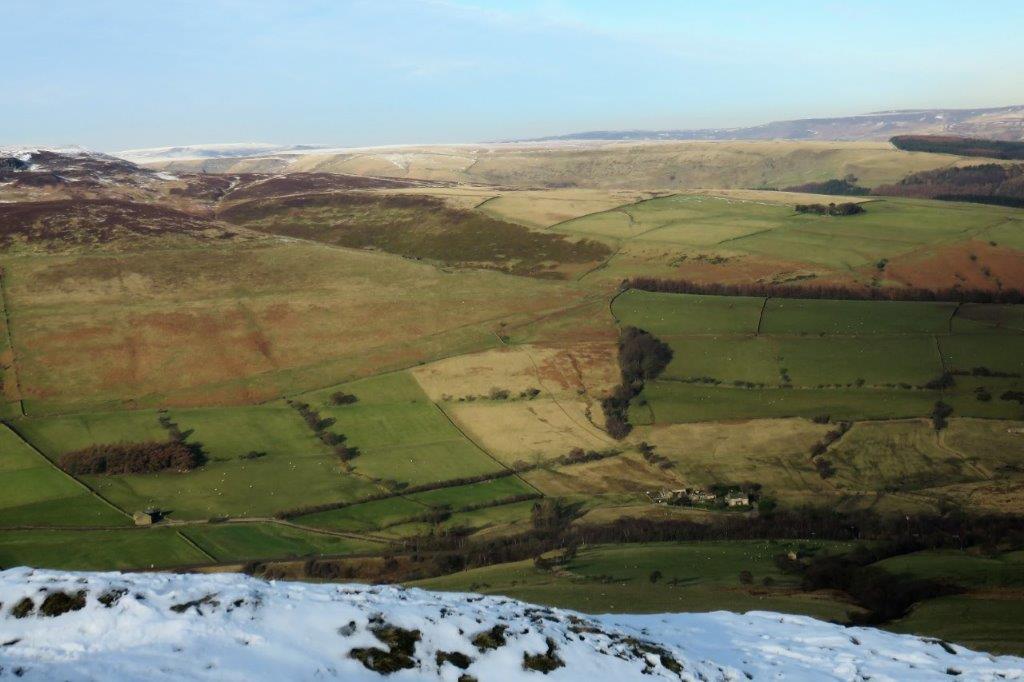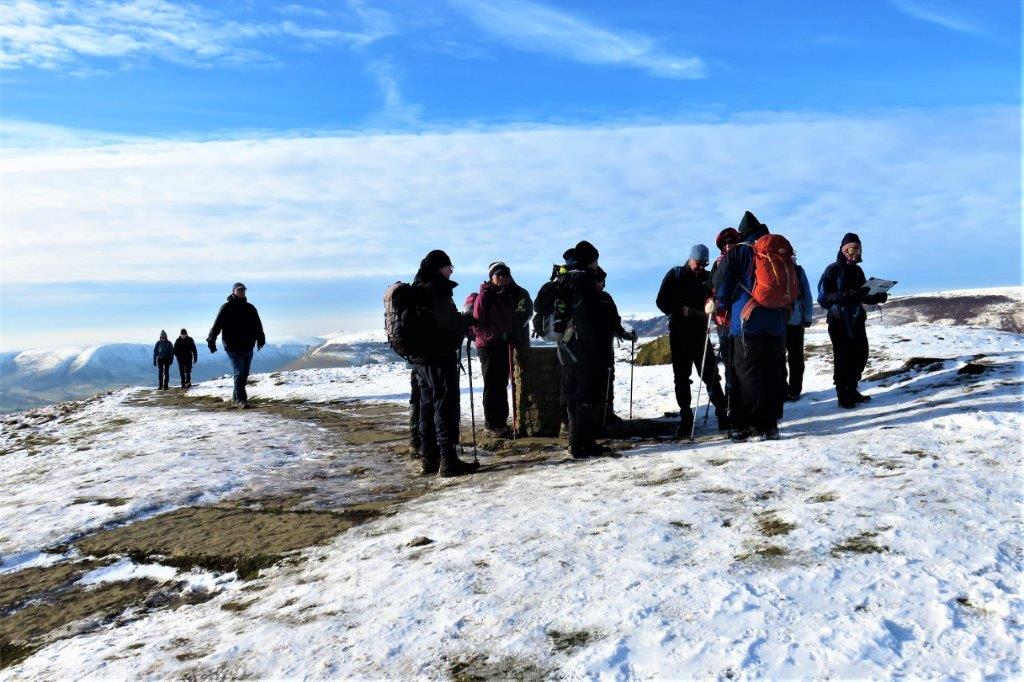 Lose Hill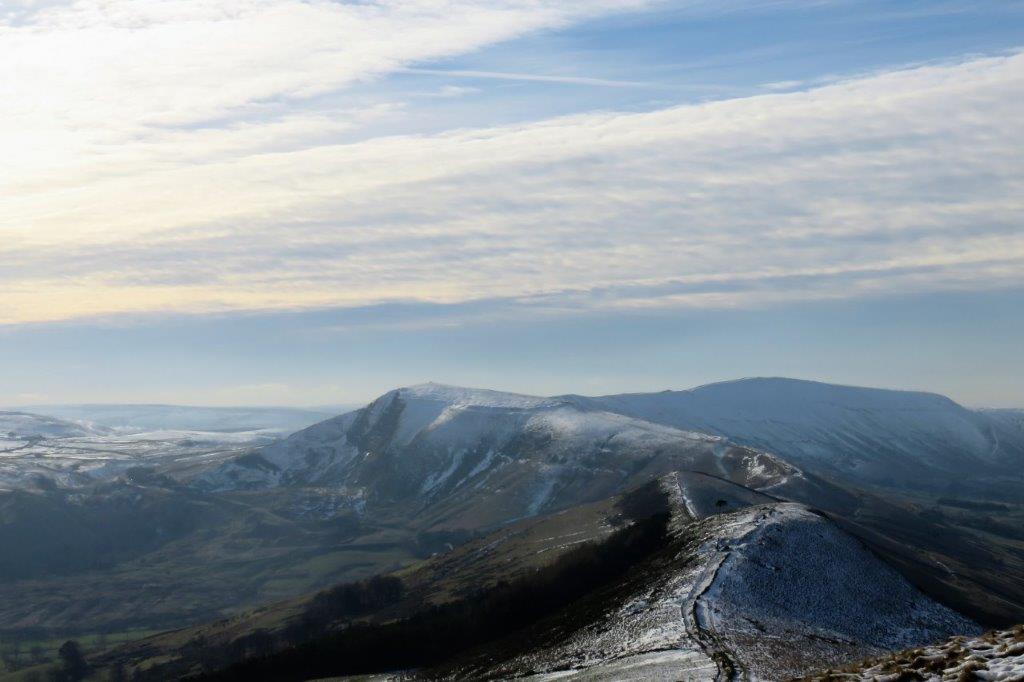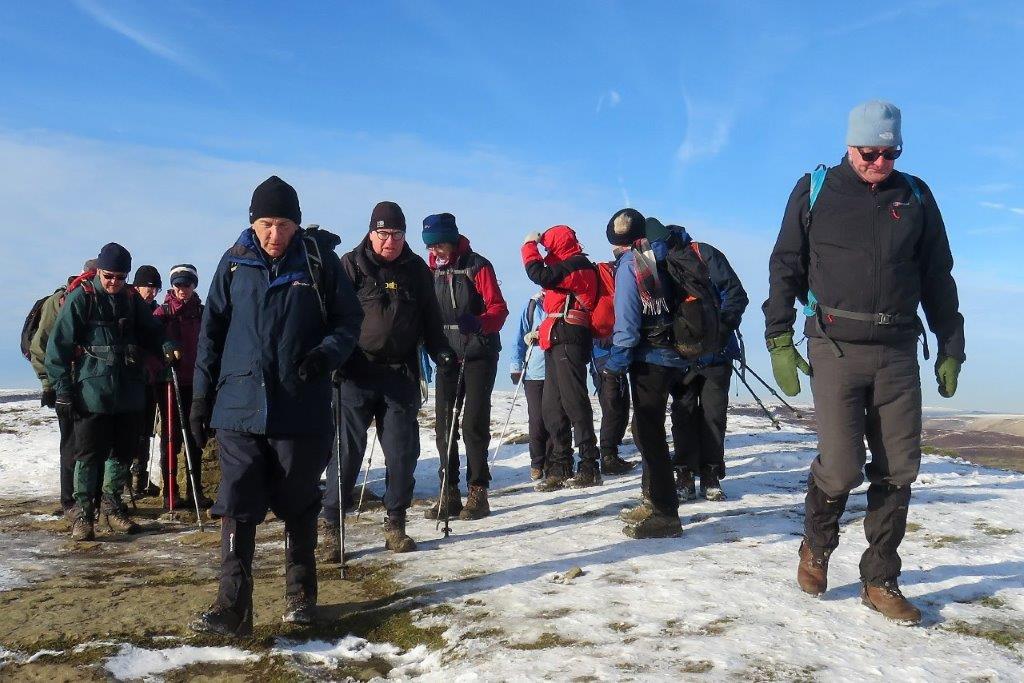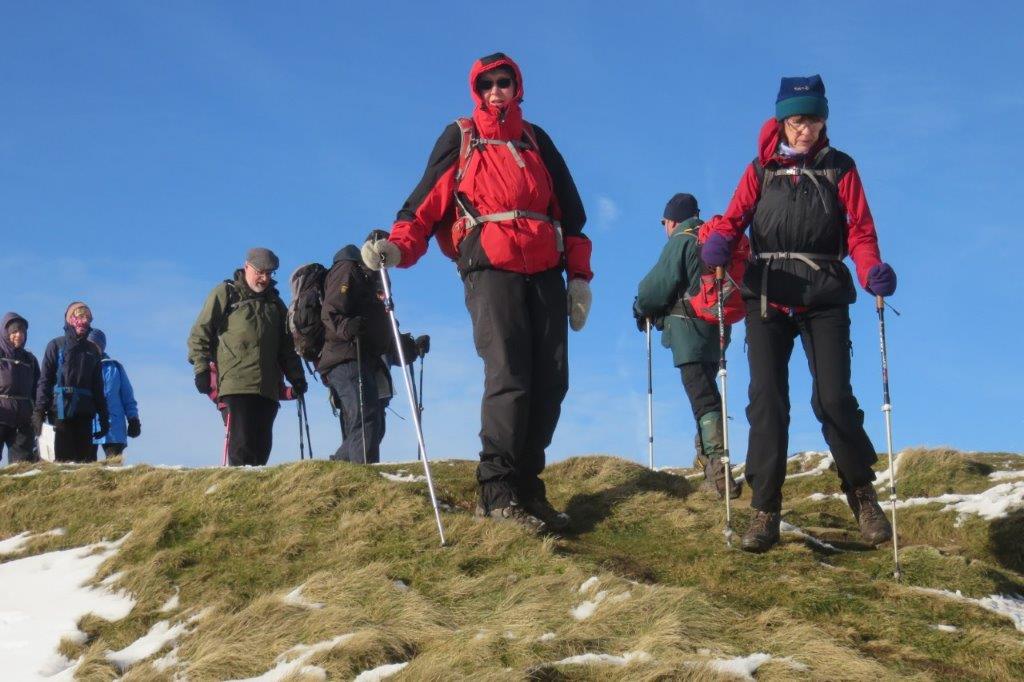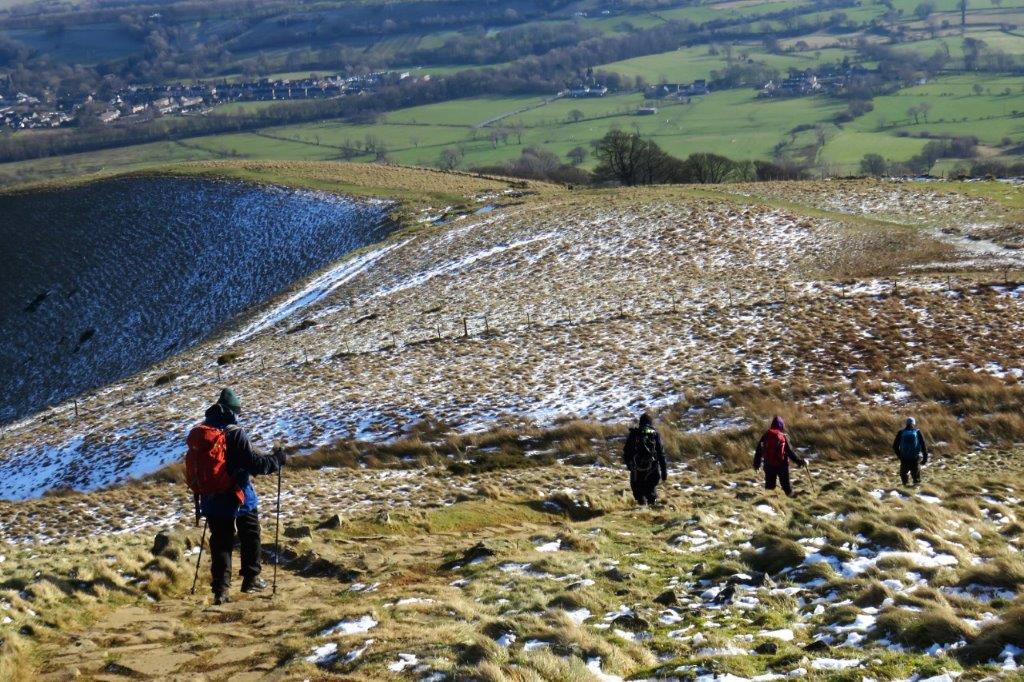 down from Lose Hill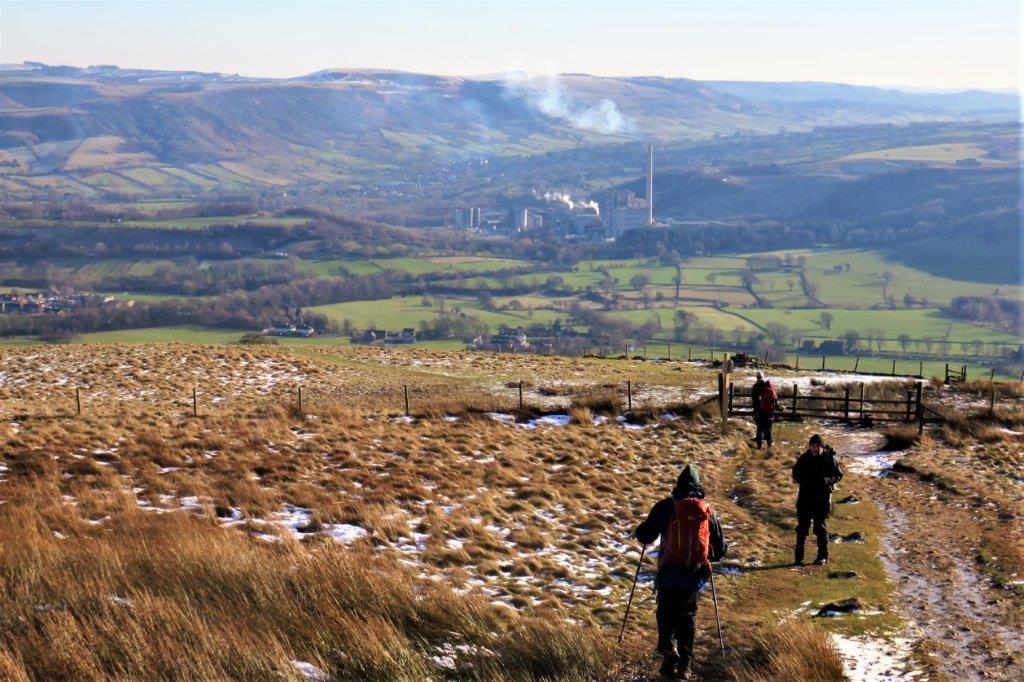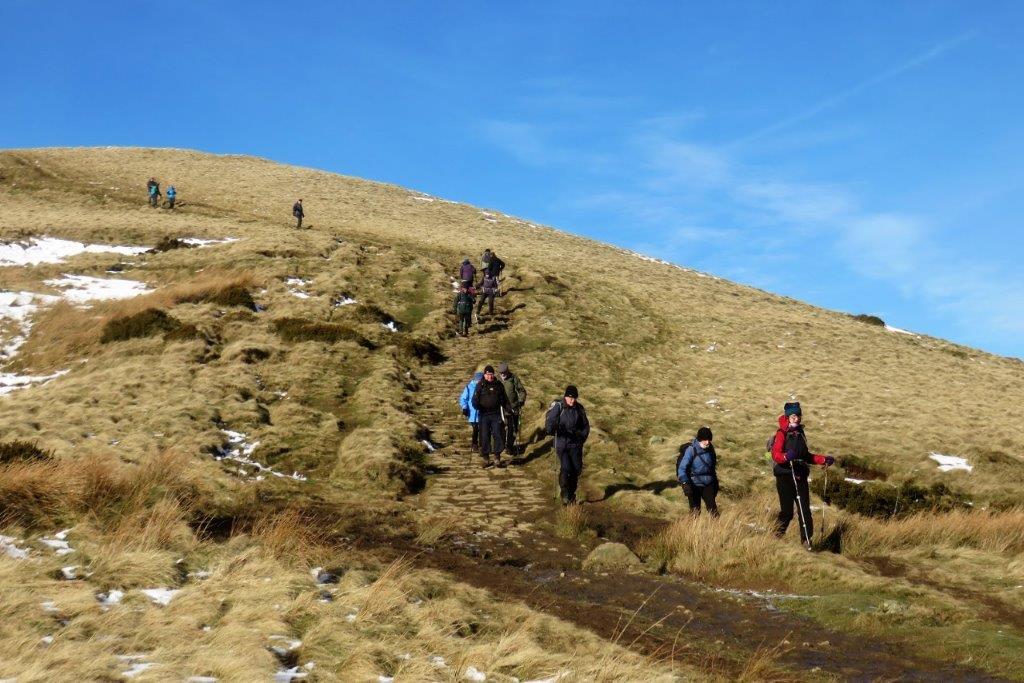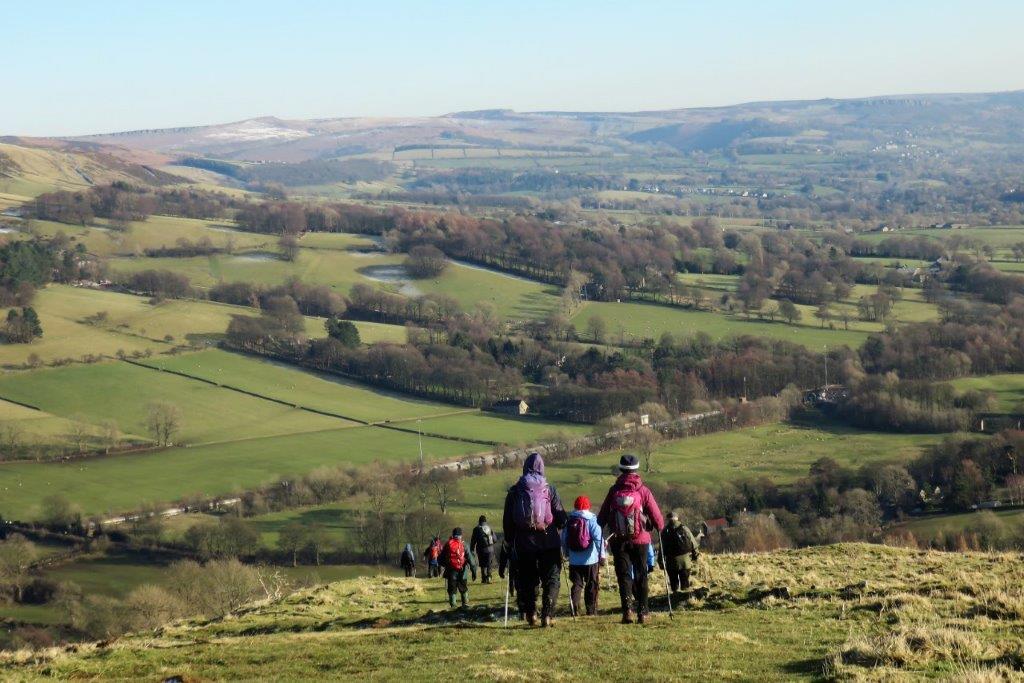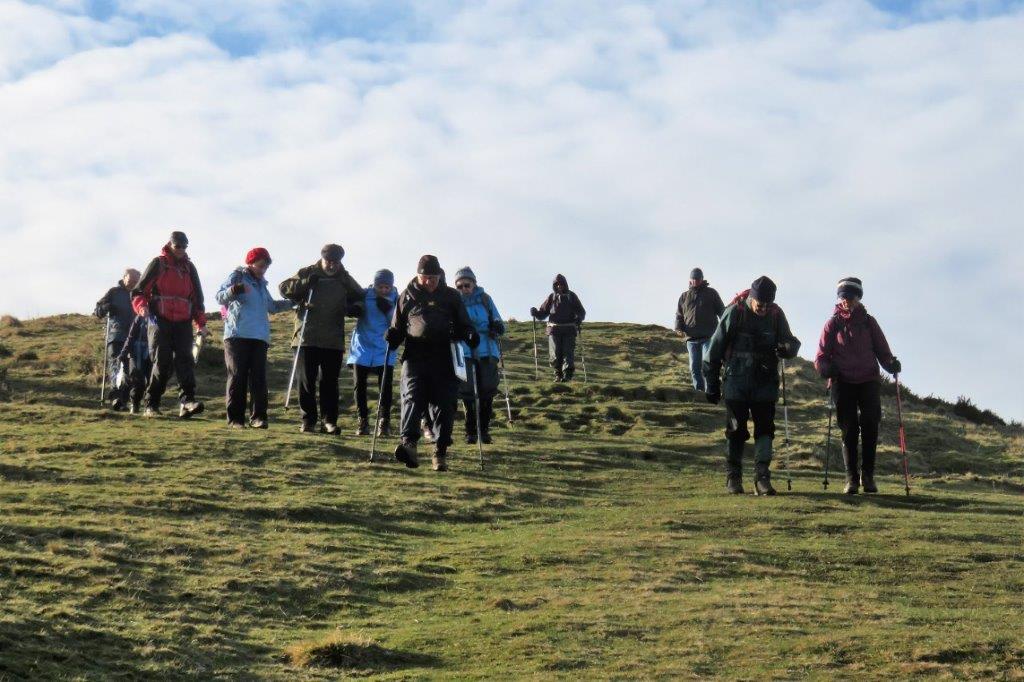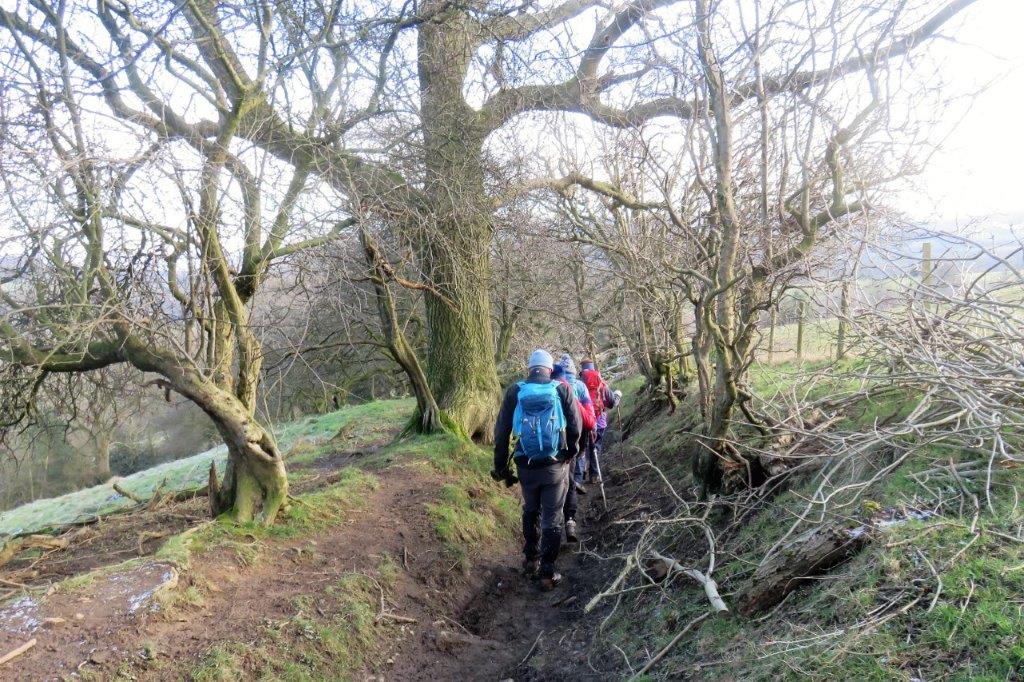 Losehill End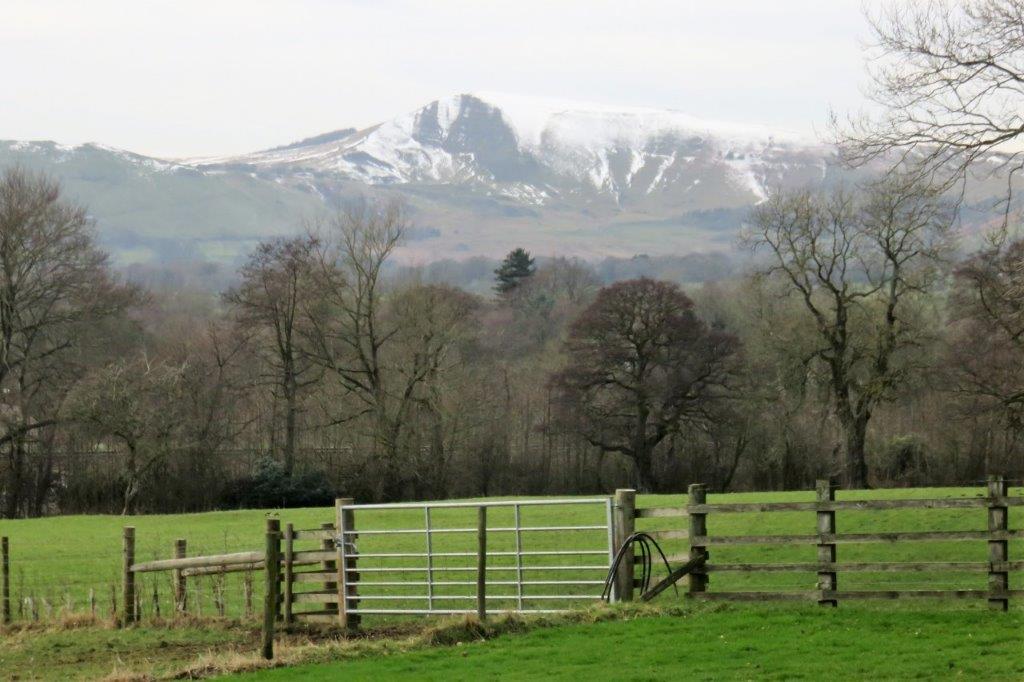 picture taken looking back at Mam Tor as some of party continued on to Bamford rather than finishing at Hope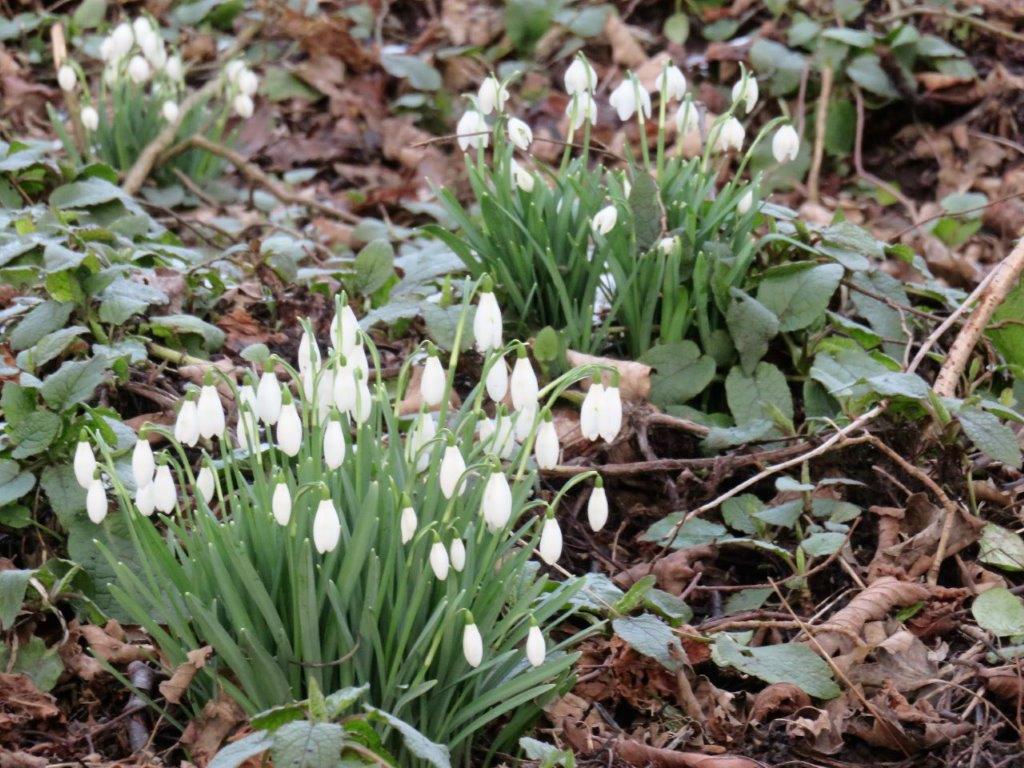 homepage - Day Walks Index 2018 - contact me at