homepage - Day Walks Index 2018 - contact me at

2018.01.28 - bus stop just SW of Bamford Stn, ~W on access rd & FB over River Derwent, ~200m on A6187 rd, cross rd and River Noe into Shatton, Town Field Lane*1, ~SW thru Elmore Hall Farm, cross Brough Lane, Botham Farm*2, Grey Ditch, Bradwell - (PC*3 / playing ground / Brook), ~N up rd then ~NNW past Smithy Hill, FP / BW ~ NW past Cement Works, Rd ~W into Castleton, Information Centre / PC, at ~SK154832 on A6187rd take FP to E following Peakhole Water, zig zag ~N then ~ESE on roads to FP starting at SK172832 to Navio / Brough, cross B6049, ~ E only on Brough Lane & track to Townfield Lane*1, FP north side of Shatton, then re-cross River Noe and back to start - leader Christine Whittaker - Sunday
*1 - keep on top edge of dropped lane, *2 - due to injury to a walker we deviated from route given here to get to nearest bus stop, but later rejoined route, *3 - PC may be closed in 'off season' and after 'hours'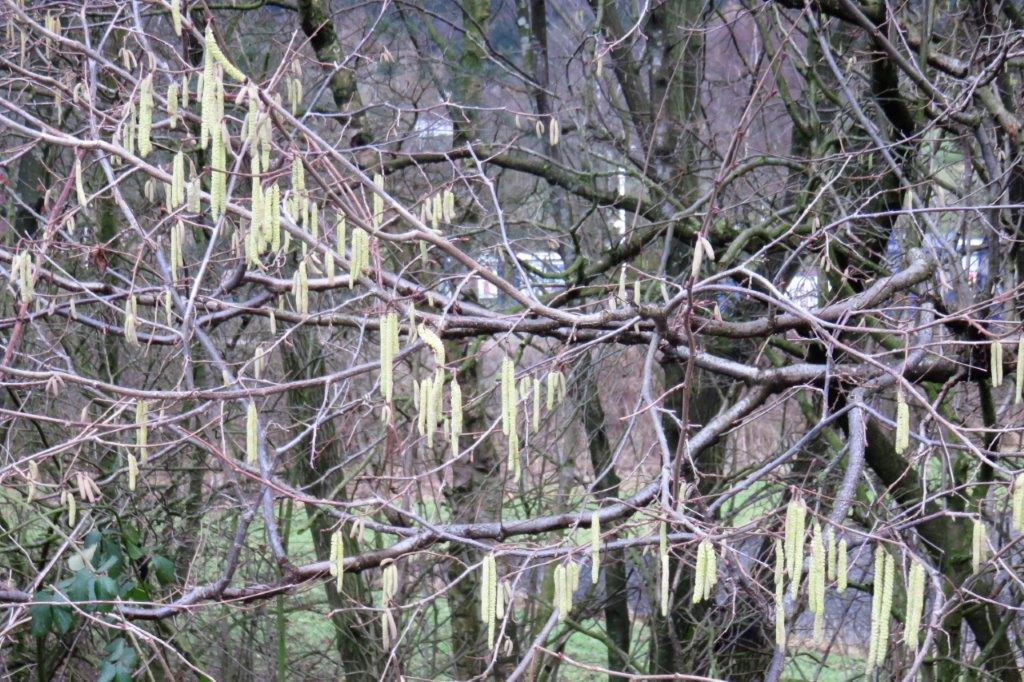 Catkins near bus stop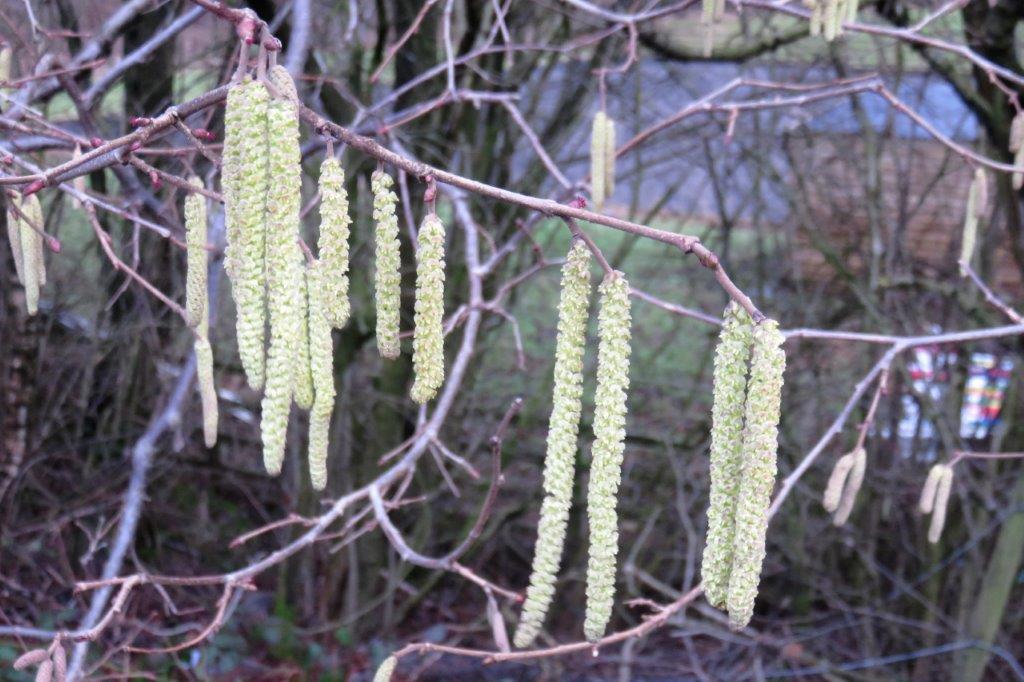 Notice about Mytham Bridge Tollgate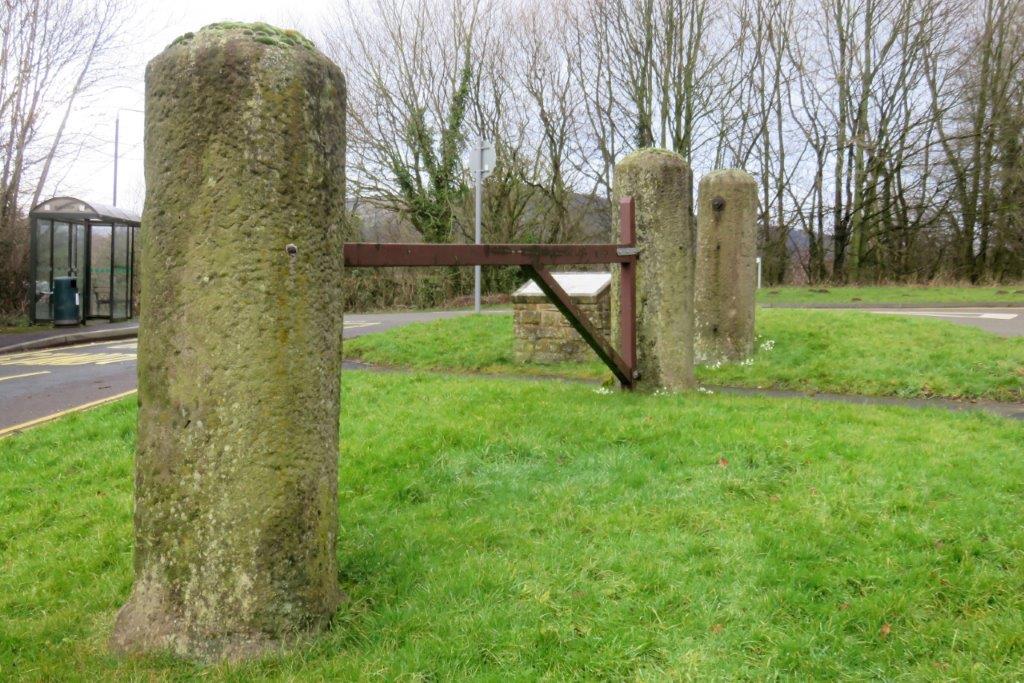 tollgate posts were moved to this position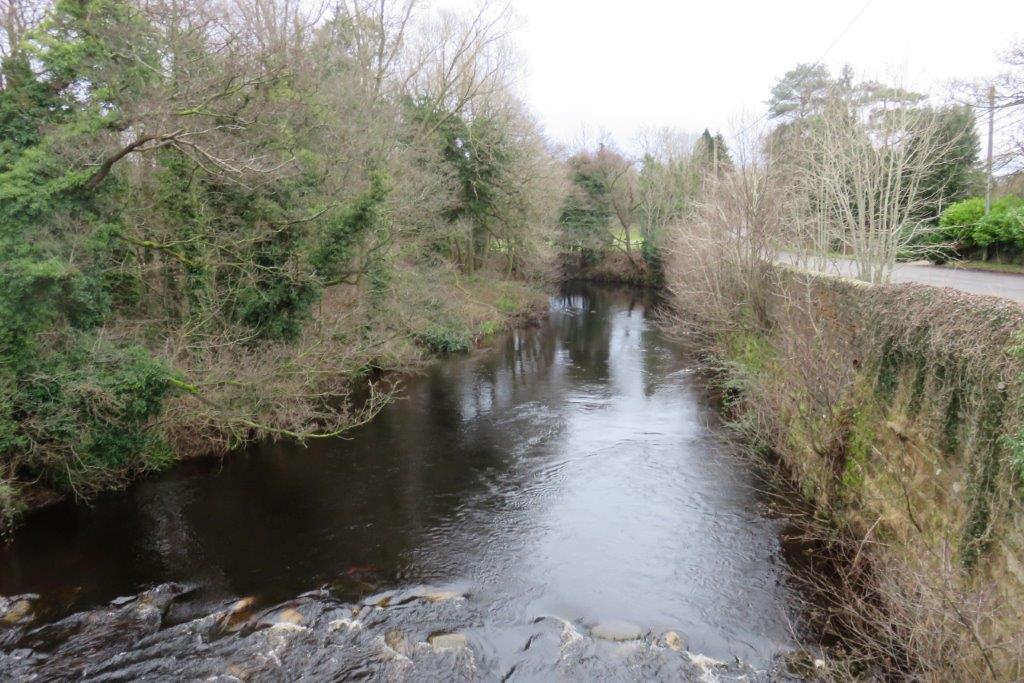 looking upstream from footbridge at the River Derwent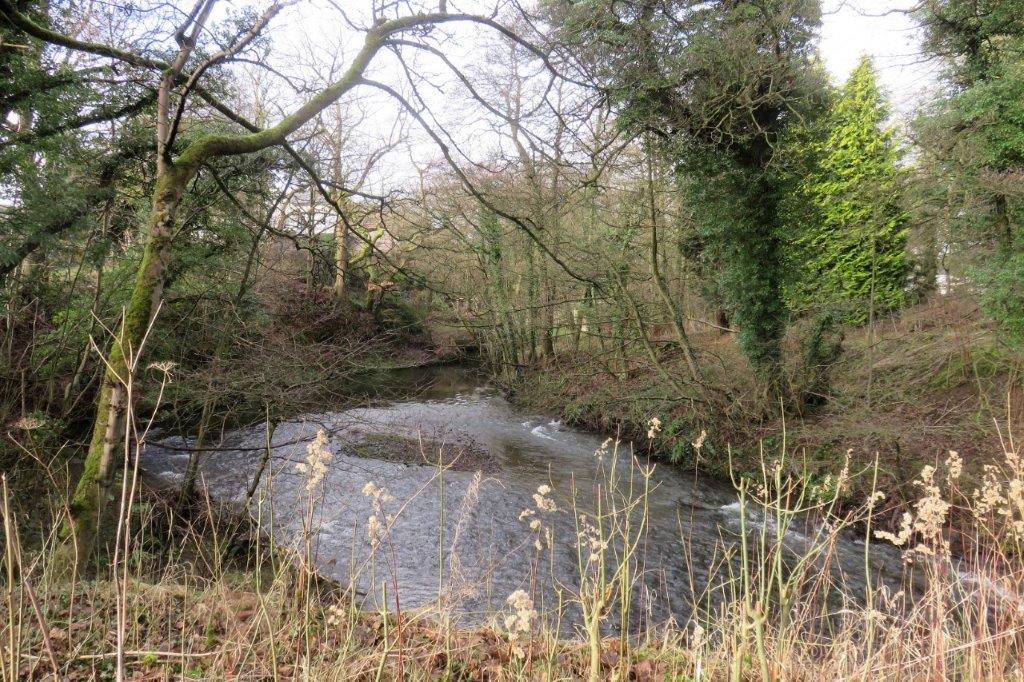 looking upstream from the Road Bridge into Shatton at the River Noe which joins the River Derwent about 150m further on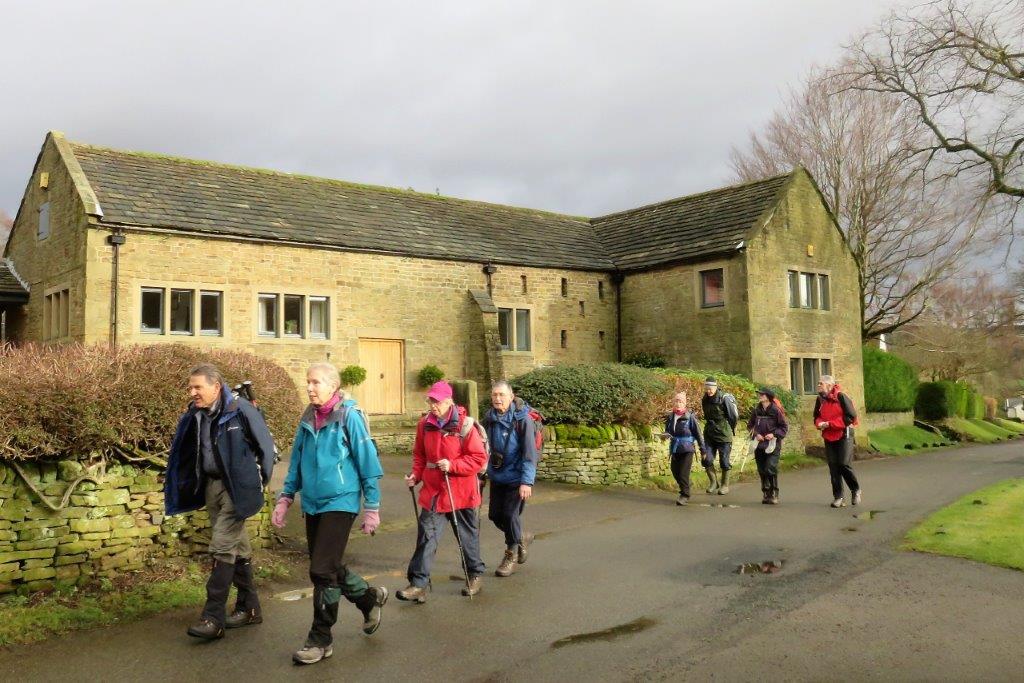 on Shatton main street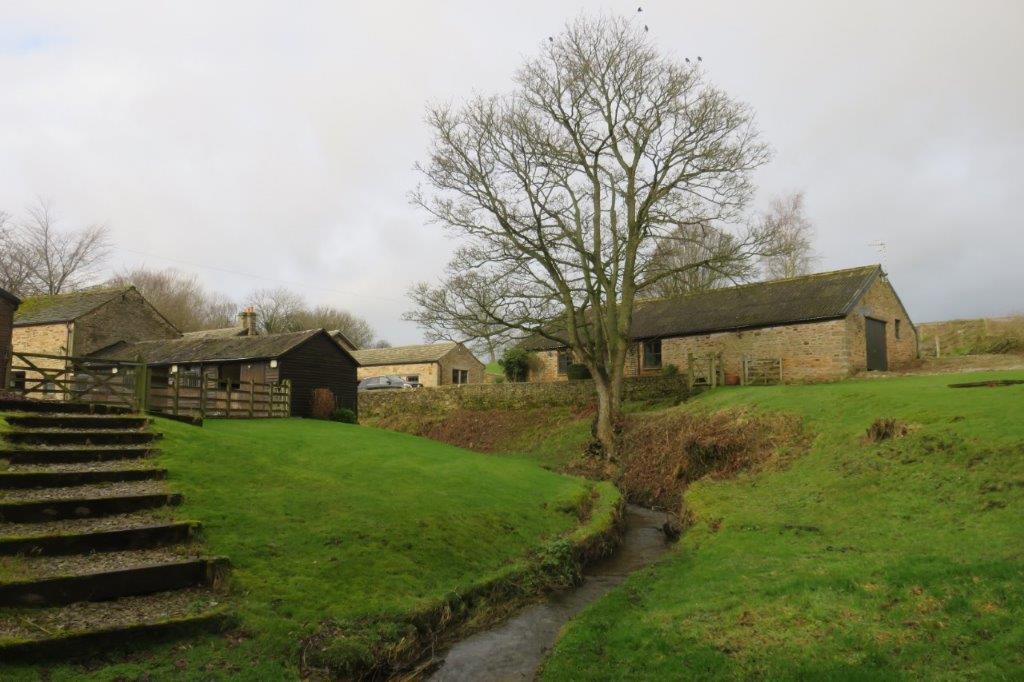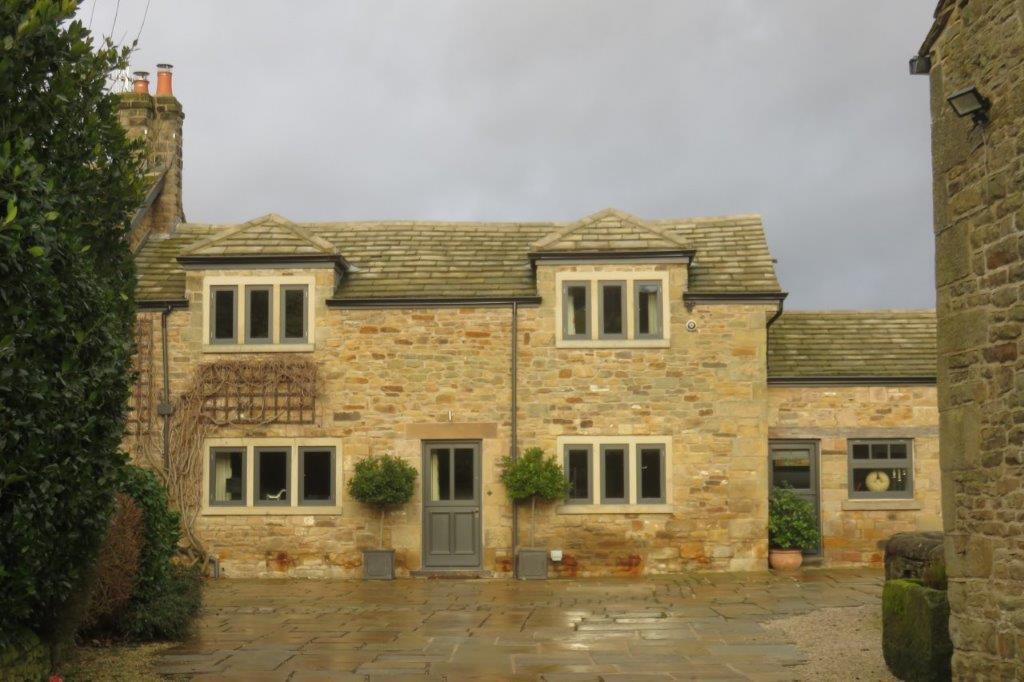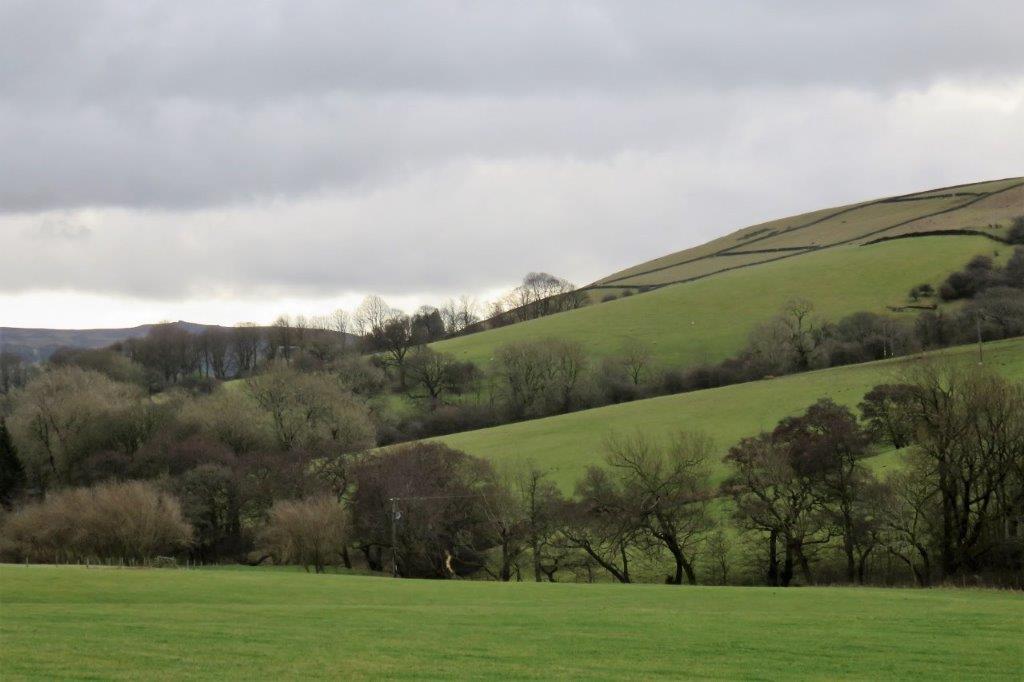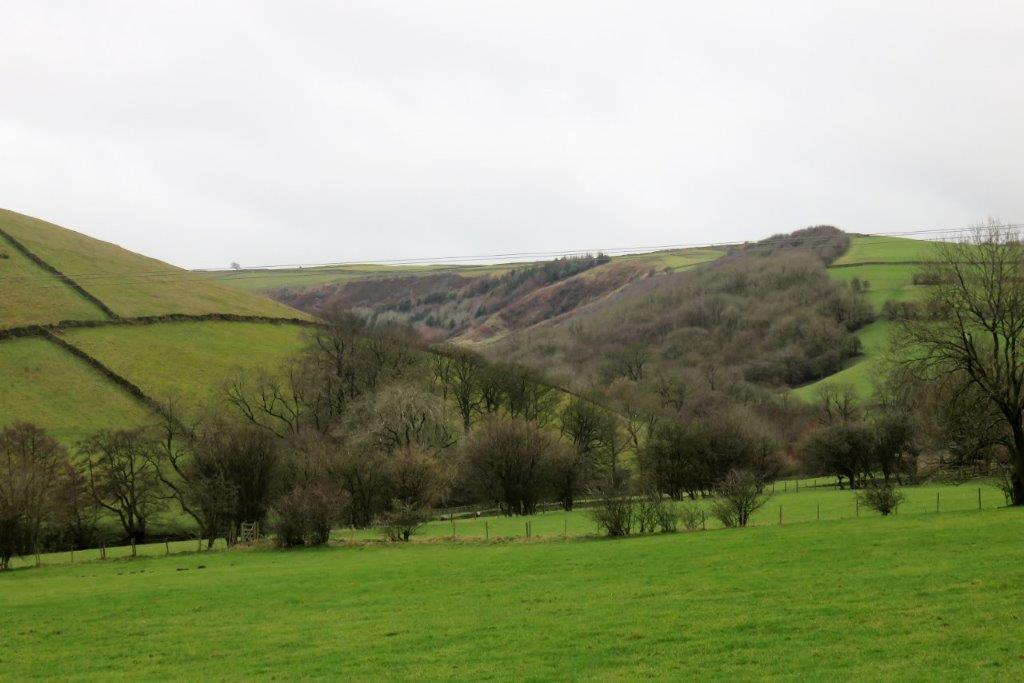 Overdale Brook in this clough?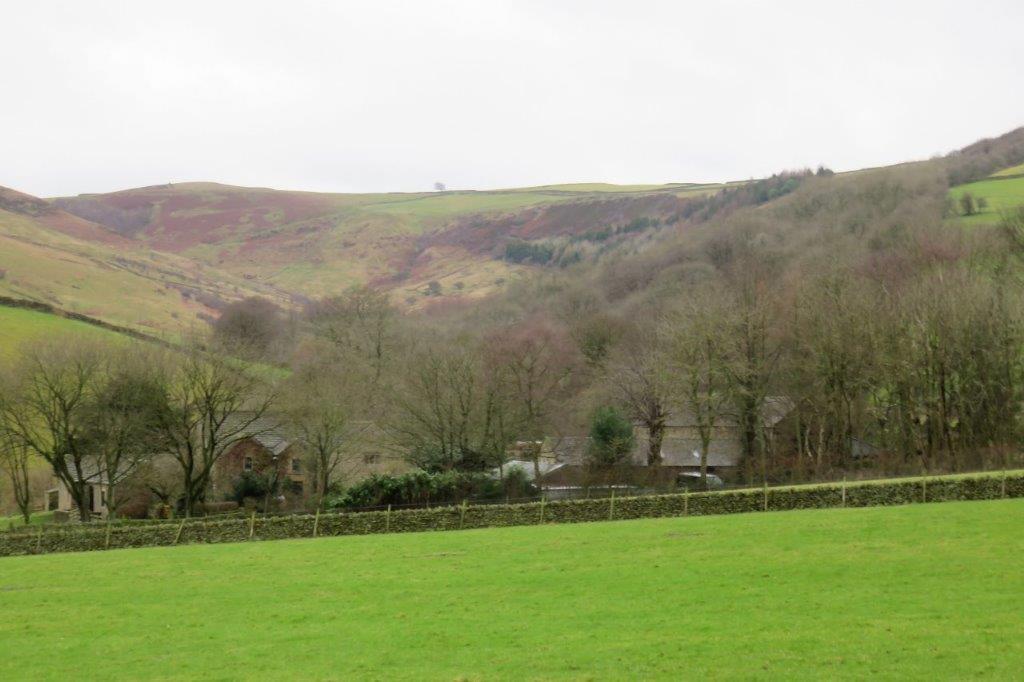 Shatton Hall just visible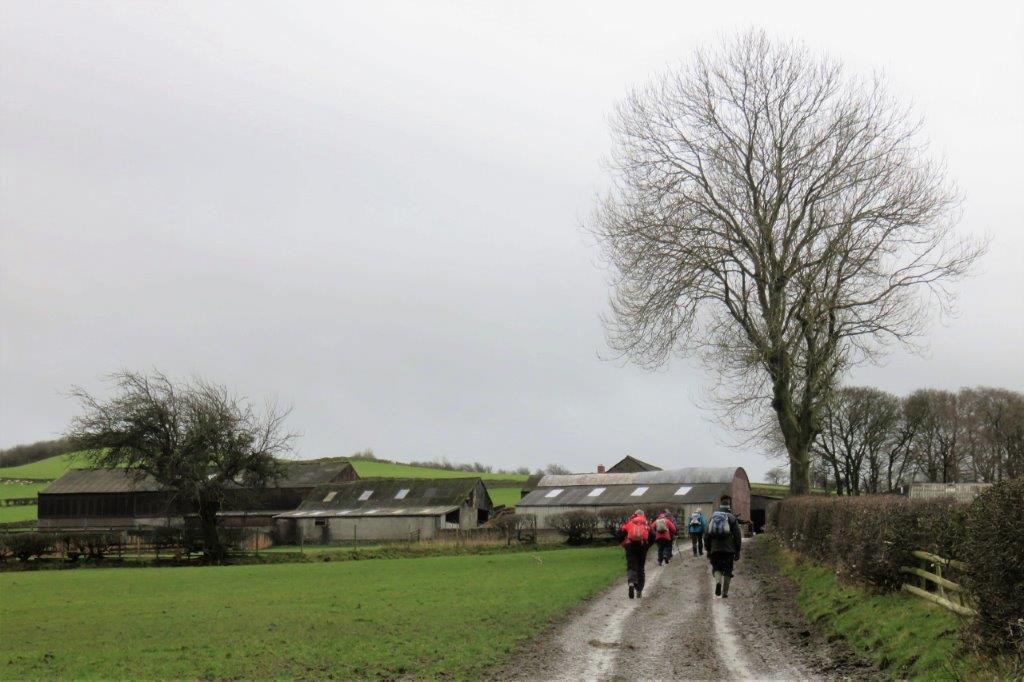 approaching Elmore Hall Farm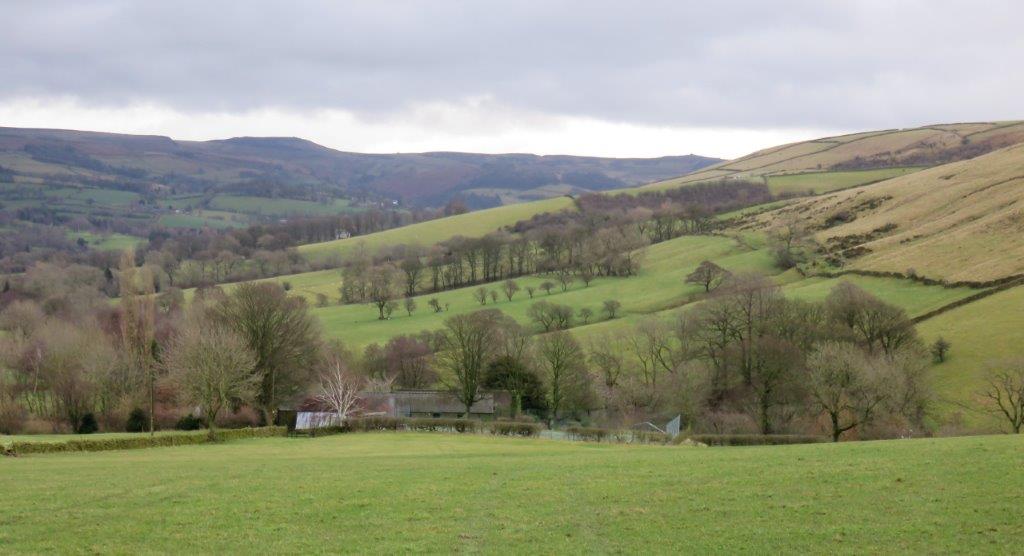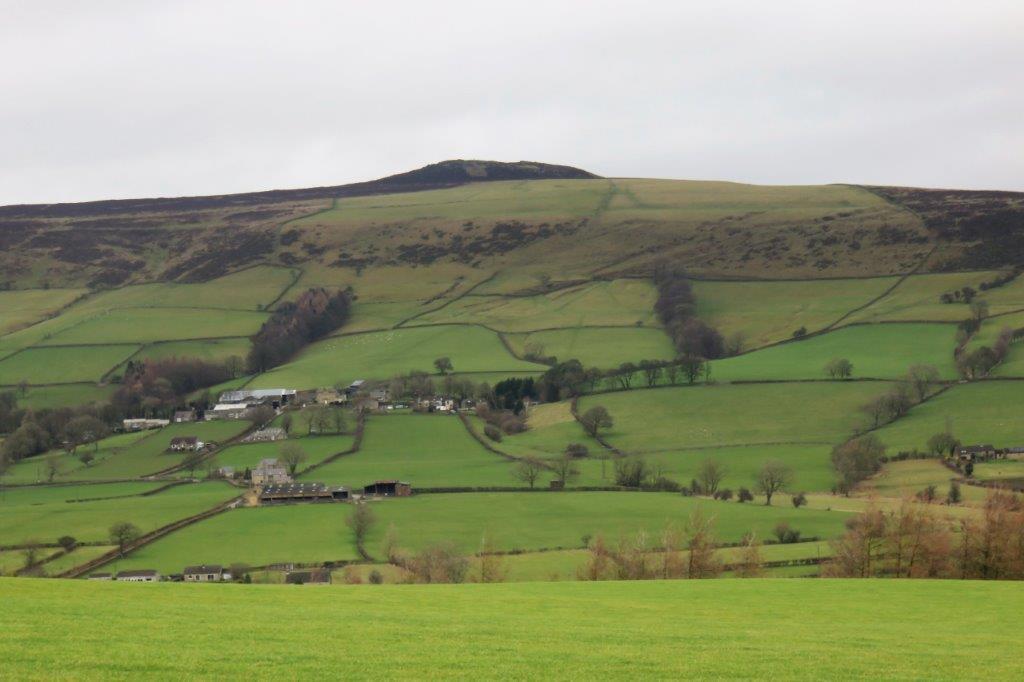 Winhill Pike at top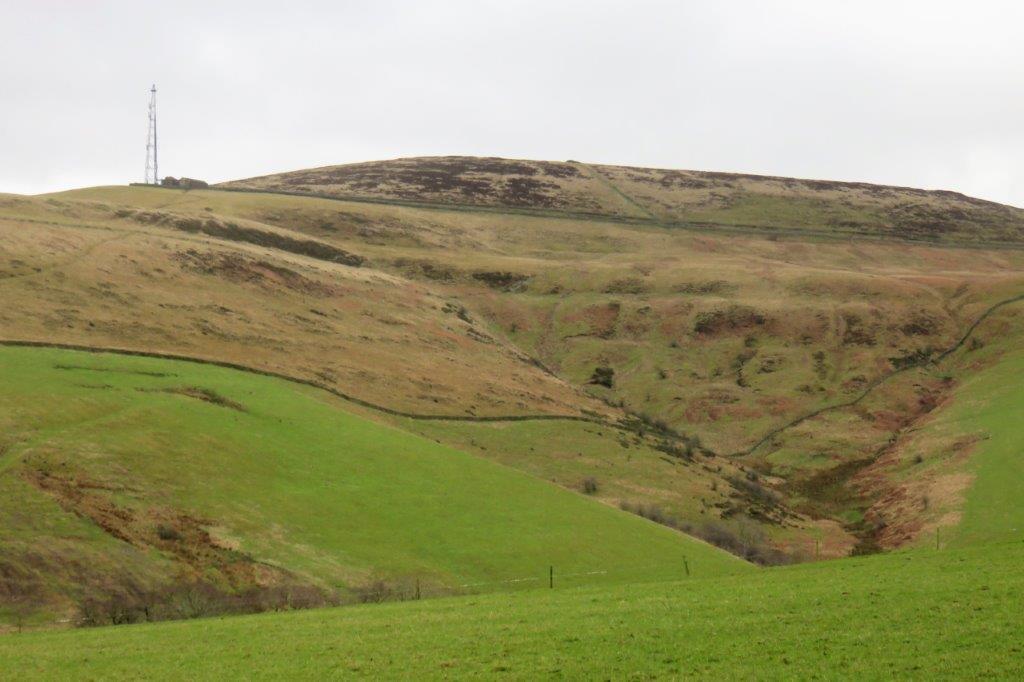 tower on Shatton Lane (which can be reached from Shatton)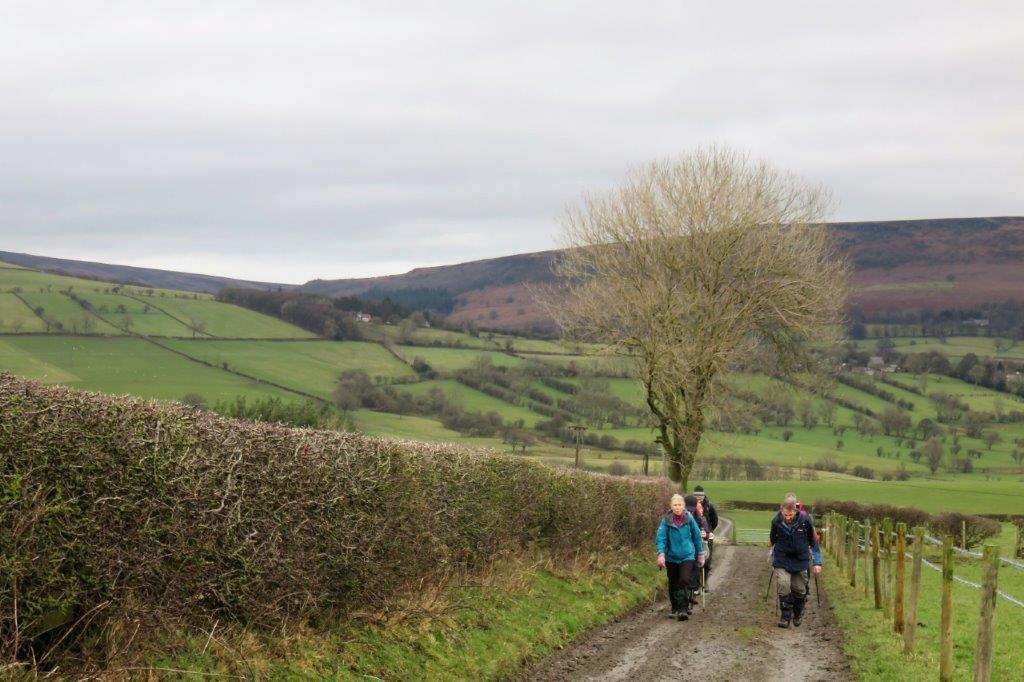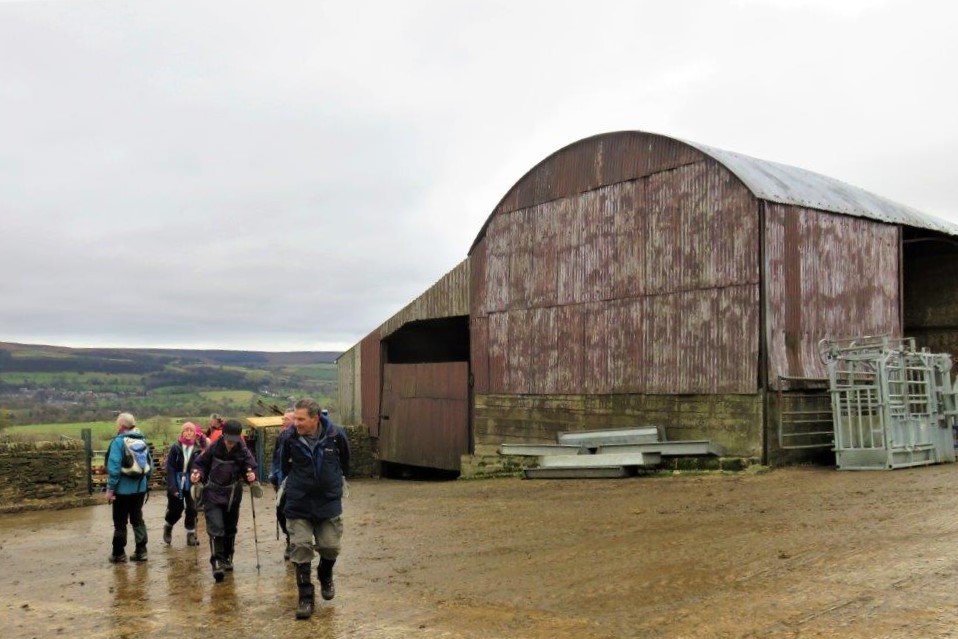 Elmore Hill Farmyard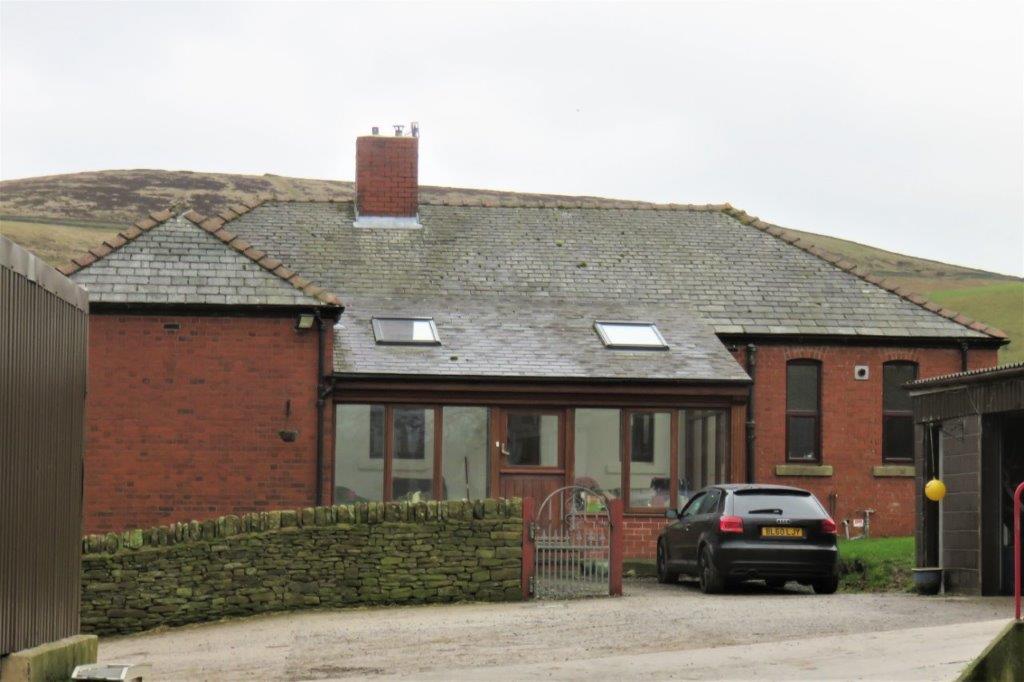 Elmore Farm House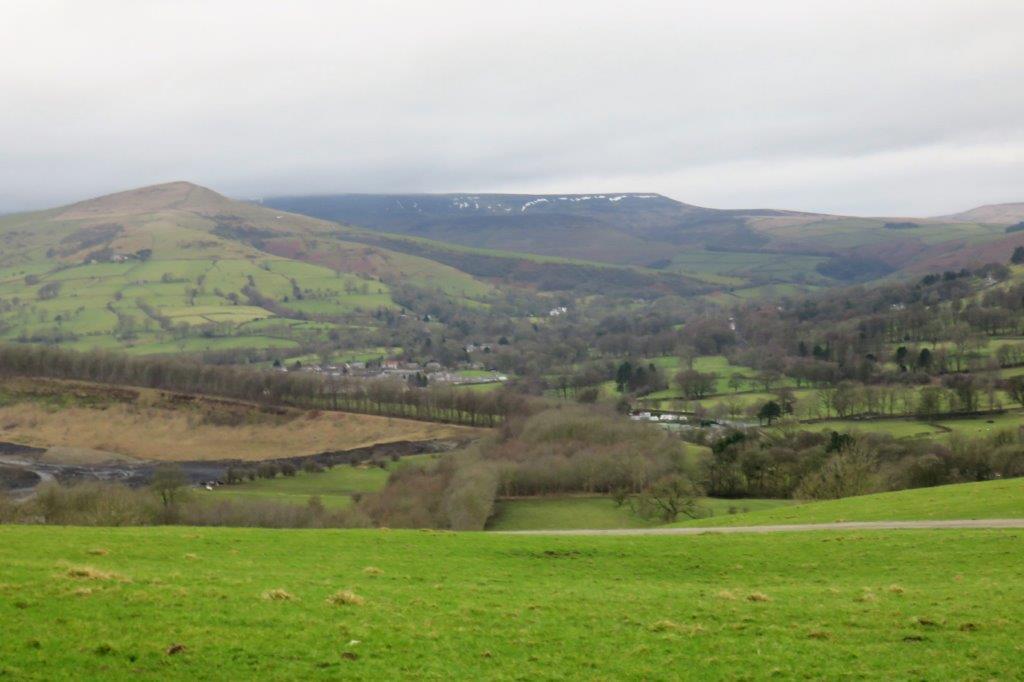 Lose Hill with part of Kinder seen behind it to the right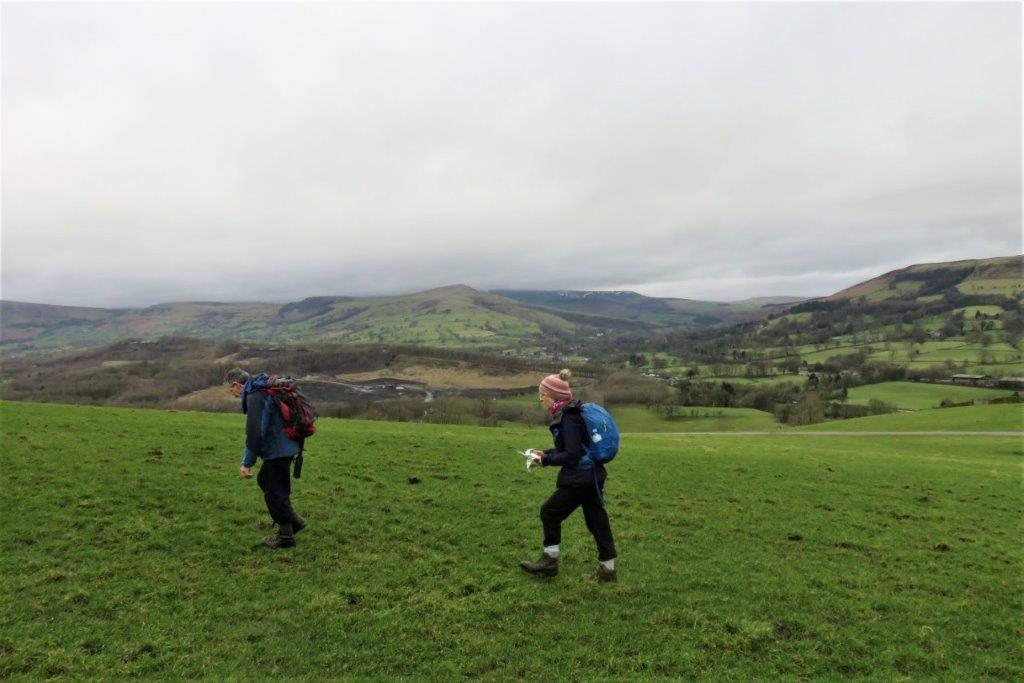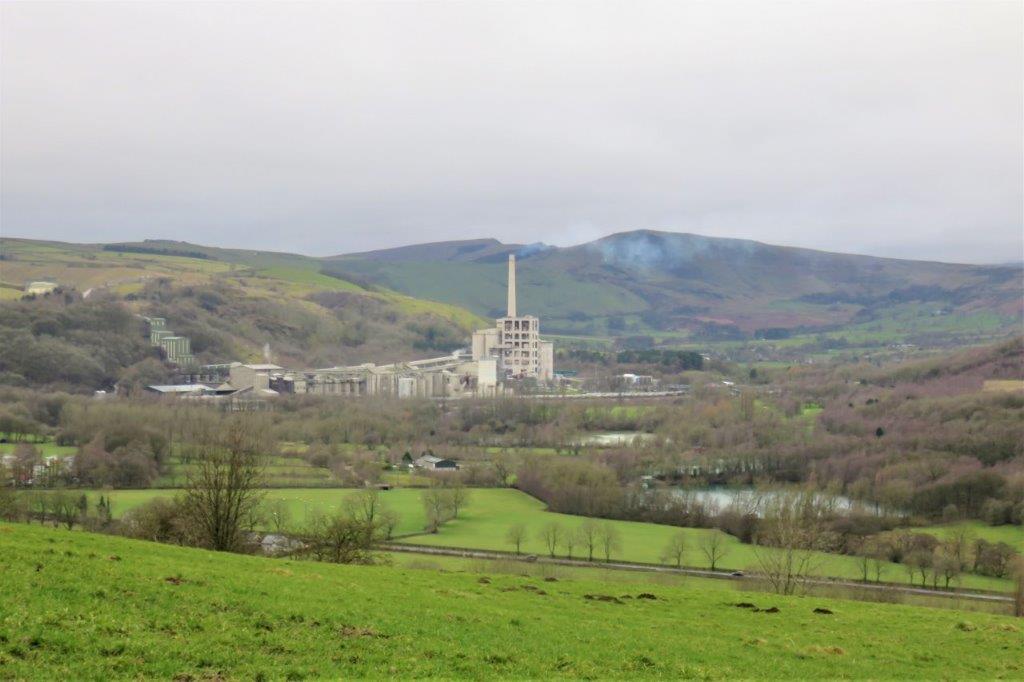 Hope Cement Plant with Rushup Edge and Mam Tor behind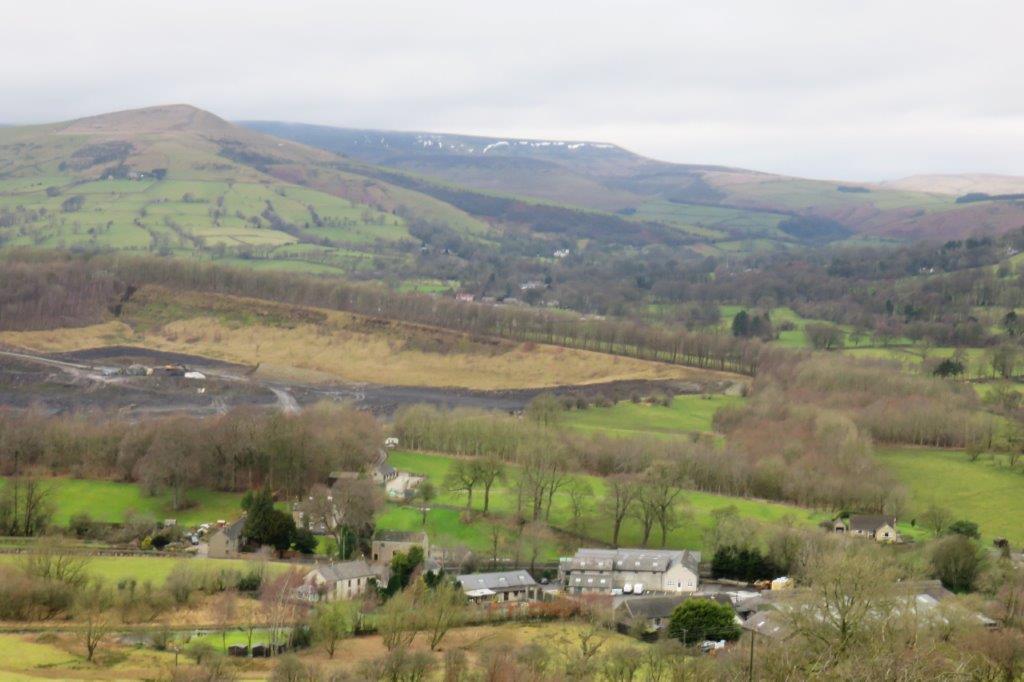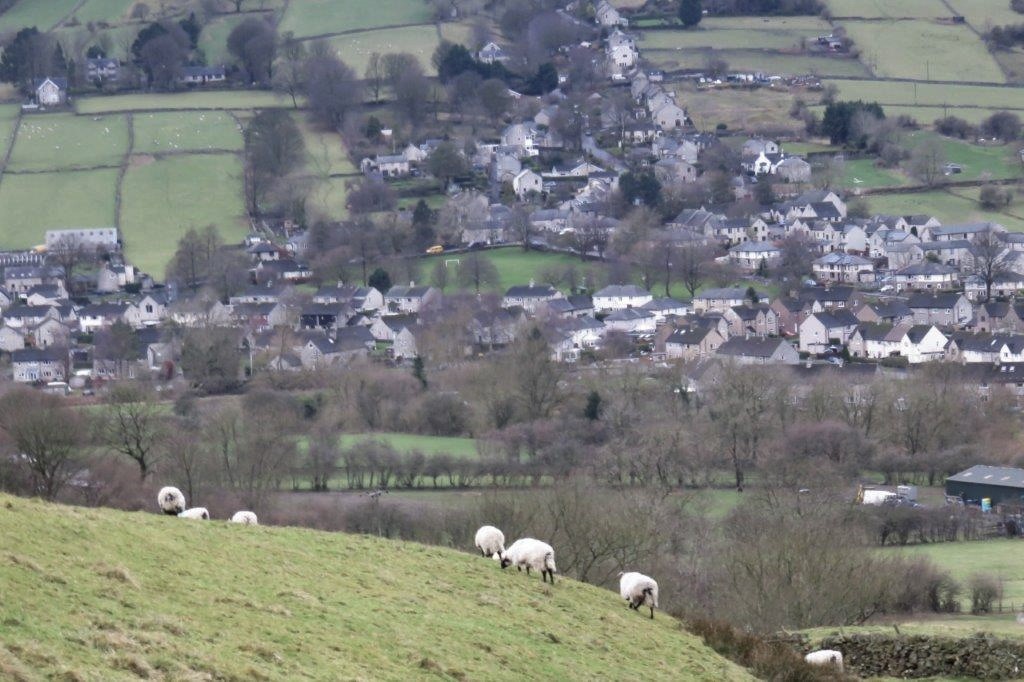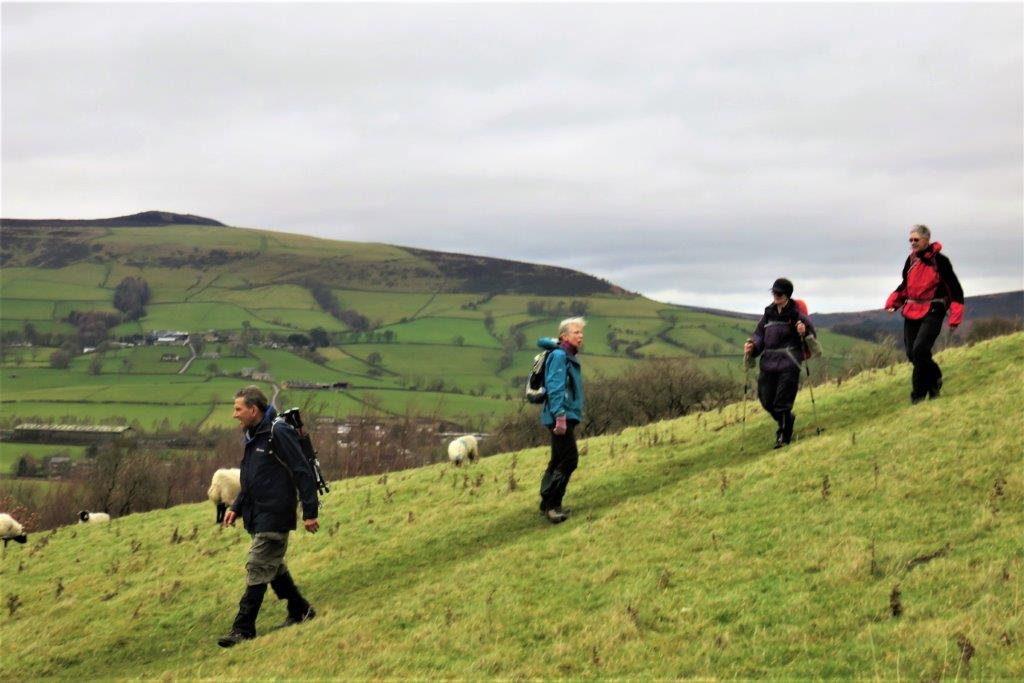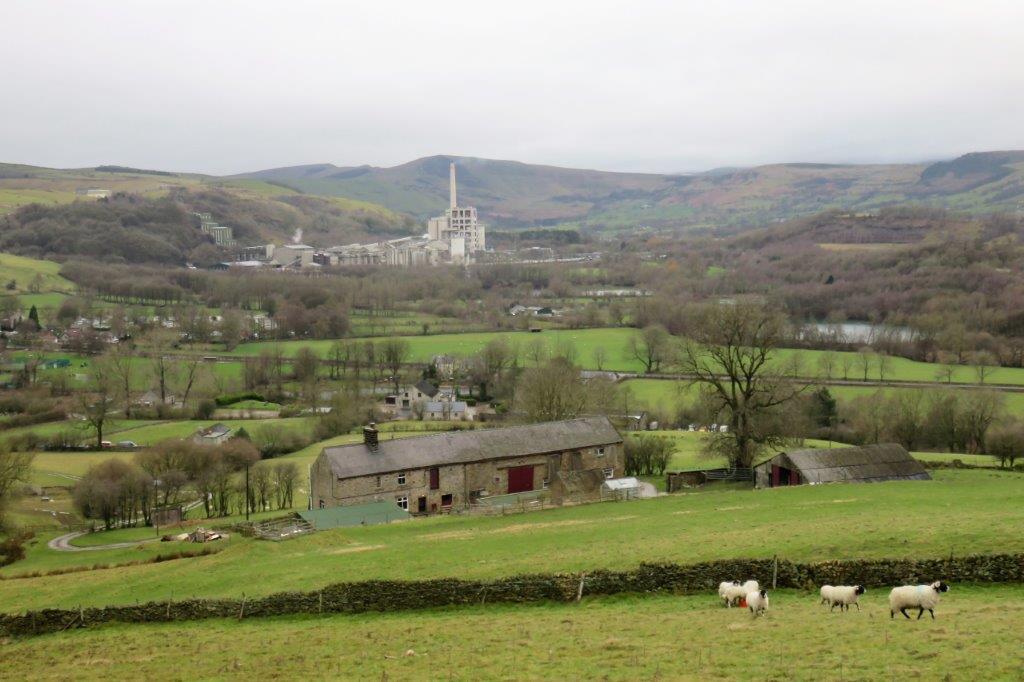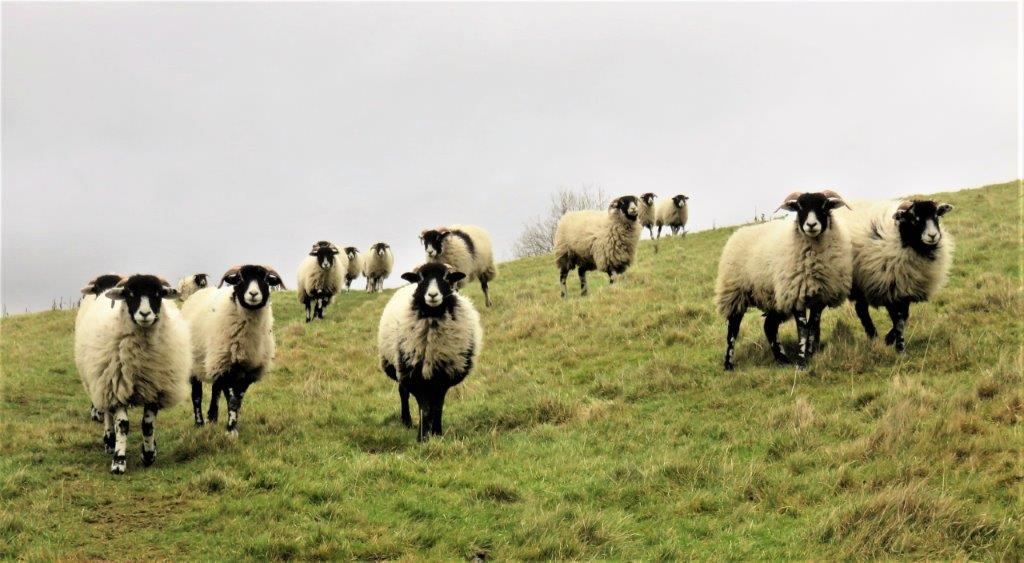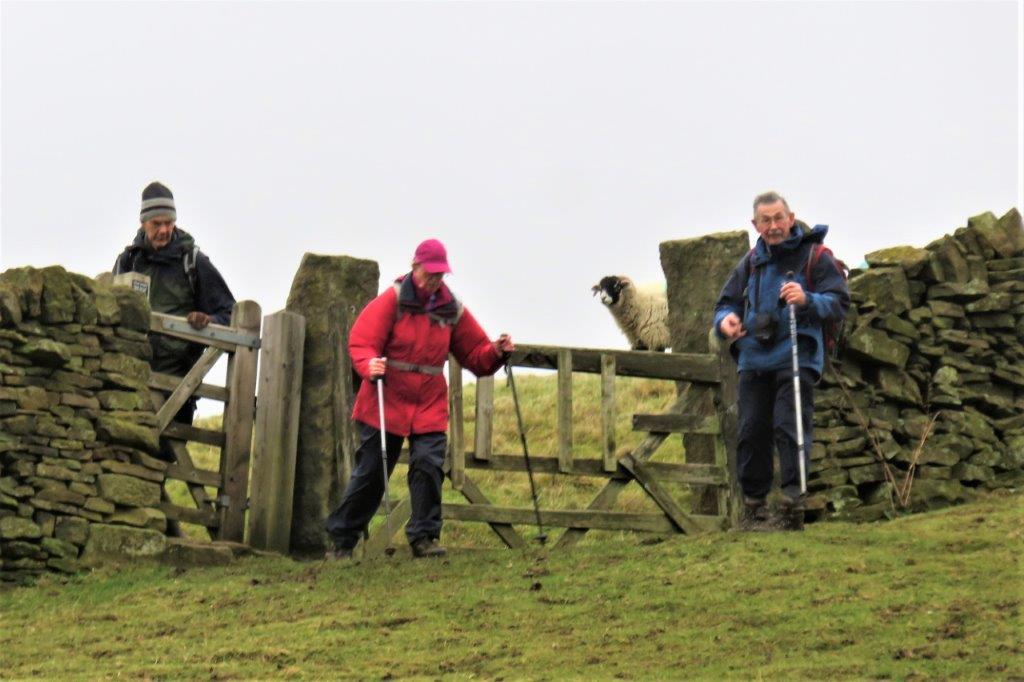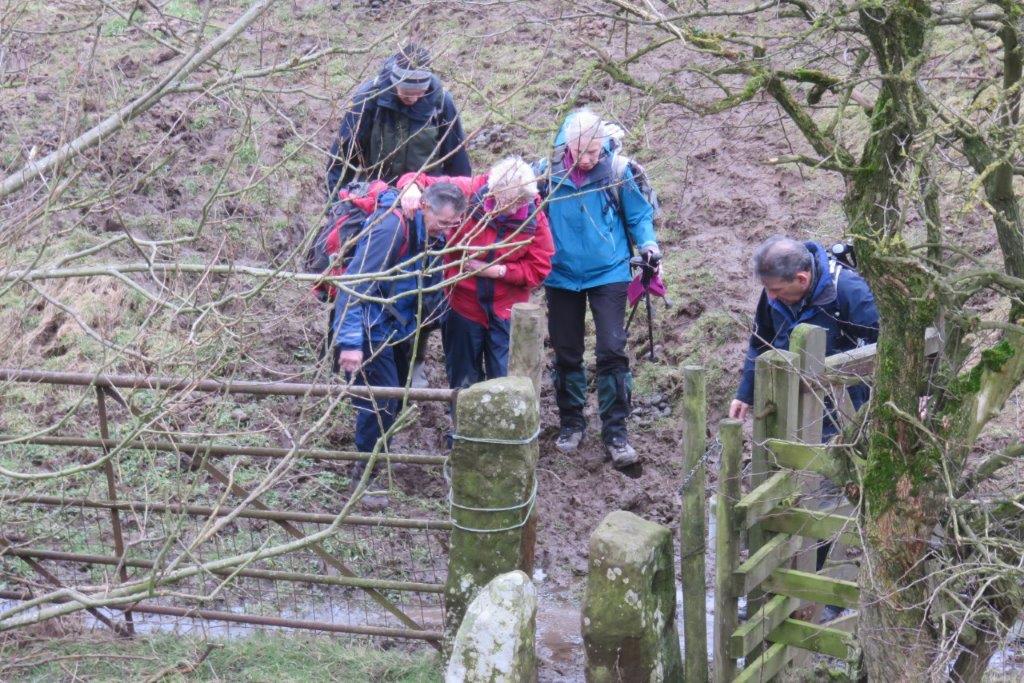 injured walker being steadied down slippery slope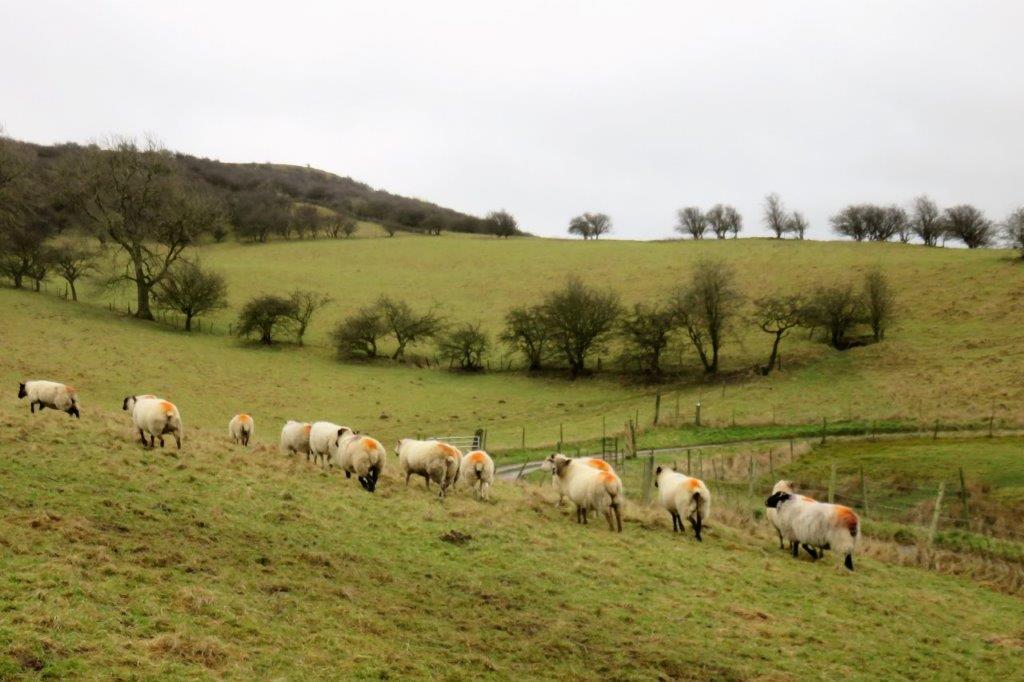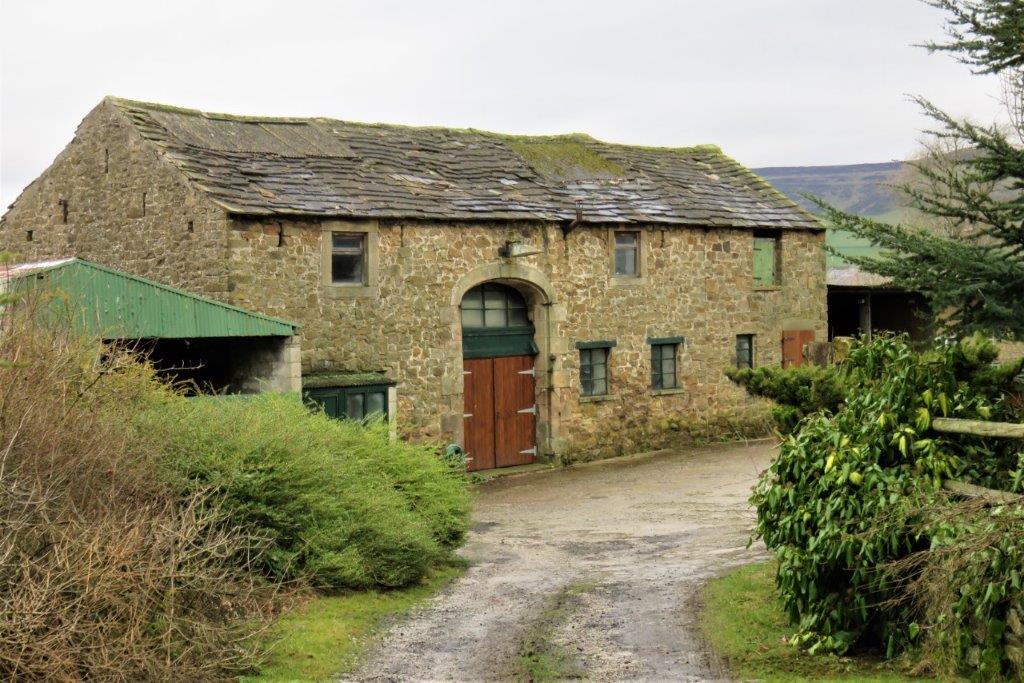 Bothams Farm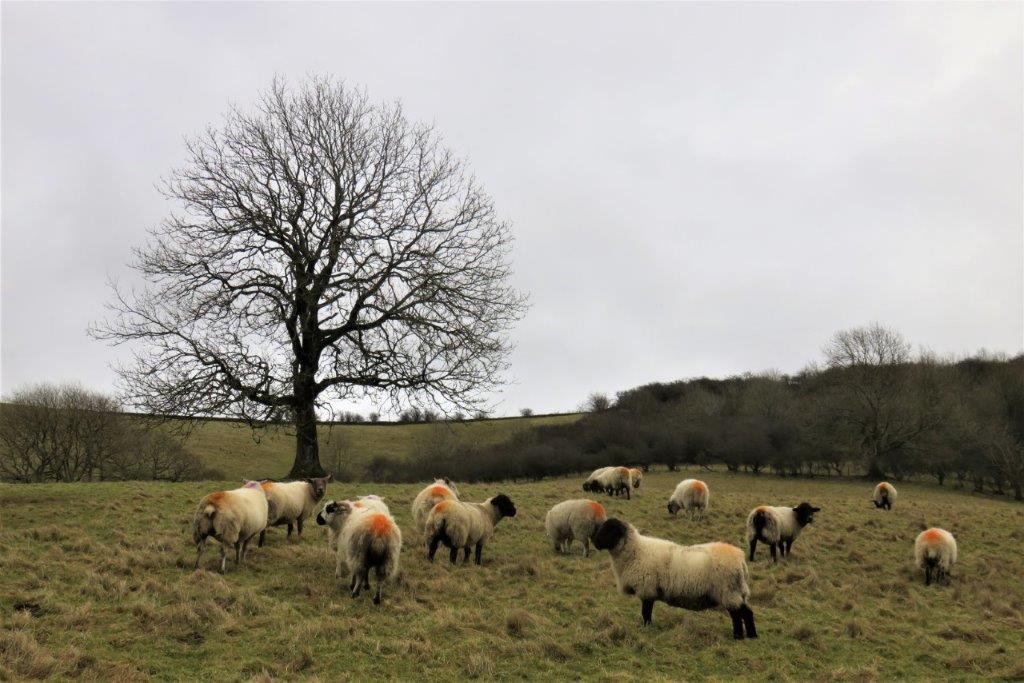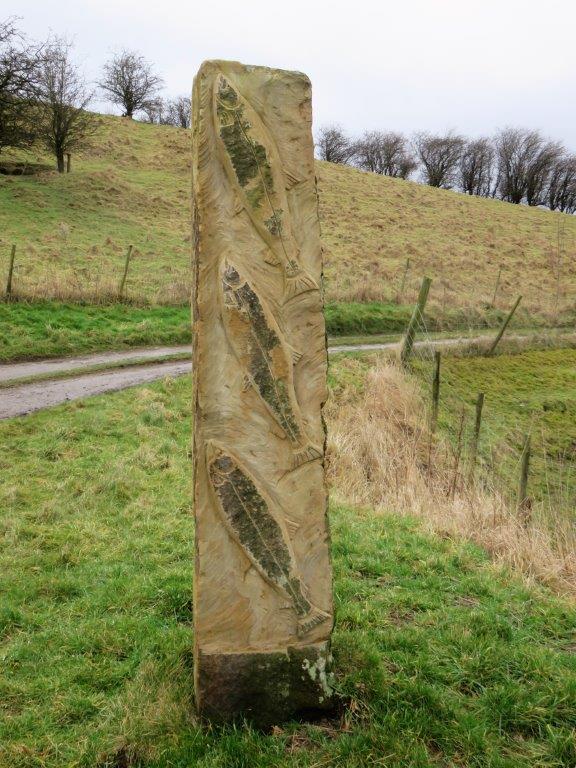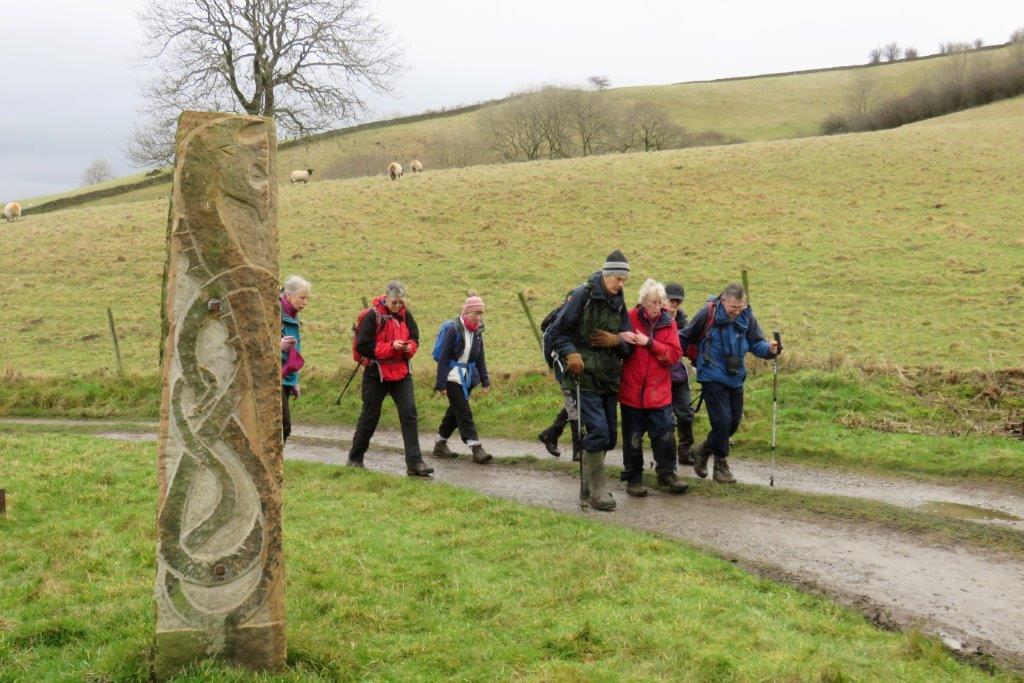 taking short cut off route down to bus stop with injured walker - backmarker assisting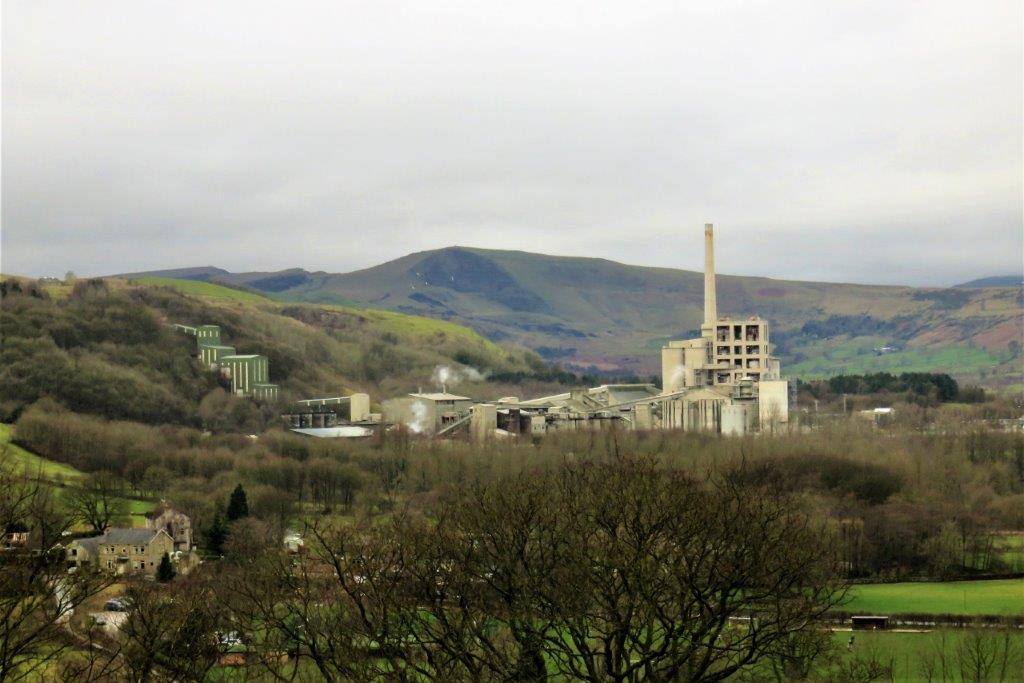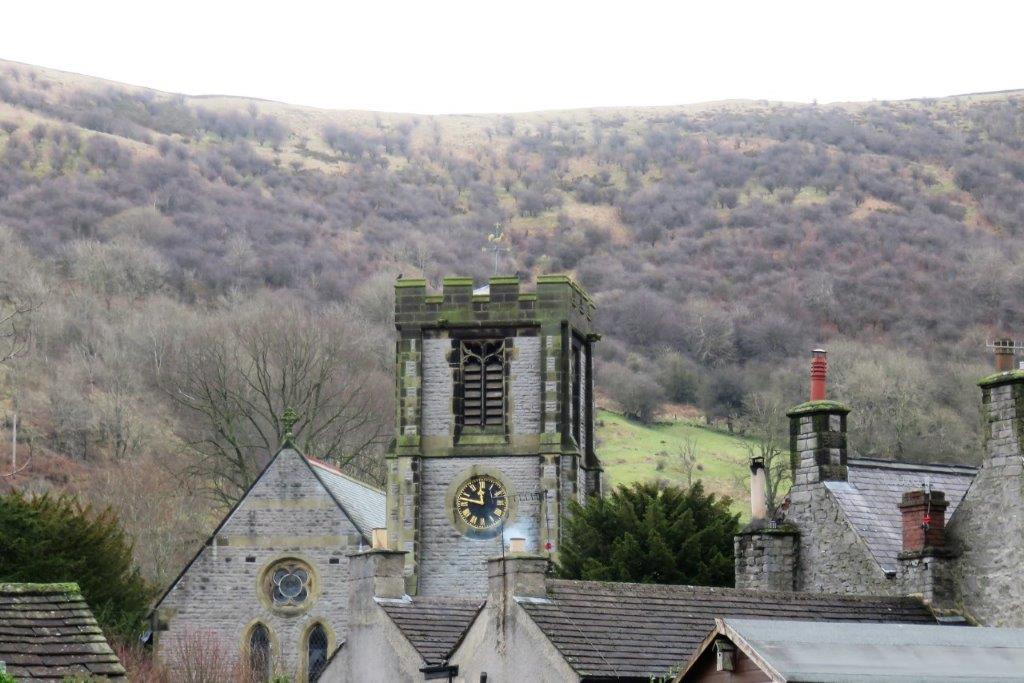 a view of Bradwell's Church from the recreation area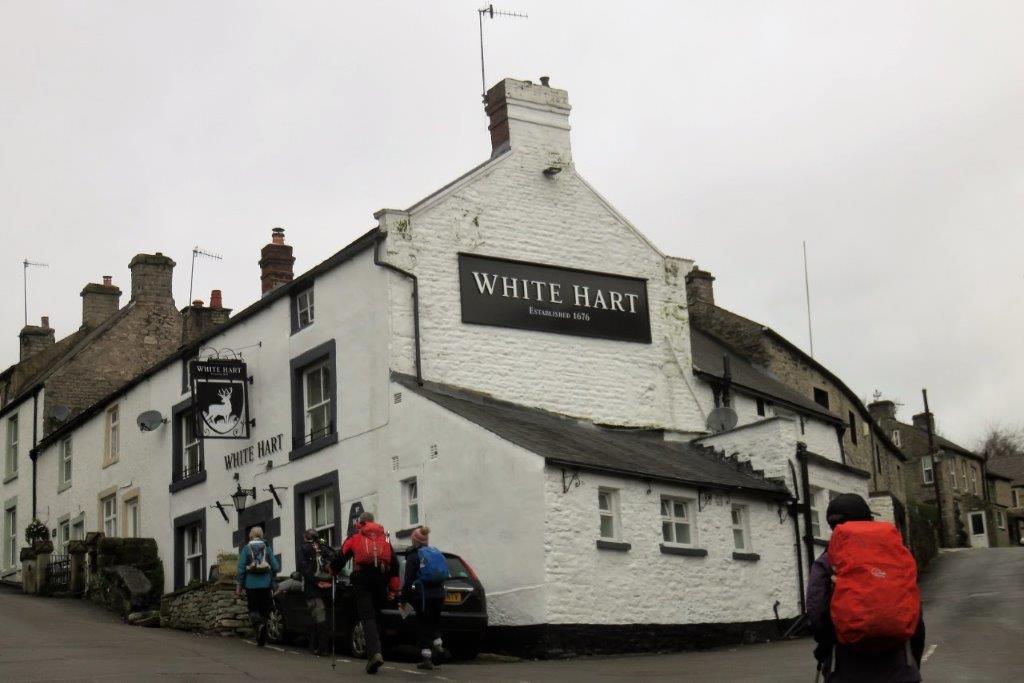 White Hart inn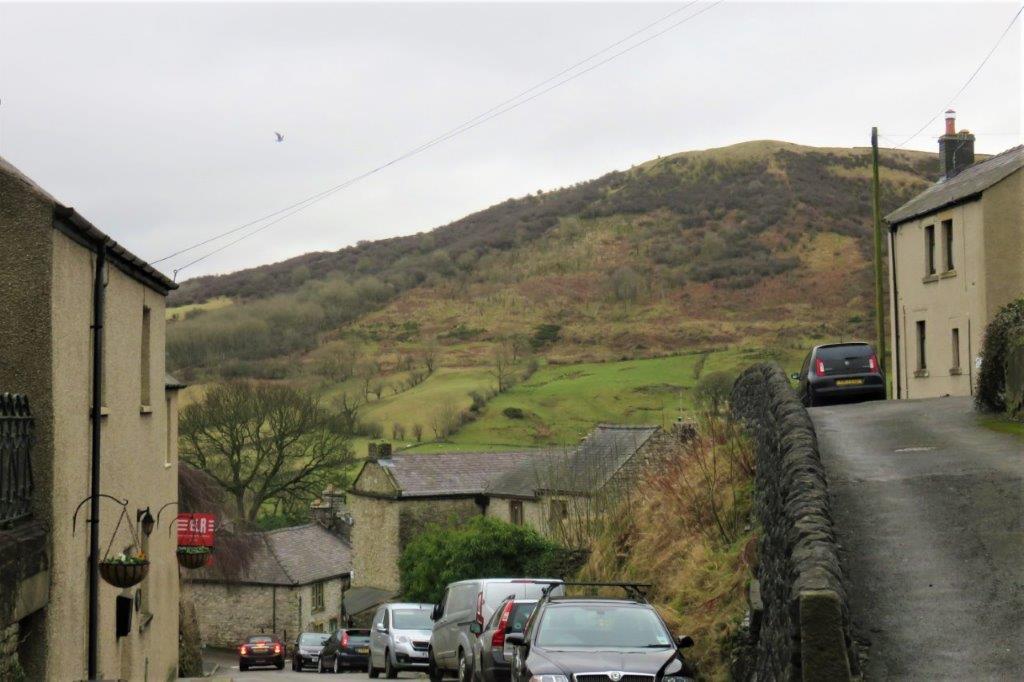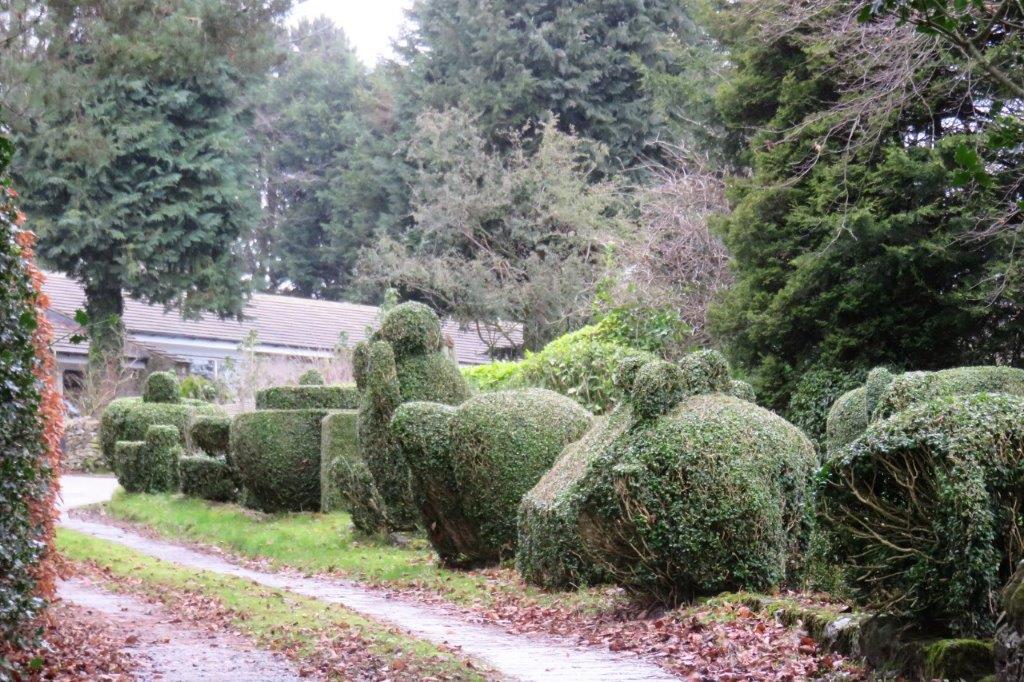 Topiary in a garden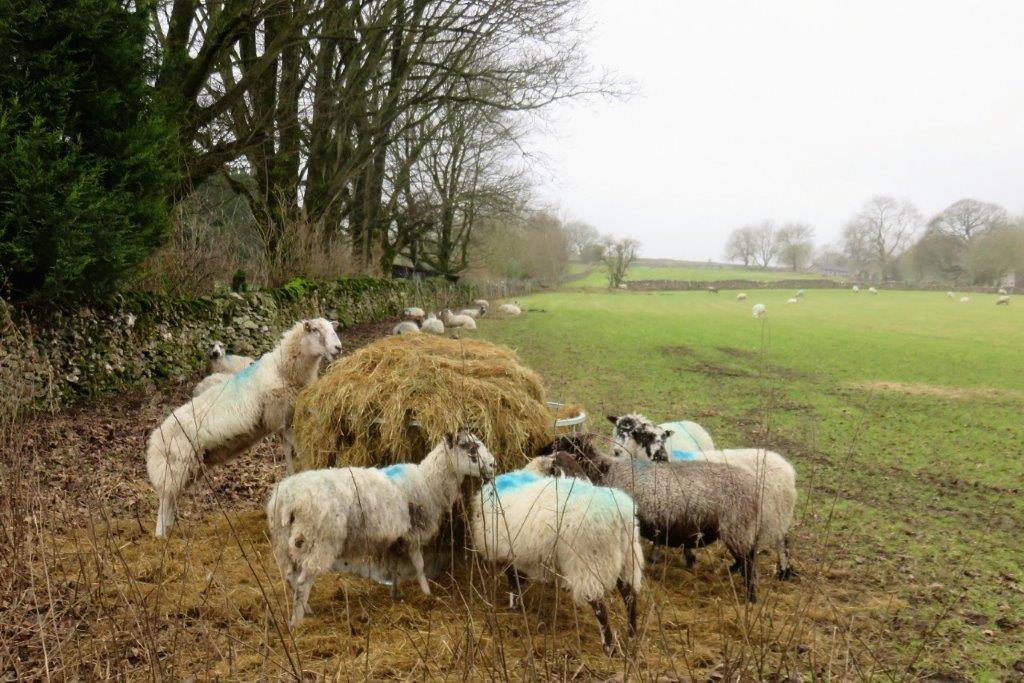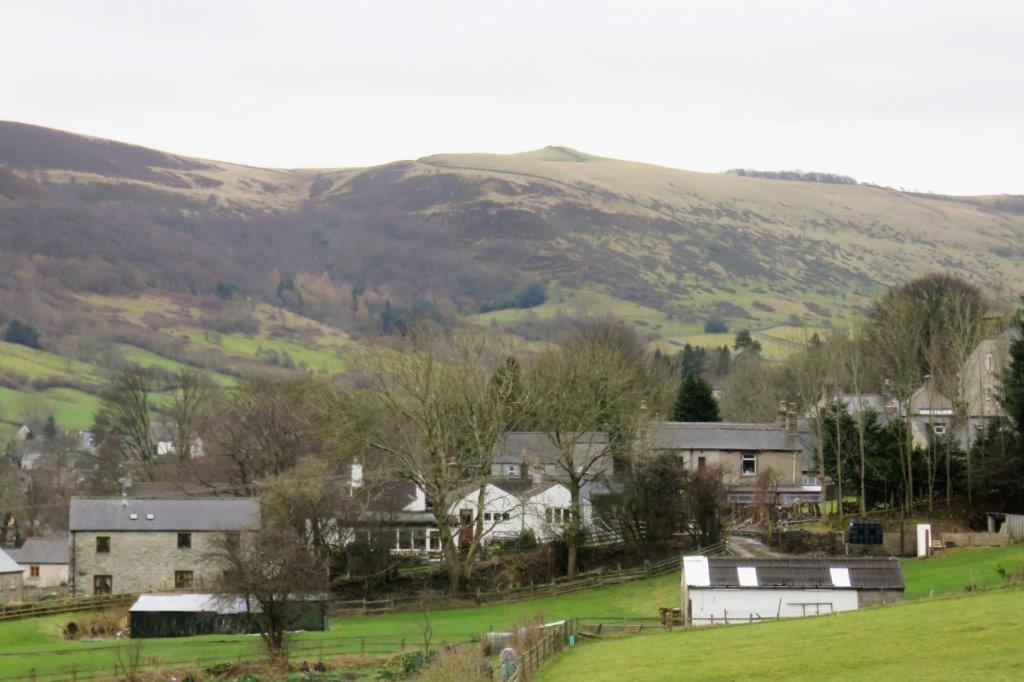 passing the Cement Works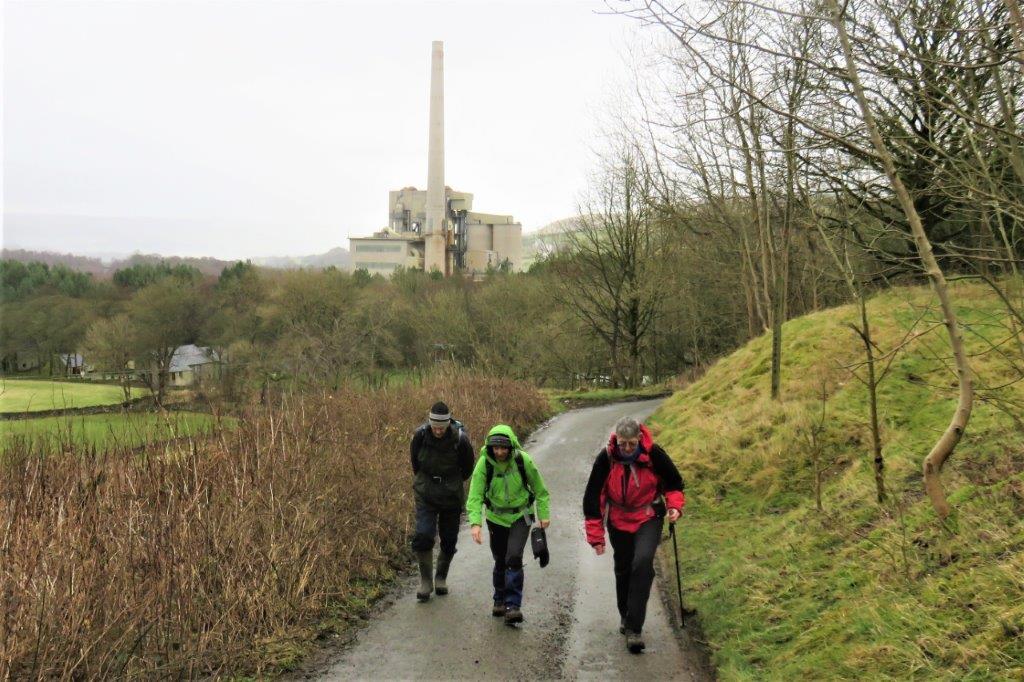 on a road to Castleton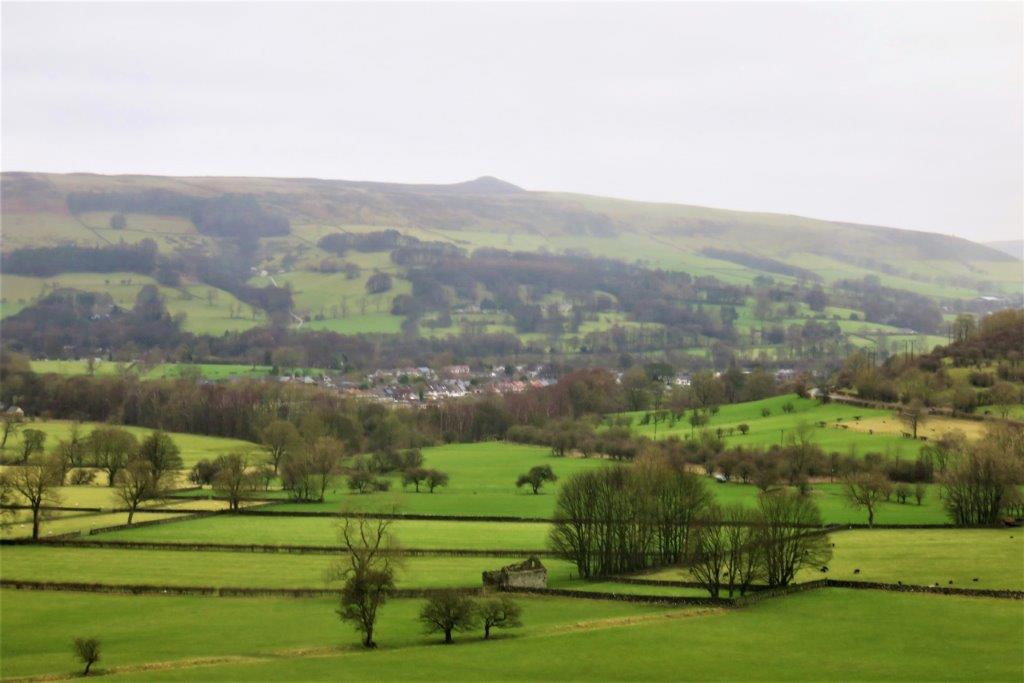 Loose Hill at top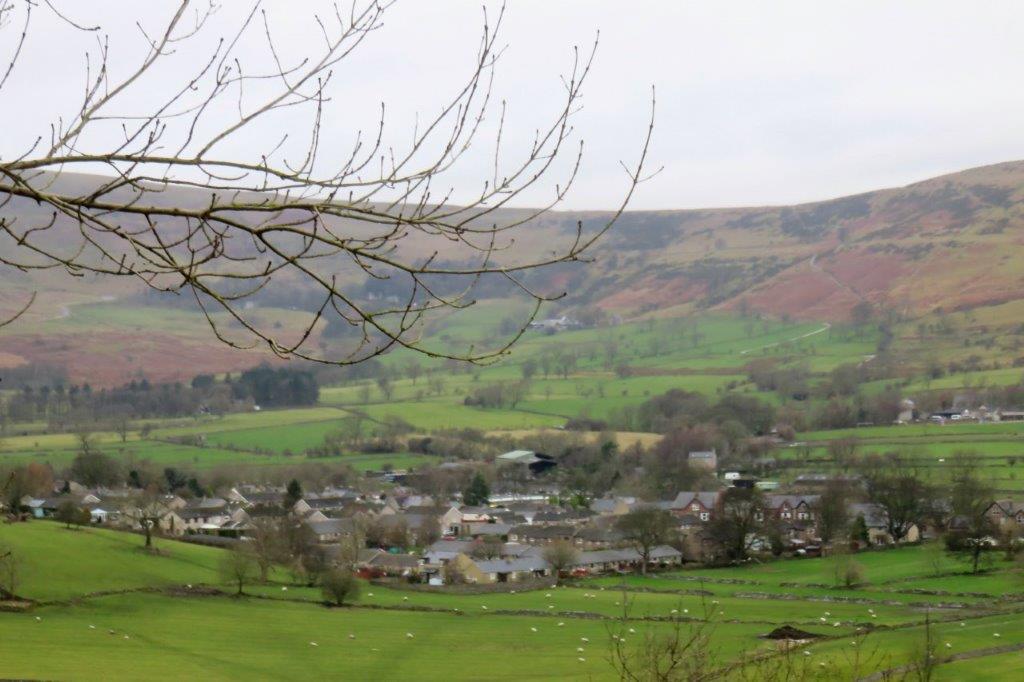 looking across Castleton at Hollins Cross area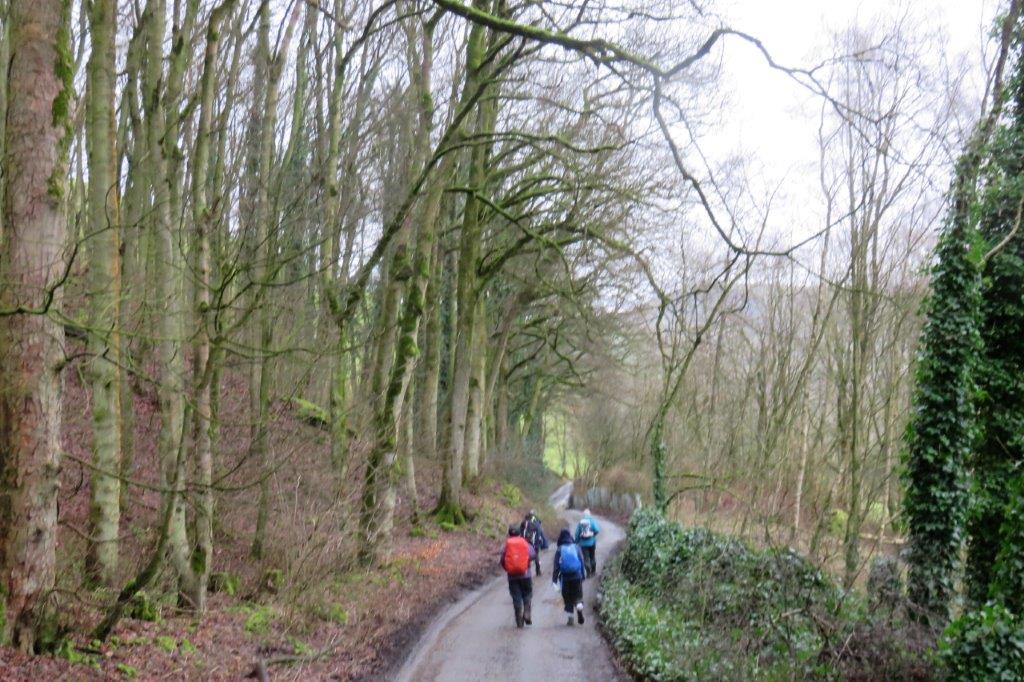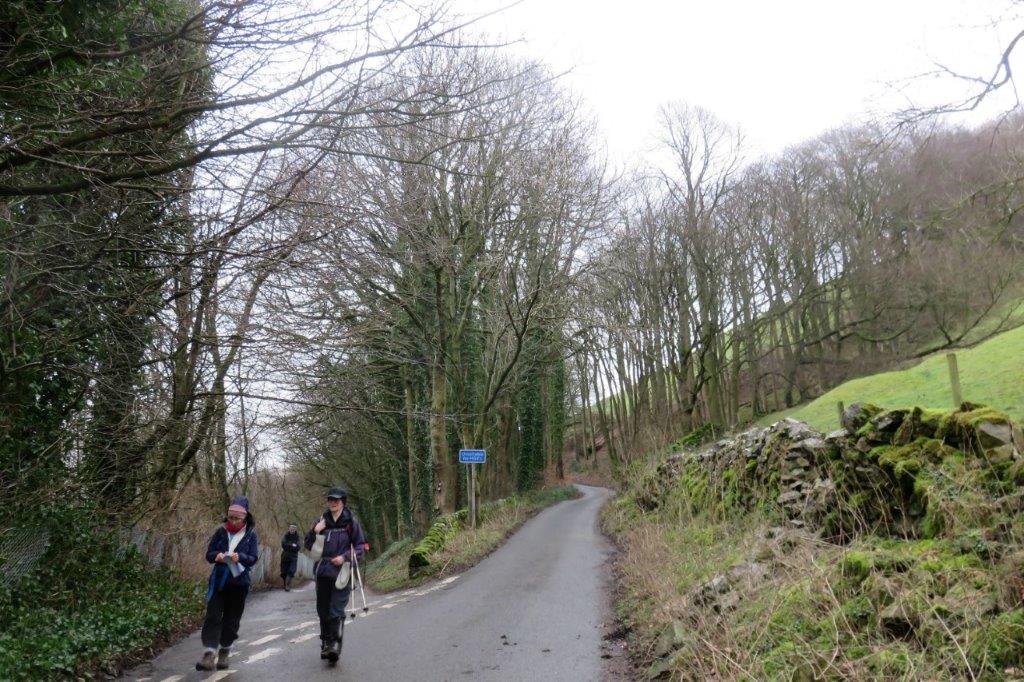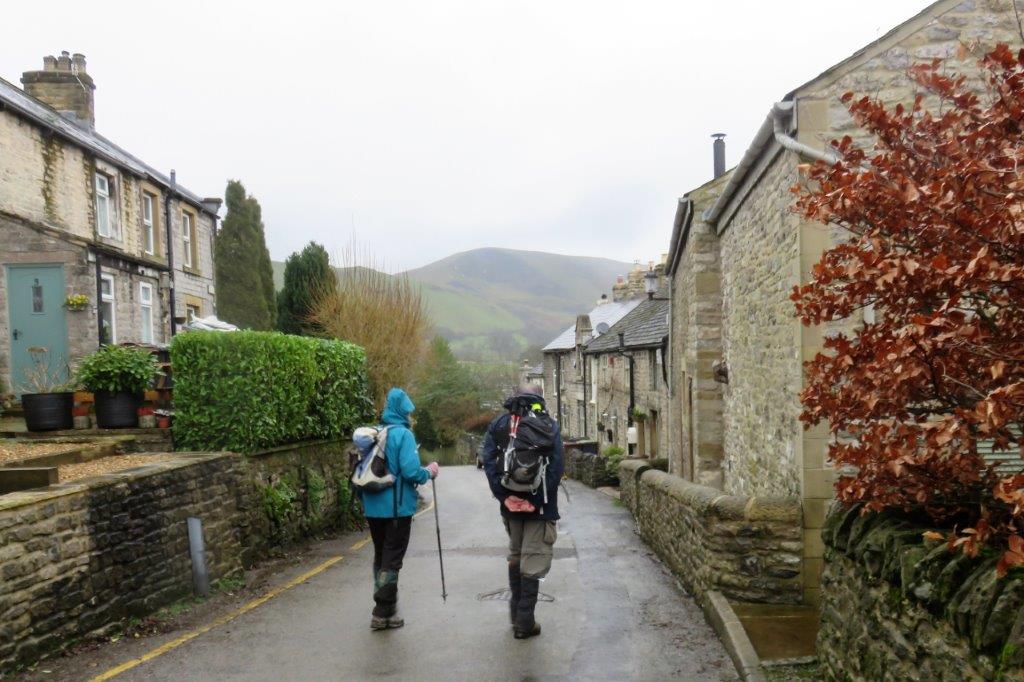 before entering Castleton - Mam Tor visible at top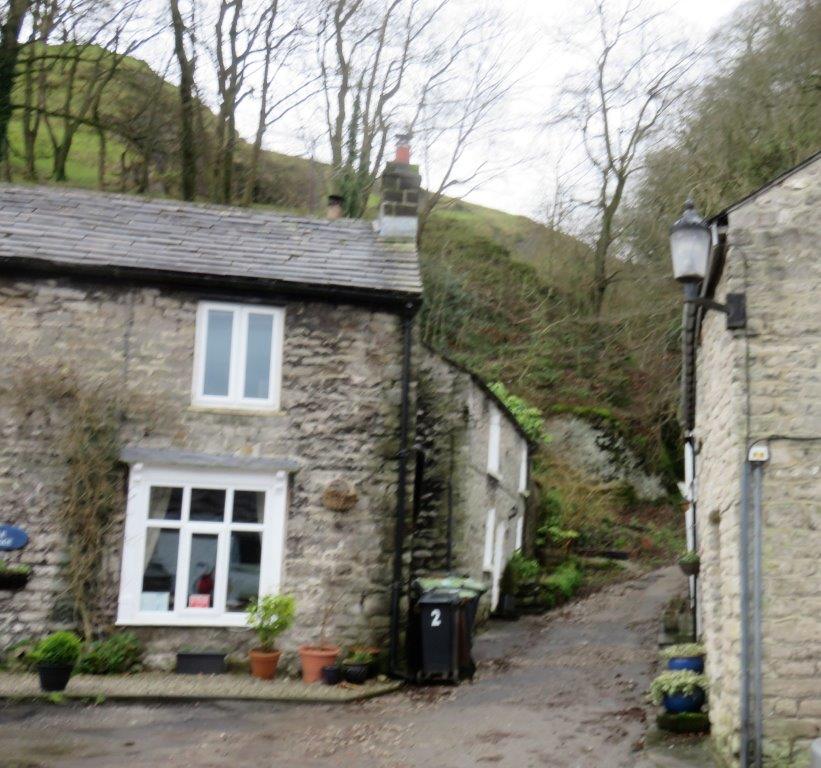 entrance to Cave Dale between buildings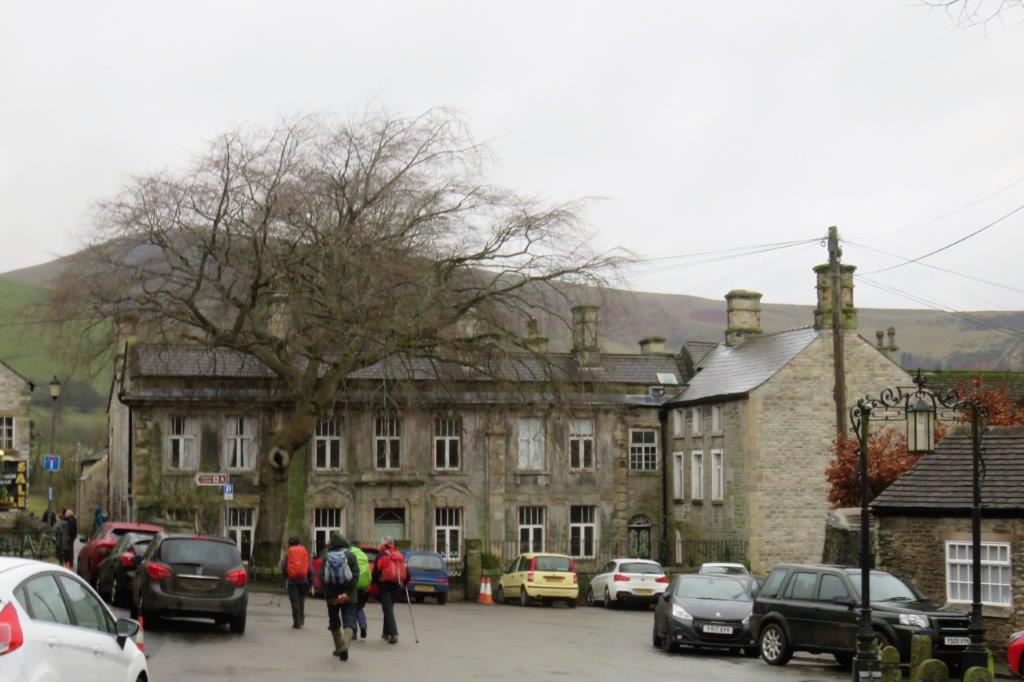 Castleton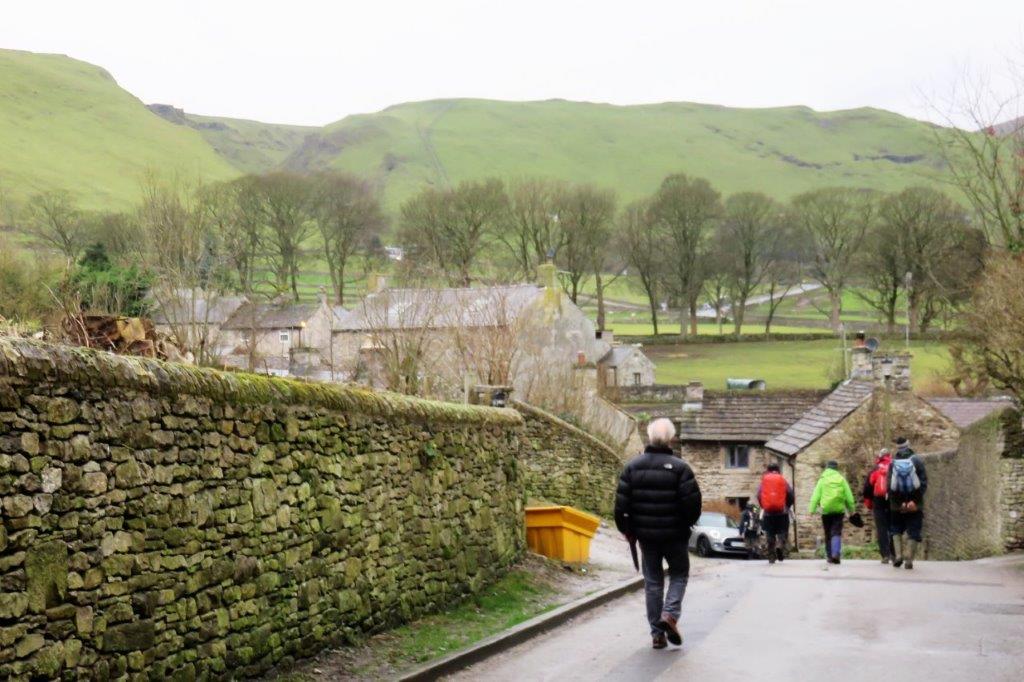 Winnats Pass at top left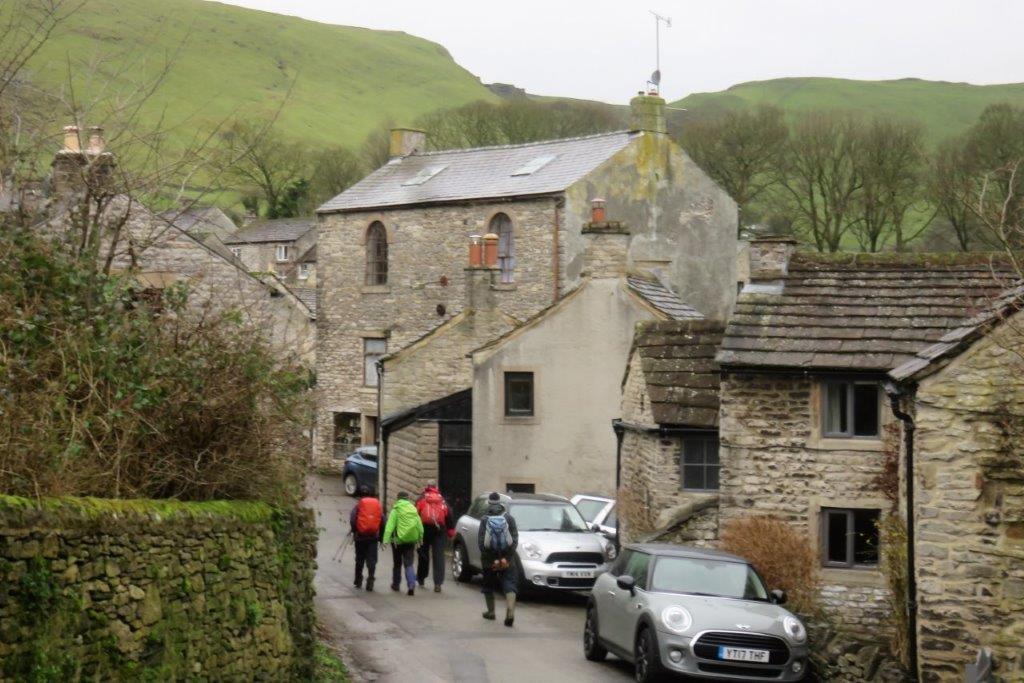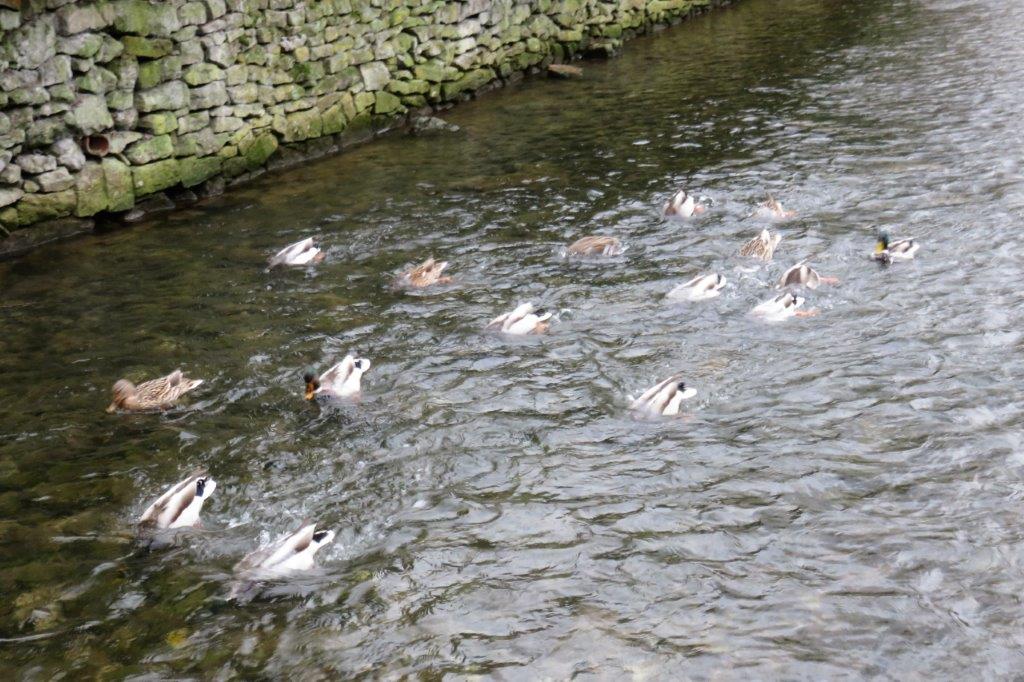 ducks submerged - seeking a solution for Brexit?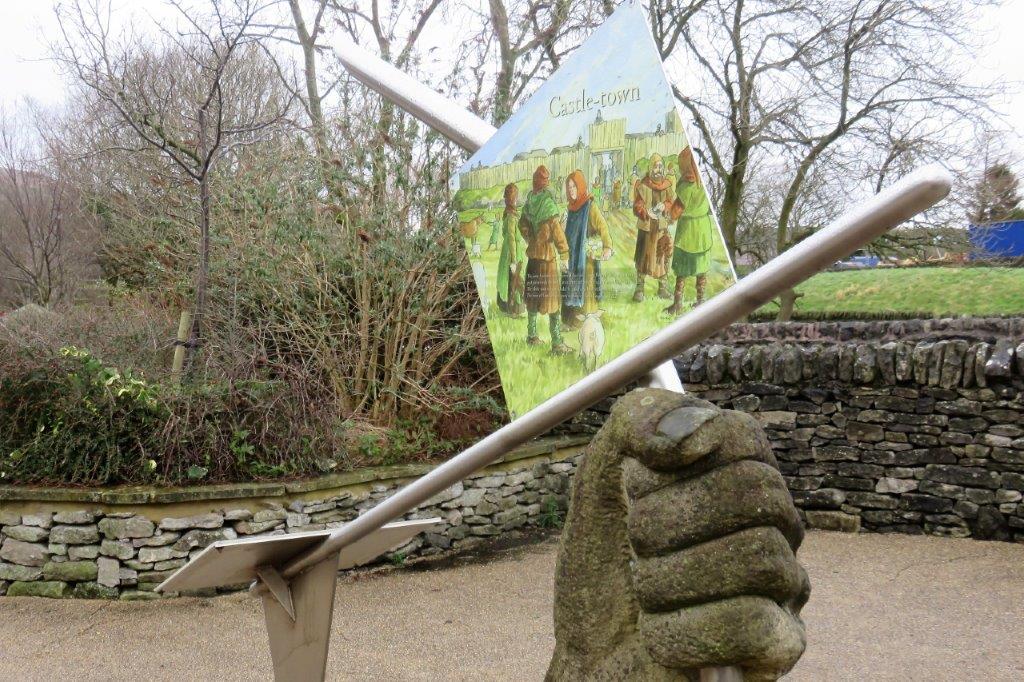 near Castleton's Information Centre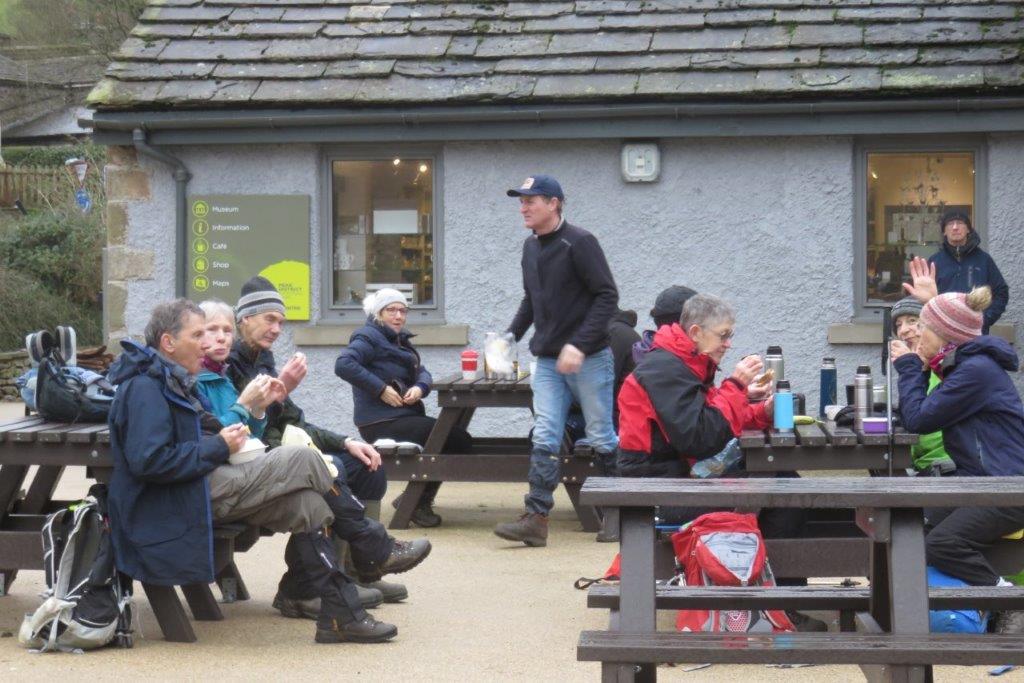 lunch break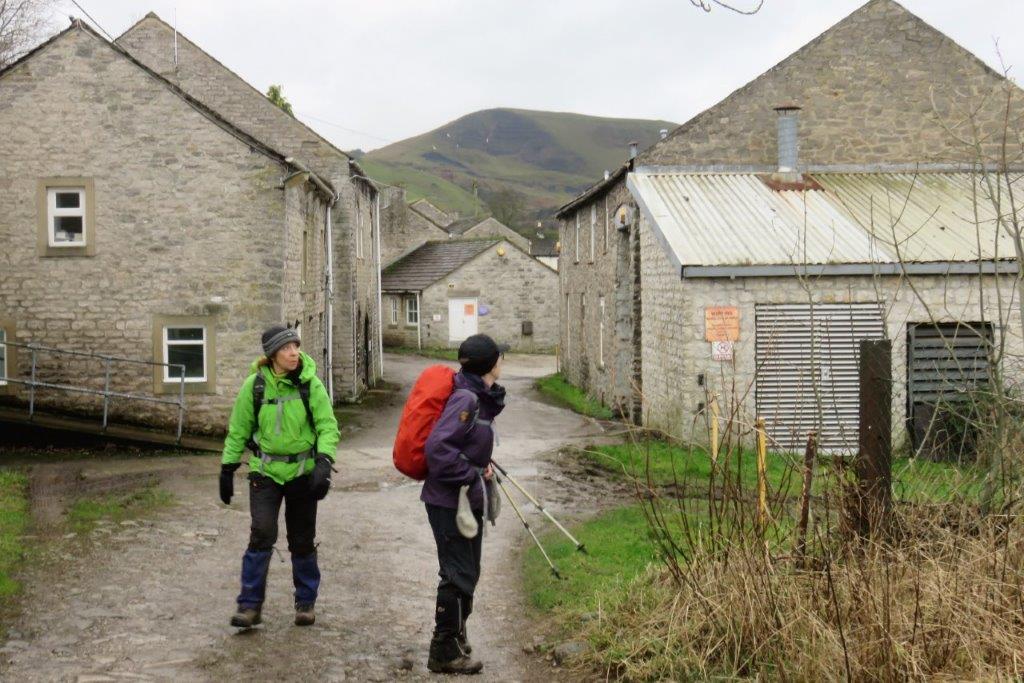 minor track north of & roughly parallel to A6187 road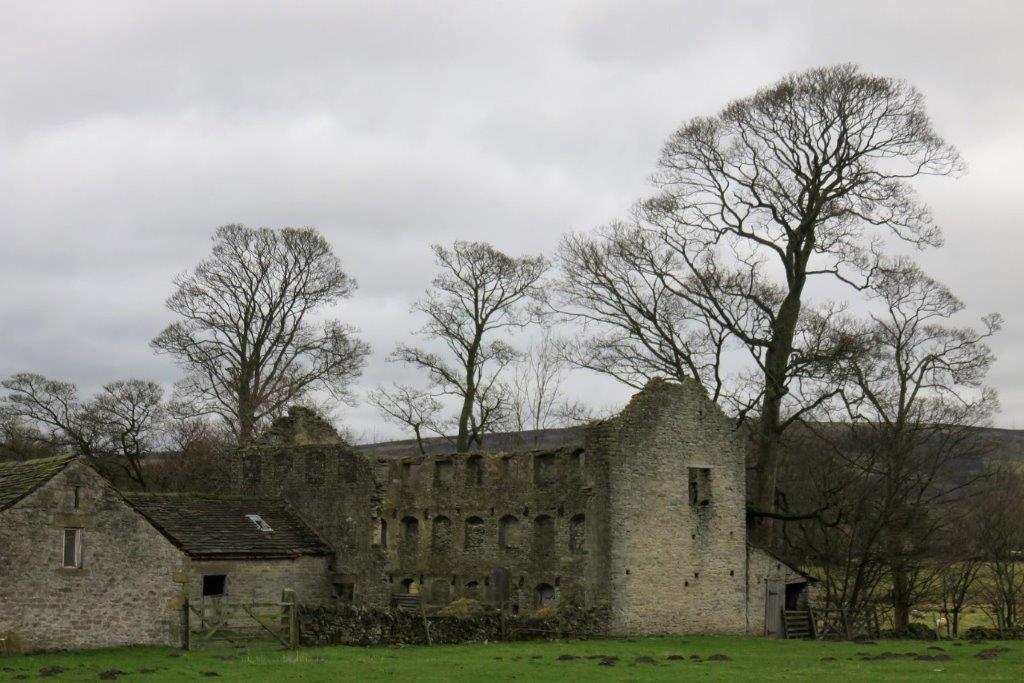 decayed old mill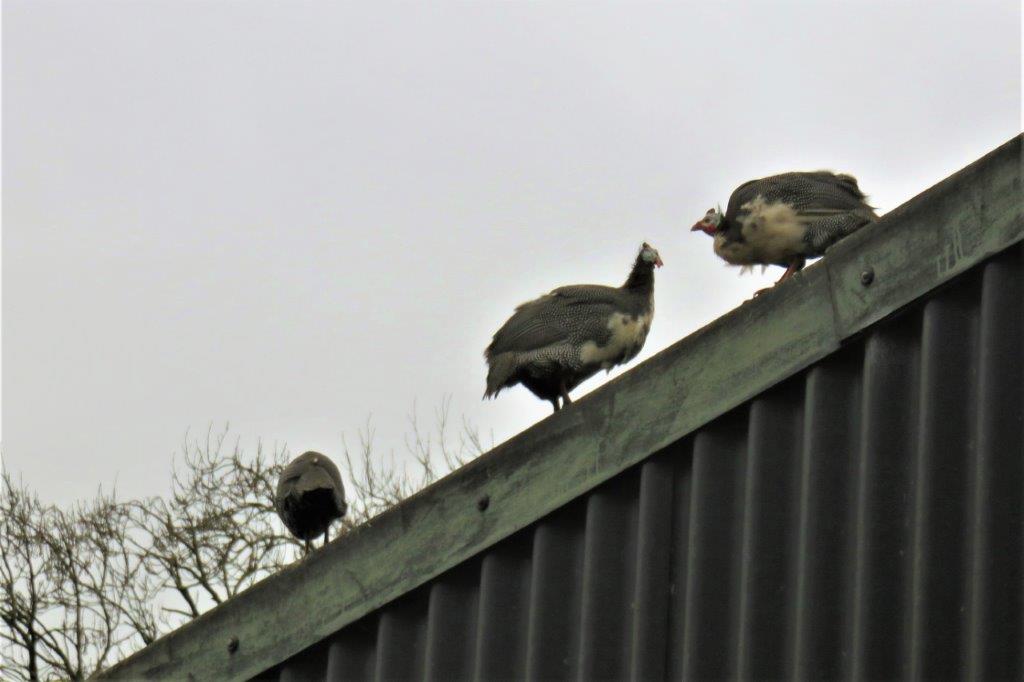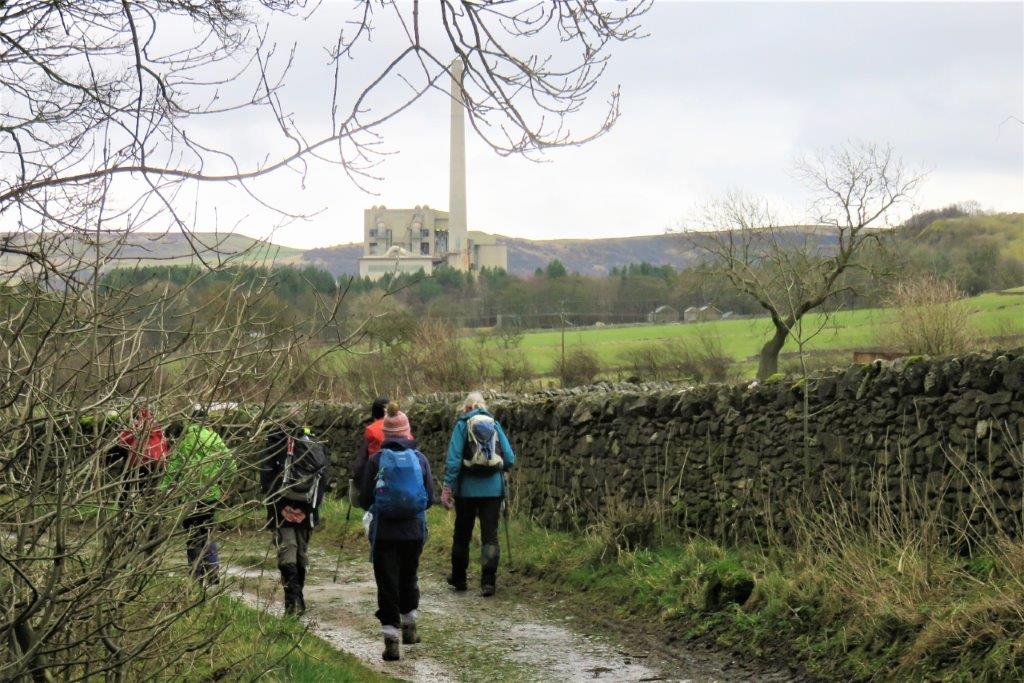 on way roughly following Peekhole Water to Hope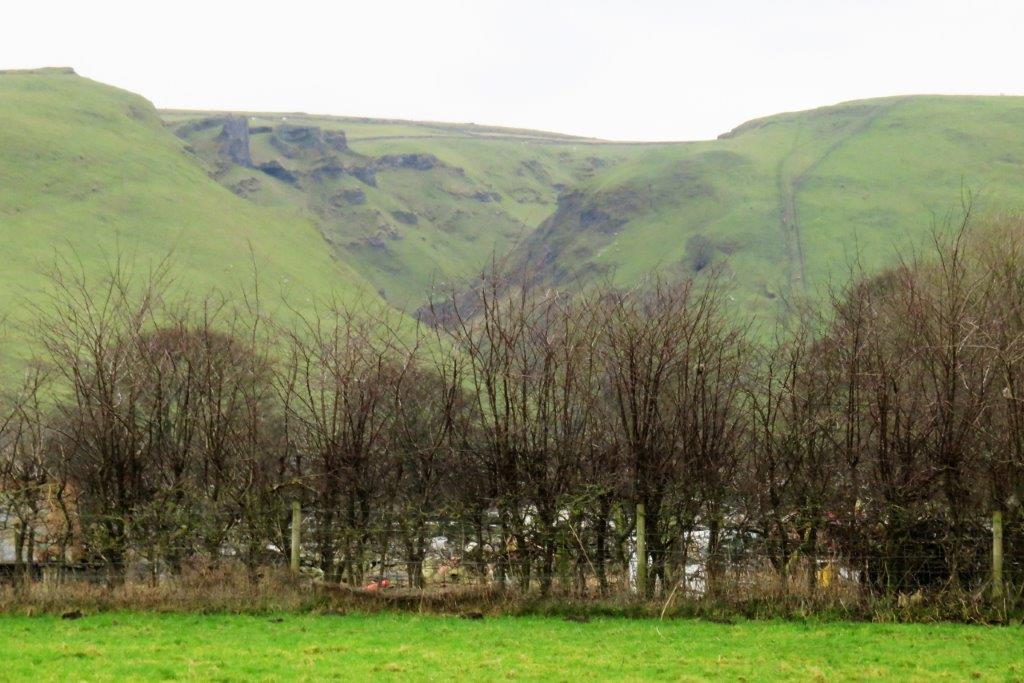 Wynnats Pass at top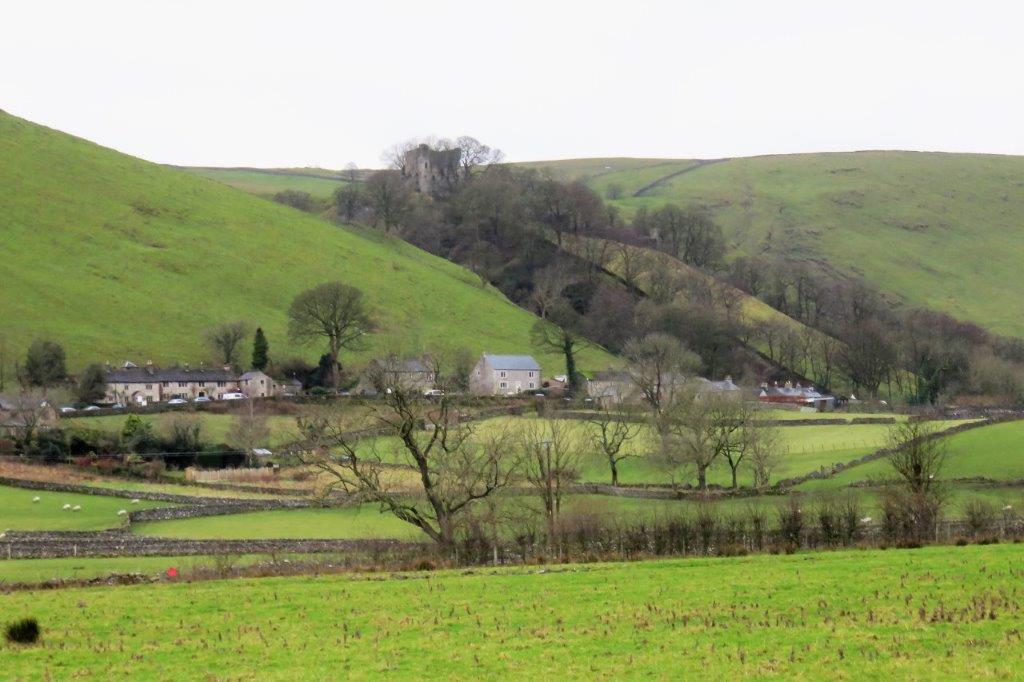 looking back - earlier we followed road behind houses into Castleton. Sloping cleft is start of Cave Dale. Peveril Castle is at top.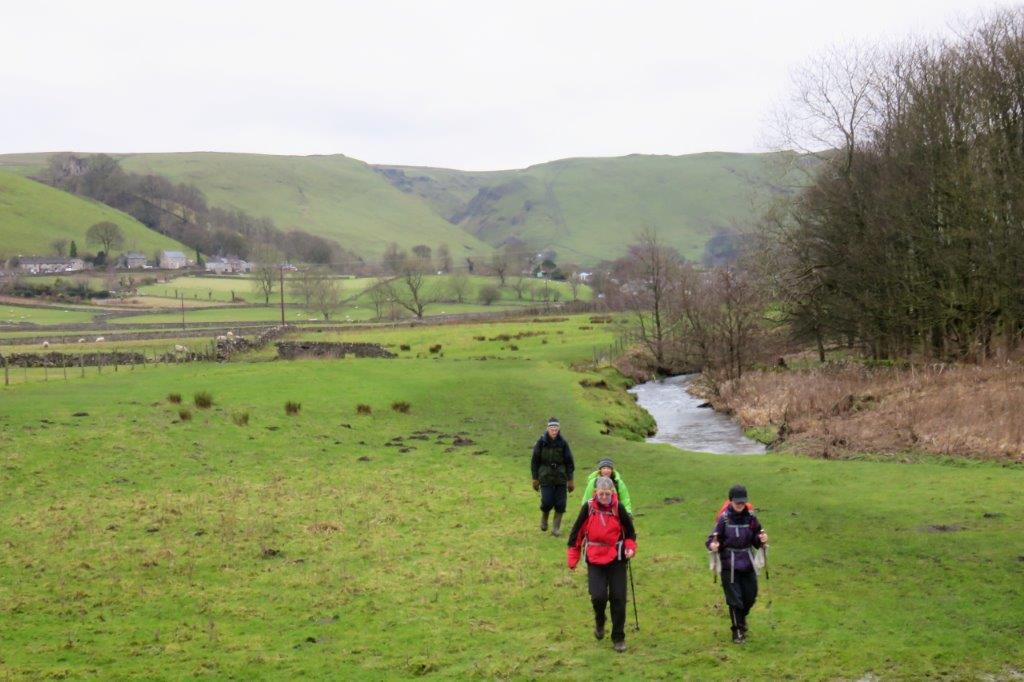 part of Peakhole Water behind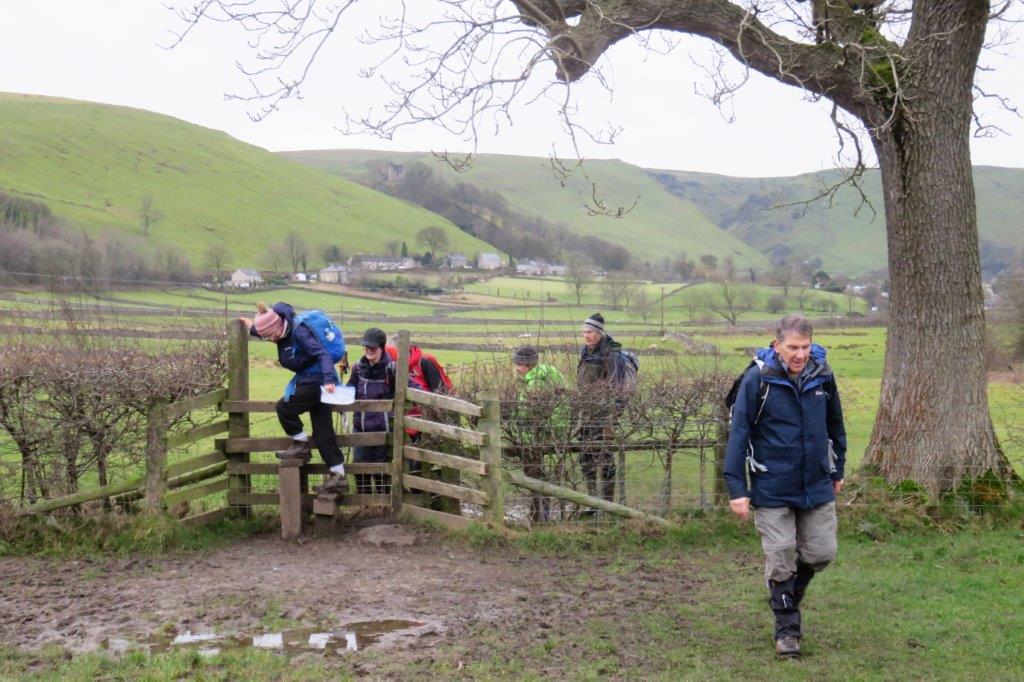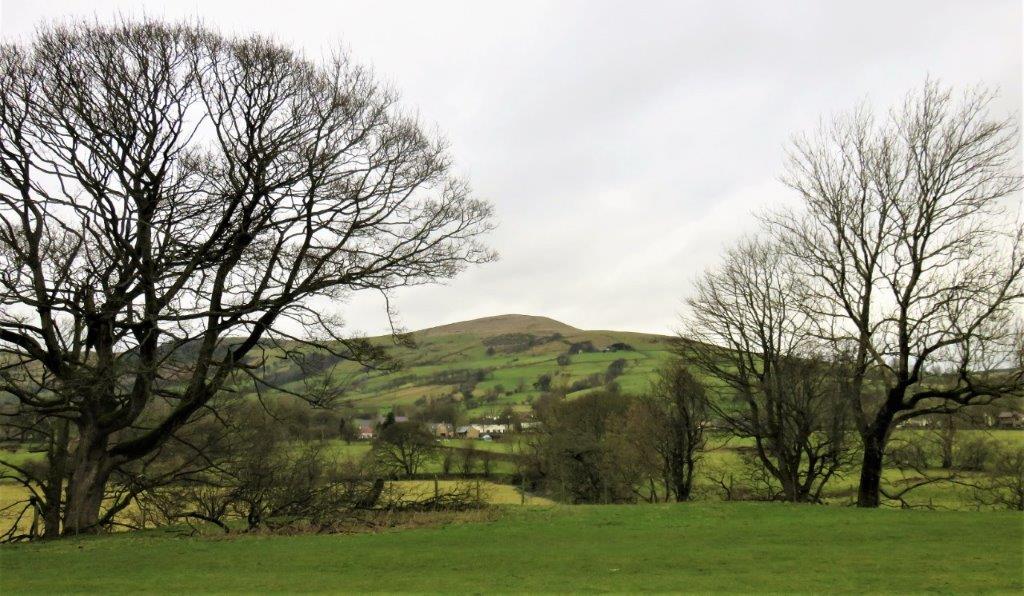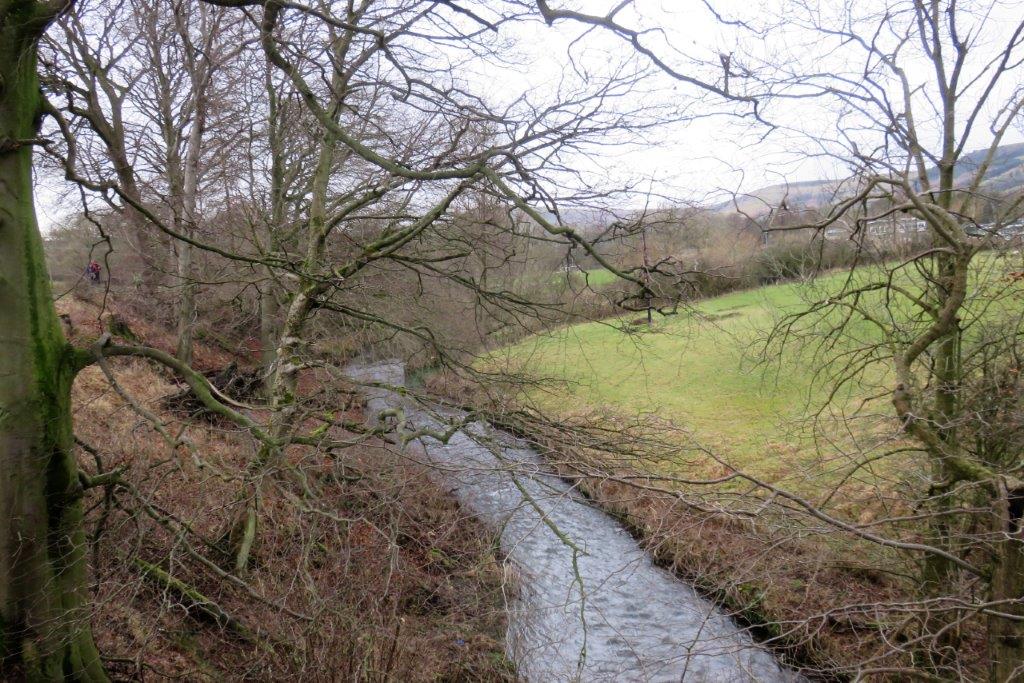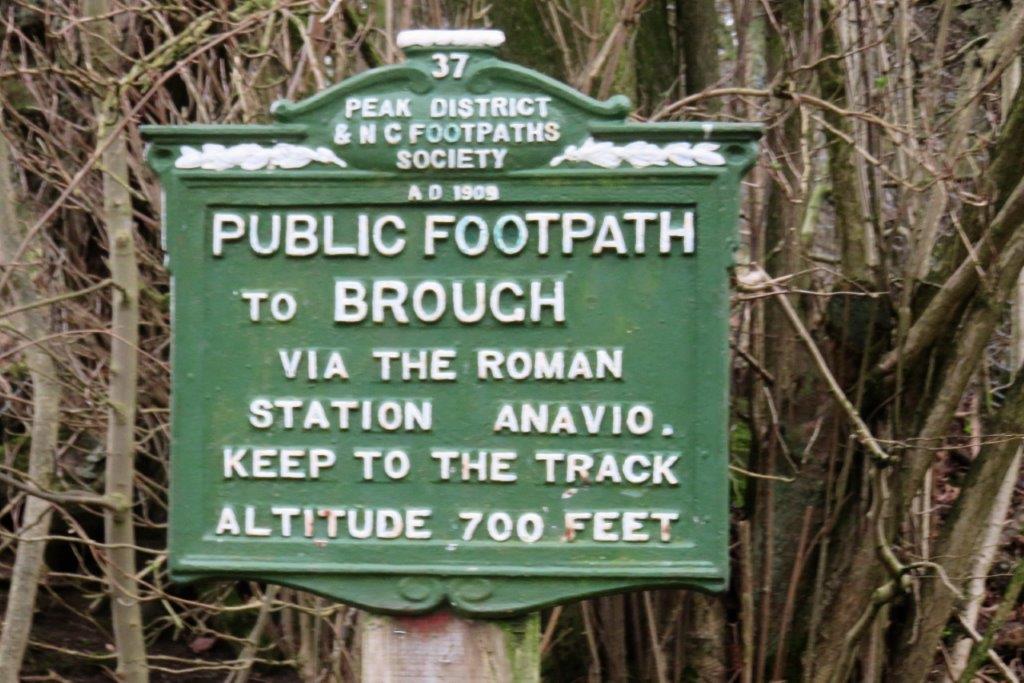 The Roman Fort was 'Navio' - not sure if first 'A' is intended / what it means?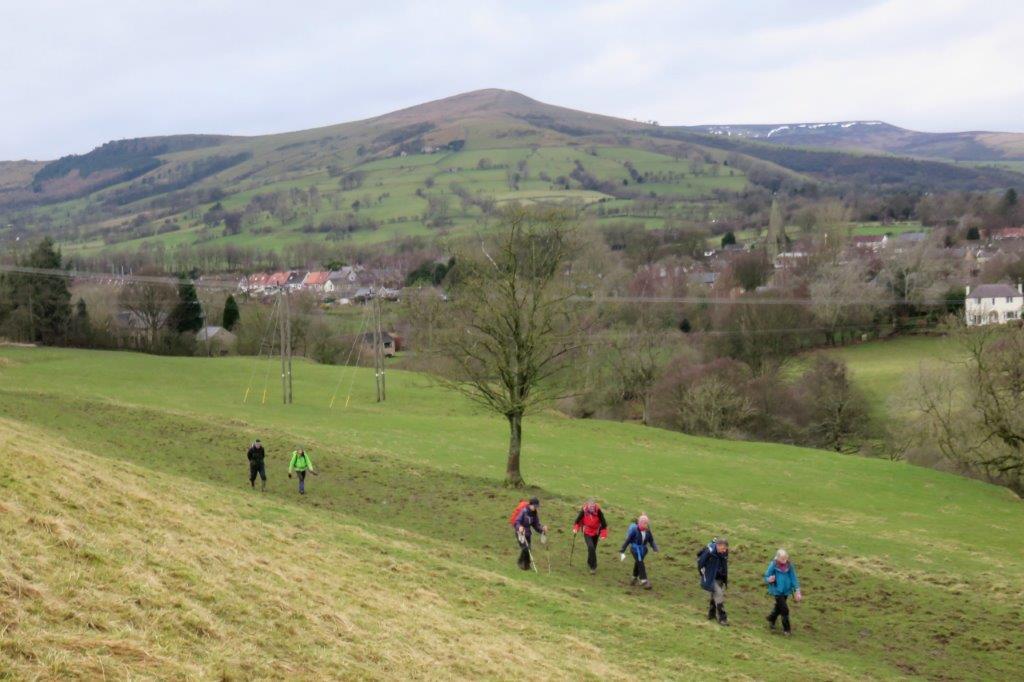 on the way to Brough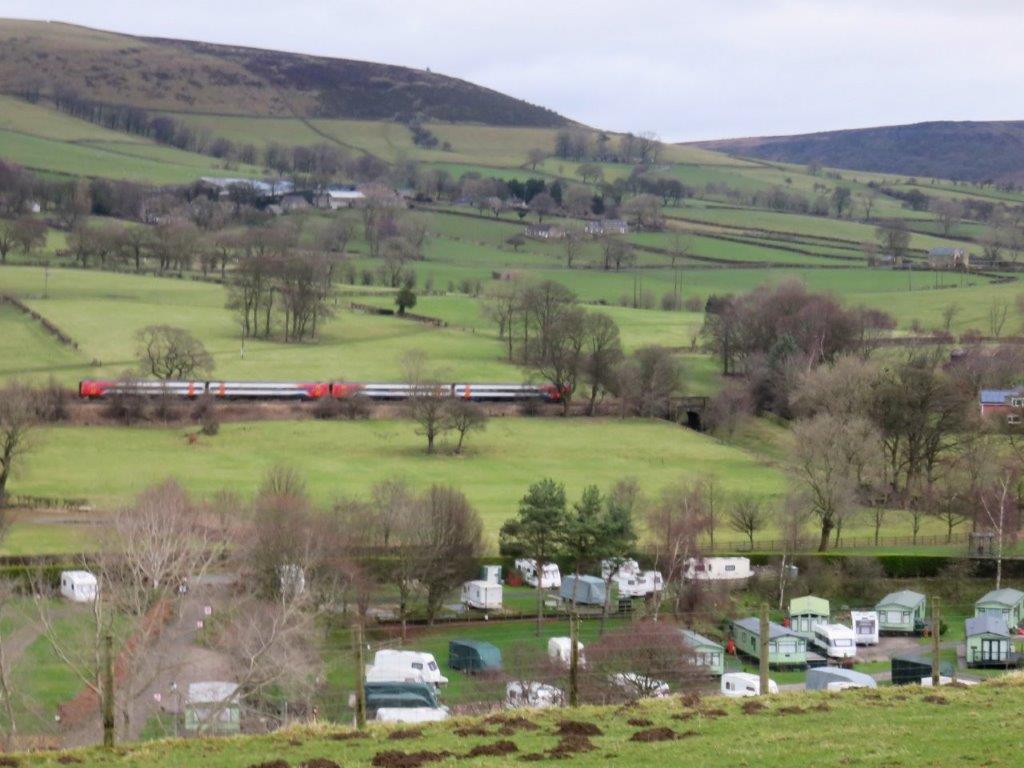 Trans Pennine Express heading towards Sheffield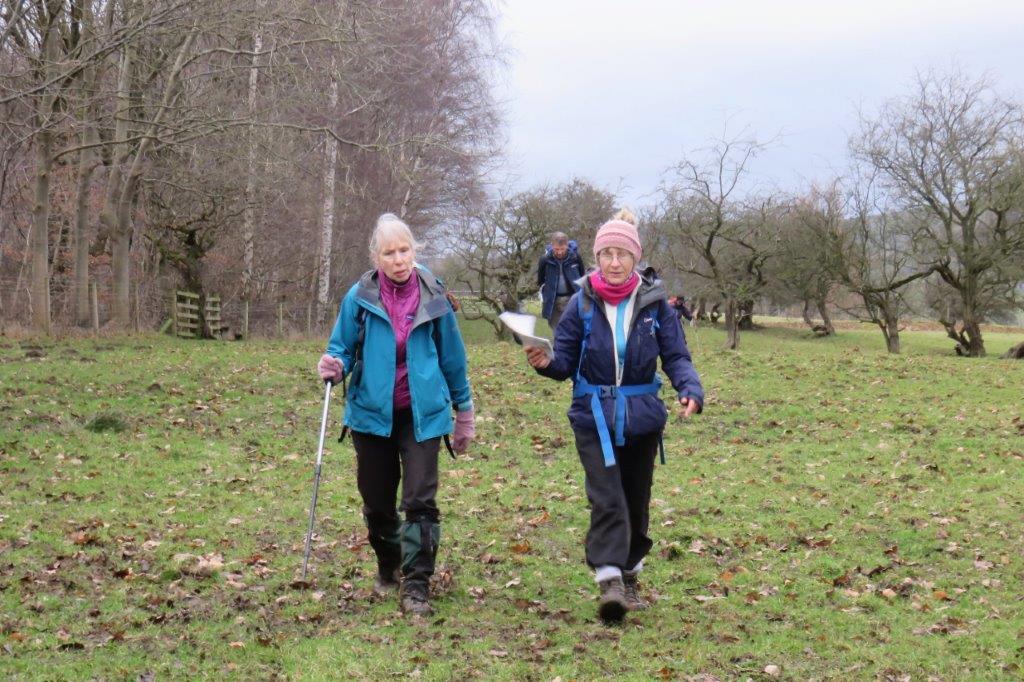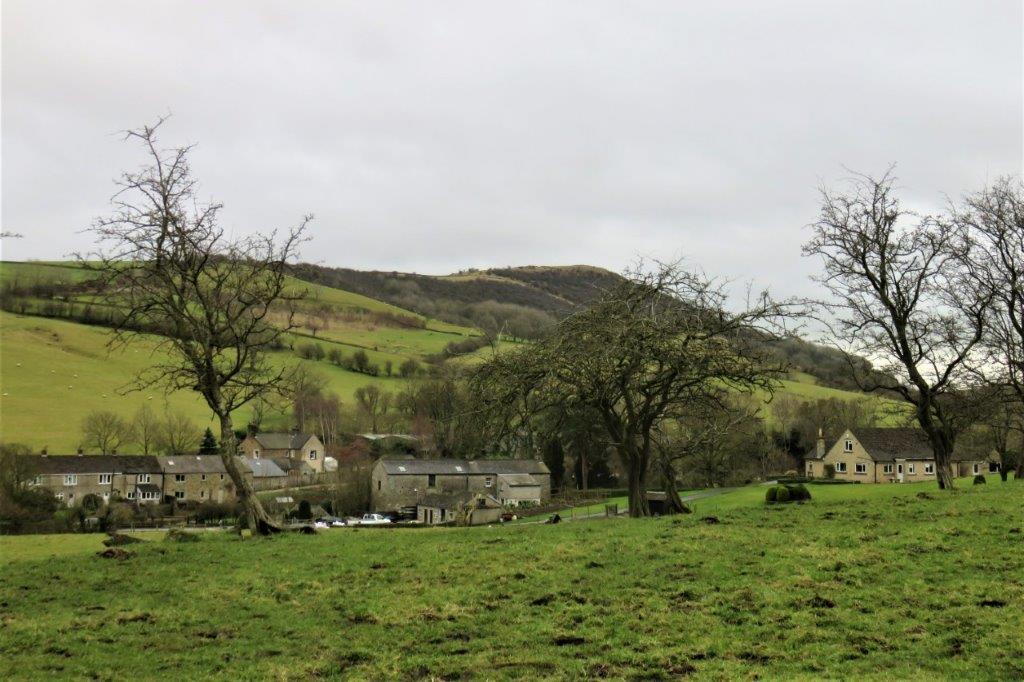 approaching Brough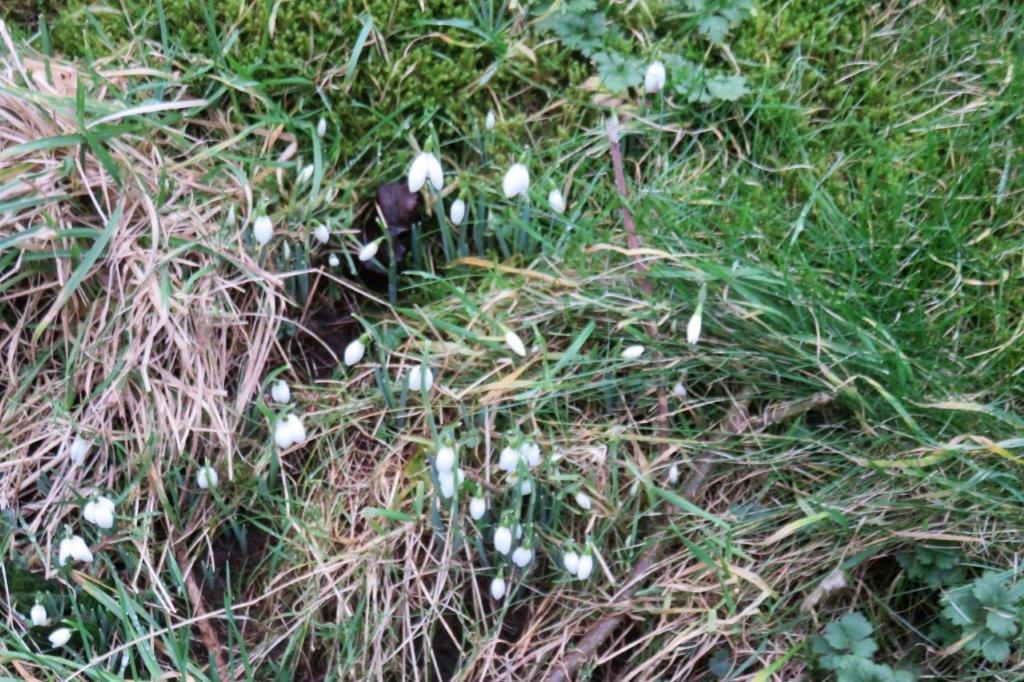 snowdrops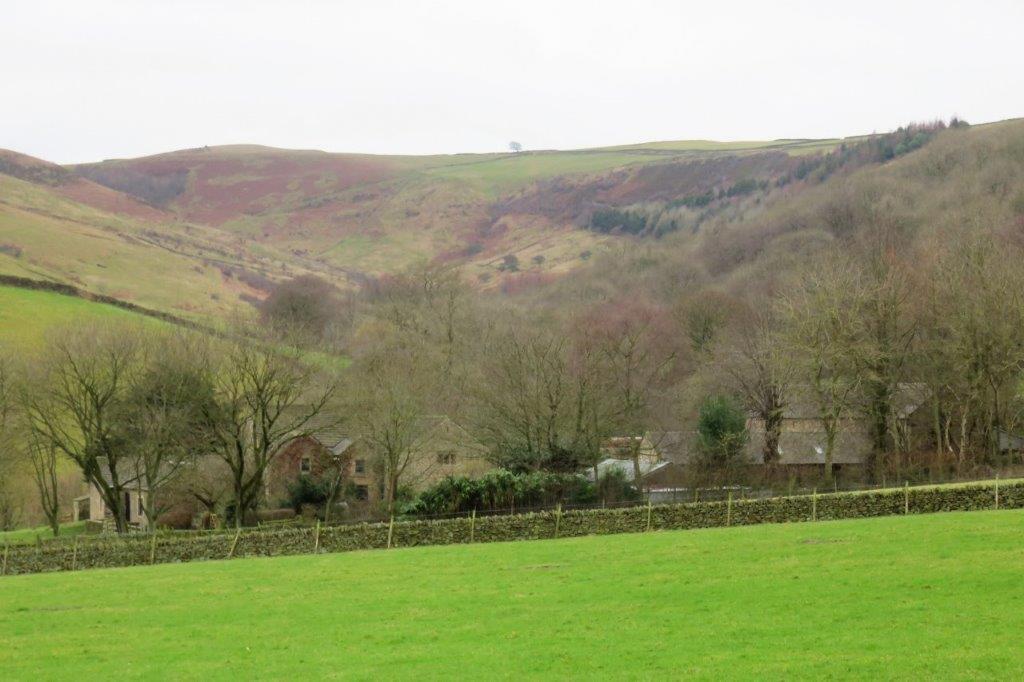 Shatton Hall passed once again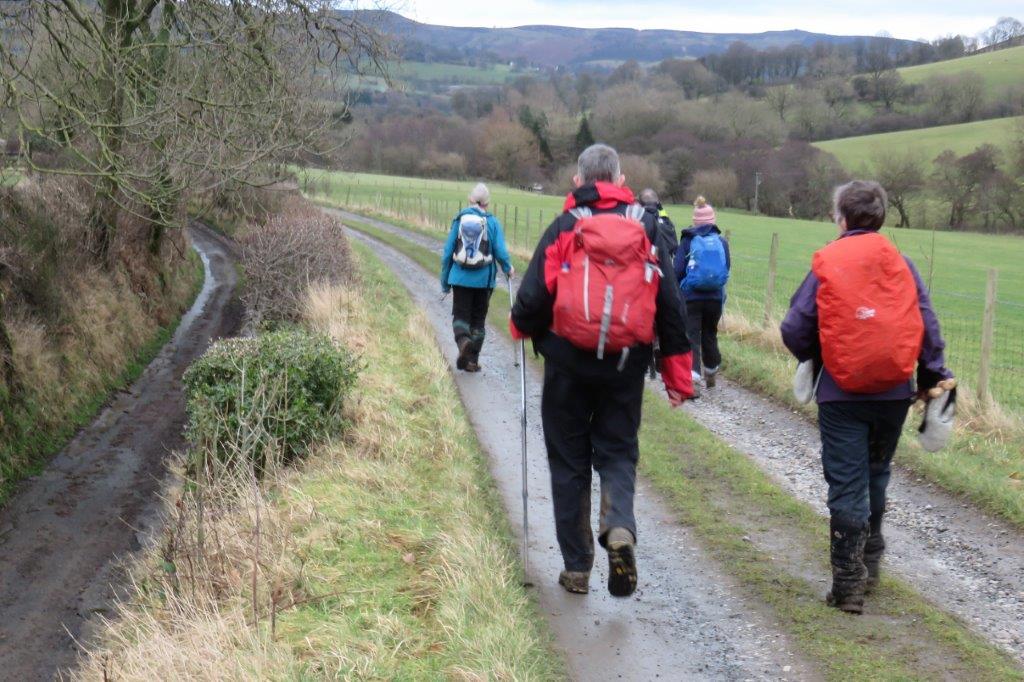 walking above 'dropped lane' (where avoidance of traffic would be difficult)
no time to investigate watercourses (if any) for this yacht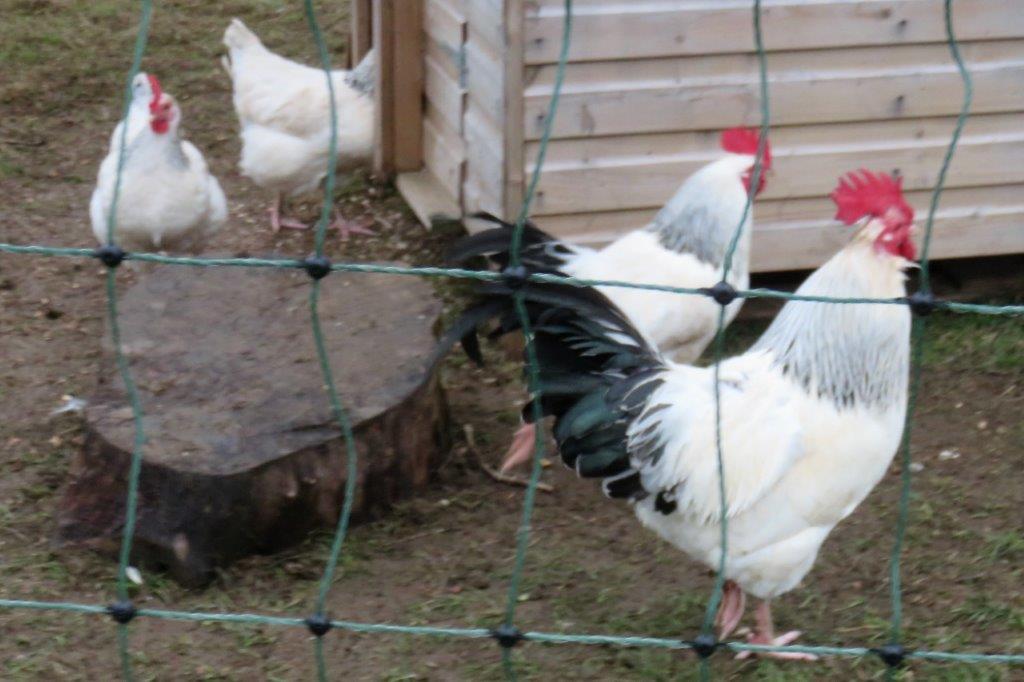 homepage - Day Walks Index 2018 - contact me at