homepage - Day Walks Index 2018 - contact me at

2018.01.21 - Cutthroat Bridge on A57, ~S on track, ~W across Jarvis Clough at ~SK209859, follow Bamford Edge and descend to stile on 'New Road' at ~SK215839, down rd to ~SK250845 & FP ~S into Bamford, rd / path to Mill Pond, cross River Derwent, ~WNW to 'old rail track' path and follow ~S, under 'Hope' railway / road / River Noe into Shatton, ~W on Town Field Lane, turn ~SSW thru Elmore Farm to / then up Brough Lane S/E/NE, FP ~E (on grid 805) / ~ESE to SK203804, ~NE across Siney Sitch & Offerton Moor down to Rd then FP to Callow Farm, ~E thru Callow Wood, small rd North side of Mount Pleasant, FP ~E down to & along River Derwent, Leadmill Bridge, FP ~NW into Hathersage - leader Andrew Irwin - Sunday ~ 13miles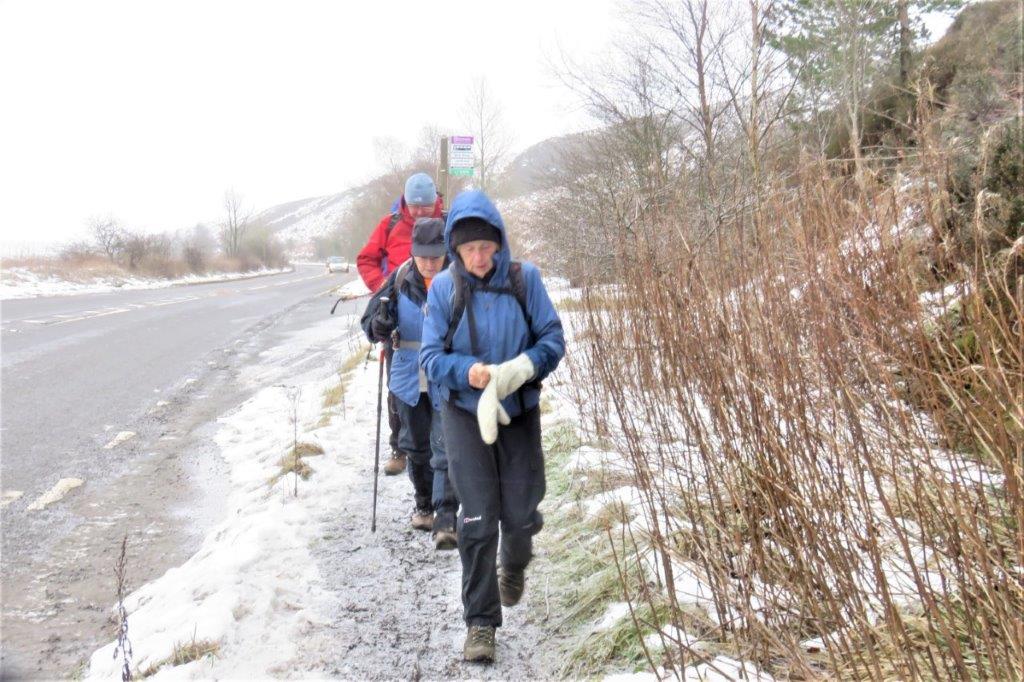 walking from bus stop / layby on A57 road down to Cutthroat bridge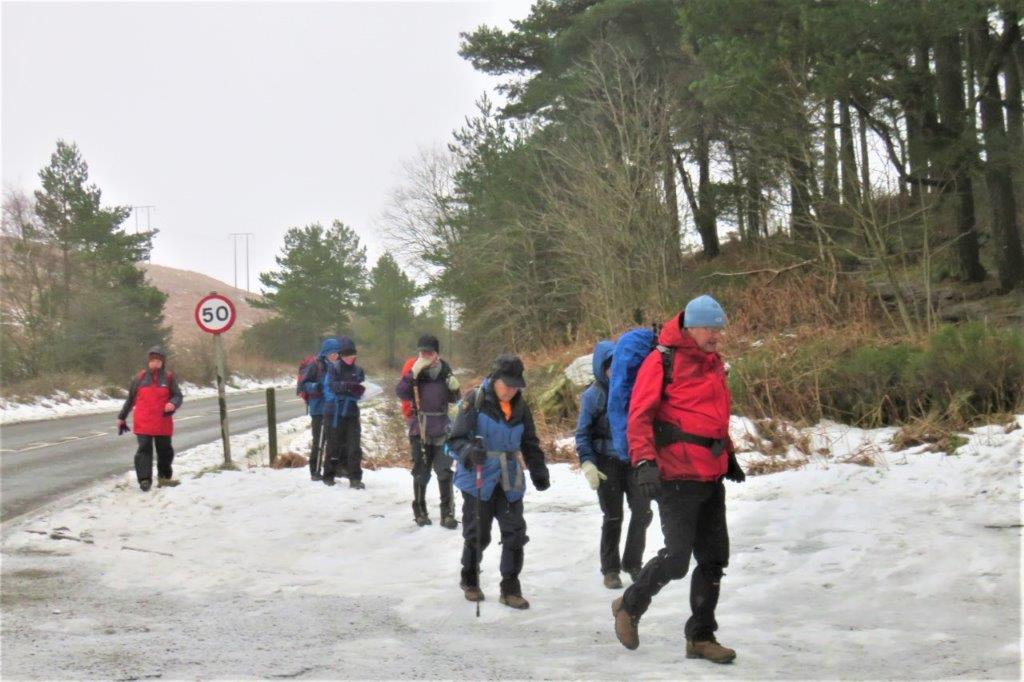 turning in to track at Cutthroat Bridge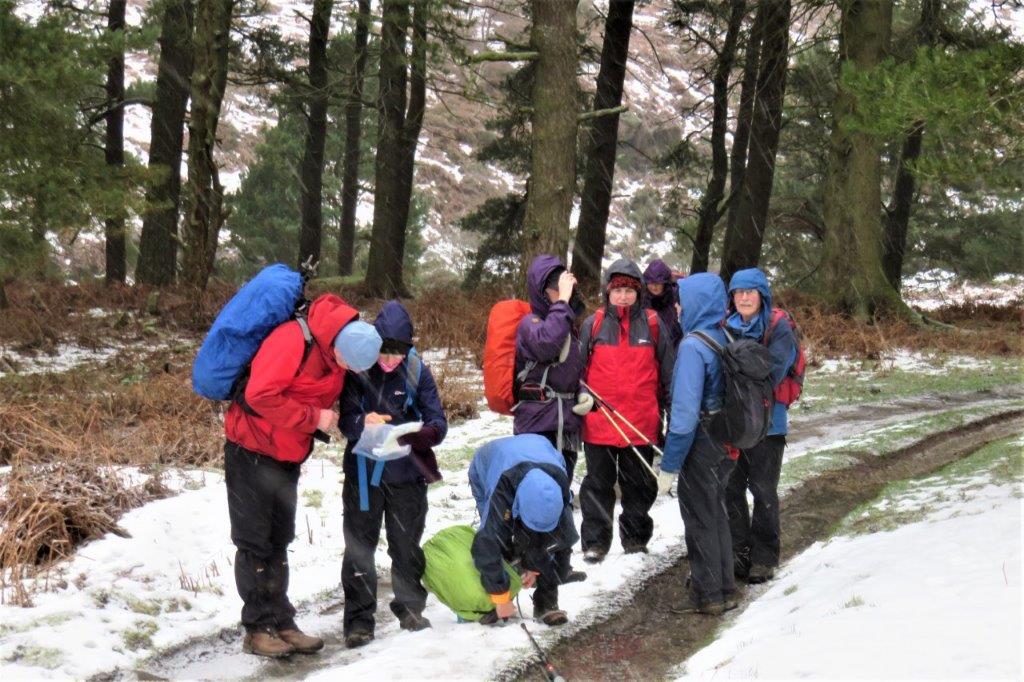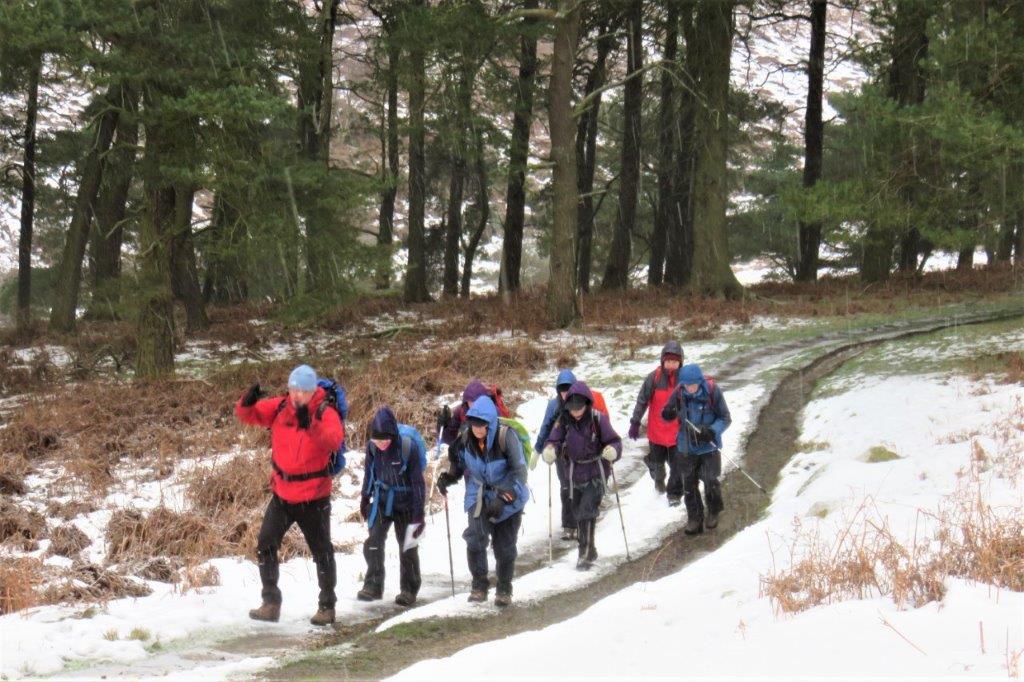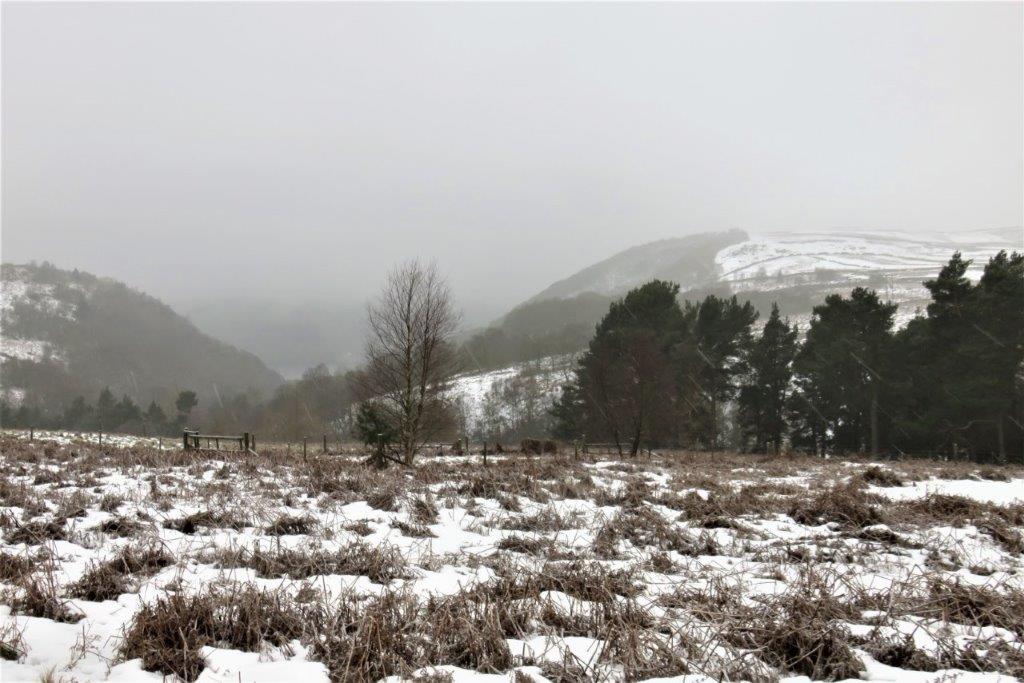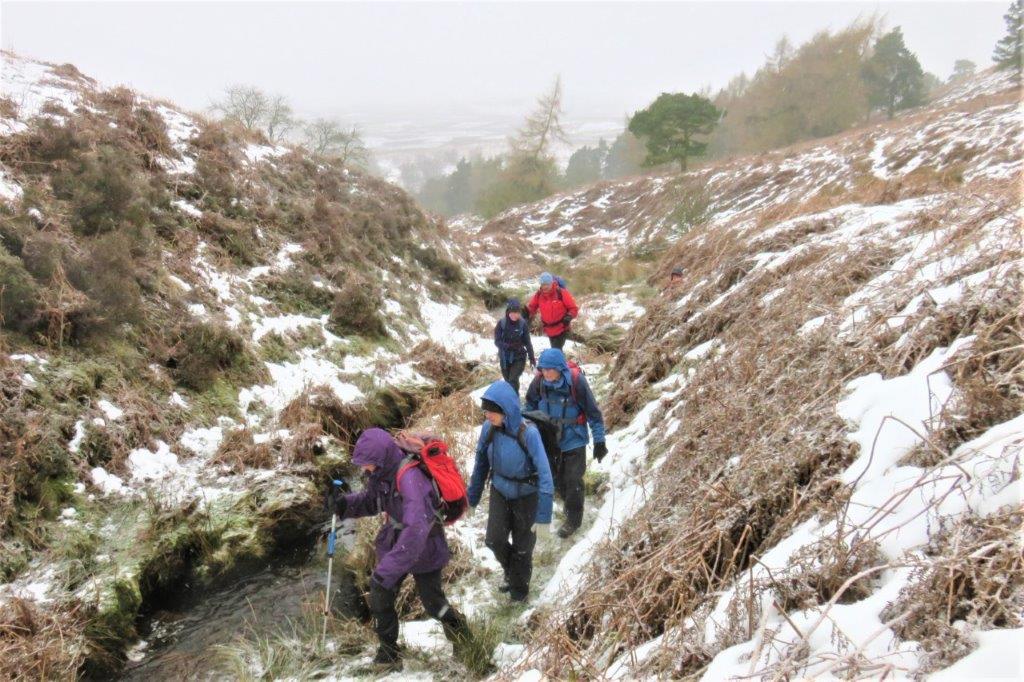 about to cross Jarvis Clough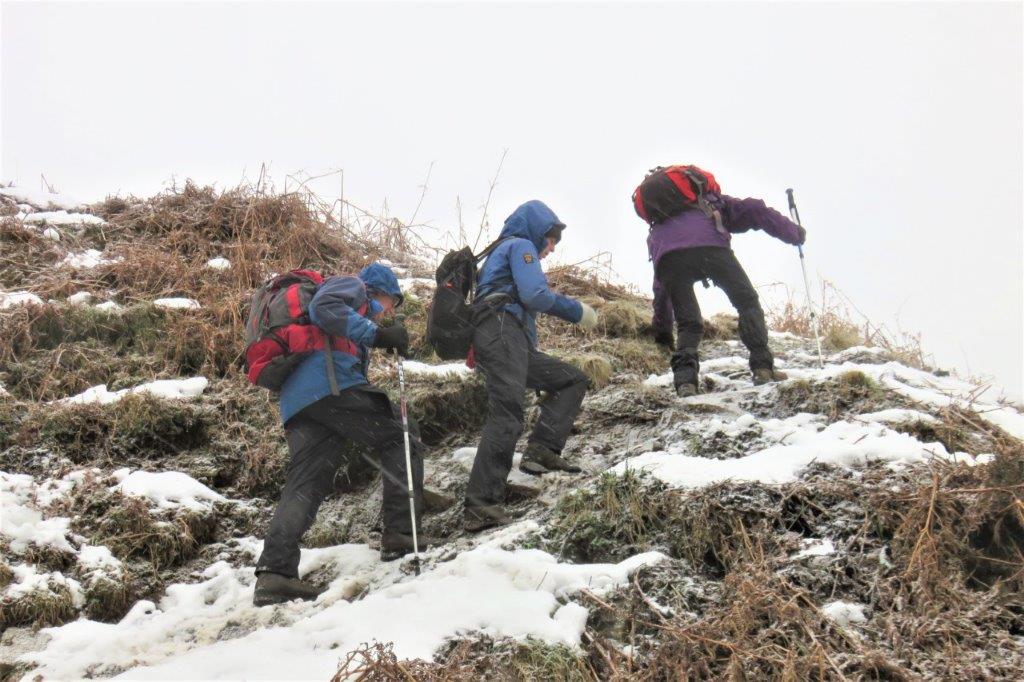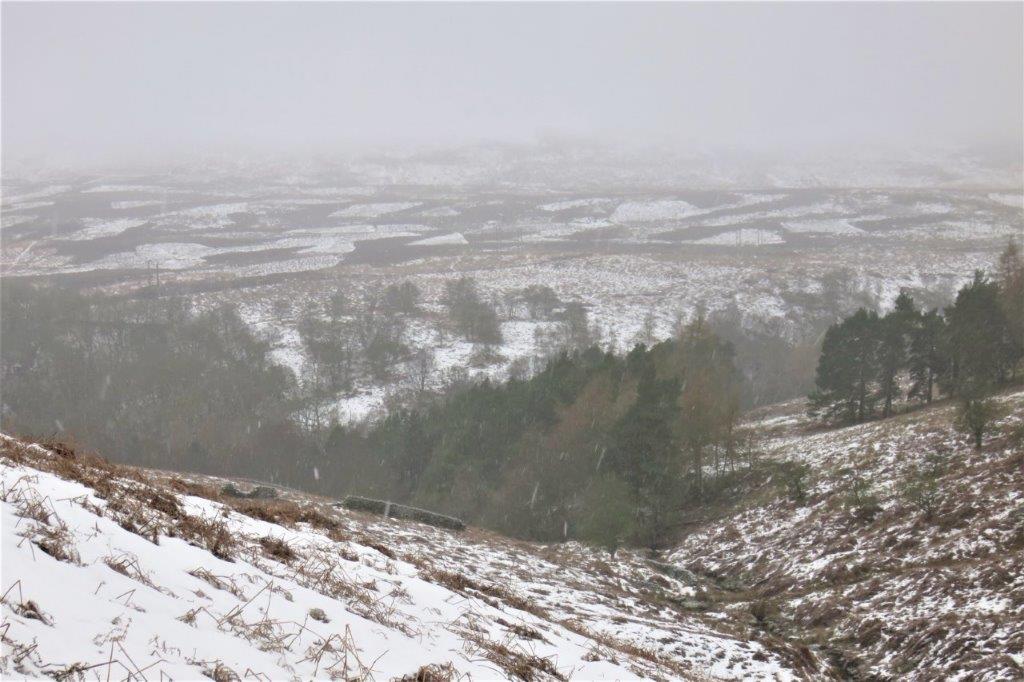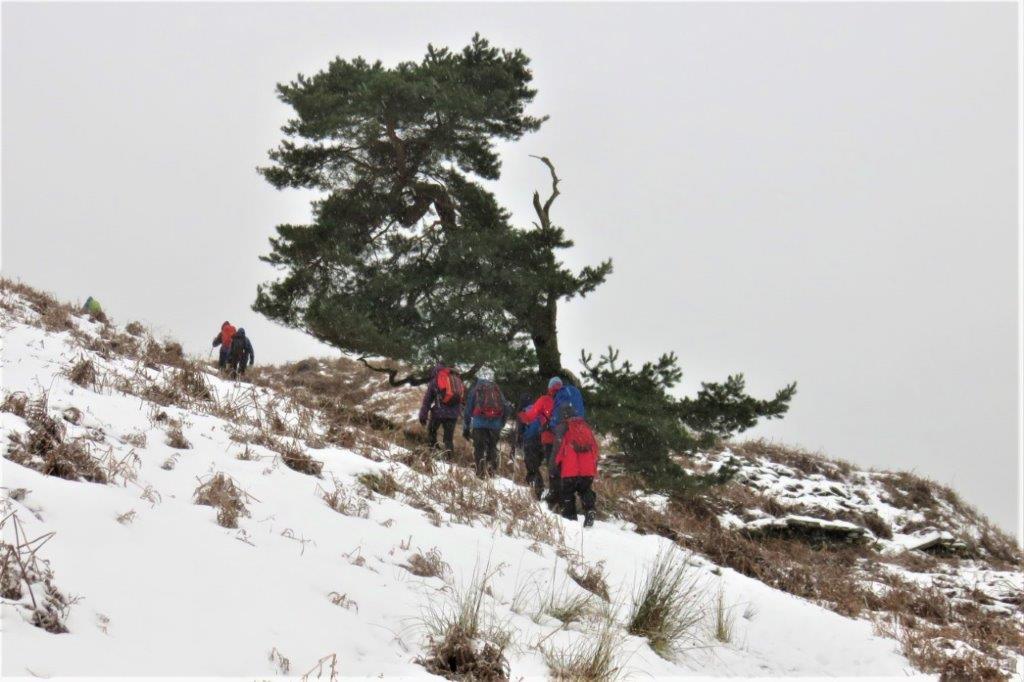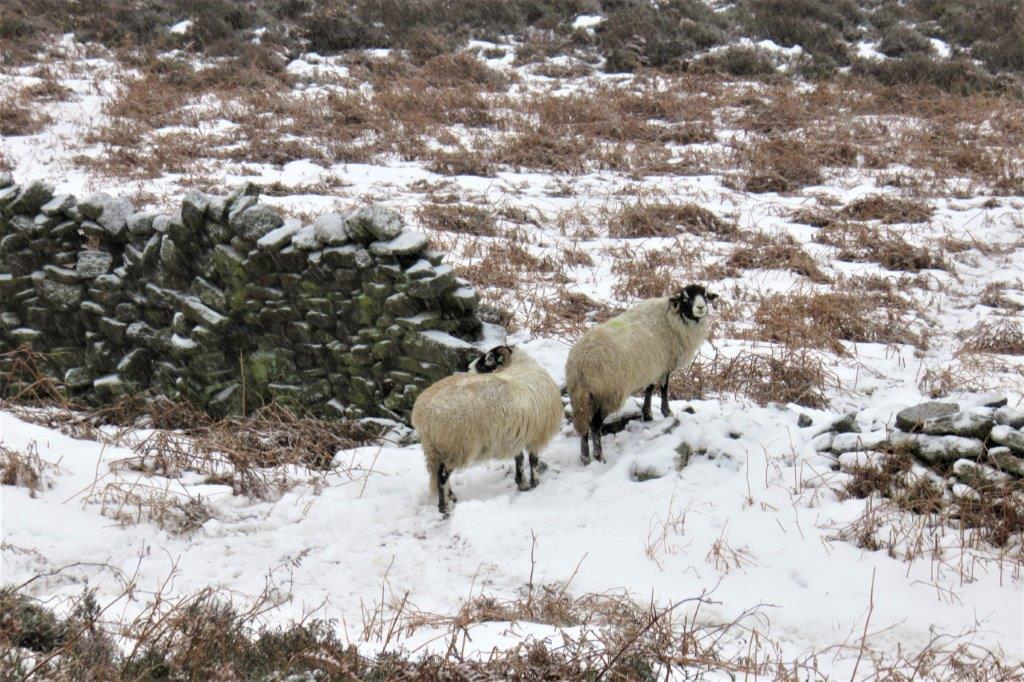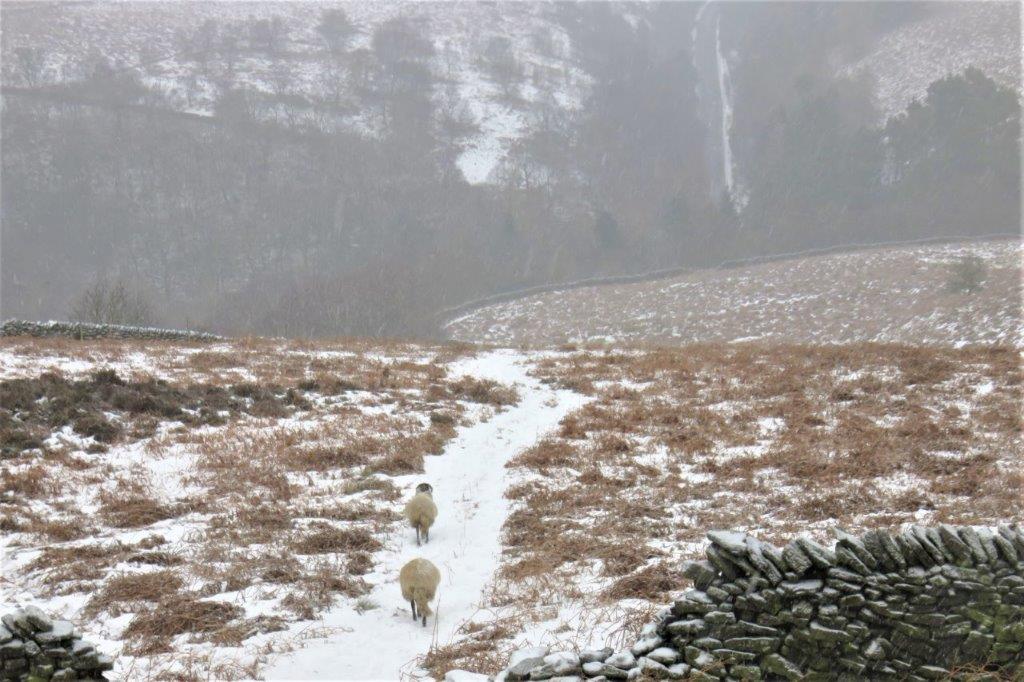 the A57 road descending towards Ladybower Reservoir & then on to either Manchester or Bamford is visible at back of picture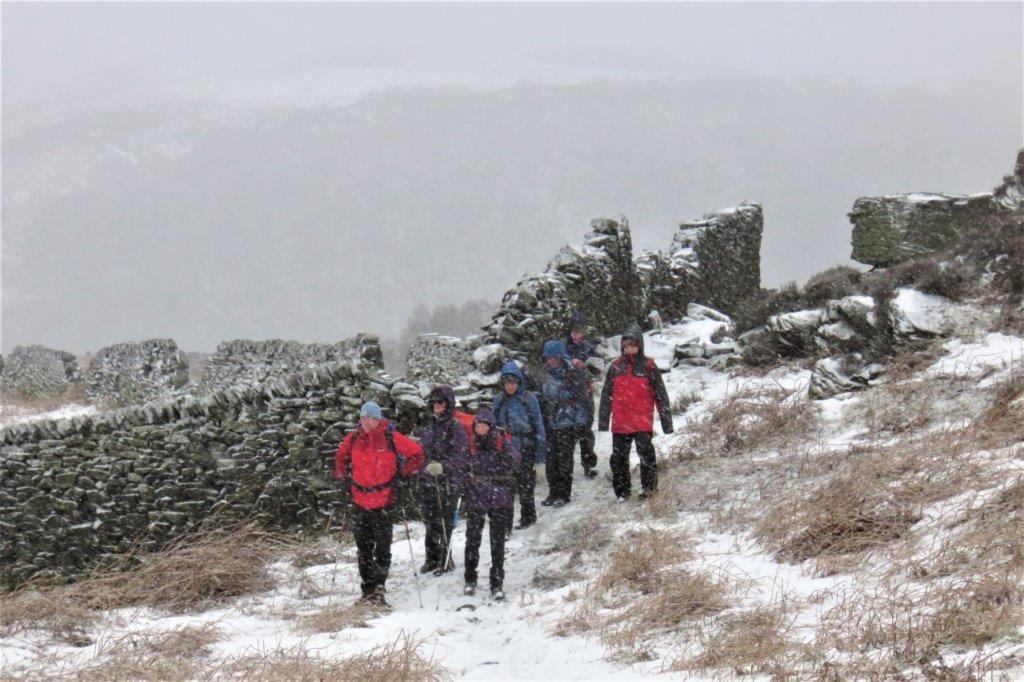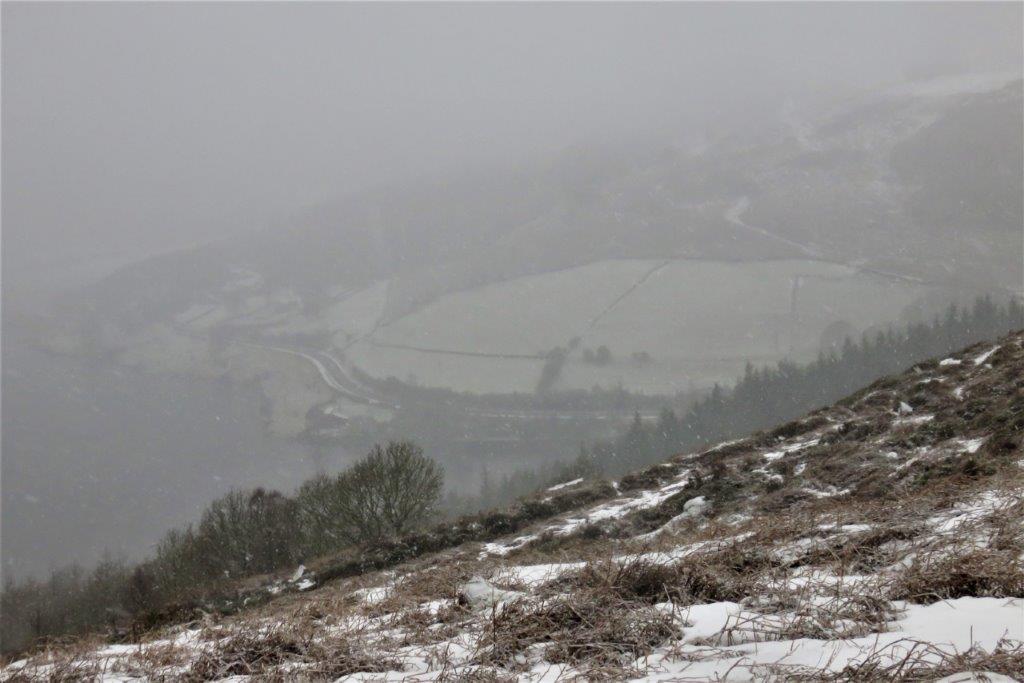 a further view of the A57 road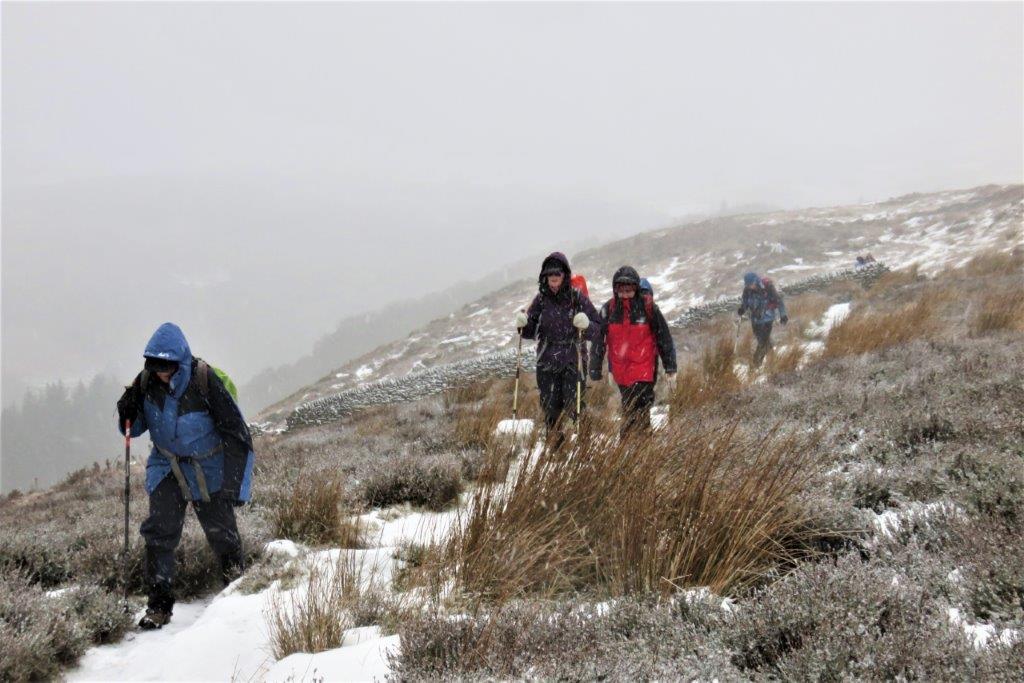 along Bamford Edge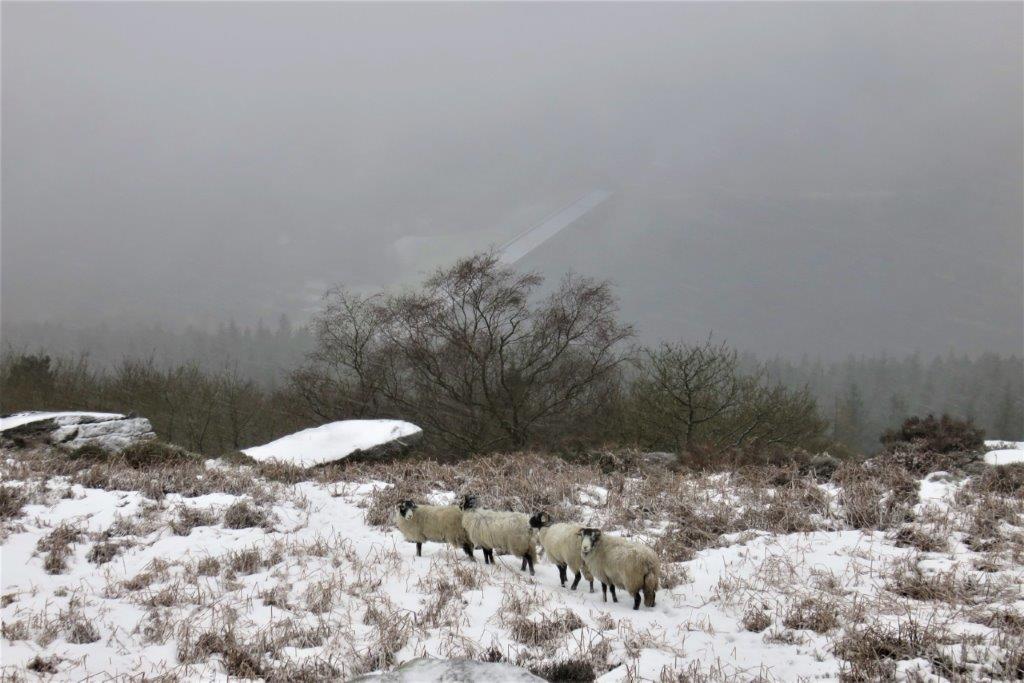 Ladybower Reservoir embankment is just visible through the murky snow bearing sky behind the sheep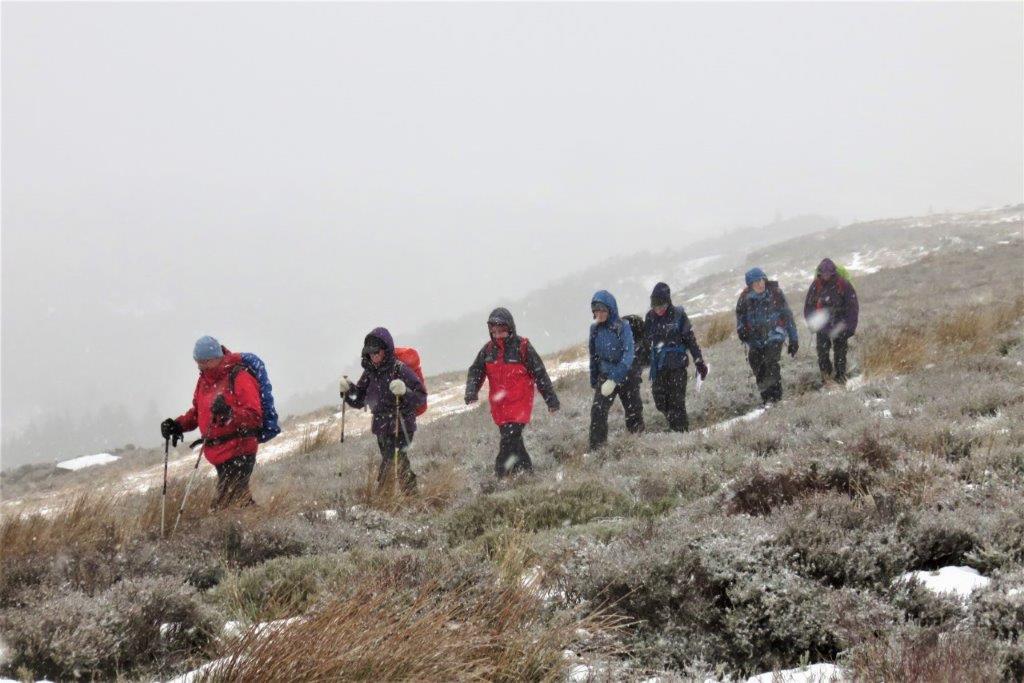 along the Edge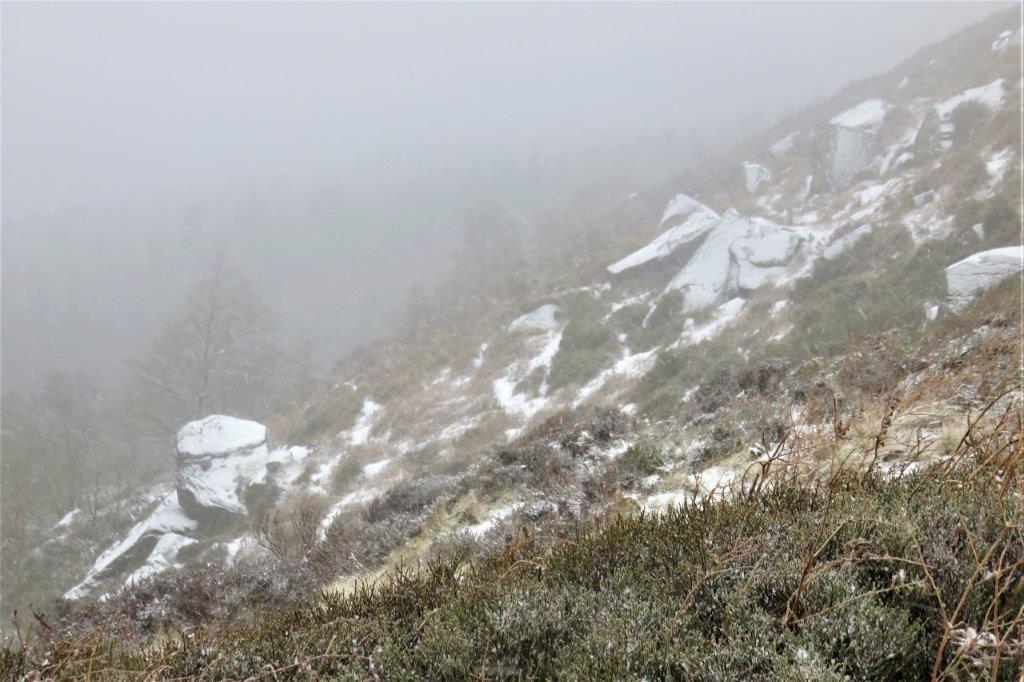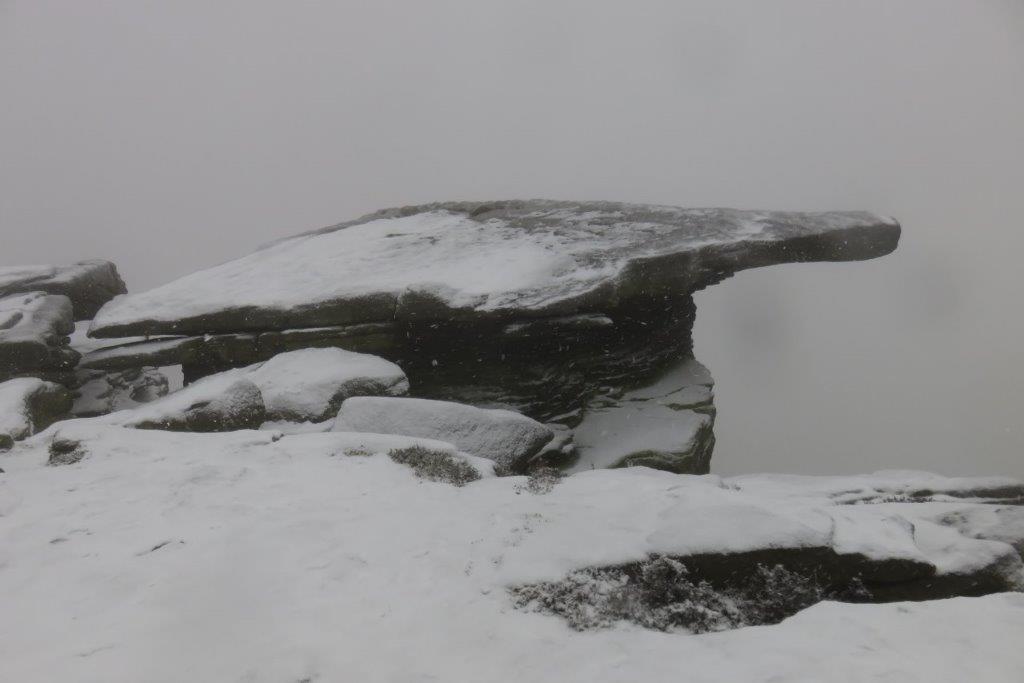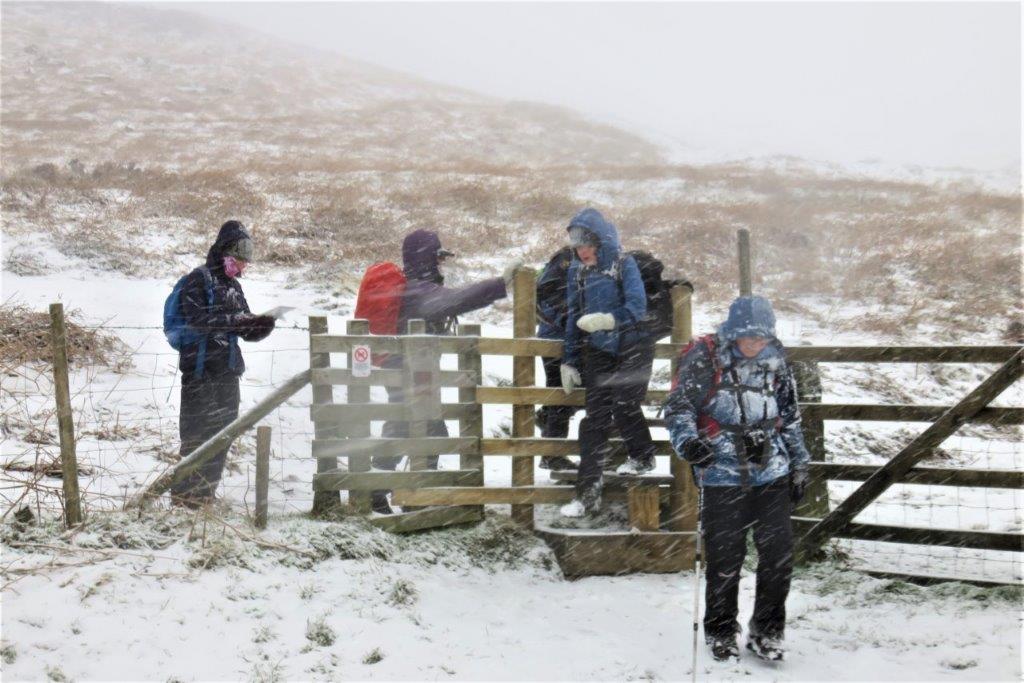 at the stile at 'New Road' (which leads down to Ashopton Road)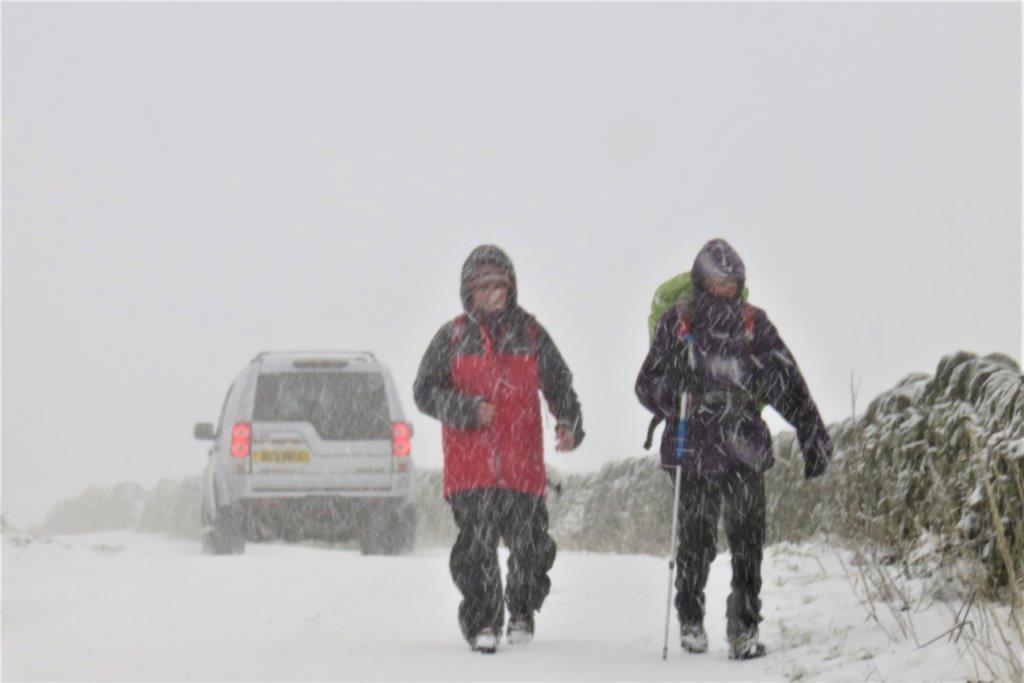 New Road covered with fairly recent snow not yet melting - easily passable in a 4X4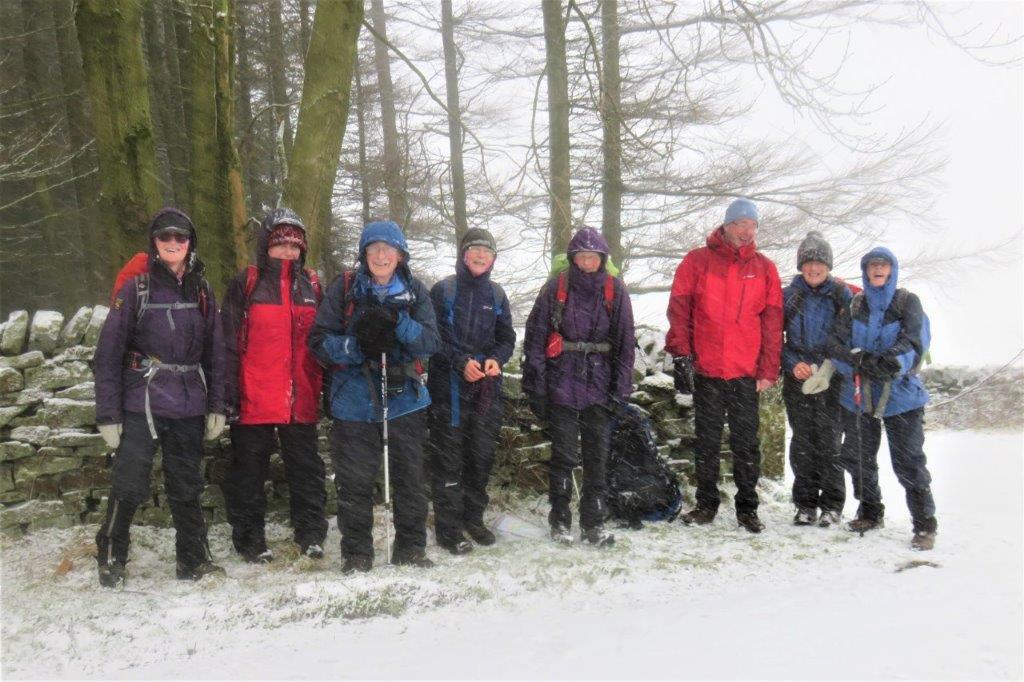 After passing the top of Bamford Clough (once a 'Hill Climb for cars and motor bikes). This, our intended route into Bamford, was too steep & slippery in the snow.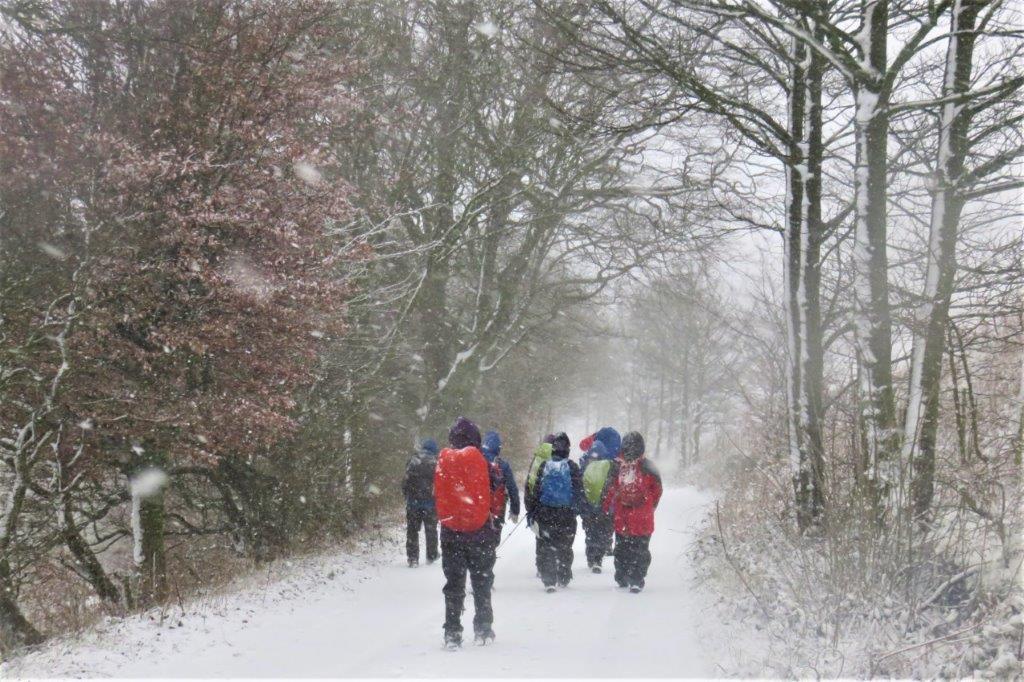 further down 'New Road'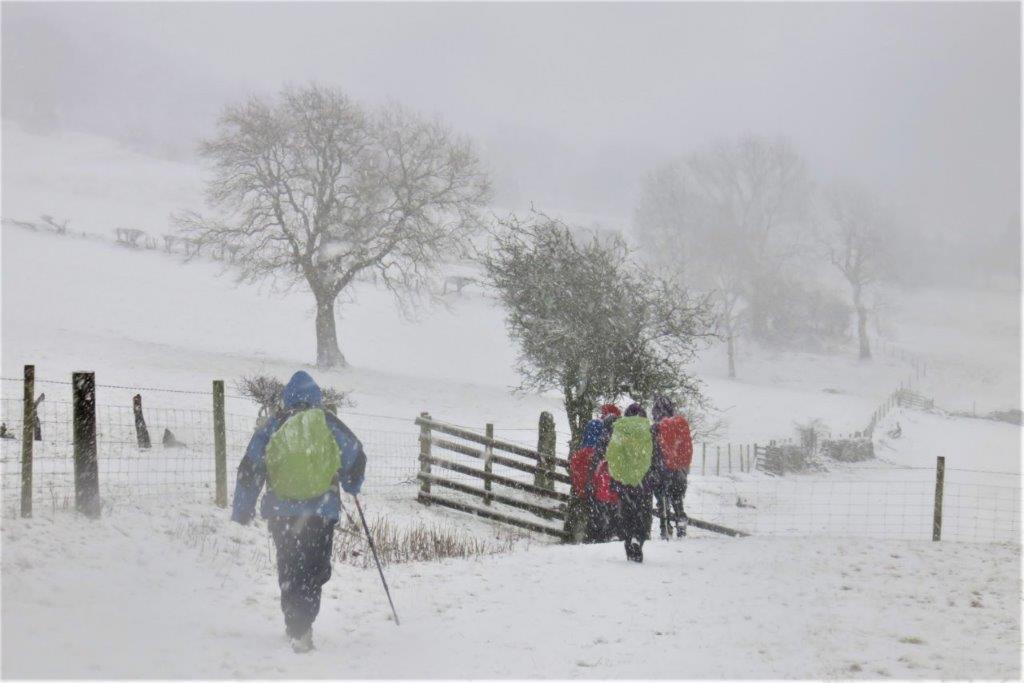 on a footpath to Bamford starting lower down 'New Road'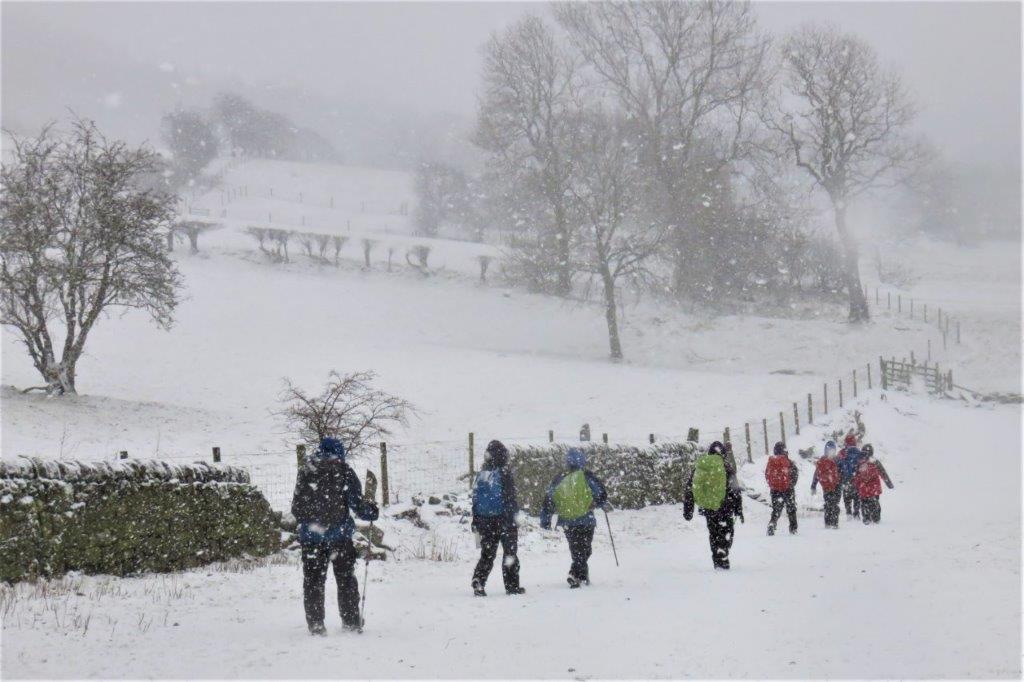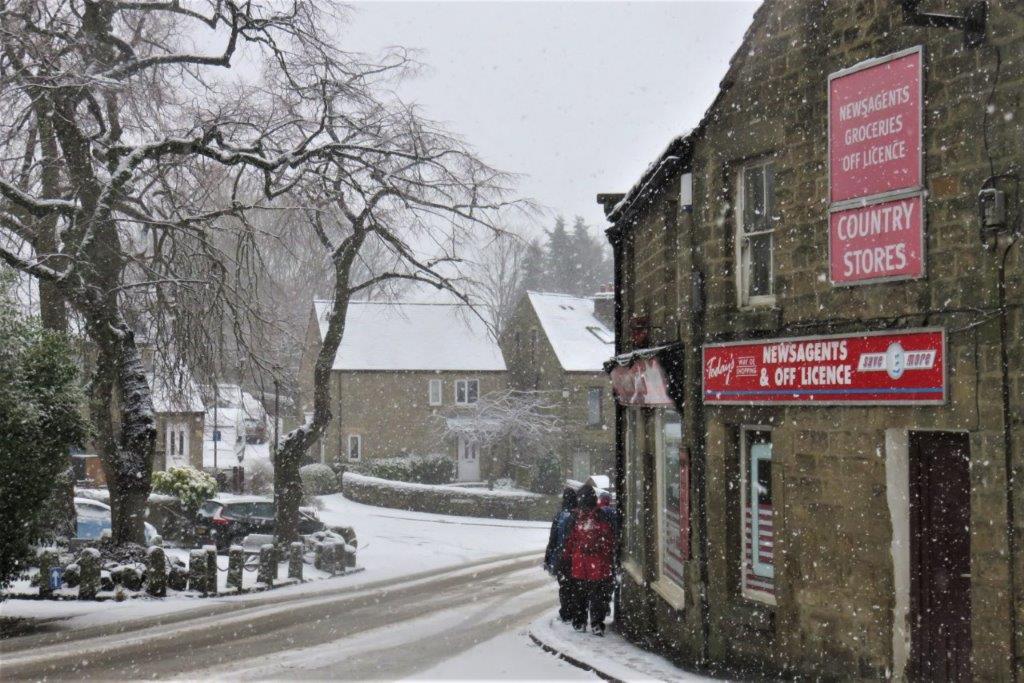 on the main road through Bamford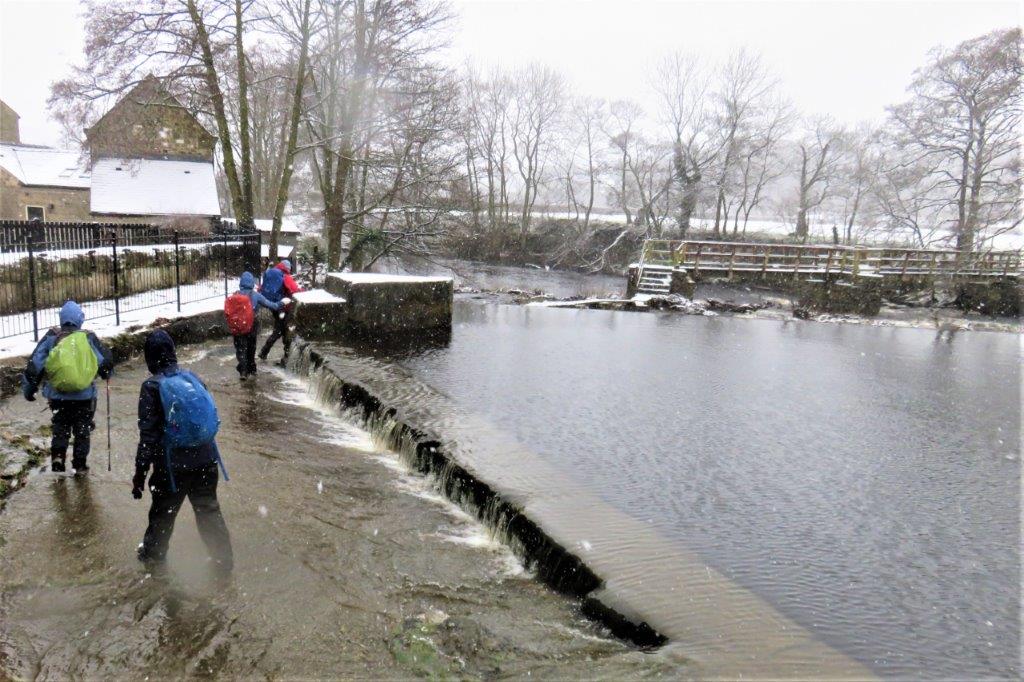 sloshing through water on the path passing the Bamford Millpond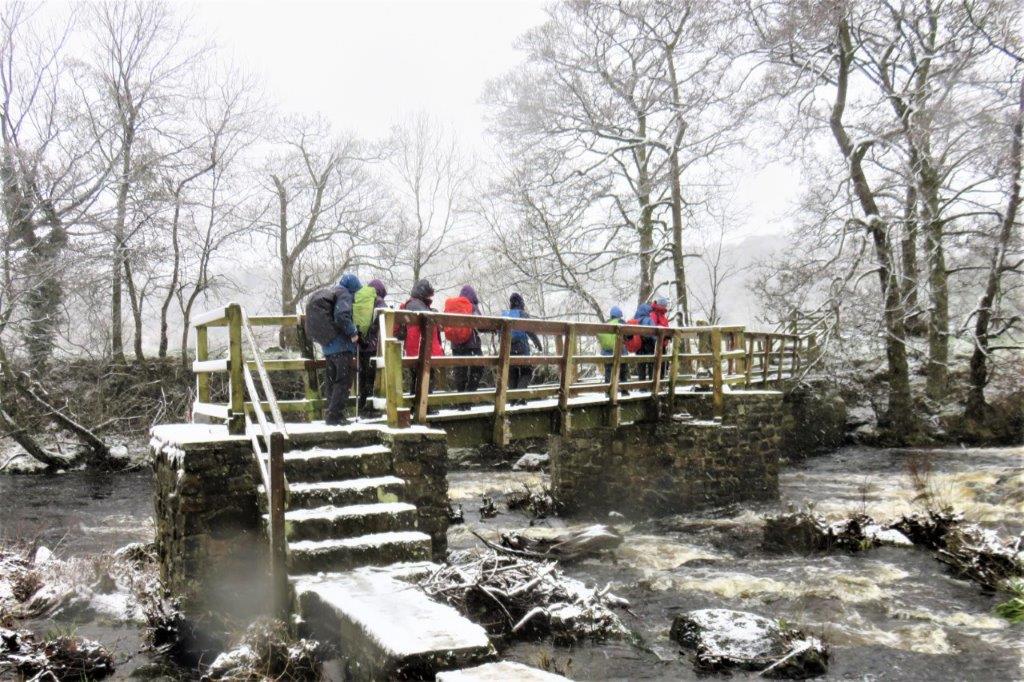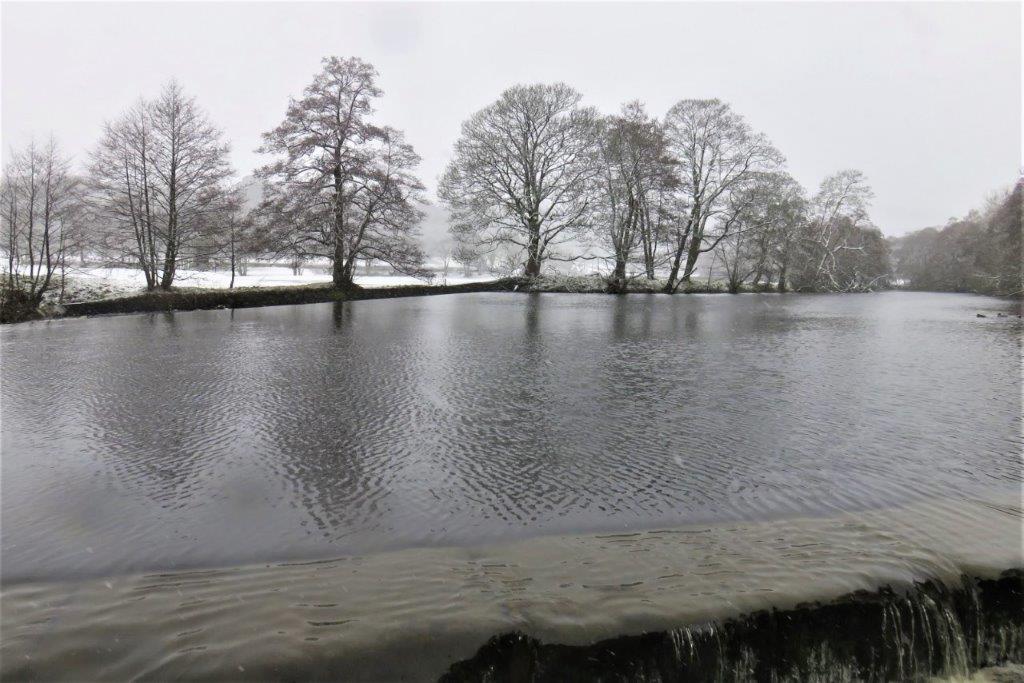 views of the Millpond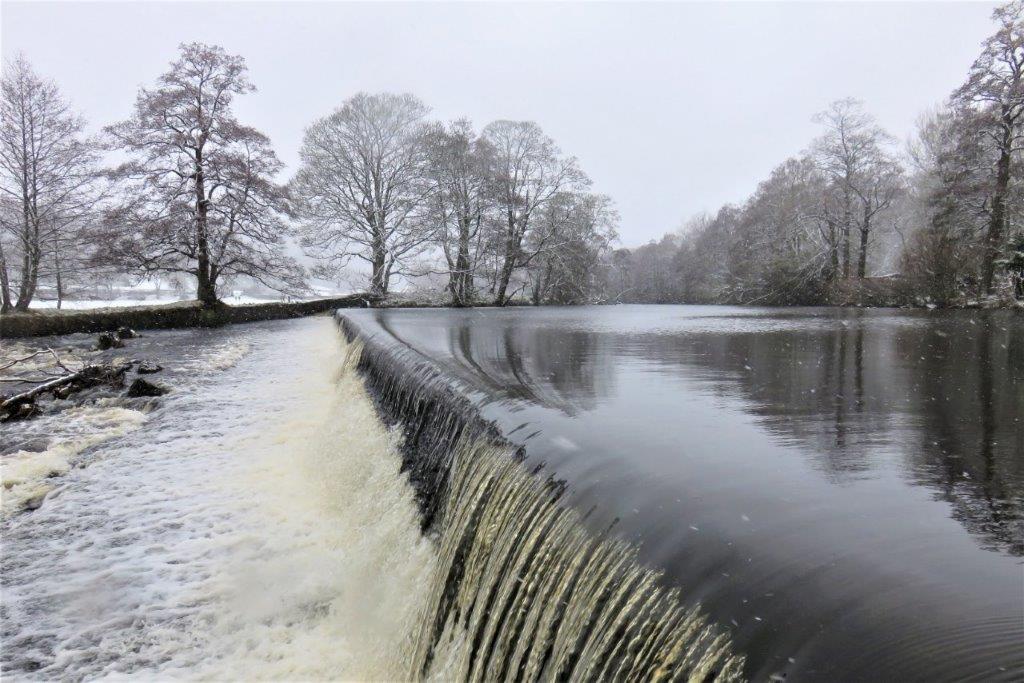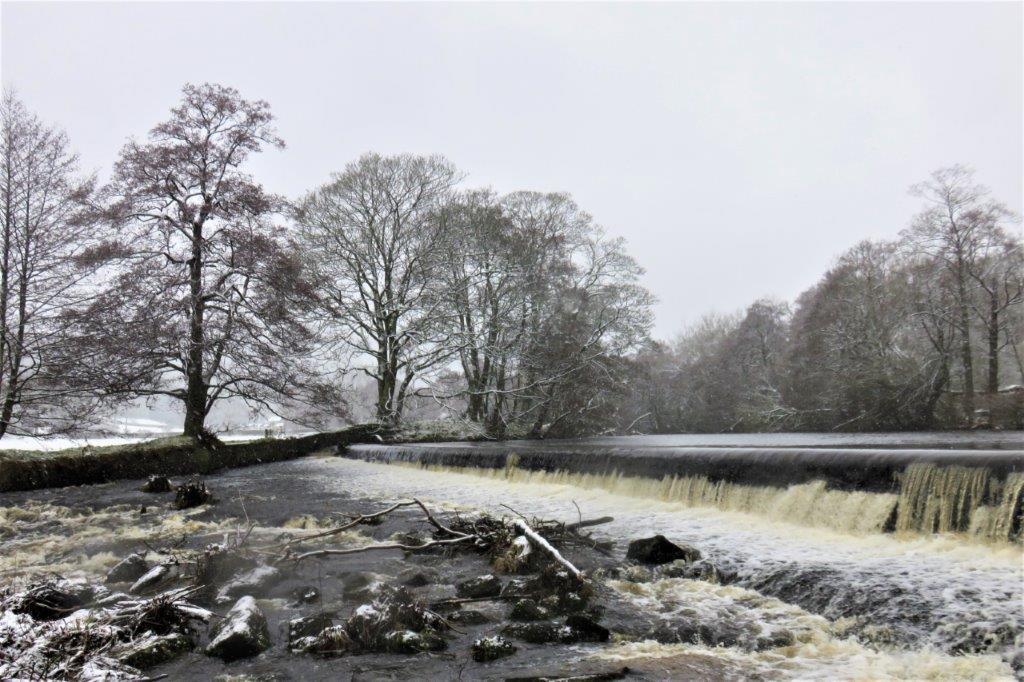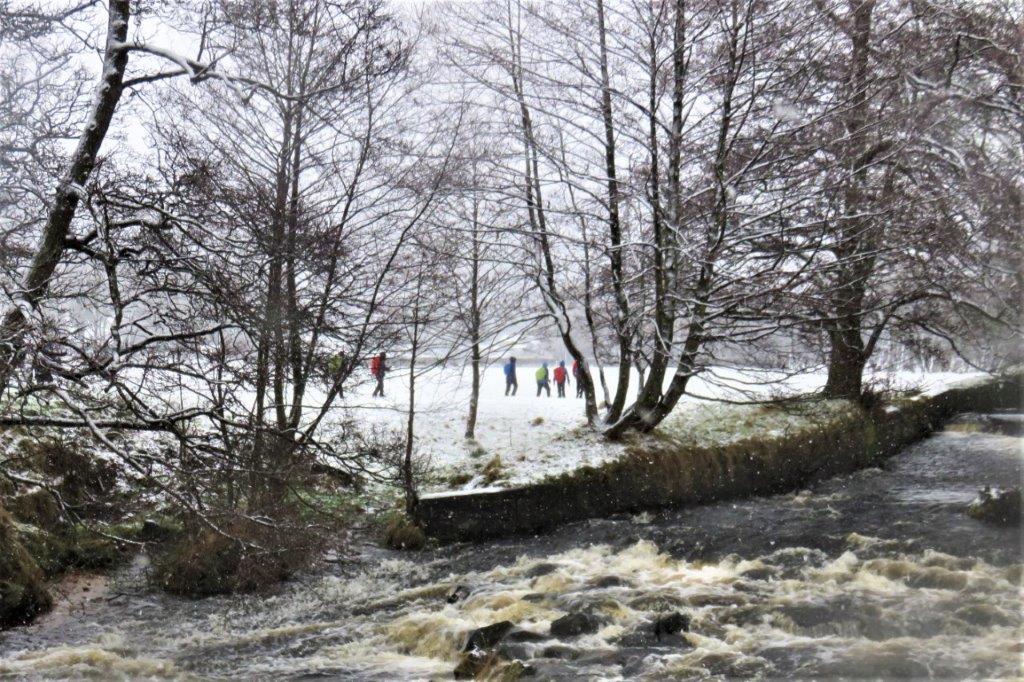 party espied ahead - heading towards the path on the old rail track used on reservoir construction years ago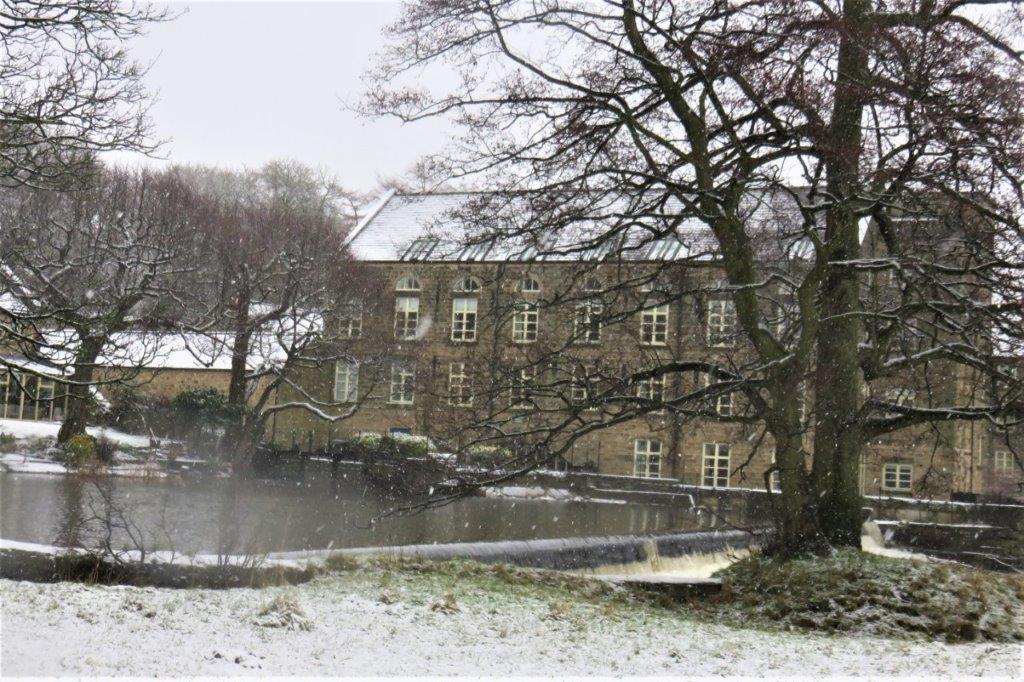 looking back at Bamford Mill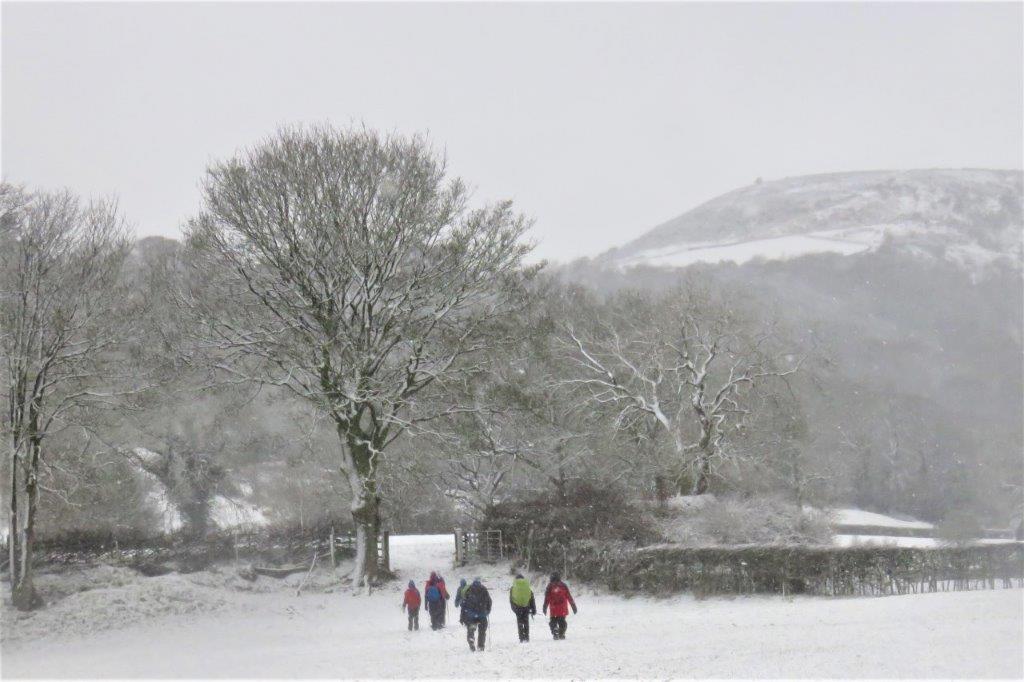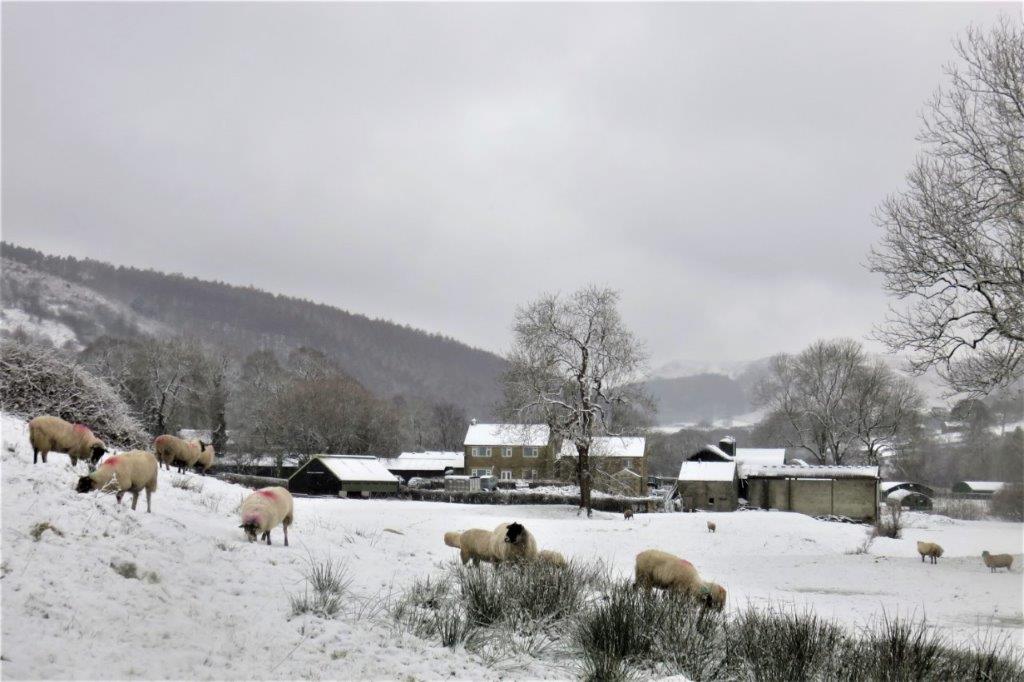 Carr Bottom Farm?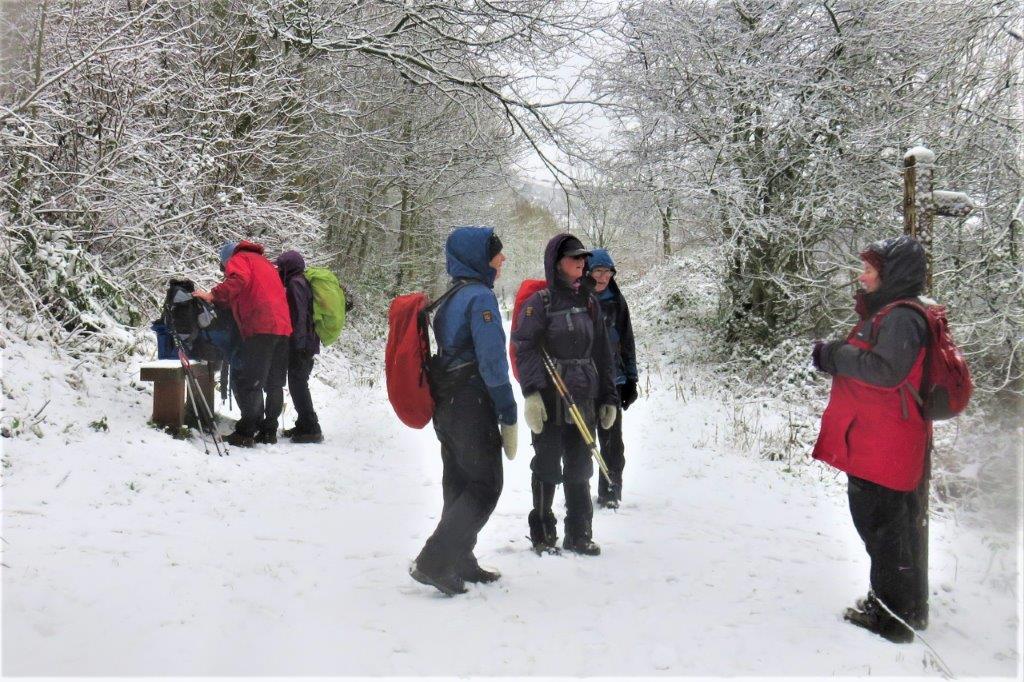 the old rail track - now part also of The Derwent Heritage Way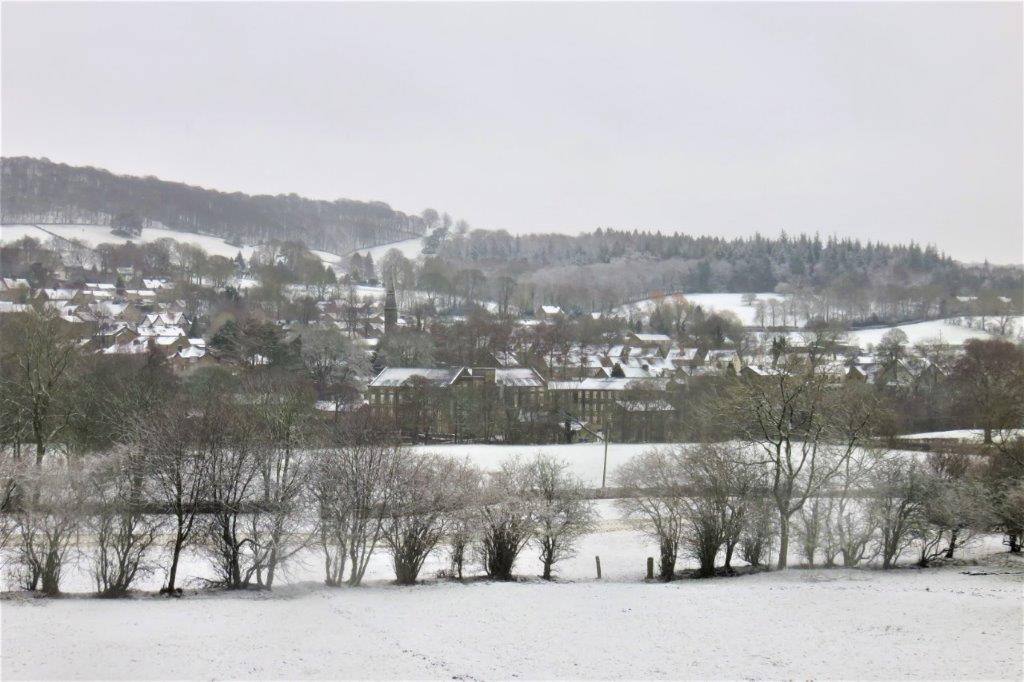 looking towards Bamford - Mill & Church Spire visible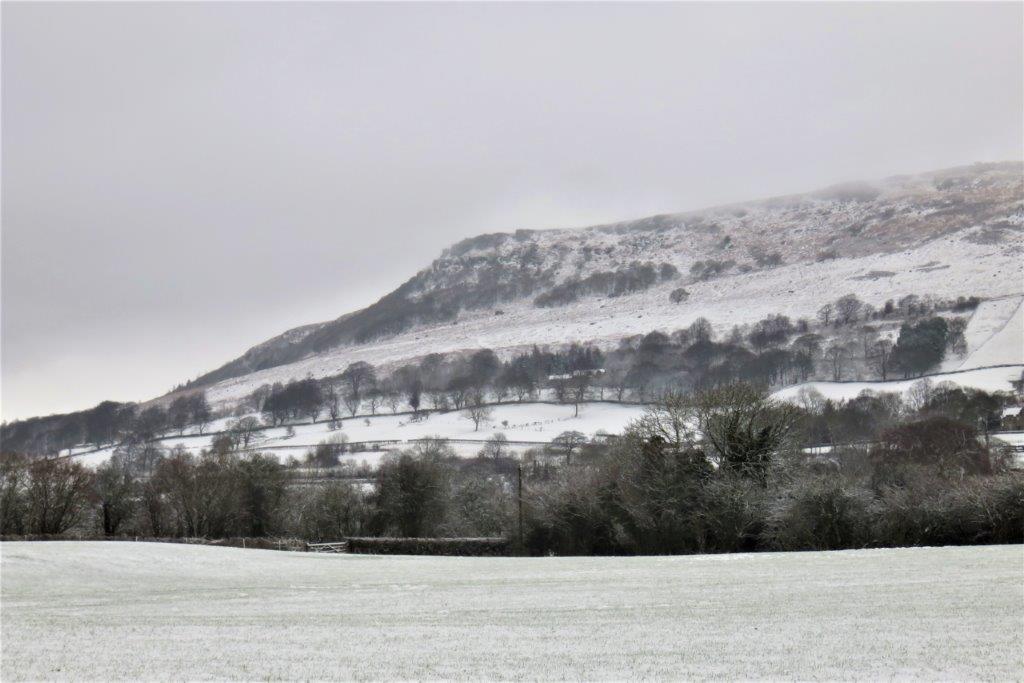 a backward glance at Bamford Edge traversed on this walk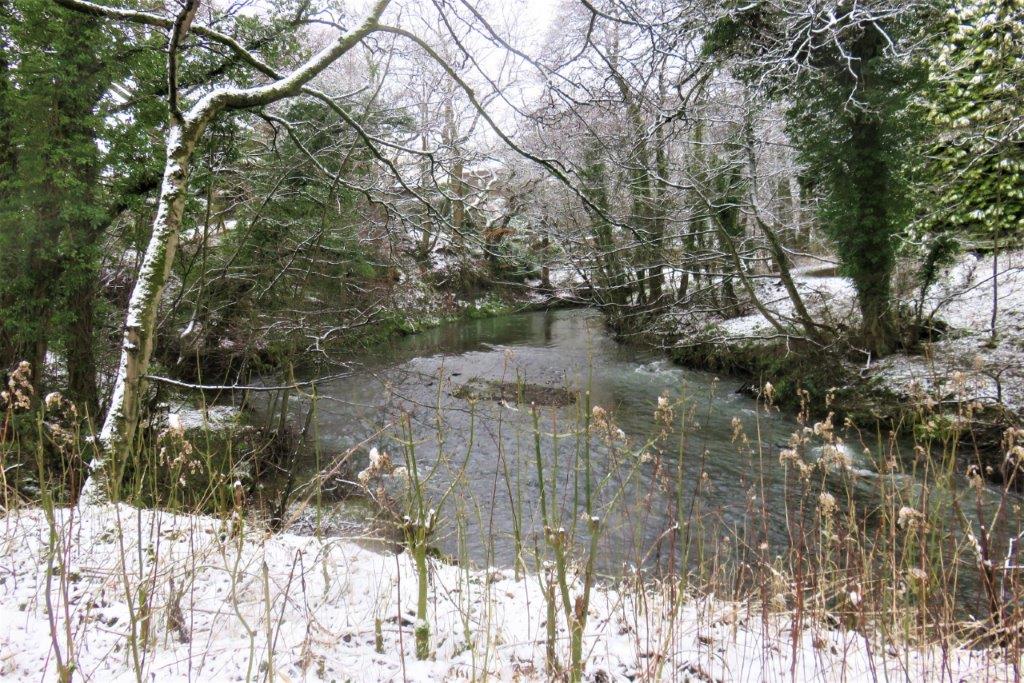 a photo from the bridge in Shatton of the River Noe upstream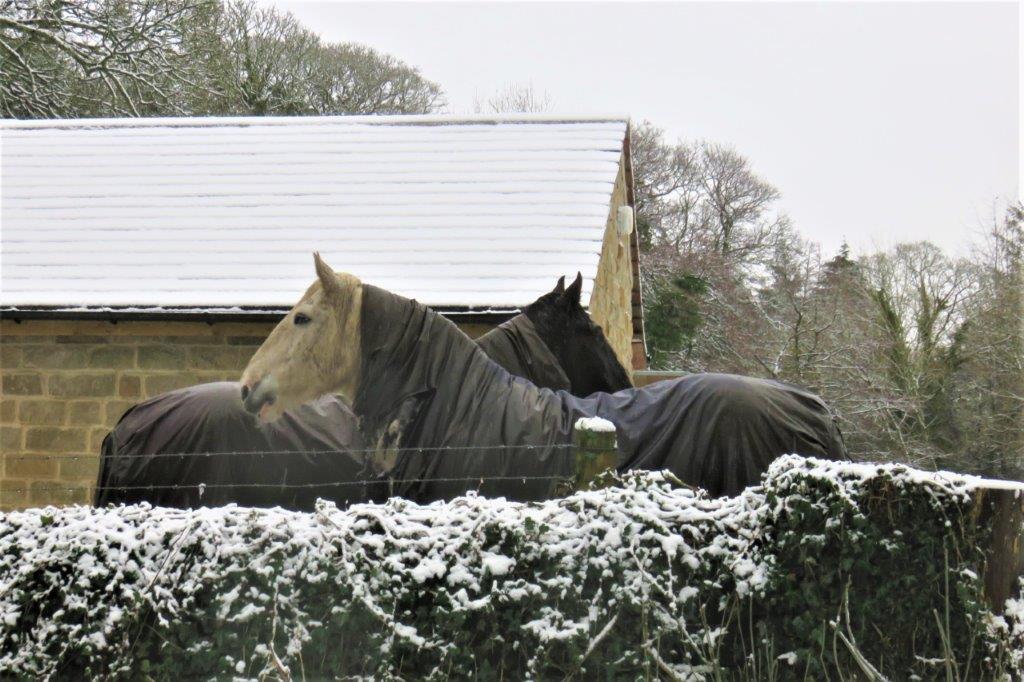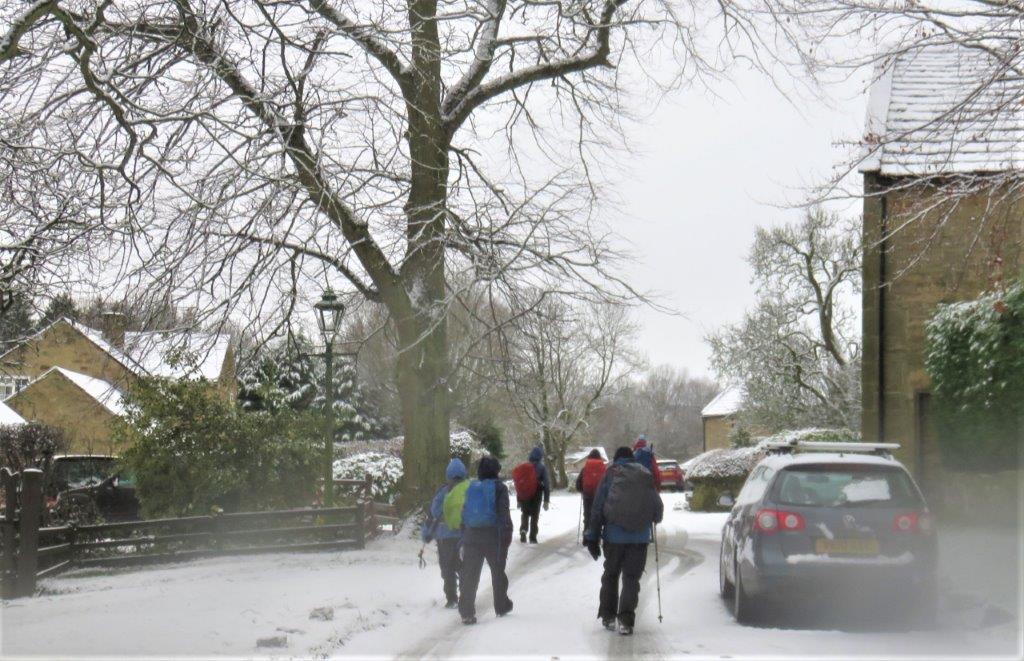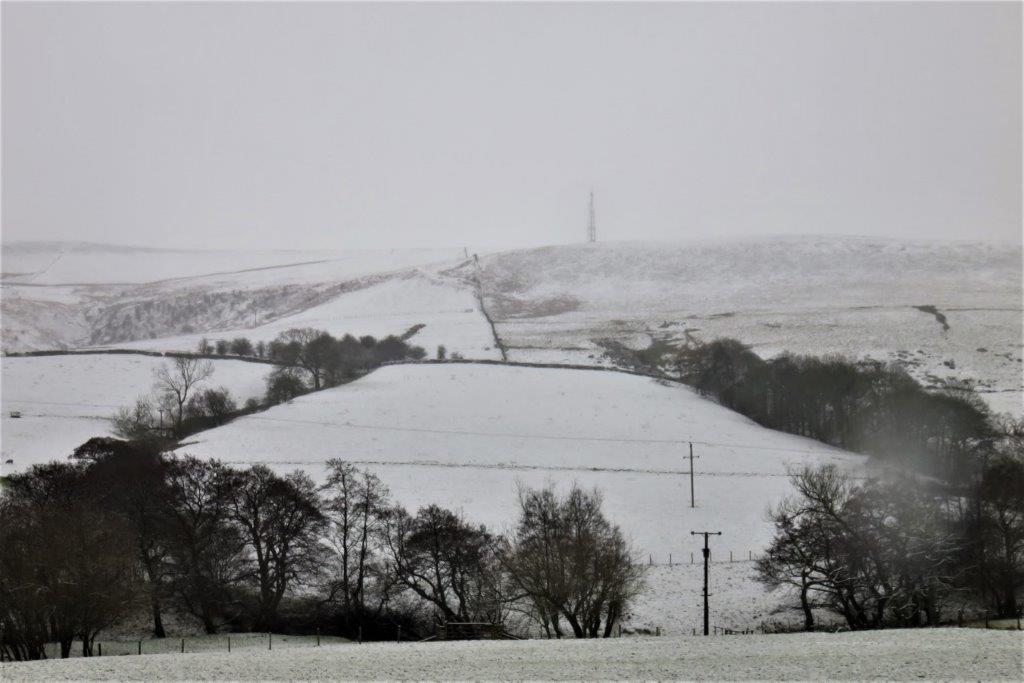 a view of the 'mast' on Shatton Lane - a shorter alternative to Brough Lane to reach Abney & Offerton Moors if one wants a shorter walk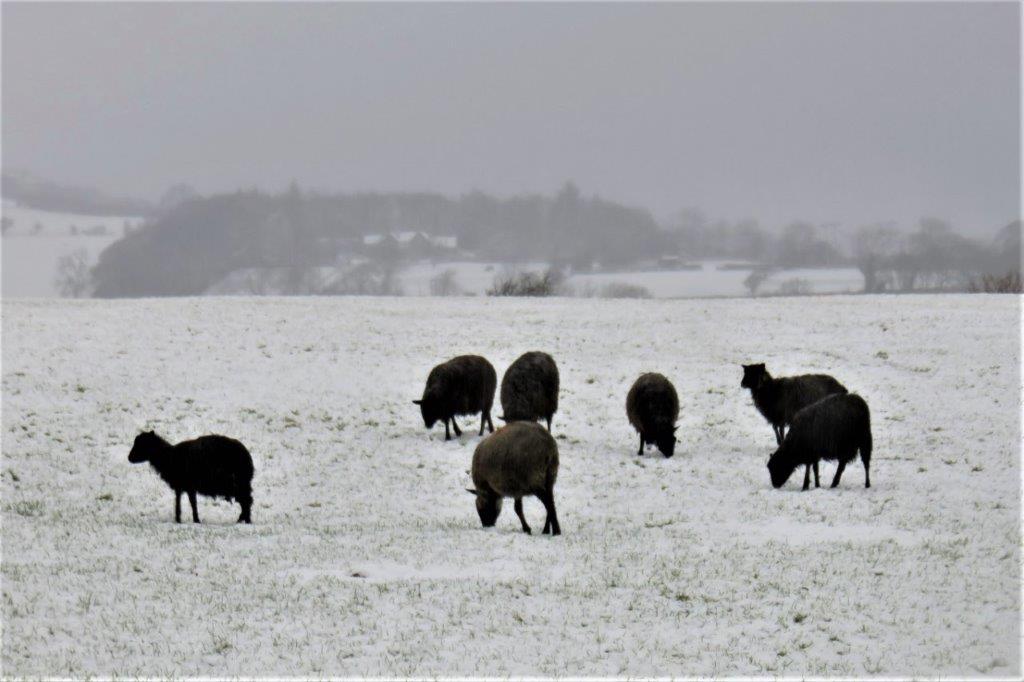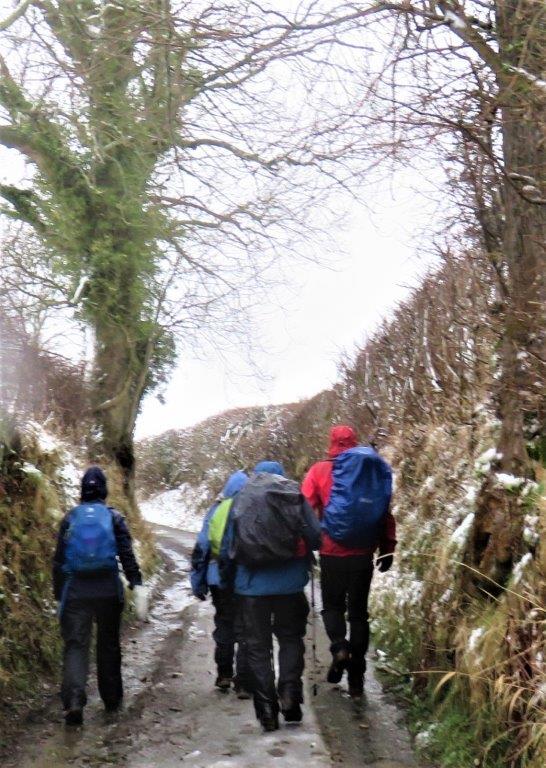 Townfield Lane - eroded down over centuries into a trough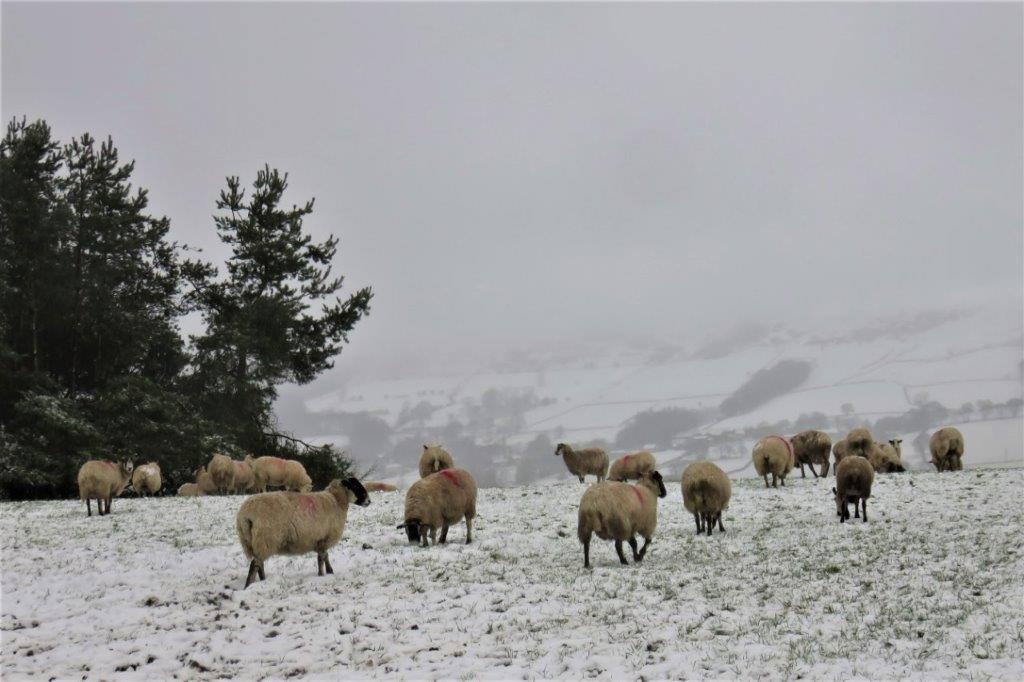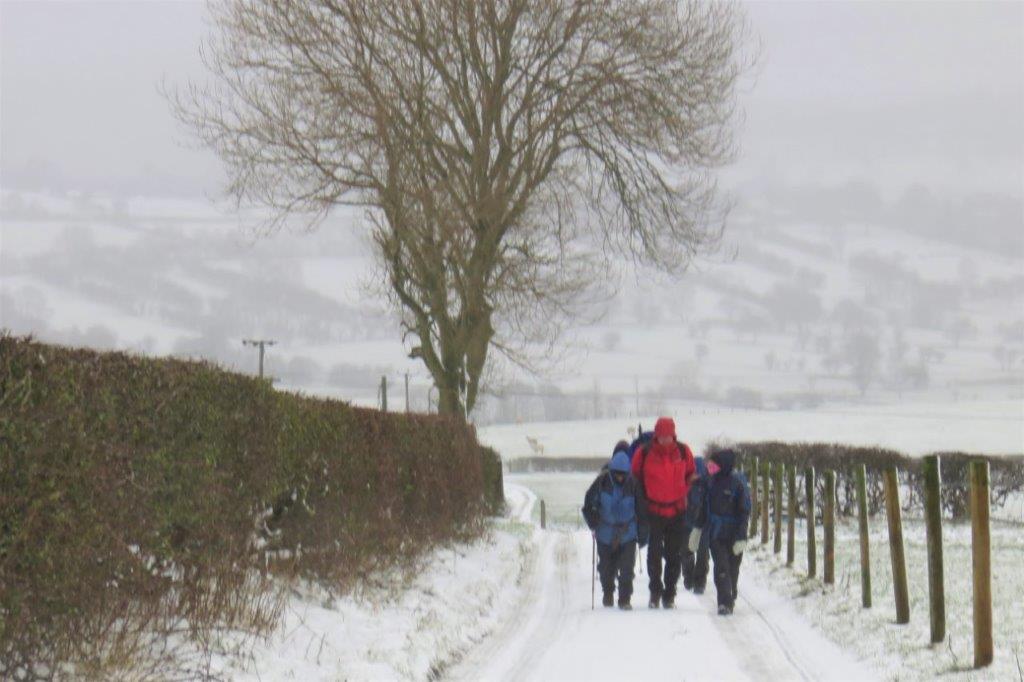 up to Elmore Hill Farm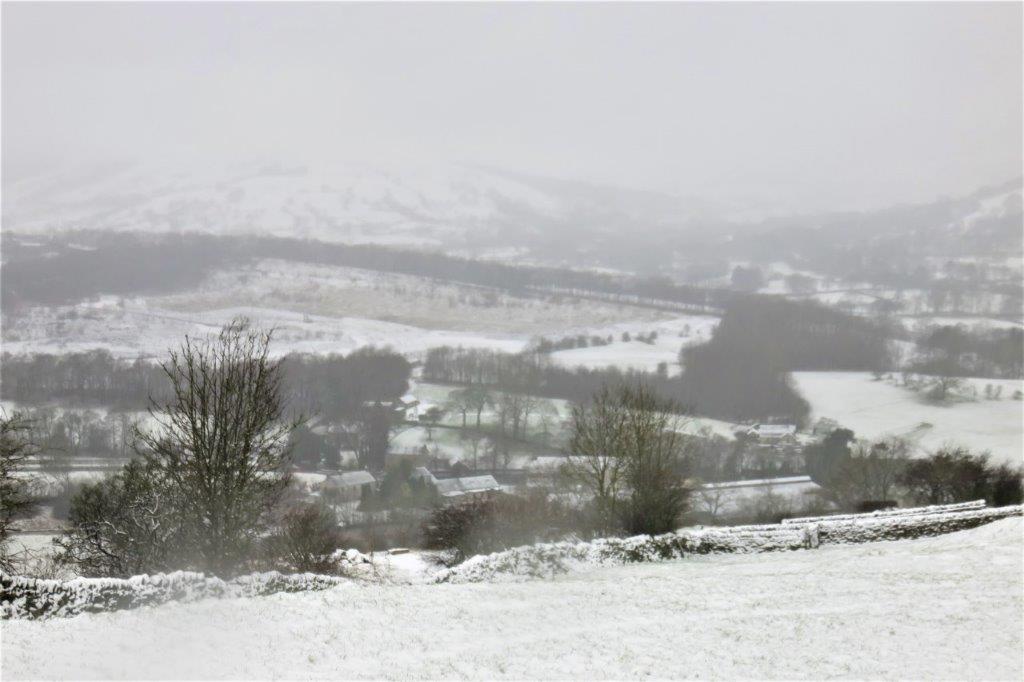 part of Brough? seen from Brough Lane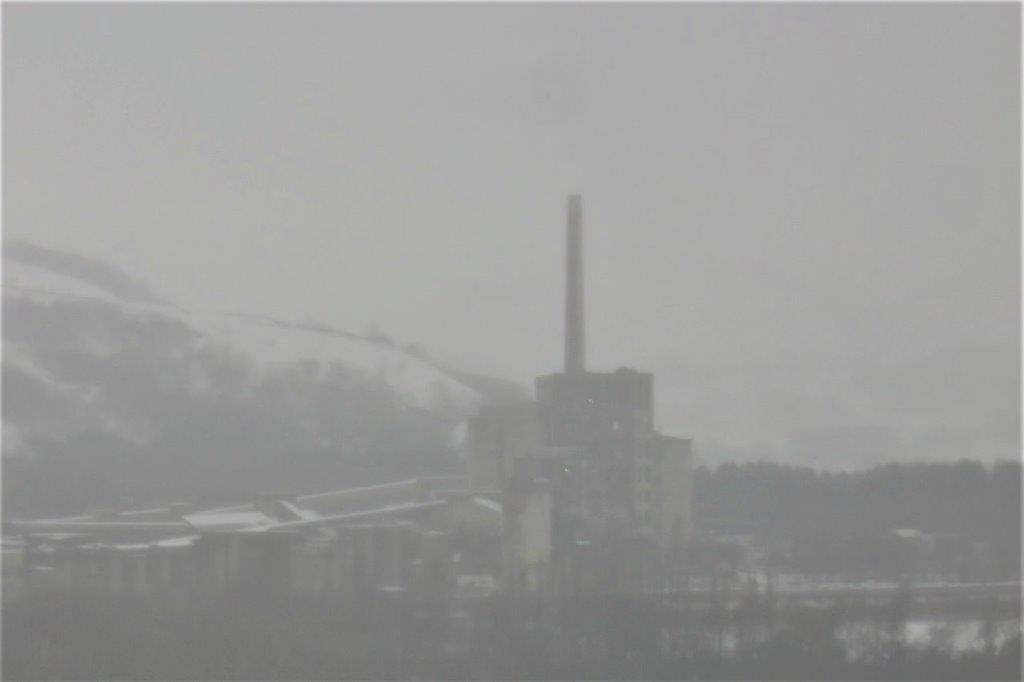 Hope Cement Plant seen from Brough Lane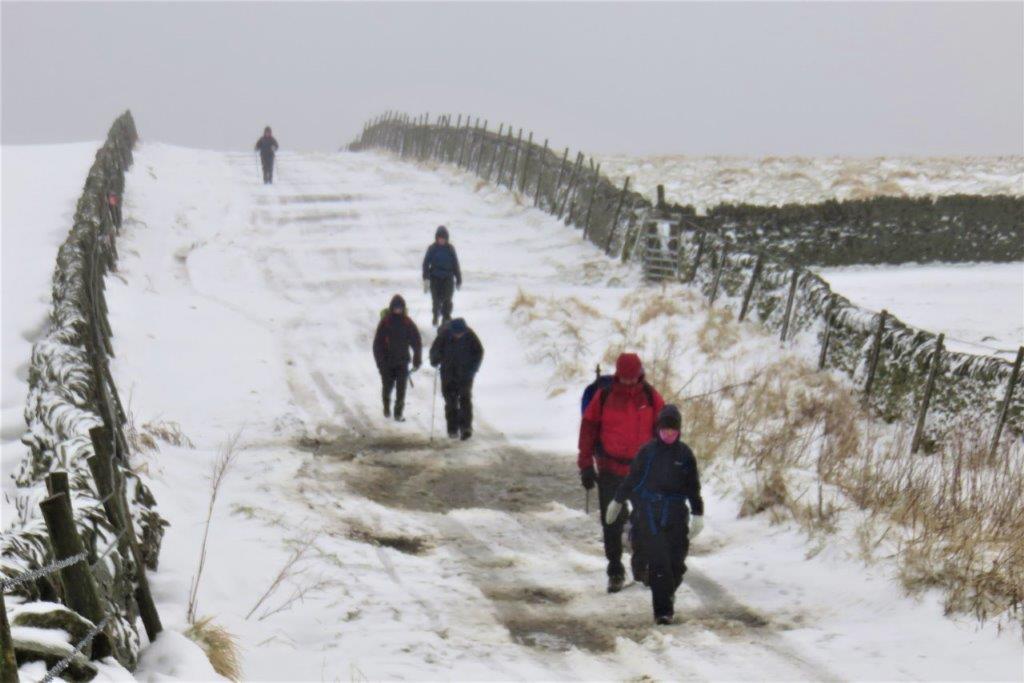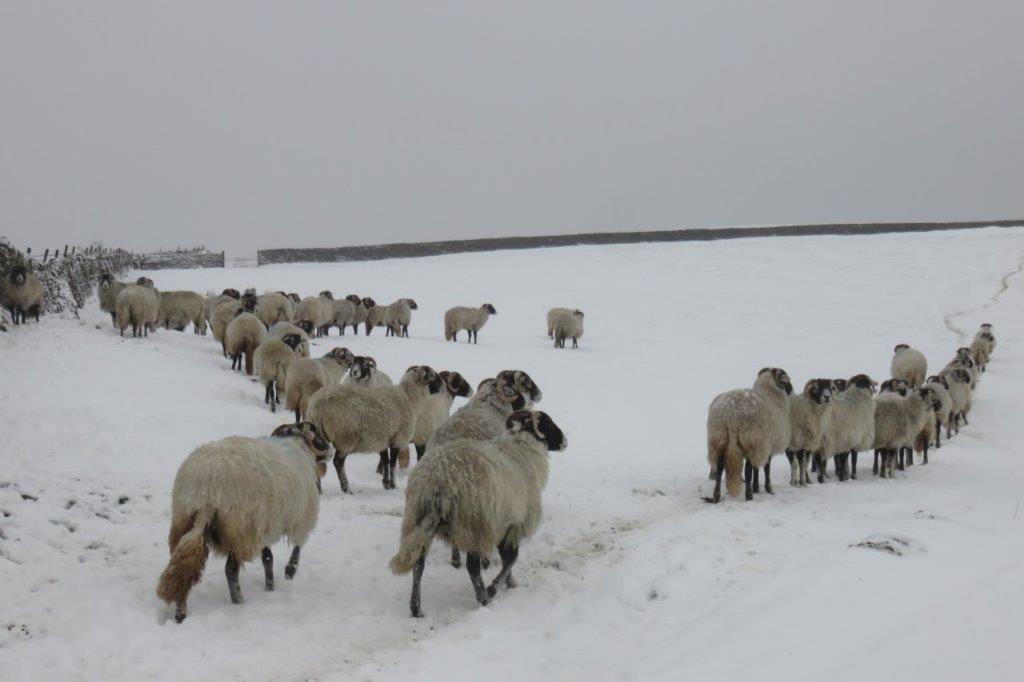 sheep on side of Brough Lane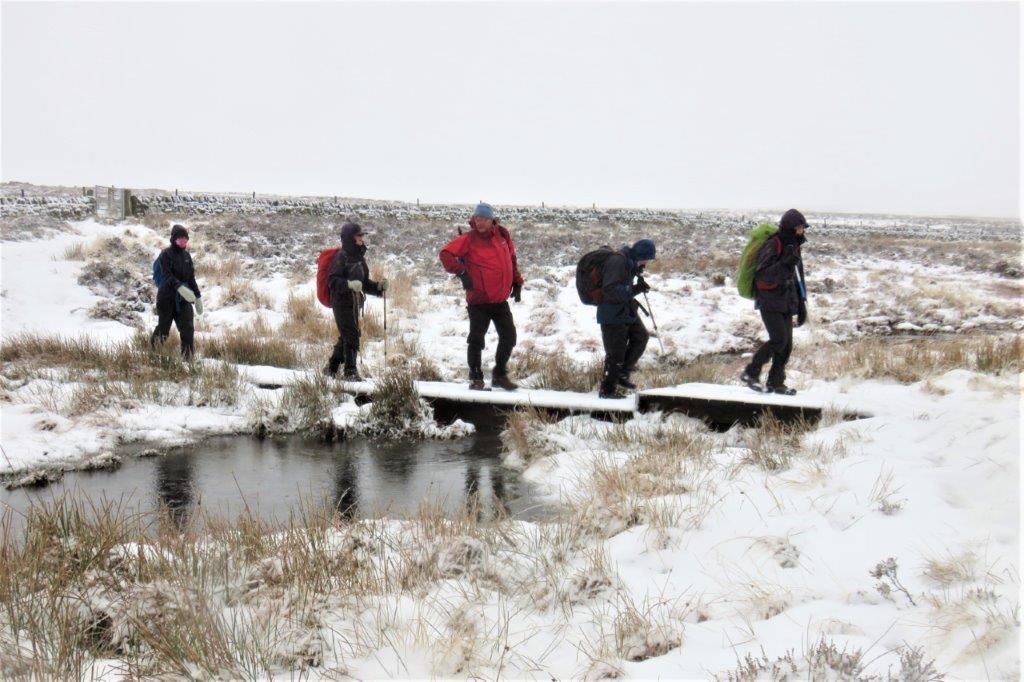 crossing Siney Stitch on the Abney / Offerton Moors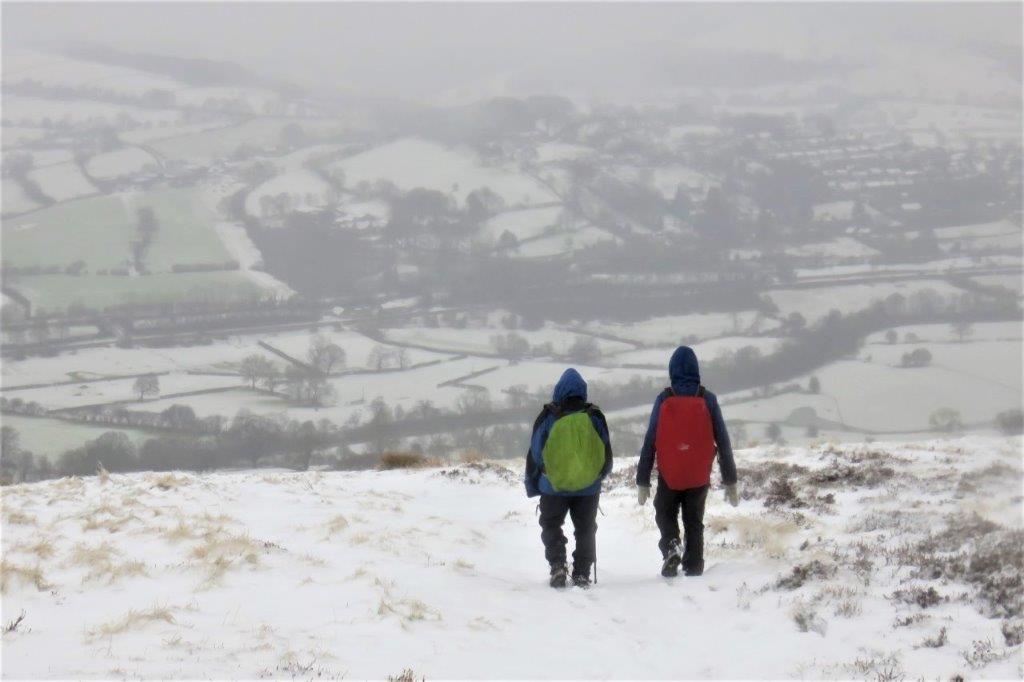 starting down to Offerton's House and Hall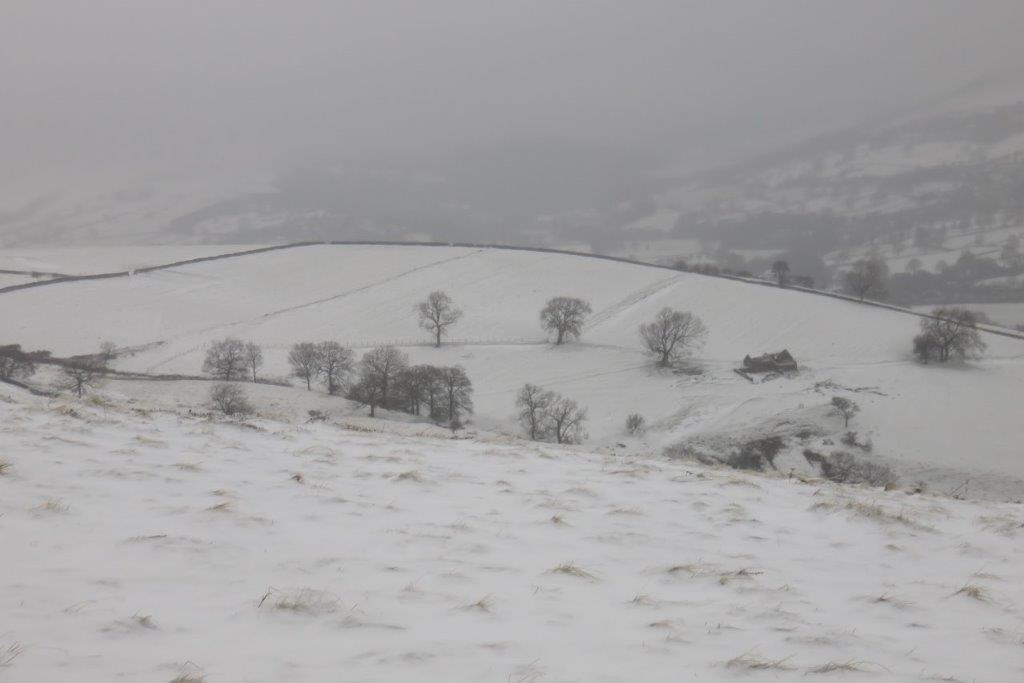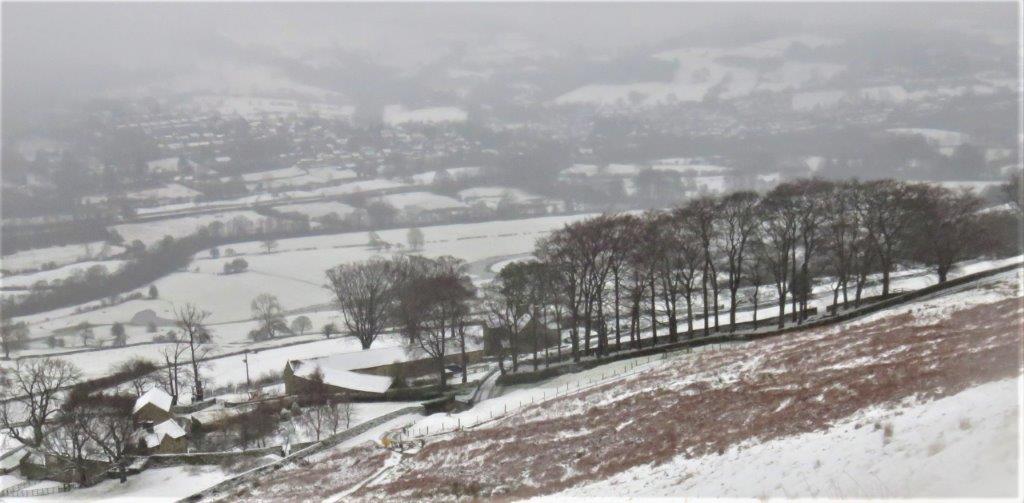 Offerton House and Hall below. River Derwent (unseen) flanked by trees is in mid picture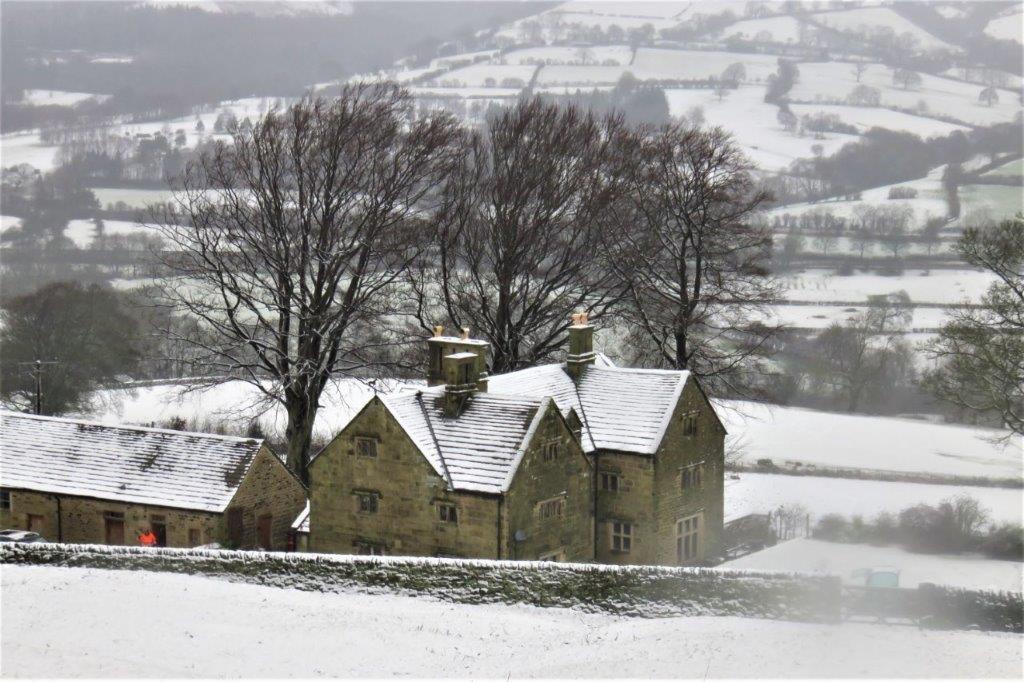 Offerton Hall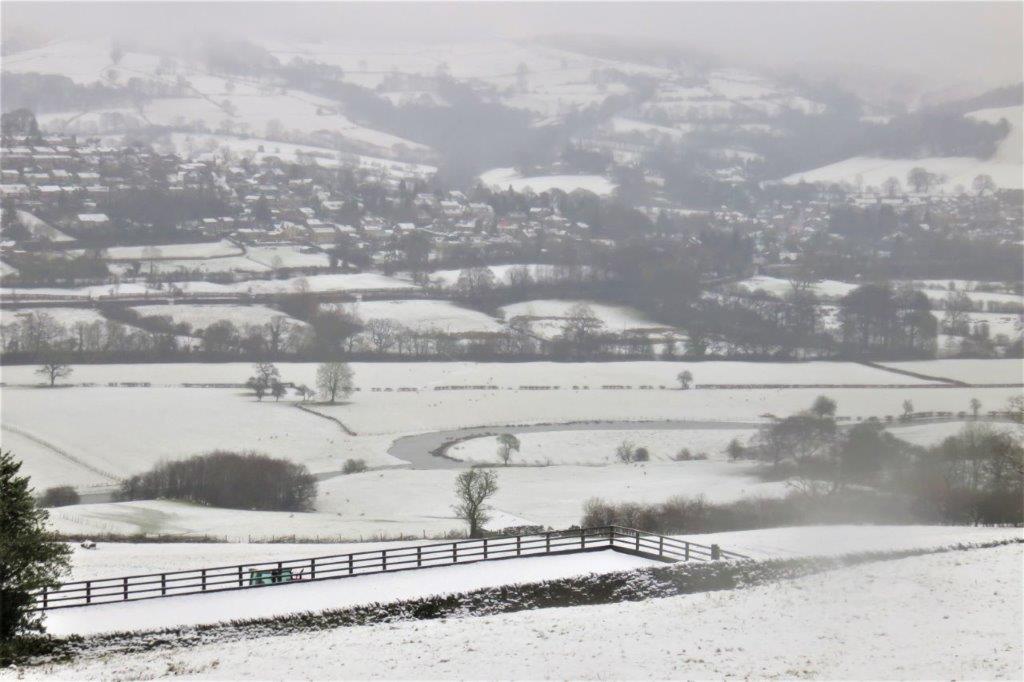 remains of meander from earlier course of River Derwent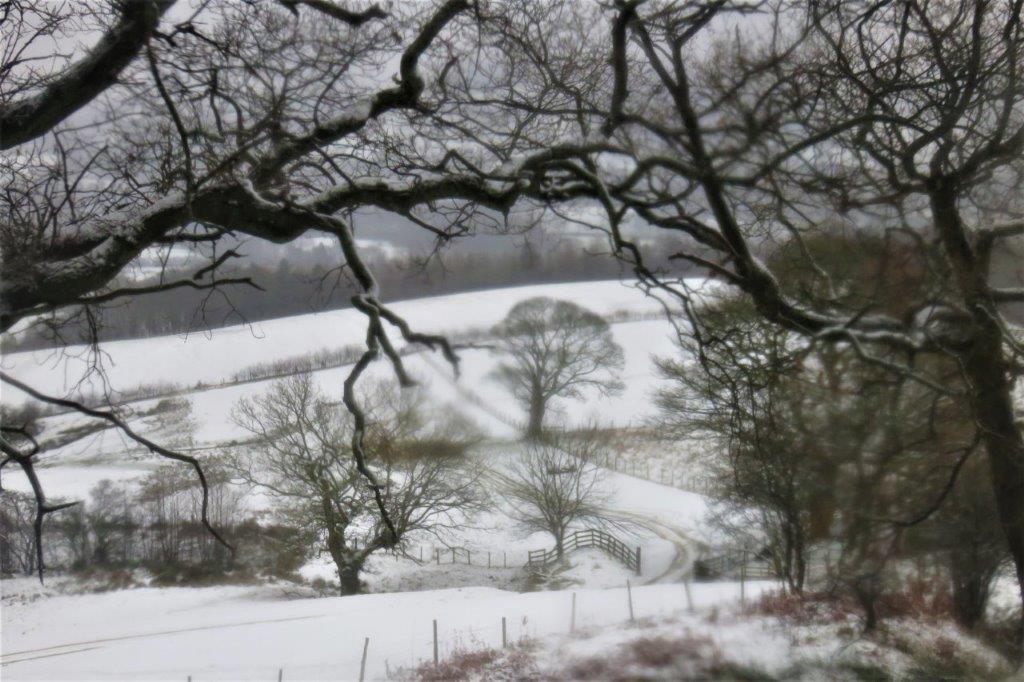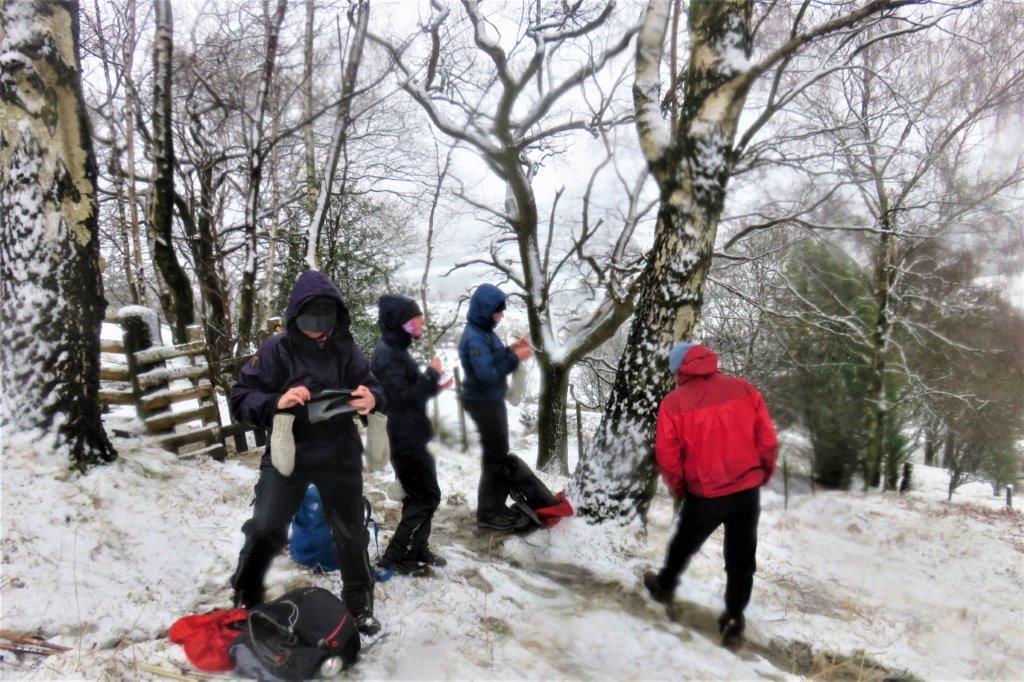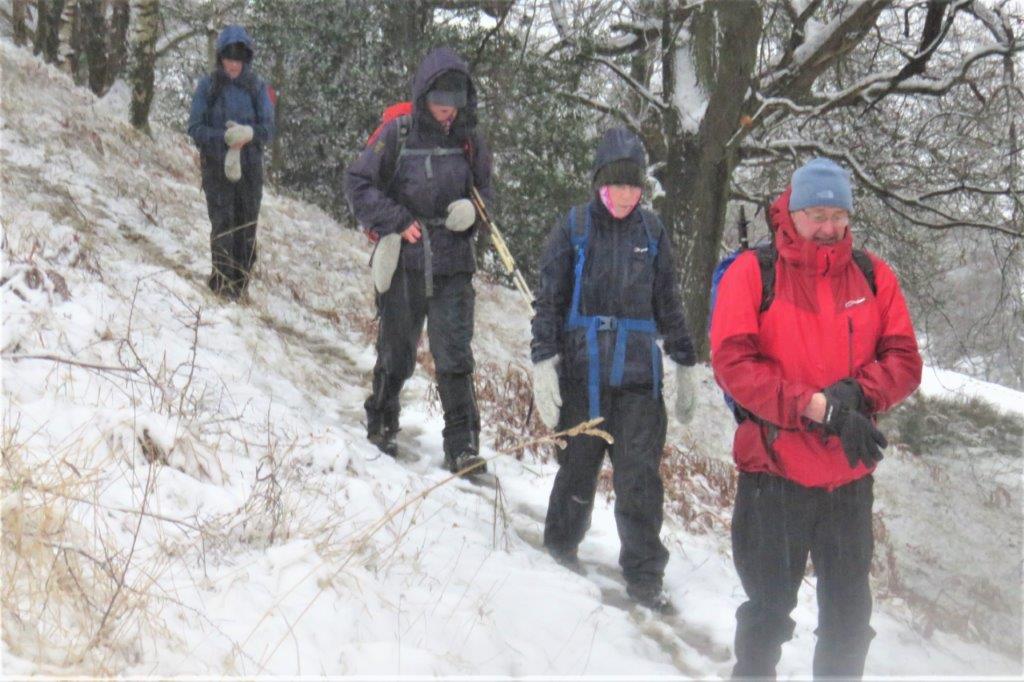 photographer could not get his wet gloves on and camera lens could not be dried in heavy rain - picture taking ceased before passing through Callow Wood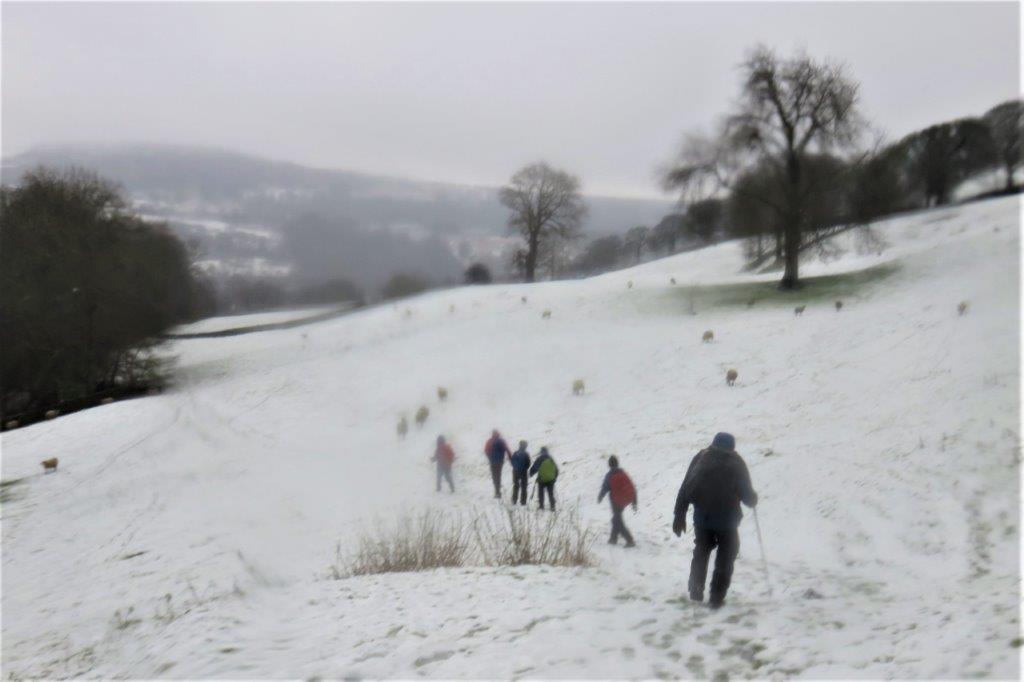 homepage - Day Walks Index 2018 - contact me at