homepage - Day Walks Index 2018 - contact me at

2018.01.14 Bakewell, A6 Rd / FP along River Wye to / thru Asford in the Water, A6 Rd then 2nd Rd, FP on S edge Little Shacklow Wood up to / thru Sheldon, on FP ~WNW across Deep Dale to / along Wheal Lane, FP ~ NW, Rd N / FP into / thru Taddington / across A6 Rd, ~NE to High Dale & ~SE along dale, Rd up to Brushfield, track ~E to Monsal Trail, turn up to Monsal Head (before Tunnel), Rd to Little Longstone, FP ~E to Great Longstone, FP ~SE to re join & follow Monsal Trail to Hassop & Bakewell - Leader John Taylor - Sunday - ~ 14miles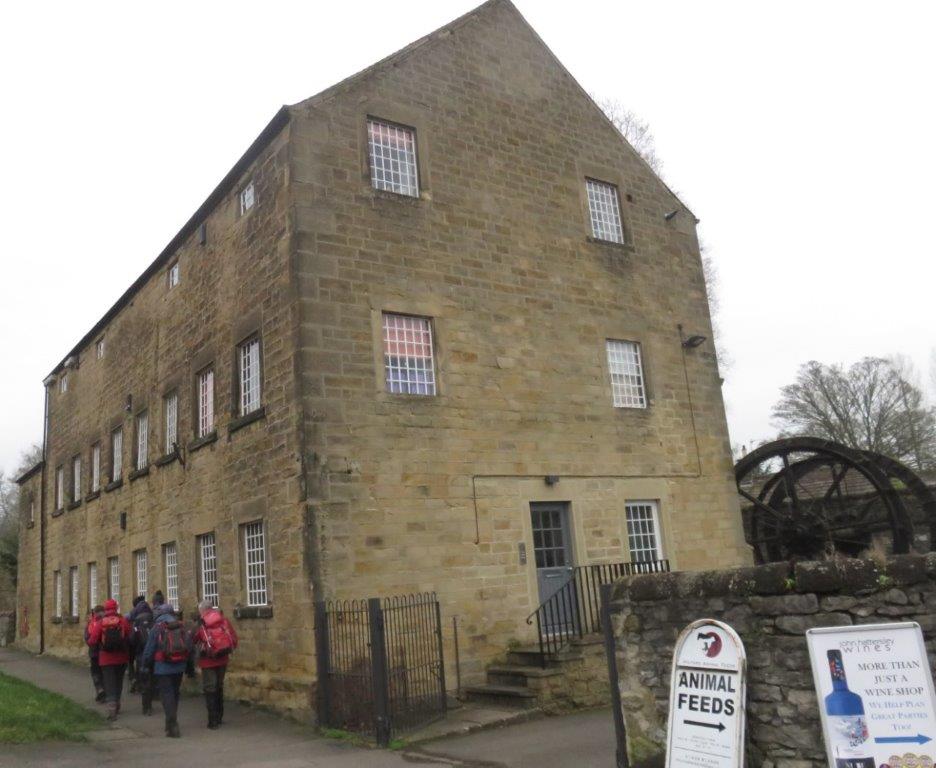 Mill on A6 road leaving Bakewell. The waterwheel is not in its 'operating' position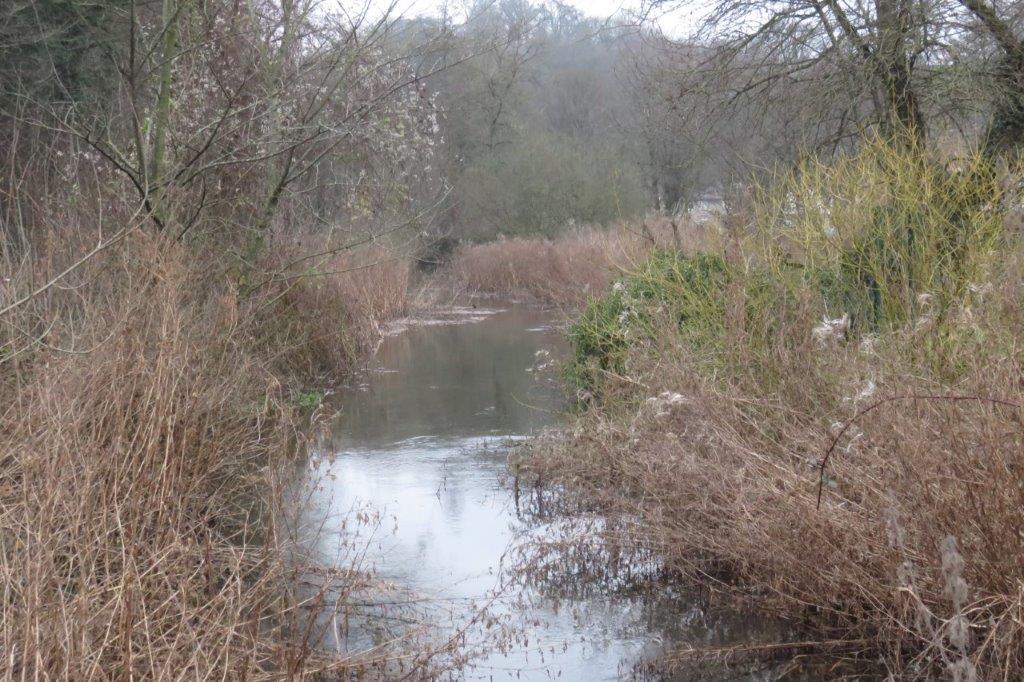 the headrace leading to the mill in the previous picture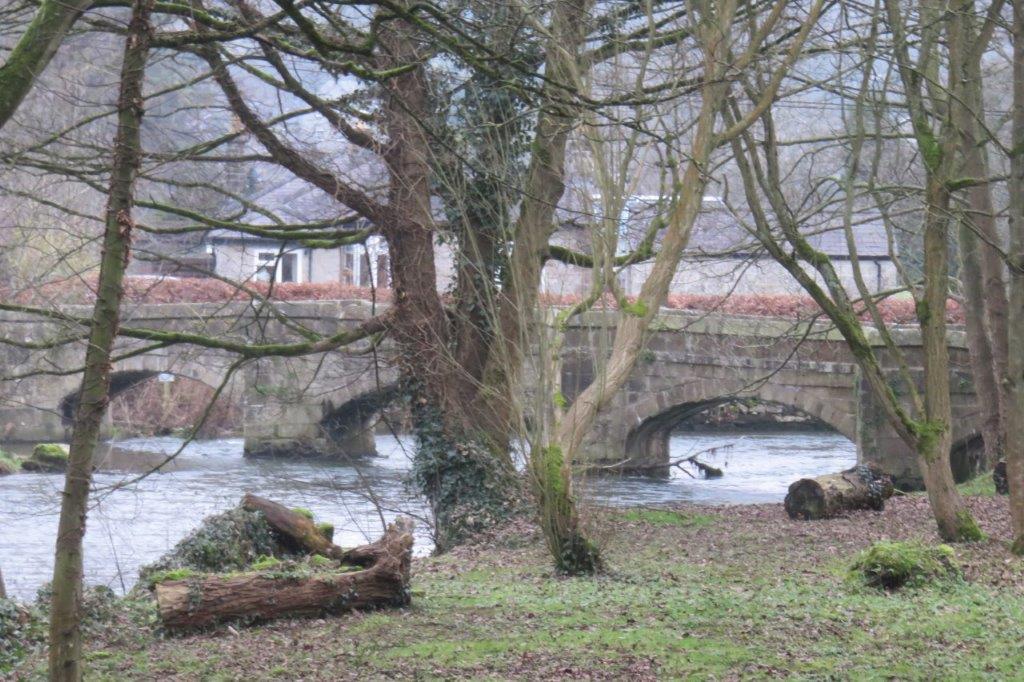 a packhorse bridge crossing the River Wye on the outskirts of Bakewell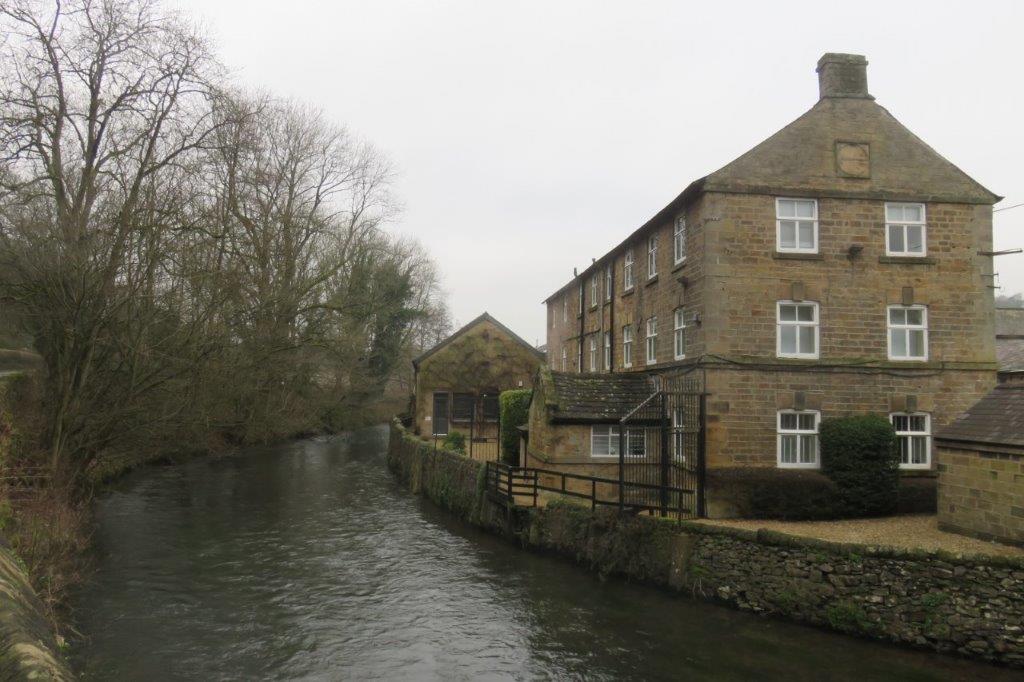 an industrial area on the edge of the River Wye possibly part of an earlier mill complex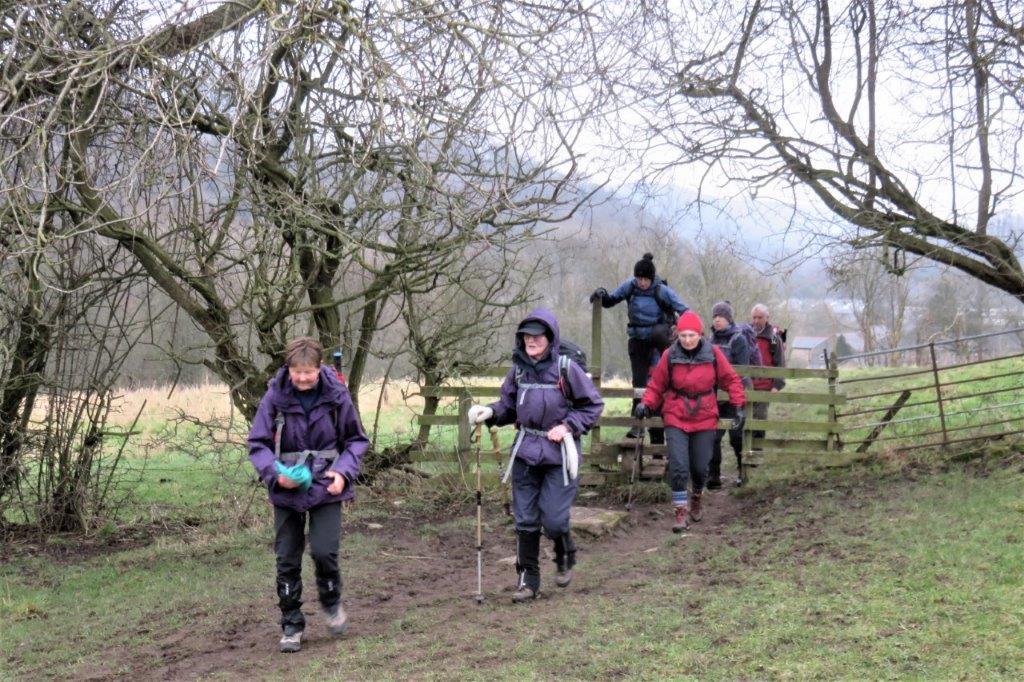 on the footpath above the River Wye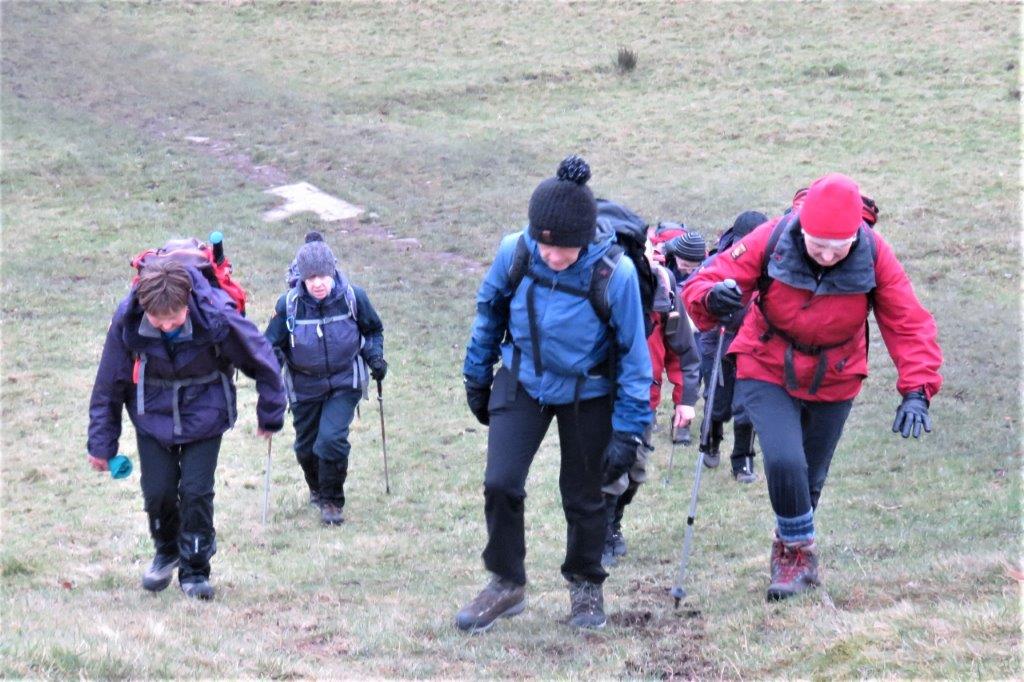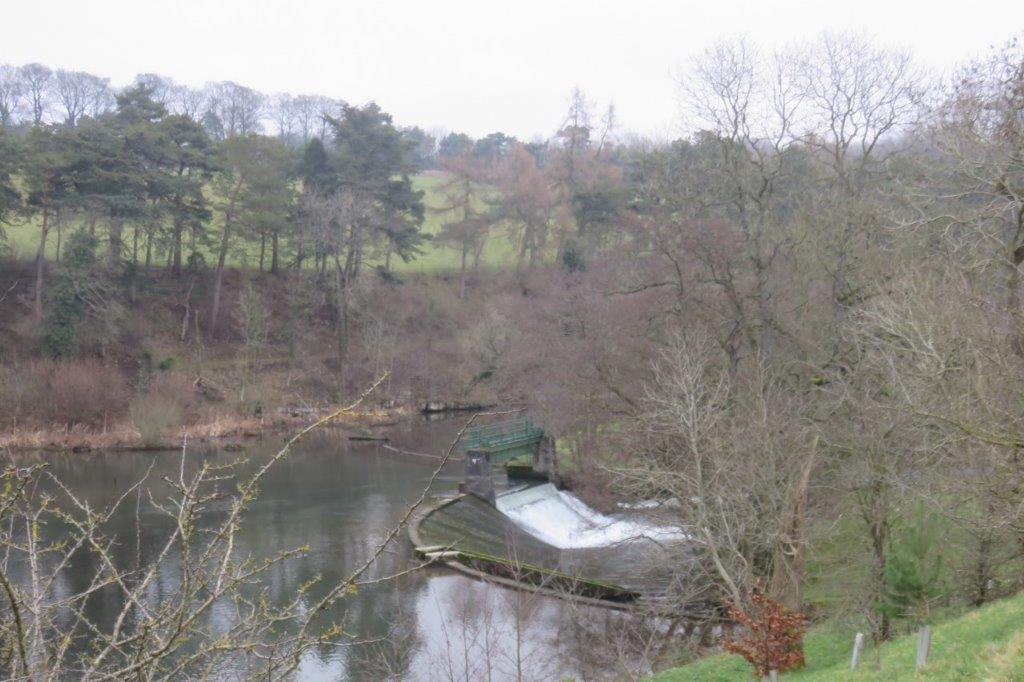 River Wye has a weir across it here.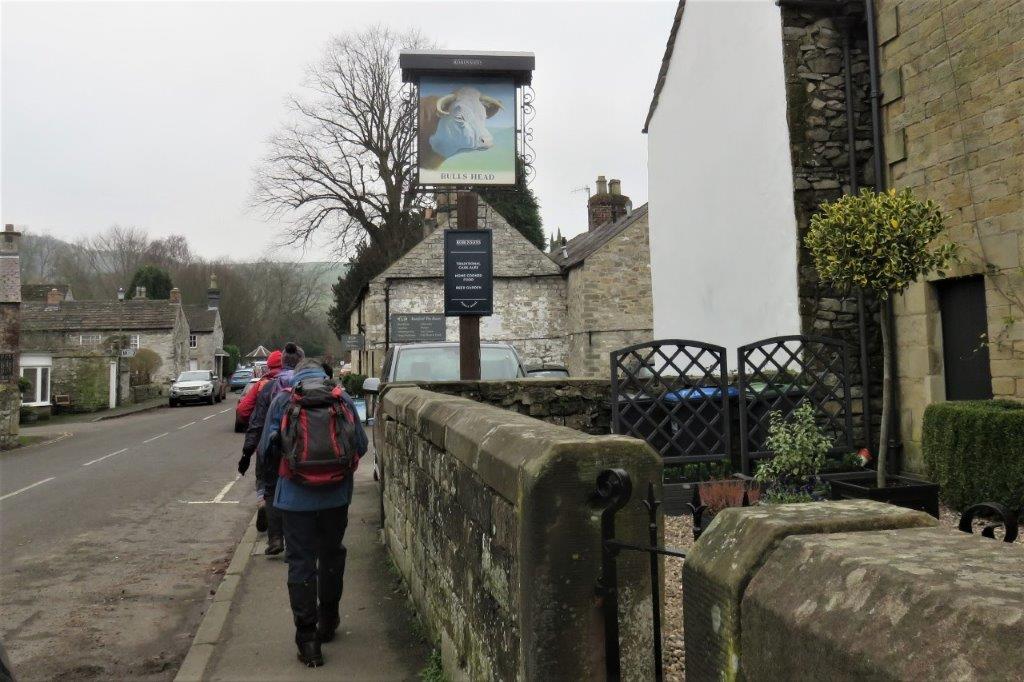 walking past the Bulls Head Public House in Ashford in the Water (Aisseford in earlier times?)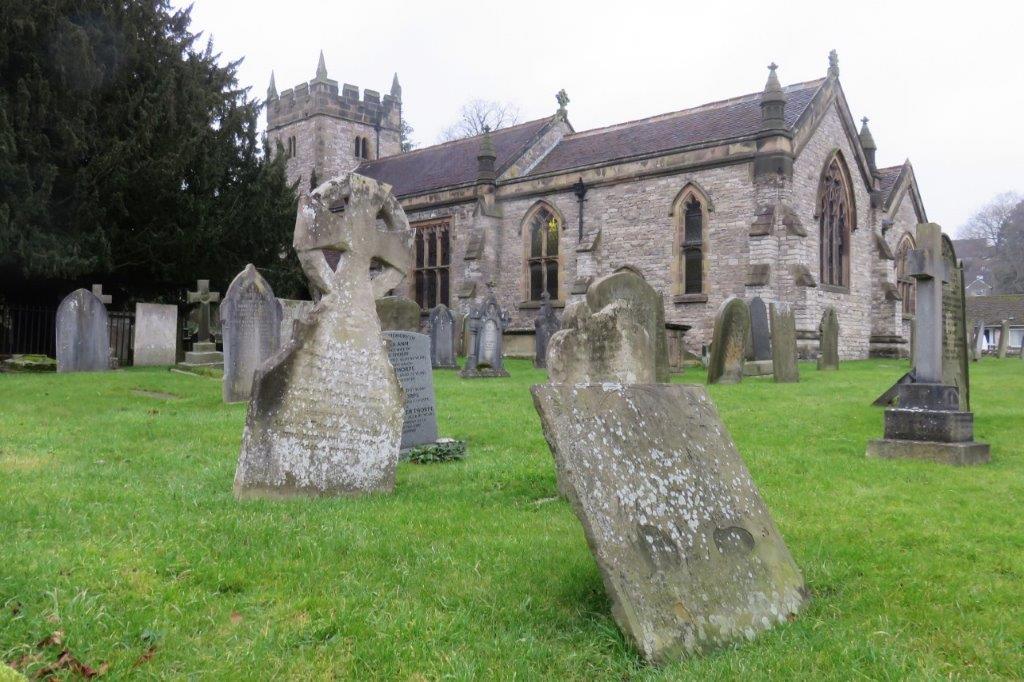 Church of the Holy Trinity (a earlier building was here in Roman times)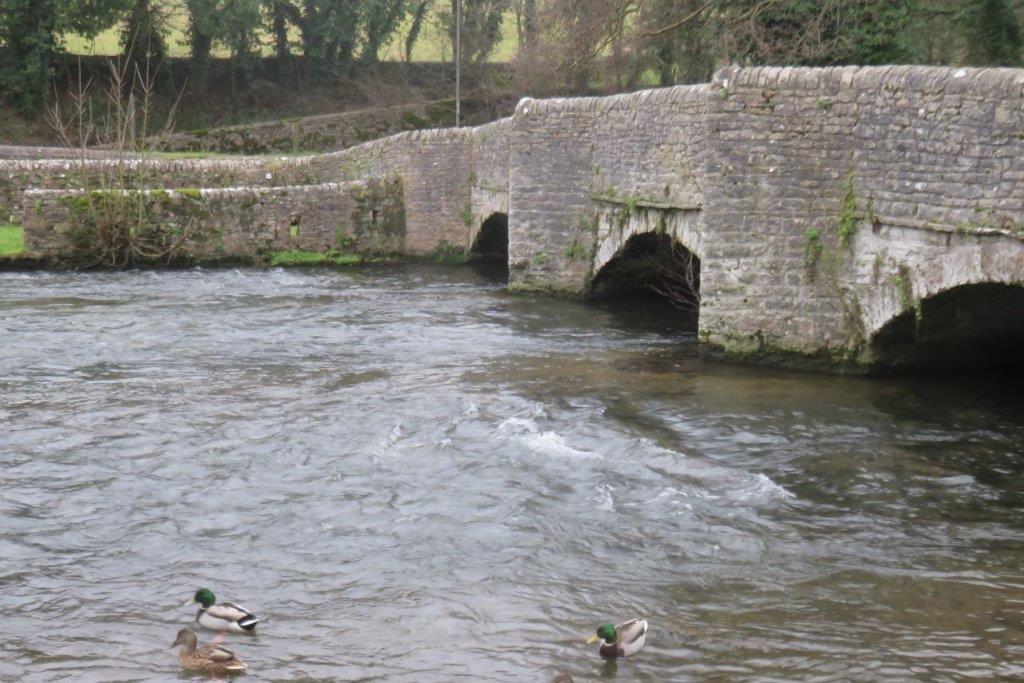 Sheepwash Bridge - another packhorse bridge crossing the River Wye at Ashford in Water (until recently sheep were washed from this point before being sheared)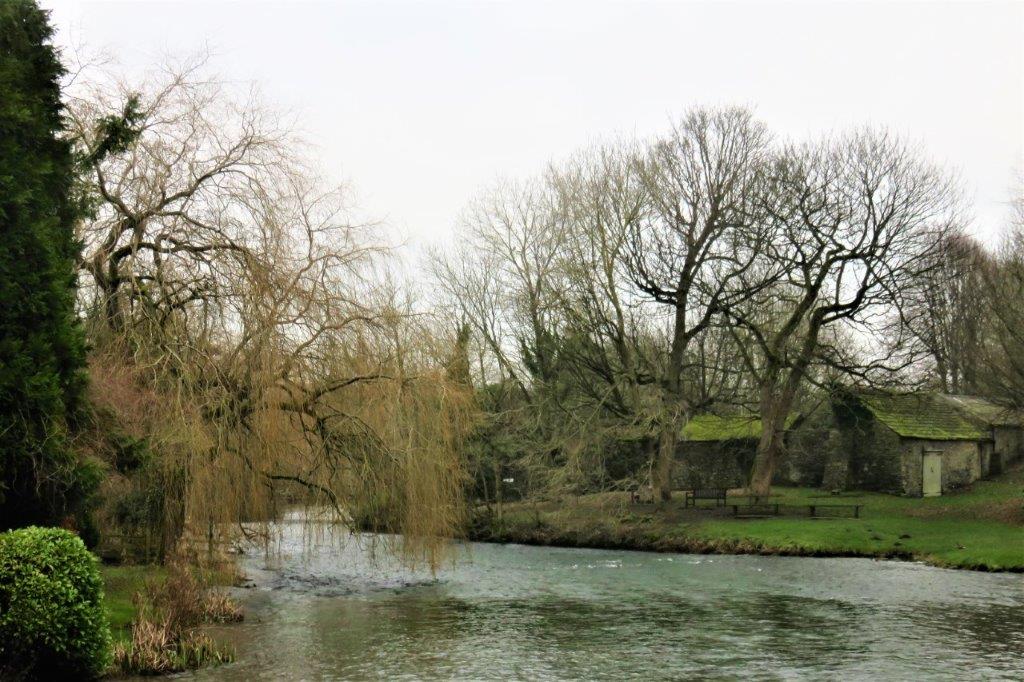 looking downstream from the bridge at the River Wye flowing towards Bakewell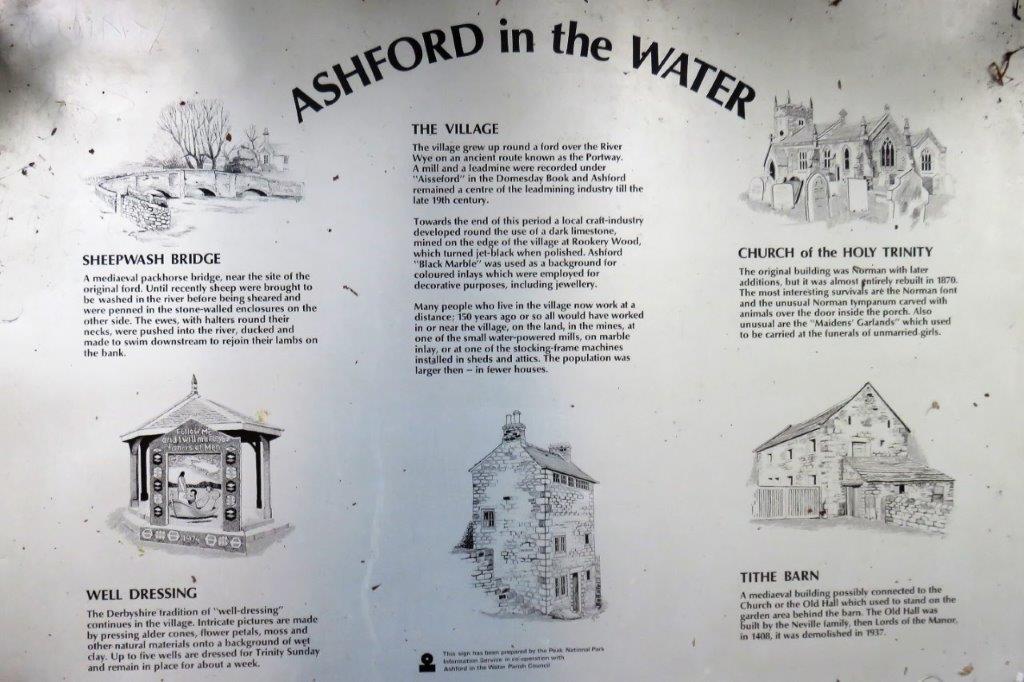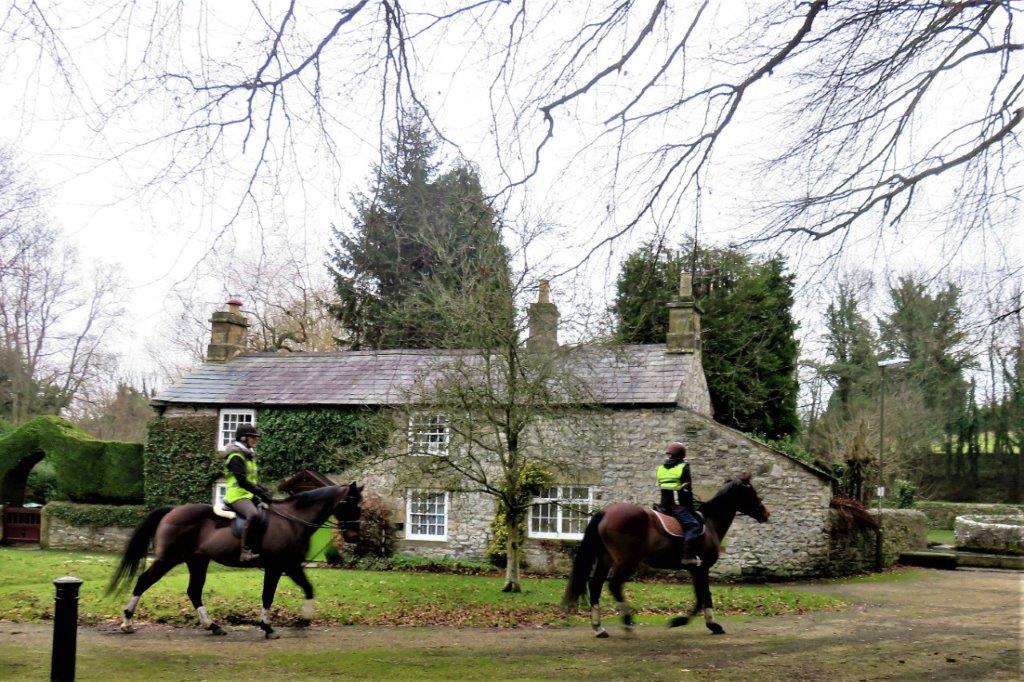 heading towards the bridge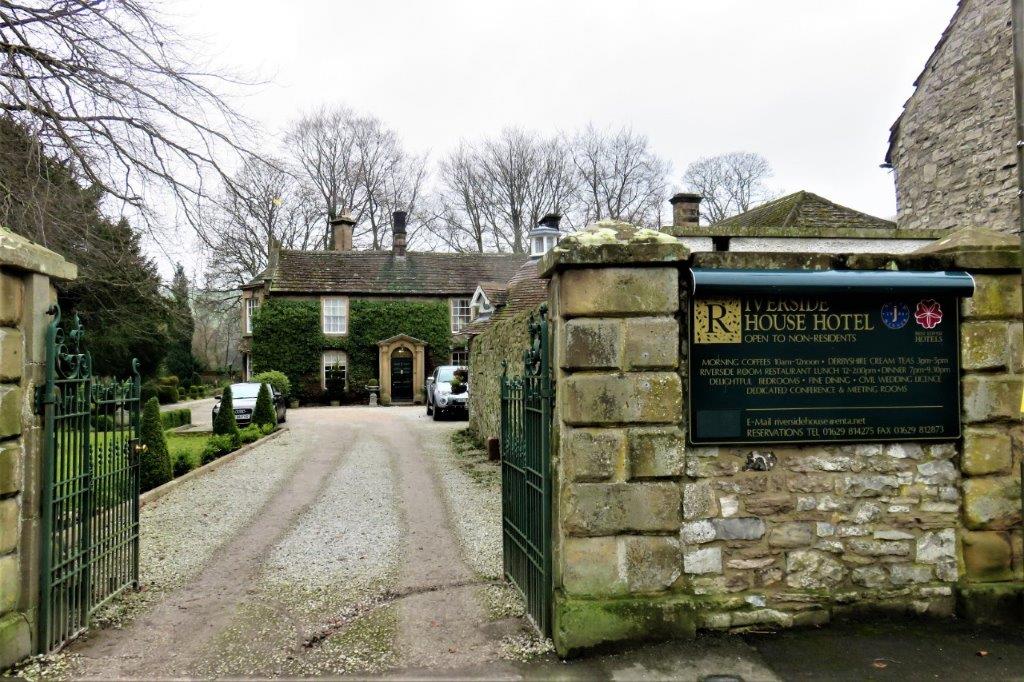 Riverside House Hotel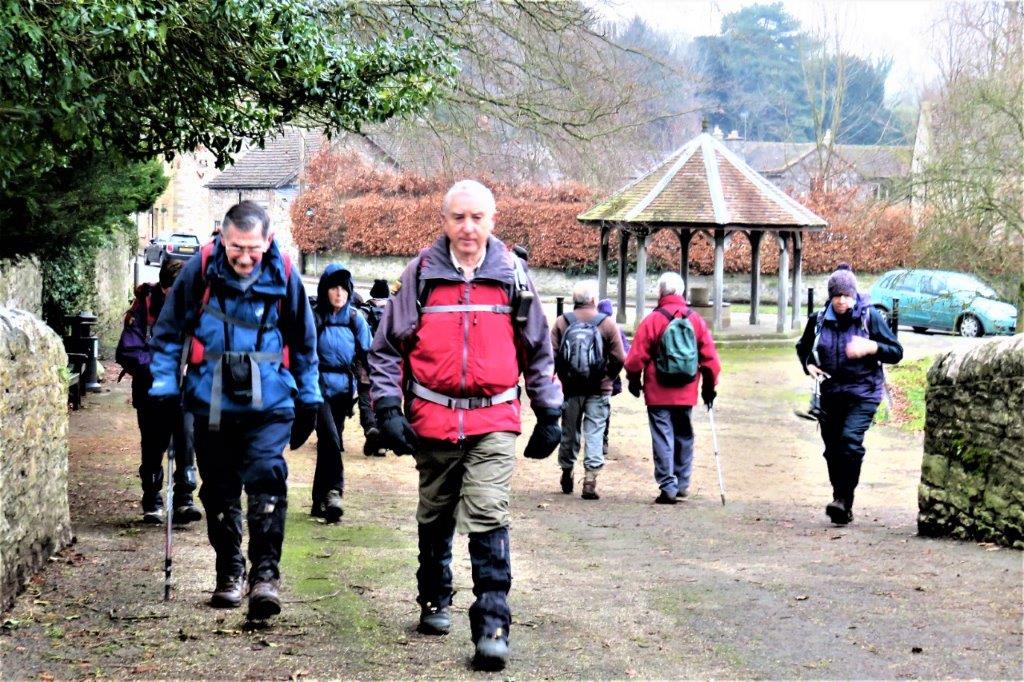 we had an early tea break under the Pavillion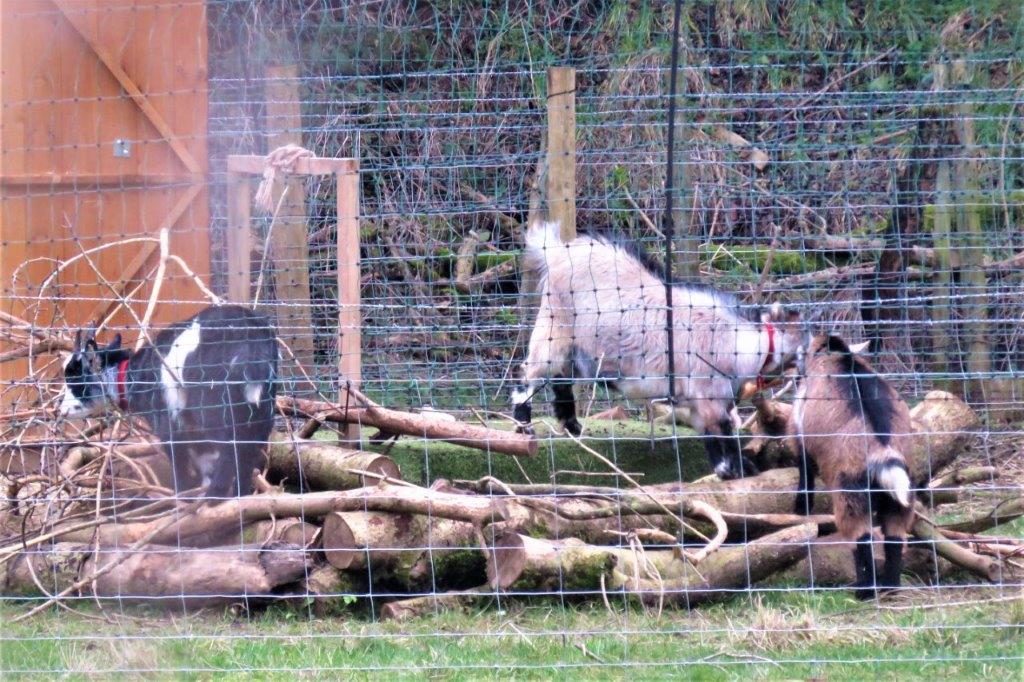 zoomed into an enclosure with goats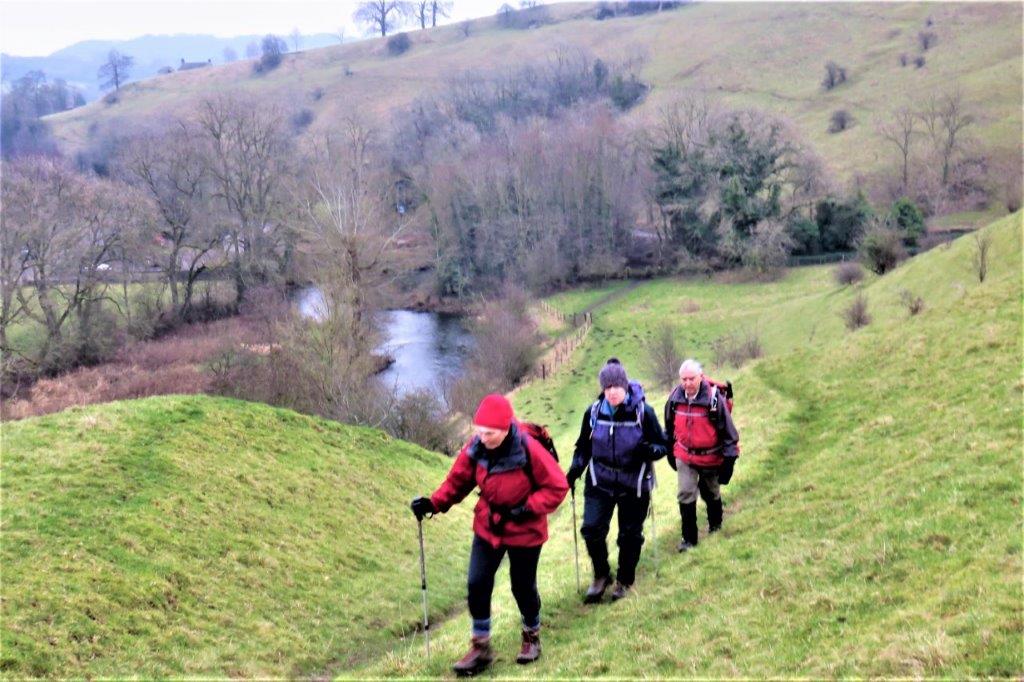 heading up to Sheldon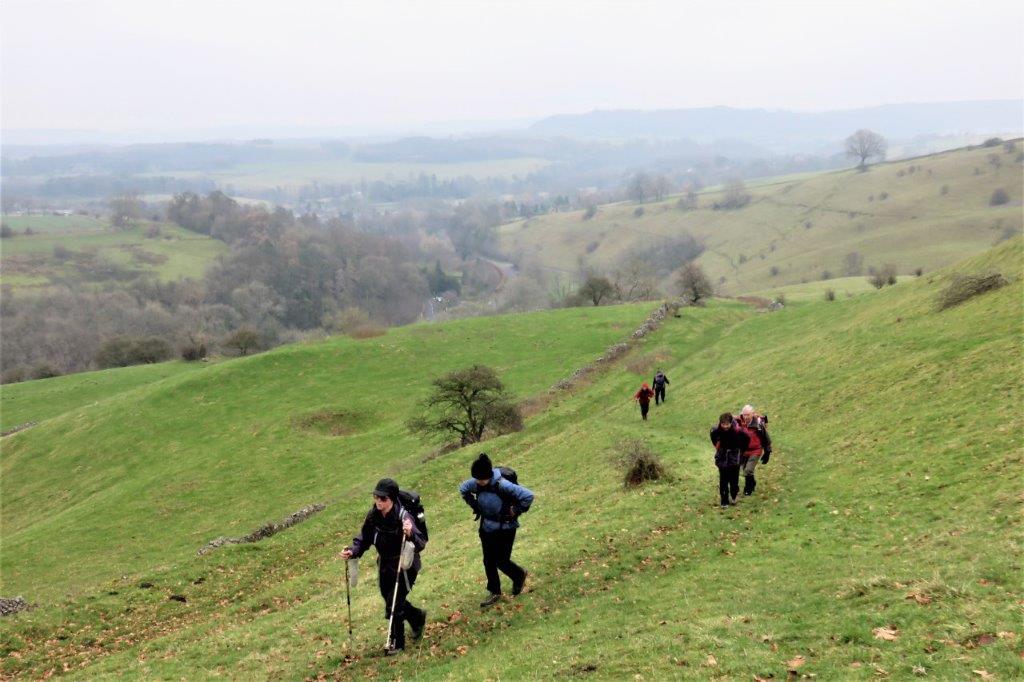 higher up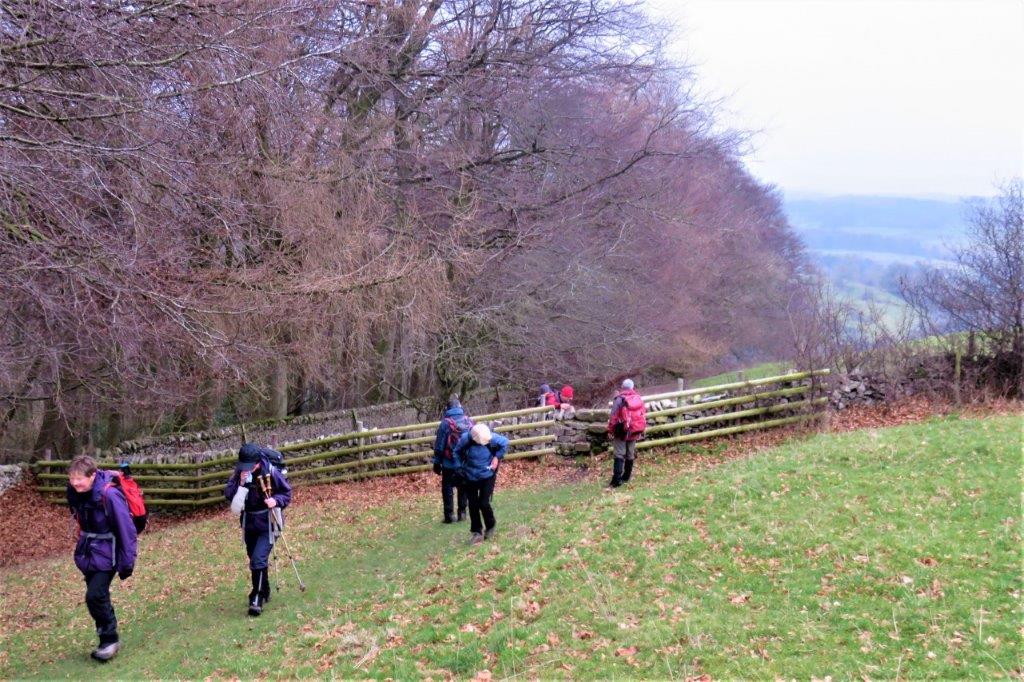 passing Little Shacklow Wood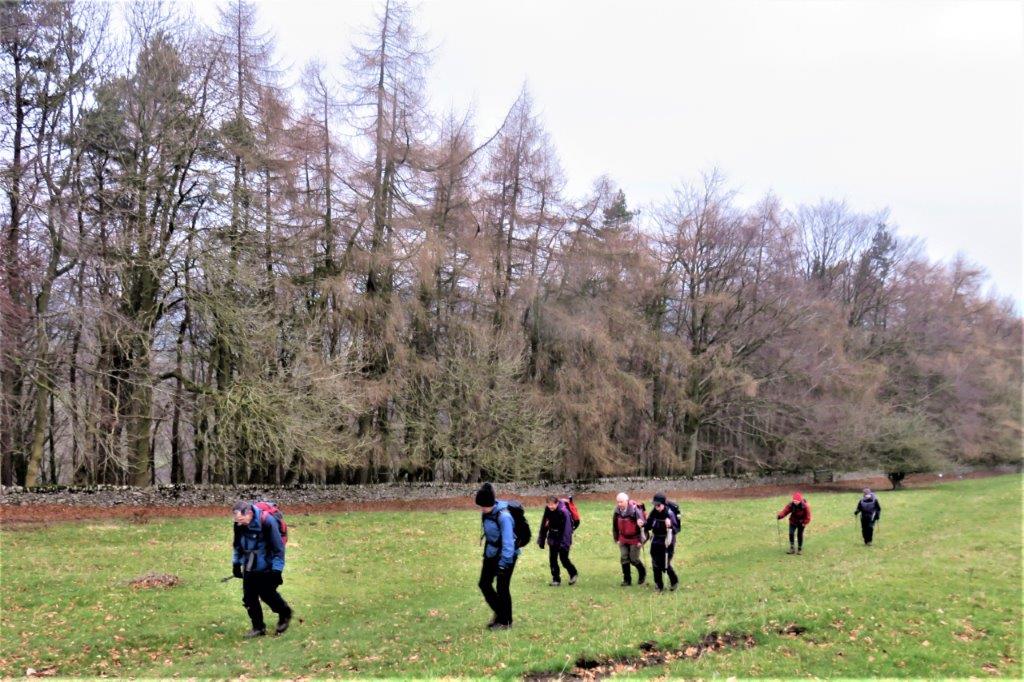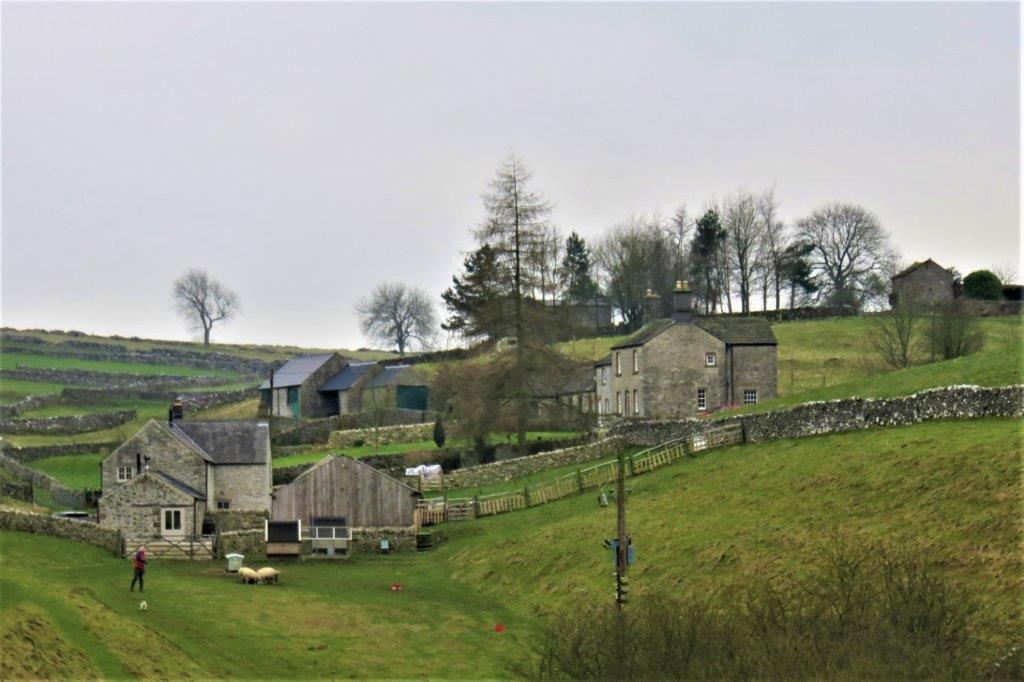 Sheldon ahead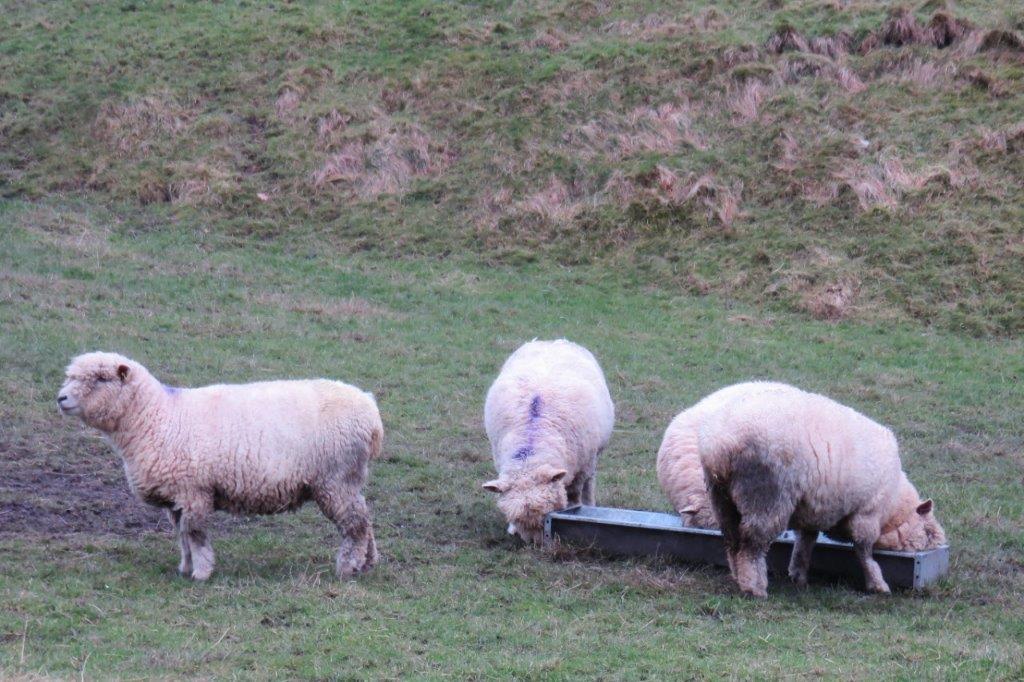 which sheep breed?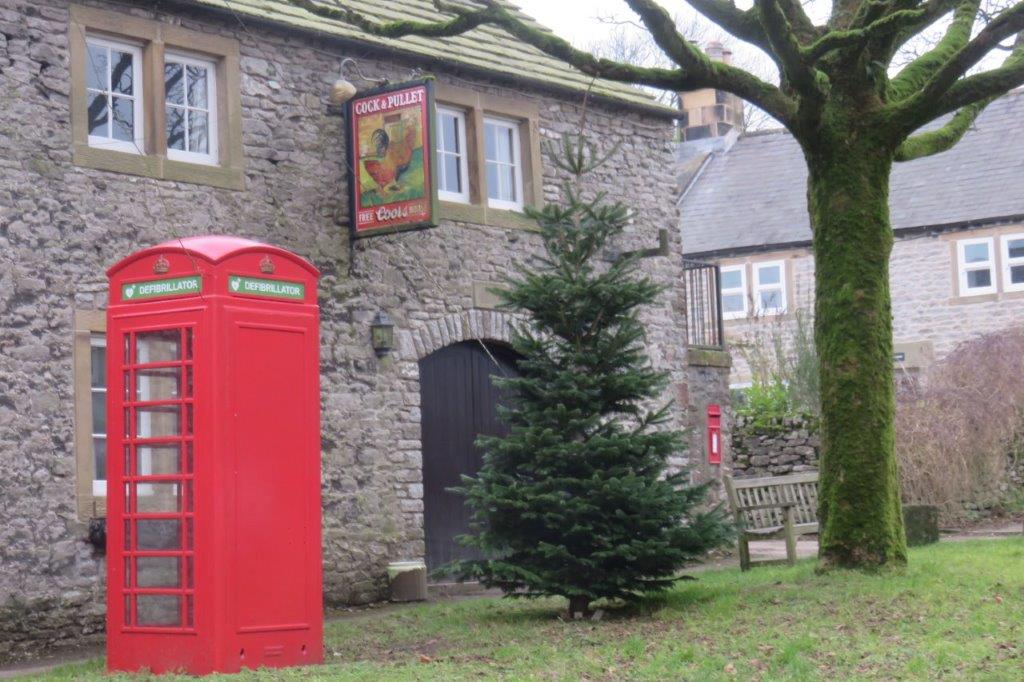 The Cock and Pullet Public House - note the defibrillator in the 'telephone box'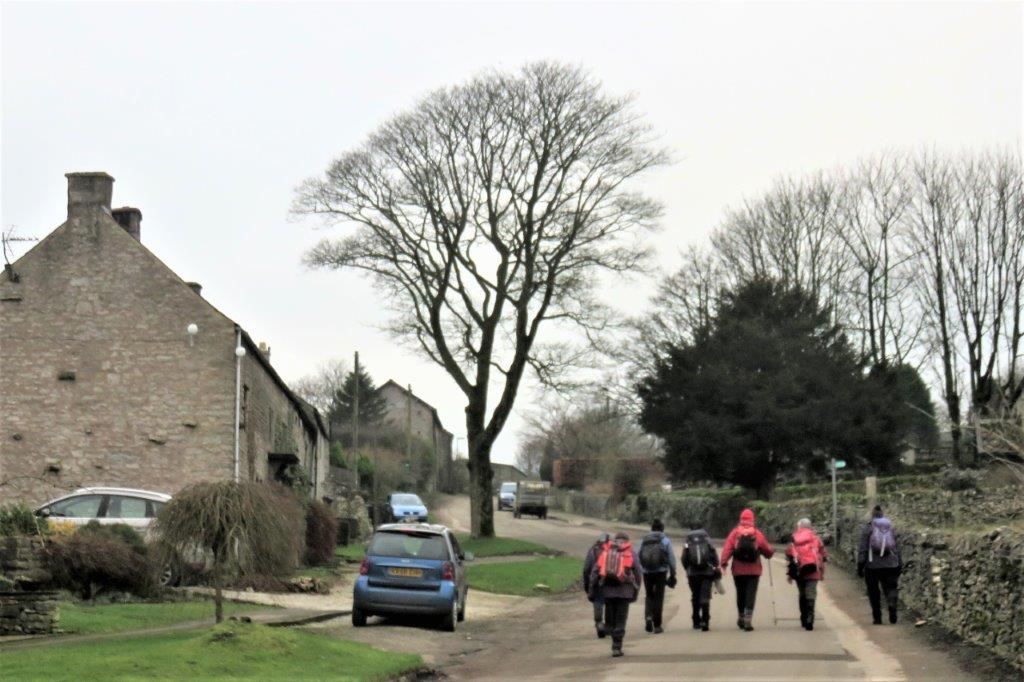 passing through Sheldon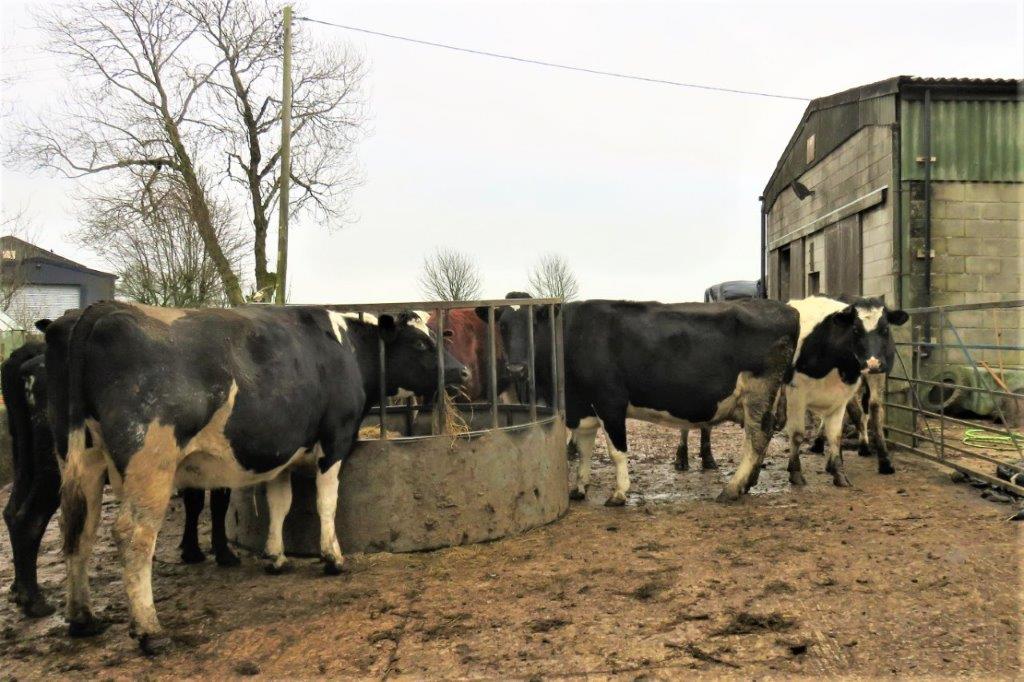 a farm in Sheldon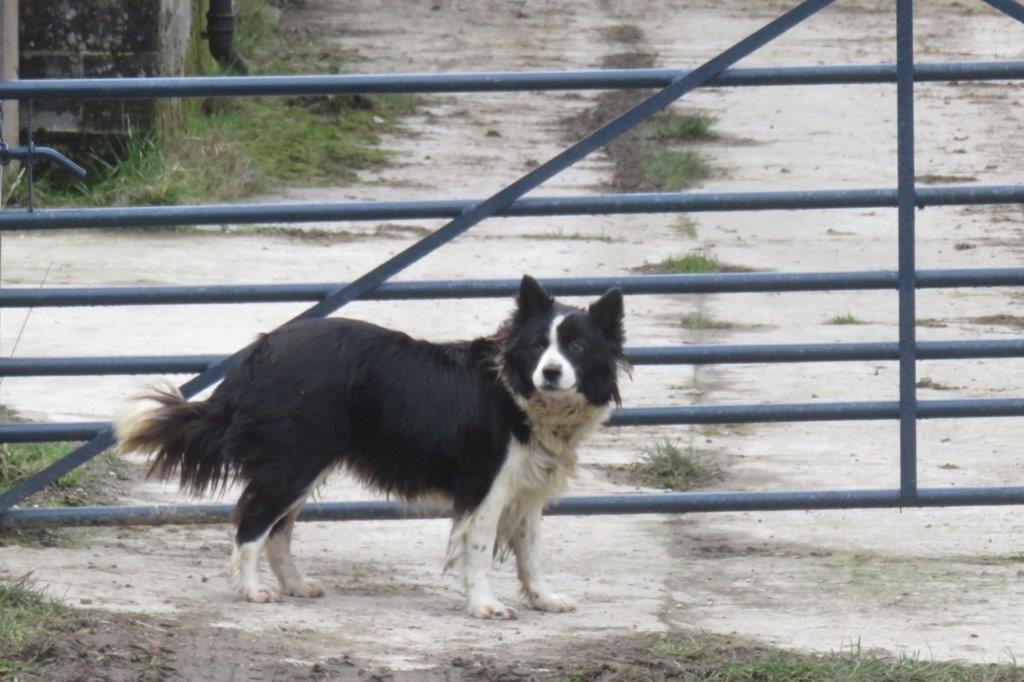 Sheldon's guardian?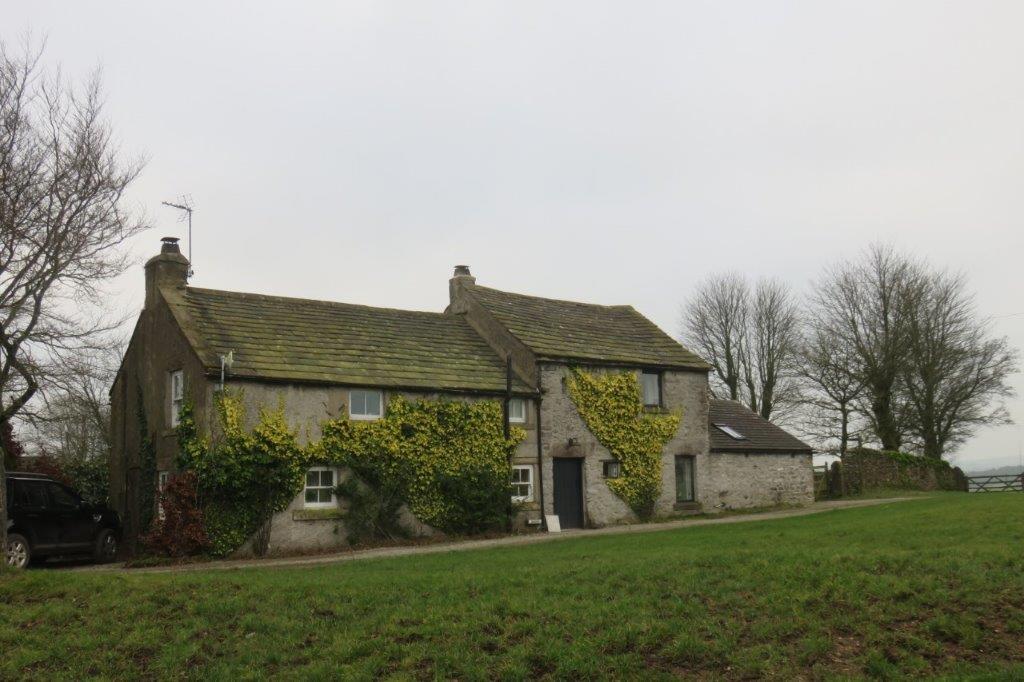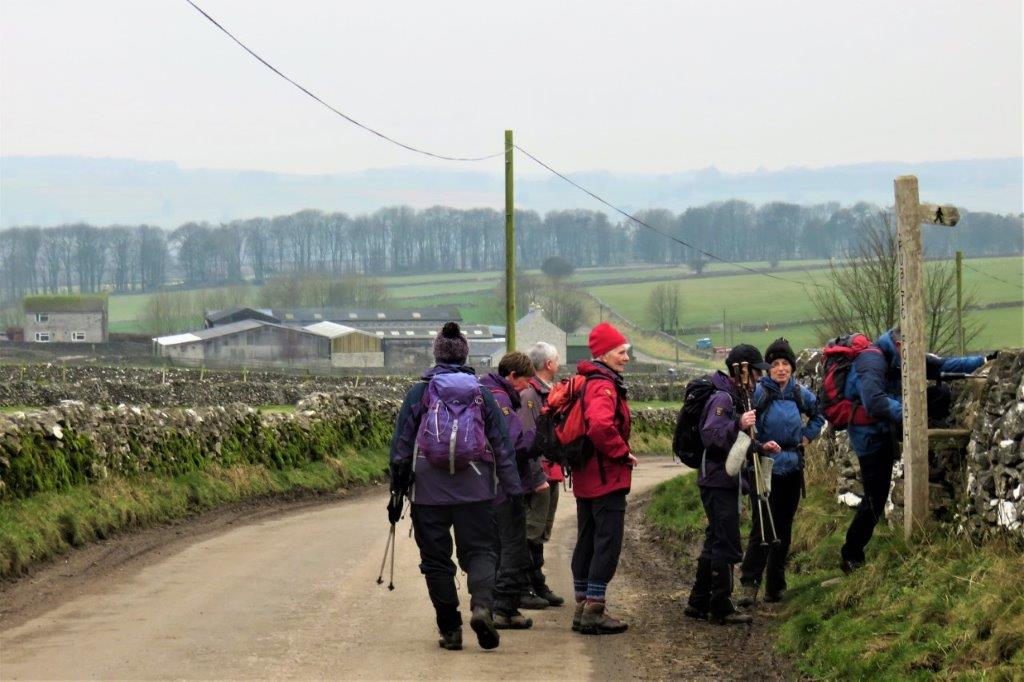 turning off onto a footpath leading to Deep Dale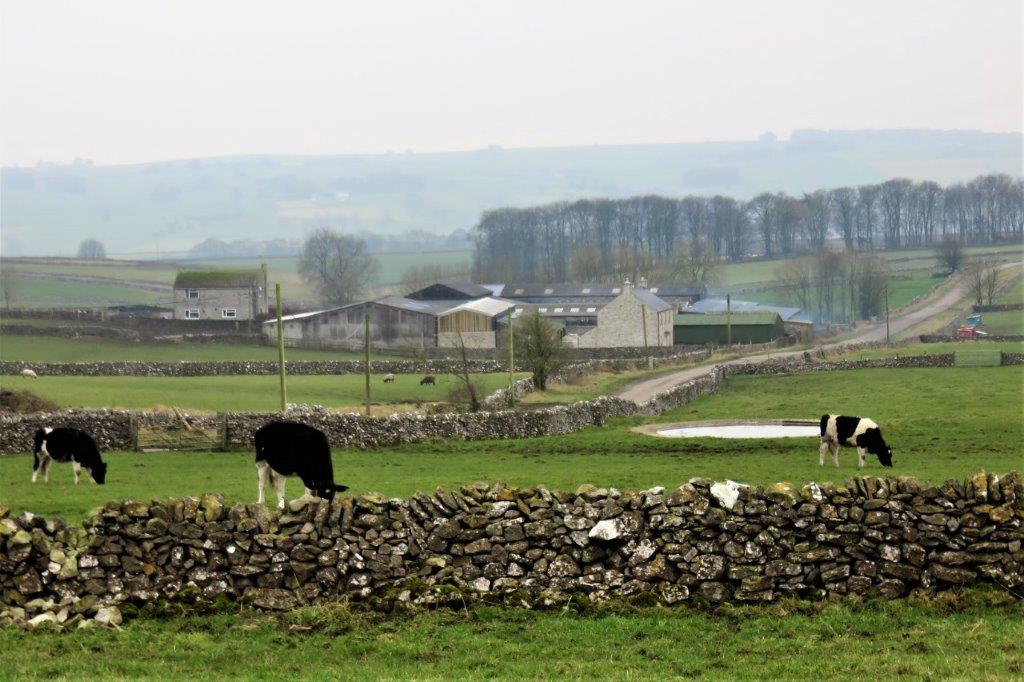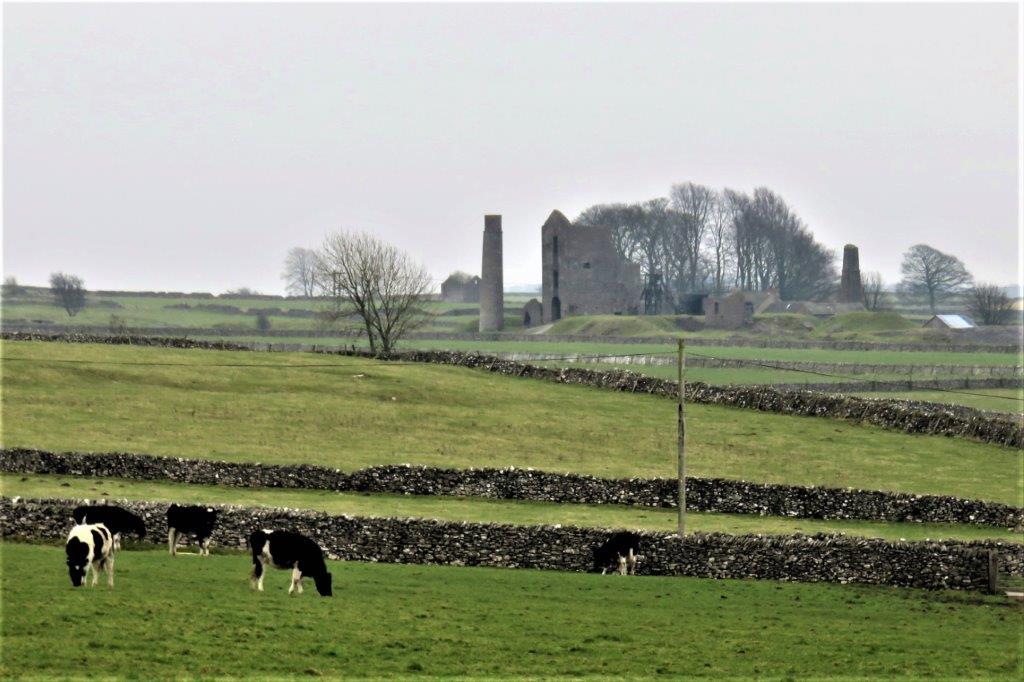 looking ~ south at Magpie Mine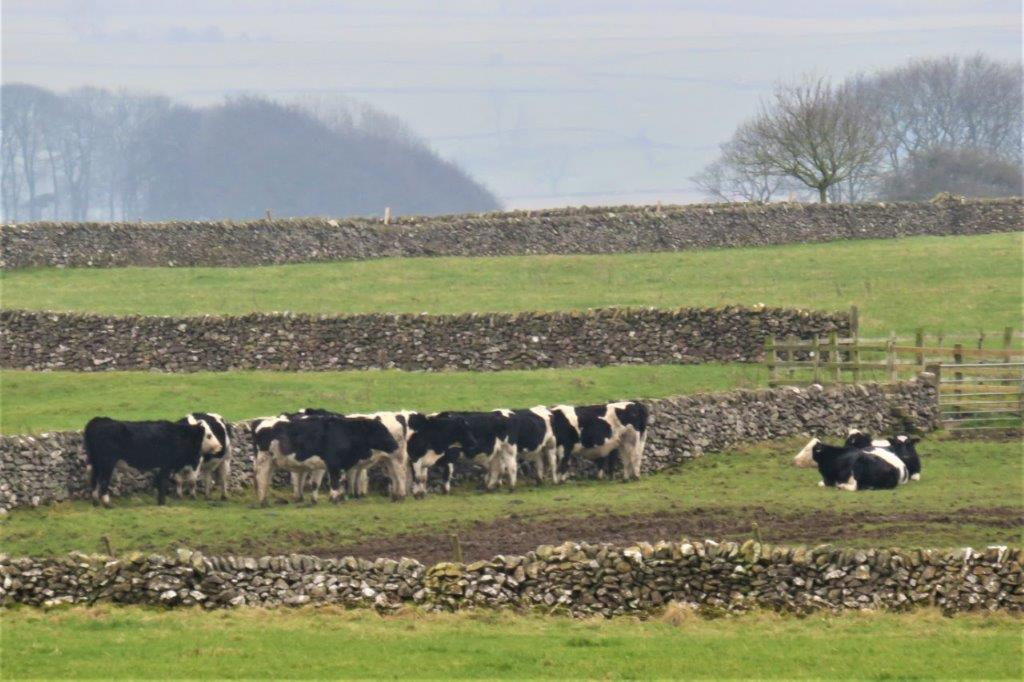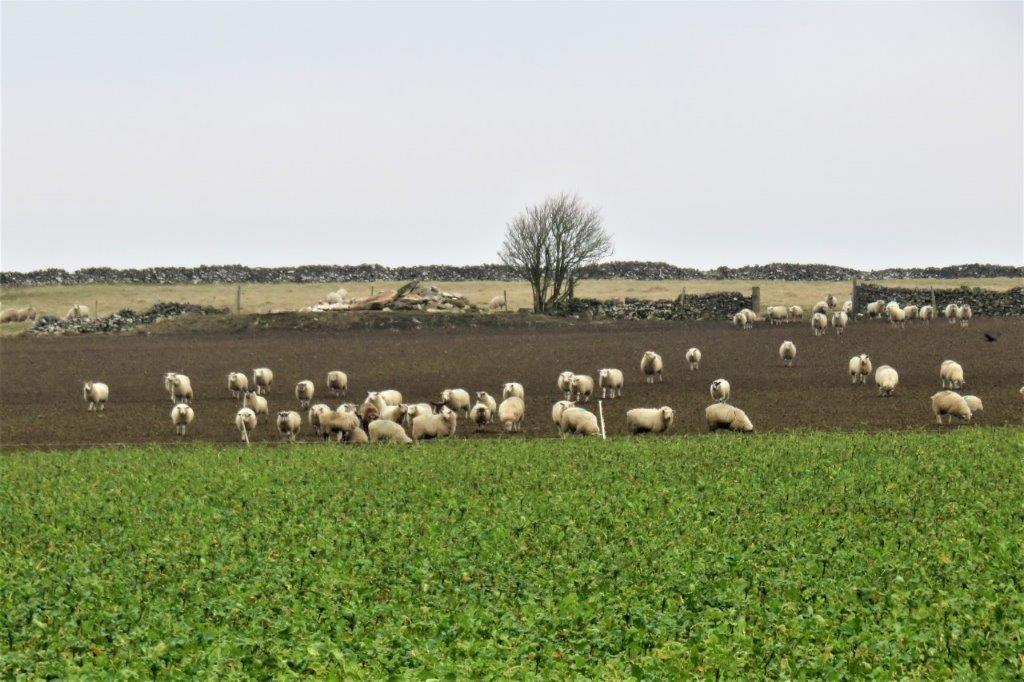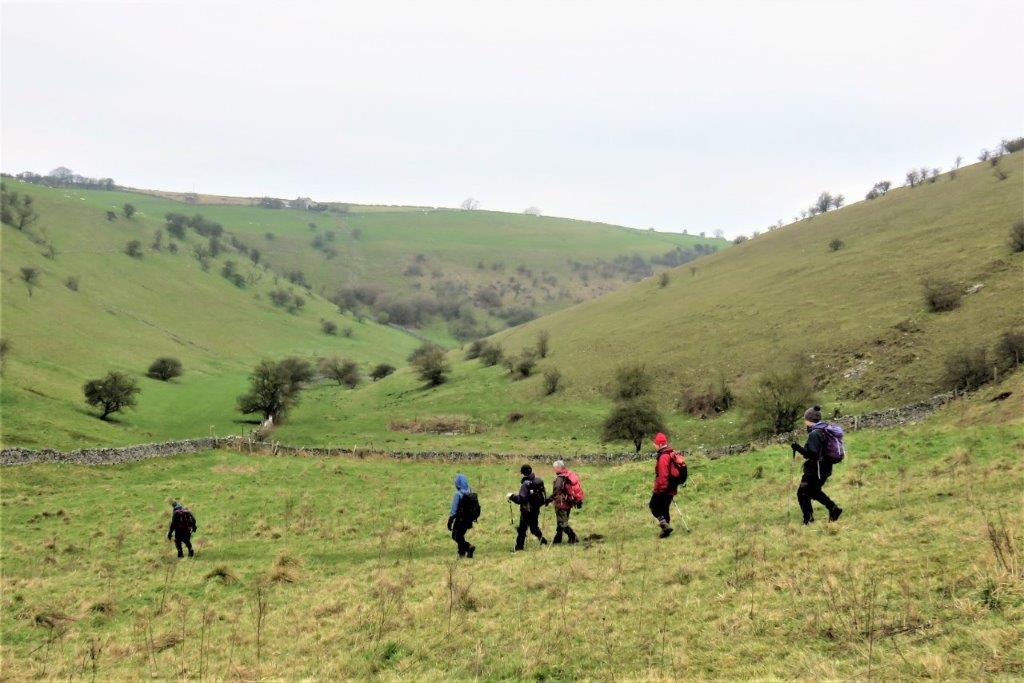 approaching Deep Dale seen on our right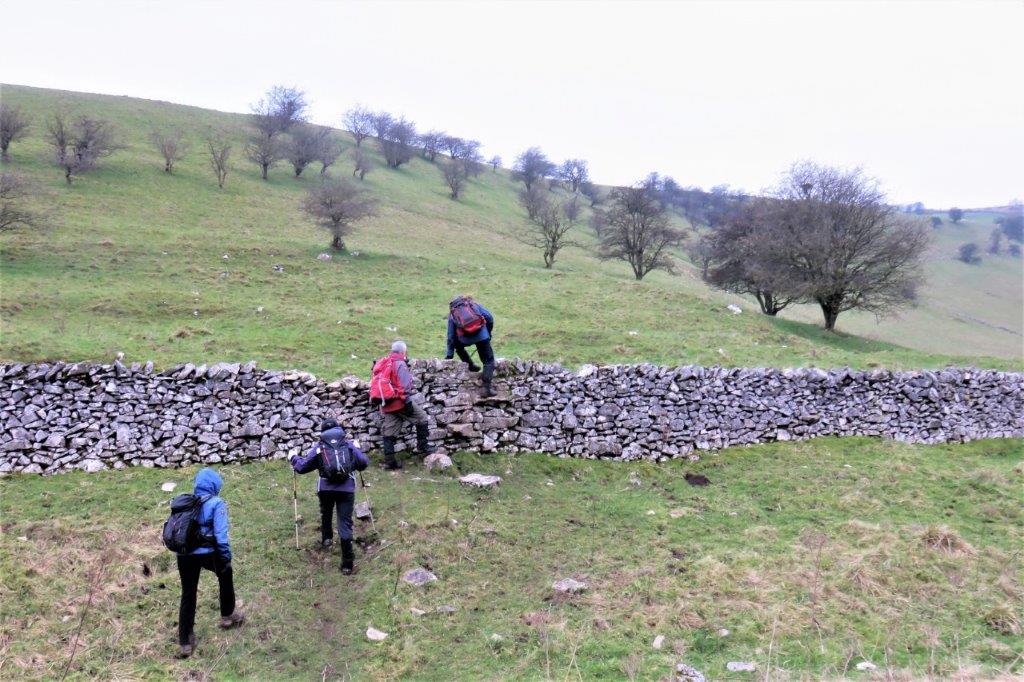 starting the climb out the other side of Deep Dale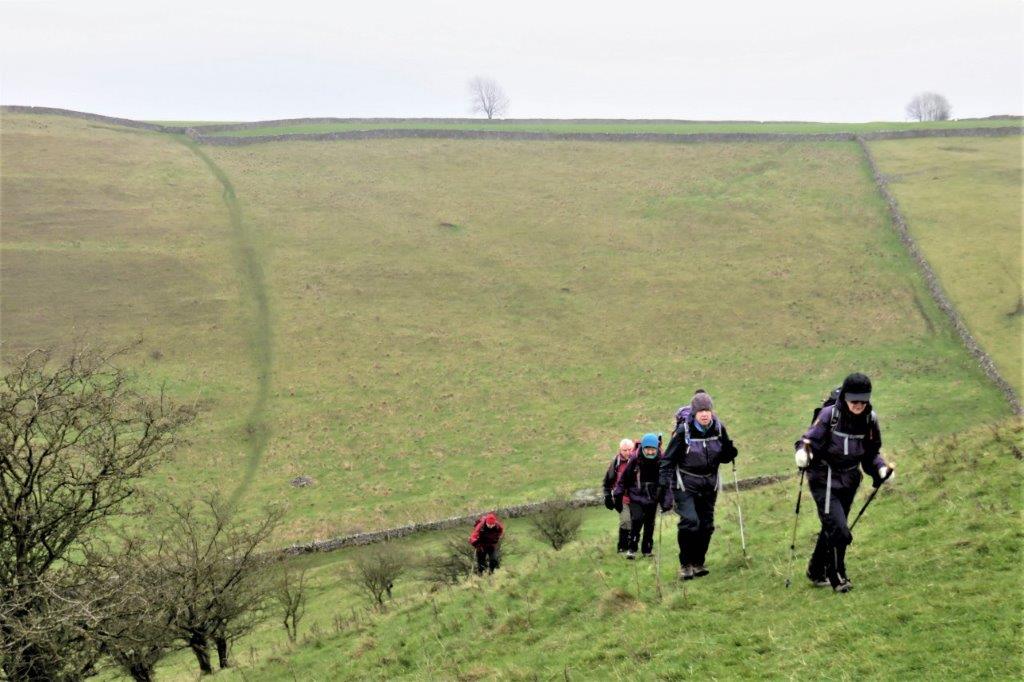 the path down is seen behind us as we climb up the other bank of Deep Dale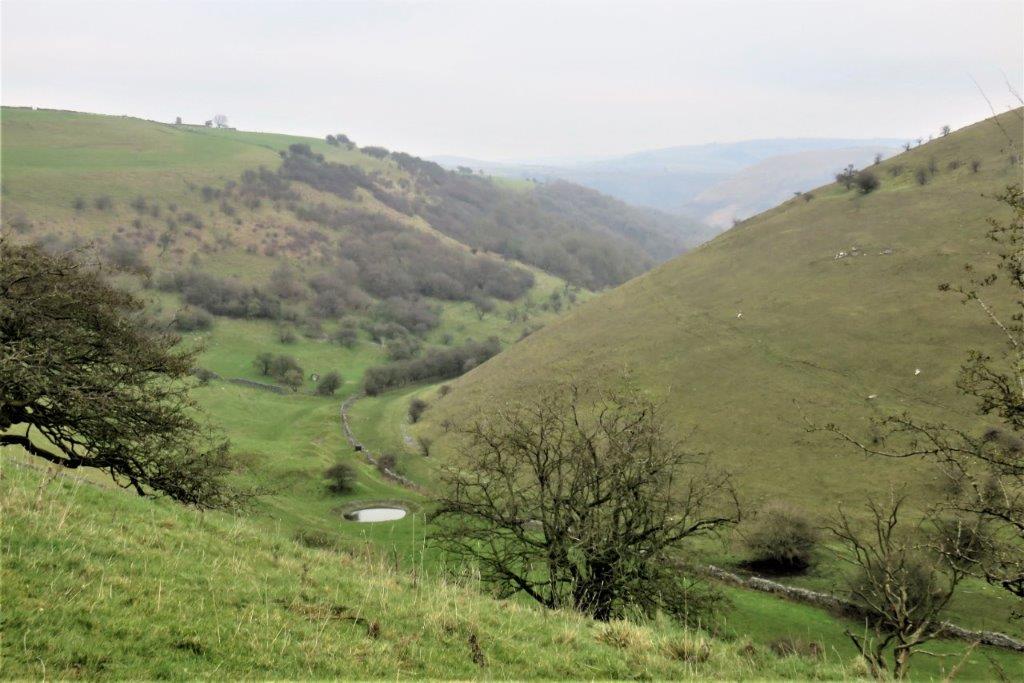 a dewpond seen below us with the bottom of Deep Dale lower down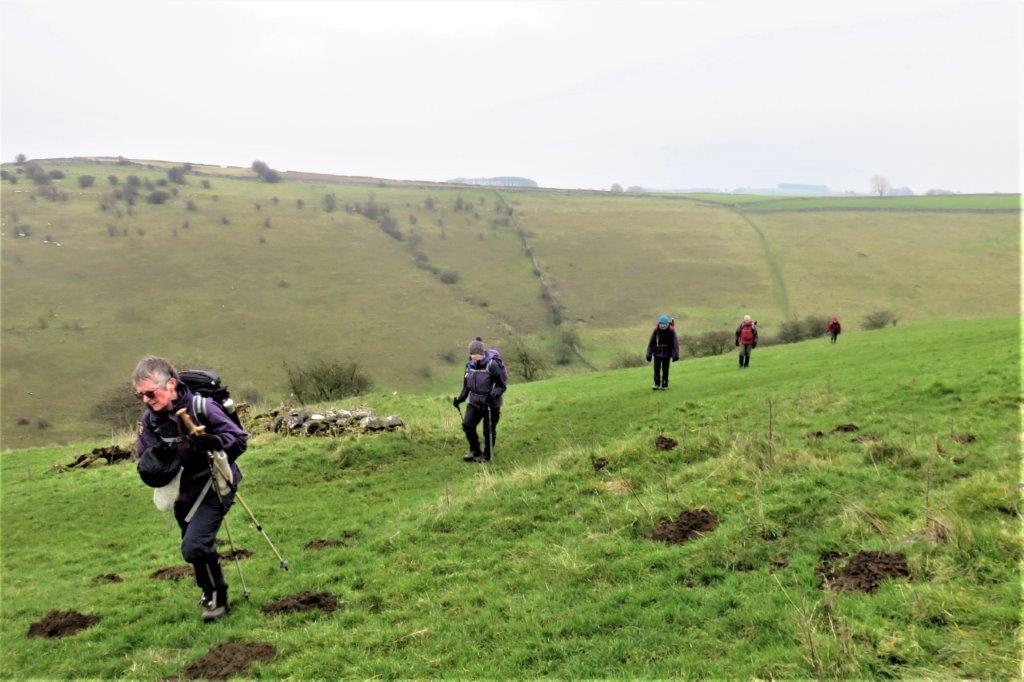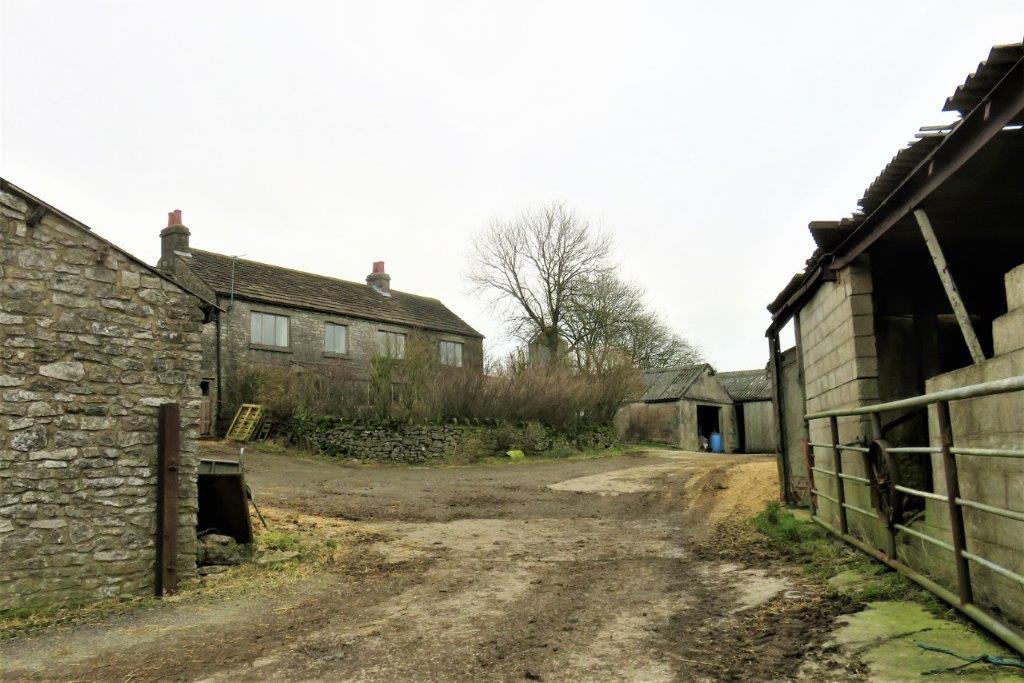 Over Over Wheal farm?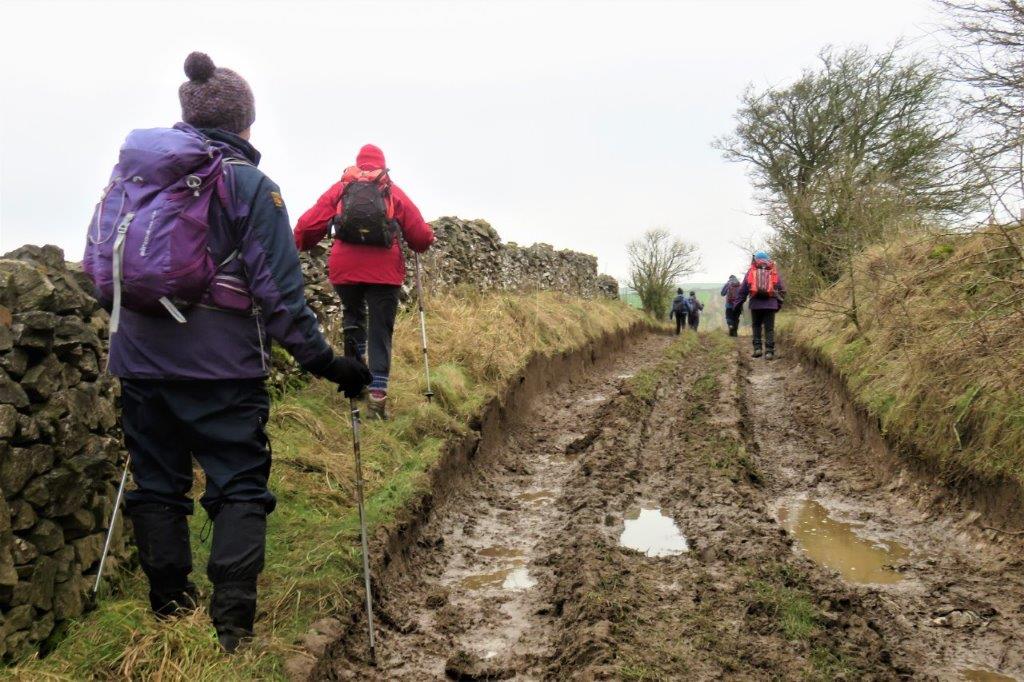 'footpath' really a tractor track followed ~WNW from Wheal Lane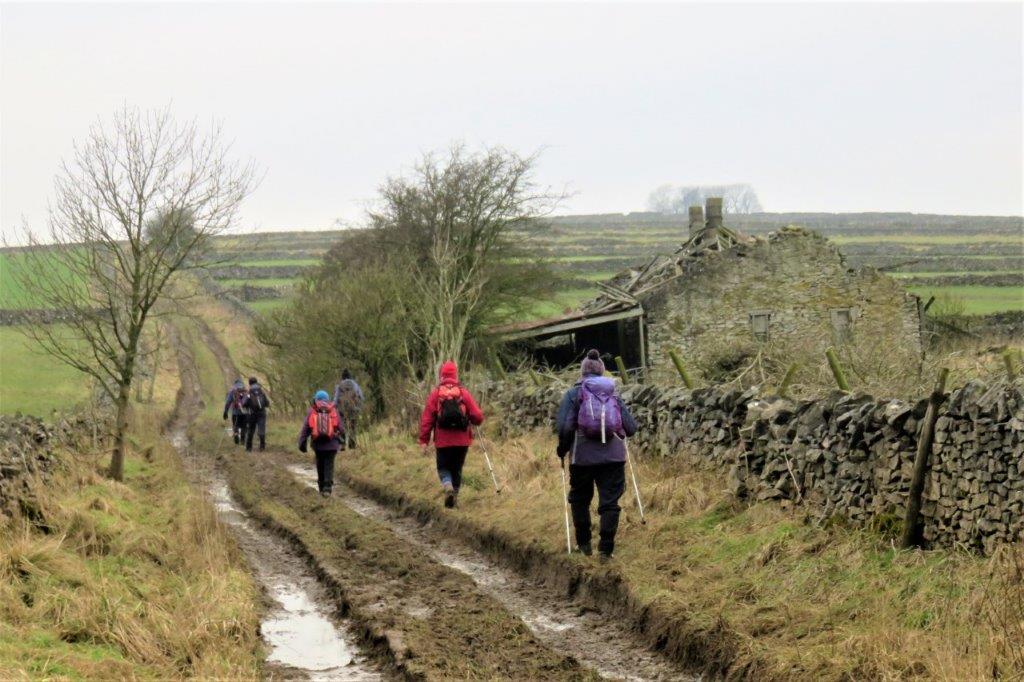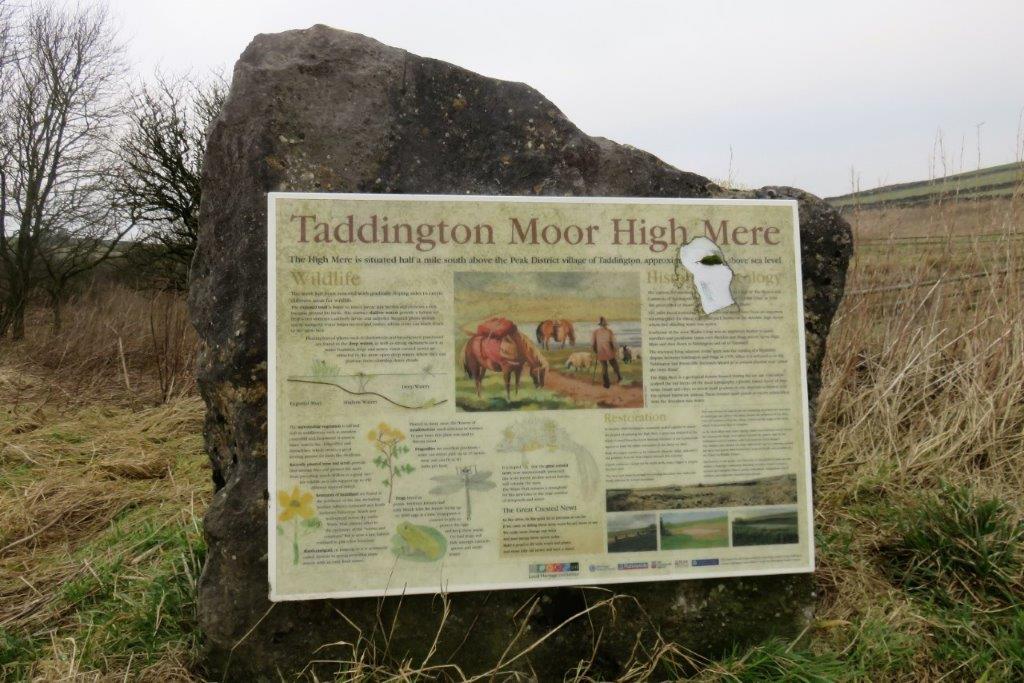 notice on road leading North into Taddington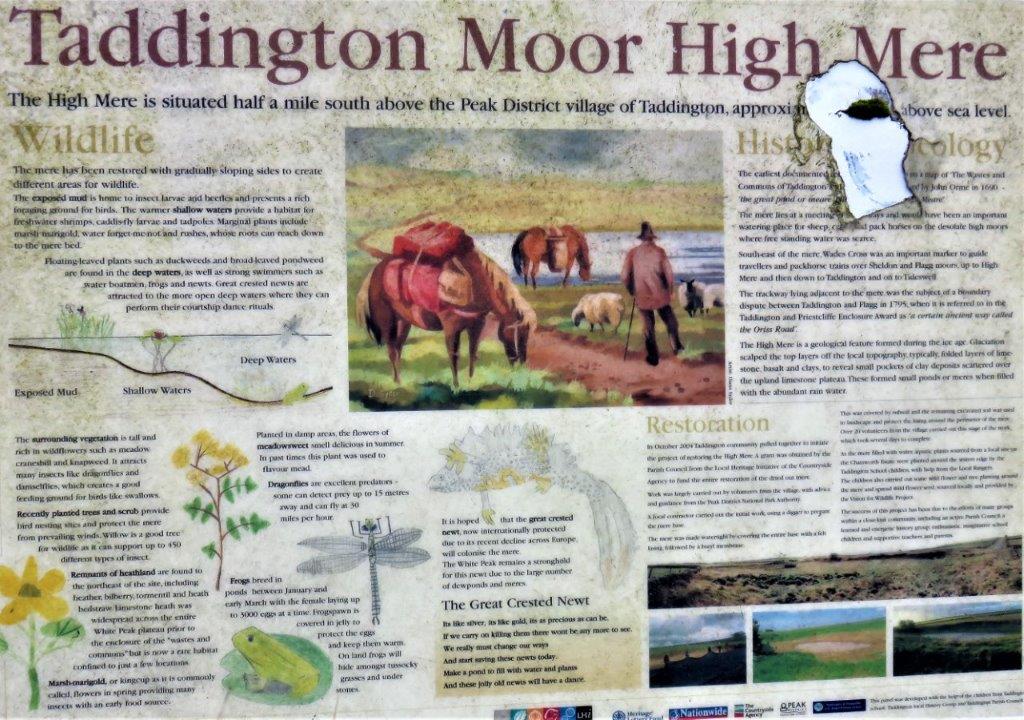 notice blown up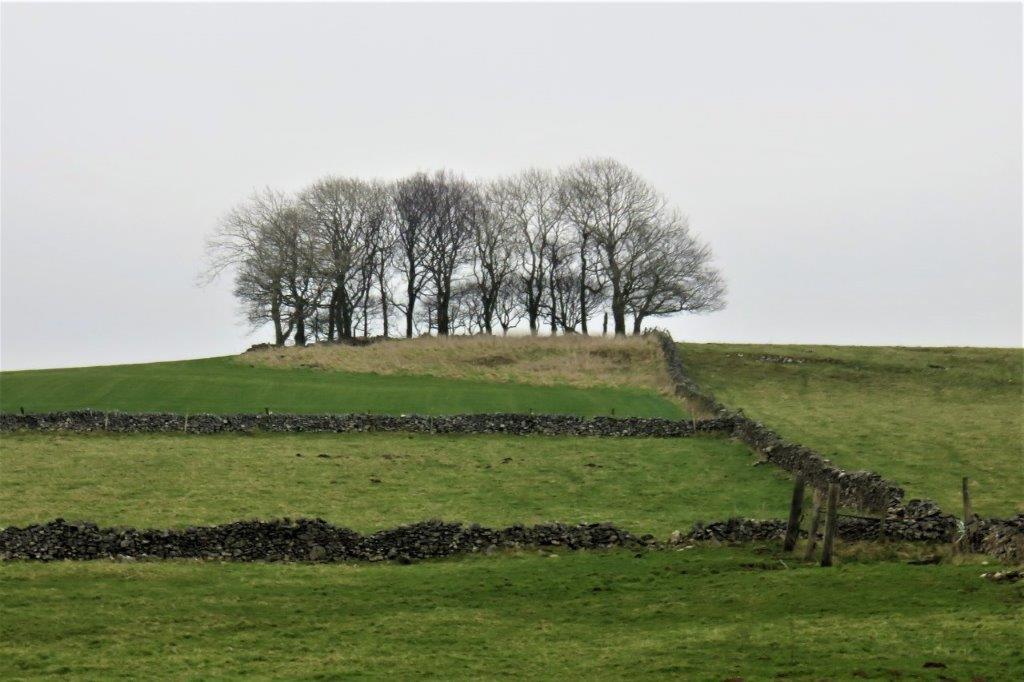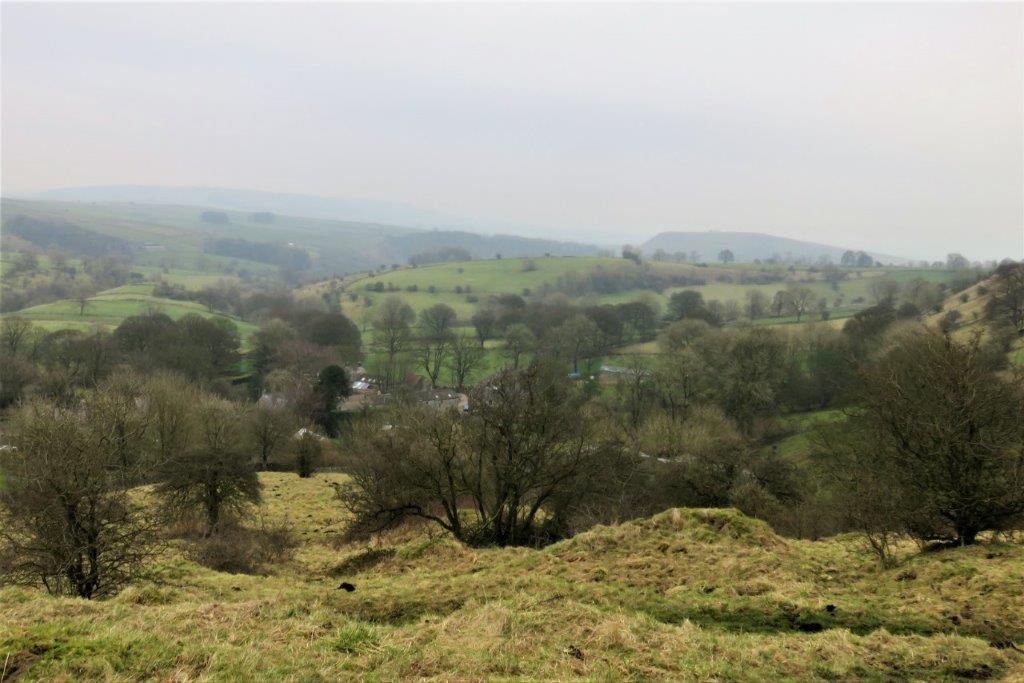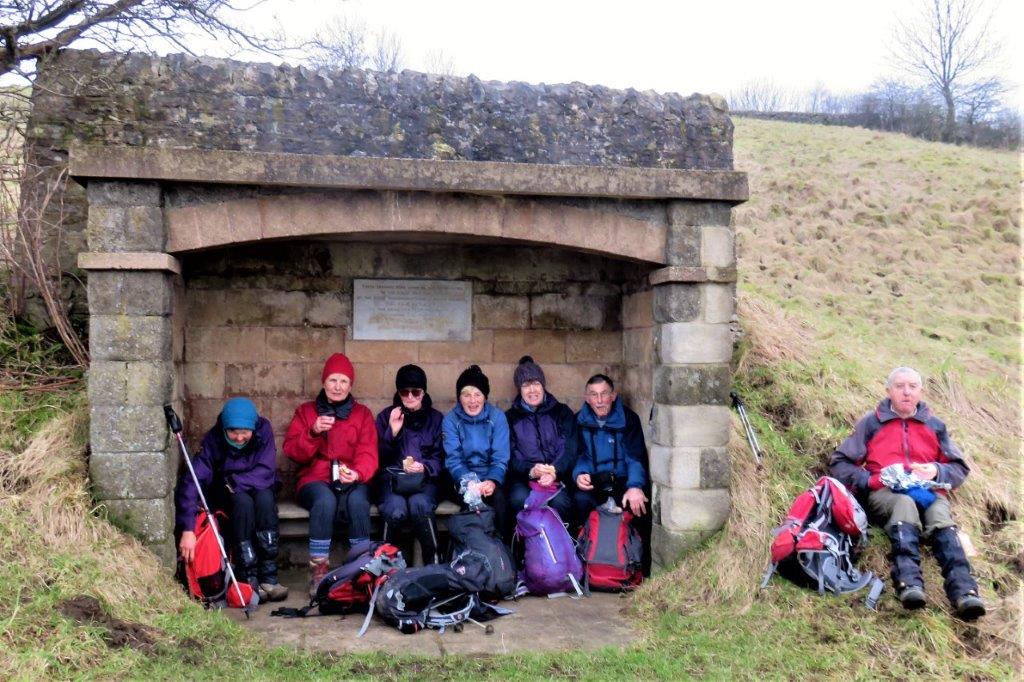 shelter above Taddington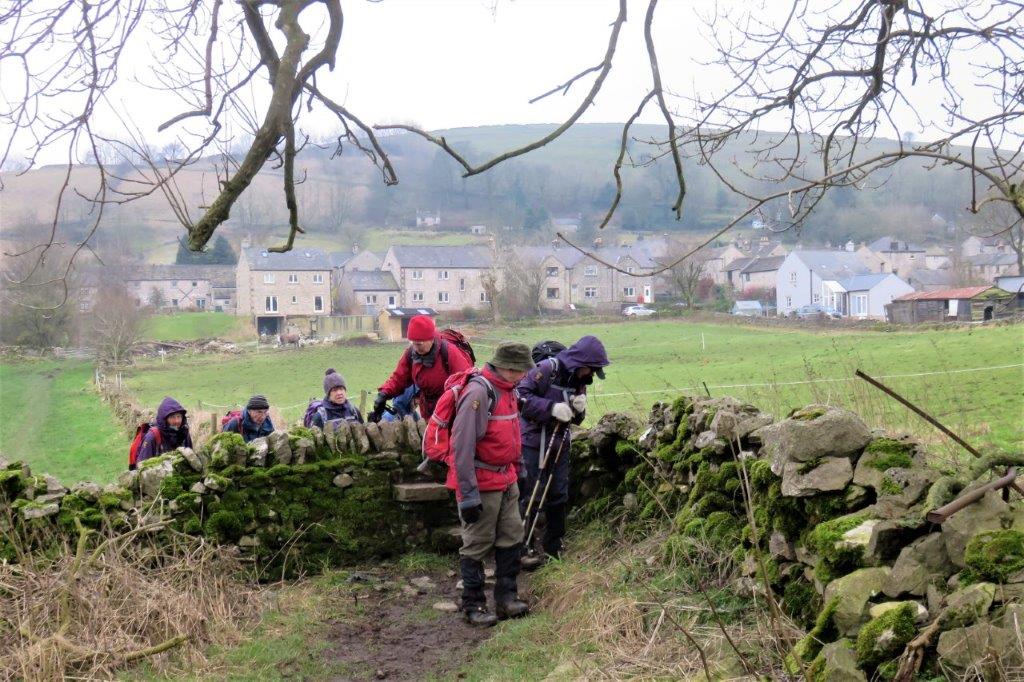 leaving Taddington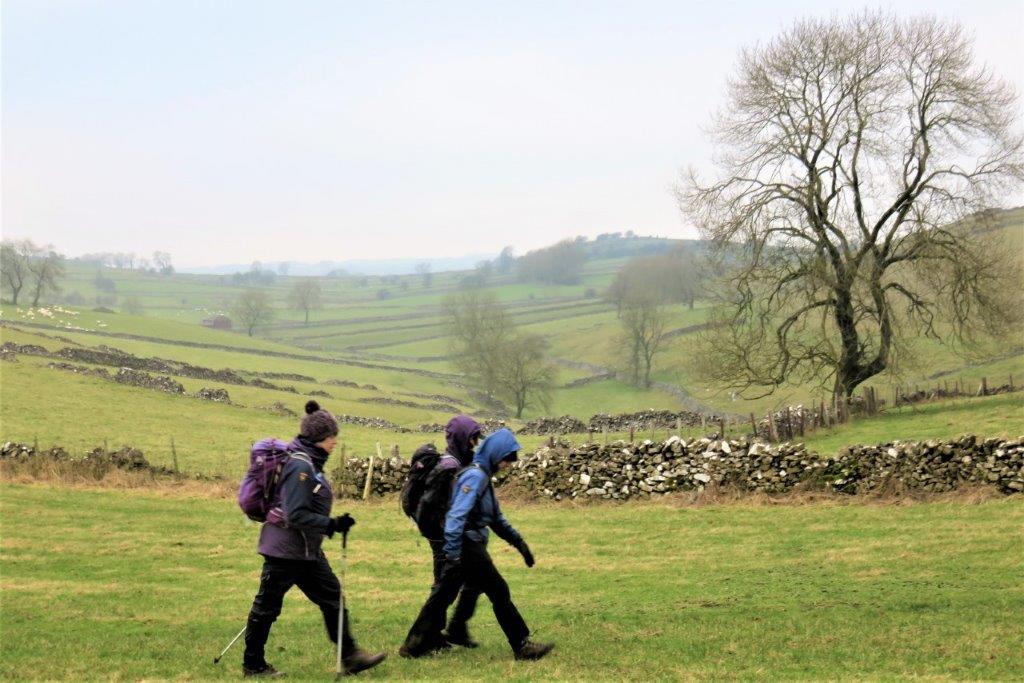 heading toward High Dale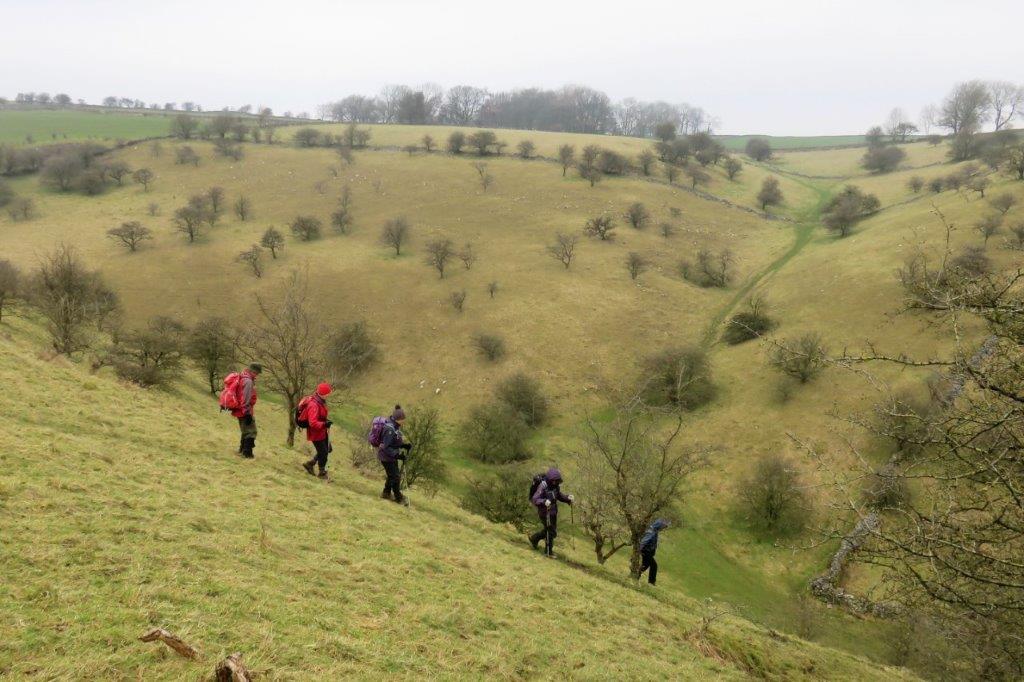 steep descent into High Dale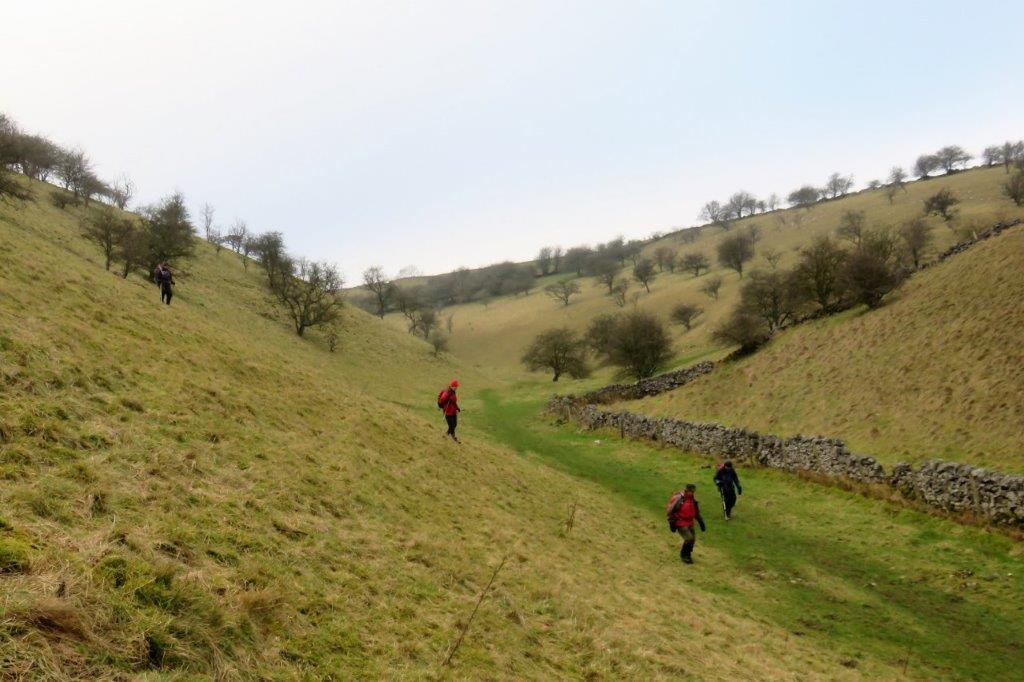 at the bottom of High Dale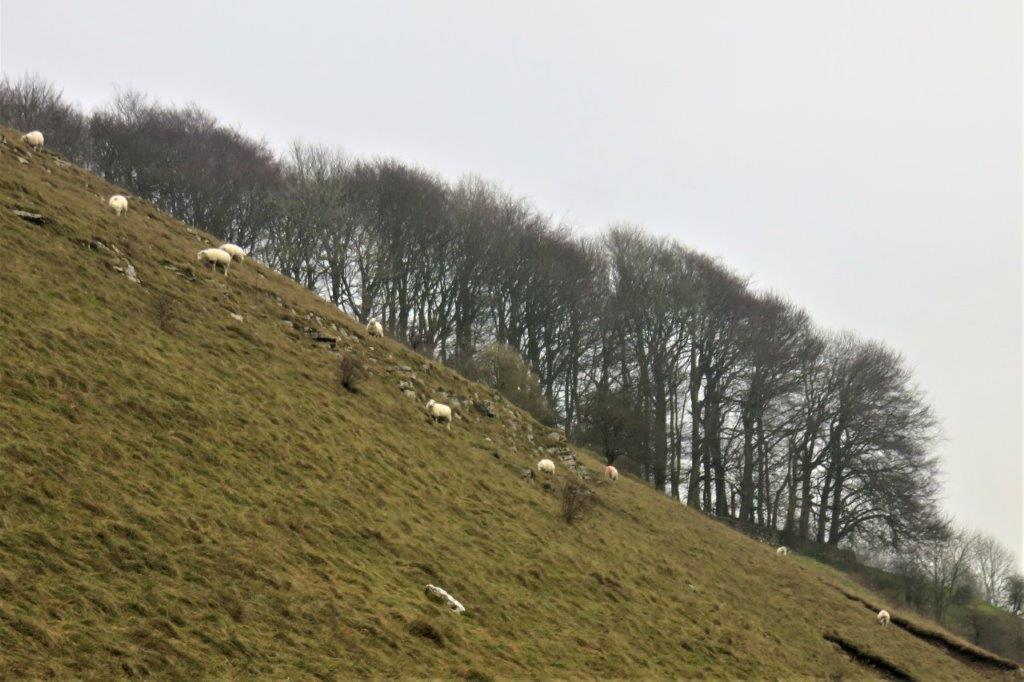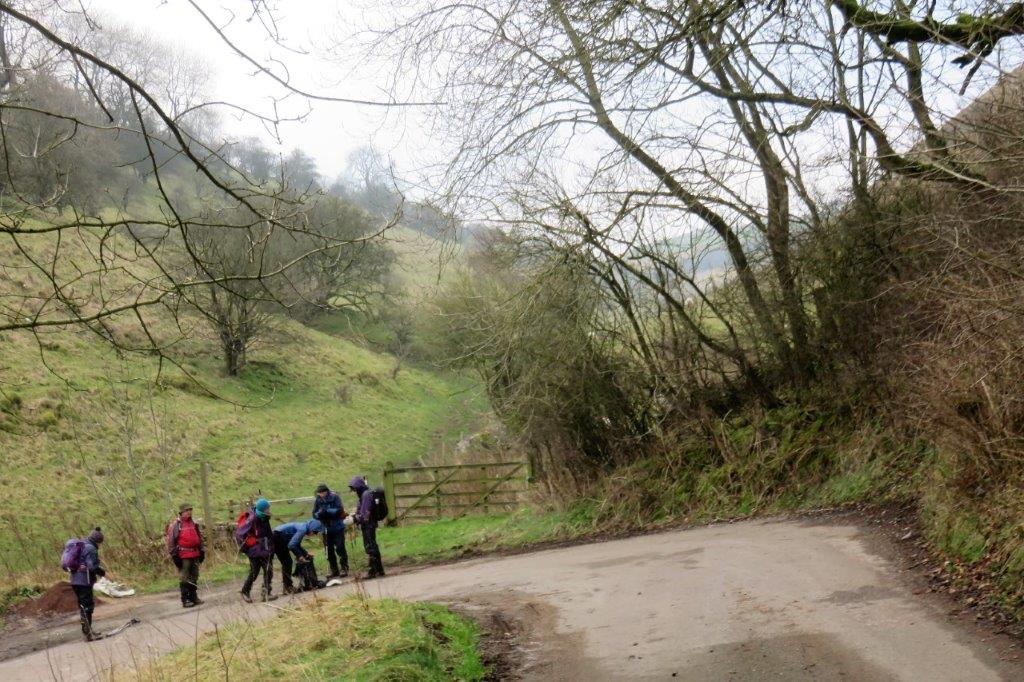 road up to Brushfield on right - road to left down to A6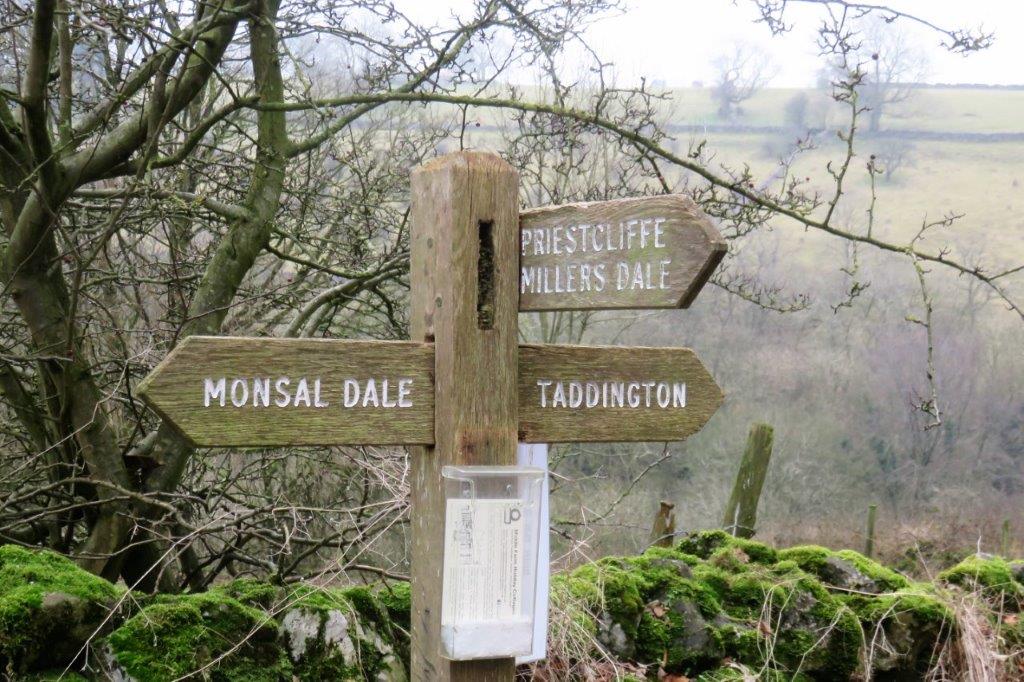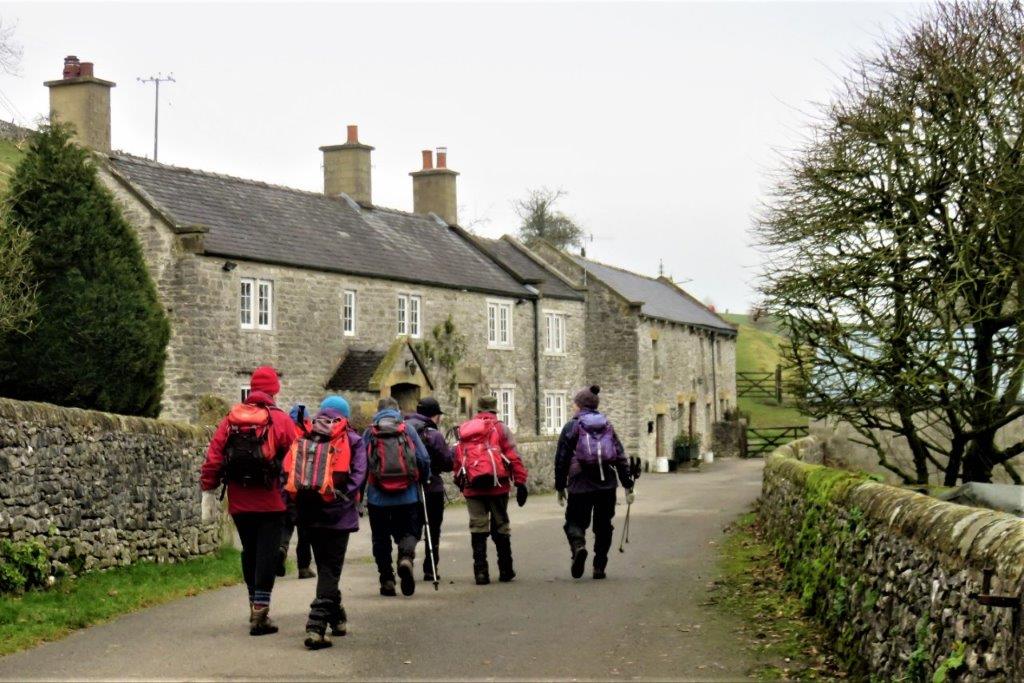 Brushfield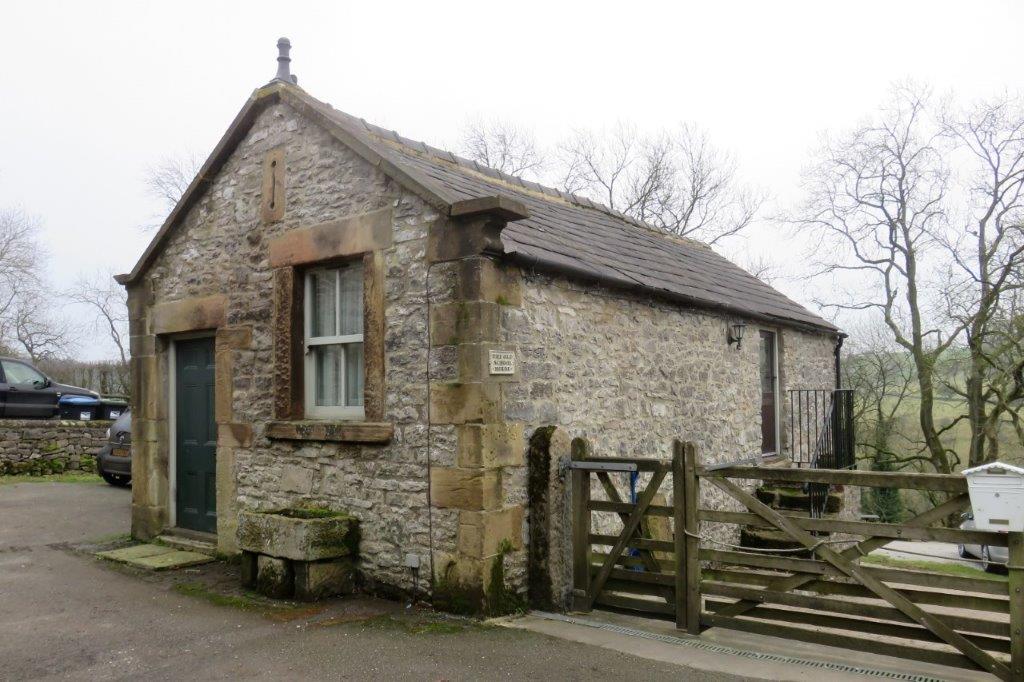 The Old School House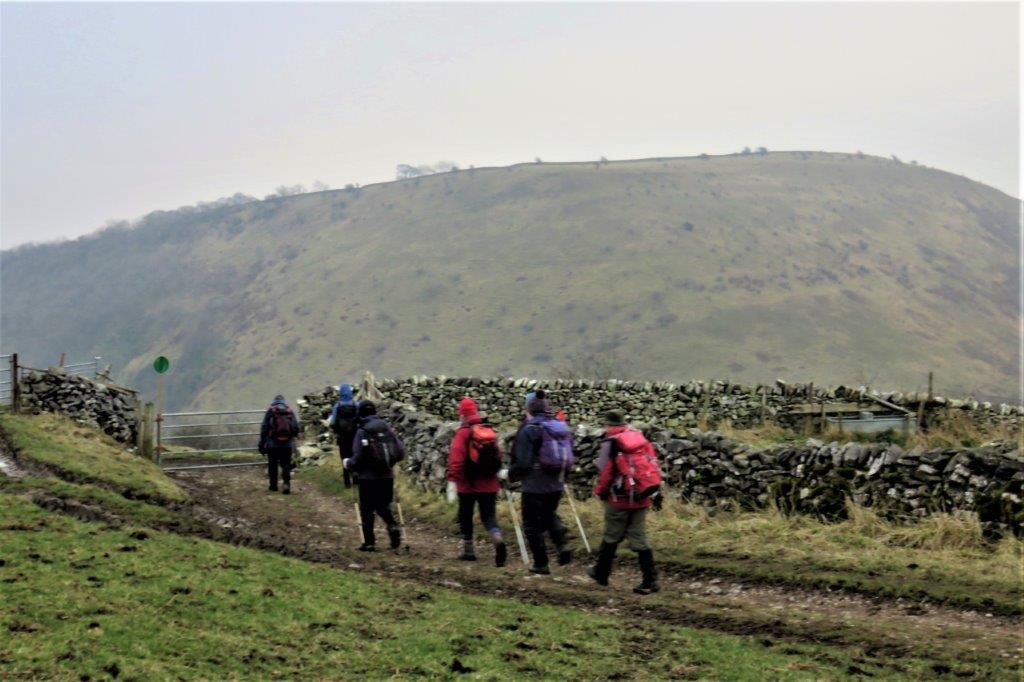 track towards the Monsal Trail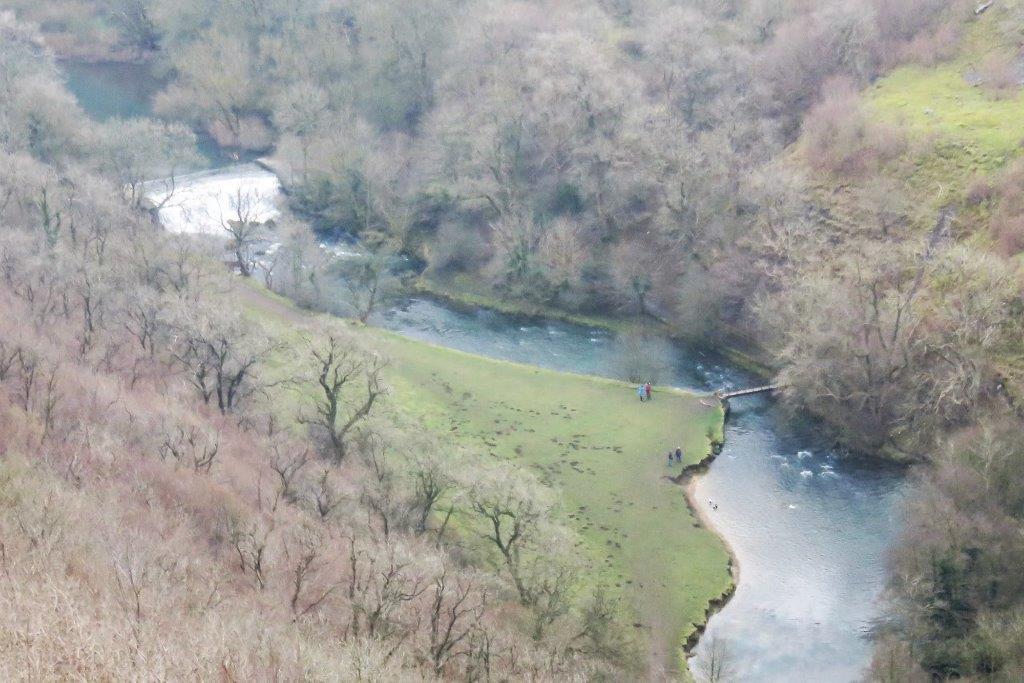 Weir & footbridge seen below in the River Wye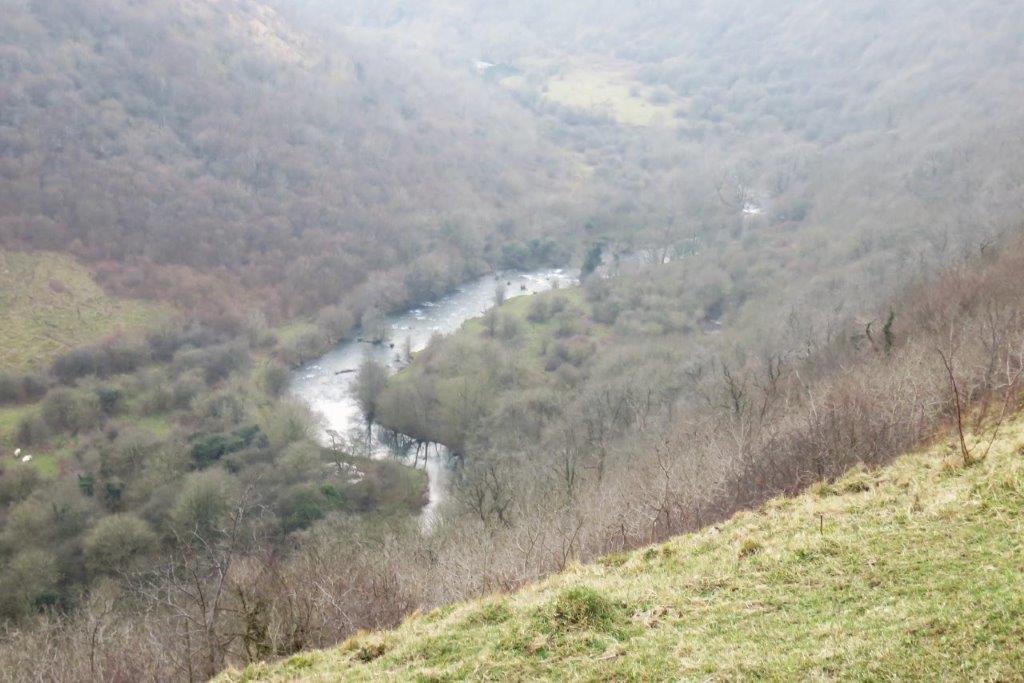 further downstream on the River Wye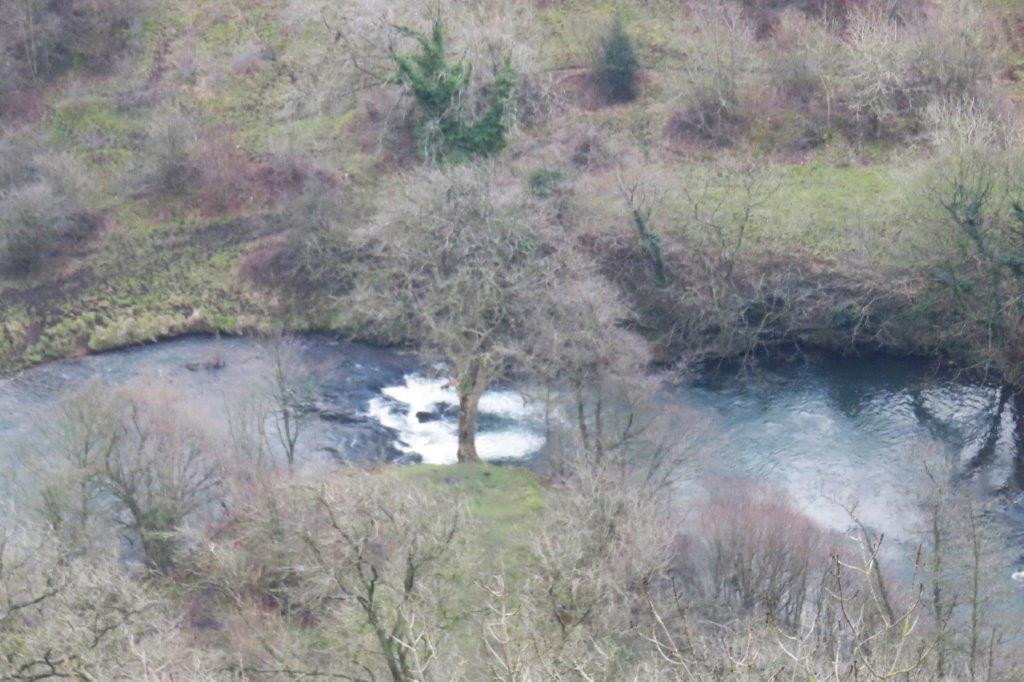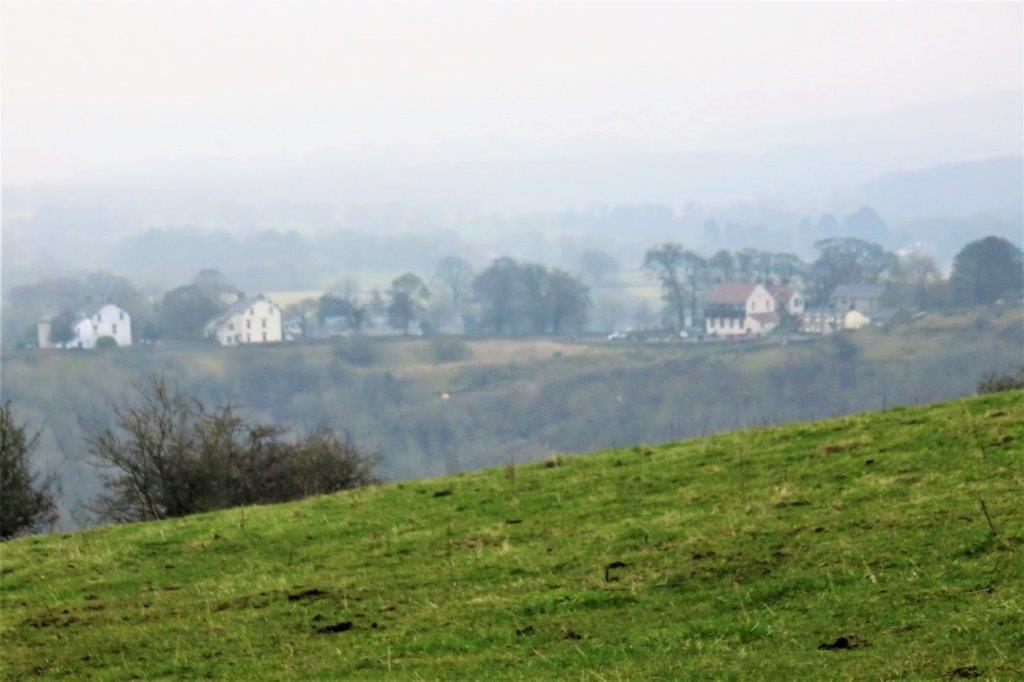 Monsal Head seen from a distance - the River Wye is unseen below us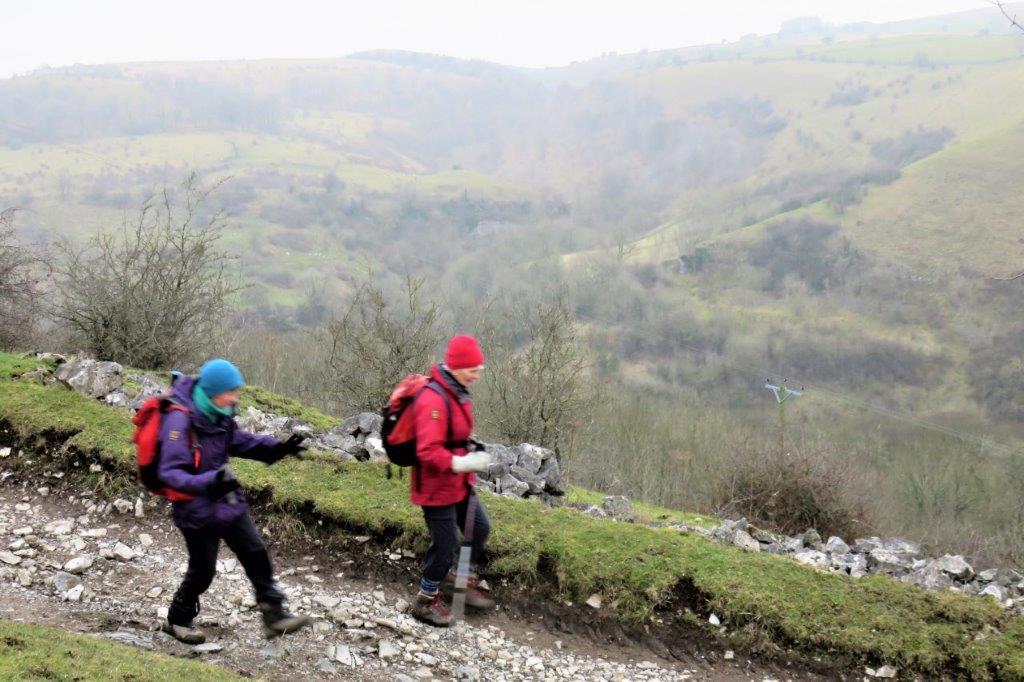 heading toward the Monsal Trail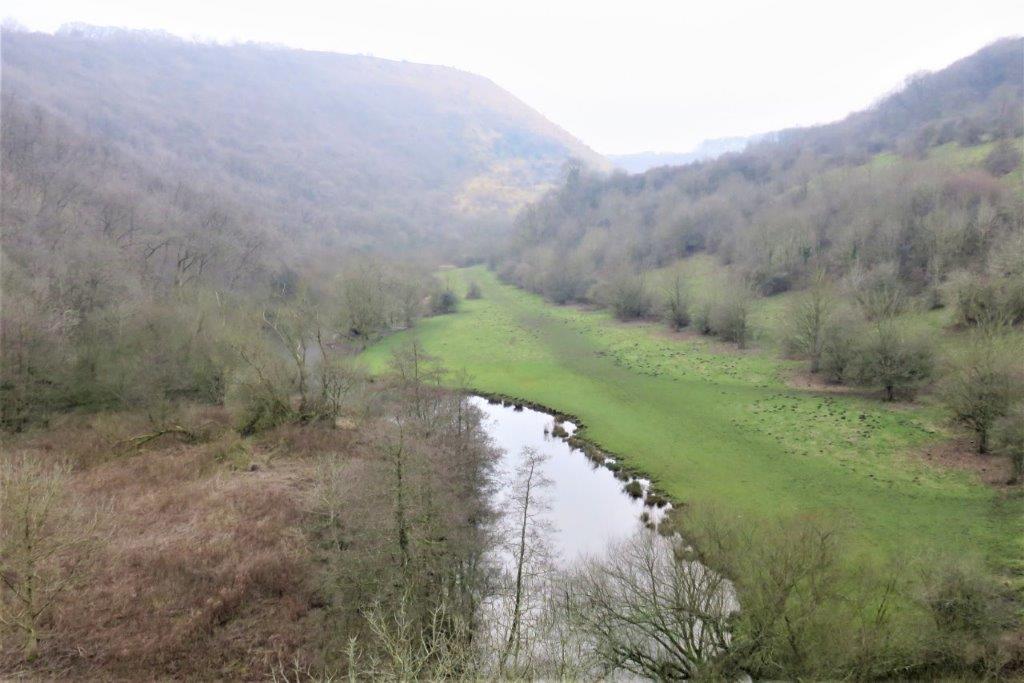 looking at the River Wye downstream of the stone 'railway' viaduct (now part of the Monsal Trail)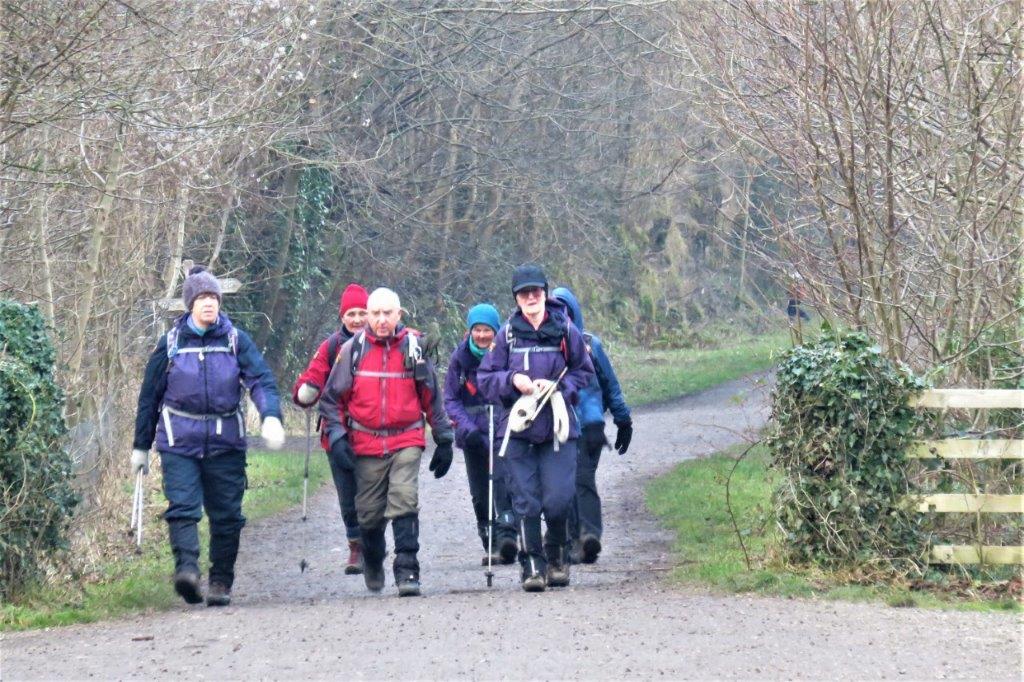 on the Trail heading toward the viaduct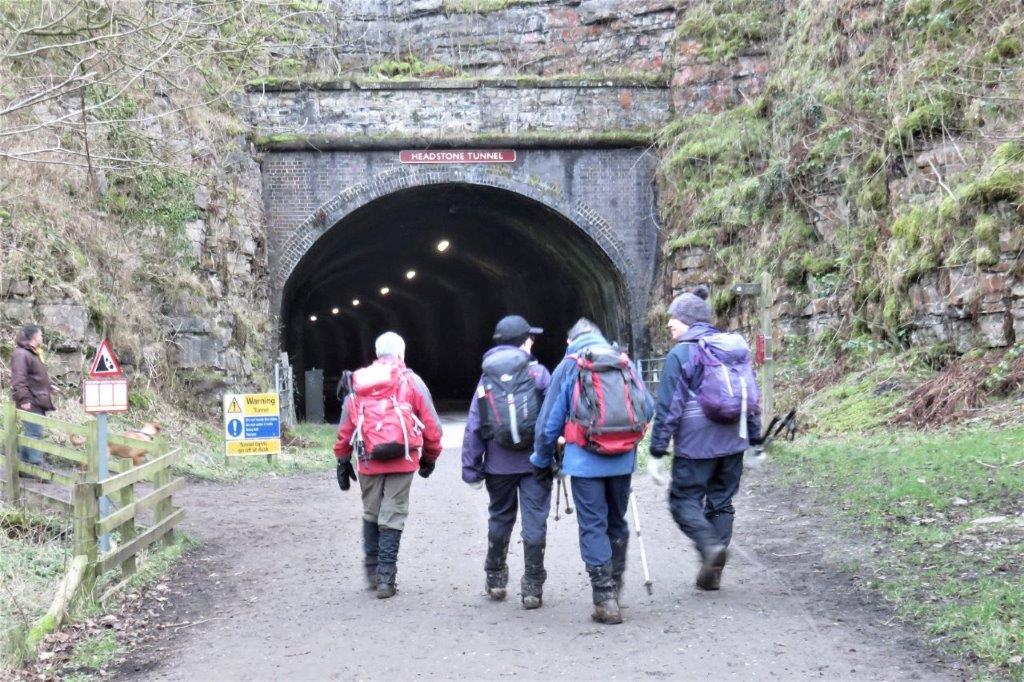 we turned left from the Monsal Trail to ascend the steep path up to Monsal Head
the 'railway' viaduct on the Monsal Trail seen from close to Monsal Head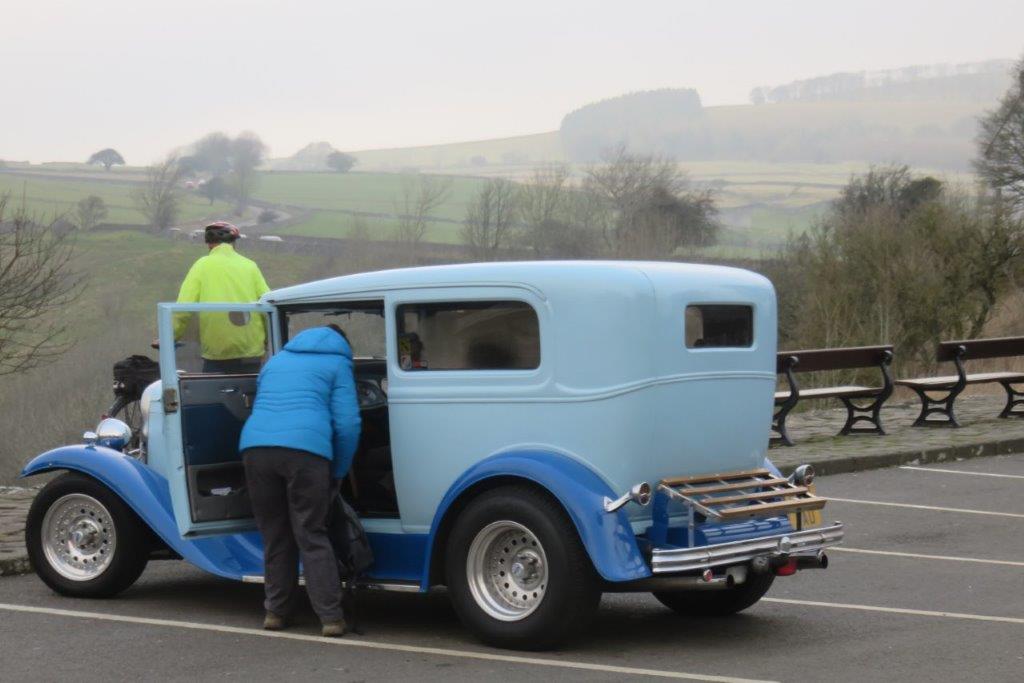 trippers? at Monsal Head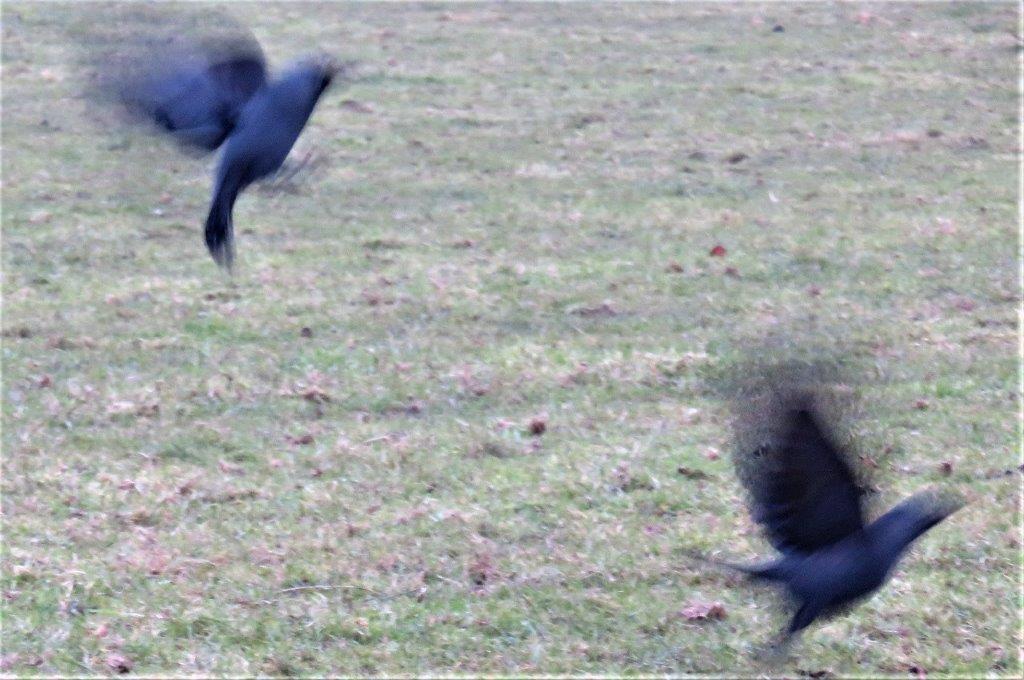 startled Blackbirds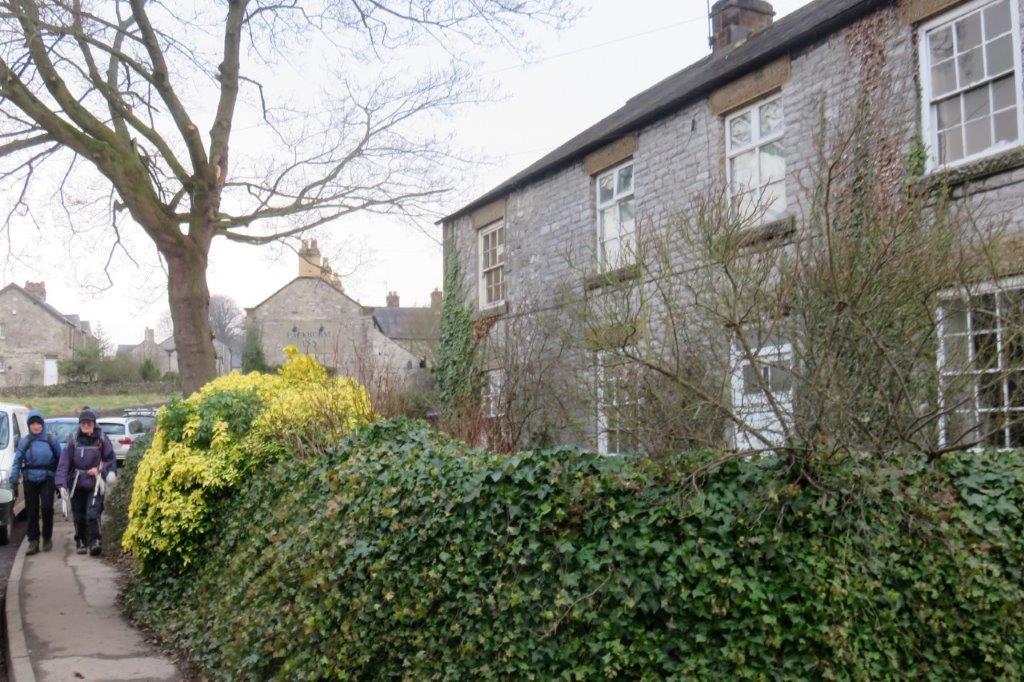 passing through little Longstone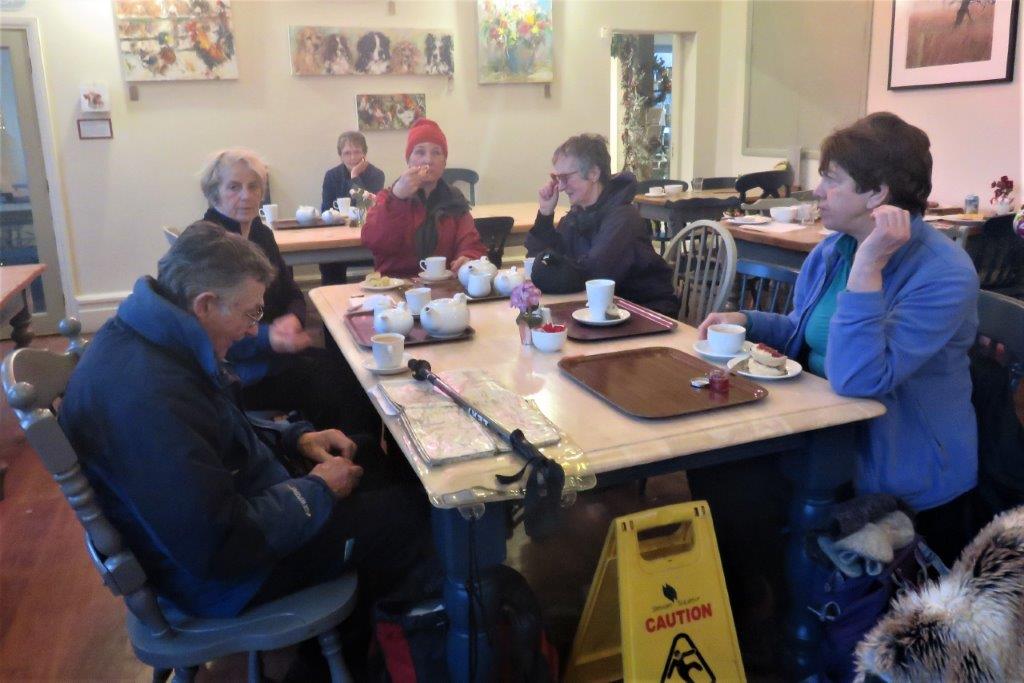 cafe at Hassop 'Station' on the Monsal Trail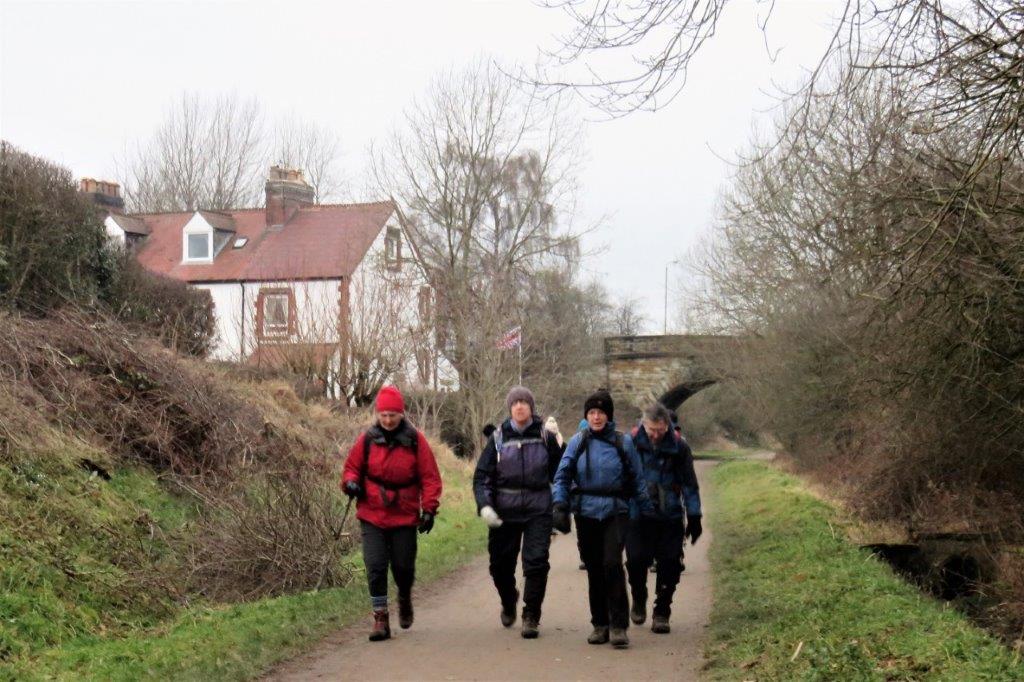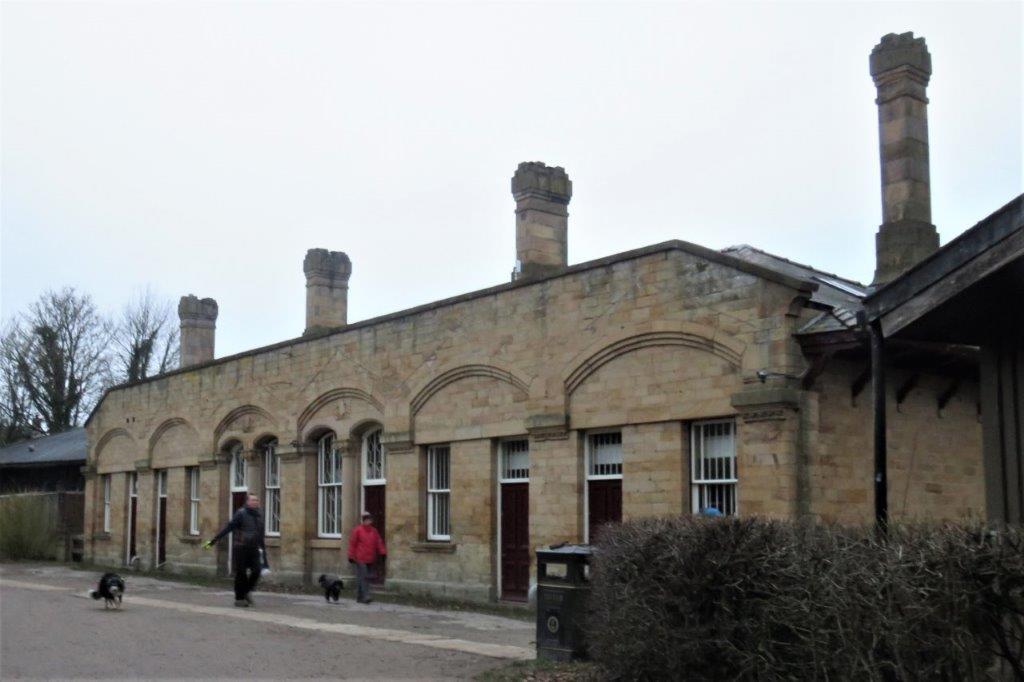 the old station buildings at Bakewell Staion - the tracks between the platforms are filled in. We joined a road descending into Bakewell starting to the right of the building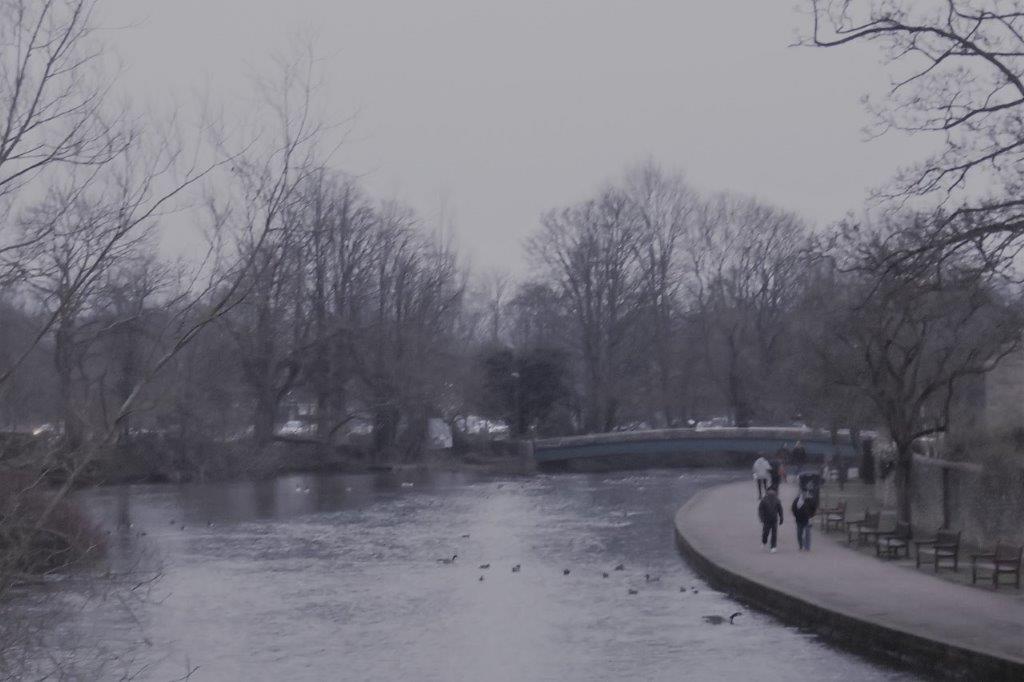 pond on the River Wye seen from the road bridge into Bakewell
homepage - Day Walks Index 2018 - contact me at