homepage - Day Walks Index 2018 - contact me at

2018.01.10 Baslow Nether End, ~S along Bar Brook to Kissing Gate into Chatsworth Park, ~ SE to SK266710, V-turn & ~NNE along Dobbs Edge, then ~ENE to cross Heathy Lea Brook & A619 Rd, pass Robin Hood Farm, ~NNW up to & along Birchen Edge passing Nelsons Monument, down ~N to intersection A621 Rd & Curbar Rd, ~150m along Curbar Rd then on paths thru moorland ~ NW to corner Enclosures (~SK268761), Carpark on Curbar Rd, Curbar Edge, part Froggatt Edge tuning down at ~ SK250762, cross Froggatt Bridge, ~S on Derwent Valley Heritage Way to Baslow Church then Baslow Nether End - leader Simon Gray - Wednesday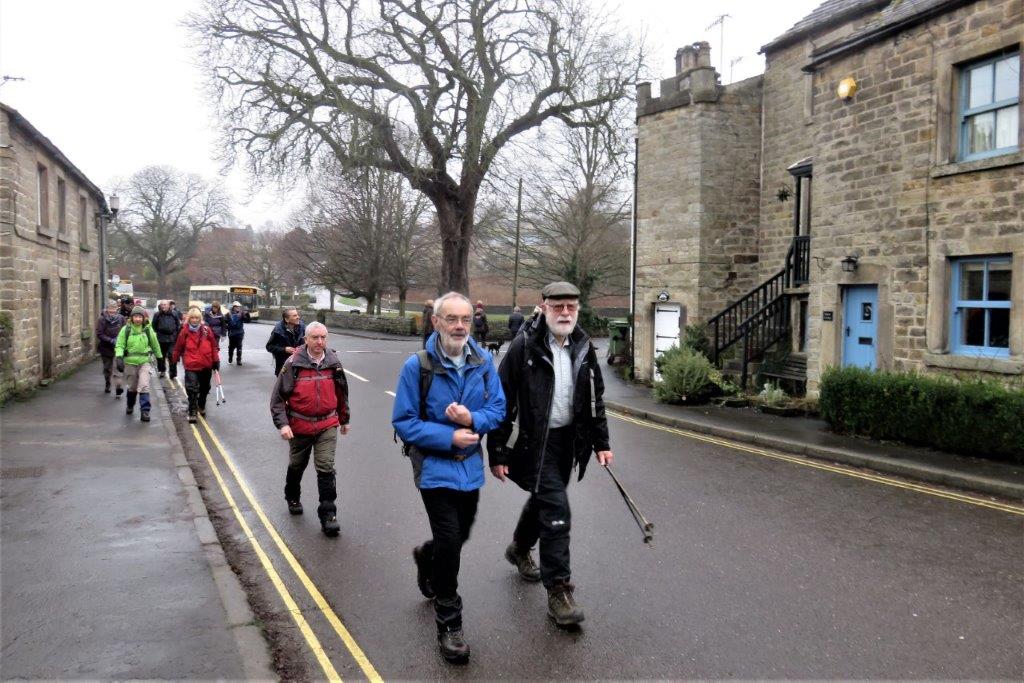 Baslow Nether End
Bar Brook (joins River Derwent) in Chatsworth Park).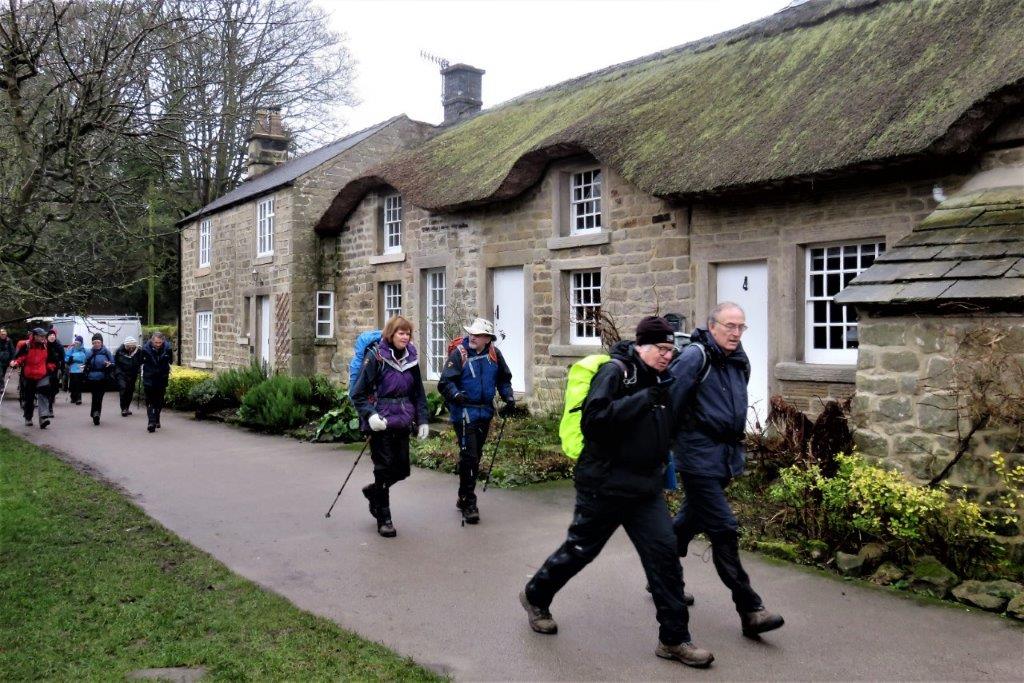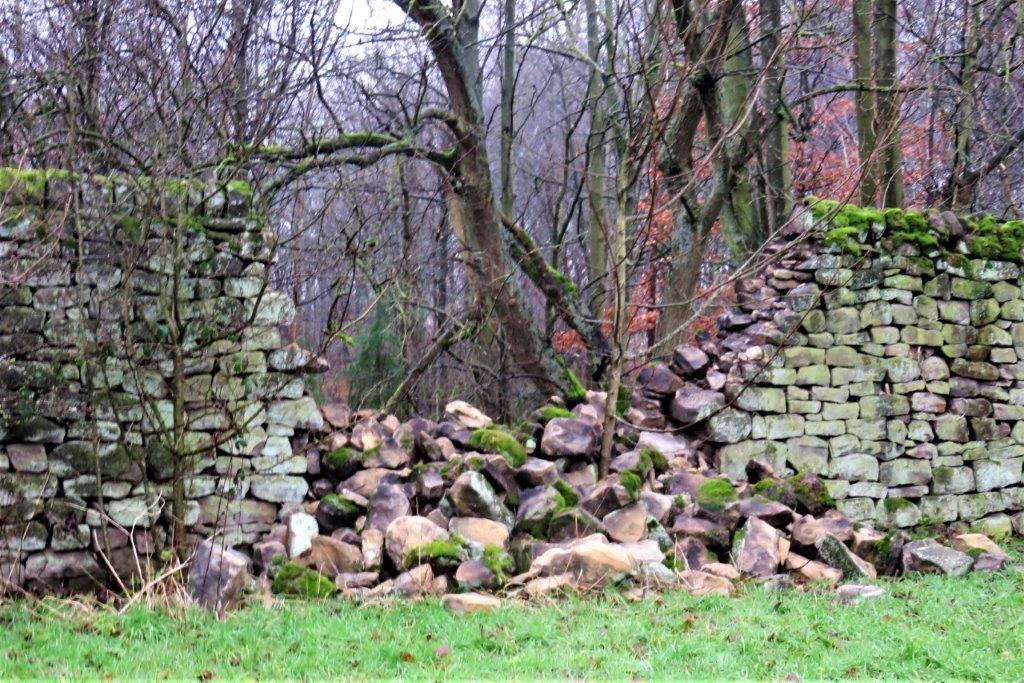 collapsed rather high 'drystone' wall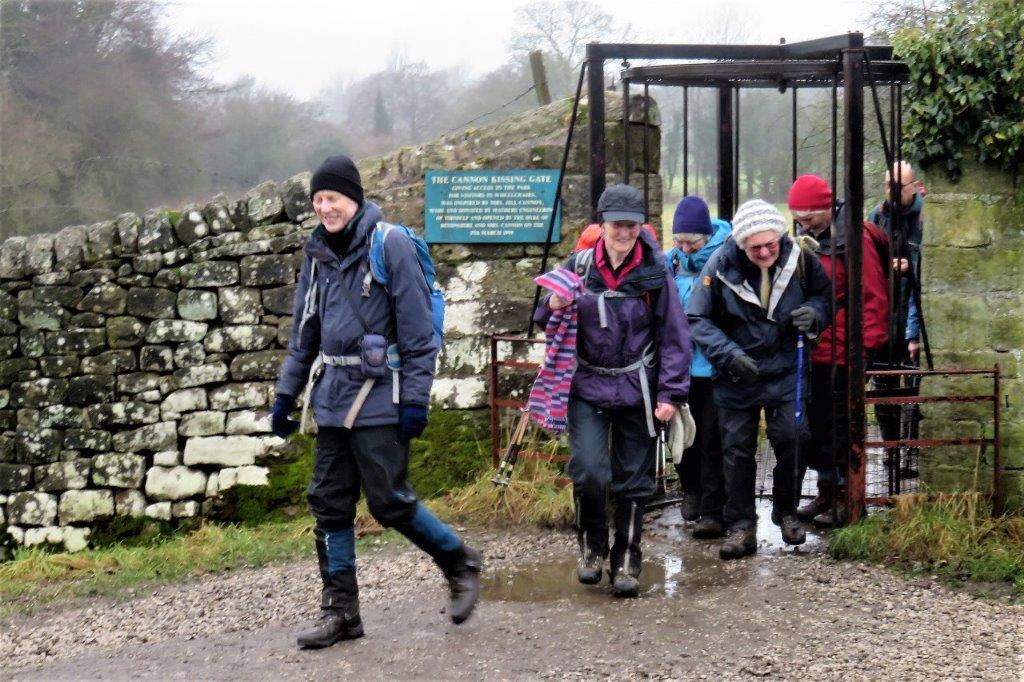 The Cannon Kissing Gate opening into Chatsworth Park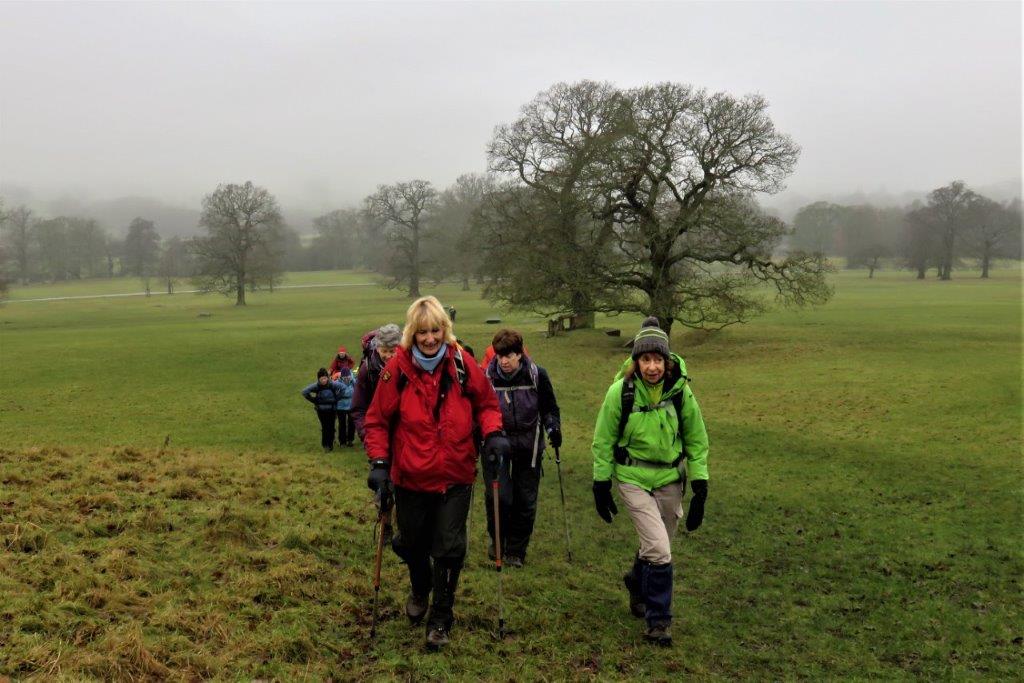 heading up towards the Shooting Tower (but V turning some distance before it)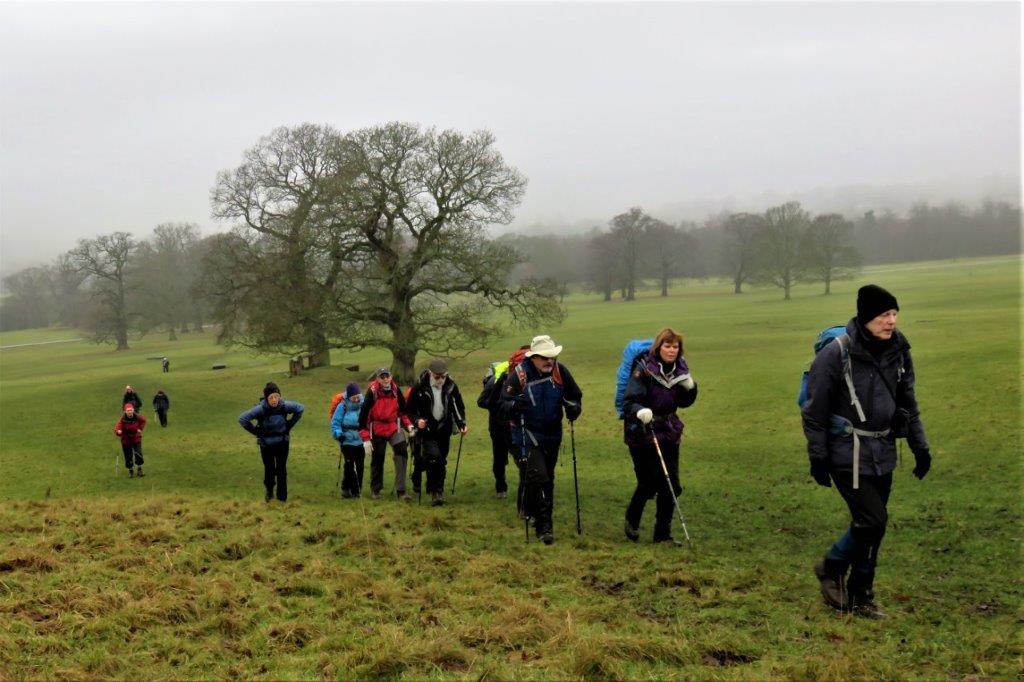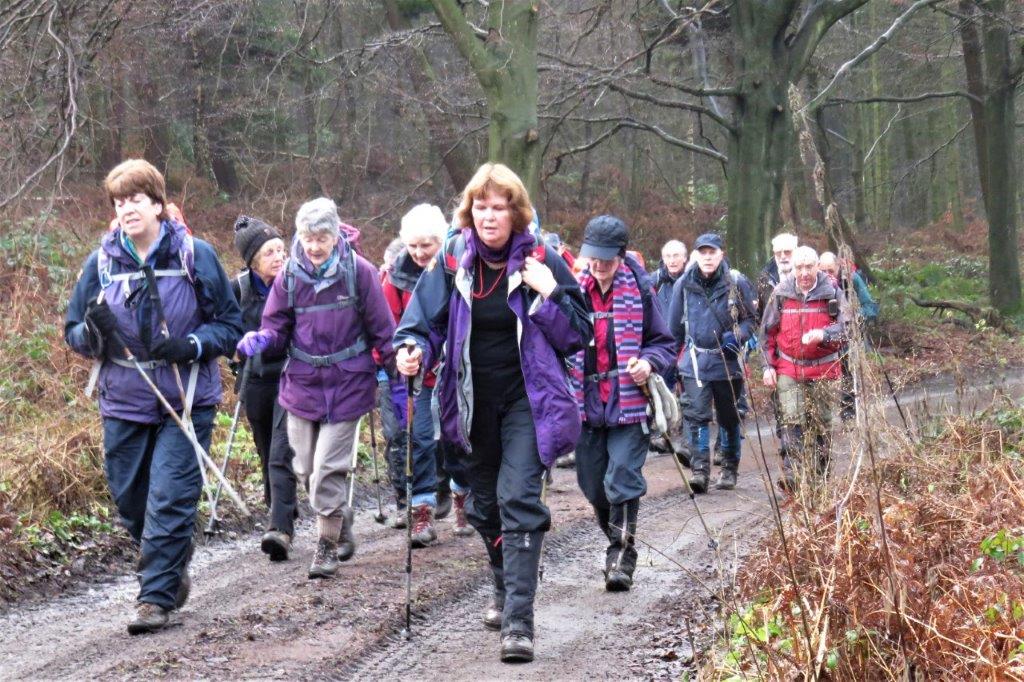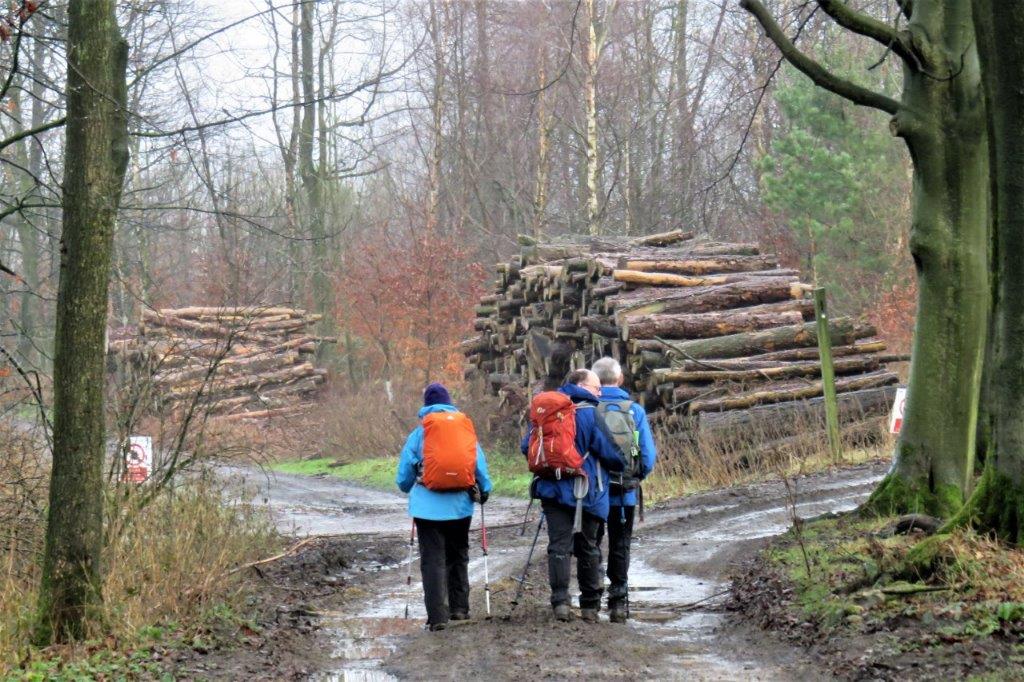 heading toward Dobbs Edge (path to left?)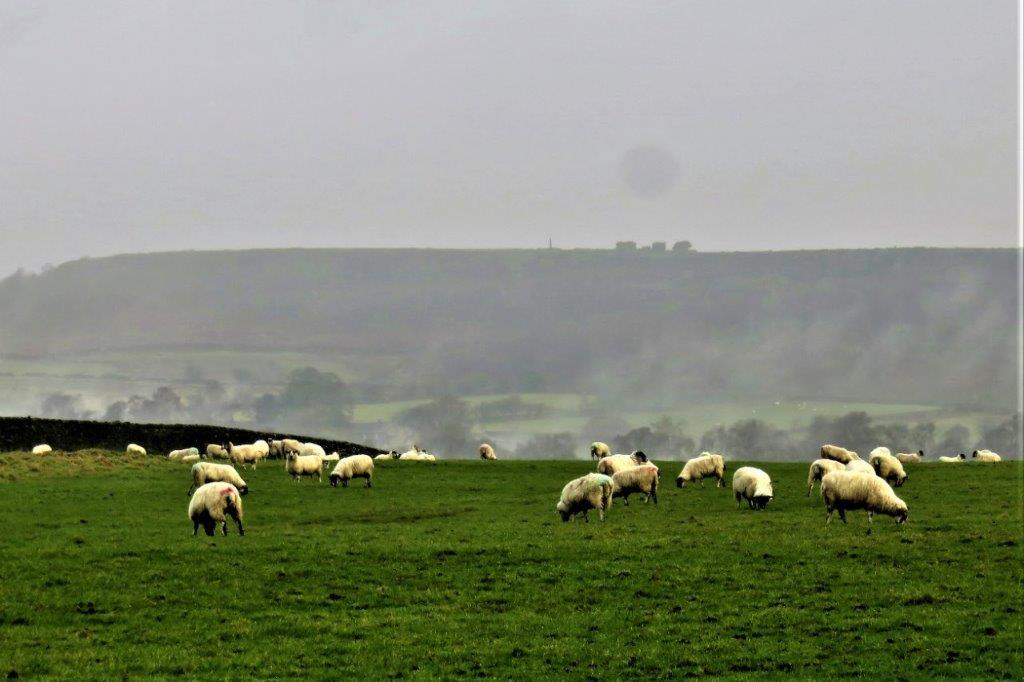 Nelsons Memorial and engraved boulders (named after three of his ships) seen far in the distance on Birchen Edge - we passed there later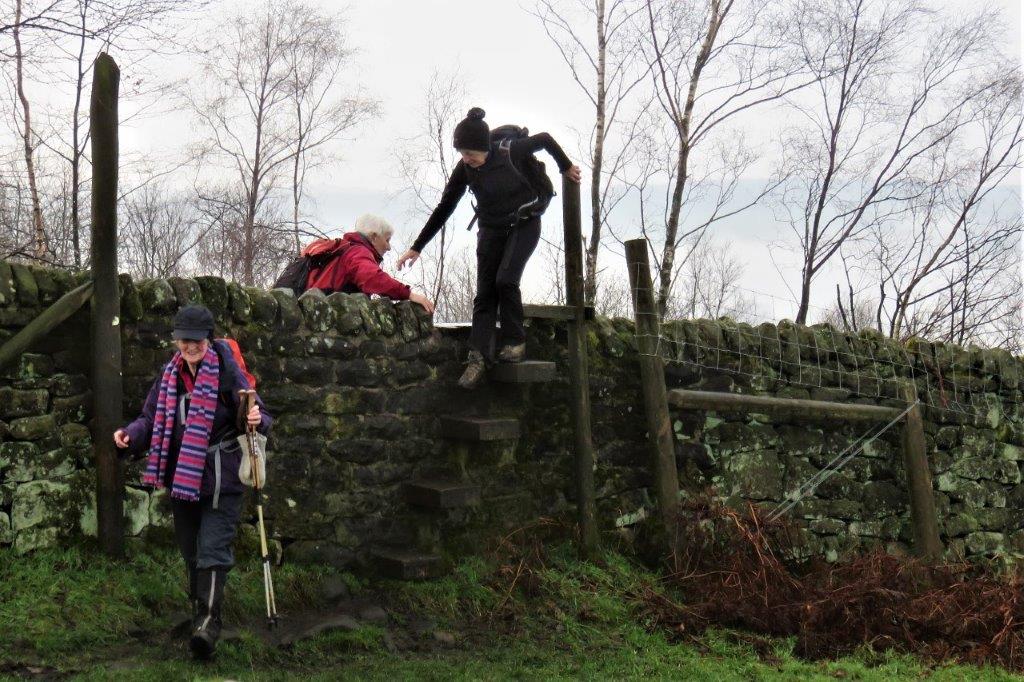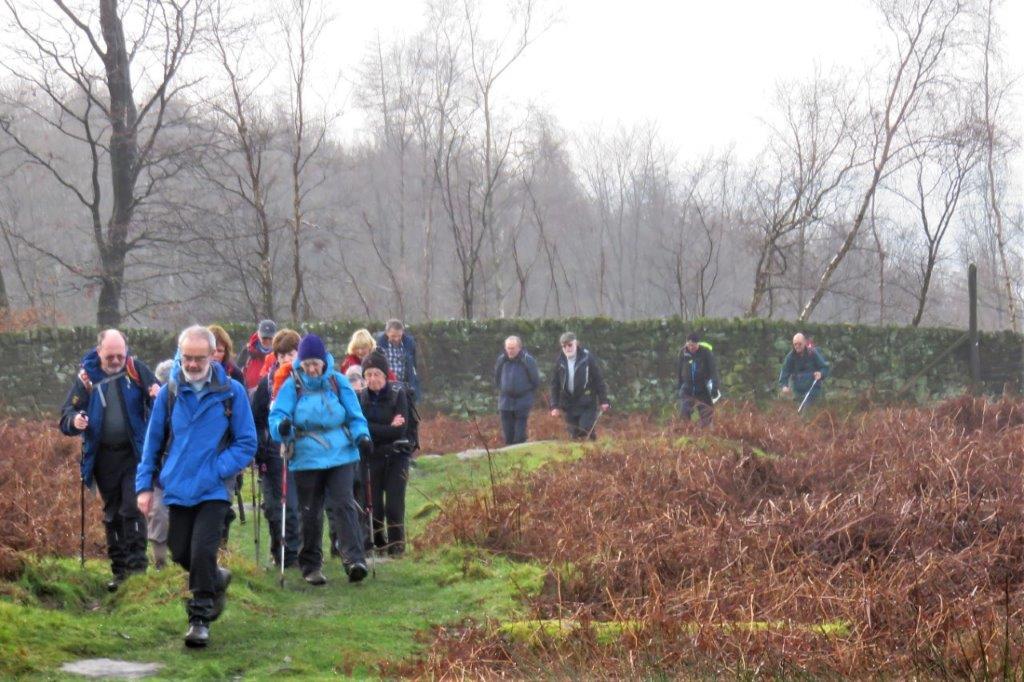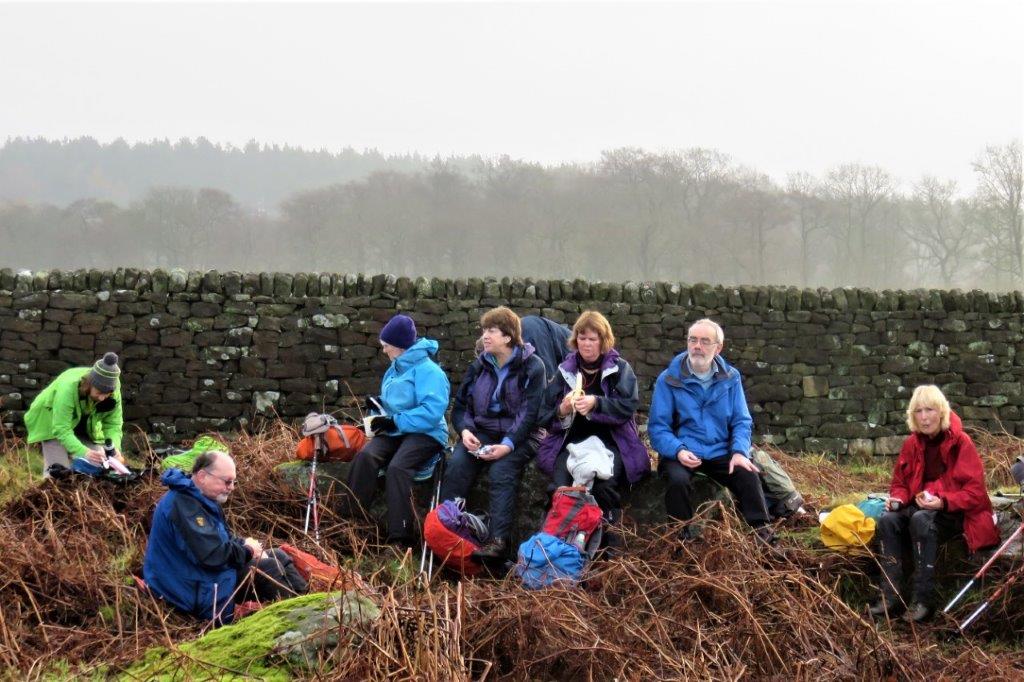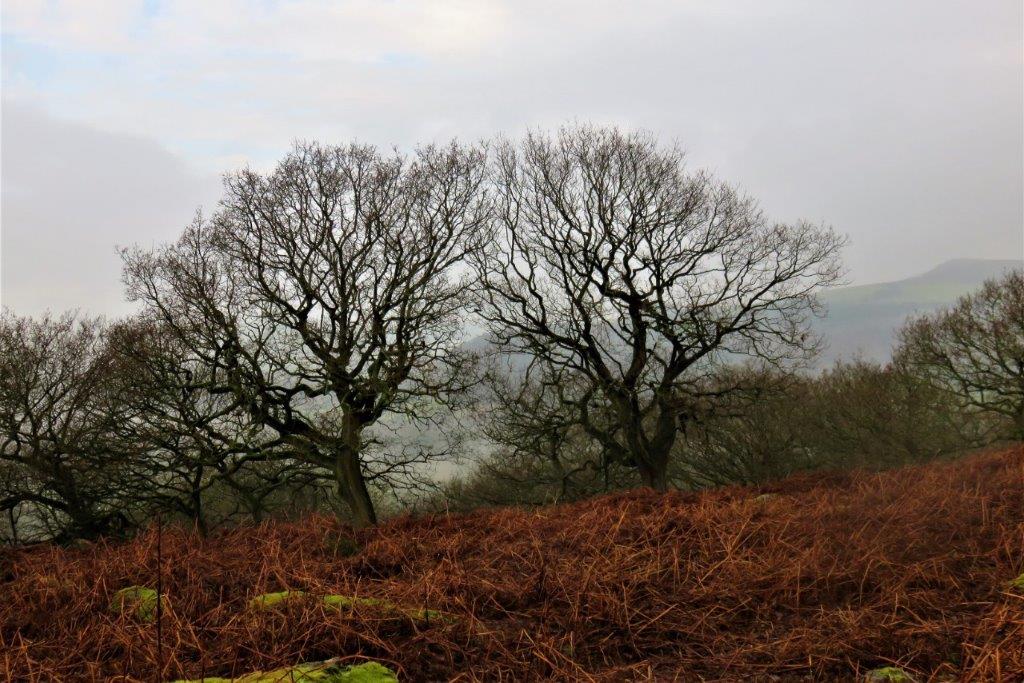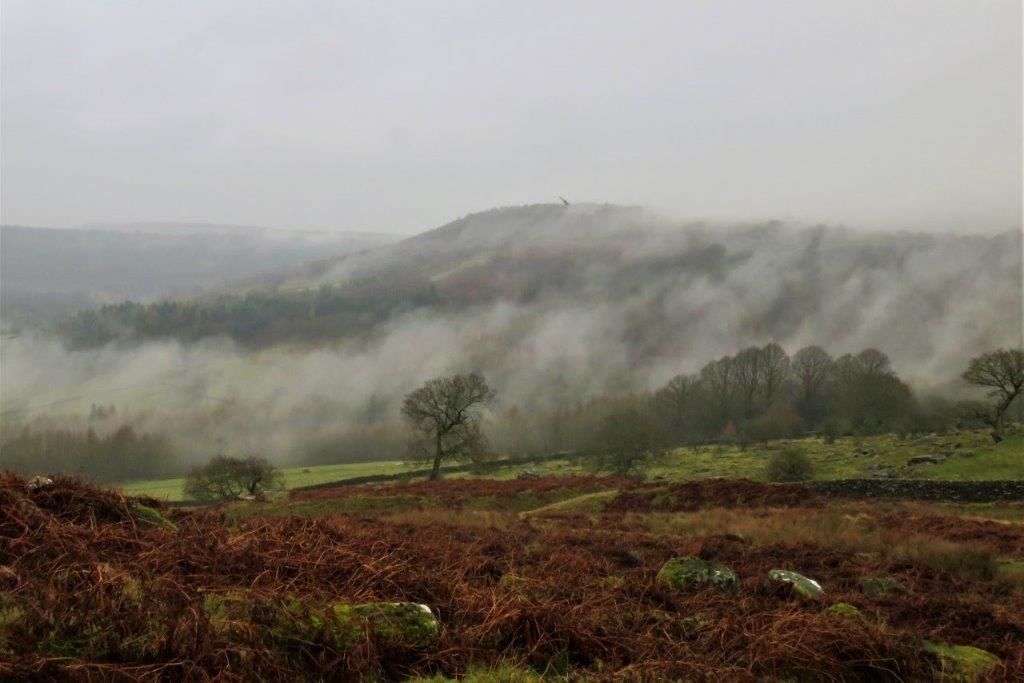 mist gradually cleared and sun shone weakly at times - but no wind & it was warm enough to strip off clothing layers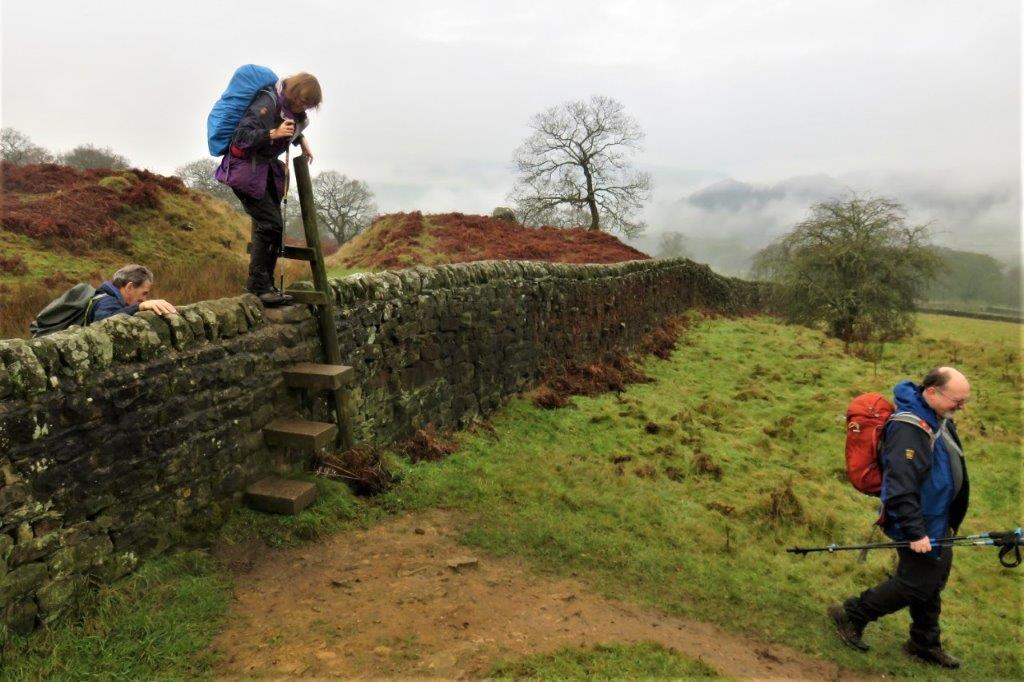 well made stiles in Chatsworth Park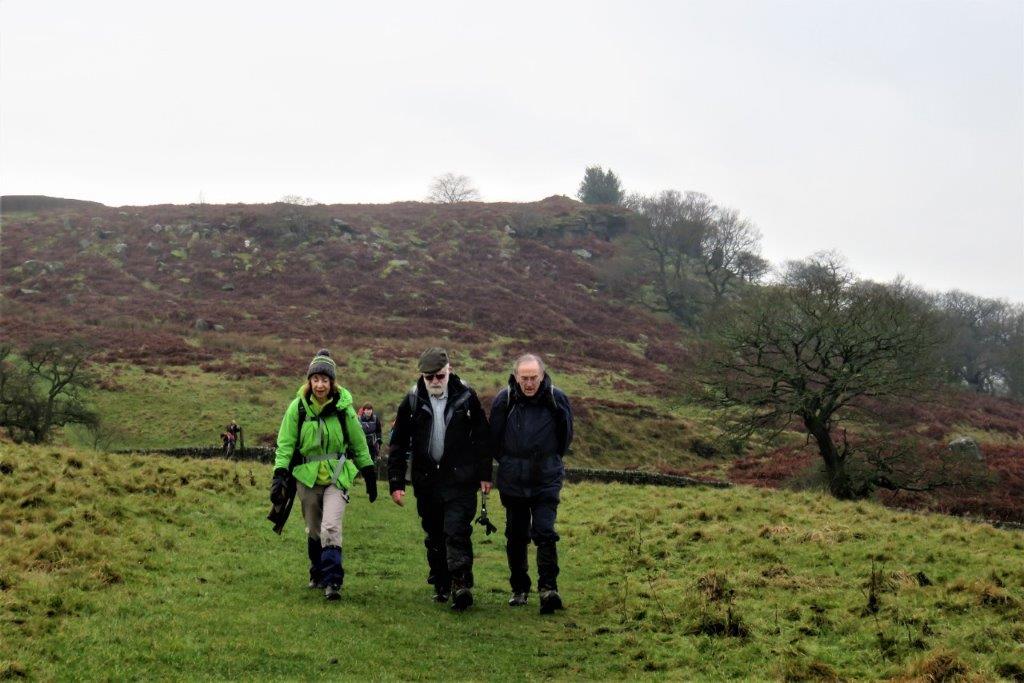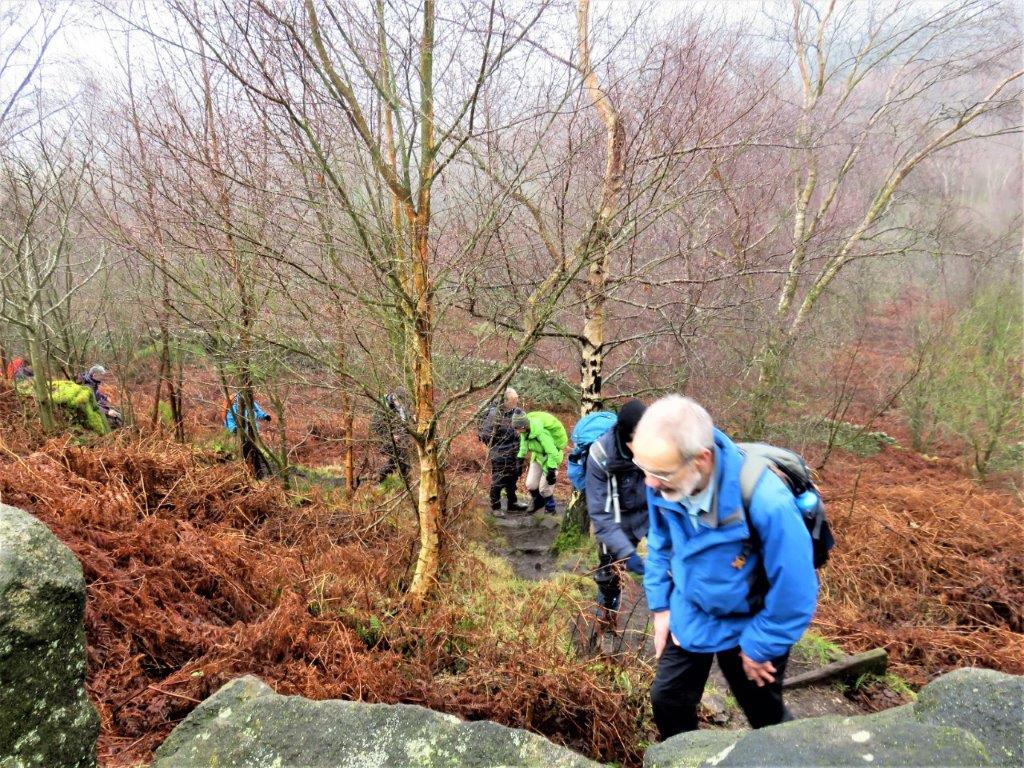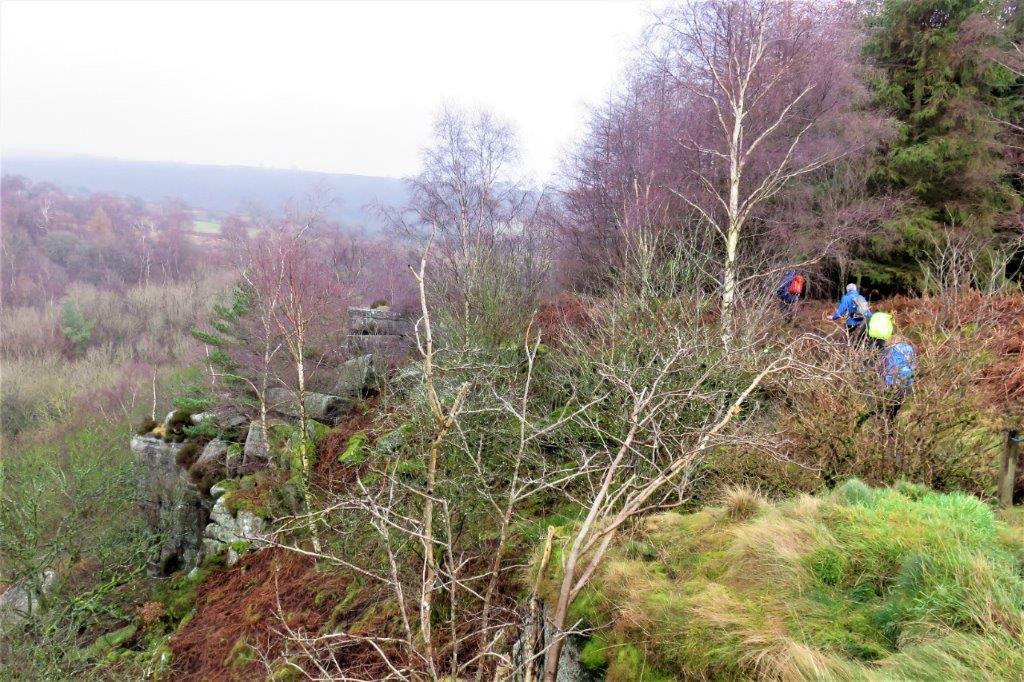 Dobbs Edge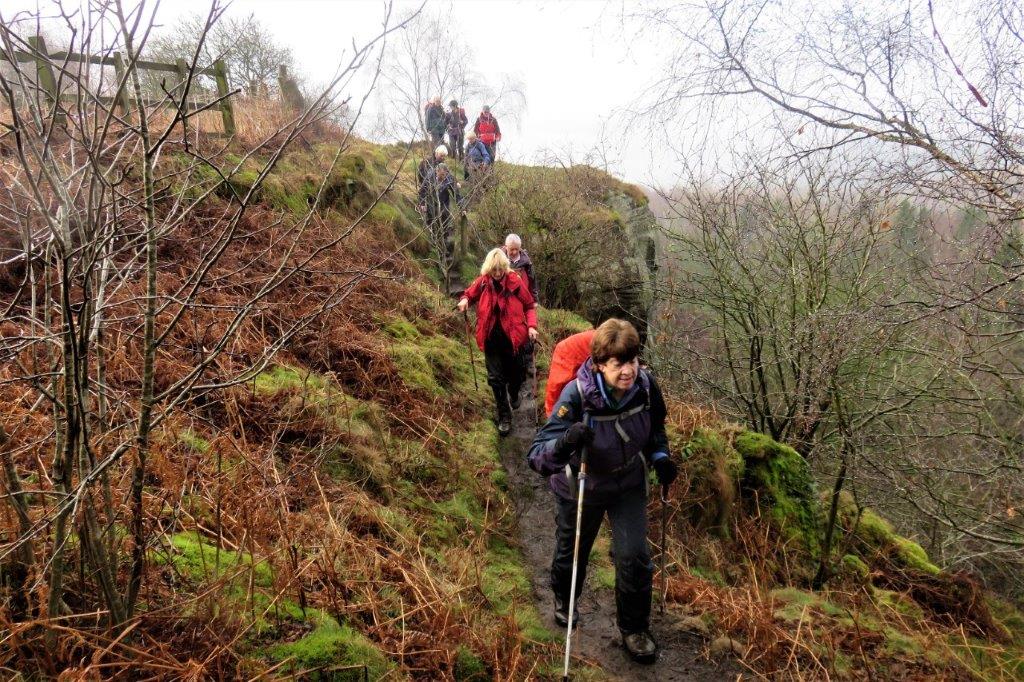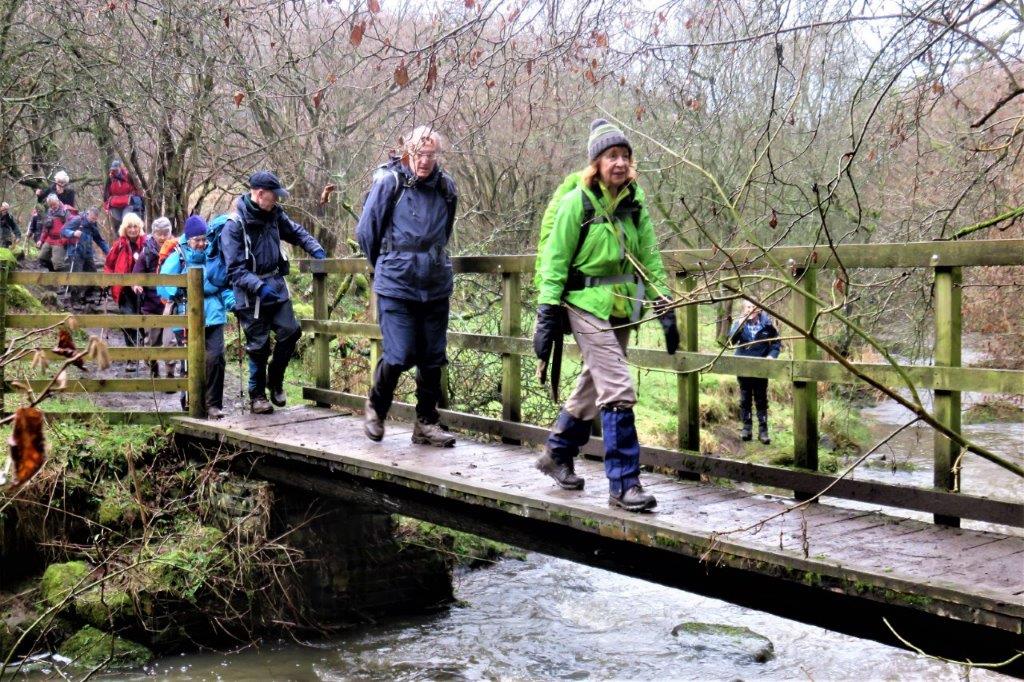 crossing Heathy Lea Brook (which runs into Bar Brook lower down0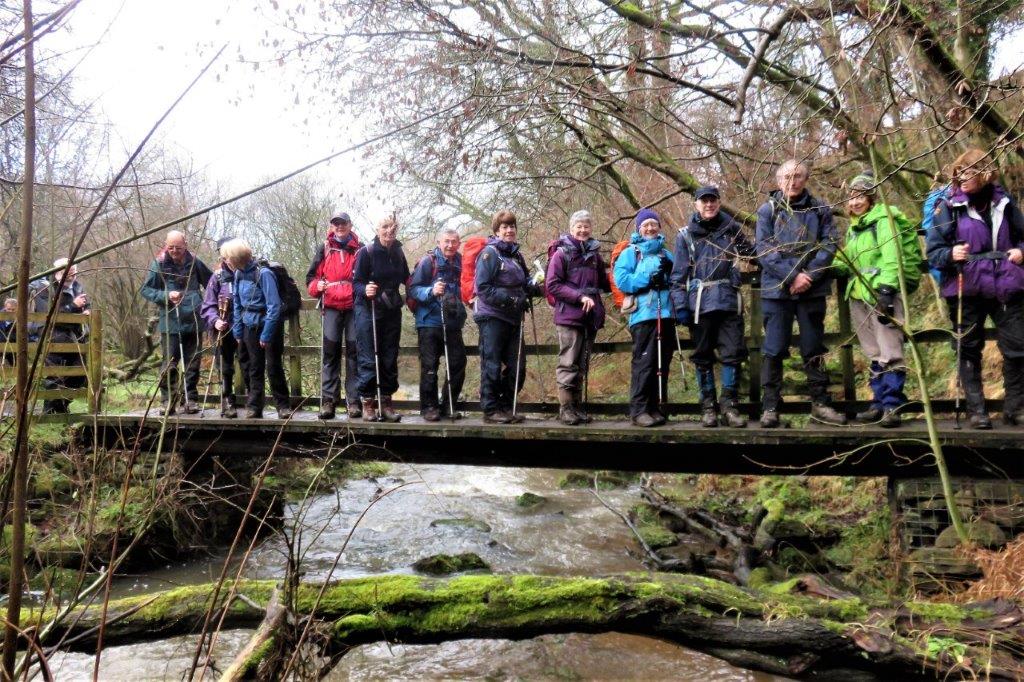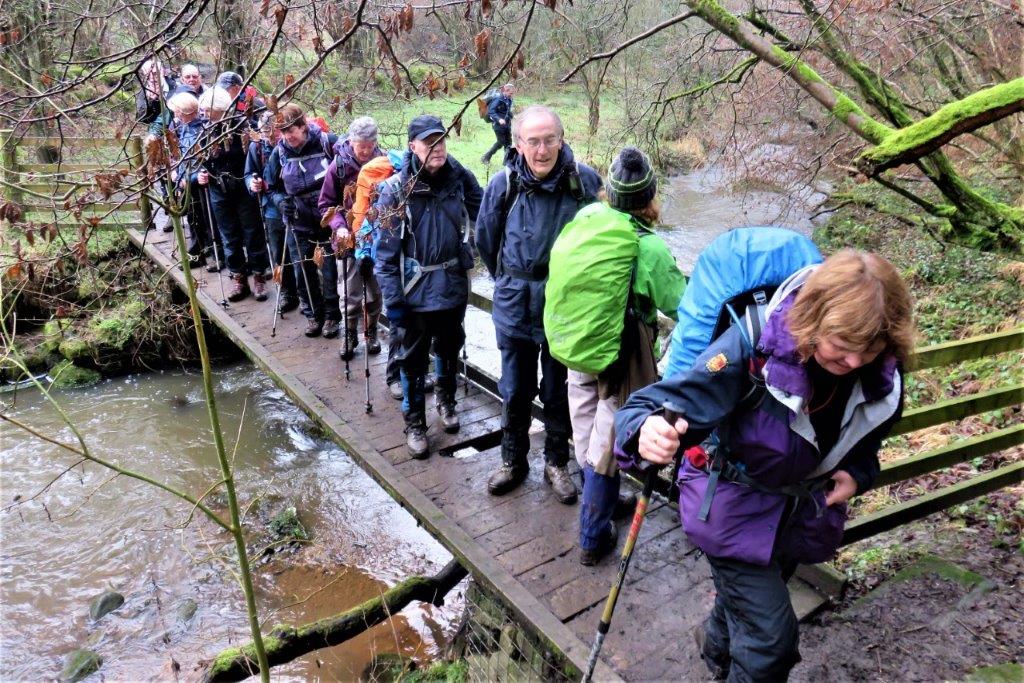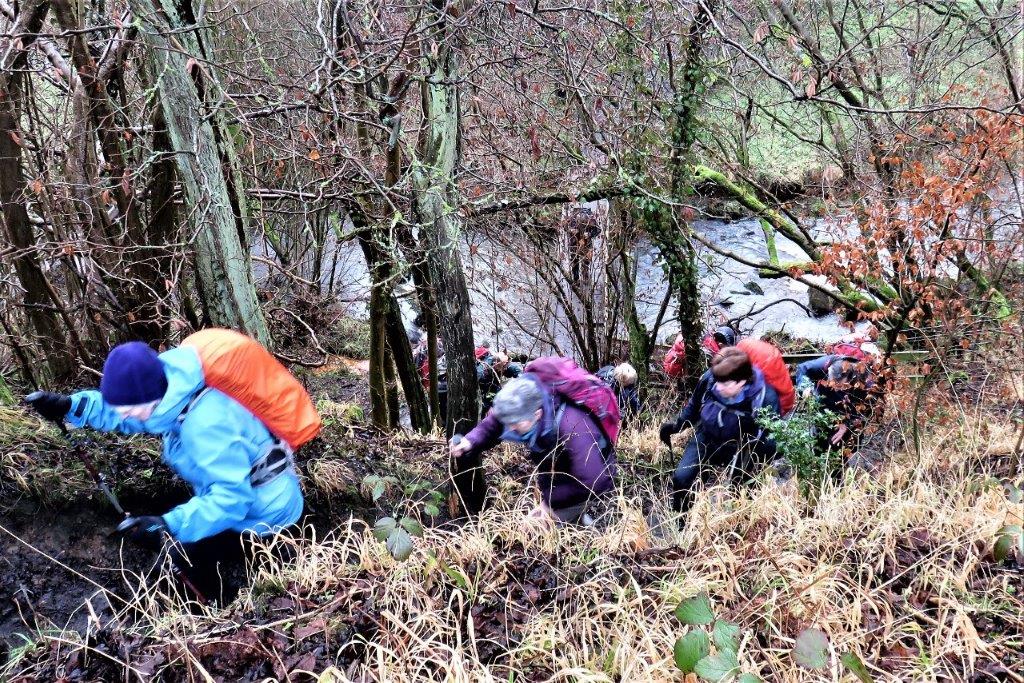 climbing up from bridge to A619 road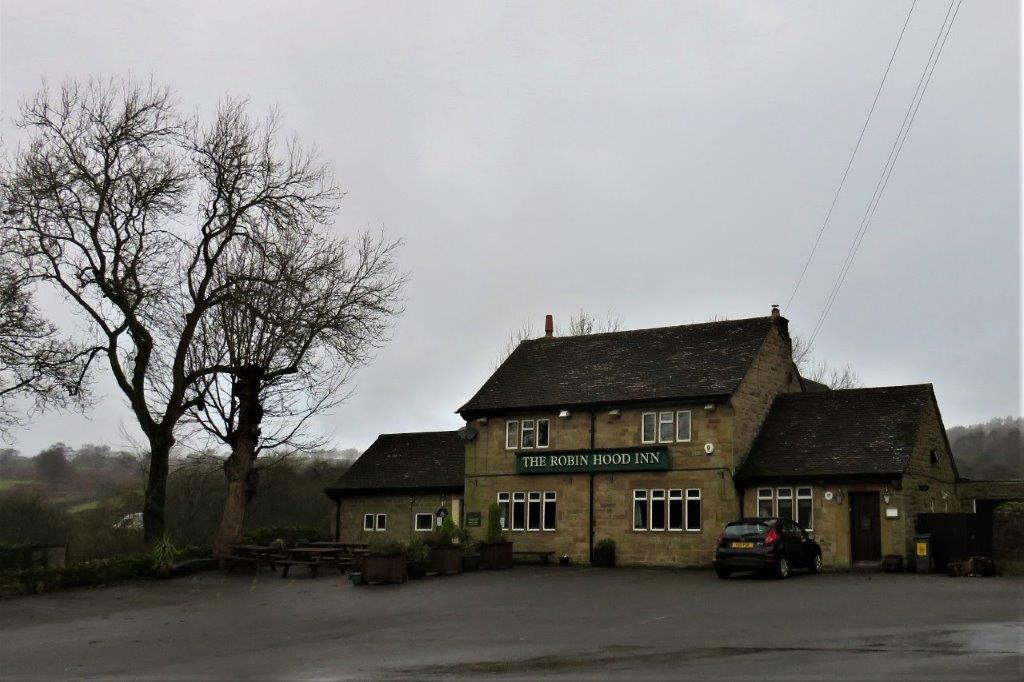 we passed the Robin Hood Inn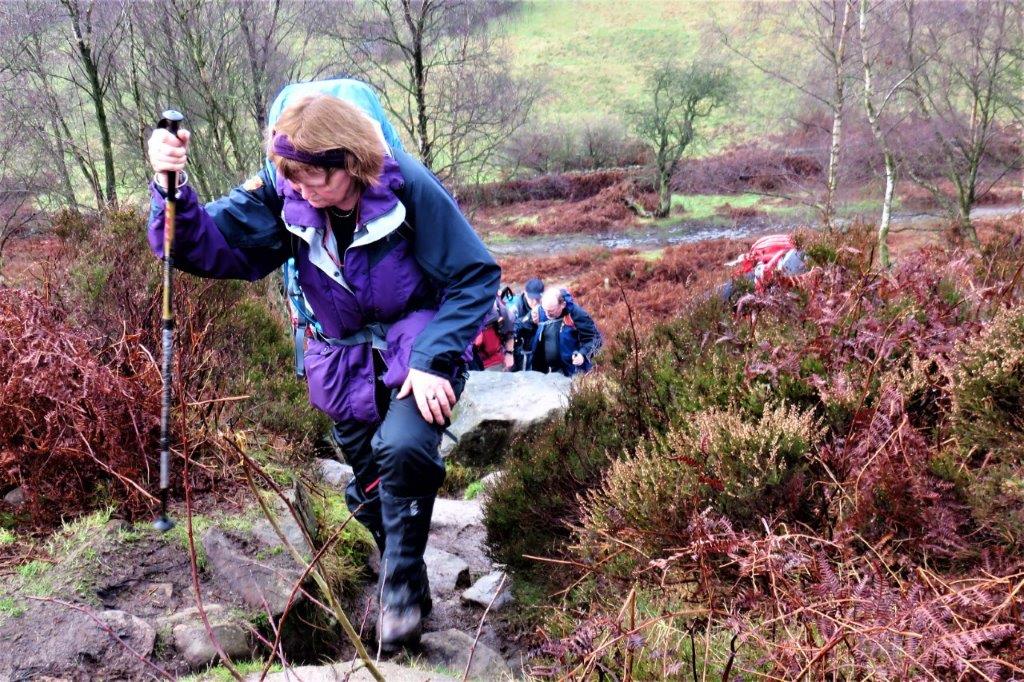 climbing up to Birchen Edge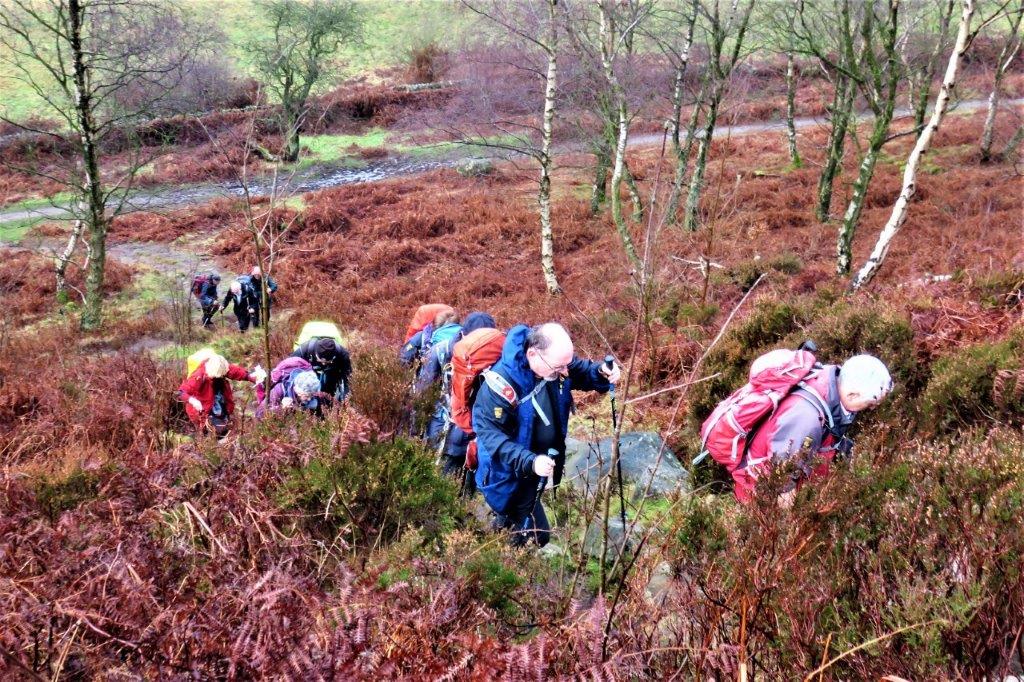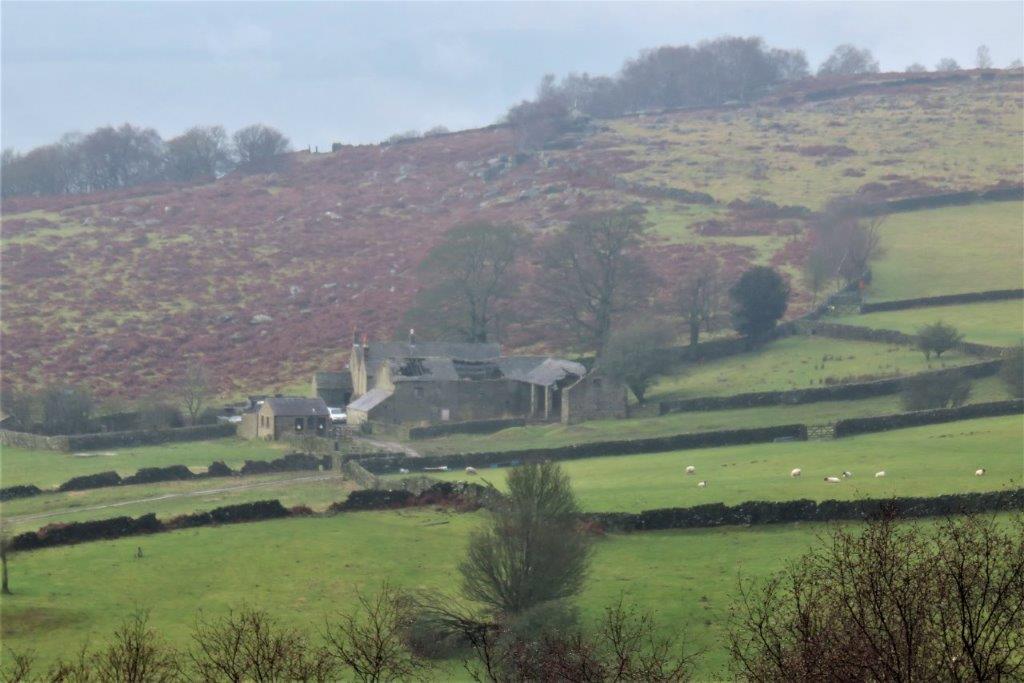 Moorside Farm seen from Birchen Edge - note collapsed barn roof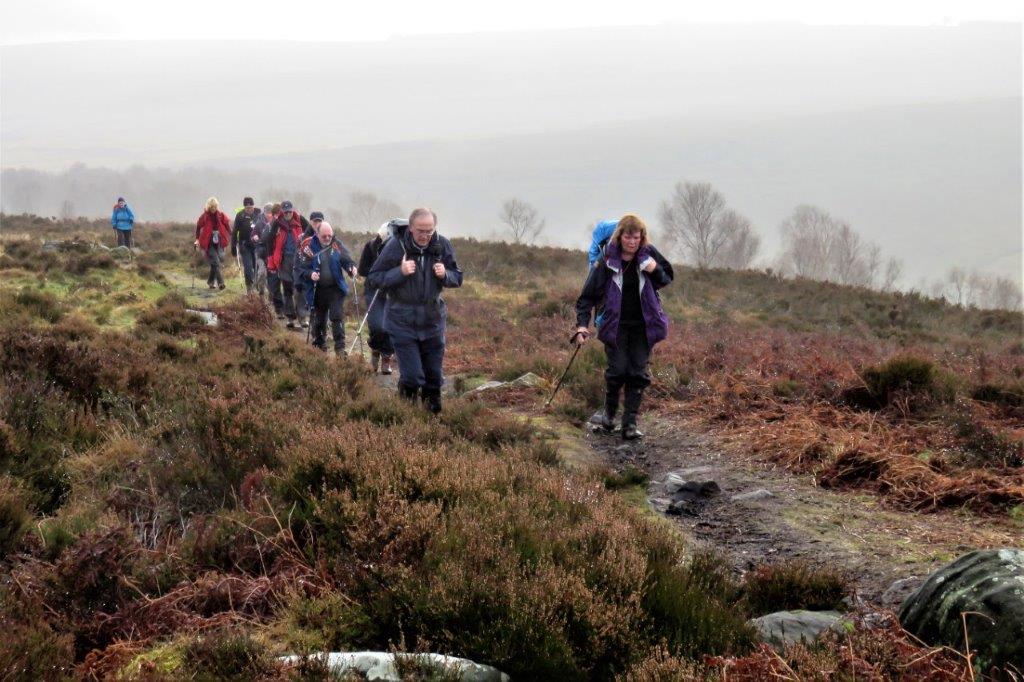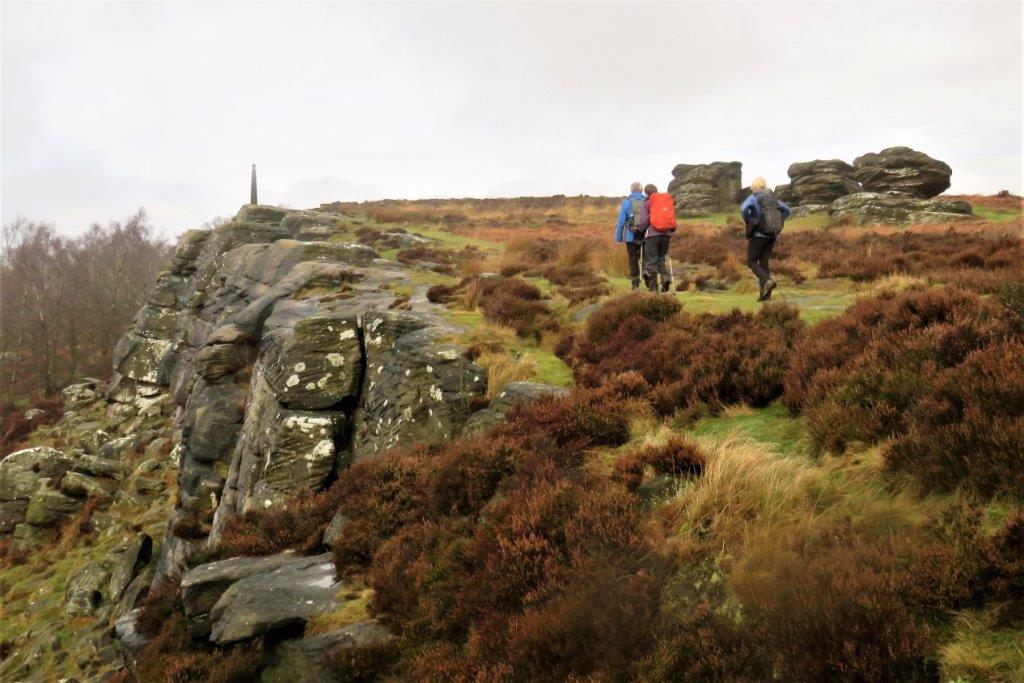 Nelsons Monument and the 'boulder' ships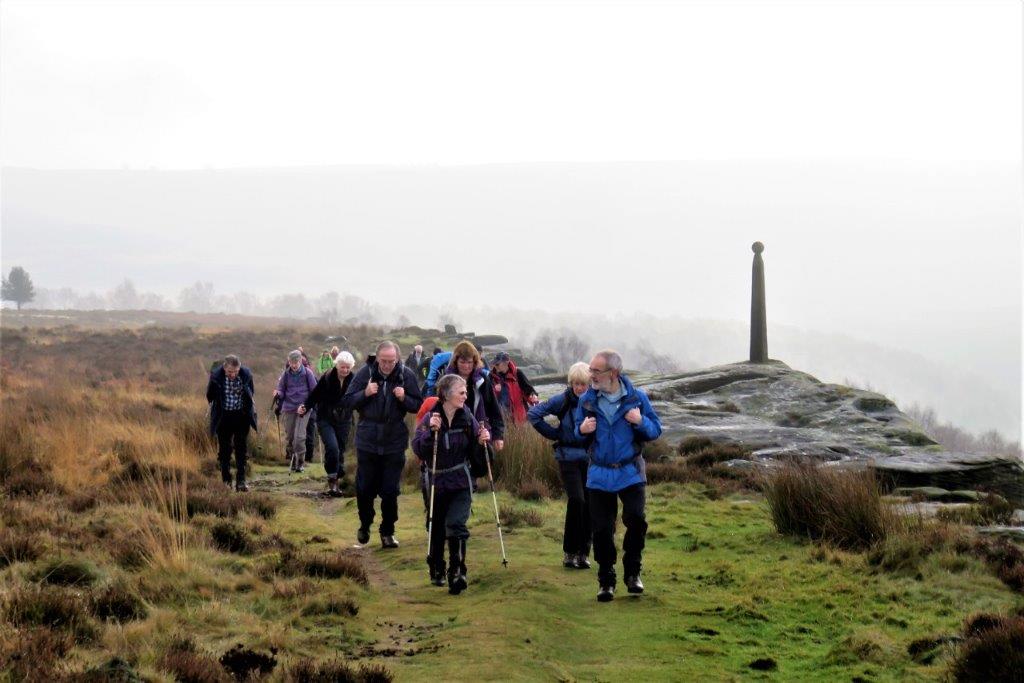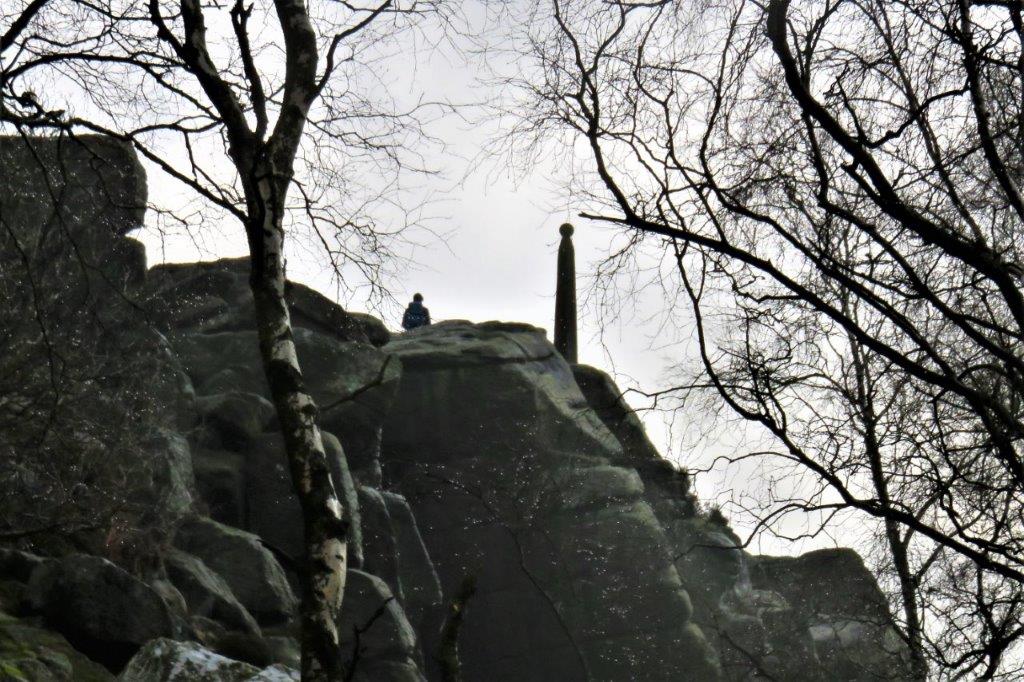 looking back at the monument after descending from the Edge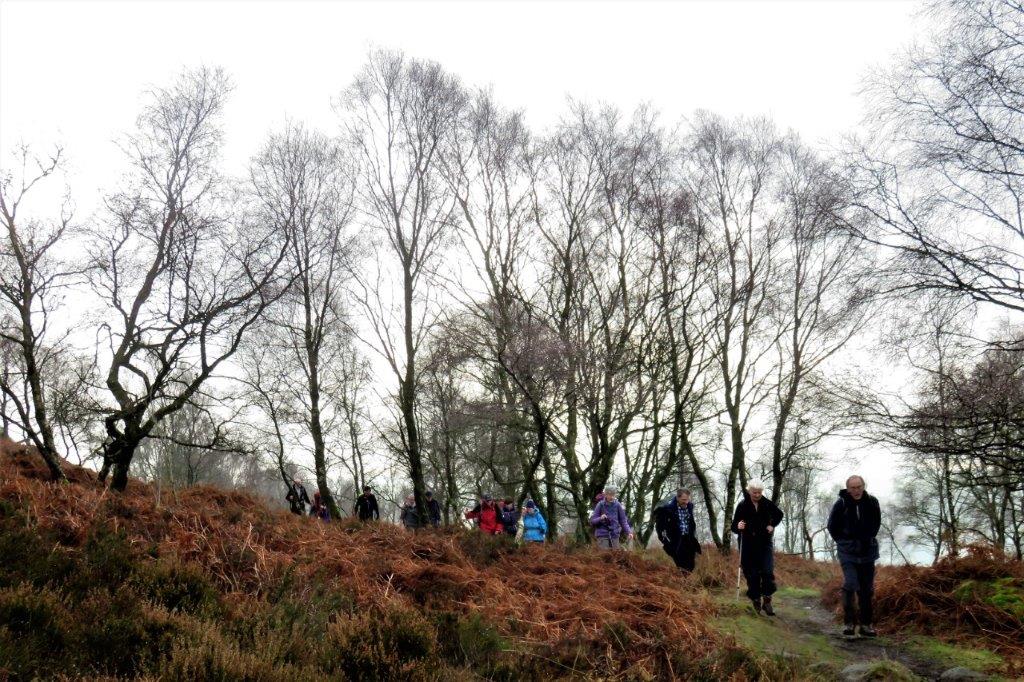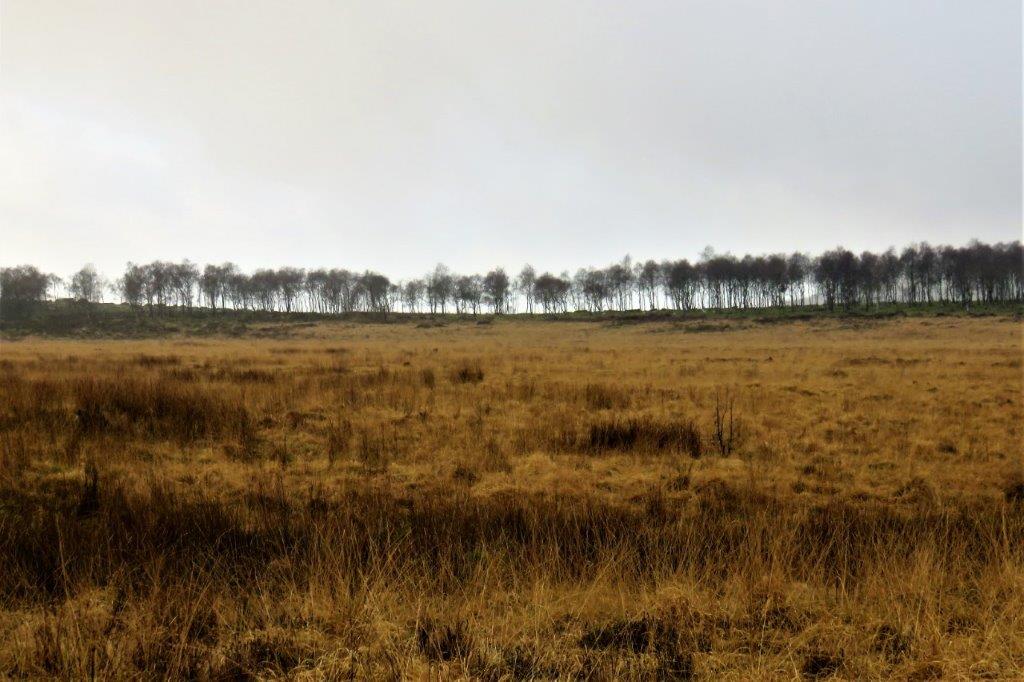 tree lined Gardoms Edge seen to our West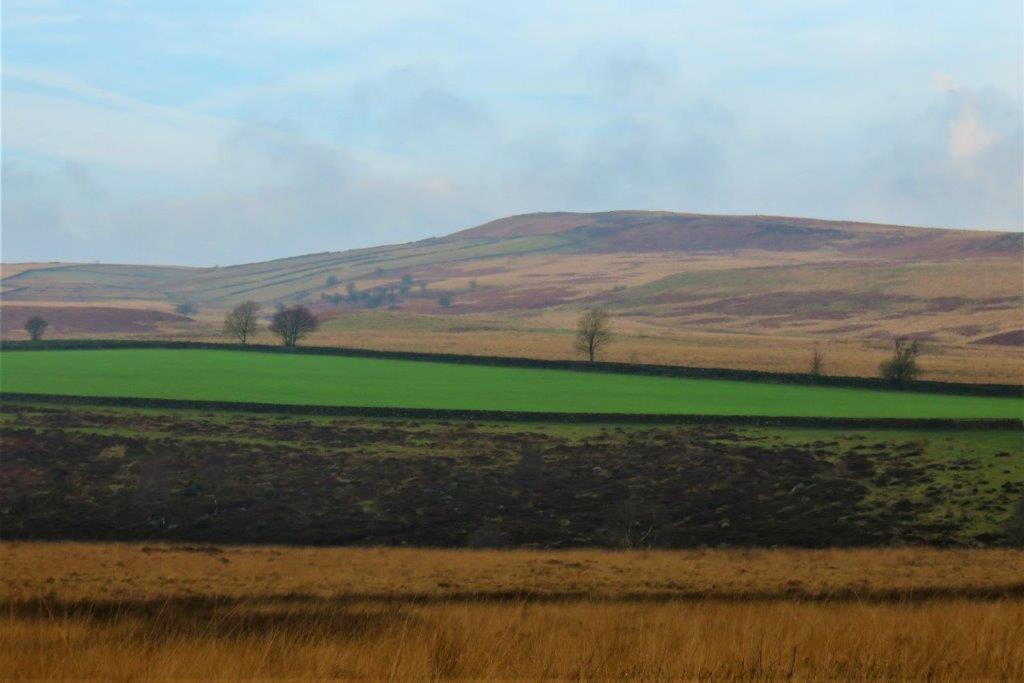 looking towards White Edge & Big Moor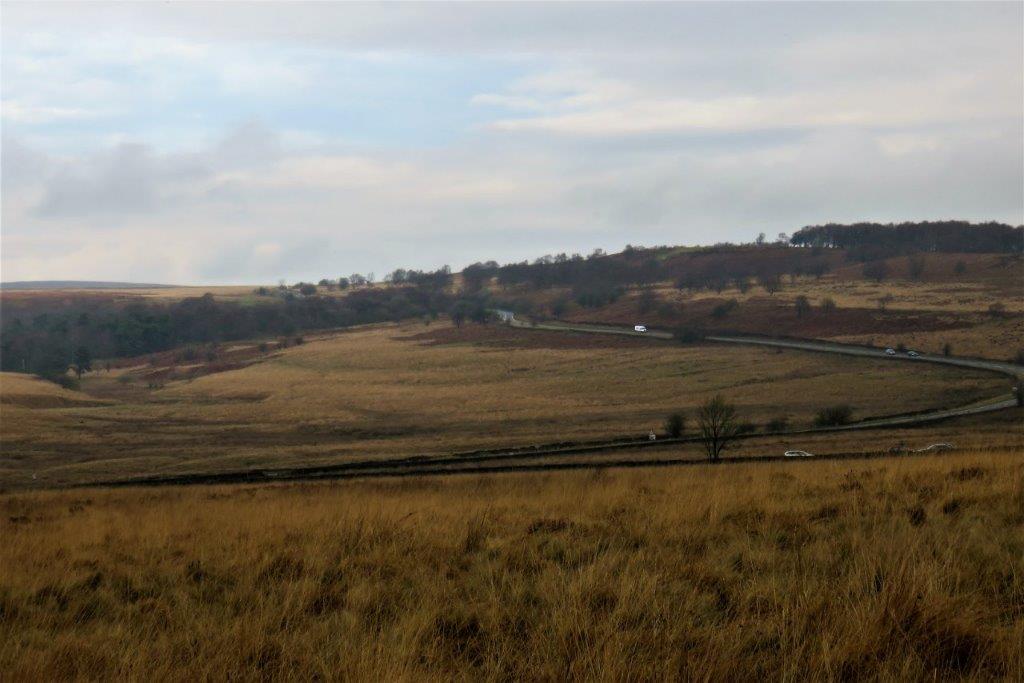 A621 Road - Sheffield Road - running to North here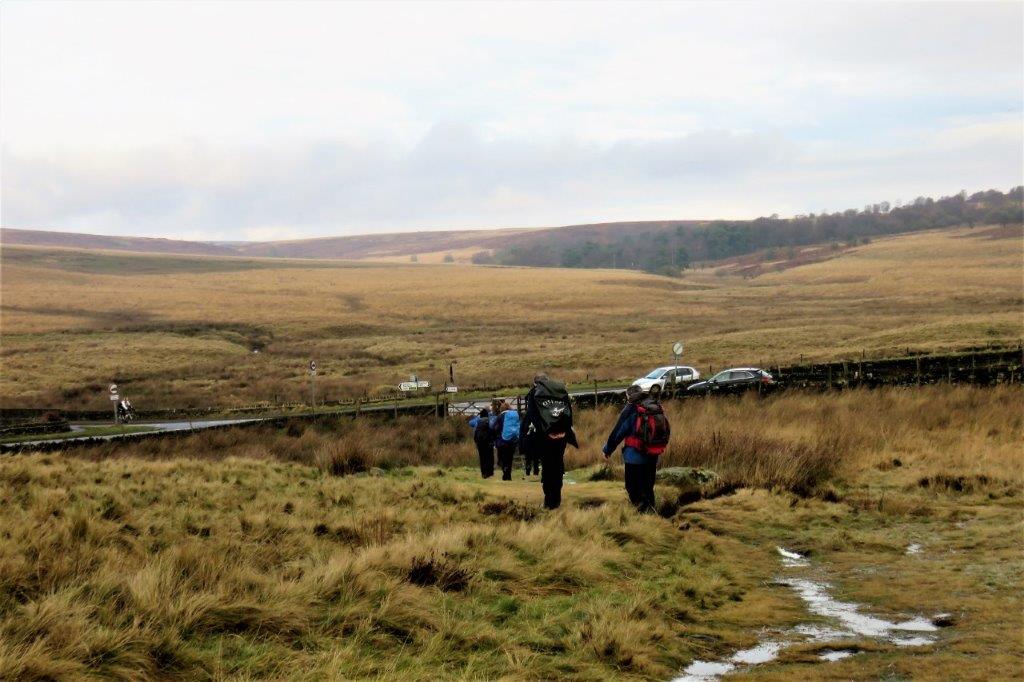 reaching the intersection of Curbar & Sheffield roads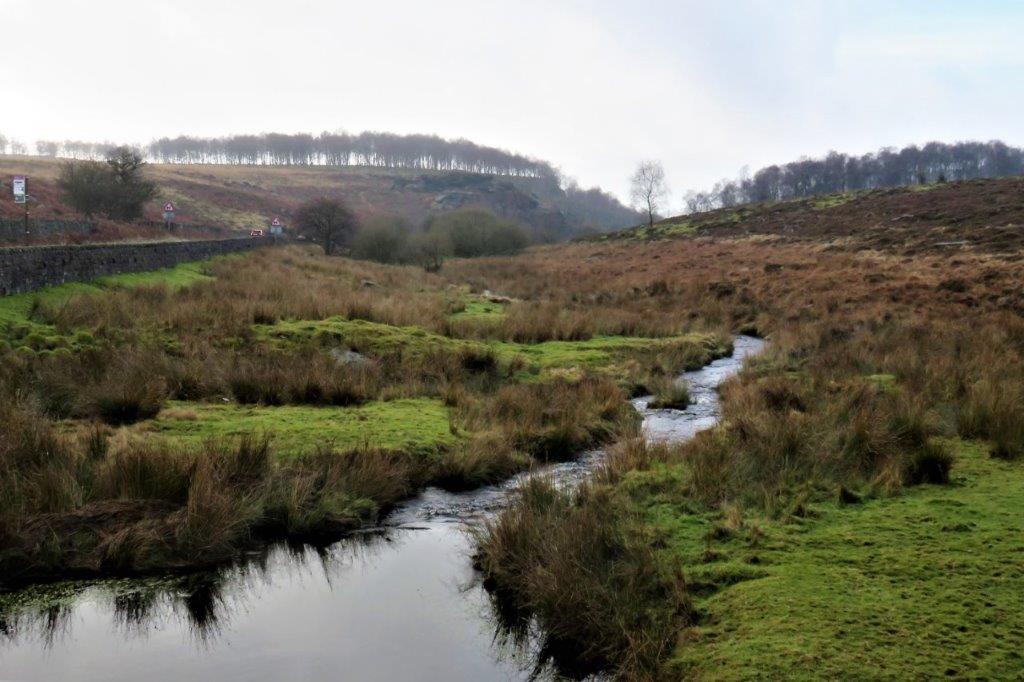 a view down Bar Brook - Gardoms Edge at top left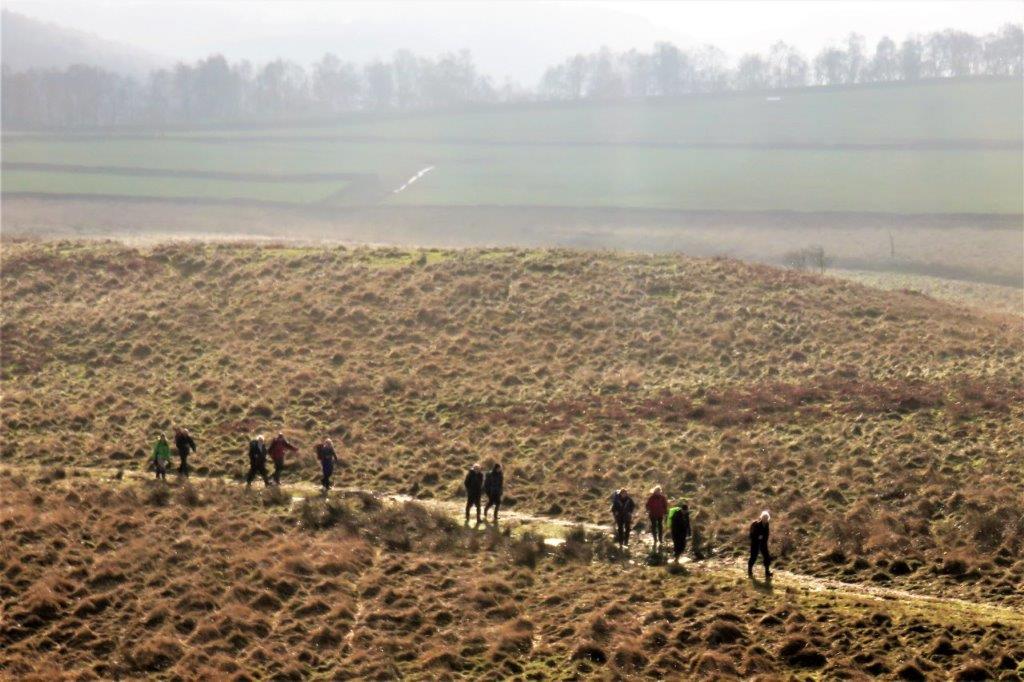 paths on moors often not marked on maps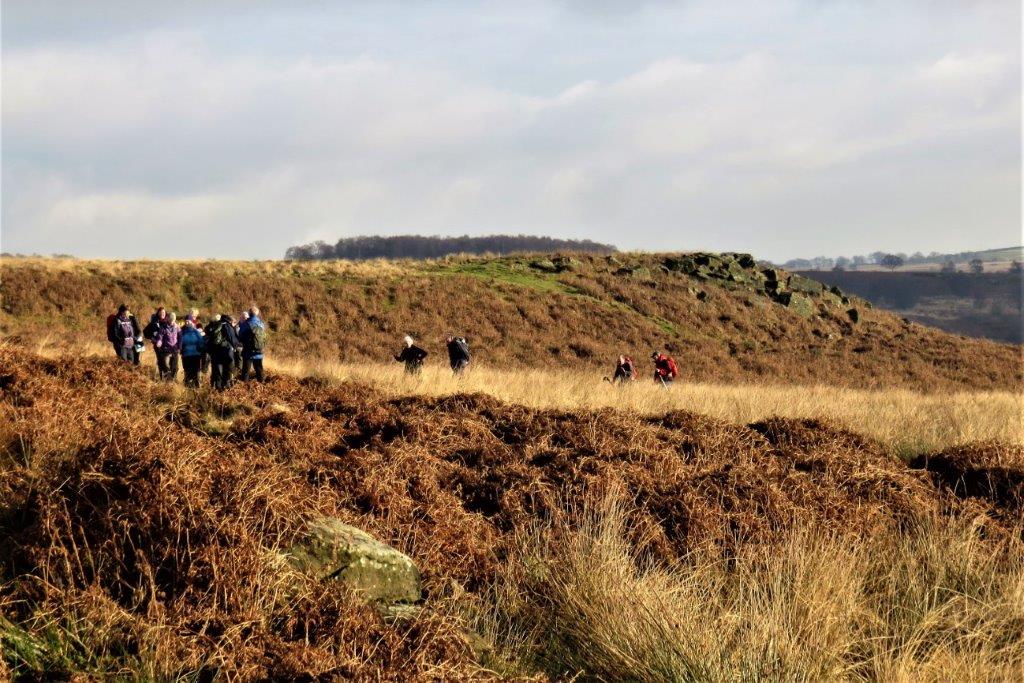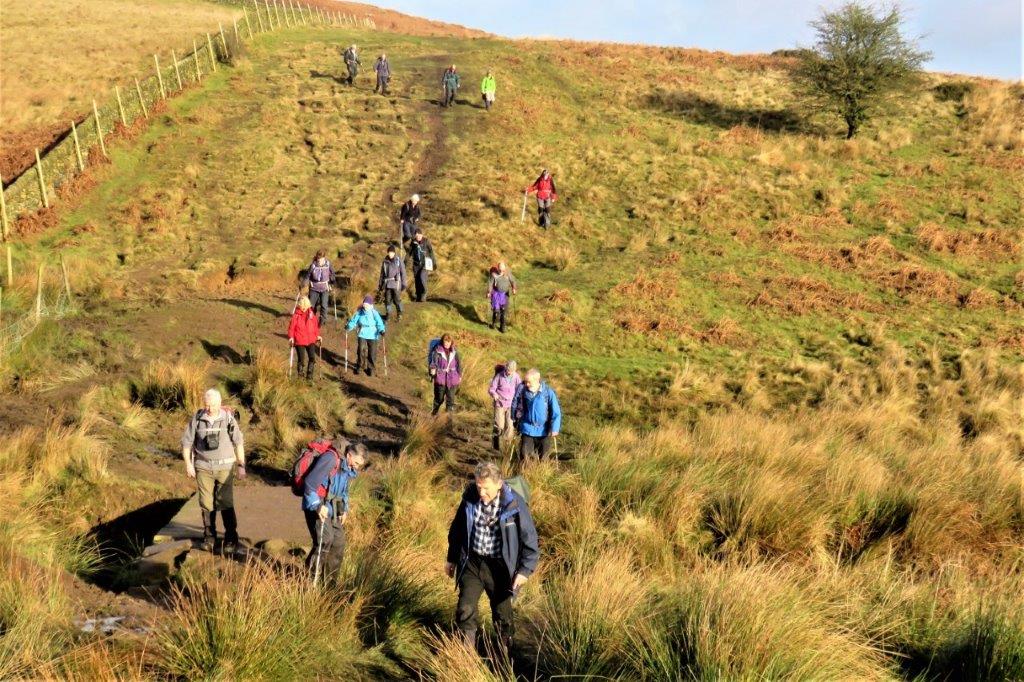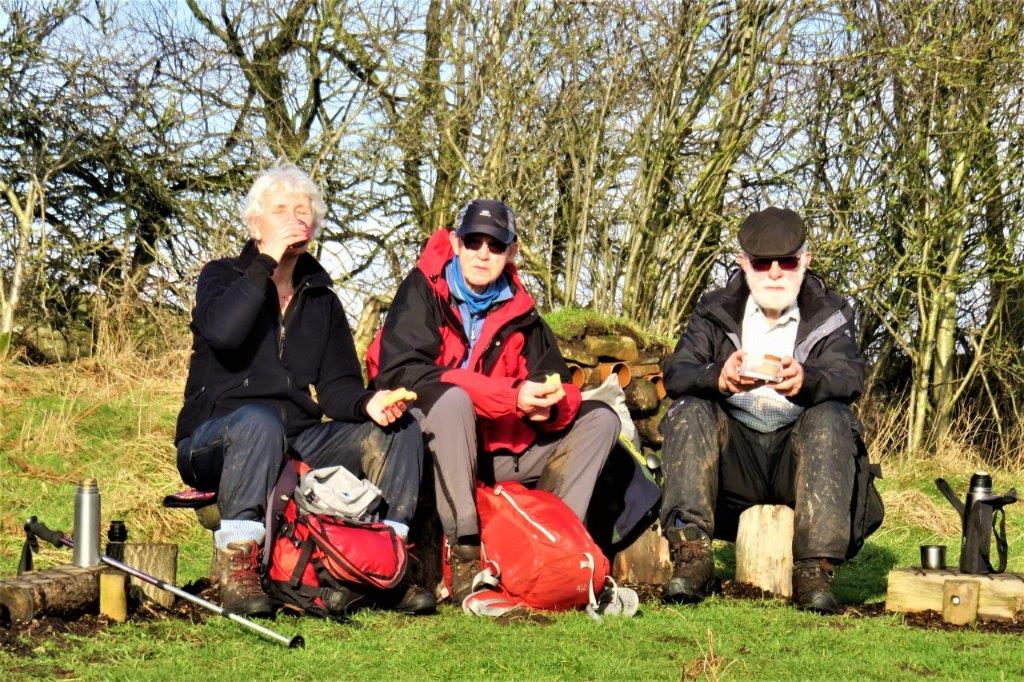 picnic spot near carpark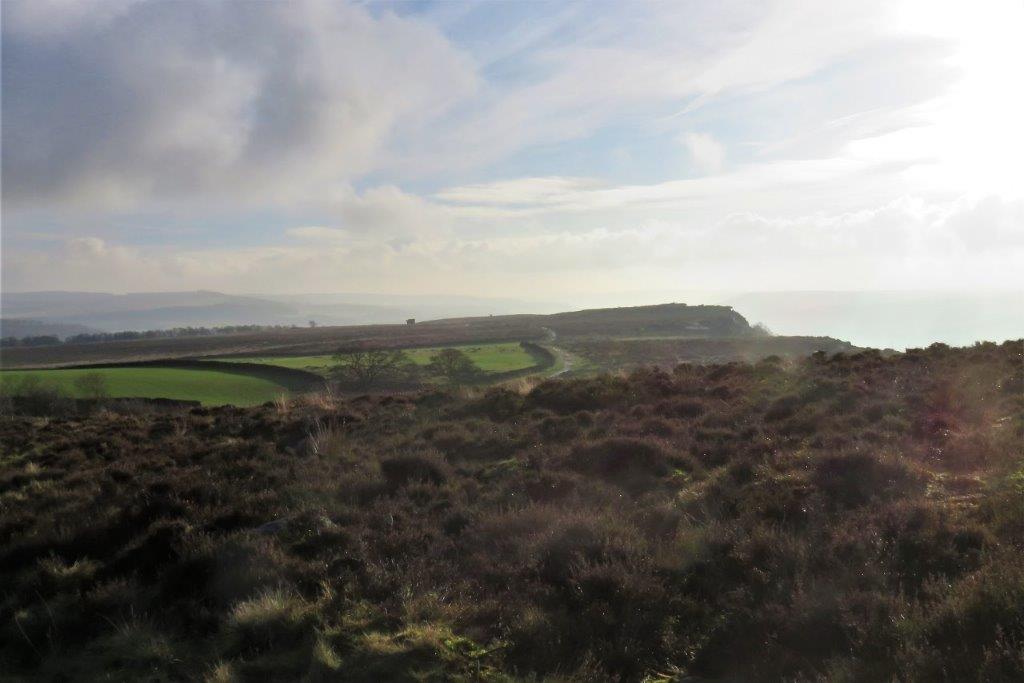 looking South at Baslow Edge?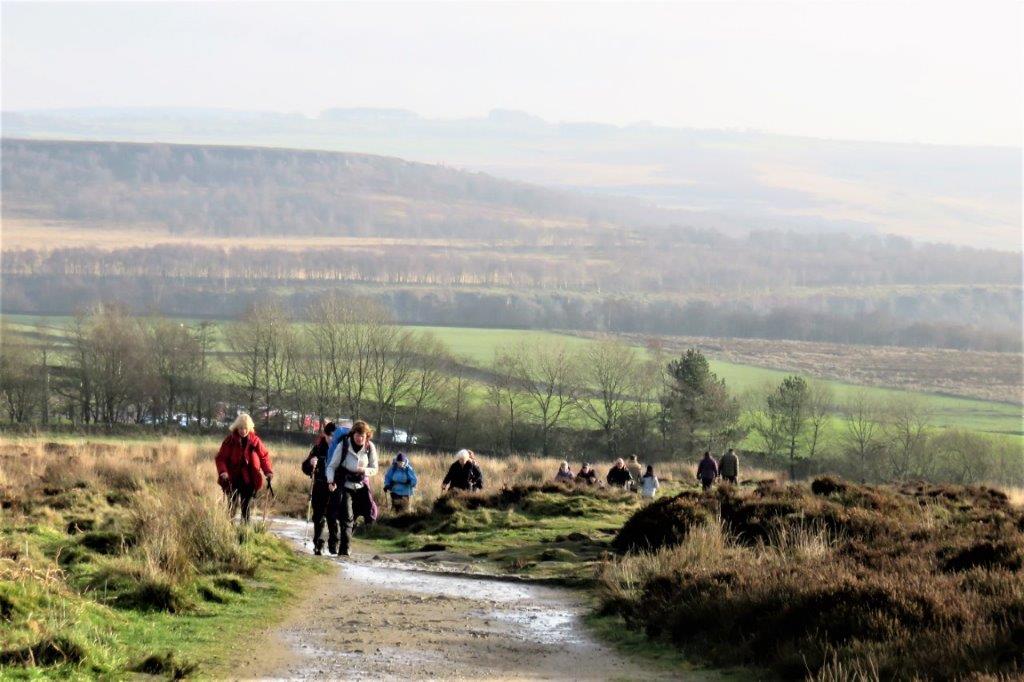 starting ~NW on Curbar Edge (carpark on Curbar Road behind)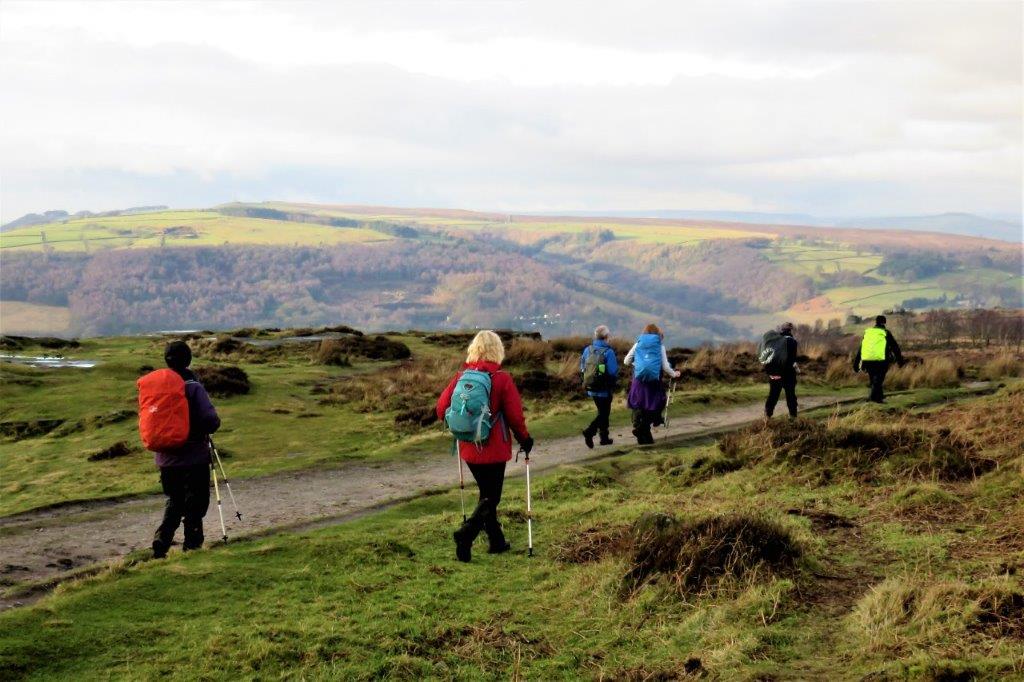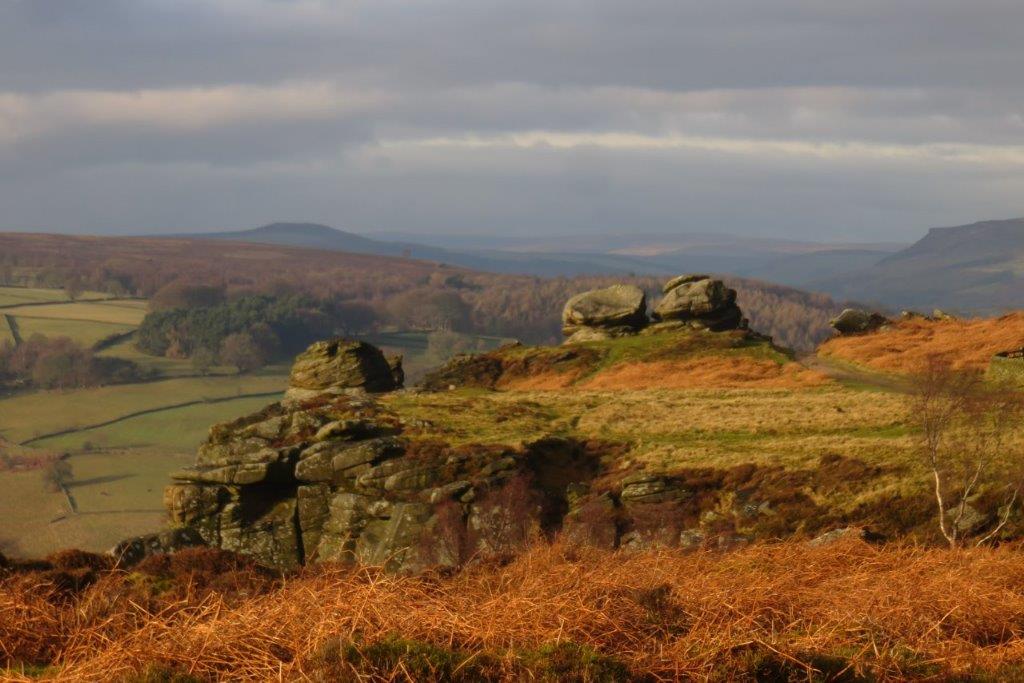 Win Hill top left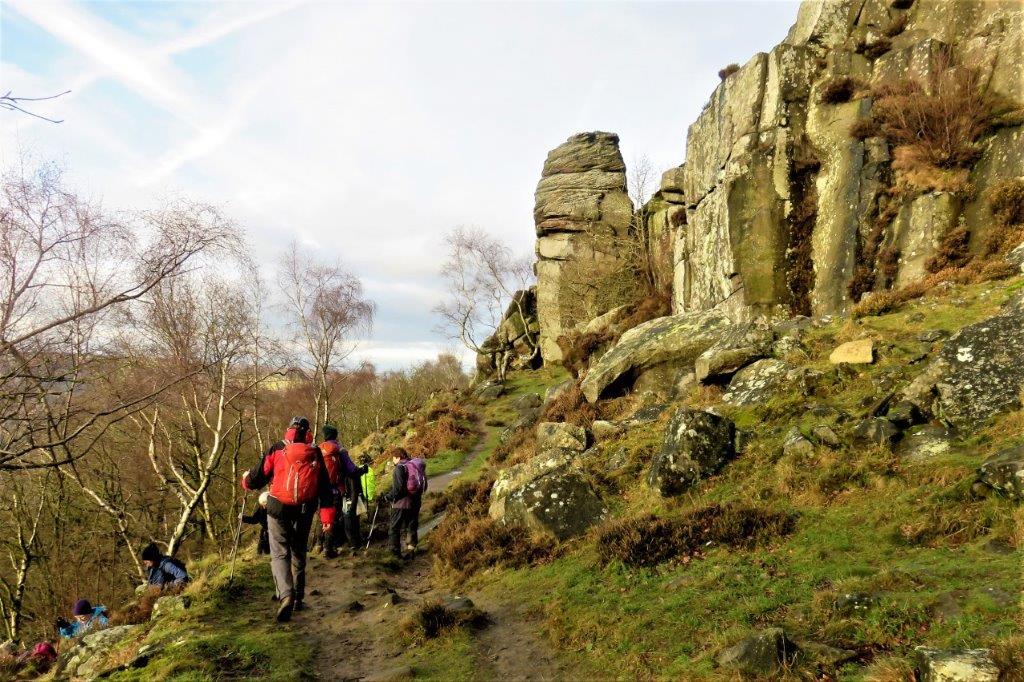 coming down from Froggatt Edge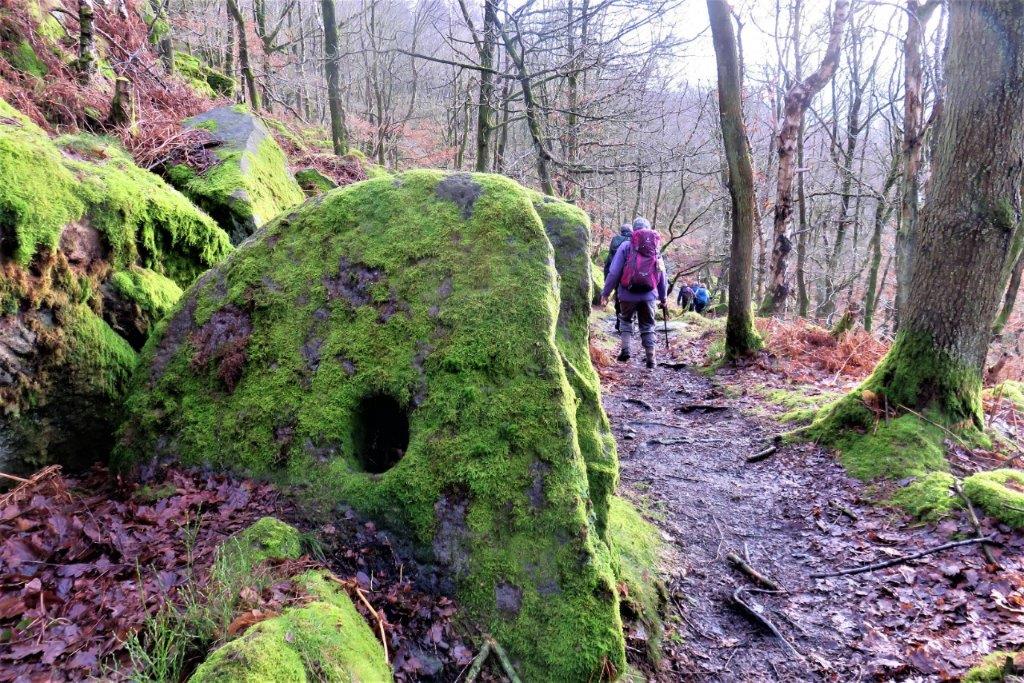 looks as if some rocks quarried and shaped here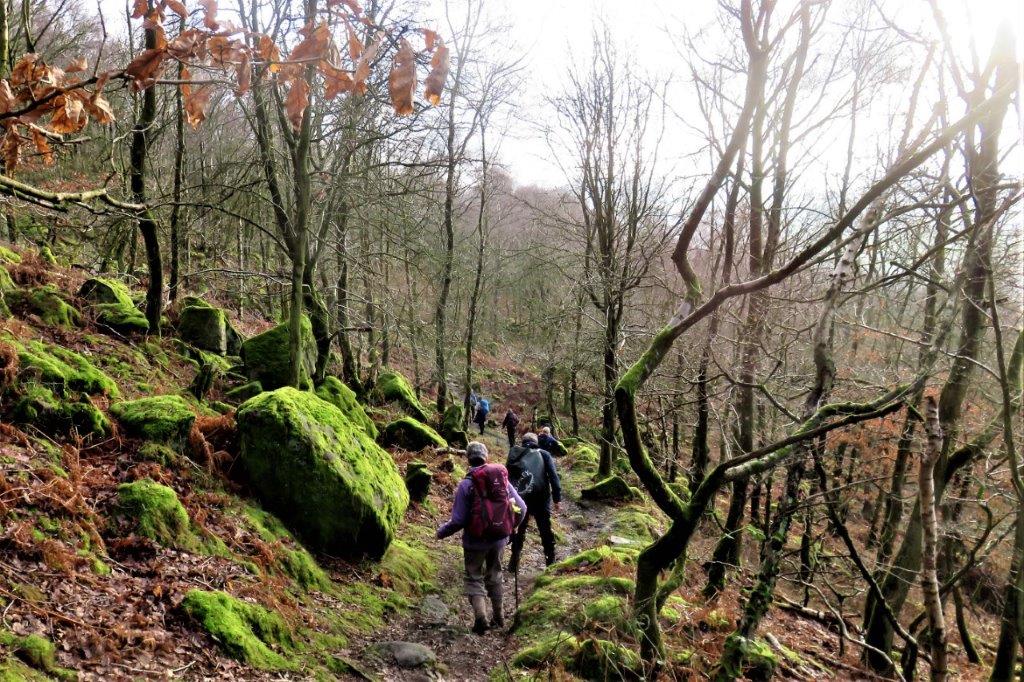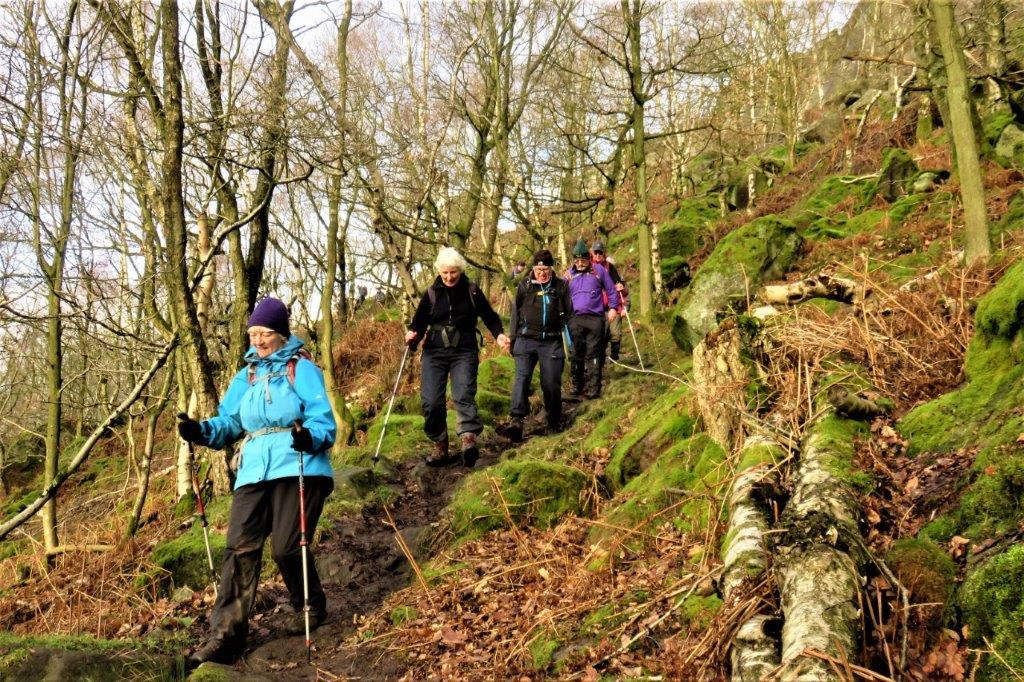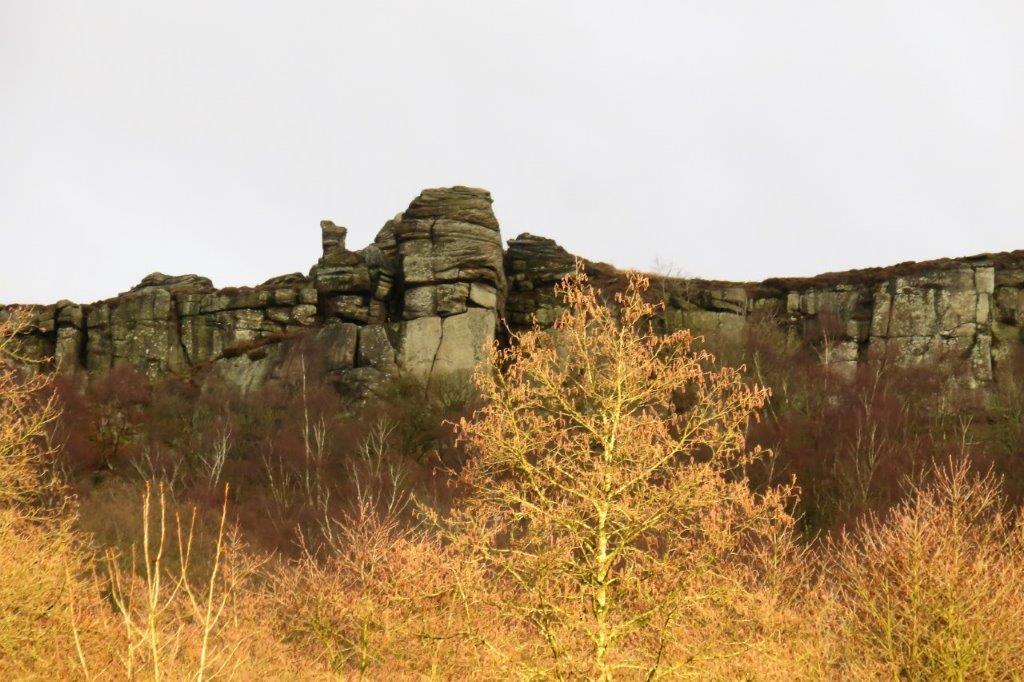 view back at the Edges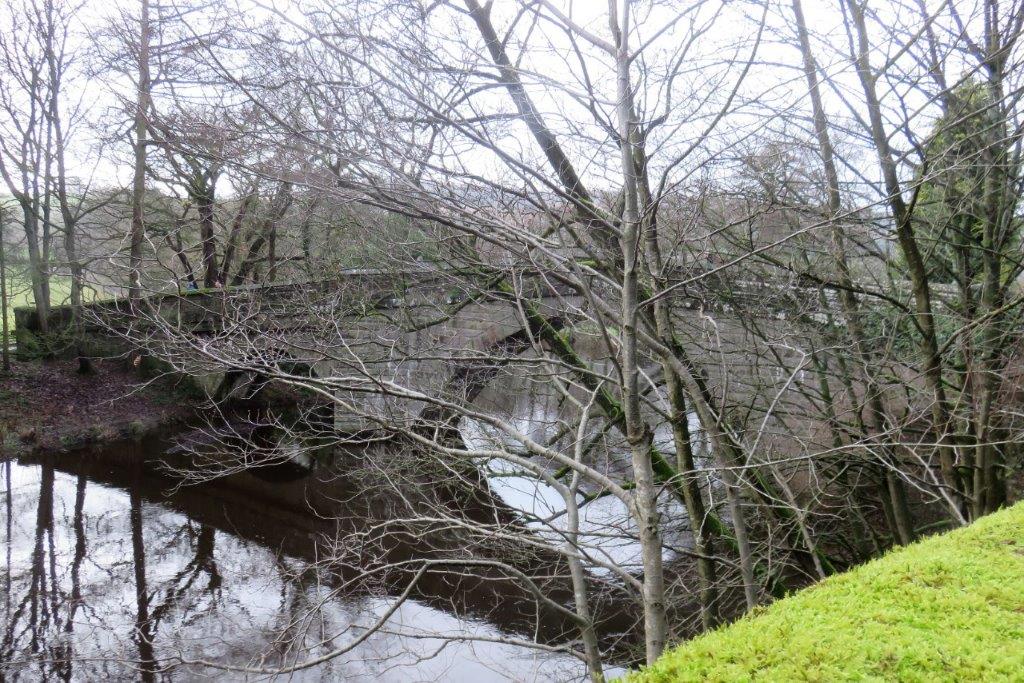 Froggatt Bridge crossing River Derwent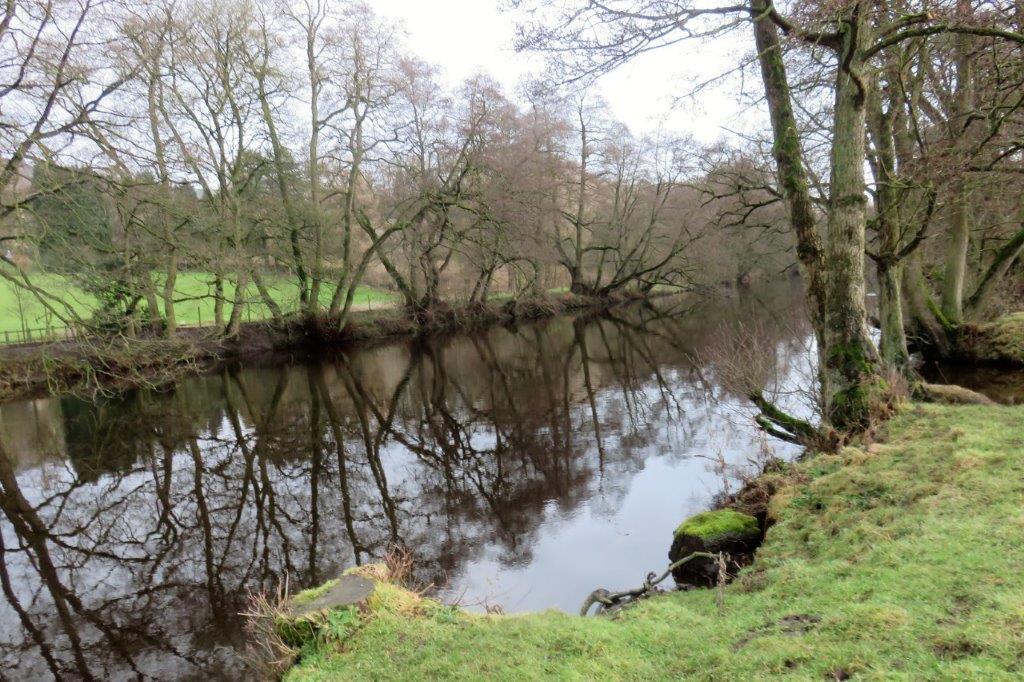 River Derwent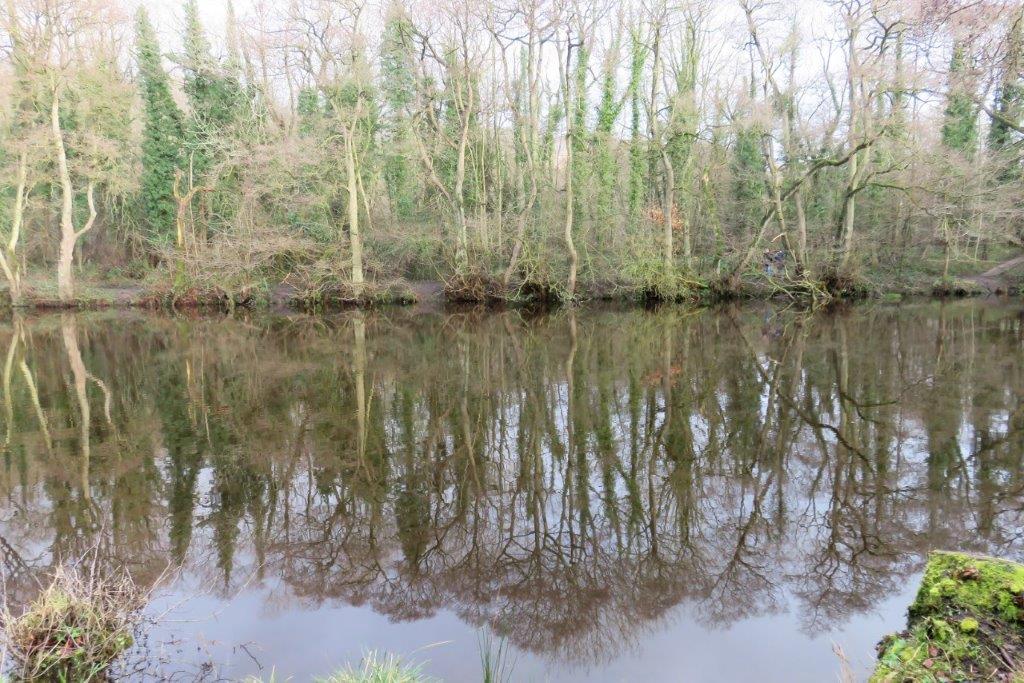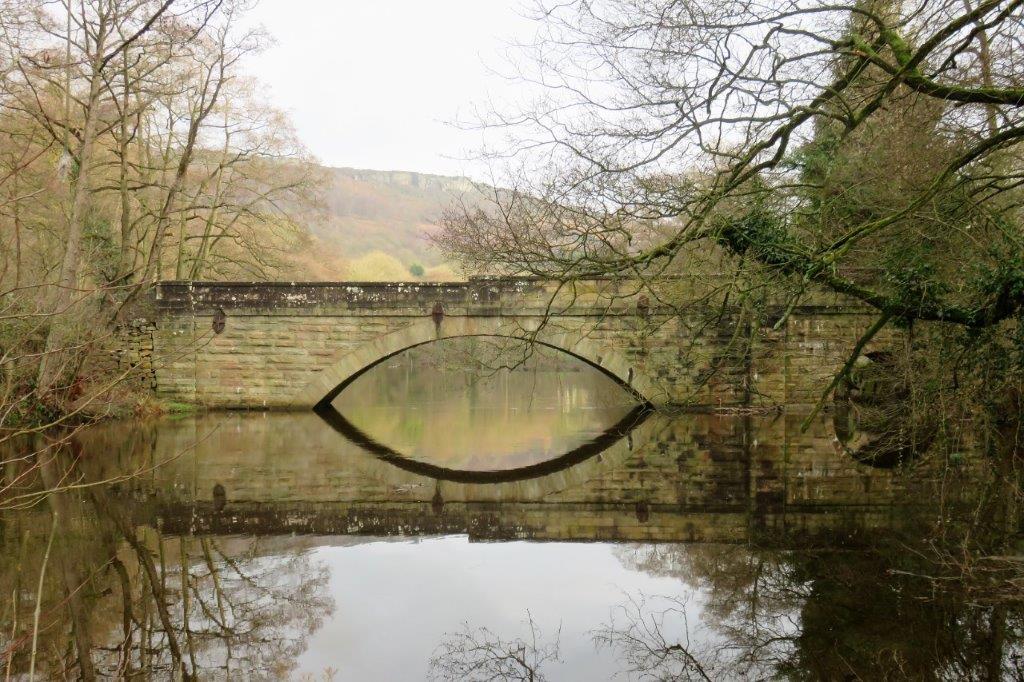 'New Bridge' on A625 road across River Derwent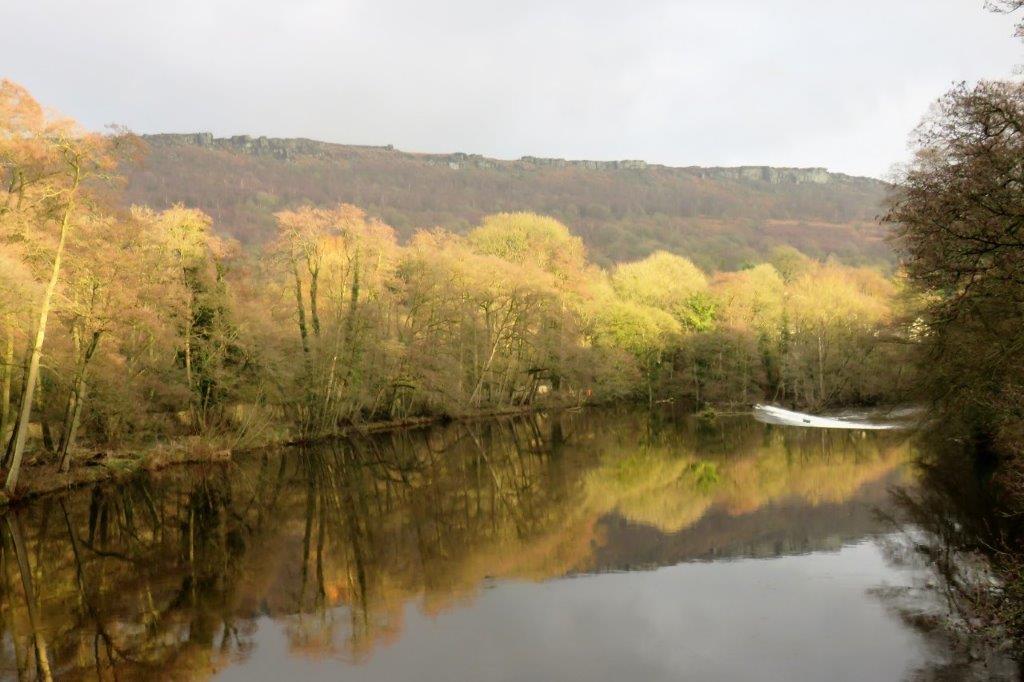 Mill Pond downstream of New Bridge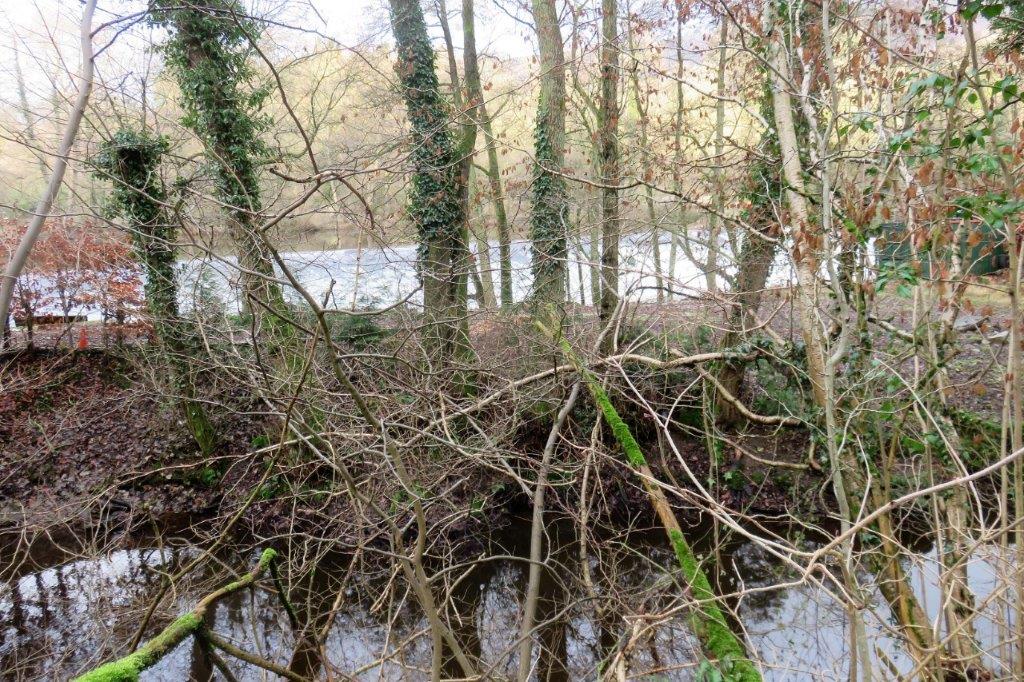 Mill Pond with weir at back. Goit (in front) leading to Calver Mill - see note further on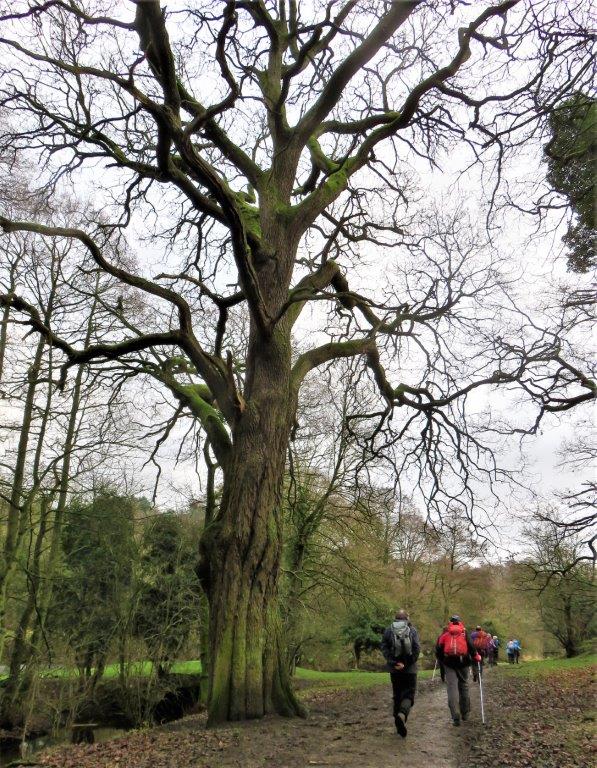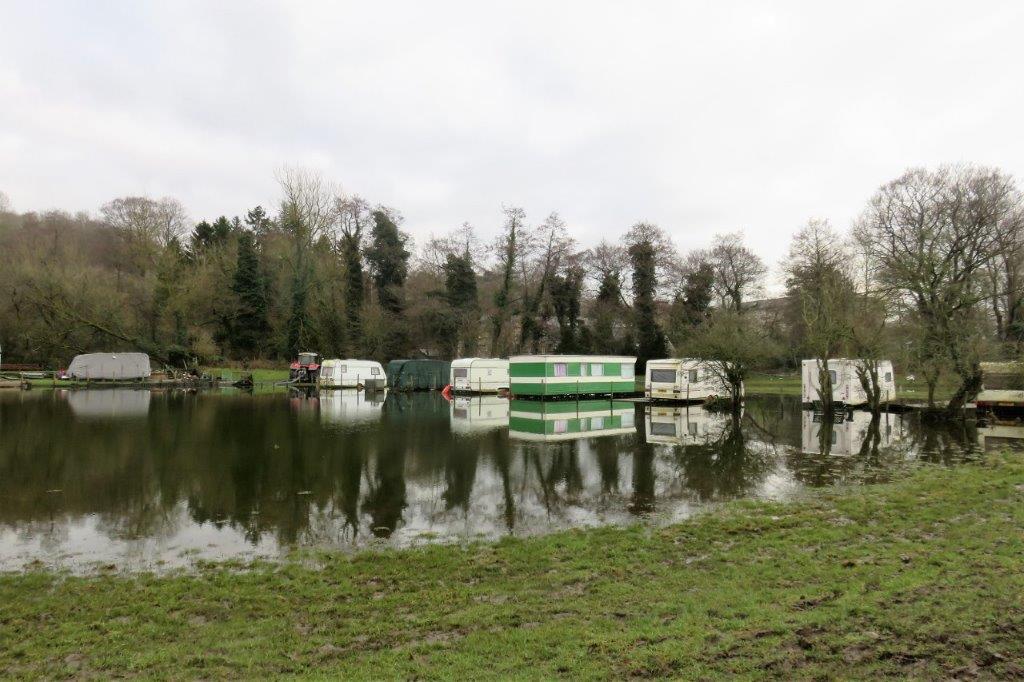 amphibious caravans?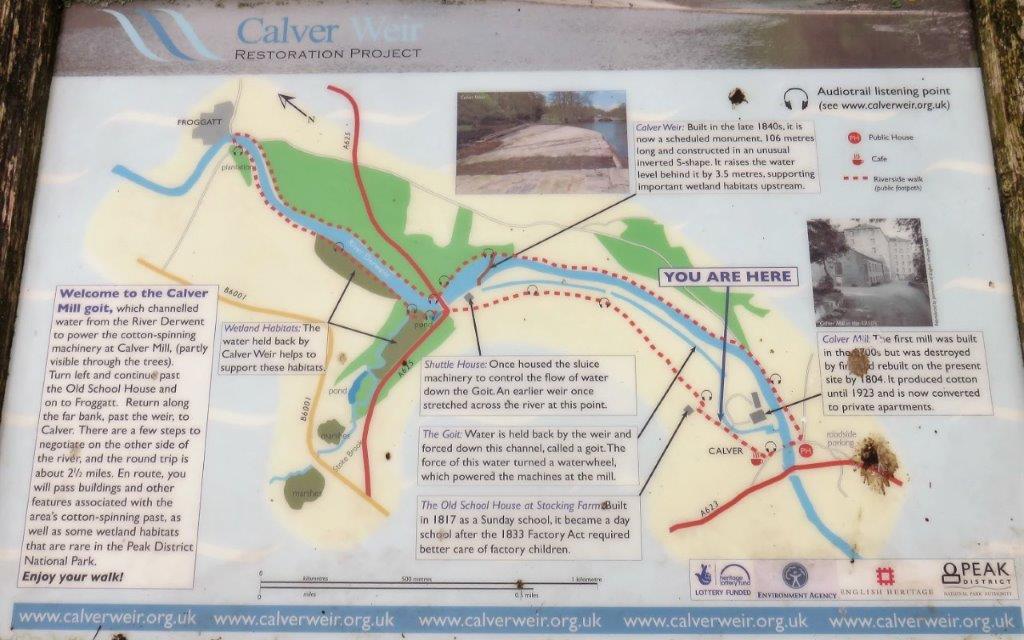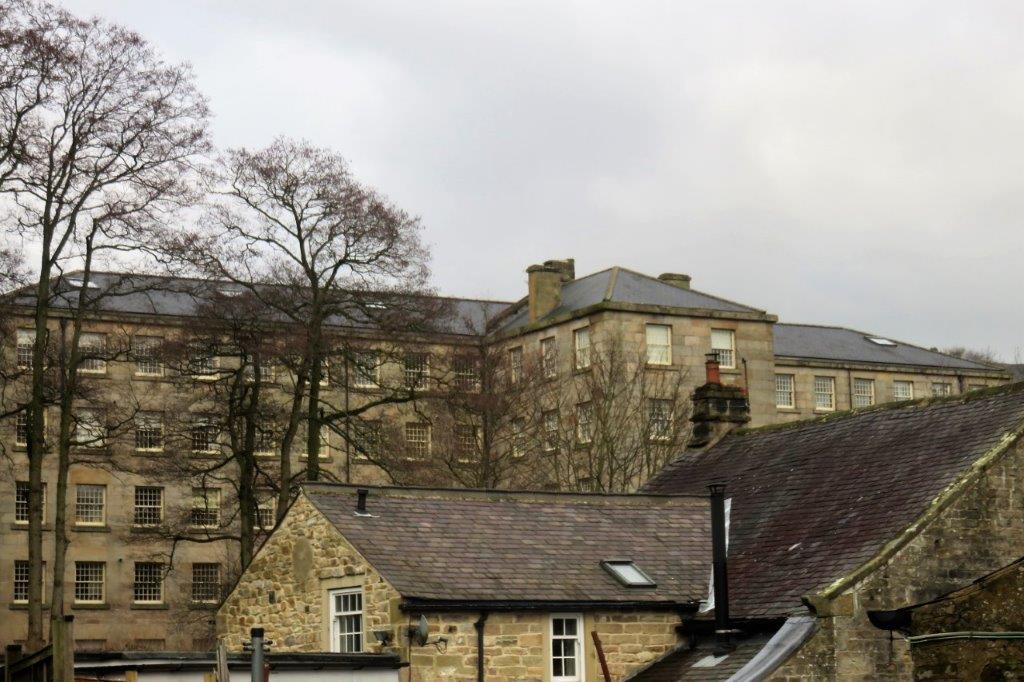 Calver Mill (now apartments)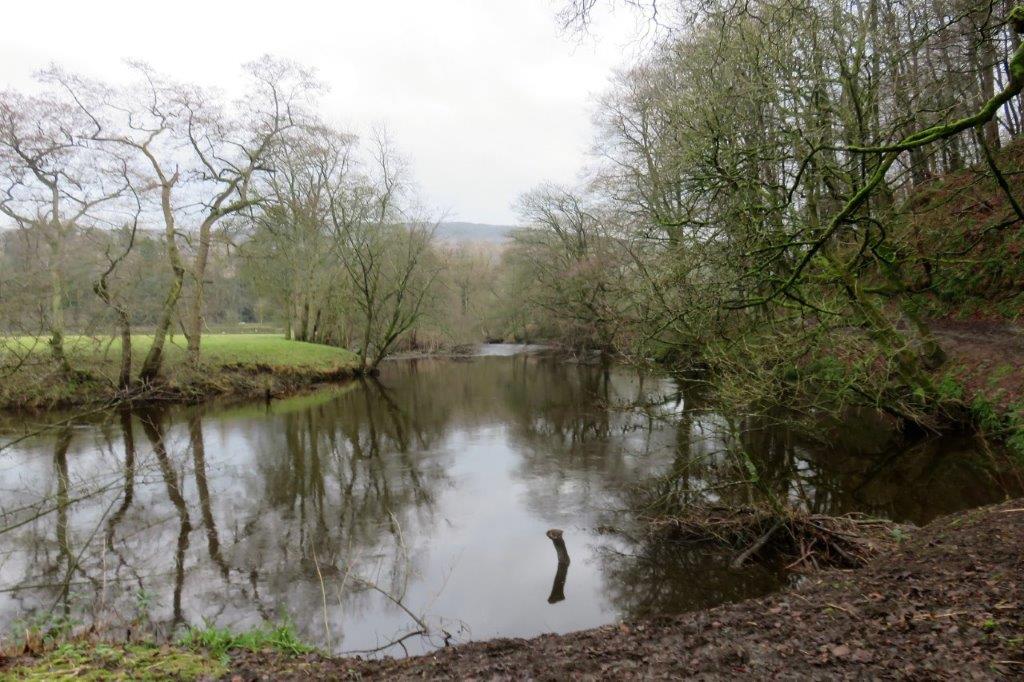 a bend in the River Derwent near St Mary's Wood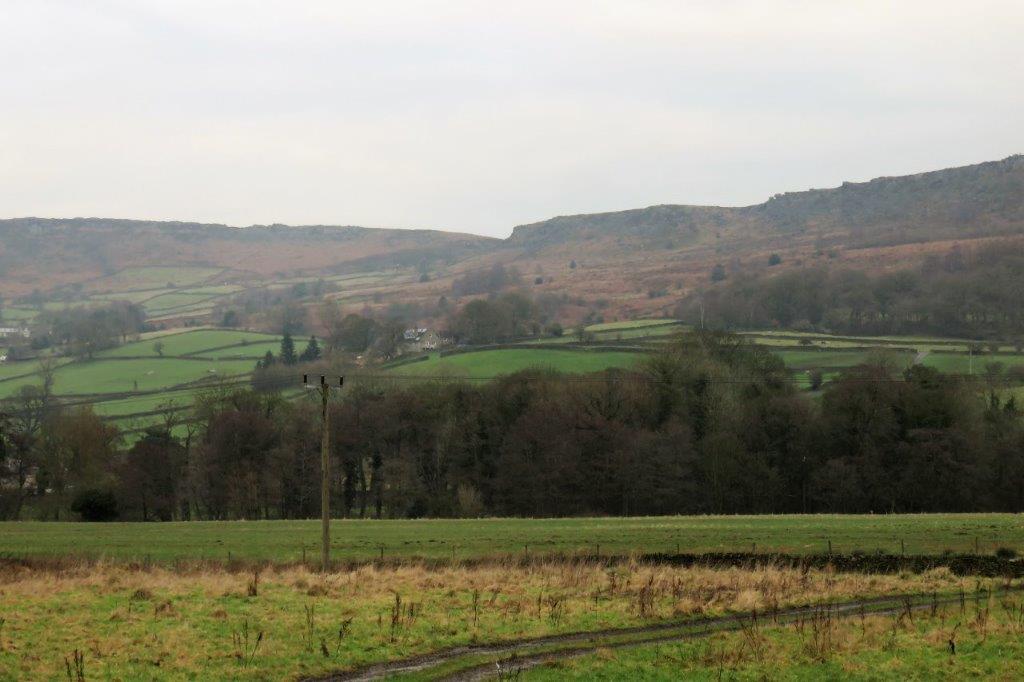 at top the 'gap' between Baslow & Curbar Edges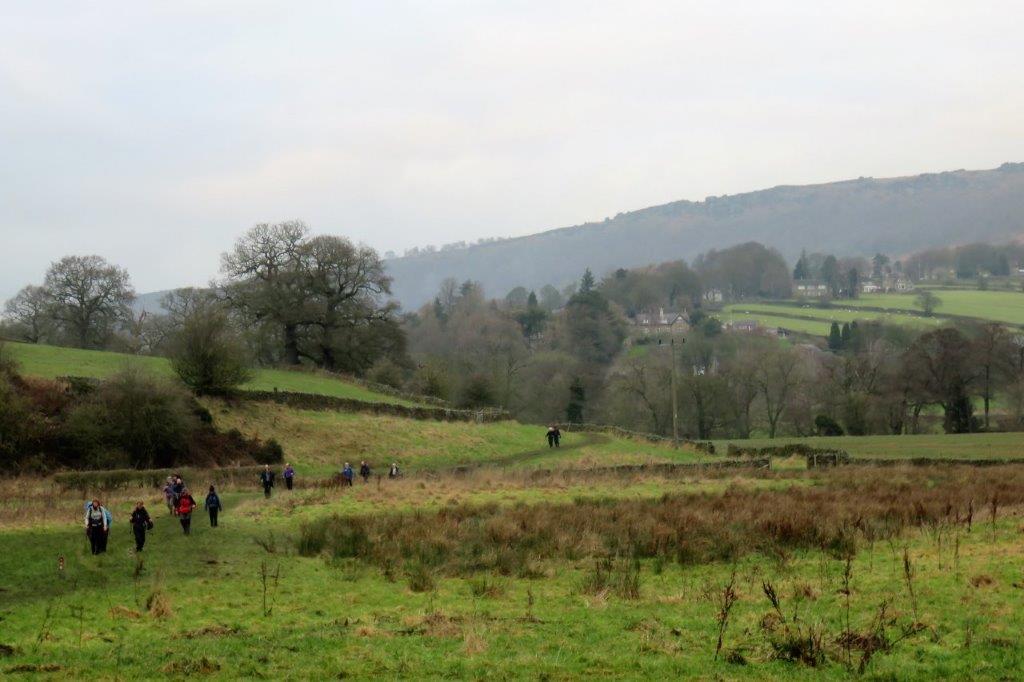 nearing Bubnell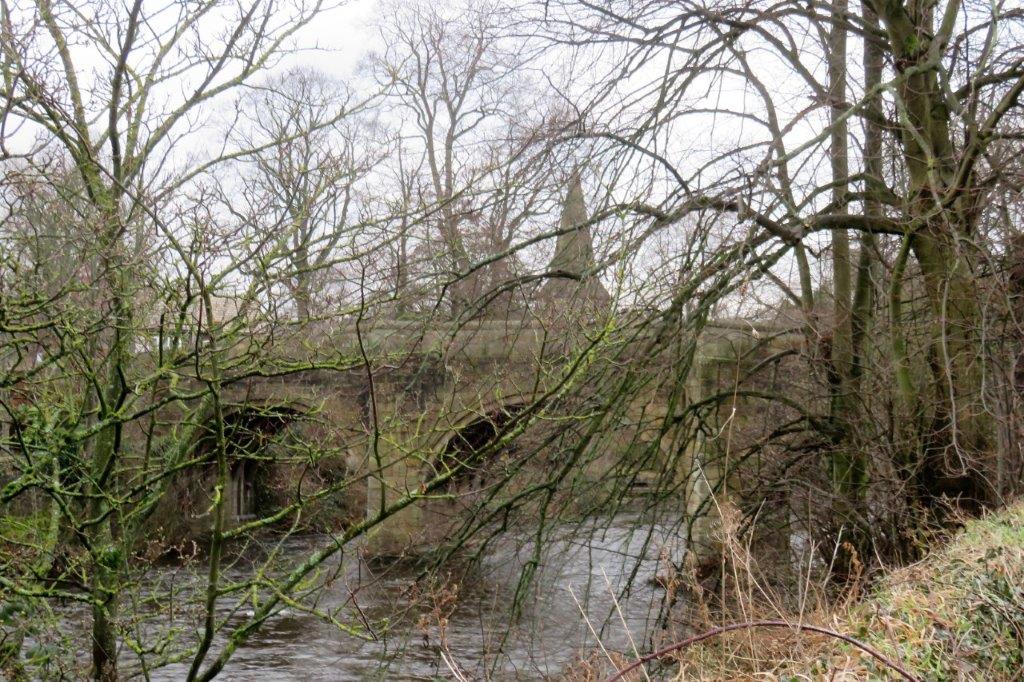 old bridge just before Baslow's Church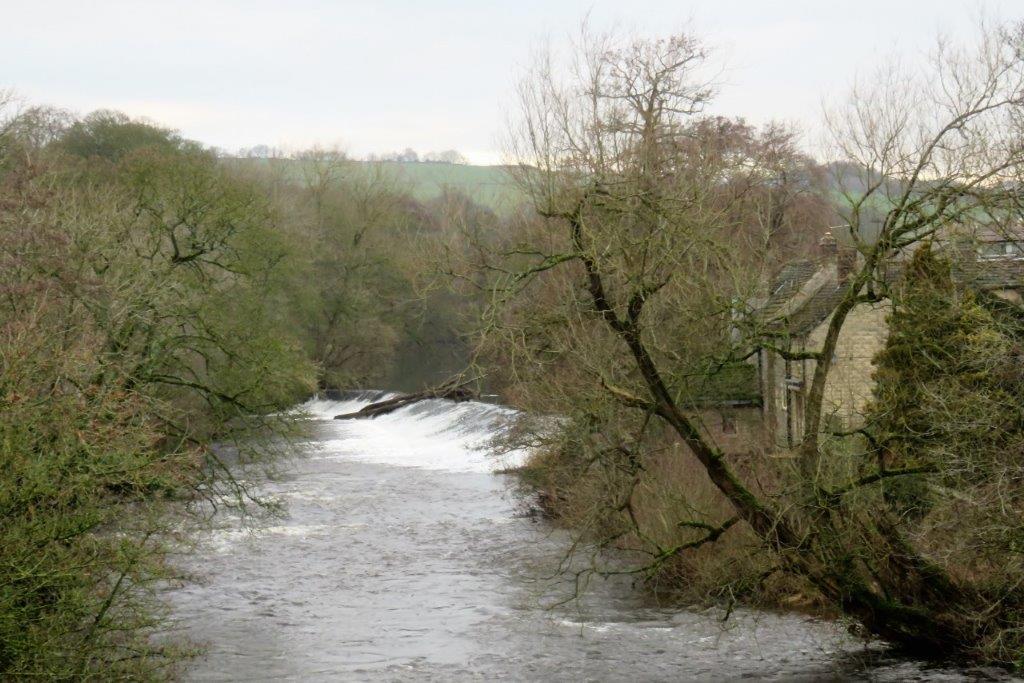 looking back from bridge at weir on River Derwent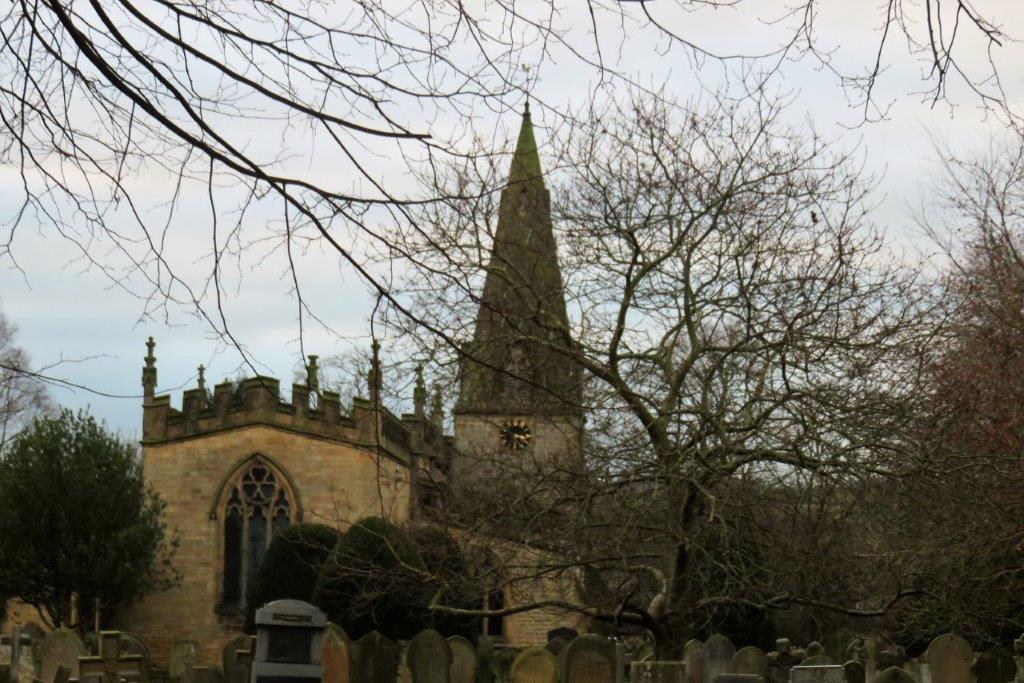 another view of Baslow's Church
homepage - Day Walks Index 2018 - contact me at