homepage - Day Walks Index 2017 - contact me at

2017.12.13 - Bakewell, ~SE on north side River Wye, rd towards Haddon Park Farm, after U bend take BW past Bowling Green Farm, Bouns Corner, Rowsley, at Peacock Inn cross A6 & River Wye, Rd then FP (south of River Wye) up to Congreave, ~S on Rd then on FP up to Pilhough Lane for ~100m, ~S thr Sheepwalk Wood, up to & across Lees Rd, Nine Ladies Stone Circle, ~SSW to SK246627*, ~W past Cork Stone to Birchover Rd & turn ~S down it, at ~SK241624 FP ~SW passing north side of Birchover to Druids Inn, FP ~W to B5056 Rd & ~200m south on it, Limestone Way ~N /NW (between Robin Hoods Stride & Hermits Cave), (before Harthill Moor Farm) turn ~N on rd, at SK225635 turn onto BW ~W/NW to River Bradford & follow ~NE to Alport, Dark Lane, Norton Barn Farm, ~NE down Intake Lane, A6 Rd ~NW into Bakewell - leader Liz Savage - Wednesday - walk about 14miles (* continue ~S here if one wishes to go to Barn Farm & through Birchover itself)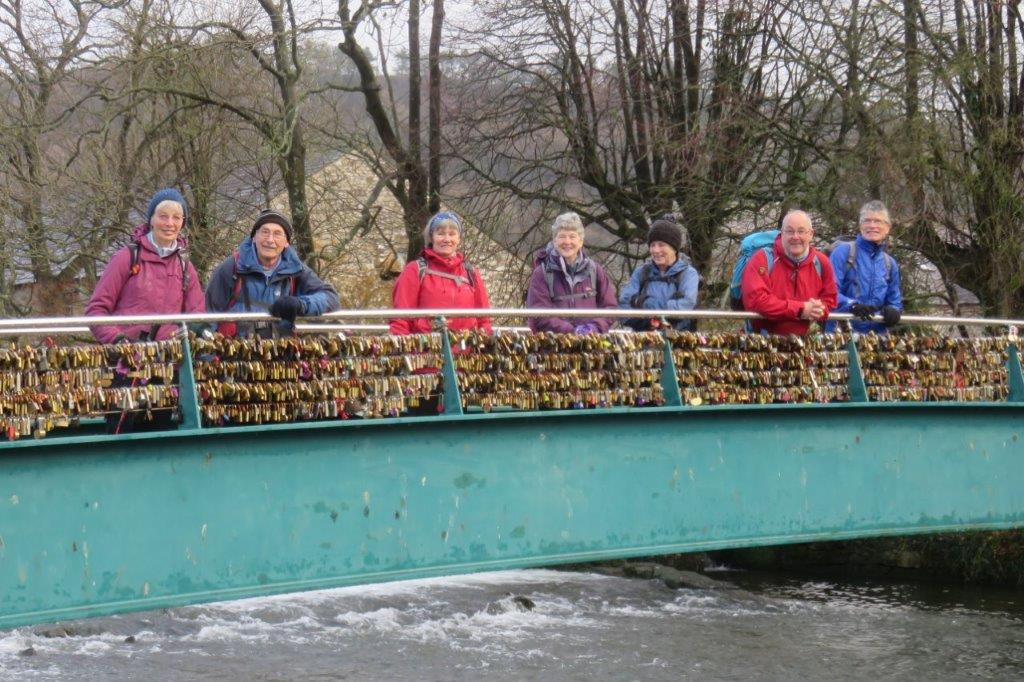 Footbridge over the River Wye in Bakewell. Note the locks placed by 'enthusiasts' on the hand rails for what purpose?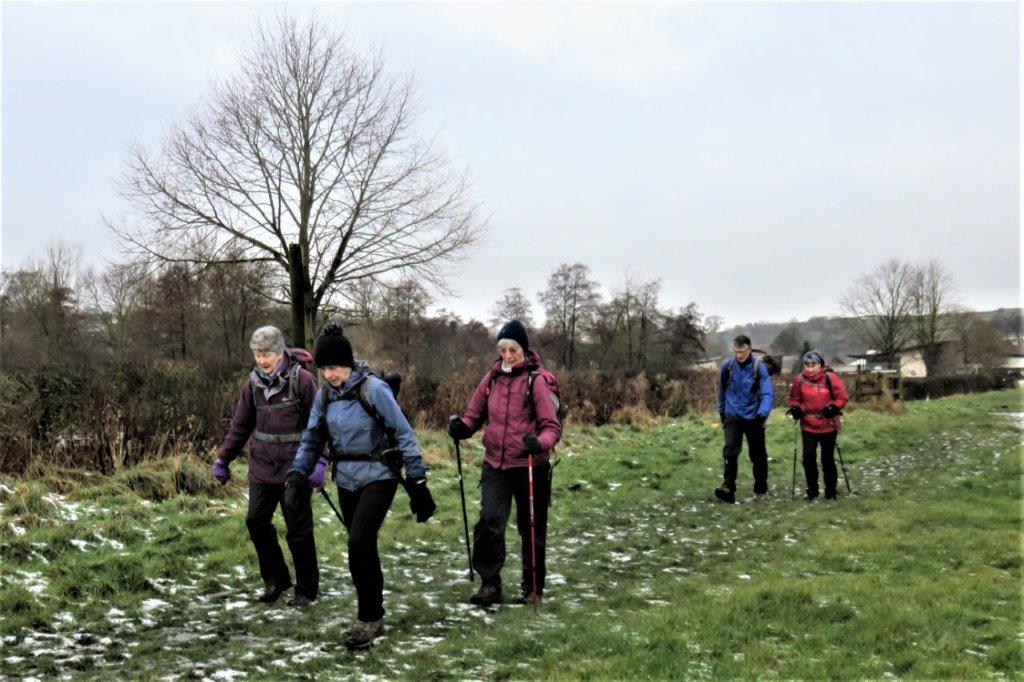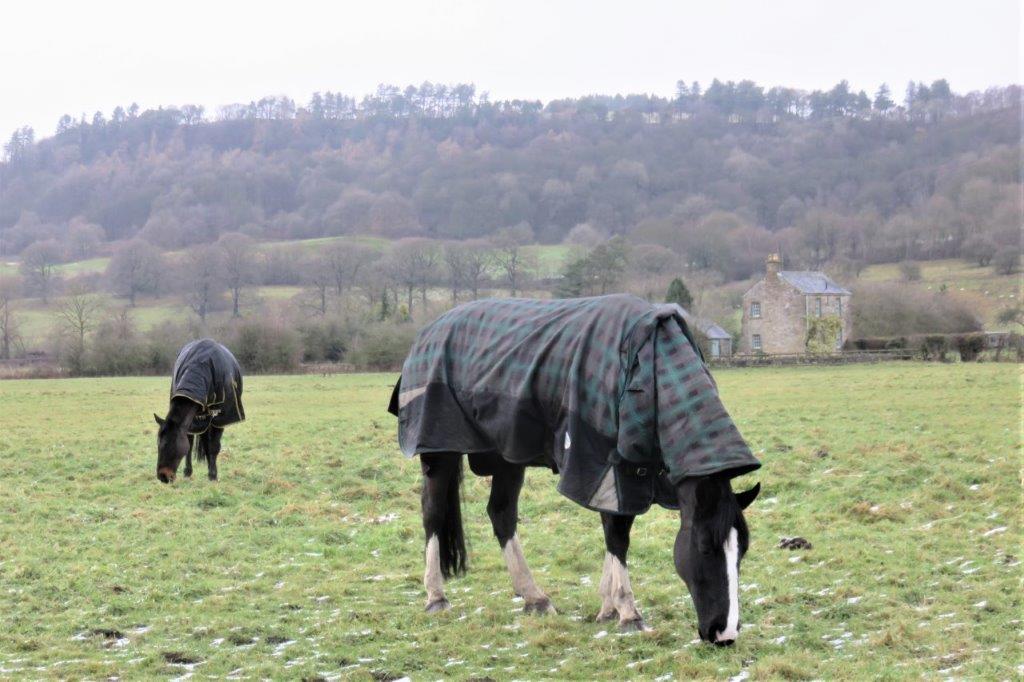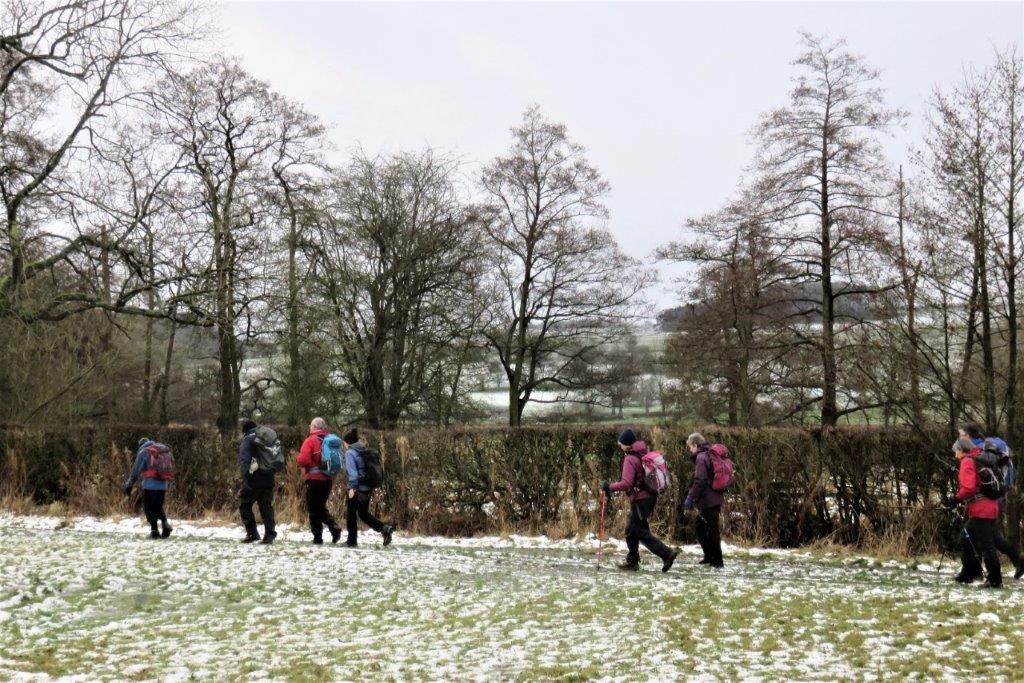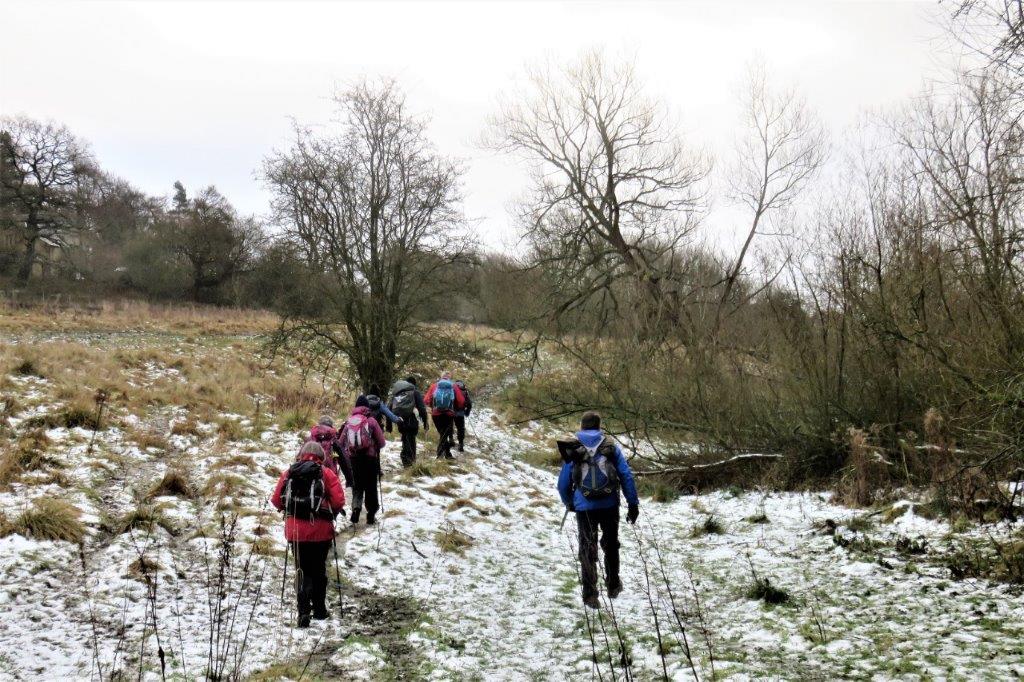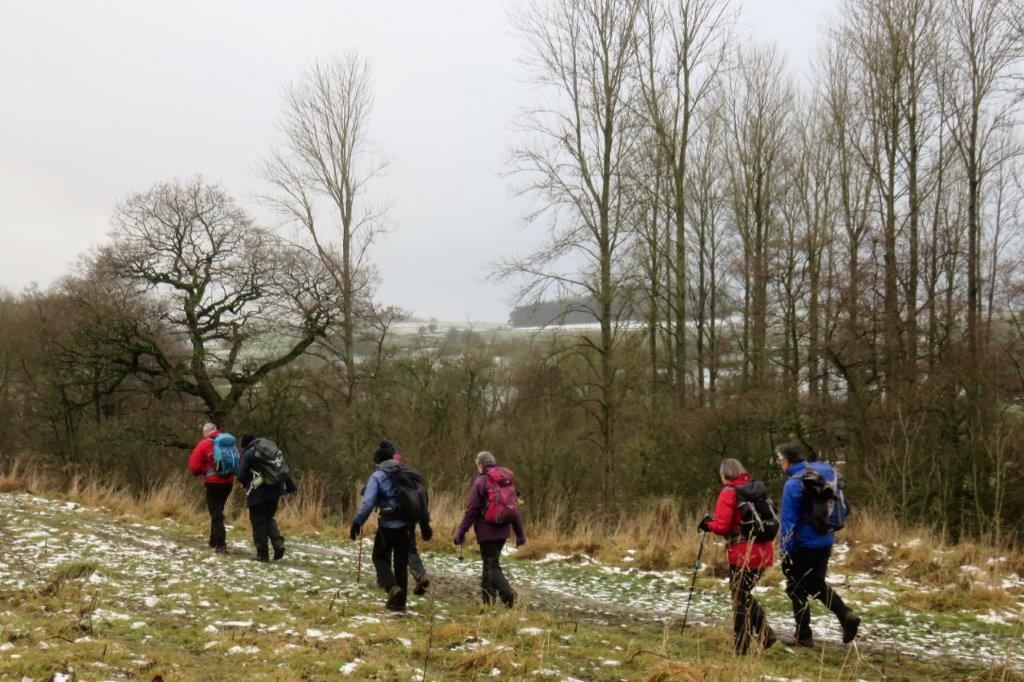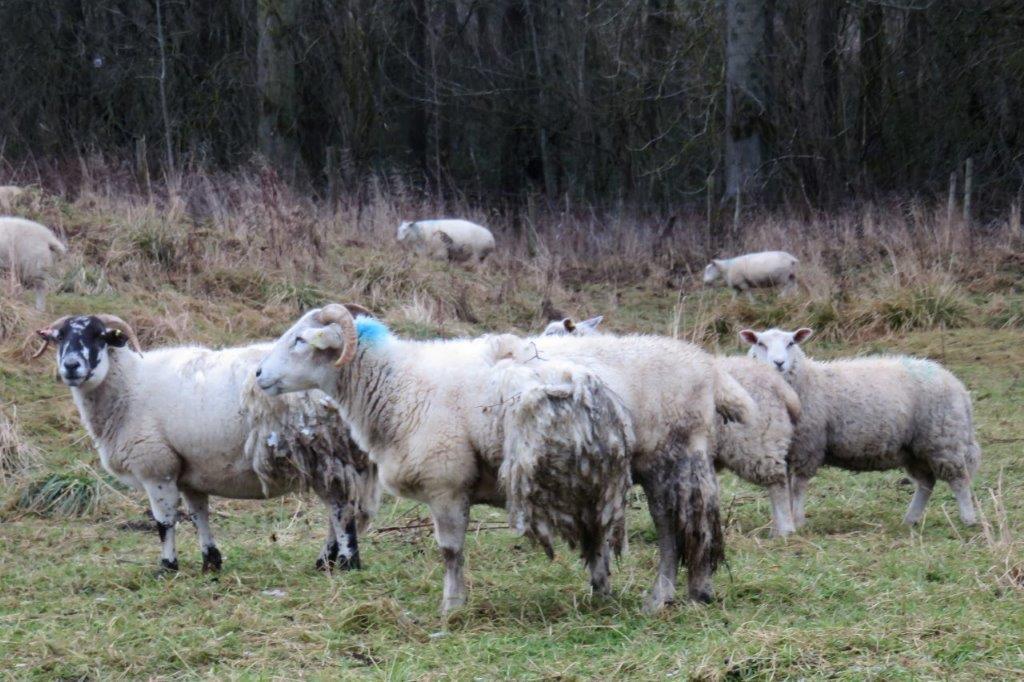 The River Wye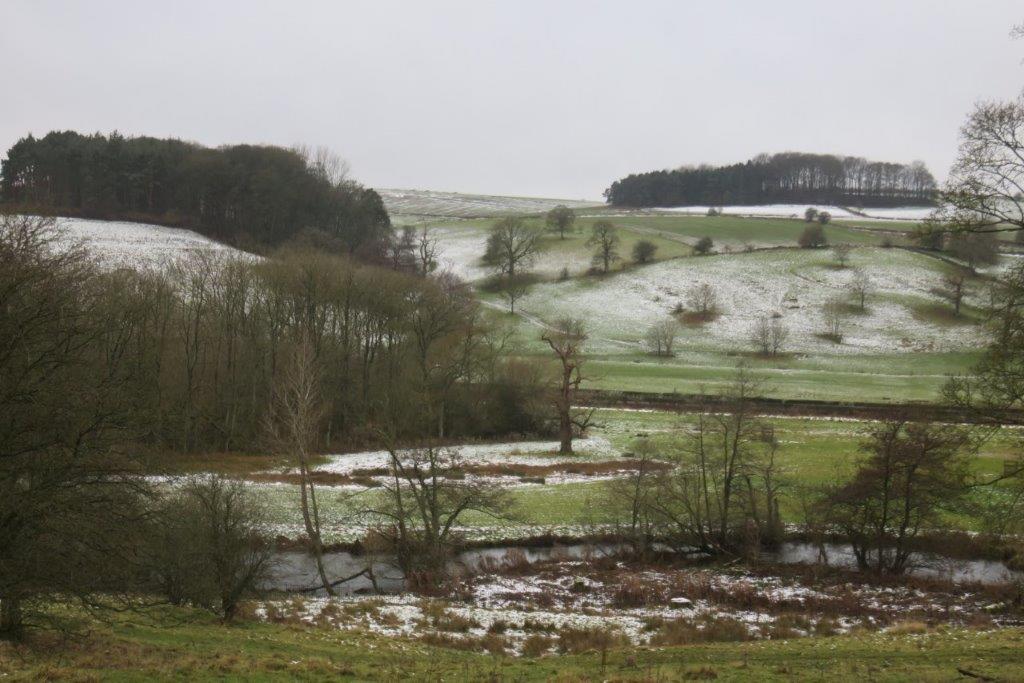 The River Wye again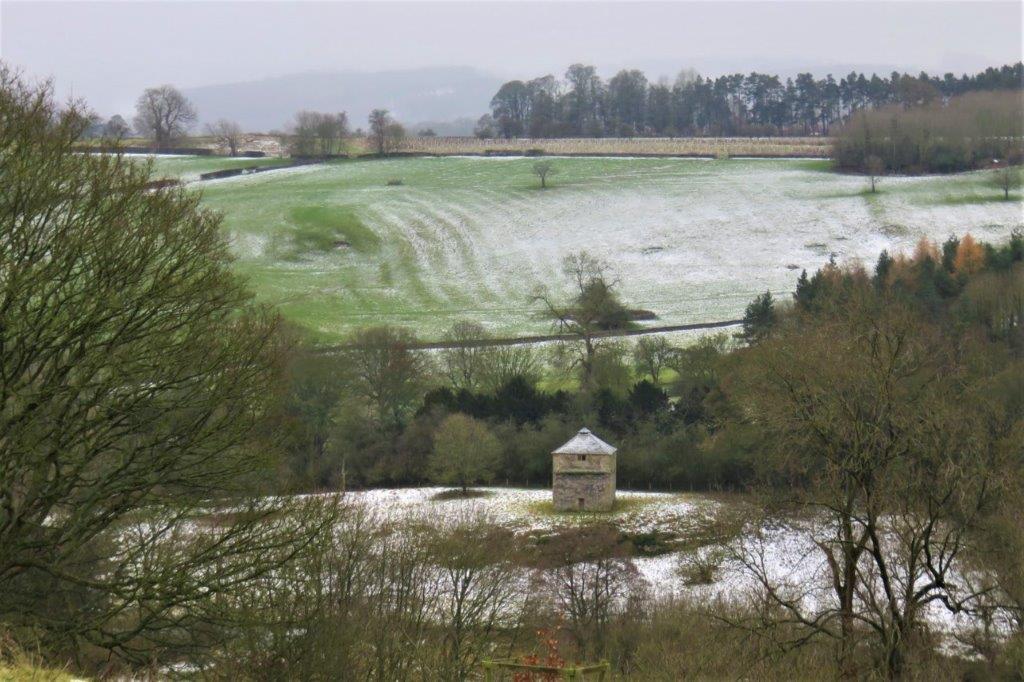 a shooting cabin? or barn?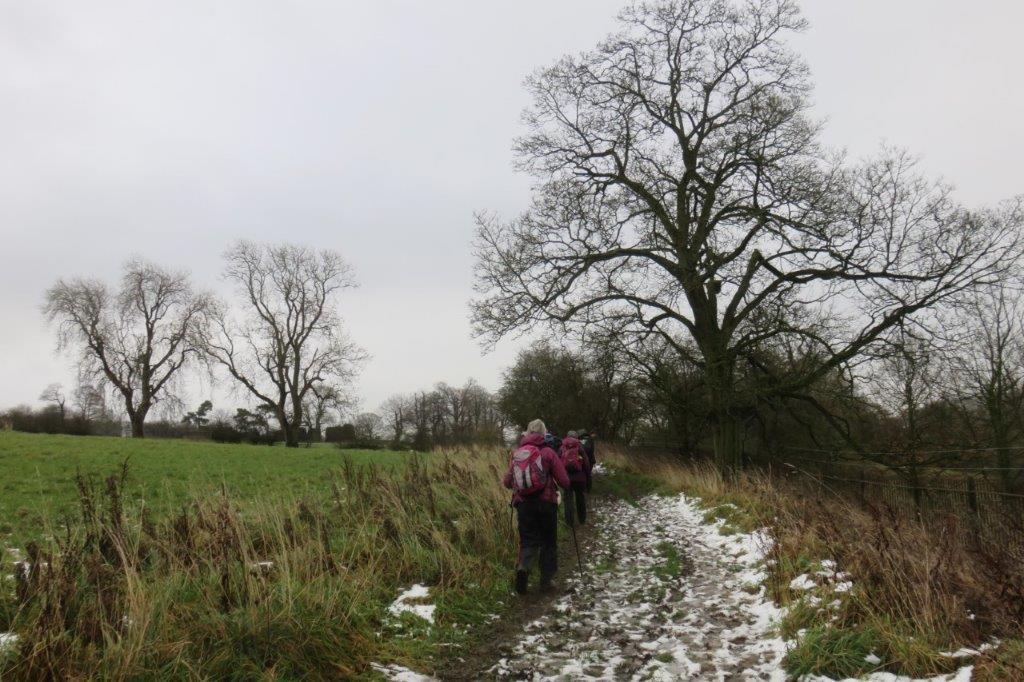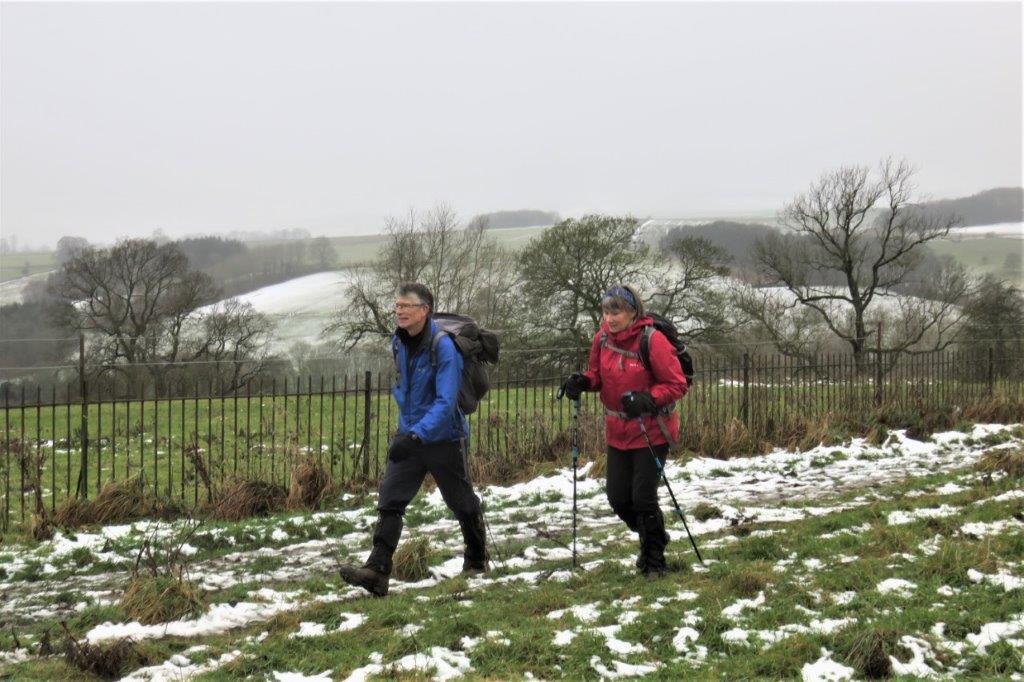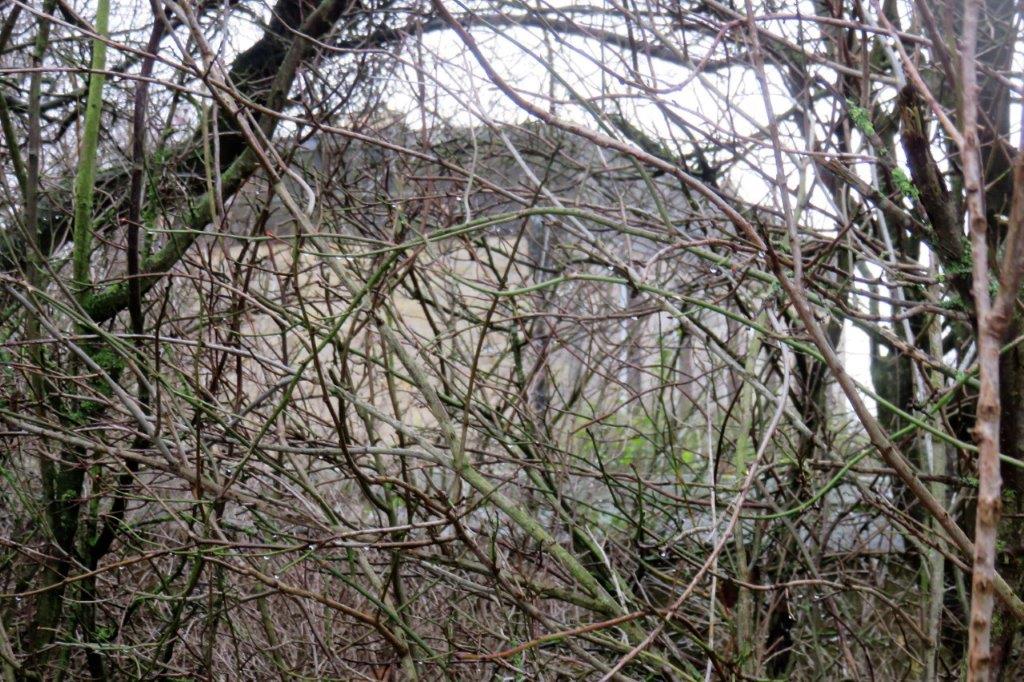 Bowling Green Farm apparently behind the thicket?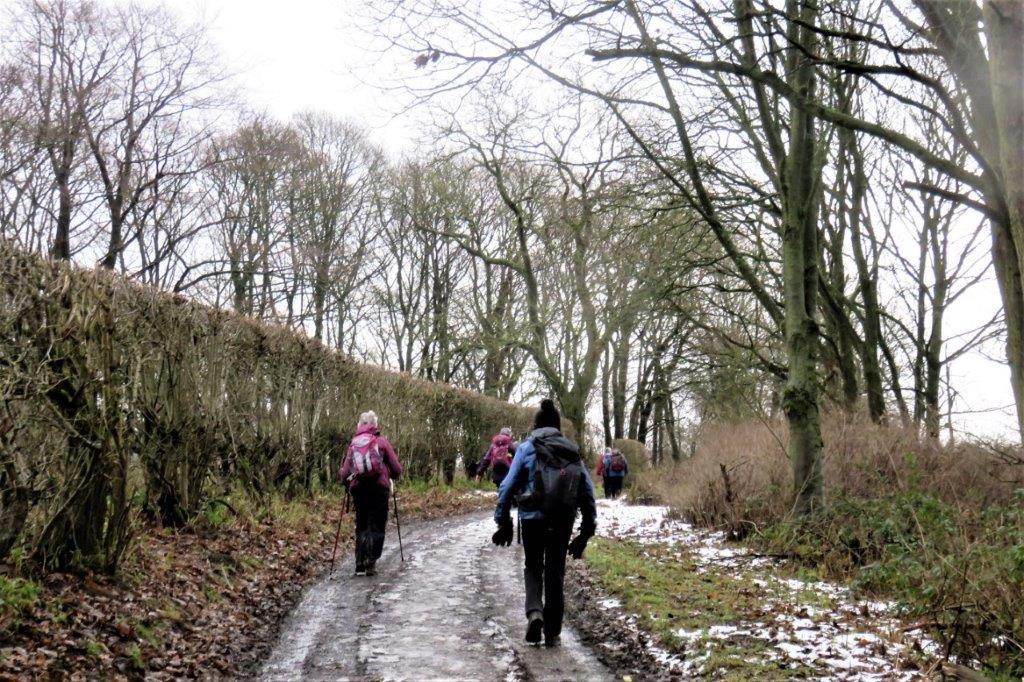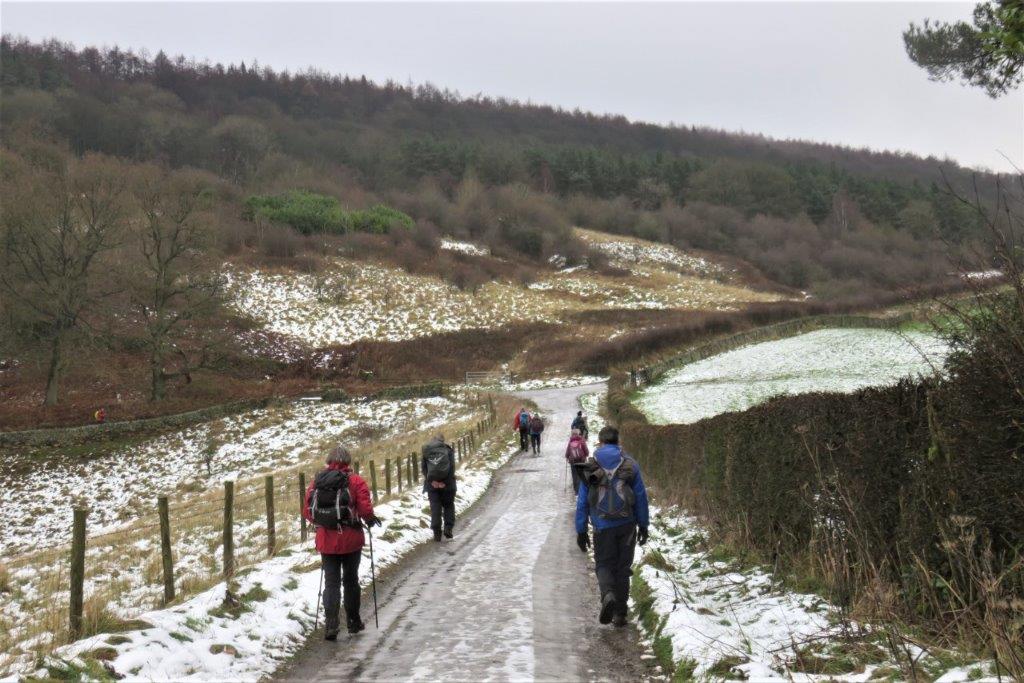 see man on path to left? - that path is an alternative route from Bakewell (passing through Coombs Farm) to Rowsley which joins the route we took.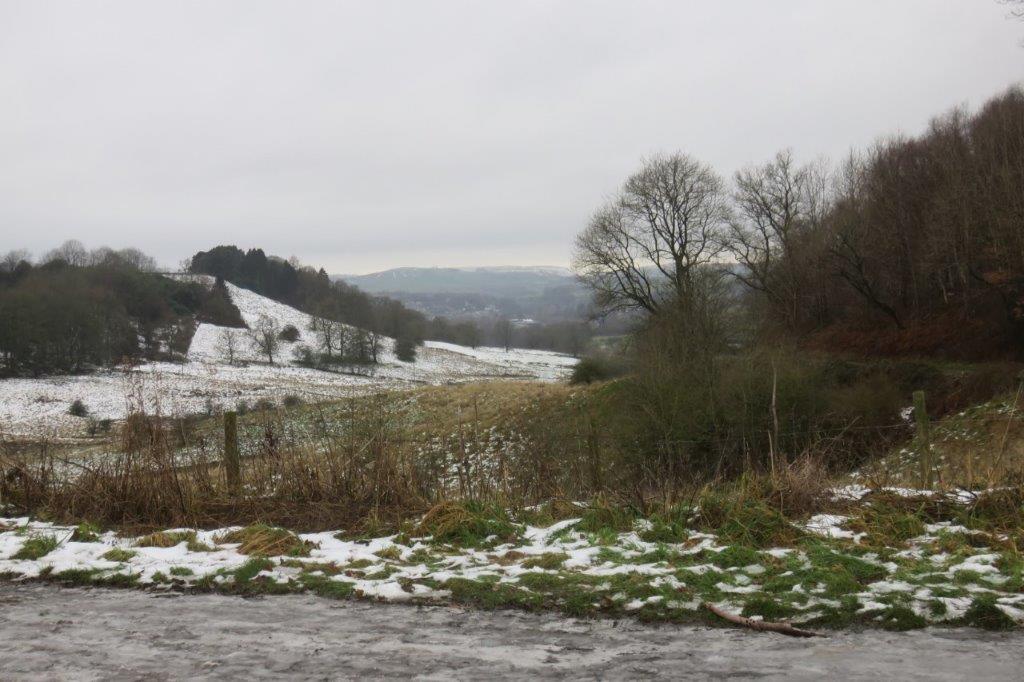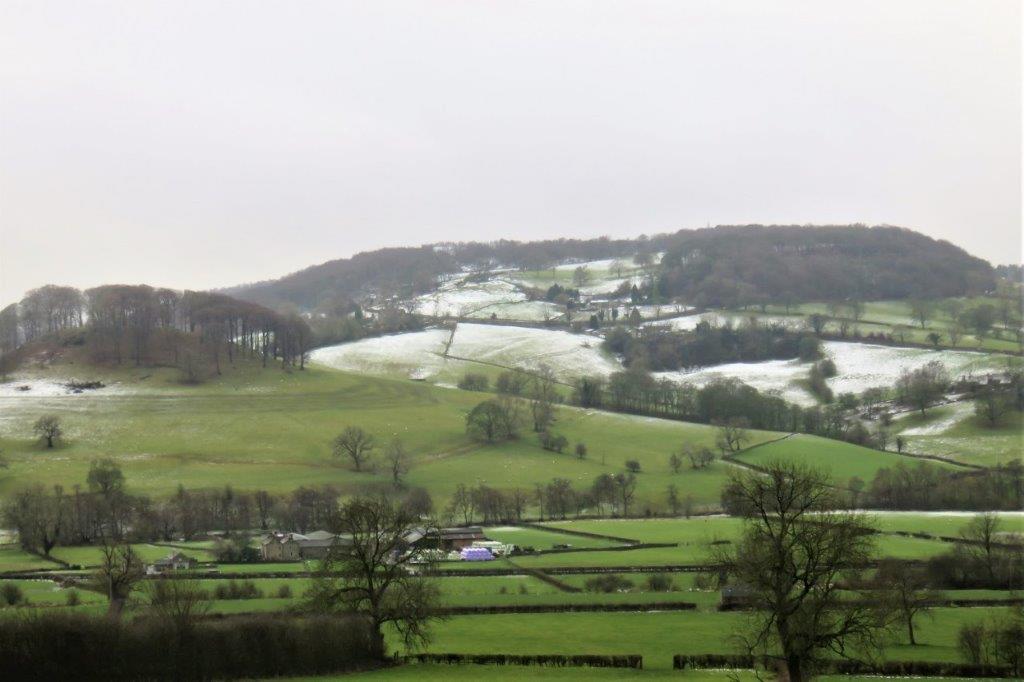 Wye Farm (with pink clad bales) just in front of the tree lined River Wye. Peak Tor (to left)

is a

wooded small hill, site of an ancient settlement.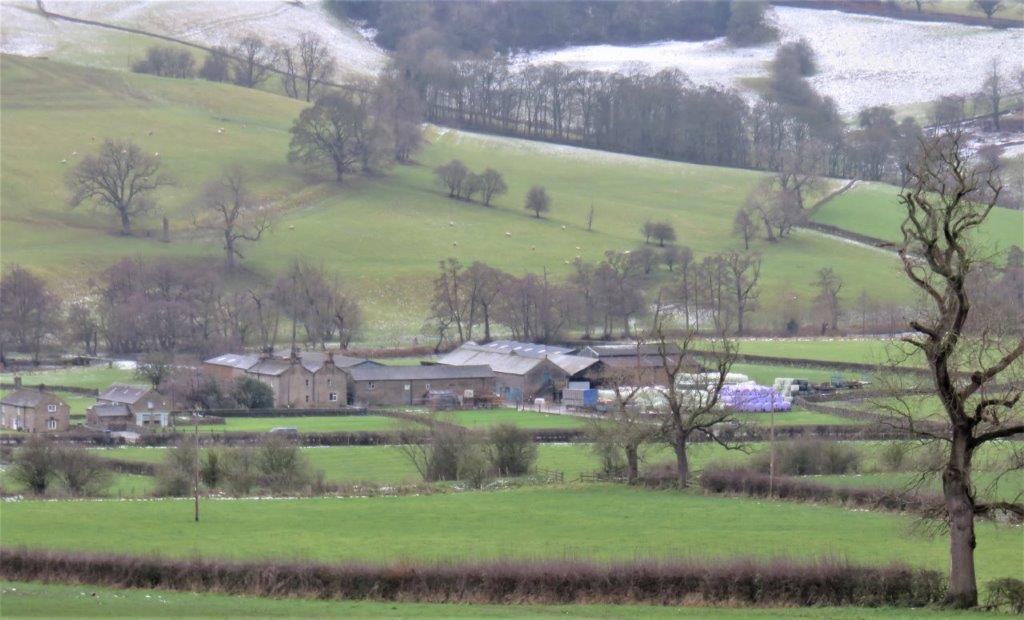 a closer view of Wye Farm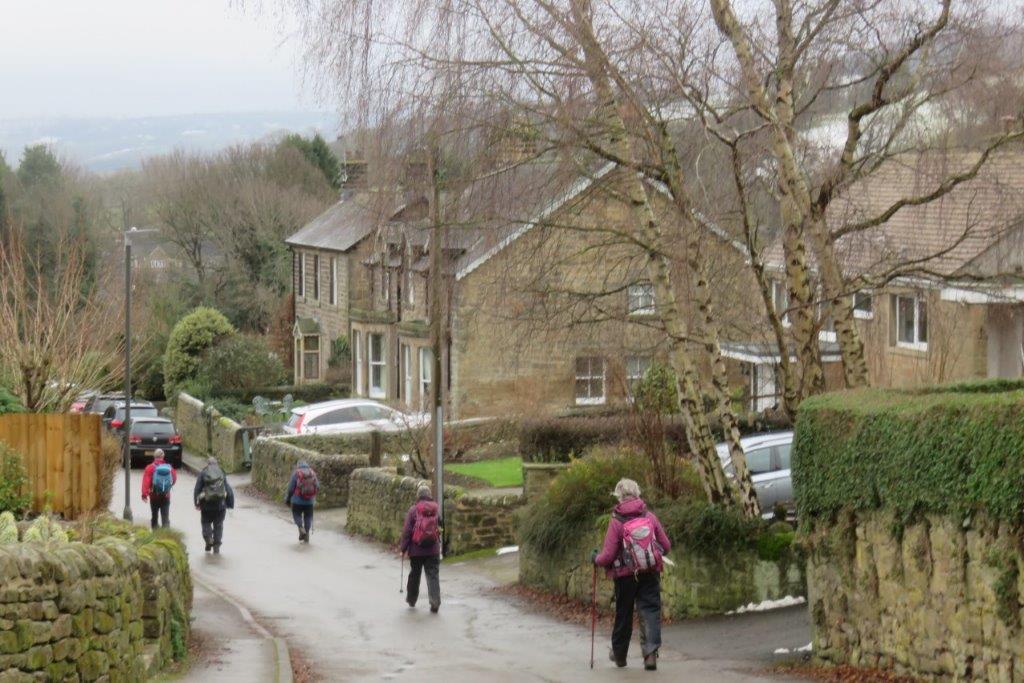 down towards the Peacock (Inn)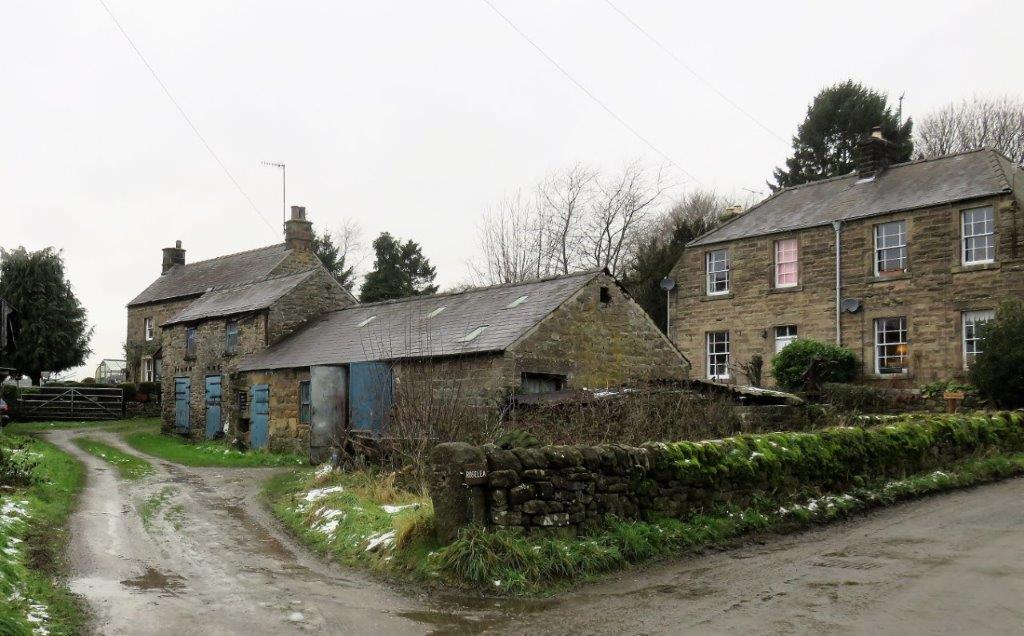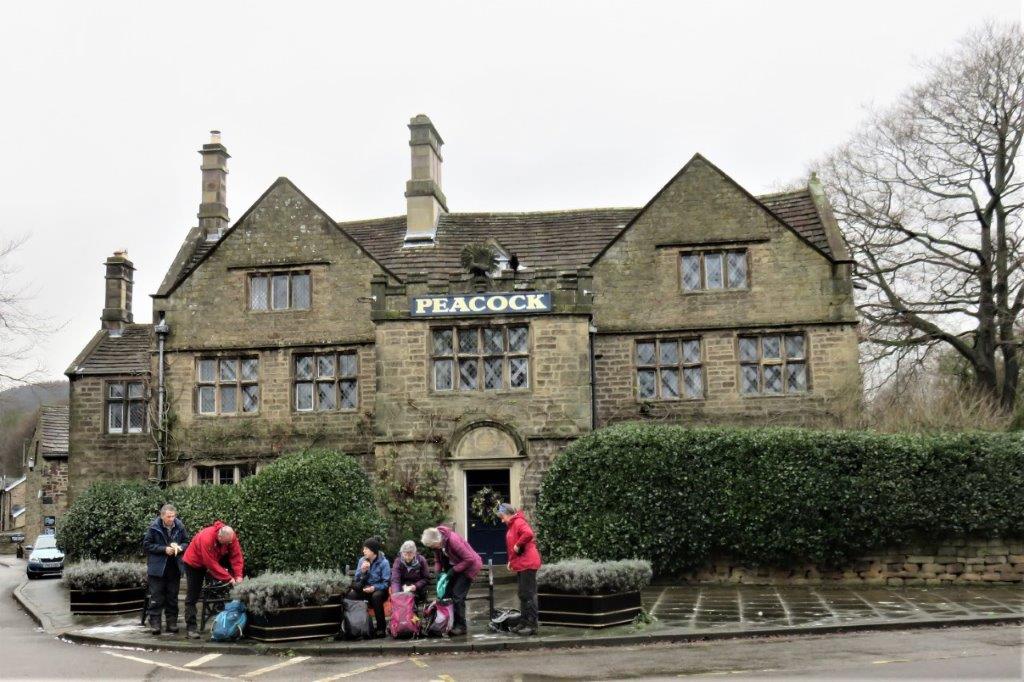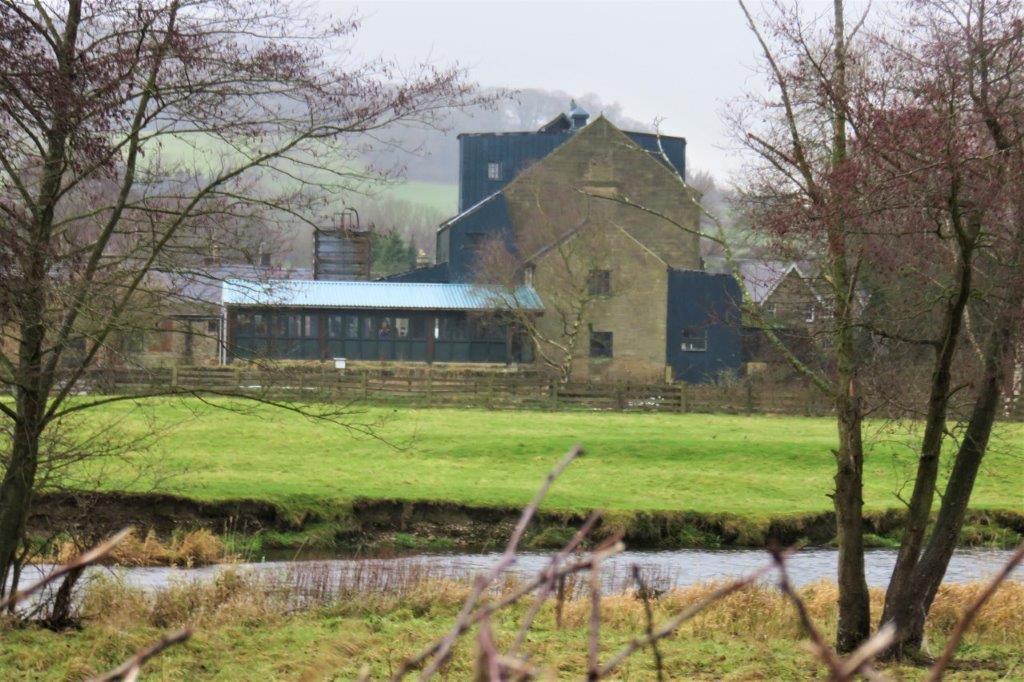 old mill which still grinds grain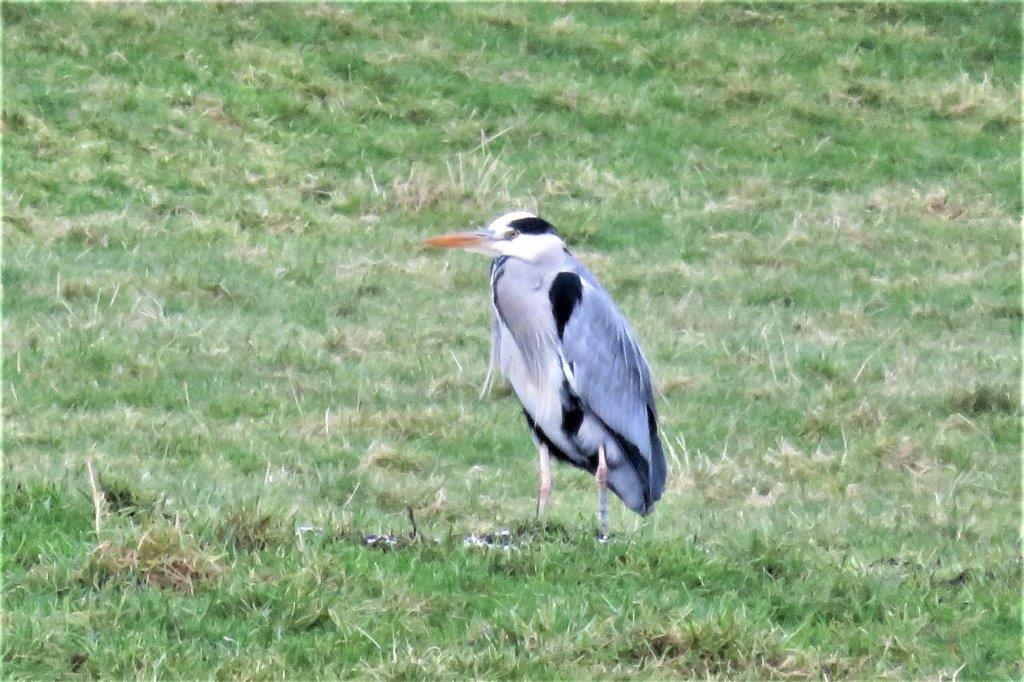 heron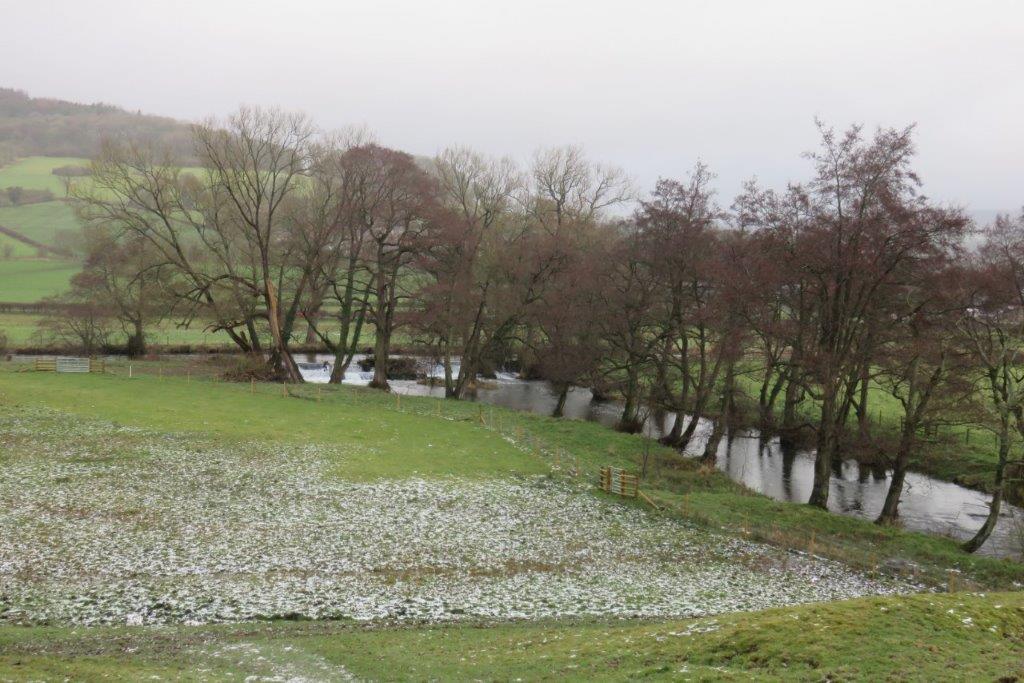 River Wye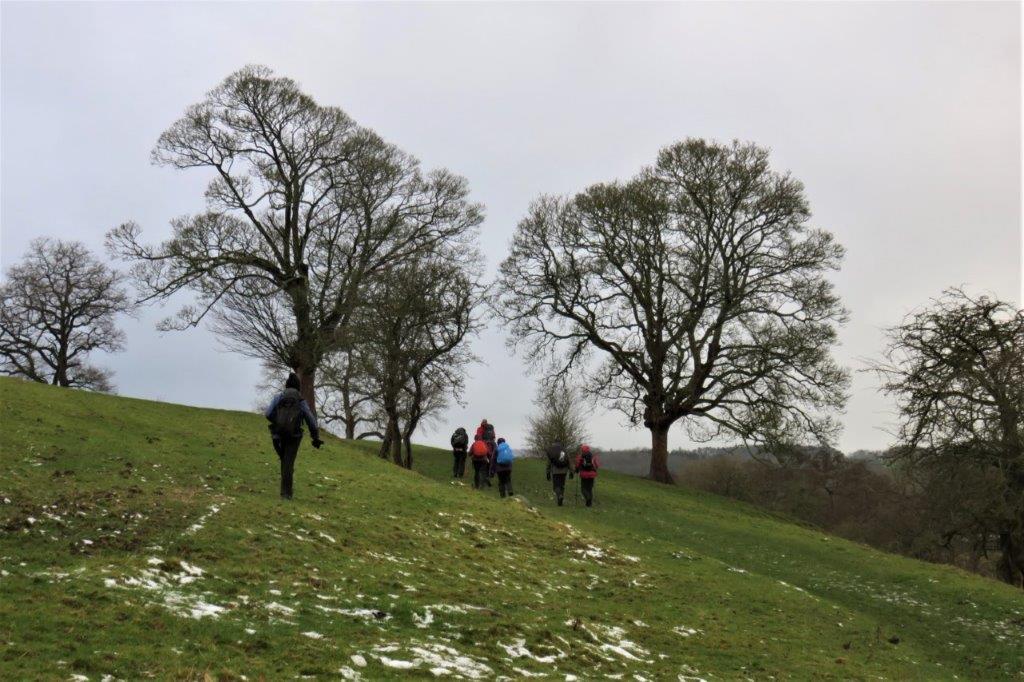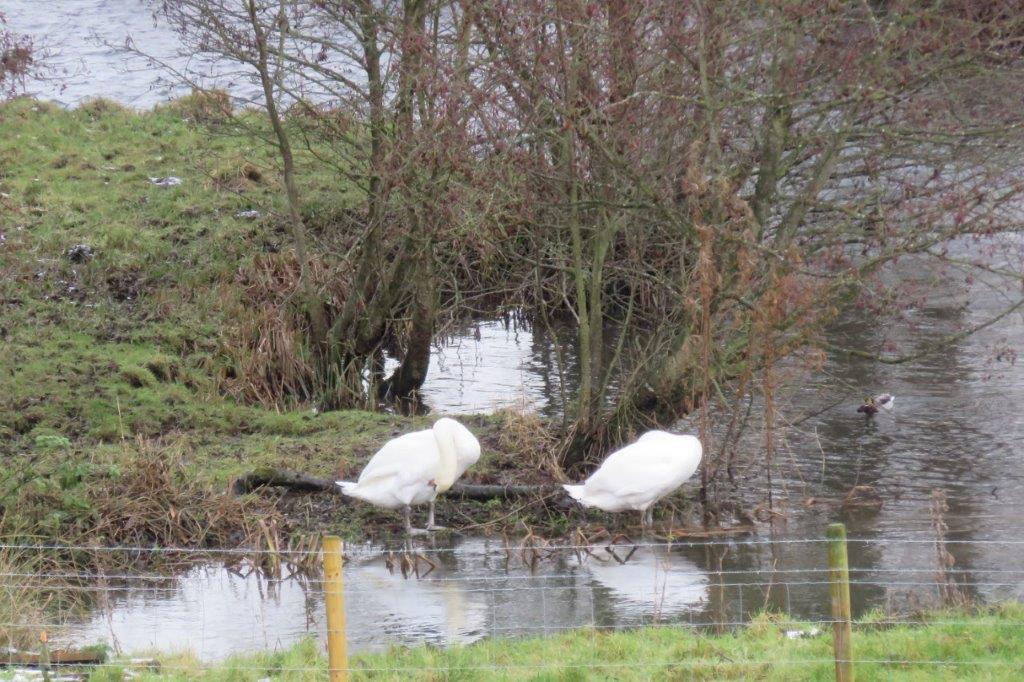 swans preening themselves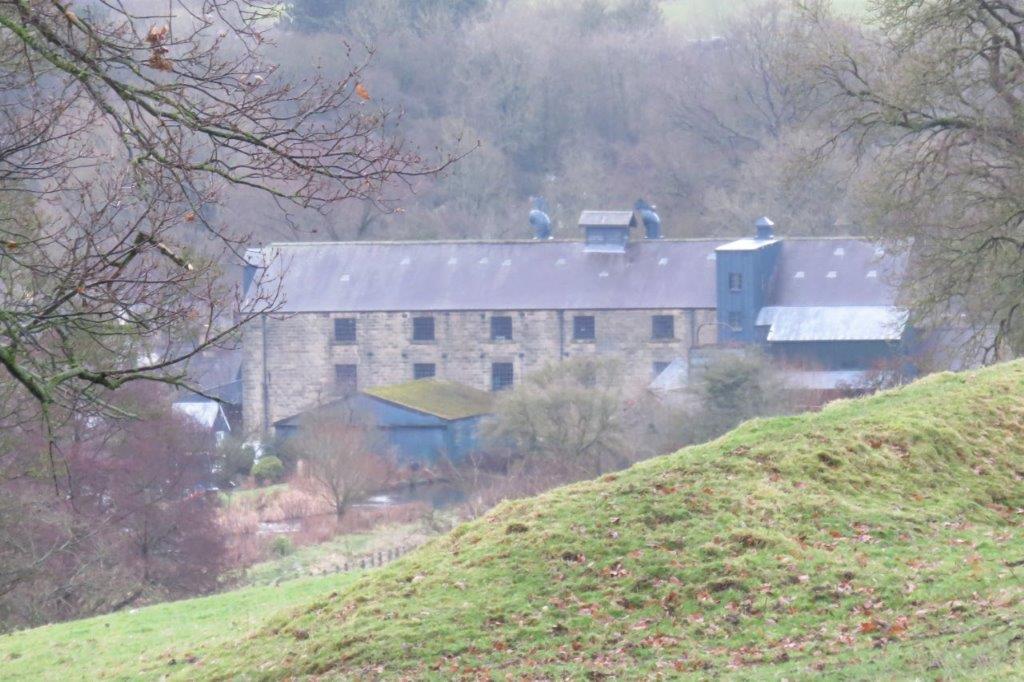 another view of the mill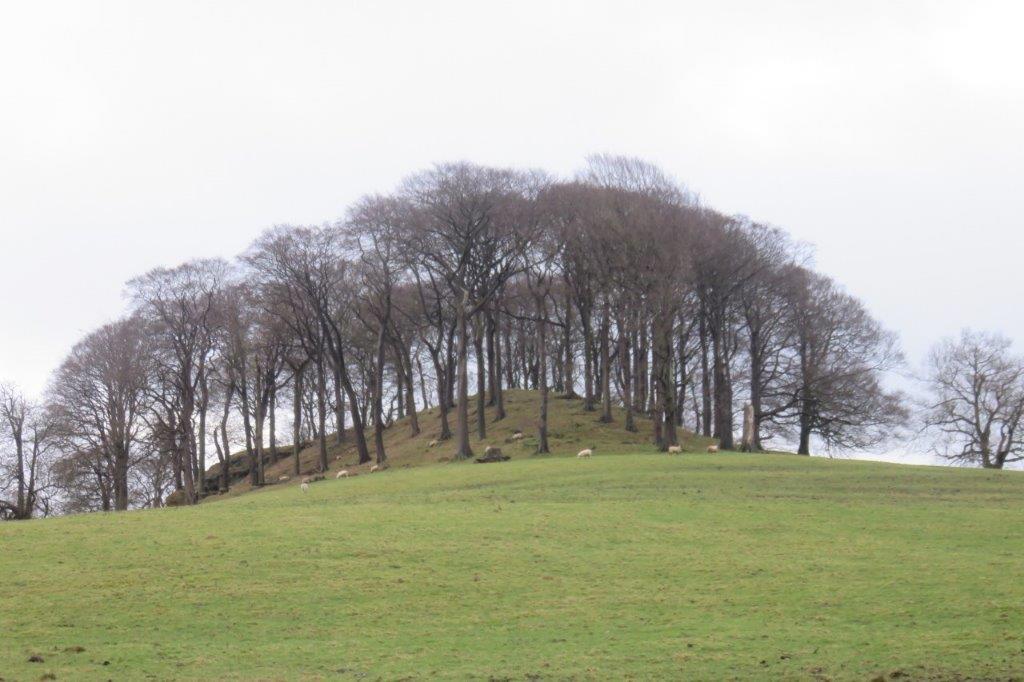 Peak Tor again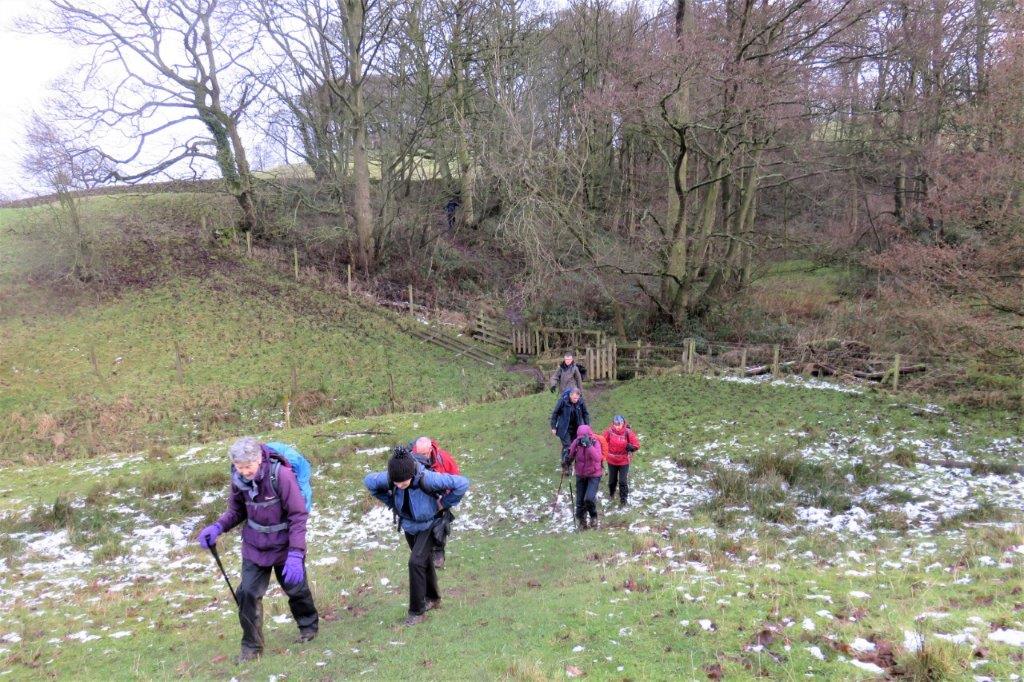 heading up to Congreave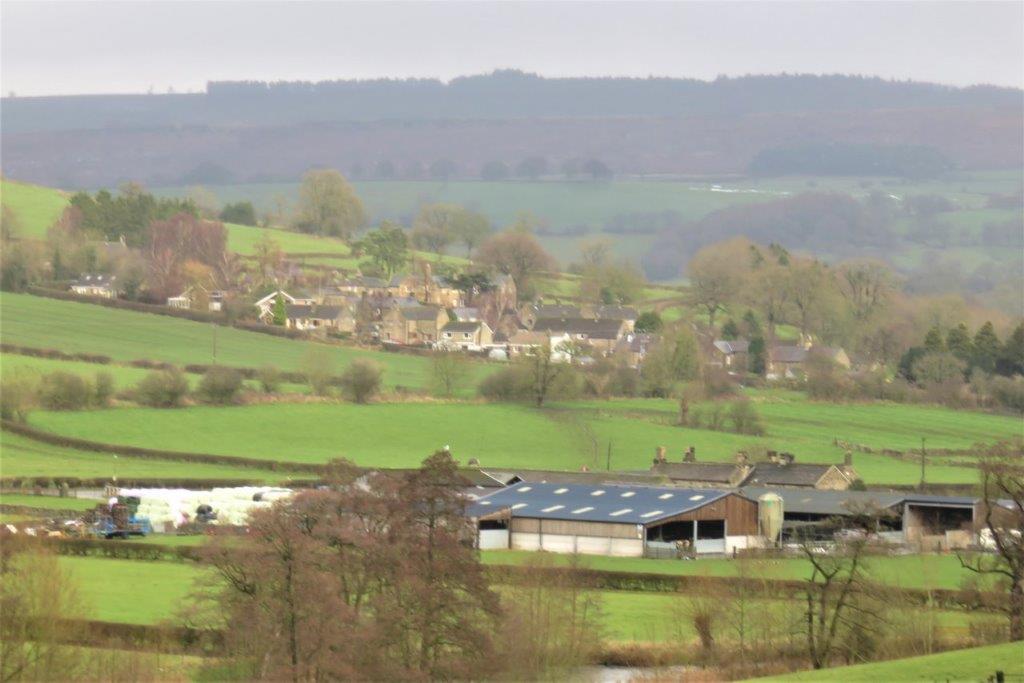 Wye Farm with part of Rowsley behind. The River Derwent (well behind this part of Rowsley) splits the village in two. The Rivers Wye and Derwent merge just south of the Village and continue as the River Derwent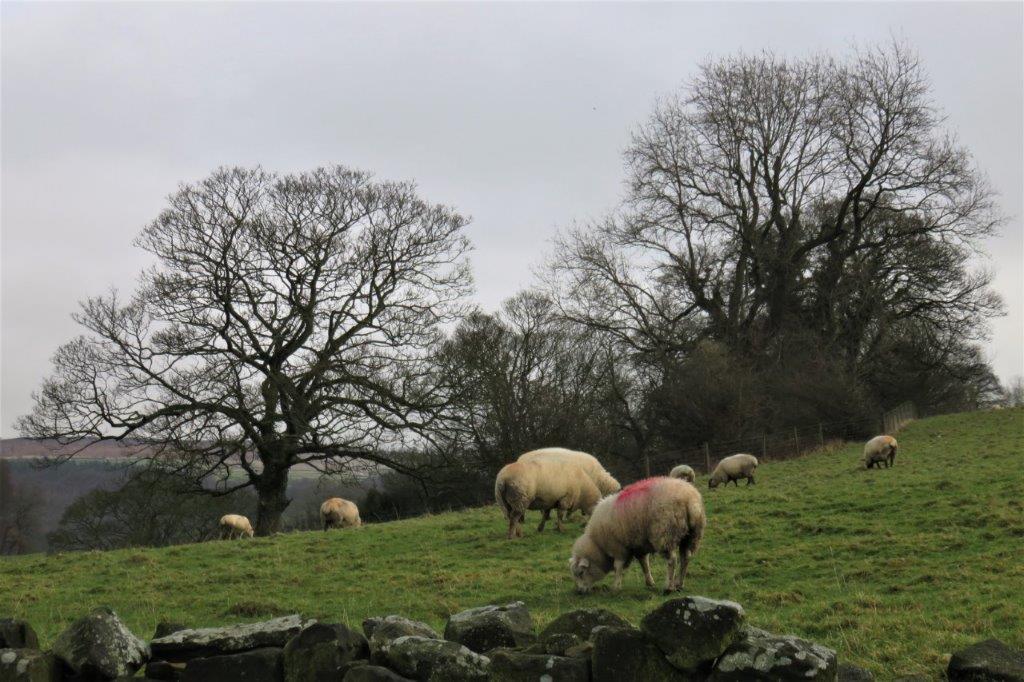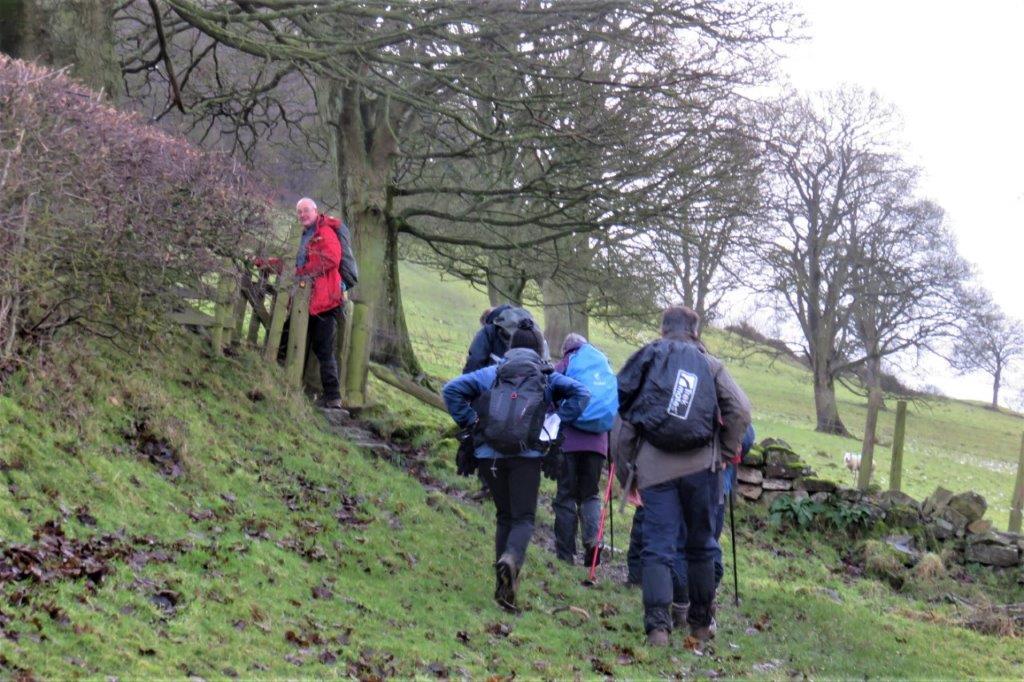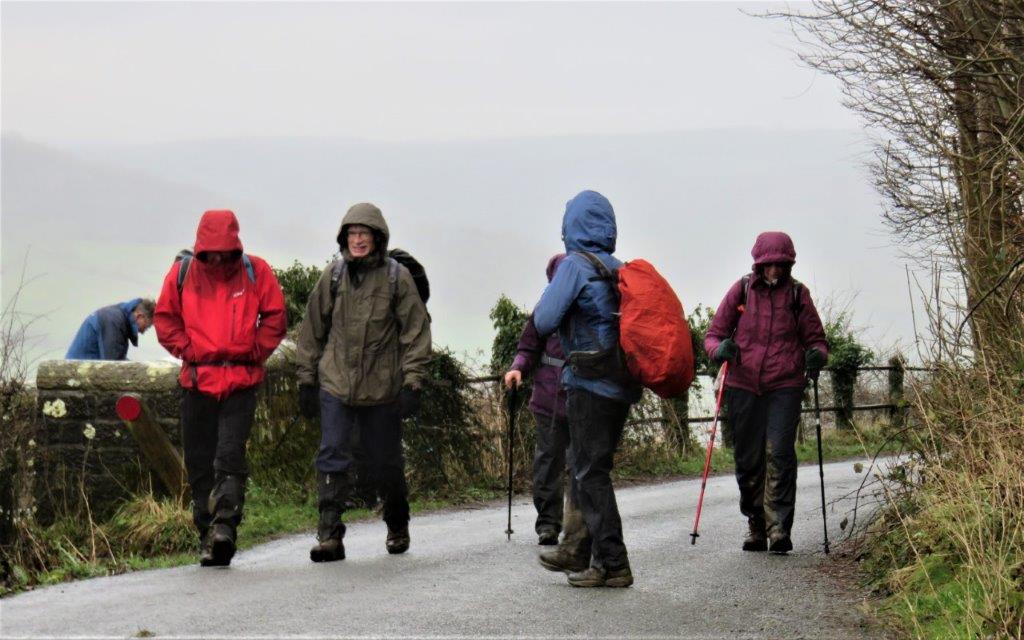 on Pilhough Lane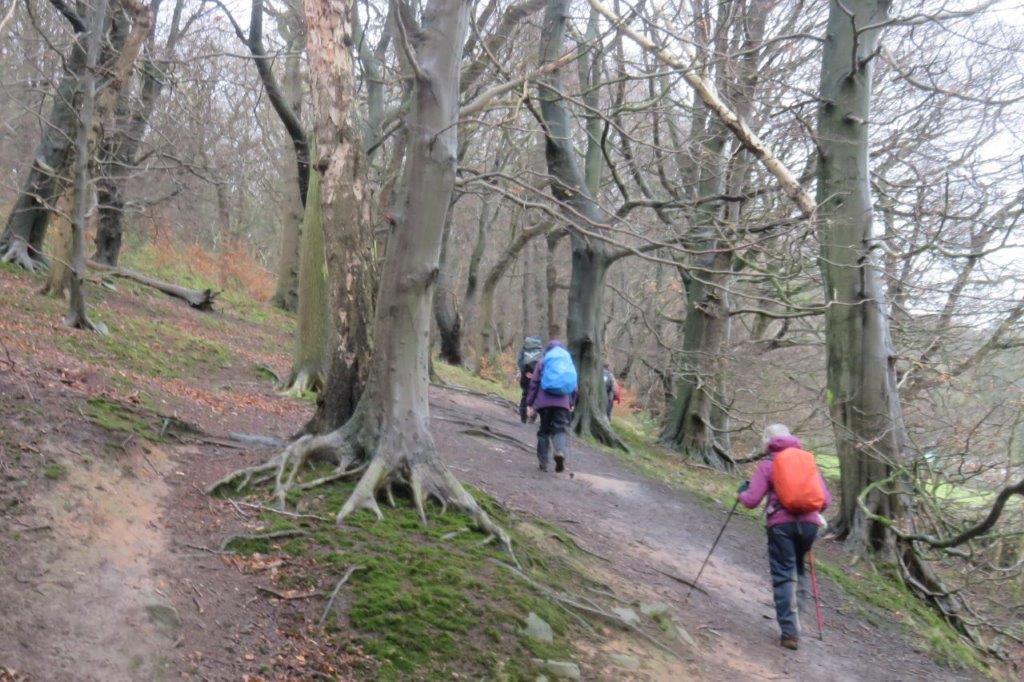 through Sheepwalk Wood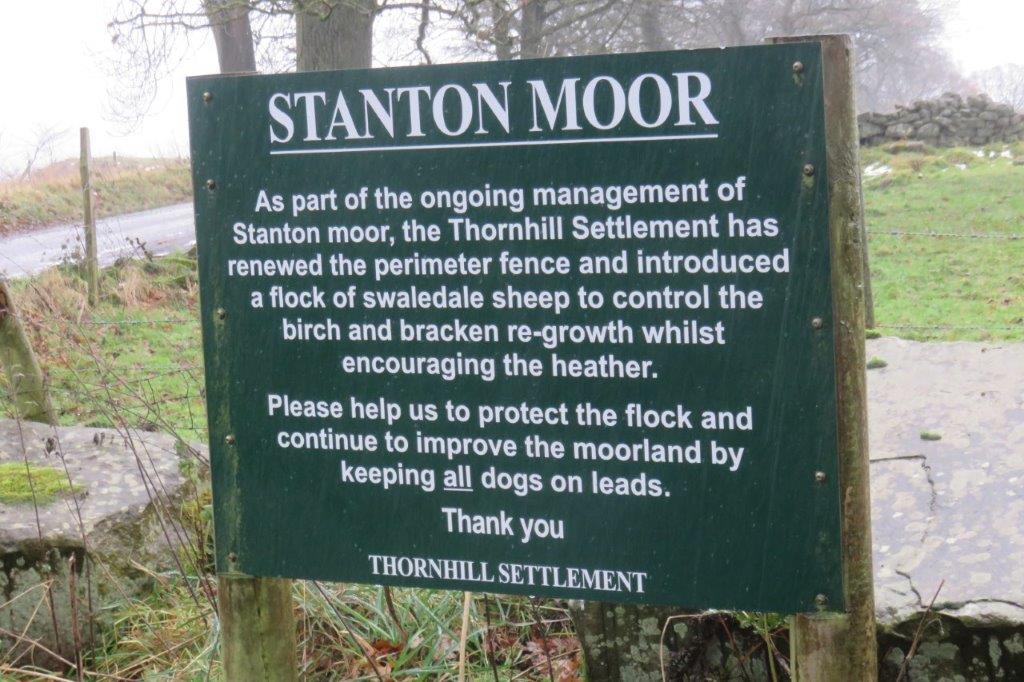 Stanton Moor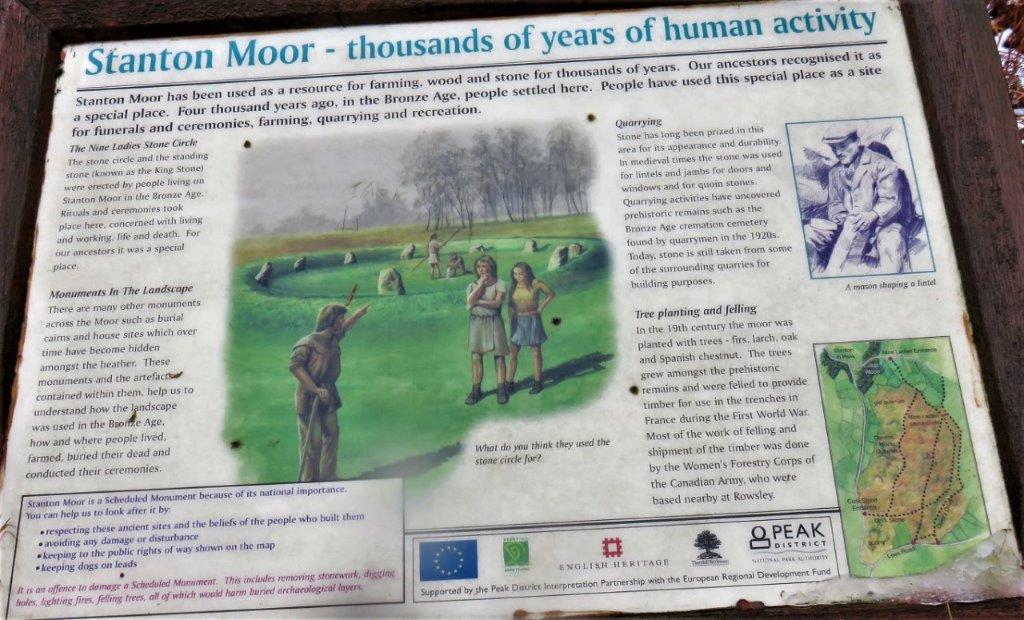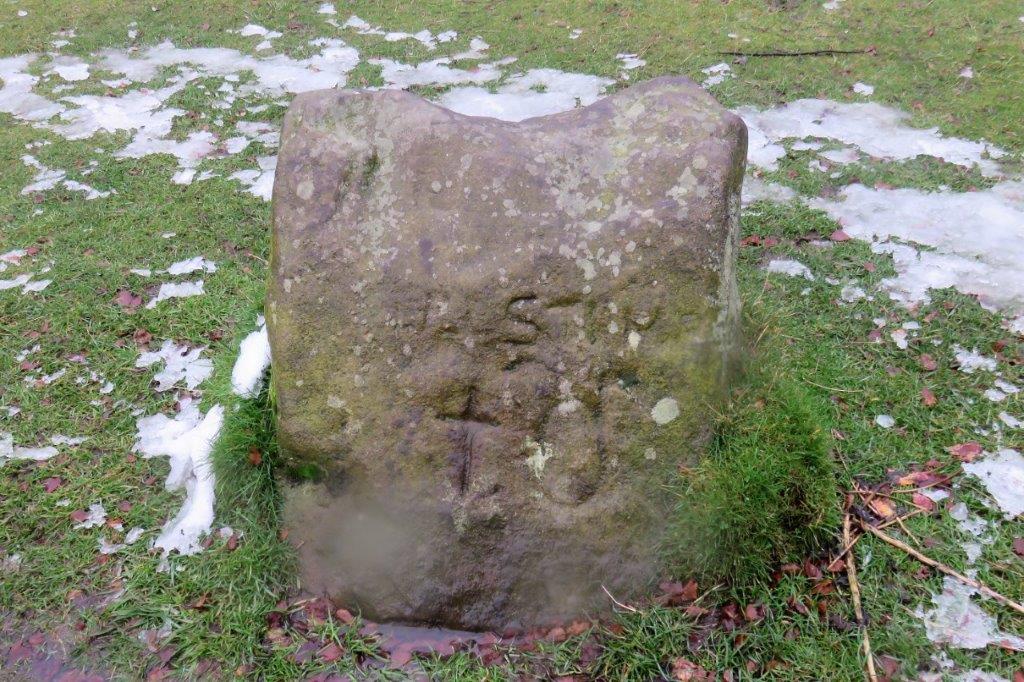 descipherable?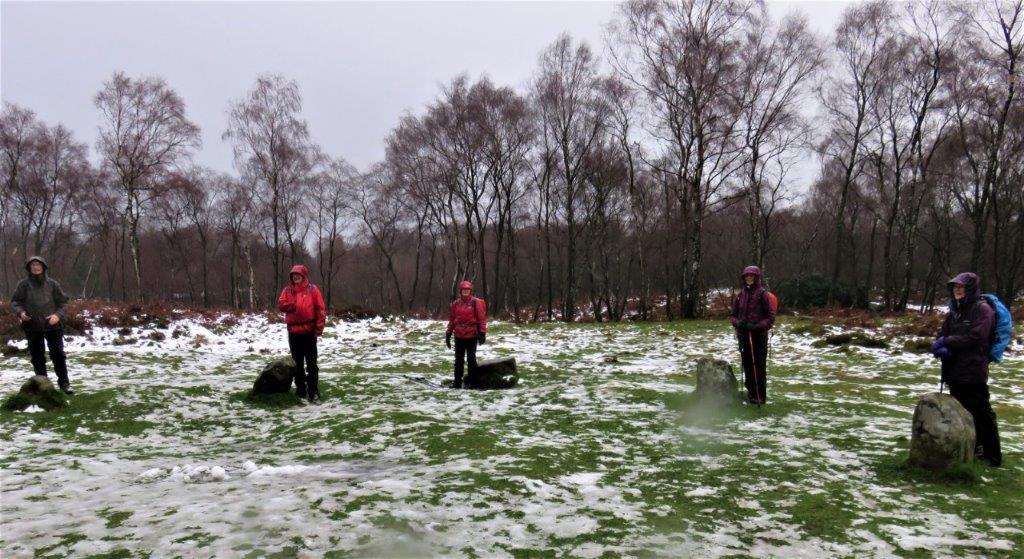 part of Nine Ladies Stone Circle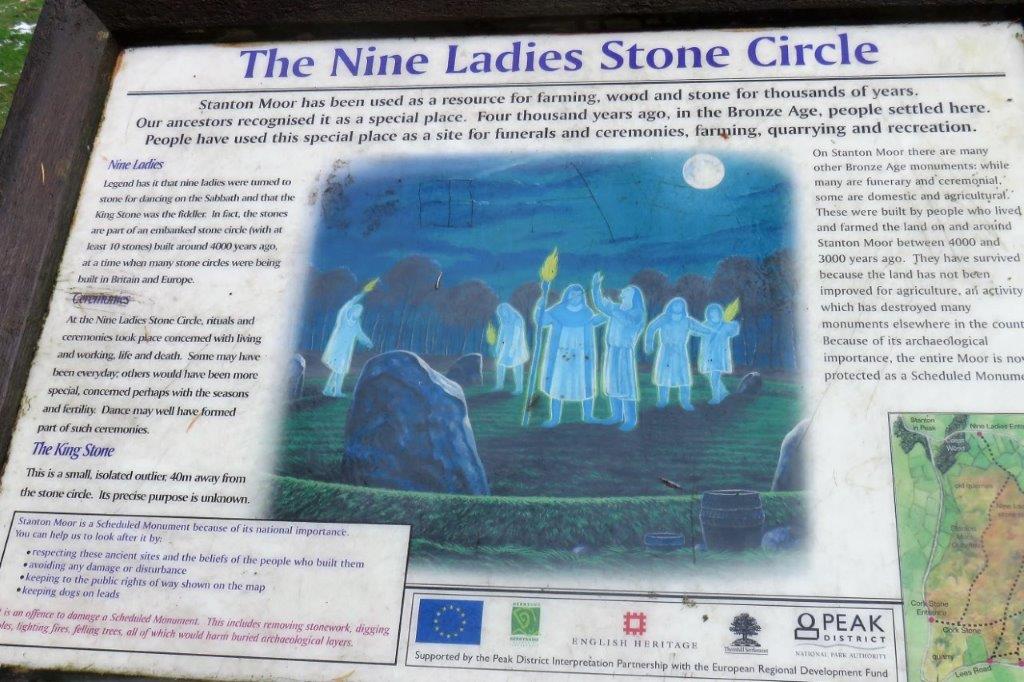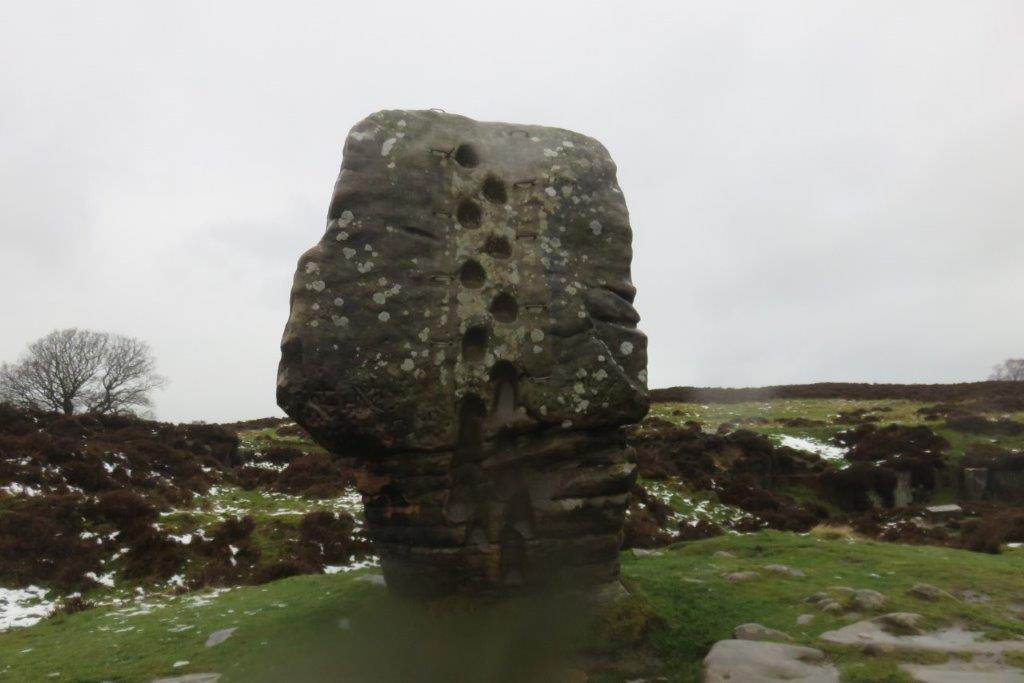 Cork Stone - one of many named wind carved stones on Stanton Moor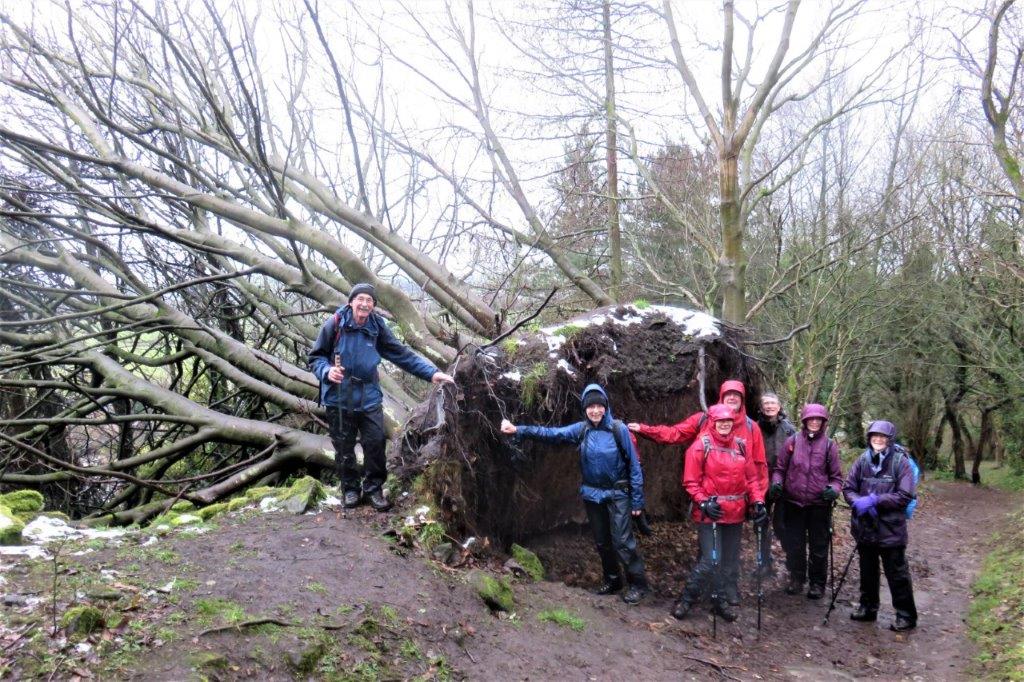 a tree largely found on flat rock with few anchoring roots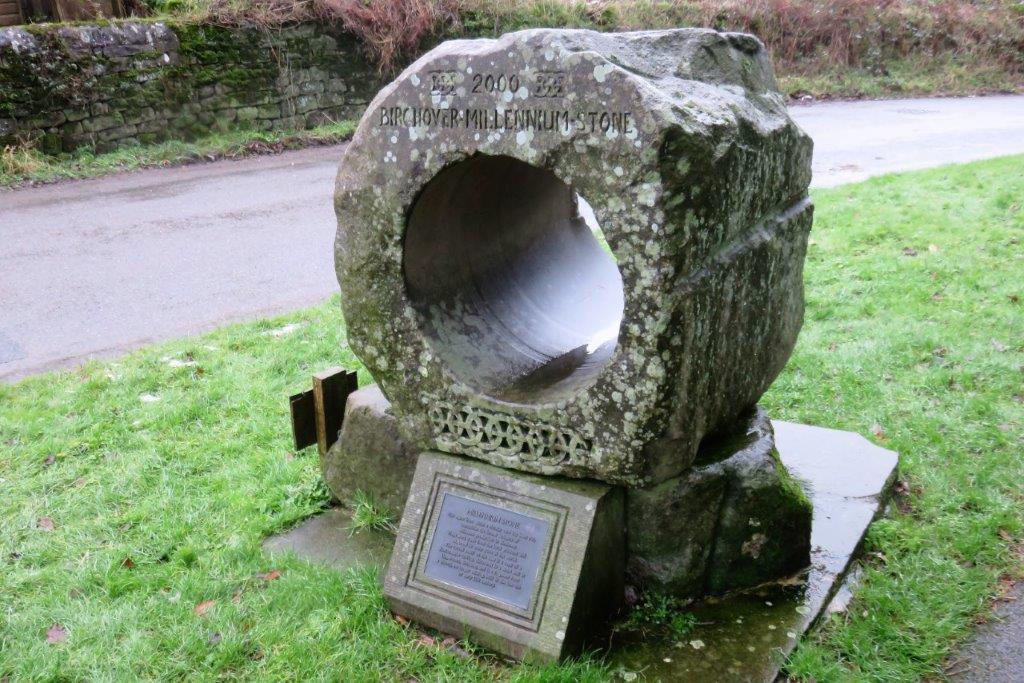 Birchover Millennium Stone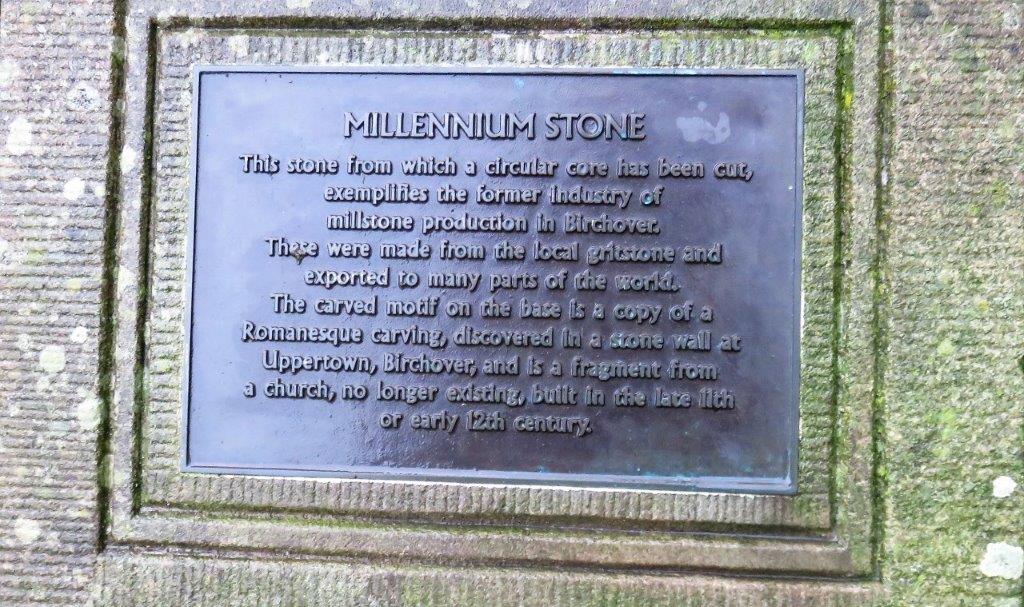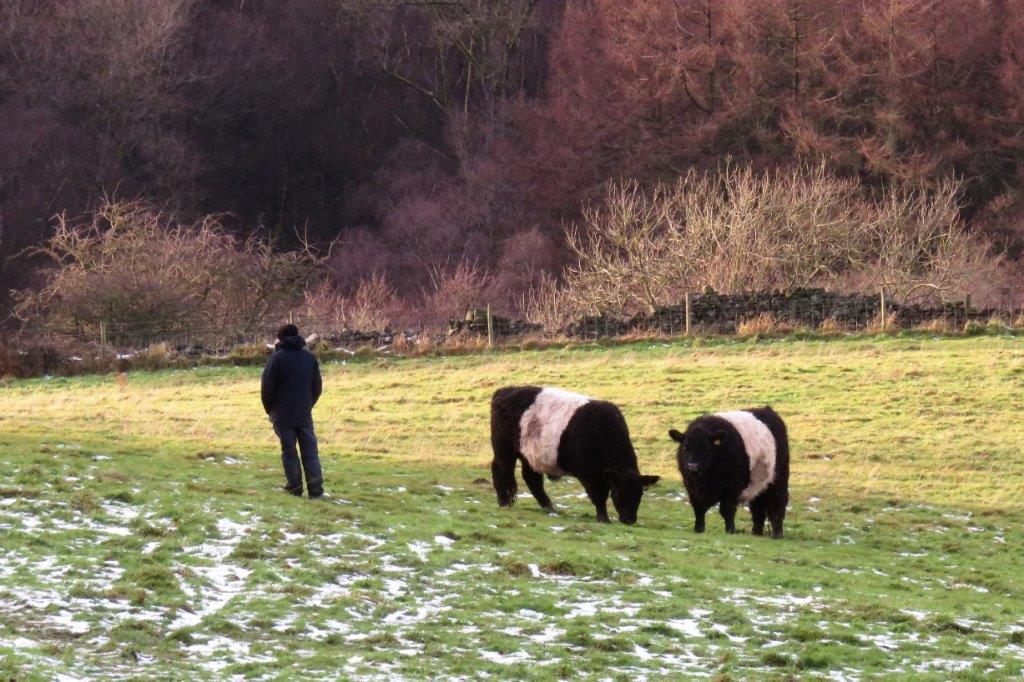 Belted Galloway Cattle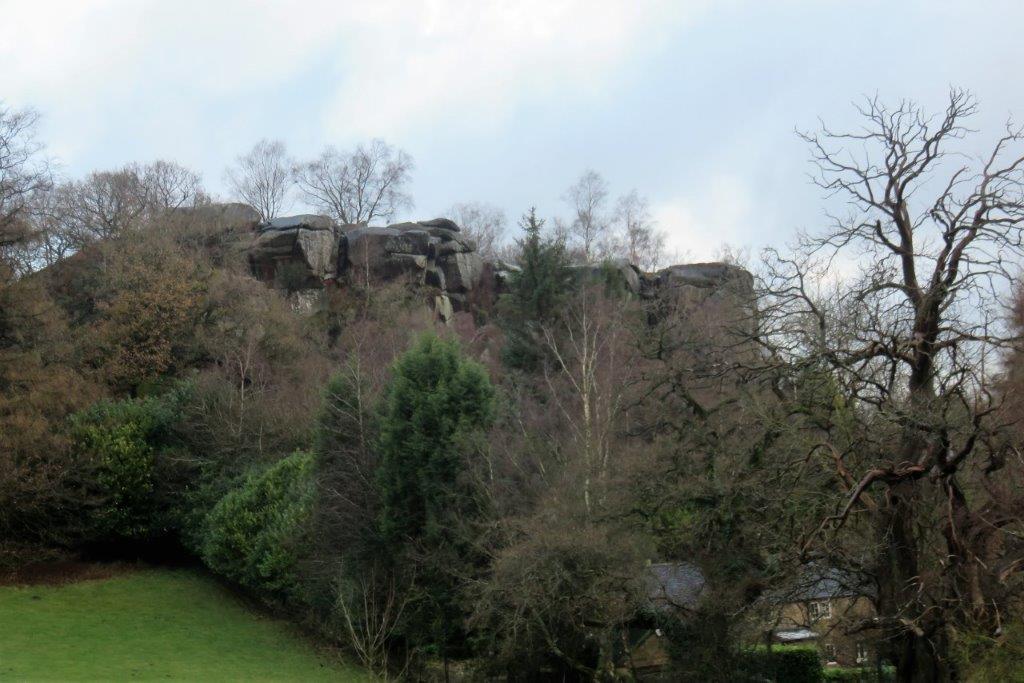 Hermits Cave - somewhere in rock massif we passed to our right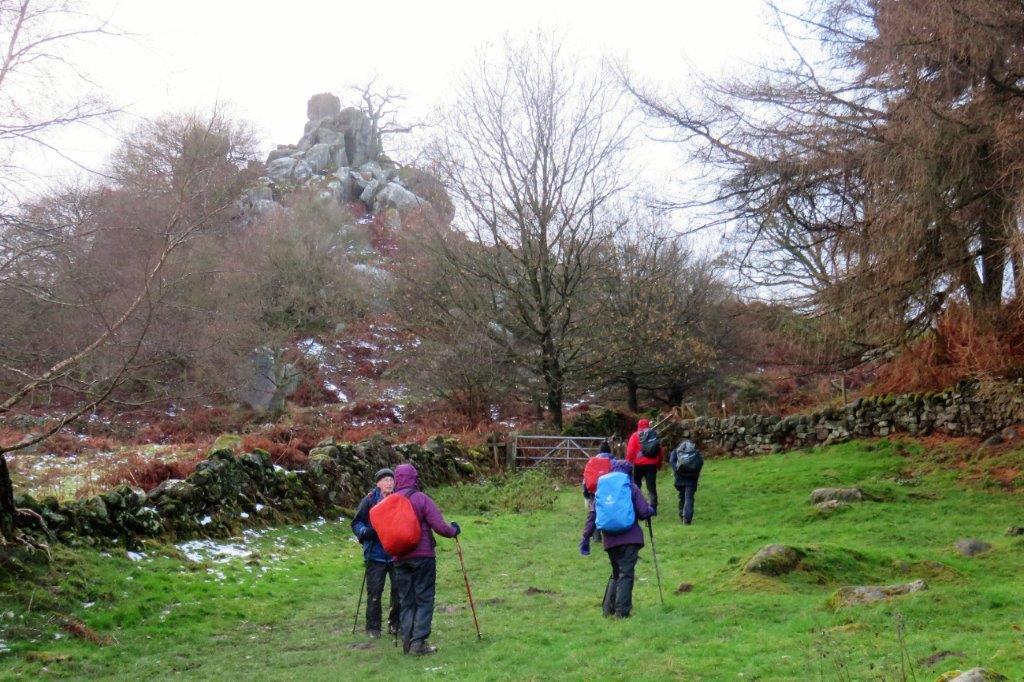 Robin Hood's Stride to our left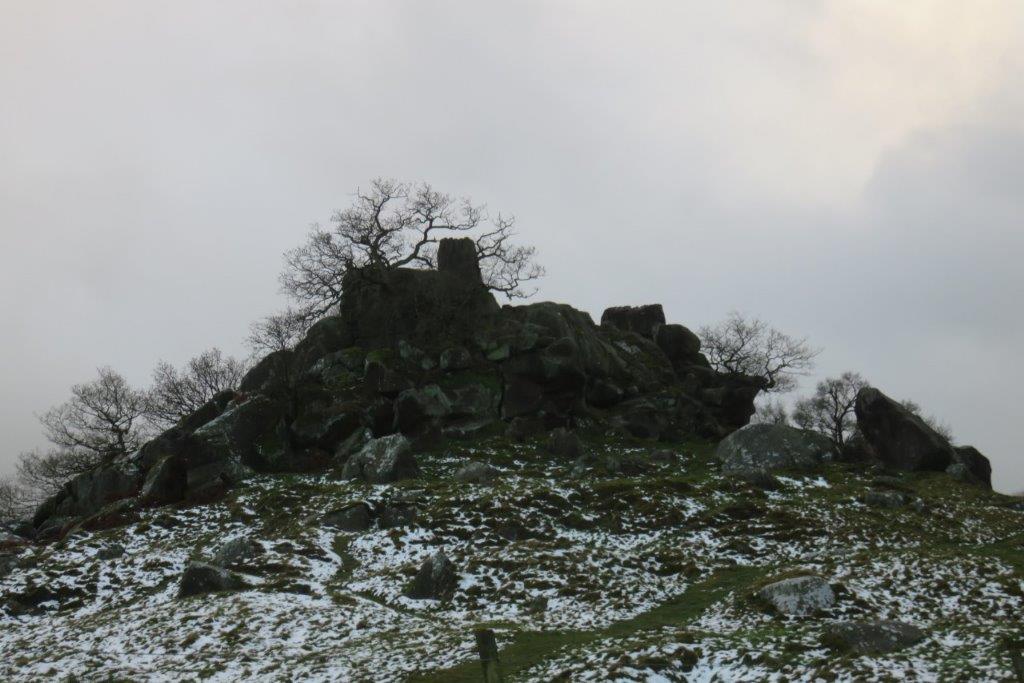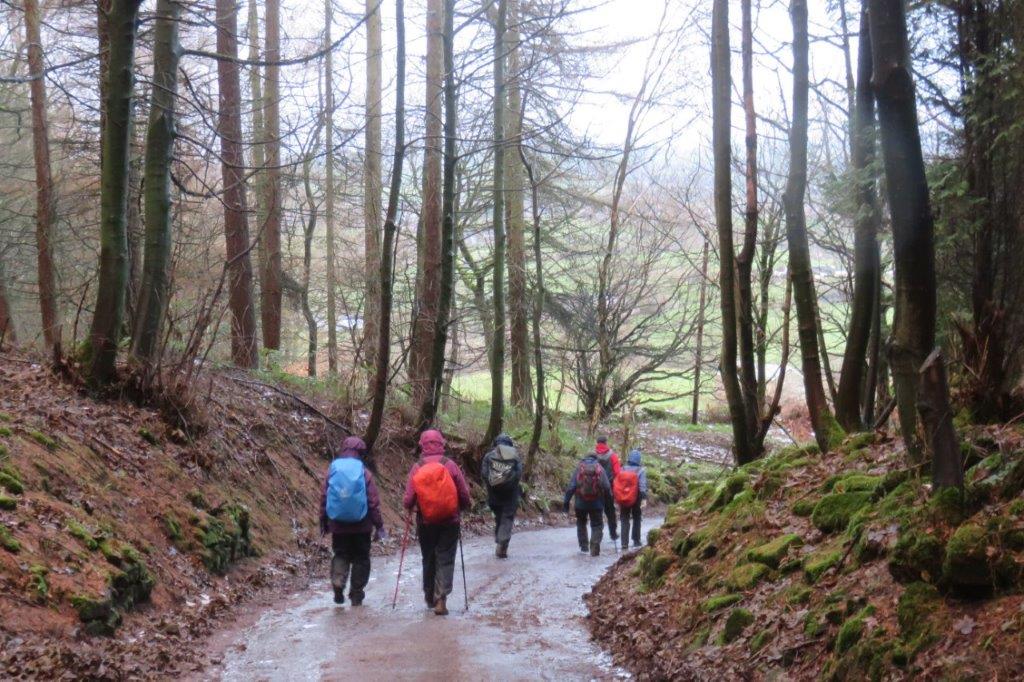 on the road leading to Alport (we turned down on a bridleway to the River Bradford and continued along it to Alport)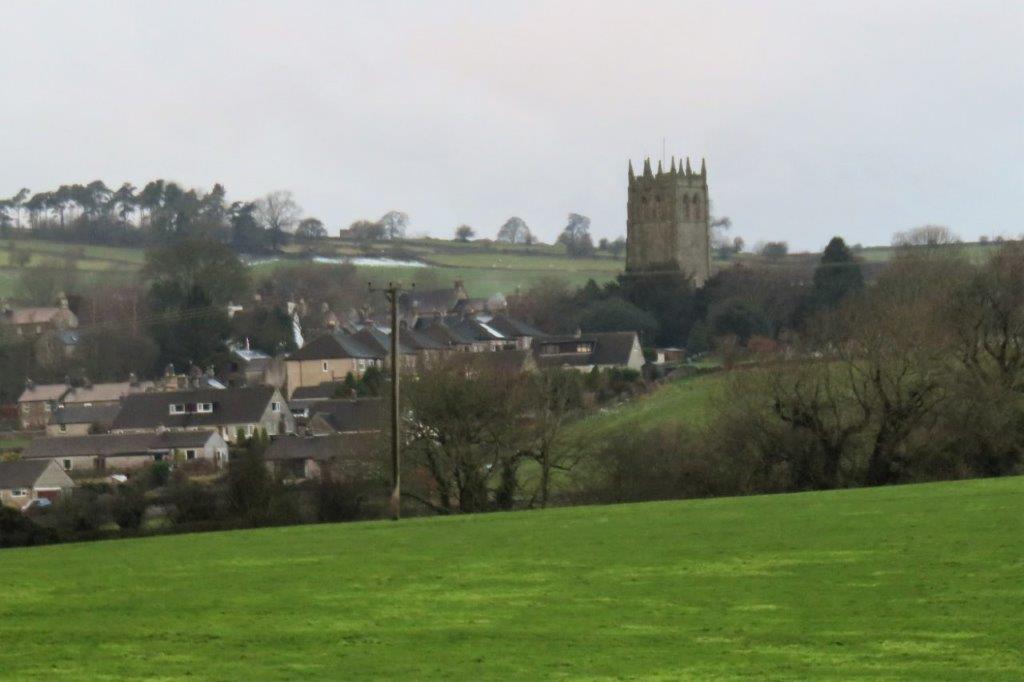 Youlgreave Church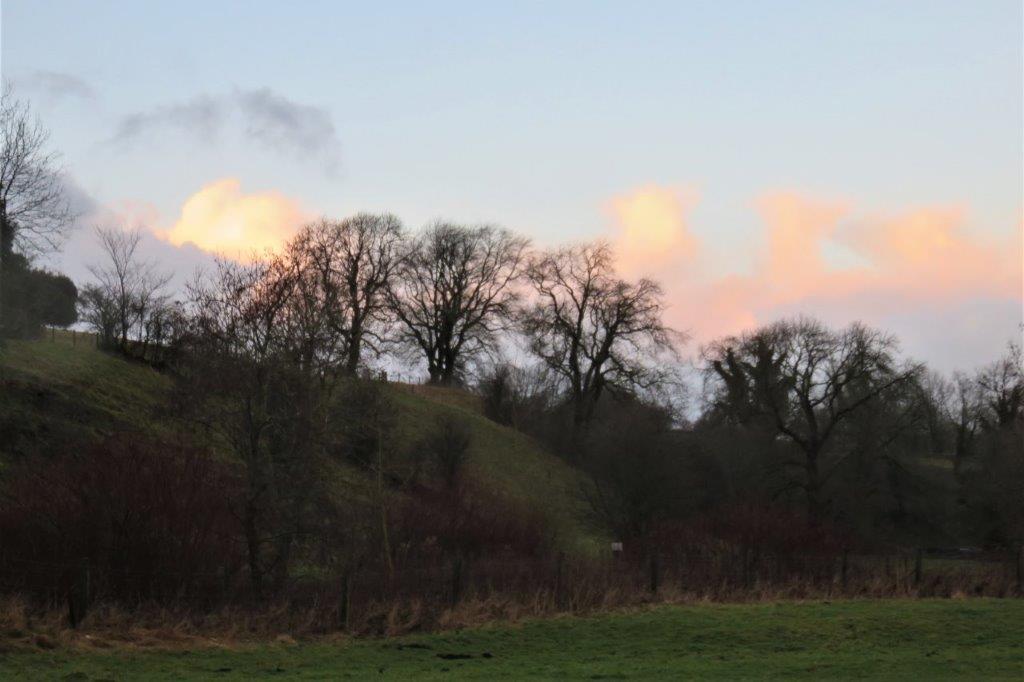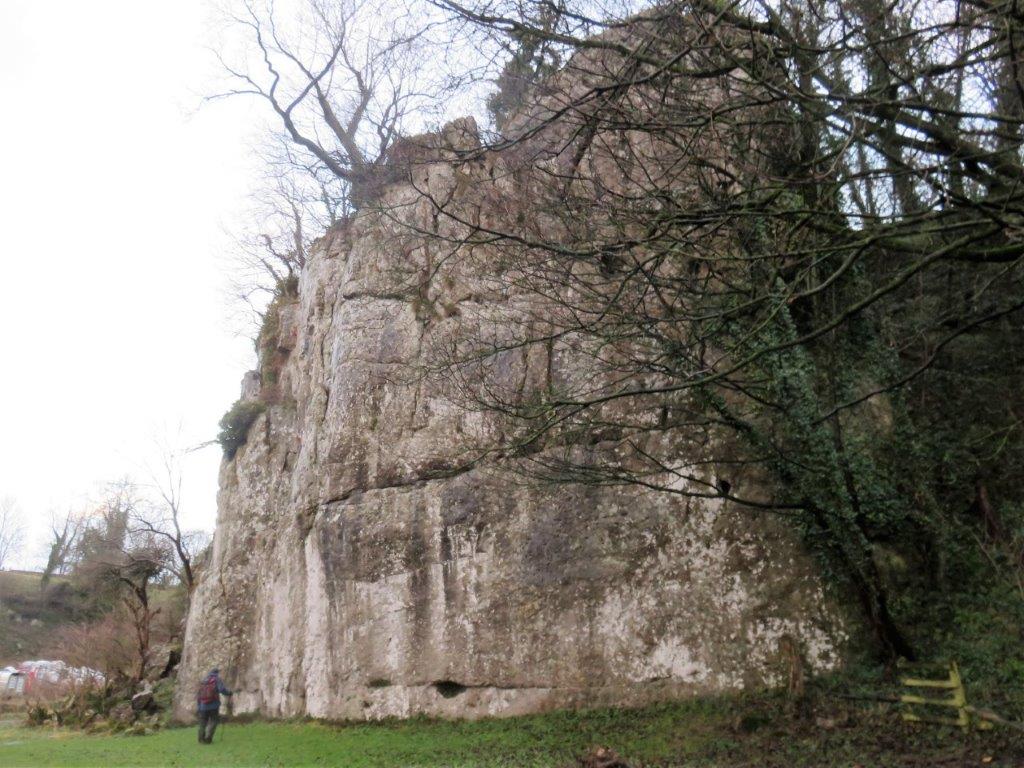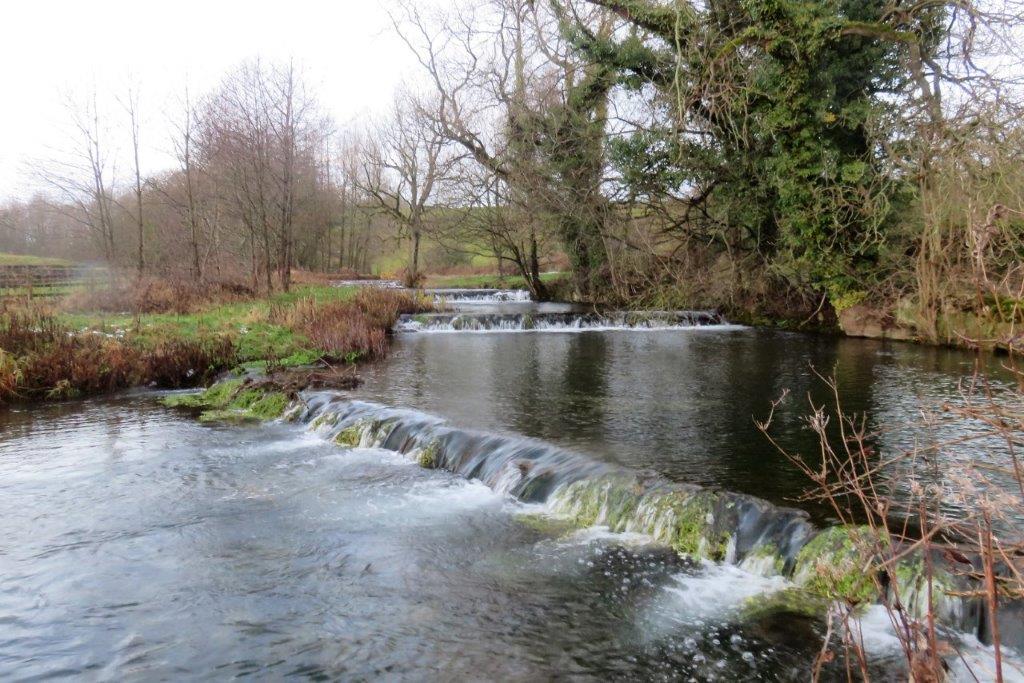 The River Lathkill and River Bradford merge at Alport and a few km further on flow into the River Wye
light faded - no pictures taken beyond this point
homepage - Day Walks Index 2017 - contact me at